Part 1: Changing the DNA structure of the Mother Nature…
In the 20st century, the human mob re-arranged rivers, deserts, rainforests and the oceans to suit its voracious appetite for dominance over the Natural World. Stemming from that 100-year epic onslaught, we humans created communities around the globe featuring 10 million, 20 million to 36 million people piled up in mega-cities around the world.
We contaminated rivers with our poisons, the air with our fossil fuel exhaust and clear cut rainforests by the millions of acres. Our onslaught of the Natural World continues with 80 to 100 species of our fellow travelers losing their existence 24/7 to our encroachment upon their habitat. (Source: Norman Myers, Oxford University)
One of our most prolific acts continues on the bees and other pollinators around the world. In the past 50 years, we poisoned every crop with hundreds of chemical herbicides, pesticides and chemical fertilizers, which, in turn, caused trillions of bees to suffer "Colony Collapse" throughout the world. Without the bees, which I wrote about earlier this year, our species cannot feed itself.
To add insult to injury, in the 21st century, in order to feed our 7.2 billion in numbers, we began tinkering with the structural DNA of plants and animals.
Today, our scientists change the DNA patterns of fish and plants in order to make them bigger, grow faster and yield more harvest: genetically modified organisms.
But we forgot to ask Mother Nature if our meddling in her business would cause any harm. Amazingly, we allow governments, scientists on the payroll of companies like ADM and Monsanto, to tell us that such activities work to make our lives better with no harm to the natural world.
With my research on GMOs connecting their horrific harm to the Natural World and ultimately to we humans, this series will show you the "GMO Frankenstein" being foisted upon us by ugly businessmen in high places to could care less about you, your family or the rest of the species sharing this planet with us.
My intention in writing this series: to educate you to the incredible damage GMO foods cause you along with your family and more important: the horrific destruction to the Natural World.
If you look at human cancers spreading like wildfire across America and the world and every physical ailment we face in America, along the accelerating damage to bees, other pollinators and to the fish in our oceans—you will become appalled at this onslaught and its final consequences.
Investigative reporter Jeremy Siefert said, "When people first hear about just the basic facts concerning Genetically Modified Organisms (GMOs or Genetically Engineered Foods) – the DNA of seeds altered with genes from other organisms like bacteria so food crops can withstand herbicides that will kill all other plants, patented by giant chemical companies and found in 80% of processed foods – the standard response is "Oh, my God." For some, it's just an exclamation, but for others, it's the beginnings of a prayer. There's a mixture of horror and disbelief, as if finding out we're living inside a very strange sci-fi novel. Beyond that, it's the sting of humiliation from being ignorant about something so big, mixed with the anger that comes from feeling like you've been duped.
"Even without understanding what a GMO is or why it matters, most of us believe as citizens of a supposedly free and democratic society that we have the right to know if GMOs are in the food we eat. The fact we don't know, and that our right to know has been taken away by corporate greed and government collusion, should upset and mobilize people. When all the food and seed and water and air is owned and patented by giant multinational corporations, will we even protest? Do we have the wakefulness and willpower to take that first step and stand up for this basic right?" (Source: www.fairworldproject.org)
What I discovered in my research: ADM and Monsanto do not want you to know, along with high government officials, the deleterious effects on the Natural World that GMO food production causes in the long run. These mega-giant corporations "own" regulatory agencies, government officials (bribes or dandy trips to anywhere in the world), and other complicit chemical companies around the world.
Be warned, you will not like the kind of treachery being foisted upon you by your U.S. Congress and officials who should present a moral and ethical stance against GMOs, but fail us because of one item: money.
Thus, as we move through this series, you may choose to save yourself and your family by buying "Certified Organic Foods" along with "Certified Non-Genetically Modified Organism" foods that give you the nutrients of Mother Nature without the "Frankenization" of your food supply and of the planet's natural systems. Additionally, Monsanto and other HUGE corporations work every angle to stop any "GMO" labeling of their poisonous foods. Why do you think the do that?
If this information educates you enough, you may take action provided in the organizations and leaders trying to rid the world of GMOs. Help them and ultimately, you will help your family.
Otherwise, if these "monsters" of Monsanto and ADM get their way, they will cripple this world, all living creatures and the structural systems that allow all life on Earth to remain in balance and allow us all to thrive.
When it gets complicated and confusing, when you're overwhelmed with too much information, changing daily; too many explanations, some contradictory … try putting it into some kind of context by stepping back and looking at the larger, long-term picture.
The United States strives for world domination, hegemony wherever possible, their main occupation for over a century, it's what they do for a living. The United States, NATO and the European Union form The Holy Triumvirate. The Holy Triumvirate has subsidiaries, chiefly The International Monetary Fund, World Bank, World Trade Organization, International Criminal Court … all help to keep in line those governments lacking the Holy Triumvirate Seal Of Approval: the IMF, WB, and WTO impose market fundamentalism, while foreign leaders who act too independent are threatened with being handed over to the ICC for heavy punishment, as the United States imposes sanctions on governments and their leaders as only the King of Sanctions can, lacking any sense of hypocrisy or irony.
And who threatens United States domination? Who can challenge The Holy Triumvirate's hegemony? Only Russia and China, if they were as imperialistic as the Western powers. (No, the Soviet Union wasn't imperialistic; that was self-defense; Eastern Europe was a highway twice used by the West to invade; tens of millions of Russians killed or wounded.)
Since the end of the Cold War the United States has been surrounding Russia, building one base after another, ceaselessly looking for new ones, including in Ukraine; one missile site after another, with Moscow in range; NATO has grabbed one former Soviet Republic after another. The White House, and the unquestioning American mainstream media, have assured us that such operations have nothing to do with Russia. And Russia has been told the same, much to Moscow's continuous skepticism. "Look," said Russian president Vladimir Putin about NATO some years ago, "is this is a military organization? Yes, it's military. … Is it moving towards our border? It's moving towards our border. Why?"
The Holy Triumvirate would love to rip Ukraine from the Moscow bosom, evict the Russian Black Sea Fleet, and establish a US military and/or NATO presence on Russia's border. (In case you were wondering what prompted the Russian military action.) Kiev's membership in the EU would then not be far off; after which the country could embrace the joys of neo-conservatism, receiving the benefits of the standard privatization-deregulation-austerity package and join Portugal, Ireland, Greece, and Spain as an impoverished orphan of the family; but no price is too great to pay to for being part of glorious Europe and the West!
The Ukrainian insurgents and their Western-power supporters didn't care who their Ukrainian allies were in carrying out their coup against President Viktor Yanukovych last month … thugs who set policemen on fire head to toe … all manner of extreme right-wingers, including Chechnyan Islamic militants  … a deputy of the ultra-right Svoboda Party, part of the new government, who threatens to rebuild Ukraine's nukes in three to six months.  … the snipers firing on the protestors who apparently were not what they appeared to be – A bugged phone conversation between Urmas Paet, the Estonian foreign minister, and EU foreign policy chief Catherine Ashton, reveals Paet saying: "There is now stronger and stronger understanding that behind the snipers it was not Yanukovych, but it was somebody from the new coalition."  … neo-Nazi protestors in Kiev who have openly denounced Jews, hoisting a banner honoring Stepan Bandera, the infamous Ukrainian nationalist who collaborated with the German Nazis during World War II and whose militias participated in atrocities against Jews and Poles.
The Israeli newspaper Haaretz reported on February 24 that Ukrainian Rabbi Moshe Reuven Azman advised "Kiev's Jews to leave the city and even the country." Edward Dolinsky, head of an umbrella organization of Ukrainian Jews, described the situation for Ukrainian Jews as "dire" and requested Israel's help.
All in all a questionable gang of allies for a dubious cause; reminiscent of the Kosovo Liberation Army thugs Washington put into power for an earlier regime change, and has kept in power since 1999.
The now-famous recorded phone conversation between top US State Department official Victoria Nuland and the US ambassador to the Ukraine, wherein they discuss which Ukrainians would be to Washington's liking in a new government, and which not, is an example of this regime-change mentality. Nuland's choice, Arseniy Yatseniuk, emerged as interim prime minister.
The National Endowment for Democracy, an agency created by the Reagan administration in 1983 to promote political action and psychological warfare against states not in love with US foreign policy, is Washington's foremost non-military tool for effecting regime change. The NED website lists 65 projects that it has supported financially in recent years in Ukraine.  The descriptions NED gives to the projects don't reveal the fact that generally their programs impart the basic philosophy that working people and other citizens are best served under a system of free enterprise, class cooperation, collective bargaining, minimal government intervention in the economy, and opposition to socialism in any shape or form. A free-market economy is equated with democracy, reform, and growth; and the merits of foreign investment in their economy are emphasized.
The idea was that the NED would do somewhat overtly what the CIA had been doing covertly for decades, and thus, hopefully, eliminate the stigma associated with CIA covert activities. Allen Weinstein, who helped draft the legislation establishing NED, declared in 1991: "A lot of what we do today was done covertly 25 years ago by the CIA."
NED, receives virtually all its financing from the US government ($5 billion in total since 1991  ), but it likes to refer to itself as an NGO (Non-governmental organization) because this helps to maintain a certain credibility abroad that an official US government agency might not have. But NGO is the wrong category. NED is a GO. Its long-time intervention in Ukraine is as supra-legal as the Russian military deployment there. Journalist Robert Parry has observed:
For NED and American neocons, Yanukovych's electoral legitimacy lasted only as long as he accepted European demands for new "trade agreements" and stern economic "reforms" required by the International Monetary Fund. When Yanukovych was negotiating those pacts, he won praise, but when he judged the price too high for Ukraine and opted for a more generous deal from Russia, he immediately became a target for "regime change."
Thus, we have to ask, as Mr. Putin asked – "Why?" Why has NED been funding 65 projects in one foreign country? Why were Washington officials grooming a replacement for President Yanukovych, legally and democratically elected in 2010, who, in the face of protests, moved elections up so he could have been voted out of office – not thrown out by a mob? Yanukovych made repeated important concessions, including amnesty for those arrested and offering, on January 25, to make two of his adversaries prime minister and deputy prime minister; all to no avail; key elements of the protestors, and those behind them, wanted their putsch.
Carl Gershman, president of NED, wrote last September that "Ukraine is the biggest prize".  The man knows whereof he speaks. He has presided over NED since its beginning, overseeing the Rose Revolution in Georgia (2003), the Orange Revolution in Ukraine (2004), the Cedar Revolution in Lebanon (2005), the Tulip Revolution in Kyrgyzstan (2005), the Green Revolution in Iran (2009), and now Ukraine once again. It's as if the Cold War never ended.
The current unbridled animosity of the American media toward Putin also reflects an old practice. The United States is so accustomed to world leaders holding their tongue and not voicing criticism of Washington's policies appropriate to the criminality of those policies, that when a Vladimir Putin comes along and expresses even a relatively mild condemnation he is labeled Public Enemy Number One and his words are accordingly ridiculed or ignored.
On March 2 US Secretary of State John Kerry condemned Russia's "incredible act of aggression" in Ukraine (Crimea) and threatened economic sanctions. "You just don't in the 21st century behave in 19th century fashion by invading another country on completely trumped up pre-text."
Iraq was in the 21st century. Senator John Kerry voted for it. Hypocrisy of this magnitude has to be respected.
POSTSCRIPT: Ukraine's interim prime minister announced March 7 that he has invited the NATO Council to hold a meeting in Kiev over the recent developments in the country. "I invited the North Atlantic Council to visit Kiev and hold a meeting there," Arseny Yatsenyuk said during a visit to Brussels, where he met with NATO Secretary General Anders Fogh Rasmussen and EU officials. "We believe that it will strengthen our cooperation."
Notes
Guardian Weekly (London), June 27, 2001
RT television (RT.com, Moscow/Washington, DC), March 1, 2014
Deputy Mikhail Golovko, RT, March 1, 2014
RT, March 5, 2014, "The EU's Ukraine policy and moral bankruptcy"; the phone conversation is believed to have taken place February 26.
Washington Post, September 22, 1991
Victoria Nuland, speaking at the National Press Club, Washington, DC, December 13, 2013
Washington Post, September 26, 2013
"Face the Nation", CBS, March 2, 2014
A former law enforcement officer and national school safety consultant has publicly challenged the official narrative on Sandy Hook…
After only filing Connecticut Freedom Of Information requests about the alleged Sandy Hook 'massacre', School Safety expert Wolfgang W. Halbig (photo, above) was visited by homicide detectives warning him that if he keeps making inquiries he would suffer the legal consequences.
Halbig also discovered that the report on the Sandy Hook event was the first school shooting in US history to be sealed as 'Classified', held by the FBI. Smells like a cover-up.
The points brought up in this interview are some of the best ever on this subject.
Listen to this incredible interview by AFP via Federal Jack…
Source: 21st Century Wire
Secret Tape Reveals US-backed Plot to Topple Ukraine's Democratically-Elected President…
"In the latest debacle for the US State Department and the Obama Administration, US Assistant Secretary of State Victoria Nuland was caught on tape micro-managing Ukraine opposition party strategies with US Ambassador to Ukraine, Geoffrey Pyatt. That the Ukraine regime-change operation is to some degree being directed from Washington can no longer be denied….The taped conversation demonstrates in clear detail that while Secretary of State John Kerry decries any foreign meddling in Ukraine's internal affairs, his State Department is virtually managing the entire process."

– Daniel McAdams, "'F**k the EU': Tape Reveals US Runs Ukraine Opposition", Ron Paul Institute
Washington is at it again, up to its old tricks. You'd think that after the Afghanistan and Iraq fiascos someone on the policymaking team would tell the fantasists to dial-it-down a bit. But, no. The Obama claque is just as eager to try their hand at regime change as their predecessors, the Bushies. This time the bullseye is on Ukraine, the home of the failed Orange Revolution, where US NGOs fomented a populist coup that brought down the government and paved the way for years of social instability, economic hardship and, eventually, a stronger alliance with Moscow.
That sure worked out well, didn't it? One can only wonder what Obama has in mind for an encore.
Let's cut to the chase: The US still clings to the idea that it can dominate the world with its ham-fisted military (that hasn't won a war in 60 years) its scandalized Intel agencies, its comical Rambo-style "Special Ops" teams, and its oh-so-brilliant global strategists who think the days of the nation-state will soon be over hastening the onset of the glorious New World Order. Right. Ukraine is a critical part of that pipe dream, er, strategy which is why the US media puts demonstrations in Kiev in the headlines while similar protests in the US are consigned to the back pages just below the dog food ads. In any event, the crisis is likely to intensify in the months ahead as Washington engages in a no-holds-barred tug-o-war with Moscow over the future of civilization.
For bigwig strategists, like Zbigniew Brzezinski, Ukraine is a war that Washington must win to maintain its position as the world's only superpower. As he sees it, the US must establish outposts throughout Eurasia to diminish Russia's influence, control China, and capitalize off the new century's fastest growing region. Here's how Brzezinski sums it up in Foreign Affairs in an article titled "A Geostrategy for Eurasia":
"America's emergence as the sole global superpower now makes an integrated and comprehensive strategy for Eurasia imperative…Eurasia is home to most of the world's politically assertive and dynamic states. All the historical pretenders to global power originated in Eurasia. The world's most populous aspirants to regional hegemony, China and India, are in Eurasia, as are all the potential political or economic challengers to American primacy…

Eurasia is the world's axial supercontinent. A power that dominated Eurasia would exercise decisive influence over two of the world's three most economically productive regions, Western Europe and East Asia. A glance at the map also suggests that a country dominant in Eurasia would almost automatically control the Middle East and Africa…

What happens with the distribution of power on the Eurasian landmass will be of decisive importance to America's global primacy and historical legacy." ( "A Geostrategy for Eurasia", Zbigniew Brzezinski, Foreign Affairs, 1997)
Okay, so the not-so-subtle Brzezinski is telling US policymakers that if they want to rule the world, they've got to take over Eurasia. That's pretty clear. It's the Great Game all over again and Ukraine is one of the biggest trophies, which is why the US has allied itself to all kinds crackpot, rightwing groups that are stirring up trouble in Kiev. It's because Washington will stop at nothing to achieve its objectives. Of course, there's nothing new about any of this. The US frequently supports violent, far-right organizations if their interests coincide. Here's a little background on the topic from Eric Draitser in an article in CounterPunch titled "Ukraine and the Rebirth of Fascism":
"In an attempt to pry Ukraine out of the Russian sphere of influence, the US-EU-NATO alliance has, not for the first time, allied itself with fascists. Of course, for decades, millions in Latin America were disappeared or murdered by fascist paramilitary forces armed and supported by the United States. The mujahideen of Afghanistan, which later transmogrified into Al Qaeda, also extreme ideological reactionaries, were created and financed by the United States for the purposes of destabilizing Russia. And of course, there is the painful reality of Libya and, most recently Syria, where the United States and its allies finance and support extremist jihadis against a government that has refused to align with the US and Israel. There is a disturbing pattern here that has never been lost on keen political observers: the United States always makes common cause with right wing extremists and fascists for geopolitical gain." (Ukraine and the rebirth of Fascism", Eric Draitser, CounterPunch)
Death squads here, jihadis there; what difference does it make to the big shots in Washington?
Not much, apparently.
But, wait, what's all this talk about the US being on the side of anti-Semites and fascists in Ukraine? Is that true?
It sure looks that way. In fact, there was a funny story in the World Socialist Web Site about Assistant Secretary of State Victoria "Fuck the EU" Nuland which shows how far these people will go to achieve their objectives. In this case, Nuland, who — according to the WSWS — is "the grand-daughter of Jewish immigrants who fled to America to escape pogroms in Tsarist Russia"…was seen "handing out cookies in Maidan square to Svoboda thugs who venerate the mass murderers of Hitler's SS." ("Leaked phone call on Ukraine lays bare Washington's gangsterism", Bill Van Auken, World Socialist Web Site)
Nice, eh? So Vickie was having a little snacktime with guys who'd probably shove a knife in her back if they were given half a chance. That's what you call dedication. By the way, Nuland's "husband is Robert Kagan, the right-wing foreign policy pundit who served as the founding chairman of the Project for a New American Century, the neo-conservative Washington think tank that played a key role in the political and ideological preparation for the wars against Iraq and Afghanistan."
The fact that Obama and Co. are directly involved in this latest would-be coup, doesn't surprise anyone. According to a recent poll conducted by the All-Russian Public Opinion Research Center, "almost a half (45%) of Russian citizens think that protests in Ukraine have been provoked by Western special services." By "special services" we presume the survey's authors mean US Intel agencies and US-funded NGOs which have a long history of poking their noses in other country's affairs. Here's a statement by Rep Ron Paul in 2004 to the US House International Relations Committee which helps to throw a little light on the issue:
"It is clear that a significant amount of US taxpayer dollars went to support one candidate in Ukraine. …. What we do not know, however, is just how much US government money was spent to influence the outcome of the Ukrainian election.

Dozens of organizations are granted funds under the PAUCI program alone, (Poland-America-Ukraine Cooperation Initiative, which is administered by the US-based Freedom House.) and this is only one of many programs that funneled dollars into Ukraine. We do not know how many millions of US taxpayer dollars the National Endowment for Democracy (NED) sent to Ukraine through NED's National Democratic Institute and International Republican Institute. Nor do we know how many other efforts, overt or covert, have been made to support one candidate over the other in Ukraine.

That is what I find so disturbing: there are so many cut-out organizations and sub-grantees that we have no idea how much US government money was really spent on Ukraine, and most importantly how it was spent." ("What has the NED done in Ukraine?", Ron Paul, Lew Rockwell)
The fact is, the USG gives away tons of money to all types of shady groups who carry out their agenda. As far as Ukraine is concerned, we actually have a better idea of the money that's been spent than Paul thinks. Check out this video of Nuland addressing various industry groups and admitting that, "Since the declaration of Ukrainian independence in 1991, the United States supported the Ukrainians in the development of democratic institutions and skills in promoting civil society and a good form of government…We have invested more than 5 billion dollars to help Ukraine to achieve these and other goals." ("Washington's cloned female warmongers", Finian Cunningham, Information Clearinghouse)
5 billion smackers to topple a democratically-elected government in Ukraine while 8 million Americans still can't find a damn job in the US. That tells you a lot about Obama's priorities, doesn't it?
Last week's fiasco surrounding Nuland's leaked phone conversation has clarified what's really going on behind the scenes. While the media has focused on Nuland's obscenity, ("Fuck the EU") it's the other parts of the conversation that grabbed our attention. Here's a brief summary by the WSWS's Bill Van Auken:
"The call (exposes) the criminal and imperialist character of US policy in Ukraine …What the tape makes clear, is that Washington is employing methods of international gangsterism, including violence, to effect a political coup aimed at installing a regime that is fully subordinate to US geo-strategic interests…

The precise goal of US efforts is to shift political power into the hands of a collection of Western-aligned Ukrainian oligarchs who enriched themselves off of the private appropriation—theft—of state property carried out as part of the Stalinist bureaucracy's dissolution of the Soviet Union in 1991. In doing so, it aims to turn Ukraine into a US imperialist beachhead on the very border of Russia, whose territory it also wants to divide and subjugate to neocolonial status as part of its drive to assert American hegemony throughout the strategic landmass of Eurasia…

Nuland makes clear that behind the scenes, Washington is dictating which leaders of the opposition…should enter the government to swing it behind Washington and what role the others will play…"("Leaked phone call on Ukraine lays bare Washington's gangsterism", Bill Van Auken, World socialist Web Site)
Same old, same old. Like we said earlier, there's nothing new here, nothing at all. All the blabber about "democracy" is just public relations crappola. It means nothing. US elites want to trim Moscow's wings, set up shop in Eurasia, control China's growth, be a bigger player in the continent's oil and natural gas markets, export its financial services model, and make as much money as possible in the 21st century's hottest market, Asia. It's all about profits. Profits and power.
But then, you probably knew that already.
I recently interviewed Daniel Estulin the author of what will be the newest best seller,TransEvolution: The Coming Age of Human Deconstruction.
Estulin wrote the book based largely on a Bilderberg white paper which was smuggled to him by a Bilderberg insider. The document was filled with information which spelled the end of the human race as we know it.
Hollywood Prepares the American Public for the Inevitable
Hollywood has made millions on movies like The Terminator, Blade Runner, and RoboCob, just to name a few. In fact, Robocop is being re-released in the next several weeks. Estulin states that cyborgs or man-machines are the future in a post-human world. Yes, you read that correctly, we could soon find ourselves living in a post-human world.
You may be familiar with the new TV series on FOX called Almost Human where one of the main characters is a cyborg cop. We could see such an interaction between nonhuman and morphed humans in the near future (i.e. Robocop).
Rules for Thee but Not for Me
In the future of transevolution we will be witnessing a literal fountain of youth, which will result from becoming a cyborg as it will soon be possible to purchase immortality in the future. However, everyone except the super elite will be banned from purchasing this literal fountain of youth.
Your existence, my common brethren, will be similar to what movie goers saw in the Summer of 2013 in the movie, Man of Steel. In the opening 30 minutes of the movie, it was revealed that every resident of Krypton had certain genes "turned on" and certain genes "turned off". And everyone from Krypton, except for Superman, had been artificially bred for specific purposes. This is what humanity is quickly moving towards and unless you are the elite, you will be bred, dumbed down if needed, to serve a purpose for the global elite.
The Purpose for the Destruction of the Global Economy
Estulin mentioned that the wholesale destruction of the world's economy is not an accident, nor is it a miscalculation or the result of political shenanigans. This destruction is being done on purpose, absolutely on purpose. Estulin revealed that his Bilderberg insider told him that the slave masters on this planet want to collapse the economy, force people into the stack and pack cities of mega millions and then exterminate most of humanity.
Estulin and I explored the methods that the super elite may use to exterminate 90% of all people on this planet. We both agreed that starvation is the most likely candidate. Starvation is a clean method of killing, it is quick and it would leave the planet in good shape for the global elite to establish their paradise on Earth.
Some of my readers and listeners have asked me about why I am so opposed to Agenda 21 and devote so much time fighting against it? To these and all others, I answer that forcing humanity to forsake rural and suburban living and move into the soon-to-be death traps of these mega cities, is very consistent with the tenets of Agenda 21 (i.e. Earth First).
Monsanto: The Great Satan of Food Production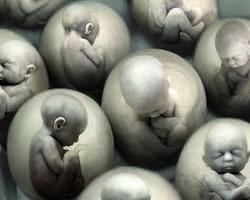 I recently interviewed my good friend, Barbara Peterson, who presented evidence which demonstrated that the super elite are in the process of attacking not just humans with GMO's which will eventually kill you, the GMO's are also sterilizing our food supply. And then, as if by magic, Peterson and I took calls on my show from farmers all across the country, who confirmed the sterilization of both crops and farm animals was well under way.
Let's give credit where credit is due. Monsanto is not alone in this conspiracy against humanity. In Chapter two of his book, Estulin, details how huge corporations like Monsanto, Cargill, and Archer Daniels are plotting to set up mass starvation on the planet. These corporate names became household names and they have become an "interlocked self perpetuating syndicate that will decide who eats and who doesn't, who lives and who dies."
Why are mega corporations, such as these and a small socio-political elite, allowed to own our food and control the very basis of humanity? The simple answer is, because they can.
Studies have shown that rats that are fed with genetically modified organisms (GMO), like potatoes, showed structural changes in their white blood cells making them more vulnerable to infection and disease, which could indicate a greater future risk of developing cancer, when compared to other rats fed non-GMO potatoes. Estulin's research indicates that GMO food was the creation of the Rockefeller Foundation, who are members of the Bilderberg Group. This all part of the plan for total control of mankind. As an aside, Barbara Peterson noted in my interview with her that McDonalds fries will soon all be made of GMO's.
Genetic Engineering
Genetic engineering is about taking control of nature, redesigning it and rebuilding it. The phrase "playing God" comes up in almost every conversation about genetic engineering. This is no longer the stuff of science fiction. Nothing good comes from genetic engineering as this generation of children will be the last generation which will be human in the sense that we define humanity today.
Estulin documented how insects are being weaponized for combat through chipping as a result of recent DARPA projects. Humans will soon be chipped, not necessarily for warfare, but for the purpose of transformation into something hideous which will serve the whims of the global elite.
The National Security State
Presently, all the communication happening on the planet right now can be monitored in real time and it is being done to control us, to dumb us down, to brainwash, to influence, and to predict our future behavior. The super elite is doing this so that we don't get in the way of important people by doing too much thinking on our own. A simple example of this fact is in evidence in an ever-increasing number of airports as facial scanning techniques are designed to reveal to security individuals who are angry, malevolent, etc. This technology is right here, right now!
Estulin mentions Nazi Germany, in his book, numerous times throughout the book, Estulin drew a similarity between the mass control the Nazis had in comparison to the control the super elite has over the human race right now. Presently, America is the 21st century fulfillment of what Hitler, Stalin and Mao as they attempted to initiate their genocidal regimes.
Off World Escape Plan If Things Get Ugly
According to USA Today,
"NASA recently revealed that their Mars robotic rover has found signs that a vast and hospitable lake once spread over the now-desolate surface, a potential home to past life for centuries or more."
With this new discovery that life may be possible on Mars, the elite could easily, through nanotechnology subsequently build a homestead there! There are many private corporations on the planet who are ready to go to Mars within five years. Some speculate that billionaire, Robert Bigelow, is ready now.
Apparently, if the elite cannot exterminate humanity in the clean and neat ways that they have designed, it may be necessary to temporarily move off world while the job is completed in more "messy" ways. According to some, this is their "Plan B".
A Cowardly New World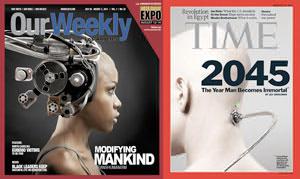 Unlike Huxley, I have seen nothing brave about this new world. Nanotechnology is a powerful new technology for taking apart and reconstructing nature at the atomic level. Scientists are acting like God to manipulate life through the use of this technology. I can only imagine all the horrible things nanotechnology can do to the human race.
Nothing good with regard to nanotechnology can or will come from this blatant insanity. The plans of the global elite constitute an abomination before God.
Right now, the elite are employing their "Promethean plans" which will change the world and will transform the very essence of humanity. Again, this is happening Now!!!
Let's make no mistake about it, the super elite are attempting to become more powerful than God. The super elite controls the human race in every imaginable possible way. Just the term, "conspiracy theorist", was invented by the global elite as a marginalizing tool to keep the public from believing in conspiracy theories that will enslave humanity.
Absolutely nothing that happens in our world is an accident; it's all part of this grand plan. Because of this, there is no hope for humanity if we do not rise up and defeat Agenda 21 and force a change in the leadership of the world, and it must be done RIGHT NOW, before the personal control mechanisms of this new system are locked into place.
My fellow human beings, we do not have five years. You sit idly by on the sidelines at the risk of not only your life but the lives of your children and grandchildren, born or not yet born. Soon, we will be saying "Welcome to Krypton", as humanity becomes the weak puppets in the theatre of life created by the super elite.
Source: Dave Hodges  |  The Common Sense Show
Want to know the dates for the Blood Moons and total lunar eclipses in 2014 and 2015? You've come to the right place…
We have been receiving a number of inquiries about some upcoming Blood Moons in the years 2014 and 2015. And we want to say, first of all, that the Blood Moons most people are asking about are not part of astronomy. Instead, their origin is religious, at least according to Christian pastor John Hagee, who wrote a 2013 book about Blood Moons. More about that below. Still, since they're moons, and since people are asking us, we wanted to reply.
Follow the links below to learn more about Blood Moons.
Dates of Harvest and Hunter's Moons in 2014 and 2015
Blood Moons in Biblical prophecy
Dates of Biblical prophecy Blood Moons in 2014 and 2015
How common is a tetrad of total lunar eclipses?
Why is the term Blood Moon being used to mean a full moon of a lunar tetrad?

Why is a Hunter's Moon linked in people's minds with a red moon? First of all, in autumn, the angle of the ecliptic – or sun and moon's path – makes a narrow angle with the horizon. Image via classicalastronomy.com.
Secondly, the narrow angle of the ecliptic means the moon rises noticeably farther north on the horizon, from one night to the next. So, every autumn, there is no long period of darkness between sunset and moonrise. Around the time of full moon, many people see the moon low in the sky, around the time of twilight. At that time, the moon often looks reddish. Image via classicalastronomy.com.
Blood Moons in astronomy. In astronomical lore, all the full moons have names. The names typically coincide with months of the year, or seasons.
One of the most famous moon names isthe Hunter's Moon. It is the the full moonimmediately following the Harvest Moon, which is the full moon occurring most closely to the autumnal equinox.
The Hunter's Moon, in skylore, is also sometimes called the Blood Moon. Why? Probably because it's a characteristic of these autumn full moons that they appear nearly full – and rise soon after sunset – for several evenings in a row. Many people see them when they are low in the sky, shortly after they've risen, at which time there's more atmosphere between you and the moon than when the moon is overhead. When you see the moon low in the sky, the extra air between you and the moon makes the moon look reddish. Voila. Blood moon.
Dates for the Northern Hemisphere's Harvest and Hunter's Moons in 2014 and 2015:
2014:
Harvest Moon: September 9
Autumn Equinox: September 23
Hunter's (Blood) Moon: October 8

2015:
Autumn Equinox: September 23
Harvest Moon: September 28
Hunter's (Blood) Moon: October 27
This book, published in 2013, is apparently what launched all the questions to our astronomy website about Blood Moons. We confess. We haven't read it.
Blood Moons in Biblical prophecy. We're not experts on prophecy of any kind. But we'll tell you what we know about the new definition for Blood Moon that has caused so many questions recently.
From what we've been able to gather, two Christian pastors, Mark Blitz and John Hagee, use the termBlood Moon to apply to the full moons of the upcoming tetrad – four successive total lunar eclipses, with no partial lunar eclipses in between, each of which is separated from the other by six lunar months (six full moons) – in 2014 and 2015. John Hagee appears to have popularized the term in his 2013 book Four Blood Moons: Something is About to Change.
Mark Blitz and John Hagee speak of a lunar tetrad as representing a fulfillment of Biblical prophecy. After all, the moon is supposed to turn blood red before the end times, isn't it? As described in Joel 2:31 (Common English Bible):
The sun will be turned to darkness, and the moon to blood before the great and dreadful day of the LORD comes.
That description, by the way, describes both a total solar eclipse and total lunar eclipse. Sun turned to darkness = moon directly between the Earth and sun in a total solar eclipse. Moon turned to blood = Earth directly between the sun and moon, Earth's shadow falling on the moon in a total lunar eclipse.
This is what a total eclipse looks like. This is the total eclipse of October 27, 2004 via Fred Espenak of NASA. Visit Fred's page here. We astronomy writers often describe a totally eclipsed moon as appearing 'blood red.' Here's why the moon turns red during a total eclipse.
We astronomy writers often describe total lunar eclipses as appearing blood red. Why red? They appear reddish because sunlight from all of Earth's sunrises and sunsets is scattered by the Earth's atmosphere and falls on the surface of the eclipsed moon. In years where volcanic activity is pronounced, however, a total lunar eclipse may appear more brownish or gray in color. Read more here: Why does the moon look red during a total lunar eclipse?
Dates of Biblical prophecy Blood Moons in 2014 and 2015. These are the dates for the upcomingtetrad – four successive total lunar eclipses – in these years.
2014:
Total lunar eclipse: April 15
Total lunar eclipse: October 8

2015:
Total lunar eclipse: April 4
Total lunar eclipse: September 28
There are a total of 8 tetrads in the 21st century (2001 to 2100). But proponents of this Biblical prophecy regard the upcoming tetrad as especially significant because it coincides with two important Jewish holidays: Passover and Tabernacles.
The April 2014 and April 2015 total lunar eclipses align with the feast of Passover. The October 2014 and September 2015 total lunar eclipses align with the feast of Tabernacles.
The Jewish calendar is a lunar calendar. In any year, it's inevitable that a full moon should fall on or near the feasts of Passover (15 Nissan) and Tabernacles (15 Tishri). Nissan and Tishri are the first and seventh months of the Jewish calendar, respectively.
It is somewhat ironic that three of these four lunar eclipses are not visible – even in part – from Israel. The only eclipse that can be seen at all from Israel is the tail end of the September 28, 2015 eclipse, which may be observable for a short while before sunrise.
How common is a tetrad of total lunar eclipses? Depending upon the century in which you live, alunar tetrad (four consecutive total lunar eclipses, spaced at six lunar months apart from one another) may happen fairly frequently – or not at all.
For instance, in our 21st century (2001-2100), there are a total 8 tetrads, but in the 17th, 18th and 19th centuries, there were none at all. If we include all the centuries from the 1st century (AD 1-100) through the 21st century (2001-2100), inclusive, there are a total of 62 tetrads. The last one occurred in 2003-2004, and the next one after the 2014-2015 tetrad will happen in 2032-2033.
However, if we want to know which tetrads specifically fell on the Jewish feasts of Passover and Tabernacles, there appear to be a total of 8 in these 21 centuries:
1. 162-163 C.E. (Common Era)
2. 795-796 C.E.
3. 842-843 C.E.
4. 860-861 C.E.
5. 1493-1494 C.E.
6. 1949-1950 C.E.
7. 1967-1968 C.E.
8. 2014-2015 C.E.
Why is the term Blood Moon being used to mean a full moon of a lunar tetrad? We can't really tell you why more and more people are using the term Blood Moon to describe the four full moons of alunar tetrad. We don't know why, exactly.
Here's the definition of a lunar tetrad, again: four successive total lunar eclipses, with no partial eclipses in between, each of which is separated from the other by six lunar months (six full moons). There's no obvious reason why Blood Moon should be associated with this term.
To the best of our knowledge, however, the use of the term Blood Moon to describe a lunar tetrad is of recent origin. It might have originated with John Hagee's 2013 book.
We're still not sure whether Blood Moon pertains to the full moon of any tetrad, or specifically to a tetrad that coincides with the feasts of Passover and Tabernacles.
Either way, I suspect the nouveau definition of Blood Moon will gain traction as we approach the tetrad, the four total lunar eclipses of 2014 and 2015.
Bottom line: The term Blood Moon in astronomy in sometimes used as another name for the Hunter's Moon. The term Blood Moon in Biblical prophecy appears to have been popularized by two Christian pastors, Mark Blitz and John Hagee. They use the term Blood Moon to apply to the full moons of the upcoming tetrad – four successive total lunar eclipses, with no partial lunar eclipses in between, each of which is separated from the other by six lunar months (six full moons) – in 2014 and 2015. Astronomers will not be using the term Blood Moon to describe these four upcoming lunar eclipses.
Source: EarthSky
Can the sharing economy movement address the root causes of the world's converging crises? Unless the sharing of resources is promoted in relation to human rights and concerns for equity, democracy, social justice and sustainability, then such claims are without substantiation – although there are many hopeful signs that the conversation is slowly moving in the right direction. 
In recent years, the concept and practice of sharing resources is fast becoming a mainstream phenomenon across North America, Western Europe and other world regions. The internet is awash with articles and websites that celebrate the vast potential of sharing human and physical assets, in everything from cars and bicycles to housing, workplaces, food, household items, and even time or expertise. According to most general definitions that are widely available online, the sharing economy leverages information technology to empower individuals or organisations to distribute, share and re-use excess capacity in goods and services. The business icons of the new sharing economy include the likes of Airbnb, Zipcar, Lyft, Taskrabbit and Poshmark, although hundreds of other for-profit as well as non-profit organisations are associated with this burgeoning movement that is predicated, in one way or another, on the age-old principle of sharing.
As the sharing economy receives increasing attention from the media, a debate is beginning to emerge around its overall importance and future direction. There is no doubt that the emergent paradigm of sharing resources is set to expand and further flourish in coming years, especially in the face of continuing economic recession, government austerity and environmental concerns. As a result of the concerted advocacy work and mobilisation of sharing groups in the US, fifteen city mayors have now signed the Shareable Cities Resolution in which they officially recognise the importance of economic sharing for both the public and private sectors. Seoul in South Korea has also adopted a city-funded project called Sharing City in which it plans to expand its 'sharing infrastructure', promote existing sharing enterprises and incubate sharing economy start-ups as a partial solution to problems in housing, transportation, job creation and community cohesion. Furthermore, Medellin in Colombia is embracing transport-sharing schemes and reimagining the use of its shared public spaces, while Ecuador is the first country in the world to commit itself to becoming a 'shared knowledge'-based society, under an official strategy named 'buen saber'.
Many proponents of the sharing economy therefore have great hopes for a future based on sharing as the new modus operandi. Almost everyone recognises that drastic change is needed in the wake of a collapsed economy and an overstretched planet, and the old idea of the American dream – in which a culture that promotes excessive consumerism and commercialisation leads us to see the 'good life' as the 'goods life', as described by the psychologist Tim Kasser – is no longer tenable in a world of rising affluence among possibly 9.6 billion people by 2050. Hence more and more people are rejecting the materialistic attitudes that defined recent decades, and are gradually shifting towards a different way of living that is based on connectedness and sharing rather than ownership and conspicuous consumption. 'Sharing more and owning less' is the ethic that underlies a discernible change in attitudes among affluent society that is being led by today's young, tech-savvy generation known as Generation Y or the Millennials.
However, many entrepreneurial sharing pioneers also profess a big picture vision of what sharing can achieve in relation to the world's most pressing issues, such as population growth, environmental degradation and food security. As Ryan Gourley of A2Share posits, for example, a network of cities that embrace the sharing economy could mount up into a Sharing Regions Network, then Sharing Nations, and finally a Sharing World: "A globally networked sharing economy would be a whole new paradigm, a game-changer for humanity and the planet". Neal Gorenflo, the co-founder and publisher of Shareable, also argues that peer-to-peer collaboration can form the basis of a new social contract, with an extensive sharing movement acting as the catalyst for systemic changesthat can address the root causes of both poverty and climate change. Or to quote the words of Benita Matofska, founder of The People Who Share, we are going to have to "share to survive" if we want to face up to a sustainable future. In such a light, it behoves us all to investigate the potential of sharing to effect a social and economic transformation that is sufficient to meet the grave challenges of the 21st century.
Two sides of a debate on sharing
There is no doubt that sharing resources can contribute to the greater good in a number of ways, from economic as well as environmental and social perspectives. A number of studies show the environmental benefits that are common to many sharing schemes, such as the resource efficiency and potential energy savings that could result from car sharing and bike sharing in cities. Almost all forms of localised sharing are economical, and can lead to significant cost savings or earnings for individuals and enterprises. In terms of subjective well-being and social impacts, common experience demonstrates how sharing can also help us to feel connected to neighbours or co-workers, and even build community and make us feel happier.
Few could disagree on these beneficial aspects of sharing resources within communities or across municipalities, but some controversy surrounds the broader vision of how the sharing economy movement can contribute to a fair and sustainable world. For many advocates of the burgeoning trend towards economic sharing in modern cities, it is about much more than couch-surfing, car sharing or tool libraries, and holds the potential to disrupt the individualist and materialistic assumptions of neoliberal capitalism. For example, Juliet Schor in her book Plenitude perceives that a new economics based on sharing could be an antidote to the hyper-individualised, hyper-consumer culture of today, and could help rebuild the social ties that have been lost through market culture. Annie Leonard of the Story of Stuff project, in her latest short video on how to move society in an environmentally sustainable and just direction, also considers sharing as a key 'game changing' solution that could help to transform the basic goals of the economy.
Many other proponents see the sharing economy as a path towards achieving widespread prosperity within the earth's natural limits, and an essential first step on the road to more localised economies and egalitarian societies. But far from everyone perceives that participating in the sharing economy, at least in its existing form and praxis, is a 'political act' that can realistically challenge consumption-driven economics and the culture of individualism – a question that is raised (although not yet comprehensively answered) in a valuable think piece from Friends of the Earth, as discussed further below. Various commentators argue that the proliferation of new business ventures under the umbrella of sharing are nothing more than "supply and demand continuing its perpetual adjustment to new technologies and fresh opportunities", and that the concept of the sharing economy is being co-opted by purely commercial interests – a debate that was given impetus when the car sharing pioneers, Zipcar, were bought up by the established rental firm Avis.
Recently, Slate magazine's business and economics correspondent controversially reiterated the observation that making money from new modes of consumption is not really 'sharing' per se, asserting that the sharing economy is therefore a "dumb term" that "deserves to die". Other journalists have criticised the superficial treatment that the sharing economy typically receives from financial pundits and tech reporters, especially the claims that small business start-ups based on monetised forms of sharing are a solution to the jobs crisis – regardless of drastic cutbacks in welfare and public services, unprecedented rates of income inequality, and the dangerous rise of the precariat. The author Evgeny Morozov, writing an op-ed in the Financial Times, has gone as far as saying that the sharing economy is having a pernicious effect on equality and basic working conditions, in that it is fully compliant with market logic, is far from valuing human relationships over profit, and is even amplifying the worst excesses of the dominant economic model. In the context of the erosion of full-time employment, the assault on trade unions and the disappearance of healthcare and insurance benefits, he argues that the sharing economy is accelerating the transformation of workers into "always-on self-employed entrepreneurs who must think like brands", leading him to dub it "neoliberalism on steroids".
Problems of definition
Although it is impossible to reconcile these polarised views, part of the problem in assessing the true potential of economic sharing is one of vagueness in definition and wide differences in understanding. The conventional interpretation of the sharing economy is at present focused on its financial and commercial aspects, with continuous news reports proclaiming its rapidly growing market size and potential as a "co-commerce revolution". Rachel Botsman, a leading entrepreneurial thinker on the potential of collaboration and sharing through digital technologies to change our lives, has attempted to clarify what the sharing economy actually is in order to prevent further confusion over the different terms in general use. In her latest typology, she notes how the term 'sharing economy' is often muddled with other new ideas and is in fact a subset of 'collaborative consumption' within the entire 'collaborative economy' movement, and has a rather restricted meaning in terms of "sharing underutilized assets from spaces to skills to stuff for monetary or non-monetary benefits" [see slide 9 of the presentation]. This interpretation of changing consumer behaviours and lifestyles revolves around the "maximum utilization of assets through efficient models of redistribution and shared access", which isn't necessarily predicated on an ethic of 'sharing' by any strict definition.
Other interpretations of the sharing economy are far broader and less constrained by capitalistic assumptions, as demonstrated in the Friends of the Earth briefing paper on Sharing Cities written by Professor Julian Agyeman et al. In their estimation, what's missing from most of these current definitions and categorisations of economic sharing is a consideration of "the communal, collective production that characterises the collective commons". A broadened 'sharing spectrum' that they propose therefore not only focuses on goods and services within the mainstream economy (which is almost always considered in relation to affluent, middle-class lifestyles), but also includes the non-material or intangible aspects of sharing such as well-being and capability [see page 6 of the brief]. From this wider perspective, they assert that the cutting edge of the sharing economy is often not commercial and includes informal behaviours like the unpaid care, support and nurturing that we provide for one another, as well as the shared use of infrastructure and shared public services.
This sheds a new light on governments as the "ultimate level of sharing", and suggests that the history of the welfare state in Europe and other forms of social protection is, in fact, also integral to the evolution of shared resources in cities and within different countries. Yet an understanding of sharing from this more holistic viewpoint doesn't have to be limited to the state provision of healthcare, education, and other public services. As Agyeman et al elucidate, cooperatives of all kinds (from worker to housing to retailer and consumer co-ops) also offer alternative models for shared service provision and a different perspective on economic sharing, one in which equity and collective ownership is prioritised. Access to natural common resources such as air and water can also be understood in terms of sharing, which may then prioritise the common good of all people over commercial or private interests and market mechanisms. This would include controversial issues of land ownership and land use, raising questions over how best to share land and urban space more equitably – such as through community land trusts, or through new policies and incentives such as land value taxation.
The politics of sharing
Furthermore, Agyeman et al argue that an understanding of sharing in relation to the collective commons gives rise to explicitly political questions concerning the shared public realm and participatory democracy. This is central to the many countercultural movements of recent years (such as the Occupy movement and Middle East protests since 2011, and the Taksim Gezi Park protests in 2013) that have reclaimed public space to symbolically challenge unjust power dynamics and the increasing trend toward privatisation that is central to neoliberal hegemony. Sharing is also directly related to the functioning of a healthy democracy, the authors reason, in that a vibrant sharing economy (when interpreted in this light) can counter the political apathy that characterises modern consumer society. By reinforcing values of community and collaboration over the individualism and consumerism that defines our present-day cultures and identities, they argue that participation in sharing could ultimately be reflected in the political domain. They also argue that a shared public realm is essential for the expression of participatory democracy and the development of a good society, not least as this provides a necessary venue for popular debate and public reasoning that can influence political decisions. Indeed the "emerging shareability paradigm", as they describe it, is said to reflect the basic tenets of the Right to the City (RTTC) – an international urban movement that fights for democracy, justice and sustainability in cities and mobilises against the privatisation of common goods and public spaces.
The intention in briefly outlining some of these differing interpretations of sharing is to demonstrate how considerations of politics, justice, ethics and sustainability are slowly being allied with the sharing economy concept. A paramount example is the Friends of the Earth briefing paper outlined above, which was written as part of FOEI's Big Ideas to Change the World series on cities that promoted sharing as "a political force to be reckoned with" and a "call to action for environmentalists". Yet many further examples could also be mentioned, such as the New Economics Foundation's 'Manifesto for the New Materialism' which promotes the old-fashioned ethic of sharing as part of a new way of living to replace the collapsed model of debt-fuelled overconsumption. There are also signs that many influential proponents of the sharing economy – as generally understood today in terms of new economic models driven by peer-to-peer technology that enable access to rather than ownership of resources – are beginning to query the commercial direction that the movement is taking, and are instead promoting more politicised forms of social change that are not merely based on micro-enterprise or the monetisation/branding of high-tech innovations.
Janelle Orsi, a California-based 'sharing lawyer' and author of The Sharing Solution, is particularly inspirational in this regard; for her, the sharing economy encompasses such a broad range of activities that it is hard to define, although she suggests that all its activities are tied together in how they harness the existing resources of a community and grow its wealth. This is in contradistinction to the mainstream economy that mostly generates wealth for people outside of people's communities, and inherently generates extreme inequalities and ecological destruction – which Orsi contends that the sharing economy can help reverse. The problem she recognises is that the so-called sharing economy we usually hear about in the media is built upon a business-as-usual foundation, which is privately owned and often funded by venture capital (as is the case with Airbnb, Lyft, Zipcar, Taskrabbit et cetera). As a result, the same business structures that created the economic problems of today are buying up new sharing economy companies and turning them into ever larger, more centralised enterprises that are not concerned about people's well-being, community cohesion, local economic diversity, sustainable job creation and so on (not to mention the risk of re-creating stock valuation bubbles that overshadowed the earlier generation of dot.com enterprises). The only way to ensure that new sharing economy companies fulfil their potential to create economic empowerment for users and their communities, Orsi argues, is through cooperative conversion – and she makes a compelling case for the democratic, non-exploitative, redistributive and truly 'sharing' potential of worker and consumer cooperatives in all their guises.
Sharing as a path to systemic change
There are important reasons to query which direction this emerging movement for sharing will take in the years ahead. As prominent supporters of the sharing economy recognise, like Janelle Orsi and Juliet Schor, it offers both opportunities and reasons for optimism as well as pitfalls and some serious concerns. On the one hand, it reflects a growing shift in our values and social identities as 'citizens vs consumers', and is helping us to rethink notions of ownership and prosperity in a world of finite resources, scandalous waste and massive wealth disparities. Perhaps its many proponents are right, and the sharing economy represents the first step towards transitioning away from the over-consumptive, materially-intense and hoarding lifestyles of North American, Western European and other rich societies. Perhaps sharing really is fast becoming a counter-cultural movement that can help us to value relationships more than things, and offer us the possibility of re-imagining politics and constructing a more participative democracy, which could ultimately pose a challenge to the global capitalist/consumerist model of development that is built on private interests and debt at the cost of shared interests and true wealth.
On the other hand, critics are right to point out that the sharing economy in its present form is hardly a threat to existing power structures or a movement that represents the kind of radical changes we need to make the world a better place. Far from reorienting the economy towards greater equity and a better quality of life, as proposed by writers such as Richard Wilkinson and Kate Pickett, Tim Jackson, Herman Daly and John Cobb, it is arguable that most forms of sharing via peer-to-peer networks are at risk of being subverted by conventional business practices. There is a perverse irony in trying to imagine the logical conclusion of these trends: new models of collaborative consumption and co-production that are co-opted by private interests and venture capitalists, and increasingly geared towards affluent middle-class types or so-called bourgeois bohemians (the 'bobos'), to the exclusion of those on low incomes and therefore to the detriment of a more equal society. Or new sharing technology platforms that enable governments and corporations to collaborate in pursuing more intrusive controls over and greater surveillance of citizens. Or new social relationships based on sharing in the context of increasingly privatised and enclosed public spaces, such as gated communities within which private facilities and resources are shared.
This is by no means an inevitable outcome, but what is clear from this brief analysis is that the commercialisation and depoliticisation of economic sharing poses risks and contradictions that call into question its potential to transform society for the benefit of everyone. Unless the sharing of resources is promoted in relation to human rights and concerns for equity, democracy, social justice and sound environmental stewardship, then the various claims that sharing is a new paradigm that can address the world's interrelated crises is indeed empty rhetoric or utopian thinking without any substantiation. Sharing our skills through Hackerspaces, our unused stuff through GoodShuffle or a community potluck through mealshare is, in and of itself, a generally positive phenomenon that deserves to be enjoyed and fully participated in, but let's not pretend that car shares, clothes swaps, co-housing, shared vacation homes and so on are going to seriously address economic and climate chaos, unjust power dynamics or inequitable wealth distribution.
Sharing from the local to the global
If we look at sharing through the lens of just sustainability, however, as civil society organisations and others are now beginning to do, then the true possibilities of sharing resources within and among the world's nations are vast and all-encompassing: to enhance equity, rebuild community, improve well-being, democratise national and global governance, defend and promote the global commons, even to point the way towards a more cooperative international framework to replace the present stage of competitive neoliberal globalisation. We are not there yet, of course, and the popular understanding of economic sharing today is clearly focused on the more personal forms of giving and exchange among individuals or through online business ventures, which is mainly for the benefit of high-income groups in the world's most economically advanced nations. But the fact that this conversation is now being broadened to include the role of governments in sharing public infrastructure, political power and economic resources within countries is a hopeful indication that the emerging sharing movement is slowly moving in the right direction.
Already, questions are being raised as to what sharing resources means for the poorest people in the developing world, and how a revival of economic sharing in the richest countries can be spread globally as a solution to converging crises. It may not be long until the idea of economic sharing on a planetary scale – driven by an awareness of impending ecological catastrophe, life-threatening extremes of inequality, and escalating conflict over natural resources – is the subject of every dinner party and kitchen table conversation.
References:
Agyeman, Julian, Duncan McLaren and Adrianne Schaefer-Borrego, Sharing Cities, Friends of the Earth briefing paper, September 2013.
Agyeman, Julian, Just sustainabilities, julianagyeman.com, 21st September 2012.
Bollier, David, Bauwens Joins Ecuador in Planning a Commons-based, Peer Production Economy, 20th September 2013, bollier.org
Botsman, Rachel, The Sharing Economy Lacks A Shared Definition, fastcoexist.com, 21st November 2013.
Botsman, Rachel, The Sharing Economy Lacks a Shared Definition: Giving Meaning to the Terms, Collaborative Lab on Slideshare.net, 19th November 2013.
Childs, Mike, The Power of Sharing: A Call to Action for Environmentalists, Shareable.net, 5th November 2013.
Collaborativeconsumption.com, Shareable Cities Resolution: Passed, 26th June 2013.
Daly, Herman and John Cobb, For the Common Good: Redirecting the Economy toward Community, the Environment, and a Sustainable Future, Beacon Press, 1991.
Eberlein, Sven, Sharing for Profit – I'm Not Buying it Anymore, Shareable.net, 20th February 2013.
Enright, Michael in interview with Benita Matofska and Aidan Enns, Sharing, Not Buying at Christmas (Hr. 1), CBC Radio, 16th December 2012.
Friends of the Earth, Big Idea 2: Sharing – a political force to be reckoned with?, 26th September 2013.
Gaskins, Kim, The New Sharing Economy, Latitude, 1st June 2010.
Gorenflo, Neal, What's Next for the Sharing Movement?, Shareable.net, 31st July 2013.
Grahl, Jodi (trans.), World Charter for the Right to the City, International Alliance of Inhabitants et al, May 2005.
Griffiths, Rachel, The Great Sharing Economy, Co-operatives UK, London UK, 2011.
Grigg, Kat, Sharing As Part of the New Economy: An Interview with Lauren Anderson, The Solutions Journal, 20th September 2013.
Heinberg, Richard, Who knew that Seoul was a leader in the sharing economy?, Post Carbon Institute, 12th November 2013.
Herbst, Moira, Let's get real: the 'sharing economy' won't solve our jobs crisis, The Guardian, 7th January 2014.
Jackson, Tim, Prosperity without Growth: Economics for a Finite Planet, Routeledge, 2011.
Johnson, Cat, From Consumers to Citizens: Welcome to the Sharing Cities Network, Shareable.net, 9th January 2014.
Kasser, Tim, The High Price of Materialism, MIT Press, 2003.
Kisner, Corinne, Integrating Bike Share Programs into a Sustainable Transportation System, National League of Cities, City Practice Brief, Washington D.C., 2011.
Leonard, Annie, The Story of Solutions, The Story of Stuff Project, October 2013, storyofstuff.org
Martin, Elliot and Susan Shaheen, The Impact of Carsharing on Household Vehicle Ownership, Access (UCTC magazine), No. 38 Spring 2011.
Matofska, Benita, Facing the future: share to survive, Friends of the Earth blog, 4th January 2013.
Morozov, Evgeny, The 'sharing economy' undermines workers' rights, Financial Times, 14th October 2013.
Olson. Michael J. and Andrew D. Connor, The Disruption of Sharing: An Overview of the New Peer-to-Peer 'Sharing Economy' and The Impact on Established Internet Companies, Piper Jaffray, November 2013.
Opinium Research and Marke2ing, The Sharing Economy An overview with special focus on Peer-to-Peer Lending, 14th November 2012.
Orsi, Janelle and Doskow, Emily, The Sharing Solution: How to Save Money, Simplify Your Life and Build Community, Nolo, May 2009.
Orsi, Janelle et al, Policies for Shareable Cities: A Sharing Economy Policy Primer for Urban Leaders, Shareable / The sustainable Economics Law Centre, September 2013.
Orsi, Janelle, The Sharing Economy Just Got Real, Shareable.net, 16th September 2013.
Quilligan, James B., People Sharing Resources: Toward a New Multilateralism of the Global Commons, Kosmos Journal, Fall/Winter 2009.
Schifferes, Jonathan, Sharing our way to prosperity (Part 1), rsablogs.org.uk, 6th August 2013.
Schifferes, Jonathan, Profiting from sharing (Part 2), rsablogs.org.uk, 6th August 2013.
Schor, Juliet, Plenitude: The New Economics of True Wealth, Tantor Media, 2010.
Simms, Andrew and Ruth Potts, The New Materialism: How our relationship with the material world can change for the better, New Economics Foundation, November 2012.
Standing, Guy, The Precariat: The New Dangerous Class, Bloomsbury Academic, 2011.
Tennant, Ian, What's in it for me? Do you dare to share?, Friends of the Earth blog, 8th January 2014.
Wiesmann, Thorsten, Living by the Principle of Sharing – an interview with Raphael Fellmer, Oiushare.net, February 2013.
Wilkinson, Richard and Kate Pickett, The Spirit Level: Why Equality is Better for Everyone, Penguin, 2010.
Yglesias, Matthew, There Is No "Sharing Economy", Slate.com, 26th December 2013.
A month ago, a student toting a shotgun, machete and 125 rounds of ammunition marched into Arapahoe High School in Denver, Colorado. His target: to kill the debate teacher whom he felt treated him poorly.
On his way to the teacher, he shot a beautiful girl named Claire Davis in the face. She hung on for a week before dying of her wounds. The killer, a regular 17-year-old high school student, tall and lanky, with good looks, shot himself before Swat teams could reach him.
As a former teacher who started teaching in the 1970s, my colleagues and I could not imagine such violence. But here in Denver, we suffered Columbine shootings by Klebold and Harris when they mowed down a dozen kids and teachers. Another killer shot and killed "Emily" in Bailey, Colorado a few years back. Recently, James Holmes marched into a Denver movie theater to unleash his own killing spree on a bunch of innocent movie attendees.
Even more disturbing: bullied teachers–145,100 public-School teachers physically attacked by students and 276,700 threatened with injury every year.
Over 4,800,000 women, both girlfriends and wives, suffering beatings by their men annually in the United States—a beating every 15 seconds.
According to the National Crime Victimization Survey, which includes crimes that were not reported to the police, 232,960 women suffer rape in the U.S. annually. That's more than 600 women everyday.
The United States carried on two ten-year wars in Iraq and Afghanistan where we killed an estimated 250,000 civilians. We killed many more Muslim fighters by the tens of thousands. We destroyed their country with our bombs. Because those third world countries lack birth records, identification and death certificates—the numbers could be much higher.
In most large city in America, such as Denver, newscasters relate killings every night of the week. Chicago, Houston, Detroit and Los Angeles suffer gang killings nightly.
One in four children suffers bullying by a teen thug in high schools across America every day during school terms. In other words, our children cannot attend school without fear of being beat up, harassed, called names and demeaned by meaner, bigger students who have no other purpose in life but to manifest their thuggery.
What bothers me: we promote horrific violence via our continuous wars promoted by bankers and the military industrial complex that profit at the cost of human lives. We promote TV violence such as "Criminal Minds" and "NCIS" where lots of people commit diabolical mayhem. We support social media arcade games for kids like "Doom" and worse. Our movies feature horrific violence that pours into our kids minds and emotions. It's like the 60s movie "Clockwork Orange" seems normal. You can watch television "Cops" where violence becomes normal. Our drones in the Middle East kill any number of humans without identity.
Today, 68 percent of African-American children grow up under the parenting of single mothers and most of them living on welfare and food stamps. Who babysits those kids? Answer: television. What do they see? Answer: violence. How do they respond? Answer: black flash mobs, "knockout" games, shoplifting and gang violence.
Over 2.3 million Americans languish in prison. We spent $1 trillion in the last 43 years on the "War on Drugs", but a pittance for raising healthy kids. Why haven't we spent as much money on discovering peaceful ways to rear our children as we spend on killing other people in contrived wars?
This information bothers me because Claire Davis could have been my daughter. Congresswoman Gabby Gifford could have been my friend. Your kid might be the one being bullied. I suffered bullying and getting beat up as a skinny kid in grade school and high school.
Question: are we a moral and ethical civilization or do we feature immorality and unethical behavior manifested in our wars and violence as stated above?
Today, 2014, one in six Americans faces hunger. That includes one in five children. (Source: www.feedingamerica.org)
What makes for peaceful, happy and contributing citizens? Answer: jobs for parents, homes for kids, excellent schools, playgrounds, after school activities and positive guidance by two parents.
What can we do to change course toward a moral, ethical, peaceful and happy nation?
We need to bring our troops home from Afghanistan and other countries around the world. Let our fathers come back home to be fathers instead of fighting useless wars.
We need to limit imports from China and other nations that take jobs away from our 14 million unemployed and 48 million citizens subsisting on food stamps. We can make all those manufactured products as well as Chinese workers.
We need to stop importing 100,000 legal immigrants every 30 days into America that take jobs away from our own working poor.
We need turn our war machine money into production for alternative energy, conservation and environmental balance.
We need to pay teachers and educational professionals much better salaries in order to educate our children to the highest excellence for competing in the 21st century. We need classes to teach parents how to parent with respect, loving discipline and positive living. (Source: www.LoveandLogic.com)
We need to examine how and why we create so much violence in our society. Then, we must take action to stop it such as stopping violent video games, stopping bullying by parenting peaceful kids, stopping TV violence seen by our young and stop glorifying war, violent movies and violent TV for children.
You can think of a dozen other ideas, but in the end, if we keep doing what we're doing, we will continue to suffer daughters, sons, fathers and mothers involved in violence and death.
What do you consider the most important issue facing America in 2014? What will affect our country more than any other challenge facing us in the 21st century? What long-term impact will change the face of America for the worse?
A reader said, "This is truly scary when one adds it all up like you have done. Too many people are very low in the information poll and pay no attention to what is going on in this country. I am worried so much about all of this, but the liberals of this country just continue to march on and win over us. While I am not totally committed to one party, I am truly against the party in power. I am afraid that one day it will be too late. I fear the world that my grand children will grow up in."
The most important issue facing Americans in 2014: the long-term ramifications if the S744 Amnesty Bill passes in the House of Representatives. It will set in motion a human wave of 100 million immigrants injected into the United States within the next 36 years. Enough people to double the size of our top 20 most populated cities.
If that bill passes, it will change the face of America dramatically on our cultural, linguistic, racial, ethnic, ethos, quality of life and standard of living scale. It will impact our environment more than anyone understands.
Ask yourself: do I want my kids to face an added 100 million immigrants added to America in the next 36 years? What will it mean to them, their lives, their communities, their schools, their water, their environment and their country?
As you saw in the series "What America Will Look Like in 2050?" no amount of denial, no amount of ignoring this behemoth, no amount of technology will be able to deal with the sociological, religious and cultural impact of 100 million immigrants from 150 countries around the world.
Please understand that 100 million added immigrants WILL land on our shores if the current 1965 Immigration Reform Act and 1986 amnesties continue—by 2050. If S744 passes, our brilliant U.S. Senate doubled the rate of speed from 1.0 million immigrants annually to over 2.0 million annually—to increase the rate of immigration at twice the speed.
As one of my readers noted above, the American public does not comprehend the enormity of the numbers, the size of that number, the consequences to our environment and/or the loss of our country to what constitutes a "human typhoon."
So, whatever you can do in 2014, you need to focus on visiting your senator's office, your House of Representatives' offices, your newspaper editors, your governor's office, your mayor's office and every radio and TV show you can write, call or contact by email.
Why? Once S744 passes, we shall have crossed the point of no return, we will have "Crossed the Rubicon" exactly like Rome's Caesar, which led to his ultimate defeat. We shall have overrun our country with an army of humanity that we shall not be able to water, feed, house, warm, transport, work, educate or medicate.
Again, I give you the tools to understand the ramifications of what we face. We can stop it this year, or our children will become victims of it.
These two videos show graphically what it will look like:
In a five minute astoundingly simple yet brilliant video, "Immigration, Poverty, and Gum Balls", Roy Beck, director of www.numbersusa.ORG, graphically illustrates the impact of overpopulation.  Take five minutes to see for yourself:
http://www.youtube.com/watch?v=LPjzfGChGlE&feature=player_embedded
"Immigration by the numbers—off the chart" by Roy Beck
This 10 minute demonstration shows Americans the results of unending mass immigration on the quality of life and sustainability for future generations: in a few words, "Mind boggling!"  www.NumbersUSA.org
http://www.youtube.com/watch?v=muw22wTePqQ
2014 is upon us. For a person who graduated from Georgia Tech in 1961, a year in which the class ring showed the same date right side up or upside down, the 21st century was a science fiction concept associated with Stanley Kubrick's 1968 film, "2001: A Space Odyssey." To us George Orwell's 1984 seemed so far in the future we would never get there. Now it is 30 years in the past.
Did we get there in Orwell's sense? In terms of surveillance technology, we are far beyond Orwell's imagination. In terms of the unaccountability of government, we exceptional and indispensable people now live a 1984 existence. In his alternative to the Queen's Christmas speech, Edward Snowden made the point that a person born in the 21st century will never experience privacy. For new generations the word privacy will refer to something mythical, like a unicorn.
Many Americans might never notice or care. I remember when telephone calls were considered to be private. In the 1940s and 1950s the telephone company could not always provide private lines. There were "party lines" in which two or more customers shared the same telephone line. It was considered extremely rude and inappropriate to listen in on someone's calls and to monopolize the line with long duration conversations.
The privacy of telephone conversations was also epitomized by telephone booths, which stood on street corners, in a variety of public places, and in "filling stations" where an attendant would pump gasoline into your car's fuel tank, check the water in the radiator, the oil in the engine, the air in the tires, and clean the windshield. A dollar's worth would purchase 3 gallons, and $5 would fill the tank.
Even in the 1980s and for part of the 1990s there were lines of telephones on airport waiting room walls, each separated from the other by sound absorbing panels. Whether the panels absorbed the sounds of the conversation or not, they conveyed the idea that calls were private.
The notion that telephone calls are private left Americans' consciousness prior to the NSA listening in. If memory serves, it was sometime in the 1990s when I entered the men's room of an airport and observed a row of men speaking on their cell phones in the midst of the tinkling sound of urine hitting water and noises of flushing toilets. The thought hit hard that privacy had lost its value.
I remember when I arrived at Merton College, Oxford, for the first term of 1964. I was advised never to telephone anyone whom I had not met, as it would be an affront to invade the privacy of a person to whom I was unknown. The telephone was reserved for friends and acquaintances, a civility that contrasts with American telemarketing.
The efficiency of the Royal Mail service protected the privacy of the telephone. What one did in those days in England was to write a letter requesting a meeting or an appointment. It was possible to send a letter via the Royal Mail to London in the morning and to receive a reply in the afternoon. Previously it had been possible to send a letter in the morning and to receive a morning reply, and to send another in the afternoon and receive an afternoon reply.
When one flies today, unless one stops up one's ears with something, one hears one's seat mate's conversations prior to takeoff and immediately upon landing. Literally, everyone is talking nonstop. One wonders how the economy functioned at such a high level of incomes and success prior to cell phones. I can remember being able to travel both domestically and internationally on important business without having to telephone anyone. What has happened to America that no one can any longer go anywhere without constant talking?
If you sit at an airport gate awaiting a flight, you might think you are listening to a porn film. The overhead visuals are usually Fox "News" going on about the need for a new war, but the cell phone audio might be young women describing their latest sexual affair.
Americans, or many of them, are such exhibitionists that they do not mind being spied upon or recorded. It gives them importance. According to Wikipedia, Paris Hilton, a multimillionaire heiress, posted her sexual escapades online, and Facebook had to block users from posting nude photos of themselves. Sometime between my time and now people ceased to read 1984. They have no conception that a loss of privacy is a loss of self. They don't understand that a loss of privacy means that they can be intimidated, blackmailed, framed, and viewed in the buff. Little wonder they submitted to porno-scanners.
The loss of privacy is a serious matter. The privacy of the family used to be paramount. Today it is routinely invaded by neighbors, police, Child Protective Services (sic), school administrators, and just about anyone else.
Consider this: A mother of six and nine year old kids sat in a lawn chair next to her house watching her kids ride scooters in the driveway and cul-de-sac on which they live.
Normally, this would be an idyllic picture. But not in America. A neighbor, who apparently did not see the watching mother, called the police to report that two young children were outside playing without adult supervision. Note that the next door neighbor, a woman, did not bother to go next door to speak with the mother of the children and express her concern that they children were not being monitored while they played. The neighbor called the police. http://news.yahoo.com/blogs/sideshow/mom-sues-polices-she-arrested-letting-her-kids-134628018.html

"We're here for you," the cops told the mother, who was carried off in handcuffs and spent the next 18 hours in a cell in prison clothes.
The news report doesn't say what happened to the children, whether the father appeared and insisted on custody of his offspring or whether the cops turned the kids over to Child Protective Services.
This shows you what Americans are really like. Neither the neighbor nor the police had a lick of sense. The only idea that they had was to punish someone. This is why America has the highest incarceration rate and the highest total number of prison inmates in the entire world. Washington can go on and on about "authoritarian" regimes in Russia and China, but both countries have far lower prison populations than "freedom and democracy" America.
I was unaware that laws now exist requiring the supervision of children at play. Children vary in their need for supervision. In my day supervision was up to the mother's judgment. Older children were often tasked with supervising the younger. It was one way that children were taught responsibility and developed their own judgment.
When I was five years old, I walked to the neighborhood school by myself. Today my mother would be arrested for child endangerment.
In America punishment falls more heavily on the innocent, the young, and the poor than it does on the banksters who are living on the Federal Reserve's subsidy known as Quantitative Easing and who have escaped criminal liability for the fraudulent financial instruments that they sold to the world. Single mothers, depressed by the lack of commitment of the fathers of their children, are locked away for using drugs to block out their depression. Their children are seized by a Gestapo institution, Child Protective Services, and end up in foster care where many are abused.
According to numerous press reports, 6, 7, 8, 9, and 10 year-old children who play cowboys and indians or cops and robbers during recess and raise a pointed finger while saying "bang-bang" are arrested and carried off to jail in handcuffs as threats to their classmates. In my day every male child and the females who were "Tom boys" would have been taken to jail. Playground fights were normal, but no police were ever called. Handcuffing a child would not have been tolerated.
From the earliest age, boys were taught never to hit a girl. In those days there were no reports of police beating up teenage girls and women or body slamming the elderly. To comprehend the degeneration of the American police into psychopaths and sociopaths, go online and observe the video of Lee Oswald in police custody in 1963. http://www.youtube.com/watch?v=4FDDuRSgzFk Oswald was believed to have assassinated President John F. Kennedy and murdered a Dallas police officer only a few hours previously to the film. Yet he had not been beaten, his nose wasn't broken, and his lips were not a bloody mess. Now go online and pick from the vast number of police brutality videos from our present time and observe the swollen and bleeding faces of teenage girls accused of sassing overbearing police officers.
In America today people with power are no longer accountable. This means citizens have become subjects, an indication of social collapse.
Paul Craig Roberts was Assistant Secretary of the Treasury for Economic Policy and associate editor of the Wall Street Journal. He was columnist for Business Week, Scripps Howard News Service, and Creators Syndicate. He has had many university appointments. His internet columns have attracted a worldwide following. His latest book, The Failure of Laissez Faire Capitalism and Economic Dissolution of the West is now available.
Source: Paul Craig Roberts
There is no remission to Washington's belligerence towards Iran and no deal seems to be an antidote to this venom of spite secreted out on the part of the US officials on a daily basis.
In a tone not unfamiliar to Iranian ears, US Defense Secretary Chuck Hagel on board the USS Ponce, just 120 miles off the coast of Iran once againreminded the servicemen that the "threat of US military force still exists even though the Obama administration is pursuing a six-month long diplomatic process with Iran to freeze its nuclear program."
There was some hope that the nuclear deal between Iran and the six world powers would considerably alleviate the tensions on Iran, relieve the inhumane sanctions against the Iranian population and offset future internal and external attempts directed at imposing more illegal sanctions against the Islamic Republic.
However, the sanctions are not only still in place but there is also a perceptibly powerful force at work in Washington to intensify the sanctions that have already taken human toll in Iran.
According to reports, the Democratic chairman of the Senate Foreign Relations Committee, Robert Menendez, and Republican Senator Mark Kirk are on the verge of "agreeing on legislation that would target Iran's remaining oil exports, foreign exchange reserves and strategic industries."
Widely considered the major engineers of the anti-Iran sanctions, these two senators are at the beck and call of the Zionists and their efforts are certainly aimed at gratifying their Iranophobic desires.
Quite naturally, Iran's Foreign Minister Javad Zarif has warned Washington of imposing new sanctions as they would definitely kill the nuclear deal.
A top Republican Senate aide has told Reuters that the legislation is "an insurance policy to protect against Iranian deception."
Time and again, Sen. Robert Menendez has proved to be cravenly submissive to Tel Aviv and has frequently warned Washington of the impending danger Iran poses towards the entity. For instance, in September, he recklessly said that Iran and Hezbollah "could possibly" strike Israel.
"The Iranians and Hezbollah… ultimately could possibly strike against neighbors in the region, including our ally, the state of Israel."
Apart from playing an extremely effective role in imposing sanctions on Iran, he has resorted to any brute means to instill a sense of threat and phobia about Iran.
Also, in his AIPAC address, he clearly said that he would make every endeavor to safeguard the interests of Israel.
"The committee has helped every American president, from Harry Truman to Barack Obama, protect and defend our fundamental promise to stand with Israel and the Israeli people in a strong and lasting and enduring alliance. And as chairman, I can say without hesitation I will keep that promise as I always have. There will never be any daylight between the United States and Israel on my watch. Never. Not on my watch."
Prominent among his numerous political hunger games are designing anti-Iran sanctions after sanctions under the aegis of Tel Aviv, authorizing the US President the use of military force in Afghanistan and his refusal to vote against the Iraq Resolution, which terminated in an invasion of Iraq.
In this diabolical league comes in Sen. Mark Kirk, who tries in a similar way to disseminate fear of Iran in the world. During an invitation-only phone briefing for supporters, Kirk said, "It's the reason why I ran for the Senate, [it] is all wrapped up in this battle. I am totally dedicated to the survival of the state of Israel in the 21st century. This has been very much a one-senator show, unfortunately."
After all, Sen. Mark Kirk is a darling of the Zionists. In 2012, when he was still home recovering from a stroke that incapacitated him from making an appearance at AIPAC, Israeli Prime Minister Benjamin Netanyahu voiced his "sincere request" during his keynote and said, "I want to send a special message to a great friend of Israel who is not here tonight: Senator Mark Kirk, the co-author of the Kirk-Menendez Iran Sanctions Act. Senator Kirk, I know you're watching this tonight. Please get well soon. America needs you; Israel needs you. I send you wishes for a speedy recovery. So get well and get back to work."
Indeed it is not hard to imagine that these well-financed marionette-handlers in Washington are playing in the hands of Tel Aviv to advance their ultimate goals regarding Iran, which is clearly regime change. As time passes and realities come to surface, one acquires conviction that the rift that keeps deepening more and more between Iran and the West has nothing to do with a West concerned about Iran's intention in trying to build a nuclear bomb; rather, it is an ulterior motive long cherished and shaped by the West and the Zionists: uprooting a tree of truth.
The confrontational attitude of these senators against Iran and the unfortunate and powerful sway they exercise on the powers-that-be in America leave no room for optimism in restructuring a politically correct attitude on the part of Washington towards Iran.
Be that as it may, global awakening is on the horizon. Manipulation of public opinion has run its course. Distorting the realities on the ground is a threadbare ploy. It is now generally acknowledged that the West's narrative on Iran's intention to produce nuclear weapons is but a thumping big lie and a fairy tale forcefully woven into the warps and wefts of public opinion. Indeed, it is, in Shakespeare's words, "a tale told by an idiot full of sound and fury signifying nothing."
Chalk up another victory for the post-racial president's agenda. No, it's not Barack Obama falsely claiming that white society denied black Hurricane Katrina victims monetary assistance.
Or having a bigoted reverend ask at his inauguration when "white" will do "right."
Or having a DoJ that refuses to pursue voting-rights cases when the victims are white.
Or sitting in a black-power church, where our country was called the "US of KKK-A," for 20 years.
This time it's a black-supremacist Department of Homeland Security employee who, almost four months ago, was discovered to be running a website that advocated the mass murder of whites — and who is still in the employ of the DHS.
Ayo Kimathi's job was to purchase guns and ammunition for the government, until he was placed on leave in August after the Southern Poverty Law Center exposed him as the purveyor of the website "War on the Horizon." As to the site's content, Alex Seitz-Wald at National Journal writes:
Kimathi, using the online nom de guerre "the Irritated Genie," called for "ethnic cleansing" of "black-skinned Uncle Tom race traitors" on his website, which envisioned a massive race war on the horizon. "In order for Black people to survive the 21st century, we are going to have to kill a lot of whites — more than our Christian hearts can possibly count," he wrote.
In other postings, he warned that whites and their enablers like President Obama are trying to "homosexualize" black men in order to make them weaker, and suggested that a woman's primary role in life should be to "keep a strong Black man happy." He also seemed to hold anti-Semitic views, claiming in a Facebook post that his website was under attack from a conspiracy of "zionist smallhats, the Uncle Tom koons," and, naturally, "the haters."
By the way, Kimathi drew a salary of $115,731 in 2012 for his position, which, we can be sure, he attained solely due to merit.
While Kimathi obviously isn't too fond of Obama, there's no word on whether the president has said that the man "acted stupidly." We also have to wonder — and, yes, I know this joke has been done to ObamaCare death: if Obama had a bitter, angry, rebellious son, would he look like Kimathi?
Of course, we have a DoJ that dropped a voter-intimidation case against Black Panthers caught on video wielding nightsticks and intimidating white voters; and an attorney general who, a DoJ whistleblower tells us, carried a card in his wallet that essentially states, "Blackness is more important than anything, and the black US attorney has common cause with the black criminal." Given this, I'm not sure what's more surprising, that Kimathi hasn't been fired yet or that he hasn't been promoted. Other surprises in this story are that the Southern Poverty Law Center actually exposed a black bigot and that this black bigot doesn't even half-like The One.
Anyway, if Kimathi can't be fired, DHS should just assign him the task of negotiating the ObamaCare website. That ought to redirect his Internet endeavors for at least four or five years.
Linguistic chaos and tension…
As a reminder validating the reason for this series: demographic experts project the United States adding 100 million immigrants to this country by 2050—a scant 37 years from now. All totaled, since we reached 300 million in October of 2007, we will add 138 million people by 2050 to total 438 million people—enough to duplicate 20 of our top cities' populations to our country. The Pew Research Center, U.S. Population Projections by Fogel/Martin and the U.S. Census Bureau document those demographic facts.
From the dawn of time, ethnic tribes created languages to fit their understanding of their surroundings. Eskimos created words that defined ice, cold, caribou, whales and frozen seasons. Tribes in Africa created languages that described their trees, rivers, monkeys, elephants and zebras. Tribes in the desert of the Middle East formed entirely different languages based on heat, camels and sand storms.
Each language not only allowed tribes to communicate, language defined their "worldview" or how they perceived existence. That same language also formed their religions. They created their religions based on their fears of the unknown—to give them a sense of hope, community and purpose. Each language defined how a tribal member understood and interpreted the meaning of life.
Language also allowed human beings to become self-aware, pursue understandings of the world around them and form family and community bonds. It served them well and humanity advanced in word, thought and concepts.
Language also separated tribes because they could not understand one another. Back in those times, civilizations grew, but never mixed because few seldom stepped outside their territorial boundaries. However, when they stepped out of their "turf", they fought in wars for dominance. History reads as one Great War or conflict after another right up to 2013. In the last 10 years, the USA fought two wars. Another 20 wars wage in different areas of the planet as you read this series.
Isolation of tribes changed with mass transportation first with the sailing ship, locomotive, automobile and finally the airplane. Today, we see cultures, civilizations and individual humans crossing over onto all seven continents.
The one thing they take with them with a powerful sense of meaning remains their culture and their language. It defines them and offers them meaning.
However, when they cross over into countries with totally different languages, cultures and meanings—they become ostracized, confused, marginalized, out of place and ultimately, angry.
No multicultural and multilingual country in the world today enjoys a peaceful state of being. Today, Canada struggles with French, Arabic, Chinese and other Asian languages overwhelming their schools via immigration.
Belgium, Lebanon and Malaysia suffer conflicts and tension from multiple languages. In those countries, minorities with different languages vie for autonomy. Pakistan separated from India and Cyprus divided because of language, religion and culture. Nigeria suppressed ethnic rebellion. France faces difficulties with Basques, Bretons, Corsicans and a growing Muslim demographic.
With hundreds of languages in the world today, we see a clashing of civilizations, which ultimately come down to culture and language. A country without a single language in the 21st century faces ultimate disintegration of its culture, worldview and language.
With different languages come different ideas on how political "things" should proceed in a country. Some languages suppress all women's rights. Other languages condone "honor killings" of women as a normal way of life.
Immanuel Kant said, "Language and religion are the great dividers." You can see his wisdom working all over the planet in violent confrontations: Iraq, Afghanistan, Pakistan, Sweden, France, UK, Tunisia and many more.
A country, culture and language constitute more than a place to live. A language creates a state of mind, a worldview and distinct understanding of a person's standing in life. His or her culture defines how he or she operates in the world. If a person in a country loses language and culture—they lose their ability to function in a viable manner.
If you notice all the terrorist attacks on the USA in the last 11 years, they came from people who speak other languages, come from other cultures—yet injected themselves into America via our immigration policies. From the 9/11 maniacs, to the Fort Dix Six, to the Times Square Bomber, to the Shoe Bomber, to the Underpants Bomber, to the Denver bomber, to the Fort Hood killer, to the Korean shooter at Virginia Tech, to the Boston Marathon Bomber, to the New Jersey Muslim who beheaded and be-handed two people last year—all of them arrived from a different language.
Unfortunately, at the present rate of 1.0 million legal immigrants annually and the proposed 2.0 million immigrants annually via Senate Bill 744 Amnesty, Americans guarantee themselves more bombings, more mass murderers and more language breakdown that descends on this country at blinding speed. Especially in education! Once we lose our literacy, we lose our ability to maintain a first world civilization.
Already, America faces a complete language change with Spanish when the Mexican tribe becomes the new majority in 2042, a scant 29 years from now. You can bet they will force their language onto America. In 2013, every business in America offers a phone recorder with "Press 1 for Spanish" and "Press 2 for English." Already in Detroit, Michigan, a recorder says, "Press 1 for Arabic."
This linguistic chaos speeds into America at such a rate of speed, that once it lands in greater numbers, we will not be able to turn back. When Caesar crossed the Rubicon, he sealed his face. If we citizens allow Congress to pass S744, we seal our fate as a multicultural and multi-linguistic nation guaranteed to fracture every community, our culture and our future.
You see, as former Colorado Governor Richard D. Lamm said, "Different languages create a deeper and more intractable separating factor. America has been successful because we have become one people. Language is the social glue, shared history and uniting symbols that tie us together."
We need one language to bind us, one culture to sustain us. When a host country such as Canada, Australia, Sweden, Norway, Europe and Holland lose their language, they lose their foundation.
If we continue on this current path, by 2050, America faces 100 million more immigrants with at least 100 to 150 new languages and they will press for their right to speak, learn and establish their languages in their tribal enclaves. They will crush English, crush our schools and create chaos in our culture. By 2050, America cannot help but become a multicultural morass, linguistic battlefield and suffer 100 million immigrants attempting to make their language THE language of America. It's not going to be pretty for anybody because no one will be able to understand anyone else.
If you remember the Biblical Tower of Babel, God changed one language into multiple languages. They disagreed, fought, separated and finally abandoned the tower.
America faces the same fate with multiple languages.
The following articles examine the official and witness stories from the days of the Bin Laden Raid in Pakistan 2011. What really happened that day we still do not know, and the U.S. government and military certainly continue to lie and obfuscate.
21st Century Wire reports on eyewitness testimony and asks whether the SEAL Team 6 casualties from the 2011 chopper crash in Afghanistan were actually killed during the raid itself.
DeadLine Live reveals how the SEAL families are pushing for answers and coming to the conclusion that there's been a cover-up one way or another.
In all, nothing concrete is being released by official channels (except lucrative book deals and public-myth-creation movies) and the truth is a non-story to the mainstream media. Once again vital information is being brought to the forefront by the alternative media in a continued push to learn what really happened.
—
Did Part of SEAL Team Six Die in a Helicopter Explosion During the Bin Laden Raid?
From: 21st Century Wire
21st Century Wire says…
What the public were told by the US government via the corporate media, and what actually happened during the White House's much-celebrated "Bin Laden Raid" in 2011 – are not the same.
One thing which becomes clearer by the day about the fabled Bin Laden Raid which took place in Abbotabad, Pakistan, is that the US government has intentionally deceived the public about what happened. In other words, what President Obama described when he addressed the American people following "the raid" – was a work of pure fiction.
The following interview appeared on Pakistani broadcast channel, Sama TV, and includes a translation in English from an eye witness on the scene. If the translation is accurate, then this eye witness blows the lid off of another plank in the White House's fictional drama.
The following is an interview with Muhammad Bashir, who lives next door to the alleged "compound" of Osama bin Laden. He claims that the first US helicopter suffered an explosion, which killed all of its US military occupants, somewhere between 10 and 20 men.
Based on this man's testimony, we have to ask the question: did the White House cover this up in order to protect the Dear Leader from a devastating "Jimmy Carter moment" (1979 Iran hostage rescue cock-up). That's certainly what this looks like at first glance. Would Obama lie to protect his and his party's political legacy? We'll let the readers answer that question.
"It seems that although initially, the TV station was overjoyed with this interview, they changed their tune, twenty four hours later (for some unknown reason)". You decide why…
So the original lie, the 9/11 Operation, was covered up by the next lie – the Bin Laden Raid. Following on to this, it only stands to reason that the Abbotabad lie should be concealed by the next lie. The next lie is that no one knows where Bin Laden's body is. In stark contrast to President Obama's declaration that bin Laden was "buried at sea", US Navy Sailors on the USS Carl Vinson have stated on record did not witness an at-sea burial of Osama bin Laden. Therefore, someone is lying. Did Barack Obama chop down the cherry tree?
[…]
Read the full article at: 21stcenturywire.com
Red Ice Creations: Here's an article published shortly after the raid, May 3, 2011 by The Associated Press. Inflammatory language, threats of danger, and propagandist statements demonstrate the high emotions around the event – so much for incredulity of the press and actual investigative reporting! This "news" reads like it came right from the DOD Press Office.
—
U.S. analyzing material seized during bin Laden raid
From: News10ABC
Navy SEALs who killed the world's most-wanted terrorist seized a trove of al-Qaida documents during the raid on Osama bin Laden's compound.
The CIA is already poring over confiscated hard drives, DVDs and other documents. The agency is looking for inside information on al-Qaida, including clues that might lead to his presumed successor, Egyptian Ayman al-Zawahri. Al-Qaida under al-Zawahri would likely be further radicalized, unleashing a new wave of attacks to avenge bin Laden's killing by U.S. troops in Pakistan.
Al-Zawahri's extremist views and his readiness to use deadly violence are beyond doubt.
The Associated Press 
Article from: news10.net
Red Ice Creations: This following post from DeadlineLive.info points out that the families of the SEAL Team 6 crash are right to have suspicions about the crash and the soldiers' deaths, but the Washington Times piece seems to be misdirecting blame, and as always, hiding real possibilities:
—
Families suspect SEAL Team 6 crash was "inside job"
By Jack Blood | DeadlineLive
* When reading this we want to keep in mind who the "Taliban" are, and who they work for, etc… And who the Govt / Cops in Kabul are paid by etc…
By Propagandist at the Washington (Mooney) Times
Questions haunt the families of Extortion 17, the 2011 helicopter mission in Afghanistan that suffered the most U.S. military deaths in a single day in the war on terrorism.

Every day, Charlie Strange, the father of one of the 30 Americans who died Aug. 6, 2011, in the flash of a rocket-propelled grenade, asks himself whether his son, Michael, was set up by someone inside the Afghan government wanting revenge on Osama bin Laden's killers — SEAL Team 6.

"Somebody was leaking to the Taliban," said Mr. Strange, whose son intercepted communications as a Navy cryptologist. "They knew. Somebody tipped them off. There were guys in a tower. Guys on the bush line. They were sitting there, waiting. And they sent our guys right into the middle."

Doug Hamburger's son, Patrick, an Army staff sergeant, also perished when the CH-47D Chinook descended to a spot less than 150 yards from where armed Taliban fighters watched from a turret.

He asks why the command sent his son into Tangi Valley toward a "hot landing zone" in a cargo airship instead of a special operations helicopter. The souped-up choppers — the MH-47 and the MH-60 Black Hawk, which SEAL Team 6 rode the stealth version of to kill bin Laden — are flown by Night Stalker pilots skilled in fast, ground-hugging maneuvers to avoid detection.

"When you want to fly them into a valley, when you've got hillsides on both sides of it with houses built into sides of the valley, that is an extremely dangerous mission," Mr. Hamburger said. "The MH, the new model, they've got radar that will pick up an incoming missile or incoming RPG. They're faster. They're quicker on attack. They're more agile. So there was every reason in the world to use the MH that night."

Sith Douangdara, whose 26-year-old son, John, was a Navy expeditionary specialist who handled warrior dog Bart, said he has lots of unanswered questions.

"I want to know why so many U.S. servicemen, especially SEALs, were assembled on one aircraft," he said. "I want to know why the black box of the helicopter has not been found. I want to know many things."
[…]
Read the full article at: deadlinelive.info
Source Compilation: Red Ice Creations
On 28 November 1953, at 2 am, a man crashed through a closed window and fell to his death from the 10th floor of the Statler Hotel in New York City. He was identified as Frank Olson, a bacteriologist with the US Army Research Center at Fort Detrick, Maryland. He had fallen from a room he shared with another scientist, Robert Lashbrook. It was ruled a suicide.
Twenty-two years later, in 1975, William Colby, then CIA director, declassified documents that changed the complexion of the case. It was revealed that Olson had actually been an undercover CIA operative at Fort Detrick, and that one week prior to his death, he had been drinking Cointreau at a high-level meeting with scientists at Deep Creek Lodge in rural Maryland. The Cointreau was laced with a large dose of LSD administered by his CIA boss, Sidney Gottlieb. He was then sent to New York with Lashbrook, also with the CIA, to see a psychiatrist because the LSD had induced a psychosis.
It was also revealed that Olson had been part of the top secret CIA program that was known as Project MK-ULTRA, exploring the use of chemicals and drugs for purposes of mind control, and bacteriological agents for covert assassination. Olson had been working on ways to deliver anthrax in aerosol form, for use as a weapon. New evidence that came to light, through the persistent efforts of Olson's son Eric, made the suicide ruling highly suspect.
It turned out that Olson had been labelled a security risk by British intelligence after getting upset witnessing human experimentation on a trip to Frankfurt, Germany the previous summer. Eric Olson now believes that his father was drugged and then murdered to make sure that he didn't reveal the secrets of the MK-ULTRA project. Following the 1975 revelations, the government must have felt more than a little guilt about the affair because Olson's family was given a 17 minute audience with US President Ford, who apologised to them, and they were awarded damages in the amount of $750,000.
Controlling Human Behaviour
The MK-ULTRA program was instituted on 13 April 1953 by CIA Director Allen Dulles, ostensibly to counter the brainwashing techniques of American prisoners being held by the North Koreans during the Korean War, and to duplicate those techniques on enemy prisoners, i.e. the creation of "Manchurian Candidates." This was the claim used to obtain funding for the project. However, the Prisoner of War brainwashing program was just the tip of the iceberg, and the CIA-sponsored experiments ventured far and wide into areas of Mind Control under the aegis of MK-ULTRA that had little or nothing to do with methods of interrogation.
The Colby revelations were part of a sweeping investigation of the CIA in January 1975 by the "Commission on CIA Activities Within the United States," chaired by Vice-President Nelson Rockefeller. The subsequent June 1975 Report to the President said: "The drug program was part of a much larger CIA program to study possible means for controlling human behaviour. Other studies explored the effects of radiation, electric-shock, psychology, psychiatry, sociology and harassment substances."
Even though the program got off to a rocky start with the Olson affair, it recovered quickly and became an umbrella project with 149 sub-projects. The overall guiding principal was succinctly stated in an internal CIA memo dated January 1952: "Can we get control of an individual to the point where he will do our bidding against his will and even against fundamental laws of nature such as self-preservation?" 
The drug program came under the aegis of the Chemical Division of the Technical Services Staff headed up by Sidney Gottlieb from 1951 to 1956. Gottlieb was a highly intelligent eccentric who drank goat's milk, enjoyed folk-dancing, and raised Christmas trees on his farm outside Washington.
The Agency funded LSD research programs at major medical centres and universities including Boston Psychopathic, Mt. Sinai Hospital at Columbia University, University of Illinois Medical School, University of Oklahoma and others. The funding was carried out secretly through the Josiah Macy Foundation, and the Geschickter Fund for Medical Research in Washington, D.C. The CIA claimed the secrecy was necessary to keep it from the Russians, but we have already seen that it was part of much larger project to learn how to control human behaviour in general, so this is not credible.
Gottlieb told Dr. Harold Abramson at Mt. Sinai (who just happened to be the psychiatrist that Olson was supposed to see!) that he wanted "operationally pertinent materials [about]: a. Disturbance of Memory; b. Discrediting by Aberrant Behaviour; c. Alteration of Sex Patterns; d. Eliciting of Information; e. Suggestibility; f. Creation of Dependence." That sounds like pretty deep stuff for the spy game. They were really afraid of public reaction and congressional condemnation, especially since the CIA charter did not allow domestic operations, and certainly prohibited experimentation on US citizens.
The callousness of the research is best exemplified by the CIA-funded work of Dr. Harris Isbell, the Director of the Addiction Research Center in Lexington, Kentucky. The drug addict hospital inmates, who were mostly black, were encouraged to volunteer for LSD research in return for hard drugs of their choice or time off their sentences. In most cases, they were given pure morphine or heroin. At one point Isbell kept seven men on LSD for 77 straight days. Many others were on it for up to 42 days.
Concerning extended LSD usage, John Marks in his landmark book The Search for the Manchurian Candidate: The CIA and Mind Control says about writer Hunter S. Thompson (recently deceased) that he "frightened his readers with accounts of drug (LSD) binges lasting a few days, during which Thompson felt his brain boiling away in the sun, his nerves wrapping around enormous barbed wire forts, and his remaining faculties reduced to their reptilian antecedents." The recent movie The Rum Diary, starring Johnny Depp, based on the autobiographical book by Hunter S. Thompson, presents an imaginative re-enactment of his LSD adventures.
The CIA Turns On the Counter-Culture
Not satisfied with university research, Gottlieb recruited New York narcotics agent George White to distribute LSD surreptitiously to the "borderline underworld." Operating through safe houses in Greenwich Village, Haight-Ashbury and Marin County, White gave doses to prostitutes, pimps, drug addicts and other "marginal people" and then observed the results and reported to Gottlieb.
John Marks says they were people "who would be powerless to seek any sort of revenge if they ever found out what the CIA had done to them. In addition to their being unlikely whistle-blowers, such people lived in a world where an unwitting dose of some drug… was an occupational hazard anyway."
Eventually, White started using it randomly all over New York and San Francisco. Regarding the results, Marks says, "The MKULTRA scientists reaped little but disaster, mischief, and disappointment from their efforts to use LSD as a miracle weapon against the minds of their opponents." Yet, they continued this program for 10 years until 1963.
Ironically, since the CIA had pretty much cornered the market on LSD internationally, buying up all the product of Sandoz and Eli Lilly, the spread of the drug to the counter-culture was through the Agency.Timothy Leary, Ken Kesey, Allen Ginsburg and Tom Wolfe were first "turned on" thanks to the CIA, and that's how the "flower children" became psychedelic.
But, the LSD experiments may have been more successful than Marks realised. They were carefully noting the precise effects on brain chemistry, and in the six areas that Gottlieb was concerned with: memory disturbance, aberrant behaviour, altered sexual patterns, eliciting information, suggestibility and creation of dependence. This became evident when they started using LSD as an adjunct in hypnotic and electronic experiments.
Re-Patterning the Brain
Perhaps the most notorious and nefarious MK-ULTRA sub-project was carried out at the Allan Memorial Institute in Montreal, Canada under the directorship of Dr. Donald Ewen Cameron, an American from Albany, New York. Cameron had trained at the Royal Mental Hospital in Glasgow, Scotland, under eugenicist Sir David Henderson, and founded the Canadian branch of the World Federation for Mental Health. At various times, he was elected president of the Canadian, American, and World psychiatric associations. In other words, Cameron was no renegade but had the full faith and endorsement of the world psychiatric establishment.
The CIA wanted Cameron to "depattern" the contents of the brain to make it receptive to new patterning. David Remnick in a Washington Post article on 28 July 1985 said:
"The…. heart of the laboratory was the Grid Room…. The subject was strapped into a chair involuntarily, by force, his head bristling with electrodes and transducers. Any resistance was met with a paralysing dose of curare. The subject's brainwaves were beamed to a nearby reception room crammed with voice analysers, a wire recorder and radio receivers cobbled together… The systematic annihilation or 'depatterning' of a subject's mind and memory was accomplished with overdoses of LSD, barbiturate sleep for 65 days at a stretch and ECT shocks at 75 times the recommended dosage. Psychic driving, the repetition of a recorded message for 16 hours a day, programmed the empty mind. Fragile patients referred to Allan Memorial for help were thus turned into carbuncular jellyfish."
Anton Chaitkin in his essay, 'British Psychiatry: From Eugenics to Assassination', says:
"Patients lost all or part of their memories, and some lost the ability to control their bodily functions and to speak. At least one patient was reduced almost to a vegetable; then Cameron had the cognitive centres of her brain surgically cut apart, while keeping her alive. Some subjects were deposited permanently in institutions for the hopelessly insane."
The CIA funded these horrors through a front called "The Society for the Investigation of Human Ecology." Other supporters of the Allan Institute were the Rockefeller Foundation, the Geschickter Foundation, and the Canadian government.
About Cameron's work, Wikipedia says: "Naomi Klein states, in her book The Shock Doctrine, that Cameron's research and his contribution to the MKUltra project was actually not about mind control and brainwashing, but 'to design a scientifically based system for extracting information from "resistant sources." In other words, torture'. And citing a book from Alfred W. McCoy it further says that 'Stripped of its bizarre excesses, Cameron's experiments, building upon Donald O. Hebb's earlier breakthrough, laid the scientific foundation for the CIA's two-stage psychological torture method'." This method was codified in the infamous "KUBARK Counterintelligence Interrogation Manual" published by the CIA in July 1963, and in the Human Resources Exploitation Training Manual – 1983 that was used in CIA training courses in Latin American countries up until 1987. These manuals describe methods of psychological torture, far more potent than physical torture, to elicit information from "resistant sources."
An Orwellian Nightmare
As one would expect, the technologies now available to the mind-controllers have zoomed off the chart to the point where George Orwell's world of omni-surveillance now seems almost quaint. Of course, it is true that 1984 was 28 years ago. But even as far back as 1970, US congressman James Scheur was able to say:
"As a result of spinoffs from medical, military aerospace and industrial research, we are now in the process of developing devices and products capable of controlling violent mobs without injury. We can tranquillise, impede, immobilise, harass, shock, upset, stupefy, nauseate, chill, temporarily blind, deafen or just plain scare the wits out of anyone the police have a proper need to control and restrain."
A brief survey of some of the scariest products known to be in the arsenal of the secretive alphabet agencies arrayed against John Q. Public are such devices as the Neurophone, patented by Dr. Patrick Flanagan in 1968. It converts sound to electrical impulses which can be delivered from satellites. When aimed at individuals, the impulses travel directly to the brain where the sounds are re-assembled and appear to be voices inside the head, which can be perceived as coming from God, or telepathic aliens, or whatever. Or the sounds can come out of a turned-off TV or radio. Through software, the device can mimic anyone's voice and translate into any language.
It is believed that the CIA, DIA, NSA et al use the Neurophone to deliver threats and propaganda to selected targets, or just to torment someone they don't like. One can imagine the possibilities. Could this explain some of the killings by "psychopaths" who say they were instructed by God, such as Mark David Chapman, David Berkowitz, or Sirhan Sirhan? If they had been previously evaluated through sophisticated personality assessments and groomed by LSD or hypnosis, such voices could easily tip the balance and convince them to kill.
We've all heard about the "Thought Police" and laughed because it seemed so implausible. Well, the joke is on us. Brain scanning technology is now well-advanced. In 1974, Lawrence Pinneo, a neurophysiologist and electronic engineer with the Stanford Research Institute succeeded in correlating brain wave patterns from EEGs with specific words. In 1994, the brain wave patterns of 40 subjects were officially correlated with both spoken words and silent thought at the University of Missouri. It is believed that US intelligence agencies now have a brain wave vocabulary of over 60,000 words in most common languages.
Brain waves constitute a magnetic field around the head (the aura), each person having a unique, identifiable electromagnetic signature which becomes visible through Kirlian photography, and these fields can be monitored by satellites. The translated results are then fed back to ground-side super computers at speeds of up to 20 gigabytes/second. Neurophone messages can then be beamed to selected individuals based on their thoughts. It is believed that about one million people around the globe are now monitored on a regular basis. As these numbers increase, as they certainly will, to include most educated and important people in the world, the New World Order will definitely have arrived.
As Australian writer Paul Baird has observed, "no-one will ever be able to even think about expressing an opinion contrary to those forced on us by the New World Order. There will literally be no intellectual property that cannot be stolen, no writing that cannot be censored, no thought that cannot be suppressed (by the most oppressive/invasive means)." Baird also claims that ex-military/intelligence whistle-blowers have reported that experiments in controlling voters with these techniques have been tried in several foreign countries. So much for democracy.
Other technologies, such as microwave bombardment to confuse and disorient field personnel, microchip implantation, silently delivered acoustical subliminal messages, widespread population control through psychiatric drugs, and extreme close-up satellite-based viewing able to read documents indoors, are all well-developed and in use by military and intelligence agencies. This doesn't even address the monitoring of overt spoken and written material. Under Project ECHELON, the NSA monitors every call, fax, e-mail and computer data message in and out of the US, Canada and several other countries. Their computers then search for key words and phrases. Anything or anyone of interest draws the attention of agency operatives, who can then commence surveillance operations by the NSA or other intelligence agencies.
Novel Capabilities
We conclude with a chilling vision of the future from the US Air Force Scientific Advisory Board. It is from New World Vistas of Air and Space Power for the 21st Century.
"Prior to the mid-21st century, there will be a virtual explosion of knowledge in the field of neuroscience. We will have achieved a clear understanding of how the human brain works, how it really controls the various functions of the body, and how it can be manipulated (both positively and negatively). One can envision the development of electromagnetic energy sources, the output of which can be pulsed, shaped, and focused, that can couple with the human body in a fashion that will allow one to prevent voluntary muscular movements, control emotions (and thus actions), produce sleep, transmit suggestions, interfere with both short-term and long-term memory, produce an experience set, and delete an experience set. This will open the door for the development of some novel capabilities that can be used in armed conflict, in terrorist/hostage situations, and in training…"
And based on the past clandestine abuses of MK-ULTRA reviewed above, one can predict with relative certainty that these capabilities will be used on civilians, with or without their knowledge or acquiescence, in the service of the New World Order.
If you appreciated this article, please consider a digital subscription to New Dawn.
About the Author
LEN KASTEN has been involved in metaphysical and UFO/ET studies, research and writing for over thirty years. A graduate of Cornell University, he is a former member of NICAP and MUFON. He has written over fifty published articles for Atlantis Rising magazine. His book,The Secret History of Extraterrestrials, published by Inner Traditions, went to number sixteen on the publisher's Top Fifty list, in four months.
The above article appeared in New Dawn Special Issue Vol 6 No 3.
© New Dawn Magazine and the respective author.
© Copyright New Dawn Magazine, http://www.newdawnmagazine.com. Permission granted to freely distribute this article for non-commercial purposes if unedited and copied in full, including this notice.
© Copyright New Dawn Magazine, http://www.newdawnmagazine.com. Permission to re-send, post and place on web sites for non-commercial purposes, and if shown only in its entirety with no changes or additions. This notice must accompany all re-posting.