American presidents, starting with Kennedy-Johnson in Vietnam to Bush-Obama, pushed America into deadly, costly, disastrous and pointless wars in the last 50 years. Millions of people died while the American "Silent majority" sat quietly watching the slaughter on the evening news. As Walter Cronkite said, "And that's the way it is."
At this moment, Barack Obama races toward a bombing campaign on the Syrian people. He mandates death, destruction and mayhem on a country and people struggling in their own civil war. He uses an excuse like Assad "gassing" his own people.
Harry Truman used the "Domino Effect" to stop communism from conquering Korea. We lost 33,000 young men and killed thousands more of their troops. Countless civilians died. Korea solved nothing because it proved to be a civil war. It has cost over $1 trillion for troop deployment and logistics for the past 60 years.
Lyndon Baines Johnson used the "Gulf of Tonkin Incident" to justify sending 58,319 young American kids to their deaths and killing over 2.1 million Vietnamese soldiers, men, women and children. He poisoned their land with Agent Orange that still kills and disfigures into 2013.
Then came 9/11 to give George W. Bush justification to bomb the hell out of a goat-herder third world country like Afghanistan into little pieces. Never mind that nearly all 19 terrorists came from Saudi Arabia. Ten years later, after killing bin Laden, we still haven't "conquered" Afghanistan, but we lost 1,400 American kids to ugly deaths and another 1,500 who committed suicide from the insanity of that war.
A special note: I followed an M.D.'s book about Vietnam whereby 175,000 to 200,000 American combat troops that left Vietnam in one piece—later committed suicide. Countless tens of thousands suffered from Post Traumatic Stress Disorder (PTSD) and drank or drugged themselves into their own private hells after the torture of Vietnam. Predications for the Iraq and Afghanistan wars as to American suicides: estimated at over 200,000 suicides will ultimately manifest by our returning troops. Hundreds and thousands will suffer a lifetime of PTSD.
Out of nowhere, George W. Bush dreamed up "Weapons of Mass Destruction" and his "shock and awe" bombing rampage into Iraq. He killed over a quarter of a million innocent men, women and children. He used bunker-busting bombs with depleted uranium that poisons the soils of Iraq for centuries. He killed 4,400 of our finest young men and women and left 35,000 hideously wounded.
Today, Barack Obama, a man who never served in the U.S. armed forces, who instead, smoked a lot of dope and snorted drugs, and who knows nothing of the horrors of war—stands ready to send bombers into Syria because he thinks he's going to stop Assad from gassing his people.
"Nothing is so important as that America shall separate herself from the systems of Europe, and establish one of her own. Our circumstances, our pursuits, our interests, are distinct. The principles of our policy should be so also. All entanglements with that quarter of the globe should be avoided if we mean that peace and justice shall be the polar stars of the American societies." –Thomas Jefferson to J. Correa de Serra, 1820.
Obama, enjoys the unearned and unwarranted Nobel Peace Prize of 2009, yet threatens to expand his ever widening "War on Everything" from Afghanistan, Libya, Yemen, Nigeria, Mali, Al-Awlaki and his son and nephew, Snowden, Manning, Assange, Rosen and now Syria.
I must ask you Mr. Obama, is killing everything but the 2013 Super Bowl Champion Baltimore Ravens football team the answer?
Finally, what about our feckless U.S. Congress? The Constitution mandates that all war choices must be agreed by the House and Senate. Instead, we let LBJ, Bush II and now, Obama, wage wars they cannot justify and, in the end, will kill a lot of people, but do nothing good in the world nor will they accomplish anything good. Additionally, the president has no legal authority to attack Syria absent congressional and United Nations Security Council approval.
What about each American citizen who cannot be bothered to participate, but watches by the sidelines as the 21st century "Silent Majority"? How many more innocent, brain-washed kids must die, not in service to America, but in service to the U.S. Military Industrial Complex and the bankers—who provoke, guide and determine wars? Plus, make a lot of money on our mechanized military violence!
John Lennon sang, "Give peace a chance." If we citizens take action by stopping our government from waging useless, insane and meaningless wars—a lot of our children will be able to live their lives instead of being sacrificed like sheep to the slaughter.
I recently read a column by Dr. Paul Craig Roberts that was so good I wish I had written it. First, a little bit about Roberts. This is from his official web site: "Dr. Roberts has held academic appointments at Virginia Tech, Tulane University, University of New Mexico, Stanford University where he was Senior Research Fellow in the Hoover Institution, George Mason University where he had a joint appointment as professor of economics and professor of business administration, and Georgetown University where he held the William E. Simon Chair in Political Economy in the Center for Strategic and International Studies."
His bio continues: "Dr. Roberts was associate editor and columnist for The Wall Street Journal and columnist for Business Week and the Scripps Howard News Service. He was a nationally syndicated columnist for Creators Syndicate in Los Angeles. In 1992 he received the Warren Brookes Award for Excellence in Journalism. In 1993 the Forbes Media Guide ranked him as one of the top seven journalists in the United States."
And one more paragraph about Paul Craig Roberts: "President Reagan appointed Dr. Roberts Assistant Secretary of the Treasury for Economic Policy and he was confirmed in office by the U.S. Senate. From 1975 to 1978, Dr. Roberts served on the congressional staff where he drafted the Kemp-Roth bill and played a leading role in developing bipartisan support for a supply-side economic policy. After leaving the Treasury, he served as a consultant to the U.S. Department of Defense and the U.S. Department of Commerce."
See Paul's web site at:
I realize that anyone who dares to contradict accepted politically correct dogma is demonized as being "radical," "extremist," or racist," and some people have tried to characterize Dr. Roberts in that vein. But it should be obvious to any honest and objective person that Paul Craig Roberts has one of the most distinguished resumes of anyone in America today.
Paul recently wrote a column entitled, "Humanity Is Drowning In Washington's Criminality." I realize it is difficult for most Americans to conceive the idea that their federal government could actually be criminal, but the case Roberts makes in his column cannot be tossed aside as the ranting of some right-wing nut (as if there are no left-wing nuts).
Roberts writes, "Americans will soon be locked into an unaccountable police state unless US Representatives and Senators find the courage to ask questions and to sanction the executive branch officials who break the law, violate the Constitution, withhold information from Congress, and give false information about their crimes against law, the Constitution, the American people and those in Afghanistan, Pakistan, Yemen, Iraq, Libya, Syria, Somalia, Guantanamo, and elsewhere. Congress needs to use the impeachment power that the Constitution provides and cease being subservient to the lawless executive branch. The US faces no threat that justifies the lawlessness and abuse of police powers that characterize the executive branch in the 21st century.
"Impeachment is the most important power of Congress. Impeachment is what protects the citizens, the Constitution, and the other branches of government from abuse by the executive branch. If the power to remove abusive executive branch officials is not used, the power ceases to exist. An unused power is like a dead letter law. Its authority disappears. By acquiescing to executive branch lawlessness, Congress has allowed the executive branch to place itself above law and to escape accountability for its violations of law and the Constitution.
"National Intelligence Director James R. Clapper blatantly lied to Congress and remains in office. Keith B. Alexander, Director of the National Security Agency, has also misled Congress, and he remains in office. Attorney General Holder avoids telling Congress the truth on just about every subject, and he also remains in office. The same can be said for President Obama, one of the great deceivers of our time, who is so adverse to truth that truth seldom finds its way out of his mouth.
"If an American citizen lies to a federal investigator, even if not under oath, the citizen can be arrested, prosecuted, and sent to prison. Yet, these same federal personnel can lie to Congress and to citizens with impunity. Whatever the American political system is, it has nothing whatsoever to do with accountable government. In Amerika [Roberts' spelling] no one is accountable but citizens, who are accountable not only to law but also to unaccountable charges for which no evidence is required."
Roberts is one hundred percent right. While everyone seems to be caught up in debating all kinds of remedies to Washington's ills, hardly anyone seems to notice that the power to put a stop to all of this unconstitutional (not to mention criminal) conduct on behalf of the executive branch of the federal government rests squarely in the laps of the 535 men and women who comprise the US House of Representatives and US Senate. Granted, impeachment has been seldom used by the legislative branches in Washington, but what was that again about desperate times calling for desperate measures? Besides, impeachment is not a desperate measure; it is a constitutionally-required measure. When the executive branch of the federal government is run amuck in foul play, it is the duty of Congress to protect both the American citizenry and the US Constitution.
Roberts rightly asks, "The question demanding to be asked is: What is the purpose of the domestic surveillance of all Americans? This is surveillance out of all proportion to the alleged terrorist threat. The US Constitution is being ignored and domestic law violated. Why? Does the US government have an undeclared agenda for which the 'terrorist threat' is a cover?
"What is this agenda? Whose agenda is more important than the US Constitution and the accountability of government to law? No citizen is secure unless government is accountable to the Constitution and to law. It is an absurd idea that any American is more threatened by terrorism than by unaccountable government that can execute them, torture them, and throw them in prison for life without due process or any accountability whatsoever. Under Bush/Obama, the US has returned to the unaccountable power of caesars, czars, and autocrats."
Roberts is exactly right. The modern-day burgeoning police state, under the rubric of "national security," is the biggest threat to our liberties since the British marched on Lexington and Concord in 1775. And, unfortunately, when it comes to the destruction of civil liberties, Republicans are as culpable as Democrats.
Roberts writes, "American conservatives regard civil liberties as mere excuses for liberal judges to coddle criminals and terrorists. Never expect a conservative Republican, or more than two or three of them, to defend your civil liberty. Republicans simply do not believe in civil liberty. Democrats cannot conceive that Obama–the first black president in office, a member of an oppressed minority–would not defend civil liberty. This combination of disinterest and denial is why the US has become a police state.
"Civil liberty has few friends in government, the political parties, law schools, bar associations, or the federal judiciary. Consequently, no citizen is secure. Recently, a housewife researched online for pressure cookers looking for the best deal. Her husband was searching for a backpack. The result was that a fully armed SWAT team appeared at the door demanding to search the premises and to have questions answered."
When it comes to creating the modern-day police state, the left-right paradigm that most people are consumed with means absolutely nothing. NOTHING! As Roberts notes, for the most part, both Democrats and Republicans, liberals and conservatives, Christians and heathens seem to see nothing wrong with the dismantlement of the Bill of Rights if the stated reason is to keep us "secure."
Beyond that, so many Americans seem to have the attitude, "I don't care if the government is spying on me; I haven't done anything wrong." To this, Roberts writes, "I am always amazed when someone says: 'I haven't done anything wrong. I have nothing to fear.' If you have nothing to fear from the government, why did the Founding Fathers put the protections in the Constitution that Bush and Obama have stripped out? Unlike the Founding Fathers who designed our government to protect the citizens, the American sheeple [Roberts' word] trust the government to their own demise."
And exactly who are the real terrorists, anyway? Roberts answers:
"Terrorism seldom comes from outside. The source almost always is the government in power. The Czarist secret police set off bombs in order to blame and arrest labor agitators. The Nazis burned down the Reichstag in order to decimate the communists and assume unaccountable power in the name of 'public safety.' An alleged terrorist threat is a way of using fear to block popular objection to the exercise of arbitrary government power.
"In order to be 'safe from terrorists,' the US population, with few objections, has accepted the demise of their civil liberties, such as habeas corpus, which reaches back centuries to Magna Carta as a constraint on government power. How, then, are they safe from their government? Americans today are in the same position as the English prior to the Great Charter of 1215. Americans are no longer protected by law and the Constitution from government tyranny.
"The reason the Founding Fathers wrote the Constitution was to make citizens safe from their government. If citizens allow the government to take away the Constitution, they might be safe from foreign terrorists, but they are no longer safe from their government.
"Who do you think has more power over you, foreign terrorists or 'your' government?"
Roberts continues:
"The constitutional principle of freedom of speech is being redefined as treason, as aiding an undefined enemy, and as seeking to overthrow the government by casting aspersions on its motives and revealing its secret misdeeds. The power-mad inhabitants of Washington have brought the US so close to Gestapo Germany and Stalinist Russia that it is no longer funny. Indeed, it is sometimes difficult to see the difference.
"The neoconservatives have declared that Americans are the 'exceptional' and 'indispensable people.' Yet, the civil liberties of Americans have declined the more 'exceptional' and 'indispensable' that Americans become. We are now so exceptional and indispensable that we no longer have any rights.
"And neither does the rest of the world. Neoconservatism has created a new dangerous American nationalism. Neoconservatives have given Washington a monopoly on right and endowed its military aggressions with a morality that supersedes the Geneva Conventions and human rights. Washington, justified by its 'exceptionalism,' has the right to attack populations in countries with which Washington is not at war, such as Pakistan and Yemen. Washington is using the cover of its 'exceptionalism' to murder people in many countries."
Roberts also rightly observes, "Washington is always morally right, whatever it does, and those who report its crimes are traitors who, stripped of their coddling by civil liberties, are locked away and abused until they confess to their crimes against the state. Anyone who tells the truth, such as Bradley Manning, Julian Assange, and Edward Snowden, are branded enemies of the state and are ruthlessly persecuted."
See Paul Craig Roberts' column at:
Humanity Is Drowning In Washington's Criminality
Sadly, everything Dr. Roberts stated above is absolutely true.
Many previous administrations most certainly pushed the envelope of federal usurpation of power from time to time, but the administrations of G.W. Bush and Barack Obama have (and are) literally taken America to the very precipice of a police state. With the advent of the Patriot Act, the Department of Homeland Security, the Military Commissions Act, the NDAA, USNORTHCOM, etc., all of the laws and military apparatus which would be necessary to enact a police state within the continental United States are in place.
Plus, grassroots Americans throughout the country are abuzz with both rumors and truthful eyewitness testimony to the strange movement of military supplies and personnel and the construction of large, unmarked and undeclared facilities. All over America, large containment-looking facilities are being built. Most of these structures are large, fenced (with the fences designed to keep people IN not OUT), in rural areas, near train tracks, and are completely unmarked and inaccessible.
Granted, for every substantiated fact there seems to be a dozen meritless rumors out there. I will absolutely give you that. But, there are simply too many reports by extremely credible eyewitnesses (including military and police personnel) to simply ignore as mere conspiracy theories. Concerned federal agents (yes, MANY federal agents love freedom and the Constitution just as much as we do) continue to leak information regarding unusual training, equipment purchases, procedural instructions, etc., to their fellow citizens.
Could some of this strange and unconfirmed information be government propaganda and disinformation designed to embarrass and marginalize patriot-minded citizens? Absolutely. But the old adage is still true, "Where there is smoke, there is fire." And right now, this is a HUGE amount of smoke.
Paul Craig Roberts has spent a lifetime in the upper echelons of economics, journalism, and politics. His assertion that Washington, D.C., is awash in "criminality" cannot be taken lightly.
Americans will soon be locked into an unaccountable police state unless US Representatives and Senators find the courage to ask questions and to sanction the executive branch officials who break the law, violate the Constitution, withhold information from Congress, and give false information about their crimes against law, the Constitution, the American people and those in Afghanistan, Pakistan, Yemen, Iraq, Libya, Syria, Somalia, Guantanamo, and elsewhere. Congress needs to use the impeachment power that the Constitution provides and cease being subservient to the lawless executive branch. The US faces no threat that justifies the lawlessness and abuse of police powers that characterize the executive branch in the 21st century.
Impeachment is the most important power of Congress. Impeachment is what protects the citizens, the Constitution, and the other branches of government from abuse by the executive branch. If the power to remove abusive executive branch officials is not used, the power ceases to exist. An unused power is like a dead letter law. Its authority disappears. By acquiescing to executive branch lawlessness, Congress has allowed the executive branch to place itself above law and to escape accountability for its violations of law and the Constitution.
National Intelligence Director James R. Clapper blatantly lied to Congress and remains in office. Keith B. Alexander, Director of the National Security Agency, has also misled Congress, and he remains in office. Attorney General Holder avoids telling Congress the truth on just about every subject, and he also remains in office. The same can be said for President Obama, one of the great deceivers of our time, who is so adverse to truth that truth seldom finds its way out of his mouth.
If an American citizen lies to a federal investigator, even if not under oath, the citizen can be arrested, prosecuted, and sent to prison. Yet, these same federal personnel can lie to Congress and to citizens with impunity. Whatever the American political system is, it has nothing whatsoever to do with accountable government. In Amerika no one is accountable but citizens, who are accountable not only to law but also to unaccountable charges for which no evidence is required.
Congress has the power to impeach any presidential appointee as well as the president. In the 1970s Congress was going to impeach President Richard Nixon simply because he lied about when he learned of the Watergate burglary. To avoid impeachment, Nixon resigned. In the 1990s, the House impeached President Bill Clinton for lying about his sexual affair with a White House intern. The Senate failed to convict, no doubt as many had sexual affairs of their own and didn't want to be held accountable themselves.
In the 1970s when I was on the Senate staff, corporate lobbyists would send attractive women to seduce Senators so that the interest groups could blackmail the Senators to do their bidding. Don't be surprised if the NSA has adopted this corporate practice.
The improprieties of Nixon and Clinton were minor, indeed of little consequence, when compared to the crimes of George W. Bush and Obama, their vice presidents, and the bulk of their presidential appointees. Yet, impeachment is "off the table," as Nancy Pelosi infamously declared. http://www.nytimes.com/cq/2006/11/08/cq_1916.html Why do Californian voters send a person to Congress who refuses to protect them from an unaccountable executive branch? Who does Nancy Pelosi serve? Certainly not the people of California. Most certainly not the US Constitution. Pelosi is in total violation of her oath of office. Will Californians re-elect her yet again? Little wonder America is failing.
The question demanding to be asked is: What is the purpose of the domestic surveillance of all Americans? This is surveillance out of all proportion to the alleged terrorist threat. The US Constitution is being ignored and domestic law violated. Why? Does the US government have an undeclared agenda for which the "terrorist threat" is a cover?
What is this agenda? Whose agenda is more important than the US Constitution and the accountability of government to law? No citizen is secure unless government is accountable to the Constitution and to law. It is an absurd idea that any American is more threatened by terrorism than by unaccountable government that can execute them, torture them, and throw them in prison for life without due process or any accountability whatsoever. Under Bush/Obama, the US has returned to the unaccountable power of caesars, czars, and autocrats.
In the famous play, "A Man For All Seasons," Sir Thomas More, Chancellor of England, asks: So, you would have me to cut down the law in order to chase after devils? And what will we do, with the law cut down, when the devil turns on us?
This is the most important legal question ever asked, and it is seldom asked today, not in our law schools, not by our bar associations, and most certainly not by the Justice (sic) Department or US Attorneys.
American conservatives regard civil liberties as mere excuses for liberal judges to coddle criminals and terrorists. Never expect a conservative Republican, or more than two or three of them, to defend your civil liberty. Republicans simply do not believe in civil liberty. Democrats cannot conceive that Obama–the first black president in office, a member of an oppressed minority–would not defend civil liberty. This combination of disinterest and denial is why the US has become a police state.
Civil liberty has few friends in government, the political parties, law schools, bar associations, or the federal judiciary. Consequently, no citizen is secure. Recently, a housewife researched online for pressure cookers looking for the best deal. Her husband was searching for a backpack. The result was that a fully armed SWAT team appeared at the door demanding to search the premises and to have questions answered. http://www.theatlanticwire.com/national/2013/08/government-knocking-doors-because-google-searches/67864/ 
I am always amazed when someone says: "I haven't done anything wrong. I have nothing to fear." If you have nothing to fear from the government, why did the Founding Fathers put the protections in the Constitution that Bush and Obama have stripped out? Unlike the Founding Fathers who designed our government to protect the citizens, the American sheeple trust the government to their own demise.
Glenn Greenwald recently explained how the mass of data that is being accumulated on every American is being mined for any signs of non-terrorist-related criminal behavior. As such warrantless searches are illegal evidence in a criminal trial, the authorities disguise the illegal way in which the evidence is obtained in order to secure conviction based on illegally obtained evidence.http://www.informationclearinghouse.info/article35773.htm
In other words, the use of the surveillance justified by the "war on terror" has already spread into prosecutions of ordinary criminals where it has corrupted legal safeguards and the integrity, if any, of the criminal court system, prosecutors and judges.
This is just one of the many ways in which you have much to fear, whether you think you are doing anything wrong or not. You can be framed for crimes based on inferences drawn from your Internet activity and jokes with friends on social media. Jurors made paranoid by the "terrorist threat" will convict you.
We should be very suspicious of the motive behind the universal spying on US citizens. The authorities are aware that the terrorist threat does not justify the unconstitutional and illegal spying. There have been hardly any real terrorist events in the US, which is why the FBI has to find clueless people around whom to organize an FBI orchestrated plot in order to keep the "terrorist threat" alive in the public's mind. At last count, there have been 150 "sting operations" in which the FBI recruits people, who are out of touch with reality, to engage in a well-paid FBI designed plot. Once the dupes agree, they are arrested as terrorists and the plot revealed, always with the accompanying statement that the public was never in any danger as the FBI was in control.
When 99 percent of all terrorism is organized by the FBI, why do we need NSA spying on every communication of every American and people in the rest of the world?
Terrorism seldom comes from outside. The source almost always is the government in power. The Czarist secret police set off bombs in order to blame and arrest labor agitators. The Nazis burned down the Reichstag in order to decimate the communists and assume unaccountable power in the name of "public safety." An alleged terrorist threat is a way of using fear to block popular objection to the exercise of arbitrary government power.
In order to be "safe from terrorists," the US population, with few objections, has accepted the demise of their civil liberties, such as habeas corpus, which reaches back centuries to Magna Carta as a constraint on government power. How, then, are they safe from their government? Americans today are in the same position as the English prior to the Great Charter of 1215. Americans are no longer protected by law and the Constitution from government tyranny.
The reason the Founding Fathers wrote the Constitution was to make citizens safe from their government. If citizens allow the government to take away the Constitution, they might be safe from foreign terrorists, but they are no longer safe from their government.
Who do you think has more power over you, foreign terrorists or "your" government?
Washington defines all resistance to its imperialism and tyranny as "terrorism." Thus, Americans who defend the environment, who defend wildlife, who defend civil liberties and human rights, who protest Washington's wars and robbery of the people in behalf of special interests, all become "domestic extremists," the term Homeland Security has substituted for "terrorist." Those who are out of step with Washington and the powerful private interests that exploit us, other peoples, and the earth for their profits and power fall into the wrong side of Bush's black and white division of the world: "you are for us or against us."
In the United States independent thought is on the verge of being criminalized as are constitutionally guaranteed protests and the freedom of the press. http://www.theguardian.com/commentisfree/2013/aug/10/james-risen-prison-journalism-criminalised The constitutional principle of freedom of speech is being redefined as treason, as aiding an undefined enemy, and as seeking to overthrow the government by casting aspersions on its motives and revealing its secret misdeeds. The power-mad inhabitants of Washington have brought the US so close to Gestapo Germany and Stalinist Russia that it is no longer funny. Indeed, it is sometimes difficult to see the difference.
The neoconservatives have declared that Americans are the "exceptional" and "indispensable people." Yet, the civil liberties of Americans have declined the more "exceptional" and "indispensable" that Americans become. We are now so exceptional and indispensable that we no longer have any rights.
And neither does the rest of the world. Neoconservatism has created a new dangerous American nationalism. Neoconservatives have given Washington a monopoly on right and endowed its military aggressions with a morality that supersedes the Geneva Conventions and human rights. Washington, justified by its "exceptionalism," has the right to attack populations in countries with which Washington is not at war, such as Pakistan and Yemen. Washington is using the cover of its "exceptionalism" to murder people in many countries. http://news.antiwar.com/2013/08/11/us-drones-pound-yemen-but-targets-arent-all-militants/print/ Hitler tried to market the exceptionalism of the German people, but he lacked Washington's Madison Avenue skills.
Washington is always morally right, whatever it does, and those who report its crimes are traitors who, stripped of their coddling by civil liberties, are locked away and abused until they confess to their crimes against the state. Anyone who tells the truth, such as Bradley Manning, Julian Assange, and Edward Snowden, are branded enemies of the state and are ruthlessly persecuted.
How does the "indispensable, exceptional nation" have a diplomatic policy? How can a neoconized State Department be based on anything except coercion? It can't. That is why Washington produces nothing but war and threats of war.
Wherever a person looks, whatever a person hears, it is Washington's threat–"we are going to bomb you into the stone age" if you don't do what we want and agree to what we require. We are going to impose "sanctions," Washington's euphemism for embargoes, and starve your women and children to death, permit no medical supplies, ban you from the international payments system unless you relent and consent to being Washington's puppet, and ban you from posting your news broadcasts on the Internet.
This is the face that Washington presents to the world: the hard, mean face of a tyrant.
Washington's power will survive a bit longer, because there are still politicians in Europe, the Middle East, Africa, Asia, Latin America and in Canada, Australia, New Zealand, and the NGOs in Russia, who are paid off by the almighty dollar. In exchange for Washington's money, they endorse Washington's immorality and murderous destruction of law and life.
But the dollar is being destroyed by Quantitative Easing, and the domestic US economy is being destroyed by jobs offshoring.http://www.manufacturingnews.com/news/TAA0731131.html 
Rome was powerful until the Germans ceased to believe it. Then the rotten edifice collapsed. Washington faces sooner or later the same fate. An inhumane, illegal, unconstitutional regime based on violence alone, devoid of all morality and all human compassion, is not acceptable to China, Russia, India, Iran, and Brazil, or to readers of this column.
The evil that is Washington cannot last forever. The criminals might destroy the world in nuclear war, but the lawlessness and lack of humanity in Washington, which murders more people as I write, is no longer acceptable to the rest of the world, not even to its European puppet states, despite the leaders being on Washington's payroll.
Gorbachev is correct. The collapse of the Soviet Union was a debacle for the entire world. It transformed the US from the "city upon the hill," the "beacon for humanity," into an aggressive militarist state. Consequently, Amerika has become despised by everyone who has a moral conscience and a sense of justice.
Paul Craig Roberts was Assistant Secretary of the Treasury for Economic Policy and associate editor of the Wall Street Journal. He was columnist for Business Week, Scripps Howard News Service, and Creators Syndicate. He has had many university appointments. His internet columns have attracted a worldwide following. His latest book, The Failure of Laissez Faire Capitalism and Economic Dissolution of the West is now available.
Source: Paul Craig Roberts
One of the most troubling aspects of the "education reforms" currently being advanced by the Obama administration and its allies is the unprecedented monitoring and tracking of students — invasions of privacy so pervasive George Orwell might blush. Everything from biometric data to information on children's beliefs and families is already being vacuumed up. Opponents of the "reform" agenda have highlighted the cradle-to-grave accumulation of private and intimate data as among the most compelling reasons to kill the whole process.
Aside from data produced by the looming Common Core-aligned national testing regime, most of the data-mining schemes are not technically direct components of the plot to nationalize education standards. However, the vast collection of personal information and the accompanying data-mining are intricately linked to the federally backed standards in multiple ways, not to mention myriad other federal schemes. Despite protestations to the contrary, the new standards and the data collection go together hand in hand.
Efforts to portray the data gathering via Common Core-aligned testing as a "state-led" plot notwithstanding, the Obama administration is reportedly considering raising phone taxes by executive decree to help subsidize the necessary technology. Why federal tax increases would be needed to pay for education and data-mining schemes that the federal government is supposedly not involved in has not been explained by officials, but experts and analysts say the reason is obvious.
Implementing Intrusions
Already, there are numerous systems being used and deployed across America aimed at compiling unprecedented amounts of data on students. Some are run by private organizations with government assistance; others are operated by authorities directly. All of them are extremely controversial, however, with parents and privacy advocates outraged.
Among the data schemes that have received a great deal of attention in recent months is "inBloom." As with the new national education standards called Common Core, it is also funded by Bill Gates and the Carnegie Corporation. With at least nine states participating in the $100 million program already, the non-profit entity, which shares data with whomever authorities choose, is quickly gobbling up vast quantities of information.
Respected experts such as attorney Michael Farris, president of ParentalRights.org, pointed out that the United Nations Convention on the Rights of the Child committee has repeatedly pressured governments to create similar national databases on children, albeit using different pretexts. Even liberals have expressed opposition. "Turning massive amounts of personal data about public school students to a private corporation without any public input is profoundly disturbing and irresponsible," said New York Civil Liberties Union Executive Director Donna Lieberman, slamming authorities for failing to disclose the scheme or offer parents an opt-out.
In conjunction with inBloom, other systems are being funded and largely directed by the federal government itself. Using the same unconstitutional process as the one used to foist Common Core on state governments — a combination of federal bribes, waivers, and more — the Obama administration all but forced cash-strapped states to start monitoring and tracking student information, or to expand their existing systems.
Previous administrations and U.S. lawmakers also contributed to the problem, with the foundations having been laid dec­ades ago. Before Obama, the Bush-era No Child Left Behind Act, for instance, among myriad other demands, called on states seeking federal funds to create "unique statewide identifiers" for each student. Under Obama, the process has accelerated at an unprecedented rate.
The stimulus-funded "Race to the Top," a so-called school improvement scheme demanded by Obama, only distributed taxpayer funds to states that agreed to build and expand data systems, with the secretary of education specifically requesting interoperable databases to facilitate the collection and transfer of data. Massive bribes to states from the $50 billion "State Fiscal Stabilization Fund" conditioned on acceptance of Common Core and expanded data tracking, also part of the "stimulus" package, were critical in advancing the plot as well.
Boasting about the "stimulus"-funded coercion of state governments on data regimes during a speech to UNESCO, the deeply controversial UN "education" agency, Education Secretary Arne Duncan lauded the program.
"More robust data systems and a new generation of assessments can assist teachers and principals to improve their practices and tailor their instruction in ways that were largely unthinkable in the past," Duncan continued. "We have advanced data systems that we are constantly improving." Duncan wants other governments and the UN to follow the Obama administration's lead on data gathering, he explained.
The administration helped pay for expanding "state" systems with an eye toward integrating them. Some $315 million in federal grants, for example, were used to bribe state governments and help them comply. However, the specific grant scheme, known as the Statewide Longitudinal Data Systems (SLDS) program, actually began handing out taxpayer money in 2005.
As of 2009, the latest year for which figures are available on the Department of Education's website, 41 states and Washington, D.C. had been awarded federal SLDS grants to expand their data systems on students. Experts say all 50 states now maintain or are capable of maintaining huge databases on the vast majority of American kids.
According to the Department of Education, the goal of the SLDS grants is to have states "expand their data systems to track students' achievement from preschool through college." The Education Department's National Center for Education Statistics offers slightly more detail about the SLDS scheme online: "Through grants and a growing range of services and resources, the program has helped propel the successful design, development, implementation, and expansion of K12 and P-20W (early learning through the workforce) longitudinal data systems," it explains. "These systems are intended to enhance the ability of States to efficiently and accurately manage, analyze, and use education data, including individual student records."
Cradle to Career Data Collection
Of course, all of the data collected must be shared with the U.S. Department of Education and other entities within and outside the federal government. Acting unilaterally, U.S. Education Secretary Arne Duncan even purported to overrule federal privacy laws by promulgating new "regulations" gutting the Family Educational Rights and Privacy Act (FERPA). Some lawmakers expressed outrage, but the process continues.
"As part of what you described as a 'cradle to career agenda,' the Department of Education is aggressively moving to expand data systems that collect information on our nation's students," wrote Rep. John Kline (R-Minn.), now chairman of the House Education and Workforce Committee, in an early 2010 letter to Duncan. "The Department's effort to shepherd states toward the creation of ade facto national student database raises serious legal and prudential questions."
As Kline points out in the letter, there is good reason to believe that the administration is again flouting federal law. "Congress has never authorized the Department of Education to facilitate the creation of a national student database," he explained. "To the contrary, Congress explicitly prohibited the 'development of a nationwide database of personally identifiable information' … and barred the 'development, implementation, or maintenance of a Federal database." Despite no mention of the Constitution, multiple federal statutes are cited in the correspondence.
Apparently, the administration does not take kindly to having its alleged violations of the law exposed. While it couldn't fire Rep. Kline, the Education Department did reportedly dismiss its top privacy official, then-Family Policy Compliance Office chief Paul Gammill. According to a 2010 report in Inside Higher Ed, Gammill was fired after he "argued in internal meetings and documents that the department's approach to prodding states to expand their longitudinal student data systems violated the Family Educational Rights and Privacy Act." The Education Department refused to comment on the case, though it openly admits that one of the long-term goals of the SLDS program is to "make education data transparent through Federal and public reporting."
According to the Department of Education, grants awarded to states under the program are aimed at supporting the creation and implementation of systems "that have the capacity to link individual student data across time and across databases" and "promote the linking of data collected or held by various institutions, agencies, and States." Among the data to be included are the yearly test records of individual students mandated under the 1965 Elementary and Secondary Education Act. "States are encouraged to include additional information in their longitudinal data systems," the department continued.
In another Education Department document offering "guidance" on the SLDS schemes, further insight is offered into what sort of information authorities are seeking and collecting. Among the "Personally Identifiable Information" outlined in the report: name, parents' names, address, Social Security number, date of birth, place of birth, mother's maiden name, and more.
Other private and protected data that might be collected, the document suggests, include the "political affiliations or beliefs of the student or parent; mental and psychological problems of the student or the student's family, sex behavior or attitudes; illegal, anti-social, self-incriminating, and demeaning behavior; critical appraisals of other individuals with whom respondents have close family relationships; legally recognized privileged or analogous relationships, such as those of lawyers, physicians, and ministers; religious practices, affiliations, or beliefs of the student or the student's parent; or income." While the collection of such data in surveys and questionnaires funded by federal tax dollars requires parental consent under federal law, state-level collection does not. Plus, experts say there are numerous other potential loopholes as well.
So Much for Student Privacy
Much of the information vacuumed up at all levels of government already makes its way into a national Department of Education scheme known as "EDFacts." The department describes it online: "EDFacts is a U.S. Department of Education (ED) initiative to collect, analyze, report on and promote the use of high-quality, kindergarten through grade 12 (K-12) performance data…. EDFacts centralizes data provided by state education agencies, local education agencies and schools." Under EDFacts, state education agencies submit some 180 data groups. The federal National Center for Education Statistics, meanwhile, describes over 400 data points to be collected.
The U.S. Department of Labor, separately, admits that it is working to "integrate workforce data and create linkages to education data." According to the department's "Workforce Data Quality Initiative," the SLDS will "enable workforce data to be matched with education data to ultimately create longitudinal data systems with individual-level information beginning with pre-kindergarten through post-secondary schooling all the way through entry and sustained participation in the workforce and employment services system." When combined with information from the IRS, ObamaCare, the NSA, and countless other federal data-collection schemes, the picture that emerges has critics very nervous.
As technology advances, the federal government's Orwellian data gathering will — without action to stop it — almost certainly expand beyond most people's wildest nightmares. In fact, it already has. Consider, for example, a February 2013 report by the Department of Education dubbed Promoting Grit, Tenacity, and Perseverance: Critical Factors for Success in the 21st Century. Included in the 100-page report is information about technology already being used in an Education Department-funded tutoring program.
"Researchers are exploring how to gather complex affective data and generate meaningful and usable information to feed back to learners, teachers, researchers, and the technology itself," the report explains. "Connections to neuroscience are also beginning to emerge." (Emphasis added.) The technological tools already being used by federally funded education schemes to probe students' minds and "measure" the children include, as described in the report, "four parallel streams of affective sensors."
Among the devices in use today through a federally funded tutoring scheme is a "facial expression camera" used to "detect emotion" and "capture facial expressions." According to the report, the camera is linked to software that "extracts geometric properties on faces." There is also a "posture analysis seat" and a "pressure mouse." Finally, the report describes a "wireless skin conductance sensor" strapped to students' wrists. The sensors collect "physiological response data from a biofeedback apparatus that measures blood volume, pulse, and galvanic skin response to examine student frustration." Again, these systems are already being used in government-funded programs, and with technology racing ahead, developments are expected to become increasingly troubling.
Another Education Department report, entitled Enhancing, Teaching and Learning Through Educational Data Mining and Learning Analytics, acknowledges similarly alarming schemes. "A student learning database (or other big data repository) stores time-stamped student input and behaviors captured as students work within the system," it notes. "A predictive model combines demographic data (from an external student information system) and learning/behavior data from the student learning database to track a student's progress and make predictions about his or her future behaviors or performance." (Emphasis added.)
All across the country today, Big Brother-like technological developments in biometrics are also making schools increasingly Orwellian. Earlier this year in Polk County, Florida, for example, students' irises were scanned without parental consent. "It simply takes a picture of the iris, which is unique to every individual," wrote the school board's "senior director of support services" in a letter to parents. "With this program, we will be able to identify when and where a student gets on the bus, when they arrive at their school location, when and what bus the student boards and disembarks in the afternoon. This is an effort to further enhance the safety of our students. The EyeSwipe-Nano is an ideal replacement for the card based system since your child will not have to be responsible for carrying an identification card."
In San Antonio, Texas, meanwhile, a female student made national news — and exposed what was going on — when she got in a legal battle with school officials over her refusal to wear a mandatory radio-frequency identification (RFID) device. The same devices are already being implanted under people's skin in America and abroad — albeit voluntarily. Also in the biometric field, since at least 2007, children in states like Pennsylvania, West Virginia, and New Jersey have been fingerprinted at school under the guise of "school lunch" programs and other pretexts.
Despite fierce opposition, the trend toward using biometric data to identify and track students while collecting unimaginable amounts of information is accelerating. The federal government is helping lead the way toward abolishing any vestiges of privacy, and aside from NSA spying on virtually everyone, students appear to be among the primary targets. Without major resistance, experts predict that someday — perhaps even in the very near future — biometric identification will become ubiquitous. Combined with all of the other data being collected, the federal government may finally achieve what was sought by tyrants throughout history: detailed 24/7 information on everything, about everyone.
Source: Alex Newman | The New American
Jim Keith (1949-1999)  |  Excerpt from the book Mass Control: Engineering Human Consciousness (Chapter 29). Kempton: Adventures Unlimited Press, 1999.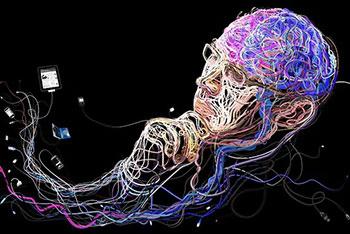 In the 1930s, British intelligence agent and one-world theoretician H.G. Wells proposed a mind control plan that is apparently coming to fruition now, at the turn of the 21st century, with the creation of the Internet. At a November, 1936 speech before the Royal Institute of International Affairs, Wells laid out his idea for what he called a "World Encyclopaedia." Wells said:
"I want to suggest that something, a new social organization, a new institution—which for a time I shall call World Encyclopaedia… This World Encyclopaedia would be the mental background of every intelligent man in the world… Such an Encyclopaedia would play the role of an undogmatic Bible to world culture. It would do just what our scattered and disoriented intellectual organizations of today fall short of doing. It would hold the world together mentally… It would compel men to come to terms with one another… It is a super university. I am thinking of a World Brain; no less… Ultimately, if our dream is realized, it must exert a very great influence upon everyone who controls administrations, makes wars, directs mass behavior, feeds, moves, starves and kills populations… You see how such an Encyclopaedia organization could spread like a nervous network, a system of mental control about the globe, knitting all the intellectual workers of the world through a common interest and cooperating unity and a growing sense of their own dignity, informing without pressure or propaganda, directing without tyranny."
Wells was a little more candid in a private memo written in the same month:
"The Universities and the associated intellectual organizations throughout the world should function as a police of the mind." [1]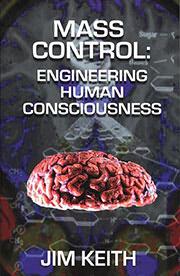 Policing of the mind is precisely the danger of the Internet. Although at first blush the possibility of a communications medium that is egalitarian in its ability to accommodate both individuals and media monoliths is exciting, the apparent freedom of the Internet may be transitory…and illusory.
One problem is that along with ability to disseminate information widely and almost instantaneously, due to its technical flexibility the Internet also has the potential for assimilating—for literally devouring—all of the major information sources on the planet. With high-tech linkages and interfaces it is quite probable that worldwide television, radio, computer, and print media will all be sucked into the maw of what is currently called the Internet. All of these information and communication sources are gradually being linked together into a single computerized network, providing an opportunity for unheralded control of what will be broadcast, what will be said, and ultimately what will be thought.
The Internet provides the ability for almost instantaneous monitoring of the content of communications. It is possible that the 'wide open information frontier' of the Internet, as it currently exists, is going to be a temporary thing, and that a program of increased monitoring and regulation—as well as a more aggressive use of mind control, such as foreseen by Dr. Persinger—will emerge.
When NBC and Microsoft launched their joint venture MSNBC, in an attempt to link television and the Internet, newscaster and CFR member Tom Brokaw said,
"We can't let that generation and a whole segment of the population just slide away out to the Internet and retrieve what information it wants without being in on it." [2]
In China, they have also not held their tongues about what they see as the necessity of Internet control. Xia Hong, an advocate of government monitoring of the Net has said,
"The Internet has been an important technical innovator, but we need to add another element, and that is control. The new generation of information superhighway needs a traffic control center. It needs highway patrols: users will require driver's licenses. These are the basic requirement for any controlled environment." [3]
Is the idea that the Internet can be used for increasing surveillance on the public just paranoia on my part? Then we should examine who currently controls the medium: American intelligence agencies. At this time the major nexus of control of the Internet resides in the monopoly of "domain registration," the keys to the broad Internet landscape. These domain names are registered as Internet Protocol numbers, and until recently were deeded by Network Solutions, Inc., a subsidiary of the government funded National Science Foundation. While Network Solutions registered the I.P. numbers, it was done as a free public service. This is no longer taking place.
Now the long arm of American intelligence agencies has hijacked the free flow of information—registration of domain names now starts at fifty dollars per year—since the purchase of Network Solutions by another company, Scientific Applications International Corp. (SAIC), a group previously mentioned circumstantially in this book in connection with the Heaven's Gate mass suicide—or murder.
SAIC is an arm of the military industrial establishment, with twenty thousand employees and over 90% of its $1.9 billion in 1994 revenues obtained from government contracts. On the twenty-three person board of directors of SAIC are Admiral Bobby Inman, former deputy director of the CIA and head of the National Security Agency; President Nixon's former defense secretary Melvin Laird; General Max Thurman, who commanded the invasion of Panama. Other board members of SAIC have included former CIA director Robert Gates; Secretary of Defense William Perry; and CIA director John Deutch.
Among the projects that Scientific Applications International Corp. has been engaged in recently have been the creation and implementation of technology for the Army Global Command and Control System—the renovation of the Pentagon's computer and communication systems—and the upgrading of national, state, and local law enforcement databases. In other words, SAIC is involved in the upgrading and integration of the computerized infrastructure of the Establishment.
And now SAIC stands at the gate of the Internet.
According to researcher Jesse Hersh:
"The military-industrial complex was the name used to refer to the ruling power elite during the 1950s and 1960s. However, with the wide penetration of television during the '60s, and the further proliferation of electronic media throughout the 1970s and '80s, the complex has dissolved into the inner workings of almost all aspects of our society. The war economy has successfully been transformed into the information economy. Military technology, and military communications systems now control and operate almost all of our political-economic and social relations. This amalgamation of media, and conglomeration of power, is currently being presented to the 'consumer' as the Information Superhighway or 'Internet'." [4]
If it seems unlikely that Big Brother would concern himself with the communications of ordinary citizens on the Internet, then it should be realized that government is already engaged in monitoring civilian and business communications on an awesome scale. Around the world, electronic messages are intercepted by a collaboration amongst several spy agencies headed by the American NSA, termed ECHELON. Based upon a document known as the UKUSA Agreement, signed in 1948 by the U.S., Great Britain, Australia, Canada, and New Zealand, ECHELON is a system composed of receiving stations in Yakima, Washington; Sugar Grove, West Virginia; Norwenstow in Cornwall, England; Waihopai, New Zealand; and Geraldton, Australia.
The receiving stations of ECHELON sift through the output of the world's electronic media. ECHELON primarily targets non-military domestic and business communications, including email, telephone, fax, and telex networks. This interception is primarily done through monitoring the communications of international phone company telecommunications satellites, civilian communications satellites, and communications as they are sent from undersea cables to microwave transmitters.
ECHELON uses computers that incorporate symbol and voice recognition systems to sift through millions of messages every minute, and to identify keywords and phrases, including business names, e-mail addresses, phone and fax numbers that are of interest to its participating member intelligence groups in the U.S., Britain, Canada, and New Zealand. After these phrases are located and the communications they are embodied in are culled, they are sent to analysts in whatever country requested the intercepts. According to one analyst, Amnesty International and Greenpeace have been among ECHELON's targets.
"Let me put it this way," a former NSA officer said. "Consider that anyone can type a keyword into a Net search engine and get back tens of thousands of hits in a few seconds. Assume that people working on the outer edges have capabilities far in excess of what you do." [5]
The gradual assimilation and control of all communications—and ultimately all transactions entirely, including those of perception and thought—is a long term strategy of the controllers that has in recent years been facilitated through the creation of the interdisciplinary science of cybernetics. Now, with cybernetics, mass control is here, eating up our freedom on a day-to-day basis like a fast-acting viral organism.
The term cybernetics was invented by Norbert Wiener, a professor of mathematics at MIT who was involved with what was termed Operations Research as well as System Dynamics for the U.S. during World War II.
Cybernetics is primarily the science of information theory, and it is currently being applied to the world as a whole. Cybernetics theory was first envisioned as a way of precisely managing wars, but with experience it was seen that the disciplines and projections that were vital in the conduct of war were essentially the same as those utilized by government during peacetime. The cybernetic approach evolved such cross-disciplinary groups as the RAND Corporation, Mitre, and Ramo-Wooldridge (which became TRW), brainstorming the cybernetic approach to controlling society and nature itself. The cybernetics idea also provided the genus for the National Security Agency, which is at this time the largest intelligence agency on the planet. Such is the importance of information, according to the controllers.
According to cybernetic innovator Jay W. Forrester,
"The professional field known as system dynamics [or cybernetics] has been developing for the last 35 years and now has a world-wide and growing membership. System dynamics combines the theory, methods, and philosophy needed to analyze the behavior of systems in not only management, but also in environmental change, politics, economic behavior, medicine, engineering, and other fields. System dynamics provides a common foundation that can be applied where we want to understand and influence how things change through time."
One experiment in cybernetics was conducted in 1971 after the Marxist-leaning Dr. Salvador Allende was elected president of Chile. As Castro had done earlier, Allende set about nationalizing the industry, banks, and major companies of Chile. But Allende was no agrarian primatif, and therein lay his danger to the Establishment world. He called in the British cyberneticist Stafford Beers to provide the means for micro-managing the country, which is rich in natural resources, but which has always been drained by the major industrial powers with little of its gelt left over for the country itself.
Beer gathered together a highly qualified group of cybernetics-savvy scientists and launched what he called Project Cybersyn, the objective of which was, according to Beers,
"To install a preliminary system of information and regulation for the industrial economy that will demonstrate the main features of cybernetic management and begin to help in the task of actual decision-making by March 1, 1972… It was a massive application of cybernetic feedback to help each industry and each factory keep track of itself through a central location. All communications flowed through the central location."
Project Cybersyn utilized three primary components:
Cybernet, which was something of a precursor to today's Internet, a means by which businessmen and government could communicate and consult with anyone else in the web.
Cyberstride, the programs necessary for monitoring individual companies as well as the economy as a whole, as well as providing alerts when specific areas needed enhancement or were in trouble.
Chaco, a computerized model of the Chilean economy that provided effective simulations of potential scenarios.
The purpose of Cybersyn was to monitor, to dissect, and to predict the Chilean economy; to debug it in order to create a functioning machine, in much the same manner that is being done in many countries throughout the world today.
The problem is that Cybersyn may have worked too well and so posed a threat to the capitalist world. As the demonstration project that Allende and Beers foresaw, it might have provided a tremendous public relations coup for the Communist world. Henry Kissigner, it is said, was the one who intervened to put an end to the grand experiment. Salvador Allende was assassinated by Chileans who are reported to have been in the pay of the CIA, and Cybersyn went by the wayside.
The CIA seems to have known precisely what it was doing, since there are indications that the Agency at about the same time was focused on cybernetic concerns of its own. According to Anna Keeler in my Secret and Suppressed anthology,
"Richard Helms wrote of such a system in the mid-1960s while he was CIA Plans Director. He spoke of 'Sophisticated approaches to the coding of information for transmittal to population targets' in the 'battle for the minds of men' and of 'an approach integrating biological, social and physical-mathematical research in an attempt to control human behavior.' He found particularly notable 'use of modern information theory, automata theory, and feedback concepts…for a technology controlling behavior…using information inputs as causative agents…"
Elsewhere Helms wrote,
"Cybernetics can be used in molding of a child's character, the inculcation of knowledge and techniques, the amassing of experience, the establishment of social behavior patterns…all functions which can be summarized as control of the growth processes of the individual."
Cybernetics and the Internet—otherwise, the one world brain envisioned by H.G. Wells—allows for a regulated, interventionist world, one so fine-tuned that much of the machinations that take place behind the scenes are not observed by the man in the street. Among the control strategies that can be and are employed by the elitists in a cybernetic world are the control of food, the control of the monetary supply, the control of energy, and the control of public opinion. The Clinton administration's close attention to the media and opinion polls, and manipulation of same, are in essence a primitive cybernetic approach that has allowed for the institution in the U.S. of a "soft" cybernetic fascism where violent internal intervention is rarely needed, and then seemingly only for public relations purposes.
The techno-fascists are approaching closure, and may have already achieved it. Not only do governments and intelligence agencies currently have the ability to monitor computer and other media messages, as well as the emotional responses of the electorate via polling and other techniques, they have the ability and the will to use media to brainwash us, to change our opinions when they believe it is warranted, and to sell us on every step on the road to complete utilization. As satirized in works like Report From Iron Mountain andSilent Weapons for Quiet Wars, the cybernetics approach to world management can yield the ultimate in control. Extrapolating from the accelerating advances of the last century, it is obvious that unless lovers of freedom act, and act fast, within the next twenty years the ruling elite will have effectively realized total control over the minds and bodies of mankind.[6]
---
Notes:
[1] Wells, H.G. Cited in White, Carol. The New Dark Ages Conspiracy. New York: The New Benjamin Franklin House, 1980.
[2] Brokaw, Tom, cited in Pouzzner, Daniel. "The Architecture of Modern Political Power," http://www.mega.nu/ampp/
[3] "The Great Firewall of China" by Geramie R. Barme and Sang Ye, Wired Magazine.
[4] Hersh, Jesse, "The Internet Complex," Prevailing Winds, number 4; King, Bradley J., "Doubleplusungood! The Specter of Telescreening," [formerly] at www.parascope.com.
[5] Hagar, Nicky, "Exposing the Global Surveillance System," Covert Action Quarterlyonline, http://www.projectcensored.org/4-exposing-the-global-surveillance-system/; "Spies Like Us," Connected, 16 December, 1997, at www.telegraph.co.uk; Vest, Jason, "Listening In," Village Voice, August 12-18, 1998.
[6] Helms, Richard, cited in Bowart, Walter. Operation Mind Control. New York: Dell Books, 1978; Friedman, George and Meridith. The Future of War — Power, Technology, and American World Dominance. 1996; Beer, Stafford. Brain of the Firm, 1986; Wiener, Norbert. The Human Use of Human Beings — Cybernetics and Society. 1954; "Silent Weapons for Quiet Wars," Secret and Suppressed, ed. Jim Keith, Feral House, 1993.
Source: War Is Crime
If the human race survives into the future, the history of the current age will be entitled – A Love Affair with Authority. As the 21st century unfolds, the existential struggle between group worship of government and an inherent autonomy revolt against a popular culture of state obedience seems to forecast doom for civilization. By any measurable standard of success, the prospects of rescuing a society based upon human dignity and natural law is vanishing in a technocratic system of coerced compliance and punitive punishment. The limits of individual behavior are severely restricted to the requirements of the State and the willful confines of self-induced conformity.
The prison of institutional establishment restraints, based upon a designed hallucination of media newspeak and trendy pop culture gullibility, has the populace adsorbed in trivia and addicted to a governmental version of reality. The practice of "Free Will", relegated to the acceptance of government dependency and peer pressure harmony, is common among the ranks of the conflict challenged. The motivation of individual liberty is foreign in the cultural cloning society that makes up the collectivist public consciousness.
Before placing primary blame on the usual suspects – corporatists, banksters, and politico sociopaths – understand the fact that the top down authoritarian framework operates on the tenet that public acceptance of the system is indispensable. What possible psychological disorder is in play that differentiates the current generations from their ancestors?

This inauspicious culture, dominated by the disorder of Groupthink, is explained in an informative power point presentation, from Psychologists for Social Responsibility. From the perspective of an "application of psychological knowledge and expertise in addressing today's pressing societal challenges and in building cultures of peace with social justice" this left learning society offers the following breakdown.
Groupthink, a term coined by social psychologist Irving Janis (1972), occurs when a group makes faulty decisions because group pressures lead to a deterioration of "mental efficiency, reality testing, and moral judgment" Groups affected by groupthink ignore alternatives and tend to take irrational actions that dehumanize other groups. A group is especially vulnerable to groupthink when its members are similar in background, when the group is insulated from outside opinions, and when there are no clear rules for decision making.

Symptoms of Groupthink

Janis has documented eight symptoms of groupthink:

1. Illusion of invulnerability – Creates excessive optimism that encourages taking extreme risks.

2. Collective rationalization – Members discount warnings and do not reconsider their assumptions.

3. Belief in inherent morality – Members believe in the rightness of their cause and therefore ignore the ethical or moral consequences of their decisions.

4. Stereotyped views of out-groups – Negative views of "enemy" make effective responses to conflict seem unnecessary.

5. Direct pressure on dissenters – Members are under pressure not to express arguments against any of the group's views.

6. Self-censorship – Doubts and deviations from the perceived group consensus are not expressed.

7. Illusion of unanimity – The majority view and judgments are assumed to be unanimous.

8. Self-appointed 'mindguards' – Members protect the group and the leader from information that is problematic or contradictory to the group's cohesiveness, view, and/or decisions.

A critique to this Janis research presented by The Independent Review, in an abstract by Daniel B. Klein and Charlotta Stern - Groupthink in Academia: Majoritarian Departmental Politics and the Professional Pyramid, references the subject and offers an example from the ivory tower.

"The groupthink theorist wants to gain standing as a social theorist and therefore wants to avoid unnecessary controversy. Accordingly, groupthink theorists—at least those like Janis and Hart—have focused on episodes where, in hindsight, the judgment of failure (or error) is uncontroversial. The need for uncontroversial judgment is one reason why the scope of groupthink applications has been quite limited.

In this article, we apply groupthink theory to a setting where the presupposition of failure is anything but uncontroversial."

"Perhaps the clearest way to illustrate how we see the problem of social-democratic groupthink in the humanities and social sciences is to perform a thought experiment. Imagine a doctoral student who unabashedly holds classical-liberal ideas. Ask yourself whether such a student would be able to find warm support in the elite departments of political science, sociology, history, and so forth. Ask yourself whether the student, no matter how solid his research, would be likely to win grants, have his articles published by the most respected journals, and succeed on the academic job market."

Groupthink does not escape the bastion of mainstream conservative outlets. Maisie Allison editorial digital director of The American Conservative write in Beyond Fox News makes a valid point about The Rise of Post-Movement Conservatism.

"The groupthink is so extensive that several conservative publications seem to exist only to promote the work of other, indistinguishable movement outlets. (One typical headline from the Washington Free Beacon: "Fox News Cites Free Beacon Report.") Here the mission ranges from "use journalism to advance the movement" to "war." As one attendee at the Faith and Freedom Coalition's annual conference told Atlantic reporter Molly Ball last year, "You couldn't get in an argument around here no matter how hard you tried."

Whether in academia or the elite media, Groupthink is a requirement for career survival. Yet, in the View from the Mount article, Ideology Matters, But What Is It?, the essential component in the Totalitarian Collectivism fellowship eludes the cultural war merchants who want to avoid controversy.

"'TC' now rules! Few are willing to challenge the bureaucratic mechanism that is designed to compel insidious compliance. The operative standard is now one of dreadful despair while pious arguments are presented that society is advancing. Most people understand that they are now at the mercy of the commissar, but are unwilling to reject this abuse and defend their own rights. As long as this submissive Ideology is accepted, surrender is inevitable. Self-respect is in short supply, while self-esteem is fostered as a substitute for truth and honor."

The public Groupthink is a product of the government school indoctrination, the media filter and the herd mentality to adopt acceptable behavior. The preordained outcome is the tyranny of the mob. Rewarding Idiots with Democratic Totalitarianism, invariably lead to Despotism.
"Ivory tower utopians march in the ranks of statist totalitarians by choice. Many seek to lead the charge. The "rank and file" that digs the ditches, usually lacks the skills to think independently for their self. Nonetheless, they are usually the first to rally to the cause of their sanitized Führer that preaches hope and change, with every loss of freedom. No one political theory has a monopoly on despotism. Yet the "peaches and cream" slogans of fairness and equality, that come from the ultra extreme wing of the Democratic Party, out does the worst of the GOP civil libertarian destroyers.

Dumb, Dumber and Dumbest is the end product of the collectivist education system that indoctrinates impressionable brains with reverence for the dependency society. Mush minds come out of this corrosive process. Voting for entitlements and the expansion of the democratic totalitarianism becomes the norm."
Individual responsibility is avoided like the plague. People rationalize blame on every other factor other than their own inaction. The recent popularity of social network services and forums has demonstrated a frightening trend to extinguish Free Speech from the web. The impersonal selection of dislike or the "PC" Groupthink comments on content that offends the defenders of the cult of government are the true cowards.
The Jacobin Clubs of advocates for the public sector are prime candidates to bloody their hands in the coming terror meant to stamp out any earnest dissent against the old regime. Dropping the guillotine on the heads of anti-establishment traditionalists is good fun for the Groupthink statists that deceive themselves into believing they are "social justice" advocates.
Censorship in thought precedes freedom of behavior in deeds. Civil liberties are dirty words in the urbanity of cultural authoritarianism. Elegance of polite discourse has given way to the suppression of bourgeois demeanor. The mere mention of anything positive about Christianity earns you a trip to the re-education internment camp for social consciousness.
This perverted cultural Groupthink is a religion of government worship. The reason "Strappado Wrack" essays are termed political torture, resides in the absurdity of the failed political process that has brought us all to the point of total tyranny. The believers that cling to a faux legitimacy of the Federal government are codependent Groupthink asylum nutcases.
The Federal beast would collapse of its own weight, when the enablers of the oppression seek to heal their affliction and turn away from the dark side. The Janis #3 point - Belief in inherent morality - Members believe in the rightness of their cause and therefore ignore the ethical or moral consequences of their decisions is at the axis of the destruction in the character and courage that once existed in this country.
Government group thinkers are wholly confused or simple dishonest participants. The duty of every loyal citizen is not to the state but to the spirit of the America Revolution.
In the course of his professional life in the world of national security Edward Snowden must have gone through numerous probing interviews, lie detector examinations, and exceedingly detailed background checks, as well as filling out endless forms carefully designed to catch any kind of falsehood or inconsistency. The Washington Post (June 10) reported that "several officials said the CIA will now undoubtedly begin reviewing the process by which Snowden may have been hired, seeking to determine whether there were any missed signs that he might one day betray national secrets."
Yes, there was a sign they missed – Edward Snowden had something inside him shaped like a conscience, just waiting for a cause.
It was the same with me. I went to work at the State Department, planning to become a Foreign Service Officer, with the best – the most patriotic – of intentions, going to do my best to slay the beast of the International Communist Conspiracy. But then the horror, on a daily basis, of what the United States was doing to the people of Vietnam was brought home to me in every form of media; it was making me sick at heart. My conscience had found its cause, and nothing that I could have been asked in a pre-employment interview would have alerted my interrogators of the possible danger I posed because I didn't know of the danger myself. No questioning of my friends and relatives could have turned up the slightest hint of the radical anti-war activist I was to become. My friends and relatives were to be as surprised as I was to be. There was simply no way for the State Department security office to know that I should not be hired and given a Secret Clearance. 1
So what is a poor National Security State to do? Well, they might consider behaving themselves. Stop doing all the terrible things that grieve people like me and Edward Snowden and Bradley Manning and so many others. Stop the bombings, the invasions, the endless wars, the torture, the sanctions, the overthrows, the support of dictatorships, the unmitigated support of Israel; stop all the things that make the United States so hated, that create all the anti-American terrorists, that compel the National Security State – in pure self defense – to spy on the entire world.
Eavesdropping on the planet
The above is the title of an essay that I wrote in 2000 that appeared as a chapter in my book Rogue State: A Guide to the World's Only Superpower. Here are some excerpts that may help to put the current revelations surrounding Edward Snowden into perspective …
Can people in the 21st century imagine a greater invasion of privacy on all of earth, in all of history? If so, they merely have to wait for technology to catch up with their imagination.
Like a mammoth vacuum cleaner in the sky, the National Security Agency (NSA) sucks it all up: home phone, office phone, cellular phone, email, fax, telex … satellite transmissions, fiber-optic communications traffic, microwave links … voice, text, images … captured by satellites continuously orbiting the earth, then processed by high-powered computers … if it runs on electromagnetic energy, NSA is there, with high high tech. Twenty-four hours a day. Perhaps billions of messages sucked up each day. No one escapes. Not presidents, prime ministers, the UN Secretary-General, the pope, the Queen of England, embassies, transnational corporation CEOs, friend, foe, your Aunt Lena … if God has a phone, it's being monitored … maybe your dog isn't being tapped. The oceans will not protect you. American submarines have been attaching tapping pods to deep underwater cables for decades.
Under a system codenamed ECHELON, launched in the 1970s, the NSA and its junior partners in Britain, Australia, New Zealand, and Canada operate a network of massive, highly automated interception stations, covering the globe amongst them. Any of the partners can ask any of the others to intercept its own domestic communications. It can then truthfully say it does not spy on its own citizens.
Apart from specifically-targeted individuals and institutions, the ECHELON system works by indiscriminately intercepting huge quantities of communications and using computers to identify and extract messages of interest from the mass of unwanted ones. Every intercepted message – all the embassy cables, the business deals, the sex talk, the birthday greetings – is searched for keywords, which could be anything the searchers think might be of interest. All it takes to flag a communication is for one of the parties to use a couple or so of the key words in the ECHELON "dictionary" – "He lives in a lovely old white house on Bush Street, right near me. I can shoot over there in two minutes." Within limitations, computers can "listen" to telephone calls and recognize when keywords are spoken. Those calls are extracted and recorded separately, to be listened to in full by humans. The list of specific targets at any given time is undoubtedly wide ranging, at one point including the likes of Amnesty International and Christian Aid.
ECHELON is carried out without official acknowledgment of its existence, let alone any democratic oversight or public or legislative debate as to whether it serves a decent purpose. The extensiveness of the ECHELON global network is a product of decades of intense Cold War activity. Yet with the end of the Cold War, its budget – far from being greatly reduced – was increased, and the network has grown in both power and reach; yet another piece of evidence that the Cold War was not a battle against something called "the international communist conspiracy".
The European Parliament in the late 1990s began to wake up to this intrusion into the continent's affairs. The parliament's Civil Liberties Committee commissioned a report, which appeared in 1998 and recommended a variety of measures for dealing with the increasing power of the technologies of surveillance. It bluntly advised: "The European Parliament should reject proposals from the United States for making private messages via the global communications network [Internet] accessible to US intelligence agencies." The report denounced Britain's role as a double-agent, spying on its own European partners.
Despite these concerns the US has continued to expand ECHELON surveillance in Europe, partly because of heightened interest in commercial espionage – to uncover industrial information that would provide American corporations with an advantage over foreign rivals.
German security experts discovered several years ago that ECHELON was engaged in heavy commercial spying in Europe. Victims included such German firms as the wind generator manufacturer Enercon. In 1998, Enercon developed what it thought was a secret invention, enabling it to generate electricity from wind power at a far cheaper rate than before. However, when the company tried to market its invention in the United States, it was confronted by its American rival, Kenetech, which announced that it had already patented a near-identical development. Kenetech then brought a court order against Enercon to ban the sale of its equipment in the US. In a rare public disclosure, an NSA employee, who refused to be named, agreed to appear in silhouette on German television to reveal how he had stolen Enercon's secrets by tapping the telephone and computer link lines that ran between Enercon's research laboratory and its production unit some 12 miles away. Detailed plans of the company's invention were then passed on to Kenetech.
In 1994, Thomson S.A., located in Paris, and Airbus Industrie, based in Blagnac Cedex, France, also lost lucrative contracts, snatched away by American rivals aided by information covertly collected by NSA and CIA. The same agencies also eavesdropped on Japanese representatives during negotiations with the United States in 1995 over auto parts trade.
German industry has complained that it is in a particularly vulnerable position because the government forbids its security services from conducting similar industrial espionage. "German politicians still support the rather naive idea that political allies should not spy on each other's businesses. The Americans and the British do not have such illusions," said journalist Udo Ulfkotte, a specialist in European industrial espionage, in 1999.
That same year, Germany demanded that the United States recall three CIA operatives for their activities in Germany involving economic espionage. The news report stated that the Germans "have long been suspicious of the eavesdropping capabilities of the enormous U.S. radar and communications complex at Bad Aibling, near Munich", which is in fact an NSA intercept station. "The Americans tell us it is used solely to monitor communications by potential enemies, but how can we be entirely sure that they are not picking up pieces of information that we think should remain completely secret?" asked a senior German official. Japanese officials most likely have been told a similar story by Washington about the more than a dozen signals intelligence bases which Japan has allowed to be located on its territory.
In their quest to gain access to more and more private information, the NSA, the FBI, and other components of the US national security establishment have been engaged for years in a campaign to require American telecommunications manufacturers and carriers to design their equipment and networks to optimize the authorities' wiretapping ability. Some industry insiders say they believe that some US machines approved for export contain NSA "back doors" (also called "trap doors").
The United States has been trying to persuade European Union countries as well to allow it "back-door" access to encryption programs, claiming that this was to serve the needs of law-enforcement agencies. However, a report released by the European Parliament in May 1999 asserted that Washington's plans for controlling encryption software in Europe had nothing to do with law enforcement and everything to do with US industrial espionage. The NSA has also dispatched FBI agents on break-in missions to snatch code books from foreign facilities in the United States, and CIA officers to recruit foreign communications clerks abroad and buy their code secrets, according to veteran intelligence officials.
For decades, beginning in the 1950s, the Swiss company Crypto AG sold the world's most sophisticated and secure encryption technology. The firm staked its reputation and the security concerns of its clients on its neutrality in the Cold War or any other war. The purchasing nations, some 120 of them – including prime US intelligence targets such as Iran, Iraq, Libya and Yugoslavia – confident that their communications were protected, sent messages from their capitals to their embassies, military missions, trade offices, and espionage dens around the world, via telex, radio, and fax. And all the while, because of a secret agreement between the company and NSA, these governments might as well have been hand delivering the messages to Washington, uncoded. For their Crypto AG machines had been rigged before being sold to them, so that when they used them the random encryption key could be automatically and clandestinely transmitted along with the enciphered message. NSA analysts could read the messages as easily as they could the morning newspaper.
In 1986, because of US public statements concerning the La Belle disco bombing in West Berlin, the Libyans began to suspect that something was rotten with Crypto AG's machines and switched to another Swiss firm, Gretag Data Systems AG. But it appears that NSA had that base covered as well. In 1992, after a series of suspicious circumstances over the previous few years, Iran came to a conclusion similar to Libya's, and arrested a Crypto AG employee who was in Iran on a business trip. He was eventually ransomed, but the incident became well known and the scam began to unravel in earnest.
In September 1999 it was revealed that NSA had arranged with Microsoft to insert special "keys" into Windows software, in all versions from 95-OSR2 onwards. An American computer scientist, Andrew Fernandez of Cryptonym in North Carolina, had disassembled parts of the Windows instruction code and found the smoking gun – Microsoft's developers had failed to remove the debugging symbols used to test this software before they released it. Inside the code were the labels for two keys. One was called "KEY". The other was called "NSAKEY". Fernandez presented his finding at a conference at which some Windows developers were also in attendance. The developers did not deny that the NSA key was built into their software, but they refused to talk about what the key did, or why it had been put there without users' knowledge. Fernandez says that NSA's "back door" in the world's most commonly used operating system makes it "orders of magnitude easier for the US government to access your computer."
In February 2000, it was disclosed that the Strategic Affairs Delegation (DAS), the intelligence arm of the French Defense Ministry, had prepared a report in 1999 which also asserted that NSA had helped to install secret programs in Microsoft software. According to the DAS report, "it would seem that the creation of Microsoft was largely supported, not least financially, by the NSA, and that IBM was made to accept the [Microsoft] MS-DOS operating system by the same administration." The report stated that there had been a "strong suspicion of a lack of security fed by insistent rumors about the existence of spy programs on Microsoft, and by the presence of NSA personnel in Bill Gates' development teams." The Pentagon, said the report, was Microsoft's biggest client in the world.
Recent years have seen disclosures that in the countdown to their invasion of Iraq in 2003, the United States had listened in on UN Secretary-General Kofi Annan, UN weapons inspectors in Iraq, and all the members of the UN Security Council during a period when they were deliberating about what action to take in Iraq.
It's as if the American national security establishment feels that it has an inalienable right to listen in; as if there had been a constitutional amendment, applicable to the entire world, stating that "Congress shall make no law abridging the freedom of the government to intercept the personal communications of anyone." And the Fourth Amendment had been changed to read: "Persons shall be secure in their persons, houses, papers, and effects, against unreasonable searches and seizures, except in cases of national security, real or alleged." 2
The leading whistleblower of all time: Philip Agee
Before there was Edward Snowden, William Binney and Thomas Drake … before there was Bradley Manning, Sibel Edmonds and Jesselyn Radack … there was Philip Agee. What Agee revealed is still the most startling and important information about US foreign policy that any American government whistleblower has ever revealed.
Philip Agee spent 12 years (1957-69) as a CIA case officer, most of it in Latin America. His first book, Inside the Company: CIA Diary, published in 1974 – a pioneering work on the Agency's methods and their devastating consequences – appeared in about 30 languages around the world and was a best seller in many countries; it included a 23-page appendix with the names of hundreds of undercover Agency operatives and organizations.
Under CIA manipulation, direction and, usually, their payroll, were past and present presidents of Mexico, Colombia, Uruguay, and Costa Rica, "our minister of labor", "our vice-president", "my police", journalists, labor leaders, student leaders, diplomats, and many others. If the Agency wished to disseminate anti-communist propaganda, cause dissension in leftist ranks, or have Communist embassy personnel expelled, it need only prepare some phoney documents, present them to the appropriate government ministers and journalists, and – presto! – instant scandal.
Agee's goal in naming all these individuals, quite simply, was to make it as difficult as he could for the CIA to continue doing its dirty work.
A common Agency tactic was writing editorials and phoney news stories to be knowingly published by Latin American media with no indication of the CIA authorship or CIA payment to the media. The propaganda value of such a "news" item might be multiplied by being picked up by other CIA stations in Latin America who would disseminate it through a CIA-owned news agency or a CIA-owned radio station. Some of these stories made their way back to the United States to be read or heard by unknowing North Americans.
Wooing the working class came in for special treatment. Labor organizations by the dozen, sometimes hardly more than names on stationery, were created, altered, combined, liquidated, and new ones created again, in an almost frenzied attempt to find the right combination to compete with existing left-oriented unions and take national leadership away from them.
In 1975 these revelations were new and shocking; for many readers it was the first hint that American foreign policy was not quite what their high-school textbooks had told them nor what theNew York Times had reported.
"As complete an account of spy work as is likely to be published anywhere, an authentic account of how an ordinary American or British 'case officer' operates … All of it … presented with deadly accuracy," wrote Miles Copeland, a former CIA station chief, and ardent foe of Agee. (There's no former CIA officer more hated by members of the intelligence establishment than Agee; no one's even close; due in part to his traveling to Cuba and having long-term contact with Cuban intelligence.)
In contrast to Agee, WikiLeaks withheld the names of hundreds of informants from the nearly 400,000 Iraq war documents it released.
In 1969, Agee resigned from the CIA (and colleagues who "long ago ceased to believe in what they are doing").
While on the run from the CIA as he was writing Inside the Company – at times literally running for his life – Agee was expelled from, or refused admittance to, Italy, Britain, France, West Germany, the Netherlands, and Norway. (West Germany eventually gave him asylum because his wife was a leading ballerina in the country.) Agee's account of his period on the run can be found detailed in his book On the Run (1987). It's an exciting read.
Notes
To read about my State Department and other adventures, see my book West-Bloc Dissident: A Cold war Memoir (2002) ↩
See Rogue State: A Guide to the World's Only Superpower, chapter 21, for the notes for the above. ↩
In the 21st century the two hundred year-old propaganda that the American people control their government has been completely shattered. Both the Bush and Obama regimes have made it unmistakenly clear that the American people don't even influence, much less control, the government. As far as Washington is concerned, the people are nothing but chaff in the wind.
Polls demonstrate that 65% of the US population opposes US intervention in Syria. Despite this clear indication of the people's will, the Obama regime is ramping up a propaganda case for more arming of Washington's mercenaries sent to overthrow the secular Syrian government and for a "no-fly zone" over Syria, which, if Libya is the example, means US or NATO aircraft attacking the Syrian army on the ground, thus serving as the air force of Washington's imported mercenaries, euphemistically called "the Syrian rebels."
Washington declared some time ago that the "red line" that would bring Syria under Washington's military attack was the Assad government's use of chemical weapons of mass destruction against Washington's mercenaries. Once this announcement was made, everyone with a brain immediately knew that Washington would fabricate false intelligence that Assad had used chemical weapons, just as Washington presented to the United Nations the intentional lie via Secretary of State Colin Powell that Saddam Hussein in Iraq had dangerous weapons of mass destruction. Remember National Security Advisor Condi Rice's image of a "mushroom cloud over American cities?" Propagandistic lies were Washington's orders of the day.
And they still are. Now Washington has fabricated the false intelligence, and president obama has announced it with a straight face, that Syria's Assad has used sarin gas on several occasions and that between 100 and 150 "of his own people," a euphemism for the US supplied foreign mercenaries, have been killed by the weapon of mass destruction.
Think about that for a minute. As unfortunate as is any death from war, is 100-150 deaths "mass destruction?" According to low-ball estimates, the US-sponsored foreign mercenary invasion of Syria has cost 93,000 lives, of which 150 deaths amounts to 0.0016.
In other words, 92,850 of the deaths did not cross the "red line." But 150 did, allegedly.
Yes, I know. Washington's position makes no sense. But when has it ever made any sense?
Let's stretch our minds just a tiny bit farther. Assad knows about Washington's "red line." It has been repeated over and over in order to create in the minds of the distracted American public that there is a real, valid reason for attacking Syria. Why would Assad use the proscribed weapons of mass destruction in order to kill a measly 100-150 mercenaries when his army is mopping up the US mercenaries without the use of gas and when Assad knows that the use of gas brings in the US military against him?
As the Russian government made clear, Washington's accusation is not believable. No informed person could possibly believe it. No doubt, many Americans wearing patriotism on their sleeves will fall for Washington's latest lie, but no one else in the world will. Even Washington's NATO puppets calling for attacking Syria know that the justification for the attack is a lie. For the NATO puppets, Washington's money overwhelms integrity, for which the rewards are low.
The Russians certainly know that Washington is lying. The Russian Foreign Minister Larov said: "The [Assad] government, as the opposition is saying openly, is enjoying military success on the ground. The [Assad] regime isn't driven to the wall. What sense is there for the regime to use chemical arms–especially in such small amounts."
Larov is a relatively civilized person in the role of Russia's main diplomat. However, other Russian officials can be more pointed in their dismissal of Washington's latest blatant lies. Yury Ushakov, an aide to Russian President Putin said: "The Americans tried to present us with information on the use of chemical weapons by the [Assad] regime, but frankly we thought that it was not convincing. We wouldn't like to invoke references to [the infamous lies of] Secretary of State Powell [at the UN alleging Iraqi WMD], but the facts don't look convincing in our eyes." Aleksey Pushkov, the chairman of the Russian Duma's Foreign Affairs Committee, cut to the chase. "The data about Assad's use of chemical weapons is fabricated by the same facility that made up the lies about Saddam Hussein's weapons of mass destruction. Obama is walking George W. Bush's path."
Here in America no one will ever hear straight talk like this from the US presstitutes.
Orwellian double-speak is now the language of the United States government. Secretary of State john kerry condemned Assad for harming "peace talks" while the US arms its Syrian mercenaries.
Washington's double-speak is now obvious to the world. Not only Assad, but also the Russians, Chinese, Iranians, and every US puppet state which includes all of NATO and Japan, are fully aware that Washington is again lying through its teeth. The Russians, Chinese, and Iranians are trying to avoid confrontation with Washington, as war with the modern nuclear weapons would destroy all life on planet earth. What is striking is that despite 24/7 brainwashing by the presstitutes, a large majority of the American population opposes obama's war on Syria.
This is good news. It means more Americans are developing the ability to think independently of the lies Washington feeds to them.
What the neocon nazis, the bush/obama regime, and the presstitute media have made clear is that Washington is going to push its agenda of world hegemony to the point of starting World War III, which, of course, means the end of life on earth.
Russia and China, either one of which can destroy the United States, have learned that the US government is a liar and cannot be trusted. The Libyan "no-fly" policy to which Russia and China agreed turned out to be a NATO air attack on the Libyan army so that the CIA-sponsored mercenaries could prevail.
Russia and China, having learned their lesson, are protesting Washington's assault on Syria that Washington pretends is a "civil war." If Syria falls, Russia and China know that Iran is next.
Iran is Russia's underbelly, and for China Iran is 20% of its energy imports. Both Russian and Chinese governments know that after Iran falls, they are next. There is no other explanation for Washington surrounding Russia with missile bases and surrounding China with naval and air bases.
Both Russia and China are now preparing for the war that they see as inevitable. Washington's crazed, demented drive for world hegemony is bringing unsuspecting Americans up against two countries with hydrogen bombs whose combined population is five times the US population. In such a conflict everyone dies.
Considering the utterly insane government ruling in Washington, if human life exists in 2020, it will be a miracle. All the worry about future Medicare and Social Security deficits is meaningless. There will be no one here to collect the benefits.
Paul Craig Roberts was Assistant Secretary of the Treasury for Economic Policy and associate editor of the Wall Street Journal. He was columnist for Business Week, Scripps Howard News Service, and Creators Syndicate. He has had many university appointments. His internet columns have attracted a worldwide following. His latest book, The Failure of Laissez Faire Capitalism and Economic Dissolution of the West is now available.
Source: Paul Craig Roberts
I have an old car.  And I love my old car.  But its funky old sound system consists of only a tape deck — not even a CD player let alone an iPod axillary port.  So now I'm forced to play only old-school Books-on-Tape that I check out from the Berkeley Public Library every time I go on a road trip or I even need something to listen to while driving around town.  And the BPL can only offer me a limited choice of funky old tapes to listen to — such as Dickens' "Pickwick Papers" for instance.  Or John F. Kennedy's "Profiles in Courage".
Remember when we used to be forced to read "Profiles in Courage" back in high school?  Yeah, sure.  But who the freak can even remember what JFK actually said.  However, what JFK actually did say in this book is totally shocking.  Why?  Because it could have been written today — in today's world, about today's problems.  And it also gives us a way to solve them.
How do you solve the problems of America today?  According to JFK, it's easy.  You just show a little moral courage, exhibit a little moral backbone.  Like, for instance, the moral courage exhibited by Kennedy himself.  John F. Kennedy stood up to the military-industrial complex — because he thought it was the morally right thing to do.
And Kennedy died for his beliefs.
Who killed JFK?  We may never know exactly who pulled the trigger or arranged the actual assassination (I myself favor the Pappy Bush theory), but we do know one thing for sure:  Whoever did this evil deed has a "Profile in Cowardliness". http://www.youtube.com/watch?v=1lSKu1WkA6U
I got so entranced by listening to Kennedy's words on tape (read by his son John-John, by the way) that I went back to the BPL to check out the actual physical book itself.  And guess what?  This amazing book, one of the most important and relevant books to be read in the 21st century so far, could only be found in the children's section of the main branch.
Kennedy wrote about eight U.S. Senatorial heroes who, at great cost to themselves, put America's interests above their own, especially in times when other Senators were consistently only looking out for their own petty self-interests — and the interests of those lobbyists who had bribed them into corruption.
Senator Daniel Webster, for instance, "was not a Massachusetts man but an American," who fought like a wildcat to preserve the sanctity of the Union.  Imagine how Senator Webster would have reacted today if he had read the following article in "The Voltaire Network" entitled, "Kennedy, the Lobby and the Bomb," regarding how AIPAC had spent billions of dollars buying members of the Senate to vote in Israel's (not America's) best interests.
If Daniel Webster was on the floor of the U.S. Senate today, you bet that America wouldn't be dealing with the trillion-dollar-plus aftermath of the nuclear arms race in the Middle East that we have been facing since Kennedy was assassinated shortly after telling Israel prime minister David Ben-Gurion that getting The Bomb was a no-no.
"While all NATO member states and countries of the communist bloc were following the example of the USA and the USSR and taking a first step towards nuclear disarmament, Israel was acting secretly on its own, and Kennedy was determined to prevent it [and told Ben-Gurion of this intention in June of 1963 too].  Kennedy's death a few months later eased the pressure on Israel.  Johnson chose to turn a blind eye on the activities at Dimona."  http://www.voltairenet.org/article178401.html
Johnson also turned a blind eye to the brutal strafing and bombing of the USS Liberty in 1967 by Israeli fighter jets, wherein 34 American soldiers were deliberately butchered http://www.gtr5.com/
Webster would definitely have stood up to the Israel lobby.
In "Profiles in Courage," JFK also wrote about brave Senator Edmund G. Ross, who was soundly defamed by his colleagues for not letting corporate scallywags sack and plunder the post-bellum South.  And today, Ross would surely never have voted to give Monsanto a license to plunder America's farm and food industries like our current cowardly bought-and-paid-for Congress just did http://thinkprogress.org/health/2013/04/10/1832621/monsanto-protection-act-power/.
Another example of courage that Kennedy cited in his book was Senator Robert Taft's protest against the illegality of the Nuremberg trials.  "You can't try someone for crimes ex post facto," said Taft — or words to that effect.  Taft's highly unpopular stand, however, helped pave the way for the 1949 Geneva Conventions.  But his stubborn defense of upholding the Rule of Law in America also cost him his bid for the presidency.
And today?  Taft surely would have been horrified by Guantanamo, America's perverse dark side evil twin of the Nuremberg trials — where Nazis have become us.
And Sam Houston?  He became the most despised man in Texas because he opposed his state's succession from the Union — kind of like when Congresswoman Barbara Lee was the only person in the House of Representatives to stand up against America's stupid and brutal attack on Afghanistan.  Or like Senator Paul Wellstone, who mysteriously died in a plane crash shortly after voting to oppose GWB's evil and avaricious war policies http://www.newyorker.com/online/blogs/borowitzreport/2013/06/nsa-enforces-zero-tolerance-policy-on-conscience.html.
If Sam Houston were alive today, however, Texas would still be despising him because you can bet your boots that old Sam would have also stood up against Bush's Folly — Bush's disastrous war on Iraq.
And in the early 1960s, John F. Kennedy also took a brave stand against unnecessary, trumped-up and preemptive war — putting our nation's interests above those of Wall Street and War Street when he tried to stop the military-industrial complex's disastrous war on Vietnam.
In October of 1963, Kennedy apparently also questioned the CIA's expanding role in declaring and conducting foreign wars on their own — especially the show that they had been running in Vietnam.  Shortly thereafter, Kennedy was killed.
In the words of current NSA whistle-blower Edward Snowden, "You can't come forward against the world's most powerful intelligence agency….  No one can meaningfully oppose them.  If they want to get you, they'll get you in time." https://www.youtube.com/watch?v=5yB3n9fu-rM
No wonder John F. Kennedy had to die.
What is it that makes young men, reasonably well educated, in good health and nice looking, with long lives ahead of them, use powerful explosives to murder complete strangers because of political beliefs?
I'm speaking about American military personnel of course, on the ground, in the air, or directing drones from an office in Nevada.
Do not the survivors of US attacks in Iraq, Afghanistan, Yemen, Pakistan, Somalia, Libya and elsewhere, and their loved ones, ask such a question?
The survivors and loved ones in Boston have their answer – America's wars in Iraq and Afghanistan.
That's what Dzhokhar Tsarnaev, the surviving Boston bomber has said in custody, and there's no reason to doubt that he means it, nor the dozens of others in the past two decades who have carried out terrorist attacks against American targets and expressed anger toward US foreign policy. 1 Both Tsarnaev brothers had expressed such opinions before the attack as well.  2 The Marathon bombing took place just days after a deadly US attack in Afghanistan killed 17 civilians, including 12 children, as but one example of countless similar horrors from recent years. "Oh", an American says, "but those are accidents. What terrorists do is on purpose. It's cold-blooded murder."
But if the American military sends out a bombing mission on Monday which kills multiple innocent civilians, and then the military announces: "Sorry, that was an accident." And then on Tuesday the American military sends out a bombing mission which kills multiple innocent civilians, and then the military announces: "Sorry, that was an accident." And then on Wednesday the American military sends out a bombing mission which kills multiple innocent civilians, and the military then announces: "Sorry, that was an accident." … Thursday … Friday … How long before the American military loses the right to say it was an accident?
Terrorism is essentially an act of propaganda, to draw attention to a cause. The 9-11 perpetrators attacked famous symbols of American military and economic power. Traditionally, perpetrators would phone in their message to a local media outlet beforehand, but today, in this highly-surveilled society, with cameras and electronic monitoring at a science-fiction level, that's much more difficult to do without being detected; even finding a public payphone can be near impossible.
From what has been reported, the older brother, Tamerlan, regarded US foreign policy also as being anti-Islam, as do many other Muslims. I think this misreads Washington's intentions. The American Empire is not anti-Islam. It's anti-only those who present serious barriers to the Empire's plan for world domination.
The United States has had close relations with Saudi Arabia, Jordan and Qatar, amongst other Islamic states. And in recent years the US has gone to great lengths to overthrow the leading secular states of the Mideast – Iraq, Libya and Syria.
Moreover, it's questionable that Washington is even against terrorism per se, but rather only those terrorists who are not allies of the empire. There has been, for example, a lengthy and infamous history of tolerance, and often outright support, for numerous anti-Castro terrorists, even when their terrorist acts were committed in the United States. Hundreds of anti-Castro and other Latin American terrorists have been given haven in the US over the years. The United States has also provided support to terrorists in Afghanistan, Nicaragua, Kosovo, Bosnia, Iran, Libya, and Syria, including those with known connections to al Qaeda, to further foreign policy goals more important than fighting terrorism.
Under one or more of the harsh anti-terrorist laws enacted in the United States in recent years, President Obama could be charged with serious crimes for allowing the United States to fight on the same side as al Qaeda-linked terrorists in Libya and Syria and for funding and supplying these groups. Others in the United States have been imprisoned for a lot less.
As a striking example of how Washington has put its imperialist agenda before anything else, we can consider the case of Gulbuddin Hekmatyar, an Afghan warlord whose followers first gained attention in the 1980s by throwing acid in the faces of women who refused to wear the veil. This is how these horrible men spent their time when they were not screaming "Death to America". CIA and State Department officials called Hekmatyar "scary," "vicious," "a fascist," "definite dictatorship material". 3 This did not prevent the United States government from showering the man with large amounts of aid to fight against the Soviet-supported government of Afghanistan. 4 Hekmatyar is still a prominent warlord in Afghanistan.
A similar example is that of Luis Posada who masterminded the bombing of a Cuban airline in 1976, killing 73 civilians. He has lived a free man in Florida for many years.
USA Today reported a few months ago about a rebel fighter in Syria who told the newspaper in an interview: "The afterlife is the only thing that matters to me, and I can only reach it by waging jihad." 5 Tamerlan Tsarnaev may have chosen to have a shootout with the Boston police as an act of suicide; to die waging jihad, although questions remain about exactly how he died. In any event, I think it's safe to say that the authorities wanted to capture the brothers alive to be able to question them.
It would be most interesting to be present the moment after a jihadist dies and discovers, with great shock, that there's no afterlife. Of course, by definition, there would have to be an afterlife for him to discover that there's no afterlife. On the other hand, a non-believer would likely be thrilled to find out that he was wrong.
Let us hope that the distinguished statesmen, military officers, and corporate leaders who own and rule America find out in this life that to put an end to anti-American terrorism they're going to have to learn to live without unending war against the world. There's no other defense against a couple of fanatic young men with backpacks. Just calling them insane or evil doesn't tell you enough; it may tell you nothing.
But this change in consciousness in the elite is going to be extremely difficult, as difficult as it appears to be for the parents of the two boys to accept their sons' guilt. Richard Falk, UN special rapporteur on human rights in the Palestinian territories, stated after the Boston attack: "The American global domination project is bound to generate all kinds of resistance in the post-colonial world. In some respects, the United States has been fortunate not to experience worse blowbacks … We should be asking ourselves at this moment, 'How many canaries will have to die before we awaken from our geopolitical fantasy of global domination?'" 6
Officials in Canada and Britain as well as US Ambassador to the United Nations Susan Rice have called for Falk to be fired. 7
President Kennedy's speech, half a century ago
I don't know how many times in the 50 years since President John F. Kennedy made his much celebrated 1963 speech at American University in Washington, DC. 8  I've heard or read that if only he had lived he would have put a quick end to the war in Vietnam instead of it continuing for ten more terrible years, and that the Cold War might have ended 25 years sooner than it did. With the 50th anniversary coming up June 13 we can expect to hear a lot more of the same, so I'd like to jump the gun and offer a counter-view.
Kennedy declared:
Let us re-examine our attitude toward the Soviet Union. It is discouraging to think that their leaders may actually believe what their propagandists write. It is discouraging to read a recent authoritative Soviet text on Military Strategy and find, on page after page, wholly baseless and incredible claims such as the allegation that "American imperialist circles are preparing to unleash different types of war … that there is a very real threat of a preventative war being unleashed by American imperialists against the Soviet Union" … [and that] the political aims – and I quote – "of the American imperialists are to enslave economically and politically the European and other capitalist countries … [and] to achieve world domination … by means of aggressive war."
It is indeed refreshing that an American president would utter a thought such as: "It is discouraging to think that their leaders may actually believe what their propagandists write." This is what radicals in every country wonder about their leaders, not least in the United States. For example, "incredible claims such as the allegation that 'American imperialist circles are preparing to unleash different types of war'."
In Kennedy's short time in office the United States had unleashed many different types of war, from attempts to overthrow governments and suppress political movements to assassination attempts against leaders and actual military combat – one or more of these in Vietnam, Cambodia, Laos, British Guiana, Iraq, Congo, Haiti, Brazil, Dominican Republic, Cuba and Brazil. This is all in addition to the normal and routine CIA subversion of countries all over the world map. Did Kennedy really believe that the Soviet claims were "incredible"?
And did he really doubt that that the driving force behind US foreign policy was "world domination"? How else did he explain all the above interventions (which have continued non-stop into the 21st century)? If the president thought that the Russians were talking nonsense when they accused the US of seeking world domination, why didn't he then disavow the incessant US government and media warnings about the "International Communist Conspiracy"? Or at least provide a rigorous definition of the term and present good evidence of its veracity.
Quoting further: "Our military forces are committed to peace and disciplined in self-restraint." No comment.
"We are unwilling to impose our system on any unwilling people." Unless of course the people foolishly insist on some form of socialist alternative. Ask the people of Vietnam, Laos, Cambodia, British Guiana and Cuba, just to name some of those in Kennedy's time.
"At the same time we seek to keep peace inside the non-Communist world, where many nations, all of them our friends …" American presidents have been speaking of "our friends" for many years. What they all mean, but never say, is that "our friends" are government and corporate leaders whom we keep in power through any means necessary – the dictators, the kings, the oligarchs, the torturers – not the masses of the population, particularly those with a measure of education.
"Our efforts in West New Guinea, in the Congo, in the Middle East, and the Indian subcontinent, have been persistent and patient despite criticism from both sides."
Persistent, yes. Patient, often. But moral, fostering human rights, democracy, civil liberties, self-determination, not fawning over Israel … ? As but one glaring example, the assassination of Patrice Lumumba of the Congo, perhaps the last chance for a decent life for the people of that painfully downtrodden land; planned by the CIA under Eisenhower, but executed under Kennedy.
"The Communist drive to impose their political and economic system on others is the primary cause of world tension today. For there can be no doubt that, if all nations could refrain from interfering in the self-determination of others, the peace would be much more assured."
See all of the above for this piece of hypocrisy. And so, if no nation interfered in the affairs of any other nation, there would be no wars. Brilliant. If everybody became rich there would be no poverty. If everybody learned to read there would be no illiteracy.
"The United States, as the world knows, will never start a war."
So … Vietnam, Laos, Cambodia, Cuba, and literally dozens of other countries then, later, and now, all the way up to Libya in 2012 … they all invaded the United States first? Remarkable.
And this was the man who was going to end the war in Vietnam very soon after being re-elected the following year? Lord help us.
Bush's legacy
This is not to put George W. Bush down. That's too easy, and I've done it many times. No, this is to counter the current trend to rehabilitate the man and his Iraqi horror show, which partly coincides with the opening of his presidential library in Texas. At the dedication ceremony, President Obama spoke of Bush's "compassion and generosity" and declared that: "He is a good man." The word "Iraq" did not pass his lips. The closest he came at all was saying "So even as we Americans may at times disagree on matters of foreign policy, we share a profound respect and reverence for the men and women of our military and their families." 9 Should morality be that flexible? Even for a politician? Obama could have just called in sick.
At the January 31 congressional hearing on the nomination of Chuck Hagel to be Secretary of Defense, Senator John McCain ripped into him for his critique of the Iraq war:
"The question is, were you right or were you wrong?" McCain demanded, pressing Hagel on why he opposed Bush's decision to send 20,000 additional troops to Iraq in the so-called 'surge'.
"I'm not going to give you a yes-or-no answer. I think it's far more complicated than that," Hagel responded. He said he would await the "judgment of history."
Glaring at Hagel, McCain ended the exchange with a bitter rejoinder: "I think history has already made a judgment about the surge, sir, and you are on the wrong side of it." 10
Before the revisionist history of the surge gets chiseled into marble, let me repeat part of what I wrote in this report at the time, December 2007:
The American progress is measured by a decrease in violence, the White House has decided – a daily holocaust has been cut back to a daily multiple catastrophe. And who's keeping the count? Why, the same good people who have been regularly feeding us a lie for the past five years about the number of Iraqi deaths, completely ignoring the epidemiological studies. A recent analysis by the Washington Post left the administration's claim pretty much in tatters. The article opened with: "The U.S. military's claim that violence has decreased sharply in Iraq in recent months has come under scrutiny from many experts within and outside the government, who contend that some of the underlying statistics are questionable and selectively ignore negative trends."

To the extent that there may have been a reduction in violence, we must also keep in mind that, thanks to this lovely little war, there are several million Iraqis either dead, wounded, in exile abroad, or in bursting American and Iraqi prisons. So the number of potential victims and killers has been greatly reduced. Moreover, extensive ethnic cleansing has taken place in Iraq (another good indication of progress, n'est-ce pas? nicht wahr?) – Sunnis and Shiites are now living more in their own special enclaves than before, none of those stinking mixed communities with their unholy mixed marriages, so violence of the sectarian type has also gone down. On top of all this, US soldiers have been venturing out a lot less (for fear of things like … well, dying), so the violence against our noble lads is also down.

One of the signs of the reduction in violence in Iraq, the administration would like us to believe, is that many Iraqi families are returning from Syria, where they had fled because of the violence. The New York Times, however, reported that "Under intense pressure to show results after months of political stalemate, the [Iraqi] government has continued to publicize figures that exaggerate the movement back to Iraq"; as well as exaggerating "Iraqis' confidence that the current lull in violence can be sustained." The count, it turns out, included all Iraqis crossing the border, for whatever reason. A United Nations survey found that 46 percent were leaving Syria because they could not afford to stay; 25 percent said they fell victim to a stricter Syrian visa policy; and only 14 percent said they were returning because they had heard about improved security.

How long can it be before vacation trips to "Exotic Iraq" are flashed across our TVs? "Baghdad's Beautiful Beaches Beckon". Just step over the bodies. Indeed, the State Department has recently advertised for a "business development/tourism" expert to work in Baghdad, "with a particular focus on tourism and related services." 11
Another argument raised again recently to preserve George W.'s legacy is that "He kept us safe". Hmm … I could swear that he was in the White House around the time of September 11 … What his supporters mean is that Bush's War on Terrorism was a success because there wasn't another terrorist attack in the United States after September 11, 2001 while he was in office; as if terrorists killing Americans is acceptable if it's done abroad. Following the American/Bush strike on Afghanistan in October 2001 there were literally scores of terrorist attacks – including some major ones – against American institutions in the Middle East, South Asia and the Pacific: military, civilian, Christian, and other targets associated with the United States.
Even the claim that the War on Terrorism kept Americans safe at home is questionable. There was no terrorist attack in the United States during the 6 1/2 years prior to the one in September 2001; not since the April 1995 bombing of the federal building in Oklahoma City. It would thus appear that the absence of terrorist attacks in the United States is the norm.
William Blum speaking in Wisconsin, near Minnesota
Saturday, July 13th, the 11th Annual Peacestock: A Gathering for Peace will take place at Windbeam Farm in Hager City, WI. Peacestock is a mixture of music, speakers, and community for peace in an idyllic location near the Mississippi, just one hour's drive from the Twin Cities of Minnesota. Peacestock is sponsored by Veterans for Peace, Chapter 115, and has a peace-themed agenda. Kathy Kelly, peace activist extraordinaire, will also speak.
You can camp there and be fed well, meat or vegetarian. Full information at:http://www.peacestockvfp.org 11
Notes
William Blum, Rogue State: A Guide to the World's Only Superpower, chapters 1 and 2, for cases up to about 2003; later similar cases are numerous; e.g., Glenn Greenwald, "They Hate US for our Occupations", Salon, October 12, 2010 ↩
Huffington Post, April 20, 2013; Washington Post, April 21 ↩
Tim Weiner, Blank Check: The Pentagon's Black Budget (1990), p.149-50. ↩
William Blum, Killing Hope: U.S. Military and CIA Interventions Since World War II ↩
USA Today, December 3, 2012 ↩
ForeignPolicyJournal.com, April 21, 2013 ↩
The Telegraph (London), April 25, 2013; Politico.com, April 24 ↩
Los Angeles Times, February 1, 2013 ↩
Excerpt from The Master Plan
"My father and his colleague's findings were staggering. At first, I thought he might have been mistaken, but as I studied the facts, I noticed a subtle, methodical agenda weaving its way throughout the whole affair. After thoroughly examining all of the documents, I was forced to agree with his conclusions.
"Father's reports contained photocopies of documents and maps that came out of the United Nations conferences and the Convention on Biological Diversity. It was categorized under a project entitled Agenda 21 and the subsection, Sustainable Development. Harsh policies restricting people's rights and liberties were ratified through international agreements and treaties. Every member of the United Nations was bond by this agreement.
"What was happening in Africa was a mirror of what was taking place all over the world, especially America. After connecting all the dots, there was an obvious plan to reduce the world's population, seize control of large landmasses, and confine humans to designated island areas.
"America is a nation with many states, yet united under one national head. Africa is a continent, with many independent, separate countries, and according to the United Nations report, the goal regarding Africa and the Middle East was to exploit their vast resources.
"Representatives from the International Monetary Fund (IMF) and the World Bank were sent to the heads of countries rich in natural resources. The process involved an offer to transform the country into the modern, 21st century. Repayment for these transformation loans were in the form of natural resources and taxable labor. If a country's leader rejected the bank's offer of eternal indebtedness, the CIA, MI6 or a like agency was used to overthrow the leader by whatever means necessary. If those attempts failed, NATO Peacekeeping Forces were deployed to defend the hired rebels and depose the nation's leader.
"The international media always supported the rebel forces under the banner of democracy. So out of ignorance the public also supported the rebel forces and their supposed battle for freedom. The resisting leader was dethroned and replaced with a tyrannical shill for the international bankers whose sole intent was to exploit the country and the people. This was happening all over Africa and the Middle East.
"At this time, my father and I noticed government-instituted, United Nations family planning centers cropping up in surrounding towns. These family planners held town hall meetings and presented videos that strongly advocated vaccines, contraceptives, sterilization and abortions. These videos were mere propaganda pieces to convince the people to be a participant in the family planners' program of infanticide. As an inducement, they offered medical supplies and food rations."
"Why are you calling it infanticide?" I interrupted. "At least one organization was making a sincere effort to address the people's needs."
"Killing a three week old infant in the womb or a three year old child is infanticide, Lance." she retorted. "They were teaching the women that a three years old child was no different than an unborn fetus, since both were unable to make knowledgeable decisions.
"With no questions asked, a mother could deliver her three years old child, or younger, to the United Nations Planners for termination," Monique responded with disdain.
"Africans have always believed in large families, possessed strong family ties and heterosexuality relationships. Under normal conditions, Africans would never agree to be sterilized, and they certainly would not hand over their children to be murdered. With Africa a warzone, the family planners successfully targeted the hardest hit areas."
"I see your point. Couldn't your father or his associates intervene?" I probed.
"They tried," she answered. "This was all part of the United Nations Agenda 21, population control program. But the African project, which was pure eugenics, was special; it was being assisted with funds from billion dollar tax-exempt foundations whose founders controlled large companies and held the purse strings of governments around the world. The sole objective was to reduce the world's population. According to their own figures, they wanted to eliminate ninety percent of the population, with Africa and the Middle East their number one targets."
"What was the world's population at that time?" I asked.
"Oh, roughly eight and a half billion people," she quipped.
"So we're talking about five hundred million people left on the planet when they get through with us," I countered.
"Yes, approximately five hundred million; but we found some foundations demanding it be reduced to one hundred million. With that small number of people on earth, they claimed, they would be able to procreate as they pleased, they would have the freedom to travel anywhere on the globe un-accosted by commoners, and the whole world would be their playground."
"That is an awful lot of people to kill, and then bury," I exclaimed.
"The documents my father discovered provided detailed accounts that every war within the past one hundred years was orchestrated to bankrupt the nations and reduce the population. And yet, war had not significantly decreased the population to their satisfaction.
"The United Nations World Health Organization (WHO) provided planning centers with clinics that administered vaccinations. These centers had a list of everyone's name living in that vicinity. These centers were guarded by the military who administered server punishment to anyone who refused to be vaccinated. We soon discovered that most of the vaccines were laced with various diseases.
"Father began to advance his research, and his findings revealed documented proof that HIV, along with a number of other viruses had been engineered. Under the cloak of germ warfare, Congress funded a project to find a virus capable of deteriorating the human immune system. During the developmental stages, they grafted an assortment of animal viruses that had been mutated in monkeys and chimpanzees. These viruses were eventually cultured with human cells and ultimately injected into human genes. The final result was a number of very powerful, independent viruses commingled into one. What makes AIDS extremely difficult to eradicate, is the number of individual viruses constituting different strains. Father was also able to locate a patent for the cure of AIDS.
"The strain of AIDS introduced into Africa was far more infectious than strains found elsewhere. It was also discovered that the Negroid gene had a predilection to HIV. In some areas of the African continent, seventy-five percent of the people had tested HIV positive, and in other areas, as high as one hundred percent.
"We also learned that most incidents of HIV positive were not being transmitted through homosexual relationships or promiscuous sexual encounters as disseminated by the press. But instead, HIV, as well as other viruses and diseases were being transmitted through the forced immunization program. This was discovered when seven year old children were testing positive for HIV, yet neither parent was found to be HIV positive.
"Included in this genocide called Societal Cleansing was the culling of the genetically inferior, such as morons, misfits, the maladjusted and the aged. Senior citizens were terminated at fifty years old to prevent a financial and psychological burden on society. This also prevented senior citizen's opposing and archaic views from being passed on to younger generations.
"The Environmental Protection Agency (EPA), was the agency chosen to administer this societal cleansing. This involved restructuring the cities of the world, protecting the ecology against the destructive forces of modern society and the implementation of social equity and the restructuring of life itself. This all fell under the UN Agenda 21's Sustainable Development program.
"Broad and unbridled authority was given to the EPA to prevent humans from draining the earth's limited resources. This monstrous plan included every facet of life. Man was considered the most dangerous, destructive, selfish and unethical creature on Mother Earth.
"The law enforcement agency to protect Mother Earth was called the Green Police; they had inclusive authorization to confiscate personal belongings, shut down businesses or operations, and kill anyone that interfered with their agenda.
"The EPA's Agenda 21 manual, stated:
Global warming, the depletion of fuel, water, food, and the like, is the direct cause of human intervention. The real enemy is humanity itself. The damage people cause the planet is a function of demographics equal to the degree of development. The ecological crisis was really the population crisis. Cut the population by ninety-plus percent and you stop injuring the earth by an equal amount."
With tongue-in-cheek, I interrupted, "I wonder if any of the UN leaders are willing to sacrifice their lives, or the lives of their children or grandchildren in order to save the earth from the blight of human existence?"
"Well," she continued, "the presupposition is that Mother Earth has the capacity to regulate or heal herself under natural conditions. But the human species has developed technology to overwhelm the earth's capacity to heal herself, and she is therefore doomed to destruction unless humans are stopped from their technological assault.
"They depict humans as zombies that must be exterminated to stop their destructive behavior to the earth. The association between human beings and zombies is particularly directed against those that reject Globalism and the Global Warming restructuring programs of the earth, its galactic surroundings, and all life forms are the controlling factors behind this thrust to reduce the population. Those that don't believe in these programs are portrayed as none-human zombies that exist to consume all they can to satisfy only themselves. But the real reason for this push for population reduction is so that they can have the world as their playground.
"This environmental hocus-pocus merely provided justification for their claim that the population of the world was increasing too quickly, and in order to stabilize the population, at least 350,000 people a day had to be eliminated. Although I agree that the world is over populated, I do not believe killing 350,000 people a day is the solution to the problem."
I quickly interrupted, "Monique, It's a fact that the entire population of the world can live comfortably in the State of Texas on an acre per person. So, killing 350,000 people under the pretext of over population is insanity. They've purposely herded the masses into the major cities to create the illusion that we're running out of space and resources, but we're not. If they're so bent on reducing the population, I suggest they start with themselves!"
"Most of their efforts," she continued without comment, "were directed toward the United States. They attributed much of the earth's devastation to Americans' standard of living, such as industrialization and their usage of air and earth contaminating products. They claimed that one American burdens the earth more than twenty people from an undeveloped country. I thought it was strange that China was never mentioned, although they are the largest polluters on the planet; it might be due to the fact that they introduced the one child policy.
"It was through the land management policies under Agenda 21 that they confiscated the best areas of the countries and designated them under Biosphere Reserves and World Heritage Sites. All major ecosystems in a region were reserved. To protect these ecosystems, buffer zones were established around them. They defined a buffer zone as an area surrounding any property with restrictions on its use. During the mid-1990s, the United States president donated most of America's National parks and lands under the Bureau of Land Management, National Rivers and Streams to the United Nations for protection.
"Likewise, the continent of Africa was charted and then divided into major ecosystems for reserve. These conterminous States were encompassed in core reserves with inner corridor zones, which created a wilderness network that dominated a region with human habitations being small islands. They designated a half of the continent as wilderness areas with another fourth as buffer zones. These stringent policies grossly restricted human activity. People lived on small islands communities, they could only travel on the thoroughfares connecting the island communities, and they could never trespass into the buffer zones since they protected the delicate ecosystems. This was being done under a religious hypothesis of protecting Mother Earth against the destructive actions of mankind."
Purchase The Master Plan now.
© 2013 Al Duncan – All Rights Reserved
Source: News With Views
Truth told, this American observer has attended his share of international conferences and has traveled in more than 70 countries. But never has he visited such  a complex country, evolving culture,  and striving  energized society, populated by idealistic people of great warmth, sense of humor and caring for those in need as he experiences in the Islamic Republic of Iran. Except when traveling in his own country.
Being in Iran during these tense times is to experience an epiphany. Which is that Iranians and Americans have so very many needs and interests in common-yes even in our religious beliefs- that both peoples should immediately repair our countries relations and return to the days when 60,000 Iranian students studied in the US and thousands of Americans lived and worked in Iran- all in singular harmony and with myriad mutual benefits.
The deep connection among Muslims and Christians from the seventh century sacrifice at Karbala by Hussein bin Ali and the first century sacrifice at Calvary by Jesus Christ, established forever a claimed divine principle of sacrifice of one's self to resist injustice for the greater good of the community. This bond underpins and connects the two religions and their followers inextricably.
There is probably no country more misunderstood in America than Iran And its due almost entirely to politically motivated demonizations and misrepresentations, including, but not limited to, what President Ahmadinejad really said during speeches relating to the US and the West and the historical imperative to liberate occupied Palestine and every country's right to develop nuclear energy and to live independently and free of US-led western hegemony. Most Americans' perceptions of Iran, according to Iranian friends, are limited to images of President Mahmoud Ahmedinejad accused of delivering anti-American speeches.
Another example is the media reports of the 2/09/13 celebration of the 34th anniversary of the Iranian revolution where the BBC and most other media reported the crowds were "frenzied and chanting death to America."  I was there and this report is rubbish.  I did hear from time to time a few chants mixed in with revolutionary songs, religious exhortations, and just plain fun. Helping others by offering water and heavy laden older citizens or kids was the motif.
People were happy not angry and they could not have been more friendly or curious about the Americans they came upon and who helped them pick up Iranian leaflet flags that blew or were dropped onto the streets as the Americans understood Iranian pride in their flag and not wanting to see it walked on or subjected to disrespect.
One does not have to look further than the morning newspapers for examples and to find the likes of Zionist apologist, Iranophobe and Islamophode Jennifer Rubin, in her Washington Post screed.  Ms. Rubin, on Valentine's Day had only poisonous invective in her heart for any American- even cupid one imagines- who would dare express any remotely objective idea about Iran. Rubin, a former AIPAC volunteer, lambasted Obama's nominee for Secretary of Defense, former US Senator, Chuck Hagel, as nearly all 52 Zionist organizations in America have done this past month, because he advocates mutual respect and friendship with Iran. Hagel's unforgiveable sins includee his words on the subject of criminal US-led sanctions against Iran and Syria and the need to build trust and normalize relations through dialogue.
Said Hagel about U.S.-Iran relations: "We shouldn't be putting conditions on talks or putting all other issues to the side except one issue that we will 'dictate' to Iran."    As far back as 2007, Hagel stated that "In the Middle East of the 21st century, Iran will be a key center of gravity… a significant regional power. The United States cannot change that reality. America's strategic 21st-century regional policy for the Middle East must acknowledge the role of Iran today and over the next 25 years." Hagel continued: "On Afghanistan, the United States and Iran found common interests — defeating the Taliban and Islamic radicals, stabilizing Afghanistan, stopping the opium production and the flow of opium coming into Iran. From these common interests emerged common actions working toward a common purpose. It was in the interests of Iran to work with the U.S. in Afghanistan. It was not a matter of helping America or strengthening America's presence in Central Asia. It was a clear-eyed and self-serving action for Iran."
Hagel may have erred a bit on Afghanistan and the Taliban, but Rubin found Hagel's point of view treasonous and has joined the  the US Zionist lobby's call for a witch-hunt when she asks her readers: "Why would the president select someone so deferential toward the Islamic revolutionary government? ..During the Congressional recess, the Senate should think about that. And it might be interesting to find out who was helping him with these intensely pro-Tehran speeches.
In Iran today one does not hear Rubinesque hate speech or even lectures about the 1953 US-UK overthrow of Iranian leader Mohammad Mossedeg or the shooting down on July 3, 1988 of the commercial passenger aircraft Iran Air Flight 655 (IIR655) or the US giving chemical weapons to Iraq, during its US backed aggression, or even the assassination of Iranian scientists or a number of other US green lighted aggressions against the country.
Much more often, conversations are likely to turn to the need to improve relations and friendly questions about what foreigners are experiencing in Iran and if they need assistance in doing something or information about their country.  Iranians are as open as Americans are by their very nature, and unlike many other countries no subject for discussion is taboo. For this observer it included  topics such as the "morality police", execution of drug dealers and homosexuals, "stoning" of women,  attacks on the  Bahá'í Faith, which is the country's second-largest religion after Islam, the  2009 "Green Revolution" and any other subject that came to mine, including drinking alcohol and public dating.
One hilarious conversation this observer had with four early 20's female students during a Conference last week was about the number (more than 60%) of Chador wearing women who openly wear makeup these days, how Iranian society is changing rapidly, and the amount of hair some women expose while in public and wondering if this was not prohibited by Fatwa and how they deal with it. Their responses were immediate and nearly all at once.  No one had even seen one of the Western hyped "morality police" for a long time and they are few and far between.  One young lady explained that its true she wears her hijab 2/3's the way back on her head and "if one of those guys dares to say something I will either tell him to mind his own business or if I am in a good mood I will act really, really surprised, shrug my shoulders, wink at him and say something like, "Oh so very sorry, really I am!.  It was a big gust of wind that must have blown it back on my head without me noticing!" Even if there had not even been so much as a soft breeze in days.
Iranian women are smart, strong willed-even a bit pushy at times and naturally alluring. Who would want to join some "morality police" unit?  The ladies explained that if one comes up to you on the street and if you are really rude to him and tell him to get lost, or worse, you might get a ticket and your parents would have to come to the police station and sign a pledge that you would try to do better about trying to observe some modesty in public. Again rather different from what the MSM tells us in the West.
And it's clear whether attending an international  conference on Hollywoodism (www.hollywoodism.org) at the Azadi (Freedom Hotel-formerly the pre-Revolution Hyatt ), traveling on the Tehran subway (far cleaner than New Yorks!) exploring street souks, visiting the Holy Defense Museum (explaining the 8 years Iran-Iraq war) or  visiting the home of Imam Ruhollah  Khomeini, who led the 1979 Revolution and was Iran's leader until his death on June 3,1989 in or walking, for miles it seemed, among the nearly two million people marching to Azadi Square to commemorate this month's 34th anniversary of the Revolution when the people of Iran overthrew the American agent, Shah Reza Palavi, that the Iranian people are kind and they are gifted.
When I got on the crowded Tehran subway, two young men immediately stood up to offer this observer their seats.  And then we engaged in a very interesting long animated conversation.  Said, Hamzeh, "You know, we feel like we understand America and we should be friends. Both of our countries are culturally unique somehow. Your country evolved from European culture but moved in very distinct direction. In our history Islam arrived via the Arabs but as you have been seeing I am sure, our identity is completely different from Arab countries."
Mahmoud joined in: "Our society is also made up of many minorities, but we have a single Iranian identity and are very proud of our culture. We're also familiar with Western ways. For the last 200 years, we were open to the Western world and influenced by European culture, even if some of the ideas, like democracy, have never had a chance to really develop properly but we will continue trying. But we also know what it's like to be a superpower. For us it was a long time ago, but we played an important role in this part of the world for many centuries so we can never see ourselves as subject to western or eastern hegemony."
No experience impressed a group of American visiting Iran, including this one, than the home of Imam Kohmeini and learning from his neighbors and students about the man, scholar and revolutionary. Visiting his home and Hassineyeh which have been kept just as they were the day he died, one neighbor recounted how
Ayatollah's Khomeini's wife Khadije Saghafi, who passed away in 2009, told her friends that she had only one wish her whole life that the Imam never granted to her.  And that was that she wished for him to ask her for a glass of water at least once. But he never did. The sweet and gentle husband and father did not want even the wind to visit his family's faces too harshly or for himself to impose on them.   Another neighbor told us, "When we visited his home we often found the Imam washing the dishes, sweeping the floor, and helping in other household chores.
According to others who knew him well, the Imam led a life of utmost piety and spirituality. In the severe winters of Qom, the he would wake up each night, perform ablution the act of washing oneself for ritual purification) with ice water, and offer his night prayers. His Mafatih (prayer almanac) had to be rebound every few weeks because of how much he used it. Before he began lecturing his students on political activism, he emphasized to them the importance of spirituality and attaining the nearness of Allah.
The simplicity of life style and the modesty of Iran's revolutionary, Imam Khomeini leader has universal appeal including American ideals.
There is every reason for Washington's new administration to reach out to Iran, not just with words but with actions.  The American and Iranian people fervently want this and it wills inestimably benefit both societies. The solution to positive the current straightened Iran-US relations includes contact, visitations, discussions and more discussions and from this both peoples can pressure their governments to leave the past behind and develop bonds of friendship.
The military has transformed warfare into a deadly computer game with drone weapons. Media programs like Weaponology or Future Weapons on the Military Channel provide detailed examples of the lethalness of autonomous technology. The use of drones as the preferred method of carnage is well established. Seldom do moral questions come into the discussions of eliminating enemies of the state. The rules of engagement vested in international law and the Geneva Convention, either ignored or rewritten for high-tech 21st Century combat, becomes the foundational tactic to maintain the killing force of the grand empire.
The video, Remote Control War, is an informative summary of the capabilities and uses of a drone air force. After viewing the range of aftermaths from GPS targeting, ponder the role of perpetual DARPA conflict. The distress from invented terrorism is used against the American public as a tool to incrementally relinquish basic rights and individual liberties. Matt K. Lewis offers up this assessment in an item published by This Week, Obama, drones, and the blissful ignorance of Americans.
"And here's the ugly truth: Obama is giving us what we want . . .

Americans, it turns out, don't really have the stomach for the unseemly business of taking prisoners, extracting information from prisoners, and then (maybe) going through the emotional, time consuming, and costly business of a trial.

American citizens want someone who will make the big, bad world disappear. Problems only exist if we have to confront them. Obama has made warfare more convenient for us — and less emotionally taxing."
Beware of the unseen predators over foreign lands for the blowback is the real source of the instability and a root cause of hatred for American hegemony. What you are witnessing is the imbalance between Legislature and the Presidency. The war powers responsibility of Congress, long surrendered to the imperial commander and chief of killing incorporated is a national tragedy.
In another TW article, Peter Weber raises an essential question, Will Congress curb Obama's drone strikes?, provides a mainstream assessment that seems lacking within the federal government.
"Since at least the 9/11 attacks, Congress has been less than confrontational with the White House over presidential powers to conduct war and anti-terrorism operations, to the dismay of civil libertarians. So we had President George W. Bush's warrantless domestic wiretaps retroactively green-lighted by Congress, torture only officially nixed by a change in presidents, and a big ramping-up of lethal drones being used to kill terrorism suspects under President Obama. But Obama's decision to kill at least two Americans working for al Qaeda in Yemen in 2011, and the legal justification that emerged in a leaked white paper (read below) this week, has caused a big, unusual outcry from both the Left and Right."
The esteemed New York Times, part of the Obama fawning media, continues to carry water for the administration in Congress to See Memo Backing Drone Attacks on Americans.
"This week, NBC News obtained an unclassified, shorter "white paper"that detailed some of the legal analysis about killing a citizen and was apparently derived from the classified Awlaki memorandum. The paper said the United States could target a citizen if he was a senior operational leader of Al Qaeda involved in plots against the country and if his capture was not feasible."
One might be accused of NYT bashing if you dare point out that their reporting resembles a briefing session from White House press secretary, Jay Carney. The use of warbots on home soil is a short step from spreading terminal sanctions of homeland security.
Reason.com warns of the threat from a robotic police state and the common ground to oppose this misuse of surveillance in the essay, The Bipartisan Opposition to Domestic Drones.
"Both the progressive American Civil Liberties Union and the libertarian Rutherford Institute cheer legislative efforts to place strict limits on unmanned aerial vehicles, or UAVs. And, prodded by privacy groups, state lawmakers nationwide-Republicans and Democrats alike-have launched an all-out offensive against the unmanned aerial vehicles.

The prospect of cheap, small, portable flying video surveillance machines threatens to eradicate existing practical limits on aerial monitoring and allow for pervasive surveillance, police fishing expeditions and abusive use of these tools in way that could eliminate the privacy Americans have traditionally enjoyed in their movements and activities," the bill's author, Sen. Robyn Driscoll, a Democrat from Billings, testified."
The ACLU presents a list of provisions that the Civil Liberties organization advocates. Also Read the ACLU's full report on domestic drones. "Congress has ordered the Federal Aviation Administration to change airspace rules to make it much easier for police nationwide to use domestic drones, but the law does not include badly needed privacy protections. The ACLU recommends the following safeguards:
USAGE LIMITS: Drones should be deployed by law enforcement only with a warrant, in an emergency, or when there are specific and articulable grounds to believe that the drone will collect evidence relating to a specific criminal act.

DATA RETENTION: Images should be retained only when there is reasonable suspicion that they contain evidence of a crime or are relevant to an ongoing investigation or trial.

POLICY: Usage policy on domestic drones should be decided by the public's representatives, not by police departments, and the policies should be clear, written, and open to the public.

ABUSE PREVENTION & ACCOUNTABILITY: Use of domestic drones should be subject to open audits and proper oversight to prevent misuse.

WEAPONS: Domestic drones should not be equipped with lethal or non-lethal weapons."
Relying on Rutherford Institute Model Resolution, Charlottesville Becomes First U.S. City to Limit Police Drones; TRI Calls on Rest of Country to Follow Suit.
"In a 3-2 vote, members of the Charlottesville City Council adopted a resolution drafted by The Rutherford Institute which urges the Virginia General Assembly to prevent police agencies from utilizing drones outfitted with anti-personnel devices such as tasers and tear gas and prohibit the government from using data recorded via police spy drones in criminal prosecutions. In so doing, Charlottesville has become the first city in the country to limit the use of police spy drones, providing momentum and inspiration for other cities across the country to follow suit.

The passage of the resolution, which also places a two-year moratorium on the use of drones within city limits, coincides with a Department of Justice memo leaked to the media which outlines the Obama administration's rationale for assassinating U.S. citizens via drone strike. With at least 30,000 drones expected to occupy U.S. airspace by 2020, John W. Whitehead, president of The Rutherford Institute, has called on government officials at the local, state, and federal level to do their part to safeguard Americans against the use of drones by police. Rutherford Institute attorneys have drafted and made available to the public language that can be adopted at all levels of government in order to address concerns being raised about the threats posed by drones to citizens' privacy."
When was the last time that a civil liberty issue developed an alliance of purpose to oppose the despotism of the totalitarian murder regime?
The Judge Napolitano YouTube: Killing Americans with Drones is Nowhere Justifiable Under The Constitution, goes unheeded as the country sinks into a zombie trance of public acquiescence. The compliant society is rooted in denial and disbelief.Even so, some of the more perceptive state legislatures are waking up to the danger of domestic drone operations. Texas "Anti Drone" Laws Would be Toughest in USA, and "prohibit federal law enforcement or federal officials from flying drones over Texas to spy on random citizens. Only individuals who are suspected with reasonable cause could be the target of drone surveillance, and only with a warrant issued by a judge of an open and public court."
Politico details, "Virginia Gov. Bob McDonnell has not decided whether he will sign a bill barring state and local agencies from using drones for two years — the first legislation of its kind in the country that passed through the state's General Assembly Tuesday with bipartisan support."
The National Defense Authorization Act is the latest unconstitutional measure that targets domestic citizens for punitive punishment. Due process, now reduced to "Due or Die" is the harbinger of the use of domestic drone capitulation. What will it take to awaken submissive citizens that the capability of foreign deployed drones easily can be weaponized for local operations?
The Obama administration has demonstrated an eagerness to trump up a bogus domestic terrorist threat that requires a surrender of our Bill of Rights. Reaper drones are a much greater peril than just a violation of privacy. A technology that is rapidly expanding and designed to militarize the police state into a killing field of reputed rebellious Americans – violates true national security.
"Making warfare more convenient and less emotionally taxing" is the direct opposite of the horror of battle. When a false flag surgical strike targets your location and your person, it will not be an episode in a computer simulation.
In the Western world truth no longer has any meaning. In its place stands agenda.
Agenda is all important, because it is the way Washington achieves hegemony over the world and the American people. 9/11 was the "new Pearl Harbor" that the neoconservatives declared to be necessary for their planned wars against Muslim countries. For the neoconservatives to go forward with their agenda, it was necessary for Americans to be connected to the agenda.
President George W. Bush's first Treasury Secretary, Paul O'Neil, said that prior to 9/11 the first cabinet meeting was about the need to invade Iraq.
9/11 was initially blamed on Afghanistan, and the blame was later shifted to Iraq. Washington's mobilization against Afghanistan was in place prior to 9/11. The George W. Bush regime's invasion of Afghanistan (Operation Enduring Freedom) occurred on October 7, 2001, less than a month after 9/11. Every military person knows that it is not possible to have mobilization for invading a country half way around the world ready in three weeks.
The Orwellian "PATRIOT Act" is another example of planning prior to the event. This vast police state measure could not possibly have been written in the short time between 9/11 and its introduction in Congress. The bill was already written, sitting on the shelf waiting its opportunity. Why? Who wrote it? Why has there been no media investigation of the advanced preparation of this police state legislation?
Evidence that responses to an event were planned prior to what the government said was a surprise event does suggest that the event was engineered to drive an agenda that was already on the books.
Many on the left-wing are immune to evidence that is contrary to the official 9/11 story, because for them 9/11 is refreshing blow-back from the oppressed. That the oppressed struck back is more important to the left-wing than the facts.
The right-wing can't let go of the fantasy either. America in all its purity and wonderfulness was attacked because evil Muslims cannot stand our goodness. "They hate us for our freedom and democracy." The right-wing vision of a great and good America wronged is essential to the right-wing's sustaining ideology, an ideology that is prepared to commit violence in order to prove its righteousness.
Implausible stories can be useful to other agendas and thus be sustained by their use in other arguments. For example, the Obama regime's story of the killing of Osama bin Laden is central to Charles Pierson's story in the November 16-30, 2012, CounterPunch in which Pierson writes about the growing strains on the US-Pakistan alliance. Pierson writes that bin Laden resided next to Pakistan's largest military academy and that bin Laden "did go next door every Wednesday to use the pool. If the Pakistani government was unaware of bin Laden's presence this would mark an intelligence failure of heroic proportions."
Is it plausible that Osama bin Laden, a hunted man (actually a man dead for a decade), visited the Pakistani army, a bought-and-paid-for entity used by Washington to launch attacks on Pakistan's semi-autonomous tribal areas, to go swimming every Wednesday?
Or is this a fairy tale made possible by ignoring the live interviews of the neighbors of the alleged "bin Laden compound." According to Pakistanis who knew the person living in "bin Laden's compound," the person Americans were told was bin Laden was a long-time friend who imported foreign delicacies. An eye witness to the "assault" on "bin Laden's compound" reported that when the helicopter lifted off it exploded and there were no survivors. If there were no survivors, there was no sea burial of bin Laden. http://www.globalresearch.ca/pakistan-tv-report-contradicts-us-claim-of-bin-laden-s-death/25915
How is it that the US media can produce a story as fact that is contradicted by the news on the ground? Is the answer that the bin Laden assassination story served an agenda by providing evidence that we were winning?
Consider the Sandy Hook school shooting. This shooting serves as an excuse for "progressives" to express their hatred of guns and the NRA and to advance their gun control agenda. Few if any of those hyperventilating over the tragedy know any of the parents of the murdered children. They have shown no similar response to the US government's murder of countless thousands of Muslim children. The Clinton regime alone killed 500,000 Iraqi children with illegal sanctions, and Clinton's immoral secretary of state, a feminist hero, said that she thought the sanctions were worth the cost of one half million dead Iraqi children.
Suddenly, 20 US children become of massive importance to "progressives." Why? Because the deaths foster their agenda–gun control in the US.
When I hear people talk about "gun violence," I wonder what has happened to language. A gun is an inanimate object. An inanimate object cannot cause violence. Humans cause violence. The relevant question is: why do humans cause violence? This obvious question seldom gets asked. Instead, inanimate objects are blamed for the actions of humans.
In one of its reports on the Sandy Hook shooting, Time noted that such events "inevitably reopen debates about gun control, or more tenuously lead people to complain about American culture itself. Yet on the very same day, a 36-year-old Chinese man attacked 22 children with a knife at a primary school in China, suggesting that there is a critical factor with mass homicides that gets far less attention." That factor, "the core of these events," is mental health and "our failure to address it as a society." http://ideas.time.com/2012/12/15/sandy-hook-shooting-why-did-lanza-target-a-school/?iid=obnetwork

That factor remains unaddressed, because the agenda-driven media is determined to use the Sandy Hook shootings as a means of achieving gun control. One wonders if there is a "knife control" agenda in China. What follows is not an argument that the report of the Sandy Hook shootings is a hoax. What follows is an argument that suspicions are created when agenda takes precedence over reporting and discrepancies in reports are left unresolved.
Agenda-driven news is the reason that apparent inconsistencies in the Sandy Hook story were not investigated or explained. According to some reports, the medical examiner said the children were shot with a rifle, but other reports say the accused was found dead inside the school with two pistols and that a rifle was found outside in the car. The police capture a man in the woods who says "I didn't do it." How would a person in the woods know what has just happened? Who was the man? Was he investigated and released? Will we ever know? http://www.youtube.com/watch?v=ovspEgeMXb4
Some reports say the school was locked and admission is via security camera and being buzzed in. Why would a heavily armed person be buzzed in? Other reports say he shot his way in. Why wouldn't such a commotion have alerted the school?
Another puzzle is the video of a father whose child has supposedly been shot to pieces. Prior to the interview he is caught on camera laughing and joking, and then, like an actor, he pulls his face and voice into a presentation of grief for the interview. http://www.youtube.com/watch?v=urrRcgB581w and http://www.youtube.com/watch?v=oMINqFGNr-w
The spokesman for the Connecticut State Police is anxious to control the story, warns social media against posting information contrary to official information, but provides little information, refusing to answer most questions. The usual "ongoing investigation" is invoked, but Lanza has already been declared to be the killer and the number of dead reported. About the only hard information that emerges is that the police are investigating where every component of the weapons was manufactured. The relevance to the shooting of where the components of the weapons were manufactured is not explained. http://www.nydailynews.com/news/national/people-spreading-misinformation-sandy-hook-massacre-face-charges-police-article-1.1221554
The medical examiner's press conference is weird. He is incoherent, unsure of what he is supposed to say, hasn't answers to questions he should have, and defers to police.
Perhaps the best way to avoid fueling suspicion is for public officials not to hold press conferences until they are prepared to answer the relevant questions.
And where are the bodies? Like the alleged murder of Osama bin Laden by a SEAL, the crucial evidence is not provided. Paul Vance, the Connecticut State Police spokesman, said that the "victims' bodies were removed from the school overnight" and that detectives "were able to positively identify all of the victims and make some formal notification to all of the families of the victims."http://www.kens5.com/news/Sandy-Hook-victims-identified-bodies-removed-from-school-overnight-183647091.html?ref=next
Allegedly, no parent wanted to see the body of their dead child, but how do you know it is your child if you do not see the body? It is a strange kind of closure when it is provided to parents by impersonal detectives. Has anyone seen a body other than a state medical examiner and a few detectives? Where are the media's films of body bags being carried out of the school? Why would Obama's gun control agenda forego the propaganda of a procession of body bags being carried out of a school?
Perhaps the sensitivity issue prevailed, but with all the suspicion that already exists about the government and its claims, why fuel the suspicion by withholding visual evidence of the tragedy?
There are reports that when emergency medical help arrived at the school, the medical personnel were denied access to the children on the grounds that there were no survivors and the scene was too gruesome. Yet, there is a conflicting story that one six-year old girl had the presence of mind to play dead and walked out of her classroom unscathed. If the story is true, how do we know that other survivors did not bleed to death from wounds because the emergency medical personnel were denied access? Did police exercise more control over the scene than was warranted?http://www.globalpost.com/dispatch/news/regions/americas/united-states/121216/sandy-hook-shooting-girl-6-was-sole-survivor-her
It doesn't seem to matter that questions are not answered and discrepancies are not resolved.http://www.globalresearch.ca/the-sandy-hook-school-massacre-unanswered-questions-and-missing-information/5316776 The story is useful to the gun control agenda. Progressives, in order to achieve their agenda, are willing adjuncts of the police state. The facts of the shooting are less important than the use of the incident to achieve their agenda.
Probably there are answers to the questions. Moreover, the news reports that are the basis for questions could be incorrect. But why aren't the answers provided and confusions cleared up? Instead, people who ask obvious questions are dismissed as "insensitive to the tragedy" or as "conspiracy kooks." This in itself deepens suspicion.
The Colorado movie theater shooting has its own unresolved discrepancies. One eyewitness claimed that there were two shooters. Apparently, the suspect was captured sitting in a car in the theater parking lot, which seems strange. There are claims that the accused, a graduate student in neuroscience, was involved with the Defense Advance Research Projects Agency in mind control research and that he doesn't remember doing the shooting.
Do we actually know? Apparently not. Wouldn't it be preferable to investigate these claims rather than to leave them as unanswered sources of suspicion? The loose ends of the Colorado movie shooting contribute to the suspicions caused by news reports of the Sandy Hook shootings.
A shooting incident occurs. The government puts out a story. Agendas form and take the place of the story. Unresolved issues disappear in heated dispute over agendas. Gun control advocates blame guns, and Second Amendment defenders blame other factors.
When the media permit agenda to take precedence over news, people lose confidence in the media and distrust spreads deeper into society. If the media and the government are opposed to conspiracy theories, they should not foster the theories by mishandling the news.
Neither the right-wing nor the left-wing has an interest in getting to the bottom of things. The right-wing is aligned with the police state in order to make us safe from "terrorism"– Muslim terrorism, not the terrorism of the unaccountable police state.
The American left is so feeble that it essentially doesn't exist. Its issues are gun control, homosexual marriage, abortion, and taxing "the rich." Such misfocus cannot slow the onrushing militarized police state. American liberals have such an abiding faith in government that they are incapable of believing that beloved government would be culpable in crimes–unless, of course, it was Ronald Reagan's government.
As tyranny envelops the land, the main goal of the left-wing is to disarm the population.
The American left is the enabler of the police state, and the American right is its progenitor.
Americans began their descent into deception and tyranny in the final years of the 20th century with the Clinton regime's aggression against Serbia and murderous sanctions on Iraq. These war crimes were portrayed by the US media and foreign policy community as great achievements of Western democracy and humanitarianism.
In the first decade of the 21st century Americans lost their constitutional protections and had their pocketbooks opened to indefinite wars. The latest report is that Washington is sending US troops into 35 African countries. http://rt.com/usa/news/us-deploying-troops-order-749/print/
Worse is to come.
Paul Craig Roberts was Assistant Secretary of the Treasury for Economic Policy and associate editor of the Wall Street Journal. He was columnist for Business Week, Scripps Howard News Service, and Creators Syndicate. He has had many university appointments. His internet columns have attracted a worldwide following.
Source: Paul Craig Roberts
Among the long list of items bundled by consensus reality merchants under the banner of 'conspiracy theory', is a world without cash – where technocrats rule over the populace, and everything and anything is exchanged via plastic and RFID chips.
In this sterile and controlled Orwellian hi-tech society, the idea of cash being passed from hand to hand would be as archaic as the thought of carrying around a rucksack of tally sticks today.
Still, despite the incredible penetration of credit and debit card transactions into economic aggregate, and the boom in internet shopping, few will comfortably admit that a cashless society is nearly upon us. In part, it's a natural denial by many fueled by the idea of our society is indeed on a collision course with the sort of dystopic impersonal future like that depicted in the 1970′s sci-fi film classic, 'Logan's Run'.

Cashless money is here, and growing rapidly.
Over the years, futurists and commentators alike seemed to agree that a cashless society would be a slow creep, and cash would automatically phase itself in simply by virtue of the sheer volume of electronic transactions that would gradually make paper less available and more costly to redeem and exchange. This is still true for the most part. What few counted on, however, was how the final push would take place, and why. Some will be surprised by these new emerging mechanisms, and the political and sinister implications they will ultimately lead to.
What's the time frame on all this? Difficult to say, but what is certain is that the initial phases are already in motion…
Introduction of Parallel Currencies 
There has been a lot made about the 'cashless society' in media, but this cannot fully happen until there is a cashless currency.
Every revolution needs a good crisis in order to germinate its seed. The cashless revolution is no different. It should be abundantly clear by now that the global financial meltdown has been engineered at every juncture of its unfolding by the very private central banks who expand and contract the money supply. A dollar or euro collapse will trigger a global economic crisis, which is a prime opportunity to introduce the next phase.
In the summer of 2012, at the height of the European Central Bank (ECB) ritualistic raping of the Greek economy, financial expert Max Keiser, alongside Mexican billionaire Hugo Salinas Price, traveled to Athens to promote the idea of a silver Drachma as a parallel currency to the ever-failing euro. In theory and in practice, this parallel currency was 'sound money' for individual Greeks and would allow them to retain some say in their financial destiny, and also allow them to accumulate real wealth. It should have caught on.  But this great idea did not go down well with media moguls and technocratic elites loyal to their overlords in the ECB, Wall Street and the City of London. Still, too many people remain unaware of how money is created, entered into circulation and how their private central banks control inflation, and Greece is no different.
Watch this clip from Greek television:
The US dollar is pure fiat, but it does have a theoretical backer. It is an oil-backed currency – and for better of for worse, it's on its way to losing its long-lived status as the world's reserve currency. There are signals that China is moving towards a gold-backed currency and has already agreed to buy the majority of its oil supply from Russia off of the US dollar peg. This could mean two things: the US could be forced to fight a war to maintain dollar supremacy, or the dollar will begin to drop as the top dog. This shift will open up a window of opportunity for money masters to insert not only a brand new global currency, but also its universal cashless attributes as well.
Common sense and free market wisdom would expect to see a sound money option replace the current fiat disaster, but as we saw in Greece, a great solution was not taken up and straddled with the dysfunctional euro, that society will continue to pay the cost of that reality.
The euro crisis was a great opportunity to throw out the euro in favour of something that could create wealth, rather than debt. As the fiat currencies continue to slide downhill, globalist are preparing their solution behind closed doors.
Enter the Cashless Currency…
It's arguable that we approaching the cusp of that US Dollar collapse, and perhaps a Euro implosion on the back end of it. Risks of hyper inflation are very real here, but if you control the money supply might already have a ready-made solution waiting in the wings, you will not be worrying about the rift, only waiting for the chaos to ensue so as to maximise your own booty from the crisis.
Many believed that the global currency would be the SDR unit, akaSpecial Drawing Rights, implemented in 2001 as a supplementary foreign exchange reserve asset maintained by the International Monetary Fund (IMF). SDRs were not considered a full-fledged currency, but rather a claim to currency held by IMF member countries for which they may be exchanged for dollars, euros, yen or other central bankers' fiat notes.
With the SDR confined to the upper tier of the international money launderette, a new product is still needed to dovetail with designs of a  global cashless society.
Two new parallel currencies are currently being used exclusively within the electronic, or cashless domain – Bitcoin and Ven. 
Among the many worries Ben Bernanke listed in his speech at the New York Economic Club last week  was the emergence of Bitcoin. But don't believe for a second that these digital parallel currencies are not being watched over and even steered by the money masters. Couple this latest trend with done deals by most of the world's largest mobile networks this month to allow people to pay via a mobile 'wallet', and you now have the initial enabler for a new global electronic currency.
These new parallel cashless currencies could very quickly end up in pole position for supremacy when the old fiat notes fade away as a result of the next planned economic dollar and euro crisis.
Both Bitcoin and Ven appear on their surface to be independent parallel digital money systems, but the reality is much different. In April 2011, Ven announced the first commodity trade priced in Ven for gold production between Europe and South America. Both of these so-called 'digital alternatives' are being backed and promoted through some of the world's biggest and most long-standing corporate dynasties, including Rothschild owned Reuters as an example, which should be of interest to any activist who believes that a digitally controlled global currency is a dangerous path to tread down.
The Electronic Deutsche Mark
Much is made of Germany's prominent financial position within the EU, with a popular talking point being that, "Germany is carrying the majority of the load in 'bailing out' countries such as Greece in the south". If the Euro is 'heading south' as many a financial commentator are claiming, then how would a country like Germany – or even the US Federal Reserve for that matter, hedge their bets with an impending currency collapse looming just over the horizon?
Economics professor Miles Kimball from the University of Michigan thinks he knows the answer:
"In short, for a smooth transition, a reintroduced mark needs to be an electronic mark. I recently made the case for the electronic dollar in a previous Quartz column, "E-Money: How paper currency is holding the US recovery back." The trouble with paper money is that the rate of interest people earn on holding paper money puts a floor on the interest rate they are willing to accept in doing any other lending. For the US, I proposed making the electronic dollar the "unit of account" or economic yardstick for prices and other economic values, and having the Federal Reserve control the exchange rate between electronic dollars and paper dollars to make paper dollars gradually fall in value relative to electronic dollars during periods of time when the Fed wants room to make the interest rate negative.
In the case of Germany, there would be no need to reintroduce a paper mark along with the electronic mark, since the euro itself could continue in its current role as a "medium of exchange" for making purchases in Germany, alongside the electronic mark. A "crawling peg" exchange rate could be used to let the electronic mark gradually go up in value relative to the euro, without causing a huge rush into the mark, since with no paper mark other than the euro itself, interest rates in Germany could be close to zero when measured in euros, which would make them strongly negative in terms of marks."
A dollar or euro crash could be the perfect storm for the introduction of a major global digital currencies, and this will do nothing but fast-track our entry into the new cashless society.
Contactless Payments
This past year's Summer Olympic was a beta testing exercise for a number of new programs. We witnessed troops deployed en mass for the first time to marshal the international sporting event and new facial recognition technology tested to monitor its attendees. One of the chief sponsors of London 2012 Olympic was VISA, used the event as a springboard to launch its new 'contactless payment' technology, acclimatising the international public to making routine payments via smartphones. VISA now predicts that this new method will carry 50 per cent of its transaction volume by the year 2020.
Mastercard has also rolled out its own version called Paypass, andBarclaycard has already implemented its own mobile phone payment chip in 2011. It conceivable here, that a bank like Barclays could one day takeover a major mobile service provider in order to streamline the endless profits it could accrue from monopolising cashless payment facilities for its customers. A recent edition of Marketing Week further explains how this is program is being rolled out:
"Barclays launched Pingit this year, a mobile payment service that allows customers to send and receive money with a mobile phone number, which has sparked The Payments Council to work on a similar project. And the three leading mobile operators in the UK – EE, Vodafone and O2 – are working on a joint project under the name Weve, one of the aims of which is to develop standardised technology for 'digital wallets' on mobile.
These industry innovations reflect the changing attitude and behaviour by consumers to cashless payments. Barry Clark, account director at Future Foundation, which identified the trend towards a cashless society in its recent report into the changing face of payments, explains that this move towards digital is a "banking nirvana" for brands, since replacing cash with electronic payments takes high costs out of the system."
These mobile enablers will effectively cover the small services and contractor's market for the cashless society. In addition, digital payment terminals like iZettle and Square (created by Twitter co-founder Jack Dorsey), have brought in most small traders, including taxi drivers, plumbers etc, and street side retailers – meaning that the barrier for entry into the new cashless society has been effectively dissolved.
The Socialist 'Oyster'
The darker aspect of a cashless society, is one which few are debating or discussing, but is actually the most pivotal in terms of scial engineering and transforming communities and societies. In London, the electronic touch payment Oyster Cardwas introduced in 2003, initially for public transport, and since that time the card has been co-opted to be used for other functions, as the UK beta tests the idea of an all-in-one cashless lifestyle solution.
Ironically, and alongside biometric chipping now in India, it's the United States, supposedly the birthplace of modern capitalism, who is beta testing its own socialist technocracy.  As the ranks of the poor and unemployed grow and dollar inflation rises in America, more and more people are dependent on traditional 'Food Stamp'entitlements in order to feed their families. The US has now introduced its own socialist 'Oyster' to replace the old Food Stamp program. It's called the 'EBT', which stands for "Electronic Benefit Transfer", as a means of transferring money from the central government to people living below the poverty line. Advocate Mike Adams for Natural News describes it another way:
History Will Repeat Itself
Whenever the status quo is seen as a failure, the architects of society will rarely allow the whole show to come to a grinding halt, for fear that new and non-centrally controlled organic systems of organisation will emerge. The ruling establishment will spare no opportunity to tell society this, over and over, making people truly believe that it is in their best interest to adopt whatever alternative is handed down to them. This is why, when faced with a crisis, society will almost always seek to implement a parallel alternatives, rather than rethink the whole system.
In 2008, the public had an opportunity to collapse the predatory banking system that has been trading insolvent and gambling on thin air. But the very same ruling establishment who engineered the crisis to  begin with, masterfully presented their own solution as the remedy by establishing the precedent of the state bailing out any gambling losses incurred by the banking community.
In the end society relented, and with help of pro-banking political leadership on both sides of the Atlantic, they adopted the pre-packaged belief that a cluster of bloated and corrupt financial institutions were simply too big to fail. Aside from being a massive redistribution of wealth upwards into the hands of the speculative elite classes, this was merely a test by the establishment to see how far they could go in robbing the public, pushing up inflation, hoovering up real assets, robbing pension funds and enslaving taxpayers to generations of debt the bankers created – all in one swoop.
It has long been the dream of collectivists and technocratic elites to eliminate the semi-unregulated cash economy and black markets in order to maximise taxation and to fully control markets. If the cashless society is ushered in, they will have near complete control over the lives of individual people.
The financial collapse which began in 2007-2008 was merely the opening gambit of the elite criminal class, a mere warm-up for things to come. With the next collapse we may see a centrally controlled global digital currency gaining its final foothold.
The cashless society is already here. The question now is – how far will society allow it to penetrate and completely control each and every aspect of their day to day lives?
Source: Patrick Henningsen | 21stCenturyWire
When the Corporate Elite tells us we need to be afraid of something, they almost always expect to make some money off our fear.
From the same people who brought us the "Ground Zero Victory Mosque," FEMA concentration camps, and every single George Soros conspiracy theory, comes a brand new hyper-paranoid threat-to-America's-sovereignty that, they say, should scare the hell out of all of us.
It goes by the name of Agenda 21, which just so happens to be the title of Glenn Beck's new dystopic novel.
Billed as, "more frightening than anything Orwell could have envisioned," Beck's Agenda 21 paints a disturbing picture of America following the implementation of the United Nation's Agenda 21, which is actually a real life UN initiative, though not nearly as nefarious as Beck would have us all believe.
The book's tagline reads: "This used to be called America. Now it is just 'the Republic.' There is no president. No congress. No freedom."
Over at GlennBeck.com you can watch a movie trailer made specifically for the book featuring grizzled Americans lined up on the streets in a post-Soviet winter landscape reeking of desperation, waiting for tiny morsels of food to be parceled out by "the authorities." Reminiscent of both Nazi concentration camps and the Book of Revelation, everyone's foreheads are tattooed with identification numbers – and in homage to Sarah Palin's "death panels," one scene in the trailer depicts an emaciated, scraggly-haired old man loaded on to a conveyor belt and sent into a burning furnace.
Of course, this is all fiction. Whether you like him or not, Beck has made a fortune off sensationalism – and more recently televangelism – and this book will tap into a wellspring of paranoia on the fringe Right that will undoubtedly make a lot more money for multimillionaire Mr. Beck himself.
But whether Beck really believes in his depicted Agenda 21 future for America isn't all that important. What's important is that a lot of other powerful people do believe in it. To them, there's nothing fictional at all when it comes to Agenda 21.
On October 11th this year, the Georgia state Capitol building hosted a four-hour briefing for Republican state senators on the issue of…Agenda 21. It was emceed by a man named Field Searcy who, according to MotherJones, is a local Conservative activist, whose Tea Party leadership was revoked after endorsing birther and truther conspiracy theories. But on that day, Searcy had the attention of his state's most powerful lawmakers – including the Republican Party's Senate Majority Leader, Chip Rogers – to warn them of President Obama's wicked plot to use Agenda 21 to hand the United States off to the United Nations.
Searcy told the Georgia Republicans, and later spoke of it on the Thom Hartmann Radio Program, that President Obama is using a mind control procedure known as the "Delphi Technique" to slowly condition Americans to submit to the control of the United Nations' Agenda 21, which will, according to Searcy, force mass migrations of Americans out of the countryside and into the cities, while handing over control of our rural lands to an international, one-world government.
The goal of the presentation was to influence Georgia lawmakers to follow in the footsteps of Tennessee and Kentucky Republican lawmakers who've already passed legislation to block Agenda 21 from being implemented in their states. In fact, earlier this year Republican Senate Majority Leader Chip Rogers introduced legislation in Georgia to do just that.
Also on the "Fear Agenda 21″ bandwagon is newly-elected Tea Party Senator from Texas, Ted Cruz. He devoted an entire section of his website, TedCruz.org, to Agenda 21 fearmongering. Under the title, "Stop Agenda 21: The Constitution should be our only 'Agenda," Cruz writes:
"The originator of this grand scheme is George Soros, who candidly supports socialism and believes that global development must progress through eliminating national sovereignty and private property… Agenda 21 attempts to abolish 'unsustainable' environments, including golf courses, grazing pastures, and paved roads. It hopes to leave mother earth's surface unscratched by mankind. Everyone wants clean water and clean air, but Agenda 21 dehumanizes individuals by removing the very thing that has defined Americans since the beginning—our freedom."
Oh no! Not the golf courses! Luckily for the golfing community, Ted Cruz is headed to the United States Senate to stop George Soros and the UN from confiscating Augusta National.
Though, hopefully, someone will notify Cruz, perhaps by removing his tinfoil hat, that the United Nations has no interest whatsoever in turning Augusta National into a sustainable bio-dome. Likewise, hopefully someone will tell Mr. Field Searcy that the UN has no interest in forcibly removing Americans from the country-side, either.
Concerns coming from the Right about American sovereignty in the face of the United Nations aren't anything new.
It's true that FDR pushed the idea after World War Two, and Democratic President Harry Truman signed us up for the UN in 1945, and it's also true that in signing up for the United Nations, the United States surrendered a small amount of our sovereignty, inasmuch as we can no longer unilaterally declare war on another nation – unless they attack us first – without getting the approval of the UN. Of course, this is true of every other nation in the UN as well. The UN was created to promote world peace, an idea that doesn't sit well with the neocons and chickenhawks.
But, here's what Agenda 21 really is. Standing for "Agenda 21st Century," it's a completely non-binding UN agreement that aims to address climate change and inequality by calling on local and federal governments, NGOs, and businesses, to develop plans to create more sustainable environments in their respective nations. The UN believes that by working together, and giving financial assistance to developing nations to promote sustainable living, wealth disparities can be reduced, indigenous populations can be protected, and the deterioration of ecosystems around the globe can be reversed.
If you ask the environmentalists who are growing more and more concerned with a warming, crowded planet what they think of Agenda 21, they'll say it doesn't go nearly far enough. Especially after new reports by the UN about record levels of greenhouse gases and the atmosphere, and a report by the World Bank on the global economic impacts of a planet that's 7-degrees warming by 2100 as a result of climate change.
But, as you'd expect from a plan to reduce poverty worldwide and use resources and land in more eco-friendly ways, wealthy oil barons and banksters are opposed to it. When people, governments, or organizations talk about things like sustainable energy, corporate responsibility, and educating the world's children, billionaires like the Koch brothers get a little uneasy.
So, right-wingers have employed their best charlatans in America, people like Glenn Beck, to reinvent Agenda 21 as something completely different: a nefarious plot by communist globalists to force redistribution of wealth and confiscation of private property, and ultimate devour American sovereignty. Or, according to Glenn Beck, an Orwellian takeover to purge the nation of its sick and elderly.
And it just so happens that legislation passed in Tennessee and Kentucky to block Agenda 21 comes straight from model legislation produced by the notoriously loony, yet well-funded, John Birch Society. The Koch Brothers dad, Fred Koch, who had no problem with state-controlled economies when he made his fortune working with Joe Stalin in the Soviet Union, was one of the founding members of the Jon Birch Society back in 1958.
The UN has provided right-wing fear mongers a lot of grandstanding opportunities over the years, but the UN has never lived up to their warnings that it's coming to destroy America. Most people think of it as a toothless international body that's been hijacked by the United States to protect its own interests and the interests of its allies.
And while the Bircher billionaire class continues to fret over the UN, they stay silent over the actual threat to our nation's sovereignty in the form of the World Trade Organization, which has enforced free trade agreements through international courts that have overturned laws passed by our elected Congress and signed by our elected President. For example, laws banning the importation into the United States of poisonous additives to gasoline, products made by child labor, and tuna caught at the expense of dolphins have all been overturned by the "one-world government" that is the WTO.
Yet, not a peep from the same wealthy elite who are warning us about Agenda 21. That's because there's a lot of money to be made in so-called Free Trade, and not so much to be made in promoting sustainable living.
The same is true of why Glenn Beck isn't writing a book about the $67 trillion global shadow banking system, which is extremely dangerous to our sovereign economy – yet making billions of dollars for banksters.
The point is, this latest scheme by the Corporate Elite to scare the hell out of all of us with Agenda 21 is just like every other scare tactic by the Corporate Elite – it's meant to distract us. It's a sleight-of-hand technique to keep us focused on bogeymen, while their ranks of Texas oilmen, outsourcing CEOs, and Wall Street banksters carry out the true destruction of the United States of America: the pillaging of the Middle Class at home and the construction of a WTO-style one-world corporate government to promote unfettered capitalism and free trade everywhere on the planet.
And in the process, useful quacks like Glenn Beck and Field Searcy can make a lot of money feeding the paranoid, Fox News-watching masses their latest conspiracy theories.
Source: TruthOut