What do you consider the most important issue facing America in 2014? What will affect our country more than any other challenge facing us in the 21st century? What long-term impact will change the face of America for the worse?
A reader said, "This is truly scary when one adds it all up like you have done. Too many people are very low in the information poll and pay no attention to what is going on in this country. I am worried so much about all of this, but the liberals of this country just continue to march on and win over us. While I am not totally committed to one party, I am truly against the party in power. I am afraid that one day it will be too late. I fear the world that my grand children will grow up in."
The most important issue facing Americans in 2014: the long-term ramifications if the S744 Amnesty Bill passes in the House of Representatives. It will set in motion a human wave of 100 million immigrants injected into the United States within the next 36 years. Enough people to double the size of our top 20 most populated cities.
If that bill passes, it will change the face of America dramatically on our cultural, linguistic, racial, ethnic, ethos, quality of life and standard of living scale. It will impact our environment more than anyone understands.
Ask yourself: do I want my kids to face an added 100 million immigrants added to America in the next 36 years? What will it mean to them, their lives, their communities, their schools, their water, their environment and their country?
As you saw in the series "What America Will Look Like in 2050?" no amount of denial, no amount of ignoring this behemoth, no amount of technology will be able to deal with the sociological, religious and cultural impact of 100 million immigrants from 150 countries around the world.
Please understand that 100 million added immigrants WILL land on our shores if the current 1965 Immigration Reform Act and 1986 amnesties continue—by 2050. If S744 passes, our brilliant U.S. Senate doubled the rate of speed from 1.0 million immigrants annually to over 2.0 million annually—to increase the rate of immigration at twice the speed.
As one of my readers noted above, the American public does not comprehend the enormity of the numbers, the size of that number, the consequences to our environment and/or the loss of our country to what constitutes a "human typhoon."
So, whatever you can do in 2014, you need to focus on visiting your senator's office, your House of Representatives' offices, your newspaper editors, your governor's office, your mayor's office and every radio and TV show you can write, call or contact by email.
Why? Once S744 passes, we shall have crossed the point of no return, we will have "Crossed the Rubicon" exactly like Rome's Caesar, which led to his ultimate defeat. We shall have overrun our country with an army of humanity that we shall not be able to water, feed, house, warm, transport, work, educate or medicate.
Again, I give you the tools to understand the ramifications of what we face. We can stop it this year, or our children will become victims of it.
These two videos show graphically what it will look like:
In a five minute astoundingly simple yet brilliant video, "Immigration, Poverty, and Gum Balls", Roy Beck, director of www.numbersusa.ORG, graphically illustrates the impact of overpopulation.  Take five minutes to see for yourself:
http://www.youtube.com/watch?v=LPjzfGChGlE&feature=player_embedded
"Immigration by the numbers—off the chart" by Roy Beck
This 10 minute demonstration shows Americans the results of unending mass immigration on the quality of life and sustainability for future generations: in a few words, "Mind boggling!"  www.NumbersUSA.org
http://www.youtube.com/watch?v=muw22wTePqQ
2014 is upon us. For a person who graduated from Georgia Tech in 1961, a year in which the class ring showed the same date right side up or upside down, the 21st century was a science fiction concept associated with Stanley Kubrick's 1968 film, "2001: A Space Odyssey." To us George Orwell's 1984 seemed so far in the future we would never get there. Now it is 30 years in the past.
Did we get there in Orwell's sense? In terms of surveillance technology, we are far beyond Orwell's imagination. In terms of the unaccountability of government, we exceptional and indispensable people now live a 1984 existence. In his alternative to the Queen's Christmas speech, Edward Snowden made the point that a person born in the 21st century will never experience privacy. For new generations the word privacy will refer to something mythical, like a unicorn.
Many Americans might never notice or care. I remember when telephone calls were considered to be private. In the 1940s and 1950s the telephone company could not always provide private lines. There were "party lines" in which two or more customers shared the same telephone line. It was considered extremely rude and inappropriate to listen in on someone's calls and to monopolize the line with long duration conversations.
The privacy of telephone conversations was also epitomized by telephone booths, which stood on street corners, in a variety of public places, and in "filling stations" where an attendant would pump gasoline into your car's fuel tank, check the water in the radiator, the oil in the engine, the air in the tires, and clean the windshield. A dollar's worth would purchase 3 gallons, and $5 would fill the tank.
Even in the 1980s and for part of the 1990s there were lines of telephones on airport waiting room walls, each separated from the other by sound absorbing panels. Whether the panels absorbed the sounds of the conversation or not, they conveyed the idea that calls were private.
The notion that telephone calls are private left Americans' consciousness prior to the NSA listening in. If memory serves, it was sometime in the 1990s when I entered the men's room of an airport and observed a row of men speaking on their cell phones in the midst of the tinkling sound of urine hitting water and noises of flushing toilets. The thought hit hard that privacy had lost its value.
I remember when I arrived at Merton College, Oxford, for the first term of 1964. I was advised never to telephone anyone whom I had not met, as it would be an affront to invade the privacy of a person to whom I was unknown. The telephone was reserved for friends and acquaintances, a civility that contrasts with American telemarketing.
The efficiency of the Royal Mail service protected the privacy of the telephone. What one did in those days in England was to write a letter requesting a meeting or an appointment. It was possible to send a letter via the Royal Mail to London in the morning and to receive a reply in the afternoon. Previously it had been possible to send a letter in the morning and to receive a morning reply, and to send another in the afternoon and receive an afternoon reply.
When one flies today, unless one stops up one's ears with something, one hears one's seat mate's conversations prior to takeoff and immediately upon landing. Literally, everyone is talking nonstop. One wonders how the economy functioned at such a high level of incomes and success prior to cell phones. I can remember being able to travel both domestically and internationally on important business without having to telephone anyone. What has happened to America that no one can any longer go anywhere without constant talking?
If you sit at an airport gate awaiting a flight, you might think you are listening to a porn film. The overhead visuals are usually Fox "News" going on about the need for a new war, but the cell phone audio might be young women describing their latest sexual affair.
Americans, or many of them, are such exhibitionists that they do not mind being spied upon or recorded. It gives them importance. According to Wikipedia, Paris Hilton, a multimillionaire heiress, posted her sexual escapades online, and Facebook had to block users from posting nude photos of themselves. Sometime between my time and now people ceased to read 1984. They have no conception that a loss of privacy is a loss of self. They don't understand that a loss of privacy means that they can be intimidated, blackmailed, framed, and viewed in the buff. Little wonder they submitted to porno-scanners.
The loss of privacy is a serious matter. The privacy of the family used to be paramount. Today it is routinely invaded by neighbors, police, Child Protective Services (sic), school administrators, and just about anyone else.
Consider this: A mother of six and nine year old kids sat in a lawn chair next to her house watching her kids ride scooters in the driveway and cul-de-sac on which they live.
Normally, this would be an idyllic picture. But not in America. A neighbor, who apparently did not see the watching mother, called the police to report that two young children were outside playing without adult supervision. Note that the next door neighbor, a woman, did not bother to go next door to speak with the mother of the children and express her concern that they children were not being monitored while they played. The neighbor called the police. http://news.yahoo.com/blogs/sideshow/mom-sues-polices-she-arrested-letting-her-kids-134628018.html

"We're here for you," the cops told the mother, who was carried off in handcuffs and spent the next 18 hours in a cell in prison clothes.
The news report doesn't say what happened to the children, whether the father appeared and insisted on custody of his offspring or whether the cops turned the kids over to Child Protective Services.
This shows you what Americans are really like. Neither the neighbor nor the police had a lick of sense. The only idea that they had was to punish someone. This is why America has the highest incarceration rate and the highest total number of prison inmates in the entire world. Washington can go on and on about "authoritarian" regimes in Russia and China, but both countries have far lower prison populations than "freedom and democracy" America.
I was unaware that laws now exist requiring the supervision of children at play. Children vary in their need for supervision. In my day supervision was up to the mother's judgment. Older children were often tasked with supervising the younger. It was one way that children were taught responsibility and developed their own judgment.
When I was five years old, I walked to the neighborhood school by myself. Today my mother would be arrested for child endangerment.
In America punishment falls more heavily on the innocent, the young, and the poor than it does on the banksters who are living on the Federal Reserve's subsidy known as Quantitative Easing and who have escaped criminal liability for the fraudulent financial instruments that they sold to the world. Single mothers, depressed by the lack of commitment of the fathers of their children, are locked away for using drugs to block out their depression. Their children are seized by a Gestapo institution, Child Protective Services, and end up in foster care where many are abused.
According to numerous press reports, 6, 7, 8, 9, and 10 year-old children who play cowboys and indians or cops and robbers during recess and raise a pointed finger while saying "bang-bang" are arrested and carried off to jail in handcuffs as threats to their classmates. In my day every male child and the females who were "Tom boys" would have been taken to jail. Playground fights were normal, but no police were ever called. Handcuffing a child would not have been tolerated.
From the earliest age, boys were taught never to hit a girl. In those days there were no reports of police beating up teenage girls and women or body slamming the elderly. To comprehend the degeneration of the American police into psychopaths and sociopaths, go online and observe the video of Lee Oswald in police custody in 1963. http://www.youtube.com/watch?v=4FDDuRSgzFk Oswald was believed to have assassinated President John F. Kennedy and murdered a Dallas police officer only a few hours previously to the film. Yet he had not been beaten, his nose wasn't broken, and his lips were not a bloody mess. Now go online and pick from the vast number of police brutality videos from our present time and observe the swollen and bleeding faces of teenage girls accused of sassing overbearing police officers.
In America today people with power are no longer accountable. This means citizens have become subjects, an indication of social collapse.
Paul Craig Roberts was Assistant Secretary of the Treasury for Economic Policy and associate editor of the Wall Street Journal. He was columnist for Business Week, Scripps Howard News Service, and Creators Syndicate. He has had many university appointments. His internet columns have attracted a worldwide following. His latest book, The Failure of Laissez Faire Capitalism and Economic Dissolution of the West is now available.
Source: Paul Craig Roberts
There is no remission to Washington's belligerence towards Iran and no deal seems to be an antidote to this venom of spite secreted out on the part of the US officials on a daily basis.
In a tone not unfamiliar to Iranian ears, US Defense Secretary Chuck Hagel on board the USS Ponce, just 120 miles off the coast of Iran once againreminded the servicemen that the "threat of US military force still exists even though the Obama administration is pursuing a six-month long diplomatic process with Iran to freeze its nuclear program."
There was some hope that the nuclear deal between Iran and the six world powers would considerably alleviate the tensions on Iran, relieve the inhumane sanctions against the Iranian population and offset future internal and external attempts directed at imposing more illegal sanctions against the Islamic Republic.
However, the sanctions are not only still in place but there is also a perceptibly powerful force at work in Washington to intensify the sanctions that have already taken human toll in Iran.
According to reports, the Democratic chairman of the Senate Foreign Relations Committee, Robert Menendez, and Republican Senator Mark Kirk are on the verge of "agreeing on legislation that would target Iran's remaining oil exports, foreign exchange reserves and strategic industries."
Widely considered the major engineers of the anti-Iran sanctions, these two senators are at the beck and call of the Zionists and their efforts are certainly aimed at gratifying their Iranophobic desires.
Quite naturally, Iran's Foreign Minister Javad Zarif has warned Washington of imposing new sanctions as they would definitely kill the nuclear deal.
A top Republican Senate aide has told Reuters that the legislation is "an insurance policy to protect against Iranian deception."
Time and again, Sen. Robert Menendez has proved to be cravenly submissive to Tel Aviv and has frequently warned Washington of the impending danger Iran poses towards the entity. For instance, in September, he recklessly said that Iran and Hezbollah "could possibly" strike Israel.
"The Iranians and Hezbollah… ultimately could possibly strike against neighbors in the region, including our ally, the state of Israel."
Apart from playing an extremely effective role in imposing sanctions on Iran, he has resorted to any brute means to instill a sense of threat and phobia about Iran.
Also, in his AIPAC address, he clearly said that he would make every endeavor to safeguard the interests of Israel.
"The committee has helped every American president, from Harry Truman to Barack Obama, protect and defend our fundamental promise to stand with Israel and the Israeli people in a strong and lasting and enduring alliance. And as chairman, I can say without hesitation I will keep that promise as I always have. There will never be any daylight between the United States and Israel on my watch. Never. Not on my watch."
Prominent among his numerous political hunger games are designing anti-Iran sanctions after sanctions under the aegis of Tel Aviv, authorizing the US President the use of military force in Afghanistan and his refusal to vote against the Iraq Resolution, which terminated in an invasion of Iraq.
In this diabolical league comes in Sen. Mark Kirk, who tries in a similar way to disseminate fear of Iran in the world. During an invitation-only phone briefing for supporters, Kirk said, "It's the reason why I ran for the Senate, [it] is all wrapped up in this battle. I am totally dedicated to the survival of the state of Israel in the 21st century. This has been very much a one-senator show, unfortunately."
After all, Sen. Mark Kirk is a darling of the Zionists. In 2012, when he was still home recovering from a stroke that incapacitated him from making an appearance at AIPAC, Israeli Prime Minister Benjamin Netanyahu voiced his "sincere request" during his keynote and said, "I want to send a special message to a great friend of Israel who is not here tonight: Senator Mark Kirk, the co-author of the Kirk-Menendez Iran Sanctions Act. Senator Kirk, I know you're watching this tonight. Please get well soon. America needs you; Israel needs you. I send you wishes for a speedy recovery. So get well and get back to work."
Indeed it is not hard to imagine that these well-financed marionette-handlers in Washington are playing in the hands of Tel Aviv to advance their ultimate goals regarding Iran, which is clearly regime change. As time passes and realities come to surface, one acquires conviction that the rift that keeps deepening more and more between Iran and the West has nothing to do with a West concerned about Iran's intention in trying to build a nuclear bomb; rather, it is an ulterior motive long cherished and shaped by the West and the Zionists: uprooting a tree of truth.
The confrontational attitude of these senators against Iran and the unfortunate and powerful sway they exercise on the powers-that-be in America leave no room for optimism in restructuring a politically correct attitude on the part of Washington towards Iran.
Be that as it may, global awakening is on the horizon. Manipulation of public opinion has run its course. Distorting the realities on the ground is a threadbare ploy. It is now generally acknowledged that the West's narrative on Iran's intention to produce nuclear weapons is but a thumping big lie and a fairy tale forcefully woven into the warps and wefts of public opinion. Indeed, it is, in Shakespeare's words, "a tale told by an idiot full of sound and fury signifying nothing."
Chalk up another victory for the post-racial president's agenda. No, it's not Barack Obama falsely claiming that white society denied black Hurricane Katrina victims monetary assistance.
Or having a bigoted reverend ask at his inauguration when "white" will do "right."
Or having a DoJ that refuses to pursue voting-rights cases when the victims are white.
Or sitting in a black-power church, where our country was called the "US of KKK-A," for 20 years.
This time it's a black-supremacist Department of Homeland Security employee who, almost four months ago, was discovered to be running a website that advocated the mass murder of whites — and who is still in the employ of the DHS.
Ayo Kimathi's job was to purchase guns and ammunition for the government, until he was placed on leave in August after the Southern Poverty Law Center exposed him as the purveyor of the website "War on the Horizon." As to the site's content, Alex Seitz-Wald at National Journal writes:
Kimathi, using the online nom de guerre "the Irritated Genie," called for "ethnic cleansing" of "black-skinned Uncle Tom race traitors" on his website, which envisioned a massive race war on the horizon. "In order for Black people to survive the 21st century, we are going to have to kill a lot of whites — more than our Christian hearts can possibly count," he wrote.
In other postings, he warned that whites and their enablers like President Obama are trying to "homosexualize" black men in order to make them weaker, and suggested that a woman's primary role in life should be to "keep a strong Black man happy." He also seemed to hold anti-Semitic views, claiming in a Facebook post that his website was under attack from a conspiracy of "zionist smallhats, the Uncle Tom koons," and, naturally, "the haters."
By the way, Kimathi drew a salary of $115,731 in 2012 for his position, which, we can be sure, he attained solely due to merit.
While Kimathi obviously isn't too fond of Obama, there's no word on whether the president has said that the man "acted stupidly." We also have to wonder — and, yes, I know this joke has been done to ObamaCare death: if Obama had a bitter, angry, rebellious son, would he look like Kimathi?
Of course, we have a DoJ that dropped a voter-intimidation case against Black Panthers caught on video wielding nightsticks and intimidating white voters; and an attorney general who, a DoJ whistleblower tells us, carried a card in his wallet that essentially states, "Blackness is more important than anything, and the black US attorney has common cause with the black criminal." Given this, I'm not sure what's more surprising, that Kimathi hasn't been fired yet or that he hasn't been promoted. Other surprises in this story are that the Southern Poverty Law Center actually exposed a black bigot and that this black bigot doesn't even half-like The One.
Anyway, if Kimathi can't be fired, DHS should just assign him the task of negotiating the ObamaCare website. That ought to redirect his Internet endeavors for at least four or five years.
Linguistic chaos and tension…
As a reminder validating the reason for this series: demographic experts project the United States adding 100 million immigrants to this country by 2050—a scant 37 years from now. All totaled, since we reached 300 million in October of 2007, we will add 138 million people by 2050 to total 438 million people—enough to duplicate 20 of our top cities' populations to our country. The Pew Research Center, U.S. Population Projections by Fogel/Martin and the U.S. Census Bureau document those demographic facts.
From the dawn of time, ethnic tribes created languages to fit their understanding of their surroundings. Eskimos created words that defined ice, cold, caribou, whales and frozen seasons. Tribes in Africa created languages that described their trees, rivers, monkeys, elephants and zebras. Tribes in the desert of the Middle East formed entirely different languages based on heat, camels and sand storms.
Each language not only allowed tribes to communicate, language defined their "worldview" or how they perceived existence. That same language also formed their religions. They created their religions based on their fears of the unknown—to give them a sense of hope, community and purpose. Each language defined how a tribal member understood and interpreted the meaning of life.
Language also allowed human beings to become self-aware, pursue understandings of the world around them and form family and community bonds. It served them well and humanity advanced in word, thought and concepts.
Language also separated tribes because they could not understand one another. Back in those times, civilizations grew, but never mixed because few seldom stepped outside their territorial boundaries. However, when they stepped out of their "turf", they fought in wars for dominance. History reads as one Great War or conflict after another right up to 2013. In the last 10 years, the USA fought two wars. Another 20 wars wage in different areas of the planet as you read this series.
Isolation of tribes changed with mass transportation first with the sailing ship, locomotive, automobile and finally the airplane. Today, we see cultures, civilizations and individual humans crossing over onto all seven continents.
The one thing they take with them with a powerful sense of meaning remains their culture and their language. It defines them and offers them meaning.
However, when they cross over into countries with totally different languages, cultures and meanings—they become ostracized, confused, marginalized, out of place and ultimately, angry.
No multicultural and multilingual country in the world today enjoys a peaceful state of being. Today, Canada struggles with French, Arabic, Chinese and other Asian languages overwhelming their schools via immigration.
Belgium, Lebanon and Malaysia suffer conflicts and tension from multiple languages. In those countries, minorities with different languages vie for autonomy. Pakistan separated from India and Cyprus divided because of language, religion and culture. Nigeria suppressed ethnic rebellion. France faces difficulties with Basques, Bretons, Corsicans and a growing Muslim demographic.
With hundreds of languages in the world today, we see a clashing of civilizations, which ultimately come down to culture and language. A country without a single language in the 21st century faces ultimate disintegration of its culture, worldview and language.
With different languages come different ideas on how political "things" should proceed in a country. Some languages suppress all women's rights. Other languages condone "honor killings" of women as a normal way of life.
Immanuel Kant said, "Language and religion are the great dividers." You can see his wisdom working all over the planet in violent confrontations: Iraq, Afghanistan, Pakistan, Sweden, France, UK, Tunisia and many more.
A country, culture and language constitute more than a place to live. A language creates a state of mind, a worldview and distinct understanding of a person's standing in life. His or her culture defines how he or she operates in the world. If a person in a country loses language and culture—they lose their ability to function in a viable manner.
If you notice all the terrorist attacks on the USA in the last 11 years, they came from people who speak other languages, come from other cultures—yet injected themselves into America via our immigration policies. From the 9/11 maniacs, to the Fort Dix Six, to the Times Square Bomber, to the Shoe Bomber, to the Underpants Bomber, to the Denver bomber, to the Fort Hood killer, to the Korean shooter at Virginia Tech, to the Boston Marathon Bomber, to the New Jersey Muslim who beheaded and be-handed two people last year—all of them arrived from a different language.
Unfortunately, at the present rate of 1.0 million legal immigrants annually and the proposed 2.0 million immigrants annually via Senate Bill 744 Amnesty, Americans guarantee themselves more bombings, more mass murderers and more language breakdown that descends on this country at blinding speed. Especially in education! Once we lose our literacy, we lose our ability to maintain a first world civilization.
Already, America faces a complete language change with Spanish when the Mexican tribe becomes the new majority in 2042, a scant 29 years from now. You can bet they will force their language onto America. In 2013, every business in America offers a phone recorder with "Press 1 for Spanish" and "Press 2 for English." Already in Detroit, Michigan, a recorder says, "Press 1 for Arabic."
This linguistic chaos speeds into America at such a rate of speed, that once it lands in greater numbers, we will not be able to turn back. When Caesar crossed the Rubicon, he sealed his face. If we citizens allow Congress to pass S744, we seal our fate as a multicultural and multi-linguistic nation guaranteed to fracture every community, our culture and our future.
You see, as former Colorado Governor Richard D. Lamm said, "Different languages create a deeper and more intractable separating factor. America has been successful because we have become one people. Language is the social glue, shared history and uniting symbols that tie us together."
We need one language to bind us, one culture to sustain us. When a host country such as Canada, Australia, Sweden, Norway, Europe and Holland lose their language, they lose their foundation.
If we continue on this current path, by 2050, America faces 100 million more immigrants with at least 100 to 150 new languages and they will press for their right to speak, learn and establish their languages in their tribal enclaves. They will crush English, crush our schools and create chaos in our culture. By 2050, America cannot help but become a multicultural morass, linguistic battlefield and suffer 100 million immigrants attempting to make their language THE language of America. It's not going to be pretty for anybody because no one will be able to understand anyone else.
If you remember the Biblical Tower of Babel, God changed one language into multiple languages. They disagreed, fought, separated and finally abandoned the tower.
America faces the same fate with multiple languages.
The following articles examine the official and witness stories from the days of the Bin Laden Raid in Pakistan 2011. What really happened that day we still do not know, and the U.S. government and military certainly continue to lie and obfuscate.
21st Century Wire reports on eyewitness testimony and asks whether the SEAL Team 6 casualties from the 2011 chopper crash in Afghanistan were actually killed during the raid itself.
DeadLine Live reveals how the SEAL families are pushing for answers and coming to the conclusion that there's been a cover-up one way or another.
In all, nothing concrete is being released by official channels (except lucrative book deals and public-myth-creation movies) and the truth is a non-story to the mainstream media. Once again vital information is being brought to the forefront by the alternative media in a continued push to learn what really happened.
—
Did Part of SEAL Team Six Die in a Helicopter Explosion During the Bin Laden Raid?
From: 21st Century Wire
21st Century Wire says…
What the public were told by the US government via the corporate media, and what actually happened during the White House's much-celebrated "Bin Laden Raid" in 2011 – are not the same.
One thing which becomes clearer by the day about the fabled Bin Laden Raid which took place in Abbotabad, Pakistan, is that the US government has intentionally deceived the public about what happened. In other words, what President Obama described when he addressed the American people following "the raid" – was a work of pure fiction.
The following interview appeared on Pakistani broadcast channel, Sama TV, and includes a translation in English from an eye witness on the scene. If the translation is accurate, then this eye witness blows the lid off of another plank in the White House's fictional drama.
The following is an interview with Muhammad Bashir, who lives next door to the alleged "compound" of Osama bin Laden. He claims that the first US helicopter suffered an explosion, which killed all of its US military occupants, somewhere between 10 and 20 men.
Based on this man's testimony, we have to ask the question: did the White House cover this up in order to protect the Dear Leader from a devastating "Jimmy Carter moment" (1979 Iran hostage rescue cock-up). That's certainly what this looks like at first glance. Would Obama lie to protect his and his party's political legacy? We'll let the readers answer that question.
"It seems that although initially, the TV station was overjoyed with this interview, they changed their tune, twenty four hours later (for some unknown reason)". You decide why…
So the original lie, the 9/11 Operation, was covered up by the next lie – the Bin Laden Raid. Following on to this, it only stands to reason that the Abbotabad lie should be concealed by the next lie. The next lie is that no one knows where Bin Laden's body is. In stark contrast to President Obama's declaration that bin Laden was "buried at sea", US Navy Sailors on the USS Carl Vinson have stated on record did not witness an at-sea burial of Osama bin Laden. Therefore, someone is lying. Did Barack Obama chop down the cherry tree?
[...]
Read the full article at: 21stcenturywire.com
Red Ice Creations: Here's an article published shortly after the raid, May 3, 2011 by The Associated Press. Inflammatory language, threats of danger, and propagandist statements demonstrate the high emotions around the event – so much for incredulity of the press and actual investigative reporting! This "news" reads like it came right from the DOD Press Office.
—
U.S. analyzing material seized during bin Laden raid
From: News10ABC
Navy SEALs who killed the world's most-wanted terrorist seized a trove of al-Qaida documents during the raid on Osama bin Laden's compound.
The CIA is already poring over confiscated hard drives, DVDs and other documents. The agency is looking for inside information on al-Qaida, including clues that might lead to his presumed successor, Egyptian Ayman al-Zawahri. Al-Qaida under al-Zawahri would likely be further radicalized, unleashing a new wave of attacks to avenge bin Laden's killing by U.S. troops in Pakistan.
Al-Zawahri's extremist views and his readiness to use deadly violence are beyond doubt.
The Associated Press 
Article from: news10.net
Red Ice Creations: This following post from DeadlineLive.info points out that the families of the SEAL Team 6 crash are right to have suspicions about the crash and the soldiers' deaths, but the Washington Times piece seems to be misdirecting blame, and as always, hiding real possibilities:
—
Families suspect SEAL Team 6 crash was "inside job"
By Jack Blood | DeadlineLive
* When reading this we want to keep in mind who the "Taliban" are, and who they work for, etc… And who the Govt / Cops in Kabul are paid by etc…
By Propagandist at the Washington (Mooney) Times
Questions haunt the families of Extortion 17, the 2011 helicopter mission in Afghanistan that suffered the most U.S. military deaths in a single day in the war on terrorism.

Every day, Charlie Strange, the father of one of the 30 Americans who died Aug. 6, 2011, in the flash of a rocket-propelled grenade, asks himself whether his son, Michael, was set up by someone inside the Afghan government wanting revenge on Osama bin Laden's killers — SEAL Team 6.

"Somebody was leaking to the Taliban," said Mr. Strange, whose son intercepted communications as a Navy cryptologist. "They knew. Somebody tipped them off. There were guys in a tower. Guys on the bush line. They were sitting there, waiting. And they sent our guys right into the middle."

Doug Hamburger's son, Patrick, an Army staff sergeant, also perished when the CH-47D Chinook descended to a spot less than 150 yards from where armed Taliban fighters watched from a turret.

He asks why the command sent his son into Tangi Valley toward a "hot landing zone" in a cargo airship instead of a special operations helicopter. The souped-up choppers — the MH-47 and the MH-60 Black Hawk, which SEAL Team 6 rode the stealth version of to kill bin Laden — are flown by Night Stalker pilots skilled in fast, ground-hugging maneuvers to avoid detection.

"When you want to fly them into a valley, when you've got hillsides on both sides of it with houses built into sides of the valley, that is an extremely dangerous mission," Mr. Hamburger said. "The MH, the new model, they've got radar that will pick up an incoming missile or incoming RPG. They're faster. They're quicker on attack. They're more agile. So there was every reason in the world to use the MH that night."

Sith Douangdara, whose 26-year-old son, John, was a Navy expeditionary specialist who handled warrior dog Bart, said he has lots of unanswered questions.

"I want to know why so many U.S. servicemen, especially SEALs, were assembled on one aircraft," he said. "I want to know why the black box of the helicopter has not been found. I want to know many things."
[...]
Read the full article at: deadlinelive.info
Source Compilation: Red Ice Creations
On 28 November 1953, at 2 am, a man crashed through a closed window and fell to his death from the 10th floor of the Statler Hotel in New York City. He was identified as Frank Olson, a bacteriologist with the US Army Research Center at Fort Detrick, Maryland. He had fallen from a room he shared with another scientist, Robert Lashbrook. It was ruled a suicide.
Twenty-two years later, in 1975, William Colby, then CIA director, declassified documents that changed the complexion of the case. It was revealed that Olson had actually been an undercover CIA operative at Fort Detrick, and that one week prior to his death, he had been drinking Cointreau at a high-level meeting with scientists at Deep Creek Lodge in rural Maryland. The Cointreau was laced with a large dose of LSD administered by his CIA boss, Sidney Gottlieb. He was then sent to New York with Lashbrook, also with the CIA, to see a psychiatrist because the LSD had induced a psychosis.
It was also revealed that Olson had been part of the top secret CIA program that was known as Project MK-ULTRA, exploring the use of chemicals and drugs for purposes of mind control, and bacteriological agents for covert assassination. Olson had been working on ways to deliver anthrax in aerosol form, for use as a weapon. New evidence that came to light, through the persistent efforts of Olson's son Eric, made the suicide ruling highly suspect.
It turned out that Olson had been labelled a security risk by British intelligence after getting upset witnessing human experimentation on a trip to Frankfurt, Germany the previous summer. Eric Olson now believes that his father was drugged and then murdered to make sure that he didn't reveal the secrets of the MK-ULTRA project. Following the 1975 revelations, the government must have felt more than a little guilt about the affair because Olson's family was given a 17 minute audience with US President Ford, who apologised to them, and they were awarded damages in the amount of $750,000.
Controlling Human Behaviour
The MK-ULTRA program was instituted on 13 April 1953 by CIA Director Allen Dulles, ostensibly to counter the brainwashing techniques of American prisoners being held by the North Koreans during the Korean War, and to duplicate those techniques on enemy prisoners, i.e. the creation of "Manchurian Candidates." This was the claim used to obtain funding for the project. However, the Prisoner of War brainwashing program was just the tip of the iceberg, and the CIA-sponsored experiments ventured far and wide into areas of Mind Control under the aegis of MK-ULTRA that had little or nothing to do with methods of interrogation.
The Colby revelations were part of a sweeping investigation of the CIA in January 1975 by the "Commission on CIA Activities Within the United States," chaired by Vice-President Nelson Rockefeller. The subsequent June 1975 Report to the President said: "The drug program was part of a much larger CIA program to study possible means for controlling human behaviour. Other studies explored the effects of radiation, electric-shock, psychology, psychiatry, sociology and harassment substances."
Even though the program got off to a rocky start with the Olson affair, it recovered quickly and became an umbrella project with 149 sub-projects. The overall guiding principal was succinctly stated in an internal CIA memo dated January 1952: "Can we get control of an individual to the point where he will do our bidding against his will and even against fundamental laws of nature such as self-preservation?" 
The drug program came under the aegis of the Chemical Division of the Technical Services Staff headed up by Sidney Gottlieb from 1951 to 1956. Gottlieb was a highly intelligent eccentric who drank goat's milk, enjoyed folk-dancing, and raised Christmas trees on his farm outside Washington.
The Agency funded LSD research programs at major medical centres and universities including Boston Psychopathic, Mt. Sinai Hospital at Columbia University, University of Illinois Medical School, University of Oklahoma and others. The funding was carried out secretly through the Josiah Macy Foundation, and the Geschickter Fund for Medical Research in Washington, D.C. The CIA claimed the secrecy was necessary to keep it from the Russians, but we have already seen that it was part of much larger project to learn how to control human behaviour in general, so this is not credible.
Gottlieb told Dr. Harold Abramson at Mt. Sinai (who just happened to be the psychiatrist that Olson was supposed to see!) that he wanted "operationally pertinent materials [about]: a. Disturbance of Memory; b. Discrediting by Aberrant Behaviour; c. Alteration of Sex Patterns; d. Eliciting of Information; e. Suggestibility; f. Creation of Dependence." That sounds like pretty deep stuff for the spy game. They were really afraid of public reaction and congressional condemnation, especially since the CIA charter did not allow domestic operations, and certainly prohibited experimentation on US citizens.
The callousness of the research is best exemplified by the CIA-funded work of Dr. Harris Isbell, the Director of the Addiction Research Center in Lexington, Kentucky. The drug addict hospital inmates, who were mostly black, were encouraged to volunteer for LSD research in return for hard drugs of their choice or time off their sentences. In most cases, they were given pure morphine or heroin. At one point Isbell kept seven men on LSD for 77 straight days. Many others were on it for up to 42 days.
Concerning extended LSD usage, John Marks in his landmark book The Search for the Manchurian Candidate: The CIA and Mind Control says about writer Hunter S. Thompson (recently deceased) that he "frightened his readers with accounts of drug (LSD) binges lasting a few days, during which Thompson felt his brain boiling away in the sun, his nerves wrapping around enormous barbed wire forts, and his remaining faculties reduced to their reptilian antecedents." The recent movie The Rum Diary, starring Johnny Depp, based on the autobiographical book by Hunter S. Thompson, presents an imaginative re-enactment of his LSD adventures.
The CIA Turns On the Counter-Culture
Not satisfied with university research, Gottlieb recruited New York narcotics agent George White to distribute LSD surreptitiously to the "borderline underworld." Operating through safe houses in Greenwich Village, Haight-Ashbury and Marin County, White gave doses to prostitutes, pimps, drug addicts and other "marginal people" and then observed the results and reported to Gottlieb.
John Marks says they were people "who would be powerless to seek any sort of revenge if they ever found out what the CIA had done to them. In addition to their being unlikely whistle-blowers, such people lived in a world where an unwitting dose of some drug… was an occupational hazard anyway."
Eventually, White started using it randomly all over New York and San Francisco. Regarding the results, Marks says, "The MKULTRA scientists reaped little but disaster, mischief, and disappointment from their efforts to use LSD as a miracle weapon against the minds of their opponents." Yet, they continued this program for 10 years until 1963.
Ironically, since the CIA had pretty much cornered the market on LSD internationally, buying up all the product of Sandoz and Eli Lilly, the spread of the drug to the counter-culture was through the Agency.Timothy Leary, Ken Kesey, Allen Ginsburg and Tom Wolfe were first "turned on" thanks to the CIA, and that's how the "flower children" became psychedelic.
But, the LSD experiments may have been more successful than Marks realised. They were carefully noting the precise effects on brain chemistry, and in the six areas that Gottlieb was concerned with: memory disturbance, aberrant behaviour, altered sexual patterns, eliciting information, suggestibility and creation of dependence. This became evident when they started using LSD as an adjunct in hypnotic and electronic experiments.
Re-Patterning the Brain
Perhaps the most notorious and nefarious MK-ULTRA sub-project was carried out at the Allan Memorial Institute in Montreal, Canada under the directorship of Dr. Donald Ewen Cameron, an American from Albany, New York. Cameron had trained at the Royal Mental Hospital in Glasgow, Scotland, under eugenicist Sir David Henderson, and founded the Canadian branch of the World Federation for Mental Health. At various times, he was elected president of the Canadian, American, and World psychiatric associations. In other words, Cameron was no renegade but had the full faith and endorsement of the world psychiatric establishment.
The CIA wanted Cameron to "depattern" the contents of the brain to make it receptive to new patterning. David Remnick in a Washington Post article on 28 July 1985 said:
"The…. heart of the laboratory was the Grid Room…. The subject was strapped into a chair involuntarily, by force, his head bristling with electrodes and transducers. Any resistance was met with a paralysing dose of curare. The subject's brainwaves were beamed to a nearby reception room crammed with voice analysers, a wire recorder and radio receivers cobbled together… The systematic annihilation or 'depatterning' of a subject's mind and memory was accomplished with overdoses of LSD, barbiturate sleep for 65 days at a stretch and ECT shocks at 75 times the recommended dosage. Psychic driving, the repetition of a recorded message for 16 hours a day, programmed the empty mind. Fragile patients referred to Allan Memorial for help were thus turned into carbuncular jellyfish."
Anton Chaitkin in his essay, 'British Psychiatry: From Eugenics to Assassination', says:
"Patients lost all or part of their memories, and some lost the ability to control their bodily functions and to speak. At least one patient was reduced almost to a vegetable; then Cameron had the cognitive centres of her brain surgically cut apart, while keeping her alive. Some subjects were deposited permanently in institutions for the hopelessly insane."
The CIA funded these horrors through a front called "The Society for the Investigation of Human Ecology." Other supporters of the Allan Institute were the Rockefeller Foundation, the Geschickter Foundation, and the Canadian government.
About Cameron's work, Wikipedia says: "Naomi Klein states, in her book The Shock Doctrine, that Cameron's research and his contribution to the MKUltra project was actually not about mind control and brainwashing, but 'to design a scientifically based system for extracting information from "resistant sources." In other words, torture'. And citing a book from Alfred W. McCoy it further says that 'Stripped of its bizarre excesses, Cameron's experiments, building upon Donald O. Hebb's earlier breakthrough, laid the scientific foundation for the CIA's two-stage psychological torture method'." This method was codified in the infamous "KUBARK Counterintelligence Interrogation Manual" published by the CIA in July 1963, and in the Human Resources Exploitation Training Manual – 1983 that was used in CIA training courses in Latin American countries up until 1987. These manuals describe methods of psychological torture, far more potent than physical torture, to elicit information from "resistant sources."
An Orwellian Nightmare
As one would expect, the technologies now available to the mind-controllers have zoomed off the chart to the point where George Orwell's world of omni-surveillance now seems almost quaint. Of course, it is true that 1984 was 28 years ago. But even as far back as 1970, US congressman James Scheur was able to say:
"As a result of spinoffs from medical, military aerospace and industrial research, we are now in the process of developing devices and products capable of controlling violent mobs without injury. We can tranquillise, impede, immobilise, harass, shock, upset, stupefy, nauseate, chill, temporarily blind, deafen or just plain scare the wits out of anyone the police have a proper need to control and restrain."
A brief survey of some of the scariest products known to be in the arsenal of the secretive alphabet agencies arrayed against John Q. Public are such devices as the Neurophone, patented by Dr. Patrick Flanagan in 1968. It converts sound to electrical impulses which can be delivered from satellites. When aimed at individuals, the impulses travel directly to the brain where the sounds are re-assembled and appear to be voices inside the head, which can be perceived as coming from God, or telepathic aliens, or whatever. Or the sounds can come out of a turned-off TV or radio. Through software, the device can mimic anyone's voice and translate into any language.
It is believed that the CIA, DIA, NSA et al use the Neurophone to deliver threats and propaganda to selected targets, or just to torment someone they don't like. One can imagine the possibilities. Could this explain some of the killings by "psychopaths" who say they were instructed by God, such as Mark David Chapman, David Berkowitz, or Sirhan Sirhan? If they had been previously evaluated through sophisticated personality assessments and groomed by LSD or hypnosis, such voices could easily tip the balance and convince them to kill.
We've all heard about the "Thought Police" and laughed because it seemed so implausible. Well, the joke is on us. Brain scanning technology is now well-advanced. In 1974, Lawrence Pinneo, a neurophysiologist and electronic engineer with the Stanford Research Institute succeeded in correlating brain wave patterns from EEGs with specific words. In 1994, the brain wave patterns of 40 subjects were officially correlated with both spoken words and silent thought at the University of Missouri. It is believed that US intelligence agencies now have a brain wave vocabulary of over 60,000 words in most common languages.
Brain waves constitute a magnetic field around the head (the aura), each person having a unique, identifiable electromagnetic signature which becomes visible through Kirlian photography, and these fields can be monitored by satellites. The translated results are then fed back to ground-side super computers at speeds of up to 20 gigabytes/second. Neurophone messages can then be beamed to selected individuals based on their thoughts. It is believed that about one million people around the globe are now monitored on a regular basis. As these numbers increase, as they certainly will, to include most educated and important people in the world, the New World Order will definitely have arrived.
As Australian writer Paul Baird has observed, "no-one will ever be able to even think about expressing an opinion contrary to those forced on us by the New World Order. There will literally be no intellectual property that cannot be stolen, no writing that cannot be censored, no thought that cannot be suppressed (by the most oppressive/invasive means)." Baird also claims that ex-military/intelligence whistle-blowers have reported that experiments in controlling voters with these techniques have been tried in several foreign countries. So much for democracy.
Other technologies, such as microwave bombardment to confuse and disorient field personnel, microchip implantation, silently delivered acoustical subliminal messages, widespread population control through psychiatric drugs, and extreme close-up satellite-based viewing able to read documents indoors, are all well-developed and in use by military and intelligence agencies. This doesn't even address the monitoring of overt spoken and written material. Under Project ECHELON, the NSA monitors every call, fax, e-mail and computer data message in and out of the US, Canada and several other countries. Their computers then search for key words and phrases. Anything or anyone of interest draws the attention of agency operatives, who can then commence surveillance operations by the NSA or other intelligence agencies.
Novel Capabilities
We conclude with a chilling vision of the future from the US Air Force Scientific Advisory Board. It is from New World Vistas of Air and Space Power for the 21st Century.
"Prior to the mid-21st century, there will be a virtual explosion of knowledge in the field of neuroscience. We will have achieved a clear understanding of how the human brain works, how it really controls the various functions of the body, and how it can be manipulated (both positively and negatively). One can envision the development of electromagnetic energy sources, the output of which can be pulsed, shaped, and focused, that can couple with the human body in a fashion that will allow one to prevent voluntary muscular movements, control emotions (and thus actions), produce sleep, transmit suggestions, interfere with both short-term and long-term memory, produce an experience set, and delete an experience set. This will open the door for the development of some novel capabilities that can be used in armed conflict, in terrorist/hostage situations, and in training…"
And based on the past clandestine abuses of MK-ULTRA reviewed above, one can predict with relative certainty that these capabilities will be used on civilians, with or without their knowledge or acquiescence, in the service of the New World Order.
If you appreciated this article, please consider a digital subscription to New Dawn.
About the Author
LEN KASTEN has been involved in metaphysical and UFO/ET studies, research and writing for over thirty years. A graduate of Cornell University, he is a former member of NICAP and MUFON. He has written over fifty published articles for Atlantis Rising magazine. His book,The Secret History of Extraterrestrials, published by Inner Traditions, went to number sixteen on the publisher's Top Fifty list, in four months.
The above article appeared in New Dawn Special Issue Vol 6 No 3.
© New Dawn Magazine and the respective author.
© Copyright New Dawn Magazine, http://www.newdawnmagazine.com. Permission granted to freely distribute this article for non-commercial purposes if unedited and copied in full, including this notice.
© Copyright New Dawn Magazine, http://www.newdawnmagazine.com. Permission to re-send, post and place on web sites for non-commercial purposes, and if shown only in its entirety with no changes or additions. This notice must accompany all re-posting.
Washington has been at war for 12 years. According to experts such as Joseph Stiglitz and Linda Bilmes, these wars have cost Americans approximately $6 trillion, enough to keep Social Security and Medicare sound for years. All there is to show for 12 years of war is fat bank balances for the armament industries and a list of destroyed countries with millions of dead and dislocated people who never lifted a hand against the United States.
The cost paid by American troops and taxpayers is extreme. Secretary of Veteran Affairs Erik Shinseki reported in November 2009 that "more veterans have committed suicide since 2001 than we have lost on the battlefields of Iraq and Afghanistan." Many thousands of our troops have suffered amputations and traumatic brain injuries. At the Marine Corps War College Jim Lacey calculated that the annual cost of the Afghan war was $1.5 billion for each al-Qaeda member in Afghanistan. Many US and coalition troops paid with their lives for every one al-Qaeda member killed. On no basis has the war ever made sense.
Washington's wars have destroyed the favorable image of the United States created over the decades of the cold war. No longer the hope of mankind, the US today is viewed as a threat whose government cannot be trusted.
The wars that have left America's reputation in tatters are the consequence of 9/11. The neoconservatives who advocate America's hegemony over the world called for "a new Pearl Harbor" that would allow them to launch wars of conquest. Their plan for conquering the Middle East as their starting point was set out in the neoconservative "Project for the New American Century." It was stated clearly by Commentary editor Norman Podhoretz and also by many neoconservatives.
The neocon argument boils down to a claim that history has chosen "democratic capitalism" and not Karl Marx as the future. To comply with history's choice, the US must beef up its military and impose the American Way on the entire world.
In other words, as Claes Ryn wrote, the American neoconservatives are the "new Jacobins," a reference to the French Revolution of 1789 that intended to overthrow aristocratic Europe and replace it with "Liberty, equality, fraternity," but instead gave Europe a quarter century of war, death, and destruction.
Ideologies are dangerous, because they are immune to facts. Now that the United States is no longer governed by the US Constitution, but by a crazed ideology that has given rise to a domestic police state more complete than that of Communist East Germany and to a warfare state that attacks sovereign countries based on nothing but manufactured lies, we are left with the irony that Russia and China are viewed as constraints on Washington's ability to inflict evil, death, and destruction on the world.
The two pariah states of the 20th century have become the hope of mankind in the 21st century!
As Oliver Stone and Peter Kuznick prove in their book, The Untold History of the United States, the American government has never deserved its white hat reputation. Washington has been very successful in dressing up its crimes in moralistic language and hiding them in secrecy. It is only decades after events that the truth comes out.
For example, on August 19, 1953, the democratically elected government of Iran was overthrown by a coup instigated by the US government. Sixty years after the event declassified CIA documents detail how the secret CIA operation overthrew a democratic government and imposed Washington's puppet on the people of Iran.
The declassified documents could not have spelled it out any clearer: "The military coup that overthrew Mossadeq and his National Front cabinet was carried out under CIA direction as an act of U.S. foreign policy, conceived and approved at the highest levels of government."http://www.cnn.com/2013/08/19/politics/cia-iran-1953-coup 
In the 21st century Washington is attempting to repeat its 1953 feat of overthrowing the Iranian government, this time using the faux "green revolution" financed by Washington.
When that fails, Washington will rely on military action.
If 60 years is the time that must pass before Washington's crimes can be acknowledged, the US government will admit the truth about September 11, 2001 on September 11, 2061. In 2013, on this 12th anniversary of 9/11, we only have 48 years to go before Washington admits the truth. Alas, the members of the 9/11 truth movement will not still be alive to receive their vindication.
But just as it has been known for decades that Washington overthrew Mossadeq,
we already know that the official story of 9/11 is hogwash.
No evidence exists that supports the government's 9/11 story. The 9/11 Commission was a political gathering run by a neoconservative White House operative. The Commission members sat and listened to the government's story and wrote it down. No investigation of any kind was made. One member of the Commission resigned, saying that the fix was in. After the report was published, both co-chairmen of the Commission and the legal counsel wrote books disassociating themselves from the report. The 9/11 Commission was "set up to fail," they wrote.
NIST's account of the structural failure of the twin towers is a computer simulation based on assumptions chosen to produce the result. NIST refuses to release its make-believe explanation for expert scrutiny. The reason is obvious. NIST's explanation of the structural failure of the towers cannot survive scrutiny.
There are many 9/11 Truth organizations whose members are high-rise architects,
structural engineers, physicists, chemists and nano-chemists, military and civilian airline pilots, firemen and first responders, former prominent government officials, and 9/11 families. The evidence they have amassed overwhelms the feeble official account.
It has been proven conclusively that World Trade Center Building 7 fell at free fall which can only be achieved by controlled demolition that removes all resistance below to debris falling from above so that no time is lost in overcoming resistance from intact structures. NIST has acknowledged this fact, but has not changed its story.
In other words, still in America today official denial takes precedence over science and
known undisputed facts.
On this 12th anniversary of a false flag event, it is unnecessary for me to report the voluminous evidence that conclusively proves that the official story is a lie. You can read it for yourself. It is available online. You can read what the architects and engineers have to say. You can read the scientists' reports. You can hear from the first responders who were in the WTC towers. You can read the pilots who say that the maneuvers associated with the airliner that allegedly hit the Pentagon are beyond their skills and most certainly were not performed by inexperienced pilots.
You can read David Griffin's many books. You can watch the film produced by Richard Gage and Architects & Engineers for 9/11 truth. You can read the 9/11 Toronto Report, International Hearings on 9/11. http://www.amazon.com/9-11-Toronto-Report/dp/1478369205/ref=sr_1_1?s=books&ie=UTF8&qid=1376960447&sr=1-1&keywords=The+Toronto+Report You can read this book: http://www.international.to/index.php?option=com_content&view=article&id=9319:hijacking-americas-mind-on-911-counterfeiting-evidence&catid=66:oped&Itemid=151
Actually, you do not need any of the expert evidence to know that the US government's story is false. As I have previously pointed out, had a few young Saudi Arabians, the alleged 9/11 hijackers, been capable of outwitting, without support from any government and intelligence service, not only the CIA and FBI, but all sixteen US intelligence services, the intelligence services of Washington's NATO allies and Israel's Mossad, the National Security Council, NORAD, the Joint Chiefs of Staff, Air Traffic Control, and defeat Airport Security four times in one hour on the same morning, the White House, Congress, and the media would have been demanding an investigation of how the National Security State could so totally fail.
Instead, the President of the United States and every government office fiercely resisted any investigation. It was only after a year of demands and rising pressure from the 9/11 families that the 9/11 Commission was created to bury the issue.
No one in government was held accountable for the astonishing failure. The national security state was defeated by a few rag tag Muslims with box cutters and a sick old man dying from renal failure while holed up in a cave in Afghanistan, and no heads rolled.
The total absence from the government for demands for an investigation of an event that is the greatest embarrassment to a "superpower" in world history is a complete give-away that 9/11was a false flag event. The government did not want any investigation, because the government's cover story cannot stand investigation.
The government could rely on the mega-media corporations in whose hands the corrupt Clinton regime concentrated the US media. By supporting rather than investigating the government's cover story, the media left the majority of Americans, who are sensitive to peer pressure, without any support for their doubts. Effectively, the American Ministry of Propaganda validated the government's false story.
Common everyday experiences of Americans refute the government's story. Consider, for example, self-cleaning ovens. How many American homes have them? Thirty million? More? Do you have one?
Do you know what temperature self-cleaning ovens reach? The self-cleaning cycle runs for several hours at 900 degrees Fahrenheit or 482 degrees Celsius. Does your self-cleaning oven melt at 482 degrees Celsius. No, it doesn't. Does the very thin, one-eighth inch steel soften and your oven collapse? No, it doesn't.
Keep that in mind while you read this: According to tests performed by NIST (National Institute of Standards and Technology), only 2% of the WTC steel tested by NIST reached temperatures as high as 250 degrees Celsius, about half the temperature reached by your self-cleaning oven. Do you believe that such low temperatures on such small areas of the WTC towers caused the massive, thick, steel columns in the towers to soften and permit the collapse of the buildings? If you do, please explain why your self-cleaning oven doesn't weaken and collapse.
In Section E.5 of the Executive Summary in this NIST reporthttp://www.nist.gov/customcf/get_pdf.cfm?pub_id=101019 it says: "A method was developed using microscopic observations of paint cracking to determine whether steel members had experienced temperatures in excess of 250 degrees C. More than 170 areas were examined . . . Only three locations had a positive result indicating that the steel and paint may have reached temperatures in excess of 250 degrees C." Analysis of steel "microstructures show no evidence of exposure to temperatures above 600 degrees C for any significant time."
In section 3.6 of the NIST report http://www.nist.gov/customcf/get_pdf.cfm?pub_id=860495NIST states: "NIST believes that this collection of steel from the WTC towers is adequate for purposes of the investigation."
How did these truths get out? My explanation is that the NIST scientists, resentful of the threat to their jobs and future employment opportunities and chaffing under the order to produce a false report, revealed the coerced deception by including information that their political masters did not understand. By stating unequivocally the actual temperatures, NIST's scientists put the lie to the coerced report.
The melting point of steel is around 1,500 degrees C. or 2,600 degrees F. Steel can lose strength at lower temperatures, but the NIST scientists reported that only a small part of the steel was even subjected to moderate temperatures less than those obtained by the self-cleaning oven in your home.
If you need to think about this a bit more, obtain a copy of The Making of the Atomic Bomb by Richard Rhodes. Have a look at the streetcar in photo 108. The caption reads: "The Hiroshima fireball instantly raised surface temperatures within a mile of the hypocenter well above 1,000 degrees F." Is the streetcar a melted lump of steel? No, it is structurally intact, although blackened with burnt paint.
Washington would have you believe that steel that survived intact the atomic bomb would melt from low temperature, short lived, isolated office fires. What do you think of a government that believes that you are that stupid?
Who would support a government that lies every time it opens its mouth?
The three WTC buildings that were destroyed were massive heat sinks. I doubt that
the limited, short-lived, low temperature fires in the buildings even warmed the massive steel structures to the touch.
Moreover, not a single steel column melted or deformed from softening. The columns
were severed at specific lengths by extremely high temperature charges placed on the columns.
On this 12th anniversary of 9/11, ask yourself if you really want to believe that temperatures half those reached by your self-cleaning oven caused three massive steel structures to crumble into dust.
Then ask yourself why your government thinks you are so totally stupid as to believe such a fairy tale as your government has told you about 9/11.
Source: Paul Craig Roberts
"The European race's last three hundred years of evolutionary progress have all come down to nothing but four words: selfishness, slaughter, shamelessness and corruption."
Yan Fu
It only took the rest of the world 300 years to catch on to the evil that masquerades as "western civilization," or perhaps it only took the rise of new powers with the confidence to state the obvious. Anyone doubtful of America's responsibility for the evil needs to read The Untold History of the United States by Oliver Stone and Peter Kuznick.
The "New American Century" proclaimed by the neoconservatives came to an abrupt end on September 6 at the G20 meeting in Russia. The leaders of most of the world's peoples told Obama that they do not believe him and that it is a violation of international law if the US government attacks Syria without UN authorization.
Putin told the assembled world leaders that the chemical weapons attack was "a provocation on behalf of the armed insurgents in hope of the help from the outside, from the countries which supported them from day one." In other words, Israel, Saudi Arabia, and Washington–the axis of evil.
China, India, South Africa, Brazil, Indonesia, and Argentina joined Putin in affirming that a leader who commits military aggression without the approval of the UN Security Council puts himself "outside of law."
In other words, if you defy the world, obama, you are a war criminal.
The entire world is waiting to see if the Israel Lobby can push obama into the role of war criminal. Many are betting that Israel will prevail over the weak american president, a cipher devoid of all principle. A couple of decades ago before the advent of the american sheeple, one of the last tough Americans, Admiral Tom Moorer, Chief of Naval Operations and Chairman of the Joint Chiefs of Staff, publicly declared that "no US president can stand up to Israel." America's highest ranking military officer could not get an honest investigation of the Israeli attack on the USS Liberty.
We are yet to see an american president who can stand up to Israel. Or, for that matter, a Congress that can. Or a media.
The obama regime tried to counter its smashing defeat at the G20 Summit by forcing its puppet states to sign a joint statement condemning Syria. However the puppet states qualified their position by stating that they opposed military action and awaited the UN report.
Most of obama's bought-and-paid-for "supporters" are impotent, powerless. For example obama counts the UK as a supporting country because of the personal support of the discredited UK prime minister, david cameron, despite the fact that cameron was repudiated by the British Parliament in a vote that prohibits British participation in another of Washington's war crimes. So, although cameron cannot bring the British people and the British government with him, obama counts the UK as a supporter of obama's attack on Syria. Clearly, this is a desperate count of "supporting countries."
The Turkish puppet government, which has been shooting its peacefully demonstrating citizens down in the streets, with no protest from obama or the Israel Lobby, supports "holding Syria accountable," but not itself, of course, or Washington.
The puppet states of Canada and Australia, powerless countries, neither of which carry one ounce of world influence, have lined up to do the bidding of their Washington master. The entire point of having the top government job in Canada and Australia is the payoff from Washington.
The obama cipher also claims the support of Japan and the Republic of Korea, another two countries devoid of all diplomatic influence and power of any kind. Helpless Japan is on the verge of being destroyed by the Fukushima nuclear disaster, for which it has no solution. As the radiation leaks spread into the aquifer upon which Tokyo and surrounding areas rely, Japan is faced with the possibility of having to relocate 40 million people.
Saudi Arabia, implicated in the transfer to al-Nusra rebels of the chemical weapons used in the attack, supports Washington, knowing that otherwise its tyranny is toast. Even the neoconservatives headed by obama's shrill National Security Advisor, Susan Rice, want to overthrow the Saudis.
Obama claims also to have support from France and Germany. However both Hollande and Merkel have stated clearly that a diplomatic solution, not war, is their first choice and that the outcome rests on the UN.
As for Italy and Spain's support, both governments are hoping to be rewarded with the Federal Reserve printing enough dollars to bail out their indebted economies so that both governments are not overthrown in the streets for their acquiescence to the looting of their countries by international banksters. Like so many Western governments, those of Italy and Spain, and, of course, Greece, support the international banksters, not their own citizens.
The president of the European Commission has declared that the European Union, the central overlord over Britain, France, Germany, Italy, and Spain, does not support a military solution to the Syrian Crisis. "The European Union is certain that the efforts should be aimed at a political settlement," Jose Manuel Barroso told reporters at the G20 meeting. The EU has the power to issue arrest warrants for the heads of EU governments that participate in war crimes.
What this reveals is that the support behind the liar obama is feeble and limited. The ability of the Western countries to dominate international politics came to an end at the G20 meeting. The moral authority of the West is completely gone, shattered and eroded by countless lies and shameless acts of aggression based on nothing but lies and self-interests. Nothing remains of the West's "moral authority," which was never anything but a cover for self-interest, murder, and genocide.
The West has been destroyed by its own governments, who have told too many self-serving lies, and by its capitalist corporations, who offshored the West's jobs and technology to China, India, Indonesia, and Brazil, depriving the Western governments of a tax base and the support of its citizens.
It is difficult to know whether citizens in the West hate their corrupt governments any less than do Muslims, whose lives and countries have been devastated by Western aggression, or than do citizens of third world countries who have been impoverished by being looted by predatory First World financial organizations.
The idiot Western governments have pissed away their clout. There is no prospect whatsoever of the neoconservative fantasy of US hegemony being exercised over Russia, China, India, Brazil, South Africa, South America, Iran. These countries can establish their own system of international payments and finance and leave the dollar standard whenever they wish. One wonders why they wait. The US dollar is being printed in unbelievable quantities and is no longer qualified to be the world reserve currency. The US dollar is on the verge of total worthlessness.
The G20 Summit made it clear that the world is no longer willing to go along with the West's lies and murderous ways. The world has caught on to the West. Every country now understands that the bailouts offered by the West are merely mechanisms for looting the bailed-out countries and impoverishing the people.
In the 21st century Washington has treated its own citizens the way it treats citizens of third world countries. Untold trillions of dollars have been lavished on a handful of banks, while the banks threw millions of Americans out of their homes and seized any remaining assets of the broken families.
US corporations had their taxes cut to practically nothing, with few paying any taxes at all, while the corporations gave the jobs and careers of millions of Americans to the Chinese and Indians. With those jobs went US GDP, tax base, and economic power, leaving Americans with massive budget deficits, a debased currency, and bankrupt cities, such as Detroit, which once was the manufacturing powerhouse of the world.
How long before Washington shoots down its own homeless, hungry, and protesting citizens in the streets?
Washington represents Israel and a handful of powerful organized private interests. Washington represents no one else. Washington is a plague upon the American people and a plague upon the world.
Source: Paul Craig Roberts
American presidents, starting with Kennedy-Johnson in Vietnam to Bush-Obama, pushed America into deadly, costly, disastrous and pointless wars in the last 50 years. Millions of people died while the American "Silent majority" sat quietly watching the slaughter on the evening news. As Walter Cronkite said, "And that's the way it is."
At this moment, Barack Obama races toward a bombing campaign on the Syrian people. He mandates death, destruction and mayhem on a country and people struggling in their own civil war. He uses an excuse like Assad "gassing" his own people.
Harry Truman used the "Domino Effect" to stop communism from conquering Korea. We lost 33,000 young men and killed thousands more of their troops. Countless civilians died. Korea solved nothing because it proved to be a civil war. It has cost over $1 trillion for troop deployment and logistics for the past 60 years.
Lyndon Baines Johnson used the "Gulf of Tonkin Incident" to justify sending 58,319 young American kids to their deaths and killing over 2.1 million Vietnamese soldiers, men, women and children. He poisoned their land with Agent Orange that still kills and disfigures into 2013.
Then came 9/11 to give George W. Bush justification to bomb the hell out of a goat-herder third world country like Afghanistan into little pieces. Never mind that nearly all 19 terrorists came from Saudi Arabia. Ten years later, after killing bin Laden, we still haven't "conquered" Afghanistan, but we lost 1,400 American kids to ugly deaths and another 1,500 who committed suicide from the insanity of that war.
A special note: I followed an M.D.'s book about Vietnam whereby 175,000 to 200,000 American combat troops that left Vietnam in one piece—later committed suicide. Countless tens of thousands suffered from Post Traumatic Stress Disorder (PTSD) and drank or drugged themselves into their own private hells after the torture of Vietnam. Predications for the Iraq and Afghanistan wars as to American suicides: estimated at over 200,000 suicides will ultimately manifest by our returning troops. Hundreds and thousands will suffer a lifetime of PTSD.
Out of nowhere, George W. Bush dreamed up "Weapons of Mass Destruction" and his "shock and awe" bombing rampage into Iraq. He killed over a quarter of a million innocent men, women and children. He used bunker-busting bombs with depleted uranium that poisons the soils of Iraq for centuries. He killed 4,400 of our finest young men and women and left 35,000 hideously wounded.
Today, Barack Obama, a man who never served in the U.S. armed forces, who instead, smoked a lot of dope and snorted drugs, and who knows nothing of the horrors of war—stands ready to send bombers into Syria because he thinks he's going to stop Assad from gassing his people.
"Nothing is so important as that America shall separate herself from the systems of Europe, and establish one of her own. Our circumstances, our pursuits, our interests, are distinct. The principles of our policy should be so also. All entanglements with that quarter of the globe should be avoided if we mean that peace and justice shall be the polar stars of the American societies." –Thomas Jefferson to J. Correa de Serra, 1820.
Obama, enjoys the unearned and unwarranted Nobel Peace Prize of 2009, yet threatens to expand his ever widening "War on Everything" from Afghanistan, Libya, Yemen, Nigeria, Mali, Al-Awlaki and his son and nephew, Snowden, Manning, Assange, Rosen and now Syria.
I must ask you Mr. Obama, is killing everything but the 2013 Super Bowl Champion Baltimore Ravens football team the answer?
Finally, what about our feckless U.S. Congress? The Constitution mandates that all war choices must be agreed by the House and Senate. Instead, we let LBJ, Bush II and now, Obama, wage wars they cannot justify and, in the end, will kill a lot of people, but do nothing good in the world nor will they accomplish anything good. Additionally, the president has no legal authority to attack Syria absent congressional and United Nations Security Council approval.
What about each American citizen who cannot be bothered to participate, but watches by the sidelines as the 21st century "Silent Majority"? How many more innocent, brain-washed kids must die, not in service to America, but in service to the U.S. Military Industrial Complex and the bankers—who provoke, guide and determine wars? Plus, make a lot of money on our mechanized military violence!
John Lennon sang, "Give peace a chance." If we citizens take action by stopping our government from waging useless, insane and meaningless wars—a lot of our children will be able to live their lives instead of being sacrificed like sheep to the slaughter.
I recently read a column by Dr. Paul Craig Roberts that was so good I wish I had written it. First, a little bit about Roberts. This is from his official web site: "Dr. Roberts has held academic appointments at Virginia Tech, Tulane University, University of New Mexico, Stanford University where he was Senior Research Fellow in the Hoover Institution, George Mason University where he had a joint appointment as professor of economics and professor of business administration, and Georgetown University where he held the William E. Simon Chair in Political Economy in the Center for Strategic and International Studies."
His bio continues: "Dr. Roberts was associate editor and columnist for The Wall Street Journal and columnist for Business Week and the Scripps Howard News Service. He was a nationally syndicated columnist for Creators Syndicate in Los Angeles. In 1992 he received the Warren Brookes Award for Excellence in Journalism. In 1993 the Forbes Media Guide ranked him as one of the top seven journalists in the United States."
And one more paragraph about Paul Craig Roberts: "President Reagan appointed Dr. Roberts Assistant Secretary of the Treasury for Economic Policy and he was confirmed in office by the U.S. Senate. From 1975 to 1978, Dr. Roberts served on the congressional staff where he drafted the Kemp-Roth bill and played a leading role in developing bipartisan support for a supply-side economic policy. After leaving the Treasury, he served as a consultant to the U.S. Department of Defense and the U.S. Department of Commerce."
See Paul's web site at:
I realize that anyone who dares to contradict accepted politically correct dogma is demonized as being "radical," "extremist," or racist," and some people have tried to characterize Dr. Roberts in that vein. But it should be obvious to any honest and objective person that Paul Craig Roberts has one of the most distinguished resumes of anyone in America today.
Paul recently wrote a column entitled, "Humanity Is Drowning In Washington's Criminality." I realize it is difficult for most Americans to conceive the idea that their federal government could actually be criminal, but the case Roberts makes in his column cannot be tossed aside as the ranting of some right-wing nut (as if there are no left-wing nuts).
Roberts writes, "Americans will soon be locked into an unaccountable police state unless US Representatives and Senators find the courage to ask questions and to sanction the executive branch officials who break the law, violate the Constitution, withhold information from Congress, and give false information about their crimes against law, the Constitution, the American people and those in Afghanistan, Pakistan, Yemen, Iraq, Libya, Syria, Somalia, Guantanamo, and elsewhere. Congress needs to use the impeachment power that the Constitution provides and cease being subservient to the lawless executive branch. The US faces no threat that justifies the lawlessness and abuse of police powers that characterize the executive branch in the 21st century.
"Impeachment is the most important power of Congress. Impeachment is what protects the citizens, the Constitution, and the other branches of government from abuse by the executive branch. If the power to remove abusive executive branch officials is not used, the power ceases to exist. An unused power is like a dead letter law. Its authority disappears. By acquiescing to executive branch lawlessness, Congress has allowed the executive branch to place itself above law and to escape accountability for its violations of law and the Constitution.
"National Intelligence Director James R. Clapper blatantly lied to Congress and remains in office. Keith B. Alexander, Director of the National Security Agency, has also misled Congress, and he remains in office. Attorney General Holder avoids telling Congress the truth on just about every subject, and he also remains in office. The same can be said for President Obama, one of the great deceivers of our time, who is so adverse to truth that truth seldom finds its way out of his mouth.
"If an American citizen lies to a federal investigator, even if not under oath, the citizen can be arrested, prosecuted, and sent to prison. Yet, these same federal personnel can lie to Congress and to citizens with impunity. Whatever the American political system is, it has nothing whatsoever to do with accountable government. In Amerika [Roberts' spelling] no one is accountable but citizens, who are accountable not only to law but also to unaccountable charges for which no evidence is required."
Roberts is one hundred percent right. While everyone seems to be caught up in debating all kinds of remedies to Washington's ills, hardly anyone seems to notice that the power to put a stop to all of this unconstitutional (not to mention criminal) conduct on behalf of the executive branch of the federal government rests squarely in the laps of the 535 men and women who comprise the US House of Representatives and US Senate. Granted, impeachment has been seldom used by the legislative branches in Washington, but what was that again about desperate times calling for desperate measures? Besides, impeachment is not a desperate measure; it is a constitutionally-required measure. When the executive branch of the federal government is run amuck in foul play, it is the duty of Congress to protect both the American citizenry and the US Constitution.
Roberts rightly asks, "The question demanding to be asked is: What is the purpose of the domestic surveillance of all Americans? This is surveillance out of all proportion to the alleged terrorist threat. The US Constitution is being ignored and domestic law violated. Why? Does the US government have an undeclared agenda for which the 'terrorist threat' is a cover?
"What is this agenda? Whose agenda is more important than the US Constitution and the accountability of government to law? No citizen is secure unless government is accountable to the Constitution and to law. It is an absurd idea that any American is more threatened by terrorism than by unaccountable government that can execute them, torture them, and throw them in prison for life without due process or any accountability whatsoever. Under Bush/Obama, the US has returned to the unaccountable power of caesars, czars, and autocrats."
Roberts is exactly right. The modern-day burgeoning police state, under the rubric of "national security," is the biggest threat to our liberties since the British marched on Lexington and Concord in 1775. And, unfortunately, when it comes to the destruction of civil liberties, Republicans are as culpable as Democrats.
Roberts writes, "American conservatives regard civil liberties as mere excuses for liberal judges to coddle criminals and terrorists. Never expect a conservative Republican, or more than two or three of them, to defend your civil liberty. Republicans simply do not believe in civil liberty. Democrats cannot conceive that Obama–the first black president in office, a member of an oppressed minority–would not defend civil liberty. This combination of disinterest and denial is why the US has become a police state.
"Civil liberty has few friends in government, the political parties, law schools, bar associations, or the federal judiciary. Consequently, no citizen is secure. Recently, a housewife researched online for pressure cookers looking for the best deal. Her husband was searching for a backpack. The result was that a fully armed SWAT team appeared at the door demanding to search the premises and to have questions answered."
When it comes to creating the modern-day police state, the left-right paradigm that most people are consumed with means absolutely nothing. NOTHING! As Roberts notes, for the most part, both Democrats and Republicans, liberals and conservatives, Christians and heathens seem to see nothing wrong with the dismantlement of the Bill of Rights if the stated reason is to keep us "secure."
Beyond that, so many Americans seem to have the attitude, "I don't care if the government is spying on me; I haven't done anything wrong." To this, Roberts writes, "I am always amazed when someone says: 'I haven't done anything wrong. I have nothing to fear.' If you have nothing to fear from the government, why did the Founding Fathers put the protections in the Constitution that Bush and Obama have stripped out? Unlike the Founding Fathers who designed our government to protect the citizens, the American sheeple [Roberts' word] trust the government to their own demise."
And exactly who are the real terrorists, anyway? Roberts answers:
"Terrorism seldom comes from outside. The source almost always is the government in power. The Czarist secret police set off bombs in order to blame and arrest labor agitators. The Nazis burned down the Reichstag in order to decimate the communists and assume unaccountable power in the name of 'public safety.' An alleged terrorist threat is a way of using fear to block popular objection to the exercise of arbitrary government power.
"In order to be 'safe from terrorists,' the US population, with few objections, has accepted the demise of their civil liberties, such as habeas corpus, which reaches back centuries to Magna Carta as a constraint on government power. How, then, are they safe from their government? Americans today are in the same position as the English prior to the Great Charter of 1215. Americans are no longer protected by law and the Constitution from government tyranny.
"The reason the Founding Fathers wrote the Constitution was to make citizens safe from their government. If citizens allow the government to take away the Constitution, they might be safe from foreign terrorists, but they are no longer safe from their government.
"Who do you think has more power over you, foreign terrorists or 'your' government?"
Roberts continues:
"The constitutional principle of freedom of speech is being redefined as treason, as aiding an undefined enemy, and as seeking to overthrow the government by casting aspersions on its motives and revealing its secret misdeeds. The power-mad inhabitants of Washington have brought the US so close to Gestapo Germany and Stalinist Russia that it is no longer funny. Indeed, it is sometimes difficult to see the difference.
"The neoconservatives have declared that Americans are the 'exceptional' and 'indispensable people.' Yet, the civil liberties of Americans have declined the more 'exceptional' and 'indispensable' that Americans become. We are now so exceptional and indispensable that we no longer have any rights.
"And neither does the rest of the world. Neoconservatism has created a new dangerous American nationalism. Neoconservatives have given Washington a monopoly on right and endowed its military aggressions with a morality that supersedes the Geneva Conventions and human rights. Washington, justified by its 'exceptionalism,' has the right to attack populations in countries with which Washington is not at war, such as Pakistan and Yemen. Washington is using the cover of its 'exceptionalism' to murder people in many countries."
Roberts also rightly observes, "Washington is always morally right, whatever it does, and those who report its crimes are traitors who, stripped of their coddling by civil liberties, are locked away and abused until they confess to their crimes against the state. Anyone who tells the truth, such as Bradley Manning, Julian Assange, and Edward Snowden, are branded enemies of the state and are ruthlessly persecuted."
See Paul Craig Roberts' column at:
Humanity Is Drowning In Washington's Criminality
Sadly, everything Dr. Roberts stated above is absolutely true.
Many previous administrations most certainly pushed the envelope of federal usurpation of power from time to time, but the administrations of G.W. Bush and Barack Obama have (and are) literally taken America to the very precipice of a police state. With the advent of the Patriot Act, the Department of Homeland Security, the Military Commissions Act, the NDAA, USNORTHCOM, etc., all of the laws and military apparatus which would be necessary to enact a police state within the continental United States are in place.
Plus, grassroots Americans throughout the country are abuzz with both rumors and truthful eyewitness testimony to the strange movement of military supplies and personnel and the construction of large, unmarked and undeclared facilities. All over America, large containment-looking facilities are being built. Most of these structures are large, fenced (with the fences designed to keep people IN not OUT), in rural areas, near train tracks, and are completely unmarked and inaccessible.
Granted, for every substantiated fact there seems to be a dozen meritless rumors out there. I will absolutely give you that. But, there are simply too many reports by extremely credible eyewitnesses (including military and police personnel) to simply ignore as mere conspiracy theories. Concerned federal agents (yes, MANY federal agents love freedom and the Constitution just as much as we do) continue to leak information regarding unusual training, equipment purchases, procedural instructions, etc., to their fellow citizens.
Could some of this strange and unconfirmed information be government propaganda and disinformation designed to embarrass and marginalize patriot-minded citizens? Absolutely. But the old adage is still true, "Where there is smoke, there is fire." And right now, this is a HUGE amount of smoke.
Paul Craig Roberts has spent a lifetime in the upper echelons of economics, journalism, and politics. His assertion that Washington, D.C., is awash in "criminality" cannot be taken lightly.
Americans will soon be locked into an unaccountable police state unless US Representatives and Senators find the courage to ask questions and to sanction the executive branch officials who break the law, violate the Constitution, withhold information from Congress, and give false information about their crimes against law, the Constitution, the American people and those in Afghanistan, Pakistan, Yemen, Iraq, Libya, Syria, Somalia, Guantanamo, and elsewhere. Congress needs to use the impeachment power that the Constitution provides and cease being subservient to the lawless executive branch. The US faces no threat that justifies the lawlessness and abuse of police powers that characterize the executive branch in the 21st century.
Impeachment is the most important power of Congress. Impeachment is what protects the citizens, the Constitution, and the other branches of government from abuse by the executive branch. If the power to remove abusive executive branch officials is not used, the power ceases to exist. An unused power is like a dead letter law. Its authority disappears. By acquiescing to executive branch lawlessness, Congress has allowed the executive branch to place itself above law and to escape accountability for its violations of law and the Constitution.
National Intelligence Director James R. Clapper blatantly lied to Congress and remains in office. Keith B. Alexander, Director of the National Security Agency, has also misled Congress, and he remains in office. Attorney General Holder avoids telling Congress the truth on just about every subject, and he also remains in office. The same can be said for President Obama, one of the great deceivers of our time, who is so adverse to truth that truth seldom finds its way out of his mouth.
If an American citizen lies to a federal investigator, even if not under oath, the citizen can be arrested, prosecuted, and sent to prison. Yet, these same federal personnel can lie to Congress and to citizens with impunity. Whatever the American political system is, it has nothing whatsoever to do with accountable government. In Amerika no one is accountable but citizens, who are accountable not only to law but also to unaccountable charges for which no evidence is required.
Congress has the power to impeach any presidential appointee as well as the president. In the 1970s Congress was going to impeach President Richard Nixon simply because he lied about when he learned of the Watergate burglary. To avoid impeachment, Nixon resigned. In the 1990s, the House impeached President Bill Clinton for lying about his sexual affair with a White House intern. The Senate failed to convict, no doubt as many had sexual affairs of their own and didn't want to be held accountable themselves.
In the 1970s when I was on the Senate staff, corporate lobbyists would send attractive women to seduce Senators so that the interest groups could blackmail the Senators to do their bidding. Don't be surprised if the NSA has adopted this corporate practice.
The improprieties of Nixon and Clinton were minor, indeed of little consequence, when compared to the crimes of George W. Bush and Obama, their vice presidents, and the bulk of their presidential appointees. Yet, impeachment is "off the table," as Nancy Pelosi infamously declared. http://www.nytimes.com/cq/2006/11/08/cq_1916.html Why do Californian voters send a person to Congress who refuses to protect them from an unaccountable executive branch? Who does Nancy Pelosi serve? Certainly not the people of California. Most certainly not the US Constitution. Pelosi is in total violation of her oath of office. Will Californians re-elect her yet again? Little wonder America is failing.
The question demanding to be asked is: What is the purpose of the domestic surveillance of all Americans? This is surveillance out of all proportion to the alleged terrorist threat. The US Constitution is being ignored and domestic law violated. Why? Does the US government have an undeclared agenda for which the "terrorist threat" is a cover?
What is this agenda? Whose agenda is more important than the US Constitution and the accountability of government to law? No citizen is secure unless government is accountable to the Constitution and to law. It is an absurd idea that any American is more threatened by terrorism than by unaccountable government that can execute them, torture them, and throw them in prison for life without due process or any accountability whatsoever. Under Bush/Obama, the US has returned to the unaccountable power of caesars, czars, and autocrats.
In the famous play, "A Man For All Seasons," Sir Thomas More, Chancellor of England, asks: So, you would have me to cut down the law in order to chase after devils? And what will we do, with the law cut down, when the devil turns on us?
This is the most important legal question ever asked, and it is seldom asked today, not in our law schools, not by our bar associations, and most certainly not by the Justice (sic) Department or US Attorneys.
American conservatives regard civil liberties as mere excuses for liberal judges to coddle criminals and terrorists. Never expect a conservative Republican, or more than two or three of them, to defend your civil liberty. Republicans simply do not believe in civil liberty. Democrats cannot conceive that Obama–the first black president in office, a member of an oppressed minority–would not defend civil liberty. This combination of disinterest and denial is why the US has become a police state.
Civil liberty has few friends in government, the political parties, law schools, bar associations, or the federal judiciary. Consequently, no citizen is secure. Recently, a housewife researched online for pressure cookers looking for the best deal. Her husband was searching for a backpack. The result was that a fully armed SWAT team appeared at the door demanding to search the premises and to have questions answered. http://www.theatlanticwire.com/national/2013/08/government-knocking-doors-because-google-searches/67864/ 
I am always amazed when someone says: "I haven't done anything wrong. I have nothing to fear." If you have nothing to fear from the government, why did the Founding Fathers put the protections in the Constitution that Bush and Obama have stripped out? Unlike the Founding Fathers who designed our government to protect the citizens, the American sheeple trust the government to their own demise.
Glenn Greenwald recently explained how the mass of data that is being accumulated on every American is being mined for any signs of non-terrorist-related criminal behavior. As such warrantless searches are illegal evidence in a criminal trial, the authorities disguise the illegal way in which the evidence is obtained in order to secure conviction based on illegally obtained evidence.http://www.informationclearinghouse.info/article35773.htm
In other words, the use of the surveillance justified by the "war on terror" has already spread into prosecutions of ordinary criminals where it has corrupted legal safeguards and the integrity, if any, of the criminal court system, prosecutors and judges.
This is just one of the many ways in which you have much to fear, whether you think you are doing anything wrong or not. You can be framed for crimes based on inferences drawn from your Internet activity and jokes with friends on social media. Jurors made paranoid by the "terrorist threat" will convict you.
We should be very suspicious of the motive behind the universal spying on US citizens. The authorities are aware that the terrorist threat does not justify the unconstitutional and illegal spying. There have been hardly any real terrorist events in the US, which is why the FBI has to find clueless people around whom to organize an FBI orchestrated plot in order to keep the "terrorist threat" alive in the public's mind. At last count, there have been 150 "sting operations" in which the FBI recruits people, who are out of touch with reality, to engage in a well-paid FBI designed plot. Once the dupes agree, they are arrested as terrorists and the plot revealed, always with the accompanying statement that the public was never in any danger as the FBI was in control.
When 99 percent of all terrorism is organized by the FBI, why do we need NSA spying on every communication of every American and people in the rest of the world?
Terrorism seldom comes from outside. The source almost always is the government in power. The Czarist secret police set off bombs in order to blame and arrest labor agitators. The Nazis burned down the Reichstag in order to decimate the communists and assume unaccountable power in the name of "public safety." An alleged terrorist threat is a way of using fear to block popular objection to the exercise of arbitrary government power.
In order to be "safe from terrorists," the US population, with few objections, has accepted the demise of their civil liberties, such as habeas corpus, which reaches back centuries to Magna Carta as a constraint on government power. How, then, are they safe from their government? Americans today are in the same position as the English prior to the Great Charter of 1215. Americans are no longer protected by law and the Constitution from government tyranny.
The reason the Founding Fathers wrote the Constitution was to make citizens safe from their government. If citizens allow the government to take away the Constitution, they might be safe from foreign terrorists, but they are no longer safe from their government.
Who do you think has more power over you, foreign terrorists or "your" government?
Washington defines all resistance to its imperialism and tyranny as "terrorism." Thus, Americans who defend the environment, who defend wildlife, who defend civil liberties and human rights, who protest Washington's wars and robbery of the people in behalf of special interests, all become "domestic extremists," the term Homeland Security has substituted for "terrorist." Those who are out of step with Washington and the powerful private interests that exploit us, other peoples, and the earth for their profits and power fall into the wrong side of Bush's black and white division of the world: "you are for us or against us."
In the United States independent thought is on the verge of being criminalized as are constitutionally guaranteed protests and the freedom of the press. http://www.theguardian.com/commentisfree/2013/aug/10/james-risen-prison-journalism-criminalised The constitutional principle of freedom of speech is being redefined as treason, as aiding an undefined enemy, and as seeking to overthrow the government by casting aspersions on its motives and revealing its secret misdeeds. The power-mad inhabitants of Washington have brought the US so close to Gestapo Germany and Stalinist Russia that it is no longer funny. Indeed, it is sometimes difficult to see the difference.
The neoconservatives have declared that Americans are the "exceptional" and "indispensable people." Yet, the civil liberties of Americans have declined the more "exceptional" and "indispensable" that Americans become. We are now so exceptional and indispensable that we no longer have any rights.
And neither does the rest of the world. Neoconservatism has created a new dangerous American nationalism. Neoconservatives have given Washington a monopoly on right and endowed its military aggressions with a morality that supersedes the Geneva Conventions and human rights. Washington, justified by its "exceptionalism," has the right to attack populations in countries with which Washington is not at war, such as Pakistan and Yemen. Washington is using the cover of its "exceptionalism" to murder people in many countries. http://news.antiwar.com/2013/08/11/us-drones-pound-yemen-but-targets-arent-all-militants/print/ Hitler tried to market the exceptionalism of the German people, but he lacked Washington's Madison Avenue skills.
Washington is always morally right, whatever it does, and those who report its crimes are traitors who, stripped of their coddling by civil liberties, are locked away and abused until they confess to their crimes against the state. Anyone who tells the truth, such as Bradley Manning, Julian Assange, and Edward Snowden, are branded enemies of the state and are ruthlessly persecuted.
How does the "indispensable, exceptional nation" have a diplomatic policy? How can a neoconized State Department be based on anything except coercion? It can't. That is why Washington produces nothing but war and threats of war.
Wherever a person looks, whatever a person hears, it is Washington's threat–"we are going to bomb you into the stone age" if you don't do what we want and agree to what we require. We are going to impose "sanctions," Washington's euphemism for embargoes, and starve your women and children to death, permit no medical supplies, ban you from the international payments system unless you relent and consent to being Washington's puppet, and ban you from posting your news broadcasts on the Internet.
This is the face that Washington presents to the world: the hard, mean face of a tyrant.
Washington's power will survive a bit longer, because there are still politicians in Europe, the Middle East, Africa, Asia, Latin America and in Canada, Australia, New Zealand, and the NGOs in Russia, who are paid off by the almighty dollar. In exchange for Washington's money, they endorse Washington's immorality and murderous destruction of law and life.
But the dollar is being destroyed by Quantitative Easing, and the domestic US economy is being destroyed by jobs offshoring.http://www.manufacturingnews.com/news/TAA0731131.html 
Rome was powerful until the Germans ceased to believe it. Then the rotten edifice collapsed. Washington faces sooner or later the same fate. An inhumane, illegal, unconstitutional regime based on violence alone, devoid of all morality and all human compassion, is not acceptable to China, Russia, India, Iran, and Brazil, or to readers of this column.
The evil that is Washington cannot last forever. The criminals might destroy the world in nuclear war, but the lawlessness and lack of humanity in Washington, which murders more people as I write, is no longer acceptable to the rest of the world, not even to its European puppet states, despite the leaders being on Washington's payroll.
Gorbachev is correct. The collapse of the Soviet Union was a debacle for the entire world. It transformed the US from the "city upon the hill," the "beacon for humanity," into an aggressive militarist state. Consequently, Amerika has become despised by everyone who has a moral conscience and a sense of justice.
Paul Craig Roberts was Assistant Secretary of the Treasury for Economic Policy and associate editor of the Wall Street Journal. He was columnist for Business Week, Scripps Howard News Service, and Creators Syndicate. He has had many university appointments. His internet columns have attracted a worldwide following. His latest book, The Failure of Laissez Faire Capitalism and Economic Dissolution of the West is now available.
Source: Paul Craig Roberts
One of the most troubling aspects of the "education reforms" currently being advanced by the Obama administration and its allies is the unprecedented monitoring and tracking of students — invasions of privacy so pervasive George Orwell might blush. Everything from biometric data to information on children's beliefs and families is already being vacuumed up. Opponents of the "reform" agenda have highlighted the cradle-to-grave accumulation of private and intimate data as among the most compelling reasons to kill the whole process.
Aside from data produced by the looming Common Core-aligned national testing regime, most of the data-mining schemes are not technically direct components of the plot to nationalize education standards. However, the vast collection of personal information and the accompanying data-mining are intricately linked to the federally backed standards in multiple ways, not to mention myriad other federal schemes. Despite protestations to the contrary, the new standards and the data collection go together hand in hand.
Efforts to portray the data gathering via Common Core-aligned testing as a "state-led" plot notwithstanding, the Obama administration is reportedly considering raising phone taxes by executive decree to help subsidize the necessary technology. Why federal tax increases would be needed to pay for education and data-mining schemes that the federal government is supposedly not involved in has not been explained by officials, but experts and analysts say the reason is obvious.
Implementing Intrusions
Already, there are numerous systems being used and deployed across America aimed at compiling unprecedented amounts of data on students. Some are run by private organizations with government assistance; others are operated by authorities directly. All of them are extremely controversial, however, with parents and privacy advocates outraged.
Among the data schemes that have received a great deal of attention in recent months is "inBloom." As with the new national education standards called Common Core, it is also funded by Bill Gates and the Carnegie Corporation. With at least nine states participating in the $100 million program already, the non-profit entity, which shares data with whomever authorities choose, is quickly gobbling up vast quantities of information.
Respected experts such as attorney Michael Farris, president of ParentalRights.org, pointed out that the United Nations Convention on the Rights of the Child committee has repeatedly pressured governments to create similar national databases on children, albeit using different pretexts. Even liberals have expressed opposition. "Turning massive amounts of personal data about public school students to a private corporation without any public input is profoundly disturbing and irresponsible," said New York Civil Liberties Union Executive Director Donna Lieberman, slamming authorities for failing to disclose the scheme or offer parents an opt-out.
In conjunction with inBloom, other systems are being funded and largely directed by the federal government itself. Using the same unconstitutional process as the one used to foist Common Core on state governments — a combination of federal bribes, waivers, and more — the Obama administration all but forced cash-strapped states to start monitoring and tracking student information, or to expand their existing systems.
Previous administrations and U.S. lawmakers also contributed to the problem, with the foundations having been laid dec­ades ago. Before Obama, the Bush-era No Child Left Behind Act, for instance, among myriad other demands, called on states seeking federal funds to create "unique statewide identifiers" for each student. Under Obama, the process has accelerated at an unprecedented rate.
The stimulus-funded "Race to the Top," a so-called school improvement scheme demanded by Obama, only distributed taxpayer funds to states that agreed to build and expand data systems, with the secretary of education specifically requesting interoperable databases to facilitate the collection and transfer of data. Massive bribes to states from the $50 billion "State Fiscal Stabilization Fund" conditioned on acceptance of Common Core and expanded data tracking, also part of the "stimulus" package, were critical in advancing the plot as well.
Boasting about the "stimulus"-funded coercion of state governments on data regimes during a speech to UNESCO, the deeply controversial UN "education" agency, Education Secretary Arne Duncan lauded the program.
"More robust data systems and a new generation of assessments can assist teachers and principals to improve their practices and tailor their instruction in ways that were largely unthinkable in the past," Duncan continued. "We have advanced data systems that we are constantly improving." Duncan wants other governments and the UN to follow the Obama administration's lead on data gathering, he explained.
The administration helped pay for expanding "state" systems with an eye toward integrating them. Some $315 million in federal grants, for example, were used to bribe state governments and help them comply. However, the specific grant scheme, known as the Statewide Longitudinal Data Systems (SLDS) program, actually began handing out taxpayer money in 2005.
As of 2009, the latest year for which figures are available on the Department of Education's website, 41 states and Washington, D.C. had been awarded federal SLDS grants to expand their data systems on students. Experts say all 50 states now maintain or are capable of maintaining huge databases on the vast majority of American kids.
According to the Department of Education, the goal of the SLDS grants is to have states "expand their data systems to track students' achievement from preschool through college." The Education Department's National Center for Education Statistics offers slightly more detail about the SLDS scheme online: "Through grants and a growing range of services and resources, the program has helped propel the successful design, development, implementation, and expansion of K12 and P-20W (early learning through the workforce) longitudinal data systems," it explains. "These systems are intended to enhance the ability of States to efficiently and accurately manage, analyze, and use education data, including individual student records."
Cradle to Career Data Collection
Of course, all of the data collected must be shared with the U.S. Department of Education and other entities within and outside the federal government. Acting unilaterally, U.S. Education Secretary Arne Duncan even purported to overrule federal privacy laws by promulgating new "regulations" gutting the Family Educational Rights and Privacy Act (FERPA). Some lawmakers expressed outrage, but the process continues.
"As part of what you described as a 'cradle to career agenda,' the Department of Education is aggressively moving to expand data systems that collect information on our nation's students," wrote Rep. John Kline (R-Minn.), now chairman of the House Education and Workforce Committee, in an early 2010 letter to Duncan. "The Department's effort to shepherd states toward the creation of ade facto national student database raises serious legal and prudential questions."
As Kline points out in the letter, there is good reason to believe that the administration is again flouting federal law. "Congress has never authorized the Department of Education to facilitate the creation of a national student database," he explained. "To the contrary, Congress explicitly prohibited the 'development of a nationwide database of personally identifiable information' … and barred the 'development, implementation, or maintenance of a Federal database." Despite no mention of the Constitution, multiple federal statutes are cited in the correspondence.
Apparently, the administration does not take kindly to having its alleged violations of the law exposed. While it couldn't fire Rep. Kline, the Education Department did reportedly dismiss its top privacy official, then-Family Policy Compliance Office chief Paul Gammill. According to a 2010 report in Inside Higher Ed, Gammill was fired after he "argued in internal meetings and documents that the department's approach to prodding states to expand their longitudinal student data systems violated the Family Educational Rights and Privacy Act." The Education Department refused to comment on the case, though it openly admits that one of the long-term goals of the SLDS program is to "make education data transparent through Federal and public reporting."
According to the Department of Education, grants awarded to states under the program are aimed at supporting the creation and implementation of systems "that have the capacity to link individual student data across time and across databases" and "promote the linking of data collected or held by various institutions, agencies, and States." Among the data to be included are the yearly test records of individual students mandated under the 1965 Elementary and Secondary Education Act. "States are encouraged to include additional information in their longitudinal data systems," the department continued.
In another Education Department document offering "guidance" on the SLDS schemes, further insight is offered into what sort of information authorities are seeking and collecting. Among the "Personally Identifiable Information" outlined in the report: name, parents' names, address, Social Security number, date of birth, place of birth, mother's maiden name, and more.
Other private and protected data that might be collected, the document suggests, include the "political affiliations or beliefs of the student or parent; mental and psychological problems of the student or the student's family, sex behavior or attitudes; illegal, anti-social, self-incriminating, and demeaning behavior; critical appraisals of other individuals with whom respondents have close family relationships; legally recognized privileged or analogous relationships, such as those of lawyers, physicians, and ministers; religious practices, affiliations, or beliefs of the student or the student's parent; or income." While the collection of such data in surveys and questionnaires funded by federal tax dollars requires parental consent under federal law, state-level collection does not. Plus, experts say there are numerous other potential loopholes as well.
So Much for Student Privacy
Much of the information vacuumed up at all levels of government already makes its way into a national Department of Education scheme known as "EDFacts." The department describes it online: "EDFacts is a U.S. Department of Education (ED) initiative to collect, analyze, report on and promote the use of high-quality, kindergarten through grade 12 (K-12) performance data…. EDFacts centralizes data provided by state education agencies, local education agencies and schools." Under EDFacts, state education agencies submit some 180 data groups. The federal National Center for Education Statistics, meanwhile, describes over 400 data points to be collected.
The U.S. Department of Labor, separately, admits that it is working to "integrate workforce data and create linkages to education data." According to the department's "Workforce Data Quality Initiative," the SLDS will "enable workforce data to be matched with education data to ultimately create longitudinal data systems with individual-level information beginning with pre-kindergarten through post-secondary schooling all the way through entry and sustained participation in the workforce and employment services system." When combined with information from the IRS, ObamaCare, the NSA, and countless other federal data-collection schemes, the picture that emerges has critics very nervous.
As technology advances, the federal government's Orwellian data gathering will — without action to stop it — almost certainly expand beyond most people's wildest nightmares. In fact, it already has. Consider, for example, a February 2013 report by the Department of Education dubbed Promoting Grit, Tenacity, and Perseverance: Critical Factors for Success in the 21st Century. Included in the 100-page report is information about technology already being used in an Education Department-funded tutoring program.
"Researchers are exploring how to gather complex affective data and generate meaningful and usable information to feed back to learners, teachers, researchers, and the technology itself," the report explains. "Connections to neuroscience are also beginning to emerge." (Emphasis added.) The technological tools already being used by federally funded education schemes to probe students' minds and "measure" the children include, as described in the report, "four parallel streams of affective sensors."
Among the devices in use today through a federally funded tutoring scheme is a "facial expression camera" used to "detect emotion" and "capture facial expressions." According to the report, the camera is linked to software that "extracts geometric properties on faces." There is also a "posture analysis seat" and a "pressure mouse." Finally, the report describes a "wireless skin conductance sensor" strapped to students' wrists. The sensors collect "physiological response data from a biofeedback apparatus that measures blood volume, pulse, and galvanic skin response to examine student frustration." Again, these systems are already being used in government-funded programs, and with technology racing ahead, developments are expected to become increasingly troubling.
Another Education Department report, entitled Enhancing, Teaching and Learning Through Educational Data Mining and Learning Analytics, acknowledges similarly alarming schemes. "A student learning database (or other big data repository) stores time-stamped student input and behaviors captured as students work within the system," it notes. "A predictive model combines demographic data (from an external student information system) and learning/behavior data from the student learning database to track a student's progress and make predictions about his or her future behaviors or performance." (Emphasis added.)
All across the country today, Big Brother-like technological developments in biometrics are also making schools increasingly Orwellian. Earlier this year in Polk County, Florida, for example, students' irises were scanned without parental consent. "It simply takes a picture of the iris, which is unique to every individual," wrote the school board's "senior director of support services" in a letter to parents. "With this program, we will be able to identify when and where a student gets on the bus, when they arrive at their school location, when and what bus the student boards and disembarks in the afternoon. This is an effort to further enhance the safety of our students. The EyeSwipe-Nano is an ideal replacement for the card based system since your child will not have to be responsible for carrying an identification card."
In San Antonio, Texas, meanwhile, a female student made national news — and exposed what was going on — when she got in a legal battle with school officials over her refusal to wear a mandatory radio-frequency identification (RFID) device. The same devices are already being implanted under people's skin in America and abroad — albeit voluntarily. Also in the biometric field, since at least 2007, children in states like Pennsylvania, West Virginia, and New Jersey have been fingerprinted at school under the guise of "school lunch" programs and other pretexts.
Despite fierce opposition, the trend toward using biometric data to identify and track students while collecting unimaginable amounts of information is accelerating. The federal government is helping lead the way toward abolishing any vestiges of privacy, and aside from NSA spying on virtually everyone, students appear to be among the primary targets. Without major resistance, experts predict that someday — perhaps even in the very near future — biometric identification will become ubiquitous. Combined with all of the other data being collected, the federal government may finally achieve what was sought by tyrants throughout history: detailed 24/7 information on everything, about everyone.
Source: Alex Newman | The New American
Jim Keith (1949-1999)  |  Excerpt from the book Mass Control: Engineering Human Consciousness (Chapter 29). Kempton: Adventures Unlimited Press, 1999.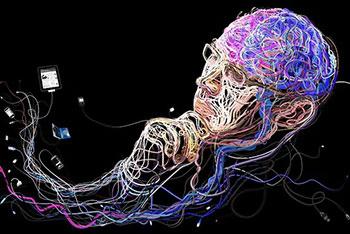 In the 1930s, British intelligence agent and one-world theoretician H.G. Wells proposed a mind control plan that is apparently coming to fruition now, at the turn of the 21st century, with the creation of the Internet. At a November, 1936 speech before the Royal Institute of International Affairs, Wells laid out his idea for what he called a "World Encyclopaedia." Wells said:
"I want to suggest that something, a new social organization, a new institution—which for a time I shall call World Encyclopaedia… This World Encyclopaedia would be the mental background of every intelligent man in the world… Such an Encyclopaedia would play the role of an undogmatic Bible to world culture. It would do just what our scattered and disoriented intellectual organizations of today fall short of doing. It would hold the world together mentally… It would compel men to come to terms with one another… It is a super university. I am thinking of a World Brain; no less… Ultimately, if our dream is realized, it must exert a very great influence upon everyone who controls administrations, makes wars, directs mass behavior, feeds, moves, starves and kills populations… You see how such an Encyclopaedia organization could spread like a nervous network, a system of mental control about the globe, knitting all the intellectual workers of the world through a common interest and cooperating unity and a growing sense of their own dignity, informing without pressure or propaganda, directing without tyranny."
Wells was a little more candid in a private memo written in the same month:
"The Universities and the associated intellectual organizations throughout the world should function as a police of the mind." [1]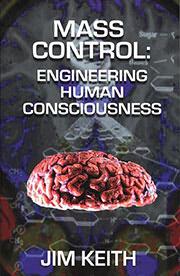 Policing of the mind is precisely the danger of the Internet. Although at first blush the possibility of a communications medium that is egalitarian in its ability to accommodate both individuals and media monoliths is exciting, the apparent freedom of the Internet may be transitory…and illusory.
One problem is that along with ability to disseminate information widely and almost instantaneously, due to its technical flexibility the Internet also has the potential for assimilating—for literally devouring—all of the major information sources on the planet. With high-tech linkages and interfaces it is quite probable that worldwide television, radio, computer, and print media will all be sucked into the maw of what is currently called the Internet. All of these information and communication sources are gradually being linked together into a single computerized network, providing an opportunity for unheralded control of what will be broadcast, what will be said, and ultimately what will be thought.
The Internet provides the ability for almost instantaneous monitoring of the content of communications. It is possible that the 'wide open information frontier' of the Internet, as it currently exists, is going to be a temporary thing, and that a program of increased monitoring and regulation—as well as a more aggressive use of mind control, such as foreseen by Dr. Persinger—will emerge.
When NBC and Microsoft launched their joint venture MSNBC, in an attempt to link television and the Internet, newscaster and CFR member Tom Brokaw said,
"We can't let that generation and a whole segment of the population just slide away out to the Internet and retrieve what information it wants without being in on it." [2]
In China, they have also not held their tongues about what they see as the necessity of Internet control. Xia Hong, an advocate of government monitoring of the Net has said,
"The Internet has been an important technical innovator, but we need to add another element, and that is control. The new generation of information superhighway needs a traffic control center. It needs highway patrols: users will require driver's licenses. These are the basic requirement for any controlled environment." [3]
Is the idea that the Internet can be used for increasing surveillance on the public just paranoia on my part? Then we should examine who currently controls the medium: American intelligence agencies. At this time the major nexus of control of the Internet resides in the monopoly of "domain registration," the keys to the broad Internet landscape. These domain names are registered as Internet Protocol numbers, and until recently were deeded by Network Solutions, Inc., a subsidiary of the government funded National Science Foundation. While Network Solutions registered the I.P. numbers, it was done as a free public service. This is no longer taking place.
Now the long arm of American intelligence agencies has hijacked the free flow of information—registration of domain names now starts at fifty dollars per year—since the purchase of Network Solutions by another company, Scientific Applications International Corp. (SAIC), a group previously mentioned circumstantially in this book in connection with the Heaven's Gate mass suicide—or murder.
SAIC is an arm of the military industrial establishment, with twenty thousand employees and over 90% of its $1.9 billion in 1994 revenues obtained from government contracts. On the twenty-three person board of directors of SAIC are Admiral Bobby Inman, former deputy director of the CIA and head of the National Security Agency; President Nixon's former defense secretary Melvin Laird; General Max Thurman, who commanded the invasion of Panama. Other board members of SAIC have included former CIA director Robert Gates; Secretary of Defense William Perry; and CIA director John Deutch.
Among the projects that Scientific Applications International Corp. has been engaged in recently have been the creation and implementation of technology for the Army Global Command and Control System—the renovation of the Pentagon's computer and communication systems—and the upgrading of national, state, and local law enforcement databases. In other words, SAIC is involved in the upgrading and integration of the computerized infrastructure of the Establishment.
And now SAIC stands at the gate of the Internet.
According to researcher Jesse Hersh:
"The military-industrial complex was the name used to refer to the ruling power elite during the 1950s and 1960s. However, with the wide penetration of television during the '60s, and the further proliferation of electronic media throughout the 1970s and '80s, the complex has dissolved into the inner workings of almost all aspects of our society. The war economy has successfully been transformed into the information economy. Military technology, and military communications systems now control and operate almost all of our political-economic and social relations. This amalgamation of media, and conglomeration of power, is currently being presented to the 'consumer' as the Information Superhighway or 'Internet'." [4]
If it seems unlikely that Big Brother would concern himself with the communications of ordinary citizens on the Internet, then it should be realized that government is already engaged in monitoring civilian and business communications on an awesome scale. Around the world, electronic messages are intercepted by a collaboration amongst several spy agencies headed by the American NSA, termed ECHELON. Based upon a document known as the UKUSA Agreement, signed in 1948 by the U.S., Great Britain, Australia, Canada, and New Zealand, ECHELON is a system composed of receiving stations in Yakima, Washington; Sugar Grove, West Virginia; Norwenstow in Cornwall, England; Waihopai, New Zealand; and Geraldton, Australia.
The receiving stations of ECHELON sift through the output of the world's electronic media. ECHELON primarily targets non-military domestic and business communications, including email, telephone, fax, and telex networks. This interception is primarily done through monitoring the communications of international phone company telecommunications satellites, civilian communications satellites, and communications as they are sent from undersea cables to microwave transmitters.
ECHELON uses computers that incorporate symbol and voice recognition systems to sift through millions of messages every minute, and to identify keywords and phrases, including business names, e-mail addresses, phone and fax numbers that are of interest to its participating member intelligence groups in the U.S., Britain, Canada, and New Zealand. After these phrases are located and the communications they are embodied in are culled, they are sent to analysts in whatever country requested the intercepts. According to one analyst, Amnesty International and Greenpeace have been among ECHELON's targets.
"Let me put it this way," a former NSA officer said. "Consider that anyone can type a keyword into a Net search engine and get back tens of thousands of hits in a few seconds. Assume that people working on the outer edges have capabilities far in excess of what you do." [5]
The gradual assimilation and control of all communications—and ultimately all transactions entirely, including those of perception and thought—is a long term strategy of the controllers that has in recent years been facilitated through the creation of the interdisciplinary science of cybernetics. Now, with cybernetics, mass control is here, eating up our freedom on a day-to-day basis like a fast-acting viral organism.
The term cybernetics was invented by Norbert Wiener, a professor of mathematics at MIT who was involved with what was termed Operations Research as well as System Dynamics for the U.S. during World War II.
Cybernetics is primarily the science of information theory, and it is currently being applied to the world as a whole. Cybernetics theory was first envisioned as a way of precisely managing wars, but with experience it was seen that the disciplines and projections that were vital in the conduct of war were essentially the same as those utilized by government during peacetime. The cybernetic approach evolved such cross-disciplinary groups as the RAND Corporation, Mitre, and Ramo-Wooldridge (which became TRW), brainstorming the cybernetic approach to controlling society and nature itself. The cybernetics idea also provided the genus for the National Security Agency, which is at this time the largest intelligence agency on the planet. Such is the importance of information, according to the controllers.
According to cybernetic innovator Jay W. Forrester,
"The professional field known as system dynamics [or cybernetics] has been developing for the last 35 years and now has a world-wide and growing membership. System dynamics combines the theory, methods, and philosophy needed to analyze the behavior of systems in not only management, but also in environmental change, politics, economic behavior, medicine, engineering, and other fields. System dynamics provides a common foundation that can be applied where we want to understand and influence how things change through time."
One experiment in cybernetics was conducted in 1971 after the Marxist-leaning Dr. Salvador Allende was elected president of Chile. As Castro had done earlier, Allende set about nationalizing the industry, banks, and major companies of Chile. But Allende was no agrarian primatif, and therein lay his danger to the Establishment world. He called in the British cyberneticist Stafford Beers to provide the means for micro-managing the country, which is rich in natural resources, but which has always been drained by the major industrial powers with little of its gelt left over for the country itself.
Beer gathered together a highly qualified group of cybernetics-savvy scientists and launched what he called Project Cybersyn, the objective of which was, according to Beers,
"To install a preliminary system of information and regulation for the industrial economy that will demonstrate the main features of cybernetic management and begin to help in the task of actual decision-making by March 1, 1972… It was a massive application of cybernetic feedback to help each industry and each factory keep track of itself through a central location. All communications flowed through the central location."
Project Cybersyn utilized three primary components:
Cybernet, which was something of a precursor to today's Internet, a means by which businessmen and government could communicate and consult with anyone else in the web.
Cyberstride, the programs necessary for monitoring individual companies as well as the economy as a whole, as well as providing alerts when specific areas needed enhancement or were in trouble.
Chaco, a computerized model of the Chilean economy that provided effective simulations of potential scenarios.
The purpose of Cybersyn was to monitor, to dissect, and to predict the Chilean economy; to debug it in order to create a functioning machine, in much the same manner that is being done in many countries throughout the world today.
The problem is that Cybersyn may have worked too well and so posed a threat to the capitalist world. As the demonstration project that Allende and Beers foresaw, it might have provided a tremendous public relations coup for the Communist world. Henry Kissigner, it is said, was the one who intervened to put an end to the grand experiment. Salvador Allende was assassinated by Chileans who are reported to have been in the pay of the CIA, and Cybersyn went by the wayside.
The CIA seems to have known precisely what it was doing, since there are indications that the Agency at about the same time was focused on cybernetic concerns of its own. According to Anna Keeler in my Secret and Suppressed anthology,
"Richard Helms wrote of such a system in the mid-1960s while he was CIA Plans Director. He spoke of 'Sophisticated approaches to the coding of information for transmittal to population targets' in the 'battle for the minds of men' and of 'an approach integrating biological, social and physical-mathematical research in an attempt to control human behavior.' He found particularly notable 'use of modern information theory, automata theory, and feedback concepts…for a technology controlling behavior…using information inputs as causative agents…"
Elsewhere Helms wrote,
"Cybernetics can be used in molding of a child's character, the inculcation of knowledge and techniques, the amassing of experience, the establishment of social behavior patterns…all functions which can be summarized as control of the growth processes of the individual."
Cybernetics and the Internet—otherwise, the one world brain envisioned by H.G. Wells—allows for a regulated, interventionist world, one so fine-tuned that much of the machinations that take place behind the scenes are not observed by the man in the street. Among the control strategies that can be and are employed by the elitists in a cybernetic world are the control of food, the control of the monetary supply, the control of energy, and the control of public opinion. The Clinton administration's close attention to the media and opinion polls, and manipulation of same, are in essence a primitive cybernetic approach that has allowed for the institution in the U.S. of a "soft" cybernetic fascism where violent internal intervention is rarely needed, and then seemingly only for public relations purposes.
The techno-fascists are approaching closure, and may have already achieved it. Not only do governments and intelligence agencies currently have the ability to monitor computer and other media messages, as well as the emotional responses of the electorate via polling and other techniques, they have the ability and the will to use media to brainwash us, to change our opinions when they believe it is warranted, and to sell us on every step on the road to complete utilization. As satirized in works like Report From Iron Mountain andSilent Weapons for Quiet Wars, the cybernetics approach to world management can yield the ultimate in control. Extrapolating from the accelerating advances of the last century, it is obvious that unless lovers of freedom act, and act fast, within the next twenty years the ruling elite will have effectively realized total control over the minds and bodies of mankind.[6]
---
Notes:
[1] Wells, H.G. Cited in White, Carol. The New Dark Ages Conspiracy. New York: The New Benjamin Franklin House, 1980.
[2] Brokaw, Tom, cited in Pouzzner, Daniel. "The Architecture of Modern Political Power," http://www.mega.nu/ampp/
[3] "The Great Firewall of China" by Geramie R. Barme and Sang Ye, Wired Magazine.
[4] Hersh, Jesse, "The Internet Complex," Prevailing Winds, number 4; King, Bradley J., "Doubleplusungood! The Specter of Telescreening," [formerly] at www.parascope.com.
[5] Hagar, Nicky, "Exposing the Global Surveillance System," Covert Action Quarterlyonline, http://www.projectcensored.org/4-exposing-the-global-surveillance-system/; "Spies Like Us," Connected, 16 December, 1997, at www.telegraph.co.uk; Vest, Jason, "Listening In," Village Voice, August 12-18, 1998.
[6] Helms, Richard, cited in Bowart, Walter. Operation Mind Control. New York: Dell Books, 1978; Friedman, George and Meridith. The Future of War — Power, Technology, and American World Dominance. 1996; Beer, Stafford. Brain of the Firm, 1986; Wiener, Norbert. The Human Use of Human Beings — Cybernetics and Society. 1954; "Silent Weapons for Quiet Wars," Secret and Suppressed, ed. Jim Keith, Feral House, 1993.
Source: War Is Crime
If the human race survives into the future, the history of the current age will be entitled – A Love Affair with Authority. As the 21st century unfolds, the existential struggle between group worship of government and an inherent autonomy revolt against a popular culture of state obedience seems to forecast doom for civilization. By any measurable standard of success, the prospects of rescuing a society based upon human dignity and natural law is vanishing in a technocratic system of coerced compliance and punitive punishment. The limits of individual behavior are severely restricted to the requirements of the State and the willful confines of self-induced conformity.
The prison of institutional establishment restraints, based upon a designed hallucination of media newspeak and trendy pop culture gullibility, has the populace adsorbed in trivia and addicted to a governmental version of reality. The practice of "Free Will", relegated to the acceptance of government dependency and peer pressure harmony, is common among the ranks of the conflict challenged. The motivation of individual liberty is foreign in the cultural cloning society that makes up the collectivist public consciousness.
Before placing primary blame on the usual suspects – corporatists, banksters, and politico sociopaths – understand the fact that the top down authoritarian framework operates on the tenet that public acceptance of the system is indispensable. What possible psychological disorder is in play that differentiates the current generations from their ancestors?

This inauspicious culture, dominated by the disorder of Groupthink, is explained in an informative power point presentation, from Psychologists for Social Responsibility. From the perspective of an "application of psychological knowledge and expertise in addressing today's pressing societal challenges and in building cultures of peace with social justice" this left learning society offers the following breakdown.
Groupthink, a term coined by social psychologist Irving Janis (1972), occurs when a group makes faulty decisions because group pressures lead to a deterioration of "mental efficiency, reality testing, and moral judgment" Groups affected by groupthink ignore alternatives and tend to take irrational actions that dehumanize other groups. A group is especially vulnerable to groupthink when its members are similar in background, when the group is insulated from outside opinions, and when there are no clear rules for decision making.

Symptoms of Groupthink

Janis has documented eight symptoms of groupthink:

1. Illusion of invulnerability – Creates excessive optimism that encourages taking extreme risks.

2. Collective rationalization – Members discount warnings and do not reconsider their assumptions.

3. Belief in inherent morality – Members believe in the rightness of their cause and therefore ignore the ethical or moral consequences of their decisions.

4. Stereotyped views of out-groups – Negative views of "enemy" make effective responses to conflict seem unnecessary.

5. Direct pressure on dissenters – Members are under pressure not to express arguments against any of the group's views.

6. Self-censorship – Doubts and deviations from the perceived group consensus are not expressed.

7. Illusion of unanimity – The majority view and judgments are assumed to be unanimous.

8. Self-appointed 'mindguards' – Members protect the group and the leader from information that is problematic or contradictory to the group's cohesiveness, view, and/or decisions.

A critique to this Janis research presented by The Independent Review, in an abstract by Daniel B. Klein and Charlotta Stern - Groupthink in Academia: Majoritarian Departmental Politics and the Professional Pyramid, references the subject and offers an example from the ivory tower.

"The groupthink theorist wants to gain standing as a social theorist and therefore wants to avoid unnecessary controversy. Accordingly, groupthink theorists—at least those like Janis and Hart—have focused on episodes where, in hindsight, the judgment of failure (or error) is uncontroversial. The need for uncontroversial judgment is one reason why the scope of groupthink applications has been quite limited.

In this article, we apply groupthink theory to a setting where the presupposition of failure is anything but uncontroversial."

"Perhaps the clearest way to illustrate how we see the problem of social-democratic groupthink in the humanities and social sciences is to perform a thought experiment. Imagine a doctoral student who unabashedly holds classical-liberal ideas. Ask yourself whether such a student would be able to find warm support in the elite departments of political science, sociology, history, and so forth. Ask yourself whether the student, no matter how solid his research, would be likely to win grants, have his articles published by the most respected journals, and succeed on the academic job market."

Groupthink does not escape the bastion of mainstream conservative outlets. Maisie Allison editorial digital director of The American Conservative write in Beyond Fox News makes a valid point about The Rise of Post-Movement Conservatism.

"The groupthink is so extensive that several conservative publications seem to exist only to promote the work of other, indistinguishable movement outlets. (One typical headline from the Washington Free Beacon: "Fox News Cites Free Beacon Report.") Here the mission ranges from "use journalism to advance the movement" to "war." As one attendee at the Faith and Freedom Coalition's annual conference told Atlantic reporter Molly Ball last year, "You couldn't get in an argument around here no matter how hard you tried."

Whether in academia or the elite media, Groupthink is a requirement for career survival. Yet, in the View from the Mount article, Ideology Matters, But What Is It?, the essential component in the Totalitarian Collectivism fellowship eludes the cultural war merchants who want to avoid controversy.

"'TC' now rules! Few are willing to challenge the bureaucratic mechanism that is designed to compel insidious compliance. The operative standard is now one of dreadful despair while pious arguments are presented that society is advancing. Most people understand that they are now at the mercy of the commissar, but are unwilling to reject this abuse and defend their own rights. As long as this submissive Ideology is accepted, surrender is inevitable. Self-respect is in short supply, while self-esteem is fostered as a substitute for truth and honor."

The public Groupthink is a product of the government school indoctrination, the media filter and the herd mentality to adopt acceptable behavior. The preordained outcome is the tyranny of the mob. Rewarding Idiots with Democratic Totalitarianism, invariably lead to Despotism.
"Ivory tower utopians march in the ranks of statist totalitarians by choice. Many seek to lead the charge. The "rank and file" that digs the ditches, usually lacks the skills to think independently for their self. Nonetheless, they are usually the first to rally to the cause of their sanitized Führer that preaches hope and change, with every loss of freedom. No one political theory has a monopoly on despotism. Yet the "peaches and cream" slogans of fairness and equality, that come from the ultra extreme wing of the Democratic Party, out does the worst of the GOP civil libertarian destroyers.

Dumb, Dumber and Dumbest is the end product of the collectivist education system that indoctrinates impressionable brains with reverence for the dependency society. Mush minds come out of this corrosive process. Voting for entitlements and the expansion of the democratic totalitarianism becomes the norm."
Individual responsibility is avoided like the plague. People rationalize blame on every other factor other than their own inaction. The recent popularity of social network services and forums has demonstrated a frightening trend to extinguish Free Speech from the web. The impersonal selection of dislike or the "PC" Groupthink comments on content that offends the defenders of the cult of government are the true cowards.
The Jacobin Clubs of advocates for the public sector are prime candidates to bloody their hands in the coming terror meant to stamp out any earnest dissent against the old regime. Dropping the guillotine on the heads of anti-establishment traditionalists is good fun for the Groupthink statists that deceive themselves into believing they are "social justice" advocates.
Censorship in thought precedes freedom of behavior in deeds. Civil liberties are dirty words in the urbanity of cultural authoritarianism. Elegance of polite discourse has given way to the suppression of bourgeois demeanor. The mere mention of anything positive about Christianity earns you a trip to the re-education internment camp for social consciousness.
This perverted cultural Groupthink is a religion of government worship. The reason "Strappado Wrack" essays are termed political torture, resides in the absurdity of the failed political process that has brought us all to the point of total tyranny. The believers that cling to a faux legitimacy of the Federal government are codependent Groupthink asylum nutcases.
The Federal beast would collapse of its own weight, when the enablers of the oppression seek to heal their affliction and turn away from the dark side. The Janis #3 point - Belief in inherent morality - Members believe in the rightness of their cause and therefore ignore the ethical or moral consequences of their decisions is at the axis of the destruction in the character and courage that once existed in this country.
Government group thinkers are wholly confused or simple dishonest participants. The duty of every loyal citizen is not to the state but to the spirit of the America Revolution.
In the course of his professional life in the world of national security Edward Snowden must have gone through numerous probing interviews, lie detector examinations, and exceedingly detailed background checks, as well as filling out endless forms carefully designed to catch any kind of falsehood or inconsistency. The Washington Post (June 10) reported that "several officials said the CIA will now undoubtedly begin reviewing the process by which Snowden may have been hired, seeking to determine whether there were any missed signs that he might one day betray national secrets."
Yes, there was a sign they missed – Edward Snowden had something inside him shaped like a conscience, just waiting for a cause.
It was the same with me. I went to work at the State Department, planning to become a Foreign Service Officer, with the best – the most patriotic – of intentions, going to do my best to slay the beast of the International Communist Conspiracy. But then the horror, on a daily basis, of what the United States was doing to the people of Vietnam was brought home to me in every form of media; it was making me sick at heart. My conscience had found its cause, and nothing that I could have been asked in a pre-employment interview would have alerted my interrogators of the possible danger I posed because I didn't know of the danger myself. No questioning of my friends and relatives could have turned up the slightest hint of the radical anti-war activist I was to become. My friends and relatives were to be as surprised as I was to be. There was simply no way for the State Department security office to know that I should not be hired and given a Secret Clearance. 1
So what is a poor National Security State to do? Well, they might consider behaving themselves. Stop doing all the terrible things that grieve people like me and Edward Snowden and Bradley Manning and so many others. Stop the bombings, the invasions, the endless wars, the torture, the sanctions, the overthrows, the support of dictatorships, the unmitigated support of Israel; stop all the things that make the United States so hated, that create all the anti-American terrorists, that compel the National Security State – in pure self defense – to spy on the entire world.
Eavesdropping on the planet
The above is the title of an essay that I wrote in 2000 that appeared as a chapter in my book Rogue State: A Guide to the World's Only Superpower. Here are some excerpts that may help to put the current revelations surrounding Edward Snowden into perspective …
Can people in the 21st century imagine a greater invasion of privacy on all of earth, in all of history? If so, they merely have to wait for technology to catch up with their imagination.
Like a mammoth vacuum cleaner in the sky, the National Security Agency (NSA) sucks it all up: home phone, office phone, cellular phone, email, fax, telex … satellite transmissions, fiber-optic communications traffic, microwave links … voice, text, images … captured by satellites continuously orbiting the earth, then processed by high-powered computers … if it runs on electromagnetic energy, NSA is there, with high high tech. Twenty-four hours a day. Perhaps billions of messages sucked up each day. No one escapes. Not presidents, prime ministers, the UN Secretary-General, the pope, the Queen of England, embassies, transnational corporation CEOs, friend, foe, your Aunt Lena … if God has a phone, it's being monitored … maybe your dog isn't being tapped. The oceans will not protect you. American submarines have been attaching tapping pods to deep underwater cables for decades.
Under a system codenamed ECHELON, launched in the 1970s, the NSA and its junior partners in Britain, Australia, New Zealand, and Canada operate a network of massive, highly automated interception stations, covering the globe amongst them. Any of the partners can ask any of the others to intercept its own domestic communications. It can then truthfully say it does not spy on its own citizens.
Apart from specifically-targeted individuals and institutions, the ECHELON system works by indiscriminately intercepting huge quantities of communications and using computers to identify and extract messages of interest from the mass of unwanted ones. Every intercepted message – all the embassy cables, the business deals, the sex talk, the birthday greetings – is searched for keywords, which could be anything the searchers think might be of interest. All it takes to flag a communication is for one of the parties to use a couple or so of the key words in the ECHELON "dictionary" – "He lives in a lovely old white house on Bush Street, right near me. I can shoot over there in two minutes." Within limitations, computers can "listen" to telephone calls and recognize when keywords are spoken. Those calls are extracted and recorded separately, to be listened to in full by humans. The list of specific targets at any given time is undoubtedly wide ranging, at one point including the likes of Amnesty International and Christian Aid.
ECHELON is carried out without official acknowledgment of its existence, let alone any democratic oversight or public or legislative debate as to whether it serves a decent purpose. The extensiveness of the ECHELON global network is a product of decades of intense Cold War activity. Yet with the end of the Cold War, its budget – far from being greatly reduced – was increased, and the network has grown in both power and reach; yet another piece of evidence that the Cold War was not a battle against something called "the international communist conspiracy".
The European Parliament in the late 1990s began to wake up to this intrusion into the continent's affairs. The parliament's Civil Liberties Committee commissioned a report, which appeared in 1998 and recommended a variety of measures for dealing with the increasing power of the technologies of surveillance. It bluntly advised: "The European Parliament should reject proposals from the United States for making private messages via the global communications network [Internet] accessible to US intelligence agencies." The report denounced Britain's role as a double-agent, spying on its own European partners.
Despite these concerns the US has continued to expand ECHELON surveillance in Europe, partly because of heightened interest in commercial espionage – to uncover industrial information that would provide American corporations with an advantage over foreign rivals.
German security experts discovered several years ago that ECHELON was engaged in heavy commercial spying in Europe. Victims included such German firms as the wind generator manufacturer Enercon. In 1998, Enercon developed what it thought was a secret invention, enabling it to generate electricity from wind power at a far cheaper rate than before. However, when the company tried to market its invention in the United States, it was confronted by its American rival, Kenetech, which announced that it had already patented a near-identical development. Kenetech then brought a court order against Enercon to ban the sale of its equipment in the US. In a rare public disclosure, an NSA employee, who refused to be named, agreed to appear in silhouette on German television to reveal how he had stolen Enercon's secrets by tapping the telephone and computer link lines that ran between Enercon's research laboratory and its production unit some 12 miles away. Detailed plans of the company's invention were then passed on to Kenetech.
In 1994, Thomson S.A., located in Paris, and Airbus Industrie, based in Blagnac Cedex, France, also lost lucrative contracts, snatched away by American rivals aided by information covertly collected by NSA and CIA. The same agencies also eavesdropped on Japanese representatives during negotiations with the United States in 1995 over auto parts trade.
German industry has complained that it is in a particularly vulnerable position because the government forbids its security services from conducting similar industrial espionage. "German politicians still support the rather naive idea that political allies should not spy on each other's businesses. The Americans and the British do not have such illusions," said journalist Udo Ulfkotte, a specialist in European industrial espionage, in 1999.
That same year, Germany demanded that the United States recall three CIA operatives for their activities in Germany involving economic espionage. The news report stated that the Germans "have long been suspicious of the eavesdropping capabilities of the enormous U.S. radar and communications complex at Bad Aibling, near Munich", which is in fact an NSA intercept station. "The Americans tell us it is used solely to monitor communications by potential enemies, but how can we be entirely sure that they are not picking up pieces of information that we think should remain completely secret?" asked a senior German official. Japanese officials most likely have been told a similar story by Washington about the more than a dozen signals intelligence bases which Japan has allowed to be located on its territory.
In their quest to gain access to more and more private information, the NSA, the FBI, and other components of the US national security establishment have been engaged for years in a campaign to require American telecommunications manufacturers and carriers to design their equipment and networks to optimize the authorities' wiretapping ability. Some industry insiders say they believe that some US machines approved for export contain NSA "back doors" (also called "trap doors").
The United States has been trying to persuade European Union countries as well to allow it "back-door" access to encryption programs, claiming that this was to serve the needs of law-enforcement agencies. However, a report released by the European Parliament in May 1999 asserted that Washington's plans for controlling encryption software in Europe had nothing to do with law enforcement and everything to do with US industrial espionage. The NSA has also dispatched FBI agents on break-in missions to snatch code books from foreign facilities in the United States, and CIA officers to recruit foreign communications clerks abroad and buy their code secrets, according to veteran intelligence officials.
For decades, beginning in the 1950s, the Swiss company Crypto AG sold the world's most sophisticated and secure encryption technology. The firm staked its reputation and the security concerns of its clients on its neutrality in the Cold War or any other war. The purchasing nations, some 120 of them – including prime US intelligence targets such as Iran, Iraq, Libya and Yugoslavia – confident that their communications were protected, sent messages from their capitals to their embassies, military missions, trade offices, and espionage dens around the world, via telex, radio, and fax. And all the while, because of a secret agreement between the company and NSA, these governments might as well have been hand delivering the messages to Washington, uncoded. For their Crypto AG machines had been rigged before being sold to them, so that when they used them the random encryption key could be automatically and clandestinely transmitted along with the enciphered message. NSA analysts could read the messages as easily as they could the morning newspaper.
In 1986, because of US public statements concerning the La Belle disco bombing in West Berlin, the Libyans began to suspect that something was rotten with Crypto AG's machines and switched to another Swiss firm, Gretag Data Systems AG. But it appears that NSA had that base covered as well. In 1992, after a series of suspicious circumstances over the previous few years, Iran came to a conclusion similar to Libya's, and arrested a Crypto AG employee who was in Iran on a business trip. He was eventually ransomed, but the incident became well known and the scam began to unravel in earnest.
In September 1999 it was revealed that NSA had arranged with Microsoft to insert special "keys" into Windows software, in all versions from 95-OSR2 onwards. An American computer scientist, Andrew Fernandez of Cryptonym in North Carolina, had disassembled parts of the Windows instruction code and found the smoking gun – Microsoft's developers had failed to remove the debugging symbols used to test this software before they released it. Inside the code were the labels for two keys. One was called "KEY". The other was called "NSAKEY". Fernandez presented his finding at a conference at which some Windows developers were also in attendance. The developers did not deny that the NSA key was built into their software, but they refused to talk about what the key did, or why it had been put there without users' knowledge. Fernandez says that NSA's "back door" in the world's most commonly used operating system makes it "orders of magnitude easier for the US government to access your computer."
In February 2000, it was disclosed that the Strategic Affairs Delegation (DAS), the intelligence arm of the French Defense Ministry, had prepared a report in 1999 which also asserted that NSA had helped to install secret programs in Microsoft software. According to the DAS report, "it would seem that the creation of Microsoft was largely supported, not least financially, by the NSA, and that IBM was made to accept the [Microsoft] MS-DOS operating system by the same administration." The report stated that there had been a "strong suspicion of a lack of security fed by insistent rumors about the existence of spy programs on Microsoft, and by the presence of NSA personnel in Bill Gates' development teams." The Pentagon, said the report, was Microsoft's biggest client in the world.
Recent years have seen disclosures that in the countdown to their invasion of Iraq in 2003, the United States had listened in on UN Secretary-General Kofi Annan, UN weapons inspectors in Iraq, and all the members of the UN Security Council during a period when they were deliberating about what action to take in Iraq.
It's as if the American national security establishment feels that it has an inalienable right to listen in; as if there had been a constitutional amendment, applicable to the entire world, stating that "Congress shall make no law abridging the freedom of the government to intercept the personal communications of anyone." And the Fourth Amendment had been changed to read: "Persons shall be secure in their persons, houses, papers, and effects, against unreasonable searches and seizures, except in cases of national security, real or alleged." 2
The leading whistleblower of all time: Philip Agee
Before there was Edward Snowden, William Binney and Thomas Drake … before there was Bradley Manning, Sibel Edmonds and Jesselyn Radack … there was Philip Agee. What Agee revealed is still the most startling and important information about US foreign policy that any American government whistleblower has ever revealed.
Philip Agee spent 12 years (1957-69) as a CIA case officer, most of it in Latin America. His first book, Inside the Company: CIA Diary, published in 1974 – a pioneering work on the Agency's methods and their devastating consequences – appeared in about 30 languages around the world and was a best seller in many countries; it included a 23-page appendix with the names of hundreds of undercover Agency operatives and organizations.
Under CIA manipulation, direction and, usually, their payroll, were past and present presidents of Mexico, Colombia, Uruguay, and Costa Rica, "our minister of labor", "our vice-president", "my police", journalists, labor leaders, student leaders, diplomats, and many others. If the Agency wished to disseminate anti-communist propaganda, cause dissension in leftist ranks, or have Communist embassy personnel expelled, it need only prepare some phoney documents, present them to the appropriate government ministers and journalists, and – presto! – instant scandal.
Agee's goal in naming all these individuals, quite simply, was to make it as difficult as he could for the CIA to continue doing its dirty work.
A common Agency tactic was writing editorials and phoney news stories to be knowingly published by Latin American media with no indication of the CIA authorship or CIA payment to the media. The propaganda value of such a "news" item might be multiplied by being picked up by other CIA stations in Latin America who would disseminate it through a CIA-owned news agency or a CIA-owned radio station. Some of these stories made their way back to the United States to be read or heard by unknowing North Americans.
Wooing the working class came in for special treatment. Labor organizations by the dozen, sometimes hardly more than names on stationery, were created, altered, combined, liquidated, and new ones created again, in an almost frenzied attempt to find the right combination to compete with existing left-oriented unions and take national leadership away from them.
In 1975 these revelations were new and shocking; for many readers it was the first hint that American foreign policy was not quite what their high-school textbooks had told them nor what theNew York Times had reported.
"As complete an account of spy work as is likely to be published anywhere, an authentic account of how an ordinary American or British 'case officer' operates … All of it … presented with deadly accuracy," wrote Miles Copeland, a former CIA station chief, and ardent foe of Agee. (There's no former CIA officer more hated by members of the intelligence establishment than Agee; no one's even close; due in part to his traveling to Cuba and having long-term contact with Cuban intelligence.)
In contrast to Agee, WikiLeaks withheld the names of hundreds of informants from the nearly 400,000 Iraq war documents it released.
In 1969, Agee resigned from the CIA (and colleagues who "long ago ceased to believe in what they are doing").
While on the run from the CIA as he was writing Inside the Company – at times literally running for his life – Agee was expelled from, or refused admittance to, Italy, Britain, France, West Germany, the Netherlands, and Norway. (West Germany eventually gave him asylum because his wife was a leading ballerina in the country.) Agee's account of his period on the run can be found detailed in his book On the Run (1987). It's an exciting read.
Notes
To read about my State Department and other adventures, see my book West-Bloc Dissident: A Cold war Memoir (2002) ↩
See Rogue State: A Guide to the World's Only Superpower, chapter 21, for the notes for the above. ↩