As much as we liberty-loving, Constitution-loving, America-loving patriots hate to admit it, the government in Washington, D.C., is NOT fixable. The elitist power structure in D.C. is too ensconced and too powerful. They will never cede power to folks, such as Justin Amash, Thomas Massie, etc., who truly believe in limited government. Nor will they permit the states to reclaim ANY of their constitutionally recognized powers. And neither party in D.C. has enough Ron Paul-types to thwart the evil machinations of the power-drunk leviathan that is Washington, D.C.
Furthermore, the same forces of darkness that control the political establishment in Washington, D.C., also control the media and financial establishments in New York City. The voters of America have too often rejected the presidential and congressional candidates who had the potential to help lead our ship of state to safer waters (if we even have untainted elections). The warnings of the prophets and porters have fallen on deaf ears. For the most part, Americans refuse to dislodge themselves from their addiction to government handouts. In addition, America's pastors have largely abandoned their calling to be watchmen on the wall, which has left our ship of state without a moral compass or a spiritual rudder.
As much as I hate to say it, it is becoming more and more clear that Washington, D.C., may not be fixable. If that's the case, it is only a matter of time before freedomists will be forced to do what freedomists have always been forced to do when facing a tyrannical juggernaut: declare independence.
The closest thing America has had in modern times to Patrick Henry or Thomas Jefferson is former Congressman Ron Paul. In late January, Dr. Paul brought a speech before the Mises Institute. The theme of the event was "Breaking Away: The Case For Secession."
In his address, Ron said, "'And it's [secession] not gonna be because there will be enough people in the U.S. Congress to legislate it. It won't happen. It will be de facto. You know, you'll have a gold standard when the paper standard fails, and we're getting awfully close to that. And people will have to resort to taking care of themselves. So when conditions break down, you know, there's gonna be an alternative. And I think that's what we're witnessing.'
"Later, Paul said the Federal Reserve would end and the states would stop listening to federal laws they didn't agree with.
"'The Fed is gonna end. There is going to be a de facto secession movement going on. The states are going to refuse to listen to some of the laws. We've seen tremendous success already with states saying to the federal government, "We're not gonna listen to you anymore about the drug laws." And they're getting out of it, and I think the American people are waking up to that, and as far as I'm concerned, the more the merrier.'"
See the report here:
Ron Paul: "Good News" That Secession Is Happening
I believe Dr. Paul is right. Secession ("de facto" or otherwise) is inevitable. How it will come and when it will come is debatable. That it will come is not. The only question is, do we wait for a national or international crisis of apocalyptical proportions or do we begin the debate now in the relative tranquility of peace and order? I say we should begin the debate NOW.
The assaults against our liberties are rooted and grounded inside The Beltway. The federal government in Washington, D.C., has been attacking our Natural rights for decades, to the point that it is almost insufferable. It is fomenting war and aggression all over the world; it is turning people around the globe into the enemies of the American people; it is training its own officers to enslave the American citizenry; it has set up a domestic military command that is nothing less than an occupation force; it has passed laws and policies stripping the American people of virtually every freedom protected in our Bill of Rights; it has set the world's most sophisticated spy system against its own citizens; it has freely allowed violent criminals and gang members from foreign nations to have unfettered access to America's heartland; it has dictated policies to the sovereign states to the point that our states more resemble national provinces; it has taken liberty to the precipice of destruction.
The powers of darkness manipulating the politicians in Washington, D.C., are leading us to financial collapse and global war. They are manipulating the east and west against each other; they are facilitating the military build-up of China; they are goading Russia into war; they are manipulating the collapse of the U.S. dollar; and they are declaring patriotic, God-fearing Americans as "homegrown terrorists," while creating real terrorists abroad.
I propose that the People of the several states begin calling for The Third Continental Congress to the intent that this Congress proposes, debates, and eventually votes on the decision to declare independence from the government in Washington, D.C.
Delegates to such a Congress would by necessity be sent by the People of the states, not by the State legislatures. The focus of the Congress would be singular in purpose: to debate and eventually vote on a resolution of independence. I think the resolution of The Third Continental Congress should mirror Richard Henry Lee's resolution during The Second Continental Congress in 1776:
"Resolved, that these United Colonies are, and of right ought to be, free and independent States, that they are absolved from all allegiance to the British Crown, and that all political connection between them and the State of Great Britain is, and ought to be, totally dissolved."
I am fully aware that this is a bitter thought to contemplate. It is for me, too. But, ladies and gentlemen, there may be no other way to preserve liberty in our land.
Granted, if Ron Paul (or perhaps his son, Rand) could obtain the White House–and providing he could stay alive–substantial victories could probably be wrought over the Beast. We should NOT stop fighting for the principles of liberty. No one is more engaged in the liberty fight than I. And I will continue to be engaged.
Furthermore, I continue to believe if America's pastors and churches would collectively awaken to the principles of liberty, see "the man behind the curtain," and aggressively preach and teach the principles of Natural Law regarding government, a certain amount of time might be able to be purchased. That's what I'm trying to accomplish with my Liberty Church Project. It's yet to be seen how quickly we will be able to restore patriot pulpits to America.
Yet, many patriotic folks mistakenly believe that we must preserve the Union at all costs. This is NOT the case. We must preserve LIBERTY at all costs. Our loyalty to the Union should only be up and unto the point that it "becomes destructive" to the security of our liberties. Our original Declaration says it plainly:
"That to secure these rights, Governments are instituted among Men, deriving their just powers from the consent of the governed, –That whenever any Form of Government becomes destructive of these ends, it is the Right of the People to alter or to abolish it, and to institute new Government, laying its foundation on such principles and organizing its powers in such form, as to them shall seem most likely to effect their Safety and Happiness."
The mood for such a declaration is already growing. I believe if such a Congress were convened, several of our sovereign states would vote in the affirmative. I think states such as Texas, Arizona, Oklahoma, Missouri, Idaho, Montana, Wyoming, New Hampshire, Michigan, Indiana, Kentucky, Tennessee, Alabama, Mississippi, Louisiana, Arkansas, West Virginia, Virginia, Alaska, and even Hawaii, would seriously entertain such a resolution. The actual number of states who might be inclined to vote in the affirmative could potentially number at least half (or more) of the total states in the Union.
The idea that we will be able to maintain the Union under the growing tentacles of Washington, D.C., while maintaining liberty at the same time is now an utterly irreconcilable notion. As did our Founding Fathers before us, we have made–and continue to make–repeated redresses, we have convened conferences, we have repeatedly petitioned, and we have "voted the bums out" over and over again. No matter! The Beast in Washington, D.C., only gets more and more insatiable in its hunger to eat away our liberties. At some point, the American people must take their principles of liberty to The Third Continental Congress and vote on a Twenty-First Century declaration of independence.
And, no, a modern declaration of independence does not have to be bloody. Had Scotland voted for independence a few months ago, would London have sent troops to stop them? Absolutely not. World opinion would not tolerate it. Plus, the need for peaceful trade, commerce, and mutual self-defense would demand cooperation between neighboring governments. This would equally apply in North America.
What separation would likely accomplish is to take the teeth out of a ravenous Beast. It would accomplish what our separation from Great Britain accomplished two hundred years ago. The Beast would not be able to subjugate the free people of a new nation. No longer would it be able to play the world's policeman. No longer would it be able to freely foment hatred and war between nations. Plus, it would give the new republic that would likely form the opportunity to export the ideas of liberty, free enterprise, peaceful trade and diplomacy, etc., around the world. You know, the ideas and principles that the United States USED to export. Separation might actually save, not just the liberties of the American people, but the lives of people around the world from a global catastrophe.
The worst scenario is that the American people wait until the powers of darkness controlling Washington, D.C., bring about a global apocalypse before they realize what they must inevitably do. That is the scenario that Dr. Paul alluded to in his remarks referenced above. The better scenario is that the American people have the sagacity and foresight to see the storm clouds on the horizon and put in motion NOW the remedy for their–and their children's–survival.
Unfortunately, the established track record of the American electorate seems to favor Ron Paul's scenario. I much prefer that liberty-loving patriots begin broaching this subject NOW, before times are desperate.
Either way, sooner or later, in my lifetime or not, in a time of relative peace or extreme chaos, separation is inevitable, because unless the patriot pulpit quickly returns to America, or a Ron Paul-type leader be elected President, the government in Washington, D.C., is not fixable. And as such, we desperately need The Third Continental Congress. It just might be liberty's last chance.
With Sarah Palin once again hinting at a presidential run, pundits and politics wonks are all the more aflutter with 2016 talk. The predictable slings and arrows of the surly left are coming her way, while her excited fans are firing up the troops. Then there are those who say that while they like the ex-governor, they don't believe she could win the presidency. My focus, however, is a bit different: I have an objection to Palin — one relating to something of which most are unaware.
Before getting to that, please indulge me as I ask a few questions that establish where we all stand. Are you adamantly pro-life, or might your position change if (as in polling) the question is framed as a woman's "right to choose"? Do you stand foursquare against amnesty, or could you be persuaded to accept a "path to citizenship" for illegals? Do you uphold the proper and only definition of marriage, or have the unrelenting attacks on tradition worn you down to a point where you might conclude, "Well, none of this affects me, anyway"?
If you're unwavering on all those issues, as I am, you're a real Sarah Palin conservative.
Or are you?
You see, I'm pretty sure how Palin would answer those questions — and one answer is a real problem.
On October 26, 2008, Palin had an interview with Jorge Ramos of Spanish-language network Univision. She was asked about amnesty: "So you support a path to citizenship for undocumented immigrants?"
Her answer: "I do because I understand why people would want to be in America. To seek the safety and prosperity, the opportunities, the health that is here. It is so important that yes, people follow the rules so that people can be treated equally and fairly in this country."
Sarah Palin supported amnesty…in so many words.
See if you can put enough lipstick on that pig.
Now, since our country is subject to a somewhat planned invasion that's changing its face and involves the importation of leftist voters-to-be, I consider any pro-amnesty position a deal-breaker. I've been front and center on the issue, so much so that Pat Buchanan saw fit to quote me in his book Death of the West. I even stated "Marco Rubio is dead to me" after he supported the Gang of Eight amnesty group in 2013.  And, believe me, I once had high hopes for the photogenic, articulate Rubio. But my principles aren't negotiable (especially the one in question here).
Some may now say that Palin had to play ball, as she was running for the White House in 2008 with amnesty poster boy John McCain.
But as they say back home, that dog don't hunt — certainly not grizzly in Alaska.
Remember that Palin has been billed by supporters as a breath of fresh air, the un-politician, a principled crusader and transformational figure. Her whole stated appeal is based on the notion that she's not just another politician who goes along to get along.
But on Oct 26, 2008 she gave a quintessential politician-like answer. And on one of the biggest issues of our time.
Yet there's more than just Palin's words on immigration. There are also her actions — or perhaps inaction. As Examiner.com's Victor Medina wrote in 2013 citing Lou Dobb's reportage, "Palin did not appear to act on the fact that Alaska hosted two 'sanctuary cities.'" As Dobbs put it, related Medina, "Alaska and Oregon both have state-wide policies that forbid state agencies from using resources to enforce federal immigration law. Apparently, this is by design from the highest levels" (emphasis added).
Now, since I've learned the hard way that criticizing Palin alienates some of my usual readers, I'll state that I bear her no special animus. She's no different from 1000 other politicians who either don't understand the true impact of immigration (and a lot of other things) or have principles whose malleability is proportional to the power at stake. But that's the point.
Palin is no different from 1000 other politicians.
This brings us to her true appeal. And if you're a fan of hers, please try to take a step back, if you can, and view the matter from an emotional distance.
Question: can you cite for me one novel or unusually insightful thing Palin has ever said?
Just one.
Anyone?
Politics wonk that I am, I can't think of anything. Don't misunderstand me, there's nothing wrong with most of what she does say; it's conservative boilerplate, and that's where you generally start. But that again is the point.
Palin says nothing 1000 politicians haven't said before her.
So I ask, what's her true appeal, really?
Let's be honest, if we can't point to even one thing that makes a much ballyhooed politician substantively different from less touted co-ideologists, the process of elimination tells us where the greater appeal must lie.
Style.
It's not Palin's oratory, either. Oh, it's not bad, but she's no Reagan or Alan Keyes. The difference is what she is.
No one would be talking about Palin if she weren't attractive and female.
This is true even if, by chance, John McCain would have been willing to choose a "Scott" Palin to be his running-mate (which he wouldn't have).
It's the phenomenon I expounded upon in "Cultural Affirmative Action" and "The New Chivalry": "when people in the market and media privilege others — sometimes unconsciously — based upon the latter's identification with a 'victim group.'"
And most every politically aware person grasps this phenomenon to some degree. The late Geraldine Ferraro addressed Barack Obama's meteoric political rise in 2008 and said, "If Obama was a white man, he would not be in this position." And Ferraro had noted herself that she wouldn't have been the 1984 vice-presidential candidate were she not a woman. It's the same reason, by the way, why Fox News hires a large number of attractive female hosts and pundits. Do you think it's a coincidence? Is the largely conservative audience so taken with them solely because of their minds?
The fact is that it's impossible to not benefit from fairer-sex status in politics today; it even elevates your brand among conservatives, though it's difficult convincing many conservatives they're thus influenced. With many motivations being unconscious, it's common for people to not be completely aware of what drives them. How many Americans voted for Obama in 2008 without fully grasping the degree to which electing "the first black president" and wanting to feel unbigoted and open-minded influenced them?
This isn't to say Palin fans don't have some legitimate reasons to support her, only that the kind of heroine worship and savior-status attribution evident in some quarters — support vastly in excess of what boilerplate conservatism warrants — is due to a purely emotional reaction stoked by image and hope. Many conservatives, knowing that having a female or minority presidential candidate is advantageous today, want to believe in the Great Female Hope. Moreover, there is this politically correct notion, now seamlessly woven into our culture, of female specialness and superiority. So many today are looking for a woman to save us.
Then there's simply the matter of conservative female politicians' relative rarity (even many GOP women officeholders are quite liberal); it's easier to be seen as a standout when you stand out.
So the perhaps unwelcome message here is this: as with the 2008 Barack Obama, Palin is a cult of personality.
If even now you count yourself a Palinista, realize that I'm not emotionally invested in the matter. After all, I know that political remedies won't cure what at bottom are cultural problems, anyway. It's also true that like so many other politicians, Palin demonstrates the ability to evolve. And at least she's evolved in the right direction: two years ago she called the 2013 Gang-of-Eight Rubio "Judas" in a tweet. I only wonder what she now really thinks, deep down, about the 2008 Palin.
What if Koch Industries offered burial insurance as a benefit for temporary employees doing clean up on toxic spills, a common need in the petroleum industry? You might think, well at least they are being given something!
Wait. Let's consider for a moment what happened to the low level employees who cleaned up the Valdez Spill which took place on Prince William Sound, Alaska, March 24, 1989. According to Susan Shaw, a toxicologist, these cleanup workers have all died. This gave them a life span of 52 years when the average life expectancy in America is 78.
Quite a difference there. That is an average loss of 26 years of life, which is deceptive because people struggle with a range of conditions after being exposed to toxic waste which drains them, and their families as they struggle and die.
How much is a year of your life worth? Shaw estimates 150,000 clean up workers were involved in the BP gulf spill. Due to the huge amounts of Corexit dispersant used together with the close contact they may fare worse than the Valdez workers.
Now, let's look again at the practice of insuring low level employees, a practice generally referred to as taking out 'peon insurance.'
Insuring the lives of low level employees by corporations is carried out routinely today. Premiums are paid on the policy. The employee is oblivious. He or she can be fired or quit but corporation keeps paying until the employee dies. Then, a check is cut by the insurance company and sent to the corporation which made the payments.
Many have been outraged that the family of the dead employee did not get a portion of the money paid out. But the real issue is that using insurance policies allows corporation to avoid paying taxes. This is a corporate tax dodge. The corporation borrows the money to pay the premiums. The interest on such money used to pay premiums is tax-deductible. The eventual payout is tax-exempt.
Employees, in most industries, are not harmed or benefited by the action of the corporation. Not true for cleanup workers.
Would the Kochs do this?
In their case the cleanup worker loses 26 years, or more, of life and Koch Industries gets the insurance payout and the tax-exemption on their premiums. If they are feeling generous the Kochs provide a burial.
The question should be are they doing this yet?
The Product of The American Government…
I have vowed not to watch programs on TV Channels that select the majority of their participants from two particular racial minorities. C-Span has been guilty of that distortion and I have purposely neglected it as a result.  However, I like Brian Lamb's interviews when he is not stuck with the anointed races.  Recently he interviewed James Risen http://www.c-span.org/video/?322401-1/qa-james-risen , a New York Times writer and the author of a couple of investigative books that have gotten him indicted by our tyrannical government.
It is difficult to comprehend how in about two centuries the United States of America has evolved from a new nation whose leaders advised that it not become involved with foreign intrigues to a nation that seeks to dominate the entire world.
There were clues.  Even in its infancy it was avaricious.  Expansion seemed to be in its blood.  It captured the land from the Atlantic to the Pacific and garnered the Far Eastern island of the Philippines, Cuba in the Caribbean, and Alaska to our North.  It imposed its will on South American nations and fought several wars including one with our Southern neighbor, Mexico.  It even tried to annex Canada.
Following the devious imposition of the Federal Reserve System it flowered into international leadership.  Wars became a means for gaining control over other nations and no longer had anything to do with the nation's welfare.  From that time on a mysterious power seemed to have hand on the rudder of the America ship.  The League of Nations, founded after WWI, was unable to gain widespread support but following WWII the United Nations, a second similar organization, emerged and has been working behind the scenes to gain control over various entities within nations around the world.
Suddenly, after the mysterious 9/11 event, United States separated itself from the United Nations and became the leader of an operation called the "War on Terror".  The War on Terror did not specify an enemy; the dictionary defines terror as a "state of intense fear".  From that definition it appears that the United States has embarked on a mission to eliminate fear by bombing, invading, and tyrannizing a series of Middle Eastern nations most of which are Muslim and enemies of neo-Israel.
While we fight the endless war on terror Muslims have been encouraged to immigrate into Western nation in both Europe and America.  Allowing the so-called enemy to infiltrate the adversary's borders is a seeming contradiction in intent and has caused serious conflicts.
Near the end of the interview with Brian Lamb, Risen tells Lamb that the purpose of the War on Terror is mysterious and that many things are hard to understand.  He says it is difficult to determine what is real and what is fiction.  Lamb made no comment and did not pursue the subject.
Risen recounted a story about Senator Ron Wyden who for several months spoke of some injurious action that would upset the American people but he could not say what it was.  Only after Edward Snowden's NSA revelation did the Senator admit that this was the thing he had not mentioned.  Risen used this to illustrate the lack of oversight that surrounds our intelligence agencies and the war in general.
If James Risen with his extensive investigation cannot understand the war on terror it is not wonder that United States citizens neither understand it nor pay much attention it.  Life goes on as if continuous war is normal. Trillions of dollars of debt accumulate to the account of American citizens and neither congress nor the people, nor the press mounts a substantial challenge.
This mysterious war on terror has caused the structure of a police state to rise over freedom.  Most of the laws enacted to protect the people from the government have been abolished and the structure that has been erected can be activated at will.
Risen has challenged a tiny part of the monster.  He seeks freedom of the press as indispensable for the maintenance of a free nation.  He is not challenging the entire series of questionable events that have brought us to this point nor the pervasive press control that has saturated all of our news outlets. The destruction of the World Trade Centers has never been properly investigated.  The evidence available defies the government's story but our timid elected officials fail to provide a challenge. The mysterious power that seems to control us has frightened everyone and the highly visible, small, though brave, challenge Risen has mounted is a drop in the bucket.
As airplanes fly over our cities and create long slender clouds citizens ignore them.  The mention of this startling operation brings a hush to the conversation.  People know that a mysterious force is operating and are afraid of it.  In previous times a shocking appearance of this kind would have brought a crowd to government offices demanding to know what was going on.  Today, like frogs in the boiling pot we are accepting more and more serious infractions without protest.
The Bush family has been pawns in the quest for world tyranny for several generations.  In the coming national election Jeb Bush, the former Governor of Florida, is positioning himself to be the Republican nominee.  The American people will not be given a choice.  Jeb Bush affixed his signature to the Project for the New American Century (PNAC). https://en.wikipedia.org/wiki/Project_for_the_New_American_Century  This organization bears substantial responsibility for the war on terror.  It signers and crafters were stained with the philosophies of Leon Trotsky.
As a presidential election looms the press and media begin to give the pre-selected candidates free publicity.  Widely hated former President George W. Bush wrote a book and is now seen on TV doing light and jolly sessions with former President William J. Clinton.  Though Jeb Bush is not shown the publicity is designed to create a favorable impression of the candidate in the minds of the public.  It is effective.  One need only look to the inappropriate candidacy of President Barak Obama to understand the ability of the press and media to manipulate the electorate.
Any candidate for President of the United States that sincerely means to act in the best interests of the people of the United States will be purposely marginalized by the press and media.  Both Congressman Dr. Ron Paul and Patrick Buchanan had to fight a negative press.  Though these candidates had a sizeable following their platform was never given serious coverage.  They were lucky to be allowed to join the presidential debates and when they did they were marginalized and were made to look foolish.
The next President of the United States of America will continue the policies set in place by President George W. Bush and President Barak Obama.  Massive debt will continue to accumulate, perpetual war will continue, moral deterioration will progress, the presidency will increase in power, and freedom will continue to deteriorate.  It is in the best interests of the world power seekers to maintain peace but that does not mean the riots will not continue.  Trotskyites in the press and media view riots as an opportunity to consolidate power.
We have forgotten the Creator, the Triune Christian God who was the power behind the founding of our nation.  We have forsaken the humility of the creature and usurped the station of the Creator, a position we are ill equipped to occupy.  We are created beings, unable to govern ourselves; the confusion of cognitive dissonance is a result.   Peace tarries until we begin to allow the Master to assume His role of King and Ruler.
Thus far this election cycle has been a dud. Hardly a sweat is broken in the rarified air of partisan politics punditry. The only consistent factor that can always be counted upon to amuse is the reams of paper wasted on the false promises and prevarication made by the esteemed party regulars. It is easy to simply blame the entrenched incumbents or the current crop of insurgents, but it goes much deeper when an entire nation remains mute in the face of the worse run and most condemnable conduct, coming out of the District of Criminals in decades. The party in power traditionally will suffer huge losses in Congress, while the gang of "pols" out of power will start contacting real estate agents within the beltway.
What passes for political news today is not even fit to wrap fish. The meat and potatoes of journalism, once upon a time, were made up of scandals. Under the protection racket department of the media government alliance, the abuse of power never reaches the point of national saturation. The Obama administration has outdone the nastiest of offenses under Lyndon Johnson and William Clinton. The Democrats in the Senate allow Harry Reid to be the sickest dictatorial tyrant in living memory.
Customarily, the party with the majority takes the blame for failures. Yet, with each new transgression and unlawful activity, the purported opposition crew of RINOs shirks their constitutional responsibility and shutter out of fear of being labeled a racist. How sad. But that is exactly the condition and lack of courage out of the GOP leadership.
One might think the Democrats just keep digging the hole deeper that they created. Then again, many partisans will look to shift blame and pin shared responsibility on the Republican deadheads in Congress. Forgotten in the fog out of foggy bottom is that Obama owns the failed policies that have been followed after five and a half years in office.
The chaos at the border is intentional. Failure to revive the economy and implement policies that favor job creation is also deliberate. Perpetuating a foreign policy based upon defiance of international law is maintained in the proud tradition of interventionist empire building. Truly this is the institutional synergism, between both parties, that steer career politicians to the dark side. Lastly, the infamous and destructive Obamacare fiasco is the apex of social engineering.
So why won't the political establishment respond to this laundry list of malfeasance and repeal bad legislation and caustic regulation or change the direction of national policy? It is very difficult for most Americans to accept that the political class is actively working for the downfall of the country and the substitution of a constitutional republic for the dictatorship of permanent privileged elites.
What makes this faction of ruling vermin different from previous ages is that the overriding sentiment for dominance is based upon the systematic dismantling of the nation state. The façade of protecting the homeland is pure hogwash. With the rise of the internationalism culture for governance, the motivation to legislate as if a representative was a sincere patriot has evaporated.
There are not many reasons to even project an appearance of restoring an independent and self-sustaining national economy, a civilization based upon individual liberties and a society where opportunity builds a viable middle class. No, the day that politicians had sincere respect and devotion to institutions of lawful administration and beneficial programs that actually advanced the public interest are long gone.
So why do the hard core political junkies get so exercised over the latest news on how a particular race is turning? With the bipartisan gerrymandering that takes places after each census, every state gets their chance to game the election system. Since there are a small number of elections that can be described as truly competitive, the attention garnished on the few races that could be decided by greater campaign efforts, goes under the microscope.
Back in 2010 the decisive involvement of the genuine grassroots Tea Party captured the House of Representative for the GOP. How did that work out? For traditional conservatives, this freshman class made a substantial attempt to rock the floor of the chamber. Nevertheless, let no good Congressperson go left unpunished. The leadership of the do nothing and gutless Republicans, could not bring themselves to demonstrate fiscal prudence or foreign policy statesmanship.
Sorry folks, the NeoCons are still very much in control.
For this election cycle, the Senate seems to be in play by nearly all accounts. Races for a Senate seat in Alaska, Colorado, Iowa, North Carolina and Kansas are most often talked about holding the keys to the cloakroom. It is incomprehensible that majority leader Senate Harry Reid could muster even the lowest level of respect for the way he has conducted himself in the role of the perfect obstructionist. Yet, Democrat loyalists come to the rescue of his tainted honor, no matter how offensive his behavior and conduct degenerates.
Optimism that Reid will be relegated to the closet motivates discontented votes in the few States that matter. OK, even if the slimy and seedy boss of the Democrat crime syndicate gets demoted, what might be reasonably expected from a Republican majority in the Senate?
Most would expect that the remainder of the Obama Presidency will be dead in the water. Oh, how nice if that would be true. However, be prepared. For what you have already seen from this pathological liar and pretender, who have more in common with Mobutu the African despot, may well foretell an explosive ending.
The nihilism and the mental illness that marks the behavior of this egomaniac gives little reason to think that anything will restrain his one man one rule arrogance. If you watched the blushing admiration that Barry Soetoro showered on the biggest crook that even headed up the Department of Injustice, Eric Holder; you know that this psychotic president flaunts his disgust for America, has more insults left to inflict.
The fact that Republican representatives had no stomach to impeach this madman illustrates the nature of the existential problem that plagues the very foundation of legitimacy and threatens the civil liberties of every honest citizen.
Would a GOP Senate interject backbone into the jelly spines of the legislature branch and commence a revival of in an era of "good government"? Excuse me again, only the dreamers believe that an ethical administration can and will emerge, when morality in its most basic application, is almost nonexistent in the popular culture and the secular society.
Back in the ancient days of the network news monopoly, the three broadcast organizations would sometimes pool their resources to access the same voter count. Tallying ballots always presented the risk of voter fraud. Now, the projection and predicting prognostications are so much more refined. Voter scams are so advanced, using electronic machines to program in the results that only a Boss Tweed could fully appreciate.
Ah, just knowing the time wasted on campaigning is reward enough for those who rate congressional candidates lower than your latest terrorist splinter group. The suspense for the 2014 season better start to build soon or the media moguls will need to invent a different realty show to stage.
Maybe a slight threat of citizen participation could have a remote chance to influence the results in a primary run, but that time has passed. Tuesday, the 4th of November has all the making of another day of shame. Not because there is no qualified champion to support, you already know that to be the case. But for the reason that the likelihood that if a "good" person could be elected, merely means that he or she will be destroyed by the professional caste of political untouchables.
Play ball or your days are numbered. That's the game and what better chamber exemplifies the experience of blackmail than the "World's Greatest Deliberative Body".
If some stubborn and obstinate reformer sticks to their guns, just bring in the NSA for the maximum level of authoritarian extortion.
By now you should all be psyched up for making your X. Soon the latest round of illegal invaders will be getting their identity credentials and drive on over to the booth to pick their macho man official. How many more of these futile elections will it take before the pretense of voting will be just as silly as those candidate projected appearances of being a trustworthy representative of the populace?
This year's Election Day recommendation has not changed. Show up, be vocal, express your disgust, vote third party or make a point that none of the above is your real selection. The charade of a loyal opposition to the party in power has never been so clear for even the densest "true believer" to come to their senses.
Little ever changes for the good and nothing actually reverses the direction towards national suicide. The reason is clear, it is the plan and every system is firing on all cylinders. The rest of the Obama term is poised to have deceased Americans turning in their graves. For those who claim they are still alive, prove it – show your outrage.
Life In 500 Square Feet…
One Hundred and Twenty Thousand results to a Google search on "city is more competitive".  The oligarchs who currently control our world intend to herd people in cities where inter-city  contests will keep everyone producing at a high level.
Read how this is already being implemented in China.
More and more of the land is falling under government control and hundreds of thousands of homes have been repossessed.  American citizens own fewer homes and less land.  If this scenario is successful the earth will be enjoyed by elite overseers while the proletariat toils and lives in tiny cubicles in crowded cities.
I wrote recently about our connection to land
In his daily devotional books R. J. Rushdoony (These books are tightly connected to daily behavior and provide usable righteousness for the Christian seeker.  Buy them here .)describes Rogation Sunday and its practice by early Americans.  In the evening following Sunday prayer for the harvest "each farmer and his family walked the boundaries of their property and gave thanks for the good earth.  As they walked, the boy of the family was 'bumped' against the landmarks, the boundary stone, or against a boundary tree.  If a pond or stream marked the boundary he was ducked into it.  Then the boy who was bumped or ducked was given a small gift.  The purpose of the 'bumping' and of the gift was to make the boy remember the boundaries of the land he would someday fall heir to."
Land plays a primary role in the Biblical narrative.  The occupation of the Promised Land, the events the preceded, and the battles that followed make up a significant part of the Old Testament.  The earth is the Lord's and it is to be carefully maintained.  He provided land for His people and it was apportioned to the Twelve Tribes.  He provided the Year of Jubilee to provide stability and prevent a permanent centralization of wealth and power.
Borders of land are related to God's Law – both are meant to restrain.
In some of America's Western States 80 percent of the land is owned by the Federal Government.  Alaska's land is mostly government property.  Oil drilling rights are controlled in Washington.  If these rights were released United States would be energy independent.  Reliable sources claim the government owns about 30 percent of the entire United States land mass.
There is evidence that powerful elite bankers may be conspiring to take over large tracts of land as collateral for debt.   As our government obligates our posterity for trillions of dollars of debt some of it could be paid by sacrificing government owned land.  This could be the genesis of the recent squabble over cattle grazing.  .
In His provisions for the lands in ancient Israel God allowed the permanent sales of urban properties but had rural lands returned to their original owners in the year of Jubilee.  Stability was vested in the families than owned and cultivated land.  Though often overlooked it is still the same today; the cultivation of land provides sustenance for the populace of the earth.
Water and food are products of the earth.  They sustain life.  Without food and water death comes quickly.  Control over access to water and food is power over life and death.  The earth belongs to The Lord we are short term custodians.  God tells us that those who do not work should not eat.  It is the ability to produce food that is everyone's God given right.
Robots are being touted as a means of reducing the need for human labor.  The analyzer failed to address the fate of displaced workers.  As technology replaces human labor a problem develops over the use of displaced workers.  When Wal-Mart replaces cashiers with do-it-yourself checkout stations they realize an additional profit but the displaced cashiers are faced with the emergency of being deprived of their livelihood.
Societies benefit from technical progress and work that benefits the general population is deserving of reward.  However, when technical improvements displace energetic workers the workers must be provided with the means of working to earn food and lodging for themselves and their families.
What is to be done with the leisure time our technical progress is giving us?  For many it will be used for self-indulgence.  Most of us work to provide the necessities of life but constantly pine for leisure time. But if leisure time is not filled with activity we soon hope for something to do.  We were created for activity and when we are full of sleep we crave it.
Wealth provides a person with activity choices.  Some wealthy individuals find productive activities; others waste their time in sinful indulgences.  A few amass wealth consistently over several generations and use this tacit control of human life to manipulate world powers with an objective of world domination.
We are created beings vested with the mandate to live under the Law our Creator has provided.  The Law is not an impediment to our happiness; obedience is the vehicle to righteous, peace, joy, and prosperity.  God brings blessings for obedience and curses for disobedience.
It is not only difficult to experience but hard to believe that the United States of America is being gutted and destroyed on the altar of world government.  Though the mainstream media is complicit and refuses to publish the atrocities the signs are everywhere.  How can airplanes clearly visible to the entire population fly over our nation and spray long trails of an unknown cloud-like substance while the people, the weather channels, and the major news sources never acknowledge their presence?  How can an entire government, 435 congressional representatives, 100 senators, and one president ignore hundreds of engineers and piles of evidence that the 9/11 attack was false flag operation and allow the policies of our government to be based on its authenticity?  And most shocking of all, how can voters continue with confidence to cast ballots for candidates that invariably betray their trust?
U. S. Voters are like battered spouses that continue to return to the battering partner.  It makes no sense to observers but to the voters its must seem like the only alternative.  An intervention is sometimes the only solution – but how?
The United States of America has been filled with alien immigrants whose only interest is to rape its wealth.  It is engaged in constant wars that sap its strength and destroys its youth.   It has been saturated with pornography and bludgeoned into sodomy. For many years its citizens have been exposed to the most aggressive use of incarceration in the entire world.  It has piled up debt that probably cannot be repaid but will enslave its children for generations.  It is home to so many diverse and ineffective religions that the anarchy of secular humanism is helping push it into tyranny.  Liberty has been lost to the lust for power and we now live under a police force that regularly kills citizens that do not obey.
More and more Americans are becoming concerned with our progressive downfall.  They see the clouds of tyranny approaching and they feel the winds of turmoil.  They are beginning to understand that their government has betrayed them and are apprehensive that unseen forces are overshadowing us. But in spite of this approaching avalanche they are unable to discern the hand of God.
During the 1930s in the small towns of Central United States a deep depression afflicted everyone.  We were grateful to be able to eat from a 25 pound bag of oatmeal three times a day.  Men without work hitched rides on railroad trains that took them to other areas where they hoped to find work.  Those who had food to eat shared with the transients who would often do add jobs in payment.
In the little town where I lived an Evangelical pastor was called to our protestant church.  In an effort to bring the congregation closer to the God of the Bible he began having altar calls.  The altar call was too confrontational for the church leaders whose brush with Christianity consisted of a Sunday School Bible studies where God's Word could be judged by the participants and they could decide whether they believed it or not.  This minister was soon replaced with one who did not upset the status quo.
Before the Evangelical minister left there was a miracle at my mother's home.  She has been a Methodist all of her life and following my conversion we sometimes discussed religion.  On this particular day she was sitting in her antique platform rocker in the living room when she asked me about conversion.  I said, "The Bible says you must be born again".  At that very moment there was a knock on the front door.  It was the recently dismissed minister.  He came in and sat down.  In familiar fashion mother said, "Now, Albert, tell the minster what you were telling me.  I did, the minster affirmed it, and Mother said, "I don't believe I have ever done that".   We bowed our heads and mother accepted Christ as her Savior.  The minister left without ever mentioning why he had knocked on our door.
Neither my mother nor I made much progress in the Faith since correct Christian theology was not readily available and when it was preached it usually fell on deaf and recalcitrant ears.  We are a nation of nominal Christians whose faith is selfish and sinful.  We say we believe in God and have accepted Christ as our Savior but instead of becoming obedient servants we expect Him to serve us
During the 1930s there was a Christian patina that covered heavy layers of humanism.   My mother was a good, dependable woman.  She had earned a college degree from University of Illinois but with my father out of work and not having today's labor saving devices she was forced to work hard to keep up our home and keep food on the table.
For a time my father worked in the WPA but for the most part society during the depression was free from government interference.  Nevertheless, a pride-filled humanism had taken over the country and the seeds for our current tyrannical government were beginning to grow.
Evangelical Christianity brings the good news to individuals but when they are converted the lack of a solid theological base leaves them in a moral limbo that fails to bring change to society.  Once our sins are forgiven and we are made new by the Blood of the Savior God seeks obedience as He always has.  The Jews failed to obey God's commandments and their disobedience broke the Covenant.  All of God's blessings are the result of obedience to His Law.
God will not long allow an oligarchy of wealthy humanistic elitists to control His creation.  All things work together for good for those who love the Lord and He will bring blessing from this unprecedented quest for world domination.  Unfortunately Christians who have failed to work against encroaching evil will be severely judged and will not see the blessing in store for His faithful servants.
Culprits Include The City Of Chicago, Big Retailers, The Media, And Churches…
Proponents of the Nanny State have been trying to take away man's Natural right of self-defense ever since the United Nations was created back in 1945. Of course, the Natural right of self-defense is totally unknown in communist and socialist countries; and big-government toadies in several so-called "democratic" countries have also succeeded in turning citizens into subjects by removing or severely restricting the Natural right of self-defense. Obviously, I'm talking about countries such as Great Britain, France, Germany, New Zealand, Australia, and Canada.
By self-defense, I am talking about a man's right to carry a Personal Defense Weapon (PDW)–which, in modern times, mostly requires a firearm–anywhere and everywhere he goes. A state that does not allow a man to be personally armed in his day-to-day activities is literally stripping him of his right of self-defense. To require a citizen to keep his or her PDW in their home or vehicle is to deny the citizen's Natural right of self-defense. To say a citizen may lawfully protect himself in only limited and duly-prescribed locations is to make the citizen a subject of the state. Furthermore, it removes from him the most fundamental of all the Natural rights that were granted to him by his Creator: the right of self-defense.
Four-legged predators are constantly on the prowl for animals that are defenseless. Two-legged predators do the same thing. These human predators do not respect "gun-free" zones. Like all predators, they are opportunistic beasts. They prey on the weak and vulnerable. When the state takes away a person's right to be always armed, it makes the entire citizenry weak and vulnerable. As I have said many times, guns don't kill people; gun-free zones kill people.
Gun control laws are among the most egregious violations of Natural Law. Men and women who are truly free are allowed to carry a PDW everywhere they go. Banks, schools, government buildings, churches, etc., should be no exceptions. It is no coincidence that just about every single mass-shooting in recent memory has taken place in a so-called "gun-free" zone, where the only people who were armed were the perpetrators. Gun-free zones turn free men into human prey.
For all intents and purposes, several states and major cities within the United States have become "gun-free" zones, in that they mostly deny their citizens the right to carry a PDW on their person. Whether the people of these cities and states realize it or not, they have lost the right to be called free men and have been turned into human prey by their own State and municipal governments. There is no greater example of this tyranny than the city of Chicago, Illinois.
Chicago has some of the strictest and most stringent gun-control laws in the entire nation. The government of Chicago has, in effect, turned the town into a giant killing-field where ravenous two-legged beasts are allowed to feast on the millions of defenseless prey that inhabit our country's third largest city. For example, over the past Independence Day weekend, 82 people were shot and 14 people were killed in Chicago violence. Breitbart.com covered the story:
"Breitbart reported that the violence was high on Friday, Saturday, and Sunday morning, but when Thursday, the final hours of Sunday, and the first few hours of Monday morning were added to the accounting, the rate of violence proved to be even more appalling.
"On Monday morning, July 7, the Chicago Tribune shocked the city with the list of weekend violence reporting that between Thursday, as the holiday weekend began, to the early hours of Monday morning, Chicago experienced 82 shootings with 14 killed."
Included in the Breitbart report is the fact that one man's life was actually saved by virtue of the fact that he had a concealed carry permit (no small feat in the City of Chicago) and used his PDW to protect himself against three violent miscreants. In this case, one of the dead was a violent predator. Had the innocent citizen not been armed, he would have been the statistic. In addition, the report states that eight of the dead were at the hands of Chicago police officers in the line of duty, proving, once again, that policemen carry guns, not for the protection of the citizenry, but for their own protection.
Predictably, Chicago Mayor Rahm Emanuel blamed the increased violence on "weak" gun laws in the neighboring states of Indiana and Wisconsin.
See the Breitbart.com report here:
Between Thursday And Monday 82 Shot, 14 Killed In Chicago Violence
Of course, what Emanuel won't tell you is that the violent crime rates of those states where the right to keep AND BEAR arms is less infringed are far less–far less! For example, there are 11 states in the country that allow their citizens to carry firearms freely and openly with no permit or license required. Those states are Alaska, Montana, Idaho, Wyoming, Nevada, Arizona, New Mexico, South Dakota, Vermont, Kentucky, and Virginia. So, using Emanuel's logic, one could expect that there should have been hundreds of shootings in those states last weekend–what with their "weak" gun laws and all, right? You know that's not true.
Check the incidents of shootings in the above-listed states and we might even discover that the City of Chicago may have had more shootings over this past Independence Day weekend than those 11 states COMBINED. Think of it: the City of Chicago (with some of the strictest gun control laws in the country) may have had more shootings than the combined shootings of the 11 states that recognize their citizens' Natural right of self-defense by allowing them to freely and openly carry a PDW.
Of course, it's not only various and sundry governments (though they are the most egregious usurpers of the Natural right of self-defense) that want to deny people the right to bear arms; many large retailers are adding their weight to the anti-self-defense hysteria.
Just a few days ago, the giant retailer, Target, announced a corporate policy that asks its patrons to leave their firearms at home. Once again, Breitbart.com covers the story.
"On July 2nd, Target 'respectfully' asked law-abiding citizens to 'not bring firearms' in their stores.
"The department store chain did this via an announcement posted on its website and shared by interim CEO John Mulligan.
"The announcement says:
"'As you've likely seen in the media, there's been a debate about whether guests in communities that permit "open carry" should be allowed to bring firearms into Target stores. Our approach has always been to follow local laws, and of course, we will continue to do so. But starting today we will respectfully request that guests not bring firearms to Target–even in communities where it is permitted by law.'
"By taking this step, Target joins Chipotle, Jack in the Box, Sonic, and Chili's in asking law-abiding citizens not to carry guns in their businesses."
The author of the report, AWR Hawkins, notes, "Within two weeks of asking law-abiding customers to come unarmed, two Jack in the Box stores were robbed, and a shooting took place at a third. Patrons were robbed at gunpoint in one of the robberies, as well."
See the report at:
Target 'Respectfully' Asks Law-Abiding Citizens To Leave Guns At Home
But the war against your Natural right to self-defense doesn't stop with the City of Chicago or the Target chain-stores. The mainstream media seem absolutely determined to take away your right to defend yourself and your loved ones.
After CNN sacked Piers Morgan due to his immense unpopularity, which was mostly due to his arrogant attacks against America's Second Amendment, the cable network recently announced that it was replacing Morgan with former America's Most Wanted host, John Walsh, who immediately proclaimed that his show would continue Morgan's attacks against the Second Amendment.
Once more, Breitbart.com covers the story:
"Former America's Most Wanted host John Walsh is hosting a new show on CNN on which he vows to keep the push for gun control and the war on the NRA alive.
"According to The Wrap, Walsh said:
"'I'm the father of a murdered child. I've done nothing but track violence in America since my son was murdered. We have a serious problem with guns in this country… and the NRA solution to arm every grammar-school 80-year-old teacher with a gun is absolutely ludicrous.'
"He claims the NRA has gotten so big and financially powerful through relationships with gun manufacturers that 'they're not a lobbyist on Capitol Hill, they're a gun manufacturer rep.'
"Walsh's new show, The Hunt, premieres July 13. Walsh says he did not initially realize 'how much his gun control efforts would be a part of his new show.'"
See the report at:
New CNN Host John Walsh Vows To Continue Piers Morgan's War On The NRA
Obviously, CNN is hoping that it's continued anti-Second Amendment agenda will be more palatable to the American people if it comes from a fellow American–especially one with whom everyone can truly sympathize with by virtue of his losing a child to an act of violence (although Adam Walsh's murder did not involve the use of a firearm)–than from the arrogant and pompous British elitist, Piers Morgan. But make no mistake about it: the anti-Second Amendment message is the same. Only the messenger has changed.
And most sadly, churches, too, are often at the forefront of the anti-self-defense fanaticism. Christian leaders from denominations across the board are often the ones who promote gun control (even gun confiscation) among their congregations and who deny their parishioners the right to be armed on church property.
For example, back in 2004, the president of the LDS church issued a declaration to all Mormon churches in Utah that gave "public notice that firearms are prohibited in the church's houses of worship, including temples, meetinghouses, the Assembly Hall, the Salt Lake Tabernacle, and the Conference Center."
The declaration went on to say, "Once such public notice is given, persons who bring firearms into a church house of worship should be informed of the church's position and politely asked to take their firearms to another safe location. Persons who refuse to take their firearms from the house of worship or repeatedly ignore the church's prohibition should be referred to local law enforcement officers for possible criminal prosecution."
See the church statement here:
Text Of Letter From First Presidency On Guns
But if you think the LDS church is the only church in the country that has taken such a position, you are sadly misinformed. My educated guess is that the vast majority of denominations and churches in America have a very similar position.
But instead of denying the Christian people of America from exercising their God-given right of self-defense on church property, church leaders should be boldly teaching the Biblical Natural Law principles of self-defense and encouraging their people to jealously guard this most fundamental liberty. By demanding that Christian people not be armed on church property, church leaders are no better than Rahm Emanuel–who insists that Chicago's residents not be allowed to protect themselves–and are opening up their churches to those two-legged wolves who would seek to devour the sheep.
There are only a small handful of countries today that recognize the Natural right of self-defense. The advent of the United Nations has facilitated the demise of this right in country after country. The United States is the last major power that yet somewhat protects this most precious Natural right.
Obviously, several State and local governments within the United States (not to mention the worst offender of all: the federal government in Washington, D.C.) have themselves assisted the dismantlement of the right of self-defense. Several giant retailers are assisting the attacks against our Natural right of self-defense. The mainstream media is incessant in its attacks against the Second Amendment. And even many of America's churches have set themselves against the right to BEAR arms. The war against our Natural right of self-defense continues.
However, I need to point out that the architects of the Nanny State have been trying to disarm the American people since even before the United Nations was created. And while the right to keep and bear arms has been severely restricted by myriads of federal, State, and local laws, the American people continue to be the most heavily armed people in the world. Not only is the American citizenry an armed citizenry, it is an absolutely determined citizenry. The message to any and all potential tyrants who would attempt to remove our Natural right of self-defense is the same–whether they are from King George's London, Mao's Beijing, Stalin's Moscow, Emanuel's Chicago, Obama's Washington, D.C., or the U.N.'s New York City: MOLON LABE, COME AND TAKE THEM!
What happens when an institution becomes more important than the cause for which the institution was formed? How long should people who believe in the cause remain loyal to such an institution? And at what point does loyalty to such an institution comprise an abandonment of the cause itself?
I'm afraid the majority of Americans have been institutionalized in a manner not unlike the way prisoners are institutionalized after a long period of confinement. After a point, a prisoner is so conditioned to accepting the circumstances of his confinement that, should he be released from confinement, he truly would be unable to cope. Such seems to be the mentality of a majority of us today.
Christians have been institutionalized. The reason and purpose of the church or Christian organization is no longer relevant. Generations have grown up reciting the same liturgies, regurgitating the same prayers, and rehearsing the same programs until the reason for it all doesn't even matter. But take the institution away from them, and they would not be able to cope.
The Pharisees despised the Lord Jesus because He challenged the religious institutions that had come to govern people's lives. I am convinced if Jesus came to America today, He would be just as despised by the vast majority of our religious leaders as He was by the Pharisees.
The Church that Jesus built in the Book of Acts owned no buildings, was indebted to no lenders, took no tax benefits from the civil government, had no denominational hierarchy, and identified itself with no ecclesiastical brand. And the Church was just as persecuted by the religious establishment as Christ was.
One of the reasons one may know that the modern church is so unlike Christ and the apostles is by the persecution that it never experiences. Just as the Pharisees were bosom buddies with the Roman Empire's governing elite, so are our religious leaders today. Caesar was very generous in sharing the fruit of his tyrannically-extracted bounty with his allies in the Jewish Sanhedrin. And they were happy to return the favor by insisting that the Hebrew people submit to Caesar's harsh rule over their lives.
The Pharisees also enjoyed a cozy relationship with the moneychangers. The moneychangers were descended from a long line of corrupt banking interests that dated all the way back to the Edomites. We are not talking about your friendly local banker here. These were highly organized, well-positioned money-manipulators. Jesus was so incensed with their manipulation and theft within in the Temple that he used physical violence to remove them from the property. He is recorded as doing this twice in the Gospel narratives. Note that after the second time in which it is recorded that He drove out the moneychangers (with a whip, no less), the Pharisees soon had Jesus crucified. There is no question that one of the reasons Pilate ordered Jesus to be scourged with a whip was in direct retaliation for the manner in which Jesus whipped the moneychangers. Remember, the moneychangers were from a very well-ensconced, elitist national (and even international) organization.
And lest you think all of this is irrelevant to today, the moneychangers are still very much with us. The Rothschilds, Rockefellers, and other members of the international banking elite, are the direct descendants of the moneychangers of Jesus' day. And if you ever have an opportunity to ask one of them about it, they will proudly admit it.
Yes, the Pharisees institutionalized religion. This accomplished two things: 1) it helped enslave the people, 2) it helped make them rich. The institutionalized church is accomplishing much the same things today.
The establishment church is doing as much to enslave people as any other institution in the world. Our political institutions and educational institutions have nothing on the church for making good little subjects and serfs to the all-powerful state. And if you don't think that a host of church leaders are not reaping the spoils from assisting our taskmasters, you're not paying attention.
Many, if not most, of these big-name TV evangelists have as many houses and yachts and Swiss bank accounts as any big-name Hollywood actor or politician. In some cases, more. Most of these big-church pastors are bathing in luxury. Many of them take the kinds of vacations that only CEOs of the biggest corporations or presidents could afford. Do you really think that the IRS rules and regulations governing these non-profit corporations, called churches, really bother these church leaders? Get real!
No wonder all of these "successful" preachers are constantly teaching their congregations to always submit to the government. No wonder they have no interest in abandoning their 501c3 tax-exempt status. They are in the exact same position as were the Pharisees of old. And they are just as effective in helping to enslave people today as were the Pharisees.
The institution of the church–along with its programs, formalities, buildings, rituals, etc.,–has become more important than the purpose for which the church was created. Instead of preaching the liberating message of the Cross, which frees men from the fetters of sin–and that includes sinful political and financial fetters–the church is preaching a message of subjugation and enslavement. It is teaching people to submit to all kinds of oppression, including religious oppression.
Some of the most oppressed and subjugated people in the world are religious people. There are churches and Christian colleges that are every bit as tyrannical as anything coming out of East-bloc or Muslim countries. About the only thing missing is physical torture and execution. Spiritually, however, the oppression is the same.
How could real men who love the liberty they have in Christ allow themselves–and especially their wives–to be told how to dress, how to wear their hair, what kind of music to listen to, what kind of vacations to take, what restaurants they may or may not eat at, what forms of entertainment they may or may not participate in, etc., etc., ad infinitum?
I tell you the truth: many Christians in America are already slaves. To talk to them about freedom is a complete waste of time. The chains of tyranny are already clamped around their hearts. Why should it matter to them if chains are clamped around their necks? When they talk about "defending the faith," they are talking about defending the institution. They are slaves to the institution. And the same is true for many unchurched Americans.
What is more important: liberty, or the government that is supposed to secure liberty? To a sizeable number of Americans today, it is more important to preserve the institution than the freedoms that the institution was created to protect.
Our Declaration of Independence states, "That whenever any Form of Government becomes destructive of these ends [the God-given rights of life, liberty, etc.], it is the Right of the People to alter or to abolish it, and to institute new Government, laying its foundation on such principles and organizing its powers in such form, as to them shall seem most likely to effect their Safety and Happiness."
Did you see that: "any form of government"? ANY FORM. The form of government is only as good as its ability to secure liberty.
I hear a lot of politicians and media personalities talking about "American exceptionalism." This is a potentially dangerous mindset. If one means that America is exceptional in our history and the manner in which our Constitution and Bill of Rights were established to protect liberty, well and good. But if it means that America has carte-blanche to do anything it wants–no matter how unconstitutional or tyrannical–because it is "exceptional," it is a bunch of hooey.
What difference does it make if we have a 50-State Union or not? There is a bill in the California legislature that would divide that State into six states. Five counties in Western Maryland are trying to secede from Baltimore. Ten northern counties in Colorado are trying to secede from Denver. If a State refuses to secure the liberties of the people of that State, they have every right under God to separate. The State is not nearly as important as the liberties of the people within the State.
The spirit of secession is actually growing like wildfire all over the world. In recent history, Serbia, Slovenia, Croatia, Bosnia, Montenegro, Macedonia, and Kosovo all separated from Yugoslavia. Transnistria broke free from Moldova. Abkhazia and South Ossetia fought free from Georgia. The Slovaks seceded from Czechoslovakia. And now Crimea is separating from Ukraine.
To be sure, not every country that secedes from another country is motivated purely by the love of liberty. But for those of us in America, the issue that has propelled the desire to separate from one country or one State has always been liberty. It was the love of liberty that created the United States and that created the free and independent states of Maine, Vermont, Kentucky, and West Virginia–all of which seceded from existing U.S. states.
Furthermore, what difference does it make if Washington, D.C., is our federal capital, or, if say, Helena, Montana, would become the federal capital of a mountain state confederation of Montana, Idaho, Wyoming, Northern Colorado, eastern Washington and Oregon, the Dakotas, Alberta and British Columbia, Canada, and Alaska? Or if Austin was the federal capital of an independent Republic of Texas? Preserving some sort of political union (especially if it is a forced and coerced union) is not nearly as important as preserving liberty.
Again, it is not the political institution that is important. What is important is the liberty that the political institution is supposed to secure.
Many great minds in this country are already philosophizing over the possibility that secession is an idea whose time has come–again. A few years ago, Walter Williams wrote, "Like a marriage that has gone bad, I believe there are enough irreconcilable differences between those who want to control and those want to be left alone that divorce is the only peaceable alternative. Just as in a marriage, where vows are broken, our human rights protections guaranteed by the U.S. Constitution have been grossly violated by a government instituted to protect them. Americans who are responsible for and support constitutional abrogation have no intention of mending their ways.
"Americans who wish to live free have two options: We can resist, fight and risk bloodshed to force America's tyrants to respect our liberties and human rights, or we can seek a peaceful resolution of our irreconcilable differences by separating. That can be done by peopling several states, say Texas and Louisiana, control their legislatures and then issue a unilateral declaration of independence just as the Founders did in 1776. You say, 'Williams, nobody has to go that far, just get involved in the political process and vote for the right person.' That's nonsense. Liberty shouldn't require a vote. It's a God-given or natural right.
"Some independence or secessionists movements, such as our 1776 war with England and our 1861 War Between the States, have been violent, but they need not be. In 1905, Norway seceded from Sweden, Panama seceded from Columbia (1903), and West Virginia from Virginia (1863). Nonetheless, violent secession can lead to great friendships. England is probably our greatest ally and we have fought three major wars together. There is no reason why Texiana (Texas and Louisiana) couldn't peaceably secede, be an ally, and have strong economic ties with United States.
"The bottom line question for all of us is should we part company or continue trying to forcibly impose our wills on one another?"
See William's column here:
Hear! Hear!
In the eyes of God, marriage is the most sacred of all unions. It is far more sacred than any political union. If our Creator has authorized the separation of a husband and wife under certain circumstances in which one party violated the sacred terms of the holy contract (and He has), who among us has the audacity to say that political unions may not be abandoned when government commits political adultery by forsaking its oath to the people?
Again, are we more interested in preserving an institution or the liberty that the institution is supposed to secure?
As an institution, the Church at large is apostate. Yet, millions of Christians continue to prop up an institution that has abandoned the purpose for which it was created. They are more interested in preserving the forms and liturgies and tapestries and buildings of the institution. And, all the while, they are being spiritually enslaved by the very institution they are helping to prop up.
And as an institution, the U.S. federal government is apostate. Yet, millions of citizens continue to make excuses for it, justify it, and condone it. They are more interested in preserving the agencies and entities and power of the institution. Yet, all the while, they are being enslaved by the very institution they are helping to prop up.
What happens when an institution becomes more important than the cause for which the institution was formed? When the institution is civil government and the cause is liberty, tyranny is what happens.
Any analysis of domestic fossil fuel production and use must acknowledge that independence for U.S. energy has not been the national goal. Contrary to utopian dreamers and radical environmentalists, oil, natural gas and coal are the backbone of power in any modern economy. This power extends both to the fuels themselves and to the political security that is required for any economy to prosper. Therefore, it seems counterproductive to encourage corporatist to export our own precious resources for the mere motive of higher profits. Unfortunately, their ill-conceived greed is at the core of much of our countries instability.
Often ignored, coal was once the dominate resource in the generation of electricity. The utterly destructive and suicidal EPA regulations and Obama's determination to bankrupt the coal industry has put into motion an export strategy that threatens the entire utility sector.
The Motley Fool writes in the article, Can Exports Save U.S. Coal?
"Although it remains the country's largest private sector provider of jobs, the U.S. coal industry is hurting. Domestic utilities are turning to lower-priced natural gas. Environmental opponents are working hard to keep the mineral in the ground.

The idea of expanding exports to the world's biggest customers — currently China, the Netherlands (a large transshipment point), the U.K., South Korea and Brazil — sounds good. And the U.S. Energy Information Administration (EIA) reports shipments of 6.3 million short tons of steam coal and 7.4 million short tons of metallurgical coal in March set a monthly record. Increased Asian demand contributed to the standout month."
The absurd notion at clean coal is impossible; drive this train directly to ports that ship our own most prolific natural resource overseas. So much for national security considerations and who in their right mind thinks that advance scrubbers will be used in all the Chinese plants being built.
Natural gas is the new boom fuel, especially because of the questionable hydrofracking process. Leaving aside the risks to our finite water aquifer, extraction from deep field using this fracking method is the primary argument to drill. In the essay, Hydrofracking Boom or Bust, cites Deborah Rogers, points out the most significant economic consequence from hydrofracking.
"Exporting is a last ditch effort to shore up a failing balance sheet. Exportation will drive the price higher in the U.S. There's no doubt about it. The question is how high will it go. When you are producing a commodity and have produced it to such a high extent, you want to find someone who will buy it, and in this case, it will be the Asians."
The Wall Street Journal reports how this economic model will take place in, U.S. Approves Expanded Gas Exports.
"The decision reflects a turnaround in the U.S. energy trade. Five years ago, many companies built natural-gas import terminals, anticipating greater U.S. demand for imported fuel.

Proponents of greater exports, including the oil and gas industry, say that exporting inexpensive natural gas will help the U.S. trade balance, help advance the adoption of clean-burning fuels around the world and shore up energy-poor U.S. allies."
Let's be real. The corporatist only care about the margins they can squeeze out of any resource extracted from mother earth. Importing when the price is right or exporting when the world price goes the other way, but never any concern about energy INDEPENDENCE for our own people and country.
Now look at the grand daddy of all, petroleum. The Oil Roustabout Economy explains the way the oil policy actually plays out. Virtually no real apprehension for domestic oil autonomy is factored into the economic schemes, that drive the economic, political and foreign policies, which keep the global a permanent tinderbox. "Remember that drilling in Anwar is prohibited, while waging war for oil is celebrated."However, the scale of refining raw crude into a range of utilitarian end user products, lends merit to the resale for export, especially if the original crude comes from an imported source. A valid benefit is achieved by enhancing a natural resource, with value added functionality for exporting. Nonetheless, draining your own oil fields for an immediate infusion of short-term profit, only hastens the day when domestic oilfields run dry.
The Washington Post illustrates the latest insanity coming out of the political class servants of the oil barons. The article, U.S. oil exports have been banned for 40 years. Is it time for that to change?, has a chilling message.
"Some people think so — especially now that the United States is producing more oil than it has in decades. Overturning the ban, in theory, would allow companies to sell even more oil and keep expanding.

On Tuesday, Sen. Lisa Murkowski (R-Alaska) gave a speech at the Brookings Institution calling on the Obama administration and Congress to loosen restrictions on crude-oil exports in order to boost domestic production. "We need to act," she said, "before the crude export ban raises problems and hurts American jobs." Jack Gerard, the head of the American Petroleum Institute, expressed similar sentiments later in the day."
Ah, that long journey to save jobs cry is most flexible depending where the campaign contributions come from. When was the last time you heard a national debate on the necessity to conserve and the prudent use of our own energy resources, strictly for domestic usage?
Not in this lifetime, instead of exporting our natural gas overseas, what happened to How to Convert the Country to Natural Gas, by T. Boone Pickens. Read the Pickens Plan and ask where are all those converted from diesel to LNG trucks?
Folks, the selling of our coal, gas and oil resources for export are more important to the internationalists that own the corporate businesses, which control the global resources, than true national energy independence. It is that simple. The establishment plutocrats are the designers, perpetuators and exploiters of an American economy that is held hostage to energy extortion. Not until this pattern is broken, will genuine prosperity return.
The Legend of "Nostradamus, Jr." continues…
Most predictions about the future are risky attempts at guessing. If one is fortunate, they come across a clairvoyant, who has a long established record of forecasting political prospects. In the long tradition of prognostication, by the one and only, Nostradamus, Jr., William B. Kaliher presents his 2014 prophecy. The yearly feature on the EtherZone site produced a loyal following of eager future deprived junkies. Taking pleasure in continuing this esteem exercise in sarcasm, Stuck on Stupid offers commentary on a sample of these mystic omens, which can be found on "Nostradamus, Jr." Kaliher's Annual Top 101 Predictions for 2014
10. A new danger this year will be Progressive heads unexpectedly exploding. Study of the syndrome will reveal after mistakenly reading a reputable publication, damaged and unused synapses in Progressives will heal sufficiently to realize even after six years imitating a president, Obama's resume and accomplishments still don't measure up to superwoman Sarah Palin.
Such an admission that NeoCon Palin has more accomplishments means there is an antidote to government school brainwashing.
14. Communist Mijail Gorbachov will be recognized as more enlightened than Abraham Lincoln for allowing bullied states to secede.
The realization of self-determination impacts Europe, while still unknown in the Disunited States of Amerika.
18. The original Birthers, the Hillary Clinton camp, will feed more information to their front man Donald Trump to find the grave of the real Barry Bin Hussein Obama who was born dead.
When the CIA creates one of their own Manchurian Candidate's they better use MI6 to forge the documents.
20. Quivering Chris "Fatty" Matthews, will admit the Obama administration is the most corrupt in American history, but insist Obama is so sexy it's no wonder the media overlooked his failures.
MSNBC casting couch requires an interview with Bill Gates and a test of how far the Feeling and Thrill Goes up the Leg.
23. Facing questioning on her failures concerning the Benghazi disgrace America's favorite crone, H. Rodham Clinton, will harken back to her infamous Selma days, and employ her "colored voice" in an effort to claim the Senators questioning her are racist.
When under attack the best defense is a rally of all the Boyz n da Hood.
25. Newt Gingrich will change parties and be re-elected to the House as a Congressman from New Jersey.
Closet DeomcoRATS strip off their GOP garb and get down to their real roots.
27. Eric Holder's, of Fast & Furious shame, next false flag operation in Mexico will involve sending the drug cartels 15,000 automatic rifles as well as an undetermined amount of anti-personnel and anti-tank weaponry.
Preparing for the final invasion of the borders requires the deployment of the heavy infantry.
39. Progressives and their lackeys will fail to understand why Conservatives find it hilarious the anti-corporate Occupy Wall Street operation was underwritten by corporate offices on Wall Street.
The grunts that camp out to protest the international bankers are collecting their sustenance from debit cards.
44. Illegal alien and famed American clown, Barack Hussein Obama, will handle the Iranian nuclear crisis by sending Chicago Community Organizers, commanded by dingle-berry-eating Janeane Garofalo, to pow-wow with Mahmoud Ahmadinejad.
The Chicago outfit will make a deal that they can't refuse. Just ship some of the same nuke fuel that previously went to Israel.
45. When Hillary Clinton finally sobers up and recovers from her, (ha-ha-hee-hee-hee), concussion to testify concerning the Benghazi disgrace, she will claim the failure was because her security man, Craig Livingston, of Filegate fame, wasn't on the job.
The queen of mean never gets dirty when a Mr. Clean crew is on duty. In this case, they were in rehab.
46. Liberal/Progressive/Democrats will be so embarrassed over being played for fools and buying snake oil salesman Albert "Carbon Footprint" Gore's "man-made Global Warming" farce; he will no longer feel safe in England.
Brits will disclose that Gore is the programmer of the NSA information leak that exposed the global warming hockey stick.
48. It will be revealed Chucky "Sanctimonious" Schumer, Democrat, N.Y., suffered bouts of depression because 193 fellow Progressives beat him for television face time to decry the second amendment before the blood dried after the Connecticut school shootings.
Schumer's press agent gets him a booking on the spin off the biggest loser for "POLS".
51. Chinese diplomats will defend North Korea and the sanity of former leader and world class golfer, Kim Jong Il and his son Kim Jong-un, explaining, "With Obama in office the Jong's aren't the craziest leaders around. They're actually reasonable and stable in comparison."
Jong addresses the UN and condemns Obama for crimes against humanity.
61. Obama will confuse opponents about the tax money his thirty-plus czars take from the poor via the public trough by naming Mijail Gorbachov as the first non-Marxist in the group.
Twitter posts the first news that an IPO is ready from the bankrupt TARP interests to refloat their operations.
65. Satan's more evil son,108 year-old Nazi George Soros, will be given command of both Obama's first armed FEMA brown-shirt graduates http://www.thegatewaypundit.com/2012/10/federal-goverment-graduates-first-class-of-homeland-youths/ and their armored personnel detachment.
The neo-Stasi brigade infiltrates resisting neighborhood to enforce DNA collection.
71. Democrat Party fact-falsification operation, Snopes, will deny the media quit covering Darfur, homelessness, Club Gitmo and environmental problems after Mr. Obama's election.
Politico and the Huffington Post win pulitzer prizes for blaming Bush for ongoing Obama decisions.
72. Caring Liberals, (are there any other kind?) will band together to discover what evil is preventing tax escape artist Warren Buffet, from voluntarily and patriotically paying more taxes.
Buffet announces that Berkshire Hathaway invested into underwriting the next cycle of Democrat candidates.
80. Progressives will quit their war on Christmas when new birth questions force Obama sycophants to claim Barry was born in a manger.
Valerie Jarrett heads up the acquisitions of the CTN, TBN and the TCT networks to facilitate an orderly transition into the Church of Obama.
87. The DNC will give a special award of merit to John Boehner for his work in passing Democrat legislation.
Boehner get a CNN gig now that Gingrich joined the Democratic Party.
92. By June over half the American population will think Vladimir Putin cares more about American democracy than the administration.
Inquiries begin to see if a foreign born can become U.S. President.
95. Joe Biden will refer to the Prez using the "N" word and fellow liberals will justify his racist remark by claiming Biden has grown in office.
Obama claims he has matured as a white in office and is now under attack by his former brothers.
96. Some liberal Democrats will be removed from management positions in the Republican National Committee.
The GOP big tent collapses as a failure.
100. Barry Obama will set new records funding Green companies, including Alaskan Palm Orchards, Ltd., Arizona Cactus From South Georgia Swampland, Inc., Sliced & Diced Rare Birds of Yet-More Wind Propellers, Corp., owned by friends and political allies.
Obama reaches out to Gore to fund his retirement and provide the ex-VP with protection.
This list was selected as the tame examples. If you are daring, read the entire 101 items. A serious analysis and critical review of politics is mostly ignored by the general public. The popular culture is made up of people who cannot learn, of fools who repeat their mistakes time and again, and persons who constantly screw up.
The art in satire varies with the source and even more with the audience. Mr. Kaliher's perspective may seem twisted to an apologist for the establishment. It might seem downright hostile to the statist, who places trust in government. However, the continual absurdity, year after year, just grows.
Both in the irony of the illustrations and in the intensity of the deranged circumstances, what comes out of the political class of illusionists, is even more frightening. Truth is stranger than fiction. Yet the refusal to admit the con game that is played on citizens is the primary reason that it never ends.
Accepting a corrupt system as normal or inevitable is defeatist to the core. Each generation of public officials move closer to act as irrelevant puppets and lap dog administers for the dictates of perverted elites. Is there humor in this act or is it beyond the abilities of the system to provide a correcting mechanism to reverse the unwavering descent into the ridiculous.
So what are the reasonable expectations for 2014? Will the Republicans take the Senate? Will an amnesty immigration bill pass? Or will the administration find a magic medicine to cure Obamacare? The score card usually misses the final outcome of the game.
When drawn together, all the Nostradamus, Jr. Predictions for the last ten years, the picture seems far more enlightening than entertaining. The sorry state of affairs, when considered as a continual trend towards a loss in quality of life, is the only conclusion possible. Only a lazy meathead refuses to face the facts and adjust behavior when the seer speaks.
There's nothing like a glass of cool, clear water to quench one's thirst. But the next time you or your child reaches for one, you might want to question whether that water is in fact, too toxic to drink. If your water is fluoridated, the answer may well be yes.
For decades, we have been told a lie, a lie that has led to the deaths of hundreds of thousands of Americans and the weakening of the immune systems of tens of millions more. This lie is called fluoridation. A process we were led to believe was a safe and effective method of protecting teeth from decay is in fact a fraud. For decades it's been shown that fluoridation is neither essential for good health nor protective of teeth. What it does is poison the body. We should all at this point be asking how and why public health policy and the American media continue to live with and perpetuate this scientific sham.
The Latest in Fluoride News
Today more than ever, evidence of fluoride's toxicity is entering the public sphere.The summer of 2012 saw the publication of a systematic review and meta-analysis by researchers at Harvard University that explored the link between exposure to fluoride and neurological and cognitive function among children. The report pooled data from over 27 studies- many of them from China- carried out over the course of 22 years. The results, which were published in the journal Environmental Health Sciencesshowed a strong connection between exposure to fluoride in drinking water and decreased IQ scores in children. The team concluded that "the results suggest that fluoride may be a developmental neurotoxicant that affects brain development at exposures much below those that can cause toxicity in adults." 1
The newest scientific data suggest that the damaging effects of fluoride extend to reproductive health as well. A 2013 study published in the journal Archives of Toxicology showed a link between fluoride exposure and male infertility in mice. The study's findings suggest that sodium fluoride impairs the ability of sperm cells in mice to normally fertilize the egg through a process known as chemotaxis. 2 This is the latest in more than 60 scientific studies on animals that have identified an association between male infertility and fluoride exposure.3
Adding more fuel to the fluoride controversy is a recent investigative report by NaturalNews exposing how the chemicals used to fluoridate United States' water systems today are commonly purchased from Chinese chemical plants looking to discard surplus stores of this form of industrial waste. Disturbingly, the report details that some Chinese vendors of fluoride advertise on their website that their product can be used as an "adhesive preservative", an "insecticide" as well as a" flux for soldering and welding".4 One Chinese manufacturer, Shanghai Polymet Commodities Ltd,. which produces fluoride destined for municipal water reserves in the United States, notes on their website that their fluoride is "highly corrosive to human skin and harmful to people's respiratory organs". 5
The Fluoride Phase Out at Home and Abroad
There are many signs in recent years that indicate growing skepticism over fluoridation. The New York Times reported in October 2011 that in the previous four years, about 200 jurisdictions across the USA moved to cease water fluoridation. A panel composed of scientists and health professionals in Fairbanks, Alaska recently recommended ceasing fluoridation of the county water supply after concluding that the addition of fluoride to already naturally-fluoridated reserves could pose health risks to 700,000 residents. The move to end fluoridation would save the county an estimated $205,000 annually. 6
The city of Portland made headlines in 2013 when it voted down a measure to fluoridate its water supply. The citizens of Portland have rejected introducing the chemical to drinking water on three separate occasions since the 1950's. Portland remains the largest city in the United States to shun fluoridation.7
The movement against fluoridation has gained traction overseas as well. In 2013, Israel's Ministry of Health committed to a countrywide phase-out of fluoridation. The decision came after Israel's Supreme Court deemed the existing health regulations requiring fluoridation to be based on science that is "outdated" and "no longer widely accepted."8
Also this year, the government of the Australian state of Queensland eliminated $14 million in funding for its state-wide fluoridation campaign. The decision, which was executed by the Liberal National Party (LNP) government, forced local councils to vote on whether or not to introduce fluoride to their water supplies. Less than two months after the decision came down, several communities including the town of Cairns halted fluoridation. As a result, nearly 200,000 Australians will no longer be exposed to fluoride in their drinking water.9
An ever-growing number of institutions and individuals are questioning the wisdom of fluoridation. At the fore of the movement are thousands of scientific authorities and health care professionals who are speaking out about the hazards of this damaging additive. As of November 2013, a group of over 4549 professionals including 361 dentists and 562 medical doctors have added their names to a petition aimed at ending fluoridation started by the Fluoride Action Network.  Among the prominent signatories are Nobel Laureate Arvid Carlsson and William Marcus, PhD who served as the chief toxicologist of the EPA Water Division.10
The above sampling of recent news items on fluoride brings into sharp focus just how urgent it is to carry out a critical reassessment of the mass fluoridation campaign that currently affects hundreds of millions of Americans. In order to better understand the massive deception surrounding this toxic chemical, we must look back to the sordid history of how fluoride was first introduced.
How to Market a Toxic Waste
"We would not purposely add arsenic to the water supply. And we would not purposely add lead. But we do add fluoride. The fact is that fluoride is more toxic than lead and just slightly less toxic than arsenic." 11
These words of Dr. John Yiamouyiannis may come as a shock to you because, if you're like most Americans, you have positive associations with fluoride. You may envision tooth protection, strong bones, and a government that cares about your dental needs. What you've probably never been told is that the fluoride added to drinking water and toothpaste is a crude industrial waste product of the aluminum and fertilizer industries, and a substance toxic enough to be used as rat poison. How is it that Americans have learned to love an environmental hazard? This phenomenon can be attributed to a carefully planned marketing program begun even before Grand Rapids, Michigan, became the first community to officially fluoridate its drinking water in 1945. 12   As a result of this ongoing campaign, nearly two-thirds of the nation has enthusiastically followed Grand Rapids' example. But this push for fluoridation has less to do with a concern for America's health than with industry's penchant to expand at the expense of our nation's well-being.
The first thing you have to understand about fluoride is that it's the problem child of industry. Its toxicity was recognized at the beginning of the Industrial Revolution, when, in the 1850s iron and copper factories discharged it into the air and poisoned plants, animals, and people.13   The problem was exacerbated in the 1920s when rapid industrial growth meant massive pollution. Medical writer Joel Griffiths explains that "it was abundantly clear to both industry and government that spectacular U.S. industrial expansion ­ and the economic and military power and vast profits it promised ­ would necessitate releasing millions of tons of waste fluoride into the environment."14  Their biggest fear was that "if serious injury to people were established, lawsuits alone could prove devastating to companies, while public outcry could force industry-wide government regulations, billions in pollution-control costs, and even mandatory changes in high-fluoride raw materials and profitable technologies." 15
At first, industry could dispose of fluoride legally only in small amounts by selling it to insecticide and rat poison manufacturers. 16   Then a commercial outlet was devised in the 1930s when a connection was made between water supplies bearing traces of fluoride and lower rates of tooth decay. Griffiths writes that this was not a scientific breakthrough, but rather part of a "public disinformation campaign" by the aluminum industry "to convince the public that fluoride was safe and good." Industry's need prompted Alcoa-funded scientist Gerald J. Cox to announce that "The present trend toward complete removal of fluoride from water may need some reversal." 17   Griffiths writes:
"The big news in Cox's announcement was that this 'apparently worthless by-product' had not only been proved safe (in low doses), but actually beneficial; it might reduce cavities in children. A proposal was in the air to add fluoride to the entire nation's drinking water. While the dose to each individual would be low, 'fluoridation' on a national scale would require the annual addition of hundreds of thousands of tons of fluoride to the country's drinking water.
"Government and industry ­ especially Alcoa ­ strongly supported intentional water fluoridation… [it] made possible a master public relations stroke ­ one that could keep scientists and the public off fluoride's case for years to come. If the leaders of dentistry, medicine, and public health could be persuaded to endorse fluoride in the public's drinking water, proclaiming to the nation that there was a 'wide margin of safety,' how were they going to turn around later and say industry's fluoride pollution was dangerous?
"As for the public, if fluoride could be introduced as a health enhancing substance that should be added to the environment for the children's sake, those opposing it would look like quacks and lunatics….
"Back at the Mellon Institute, Alcoa's Pittsburgh Industrial research lab, this news was galvanic. Alcoa-sponsored biochemist Gerald J. Cox immediately fluoridated some lab rats in a study and concluded that fluoride reduced cavities and that 'The case should be regarded as proved.' In a historic moment in 1939, the first public proposal that the U.S. should fluoridate its water supplies was made ­ not by a doctor, or dentist, but by Cox, an industry scientist working for a company threatened by fluoride damage claims." 18
Once the plan was put into action, industry was buoyant. They had finally found the channel for fluoride that they were looking for, and they were even cheered on by dentists, government agencies, and the public. Chemical Week, a publication for the chemical industry, described the tenor of the times: "All over the country, slide rules are getting warm as waterworks engineers figure the cost of adding fluoride to their water supplies." They are riding a trend urged upon them, by the U.S. Public Health Service, the American Dental Association, the State Dental Health Directors, various state and local health bodies, and vocal women's clubs from coast to coast. It adds up to a nice piece of business on all sides and many firms are cheering the PHS and similar groups as they plump for increasing adoption of fluoridation." 19
Such overwhelming acceptance allowed government and industry to proceed hastily, albeit irresponsibly. The Grand Rapids experiment was supposed to take 15 years, during which time health benefits and hazards were to be studied. In 1946, however, just one year into the experiment, six more U.S. cities adopted the process. By 1947, 87 more communities were treated; popular demand was the official reason for this unscientific haste.
The general public and its leaders did support the cause, but only after a massive government public relations campaign spearheaded by Edward L. Bernays, a nephew of Sigmund Freud. Bernays, a public relations pioneer who has been called "the original spin doctor," 20  was a masterful PR strategist. As a result of his influence, Griffiths writes, "Almost overnight…the popular image of fluoride ­ which at the time was being widely sold as rat and bug poison ­ became that of a beneficial provider of gleaming smiles, absolutely safe, and good for children, bestowed by a benevolent paternal government. Its opponents were permanently engraved on the public mind as crackpots and right-wing loonies." 21
Griffiths explains that while opposition to fluoridation is usually associated with right-wingers, this picture is not totally accurate. He provides an interesting historical perspective on the anti-fluoridation stance:
"Fluoridation attracted opponents from every point on the continuum of politics and sanity. The prospect of the government mass-medicating the water supplies with a well-known rat poison to prevent a nonlethal disease flipped the switches of delusionals across the country ­ as well as generating concern among responsible scientists, doctors, and citizens.
"Moreover, by a fortuitous twist of circumstances, fluoride's natural opponents on the left were alienated from the rest of the opposition. Oscar Ewing, a Federal Security Agency administrator, was a Truman "fair dealer" who pushed many progressive programs such as nationalized medicine. Fluoridation was lumped with his proposals. Inevitably, it was attacked by conservatives as a manifestation of "creeping socialism," while the left rallied to its support. Later during the McCarthy era, the left was further alienated from the opposition when extreme right-wing groups, including the John Birch Society and the Ku Klux Klan, raved that fluoridation was a plot by the Soviet Union and/or communists in the government to poison America's brain cells.
"It was a simple task for promoters, under the guidance of the 'original spin doctor,' to paint all opponents as deranged ­ and they played this angle to the hilt….
"Actually, many of the strongest opponents originally started out as proponents, but changed their minds after a close look at the evidence. And many opponents came to view fluoridation not as a communist plot, but simply as a capitalist-style con job of epic proportions. Some could be termed early environmentalists, such as the physicians George L. Waldbott and Frederick B. Exner, who first documented government-industry complicity in hiding the hazards of fluoride pollution from the public. Waldbott and Exner risked their careers in a clash with fluoride defenders, only to see their cause buried in toothpaste ads." 22
By 1950, fluoridation's image was a sterling one, and there was not much science could do at this point. The Public Health Service was fluoridation's main source of funding as well as its promoter, and therefore caught in a fundamental conflict of interest. 12   If fluoridation were found to be unsafe and ineffective, and laws were repealed, the organization feared a loss of face, since scientists, politicians, dental groups, and physicians unanimously supported it. 23  For this reason, studies concerning its effects were not undertaken. The Oakland Tribune noted this when it stated that "public health officials have often suppressed scientific doubts" about fluoridation.24 Waldbott sums up the situation when he says that from the beginning, the controversy over fluoridating water supplies was "a political, not a scientific health issue."25
The marketing of fluoride continues. In a 1983 letter from the Environmental Protection Agency, then Deputy Assistant Administrator for Water, Rebecca Hammer, writes that the EPA "regards [fluoridation] as an ideal environmental solution to a long-standing problem. By recovering by-product fluosilicic acid from fertilizer manufacturing, water and air pollution are minimized and water utilities have a low-cost source of fluoride available to them." 26    A 1992 policy statement from the Department of Health and Human Services says, "A recent comprehensive PHS review of the benefits and potential health risks of fluoride has concluded that the practice of fluoridating community water supplies is safe and effective." 27
According to the CDC website, about 200 million Americans in 16,500 communities are exposed to fluoridated water. Out of the 50 largest cities in the US, 43 have fluoridated water. 28
To help celebrate fluoride's widespread use, the media recently reported on the 50th anniversary of fluoridation in Grand Rapids. Newspaper articles titled "Fluoridation: a shining public health success" 29  and "After 50 years, fluoride still works with a smile"  30  painted glowing pictures of the practice. Had investigators looked more closely, though, they might have learned that children in Muskegon, Michigan, an unfluoridated "control" city, had equal drops in dental decay. They might also have learned of the other studies that dispute the supposed wonders of fluoride.
The Fluoride Myth Doesn't Hold Water
The big hope for fluoride was its ability to immunize children's developing teeth against cavities. Rates of dental caries were supposed to plummet in areas where water was treated. Yet decades of experience and worldwide research have contradicted this expectation numerous times. Here are just a few examples:
In British Columbia, only 11% of the population drinks fluoridated water, as opposed to 40-70% in other Canadian regions. Yet British Columbia has the lowest rate of tooth decay in Canada. In addition, the lowest rates of dental caries within the province are found in areas that do not have their water supplies fluoridated. 31
According to a Sierra Club study, people in unfluoridated developing nations have fewer dental caries than those living in industrialized nations. As a result, they conclude that "fluoride is not essential to dental health." 32
In 1986-87, the largest study on fluoridation and tooth decay ever was performed. The subjects were 39,000 school children between 5 and 17 living in 84 areas around the country. A third of the places were fluoridated, a third were partially fluoridated, and a third were not. Results indicate no statistically significant differences in dental decay between fluoridated and unfluoridated cities. 33
A World Health Organization survey reports a decline of dental decay in western Europe, which is 98% unfluoridated. They state that western Europe's declining dental decay rates are equal to and sometimes better than those in the U.S. 34
A 1992 University of Arizona study yielded surprising results when they found that "the more fluoride a child drinks, the more cavities appear in the teeth." 35
Although all Native American reservations are fluoridated, children living there have much higher incidences of dental decay and other oral health problems than do children living in other U.S. communities. 36
In light of all the evidence, fluoride proponents now make more modest claims. For example, in 1988, the ADA professed that a 40- to 60% cavity reduction could be achieved with the help of fluoride. Now they claim an 18- to 25% reduction. Other promoters mention a 12% decline in tooth decay.
And some former supporters are even beginning to question the need for fluoridation altogether. In 1990, a National Institute for Dental Research report stated that "it is likely that if caries in children remain at low levels or decline further, the necessity of continuing the current variety and extent of fluoride-based prevention programs will be questioned." 37
Most government agencies, however, continue to ignore the scientific evidence and to market fluoridation by making fictional claims about its benefits and pushing for its expansion. For instance, according to the U.S. Department of Health and Human Services, "National surveys of oral health dating back several decades document continuing decreases in tooth decay in children, adults and senior citizens. Nevertheless, there are parts of the country and particular populations that remain without protection. For these reasons, the U.S. PHS…has set a national goal for the year 2000 that 75% of persons served by community water systems will have access to optimally fluoridated drinking water; currently this figure is just about 60%. The year 2000 target goal is both desirable and yet challenging, based on past progress and continuing evidence of effectiveness and safety of this public health measure." 38
This statement is flawed on several accounts. First, as we've seen, research does not support the effectiveness of fluoridation for preventing tooth disease. Second, purported benefits are supposedly for children, not adults and senior citizens. At about age 13, any advantage fluoridation might offer comes to an end, and less than 1% of the fluoridated water supply reaches this population.  And third, fluoridation has never been proven safe. On the contrary, several studies directly link fluoridation to skeletal fluorosis, dental fluorosis, and several rare forms of cancer. This alone should frighten us away from its use.
Biological Safety Concerns
Only a small margin separates supposedly beneficial fluoride levels from amounts that are known to cause adverse effects. Dr. James Patrick, a former antibiotics research scientist at the National Institutes of Health, describes the predicament:
"[There is] a very low margin of safety involved in fluoridating water. A concentration of about 1 ppm is recommended…in several countries, severe fluorosis has been documented from water supplies containing only 2 or 3 ppm. In the development of drugs…we generally insist on a therapeutic index (margin of safety) of the order of 100; a therapeutic index of 2 or 3 is totally unacceptable, yet that is what has been proposed for public water supplies."39 
Other countries argue that even 1 ppm is not a safe concentration. Canadian studies, for example, imply that children under three should have no fluoride whatsoever. The Journal of the Canadian Dental Association states that "Fluoride supplements should not be recommended for children less than 3 years old." 40   Since these supplements contain the same amount of fluoride as water does, they are basically saying that children under the age of three shouldn't be drinking fluoridated water at all, under any circumstances. Japan has reduced the amount of fluoride in their drinking water to one-eighth of what is recommended in the U.S. Instead of 1 milligram per liter, they use less than 15 hundredths of a milligram per liter as the upper limit allowed. 41
Even supposing that low concentrations are safe, there is no way to control how much fluoride different people consume, as some take in a lot more than others. For example, laborers, athletes, diabetics, and those living in hot or dry regions can all be expected to drink more water, and therefore more fluoride (in fluoridated areas) than others. 42   Due to such wide variations in water consumption, it is impossible to scientifically control what dosage of fluoride a person receives via the water supply.43
Another concern is that fluoride is not found only in drinking water; it is everywhere. Fluoride is found in foods that are processed with it, which, in the United States, include nearly all bottled drinks and canned foods. 44  Researchers writing in The Journal of Clinical Pediatric Dentistry have found that fruit juices, in particular, contain significant amounts of fluoride. In one study, a variety of popular juices and juice blends were analyzed and it was discovered that 42% of the samples examined had more than l ppm of fluoride, with some brands of grape juice containing much higher levels ­ up to 6.8 ppm! The authors cite the common practice of using fluoride-containing insecticide in growing grapes as a factor in these high levels, and they suggest that the fluoride content of beverages be printed on their labels, as is other nutritional information. 45  Considering how much juice some children ingest, and the fact that youngsters often insist on particular brands that they consume day after day, labeling seems like a prudent idea. But beyond this is the larger issue that this study brings up: Is it wise to subject children and others who are heavy juice drinkers to additional fluoride in their water?
Here's a little-publicized reality: Cooking can greatly increase a food's fluoride content. Peas, for example, contain 12 micrograms of fluoride when raw and 1500 micrograms after they are cooked in fluoridated water, which is a tremendous difference. Also, we should keep in mind that fluoride is an ingredient in pharmaceuticals, aerosols, insecticides, and pesticides.
And of course, toothpastes. It's interesting to note that in the 1950s, fluoridated toothpastes were required to carry warnings on their labels saying that they were not to be used in areas where water was already fluoridated. Crest toothpaste went so far as to write: "Caution: Children under 6 should not use Crest." These regulations were dropped in 1958, although no new research was available to prove that the overdose hazard no longer existed. 46
Today, common fluoride levels in toothpaste are 1000 ppm. Research chemist Woodfun Ligon notes that swallowing a small amount adds substantially to fluoride intake. 47 Dentists say that children commonly ingest up to 0.5 mg of fluoride a day from toothpaste. 48
This inevitably raises another issue: How safe is all this fluoride? According to scientists and informed doctors, such as Dr. John Lee, it is not safe at all. Dr. Lee first took an anti-fluoridation stance back in 1972, when as chairman of an environmental health committee for a local medical society, he was asked to state their position on the subject. He stated that after investigating the references given by both pro- and anti-fluoridationists, the group discovered three important things:
"One, the claims of benefit of fluoride, the 60% reduction of cavities, was not established by any of these studies. Two, we found that the investigations into the toxic side effects of fluoride have not been done in any way that was acceptable. And three, we discovered that the estimate of the amount of fluoride in the food chain, in the total daily fluoride intake, had been measured in 1943, and not since then. By adding the amount of fluoride that we now have in the food chain, which comes from food processing with fluoridated water, plus all the fluoridated toothpaste that was not present in 1943, we found that the daily intake of fluoride was far in excess of what was considered optimal." 49
What happens when fluoride intake exceeds the optimal? The inescapable fact is that this substance has been associated with severe health problems, ranging from skeletal and dental fluorosis to bone fractures, to fluoride poisoning, and even to cancer.
Skeletal Fluorosis
When fluoride is ingested, approximately 93% of it is absorbed into the bloodstream. A good part of the material is excreted, but the rest is deposited in the bones and teeth, and is capable of causing a crippling skeletal fluorosis. This is a condition that can damage the musculoskeletal and nervous systems and result in muscle wasting, limited joint motion, spine deformities, and calcification of the ligaments, as well as neurological deficits.
Large numbers of people in Japan, China, India, the Middle East, and Africa have been diagnosed with skeletal fluorosis from drinking naturally fluoridated water. In India alone, nearly a million people suffer from the affliction. 39   While only a dozen cases of skeletal fluorosis have been reported in the United States, Chemical and Engineering News states that "critics of the EPA standard speculate that there probably have been many more cases of fluorosis ­ even crippling fluorosis ­ than the few reported in the literature because most doctors in the U.S. have not studied the disease and do not know how to diagnose it." 50
Radiologic changes in bone occur when fluoride exposure is 5 mg/day, according to the late Dr. George Waldbott, author of Fluoridation: The Great Dilemma. While this 5 mg/day level is the amount of fluoride ingested by most people living in fluoridated areas, 51   the number increases for diabetics and laborers, who can ingest up to 20 mg of fluoride daily. In addition, a survey conducted by the Department of Agriculture shows that 3% of the U.S. population drinks 4 liters or more of water every day. If these individuals live in areas where the water contains a fluoride level of 4 ppm, allowed by the EPA, they are ingesting 16 mg/day from the consumption of water alone, and are thus at greater risk for getting skeletal fluorosis. 52
Dental Fluorosis
According to a 1989 National Institute for Dental Research study, 1-2% of children living in areas fluoridated at 1 ppm develop dental fluorosis, that is, permanently stained, brown mottled teeth. Up to 23% of children living in areas naturally fluoridated at 4 ppm develop severe dental fluorosis. 53  Other research gives higher figures. The publication Health Effects of Ingested Fluoride, put out by the National Academy of Sciences, reports that in areas with optimally fluoridated water (1 ppm, either natural or added), dental fluorosis levels in recent years ranged from 8 to 51%. Recently, a prevalence of slightly over 80% was reported in children 12-14 years old in Augusta, Georgia.
Fluoride is a noteworthy chemical additive in that its officially acknowledged benefit and damage levels are about the same. Writing in The Progressive, science journalist Daniel Grossman elucidates this point: "Though many beneficial chemicals are dangerous when consumed at excessive levels, fluoride is unique because the amount that dentists recommend to prevent cavities is about the same as the amount that causes dental fluorosis." 54   Although the American Dental Association and the government consider dental fluorosis only a cosmetic problem, the American Journal of Public Health says that "…brittleness of moderately and severely mottled teeth may be associated with elevated caries levels." 45   In other words, in these cases the fluoride is causing the exact problem that it's supposed to prevent. Yiamouyiannis adds, "In highly naturally-fluoridated areas, the teeth actually crumble as a result. These are the first visible symptoms of fluoride poisoning." 55
Also, when considering dental fluorosis, there are factors beyond the physical that you can't ignore ­ the negative psychological effects of having moderately to severely mottled teeth. These were recognized in a 1984 National Institute of Mental Health panel that looked into this problem. 
A telling trend is that TV commercials for toothpaste, and toothpaste tubes themselves, are now downplaying fluoride content as a virtue. This was noted in an article in the Sarasota/Florida ECO Report, 56 whose author, George Glasser, feels that manufacturers are distancing themselves from the additive because of fears of lawsuits. The climate is ripe for these, and Glasser points out that such a class action suit has already been filed in England against the manufacturers of fluoride-containing products on behalf of children suffering from dental fluorosis.
Bone Fractures
At one time, fluoride therapy was recommended for building denser bones and preventing fractures associated with osteoporosis. Now several articles in peer-reviewed journals suggest that fluoride actually causes more harm than good, as it is associated with bone breakage. Three studies reported in The Journal of the American Medical Association showed links between hip fractures and fluoride. 575859 Findings here were, for instance, that there is "a small but significant increase in the risk of hip fractures in both men and women exposed to artificial fluoridation at 1 ppm."   In addition, the New England Journal of Medicine reports that people given fluoride to cure their osteoporosis actually wound up with an increased nonvertebral fracture rate. 60  Austrian researchers have also found that fluoride tablets make bones more susceptible to fractures.61 The U.S. National Research Council states that the U.S. hip fracture rate is now the highest in the world. 62
Louis V. Avioli, professor at the Washington University School of Medicine, says in a 1987 review of the subject: "Sodium fluoride therapy is accompanied by so many medical complications and side effects that it is hardly worth exploring in depth as a therapeutic mode for postmenopausal osteoporosis, since it fails to decrease the propensity for hip fractures and increases the incidence of stress fractures in the extremities." 63
Fluoride Poisoning
In May 1992, 260 people were poisoned, and one man died, in Hooper Bay, Alaska, after drinking water contaminated with 150 ppm of fluoride. The accident was attributed to poor equipment and an unqualified operator. 55   Was this a fluke? Not at all. Over the years, the CDC has recorded several incidents of excessive fluoride permeating the water supply and sickening or killing people. We don't usually hear about these occurrences in news reports, but interested citizens have learned the truth from data obtained under the Freedom of Information Act. Here is a partial list of toxic spills we have not been told about:
July 1993 ­ Chicago, Illinois: Three dialysis patients died and five experienced toxic reactions to the fluoridated water used in the treatment process. The CDC was asked to investigate, but to date there have been no press releases.
May 1993 ­ Kodiak, Alaska (Old Harbor): The population was warned not to consume water due to high fluoride levels. They were also cautioned against boiling the water, since this concentrates the substance and worsens the danger. Although equipment appeared to be functioning normally, 22-24 ppm of fluoride was found in a sample.
July 1992 ­ Marin County, California: A pump malfunction allowed too much fluoride into the Bon Tempe treatment plant. Two million gallons of fluoridated water were diverted to Phoenix Lake, elevating the lake surface by more than two inches and forcing some water over the spillway.
December 1991 ­ Benton Harbor, Michigan: A faulty pump allowed approximately 900 gallons of hydrofluosilicic acid to leak into a chemical storage building at the water plant. City engineer Roland Klockow stated, "The concentrated hydrofluosilicic acid was so corrosive that it ate through more than two inches of concrete in the storage building." This water did not reach water consumers, but fluoridation was stopped until June 1993. The original equipment was only two years old.
July 1991 ­ Porgate, Michigan: After a fluoride injector pump failed, fluoride levels reached 92 ppm and resulted in approximately 40 children developing abdominal pains, sickness, vomiting, and diarrhea at a school arts and crafts show.
November 1979 ­ Annapolis, Maryland: One patient died and eight became ill after renal dialysis treatment. Symptoms included cardiac arrest (resuscitated), hypotension, chest pain, difficulty breathing, and a whole gamut of intestinal problems. Patients not on dialysis also reported nausea, headaches, cramps, diarrhea, and dizziness. The fluoride level was later found to be 35 ppm; the problem was traced to a valve at a water plant that had been left open all night. 64
Instead of addressing fluoridation's problematic safety record, officials have chosen to cover it up. For example, the ADA says in one booklet distributed to health agencies that "Fluoride feeders are designed to stop operating when a malfunction occurs… so prolonged over-fluoridation becomes a mechanical impossibility."    In addition, the information that does reach the population after an accident is woefully inaccurate. A spill in Annapolis, Maryland, placed thousands at risk, but official reports reduced the number to eight. 65  Perhaps officials are afraid they will invite more lawsuits like the one for $480 million by the wife of a dialysis patient who became brain-injured as the result of fluoride poisoning.
Not all fluoride poisoning is accidental. For decades, industry has knowingly released massive quantities of fluoride into the air and water. Disenfranchised communities, with people least able to fight back, are often the victims. Medical writer Joel Griffiths relays this description of what industrial pollution can do, in this case to a devastatingly poisoned Indian reservation:
"Cows crawled around the pasture on their bellies, inching along like giant snails. So crippled by bone disease they could not stand up, this was the only way they could graze. Some died kneeling, after giving birth to stunted calves. Others kept on crawling until, no longer able to chew because their teeth had crumbled down to the nerves, they began to starve…." They were the cattle of the Mohawk Indians on the New York-Canadian St. Regis Reservation during the period 1960-1975, when industrial pollution devastated the herd ­ and along with it, the Mohawks' way of life….Mohawk children, too, have shown signs of damage to bones and teeth." 66
Mohawks filed suit against the Reynolds Metals Company and the Aluminum Company of America (Alcoa) in 1960, but ended up settling out of court, where they received $650,000 for their cows. 67
Fluoride is one of industry's major pollutants, and no one remains immune to its effects. In 1989, 155,000 tons were being released annually into the air,    and 500,000 tons a year were disposed of in our lakes, rivers, and oceans. 68

Cancer
Numerous studies demonstrate links between fluoridation and cancer; however, agencies promoting fluoride consistently refute or cover up these findings.
In 1977, Dr. John Yiamouyiannis and Dr. Dean Burk, former chief chemist at the National Cancer Institute, released a study that linked fluoridation to 10,000 cancer deaths per year in the U.S. Their inquiry, which compared cancer deaths in the ten largest fluoridated American cities to those in the ten largest unfluoridated cities between 1940 and 1950, discovered a 5% greater rate in the fluoridated areas. 69  The NCI disputed these findings, since an earlier analysis of theirs apparently failed to pick up these extra deaths. Federal authorities claimed that Yiamouyiannis and Burk were in error, and that any increase was caused by statistical changes over the years in age, gender, and racial composition. 70
In order to settle the question of whether or not fluoride is a carcinogen, a Congressional subcommittee instructed the National Toxicology Program (NTP) to perform another investigation. 71  That study, due in 1980, was not released until 1990. However, in 1986, while the study was delayed, the EPA raised the standard fluoride level in drinking water from 2.4 to 4 ppm. 72   After this step, some of the government's own employees in NFFE Local 2050 took what the Oakland Tribune termed the "remarkable step of denouncing that action as political." 73
When the NTP study results became known in early 1990, union president Dr. Robert Carton, who works in the EPA's Toxic Substances Division, published a statement. It read, in part: "Four years ago, NFFE Local 2050, which represents all 1100 professionals at EPA headquarters, alerted then Administrator Lee Thomas to the fact that the scientific support documents for the fluoride in drinking water standard were fatally flawed. The fluoride juggernaut proceeded as it apparently had for the last 40 years ­ without any regard for the facts or concern for public health.
"EPA raised the allowed level of fluoride before the results of the rat/mouse study ordered by Congress in 1977 was complete. Today, we find out how irresponsible that decision was. The results reported by NTP, and explained today by Dr. Yiamouyiannis, are, as he notes, not surprising considering the vast amount of data that caused the animal study to be conducted in the first place. The results are not surprising to NFFE Local 2050 either. Four years ago we realized that the claim that there was no evidence that fluoride could cause genetic effects or cancer could not be supported by the shoddy document thrown together by the EPA contractor.
"It was apparent to us that EPA bowed to political pressure without having done an in-depth, independent analysis, using in-house experts, of the currently existing data that show fluoride causes genetic effects, promotes the growth of cancerous tissue, and is likely to cause cancer in humans. If EPA had done so, it would have been readily apparent ­ as it was to Congress in 1977 ­ that there were serious reasons to believe in a cancer threat.
"The behavior by EPA in this affair raises questions about the integrity of science at EPA and the role of professional scientists, lawyers and engineers who provide the interpretation of the available data and the judgements necessary to protect the public health and the environment. Are scientists at EPA there to arrange facts to fit preconceived conclusions? Does the Agency have a responsibility to develop world-class experts in the risks posed by chemicals we are exposed to every day, or is it permissible for EPA to cynically shop around for contractors who will provide them the 'correct' answers?" 74
What were the NTP study results? Out of 130 male rats that ingested 45 to 79 ppm of fluoride, 5 developed osteosarcoma, a rare bone cancer. There were cases, in both males and females at those doses, of squamous cell carcinoma in the mouth. 75  Both rats and mice had dose-related fluorosis of the teeth, and female rats suffered osteosclerosis of the long bones.76
When Yiamouyiannis analyzed the same data, he found mice with a particularly rare form of liver cancer, known as hepatocholangiocarcinoma. This cancer is so rare, according to Yiamouyiannis, that the odds of its appearance in this study by chance are 1 in 2 million in male mice and l in 100,000 in female mice.    He also found precancerous changes in oral squamous cells, an increase in squamous cell tumors and cancers, and thyroid follicular cell tumors as a result of increasing levels of fluoride in drinking water. 77
A March 13, 1990, New York Times article commented on the NTP findings: "Previous animal tests suggesting that water fluoridation might pose risks to humans have been widely discounted as technically flawed, but the latest investigation carefully weeded out sources of experimental or statistical error, many scientists say, and cannot be discounted." 78  In the same article, biologist Dr. Edward Groth notes: "The importance of this study…is that it is the first fluoride bioassay giving positive results in which the latest state-of-the-art procedures have been rigorously applied. It has to be taken seriously." 71
On February 22, 1990, the Medical Tribune, an international medical news weekly received by 125,000 doctors, offered the opinion of a federal scientist who preferred to remain anonymous:
"It is difficult to see how EPA can fail to regulate fluoride as a carcinogen in light of what NTP has found. Osteosarcomas are an extremely unusual result in rat carcinogenicity tests. Toxicologists tell me that the only other substance that has produced this is radium….The fact that this is a highly atypical form of cancer implicates fluoride as the cause. Also, the osteosarcomas appeared to be dose-related, and did not occur in controls, making it a clean study." 79
Public health officials were quick to assure a concerned public that there was nothing to worry about! The ADA said the occurrence of cancers in the lab may not be relevant to humans since the level of fluoridation in the experimental animals' water was so high. 80   But the Federal Register, which is the handbook of government practices, disagrees: "The high exposure of experimental animals to toxic agents is a necessary and valid method of discovering possible carcinogenic hazards in man. To disavow the findings of this test would be to disavow those of all such tests, since they are all conducted according to this standard." 73   As a February 5, 1990, Newsweek article pointed out, "such megadosing is standard toxicological practice. It's the only way to detect an effect without using an impossibly large number of test animals to stand in for the humans exposed to the substance." 81 And as the Safer Water Foundation explains, higher doses are generally administered to test animals to compensate for the animals' shorter life span and because humans are generally more vulnerable than test animals on a body-weight basis. 82
Several other studies link fluoride to genetic damage and cancer. An article in Mutation Research says that a study by Proctor and Gamble, the very company that makes Crest toothpaste, did research showing that 1 ppm fluoride causes genetic damage.83 Results were never published but Proctor and Gamble called them "clean," meaning animals were supposedly free of malignant tumors. Not so, according to scientists who believe some of the changes observed in test animals could be interpreted as precancerous. 84   Yiamouyiannis says the Public Health Service sat on the data, which were finally released via a Freedom of Information Act request in 1989. "Since they are biased, they have tried to cover up harmful effects," he says. "But the data speaks for itself. Half the amount of fluoride that is found in the New York City drinking water causes genetic damage." 46
A National Institutes of Environmental Health Sciences publication, Environmental and Molecular Mutagenesis, also linked fluoride to genetic toxicity when it stated that "in cultured human and rodent cells, the weight of evidence leads to the conclusion that fluoride exposure results in increased chromosome aberrations." 85 The result of this is not only birth defects but the mutation of normal cells into cancer cells. The Journal of Carcinogenesis further states that "fluoride not only has the ability to transform normal cells into cancer cells but also to enhance the cancer-causing properties of other chemicals." 86
Surprisingly, the PHS put out a report called Review of fluoride: benefits and risks, in which they showed a substantially higher incidence of bone cancer in young men exposed to fluoridated water compared to those who were not. The New Jersey Department of Health also found that the risk of bone cancer was about three times as high in fluoridated areas as in nonfluoridated areas. 87
Despite cover-up attempts, the light of knowledge is filtering through to some enlightened scientists. Regarding animal test results, the director of the U.S. National Institute of Environmental Health Sciences, James Huff, does say that "the reason these animals got a few osteosarcomas was because they were given fluoride…Bone is the target organ for fluoride."  Toxicologist William Marcus adds that "fluoride is a carcinogen by any standard we use. I believe EPA should act immediately to protect the public, not just on the cancer data, but on the evidence of bone fractures, arthritis, mutagenicity, and other effects." 88
The Challenge of Eliminating Fluoride
Given all the scientific challenges to the idea of the safety of fluoride, why does it remain a protected contaminant? As Susan Pare of the Center for Health Action asks, "…even if fluoride in the water did reduce tooth decay, which it does not, how can the EPA allow a substance more toxic than Alar, red dye #3, and vinyl chloride to be injected purposely into drinking water?" 89
This is certainly a logical question and, with all the good science that seems to exist on the subject, you would think that there would be a great deal of interest in getting fluoride out of our water supply. Unfortunately, that hasn't been the case. As Dr. William Marcus, a senior science advisor in the EPA's Office of Drinking Water, has found, the top governmental priority has been to sweep the facts under the rug and, if need be, to suppress truth-tellers. Marcus explains 90  that fluoride is one of the chemicals the EPA specifically regulates, and that he was following the data coming in on fluoride very carefully when a determination was going to be made on whether the levels should be changed. He discovered that the data were not being heeded. But that was only the beginning of the story for him. Marcus recounts what happened:
"The studies that were done by Botel Northwest showed that there was an increased level of bone cancer and other types of cancer in animals….in that same study, there were very rare liver cancers, according to the board-certified veterinary pathologists at the contractor, Botel. Those really were very upsetting because they were hepatocholangeal carcinomas, very rare liver cancers….Then there were several other kinds of cancers that were found in the jaw and other places.
"I felt at that time that the reports were alarming. They showed that the levels of fluoride that can cause cancers in animals are actually lower than those levels ingested in people (who take lower amounts but for longer periods of time).
"I went to a meeting that was held in Research Triangle Park, in April 1990, in which the National Toxicology Program was presenting their review of the study. I went with several colleagues of mine, one of whom was a board-certified veterinary pathologist who originally reported hepatocholangeal carcinoma as a separate entity in rats and mice. I asked him if he would look at the slides to see if that really was a tumor or if the pathologists at Botel had made an error. He told me after looking at the slides that, in fact, it was correct.
"At the meeting, every one of the cancers reported by the contractor had been downgraded by the National Toxicology Program. I have been in the toxicology business looking at studies of this nature for nearly 25 years and I have never before seen every single cancer endpoint downgraded…. I found that very suspicious and went to see an investigator in the Congress at the suggestion of my friend, Bob Carton. This gentleman and his staff investigated very thoroughly and found out that the scientists at the National Toxicology Program down at Research Triangle Park had been coerced by their superiors to change their findings."91
Once Dr. Marcus acted on his findings, something ominous started to happen in his life: "…I wrote an internal memorandum and gave it to my supervisors. I waited for a month without hearing anything. Usually, you get a feedback in a week or so. I wrote another memorandum to a person who was my second-line supervisor explaining that if there was even a slight chance of increased cancer in the general population, since 140 million people were potentially ingesting this material, that the deaths could be in the many thousands. Then I gave a copy of the memorandum to the Fluoride Work Group, who waited some time and then released it to the press.
"Once it got into the press all sorts of things started happening at EPA. I was getting disciplinary threats, being isolated, and all kinds of things which ultimately resulted in them firing me on March 15, 1992." 
In order to be reinstated at work, Dr. Marcus took his case to court. In the process, he learned that the government had engaged in various illegal activities, including 70 felony counts, in order to get him fired. At the same time, those who committed perjury were not held accountable for it. In fact, they were rewarded for their efforts:
"When we finally got the EPA to the courtroom…they admitted to doing several things to get me fired. We had notes of a meeting…that showed that fluoride was one of the main topics discussed and that it was agreed that they would fire me with the help of the Inspector General. When we got them on the stand and showed them the memoranda, they finally remembered and said, oh yes, we lied about that in our previous statements.
"Then…they admitted to shredding more than 70 documents that they had in hand ­ Freedom of Information requests. That's a felony…. In addition, they charged me with stealing time from the government. They…tried to show…that I had been doing private work on government time and getting paid for it. When we came to court, I was able to show that the time cards they produced were forged, and forged by the Inspector General's staff…." 
For all his efforts, Dr. Marcus was rehired, but nothing else has changed: "The EPA was ordered to rehire me, which they did. They were given a whole series of requirements to be met, such as paying me my back pay, restoring my leave, privileges, and sick leave and annual leave. The only thing they've done is put me back to work. They haven't given me any of those things that they were required to do."92
What is at the core of such ruthless tactics? John Yiamouyiannis feels that the central concern of government is to protect industry, and that the motivating force behind fluoride use is the need of certain businesses to dump their toxic waste products somewhere. They try to be inconspicuous in the disposal process and not make waves. "As is normal, the solution to pollution is dilution. You poison everyone a little bit rather than poison a few people a lot. This way, people don't know what's going on."
Since the Public Health Service has promoted the fluoride myth for over 50 years, they're concerned about protecting their reputation. So scientists like Dr. Marcus, who know about the dangers, are intimidated into keeping silent. Otherwise, they jeopardize their careers. Dr. John Lee elaborates: "Back in 1943, the PHS staked their professional careers on the benefits and safety of fluoride. It has since become bureaucratized. Any public health official who criticizes fluoride, or even hints that perhaps it was an unwise decision, is at risk of losing his career entirely. This has happened time and time again. Public health officials such as Dr. Gray in British Columbia and Dr. Colquhoun in New Zealand found no benefit from fluoridation. When they reported these results, they immediately lost their careers…. This is what happens ­ the public health officials who speak out against fluoride are at great risk of losing their careers on the spot." 
Yiamouyiannis adds that for the authorities to admit that they're wrong would be devastating. "It would show that their reputations really don't mean that much…. They don't have the scientific background. As Ralph Nader once said, if they admit they're wrong on fluoridation, people would ask, and legitimately so, what else have they not told us right?" 
Accompanying a loss in status would be a tremendous loss in revenue. Yiamouyiannis points out that "the indiscriminate careless handling of fluoride has a lot of companies, such as Exxon, U.S. Steel, and Alcoa, making tens of billions of dollars in extra profits at our expense…. For them to go ahead now and admit that this is bad, this presents a problem, a threat, would mean tens of billions of dollars in lost profit because they would have to handle fluoride properly. Fluoride is present in everything from phosphate fertilizers to cracking agents for the petroleum industry." 
Fluoride could only be legally disposed of at a great cost to industry. As Dr. Bill Marcus explains, "There are prescribed methods for disposal and they're very expensive. Fluoride is a very potent poison. It's a registered pesticide, used for killing rats or mice…. If it were to be disposed of, it would require a class-one landfill. That would cost the people who are producing aluminum or fertilizer about $7000+ per 5000- to 6000-gallon truckload to dispose of it. It's highly corrosive." 
Another problem is that the U.S. judicial system, even when convinced of the dangers, is powerless to change policy. Yiamouyiannis tells of his involvement in court cases in Pennsylvania and Texas in which, while the judges were convinced that fluoride was a health hazard, they did not have the jurisdiction to grant relief from fluoridation. That would have to be done, it was ultimately found, through the legislative process.    Interestingly, the judiciary seems to have more power to effect change in other countries. Yiamouyiannis states that when he presented the same technical evidence in Scotland, the Scottish court outlawed fluoridation based on the evidence.
Indeed, most of Western Europe has rejected fluoridation on the grounds that it is unsafe. In 1971, after 11 years of testing, Sweden's Nobel Medical Institute recommended against fluoridation, and the process was banned.93 The Netherlands outlawed the practice in 1976, after 23 years of tests. France decided against it after consulting with its Pasteur Institute64   and West Germany, now Germany, rejected the practice because the recommended dosage of 1 ppm was "too close to the dose at which long-term damage to the human body is to be expected." 84   Dr. Lee sums it up: "All of western Europe, except one or two test towns in Spain, has abandoned fluoride as a public health plan. It is not put in the water anywhere. They all established test cities and found that the benefits did not occur and the toxicity was evident."94
Isn't it time the United States followed Western Europe's example? While the answer is obvious, it is also apparent that government policy is unlikely to change without public support. We therefore must communicate with legislators, and insist on one of our most precious resources ­ pure, unadulterated drinking water. Yiamouyiannis urges all American people to do so, pointing out that public pressure has gotten fluoride out of the water in places like Los Angeles; Newark and Jersey City in New Jersey; and 95Bedford, Massachusetts. 46   He emphasizes the immediacy of the problem: "There is no question with regard to fluoridation of public water supplies. It is absolutely unsafe…and should be stopped immediately. This is causing more destruction to human health than any other single substance added purposely or inadvertently to the water supply. We're talking about 35,000 excess deaths a year…10,000 cancer deaths a year…130 million people who are being chronically poisoned. We're not talking about dropping dead after drinking a glass of fluoridated water…. It takes its toll on human health and life, glass after glass." 96
There is also a moral issue in the debate that has largely escaped notice. According to columnist James Kilpatrick, it is "the right of each person to control the drugs he or she takes." Kilpatrick calls fluoridation compulsory mass medication, a procedure that violates the principles of medical ethics. 97   A New York Times editorial agrees:
"In light of the uncertainty, critics [of fluoridation] argue that administrative bodies are unjustified in imposing fluoridation on communities without obtaining public consent…. The real issue here is not just the scientific debate. The question is whether any establishment has the right to decide that benefits outweigh risks and impose involuntary medication on an entire population. In the case of fluoridation, the dental establishment has made opposition to fluoridation seem intellectually disreputable. Some people regard that as tyranny." 98
Source: Dr. Gary Null, PhD
Are Americans ready to accept a police state? Are pastors and Christians ready to accept a police state? Are Republicans and conservatives ready to accept a police state? Are Democrats and liberals ready to accept a police state? Are there truly enough people left in this country who even understand what a police state is, and if they do, would they really support it?
I can hear many readers shouting, "No!" But I truly wonder just how many Americans have already accepted the police state in their hearts and minds. It is absolutely true that before despots and tyrants can put shackles around men's necks, they must first put them around men's hearts. So, just how many of the American people are walking around every day with shackles already around their hearts? How many pastors mount the pulpits with shackles around their hearts? How many teachers enter the classroom with shackles around their hearts? How many State lawmakers walk into their various capitols with shackles around their hearts? How many police officers get into their squad cars with shackles around their hearts? How many military personnel put on their uniforms with shackles around their hearts?
Those of us who are passionate about the freedom fight spend a lot of time discussing and debating the nuances of how best to protect liberty. Except for a precious few, our State governors, attorney generals, legislators, senators, mayors, county commissioners, city councilmen, etc., are doing a fantastically lousy job of honoring their oaths to the Constitution and to the principles contained in our Declaration of Independence and Bill of Rights. Except for a precious few, our pastors, deacons, elders, and church leaders are doing a fantastically lousy job of defending freedom principles. Except for a precious few, our civic and business leaders are doing a fantastically lousy job of defending liberty. And needless to say, you could put the people on Capitol Hill in Washington, D.C., who are even doing diddly-squat about preserving liberty into an old-fashioned phone booth.
Republicans? Most of them have never seen a bill that expands the police state at home and foreign wars abroad that they did not absolutely love. Democrats? Most of them have never seen a bill that expanded government (any government) that they did not absolutely love. Yes, yes, I know that there are a few–a precious few–exceptions to the above, but not many.
But are the American people truly ready to accept a police state? A recent report at InfoWars.com is quite shocking to those of us who tend to believe that most of our fellow Americans would recoil at the thought of an open police state.
Reporting for InfoWars.com, Paul Joseph Watson writes, "After illustrating their enthusiasm for repealing the Bill of Rights, a video shows Americans happily signing a petition to support a 'Nazi-style Orwellian police state,' in what easily represents the most shocking footage of its kind to date.
"Citing issues with how the government shutdown has impacted the ability of the police to 'keep the community safe,' [Mark] Dice tells San Diegans that there is a need to 'increase the Orwellian system.'
"'Not a problem,' responds one man as he signs the petition.
"'We just want to model it after the Nazi Germany system to keep people safe and secure,' Dice tells another individual.
"After signing the petition to 'implement the Orwellian police state,' another man responds, 'You find the pot of money though,' apparently more concerned about how much a Nazi-style police state would cost than its actual consequences.
"'They're trying to cut the budget by 20 per cent so we just want to make sure that we can model the police state after the Nazi Germany system,' Dice tells another couple who sign the petition, before adding, 'Thanks for supporting the police state.'
"'We're going to model it after the Nazi Germany-style police state,' Dice clearly tells another man who signs the petition.
"'We need this Orwellian-style system to keep everybody safe,' Dice tells a woman as she is signing the petition, to which she responds, 'Yeah.'"
See Watson's report at:
Americans Sign Petition to Support "Nazi-Style Orwellian Police State"
So, how many of your friends, relatives, co-workers, neighbors, fellow club members, fellow pastors, and fellow church members would be willing to sign such a petition as mentioned above? Probably more than you would think. Why don't you use Mark Dice's technique and go stand with a petition on a street corner in your town or on a sidewalk outside the entrance of your church and find out? But be prepared for a shock. It is not just San Diegans that are already wearing the shackles around their hearts.
Those of us in the liberty movement are knocking our brains out trying to devise the best strategy to preserve the vestiges of freedom that are left in this country. The assaults against our liberties are ubiquitous–and so are the battlefronts upon which our fellow freedom-fighters are tirelessly and relentlessly defending the hill. Thank God for every one of them! I may or may not agree with each strategy or the people who come up with them, but if they are in the liberty fight, they are my brothers and compatriots.
But it is time for us to ask ourselves, are we living in a country in which a sizeable percentage of people do not care about, and may actually not WANT, liberty? Are we living in a country in which a sizeable percentage of people have already accepted the shackles of tyranny around their hearts?
I'm talking about Democrats and Republicans; Christians and unbelievers; pastors and pagans; liberals and conservatives; whites and blacks; educated and illiterate; rich and poor; men and women; northerners and southerners; easterners and westerners; military and civilians. How many are already wearing the shackles of tyranny around their hearts? I'm afraid far more than most of us want to admit.
At this point, I must make the following observation: if you are living in a State that does not recognize your right to keep and BEAR arms, if you live in a State that significantly impedes your right to possess and CARRY arms, if you live in a State that is unfriendly to the Second Amendment, you are living in a State in which a majority of lawmakers and citizens are already wearing the tyrant's yoke around their hearts–and they want you to wear it, too.  And if you live in a large metropolitan city anywhere, you are living in one of liberty's most inhospitable and hostile places. In all candor, one of the chief reasons why my family and I moved to a small town in a rural State (the Flathead Valley of Montana) is because of what I'm talking about right now.
For more information on our move to Montana, please go to this web page:
I realize that we have our share of big-government weenies here in Montana, too. I know we have a bunch of politicians and people who carry the shackles of tyranny around their hearts. I won't argue that. But I also know that if police agencies in this area attempted a military lockdown such as took place in Boston after the marathon bombings, they would start a modern-day revolution. I KNOW that the majority of people in the Flathead Valley would never submit to such a police state. I also believe that the vast majority of law enforcement officers in this area would never attempt to enact such a police state.
As an example, according to published reports, the average home in the State of Montana has 27 firearms in it. Yes, you read it right: 27. I dare say that the average pickup truck in Montana has more guns in it than the average house in just about any other State.
Ladies and gentlemen, Thomas Jefferson was right: big cities are the "bane" of freedom. And those states that are controlled by big cities are also a major culprit in the demise of liberty.
Several years ago, Boston's Gun Bible (BGB) ranked the states in order of their recognition of the right to keep and bear arms. According to BGB, the freest states are:
1. Vermont
2. Idaho and Kentucky (tie)
3. Louisiana and Alaska (tie)
4. Wyoming
5. Montana
And, again, according to BGB, the least free states are:
1. New Jersey
2. Illinois
3. Hawaii
4. Massachusetts
5. New York
Now, I would personally argue BGB's ranking of Montana as number 5 in the list of freest states–especially when it comes to the Second Amendment. Regardless, notice the absence of the dominance of big-cities within the list of freest states, contrasted with the obvious dominance of big-cities within the list of least free states. In the list of freest states, only Kentucky and Louisiana have a metro area with over one million population. And in the case of Vermont, Idaho, Alaska, Wyoming, and Montana, the State with the largest population is Idaho with just over 1.5 million–in the ENTIRE STATE. The conclusion should be obvious: big cities equal less freedom; rural states equal more freedom.
Ladies and gentlemen, this divergence of philosophy and the willingness or unwillingness of people in big city states and rural states to either accept or reject tyranny is a boiling pot that at some point is going to spill over onto the eye of the stove. Notice that Mr. Dice's petition was asked of people in one of America's largest population centers: San Diego, California. Take that same petition to the streets of Kalispell, Montana; Coeur d'Alene, Idaho; Cheyenne, Wyoming; or Wasilla, Alaska; and the response would be MUCH different.
I don't believe tyranny will come to America all at once; it will come piecemeal, city by city, State by State, and region by region. And liberty will be preserved the same way.
So, are Americans ready to accept a police state? It all depends on where you live.
P.S. This weekend, selected cities across the country will be privileged to see the premiere screening of James Jaeger's fantastic new movie, "MOLON LABE: How The Second Amendment Guarantees America's Freedom." The film features such notable freedomists as Pat Buchanan, Ron Paul, Larry Pratt, G. Edward Griffin, Alex Jones, and, yes, yours truly–along with several others. It is terrific film. The people of the Flathead Valley in Montana are fortunate to be able to attend this premiere showing at the Mountain Cinema 4 theaters in Whitefish, Montana, at 11am Mountain Time, this Saturday, October 26. If you live within driving distance, you are invited to attend this premiere screening. DVDs of the film will be available at the showing.
If you are not able to go see MOLON LABE this weekend and would like to order the DVD of this new film, you may do so NOW. Order the MOLON LABE DVD here:
Obama intends to nominate former Defense Department general counsel Jeh Johnson as new DHS chief.
He's responsible for endorsing some of Washington's most lawless policies. His rap sheet reveals great cause for concern. More on him below.
Post-9/11, police state terror followed. Obama expanded it.
It's unprecedented in size, scope and ruthlessness.
DHS is America's Gestapo. The November 25, 2002 Homeland Security Act established it. Twenty-two federal agencies were combined under one authority.
They include Immigration and Customs Enforcement (ICE), Transportation Security, the Secret Service, FEMA, National Protection and Programs Directorate, and the Coast Guard among others.
DHS concentrates unprecedented executive branch military and law enforcement empowerment. It's a rogue agency. It's insidious.  It's a police state apparatus writ large. It's a dagger at the heart of freedom.
Its four main mandates include:
border and transportation security;
emergency and disaster preparedness;
developing nuclear, chemical and biological weapons countermeasures; and
centralizing storage and analysis of potential threat information.
US Northern Command (NORTHCOM) was established months earlier (April 25, 2002). Doing so was unprecedented.
For the first time, America's mainland, Alaska, Canada, Mexico, Gulf waters, Florida straits, and portions of the Caribbean were militarized. Troops may be deployed on US streets.
Doing so violates core 1807 Insurrection Act and 1878 Posse Comitatus Act principles.
They prohibit using federal and National Guard forces for domestic law enforcement except as constitutionally allowed or expressly authorized by Congress in times of insurrection or other national emergency.
No longer. Usurped diktat authority lets presidents claim emergency powers, declare martial law, suspend the Constitution, and deploy federal and/or National Guard troops on US streets to suppress whatever is called disorder.
Fundamental freedoms are endangered. First Amendment ones matter most. Without them all others are at risk. They include free expression, assembly, religion, and right to petition government for redress.
Police state ruthlessness defines today's America. International, constitutional and US statute laws no longer matter. They lie in history's dustbin.
Diktat power replaced them. No one any longer is safe. Doing the right thing is dangerous. Guilt by accusation is policy.
Anyone can be arrested, held uncharged, and detained indefinitely. Due process, judicial fairness, and other civil rights no longer protect.
If confirmed, Johnson will replace Janet Napolitano. She reflected the worst of repressive governance. Throughout her tenure, she violated fundamental rule of law principles.
She terrorized Latino immigrants. She waged war on Occupy Wall Street. She obstructed FOIA requests.
She advanced America toward full-blown tyranny. Expect Johnson to pick up where she left off. His record gives pause for concern.
His legal career combined private and government service. From 1989 – 1991, he was GHW Bush's Assistant US Attorney for the Southern District of New York.
From 1998 – 2001, he was Clinton's Air Force Department general counsel. He's currently a Paul, Weiss, Rifkind, Wharton & Garrison partner.
His former Defense Department responsibilities included legal review and approval of all military related operations.
An unnamed senior Obama administration official said:
"The president is selecting Johnson because he is one the most highly qualified and respected national security leaders, having served as the senior lawyer for the largest government agency in the world."
"During his tenure at the Department of Defense he was known for his sound judgment and counsel."
It includes defending military commission prosecutions. They're for so-called "unprivileged enemy belligerents." Bush called them "unlawful enemy combatants."
Francis Boyle called this designation a "quasi-category to create an anti-matter universe of legal nihilism where human beings (including US citizens) can be disappeared, detained incommunicado, denied access to attorneys and regular courts, tried by kangaroo courts, executed, tortured, assassinated and subjected to numerous other manifestations of State Terrorism."
Johnson supports all of the above. Doing so qualifies him to head DHS. He endorses targeted assassinations by drones or other means.
He defends lawless NSA spying. He champions waging war on terror at home and abroad.
On November 30, 2012, he addressed the Oxford Union in London. He titled his talk "The Conflict Against Al Qaeda and its Affiliates: How Will It End?"
He claimed credit for working with Congress "to enact the Military Commissions Act (MCA) of 2009." It renewed its initial 2006 authorization.
It scrapped habeas protection. It granted sweeping police state powers. They're unchanged today. MCA states:
"(N)o (civil) court, justice, or judge shall have jurisdiction to hear or consider any claim or cause for action whatsoever…relating to the prosecution, trial, or judgment of a military commission (including) challenges to the lawfulness of (its) procedures…"
With or without evidence, "Any person is punishable who aids, abets, counsels, commands, procures," or in any way provides "material support" to alleged terrorists.
Charged suspects are guilty by accusation. Enhanced interrogations (aka torture) are authorized.
So is denying detainees international law protections. Presidents can authorize military commissions at their discretion.
Torture coerced confessions are admissible. Hearsay and secret evidence is permitted. Kangaroo court justice follows.
Johnson vowed to keep fighting Al Qaeda. "(W)e are taking the fight directly to AQAP (Al Qaeda on the Arabian Peninsula)," he said.
He omitted explaining that Washington uses Al Qaeda and similar groups strategically as enemies and allies.
He called targeting Al Qaeda "a new kind of war. It is an unconventional war against an unconventional enemy."
He implied that old rules don't apply. Waging war on Al Qaeda won't "end in conventional terms," he said.
The most "unconventional" tactics are used. Fundamental rule of law principles are violated doing so.
On February 16, 2012, New York City Bar President Samuel Seymour wrote Johnson, saying:
"(W)e write to express our concern with the Order Governing Written Communications Management for Detainees Involved in Military Commissions, dated December 27, 2011."
"The Association is alarmed at the dramatic impingement on the attorney-client privilege resulting from the procedures set forth in the Order."
"The sanctity of the attorney-client privilege is fundamental to our system of justice."
"If the Order is implemented, (it) will be gravely undermined."
"We urge the appropriate authority to vacate the Order and (replace it with) a (proper) legal framework."
It's in stark contrast to civil proceedings. It's fundamentally unfair and unjust.
Seymour's letter was comprehensive. It was lengthy. It ran nine pages.
He concluded saying "the Association believes the Written Communications Order is problematic because it invades the attorney-client privilege, inappropriately inserts outsiders into the defense team, and reverses the presumption that the privilege should be respected, all on a blanket basis and without any particularized showing of need."
"We believe the Order threatens to undermine the proper functioning of the adversary system and" helps delegitimize military commission prosecutions.
On March 18, 2013, Johnson spoke at the Center on National Security at Fordham Law School." He titled his address "A 'Drone Court:' Some Pros and Cons."
He claimed "appropriate lethal force" made America's homeland safer. It's never been less safe.
He advocates drone killings. He asked what about establishing a drone court? He's comfortable about an authority acting as judge, jury and executioner.
He wants it kept within the executive branch. Targeted assassination authorizations aren't suited for judicial review. Quick action is needed to implement them.
Doing so violates core international, constitutional and US statute laws. Johnson didn't explain. Nor that drones mostly kill innocent civilians.
A tiny fraction of deaths are so-called "high value targets." Innocent men, women and children comprise most others. It doesn't matter.
Johnson calls "targeted lethal force" justifiable. "The essential mission of the US military is to capture or kill an enemy," he said.
In a February 2012 Yale Law School address, he called US citizens fair game.
"Belligerents who also happen to be US citizens do not enjoy immunity where non-citizen belligerents are valid military objectives," he said.
"(U)nder well-settled legal principles, lethal force against a valid military objective, in an armed conflict, is consistent with the law of war and does not, by definition, constitute an 'assassination.' "
America's domestic "war on terror" will be in good hands with Johnson. Expect freedom to suffer another major body blow. Perhaps it won't survive his tenure. Ends justifying means alone matters.
Stephen Lendman lives in Chicago. He can be reached at lendmanstephen@sbcglobal.net.
His new book is titled "Banker Occupation: Waging Financial War on Humanity."
http://www.claritypress.com/LendmanII.html
Visit his blog site at sjlendman.blogspot.com.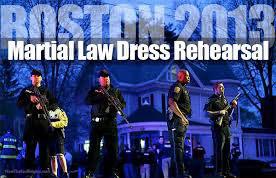 We have grown accustomed to the tyranny at the Federal level. The CIA is the most efficient organized criminal operation on the planet. The spy tactics of the NSA would make the East German Stasi green with envy. With the NSA watching our every move, nobody should feel safe for fear of being branded an enemy of the state. Even journalists are feeling the brunt of the new found bravado of the globalists. The systematic murders of journalists such as Andrew Breitbart and Michael Hastings for getting "too close" are stark reminders that our republic democracy is a facade and has degenerated into a wolf in sheep's clothing.
Where the Federal government and the existence of their confederate secret societies such as the Council on Foreign Relation and the Trilateral Commission, were once denied, they are now fully admitted to and championed as the true rulers of this country.
Trilaterals Over Washington
I remember back in 1979 when I was given the book Trilaterals Over Washington which was co-authored by Anthony Sutton and Patrick Wood, that I was horrified that such a small group of men could control such vast resources and do so much harm to humanity. My admitted surprise speaks to my level of ignorance at that time. I was a budding researcher at the time and I had a ravenous appetite to learn more about these Constitutional usurpers. What I discovered was that Sutton and Wood's book was largely a standalone piece. Of course there was the classic None Dare Call It a Conspiracy, by Gary Allen, and there was that one article in 1977 in Atlantic Monthly which mentioned the Trilateral Commission, but debunked the conspiratorial angle.
The media was postured in such a way, in that day, that if anyone mentioned the Council on Foreign Relations and the Trilateral Commission, you were marginalized and ridiculed. Today, we are witnessing a complete reversal in government secrecy as it relates to their participation in global tyranny and the installation of a police state surveillance grid.The destruction of this country is totally being done in stealth, but things have changed.
Why Are the Misdeeds of the CIA Out In the Open?
Indeed, the veil of NWO secrecy has been stripped away. The CIA is admitting past transgressions from as far back as 60 year ago when modern Iranianhistory took a critical turn when the CIA backed coup overthrew the overthrew the country's prime minister, Mohammed Mossadegh. True to their mafia nature, the CIA never admits to anything. Does this mean that they are turning over a new leaf and are submitting to a new era of agency transparency and accountability? Not really, when the CIA admits to their complicit behavior of running drugs for guns in the Iran-Contra Affair and setting up the cocaine gangs and started the drug war in LA in the 1980′s to fund and facilitate Iran Contra, I might take their "open disclosure intentions" more seriously. And when the CIA admits its role in the murder of JFK, then I might begin to cut some slack to what has been the most virulent organized criminal organization in the world. And when CIA director Brennan, admits to having award winning journalist Michael Hastings murdered, then maybe I will take a serious look at considering that the CIA is entering into a new era of openness.
Did Obama Actually Fulfill One of His Campaign Promises?
Some would argue that there is a new era of transparency that is emanating from Washington D.C. and that Obama is finally making good on his campaign promise to oversee the most transparent organization in the history of the country? Not in a pig's eye. We are not witnessing a new age of accountability, we are watching the unveiling of in-your-face tyranny.
Fear and Intimidation Is the Objective
Didn't you get the message that tyranny is out of the closet and is being placed firmly in the faces of the American public? The globalists are sending a clear message, "Fear Us!" Their intent is to frighten and intimidate the public into believe that resistance is futile.
Recently, the NSA revealed that they spied upon innocent Americans by intercepting an unspecified number of emails. Of course, the NSA said that this was an "accident." The accident aspect of the story is not believable, however, the objective was achieved with the revelation: "Be afraid America, very afraid, we are watching everything you do."
Nowhere is the in-your-face-tyranny more prevalent than in the today's law enforcement agencies as we have witnessed the militarization of the police which are now designed to harass and intimidate.
The Overt Militarization of the Police
As we witness the unfolding of the extreme militarization of the police, the American public is increasingly being subjected to heinous, Gestapo and KGB types of crimes being committed against innocent American citizens.
Recently, in Phoenix, stunned neighbors watched as mentally disturbed Michael Ruiz, who was having a mental heath episode on the roof of his apartment building, was choked and tasered while one of the assailing cops chanted the familiar refrain: "Stop resisting! Stop resisting!" The assailing cops then shackled Ruiz's hands and feet, and dragged him down the stairs without supporting his head. Ruiz's unsupported head struck every one of the concrete stairs on the way down. By the time Ruiz reached the parking, he was murdered by the shock troops of the Phoenix Police Department. Ruiz was declared brain-dead at nearby St. Joseph's hospital. The police attempted to cover up their thuggish behavior by confiscating all the cell phones and cameras that they could find. However, these criminal police did not get all of them.
Alejandro Gonzalez surrendered in San Jose on January 10, 2011. The 22-year-old was the suspect in a non-fatal shooting that had taken place on New Year's Day at a local bar called the Mucky Duck.
A multi-agency SWAT team invaded the home of 31-year-old Rogelio Serrato, Jr. Serrato, who was known as Roger to friends and family, and was not a suspect in the shooting. He was thought to have been harboring Gonzalez, which he was not. The police swat team threw in a flash grenade to his home, thus setting the house on fire and Serrato subsequently was killed.
Monterey County agreed to a $2.6 million settlement with Serrato's family, which was paid by the county's insurance carrier and absolves the sheriff's office of legal responsibility while praising the actions of the arresting officers.
Who will ever forget the aftermath of the Boston Marathon Bombing? The show of force following the event was unwarranted and unprecedented as the police were given a script to follow by the Federal government and local officers performed their martial law "Federalized" duties with notable distinction.
Even My Efforts Have Drawn Scrutiny From Criminal Elements
I have been investigating the presence of Russian troops in Alaska, Tennessee, Kentucky and California. My efforts have drawn scrutiny as the new level of intimidation is being visited upon me for my efforts.
Dave,

Last month I talked to you on the phone and we were disconnected twice. As I know you are aware it was the ears of those who watch that disconnected us. Most of my communications by any means is usually intercepted, delayed or is sent back to me and never makes it to the receiver. I bring this up to you as I was talking to someone who knows me. This person told me they received a text message that identified it as coming from me and received several of them. They then received a telephone call from my number and claimed to be me and of course this person knew this was not true as they know my voice. Why i bring this up is during the course of the conversation whoever was calling commented that they wanted to talk to them about "Dave Hodges". The only way that my number and your name would come up was from when we talked. There is some extremely guarded stuff going on at mclb in yermo. Thought i would share this with you, eyes and ears.
This is clearly a thinly veiled warning designed to intimidate me. For the record, I am not suicidal and I do not drive at high rates of speeds.
Conclusion
The police are the country's most dangerous street gang. One significant distinction between police and their private sector counterparts is that street gangs don't expect to receive commendations when they kill innocent people. However, it is not tyranny without an endgame. The fear and intimidation being perpetrated by law enforcement is by design. Why do they want us to be so fearful? They want us to be fearful, very fearful. What do they want us to be afraid of? The answer to that question is contained in the part of part of this series.
Source: War Is Crime | Dave Hodges  |  The Common Sense Show
On April 4 the Pentagon announced that it was sending a mobile missile defense system to Guam as a "precautionary move" to protect the island from the potential threat from North Korea. The Terminal High Altitude Area Defense system (THAAD) comprises ground-based interceptors in Alaska and California, as well as naval vessels capable of shooting down missiles.
On the same day, Defense Secretary Chuck Hagel said that North Korea posed a "real and clear danger" to the island, to U.S. allies in the region, and even to the United States. Its leaders have "ratcheted up their bellicose, dangerous rhetoric," Hagel told the National Defense University in Washington. Areas at risk include South Korea and Japan, he added, as well as Guam, Hawaii and the West Coast of the United States. "We have to take those threats seriously," he said.
It is the job of defense secretaries to take all threats seriously, but there is less than meets the eye to this one. While media coverage of tensions with North Korea makes it appear that its recent threats in response to the ongoing "Foal Eagle" U.S.-South Korean military exercises came unexpectedly, Pyongyang has a long history of objecting vehemently to such war games. North Korea is using bizarre rhetoric—as it has done many times before—but there is no "real and present danger," because the country's nuclear and missile delivery capabilities are rudimentary now and will remain so for years to come. Its three nuclear tests thus far—in 2006, 2009 and on February 12 of this year—amounted to a total yield of around 10 kilotons, or less than one-half the power of the bomb that destroyed Nagasaki in August 1945. At least two, and possibly all three, of those tests used plutonium as the fissile material. Crude and bulky, plutonium devices cannot be fitted onto a missile.
North Korea's claims to have miniaturized its latest device are unproven and probably untrue: no tell-tale isotopes indicative of weapons-grade uranium have been detected. In addition, at the moment, its uranium-enrichment facilities are not producing requisite quantities of highly-enriched uranium (HEU). The Yongbyon site—the country's main nuclear facility—has been limited to electricity generation for the past five years, as part of a disarmament-for-aid deal signed in September 2005. The agreement's implementation was always wrought with difficulties, however. Last month, the regime vowed to restart all facilities at Yongbyon—presumably including uranium enrichment to weapons-grade levels (HEU). They have the technical ability to do this, but even if the enrichment program proceeds immediately North Korea will be several years away from producing a deliverable device on a reliable missile.
In the final months of Kim Jong-il's life it appeared that the talks with the U.S. on the control of North Korea's nuclear facilities would be restarted. After he died in December 2011, his young son and successor Kim Jong-un soon shifted emphasis from hoped-for cooperation to confrontation. In February 2012, Pyongyang unexpectedly announced that it would suspend nuclear activities and observe a moratorium on nuclear and long-range missile tests in return for American food aid. That agreement was suspended after North Korea unsuccessfully launched a rocket carrying a satellite a year ago, which caused major embarrassment to the regime. A successful launch came last December, swiftly followed by the tightening of international sanctions in January (this time supported by China), a third nuclear test in February, and the ongoing escalation of warlike rhetoric since early March.
That rhetoric is a mix of bluster and bravado. Even if it had the theoretical wherewithal to threaten the United States—which it does not have—North Korea could not do it credibly: a single missile, or two, or five, would be fairly easy to intercept and destroy, and the ensuing retaliation would turn much of the People's Democratic Republic into a parking lot. In the fullness of time the North may develop a device capable of fitting into a warhead, but it will have no guidance system necessary for accuracy and no re-entry technology to bring an intercontinental ballistic missile (ICBM) back to Earth. According to the UK-based International Institute for Strategic Studies, North Korea has something that can hit American shores, but a "functioning nuclear-tipped intercontinental ballistic missile is still at least several years away."
Even if it were to miniaturize a half-dozen nuclear weapons and perfect some form of functioning delivery system, North Korea would not be able to use them as a means of blackmail to alter the regional balance of power. The U.S., Russia, China, Great Britain, France, India, Pakistan, and Israel have possessed nuclear weapons for decades. None of them has ever been able to change the status quo in its favor by threatening to use the bomb. The possession of nuclear weapons by one of the parties did not impact the outcome in Korea in 1953, or Suez in 1956, or prevent the two superpowers' defeats, in Vietnam and Afghanistan respectively. It makes no difference to China's stalled efforts to bring Taiwan under its control. South Africa had developed its own nuclear arsenal in the 1980s—it has been dismantled since—but this did not enhance its government's ability to resist the pressure to dismantle the Apartheid in the early 1990's. The political effect of a country's possession of nuclear weapons has been to force its potential adversaries to exercise caution and to freeze the existing frontiers. There is no reason to think that North Korea will be an exception to the rule.
The root causes of North Korea's apparently reckless behavior are predominantly domestic, as usual. Kim Jong-un, the third absolute ruler in the dynasty established by his late grandfather Kim Il-sung, is young (29), untested and insecure. When his father Kim Jong-il died on December 17, 2011, the military and Party leadership accepted his third son as the designated successor, but it was not immediately clear whether Jong-un would in fact take full power right away. A cult of personality started developing right away. With no track record of achievement and no sign of outstanding talent, he was hailed as the "great successor to the revolutionary cause," "outstanding leader of the party, army and people," "respected comrade identical to Supreme Commander Kim Jong-il," even as "a great person born of heaven"—an eccentric metaphor for a society nominally based on the teaching of dialectical materialism. The titles followed: within days of his father's death, Kim Jon-un was declared Supreme Commander of the Korean Peoples Army, Chairman of the Central Military Commission, and "supreme leader of the country." In March of last year, he was appointed first secretary of the Workers' Party of Korea; three months later, he was awarded the rank of a field marshal.
The plethora of titles does not mean that Kim Jong-un automatically commands the same level of authority and unquestioning obedience enjoyed by his father and grandfather before him. According to a psychological profile put together by U.S. intelligence, Kim Jong-un may feel compelled to prove just how tough he is in order to make up for his inexperience. One of the CIA's former top experts on North Korea, Joseph DeTrani, regards him as a young man insufficiently well prepared for the position, with limited foreign exposure, who has the urge to prove his toughness to his own military by emulating his grandfather, Kim Il-sung. But the heir is unlikely to start a general war, which he knows he cannot win, and in which China—his often reluctant backer—would likely remain aloof. "It would probably mean his defeat, and his defeat would probably mean the downfall of his regime and, very probably, the end of him as well," according to the Telegraph's David Blair. "Assuming that he's not suicidal, he is very unlikely to start a general conflagration." The danger remains, however, that North Korea, having ratcheted up the rhetoric for so long and having issued so many blood-curdling threats, feels that it has to do something.
My hunch is that in the end Kim the Third will do nothing. South Korea refrained from retaliation when one of its naval vessels was sunk under mysterious circumstances in disputed waters in March 2010, or when North Korea bombarded the South Korean island of Yeonpyeong in November of that year. This time the leaders in Seoul appear determined to respond to any hostile act. While China is urging all sides to tone it down, its warnings are primarily directed at North Korea. Beijing has conveyed a warning to Pyongyang that any incident would subject the North to swift and vigorous retaliation. It is noteworthy that there are no significant troop movements along the 38th parallel, and the feverish tone of North Korea's state media appears to have abated in recent days. The specific warnings that preceded the Yeonpyeong attack are now absent. The regime is well aware of North Korea's inadequacies in the nuclear and missile technologies. Economically it is a mess. According to the CIA economic assessment issued last month, North Korea's industrial and power output have receded to pre-1990 levels, while frequent crop failures since the catastrophic 1995 famine have produced chronic food shortages and malnutrition. Its people depend for survival on international food aid deliveries, mainly from China.
Once this latest teacup storm is over, a coherent long-term American response should address the question as to why North Korea feels it needs nuclear weapons in the first place. This is not because Kim Jong-un plans to reunify the peninsula by force—that he cannot do, with or without the bomb—but because Pyongyang regards the United States as a real threat. North Korea is one of the tightest despotisms in existence, but ever since it was designated the eastern pivot of the "Axis of Evil" in President George W. Bush's 2002 State of the Union Address its leaders have rational grounds to feel threatened. According to President Obama, the nuclear test offered only an illusion of greater security to North Korea. This is incorrect. The possession of nuclear weapons, far from providing an "illusion" of greater security, is the only reliable insurance policy to those states that Washington may deem fit for regime change. Had Serbia had the bomb in 1999 or Iraq in 2003, they would not have been subjected to illegal American attacks on patently spurious grounds.
Some imagination is needed in Washington, including a rethink of the old orthodoxy that nuclear proliferation is inherently dangerous. It is not. Since 1945, there have been many wars, but no catastrophic ones on par with 1914-1918 or 1939-1945. This long peace—lasting for close to seven decades thus far—is due almost entirely to the existence of nuclear weapons and to their possession by an expanding circle of powers. Contrary to the will of the United States—whose leaders do not want other countries to possess what America has possessed, and used, since 1945—nuclear proliferation has been a major factor in the preservation of peace. The "Balance of Terror" is a grim term which denotes a comforting reality, and its logic applies to the lesser powers, such as India and Pakistan, which went to war three times after the Partition—in 1947, 1965, and 1971—but not since then. On previous form, the violence in Kashmir in March 2008 and the Pakistani-linked terrorist attacks in Bombay in November of that year would have reignited the conflict—but they did not. The possession of nuclear weapons by both adversaries has been a major war-inhibiting factor for over four decades, and it will likely remain so for many years to come.
What is valid for the Subcontinent should apply to the North Korean peninsula. Sanctions or no sanctions, Pyongyang will not give up its bomb. For the sake of regional peace and stability, South Korea should acquire one as well—and there is no reason for Japan not to follow suit. Back in the 1970's, the Ford Administration induced South Korea to abandon its nuclear weapons program in return for not withdrawing American soldiers. Now is the time to reverse the sequence. Washington should grant a free nuclear hand to Seoul in return for the mutually agreed U.S. troop withdrawal. The latest crisis strengthens the case for the long-overdue withdrawal of the remaining 28,000 American troops from the Korean peninsula. It is high time to let the countries directly affected by Pyongyang's actions—South Korea, Japan, China, and Russia—deal with North Korea themselves, to the best of their abilities.