There is a prophetic verse of Scripture that records the conquering Messiah as being asked about the wounds that are in his hands. He responds, "Those with which I was wounded in the house of my friends." (Zechariah 13:6 KJV) Indeed. It wasn't the Romans that were fixated with killing Christ; it was the Lord's own brethren. "He came unto his own, and his own received him not." (John 1:11 KJV) In like manner, our nation is quickly losing its liberties and Natural rights, not because of our enemies, but because of our so-called friends and brothers.
Edmund Burke summarized it beautifully: "All that is necessary for evil to triumph is for good men to do nothing." And, for the most part, that is what good men are doing today: nothing!
As regular readers of this column know, I am passionate in my defense of the Natural right of self-defense. I firmly believe that the only thing standing between us and tyranny is the right of the people to keep and bear arms. The freedom of speech, the right to assemble and redress government, the right to be secure in our own homes, the right to a trial by jury, the freedom of worship, etc., all depend on the right of the people to keep and bear arms. When the people of America surrender this right, all of the other rights will quickly disappear.
Furthermore, Daniel Webster was absolutely right when he said, "Hold on, my friends, to the Constitution and to the Republic for which it stands. Miracles do not cluster, and what has happened once in 6,000 years, may not happen again. Hold on to the Constitution, for if the American Constitution should fail, there will be anarchy throughout the world." Amen!
Not only does the Second Amendment protect the liberties of the people of the United States, the Second Amendment protects the free peoples of the world. Without the armed citizenry of the people of America, Great Britain, Canada, Australia, France, and the rest of the free world would plummet into abject tyranny and oppression. Look at how socialistic and enslaved people in these countries already are. Can one imagine how quickly they would plunge into the Dark Ages without the power and influence of the last bulwark of liberty: a free and armed United States of America?
Daniel Webster uttered another profound truth: "There is no nation on earth powerful enough to accomplish our overthrow. Our destruction, should it come at all, will be from another quarter: from the inattention of the people to the concerns of their government, from their carelessness and negligence. I must confess that I do apprehend some danger. I fear that they may place too implicit a confidence in their public servants and fail properly to scrutinize their conduct; that in this way they may be made the dupes of designing men and become the instruments of their own undoing."
Ladies and gentlemen, that is exactly what many of our so-called friends and brothers have become: "instruments of their own undoing." It is not the liberals, socialists, amoralists, elitists, globalists, etc., who are killing us; it is the pastors, Christians, conservatives, Republicans, etc., who sit back and do nothing that are killing us.
Let me say it plainly: neocon Republicans do far more damage to the cause of liberty than do liberal Democrats. Do-nothing pastors and Christians do far more damage to the cause of liberty than do atheists and agnostics. Compromising conservatives do far more damage to the cause of liberty than do liberals.
Come on, folks! Think about it: who endangered the cause of independence more: King George III or Benedict Arnold? A known enemy is far less dangerous than an enemy who pretends to be your friend.
All over America, our "friends" are selling out the cause of liberty. Every pastor who refuses to publicly repudiate the forces that are attacking our freedom is selling out the cause of liberty. Every Republican who refuses to stand firm against the forces that are attacking our freedom is selling out the cause of liberty. Every conservative who refuses to resist the forces that are attacking our freedom is selling out the cause of liberty.
There is nothing new about big-government zealots. They have been with us ever since the Tower of Babel. They were with us in 1775 and 1776. Freedom does not depend upon the absence of would-be tyrants; it depends upon the presence of those who are willing to resist would-be tyrants. And that is what seems to be vanishing.
Folks, this is an absolute truism: not all Christians are friends of liberty; not all pastors are friends of liberty; not all conservatives are friends of liberty; not all Republicans are friends of liberty; not all military personnel are friends of liberty; not all policemen are friends of liberty; not all attorneys are friends of liberty; not all physicians are friends of liberty; not all teachers and professors are friends of liberty; and not all gun owners are friends of liberty. Anyone who refuses to resist the forces of evil that attack our Constitution, Declaration, and Bill of Rights is no friend of liberty.
For example, I have been a long-time subscriber to a couple of gun magazines: Guns and Ammo and Handguns. Both of these magazines are published by the same parent company. When President Obama and Senator Feinstein attempted to ban semi-automatic rifles and full-size rifle and pistol magazines earlier this year, I kept waiting for the editors and writers of these two magazines to sound the clarion call of resistance. I waited and waited and waited. Nothing. Zero. Zilch. Nada. Throughout the entire debate, there was not one peep of protest to these egregious gun control laws proposed by Obama and Feinstein in these magazines. This in spite of the fact that practically every page of both magazines is filled with the very arms that would have been banned to the general public had Obama and Feinstein gotten their way. Had the gun-grabbing tyrants been victorious, I suppose Guns and Ammo magazine would simply have re-invented itself in order to fit into the new Amerika in much the same way that so many companies did in Nazi Germany. I guess they would simply have changed the name of the magazine to Military and Police Guns and Ammo.
I wrote the publisher of the two magazines mentioned above and explained why, after so many years as a faithful subscriber, I was not renewing my subscription. Of course, I received no reply. And now I know why.
Writing for Breitbart.com, AWR Hawkins filed this report: "In the December issue of Guns & Ammo magazine, editor Dick Metcalf uses his 'Backstop' column to argue that all constitutional rights need regulation, including the 2nd Amendment.
"TheTruthAboutGuns.com has scanned and posted a copy of the column online. In it, Metcalf explains why he chose to address the regulation of constitutional rights: 'I bring this up because way too many gun owners still believe that any regulation of the right to keep and bear arms is an infringement. The fact is that all Constitutional rights are regulated, always have been, and need to be.'
"Metcalf says he receives 'bags of mail every year' from people complaining of the myriad regulations related to concealed carry permits. He says these readers 'typically argue' that the 2nd Amendment 'is all the authority they need' to keep and bear arms, to carry a gun with them where they go.
"In response, Metcalf writes: 'I [wonder] whether those same people believe that just anybody should be able to buy a vehicle and take it out on public roadways without any kind of driver's training, test, or license.'
"Metcalf misses the point. The 2nd Amendment protects a natural right; that's why it is not to be infringed. Owning and operating a vehicle is not a natural right, so comparing it to gun ownership is like comparing the ability to own and operate an airplane with the rights to freedom of speech and religion.
"This is an important point because our Founders' central reason for creating the Bill of Rights was to hedge in a body of natural rights as off-limits to government regulation and interference.
"The 2nd Amendment says, 'A well regulated militia, being necessary to the security of a free state, the right to keep and bear arms shall not be infringed.' Metcalf has seized on the words 'well regulated,' taking them out of context to the detriment of 'shall not be infringed.'"
See the report at:
Guns & Ammo Editor: All Constitutional Rights Need Regulation, Even 2nd Amendment
Hooray for Mr. Hawkins! He has a grasp of Natural Law. That is something that Dick Metcalf obviously doesn't possess. The sad thing is Mr. Metcalf occupies a very trusted and influential position that should be utilized to protect the Second Amendment. Instead, he is using his position to help destroy the Second Amendment. Like I said, not all gun owners are the friends of liberty.
But as long as Guns and Ammo magazine is rolling in the dough, don't expect any change. I, for one, am not going to help pay a gun magazine editor's salary that is using the money I send him to use the pages of the magazine to facilitate the destruction of the liberties that keep my children and grandchildren free. That means I have kissed my subscription to Guns and Ammo and Handguns magazines goodbye.
By the same token, how long are Christians today who say they believe in the Second Amendment (and the rest of the Bill of Rights) going to keep sending their tithes and offerings to these churches where the pastors refuse to publicly resist these draconian gun control bills such as were recently introduced by Obama and Feinstein? How long are they going to keep filling the pews of these do-nothing churches? As long as these say-nothing pastors see their pews and offering plates full, don't expect anything to change.
I will say it plainly: if you attend a church and didn't hear your pastor oppose the Obama/Feinstein gun control bills from the pulpit earlier this year, YOU NEED TO GET OUT OF THAT CHURCH. The only thing holding this republic together is the people's right to keep and bear arms–especially semi-automatic rifles with large-capacity magazines. By refusing to resist evil, your pastor has become an enemy of liberty. Wittingly or not, he is helping to put the chains of slavery around the necks of your children and grandchildren. Why would you stay and support such a pastor and church?
As Christ was betrayed and rejected by His "friends," so, too, the liberties and freedoms of our country are being betrayed and rejected by its "friends."
When women start doing what men have traditionally done, yours is a civilization of the setting sun.  This is brought to mind when pondering a recent Pew Research Center study showing that women are now the primary or sole breadwinners in 40 percent of American households.  You may have heard the story — it created quite a stir on Fox News, with Greta Van Susteren and Megyn Kelly (who became quite hysterical) taking exception to male colleagues' warnings about the development's sociological implications.  But if these two ladies, and the other critics, had reacted rationally and not emotionally, they would realize what is obvious:
The rise in female breadwinners is a sign of a civilization in decline.
Let's start by first examining the study.  While the term "breadwinner" conjures up images of pleasingly plump paychecks, the real story here is the rise of poor single mothers.  Among the 40 percent of women in the breadwinner group, 63 percent are single mothers.  This isn't surprising, since the out-of-wedlock birthrate has risen from about 4 percent in the 1940s to 41 percent today (72 percent in the black community).  So what kind of "bread" are we talking about?  Writes Amy Langfield of CNBC, "The median income for a single mother who has never been married was $17,400 as of 2011."  And, obviously, having large numbers of single mothers, with essentially fatherless children, struggling to make ends meet isn't good for the women, the children, or the society as a whole.
The picture looks better for the married 37 percent of the breadwinner group, but only by comparison.  Twenty-nine percent of these women's husbands are unemployed.  Moreover, Pew describes these women as older, college-educated, and white.  Translation: they're the one-child wonders.  These are often women who postpone childbirth in deference to careerism and then, perhaps after dropping a tidy sum at a fertility clinic, have their sole son or daughter.  Why does this warrant mention?  Because as the documentary Demographic Winter points out, this phenomenon is a significant contributing factor to the plummeting birth rates among Western peoples.  Outside New Zealand, there isn't one major European-descent group with a replacement-level birth rate.  And for all you secular-feminist chauvinists so proud of your cultural hegemony, what do you think happens to values that cause people to erase themselves?
So why can't the Megyn Kellys of the world perceive the rise in female breadwinners as the warning sign it is?  Because their feminist dogma teaches that any female "gain" relative to men is positive, and any criticism of it is blind male chauvinism.  These are the people who cheer girls' "better" performance in schools even though this is largely attributable to boys' worsening performance (and improved female test scores aren't relevant, because the exams, like the boys, have been dumbed down).  It's a mindset that would consider it a good thing if women won every future marathon because men either lost their legs or stopped running.
And that is the point.  If a warring nation must move a few divisions from the southern front to shore up the northern, it isn't a victory for those divisions; it means the war effort is waning.  And if the divisions' generals view it as a personal victory because they'll have the opportunity to distinguish themselves, they're self-centered and ignorant.
Likewise, it was a sign of crisis when women had to assume men's roles in the factories during WWII, but the idea was that the crisis would end and normalcy resume.  But today we are in perpetual war — culture war — in a never-ending crisis in which we fight ourselves and confuse losses with gains.  No, the intersex wage gap isn't a bad thing, and it isn't good when it starts to close.  The size of that gap correlates with the health of the nuclear family; the larger it is, the greater men's ability to support their families and women's opportunity to stay at home with the children.  No, it isn't good when girls outshine boys in school, as this reflects a society of undisciplined lads and a hostile yet permissive, feminist-oriented academia.
And, no, it isn't good when you destroy patriarchy.  Why?  G.K. Chesterton put it best when he wrote, "What is called matriarchy is simply moral anarchy, in which the mother alone remains fixed because all the fathers are fugitive and irresponsible."  If you want matriarchy, just go into the black community.  Women rule the roost there, but they reign in a hell born of degraded morals and family breakdown.  There has never been a successful matriarchy — the notion of a matriarchal prehistory is a myth — and there never will be.
This is why, ultimately, the feminist model is destined for the dustbin of history.  The only system that ensures the perpetuation of civilization (replacement-level birth rates) is patriarchy; the only system that compels women and men to fulfill their responsibilities to hearth and home is patriarchy.  And this is why, barring the end of man or a dystopian future in which children are lab-created assembly-line style to be the collective's drones, patriarchy is inevitable.
There is no substitute for tradition. The Soviets learned this the hard way, for after undermining the family, sex roles, and religion, mass murderer Joseph Stalin actually outlawed abortion in a vain attempt to combat a bottomed-out birth rate.  But today Russia's population is still declining by 700,000 per year — the wages of their statist sin.
When a people would be invaded or conquered years ago, the men and boys above a certain age would sometimes be killed.  Emasculate a society, and it's no longer a force to be reckoned with.  But we have emasculated ourselves, killing off manhood by neutering men emotionally, intellectually, and spiritually.  This won't end well, but for sure it will end.  Because the feminist band can play on, but the rising water will soon drown out their music — for good.
Intense speculation on the 'ruling elite' many believe is running the world from behind the scenes can lead to the presumption that it is all-powerful and infallible. But is it? Identifying the human foibles and underlying desires of those who may be planning centralised domination could lead to a greater chance to offset their agendas.
In my book The Truth Agenda, I explore a widely-held hypothesis in certain quarters: that the world might be controlled by a powerful ruling elite, which puts its own narrow interests and convictions above ours through manipulation and engineered global crises to help bring about an Orwellian-style 'One World Government'.
The book also considers the possibility that our planet is about to undergo a huge change, social, spiritual or cosmological, something seemingly anticipated by several ancient cultures around the world in the now renowned 2012 prophecies. The exploration of these ideas throws up disturbing possibilities and more pieces of evidence to support them than is entirely comfortable.
However, if all that the most extreme speculation achieves is to help prevent such a grim picture from reaching full fruition, then it will have served a useful purpose. It is also crucial that a note of optimism is struck.
An often valid criticism of conspiracy theorists, or 'truthseekers', is that their fevered investigations into humankind's worst nightmares can leave some listeners feeling more fearful, and risks driving them into a state of disempowered paralysis, putting up the shutters when what is needed is engagement. Yet the unavoidable truth is that looking a potentially tough situation in the eye does mean facing up to disturbing realities that may have been swept under the carpet, for they might require urgent action.
Lifting the blindfold even just a little means that we might not run into the approaching wall at such a great velocity. If the idea of a secretive but all-pervading cabal running the world leaves some feeling shocked, the act of simply contemplating such an idea may in itself spark a new awakening of consciousness.
What psychologically motivates this elite, however? What kind of minds are we really dealing with? How can we attempt to understand them, so that solutions and strategies for dealing with their actions may become clearer?
The Elite and its Motivations
Something too often missed in all the conspiracy speculation is the realisation that if we are being governed by a powerful cabal trying to twist the world to its own ends, then we are still essentially dealing with fellow human beings (putting ET/reptilian bloodline theories aside for a moment).
Like every other person on the planet, they must have physical, social and emotional needs, even if the latter faculty may be too easily set aside in the kind of mind that would plan 9/11-type scenarios (an event widely suspected to have been deliberately staged by Western sources as part of a march towards the 'New World Order'). The personalities involved must have loved ones of their own, and experience thoughts, feelings and cares in at least some directions. They also, like most of us in our lives, probably think they are doing the right thing, however much we may see their schemes as misguided.
This is an important point. We all have reasons for doing what we do, and can often justify actions to ourselves in the face of serious challenges from the outside. Hard though it may be to comprehend, the motivation of those who might think that wiping out their own people would be a positive move, or who believe that planning wars and economic breakdowns to effect the creation of a unifying world government is an acceptable strategy, the fact is that many seemingly well-intentioned visionaries throughout history have voiced the need for such approaches. This does not make them right, of course, but there is plainly a significant, if small, seam of humanity that believes a bigger picture should be put before the needs of the masses. Those who have expressed support for eugenics and depopulation strategies, for instance, often have deep-seated environmental concerns or feel strongly that we have lost our balance with nature and must put the planet's future ahead of the requirements of the common people.
One of the most prominent promoters of the term 'New World Order' was the famous and much revered writer H G Wells, who believed passionately that the only answer to global strife would be the creation of the eponymous hierarchy, actively proposing it in his 1940 book The New World Order. This is clearly not a modern concept, and has roots going back even further than Wells' idealistic vision of it. Some believe both World Wars were deliberately coordinated, or at least used, to help bring about a mandate for world government. As early as 1913, writing in his book The New Freedom, President Woodrow Wilson made clear that some formidable force already underpinned the commercial, and probably political, infrastructure of the USA:
Some of the biggest men in the US, in the field of commerce and manufacturing, are afraid of somebody, are afraid of something. They know that there is a power somewhere so organised, so subtle, so watchful, so interlocked, so complete, so pervasive, that they had better not speak above their breath when they speak in condemnation of it.
What is striking in H G Wells' writings, however, is his sense of excitement and enthusiasm for the idea of a dominating collective that would put all to rights and avert "the disastrous extinction of Mankind." There is no sense of negative intention nor a Malthusian dislike for humanity. Yet at the same time Wells was an advocate of eugenics. Many find this concept entirely repugnant, but here is the paradox – the very kinds of people truth-seekers tend to single out as the enemies of humanity very likely see themselves as its saviours. It is all a matter of perspective and of where one chooses to draw the moral line.
The philosopher Bertrand Russell openly accepted the inevitability of a controlling One World Government, founded on the basis of hard scientific values, and was disturbingly frank about the culture that would result. Writing in his 1953 book The Impact of Science on Society, he states:
Diet, injections, and injunctions will combine, from a very early age, to produce the sort of character and the sort of beliefs that the authorities consider desirable, and any serious criticism of the powers that be will become psychologically impossible…
…Gradually, by selective breeding, the congenital differences between rulers and ruled will increase until they become almost different species. A revolt of the plebs would become as unthinkable as an organised insurrection of sheep against the practice of eating mutton.
On the surface, Russell's thoughts appear to encourage such a world, rather than condemn it, and such thinking seems outrageous, even if it does come close to identifying the very philosophy that may now be actively shaping our society. However, although it seems difficult, almost distasteful, for some to contemplate, there is a thought to be considered here: What if such thinking were definitively shown to be right? What if humankind's very survival did rest on the notion of more control, not less? What if the choice were demonstrated to be between total destruction through over-population, pollution and over-stretched resources, or a selectively-bred, closely-monitored world that regulated itself and continued on? What if an anarchy-ridden post-2012 apocalypse society could be shown to stand no real chance of survival, whereas a tightly-controlled disciplinarian civilisation would?
Uncomfortably, in the light of the world's current challenging issues, it can be seen, at least to a small extent, how arguments could be made in these directions when looked at from a certain viewpoint. The problem comes, as ever, with the massive issue of who gets to decide. Those in comfortable circumstances looking down from on high must inevitably see things rather differently to those scraping an existence lower down the rungs, at their mercy.
We already hold the power of genetic manipulation in our hands, and it will not be too long before required characteristics of children will be able to be routinely selected and engineered. Also, with life spans ever increasing, and our understanding of tissue and brain cell regeneration growing by the year, how long will it be before life can be sustained indefinitely? When that occurs, the population problem will clearly explode if unlimited access to such power is allowed (that is, if the majority of humankind is permitted to survive in the first place – depopulation conspiracy theories are rife). A world of immortals would risk stagnation, but also domination from those who attained the status of immortality first. They would effectively decide who would be offered the gift from thereon. In the end, the gene pool would almost certainly be controlled by such authorities, the new eugenics having arrived through the back door.
These issues are already reality, not dystopian fiction. The power of genetic engineering, which is currently changing our food, both animal and vegetable – and thus our entire ecosystem, as spliced and altered genes make their way into nature through pollination and cross-breeding – means that humankind has already taken the entire planet's evolutionary destiny into its own hands, and there is no going back. Do those calling the shots have the moral compass to carry such a huge responsibility? Can they serve as the gods they are setting themselves up to be?
In a society of angels, perhaps a charter of rigid regulation, surveillance and genetic population control could be applied with compassion and the wide agreement of a common consensus – but we are nowhere near such a state of being. With the motivation of those governing our world today clearly in question, it seems impossible that the kinds of agendas many feel the ruling elite is implementing could work in any way other than being a simple attack on the larger percentage of humankind. Without common consensus, whatever the supposedly good intentions that might exist somewhere behind the plans, any attempt to regulate the world by coercion and draconian measures remains an immoral one.
Inherent Deception
The problem with global cover-ups is that they arrive and build up – as deception does so often for all of us – through a lack of honesty largely sparked by the fear of what people might think or do if they were to perceive the true vulnerability within. The elite appears to fear us and our reactions as much as we may fear it – otherwise it would not need to manipulate and control. Many disingenuous actions are borne of inner psychosis; a lack of trust that other people will understand. Our leaders appear to have got so used to playing deceptive games that they cannot now operate any other strategy. Everything from the banking system to Parliamentary administration appears to be based on subterfuge. Right now we are clearly not trusted by those affecting our lives so strongly and as a result we do not trust them.
Not that some of the elite would be remotely bothered about what any of us thinks of their actions. For those who may feel that caveats to explain such motivation is too generous to people who maim, kill and deceive to get their way, for whatever reason, it should be noted that there do also appear to be those pulling the strings who simply seek power for power's sake. The lessons of history tell us that selfishness, greed and excited bloodlust cannot be ruled out as prime movers in some cases, at least. And, to acknowledge the not-insubstantial suspicion of a 'reptilian agenda', if it were to turn out that this highly exclusive club was indeed the result of a dominating extra-terrestrial gene seeded aeons ago (as some believe, based on ancient myths) and being exploited and/or activated by celestial visitors today, then it admittedly might explain why concern for the needs of humanity appears to be as low down the list of its priorities as our general concern for the welfare of livestock is today.
As for what kind of people may comprise the global elite, the well-intentioned and the not-so well-intentioned, most likely we are largely dealing with high-ranking politicians, academics, intellectuals (as with Wells and Russell), monarchies, and very rich and influential families – with a mixture of political, religious and occult undercurrents. In other words, all the obvious candidates. Numerous books and websites go into the detail, so there is little need to explore it here. How much of the grand plan all of them know, however, and whether there are pyramids-within-pyramids amongst even the power structures near the top, is another matter.
Factions Within Factions
The presumption is often made that the very existence of a ruling elite means that those involved must be all-powerful and of one mind, accurately manipulating domino events that hit the required spot every time, all to a predetermined agenda. But this may apportion them an unwarranted infallibility.
There is evidence to show that there are factions and disputes within the echelons of those with great influence over our lives. After all, the world is a big and complex place. Even with a general agreement on how it should move forward, the pressures of regional needs and personal biases are almost certain to blur the clarity of purpose from time to time. Going on the word that does sneak out from Bilderberg meetings and the suchlike, it seems that as many disagreements, compromises and negotiations arise there as within any supposedly democratic Parliament. If this weren't the case, the meetings would not presumably need to take place, so pre-orchestrated would the scheming be.
As with Masonic and other secret society structures, there is also a pecking order to consider. It is doubtful that all those 'in' on a global conspiracy seeking centralised control would be party to every machination, and certain players may themselves be manipulated from within without realising it. From the outside, for example, it appears that British ex-prime minister Gordon Brown, for all his many references to creating a 'New World Order,' seemed destined to be a fall-guy from the start, set up to come to power just as the world economy took a tumble. The question is, did Brown know the full plan? Was he someone faithfully playing a game with a known outcome of outward failure, while secretly ensuring success in an agenda of weakening the UK on the world stage to quicken a move towards One World Government? Or did he cling on in the genuine belief that all would come right and that he would one day be hailed as a political hero?
Likewise, when Bill Clinton found himself under threat of impeachment following the Monica Lewinsky sex scandal, was this all part of a contrived drama, or a sign of factions within factions very genuinely trying to remove him after an unplanned gaffe? And did Richard Nixon go rogue or was he just playing a pre-auditioned role? On a smaller level, when a man in the crowd died after being pushed to the ground by a policeman during the 2009 G20 protests in London, it took all the seemingly contrived focus away from images of a few people smashing a bank window, and suddenly all the headlines became howls about police brutality. Was this an ongoing twist to deliberately stir civil unrest or was it (as many suspect) something going unexpectedly wrong and changing the script? Does every war and false-flag terror attack really go to plan, or is there as much 'cock-up' involved as conspiracy?
How organised, then, is this global elite, and is it really as united as some truth seekers give credit for? The evidence suggests that there are chinks in the armour and disagreements within, and weaknesses and unpredictable elements always arise in any grand plan. This offers hope. The foibles of human nature and the sheer universality of chaos theory may ensure that unexpected events and peculiar side tracks undermine the apparent solidity of the control agenda just when they are least expected. We could therefore be dealing with something far less coordinated than feared – indeed, the wide truth seeker presumption of the elite's potency may make it seem more of a problem than it really is. But can we take the chance of becoming complacent?
It is clear that certain events and trends do seem to be part of an unfolding pattern that suggests an attempt to engineer a mandate for centralised power. Whilst we must not become petrified into inaction by this, nor, however, should we take the opposite risk of assuming there is no real threat, even if the conspirators are found to be less competent than some believe. Either way, it is important at the very least to call attention to the appalling deeds committed by those at least trying to be an all-powerful force.
Consent by Apathy
If plans for world domination are being laid on any level, a simple fact needs to be recognised – that it only goes on because we collectively allow it. Even with obvious governmental deceptions such as the weapons of mass destruction debacle in Iraq, such things only continue to occur as widely as they do because too few people stand solidly against them or fully call their leaders to account. We have allowed apathy and the distractions of (apparent) comfort, trivia and entertainment to hold us in our armchairs in the hope that anything dark 'out there' will remedy itself in due course, without our input, energetically or even electorally (voter turnouts for Western elections, whatever they are worth, are generally perilously low).
By having become so disconnected with what goes on around us in our names, we have not stood up in our collective power – and are therefore as responsible as any global elite for having created the world we live in today. With the consent granted by our passivity, we have watched obvious lies and manipulations take away our strength, resolve and liberty, and have done little or nothing about it. As such, we have given away our personal responsibility. The energy spent complaining loudly but emptily in the pub or bus queue about the shortcomings of today's society, if applied in more proactive and positive directions, could be used to offset the very things being complained about. The problem is that we have been trained to think that we cannot make a difference – when, in truth, we can, especially when we match the tangible power of the collective mind with the practical rewards of direct action, as I explore more in The Truth Agenda.
Speaking out
Much of the awakening process that HAS begun has come from the kind of people drawn to be part of the truth seeking community. Unfortunately, their often unseen efforts are generally rewarded by undeserved ridicule and sidelining by a culture that has shut its eyes and ears to anything but the skewed vision it is fed by those who prefer to keep us dumb. People who question the status quo are easily neutered in the mainstream by being branded with false 'wacko' stereotypes created by a media that is all too often either itself controlled, fearful or just lazily stupid. Truth seeker enthusiasm does allow things to spill over into fanaticism and lack of discernment sometimes, no doubt, but the fact is that there are also absolutely vital questions and observations being raised by very reasonable, normal people, which could make a real and positive difference to people's lives – if ever given a chance.
It doesn't take long for the average person to see through manipulation once obvious anomalies are pointed out. Assuming the masses will always be dumb may be an arrogant and huge mistake on the part of our masters. When discussed in an accessible and objective way, the concept of a ruling global elite, which believes that some kind of catastrophic cosmological or climatic change may be imminent and has thus been implementing a regime of draconian restrictions by nefarious means to ensure it retains control during and after the chaos, is nowhere near as far-fetched as it may at first seem. It can all be made to sound credible when expressed in balanced tones, and when sensible evidence is presented.
Tones are important. Extreme conspiracy dogma, passionately but indiscriminately shouted, can repel potential support and plays into the hands of the mainstream's characterisation of all alternative thinkers as uneducated fanatics. Those with the power of insight who can rise above this have a responsibility to convey a user-friendly overview of the control agenda. Successful outreach requires initial moderation – and compassion. Newcomers can be confused by all the many complex sources of information out there, and may shrink from the at-first disturbing idea of a manipulative ruling elite if not properly approached. The uncertain era we live in now, with glimpses of the truth shining in through the cracks, provides a unique opportunity for those with the insights to offer another view of the world – while they can.
There may be more than one reason why a world of centralised control would be desired by a ruling elite, and we cannot fully presume to understand from the outside. But no strategy that imposes an undeclared agenda without transparency or choice can be right, and any regime of underhand manipulation must be resisted. To resist successfully, however, those with awareness must hold on to optimism and strike an appropriate tone if they are to be listened to and people awakened so that a self-elected and questionable minority's vision for the world is not allowed to ride roughshod over the needs of everyday people.
No elite, of any kind, can be infallible, and this offers true hope for the future – if enough people can rise above their fears and speak out, loudly and clearly.
Adapted from The Truth Agenda by Andy Thomas (Vital Signs Publishing 2009, revised 2011)
ANDY THOMAS is a leading researcher into unexplained mysteries and is the author of the acclaimed The Truth Agenda (Vital Signs Publishing, 2009, revised 2011). His many other books include Vital Signs, described widely as the definitive guide to crop circles. Andy also edited Geoff Stray's seminal Beyond 2012. Andy extensively writes and lectures, and has made numerous radio and TV appearances around the world. For further information, visit www.truthagenda.org.
Source: The New Dawn
The bleak statistics are well known. This country has 50 million functional illiterates. We don't compete well on international tests. Students reach college not knowing what 7 x 8 is. The Pentagon complains constantly that more than half of our teenagers are not fit for military service. Major corporations spend billions on remedial classes, teaching adults basic information they should learn during their school years.
Why, why, why? It's all very mystifying for most people. What is so difficult about teaching kids to read, write, do simple math, and find the US on a map?
Fact is, elite educators have perversely embraced one flimsy theory after another. All the while, traditional, proven methods are tossed on the trash. If you went back to a public school today, you might not recognize the place.
Probably the first thing you would notice is that children no longer sit in desks facing a teacher. Often, they are divided into little groups of five or six students who sit around a table. This approach is called Cooperative Learning. All work is group-work; praise is group-praise; blame is group-blame. M. J. McDermott in her famous YouTube video "An Inconvenient Truth" noted that when she went back to college as a 40-year-old, she was surprised that the kids coming directly from high school had such poor skills: "Common problems included, one, an inability to work alone, to solve problems without checking in with other people all the time…"
If you want to create independent thinkers and self-starters, Cooperative Learning may be the worst possible approach. If you are trying to create members of a herd, it's a good choice.
Another disingenuous theory, operating in almost every classroom these days, is called Constructivism. It requires children to invent their own new knowledge. Meanwhile, teachers can no longer be sages on a stage; they must be guides at a student's side. Even worse, teachers may be relegated to the back of the room, and renamed Facilitators. Their job is to flit quietly about, dispensing smiles of encouragement, while the students try to reinvent the insights and facts generated by 10,000 years of human history. Basically, education becomes Easter egg hunts where kids discover what they are nudged toward discovering. Everything else is terra incognita. Something simple like "Paris is the capital of France" is not easily "constructed." However, it is quickly taught.
Most people of a certain age remember the horror story known as New Math, circa 1965. It was a flop and it was buried without regret. But the same ingredients were recycled into a witches' brew called Reform Math (ca. 1985). As before, advanced concepts are mixed with simple concepts. The best methods for solving various types of problems are not taught. Children "spiral" about from topic to topic, but mastery is not a goal. Kids are not asked to know the multiplication tables. Reform Math sparked a massive amount of parental opposition. (Probably that's why the educators had created 12 separate Reform Math curricula, with different names but the same dark heart.) Now all this failed math pedagogy is being recycled into Core Standards–Mathematics. You can go to corestandards.org and see for yourself.
The bottom line is that children are moved very quickly to dependence on calculators. They don't know any techniques in an automatic way. Years later, when they have to add a column of numbers in a restaurant, they're always starting over as if still in fifth grade.
Meanwhile, let us never forget that reading has been in shambles for 75 years. About 2000, the Education Establishment changed gears slightly, allowing more phonics back into the classroom, under the banner of Balanced Literacy. However, first- and second-graders are still forced to memorize printed words as shapes or designs (instead of learning to see the sounds represented by the words). This is the mistake that Rudolf Flesch wrote about in his famous 1955 book, "Why Johnny Can't Read". This is the flawed theory that created those already-mentioned 50,000,000 functional illiterates. Tragically, the Education Establishment keeps pushing it.
Next, consider the strategy called Self-Esteem. This requires that students be praised even if they do a bad job. Predictably, students become complacent and smug. But Self-Esteem is much more lethal than that. It is often used to destroy content on this basis: if a child doesn't learn something, the child will feel bad. What is the answer? Teach the child better? No, never that. The answer is to eliminate everything difficult or challenging from the classroom.
Still another common tactic is called Multiculturalism. This requires that third-grade students learn the history and geography of Africa or China, but not the equivalent facts about their own country. Multiculturalism is used to curtail knowledge about a student's own world. Recall that a few decades ago, the big fad was Relevance, which required that students learn ONLY those things that were in a child's immediate world. This theory justified ignoring a lot of history, science, and geography. Point is, our Education Establishment seems always to find a clever excuse for not teaching facts once considered essential.
There's another strategy almost as devastating as all these others but you don't often hear it talked about. It is best called No Memorization. Children are never expected to actually know anything. The idea of telling the child that there are three oceans–Atlantic, Pacific and Indian; remember those names — is obsolete. The goal now seems to be a fact-free classroom. Children talk about things, but they don't learn things. Meanwhile, the education professors don't want testing that will reveal how little the kids actually know. The answer? Students prepare portfolios or projects. You cut pictures from magazines showing the subject you are studying. The teacher says, "You understand this topic; you get an A." That's called "authentic assessment." It's actually rather inauthentic, as the whole point seems to be to circumvent what used to be considered ordinary standards.
All of these dangerous fads have been thoroughly mixed in with yet another: Learning Styles. In this theory, every child is unique and should probably have an IEP–Individualized Education Program. Imagine the chaos and anarchy, not to mention huge amounts of extra work, as teachers try to devise a separate curriculum for each student. This is supposedly sensible because some students are visual learners, some are auditory learners, some are kinesthetic learners, some are one kind, some are some other kind. I recently talked to a fifth-grade teacher, a man, who told me that he used no text books. He said he prepared a special assignment for each student, each day. OMG, as the texters say. Even if you can find teachers willing to do all this extra work, there is still the matter of cultural divisions: every kid is learning something different. What can they discuss with each other? Where is our common inheritance?
Finally, all of these dubious theories–almost a dozen of them–are forced into schools against a background of routine violence, more cheating, greater tolerance for lateness and incompletions, and a general embrace of approximate answers or fuzziness. (The only thing that public schools are firm about is that students mustn't carry anything that might be considered a weapon or a drug. Recently, in my part of the country, a sixth-grader was suspended for 10 days because he passed a little bag of oregano from one kid to another. This is insane, but indicative.)
Now you can see why we have millions of students who can't read very well, can't count very well, don't know much history, science or anything else academic, but have been told for years that they are special, talented and wonderful. This is not a good way to prepare children for the real world, a world that may be hard and competitive.
Probably you're asking about all of this, but why? Are our top educators incompetent? Do they have a foolish weakness for fads and novelty? Is it true that our top education professors have been far-left politically for almost 100 years? Is it simply that these educators are adrift in their own theories, no longer able to see that theory is not reality? I suspect ALL four reasons are synergistically in play, with the politics more important than normally imagined.
Finally, what difference does it make? In all other fields of human endeavor, when the bosses do poorly year after year, they are fired. We don't have to know why they did a bad job. We just have to know they should be replaced.
If you wonder, why the world is so confused and incoherent, look no further then the concept that All Truth Is Local. "Cultural Relativism is the view that moral or ethical systems, which vary from culture to culture, are all equally valid and no one system is really "better" than any other. This is based on the idea that there is no ultimate standard of good or evil, so every judgment about right and wrong is a product of society. Therefore, any opinion on morality or ethics is subject to the cultural perspective of each person. Ultimately, this means that no moral or ethical system can be considered the "best," or "worst," and no particular moral or ethical position can actually be considered "right" or "wrong."
This viewpoint is patently absurd on face value. Yet much of humanity uses "words like "pluralism," "tolerance," and "acceptance" in a loose way in which modern society defines these ideas has made it possible for almost anything to be justified on the grounds of "relativism."
The article by Gene Howington, Ethical Relativism: A Good Idea or a Path to Anarchy? – cites a compelling example of an indisputable immorality performed that resulted in the deaths of innocents.
"One of the strongest arguments against ethical relativism comes from the assertion that universal ethical and/or moral standards can exist even if some practices and beliefs vary among cultures. In other words, it is possible to acknowledge cultural differences and still find that some of these practices and beliefs are wrong. Consider that although the Aztec had a society that was in some ways more advanced that their contemporary European counterparts, that their practice of human sacrifice is simply wrong."
Most people seldom analyze their personal behavior in light of such extreme historic atrocities. However, many live a life of individual relativism. The OBJECTIVITY, SUBJECTIVITY, AND MORAL VIEWS site poses the danger of accepting a situation ethics and the risk of adopting the dead end captivity of iconoclasm.
"Individual relativism is close to, but should not be confused with, moral nihilism. An individual relativist takes standards seriously perhaps even by going so far as establishing a strict, or burdensome moral code for himself or herself. Under this position, we view the code as binding only for that one person. A nihilist, on the other hand, believes that morality is an illusion. Nothing is really binding, even a code one establishes for oneself. Nihilism about any subject is difficult to overcome, if overcoming it means giving a nihilist reasons adequate to change his or her belief, because the nihilist can continually reject the basis for our reasoning. We may claim that an objective moral code is needed for proper social function, to avoid harm, to do good, to preserve integrity. The nihilist keeps telling us that all of this is an illusion or that each involves an imposed standard."
Is there really a difference between a personally devised ethical system, which inescapably descends into an abstruseness of conflict and indiscriminate conduct, and the nihilistic delusion that no moral behavior is attainable? Admittedly, each act of moral conscience is individual, but when society promotes a cultural relativism mystique, in order to establish an egalitarian moral neutral acceptance, the glue that binds civilization together breaks apart.
The conventional basis that philosophers acknowledge as foundational for any culture that accepts a deity, is natural law. The University of Tennessee provides an impressive summary of moral thought, in MORAL PHILOSOPHY THROUGH THE AGES.
The traditional underpinnings that apply Aristotle's precepts, to Christian teachings are found in Aquinas Natural Law Theory. Aquinas's account of natural law appears in his "Treatise on Law," a section of his several thousand page Summa Theologica (1a2ae q. 90-144).
"In short, for Aquinas, all moral laws are ultimately grounded in God's unchanging eternal law, and we discover general rules of natural law through intuition. Legal experts then deduce more specific rules of human law from these, and in scriptural divine laws we find examples of both general and specific rules. Since we don't have access to the complete list of eternal law, from our limited human perspectives morality begins with a search for the general rules of natural law. But where do we begin looking for the general rules of natural law? Aquinas says that we must look to human nature as a guide:

… [each human being] has a share of the Eternal Reason, whereby it has a natural inclination to its proper act and end: and this participation of the eternal law in the rational creature is called the natural law. [Summa Theologica, 1a2ae 90:2]

According to Aquinas, when God created us he gave us natural instincts that reflect the general moral principles of natural law. There are two distinct levels of morally-relevant instincts. First, God implanted in us an instinctive intuition that we should pursue our proper human end. Second, God implanted in us a series of instincts that define our proper end as living, reproducing, and rational creatures."
Now the relevance of submitting yourself unto the authority of divine design is rare in an age of godless cultural relativism. Without a willful acceptance of inspired purpose and rules for prescribed conduct, the barbarism of immoral nihilism is inevitable. Politically, the rages of wicked government repression become institutionalized, and a much greater cruelty, than most cleric domination abuses. One need not be a defender of any particular faith to accept the fundamental inherent autonomy of your being within the world. Your plight is often proportional to your circumstance, but your morality or lack thereof; is directly tied to the nature of your created soul.
The ontogeny of every individual is a product of social environment, mortal will and providential inspiration. Most of temporal society is geared to combating political disputes or fostering phony promises. Personages cope according to their singular talents and determination to compete. Many reject, from this equation, the role and influence of the muses consorting with your own mythology. Notwithstanding, the very mention of obedience to Almighty God and the submission to His natural law, bears the risk of being burned at the stake of the cultural relativist.
Thinking About Obscurity suggests: "Obscurity is the idea that when information is hard to obtain or understand, it is, to some degree, safe." Alas, this seems to be the current condition of embracing natural law in an age of cultural relativism. Asking for divine inspiration that seeks eternal reason or using your natural instincts to discover everlasting principles, is hidden from the nihilist and their relativist cousins. Their condescending attacks against religion stems from their own inadequacies, while they spend their energy on convincing themselves of the illusion that a world without God is safe for their own form of Nahuatl liturgy sacrifices.
Dr. Edward Younkins provides a strong defense of Western Civilization in his essay, "Why the World is the Way It Is: Cultural Relativism and It's Descendents". By including, "Multiculturalism, racism, postmodernism, deconstructionism, political correctness, and social engineering are among cultural relativism's "intellectual" descendents", into this mistaken value system, the stage is set for his valid conclusion.
"In reality, the superiority of Western culture can be objectively demonstrated when cultures are appraised based on the only befitting standard for judging a society or culture—the extent to which its core values are life affirming or antilife. Prolife culture recognizes and honors man's nature as a rational being who needs to discern and produce the circumstances that his survival and flourishing require. Such a culture would promote reason, man's natural rights, productivity, science, and technology. Western culture, the prime example of this type of culture, exhibits levels of freedom, opportunity, health, wealth, productivity, innovation, satisfaction, comfort, and life expectancy unprecedented in history.

Western civilization represents man at his best. It embodies the values that make life as a man possible—freedom, reason, individualism, and man's natural rights; capitalism, self-reliance, and self-responsibility based on free will and achievement; the need for limited, republican representative government and the rule of law; language, art, and literature depicting man as efficacious in the world; and science and technology, the rules of logic, and the idea of causality in a universe governed by natural laws intelligible to man. These values, the values of Western civilization, are values for all men cutting across ethnicity, geography, and gender."
That so many pseudo intellectuals not only reject this timeless assessment and actually rebel against the natural order of society, demonstrates why the world is such a mess. Diversity of ethnical relativism cries out for a methodical demise. The cultural suicide of civilization is really a crisis in valid moral values.
There is little safety left on a planet that surrenders it individual responsibility to the collective and forgoes any duty to fulfill ones natural purpose. The progressive slough that society proceeds upon only demeans the whole. Abandoning the quest for universal ethics denies our instinctive intuition. In order to fulfill our nature as a rational creature, humanity must believe that rightful moral principles are ubiquitously applicable.
People Control Both…
Libertarianism has become popular.  But is it really the answer to the despotic regimes that have characterized the history of human society?  Some who claim the name are close but many are far into utopian fantasies.
I like Lou Rockwell.  His internet page is always a source of truth and commendable prose. I saved a quote where he said that the "moral law applies across the board, and that one is not exempted from it by a government suit."  That is a good starting point as long as the source of the moral law is the Word of the Christian Triune God.  Unfortunately, God's Law is rarely, if ever, mentioned in Libertarian circles.   
Most Libertarians are pedagogic, articulate, intellectual, and industrious; they have no peers in chronicling the swift deterioration of our nation.  Their primary moral code is that coercion is evil and freedom is righteous.  Most envision a society free from restraints where everyone considers the rights of their fellows. Their objective is attractive and though its realization is murky and imprecise their ranks are growing.
Libertarianism has roots in the Godless intellectualism of the Enlightenment.  Seventeenth Century French intellectual Rene Descartes declared   "I think, therefore I am". Deification of the human mind began the tragic and irrational march toward human divinity.  Thomas Paine called it "The Age of Reason" and with the irreverence of a rebel and the brilliance of an intellectual he discarded the formal religion of the ages in favor of his own deistic opinions.
Intellectualism spawned the Enlightenment and like its progenitor Libertarianism is steeped in intellectualism.  Free trade ala Ludwig von Mises takes on an almost divine character.  The fractured condition of the movement provides insight into the results of the deification of the human mind.
Libertarian ranks include Liberals, Conservatives, Paleo-Conservatives, Anarchists, Minarchists, limited government rebels, mislead Christians, freedom loving intellectuals, and rebellious youth.  There are Socialist Libertarians and Capitalist Libertarians.  European definitions tend to be anarchic and politically left while American definitions are broader supporting free market capitalism.  All tend to resist coercion and emphasize freedom, liberty, and voluntary association.  There are moral Libertarians and immoral Libertarians.  There are Koch Libertarians and Rockwell Libertarians.  As with many Godless intellectual movements there is a wide acceptance of free sex.
Former Congressman Ron Paul has done as much as anyone to popularize the Libertarian Movement. His run for the Presidency was filled with wisdom and honesty that would serve us well but his defeat was programmed before he began his campaign.  Peter Theil, an openly gay member of the Steering Committee of the Bilderberg Group, provided major support.  I voted for Ron Paul and thought his financing was a result of large quantities of small contributions from internet sources.  I now wonder if it was a setup to insure the election of Barak Obama.
Libertarianism lacks an anchor and is plagued with the anarchy of human opinion.  When organizations become fractured by opposing opinions they become weak through diversity.  Power results from a clear objective.  There are too many voices in the movement. In a Business Insider article Eric Zuesse writes that Libertarians "entirely avoid the real question, which is: What type of government is good? As an "ideology," libertarianism doesn't even make it to first base: it's fake, from the get-go. That's why libertarianism fails."
Allegiance to God's overarching legal system provides an anchor and a big step forward for freedom. Opinions are a form of coercion with each proponent striving to dominate.  Anthony Wile at the Daily Bell recently posted a fascinating interview with George Guilder.  Guilder is a consummate insider who lost his father to WWII and was parented by David Rockefeller.  Some of Guilder's opinions are compatible with patriots, new world order opponents, and some Libertarians.  The interview is here.   It is an interesting interview of a very smart man.  However, I am not as much interested in the interview itself as I am with the demeanor of Gilder's responses. He responds with the assurance of the wealthy elite and Wile accepts his responses with the demeanor of the proletariat.  Though they are just opinions Gilder expects them to be heeded; there is tyranny in his manner.  An interview with Walter Block provides another example of dominate opinion.  Block has the lofty credentials of an academic. He expects respect for his positions but with less dominance.  Read his interview here.
Rejection of the Christian doctrine of original sin undergirds scores of disastrous social and political ventures. The government of the United States of America was founded and has been conducted under the assumption that government is a human domain.  We live in a Democratic Republic which depends on the voting public to elect individuals who will abide by a Constitution.
God provided Commandments, not opinions.  Commandments are authoritative and dominating, they demand compliance.  Opinions vary from man to man and are subject to rejections.  Commandments vest authority in God while opinions vest authority in the creature.  One is God centered, the other is humanistic.  God's Commandments are simple and immutable; human law is voluminous, complex, emendable, and often obtuse.
The United States Constitution is a man made document that is being shredded by men and women who have taken a sacred oath to uphold it.  These are evil, dishonest people.  This kind of behavior is typical of the majority of kings, queens, and dictators that have enslaved and abused the earth's population from antediluvian times.  It would create severe problems in an anarchic Libertarian society.
Absolute freedom is like infinity, it is beyond the kin of mankind.  We are captives in a body and captives in a universe.  We had nothing to do with our birth and baring suicide we have little to do with our death. Our inclination is to fall into a captivity of action that imprisons our lives.  Some of us become obsessed with business, some with learning, some with drugs, some with sex, some with ego, etc.  A mature person in a properly governed society should be free to choose where he will use his life.
Al Benson began one of his recent columns with this paragraph: "We see in operation today two kingdoms in the world—the Kingdom of God and the kingdom of man (the state). There are few legitimate governments anymore that really comprise the "state." Most of the legitimate ones are gone, having been replaced with dictatorships, oligarchies, or fake "republics" that fool people with charades they refer to as elections and whose results have already been predetermined long before the "election" takes place. We recently had one of those in the United States."
The human freedom being pursued by the Libertarian agenda is at war with the Kingdom of God and in spite of its popularity it cannot realize its objective. Freedom is rooted in Christianity.  It is rooted in individual responsibility and obedience to God's Commandments.  God's government is the opposite of the new world order; His government is decentralized. The family is the basic unit.  The state acts as protector and the church is God's agent.
The universal application of Law is the key to freedom.  All of society; the individual, the church, and the state, must abide by God's Law.  Government cannot be allowed to pass laws to which they, themselves, are not subject; it always ends in tyranny.
Christians have been living in a dream world and the next few months and years may bring a big change in their religious perception.  God's Judgment has fallen on our world!   R. J. Rushdoony wrote that "the Moloch state is a product of apostasy."  We are in the grip of a product of apostasy that is abolishing our freedom and conducting a war against God and His people.  Hobby Lobby is resisting the new health care law which demands support for abortion.  The Moloch state will require a massive daily fine for non-compliance.  The state does not worship the Christian God of Hobby Lobby; its god is the anti-Christ.
Hundreds of thousands of Dispensational Christians are expecting world government to bring the Rapture and the Second Coming of Christ.  It could happen but it is likely it will not.  If they are wrong they will be shocked to find themselves living in a police state run by an evil cabal that hates their Savior.  The dictionary defines apostasy as abandonment of a previous loyalty.  We have abandoned the orthodox Reformed Christian Faith that was bequeathed by our fathers and followed a heresy that has allowed the humanistic hand of evil to invade our religion, our lives, our homes, and our nation.
As the horrors of the new world order afflict the Western World people will realize that government is not the source redemption.  They will concede that we have not followed the gift of salvation with obedience and dominion; and that if we expect to live in freedom again we must turn from our sin and repent of our wicked ways.
Christians often quote 2 Chronicles 7:14 where God promises to remove His judgment "If my people, which are called by my name, shall humble themselves, and pray, and seek my face, and turn from their wicked ways; then will I hear from heaven, and will forgive their sin, and will heal their land.".   I get many emails quoting this Bible passage but none of them specify what is meant by turning from our wicked ways.   God's judgment is not confined to abortion or to homosexuality or to disobeying the often questionable personal guidance that comes from God "speaking to" individuals.  Judgment comes for disobedience to His Commandments (His Law).
We have lost our nation to Moloch because we have allowed a foreign religion to change our laws legalizing the evils of abortion, homosexuality, murder, dishonesty, theft, injustice, war, genocide, hate, pugnacity, greed, torture and independence.   When a society allows its government to disobey God's Law that society is on the road to ruin.
Freedom is not realized by abandoning government and allowing moral evil to run rampant, it is not a product of a lack of laws, nor can it be produced by intellectual endeavor.  Freedom is a result of obedience to the Commandments of our Creator.  Libertarians put the rational product of their minds above the Law of God.  They are not the only ones who believe their opinions are superior to God's. Our society is full of legal standards, folkways, and mores that are at odds with God.  We are living in a cesspool created by our own vain laxity and many have not yet smelled the stench.
The New World Order, designed around a functional police state that is encouraged by continuous popular cultural messages, is apparent to even the most avid establishment apologist. Liberty and freedom, hardly ever mentioned in a positive light by the mass media, is a direct threat to the ruling class. The proliferation of degenerate behavior is lauded so that those who object to such conduct will be demeaned as outcasts of the decadent society. The imposition of a police state is necessary to coerce decent people into forced obedience.
Cultural celebrities and icons come and go, but their art often rings on for good or bad. Political propaganda, embedded in media projects, has transcended subliminal messages and now emphasizes in your face brashness. The breakdown of the traditional value society is so complete, that what was once viewed as insulting political disinformation now passes as a promotion for a loyalist NWO drama.
One such Showtime production is the pathetic Homeland series. Rachel Shabi offers her review assessment in the piece; Does Homeland just wave the American flag?
"Instead, Homeland presents a retuned version of the same unshakeable assurance that, even when things are really complicated, American values are the fairest, the most right and the best. Sure, the series shows US forces doing terrible things: covering up a drone attack that kills civilians in Iraq; trigger-happy in a US mosque, leaving innocents dead there, too. But these are presented as necessary acts in pursuit of far worse crimes. Homeland's core message is that the US means well, but sometimes has to do bad things; while the Arab and/or Muslim enemy doesn't mean well and hence does unfathomably bad things. Not much of a progression really, is it?"
When the postmortem of the Patriotic Act era is dissected, the treason of intelligence community operations will be written in their full horror. The police state glorified in Homeland episodes is meant to prepare the public for the next stage of centralized oppression.
While cable or broadcast TV is so removed from Little House on the Prairie, today's programming is designed to facilitate the psychological acceptance of the transition into a maximum lock down prison society.
In the essay, Mass Mind Control Through Network Television, Alex Ansary warns of the prison industrial complex.
"Turn on your local newscast. You have a few minutes of blue-collar crime, hardly any white collar crime, a few minutes of sports, misc. chit chat, random political jibber-jabber, and a look at the weather that no one is forecasting correctly. Is that what happened in your town? And we're supposed to own the airwaves! The mainstream media openly supports the interests of the prison industrial complex. The stories focus on minority criminal groups, and exploit the real threat to appear much more dangerous than they are. Think about the growing per capita number of prisoners in the country. Then remember that this is happening at the same time that our prison boom began. The police on our streets have created criminals. The focus is to keep us in a state of fear, that way the elitists can attack any group they want to without fear of consequence. This is why the media is continuing to craft the timeless art of dehumanization."
The cutting edge of mind control has long included the use of music and lyrics that produce subconscious meanings. Now the fascist messages in street music indoctrinate not only the youth but target to reinforce the despotic aspirations of TSA flunkies.
The article, The Transhumanist and Police State Agenda in Pop Music, provides two examples of globalist messages disguised as performances by Rihanna and Beyonce.
"In hip-hop slang, the term "hard" usually refers to someone who is street-savvy, gritty, rebellious and who is decisively "not down with police". Hard transposes this term to a military context. Her militaristic video features a gang of uniformed men dancing under the orders of "General Rihanna". We've come a long way from Public Enemy's Fight the Power…it is now Submit to the Power. All of this military/dictatorial imagery is mixed with Rihanna's sexy moves and outfits, appealing to the masses' basest instinct: sex."
"Beyonce walks on stage with a bunch of men dressed in riot gear… the type of unit a police state would use to repress opposition during popular turmoil. What are they doing in Beyonce's performance? Contributing to permeate popular culture with police-state imagery."
In the follow-up account, you can read the description mentioned in this report.
"Two recent examples of the perpetuation of the police state agenda in popular culture are Jay-Z and Kanye West's music video No Church in the Wild and Adam Lambert's Never Close our Eyes. In spite of, or perhaps because of, the fact that these songs are two different genres that aim to reach two different markets, they both contribute to the saturation of popular culture with police state imagery. While the authorities are not necessarily portrayed as the "good guys", they are nevertheless there, as if their presence at any kind of public demonstration is normal."
Contrast this dark brute force portrayal, with an age of optimism and hope. The peace and love themes in the music and political actions of John Lennon offer a rudimentary alternative to the grisly atrocities that the establishment commits routinely in the name of national security.
Gangster rap has little in common with All You Need is Love.
Rebellion of youth is natural, but resigned acceptance for submission to the police state is repression. The thirty-two years since his assassination has been one long road into oblivion. Read the "Interview With Investigative Reporter Jack Jones" for insights into the elimination of a dangerous messenger of peace.What a long way away from John Lennon's lyrics in the song Revolution.
You say you'll change the constitution

Well, you know

We all want to change your head

You tell me it's the institution

Well, you know

You'd better free your mind instead

But if you go carrying pictures of Chairman Mao

You ain't gonna make it with anyone anyhow
Now, transition from the mental liberation of the Beetle era, and go back and examine the overt war crimes of the premier American despot, Abraham Lincoln. Biographer and jingoism jezebel LBJ groupie, Doris Kearns Goodwin's book, Team of Rivals: The Political Genius of Abraham Lincoln served as the backdrop of Steven Spielberg's production of the recent released Lincoln film.
Alec Ryan writes in the American Renaissance:
"In the modern Hollywood narrative, all American history revolves around the Sacred Black Experience. Lincoln confirms this, bending historical truth to paint the most ruthless, bloody-minded, strong-willed American leader in history as some kind of smug, pre-post-modern storyteller croaking gamely through the difficulties like a paleface Obama sans teleprompter. The few Southerners are snarling, greasy bigots, recoiling before the erect, scowling black Union guards as they slink by during a meeting that led to the Hampton Roads peace conference of February 1865.

The film has throughout a sense of hushed awe, as if kowtowing to its own self-evident righteousness. There is no balance, no complexity, no sense of inner struggle or desperation. No opposing arguments. Its simplistic outlook more closely resembles the popcorn-psychology Avengers or Justice League rather than the serious historical movie that it clearly wishes to be acclaimed."
The point of evaluating the worship adoration of the destroyer of the Republic with the authoritarianism of the newly re-elected president is to equate the despotism of both of their regimes. The imposition of the police state is part of the master plan to enslave the inherent autonomy of free citizens.
The insidious popular culture strips the institutions of traditional constitutional protections and separations of powers by diminishing the will of sovereign citizens to fight tyranny. The goal of imposing savage dehumanizing ruthlessness seeks to spread the Sons of Anarchy mindset into positions of authority. The merging of law enforcement into the ranks of criminal organizations becomes a common occurrence in the police state environment.
Once upon a time, the peace officer maintained order and balance. Now law enforcement deems that natural rights are arbitrary and conditional on obedience to government dictates.
911 provided the excuse to inflict a "War of Terror" under the disguise of national security. The Homeland program scripts that foster the ends justify the means are repugnant to every liberty advocate. Each day, the evolving police state is becoming more invasive and punitive.
A culture that glorifies jack booted thugs that order innocent citizens around as sinister terrorists destroys the essence of the nation. The New World Order essentially uses depressing indoctrination of the inevitability for submission to their mind game matrix.
The walking dead that accept a dependent society administered by bureaucratic goons, willingly tolerant a fate of bondage. Since texting is all the rage and the written language is sorely deficient, maybe the best way to communicate though the popular culture is to withdraw from the experience as much as possible. Try one on one contact; you might be surprised with the results.
If Americans will trample one another just to save a few dollars on a television, what will they do when society breaks down and the survival of their families is at stake?  Once in a while an event comes along that gives us a peek into what life could be like when the thin veneer of civilization that we all take for granted is stripped away.  For example, when Hurricane Sandy hit New York and New Jersey there was rampant looting and within days people were digging around in supermarket dumpsters looking for food.  Sadly, "Black Friday" also gives us a look at how crazed the American people can be when given the opportunity.  This year was no exception.  Once again we saw large crowds of frenzied shoppers push, shove, scratch, claw, bite and trample one another just to save a few bucks on cheap foreign-made goods.  And of course most retailers seem to be encouraging this type of behavior.  Most of them actually want people frothing at the mouth and willing to fight one another to buy their goods.  But is this kind of "me first" mentality really something that we want to foster as a society?  If people are willing to riot to save money on a cell phone, what would they be willing to do to feed their families?  Are the Black Friday riots a very small preview of the civil unrest that is coming when society eventually breaks down?
Once upon a time, Thanksgiving was not really a commercial holiday.  It was a time to get together with family and friends, eat turkey and express thanks for the blessings that we have been given.
But in recent years Black Friday has started to become even a bigger event than Thanksgiving itself.
Millions of Americans have become convinced that it is fun to wait in long lines outside retail stores in freezing cold weather in the middle of the night to spend money that they do not have on things that they do not need.
And of course very, very few "Black Friday deals" are actually made in America.  So these frenzied shoppers are actually killing American jobs and destroying the U.S. economy as well.
The absurdity of Black Friday was summed up very well recently in a statement that has already been retweeted on Twitter more than 1,000 times…
It has gotten to the point where it is now expected that there will be mini-riots all over the country early on Black Friday morning each year.  The following are a few examples of the craziness that we saw this year…
-"Fights break out when stores open on Black Friday"
-"Black Friday madness at Georgia Wal-Mart"
-"Black Friday Frenzy: 2 Run Down in Washington, Man Pulls Gun in Texas"
-"Black Friday 2012: Rush at Victoria's Secret Pink at Oak Park Mall in Overland Park, Kan."
-"Black Friday shoppers smash door at Urban Outfitters"
-"Black Friday Shopping Hysteria From Around The Country [PHOTOS]"
-"Disturbance leads to scare at Westroads Mall"
-"Teens In Custody After Woodland Mall Fight"
-"Boy Robbed During Black Friday Shopping At Arundel Mills"
-"Shoppers Were So Obsessed With Black Friday Deals They Left Their Infants Unattended"
Fortunately, many Americans are starting to get fed up with Black Friday.  In fact, one activist named Mark Dice actually went out and heckled Black Friday shoppers this year.  I found the following You Tube video to be very funny, and I think most of you will too…
In the end, it is not that big of a deal that people want to fight with one another to save 50 dollars on a cell phone.
But this kind of extreme selfishness and desperation could become a massive problem someday if society breaks down and suddenly millions of extremely selfish and desperate people are scrambling for survival.
With each passing day our economy is getting even weaker, and the next wave of the economic collapse is rapidly approaching.  What are people going to do when the next spike in unemployment hits us and nobody can find work?
To get an idea of where things are headed, just look at Europe.  In both Greece and Spain the unemployment rate is over 25 percent and civil unrest has become almost a constant problem in both of those countries.
So what kind of riots will we see in the United States when the economy gets much worse than it is now?
Already there are signs of social decay all around us, and most Americans are completely unprepared for what will happen if a major disaster or emergency does strike.
Sadly, the reality is that most Americans live on a month to month basis.  Most families do not have any emergency savings to speak of, and one recent poll found that 55 percent of all Americans only have enough food in their homes to survive for three days or less.
To me, that is an absolutely insane number.
We just came through a summer of extreme drought and global food supplies have dropped to a 40 year low.  Our world is becoming increasingly unstable, and the global financial system could fall apart at any time.  Most of us just assume that there will always be huge amounts of very cheap food available to us, but unfortunately that simply is not a safe assumption.  The following is from a recent article in the Guardian…
Evan Fraser, author of Empires of Food and a geography lecturer at Guelph University in Ontario, Canada, says: "For six of the last 11 years the world has consumed more food than it has grown. We do not have any buffer and are running down reserves. Our stocks are very low and if we have a dry winter and a poor rice harvest we could see a major food crisis across the board."

"Even if things do not boil over this year, by next summer we'll have used up this buffer and consumers in the poorer parts of the world will once again be exposed to the effects of anything that hurts production."
When I watch my fellow Americans trample one another to get a deal on a television or a video game, it makes me wonder what they would be willing to do if they went to the store someday and all the food was gone.
Desperate people do desperate things, and someday if there was a major economic breakdown in the United States I think the level of desperation in this country would be extremely frightening.
Source: The Economic Collapse
I have never been so unhappy to be right. I've long said that Barack Obama would win re-election, and two weeks ago I stated as much in print. In making this prediction, I was almost alone among traditionalist pundits, with some, such as Dick Morris (Mr. Batting Zero), actually forecasting a Mitt Romney landslide. And, no, I'm not pointing this out to numb despair with some perverse kind of gloating, like a man consumed in flames looking to suck on an ice cube. It's because of why I knew that Romney would lose:America is lost. And there is something to be found, but not unless good people understand what truly lies ahead.
America is heading toward a dark winter. Of course, I can't give you a Mayan-like prediction of a precise time of reckoning; details are always sketchy, which is why I wasn't entirely right on the micro of the election. But this is much like how it's difficult to predict the weather for two Wednesdays from now, but easy to forecast cold in February. And of our civilization's overall weather pattern, there is no doubt. Now let's discuss what prevents conservatives from seeing the clouds on the horizon.
Rationalization
Many conservatives probably knew better in their hearts than to predict a Romney win, but just couldn't come to terms with the depressing reality of a second Obama term. Rationalization is common among man; it's how we avoid unwelcome truths. But it also blinds us to danger. Just think, for instance, of Jews who saw their coming winter in 1930s Germany and emigrated; then think of those who didn't because they couldn't face reality. This is how dangerous rationalization can be.
Likewise, for years I and a few others have been warning that fighting in the political arena while losing the culture is like trying to grow beautiful leaves on a tree whose roots are beset by steady rot. Sure, we may win some battles, but they're merely a rightward movement of deck chairs on a ship steadily drifting left. Yet even when this phenomenon's specifics are explained to simplicity, they're often rationalized away by conservatives. Most would rather talk about Obama this and Romney that, about how we just, by gum, need a real conservative. But this is for naught without a real conservative electorate. We can't elect a better government when we've bred a worse people.
And just as I knew Obama would win last night, I'm quite sure of something else.
No truly "conservative" Republican will ever win nationally again.
Ever.
(Don't click that mouse and grab the hemlock, because there is hope. I'll get to that later.)
To understand a major reason why, read my piece, "Does the GOP's Demographic Death Spiral End in a Texas Graveyard?" And to understand why I put "conservative" in quotation marks, click "Conservatism is Dead; Long Live Conservatism." I'll give many such recommendations in this piece, as they're necessary background for a proper understanding of our coming dark days.
But let's start with a simple fact: Mitt Romney is a photogenic, articulate, moderate Republican who was up against a scandal-ridden leftist radical presiding over a listing economy and foundering foreign policy. Still he couldn't win.
Or, I should say, voters chose to lose.
Because what the American people were before, they are no more.
I know, I know. The media deceived the citizenry. Romney started playing not to lose instead of to win. There was vote fraud. There was that storm and Chris Christie playing Misty for Mr. Limp Wristy.
Rationalization.
Oh, it's not that the above isn't true. But no candidate is tactically perfect; Obama certainly made his share of mistakes. There also will inevitably be unforeseen events during any campaign, and they don't matter when enough people can distinguish good from evil. And the left does steal hearts and minds through the media and votes through electoral sleight-of-hand, but this merely reflects our cultural decay. And it's only getting worse.
If You Can't Get Elected, Appoint a New People
This variation on a Bertolt Brecht line gets at our problem. And our new people has been forged via both importation and domestic production.
While conservatives complain about illegal migration — ever more tepidly — I've been warning that it was merely an exacerbation of a larger problem: legal immigration, through which statists have been importing reliably socialist voters. This I have explained thoroughly over and over and over and over and over and over again, yet most conservatives won't touch the issue. This is partially due to "immigrationism," dogma stating that immigration must be a permanent and unquestioned fixture of American life (death?); partially due to pundit cowardice; and partially due to rationalization. After all, immigration is here to stay, we think, so better to shunt its scary implications to the mind's recesses, where the rest of the wild things are.
But I'll make this simple: remember the pre-election stories about how Obama was wildly popular overseas? The English are enchanted, the French are all aflutter,Indonesia is infatuated, and Kenya is kvelling. Obama isn't foreign to foreigners, and do you think this will change because the foreigners come here? Just as with religion, people bring their ideology with them. And unless you think you could talk a Muslim jihadist out of Islam, why suppose you could talk a socialist out of socialism?
The world's consensus political orientation is no surprise, mind you. Note that nascent, adolescent, and young adult America was the rarest of anomalies, as man's historical default is tyranny. And as geriatric America has proven, it's difficult enough instilling the mindset that birthed her into the native born, never mind those who come here in the hardened clay of adulthood. Having said this, there is a reason why we are being, as Alan Keyes put it, "colonized…."
"Israel hath cast off the thing that is good; the enemy shall pursue him. They have reigned, but not by me: they have been princes, and I knew not…." — Hosea 8:3-4
As a people's morality goes, so go its fortunes. You simply cannot be one kind of people but have another kind of government (see "Written in the Eternal Constitution"). And what has happened to our sense of virtue in America? So lost it is that even the word has been replaced with "values," that fixture of the atheistic literary style. For decades we have instilled children with leftism, nihilism, hedonism, relativism, and atheism through academia, the media, and popular culture; we have seduced them into sin and made them, as Ben Franklin wrote, "more corrupt and vicious, [so] they have more need of masters." For sure, masters will be one's lot if he has not mastered himself.
And this inner anarchy has outward manifestations: the imagery of pagan barbarism. Like primitive tribesmen, the young today deface themselves with tattoos and body piercings; the tramp stamp has become a stamp of youth-generation membership, while even large earlobe rings, something the West previously reserved to Discovery Channel documentaries, are now worn. And this physiognomy correlates with a certain voting pattern. Do you know what it is?
Speaking of voting patterns, for my atheist friends…
"It is when a people forget God that tyrants forge their chains" — Patrick Henry
Like many reading this, I once was that rare breed: a conservative agnostic. And, like so many who bristle when I now promote faith, I probably didn't realize how rare I was — and always would be.
Fox News alluded to this when trying to explain Obama's win last evening, pointing out that religiously unaffiliated people are 20 percent of the U.S.for the first time ever. And does a poll showing that this burgeoning group of Americans favors Obama surprise you? It shouldn't. There is a strong atheism-statism correlation the world over, which is why it's no coincidence that "conservatives" in heavily secular Western Europe are simpatico with our liberals. Take note of this before you cheer the diminution of faith and fancy it can be replaced with Ayn Randism. Without the Christian right, there is no right at all.
So where do we go from here? First, we must stop rationalizing and look truth in the eye. There are no national ballot-box solutions, and America's winter is nigh. And will we, as all civilizations eventually do, soon go the way of ancient Rome? It's possible. Remember, however, that when Rome fell there were still people living in her lost lands. They still had to forge societies. And some did a better job than others.
And what of the immediate future? Well, I'll write more about that in the coming months. For now I'll leave it at this: what would you do if you were part of an organization whose leadership became ever more tyrannical and intransigent?
We must focus on our states and localities, on uncompromisingly doing the right thing within them. Are you with me? Because all I can say is that if I were a governor, I would certainly make news. What else can you do when caught in the course of human events?
Almost a year has passed since we last took note of Turkey's increasing clout in three key areas of neo-Ottoman expansion: the Balkans, the Arab world, and the predominantly Muslim regions of the former Soviet Union. Each has played a significant part in reshaping the geopolitics of the Greater Middle East over the past decade. This complex project, which remains under-reported in the Western media and denied or ignored by policy-makers in Washington, is going well for Prime Minister Rejep Tayyip Erdoğan and his AKP (Justice and Development Party).
On the external front, Ankara's decision to support the uprising against Bashar al-Assad's regime in Syria has changed the equation in the region. Until last spring, Erdoğan's team was advising Bashar to follow the path of political and economic reform in order to avoid descent into violent anarchy. Within months, however, Turkey has become a key player in Washington's regime-change strategy by not only providing operational bases and supply channels to the rebels, but by simultaneously confronting Iran over Syria. The war of words between them is escalating. Earlier this week, Iranian Chief of Staff General Hassan Firousabadi accused Turkey of assisting the "war-waging goals of America. The AKP government has reinforced Turkey's old position as a key U.S. regional partner. It is skillfully pursuing its distinct regional objectives, which in the long run are bound to collide with those of the U.S., while appearing to act at the behest of Washington and revamping its Cold War role as a reliable NATO-"Western" outpost in the region.
This newly gained credit has enabled Erdoğan to make a series of problematic moves with impunity, the most notable being Turkey's growing support for Hamas in the Palestinian Authority and its treatment of Iraq as a state with de facto limited sovereignty. In a highly publicized symbolic gesture, on July 24 Erdoğan met Hamas leader Khaled Mashaal at his official residence to break the daily fast during the holy Muslim month of Ramadan. Ties between Turkey and Hamas, which rules the Gaza Strip, have blossomed since Turkey's alliance with Israel collapsed following a raid by Israeli troops on a Turkish aid ship bound for Gaza in 2010. At the same time, Ankara's links with the more moderate Fatah movement, which rules the West Bank, are at a standstill; Turkey wants Hamas to prevail in the Palestinian power struggle.
In northern Iraq, Turkey has developed close relations with the Kurdish leadership in Kirkuk. It has made significant investments in the autonomous Iraqi Kurdish region as a means of exerting political influence and thus preempting demands for full independence, which could have serious implications for the Kurdish minority in eastern Turkey. In an audacious display of assertiveness, Turkish Foreign Minister Ahmet Davutoglu visited the Kurdish-ruled northern Iraq earlier this month without notifying the government in Baghdad, let alone seeking its approval. Turning the putative Kurdish statelet in Iraq into its client is a major coup for the government in Ankara. The partnership is based on the common interest of denying the Marxist PKK guerrillas a foothold on either side of the border. In a joint statement, Turkey and Iraqi Kurdistan warned the PKK that they would act jointly to counter any attempt to exploit the power vacuum in Syria. Another far-reaching albeit unstated common goal is to provide Iraq's Kurds with a potential northwestern route for their oil and gas exports, which Al Maliki's central government would not be able to control. The net effect is likely to be further weakening of an already unstable Iraq in the aftermath of U.S. withdrawal; yet Washington appears unperturbed by Turkey's gambit. It is apparently unaware of the fact that, in Ankara's worldview, "nothing can stand in the way of its dream of becoming the ultimate energy bridge between East and West."
The Obama Administration has been equally indifferent to Prime Minister Erdoğan's trouble-making in the Balkans. Most recently, his provocative statement last month that Bosnia and Herzegovina is in the "care" of his country has caused no reaction in Washington. "Bosnia and Herzegovina is entrusted to us," stated Erdoğan during a meeting of Justice and Development Party (AK Party) provincial heads held in Ankara on July 11,recalling the alleged statement of the late Bosnian Muslim leader, Alija Izetbegović, whom Erdoğan visited on his deathbed in Sarajevo. "He whispered in my ear these phrases: 'Bosnia is entrusted to you [Turkey]. These places are what remain of the Ottoman Empire'," said Erdoğan. He went on to describe Izetbegović as "a legendary hero and captain," and to declare that Turkey would "put this trust in God with high precision."
The notion of Bosnia and Herzegovina being given as a 'trust' to Turkey in the name of its Ottoman legacy reflects an earlier statement by the outgoing leader of the Islamic community in Bosnia, Efendi Mustafa Cerić, who told Erdoğan that "Turkey is our Mother. That's how it was always, and it will remain like that." Erdoğan's latest outburst was immediately welcomed by the leader of the biggest Muslim party in Bosnia and Herzegovina, Sulejman Tihić.
The notion that Bosnia has been bequeathed by its fundamentalist Muslim leader to the Turkish state is unsurprisingly anathema to the non-Muslim majority of Bosnia's citizens. "Bosnia and Herzegovina is not a land to be inherited," said Igor Radojičić, the Bosnian Serb Parliament speaker. Bosnian Croat leader Dragan Čović expressed puzzlement that Izetbegović could imagine Bosnia was his to give away as a trust. Analysts outside Bosnia also expressed outrage. Serbian historian Čedomir Antić, called the statement "an unprecedented provocation" that should be "officially renounced by Bosnia, Croatia and Serbia". Professor Darko Tanasković, Serbia's former ambassador to Turkey, was not surprised, however. The statement represents a political reality, he said, that Turkey sees the Balkans as a priority in its ambitious foreign policy.
Three months earlier the leader of the Islamic Community in Montenegro (Islamska zajednica Crne Gore, IZCG),Reis Rifat Fejzić, signed an agreement with the authorities in Podgorica on the status of the Muslim minority there. The Agreement stipulates that any disputes within the Islamic Community will be referred for arbitration to the Directorate of Religious Affairs of the Turkish Republic (Diyanet İşleri Başkanlığı). This is a remarkable development: the Republic of Montegnegro—a sovereign, non-Muslim Balkan state—has formally granted decision-making powers in matters affecting some of its citizens to an institution of another sovereign and nominally still secular state. Imam Fejzić's explanation added an interesting twist to the story. Some disputes among Roman Catholics are referred to the Vatican, he said, so it is normal for Muslim disputes to be referred to Ankara. In other words, the Turkish state is to assume the role of an Islamic Vatican for the Muslim millets of the former Ottoman Empire. The Montenegrin precedent is the model Ankara will seek to apply elsewhere. Turkish politicians have already taken an active role in mediating between the rival factions of the Muslim religious and political establishment in Serbia's Sanjak region.
The U.S. is sympathetic to Turkey's Balkan ambitions not only because they seem to fit in with a Western strategy of long standing, but also because Turkey is seen as a counterweight to Iran's influence in the region. As John Schindler, the author of the seminal book Unholy Terror pointed out recently, the close relationship between leading circles in Sarajevo and Tehran harks back to before the Bosnian war. During the war the Clinton Administration aided and abetted Iranian deliveries of arms to the Bosnian Muslim side, and the SDA has always had a soft spot for Tehran. Now, however, with a potential war with Iran looming, Schindler says,the U.S. and its European allies, who have done so much to help the Bosnian Muslims for a generation, have had enough. As reported by the Sarajevo daily Dnevni avaz, last week Patrick Moon and Nigel Casey, the American and British ambassadors to BiH, jointly read the riot act to Sadik Ahmetović, the country's powerful security minister, telling him that the SDA and Sarajevo must sever their secret ties—espionage, political, financial—with Tehran:
Sarajevo officially has been given a warning to reset its course in a European and Western direction as war with Iran looms. Hard decisions will have to be made by the SDA. They have been repeatedly deferred for nearly two decades but can be avoided no longer. If the Bosnian Muslims opt to stick with Iran as tensions rise, the ramifications for them and all Europe may be dire indeed.
Bosnia's Muslims, ever mindful of the need for foreign support in their disputes with the country's Serbs and Croats, will likely opt for even closer links with Ankara to compensate for an eventual weakening of the Iranian connection —and they will do so with Washington's approval. Yet again Turkey will strengthen its position in the Balkans while relying on the Western powers to do its field work.
At home, the parallel process of re-Islamization of the Turkish state and society is well-nigh-irreversible. The Army has been decisively neutralized as a political factor. Last February, Erdogan declared that it is not the goal of the AKP government to raise atheist generations, and he certainly has been true to his word. Earlier this month, Turkey's Board of Higher Education appointed Islamic scholar Suleyman Necati Akcesme as its secretary-general. His duties will include appointing professors and rectors, as well as overseeing universities. Akcesme will occupy a position of direct influence over Turkey's higher education —unimaginable for an imam in the old Kemalist setup. The influence of the shadowy Gülen Movement, a fundamentalist sect calling for a New Islamic Age based on the "Turkish-Islamic Synthesis," is becoming all-pervasive, with rich businessmen and senior civil servants donating an average of 10 percent of their income to the cemaat. According to the August 8 issue of Der Spiegel,
Gülen's influence in Turkey was enhanced when … the AKP won the Turkish parliamentary election in 2002. Observers believe that the two camps entered into a strategic partnership at first, with Gülen providing the AKP with votes while Erdogan protected the cemaat. According to information obtained by US diplomats, almost a fifth of the AKP's members of parliament were members of the Gülen movement in 2004, including the justice and culture ministers. Many civil servants act at the behest of the "Gülen brothers," says a former senior member… In 2006, former police chief Adil Serdar Sacan estimated that the Fethullahcis held more than 80 percent of senior positions in the Turkish police force . . .
Sharia-inspired legislation is affecting the society at large. Turkey's recent laws and taxes on alcohol sales are more rigorous than those in Egypt or Tunisia before last year's revolutions. Employers are now authorized to fire any employer who comes to work having had a drink, as opposed to being drunk. Having a single glass of raki, wine or beer with lunch—perfectly common in the business community until a few months ago—may now abruptly end a career. More troublingly, Turkey now leads the world in "honor killings" of girls, with a murder rate five times that of Pakistan. As Turkish affairs expert Barry Rubin has noted, many Turks are astounded by Obama's policy of favoring the current regime in Ankara: "the regime has thrown hundreds of people in prison without trial or evidence… and it is turning Turkey into a repressive police state," yet the Department of State and the White House remain indifferent. Turkey's secularists feel abandoned and betrayed.
Turkey's shift from Kemalism via post-Kemalism to anti-Kemalism is a process of historic significance for the Greater Middle East. In 2005 senior State Department official Daniel Fried declared, absurdly, that Erdoğan's AKP was simply the Islamic equivalent of a West European Christian Democratic party and that Turkey remains a staunch ally of the United States. The diagnosis was evidently mistaken seven years ago. Today it amounts to an unforgivable act of willful self-deception.
In the meantime Secretary of State Hillary Clinton prepares for discussions in Istanbul on August 11 that will focus on forming a "common operational picture" with the Turks "to guide a democratic transition in post-Assad Syria."
Bring Back Freedom…
Are we the victims of a conspiracy?  Yes, we are.  Were our Founders victims of nefarious influences from Europe?  Yes, they were.  Are Talmudist Jews seeking to destroy Christian America?  Yes, they are.  Is Judaism at war with Christianity?  Yes, it is.  Has our government been bought and paid for by forces that seek to weaken it and meld it into world tyranny.  Yes, it has.  Is "Illuminati" an apt description of this world's encompassing evil?   Yes, it is.  Do bankers like David Rockefeller and the European Rothschild families conspire for world domination?  Yes, they do.  Can we indict the Vatican for contributing to the world's evils? Yes, we can.
The plot for world domination progresses slowly.  The defunct League of Nations was the first contemporary ploy.  It failed but another war created the United Nations which has stuck around and filtered its influence into the world's legal codes.  NAFTA, GATT, and CAFTA were followed by international business consolidations that made big corporations bigger and destroyed the thousands of small businesses that were no longer able to compete.  Then our government set the stage for exporting American manufacturing capability to Asia and decimated the culture by opened the gates to both legal and illegal immigration.
The Project for the New American Century (PNAC) made the United States an international military weapon to be used and consumed in forcing several small and defenseless nations into the power fold.   The economies of China and Russia are still active but eventually they will be subjected to financial trauma like Japan and the United States.
The objective is total world hegemony through centralized power.
Tremendous progress toward world government has been made without substantially changing the everyday lives and freedoms of the citizens of the Free World.  The United States Constitution has been trashed by allowing a foreign born president to remain in office and write despotic laws that legalize holding citizens without trial and without legal representation.  Few, if any, citizens have disappeared from our streets but the legal framework for removing them is in place and facilities to house them have been built.
The entire power structure of our nation, the media, both political parties, and all of government, conduct their affairs as if the massive lies that undergird our policies are unassailable.  They support the veracity of the government story on 9/11 and honor our troops as if they were fighting for our freedom.  They support the presidency of Barak Obama as if his birth in Hawaii is unquestionable. They live and conduct their affairs on a platform of lies.  Congressman Ron Paul, the last vain political hope, has let his constituency down by prematurely discontinuing his campaign and his son, Rand has done the unthinkable by endorsing Romney.   Dr. "No" will be followed by Dr."Maybe".  Wiled pragmatism runs amuck!
Military force is the last phase in the progress of enslavement; it is now being used overseas and will soon be used domestically.
Americans have been living in the midst of a revolution and most of our citizens have not noticed.  Until now, it has not been mostly peaceful.  There have been large protests. Thankfully we have been spared the anarchy of angry, insane rebellion the characterized the French and Russian revolutions.
Nevertheless, preparations are being made to forcibly quell serious resistance by using the United States Army and blunt force will surely accompany the final enslavement.  There may still be resistance but barring unforeseen intrinsic rebellion in the power structure it will be quickly stamped out and the land of the free will become a massive slave plantation.
Christians cultivated and allowed humanism to grow in our nation and being the weed that it is, it has forced out righteousness.  When our Constitution was crafted our nation was populated by Christians. But the Framers encoded rights for all religions allowing evil to take root and flourish.  Christianity has lost the battle; we are under the control of pagans and the Sovereign God has ordained our captivity!
I am a Christian and if God gives me the Grace to remain steadfast my life along with all others who resist a divine revolutionary world government will be in danger.  Paul Craig Roberts writes,   "Human Rights attorneys tell me that as the US Constitution is no longer observed by the executive branch, that I can't speak freely according to my Constitutional rights, the First Amendment and all, without running the risk of being arrested."  The religion of humanism has wiped out the very law that allowed it to exist. Laws protecting homosexuals strike at the heart of Christianity.  We no longer enjoy freedom of religion, free speech, free assembly, or the ear of a tyrannical government.  The inevitable tyranny of humanism that I have written about over and over again is upon us!
In 2008 President Bush's policies marred his reputation.  Voters scrambled to replace him with President Obama whose policies have now diminished his repute.  Political hacks are again claiming this election is the most important in our history; that President Barak Obama must be defeated in order to save the nation.  They are wrong.
President Obama is not the problem.  The government is not the problem.  The Council of Foreign Relations is not the problem.  The Rockefeller and Rothschild families are not the problem.  The Jews are not the problem.  The Vatican is not the problem.  The Bilderbergers, the Club of Rome, the Illuminati, and the other power center groups are not the problem.  The problem is that we have forsaken the Creator of the Universe and replaced Him with humanist groups that are attempting to rule His creation.  The problem is our relationship with the sovereign God Who created the world and everything in it.
The powerful world oligarchs seek centralization; God decentralizes by empowering each person He chooses.  He and His perfect Law could guide the creation into righteousness, freedom, and prosperity.
Christians who seek redemption through the political system are idol worshipers.  They are placing faith in the ability of human sinners to produce righteousness.  All have sinned and fallen short of the mark. None can be trusted to bring freedom and righteousness.  Petitioning and idol and supporting human endeavor over the dominion of God is a grievous sin.  Only God can halt the new world order.  He waits on His people to forsake the idols and to seek Him and His forgiveness.
The Department of Justice has a long record of acting as the dictatorship of jurisprudence. Acting like council to the mob, the "Consigliore" Attorney General plots protection rackets for the ultimate organized crime syndicate. Eric Holder is the latest in a long line of lawyers that distort and stretch credibility to the theater of the absurd. Making up legal arguments to distort or conceal culpability is a prime prerequisite to serve as the chief law enforcement thug for the current President.
Some four decades ago, the nation suffered through the most critical constitutional crisis of recent times. The Watergate calamity tormented the nation on a daily basis, resulting in a new level of cynicism and disgust. What started as a third rate burglary concluded in the resignation of Richard. M. Nixon. The flawed life of the symbol of the imperial presidency, shamed into submission, vacated office to avoid conviction. Sadly, the prospect that Barack Hussein Obama has the dignity of ignominy to fade away from the White House is most remote.Nixon's Attorney Generals John Mitchell and Richard Kleindienst earned their disgrace for the cover-up, while Holder has built an entire career on sleaze and treason. Some of the inglorious achievements of Holder include his finger prints all over the Oklahoma City Bombing, the Marc Rich Pardon and the New Black Panther Party voter intimidation case.Therefore, when the
Fast and Furious scandal became a thorn in the side of the Obama administration, the lackey fixer was called upon to do his stonewall dance. From the contempt vote in the House Oversight and Government Reform Committee, Holder's tiptoe is not exactly getting rave reviews from the political pundits.The charges of playing partisan politics coming from the Democratic choirs are reminiscent of the Nixon defenders at every disclosure from the Bob Haldeman and John Ehrlichman damage control team. Remember the hilarious responses from Nixon's Press Secretary, Ron Ziegler? Compare that comic performance with the idiotic comments from James "Jay" Carney. The only difference is that Obama won't use the same body language, when Nixon pushed Ziegler from the backside out of frustration."Fast and Furious" has not risen to the public outcry of Watergate because of the nature of the mainstream pressitute media. The heralded coverage from the
Washington Post warns Republicans to venture with kid gloves.
"But arguing in a partisan fashion is a loser for Republicans. Already there are GOP leaders who want to promote what they're doing, not just on the merits of the matter at hand, but by asserting that the Democrats were much worse in their treatment of the Bush Justice Department. That is not a reason to aggressively pursue this tragedy. No Republican or conservative commentator should even raise it. The notion that this is partially motivated by political payback is very damaging to what very little credibility Congress has today, and the approach is belittling to agent Brian Terry, who was killed, and unfair to his family. Also, by the way, it's the worst political move Republicans can make."
From Tricky Dick
To Barry Soetoro
Not exactly, the same daring reporting, that Woodard and Bernstein invented, in their quixotic quest to take down the naughty Nixon. Shielding the peccadilloes of the Obama administration is a full time effort for the liberal press, but avoiding the extreme transgression of the DoJ to create another false flag excuse, is indefensible. Therefore, when CBS reports some real news, it becomes a true event!
"Documents obtained by CBS News show that the Bureau of Alcohol Tobacco, Firearms and Explosives (ATF) discussed using their covert operation "Fast and Furious" to argue for controversial new rules about gun sales.In Fast and Furious, ATF secretly encouraged gun dealers to sell to suspected traffickers for Mexican drug cartels to go after the "big fish." But ATF whistleblowers told CBS News and Congress it was a dangerous practice called "gunwalking," and it put thousands of weapons on the street. Many were used in violent crimes in Mexico. Two were found at the murder scene of a U.S. Border Patrol agent.

ATF officials didn't intend to publicly disclose their own role in letting Mexican cartels obtain the weapons, but emails show they discussed using the sales, including sales encouraged by ATF, to justify a new gun regulation called "Demand Letter 3?. That would require some U.S. gun shops to report the sale of multiple rifles or "long guns." Demand Letter 3 was so named because it would be the third ATF program demanding gun dealers report tracing information.

On July 14, 2010 after ATF headquarters in Washington D.C. received an update on Fast and Furious, ATF Field Ops Assistant Director Mark Chait emailed Bill Newell, ATF's Phoenix Special Agent in Charge of Fast and Furious:

"Bill – can you see if these guns were all purchased from the same (licensed gun dealer) and at one time. We are looking at anecdotal cases to support a demand letter on long gun multiple sales. Thanks."
Is there an honest man or woman in the Obama administration? Recall the valor of Nixon's Attorney General, Elliot Richardson and his resignation that precipitated the "Saturday Night Massacre". Look around for a courageous Deputy AG like William Ruckelshaus in the corrupt den of vipers that serve not an imperial president but a collectivist dictator. Woefully, all you find are careerist stooges who follow orders. When Robert Bork finally, fired independent special prosecutor Archibald Cox, his reputation was negatively impacted.No impeachment for this "constitutional lawyer" !!!
Obama acts as tin horn despot in the land of the drug cartel. The federal government is addicted to fiat pronouncements designed to circumnavigate around Congress. Executive orders are de facto usurpation of legislative authority. Executive privilege that spits in the eye of separation of powers is an impeachable offense.
Refusal to instruct Eric Holder to turn over the complete record of "Fast and Furious" documents makes the same mistake that Nixon made when he decided to violate his oath of office. The appearance of withholding evidence of possible sinister disclosures becomes a reality when transparency is abandoned. Coming clean on the decision process and naming names of those responsible for "gunwalking" practices is imperative.
What does the Obama crowd fear? It seems unlikely that a G. Gordon Liddy clone went rogue or a James McCord want-a-be was stealing guns on the side. What the American public needs to know is the E. Howard Hunt figure behind "Fast and Furious"?
Those too young to remember the paralysis and fallout that engulfed the government during Watergate will not appreciate the national danger that arises when an administration is determined to force a constitutional crisis. For all practical purpose, the U.S. Constitution is already abolished. The duty of Congress to reassert its legitimate oversight function is crucial for a second American revolution to remain non-violent.
Ironically, the intent to gut the second amendment was certainly an intended objective behind the gun running operation. The federal authoritarians at ATF are no different from the gang members on a segment of the Sons of Anarchy FX series. Fiction becomes fact when the government enforces their brand of tyranny as national security. When the rubber hits the road and the guns turn on government officers, one would normally hear a deafening scream for accountability.Holder has clearly demonstrated that agent Brian Terry was expendable, and that his family does not fall under the protective umbrella of justice.
The Watergate break-in was purportedly an operation to secure proof that the Cuban government was supplying funds to the Democratic Party. Somehow supplying Mexican drug lords with military grade weapons seems just a little more outrageous.Now, the political climate forty years later is hardly an environment that gives confidence that the people, much less then the government, is committed to lawful accountability. The political impact may be marginable because presently national outrage over any scandal has a very short half-life. The toxic consequences of allowing career criminals to hold public office is the death trap for any democratic regime, much less a constitutional republic.
When Marco Rubio Says Eric Holder Should Resign, some will claim it is just politics. The correct question is why isn't President Obama demanding the head of Eric Holder? We all know the answer to this question. Crooks keep their soldiers in the fold until they are no longer useful.The manner by which this next escalation of the "Fast and Furious" operation is reported will tell much about the level of decency left in the country. Obama has decided to stretch out the controversy by pushing the Congress to go to court. Not much has changed for the better since the Watergate tragedy. Under Obama, you have a megalomaniac that makes Richard Nixon look tame.
Congress needs to step up and do their duty with bipartisan support. The Rubio demand will soon look meek, as angry citizens' calls for the resignation of the POTUS himself. The fall election should register public sentiment on the intensity of indignation. Hopefully, a second Obama manic term and administration will be a moot issue.
Democratic politics is a false premise experiment. The foundation of modern liberalism, based upon an erroneous worldview, is a dead end ideology. Compared to the mad NeoCon war-mongering alternative, the fatal attraction of progressives, allures weak minded and desperate people into thinking government can provide solutions. Step back from the false left-right political discussions and focus upon the principles that make up sound and balanced standards for a civil society.
Basic contrasts between Conservatives and Liberals defined by Christian Walker seem plausible.
"At the core of it, Conservatives base their ideology on what they see as reason and logic and it is individualistic by nature, whereas a liberal's ideology is based on emotion and ideals and is collective by nature. A liberal is interested in curing society's ills by social engineering. A conservative is interested in curing society's ills by individuals exercising their own choices to better themselves. Because of this, conservatives view centralized power with deep suspicion. Liberals on the other hand see centralized power as an opportunity to affect great change for good."
The central precept that separates and differentiates democratic politics from traditional conservative advocacy rests upon moral doctrine. However, scholars are determined to avoid this requirement with theories such as Realism V. Liberalism. Understanding International Relations Theory, "how the world works IR scholars usually subscribe to one of two dominant theories, realism or liberalism. One, classical/neo-realist thought, is more pessimistic about the prospects of peace, cooperation, and human progress whilst the other, liberalism/idealism, is more upbeat and sanguine about human nature and human possibilities."Modern Liberalism is based upon the following set of assumptions:
1.Human nature is essentially "good"

2.The fundamental human concern for others' welfare makes progress possible

3.Sinful or wicked human behavior such as violence is not the product of flawed people but of evil institutions

4.War and international anarchy are NOT inevitable

5.War is a global problem requiring collective rather than national efforts to control it

6.Reforms must be inspired by a compassionate ethical concern for the welfare and security of all people

7.International society must reorganize itself in order to eliminate the institutions that make war likely
The America First foreign policy viewpoint is anti-war and anti-empire. Foreign intervention to make the world safe for democracy is pure poppycock. The premises of democratic liberalism suffer from the illusion that humanity, as a whole, is able to build a global alignment of institutions, treaties and interconnections that can result in international harmony.
The notion, which discredits democratic bias and governmental programs that surround us, is all around. The utter catastrophe of the Obama administration is not simply a failure of a partisan regime. It is systemic of a system that has abandoned time-honored principles.
The inspiring and late Dr. Schaeffer preached the following message back in 1982.
"I want to say to you, those of you who are Christians or even if you are not a Christian and you are troubled about the direction that our society is going in, that we must not concentrate merely on the bits and pieces. But we must understand that all of these dilemmas come on the basis of moving from the Judeo-Christian world view — that the final reality is an infinite creator God — over into this other reality which is that the final reality is only energy or material in some mixture or form which has existed forever and which has taken its present shape by pure chance."
Can any person argue with sincerity that fundamental improvement in the plight of humanity has improved in the last three decades?
Facing up to the decline in Western Civilization is hard for many people. Most prefer the comfort of illusionary denial. Justin Raimondo offers a cogent insight in TheDemocratic Delusion.
"Rooted in the old-fashioned idea that people are merely the playthings of all-powerful and highly abstract forces, Soviet socialism was a throwback to the reactionary mechanistic doctrines that had ruled the earth and its peoples since time immemorial. Human beings, in this view, are passive lumps of clay whose fate is determined by History, the gods, or, perhaps, the gods of history."
This looming conflict for the democratic liberal is unsettling, since their beloved governmental authority structure, is their presupposed answer to resolve intrinsic power struggles. After stripping away all the political posturing and propaganda, the Obama cohorts are left with an empty intellectual defense of their pernicious and intrusive tyranny.
| | |
| --- | --- |
| LIBERALISM IS A MENTAL ILLNESS – MAXINE WATERS | MICHAEL SAVAGE EXPLAINS THE MENTAL DISORDER LIBERALISM |
| | |
Those who identify themselves as part of the Democratic Party or supporters of liberal policies really do suffer from a mental disease. The Maxine Waters' video illustrates, while caring the bucket for the cause. Move over and watch Michael Savage, Herb Denenberg is giving you a run for top honors.
"You can look at almost any plan and policy of Obama, and more often than not find it runs contrary to common sense and logical thinking. He more often than not does the opposite of what common sense would dictate."
Apply the following Obama traits to your favorite liberal. Do they also suffer from the same symptoms?
A. NARCISSISTIC PERSONALITY DISORDER. If that's not enough, consider the Mayo Clinic's definition of narcissistic personality disorder: "Narcissistic personality disorder is a mental disorder in which people have an inflated sense of their own importance and a deep need for admiration. They believe that they're superior to others and have little regard for other people's feelings. But behind this mask of ultra-confidence lies a fragile self-esteem, vulnerable to the slightest criticism."

B. PATHOLOGICAL LIAR. I think the most obvious disorder to add to all of the above is being a pathological liar. That condition is defined by the Merriam-Webster Medical Dictionary as follows: "an individual who habitually tells lies so exaggerated or bizarre that they are suggestive of mental disorder."

C. THE TALKING DISEASE. I've spoken of another mental disorder, which I don't think psychiatry has yet named. It is the talking disease. He thinks his words are magical, and that all he has to do is talk to solve problems.
Liberals and progressives want to feel your pain, while inflicting misery from the consequences of their policies. The Manchurian Candidate president champions Marxist pillaging as a badge of pride. The crux of the rationale that drives such plunder is humanism. Dr. Schaeffer warns, "A conservative Humanism is no better than a liberal Humanism. It's the Humanism that is wrong, not merely the coloration." The point made is that the liberal sickness infects "so called" conservatives with the integrations of the progressive disease into all levels and stratums of a dependent society.Utopian delusions are the prevalent and dominate political mindset. This infection forbids a serious and substantial contraction of government deficit spending or useless programs. As long as Democrats swallow the social poison of multicultural nirvana, in a futile attempt to create a worldly paradise, the planet is doomed.
The few remaining conventional Democrats bear little similarity with the ultratotalitarian collectivists that currently hold the majority in the U.S. Senate. Abdicating the responsibility of passing a federal budget may seem trivial to the hordes of dependent addicts that vote the liberal/progressive slate. Nevertheless, the results from the next election, the prospect of instituting a sober and comprehensive reform of government is but a pipe dream for wishful escapists.
The final indisputable proof of neurotic perspective is that the electorate may likely vote Barry Soetoro to another term. The reason for such an irrational prospect is that the infected public is plagued by modern liberalism. Is it possible to dialogue with institutionalized progressives? Can cogent arguments penetrate the locked doors in their palatial asylum suites or are they so committed to their medicated state of denial that the destruction of the country is viewed as a mere academic speculation?
Radical Reactionaries understand that co-existence with essentially decadent bottom feeders is a suicidal prospect. America's collapse is a certainty on much more than an economic level. Political dialogue or activist immersion is a most painful exercise for the average person. The depths of the "Politically Correct" culture disallow a serene separation from federal supremacy. Individual state sovereignty is the only practical response to central despotism. Democrats refused to run a primary challenge to a sitting President in their own party. That error renounced any assertion of the high ground or argument claiming the role of an honest opposition.
The legacy of FDR haunts the socialists that strive to empower the nanny state. H.L. Mencken had it correct, "The New Deal began, like the Salvation Army, by promising to save humanity. It ended, again like the Salvation Army, by running flop-houses and disturbing the peace."
Still the demographics, especially in several swing states like Virginia and Wisconsin, may rally the government employed or the entitled reliant to rise up the dead and vote for Democrats in November. To these kind of voters, the democratic view of the world, transforms into digging graves for the dynamic producers, who create all the wealth.
The progressive malady that shapes public policy is the ultimate superstition. I am from the government and here to help you.
The Holy Triumvirate — The United States, NATO, and the European Union — or an approved segment thereof, can usually get what they want. They wanted Saddam Hussein out, and soon he was swinging from a rope. They wanted the Taliban ousted from power, and, using overwhelming force, that was achieved rather quickly. They wanted Moammar Gaddafi's rule to come to an end, and before very long he suffered a horrible death. Jean-Bertrand Aristide was democratically elected, but this black man who didn't know his place was sent into distant exile by the United States and France in 2004. Iraq and Libya were the two most modern, educated and secular states in the Middle East; now all four of these countries could qualify as failed states.
These are some of the examples from the past decade of how the Holy Triumvirate recognizes no higher power and believes, literally, that they can do whatever they want in the world, to whomever they want, for as long as they want, and call it whatever they want, like "humanitarian intervention". The 19th- and 20th-century colonialist-imperialist mentality is alive and well in the West.
Next on their agenda: the removal of Bashar al-Assad of Syria. As with Gaddafi, the ground is being laid with continual news reports — from CNN to al Jazeera — of Assad's alleged barbarity, presented as both uncompromising and unprovoked. After months of this media onslaught who can doubt that what's happening in Syria is yet another of those cherished Arab Spring "popular uprisings" against a "brutal dictator" who must be overthrown? And that the Assad government is overwhelmingly the cause of the violence.
Assad actually appears to have a large measure of popularity, not only in Syria, but elsewhere in the Middle East. This includes not just fellow Alawites, but Syria's two million Christians and no small number of Sunnis. Gaddafi had at least as much support in Libya and elsewhere in Africa. The difference between the two cases, at least so far, is that the Holy Triumvirate bombed and machine-gunned Libya daily for seven months, unceasingly, crushing the pro-government forces, as well as Gaddafi himself, and effecting the Triumvirate's treasured "regime change". Now, rampant chaos, anarchy, looting and shooting, revenge murders, tribal war, militia war, religious war, civil war, the most awful racism against the black population, loss of their cherished welfare state, and possible dismemberment of the country into several mini-states are the new daily life for the Libyan people. The capital city of Tripoli is "wallowing in four months of uncollected garbage" because the landfill is controlled by a faction that doesn't want the trash of another faction.1 Just imagine what has happened to the country's infrastructure. This may be what Syria has to look forward to if the Triumvirate gets its way, although the Masters of the Universe undoubtedly believe that the people of Libya should be grateful to them for their "liberation".
As to the current violence in Syria, we must consider the numerous reports of forces providing military support to the Syrian rebels — the UK, France, the US, Turkey, Israel, Qatar, the Gulf states, and everyone's favorite champion of freedom and democracy, Saudi Arabia; with Syria claiming to have captured some 14 French soldiers; plus individual jihadists and mercenaries from Lebanon, Jordan, Iraq, Libya, et al, joining the anti-government forces, their number including al-Qaeda veterans of Iraq and Afghanistan who are likely behind the car bombs in an attempt to create chaos and destabilize the country. This may mark the third time the United States has been on the same side as al-Qaeda, adding to Afghanistan and Libya.
Stratfor, the private and conservative American intelligence firm with high-level connections, reported that "most of the opposition's more serious claims have turned out to be grossly exaggerated or simply untrue." Opposition groups including the Syrian National Council, the Free Syrian Army and the London-based Syrian Observatory for Human Rights began disseminating "claims that regime forces besieged Homs and imposed a 72-hour deadline for Syrian defectors to surrender themselves and their weapons or face a potential massacre." That news made international headlines. Stratfor's investigation, however, found "no signs of a massacre," and declared that "opposition forces have an interest in portraying an impending massacre, hoping to mimic the conditions that propelled a foreign military intervention in Libya." Stratfor added that any suggestions of massacres are unlikely because the Syrian "regime has calibrated its crackdowns to avoid just such a scenario. Regime forces have been careful to avoid the high casualty numbers that could lead to an intervention based on humanitarian grounds."2
Reva Bhalla, Stratfor's Director of Analysis, reported in a December 2011 email on a meeting she attended at the Pentagon about Syria: "After a couple hours of talking, they said without saying that SOF [Special Operation Forces] teams (presumably from US, UK, France, Jordan, Turkey) are already on the ground focused on recce [reconnaissance] missions and training opposition forces." We know of Bhalla's comments thanks to the 5 million Stratfor emails obtained by the Internet hacker group Anonymous in December and passed on to Wikileaks.3
Human Rights Watch has reported that both Syrian government security forces and Syria's armed rebels have committed serious human rights abuses, including kidnapings, torture, and executions. But only the Holy Triumvirate can get away with the sanctions they love to impose. Assad's wife is now banned from traveling to EU countries and any assets she may have there are frozen. Same for Assad's mother, sister and sister-in-law, as well as eight of his government ministers. Assad himself received the same treatment last May.4Because the Triumvirate can.
On March 25, the US and Turkish governments announced that they were discussing sending non-lethal aid to the Syrian opposition, implying quite clearly that until then they had not been engaged in such activity.5 But according to a US embassy cable, revealed by Wikileaks, since at least 2006 the United States has been funding political opposition groups in Syria as well as the London-based satellite TV channel, Barada TV, run by Syrian exiles, that beams anti-government programming into the country. The cable further stated that Syrian authorities "would undoubtedly view any U.S. funds going to illegal political groups as tantamount to supporting regime change."
Regime change in Syria has been on the neo-conservative wish list since at least 2002 when John Bolton, Undersecretary of State under George W. Bush, came up with a project to simultaneously break up Libya and Syria. He called the two states along with Cuba "The Axis Of Evil". On a FOX News appearance in 2011 Bolton said that the United States should have overthrown the Syrian government right after they overthrew Saddam Hussein. Amongst Syria's crimes have been their close relations with Iran, Hezbollah (in Lebanon), the Palestinian resistance, and Russia, and their failure to conclude a peace treaty with Israel, unlike Jordan and Egypt; all this constituting evidence to the Holy Triumvirate of Syria, like Aristide, being "uppity".
The clinical megalomania of the Holy Triumvirate can scarcely be exaggerated. And never prosecuted.
A closing word from Cui Tiankai, Chinese vice foreign minister for United States affairs:
The US has the strongest military in the world and spends more than any other country. But the US always feels unsafe or insecure about other countries. … I suggest the United States spend more time thinking about how to make other countries feel less worried about the United States.6
President Obama's Accomplishments
Last month, Alan S. Hoffman, an American professor from Washington University in St. Louis, was forbidden by the US Treasury Department to travel to Cuba to give classes in a course on biomaterials.7
At the same time, the State Department refused to grant two Cuban diplomats in Washington, DC permission to travel to New York City to speak at The Left Forum, the largest annual gathering of the left in the United States, which this year attracted over 5,000 people.8
The State Department has also been occupied recently with preventing Cuba from being invited to the Summit of the Americas in Colombia in April.9
And that's just the past month.
I mention all this to keep in mind the next time President Obama or one of his supporters lists US relations with Cuba as one of his accomplishments.
And I still cannot go to Cuba legally.
Another claim the Obamabots are fond of making to defend their man is that he's abolished torture. That sounds very nice, but there's no good reason to accept it at face value. Shortly after Obama's inauguration, both he and Leon Panetta, the new Director of the CIA, explicitly stated that "rendition" was not being ended. As the Los Angeles Times reported: "Under executive orders issued by Obama recently, the CIA still has authority to carry out what are known as renditions, secret abductions and transfers of prisoners to countries that cooperate with the United States."10
The English translation of "cooperate" is "torture". Rendition is equal to torture. There was no other reason to take prisoners to Lithuania, Poland, Romania, Egypt, Jordan, Kenya, Somalia, Kosovo, or the Indian Ocean island of Diego Garcia, to name some of the known torture centers frequented by the home of the brave. Kosovo and Diego Garcia — both of which house very large and secretive American military bases — if not some of the other locations, may well still be open for torture business. The same for Guantánamo. Moreover, the executive order concerning torture, issued January 22, 2009 — "Executive Order 13491 — Ensuring Lawful Interrogations" — leaves loopholes, such as being applicable only "in any armed conflict". Thus, torture by Americans outside environments of "armed conflict", which is where much torture in the world happens anyway, is not prohibited. And what about torture in a "counter-terrorism" environment?
One of Mr. Obama's orders required the CIA to use only the interrogation methods outlined in a revised Army Field Manual. However, using the Army Field Manual as a guide to prisoner treatment and interrogation still allows solitary confinement, perceptual or sensory deprivation, sleep deprivation, the induction of fear and hopelessness, mind-altering drugs, environmental manipulation such as temperature and perhaps noise, and possibly stress positions and sensory overload.
After Panetta was questioned by a Senate panel, the New York Times wrote that he had "left open the possibility that the agency could seek permission to use interrogation methods more aggressive than the limited menu that President Obama authorized under new rules … Mr. Panetta also said the agency would continue the Bush administration practice of 'rendition' — picking terrorism suspects off the street and sending them to a third country. But he said the agency would refuse to deliver a suspect into the hands of a country known for torture or other actions "that violate our human values."11
Just as no one in the Bush and Obama administrations has been punished in any way for war crimes in Iraq, Afghanistan and the other countries they waged illegal war against, no one has been punished for torture. And, it could be added, no American bankster has been punished for their indispensable role in the world-wide financial torture. What a marvelously forgiving land is America. This, however, does not apply to Julian Assange and Bradley Manning.
In the last days of the Bush White House, Michael Ratner, professor at Columbia Law School and former president of the Center for Constitutional Rights, pointed out:
The only way to prevent this from happening again is to make sure that those who were responsible for the torture program pay the price for it. I don't see how we regain our moral stature by allowing those who were intimately involved in the torture programs to simply walk off the stage and lead lives where they are not held accountable.12
I'd like at this point to remind my dear readers of the words of the "Convention Against Torture and Other Cruel, Inhuman or Degrading Treatment or Punishment", which was drafted by the United Nations in 1984, came into force in 1987, and ratified by the United States in 1994. Article 2, section 2 of the Convention states: "No exceptional circumstances whatsoever, whether a state of war or a threat of war, internal political instability or any other public emergency, may be invoked as a justification of torture."
Such marvelously clear, unequivocal, and principled language, to set a single standard for a world that makes it increasingly difficult for one to feel proud of humanity. We cannot slide back.
Joseph Biden
From a document found at Osama bin Laden's compound in Pakistan after his assassination last May: A call to kill President Obama because "Obama is the head of infidelity and killing him automatically will make Biden take over the presidency. … Biden is totally unprepared for that post, which will lead the U.S. into a crisis.13
So … it would appear that the man America loved to hate and fear was no more knowledgeable of how United States foreign policy works than is the average American. What difference in the War on Terror — for better or for worse — against the likes of bin Laden and his al Qaeda followers could there have been over the past three years if Joe Biden had been the president? Biden was an outspoken supporter of the war against Iraq and is every bit the pro-Israel fanatic that Obama is. In his 35 years in the US Senate Biden avidly supported every American war of aggression including the attacks on Grenada in 1983, Panama in 1989, Iraq in 1991, Yugoslavia in 1999 and Afghanistan in 2001. Whatever was Osama bin Laden thinking?
And whatever was Joe Biden thinking when he recently said the following after hosting China's presumptive next leader Xi Jinping in a visit to the United States?
America holds at least one key economic advantage over China. Because China's authoritarian government represses its own citizens, they don't think freely or innovate. "Why have they not become [one of] the most innovative countries in the world? Why is there a need to steal our intellectual property? Why is there a need to have a business hand over its trade secrets to have access to a market of a billion, three hundred million people? Because they're not innovating." Noting that China and similar countries produce many engineers and scientists but few innovators, Biden said, "It's impossible to think different in a country where you can't speak freely. It's impossible to think different when you have to worry what you put on the Internet will either be confiscated or you will be arrested. It's impossible to think different where orthodoxy reigns. That's why we remain the most innovative country in the world."14
Holy Cold War, Batman! This is exactly the kind of stuff we were told about the Soviet Union. For years and years. For decades. Then came Sputnik, the first artificial satellite to be put into Earth's orbit. It was launched into an Earth orbit by the Soviet Union on October 4, 1957. The unanticipated announcement of Sputnik 1′s success precipitated the Sputnik crisis in the United States and ignited the Space Race. The USSR's launch of Sputnik spurred the United States to create the Advanced Research Projects Agency to regain a technological lead. Not only did the launch of Sputnik spur America to action in the space race, it also led directly to the creation of NASA. 15
Notes
Washington Post, April 1, 2012
Huffington Post, December 19, 2011
Washington Post, March 24, 2012
Ibid., March 26, 2012
Ibid., January 10, 2012
Prensa Latina (Cuba), March 18, 2012
See the video description on Cuba's UN Ambassador at Left Forum '12
BBC News, "Ecuador to boycott Americas summit over Cuba exclusion", April 3, 2012
Los Angeles Times, February 1, 2009
New York Times, February 6, 2009
Associated Press, November 17, 2008
Washington Post, March 16, 2012
Ibid., March 1, 2012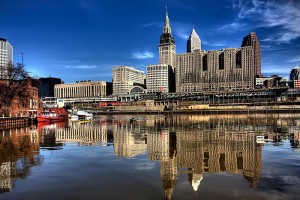 As the U.S. economy falls apart and as the world becomes increasingly unstable, more Americans than ever are becoming "preppers".  It is estimated that there are at least two million preppers in the United States today, but nobody really knows.  The truth is that it is hard to take a poll because a lot of preppers simply do not talk about their preparations.  Your neighbor could be storing up food in the garage or in an extra bedroom and you might never even know it.  An increasing number of Americans are convinced that we are on the verge of some really bad things happening.  But will just storing up some extra food and supplies be enough?  What is going to happen if we see widespread rioting in major U.S. cities like George Soros is predicting?  What is going to happen if the economy totally falls to pieces and our city centers descend into anarchy like we saw in New Orleans during the aftermath of Hurricane Katrina?  In some major U.S. cities such as Detroit, looting is already rampant.  There are some sections of Detroit where entire blocks of houses are being slowly dismantled by thieves and stripped of anything valuable.  Sadly, the economy is going to get a lot worse than it is at the moment.  So is now the time to move away from major U.S. cities?  Should preppers be seeking safer locations for themselves and their families?  Those are legitimate questions.
According to a recent Gallup poll, satisfaction with the government is now at an all-time low.  Americans are rapidly losing faith in virtually every major institution in society.
Anger and frustration are rising to very dangerous levels, and we are rapidly approaching a boiling point.
When people feel as though they have lost everything, they get desperate.
And desperate people do desperate things.
In many communities in the United States today, crime has become so terrifying that people are literally sleeping with their guns.
The following is a story from Rancho Cordova, California that one of my readers recently sent me….
When I first moved here, it was not a bad place, it was quiet and clean.

However, over the past three years this place has gone to the dumps there are thugs and unruly people everywhere.

I have prevented two car break-ins by scaring these thugs away.

While I was home on thanksgiving weekend, someone decided to break into my apartment.

They trashed my place stole all my items and even took my law enforcement (LE) vehicle to include my equipment.

I m sure they had been watching me for a while because they did not take items that contained my identification.

Thank god, I had my weapon with me.
In many areas of the country, law enforcement resources are being dramatically cut back due to budget problems at the same time that crime is rapidly rising.
Right now, the city of Detroit is teetering on the verge of bankruptcy.  Officials there recently announced that due to budget constraints, all police stations will be closed to the public for 16 hours a day.  From now on, they will only be open to the public from 8 AM to 4 PM.
But in Detroit the police are needed now more than ever.  The following is what one British reporter found during his visit to Detroit….
Much of Detroit is horribly dangerous for its own residents, who in many cases only stay because they have nowhere else to go. Property crime is double the American average, violent crime triple. The isolated, peeling homes, the flooded roads, the clunky, rusted old cars and the neglected front yards amid trees and groin-high grassland make you think you are in rural Alabama, not in one of the greatest industrial cities that ever existed.
The population of Detroit is less than half of what it used to be.  Over the past few decades people have left in droves, and large sections of the city are in an advanced state of decay.
Not too many people want to buy homes in Detroit now.  At this point, the median price of a home in Detroit is just $6000.
The following video contains some video footage of the "ruins of Detroit" that is hard to believe….
Detroit has become a very scary place.  100 bus drivers in Detroit recently refused to drive their routes out of fear of being attacked on the streets.  The head of the bus drivers union, Henry Gaffney, said that the drivers were literally "scared for their lives"….
"Our drivers are scared, they're scared for their lives. This has been an ongoing situation about security. I think yesterday kind of just topped it off, when one of my drivers was beat up by some teenagers down in the middle of Rosa Parks and it took the police almost 30 minutes to get there, in downtown Detroit," said Gaffney.
But it is not just Detroit that is having these kinds of problems.
In Cleveland, over 50 percent of all children are living in poverty and abandoned houses are everywhere.
The city has already demolished about 1,000 homes, and there is a plan to demolish 20,000 more homes.  The following comes from a recent CBS News report by Scott Pelley….
Perfectly good homes, worth 75, 100 thousand dollars or more a couple of years ago, are being ripped to splinters in Cleveland, Cuyahoga County, Ohio. Here, the great recession left one fifth of all houses vacant. The owners walked away because they couldn't or wouldn't keep paying on a mortgage debt that can be twice the value of the home. Cleveland waited four years for home values to recover and now they've decided to face facts and bury the dead.
Down in St. Louis they have a different problem.  In some of the worst areas of the city, roving packs of wild dogs are a serious threat to children that are walking to school.  A recent report by the local CBS affiliate in St. Louisdescribed the situation this way….
…Lewis Reed is sounding the alarm. "I've witnessed packs of dogs, 10 and 15 dogs running together, and I've seen all these dogs I'm talking about they don't have collars, they don't have tags, these are truly wild dogs," he said.

Reed says stray dogs are terrorizing the north side. "It's obscene that parents have to walk their kids to school, in some parts of the city, with a golf club to fend off wild dogs."
How would you feel if you had to fend off wild packs of dogs as you walked your child to school?
These kinds of conditions can be found out on the west coast as well.
For example, there is an area of San Francisco that is known as "Hunter's Point" that is an absolute nightmare.  In Hunter's Point, over half of the population lives in poverty and more than half of all children live in a home where there is no father present.  The following is what one reporter discovered on a visit to Hunter's Point….
Abernathy and I cut through the complex, tromping over an expanse of dirt and concrete toward the northeast end of the development, where a row of apartments looked down from a grassy hill. We paused next to a vacant, boarded-over unit to take in the scene: A stream of ****, piss, tampons, and toilet paper spewed from a dark hole in the sidewalk, poured down the hill, and formed a sort of **** lagoon next to the street. Weeds, about six inches tall, were growing in the little lagoon.

Raw ****, obviously, is not cool. Beyond the fact that it smells and looks nasty, fecal matter provides a haven for dangerous bacteria, most notably E. coli, a virulent pathogen that can sicken and even kill humans, especially infants.

When conditions like this reign, it is a prime breeding ground for crime.
In major U.S. cities all over the United States, drug dealing, gang activity and prostitution are on the rise.  The following comes from a recent article in the New York Times….
In November, a terrified 13-year-old girl pounded on an apartment door in Brooklyn. When a surprised woman answered, the girl pleaded for a phone. She called her mother, and then dialed 911.

The girl, whom I'll call Baby Face because of her looks, frantically told police that a violent pimp was selling her for sex. He had taken her to the building and ordered her to go to an apartment where a customer was waiting, she said, and now he was waiting downstairs to make sure she did not escape. She had followed the pimp's directions and gone upstairs, but then had pounded randomly on this door in hopes of getting help.
In some major U.S. cities, the gangs have virtually taken over.  In an article entitled "City of Ruins", Chris Hedges described what life is like today in Camden, New Jersey….
There are perhaps a hundred open-air drug markets, most run by gangs like the Bloods, the Latin Kings, Los Nietos and MS-13. Knots of young men in black leather jackets and baggy sweatshirts sell weed and crack to clients, many of whom drive in from the suburbs. The drug trade is one of the city's few thriving businesses. A weapon, police say, is never more than a few feet away, usually stashed behind a trash can, in the grass or on a porch.
As I wrote about the other day, the FBI says that there are now 1.4 million gang members inside this country.  That number has increased by 40 percent since 2009.
Organized criminal behavior by groups of young people is on the rise all over the nation.  Just check out this video which shows a flash mob robbery happening in Montgomery County, Maryland.
Sadly, this is just the beginning.
This country is still enjoying a tremendous amount of prosperity.  We still have a very high standard of living compared to most of the rest of the world.
So how nightmarish are things going to get when the economy gets really bad?
The most frightening thing is when these criminals start invading private homes.
The following home invasion story from Sacramento, California was sent to me by one of my readers a while back….
Somebody got into my sister's house last night while she was out. My mom was upstairs, but didn't hear anything. Whoever it was, they ate some chips and sorted through a stack of maternity clothes my sister had ready for selling on ebay. He left a dirty pair of boxer shorts and a bottom dentures on the dining room table. Fortunately, he was gone when she got home. I'm amazed, but the police actually came out and collected fingerprints and his boxers and false teeth. Probably a homeless guy. He may have switched his dirty boxers for a clean pair of maternity jeans, so the police just have to look for a guy wearing women's maternity pants with no lower teeth. 
Because of stuff like this, an increasing number of Americans have decided that it is better to be armed.
The truth is that you never know when you will get jumped.
For example, in Pennsylvania the other day one 65-year-old man was suddenly knocked off his bicycle by three teen thugs.
The 65-year-old man responded by pulling out his gun and shooting two of them.  One of the teens was killed.
Down along the border with Mexico, many ranchers have discovered that a gun battle could potentially erupt on any night.  The federal government has refused to protect the border, and so millions of illegals just keep streaming on in.  The following was recently posted on standwitharizona.com….
Barbed wire fencing doesn't keep illegal aliens off the property anymore. One Starr County, TX rancher doesn't have time to worry about the illegals these days. He now worries about the smugglers protecting their loads.

"I don't think they would have any conscience of taking someone's life," the rancher says.

He saw that will to kill firsthand. A smuggler shot at him on his own land.

"One round was fired at me, and it missed my head by about two feet," says the rancher.

He says there's only way to react.

"Fire all the rounds you have, reload, and do it again," says the rancher.
The more stories like this you read, the easier it is to understand why more than 10 million guns were sold in the United States during 2011.
The truth is that you never know when you may need to defend yourself.
This past New Year's Eve, a single mother named Sarah McKinley was home alone with her three-month old son when she discovered that two armed men were trying to invade her home.  If she had not had a gun, there is no telling what might have happened.  The following is from a news story  about that incident….
An Oklahoma woman was recently home with her 3 month old son when two men tried to break in.  Armed with a shot gun and a pistol she called 9-1-1.

Operator: "Are your doors locked?"

Caller: "Yes, I've got two guns in my hand.   Is it ok to shoot him if he comes in this door?"

Operator: "I can't tell you what you can do but you do what you have to do to protect your baby."

The mother did shoot killing one of the intruders.  Oklahoma police called the shooting justified.
What would you have done in that situation?
America is rapidly changing, and we all need to adapt to the new reality all around us.
The truth is that America is not the same place it used to be.  In some U.S. cities, authorities are actually dumping dead bodies into mass graves.
Just check out what the Daily Mail says has been going on in Chicago….
It's a practice more closely associated with third world countries, but in bleak times in a Chicago-area suburb, 30 people were buried in a mass grave on Wednesday.

The pauper's burial section at Homewood Memorial Gardens was established for those who could not afford to pay for a burial plot.

And it is a problem that's sweeping America as tough economic times have led to an increase in the number of indigent burials the morgue must perform.
All over the country, major U.S. cities are flat broke and are rapidly decaying.  They are filled with impoverished people that are rapidly becoming angrier and more frustrated.
There simply are not enough jobs for everyone.  Millions of ordinary Americans spend their days agonizing over the fact that they cannot provide even a basic living for themselves and their families.
And as the economy gets even worse, the economic despair in this country is going to grow to unprecedented levels.
So is now the time to move away from major U.S. cities?
In the end, each of us is going to have to answer that question for ourselves.
Jobs are scarce, so if you have a good job right now it may not be wise to give it up.  It can be incredibly challenging to move to a new area when you don't have a job.
One solution may be to move farther away from your current job so that you are in a more rural setting.  But the rising cost of gasoline can make that a very expensive proposition.
Some families are purchasing second homes that they can "bug out" to in the event of a major disaster or emergency.  But if your financial resources are limited that may not be an option for you.
In the final analysis, you have just got to do the best you can with what you have.
But if you are able to move, it is better to do it while times are relatively stable (like now) than when times are very unstable.
So what do all of you think?
Do you think that now is the time to move away from major U.S. cities?
Source: The American Dream
Contrary to everything we have been taught, there is no actual United States of America. The U.S. is an occupied territory that could more accurately be described as the Corporate States of America. If the geopolitical states are united, the people are not. We are a nation divided by ideology and by social and economic class. The U.S. is not a democracy and it never was. The systems of power do not allow the voice of working people to be heard or their collective will to be acted upon.
Despite the subterfuge of freedom and democracy, the rights of corporations have consistently superseded the sovereign rights of the individual and those of the community. Labor history and a litany of environmental catastrophes bear this out. For instance, everywhere one looks government agencies, ostensibly created to protect the public welfare, are allowing hydraulic fracturing of Marcellus shale, even when it poisons municipal drinking water and causes incalculable harm to the environment.
Our diverse forests are commodified, measured in board feet to be clear-cut and off-shored at prodigious bargain rates, like a liquidation sale. World class biodiversity is yielding to desertification and monoculture. Money changes hands. The few are getting rich at the expense of the many. The world and the people who live in it are treated like products to be exploited. We are told that nothing is sacred, save for the dollar and markets.
Nevertheless, it is an inescapable fact that no human being, including corporate CEOs and members of Congress, can live without potable water or breathable air. We are literally sacrificing the Earth's life support systems and mortgaging the future, while attempting to satiate the greed of a few grotesquely wealthy individuals. Through lifelong indoctrination, Americans are persuaded that self-interested greed is in their best interest.
The rich and powerful have decreed that corporate profits, the Holy Grail of American capitalism, are more precious than life itself. The remorseless people in power are without conscience. History confirms that sociopaths do not hesitate to take what they want from their unsuspecting victims by any and all means.
But surely, even among Friedmanites, it must be allowed that some things cannot be commodified or bought and sold. For instance, clean air and potable water are the birthright of every living organism. These are necessities that belong to the commons; they cannot ethically be privately owned. In contrast to this assertion, two edicts of modern capitalism are private ownership and the commodification of workers and nature.
Capitalism, and the market fundamentalism that is associated with it, has stripped bare the Earth's biodiversity and substituted a world of commodities in its stead. What we see and think we know is not real. It is the product of marketing and perception managers—a hologram.
There is growing conflict between capitalism and the planet's ecology, its essential life support systems. A fierce struggle between capital and democracy is in progress. The booted foot of capitalism is pressing upon the throat of democracy. We inhabit a dying world and are inheriting dying freedoms. Corporate greed and over-population is the culprit. Conflict is everywhere.
Virtually all of the social upheaval, inequality, and environmental problems of today in some way ensue from capitalism, including overpopulation and armed aggression. Capitalism requires continuous economic expansion and a burgeoning market for consumers. This is simply not possible on a finite planet.
These tensions are manifested no more clearly than throughout the coal belt and mountains of West Virginia, where I make my home. Here, mountains are cleared of forests before being blown to smithereens in order to cheaply extract coal to enrich Massey Energy Corporation. The process, known as mountaintop removal, has poisoned streams, altered their courses, and changed the contours of the land and its hydrology. It has devastated both human and biological communities while filling the coffers of the timber and coal industries.
Conventional underground mining has claimed the lives of thousands of coal miners trying to scratch out a modest living from the Earth. At times, it has led to armed conflict between miners and the Pinkertons hired by the mining companies in places like Matewan and Blair Mountain.
In West Virginia, King Coal and the gas and oil industry run the state's legislature. The government is effectively owned by corporate lobbyists. As a result, it is futile to make legal and moral appeals to government for redress of our grievances. If we limit ourselves to the tools that our oppressors provide us, the entire region will become a sacrifice zone. Working people and the poor make the sacrifices; billionaires and industry carry off the profit. We are left to deal with the aftermath.
The illusion of democracy, including voting in the absence of meaningful choice, is a poor substitute for direct action and anarchy. Democracy cannot flourish in the sterile soil that capitalism leaves in its wake. Either we have democracy or we have capitalism, or we create something entirely different. Radically opposing ideas cannot be reconciled.
Modern humans inhabit a human-engineered world of absurdities and contradictions. Regardless of the Supreme Court's assertions, corporations are not people, and money is not speech. Every sentient human being knows this. However, the law says otherwise. We must deny the corporate state that victory by refusing to capitulate.
The struggle for community rights, egalitarianism, and social, economic, and environmental justice must occur outside of the system that creates inequality and fosters wanton destruction of the commons. Countless species of plants and animals that provide essential ecological services are being eliminated to create space for strip malls, gated communities, gambling casinos and golf courses. As a result, ecological and economic catastrophe loom. We are facing global famine in an anthropocentric over-heated world.
Globally, wealthy multi-national corporations are gorging themselves on the biological and mineral wealth of the commons. What could be more absurd or unethical?
The brainchild of Adam Smith, capitalism, which replaced feudalism during the French Revolution, is founded upon demonstrably false premises, many of which were unknown in Smith's time. Nevertheless, classically-trained economists assert that capitalism is a primal force of nature rather than the defective human construct that it is. Modern capitalism has produced pathological symptoms and endorsed an ethos that is antithetical to life and to liberty. It is killing the world and foreclosing evolutionary possibilities.
Indeed, ethical considerations aside, and speaking purely from a biological perspective, one may emphatically state that modern capitalism is an aggressive cancer that is devouring its host. But most of us are in denial. People like me are asked not to utter the "C" word in public spaces. It might offend the well-intentioned believers. Whenever this occurs I am reminded of Thoreau, who uttered, "Any truth is better than make believe." One has an ethical obligation to state what one knows succinctly and clearly.
It is not in dispute that the ideology of constant expansion on a finite planet is contradicted by inviolable ecological dictums—among them, carrying capacity, ecological overshoot, and die-off. But classical economists act as if these laws do not apply, or they are mysteriously overridden by the irrational exuberance of capitalism.
In reality, every political economy is underlain by ecology and by living, evolving, biological systems. Ecology is the only economy that really matters.
By possessing even a modest degree of ecological literacy, one can make some revealing predictions with mathematical certainty. For example, the continuation of capitalism as the primary political economy can have one of two possible outcomes: the virtual destruction of the biosphere, meaning the death of the host organism, or the abolition of the capitalist system.
What would a post-capitalism world look like and how might it work?
Global capitalism, with its dependence on the availability of cheap fossil fuels and petrochemicals for food production, must give way to small-scale local economies and organic agriculture. Food must be locally grown and, as far as possible, other necessities locally produced. The age of cheap fossil fuels is ending. Industrialized man must bravely confront his addictions and embrace sobriety or he will self-destruct.
It is said that nature bats last. Humans do best when they emulate natural systems that have evolved over eons of time.
A moneyless economy based upon need must supplant the current profit-driven system of exploitation. Accordingly, goods and services may then be exchanged without the conduit of markets. These exchanges would be of equal value and thus inherently fair.
The classic business models will be replaced by worker-owned and worker-operated cooperatives. In this arrangement, workers—not a board of directors—make all of the business decisions. They share the risks and benefits and distribute the surpluses of production, while significantly reducing the work day and the work week. A portion of the surpluses of production is allocated to the betterment of the community and to the protection of the commons.
New economic models must be predicated upon ecological principles or they will fail. Existing alternatives to capitalism, such as Spain's Mondragon Worker Cooperative, must be critically analyzed and evaluated as a model that could, with modifications, be implemented elsewhere.
There is no better teacher than evolution and natural selection. History confirms that the most revolutionary ideas are occasionally the oldest. For instance, anthropological studies indicate that early Homo sapiens evolved by implementing egalitarian principles into their tribal clans. People and the cultures they create must either evolve or perish.
The egalitarian societies of the future will look radically different from the capitalism of today. Political campaigns and elections will recede into history and quickly forgotten. Evolved societies do not need leaders or elected officials.
Every member of an egalitarian community is a leader. Power flows in a circular form rather than a linear, top-down hierarchy. It is derived directly from the people. There will be no social or economic stratification. No one shall have privileges or rights that are denied to others. Every member of the community must be equally empowered and equally valued. All people will have equal access to opportunity. Healthcare and higher education, like pure water and clean air, will be regarded as a right of birth and provided without cost.
Direct action will replace voting in political elections. Rather than consent to be governed, sovereign people can create the world they want to live in. In communities where people are empowered and where they have an equal stake, they will want to participate. Everyone brings something to the table. Everyone contributes and all of society benefits.
Communities will become as interconnected and interdependent as ecological systems. But each will remain autonomous within the larger matrix of nature. States and nations as we know them may eventually recede into history and disappear.
Rather than the callous competition and exploitation nurtured by capitalism, communities can be organized around the principle of cooperation and social need. As in healthy ecosystems, the welfare of the individual is dependent upon the well-being of the community—and vice versa. No one will be left behind. All of us shall rise together.
All living organisms share a common origin and a common destiny. Ecology and economy must merge into an integrated natural system suited to long-term survival in a world already ravaged by industrialized man. Ecological and social healing must be part of the process of building sustainable communities.
The transition from capitalism to cooperation will be neither smooth nor easy. There will be many false starts. At first, there will be fierce resistance to revolutionary change. People cling to the familiar and the comfortable, to what they know, even when the dominant paradigm and popular culture does them harm.
The first tentative steps of a journey are often the most difficult. There are no clear blueprints to follow. There will be trepidation and uncertainty. But we must commit to beginning. The alternative is oblivion. But if we embark on the voyage the survival of the species, and a new age of enlightenment will be possible.