"Today we know that the risk of heart attack and stroke may occur early in treatment, even in the first weeks … "There is no period of use shown to be without risk," says Judy Racoosin, M.D., M.P.H., deputy director of FDA's Division of Anesthesia, Analgesia, and Addiction Products."
In case you missed it: The FDA has just issued a warning on various prescription and non-prescription drugs that Americans ingest by the boatload. As it happens, these seemingly benign pain relievers can kill you even if you scrupulously follow the recommended dosage. But don't take my word for it. Here's a blurb from the FDA website:
"FDA is strengthening an existing warning in prescription drug labels and over-the-counter (OTC) Drug Facts labels to indicate that nonsteroidal anti-inflammatory drugs (NSAIDs) can increase the chance of a heart attack or stroke, either of which can lead to death. Those serious side effects can occur as early as the first few weeks of using an NSAID, and the risk might rise the longer people take NSAIDs. (FDA Strengthens Warning of Heart Attack and Stroke Risk for Non-Steroidal Anti-Inflammatory Drugs, FDA website)
Notice how the FDA refers to "death" as "a serious side effect." How's that for an understatement? Here's more from the FDA warning:
"The OTC drugs in this group are used for the temporary relief of pain and fever. The prescription drugs in this group are used to treat several kinds of arthritis and other painful conditions. Because many prescription and OTC medicines contain NSAIDs, consumers should avoid taking multiple remedies with the same active ingredient." The New York Times includes "Motrin IB, Aleve and Celebrex" in this group of "widely used painkillers ".
Why isn't this headline news? People take tons of these chemicals everyday thinking they've been thoroughly tested and are totally safe. Now we find out that's not the case. Now we discover that you can get a heart attack or stroke "as early as the first few weeks of using" them. Doesn't that come as a bit of a shock to you, dear reader? Doesn't that make you suspect that the FDA is not telling the whole truth here, but is simply covering up for a profit-obsessed industry that doesn't give a rip about its customers health?
Take a look at some of these articles I dredged up on Google News on the topic:
"Doctors issue Ibuprofen toxicity warning." Daily Telegraph. "Warning: Runners May Be At Risk From Ibuprofen Use." Australian Marathon Review. "Ibuprofen 'trebles the risk of a stroke' doctors warn", Daily Mail Online. "Ibuprofen Side Effects Land Thousands in the Hospital", Side-Effects. com. "The FDA's Dilemma About Ibuprofen And Cardiovascular Risk", Forbes. "Ibuprofen Blunts Aspirin's Cardioprotection. FDA Issues Warning", lexi.com. "Aspirin, Ibuprofen Warnings Advised–Health: Consumers need to be told the painkillers can cause internal bleeding and kidney damage, a panel tells the FDA.", LA Times.
And how reliable is FDA in determining the toxicity of these medications anyway? Wasn't the so-called "watchdog" agency implicated in pay-to-play flap just a couple years ago? Some readers might recall another incident when the FDA was caught in a "spying program on its own scientists, lawmakers, reporters and academics" to "discourage whistleblowing." According to Truthout's Martha Rosenberg: "top FDA managers "committed the most outrageous misconduct by ordering, coercing and intimidating FDA physicians and scientists to recommend approval, and then retaliating when the physicians and scientists refused to go along." Review procedures at the agency (which approves stents, breast implants, MRIs, and other devices and machinery) were so faulty that unsafe devices – including those that emit excessive radiation – were approved, charged the scientists, provoking an OSC investigation … For reporting the safety risks, the scientists became targets of the now-disclosed spy program and some lost their jobs. "…
(According to FDA drug reviewer Ronald Kavanagh) "While I was at FDA, drug reviewers were clearly told not to question drug companies and that our job was to approve drugs. We were prevented, except in rare instances, from presenting findings at advisory committees. In 2007, formal policies were instituted so that speaking in any way that could reflect poorly on the agency could result in termination. If we asked questions that could delay or prevent a drug's approval – which of course was our job as drug reviewers – management would reprimand us, reassign us, hold secret meetings about us, and worse. Obviously in such an environment, people will self-censor." (Former FDA Reviewer Speaks Out About Intimidation, Retaliation and Marginalizing of Safety, Martha Rosenberg, Truthout)
Nice, eh? And this is the agency that's supposed to protect the public from risky drugs?
Right. Does the name "Vioxx" ring a bell? If not, here's a little refresher from an article by Fred Gardener in Counterpunch titled "Merck Pays a Pittance for Mass Deaths":
"Merck has agreed to pay $950 million and has pleaded guilty to a criminal charge over the marketing and sales of the painkiller Vioxx," the New York Times reported Nov. 23 …

The FDA had initially approved Vioxx (after a hasty "priority review") in May, 1999 to treat osteoarthritis, acute pain, and menstrual cramps. By September 30, 2004, when Merck announced its "voluntary recall," some 25 million Americans had been prescribed the widely hyped drug. Evidence that using Vioxx doubled a patient's risk of suffering a heart attack or stroke —based on a review of 1.4 million patients' records— was about to be published in Lancet by David Graham, MD, an FDA investigator. The FDA director's office, devoted valet of Big PhRMA, had contacted the Lancet in a futile effort to stop publication of their own scientist's findings.

Graham's data indicate that 140,000 Americans suffered Vioxx-induced heart attacks and strokes; 55,000 died, and many more were permanently disabled. The Merck executives' real crime was conspiracy to commit murder … An early clinical trial had alerted them to the fact that Vioxx caused coronary damage. Their response was to exclude from future trials anyone with a history of heart trouble!

Once Vioxx was approved, Merck spent more than $100 million a year advertising it … Sales hit $2.5 billion in 2003. And when brave Dr. Graham first presented his irrefragable evidence to an FDA advisory committee in February 2004, Merck argued that the "unique benefits" of Vioxx warranted its remaining on the market. The FDA committee voted 17-15 to keep it available with a black box warning. Ten of the 32 committee members had taken money from Merck, Pfizer or Novartis (which were pushing drugs similar to Vioxx) as consultants. If these MDs had declared their conflicts of interest, Vioxx would have been pulled from the market by a vote of 14-8. By buying an extra seven and a half months, Merck made an extra billion or two, and killed 6,000 more Americans.

Worldwide, Vioxx was used by 80 million people. Assuming their dosages were similar to the 1.4 million Kaiser Permanente patients whose records Dr. Graham analyzed, the death toll exceeds 165,000." (Merck Pays a Pittance for Mass Deaths, Fred Gardner, CounterPunch)
Is that what's going on? Is some prestigious organization like Lancet about to release a damning report on these dubious pain relievers, so the FDA is trying to get ahead of the story to save their own kiester? How much has the culture at the FDA really changed since the Vioxx scandal? Is the agency still owned and operated by the industries its supposed to regulate?
Do you really need to ask? The better question would be: What regulatory agency in the U.S. ISN'T owned corporate America? They own it all; lock, stock and barrel.
And, keep in mind, (according to Gardner) Vioxx killed over 165,000 people.
Now guess how many Merck executives went to jail?
Yep. Zero.
I'm not saying these medications don,t help to relieve chronic pain from "debilitating conditions, including osteoarthritis, rheumatoid arthritis?, gout and other rheumatological and painful conditions". They do. But whether they're useful or not doesn't change the fact that "even small amounts" of this crap can put you at risk of a heart attack or stroke. That's what the public needs to know, and that's the FDA's job. Here's an excerpt from an article in the NYT that tries to minimize the dangers:
"The broader context is important. The relative risk of heart attack and stroke from the drugs is still far smaller than the risk from smoking, having uncontrolled high blood pressure or being obese."
True, and it's probably less risky that bungee-jumping off the Empire State Building, but what difference does that make. The fact is, it can kill you, the FDA KNOWS it can kill you, and yet they haven,t done anything to counter the relentless tsunami of industry generated propaganda that has convinced the American people that these medications are risk free. Here's more on that from the Times:
"The agency said it would ask drug manufacturers to change the labels to reflect new evidence that the drugs increased the risk of heart attack and stroke soon after patients first started taking them, and that while the risk was higher for people with heart disease, it surfaced even for people who had never had heart problems."
Let me get this straight: The FDA knows that these anti inflammatories are killing people and they're going to "ask" the drug companies if they'll change the labels? Is this how regulation works in the US nowadays; the agencies basically have to grovel before these cutthroat industries just to get them to do the right thing?
I have a better idea: Why not just prosecute a few of these drug-pushing executives for manslaughter?
That ought to do the trick, don't you think?
Here's one last blurb from the Times:
"There is great concern that people think these drugs are benign, and they are probably not," (said Dr. Peter Wilson, a professor of medicine and public health at Emory University in Atlanta) "The thought is these are good for short-term relief, probably for your younger person with no history of cardiovascular trouble."
There it is from the horses mouth. Do not presume that these medications are safe just because they're hyped in the media. Do your own research and decide for yourself whether the benefits outweigh the risks.
The Skirmish in the Spratlys…
"Washington is not looking for peace or war. They're looking for domination. If they can achieve domination peacefully – that's fine. If they can't, they'll use war. It's that simple."

— William Blum, Interview with Russia Today

"The U.S. is frantically surrounding China with military weapons, advanced aircraft, naval fleets and a multitude of military bases from Japan, South Korea and the Philippines through several nearby smaller Pacific islands to its new and enlarged base in Australia…. The U.S. naval fleet, aircraft carriers and nuclear submarines patrol China's nearby waters. Warplanes, surveillance planes, drones and spying satellites cover the skies, creating a symbolic darkness at noon."

— Jack A. Smith, "Hegemony Games: USA vs. PRC", CounterPunch
The vast build up of military assets in the Asia-Pacific signals a fundamental change in U.S. policy towards China. Washington no longer believes that China can be integrated into the existing US-led system. Recent actions taken by China– particularly the announcement that it planned to launch an Asian Infrastructure Investment Bank (AIIB) that would compete head-to-head with the World Bank and IMF— have set off alarms in the Capital where behind-the-scenes powerbrokers and think tank pundits agree that a more "robust" policy is needed to slow China's ascendency. The current confrontation in the South China Sea–where the US has demanded that China immediately cease all land reclamation activities–indicates that the new policy has already been activated increasing the prospects of a conflagration between the two nuclear-armed adversaries.
There's no need to go over the details of China's land reclamation activities in the Spratly Islands since reasonable people can agree that Washington has no real interest in a few piles of sand heaped up on reefs 10,000 miles from the United States. The man-made islands pose no threat to US national security or to freedom of navigation. The Obama administration is merely using the Spratlys as a pretext to provoke, intimidate and harass Beijing. The Spratly's provide a justification for escalation, for building an anti-China coalition among US allies in the region, for demonizing China in the media, for taking steps to disrupt China's ambitious Silk Roads economic strategy, and for encircling China to the West with US warships that threaten China's access to critical shipping lanes and vital energy supplies. This is the ultimate objective; to bring China to its knees and to force it to comply with Washington's diktats. This is what Washington really wants.
In a recent speech at the Shangri La Dialogue in Singapore, US Secretary of Defense Ashton Carter said that "there is no military solution to the South China Sea disputes." Just moments later, and without a trace of irony, Carter rattled off a long list of military assets the Pentagon plans to deploy to the Asia-Pacific to shore up US offensive capability. The list includes "the latest Virginia-class [nuclear] submarines, the Navy's P-8 Poseidon surveillance aircraft, the newest stealth destroyer, the Zumwalt, and brand-new carrier-based E-2D Hawkeye early-warning-and-control aircraft." The Pentagon is also going to add "new unmanned systems for the air and sea, a new long-range bomber, (an) electromagnetic railgun, lasers, and new systems for space and cyberspace, including a few surprising ones."
For someone who doesn't believe in a military solution, Carter is certainly adding a lot of lethal hardware to his arsenal. The question is: Why? Is Washington preparing for war?
Probably not. The United States does not want a war with China. What Washington wants is to be the dominant player in this century's most promising and prosperous market, Asia. But China's meteoric growth has put Washington's plan at risk, which is why Obama is wheeling out the heavy artillery. The anti-China coalition, the China-excluding trade agreements (TPP) and the unprecedented military build up are all aimed at preserving Washington's dominant role without actually starting a war. The administration thinks that the show of force alone will precipitate a change in behavior. They think China will back down rather than face the awesome military power of the American empire. But will it? Here's another clip from Carter's speech at Shangri La:
The United States will continue to protect freedom of navigation and overflight – principles that have ensured security and prosperity in this region for decades. There should be no mistake: the United States will fly, sail, and operate wherever international law allows, as U.S. forces do all around the world.

America, alongside its allies and partners in the regional architecture, will not be deterred from exercising these rights – the rights of all nations. After all, turning an underwater rock into an airfield simply does not afford the rights of sovereignty or permit restrictions on international air or maritime transit.
Who is Carter kidding? China poses no threat to freedom of navigation or overflight. The real threat is China's participation in the $100 billion BRICS Development Bank which is set to finance some of the "largest projects of the modern history (including) the construction of new Eurasian infrastructure from Moscow to Vladivostok, in South China and India." The so called BRICS (Brazil, Russia, India, China and South Africa) "represent 56% of world economic output, and account for 85% of world population. They control about 70% of the world's foreign exchange reserves. They grow annually by an average of 4% —5%." (Sputnik News) In other words, US-backed institutions are going to lose their exalted role as "underwriter for the global economy" because the world's biggest infrastructure projects are going to be funded by China and its allies. Naturally, this doesn't sit well with Washington where policy bigwigs are worried that US influence will gradually erode as global power inevitably shifts eastward.
US hegemony is also threatened by China's Sino-centric economic policy which author Robert Berke sums up in an article on Oil Price.com titled "New Silk Road Could Change Global Economics Forever". Here's an excerpt from the article:
China is building the world's greatest economic development and construction project ever undertaken: The New Silk Road. The project aims at no less than a revolutionary change in the economic map of the world…The ambitious vision is to resurrect the ancient Silk Road as a modern transit, trade, and economic corridor that runs from Shanghai to Berlin. The 'Road' will traverse China, Mongolia, Russia, Belarus, Poland, and Germany, extending more than 8,000 miles, creating an economic zone that extends over one third the circumference of the earth.

The plan envisions building high-speed railroads, roads and highways, energy transmission and distributions networks, and fiber optic networks. Cities and ports along the route will be targeted for economic development.

An equally essential part of the plan is a sea-based "Maritime Silk Road" (MSR) component, as ambitious as its land-based project, linking China with the Persian Gulf and the Mediterranean Sea through Central Asia and the Indian Ocean. When completed, like the ancient Silk Road, it will connect three continents: Asia, Europe, and Africa. The chain of infrastructure projects will create the world's largest economic corridor, covering a population of 4.4 billion and an economic output of $21 trillion…

For the world at large, its decisions about the Road are nothing less than momentous. The massive project holds the potential for a new renaissance in commerce, industry, discovery, thought, invention, and culture that could well rival the original Silk Road. It is also becoming clearer by the day that geopolitical conflicts over the project could lead to a new cold war between East and West for dominance in Eurasia. The outcome is far from certain. ("New Silk Road Could Change Global Economics Forever", Robert Berke, Oil Price)
China is perfectly situated to take advantage of Asia's explosive growth. They've paid their dues, built up their infrastructure and industrial capability, and now they're in the catbird seat fully prepared to benefit from the fact that "Half of humanity will live in Asia by 2050″ and that "more than half of the global middle class and its accompanying consumption will come from that region." US corporations will be welcome to compete in these new markets, but they won't do nearly as well as businesses located in China. (This is why the Pentagon has been asked to intervene by powerful members of the corporate establishment.)
Washington's gambit in the Spratly's is an attempt to reverse the tide, derail China's current trajectory and insert the US as the regional kingpin who writes the rules and picks the winners. As Sec-Def Carter said in an earlier speech at the McCain Institute in Arizona, "There are already more than 525 million middle class consumers in Asia, and there will be 3.2 billion in the region by 2030." US corporations want the lion's-share of those customers so they can peddle their widgets, goose their stock prices and pump up their quarterly profits. Carter's job is to help them achieve that objective.
Another threat to US global rule is the aforementioned Asian Infrastructure Investment Bank (AIIB). The danger of the AIIB is not simply that it will fund many of the infrastructure projects that will be needed to integrate Europe, Asia and Africa into one giant free trade zone, but that the bank will replace key US-backed financial institutions (The IMF and World Bank) which have helped maintain Washington's iron-grip on the global system. As that grip progressively loosens, there will be less need for cross-border transactions to be carried out in US dollars which, in turn, will threaten the dollar's role as the world's reserve currency. As author Bart Gruzalski notes in his excellent article at Counterpunch, "China and Russia are creating alternatives that threaten the dollar's status as the sole dominant international currency. By instituting trade alternatives to the dollar, they challenge the value of the dollar and so threaten the US economy." ("An Economic Reason for the US vs. China Conflict", Bart Gruzalski, CounterPunch)
Former Treasury Secretary Larry Summers offered a particularly bleak assessment of the AIIB flap in an editorial that appeared in April in the Washington Post. He said:
This past month may be remembered as the moment the United States lost its role as the underwriter of the global economic system. True, there have been any number of periods of frustration for the United States before and multiple times when U.S. behavior was hardly multilateralist, such as the 1971 Nixon shock ending the convertibility of the dollar into gold. But I can think of no event since Bretton Woods comparable to the combination of China's effort to establish a major new institution and the failure of the United States to persuade dozens of its traditional allies, starting with Britain, to stay out. (Washington Post)
Summers goes on to acknowledge the threat that political dysfunction (on Capitol Hill) poses to "the dollar's primary role in the international system". It's clear that Summers grasps the gravity of what has unfolded and the challenge the AIIB poses to US hegemony. Readers should note that Summers ominous warnings were delivered just months before Washington dramatically revamped its China policy which suggests that the announcement of the AIIB was the straw that broke the camel's back. Shortly after, the Obama administration made "crucial changes" to the existing policy. Containment and integration were replaced with the current policy of intimidation, incitement and confrontation. Beijing was elevated to Public Enemy Number 1, America's primary strategic rival.
What happens next, should be fairly obvious to anyone who has followed US meddling in recent years. The US is now at war with China, which means that it will use all of its resources and capabilities, except it's military assets, to defeat the enemy. The United States will not militarily engage an enemy that can fight back or inflict pain on the US. That's the cardinal rule of US military policy. While that precludes a nuclear conflagration, it does not exclude a hyperbolic propaganda campaign demonizing China and its leaders in the media (Sadly, the comparisons to Hitler and the Kaiser have already started), asymmetrical attacks on Chinese markets and currency, excruciating economic sanctions, US-NGO funding for Chinese dissidents, foreign agents and fifth columnists, intrusions into China's territorial waters and airspace, strategic denial of critical energy supplies, (80 percent of China's oil supplies are delivered via the Malacca Strait to the South China Sea) and, finally, covert support for "moderate" jihadis who are committed to toppling the Chinese government and replacing it with an Islamic Caliphate. All of these means and proxies will be employed to defeat Beijing, to derail its ambitious Silk Roads strategy, to curtail its explosive growth, and to sabotage its plan to be the preeminent power in Asia.
Washington has thrown down the gauntlet in the South China Sea. If Beijing wants to preserve its independence and surpass the US as the world's biggest economy, it's going to have to meet the challenge, prepare for a long struggle, and beat Uncle Sam at his own game.
It won't be easy, but it can be done.
Are you ready for a "Long Hot Summer"? The prospects for urban riots are hyped as a breach of domestic security. The mass propaganda media does not waste a moment to ratchet up the tension and fear that torching neighborhoods will come to a community in your area. If people were able to apply critical thinking, they would realize that local incidents are being managed to increase and spread discontent nationwide. That asphalt jungle is paved with assault vehicles moving into place before your own eyes. The purpose is to manage disorder with the imposition of military tactics. As urban fires burn, advocates of an authoritarian police state implement their master plan for the final destruction of America.
The latest episode in the ghettofication of urban slums into an armed camp for interment is playing out in Baltimore. Lock down was used in Boston after the Marathon Race false flag experiment, now the time tested urban unrest brings back the LA Rodney King riots as an excuse for mob rule. Ah, yes, the pandering media never misses an opportunity to blame racism as the cause for a dysfunctional society, while ignoring the essential consequences of abandoning Posse Comitatus.
The unequivocal voice of straight talk, Brother Nathaniel explains that the Baltimore Riots…Prelude to Urban War. If this video analysis is too disturbing because "PC" purity prevents facing up to fact that the "Great Society" has turned the country into an urban war zone, no serious debate on the fallout of race baiting can occur.
Set aside the Rev. "tax cheat" Sharpton divide and extort maneuvers or the "Whorealdo" Rivera injection of his own self into the FAUX news story and confront the nature of the federalization of urbanized cities.
The always reliable and insightful John W. Whitehead writes an important viewpoint in Turning America into a Battlefield: A Blueprint for Locking Down the Nation.
"The problem arises when you start to add Jade Helm onto the list of other troubling developments that have taken place over the past 30 years or more: the expansion of the military industrial complex and its influence in Washington DC, the rampant surveillance, the corporate-funded elections and revolving door between lobbyists and elected officials, the militarized police, the loss of our freedoms, the injustice of the courts, the privatized prisons, the school lockdowns, the roadside strip searches, the military drills on domestic soil, the fusion centers and the simultaneous fusing of every branch of law enforcement (federal, state and local), the stockpiling of ammunition by various government agencies, the active shooter drills that are indistinguishable from actual crises, the economy flirting with near collapse, etc.

Suddenly, the overall picture seems that much more sinister. Clearly, as I point out in my new book Battlefield America: The War on the American People, there's a larger agenda at work here.

Seven years ago, the U.S. Army War College issued a report calling on the military to be prepared should they need to put down civil unrest within the country. Summarizing the report, investigative journalist Chris Hedges declared, "The military must be prepared, the document warned, for a 'violent, strategic dislocation inside the United States,' which could be provoked by 'unforeseen economic collapse,' 'purposeful domestic resistance,' 'pervasive public health emergencies' or 'loss of functioning political and legal order.' The 'widespread civil violence,' the document said, 'would force the defense establishment to reorient priorities in extremis to defend basic domestic order and human security.'"
In order to understand the profound transmutation from "Peace Keeping", to "Law Enforcement" and now into a militarized Martial Law environment, the focus and apprehension on the ultimate game plan needs to be the basis of any dialogue. One aspect that reveals the hands of the federal connection is citied In 2008 Obama Revealed His Plan for Law Enforcement… and Now He Has the Perfect Excuse, which illustrates the transformation of law enforcement into a military command structure under Homeland Security.
"Coupling that with the consistent pattern of Obama injecting the feds into incidents like the one involving Brown, Eric Garner and now Freddie Gray in Baltimore, it seems as if Obama and his DOJ have the perfect excuse to begin implementation of their national police program, which could lead to a devastating impediment of the rights of American citizens.

It may have taken Obama most of his presidency to act on his sinister intentions to nationalize major police forces in order to bolster his liberal agenda, but make no mistake about it — it's here."
Sober and critical observers admit that the real danger comes from the federalization of local police powers. While media distractions report on the Black Lives Matter Movement, the crucial question absent to the "so called" aggrieved community is why "On average, 1,876 black babies are aborted every day in the United States."
Maturing beyond simple injection of propaganda is difficult for the diminished mental capacity of manipulated and confused residents. The outrage of thugs just does not rise to the same level of responsible citizens. While civil liberties extend to all people, not everyone has earned the respect of their fellow neighbors.
If folks want to better themselves, the first step is to perceive the nature of the deception that divides all people and should be our common cause for action.
The essay, Is the Federal Government Ready for War Against the American People?; sets the stage for the pertinent issue that should unite everyone.
"Hence, the tightening of the noose with fed up Americans sick and tired of being brutally victimized and betrayed by its crime cabal government that's now out to kill us law abiding citizens using the excuse of martial law to go on the offensive to quell the very civil unrest that the federal government intentionally created and caused in the first place. Washington's been not-so-covertly preparing for this day of reckoning ever since 9/11 to wage war against its own people. And through globalization what's been tragically happening here in the US has also been taking place insidiously throughout the industrial world – in Canada, Australia, New Zealand, Japan, South Korea, Israel and most all of Europe. All these Western nations are controlled by the same oligarch globalists whose NWO agenda successfully fabricated and invented their war on terror in order to enact counterterrorism laws completely draconian in nature that effectively destroy our freedoms while enslaving us in the twenty-first century version of George Orwell's totalitarian nightmare come true."
The context of urban riots must be viewed from the perspective of the NWO global plan to herd the sheeple into metropolitan concentration camps. The intentional destruction of a black community has been successful. Other ethnic groups and people of all color will experience this same devastation because individuals refuse to confront that the "so called" benefits of the welfare society has dumbed down each person to the lowest level of the cumulative culture.
When the federal authorities dictate that the streets of urban America will look like a Fallujah war zone, don't be surprised. It is deliberate. The New American reports in the article, Military and Police in Florida Practice Detaining Citizens.
"The "urban warfare" exercises had been announced earlier in the month without much fanfare by authorities and local media outlets. However, last week, a dramatic video of the dangerous drill, already viewed by hundreds of thousands of people, sparked widespread alarm about the true purpose of the exercises. A spokesman for the Tampa-based U.S. Special Operations Command cited in media reports downplayed the exercise as merely "routine" training for overseas missions. But more than a few critics say the Obama administration is actually up to no good — potentially even training to impose martial law and overt tyranny on the American people following some sort of crisis."
With the direct involvement of the central military command, conditions foreshadow valid apprehension that the National Defense Authorization Act (NDAA) is ready for widespread rollout.
This trend goes unreported by the press because the narrative of race baiting is the official story that the establishment is ordered to publish. Diversion media is big business. Consolidation of state power is a step towards the eventual merger into a world government. Keeping a dependency population distracted from the core conspirators, who use the military-industrial-security complex as their enforcement arm, is the true story behind the Baltimore disturbance.
Unfortunately, the only script followed by gang members is to burn down their own neighborhoods. A half century of LBJ's social welfare experiment, as a model for upward mobility, produced a plantation for all citizens. With the prospects of expanded martial law, The Psychotic Militarization of Law Enforcement has moved well beyond mere training exercises.
As the Home Land dictatorship tightens the noose on America, a sincere conversation about internal unrest must begin if there is any chance to reverse the lock down environment. More and direct military patrolling should never become normal. Wake up to the Global Gulag  coming to a town you call home.
There's a new front opening up in the war on your wealth. If you haven't heard yet of the "bail-in," you will. Even if you have, you need to know the latest…
The bail-in is another weapon in the government's arsenal of capital controls meant to reward Wall Street cronies and separate you from your money.
We've long been familiar with capital controls, such as daily limits on bank withdrawals. Add that to seven years of microscopic interest rates cannibalizing savers' nest eggs combined with planned inflation stealing your money while you sleep. But unlike the drip-drip we're used to, the bail-in will come upon you quickly, harshly, and with finality.
As the world faced a complete financial meltdown in 2008, Congress ponied up fresh taxpayer money – $800 billion for openers and trillions since – to bail-out favored banks and industries. Out-of-favor institutions were allowed to fail. Jobs, fortunes, and futures disappeared while unborn generations were saddled overnight with unpayable debt.
Congress and bankers noted the sharply disagreeable taxpayer reaction. So they recycled an old idea from the Great Depression's playbook – next time, just steal bank depositors' life savings.
That tried and true tactic took a new name: the bail-in. The easy part – the laws they needed had been in place for decades. But for added cover, they passed the Dodd-Frank Wall Street Reform and Consumer Protection Act of 2010, a 1930's-styled, bank heist blueprint with a feel-good name.
Those laws altogether say your money in your bank account in your name is not your money. Those laws say the bank owns your deposited money, not you.
Wait…what?
Court cases have upheld for decades that putting your money in savings, a CD, or other banking products means you've become an "unsecured creditor."
Your deposit is actually an unsecured loan to the bank with all the problems of counterparty risk! Instead of being presented with collateral, you get an IOU that pays a pittance in interest, or in many cases nothing.
A busted bank doesn't have to return your principal deposits. Unlike when YOU are the borrower and THE BANK is the lender, the bank didn't tender you a lawyered up promissory note or offer you a lien on its assets. Legally speaking, you may as well have handed your money to a stranger in the alley.
"Unsecured creditor" means just what it says: "no security."
As banks went belly up during the Great Depression, slaughtering depositors' life savings, Congress offered reassurance that banks could be safe by creating the Federal Deposit Insurance Corporation, or FDIC. For decades thereafter, careful depositors walked the tightrope of spreading their deposits among various banks to qualify for insurance protection.
Every depositor should now be aware of the FDIC's congressional mandate to handle the next global economic meltdown. Readers can read that entire scheme here.
It's not an easy read because it was never meant to be. Here are some notes that might help…
The Scheme's Fine Print Reads: Bank Depositors Are Screwed
It's a joint plan with the Bank of England. Bankers see the next meltdown again going global. The title accurately names the sole intended survivors – "Globally Active, Systemically Important Financial Institutions." The document reveals a future meltdown was anticipated, discussed, and coordinated years before the publication date of December 10, 2012.
The language "top of the group" refers to creditors, stock holders, and bond holders. They are first in line for slaughter (p. ii, p. iii).
"Resolution tools" and "resolution powers" are used throughout the document. "…applying resolution tools to different parts of the group" means FDIC has authority to make it up as they go (p.1, para 3). "…resolution authorities must not be constrained in exercising discretion" means FDIC decisions carry absolute legal authority (p.1, para.4).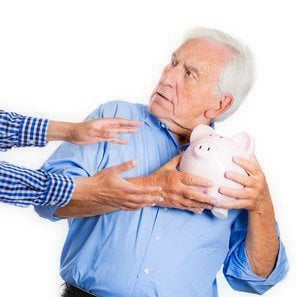 FDIC doesn't like the word "save," as in "save bad banks." FDIC substitutes the word "resolve" 18 times.
And then there's you, the "unsecured creditor."
As it happens, "unsecured creditors" are quite important with the FDIC, appearing 11 times in the 18 page document. "…unsecured creditors should thus expect that their claims would be written down to reflect any losses that shareholders did not cover" means we'll tell you how much you lost after we divvy up the take (p.6, para 12). That could also point to lowered insurance limits without notice, if any insurance is left at all.
"…it will take time for losses to be assessed for purposes of recapitalization" strongly hints at freezing any loot in accounts left behind (p.8, para 35).
Your consolation prize, if there's one at all, might be some government-issued bank stock you can't sell.
FDIC congratulates itself 9 times for not "exposing taxpayers," never mentioning FDIC itself would be bankrupt after the first $50 billion in claims, leaving taxpayers to bail-out the very FDIC created in 1933 to shield their savings deposits. One single zombie bank could easily swallow $50 billion. Estimates of currently insured FDIC deposits exceed $6 trillion.
Bail-in Scheme Has Been Tested and Is Ready for Use
The bail-in ripoff scheme has been successfully tested. Depositors in Cyprus found their savings largely wiped out early in 2013. That infamous bail-in was a test run, leaving the U.S. government's fingerprints all over Cyprus. It is significant to note Cypriot authorities claimed, on their website, the legal authority to change rules mid-stream at any time, just as the FDIC claims.
Low withdrawal limits stopped panicked depositors' last minute bank runs. As banks stole their deposits, no citizens stormed banks with pitchforks, no guillotines were hauled into the village square. Bankers from Cyprus to New York congratulated themselves all around.
Poland quickly followed, stealing not bank accounts but private pension funds. Authorities took 50% of Polish retirement funds overnight with the click of a mouse.
Bail-in plans have been adopted by Canada, Australia, and throughout Europe for future use. The G-20, representing the twenty largest national economies, rubber stamped approval for global bail-ins late last year, as has the International Monetary Fund. Just last week, Austria suddenly dumped its version of FDIC insurance altogether.
Governments facing economic annihilation across the globe are now legally authorized to seize banking depositors' savings, either all or in part, overnight, and without notice. The bail-in is a treasure map for bankers and governments at the next hint of worldwide economic calamity.
They know the next meltdown will be your grandfather's Great Depression.
Unlike the 1930's, there will be no point standing in long lines with hat in hand to ask for your money. By the time you hear the news, your money in the bank will already be gone.
So you thought that the unimaginable could not happen. The signal is heard loud and clear. Keeping your money in a fiduciary account will not only earn no interest; there will be an actual cost of parking your funds in a bank relationship. The madness that has engulfed the financial sector is preparing to escalate the systematic looting of saved capital. Ponder the consequences of negative bank rates and ask, what exactly can anyone do or where can they place their money for safekeeping. The first objective of entrusting your funds to a financial institution is to have the ability to obtain access to the return of your capital.
The Less Than Zero article analysis explains accordingly.
"Since central banks rates provide a benchmark for all borrowing costs across a country's economy, yields on a range of fixed-income securities – including government bonds of countries like France and Germany – also slipped below zero. Banks are reluctant to pass on negative rates to retail depositors for fear of losing customers, even though that hurts their profit.

In theory, interest rates below zero should reduce borrowing costs for companies and households, driving demand for loans. In practice, there's a risk that the policy might do more harm than good."
Only a dullard would believe that banking institutions will not eventually drop their interest rate pay outs to depositors, as their own costs are taxed or central banking policy demands that the value of the currency must be diminished.
The example that Australia Wants To Tax Bank Deposits: Will The US Follow? This report poses an obvious question for anyone keeping money in the depository system.
"Several months ago, the government of Australia proposed to tax bank deposits up to $250,000 at a rate of 0.05% (5 basis points). To be clear, the proposal seems to plan on taxing the banks based on the amount of deposits they're holding—but it's pretty obvious this will be passed on to consumers in the form of lower interest rates."
Taxes on bank deposits are generally the same as negative interest rates.
Taxes always start small… then increase over time.
Taxes are rarely used for their stated purpose.
If this can happen in Australia, is anyone foolish enough to think it can't happen in the US or Europe?
Reuven Brenner, in The Potentially Devastating Consequences of Negative Rates, published in Real Clear Markets, the admittedly benedictory of this planned policy.
"The fact that the U.S. stock market has been – at least nominally – at an all-time high is not particularly surprising in such an environment. The problem is that stock-market signals no longer convey the information they did during normal times of positive interest rates. According to Bloomberg, companies have been buying back their shares at $5 billion per day, or roughly 2 percent of the value of shares traded on U.S. exchanges. Since 2009, they have bought back more than $2 trillion of their shares, spending about 95% of their earnings on buybacks and dividends, while issuing bonds at the low interest rates. Central banks' zero interest rate experiment brought about the profitable financial engineering and increased nominal stock prices. The latter do not signal improved real prospects, but only that the buying of one's own shares is a good investment with zero or negative interest rates."
Individual net wealth has declined and real income has been in the tank since the 2008 meltdown is indisputable for the average family. Retirees have been hurt the most. The Negotium essay, Low Interest Rates Impoverish Savers makes the case that minuscule interest rates harm savers and concludes: "The submissive banking customer needs to take a hard look on continuing their depositing relationship with the commercial saving establishment."
This determination is based upon pure common sense. The tangible purchasing power of the U.S. Dollar in this deflationary income scenario is buffeted by higher prices for staple and necessary costs. The end result is a loss of wealth and dim prospects of recouping the decrease in value of their cash.
What actions can be taken while your paper money can still be used to buy assets?
Even if a dramatic implosion of the international financial system can be forestalled or in a perfect world, avoided; the slow drop by drop decline in the marginal liquidity of the personal resources will accelerate even faster. All fantasyland prospects of prosperity returning as indebtedness continues are pure poppycock.
Going to cash presents another risk as author, Pater Tenebrarum's assessment in The Consequences of Imposing Negative Interest Rates, indicates. "In the US, private persons who are found in possession of large amounts of cash must fully expect that it will be confiscated without trial or any evidence of a crime by means of the "civil forfeiture" procedure."
Even if ready Federal Reserve notes are not stolen, the other danger is a currency recall. The "crayola currency" substitution, which has already taken place with hardly a whimper from the public, trained the population for a very real possibility that the U.S. Dollar may go extinct and a new fiat medium with a substantially lower purchasing power would be introduced.
Protecting capital in equities or bonds keeps your money at the mercy of the Corporatocracy. Stashing your notes in a saving account where a charge for keeping a deposit is certainly painful. None of these options are safe much less foolproof.
Buying physical metals has a strong historic record of preserving your remaining wealth. However, how long do you think it will take to criminalize holders of gold when the financial dam busts?
The only certainty known is that only the NWO elites have prepared their vision for global enslavement through the credit and debit paper transactions that they control. Populism demands a new era of monitory accountability and honest money.
Only from the ashes of central banking pillage through a political realignment of decentralized power can the world crawl back to solvency.
Today many intellectuals and modern theologians slavishly follow after whatever passes for current trends in scientific and evolutionary theory, thus they believe the Genesis account ex nihilo, the supernatural, the fall, miracles, the Resurrection of Christ, hell, angels, demons and possession are out dated concepts.  Despite this, in 1967 Mortimer J. Adler, the guiding genius behind The Encyclopedia Britannica and Great Books of the Western World, predicted that belief in a spiritual reality would not only return but be considered orthodox science.  His prediction has come true, for today, Eastern-oriented occult pantheism (evolutionary New Age cosmic humanism (1) and esoteric neo-pagan materialism (evolutionary secular humanism) have nearly merged, making it difficult to distinguish one from the other.
Over the past three hundred years, the Western Christian tradition has slowly but steadily been eclipsed, first by scientific evolutionary materialism, now by Eastern-oriented scientific cosmic humanism which has infused and spiritualized the former, transforming it into an agency for the transmission of the naturalistic structure of the evolving universe of matter and psychic energy and other revelations from fallen angels and evil spirits.  This legion of disembodied beings call themselves everything from Transcended Masters to Maitreya, Semjase, the Council of Nine, Space Brothers and ancient Ennead of Egypt together with evil spirits going by such names as god, christ and jesus.  All of this has led Martin Lloyd-Jones to declare:
"The modern world, and especially the history of the present century, can only be understood in terms of the unusual activity of the devil and the "principalities and powers" of darkness…In a world of collapsing institutions, moral chaos, and increasing violence, never was it more important to trace the hand of the "prince of the power of the air."  If we cannot discern the chief cause of our ills, how can we hope to cure them?"  The Christian Warfare
In the space of a few short decades occult New Age spirituality (2) has made profound inroads. Its upsurge manifests itself in the form of everything from obsession with the paranormal, channeling cults, ghost-hunting, necromancy, light-bearers, spirit guides (3), goddess worship, shamanism, transcendental meditation and visualization (4), 'new' contemplative or centering prayer (5), the enneagram (6), labyrinth walking (7), yoga (8), Wicca (9), revitalized Norse paganism, transformational festivals (10), vampires (11), Ouija boards (12), poltergeists (13), the proliferation of 'new' religions and Lucifer as the Angel of Light:
"Medium and psychic Sylvia Browne admits there are dark entities that choose from the beginning to be this way, but she denies the devil. According to Browne, God sent Lucifer down to watch over people when God saw they had chosen "the dark side." According to Browne, "Lucifer is neither dark nor fallen. He wasn't rejected by God or banished from the light."  (The Dark Side: Beyond Good and Evil, Marcia Montenegro, Christian Answers for the New Age)
The hugely popular "new" contemplative or centering prayer (5) is a hybrid drawn from prayer practices of the Christian contemplative heritage fused with Eastern mysticism. The hybrid version,
"…originated in St Joseph's Abbey, a Trappist monastery in Spencer, Massachusetts. During the twenty years (1961-1981) when Keating was abbot, St Joseph's held dialogues with Buddhist and Hindu representatives, and a Zen master gave a week-long retreat to the monks. A former Trappist monk who had become a Transcendental Meditation teacher also gave a session to the monks. ….Centering prayer is essentially a form of self-hypnosis. It makes use of a "mantra," a word repeated over and over to focus the mind while striving by one's will to go deep within oneself. The effects are a hypnotic-like state…" (The Danger of Centering Prayer, Rev. John D. Dreher, Catholic Education Resource Center)
In the foreword to Philip St. Romains book, "Kundalini Energy and Christian Spirituality," Keating acknowledges that kundalini energy is the focus of the "new" Christian contemplative prayer. He states:
"Since this energy [kundalini] is also at work today in numerous persons who are devoting themselves to contemplative prayer, this book is an important contribution to the renewal of the Christian contemplative tradition. It will be a great consolation to those who have experienced physical symptoms arising from the awakening of kundalini in the course of their spiritual journey … Most spiritual disciplines world-wide insist on some kind of serious discipline before techniques of awakening kundalini are communicated. In Christian tradition … the regular practice of the stages of Christian prayer … contemplation are the essential disciplines…"  (Kundalini Energy (Serpent Power) Same as Contemplative Silence, lighthousetrailsresearch)
Psychical researcher J.D. Pearce-Higgins, vice chairman of the Churches Fellowship for Psychical and Spiritual Studies (Great Britain) writes of the hazards of Ouija board (11) use and automatic writing:
"These apparently simple methods of attempting contact…are extremely dangerous. (People will become) obsessed or possessed by some…damaging spirit who has got control of them and won't let go.  They are compelled to go on with automatic writing—at all hours of day and night (and) may begin to hear…voices telling them to do stupid and filthy things; they are no longer master in the house of their own minds and souls."  (ibid, pp. 129-130)
From England to Australia and New Zealand, from South America to E. Europe, Canada and the United States, occult  spirituality is quickly becoming the West's dominant orthodoxy, leading America's mainstream media to report:
"Neopaganism Growing Quickly: Numbers Roughly Double Every 18 Months in United States, Canada, and Europe." (Denver Post, June 26, 2008; How Evil Works, David Kupelian, p. 115)
"Sorcery Sells, and the Young are Buying" Atlanta Journal-Constitution, June 10, 2007 (ibid)
"Wicca is Believed to be One of the Fastest-Growing Religions Among High School and College Students" National Public Radio, May 13, 2004 (ibid)
In his book, "America's Schools: The Battleground for Freedom," Allen Quist warns:
"New Age religion is now aggressively being taught in our nation's public schools." A model curriculum has been developed that "is clearly centered on pantheism." "Much of what passes for environmental education and multiculturalism is really indoctrination in pantheistic/New Age theology. The ACLU and other similar organizations have no objections to (pantheistic indoctrination). It is only Christianity that these organizations object to." (p. 51)
Today millions of Westerners are risking everything to seek the occult world and its' alluring power. In "One or Two?" Dr. Peter Jones, Director of truthXchange and Adjunct Professor of New Testament at Westminster Seminary California writes that a wide variety of occult spirituality is now available.
There is something for everyone:
"A Course in Miracles, Alchemy, American Indian Quest, Ancient Mythology, Arkashic Record, Aryuvedic Medicine, Astrology, Bahai'i Unity, Buddhism, Buddhist/Christian Dialogue, Chakras, Channeling, Christian Monastic Mysticism, Crystals, Divination, Dream work, Druidism, Eastern Meditation, Eckankar (soul travel), Ecofeminism, Enneagram, EST, Feng Shui, Gnosticism (ancient and modern), Goddess worship, Hare Krishna, Hermeticism, Higher Self, Hinduism, Holism, Human Potential Movement, Hypnosis, I Ching, Iridology, Jungian Transpersonal Psychology, Kabbalah, Karma, Mandalas, Mantras, Mind-altering drugs, Parapsychology, Past Life Regressions, Reiki, Re-incarnation, Religious syncretism, Rolfing, Sacred Technologies, Santeria, Scientology, Shamanism, Sufism, T'ai Chi, Tantrism, Tarot Cards, Teilhardism, Therapeutic Touch, Tikkun, Transcendental Meditation, Ufology, Urantia Book, Visualization, Wicca, Yoga, Zen."  (pp. 40-41)
It is well documented that perversions, murder, possession and other evils, including human sacrifice, occur in Western witchcraft, Satanism and Eastern mysticism (e.g., tantric yoga) as well as pagan and pantheist occult religion in general.  In his "Occultism, Witchcraft and Cultural Fashions," the noted cultural anthropologist Mircea Eliade of the University of Chicago refers to the interconnections between European witchcraft and Hindu Tantric yoga.  He argues that "even a rapid perusal of the Hindu and Tibetan documents" reveals the connection:
"As a matter of fact, all the features associated with European witches are—with the exception of Satan and the Sabbath—claimed also by Indo-Tibetan yogis and magicians.  They too are supposed to fly through the air, render themselves invisible, kill at a distance, master demons and ghosts, and so on.  Moreover, some of(them) boast that they break all the religious taboos and social rules; that they practice human sacrifice, cannibalism, and all manner of orgies, including incestuous intercourse, and that they eat excrement, nauseating animals, and devour human corpses.  In other words, they proudly claim all the crimes and horrible ceremonies cited ad nauseum in the western European witch trials."  (Psychic Forces, Chapter 22, "The Occult History of Parapsychology," Clifford Wilson and John Weldon, pp. 341-49)
The very popular Tantra Kundalini yoga is based on the occultic chakra system which teaches that a universal evolutionary energy (Kundalini Shakti, the Supreme Power; serpent power) coiled at the base of the spine flows through human beings and through all of creation, uniting everything above and everything below, thus acknowledging divinity in all things and all people. Through strenuous yoga and other occult techniques outlined in ancient and modern texts, Kundalini Shakti uncoils and rises through seven "chakras" or power centers within the human body.  During so-called kundalini arousal, which may last for months or even years, protracted insanity and/or demonization must be endured.  In the words of power yogi Muktananda:
"I was assailed by all sorts of perverse and defiling emotions….my breathing (became) disturbed…my abdomen would swell with air…my mind was sick with fear (my)thoughts became confused, meaningless.   My limbs and body got hotter and hotter….Then I felt a searing pain…I wanted to run away, but my legs were locked tight in the lotus posture…..Then…a moonlike sphere…came floating in (it) struck against my eyes and…passed inside me…I was terrified (but) still locked in the lotus posture(with) my head forced down and glued to the ground….I started to make a sound like a camel, which alternated with the roaring of a tiger (I went) completely insane(and jumped and hopped) like a frog (while) my limbs (shook) violently. (Later) I learned that this was a Hatha Yoga process effected by the Goddess Kundalini in order for Her to move up through the spinal column into the sahasrana (upper psychic center.)"  (Play of Consciousness, Swami Muktananda, pp. 75-81, 84-85, 88-89)
With continued practice, surrender, and preparation, one day the kundalini current will reach full voltage and there will no longer be 'anybody home' but an unholy spirit residing in an empty shell of a body:
"The moment of power transfer had come….Muktananda (adept of Nityananda) was about to make the timeless journey….of the power yogi (the Siddha), but it required the catalytic power of the master guru, Nityananda…who was God to Muktananda, therefore worthy of worship as the supreme Deity.  The voyage of consciousness, prized by the ancients, would split Muktananda into fragments…Sometimes (his) body would writhe and twist like a snake's while a hissing sound would come from inside (him)."   Finally it happened—explosion, the point of no return where Muktananda "as an individual would be obliterated.  Superconscious states would take control of him, and his consciousness would be kicked out to more and more remote levels."   "In place of the former person was the walking void, the Unself, the hollow shell filled with the soul of the universe…"   (Riders of the Cosmic Circuit, Tal Brooke, pp. 36-45)
Like "new" contemplative prayer and other occultisms, yoga does not liberate; it enslaves and binds.  It does not enlighten but brings confusion and insanity.  It makes people immune to redemption through Christ,
"Yoga does not open the door for the Holy Spirit, but for spiritist spirits."  (Occult ABC: Exposing Occult Practices and Ideologies, Kurt E. Koch, p. 259)
Occult (Demonic) Bondage
According to Dr. Kurt Koch (1913-1987), a noted German theologian and minister with extensive personal experience in counseling and delivering thousands of people held in occult bondage, modern theologians who follow current scientific trends would be shocked by how many of the so-called scientists and intellectuals they slavishly follow have turned to occultism and spiritism (sorcery) and become demonized as a result.  Be they scientist or otherwise, all who trespass into Satan's domain by committing sins of sorcery will be harassed by the powers of darkness, irrespective of whether they take the step consciously or unconsciously.   Every sin of sorcery (occultism) cuts a person off from the Holy God and opens the door to demonic bondage.  Any person who serves the devil (occult), will receive the devil's wages (Exod. 7:11-12; Lev. 19: 26, 32; Zech. 12:2; Mal. 3:5; Acts 8:16; Acts 16:16; 1 Sam. 28; 2 Chron. 10:13-14; Isaiah 2:6; 8:19; Jer. 27:9, 10; Gal. 5:20; 2 Tim. 3:8; Rev. 21:8; Rev. 22:15).   Thus when a person abandons the Holy Triune God through sins of sorcery, he abandons his inner person (mind, will, conscience) at the same time as seen in relation to psychological disturbances having the following predominant characteristics:
(1) Warped, distorted character: hard-edged egoism; uncongenial, dark nature.
(2) Extreme passions: hard-edged egoism, abnormal sexuality (sodomy, lesbianism, sadomasochism, bestiality, pedophilia, pederasty, zoophiles); violent temper, belligerence; tendencies to addiction; meanness and kleptomania; compulsive lying.
(3) Emotional disturbances; compulsive thoughts of murder and suicide, anxiety states.
(4) Possession with destructive urges, fits of mania; tendency to violent acts and crime
(5) Insanity.
(6) Bigoted attitude against Christ and God; conscious atheism; simulated piety; indifference to God's word and to prayer; blasphemous thoughts; religious delusions.
The ultimate goal of fallen angels and evil spirits is degradation and desecration of mans' inner person, the spiritual part of him created in the image of the Holy God. So what are systematically defaced and desecrated are the mind, will, conscience and sense of good and evil.
Demonic Darkness: America's Invisible Wave of Evil
Carl A. Raschke is Professor of Religious Studies at the University of Denver specializing in Continental philosophy and the philosophy and theory of religion.  He is also America's leading authority on subcultures of demonic darkness.  In his fully-documented work, "Painted Black" he puts together a terrifying puzzle to reveal the chilling facts and cases behind an invisible wave of evil working through the minds of children and adults and subsequently sweeping over and across our nation outwardly manifest in an alarming epidemic of violence and madness that Western therapeutic science explains away as hallucinations, genetic influences and chemical disturbances.   Such a posture, said Raschke, hinges on the most incredible delusion that the "symbol of the Devil does not at all mean what the symbol of the Devil has always meant…" (Painted Black, p.404).
According to Rashcke, demonic bondage does not always manifest itself in a will to do evil:
"Many of today's young satanists (are characterized) by a metaphysics of exhaustion and despair.  A culture of despair becomes ever easier pickings for the…child pornographers (and the) professional (satanic) terrorists themselves.  Satanism has already yielded a climate of fear in middle-class quarters where fear had never flourished before." (p. 406)
A culture of "exhaustion and despair" also welcomes demonized perverse 'sex-educators' (14) and professional satanic terrorists like the 9/11 murderers and ISIS.
Where occult bondage manifests itself in a will to do evil it is seen in the recent Dark Knight movie murders (15) and in the following chilling account:
"In a chilling 911 call, Texas teen Jake Evans spent 20 minutes calmly recounting how he shot and killed his mother and sister, calling himself "evil." (Texas Teen Tells 911 It Was Weird to Kill His Mother and Sister, abcnews, Oct. 5, 2012)
"It's weird," an even-voiced Evans told the 911 dispatcher. "I wasn't even really angry with them. It just kind of happened. I've been kind of planning on killing for a while now."  "I'll never forget this. My sister, she came down the stairs and she was screaming and I was telling her that I'm sorry but to just hold still–that, you know, I was just going to make it go away," he said. "But she just kept on freaking out, but finally she fell down, and I got her in the head about, probably, three times." "Just to let you know, I hate the feeling of killing someone. I'm going to be messed up," he told the operator." "I'm really worried about nightmares and stuff like that. Are there any type of medications for that and stuff?"
America's secularized culture is a spiritual vacuum into which innumerable dark psychic forces have flooded.  Most of the present destructive generation is sick, lawless, narcissistic, and undisciplined.   America, the dying leader of the world, bleeds from thousands of self-inflicted wounds as she marches toward her own destruction to the beat of unseen drummers.
The clearest answer to the evil conditions of our times is found in the Bible.   We are living in the Last Days.  The final pages of history are now being read.  Our time,
"…can only be understood aright in the light of the prophetic word.  Satan is mobilizing all his forces for an all-out attack.  The demonic world has entered the final lap….To fail, therefore, to take our stand at the foot of the cross, to fail to build our house upon the Rock, is to be swept away by the turmoil of the End-Times.  We are living in days of a demonic nature!"  (Demonology Past and Present, Kurt E. Koch, p. 37)
The Difference of Man and the Difference It Makes, Adler, p. 294
The New Age. What is it? Marcia Montenegro, Christian Answers for the New Age
SPIRIT CONTACT: WHO IS ON THE OTHER SIDE? ibid
OUT OF YOUR MIND: MEDITATION AND VISUALIZATION, ibid
Centering Prayer, Matt Slick, CARM; The Danger of Centering Prayer, Rev. John D. Dreher, Catholic Education Resource Center; Contemplating Contemplative Prayer: Is It Really Prayer? Montenegro
The enneagram gps: gnostic path to self, Montenegro;  National Pastor's Convention Using Occultic Enneagram, lighthousetrailsresearch.com, Dec. 12, 2006
THE LABYRINTH: A WALK BY FAITH? Montenegro
Christian yoga: an oxymoron? Marcia Montenegro
WITCHCRAFT, WICCA AND NEOPAGANISM, ibid
Transformational Festivals, The Freedom Report
THE VAMPYRE UNDERGROUND, Montenegro
THE OUIJA BOARD — JUST A GAME???, ibid
Poltergeists—An Evaluation of a Demonic Phenomenon, inplainsite.org
The Little Black Book http://www.article8.net/downloads/LittleBlackBook.pdf
James Holmes Charged With 24 Counts of Murder in Dark Knight Rises Massacre, usmagazine.com
April 25 will mark 100 years since the Allies – the UK, Australia, New Zealand, and France – made their ill-fated landing on Turkey's Gallipoli peninsula during WW1. Having barely gotten off the beaches after months of fighting, the Allies withdrew in defeat leaving over 44,000 dead and 97,000 wounded.
As in recent years, thousands will flock from the Allied countries and elsewhere to Gallipoli for the Turkish-led April 24-25 commemorations. Numerous world dignitaries, including Australia's and New Zealand's prime ministers and Prince Charles, will also attend.
In April, the UK, Australia, and NZ hold Gallipoli remembrances on their own soil and elsewhere. And throughout the year, their citizens visit Gallipoli to pay tribute to the UK's 21 thousand, Australia and NZ's 11 thousand, and France's 10 thousand dead.   This is proper and honorable.
However, thronging to April's sham commemoration staged in and by Turkey, a notorious human rights violator? Which had mistreated Allied POWs? Which today abuses its remaining Christians, as well as Alevis, Kurds, and Jews? Which also committed genocide and pillage against millions of indigenous Christian Armenian, Assyrian, and Greek civilians during the Gallipoli battle and for years afterward? And which arrogantly denies having done so?
The UK, Australia, and NZ themselves have made the Gallipoli ceremonies in Turkey something less than solemn.  Smiling lottery winners receive tickets to the event. Youngsters vie to become Gallipoli "youth ambassadors" and win all-expense paid trips. Is Gallipoli the resting place of valorous Allied troops – or Disneyworld Turkey?
Turkey's Gallipoli Charade
Westerners often do not understand Turkey. The Turkish government does not mourn the Allied dead any more than it cares about the victims of its genocides and the deliberately unmarked, mass graves in which they lie.
Turkey enjoys the spectacle of defeated foreigners trudging to Gallipoli. Indeed, Turkey holds a huge Gallipoli celebration the month before. This year, it displayed avictory banner 1915 meters long. Meanwhile, Turkey's Defense Ministry has reportedly removed the names of non-Muslims from the list of its soldiers who died at Gallipoli.
2015's Gallipoli attendees can anticipate a lecture by Turkey's egomaniacal President Recep Tayyip Erdoğan. He just built himself a gaudy 1100-room palace for a reported $615 million.  In 2013, Erdoğan killed demonstrators in Gezi Square who were protesting his authoritarian rule, and regularly sues and jails journalists.
Genocide and Denial
The Armenian, Assyrian, and Greek genocides in Turkey were reported extensively at the time in Allied countries' newspapers. France, Great Britain, and Russia issued Turkey this famous warning in May 1915: "The Allied governments … will hold personally responsible … all members of the Ottoman [Turkish] government and those of their agents who are implicated in such massacres." Australian and New Zealand (Anzac) POWs, such as Captain Thomas Walter White, witnessed and later wrote about the genocides.
Winston Churchill termed them a "holocaust." "Race extermination," declared U.S. Ambassador to Turkey Henry Morgenthau in 1915. It was that extermination whichfirst motivated Raphael Lemkin, the Polish Jewish lawyer who later coined the word "genocide."
The parliaments of the European Union, Canada, France, Lebanon, Russia, Sweden, Switzerland, Uruguay, and many others, as well as a U.N. sub-commission, the Vatican, and the International Association of Genocide Scholars (IAGS), have recognized the Armenian genocide. IAGS has also recognized the Assyrian and Greek genocides. In 1951, the U.S. referred to the Armenian "genocide" in a filing with the International Court of Justice (World Court).
But the governments of the UK (except for Scotland and Wales), Australia (except for New South Wales and South Australia), and NZ refuse to acknowledge these genocides. They fear Turkey's reaction. Contrast their gutlessness with the courage of Allied soldiers at Gallipoli.
By ignoring the Armenian genocide, New Zealand and Australia are "tacitly complicit in" genocide denial, says NZ writer and businessman Stephen Keys. "Is [Turkey] the sort of government we as New Zealanders are proud to stand alongside on April 25, 2015?" Officially, 2015 is "The Year of Turkey in Australia."  A more apt name: "The Year of Turkish and Australian Genocide Denials."
France, on the other hand, has acknowledged the Armenian genocide despite Turkish threats. A large French delegation headed by President Hollande will be in Armenia on April 24 for the Genocide Centenary. On that day in 1915, Turkey arrested and murdered hundreds of Armenian intellectuals, doctors, priests, writers, and other community leaders as part of the genocide.
Turkish Bullies
Turkey enjoys bullying others over Gallipoli. Five years ago, it initially refused to issue visas to Australian and New Zealand archeologists who were to map Gallipoli's battlefields. Turkey was angry that Bonnyrigg, a Sydney suburb, had allowed construction of a monument commemorating the Christian Assyrian genocide.
Two years back, Turkey threatened to ban New South Wales MPs from Gallipoli because NSW had recognized the Armenian genocide.
Afraid of further incurring Turkey's wrath, earlier this year NSW installed – surreptitiously – a plaque in Sydney's Hyde Park honoring the Turkish hero of Gallipoli, and later president, Kemal Atatürk. The plaque's fine words, allegedly penned by him, are undoubtedly insincere and perhaps inauthentic. Moreover, this "hero" continued the evil deeds of his predecessors.
Ataturk, Genocide, and Hitler
Atatürk welcomed veteran genocidists, such as Abdülhalik Renda and Şükrü Kaya, into his new government. From 1919 to 1923, Atatürk's forces murdered and expelled Christians who had survived the genocides.
In 1937, Atatürk directed the slaughter, sometimes using poison gas, of thousands of Alevi Kurdish civilians, including women and children, in the Dersim region. Among the victims were Armenians who had found shelter there.
Hitler admired Atatürk's brutality. Atatürk was "the greatest man of the century," the Führer told Turkey's Milliyet newspaper in 1933, and "Turkey was our role model." Indeed, in WW1, some German officers took part in the Armenian genocide.
Visitors to Gallipoli will bow before Atatürk's statue unaware of his appalling record.
The Dead Speak
The Allies fought WW1 gallantly.  Armenians from many countries were among them.  Armenians even formed a special French Foreign Legion unit that fought with particular distinction. Hundreds of thousands of Armenians also served in Allied armies in WW2, while Turkey remained neutral and cozied up to Nazi Germany.
Beneath Gallipoli's shores and hills, the courageous Allied dead surely whisper, 'Please, honor our memories by going elsewhere in April, and shun Turkey's victory dance on our graves and those of millions of Christian innocents.'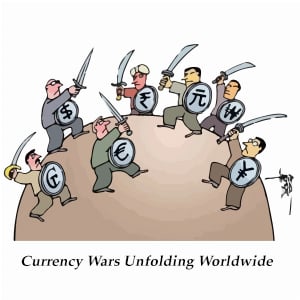 The first two months of 2015 have seen turmoil in the currency markets extend from Russia and Ukraine to the heart of Europe.
"Central Banks Now Open 24/7 Fighting Currency Wars and Deflation," blared a February 12th Bloomberg headline. Against this backdrop, precious metals have been on the rise in terms of all currencies except the Swiss franc and the U.S dollar.
In January, the Swiss National Bank shocked markets by announcing that it would de-link its currency from the euro. The move came one week ahead of the European Central Bank's $1.1 trillion Quantitative Easing announcement. Swiss officials decided it would be too costly to keep accumulating depreciating euros in order to maintain the currency peg. The Swiss franc surged by the most ever in a single day.
With the exception of Switzerland, all other countries in Europe (and many others around the world) are trying to depreciate their currencies.
Since January 1, the following central banks have announced interest rate cuts or other monetary easing measures: European Central Bank, Reserve Bank of Australia, Reserve Bank of New Zealand, Monetary Authority of Singapore, and the central banks of India, Canada, Denmark, and Sweden.
On February 12th, the Swedish Riksbank announced a surprise rate cut from 0% to below 0%. "To ensure that inflation rises towards the target, the Riksbank is prepared to quickly make monetary policy more expansionary, even between the ordinary monetary policy meetings," the world's oldest central bank said in a statement.
Sweden joins the European Central Bank and the central banks of a handful of other countries in pushing benchmark interest rates into negative territory. These central bankers are all aiming to revive inflation. "Investors" who are buying bonds yielding less than nothing (a negative rate) are apparently convinced that central bankers won't succeed in depreciating their currencies.
Insanity! Investors Now Paying for the "Privilege" of Lending to Broke Governments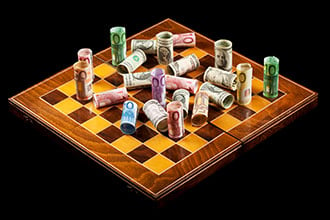 This could go down as one of the oddest, most irrational asset bubbles in history. Trillions of dollars are now tied up in debt instruments that promise to return less than the invested principal. According to a report issued by J.P. Morgan, $3.6 trillion in government bonds around the world now carry negative yields.
It raises the obvious question; why would so many people be willing to accept a negative rate of return?
You'd think that institutional investors would start getting wise to holding gold as a hard-currency alternative to cash instruments that yield less than zero. The fact that gold has no interest rate is actually an advantage in an environment where competing rates are negative! Plus, unlike most of the bonds issued in this upside-down interest rate market, gold has significant appreciation potential.
If inflation rises even modestly to the 2% target of European and U.S. central bankers, then bonds issued at rates of below 2% will all be losers. The two-year Treasury note yields only 0.63%. Even the recent 10-year yield of 1.98% fails to match the Federal Reserve's inflation ambitions.
The fact that gold has no interest rate is actually an advantage in an environment where competing rates are negative!
In this environment of ultra-low nominal yields or even negative real yields, precious metals as a reserve asset look very attractive. Many central bankers around the world agree and are busily accumulating gold. According to a report issued by the World Gold Council in February, governments around the world added 477.2 metric tons of gold to their reserves in 2014. That haul was the second biggest in 50 years.
When inflation fears return to the market, as they eventually will, precious metals will become one of the premier asset classes to hold. Even now, they are performing better than virtually all other world currencies.
The end game of these ongoing currency wars is that all fiat currencies will be debased. And a true flight to quality will accelerate – with assets fleeing depreciating currencies (and debt instruments denominated in them) and piling into gold and silver.
Will the Fed Chicken Out on Rate Hikes?
Of course, right now it's deflation fears that are dominating headlines. But the inflationary policy responses from the European Central Bank and others that have followed the ECB's lead have lifted gold and silver prices markedly in terms of euros and other currencies.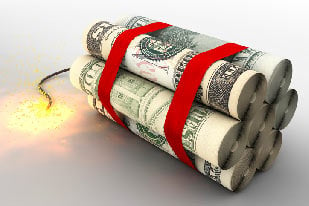 As confidence in European currencies plunges, there's only so much corresponding dollar strength the Federal Reserve is willing to tolerate. There's been much talk of rate hikes coming later this year, and that widespread expectation has been priced into the market. Any rhetorical or policy disappointments from the Fed in the months ahead could cause traders to sell the dollar.
Whether later this year or further down the road, it's only a matter of time before currency turmoil spreads to the United States.
The U.S. has a higher debt-to-GDP ratio than some troubled European countries. It has higher levels of unfunded liabilities (estimated to be in excess of $100 trillion) than any other country. The dollar's status as world reserve currency has allowed the U.S. to become financially overextended. But that vaunted status is slowly deteriorating as Russia, China, and other countries form economic alliances that bypass the dollar.
When these chickens come home to roost, you don't want to be wholly dependent on the U.S. government's promises or its currency. Sizeable holdings in physical precious metals will help make you financially resilient in the face of the spreading global currency crisis.
Is Putin Creating A New World Order?
"If undercharging for energy products occurs deliberately, it also effects those who introduce these limitations. Problems will arise and grow, worsening the situation not only for Russia but also for our partners." – Russian President Vladimir Putin
It's hard to know which country is going to suffer the most from falling oil prices. Up to now, of course, Russia, Iran and Venezuela have taken the biggest hit, but that will probably change as time goes on. What the Obama administration should be worried about is the second-order effects that will eventually show up in terms of higher unemployment, market volatility, and wobbly bank balance sheets. That's where the real damage is going to crop up because that's where red ink and bad loans can metastasize into a full-blown financial crisis. Check out this blurb from Nick Cunningham at Oilprice.com and you'll see what I mean:
"According to an assessment from the Federal Reserve Bank of Dallas, an estimated 250,000 jobs across eight U.S. states could be lost in 2015 if oil prices don't rise. More than 50 percent of those job losses would occur in Texas, which leads the nation in oil production.

There are some early signs that a slowdown in drilling could spread to the manufacturing sector in Texas… One executive at a metal manufacturing company said in the survey, "the drop in crude oil prices is going to make things ugly… quickly." Another company that manufactures machinery told the Dallas Fed, "Low oil prices will drive reductions in U.S. drilling rigs, which will in turn reduce the market for our products."

The sentiment was similar for a chemical manufacturer, who said "lower oil prices will adversely impact margins. Energy volatility will cause our customers to keep inventories tight."

States like Texas, North Dakota, Oklahoma, and Louisiana have seen their economies boom over the last few years as oil production surged. But the sector is now deflating, leaving gashes in employment rolls and state budgets." (Low Prices Lead To Layoffs In The Oil Patch, Nick Cunningham, Oilprice.com)
Of course industries lay-off workers all the time and it doesn't always lead to a financial crisis. But unemployment is just one part of the picture, lower personal consumption is another. Take a look:
"Falling oil prices are a bigger drag on economic growth than the incremental "savings" received by the consumer…..Another way to show this graphically is to look at the annual changes in Personal Consumption Expenditures (PCE) in aggregate as compared to the subsection of PCE spent on energy and related products. This is shown in the chart below.

Lower Energy Prices To Lower PCE (Personal Consumption Expenditures):
See? So despite what you might have read in the MSM, lower gas prices do not translate into greater personal consumption or more robust growth. Quiet the contrary, they tend to intensify deflationary pressures and reduce activity which is a damper on growth.
Then there's the knock-on effects that crashing prices and layoffs have on other industries like mining, manufacturing and chemical production. Here's more from Oil Price:
"Oil and gas production makeup a hefty chunk of the "mining and manufacturing" component of the employment rolls. Since 2000, when the oil price boom gained traction, Texas has comprised more than 40% of all jobs in the country according to first quarter data from the Dallas Federal Reserve…

The majority of the jobs "created" since the financial crisis have been lower wage paying jobs in retail, healthcare and other service sectors of the economy. Conversely, the jobs created within the energy space are some of the highest wage paying opportunities available in engineering, technology, accounting, legal, etc. In fact, each job created in energy related areas has had a "ripple effect" of creating 2.8 jobs elsewhere in the economy from piping to coatings, trucking and transportation, restaurants and retail….

The obvious ramification of the plunge in oil prices is that eventually the loss of revenue will lead to cuts in production, declines in capital expenditure plans (which comprise almost 1/4th of all capex expenditures in the S&P 500), freezes and/or reductions in employment, and declines in revenue and profitability…

Simply put, lower oil and gasoline prices may have a bigger detraction on the economy than the "savings" provided to consumers." (The Gasoline Price Myth, Lance Roberts, oilprice.com)
None of this sounds very reassuring, does it? And yet, all we hear from the media is how the economy is going to reach "escape velocity" on the back of cheap oil. Nonsense. This is just more "green shoots" baloney wrapped in public relations hype. The fact is, the economy needs the good-paying jobs more than it needs low-priced energy. But now that prices are tumbling, those jobs are going to disappear which is going to be a drag on growth. Now check out these headlines I picked up on Google News that help to show what's going on off the radar:
"Texas is in danger of a recession", CNN Money.
"Texas Could Be Headed for an Oil-Fueled Recession, JP Morgan Economist Says", Wall Street Journal "Good Times From Texas to North Dakota May Turn Bad on Oil-Price Drop", Bloomberg
"Low Oil Prices in the New Year Are Screwing Petrostates", Vice News
"Top US Oil States Are Taking A Hit From Plunging Crude Prices", Business Insider
Get the picture? If oil prices continue to fall, unemployment is going to spike, activity is going to slow, and the economy is going tank. And the damage won't be limited to the US either. Get a load of this from the UK Telegraph:
"A third of Britain's listed oil and gas companies are in danger of running out of working capital and even going bankrupt amid a slump in the value of crude, according to new research.

Financial risk management group Company Watch believes that 70pc of the UK's publicly listed oil exploration and production companies are now unprofitable, racking up significant losses in the region of £1.8bn.

Such is the extent of the financial pressure now bearing down on highly leveraged drillers in the UK that Company Watch estimates that a third of the 126 quoted oil and gas companies on AIM and the London Stock Exchange are generating no revenues.

The findings are the latest warning to hit the oil and gas industry since a slump in the price of crude accelerated in November when the Organisation of Petroleum Exporting Countries (Opec) decided to keep its output levels unchanged. The decision has caused carnage in oil markets with a barrel of Brent crude falling 45pc since June to around $60 per barrel." (Third of listed UK oil and gas drillers face bankruptcy, Telegraph)
"Carnage in oil markets," you say?
Indeed. Many of the oil-drilling newcomers set up shop to take advantage of the low rates and easy money available in the bond market. Now that prices have crashed, investors are avoiding energy-related junk bonds like the plague which is making it impossible for the smaller companies to roll over their debt or attract fresh capital. When these companies start to default en masse, as they certainly will if prices don't rebound, the blowback will be felt on bank balance sheets across the country creating the possibility of another financial meltdown. (Now we ARE talking about a financial crisis.)
The basic problem is that the banks have bundled a lot of their dodgy debt into financially-engineered products like Collateralized Loan Obligations (CLOs) and Collateralized Debt Obligations (CDOs) that will inevitably fail when borrowers are no longer able to service the loans. The rot can be concealed for a while, but eventually, if prices don't recover, a significant number of these companies are going to go under which will push the perennially-undercapitalized banking system to the brink once again. That's why Washington's plan to push down oil prices (to hurt the Russian economy) might have made sense on a short-term basis (to shock Putin into submission) but as a long-term strategy, it's nuts. And what's even crazier, is that Obama has decided to double-down on the same wacky plan even though Putin hasn't given an inch. Check this out from Reuters on Monday:
"The Obama administration has opened a new front in the global battle for oil market share, effectively clearing the way for the shipment of as much as a million barrels per day of ultra-light U.S. crude to the rest of the world…

The Department of Commerce on Tuesday ended a year-long silence on a contentious, four-decade ban on oil exports, saying it had begun approving a backlog of requests to sell processed light oil abroad.

The action comes at a critical juncture for the global oil market. World prices have halved to less than $60 a barrel since the summer as top exporter Saudi Arabia, once a staunch defender of $100 oil, refused to cut production in the face of surging U.S. shale output and tempered global demand…

With global oil markets in flux, it is far from clear how much U.S. condensate will find a market overseas."
(Analysis – U.S. opening of oil export tap widens battle for global market, Reuters)
Does that make sense to you, dear reader? Why would Obama suddenly opt to change the rules of the game when he knows it will increase supply and push prices down even further? Why would he do that? Certainly, he doesn't want to inflict more pain on domestic producers, does he?
Let's let Obama answer the question for himself. Here's a clip from an NPR interview with the president just last week. About halfway through the interview, NPR's Steve Inskeep asks Obama: "Are you just lucky that the price of oil went down and therefore their currency collapsed or …is it something that you did?
Barack Obama: If you'll recall, their (Russia) economy was already contracting and capital was fleeing even before oil collapsed. And part of our rationale in this process was that the only thing keeping that economy afloat was the price of oil. And if, in fact, we were steady in applying sanction pressure, which we have been, that over time it would make the economy of Russia sufficiently vulnerable that if and when there were disruptions with respect to the price of oil — which, inevitably, there are going to be sometime, if not this year then next year or the year after — that they'd have enormous difficulty managing it." (Transcript: President Obama's Full NPR Interview)
Am I mistaken or did Obama just admit that he wanted "disruptions" in the "price of oil" because he figured Putin would have "enormous difficulty managing it"?
Isn't that the same as saying that it was all part of Washington's plan; that plunging prices were just the icing on the cake for their asymmetrical attack on the Russian economy? It sure sounds like it. And that would also explain why Obama decided to allow domestic producers to dump more oil on the market even though it's going to send prices lower. Apparently, none of that matters as long as the policy hurts Russia.
So maybe the US-Saudi oil collusion theory isn't so far fetched after all. Maybe Salon's Patrick L. Smith was right when he said:
"Less than a week after the Minsk Protocol was signed, Kerry made a little-noted trip to Jeddah to see King Abdullah at his summer residence. When it was reported at all, this was put across as part of Kerry's campaign to secure Arab support in the fight against the Islamic State.

Stop right there. That is not all there was to the visit, my trustworthy sources tell me. The other half of the visit had to do with Washington's unabated desire to ruin the Russian economy. To do this, Kerry told the Saudis 1) to raise production and 2) to cut its crude price. Keep in mind these pertinent numbers: The Saudis produce a barrel of oil for less than $30 as break-even in the national budget; the Russians need $105.

Shortly after Kerry's visit, the Saudis began increasing production, sure enough — by more than 100,000 barrels daily during the rest of September, more apparently to come…

Think about this. Winter is coming, there are serious production outages now in Iraq, Nigeria, Venezuela and Libya, other OPEC members are screaming for relief, and the Saudis make back-to-back moves certain to push falling prices still lower? You do the math, with Kerry's unreported itinerary in mind, and to help you along I offer this from an extremely well-positioned source in the commodities markets: "There are very big hands pushing oil into global supply now," this source wrote in an e-mail note the other day." ("What Really Happened in Beijing: Putin, Obama, Xi And The Back Story The Media Won't Tell You", Patrick L. Smith, Salon)
Vladimir Putin: Public Enemy Number 1
Let's cut to the chase: All these oil shenanigans are really aimed at just one man: Vladimir Putin. There are a number of reasons why Washington wants to get rid of Putin, the first of which is that the Russian president has become an obstacle to US plans to pivot to Asia. That's the main issue. As long as Putin is calling the shots, there's going to be growing resistance to NATO's push eastward and Washington's military expansion across Central Asia which could undermine US plans to encircle China and remain the world's only superpower. Here's an excerpt from Zbigniew Brzezinski's The Grand Chessboard which helps to explain the importance Eurasia is in terms of Washington's global ambitions:
"..how America 'manages' Eurasia is critical. A power that dominates Eurasia would control two of the world's three most advanced and economically productive regions. A mere glance at the map also suggests that control over Eurasia would almost automatically entail Africa's subordination, rendering the Western Hemisphere and Oceania (Australia) geopolitically peripheral to the world's central continent. About 75 per cent of the world's people live in Eurasia, and most of the world's physical wealth is there as well, both in its enterprises and underneath its soil. Eurasia accounts for about three-fourths of the world's known energy resources." (p.31) (Zbigniew Brzezinski, The Grand Chessboard: American Primacy And It's Geostrategic Imperatives, Key Quotes From Zbigniew Brzezinksi's Seminal Book)
Get it? Prevailing in Asia is the administration's top priority, which is why the US is rapidly moving its military assets into place. Check this out from the World Socialist Web Site:
"Under Obama's "pivot to Asia," the Pacific Command will account for more than 60 percent of all US military forces, up from 50 percent under the Bush administration. This includes new US basing arrangements in the Philippines, Singapore and Australia, as well as renewed close military ties to New Zealand, and ongoing US military exercises in Thailand, Malaysia, Indonesia and Taiwan….(as well as) large troop deployments in Japan and South Korea, including nuclear-armed units." (The global scale of US militarism, Patrick Martin, World Socialist Web Site)
The "Big Shift" is already underway, which is why obstacles have to be removed and Putin's got to go.
Second, Putin has made himself a general nuisance vis a vis US strategic objectives in Syria, Iran and Ukraine. In Syria, Putin has thrown his support behind Assad who the US wants to topple in order to redraw the map of the Middle East and build gas pipelines from Qatar to Turkey to access the lucrative EU market.
Third, Putin has strengthened a number of coalitions and alliances –the BRICS bank, the Eurasian Economic Union, and the Shanghai Cooperation Organization–all of which pose a challenge to US dominance in the region as well as a viable alternative to neoliberal financial institutions like the IMF and World Bank. Going back to Brzezinski's "chessboard" once again, we see that the US should not feel threatened by any one nation, but should be constantly on-the-lookout for "regional coalitions" which could derail its plans to rule the world. Here's Brzezinski again:
"…the three grand imperatives of imperial geostrategy are to prevent collusion and maintain security dependence among the vassals, to keep tributaries pliant and protected, and to keep the barbarians from coming together." (p.40)

"Henceforth, the United States may have to determine how to cope with regional coalitions that seek to push America out of Eurasia, thereby threatening America's status as a global power." (p.55) (Zbigniew Brzezinski, The Grand Chessboard: American Primacy And It's Geostrategic Imperatives, Key Quotes From Zbigniew Brzezinksi's Seminal Book)
As a founding member and primary backer of these organizations, (and initiator of giant energy deals with China, India and Turkey) Putin has become Washington's biggest headache and a logical target for regime change.
Finally, Putin is doing whatever he can to circumvent dollar-denominated business and financial transactions. The move away from the buck is a direct attack on the US's greatest source of power, the ability to control the de facto international currency and to require that other nation's stockpile dollars for their energy purchases which are then recycled into US financial assets, stocks bonds and US Treasuries. This petrodollar-recycling scam allows the US to run gigantic current account deficits without raising interest rates or reducing government spending. Putin's anti-dollar policies could diminish the greenback's role as reserve currency and put an end to a system that institutionalizes looting.
This is why Putin is Public Enemy Number 1. It's because he's blocking the US pivot to Asia, strengthening anti-Washington coalitions, sabotaging US foreign policy objectives in the Middle East, creating institutions that rival the IMF and World Bank, transacting massive energy deals with critical US allies, increasing membership in an integrated, single-market Eurasian Economic Union, and attacking the structural foundation upon which the entire US empire rests, the dollar.
Naturally, Washington's powerbrokers are worried about these developments, just as they are worried about the new world order which is gradually taking shape under Putin's guidance. But, so far, they haven't been able to do anything about it. The administration's regime change schemers and fantasists have shown time-and-again that they're no match for Bad Vlad who has beaten them at every turn.
Bravo, Putin.
Anyone who follows the news regularly, knows that the media has done everything in its power to smear Vladimir Putin and to demonize him as a tyrant and a thug. Fortunately, most people aren't buying it.
Yes, I've seen the polls that say that Putin and Russia are viewed "less favorably" than they were prior to the crisis in Ukraine. In fact, here's a clip from a recent PEW survey which seems to prove that I'm wrong:
"Across the 44 countries surveyed, a median percentage of 43% have unfavorable opinions of Russia, compared with 34% who are positive.

Negative ratings of Russia have increased significantly since 2013 in 20 of the 36 countries surveyed…

Americans and Europeans in particular have soured on Russia over the past 12 months. More than six-in-ten in Poland, Germany, Italy, Spain, France, the U.S. and the UK have an unfavorable image of Russia. And in all but one of these countries negative reviews are up by double digits since last year, including by 29 percentage points in the U.S., 27 points in Poland, 24 points in the UK and 23 points in Spain." (Russia's Global Image Negative amid Crisis in Ukraine: Americans' and Europeans' Views Sour Dramatically, PEW Research)
These results strongly suggest that the public blames Moscow for the fighting in Ukraine and (presumably)agrees with the prevailing storyline that Putin is a vicious aggressor who seized Crimea in order to rebuild the Soviet Empire. The problem with the PEW survey is that the results are based random samples of nationwide face-to-face or telephone interviews.
Why is that a problem?
It's a problem because the man-on-the-street hasn't the foggiest idea of what's going on in Ukraine. All he knows is what he's heard on TV. So, naturally, when he's asked to offer his opinion on the matter, he's going to regurgitate some variation of the official version, which is that Putin is responsible.
But try asking someone who's actually been following events in Ukraine that same question, and you're going to get an entirely different answer. Among the people who follow the daily developments in Ukraine, roughly two out of three support the Russian position. This isn't something you're going to find in the survey data, but if you take the time to comb the comments lines in the international media, you'll see what I'm saying is true.
I hadn't figured this out until last week's G-20 Summit in Brisbane when Canada's PM Stephen Harper brusquely greeted Putin saying, "I guess I'll shake your hand, but I only have one thing to say to you: you need to get out of Ukraine."
The incident immediately became headline news around the world as journalists for all the major media heaped praise on Harper for courageously "shirt-fronting" the dastardly Putin. What was left out in the media's account of the exchange, was Putin's crisp retort, which was, "Unfortunately it is impossible, (for us to leave Ukraine) because we are not there."
Touché. As you might expect, Putin's response did not fit with the media's narrative, so it was scrubbed from the coverage altogether.
The Harper incident was a particularly big deal in Canada where all the newspapers ran gushing articles lauding the prime minister for his righteousness and fortitude. Oddly enough, however, only a small percentage of the people who commented on the dust-up, saw Harper as the hero. Here's a few samples of what ordinary people had to say. This is from BobsOpinion:
"Harper embarrasses Canadians again on the international stage. It will take years for Canadians to re-build our international relationships and to re-build our reputation."
This comment is from redondex:
"Harper made a childish and baseless remark to Putin and walked off with a grin of a proud five year old spoilt kid. All Harper achieved was to ridicule himself in front of the rest of the world. That is our leaders usual behavior."
This is from Makman1:
"I was under the impression that a proper democracy would first use negotiating as a way to understand the divergent groups involved in the Ukrainian revolution and then apply a political solution, if possible. The present Ukrainian government immediately used force. PERIOD! The Harper government, instead of using its "influence" to attempt to defuse a complex situation blindly followed the actions of the USA. If Harper really cared at all he would ask his foreign minister to get directly involved with Russian and Ukrainian counterparts and help reach a compromise…. Hopefully, Harper is not supporting Ukrainian right wing fascists?"
This is from Jörð:
"It's not wise for Harper to follow America's lead on every foreign policy. The USA government has a terrible track record when it comes to getting things right in foreign lands. Also Putin was correct when he responded to Harper's comment by saying "It's impossible, we are not there." Technically Russia is not "In" the Ukraine."
This is Time4Change:
"This is another example of Harper BLUSTERING backed with NO SUBSTANCE! Why are there NO SANCTIONS on the Russian Energy Giants Rosneft and Rostec? Could it be the hundreds of billions of $s the Russians have invested in the tar sands have caused Harper to be the SOFTEST on ACTIONS while shouting the loudest."
And this is from Mt Athabaska:
" …one day Harper will reach puberty on global affairs."
It's worth noting that these comments were lifted from article that was published by the Canadian Broadcasting Corporation. I was shocked at how harshly Harper was criticized by his own countrymen. I was also surprised that the author's obvious anti-Putin bias had virtually no impact on the opinions of the people who commented on the incident. In fact, it appeared to make many of them mad.
I should also mention that I omitted all of the comments that lambasted Harper for hiding in a broom closet "while a gun battle ensued in a nearby hallway of the Parliament building in Ottawa" in early October. (See here: Needless to say, Harper's comical performance at the G-20 hasn't convinced anyone that he's the courageous leader he imagines himself to be.)
The media is increasingly worried that it's losing its ability to persuade people to support policies that only serve the interests of elites. The media has rolled out all the heavy artillery in its campaign to demonize Putin, but the strategy hasn't worked. In fact, it's backfired quite badly leading some publications to cancel their comments section altogether.
And the response from readers has been huge too, mainly because the standoff between two nuclear-armed adversaries has galvanized the publics' attention. For example, in the CBC article I cited above, more than 2,500 comments have been posted already, while many of the other articles on Ukraine or Putin have exceeded 6,000 comments. This just shows how closely people are following events and how passionate they feel about the policy.
And, as we said earlier, this isn't just a Canadian phenom either. For example, here are a few of the comments I picked up from an article in the conservative UK Telegraph in an article titled Global economy to suffer as Putin quits G20 early.
Zeug Gezeugt:
"The US supports the neo-Nazi ethnic cleansing campaign in east Ukraine, Russia supports the Russian speaking Ukrainian majority in the east against it. Pretty simple really, and the US enforced sanctions can only harm EU Russian relations, a win-win all round for the neoconservative hawks."
Pamela Cohen:
"So, the media tells us in the Title that Putin is to blame when the Global economy suffers, because he left the G20 early. What stupidity. And what a statement in bringing warships as their targeted President attends yet another meeting. Good for Putin. Blame the US-backed coup and looting and 4000 deaths on Putin, and blame the Ukrainian plane that shot down a passenger flight on him, too. Then shun him at a world meeting, as if he doesn't have the right and responsibility to defend his country's borders, Naval base, pipeline and brothers in the Ukraine as they are shelled and killed by US manipulation.
Instead of shock and awe and intruding where they didn't belong like the US in all the Mid-Eastern countries according to long-ago made plans, Putin sends humanitarian aid and the people vote in Donetsk and Luhansk.
Putin-not all Americans are stupid sheep. My apologies for the onslaught of ignorance and imperialism. You are standing up to bullies of the worst kind. The world needs peaceful solutions to restore the harm of NWO fanaticism and corrupt bankers. Hold the line."
MP Jones: "The US never ended the cold war and the 'useful idiots' in this context are us in Europe and the UK."
Richard N:
"Most British people are deeply unconvinced by the flood of US and EU propaganda over Ukraine, trying to cast Russia as the villain – when the civil war there was caused directly by the US and their EU side kicks backing a coup to overthrow the elected government of a sovereign country, Ukraine."
timepass:
"With due respect to the author, you say that his (Putin's) popularity will rise at home as a consequence of this. Please read the message boards North American and European, you will find his popularity seems to have increased everywhere.
Guess the Brains behind 5 eyes and snooping will now have to move into the new reality of the power of the internet to provide information which they would not like others to get. Just a question of time before they make their next move – Censorship!"
Busufi:
"If, the 'Seven Dwarfs' (US, UK, EU, Japan, Australia, Canada, and South Africa) like bullies, weren't so obsessed with beating Russia or China into a corner, rather than bringing Russia or China into their corner; the world would be a better place. Co-operation works better than devastation."
John Derbyshire :
"Why all this Anti Russian propaganda. The fools who run the West keep creating bogeymen Bin Laden, ISIS, oddly both had connections to Western Powers. So as we face an economic down in the world economy we need another bogeyman, and up pops Putin in the Capitalist controlled media!
People seem to have short memories of pre Putin era, when Yeltsin backed by the West led the country to economic meltdown. Maybe he has scant regard for democratic institutions, but do Western governments support the views of the people!
All of this came about when the United States pushed Nato's borders eastward and involved themselves in the Ukraine, particularly Mr Kerry. Russia felt itself threatened not by demands of democracy a device used by the worlds superpower, but the growing influence of the United States in the region. The fact that the USA exploited ethnic tensions only shows what was their intention in the region."
petergardener:
"If the objective is to make Mr Putin appear isolated on the world stage in order to make him less popular at home, it isn't working and also shows a profound misunderstanding of the Russian mind-set. '
Our Western political leaders also have a profound misunderstanding of strategy. Just about everything they do in relation to Russia is wrong and gains the West nothing. But they do like willy waving. Just a pity they do so much damage while they are at it."
RedBaron9495: "With the public, the effect is rebounding and probably starting to gain Putin more support and worldwide sympathy. This British news forum is good example of that. They made the mistake of going into overkill…..and the public are wising up to the propaganda. They seen this all before prior to Iraq 2003 invasion…and again with Gaddafi."
Circle of DNA :
"Well, the lives of average folks in Russia has been drastically improved since Putin took the reins of power. He defends Russian interests, fights the empire of chaos, and is massively supported by his people. He is also well educated and a first class statesmen. What is there not to like about him?"
Alltaxationistheft: "The Russian people appreciate how lucky they've been for Vladimir Putin to be around at the right time to resist the Neocon supremacist Wolfowitz doctrine…
Since the 1990s , the war mongering maniacs in the West have been planning to asset strip, and plunder Russia via "liberal democracy", claiming its natural resources while funding serial inter-ethnic tribal wars via US allies Qatar and Saudi Arabia…
In the 1990s, Russian people were driven into starvation ,prostitution and suicide under pro American "Liberal" US corporate puppet Yeltsin… but Putin kicked the CIA EU Mossad lunatics out and has been re-building a Russia into a world power ever since."
anonymous:
"The classless western free (loading) world that produces very little except paper currency, lies and bullshit. I am surprised Mr. Putin came and surrounded himself with such low life scum.
When all the western oligarchs hate someone as much as they hate President Putin, you know he has to be doing something right."
There's no need to be selective. Curious readers should go to any editorial platform that covers the crisis in Ukraine and judge for themselves if what I'm saying is true or not. The comments above are in no way extraordinary. What they do show, however, is that the media is losing the propaganda war in pretty stunning fashion, and that's a huge victory for ordinary people. It's very difficult for elites to prosecute their criminal wars or implement their rip-off economic policies when people can clearly see what they're up to.
Now check out this article in the German paper Zeit Online where the author bemoans the media's loss of influence. The article is titled "How Putin Divides":
"Why do so many German citizens judge the crisis in Crimea in a completely different way than politicians and the media?
In my 30 years of experience with debates, I have never seen anything like what is now happening in Germany in the dispute over Russia and Crimea….
Unless surveys are misleading, two-thirds of German citizens, voters and readers stand opposed to four-fifths of the political class – in other words, to the government, to the overwhelming majority of members of parliament and to most newspapers and broadcasters. But what does "stand" mean? Many are downright up in arms. And from what one can gauge from letters to the editor, the share of critics seems significantly higher now than what was triggered by Sarrazin's inflammatory book back then." (Zeit Online)
Did you catch that part about the "two-thirds of German citizens.. stand opposed to four-fifths of the political class…and to most newspapers and broadcasters"?
That's a triumph in itself, isn't it? And what is the issue they disagree about?
They disagree "about the conflict between an aggressive autocrat (Bad Vlad) and Western democracies."(the Washington-led troublemakers)
Here's more from the same article:
"…the legitimacy of international law is being questioned in an offensive manner, while the legitimacy of Putin's nationalist-imperialist ideology is being seriously considered….. It doesn't do any good to accuse the majority of sheepishness or base economic selfishness, even if that seems to be the driving motive of some business leaders… The issue goes deeper, much deeper." (How Putin Divides, Von Bernd Ulrich, Zeit Online)
"The legitimacy of international law is being questioned"?!?
Have you ever read such crybaby gibberish in your life?
Why is "the legitimacy of international law is being questioned"? Because people don't accept blindly what they read the papers and hear on the news anymore? Because corporate editors no longer control how people think about issues? Because people are using their critical thinking skills to see through the lies and bullshit that idiots like the author ladle out in heaping doses every day? Is that why?
It seems to me that that's a positive development, that people should question whatever they read in the papers and look for other sources of information before they form an opinion.
The bottom line is that no one believes the goofy propaganda the western media is trying to ram down the everyone's throat anymore.
As kyle555 at Zero Hedge says: "India, China, Brazil and a host of other countries, representing more than half the world's population, aren't buying the western imperialist narrative on Ukraine. Nor are major segments of the domestic populations of the countries that are warmongering against Russia."
Nor do they believe that US wars are a force for good in the world. Here's strannick at Zero Hedge:
"Russia has seen firsthand the American dream for other nations, as American backed Oligarchs pillaged Russia while it's people starved and were impoverished. Putin loves his country, and won't sit on his thumbs while America attempts to encircle it through proxies while rationalizing its actions through corrupt MSMedia propaganda."
Nor are they buying the "Putin is Hitler" crappola.
This is from smacker:
"People see in Putin a proud national leader who has the guts to stand up to our own criminals and who has over 80% support from his own population. That is enough to admire the guy, whatever else he might be."
This is from Gaius frakkin':
"A lot of the hatred from the political puppets in the West is due to Putin's popularity. They're jealous sociopaths who yearn to be respected and admired as much as him. The fact that Putin's popularity is never mentioned is the key tell."
And this from Joe Tierney:
"Vladdy-Poot is hammering home the point that the euros need to stop being America's bitches, think for themselves, consider the terrible "costs" accruing to them for "wearing the blue dress" for America.
…America's "global chaos ploy" is failing. Its cynical, "throw everyone under the bus" strategy just to cut across the rise of Russia-China is exposed for what it is – America cares nothing about the euros or anyone else. All it cares about is its own global dominance in perpetuity, no matter the "costs" to the rest of the world, including its friends and allies.
Putin has balls the size of the moon, and you can damn well bet that right now Russia and Putin are secretly being cheered on a grand scale around the globe."
There's a reason why, according to Gallup, Trust in Media (is at an) All-Time Low. It's because the corporate media is the most perfidious, double-dealing, hypocritical institution in the country today. That's why the anti-Putin propaganda has fallen on deaf ears. It's because most people know you can't believe anything you read in the news.
"Russia reinforced what Western and Ukrainian officials described as a stealth invasion on Wednesday [August 27], sending armored troops across the border as it expanded the conflict to a new section of Ukrainian territory. The latest incursion, which Ukraine's military said included five armored personnel carriers, was at least the third movement of troops and weapons from Russia across the southeast part of the border this week."
None of the photos accompanying this New York Times story online showed any of these Russian troops or armored vehicles.
"The Obama administration," the story continued, "has asserted over the past week that the Russians had moved artillery, air-defense systems and armor to help the separatists in Donetsk and Luhansk. 'These incursions indicate a Russian-directed counteroffensive is likely underway', Jen Psaki, the State Department spokeswoman, said. At the department's daily briefing in Washington, Ms. Psaki also criticized what she called the Russian government's 'unwillingness to tell the truth' that its military had sent soldiers as deep as 30 miles inside Ukraine territory."
Thirty miles inside Ukraine territory and not a single satellite photo, not a camera anywhere around, not even a one-minute video to show for it. "Ms. Psaki apparently [sic] was referring to videos of captured Russian soldiers, distributed by the Ukrainian government." The Times apparently forgot to inform its readers where they could see these videos.
"The Russian aim, one Western official said, may possibly be to seize an outlet to the sea in the event that Russia tries to establish a separatist enclave in eastern Ukraine."
This of course hasn't taken place. So what happened to all these Russian soldiers 30 miles inside Ukraine? What happened to all the armored vehicles, weapons, and equipment?
"The United States has photographs that show the Russian artillery moved into Ukraine, American officials say. One photo dated last Thursday, shown to a New York Times reporter, shows Russian military units moving self-propelled artillery into Ukraine. Another photo, dated Saturday, shows the artillery in firing positions in Ukraine."
Where are these photographs? And how will we know that these are Russian soldiers? And how will we know that the photos were taken in Ukraine? But most importantly, where are the fucking photographs?
Why am I so cynical? Because the Ukrainian and US governments have been feeding us these scare stories for eight months now, without clear visual or other evidence, often without even common sense. Here are a few of the many other examples, before and after the one above:
The Wall Street Journal (March 28) reported: "Russian troops massing near Ukraine are actively concealing their positions and establishing supply lines that could be used in a prolonged deployment, ratcheting up concerns that Moscow is preparing for another [sic] major incursion and not conducting exercises as it claims, US officials said."
"The Ukrainian government charged that the Russian military was not only approaching but had actually crossed the border into rebel-held regions." (Washington Post, November 7)
"U.S. Air Force Gen. Philip M. Breedlove told reporters in Bulgaria that NATO had observed Russian tanks, Russian artillery, Russian air defense systems and Russian combat troops enter Ukraine across a completely wide-open border with Russia in the previous two days." (Washington Post, November 13)
"Ukraine accuses Russia of sending more soldiers and weapons to help rebels prepare for a new offensive. The Kremlin has repeatedly denied aiding the separatists." (Reuters, November 16)
Since the February US-backed coup in Ukraine, the State Department has made one accusation after another about Russian military actions in Eastern Ukraine without presenting any kind of satellite imagery or other visual or documentary evidence; or they present something that's very unclear and wholly inconclusive, such as unmarked vehicles, or unsourced reports, or citing "social media"; what we're left with is often no more than just an accusation. The Ukrainian government has matched them.
On top of all this we should keep in mind that if Moscow decided to invade Ukraine they'd certainly provide air cover for their ground forces. There has been no mention of air cover.
This is all reminiscent of the numerous stories in the past three years of "Syrian planes bombing defenseless citizens". Have you ever seen a photo or video of a Syrian government plane dropping bombs? Or of the bombs exploding? When the source of the story is mentioned, it's almost invariably the rebels who are fighting against the Syrian government. Then there's the "chemical weapon" attacks by the same evil Assad government. When a photo or video has accompanied the story I've never once seen grieving loved ones or media present; not one person can be seen wearing a gas mask. Is it only children killed or suffering? No rebels?
And then there's the July 17 shootdown of Malaysia Flight MH17, over eastern Ukraine, taking 298 lives, which Washington would love to pin on Russia or the pro-Russian rebels. The US government – and therefore the US media, the EU, and NATO – want us all to believe it was the rebels and/or Russia behind it. The world is still waiting for any evidence. Or even a motivation. Anything at all. President Obama is not waiting. In a talk on November 15 in Australia, he spoke of "opposing Russia's aggression against Ukraine – which is a threat to the world, as we saw in the appalling shoot-down of MH17". Based on my reading, I'd guess that it was the Ukranian government behind the shootdown, mistaking it for Putin's plane that reportedly was in the area.
Can it be said with certainty that all the above accusations were lies? No, but the burden of proof is on the accusers, and the world is still waiting. The accusers would like to create the impression that there are two sides to each question without actually having to supply one of them.
The United States punishing Cuba
For years American political leaders and media were fond of labeling Cuba an "international pariah". We haven't heard that for a very long time. Perhaps one reason is the annual vote in the United Nations General Assembly on the resolution which reads: "Necessity of ending the economic, commercial and financial embargo imposed by the United States of America against Cuba". This is how the vote has gone (not including abstentions):

This year Washington's policy may be subject to even more criticism than usual due to the widespread recognition of Cuba's response to the Ebola outbreak in Africa.
Each fall the UN vote is a welcome reminder that the world has not completely lost its senses and that the American empire does not completely control the opinion of other governments.
Speaking before the General Assembly before last year's vote, Cuban Foreign Minister Bruno Rodriguez declared: "The economic damages accumulated after half a century as a result of the implementation of the blockade amount to $1.126 trillion." He added that the blockade "has been further tightened under President Obama's administration", some 30 US and foreign entities being hit with $2.446 billion in fines due to their interaction with Cuba.
However, the American envoy, Ronald Godard, in an appeal to other countries to oppose the resolution, said:
The international community … cannot in good conscience ignore the ease and frequency with which the Cuban regime silences critics, disrupts peaceful assembly, impedes independent journalism and, despite positive reforms, continues to prevent some Cubans from leaving or returning to the island. The Cuban government continues its tactics of politically motivated detentions, harassment and police violence against Cuban citizens.
So there you have it. That is why Cuba must be punished. One can only guess what Mr. Godard would respond if told that more than 7,000 people were arrested in the United States during the Occupy Movement's first 8 months of protest in 2011-12 ; that many of them were physically abused by the police; and that their encampments were violently destroyed.
Does Mr. Godard have access to any news media? Hardly a day passes in America without a police officer shooting to death an unarmed person.
As to "independent journalism" – What would happen if Cuba announced that from now on anyone in the country could own any kind of media? How long would it be before CIA money – secret and unlimited CIA money financing all kinds of fronts in Cuba – would own or control most of the media worth owning or controlling?
The real reason for Washington's eternal hostility toward Cuba has not changed since the revolution in 1959 – The fear of a good example of an alternative to the capitalist model; a fear that has been validated repeatedly over the years as many Third World countries have expressed their adulation of Cuba.
How the embargo began: On April 6, 1960, Lester D. Mallory, US Deputy Assistant Secretary of State for Inter-American Affairs, wrote in an internal memorandum: "The majority of Cubans support Castro … The only foreseeable means of alienating internal support is through disenchantment and disaffection based on economic dissatisfaction and hardship. … every possible means should be undertaken promptly to weaken the economic life of Cuba." Mallory proposed "a line of action which … makes the greatest inroads in denying money and supplies to Cuba, to decrease monetary and real wages, to bring about hunger, desperation and overthrow of government."
Later that year, the Eisenhower administration instituted its suffocating embargo against its everlasting enemy.
The United States judging and punishing the rest of the world
In addition to Cuba, Washington currently is imposing economic and other sanctions against Burma, Democratic Republic of the Congo, Iran, China, North Korea, South Korea, United Arab Emirates, Pakistan, Sri Lanka, Switzerland, Turkey, Germany, Malaysia, South Africa, Mexico, South Sudan, Sudan, Russia, Syria, Venezuela, India, and Zimbabwe. These are sanctions mainly against governments, but also against some private enterprises; there are also many other sanctions against individuals not included here.
Imbued with a sense of America's moral superiority and "exceptionalism", each year the State Department judges the world, issuing reports evaluating the behavior of all other nations, often accompanied by sanctions of one kind or another. There are different reports rating how each lesser nation has performed in the previous year in areas such as religious freedom, human rights, the war on drugs, trafficking in persons, and sponsors of terrorism. The criteria used in these reports are often political. Cuba, for example, is always listed as a sponsor of terrorism whereas anti-Castro exile groups in Florida, which have committed literally hundreds of terrorist acts over the years, are not listed as terrorist groups or supporters of such.
Cuba, which has been on the sponsor-of-terrorism list longer (since 1982) than any other country, is one of the most glaring anomalies. The most recent State Department report on this matter, in 2012, states that there is "no indication that the Cuban government provided weapons or paramilitary training to terrorist groups." There are, however, some retirees of Spain's Basque terrorist group ETA (which appears on the verge of disbanding) in Cuba, but the report notes that the Cuban government evidently is trying to distance itself from them by denying them services such as travel documents. Some members of the Revolutionary Armed Forces of Colombia (FARC) have been allowed into Cuba, but that was because Cuba was hosting peace talks between the FARC and the Colombian government, which the report notes.
The US sanctions mechanism is so effective and formidable that it strikes fear (of huge fines) into the hearts of banks and other private-sector organizations that might otherwise consider dealing with a listed state.
Some selected thoughts on American elections and democracy
In politics, as on the sickbed, people toss from one side to the other, thinking they will be more comfortable.
– Johann Wolfgang von Goethe (1749-1832)
2012 presidential election:
223,389,800 eligible to vote
128,449,140 actually voted
Obama got 65,443,674 votes
Obama was thus supported by 29.3% of eligible voters
There are 100 million adults in the United States who do not vote. This is a very large base from which an independent party can draw millions of new votes.
If God had wanted more of us to vote in elections, he would give us better candidates.
"The people can have anything they want. The trouble is, they do not want anything. At least they vote that way on election day." – Eugene Debs, American socialist leader (1855-1926)
"If persons over 60 are the only American age group voting at rates that begin to approximate European voting, it's because they're the only Americans who live in a welfare state – Medicare, Social Security, and earlier, GI loans, FHA loans." – John Powers
"The American political system is essentially a contract between the Republican and Democratic parties, enforced by federal and state two-party laws, all designed to guarantee the survival of both no matter how many people despise or ignore them." – Richard Reeves (1936- )
The American electoral system, once the object of much national and international pride, has slid inexorably from "one person, one vote", to "one dollar, one vote".
Noam Chomsky: "It is important to bear in mind that political campaigns are designed by the same people who sell toothpaste and cars. Their professional concern in their regular vocation is not to provide information. Their goal, rather, is deceit."
If the Electoral College is such a good system, why don't we have it for local and state elections?
"All the props of a democracy remain intact – elections, legislatures, media – but they predominantly function at the service of the oligarchy." – Richard Wolff
The RepDem Party holds elections as if they were auctions; indeed, an outright auction for the presidency would be more efficient. To make the auction more interesting we need a second party, which must at a minimum be granted two privileges: getting on the ballot in all 50 states and taking part in television debates.
The US does in fact have two parties: the Ins and the Outs … the evil of two lessers.
Alexander Cockburn: "There was a time once when 'lesser of two evils' actually meant something momentous, like the choice between starving to death on a lifeboat, or eating the first mate."
Cornel West has suggested that it's become difficult to even imagine what a free and democratic society, without great concentrations of corporate power, would look like, or how it would operate.
The United States now resembles a police state punctuated by elections.
How many voters does it take to change a light bulb? None. Because voters can't change anything.
H.L. Mencken (1880-1956): "As democracy is perfected, the office represents, more and more closely, the inner soul of the people. We move toward a lofty ideal. On some great and glorious day the plain folks of the land will reach their heart's desire at last, and the White House will be adorned by a downright moron."
"All elections are distractions. Nothing conceals tyranny better than elections." – Joel Hirschhorn
In 1941, one of the country's more acerbic editors, a priest named Edward Dowling, commented: "The two greatest obstacles to democracy in the United States are, first, the widespread delusion among the poor that we have a democracy, and second, the chronic terror among the rich, lest we get it."
"Elections are a necessary, but certainly not a sufficient, condition for democracy. Political participation is not just a casting of votes. It is a way of life." – UN Human Development Report, 1993
"If you don't vote, you can't complain!" I reply, "You have it backwards. If you DO vote, you can't complain. You asked for it, and they're going to give it to you, good and hard."
"How to get people to vote against their interests and to really think against their interests is very clever. It's the cleverest ruling class that I have ever come across in history. It's been 200 years at it. It's superb." – Gore Vidal
We can't use our democracy/our vote to change the way the economy functions. This is very anti-democratic.
What does a majority vote mean other than that the sales campaign was successful?
Roman Emperor Marcus Aurelius: "The opinion of 10,000 men is of no value if none of them know anything about the subject."
We do have representative government. The question is: Who does our government represent?
"On the day after the 2002 election I watched a crawl on the bottom of the CNN news screen. It said, 'Proprietary software may make inspection of electronic voting systems impossible.' It was the final and absolute coronation of corporate rights over democracy; of money over truth." – Mike Ruppert, RIP
"It's not that voting is useless or stupid; rather, it's the exaggeration of the power of voting that has drained the meaning from American politics." – Michael Ventura
After going through the recent national, state and local elections, I am now convinced that taxation without representation would have been a much better system.
"Ever since the Constitution was illegally foisted on the American people we have lived in a blatant plutocracy. The Constitution was drafted in secret by a self-appointed elite committee, and it was designed to bring three kinds of power under control: Royalty, the Church, and the People. All were to be subjugated to the interests of a wealthy elite. That's what republics were all about. And that's how they have functioned ever since." – Richard K. Moore
"As demonstrated in Russia and numerous other countries, when faced with a choice between democracy without capitalism or capitalism without democracy, Western elites unhesitatingly embrace the latter." – Michael Parenti
"The fact that a supposedly sophisticated electorate had been stampeded by the cynical propaganda of the day threw serious doubt on the validity of the assumptions underlying parliamentary democracy as a whole." – British Superspy for the Soviets Kim Philby (1912-1988), explaining his reasons for becoming a Communist instead of turning to the Labour Party
US Supreme Court Justice Louis Brandeis (1856-1941): "We may have democracy in this country, or we may have wealth concentrated in the hands of a few, but we cannot have both."
"We don't need to run America like a business or like the military. We need to run America like a democracy." – Jill Stein, Green Party presidential candidate 2012
Notes
Democracy Now!, October 30, 2013
Huffingfton Post, May 3, 2012
Department of State, Foreign Relations of the United States, 1958-1960, Volume VI, Cuba(1991), p.885 (online here)
For the complete detailed list, see U.S. Department of State, Nonproliferation Sanctions
U.S. Department of State, "Country Reports on Terrorism 2012, Chapter 3: State Sponsors of Terrorism," May 20, 2013
Global trade relationships and agreements are moving in very different directions. The public relations press releases hide the undercurrents that are driving the formations of alternative economic alliances. While the G 20, markets its all inclusive umbrella policy forums, the mere formation of a BRICS counterweight forecasts deep and fundamental differences. So what is really behind the creation of a different approach to the post WWII dominate U.S. lead model? A clue can be found in an attempt to modify the operations and direction of IMF functions.
Announced in the Russian press, BRICS to propose IMF reform at G20 summit, is a pressure attempt to move the center of power away from current synergism.
"At the G20 summit in the Australian city of Brisbane on November 15-16, Russia and other BRICS countries (Brazil, India, China and South Africa) will propose alternative solutions concerning the reform of the International Monetary Fund, involving, in particular, gradual implementation of reforms, Russian G20 Sherpa Svetlana Lukash told reporters.

"The most important thing for us is the still unresolved G20 problem of the IMF reform," Lukash said. She recalled the U.S. Congress has yet to ratify the 2010 resolution. "Not only does it thwart the process of renewing the IMF in accordance with the current reality where we see a big rise in the role of emerging economies. It also prevents the decisions to double the IMF capital from coming into force," she said."
The appearance of maintaining a working relationship among opposing interests may present an assuring PR message, but who really believes that the path to a new cold war is paved with mutual cooperation? Impetus for a parallel financial system is certainly based more on political objective than commerce or economic benefits.
The Washington Post describes What the new bank of BRICS is all about in this manner.
"Heads of state from Brazil, Russia, India, China, and South Africa (the so-called BRICS countries) agreed to establish a New Development Bank (NDB) at their summit meeting. They will have a president (an Indian for the first six years), a Board of Governors Chair (a Russian), a Board of Directors Chair (a Brazilian), and a headquarters (in Shanghai). What is the purpose of this BRICS bank? Why have these countries created it now? And, what implications does it have for the global development-finance landscape?

The "what" is relatively straightforward. The NDB has been given $50 billion in initial capital. As with similar initiatives in other regions (see below), the BRICS bank appears to work on an equal-share voting basis, with each of the five signatories contributing $10 billion. The capital base is to be used to finance infrastructure and "sustainable development" projects in the BRICS countries initially, but other low and middle-income countries will be able buy in and apply for funding. BRICS countries have also created a $100 billion Contingency Reserve Arrangement (CRA), meant to provide additional liquidity protection to member countries during balance of payments problems. The CRA—unlike the pool of contributed capital to the BRICS bank, which is equally shared—is being funded 41 percent by China, 18 percent from Brazil, India, and Russia, and 5 percent from South Africa."

China's motivation to participate in BRICS banking is most interesting and revealing. Since it is not absolutely essential for China to be a member of BRICS, Gudrun Wacker, from the German Institute for International and Security Affairs presents this finding in a report, China's role in G20 / BRICS and Implications, may shed an insight on their reasoning.

"The future of BRICS depends on the future performance of the G7/8 and G20: If the G20 develops into a real coordination mechanism, there might be less Chinese interest in BRICS. The future prospects of BRICS were presented as less promising than those of the G20, since BRICS will not be able to solve global problems. It is not yet clear whether the main deliverable of BRICS will be directed at cooperation among its members or at third countries. While the idea of BRIC as a group was originally picked up by Russia (the invitation to the first summit, as a move toward "extension" of the strategic triangle Russia, China. India?), its members are now all active in certain fields. For China, it is also an important effort to emerge from its isolation (Copenhagen climate summit). Another factor shaping the future of BRICS might be the development of US-China relations: While all interview partners agreed that BRICS does not aim at creating a new, anti-Western world order, it can be seen as a response to the US-led world order."
The methodology of Mr. Wacker's research relied upon comments from interviews. Relying on sentiments that BRICS goal is not bent on developing a counterbalance to Western banking hegemony is poppycock. Geopolitical dimensions in international affairs have Russia as the latest bogyman. Any economic analysis that ignores power brokers desperate attempt to shift the causes of a failing world economy onto the backs of enemy nations is flawed.
Also, the notion that major economic transnational corporatists operate with altruism for third world countries is sheer lunacy. All these trade organizations are attempts to position vying interests to settle for a subservient role to a subordinate structure under a global debt creation banking system.
Attempts to scare the populist into believing that Global Warming inaction raises specter of war over climate change are absurd. "At the G20 summit, other nations overrode host Australia's attempts to keep climate change off the agenda and agreed to call for strong action with the aim of adopting a binding protocol at the Paris conference." Such initiatives are pure political "PC" orthodoxy and actually diminish prosperity.
The great schism in trade among nations is that some countries are not willing to lie down with diseased parasites. This should not be construed to favor the emergence of the BRICS union as a shining future. However, what it does purport is that the road to the NWO modeling for globalism by entrenched financial elites has produced opposition.
Conflict is the normal human condition, and especially when money is used as a medium of world control and domination is the goal. The G 20 is useless. Breaking the banking monopoly that fosters endless terror and war is the universal objective for the inhabitants of this planet. Another unsavory photo op for world leaders just produces more nausea.
"Equal pay for equal work!" the mantra goes. "Women get only 73 cents on a man's dollar!" These are oft-heard slogans, and we may well hear them again during the fall campaign with the War on Women afoot. Now, going beyond the rhetoric, it's not widely known but nonetheless true that the intersex pay gap is attributable to different career choices men and women make: women tend to choose less lucrative fields (e.g., soft sciences instead of hard ones), work shorter hours even when "full time," are more likely to value personal fulfillment and job flexibility over money, are more inclined to take time off, generally have less job tenure and more often decline promotions. But while I've examined these factors at length in the past, the topic today is something more fundamental. This is that there would be a problem with even a well-intended equal-pay-for-equal-work scheme:
Hardly anyone knows what equal work is.
And the government hasn't the foggiest idea.
Recently I mentioned how women tennis players now receive the same prize money as the men at Grand Slam events (Wimbledon; and the US, French and Australian opens) and how this is hailed as a victory for "equality." Yet since the women still only play best of three sets but the men best of five, this actually means the men must work longer for the same pay. Even this, however, doesn't truly illuminate the issue: what actually constitutes "equal work" in professional tennis?
I'll introduce the point with another example. The top 10 female fashion models earned 10 times as much as their male counterparts in 2013. Is this unequal pay for equal work? Not really.
While I don't know if women models' job is more labor intensive, I know they don't get paid because they're capable of posing, wearing clothing, standing under hot lights or parading down runways. It's because their "work" helps to satisfy a market — and it satisfies a bigger market than the men's work does.
Note here that while people today frown upon discrimination based on innate qualities, integral to doing the women models' work is being female. If the male models were women, they might be able to do the same "work" and satisfy the market equally.
Likewise, does the "work" in tennis directly have to do with number of sets played? As an aspiring 12-year-old tennis nut, I'd sometimes play 10 sets a day under the sweltering summer sun, but no one thought of compensating me and I never felt oppressed. Professional tennis players earn money because they satisfy a market, and the men's "work" does this more effectively than the women's. And how would we characterize this more valued work?
It is success on the men's tour — people want to see the grandest stage in the game.
Thus, the only way a woman in tennis could do work equal to that of Roger Federer or Rafael Nadal is to compete on, and succeed equally on, the ATP Tour. Of course, a woman who could would not only enjoy the same prize money (it's greater in men's tennis overall), but would become a sporting sensation and might very well receive endorsements dwarfing the men's. So her "work" then could actually be greater.
There are endless more mundane examples. A woman gynecologist I know will only hire female assistants because she believes it makes her patients more comfortable. Not only is this an example of why sex discrimination is often justifiable, but what if she was forced to hire a man? If the patients were indeed less comfortable — and, therefore, perhaps less likely to visit her practice — would that man truly be doing "equal work"?
Now consider female police officers. Forget for a moment that standards on forces were long ago lowered to accommodate women based on "disparate impact" theory and that Eric Holder is currently suingthe Pennsylvania State Police for treating women equally. Imagine a study found that people in general, and the criminally inclined in particular, found male officers more imposing and therefore were more likely to mind their p's and q's around them. Would, then, even a highly competent female officer be able to perform "equal work"? And if not, and reflecting the phenomenon with fashion models, wouldn't being male (or at least appearing so, to head the "transgender" argument off at the pass) be integral to the "work" of policing?
What of a female reporter in male athletes' locker rooms? Not only wouldn't it be allowed if the sexes were reversed, but if those men were less comfortable and less likely to be forthcoming in their comments — or even if they just had to modify their behavior — could her "work" really be equal to that of a male reporter's?
Next, my local hardware store provides knowledgeable workers, all men, who render valuable advice on products and how to perform various home repairs. If it was determined that people found a female in that role less credible and were then not quite as likely to buy from the establishment, would even a highly competent woman be able to do "equal work" in that capacity?
What about the little West Indian restaurant, with all-black workers, I loved when I spent a few weeks in Tampa? If hiring a white person made the eatery seem less authentic and negatively affected its appeal, would that individual be able to do "equal work"? The same, of course, could be asked about a black person working in a German restaurant. In these cases race would be integral to the "work."
And what of a homosexual Boy Scout troop leader? If his presence made parents less likely to enroll their boys in the organization, could he be capable of "equal work"?
Of course, one knee-jerk reaction here is to say that people "shouldn't" view female cops or hardware specialists, or homosexuals differently than anyone else. But this is a moral argument of questionable morality, as it applies a bias in selectively objecting to market biases. People take little issue with gynecologists or day-care centers that won't hire men, with male models being paid less or with ethnic restaurants hiring only non-whites. But try only hiring only male cops or employees; compensating a male hardware specialist more handsomely; or, as with Abercrombie a few years back, valuing employees who don't wear hijabs over those who do. You may have an experience with the DOJ or EEOC that'll make a dance with the IRS seem pleasant.
We could also talk about how we "should" value work. If we were deific or at least angelic, we would certainly value a mother-of-four's labors or Mother Teresa's loving charity more than Facebook and completely devalue rappers' vulgarity. And even though I earn less than mainstream-press profferers of pablum, I consider my work infinitely more valuable. But flawed though market determinations may be, they're still the best guide available.
Even within this worldly context, though, some may say there's more nuance to the matter of work than my examples express. They may contend, for instance, that female police and hardware specialists might have strengths that counterbalance or even outweigh their weaknesses. And guess what?
I agree.
My examples could possibly be lacking.
And this just buttresses the point: virtually no one — if anyone — can properly assess what constitutes equal work in every situation.
This is yet another reason why the matter of work and pay is none of the government's business. Are bureaucrats, politicians and judges qualified to determine what equal work might be in the thousands of professions in America? Government isn't God; it's not even the market, which can be defined as economic democracy expressed through purchasing decisions. When it intrudes into the economy it's more like Hitler trumping his generals during WWII and deciding on military strategy: an autocratic agency as incompetent as it is arrogant.
Norman Rockwell's America carried incredible nostalgia for the way this country once operated.  "Father Knows Best" captured our understanding of "family" in America.  Jackie Gleason on the "Honeymooners" along with Andy Taylor and Barney Fife instilled our mutual belonging.  Bill Cosby brought us together with the "Cosby Show."  Everyone spoke English and everyone enjoyed employment and hope.
From the 50s to the 70s, most people worked a job, our Congress made laws to ensure our well-being along with a viable nationhood.  Even with our racial strife, women's rights, gay rights and battles over Roe vs. Wade—America allowed every citizen the right to pursue "Life, liberty and the pursuit of happiness."
After my latest bicycle journey across America this summer, we unknowingly bear witness to the greatest racial and demographic shift ever self-inflicted on one country in the history of the world.  By 2042, the Pew Research Center reports that the current European-American majority (down from 90 percent in 1960 to 54 percent in 2014) faces the new Latino majority within 28 years.  All of it created by endless legal and illegal immigration.
During the next 36 years, Americans face an added 100 million legal immigrants from 150 countries around the globe.  They stream into America at blinding speed via our invitations, chain migration and birth rates.  How can we equate adding 100 million immigrants?  Answer: that number equates to doubling the size of our 25 most populated cities.  It means New York City jumps from 8.3 million to 16.6 million, Chicago from 5.1 million to 10.2 million and on down the line.
What does such an immigration invasion mean to our communities?  Our way of life?  Our quality of life?  Our standard of living?  Our environment?  Our educational systems?
Answer:  as the numbers rise to that 100 million level, everything in our society degrades, devolves, degenerates and worsens.
You cannot stop a fire by spraying gasoline on it.  You can't solve California's drought or wildfires by adding another 20 million foreigners to that state via immigration.  We cannot EVER catch up to exponential growth because it outruns our ability to solve its endemic and systemic consequences.
And, oxymoronically, we can't solve our predicament by passing S744 Amnesty Bill that doubles legal immigration to 2.0 million annually.
What's the final equation?  Since I traveled through dozens of third world countries in the last 40 years, I noticed they couldn't solve their problems, either.  They face(d) horrific food and water contamination, disease and shortages.  Just look at Ebola in Africa along with AIDS that killed 15 million thus far.  Their citizens face endless illiteracy because they can't install a viable educational system. They face conflict over resources.
As you notice in such areas as Iraq, Afghanistan, Haiti, Mexico, Brazil, China, India, Bangladesh, Indochina, Congo, Ethiopia, Somalia and dozens of other countries—you see continual religious, resource, food and water conflicts.
That's where the United States of America steams.  You can see it in our ethnic conflicts today whether Ferguson, MO riots, Chicago featuring 50 gun fights over the 4th of July weekend, black on black killings into the tens of thousands over the past several decades, 76 percent dropout/flunkout rates for Detroit public schools, which creates over 60 percent illiteracy rates.  Illiteracy remains the key indicator of a third world country.  Once it takes hold, it becomes intractable.
One look at our welfare system shows 68 percent of African-American children reared by a single mother on welfare.  We feed 48 million Americans and non-Americans with EBT or food stamps.  We see a complete breakdown of our middle class with no way to fight joblessness, futility or obesity caused by illiteracy.  Right now, obesity explodes as a national epidemic of health care nightmares for our citizens.
Question: how do you think any of our current sociological, environmental, water, energy, racial and growing religious strife can or will get better.  With those 100 million legal immigrants, you may expect to see an increase of Muslims in our country from 7.5 million to well over 20-30 million by 2050.  Sociologists reported that once Islam reaches 8 percent of the host nation's population, they become violent, arrogant and use the system to back the host country down to agree to Sharia Law. Notice the riots in Sweden and two separate London's. Look at France's nightmare.  Sharia law stands against every Western sensibility for women's rights, gays' rights, free speech, education, marriage choices and religious choice.  Note that hundreds of Muslim-Americans signed up to join terrorists groups in the Middle East.   What happens when they turn their terror toward us?
Australia discovered a major plot fomented by citizen Muslims to commit beheadings in the streets of Sydney this summer. If you think I am kidding, watch this short video:
Published on Sep 18, 2014: More than 800 Police in Australia have carried out anti-terror raids in Sydney (12 suburbs) sparked by intelligence reports that Islamic extremists were planning random killings (beheadings) in Australia:https://www.youtube.com/watch?v=V0ctrDnM__4
Additionally, look for three major languages to create major chaos and loss of our national ethos in the coming decades. Look for linguistic confusion and separation from being a citizen of the United States because you speak Arabic, Spanish or English.  In the end, we face becoming a nation of strangers.
What solutions might we enact to save ourselves?
Immediate reduction of all legal immigration to less than 100,000 annually instead of the current 100,000 every 30 days from 150 countries around the globe.
Immediate enforcement of our current work, rent and transport laws against employers of anyone illegally in the USA.
Immediate discussion on "60 Minutes"; "Face the Nation" ; "Meet the Press" ; Charlie Rose; NBC, CBS, FOX, ABC, CNN, Bill O'Reilly, Wolf Blitzer, Shepard Smith, Megyn Kelley and all talk radio shows on how many people can our country hold and what's the point of adding another 100 million foreigners when we already face enormous problems with what we currently hold.
Millions of Americans need to join www.NumbersUSA.org; www.CapsWeb.org and www.Fairus.org and www.TheSocialContract.com in order to grow you strength via collective empowerment.
Otherwise, we keep heading where we're headed. And, we'll end up just like any third world country.  Crowded, scant opportunities, lack of education, water shortages, energy crisis, religious conflict, environmental degradation and worse.  It's inevitable if we fail to stop mass immigration.  I am amazed that I am the only US journalist who sees this monster so clearly, yet I see no national movement to stop it.  Result: we doom our kids to a very sobering future of a fractured and fragmented civilization that cannot right itself.
It long ago became clear to me that, despite all the pretense, protesting and politicking, no one who has ever seriously thought about equality actually believes in it. When making this case, one could point to how Eric Holder's DOJ is currently suing the Pennsylvania State Police for treating women equally (how dare they!), but there's perhaps no better example than a recent BBC writer who asks, "Is sport sexist?"
The author, Aimee Lewis, poses the question because there are still sports where the women's categories don't precisely correspond to the men's; for example, she mentions how women gymnasts and swimmers don't always compete in the same kinds of events, the no-contact rule in women's lacrosse and how in tennis, "While men play five sets at Grand Slams, women can only compete over three sets."
Now, the last example well illustrates the convoluted thinking underpinning much of the equality movement. Is the correct way of framing this that "women can only compete over three sets"?
Or it is that men must compete over five?
This is especially relevant since the equality police long ago lobbied for, and succeeded in getting, equal prize money for women at the Grand Slams (Wimbledon, French Open, U.S. Open, Australian Open). In other words, the male players must now work longer for the same pay and thus are actually earning less per hour than the women.
Equality?
The head of the Women's Tennis Association, Stacey Allaster, was asked about this recently, called it "an old discussion" and said, "[W]e're ready, willing and able to play five sets if that's what they'd like us to play."
Question: Years ago, did Allaster merely say, "We're ready, willing and able to accept equal prize money if that's what they'd like to offer"?
No, she zealously lobbied for it.
Why isn't she lobbying now for equal work for her players' equal pay? Sure, it's human nature to want the benefits others have but not their liabilities. But if you really believe in Equality™, you don't just shout the word in an effort to institute a different model of inequality, one that benefits you or your agenda.
Having said this, I agree with Lewis' implication: sport is "sexist." After all, there is a separate realm of athletics that's protected from the best competition and is only available to one sex. It is, of course, called women's sports.
This isn't just snark. There's a simple answer to any feminist complaint about inequality in sports: You want the men's money, exposure, standards, respect or something else?
Compete in men's sports.
And women have the opportunity. Golfers Annika Sorenstam and Michelle Wie have received "sponsor's exemptions" to play in PGA (men's) events. Women have tried out for the NBA and have attempted to work their way up to baseball's major leagues through the farm system. The door, Ms. Allaster, is open — you just have to be ready, willing and, most importantly, able to walk through it.
The point is this: It's silly and hypocritical to lobby for equality within an inherently unequal system while simultaneously supporting that system. And if you do, do you really believe in equality in principle? Or only as ploy?
To arbitrarily say that female athletes should earn the same as male ones is like saying that lightweight boxers should have the same purses as heavyweights. It's like saying the best handicapped "differently abled" athletes (as in the Special Olympics) should not only get paid, but they should earn the same as the able-bodied. And what of elite high-school athletes? The mile record for 15-year-old boys is better than the women's world record, and the boys' American high-school record is considerably better. And with some variation, these gaps hold across sports, yet most of these hard-working male athletes will never succeed in the men's professional ranks and will never earn even what the women do. Should these young sportsmen not only be paid but be compensated as handsomely as the pros?
The answer is simple: If the market — which is just economic democracy expressed through purchasing decisions — valued events for the handicapped or juniors as highly as it does professional men's sports, those arenas would command the same revenues. The same is true of women's sports, of course, but in that case we're expected to offer a special dispensation from the market forces that apply to anyone and everyone else. We're also supposed to ignore professions in which women are paid more, such as modeling, in which 2013's 10 top-earning female models commanded 10 times as much as their male counterparts.
Equality?
The reason why heavyweight boxers have always received more money and exposure (satisfied the market more) than lightweights is because the heavyweight world champion is the world champion. This is the same reason men's professional sports command greater revenue and exposure than athletic arenas for juniors, the handicapped or collegians — or for women. The best male athletes are the best athletes. Other sports categories exist to provide other people with opportunities to compete, have fun and build character. They are not jobs programs.
The truth is that not just sport but all of nature's and man's world is a place defined by varying degrees of quality, not equality. This is no doubt why the Bible barely mentions the notion, except when referring to weights and measures. It's also why I tend to doubt that anyone who has ever pondered equality deeply actually believes in it. It sure is a great rallying cry, though, when trying to overturn the status quo and institute a special-interest-group favoring system of inequality.
For this reason it actually would be beneficial to eliminate sex-specific categories in sports, let everyone compete together and allow the cream to rise to the top. After all, to use a twist on Lincoln's observation about laws, the best way to eliminate a bad social movement is to apply its tenets strictly. If we actually had to live with the reality of "equality" instead of just its rhetoric, lobbying for equality might go out the window really, really fast.
Is the fact that half of the Scots want to split from Britain and the news that hundreds of young Muslim Brits are fighting with Jihadi militant groups in Syria connected?
Of course they are. These two social phenomena are intrinsically linked, yet in the intellectual desert in which we live, no one dares to address the subject. The boundaries of our curiosity are limited by our deference to political correctness and Zionist sensitivities.
From a political perspective, Jihadi enthusiasm amongst young Western Muslims is an outcome of the emergence of tribalism in the West; but isn't the call for Scottish independence driven by a similar tribal urge? From both a philosophical and dialectic perspective, Jihadi identification and the Scottish call for independence are the antithesis of the New Left and its corrosive Identity (ID) politics that have been spread in our midst for too long.
In the last five decades we have witnessed a relentless attack on nationalism and patriotic values. These attacks are commonly associated with the 'New Left' and have been led in large part by the Jewish intelligencia. It was the Frankfurt School's thesis on Authoritarian Personality (Adorno & co) and Wilhelm Reich's take on 'Mass Conservatism' that suggested that there was something wrong, dangerous and even vile to be found among the masses and their 'reactionist' political orientation.  Contemporary Left cosmopolitan icon Noam Chomsky has been calling for the abolishment of borders and states (except, of course, the Jewish State* for many years. Chomsky is proudly hostile to patriotism and nationalism. Yet we must examine the alternative offered by Chomsky, The Frankfurt School, The New Left and The Guardian – the media outlet that enthusiastically disseminates these ideas.
For reasons that I have discussed numerous times, the New 'Left' and the Jewish intelligencia have vigorously advocated the replacement of the national patriotic discourse with ID politics. In practice, this was intended to break the cohesiveness of the working class and the national bond and replace it with a score of marginal and sectarian discourses. The Left that once claimed to be a universal voice for the working people was hijacked. It became the mouthpiece of ID groups, most of them defined by biology (gender, skin color and race), sexual preferences (LGBT) and even religion (Jews only).
The outcome has been devastating. ID politics that initially purported to promote authentic thinking ended up promoting the opposite. It dismantled authenticity and replaced it with  'Identification.' Instead of being who we really are (John, Sue, Nahida or Abraham) we've been trained to identify with group ideology. We adopted a new manner of speech. We convey our thoughts 'as a'; 'as a Jew,' 'as a woman,' 'as a gay,' 'as a black,' instead of expressing our own and very personal authentic feelings and beliefs as we experience them in an unmediated existential mode.
In practice, we have replaced authenticity with detachment, alienation and mimicry.  Instead of celebrating Being in the most existential manner we learned to pre-mediate what being a 'woman', 'Jew', 'black', 'gay' should sound like. We learned to envisage what our identification 'may entail' and to react as our identification demands.  What I describe above is the practical result of the 'forgetfulness of Being,' a term coined by the great German philosopher Martin Heidegger. But it is at this point that tribal awareness; nationalism and patriotism are reinvigorated and seem to be gaining ground.
In order to explain this shift, l would like first to examine the case presented by Zionism, Israel and Jewish progressive politics.
Those who attend progressive meetings become accustomed to the righteous Jewish manner of speech. Many Jews launch their speeches with the 'as a Jew' cliché. Needless to mention, neither I nor any other scholar of Jewish ID politics have ever managed to figure out what this cliché means. The reason is that it doesn't mean a thing.
For years I have asked many Jews to address this question and haven't received a sound reply. The 'as a Jew' seems to convey a meaningful logos, but in practice it is used to block critical discussion of the emptiness of the notion of Jewish progressive ID. In truth, there is no Jewish value system and as the great Israeli philosopher Yeshayahu Leibowitz observed in the 1970s, there is no such a thing as 'Jewish ethics.' The Jew is expected to follow Mitzvoth and laws (halakha) instead of acting upon his ethical judgment. The conclusion is devastating – 'as a Jew' is an empty expression. It is a deceptive mode used to convey an image of a Jewish ethical heritage that doesn't exist.
This is where Zionism and Israel intervene. They offer the Jew an opportunity to rid himself of the sham of clichés and offer a glimpse of authentic redemption. Zionism and Israel say to the young Diaspora Jew – instead of speaking 'as a Jew' why don't you just 'Be a Jew?' – take the first El Al flight, come to Israel, join the IDF, learn how to drive a tank. By the time your transformation is complete you will be able 'to pour your wrath on the Goyim' in the name of the Jewish people and in accordance with Jewish heritage (as the Zionist interpret this heritage).
Whether we like it or not, Israel and Zionism give meaning to Jewishness.
The Zionist call is very appealing to young Diaspora Jews (American, British, French, Australian). The IDF is saturated with lone soldiers who arrived in the 'promised land' just to wear the uniform and serve their people.
Israel and Zionism provide an authentic patriotic answer to the anti-patriotic mode that has become the voice of the New Left.
ISIS and other Jihadi groups offer the young Muslim a similar product. Instead of talking 'as a Muslim,' a statement that means very little within a consumerist, materialist, multi cultural society, the Islamic State and other Jihadi organizations offer their young Western followers the opportunity to Be a proper Muslim. Instead of participating in the inauthentic 'as a' game, ISIS calls on its followers to participate in a holy war, the ultimate form of true spiritual fulfillment.
It would be foolish to tag ISIS Western combatants as "bad Muslims" or 'evil fundamentalists' while turning a blind eye to the rising popularity of Jihadi culture within Muslim communities in the region and in the West. I recommend that we examine the popularity of ISIS amongst young Muslims in the light of the popularity of the Zionist cause within Western Jewish communities. I can't see why a young British Muslim fighting in Iraq is worse than a Jewish British citizen serving in the IDF and ruining the lives of Palestinians in Gaza and the West Bank.
The rise of nationalism and tribalism is prevalent throughout Europe and much of the world. This week Britain is on the verge of breaking up. Half of the Scots prefer to split from the Kingdom. What is going on in Scotland is a repetition of the same pattern. Instead of subscribing to a watery meaningless British 'collectivism;' Scotland, as a unifying symbolic bond has much more to offer its people.
To sum up, it seems that the attempt by the New Left to weaken the Nation state by promoting ID politics has backfired. It has led toward a sharp rise of tribal orientation and local patriotism. This reading may also help us to grasp the historical failures of the New Left and its mentors at the Frankfurt School. As we know, the masses never joined the Left. The promised revolution never occurred either.  And the reason is plain: real working people didn't have cause to impersonate working people – they were the working people.
The Left's advocacy of mimicry was not without its benefits. It brought itself some popularity amongst middle class Guardian readers and progressive Jews.  But the current outburst of tribalism suggests that our society is changing direction. Society may never be the same, and this may be a very positive occurrence.