There's a new front opening up in the war on your wealth. If you haven't heard yet of the "bail-in," you will. Even if you have, you need to know the latest…
The bail-in is another weapon in the government's arsenal of capital controls meant to reward Wall Street cronies and separate you from your money.
We've long been familiar with capital controls, such as daily limits on bank withdrawals. Add that to seven years of microscopic interest rates cannibalizing savers' nest eggs combined with planned inflation stealing your money while you sleep. But unlike the drip-drip we're used to, the bail-in will come upon you quickly, harshly, and with finality.
As the world faced a complete financial meltdown in 2008, Congress ponied up fresh taxpayer money – $800 billion for openers and trillions since – to bail-out favored banks and industries. Out-of-favor institutions were allowed to fail. Jobs, fortunes, and futures disappeared while unborn generations were saddled overnight with unpayable debt.
Congress and bankers noted the sharply disagreeable taxpayer reaction. So they recycled an old idea from the Great Depression's playbook – next time, just steal bank depositors' life savings.
That tried and true tactic took a new name: the bail-in. The easy part – the laws they needed had been in place for decades. But for added cover, they passed the Dodd-Frank Wall Street Reform and Consumer Protection Act of 2010, a 1930's-styled, bank heist blueprint with a feel-good name.
Those laws altogether say your money in your bank account in your name is not your money. Those laws say the bank owns your deposited money, not you.
Wait…what?
Court cases have upheld for decades that putting your money in savings, a CD, or other banking products means you've become an "unsecured creditor."
Your deposit is actually an unsecured loan to the bank with all the problems of counterparty risk! Instead of being presented with collateral, you get an IOU that pays a pittance in interest, or in many cases nothing.
A busted bank doesn't have to return your principal deposits. Unlike when YOU are the borrower and THE BANK is the lender, the bank didn't tender you a lawyered up promissory note or offer you a lien on its assets. Legally speaking, you may as well have handed your money to a stranger in the alley.
"Unsecured creditor" means just what it says: "no security."
As banks went belly up during the Great Depression, slaughtering depositors' life savings, Congress offered reassurance that banks could be safe by creating the Federal Deposit Insurance Corporation, or FDIC. For decades thereafter, careful depositors walked the tightrope of spreading their deposits among various banks to qualify for insurance protection.
Every depositor should now be aware of the FDIC's congressional mandate to handle the next global economic meltdown. Readers can read that entire scheme here.
It's not an easy read because it was never meant to be. Here are some notes that might help…
The Scheme's Fine Print Reads: Bank Depositors Are Screwed
It's a joint plan with the Bank of England. Bankers see the next meltdown again going global. The title accurately names the sole intended survivors – "Globally Active, Systemically Important Financial Institutions." The document reveals a future meltdown was anticipated, discussed, and coordinated years before the publication date of December 10, 2012.
The language "top of the group" refers to creditors, stock holders, and bond holders. They are first in line for slaughter (p. ii, p. iii).
"Resolution tools" and "resolution powers" are used throughout the document. "…applying resolution tools to different parts of the group" means FDIC has authority to make it up as they go (p.1, para 3). "…resolution authorities must not be constrained in exercising discretion" means FDIC decisions carry absolute legal authority (p.1, para.4).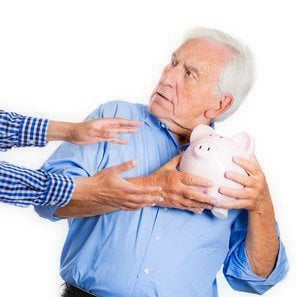 FDIC doesn't like the word "save," as in "save bad banks." FDIC substitutes the word "resolve" 18 times.
And then there's you, the "unsecured creditor."
As it happens, "unsecured creditors" are quite important with the FDIC, appearing 11 times in the 18 page document. "…unsecured creditors should thus expect that their claims would be written down to reflect any losses that shareholders did not cover" means we'll tell you how much you lost after we divvy up the take (p.6, para 12). That could also point to lowered insurance limits without notice, if any insurance is left at all.
"…it will take time for losses to be assessed for purposes of recapitalization" strongly hints at freezing any loot in accounts left behind (p.8, para 35).
Your consolation prize, if there's one at all, might be some government-issued bank stock you can't sell.
FDIC congratulates itself 9 times for not "exposing taxpayers," never mentioning FDIC itself would be bankrupt after the first $50 billion in claims, leaving taxpayers to bail-out the very FDIC created in 1933 to shield their savings deposits. One single zombie bank could easily swallow $50 billion. Estimates of currently insured FDIC deposits exceed $6 trillion.
Bail-in Scheme Has Been Tested and Is Ready for Use
The bail-in ripoff scheme has been successfully tested. Depositors in Cyprus found their savings largely wiped out early in 2013. That infamous bail-in was a test run, leaving the U.S. government's fingerprints all over Cyprus. It is significant to note Cypriot authorities claimed, on their website, the legal authority to change rules mid-stream at any time, just as the FDIC claims.
Low withdrawal limits stopped panicked depositors' last minute bank runs. As banks stole their deposits, no citizens stormed banks with pitchforks, no guillotines were hauled into the village square. Bankers from Cyprus to New York congratulated themselves all around.
Poland quickly followed, stealing not bank accounts but private pension funds. Authorities took 50% of Polish retirement funds overnight with the click of a mouse.
Bail-in plans have been adopted by Canada, Australia, and throughout Europe for future use. The G-20, representing the twenty largest national economies, rubber stamped approval for global bail-ins late last year, as has the International Monetary Fund. Just last week, Austria suddenly dumped its version of FDIC insurance altogether.
Governments facing economic annihilation across the globe are now legally authorized to seize banking depositors' savings, either all or in part, overnight, and without notice. The bail-in is a treasure map for bankers and governments at the next hint of worldwide economic calamity.
They know the next meltdown will be your grandfather's Great Depression.
Unlike the 1930's, there will be no point standing in long lines with hat in hand to ask for your money. By the time you hear the news, your money in the bank will already be gone.
In the ridiculous charade that passes for the foreign exchange currency markets, the ease upon which a 39% spike in the Swiss Franc to the EU has most financial journalist puzzled. A flagship of establishment journalism like the Washington Post provides a quaint explanation in Why Switzerland's currency is going historically crazy. The Swiss intend to keep their exchange rate at 1.2 Swiss francs per euro caused unsustainable negative competiveness in Swiss exports to EU customers. How many times have you heard that same old song? Corporatist media consistently spins a yarn that suppressing one's own currency is good for business.
Rely on viewpoints from reliable sources like The Economic Collapse. Their insight should be obvious to anyone with an ounce of common sense left. "The euro is falling apart, and the Swiss did not want to be married to it any longer.  Unfortunately, when any marriage ends the pain can be enormous."
Peter Schiff, who is a major precious metal dealer, is getting a boost in this latest development. The article Switzerland Surrenders the Currency War, but America Still Racing to the Bottom published in the Libertarian and Austrian Economic site, Lewrockwell.com provides an expected response.
"The Swiss are going to be able to get a better deal on all the products that they import from Europe and from other countries, so they won't have to export as much to pay for their imports. So that's positive for the Swiss. I would be worried about the Europeans who are now going to have to spend more money to buy Swiss products. They're the ones that hurt, as are Americans. Swiss products are now going to be more expensive for Americans, but American products… are going to be cheaper for the Swiss. So the Swiss win because they have a stronger currency, and Europeans and Americans lose because we have a weaker currency… "
These conclusions are so basic and correct that when mainline economists preach their financial orthodoxy, the idiocy of the "Free Trade" hoax screams out for a sense of monetary sanity.
Not to spoil the cheers for the Swiss, an important component must be factored in. When the Swiss Voters Reject Initiative on Central-Bank Gold, the hard money advocates expressed great disappointment.
"Swiss voters overwhelmingly rejected an initiative on Sunday that would have forced the country's central bank to hold one-fifth of its assets in gold, a move that would have eroded its ability to conduct monetary policy.
Critics of the initiative feared that the SNB's commitment to the cap would have been challenged because the central bank would have been forced to buy gold every time it intervened in the currency market."
This result seems to reinforce that the gnomes of central banking were once again in control of their gold hoards and refused to share any of its value with the holders of the Swiss Franc.
So how can one account, after rejecting the plebiscite on adopting making the Swiss Franc as a real hard money value currency that the exchange rates raise so sharply?
Fundamentals and measures that favor and protect the wealth of a national currency are not applied as standards, when central Banksters play the money float game. In order to understand why the Swiss Franc surged, one must examine the sickness within the EU and the extreme pressure on the EURO coming from desperate measures to keep the single European currency afloat.
The panic begins as the ECB Stimulation: The Trap Closes. Last week the EU Court of Justice advocate general ruled that the central bank could purchase sovereign debt.
"It referred to an existing ECB program called Outright Monetary Transactions — which isn't quite QE but which does involve purchases of government bonds. The court won't rule for another four to six months, but it's likely to follow the advocate general's guidance. That's good enough for Draghi to act now.
Many in Europe, especially in Germany, remain opposed. They see QE as a ruse by which the richer members of the currency bloc will end up paying for the fiscal misadventures of their neighbors."
Let the race begin and only the quickest will be left sitting tight, when the music stops playing. It seems that Steen Jakobsen writing in Endgame for central bankers agrees.
"Many central banks will envy the SNB (Swiss National Bank) for its move last week, as it at least tries to regain some control of its future, but the conclusion remains: central banks have as a group lost credibility and when the ECB starts QE this week the beginning of the end for central banks is completed. They are running out of time – that's the real real bottom line: the SNB ran out of time, the ECB runs out of time this week, and the Fed, Bank of Japan and the Bank of England ran out of time in 2014.
What comes now is a new reality – the SNB move was true paradigm shift – we can no longer look at central banks, the markets and extend-and-pretend in the same light as we did last Wednesday (the day before the SNB pounced)."
Now for the kicker . . . When a solid financial adviser acknowledges in their financial letter, like Chris Hunter, Editor-in-Chief, Bonner & Partners – Did the Swiss Just Burst the "Central Bank Bubble"?, that the crown prince of collectivist economics condemns the Swiss; you know they were correct in ditching their peg ratio to the EURO.
"We usually don't see eye to eye with economist Paul Krugman. But he's hit the nail on the head about the "Swiss shock." From his New York Times column: "The SNB's wimp-out will make life harder for monetary policy in other countries, because it will leave markets skeptical about whether other supposed commitments to keep up unconventional policy will similarly prove time-limited."
How evil those Swiss must be to actually defend their currency and their own wealth. As the EU implodes, the smart money will sit out the coming grand depression, provided by your friendly central banks, in the charm of the Swiss Alps.
Putin's Next Move Is Crucial…
The plunge of the Russian currency this week is the drastic outcome of policies implemented by the major imperialist powers to force Russia to submit to American and European imperialism's neo-colonial restructuring of Eurasia. Punishing the Putin regime's interference with their plans for regime change in countries such as Ukraine and Syria, the NATO powers are financially strangling Russia." Alex Lantier, Imperialism and the ruble crisis, WSWS

"The struggle for world domination has assumed titanic proportions. The phases of this struggle are played out upon the bones of the weak and backward nations." Leon Trotsky, 1929
Russian President Vladimir Putin suffered a stunning defeat on Tuesday when a US-backed plan to push down oil prices sent the ruble into freefall. Russia's currency plunged 10 percent on Monday followed by an 11 percent drop on Tuesday reducing the ruble's value by more than half in less than a year. The jarring slide was assisted by western sympathizers at Russia's Central Bank who, earlier in the day, boosted interest rates from 10.5 percent to 17 percent to slow the decline. But the higher rates only intensified the outflow of capital which put the ruble into a tailspin forcing international banks to remove pricing and liquidity from the currency leading to the suspension of trade. According to Russia Today:
"Russian Federation Council Chair Valentina Matviyenko has ordered a vote on a parliamentary investigation into the recent activities of the Central Bank and its alleged role in the worst-ever plunge of the ruble rate…

"I suggest to start a parliamentary investigation into activities of the Central Bank that has allowed violations of the citizens' Constitutional rights, including the right for property," the RIA Novosti quoted Tarlo as saying on Wednesday.

The senator added that according to the law, protecting financial stability in the country is the main task of the Central Bank and its senior management. However, the bank's actions, in particular the recent raising of the key interest rate to 17 percent, have so far yielded the opposite results." (Upper House plans probe into Central Bank role in ruble crash, RT)
The prospect that there may be collaborators and fifth columnists at Russia's Central Bank should surprise no one. The RCB is an independent organization that serves the interests of global capital and regional oligarchs the same as central banks everywhere. This is a group that believes that humanity's greatest achievement is the free flow of privately-owned capital to markets around the world where it can extract maximum value off the sweat of working people. Why would Russia be any different in that regard?
It isn't. The actions of the Central Bank have cost the Russian people dearly, and yet, even now the main concern of RCB elites is their own survival and the preservation of the banking system. An article that appeared at Zero Hedge on Wednesday illustrates this point. After ruble trading was suspended, the RCB released a document with "7 new measures" all of which were aimed at protecting the banking system via moratoria on securities losses, breaks on interest rates, additional liquidity provisioning, easier credit and accounting standards, and this gem at the end:
"In order to maintain the stability of the banking sector in the face of increased interest rate and credit risks of a slowdown of the Russian economy the Bank of Russia and the Government of the Russian Federation prepare measures to recapitalize credit institutions in 2015." (Russian Central Bank Releases 7 Measures It Will Take To Stabilize The Financial Sector, Zero Hedge)
Sound familiar? It should. You see, the Russian Central Bank works a lot like the Fed. At the first sign of trouble they build a nice, big rowboat for themselves and their dodgy bank buddies and leave everyone else to drown. That's what these bullet points are all about. Save the banks, and to hell the people who suffer from their exploitative policies.
Here's more from RT:
"Earlier this week a group of State Duma MPs from the Communist Party sent an official address to Putin asking him to sack (Central Bank head, Elvira) Nabiullina, and all senior managers of the Central Bank as their current policies are causing the rapid devaluation of ruble and impoverishment of the majority of the Russian population.

In their letter, the Communists also recalled Putin's address to the Federal Assembly in which he said that control over inflation must not be in the way of the steady economic growth.

"They listen to your orders and then do the opposite," the lawmakers complained." (RT)
In other words, the RCB enforces its own "austerity" policy in Russia just as central bankers do everywhere. There's nothing conspiratorial about this. CBs are owned and controlled by the big money guys which is why their policies invariably serve the interests of the rich. They might not call it "trickle down" or "structural adjustment" (as they do in the US), but it amounts to the same thing, the inexorable shifting of wealth from working class people to the parasitic plutocrats who control the system and its political agents. Same old, same old.
Even so, the media has pinned the blame for Tuesday's ruble fiasco on Putin who, of course, has nothing to do with monetary policy. That said, the ruble rout helps to draw attention to the fact that Moscow is clearly losing its war with the US and needs to radically adjust its approach if it hopes to succeed. First of all, Putin might be a great chess player, but he's got a lot to learn about finance. He also needs a crash-course in asymmetrical warfare if he wants to defend the country from more of Washington's stealth attacks.
In the last 10 months, the United States has executed a near-perfect takedown of the Russian economy. Following a sloppy State Department-backed coup in Kiev, Washington has consolidated its power in the Capital, removed dissident elements in the government, deployed the CIA to oversee operations, launched a number of attacks on rebel forces in the east, transferred ownership of Ukraine's vital pipeline system to US puppets and foreign corporations, created a tollbooth separating Moscow from the lucrative EU market, foiled a Russian plan to build an alternate pipeline to southern Europe (South Stream), built up its military assets in the Balkans and Black Sea and, finally–the cherry on the cake–initiated a daring sneak attack on Russia's currency by employing its Saudi-proxy to flood the market with oil, push prices off a cliff, and trigger a run on the ruble which slashed its value by more than half forcing retail currency platforms to stop trading the battered ruble until prices stabilized.
Like we said, Putin might be a great chess player, but in his battle with the US, he's getting his clock cleaned. So far, he's been no match for the maniacal focus and relentless savagery of the Washington powerbrokers. Yes, he's formed critical alliances across Asia and the world. He's also created competing institutions (like the BRICS bank) that could break the imperial grip on global finance. And, he's also expounded a vision of a new world in which "one center of power" does not dictate the rules to everyone else. That's all great, but he's losing the war, and that's what counts. Washington doesn't care about peoples' dreams or aspirations. What they care about is ruling the world with an iron fist, which is precisely what they intend to do for the next century or so unless someone stops them. Putin's actions, however admirable, have not yet changed that basic dynamic. In fact, this latest debacle (authored by the RCB) is a severe setback for the country and could impact Russia's ability to defend itself against US-NATO aggression.
So what does Putin need to do to reverse the current trend?
The first order of business should be a fundamental change in approach followed by a quick switch from defense to offense. There should be no doubt by now, that Washington is going for the jugular. The attack on the ruble provides clear evidence that the US will not be satisfied until Russia has been decimated and reduced to "a permanent state of colonial dependency." (Chomsky) The United States has launched a full-blown economic war on Russia and yet the Kremlin is still acting like Washington's punching bag. You can't win a war like that. You have to take the initiative; take chances, be bold, think outside the box. That's what Washington is doing. The rout of the ruble is perhaps the most astonishingly-successful asymmetrical attack in recent memory. It involved tremendous risks and costs on the part of the perpetrators. For example, the lower oil prices have ravaged important domestic industries, created widespread financial instability, and sent markets across the planet into a nosedive. Even so, Washington persevered with its audacious strategy, undeterred by the vast collateral damage, never losing sight of its ultimate objective; to deprive Moscow of crucial oil revenues, to crash the ruble, and to open up Central Asia for imperial expansion and US military bases. (The pivot to Asia)
This is how the US plays the game, by keeping its "eyes on the prize" at all times, and by rolling roughshod over anyone or anything that gets in its way. That is why the US is the world's only superpower, because the voracious oligarchs who run the country will stop at nothing to get what they want.
Does Putin have the grit to match that kind of venomous determination? Has he even adjusted to the fact that WW3 will be unlike any conflict in the past, that jihadi-proxies and Neo Nazi-proxies will be employed as shock troops for the empire clearing the way for US special forces and foot soldiers who will hold ground and establish the new order? Does he even realize that Barbarossa 2 is already underway, but that the Panzer divisions and 2 million German regulars have been replaced with high-powered computers, covert ops, color-coded revolutions, currency crises, capital flight, cyber attacks and relentless propaganda. That's 4th Generation (4-G) warfare in a nutshell. And, guess what? The US attack on the ruble has shown that it is the undisputed master of this new kind of warfare. More important, Washington has just prevailed in a battle that could prove to be a critical turning point if Putin doesn't get his act together and retaliate.
Retaliate?!?
You mean nukes?
Heck no. But, by the same token, you can't expect to win a confrontation with the US by rerouting gas pipelines to Turkey or by forming stronger coalitions with other BRICS countries or by ditching the dollar. Because none of that stuff makes a damn bit of difference when your currency is in the toilet and the US is making every effort to grind your face into the pavement.
Capisce?
There's an expression is football that goes something like this: The best defense is a good offense. You can't win by sitting on the sidelines and hoping your team doesn't lose. You must engage your adversary at every opportunity never giving ground without a fight. And when an opening appears where you can take the advantage, you must act promptly and decisively never looking back and never checking your motives. That's how you win.
Washington only thinks in terms winning. It expects to win, and will do whatever is necessary to win. In fact, the whole system has been re-geared for one, sole purpose; to beat the holy hell out of anyone who gets out of line. That's what we do, and we've gotten pretty good at it. So, if you want to compete at that level, you've got to have "game". You're going to have to step up and prove that you can run with the big kids.
And that's what makes Putin's next move so important, crucial really. Because whatever he does will send a message to Washington that he's either up to the challenge or he's not. Which is why he needs to come out swinging and do something completely unexpected. The element of surprise, that's the ticket. And we're not talking about military action either. That just plays to Uncle Sam's strong hand. Putin doesn't need another Vietnam. He needs a coherent gameplan. He needs a winning strategy. He needs to takes risks, put it all on the line and roll the freaking dice. You can't lock horns with the US and play it safe. That's a losing strategy. This is smash-mouth, steelcage smackdown, a scorched-earth event where winner takes all. You have to be ready to rumble.
Putin needs to think asymmetrically. What would Obama do if he was in Putin's shoes?
You know what he'd do: He'd send military support to Assad. He'd arm rebel factions in Saudi Arabia, Somalia, Nigeria and elsewhere. He'd strengthen ties with Venezuela, Bolivia, Ecuador providing them with military, intelligence and logistical support. He'd deploy his NGOs and Think Tank cronies to foment revolution wherever leaders refused to follow Moscow's directives. He would work tirelessly to build the economic, political, media, and military institutions he needed to impose his own self-serving version of snatch-and-grab capitalism on every nation on every continent in the world. That's what Obama would do, because that's what his puppetmasters would demand of him.
But Putin must be more discreet, because his resources are more limited. But he still has options, like the markets, for example. Let's say Putin announces that creditors in the EU (particularly banks) won't be paid until the ruble recovers. How does that sound?
Putin: "We're really sorry about the inconvenience, but we won't be able to make those onerous principle payments for a while. Please accept our humble apologies." End of statement.
Moments later: Global stocks plunge 350 points on the prospect of a Russian default and its impact on the woefully-undercapitalized EU banking system.
Get the picture? That's what you call an asymmetrical attack. The idea was even hinted at in a piece on Bloomberg News. Here's an excerpt from the article:
"Sergei Markov, a pro-Putin academic, wrote in a column on Vzglyad.ru. "Since the reasons for the ruble's fall are political, the response should be political, too. For example, a law that would ban Russian companies from repaying debts to Western counterparties if the ruble has dropped more than 50 percent in the last year. That will immediately lower the pressure on the ruble, many countries have done this, Malaysia is one example. It's in great economic shape now." (Is Russia ready to impose capital controls? Chicago Tribune)
Here's more background from RT:
"Major banks across Europe, as well as the UK, US, and Japan, are at major risk should the Russian economy default, according to a new study by Capital Economics. The ING Group in the Netherlands, Raiffeisen Bank in Austria, Societe General in France, UniCredit in Italy, and Commerzbank in Germany, have all faced significant losses in the wake of the ruble crisis…

Overall Societe General, known as Rosbank in the Russian market, has the most exposure at US$31 billion, or €25 billion, according to Citigroup Inc. analysts. This is equivalent to 62 percent of the Paris-based bank's tangible equity, Bloomberg News reported.

Following the drop, Raiffeisen, which has €15 billion at risk in Russia, saw its stocks plummeted more than 10 percent. Raiffeisen also has significant exposure in Ukraine, which is facing a similar currency sell-off as Russia." (Russia crisis leaves banks around the world exposed by the billions, RT)
So Putin defaults which nudges the EU banking system down the stairwell. So what? What does that prove?
It proves that Russia has the tools to defend itself. It proves that Putin can disrupt the status quo and spread the pain a bit more equitably. "Spreading the pain" is a tool the US uses quite frequently in its dealings with other countries. Maybe Putin should take a bite of that same apple, eh?
Another option would be to implement capital controls to avoid ruble-dollar conversion and further capital flight. The beauty of capital controls is that they take power away from the big money guys who run the world and hand it back to elected officials. Leaders like Putin are then in a position to say, "Hey, we're going to take a little break from the dollar system for while until we get caught up. I hope you'll understand our situation."
Capital controls are an extremely effective of avoiding capital flight and minimizing the impact of a currency crisis. Here's a short summary of how these measures helped Malaysia muddle through in 1998:
"When the Asian financial crisis hit, Malaysia's position looked a lot like Russia's today: It had big foreign reserves and a low short-term debt level, but relatively high general indebtedness if households and corporations were factored in. At first, to bolster the ringgit, Deputy Prime Minister Anwar Ibrahim pushed through a market-based policy with a flexible exchange rate, rising interest rates and cuts in government spending. It didn't work: Consumption and investment went down, and pessimism prevailed, exerting downward pressure on the exchange rate.

So, in June 1998, Prime Minister Mahathir Mohammad… appointed a different economic point man, Daim Zainuddin. In September, on Daim's urging, Malaysia introduced capital controls. It banned offshore operations in ringgit and forbade foreign investors to repatriate profits for a year. Analysts at the time were sharply critical of the measures, and Malaysia's reputation in the global financial markets inevitably suffered.

According to Kaplan and Rodrik, however, the capital controls were ultimately effective. The government was able to lower interest rates, the economy recovered, the controls were relaxed ahead of time, and by May 1999 Malaysia was back on the international capital markets with a $1 billion bond issue." (Is Russia ready to impose capital controls, Chicago Tribune)
Sure they were effective, but they piss off the slacker class of oligarchs who think the whole system should be centered on their "inalienable right" to move capital from one spot to another so they can rake-off hefty profits at everyone else's expense. Capital controls push those creeps to the back of the line so the state can do what it needs to do to preserve the failing economy from the attack of speculators. Here's a clip from a speech Joseph Stiglitz gave in 2014 at the Atlanta Fed's 2014 Financial Markets Conference. He said:
"When countries do not impose capital controls and allow exchange rates to vary freely, this can give rise to high levels of exchange rate volatility. The consequence can be high levels of economic volatility, imposing great costs on workers and firms throughout the economy. Even if they can lay off some of the risk, there is a cost to doing so. The very existence of this volatility affects the structure of the economy and overall economic performance."
That sums it up pretty well. Without capital controls, the deep-pocket Wall Street banks and speculators can simply vacuum the money out of an economy leaving the country broken and penniless. This nihilistic decimation of emerging markets via capital flight is what the kleptocracy breezily refers to as "free markets", the unwavering plundering of civilization to fatten the coffers of the swinish few at the top of the foodchain. That's got to stop.
Putin needs to put his foot down now; stop the outflow of cash, stop the conversion of rubles to dollars, force investors to recycle their money into the domestic economy, indict the central bank governors and trundle them off to the hoosegow, and reassert the power of the people over the markets. If he doesn't, then the speculators will continue to peck away until Russia's reserves are drained-dry and the country is pushed back into another long-term slump. Who wants that?
And don't think that Putin's only problem is Washington either, because it isn't. He's got an even bigger headache in his own country with the morons who still buy the hogwash that "the market knows best." These are the fantasists, the corporate toadies, and the fifth columnists, some of whom hold very high office. Here's a clip I picked up at the Vineyard of the Saker under the heading "Medvedev declares: more of the same":
(Russian Prime Minister) "Medvedev has just called a government meeting with most of the directors of top Russian corporations and the director of the Russian Central Bank. He immediately announced that he will not introduce any harsh regulatory measures and that he will let the market forces correct the situation. As for the former Minister of Finance, the one so much beloved in the West, Alexei Kudrin, he expressed his full support for the latest increase in interest rates."
This is lunacy. The US has just turned Russia's currency into worthless fishwrap, and bonehead Medvedev wants to play nice and return to "business as usual"??
No thanks. Maybe Medvedev wants to be a slave to the market, but I'll bet Putin is smarter than that.
Putin's not going to roll over and play dead for these vipers. He's got to much on the ball for that. He's going to beat them at their own game, fair and square. He's going to implement capital controls, restructure the economy away from the west, and aggressively look for ways to deter Washington from spreading its heinous resource war to Central Asia and beyond.
He's not going to give an inch. You'll see.
Attitudes toward medical ailments and treatment vary widely, usually based upon the degree of trust in the type of health care practice that a patient believes to be the best healing method. The AMA is an advocacy association that promotes the validity of medical therapy heavily based upon manufactured designer drugs. The establishment corporatist scientists have a tendency to claim a corner on proof. However, they often expound on their accepted view using selective memory. Facts can stand in the way of implementing the master plan when the "so called" humanitarian benefits remain elusive or worse, detrimental.
Primum non nocere as stated in The Hippocratic Oath is the original casualty in the practice of NWO health care.
The high priestess of orthodox medicine, Centers for Disease Control and Prevention publishes on their site, Possible Side-effects from Vaccines, and provides the obligatory disclaimer.
"Remember, vaccines are continually monitored for safety, and like any medication, vaccines can cause side effects. However, a decision not to immunize a child also involves risk and could put the child and others who come into contact with him or her at risk of contracting a potentially deadly disease."
A far more factual viewpoint is presented on Weigh the Risks of Vaccination.
"A common assumption is that vaccines' benefits outweigh the risks.  But given evidence that the increase in the number of vaccines since the late 1980's may be linked to corresponding increases in many chronic childhood health conditions, do the benefits outweigh the risks of the current USA vaccination schedule? To answer this question, we undertook a theoretical analysis to calculate the risk from diseases to an unvaccinated child in the first 5 years of life, and then compare that to the risk of vaccine-injury in the first 5 years of life if that child is vaccinated per the USA schedule.  To make a valid comparison of disease risks to the unvaccinated child, we sought to calculate risk of injury from disease in two cases:  1) the risk in a highly vaccinated population and 2) the risk in a population with low vaccination. Where there is current evidence in the USA of herd immunity for a disease, this effect is considered in the highly vaccinated case (see A SmartVax Discussion on Herd Immunity). To perform the analysis, we made several assumptions about how to calculate risk (see Assumptions for Weigh The Risks Analysis) including a decision to focus on only four of the childhood chronic health conditions that may be vaccine-induced: Asthma, Autism, ADHD, and Allergies."
The results from studies that conflict with the myths that are central to the pharmacology industry cannot be allowed to go "mainstream" and influence the public. Generating money is a foremost ingredient in the profit pill paradigm. Notwithstanding, a far more sinister objective lingers in the bowels of the medical eugenics labs.
Christina England writes in the essay, Bill Gates' Polio Vaccine Program Eradicates Children, Not Polio.
"In the depths of cyberspace lurks a press release written by the CDC, confirming that the OPV, or oral polio vaccination, given to millions of children throughout the developing world, is causing them to develop vaccine-induced polio. Instead of banning the vaccination, as one would expect, the CDC has decided in its wisdom that the best way to tackle the problem is to maintain a high rate of vaccination in all countries!"
The report, Depopulation: Gates pushes nanoparticle vaccine, Giant leap against mankind links to some disturbing information.
"Depopulation might take a giant leap if a Helmholtz Centre for Infection Research (HCI) proposal in "Grand Challenges Explorations" is granted as it will have a million Gates Foundation US dollars to develop a nanoparticle vaccine on contact with human perspiration according to a written statement released Wednesday. Bill Gates, who has stated in a TED presentation that vaccines are a favored method of depopulation, is promoting this project touted as a way to save lives, but raising concerns about negative eugenics and violation of the human right to self-determination including right to informed consent."
The video, Bill Gates Admits Vaccines Are Used for Human Depopulation reveals the ultimate objective of the vaccine strategy.
Alas, karma comes home to roost for the master programmer of the vaccine dispenser. Wonder how long it will take for the magic seeds from Monsanto to strangle the international courts?
India Holds Bill Gates Accountable For His Vaccine Crimes, "A recent report published by Health Impact News has reported that the Gates Foundation has found itself facing a pending lawsuit, due to an investigation that is being carried out by the Supreme Courts of India."
Health Impact News stated:
"While fraud and corruption are revealed on almost a daily basis now in the vaccine industry, the U.S. mainstream media continues to largely ignore such stories. Outside the U.S., however, the vaccine empires are beginning to crumble, and English versions of the news in mainstream media outlets are available via the Internet.

One such country is India, where the Bill & Melinda Gates Foundation and their vaccine empire are under fire, including a pending lawsuit currently being investigated by the India Supreme Court."
Is it not ironic that the guru of internet infections wants to be the anti-virus specialist? Being in charge of reducing the animal kingdom must have its attraction for Bilderberg surgeons of the human matrix. While one of those nasty facts is that the bulk of the mankind idiots do not understand the nature of the global struggle, it is a monumental immoral leap to devise an injected answer to implement an angel of death solution, to eliminate ignorance in order to protect the self-appointed and purported enlightened.
Jon Rappoport authors the article; we come to vaccines and depopulation experiments which should be read in its entirety.
"You have to understand that every promoted so-called "pandemic" is an extended sales pitch for vaccines.

And not just a vaccine against the "killer germ" of the moment. We're talking about a psyop to condition the population to vaccines in general.

There is much available literature on vaccines used for depopulation experiments. The research is ongoing. Undoubtedly, we only know a fraction of what is happening behind closed laboratory doors."
Mr. Rappoport's zinger that you will not hear about on MSNBC.
"Depopulation has several objectives. Along one vector, it is an elite strategy designed to get rid of large numbers of people, in key areas of the world, where local revolutions would interfere with outside corporations staging a complete takeover of fertile land and rich natural resources.

An astonishing journal paper. November, 1993. FASEB Journal , volume 7, pp.1381-1385. Authors—Stephan Dirnhofer et al. Dirnhofer was a member of the Institute for Biomedical Aging Research of the Austrian Academy of Sciences.

A quote from the paper: "Our study provides insights into possible modes of action of the birth control vaccine promoted by the Task Force on Birth Control Vaccines of the WHO (World Health Organization)."
A birth control vaccine?
Yes.
A vaccine whose purpose is to achieve non-pregnancy where it ordinarily could occur. This particular vaccine was apparently just one of several anti-fertility vaccines the Task Force was promoting."
This essay is a thorough summary of the health scares and the comprehensive program to reduce the useless eaters. What an accommodating medical system that breeds the artful practice of implementing the pro-choice termination outcome, when actual choice is never given.
Martin S. Pernick, PhD addresses Eugenics and Public Health in American History, which provides U.S. legal precedent and standard for mandatory compliance.
"Forcible sterilization of the unfit like-wise drew on both the values and the example of infection control laws. The main legal precedent cited in Buck v Bell, the 1927 Supreme Court decision upholding involuntary eugenic sterilization, was Jacobson v Massachusetts, the 1905 case allowing mandatory smallpox vaccination. As Justice Oliver Wendell Holmes explained in Buck v Bell, 'The principle that sustains compulsory vaccination is broad enough to cover cutting the Fallopian."

In making this connection, the Court identified three key values that compulsory sterilization shared with vaccination laws. First, preventing disease was better than coping with its consequences. Second, the collective well-being of society could outweigh the interests of individuals who posed an alleged health menace. And third, state power could compel compliance with health measures when persuasion alone appeared inadequate."
Maybe this criterion is lost in the Ebola panic by the CDC and the Obama administration. However, the underpinning that vaccine treatment are automatically the health miracle that infectious diseases medicine would have you believe mostly goes unchallenged within the political establishment.
The huge windfall profit to the pharmaceutical labs that claim to have a cure for the Ebola epidemic may in fact be a side show. More likely the psyops exercise may well be part of an experimental trial run to prepare the public for the eventual compulsory shots directives.
If vaccines carry substantial risks under normal treatment, just what should the compliant sheeple expect when a true global militaritized pandemic is released by the NWO elites?
Okay, so what?  So what if you've just joined ISIS, been given a sword and been sent off to Syria and Iraq.  So what if you now have a huge bloody sword in your hand and you've just cut off somebody's head?  Big freaking deal.  You're the one that will be going to Hell, not me.  But what I want to know is this:  Where, exactly, did you get that huge bloody sword in the first place?  "Swords R Us"?
From your local "Samurai of the Desert" katana convenience store?
To find out who is really financing, training and supplying ISIS, just check out who is supplying its swords.
"Made in China"?  Of course.  Isn't everything these days.  But who are the swords being shipped to?
Syrians aren't supplying the swords.  Syrians stand solidly behind Assad — as evidenced by their June elections, and also by the fact that almost all Syrian internal refugees flee to Assad refugee camps, and no one, I repeat, no one ever flees off to ISIS.
Syrians hate ISIS — almost as much as they hate being beheaded!  Plus ISIS is still beheading their fathers and mothers and nephews and cousins and aunts.  How can you possibly become BFFs with someone like that?  Let alone give them more swords so that they can go after your wives and kids too?
According to a new Tweet just sent out from Kurdish Syria, "Hoped American planes will help us.  Instead American tanks in the hands of ISIS are killing us."
And Libya isn't supplying the swords either.  Why?  Because Libya itself just had its head handed to it on a platter too — courtesy of the dread Sword of NATO.  All that those American-backed "rebels" now in charge of the failed state of Libya are supplying ISIS with currently are some used American rocket launchers and RPGs left over from Benghazi, and a bunch of guys trained by the US to behead Gaddafi.
But perhaps Saudi Arabia is supplying the swords?  After all, their state symbol is two swords and a palm tree.  But I still don't understand why the Saudis would do such a dumb thing — buy entire shipments of swords to give to creepy guys hovering right outside their borders?  Aren't the Saudis afraid of blow-back?
Aren't the Saudi princes afraid that "Behead like a Pirate" day might be coming to Riyadh too?
And isn't it bad enough already that a bunch of Saudis got their hands on those box-cutters over on the other side of the Atlantic back in 2001 — and just look at all the mischief that caused!    Can Saudis really be trusted to play well with swords right in their very own backyards?  Saudi Arabia is about to find out.
And how about Turkey?  Seen any bloody swords stamped "Made in Istanbul" lately?  But why would the Turks want to do that?  The blow-back there would be even more immense.  You'd have to be crazy to arm a horde of ISIS madmen to go next door and cut off your Syrian neighbors' heads — no matter how much you hate Syrians.  Oops, too late.  Turkey has already supplied ISIS with every kind of weapon you can think of — and then naively hired ISIS to be its Neighborhood Watch.
But apparently Turkey thinks that by supplying weapons to ISIS (and also establishing a no-fly zone over Syria) that Syria will fail too and then Turkey will get the Ottoman empire back.
Sorry, Turkey.  It's heads.  You lose.
But what about Israel?  Did Israeli neo-cons supply all those swords?  Who will ever know?  Who the freak ever knows what Israeli neo-cons are up to?  Certainly not the Jews who first hired them.  And definitely not me.  Ask the Mossad.  But a fly on the wall at Mossad headquarters would probably hear something like this:  "Those stupid Americans actually think that we are their only friends in the Middle East.  However, before we came along America had no enemies there at all.  Good job, guys!"  Followed by a high-five.
The nightmare of having ISIS swordsmen let loose to create panic and havoc in the Arab world sounds like an Israeli neo-con wet dream to me.
And what about American neo-cons?  Nah.  Their most important product is weapons, sure, but they prefer selling Tomahawks rather than swords.
"But Jane," you might say, "American weapons-manufacturers will sell anything to anyone, even swords to ISIS, if it will make them a buck."  Hell, they'd even sell drones to the Taliban if they thought that money was involved.  They'd sell out America in a heartbeat for money.  They'd probably even behead their own mothers for a few dollars more.
According to former Austrian general Matthias Ghalem, several years ago Al Qaeda wannabes "signed a financial-military contract to confront upcoming military and security challenges in southern Syria in the future…and that two deputies of Robert Stephen Ford, US former ambassador to Syria, were also present at the meeting….  And according to the Los Angeles Times, since the opening of a new US base in the desert in southwest of Jordan in November 2012, CIA operatives and US special operations troops have covertly trained these militants in groups of 20 to 45 at a time in two-week courses."
But according to US vice-president Joe Biden, the Saudis are to blame for arming ISIS.  Of course they are.  But it is American weapons that these ISIS cutthroats are firing — and it is American humvees that ISIS is doing donuts with out in the desert too.  So why not brandish American swords as well?  American neo-cons suddenly draw a line in the sand against swords?  But RPGs are okay?
And then there's Russia.  Russia stood silently by while the "Coalition of the Willing" beheaded Iraq and Libya.  Would it really be in their best interests to let Syria and Iran get beheaded next?  Or is Russia playing the "Afghanistan Game" with the US instead — wherein America slowly but surely beheads its own economy by trying to put eleven trillion dollars worth of "boots on the ground" all over the freaking world where they don't belong?
Or did Iran sell ISIS the swords?  With the American military-industrial complex and Israeli neo-cons using every trick in the book to try to find an excuse to put Iran's head on the chopping block for fun and profit even as we speak?  I think not.
And a friend of mine just asked me the following question:  "Or else could it be that Libya and Syria are/were among the few remaining countries that have resisted the imposition of a central bank associated with the Bank of England/Federal Reserve?"  Hadn't thought of that.  Hell, maybe the banksters bought ISIS their swords!
And now we get to the next question.  Who the freak would ever even want to behead anyone in the first place?  That takes a whole bunch of work.  Not to mention all that blood-splatter involved  — and with no laundromats in sight either.
You've got to be really really angry or crazy or both to cut off someone's head.  So what got these ISIS fruitcakes so pissed off in the first place?  Perhaps it might have been all these past 60 or 70 years that they, their parents and their grandparents have spent trying to survive the constant "War on Arabs" by American colonialists and Israeli neo-cons?  Perhaps this is what has finally sent them around the bend and into horror-movie mode?
Just be glad that ISIS got their inspiration for weapons from watching the "Walking Dead" and not from watching the "Texas Chainsaw Massacre".  But I'm sure that the weapons industry would far rather prefer to produce chainsaws than swords.  Chainsaws are a bit more profitable to make, more effectively bloody and just a bit less Old School.
The belief that calling for and instituting sanctions against Russia is a sound policy, illustrates the economic disconnect of the Obama administration. With the fervor for starting a new cold war, the propaganda machine is working overtime to paint a picture that ignores real economic synergism. Note the conflicting reports regarding the EU. Nine EU countries ready to block economic sanctions against Russia, quotes a diplomatic source to ITAR-TASS:
"France, Germany, Luxembourg, Austria, Bulgaria, Greece, Cyprus, Slovenia, and EU President Italy see no reason in the current environment for the introduction of sectorial trade and economic sanctions against Russia and at the summit, will block the measure."

"According to the source, the US sees slapping Russia with sanctions as a way to promote its own trade agenda with Europe, a side rarely explored in mainstream media. The Transatlantic Trade and Investment Partnership (TTIP) between the US and Europe would create the world's largest free trade zone, but some worry it could balloon into an "economic NATO" or could end up putting corporation interest above national."
An article, EU and the USA have adopted new sanctions against Russia reports that the European Council has agreed to extend the restrictive measures for the entities in the Russian Federation. Romanian president Traian Basescu believes the EU needs to adopt tougher sanctions against Russia.
"My point of view was that unless the European Union takes tougher actions and moves on to the third stage of these sanctions, Ukraine might no longer be ready to move towards the European Union and would end up in a situation like that in the Republic of Moldova, currently facing the breakaway tendencies of the region of Transdniester, only with a greater impact for the EU, because Ukraine is a bigger country."
This contradiction between individual national economic interests and the quest for a technocrat administered system of trade that fosters and facilitates an internationalist foreign policy under NATO and EU rule, is the actual objective of Washington and Brussels interventionism. This arrogance and self-delusion treats economic commerce as conducted in a vacuum. As The Hill article cites Putin. "Sanctions are "driving into a corner" relations between the two countries and will damage the interests of U.S. companies and "the long-term national interests of the U.S. government and people."
Russian warns that the US campaign will have consequences as the Alliance News writes, that Moscow Blasts US Sanctions As "Primitive," Promises Retaliation.
"Sergei Ryabkov, a deputy Foreign Minister, told the Interfax news agency that Moscow will hit back with measures that "will be felt in Washington painfully and sharply."

The Russian Foreign Ministry said US measures against a number of state corporations are "a primitive attempt at revenge because events in Ukraine are not developing according to Washington's scenario," and added that it reserves the right to retaliate."
The preposterous strategy that international finance can force a country like Russia, with the world's largest energy resources, into a capitulation dependent status is absurd. The minimal effect according to Russia's Finance Ministry, Says Harsher Sanctions Would Cost Russia 0.3% of GDP, does not sound like much of a threat. Then consider the counter response of Russian Sanctions Retaliation Escalates: Dumps Intel/AMD And Now Foreign Cars.
The cavalier and condescending manner by which the Western central banks assist the New World Order's goal of global dominance has fortified opposition with the emergence of theBRICS Development Bank. Use your common sense, when Putin Wants Measures to Protect BRICS Nations From U.S. Sanctions, much of the rest of the world is listening.
"In an interview published as a two-day BRICS summit got under way in Brazil on Tuesday, Putin said he would urge Brazil, China, India and South Africa to draw "substantive conclusions" from sanctions imposed on Russia over its actions in the Ukraine crisis, and said it was time to dilute the dominance of the U.S.-led West and the U.S. dollar by boosting the role of the BRICS on the global stage."
The American press and media, especially is fueling the fires to demonize Putin's Russia as a resurrected Stalinist Soviet belligerent. Absent in this narrative is an honest chronicle of NATO's expansion to encircle the Russian Federation. At what point will Western journalists and academic scholars admit that the convergence of EU authoritarianism and American hegemony propagates an internationalist foreign policy, designed to isolate and destroy any opposition to this New World Order.
The lesson of these failed attempts for economic bullying a country, with real weapons of mass destruction, has the potential of starting a hot war. The essay, IMF and EU Capture of Ukraine, explains the circumstances and false justification of initiating "regime change". This Ukraine flashpoint may well commence a tangible economic union among countries, who recognize that American sanctions are nothing more than a desperate attempt to prop up a decaying globalist economic structure.
EU antagonism towards the citizens of their member countries is growing expediently. Within this context, US sanctions hurt Europe more than America.
"The Association of European Businesses (AEB), a Moscow-based business lobby, said that new US sanctions against Russia have a more severe effect on European than on American business.

The AEB says it "regrets" the US sanctions, and warns that they will stunt economic growth "not only in Russia".

"These sanctions are more focused on the partners of European businesses than on the partners of American companies," the group said in a statement on Thursday."
Obama's State Department bears a heavy responsibility for promoting a civil war in Ukraine. Using sanctions to push Russia into accelerating a BRICS economic block will have far more adverse effects than can be envisioned by the lunatic proponents of "selective" Free Trade. The moneychanger's financial system is imploding and their rescue plan requires a massive global crisis to bail out their "To Big to Fail" model. Mutually productive commerce will be among the first causalities of the prelude to World War III. Soon clamors for sanctions against American companies will begin, as the blame game diverts the real cause of this fabricated debacle.
"The unipolar world model has failed. People everywhere have shown their desire to choose their own destiny, preserve their own cultural identity, and oppose the West's attempts at military, financial, political and ideological domination."

– Vladimir Putin

"While the human politics of the crisis in Ukraine garner all the headlines, it is the gas politics that in many ways lies at the heart of the conflict."

– Eric Draitser, Waging war against Russia, one pipeline at a time, RT
What does a pipeline in Afghanistan have to do with the crisis in Ukraine?
Everything. It reveals the commercial interests that drive US policy. Just as the War in Afghanistan was largely fought to facilitate the transfer of natural gas from Turkmenistan to the Arabian Sea, so too, Washington engineered the bloody coup in Kiev to cut off energy supplies from Russia to Europe to facilitate the US pivot to Asia.
This is why policymakers in Washington are reasonably satisfied with the outcome of the war in Afghanistan despite the fact that none of the stated goals were achieved. Afghanistan is not a functioning democracy with a strong central government, drug trafficking has not been eradicated, women haven't been liberated, and the infrastructure and school systems are worse than they were before the war. By every objective standard the war was a failure. But, of course, the stated goals were just public relations blather anyway. They don't mean anything. What matters is gas, namely the vast untapped reserves in Turkmenistan that could be extracted by privately-owned US corporations who would use their authority to control the growth of US competitors or would-be rivals like China. That's what the war was all about. The gas is going to be transported via a pipeline from Turkmenistan, across Afghanistan, Pakistan and India to the Arabian sea, eschewing Russian and Iranian territory. The completion of the so called TAPI pipeline will undermine the development of an Iranian pipeline, thus sabotaging the efforts of a US adversary.
The TAPI pipeline illustrates how Washington is aggressively securing the assets it needs to maintain its dominance for the foreseeable future. Now, check this out from The Express Tribune, July 5:
"Officials of Pakistan, India, Afghanistan and Turkmenistan are set to meet in Ashgabat next week to push ahead with a planned transnational gas pipeline connecting the four countries and reach a settlement on the award of the multi-billion-dollar project to US companies.

"The US is pushing the four countries to grant the lucrative pipeline contract to its energy giants. Two US firms – Chevron and ExxonMobil – are in the race to become consortium leaders, win the project and finance the laying of the pipeline," a senior government official said while talking to The Express Tribune.

Washington has been lobbying for the gas supply project, called Turkmenistan, Afghanistan, Pakistan and India (Tapi) pipeline, terming it an ideal scheme to tackle energy shortages in Pakistan. On the other side, it pressed Islamabad to shelve the Iran-Pakistan gas pipeline because of a nuclear standoff with Tehran…

According to officials, Petroleum and Natural Resources Minister Shahid Khaqan Abbasi will lead a delegation at the meeting of the TAPI pipeline steering committee on July 8 in Ashgabat.

…At present, bid documents are being prepared in consultation with the Asian Development Bank, which is playing the role of transaction adviser. The documents will be given to the two companies only for taking part in the tender.

Chevron is lobbying in India, Pakistan and Afghanistan to clinch a deal, backed by the US State Department. However, other companies could also become part of the consortium that will be led either by Chevron or ExxonMobil." (TAPI pipeline: Officials to finalise contract award in Ashgabat next week, The Express Tribune)
So the pipeline plan is finally moving forward and, as the article notes, "The documents will be given to the two companies only for taking part in the tender."
Nice, eh? So the State Department applies a little muscle and "Voila", Chevron and Exxon clinch the deal. How's that for a free market?
And who do you think is going to protect that 1,000 mile stretch of pipeline through hostile Taliban-controlled Afghanistan?
Why US troops, of course, which is why US military bases are conveniently located up an down the pipeline route. Coincidence?
Not on your life. Operation "Enduring Freedom" is a bigger hoax than the threadbare war on terror.
So let's not kid ourselves. The war had nothing to do with liberating women or bringing democracy to the unwashed masses. It was all about power politics and geostrategic maneuvering; stealing resources, trouncing potential rivals, and beefing up profits for the voracious oil giants. Who doesn't know that already? Here's more background from the Wall Street Journal:
"Earlier this month, President Obama sent a letter to (Turkmenistan) President Berdimuhamedow emphasizing a common interest in helping develop Afghanistan and expressing Mr. Obama's support for TAPI and his desire for a major U.S. firm to construct it.

…Progress on TAPI will also jump-start many of the other trans-Afghan transport projects—including roads and railroads—that are at the heart of America's "New Silk Road Strategy" for the Afghan economy.

The White House should understand that if TAPI isn't built, neither U.S. nor U.N. sanctions will prevent Pakistan from building a pipeline from Iran." (The Pipeline That Could Keep the Peace in Afghanistan, Wall Street Journal)
Can you see what's going on? Afghanistan, which is central to Washington's pivot strategy, is going to be used for military bases, resource extraction and transportation. That's it. There's not going to be any reconstruction or nation building. The US doesn't do that anymore. This is the stripped-down, no-frills, 21st century imperialism. "No nation for you, buddy. Just give us your gas and off we'll go." That's how the system works now. It's alot like Iraq –the biggest hellhole on earth–where "oil production has surged to its highest level in over 30 years". (according to the Wall Street Journal) And who's raking in the profits on that oil windfall?
Why the oil giants, of course. (ExxonMobil, BP and Shell) Maybe that's why you never read about what a terrible mistake the war was. Because for the people who count, it really wasn't a mistake at all. In fact, it all worked out pretty well.
Of course, the US will support the appearance of democracy in Kabul, but the government won't have any real power beyond the capital. It never did anyway. (Locals jokingly called Karzai the "mayor of Kabul") As for the rest of the country; it will be ruled by warlords as it has been since the invasion in 2001. (Remember the Northern Alliance? Hate to break the news, but they're all bloodthirsty, misogynist warlords who were reinstated by Rumsfeld and Co.)
This is the new anarchic "Mad Max" template Washington is applying wherever it intervenes. The intention is to dissolve the nation-state in order to remove any obstacle to resource extraction, which is why failed states are popping up wherever the US sticks its big nose. It's all by design. Chaos is the objective. Simply put: It's easier to steal whatever one wants when there's no center of power to resist.
This is why political leaders in Europe are so worried, because they don't like the idea of sharing a border with Somalia, which is exactly what Ukraine is going to look like when the US is done with it.
In Ukraine, the US is using a divide and conquer strategy to pit the EU against trading partner Moscow. The State Department and CIA helped to topple Ukraine's elected President Viktor Yanukovych and install a US stooge in Kiev who was ordered to cut off the flow of Russian gas to the EU and lure Putin into a protracted guerilla war in Ukraine. The bigwigs in Washington figured that, with some provocation, Putin would react the same way he did when Georgia invaded South Ossetia in 2006. But, so far, Putin has resisted the temptation to get involved which is why new puppet president Petro Poroshenko has gone all "Jackie Chan" and stepped up the provocations by pummeling east Ukraine mercilessly. It's just a way of goading Putin into sending in the tanks.
But here's the odd part: Washington doesn't have a back-up plan. It's obvious by the way Poroshenko keeps doing the same thing over and over again expecting a different result. That demonstrates that there's no Plan B. Either Poroshenko lures Putin across the border and into the conflict, or the neocon plan falls apart, which it will if they can't demonize Putin as a "dangerous aggressor" who can't be trusted as a business partner.
So all Putin has to do is sit-tight and he wins, mainly because the EU needs Moscow's gas. If energy supplies are terminated or drastically reduced, prices will rise, the EU will slide back into recession, and Washington will take the blame. So Washington has a very small window to draw Putin into the fray, which is why we should expect another false flag incident on a much larger scale than the fire in Odessa. Washington is going to have to do something really big and make it look like it was Moscow's doing. Otherwise, their pivot plan is going to hit a brick wall. Here's a tidbit readers might have missed in the Sofia News Agency's novinite site:
"Ukraine's Parliament adopted .. a bill under which up to 49% of the country's gas pipeline network could be sold to foreign investors. This could pave the way for US or EU companies, which have eyed Ukrainian gas transportation system over the last months.

…Prime Minister Arseniy Yatsenyuk was earlier quoted as saying that the bill would allow Kiev to "attract European and American partners to the exploitation and modernization of Ukraine's gas transportation," in a situation on Ukraine's energy market he described as "super-critical". Critics of the bill have repeatedly pointed the West has long been interest in Ukraine's pipelines, with some seeing in the Ukrainian revolution a means to get access to the system. (Ukraine allowed to sell up to 49% of gas pipeline system, novinite.com)
Boy, you got to hand it to the Obama throng. They really know how to pick their coup-leaders, don't they? These puppets have only been in office for a couple months and they're already giving away the farm.
And, such a deal! US corporations will be able to buy up nearly half of a pipeline that moves 60 percent of the gas that flows from Russia to Europe. That's what you call a tollbooth, my friend; and US companies will be in just the right spot to gouge Moscow for every drop of natural gas that transits those pipelines. And gouge they will too, you can bet on it.
Is that why the State Department cooked up this loony putsch, so their fatcat, freeloading friends could rake in more dough?
This also explains why the Obama crowd is trying to torpedo Russia's other big pipeline project called Southstream. Southstream is a good deal for Europe and Russia. On the one hand, it would greatly enhance the EU's energy security, and on the other, it will provide needed revenues for Russia so they can continue to modernize, upgrade their dilapidated infrastructure, and improve standards of living. But "the proposed pipeline (which) would snake about 2,400 kilometers, or roughly 1,500 miles, from southern Russia via the Black Sea to Bulgaria, Serbia, Hungary and ultimately Austria. (and) could handle about 60 billion cubic meters of natural gas a year, enough to allow Russian exports to Europe to largely bypass Ukraine" (New York Times) The proposed pipeline further undermines Washington's pivot strategy, so Obama, the State Department and powerful US senators (Ron Johnson, John McCain, and Chris Murphy) are doing everything in their power to torpedo the project.
"What gives Vladimir Putin his power and control is his oil and gas reserves and West and Eastern Europe's dependence on them," Senator Johnson said in an interview. "We need to break up his stranglehold on energy supplies. We need to bust up that monopoly." (New York Times)
What a bunch of baloney. Putin doesn't have a monopoly on gas. Russia only provides 30 percent of the gas the EU uses every year. And Putin isn't blackmailing anyone either. Countries in the EU can either buy Russian gas or not buy it. It's up to them. No one has a gun to their heads. And Gazprom's prices are competitive too, sometimes well-below market rates which has been the case for Ukraine for years, until crackpot politicians started sticking their thumb in Putin's eye at every opportunity; until they decided that that they didn't have to pay their bills anymore because, well, because Washington told them not to pay their bills. That's why.
Ukraine is in the mess it's in today for one reason, because they decided to follow Washington's advice and shoot themselves in both feet. Their leaders thought that was a good idea. So now the country is broken, penniless and riven by social unrest. Regrettably, there's no cure for stupidity.
The neocon geniuses apparently believe that if they sabotage Southstream and nail down 49 percent ownership of Ukraine's pipeline infrastructure, then the vast majority of Russian gas will have to flow through Ukrainian pipelines. They think that this will give them greater control over Moscow. But there's a glitch to this plan which analyst Jeffrey Mankoff pointed out in an article titled "Can Ukraine Use Its Gas Pipelines to Threaten Russia?". Here's what he said:
"The biggest problem with this approach is a cut in gas supplies creates real risks for the European economy… In fact, Kyiv's efforts to siphon off Russian gas destined to Europe to offset the impact of a Russian cutoff in January 2009 provide a window onto why manipulating gas supplies is a risky strategy for Ukraine. Moscow responded to the siphoning by halting all gas sales through Ukraine for a couple of weeks, leaving much of eastern and southern Europe literally out in the cold. European leaders reacted angrily, blaming both Moscow and Kyiv for the disruption and demanding that they sort out their problems. While the EU response would likely be somewhat more sympathetic to Ukraine today, Kyiv's very vulnerability and need for outside financial support makes incurring European anger by manipulating gas supplies very risky." (Can Ukraine Use Its Gas Pipelines to Threaten Russia, two paragraphs)
The funny thing about gas is that, when you stop paying the bills, they turn the heat off. Is that hard to understand?
So, yes, the State Department crystal-gazers and their corporate-racketeer friends might think they have Putin by the shorthairs by buying up Ukraine's pipelines, but the guy who owns the gas (Gazprom) is still in the drivers seat. And he's going to do what's in the best interests of himself and his shareholders. Someone should explain to John Kerry that that's just how capitalism works.
Washington's policy in Ukraine is such a mess, it really makes one wonder about the competence of the people who come up with these wacko ideas. Did the brainiacs who concocted this plan really think they'd be able to set up camp between two major trading partners, turn off the gas, reduce a vital transit country into an Iraq-type basketcase, and start calling the shots for everyone in the region?
It's crazy.
Europe and Russia are a perfect fit. Europe needs gas to heat its homes and run its machinery. Russia has gas to sell and needs the money to strengthen its economy. It's a win-win situation. What Europe and Russia don't need is the United States. In fact, the US is the problem. As long as US meddling persists, there's going to be social unrest, division, and war. It's that simple. So the goal should be to undermine Washington's ability to conduct these destabilizing operations and force US policymakers to mind their own freaking business. That means there should be a concerted effort to abandon the dollar, ditch US Treasuries, jettison the petrodollar system, and force the US to become a responsible citizen that complies with International law.
It won't happen overnight, but it will happen, mainly because everyone is sick and tired of all the troublemaking.
Imagine: you are dressed up for a night on Broadway, but your neighbours are involved in a vicious quarrel, and you have to gun up and deal with the trouble instead of enjoying a show, and a dinner, and perhaps a date. This was Putin's position regarding the Ukrainian turmoil.
The Russians have readjusted their sights, but they do not intend to bring their troops into the two rebel republics, unless dramatic developments should force them.
It is not much fun to be in Kiev these days. The revolutionary excitement is over, and hopes for new faces, the end of corruption and economic improvement have withered. The Maidan street revolt and the subsequent coup just reshuffled the same marked deck of cards, forever rotating in power.
The new acting President has been an acting prime minister, and a KGB (called "SBU" in Ukrainian) supremo. The new acting prime minister has been a foreign minister. The oligarch most likely to be "elected" President in a few days has been a foreign minister, the head of the state bank, and personal treasurer of two coups, in 2004 (installing Yushchenko) and in 2014 (installing himself). His main competitor, Mme Timoshenko, served as a prime minister for years, until electoral defeat in 2010.
These people had brought Ukraine to its present abject state. In 1991, the Ukraine was richer than Russia, today it is three times poorer because of these people's mismanagement and theft. Now they plan an old trick: to take loans in Ukraine's name, pocket the cash and leave the country indebted. They sell state assets to Western companies and ask for NATO to come in and protect the investment.
They play a hard game, brass knuckles and all. The Black Guard, a new SS-like armed force of the neo-nazi Right Sector, prowls the land. They arrest or kill dissidents, activists, journalists. Hundreds of American soldiers, belonging to the "private" company Academi (formerly Blackwater) are spread out in Novorossia, the pro-Russian provinces in the East and South-East. IMF–dictated reforms slashed pensions by half and doubled the housing rents. In the market, US Army rations took the place of local food.
The new Kiev regime had dropped the last pretence of democracy by expelling the Communists from the parliament. This should endear them to the US even more. Expel Communists, apply for NATO, condemn Russia, arrange a gay parade and you may do anything at all, even fry dozens of citizens alive. And so they did.
The harshest repressions were unleashed on industrial Novorossia, as its working class loathes the whole lot of oligarchs and ultra-nationalists. After the blazing inferno of Odessa and a wanton shooting on the streets of Melitopol the two rebellious provinces of Donetsk and Lugansk took up arms and declared their independence from the Kiev regime. They came under fire, but did not surrender. The other six Russian-speaking industrial provinces of Novorossia were quickly cowed. Dnepropetrovsk and Odessa were terrorised by personal army of Mr Kolomoysky; Kharkov was misled by its tricky governor.
Russia did not interfere and did not support the rebellion, to the great distress of Russian nationalists in Ukraine and Russia who mutter about "betrayal". So much for the warlike rhetoric of McCain and Brzezinski.
Putin's respect for others' sovereignty is exasperating. I understand this sounds like a joke, — you hear so much about Putin as a "new Hitler". As a matter of fact, Putin had legal training before joining the Secret Service. He is a stickler for international law. His Russia has interfered with other states much less than France or England, let alone the US. I asked his senior adviser, Mr Alexei Pushkov, why Russia did not try to influence Ukrainian minds while Kiev buzzed with American and European officials. "We think it is wrong to interfere", he replied like a good Sunday schoolboy. It is rather likely Putin's advisors misjudged public sentiment. « The majority of Novorossia's population does not like the new Kiev regime, but being politically passive and conservative, will submit to its rule", they estimated. "The rebels are a small bunch of firebrands without mass support, and they can't be relied upon", was their view. Accordingly, Putin advised the rebels to postpone the referendum indefinitely, a polite way of saying "drop it".
They disregarded his request with considerable sang froid and convincingly voted en masse for secession from a collapsing Ukraine. The turnout was much higher than expected, the support for the move near total. As I was told by a Kremlin insider, this development was not foreseen by Putin's advisers.
Perhaps the advisors had read it right, but three developments had changed the voters' minds and had sent this placid people to the barricades and the voting booths:
1. The first one was the fiery holocaust of Odessa, where the peaceful and carelessly unarmed demonstrating workers were suddenly attacked by regime's thugs (the Ukrainian equivalent of Mubarak's shabab) and corralled into the Trade Unions Headquarters. The building was set on fire, and the far-right pro-regime Black Guard positioned snipers to efficiently pick off would-be escapees. Some fifty, mainly elderly, Russian-speaking workers were burned alive or shot as they rushed for the windows and the doors. This dreadful event was turned into an occasion of merriment and joy by Ukrainian nationalists who referred to their slain compatriots as "fried beetles". (It is being said that this auto-da-fé was organised by the shock troops of Jewish oligarch and strongman Kolomoysky, who coveted the port of Odessa. Despite his cuddly bear appearance, he is pugnacious and violent person, who offered ten thousand dollars for a captive Russian, dead or alive, and proposed a cool million dollars for the head of Mr Tsarev, a Member of Parliament from Donetsk.)
2. The second was the Mariupol attack on May 9, 2014. This day is commemorated as V-day in Russia and Ukraine (while the West celebrates it on May 8). The Kiev regime forbade all V-day celebrations. In Mariupol, the Black Guard attacked the peaceful and weaponless town, burning down the police headquarters and killing local policemen who had refused to suppress the festive march. Afterwards, Black Guard thugs unleashed armoured vehicles on the streets, killing citizens and destroying property.
The West did not voice any protest; Nuland and Merkel weren't horrified by this mass murder, as they were by Yanukovich's timid attempts to control crowds.
The people of these two provinces felt abandoned; they understood that nobody was going to protect and save them but themselves, and went off to vote.
3. The third development was, bizarrely, the Eurovision jury choice of Austrian transvestite Conchita Wurst for a winner of its song contest.
The sound-minded Novorossians decided they want no part of such a Europe.
Actually, the people of Europe do not want it either:
It transpired that the majority of British viewers preferred a Polish duo, Donatan & Cleo, with its We Are Slavic. Donatan is half Russian, and has courted controversy in the past extolling the virtues of pan-Slavism and the achievements of the Red Army, says the Independent.
The politically correct judges of the jury preferred to "celebrate tolerance", the dominant paradigm imposed upon Europe.
This is the second transvestite to win this very political contest; the first one was Israeli singer Dana International.
Such obsession with re-gendering did not go down well with Russians and/or Ukrainians.
The Russians have readjusted their sights, but they do not intend to bring their troops into the two rebel republics, unless dramatic developments should force them.

RUSSIAN PLANS

Imagine: you are dressed up for a night on Broadway, but your neighbours are involved in a vicious quarrel, and you have to gun up and deal with the trouble instead of enjoying a show, and a dinner, and perhaps a date. This was Putin's position regarding the Ukrainian turmoil.
A few months ago, Russia had made a huge effort to become, and to be seen as, a very civilized European state of the first magnitude. This was the message of the Sochi Olympic games: to re-brand, even re-invent Russia, just as Peter the Great once had, as part of the First World; an amazing country of strong European tradition, of Leo Tolstoy and Malevich, of Tchaikovsky and Diaghilev, the land of arts, of daring social reform, of technical achievements, of modernity and beyond — the Russia of Natasha Rostova riding a Sikorsky 'copter. Putin spent $60 billion to broadcast this image.
The old fox Henry Kissinger wisely said:
Putin spent $60 billion on the Olympics. They had opening and closing ceremonies, trying to show Russia as a normal progressive state. So it isn't possible that he, three days later, would voluntarily start an assault on Ukraine. There is no doubt that… at all times he wanted Ukraine in a subordinate position. And at all times, every senior Russian that I've ever met, including dissidents like Solzhenitsyn and Brodsky, looked at Ukraine as part of the Russian heritage. But I don't think he had planned to bring it to a head now.
However, Washington hawks decided to do whatever it takes to keep Russia out in the cold. They were afraid of this image of "a normal progressive state" as such Russia would render NATO irrelevant and undermine European dependence on the US. They were adamant about retaining their hegemony, shattered as it was by the Syrian confrontation. They attacked Russian positions in the Ukraine and arranged a violent coup, installing a viciously anti-Russian regime supported by football fans and neo-Nazis, paid for by Jewish oligarchs and American taxpayers. The victors banned the Russian language and prepared to void treaties with Russia regarding its Crimean naval base at Sebastopol on the Black Sea. This base was to become a great new NATO base, controlling the Black Sea and threatening Russia.
Putin had to deal quickly and so he did, by accepting the Crimean people's request to join Russian Federation. This dealt with the immediate problem of the base, but the problem of Ukraine remained.
The Ukraine is not a foreign entity to Russians, it is the western half of Russia. It was artificially separated from the rest in 1991, at the collapse of the USSR. The people of the two parts are interconnected by family, culture and blood ties; their economies are intricately connected. While a separate viable Ukrainian state is a possibility, an "independent" Ukrainian state hostile to Russia is not viable and can't be tolerated by any Russian ruler. And this for military as well as for cultural reasons: if Hitler had begun the war against Russia from its present border, he would have taken Stalingrad in two days and would have destroyed Russia in a week.
A more pro-active Russian ruler would have sent troops to Kiev a long time ago. Thus did Czar Alexis when the Poles, Cossacks and Tatars argued for it in 17th century. So also did Czar Peter the Great, when the Swedes occupied it in the 18th century. So did Lenin, when the Germans set up the Protectorate of Ukraine (he called its establishment "the obscene peace"). So did Stalin, when the Germans occupied the Ukraine in 1941.
Putin still hopes to settle the problem by peaceful means, relying upon the popular support of the Ukrainian people. Actually, before the Crimean takeover, the majority of Ukrainians (and near all Novorossians) overwhelmingly supported some sort of union with Russia. Otherwise, the Kiev coup would not have been necessary. The forced Crimean takeover seriously undermined Russian appeal. The people of Ukraine did not like it. This was foreseen by the Kremlin, but they had to accept Crimea for a few reasons. Firstly, a loss of Sevastopol naval base to NATO was a too horrible of an alternative to contemplate. Secondly, the Russian people would not understand if Putin were to refuse the suit of the Crimeans.
The Washington hawks still hope to force Putin to intervene militarily, as it would give them the opportunity to isolate Russia, turn it into a monster pariah state, beef up defence spending and set Europe and Russia against each other. They do not care about Ukraine and Ukrainians, but use them as pretext to attain geopolitical goals.
The Europeans would like to fleece Ukraine; to import its men as "illegal" workers and its women as prostitutes, to strip assets, to colonise. They did it with Moldova, a little sister of Ukraine, the most miserable ex-Soviet Republic. As for Russia, the EU would not mind taking it down a notch, so they would not act so grandly. But the EU is not fervent about it. Hence, the difference in attitudes.
Putin would prefer to continue with his modernisation of Russia. The country needs it badly. The infrastructure lags twenty or thirty years behind the West. Tired by this backwardness, young Russians often prefer to move to the West, and this brain drain causes much damage to Russia while enriching the West. Even Google is a result of this brain drain, for Sergey Brin is a Russian immigrant as well. So are hundreds of thousands of Russian scientists and artists manning every Western lab, theatre and orchestra. Political liberalisation is not enough: the young people want good roads, good schools and a quality of life comparable to the West. This is what Putin intends to deliver.
He is doing a fine job of it. Moscow now has free bikes and Wi-Fi in the parks like every Western European city. Trains have been upgraded. Hundreds of thousands of apartments are being built, even more than during the Soviet era. Salaries and pensions have increased seven-to-tenfold in the past decade. Russia is still shabby, but it is on the right track. Putin wants to continue this modernisation.
As for the Ukraine and other ex-Soviet states, Putin would prefer they retain their independence, be friendly and work at a leisurely pace towards integration a la the European Union.
He does not dream of a new empire. He would reject such a proposal, as it would delay his modernisation plans.
If the beastly neocons would not have forced his hand by expelling the legitimate president of Ukraine and installing their puppets, the world might have enjoyed a long spell of peace.
But then the western military alliance under the US leadership would fall into abeyance, US military industries would lose out, and US hegemony would evaporate. Peace is not good for the US military and hegemony-creating media machine. So dreams of peace in our lifetime are likely to remain just dreams.
What will Putin do?
Putin will try to avoid sending in troops as long as possible. He will have to protect the two splinter provinces, but this can be done with remote support, the way the US supports the rebels in Syria, without 'boots on the ground'. Unless serious bloodshed on a large scale should occur, Russian troops will just stand by, staring down the Black Guard and other pro-regime forces.
Putin will try to find an arrangement with the West for sharing authority, influence and economic involvement in the failed state. This can be done through federalisation, or by means of coalition government, or even partition. The Russian-speaking provinces of Novorossia are those of Kharkov (industry), Nikolayev (ship-building), Odessa (harbour), Donetsk and Lugansk (mines and industry), Dnepropetrovsk (missiles and high-tech), Zaporozhe (steel), Kherson (water for Crimea and ship-building), all of them established, built and populated by Russians. They could secede from Ukraine and form an independent Novorossia, a mid-sized state, but still bigger than some neighbouring states. This state could join the Union State of Russia and Belarus, and/or the Customs Union led by Russia. The rump Ukraine could manage as it sees fit until it decides whether or not to join its Slavic sisters in the East. Such a set up would produce two rather cohesive and homogeneous states.
Another possibility (much less likely at this moment) is a three-way division of the failed Ukraine: Novorossia, Ukraine proper, and Galicia&Volyn. In such a case, Novorossia would be strongly pro-Russian, Ukraine would be neutral, and Galicia strongly pro-Western.
The EU could accept this, but the US probably would not agree to any power-sharing in the Ukraine. In the ensuing tug-of-war, one of two winners will emerge. If Europe and the US drift apart, Russia wins. If Russia accepts a pro-Western positioning of practically all of Ukraine, the US wins. The tug-of-war could snap and cause all-out war, with many participants and a possible use of nuclear weapons. This is a game of chicken; the one with stronger nerves and less imagination will remain on the track.
Pro and Contra
It is too early to predict who will win in the forthcoming confrontation. For the Russian president, it is extremely tempting to take all of Ukraine or at least Novorossia, but it is not an easy task, and one likely to cause much hostility from the Western powers. With Ukraine incorporated, Russian recovery from 1991 would be completed, its strength doubled, its security ensured and a grave danger removed. Russia would become great again. People would venerate Putin as Gatherer of Russian Lands.
However, Russian efforts to appear as a modern peaceful progressive state would have been wasted; it would be seen as an aggressor and expelled from international bodies. Sanctions will bite; high tech imports may be banned, as in the Soviet days. The Russian elites are reluctant to jeopardize their good life. The Russian military just recently began its modernization and is not keen to fight yet, perhaps not for another ten years.
But if they feel cornered, if NATO moves into Eastern Ukraine, they will fight all the same.
Some Russian politicians and observers believe that Ukraine is a basket case; its problems would be too expensive to fix. This assessment has a 'sour grapes' aftertaste, but it is widespread. An interesting new voice on the web, The Saker, promotes this view. "Let the EU and the US provide for the Ukrainians, they will come back to Mother Russia when hungry", he says. The problem is, they will not be allowed to reconsider. The junta did not seize power violently in order to lose it at the ballot box.
Besides, Ukraine is not in such bad shape as some people claim. Yes, it would cost trillions to turn it into a Germany or France, but that's not necessary. Ukraine can reach the Russian level of development very quickly –- in union with Russia. Under the EC-IMF-NATO, Ukraine will become a basket case, if it's not already. The same is true for all East European ex-Soviet states: they can modestly prosper with Russia, as Belarus and Finland do, or suffer depopulation, unemployment, poverty with Europe and NATO and against Russia, vide Latvia, Hungary, Moldova, Georgia. It is in Ukrainian interests to join Russia in some framework; Ukrainians understand that; for this reason they will not be allowed to have democratic elections.
Simmering Novorossia has a potential to change the game. If Russian troops don't come in, Novorossian rebels may beat off the Kiev offensive and embark on a counter-offensive to regain the whole of the country, despite Putin's pacifying entreaties. Then, in a full-blown civil war, the Ukraine will hammer out its destiny.
On a personal level, Putin faces a hard choice. Russian nationalists will not forgive him if he surrenders Ukraine without a fight. The US and EU threaten the very life of the Russian president, as their sanctions are hurting Putin's close associates, encouraging them to get rid of or even assassinate the President and improve their relations with the mighty West. War may come at any time, as it came twice during the last century – though Russia tried to avoid it both times. Putin wants to postpone it, at the very least, but not at any price.
His is not an easy choice. As Russia procrastinates, as the US doubles the risks, the world draws nearer to the nuclear abyss. Who will chicken out?
(Language editing by Ken Freeland)
The desperation of the Anglo-American leadership, guided by the steady corrupt banker hands, has never been more acutely high, nor obvious in full view. The entire Ukraine situation is a travesty. It includes Langley agents killing police and street demonstrators from rooftops, the confirmation coming from the Estonian Embassy (translation of scripts). It includes thefts of official Ukrainian Govt funds, again sent to the Swiss hill sanctuary. It includes sanctions delivered by a US Paper Tiger, sure to cause horrific backlash. It involves the last gasp attempt to obstruct the Gazprom energy pipelines, which will inevitably corner the European market in monopoly. It involves subterfuge with the NATO card (aka Narcotics And Treachery Outlaws) with missiles placed on the Russian borders. Look for NATO members to find a back door to exit the spurious treaty. It involves playing with nitro-glycerine in the Petro-Dollar room. It involves putting tremendous risk for much more clear isolation of the United States. The more the USGovt pushes, the more the US will be isolated. Remember that Nazis steal from their enemy states, de-fraud from their allied states, and force themselves into an isolated state. In Ukraine, the United States has over-played its weak hand. Already, a secret document was leaked in London that the UKGovt would not support the US-led sanctions against Russia.
History repeats itself from the Kremlin phone calls made during the Syrian conflict just a few months ago, when the UKGovt withdrew its support and left the US isolated, looking very weak. Already, Putin has threatened to dump USTreasury Bonds. Putin aptly calls the Anglo-Americans as Mutants. Imagine the lunacy of trying to cut off the only Russian warm water military naval port in the Crimea. Just as stupid as the Trans Pacific Partnership faux pas, trying to cut off China from its Asian neighbors and partners in trade. The intelligence level of the USGovt has never been more stupid, destructive, and in full view. The lost ground for the United States is obvious and glaring in the Persian Gulf, the Mediterranean Sea, and the Caucasus region.
IMMEDIATE PETRO-DOLLAR RISK
If the Kremlin demands Gold bullion (or even Russian Rubles) for oil payments, then the interventions to subvert the Ruble currency by the London and Wall Street houses will backfire and blow up in the bankster faces. Expect any surplus Rubles would be converted quickly to Gold bullion. If the Chinese demand that they are permitted to pay for oil shipments in Yuan currency, then the entire Petro-Dollar platform will be subjected to sledge hammers and wrecking balls. The new Petro-Yuan defacto standard will have been launched from the Shanghai outpost. If the Saudis curry favor to the Russians and Chinese by accepting non-USDollar payments for oil shipments, then the Petro-Dollar is dead and buried. The rise of the Nat Gas Coop run by Gazprom is in progress, its gas pipelines to strangle the OPEC and its bastard Petro-Dollar child. The entire USDollar foundation with the USTreasury Bond bank reserve structure is at risk is collapsing, as consequence to the desperate adventure and criminal activity conducted in Ukraine.Just like with Syria, a hidden giant energy deposit is concealed under the table. Off the Lebanese and Syrian coast, a massive off-shore energy deposit was recently discovered. The US & UK & Israeli oligarchs wish to take it all. Confusion is their game. In the western plains of Ukraine, a massive gas deposit was recently discovered. The US & European oligarchs wish to take it all. Confusion is their game.
The danger level has never been higher. No resolution to the Global Monetary War can come, which we have been seeking, without a climax. It is hardly just a financial crisis amidst a stubborn economic recovery. The nature of the currencies and their underlying sovereign bond foundation is highly toxic, which requires a strong replacement as solution, using an alternative to the USDollar alongside its reserve ledger item the USTreasury Bond. A return to the Gold Standard is coming, but the birth will have loud pangs and possibly broad damage suffered. The Global Currency Reset is better named the Return to the Gold Standard. The United States and London will not give up their control of the Weimar Printing Press easily, used for elite self-dole of extreme wealth. It has served well as the Elite credit card. They will not go quietly, and assume their place in the backwater without taking the world to the brink. No climax can occur without enormous risk and loss. The Global Paradigm Shift is in full gear, with attendant risk huge here and now. My Jackass firm belief is that the US/UK fascist team face a Waterloo event in Ukraine, the victim to be the Imperial Dollar. This bulletin will not be a comprehensive note, as the situation is too vast. The information in the Hat Trick Letter is used to interweave a story of the impending removal of the USDollar from its corrupt throne.
UNITED STATES TRAPPED AND CORNERED
The Anglo Americans have fallen into a carefully designed trap by the Russians and Chinese in a clever designed sequence. More Sun Tzu tactics have been put into practice, which utilize the momentum from the enemy to be thrust back on them. Planning for final steps must have taken place during high level Putin meetings with Xi from the elite Sochi viewing box. The unfolding of events has been more carefully engineered and orchestrated than what appears. The US/UK team has been caught in a vise for months, as the rejection of the USDollar as global reserve currency is in high gear, the refusal of the USTBond a recognized trend in diversifications. The death process is slow and grueling. Much of the American Hemisphere is surrounded and controlled by Russia & China, whether the canal, the port facilities, the oil supply, the mineral deposits, even Yuan Swap facilities. Africa has largely gone under Chinese control, with Russia playing a hidden role as well.
The Persian Gulf is in transition, with the critical protectorate role shifting to China. The Qatar royals have just ordered a dismissal of USGovt ambassadors from their nation. Note that Qatar is the site of a giant USNaval base. To be sure, the Sochi Olympic Games are over, a successful event. The gloves have thus come off. The risks have reached acute levels. The US leadership seems cavalier to the risks that over half the USGovt debt is in foreign hands, over 30% of it in Russian & Chinese hands. A severe backlash cometh. The most vulnerable player in the room is the most aggressive, arrogant, vile, and obnoxious. The instability of the situation is far beyond acute. The victim will be the USDollar and its sidekick the USTreasury Bond. The USTBonds will be kicked out of the global banking system. The Third World awaits the United States, for its domestic betrayals, its financial failures, its criminal deeds, and its war aggression.
THE RUSSIAN BACKLASH TO BE SUDDEN
Russian President Vladimir Putin will slam the West, and very soon. The initial salvo might be a natural gas cutoff by Gazprom, the Russian giant which has fast moved into the global monopoly position. Eventually, Putin might demand gold payment for the natgas in the captured pipelines, that being the plan according to The Voice. Russia supplies one quarter of Western European gas needs. It will be the opening salvo for Gold Trade Settlement, for which the Iran workarounds to the sanctions provided the critical prototype. Combined with a formal announcement of USTreasury Bond sales in volume by Russia & China, the impact would be tremendous, even devastating. The reverberation will be soon seen as the pending demise of the defacto Petro-Dollar Standard, dictated by crude oil sales in USD terms. It will also be soon seen as the end of the USTBond as the global reserve standard in banking systems. Notice for over two years, the primary buyer of USGovt debt (and its refunded rollover) has been the US Federal Reserve via bond monetization, an absolute heresy to central banking. Hyper monetary inflation cannot stand as fixed policy. The world has responded by constructing an alternative to trade settlement. The forum has been the BRICS conferences and the G-20 Meetings of finance ministers. The US & UK will gradually be excluded from both forums, a process well along. Even traditional allies like Japan are buying gold in high volume, with suppressed lowball data so far. This is game over for the USDollar, the direct victim of Ukraine backlash. The war against Russia has been veiled, but the Jackass has exposed it.
VEILED ATTACKS AGAINST RUSSIAN GAZPROM
First was the attack against Russian Gazprom in Cyprus. It was a hidden attack made to look like a bank confiscation event. Notice no bank account confiscations outside the small but important island nation. The entire Russian banking clearance system had been done through Cyprus. Also, Russia was making significant transactions to purchase Gold bullion using Cyprus as clearing house for the purchases. Second was the attack against Russian Gazprom in Syria, another complicated event. The US had used the Libyan Embassy as a weapons running facility (major diplomatic violation), after which the US lost Egypt as a transfer station on the weapons running. The false flag attack in Syria was made to look like a chemical weapons event. However, the Saudis were the guilty party. The motive by the US was to block the advance of Russian Gazprom pipelines, which are to connect to the vast Iran supply centers. Iran has far more oil & gas than Iraq. In fact, Iran is the linchpin nation, which will throw its support toward Russia. Iran will push the Nat Gas Coop certain to eclipse Saudi Arabia and the loud gaggle of OPEC members. With the Russian Gazprom, together Iran and the Nat Gas Coop will usher in the Petro-Yuan Standard and bury the Petro-Dollar, the price set by Russia, the contracts set in Shanghai. Thus the Saudis will be expendable, and their Gold in London to be totally stolen.
Move to the present. Third was the attack against Russia Gazprom in Ukraine, done by the CIA and its partner security agents from the small ally nation on the SouthEast Med corner. The old game of destabilization, popular uprising, bank thefts, and now data files stolen has been put into action. The theft of significant funds in Ukraine has only started, funds gone to Swiss banks. The full betrayal will be seen soon. The US & UK have a lunatic plan to corral the Ukraine pipelines and possibly the vast farmlands of Ukraine. The wrong-footed plan will backfire, when Putin cuts off the natgas supply to Europe, when Putin demands a new type of energy supply payment structure, and when Putin engineers certain other steps. They might execute a Nat Gas Coop double in price, much like the OPEC event in 1973. Witness the upcoming Birth of the Eurasian Trade Zone, the birth pangs heard in Ukraine. The United States and Great Britain will not be included. The Eurasian Trade Zone will span 14 time zones and will settle in gold.
IRAN WORKAROUND AS KEY PROTOTYPE SOLUTION
The Anglo Americans have disrupted a key nation with longstanding historical and religious ties to Russia. The land of Ukraine also contains Russia's only warm water naval port in the Crimea, the site of a recent suspicious earthquake. The response will be swift and firm. The Eastern nations (led by China & Russia) have been making detailed preparations in the last couple years to launch the alternative trade system founded in Gold Settlement. Its launch lacks a potential open door trigger, possibly offered by the Ukraine situation. The Gold Standard could return in a baptism by fire. The open door trigger appears to be the Western interventions into Ukraine, since the Western banking structures will not be permitted to collapse, the ugly reality. The abuse of the central bank monetary expansion and fraudulent bond redemption has gone totally out of control, forcing an endless cycle of alternative preparations and motivated reactions, including the Iran workaround with Turkey as intermediary in gold provision. Other attacks have taken place in the last few months against the Russian Ruble by Wall Street firms. The reaction will possibly be the launch of what could eventually be understood to be a gold-backed Ruble currency, combined with natgas cutoffs to Europe and USTBond dumps. At first it could be perceived as the oil-backed Ruble, but its quick hidden conversion to Gold bullion could be revealed later on. The USDollar will be discarded as obsolete, even toxic. The USDollar debt basis might be widely accepted to be the cause of the global financial crisis, and the USFed Quantitative Easing be widely understood to be the cause of the global financial collapse.
EUROPE AS KEY REGION TO TIP EASTWARD
Events inside Western Europe could unfold rapidly. Behind the scenes, much is happening. The important German-French Axis is breaking down, weakened by each passing month and bailout exercise. The motive for much of the German support of bailouts and rescue plans, as faulty as they have been, is the oversized German ownership of both French Govt debt and big French banks. They will fail, both the French sovereign debt and the big French banks. Germany must undergo a split, with a restructure from the devastating damage due to Southern European sovereign debt and related big bank losses. At the same time, Germany is on the verge of turning East to Russia. Already Russia is a large energy and mineral supplier to Germany, the heavy railway facilities in place. The core of Nordic Europe is firm. Austria and Finland are aligned with the pragmatic forces in Germany and the Netherlands. Italy is being transformed, but Spain might be lost to chaos. Turkey is also undergoing change during chaotic reform. The entire NATO Alliance has never been weaker. The military action in Ukraine is framed as a supposed NATO exercise to honor a treaty. Watch the loose end like Turkey fall off the NATO wagon, while Finland falls off the Euro currency wagon. The Jackass is eager to see the Snowden NSA files reveal key data on the illicit usage of NATO bases for narcotics distribution, the origin being Afghanistan. What a bombshell it would be if Turkey announced that their government would no longer permit heroin shipments from USMilitary aircraft on their Incirlik Airbase.
A key player in the mix is Israel. They have a Tamar floating platform, whose natgas has been pledged under contract to Russian Gazprom. The tiny nation is possibly changing its alliances out of pragmatism, seeing its drained weakened host that has duly served its purpose. The next big step is for Western Ukraine to suffer the drain of remaining resources (financial and agricultural) to the West, using all the diplomatic tools the Euro Elite can muster. The people in the East will realize that they have been betrayed once more by the Western powers. This is the critical final step. Several swing nations will consequently align with Germany, if only to make being integrated by Russia less painful. During all the transitions, China will take care of Asia in this game. The remaining overriding question is whether the US & Britain will go quietly in the night of faded empires, or else to wreck the world with nukes and viruses. The main exports out of the United States and its royal handlers have been fraudulent bonds, military hardware, genetically modified food, fast food with diabetes, pharmaceuticals, surveillance software, computer viruses, and jamming software technology. Such is the nature of the fascist transformation.
RUSSIA CANNOT BE ISOLATED
The West is in for a gigantic surprise in the sequence of events to unfold. They have placed criminal oligarchs into top government positions in Ukraine. Doing so might suit the West but not the Ukrainian people. The political brain trust in Berlin shows extremely errant strategy, still kowtowing to the USGovt and London Elite in an incomprehensible manner. The West cannot isolate Russia, which is the latest absurd bone-headed strategy. They need Russia in vital ways that will become apparent when the West faces energy supply cutoff or forced Gold payments during an open global USDollar rejection. The US will quickly feel the lost Petro-Dollar gear mechanisms. China has already aligned itself beside Russia, which makes isolation impossible. Consider the Russian commodity supply and Chinese industrial power, the new axis to the Eurasian Trade Zone.
The West cannot continue to bully Russia & China. Poking a stick in the bear's face will not work for long. Disrespecting the Chinese creditor is deep folly. The risk that coincides is for the two Asian superpowers to threaten or actually execute a dumping initiative of USTreasury Bonds, and force the United States to use its last card in a grotesque display of hugely amplified monetary expansion. The US would collapse by falling on its own sword, the event occurring in the Weimar chamber. A super high volume bond monetization machine to cover globally dumped USTBonds is a strong likelihood as climax event, with a broken derivative mechanism that is revealed during its fracture. The London banker murders (another Jackass correct forecast, made in mid-2011) indicate a motive to keep covered up the extreme $100 billion JPMorgan derivative losses at the hands of the London Whale Bruno Iksil, first sighted in May 2012. The accelerated hyper monetary inflation in response to Russian & Chinese joint retaliation would finally kill the USDollar. The echo event, born from failure, would be for the USGovt to launch the new split Scheiss Dollar. Then the USGovt could have its domestic currency finally, and then wreck it with an assured painful sequence of devaluations. The fundamentals for the US domestic only currency are truly horrible, typical of a Third World nation. Ukraine is about the last gasp of the USDollar. It has no viable defense.
UKRAINE AS WATERLOO FOR THE US DOLLAR
Ukraine is the Waterloo event for Team Obama and the Wall Street handlers, the true controllers of the White House puppet. Ukraine will lead to wreckage to the USDollar and its USTBond partner in crime. Witness the death of the USDollar and the Birth of both the Gold Trade Standard, on the new Eurasian Trade Zone landscape. Neither Russia nor China will cooperate on the IMF super sovereign reformed currency basket at this point, not during extreme hostility and conflict. Hope and pray for cooler heads to prevail, since already many serious military attacks have occurred with advanced weapons off the Syrian coast. The Western Press prefers to frame the Ukraine situation as one more curious Orange Revolution event staged in Eastern Europe, akin to the other deceptive Arab Spring events. The old Soviet Union was trapped years ago, forced to use hyper monetary inflation in defense, as the nation imploded financially. The United States is now trapped in an ironic parallel manner, and will be exposed for its heretic inflationary response that ramps up to obscene volumes, followed by financial implosion. In fact, the events from here onward are the final hurrah for the USDollar regime and the criminal cabal.
Now has never been a better time to own a big stack of gold & silver coins & bars, stored in a secure place outside the United States, outside England, outside Switzerland, even outside Canada. The people must defend against a climax of systemic failure, led by arrogance, stupidity, desperation, and delusion, even armed aggression. It remains to be seen whether the Kremlin has some secret allies who might emerge in time, from other worlds. But that is an entire other story to be told someday maybe. We earthlings will all find out soon enough. Times are changing fast, and better to be alert than to get hurt. The Global Currency Reset lies directly ahead, complete with its doubled Gold price and doubled Silver price. The Russians & Chinese are motivated to respond to a military prod, poke, and nudge by delivering a financial response. The rejection of the USDollar is near. The rapid diversification away from the USTreasury Bond is near. The arrival of the new Global Gold Standard is imminent.
Source: GoldSeek.com | Jim Willie CB, GoldenJackass.com
A few years ago I participated in a radio debate on "white privilege" with a certain man, whose name is unimportant, who had a Ph.D. in "ethnic studies." At one point he introduced an argument by saying, "If whites are 80 percent of the population…," which prompted me to interject and point out that whites (non-Hispanic) are now only 63 percent of America. Of course, you might think that someone with a doctorate in "ethnic studies" would know what the ethnic and racial composition of the country is.
While no one wants to be a real-life Cliff Clavin (of Cheers fame), mistaking trivia for intellectualism, facts matter because they're small snippets of reality. They're little pictures — and, as with a jigsaw puzzle — if you have enough of them, assembled properly, you can see the big picture. This is otherwise known as being in touch with reality.
This is why a certain trend in that liberal bastion called education is quite interesting. Educators will often say today, "We don't just teach kids facts [uttered dripping with derision]; we teach them how to think." This is quite convenient. After all, it's easy to test knowledge of facts; thus, such measures can reveal modern education as a fraudulent enterprise. But "how to think" is a bit more nebulous, and, if you define the expression of feelings-derived folderol as reason, your students cannot fail.
Yet there is a deeper reason why liberals eschew facts: they refute fiction. And since leftist agendas have no basis in reality, exposure to snippets of it is deadly; for, just as one small pin can pop a balloon, one little fact can shatter a rationalization.
This brings us back to Dr. Ethnic Studies. His field of expertise isn't about anything as old-fashioned as facts, but he can expound at length on oppression, white privilege, critical-race theory and "micro-aggressions." These things, you see, are the stuff of sophisticated modern men. Never mind that they're complete fiction.
But liberals are raised on fiction. Fiction about America's nature and Western influence; fiction about the races and sexes (not to mention "genders"), and fiction about sex; fiction about history and culture; fiction about economics; fiction about religion. Heck, with how liberals claim old fairy tales are destructive, they're raised with fiction about fiction. This brings us to another fiction: Barack Obama as educated man.
If we were to mention, again, that he thought "Austrian" was spoken in Austria, pronounced "corpsman" "corpse-man" (three times in one speech) or that he called the "transcontinental" railroad the "intercontinental" one (Amtrak to Bangkok, anyone?), we'd obviously have to be racists. After all, anyone can make a mistake. But it's one thing to commit a Spoonerism and say "a scoop of boy trouts" or, like Dan Quayle, correct a spelling-bee participant based upon the antiquated word form "potatoe" (which The New York Times used as recently as 1988). But then there are those mistakes indicating that, just perhaps, you don't really possess the knowledge base one might expect from an educated Western gentleman.
And a fact about Obama's upbringing is that it was defined by fiction. Clergyman Hosea Ballou said, "Education commences at the mother's knee…," but not only was Obama's mother's knee not around all the time, but what an odd knee it was. Her father had given her his first name, Stanley, because he'd wanted a boy, and Stanley Ann Dunham's personal development reflected that bizarre beginning. She attended Mercer Island High in Seattle, which had a wing known as "anarchy alley" that was infested with radical leftist teachers. It is said that Dunham "thrived" in that atmosphere, and she became a committed left-wing atheist herself. Then there was Obama's mentor in Hawaii, Frank Marshall Davis, a pornographic-novel writer and anti-white, card-carrying member of the Communist Party USA. And how radical were Obama's leftist grandparents, with whom he lived in the AlohaState? Obama's grandfather, Stanley Armour Dunham, was the one who chose Davis to be scrambler of young Barry's brains.
The point is that there was no prominent person in the young Obama's life who could or would expose him to reality. It was all anti-American, anti-Western isms and destructive schism. This brings us to Obama's mind-numbingly ridiculous description of his 2008 campaign travels: "I've now been in 57 states; I think, one left to go." Where does such a bizarre mistake come from? After all, that there are 50 states is drummed into every American child so that it just instinctively rolls off the tongue: 50 states, 50 states, 50 states….
That is, again, every "American child."
It's not that I don't think Obama knew there are 50 states. Rather, he doesn't have the intellectual foundation you'd expect of an educated Western man, and this includes a lack of the rote knowledge that, like an actor who has spoken a certain line in 500 rehearsals and performances, is expressed the same way every time. And this, by the way, has nothing to do with where anyone thinks Obama was born. He simply is not truly American in mind, heart and spirit.
But to fully grasp the nature of leftists' ignorance, an understanding of their philosophical foundation is necessary. There is a certain experience many conservatives know very well: You debate a liberal, and he just seems immune to facts and reason. No matter how airtight your point, it rolls off him like water off a duck.
To explain this, let's start with an analogy. Becoming proficient at golf involves gaining knowledge about the swing. And if you realize you've fallen victim to a misconception, improvement depends upon rejecting it and accepting the truth in question. But what if you were so bent on using your old swing — so attached to "hackerism" — that you simply would not accept that truth? A pustule on the face of the game you'd remain.
So it is in all of life. Everyone falls victim to certain misconceptions, and growing in knowledge and wisdom involves rejecting them when we're blessed enough to discover refutative truths. But this can be difficult for two reasons. First, it may involve relinquishing ideas to which we're strongly attached. This could be because they're integral pieces of an incorrect jigsaw puzzle we've glommed onto, an example of which would be a committed atheist who insists there are no moral absolutes because he knows their existence implies God's. Or it could be that an incorrect belief is embraced as a justification for a behavior (e.g., sexual perversion, heavy drinking) to which we're attached. Or it could be both.
Second, pride can get in the way, as correcting oneself involves admitting error, often with respect to ideas we've spent an entire lifetime defending. It can be like giving up a cherished son.
And while most everyone exhibits to some degree this tendency to rationalize, leftists are defined by it. They are, to use a favored psycho-babble term, morally and philosophically "dysfunctional" people. They live lives of rationalization — which is when you lie to yourself, sell yourself on a fiction — and for this reason only intensify whatever dislocation from reality their upbringing, sometimes, might have wrought.
Their greatest act of self-delusion — their ultimate denial of reality and the one that facilitates all others — is their embrace of moral relativism, the idea that there are no moral absolutes. The appeal of this fiction is that it allows one to justify any behavior imaginable. After all, my sins are not sins if there's no vice, only viewpoint. Who is to judge? Who is to say? There's no black and white, only gray.
But once you unmoor yourself from objective moral reality, there is no limit to how immoral you can become. This is why Fyodor Dostoevsky's Ivan Karamazov said that without God, "everything is permitted." It's why occultist Aleister Crowley insisted, "Do what thou wilt shall be the whole of the law." And it explains leftists' bizarre thinking. Did you ever wonder, for instance, how modern liberals can say something so preposterous as "The truth is no defense against a hate-speech charge"? It's not hard to understand.
When a person who lives a sincere life finds that part of his ideology conflicts with the Truth, he alters his ideology. But what if you not only were attached to your ideology like a drunkard to drink, but didn't acknowledge Truth's existence? It is then that you, instead, rationalize away the Truth.
In fact, with his denial of Truth, the leftist places his ideology where Truth should be: the center of his life. This ideology, which just reflects his emotions, anyway, then takes on the role of God. It becomes the ultimate arbiter, the fiction that becomes "fact." This is why Nazi propaganda minister Joseph Goebbels once said, "National Socialism is a religion. …My Party is my church…." Like him, today's leftists have repeated a big lie to themselves so often that it has become the "truth."
Interestingly, or maybe ominously, the Bible speaks of the end times in 2 Timothy 3 and writes of "men of depraved minds" who are "always learning but never able to come to a knowledge of the truth." I don't know if these are the last days, or just the last days of freedom, but our republic is now infested with millions of fiction voters who elected a fiction president based on fairy-tale promises. And it's looking less and less like our story ends with "happily ever after."
After Connecticut enacted one of the most draconian gun-control regimes in America, official estimates suggest that the overwhelming majority of the citizens targeted by the latest assault on gun rights failed to comply. Indeed, analysts say it appears that most people largely ignored the new statute, which purports to ban numerous non-registered "assault" weapons and standard-capacity magazines. Now, despite resistance by the governor, state lawmakers are reportedly "scrambling" to come up with a possible amnesty plan allowing gun owners to register past the deadline.
According to news reports, some 50,000 newly mislabeled "assault weapons" and 40,000 so-called "high-capacity" magazines (10 or more rounds) targeted under the scheme were registered with state officials by the January 1 deadline. However, estimates and an official report by the Connecticut Office of Legislative Research issued before the new law suggest there are many, many more that went unregistered. Massive non-compliance with gun-registration schemes has been the norm in the United States and abroad, experts pointed out — and analysts say that is likely what happened in Connecticut.
Noting that the real number of "large-capacity" magazines in the state was unknown, the 2011 Connecticut Office of Legislative Research report said that it "could be in the tens of millions." Estimates on the number of guns subject to the legislation, meanwhile, indicate that there may be as many as 500,000. Based on those figures, analysts suggested that perhaps less than 10 percent — possibly even less than five percent — of the items subject to the draconian new gun-control regime were registered with authorities by the deadline.
"Governor Dannel Malloy and the government of the state of Connecticut are having their own 'Oh, poop' moment, now that they've tallied the number of citizens who have registered their 'assault weapons' and 'high-capacity magazines' required by the state's unconstitutional gun laws, compared that to the estimated number of applicable weapons and magazines in the state, and realize they've been ignored," observed Bob Owens, editor of the pro-Second Amendment website BearingArms.com.
"Historically speaking, 90-percent or more of those required to comply with gun registration laws in the U.S. refuse to do so, and there is no reason to suspect that this registration attempt in Connecticut is any different," Owens continued in comments about the radical new registration scheme. "I've seen estimates of 1,000,000 firearm magazines that should have been registered under the law, but the state reports registering only 40,000 … just 4 percent."
Other analysts came up with similar non-compliance estimates, suggesting that the new anti-gun scheme — widely lambasted as unconstitutional and currently being fought in court — has been largely ignored by the public. "In past cases of firearms bans, noncompliance with registration is not uncommon," pointed out Chris Eger in an analysis for Guns.com, another popular pro-Second Amendment website. "In California in 1990, out of an estimated 300,000 guns classified as 'assault weapons' just 7,000 were registered."
Even in other nations without strong gun rights traditions and constitutional guarantees for the unalienable right to keep and bear arms, citizens have balked at registration. After all, historically, tyrants have almost always tried to force subjects to register their weapons prior to confiscation and eventual totalitarianism. When the Canadian government tried to register guns, Eger said, there was massive civil disobedience, with estimates indicating that the compliance rate was less than a third. Even in Austria and Germany, the number of guns registered was drastically below what authorities had estimated.
As The New American reported a year ago, in the state of New York, a radical assault on gun rights dubbed the "SAFE Act" was met with open calls for defiance. Setting the stage for what some analysts said might be the largest act of civil disobedience in New York history, countless gun-rights activists and owners vowed never to register their weapons. Even some lawmakers took to the floor of the legislature and said they would not comply with the draconian law. Sheriffs and other law enforcement officials also vowed to fight it as unconstitutional.
In Connecticut — ironically, also known as the "Constitution State" — lawmakers are now reportedly seeking to offer "amnesty" in an apparent bid to raise compliance levels. "It had come to my attention and the attention of others that many people who were attempting in good faith to comply with the law … were not able to because of what I would argue were circumstances not under their control," Senate Minority Leader John McKinney (R-Fairfield) was quoted as claiming by the Hartford Courant.
In the state House, Rep. Rob Sampson is also working to extend the registration period, and other lawmakers have been involved in the discussions. News reports, citing officials, said that "many citizens" had tried to register their purportedly banned property by mail on December 31. However, because post offices closed, the documents were postmarked January 2 and were returned by state officials due to being past the statutory deadline. Pro-amnesty lawmakers are hoping an extension would encourage more citizens to obey.
The Democrat governor's office, however, opposes the so-called "amnesty" effort, sending a letter to legislators saying that gun owners who failed to comply by the deadline were just "too late" to do anything about it. "Individuals whose late registrations were not processed," the message to lawmakers says, "can render their magazine or firearm inoperable, sell it to a licensed gun dealer, remove it from the state, or turn it over to law enforcement."
The penalty for being found with an "unregistered" standard-capacity magazine or semi-automatic firearm misclassified as an "assault" weapon under the new scheme is a fine — the first time. Further violations of the unconstitutional statute can result in up to five years in prison. While the long lines to register guns by the deadline drew numerous comparisons to historical instances of tyranny — as well as sympathy from gun owners across America — it remains unclear how many citizens failed to comply, and for what reasons.
Suggesting that some gun owners may have simply not known about the purported registration requirements, the Connecticut Citizens Defense League is calling on authorities to extend the deadline for compliance. "There are still too many gun owners that either do not know about this new law, or do not realize that it applies to them," said CCDL President Scott Wilson. "I would ask the governor and state legislators what there would be to gain by punishing persons that are otherwise law abiding that do not legitimately know about this law?"
In addition to extending the deadline, the organization, which represents more than 10,000 members and has challenged the statute in federal court, is also urging officials to adopt an open-ended "amnesty" scheme to avoid criminalizing potentially massive numbers of everyday citizens. "CCDL also suggests that the state should consider an ongoing amnesty program in the future, for those that discover they own banned firearms or magazines that are not registered," Wilson said. "This would likely alleviate some of the concerns people may have about the intent of the state."
Gun rights proponents, meanwhile, ridiculed state officials for expecting citizens to comply with the oppressive gun-control regime — and for efforts in the legislature to save it. "They're calling for an amnesty period because their internal estimates likely show that their attempt to browbeat the citizenry into registering their arms for future confiscation has been an abject failure, and they are desperate to do anything they can do to encourage compliance now that their threats have failed," wrote Bob Owens at BearingArms.com.
Other pro-Second Amendment commentators made similar remarks. "So, tens, if not hundreds of thousands of people waited until the last absolute second to send in this paperwork? I'm thinking not," said Dan Cannon at GunsSaveLives.net. "I think this 'amnesty' deal is a chance for anti-gun politicians to try and save face after a massive civil disobedience movement was discovered."
At the federal level, the Obama administration has continued to issue unconstitutional decrees on gun control after failing spectacularly last year in its push for Congress to approve more infringements on the human right to keep and bear arms. Ironically, however, as The New American reported this month, the nationwide assault on gun rights by Obama, the establishment media, and certain extremist Democrats has backfired, big time. In addition to sparking record firearm sales across America, dozens of state laws easing restrictions were enacted — almost double the number of laws purporting to impose new infringements. Efforts to fight the radical new scheme in Connecticut are ongoing.
Alex Newman is a correspondent for The New American, covering economics, politics, and more. He can be reached at anewman@thenewamerican.com.
Source: The New American
The rancour between Japan and China was on public display at the World Economic Forum in Davos, Switzerland when Japanese Prime Minister Shinzo Abe gave his keynote speech to the gathering of billionaires, bankers, CEOs, and political leaders on Wednesday.
After expounding on his "Abenomics" pro-market restructuring agenda, Abe spent the second half of his speech making barely-veiled jabs at China that were calculated to further inflame tensions.
Abe began by declaring that "freedom of movement" was of particular importance—a reference to the dangerous dispute that emerged last month over China's declaration of an Air Defence Identification Zone in the East China Sea, including the disputed islets known as Senkaku in Japan and Diaoyu in China.
The US, followed by Japan, immediately flew war planes into the zone unannounced, challenging Chinese authority and sharply escalating tensions. As China scrambled its own fighters in response, the danger emerged of a clash precipitated by a mistake or miscalculation on either side.
Referring to the Senkaku/Diaoyu islands, Abe repeated his adage that disputes should be resolved through dialogue and the rule of law, not through force and coercion. In fact, his government refuses to even recognise that there is a dispute over the rocky outcrops and has stepped up military measures in the area, raising the risk of a military clash.
Again pointing to China, Abe proclaimed the need to "restrain military expansion in Asia, which could otherwise go unchecked." He called for military budgets to be made "completely transparent"—a criticism repeatedly made by the US and its allies over China's military spending.
While repeatedly declaring his commitment to peace, Abe last year announced the first increase in the Japanese military budget in a decade. His government continued to shift the strategic focus of the Japanese military to "island defence" and Japan's southern island chain adjacent to the Chinese mainland.
Japan's defence expansion has been encouraged and backed by the Obama administration, as part of its "pivot to Asia" that includes strengthening of alliances and partnerships throughout the region aimed against China.
Making clear the dangers of war were real, Abe warned his audience: "If peace and stability were shaken in Asia, the knock-on effect for the entire world would be enormous."
Asked by the chair of the session, Abe defended his visit in December to the notorious Yasukuni war shrine—a hated symbol of Japanese militarism in the 1930s and 1940s, where many "Class A" Japanese war criminals are buried. Abe claimed he was simply "praying for the souls of the departed," which should be "something quite natural for a leader of any country in the world."
While Abe did not name China in the course of his speech, the target of his remarks was unmistakable.
In another Davos session, Chinese academic Wu Xinbo responded by calling Abe a "troublemaker", likening him to North Korean leader Kim Jong-un. "Political relations between our two countries will remain very cool, even frozen for the remaining years of Abe in Japan," he warned.
In a less public forum at Davos with international journalists, Abe was more explicit. Asked by Financial Times journalist Gideon Rachman if war with China was "conceivable", the Japanese prime minister did not rule it out. Instead, he compared the current tensions between China and Japan to the rivalry between Britain and Germany in the years before the World War I, saying that it was a "similar situation".
While various commentators have made the same comparison, such remarks carry added significance coming from Japan's prime minister. Abe reinforced the point by declaring that China's increase in military spending was a major source of instability in the region.
As reported in Rachman's blog, Abe noted that, "Britain and Germany—like China and Japan—had a strong trading relationship. But in 1914, this had not prevented strategic tensions leading to the outbreak of conflict." He warned of the danger of "some conflict or dispute arising out the blue, on an ad hoc level… or inadvertently"—a reference to the killing of the Austrian archduke in 1914 that sparked war.
Abe offered no suggestion as to how conflict could be avoided, other than a half-hearted proposal for a "military-force level communications channel" between Beijing and Tokyo. "Unfortunately we don't have a clear and explicit roadmap," he said, adding later than Japan would "very much like to strengthen our military relationship with the US."
This last remark highlights the role of the Obama administration is stoking up tensions throughout the region. Its "pivot to Asia" has encouraged allies as Japan and the Philippines to take a far more aggressive stance in their maritime quarrels with China. Four years ago, the dispute over the Senkaku/Diaoyu islands barely registered in international politics. Today it has become a dangerous flashpoint for war in Asia.
Abe's speech is part of an escalating propaganda war between Japan and China. Following Abe's visit to the Yasukuni Shrine on December 26, Chinese and Japanese ambassadors have engaged in embittered exchanges in the newspapers in at least a dozen countries, including the United States, Britain, Australia and New Zealand.
In Britain, the exchange took the bizarre form of likening the other country to Lord Voldemort—the ultimate incarnation of evil the Harry Potter children's novels—and accusing it of militarism and aggression.
Like the Abe government, the Chinese regime has seized on the dispute to whip up reactionary patriotic sentiment, seeking to divert attention from the social crisis at home and manoeuvre diplomatically abroad. Chinese ambassador Liu Xiaoming concluded his diatribe against Japan with an appeal for Britain and China to renew the World War II alliance—that is, against Japan—in order "to safeguard regional stability and world peace."
The tensions between Japan and China at Davos, where business and political leaders are supposedly gathered to iron out the problems of global capitalism, underlines the bankruptcy of the social order that they all defend. Five years after the global financial crisis, the economic breakdown continues unabated, fuelling geo-political rivalries that are driving towards a catastrophic war.
Source: wsws
What really happened in the Ukrainian crisis?
It is freezing cold in Kiev, legendary city of golden domes on the banks of Dnieper River – cradle of ancient Russian civilisation and the most charming of East European capitals. It is a comfortable and rather prosperous place, with hundreds of small and cosy restaurants, neat streets, sundry parks and that magnificent river. The girls are pretty and the men are sturdy. Kiev is more relaxed than Moscow, and easier on the wallet. Though statistics say the Ukraine is broke and its people should be as poor as Africans, in reality they aren't doing too badly, thanks to their fiscal imprudence. The government borrowed and spent freely, heavily subsidised housing and heating, and they brazenly avoided devaluation of the national currency and the austerity program prescribed by the IMF. This living on credit can go only so far: the Ukraine was doomed to default on its debts next month or sooner, and this is one of the reasons for the present commotion.
A tug-of-war between the East and the West for the future of Ukraine lasted over a month, and has ended for all practical purposes in a resounding victory for Vladimir Putin, adding to his previous successes in Syria and Iran. The trouble began when the administration of President Yanukovich went looking for credits to reschedule its loans and avoid default. There were no offers. They turned to the EC for help; the EC, chiefly Poland and Germany, seeing that the Ukrainian administration was desperate, prepared an association agreement of unusual severity.
The EC is quite hard on its new East European members, Latvia, Romania, Bulgaria et al.: these countries had their industry and agriculture decimated, their young people working menial jobs in Western Europe, their population drop exceeded that of the WWII.
But the association agreement offered to the Ukraine was even worse. It would turn the Ukraine into an impoverished colony of the EC without giving it even the dubious advantages of membership (such as freedom of work and travel in the EC). In desperation, Yanukovich agreed to sign on the dotted line, in vain hopes of getting a large enough loan to avoid collapse. But the EC has no money to spare – it has to provide for Greece, Italy, Spain. Now Russia entered the picture. At the time, relations of the Ukraine and Russia were far from good. Russians had become snotty with their oil money, the Ukrainians blamed their troubles on Russians, but Russia was still the biggest market for Ukrainian products.
For Russia, the EC agreement meant trouble: currently the Ukraine sells its output in Russia with very little customs protection; the borders are porous; people move freely across the border, without even a passport. If the EC association agreement were signed, the EC products would flood Russia through the Ukrainian window of opportunity. So Putin spelled out the rules to Yanukovich: if you sign with the EC, Russian tariffs will rise. This would put some 400,000 Ukrainians out of work right away. Yanukovich balked and refused to sign the EC agreement at the last minute. (I predicted this in my report from Kiev full three weeks before it happened, when nobody believed it – a source of pride).
The EC, and the US standing behind it, were quite upset. Besides the loss of potential economic profit, they had another important reason: they wanted to keep Russia farther away from Europe, and they wanted to keep Russia weak. Russia is not the Soviet Union, but some of the Soviet disobedience to Western imperial designs still lingers in Moscow: be it in Syria, Egypt, Vietnam, Cuba, Angola, Venezuela or Zimbabwe, the Empire can't have its way while the Russian bear is relatively strong. Russia without the Ukraine can't be really powerful: it would be like the US with its Mid-western and Pacific states chopped away. The West does not want the Ukraine to prosper, or to become a stable and strong state either, so it cannot join Russia and make it stronger. A weak, poor and destabilised Ukraine in semi-colonial dependence to the West with some NATO bases is the best future for the country, as perceived by Washington or Brussels.
Angered by this last-moment-escape of Yanukovich, the West activated its supporters. For over a month, Kiev has been besieged by huge crowds bussed from all over the Ukraine, bearing a local strain of the Arab Spring in the far north. Less violent than Tahrir, their Maidan Square became a symbol of struggle for the European strategic future of the country. The Ukraine was turned into the latest battle ground between the US-led alliance and a rising Russia. Would it be a revanche for Obama's Syria debacle, or another heavy strike at fading American hegemony?
The simple division into "pro-East" and "pro-West" has been complicated by the heterogeneity of the Ukraine. The loosely knit country of differing regions is quite similar in its makeup to the Yugoslavia of old. It is another post-Versailles hotchpotch of a country made up after the First World War of bits and pieces, and made independent after the Soviet collapse in 1991. Some parts of this "Ukraine" were incorporated by Russia 500 years ago, the Ukraine proper (a much smaller parcel of land, bearing this name) joined Russia 350 years ago, whilst the Western Ukraine (called the "Eastern Regions") was acquired by Stalin in 1939, and the Crimea was incorporated in the Ukrainian Soviet Republic by Khrushchev in 1954.
The Ukraine is as Russian as the South-of-France is French and as Texas and California are American. Yes, some hundreds years ago, Provence was independent from Paris, – it had its own language and art; while Nice and Savoy became French rather recently. Yes, California and Texas joined the Union rather late too. Still, we understand that they are – by now – parts of those larger countries, ifs and buts notwithstanding. But if they were forced to secede, they would probably evolve a new historic narrative stressing the French ill treatment of the South in the Cathar Crusade, or dispossession of Spanish and Russian residents of California.
Accordingly, since the Ukraine's independence, the authorities have been busy nation-building, enforcing a single official language and creating a new national myth for its 45 million inhabitants. The crowds milling about the Maidan were predominantly (though not exclusively) arrivals from Galicia, a mountainous county bordering with Poland and Hungary, 500 km (300 miles) away from Kiev, and natives of the capital refer to the Maidan gathering as a "Galician occupation".
Like the fiery Bretons, the Galicians are fierce nationalists, bearers of a true Ukrainian spirit (whatever that means). Under Polish and Austrian rule for centuries, whilst the Jews were economically powerful, they are a strongly anti-Jewish and anti-Polish lot, and their modern identity centred around their support for Hitler during the WWII, accompanied by the ethnic cleansing of their Polish and Jewish neighbours. After the WWII, the remainder of pro-Hitler Galician SS fighters were adopted by US Intelligence, re-armed and turned into a guerrilla force against the Soviets. They added an anti-Russian line to their two ancient hatreds and kept fighting the "forest war" until 1956, and these ties between the Cold Warriors have survived the thaw.
After 1991, when the independent Ukraine was created, in the void of state-building traditions, the Galicians were lauded as 'true Ukrainians', as they were the only Ukrainians who ever wanted independence. Their language was used as the basis of a new national state language, their traditions became enshrined on the state level. Memorials of Galician Nazi collaborators and mass murderers Stepan Bandera and Roman Shukhevych peppered the land, often provoking the indignation of other Ukrainians. The Galicians played an important part in the 2004 Orange Revolution as well, when the results of presidential elections were declared void and the pro-Western candidate Mr Yuschenko got the upper hand in the re-run.
However, in 2004, many Kievans also supported Yuschenko, hoping for the Western alliance and a bright new future. Now, in 2013, the city's support for the Maidan was quite low, and the people of Kiev complained loudly about the mess created by the invading throngs: felled trees, burned benches, despoiled buildings and a lot of biological waste. Still, Kiev is home to many NGOs; city intellectuals receive generous help from the US and EC. The old comprador spirit is always strongest in the capitals.
For the East and Southeast of the Ukraine, the populous and heavily industrialised regions, the proposal of association with the EC is a no-go, with no ifs, ands or buts. They produce coal, steel, machinery, cars, missiles, tanks and aircraft. Western imports would erase Ukrainian industry right off the map, as the EC officials freely admit. Even the Poles, hardly a paragon of industrial development, had the audacity to say to the Ukraine: we'll do the technical stuff, you'd better invest in agriculture. This is easier to say than to do: the EC has a lot of regulations that make Ukrainian products unfit for sale and consumption in Europe. Ukrainian experts estimated their expected losses for entering into association with the EC at anything from 20 to 150 billion euros.
For Galicians, the association would work fine. Their speaker at the Maidan called on the youth to 'go where you can get money' and do not give a damn for industry. They make their income in two ways: providing bed-and breakfast rooms for Western tourists and working in Poland and Germany as maids and menials. They hoped they would get visa-free access to Europe and make a decent income for themselves. Meanwhile, nobody offered them a visa-waiver arrangement. The Brits mull over leaving the EC, because of the Poles who flooded their country; the Ukrainians would be too much for London. Only the Americans, always generous at somebody's else expense, demanded the EC drop its visa requirement for them.
While the Maidan was boiling, the West sent its emissaries, ministers and members of parliament to cheer the Maidan crowd, to call for President Yanukovich to resign and for a revolution to install pro-Western rule. Senator McCain went there and made a few firebrand speeches. The EC declared Yanukovich "illegitimate" because so many of his citizens demonstrated against him. But when millions of French citizens demonstrated against their president, when Occupy Wall Street was violently dispersed, nobody thought the government of France or the US president had lost legitimacy…
Victoria Nuland, the Assistant Secretary of State, shared her biscuits with the demonstrators, and demanded from the oligarchs support for the "European cause" or their businesses would suffer. The Ukrainian oligarchs are very wealthy, and they prefer the Ukraine as it is, sitting on the fence between the East and the West. They are afraid that the Russian companies will strip their assets should the Ukraine join the Customs Union, and they know that they are not competitive enough to compete with the EC. Pushed now by Nuland, they were close to falling on the EC side.
Yanukovich was in big trouble. The default was rapidly approaching. He annoyed the pro-Western populace, and he irritated his own supporters, the people of the East and Southeast. The Ukraine had a real chance of collapsing into anarchy. A far-right nationalist party, Svoboda (Liberty), probably the nearest thing to the Nazi party to arise in Europe since 1945, made a bid for power. The EC politicians accused Russia of pressurising the Ukraine; Russian missiles suddenly emerged in the western-most tip of Russia, a few minutes flight from Berlin. The Russian armed forces discussed the US strategy of a "disarming first strike". The tension was very high.
Edward Lucas, the Economist's international editor and author of The New Cold War, is a hawk of the Churchill and Reagan variety. For him, Russia is an enemy, whether ruled by Tsar, by Stalin or by Putin. He wrote: "It is no exaggeration to say that the [Ukraine] determines the long-term future of the entire former Soviet Union. If Ukraine adopts a Euro-Atlantic orientation, then the Putin regime and its satrapies are finished… But if Ukraine falls into Russia's grip, then the outlook is bleak and dangerous… Europe's own security will also be endangered. NATO is already struggling to protect the Baltic states and Poland from the integrated and increasingly impressive military forces of Russia and Belarus. Add Ukraine to that alliance, and a headache turns into a nightmare."
In this cliff-hanging situation, Putin made his pre-emptive strike. At a meeting in the Kremlin, he agreed to buy fifteen billion euros worth of Ukrainian Eurobonds and cut the natural gas price by a third. This meant there would be no default; no massive unemployment; no happy hunting ground for the neo-Nazi thugs of Svoboda; no cheap and plentiful Ukrainian prostitutes and menials for the Germans and Poles; and Ukrainian homes will be warm this Christmas. Better yet, the presidents agreed to reforge their industrial cooperation. When Russia and Ukraine formed a single country, they built spaceships; apart, they can hardly launch a naval ship. Though unification isn't on the map yet, it would make sense for both partners. This artificially divided country can be united, and it would do a lot of good for both of their populaces, and for all people seeking freedom from US hegemony.
There are a lot of difficulties ahead: Putin and Yanukovich are not friends, Ukrainian leaders are prone to renege, the US and the EC have a lot of resources. But meanwhile, it is a victory to celebrate this Christmas tide. Such victories keep Iran safe from US bombardment, inspire the Japanese to demand removal of Okinawa base, encourage those seeking closure of Guantanamo jail, cheer up Palestinian prisoners in Israeli prisons, frighten the NSA and CIA and allow French Catholics to march against Hollande's child-trade laws.
***
What is the secret of Putin's success? Edward Lucas said, in an interview to the pro-Western Ekho Moskvy radio: "Putin had a great year – Snowden, Syria, Ukraine. He checkmated Europe. He is a great player: he notices our weaknesses and turns them into his victories. He is good in diplomatic bluff, and in the game of Divide and Rule. He makes the Europeans think that the US is weak, and he convinced the US that Europeans are useless".
I would offer an alternative explanation. The winds and hidden currents of history respond to those who feel their way. Putin is no less likely a roguish leader of global resistance than Princess Leia or Captain Solo were in Star Wars. Just the time for such a man is ripe.
Unlike Solo, he is not an adventurer. He is a prudent man. He does not try his luck, he waits, even procrastinates. He did not try to change regime in Tbilisi in 2008, when his troops were already on the outskirts of the city. He did not try his luck in Kiev, either. He has spent many hours in many meetings with Yanukovich whom he supposedly personally dislikes.
Like Captain Solo, Putin is a man who is ready to pay his way, full price, and such politicians are rare. "Do you know what is the proudest word you will ever hear from an Englishman's mouth?", asked a James Joyce character, and answered: "His proudest boast is I paid my way." Those were Englishmen of another era, long before the likes of Blair, et al.
While McCain and Nuland, Merkel and Bildt speak of the European choice for the Ukraine, none of them is ready to pay for it. Only Russia is ready to pay her way, in the Joycean sense, whether in cash, as now, or in blood, as in WWII.
Putin is also a magnanimous man. He celebrated his Ukrainian victory and forthcoming Christmas by forgiving his personal and political enemies and setting them free: the Pussy Riot punks, Khodorkovsky the murderous oligarch, rioters… And his last press conference he carried out in Captain Solo self-deprecating mode, and this, for a man in his position, is a very good sign.
Corporate monopolies are not new, but ownership of patented grain seeds connotes that the control of the food supply is in the grasp of a private company. US supreme court rules in favor of Monsanto, "that a farmer in Indiana violated the intellectual property rights of the agricultural biotechnology titan Monsanto when he regrew the company's genetically modified and herbicide-resistant soybean seeds by planting second-generation seeds."
Dave Murphy, Executive Director and founder of Food Democracy Now, explains the ultimate outcome.
"Today, the Supreme Court unanimously affirmed the corporate takeover of our food supply, in a huge win for Monsanto, and a major loss for America's farmers and consumers. Monsanto has long engaged in an effort to subvert family farmers that do not use their genetically-engineered seeds and the Court has now handed corporations even more control over what our families eat."
The stats on the prevailing position of this threat, compiled in U.S. and Monsanto Dominate Global Market for GM Seeds, are alarming. If that is not enough, the video The World According to Monsanto along with the Documentary, provides the evidence that has long gone ignored.
"There's nothing they are leaving untouched: the mustard, the okra, the bringe oil, the rice, the cauliflower. Once they have established the norm: that seed can be owned as their property, royalties can be collected. We will depend on them for every seed we grow of every crop we grow. If they control seed, they control food, they know it – it's strategic. It's more powerful than bombs. It's more powerful than guns."
America lives in the dark ages when it comes to ingesting the poison from GMO designer crops. Ellen Brown provides the proof in, Monsanto, the TPP and Global Food Dominance.
"Sixty to seventy percent of the foods in US supermarkets are now genetically modified. By contrast, in at least 26 other countries—including Switzerland, Australia, Austria, China, India, France, Germany, Hungary, Luxembourg, Greece, Bulgaria, Poland, Italy, Mexico and Russia—GMOs are totally or partially banned; and significant restrictions on GMOs exist in about sixty other countries."
Collusion among the courts, regulators, agency administrators, lobbyists (Monsanto Hires Former Sen. Blanche Lincoln As Lobbyist), politicians and the free trade interests, to facilitate the adoption of a biological genetic frankenstein diet is evident in, Why Monsanto Always Wins by Mike Ludwig.
"The recent approval of Monsanto's Roundup Ready alfalfa is one of most divisive controversies in American agriculture, but in 2003, it was simply the topic at hand in a string of emails between the US Department of Agriculture (USDA) and Monsanto. In the emails, federal regulators and Monsanto officials shared edits to a list of the USDA's questions about Monsanto's original petition to fully legalize the alfalfa. Later emails show a USDA regulator accepted Monsanto's help with drafting the initial environmental assessment (EA) of the alfalfa and planned to "cut and paste" parts of Monsanto's revised petition right into the government's assessment."
How many times will the merger of corporatist influence with governmental cooperation put the public at risk, before this insidious process is recognized as systemic corruption?
Whatever else you think of former Congressman Dennis Kucinich, he has the guts to confront "The Influence And Corruption Of The Political Process By Monsanto", in a hard hitting video. No wonder he was gerrymandered out of office.Ms. Brown continues and injects political influence into the equation that will virtually guarantee Monsanto's profits as they feed poisonous food to the consumer.
"The chief agricultural negotiator for the US is the former Monsanto lobbyist, Islam Siddique. If ratified the TPP would impose punishing regulations that give multinational corporations unprecedented right to demand taxpayer compensation for policies that corporations deem a barrier to their profits.. . . They are carefully crafting the TPP to insure that citizens of the involved countries have no control over food safety, what they will be eating, where it is grown, the conditions under which food is grown and the use of herbicides and pesticides."
The fraud perpetrated in The Seeds Of Suicide: How Monsanto Destroys Farming, is an affront to the Creator, even his children are blind to the consequences of designing seeds that require a license to plant.
"Patents on seed are illegitimate because putting a toxic gene into a plant cell is not "creating" or "inventing" a plant. These are seeds of deception — the deception that Monsanto is the creator of seeds and life; the deception that while Monsanto sues farmers and traps them in debt, it pretends to be working for farmers' welfare, and the deception that GMOs feed the world."
The article, Genetic Modified Foods – Senate Bill S510, examines the highest of all stakes.
"Control of the food chain is a concern that crosses all ideological perspectives. The most essential of all human rights is the effective ability of access and ingestion of nutrients that are necessary to sustain life. Forced feeding of toxicants, as the only foodstuff available to the masses, is a true crime against humanity."
F. William Engdahl in an interview with RT, 'Monsanto is the metaphor for genetic manipulation, food chain control', nicely sums up the complicity in creating a NWO food supply.
RT: Why is the US government so keen to protect the interests of Monsanto?

WE: I think this is the strategic interest of the US agribusiness lobby, the lobby of Bush senior as president in 1992. Monsanto went to the White House and had a closed-door meeting with Bush, and got him to agree to make sure there are no government tests whatsoever on the health and safety of GMO products before they were released to the commercial public. That was called the doctrine of 'substantial equivalence'– it's a fraudulent doctrine if you just analyze the name, it's by no means scientifically rigorous.
The Globalist objective to reduce the earthly population coincides with Monsanto's strategy to strangle the food supply. The world their 'substantial equivalence' envisions has no equality among humans. The roundup has begun and the survivors will be few.
As a general rule, extreme economic decline is almost always followed by extreme international conflict. Sometimes, these disasters can be attributed to the human survival imperative and the desire to accumulate resources during crisis. But most often, war amid fiscal distress is usually a means for the political and financial elite to distract the masses away from their empty wallets and empty stomachs.
War galvanizes societies, usually under false pretenses. I'm not talking about superficial "police actions" or absurd crusades to "spread democracy" to Third World enclaves that don't want it. No, I'm talking about REAL war: war that threatens the fabric of a culture, war that tumbles violently across people's doorsteps. The reality of near-total annihilation is what oligarchs use to avoid blame for economic distress while molding nations and populations.
Because of the very predictable correlation between financial catastrophe and military conflagration, it makes quite a bit of sense for Americans today to be concerned. Never before in history has our country been so close to full-spectrum economic collapse, the kind that kills currencies and simultaneously plunges hundreds of millions of people into poverty. It is a collapse that has progressed thanks to the deliberate efforts of international financiers and central banks. It only follows that the mind-boggling scale of the situation would "require" a grand distraction to match.
It is difficult to predict what form this distraction will take and where it will begin, primarily because the elites have so many options. The Mideast is certainly an ever-looming possibility. Iran is a viable catalyst. Syria is not entirely off the table. Saudi Arabia and Israel are now essentially working together, forming a strange alliance that could promise considerable turmoil — even without the aid of the United States. Plenty of Americans still fear the Al Qaeda bogeyman, and a terrorist attack is not hard to fabricate. However, when I look at the shift of economic power and military deployment, the potential danger areas appear to be growing not only in the dry deserts of Syria and Iran, but also in the politically volatile waters of the East China Sea.
China is THE key to any outright implosion of the U.S. monetary system. Other countries, like Saudi Arabia, may play a part; but ultimately it will be China that deals the decisive blow against the dollar's world reserve status. China's dollar and Treasury bond holdings could be used as a weapon to trigger a global sell-off of dollar-denominated assets. China has stopped future increases of dollar forex holdings, and has cut the use of the dollar in bilateral trade agreements with multiple countries.  Oil-producing nations are shifting alliances to China because it is now the world's largest consumer of petroleum. And, China has clearly been preparing for this eventuality for years. So, given these circumstances, how can the U.S. government conceive of confrontation with the East? Challenging one's creditors to a duel does not usually end well. At the very least, it would be economic suicide. But perhaps that is the point. Perhaps America is meant to make this seemingly idiotic leap.
Here are just some of the signs of a buildup to conflict…
Currency Wars And Shooting Wars
In March 2009, U.S. military and intelligence officials gathered to participate in a simulated war game, a hypothetical economic struggle between the United States and China.
The conclusions of the war game were ominous. The participants determined that there was no way for the United States to win in an economic battle with China. The Chinese had a counterstrategy to every U.S. effort and an ace up their sleeve – namely, their U.S. dollar reserves, which they could use as a monetary neutron bomb, a chain reaction that would result in the abandonment of the dollar by exporters around the world . They also found that China has been quietly accumulating hard assets (including land and gold) across globe, using sovereign wealth funds, government-controlled front companies, and private equity funds to make the purchases. China could use these tangible assets as a hedge to protect against the eventual devaluation of its U.S. dollar and Treasury holdings, meaning the losses on its remaining U.S. financial investments was acceptable should it decide to crush the dollar.
The natural response of those skeptical of the war game and its findings is to claim that the American military would be the ultimate trump card and probable response to a Chinese economic threat. Of course, China's relationship with Russia suggests a possible alliance against such an action and would definitely negate the use of nuclear weapons (unless the elites plan nuclear Armageddon). That said, it is highly likely that the U.S. government would respond with military action to a Chinese dollar dump, not unlike Germany's rise to militarization and totalitarianism after the hyperinflationary implosion of the mark. The idea that anyone except the internationalists could "win" such a venture, though, is foolish.
I would suggest that this may actually be the plan of globalists in the United States and their counterparts in Asia and Europe. China's rise to financial prominence is not due to its economic prowess. In fact, China is ripe with poor fiscal judgment calls and infrastructure projects that have gone nowhere. But what China does have on its side are massive capital inflows from global banks and corporations, mainly based in the United States and the European Union. And, it has help in the spread of its currency (the Yuan) from entities like JPMorgan Chase and Co. The International Monetary Fund is seeking to include China in its global basket currency, the SDR, which would give China even more leverage to use in breaking the dollar's reserve status. Corporate financiers and central bankers have made it more than possible for China to kill the dollar, which they openly suggest is a "good thing."
Is it possible that the war game scenarios carried out by the Pentagon and elitist think-tanks like the RAND Corporation were not meant to prevent a war with China, but to ensure one takes place?
The Senkaku Islands
Every terrible war has a trigger point, an event that history books later claim "started it all." For the Spanish-American War, it was the bombing of the USS Maine. For World War I it was the assassination of Archduke Franz Ferdinand of Austria. For U.S. involvement in World War I, it was the sinking of the Lusitania by a German U-Boat. For U.S. involvement in World War II, it was the attack on Pearl Harbor. For Vietnam, it was the Gulf of Tonkin Incident (I recommend readers look into the hidden history behind all of these events). While the initial outbreak of war always appears to be spontaneous, the reality is that most wars are planned far in advance.
As evidence indicates, China has been deliberately positioned to levy an economic blow against the United States. Our government is fully aware what the results of that attack will be, considering they have gamed the scenario multiple times. And, by RAND Corporation's own admission, China and the United States have been preparing for physical confrontation for some time, centered on the concept of pre-emptive strikes.  Meaning, the response both sides have exclusively trained for in the event of confrontation is to attack the other first!
The seemingly simple and petty dispute over the Senkaku Islands in the East China Sea actually provides a perfect environment for the pre-emptive powder keg to explode.
China has recently declared an "air defense zone" that extends over the islands, which Japan has already claimed as its own. China, South Korea and the United States have all moved to defy this defense zone. South Korea has even extended its own air defense zone to overlap China's.
China has responded with warnings that its military aircraft will now monitor the region and demands that other nations provide it with civilian airline flight paths.  China has also stated that it plans to create MORE arbitrary defense zones in the near future.
The U.S. government under Barack Obama has long planned a military shift into the Pacific, which is meant specifically to counter China's increased presence. It's almost as if the White House knew a confrontation was coming.
The shift is now accelerating due to the Senkaku situation, as the U.S. transfers submarine-hunting jets to Japan while pledging full support for Japan should war ignite.
And most recently, the Japanese press has suggested that war between the two countriescould erupt as early as January.
China, with its limited navy, has focused more of its energy and funding into advanced missile technologies — including "ship killers," which fly too low and fast to be detected with current radar.  This is the same strategy of cheap compact precision warfare being adopted by countries like Syria and Iran, and it is designed specifically to disrupt tradition American military tactics.
Currently, very little diplomatic headway has been made or attempted in regards to the Senkaku Islands. The culmination of various ingredients so far makes for a sour stew.
All that is required now is that one trigger event — that one ironic "twist of fate" that mainstream historians love so much, the spark that lights the fuse. China could suddenly sell a mass quantity of U.S. Treasuries, perhaps in response to the renewed debt debate next spring. The United States could use pre-emption to take down a Chinese military plane or submarine.  A random missile could destroy a passenger airliner traveling through the defense zone, and both sides could blame each other. The point is nothing good could come from the escalation over Senkaku.
Why Is War Useful?
What could possibly be gained by fomenting a war between the United States and China?  What could possibly be gained by throwing America's economy, the supposed "goose that lays the golden eggs", to the fiscal wolves?  As stated earlier, distraction is paramount, and fear is valuable political and social capital.
Global financiers created the circumstances that have led to America's probable economic demise, but they don't want to be blamed for it. War provides the perfect cover for monetary collapse, and a war with China might become the cover to end all covers. The resulting fiscal damage and the terror Americans would face could be overwhelming. Activists who question the legitimacy of the U.S. government and its actions, once considered champions of free speech, could easily be labeled "treasonous" during wartime by authorities and the frightened masses. (If the government is willing to use the Internal Revenue Service against us today, just think about who it will send after us during the chaos of a losing war tomorrow.) A lockdown of civil liberties could be instituted behind the fog of this national panic.
Primarily, war tends to influence the masses to agree to more centralization, to relinquish their rights in the name of the "greater good", and to accept less transparency in government and more power in the hands of fewer people. Most important, though, is war's usefulness as a philosophical manipulation after the dust has settled.
After nearly every war of the 20th and 21st century, the subsequent propaganda implies one message in particular: National sovereignty, or nationalism, is the cause of all our problems. The establishment then claims that there is only one solution that will solve these problems: globalization. This article by Andrew Hunter, the chairman of the Australian Fabian Society, is exactly the kind of narrative I expect to hear if conflict arises between the United States and China.
National identity and sovereignty are the scapegoats, and the Fabians (globalist propagandists) are quick to point a finger. Their assertion is that nation states should no longer exist, borders should be erased and a one-world economic system and government should be founded. Only then will war and financial strife end. Who will be in charge of this interdependent one world utopia? I'll give you three guesses…
The Fabians, of course, make no mention of global bankers and their instigation of nearly every war and depression for the past 100 years; and these are invariably the same people that will end up in positions of authority if globalization comes to fruition. What the majority of people do not yet understand is that globalists have no loyalties to any particular country, and they are perfectly willing to sacrifice governments, economies, even entire cultures, in the pursuit of their "ideal society".  "Order out of chaos" is their motto, after all.  The bottom line is that a war between China and the United States will not be caused by national sovereignty. Rather, it will be caused by elitists looking for a way to END national sovereignty. That's why such a hypothetical conflict, a conflict that has been gamed by think tanks for years, is likely to be forced into reality.
Source: Brandon Smith | Alt-Market
There's nothing like a glass of cool, clear water to quench one's thirst. But the next time you or your child reaches for one, you might want to question whether that water is in fact, too toxic to drink. If your water is fluoridated, the answer may well be yes.
For decades, we have been told a lie, a lie that has led to the deaths of hundreds of thousands of Americans and the weakening of the immune systems of tens of millions more. This lie is called fluoridation. A process we were led to believe was a safe and effective method of protecting teeth from decay is in fact a fraud. For decades it's been shown that fluoridation is neither essential for good health nor protective of teeth. What it does is poison the body. We should all at this point be asking how and why public health policy and the American media continue to live with and perpetuate this scientific sham.
The Latest in Fluoride News
Today more than ever, evidence of fluoride's toxicity is entering the public sphere.The summer of 2012 saw the publication of a systematic review and meta-analysis by researchers at Harvard University that explored the link between exposure to fluoride and neurological and cognitive function among children. The report pooled data from over 27 studies- many of them from China- carried out over the course of 22 years. The results, which were published in the journal Environmental Health Sciencesshowed a strong connection between exposure to fluoride in drinking water and decreased IQ scores in children. The team concluded that "the results suggest that fluoride may be a developmental neurotoxicant that affects brain development at exposures much below those that can cause toxicity in adults." 1
The newest scientific data suggest that the damaging effects of fluoride extend to reproductive health as well. A 2013 study published in the journal Archives of Toxicology showed a link between fluoride exposure and male infertility in mice. The study's findings suggest that sodium fluoride impairs the ability of sperm cells in mice to normally fertilize the egg through a process known as chemotaxis. 2 This is the latest in more than 60 scientific studies on animals that have identified an association between male infertility and fluoride exposure.3
Adding more fuel to the fluoride controversy is a recent investigative report by NaturalNews exposing how the chemicals used to fluoridate United States' water systems today are commonly purchased from Chinese chemical plants looking to discard surplus stores of this form of industrial waste. Disturbingly, the report details that some Chinese vendors of fluoride advertise on their website that their product can be used as an "adhesive preservative", an "insecticide" as well as a" flux for soldering and welding".4 One Chinese manufacturer, Shanghai Polymet Commodities Ltd,. which produces fluoride destined for municipal water reserves in the United States, notes on their website that their fluoride is "highly corrosive to human skin and harmful to people's respiratory organs". 5
The Fluoride Phase Out at Home and Abroad
There are many signs in recent years that indicate growing skepticism over fluoridation. The New York Times reported in October 2011 that in the previous four years, about 200 jurisdictions across the USA moved to cease water fluoridation. A panel composed of scientists and health professionals in Fairbanks, Alaska recently recommended ceasing fluoridation of the county water supply after concluding that the addition of fluoride to already naturally-fluoridated reserves could pose health risks to 700,000 residents. The move to end fluoridation would save the county an estimated $205,000 annually. 6
The city of Portland made headlines in 2013 when it voted down a measure to fluoridate its water supply. The citizens of Portland have rejected introducing the chemical to drinking water on three separate occasions since the 1950's. Portland remains the largest city in the United States to shun fluoridation.7
The movement against fluoridation has gained traction overseas as well. In 2013, Israel's Ministry of Health committed to a countrywide phase-out of fluoridation. The decision came after Israel's Supreme Court deemed the existing health regulations requiring fluoridation to be based on science that is "outdated" and "no longer widely accepted."8
Also this year, the government of the Australian state of Queensland eliminated $14 million in funding for its state-wide fluoridation campaign. The decision, which was executed by the Liberal National Party (LNP) government, forced local councils to vote on whether or not to introduce fluoride to their water supplies. Less than two months after the decision came down, several communities including the town of Cairns halted fluoridation. As a result, nearly 200,000 Australians will no longer be exposed to fluoride in their drinking water.9
An ever-growing number of institutions and individuals are questioning the wisdom of fluoridation. At the fore of the movement are thousands of scientific authorities and health care professionals who are speaking out about the hazards of this damaging additive. As of November 2013, a group of over 4549 professionals including 361 dentists and 562 medical doctors have added their names to a petition aimed at ending fluoridation started by the Fluoride Action Network.  Among the prominent signatories are Nobel Laureate Arvid Carlsson and William Marcus, PhD who served as the chief toxicologist of the EPA Water Division.10
The above sampling of recent news items on fluoride brings into sharp focus just how urgent it is to carry out a critical reassessment of the mass fluoridation campaign that currently affects hundreds of millions of Americans. In order to better understand the massive deception surrounding this toxic chemical, we must look back to the sordid history of how fluoride was first introduced.
How to Market a Toxic Waste
"We would not purposely add arsenic to the water supply. And we would not purposely add lead. But we do add fluoride. The fact is that fluoride is more toxic than lead and just slightly less toxic than arsenic." 11
These words of Dr. John Yiamouyiannis may come as a shock to you because, if you're like most Americans, you have positive associations with fluoride. You may envision tooth protection, strong bones, and a government that cares about your dental needs. What you've probably never been told is that the fluoride added to drinking water and toothpaste is a crude industrial waste product of the aluminum and fertilizer industries, and a substance toxic enough to be used as rat poison. How is it that Americans have learned to love an environmental hazard? This phenomenon can be attributed to a carefully planned marketing program begun even before Grand Rapids, Michigan, became the first community to officially fluoridate its drinking water in 1945. 12   As a result of this ongoing campaign, nearly two-thirds of the nation has enthusiastically followed Grand Rapids' example. But this push for fluoridation has less to do with a concern for America's health than with industry's penchant to expand at the expense of our nation's well-being.
The first thing you have to understand about fluoride is that it's the problem child of industry. Its toxicity was recognized at the beginning of the Industrial Revolution, when, in the 1850s iron and copper factories discharged it into the air and poisoned plants, animals, and people.13   The problem was exacerbated in the 1920s when rapid industrial growth meant massive pollution. Medical writer Joel Griffiths explains that "it was abundantly clear to both industry and government that spectacular U.S. industrial expansion ­ and the economic and military power and vast profits it promised ­ would necessitate releasing millions of tons of waste fluoride into the environment."14  Their biggest fear was that "if serious injury to people were established, lawsuits alone could prove devastating to companies, while public outcry could force industry-wide government regulations, billions in pollution-control costs, and even mandatory changes in high-fluoride raw materials and profitable technologies." 15
At first, industry could dispose of fluoride legally only in small amounts by selling it to insecticide and rat poison manufacturers. 16   Then a commercial outlet was devised in the 1930s when a connection was made between water supplies bearing traces of fluoride and lower rates of tooth decay. Griffiths writes that this was not a scientific breakthrough, but rather part of a "public disinformation campaign" by the aluminum industry "to convince the public that fluoride was safe and good." Industry's need prompted Alcoa-funded scientist Gerald J. Cox to announce that "The present trend toward complete removal of fluoride from water may need some reversal." 17   Griffiths writes:
"The big news in Cox's announcement was that this 'apparently worthless by-product' had not only been proved safe (in low doses), but actually beneficial; it might reduce cavities in children. A proposal was in the air to add fluoride to the entire nation's drinking water. While the dose to each individual would be low, 'fluoridation' on a national scale would require the annual addition of hundreds of thousands of tons of fluoride to the country's drinking water.
"Government and industry ­ especially Alcoa ­ strongly supported intentional water fluoridation… [it] made possible a master public relations stroke ­ one that could keep scientists and the public off fluoride's case for years to come. If the leaders of dentistry, medicine, and public health could be persuaded to endorse fluoride in the public's drinking water, proclaiming to the nation that there was a 'wide margin of safety,' how were they going to turn around later and say industry's fluoride pollution was dangerous?
"As for the public, if fluoride could be introduced as a health enhancing substance that should be added to the environment for the children's sake, those opposing it would look like quacks and lunatics….
"Back at the Mellon Institute, Alcoa's Pittsburgh Industrial research lab, this news was galvanic. Alcoa-sponsored biochemist Gerald J. Cox immediately fluoridated some lab rats in a study and concluded that fluoride reduced cavities and that 'The case should be regarded as proved.' In a historic moment in 1939, the first public proposal that the U.S. should fluoridate its water supplies was made ­ not by a doctor, or dentist, but by Cox, an industry scientist working for a company threatened by fluoride damage claims." 18
Once the plan was put into action, industry was buoyant. They had finally found the channel for fluoride that they were looking for, and they were even cheered on by dentists, government agencies, and the public. Chemical Week, a publication for the chemical industry, described the tenor of the times: "All over the country, slide rules are getting warm as waterworks engineers figure the cost of adding fluoride to their water supplies." They are riding a trend urged upon them, by the U.S. Public Health Service, the American Dental Association, the State Dental Health Directors, various state and local health bodies, and vocal women's clubs from coast to coast. It adds up to a nice piece of business on all sides and many firms are cheering the PHS and similar groups as they plump for increasing adoption of fluoridation." 19
Such overwhelming acceptance allowed government and industry to proceed hastily, albeit irresponsibly. The Grand Rapids experiment was supposed to take 15 years, during which time health benefits and hazards were to be studied. In 1946, however, just one year into the experiment, six more U.S. cities adopted the process. By 1947, 87 more communities were treated; popular demand was the official reason for this unscientific haste.
The general public and its leaders did support the cause, but only after a massive government public relations campaign spearheaded by Edward L. Bernays, a nephew of Sigmund Freud. Bernays, a public relations pioneer who has been called "the original spin doctor," 20  was a masterful PR strategist. As a result of his influence, Griffiths writes, "Almost overnight…the popular image of fluoride ­ which at the time was being widely sold as rat and bug poison ­ became that of a beneficial provider of gleaming smiles, absolutely safe, and good for children, bestowed by a benevolent paternal government. Its opponents were permanently engraved on the public mind as crackpots and right-wing loonies." 21
Griffiths explains that while opposition to fluoridation is usually associated with right-wingers, this picture is not totally accurate. He provides an interesting historical perspective on the anti-fluoridation stance:
"Fluoridation attracted opponents from every point on the continuum of politics and sanity. The prospect of the government mass-medicating the water supplies with a well-known rat poison to prevent a nonlethal disease flipped the switches of delusionals across the country ­ as well as generating concern among responsible scientists, doctors, and citizens.
"Moreover, by a fortuitous twist of circumstances, fluoride's natural opponents on the left were alienated from the rest of the opposition. Oscar Ewing, a Federal Security Agency administrator, was a Truman "fair dealer" who pushed many progressive programs such as nationalized medicine. Fluoridation was lumped with his proposals. Inevitably, it was attacked by conservatives as a manifestation of "creeping socialism," while the left rallied to its support. Later during the McCarthy era, the left was further alienated from the opposition when extreme right-wing groups, including the John Birch Society and the Ku Klux Klan, raved that fluoridation was a plot by the Soviet Union and/or communists in the government to poison America's brain cells.
"It was a simple task for promoters, under the guidance of the 'original spin doctor,' to paint all opponents as deranged ­ and they played this angle to the hilt….
"Actually, many of the strongest opponents originally started out as proponents, but changed their minds after a close look at the evidence. And many opponents came to view fluoridation not as a communist plot, but simply as a capitalist-style con job of epic proportions. Some could be termed early environmentalists, such as the physicians George L. Waldbott and Frederick B. Exner, who first documented government-industry complicity in hiding the hazards of fluoride pollution from the public. Waldbott and Exner risked their careers in a clash with fluoride defenders, only to see their cause buried in toothpaste ads." 22
By 1950, fluoridation's image was a sterling one, and there was not much science could do at this point. The Public Health Service was fluoridation's main source of funding as well as its promoter, and therefore caught in a fundamental conflict of interest. 12   If fluoridation were found to be unsafe and ineffective, and laws were repealed, the organization feared a loss of face, since scientists, politicians, dental groups, and physicians unanimously supported it. 23  For this reason, studies concerning its effects were not undertaken. The Oakland Tribune noted this when it stated that "public health officials have often suppressed scientific doubts" about fluoridation.24 Waldbott sums up the situation when he says that from the beginning, the controversy over fluoridating water supplies was "a political, not a scientific health issue."25
The marketing of fluoride continues. In a 1983 letter from the Environmental Protection Agency, then Deputy Assistant Administrator for Water, Rebecca Hammer, writes that the EPA "regards [fluoridation] as an ideal environmental solution to a long-standing problem. By recovering by-product fluosilicic acid from fertilizer manufacturing, water and air pollution are minimized and water utilities have a low-cost source of fluoride available to them." 26    A 1992 policy statement from the Department of Health and Human Services says, "A recent comprehensive PHS review of the benefits and potential health risks of fluoride has concluded that the practice of fluoridating community water supplies is safe and effective." 27
According to the CDC website, about 200 million Americans in 16,500 communities are exposed to fluoridated water. Out of the 50 largest cities in the US, 43 have fluoridated water. 28
To help celebrate fluoride's widespread use, the media recently reported on the 50th anniversary of fluoridation in Grand Rapids. Newspaper articles titled "Fluoridation: a shining public health success" 29  and "After 50 years, fluoride still works with a smile"  30  painted glowing pictures of the practice. Had investigators looked more closely, though, they might have learned that children in Muskegon, Michigan, an unfluoridated "control" city, had equal drops in dental decay. They might also have learned of the other studies that dispute the supposed wonders of fluoride.
The Fluoride Myth Doesn't Hold Water
The big hope for fluoride was its ability to immunize children's developing teeth against cavities. Rates of dental caries were supposed to plummet in areas where water was treated. Yet decades of experience and worldwide research have contradicted this expectation numerous times. Here are just a few examples:
In British Columbia, only 11% of the population drinks fluoridated water, as opposed to 40-70% in other Canadian regions. Yet British Columbia has the lowest rate of tooth decay in Canada. In addition, the lowest rates of dental caries within the province are found in areas that do not have their water supplies fluoridated. 31
According to a Sierra Club study, people in unfluoridated developing nations have fewer dental caries than those living in industrialized nations. As a result, they conclude that "fluoride is not essential to dental health." 32
In 1986-87, the largest study on fluoridation and tooth decay ever was performed. The subjects were 39,000 school children between 5 and 17 living in 84 areas around the country. A third of the places were fluoridated, a third were partially fluoridated, and a third were not. Results indicate no statistically significant differences in dental decay between fluoridated and unfluoridated cities. 33
A World Health Organization survey reports a decline of dental decay in western Europe, which is 98% unfluoridated. They state that western Europe's declining dental decay rates are equal to and sometimes better than those in the U.S. 34
A 1992 University of Arizona study yielded surprising results when they found that "the more fluoride a child drinks, the more cavities appear in the teeth." 35
Although all Native American reservations are fluoridated, children living there have much higher incidences of dental decay and other oral health problems than do children living in other U.S. communities. 36
In light of all the evidence, fluoride proponents now make more modest claims. For example, in 1988, the ADA professed that a 40- to 60% cavity reduction could be achieved with the help of fluoride. Now they claim an 18- to 25% reduction. Other promoters mention a 12% decline in tooth decay.
And some former supporters are even beginning to question the need for fluoridation altogether. In 1990, a National Institute for Dental Research report stated that "it is likely that if caries in children remain at low levels or decline further, the necessity of continuing the current variety and extent of fluoride-based prevention programs will be questioned." 37
Most government agencies, however, continue to ignore the scientific evidence and to market fluoridation by making fictional claims about its benefits and pushing for its expansion. For instance, according to the U.S. Department of Health and Human Services, "National surveys of oral health dating back several decades document continuing decreases in tooth decay in children, adults and senior citizens. Nevertheless, there are parts of the country and particular populations that remain without protection. For these reasons, the U.S. PHS…has set a national goal for the year 2000 that 75% of persons served by community water systems will have access to optimally fluoridated drinking water; currently this figure is just about 60%. The year 2000 target goal is both desirable and yet challenging, based on past progress and continuing evidence of effectiveness and safety of this public health measure." 38
This statement is flawed on several accounts. First, as we've seen, research does not support the effectiveness of fluoridation for preventing tooth disease. Second, purported benefits are supposedly for children, not adults and senior citizens. At about age 13, any advantage fluoridation might offer comes to an end, and less than 1% of the fluoridated water supply reaches this population.  And third, fluoridation has never been proven safe. On the contrary, several studies directly link fluoridation to skeletal fluorosis, dental fluorosis, and several rare forms of cancer. This alone should frighten us away from its use.
Biological Safety Concerns
Only a small margin separates supposedly beneficial fluoride levels from amounts that are known to cause adverse effects. Dr. James Patrick, a former antibiotics research scientist at the National Institutes of Health, describes the predicament:
"[There is] a very low margin of safety involved in fluoridating water. A concentration of about 1 ppm is recommended…in several countries, severe fluorosis has been documented from water supplies containing only 2 or 3 ppm. In the development of drugs…we generally insist on a therapeutic index (margin of safety) of the order of 100; a therapeutic index of 2 or 3 is totally unacceptable, yet that is what has been proposed for public water supplies."39 
Other countries argue that even 1 ppm is not a safe concentration. Canadian studies, for example, imply that children under three should have no fluoride whatsoever. The Journal of the Canadian Dental Association states that "Fluoride supplements should not be recommended for children less than 3 years old." 40   Since these supplements contain the same amount of fluoride as water does, they are basically saying that children under the age of three shouldn't be drinking fluoridated water at all, under any circumstances. Japan has reduced the amount of fluoride in their drinking water to one-eighth of what is recommended in the U.S. Instead of 1 milligram per liter, they use less than 15 hundredths of a milligram per liter as the upper limit allowed. 41
Even supposing that low concentrations are safe, there is no way to control how much fluoride different people consume, as some take in a lot more than others. For example, laborers, athletes, diabetics, and those living in hot or dry regions can all be expected to drink more water, and therefore more fluoride (in fluoridated areas) than others. 42   Due to such wide variations in water consumption, it is impossible to scientifically control what dosage of fluoride a person receives via the water supply.43
Another concern is that fluoride is not found only in drinking water; it is everywhere. Fluoride is found in foods that are processed with it, which, in the United States, include nearly all bottled drinks and canned foods. 44  Researchers writing in The Journal of Clinical Pediatric Dentistry have found that fruit juices, in particular, contain significant amounts of fluoride. In one study, a variety of popular juices and juice blends were analyzed and it was discovered that 42% of the samples examined had more than l ppm of fluoride, with some brands of grape juice containing much higher levels ­ up to 6.8 ppm! The authors cite the common practice of using fluoride-containing insecticide in growing grapes as a factor in these high levels, and they suggest that the fluoride content of beverages be printed on their labels, as is other nutritional information. 45  Considering how much juice some children ingest, and the fact that youngsters often insist on particular brands that they consume day after day, labeling seems like a prudent idea. But beyond this is the larger issue that this study brings up: Is it wise to subject children and others who are heavy juice drinkers to additional fluoride in their water?
Here's a little-publicized reality: Cooking can greatly increase a food's fluoride content. Peas, for example, contain 12 micrograms of fluoride when raw and 1500 micrograms after they are cooked in fluoridated water, which is a tremendous difference. Also, we should keep in mind that fluoride is an ingredient in pharmaceuticals, aerosols, insecticides, and pesticides.
And of course, toothpastes. It's interesting to note that in the 1950s, fluoridated toothpastes were required to carry warnings on their labels saying that they were not to be used in areas where water was already fluoridated. Crest toothpaste went so far as to write: "Caution: Children under 6 should not use Crest." These regulations were dropped in 1958, although no new research was available to prove that the overdose hazard no longer existed. 46
Today, common fluoride levels in toothpaste are 1000 ppm. Research chemist Woodfun Ligon notes that swallowing a small amount adds substantially to fluoride intake. 47 Dentists say that children commonly ingest up to 0.5 mg of fluoride a day from toothpaste. 48
This inevitably raises another issue: How safe is all this fluoride? According to scientists and informed doctors, such as Dr. John Lee, it is not safe at all. Dr. Lee first took an anti-fluoridation stance back in 1972, when as chairman of an environmental health committee for a local medical society, he was asked to state their position on the subject. He stated that after investigating the references given by both pro- and anti-fluoridationists, the group discovered three important things:
"One, the claims of benefit of fluoride, the 60% reduction of cavities, was not established by any of these studies. Two, we found that the investigations into the toxic side effects of fluoride have not been done in any way that was acceptable. And three, we discovered that the estimate of the amount of fluoride in the food chain, in the total daily fluoride intake, had been measured in 1943, and not since then. By adding the amount of fluoride that we now have in the food chain, which comes from food processing with fluoridated water, plus all the fluoridated toothpaste that was not present in 1943, we found that the daily intake of fluoride was far in excess of what was considered optimal." 49
What happens when fluoride intake exceeds the optimal? The inescapable fact is that this substance has been associated with severe health problems, ranging from skeletal and dental fluorosis to bone fractures, to fluoride poisoning, and even to cancer.
Skeletal Fluorosis
When fluoride is ingested, approximately 93% of it is absorbed into the bloodstream. A good part of the material is excreted, but the rest is deposited in the bones and teeth, and is capable of causing a crippling skeletal fluorosis. This is a condition that can damage the musculoskeletal and nervous systems and result in muscle wasting, limited joint motion, spine deformities, and calcification of the ligaments, as well as neurological deficits.
Large numbers of people in Japan, China, India, the Middle East, and Africa have been diagnosed with skeletal fluorosis from drinking naturally fluoridated water. In India alone, nearly a million people suffer from the affliction. 39   While only a dozen cases of skeletal fluorosis have been reported in the United States, Chemical and Engineering News states that "critics of the EPA standard speculate that there probably have been many more cases of fluorosis ­ even crippling fluorosis ­ than the few reported in the literature because most doctors in the U.S. have not studied the disease and do not know how to diagnose it." 50
Radiologic changes in bone occur when fluoride exposure is 5 mg/day, according to the late Dr. George Waldbott, author of Fluoridation: The Great Dilemma. While this 5 mg/day level is the amount of fluoride ingested by most people living in fluoridated areas, 51   the number increases for diabetics and laborers, who can ingest up to 20 mg of fluoride daily. In addition, a survey conducted by the Department of Agriculture shows that 3% of the U.S. population drinks 4 liters or more of water every day. If these individuals live in areas where the water contains a fluoride level of 4 ppm, allowed by the EPA, they are ingesting 16 mg/day from the consumption of water alone, and are thus at greater risk for getting skeletal fluorosis. 52
Dental Fluorosis
According to a 1989 National Institute for Dental Research study, 1-2% of children living in areas fluoridated at 1 ppm develop dental fluorosis, that is, permanently stained, brown mottled teeth. Up to 23% of children living in areas naturally fluoridated at 4 ppm develop severe dental fluorosis. 53  Other research gives higher figures. The publication Health Effects of Ingested Fluoride, put out by the National Academy of Sciences, reports that in areas with optimally fluoridated water (1 ppm, either natural or added), dental fluorosis levels in recent years ranged from 8 to 51%. Recently, a prevalence of slightly over 80% was reported in children 12-14 years old in Augusta, Georgia.
Fluoride is a noteworthy chemical additive in that its officially acknowledged benefit and damage levels are about the same. Writing in The Progressive, science journalist Daniel Grossman elucidates this point: "Though many beneficial chemicals are dangerous when consumed at excessive levels, fluoride is unique because the amount that dentists recommend to prevent cavities is about the same as the amount that causes dental fluorosis." 54   Although the American Dental Association and the government consider dental fluorosis only a cosmetic problem, the American Journal of Public Health says that "…brittleness of moderately and severely mottled teeth may be associated with elevated caries levels." 45   In other words, in these cases the fluoride is causing the exact problem that it's supposed to prevent. Yiamouyiannis adds, "In highly naturally-fluoridated areas, the teeth actually crumble as a result. These are the first visible symptoms of fluoride poisoning." 55
Also, when considering dental fluorosis, there are factors beyond the physical that you can't ignore ­ the negative psychological effects of having moderately to severely mottled teeth. These were recognized in a 1984 National Institute of Mental Health panel that looked into this problem. 
A telling trend is that TV commercials for toothpaste, and toothpaste tubes themselves, are now downplaying fluoride content as a virtue. This was noted in an article in the Sarasota/Florida ECO Report, 56 whose author, George Glasser, feels that manufacturers are distancing themselves from the additive because of fears of lawsuits. The climate is ripe for these, and Glasser points out that such a class action suit has already been filed in England against the manufacturers of fluoride-containing products on behalf of children suffering from dental fluorosis.
Bone Fractures
At one time, fluoride therapy was recommended for building denser bones and preventing fractures associated with osteoporosis. Now several articles in peer-reviewed journals suggest that fluoride actually causes more harm than good, as it is associated with bone breakage. Three studies reported in The Journal of the American Medical Association showed links between hip fractures and fluoride. 575859 Findings here were, for instance, that there is "a small but significant increase in the risk of hip fractures in both men and women exposed to artificial fluoridation at 1 ppm."   In addition, the New England Journal of Medicine reports that people given fluoride to cure their osteoporosis actually wound up with an increased nonvertebral fracture rate. 60  Austrian researchers have also found that fluoride tablets make bones more susceptible to fractures.61 The U.S. National Research Council states that the U.S. hip fracture rate is now the highest in the world. 62
Louis V. Avioli, professor at the Washington University School of Medicine, says in a 1987 review of the subject: "Sodium fluoride therapy is accompanied by so many medical complications and side effects that it is hardly worth exploring in depth as a therapeutic mode for postmenopausal osteoporosis, since it fails to decrease the propensity for hip fractures and increases the incidence of stress fractures in the extremities." 63
Fluoride Poisoning
In May 1992, 260 people were poisoned, and one man died, in Hooper Bay, Alaska, after drinking water contaminated with 150 ppm of fluoride. The accident was attributed to poor equipment and an unqualified operator. 55   Was this a fluke? Not at all. Over the years, the CDC has recorded several incidents of excessive fluoride permeating the water supply and sickening or killing people. We don't usually hear about these occurrences in news reports, but interested citizens have learned the truth from data obtained under the Freedom of Information Act. Here is a partial list of toxic spills we have not been told about:
July 1993 ­ Chicago, Illinois: Three dialysis patients died and five experienced toxic reactions to the fluoridated water used in the treatment process. The CDC was asked to investigate, but to date there have been no press releases.
May 1993 ­ Kodiak, Alaska (Old Harbor): The population was warned not to consume water due to high fluoride levels. They were also cautioned against boiling the water, since this concentrates the substance and worsens the danger. Although equipment appeared to be functioning normally, 22-24 ppm of fluoride was found in a sample.
July 1992 ­ Marin County, California: A pump malfunction allowed too much fluoride into the Bon Tempe treatment plant. Two million gallons of fluoridated water were diverted to Phoenix Lake, elevating the lake surface by more than two inches and forcing some water over the spillway.
December 1991 ­ Benton Harbor, Michigan: A faulty pump allowed approximately 900 gallons of hydrofluosilicic acid to leak into a chemical storage building at the water plant. City engineer Roland Klockow stated, "The concentrated hydrofluosilicic acid was so corrosive that it ate through more than two inches of concrete in the storage building." This water did not reach water consumers, but fluoridation was stopped until June 1993. The original equipment was only two years old.
July 1991 ­ Porgate, Michigan: After a fluoride injector pump failed, fluoride levels reached 92 ppm and resulted in approximately 40 children developing abdominal pains, sickness, vomiting, and diarrhea at a school arts and crafts show.
November 1979 ­ Annapolis, Maryland: One patient died and eight became ill after renal dialysis treatment. Symptoms included cardiac arrest (resuscitated), hypotension, chest pain, difficulty breathing, and a whole gamut of intestinal problems. Patients not on dialysis also reported nausea, headaches, cramps, diarrhea, and dizziness. The fluoride level was later found to be 35 ppm; the problem was traced to a valve at a water plant that had been left open all night. 64
Instead of addressing fluoridation's problematic safety record, officials have chosen to cover it up. For example, the ADA says in one booklet distributed to health agencies that "Fluoride feeders are designed to stop operating when a malfunction occurs… so prolonged over-fluoridation becomes a mechanical impossibility."    In addition, the information that does reach the population after an accident is woefully inaccurate. A spill in Annapolis, Maryland, placed thousands at risk, but official reports reduced the number to eight. 65  Perhaps officials are afraid they will invite more lawsuits like the one for $480 million by the wife of a dialysis patient who became brain-injured as the result of fluoride poisoning.
Not all fluoride poisoning is accidental. For decades, industry has knowingly released massive quantities of fluoride into the air and water. Disenfranchised communities, with people least able to fight back, are often the victims. Medical writer Joel Griffiths relays this description of what industrial pollution can do, in this case to a devastatingly poisoned Indian reservation:
"Cows crawled around the pasture on their bellies, inching along like giant snails. So crippled by bone disease they could not stand up, this was the only way they could graze. Some died kneeling, after giving birth to stunted calves. Others kept on crawling until, no longer able to chew because their teeth had crumbled down to the nerves, they began to starve…." They were the cattle of the Mohawk Indians on the New York-Canadian St. Regis Reservation during the period 1960-1975, when industrial pollution devastated the herd ­ and along with it, the Mohawks' way of life….Mohawk children, too, have shown signs of damage to bones and teeth." 66
Mohawks filed suit against the Reynolds Metals Company and the Aluminum Company of America (Alcoa) in 1960, but ended up settling out of court, where they received $650,000 for their cows. 67
Fluoride is one of industry's major pollutants, and no one remains immune to its effects. In 1989, 155,000 tons were being released annually into the air,    and 500,000 tons a year were disposed of in our lakes, rivers, and oceans. 68

Cancer
Numerous studies demonstrate links between fluoridation and cancer; however, agencies promoting fluoride consistently refute or cover up these findings.
In 1977, Dr. John Yiamouyiannis and Dr. Dean Burk, former chief chemist at the National Cancer Institute, released a study that linked fluoridation to 10,000 cancer deaths per year in the U.S. Their inquiry, which compared cancer deaths in the ten largest fluoridated American cities to those in the ten largest unfluoridated cities between 1940 and 1950, discovered a 5% greater rate in the fluoridated areas. 69  The NCI disputed these findings, since an earlier analysis of theirs apparently failed to pick up these extra deaths. Federal authorities claimed that Yiamouyiannis and Burk were in error, and that any increase was caused by statistical changes over the years in age, gender, and racial composition. 70
In order to settle the question of whether or not fluoride is a carcinogen, a Congressional subcommittee instructed the National Toxicology Program (NTP) to perform another investigation. 71  That study, due in 1980, was not released until 1990. However, in 1986, while the study was delayed, the EPA raised the standard fluoride level in drinking water from 2.4 to 4 ppm. 72   After this step, some of the government's own employees in NFFE Local 2050 took what the Oakland Tribune termed the "remarkable step of denouncing that action as political." 73
When the NTP study results became known in early 1990, union president Dr. Robert Carton, who works in the EPA's Toxic Substances Division, published a statement. It read, in part: "Four years ago, NFFE Local 2050, which represents all 1100 professionals at EPA headquarters, alerted then Administrator Lee Thomas to the fact that the scientific support documents for the fluoride in drinking water standard were fatally flawed. The fluoride juggernaut proceeded as it apparently had for the last 40 years ­ without any regard for the facts or concern for public health.
"EPA raised the allowed level of fluoride before the results of the rat/mouse study ordered by Congress in 1977 was complete. Today, we find out how irresponsible that decision was. The results reported by NTP, and explained today by Dr. Yiamouyiannis, are, as he notes, not surprising considering the vast amount of data that caused the animal study to be conducted in the first place. The results are not surprising to NFFE Local 2050 either. Four years ago we realized that the claim that there was no evidence that fluoride could cause genetic effects or cancer could not be supported by the shoddy document thrown together by the EPA contractor.
"It was apparent to us that EPA bowed to political pressure without having done an in-depth, independent analysis, using in-house experts, of the currently existing data that show fluoride causes genetic effects, promotes the growth of cancerous tissue, and is likely to cause cancer in humans. If EPA had done so, it would have been readily apparent ­ as it was to Congress in 1977 ­ that there were serious reasons to believe in a cancer threat.
"The behavior by EPA in this affair raises questions about the integrity of science at EPA and the role of professional scientists, lawyers and engineers who provide the interpretation of the available data and the judgements necessary to protect the public health and the environment. Are scientists at EPA there to arrange facts to fit preconceived conclusions? Does the Agency have a responsibility to develop world-class experts in the risks posed by chemicals we are exposed to every day, or is it permissible for EPA to cynically shop around for contractors who will provide them the 'correct' answers?" 74
What were the NTP study results? Out of 130 male rats that ingested 45 to 79 ppm of fluoride, 5 developed osteosarcoma, a rare bone cancer. There were cases, in both males and females at those doses, of squamous cell carcinoma in the mouth. 75  Both rats and mice had dose-related fluorosis of the teeth, and female rats suffered osteosclerosis of the long bones.76
When Yiamouyiannis analyzed the same data, he found mice with a particularly rare form of liver cancer, known as hepatocholangiocarcinoma. This cancer is so rare, according to Yiamouyiannis, that the odds of its appearance in this study by chance are 1 in 2 million in male mice and l in 100,000 in female mice.    He also found precancerous changes in oral squamous cells, an increase in squamous cell tumors and cancers, and thyroid follicular cell tumors as a result of increasing levels of fluoride in drinking water. 77
A March 13, 1990, New York Times article commented on the NTP findings: "Previous animal tests suggesting that water fluoridation might pose risks to humans have been widely discounted as technically flawed, but the latest investigation carefully weeded out sources of experimental or statistical error, many scientists say, and cannot be discounted." 78  In the same article, biologist Dr. Edward Groth notes: "The importance of this study…is that it is the first fluoride bioassay giving positive results in which the latest state-of-the-art procedures have been rigorously applied. It has to be taken seriously." 71
On February 22, 1990, the Medical Tribune, an international medical news weekly received by 125,000 doctors, offered the opinion of a federal scientist who preferred to remain anonymous:
"It is difficult to see how EPA can fail to regulate fluoride as a carcinogen in light of what NTP has found. Osteosarcomas are an extremely unusual result in rat carcinogenicity tests. Toxicologists tell me that the only other substance that has produced this is radium….The fact that this is a highly atypical form of cancer implicates fluoride as the cause. Also, the osteosarcomas appeared to be dose-related, and did not occur in controls, making it a clean study." 79
Public health officials were quick to assure a concerned public that there was nothing to worry about! The ADA said the occurrence of cancers in the lab may not be relevant to humans since the level of fluoridation in the experimental animals' water was so high. 80   But the Federal Register, which is the handbook of government practices, disagrees: "The high exposure of experimental animals to toxic agents is a necessary and valid method of discovering possible carcinogenic hazards in man. To disavow the findings of this test would be to disavow those of all such tests, since they are all conducted according to this standard." 73   As a February 5, 1990, Newsweek article pointed out, "such megadosing is standard toxicological practice. It's the only way to detect an effect without using an impossibly large number of test animals to stand in for the humans exposed to the substance." 81 And as the Safer Water Foundation explains, higher doses are generally administered to test animals to compensate for the animals' shorter life span and because humans are generally more vulnerable than test animals on a body-weight basis. 82
Several other studies link fluoride to genetic damage and cancer. An article in Mutation Research says that a study by Proctor and Gamble, the very company that makes Crest toothpaste, did research showing that 1 ppm fluoride causes genetic damage.83 Results were never published but Proctor and Gamble called them "clean," meaning animals were supposedly free of malignant tumors. Not so, according to scientists who believe some of the changes observed in test animals could be interpreted as precancerous. 84   Yiamouyiannis says the Public Health Service sat on the data, which were finally released via a Freedom of Information Act request in 1989. "Since they are biased, they have tried to cover up harmful effects," he says. "But the data speaks for itself. Half the amount of fluoride that is found in the New York City drinking water causes genetic damage." 46
A National Institutes of Environmental Health Sciences publication, Environmental and Molecular Mutagenesis, also linked fluoride to genetic toxicity when it stated that "in cultured human and rodent cells, the weight of evidence leads to the conclusion that fluoride exposure results in increased chromosome aberrations." 85 The result of this is not only birth defects but the mutation of normal cells into cancer cells. The Journal of Carcinogenesis further states that "fluoride not only has the ability to transform normal cells into cancer cells but also to enhance the cancer-causing properties of other chemicals." 86
Surprisingly, the PHS put out a report called Review of fluoride: benefits and risks, in which they showed a substantially higher incidence of bone cancer in young men exposed to fluoridated water compared to those who were not. The New Jersey Department of Health also found that the risk of bone cancer was about three times as high in fluoridated areas as in nonfluoridated areas. 87
Despite cover-up attempts, the light of knowledge is filtering through to some enlightened scientists. Regarding animal test results, the director of the U.S. National Institute of Environmental Health Sciences, James Huff, does say that "the reason these animals got a few osteosarcomas was because they were given fluoride…Bone is the target organ for fluoride."  Toxicologist William Marcus adds that "fluoride is a carcinogen by any standard we use. I believe EPA should act immediately to protect the public, not just on the cancer data, but on the evidence of bone fractures, arthritis, mutagenicity, and other effects." 88
The Challenge of Eliminating Fluoride
Given all the scientific challenges to the idea of the safety of fluoride, why does it remain a protected contaminant? As Susan Pare of the Center for Health Action asks, "…even if fluoride in the water did reduce tooth decay, which it does not, how can the EPA allow a substance more toxic than Alar, red dye #3, and vinyl chloride to be injected purposely into drinking water?" 89
This is certainly a logical question and, with all the good science that seems to exist on the subject, you would think that there would be a great deal of interest in getting fluoride out of our water supply. Unfortunately, that hasn't been the case. As Dr. William Marcus, a senior science advisor in the EPA's Office of Drinking Water, has found, the top governmental priority has been to sweep the facts under the rug and, if need be, to suppress truth-tellers. Marcus explains 90  that fluoride is one of the chemicals the EPA specifically regulates, and that he was following the data coming in on fluoride very carefully when a determination was going to be made on whether the levels should be changed. He discovered that the data were not being heeded. But that was only the beginning of the story for him. Marcus recounts what happened:
"The studies that were done by Botel Northwest showed that there was an increased level of bone cancer and other types of cancer in animals….in that same study, there were very rare liver cancers, according to the board-certified veterinary pathologists at the contractor, Botel. Those really were very upsetting because they were hepatocholangeal carcinomas, very rare liver cancers….Then there were several other kinds of cancers that were found in the jaw and other places.
"I felt at that time that the reports were alarming. They showed that the levels of fluoride that can cause cancers in animals are actually lower than those levels ingested in people (who take lower amounts but for longer periods of time).
"I went to a meeting that was held in Research Triangle Park, in April 1990, in which the National Toxicology Program was presenting their review of the study. I went with several colleagues of mine, one of whom was a board-certified veterinary pathologist who originally reported hepatocholangeal carcinoma as a separate entity in rats and mice. I asked him if he would look at the slides to see if that really was a tumor or if the pathologists at Botel had made an error. He told me after looking at the slides that, in fact, it was correct.
"At the meeting, every one of the cancers reported by the contractor had been downgraded by the National Toxicology Program. I have been in the toxicology business looking at studies of this nature for nearly 25 years and I have never before seen every single cancer endpoint downgraded…. I found that very suspicious and went to see an investigator in the Congress at the suggestion of my friend, Bob Carton. This gentleman and his staff investigated very thoroughly and found out that the scientists at the National Toxicology Program down at Research Triangle Park had been coerced by their superiors to change their findings."91
Once Dr. Marcus acted on his findings, something ominous started to happen in his life: "…I wrote an internal memorandum and gave it to my supervisors. I waited for a month without hearing anything. Usually, you get a feedback in a week or so. I wrote another memorandum to a person who was my second-line supervisor explaining that if there was even a slight chance of increased cancer in the general population, since 140 million people were potentially ingesting this material, that the deaths could be in the many thousands. Then I gave a copy of the memorandum to the Fluoride Work Group, who waited some time and then released it to the press.
"Once it got into the press all sorts of things started happening at EPA. I was getting disciplinary threats, being isolated, and all kinds of things which ultimately resulted in them firing me on March 15, 1992." 
In order to be reinstated at work, Dr. Marcus took his case to court. In the process, he learned that the government had engaged in various illegal activities, including 70 felony counts, in order to get him fired. At the same time, those who committed perjury were not held accountable for it. In fact, they were rewarded for their efforts:
"When we finally got the EPA to the courtroom…they admitted to doing several things to get me fired. We had notes of a meeting…that showed that fluoride was one of the main topics discussed and that it was agreed that they would fire me with the help of the Inspector General. When we got them on the stand and showed them the memoranda, they finally remembered and said, oh yes, we lied about that in our previous statements.
"Then…they admitted to shredding more than 70 documents that they had in hand ­ Freedom of Information requests. That's a felony…. In addition, they charged me with stealing time from the government. They…tried to show…that I had been doing private work on government time and getting paid for it. When we came to court, I was able to show that the time cards they produced were forged, and forged by the Inspector General's staff…." 
For all his efforts, Dr. Marcus was rehired, but nothing else has changed: "The EPA was ordered to rehire me, which they did. They were given a whole series of requirements to be met, such as paying me my back pay, restoring my leave, privileges, and sick leave and annual leave. The only thing they've done is put me back to work. They haven't given me any of those things that they were required to do."92
What is at the core of such ruthless tactics? John Yiamouyiannis feels that the central concern of government is to protect industry, and that the motivating force behind fluoride use is the need of certain businesses to dump their toxic waste products somewhere. They try to be inconspicuous in the disposal process and not make waves. "As is normal, the solution to pollution is dilution. You poison everyone a little bit rather than poison a few people a lot. This way, people don't know what's going on."
Since the Public Health Service has promoted the fluoride myth for over 50 years, they're concerned about protecting their reputation. So scientists like Dr. Marcus, who know about the dangers, are intimidated into keeping silent. Otherwise, they jeopardize their careers. Dr. John Lee elaborates: "Back in 1943, the PHS staked their professional careers on the benefits and safety of fluoride. It has since become bureaucratized. Any public health official who criticizes fluoride, or even hints that perhaps it was an unwise decision, is at risk of losing his career entirely. This has happened time and time again. Public health officials such as Dr. Gray in British Columbia and Dr. Colquhoun in New Zealand found no benefit from fluoridation. When they reported these results, they immediately lost their careers…. This is what happens ­ the public health officials who speak out against fluoride are at great risk of losing their careers on the spot." 
Yiamouyiannis adds that for the authorities to admit that they're wrong would be devastating. "It would show that their reputations really don't mean that much…. They don't have the scientific background. As Ralph Nader once said, if they admit they're wrong on fluoridation, people would ask, and legitimately so, what else have they not told us right?" 
Accompanying a loss in status would be a tremendous loss in revenue. Yiamouyiannis points out that "the indiscriminate careless handling of fluoride has a lot of companies, such as Exxon, U.S. Steel, and Alcoa, making tens of billions of dollars in extra profits at our expense…. For them to go ahead now and admit that this is bad, this presents a problem, a threat, would mean tens of billions of dollars in lost profit because they would have to handle fluoride properly. Fluoride is present in everything from phosphate fertilizers to cracking agents for the petroleum industry." 
Fluoride could only be legally disposed of at a great cost to industry. As Dr. Bill Marcus explains, "There are prescribed methods for disposal and they're very expensive. Fluoride is a very potent poison. It's a registered pesticide, used for killing rats or mice…. If it were to be disposed of, it would require a class-one landfill. That would cost the people who are producing aluminum or fertilizer about $7000+ per 5000- to 6000-gallon truckload to dispose of it. It's highly corrosive." 
Another problem is that the U.S. judicial system, even when convinced of the dangers, is powerless to change policy. Yiamouyiannis tells of his involvement in court cases in Pennsylvania and Texas in which, while the judges were convinced that fluoride was a health hazard, they did not have the jurisdiction to grant relief from fluoridation. That would have to be done, it was ultimately found, through the legislative process.    Interestingly, the judiciary seems to have more power to effect change in other countries. Yiamouyiannis states that when he presented the same technical evidence in Scotland, the Scottish court outlawed fluoridation based on the evidence.
Indeed, most of Western Europe has rejected fluoridation on the grounds that it is unsafe. In 1971, after 11 years of testing, Sweden's Nobel Medical Institute recommended against fluoridation, and the process was banned.93 The Netherlands outlawed the practice in 1976, after 23 years of tests. France decided against it after consulting with its Pasteur Institute64   and West Germany, now Germany, rejected the practice because the recommended dosage of 1 ppm was "too close to the dose at which long-term damage to the human body is to be expected." 84   Dr. Lee sums it up: "All of western Europe, except one or two test towns in Spain, has abandoned fluoride as a public health plan. It is not put in the water anywhere. They all established test cities and found that the benefits did not occur and the toxicity was evident."94
Isn't it time the United States followed Western Europe's example? While the answer is obvious, it is also apparent that government policy is unlikely to change without public support. We therefore must communicate with legislators, and insist on one of our most precious resources ­ pure, unadulterated drinking water. Yiamouyiannis urges all American people to do so, pointing out that public pressure has gotten fluoride out of the water in places like Los Angeles; Newark and Jersey City in New Jersey; and 95Bedford, Massachusetts. 46   He emphasizes the immediacy of the problem: "There is no question with regard to fluoridation of public water supplies. It is absolutely unsafe…and should be stopped immediately. This is causing more destruction to human health than any other single substance added purposely or inadvertently to the water supply. We're talking about 35,000 excess deaths a year…10,000 cancer deaths a year…130 million people who are being chronically poisoned. We're not talking about dropping dead after drinking a glass of fluoridated water…. It takes its toll on human health and life, glass after glass." 96
There is also a moral issue in the debate that has largely escaped notice. According to columnist James Kilpatrick, it is "the right of each person to control the drugs he or she takes." Kilpatrick calls fluoridation compulsory mass medication, a procedure that violates the principles of medical ethics. 97   A New York Times editorial agrees:
"In light of the uncertainty, critics [of fluoridation] argue that administrative bodies are unjustified in imposing fluoridation on communities without obtaining public consent…. The real issue here is not just the scientific debate. The question is whether any establishment has the right to decide that benefits outweigh risks and impose involuntary medication on an entire population. In the case of fluoridation, the dental establishment has made opposition to fluoridation seem intellectually disreputable. Some people regard that as tyranny." 98
Source: Dr. Gary Null, PhD