In our modern world there exist certain institutions of power.  Not government committees, alphabet agencies, corporate lobbies, or even standard military organizations; no, these are the mere "middle-men" of power.  The errand boys.  The well paid hitmen of the global mafia.  They are not the strategists or the decision makers.
Instead, I speak of institutions which introduce the newest paradigms.  Who write the propaganda.  Who issue the orders from on high.  I speak of the hubs of elitism which have initiated nearly every policy mechanism of our government for the past several decades.  I am talking about the Council On Foreign Relations, the Tavistock Institute, the Heritage Foundation (a socialist organization posing as conservative), the Bilderberg Group, as well as the corporate foils that they use to enact globalization, such as Monsanto, Goldman Sachs, JP Morgan, the Carlyle Group, etc.
Many of these organizations and corporations operate a revolving door within the U.S. government.  Monsanto has champions, like Donald Rumsfeld who was on the board of directors of its Searle Pharmaceuticals branch, who later went on to help the company force numerous dangerous products including Aspartame through the FDA.  Goldman Sachs and JP Morgan have a veritable merry-go-round of corrupt banking agents which are appointed to important White House and Treasury positions on a regular basis REGARDLESS of which party happens to be in office.  Most prominent politicians are all members of the Council on Foreign Relations, an organization which has openly admitted on multiple occasions that their goal is the destruction of U.S. sovereignty and the formation of a "one world government" or "supranational union" (their words, not mine).
However, one organization seems to rear its ugly head at the forefront of the most sweeping mass propaganda operations of our time, and has been linked to the creation of the most atrocious military methodologies, including the use of false flag events.  I am of course referring to the Rand Corporation, a California based "think tank" whose influence reaches into nearly every sphere of our society, from politics, to war, to entertainment.
The Rand Corporation deals in what I would call "absolute gray".  The goal of the group from its very inception was to promote a social atmosphere of moral ambiguity in the name of personal and national priority.  They did this first through the creation of "Rational Choice Theory"; a theory which prescribes that when making any choice, an individual (or government) must act as if balancing costs against benefits to arrive at an action that maximizes personal advantage.  Basically, the ends justify the means, and moral conscience is not a factor to be taken seriously if one wishes to be successful.
Hilariously, rational choice theory has been attacked in the past by pro-socialist (collectivist) critics as "extreme individualism"; a philosophy which gives us license to be as "self serving" as possible while feeling patriotic at the same time.  In reality, the socialists should have been applauding Rand Corporation all along.
What Rand had done through its propaganda war against the American people was to infuse the exact culture of selfishness needed to push the U.S. towards the socialist ideal.  At the onset of any communist or national socialist society (sorry socialists, but they do indeed come from the same collectivist mindset), the masses are first convinced to hand over ultimate power to the establishment in order to safeguard THEMSELVES, not others.  That is to say, the common collectivist man chooses to hand over his freedoms and participate in totalitarianism not because he wants what is best for the world, but because he wants what is best for himself, and he believes servitude to the system will get him what he wants with as little private sacrifice as possible (you know, except for his soul…).
The psychologist Carl Jung notes in his observations of collectivism in Nazi Germany and Stalinist Russia that most citizens of those nations did not necessarily want the formation of a tyrannical oligarchy, but, they went along with it anyway because they feared for their own comfort and livelihoods.  Many a German supported the Third Reich simply because they did not want to lose a cushy job, or a steady paycheck, or they liked that the "trains ran on time".  Socialism is by far the most selfish movement in history, despite the fact that they claim to do what they do "for the greater good of the greater number".
Rand also used Rational Choice Theory as a means to remove questions of principle from the debate over social progress.  Rational Choice propaganda commonly presents the target audience with a false conundrum.  A perfect example would be the hardcore propaganda based television show '24' starring Kiefer Sutherland, in which a government "anti-terrorism" agent is faced with a controlled choice scenario in nearly every episode.  This choice almost always ends with the agent being forced to set aside his morals and conscience to torture, kill, and destroy without mercy, or, allow millions of innocents to die if he does not.
Of course, the real world does not work this way.  Life is not a chess game.   Avenues to resolution of any crisis are limited only by our imagination and intelligence, not to mention the immense number of choices that could be made to defuse a crisis before it develops.  Yet, Rand would like you to believe that we (and those in government) are required to become monstrous in order to survive.  That we should be willing to forgo conscience and justice now for the promise of peace and tranquility later.
This is the age old strategy of Centralization; to remove all choices within a system, by force or manipulation, until the masses think they have nothing left but the choices the elites give them.  It is the bread and butter of elitist institutions like Rand Corporation, and is at the core of the push for globalization.
In my studies on the developing economic disaster (or economic recovery depending on who you talk to) I have come across a particular methodology many times which set off my analyst alarm (or spidey-sense, if you will).  This latest methodology, called "Linchpin Theory", revolves around the work of John Casti, a Ph.D. from USC, "complexity scientist" and "systems theorist", a Futurist, and most notably, a former employee of Rand Corporation:
http://www.viennareview.net/vienna-review-book-reviews/book-reviews/john-casti-an-optimist-of-the-apocalypse
Casti introduces his idea of "Linchpin Theory" in his book "X-Events:  The Collapse Of Everything", and what I found most immediately striking about the idea of "Linchpin Events" was how they offered perfect scapegoat scenarios for catastrophes that are engineered by the establishment.
Linchpin Theory argues that overt social, political, and technological "complexity" is to blame for the most destructive events in modern human history, and it is indeed an enticing suggestion for those who are uneducated and unaware of the behind the scenes mechanics of world events.  Casti would like you to believe that political and social tides are unguided and chaotic; that all is random, and disaster is a product of "chance" trigger events that occur at the height of a malfunctioning and over-complicated system.
What he fails to mention, and what he should well know being a member of Rand, is that global events do not evolve in a vacuum.  There have always been those groups who see themselves as the "select", and who aspire to mold the future to their personal vision of Utopia.  It has been openly admitted in myriad official observations on historical events that such groups have had a direct hand in the advent of particular conflicts.
For instance, Casti would call the assassination of Archduke Franz Ferdinand of Austria an "X-event", or linchpin, leading to the outbreak of WWI, when historical fact recalls that particular crisis was carefully constructed with the specific mind to involve the U.S.
Norman Dodd, former director of the Committee to Investigate Tax Exempt Foundations of the U.S. House of Representatives, testified that the Committee was invited to study the minutes of the Carnegie Endowment for International Peace as part of the Committee's investigation. The Committee stated:
"The trustees of the Foundation brought up a single question.  If it is desirable to alter the life of an entire people, is there any means more efficient than war…. They discussed this question… for a year and came up with an answer: There are no known means more efficient than war, assuming the objective is altering the life of an entire people.  That leads them to a question: How do we involve the United States in a war.  This was in 1909." 
So, long before the advent of Ferdinand's assassination, plans were being set in motion by globalist interests to draw the U.S. into a large scale conflict in order to "alter the life, or thinking, of the entire culture".  When a group of people set out to direct thinking and opportunity towards a particular outcome, and the end result is a culmination of that outcome, it is obviously not coincidence, and it is definitely not providence.  It can only be called subversive design.
In the economic arena, one might say that the collapse of Lehman Bros. was the "linchpin" that triggered the landslide in the derivatives market which is still going on to this day.  However, the derivatives market bubble was a carefully constructed house of cards, deliberately created with the help of multiple agencies and institutions.  The private Federal Reserve had to artificially lower interest rates and inject trillions upon trillions into the housing market, the international banks had to invest those trillions into mortgages that they KNEW were toxic and likely never to be repaid.  The Federal Government had to allow those mortgages to then be chopped up into derivatives and resold on the open market.  The ratings agencies had to examine those derivatives and obviously defunct mortgages and then stamp them AAA.  The SEC had to ignore the massive fraud being done in broad daylight while sweeping thousands of formal complaints and whistle blowers under the rug.
This was not some "random" event caused by uncontrolled "complexity".  This was engineered complexity with a devious purpose.  The creation of the derivatives collapse was done with foreknowledge, at least by some.  Goldman Sachs was caught red handed betting against their OWN derivatives instruments!  Meaning they knew exactly what was about to happen in the market they helped build!  This is called Conspiracy…
One might attribute Casti's idea to a sincere belief in chaos, and a lack of insight into the nature of globalism as a brand of religion.  However, in his first and as far as I can tell only interview with Coast To Coast Radio, Casti promotes catastrophic "X-Events" as a "good thing" for humanity, right in line with the Rand Corporation ideology.  Casti, being a futurist and elitist, sees the ideas of the past as obsolete when confronted with the technological advancements of the modern world, and so, describes X-event moments as a kind of evolutionary "kickstart", knocking us out of our old and barbaric philosophies of living and forcing us, through trial by fire, to adapt to a more streamlined culture.  The linchpin event is, to summarize Casti's position, a culture's way of "punishing itself" for settling too comfortably into its own heritage and traditions.  In other words, WE will supposedly be to blame for the next great apocalypse, not the elites…
I might suggest that Casti's attitude seems to be one of general indifference to human suffering in the wake of his "X-Events", and that he would not necessarily be opposed to the deaths of millions if it caused the "advancement" of humanity towards a particular ideology.  His concept of "advancement" and ours are likely very different, though.  I suspect that he is well aware that X-Events are actually tools at the disposal of elitists to generate the "evolution" he so desires, and that evolution includes a collectivist result.
With almost every major economy on the globe on the verge of collapse and most now desperately inflating, taxing, or outright stealing in order to hide their situation, with multiple tinderbox environments being facilitated in the Pacific with China, North Korea, and Japan, and in the Middle East and Africa with Egypt, Syria, Iran, Pakistan, Yemen, Mali, etc., there is no doubt that we are living in a linchpin-rich era.  It is inevitable that one or more of these explosive tension points will erupt and cause a chain reaction around the planet.  The linchpin and the chain reaction will become the focus of our epoch, rather than the men who made them possible in the first place.
Strangely, Casti's theory was even recently featured in an episode of the ABC mystery/drama show "Castle", called "Linchpin" (what else?), in which a writer turned detective uncovers a plot by a "shadow group" to use the research of the innocent Dr. Nelson Blakely (apparently based on Casti) to initiate a collapse of the U.S. economy by assassinating the ten-year-old daughter of a prominent Chinese businessman, triggering a dump of U.S. Treasuries by China and fomenting WWIII:
http://www.alterna-tv.com/castle/xevents.htm 
Now, I think anyone with any sense can see where this is going.  Casti and Rand Corporation are giving us a glimpse into the future of propaganda.  This is what will be written in our children's history books if the globalists have their way. The fact that Linchpin Theory is featured in a primetime television show at all is a testament to Rand Corporation's influence in the media.  But, as for the wider picture, are the trigger points around us really just a product of complex coincidence?
Not a chance.
Each major global hot-spot today can easily be linked back to the designs of international corporate and banking interests and the puppet governments they use as messengers.  Casti claims that "X-events" and "linchpins" cannot be accurately predicted, but it would seem that they can certainly be purposely instigated.
The globalists have stretched the whole of the world thin.  They have removed almost every pillar of support from the edifice around us, and like a giant game of Jenga, are waiting for the final piece to be removed, causing the teetering structure to crumble.  Once this calamity occurs, they will call it a random act of fate, or a mathematical inevitability of an overly complex system.  They will say that they are not to blame.  That we were in the midst of "recovery".  That they could not have seen it coming.
Their solution will be predictable.  They will state that in order to avoid such future destruction, the global framework must be "simplified", and what better way to simplify the world than to end national sovereignty, dissolve all borders, and centralize nation states under a single economic and political ideal?
Is it the Hegelian Dialectic all over again?  Yes.  Is it old hat feudalism and distraction?  Yes.  But, I have to hand it to Casti and Rand Corporation; they certainly have refined the argument for collectivism, centralization, technocracy, slavery, moral relativism, and false-flag dupery down to a near science.
Source: Brandon Smith | Alt-Market
Eighty years ago on January 30th, President Paul von Hindenburg appointed Adolf Hitler Germany's Chancellor. The old Marshal, a Junker through and through, did so unwillingly. He disliked "that Austrian corporal"—he seldom uttered Hitler's name—from the moment they first met, in October 1931. The antipathy was mutual, with Hitler often referring to Hindenburg—in private—as "that old fool." They belonged to two different worlds not only generationally and socially, but above all morally, and they both knew it.
Until the first few weeks of January 1933 Hindenburg repeatedly stated that he would never appoint Hitler as Chancellor, whatever the circumstances. As late as January 26 he declared to a group of friends and associates, "Gentlemen, I hope you will not hold me capable of appointing this Austrian corporal to be Reich Chancellor." But Chancellor Franz von Papen—ostensibly a master manipulator—thought that if need be he could use Hitler as an expedient tool, a brute who would be kept on a short leash by the forces of the traditional Right.
Having patiently made his way into Hindenburg's inner circle, Papen kept amusing and flattering the old man. By early 1932 he was considered not only trusted but indispensible. After the November 1932 election, which saw the Nazi vote drop from 37 to 32 percent, and after Papen was forced out of Chancellorship in December, Hindenburg's importance in resolving the looming crisis grew out of all proportion to his declining faculties and deteriorating health. After another meeting with the Nazi leader, in the final weeks of 1932, Hindenburg declared dryly that "a cabinet led by Hitler would necessarily develop into a single-party dictatorship, with all the attendant consequences for an extreme aggravation of the conflicts within the German people."
Papen begged to differ, however. He came to believe that he could build up Hitler yet control him from behind the scenes, bring him down at an opportune moment, and take the top post for himself yet again. He then persuaded Hindenburg's influential son Oskar of the merits of his plan, and spent the last two weeks of January bullying Hindenburg into appointing Hitler Chancellor. On January 30, 1933—eighty years ago today—Hindenburg relented and swore Hitler in as Chancellor at 11 a.m. This was no Machtergreifung, no active seizure of power, no revolution. Hitler's appointment was the fruit of Papen's intrigue. Essentially it was theMachtübertragung, handover of power.
The rest, as they say, is history. Two hours after Hindenburg's death in August 1934, Hitler merged the two offices to become Führer und Reichskanzler. Germany's head of government became the leader of the Volk, thus removing any remaining checks and balances on his power. The story of Hitler's rise is nevertheless filled with mystery. The lumpenproletarian failed artist from the periphery of Deutschtum, destined became one of the most powerful men in history, still haunts us, 123 years after his birth.
Hitler is also one of the most relentlessly destructive men in history. The enormity of his subsequent—for Nazi crimes were his own—was breathtaking, and the main victims of Hitler's obsession with demographic engineering on a grand scale were Slavs and Jews. He could do so because a generation of young Germans had come of age devoid of old certainties, proving that man who does not believe in God will believe in anything. The Successor States' culture after 1918 inculcated in the young the belief in a theoretically divinely sanctioned and structured sense of the world, but the Faith—thoroughly eroded well before 1914—was no longer present. This enabled Hitler to use the German nation and its highly developed state as a ready-made instrument of his Wille zur Macht.
The twentieth century had witnessed a departure in the conduct of many Europeans away from the concept of natural morality that provided a salutary restraint on their behavior before 1914. The rise of first Bolshevism, then Nazism, marked the end of an era that sought, over the previous century, to break away from the traumatic memory of the Terror in France, and insisted that physical elimination of an adversary was not a legitimate way of resolving a conflict. The decline of the religious impulse among most Europeans who mattered—terminal even before Sarajevo—created a gaping hole that was filled by ideologies uninhibited by religious restraints and motivated by the bloodlust that would make Robespierre recoil. Fore over a century between the Vendée and Lenin and Hitler, it was not mere 'expediency' which had prevented states from resorting to outright terrorism and mass extermination as a means to an end. The limitations on the behavior of states derived from an underlying consensus among their leaders that raison d'etat entailed continued membership of the community of civilized nations.
The decisive break came in the midst of the ideological mobilization for Hitler's attack on the Soviet Union, with the decision to wage a war of extermination against the Slavs and to embark on the Final Solution. From September 1939 until June 1941 Germany arguably was waging a traditional European war (ein europäisches Normalkrieg) against Britain and France that only turned exterminationist with the Barbarossa. Until June 1941 the Wehrmacht swept across Europe like a well oiled machine, but the principles of warfare and the treatment of the vanquished did not appear to be fundamentally different from previous attempts at Continental hegemony by Napoleon, or the Kaiserreich. Against the Soviets, both ideological and racial enemies, no laws applied, however: the war aimed at destroying not simply the Soviet government and its ability to wage war, but the rule of law—any law—per se: "there was no true designation between civilian and combatant, Slav and Jew, and Communist and anticommunist. It is here that Hitler's Kulturkampf (cultural war) burgeoned into a Vernichtungskrieg (war of annihilation) to rid of these aforementioned enemies of the Volk…"
Except for his anti-Slav and anti-Jewish obsession, there was little guidance or consistency in Hitler's 'vision' of the new Europe. It was an apocalyptic Utopia, improvised ad-hoc, which carried the seeds of its own destruction from the outset—and millions of decent, intelligent, educated people followed. This is why January 30 matters: that is when one uncouth autodidact and his followers, organized into a regime, started taking control over an ancient, civilized and powerful nation. Over the ensuing 13 years they devoted extraordinary resources to war and mass murder, destroying their own nation and the rest of Europe in the process.
Will this be the last normal holiday season that Americans ever experience?  To many Americans, such a notion would be absolutely inconceivable.  After all, in the affluent areas of the country restaurants and malls are absolutely packed.  Beautiful holiday decorations are seemingly everywhere this time of the year and children all over the United States are breathlessly awaiting the arrival of Santa Claus.  Even though poverty is exploding to unprecedented levels, most families will still have mountains of presents under their Christmas trees.  Of course a whole lot of those presents were purchased with credit cards, but people don't like to talk about that.  It kind of spoils the illusion.  Sadly, the truth is that our entire economy is a giant illusion.  The extreme prosperity that we have been enjoying has been fueled by debt, and any future prosperity that we will experience is completely dependent on our ability to go into even more debt.  The total amount of debt in our economy is almost 10 times larger than it was just 30 years ago, but we don't like to think about that too much.  Most Americans are way too busy living the good life to be bothered with "doom and gloom".  Well, get ready to say goodbye to normal.  As history has shown us, no financial bubble lasts forever, and time is rapidly running out for us.
You know that the hour is late when even mainstream news sources start publishing articles with titles such as this: "Will 2013 Mark the Beginning of American Decline?"
That article appeared on Bloomberg.com the other day, and it was written by Simon Johnson, a former chief economist at the International Monetary Fund.  He is convinced that a day of reckoning is coming for U.S. government finances, and he seems resigned to the fact that we will not be ready when that day arrives…
"Sooner or later, it will be America's turn to fall out of favor with investors and to see its own interest rates rise. It is hard to know when that day will come, or precisely what pressures the country will face.

Let me only venture one forecast: We will not be ready."
Other analysts are far more pessimistic.  For example, the following is what Gerald Celente said about the "bond bubble" during a recent interview with King World News…
Eric King: "Gerald, I wanted to take a look at this upcoming issue you have coming out. (In here it says,) 'Bonds Away! The bond bomb is ready to explode … threatening to make the real estate and dot-com bubbles, and even the Great Recession, look like market corrections.' Can you talk about that?"

Celente: "Yes. This piece is being penned by Dr. Paul Craig Roberts, the former Assistant Treasury Secretary under Ronald Reagan. And he is convinced that the bond bubble is about to burst. This cannot continue to go on the way it is. Everyone knows that the whole game is rigged, and so is this…."

"The whole game is rigged. It's ready to go down, and Dr. Paul Craig Roberts believes it's 'Bonds Away' in 2013 as the bond bubble explodes and brings about a financial disaster even worse than the Great Depression."

Eric King: "He's saying here it's a road to financial collapse that we are going to head down when this thing bursts."

Celente: "It is. Because the whole world is being propped up by these phony bonds and it's going to collapse. It has to happen. Interest rates are going to start going up, and when they do the bond bubble explodes. You cannot keep interest rates at zero for this amount of time and expect anything other than disaster to follow."
For much more on all this, you can listen to another excellent interview with Gerald Celente right here.
Our politicians just assume that we will be able to borrow trillions upon trillions of dollars far into the future at super low interest rates, but that is a very dangerous assumption.
As I noted the other day, the average rate of interest on U.S. government debt was 2.534 percent at the end of November.  If that number just rose to where it was about a decade earlier we would be in a massive amount of trouble.
Back in the year 2000, the average rate of interest on U.S. government debt was 6.638 percent.  If we were at that level today, the U.S. government would be paying out more than a trillion dollars a year just in interest on the national debt.
But our politicians just keep borrowing and spending as if we could do this forever.
From the time that George Washington was inaugurated (1789) to the time that George W. Bush was inaugurated (2001), the U.S. government accumulated about 5.7 trillion dollars of debt.
During the first four years of the Obama administration, the U.S. government accumulated about 5.7 trillion dollars of debt.
How can anyone support this kind of insanity?
You can see an excellent video demonstrating the vastness of our national debt right here.  In the end, all of this debt will absolutely destroy the U.S. dollar, our economic system and the bright futures that our children and our grandchildren were supposed to have.
As if all of that was not enough to be concerned about, there is also the threat that Wall Street could implode at any time.  Most Americans have no idea that Wall Street has been transformed into the largest casino in the history of the world.  The "too big to fail" banks are the ringleaders, and the derivatives bubble hangs over our financial system like a "sword of Damocles" that could fall at virtually any moment.
Everything will remain fine as long as the spiral of derivatives that our bankers have constructed remains perfectly balanced.  But if something happens and it becomes unbalanced and starts to collapse, the consequences could be unlike anything we have ever seen before.
A recent Zero Hedge article entitled "1000x Systemic Leverage: $600 Trillion In Gross Derivatives 'Backed' By $600 Billion In Collateral" detailed how there is barely any collateral backing up the hundreds of trillions of dollars of derivatives that are out there…
But a bigger question is what is the actual collateral backing this gargantuan market which is about 10 times greater than the world's combined GDP, because as the "derivative" name implies all this exposure is backed on some dedicated, real assets, somewhere. Luckily, the IMF recently released a discussion note titled "Shadow Banking: Economics and Policy" where quietly hidden in one of the appendices it answers precisely this critical question. The bottom line: $600 trillion in gross notional derivatives backed by a tiny $600 billion in real assets: a whopping 0.1% margin requirement! Surely nothing can possibly go wrong with this amount of unprecedented 1000x systemic leverage.
Our entire economy has become a giant pyramid of debt, risk and leverage.  At some point there is going to be a giant crash.  When that happens, people are going to become very desperate.
When people become very desperate, they often accept "solutions" that they were not willing to consider previously.
We need to learn some lessons from history.  This is exactly the kind of thing that happened back in the 1930s.
For example, an elderly woman named Kitty Werthmann is telling audiences what life was like in Austria back in the late 1930s…
"In 1938, Austria was in deep Depression. Nearly one-third of our workforce was unemployed. We had 25 percent inflation and 25 percent bank loan interest rates."

"Farmers and business people were declaring bankruptcy daily. Young people were going from house to house begging for food. Not that they didn't want to work; there simply weren't any jobs."
The Austrian people were really hurting and they were desperate for answers.  When Hitler came to them with "solutions", they were ready to embrace him with open arms…
"We looked to our neighbor on the north, Germany, where Hitler had been in power since 1933." she recalls. "We had been told that they didn't have unemployment or crime, and they had a high standard of living."
Across Syria these days, one is able to examine massive evidence that this ancient civilization, the historic bastion of nationalist Arabism and since the 1948 Nabka, an essential pillar of the growing culture of Resistance to the Zionist occupation of Palestine, is becoming awash with foreign arms being funneled to "rebels" by countries advocating regime change.
This observer has been researching foreign arms transfers into certain Middle East countries since last summer in Libya, where to a lesser degree the identical foreign actors were involved in facilitating the transfer of arms and fighters to topple the then, "Libyan Arab Jamahiriya."
During a recent stay in Syria, I was able to observe first hand, substantial demonstrative evidence supporting the thesis that American, Zionist and Gulf intelligence agencies as well as private arms dealers from these countries top the list of more than two dozen countries benefiting from the crisis in Syria by injecting arms. These countries gain politically and financially, via governmental and black market arms transfers.
Which countries are sending the most weapons into Syria to arm militia?
A list of the top 24  countries, among the more than three dozen that are currently involved in sending weapons to Syria to achieve regime change include: USA, Iraq, Lebanon, Israel, Turkey, Qatar, Saudi Arabia, Yemen, Bahrain, UK, France, Canada, Belgium, Germany, Austria, Brazil, Portugal, Poland, Yugoslavia, Czech Republic, Bulgaria, Italy, Spain, and Argentina.
Above:  one of the periodic lists complied of foreign weapons confiscated from foreign fighters in Syria. Aug.-late September, 2012
Nearly two-thirds of the above listed arms suppliers are members of NATO and constitute almost half of NATO's 28 country membership.
Russia is not included in the above list because it is the main supplier of arms to the Syrian government.  Yet, one finds older USSR era weapons and even some more recent vintage Russian arms in rebel hands, the latter from the decade (12/79-2/89) of Soviet, occupation of Afghanistan. Also offering Russian weapons are a growing number of black market arms dealers of whom there is no shortage along the Turkey-Syrian border and elsewhere.  This recent visitor to Syria was offered near the Old City, AK 47's (Russian Kalashnikovs) or Rocket Propelled Grenades (RPG) for $ 1,800 (in Lebanon today and before the Syrian crisis the price was around $800.  After some bargaining and starting to walk away a couple of times, the "special one-time only price for an American friend" dropped to $ 750 each. Russian made Dragunov sniper rifles are being offered at $ 6,500 but can be bought for around $ 5000.Buying arms these days in Syria is a caveat emptor proposition. Fake weapons and military rejects/defects are also being offered by hustlers from nearby countries including Lebanon, Iraq and Turkey.
The involvement of numerous countries in the Syrian crisis as arms suppliers and political operatives was tangentially referenced by the recent UN Security Council Statement of 12/25/12 which admits the existence of foreign actors and implies their arms supplying activities by urging "all regional and international actors to use their influence on the parties concerned to facilitate the implementation of the (Eid al Adha) ceasefire and cessation of violence."
Syria's Permanent Representative to the United Nations, Bashar al-Jaafari observed last week: "This part of the [Security Council] press statement, mentioned for the first time, proves Syria's view repeated since the beginning of the crisis on the existence of Arab, regional and international parties influencing the armed groups negatively or positively. Therefore, those parties need to be addressed."
One of the key challenges for  the UN and Arab League envoy, Lakhdar Brahimi whose aides told this observer at the Dama Rose hotel on 10/22/12 where we were staying, is:  "We  need to persuade key countries in the Middle East, but also internationally,  not to support the rebels with arms.
The failed initiative of envoy El  Brahimi, was the third ceasefire attempt to date following the December 2011Arab League proposal and the April 2012 Kofi Annan initiative, both of which were endorsed by the Syrian government and most of the world community.  Some rebel militia, but not nearly enough, did endorse the Brahimi four day Eid al Adha ceasefire only to have it collapse this past weekend.  To his credit, Brahimi continues his work.
The same Brahimi sources suggested that the United States may also be supplying man-portable air-defense systems (Manpods) to rebels in Syria.   According to Russian Foregin Ministry spokesman Alexander Lukashevich, speaking on 12/15/12: "At the same time, it is also well-known that Washington is aware of supplies of various types of arms to illegal armed groups operating in Syria. Moreover, the United States, judging by admissions by American officials that have also been published in American media, is conducting coordination and providing logistical support for such supplies." NBC News, based in New York reported in July that Syrian insurgents had obtained two dozen US MANPADS, delivered from Turkey.
A month after the October 2011 death of Libyan leader Muammar Qaddafi, Secretary of State Hillary Clinton announced in Tripoli that the U.S. was committing $40 million to help Libya "secure and recover its weapons stockpiles."  Congressional sources report that the Obama administration is fully aware that quantities of these arms are current in Syria and more in transit.
With respect to arms moving from Libya to Syria, on the night of Sept. 11 Libya time, in what was his last public meeting, US Ambassador Christopher Stevens met with the Turkish Consul General Ali Sait Akin, and accompanied him to the consulate front gate just before the assault began. Although what was discussed has not yet been made public, Washington sources including the pro-Zionist Fox News speculate that Stevens may have been in Benghazi negotiating a weapons transfer, from Libya to Syria.
Earlier this year, Assistant Secretary of State for Political and Military Affairs Andrew Shapiro expressed concerns that the increasing flow of Libya arms was far from under control. Speaking to the Stimson Center in Washington D.C. on 2/10/12 Shapiro said: "This raises the question — how many weapons and missiles are still missing? The frank answer is we don't know and probably never will."
According to a 10/14/12 report by the Times of London, a vessel flying the Libyan flag named Al Entisar (Victory), loaded with more than 400 tons of cargo, docked in southern Turkey 35 miles from the Syrian northern border. While some of the undeclared cargo was likely humanitarian, staff accompanying UN envoy Brahimi during his recent Syrian trip report the Al Entisar also carried the largest consignment of foreign weapons to date, including surface-to-air anti-aircraft missiles, RPG's and MANPADS destined for Syria.
Partly because of the jihadists and arms entering Syria from its northern border, southern Turkey is increasingly referred to here in Damascus as "New Afghanistan", given its matrix of jihadists, salafists, wahabists, and battle-hardened panoply of arriving foreign would-be mujahedeen  and al Qaeda affiliates.
One teenage al Qaeda wannebe explained to the author that his specialty was making and using homemade specialized knives as shown in this photo.  He also delivered a mini-lecture he said was based on a Koranic Hadith explaining why severing heads of animals and adversaries is actually the most humane method. He gave earnest assurances that if allowed to perform a one-time demonstration, this observer would feel no pain and he would post the photo on Facebook!
Remarkably, as was witnessed in 2007, during the conflict at the Nahr al Bared Palestinian refugee camp in north Lebanon, some of the arriving eager jihadists in "New Afghanistan"  actually believe that they are fighting against Zionist forces near occupied Palestine and not killing fellow Arabs in Syria.
Some, but not all of the  many types of small arms flowing into Syria in large numbers, and viewed by this observer include:
7.62mm Tabuk (Yugoslavia) rifles, Mass rifles (UK), 7.62 mm rifles (Poland), 12 mm rifles (Italy), 7.62 mm Kalashnikovs (several countries versions), 9 mm 'fast gun', (Austria), 7.62 mm Val (Belgium), G3 7.62 mm G3 rifles (Germany), 7.5mm model 36 rifles (France), M16 and a variety of sniper and other rifles (USA), 7.62 rifles (Bulgaria, 10.5 Uzi and other automatic machine guns, three types of hand grenades  (Israel), 9 mm guns (Canada), 7 mm guns (Czech Republic), 7 mm guns (Brazil).
Israeli weapons are among the most frequently found in Syria as was the case in Libya. Israeli arms dealers are claimed to have recently intensified links with Blackwater International and also are currently smuggling through the Golan Heights, the tri-border area of south Lebanon, occupied Palestine and Syria.
The observer also examined and was briefed on M72 LAW and AT-3 anti-tank missiles developed by the United States. But the extent of their use is difficult to verify. Most of the arms shown in accompanying photos are from the main urban centers and near the Turkish, Iraqi, Lebanese and Jordanian borders.
In tightly built up urban areas such as Homs, Idlib and Aleppo, door to door fighting includes a battle among snipers. According to one Syrian military intelligence source in whose Damascus office this observer discussed the subject, the most frequently confiscated sniper rifles currently being found in the hands of "rebels" include:
·  the  U.S. Army & USMC M1903-A4 (also: USMC M1903-A1/Unertl), the U.S. Army & USMC M1C & M1D and U.S. Army M21;
·  the Israeli M89SR Technical Equipment International 7.62x51mm NATO Semi-automatic, Galil Sniper Rifle and the T.C.I. M89-SR,
·  the British  .243 Winchester, 7.62x51mm NATO/.308 Winchester,.300 Winchester Magnum, and the 338 Lapua Magnum Bolt action sniper rifles.
A few Afghanistan era Russian Dragonov SVD and SV-98 sniper rifles have also been confiscated among an assortment of others.
Foreign jihadists have some access to Soviet-era DShK heavy machine guns or ZU-23-2 anti-aircraft cannons which are used for anti-aircraft and fire support. Both use fairly scarce high-explosive rounds and armor-piercing rounds, which are capable of penetrating the armor of the Syrian military's BMP infantry fighting vehicles. The ZU-23-2 "Sergey", also known as ZU-23, is a Soviet towed 23 mm anti-aircraft cannon. Vehicle mounted Zu-23-2's are relatively easy to spot by government aircraft and artillery units are used to attack a target and quickly flee to avoid counter strikes.
On 10/25/12 Russia reiterated its claims that the US assists and coordinates arms deliveries to foreign-sponsored insurgents battling the Syrian government forces. Russia's chief military officer said that Syrian armed groups have acquired US-made weapons, including Stinger anti-aircraft missiles. This observer saw many weapons from more than a dozen types of IED's (improvised explosive device) to medium sized artillery pieces but no missiles.
Improvised Explosive Devices are a key rebel weapon with many arriving from Iraq and camps near Hataya, Turkey. Many DIY (do it yourself) improvisations have been uncovered across Syria in both urban and rural areas. This observer examined and was briefed on several types, including those shown above.
According to the Russian Foreign Ministry issued statement of 10/25/12, "Washington is aware of the deliveries of various weapons to illegal armed groups active in Syria. Moreover, judging by the declarations of US officials published in US media, the US coordinates and provides logistical assistance in such deliveries."
Some analysts in Damascus claim that Syria's potential military strength has not been as effective as it could be in the current urban fights against rebels. The government appears very strong militarily if one studies the statistics regarding Syria's large and disciplined army which continues its support and also given its sophisticated long range missiles, air defense systems that have deterred an airborne attack from Israel. One reason progress has at times appeared slow against the "rebels" according to some local analysts was a certain initial unpreparedness to confront highly motivated guerrilla militia in downtown densely populated areas. These kinds of battles, it is claimed, require a mobile infantry, armored flexibility and very effective use of light arms.  The Assad government's "adapt, catch up and go on the offensive" paradigm is developing rapidly according to US Senate Armed Service Committee sources who assert that the Syria army has actually become battle hardened,  tougher, stronger and more disciplined over the past several months. But it has taken time and has incurred a significant cost.
Weapons examined by this observer in Syria during 10/12 include some of the more than 1,750 new American sniper rifles channeled from Iraq and NATO supply stores to rebel militia.
How foreign weapons are entering Syria
As widely speculated particularly in the regional media, foreign supplied weapons to "rebels" arrive by air, sea and mainly by land from Iraq, Turkey, Lebanon, Saudi Arabia, Qatar, Jordan and occupied Palestine.
Israel is reported, by some researchers in Damascus who have been covering the crisis for nearly 20 months, to be sending arms to Syria from Kurdistan, having had much experience in Africa, South America and Eastern Europe via Mossad and Israeli black market arms dealing. What Israel did in Libya in terms of a wide spread arms business it is also trying to do in Syria.  Israeli arms, according to Syrian and Lebanese sources are being transported into Syria from along the tri-border area of South Lebanon, near Shebaa Farms, close to Jabla al-Saddaneh, and Gadja. In addition, Israeli smugglers have increasingly, over the past five months, been seen by locals moving arms inside Syria via the Golan Heights. These violations of  Syrian and Lebanese sovereignty raise serious questions about the vigilance of the United Nations Disengagement Observer Force Zone (UNDO) based in the Golan Heights as well as the UN Interim Force in Lebanon (UNIFIL) and the Lebanese Army as well as National Lebanese Resistance units near the 'blue line' to stop the illicit Israeli arms transfers.
The recent arrival in southern Turkey and along the northern Syrian border of Blackwater mercenaries is expected to increase the foreign arms flow.  Currently using the name Academi (previously known as Xena- Xe Services LLC, Blackwater USA and Blackwater Worldwide) Academi is currently, according to Jane's Defense Weekly, the largest of the US governments "private security" contractors.  Details of its relationship with the US Defense Department and the CIA are classified.
Is there a coherent US policy toward the Syrian crisis?
Secretary of State Clinton has been announcing recently that the U.S. is increasing its "non-lethal support" (i.e. direct shipments as opposed to boots on the ground or ballistic weapons) according to her Congressional liaison office. She also confirmed that Washington is working with its friends and allies to promote more cohesion among the disparate Syrian opposition groups with the aim of producing a new leadership council following meetings scheduled for Doha in the coming weeks.
Examples of US, UK and NATO "non-lethal aid" equipment taken from militia in south and north Syria between 5/2011 and 10/2012.
However, to the consternation of the State Department, General David Petraeus the former US commander of NATO forces in Iraq, now director of the CIA acknowledged, during his senate confirmation hearings. "Non-lethal aid to combatants, including communication equipment, is sometimes more lethal and important than explosive devices due to the logistical advantages they provides on the battlefield."
In tandem with the US, the UK and several European governments are supplying "non-lethal" aid to the Syrian opposition, including satellite communications equipment according to Syria security sources.
There is also plenty of anecdotal and demonstrative and probative evidence in Syria of human weapons patterned on the "Zarqawi model" which refers to the bloody al Qaeda in Mesopotamia campaign named for its leader Abu Musab al Zarqawi after U.S. troops occupied Iraq.
In a speech this week in Zagreb, Croatia, this week, Secretary of State Clinton insisted that any group seeking to oust President Bashar al-Assad must reject attempts by extremists to "hijack" a legitimate revolution.  She added, "There are disturbing reports of heavily armed foreign extremists going into Syria and attempting to take over." Clinton used her strongest words to date concerning risks that the uprising in Syria could be overtaken by militants who do not seek a democratic replacement or the reforms that the current government claims it is trying to implement. She told her conferees:  "We made it clear that the SNC can no longer be viewed as the visible leader of the opposition. They can be part of a larger opposition, but that opposition must include people from inside Syria and others who have a legitimate voice. We also need an opposition that will be on record strongly resisting the efforts by extremists to hijack the Syrian revolution. There are disturbing reports of heavily armed extremists going into Syria and attempting to take over." Clinton advised her colleagues that the US has become convinced that the SNC does not represent the interests of all ethnic and religious groups in Syria and that it has little legitimacy among on-the-ground activists and fighters, and has done little to stem the infiltration of Islamist extremists into the opposition forces.
Clinton's language is being interpreted by some as evidence that a post-election Obama Whitehouse, she he win on November,  may move toward the Russian, Chinese, and Iranian position and away from, what one Congressional source  derisively  labeled,  " the view from the Gulf gas stations"  i.e. Saudi Arabia, Qatar and some other despotic monarchies.
The intervention in Syria by more than three dozen countries supplying weapons must be stopped. Both sides of the Syrian crisis need to manifest by actions, not just words, a serious commitment to meaningful dialogue. The above noted arms supplying countries, and others off stage, have a solemn obligation to their citizens and to the world community to immediately halt the shipment of arms.
They should, and their people should demand that they do without further delay, honor the words of Isaiah 2:3-5…."and they shall beat their swords into plowshares, and their spears into pruning hooks: nation shall not lift up sword against nation, neither shall they learn war anymore."
Granted, perhaps a cliché and certainly far easier said than done.
Yet, as Oregon's late great US Senator Wayne Morse used tell audiences around America during the Vietnam War, quoting General George Marshall, "The only way we human beings can win a war is to prevent it."
It's time for the international community to end the Syrian crisis diplomatically, stop funneling arms and cash fueling hoped for regime change elements. Instead, they must demand that all the involved parties immediately engage in serious dialogue and settle their differences.
The greatest crimes of human history are made possible by the most colorless human beings. They are the careerists. The bureaucrats. The cynics. They do the little chores that make vast, complicated systems of exploitation and death a reality. They collect and read the personal data gathered on tens of millions of us by the security and surveillance state. They keep the accounts of ExxonMobil, BP and Goldman Sachs. They build or pilot aerial drones. They work in corporate advertising and public relations. They issue the forms. They process the papers. They deny food stamps to some and unemployment benefits or medical coverage to others. They enforce the laws and the regulations. And they do not ask questions.
Good. Evil. These words do not mean anything to them. They are beyond morality. They are there to make corporate systems function. If insurance companies abandon tens of millions of sick to suffer and die, so be it. If banks and sheriff departments toss families out of their homes, so be it. If financial firms rob citizens of their savings, so be it. If the government shuts down schools and libraries, so be it. If the military murders children in Pakistan or Afghanistan, so be it. If commodity speculators drive up the cost of rice and corn and wheat so that they are unaffordable for hundreds of millions of poor across the planet, so be it. If Congress and the courts strip citizens of basic civil liberties, so be it. If the fossil fuel industry turns the earth into a broiler of greenhouse gases that doom us, so be it. They serve the system. The god of profit and exploitation. The most dangerous force in the industrialized world does not come from those who wield radical creeds, whether Islamic radicalism or Christian fundamentalism, but from legions of faceless bureaucrats who claw their way up layered corporate and governmental machines. They serve any system that meets their pathetic quota of needs.
These systems managers believe nothing. They have no loyalty. They are rootless. They do not think beyond their tiny, insignificant roles. They are blind and deaf. They are, at least regarding the great ideas and patterns of human civilization and history, utterly illiterate. And we churn them out of universities. Lawyers. Technocrats. Business majors. Financial managers. IT specialists. Consultants. Petroleum engineers. "Positive psychologists." Communications majors. Cadets. Sales representatives. Computer programmers. Men and women who know no history, know no ideas. They live and think in an intellectual vacuum, a world of stultifying minutia. They are T.S. Eliot's "the hollow men," "the stuffed men." "Shape without form, shade without colour," the poet wrote. "Paralysed force, gesture without motion."
It was the careerists who made possible the genocides, from the extermination of Native Americans to the Turkish slaughter of the Armenians to the Nazi Holocaust to Stalin's liquidations. They were the ones who kept the trains running. They filled out the forms and presided over the property confiscations. They rationed the food while children starved. They manufactured the guns. They ran the prisons. They enforced travel bans, confiscated passports, seized bank accounts and carried out segregation. They enforced the law. They did their jobs.
Political and military careerists, backed by war profiteers, have led us into useless wars, including World War I, Vietnam, Iraq and Afghanistan. And millions followed them. Duty. Honor. Country. Carnivals of death. They sacrifice us all. In the futile battles of Verdun and the Somme in World War I, 1.8 million on both sides were killed, wounded or never found. In July of 1917 British Field Marshal Douglas Haig, despite the seas of dead, doomed even more in the mud of Passchendaele. By November, when it was clear his promised breakthrough at Passchendaele had failed, he jettisoned the initial goal—as we did in Iraq when it turned out there were no weapons of mass destruction and in Afghanistan when al-Qaida left the country—and opted for a simple war of attrition. Haig "won" if more Germans than allied troops died. Death as score card. Passchendaele took 600,000 more lives on both sides of the line before it ended. It is not a new story. Generals are almost always buffoons. Soldiers followed John the Blind, who had lost his eyesight a decade earlier, to resounding defeat at the Battle of Crécy in 1337 during the Hundred Years War. We discover that leaders are mediocrities only when it is too late.
David Lloyd George, who was the British prime minister during the Passchendaele campaign, wrote in his memoirs: "[Before the battle of Passchendaele] the Tanks Corps Staff prepared maps to show how a bombardment which obliterated the drainage would inevitably lead to a series of pools, and they located the exact spots where the waters would gather. The only reply was a peremptory order that they were to 'Send no more of these ridiculous maps.' Maps must conform to plans and not plans to maps. Facts that interfered with plans were impertinencies."
Here you have the explanation of why our ruling elites do nothing about climate change, refuse to respond rationally to economic meltdown and are incapable of coping with the collapse of globalization and empire. These are circumstances that interfere with the very viability and sustainability of the system. And bureaucrats know only how to serve the system. They know only the managerial skills they ingested at West Point or Harvard Business School. They cannot think on their own. They cannot challenge assumptions or structures. They cannot intellectually or emotionally recognize that the system might implode. And so they do what Napoleon warned was the worst mistake a general could make—paint an imaginary picture of a situation and accept it as real. But we blithely ignore reality along with them. The mania for a happy ending blinds us. We do not want to believe what we see. It is too depressing. So we all retreat into collective self-delusion.
In Claude Lanzmann's monumental documentary film "Shoah," on the Holocaust, he interviews Filip Müller, a Czech Jew who survived the liquidations in Auschwitz as a member of the "special detail." Müller relates this story:
"One day in 1943 when I was already in Crematorium 5, a train from Bialystok arrived. A prisoner on the 'special detail' saw a woman in the 'undressing room' who was the wife of a friend of his. He came right out and told her: 'You are going to be exterminated. In three hours you'll be ashes.' The woman believed him because she knew him. She ran all over and warned to the other women. 'We're going to be killed. We're going to be gassed.' Mothers carrying their children on their shoulders didn't want to hear that. They decided the woman was crazy. They chased her away. So she went to the men. To no avail. Not that they didn't believe her. They'd heard rumors in the Bialystok ghetto, or in Grodno, and elsewhere. But who wanted to hear that? When she saw that no one would listen, she scratched her whole face. Out of despair. In shock. And she started to scream."
Blaise Pascal wrote in "Pensées," "We run heedlessly into the abyss after putting something in front of us to stop us from seeing it."
Hannah Arendt, in writing "Eichmann in Jerusalem," noted that Adolf Eichmann was primarily motivated by "an extraordinary diligence in looking out for his personal advancement." He joined the Nazi Party because it was a good career move. "The trouble with Eichmann," she wrote, "was precisely that so many were like him, and that the many were neither perverted nor sadistic, that they were, and still are, terribly and terrifyingly normal."
"The longer one listened to him, the more obvious it became that his inability to speak was closely connected with an inability to think, namely, to think from the standpoint of somebody else," Arendt wrote. "No communication was possible with him, not because he lied but because he was surrounded by the most reliable of all safeguards against words and the presence of others, and hence against reality as such."
Gitta Sereny makes the same point in her book "Into That Darkness," about Franz Stangl, the commandant of Treblinka. The assignment to the SS was a promotion for the Austrian policeman. Stangl was not a sadist. He was soft-spoken and polite. He loved his wife and children very much. Unlike most Nazi camp officers, he did not take Jewish women as concubines. He was efficient and highly organized. He took pride in having received an official commendation as the "best camp commander in Poland." Prisoners were simply objects. Goods. "That was my profession," he said. "I enjoyed it. It fulfilled me. And yes, I was ambitious about that, I won't deny it." When Sereny asked Stangl how as a father he could kill children, he answered that he "rarely saw them as individuals. It was always a huge mass. … [T]hey were naked, packed together, running, being driven with whips. …" He later told Sereny that when he read about lemmings it reminded him of Treblinka.
Christopher Browning's collection of essays, "The Path to Genocide," notes that it was the "moderate," "normal" bureaucrats, not the zealots, who made the Holocaust possible. Germaine Tillion pointed out "the tragic easiness [during the Holocaust] with which 'decent' people could become the most callous executioners without seeming to notice what was happening to them." The Russian novelist Vasily Grossman in his book "Forever Flowing" observed that "the new state did not require holy apostles, fanatic, inspired builders, faithful, devout disciples. The new state did not even require servants—just clerks."
"The most nauseating type of S.S. were to me personally the cynics who no longer genuinely believed in their cause, but went on collecting blood guilt for its own sake," wrote Dr. Ella Lingens-Reiner in "Prisoners of Fear," her searing memoir of Auschwitz. "Those cynics were not always brutal to the prisoners, their behavior changed with their mood. They took nothing seriously—neither themselves nor their cause, neither us nor our situation. One of the worst among them was Dr. Mengele, the Camp Doctor I have mentioned before. When a batch of newly arrived Jews was being classified into those fit for work and those fit for death, he would whistle a melody and rhythmically jerk his thumb over his right or his left shoulder—which meant 'gas' or 'work.' He thought conditions in the camp rotten, and even did a few things to improve them, but at the same time he committed murder callously, without any qualms."
These armies of bureaucrats serve a corporate system that will quite literally kill us. They are as cold and disconnected as Mengele. They carry out minute tasks. They are docile. Compliant. They obey. They find their self-worth in the prestige and power of the corporation, in the status of their positions and in their career promotions. They assure themselves of their own goodness through their private acts as husbands, wives, mothers and fathers. They sit on school boards. They go to Rotary. They attend church. It is moral schizophrenia. They erect walls to create an isolated consciousness. They make the lethal goals of ExxonMobil or Goldman Sachs or Raytheon or insurance companies possible. They destroy the ecosystem, the economy and the body politic and turn workingmen and -women into impoverished serfs. They feel nothing. Metaphysical naiveté always ends in murder. It fragments the world. Little acts of kindness and charity mask the monstrous evil they abet. And the system rolls forward. The polar ice caps melt. The droughts rage over cropland. The drones deliver death from the sky. The state moves inexorably forward to place us in chains. The sick die. The poor starve. The prisons fill. And the careerist, plodding forward, does his or her job.
Source: Chris Hedges | Truthdig
Over the past two decades the decisionmakers in Washington have acquired and internalized a bias in Balkan affairs that falls outside the parameters of rational debate. As Doug Bandow of the Cato Institute has noted, such policy is not as inconsistent as it seems: "Time after time the U.S. policy makers would ask what is it that the Serbs want, they would think about it for about five seconds, and reply that it is totally unacceptable."
Such consistency has had grim results. Their mendacity, as displayed at Rambouillet in February 1999, was on par with the farce of Munich in 1938. In Kosovo their bombs led to a violent secession by an ethnic minority which, in the fullness of time, may render many European borders tentative. In Bosnia-Herzegovina they helped ignite the war in the spring of 1992, notably with U.S. Ambassador Warren Zimmermann's now notorious mission to Sarajevo. They kept it going in 1993 by torpedoing the European-led peace initiatives. They engineered an outcome in 1995 that could have been obtained in 1992 without a single shot. In Croatia, in August 1995, they aided and abetted the biggest act of ethnic cleansing in post-1945 Europe.
The puzzling question remains: why did America get involved in Balkan affairs, which bear no relationship to U.S. security, involving herself in long-standing and perhaps incurable national conflicts, and consistently acting in bad faith at that?
THE BURDEN OF HISTORY—The U.S. policy in the Balkans made its debut near the end of the First World War. President Wilson, while advocating the creation of Yugoslavia in 1918, did not realize that the unification of Serbs, Croats and Slovenes was at least half-century overdue: the process of separate cultural development and the emergence of mutually incompatible national identities among the South Slavs had been completed. But being a liberal, Wilson did not allow Balkan realities to get in the way of his vision. He blended the Puritan self-righteous zeal with the Progressive Era's belief in the power of politics to change the world for the better. His concepts of "self-determination," "enlarging democracy" and "collective security" signaled the birth of a view of America's role in world affairs which has created—and is still creating—endless problems for America and for the world.
After 1948 Tito came to be perceived as an asset by the U.S. Money, weapons, and warm welcome were soon to follow and continued until the end of the dictator's life in 1980. Fixated on "Tito's Yugoslavia" as a factor of Cold War stability, key American leaders disregarded—a decade later—the fact that Tito's internal boundaries between the federal republics were the root cause of the looming conflict. Arbitrarily designed by the communist winners in the civil war in 1945, they left a third of all Serbs outside Serbia-proper, in Bosnia-Herzegovina, Croatia and Montenegro. For good measure two "autonomous provinces" were carved out of Serbia, one of which—Kosovo—is an almost Serbenfrei quasi-state today.
For as long as Yugoslavia existed the Serbs could nevertheless derive some comfort from the existence of a common Federal framework: it appeared to promise them a measure of security from the repetition of the nightmare of 1941-45. When Yugoslavia started unraveling, however, in 1991-92, they were determined to resist any attempt by the breakaway republics to force millions of Serbs to become insecure and disliked minorities in their own land.
POLITICAL ESSENCE OF THE WARS—In Croatia in 1991 and in Bosnia in 1992 the Serbs reacted in the same manner as the Americans of Texas, Arizona or New Mexico may react—10 or 20 years from now—if they are outvoted by a Latino majority demanding that those states be reabsorbed into Mexico, or into a contrived "Republic of the North." For those who discount such outcomes, let us remember history. For example, the Protestant Ulstermen fought, demanded, and were given the right to stay in the United Kingdom when the Irish nationalists opted for secession in 1921. A second poignant illustration is the creation of the State of West Virginia in 1863 when—during the Civil War—the Union annexed the counties of the Commonwealth of Virginia that rejected secession. When comparing the paradigms, the Loyalists of Ulster and the Unionists of West Virginia were just as guilty of a "Joint Criminal Enterprise" to break up Ireland, or the Old Dominion, as were the Serbs of Bosnia-Herzegovina who did not want to be dragged into secession by the Muslim plurality.
Yugoslavia was a flawed polity, and in principle there should have been no objection to the striving of Croats or Bosnian Muslims to create their own nation-states. But equally there could have been no justification for forcing over two million Serbs west of the Drina River to be incorporated into those states against their will. Yugoslavia came together in 1918 as a union of South Slav peoples, and not as a federation of states or territorial units. Its divorce, once it became inevitable, should have proceeded on the same basis. This has been the key foundation of the Yugoslav conflict ever since the first shots were fired in May 1991.
The political essence of the wars of Yugoslav disintegration has been systematically hidden or distorted in the Western mainstream media, academia, and political forums, behind the portrayal of the Serbs as primitive ultranationalists who seek to conquer other peoples' lands by violent means. The demonization of the Serbs was an exercise in social constructivism, depressingly effective in its crude simplicity. As early as 1992 the media pack equated the brutalities of the Balkans with the Holocaust. Once the paradigm matured with the myth of the "Srebrenica Genocide," and once any doubters were equated with holocaust deniers, the possibilities for mendacity were limitless. Its fruits will be with us for decades to come.
UNDERSTANDING THE ABSURD—At the level of institutionalized corruption which passes for the political process in Washington D.C. the Yugoslav policy was the end-result of the interaction of pressure groups within the power structure: finding a new role for NATO, earning points in the Muslim world, caving in to ethnic lobbying, pandering to the military-industrial complex, isolating Russia, controlling strategic routes between Europe and the Middle East, and above all cementing American global hegemony. The influence of organized political lobbies in Washington was not decisive, but it should not be underestimated. Anti-Serb lobbies, notably Albanian-Americans, have been well-funded and well-placed for decades, while today (as in the past) the "Serbian lobby" does not exist. As James Jatras has noted, well before the outbreak of hostilities in 1991, the Serbs had already been branded the bad guys. Combined with media reinforcement, much false information was and still is accepted as unquestionable fact.
The Bosnian war transformed NATO into a tool of U.S. hegemony and it opened the door to the renewal of American dominance in European affairs to an extent not seen since Kennedy. As the late Richard Holbrooke put it, Dayton demonstrated that Europeans were not capable of resolving their own problems and that America was still the "indispensable nation." He boasted, a year later, "We are re-engaged in the world, and Bosnia was the test."
It is undeniable that geopolitical-strategic factors have played a role in defining the Balkan policy in Washington. Such "rational" reasons are not sufficient, however, to explain the zeal of successive administrations in pursuing a premeditatedly duplicitous anti-Serb policy. The clue is not in the realm of tangible strategic benefits and geopolitical assets, of transit corridors, oil and gas pipelines, lignite and zinc reserves, or military bases such as Camp Bondsteel. The key is in the desire of the Western elite class to use the Balkans as a testing ground for their emerging postmodernist, postnational project. They know that Kosovo is more than a piece of real estate, that it is to the Serbs what Alamo is to Texans or Jerusalem to Jews, that taking it away and letting its churches and monasteries be demolished is an unprecedented exercise in ethnocide. They condoned the Albanian barbarity because they saw the demolition of a small nation steeped in tradition of heroism and martyrdom—the Kosovo saga embodies it perfectly—as a step in the direction of a U.S.-dominated post-national world based on propositional abstractions.
This is the cue to the treatment of the Serbs by the U.S. political and media decision-makers over the past two decades. On the ruins of real nations, the rhetoric of "universal human rights" is imposed as the new basis for law and morality. The Serbs were merely a litmus test. The slogan of choice is multicultural democracy, irrespective of the wishes of the citizens of the particular territory involved—unless it is Serbs who wish to maintain a multi-ethnic state, in which case secession is the West's preferred policy.
PANDERING TO ISLAMIC MILITANTS—In 1980 the U.S. supported hard-core Islamists in the insurgency against the Soviets in Afghanistan. That decision was a strategic mistake of the highest order: it prompted the release of the Jihadist genie from a bottle that had remained sealed for almost three centuries after the siege of Vienna. Dr. Zbigniew Brzezinski's "brilliant idea"—as he called the Afghan covert action almost two decades after the event—meant that hundreds of millions, and eventually billions of dollars were poured into the coffers and arsenals of people who openly stated their intention to rebuild an early-medieval theocracy in Afghanistan.
The fruits went beyond the jihadists' wildest dreams. Brzezinski will go down in history as the man who did for Bin Laden what the Kaiser did for Lenin by providing him with that sealed train in 1917. Two "liberal" interventions on the side of the Balkan Muslims, in Bosnia and Kosovo, ensued in the 1990s. The most tangible result of promoting "common ideals and interests in this globalized world" by NATO bombs is the existence of a vibrant, hard-core jihadist base in the heart of Europe that has had a connection with every major terrorist attack in the past decade. Even 9/11 itself had a Bosnian Connection: Khalid Sheikh Muhammad, who planned the 9/11 attacks, was a seasoned veteran of the Bosnian jihad, as were two of the hijackers.
In spite of all other unresolved domestic and foreign issues, at a time when the U.S. power and authority are challenged around the world, key players in President Obama's team still look upon the Balkans as the last geopolitically significant area where they can assert their "credibility" by postulating a maximalist set of objectives as the only outcome acceptable to the United States, and duly insisting on their fulfillment. We have already seen this pattern with Kosovo, and we've seen an attempt to stage its replay in Bosnia under the ongoing demand for unitarization.
The U.S. policy in the Balkans—just like its policy in Libya last year and in Syria today –facilitates the jihadist agenda. American goals paradoxically coincide with the regional objectives of those same Islamists who confront America in other parts of the world. Far from enhancing peace and regional stability, such policies continue to encourage pan-Islamic agitation for the completion of an uninterrupted Green Corridor in the Balkans by linking its as yet unconnected segments. It destabilizes Bosnia by encouraging constant Muslim demands for the abolition of the Republika Srpska, and it destabilizes Serbia in the Raska region ("Sanjak"). It encourages greater-Albanian aspirations against Macedonia, Montenegro, Greece, and Serbia. It encourages escalation of Turkey's neo-Ottoman ambitions in the region. It is destructive and harmful.
In all cases the immediate bill will be paid by the people of the Balkans, as it is already being paid by Kosovo's disappearing Serbs; but long-term costs of the U.S. policy in the Balkans will haunt the West. By encouraging its Albanian clients to proclaim independence, the U.S. administration has made a massive leap into the unknown, potentially on par with Austria's July 1914 ultimatum to Serbia. The fruits will be equally bitter. In the fullness of time both America and Europe will come to regret the criminal folly of their current leaders. Remarkably, the continuing automatic-pilot policy directed against the Serbs is taking place without any serious debate in Washington on the ends and uses of American power, in the Balkans or anywhere else. Obama's and Bush's rhetoric differ, but they are one regime, identical in substance and consequence. Its leading lights will go on disputing the validity of the emerging balance-of-power system because they reject the legitimacy of any power in the world other than that of the United States, controlled and exercised by themselves. Theirs is, indeed, the global equivalent of the Brezhnev Doctrine.
The quest for hegemony leads to a counter-coalition which defeats it. The proponents of American exceptionalism nevertheless scoff at history's warnings provided by Napoleon's defeat in 1815, the Kaiser's in 1918, or Hitler's in 1945, as inapplicable in the post-history that they seek to construct. They confront the argument that no vital American interest worthy of risking a major war is involved in Georgia, or Syria, or the Balkans, with the claim that the whole world is America's near-abroad. It is therefore essential for the emerging powers to refuse in principle to accept the validity of Washington's ideological assumptions and the legitimacy of its associated geopolitical claims. At the same time, the key "liberal hawks" in the Obama Administration remain anchored in Madeleine Albright's hubris: "If we have to use force, it is because we are America. We are the indispensable nation. We stand tall."
The premises of an imperial presidency—which in world affairs translates into the quest for dominance and justification for interventionism—remain unchallenged, as we are witnessing in Syria today and as we shall witness in Iran tomorrow. (We are witnessing it in America, too, with Obama's unrestrained use of the Presidential executive order—an extreme emergency measure—as a tool for overriding the will of the Legislative branch.) American meddling in the Balkans has been paradigmatic of the problem. It remains unaffected by the ongoing financial crisis manifest in a 16-trillion public debt, just as Moscow's late-Cold War adventurism—so tragically manifested in Afghanistan—was enhanced, rather than curtailed, by the evident shortcomings of the Soviet political and economic system.
[Excerpts from Dr. Trifkovic's paper presented in Belgrade at The Gorchakov Foundation conference European Security: The Balkan Angle on June 27, 2012.]
The Agenda Progresses…
"We shall have World Government, whether or not we like it.  The only question is whether World Government will be achieved by conquest or consent."  That was James Paul Warburg speaking before the United States Senate on February 17, 1950, a couple of generations ago.  James Warburg was the son of Paul Montz Warburg nephew of Felix Warburg and Jacob Schiff, both of Kuhn, Loeb & Company.   Max Warburg, James's brother, was Chairman of the Council on Foreign Relations (CFR) and through his German Bank poured money into the Russian Revolution.
"The rich ruleth over the poor, and the borrower is servant to the lender."  Proverbs 22:7
The Talmudic elite that control our world become wealthier and more powerful by several techniques with debt as the fouindational mechanism.  The great depression of the 1930s allowed the moneychangers to buy solid assets at pennies on the dollar; market crashes that follow the easy money bubbles result in massive transfers of wealth.    In our time, the real estate bubble has put tangible assets on the market at fractions of their real value.  Social programs force governments into debt and result in interest payments on money created from nothing.  The International Monetary Fund loans money to nations and is often repaid with tangible assets. It is almost impossible for nations to wage war without borrowing money.   War is expensive and the moneychangers play no favorites; they finance both sides of the conflict.  Trillions of dollars are now being pilfered through bank debt that is backed by tax-paying citizens.
As our society has deteriorated the meaning of words has changed.  Originally "usury" meant charging interest for the use of money.  Historically, the Catholic Church did not charge interest and ultimately forbade its members as well.  The shunning of usury left an opening for Jewish bankers to lend money at a profit.  As this close knit, shunned group developed contacts and financial expertise wealthy Gentiles began to hire them to oversee their finances.  In the early Seventeenth Century these wealthy Gentiles were called Nobles and their castles Noble Houses.  The Jews who worked for them were known as  Court Jews.  The Court Jews collected taxes, negotiated loans, issued debentures, developed new taxes, financed the armed guards, and provided money for personal extravagances.
It was in this era that the word usury began to lose its original meaning and the Christian tenet of avoiding usury waned.  Charging interest for the use of money is now commonly accepted and usury is now defined as the charging of "excess" interest.
Even though the Court Jews were highly valued and often obtained nobility status they were still preyed upon and regularly robbed of their wealth. In the Eighteenth Century the German Jewish Rothschild family saw banking as a multi-national opportunity and skillfully used their financial acumen to set up an impregnable empire of wealth.    Mayer Amschel Rothschild (1744–1812) had five sons which were sent to separate cities:  Amschel Mayer Rothschild (1773-1655) Frankfurt, Germany; Salomon Mayer Rothschild (1774-1855) Vienna, Austria; Nathan Mayer Rothschild (1777-1836) London, England; Calmann Mayer Rothschild (1788-1855) Naples, Italy; Jakob Mayer Rothschild (1792-1868) Paris, France.
Born in a Frankfurt, German ghetto Mayer Amschel Rothschild, like most of his fellows, harbored a hatred for the Gentile Christian population.  Hidden under a deceptive mask this loathing is still common in powerful Jewry.
Respected historian Paul Johnson writes "The Rothschilds are elusive. There is no book about them that is both revealing and accurate. Libraries of nonsense have been written about them… unlike the court Jews of earlier centuries, who had financed and managed European noble houses, but often lost their wealth through violence or expropriation, the new kind of international bank created by the Rothschilds was impervious to local attacks."  Johnson claims that a major part of the Rothschild fortune was accumulated by Nathan Rothschild in London.  Other historians claim the family wealth was more diverse.
Famous Rothschild quotes are widely believed but tough to corroborate.  Mayer Rothschild is supposed to have claimed "Give me control of a nation's money and I care not who makes her laws."  The following statement is attributed to Nathan Rothschild "I care not what puppet is placed on the throne of England to rule the Empire, the man that controls Britain's money supply controls the British Empire. And I control the money supply."  While it is true that control of the money supply equates to control of the nation it is doubtful that the secretive Rothschilds would have made such a statement.
In one way, Vladimir Putin might be compared to American President Andrew Jackson.  For a time, President Jackson kept the moneychangers out of the United States and Putin has partially blocked the same element from sacking Russia.
In recent times the Rothschild name has been in the news on at least a couple of occasions.  When Putin arrested Mikhail Khodorkovsky, one of Russia's original Jewish oligarchs, his substantial share of Russian oil giant Yukos was ceded to Lord Jacob Rothschild in London
Under the aegis of Privatization Khodokovsky acquired Yukos for $309 million.  The company was valued at $40 billion when Khodokovsky was arrested and 40 percent of its shares (controlling interest) were transferred to Lord Jacob Rockefeller.  The relationship between Khodokovsky and Lord Jacob Rothschild was not described.  It was unusual that the Rothschild name was mentioned at all.
There were six other Oligarchs in Russia.  Putin went after all of them but they have either escaped or evaded prosecution.  The Rothschild name was not mentioned but one wonders if involvement in the case of one oligarch means the others were involved as well.  The potential profits from privatization are enormous.
Now, there is another side to the Russian Oligarch story.  The June 14th issue of the "New American Magazine" contains an article on the new crop of Russian oligarchs who "have not earned their sudden wealth through entrepreneurial skill and free enterprise" but instead through Communist Party Connections. " Russia's super-wealthy oligarchs profiled by Forbes — Alisher Usmanov (steel, telecom, investments), Vladimir Lisin (steel and transport), Alexei Mordashov (steel), Vladimir Potanin (metals, media), Vagit Alekperov (oil), Mikhail Fridman (banking, oil, telecom), Mikhail Prokhorov (metals, energy, investments), Roman Abramovich (steel, investments), et al. — are all tied in to Vladimir Putin's KGB-run Kremlin power structure."  Putin chased out the previous vultures but more weeds have sprung up.
In another rather strange event, Evelyn De Rothschild, part of the English family, has reportedly sold his banking business and is providing interviews.  In a curious public display Evelyn De Rothschild is publically expressing his opinions.  See interviews here and here.
Rothschild assets have been impenetrable since the dynasty began over two hundred years ago.  Their wealth is never mentioned.  When Forbes Magazine lists the world's wealthiest people the Rothschild family is never included.  Neither does one see the Rothschild name associated with power conclaves like Bilderberger, the Committee of 300, or the Club of Rome.    Estimates of 500 trillion dollars or more are guesses since the figure cannot be established.  The practice of using scores of men like J. P. Morgan, George Soros, Henry Kissinger, and Mikhail Khodorkovsky, and institutions like J. P. Morgan Chase & Company, and Goldman Sachs, as surrogates provides control and obscures ownership.
The Rothschild Empire functions above the governments of the world.  The power structure we see and the names we know are subordinate to a name that is never seen nor mentioned.  Using surrogates whose careers they have created and whose lives they own and institutions over which they exert hidden control the Rothschild name never appears on public documents.  The relationship is symbiotic. One source claims that at his death the J. P. Morgan estate had only $19 million in securities, the bulk of the estate was actually owned by the Rothschilds. Their invisible tentacles can grasp the public and private domain whenever and wherever they like and the source of the venture can only be guessed at.  Wealth and power accompany association with the Rothschild Empire.  Their surrogates are carefully selected; they are smart, ambitious, ruthless, and devoted.
The profit margin on the Yukos venture, $309 million to $40 billion, is somewhat comparable to the profit margin on gasoline, $5.00 bbl. to produce, $90.00 a bbl. to purchase.  Monopoly control of essential commodities is very profitable and laden with power over the public domain.  The Rothschilds are actively urging privatization.
It isn't the military/industrial complex that requires confrontation, it is the surreptitious power that controls the military/industrial complex.
History is replete with tyrants and despots who enslaved nations and built empires.  Today we are faced with tyrants that seek to control the entire world.  The British Empire broke up but the power to control still emanates from that small island.  Wealthy control freaks have sought world hegemony for centuries.  Today it is feasible and quickly progressing.
The recently declared plan by the members of Persian Gulf Cooperation Council to annex the soil of Bahrain to Saudi Arabia and form a greater Arab union has attested to the fact that the tyrannical and merciless rulers of Arab sheikhdoms in the Persian Gulf are still obliviously living in the colonial era, dating back to the early 1550s, when the world's major colonial powers relied on the power of arms and ammunitions to conquer and attain new territories and put the rivals' nose out of joint in a conspicuous show-off of muscle-flexing.
It's more than one year that the spirited, courageous youths of Bahrain have refused to leave the streets of capital Manama and other major cities of the country, continuously demanding the downfall of the dictatorial regime of Al Khalifa which is unconditionally financed, armed and backed by the United States and its puppet allies Saudi Arabia and United Arab Emirates.
The Witness Bahrain website associated with the opposition groups puts the number of civilian deaths resulting from Al Khalifa crackdown on the peaceful protesters in the past 15 months at 65; but it's for sure that the number of protesters killed at the hands of the mercenaries of Al Khalifa regime is far greater than this.
Over the past year, the Bahraini officials resorted to every means at their disposal to distract public attention from their bloody crackdown on peaceful protestors demanding the ouster of the King and the dissolution of his despotic government. They even refused to cancel the Grand Prix 2012 race in April 2012 amid growing international protests by the mass media, human rights groups, academicians and politicians who had felt and recognized the depth of the catastrophe taking place in the tiny Persian Gulf country.
But the British Prime Minister, whose country is a major supplier of weapons and money to Bahrain, made a controversial statement in defense of the Formula 1 race in Bahrain, saying that "Bahrain is not Syria; there is a process of reform underway and this government backs that reform and wants to help promote that reform." And nobody was there to complain to Cameron for his hypocritical stance on Syria while indifferently turning a blind eye to the painful suffering of the defenseless nation of Bahrain.
The very government which Cameron claimed is defending and promoting reforms, has relentlessly detained and tortured hundreds of peace activists and protesters since the beginning of revolution in the island backing to February 2011, and killed many innocent children and teenagers with vicious, brutal torture in its horrific jails. Several protesters are sentenced to life prison and many of them await trial in military courts without any lawyers and official jury.
One of the heartrending cases of regime's atrocious treatment with its own people is the issue of Abdulhadi al-Khawaja. The audacious Bahraini peace activist who is now a national hero and symbol of resistance against the tyranny of Al Khalifa has started an open-ended hunger strike since February 8, 2012 and it's about four months that he hasn't eaten anything nor drunk a sip of water. Bahraini activist Alaa Shehabi wrote for the Foreign Policy on April 12 that the possible death of al-Khawaja "could mark a significant breaking point for the regime's efforts to rehabilitate its tarnished reputation — and could accelerate the disturbing trend toward militant radicalization in the opposition." And it's an undeniable fact. Although al-Khawaja is thankfully alive, he is spending the unbearable and intolerable days of being tortured while he is on hunger strike, and pictures taken of him which were published on the Bahraini websites show that he is in a tremendously throbbing and agonizing situation.
Just three days ago, King Hamad of Bahrain who is now seen as a bloodthirsty dictator in the region and one of the most hated leaders of the world was invited by Queen Elizabeth II to attend a royal ceremony in London. He was among the 50 foreign royals who attended the "diamond jubilee" feast. Tens of angry protesters gathered outside the Buckingham Palace to protest the controversial invitation.
"We feel it's tremendously important to show that there are British people who do not agree with these royal dictators being invited to Windsor Castle and Buckingham Palace," said human rights campaigner Peter Tatchell.
"The queen has misjudged the public mood. Most British people would not agree with our head of state wining and dining dictators who stand accused of very serious human rights abuse," he said.
And now, the Bahraini rulers are plotting a dangerous conspiracy with their Saudi cronies to form a union, seeking certain ends such as establishing an alliance against Iran which has seriously stood up against the carnage of the Bahraini people and supported their revolution. The Bahraini officials have laughably accused Iran of meddling in their internal affairs.
Unquestionably, Bahrain's annexation to Saudi Arabia will pose a serious threat to the security and stability of the Persian Gulf and overturn the regional equations drastically. And it should not be neglected that such plans are mostly dictated by the world's most infamous colonial power, the United Kingdom.
The American author and former university professor Kevin Barrett has likened this Saudi-British-Israeli plot to the colonial ploys of Hitler.
"I think this is more of an alliance of Hitler's Anschluss, when Nazi Germany invaded Austria," said Kevin Barrett in an interview with Press TV.
"The big difference is that the majority of people in Austria supported that. Whereas today, the vast majority of people in Bahrain will be horrified to be occupied by and digested into Wahhabi Saudi Arabia," Barrett added.
The Al Khalifa regime which has found itself incapable of silencing the loud voice of Bahraini people who demand an end to this authoritarian regime is seeking ways through which it can extricate itself from the crisis it has been entangled into. Maybe joining Saudi Arabia can be a short-term solution, but indubitably it will portend dangerous consequences for the region including a firm response of the Iranian nation and the strong reaction of other Muslim nations around the world. And moreover, such a Bahraini-Saudi union will not be tolerated by the people of Bahrain. Hamad bin Isa Al Khalifa and Saudi Arabia's Malek Abdullah can bet that this dangerous union is doomed to failure.
On  Jan. 26, 2012, the European Union and 22 member states signed the Anti-Counterfeiting Trade Agreement (ACTA), Japan's Ministry of Foreign Affairs announced. They have now joined the US and seven other nations that signed the treaty last October.
This signing ceremony merely formalized the EU's adoption of ACTA last month, during a completely unrelated meeting on agriculture and fisheries, reportsTechDirt.
Though initiated by the US, Japan is the official depository of the treaty.
Removal of the Three Strikes clause, in which users accused of three counts of piracy would be barred from the Internet, paved the way for the EU to adopt ACTA last month.
Related to ACTA, a chapter in the Trans Pacific Partnership Agreement (TPP) "would have state signatories adopt even more restrictive copyright measures than ACTA," reports the Electronic Frontier Foundation.
Both ACTA and TPP were developed without public input and outside international trade groups, like the World Trade Organization and the Organization for Economic Cooperation and Development.
Leaked cables published by Wikileaks in 2009 exposed early drafts of ACTA, resulting in a firestorm of controversy. Those cables, coupled with later releases, showed that ACTA negotiations began in 2006 and were controversial even to participating states. An historical summary of the treaty's progress through December can be found here.
ACTA Violates Magna Carta and US Constitution
Like PIPA and SOPA, two domestic internet censorship bills that prompted major websites to blacken their name or website in a Jan. 18th protest, ACTA allows accusers of copyright infringement to bypass judicial review.
Please support my work by reading the full piece at Activist Post. Thanks!
When I first began the process of launching the Alternative Market Project, the idea and scope were rooted in analytical papers I had written years before on aspects of centralization versus decentralization, and globalization versus localization.  Back then, I saw these conflicting economic systems as mutually generative.  That is to say, the further we as a society are pushed towards collectivist or feudalist economic structures, the more we naturally or unconsciously gravitate towards independent and open markets.  The problem today is that independent markets have been artificially and quite deliberately removed from the public view.  As I have said in the past, centralization is a powerful tool for elitists, because it allows them to remove all choice from a system until the only options left to the people are those that the establishment desires.  Though we deeply long for free and vibrant trade unhindered by corporate oligarchy, we are told that such a thing does not exist, and that we must make due with the corrupt ramshackle economy we have been given.  I say, this is simply not so…
The great lie that drives the fiat global financial locomotive forward is the assumption that there is no other way of doing things.  Many in America believe that the U.S. dollar (a paper time-bomb ready to explode) is the only currency we have at our disposal.  Many believe that the corporate trickle down dynamic is the only practical method for creating jobs.  Numerous others have adopted the notion that global interdependency is a natural extension of "progress", and that anyone who dares to contradict this fallacy is an "isolationist" or "extremist".  Much of our culture has been conditioned to support and defend centralization as necessary and inevitable primarily because they have never lived under any other system.  Globalism has not made the world smaller; it has made our minds smaller.
By limiting choice, we limit ingenuity and imagination.  By narrowing focus, we lose sight of the much bigger picture.  This is the very purpose of the feudal framework; to erase individual and sovereign strength, stifle all new or honorable philosophies, and ensure the masses remain completely reliant on the establishment for their survival, forever tied to the rotting umbilical cord of a parasitic parent government.
Perhaps the only ray of sunshine to be seen through the storm clouds of the current economic crisis is the exposure of globalism as an inherently flawed methodology.  The ongoing implosion in the EU has reached a tipping point, as far as I am concerned, and the parade of absurdity involved in the unionization and "harmonization" of Europe is now center stage; its full frontal economic nudity under the hot white lights of the unforgiving financial microscope.
With the latest S&P downgrade of multiple EU nations, including France, Italy, Austria, and Spain, there can be no doubt that interdependency has led to ruin.  Despite French president Nicholas Sarkozy's insistence that the S&P downgrade "changes nothing", the fact is, the EU has just been dealt a death blow.  Higher borrowing costs tend to spark a violent cycle of credit decay in countries with extreme debt to GDP ratios.  Even if France slides through the barrage relatively unscathed, smaller peripheral countries orbiting the EU will not.  Greece, for instance, has just announced that talks surrounding the repayment of treasury bonds held by starry eyed investors have fallen apart:

http://www.usatoday.com/money/world/story/2012-01-13/greek-debt-talks/52530542/1
This means that instead of the 50% "haircut" which buyers of Greek debt were already facing, markets may instead be saddled with a full-on 100% default.
Other smaller EU nations that have been propped up by the flow of funds from the European Financial Stability Facility (EFSF) may soon be in for a surprise as well.  S&P has also announced a downgrade of the EFSF itself:

http://www.rferl.org/content/standard_poors_downgrades_eu_bailout_fund/24453842.html 
Only AAA rated countries have the ability to support the fund and its guarantees.  After the downgrades of France and Austria, the number of AAA rated countries in the EU has dwindled to four, led by Germany.  To be clear, Germany does not have the capacity to carry the EFSF and the bailouts of multiple nations upon its shoulders, leaving the fund to flounder, and eventually, self destruct.
The EU experiment is over.  It may take some time for the world to recognize it, but it has indeed failed.
Across the ocean, the situation has not improved.  The news of the European downgrade came right on the heals of an announcement by Barack Obama that the government must raise the U.S. national debt limit yet again, by no less than $1.2 Trillion!   Sadly, the negative effects of America's own recent credit troubles have only been subdued by the more immediate turmoil in Europe.  It is simply a matter of time before attentions turn back to the frail American debt issue:
http://www.reuters.com/article/2012/01/13/us-usa-debt-obama-idUSTRE80B20P20120113
This debt limit increase should be viewed with quite a bit of vitriol by the American public, especially when one understands that a considerable amount of taxpayer dollars (the precise amount is still not fully known) went into bailout funds for the EU which are now in jeopardy of being derailed.  If American taxpayers are going to foot the bill for the corruption of banks and governments, then we might as well foot the bill here at home, however, because of the sick rationale of globalism and interdependency, we are instead paying for the corruption of banks and governments across the Atlantic while our traitorous president demands even more money to be swiftly misallocated.
Madness?  No.  This is not madness.  This is hardcore fraud, and economic subjugation.  This, my friends, is financial warfare, and right now, we are losing…
While some may applaud the fall of the EU as a victory, I would recommend looking a few moves ahead of the game to see where we are really going.  Yes, the EU is a perfect example of the feebleness of centralization, but it is also an expendable piece on the grand globalist chess board, just like the U.S. dollar.  Already, IMF mascots like Christine Lagarde and MSM pundits have begun suggesting that the EU is failing not because of centralization, but because the union is not centralized ENOUGH!  Only a few months ago, Angela Merkel of Germany obstructed the institution of EU Bonds because the move would collectivize the debts of EU members and remove elements of sovereign control.  I guarantee that policies of national sovereignty like those in Germany will soon become the scapegoat for collapse of Europe in the near future.
The purpose behind a European disaster is not to break up the EU, but to consolidate power even further.  Indeed, plans have already been suggested by centralists which involve a "reformation" of more powerful European nations into a tighter and more totalitarian framework.  The Council On Foreign Relations, a globalist think tank and political puppeteer group, of course agrees with this plan, and has promoted the concept on numerous occasions:

The Financial Times' Wolfgang Münchau argues that the split of the eurozone from the larger EU was inevitable and essential. The summit demonstrated that a "monetary union cannot coexist with a group of permanent non-members in a unified legal framework," he writes. For the eurozone to survive, the greater EU must be reconstituted or destroyed, Münchau explains. Indeed, Britain's decision not to take part in the fiscal union is paving the way for a new Europe unhindered by half-hearted British engagement, says Der Spiegel's Roland Nelles. He contends that Europe is "on the path towards becoming a federal country." 

http://www.cfr.org/eu/new-fiscal-union-europe/p26731

As we have discussed many times over the years, the subversive and sometimes subtle debasement of the dollar is in fact a deliberate program designed by international financiers to force the American public to accept loss of sovereignty and centralize economic authority into the hands of an elite few.  The situation in Europe is no different in this regard.  Both cultures are being strong-armed through the removal of options and funneled into a waiting net like so much oblivious trout.  So, the question must be asked; how do we fight back?
Could a political groundswell be used to supplant corrupt leadership and stall the coming avalanche?  No.  Even with a clean sweep of all branches of government and the election of a presidential candidate with considerable economic insight (like Ron Paul), the damage has already been done.  Would a complete shutdown of the Federal Reserve and a repudiation of all debts accrued through its underhanded financial practices make a dent?  A good start, but still not enough.  What about a complete reversal of current spend and borrow practices by our government and a fast track plan for the reconstruction of America's industrial base?  That would be great, but American industry took decades to dismantle, and it will take decades to rebuild, so again, no dice in the short to medium term.
The fact is, the U.S. is going to see some very hard economic years ahead, regardless of any top down political solution.  Those who are waiting and hoping for a knight in shining armor to ride into Washington D.C. and save them are going to be sorely disappointed.  Those who shrug off the threat of fiscal breakdown as a "long term" affair will likely find time quickly slipping away while they clamor for bureaucracy to finally work in their favor.  As a movement keenly aware of the threat at hand and the culprits behind it, the Liberty Movement should be doing far more than it is now to stem the tide, and that work begins with decentralization.
Decentralization is an activist strategy which does not rely on top down intervention, but instead, focuses on concrete bottom up community building and organization without the hindrances of traditional power structures.  In terms of economics, it means a complete break with the corrupt system and the institution of our own free markets.  This process is only as difficult as we make it for ourselves.
The essentials of an independent life are food, water, shelter, property, trade, and safety.  The means to attain these essentials have been relegated to instruments which central banks and other elitist entities administer and control.  However, that control is and always has been an illusion, an illusion we could walk away from anytime we wish.  This is done through localizing the production of essentials.  Changing the way we look at trade is the key.  A few simple rules, if followed in a determined fashion, make this change a reality:

1)  Provide Essentials For Yourself Whenever Possible: Some essentials can be covered even when you are alone.  If you have access to property, can grow your own food, and have water collection capability, then you are far ahead of the average American in many respects.  With modern technology, including space and energy saving methods, self sustainability is possible even in urban surroundings.  The goal here is to do for yourself whatever you can, whenever you can, making you less vulnerable to mainstream economic chaos.  The more insulated you are, the better equipped you will be to help build or participate in an alternative market.
2)  Network Or Die: Some essentials cannot be provided by one's self.  Organization and networking in order to construct mutually beneficial trade groups is not only necessary, but inevitable in the face of economic collapse.  One way or another, every American who wishes to survive will one day have to get up off their couches, leave their houses, and begin working with other people.  Either they will see the wisdom in preempting collapse and start networking now, or, they will start networking after collapse out of desperation.  Better to start now, and save ourselves the heartache…
3)  Trade Skills, Not Dollars: Use paper currency while it still has some value, but simultaneously, wean yourself off of it through barter of goods and services.  See how many essentials you can fully provide without the use of dollars and without purchases through corporate chains.  Think of this as going financially "off-grid".  What systems do you depend on that ultimately harm you?  How many of those systems can you decouple from now?  Private trade makes independent living attainable by localizing your means of procurement to your own two hands, instead of to a paycheck doled out by a corporation.
4)  Use Commodities, Dump Dollars: Precious metals are the only practical currency exchange available for broad use in a decentralized market.  Fiat coupons, digital currencies, sticks and shells, etc., will not work.  The inherent rarity of PM's, combined with their tangibility, and inability to be artificially reproduced, makes them the ideal currency alternative to fiat.  Digital currencies, reliant on an internet which may not exist in the manner we know it today, are a tremendous waste of time.  Any trade dependent on a system outside of local control is not free trade.  Metals place true free trade, at a local level, within reach.  Even in a highly developed barter market, currency will play an important role, and PM's should not be discounted.
5)  Become Your Own Industry: As decentralization takes root in a local economy, the need for jobs and for goods will not disappear.  In fact, it will become a priority.  Entrepreneurship will be the engine that drives any legitimate resurgence of the U.S. economy, but this business mindset will have to take on a localized focus.  I have heard it argued that America will never be able to rebuild if trade and industry are reduced to local efforts.  On the contrary, thousands of cities and counties acting at a local level to reintroduce micro-industrial economies would far surpass the limited and centralized bumblings of the corporate industrial framework.  The more insulated and self contained each community becomes, the stronger the whole of the country will be in the long term.  The next industrial revolution, if there ever is another, will come about through city, county, and state centric industries designed to feed the prosperity of the residents within those communities, instead of siphoning away wealth and diminishing available essentials as the modern corporate system is engineered to do.
6)  Internalize State Commerce: When enough citizens within each state finally wake up to the dangers of municipal default, federal encroachment on state lands and resources, and the weakness of interdependency on federal subsidies, they will begin to look for ways to plug the fiscal leaks they have ignored for so long.  Decentralization truly finds its home within the structure of the states, and the powers afforded them through the 10th Amendment.  At bottom, states have the ability legally as well as economically to become the ultimate decentralized systems, being that they are Constitutionally mandated to take such measures anyway.  Resource rich states will likely be the first to undertake decentralization in the midst of economic collapse.  Oil, minerals, farm capacity, timber, coal, etc, should be the solid ground upon which states and their citizens set foundation, and states should utilize these resources with the intent to enrich their citizens FIRST, through increased employment and local independent business incentives.  This would be a far cry from the corporate pirate ship plundering that goes on in states today, and far more financially sound.
While there are numerous concerns and great tribulations to be confronted and solved in our age of bedlam, from the rise of police states, to political treason, to expanding wars abroad, first and foremost, we must surmount the problem of economic collapse, or all else will be lost.  Economic collapse is the trigger by which all other tyranny is made viable.  It is the rationalization that will be used to convince the public that the loss of freedom is a "crucial tradeoff" for increased safety.  The more centralized we as a nation become, the more centralized the world becomes, the less likely we will be to weather the tidal wave of collapse.  The more decentralized we become, the more localized and independent our communities, the less we will be affected by destabilization, the more successful we will be as a people, the less rationalization the government will have to diminish our freedoms, and the greater leverage we will have if they try to diminish them anyway.
The path is clear; we decentralize, we localize, and we do it now, or, we lose our country, our cultural identity, and our legacy.  If all other options have been stolen away from us, then we must have the courage to create our own…
Source: Brandon Smith | Alt-Market
Ratings agency Standard & Poor's has downgraded the government debt of France, Austria, Italy and Spain, but maintained Germany's at the coveted "AAA" level.
The cuts, which eliminated France and Austria's triple-A status, deal a heavy blow to the currency union's ability to fight off a worsening debt crisis. In total, S&P cut its ratings on nine eurozone countries.
France and Austria both dropped one notch to AA+. Italy was lowered by two notches to BBB+ from A, and Spain fell to A from AA-. Portugal and Cyprus also dropped two notches. The agency also cut ratings on Malta, Slovakia and Slovenia.
The downgrades come as crucial talks on cutting Greece's massive debt pile appeared close to collapse Friday.
Speaking on France-2 television, Finance Minister Francois Baroin confirmed that France had been lowered by one notch. That would mean a rating of AA+, the same rating the United States has had since S&P downgraded it last August.
Baroin said France had received a change to its rating "like most of the eurozone," referring to the 17 European nations that use the euro currency.
A credit downgrade escalates the threats to Europe's fragile financial system. It increases the costs at which the affected countries — some of which are already struggling with heavy debt loads and low growth — borrow money.
Baroin said the downgrade was "bad news" but not "a catastrophe."
"You have to be relative, you have keep your cool," he said. "It's necessary not to frighten the French people about it."
S&P had warned 15 European nations in December that they were at risk for a credit downgrade.
Earlier Friday, as rumors of a looming downgrade swirled around the financial markets, the euro hit its lowest level in more than a year and borrowing costs for European nations rose. Stock markets in Europe and the U.S. fell.
The fears of a downgrade brought a sour end to a mildly encouraging week for Europe's heavily indebted nations and were a stark reminder that the 17-country eurozone's debt crisis is far from over.
Earlier Friday, Italy had capped a strong week for government debt auctions, seeing its borrowing costs drop for a second day in a row as it successfully raised as much as €4.75 billion ($6.05 billion).
Spain and Italy completed successful bond auctions on Thursday, and European Central Bank president Mario Draghi noted "tentative signs of stabilization" in the region's economy.
Credit downgrades will drive up the cost of European government debt as investors demand more compensation for holding bonds now deemed to be riskier. Higher borrowing costs puts more financial pressure on countries already contending with heavy debt burdens.
In Greece, negotiations Friday to get investors to take a voluntary cut on their Greek bond holdings appeared close to collapse, raising the specter of a potentially disastrous default by the country that kicked off Europe's financial troubles more than two years ago.
The deal, known as the Private Sector Involvement, aims to reduce Greece's debt by €100 billion ($127.8 billion) by swapping private creditors' bonds with new ones of a lower value, and is a key part of a €130 billion ($166 billion) international bailout. Without it, the country could suffer a catastrophic bankruptcy that would send shock waves through the global economy.
Prime Minister Lucas Papademos and Finance Minister Evangelos Venizelos met Thursday and Friday with representatives of the Institute of International Finance, a global body representing the private bondholders. Finance ministry officials from the eurozone also met in Brussels Thursday night.
"Unfortunately, despite the efforts of Greece's leadership, the proposal put forward … which involves an unprecedented 50% nominal reduction of Greece's sovereign bonds in private investors' hands and up to €100 billion of debt forgiveness — has not produced a constructive consolidated response by all parties, consistent with a voluntary exchange of Greek sovereign debt," the IIF said in a statement.
"Under the circumstances, discussions with Greece and the official sector are paused for reflection on the benefits of a voluntary approach," it said.
Friday's Italian auction saw investors demanding an interest rate of 4.83% to lend Italy three-year money, down from an average rate of 5.62% in the previous auction and far lower than the 7.89% in November, when the country's financial crisis was most acute.
While Italy paid a slightly higher rate for bonds maturing in 2018, which were also sold in Friday's auction, demand was between 1.2% and 2.2% higher than what was on offer.
The results were not as strong as those of bond auctions the previous day, when Italy raised €12 billion ($15 billion) and Spain saw huge demand for its own debt sale.
"Overall, it underscores that while all the auctions in the eurozone have been battle victories, the war is a long way from being resolved (either way)," said Marc Ostwald, strategist at Monument Securities. "These euro area auctions will continue to present themselves as market risk events for a very protracted period."
Italy's €1.9 trillion ($2.42 trillion) in government debt and heavy borrowing needs this year have made it a focal point of the European debt crisis.
Italy has passed austerity measures and is on a structural reform course that Premier Mario Monti claims should bring down Italy's high bond yields, which he says are no longer warranted.
Analysts have said the successful recent bond auctions were at least in part the work of the ECB, which has inundated banks with cheap loans, giving them ready cash that at least some appear to be using to buy higher-yielding short-term government bonds.
Some 523 banks took €489 billion in credit for up to three years at a current interest cost of 1%.
Source: usatoday.com
2012 is shaping up to be a very tough year for the global economy.  All over the world there are signs that economic activity is significantly slowing down.  Many of these signs are detailed later on in this article.  But most people don't understand what is happening because they don't put all of the pieces together.  If you just look at one or two pieces of data, it may not seem that impressive.  But when you examine all of the pieces of evidence that we are on the verge of a devastating global recession all at once, it paints a very frightening picture.  Asia is slowing down, Europe is slowing down and there are lots of trouble signs for the U.S. economy.  It has gotten to a point where the global debt crisis is almost ready to boil over, and nobody is quite sure what is going to happen next.  The last global recession was absolutely nightmarish, and we should all hope that we don't see another one like that any time soon.  Unfortunately, things do not look good at this point.
The following are 22 signs that we are on the verge of a devastating global recession….
#1 On Thursday it was announced that U.S. jobless claims had soared to a six-week high.
#2 Hostess Brands, the maker of Twinkies and Wonder Bread, has filed for bankruptcy protection.
#3 Sears recently announced that somewhere between 100 and 120 Sears and Kmart stores will be closing, and Sears stock has fallen nearly 60% in just the past year.
#4 Over the past 12 months, dozens of prominent retailers have closed stores all over America, and one consulting firm is projecting that there will bemore than 5,000 more store closings in 2012.
#5 Richard Bove, an analyst at Rochdale Securities, is projecting that the global financial industry will lose approximately 150,000 jobs over the next 12 to 18 months.
#6 Investors are pulling money out of the stock market at a rapid pace right now.  In fact, as an article posted on CNBC recently noted, investors pulled more money out of mutual funds than they put into mutual funds for 9 weeks in a row.  Are there some people out there that are quietly repositioning their money for tough times ahead?….
Investors yanked money out of U.S. equity mutual funds for a ninth-consecutive week despite a bullish 2012 outlook from Wall Street and a December rally that's carried over into the New Year.
#7 There are signs that the Chinese economy is seriously slowing down.  The following comes from a recent article in the Guardian….
Growth had slowed to an annual rate of 1.5% in the second and third quarters of 2011, below the "stall speed" that historically led to recession.
#8 The Bank of Japan says that the economic recovery in that country "has paused".
#9 Manufacturing activity in the euro zone has fallen for five months in a row.
#10 Germany's economy actually contracted during the 4th quarter of 2011.  At this point many economists believe that Germany is already experiencing a recession.
#11 According to a recent article by Bloomberg, it is being projected that the French economy is heading into a recession….
The French economy will shrink this quarter and next, suggesting the nation is in a recession as investment and consumer spending stagnate, national statistics office Insee said.
#12 There are a multitude of statistics that indicate that the UK economy is definitely slowing down.
#13 The credit ratings of Italy, Spain, Portugal, France and Austria all just got downgraded.
#14 It is being reported that the Spanish economy contracted during the 4th quarter of 2011.
#15 Bad loans in Spain recently hit a 17-year high and the unemployment rate is at a 15-year high.
#16 According to a recent article in the Telegraph, the Italian government is forecasting that there will be a recession for the Italian economy in 2012….
#17 Italy's youth unemployment rate has hit the highest level ever.
#18 The unemployment rate in Greece for those under the age of 24 is now at39 percent.
#19 Greece is already experiencing a full-blown economic depression.  About a third of the country is now living in poverty and extreme medicine shortages are being reported.  Things have gotten so bad that entire families are being ripped apart.  According to the Daily Mail, hundreds of Greek children are being abandoned because the economy has gotten so bad that their parents simply cannot afford to take care of them anymore.  The note that one mother left with her child was absolutely heartbreaking….
One mother, it said, ran away after handing over her two-year-old daughter Natasha.

Four-year-old Anna was found by a teacher clutching a note that read: 'I will not be coming to pick up Anna today because I cannot afford to look after her. Please take good care of her. Sorry.'
#20 In Greece, large numbers of people are simply giving up on life.  Sadly, the number of suicides in Greece has increased by 40 percent in just the past year.
#21 In many European countries, the money supply continues to contract rapidly.  The following comes from a recent article in the Telegraph….
Simon Ward from Henderson Global Investors said "narrow" M1 money – which includes cash and overnight deposits, and signals short-term spending plans – shows an alarming split between North and South.

While real M1 deposits are still holding up in the German bloc, the rate of fall over the last six months (annualised) has been 20.7pc in Greece, 16.3pc in Portugal, 11.8pc in Ireland, and 8.1pc in Spain, and 6.7pc in Italy. The pace of decline in Italy has been accelerating, partly due to capital flight. "This rate of contraction is greater than in early 2008 and implies an even deeper recession, both for Italy and the whole periphery," said Mr Ward.
#22 The major industrialized nations of the world must roll over trillions upon trillions of dollars in debt during 2012.  At a time when credit is becoming much tighter, this is going to be quite a challenge.  The following list compiled by Bloomberg shows the amount of debt that some large nations must roll over in 2012….
Japan: 3,000 billion
U.S.: 2,783 billion
Italy: 428 billion
France: 367 billion
Germany: 285 billion
Canada: 221 billion
Brazil: 169 billion
U.K.: 165 billion
China: 121 billion
India: 57 billion
Russia: 13 billion
Keep in mind that those numbers do not include any new borrowing.  Those are just old debts that must be refinanced.
As I mentioned at the top of this article, things do not look good.
The last thing that we need is another devastating global recession.
As I wrote about yesterday, the U.S. economy is in the midst of a nightmarish long-term decline.  The last major global recession helped to significantly accelerate that decline.
So what will happen if this next global recession is worse than the last one?
Sadly, the people that will get hurt the most by another recession will not be the wealthy.
The people that will get hurt the most will be the poor and the middle class.
So what should all of us be doing about this?
We should use the time during this "calm before the storm" to prepare for the hard times that are coming.
As always, let us hope for the best and let us prepare for the worst.
But things certainly do not look promising for the global economy in 2012.
Source: The Economic Collapse
Welcome to an edgy world where a single incident at an energy "chokepoint" could set a region aflame, provoking bloody encounters, boosting oil prices, and putting the global economy at risk.  With energy demand on the rise and sources of supply dwindling, we are, in fact, entering a new epoch — the Geo-Energy Era — in which disputes over vital resources will dominate world affairs.  In 2012 and beyond, energy and conflict will be bound ever more tightly together, lending increasing importance to the key geographical flashpoints in our resource-constrained world.
Take the Strait of Hormuz, already making headlines and shaking energy markets as 2012 begins.  Connecting the Persian Gulf and the Indian Ocean, it lacks imposing geographical features like the Rock of Gibraltar or the Golden Gate Bridge.  In an energy-conscious world, however, it may possess greater strategic significance than any passageway on the planet.  Every day, according to the U.S. Department of Energy, tankers carrying some 17 million barrels of oil — representing 20% of the world's daily supply — pass through this vital artery.
So last month, when a senior Iranian official threatened to block the strait in response to Washington's tough new economic sanctions, oil prices instantly soared. While the U.S. military has vowed to keep the strait open, doubts about the safety of future oil shipments and worries about a potentially unending, nerve-jangling crisis involving Washington, Tehran, and Tel Aviv have energy experts predicting high oil prices for months to come, meaning further woes for a slowing global economy.
The Strait of Hormuz is, however, only one of several hot spots where energy, politics, and geography are likely to mix in dangerous ways in 2012 and beyond.  Keep your eye as well on the East and South China Seas, the Caspian Sea basin, and an energy-rich Arctic that is losing its sea ice.  In all of these places, countries are disputing control over the production and transportation of energy, and arguing about national boundaries and/or rights of passage.
In the years to come, the location of energy supplies and of energy supply routes — pipelines, oil ports, and tanker routes — will be pivotal landmarks on the global strategic map.  Key producing areas, like the Persian Gulf, will remain critically important, but so will oil chokepoints like the Strait of Hormuz and the Strait of Malacca (between the Indian Ocean and the South China Sea) and the "sea lines of communication," or SLOCs (as naval strategists like to call them) connecting producing areas to overseas markets.  More and more, the major powers led by the United States, Russia, and China will restructure their militaries to fight in such locales.
You can already see this in the elaborate Defense Strategic Guidance document, "Sustaining U.S. Global Leadership," unveiled at the Pentagon on January 5th by President Obama and Secretary of Defense Leon Panetta.  While envisioning a smaller Army and Marine Corps, it calls for increased emphasis on air and naval capabilities, especially those geared to the protection or control of international energy and trade networks.  Though it tepidly reaffirmed historic American ties to Europe and the Middle East, overwhelming emphasis was placed on bolstering U.S. power in "the arc extending from the Western Pacific and East Asia into the Indian Ocean and South Asia."
In the new Geo-Energy Era, the control of energy and of its transport to market will lie at the heart of recurring global crises.  This year, keep your eyes on three energy hot spots in particular: the Strait of Hormuz, the South China Sea, and the Caspian Sea basin.
The Strait of Hormuz
A narrow stretch of water separating Iran from Oman and the United Arab Emirates (UAE), the strait is the sole maritime link between the oil-rich Persian Gulf region and the rest of the world.  A striking percentage of the oil produced by Iran, Iraq, Kuwait, Qatar, Saudi Arabia, and the UAE is carried by tanker through this passageway on a daily basis, making it (in the words of the Department of Energy) "the world's most important oil chokepoint."  Some analysts believe that any sustained blockage in the strait could trigger a 50% increasein the price of oil and trigger a full-scale global recession or depression.
American leaders have long viewed the Strait as a strategic fixture in their global plans that must be defended at any cost.  It was an outlook first voiced by President Jimmy Carter in January 1980, on the heels of the Soviet invasion and occupation of Afghanistan which had, he told Congress, "brought Soviet military forces to within 300 miles of the Indian Ocean and close to the Strait of Hormuz, a waterway through which most of the world's oil must flow."  The American response, he insisted, must be unequivocal: any attempt by a hostile power to block the waterway would henceforth be viewed as "an assault on the vital interests of the United States of America," and "repelled by any means necessary, including military force."
Much has changed in the Gulf region since Carter issued his famous decree, known since as the Carter Doctrine, and established the U.S. Central Command (CENTCOM) to guard the Strait — but not Washington's determination to ensure the unhindered flow of oil there.  Indeed, President Obama has made it clear that, even if CENTCOM ground forces were to leave Afghanistan, as they have Iraq, there would be no reduction in the command's air and naval presence in the greater Gulf area.
It is conceivable that the Iranians will put Washington's capabilities to the test.  On December 27th, Iran's first vice president Mohammad-Reza Rahimi said, "If [the Americans] impose sanctions on Iran's oil exports, then even one drop of oil cannot flow from the Strait of Hormuz."  Similar statements have since been made by other senior officials (and contradicted as well by yet others).  In addition, the Iranians recently conducted elaborate naval exercises in the Arabian Sea near the eastern mouth of the strait, and more such maneuvers are said to be forthcoming.  At the same time, the commanding general of Iran's army suggested that the USS John C. Stennis, an American aircraft carrier just leaving the Gulf, should not return.  "The Islamic Republic of Iran," he added ominously, "will not repeat its warning."
Might the Iranians actually block the strait?  Many analysts believe that the statements by Rahimi and his colleagues are bluster and bluffmeant to rattle Western leaders, send oil prices higher, and win future concessions if negotiations ever recommence over their country's nuclear program.  Economic conditions in Iran are, however, becoming more desperate, and it is always possible that the country's hard-pressed hardline leaders may feel the urge to take some dramatic action, even if it invites a powerful U.S. counterstrike.  Whatever the case, the Strait of Hormuz will remain a focus of international attention in 2012, with global oil prices closely following the rise and fall of tensions there.
The South China Sea
The South China Sea is a semi-enclosed portion of the western Pacific bounded by China to the north, Vietnam to the west, the Philippines to the east, and the island of Borneo (shared by Brunei, Indonesia, and Malaysia) to the south.  The sea also incorporates two largely uninhabited island chains, the Paracels and the Spratlys.  Long an important fishing ground, it has also been a major avenue for commercial shipping between East Asia and Europe, the Middle East, and Africa.  More recently, it acquired significance as a potential source of oil and natural gas, large reserves of which are now believed to lie in subsea areas surrounding the Paracels and Spratlys.
With the discovery of oil and gas deposits, the South China Sea has been transformed into a cockpit of international friction.  At least some islands in this energy-rich area are claimed by every one of the surrounding countries, including China — which claims them all, and has demonstrated a willingness to use military force to assert dominance in the region.  Not surprisingly, this has put it in conflict with the other claimants, including several with close military ties to the United States.  As a result, what started out as a regional matter, involving China and various members of the Association of Southeast Asian Nations (ASEAN), has become a prospective tussle between the world's two leading powers.
To press their claims, Brunei, Malaysia, Vietnam, and the Philippines have all sought to work collectively through ASEAN, believing a multilateral approach will give them greater negotiating clout than one-on-one dealings with China. For their part, the Chinese have insisted that all disputes must be resolved bilaterally, a situation in which they can more easily bring their economic and military power to bear.  Previously preoccupied with Iraq and Afghanistan, the United States has now entered the fray, offering full-throated support to the ASEAN countries in their efforts to negotiate en masse with Beijing.
Chinese Foreign Minister Yang Jiechi promptly warned the United States not to interfere.  Any such move "will only make matters worse and the resolution more difficult," he declared.  The result was an instant war of words between Beijing and Washington.  During a visit to the Chinese capital in July 2011, Chairman of the Joint Chiefs of Staff Admiral Mike Mullen delivered a barely concealed threat when it came to possible future military action.  "The worry, among others that I have," he commented, "is that the ongoing incidents could spark a miscalculation, and an outbreak that no one anticipated."  To drive the point home, the United States has conducted a series of conspicuous military exercises in the South China Sea, including some joint maneuvers with ships from Vietnam and the Philippines.  Not to be outdone, China responded with naval maneuvers of its own.  It's a perfect formula for future "incidents" at sea.
The South China Sea has long been on the radar screens of those who follow Asian affairs, but it only attracted global attention when, in November, President Obama traveled to Australia and announced, with remarkable bluntness, a new U.S. strategy aimed at confronting Chinese power in Asia and the Pacific.  "As we plan and budget for the future," he told members of the Australian Parliament in Canberra, "we will allocate the resources necessary to maintain our strong military presence in this region."  A key feature of this effort would be to ensure "maritime security" in the South China Sea.
While in Australia, President Obama also announced the establishment of a new U.S. base at Darwin on that country's northern coast, as well as expanded military ties with Indonesia and the Philippines.  In January, the president similarly placed special emphasis on projecting U.S. power in the region when he went to the Pentagon to discuss changes in the American military posture in the world.
Beijing will undoubtedly take its own set of steps, no less belligerent, to protect its growing interests in the South China Sea.  Where this will lead remains, of course, unknown.  After the Strait of Hormuz, however, the South China Sea may be the global energy chokepoint where small mistakes or provocations could lead to bigger confrontations in 2012 and beyond.
The Caspian Sea Basin
The Caspian Sea is an inland body of water bordered by Russia, Iran, and three former republics of the USSR: Azerbaijan, Kazakhstan, and Turkmenistan.  In the immediate area as well are the former Soviet lands of Armenia, Georgia, Kyrgyzstan, and Tajikistan.  All of these old SSRs are, to one degree or another, attempting to assert their autonomy from Moscow and establish independent ties with the United States, the European Union, Iran, Turkey, and, increasingly, China.  All are wracked by internal schisms and/or involved in border disputes with their neighbors.  The region would be a hotbed of potential conflict even if the Caspian basin did not harbor some of the world's largest undeveloped reserves of oil and natural gas, which could easily bring it to a boil.
This is not the first time that the Caspian has been viewed as a major source of oil, and so potential conflict.  In the late nineteenth century, the region around the city of Baku – then part of the Russian empire, now in Azerbaijan — was a prolific source of petroleum and so a major strategic prize.  Future Soviet dictator Joseph Stalin first gained notoriety there as a leader of militant oil workers, and Hitler sought to capture it during his ill-fated 1941 invasion of the USSR.  After World War II, however, the region lost its importance as an oil producer when Baku's onshore fields dried up.  Now, fresh discoveries are being made in offshore areas of the Caspian itself and in previously undeveloped areas of Kazakhstan and Turkmenistan.
According to energy giant BP, the Caspian area harbors as much as 48 billion barrels of oil (mostly buried in Azerbaijan and Kazakhstan) and 449 trillion cubic feet of natural gas (with the largest supply in Turkmenistan).  This puts the region ahead of North and South America in total gas reserves and Asia in oil reserves.  But producing all this energy and delivering it to foreign markets will be a monumental task.  The region's energy infrastructure is woefully inadequate and the Caspian itself provides no maritime outlet to other seas, so all that oil and gas must travel by pipeline or rail.
Russia, long the dominant power in the region, is pursuing control over the transportation routes by which Caspian oil and gas will reach markets.  It is upgrading Soviet-era pipelines that link the former SSRs to Russia or building new ones and, to achieve a near monopoly over the marketing of all this energy, bringing traditional diplomacy, strong-arm tactics, and outright bribery to bear on regional leaders (many of whom once served in the Soviet bureaucracy) to ship their energy via Russia.  As recounted in my book Rising Powers, Shrinking Planet, Washington sought to thwart these efforts by sponsoring the construction of alternative pipelines that avoid Russian territory, crossing Azerbaijan, Georgia, and Turkey to the Mediterranean (notably the BTC, or Baku-Tbilisi-Ceyhan pipeline), while Beijing is building its own pipelines linking the Caspian area to western China.
All of these pipelines cross through areas of ethnic unrest and pass near various contested regions like rebellious Chechnya and breakaway South Ossetia.  As a result, both China and the U.S. have wedded their pipeline operations to military assistance for countries along the routes.  Fearful of an American presence, military or otherwise, in the former territories of the Soviet Union, Russia has responded with military moves of its own, including its brief August 2008 war with Georgia, which took place along the BTC route.
Given the magnitude of the Caspian's oil and gas reserves, many energy firms are planning new production operations in the region, along with the pipelines needed to bring the oil and gas to market.  The European Union, for example, hopes to build a new natural gas pipelinecalled Nabucco from Azerbaijan through Turkey to Austria.  Russia has proposed a competing conduit called South Stream.  All of these efforts involve the geopolitical interests of major powers, ensuring that the Caspian region will remain a potential source of international crisis and conflict.
In the new Geo-Energy Era, the Strait of Hormuz, the South China Sea, and the Caspian Basin hardly stand alone as potential energy flashpoints. The East China Sea, where China and Japan are contending for a contested undersea natural gas field, is another, as are the waters surrounding the Falkland Islands, where both Britain and Argentina hold claims to undersea oil reserves, as will be the globally warming Arctic whose resources are claimed by many countries.  One thing is certain: wherever the sparks may fly, there's oil in the water and danger at hand in 2012.
Source: Michael T. Klare | TomDispatch.com
Silvio Berlusconi has been around for so long that it is hard to imagine Italian politics without him occupying the center stage. The end of his era is nigh, however, to the relief of his opponents as well as many of his erstwhile supporters. Berlusconi announced on Tuesday night that he would resign as Prime Minister as soon as the Chamber adopts a new financial stability law that will include an EU-imposed austerity package, probably within two weeks.
Only hours earlier Berlusconi had lost his parliamentary majority after Umberto Bossi, leader of the Northern League and his key coalition partner, called on him to resign. After meeting him for an hour on Tuesday, President Giorgio Napolitano said the Prime Minister had understood the implications of the vote and accepted the "urgent need" for the country to respond quickly to the demands from Brussels for legislative action in line with the European Commission diktat. The immediate challenge for his successors will be to put together a stable enough government—possibly led by non-party technocrats—able to apply sweeping EU-dictated austerity measures in a country that has had, on average, about one government a year since the Second World War.
The Italian political class is breathing a collective sigh of relief, but it seems clear that no domestic combinazioni could have forced Berlusconi to go so soon. Only weeks ago he seemed impregnable. The immediate cause of his pending departure is the pressure from Berlin and Paris to make Italy take a hefty dose of the bitter medicine already prescribed to Greece, and the loss of faith in Berlusconi's ability to administer it. This is the first time a major European country, and a founding member of the Six at that, has had its domestic political arrangements so decisively impacted by the dominant EU powers.
A century and a half after Italy shook off first Austrian rule and then French tutelage and became independent, it is still vulnerable to the vincolo esterno, the external constraint. The pressure started in late August when Jean-Claude Trichet, President of the European Central Bank, and his Italian successor, Mario Draghi (who took over the ECB on November 1), jointly warned Berlusconi that "pressing action by the Italian authorities is essential to restore the confidence of investors." Over the ensing two months, however, he did little to demonstrate Italy's ability to reduce its massive public debt and stimulate growth. The concern in Brussels and Berlin was unsurprising: Italy's economy is three times the size of Greece, Ireland and Portugal combined. The EU would be unable to raise enough capital to bail her out if it were to default on its debt payments. A failure of any kind in Italy would finally destroy the eurozone as a whole.
On October 23, at the first of two most recent Euro-summits dealing with the eurozone crisis, Berlusconi was told by Angela Merkel and Nicolas Sarkozy to bring a convincing reform blueprint to the next EU gathering which was scheduled in Brussels only three days later. Their smirks and contemptuous treatment of the Italian premier prompted even his political foes back in Rome to start murmuring Euro-skeptic heresies. (The humiliation also prompted Berlusconi to make some unprintable remarks about Chancellor Merkel's appearance and feminine charms.) He returned to Brussels on October 26 with a hastily drafted package of measures to boost growth and cut Italy's public debt, but Frau Merkel is said to have been underwhelmed by more promises of future measures. Her decision that Berlusconi should go—with Sarkozy merely pretending to count in the making of that decision—is probably some two weeks old.
This is the end of an era for Italy and the end of a mercurial and ultimately disappointing career. Personal idiosyncrasies that may have seemed relatively harmless and politically irrelevant in the 1990s, or even a decade ago, have turned grotesque, with il Cavaliere at 75 seemingly losing all vestiges of self-control in his personal life. The Roman Catholic Church, once a quiet supporter, has turned against him. Famiglia Cristiana, an influential weekly, deplored Italy's "moral emergency" last summer and accused Berlusconi's friends of "defending the indefensible."
His bunga-bunga parties, as we now know, were not vicious rumors spread by vile reporters, but real-life events that make decent Italians blush. His resulting legal problems have severely curtailed his ability to function as an effective chief executive.
The real problem is that he has been ineffective all along. Berlusconi's rise on the ruins of the corrupt old system—managed for decades by the Christian Democrats and their smaller satellites—was based on the twin promise of "clean hands" and managerial efficiency. Being the richest Italian alive seemed a solid credential regarding the latter: he was supposed to be "Italy's Thatcher." He was Prime Minister in 1994-1995, then for five full years starting a decade ago (2001-2006), and currently since 2008, making him the longest-serving leader of a G-8 country and second only to Mussolini at the helm of Italy. He has enjoyed comfortable parliamentary majorities and unique media influence—in part thanks to his Mediaset empire—that should have enabled him to enact and apply a bold vision of Italy for the 21st century.
Berlusconi has failed; worse, he has not really tried. His private peccadilloes and often dubious business practices (which have also created a never-ending stream of lawsuits) could have been overlooked had he not left Italy, after almost ten years in office, in no better state than he found her in 1994. The economy is grotesquely over-regulated, yet the old system of corrupt government contracts and phony jobs for the well-connected is alive and well. The central bureaucratic machine is as bloated and inefficient as ever. An estimated third of potential tax revenues remain uncollected. Italy is, in terms of growth, the sick man of Europe: only Zimbabwe and Haiti had lower GDP growth than Italy in 2000-2010. The public debt, at $2.6 trillion, is 120% of GDP. A quarter of Italy's under-30s are unemployed and another quarter is subsisting on dead-end, 1,000 euros-per-month jobs in mamma's care, thus contributing to a demographic collapse far worse than that in Central and Northern Europe. There was no improvement in productivity under Berlusconi: Italy's international competitiveness has actually declined over the past decade. Public spending has been outstripping growth for years; since 2009, it has accounted for more than one-half of the GDP. There is no way—on current form—that the country can bring its finances in order and stimulate serious growth at the same time. There is equally no way it can be bailed out by others.
Italy is still one of the most civilized countries in the world and one of the most pleasant to live. To remain that way, Italy needs to find a formula to remain herself, while adjusting to the financial and economic realities of the Old Continent by quitting the euro, devaluing, and managing her own interest and exchange rates. It was time for Berlusconi to go because he has not been able or willing to make a difference. Among his many memorable quips—some of them funny, some just plain embarrassing—the most absurd by far is his 2006 boast, "I am the Jesus Christ of politics. I am a patient victim. … I sacrifice myself for everyone." This is nonsense. Berlusconi sacrificed nothing and served himself. Italy deserves better.
Rabid Zionist Alan Dershowitz is devastated by the success of 'The Wandering Who'. He just cannot accept that professors and academicsendorse the book "as 'brilliant,' 'fascinating,' 'absorbing,' and 'moving'," In his latest articlehe again misses an opportunity to debate the book, its message and its meaning. He prefers instead to indulge in the only things for which he possesses any talent at all – lying and bullying.
But why, I wonder, does Dershowitz insist on reducing a potentially ethical, intellectual and ideological debate to just one more Zionist exercise in mud-slinging? I can think of only two possible answers; First, Dershowitz lacks the necessary intellect to engage in a debate and second, that Zionism and Israel cannot be defended - ethically, morally or intellectually.
But there is also an amusing aspect to Dershowitz's Zio-centric tantrum.  For some strange reason, he believes that it's down to him, an ultra Zionist, to decide who his kosher enough to lead the Palestinian solidarity discourse. "There is growing concern that some of Israel's most vocal detractors are crossing a red line between acceptable criticism of Israel and legitimizing anti-Semitism," he pontificates without really being able to point at any anti Semitism in mine or anyone else's work. But is it down to Dershowitz or any other Zionist to define the 'red lines' of the solidarity discourse?
Dershowitz tries so hard to 'prove' that I am an anti-Semite but fails to even define what anti Semitism is. In the past, anti Semites were people who didn't like Jews but on Planet Dershowitz, anti-Semites are simply those Dershowitz hates (or fears).  He mentions, for instance, the significant role of Austrian philosopher Otto Weininger in shaping my views  yet seems unable to suggest exactly what it is in Weininger's influence that makes me into an 'anti- Semite'.  He points at my contempt for the 'the Jew in me' but this leaves me wondering, why am I not permitted to hate myself?  Why am I not permitted to loathe 'the Jew in me'? I'll try to expand on this. Why is it that when I hate 'myself' Dershowitz is so devastatingly and personally offended? Is it possible that my loathing of the 'Jew in me' exposes an inherent problem at the core of Jewish identity politics in general? And if this is indeed the case, why can't we just discuss it openly? What is Dershowitz afraid of?
It's obvious that, like other Zionists, Dershowitz lacks the elementary capacity to engage in proper intellectual debate. Instead he prefers to take quotes out of context – or if that fails, well, he just lies.
In his latest article, Dershowitz conceals from his readers the fact that my book deals solely with Jewish ideology. It avoids any reference to Jews as people, race or ethnicity and concentrates only on ideology and culture. He probably realises that my avoidance of any form of criticism of the Jews as people or ethnicity leaves him and his life's-work on a path to nowhere.
For example, I do indeed call the recent credit crunch a  'Zio-punch' (22) and I insist that by no means was it "a Jewish conspiracy".  Because, as I clearly prove, "it was all in the open" (30).
So why is this anti Semitic? I neither blame, nor associate the 'Jew' or the 'Jews' with the financial turmoil. But I do make the necessary connection between that financial turmoil and the criminal Zionist wars in which we are engaged. If Dershowitz is unhappy with my reading of the situation, well, all he has to do is to produce a counter-argument. Clearly, this is the one thing he cannot do.
I also follow Israeli historian Shlomo Sand and argue that, as far as Israel is concerned, Influential Zionists had better stay right where they are in the Diaspora rather than make Aliya. Have not Wolfowitz, Rahm, Emmanuel, Dershowitz etc "proved far more effective for the Zionist cause by staying where they are"? (19). Is this an anti Semitic statement? Is it not rather an 'astute political observation'?
And Dershowitz is right. I do insist that the American media"failed to warn the American people of the enemy within" (27), though it seems that those who now occupy Wall Street have certainly managed to grasp who the enemy are and where they may be found. But is it really anti-Semitic to oppose the influential lobby of a foreign State which dominates your country's foreign policy? Is it anti-Semitic to oppose a politically motivated club that succeeds in driving your country to financial ruin?
Dershowitz writes "Atzmon has written that Jews are evil and a menace to humanity". This does leave me a touch bewildered, because, first, it doesn't represent my views at all. Second, it doesn't sound even remotely like me or my writing. Third,  not one single sentence in my book or in my writing  refers to 'Jews' as people or an ethnic group but only to Jewish identity politics, Jewish culture or Jewish ideology. Far more significant is the fact that Dershowitz fails to support his bizarre statement with any contextual reference whatsoever. Instead of citing any criticism of 'Jews' or the "Jew' he just provides us with examples of my criticism of Israeli behaviour.  "With Fagin and Shylock in mind Israeli barbarism and organ trafficking seem to be just other events in an endless hellish continuum."
The truth is that, in my original text, the above sentence actually refers to Zionist lawyer Anthony Julius' latest book. Here is the original quote in full: "It doesn't take a genius to gather whyJulius and others are concerned with Fagin or Shylock. Fagin is the ultimate plunderer, a child exploiter and usurer. Shylock is the bloodthirsty merchant. With Fagin and Shylock in mind, the Israeli treatment of the Palestinians seems to be just a further event in an endless hellish continuum." (51)
Harsh words indeed, but they refer clearly to Anthony Julius' Zionist advocacy and his obsession with Jewish stereotypes such as Shylock and Fagin.  So what's Dershowitz up to?
But, I'll say this for him, he doesn't give up. Again, he tries his luck - "The Homo Zionicus quickly became a mass murderer, detached from any recognised form of ethical thinking and engaged in a colossal crime against humanity." – but again he fails. The 'Homo Zionicus' is not a 'general' reference to 'Jews' but a clear attempt to point at a particular form of Jewish national school of thought, namely Zionismus. Dershowitz should explain to us, once and for all why he believes that Zionism is beyond criticism.  
Now Dershowitz gets desperate. His article is going nowhere so now he decides to deceive his readers.  He quotes me as saying"[T]o be a Jew is a deep commitment that goes far beyond any legal or moral order" (20) and this commitment "pulls more and more Jews into an obscure, dangerous and unethical fellowship"(21).
I was slightly surprised to read this quote since such a statement would be for me completely out of character. So I decided to check my original text. And would you believe it, it was immediately clear that Dershowitz had deliberately and consciously decided to drop the first half of the sentence. He was, quite simply, trying to trick the reader. Judge for yourself.
"(Jodeph) Lapid, later a member of Sharon's cabinet, makes it very clear: to be a Jew is a deep commitment that goes far beyond any legal or moral order."  
Yes, the above sentence actually refers to right wing Israeli journalist Joseph Lapid's perception of Jewishness. But in his article Dershowitz tries to attribute this view to me. Truly, Dershowitz does work 'by the way of deception'.
I know Dershowitz is no fool. He knew what he was doing. He was lying in an attempt to score points. But the irony of this grubby little episode is that the above half-quote actually portrays Dershowitz's true ethical attitude. For him at least, 'to be a Zionist is a deep commitment that goes very far beyond any legal or moral order'. The question to ask here is whether Dershowitz's deceitful attitude is symptomatic of the Zionist discourse. I am afraid that this may be indeed the case. After all, the Mossad's mantra is plainly clear-" by way of deception, thou shalt make war."
Dershowitz continues. If Iran and Israel fight a nuclear war that kills tens of millions of people, "some may be bold enough to argue that 'Hitler might have been right after all'" (179). Here, I obviously stand by my words.  I really don't think that Germans, Italian and French will be all that pleased to learn that a lethal radioactive cloud is approaching their borders due to an Israeli pre-emptive nuclear attack on Iran. This is not wishful thinking on my part, as I clearly state in the book, but a clear warning to Israel. If Israel proceeds with its plans to nuke Iran, the consequences may well include a serious shift in the view of the Jewish past.
Dershowitz says, "Atzmon regularly urges his readers to doubt the Holocaust and to reject Jewish history." Here, correction is needed. I actually urge my readers to question every historical narrative and this obviously includes the Shoa and Jewish history. And yes, I do indeed oppose any notion of the primacy of Jewish suffering.
Dershowitz quotes me as saying "Even if we accept the Holocaust as the new Anglo-American liberal-democratic religion, we must allow people to be atheists."  I must admit to being rather proud of my aphorism here so thank you Mr Dershowitz for sharing one of my gems with your Neo-con readers.
Anyway, he's certainly not impressed by my idea that children should be allowed to question "how the teacher could know that these accusations of Jews making Matza out of young Goyim's blood were indeed empty or groundless" (185). I suppose that Dershowitz hasn't heard about Israeli professor Ariel Toaff's study of Jewish medieval blood libel. Toaff found that accusations of blood rituals levelled against Jews in the Middle Ages were not entirely without foundation, to say the least. I suppose that if Dershowitz had heard about Toaff, his reaction to my take on the subject might have been a little more tolerant.
Dershowitz kindly says on my behalf that "the history of Jewish persecution is a myth, and if there was any persecution the Jews brought it on themselves" and he even provides page numbers: (175, 182).  Well, this statement sounded foreign to me, so I searched the relevant pages but could find none of the above. I actually elaborate philosophically on issues to do with temporality, 'being in time', the meaning of the past and the significance of history. Is it possible that a professor at Harvard Law School would deceive so openly and repeatedly? I fear this indeed may be the case.
"Atzmon", write Dershowitz,  "argues that Jews are corrupt and responsible for 'why' they are 'hated'." Again I'm puzzled because the book is not about 'Jews' but about Identity politics. So I was looking forward to seeing how Dershowitz supports this peculiar interpretation.  And yet again, it seems that it is Dershowitz himself who conflates the notions of the 'Jew' and 'Israel'. Dershowitz quotes me saying- "[I]n order to promote Zionist interests, Israel must generate significant anti-Jewish sentiment. Cruelty against Palestinian civilians is a favourite Israeli means of achieving this aim." It is totally clear that the above quote refers to Israel and Israeli politics. It doesn't refer at all to the 'Jew' or 'Jews'.
At one stage Dershowitz  just loses it. He starts to think that he can get away with downright deception. For instance, he accuses me of suggesting that "The 'Judaic God' described in Deuteronomy 6:10-12 'is an evil deity, who leads his people to plunder, robbery and theft' (120).  But he deliberately fails to produce the most relevant quotes. Here they are, and I will leave it to you to come up with the appropriate judgment regarding Deuteronomy's God:
"When the Lord your God brings you into the land you are entering to possess and drives out before you many nations …you must destroy them totally. Make no treaty with them, and show them no mercy." Deuteronomy 7:1–2
"Do not leave alive anything that breathes. Completely destroy them … as the Lord your God has commanded you …"Deuteronomy 20:16
I'm afraid that the above God does not appear to be the most compassionate and merciful around.
According to Dershowitz it is "Atzmon (who) explains that 'Israel and Zionism … have instituted the plunder promised by the Hebrew God in the Judaic holy scriptures" (121)."
Here is the complete original quote. It makes a lot of sense to me, but is not in any way anti-Semitic. "The never-ending theft of Palestine in the name of the Jewish people is part of a spiritual, ideological, cultural and practical continuum between the Bible, Zionist ideology and the State of Israel (along with its overseas supporters). Israel and Zionism, both successful political systems, have instituted the plunder promised by the Hebrew God in the Judaic holy scriptures." (121)
The above quote is certainly not very flattering to the Zionist project but it is, nonetheless, an attempt to understand the logos behind Israeli aggression. Dershowitz is entitled to present a counter-argument. But this is something, he never manages to do.
Rarely does Dershowitz manage to draw an appropriate and informed conclusion from the book. Here, somehow, he succeeded.  "The moral of the Book of Esther is that Jews 'had better infiltrate the corridors of power' if they wish to survive(158)."  This is, I believe, the primary moral of The Book of Esther. And in 'The Wandering Who' I do indeed establish an ideological continuum between The Book of Esther and the Book of AIPAC. Is it anti Semitic to trace the ideological background of an ethnocentric political aspiration?
Dershowitz also grasps that as far as I'm concerned, in some ways, Israel is indeed worse than  Nazi Germany. "Many of us including me tend to equate Israel to Nazi Germany. Rather often I myself join others and argue that Israelis are the Nazis of our time. I want to take this opportunity to amend my statement. Israelis are not the Nazis of our time and the Nazis were not the Israelis of their time. Israel is in fact far worse than Nazi Germany and the above equation is simply meaningless and misleading."
For obvious reasons Dershowitz fails to provide a reference, and he also manages to forget to provide us with the next few lines which are crucial to the understanding of the above statement."Unlike totalitarian Nazi Germany, the Jewish State is a 'democracy'. In other words, the entirety of its Jewish population is complicit in IDF crimes against humanity. As if this is not enough, the fact that 94% of Israel's Jewish population supported the IDF genocidal attack in Gaza just over a year ago makes the case against Israel solid like a rock." It is a fact that Israel is a 'democracy' and that makes Israelis collectively complicit in the colossal and continuous Israeli crime against humanity.
Sad it may be, but in his entire article Dershowitz fails to provide a single example of 'bigotry against Jews'. He instead tries to silence any criticism of Israel and Zionism. I would agree with Dershowitz that some of the things I say and write could be painful to both Zionist and Jewish ethnic activists, but here, Dershowitz may just have to come to terms with the fact that political, ideological and ethical matters are sometimes painful.
Perhaps one day Dershowitz might admit that he couldn't find any real fault in the book. "(L)ike other classic anti-Semites, Atzmon doesn't simply fault the individual Jews he names; he concocts a worldwide Jewish conspiracy motivated by a 'ruthless Zio-driven'(27) 'Jewish ideology' (69) that finds its source in 'the lethal spirit (122) of the Hebrew Bible." Unfortunately Dershowitz is again not accurate. He's right when he admits that I 'do not fault individual Jews', but surely he must also know that I oppose the notion of 'Jewish conspiracy'. Every anecdote and reference in the book is subject to public and open scrutiny. In my work there is no Jewish conspiracy. Everything is done right out in the open. I indeed blame the ideology and look into the culture because I believe that Ideology must be subject to scrutiny and criticism.
But Dershowitz must believe that Jewish ideology is beyond criticism. On that I disagree. Being an anti-racist writer, I oppose any form of Jewish supremacy. Moreover, considering that Israel defines itself as the Jewish State and bearing in mind the level of its criminality, surely scrutinising Jewishness must be a primary humanist task.
Dershowitz ends his empty drivel by challenging Professors John J. Mearsheimer and Richard Falk to a public debate "about why they have endorsed and said such positive things about so hateful and anti-Semitic a book by so bigoted and dishonest a writer."
It's pretty obvious that Dershowitz has failed to produce a single shred of evidence of myself being anti-Semitic. But it's also embarrassingly clear that when Dershowitz speaks about a "bigoted and dishonest writer" he actually projects his own symptoms onto me – yes, he is speaking about himself. This Zionist bigot must be tormented by his own life of deceit.
I doubt if respected academics and humanists such as Mearsheimer and Falk would find the time for Dershowitz.  However, as I said before, I will find the time for this Zionist mouthpiece. I would just adore tearing  him apart in public. As I said before, Mr Dershowitz, any place, any time.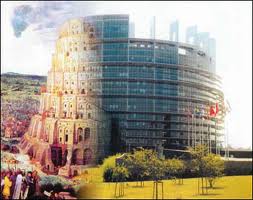 "Echoing Angela Merkels call for a more united Europe, European Central Bank president Jean Claude Trichet calls for further fiscal and monetary consolidation of EMU countries.
Talking about the current EMU crisis, which he characterizes as "the gravest crisis since World War I" , he calls for further financial consolidation which, he hopes, would stabilize the economies of the members of EMU."  Source
A lot has been said about the Euro's problems, most from a purely economic standpoint. It is clear that the imbalances that the Euro created in Europe are not sustainable.
Germany and its satellites (Netherlands, Finland, Austria) are much more competitive than Club Med. Because of the Euro the latter group of nations cannot devalue their currencies resulting in trade deficits and net capital out flow to the North.
Therefore the Euro's existence depends on a permanent bail out mechanism for the South which not sustainable.
But economics are of lesser import here. The Euro was not created to build wealth but as a step toward a World Currency. To rule the world, one must first rule Europe. Clearly, the Euro is the central bankers' pet project.
GRADUAL PROCESS
The current crisis is not at all unexpected. The Eurocrats couldn't get their coveted Federation in 1992, at the time of the Maastricht Treaty so they had to settle for the Euro. 
They reasoned the 'right major crises' would pop up at some point, making clear that monetary union without fiscal union is impossible. They expect the nation states of Europe to surrender fiscal sovereignty to save the Euro
In a recent article, an insider journalist, Ambrose Evans-Pritchard, exposed this process:
"Certain architects of EMU calculated that the single currency would itself become the catalyst for a quantum leap in integration that could not be achieved otherwise….. This was the Monnet Method of fait accompli and facts on the ground. These great manipulators of Europe's destiny may yet succeed, but so far the crisis is not been remotely beneficial."
He ends his intriguing report with the point that, "I think it is fair to say events are unfolding more or less as we expected."
WILL THE EURO FAIL?
If you look at the economic data, IT SHOULD. But if you realize the world is run by a few bankers who want World Government, with a World Currency the answer is 'no'.
However, over the last two years, the Eurocrats have suffered badly. The popular resistance, both in the North and the South, is dramatic. Recently, the German Supreme Court allowed Merkel to go ahead with what had been done, but clearly reprimanded her for the lack of democratic legitimacy and the breach of the Maastricht Treaty, which does not allow fiscal or bond cooperation.
What happens if Greece leaves the Euro? Could they ever allow Romania, Bulgaria, and all these other second-rate nations in if even Greece couldn't deal with the Euro's dynamics? How would they ever sell World Currency if they cannot even make the Euro work?
Their biggest problem is that they lack all legitimacy. In 2005, France and the Netherlands rejected their 'European Constitution' by a resounding 60-40 margin. They pushed ahead with Lisbon anyway, but this was a disaster.
They need the popular vote. The Protocols make clear they need to say: 'you wanted this, you voted for it'. Without this legitimacy, they face revolt at any time. They can't push ahead if the underlying treaties and laws were never accepted by the populace.
So when Papandreou calls a referendum and 'the markets' and Merkozy are in total shock, what does this show? It just exposes the quicksand under their feet
They know this, but they are losing. They are losing the battle for the mind and they are pushing ahead because they have no other way.
WORLD GOVERNMENT AT STAKE
This whole European mess represents massive crisis for mankind. If the Euro fails, a death blow will be landed on their NWO project. It will take them decades to recover and resume the march to World Government. But they don't have this time, because people are waking up.
True, the Occupiers are still largely clueless, but in Europe, where austerity is already biting badly, people are being forced to look for answers. There is talk of debt repudiation; there is the Icelandic example and there is of course interest free currency. In Germany dozens of regional currencies are flowering: they report 100% per annum growth.
It is now more important then ever to start talking solutions. We must keep in mind that this credit crunch is a total fabrication that could be solved over night.
Interest free currency is the main solution. Debt free Government currencies are a quick fix, but far from ideal. Much better isPublic Banking, which is interest free credit provided by state-owned banks. But eventually the Illuminati (Masonic Jewish) monopoly of currencies must end.
With the Oceans on the brink of collapse after Deep Horizon and Fukushima, with the Credit Crunch, with (HAARP induced) earthquakes everywhere and wars and rumors of wars its fair to say the NWO is preparing for their endgame.
But seeing their weakness in Europe, the result is not a foregone conclusion.
The challenge is to provide real alternatives. It is not enough to expose them. They expect a fight, but they expect to succeed,because they don't think we can create the right solutions.
Jacques Attali, another insider: 'Most of these new contestants will propose no system of substitution… Except for a handful who will propose a return to theocracy.'
So we know what to do. Let's get going.
Source: Anthony Migchels (henrymakow.com)