Reince Priebus, the chairman of the Republican National Committee (RNC), was on a conference call this past Monday evening, which was sponsored by TheTeaParty.net and attended by hundreds of Tea Party activists. During the conference call, a Tea Party activist asked him about President Barack Obama's plans for executive amnesty. Priebus replied, "It's unconstitutional, illegal, and we don't support it."
Breitbart.com covered the story. "'While I can't speak for the legislature, I'm very confident we will stop that,' Priebus said. 'We will do everything we can to make sure it doesn't happen: Defunding, going to court, injunction. You name it. It's wrong. It's illegal. And for so many reasons, and just the basic fabric of this country, we can't allow it to happen and we won't let it happen. I don't know how to be any stronger than that. I'm telling you, everything we can do to stop it we will.'"
Breitbart goes on to quote Priebus, "'I have said repeatedly on immigration that the first thing is border security and the second thing is upholding the law that's in place today. What ever happened to the border fence that was promised by Congress in 2006? It never happened. What about these sanctuary cities out there that take federal money and they're not even upholding the law that we have in place? So somehow or another what can't get lost in any of this conversation is the importance of border security and making sure that any sort of immigration reform talk doesn't even begin without taking that first step.'"
As Ronald Reagan said to President Jimmy Carter, "There you go again." There the GOP goes again: making a promise they have absolutely no intention of keeping.
Priebus' promise that, should the GOP capture the U.S. Senate, they will stop Obama's executive amnesty is just so much hot air. I guess he thinks that we have all forgotten then Speaker of The House Newt Gingrich's "Contract With America."
During the congressional elections of 1994, Gingrich promised the American people that if they put Republicans in charge of the Congress, they would pass legislation to eliminate five federal departments (Education, Energy, Commerce, Interior, and Housing and Urban Development), 95 federal domestic programs, and slash federal spending across the board. The GOP promises made during the '94 elections became known as the "Contract With America."
GOP promises during that election cycle proved extremely successful. In the House of Representatives there was a 54-seat swing to the Republicans, which gave them a majority of seats for the first time since 1954. In the U.S. Senate there was an eight-seat swing, which allowed the GOP to capture both houses of Congress.
During the succeeding congressional session, many of the elements of the Contract were indeed passed by the Republican-led House of Representatives. It was quite another story in the GOP-led Senate. In the Senate, most of the promised bills were either killed altogether or seriously compromised through a variety of watered-down amendments. A few bills–and I mean a precious few bills–made it somewhat intact out of the Senate. At the end of the session, very little of the Contract survived. In fact, during that time, Republican senators reminded everyone that the Contract With America was only the promise of the GOP House, that the GOP Senate never joined in that promise. (Politicians are the slickest liars in the world, are they not?)
While there were several positive results of that "Republican Revolution" of 1994, including a balanced budget in 1998 and surpluses in the federal budgets from 1999-2001–all of these budgets being proposed by Democratic President Bill Clinton–Gingrich and Senate Majority Leader Trent Lott quickly began to compromise away most of the principles of the 1994 Contract. This led to Gingrich being ousted as Speaker of the House.
Of course, none of the five federal departments targeted were eliminated–neither were any of the 95 targeted federal programs. In fact, not only were these departments and programs not eliminated, funding for all of these departments and programs actually INCREASED under the GOP-led Congress. In 2000, Edward Crane, president of the Cato Institute, noted that "the combined budgets of the 95 major programs that the Contract With America promised to eliminate have increased by 13%." And, in case Republicans want to try and blame the Democrat Bill Clinton for these budgetary backslidings, the facts just don't support it.
Consider the fact that from 2001 through 2006, the GOP controlled the entire federal government: the White House, House of Representatives, and Senate. Plus, Republican-appointed justices comprised a majority on the U.S. Supreme Court. (That has been the case since the early 1970s). During those long six years, the GOP-dominated federal government NEVER revisited the principles of the Contract With America. In fact, the Bush years are on record as seeing the most explosive growth in federal spending and overreach in U.S. history to that time. There has been absolutely NOTHING fiscally conservative about the Twenty-First Century GOP. And that's a fact.
Again, even though the GOP controlled the entire federal government for the first six years of this century, there was no attention given to the promises of the 1994 Contract With America. In addition, no attention was given to overturning Roe v. Wade and ending legalized abortion-on-demand, and no attention was given to overturning Bill Clinton's egregiously unconstitutional Executive Orders. In fact, no attention was given to G.W. Bush's campaign promises of fiscal restraint and no-nation building, non-aggressive foreign policy promises, or his vow to honor the Constitution by curbing the usurpations of Washington, D.C., of individual liberties and civil rights. What a joke that turned out to be!
Now we have a Democratic President, Barack Obama, who is one of the most unpopular presidents of our entire history, and the GOP is struggling to energize its own base. How pathetic is that? That's why RNC Chairman Reince Priebus took to the air with a live conference call with Tea Party activists. The national GOP has so alienated Tea Party conservatives that it is concerned that even with a despised Democrat President, disenfranchised conservatives within the GOP could stay home in large numbers next Tuesday.
Priebus' concern is warranted.
So, Priebus makes a Contract With America-type promise: give us the Senate and we will stop Obama's executive amnesty. And even though it was a conference call, I assume he said it with a straight face. The problem is, it is a lie, and Priebus knows it.
Obama is going to sign his executive amnesty order soon after the elections and before the Senate convenes next year. And there are about as many Republicans in the Senate that favor amnesty as there are Democrats. Does anyone really think that John McCain, Lindsey Graham, Lamar Alexander, et al. are going to get exercised over amnesty? The Chamber of Commerce establishment Republicans are salivating over amnesty for illegals. Some of them are trying to hide an amnesty amendment in the upcoming NDAA even as we speak. Plus, just exactly what is the Senate going to do to overturn an executive amnesty order? I can already hear it. After the GOP wins the Senate, they will say, "Well, as the U.S. Senate, we can't really do anything; we need a Republican President in 2016. Then we will do something about it." And the beat goes on.
It's not about stopping amnesty; it's about political posturing for a November election. House Speaker John Boehner has promised Big Business Republicans an amnesty deal. Does anyone in their right mind believe the GOP is going to overturn an Obama amnesty order? It's a campaign bluff. I know it; and so does Barack Obama. (I would love to be proven wrong; but the GOP track record says I am 100% right.)
The Breitbart report goes on to say, "Priebus said at the end of the town hall that he thinks it's important for Tea Partiers and the grassroots to hold Republicans accountable.
"'I think it's important to build our party through addition and make sure that we don't subtract people out of our party,' he said. 'It's also important for the Tea Party to hold the Republican Party accountable. I get that. It's not always a cheerleading opportunity. It's both that we're going to be with you and help you, but we have to hold you accountable once in a while. And I understand that and respect it.'"
See the report here:
Exclusive–Priebus Rallies Base: GOP Will Stop Obama's 'Un-American' Amnesty If We Win Senate
No, Priebus doesn't understand that; neither does he respect it. This is pure partisan party electioneering.
The GOP leadership has not allowed itself to be held accountable to ANYBODY. They wouldn't let Ross Perot do it; they wouldn't let Pat Buchanan do it; they wouldn't let Ron Paul do it; and they aren't letting the Tea Party Republicans do it. They think themselves above their own platform, above their conservative base, and even above the U.S. Constitution. Accordingly, they have been subtracting numbers from their own ranks for a long, long time. Where do you think the Libertarian and Constitution parties came from? Where do you think so many of the registered independent voters came from?
In any given national election the numbers of people who stay home and don't vote always outnumber the ones who do vote. Why is that? It's because both the Democrat and Republican parties have been ignoring so much of their grassroots base that people from both parties have been drifting away by the millions. People by the millions have given up on both major parties. Neither party in Washington, D.C., respects the people of the United States or the U.S. Constitution. Both parties grovel before Big Money. That's why so many people have removed themselves from the two major parties.
If the Republican leadership in Washington, D.C., had been listening to its base over the past several years, Barack Obama would not be President today and the GOP would not be biting its fingernails as to whether they can take back the Senate. This should be a slam-dunk election for the GOP. And, despite the stiff-necked, Big Business, Big Brother leadership of the national Republican Party, I think the GOP will take the Senate. But if you think for one minute that a GOP-led Senate and House will do diddly squat to stop Obama's amnesty order or to close our Southern Border, there is this bridge in the Mojave Desert you need to look at. The GOP is famous for doing NOTHING after elections are won.
Reince Priebus lamented over the failure of Congress to honor its promise to close the Southern Border back in 2006. Well, Mr. Priebus, it was the Republican Party that controlled the federal government from 2001-2006, and despite their promises to close the Southern Border, did NOTHING to actually do it. And you think a GOP-led Congress is going to do something about it now? What a joke! Most of the anti-amnesty Republicans are in the House, and they are not even a majority within their own caucus there. Try to name the anti-amnesty senators. The only ones I can recall who have been outspoken against amnesty are Jeff Sessions, Ted Cruz, and Mike Lee. Even Rand Paul has softened on the subject.
I wasn't on the Tea Party conference call last Monday evening with Mr. Priebus when he said what he said, but I'm hoping someone on the call hollered, "There you go again."
Thomas Jefferson rightly noted that big cities are the "bane" of freedom. And in a letter to James Madison, Jefferson wrote, "When we get piled upon one another in large cities, as in Europe, we shall become corrupt as in Europe." Modern America is a living testament to Jefferson's sagacity. Unlike early America, the vast majority of the U.S. population now lives in large metropolitan areas. And it is the big-government machinations of big-city politicians that are leading the charge for America's surrender to Big Brother. Houston, Texas, is the latest example.
Writing for FOX NEWS, Todd Starnes covers the story:
"The city of Houston has issued subpoenas demanding a group of pastors turn over any sermons dealing with homosexuality, gender identity or Annise Parker, the city's first openly lesbian mayor. And those ministers who fail to comply could be held in contempt of court.
"'The city's subpoena of sermons and other pastoral communications is both needless and unprecedented,' Alliance Defending Freedom attorney Christina Holcomb said in a statement. 'The city council and its attorneys are engaging in an inquisition designed to stifle any critique of its actions.'"
Starnes continues, "'Political and social commentary is not a crime,' Holcomb said. 'It is protected by the First Amendment.'
"The subpoenas are just the latest twist in an ongoing saga over the Houston's new non-discrimination ordinance. The law, among other things, would allow men to use the ladies room and vice versa.  The city council approved the law in June.
"The Houston Chronicle reported opponents of the ordinance launched a petition drive that generated more than 50,000 signatures–far more than the 17,269 needed to put a referendum on the ballot.
"However, the city threw out the petition in August over alleged irregularities.
"After opponents of the bathroom bill filed a lawsuit the city's attorneys responded by issuing the subpoenas against the pastors.
"The pastors were not part of the lawsuit. However, they were part of a coalition of some 400 Houston-area churches that opposed the ordinance. The churches represent a number of faith groups–from Southern Baptist to non-denominational.
"'City council members are supposed to be public servants, not "Big Brother" overlords who will tolerate no dissent or challenge,' said ADF attorney Erik Stanley. 'This is designed to intimidate pastors.'"
Starnes also wrote, "Among those slapped with a subpoena is Steve Riggle, the senior pastor of Grace Community Church. He was ordered to produce all speeches and sermons related to Mayor Annise Parker, homosexuality and gender identity.
"The mega-church pastor was also ordered to hand over 'all communications with members of your congregation' regarding the non-discrimination law.
"'This is an attempt to chill pastors from speaking to the cultural issues of the day,' Riggle told me. 'The mayor would like to silence our voice. She's a bully.'
"Rev. David Welch, executive director of the Texas Pastor Council, also received a subpoena. He said he will not be intimidated by the mayor.
"'We're not afraid of this bully,' he said. 'We're not intimidated at all.'
"He accused the city of violating the law with the subpoenas and vowed to stand firm in the faith.
"'We are not going to yield our First Amendment rights,' Welch told me. 'This is absolutely a complete abuse of authority.'"
See the report here:
City Of Houston Demands Pastors Turn Over Sermons
Obviously, city officials in Houston, Texas, are trying to use their authority to bully and intimidate local pastors and churches from exercising their God-given duty to proclaim truth as they understand it.  And, yes, such speech is emphatically recognized and protected in the First Amendment to the Bill of Rights. Therefore, it is clear that Mayor Annise Parker and the Houston City Council do not believe in the freedom of speech; and their actions should be regarded as an act of tyranny by any freedom lover–be they Christian or otherwise.
The issue is NOT homosexuality or lesbianism; the issue is freedom of speech and religion. And I would say the same if the folks exercising their First Amendment freedom were homosexuals and lesbians. In fact, can you imagine the outcry of the national media if, instead of a lesbian mayor and pro-homosexual city council, the mayor of Houston and city council were conservative Christians and the clergymen being threatened with fine or imprisonment over their freedom of speech were lesbians and homosexuals? Why, the outcry of the national press corps would be deafening. As it is, for all intents and purposes, the story is completely ignored by the vast majority of the mainstream media. So typical!
The audacity of Mayor Parker and the Houston City Council to demand they examine and approve of a pastor's sermons and private communications with parishioners! This is so egregiously offensive it is difficult to comprehend that we are talking about an American city. But this is NOT the America of Washington, Jefferson, and Madison. Furthermore, it is obvious that Texas is NOT the State of Travis, Austin, and Houston. In fact, the namesake of the City of Houston must be turning over in his grave. I doubt that the Mexican tyrant, Santa Anna, ever dreamed up anything as dastardly as what we see emanating from the twisted mind of Mayor Parker and her corrupt cronies on the Houston City Council.
Unfortunately, there is absolutely no doubt that the action of Houston city officials is only a precursor of forthcoming acts of tyranny.
Most of us are aware that the Internal Revenue Service (IRS) recently issued a statement saying it was going to begin "monitoring" the sermons of America's pastors after an atheist organization complained that too many of America's pastors were violating the conditions of their non-profit tax status under section 501c3 of the Internal Revenue Code (IRC).
See this report:
IRS Agrees To Monitor Sermons In Settlement With Atheists
As an aside, I have to chuckle at the proposition that too many pastors are speaking out on political issues from their pulpits. How many churches have you attended lately? One could visit almost every church in a given community and not find ONE pastor who regularly speaks out on what some might call "political" issues. In fact, a recent Barna research project discovered that some 90% of America's pastors deliberately refuse to address such subjects from the pulpit.
Furthermore, I am NOT IMPRESSED with the so called "Pulpit Freedom Sunday" in which pastors are encouraged to deliberately speak out on topics considered taboo by the IRC on one particular Sunday of the year. Nationwide, some 1,500 pastors reportedly participated in a recent "Pulpit Freedom Sunday." That's 1,500 out of over 300,000 evangelical pastors in America. Do the math.
I ask you, what is the big deal if a pastor decides to speak out on salient political and cultural issues on ONE Sunday? What about the other 51 Sundays?
"The grimmest dictatorship is the dictatorship of the prevailing orthodoxy" – George Galloway
In a relativism culture of social permissiveness, the non-judgmental attitude, held out as the suitable standard for conduct, has become the politically correct behavior. One might think that anything goes under this mindset. However, the exact opposite practice and enforcement, under the most rigid conditions, is championed as necessary for enlighten and tolerant liberalists. The proliferation of demands that hate speech is the new capital crime, actually is counter iterative in building a civil society. This orthodoxy of the fanatical, proudly presents this illuminated and required deportment, as obligatory for all citizens.
So what exactly is hate for the neo-Jacobins? Obviously, whatever the "Society of the Friends of the LIVING Constitution" deems it to be, because under the color of law, the self-proclaimed pure of heart, are justified to off the heads of anyone who dares speak out in inappropriate terms. Remember "thinking progress" for the greater good, must be imposed on anyone who dare defies the wisdom of the gatekeepers for the collective.
Racism has to go, unless practiced by Negros against whites, or is the mere mention of such a term a slight to African-Americans? Once upon a time cries of anti-Semitism would be heard if Donald Sterling was made a pariah after the NAACP did an about face after awarding him for promoting civil rights. Not in today's world, such a distasteful zealot no longer has the protection of his tribe from the scrutiny of the thought police. The almost total condemnation of his recently private remarks has the entire sports world clambering for his forced sale of the LA Clippers.
Such broad-minded fans in a league that made homies multimillionaires and took them out of the hood, must not be dis. No wonder the attraction of not just the NBA, but sports in general, have serious minded buffs of the Wide World of Sports looking for, "The Thrill of Victory…" in other arenas. Why not demonstrate that sporting enthusiasm and jock celebrity worship, by starting a grassroots campaign to install America's favorite redneck, Phil Robertson and his Duck Dynasty clan, as the new ownership of the team.Surely, good standing Democrats should have no problem supporting a bunch of good old boys from the South. Frances Rice writes in the National Black Republicans Association site that, KKK Terrorist Arm of the Democratic Party. "This ugly fact about the Democrat Party is detailed in the book, A Short History of Reconstruction, (Harper & Row Publishers, Inc., 1990) by Dr. Eric Foner, the renowned liberal historian who is the DeWitt Clinton Professor of History at Columbia University. Dr. Foner in his book explores the history of the origins of Ku Klux Klan and provides a chilling account of the atrocities committed by Democrats against Republicans, black and white."
Carole Emberton, an associate professor of history at the University at Buffalo adds:
"The party lines of the 1860s/1870s are not the party lines of today. Although the names stayed the same, the platforms of the two parties reversed each other in the mid-20th century, due in large part to white 'Dixiecrats' flight out of the Democratic Party and into the Republican Party after the passage of the Civil Rights Act of 1964. By then, the Democratic Party had become the party of 'reform,' supporting a variety of 'liberal' causes, including civil rights, women's rights, etc. whereas this had been the banner of the Republican Party in the nineteenth century."

Fast forward to today's conductor Eric Holder, of selective bigoted racism, when describing "his people", who "seem to get a pass on hate crime charges when they select whites for their blood sport", one needs to question who the real haters are. David Risselada provides a valid assessment in the essay, Hate Crimes Legislation . . . Racial Identity Politics and the Institutional Racism of the Left.
"The institutional racism that is built in our society is the responsibility of the left. Throughout history it has been the democrats who have supported segregation and slavery while continuously voting against civil rights legislation. Today, they attempt to hide their history through racial identity politics, and the creation of a system where inequality is the new equality. By creating laws based on racial preferences, the left is telling minorities that they believe they are not as capable as white men and therefore need their programs in order to stand a chance in the racist United States of America. This does little but reinforce hatred while attempting to justify black on white violence."
Once upon a time and in a place long ago, the Democratic Party defended the rights of the individual to associate with individuals of their choosing and speak their minds openly and without concern of censor. Since the conversion to ecumenical orthodoxy, the authoritarians that gave you the New Deal and the Great Society have a long record of creating their own hatred of Free Speech. The example of the New York Times vicious attack on Cliven Bundy illustrates another trumped-up incident ripe to exploit.The New American, author William F. Jasper makes the point:
"Much of what Mr. Bundy is saying closely parallels what even many black leaders, authors and intellectuals — such as Prof. Walter Williams, Rev. C.L. Bryant, Rev. Jesse Lee Peterson, Bill Cosby, Alveda King, Star Parker, and Alan Keyes — have been saying. But Cliven Bundy's "sin" is that he is an elderly white man who is unschooled in traversing the minefield of political correctness — and he was careless in failing to make important distinctions and clarifications. He "sinned" by being born when he was born, and failing to keep up with the constantly changing terminology for ethnic designations. He still uses the terms "Negro," "colored people," and "Mexican," instead of "black/ African American" or "Hispanic/Latino" — but then, race activists still argue amongst themselves concerning the "proper" ethnic label to apply to their lineage and group identity."
When Senator Ed Markey, D-Mass., introduces legislation called the "Hate Crime Reporting Act of 2014," it is another partisan concerted attempt to silence voices and views entirely protected under the First Amendment, by monitoring radio, television and Internet speech. Can one say arbitrary and capricious, or will Big Brother now prey on any convenient and moving target to label anyone as a hate monger, that does not conform to the "PC" orthodoxy?
The excellent video from Ben Swann identifies in New "Hate Crime" Bill Will Attempt To Control Speech On Internet, Radio and TV, that the real objective is to censor the internet.
Well, this development should concern any student of inquiry, but the real world often fosters political threats that seem to be so implausible, if they were not true. The case of the arrest of Paul Weston should alarm everyone. In the Michael Coren interview or Mr. Weston, the vanguard of British lunacy once again blazes new trails in the annals of hate speech. If quoting Winston Churchill is now a crime, what does that make Winnie?The British Bulldog is his own words:
"How dreadful are the curses which Mohammedanism lays on its votaries! Besides the fanatical frenzy, which is as dangerous in a man as hydrophobia in a dog, there is this fearful fatalistic apathy. The effects are apparent in many countries. Improvident habits, slovenly systems of agriculture, sluggish methods of commerce, and insecurity of property exist wherever the followers of the Prophet rule or live. A degraded sensualism deprives this life of its grace and refinement; the next of its dignity and sanctity. The fact that in Mohammedan law every woman must belong to some man as his absolute property — either as a child, a wife, or a concubine — must delay the final extinction of slavery until the faith of Islam has ceased to be a great power among men. Thousands become the brave and loyal soldiers of the faith: all know how to die but the influence of the religion paralyses the social development of those who follow it. No stronger retrograde force exists in the world. Far from being moribund, Mohammedanism is a militant and proselytizing faith. It has already spread throughout Central Africa, raising fearless warriors at every step; and were it not that Christianity is sheltered in the strong arms of science, the science against which it had vainly struggled, the civilisation of modern Europe might fall, as fell the civilisation of ancient Rome."
Move over denial ridden Americans; the English have a talent in leading the civilized world in false guilt. For the rest of humankind, they are perceptive enough to admit that the normal human condition acknowledges Discrimination as a Virtue.
"Discrimination has been characterized as racism. Quite to the contrary, discrimination is an ally in the struggle to end bigotry and injustice. When Liberty is suppressed in a quest for equality; hatred and revulsion breeds, for different groups, cultures and ideologies. All attempts to force equal treatment are futile, even when severe penalties are imposed."
Condemning a person, solely by his beliefs, bias and predisposition – that fanatical frenzy will surely bring about the fall of our cherished tradition of Free Speech. For those who fear Sharia Law, you had better be more concerned about the progressive despots, who are the model for imposed intolerance through a government, which hates everyone that refuses their Groupthink.
In "The attack on biblical creation in UK schools continues," Phil Robinson reports that in the dechristianized U.K. unrelenting attacks against special creation (Genesis account) display a level of aggressive intolerance that is hard to stomach, coming as they do from self-proclaimed scientifically-enlightened 'voices of reason.'  Some schools have already banned the teaching of special creation in favor of evolutionary science.   (creation.com, Mar. 9, 2014)
Other shrill 'voices of reason' go so far as to connect special creation to mental illness and child abuse. During a radio interview in Australia famous physicist and atheist propagandist Lawrence Krauss said that while in the United States recently, he stated that "teaching creationism is child abuse and I think it is." (Prayer News, a publication of Creation Ministries, Apr. 2014)
Throughout the West and here in America a slash-and-burn operation conducted against the Genesis account, particularly its' literal and historical elements, is justified by the false idea that evolution is science, thus intolerance of special creation is often presented as a 'science versus religion' or 'faith versus reason' issue.   So successful has this war of attrition been that younger generations of Westerners and Americans have been disconnected from both Western history and its' founding Christian-based worldview, thus like seedlings recently popped up from the soil are unconcerned that special creation, where the ultimate source of life, being and unalienable rights are found, has nearly been displaced by anti-human pagan conceptions positing billions of years of evolutionary transformism from lower kinds of things to higher and higher kinds of things— even non-human kinds of things:
"For us, the best way to create new ('artificial') life forms and intelligence is to allow them to emerge through evolution, as nature does, only in much shorter timeframes and with much greater efficiency and variety."

"For conscious evolution to be successful, we need to observe and understand the actual workings of nature, in all its dynamism, to the point of profound reverence, or 'worship.' This is what I call extreme nature-worshipping… From the perspective of extreme nature-worshipping, the real significance of Darwin's evolutionary theory is not that humans descended from lower species, but that we can continue to evolve."(Cosmic Beings: Transhumanist Deism in Ted Chu's Cosmic View, Institute for Ethics & Emerging Technology, Giulio Prisco)
The vicious name-calling, seething resentment toward and censorship of the six day creation account and of all who profess and teach it should raise the eyebrows of any rational thinking person.  If evolution really is a fact of science then why the irrational name-calling, ridicule, scorn, shunning, resentment, intolerance and demonization?
The answer is that the zealous worshipper of evolution is the Spirit of our age that emerged out of the Renaissance whose answer to the Lord Jesus Christ is the Cross (crucify Him) and whose fulfillment will be the Wicked One. (2 Thess. 2:1-8)
From the Renaissance to our own time the Spirit has been transgressing, blaspheming, and departing that it need not obey His voice.   Like a dog returning to its own vomit, the Spirit has returned to its first love: the cult of demons in the Godless universe of matter, psychic energy, and animated forces where time is changed, past history rendered meaningless, and the liberated Spirit imbibes the cup of wrath, an intoxicating mixture of Babylonian Mysteries, incantations, spiritism, Gnosticism, sorcery, witchcraft, Hermetic magic, Kabbalah, reincarnation, astrology, and other devilish occult traditions.
The Book of Revelation pinpoints Babylon as the post-flood center of an occult pagan Mystery religion based on advaitic monism, science of magic transformism, exalted priesthood, gnosis, secret initiations, psychic-powers, familiar spirits, androgyny, sexual perversions, and other evils.
Babylon embraced the Great Lie. Its inhabitants claimed the title, "I AM." The root source of this evil religion and its occult power was the Great Dragon himself….Lucifer:
"…. the Great Lie (is) the foundation stone of Hinduism, Buddhism, Sufism, Jainism, Sikhism, Taoism, the Kabala, the Greek Hermetic, Eleusinian and Gnostic beliefs, Neo-Platonism, all the occult creeds from Theosophy and the Masonic orders to the Rosicrucian's (and) the New Age movement. The Great Lie is…the belief that man is God, that his true identity is the immortal self…that as God, he will never die (and) Sin and depravity are…illusions since this inner divinity is at man's core." (The Great Lie, Tal Brooke, SCP Journal, Vol. 29:2-29:3, 2005)
Though the Spirit of our age claims the title "I AM" it nevertheless follows after and falls down before other fascinating men: theoreticians of evolutionary science, nature philosophy and evolutionary pagan theology. These charismatic Pied Pipers are possessed of surpassing powers of persuasion and inflexible determination of will to which the Spirit assigns more honor than to anything else.
The Spirit has usurped the throne of the Word Incarnate (John 1:1) because He is not good, not just or benevolent but a devil, an evil Tyrant Who, with His infliction of suffering in this life and eternal punishment in the next must be deposed. (Psalm 2:2-3)
Blaming our Lord for their own sins the proud, self-righteous Spirit of rebellion, hypocrisy and negation says to Him, "…you are not my father."  My father is the god of forces, therefore:

"I am I, I come out of myself, and in choice and action I make myself." (Daniel Bell, quoted by Herbert Schlossberg in "Idols for Destruction," p. 43)
In the final analysis, the Spirit of our age is the "striving human will" seeking desperately to launch itself,
"…into minor godhood in an evolving cosmos through the mechanisms of directed spiritual evolution, spiritualized science and spirit contact." The 'new' spirituality now presents itself as the "rightful replacement for the Revealed Word (and) proclaims its spiritual liberation from the worldview that informs Christianity and its freedom from (the) personal and wholly other God.  But this new way of self-salvation (is) little more than the refurbishing of an ancient spiritual mistake."  (The Making of the New Spirituality: the Eclipse of the Western Religious Tradition, James A. Herrick, p. 279)
"As it was in the days of Noah…" 
The ominous signs of this age are obvious, said the English theologian G.H. Pember (1837-1910) in his book, "The Antichrist Babylon and the Coming Kingdom."  Just as it was during the pre-flood generations, open intercourse with demons (spiritism) is now common throughout Christendom and even in Russia.   In France it is the national pastime.   The apostles of the powers of darkness are everywhere proclaiming their scientific and evolutionary theories demonstrating that the world created itself and had no need of a Creator (p. 60) while the miseries which have resulted from sin,
"….are blasphemously charged upon the Almighty, Who so loved the world as to give His son for it (but is now) impiously forbidden to curb and discipline the rebels who owe their existence to the breath of His mouth.  And when we see such men as John Stuart Mill (and) John Morley, the late Chief Secretary for Ireland…guiding their fellows to defiant insubordination, we can scarcely wonder that Bradlaugh…said, 'This world might have been happy, had not the shadow of God fallen upon it." (pp. 35-36, 1888)
Rise of Occult Evolutionary Science 
In the impeccably researched, "The Making of the New Spirituality," James Herrick observes that the scientific tradition in Renaissance Europe developed around three basic approaches: the organic, the mechanical and the magical.   It was magical and/or occult science that provided the greatest impetus for scientific exploration. (p. 45)
C.S. Lewis underscores this point in "The Abolition of Man:"
"You will even find people who write about the sixteenth century as if Magic were a medieval survival and Science the new thing that came in to sweep it away. Those who have studied the period know better. There was very little magic in the Middle Ages: the sixteenth and seventeenth centuries are the high noon of magic. The serious magical endeavour and the serious scientific endeavour are twins: one was sickly and died, the other strong and throve. But they were twins. They were born of the same impulse. I allow that some (certainly not all) of the early scientists were actuated by a pure love of knowledge. But if we consider the temper of that age as a whole we can discern the impulse of which I speak."
In "God and the Knowledge of Reality," the Catholic philosopher and historian, Thomas Molnar (1921–2010), reveals the 'temper of that age' as a spirit of rebellion against the Christian God, and this is why occult science and evolutionary thinking provided the greatest impetus. During the Renaissance, certain Christian theologians, mystics and scholars such as Emanuel Swedenborg had discovered Hermetic magic and occult Jewish Kabbalah texts which they studied and translated resulting in Hermetic Kabbalah. Then like Pico della Mirandola, they argued that occult hermetic science – the divine technology or Magic Way of reaching divine status and powers through ritual procedures (spiritual evolution) is the best proof of the divinity of Christ. In other words said Molnar,
"…..by the time of the Renaissance the esoteric texts of the first centuries A.D. had acquired in scholarly and humanist circles an unparalleled prestige, confronting as equals the texts held sacred by the church. In Pico's estimation, 'nulla est scientia que nos magis certificet de divinitate Christ quam magia et Cabala' (there is no science that would prove for us Christ's divinity better than magic and the Cabala.)" (pp. 78-79)
Hermetic magic and Jewish Kabbalah are ancient Mystery Religion traditions, as affirmed by G. H. Pember in his classic work, "Earth's Earliest Ages."   Pember thoroughly examines the role of fallen angels in connection with the magic (occult transformism) they taught to pre-flood generations and compares them to the explosion of spiritism (open intercourse with evil spirits), astrology, the Mysteries and other occult traditions sweeping over Christendom.
Pember writes that the Mysteries are no longer veiled in mystery but boldly presented by the powerful occult brotherhood that emerged out of the Renaissance as the fruit of modern science, especially evolutionary philosophy, which the brotherhood assert was included in the instructions given,
"…to the initiates of the Hermetic, Orphic, Eleusinian, and Cabbalistic mysteries, and were familiar to Chaldean Magi, Egyptian Priests, Hindu Occultists, Essenes, Therapeutae Gnostics, and Theurgic Neo-Platonists." (Pember, pp.243-244)
Hermetic Magic

Hermeticism is an ancient Egyptian secret magic tradition based on a set of fourteen books known
collectively as the Corpus Hermeticum attributed to a mysterious figure known as Hermes Trismegistus. Implied in Hermeticism is an evolutionary process of magical transformism (spiritual evolution) moving from one kind of lower thing to another kind of higher thing:
"Human beings are themselves the product of a long spiritual evolutionary process that moves from 'creeping things' to fish, mammals, birds and then people.  Humans can—through occult knowledge and extraordinary ability—continue this evolutionary process and become daemons, then gods, and finally planets or stars." (The Making of the New Spirituality: The Eclipse of the Western Religious Tradition, James A. Herrick, p. 40)
With respect to Hermes identity, researchers of antiquity are divided.  Some believe Hermes was a mythical figure.  Others argue he was Ham or his son Cush.  The historian Samuel Shuckford argues that Hermes was Pathrusim, king of Thebais, the son of Mizraim, the son of Ham.   His Egyptian name was Tyoth or Thoth.  (The Sacred and Profane History of the World Connected, 1808)
In any case, it was Thoth-Hermes who instructed his brothers in the arts and science magic of alchemy or transmutation of a lower kind of thing into a higher kind of thing. For example, after a lengthy transformative process out of the eternally existing divine abyss (primordial matter), the self-created Sun-God Ra boasted that he "came into being from primordial matter."  He made all the forms under which he "appeared by means of the god-soul" which he raised up out of Nu, primordial matter. (The Long War Against God, Dr. Henry Morris, p. 243)
Occult Kabalah
"The Kabalah is the key to the occult sciences; and the Gnostics were born of the Kabalists." (Occult Mason Albert Pike, Morals and Dogma, p. 626)
Like its' Hermetic counterpart, Kabala implies a process of evolutionary transformism:
"…the older Enoch book (gives) a fuller insight into the "Merkabah" and "Bereshit" lore of the ancients than the "Hekalot," which present but fragments, while the central figure of the Cabala, Meṭaṭron-Enoch, is seen in ch. lxx.-lxxi. in a process of transformation." (Cabala, Jewish Encyclopedia)
According to Helena Blavatsky, one of the key architects of Luciferian New Age pantheism, Kabalah derived,
"…. from the older secret doctrines concerning divine things and cosmogony, which were combined into a theology after the time of the captivity of the Jews in Babylon. All the works that fall under the esoteric category are termed Kabalistic." (Blavatsky, Theosophical Glossary, p. 168)
The godless cosmogony of Kabala teaches the gradual condensation or evolutionary progression of a primal substance into visible matter.  This is a fundamental,
"… doctrine of the Cabala (and) is the ancient Semitic conception of the 'primal ocean,' known to the Babylonians as 'Apsu' and called by the Gnostics βύθος =  (Anz, 'Die Frage nach dem Ursprung des Gnostizismus,' p. 98).
The Chaldean occult science and pagan Mystery Religion was embraced by apostate Jews during their captivity in Babylon and delivered to subsequent generations of initiates by word of mouth. According to Blavatsky, these initiates of the Chaldean tradition in the centuries before Christ were known as Tanaim:
"The kabalist is a student of 'secret science', one who interprets the hidden meaning of the
Scriptures with the help of the symbolical Kabala… The Tanaim were the first kabalists among the Jews; they appeared at Jerusalem about the beginning of the third century before the Christian era… This secret doctrine is identical with the Persian wisdom, or 'magic'." (Ibid. p.167)
The Essenes were also associated with the Kabala. The Jewish Encyclopedia describes the cabalistic practices of the Essenes, which were Judaized elements of Eastern mystical traditions:
"So, too, were the Essenes familiar with the idea of the journey to heaven…and they were also masters of angelology. The practice of magic and incantation, the angelology and demonology, were borrowed from Babylonia, Persia, and Egypt; but these foreign elements were Judaized in the process, and took the form of the mystical adoration of the name of God and of speculations regarding the mysterious power of the Hebrew alphabet …, 'the name of God creates and destroys worlds', to become, finally, foundations of the philosophy of the 'Sefer Yetzirah."  (Cabala, Jewish Encyclopedia)
According to Blavatsky the Essenes were pagan priests of the Greek goddess, Diana of Ephesus, where the Tanaim had established a college for instruction in the Chaldean mystery religion:
"Essenes… had many Buddhistic ideas and practices; and it is noteworthy that the priests of the Great Mother at Ephesus, Diana-Bhavani with many breasts, were also denominated… It was at Ephesus where was the great College of the Essenes and all the lore the Tanaim had brought from the Chaldees… Essenes, believed in reincarnation." (Theosophical Glossary, pp. 113-14; The Secret Doctrine, Vol. II, p. 111n)
Eventually Alexandria, Egypt became the epicenter of cosmological and pagan religious ideas as well as the intellectual meeting point between Greek Mystery Religion/Hermetic magic initiates and nature sages and guardians of Kabala.  After the fall of Jerusalem, Alexandria was the center from which occult pagan Jews would disguise their mystery tradition in Christian terminology and attempt to penetrate the fledgling Church with heresy.
One of the primary tactics employed by Cabbalist pagan Jews for this purpose is the same one employed by their modern evolutionary Gnostic pagan counterparts.   It involves the reduction of the Genesis account, particularly the first three books, to allegory and myth, a ploy that eliminates the physical Adam from which all people descended and the sin that he transferred to the rest of the human race. This strikes directly at the heart of the Gospel: the need for the 'last Adam' to provide for us an escape from the wrath of God against sin incurred by the first Adam.  In this way, not only is the work of Christ on the cross rendered superfluous, meaning the heart of the faith is ripped out, but God is made responsible for sin and evil. (1 Peter 3:18-22; 1 John 2:22)
Long ago, the teachings of some of the early Church Fathers regarding the apostasy toward the end of the church age predicted the reappearance of this evil tactic. The fathers categorized it a Gnostic pagan heresy.
In "Heresies 6.10″ Hippolytus writes that the Gnostic pagan Simon Magus feigned faith and allegorized much of Scripture, especially Genesis, to support his evolutionary Hermetic and Gnostic occult pantheist teachings.   Church Fathers Ireneaus, Tertullian and Clement of Alexandria reveal that Gnostic cult leader Marcion rejected the Old Testament, taught that the God of the Old Testament and his prophets are evil, made God the author of sin and removed all references that Christ was Creator (John 1:1)   (Ireneaus, "Against Heresies 1.26, 5.1," Tertullian "Against Marcion 2.17," Clement of Alexandria, "Against Heresies 4.29)
In conclusion, the Babylonian Mystery Religion is the mother of evolutionary Cabala, Gnosticism and all other occult pagan traditions:
"….especially does Gnosticism testify to the antiquity of the Cabala. Of Chaldean origin… Gnosticism was Jewish in character long before it became Christian… Gnosticism—that is, the cabalistic 'Hokmah' (wisdom)—seems to have been the first attempt on the part of the Jewish sages to give the empirical mystic lore, with the help of Platonic and Pythagorean or Stoic ideas, a speculative turn; hence the danger of heresy…of which the systems of Philo, an adept in Cabala…show many pitfalls…Jewish gnosticism unquestionably antedates Christianity, for Biblical exegesis had already reached an age of five hundred years by the first century C.E.  Judaism had been in close contact with Babylonian-Persian ideas for at least that length of time, and for nearly as long a period with Hellenistic ideas. Magic, also, which,…was a not unimportant part of the doctrines and manifestations of gnosticism, largely occupied Jewish thinkers. There is, in general, no circle of ideas to which elements of gnosticism have been traced, and with which the Jews were not acquainted."  (Cabala, Jewish Encyclopedia)
Building  the New Tower of Babylon
In the essay, "The Paganization of Biblical Studies," Dr. Peter Jones, director of truthxchange and adjunct professor of Westminster Seminary CA., writes that the books of the evolutionary Gnostic pagan Presbyterian heretic Lloyd Geering, Emeritus Professor of Religious Studies at Victoria University, are promoted by the most powerful element of the Spirit of our age—the international occult New Age Luciferian elite-pagans—as programmatic templates for the future utopian pagan community from the point of view of Christian apostasy and socialism undergirded by evolutionary pantheist orthodoxy.
According to Geering, the world's future culture will be post-Christian, global, religiously pagan and evolutionary.  This agenda is remarkably similar to that of Teilhard de Chardins' disciple, the ex-Roman Catholic Thomas Berry in his book, "The Great Work" which is also being implemented through texts of the UN's global programs.
The rising New World Order will be post-Christian because evolution proves that human beings, as they evolved out of primordial matter, created language, then symbols, then religious explanations and God Himself.  Therefore tomorrow's culture will be pluralistic, syncretistic, relativistic and poly-gendered because evolution integrates all scientific, cultural, religious, economic and human gender into one worldwide anthill thus when the global society emerges from the evolutionary process,
"…it will require humanity to develop a new consciousness and a new form of spirituality" because "the new story which has become basic to the global world begins with a new word or idea…evolution." (ibid, Jones)
Like its' mother, Mystery Babylon, the scientifically-enlightened 'new' global religion of evolutionary transformism is occult pantheist advaita monism, which means that as an ancient impersonal god-force is within the cosmos, earth, human beings, rats, weeds, tumble bugs, cancer and everything else then all things are essentially 'one.'  Since the god-force is within all things it is within the demonically 'illumined' consciousness of every spiritually evolved initiate and adept.
This being the case, by means of trance states, brain-altering drugs, transcendental meditation, visualization, channeling, Zen Buddhism, Kundalini yoga, tantra, and other occult ways, the initiate can channel the god-force within thereby becoming a little god who controls matter because he controls mind. The physical world then, is an illusion because reality is inside the divine mind of the god-man.
This way of thinking is captured by Orwell in his book, "Nineteen Eighty-Four" in which negation of the physical world is an integral part of the social and political philosophy of Big Brother and his despotic Party. At one stage in the book, Winston stumbles upon the shocking realization that in the end the Party would announce that two plus two made five because the logic of Big Brothers' position required it since the existence of external reality was denied by his philosophy.  Thus when the Thought Police agent O'Brien tortures Winston for politically incorrect "wrong thought" he states,
"We control matter because we control the mind.  Reality is inside the skull.  You will learn by degrees, Winston.  There is nothing that we could not do.  Invisibility, levitation—anything.  I could float off this floor like a soap bubble if I wish to….You must get rid of these nineteenth-century ideas about the laws of Nature.  We make the laws of Nature." (Orwell, "The New Spirituality and its Hallmarks, Alan Morrison, SCP Journal, Vol. 30:4-31:1, 2007, p. 19)
Evolving Toward Catastrophe
In "The Aquarian Conspiracy," a book that has been called 'the New Age Bible,' Marilyn Ferguson (1938-2008) admits that the 'new age' evolutionary pantheism and occult technologies being employed throughout America were at one time the private domain of ancient initiates.   In fact, as Constance Cumbey reveals in her thoroughly researched book, "The Hidden Dangers of the Rainbow," many New Age historians claim their occult religion and techniques originated in Atlantis and afterward were preserved in the ancient land of Babylon,
"…and surrounding Plains of Shinar and from there disseminated throughout the earth, including Taoist doctrines of China, Mayan-Aztec teachings of Mexico and Central/South America; Great Spirit teachings of the American Indians, Hindu/Buddhist teachings of Asia, etc." (pp. 250-251)
After the Flood, said Shuckford, while the faithful Noah remained in the East and established the worship of the true God, eighty years after the Flood his rebellious son Ham and his sons together with other family members departed and eventually settled in the plains of Shinar where they resolved to build a tower, a monument to their own pride, vanity, ambition and rebellion against God. (ibid, p.94)
It was Noah's son Ham, according to ancient Church Father Clement, who  'preserved' and revived the Mystery Religion of 'Atlantis' and its attendant evils:
"Fallen angels taught men the use of magical incantations that would force demons to obey man. After the flood Ham the son of Noah…discovered this and taught it to his sons.  This became ingrained into the Egyptians, Persians, and Babylonians.  Ham died shortly after the fall of the Tower of Babel.  Nimrod, called Ninus by the Greeks, was handed this knowledge and by it caused men to go away from the worship of God and go into diverse and erratic superstitions and they began to be governed by the signs in the stars and motions of the planets." (Recognitions of Clement 4.26-29)
In his well-researched book, "Ancient Post-Flood History," Ken Johnson, Th.D., reports that the sons of Ham persuaded the people to accept that the true God was merely an impersonal creative force within all of nature, making man the highest form of life/god.  Through the power of persuasion, Ham and his sons revived magical evolutionary transformism, pantheism and idolatry. (pp. 47-48)
Eventually Ham was deified and worshipped by later pagans as the gods Cronus and Jupiter:
"Ham is represented by many writers as a very wicked, immodest, and profligate creature: Berosus (i) makes him a magician, and to be the same with Zoroast or Zoroastres, and speaks of him as the public corrupter of mankind; and says that he taught men to live as before the flood, to lie with mothers, sisters, daughters, males and brutes, and creatures of all sorts; and that he actually did so himself, and therefore was cast out by his father Janus, or Noah, and got the name of "Chem", the infamous and immodest…" Upon seeing his father's nakedness Ham,  "told his two brethren without; he went out of the tent after he had pleased himself with the sight… and in a wanton, ludicrous, and scoffing manner, related what he had seen: some of the Jewish Rabbins (k), as Jarchi relates, say that Canaan first saw it, and told his father of it; and some say (l), that he or Ham committed an unnatural crime with him; and others (m), that he castrated him; and hence, it is supposed, came the stories of Jupiter castrating his father Saturn, and Chronus his father Uranus."    Genesis 9:22 Gill's Exposition
History did not begin after billions of years of evolution when primitive hominids swung down from the trees and discovered how to scratch crude symbols onto rocks.    Nor did it begin after the Flood.  At least 2,000 years of human existence preceded the Flood, meaning that when Noah and his family entered the ark they carried at least one hundred years of pre-flood memories, traditions, technology, and superior knowledge. Their world view was shaped by the historical Adam and Eve and the generations of their offspring.   Thus Noah and his family brought with them not only the knowledge of the personal God, Special Creation, fall of man, the Deluge, sacrifice to God for the propitiation of sin, the arts of weapon-making and warfare, knowledge of letters, symbols, math, architecture, science, cosmetics, and agriculture  but knowledge of  first-hand encounters with Watchers, their occult teachings, the Nephilim, and primeval pantheism tied to magic, spiritism, herbal abortifacients, human and animal sacrifice, drinking of blood, males marrying males and even beasts, and many other evils.
In affirmation, the eminent researcher of antiquity James Bailey said:
"…human history can now be hesitantly traced back as an unbroken narrative to 4000 B.C….the picture emerging…is one of the Fall of Man in historic terms as well as his rise; it is a picture…more of degradation than of success; it is a picture of monotheism breaking down into polytheism and of the struggle to return to monotheism.  The establishment view of the history of religion gradually progressing from animism to polytheism (then) to monotheism is the reverse of facts." ("The God-Kings and the Titans: The New World Ascendancy in Ancient Times 1973, p. 296)
Four thousand years before Christ were the antediluvian generations and the Watchers in the post-flood world, making the billions of years of evolutionary transformism a fabulous fable.  It is neither 'new' (Ecclesiastes 1: 9-11) nor scientific except in the sense of pre-flood and post-flood occult science and attendant traditions revised and revamped for our own time, as Geering unhappily discovered.
Dr. Jones writes that Geering was surprised when he found out that the 'New Spirituality' has "links with pre-monotheistic…nature religions," leading Jones to wryly comment that in an odd turn of events,
"….contemporary spiritual' evolution goes backwards!  Biblical theism disturbed evolutionary progress.  The clocks have to be put back (for we are in the presence of) a powerful pagan/Gnostic theological agenda, claiming to be spanking new, objective and scientific, but as old as the hills."
Clocks have to be turned back, all the way back to the days of Noah in the pre-flood world where evolution is closely connected to the devil's lie that man is a being who though presently limited in time and space is nevertheless capable of achieving a great leap of being and magically evolving into a much more powerful god-like being in the future.
As the scientifically endarkened Gnostic pagan Spirit of our age simultaneously worships on the altar of 'self' as it self-righteously peers down its' long, pointy nose and contemptuously sniffs and sneers at the remnant of backwards, unscientific, anti-evolution  faithful, in reality it is the entirely deluded pagan Spirit that is on a collision course with a modern version of the pre-flood world catastrophe—-and we know how badly that ended.
When writing investigative examinations on the corrupt state of American government and American economy, invariably one is met with the same set of ever cycling broken-record questions and assertions. One of the primary responses I have received and I'm sure most Liberty Movement analysts have received is this:
"Okay, now we know what the problem is, but when are YOU going to tell US what the solution is…?"
The question seems "reasonable", but in reality, everything that is weak minded in our culture today is summed up in its content.
First, the question insinuates that there is no utility in exploring the nature of a crisis without "fixing" the situation right then and there. Often, the most complex problems of our world require years if not decades of thought and action, trial and error, before a single working solution is generated. When the problem involves a criminal government run by corporatist oligarchs bent on total globalization and centralized control of finance, society, and law, you have to expect that there will be some difficulties in finding a remedy. You will never defeat your enemy without knowing your enemy, and our particular fight requires endless analysis.
Second, I wish I could convey the palm-to-forehead agony I feel every time I hear someone begging for myself, or anyone for that matter, to overnight mail them a solution on a silver platter wrapped in perfect little pink bow. Why is it that so many Americans today refuse to offer THEIR OWN solutions to the problems they perceive in the world? Is it laziness, or stupidity, or both? They are so busy waiting for a "white knight" to come and save them they have forgotten to learn how to save themselves. Don't sit idle expecting analysts to make your life better. Become industrious. Take initiative. Think of something we haven't thought of yet. Stop being followers and start becoming leaders within your own communities.
Third, the worst of all dilemmas when dealing with the above question is that most of the time, it is being asked by people who already have a preconceived answer they want to hear. Many in our movement today want a silver bullet solution. They want magic and fairy dust. They want to end tyranny with a snap of their fingers, the press of the button, within the span of a day, or perhaps a week. They don't want to have to work beyond their normal capacity, they don't want to struggle, they don't want to sacrifice, and they certainly don't want to risk their property, livelihood, or life.
They want a civil rights style MLK/Ghandi march on Washington D.C., which has already been done over and over again leading to nothing but ever more corruption (you don't ask tyrants to police themselves, nor do you ask for their permission to change government). They want an armed march on Washington D.C. (perhaps the most tactically moronic strategy ever to be suggested year after year), leading to nothing more than a bloodbath which would only make the Liberty Movement appear weak, or insane, all in a failed attempt to unseat a bunch of politicians who are merely puppets and middle men for the financial elites. They want Generals grandstanding as purveyors of constitutionalism to initiate a military coup to remove the "evil Muslim" from his seat of power (is Obama a Muslim, or an atheist Communist? These methodologies tend to negate each other…), while the truth is, Obama is nothing more that a minor obstacle compared to the greater evil of central banking and internationalism, and a Neo-Con Republican (or provocateur General) could easily continue Obama's work without missing a beat.
And, most of all, they want something flashy, something new, something technological and glorious to solve all their woes. How many times have you heard the claim, for instance, that digital currencies like Bitcoin would "bring down" the central banks and turn the globalist empire to dust at our feet? Yet, Bitcoin's very existence relies on the web, a government dominated networking system which they can remove from our hands any time they wish.
These are not solutions, they are distractions, or worse, con-games. They are designed to fool you into thinking that you can lounge behind your computer, or walk blindly down the street with a sign or a gun, and the nation will attain renaissance without a tear or a drop of blood shed. They are pleasant lies that many people want to have whispered to them.
I have no interest in making people feel comfortable, or safe, or at ease in the nature of the task before us. I'm only interested in the truth, and the truth is, REAL solutions have already been offered to the Liberty Movement. For years we've been talking about them, implementing them, and attempting to convince others to implement them. These solutions are not easy. They are not pleasant or quick. They will require much sacrifice, and unimaginable suffering. There is no way around these tasks if we are to succeed and dismantle centralized totalitarianism in our lifetimes…
Non-Participation
This is a simple concept that for some reason tends to confound people. If you march to the steps of the White House motivated by a desire to educate others on the hidden dangers of our political situation, then this is all well and good. But, if you march to the steps of the White House with the expectation that this gesture will somehow impress or frighten the military industrial complex into forsaking its criminal ways and step down from power, then you have fallen into a delusional paradigm.
If you are using a government controlled communications medium like the internet to educate others while the system still exists, then this is practical. But, if you really believe that you are going to exploit that same network as an offensive tool to destroy Big Brother, you are living in techno-geek dreamland.
And, if you still think that the diseased political arena has any merit whatsoever and that the system can be inoculated from the within, or that you can rewrite the rules on a whim (constitutional convention) and have those rules followed, at this point I don't hold much hope for you.
Now, I want you to imagine, just for a moment, that the government does not exist. The internet does not exist. Corporate banking chains and department stores and grocery outlets do not exist. State law enforcement organizations do not exist. State run schools do not exist. How would you go about living day to day without the bureaucracy, the welfare, the infrastructure, the safety nets? This is how ALL Liberty Movement activists are going to have to start thinking if they want to change anything.
The Non-Participation Principle is best summarized like this:
When facing a corrupt system, provide for yourself and your community those necessities that the system cannot or will not. Become independent from establishment-controlled paradigms. If you and your community do this, the system will have one of two choices:
1)  Admit that you do not need them anymore and fade into the fog of history, OR…
2)  Reveal its tyrannical nature in full and attempt to force you back into dependence.
In either case, you win. You have taken proactive measures to remove yourself as a cog in the machine. The machine can then of course try to demonize you, or attack you, but ultimately, they will attack from a place of social and moral weakness, and you will defend from a position of logistical and moral strength.
Stop waiting for the system to change, or collapse. Change the way YOU live and survive. Build your own localized systems and walk away.
Decentralization
Learn a vital trade skill, grow your own food, purchase resource rich raw land, learn self defense methods beyond what law enforcement personnel are trained in (which is not too difficult), take EMT training courses so that you can provide general and emergency medical care for your family, get your children out of the state run common core indoctrination centers and homeschool them, build neighborhood watch groups, emergency response groups, barter markets and alternative economies.
Decentralization is about dissolving our unbalanced relationship with the state and taking away their power to dictate how we live. If a core necessity is centralized in the hands of a select few, then we start producing it ourselves and remove that option from their deck of cards. You cannot fight a corrupt system if you are dependent on a corrupt system.
The very essence of globalism is centralized oversight of every aspect of our lives. When we allow ourselves to feed from the government or corporate trough because it's "easier", we are essentially volunteering to be herded like animals. It is within the power of every single individual, no matter their age or financial circumstances, to find creative ways in becoming more independent. It is up to you. There are no excuses.
Revolution
We should have no illusions that the criminal elements of our government will simply shrug their shoulders and give up. When we decentralize, we show the world how irrelevant they are. Tyrants must remain relevant to the masses, otherwise, they have no means to dominate except pure force. When that force is eventually applied, the ONLY logical response is revolution. Decentralization is not a means to "avoid" such revolution, it is only a means to strengthen our position in preparation for revolution.
There is no ideal revolutionary model because the unique nature of one's epoch determines the nature of one's rebellion. However, I can say that any revolution that does not focus on the foundational culprits behind the offending tyranny is doomed to failure. When I see the overt obsession with Barack Obama as some kind of linchpin in the development of socialism in America, I have to remind people that Obama has merely stood on the legislative efforts of George W. Bush, and so many other globalist presidents before him, in order to bring the U.S. to the current point of catastrophe. And who made these men, these so-called "leaders"? Who financed their campaigns? Who taught them the internationalist methodologies they now implement? Who really controls money, and thus economy, and thus politics in this country?
Revolution must be directed at the oligarchs, not just their mascots, and if anyone asks you to rally around a revolution that does not name central banking and international banking entities and the men who run them as direct culprits, they are probably controlled opposition. We don't need a French or Bolshevik Revolution to replace old puppets with new puppets, we need to go to the very heart of the cancer that has stricken our nation and remove it. If this means we have to physically fight back, then so be it, but we must be smart in how we fight.
In the end, the average citizen is his own defender, his own governor, his own industrialist, his own "king maker". He may consciously realize this, or he may be oblivious. All of the solutions, all of the tools, are right there, in his hands, waiting to be used. The saddest truth of all is that the only thing holding him back from legitimate freedom is his own fear. Only when we stop avoiding the pain required to procure independence, will we finally have it.
Source: Brandon Smith | Alt-Market
A few years ago, Reuters News reported that a nationwide poll conducted of the Russian people found that former dictator Josef Stalin was voted the third most popular historical figure. Over one-third of the Russian population participated in the poll.
See the report here:
Dictator Stalin Voted Third Most Popular Russian
Can you imagine? Stalin just might be the greatest mass-murderer in human history. Estimates of the body count during Stalin's reign of terror range anywhere from 20-60 million, and that doesn't include the millions of people who were starved, imprisoned, and tortured but who didn't die. Only China's Mao Tse-tung rivals Stalin's butchery. Then, again, many Chinese people still love Mao Tse-tung, too.
How is it that people can laud and honor tyrants and butchers? How can people so easily submit to slavery and despotism?
No tyrant rises to power calling himself a tyrant. Tyranny is never sold as tyranny. Every tyrannical regime of history considered itself to be patriotic and compassionate; and the people who supported and submitted to such regimes considered themselves to be patriotic and compassionate, as well. The police state is never called that by those who promote it; they call it "law and order," "keeping the peace," "protecting the homeland," etc.
Ask the average American today about the possibility that our country could become a police state and the common response is, "That could never happen here." But, ladies and gentlemen, it is already happening here. And, furthermore, it seems that the vast majority of the American people are all in favor it. Republicans love it; Democrats love it; Christians love it; politicians love it; police officers love it; pastors love it; school teachers love it; businessmen love it; everyone loves a police state.
Threaten to remove Phil Robertson from Duck Dynasty, and Christians and conservatives come out of the woodwork in righteous indignation. Threaten to put a Nativity scene on some courthouse lawn, and Democrats and liberals come out of the woodwork in righteous indignation. But propose laws that strip the American people of their God-ordained liberties protected by the Bill of Rights, and conservatives and liberals alike, Christians and unbelievers alike, think it's just about the greatest thing since sliced bread.
You don't believe that? Try this news story on for size:
According to a World Net Daily report, "The 2014 NDAA was fast-tracked through the U.S. Senate, with no time for discussion or amendments, while most Americans were distracted by the scandal surrounding A&E's troubles with 'Duck Dynasty' star Phil Robertson.
"Eighty-five of 100 senators voted in favor of the new version of the NDAA, which had already been quietly passed by the House of Representatives."
The report continued saying, "Section 1021 allows the detention of anyone, including American citizens, by the military, if the president considers that person to have helped with terror."
The report further said, "Congress specifically expressed its desire for the detention provision to apply to American citizens even on American soil by rejecting multiple amendments that would have exempted them."
So, where are the notable leaders of the Religious Right? Where are the liberal groups? Where is the national media? Where are the talking heads from the right and the left? With precious few exceptions, they are absolutely silent on the subject. Why? Because they like it.
Liberals never met a big-government program or proposal they didn't like. If it increases the size and scope of government, liberals love it. Conservatives love anything that smacks of "law and order." (A word of caution: you never want to be the defendant in a courtroom where the jury is stacked with conservatives. If you do, you're dead meat, friend.) And Christians get goose bumps up their spine about anything they think resembles Romans 13. Give government more power over our lives and listen to the Hallelujahs ringing out from the all of these 501c3 churches. And ditto for most of the talking heads on radio and television and the vast majority of the pundits and spokesmen from the national news media. Like I said, everyone loves a police state.
Well, not everyone, thank God!
The same WND report mentioned above states, "Some of the nation's most respected legal teams are asking the Supreme Court to take up a challenge to the indefinite-detention provisions of the National Defense Authorization Act, charging the law has created the framework for a police state.
"The controversial provision authorizes the military, under presidential authority, to arrest, kidnap, detain without trial and hold indefinitely American citizens thought to 'represent an enduring security threat to the United States.'
"Journalist Chris Hedges is among the plaintiffs charging the law could be used to target journalists who report on terror-related issues.
A friend-of-the-court brief submitted in the case states: 'The central question now before this court is whether the federal judiciary will stand idly by while Congress and the president establish the legal framework for the establishment of a police state and the subjugation of the American citizenry through the threat of indefinite military arrest and detention, without the right to counsel, the right to confront one's accusers, or the right to trial.'
"The brief was submitted to the Supreme Court by attorneys with the U.S. Justice Foundation of Ramona, Calif., Friedman Harfenist Kraut & Perlstein of Lake Success, N.Y., and William J. Olson, P.C. of Vienna, Va."
See the report here:
Congress Grants Obama Free Rein For Martial Law
Believe it or not, there was a time in this country when people from both sides of the political aisle believed in freedom. I know it's hard to imagine, but there was a time in this country when pastors from virtually every denomination believed in freedom. Not only did they believe in it; they fought for it. It seems like a long time ago.
Have you taken a close look at your State and local police agencies lately? More and more, our police officers and sheriff's deputies resemble soldiers more than they do peace officers. I challenge you to Google "police abuse." What you will discover will shock you. And, for all intents and purposes, the folks who live in many Northeastern states—along with California and Illinois–are already living in a State that is more controlled than many foreign countries, including some of the countries that we would call oppressive. And even our freer states are feeling the heavy hand of Big Brother more and more each day.
In fact, if you want to really get a taste of a police state, just move into some neighborhoods with their Gestapo-like Home Owner Associations (HOA). I'm telling you, some of these HOA rival anything Adolf Hitler could dream up.
Folks, take a good, hard look at reality: America is already in the beginning throes of a police state. Orwell's "1984" and Huxley's "Brave New World" are here. And far, far too many people seem fine with it.
I tell you the truth: I am to the point where I don't know what to call myself. "Conservative" means nothing today. Nothing! One can be a "conservative" and believe in Big Government, undeclared wars of intervention, debt-driven economics, socialized medicine, increased taxes, and, of course, a police state. Likewise, "Christian" means nothing today. Nothing! One can be a "Christian" and believe in Big Government, undeclared wars of intervention, debt-driven economics, socialized medicine, increased taxes, and, of course, a police state. Oh, many "conservatives" and "Christians" might SAY they don't believe in these things, but their actions (or lack of them) speak louder than their words.
A big THANK YOU is in order for Bill Olson, Herb Titus, Chris Hedges, et al. And THANK YOU to all of you folks out there who see what's going on and are actively engaged in "the holy cause of liberty." (Patrick Henry) I am your brother and compatriot, no matter what you call yourself. At this point, we aren't conservatives or liberals, Christians or unbelievers; we are freedomists or statists.
Tyrants such as Joe Stalin and Mao Tse-tung might be popular with some people, and a burgeoning police state might be popular with some people, but there is a whole host of us in these United States who aren't going to the gulags and gas chambers peacefully. And unlike the peasants of Europe and Asia, we aren't surrendering our means of self-defense, either.
No, not everyone loves a police state.
England's prestigious Oxford Union recently invited famed raconteur and talk-radio host Michael Savage to a debate on whether or not NSA leaker Edward Snowden is a hero. And that is certainly a matter for debate. Whatever Snowden is, though, he is definitely one thing: more noble than the British government.
You see, Savage won't be attending the debate for a somewhat well-known but nonetheless shocking reason: He's still banned from entering Britain.
Savage was placed on a list of persona non grata in 2009 along with Muslim extremists and race-group leaders for, as Gordon Brown's U.K. government put it, "seeking to provoke others to serious criminal acts and fostering hatred." Of course, with the "hate speech" laws in today's Britain — where Christians are arrested for professing their faith — such an accusation could be leveled for even just criticizing Islam or homosexual behavior. So what was it in Savage's case? His message of "borders, language and culture"? We can ask but the U.K. government won't tell.
And it doesn't even matter.
Because Savage was placed on the list not for polemics but political expediency: Cowardly to the core, the burka-brown-nosing Brown government didn't want to ban Muslim jihadists and the other miscreants without serving up enough white males for "balance." And this speaks volumes about today's Britain.
Before getting to that, however, I have a suggestion for the Oxford Union. Why not offer to have Savage appear via satellite on a large video screen? I don't know if Oxford has used this technique before — and my guess is that they like to adhere to a traditional formula in their debates — but think about the delicious irony: Michael Savage, banned alleged bad boy, appearing on a huge Big Brother-like video screen to bedevil a government that is actually becoming Big Brother. The appearance could be dubbed "The Savage Leak from the U.S."
The only problem is that Savage's image might then appear larger than the U.K. itself. Don't get me wrong, like many Americans, I have the instincts of an Anglophile. Why do you think our old films — even if set during the Roman Empire — might feature actors with British accents? (There's another irony: Britain was an outpost of the Roman Empire…and then we made movies with Julius Caesar sounding like Margaret Thatcher!) Americans have long wanted to love Britain.
Now Britain doesn't even love herself.
Those old films were made in the days when you could still say the sun never sets on the British Empire, which at one time ruled a quarter of the world's people. Now Britain's life clock reads a quarter to midnight.
It didn't surprise me in the least when David Cameron's "conservative" government did nothing to remove Savage from the banned list; after all, with a political spectrum situated where we're heading, U.K. conservatives are a lot like our quasi-moderate liberals.
Britain is now the Incredible Shrinking Land. Once a bold nation certain that "English" was synonymous with civilization, it is now contracting culturally into ever-tightening coils of callow and craven political correctness. If a boy says he's a girl and wants to go to school dressed like Maid Marian, the headmaster (probably a mistress today) will order a round of sensitivity training for the rest of the 8-year-olds. And dare they question his "gender" perception, well, it's like the headmistress who recently threatened to attach a "Racial Discrimination note" to the record of any child who didn't attend an Islamic workshop. They'll be branded bigots. Heck, this is a nation whose "National Children's Bureau" advised in 2008 that toddlers who say "yuck" in response to foreign food may be "racist."
So, listen, I still love traditional Britain, though it has now been relegated to movies and memories. As far as its current culture goes, however, I say yuck. And this brings me to a word for Michael Savage.
I know he was taking it quite hard when he first was placed on the U.K. banned list. But I think here of what Jesus said: "If they have persecuted me, they will also persecute you." And if speaking the Truth is now a revolutionary act in Britain, I would take their banning me as a badge of honor. Hey, Savage could probably get off the banned list next week — he'd just have to have a sex-change or convert to Islam. The British government, rife with capons bearing hyphenated last names, will never reject one of its own.
So all I can say, UK-LBGT, is, why don't you ban me, too? Whatever Savage's ideological trespass, I'm surely guilty of it as well. In fact, you really need to ban millions of Americans — and of your own citizens — who still have the temerity to believe tradition isn't a dirty word.
Hey, why not?
You've already banned your true self.
"There was, of course, no way of knowing whether you were being watched at any given moment. How often, or on what system, The Thought Police plugged in on any individual wire was guesswork. It was even conceivable that they watched everybody all the time. But at any rate, they could plug in your wire whenever they wanted to. You had to live — did live, from habit that became instinct — in the assumption that every sound you made was overheard, and, except in darkness, every move was scrutinized."
The above quote is from 1984, by George Orwell. The now-famous date that Orwell chose was actually of no real significance. He simply reversed the last two digits of the year in which he wrote the book, 1948. Orwell concerned himself less with timeline than with concept. And that concept has been chillingly accurate in its foresight.
The quote above should ring alarm bells in today's world, particularly for those who live in the US, as the US government leads the world in the development of surveillance of its people.
Today, the US government is in the process of completing a massive electronic surveillance network that encompasses all telephone calls, all computer-driven communication, and all banking transactions. Quite a tribute to Orwell's Big Brother.
We have in the past predicted that the surveillance net will eventually expand to include all monetary transactions by US residents (possibly through the replacement of the paper dollar by an electronic money system), allowing the US government to ultimately have knowledge of every aspect of the economic activities of US residents and, therefore, control over those activities.
(Editor's note: this is known as the "war on cash;" see more here and from Dr. Joe Salerno here.)
The excuse given for such surveillance has been "to protect America from terrorism." This notion is a wonderful invention, as terrorism can be imagined to be small or large and can occur at anytime, anywhere in the country. Further, if there are no actual occurrences, the government can create false flag incidents as easily and as often as they are needed.
The bogeyman of "terrorism" is particularly useful, as terrorism is faceless. No invasion is necessary. A terrorist can be anyone — even your next door neighbour and, indeed, the government computers are programmed to pay especially close heed to specific words and phrases, such as "freedom" or "patriotism." Should your next door neighbour use such words in his emails, he is more likely to be flagged.
The degree of surveillance that Orwell described in 1984 has not yet been reached, but it is not far off. Most importantly, though, the most essential aspect of its implementation has already been overcome — the aspect of popular acceptance. The American people, in the main, have successfully been sold the concept that it is necessary in order to keep Americans "safe from terrorism."
With this green light, the US government is moving rapidly toward the completion of the implementation of full surveillance.
If any American doubts that this is coming, he need only ask himself whether the present wiretaps, warrantless house raids, and TSA shakedowns would have been possible only a generation ago.
Americans are already being conditioned to understand that, if they object to these intrusions, that only makes them more suspect. Citizens are already being encouraged to report any "suspicious" activity they observe in their fellow citizens, or indeed, even in their own families. It is almost as if 1984 had been used as a guide in creating the new USA.
Of course, it is admittedly easy for non-Americans such as myself to criticise. We lose nothing by suggesting that those who are in a country that is in a state of dramatic decline, plan their exits whist it is still possible. After all, we are not the ones who would be leaving our home, job, and possibly family members behind. We are, in fact, already comfortably settled in our own countries — countries that may actually be thriving and promising us a positive future.
And there is another factor that makes it easy for us. Those Americans that we do meet are generally those who have already left — who have plucked up their courage and made an exit to friendlier, more promising shores. Not surprisingly, they tend to be very positive people.
On the other hand, those who remain in the US are surrounded by others who, at least at present, have chosen to remain. Therefore, to actually entertain the idea of escaping the oppression of an over-reaching government (not to mention a collapsing economic system and perpetual warfare) is a lonely pursuit indeed.
For anyone to actually raise himself up to see the forest for the trees is, in itself, a majorfeat. To actually conceive of and then plan an actual exit to greener pastures is an even greater one.
It is easy for all of us, no matter where we are, to observe that the end product (that of1984) is abhorrent and unfit for humanity. However, the end product does not occur all in one fell swoop. Like the boiling of a frog, it is made possible, first, by the comforting warmth of the water, which increases slowly in temperature, lulling the frog into complacency until he is too sleepy to jump out of the pot.
The US began as, very possibly, the most ideal republic ever conceived. Yet, at intervals, over the last 237 years, the original ideals have been stripped away and, in recent years, as it slides toward a very literal 1984, the deterioration has sped up dramatically. Saddest of all, it is occurring with the approval of the now-complacent frogs.
This is not to say that the US is alone in its deterioration towards a totalitarian state. The countries of the EU and many others of the former "Free World" are also in decline. However, the US does lead the way in its Orwellian surveillance. At this point, the US government does not even deny its surveillance. In Orwellian tradition, they merely state, "If you have nothing to hide, you need not fear your government." And just as in 1984, thatfear is exactly the object. People who live in fear are easily controlled. They stay put and take whatever is dished up.
As Thomas Jefferson observed,
"When the government fears the people, that is liberty; when the people fear the government, that is tyranny."
Source: Jeff Thomas  |  International Man
If there is one true cancer in the land of education, according to our Education Establishment, it's the torture known as "drill and kill."
Progressive educators always hated Drill and Kill. It hurts the child, we are told, and is the end of genuine learning.
For the last hundred years, our Education Establishment condemned the direct transmission of knowledge from teacher to student. These elite educators are constantly in a rage that students might be forced to prepare for a test in the traditional sense, that is, they know facts.
And yet, when it helps their agenda, the commissars will turn on a kopeck. Suddenly, 2 + 2 equals 5, or else. George Orwell, in his disquisitions on totalitarianism, explains that when power is the goal, Truth will often be tortured until it submits. 2 + 2, on another day, may equal 3.
Thus, evil Drill and Kill turns out to be the most wonderful perfect answer to your child's literacy needs. Thank you, Big Brother.
There is one essential skill, and it is reading. However, from 1932 to the present, our Education Establishment embraced a defective method called Whole Word. The essence of this method is memorizing words as designs or sight-words. Not a few words but all the words–that was the dogma for 70 years. (Now the modified dogma is that children must start by memorizing 220 high-frequency words, such as see, it, is, was, run, see.)
And how are these words to be memorized? There's only one way. You stare at them, draw them, and name them on flash cards, over and over, until your response is automatic. In short, Drill and Kill of the most drastic sort is the essential ingredient in learning to read, according to Whole Word theory.
So now Drill and Kill is a GOOD thing. In kindergarten and first-grade, and sometimes into second and third grade, kids are drilling and killing their little brains in an attempt to memorize the English language as graphic designs. It's difficult for smarter children, and nearly impossible for average children.
So here we have a total about-face of the most blatant and dishonest kind. At this point, we might want to stop and marvel at the shamelessness of our Education Establishment. They are saying that 2 + 2 equals 5.
Here is a list of words that one might want to savor: obvious, patent, transparent, evident, manifest, unambiguous, open and shut, clear, straightforward, unequivocal, unmistakable. All of these words describe the obvious duplicity and hoax of saying that Drill and Kill is lethal and then, when convenient, saying it's delightful and exactly what kids must do.
The amount of Drill and Kill required to memorize even 100 sight-words is huge. A program now used in some schools aims, in the first year, for only 36 words. If the expert is saying that 36 is a year's work, you know this is a very hard task indeed.
Meanwhile, the relatively modest amount of memorization required to learn American history, biology, etc. is quite doable. It's a good thing, even fun. Children learn a few facts each day and as the weeks and months go by, they become expert. But, as already noted, knowing facts is scorned, so our Education Establishments labels the whole business Drill and Kill, and tries to prejudice the community against it, thereby undercutting most academic progress.
It is unpleasant to contemplate the truth here. Drill and Kill, in the amount required to memorize the English language, is a hopeless project. One can only conclude that the Education Establishment never wanted children to be good readers, just as they didn't want them to know much factual information. So they prescribed, at each point, exactly the medicine that would do the most harm.
Orwell wrote about the ability, among the party elite, to accept contradictory facts. The party member has to show endless enthusiasm for whatever is said to be true. One week they love a country; the next week they hate the same country.
Unfortunately, our public school teachers are conditioned in the same way to hate Drill and Kill, and then to turn around and require Drill and Kill in the teaching of reading. Arguably, teachers are as much the victims of this perversity as students and parents.
But what about the professors at the top, the ruthless elite orchestrating all this turning on a kopeck? Surely they see the huge contradiction. Or are they such good party members that they actually don't realize that they are living in a dishonest, self-contradictory world?
I could barely make out Barack Obama's Syria speech to the nation on my old car radio as I negotiated the narrow curves of Route 79 on the western banks of the Mississippi River in central Missouri last Tuesday night. What I could hear sounded very much like more of Obama's by now standard if stunning arch-mendacity.
"To Take This Debate to Congress"
Looking at the speech transcript and video online[1] recently, my suspicions were richly confirmed. Speaking from the end of the same long red carpet where George W. Bush delivered his demented announcement of the invasion of Iraq, Obama claimed that he has turned to Congress for authorization to use force against Syria because "I'm…the President of the world's oldest constitutional democracy" and "believe[s]…it [is] right, in the absence of a direct or imminent threat to our security, to take this debate to Congress."
That is certainly a lie. He did no such thing in the case of Libya, subjected to a five-week U.S. bombing campaign (though it posed no "direct or imminent threat to [Americans'] security") because he didn't have to, politically. This time it's different, as the liberalMiddle East historian Juan Cole has explained: "Obama did not need Congress in the case of Libya. He had the Arab League, the UN Security Council, and NATO…But [he has] became more and more isolated [on Syria]. The Arab League declined to call for intervention… Egypt, Tunisia, Algeria and other Arab countries forthrightly denounced the idea of foreign military intervention in Syria, a very different stance than many of them took in 2011 with regard to Libya…Then NATO declined to get involved, with Poland, Belgium, and others expressing reluctance…Then the British Parliament followed suit." Failure to garner any meaningful fig leaf of formal international support is why Obama ran to Congress this time.
"I Possess the Authority"
Obama claimed he has gone to Congress "even though I possess the authority to order military strikes." The former "liberal" constitutional law professor with a degree from Harvard Law certainly knows that the U.S. Constitution grants war-making authority in Congress alone. He should know further that it is thoroughly criminal under international law for him to attack any sovereign nation in the absence of any direct or imminent threat to the U.S.
Claims of Humanitarian Concern
Obama's claim to be moved to act by civilian deaths in Syria, citing the horrors of "children writhing in pain, and going still on a cold hospital floor." This claim is contradicted by the grim determination with which he has regularly murdered innocent civilians (including large numbers of women and children) in Afghanistan, Pakistan, Somalia, Yemen, and elsewhere – "collateral damage" in the dirty global war on/of terror he inherited from Cheney-Bush and then expanded. One horrific example – neither the first nor the last among many – occurred in the May of 2009. That's when U.S. air-strikes killed 140 civilians in Bola Boluk, a village in western Afghanistan's Farah Province. Ninety-three of the dead villagers torn apart by U.S. explosives were children. Just 22 were males 18 years or older. Villagers brought tractor trailers full of the pieces of human bodies to the provincial governor's office to prove that the casualties had occurred. "Everyone at the governor's office was crying, watching that shocking scene," one observer reported."[2]
The initial response of the Obama administration and Pentagon to this appalling incident (one of many mass civilian-butchering U.S. aerial killings in Afghanistan, Pakistan and other parts of the Muslim world under Obama) was to absurdly blame the civilian deaths on "Taliban grenades." Obama's Secretary of State Hillary Clinton expressed "regret" about the loss of innocent life, but the administration refused to issue an apology or acknowledge U.S. responsibility for the blasting apart of civilian bodies in Farah Province.[3]
The matter was quickly dropped and forgotten, sent down George Orwell's memory hole, with deep media complicity, as the Pentagon wrote checks to the Afghan government to give families a couple thousand dollars per corpse. The U.S. subsequently conducted a dubious "investigation" that reduced the civilian body count drastically and blamed the Taliban for putting civilians in the way of U.S. bombs.[4]
There have been many crimes like Bola Boluk under Obama. People who command glass houses of a sociopathic, mass-murderous empire should not expect to be taken seriously when throw "humanitarian" stones at other butchers.
If Obama is so dismayed by the spectacle of a government "killing its own people," why is he not calling for missile strikes against the military dictatorship in Egypt, which recently slaughtered hundreds if not thousands of civilians to stop popular protests against the regime? Is it okay to kill your own civilians as long as you are a U.S.-allied regime and/or do the killing with "conventional" weapons?
But why does Obama think we should believe that he can advance humanitarian goals by lobbying cruise missiles at anyone? Two days after Obama's speech, the New York Times published an Opinion-Editorial from Russian president Vladimir Putin. "The potential strike by the United States against Syria, despite strong opposition from many countries and major political and religious leaders, including the pope, will result in more innocent victims and escalation, potentially spreading the conflict far beyond Syria's borders," Putin reasonably observed. "A strike would increase violence and unleash a new wave of terrorism. It could undermine multilateral efforts to resolve the Iranian nuclear problem and the Israeli-Palestinian conflict and further destabilize the Middle East and North Africa. It could throw the entire system of international law and order out of balance."[5]
Selective History and Terrible Weapons
In his discussion of the past horrors of chemical weapons (by European powers during World War I and by the Nazi holocaust) last Tuesday night, Obama deleted the United States' vicious deployment of dioxin during the Vietnam War. That example of chemical warfare caused an explosion of birth defects among other terrible results in Southeast Asia. The president also failed to mention that Washington helped Saddam Hussein use nerve gas against Iranian soldiers and the U.S. Marines used white phosphorous in their massive assaults on the civilian population of Fallujah, Iraq in November of 2004.
Will Obama threaten Tel Aviv with cruise missiles for using white phosphorous against Palestinian civilians in Gaza? Of course not: the Palestinians are officially unworthy victims, like the East Timorese and countless others who have been killed and tortured by governments that are allied with the inherently good United States and therefore officially incapable (like the U.S.) of crimes against humanity.
Obama painted out Syria as a rogue state because it has not signed a treaty against chemical weapons like "189 governments that represent 98 percent of humanity." He did not mention that Syria's neighbors Syria and Egypt (both U.S. allies) have also not signed the treaty.
Obama had nothing to say, of course, about the even greater dreadfulness of nuclear and radioactive ordnance. The U.S. stands alone in having incinerated and poisoned civilians with atomic weapons – quite unnecessarily in August of 1945. And thanks to America's deployment of depleted uranium in Iraq, the toxic legacy of the U.S. attacks on Fallujah was worse was that of the atom-bombing of Hiroshima and Nagasaki. An epidemic of cancer, leukemia, and birth defects quickly followed in Fallujah.[5A]
"We Know the Assad Regime was Responsible"
"We know," Obama said, "the Assad regime was responsible" for the Syrian chemical weapons attack of August 21, 2013. Not so. The proof offered by the president, a former lawyer, was hardly impressive. It contained nothing remotely like a smoking gun. Obama made no attempt to disprove other theories of what might have happened, including some German journalists' finding that the attack was conducted by a rogue Syrian officer acting without Assad's approval. Nor did he address what left commentator Glen Ford rightly calls "credible reports (everybody's reports are more credible than the Americans) that rebels under U.S. allied control were told to prepare to go on the offensive following an American retaliation to chemical attack that would be blamed on Assad's forces."[6]
"No one doubts that poison gas was used in Syria," Putin wrote in his Times editorial: "But there is every reason to believe it was used not by the Syrian Army, but by opposition forces, to provoke intervention by their powerful foreign patrons, who would be siding with [Islamic] fundamentalists." That is a reasonable judgment.
Nobody should doubt the monstrosity of the Assad regime, but Obama's proof of Assad's culpability for the attack in questions amounts pretty much to this: "because I say so."
"These Things Happened:" The Memory Hole
"When dictators commit atrocities, they depend upon the world to look the other way until those horrifying pictures fade from memory," Obama said. "But these things happened. The facts cannot be denied."
An interesting thing to hear from an American president! "From the end of World War Two through the present, the U.S. Empire has caused "the extinction and suffering of countless human beings. The United States," William Blum Pilger noted eight years ago, "attempted to overthrow fifty governments, many of them democracies, and to crush thirty popular movements fighting tyrannical regimes. In the process, twenty-five countries were bombed, causing the loss of several million lives and the despair of millions more."[7]
The leading American imperial crimes include a massive U.S. assault on the peasant nation of Vietnam – an epic attack that killed 3 million Indochinese – and the illegal invasion of oil-rich Mesopotamia, whose terrible human consequences (including at least 2 million Iraqis dying prematurely) remain essentially unmentionable in "mainstream" (dominant) U.S. media. Chemical weapons were deployed in both of these grand imperial transgressions.
Over these decades, the U.S. has been what Noam Chomsky calls " a rogue state, the leading rogue state, radically violating international law, refusing to accept international convention" and even maintaining "self-authorization to commit genocide."[8]
Is it any wonder that, as Putin noted in the Times, "Millions around the world …see America not as a model of democracy but as relying solely on brute force, cobbling coalitions together under the slogan 'you're either with us or against us'" (emphasis added).
"The Anchor of Global Security"
There should be little surprise that knowledgeable observers the world over cringe and/or roll their eyes when U.S. presidents say things like this, from Obama's Tuesday night address:"My fellow Americans, for nearly seven decades, the United States has been the anchor of global security…The burdens of leadership are often heavy, but the world is a better place because we have borne them" (emphasis added).
That is a blatant lie, as Obama surely knows. Tell it to the survivors of the millions who have been snuffed out by rogue state America, consistently identified by the global populace for many years as the leading threat to peace and security in the world. Tell it to the people of Chile. Two days ago they commemorated the 40th anniversary of their 9/11 – the September 11, 1973 coup that overthrew the democratically elected government of socialist president Salvador Allende. The coup was assisted and supported by Washington, determined to install a vicious military dictatorship that executed thousands of leftists and others and became a leading center of international terror. The U.S. would not permit the continued existence of democratic socialist government in "our hemisphere."
What would Dr. Martin Luther King, Jr., say about Obama's claim that the U.S. has been "the anchor of global security" since World War II? In 1967, well within the timeframe of Obama's sweeping historical claim, King identified the U.S. as "the leading purveyor of violence in the world today." The Vietnamese, King said, "must see Americans as strange liberators" as they "languish under our bombs….as we he herd them off the land of their fathers into concentration camps. They know they must move or be destroyed by bombs. They watch as we poison their water, as we kill a million acres of their crops [with chemical weapons]. They must weep as the bulldozers roar through their areas preparing to destroy the precious trees. They wander into the hospitals, with at least twenty casualties from American firepower for one 'Vietcong'-inflicted injury. So far we may have killed a million of them – mostly children…" [9]
Looking at the historical literature on the Cuban Missile Crisis and subsequent moment of supreme nuclear danger, a living King (who would be 84 today had he not been assassinated or perhaps executed inside "the anchor of global security" exactly one year to the day after publicly declaring his opposition to the Vietnam War at the Riverside Church in New York City) today might also like to mention (among other things) the remarkable degree to which the Ahabs of Washington have been willing to risk global thermonuclear war (very barely averted in October 1962) in their quest for unchallenged global supremacy.[10]
"It Never Happened"
But in the U.S, and indeed across much of the West, the record of ongoing, mass-murderous American criminality is airbrushed out of the official history and mass culture. It is tossed down Orwell's memory hole, consistent with Big Brother's dictum in Nineteen Eighty Four: "Who controls the past controls the future. Who controls the present controls the past." As Harold Pinter noted in his biting acceptance of the 2005 Nobel Prize in Literature, the reigning Western cultural authorities behave as if U.S. crimes simply did not occur. When it comes to America's transgression against civilized norms and international law, "nothing ever happened. Even while it was happening," Pinter added, "it never happened. It didn't matter. It was of no interest."[11] Dominant U.S.-led Western cultural codes mandate that the only victims meriting acknowledgement and compassion are those assaulted by officially designated enemies. The larger number victimized by the U.S. and its clients and allies (e.g., the Palestinians suffering under Israeli occupation and apartheid) do not qualify for sympathy or even existence. They don't exist. The crimes against them didn't take place.
Detour and Lost Cool
Eleven minutes into his war speech, Obama had to strangely shift gears and acknowledge the need to delay his hoped-for war vote in light of Russia and Syria's last-minute proposal to demolish Syria's chemical weapons under international supervision and control. He tried to save militaristic face by attributing the Russian and Syrian move to his threatened use of force. He seemed to expect his listeners to preposterously believe that a peaceful, diplomatic, and international solution is his idea.  Obama wants us to think that the United Nations route was his preferred path all along.
That's nonsense. Obama is an aggressive commander of a rogue military state that prefers force and unilateral action in the names of unimpeded hegemony and "American exceptionalism." He and many of his fellow fake-humanitarian cruise missile liberal imperialists have been itching for a bigger war in the Middle East, one that will let him attack the great regional enemy Iran and wrap the remainder of his lame-duck presidency in the splendor of war-fed patriotism.
Like the British Parliament's vote against attacking Syria, Putin and Assad's peace gambit is a great humiliation for Obama. It knocked more stuffing out of his failing fake-humanitarian effort to rally a reluctant, war-weary citizenry plagued by massive domestic problems (including remarkably durable "homeland" poverty and unemployment alongside stunning, New Gilded Age levels of inequality that have only increased under Obama's supposedly progressive presidency) behind another expensive imperial campaign.
Expect the defeated president to do his best to get the nation back on a unilateral war footing. For now, he has been defeated not simply by other politicians but also by public opinion – by the citizenry in whose name he claims to speak. Imagine that. Along the way, Barack "The Empire's New Clothes" Obama may well have lost his public cool, the swagger in his step, once and for all. Syria may prove his undoing –the moment when the outwardly nice and smooth-talking "leader" is most clearly revealed for what he really is: a cold-blooded sociopath and pathological liar. That's long overdue, but its better late than never.
Paul Street (paulstreet99@yahoo.com) is the author of many books, including The Empire's New Clothes: Barack Obama in the Real World of Power (2010), Barack Obama and the Future of American Politics (2008), Crashing the Tea Party (2011), and They Rule: The 1% v. Democracy (Paradigm Publishers, forthcoming in January 2014). 
Selected Notes
1. http://www.whitehouse.gov/the-press-office/2013/09/10/remarks-president-address-nation-syria;http://www.whitehouse.gov/photos-and-video/video/2013/09/10/president-obama-addresses-nation-syria
2. Carlotta Gall and Taimoor Shah, "Civilian Deaths Imperil Support for Afghan War," New York Times, May 6, 2009.
3. Gall and Shah, "Civilian Deaths;"
4. Paul Street, "Niebuhr Lives, Civilians Die in the Age of Obama," ZNet (June 15, 2009), read athttp://www.zmag.org/znet/viewArticle/21701. By contrast around the same time in 2009, there was a brief media frenzy over a very different occurrence, enough to elicit a full apology and to fire a White House official. The problem was that the White House had scared New Yorkers with an ill-advised Air Force One photo-soot flyover of Manhattan that reminded people below of 9/11. SeeChristina Boyle, "President Obama Calls Air Force One Flyover 'Mistake' After Low-Flying Plane Terrifies New York," New York Daily News, April 28, 2009; Michel Muskai, "Presidential Plane's Photo-Op Over New York Coast as Much as $357,000," Los Angeles Times, May 9, 2009; Peter Nicholas, "Louis Caldera Resigns Over Air Force One Flyover Fiasco," Los Angeles Time, May 9, 2009.
5. Vladimir Putin, A Plea for Caution From Russia," New York Times, September 12, 2013.
5A. Patrick Cockburn, "Toxic Legacy of U.S. Assault on Fallujah 'Worse Than Hiroshima," The Independent, July 24, 2010,http://www.independent.co.uk/news/world/middle-east/toxic-legacy-of-us-assault-on-fallujah-worse-than-hiroshima-2034065.html; "Fallujah More Radioactive Than Hiroshima," RT, uploaded on July 29, 2010, http://www.youtube.com/watch?v=gWIy9-cfMIo. A useful history of U.S. use and encouragement of chemical and biological weapons at home and abroad can be found in William Blum,Rogue State: A Guide to the World's Only Superpower (Monroe. ME: Common Courage, 2005), 136-160.
6. Glen Ford, "Obama's Humiliating Defeat," Black Agenda Report (September 11, 2013),http://www.blackagendareport.com/content/obama%E2%80%99s-humiliating-defeat
7. Blum, Rogue State, 1-2. Honduras and Libya must (at the very least) be added to the list of countries where the U.S. has acted to overthrow governments since Blum wrote. Libya and Somalia must (at the least) added to the list of countries bombed by the U.S.
8 Noam Chomsky, "Instead of Illegal Threat to Syria, U.S. Should Back Chemical Weapons Ban in All Nations," Democracy Now! (September 11, 2013), http://www.democracynow.org/2013/9/11/chomsky_instead_of_illegal_threat_to
9. Rev. Martin Luther King, Jr., "Beyond Vietnam – a Time to Break the Silence" (Riverside Church, New York City, April 4, 1967), audio recording at http://www.youtube.com/watch?v=k29PAUSyrlA
10. Noam Chomsky, Address to Left Forum, New York City, 2013, http://www.youtube.com/watch?v=-yvHMtgac0Q
11.Quoted in John Pilger, Freedom Next Time: Resisting the Empire (New York: Nation Books, 2007), 4.
Via Z Net
The new, improved version of 1984 is based on complicity.
George Orwell's prescient book 1984 envisioned a technologically enabled authoritarian state of ubiquitous surveillance, propaganda and fear that constantly rewrote history to suit the needs of the present regime. Published in 1949, 1984 took the totalitarian templates of Nazi Germany and the Soviet Union and extended them into a future where the state employed technology to perfect not only control of the populace via police state repression but control of their minds via propaganda extolling the state and revising "facts" to support the current party line.
Welcome to the new, improved 1984, America 2013.
Ubiquitous surveillance: check.
Ubiquitous propaganda extolling the state and central bank: check
Perpetual fear-mongering: check
Perpetual war against an unseen enemy who can never be defeated: check
Police state with essentially unlimited powers to suppress "enemies of the state": check
Continual revision of history to support the current party line: check.
Have you noticed that every key metric of the economy is constantly being revised, rewriting history and installing a shiny new set of "facts"? In a recent podcast I recorded with Chris Martenson of Peak Prosperity, Chris pointed out that downward revisions in economic data are made only when the data point is safely over the horizon of history; that the U.S. GDP dipped into negative numbers in 2011 was masked at the time with the usual ginned-up positive numbers, and revised down to an approximation of reality years later when the reality has zero impact on the public perception of the state-managed "recovery."
The "headline number" is always positive, and its downward revision buried in an avalanche of new data. The revisions are so constant and so extreme that the recognition of this constant revision of history to suit the political needs of the current regime has been numbed; everyone knows the numbers are intended to paint a positive picture of a devolving, fragile economy and society, but we prefer this propaganda illusion to the harsh reality.
Why? Because half of us are getting a direct check, benefit or payment from the state. Over 61 million people get a check from Social Security, over 50 million draw Medicare benefits, another 50 million get Medicaid benefits, 47 million receive SNAP food stamp benefits, 22 million people work directly for the state on all levels, millions more work for government contractors that are effectively proxies of the state, millions more receive Federally funded extended unemployment, retirement checks, Section 8 housing benefits, and so on.
Orwell underestimated the power of complicity. Once a citizen receives a direct payment from the state, the state has purchased their complicity, for no matter how much that citizen may complain privately about the state, he or she will never risk the payment/benefit by resisting the state in a politically meaningful way.
Once you get a check from the state, you begin loving your servitude. The collusion of the state and its central bank is truly a thing of authoritarian beauty: the central bank (the Federal Reserve) creates money out of thin air and buys government bonds with the new money. The state can thus borrow unlimited sums at low rates of interest, and continue to send tens of millions of individual payments out to buy the passivity and complicity of its citizens.
The state is great when it sends you money, never mind where or how it gets the money or the incalculable costs of subservience and complicity.
We don't hate Big Brother; we don't care about Big Brother or the fear-mongering or the rewriting of history or any of the rest of it, as long as the state's money flows to our individual account. Our complaints are as hollow as the state's financial "facts."
Source: Charles Hugh Smith  |  Of Two Minds
It's ugly. It's lawless. It's out-of-control. It"s worse than most people think. It's not getting better. It's getting worse.
Not according to Obama, saying:
"We don't have a domestic spying program. What we do have is some mechanisms that can track a phone number or an email address that is connected to a terrorist attack…That information is useful."
An unnamed NSA official told The New York Times it's not spying on America. It just "overcollect(ing)" data. Doublespeak duplicity is official US policy.
So is doublethink. US officials know what's going on. They lie. They speak with forked tongue. They claim otherwise. They do it with a straight face.
They practice doublethink. They don't lie. They just speak in the least truthful manner. Coverup, denial and stonewalling reflect it.
In 1984, Orwell wrote:
"Any sound that Winston (Smith) made, above the level of a very low whisper, would be picked up."
"There was of course no way of knowing whether you were being watched at any given moment. How often, or on what system, the Thought Police plugged in on any individual wire was guesswork."
"It was even conceivable that they watched everybody all the time. But at any rate they could plug in your wire whenever they wanted to."
"You had to live – did live, from habit that became instinct – in the assumption that every sound you made was overheard, and, except in darkness, every movement scrutinized."
According to James Bamford:
"For a quarter of a century, the rules were followed and the NSA stayed out of trouble, but following the September 11 attacks, the Bush administration decided to illegally bypass the court and began its program of warrantless wiretapping."
"â¤|NSA that keeps track of phone calls, monitors communications, and analyzes people's thoughts through data mining of Google searches and other online activity."
Adrienne Kinne told Bamford she and her superiors didn't get warrants for monitoring.
"It was incredibly uncomfortable to be listening to private personal conversations of Americans," she said.
"And it's almost like going through and stumbling and finding somebody's diary and reading it."
Obama expanded the worst of previous policies. Snowden revealed them. The cat's out of the bag. Lies and coverup don't wash. According to Snowden:
"Any analyst at any time can target anyone, any selector, anywhere."
"(S)itting at my desk, (I) certainly had the authority to wiretap anyone, from you or your accountant to a federal judge to even the president, if I had a personal e-mail (address)."
Post-9/11, NSA secretly gained access to virtually all electronic and telephonic communications. It monitors them entering, leaving, or transmitted through the country.
It does so lawlessly. Former Senator Frank Church's warning went unheeded.
He said NSA's "capability at any time could be turned around on the American people and no American would have any privacy left, such (is) the capability to monitor everything: telephone conversations, telegrams, it doesn't matter."
"There would be no place to hide. If this government ever became a tyranny, if a dictator ever took charge in this country, the technological capacity that the intelligence community has given the government could enable it to impose total tyranny, and there would be no way to fight back, because the most careful effort to combine together in resistance to the government, no matter how privately it was done, is within the reach of the government to know. Such is the capability of this technology."
"I don't want to see this country ever go across the bridge. I know the capacity that is there to make tyranny total in America, and we must see to it that this agency and all agencies that possess this technology operate within the law and under proper supervision, so that we never cross over that abyss. That is the abyss from which there is no return."
On August 6, the Electronic Frontier Foundation (EFF) headlined "DEA and NSA Team up to Share Intelligence, Leading to Secret Use of Surveillance in Ordinary Investigations."
According to Reuters, so does IRS. Its "manual detailed DEA's use of hidden intel evidence."
"Details of a US Drug Enforcement Administration program that feeds tips to federal agents and then instructs them to alter the investigative trail were published in a manual used by agents of the Internal Revenue Service for two years," said Reuters.
IRS officials get intelligence information from DEA's Special Operations Division (SOD). It's secret.
A 350-word entry in IRS's manual instructs agents to omit any reference to DEA supplied information. Key is concealing affidavits, court proceedings, and/or investigative files.
The IRS is one of two dozen federal agencies working with DEA. Others include NSA, FBI and CIA.
DEA and NSA databases are independent of each other. They share information. Multiple levels of deception operate.
DEA conceals getting NSA intelligence. IRS, FBI, CIA and other federal agencies hide their source.
"Even worse," said EFF, "the Justice Department closely guards" DEA obtained information. Reuters revealed a major surveillance state danger.
NSA shares intelligence with other federal agencies. It does so through DEA. Its SOD program shares it with law enforcement and other Washington agencies.
Doing so's unconnected to terrorism or other national security concerns. Big Brother has lots of other Brothers watching.
They're making a list. They're checking it twice. They're 'gonna find out who's naughty or nice.
They read your emails. They know web sites you visit. They know your medical and financial history.
They know the company you keep. They watch every move you make. They know what you do, where and when.
They know when you're sleeping. They know when you're awake. You better watch out. You better not pout. They know when you're bad or good.
They know illegally. It doesn't matter. They know anyway. They know secretly. They monitor everyone everywhere all the time. They lie. They claim otherwise.
Coverup and denial is official policy. It's standard practice. It's ongoing in virtually all federal agencies. They told to stonewall on SOD.
According to Reuters, it's unmentioned in "investigative reports, affidavits, and discussions with prosecutors and courtroom testimony."
Intelligence laundering is called "parallel construction." It's deceptive. It's dishonest. It's illegal. It persists anyway.
Insulating SOD from judges and prosecutors prevents federal courts from assessing surveillance policy constitutionality.
In 2012, Solicitor General Donald Verilli told Supreme Court justices that lawyers, journalists, human rights activists, and others in contact with NSA targets have no standing. They have no right to challenge the constitutionality of what's ongoing.
The High Court agreed. It did so saying Washington must inform litigants when FISA Amendments Act (FAA) evidence is used against them.
Whether it happens and how often remains to be seen. In 2012, terrorism comprised 0.4% of federal criminal cases.
Drug cases account for 20%. They're second only to immigration ones. Don't expect FAA obtained evidence disclosed often. Likely seldom. Perhaps never.
"SOD bypasses the Constitution," said EFF. Defendants charged on FISA evidence can't examine what's used against them. They can't challenge it.
Doing so violates the Fifth Amendment. It states:
"No person shall be held to answer for a capital, or otherwise infamous crime, unless on a presentment or indictment of a grand jury, except in cases arising in the land or naval forces, or in the militia, when in actual service in time of war or public danger; nor shall any person be subject for the same offense to be twice put in jeopardy of life or limb; nor shall be compelled in any criminal case to be a witness against himself, nor be deprived of life, liberty, or property, without due process of law; nor shall private property be taken for public use, without just compensation."
It violates the Sixth America," stating:
"In all criminal prosecutions, the accused shall enjoy the right to a speedy and public trial, by an impartial jury of the state and district wherein the crime shall have been committed, which district shall have been previously ascertained by law, and to be informed of the nature and cause of the accusation; to be confronted with the witnesses against him; to have compulsory process for obtaining witnesses in his favor, and to have the assistance of counsel for his defense."
Concealing evidence is unconstitutional. So is hiding its source. Doing so prevents defendants from challenging the legitimacy of government accusations.
It prevents judicial fairness. It smacks of police state justice. Courts, defendants, and counsel representing them have a constitutional right to full and accurate disclosure.
Fast, loose and lawless practices have no place in free societies. America never was one. For sure it's not now. Rule of law principles don't apply.
Secretly obtained evidence is one of many abuses. So is lawless spying. Sharing intelligence secretly with multiple federal agencies compounds things.
Doing so's a fast track to tyranny. It's already close to full-blown.
Stephen Lendman lives in Chicago. He can be reached at lendmanstephen@sbcglobal.net.
His new book is titled "Banker Occupation: Waging Financial War on Humanity."
http://www.claritypress.com/LendmanII.html
Visit his blog site at sjlendman.blogspot.com.
One of the most troubling aspects of the "education reforms" currently being advanced by the Obama administration and its allies is the unprecedented monitoring and tracking of students — invasions of privacy so pervasive George Orwell might blush. Everything from biometric data to information on children's beliefs and families is already being vacuumed up. Opponents of the "reform" agenda have highlighted the cradle-to-grave accumulation of private and intimate data as among the most compelling reasons to kill the whole process.
Aside from data produced by the looming Common Core-aligned national testing regime, most of the data-mining schemes are not technically direct components of the plot to nationalize education standards. However, the vast collection of personal information and the accompanying data-mining are intricately linked to the federally backed standards in multiple ways, not to mention myriad other federal schemes. Despite protestations to the contrary, the new standards and the data collection go together hand in hand.
Efforts to portray the data gathering via Common Core-aligned testing as a "state-led" plot notwithstanding, the Obama administration is reportedly considering raising phone taxes by executive decree to help subsidize the necessary technology. Why federal tax increases would be needed to pay for education and data-mining schemes that the federal government is supposedly not involved in has not been explained by officials, but experts and analysts say the reason is obvious.
Implementing Intrusions
Already, there are numerous systems being used and deployed across America aimed at compiling unprecedented amounts of data on students. Some are run by private organizations with government assistance; others are operated by authorities directly. All of them are extremely controversial, however, with parents and privacy advocates outraged.
Among the data schemes that have received a great deal of attention in recent months is "inBloom." As with the new national education standards called Common Core, it is also funded by Bill Gates and the Carnegie Corporation. With at least nine states participating in the $100 million program already, the non-profit entity, which shares data with whomever authorities choose, is quickly gobbling up vast quantities of information.
Respected experts such as attorney Michael Farris, president of ParentalRights.org, pointed out that the United Nations Convention on the Rights of the Child committee has repeatedly pressured governments to create similar national databases on children, albeit using different pretexts. Even liberals have expressed opposition. "Turning massive amounts of personal data about public school students to a private corporation without any public input is profoundly disturbing and irresponsible," said New York Civil Liberties Union Executive Director Donna Lieberman, slamming authorities for failing to disclose the scheme or offer parents an opt-out.
In conjunction with inBloom, other systems are being funded and largely directed by the federal government itself. Using the same unconstitutional process as the one used to foist Common Core on state governments — a combination of federal bribes, waivers, and more — the Obama administration all but forced cash-strapped states to start monitoring and tracking student information, or to expand their existing systems.
Previous administrations and U.S. lawmakers also contributed to the problem, with the foundations having been laid dec­ades ago. Before Obama, the Bush-era No Child Left Behind Act, for instance, among myriad other demands, called on states seeking federal funds to create "unique statewide identifiers" for each student. Under Obama, the process has accelerated at an unprecedented rate.
The stimulus-funded "Race to the Top," a so-called school improvement scheme demanded by Obama, only distributed taxpayer funds to states that agreed to build and expand data systems, with the secretary of education specifically requesting interoperable databases to facilitate the collection and transfer of data. Massive bribes to states from the $50 billion "State Fiscal Stabilization Fund" conditioned on acceptance of Common Core and expanded data tracking, also part of the "stimulus" package, were critical in advancing the plot as well.
Boasting about the "stimulus"-funded coercion of state governments on data regimes during a speech to UNESCO, the deeply controversial UN "education" agency, Education Secretary Arne Duncan lauded the program.
"More robust data systems and a new generation of assessments can assist teachers and principals to improve their practices and tailor their instruction in ways that were largely unthinkable in the past," Duncan continued. "We have advanced data systems that we are constantly improving." Duncan wants other governments and the UN to follow the Obama administration's lead on data gathering, he explained.
The administration helped pay for expanding "state" systems with an eye toward integrating them. Some $315 million in federal grants, for example, were used to bribe state governments and help them comply. However, the specific grant scheme, known as the Statewide Longitudinal Data Systems (SLDS) program, actually began handing out taxpayer money in 2005.
As of 2009, the latest year for which figures are available on the Department of Education's website, 41 states and Washington, D.C. had been awarded federal SLDS grants to expand their data systems on students. Experts say all 50 states now maintain or are capable of maintaining huge databases on the vast majority of American kids.
According to the Department of Education, the goal of the SLDS grants is to have states "expand their data systems to track students' achievement from preschool through college." The Education Department's National Center for Education Statistics offers slightly more detail about the SLDS scheme online: "Through grants and a growing range of services and resources, the program has helped propel the successful design, development, implementation, and expansion of K12 and P-20W (early learning through the workforce) longitudinal data systems," it explains. "These systems are intended to enhance the ability of States to efficiently and accurately manage, analyze, and use education data, including individual student records."
Cradle to Career Data Collection
Of course, all of the data collected must be shared with the U.S. Department of Education and other entities within and outside the federal government. Acting unilaterally, U.S. Education Secretary Arne Duncan even purported to overrule federal privacy laws by promulgating new "regulations" gutting the Family Educational Rights and Privacy Act (FERPA). Some lawmakers expressed outrage, but the process continues.
"As part of what you described as a 'cradle to career agenda,' the Department of Education is aggressively moving to expand data systems that collect information on our nation's students," wrote Rep. John Kline (R-Minn.), now chairman of the House Education and Workforce Committee, in an early 2010 letter to Duncan. "The Department's effort to shepherd states toward the creation of ade facto national student database raises serious legal and prudential questions."
As Kline points out in the letter, there is good reason to believe that the administration is again flouting federal law. "Congress has never authorized the Department of Education to facilitate the creation of a national student database," he explained. "To the contrary, Congress explicitly prohibited the 'development of a nationwide database of personally identifiable information' … and barred the 'development, implementation, or maintenance of a Federal database." Despite no mention of the Constitution, multiple federal statutes are cited in the correspondence.
Apparently, the administration does not take kindly to having its alleged violations of the law exposed. While it couldn't fire Rep. Kline, the Education Department did reportedly dismiss its top privacy official, then-Family Policy Compliance Office chief Paul Gammill. According to a 2010 report in Inside Higher Ed, Gammill was fired after he "argued in internal meetings and documents that the department's approach to prodding states to expand their longitudinal student data systems violated the Family Educational Rights and Privacy Act." The Education Department refused to comment on the case, though it openly admits that one of the long-term goals of the SLDS program is to "make education data transparent through Federal and public reporting."
According to the Department of Education, grants awarded to states under the program are aimed at supporting the creation and implementation of systems "that have the capacity to link individual student data across time and across databases" and "promote the linking of data collected or held by various institutions, agencies, and States." Among the data to be included are the yearly test records of individual students mandated under the 1965 Elementary and Secondary Education Act. "States are encouraged to include additional information in their longitudinal data systems," the department continued.
In another Education Department document offering "guidance" on the SLDS schemes, further insight is offered into what sort of information authorities are seeking and collecting. Among the "Personally Identifiable Information" outlined in the report: name, parents' names, address, Social Security number, date of birth, place of birth, mother's maiden name, and more.
Other private and protected data that might be collected, the document suggests, include the "political affiliations or beliefs of the student or parent; mental and psychological problems of the student or the student's family, sex behavior or attitudes; illegal, anti-social, self-incriminating, and demeaning behavior; critical appraisals of other individuals with whom respondents have close family relationships; legally recognized privileged or analogous relationships, such as those of lawyers, physicians, and ministers; religious practices, affiliations, or beliefs of the student or the student's parent; or income." While the collection of such data in surveys and questionnaires funded by federal tax dollars requires parental consent under federal law, state-level collection does not. Plus, experts say there are numerous other potential loopholes as well.
So Much for Student Privacy
Much of the information vacuumed up at all levels of government already makes its way into a national Department of Education scheme known as "EDFacts." The department describes it online: "EDFacts is a U.S. Department of Education (ED) initiative to collect, analyze, report on and promote the use of high-quality, kindergarten through grade 12 (K-12) performance data…. EDFacts centralizes data provided by state education agencies, local education agencies and schools." Under EDFacts, state education agencies submit some 180 data groups. The federal National Center for Education Statistics, meanwhile, describes over 400 data points to be collected.
The U.S. Department of Labor, separately, admits that it is working to "integrate workforce data and create linkages to education data." According to the department's "Workforce Data Quality Initiative," the SLDS will "enable workforce data to be matched with education data to ultimately create longitudinal data systems with individual-level information beginning with pre-kindergarten through post-secondary schooling all the way through entry and sustained participation in the workforce and employment services system." When combined with information from the IRS, ObamaCare, the NSA, and countless other federal data-collection schemes, the picture that emerges has critics very nervous.
As technology advances, the federal government's Orwellian data gathering will — without action to stop it — almost certainly expand beyond most people's wildest nightmares. In fact, it already has. Consider, for example, a February 2013 report by the Department of Education dubbed Promoting Grit, Tenacity, and Perseverance: Critical Factors for Success in the 21st Century. Included in the 100-page report is information about technology already being used in an Education Department-funded tutoring program.
"Researchers are exploring how to gather complex affective data and generate meaningful and usable information to feed back to learners, teachers, researchers, and the technology itself," the report explains. "Connections to neuroscience are also beginning to emerge." (Emphasis added.) The technological tools already being used by federally funded education schemes to probe students' minds and "measure" the children include, as described in the report, "four parallel streams of affective sensors."
Among the devices in use today through a federally funded tutoring scheme is a "facial expression camera" used to "detect emotion" and "capture facial expressions." According to the report, the camera is linked to software that "extracts geometric properties on faces." There is also a "posture analysis seat" and a "pressure mouse." Finally, the report describes a "wireless skin conductance sensor" strapped to students' wrists. The sensors collect "physiological response data from a biofeedback apparatus that measures blood volume, pulse, and galvanic skin response to examine student frustration." Again, these systems are already being used in government-funded programs, and with technology racing ahead, developments are expected to become increasingly troubling.
Another Education Department report, entitled Enhancing, Teaching and Learning Through Educational Data Mining and Learning Analytics, acknowledges similarly alarming schemes. "A student learning database (or other big data repository) stores time-stamped student input and behaviors captured as students work within the system," it notes. "A predictive model combines demographic data (from an external student information system) and learning/behavior data from the student learning database to track a student's progress and make predictions about his or her future behaviors or performance." (Emphasis added.)
All across the country today, Big Brother-like technological developments in biometrics are also making schools increasingly Orwellian. Earlier this year in Polk County, Florida, for example, students' irises were scanned without parental consent. "It simply takes a picture of the iris, which is unique to every individual," wrote the school board's "senior director of support services" in a letter to parents. "With this program, we will be able to identify when and where a student gets on the bus, when they arrive at their school location, when and what bus the student boards and disembarks in the afternoon. This is an effort to further enhance the safety of our students. The EyeSwipe-Nano is an ideal replacement for the card based system since your child will not have to be responsible for carrying an identification card."
In San Antonio, Texas, meanwhile, a female student made national news — and exposed what was going on — when she got in a legal battle with school officials over her refusal to wear a mandatory radio-frequency identification (RFID) device. The same devices are already being implanted under people's skin in America and abroad — albeit voluntarily. Also in the biometric field, since at least 2007, children in states like Pennsylvania, West Virginia, and New Jersey have been fingerprinted at school under the guise of "school lunch" programs and other pretexts.
Despite fierce opposition, the trend toward using biometric data to identify and track students while collecting unimaginable amounts of information is accelerating. The federal government is helping lead the way toward abolishing any vestiges of privacy, and aside from NSA spying on virtually everyone, students appear to be among the primary targets. Without major resistance, experts predict that someday — perhaps even in the very near future — biometric identification will become ubiquitous. Combined with all of the other data being collected, the federal government may finally achieve what was sought by tyrants throughout history: detailed 24/7 information on everything, about everyone.
Source: Alex Newman | The New American
Jim Keith (1949-1999)  |  Excerpt from the book Mass Control: Engineering Human Consciousness (Chapter 29). Kempton: Adventures Unlimited Press, 1999.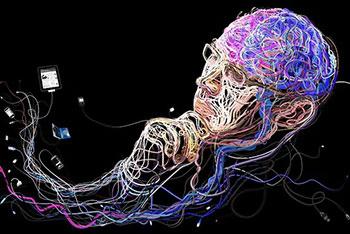 In the 1930s, British intelligence agent and one-world theoretician H.G. Wells proposed a mind control plan that is apparently coming to fruition now, at the turn of the 21st century, with the creation of the Internet. At a November, 1936 speech before the Royal Institute of International Affairs, Wells laid out his idea for what he called a "World Encyclopaedia." Wells said:
"I want to suggest that something, a new social organization, a new institution—which for a time I shall call World Encyclopaedia… This World Encyclopaedia would be the mental background of every intelligent man in the world… Such an Encyclopaedia would play the role of an undogmatic Bible to world culture. It would do just what our scattered and disoriented intellectual organizations of today fall short of doing. It would hold the world together mentally… It would compel men to come to terms with one another… It is a super university. I am thinking of a World Brain; no less… Ultimately, if our dream is realized, it must exert a very great influence upon everyone who controls administrations, makes wars, directs mass behavior, feeds, moves, starves and kills populations… You see how such an Encyclopaedia organization could spread like a nervous network, a system of mental control about the globe, knitting all the intellectual workers of the world through a common interest and cooperating unity and a growing sense of their own dignity, informing without pressure or propaganda, directing without tyranny."
Wells was a little more candid in a private memo written in the same month:
"The Universities and the associated intellectual organizations throughout the world should function as a police of the mind." [1]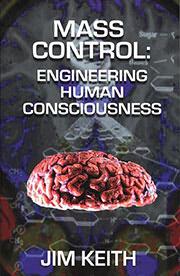 Policing of the mind is precisely the danger of the Internet. Although at first blush the possibility of a communications medium that is egalitarian in its ability to accommodate both individuals and media monoliths is exciting, the apparent freedom of the Internet may be transitory…and illusory.
One problem is that along with ability to disseminate information widely and almost instantaneously, due to its technical flexibility the Internet also has the potential for assimilating—for literally devouring—all of the major information sources on the planet. With high-tech linkages and interfaces it is quite probable that worldwide television, radio, computer, and print media will all be sucked into the maw of what is currently called the Internet. All of these information and communication sources are gradually being linked together into a single computerized network, providing an opportunity for unheralded control of what will be broadcast, what will be said, and ultimately what will be thought.
The Internet provides the ability for almost instantaneous monitoring of the content of communications. It is possible that the 'wide open information frontier' of the Internet, as it currently exists, is going to be a temporary thing, and that a program of increased monitoring and regulation—as well as a more aggressive use of mind control, such as foreseen by Dr. Persinger—will emerge.
When NBC and Microsoft launched their joint venture MSNBC, in an attempt to link television and the Internet, newscaster and CFR member Tom Brokaw said,
"We can't let that generation and a whole segment of the population just slide away out to the Internet and retrieve what information it wants without being in on it." [2]
In China, they have also not held their tongues about what they see as the necessity of Internet control. Xia Hong, an advocate of government monitoring of the Net has said,
"The Internet has been an important technical innovator, but we need to add another element, and that is control. The new generation of information superhighway needs a traffic control center. It needs highway patrols: users will require driver's licenses. These are the basic requirement for any controlled environment." [3]
Is the idea that the Internet can be used for increasing surveillance on the public just paranoia on my part? Then we should examine who currently controls the medium: American intelligence agencies. At this time the major nexus of control of the Internet resides in the monopoly of "domain registration," the keys to the broad Internet landscape. These domain names are registered as Internet Protocol numbers, and until recently were deeded by Network Solutions, Inc., a subsidiary of the government funded National Science Foundation. While Network Solutions registered the I.P. numbers, it was done as a free public service. This is no longer taking place.
Now the long arm of American intelligence agencies has hijacked the free flow of information—registration of domain names now starts at fifty dollars per year—since the purchase of Network Solutions by another company, Scientific Applications International Corp. (SAIC), a group previously mentioned circumstantially in this book in connection with the Heaven's Gate mass suicide—or murder.
SAIC is an arm of the military industrial establishment, with twenty thousand employees and over 90% of its $1.9 billion in 1994 revenues obtained from government contracts. On the twenty-three person board of directors of SAIC are Admiral Bobby Inman, former deputy director of the CIA and head of the National Security Agency; President Nixon's former defense secretary Melvin Laird; General Max Thurman, who commanded the invasion of Panama. Other board members of SAIC have included former CIA director Robert Gates; Secretary of Defense William Perry; and CIA director John Deutch.
Among the projects that Scientific Applications International Corp. has been engaged in recently have been the creation and implementation of technology for the Army Global Command and Control System—the renovation of the Pentagon's computer and communication systems—and the upgrading of national, state, and local law enforcement databases. In other words, SAIC is involved in the upgrading and integration of the computerized infrastructure of the Establishment.
And now SAIC stands at the gate of the Internet.
According to researcher Jesse Hersh:
"The military-industrial complex was the name used to refer to the ruling power elite during the 1950s and 1960s. However, with the wide penetration of television during the '60s, and the further proliferation of electronic media throughout the 1970s and '80s, the complex has dissolved into the inner workings of almost all aspects of our society. The war economy has successfully been transformed into the information economy. Military technology, and military communications systems now control and operate almost all of our political-economic and social relations. This amalgamation of media, and conglomeration of power, is currently being presented to the 'consumer' as the Information Superhighway or 'Internet'." [4]
If it seems unlikely that Big Brother would concern himself with the communications of ordinary citizens on the Internet, then it should be realized that government is already engaged in monitoring civilian and business communications on an awesome scale. Around the world, electronic messages are intercepted by a collaboration amongst several spy agencies headed by the American NSA, termed ECHELON. Based upon a document known as the UKUSA Agreement, signed in 1948 by the U.S., Great Britain, Australia, Canada, and New Zealand, ECHELON is a system composed of receiving stations in Yakima, Washington; Sugar Grove, West Virginia; Norwenstow in Cornwall, England; Waihopai, New Zealand; and Geraldton, Australia.
The receiving stations of ECHELON sift through the output of the world's electronic media. ECHELON primarily targets non-military domestic and business communications, including email, telephone, fax, and telex networks. This interception is primarily done through monitoring the communications of international phone company telecommunications satellites, civilian communications satellites, and communications as they are sent from undersea cables to microwave transmitters.
ECHELON uses computers that incorporate symbol and voice recognition systems to sift through millions of messages every minute, and to identify keywords and phrases, including business names, e-mail addresses, phone and fax numbers that are of interest to its participating member intelligence groups in the U.S., Britain, Canada, and New Zealand. After these phrases are located and the communications they are embodied in are culled, they are sent to analysts in whatever country requested the intercepts. According to one analyst, Amnesty International and Greenpeace have been among ECHELON's targets.
"Let me put it this way," a former NSA officer said. "Consider that anyone can type a keyword into a Net search engine and get back tens of thousands of hits in a few seconds. Assume that people working on the outer edges have capabilities far in excess of what you do." [5]
The gradual assimilation and control of all communications—and ultimately all transactions entirely, including those of perception and thought—is a long term strategy of the controllers that has in recent years been facilitated through the creation of the interdisciplinary science of cybernetics. Now, with cybernetics, mass control is here, eating up our freedom on a day-to-day basis like a fast-acting viral organism.
The term cybernetics was invented by Norbert Wiener, a professor of mathematics at MIT who was involved with what was termed Operations Research as well as System Dynamics for the U.S. during World War II.
Cybernetics is primarily the science of information theory, and it is currently being applied to the world as a whole. Cybernetics theory was first envisioned as a way of precisely managing wars, but with experience it was seen that the disciplines and projections that were vital in the conduct of war were essentially the same as those utilized by government during peacetime. The cybernetic approach evolved such cross-disciplinary groups as the RAND Corporation, Mitre, and Ramo-Wooldridge (which became TRW), brainstorming the cybernetic approach to controlling society and nature itself. The cybernetics idea also provided the genus for the National Security Agency, which is at this time the largest intelligence agency on the planet. Such is the importance of information, according to the controllers.
According to cybernetic innovator Jay W. Forrester,
"The professional field known as system dynamics [or cybernetics] has been developing for the last 35 years and now has a world-wide and growing membership. System dynamics combines the theory, methods, and philosophy needed to analyze the behavior of systems in not only management, but also in environmental change, politics, economic behavior, medicine, engineering, and other fields. System dynamics provides a common foundation that can be applied where we want to understand and influence how things change through time."
One experiment in cybernetics was conducted in 1971 after the Marxist-leaning Dr. Salvador Allende was elected president of Chile. As Castro had done earlier, Allende set about nationalizing the industry, banks, and major companies of Chile. But Allende was no agrarian primatif, and therein lay his danger to the Establishment world. He called in the British cyberneticist Stafford Beers to provide the means for micro-managing the country, which is rich in natural resources, but which has always been drained by the major industrial powers with little of its gelt left over for the country itself.
Beer gathered together a highly qualified group of cybernetics-savvy scientists and launched what he called Project Cybersyn, the objective of which was, according to Beers,
"To install a preliminary system of information and regulation for the industrial economy that will demonstrate the main features of cybernetic management and begin to help in the task of actual decision-making by March 1, 1972… It was a massive application of cybernetic feedback to help each industry and each factory keep track of itself through a central location. All communications flowed through the central location."
Project Cybersyn utilized three primary components:
Cybernet, which was something of a precursor to today's Internet, a means by which businessmen and government could communicate and consult with anyone else in the web.
Cyberstride, the programs necessary for monitoring individual companies as well as the economy as a whole, as well as providing alerts when specific areas needed enhancement or were in trouble.
Chaco, a computerized model of the Chilean economy that provided effective simulations of potential scenarios.
The purpose of Cybersyn was to monitor, to dissect, and to predict the Chilean economy; to debug it in order to create a functioning machine, in much the same manner that is being done in many countries throughout the world today.
The problem is that Cybersyn may have worked too well and so posed a threat to the capitalist world. As the demonstration project that Allende and Beers foresaw, it might have provided a tremendous public relations coup for the Communist world. Henry Kissigner, it is said, was the one who intervened to put an end to the grand experiment. Salvador Allende was assassinated by Chileans who are reported to have been in the pay of the CIA, and Cybersyn went by the wayside.
The CIA seems to have known precisely what it was doing, since there are indications that the Agency at about the same time was focused on cybernetic concerns of its own. According to Anna Keeler in my Secret and Suppressed anthology,
"Richard Helms wrote of such a system in the mid-1960s while he was CIA Plans Director. He spoke of 'Sophisticated approaches to the coding of information for transmittal to population targets' in the 'battle for the minds of men' and of 'an approach integrating biological, social and physical-mathematical research in an attempt to control human behavior.' He found particularly notable 'use of modern information theory, automata theory, and feedback concepts…for a technology controlling behavior…using information inputs as causative agents…"
Elsewhere Helms wrote,
"Cybernetics can be used in molding of a child's character, the inculcation of knowledge and techniques, the amassing of experience, the establishment of social behavior patterns…all functions which can be summarized as control of the growth processes of the individual."
Cybernetics and the Internet—otherwise, the one world brain envisioned by H.G. Wells—allows for a regulated, interventionist world, one so fine-tuned that much of the machinations that take place behind the scenes are not observed by the man in the street. Among the control strategies that can be and are employed by the elitists in a cybernetic world are the control of food, the control of the monetary supply, the control of energy, and the control of public opinion. The Clinton administration's close attention to the media and opinion polls, and manipulation of same, are in essence a primitive cybernetic approach that has allowed for the institution in the U.S. of a "soft" cybernetic fascism where violent internal intervention is rarely needed, and then seemingly only for public relations purposes.
The techno-fascists are approaching closure, and may have already achieved it. Not only do governments and intelligence agencies currently have the ability to monitor computer and other media messages, as well as the emotional responses of the electorate via polling and other techniques, they have the ability and the will to use media to brainwash us, to change our opinions when they believe it is warranted, and to sell us on every step on the road to complete utilization. As satirized in works like Report From Iron Mountain andSilent Weapons for Quiet Wars, the cybernetics approach to world management can yield the ultimate in control. Extrapolating from the accelerating advances of the last century, it is obvious that unless lovers of freedom act, and act fast, within the next twenty years the ruling elite will have effectively realized total control over the minds and bodies of mankind.[6]
---
Notes:
[1] Wells, H.G. Cited in White, Carol. The New Dark Ages Conspiracy. New York: The New Benjamin Franklin House, 1980.
[2] Brokaw, Tom, cited in Pouzzner, Daniel. "The Architecture of Modern Political Power," http://www.mega.nu/ampp/
[3] "The Great Firewall of China" by Geramie R. Barme and Sang Ye, Wired Magazine.
[4] Hersh, Jesse, "The Internet Complex," Prevailing Winds, number 4; King, Bradley J., "Doubleplusungood! The Specter of Telescreening," [formerly] at www.parascope.com.
[5] Hagar, Nicky, "Exposing the Global Surveillance System," Covert Action Quarterlyonline, http://www.projectcensored.org/4-exposing-the-global-surveillance-system/; "Spies Like Us," Connected, 16 December, 1997, at www.telegraph.co.uk; Vest, Jason, "Listening In," Village Voice, August 12-18, 1998.
[6] Helms, Richard, cited in Bowart, Walter. Operation Mind Control. New York: Dell Books, 1978; Friedman, George and Meridith. The Future of War — Power, Technology, and American World Dominance. 1996; Beer, Stafford. Brain of the Firm, 1986; Wiener, Norbert. The Human Use of Human Beings — Cybernetics and Society. 1954; "Silent Weapons for Quiet Wars," Secret and Suppressed, ed. Jim Keith, Feral House, 1993.
Source: War Is Crime
Earlier, we reported the personal narrative of Michele Catalano who recounted how one day she found herself face to face with six agents from the joint terrorism task force. The reason? "Our seemingly innocent, if curious to a fault, Googling of certain things was creating a perfect storm of terrorism profiling. Because somewhere out there, someone was watching. Someone whose job it is to piece together the things people do on the internet raised the red flag when they saw our search history."
The answer of "who" was watching should be far clearer in the aftermath of the Snowden revelations from the past two months. But instead of rehashing the old story of the NSA intercepting and recording virtually every form of electronic communication that exists, or ruminating on what filters Ms. Catalano triggered to lead to this truly disturbing outcome, perhaps a better question is just what is it that Google knows about each and everyone who uses its interface daily, which in this day and age means everyone with a computer. As it turns out, pretty much everything.
Here is the thought, and not so "thought" experiment that the WSJ's Tom Gara ran yesterday, before Ms. Catalano's story had hit, to uncover just how rich his informational tapestry is in the repositories of the firm that once upon a time urged itself, rhetorically, to "not be evil."
Let's run through a little thought experiment.

Imagine there's a list somewhere that contains every single webpage you have visited in the last five years. It also has everything you have ever searched for, every address you looked up on Google GOOG +1.86% Maps, every email you sent, every chat message, every YouTube video you watched. Each entry is time-stamped, so it's clear exactly, down to the minute, when all of this was done.

Now imagine that list is all searchable. And imagine it's on a clean, easy-to-use website. With all that imagined, can you think of a way a hacker, with access to this, could use it against you?

And once you've imagined all that, go over to google.com/dashboard, and see it all become reality.

For a piece complementing today's story on Google and privacy by the WSJ's Amir Efrati, I took a deep dive into Google Dashboard, a kind of Grand Central Terminus for all the information the company has stored on you. It's a truly amazing amount, especially if, like me, you have been a heavy Gmail user since its launch in 2004. As long as you are logged into Gmail, or any other Google account, the company isn't just keeping track of how you use its own service — it's noting every site you visit on the web.

Here's a snapshot of the kind of data we found on my Google Dashboard, put together as a graphic for today's newspaper. It includes my 64,019 Google searches, and 134,966 Gmail conversations:
The idea that all of this data exists as a mass of ones and zeros deep in a server farm in California, being studied by disinterested robots to serve up better search results and more relevant ads, is something most of us can process in the abstract.

But the fact that it is all viewable right now, on a user-friendly Web page complete with its own search service (yes, you can run Google searches on your own web history), is something else entirely. For example, I searched for every website I've ever visited containing the word "octopus." And yes, the results were wonderful.

Of course, if somebody else managed to access my Google Dashboard — and the chances of this happening are well above zero — they could search for things far less innocent than an eight-tentacled sea creature. The bad possibilities seem endless, from digital blackmail to much deeper forms of identity theft.
Or six joint terrorism task force agents showing up on your front step just because you googled "pressure cookers."
But wait, there's more.
Because it is not just the NSA, and its downstream enforcement tentacles, that has open access to the informational nexus that is Google and its "Don't be evil" creed. So does the FBI.
The WSJ is again on the trail.
Law-enforcement officials in the U.S. are expanding the use of tools routinely used by computer hackers to gather information on suspects, bringing the criminal wiretap into the cyber age.

Federal agencies have largely kept quiet about these capabilities, but court documents and interviews with people involved in the programs provide new details about the hacking tools, including spyware delivered to computers and phones through email or Web links—techniques more commonly associated with attacks by criminals.

People familiar with the Federal Bureau of Investigation's programs say that the use of hacking tools under court orders has grown as agents seek to keep up with suspects who use new communications technology, including some types of online chat and encryption tools. The use of such communications, which can't be wiretapped like a phone, is called "going dark" among law enforcement.

A spokeswoman for the FBI declined to comment.

The FBI develops some hacking tools internally and purchases others from the private sector. With such technology, the bureau can remotely activate the microphones in phones running Google Inc.'s Android software to record conversations, one former U.S. official said. It can do the same to microphones in laptops without the user knowing, the person said. Google declined to comment.
There is more but the gist is clear: all those seemingly ridiculous surveillance methods used by Jack Bauer and countless other fictional characters… they were all too real.
Just as real, in fact, as the Big Brother predicted by George Orwell so many years ago. And just as real, although we will need another Edward Snowden to reveal it, as the modern-day equivalent of Room 101.
Source: http://www.zerohedge.com/
The Federal Bureau of Investigation (FBI) says it has used drones for domestic surveillance purposes in the United States at least ten times without obtaining warrants. In three additional cases, drones were authorized but "not actually used."
Sen. Rand Paul (R-Ky.) on Thursday published a letter from FBI Assistant Director Stephen D. Kelly, who admitted that the agency used unmanned aerial vehicles (UAVs) domestically, without gathering any warrants.
"The FBI uses UAVs in very limited circumstances to conduct surveillance when there is a specific, operational need," the letter reads. "Since late 2006, the FBI has conducted surveillance using UAVs in eight criminal cases and two national security cases."
The bureau said that it would only be required to obtain a warrant to use a drone in cases for which a person "would have a reasonable expectation of privacy." The FBI stated that it has not yet needed to ask for a warrant, but that all requests for drone use must be reviewed by an agency lawyer and approved by a senior management official.
The agency said that one of the cases involved the rescue of a five-year-old boy who was being held hostage in an underground bunker. The information strongly suggests that the agency was referring to the Alabama hostage crisis in which a retired truck driver kidnapped a boy from a school bus and held him hostage for six days.
Drone usage was also authorized in three additional cases, but the FBI did not release details about the nature of those circumstances.
Sen. Paul has long advocated against domestic drone usage, and in March held up CIA Director John Brennan's nomination for nearly 13 hours, due to his history of defending drone strikes. In June, FBI Director Robert Mueller admitted that his agency uses drones to spy on US citizens without any"operational guidelines." Since Mueller's announcement, Paul has sent a series of open letters to the FBI, requesting detailed information about its use of drones in the United States.
In his second letter, mailed July 9, Paul threatened to filibuster the confirmation hearing for James Comey, Mueller's successor, if he didn't receive a response. This week, Paul finally received the information he sought.
But Paul was discontent with part of the agency's response. In a follow-up letter addressed to Mueller, he expressed concern about the FBI's ability to use drones without a warrant in cases where there is no"reasonable expectation of privacy."  He said the clause could result in "an over-broad interpretation of this protection," and asked the FBI to clarify what would require a warrant.
Sen. Paul also took his concerns to Twitter, telling his followers that "spying without warrants is unconstitutional."
Overall, confirmation of the FBI's drone use might be cause for concern among privacy advocates and anti-drone activists. Dave Norris, a councilman of Charlottesville, Va., predicted last February that drone use would occur domestically, and feared that there would be room for abuse.
"To me, it's Big Brother in the sky," he told the New York Times. "I don't mean to sound conspiratorial about it, but these drones are coming, and we need to put some safeguards in place so they are not abused."
Source: Global Research