The Legend of "Nostradamus, Jr." continues…
Most predictions about the future are risky attempts at guessing. If one is fortunate, they come across a clairvoyant, who has a long established record of forecasting political prospects. In the long tradition of prognostication, by the one and only, Nostradamus, Jr., William B. Kaliher presents his 2014 prophecy. The yearly feature on the EtherZone site produced a loyal following of eager future deprived junkies. Taking pleasure in continuing this esteem exercise in sarcasm, Stuck on Stupid offers commentary on a sample of these mystic omens, which can be found on "Nostradamus, Jr." Kaliher's Annual Top 101 Predictions for 2014
10. A new danger this year will be Progressive heads unexpectedly exploding. Study of the syndrome will reveal after mistakenly reading a reputable publication, damaged and unused synapses in Progressives will heal sufficiently to realize even after six years imitating a president, Obama's resume and accomplishments still don't measure up to superwoman Sarah Palin.
Such an admission that NeoCon Palin has more accomplishments means there is an antidote to government school brainwashing.
14. Communist Mijail Gorbachov will be recognized as more enlightened than Abraham Lincoln for allowing bullied states to secede.
The realization of self-determination impacts Europe, while still unknown in the Disunited States of Amerika.
18. The original Birthers, the Hillary Clinton camp, will feed more information to their front man Donald Trump to find the grave of the real Barry Bin Hussein Obama who was born dead.
When the CIA creates one of their own Manchurian Candidate's they better use MI6 to forge the documents.
20. Quivering Chris "Fatty" Matthews, will admit the Obama administration is the most corrupt in American history, but insist Obama is so sexy it's no wonder the media overlooked his failures.
MSNBC casting couch requires an interview with Bill Gates and a test of how far the Feeling and Thrill Goes up the Leg.
23. Facing questioning on her failures concerning the Benghazi disgrace America's favorite crone, H. Rodham Clinton, will harken back to her infamous Selma days, and employ her "colored voice" in an effort to claim the Senators questioning her are racist.
When under attack the best defense is a rally of all the Boyz n da Hood.
25. Newt Gingrich will change parties and be re-elected to the House as a Congressman from New Jersey.
Closet DeomcoRATS strip off their GOP garb and get down to their real roots.
27. Eric Holder's, of Fast & Furious shame, next false flag operation in Mexico will involve sending the drug cartels 15,000 automatic rifles as well as an undetermined amount of anti-personnel and anti-tank weaponry.
Preparing for the final invasion of the borders requires the deployment of the heavy infantry.
39. Progressives and their lackeys will fail to understand why Conservatives find it hilarious the anti-corporate Occupy Wall Street operation was underwritten by corporate offices on Wall Street.
The grunts that camp out to protest the international bankers are collecting their sustenance from debit cards.
44. Illegal alien and famed American clown, Barack Hussein Obama, will handle the Iranian nuclear crisis by sending Chicago Community Organizers, commanded by dingle-berry-eating Janeane Garofalo, to pow-wow with Mahmoud Ahmadinejad.
The Chicago outfit will make a deal that they can't refuse. Just ship some of the same nuke fuel that previously went to Israel.
45. When Hillary Clinton finally sobers up and recovers from her, (ha-ha-hee-hee-hee), concussion to testify concerning the Benghazi disgrace, she will claim the failure was because her security man, Craig Livingston, of Filegate fame, wasn't on the job.
The queen of mean never gets dirty when a Mr. Clean crew is on duty. In this case, they were in rehab.
46. Liberal/Progressive/Democrats will be so embarrassed over being played for fools and buying snake oil salesman Albert "Carbon Footprint" Gore's "man-made Global Warming" farce; he will no longer feel safe in England.
Brits will disclose that Gore is the programmer of the NSA information leak that exposed the global warming hockey stick.
48. It will be revealed Chucky "Sanctimonious" Schumer, Democrat, N.Y., suffered bouts of depression because 193 fellow Progressives beat him for television face time to decry the second amendment before the blood dried after the Connecticut school shootings.
Schumer's press agent gets him a booking on the spin off the biggest loser for "POLS".
51. Chinese diplomats will defend North Korea and the sanity of former leader and world class golfer, Kim Jong Il and his son Kim Jong-un, explaining, "With Obama in office the Jong's aren't the craziest leaders around. They're actually reasonable and stable in comparison."
Jong addresses the UN and condemns Obama for crimes against humanity.
61. Obama will confuse opponents about the tax money his thirty-plus czars take from the poor via the public trough by naming Mijail Gorbachov as the first non-Marxist in the group.
Twitter posts the first news that an IPO is ready from the bankrupt TARP interests to refloat their operations.
65. Satan's more evil son,108 year-old Nazi George Soros, will be given command of both Obama's first armed FEMA brown-shirt graduates http://www.thegatewaypundit.com/2012/10/federal-goverment-graduates-first-class-of-homeland-youths/ and their armored personnel detachment.
The neo-Stasi brigade infiltrates resisting neighborhood to enforce DNA collection.
71. Democrat Party fact-falsification operation, Snopes, will deny the media quit covering Darfur, homelessness, Club Gitmo and environmental problems after Mr. Obama's election.
Politico and the Huffington Post win pulitzer prizes for blaming Bush for ongoing Obama decisions.
72. Caring Liberals, (are there any other kind?) will band together to discover what evil is preventing tax escape artist Warren Buffet, from voluntarily and patriotically paying more taxes.
Buffet announces that Berkshire Hathaway invested into underwriting the next cycle of Democrat candidates.
80. Progressives will quit their war on Christmas when new birth questions force Obama sycophants to claim Barry was born in a manger.
Valerie Jarrett heads up the acquisitions of the CTN, TBN and the TCT networks to facilitate an orderly transition into the Church of Obama.
87. The DNC will give a special award of merit to John Boehner for his work in passing Democrat legislation.
Boehner get a CNN gig now that Gingrich joined the Democratic Party.
92. By June over half the American population will think Vladimir Putin cares more about American democracy than the administration.
Inquiries begin to see if a foreign born can become U.S. President.
95. Joe Biden will refer to the Prez using the "N" word and fellow liberals will justify his racist remark by claiming Biden has grown in office.
Obama claims he has matured as a white in office and is now under attack by his former brothers.
96. Some liberal Democrats will be removed from management positions in the Republican National Committee.
The GOP big tent collapses as a failure.
100. Barry Obama will set new records funding Green companies, including Alaskan Palm Orchards, Ltd., Arizona Cactus From South Georgia Swampland, Inc., Sliced & Diced Rare Birds of Yet-More Wind Propellers, Corp., owned by friends and political allies.
Obama reaches out to Gore to fund his retirement and provide the ex-VP with protection.
This list was selected as the tame examples. If you are daring, read the entire 101 items. A serious analysis and critical review of politics is mostly ignored by the general public. The popular culture is made up of people who cannot learn, of fools who repeat their mistakes time and again, and persons who constantly screw up.
The art in satire varies with the source and even more with the audience. Mr. Kaliher's perspective may seem twisted to an apologist for the establishment. It might seem downright hostile to the statist, who places trust in government. However, the continual absurdity, year after year, just grows.
Both in the irony of the illustrations and in the intensity of the deranged circumstances, what comes out of the political class of illusionists, is even more frightening. Truth is stranger than fiction. Yet the refusal to admit the con game that is played on citizens is the primary reason that it never ends.
Accepting a corrupt system as normal or inevitable is defeatist to the core. Each generation of public officials move closer to act as irrelevant puppets and lap dog administers for the dictates of perverted elites. Is there humor in this act or is it beyond the abilities of the system to provide a correcting mechanism to reverse the unwavering descent into the ridiculous.
So what are the reasonable expectations for 2014? Will the Republicans take the Senate? Will an amnesty immigration bill pass? Or will the administration find a magic medicine to cure Obamacare? The score card usually misses the final outcome of the game.
When drawn together, all the Nostradamus, Jr. Predictions for the last ten years, the picture seems far more enlightening than entertaining. The sorry state of affairs, when considered as a continual trend towards a loss in quality of life, is the only conclusion possible. Only a lazy meathead refuses to face the facts and adjust behavior when the seer speaks.
It was the silence that made this voyage different from all of those before it.
Not the absence of sound, exactly.
The wind still whipped the sails and whistled in the rigging. The waves still sloshed against the fibreglass hull.
And there were plenty of other noises: muffled thuds and bumps and scrapes as the boat knocked against pieces of debris.
What was missing was the cries of the seabirds which, on all previous similar voyages, had surrounded the boat.
The birds were missing because the fish were missing.
Exactly 10 years before, when Newcastle yachtsman Ivan Macfadyen had sailed exactly the same course from Melbourne to Osaka, all he'd had to do to catch a fish from the ocean between Brisbane and Japan was throw out a baited line.
"There was not one of the 28 days on that portion of the trip when we didn't catch a good-sized fish to cook up and eat with some rice," Macfadyen recalled.
But this time, on that whole long leg of sea journey, the total catch was two.
No fish. No birds. Hardly a sign of life at all.
"In years gone by I'd gotten used to all the birds and their noises," he said.
"They'd be following the boat, sometimes resting on the mast before taking off again. You'd see flocks of them wheeling over the surface of the sea in the distance, feeding on pilchards."
But in March and April this year, only silence and desolation surrounded his boat, Funnel Web, as it sped across the surface of a haunted ocean.
North of the equator, up above New Guinea, the ocean-racers saw a big fishing boat working a reef in the distance.
"All day it was there, trawling back and forth. It was a big ship, like a mother-ship,"he said.
And all night it worked too, under bright floodlights. And in the morning Macfadyen was awoken by his crewman calling out, urgently, that the ship had launched a speedboat.
"Obviously I was worried. We were unarmed and pirates are a real worry in those waters. I thought, if these guys had weapons then we were in deep trouble."
But they weren't pirates, not in the conventional sense, at least. The speedboat came alongside and the Melanesian men aboard offered gifts of fruit and jars of jam and preserves.
"And they gave us five big sugar-bags full of fish," he said.
"They were good, big fish, of all kinds. Some were fresh, but others had obviously been in the sun for a while.
"We told them there was no way we could possibly use all those fish. There were just two of us, with no real place to store or keep them. They just shrugged and told us to tip them overboard. That's what they would have done with them anyway, they said.
"They told us that his was just a small fraction of one day's by-catch. That they were only interested in tuna and to them, everything else was rubbish. It was all killed, all dumped. They just trawled that reef day and night and stripped it of every living thing."
Macfadyen felt sick to his heart. That was one fishing boat among countless more working unseen beyond the horizon, many of them doing exactly the same thing.
No wonder the sea was dead. No wonder his baited lines caught nothing. There was nothing to catch.
If that sounds depressing, it only got worse.
The next leg of the long voyage was from Osaka to San Francisco and for most of that trip the desolation was tinged with nauseous horror and a degree of fear.
"After we left Japan, it felt as if the ocean itself was dead," Macfadyen said.
"We hardly saw any living things. We saw one whale, sort of rolling helplessly on the surface with what looked like a big tumour on its head. It was pretty sickening.
"I've done a lot of miles on the ocean in my life and I'm used to seeing turtles, dolphins, sharks and big flurries of feeding birds. But this time, for 3000 nautical miles there was nothing alive to be seen."
In place of the missing life was garbage in astounding volumes.
"Part of it was the aftermath of the tsunami that hit Japan a couple of years ago. The wave came in over the land, picked up an unbelievable load of stuff and carried it out to sea. And it's still out there, everywhere you look."
Ivan's brother, Glenn, who boarded at Hawaii for the run into the United States, marvelled at the "thousands on thousands" of yellow plastic buoys. The huge tangles of synthetic rope, fishing lines and nets. Pieces of polystyrene foam by the million. And slicks of oil and petrol, everywhere.
Countless hundreds of wooden power poles are out there, snapped off by the killer wave and still trailing their wires in the middle of the sea.
"In years gone by, when you were becalmed by lack of wind, you'd just start your engine and motor on," Ivan said.
Not this time.
"In a lot of places we couldn't start our motor for fear of entangling the propeller in the mass of pieces of rope and cable. That's an unheard of situation, out in the ocean.
"If we did decide to motor we couldn't do it at night, only in the daytime with a lookout on the bow, watching for rubbish.
"On the bow, in the waters above Hawaii, you could see right down into the depths. I could see that the debris isn't just on the surface, it's all the way down. And it's all sizes, from a soft-drink bottle to pieces the size of a big car or truck.
"We saw a factory chimney sticking out of the water, with some kind of boiler thing still attached below the surface. We saw a big container-type thing, just rolling over and over on the waves.
"We were weaving around these pieces of debris. It was like sailing through a garbage tip.
"Below decks you were constantly hearing things hitting against the hull, and you were constantly afraid of hitting something really big. As it was, the hull was scratched and dented all over the place from bits and pieces we never saw."
Plastic was ubiquitous. Bottles, bags and every kind of throwaway domestic item you can imagine, from broken chairs to dustpans, toys and utensils.
And something else. The boat's vivid yellow paint job, never faded by sun or sea in years gone past, reacted with something in the water off Japan, losing its sheen in a strange and unprecedented way.
Back in Newcastle, Ivan Macfadyen is still coming to terms with the shock and horror of the voyage.
"The ocean is broken," he said, shaking his head in stunned disbelief.
Recognising the problem is vast, and that no organisations or governments appear to have a particular interest in doing anything about it, Macfadyen is looking for ideas.
He plans to lobby government ministers, hoping they might help.
More immediately, he will approach the organisers of Australia's major ocean races, trying to enlist yachties into an international scheme that uses volunteer yachtsmen to monitor debris and marine life.
Macfadyen signed up to this scheme while he was in the US, responding to an approach by US academics who asked yachties to fill in daily survey forms and collect samples for radiation testing – a significant concern in the wake of the tsunami and consequent nuclear power station failure in Japan.
"I asked them why don't we push for a fleet to go and clean up the mess," he said.
"But they said they'd calculated that the environmental damage from burning the fuel to do that job would be worse than just leaving the debris there."
Source: Greg Ray  |  Newcastle Herald
In the classic work, "Earth's Earliest Ages" English theologian G.H. Pember (1837-1910) examines the role of satanic forces in the first destruction of earth under God's judgment and compares them to the explosion of spiritism (open intercourse with evil spirits), ancient Egyptian Hermetic magic, Theosophy, Buddhism, reincarnation, karma, the Mysteries, astrology and mesmeric healings sweeping across Christendom.  
It was during the Renaissance that many influential Christians at the highest levels of Church and society had returned to the occult Wisdom Teachings that originated in ancient Egypt with Hermes Trismegistus.  In his own time, Pember observes that ancient occult traditions are no longer veiled in mystery but boldly presented by the powerful occult brotherhood as the fruit of modern science, especially evolutionary philosophy, which  the brotherhood assert was included in the instructions given,
 "…to the initiates of the Hermetic, Orphic, Eleusinian, and Cabbalistic mysteries, and were familiar to Chaldean Magi, Egyptian Priests, Hindu Occultists, Essenes, Therapeutae Gnostics, and Theurgic Neo-Platonists." (Pember, pp.243-244) 
 In the impeccably researched "Scientific Analysis of the Writings of Alice A. Bailey and their Applications," Robert A. Hermann Ph.D. affirms Pembers claim with respect to the occult origins of the evolutionary science so widespread in our time.   Herrmann traces modern evolutionary thinking–which has infiltrated the whole body of the Church–back to 1750 and the Spanish-French occultist the Martine's de Pasqually (1715?-1779) whose biological conception predates Darwin's theory and held that an adept spiritually evolves into higher and higher forms on various evolutionary levels.  (raherrmann.com)
Pember knows that occult teachings are grounded in knowledge received from evil spirits, thus he particularly connects evolutionary philosophy to spiritism.   This teaching said Pember, made the world ready for the deeper teachings of the Brotherhood (fallen angels):
 "…..the Brotherhood decided that the time had come to communicate with it, and openly influence its religion and philosophy. They have, however, become so etherealized by their practices that they are unable to endure contact with coarse human nature; it was, therefore, necessary to employ intermediaries.  The first person known to have been chosen for this purpose was a Madame Blavatsky."  (pp. 243-246)
 In affirmation, Corinne McLaughlin and Gordon Davidson, the politically influential co-authors of "Spiritual Politics: Changing the World from the Inside Out," admit that their book is based on the Ageless Wisdom teachings preserved by occultists since the Egyptian pantheon (27th-30th centuries B.C) and handed down over the ages to modern occultists in the time of the Renaissance, the Enlightenment and on into our own time:
 "For centuries, the Ageless Wisdom in the West was shielded from an unprepared public…. The unveiled truths were handed down only orally by individual teachers to tested disciples or by certain religious groups and secret societies, such as the Cabbalists, Druids, Essenes, Sufis, Knights Templar, Rosicrucian's, Freemasons, and others who carefully guarded the teachings down through the centuries. A study of these secret societies would reveal powerful influences on the history of nations…."  (Spiritual Politics, McLaughlin, Davidson from "Reinventing Jesus Christ: The New Gospel,"Warren Smith, crossroad.to)
 Beginning with the work of the Brotherhood and/or Masters acting through Blavatsky, Ageless Wisdom has succeeded in over-spreading W. Europe and America and made deep inroads into the whole body of the Church over the last one hundred years. Blavatsky's important book, 'The Secret Doctrine' (1888) paved the way by synthesizing,
 "…..Christian, Jewish, and Islamic mysticism with the Eastern teachings of Hinduism, Taoism, and Buddhism, showing their common roots and comparing their sacred texts…."
 The next development came through the teachings of Alice Bailey, an apostate Evangelical:
"…. In 1919 Bailey was contacted by a Tibetan master, Djwhal Khul, who asked her to write a series of books with him telepathically that would continue Blavatsky's work. Over a period of thirty years, Bailey received eighteen books from him on the nature of the cosmos and the human being, outlining principles for individual spiritual growth and humanity's next evolutionary steps. In 1923 Bailey founded Lucis Trust [originally called Lucifer Publishing, ed.] to bring the teachings in her books to the public. A year later she began the Arcane School. The books were written to apply to several levels of consciousness at once and thus can be read by both beginners and advanced students. Her works have been especially helpful to the two of us in our own spiritual growth and have provided much of the inspiration for Spiritual Politics."
Central to ancient Egyptian and modern Hermetic orders such as the Order of the Golden Dawn, Theosophy and New Age is ophiolatry (worship of serpents/Lucifer) and the theme of a pantheon of nine Sun Gods or with modern orders, an occult Hierarchy of nine evolved Brothers or Masters: god-men who have finished their cycles of reincarnation and material evolution but have chosen to remain here on the earth (Gaia) to serve people in their own conscious evolution as well as guide Gaia's spiritual evolution:
"(The solar deity Kneph was pictured as a serpent in a fiery circle and Osiris) was essentially identical with Kneph…The worship of Isis, the moon-goddess, was equally entwined with ophiolatry.  Her emblem was the horned viper…The Egyptians often represented Isis and Osiris together, as two serpents."  (The Cult of the All-Seeing Eye, Robert Keith Spenser, p. 35)
Depending on who they are speaking to, the nine Masters variously call themselves the Brotherhood, Space Brothers, Ascended Masters, the ancient Ennead of Egypt (the nine Sun Gods), Nine Principles of God, the Deep Space Nine, the Group, Sirians and Council of Nine.  Today there is a vast and growing network of channelers purporting to receive messages from the Nine and still others calling themselves Light Workers who claim to have presented briefings from the Group five times at the United Nations.  
Another important theme connecting all ancient and modern Hermetic Orders and Mystery religions is the Sirius star system.  From the time of the Egyptians, Sumerians and Babylonians occult teachings have invariably attributed to Sirius a special status in connection with Isis (Sirius A), Osiris (Sirius B), astrology, Hermeticism, the Mysteries, secret initiations, conceptions of transmigration, reincarnation, astral plane travels and other forms of occult evolutionary philosophy.
Hermetic Mystery schools and orders teach that Sirius is the divine "sun behind the sun" that is both the true source of the sun's energy which keeps the physical world alive, as well as the divine substance that keeps the spiritual world alive.  Whereas the sun illuminates the physical world, which is considered to be an illusion, Sirius is the "real light," the Great Dragon, Cosmic Serpent, Chaos, Abraxas, Star Maker, Ground of Being, or Essence of material phenomena, meaning that the material universe exists only as a grand illusion or mental construction as it does for example in the mind of Brahman:
 "Brahman is real, the world is unreal." (swamij.com/mahavakyas) 
 The two most important figures associated with Hermetic Theosophy, Madame Blavatsky and Alice Bailey, considered Sirius to be the source of mystical serpent power: the seething energies of Lucifer that exert a spiritual influence over the entire Sephiroth or cosmic tree of life and therefore directly link with every great religion of antiquity because these energies extend into the psyche of mankind.
Bailey taught that Sirius is the "Great White Lodge" and believed it to be the spiritual home of the "Spiritual Hierarchy." For this reason she considered Sirius as the star of initiation:
 "This is the great star of initiation because our Hierarchy (an expression of the second aspect of divinity) is under the supervision or spiritual magnetic control of the Hierarchy of Sirius. These are the major controlling influences whereby the cosmic Christ works upon the Christ principle in the solar system, in the planet, in man and in the lower forms of life expression. It is esoterically called the "brilliant star of sensitivity."   (The Mysterious Connection Between Sirius and Human History, vigilantcitizen.com, Dec. 12, 2012)
Baily also taught that Luciferian energy emanating from Sirius is the energy of thought: a mind force that reaches the solar system from a distant cosmic center via Sirius. Sirius acts as the transmitter,
 "…or the focalising centre, whence emanate those influences which produce self-consciousness in man."  (ibid)
 The Hermetic Way of the Dragon
The Hermetic way of psychic power and self-salvation is the antithesis of the Way of Jesus Christ God Incarnate (Romans3:24; 6:23; 10:9-10; Eph. 1:7; 2:8-9) and began with a mysterious man known as Hermes Trismegistus.  
The ancients identified Hermes with Mercury and Anubis (brother to Osiris).   His emblem, the caduceus, was a talismanic serpent representing the power of Mercury as a Sun-god. Speculations abound on exactly when and where Hermes lived.  Some modern New Age occultists believe he was a contemporary of Noah in the pre-flood world which they call Atlantis.  Others believe he lived in ancient Egypt during the time of Moses.  
In "Biographa Antiqua" the English occultist Frances Barret writes that Hermes "communicated the sum of the Abyss, and divine knowledge to all posterity." The word "Abyss" refers to ancient and modern pantheist and/or panentheist conceptions such as the Watery Abyss, Divine One Substance, Primordial Matter, or with Hermes, the Universal Life personified by the Great Serpent or Dragon from whose body and wings stream illuminating serpent power, or with Bailey, 'those influences which produce self-consciousness in man.'
 Bailey is expressing the Hermetic principle which speaks of the correlation between the substance of the Great Serpent and the mind of man expressed in the world famous magic formula: "As above, so below."
The substance (body) and seething powers of the Great Dragon or Serpent are symbolized by the Oroboros, a powerful occult symbol also known as the Sephiroth, great chain of being, cosmic tree of life, and with Darwin the tree of life. The Oroboros 'above' corresponds to a number of different evolutionary levels and realms comprising the habitation of all supernatural entities and various heavens and hells such as the Black Lodge.  Thus the substance of the Great Dragon's body  with its supposed multiple dimensions and life and thought-giving serpent energies not only powers the Divine Substance above but reaches down into the psyche, capturing the imagination, stunting and befouling the conscience, causing evolutionary change, and conferring psychic powers and divinity (you can be as God).
The Luciferian Manly P. Hall (1901-1990) concurs.  According to Manly, Hermetic Freemasonry is an occult science of the soul,
 "…a divine symbolic language perpetuating (by) certain concrete symbols the sacred mysteries of the ancients."  When a Masonry adept has learned the "mystery of his Craft (then the) seething energies of Lucifer are in his hands and before he may step onward and upward, he must prove his ability to properly apply energy."  (New World Order: The Ancient Plan of Secret Societies, William T. Still, p. 30) 
The foundation of Hermes occult way is forbidden knowledge revealed to him during self-induced trance and/or meditation states resulting in altered states of consciousness that opened his mind to contact with the Great Dragon:
 "Meditation is the doorway between worlds….the pathway between dimensions." (The Layman's Guide to Enlightenment,Celeste G. Graham, 1980, p. 13) 
 The Dragon revealed to Hermes that his own nature is divine, meaning that God and psychic power is "within."   The Divine Pymander of Hermes Trismegistus relates Hermes mystical encounter with the Great Dragon who called itself Poimandres, the Mind of the Universe that is within Hermes. (themystica.com) 
 Upon transforming itself into a glorious being of Light the Dragon proceeded to enlighten Hermes with the forbidden knowledge that over time found its' way into Christendom during the Renaissance giving birth to an array of Secret Societies as well as to pantheist theological liberalism and its' primary doctrine evolution, William James theory of the subconscious, the demon-haunted Carl Jung's transpersonal and depth psychology, occult New Age, Phillip Pullman's dark Gnosticism, Mind Science, New Thought, the Alpha Course, Silva Method, Word of Faith, Positive Imaging, Visualization/Dreaming, and the multi-million dollar best-sellers "A Course in Miracles" and "The Secret."  The common denominator of these societies, theories, books and techniques is "God and psychic power is within:"
 "People go through their whole lives chasing everything in the material world, and they fail to discover the greatest treasure of all, which is within them.  Shut your eyes to the outside world.  Direct your thoughts and words inside of you.  The Master within you is the key to all the treasures in the world." (Rhonda Byrne, "The Secret Daily Teachings")
 "Since the unconscious is God all along, we may further define the goal of spiritual growth to be the attainment of godhood by the conscious self."  (A Different Drum, M. Scott Peck)
 "….all is mind and…everything is governed by law (thus man) can create, or have created for him from his own thinking.  He can create such a strong mental atmosphere of success that its power of attraction will be irresistible.  He can send his thoughts throughout the world and have it bring back to him whatever he wants." (Creative Mind and Success, Ernest Holmes, New Thought practitioner)
 "Your unconscious mind (has a) power that turns wishes into realities when the wishes are strong enough." ("Positive Imaging," Norman Vincent Peale, 1982, p. 77)
 Word Faith teacher Kenneth Copeland tells people to visualize any image,
 "…that you get down inside you that is so vivid when you close your eyes you see it, it'll come to pass.  When God came at the Tower of Babel, He said, 'Anything they can imagine, they can do." (Inner Image of the Covenant, side 2, Copeland)
 Yonggi Cho similarly teaches that through visualizing and dreaming you will,
 "….incubate that which we want God to do for us….If you have not visualized clearly in your heart exactly what you hope for, it cannot become a reality to you…"  (The Fourth Dimension, Vol. 1, Yonggi Cho, 1979, 9-35, vol. 2, 18-33)
Believing the Lie
 "And for this cause God shall send them strong delusion, that they should believe a lie." (2 Thessalonians 2:11)
 In "The Spiritist Fallacy," a penetrating analysis of the Hermetic Theosophy, Buddhism and Spiritism that emerged out of the Renaissance taking hold of the minds of modernist priests and intellectuals, the highly respected French traditionalist metaphysician Rene Guenon (1886-1951) describes deluded "enlightened" theologians and intellectuals as those who cannot speak of the devil,
 "….without a smile of disdain, or an even more contemptuous shrug of the shoulders." (p. 252)
Their smug contempt is due to the fact that they believed the spiritist lie that Lucifer is not the devil but rather the "light-bearer."  After all, if evolution is true, as enlightened sophisticates believe, then there was no fall, hence man is not fallen and Lucifer is not the devil but the first free-thinker, the emancipator of man and the angel of evolution.  Modern sophisticates even go so far as to call him 'the Great Creative Intelligence.'  Thus they invoke Lucifer and perform his cult, but in fact these people,
 "…though in fact Satanists, are only unconsciously so, for they are mistaken as to the nature of the entity to whom they address their worship….It goes without saying that these 'enlightened' priests are all plainly modernists and that the spirit animating them is strangely similar to that affirmed in these lines." (p. 254)
 With respect to "modern" spiritist doctrine Guenon notes its' peculiar agreement with the esoteric religion of the Brahmins:
 "Now this….has been taught to lower grade initiates in Himalayan temples for perhaps more than a thousand years!  This similarity is curious at the very least, and one can say without paradox that spiritism is only esoteric Brahmanism in broad daylight."  (p. 41)
Guenon also argues that every "modern" conception that notably disfigures the living God as evolution does is Satanic, and in this sense, all theories of a limited God and of an immanent (pantheist) God who evolves must be placed in the front rank.
Turning to the theories of William James (1842-1910), the father of American psychology, Guenon describes them as examples of unconscious Satanism for two reasons.   First, James theory of "religious experience" as a manifestation of the"subconscious" by which man communicates with the pantheist Divine "within" is only one step away from "condoning the practices of spiritism" with the further consequences of conferring on evil spirits an eminently religious character and being initiated into experiences of the psychic and spirit realm. Initiation involves one in something far beyond the conscious control of the human will, thus once a person has been initiated their spirit/soul is open to bondage, harassment and madness.
 Second, the notion that the subconscious puts man in contact with the Divine "within" puts God,
 "…in the inferior states of being, in feris in the literal sense of this expression.  This then is a properly 'infernal' doctrine, a reversal of universal order, which is precisely what we call 'Satanism.'  Guenon adds, "The devil is not only terrible, he is often grotesque…" (pp. 258-262)
 Building off of James serpent-animated theories, the demon-haunted psychiatrist Carl Jung (1875-1961) taught that the psyche (spirit/soul) consists of two main systems:  a personal unconscious and a deeper more significant layer which he called the collective unconscious with archetypes.  
 Jung's system incorporates Hermetic magic, biological and spiritual theories of evolution, reincarnation, pantheist conceptions of a Gnostic pleroma (divine substance) and various other occult doctrines and psycho-spiritual technologies from around the world.
Jung delved deeply into the occult, practiced necromancy and had daily contact with familiar spirits which he called archetypes because he believed they were manifestations of powers innate in the collective unconscious (substance of the Great Dragon).  
 Much of Jung's psychological insight was acquired from his familiar spirits, particularly Philemon and Basilides.  Philemon appeared to Jung in a grotesque humanoid body with wings and the head of a horned bull. At first Jung thought his spirit familiars were manifestations of his own psyche, but toward the end of his life he realized with horror that Philemon, Basilides, and the many other spirit entities that were a common feature of his life were in fact highly intelligent hostile beings independent of human consciousness.   Speaking of Philemon, Jung said:
 "Philemon represented a force which was not myself…..I held conversations with him, and he said things which I had not consciously thought.    For I observed clearly that it was he who spoke, not I….Psychologically, Philemon represented superior insight.  He was a mysterious figure to me.   At times he seemed to me quite real, as if he were a living personality.  I went walking up and down the garden with him, and to me he was what the Indians call a guru."  (Memories, Dreams, Reflections, Carl Jung, p. 183, cited from PsychoHeresy: C.G. Jung's Legacy to the Church, PsychoHeresy Awareness Ministries)
 Jung uses the name Abraxas to describe the impersonal Gnostic pleroma  (substance of the Great Dragon) out of which mind and then other mental powers emerged.  The word Abraxas is found in esoteric Gnostic texts such as the "Holy Book of the Great Invisible Spirit" and also in the Greek "Magical Papyri."
 In 1916 Jung received further revelations from his demon familiars, this time by way of automatic writing as he recorded a Gnostic treatise called "The Seven Sermons to the Dead."   Labeled a core text in depth psychology the treatise describes Abraxas as a "God" higher than the living, personal Holy God in Three Persons that combines all opposites into a single androgynous Being. 
As with all Ageless Wisdom teachings, underlying Jung's demon-derived "transpersonal and depth psychology" is the Hermetic correlation of the substance of Abraxas (collective unconscious and archetypes) with the personal unconscious of man, hence, "As above, so below."  
 According to the Apostle Paul fallen angels cast down from heaven together with demons are dispersed in a multitude throughout the whole expanse of sky (Eph. 2:2; 6:12).  This means that William James 'subconscious' and Jung's 'collective unconscious' with its archetypes are actually the expanse of sky under the heavens which supposedly connects the substance of the Great Dragon to the psyche of man. Thus to "go within" the "subconscious" (James) or "personal unconscious" (Jung) so as to channel the Divine "within," is to perform the cult of Satan which opens the spirit/soul to contact with powers and principalities and their chief, the devil.    
Though there are increasing numbers of psychologists and psychiatrists who now affirm their belief in evil spirits and their ability to harass, influence and possess human beings, the majority are still heavily influenced by Jung's demon-derived theories, thus they insist that what they call "paranormal experiences"are perhaps hallucinations caused by the innate powers of human imagination or representations of interplay between the left and right hemispheres of the brain and/or the therapeutic release of unconscious repressions.
 Unlike most modern psychiatrists and psychologists, Nanci Des Gerlaise, a Cree Native American woman raised on a Metis settlement, needs no convincing. Almost from birth her life consisted of occult bondage and terrifying demonic harassment until she found deliverance through Jesus Christ.
 Nanci knows without the least bit of doubt that demons exist and can even take the shape of animals, birds and other more frightening creatures.   She knows that medicine men still engage in symbolic baby sacrifices to Satan in return for more spiritual power.   She knows because her own father offered her to Satan.  Her life then belonged to the devil and became filled night and day with all kinds of evil: 
"This is what happened to me and one reason why I had such a struggle when I became a Christian.   Satan still claimed ownership of me.  The tug of war first started when I accepted the Lord Jesus Christ as my Lord and Savior….He set me free from occult bondages and demonic harassment….Christianity (is) God's way of salvation.  Colossians 1:12-14 made perfect sense to me…" (Muddy Waters, Gerlaise, pp. 51, 79-80)
 Nanci's book, "Muddy Waters" is far more than a biography.  It is a clear and compelling warning to all Christians living in sin, apostatizing churches, practitioners of occult psycho-spiritual technologies, advocates for interfaith/interspirituality and spiritual formation (occult techniques dressed in Christian motifs) that forces of darkness really do exist and will make your life a living nightmare of disembodied voices, terrifying encounters with demonic entities, thoughts of suicide and murder, and even possession.
 "Now the Spirit manifestly saith, that in the last times some shall depart from the faith, giving heed to spirits of error, and doctrines of devils." 1 Tim. 4:1
 From the time of Hermes, ancient and modern occult pagan adepts have been employing a variety of occult psycho-spiritual techniques to "go within" in search of psychic powers and immortality:    
 "…..I can be saved only by becoming one with the universe.  Thereby, too, my deepest 'pantheist' aspirations.  It was especially the image of God which Teilhard saw in need of urgent redefinition.   Modern man has not yet found the God he can adore, A God commensurate to the newly discovered dimensions of the universe." (Towards a New Mysticism, Teilhard de Chardin and Eastern Religions, Ursula King, p. 172)
The corollary to our age of lawless Christians and spreading apostasy is an explosive revival of ancient Hermetic spiritism.  A major reason is that modern psychology allegedly provides us with a "scientific" explanation that ascribes whatever frightening entities encountered while on brain-altering substances or through centering, yogic trance, visualizing and dreaming or other occult techniques to archetypal images from the collective unconscious.
The common thread running through all of this is the diabolical mind of the serpent, the same fallen angel who tempted Adam and Eve in the Garden with the words, "Ye shall be as Gods" (Gen. 3:5) but now seduces with the words, "go within."
The fact that the initiation of the Zionist project had nothing to do with the Holocaust, as it developed more than a half century earlier, and the fact of the mostly indifference to the slaughter of Jews on the part of the founders of Israel, together with its collaboration with the Nazi Party, undermines Israel's projected, and exploited, image as innocent victim.
Both Nazism and Zionism arose in tandem from small insignificant social movements in the early part of the 20th century, arguing, with equal force, that Jews were an alien and indigestible mass living in the midst of an otherwise pure Aryan population. Both movements contributed to the more general acceptance of this argument in Europe, and particularly in Germany, as mid-century approached, and both have to be responsible for the consequences.
In 1896, journalist Theodore Herzl's book, Der Judenstaat (The Jews' State), Herzl expressed his understanding of inevitability, permanence, and omnipresence of anti-Semitism and argued that the only solution was a separate state for Jews.  Herzl stated, in his book:
The Jewish question exists wherever Jews live in perceptable numbers. Where it does not exist, it is carried by Jews in the course of their migrations. We naturally move to those places where we are not persecuted, and there our presence produces persecution. …1
In 1912, Chaim Weizman, Israel's first president, and the Zionist advocate who had the most to do with lobbying the British for the Balfour Declaration of 1917, echoed this view, speaking to a Berlin audience:
… each country can absorb only a limited number of Jews, if she doesn't want disorder in her stomach. Germany already has too many Jews.2
Chaim Weizman
Reflecting in 1949 in his autobiography, Trial and Error, Weizmann wrote:
Whenever the quantity of Jews in any country reaches the saturation point, that country reacts against them …
Weizmann, the chemist, invoking a metaphor from the sciences, added:
… the determining factor in this matter is not the is solubility of Jews, but the solvent power of the country. …

This cannot be looked upon as anti-Semitism in the ordinary or vulger sense of that word;

it is a universal social and economic concomitant of Jewish immigration, and we cannot shake it off …3
Ben Frommer, an American Revisionist, stated in 1935:
No matter what country he inhabits … [it] is not of the [his] tribal origins. … Consequently, the Jew's attempt at complete identity with his country sounds spurious; his patriotism despite his vociferousness [sounds] hollow even to himself; and therefore his demand for complete equality with those who are of the essence of the nation naturally creates friction. This explains the intolerance of the Germans, Austrians, Poles and the increasing tide of antagonism in most European countries … It is presumptuous on the part of a Jew to demand that he be treated as lovingly as say a Teuton in a Teutonic country or a Pole in a Polish country. He must jealously guard his life and liberty, but he must candidly recognize that he does not 'belong'. The liberal fiction of perfect equality is doomed because is was unnatural. [Italics mine]4
Indeed, in 1925, Jacob Klatzkin, the co-editor of the massive Encyclopedia Judaica, wrote:
If our people is deserving and willing to live its own national life, then it is an alien body that insists on its own distinctive identity, reducing the domain of their life. It is right therefore, that they should fight against us for their national integrity … Instead of establishing societies for defense against the anti-Semites, who want to reduce our rights, we should establish societies for defense against our friends who desire to defend our rights.5
The understanding of Herzl, as well as the Zionists, about the inevitability of anti-Semitism was possibly self-fulfilling, for rather than opposing anti-Semitism in the first half of the 20th century, the Zionists found common cause with Hitler, Eichmann, and the Nazis and used anti-Semitism and Nazism as a means of achieving their end which was the establishment of a Jewish state. The two reactionary movements shared the view that German Jews were living in that country as a 'foreign race' and that the racial divide was essential to maintain. The Zionists' use of Nazism involved, among other things, the blocking of avenues of escape to other countries of Europe's Jews and diverting them to Palestine, even as the death trains began to roll in Europe. The rise of Nazism and Hitler to power was never, or almost never, opposed by the Zionists prior to the establishment of Israel.
Thus, in an article by Siegfried Moses, which appeared in the Rundschau, the official newspaper of the German Zionist Federation, and later, its head, stated:
… it is true that the defense against anti-Semitism is not our main task, it does not concern us to the same extent and is not of the same importance for us as is the work for Palestine …6
Rabbi Stephen S Wise
In 1934, Stephen Wise, head of the American Jewish Congress said:
… I cannot be indifferent to the Galuth [the Jewish diaspora living outside of Palestine] … if I had to choose between Eretz Israel and its upbuilding and the defense of the Galuth, I would say that then the Galuth must perish.7
On October 2, 1937, two SS officers, Herbert Hagen and Adolf Eichmann, disembarked in Haifa and were met by the Gestapo's agent in Palestine, Fritz Reichert, and later in the day, Fevel Polkes, a Haganah agent, who showed the Nazi officials Haifa from Mt Carmel and then visited a kibbutz. Some years later, when Eichmann was hiding in Argentina, he taped a story of his excursion to Palestine, stating:
I did see enough to be very impressed with the way the Jewish colonists were building up their land. … In the years that followed I often said to Jews with whom I had dealings that had I been a Jew, I would have been a fanatical Zionist.8
Adolf Eichmann;
Eichmann had read Herzl's book, Der Judenstaat, and also studied Hebrew.  In their trip report, the two SS officers paraphrased Polkes's message to them:
The Zionist state must be established by all means and as soon as possible. … When the Jewish state is established according to the current proposals laid down in the Peel paper, and in line with England's partial promises, then the borders may be pushed further outwards according to one wished.9

… in Jewish nationalist circles people were very pleased with the radical German policy, since the strength of the Jewish population in Palestine would be so far increased thereby that in the foreseeable future the Jews could reckon upon numerical superiority over the Arabs in Palestine.10
During his February trip to Berlin, Polkes proposed that the Haganah act as spies for the Nazi government and, as a sign of good faith, passed on intelligence information which was detrimental to their mutual enemies, the Communists.  History might have been very different had the Zionist component of Jewry opposed Nazism; there might never have been a Holocaust. And there might never have been a state of Israel, as some Zionists well understood.
Lenni Brenner puts it:
… of all of the active Jewish opponents of the boycott idea [of Nazi Germany], the most important was the world Zionists Organization (WZO). It not only bought German wares; it sold them, and even sought out new customers for Hitler and his industrialist backers.

The WZO saw Hitler's victory in much the same way as its German affiliate, the ZVfD [the German Zionist Organization]: not primarily as a defeat for all Jewry, but as positive proof of the bankruptcy of assimilation and liberalism.11
Here Brenner is referring to the so-called Ha'avara agreement, or 'transfer agreement'.
In 1933, Sam Cohen, owner of a citrus export company in Tel Aviv, approached the German government with the proposal that emigrants from Germany could avoid the flight tax by instead purchasing German products, which would then be shipped to Palestine, along with their purchasers, where the new arrivals in Palestine could then redeem their investments after the sale of the products by import merchants.
Heinrich Wolff, the German Consul in Jerusalem, quickly realized the utility of such an arrangement in tamping the international boycott effort of German import goods. He wrote to Berlin:
Whereas in April and May the Yishuv [the European Jewish community in Palestine] was waiting boycott instructions from the United States, it now seems that the situation has been transformed. It is Palestine which now gives the instructions… It is important to break the boycott first and foremost in Palestine, and the effect will inevitably be felt on the main front, in the United States.12
Cohen had promised Heinrich Wolff that he would work behind the scenes at the forthcoming Jewish conference in London to weaken or defeat any boycott resolution.
Dr Fritz Reichert, the Gestapo's agent in Palestine, later wrote to his headquarters:
The London Boycott Conference was torpedoed from Tel Aviv because the head of the Transfer in Palestine, in close contact with the consulate in Jerusalem, sent cables to London. Our main function here is to prevent, from Palestine, the unification of world Jewry on a basis hostile to Germany … It is advisable to damage the political and economic strength of Jewry by sowing dissention in its ranks.12
Negotiations with the Nazi government were taken over by the World Zionist Organization and Cohen was replaced by Chaim Arlosoroff, the Political Secretary of the Jewish Agency. Arlosoroff traveled to Berlin in May of 1933. He and the Nazis reached a preliminary understanding to continue Cohen's arrangement. Arlosoroff returned to Tel Aviv where he was assassinated, most probably by some members of the Revisionist wing of Zionism headed by Jabotinsky who opposed any accommodation with the Nazis.
Negotiations continued, however, and an agreement was signed in 1933 between the Nazis and the World Zionist Organization which persisted until 1939 and the German invasion of Poland. The Ha'arava grew to become a substantial banking and trading house with 137 specialists in its Jerusalem office at the height of its activities. The sale of German products expanded to include destinations outside of Palestine, but the arrangement remained essentially the same as the one originally negotiated by Sam Cohen – that German Jews wishing to emigrate, rather giving up most or all of their wealth to the German government, could invest their money in a German bank which would be used for purchasing German export goods. The purchaser could then redeem his investment when the goods had been sold and after he had arrived in Palestine. The German government set the rules and the emigrant would lose typically in excess of 30% of his investment and, eventually, 50%.
Indeed, there was a fundamental incompatibility with the upbuilding of a Jewish state in Palestine and opposition to the Nazi program of extermination of Europe's Jews. The Ha'avara agreement allowed the transfer of LP 8,100,000 (Palestinian Pounds; then $40,419,000) to Palestine along with 60,000 German Jews between 1933 and 1939. But it also had the effect of undercutting the international boycott effort and providing an inflow of capital to the German government owing to the sale of German manufactured goods abroad.
This understanding is important, as the Holocaust has been central in provoking sympathy for the State of Israel and in amplifying the claims for reparations from European governments. Sympathy for the victims of the Holocaust, whether Jews or Roma, is no less justified, but the state of Israel cannot maintain an air of complete innocence nor be the justified recipient of billions of dollars or reparations, very little of which is actually dispersed to Holocaust survivors.
Nor has Israel accepted the universal principle that states must pay reparations to ethnicities whom it has harmed, as Israel has ignored or denied the catastrophe of ethnic cleansing and massacres which it prosecuted against the Palestinian people in 1948.
The model of Jews fleeing a burning building; i.e., the Nazi Holocaust, and thus creating a redoubt of safety in the form of the state of Israel cannot be maintained. Aside from the fact that the Zionist project was initiated at least by the time of Herzl's Der Judenstaat of 1896 and his founding of the World Zionist Congress a year later, and well before the Nazi ascension to power in the 1930s, the Zionists were little concerned with the slaughter of Jews in Europe and almost exclusively focused on building a state in Palestine.
Delegates at First Zionist Congress.
A proposal by the British, in the aftermath of Kristallnacht, of November 1938, that Britain admit a thousand children directly into Britain was sternly opposed by Ben Gurion who told a meeting of the Labor Zionist in December:
If I knew that it would be possible to save all the children in Germany by bringing them over to England, and only half of them by transferring them to Eretz Israel, then I would opt for the second alternative. For we must weigh not only the life of these children, but also the history of the People of Israel.13
By 1943, ample reports of massacres of Europe's Jews were arriving in the US, though it garnered little of the mainstream press.
Jabotinsky's "revisionist zionism"At this time, Peter Bergson, a Palestinian Jew and member of the Irgun, a militant offspring of the Revisionist Zionists, and his young colleagues, shifted their attention to saving Europe's Jews. Bergson, who had been sent to New York City, by Revisionists leader, Jaobtinsky, in order to create American support of the establishment of a Jewish army in Palestine, and his colleagues formed the Emergency Committee to Save Europe's Jews and initiated it with a conference attended by 1500 delegates including former President Herbert Hoover and New York Mayor Fiorello La Guardia. The delegates ultimately adopted an eight-point rescue program, the primary feature of which was the creation of a US government agency charged with saving Europe's Jews. They also called for their allies to immediately attack the concentration camps and bomb railroads lines leading to them.
The conference's program sought to avoid the issue of a Jewish state in Palestine, preferring to leave that to another day. Indeed, the efforts of Bergson were perceived by the American Jewish organizations, and especially by Rabbi Stephen Wise, head of the American Jewish Conference, as an effort to divert energy and attention away from Zionism and the upbuilding of a Jewish state in Palestine.
Bergson's group sponsored full page advertisements in the New York Timesand other newspapers with such bold headlines as, "HELP Prevent 4,000,000 People from Becoming Ghosts." Another read, "THIS IS STRICTLY A RACE AGAINST DEATH."
The Emergency Committee also organized public events and rallies and a march by 450 Orthodox rabbis to the White House and the US Capitol. They also staged a theatrical production, entitled, We Will Never Die, authored by Academy Award winning screen writer Ben Hecht and included actors such as Edward G. Robinson with music written by Bertoldt Brecht. The play chronicled the contributions of Jews and addressed the current situation of Europe's Jews.
The production played to 40,000 in Madison Square Garden and, in Washington, was viewed by Eleanor Roosevelt and hundreds of members of Congress.
Though the Emergency Committee had raised the consciousness of Americans for the plight of Europe's Jews, their efforts were strongly opposed by America's organized Jewish groups including Rabbi Stephen Wise and his American Jewish Congress.
In Buffalo, Baltimore, and Pittsburgh, local mainstream Jewish organizations attempted to block the production of We Will Never Die.
Most significant of the Emergency Committees' actions was to provoke the sponsorship of a resolution, introduced in the House by Baldwin and Will Rogers Jr., and in the Senate by Guy Gillette, on November 9, 1943.
The full text follows:
Whereas the Congress of the United States, by concurrent resolution adopted on March 15 of this year, expressed its condemnation of Nazi Germany's 'mass murder of Jewish men, women, and children,' a mass crime which has already exterminated close to two million human beings, about 30 per centum of the total Jewish population of Europe, and which is growing in intensity as Germany approaches defeat; and

Whereas the American tradition of justice and humanity dictates that all possible means be employed to save from this fate the surviving Jews of Europe, some four million souls who have been rendered homeless and destitute by the Nazis: therefore be it

Resolved, That the House of Representatives recommends and urges the creation by the President of a commission of diplomatic, economic, and military experts to formulate and effectuate a plan of immediate action designed to save the surviving Jewish people of Europe from extinction at the hands of Nazi Germany.
Senator Gillette emphasized that the bill focused only on rescue and not on the issue of Palestine or a Jewish state.
It is not to be confused with the dispute over the future of Palestine, over a Jewish state or a Jewish army. The issue is non-sectarian. The sole object here is to rescue as many as possible of Hitler's victims, pending complete Allied victory.
Stephen Wise tried unsuccessfully to persuade the sponsors of the bill to withdraw their support. But failing that, Wise traveled to Washington and testified before the House Foreign Affairs Committee, chaired by Sol Bloom, stating that the resolution was '"inadequate" because it did not urge the British government to open Palestine to Jewish refugees" [italics mine].14
The lack of a reference to Palestine was, of course, intentionally absent from the bill.
Congressman Rogers also faced strong pressure from Zionists groups:
When it became known that I was becoming a member of the Bergson group, there was a terrific amount of pressure from all sorts of areas. I went back to Beverly Hills and I remember meeting with Rabbi Stephen S Wise in a synagogue. … He took me aside and said, 'Now, young man. I knew your father very well. Now you are getting confused, you are getting mixed up with the wrong type of people. Let me tell you and steer you clear when it comes on, or want to meet the right people, the responsible people.' He was quite the diplomat. He didn't say, 'If you get mixed up with them, you are not going to be reelected.' He wasn't that direct, but he made every pressure that he could, and where he know it would be effective.15
Gillette also faced strong opposition.
These people used every effort, every means at their disposal, to block the resolution. … [They] tried to defeat it by offering and amendment, insisting on an amendment to it that would raise the question, the controversial question of Zionism or anti-Zionism … or anything that might stop or block the action that we were seeking.15
On stationary with the letterhead of the American Jewish Congress, Stephen Wise wrote to Secretary of the Interior, Harold L. Ickles on December 23, 1943:
I was very sorry to note, as were others among your friends, that you had accepted the Chairmanship of the Washington Division of the Committee to Rescue European Jews. … I do not like to speak ill of you, not of us, concerning a group of Jews, but I am under the inexorable necessity of saying to you that the time will come, and come soon, when you will find it necessary to withdraw from this irresponsible group, which exists and obtains funds through being permitted to use the names of non-Jews like yourself.
Nor was Bergson beyond the crosshairs of the American Zionists. Bergson received an offer from Congressman Samuel Dickstein (D-NY) to meet with him in his DC office where it turned out that several other US Congressmen had also assembled. He was told, as paraphrased by Bergson, that unless he 'behaved", "we will deport you. … One shouldn't mistake democracy with lawlessness, and don't feel that you can just come to this country without – on temporary visitor's visa and do whatever you wish …"15
Despite the opposition of the American Zionist community, the bill passed the Senate Foreign Relations Committee unanimously only to die in the entire Senate.
According to a State Department memorandum, Rabbi Stephen Wise had expressed to State Department John Pehle, that Wise "had gone so far as to inform Mr Pehle that he regarded Bergson as equally great an enemy of the Jews as Hitler, for reasons that his activities could only lead to increased anti-Semitism."11
Reports of atrocities and mass murders in the Ukraine began arriving in the west in 1941. In January 1942, the Soviets issued a report of the working of the Einsatzgruppen, or the SS, and in May of that year, the Bund, the Jewish Workers Union of Poland and Russia, which was anti-Zionist, sent London a radio message that 700,000 people, most Jews, were exterminated in Poland. This message was repeated on the BBC two months later.
In April, even before the Bund broadcast, Moshe Shertok, later to become Israel's second Prime Minister, wrote to British General and commander of the British Eight Army in North Africa:
The destruction of the Jewish race is a fundamental tenet of the Nazi doctrine. The authoritative reports recently published show that that policy is being carried out with a ruthlessness which defies description … An even swifter destruction, it must be feared, would overtake the Jews of Palestine.16
The focus here is on the hypothetical Nazi attack on Palestine, not on the slaughter actually taking place in Europe, but based, nonetheless, on Shertok's understanding that such a slaughter was, in fact, taking place.
Despite the amply sufficient reports of massacres and exterminations, essentially nothing at all was done by the Zionist organizations, and reports of atrocities were consistently minimized.
Bernard Joseph (later Dov Yosef)
Dov Joseph, acting director of the Jewish Agency's Political Department cautioned:
… against publishing data exaggerating the number of Jewish victim, for if we announce that millions of Jews have been slaughtered by the Nazis, we will justifiably be asked where the millions of Jews are, for whom we claim that we shall need to provide a home in Eretz Israel after the war ends.17
Yitzhak Gruenbaum, leader of the Jewish Agency's Vaad Hazalah (Rescue Committee) who, in 1942 also believed the reports of atrocities taking place in Europe were exaggerated, offers a defense in his post war book, Bi-mei Hurban ve Sho'ah (In the Days of Holocaust and Destruction):
I want to destroy this assumption [that the Zionist leadership was to blame that it did not do everything possible to help the European Jews] in order to take out people from the occupied countries … it would be necessary for the neutral countries to provide refuge, that the warring nations open their gates to the refugees. …

How is it possible that in a meeting in Yerushalayim people will call: "If you don't have enough money you should take it from Keren Hayesod [the Palestine Foundation Fund], you should take the money from the bank, there is money there." I thought it obligatory to stand before this wave … .

And this time in Eretz Yisrael, there are comments: "Don't put Eretz Yisrael in priority in this difficult time, in the time of destruction and European Jewry.' I do not accept such sayings. And when some asked me: 'Can't you give money from the Keren Hayesod to save Jews in the Diaspora'? I said: no! And again I say no! … I think we have to stand before this wave that is putting Zionist activity into second row. …  I think it necessary to say here Zionism is over everything… [Italics mine]

… [W]e must guard Zionism. There are those who feel that this should not be said at the time a Holocaust is occurring, but believe me, lately we see worrisome manifestations in this respect: Zionism is above all – it is necessary to sound this whenever a Holocaust diverts us from our war of liberation in Zionism. Our war of liberation does not arise from the fact of the Holocaust in a straight forward manner and does not interlock with actions for the benefit of the Diaspora … And we must guard – especially in these times – the supremacy of the war of redemption [Italics mine].18
The irony is overwhelming. Though the memory and imagery of the Holocaust is not far from the lips of every Israel leader, particularly the present one, and though this imagery is exploited for the sake of gaining tolerance and forbearance from the international community, as well as reparations which go well beyond actuarial merits, there was little serious concern on the part of organized Zionism for those facing extermination in Europe. Rather the Holocaust was regarded as a threat which had the potential of diverting energy and resources from the creation of a Jewish state in Palestine which was by far their highest priority.
The fact that the initiation of the Zionist project had nothing to do with the Holocaust, as it developed more than a half century earlier, and the fact of the mostly indifference to the slaughter of Jews on the part of the founders of Israel, together with its collaboration with the Nazi Party, undermines Israel's projected, and exploited, image as innocent victim.
At the end of the war a document, dated 11 January 1941, produced by Avraham Stern, proposing a military alliance and an understanding between the Third Reich and the Zionists was found in the German embassy in Ankara. It had been presented to two German diplomats in Lebanon, under Vichy at that time. The document was entitled, "Proposal for the National Military Organization (Irgun Zvai Leumi) Concerning the Solution of the Jewish Question in Europe and the Participation of the NMO in the War on the side of Germany." The NMO, later to adopt the name Lohamamei Herut Yisrael, or lehi for short, was universally known by its British designation as the Stern gang.
The document read:
The evacuation of the Jewish masses from Europe is a precondition for solving the Jewish question; but this can only be made possible and complete through the settlement of these masses in the home of the Jewish people, Palestine, and through the establishment of a Jewish state in its historical boundaries …  The NMO, which is well acquainted with the goodwill of the German Reich government and its authorities towards Zionist activity inside Germany and towards Zionist emigration plans, is of the opinion that:

1. Common interests could exist between the establishment of a New Order in Europe in conformity with the German concept, and the true national aspirations of the Jewish people as they are embodied by the NMO.

2. Cooperation between the new Germany and a renewed volkish-national Hebrium would be possible; and,

3. The establishment of the historical Jewish state on a national and totalitarian basis, and bound by a treaty with the German Reich, would be in the interest of a maintained and strengthened future German position of power in the Near East.

Proceeding from these considerations, the NMO in Palestine, under the condition the above-mentioned national aspirations of the Israeli freedom movement, are recognized on the side of the German Reich, offers to actively take part in the war on Germany's side [italics mine].

This offer by the NMO … would be connected to the military training and organization of Jewish manpower in Europe, under the leadership and command of the NMO. These military units would take part in the fight to conquer Palestine, should such a front be decided upon.

The indirect participation of the Israeli freedom movement in the New Order in Europe, already in the preparatory stage, would be linked with a positive-radical solution of the European Jewish problem in conformity with the above-mentioned national aspirations of the Jewish people. This would extraordinarily strengthen the moral basis of the New Order in the eyes of all humanity.19
The Irgun, (the MNO) under Manachem Begin, and the Stern Gang, are sometime blamed, by mainstream Zionism, as being uniquely responsible for the more grotesque atrocities of Israel's fight against both the Arabs and against the British in its quest for statehood; for example, the bombing of the King David Hotel in 1946, in which 96 mostly civilians were killed, and the massacre at Deir Yassin. In fact, both of these actions involved the coordination of these 'dissident groups' with the Haganah — the military under the direction of David Ben Gurion.
Yitzhak Yzernitsky — later to call himself Yitzhak Shamir,
Yitzhak Yzernitsky — later to call himself Yitzhak Shamir, and later to become Israeli Prime Minister, in fact, the longest serving Prime Minister of Israel except for David Ben Gurion — became the operations commander of the Stern Gang after Avraham Stern was killed by the British army in February of 1942. Under Shamir's leadership, 14 assassinations were attempted of British officials with two successful ones, of Lord Moyne, the British Minister Resident in the Middle East, sitting in Cairo, and the UN Representative to Palestine, Count Folke Bernadotte, who received three bullets in the heart on the order of Stern's operations commander and future Prime Minister – Yitzhak Shamir.
The Charter of the Stern Gang, or more accurately, the principles promulgated by Stern, included the establishment of a Jewish state "from the Nile to the Euphrates", the 'transfer of the Palestinian Arabs to regions outside of the Jewish state, and the building of the Third Temple in Jerusalem. It maintained offices outside of the Middle East – including Warsaw, Paris, London, and New York City, the latter headed by Benzion Netanyahu, the present Prime Minister's father.
William James Martin has written many articles on the Arab-Israeli conflict and the Middle East. He can be reached at : wjm20@caa.columbia.edu.
Original Source : Dissident Voice
Source: William James Martin | My Catbird Seat
While I was listening to a recent interview with Graham Hancock about his new novel and his TED lecture, the startling claim was made that Russian President Vladimir Putin commented that war might be a necessary result of the Monsanto Protection Act.
I was skeptical, but did a little digging around, and it turns out the story checks out…
The shocking minutes relating to President Putin's meeting last month with US Secretary of State John Kerry reveal the Russian leaders "extreme outrage" over the Obama regimes continued protection of global seed and plant bio-genetic giants Syngenta and Monsanto in the face of a growing "bee apocalypse" that the Kremlin warns "will most certainly" lead to world war.
According to these minutes, released in the Kremlin today by the Ministry of Natural Resources and Environment of the Russian Federation (MNRE), Putin was so incensed over the Obama regimes refusal to discuss this grave matter that he refused for three hours to even meet with Kerry, who had traveled to Moscow on a scheduled diplomatic mission, but then relented so as to not cause an even greater rift between these two nations.
At the center of this dispute between Russia and the US, this MNRE report says, is the "undisputed evidence" that a class of neuro-active insecticides chemically related to nicotine, known as neonicotinoids, are destroying our planets bee population, and which if left unchecked could destroy our world's ability to grow enough food to feed its population.
So grave has this situation become, the MNRE reports, the full European Commission (EC) this past week instituted a two-year precautionary ban (set to begin on 1 December 2013) on these "bee killing" pesticides following the lead of Switzerland, France, Italy, Russia, Slovenia and Ukraine, all of whom had previously banned these most dangerous of genetically altered organisms from being used on the continent.
Two of the most feared neonicotinoids being banned are Actara and Cruiser made by the Swiss global bio-tech seed and pesticide giant Syngenta AG which employs over 26,000 people in over 90 countries and ranks third in total global sales in the commercial agricultural seeds market.
Important to note, this report says, is that Syngenta, along with bio-tech giants Monsanto, Bayer, Dow and DuPont, now control nearly 100% of the global market for genetically modified pesticides, plants and seeds.
Also to note about Syngenta, this report continues, is that in 2012 it was criminally charged in Germany for concealing the fact that its genetically modified corn killed cattle, and settled a class-action lawsuit in the US for $105 million after it was discovered they had contaminated the drinking supply of some 52 million Americans in more than 2,000 water districts with its "gender-bending" herbicide Atrazine.
To how staggeringly frightful this situation is, the MNRE says, can be seen in the report issued this past March by the American Bird Conservancy (ABC) wherein they warned our whole planet is in danger, and as we can, in part, read:
"As part of a study on impacts from the world's most widely used class of insecticides, nicotine-like chemicals called neonicotinoids, American Bird Conservancy (ABC) has called for a ban on their use as seed treatments and for the suspension of all applications pending an independent review of the products' effects on birds, terrestrial and aquatic invertebrates, and other wildlife.
"It is clear that these chemicals have the potential to affect entire food chains. The environmental persistence of the neonicotinoids, their propensity for runoff and for groundwater infiltration, and their cumulative and largely irreversible mode of action in invertebrates raise significant environmental concerns," said Cynthia Palmer, co-author of the report and Pesticides Program Manager for ABC, one of the nation's leading bird conservation organizations.
ABC commissioned world renowned environmental toxicologist Dr. Pierre Mineau to conduct the research. The 100-page report, "The Impact of the Nation's Most Widely Used Insecticides on Birds," reviews 200 studies on neonicotinoids including industry research obtained through the US Freedom of Information Act. The report evaluates the toxicological risk to birds and aquatic systems and includes extensive comparisons with the older pesticides that the neonicotinoids have replaced. The assessment concludes that the neonicotinoids are lethal to birds and to the aquatic systems on which they depend.
"A single corn kernel coated with a neonicotinoid can kill a songbird," Palmer said. "Even a tiny grain of wheat or canola treated with the oldest neonicotinoid — called imidacloprid — can fatally poison a bird. And as little as 1/10th of a neonicotinoid-coated corn seed per day during egg-laying season is all that is needed to affect reproduction."
The new report concludes that neonicotinoid contamination levels in both surface- and ground water in the United States and around the world are already beyond the threshold found to kill many aquatic invertebrates."
Quickly following this damning report, the MRNE says, a large group of group of American beekeepers and environmentalists sued the Obama regime over the continued use of these neonicotinoids stating: "We are taking the EPA to court for its failure to protect bees from pesticides. Despite our best efforts to warn the agency about the problems posed by neonicotinoids, the EPA continued to ignore the clear warning signs of an agricultural system in trouble."
And to how bad the world's agricultural system has really become due to these genetically modified plants, pesticides and seeds, this report continues, can be seen by the EC's proposal this past week, following their ban on neonicotinoids, in which they plan to criminalize nearly all seeds and plants not registered with the European Union, and as we can, in part, read:
"Europe is rushing towards the good ol days circa 1939, 40… A new law proposed by the European Commission would make it illegal to "grow, reproduce or trade" any vegetable seeds that have not been "tested, approved and accepted" by a new EU bureaucracy named the "EU Plant Variety Agency."

It's called the Plant Reproductive Material Law, and it attempts to put the government in charge of virtually all plants and seeds. Home gardeners who grow their own plants from non-regulated seeds would be considered criminals under this law."
This MRNE report points out that even though this EC action may appear draconian, it is nevertheless necessary in order to purge the continent from continued contamination of these genetically bred "seed monstrosities."
Most perplexing in all of this, the MRNE says, and which led to Putin's anger at the US, has been the Obama regimes efforts to protect pesticide-producer profits over the catastrophic damaging being done to the environment, and as the Guardian News Service detailed in their 2 May article titled "US rejects EU claim of insecticide as prime reason for bee colony collapse" and which, in part, says:
"The European Union voted this week for a two-year ban on a class of pesticides, known as neonicotinoids, that has been associated with the bees' collapse. The US government report, in contrast, found multiple causes for the collapse of the honeybees."
To the "truer" reason for the Obama regimes protection of these bio-tech giants destroying our world, the MRNE says, can be viewed in the report titled "How did Barack Obama become Monsanto's man in Washington?" and which, in part, says:
"After his victory in the 2008 election, Obama filled key posts with Monsanto people, in federal agencies that wield tremendous force in food issues, the USDA and the FDA: At the USDA, as the director of the National Institute of Food and Agriculture, Roger Beachy, former director of the Monsanto Danforth Center. As deputy commissioner of the FDA, the new food-safety-issues czar, the infamous Michael Taylor, former vice-president for public policy for Monsanto. Taylor had been instrumental in getting approval for Monsanto's genetically engineered bovine growth hormone."
Even worse, after Russia suspended the import and use of an Monsanto genetically modified corn following a study suggesting a link to breast cancer and organ damage this past September, the Russia Today News Service reported on the Obama regimes response:
"The US House of Representatives quietly passed a last-minute addition to the Agricultural Appropriations Bill for 2013 last week – including a provision protecting genetically modified seeds from litigation in the face of health risks.

The rider, which is officially known as the Farmer Assurance Provision, has been derided by opponents of biotech lobbying as the "Monsanto Protection Act," as it would strip federal courts of the authority to immediately halt the planting and sale of genetically modified (GMO) seed crop regardless of any consumer health concerns.

The provision, also decried as a "biotech rider," should have gone through the Agricultural or Judiciary Committees for review. Instead, no hearings were held, and the piece was evidently unknown to most Democrats (who hold the majority in the Senate) prior to its approval as part of HR 993, the short-term funding bill that was approved to avoid a federal government shutdown."
On 26 March, Obama quietly signed this "Monsanto Protection Act" into law thus ensuring the American people have no recourse against this bio-tech giant as they fall ill by the tens of millions, and many millions will surely end up dying in what this MRNE report calls the greatest agricultural apocalypse in human history as over 90% of feral (wild) bee population in the US has already died out, and up to 80% of domestic bees have died out too.
Source: Political Blind Spot  
In "Why Some Scientists Embrace the 'Multiverse," Dennis Prager reports that he recently participated, along with 30 scholars, mostly scientists and mathematicians, in a conference on the question of whether the universe was designed, or at least fine-tuned to make life possible, especially intelligent life. Participants — from Yale, Princeton, Harvard, Berkeley and Columbia among other American and European universities — included agnostics, atheists and believers in God.  (Prager, Jewish World Review, June 18, 2013)
Though the clear scientific consensus was that, at the very least, the universe is exquisitely fine-tuned to allow for the possibility of life said Prager, many atheist scientists and fellow-travelers who insist there be no Creator God put forward the notion of a multiverse despite there being not a shred of evidence for the existence of these universes.  
The multiverse hypothesis is a desperate grasp at the fantasy theory first proposed by David Deutsch in his book, "The Fabric of Reality."  Deutsch's theory posits the existence of an infinite number of parallel universes in the vain hope that in at least one of them, conscious life and order arose by pure chance, meaning that living beings created themselves.
 Eminent quantum theorist John Polkinghorne utterly rejects the multiverse nonsense:
 "Let us recognize these speculations for what they are.  They are not physics, but….metaphysics.  There is no purely scientific reason to believe in an ensemble of universes….To my mind greater economy and elegance would be that this one world is the way it is because it is the creation of the will of a Creator who purposes that it should be so." (Cosmos, Creator and Human Destiny, Dave Hunt, p. 209)
 Multiverse speculations, as Polkinghorne pointed out, are not physics but metaphysics, and in fact are grounded in a two-fold neo-Gnostic vision.  First, that living beings created themselves from pre-existing or spontaneously generated matter, and second, the age-old technology of alchemy and its magical meaning: the ancient Egyptian Hermetic principle of the macrocosm's correlation with the microcosm, "As above, so below" symbolized by the Ouroboros—the great chain of being, cosmic tree of life or with Darwin the tree of life.
In modern Luciferian theosophical thought for example, the Ouroboros 'above' corresponds to a number of different astral planes and sub-planes comprising the habitations,
"(of all) supernatural entities, the locale of gods and demons, the void where the thoughtforms dwell, the region inhabited by spirits of the air and other elements, and the various heavens and hells with their angelic and demonic hosts….With the help of ritual procedures, trained persons believe that they can 'rise on the planes,' and experience these regions in full awareness." ("Beyond the Body: The Human Double and the Astral planes, Benjamin Walker, 1974, pp. 117-8)
The Ouroboros with its astral planes is well-known around the world in its' many esoteric traditions:
"References to this reality are the Dreaming of the Australian Aborigines, the Spirit-world of Shamanism, the Duart of the ancient Egyptians, the Bardo (Intermediate State) of the Tibetans, the Imaginal world of Islamic Esotericism – e.g. the Barzakh (Interworld) or of Suhrawardi and the Mithal (Imaginal realm) of Ibn Arabi – the Universe of Asiyah of some Kabbalists, or of Yetzirah according to others.  Other descriptions are the Nervo degree of the Physical State of Theon, the Astral or 2nd Prakritic plane (corresponding to the Linga Sharira or Subtle or Astral body) and the Kama (Desire-Plane) of Blavatsky, the Astral Plane of the Adyar school of Theosophy and of popular occultism, Rudolf Steiner's "Soul World"; and the Vital and Subtle Physical described by Sri Aurobindo and Mirra.  These are just a few of the innumerable descriptions of this plane of existence." (The Astral Plane, kheper.net)
The Apostle Paul speaks not of cosmic trees, astral planes and the beings supposedly existing there but of fallen angels, the "spirits of wickedness under the heavens" (Eph. 6:12) and their chief, "the prince of the powers of the air." (Eph. 2:2)  
According to Paul, fallen angels are dispersed in a multitude throughout the whole blue expanse of sky which is visible to us—the dwelling place for the host of fallen angels who have been cast down from heaven.    This means that in esoteric multiverse theories and occult cosmic tree of life conceptions, the whole blue expanse of sky under the heavens where fallen angels dwell is the Ouroboros/cosmic tree 'above' consisting of astral planes and sub-planes connected by the great chain of being up which the initiate spiritually ascends (evolves) by way of ritual (i.e., transcendental meditation, mind-altering drugs) as he traverses the occult Path of Life or Western Magical Way to reach divine status and gain psychic powers.  
Royal Astronomer Lord Martin Rees champions multiverse conceptions in the hope that in at least one or more of them living beings created themselves who are far more advanced than our own life-forms.  Rees believes that if this is the case, then super-intelligent aliens might be capable of simulating in their brains or in a super-computer the complex history of our universe, meaning the universe we inhabit is a simulation lacking real substance and existing only as a mental construction, a matrix, in the minds of highly evolved aliens who seeded our world with life and travel through time in order to control man's evolutionary progress. (Scientific Mythologies, James A. Herrick, p. 216)
The idea that the universe we inhabit exists only as a mental construction is very similar to Hinduism's Brahman. Brahman is the Great Cosmic Spirit— the Ultimate One Substance (prakriti matter) or Essence of material phenomena, meaning that the universe exists only as a mental construction in the mind of Brahman: brahma satyam jagan mithya, or "Brahman is real, the world is unreal." (swamij.com/mahavakyas)
Rees proposal is also similar to the hypothesis presented by Olaf Stapledon, a scientist who has always kept one foot firmly planted in neo-Gnostic science fiction accounts and imagines our universe to be an artifact of the Star Maker.  Building off of Stapledon's fantasy Carl Sagan suggests that we are "star folk" made of "star stuff."    (Herrick, pp. 216-217)
Replace Star Maker with Brahman and "star stuff" with sarvam khalvidam brahma, or "All is truly Brahman" (swamij.com) and we have ayam atma brahmam: "The Self is Brahman." (Brihadaranyaka Upanishad 4.4.5)
In the caption of his book, "Just Six Numbers," Rees reveals the ancient occult basis of his propositions:
"The ouraboros. There are links between the microworld of particles, nuclei and atoms and the cosmos." (Rees M., Just Six Numbers, P. 9)
"Now the serpent was more cunning than any beast of the field…" — Genesis 3:1
As a powerful occult symbol, the Ouroboros or Uroboros means the seething power, creative and/or evolutionary impulse or energy of the serpent figuratively depicted as either a serpent or dragon eating its own tail.  The serpent's body is often depicted as the Great Chain of Being, Cosmic Tree of Life, or with Darwin, the Tree of Life.  
 The occult Tree of Life with its' multiple dimensions and life-giving energy systems not only powers the universe but reaches into the psyche, stirring imagination, bringing psychic powers and even awakening pre-human memories of when the scientifically "enlightened occult elite," the Gnostikoi, were fish:
"Remember when you were a fish…." suggested Jean Houston, the prophet of the possible, in a workshop to awaken ancient pre-human memories.  Nearly a thousand evolved life-forms (people) dropped to the floor and began moving their 'fins' as if to propel themselves through water.  "Notice your perception as you roll like a fish. How does your world look, feel, sound, smell, taste?"  Then you crawled up on land said Houston, so now you must, "Allow yourself to fully remember being a reptile….Then some of you flew. Others climbed trees."   A zoo of beastly sounds erupted from the herd of pre-human birds, reptiles and apes. (America: The Sorcerer's New Apprentice, Hunt and McMahon, p. 218)
From the time of the ancients serpent power has been important to religious and mythological symbolism all around the world. Within the Egyptian mysteries, serpent power was associated with,
…"the elemental forces that were in play before the creation of the world." (Carl Teichrib, Gods of Ancient Egypt, p. 182)
 In China serpents were spiritually linked with earth and water while in Scandinavian myth a world serpent protected man from cosmic forces of chaos.  The self-described Gnostic Carl Jung interpreted the Ouroboros as having archetypal consubstantiality to the human psyche.    Serpent power is also associated with today's occult New Age spirituality as well as Gnosticism, occult Hermetic Kabbalah, Roisicrucianism, Illuminati, Freemasonry and its' blatantly Luciferian sister, Theosophy, where according to Helena Blavatsky, serpent power representsself-generation and evolution through its own creative power. 
In his book, "The Sign of the Serpent," Mark Balfour relates how pervasive serpent symbols are within India and the Hindu religion:
 "Any observant traveler who moves from the snow-tipped Himalayas in the North to the sun-soaked sands of Cape Comorin at India's southern tip, will encounter—particularly in the rural areas and at sacred centres of pilgrimage wherever Siva, God of both Divine Wisdom and regeneration, is the presiding Deity—the serpent motif sculptured within shrines, impressed on myriads of stone implants in the ground and depicted in art." (A Short Guide to Occult Symbols: Serpent Power, Carl Teichrib, 2005, Kjos Ministries)  
Balfour elaborates on this belief:
"In Hinduism, the Cosmic Serpent—Ananta Sesha—symbolic of timeless eternity, carries the world on his 1000-fold [Cobra] hood…As the creative impulse stirs within the great Serpent in the Sky—when passive idea becomes active thought—the forces of attraction and repulsion come into play as 'spirit' begins its involution into "matter." (ibid, Teichrib)
Moreover, Kundalini yoga, a discipline within Hinduism, teaches that latent serpent energy lies at the base of the etheric human spine, 
"…like a coiled serpent, ready to spring." (Harper's Dictionary of Hinduism, p. 156, ibid, Teichrib)  
Through strenuous yoga techniques, this Kundalini serpent power uncoils and rises through seven "chakras" or power centers within the human body. The Kundalini serpent force is considered,
"(to be a) concentrated field of intelligent cosmic, invisible energy absolutely vital to life beginning in the base of the spine as a man or a woman begins to evolve in their first incarnation." (The Donning International Encyclopedic Psychic Dictionary, p. 343, ibid, Teichrib)
The serpent power/Masonry connection is revealed by occultist Mason Manly Hall who says that when the Mason learns how to properly channel the power of the serpent he has learned the mystery of his Craft: 
"The seething energies of Lucifer are in his hands and before he may step onward and upward, he must prove his ability to properly apply energy." (New World Order: The Ancient Plan of Secret Societies,William T. Still, p. 30)
In "Occult Theocracy," Edith Starr Miller elaborates on the serpent power/Masonry connection:
"Luciferian Occultism controls Freemasonry (and) is therefore not a novelty, but it bore a different name in the early days of Christianity.  It was called Gnosticism…" (Occult Theocracy, p. 198, 1933)
 Free Masonry is grounded in occult Hermetic Kabbalah, the non-Jewish version of Kabbalah, a syncretic system that draws on Gnosticism, Western astrology, alchemy, ancient Egyptian drom which the alahnry connectionntherefore not a novelty, but it bore a different name in the early days of Chhermeticism, Greco-Roman nature religions, Eastern mysticism/reincarnation/karma, spiritual and biological evolutionary conceptions, neoplatonism, the Enochian system of angelic magic of John Dee and Edward Kelley, rosicrucianism, tantra, and tarot cards, which are seen as keys to the Tree of Life.  
Occult Hermetic Kabbalah is also the underlying philosophy and framework for Western magical societies such as the Golden Dawn, Thelemic orders, mystical-religious societies such as the Builders of the Adytum and is the precursor to the Wiccan, Neopagan and Luciferian New Age spirituality over-taking Western and American civilization.
Regarding the importance of occult Hermetic Kabbalah to Freemasonry, Albert Pike–the most influential Freemason that has lived—has this to say in his Morals and Dogma:
"The Kabalah is the key to the occult sciences; and the Gnostics were born of the Kabalists. (Morals and Dogma, p. 626) 
The famous scientist, engineer, religious writer and mystic, Emanuel Swedenborg (1688-1772) claimed to have been instructed by beings on other planets as well as by angels during his astral plane travels.  Swedenborg has influenced a long line of scientists, philosophers, modern science fiction writers and movie producers as well as Joseph Smith.  
Swedenborg described Masonry as a search after Light said Pike:
"That search leads us directly back, as you see, to the Kabbalah. In that ancient and little understood medley of absurdity and philosophy, the Initiate will find the source of many doctrines; and may in time come to understand the Hermetic philosophers, the Alchemists, all the Anti-papal Thinkers of the Middle Age, and Emanuel Swedenborg. (Morals and Dogma, p. 741)
The Gnostic Hermetic Kabbalah holds to the neoplatonic conception that the manifest universe (One Substance) of which material creation is a part, arose as a series of emanations or evolutions from the godhead or divine Cosmic Spirit. 
In his Dictionary of Mysticism and the Occult, Nevill Drury writes that the Hermetic Kabbalah's Tree of Life consists of ten spheres, 
"…or sephiroth, through which—according to mystical tradition—the creation of the world came about. The sephiroth are aligned in three columns headed by the supernals and together symbolize the process by which the Infinite Light…becomes manifest in the universe." (A Short Guide to Occult Symbols: The Tree of Life, Carl Teichrib)
 The sephiroth also have a role resembling that of the "…charkas [sic] in yoga."
In other words, the sephiroth symbolize the consubstantiality or oneness of the initiate's intellect with the Divine Substance (i.e., ancient Egyptian Nu, Chaos, Brahman, Omega Point, Singularity) as well as the seething evolutionary energies of Lucifer (Moshiach/Nachash/Gematria) while chakras refer to psychic centers that lie along the spine of the etheric body that awaken
by way of kundalini serpent power yoga.
For the initiate, the deeper meaning of the Hermetic Kabbalah is the Tree of Life (snake's body) 'above' as well as the inward path 'below' in which the adept who has mastered the seething energies of Lucifer discovers and experiences the "inner light" (also called the divine spark and inner Christ). 
In short, Hermetic Kabbalah is a system of Luciferian teachings and evolutionary conceptions which open up the mind and the soul to a new level of understanding from the snake: salvation comes from within.
From the Renaissance to our own time, Gnostic Hermetic science packaged as biological and spiritual theories of evolution, various Tree of Life conceptions together with pre-existing or spontaneously generated matter theories, multiverse conceptions, Teilhard's Omega Point and trans-humanism's Technological Singularity for example, has swept the post-Christian West and America, even entering into the whole body of the Church.


Luciferian Occultism: Serpent Power
In "God and the Knowledge of Reality," the Catholic philosopher and historian, Thomas Molnar (1921–2010), writes that during the Renaissance Christian mystics and scholars such as Emanuel Swedenborg discovered Hermetic magic and esoteric Jewish Kabbalah texts which they studied and translated resulting in Hermetic Kabbalah.  Then like Pico della Mirandola, they argued that occult hermetic science—the divine technology or Magic Way of reaching divine status and powers through ritual procedures (and for Swedenborg astral plane traveling) is the best proof of the divinity of Christ.    In other words said Molnar,
"…..by the time of the Renaissance the esoteric texts of the first centuries A.D. had acquired in scholarly and humanist circles an unparalleled prestige, confronting as equals the texts held sacred by the church.  In Pico's estimation, 'nulla est scientia que nos magis certificet de divinitate Christ quam magia et Cabala' (there is no science that would prove for us Christ's divinity better than magic and the Cabala.)"  (pp. 78-79)
From then till now, Luciferian occult science has been working steadily toward its' goal to invert, pervert, and replace the living word of God (Matthew 4:4) beginning with the book of Genesis, the book of beginnings divinely revealed to Moses for our edification and salvation.   As a result, the majority of contemporary Christians no longer know that Genesis is the living Word of God because they have lost contact with the early Church Fathers, the living link between the ancient texts containing God's revelation and today's esoteric evolutionary imperative.
In their day, just as in our own, many people erroneously interpreted Genesis, especially the first three chapters, as an allegory, denying it has any literal and historic meaning.  Therefore the Church Fathers who wrote on Genesis made a specific point in saying it has literal meaning that we must understand correctly even while explaining that anthropomorphic statements about God describing Him as a man who sits on thrones for example, are to be understood symbolically.
Church Fathers regarded Genesis, especially the first three chapters, as divinely inspired text that tells of actual, historical events and people. St. Cyril of Alexandria for example, wrote that Genesis is divinely inspired and cannot be apprehended rightly without respect for its' historical meaning:
"Those who reject the historical meaning in the God-inspired Scriptures as something obsolete are avoiding the ability to apprehend rightly, according to the proper manner, the things written in them…whenever some historical events are presented to us by the Holy Scriptures (a) useful search into the historical meaning is appropriate, in order that the God-inspired Scripture be revealed as salvific and beneficial to us in every way." (St. Cyril, "Commentary on the Prophet Isaiah 1,4, PG 70, 192AB)
Church Fathers make the point that the whole of creation, including the soul of man, was brought into existence from non-existence (ex nihilo), not from eternally existing or spontaneously generated matter as ancient and modern evolutionary adherents and Luciferian occultists believe.
On the miraculous creation of the first man Church Father John Chrysostom writes:
"And God formed man of dust from the earth, and breathed into his face the breath of life, and man became a living soul….the inbreathing communicated to the one created out of earth the power of life, and thus the nature of the soul was formed.  What does a living soul mean?  An active soul, which has the members of the body as the implements of its activities, submissive to its will." (Genesis, Creation, and Early Man, Seraphim Rose, p.215)
Gregory of Nyssa adds:
"The body and the soul were formed at the same time—not one before and the other afterwards…" (ibid, p. 218)
Jesus Christ, the "angel" who spoke with Moses at Sinai, is the Creator.  Foremost of His miracles is creation out of nothing—six acts or days of creation rather than the billions of years of evolutionary alchemical process out of matter:
"The first moment of time is the moment of God's creative act and of creation's simultaneous coming to be." (Philosopher and New Testament scholar William Lane Craig quoted in "If God created the universe, then who created God?' by Jonathan Sarfati, Creation Ministries International)
With Irenaeus, the doctrine of creatio ex nihilo was well established. He also argued that the world (matter) was not coeternal with God:
"But the things established are distinct from Him who has established them, and what [things] have been made from Him who has made them. For He is Himself uncreated, both without beginning and end, and lacking nothing. He is Himself sufficient for this very thing, existence; but the things which have been made by Him have received a beginning… He indeed who made all things can alone, together with His Word, properly be termed God and Lord; but the things which have been made cannot have this term applied to them, neither should they justly assume that appellation which belongs to the Creator." ("Is Creatio Ex Nihilo A Post-Biblical Invention? An Examination Of Gerhard May's Proposal," Paul Copan, Trinity Journal 17.1; Spring 1996)
The Fourth Lateran Council of 1215 affirms creation ex nihilo:
"We firmly believe and simply confess that there is only one true God … the Creator of all things visible and invisible, spiritual and corporeal; who from the very beginning of time by His omnipotent power created out of nothing [de nihilo condidit] both the spiritual beings and the corporeal." (ibid, Copan)
On creation ex nihilo, the Westminster Confession of Faith (1646) asserts:
"It pleased God … in the beginning, to create or make of nothing the world, and all things therein" (IV.I; ibid)
The divinely inspired Genesis account of creation ex nihilo is a great stumbling block for contemporary Westerners and Americans—including great numbers of Christian theologians— brought up with an evolutionary outlook, an antihuman, occult Luciferian/Gnostic materialistic worldview that has left them spiritually and morally impoverished.
"But in his estate shall (Antichrist) honour the God of forces." Dan. 11:38
Today the Nachash, the occult planetary-elites God of forces has confused, deluded and mesmerized vast numbers of Westerners and Americans.  As the animated seething energy called evolution the God of forces is the principle miracle-producing power of the cosmos. Having transformed the consciousness of his followers, they are no longer the spiritual image-bearers of the living Triune God but evolution's conscious products who can achieve ever higher levels of consciousness by directing their own evolution.
So complete has the transformation of consciousness been that the God of forces has successfully inverted the order of creation and for increasing numbers of deluded Christians, reversed the direction of Biblical theism. With creation ex nihilo virtually replaced by evolution, it is now believed that men have not fallen from perfection but instead are gradually evolving upward from their ape beginnings toward greater and greater spiritual perfection. Self-perfecting man no longer needs the living, supernatural God as the idea of "conscious evolution" means he can save himself, and perhaps even attain god-hood.
As the 'Christ' of the hugely popular "A Course in Miracles" the God of forces states that there is an "irresistible Force" within each person, a universal Force that when activated grants unimaginable psychic powers, even immortality.  The 'Christ' tells New Age leader Barbara Marx Hubbard that on the day of Planetary Pentecost a Planetary Smile will flash across the faces of all people who have accepted the Luciferian Initiation.  There will be "uncontrollable joy" that the 'Christ' describes as the "joy of Force" that will "ripple"through the one body of humanity.  ("False Christ Coming: Does Anybody Care? Warren B. Smith, p. 120)
The God of forces who is the serpent power worshipped by mankind from antiquity, the god of Gnostic Masonry, the seething energies of Lucifer, the serpent power of Kundalini yoga, the body of the occult Tree of Life, the Cosmic Spirit of the universe, the Singularity and the Collective who represents self-generation and evolution through its own creative power poses a question to his enthralled worshippers, 
"What if I am not a 'man' at all, but rather a Force, an 'Energy" in the universe, that IS the universe, and that is, in fact, All That Is. What if I am The Collective?" ("God" in Conversations with God: Book 3, p. 125, Neale Donald Walsh, ibid Warren B. Smith, p. 122) 
Tragically, many people today, including growing numbers of Christians, are being seduced by an occult planetary mythology that grew out of the Renaissance and maintains that man is not fallen, that he is ultimately perfectible through a process of evolution and that through leaps of consciousness he can realize that he is God.   The common thread among all occult Hermetic science, secret societies and esoteric teachings since the Renaissance is a single mind directing the formation of the new religious consciousness.   It is the mind of the same fallen angel who tempted Adam and Eve in the Garden with the words, "Ye shall be as Gods." (Gen. 3:5)
When finally the man of lawlessness arrives and appears to triumph for a time, in the end it is he whom the Lord Jesus,
"….shall kill with the spirit of his mouth; and shall destroy with the brightness of his coming, him," (2 Thes. 2:8)
People behaving like birds should mark a step forward in the evolutionary capacity of the human race. After all, birds sing melodiously at dawn and dusk, swoop majestically in the open sky, and build their nests using only their beaks. I doubt that most humans could build such nests even using two hands.
Yet, do we dulled and listless nine to fivers dance through the streets and burst into rapturous song each dawn and dusk? No, no, not we measured and mannered mortals. Our typical daily response to the circadian rhythms of this universe that inspire the swooping birds is to reach into our pockets for a mass-produced, electronically-energised plastic gismo, upon which to twitter, tweet and text profound messages to our friends, such as: "hey, what ya doin' this p.m? I'm nackered – need a drink – how about Soho Brasserie around 7 tonight? saw jamie this mornin' – wow he looked wicked.. let his hair grow out and was sporting brand new Nikes!"  It's a seriously retarded and poor imitation of the birds version – don't you think?
If only people could pause long enough to actually listen to the song of the birds, maybe even to marvel at their spontaneous and often balletic flight, or simply peer at one of their nests and reflect on its extraordinary design. But no, "No time for that – I never look up – too busy." The very same reason given for never seeing the poisoned aerosol ploughing of the very sky in which the birds perform their ritual dances. What a telling indictment of the current inhuman condition of modern man.
When we pass – and our spirit transitions to the next domain – there is, I believe, a timeless illuminated kind of moment when we get to see the full picture of how we used our time here on Earth. At our 'point of transition', we are, if you like, presented with the results of the exam called life: the accumulated contribution – or lack of contribution – that we made to this Universe in the course of manifesting our earthly existence.
In that timeless space beyond physical life and yet before becoming (once again) pure spirit, we are perhaps confronted by that which we really are: the human expression of that immeasurable gift of life, which we each carried with us into this world as children, as unconscious, yet supremely potent glassy-eyed little God-heads, emerging out of the fecund mother womb. Then, as we grow, carrying forward and nurturing as best we can, this seed of our limitless potentiality. And ultimately, at that moment of passing, our accumulated earthly truths face their unconditional confrontation with the Universal Truth.
At this moment 'wasted time' measures up against purposefully utilized time – and whichever swings the scales its way – decides our soul's further progression or regression in the life to come. The positive actions that contributed to the furtherance of the creative potential with which we started this adventure will lift us higher on our ongoing journey; as will all that which encourages furtherance of the evolution of this planet into a consciously loving and creative force for the better.
But the first signposts of our initiation appear when we are yet young. For it is then when we first notice the big divisions in the road ahead – and have the task of choosing – or not choosing – to follow the calling of our hearts and our expectant soul. A task which further tests us as we become young adults and gain greater awareness of the contradictions presented by a world at war (with itself) and the ever-present potential within each of us to change that condition into its opposite.
That is our 'exam paper'. Forget the stuff that's called 'exams', which we are forced to grapple with in secondary school. They are the distorted and entombed version of the real thing. They are simply a way of by-passing out true rite of passage. A by-pass built by those carrying an ulterior motive: the intention of making sure that we never get the priceless opportunity to stand face to face with our own destiny at a moment when the great majority of our life still stands ahead of us.
It is a deliberate and coldly inhuman calculation, designed to harness the majority of mankind to the yoke ofunquestioned slavery to the matrix. And if successful, it ensures that a vast swathe of humanity will be tied up in the 'nine to five' sterile work ethic of the status quo for a good part of the rest of their days. A process that also has the effect of holding back the greater evolution of planetary awareness as a whole.
Of course, there is no telling which side of the line those who do succeed in facing their rite of passage will land. The road of life, even within the confines of the status quo, is not without its twists and turns. Yet, opportunities to get onto our true paths are not always present – but remain veiled and often disguised by the distractions of the absurd and power-hungry paraphernalia of modern living.
So it is that symbolically or actually, much of the 'civilized' world is tweeting and twittering its way to oblivion.
And when that day of oblivion finally draws close at hand, and its cool breath is felt on the nape of the neck, it will be understood that all earlier attempts to put off honestly confronting and reflecting upon the meaning of life – the moment of passing – and the beginning of the life to come, amounted to a futile and tragically wasteful disregard of our best human energies. The 'judgement day' as it is historically known, cannot be anesthetized. It cannot be erased from existence by wrapping ourselves up in empty discourses and the fashionable superficial banter of our time.
In the end, this is just a way of trying to hide our fear of embracing the bigger life to which our starved souls are trying to direct us.
We need to be brave enough to listen – and courageous enough to act on what we hear.
So to all those bent forward, squinting over their plastic, pocket-sized, electronically-enlivened screens, or chatting uselessly on their microwave cell phones – only to then go home to spend the rest of the evening in front of the mind control screen on the living room wall – I want to say: we have no right to suffocate the voice of the spirit with which we were and are so richly endowed. In the highest spiritual circles, such an act is considered a great irreverence and a major karmic burden in lives to come.
More than this even, it is an act of abandonment of our responsibility to take charge of our destinies and make something out of them. To give back to that creative source which gave us life, something more than that with which we started, some fine individual expression of our gratitude to our Creator.
It is the growth of manifest spirit which is the true growth in us humans: the increase we make in the number and quality of dancing reflective prisms in the diamond of Life. From the pure unconscious of the child to the forged and sculptured consciousness of the adult – that is our life work.
The preoccupation with 'economic growth' is a subconscious and sublimated compensation for a lack of expansion of the spirit and the soul of man; the growth of the divine human which is our true reason to be. Power, politics and a preoccupation with acquiring material possessions, is the net expression of life gone off-course. Of submission to the dark side's plan for humanity's slavery.
So if you still insist in twittering away your life – at least twitter something meaningful like: "I'm seeing the sun, renewed, blazing forth as it climbs into the vastness of the morning sky. I feel my soul expanding with it. I feel myself soaring like a bird, leaping like a gazelle… today I'm in celebration of life! I'm arranging a meeting with the calling of my destiny – I'm throwing off the shackles of meaningless repression, dear friend, how about you​?"
Tweet your way to heaven that way – or don't tweet at all. Leave it to the birds. For they, at least, only know to communicate in poetry.
About the Author
Julian Rose is an organic farmer and international activist. He is the author of "Changing Course for Life – Local Solutions to Global Problems" www.changingcourseforlife.info  His next work: "In Defence of Life – Essays for a Radical Reworking of Green Wisdom" is to be published later this summer.
Source: Waking Times
On May 25, 2013, millions marched against Monsanto across the globe. I took part here in New York City, of course, and was fortunate to have the opportunity to lead a teach-in called: "Food Justice, GMOs, & the Vegan Option (Eat Like a Revolutionary)."
The ostensible goals of this event included:
Present GMOs as much more than a single issue.
Suggest that GMOs offer a powerful entry point for outreach to the mainstream.
Provide facts to be used for such outreach.
Explain why there's more to food justice than screaming "Fuck Monsanto."
At the request of those who attended the teach-in, I've compiled some of the material in an article of sorts. This is not meant to be the definitive word on any of these topics. Rather, I strongly encourage all readers to follow-up with their own research and, of course, share what they find.
Monsanto 101
Monsanto is not a food company.
Monsanto a chemical company that made its name, for example, selling saccharin to Coca-Cola and Agent Orange to U.S. military. Its products also include PCBs, dioxin, DDT, and rBGH.
Monsanto records annual sales of roughly $11.8 billion and operates 404 facilities in 66 countries, over 6 continents with products grown on more than 282 million acres worldwide.
Monsanto is one of three corporations (along with DuPont and Syngenta) that control 70 percent of the global seed market — aiming for monopoly power over the planet's food and water supplies.
GMO 101
GMO is short for "genetically modified organism" and is the result of corporate scientists taking genes from one species and inserting them into another species in an attempt to obtain a desired trait or characteristic. GMOs are also known as "transgenic organisms" and the process is often called "genetic engineering" or GE.
Examples of genetic engineering include:
Inserting spider genes into goat DNA in an attempt to produce goat milk that contains spider web protein to be used in the manufacturing of bulletproof vests.
Arctic fish gene spliced into tomatoes and strawberries to make them tolerant to frost.
Potatoes that will glow in dark when they need water.
All this and so much more is happening even though, as any non-corporate scientist can tell you, our current understanding of the way DNA works is extremely limited. Any change to DNA can have side effects that are impossible to predict or control. Still, the industry forges on, e.g. 94 percent of soy is GM, 90 percent of cotton, 88 percent of corn, and 95 percent of sugar beets.
Reality: 80 percent of processed food contains at least one GM ingredient.
Monsanto Protection Act
For those who seek solace in oversight, be warned: the U.S. Food and Drug Administration (FDA) does not require a single safety study, does not mandate the labeling of GMOs, and allows companies to put GM foods onto the market without even notifying the agency.
You might even say we are the test.
GMOs were introduced into the American food supply in 1996 and within nine years, the percentage of Americans with three or more chronic illnesses jumped from 7 percent to 13 percent while food allergies skyrocketed.
Which brings us to what is euphemistically known as the "Monsanto Protection Act." Thanks to the Farmer Assurance Provision, Section 735, of the recently passed spending bill, even if an individual or group were to bring suit against a GM company, no action could be taken until an "Environmental Impact Statement" (EIS) is compiled — and this typically takes years.
Translation: The product suspected to be dangerous stays on the market until the EIS inevitably declares it safe.
"Safe?"
GMOs are bad for the environment.
 GMOs, explains Greenpeace, "can spread through nature and interbreed with natural organisms, thereby contaminating non-GE environments and future generations in an unforeseeable and uncontrollable way. Their release is genetic pollution and is a major threat because GMOs cannot be recalled once released into the environment."
Most GM crops are engineered to be "herbicide tolerant." This is why Monsanto sells Roundup Ready crops, designed to survive their Roundup herbicide. As a result, between 1996 and 2008, U.S. farmers sprayed an extra 383 million pounds herbicide on GM crops and the overuse of Monsanto's Roundup herbicide creates what are called "superweeds," and thus, even more herbicide is used in the futile attempt to control this cycle.
GMOs interbreed with natural organisms, contaminating non-GE environments. Again: once genetic pollution is released into nature, it cannot be recalled.
GMOs are not the answer to world hunger.
 The 2008 Friends of the Earth report, "Who Benefits From GM Crops," sums it up well: "The majority of GM crops are not destined for hungry people in developing countries, but are used to feed animals, generate biofuels, and produce highly processed food products — mainly for consumption in rich countries. GM crops have not increased food security for the world's poor. None of the GM crops on the market are modified for increased yield potential and research continues to focus on new pesticide-promoting varieties that tolerate application of one or more herbicides."
Companies like Monsanto seeks only profit and control.
 In my 2010 interview with journalist Marie-Monique Robin, she told me: "Monsanto is the world leader in biotechnology and the first seed company. Ninety percent of the GMOs grown in the world belong to it. During the last decade, the firm bought dozens of seed companies all over the world, pushing its transgenic seeds, which are patented. A patented seed means that the farmers who grow it may not keep a part of his crops to re-sow it, the next year, as farmers used to do everywhere in the world. In the United States and Canada, farmers who grow transgenic crops must sign a 'technology agreement.' The no-sowing requirement is clearly expressed. If they don't respect the agreement and violate the patent, they are harassed by the 'gene police' and sued by Monsanto. Clearly transgenic crops are just a tool to control the seeds supply — which is the first link in the food chain — by forcing farmers to buy seeds each year."
Seed monopolies = 250,000 farmers to commit suicide in India alone.
Next from Monsanto: Gene Use Restriction Technologies (GURTS).
Some radical food choices…
Obviously, we need to do more than talk and listen and learn. We have to put into practice the kind of world we want. In terms specific to GMOs, we can:
Avoid buying 'em and instead opt for fresh, local, organic non-GMO, non-processed food from farmers markets.
Organize non-GMO seed banks/local swaps/seed bomb events.
Start or join a Community Supported Agriculture (CSA) initiative.
Grow our own organic non-GMO food everywhere: window boxes, balconies, community garden, rooftops, fire escapes, etc.
FYI: The single most irrigated crop in the U.S. is lawn.
Instead of gardens, we have 40 million acres of lawn from sea to overfished sea. Americans spend $40 billion per yea on seed, sod, and chemicals; one-third of all residential water use in the United States goes to lawns; and lawns require ten times more chemicals per acre than industrial farmland.
"If the Bill of Rights contains no guarantee that a citizen shall be secure against lethal poisons distributed either by private individuals or by public officials," wrote Rachel Carson some five decades ago, "it is surely because our forefathers … could conceive of no such problem."
We now produce pesticides at a rate more than 13,000 times faster than we did when Carson wrote Silent Spring in 1962. The EPA considers 30 percent of all insecticides, 60 percent of all herbicides, and 90 percent of all fungicides to be carcinogenic, yet Americans spend about $7 billion on 21,000 different pesticide products each year.
How have we reached this point? One reason is that we've opted to blindly trust the morally indefensible and scientifically fraudulent institution of animal experimentation.
This is but one way our speciesist culture intersects with Monsanto. Also, 65 percent of grains — the vast majority of which is GM — are fed to the 53 billion land animals murdered for "food" each year.
FYI: These animal "food" products are also not labeled as GE.
For activists to know all this and still consume animal products is at the very least denial and at the very most: sheer hypocrisy.
The most radical food choice…
The vast majority of food we consume involves GMOS, unspeakable animal cruelty, exploited human labor, a human health holocaust, higher profits and more control for the 1%, and irreversible environmental degradation.
Translation: Every time you order a pizza to one of your rallies or get a quick bite at McDonalds (or any such death emporium) or opt to chow down on Ben & Jerry's because the owners are so "progressive," or plan a turkey dinner for climate change victims, you are voting with your meager dollars for GMOs, unspeakable animal cruelty, exploited human labor, a human health holocaust, higher profits and more control for the 1%, and irreversible environmental degradation.
What kind of irreversible environmental degradation, you ask? Let's begin with this: The number one source of human-created greenhouse gases is the global animal by-products industry — factory farming, the meat-and-dairy-based diet.
More:
We lose nearly 7 billion tons of topsoil every year and 75 percent of the original U.S. topsoil is already gone. Without nutrient-rich topsoil, human life will vanish… and guess what's causing 85 percent of this topsoil erosion: livestock raising and feedcrops.
200,000 acres rainforest are destroyed every single day and 70 percent of previous forested land in the Amazon is now pastures or feedcrops for doomed livestock. Every time you eat a burger sourced from the rainforest, you are responsible for 700 pounds of living matter being destroyed: 20-30 plant species; 100 insect species; and of dozens reptiles, birds, and mammals.
The land used to raise animals for "food" is 10 billion acres. Livestock production consumes 70 percent of all agricultural land, which translates into one-third of the land surface on the planet.
Let's re-cap: 
Each year, 65 percent of untested GM grains are fed to 53 billion doomed land animals in an industry that eats up one-third of the land surface on the planet and is the number one source of human-created greenhouse gases.
Translation: Going vegan is a lot more than just tofu recipes.
It's even more than barbarism like: veal crates, vivisection, battery cages, slaughterhouses, whaling ships, carriage horses, dogfight rings, fur farms, zoos, circuses, and rodeos.
It's also about (among many other things): workplace justice, torture, health care, deforestation, overfishing, poverty, habitat loss, ocean dead zones, corporate welfare, and GMOs.
Most of all, embracing veganism and animal rights is more than a boycott, a diet, or a lifestyle option. It is a surrendering of a privilege and that privilege is called "speciesism." Every time someone voluntarily surrenders a privilege, it is an act of revolution. Thus, veganism and animal rights are part of a liberation movement, recognizing that animals are not property, products, or commodities.
Angela Davis, someone who knows a thing or two about challenging privilege, has declared her vegan status to be "part of a revolutionary perspective — how we not only discover more compassionate relations with human beings but how we develop compassionate relations with the other creatures with whom we share this planet."
At your next sign-making party: 
Recognize that Monsanto is far from only corporation killing planet via food industry and consider…
Tyson Foods, which became the world's largest poultry and red meat provider after buying Iowa Beef Processors, Inc. (IBP) in 2001. Tyson controls 27 percent of all meat and poultry sales in the United States. One out of every four pounds of chicken, beef, and pork consumed in the United States is a Tyson product.
Fuck Tyson Foods…
Smithfield Foods, the largest pig-farming operation in the united States and the world's largest pork producer. Smithfield controls 26 percent of the U.S. pork market, raising 14 million pigs at its facilities and killing 27 million of the 60 million that went to slaughter in 2006.
Fuck Smithfield Foods…
Cargill, the second largest meat processing company in the United States, after Tyson Foods. It is the second largest supplier of animal feed in the world.
Fuck Cargill…
Cal-Maine Foods, the largest egg producer in the U.S. In 2009, Cal-Maine sold approximately 778 million dozen shell eggs, representing approximately 18 percent of domestic shell egg consumption. The company's approximately 27 million laying hens and 6 million pullets and breeders is the largest concentration of chickens in the United States.
Fuck Cal-Maine Foods…
Nestle, the world's leading producer of dairy products.
Fuck Nestle…
McDonalds, the largest purchaser of beef and second largest purchaser of poultry in the United States.
Fuck McDonalds…
KFC, the largest purchaser of poultry in the United States.
Fuck KFC…
This is where food justice and our food choices connect directly with Wall Street and with "free trade" agreements like the Trans-Pacific Partnership (TPP).
Not free, not trade
TPP, as described by the Citizens Trade Campaign, is a "massive new international trade pact being pushed by the U.S. government at the behest of transnational corporations. The TPP is already being negotiated between the United States, Australia, Brunei Darussalam, Canada, Chile, Malaysia, Mexico, New Zealand, Peru, Singapore and Vietnam — but it is also specifically intended as a 'docking agreement' that other Pacific Rim countries would join over time, with Japan, Korea, China and others already expressing some interest.  It is poised to become the largest Free Trade Agreement in the world."
Such an agreement would also give animal agribusiness the opportunity to pressure countries to eliminate import safety standards and eliminate tariffs on U.S. meat, dairy, and egg exports.
Translation: More animals suffering on factory farms, more climate change and factory farm pollution, more destruction of rainforests for livestock feed, more diabetes, heart disease, and cancer in the global South, more outbreaks of deadly diseases like bird flu and swine flu, and dig this: more countries shifting to factory farming to stay competitive.
Fuck Wall Street and fuck the TPP…
Side note to the lesser (sic) evil crowd: Neither party gets it on these issues or wants to get it or will ever get it.
I give you Michael Taylor, appointed by President Obama to the position of deputy commissioner for Foods at the FDA. Taylor is also vice president for public policy at Monsanto, which means he's in charge of GMOs being put into our food supply.
Fuck Obama and fuck the so-called 2-party system…
It starts with alternative vision: While the dominant hierarchy drowns in its own hypocrisy, fear, and greed let's use our energy and passion to create — occupy — a whole new cultural model.
So yes, scream: "Fuck Monsanto!"
But also scream: "Fuck the entire system!"
Fuck the entire system because we have reached the point of no return and minor changes are no longer enough.
Fuck the entire system because we recognize the big connections and must stop acting like we're the last generation of humans.
Fuck the entire system because we must re-imagine our relationship with the natural world, the source of our existence.
Fuck the entire system because we want total liberation and we know that mutual aid and cooperation are not utopian. We know that mutual aid and cooperation are our last, best chance.
Utah Phillips once said: "The earth is not dying. It is being killed, and the people killing it have names and addresses."
With that in mind, here's our message to the 1%: If you won't protect all life on earth, we will… and we will do so, by any means necessary.
"In nature's economy, the currency is not money, it is life." – Vandana
On the front of the March 11, 2013 cover of Time Magazine, legless athlete Oscar Pistorius stands like a physical specimen held up by his prosthetic legs. The title reads, "Man, superman, gunman: Oscar Pistorius and South Africa's culture of violence," by Alex Perry.
"Don't keep sweeping your troubles under the rug for someday you'll trip over it."  Taylor Wapaha
While reading the article, I felt overwhelmed by the statistics: South Africa # 6 in the world for gun killings, 88 percent rise in home robberies in the past five years and total racial separation. Black poverty skyrocketed after the end of apartheid.  Two surveys found: "…28 percent of men admitted to being rapists and 46 percent of victims were less than 16 years of age, 23 percent under 11 and 9 percent under six years old.  Out of 3.5 million residents of Cape Town, 2.1 million live in shacks without toilets or running water."
"In the townships, vigilante beatings and killings are the norm," wrote Time writer Alex Perry. "South Africa's private security industry employs 411,000 people, more than double the number of police officers.  South Africa knows crime as a vast stretch of lawlessness covering an area twice the size of Texas.  As much as $50 billion annually is lost to graft and crime."
Much of Africa comprises dictators and unimaginable human brutality toward women.  When you include the Muslim world's honor killings of 5,000 women killed by fathers, brothers and husbands annually, you get a sick feeling in your stomach. While the world "rapes" Africa for its natural resources, its human residents suffer indescribable misery from Cape Town to Cairo.  Note Egypt's internal revolution, Syria killing of over 70,000 and Libya's ongoing war, Somalia's starving people, Sudan, etc.
What about human nature in America?
In my Denver Post, another equally disturbing article appeared by Lisa Wirthman: "I felt like I was dying inside."  (February 24, 2013) The rape victim said, "I was paralyzed by flashbacks, nightmares and anxiety attacks."
Domestic violence in America:
         One in four U.S. adult women is a victim of domestic violence in her lifetime.  A woman in America suffers a violent attack every 15 seconds 24/7. Four million abuse cases annually.
         Three women are killed by a current or former intimate partner each day in America.
(Source: Centers for Disease Control)
In America in the 21st century in a highly educated society: rape and brutality continue without pause.
In the meantime, our country brutalized and killed countless people in Iraq in a war started by George W. Bush via the fabrication of "Weapons of Mass Destruction." David Brown, Washington Post staff writer said, "A team of American and Iraqi epidemiologists estimates that 655,000 more people have died in Iraq since coalition forces arrived in March 2003 than would have died if the invasion had not occurred."
When it comes to mechanized violence, our U.S. Military killed over 2.1 million men, women and children in Vietnam.  The total deaths from the 11 years of war in Iraq and Afghanistan may total over one million human beings.  How can our U.S. Congress act with such arrogance and self-righteousness to continue those wars for so long with so much cost and so much death? Yet, we sweep it under the rug and out of our minds.
War on Mother Nature succeeding
While we spend so much money on the "War on Terror"; "War on Poverty"; "War on Drugs" and other such "wars", we fail dramatically.  Ten years of war in Iraq did absolutely nothing whatsoever to protect the United States of America. Instead, it ravaged a sovereign society and flooded our country with tens of thousands of Muslim refugees. Same with Afghanistan!
Notwithstanding, our "War on Mother Nature" proceeds with blinding speed. We humans, in the blink of 50 years and the invention of plastic, managed to create the 100 million ton Great Pacific Garbage Patch, the size of Texas, floating 1,000 miles off San Francisco. It kills millions of marine and avian life annually.  We have done nothing to stop adding to it.  No deposit-return laws worldwide—no nothing.
"The world's navies and commercial shipping fleets make a significant contribution, throwing some 639,000 plastic containers overboard every day, along with their other litter," said ocean reporter Richard Grant. "But after a few more years of sampling ocean water in the gyre and near the mouths of Los Angeles streams, Moore concluded that 80 per cent of marine plastic was discarded on land. There are now 46,000 pieces of plastic per square kilometer of the world's oceans, killing a million seabirds and 100,000 marine mammals each year."
In an Associated Press article by Verena Dobnic, "River of trash", (March 3, 2013) she reports, "Just across the East river from midtown Manhattan's shimmering skyscrapers sits one of the nation's most polluted neighborhoods, fouled by generations of industrial waste, overflow from the city's sewage system and an underground oil leak bigger than the Exxon Valdez spill. Oily, rainbow-slick water is filled with soda cans, plastic bottles, raw sewage and decaying food.  Ditched vehicles are stuck in the mud. What was once a watershed is now a sewage shed. Today, the creek's bottom is lined with 15 foot thick layer of petroleum-based pollutants that scientists have dubbed "black mayonnaise."
With endless poisons injected into our rivers, the Mississippi River creates a 10,000 mile square dead-zone at its mouth.  The Yangtze, Ganges and other great rivers create 20,000 square mile dead zones at their mouths.  Yet, we humans do absolutely nothing to clean up our messes all over the planet.
I've tried for 40 years to get Peter Coors of Coors Brewing to support a 10 cent deposit return law in Colorado. Instead, his money killed our deposit-return efforts in Colorado in 1974 and 1988.  Why do men and women with money and power in this country—do nothing for the good of our environment?   Why do the men and women of our U.S. Congress do absolutely nothing for the good of our natural world?
What would solve so many of the aforementioned problems?  Answer: first and foremost—education to create responsible citizens who care about their world, loving families, jobs, stable communities, recreation and a healthy natural world.  Is it asking too much for our leaders to work for the betterment of our lives rather than endless wars, profits over humanity and destruction of planet?
In the end, with another 3.1 billion people projected to be added to this planet within the next 37 years, is there any hope for civility, care about our planet and care about our fellow human beings?
While our U.S. Constitution supports anyone's right to their own sexual orientation, let's examine a bit further into the homosexuals of this country invading the ranks of "straight" Boy Scouts.
When I grew up, my younger brother's homosexual teacher physically attempted to sexually molest my sibling.  My brother never told me about it until years later at college when we both suffered from two homosexuals attempting to sexually assault both of us.  When you are straight, young and naïve—you just don't suspect what's coming at you.
Because we happened to be pretty good looking and at the height of our physical prime, after they cornered us in their apartments, we threatened to kick both their asses because we were SO angry at their cornering us at a frat party.
After the ordeal, I told my brother about how my sixth grade teacher, who was a roommate of his 5th grade teacher, attempted to molest me in the back of the school room for five different sessions.  He closed the blinds after the last kid left and proceeded to teach me about his idea of the "birds and the bees."  Thankfully, I would never follow through in what he wanted me to do for him.   I felt embarrassed and never told my father or mother, and definitely not my brother.
After my brother's and my ordeal with the two college homosexuals, we confided in each other about our two teachers back in grade school.  To say the least, we felt incredible rage at being attacked in our grade years when we didn't know any better and had NO idea of what they were trying to do to us or why.
When the college attacks came, both of us felt so angry that we wanted to bust them up and kick them back to San Francisco. We both graduated from Michigan State University.   For two straight kids, we suffered incredible trauma, but thankfully, we didn't allow ourselves to be sucked into their sexual orientation.  But we did learn one thing: homosexuals prey on young straight boys.  They cannot help themselves and they carry no moral scruples.
Today, you see "gays" on TV and in the movies. They push their sexual ways onto most of us and they make it seem "normal."  Homosexuality works for them, so it must be normal.  But for the rest of us, it's pretty sickening.
As a teacher at the elementary, high school and college levels, I have learned a few things.  Gay men prey on straight young men for sport and for sexual release.  They don't care about ethics nor do they care about the child's traumatic memories of the "gay" sexual event or drawn out sexual events if the victim doesn't know how to escape their sexual web.
As a teacher and a parent, I would NEVER allow my child to be taught by a homosexual teacher.  I would NEVER allow my child to be led by a "gay" Boy Scout leader.  I would NEVER allow my boy to join a Boy Scout troop with gay members.  Why?  Gay young men prey on "straight" young men.
I don't want my boys or any boys to be presented with a gay boy scout member, gay teacher or gay troop leader because I don't want even a single, tiny chance that they could be raped by that gay individual at such a young and naïve age.
If the Boy Scouts surrender their honor and their ethics to the "gay" agenda, America will have lost its last bastion for bringing up young men in a "normal" and "healthy" well-being of living.
If gays want to create their own "Gay Boy Scouts of America", then, have at it "gay" leaders, "gay" boys, "gay" teachers.   Parade around and celebrate your gayness, your gay lifestyle, your gay sex, your gay parties, your bed hopping, your AIDS, herpes and every other STD delights you can discover by your "gay" lifestyle.
But leave me alone, leave my boys alone, leave my Boy Scouts alone and leave all of us normal, well-adjusted and straight men alone.   We don't subscribe to the homosexual creed or any of its preying on our young men of America.
I hope more fathers and mothers and Scout leaders come forth to speak up for America, for our values and for our normalcy.  Because if we don't, we will see our "gay" Boy Scouts of America become the sexual predators of tomorrow.
Why am I speaking up?  Because my father, a damned good man, said, "Son, if you feel strongly about something, you need to stand up and speak out.  When you do, you will give courage for another 10,000 people behind you who are afraid to stand up or speak out because they fear reprisals.  Make me proud of you."
Dad, I stand up for America and I am standing up for the Boy Scouts of America to be normal, well-adjusted and wholesome young men of the future.
I know what my late father is saying right now, "Son, I am proud of you."
You think that America's corporate-owned government has its drawbacks?  Wait until you hear what the corporate-owned government in Nigeria is up to!  You think that the results of having corporate Big Money buying off America's politicians has been scary and sad?  Then you obviously haven't ever been to Nigeria — where they have definitely gone way far beyond merely "scary" or "sad".
When it comes to having a corporate-owned government, apparently Nigeria has become the prototype, the ideal, the epitome of what corporate-owned government can really achieve if it puts its mind to it.  Corporations in America like Citibank and Monsanto and Georgia-Pacific and Chevron can only hope to aspire to the high levels of corporatism that have been achieved in Nigeria.
Nigeria today has broken the mold and set the bar really high.
But how do I know all this?  From an interview with an expert on Nigeria that took place yesterday in a local park in Berkeley over tuna-fish sandwiches.
"So.  What's up in Nigeria?" I asked him, immediately diving right in.
"Don't even ask," he replied.  "For one thing, our government is composed of mainly puppet thugs put into office by corporate neo-colonialists — but these office-holders have no power at all.  They are only there as a showcase, an illusion, a shadow puppet show created to make it look like someone with dark skin is in charge over there and to give corporations someone to officially sign the documents that have handed Nigeria over to them."
That's ironic.  In America, corporations try to dig up shadow puppets with light skin.
"When we were children in Nigeria," continued the expert, "all of us wanted to go off to college because those in our villages who had gone to college would come home and everyone would honor them.  But not any more.  Now the children in the villages and towns of Nigeria all want to grow up to be government thugs!  To drive big shiny cars and take money from oil companies and beat people up."
     "Something like that has happened in America too," I replied.  "Little kids used to want to grow up to be doctors or firefighters or scientists.  High school kids wanted to go to college and become architects or engineers or Bob the Builder.  Now all they want to do is study business so they can rush off to Wall Street and make a killing.  Who wants to be a doctor when they can orchestrate pension-plan takeovers and outsource American jobs.  Or go into politics."  Yeah.  And become corporate-owned government thugs like in Nigeria.
"And it used to be that everyone in Nigeria at least had a chance of going to high school," said the expert.  "But the levels of available education there are falling fast."  Keep them barefoot and dumb?  Seems to be the trend here in America too.
"Whenever we thought of America when we were children, we all wanted to be like that — democracy and all.  Owning something that said 'Made in America' on it was a very big deal.  And now it's all made in China.  But what amazes me most about Americans today is that they all sit back and take this and say nothing.  They just listen to Rush Limbaugh and Glen Beck and Fox News and accept their fate like lambs to the slaughter."
     I know what he means.  And in my humble opinion, it all started back in 1963 when no one really questioned who shot JFK — and who benefited most.  Who had the motive, means and opportunity?  It surely wasn't Cuba or even the USSR.  "Who killed the Kennedys?  After all it was you and me," sang the Rolling Stones — and they nailed it.  Then most Americans went on to never question the lack of preparedness before 9-11http://www.paulcraigroberts.org/2012/09/11/the-11th-anniversary-911-paul-craig-roberts/ or the obvious lies about weapons of mass destruction or the need for bank bailouts or….  Sheep.
"Don't Tread on Me" is now history, sent off to America's outdated memorabilia rubbish heap.
     "When the BP oil spill happened over here in the Gulf," my expert continued, "BP spent a lot of money on maintaining their public image in America and making excuses.  Well, Nigeria has a big oil spill almost every day.  Oil spills like that are common in Nigeria.  But the major difference between there and here is that BP doesn't even bother to make excuses in Nigeria.  They don't even consider Nigerians important enough to even make excuses.  They treat us like some kind of annoying pests that they just have to put up with while extracting our oil.  Not really human."  Definitely beyond sad.
Imagine all those photos of shorebirds on the Gulf Coast covered with oil — and then imagine Nigerians covered with oil like that too.  The toxic "body burden" that many Nigerian villagers are bearing these days is tragic.
     "Have you ever been to Nigeria?" he asked me.  "Rich people there live in securely gated communities and behind high walls.  There is no walking down the streets in Nigeria for rich people.  Why would anyone ever want to live like that?  To always be guarded and gated and stuck behind walls?  That's no way to live.  Having economic equality leads to more freedom — even for the rich."
But as the rich become more and more separated from the poor here in America too, that's definitely the direction we also are going in.  Freedom, like money, does not trickle down.
    Next we discussed a whole bunch of other reasons why having a corporate-owned government has led to a failed nation in Nigeria — and will also lead to a failed nation here.  But I forgot to take notes and can't remember the rest of what all we discussed.  But you get the gist.  Government of the people, by the people and for the people is good.  Corporate-owned government is proving to be very very bad.
To paraphrase a recent saying that's now making the rounds on FaceBook, "If Romney's proposed corporatist policies actually work, then George W. Bush would have given the keynote speech at the Republican convention — and Nigeria would be a proud role model for democracy and freedom, not just another miserable failed state."
PS:  Has anyone started to miss Libya's Muammar Gaddafi yet?  If he hadn't been brutally murdered and his corpse dragged through the streets of Sirte, Ambassador Stevens would still be alive and well too.
And does anybody but me find it ironic that the rockets used to attack the American consulate in Benghazi probably came from the same stockpile of weapons supplied to NATO's allies, the al-Qaeda-linked Libyan Islamic Fighting Group, and paid for by America's corporate-owned government?
Shades of Ronald Reagan's favorite "freedom fighters" in Afghanistan — Osama bin Ladin and friends. 
It's difficult to say if the greatest drama of the 2012 Olympics has occurred inside or outside the athletic arena, but it's hard for anything to compare to the controversy that recently surrounded 16-year-old Chinese swim sensation Ye Shiwen.  The story started on Saturday when Ye shattered the women's world record in the 400-meter Individual Medley in a time of 4:28.43, beating the old mark by more than a second.
If a second constitutes a "shattered" record—and it does at that high level—you can only imagine what a 14 or 23-second difference is: it's a vast ocean away.  So it should surprise no one that those also happen to be the number of seconds Ye was slower than, respectively, the last finisher in the men's 400m IM, and its winner, Ryan Lochte.
But you wouldn't know it from the reportage, which, fueled by Ye's anomalous final leg of her race, seemed content to rank race times like bowling scores.  For instance, the first part of a Daily Mail headline read, "Ryan Lochte may be speedy…but this 16-year-old Chinese girl is even quicker!" the Guardian had a subtitle stating "Chinese 16-year-old swam faster than Ryan Lochte," while Drudge jumped the shark with "Faster than any man!"  Not surprisingly, such reporting left many readers—including someone close to me—with the impression that Ye actually registered a faster time than the male swimmers.
The confusion stems from the fact that Ye did swim the final 50m of her 400m race marginally faster than Lochte swam his last 50, which rightfully raised eyebrows.  Yet there were men in Lochte's race who swam that short stretch faster than Lochte (and Ye, of course), yet no one implies that they "beat" the men's gold medalist.
And this certainly caused problems for Miss Ye.  While her anomalous improvement curve and dusting of her female 400-IM competition already aroused suspicion, the silly notion that she beat the boys didn't help.  Accusations of "doping" flew among Internet commenters, countered by Chinese allegations of jealousy and "racism" (add to today's one-world economy a one-world social arena: even foreigners know how to play the race card now).
Of course, experts also found her closing leg in the 400 IM suspicious, especially sinceChina has a history of state-sponsored cheating.  And, without going into detail, doping could account for unusual stamina that facilitates anomalous late-race surges.  Moreover, while Ye has thus far tested negative, it's often a couple of years before authorities can detect cutting-edge methods for artificially enhancing performance.  But athletes' body-fluid samples are kept for eight years, so hopefully time will tell ifChina's triumphs are won in the pool—or the lab.
What I don't need time to know about, however, are media methods for enhancing Internet traffic and social causes.  And the reportage here was partially driven by a desire to attract eyeballs—"woman beats man" is a man-bites-dog story.  But I believe there's another reason.  It's the same reason why we see unrealistically powerful female characters who outshine men on TV, specious science reporting that glorifies women and diminishes men, and the replacement of male figures in history books with women of dubious accomplishment: it's part of the effort to portray women as the same as men and, when possible and beneficial, as superior.
Thus, before continuing, let's place matters in perspective for the girl-power gascons out there.  Ye may be able to beat the boys, but they'd actually have to be boys—and not high-level ones, either.  For example, the 400m-IM record for under-18 boys in just one championship, the Junior Worlds (this isn't even necessarily a world record), is 4:15.64, which is considerably better than Ye's women's world record.  Or consider that while the women's world record for the mile is 4:12.56, the boys' American high-school record is3:52.  With some variation, this gap is reflected across events, and it reveals the silliness of comparing women to men in physical sports.  For the best women couldn't even measure up in a robust junior-boys or high-school environment.
I mention this not just to rub feminists' noses in reality (although that is fun), but for a more important reason.  We understand the different roles of birds and fish partially because we recognize the differences between them.  We don't, for instance, put a goldfish in a birdcage and then attribute its flopping and twitching to a lack of affirmative action; we don't use Buff Tabbies in place of German Shepherds in a shipyard at night and then wonder in the morning why the place was robbed.  Likewise, if we're blind to the differences between the sexes, will we be able to establish the proper policies and social norms for them?
Consider the matter of women in combat.  Whether it is or isn't a good idea, it's unlikely we'll ever know if we're confused about sex differences.  And, really, whether you're for it or against, we should all be able to agree on one simple proposition: our decisions should be informed by fact, not fantasy.  We should agree to tell the truth.
So while I'm not going to write the book Men are Birds, Women are Fish (although, who really catches whom?), I do know that what follows from the notion that the sexes are the same is that they should be doing the same things.  And the social engineers know this also.  This is precisely why they seek to twist people's perception of reality.
And it's effective.  When working with kids years ago in athletics, I encountered an 11-year-old boy who was under the assumption that the women's mile record should be faster than the men's.  If people are raised with a grasp of reality like that, how can they possibly figure out what social codes, policies or politicians to support?
45th anniversary of the attack on the USS Liberty…
Back in 2009, in Houston Texas, Mimi Adams, a distinguished Palestinian solidarity & human rights activist, gave me a present- a USS Liberty baseball cap. She put it on my head and said,
"Gilad, in the next two weeks, make sure you have it on your head everywhere you go in America. You will see what happens."
It was around midnight, I was tired and jet-lagged, I couldn't really understand the significance of the baseball cap, I just wanted to make my way to my hotel room and catch some sleep.  At 7 AM in the airport on my way to the gate with a USS Libertybaseball cap on my head, just before boarding on a flight to San Francisco, I noticed an older guy chasing me. He was breathless and agitated.
"Sorry to bother you, were you on the USS Liberty" he asked.
"No" I said, "I was actually four years old in 1967." Amused I admitted that the  Baseball cap was given to me by a friend in a Palestinian solidarity gathering just a few hours ago. I asked him what did he know about the USS Liberty.
"I was a 6th Navy's pilot" he said. "We were deployed to the Mediterranean Sea. On that day in June 1967, we heard it all, the sailors on board of the Liberty, they were begging for help, it was a real agony, we were fuming, we wanted to get on the planes, we were about 10-12 minutes away, we wanted to save our brothers, but they didn't let us onto the deck."
On June 8, 1967 USS Liberty, an American auxiliary technical research ship, a military vessel specialised in gathering intelligence, was attacked by the Israeli forces. It was subject to an 18 hours combined air and sea raids that left 34 American crew-members dead (naval officers, seamen, two Marines, and one civilian) and 170 injured. The attack also severely damaged the ship.  Like the Mavi Marmara, at the time of the attack, the ship was in international waters, north of the Sinai Peninsula, about 50 km northwest from the Egyptian City of El Arish.
Phil Tourney is a USS Liberty Survivor, & like many of his friends who were lucky enough to survive that hot day in June 1967; the event changed his life.  I met Phil in Aspen last March. I spent some good hours together with the great man and his lovely wife. We shared our personal stories and thoughts about Israel, America and the Jewish Lobby with a few friends and listeners.  When it was time to depart Phillip left me with  "What I Saw That Day"; a devastating biographical account written by Phil  and the courageous truth teller journalist  Mark Glenn.
The book is the life story of a man who survived a murderous Israeli aggression, but it is also the story of a man who has witnessed four decades of deceit. The event, which Phil 'saw that day' is something most of us have failed to see for decades.
"What I Saw That Day" is a story of America turning its back on its service-men. It is a story about Israelis slaughtering in cold blood American sailors on the high sea. But it is also a story about a man who battles with wounds and scars that have refused to heal for forty five years.  It is a book about the American serviceman being deceived and neglected by American political and military elite. "What I Saw That Day" is also a personal painful account of the tragic consequences of Israeli and Jewish lobby domination in America.
The survival of the USS Liberty was nothing but a miracle. The ship was an old WWII 'one goer' that was converted into a military intelligence vessel. It wasn't built to stand a combat, it wasn't structured to take any penalty. And yet, it somehow survived  hours of heavy Israeli raids. It was hit by napalm bombs and torpedoes, by the end of that horrid day it was soaking with young American blood, but it refused to go down. It didn't sink. The USS Liberty is  there to remind us, our leaders, the Israelis and their lobbies that the memory of this massacre is not going to sink either. Like the Nakba and the Holodomour, USS Liberty bounced back. Seemingly, injustice cannot be suppressed, it always wait patiently for humanity to transform history into a moral lesson.
This horrendous story has been silenced for decades, but not anymore. What Phillip Tourney saw that day was just a glimpse into the magnitude of Western immorality and barbarism. Since then many Americans soldiers lost their life in Zionist global wars. Millions of Muslims and Arabs have been slaughtered in wicked interventionist conflicts.
To save our homes, families, friends, dignity and the world as we know it; is to stand up for the truth and to call a spade a spade.
To buy on Phillip Tourney  on amazon.com Click here
For the past few weeks, word of the extent of the Fukushima disaster is spreading like the radiation slick moving across the Pacific Ocean thanks to social media and a lot of newly concerned citizens.
Independent researchers who have been trying to warn people for over a year are finally being heard. Much of that can be attributed to citizen journalists, who have realized mainstream media dropped the ball on this a long time ago.
To understand the dynamics of information and how it has been controlled, you would have to look at companies like General Electric and Westinghouse, who not only build nuclear reactors, but own major news outlets and, of course, are buddy-buddy with the Obama Administration.
Or, I can just tell you about it, since I have spent countless hours researching these connections and interviewing people about it. More on that at a later date. It deserves a nice big page in itself, with room for lots of details.
Not only do we have citizen journalists and the alternative media on top of this, but citizen scientists as well.
Have you met your new Fukushima expert, who just might live right next door? These are people who have taught themselves everything they possibly could about nuclear physics, radiation, Geiger counters, atomic power, nuclear plants, the effects of radiation on health, and radiation mitigation.
These citizen scientists have studied bombs, fallout, and weather and wind patterns. They have been monitoring radiation levels across the country, with their own equipment they purchased out of pocket and learned how to use.
They have read anything and everything they can get their hands on. They know the difference between alpha, beta, and gamma radiation, and how to avoid it.
They know that besides cancer, radiation can do all kinds of things to you, like severely compromise your immune system, intelligence, and thyroid, or make you aggressive, confused, and fatigued.
You might bruise or bleed in weird places and feel sick more than usual. They have learned all this out of their own instincts of survival.
Sometimes they even go 2 days without sleep, when bad stuff is happening, just to make sure they are keeping on top of the issues as much as possible.
It's amazing what you can do in a short period of time when your life depends on it. And the more that they learn, the greater their sense of urgency has become in bringing this info to the masses.
And what conclusion have these citizen journalists and citizen scientists reached throughout 14 months of study?
They have come to the inevitable conclusion that all of our lives changed on March 11, 2011, when Fukushima went out of control.
The glaring problem is that we that we weren't told about what actually happened.
Take, for instance, the fact that there were 3 meltdowns almost right away, and that the radioactive isotopes that blew all over Japan, Hawaii, Alaska, Canada and North America came in extraordinarily high quantities.
Or how various agencies that taxpayers have funded, such as the Environmental Protection Agency (EPA), did not do their job which is to protect the environment, and us.
In fact the EPA turned off their monitors for about a month, for the first time in their history. These are expensive and delicate pieces of equipment the taxpayers had already bought and paid for, for just such an emergency.
The Nuclear Regulatory Commission (NRC) knew, but they hid the information. The Obama Administration knew, but sent Hillary Clinton over to Japan to shake hands with the Prime Minister and show support.
Obama came out with a statement to the American people, saying, "We do not believe harmful levels of radiation will reach our shores," which we now know was a lie.
We had to figure all this out for ourselves, which was difficult because the information was purposely withheld from us.
Despite their best efforts, they can't stop the truth from leaking out of Fukushima. Freedom of Information Act (FOIA) requests have now proven this beyond a doubt.
Conspiracy theory is becoming conspiracy fact. And now we are going public with this information, and in a very big way.
It has been around 3 weeks since I wrote my first article for End the Lie, and still no real progress to report at the plant itself.
Tons of water continues to get poured into the reactors and flow subsequently into the Pacific Ocean, every second of every day.
Radiation continues to steam itself out of the ground, and thus up into the air, which then blows over us (i.e. resident of the northern hemisphere).
Earthquakes still happen daily around Japan. In fact there were 7 or 8 of them just in the past few days near Fukushima.
The spent fuel still sits in its shaky nest at the top of reactor number 4. Nothing has been done to further reinforce the structure.
The good news (if you can really call it that) is that it hasn't fallen yet. The United Nations and the United States are now in their most preliminary stages of addressing the complexity of problems there, in an attempt to see if they can help out.
But as you know, the wheels of bureaucracy turn very slowly. It took almost 14 months for them to start turning at all.
Besides the ongoing releases into the ocean and air and the precariousness of the pool, we have a debris field the size of Texas starting to hit the west coast and Alaska, which may or may not be radioactive.
Japan has been burning radioactive trash, and will continue to do so until at least 2014, and that blows over us as well.
We have a radioactive slick moving across the ocean, which by all estimates should have sunk to the bottom, but hasn't. And we have sick and dying mammals, fish, and birds all over the world, which may or may not be related, but should still be an enormous concern, since many of them are being found in the Pacific.
That is part of the problem when you are faced with the world's largest disaster. All of the models for how to deal with it can be thrown out the window.
All the assumptions about fallout and it working itself into the food chain have been wrong. It was much worse, and has happened much faster, than anyone expected, even for concerned citizens and independent researchers following this closely.
The government knew this would be the case from the early SPEEDI numbers, which were hand translated and delivered to the US government as they happened. But for the most part, Fukushima has exceeded everyone's expectations.
New ideas, new techniques, and new engineering has to be invented and implemented. New observations have to be made, and they are, as can be seen by searching "mutations" on YouTube and watching some videos.
We have citizen journalists and citizen scientists who are desperately trying to come up with solutions, and are doing it for free, while our government and agencies created to "protect us" continue to collect their paycheck, roll their eyes, shove their hands in their pockets and hum a tune like they're waiting for a taxi.
But out of crisis, comes opportunity. I'll use 9/11 again as an example.
Why do people get a warm fuzzy feeling when we see people rushing to aid those in the midst of disaster? Because we humans are hard-wired to care for others, and long to be part of a community.
Out of disaster, there is camaraderie, sympathy, and empathy. There are important lessons to be learned.
There are whole new industries that could be created out of this crisis, putting people to work. Aquaponics. Decontamination. Mitigation. Food testing.
And since we didn't seem to learn these lessons with Chernobyl, we need to learn them right now.
All nuclear power does is boil water and create steam, which turbines turn into electricity. But when something goes wrong, it has the ability to kill everything on the planet. That is where we are at now.
We need to adapt if we are to survive. And part of that adaptation means we need to eliminate the possibility of this ever happening again, starting with the 23 reactors the same style as Fukushima, in the United States, which is the Mark 1 Boiling Water Reactor, or BWR.
People in the industry jokingly refer to these as "double-decker beach-bombs," for the reason that the spent fuel is located in pools at the top of the reactor buildings, and they are usually located at a water source for emergency cooling purposes for when the fecal matter hits the fan at one of these plants.
In fact, several nuclear engineers who designed these reactors quit in protest before they went into production. They realized they had made a mistake. They realized this design would be extremely dangerous. GE went ahead and built them anyway.
When is the world going to realize the mistake of embracing nuclear energy as a power source, in spite of its danger?
And how long do we continue to ignore the brilliant scientists that warned about this, like Oppenheimer and Einstein? Or is it already too late?
There are no energy problems, in comparison. If you want to cut down on your electricity usage, turn off your TV.
We have natural gas deposits that could power everything we need. We have the power of the sun, water, wind and earth in the form of geothermal energy.
Nuclear power is a sham, just like the oil industry, and we have been duped into believing we need it to survive.
It generates billions and billions of dollars for these corporations. GE (who has the most ironic motto, "We Bring Good Things to Life") made 14 billion dollars last year, and paid no taxes.
In addition to producing electricity, nuclear reactors also generate 500 pounds of plutonium a year per reactor, as a byproduct of the fission process.
What happens to all that highly toxic plutonium? The government gets to collect this material to make bombs, so we can go utterly decimate other countries, now known as "spreading democracy" and poison their populations for future generations.
Let's not forget depleted uranium, or DU, which is now used in many military applications with horrific results.
Check out videos of children in Fallujah for some recent examples of this.
This is the one big secret that the nuke industry and our government will do anything to protect: besides being a billion dollar industry, nuke plants are basically bomb-making factories right under our noses.
Drawing attention to Fukushima would have drawn attention to this function of nuclear facilities.
An added side effect is that they also make people sick and help boost the health care industry, which in some states is now the number one private sector employer.
The plutonium and fission byproducts these plants produce help support our government's number-one priority: the almighty military-industrial complex.
And it's all in the name of money, power, and control. Energy companies hire top level advertisers and public relations people to promote and manipulate public opinion. Even during the Superbowl, ads were run showing how steam from nuclear power runs the turbines that make beer.
They want you to believe that we are dependent on this source of energy for our quality of life. The truth of the matter, on the other hand, is that nuclear power has ruined our lives.
Ask anyone who used to live in the ever-expanding evacuation zone in Japan, which may soon include the 35 million people in Tokyo.
Ask anyone who lives near a nuke plant and has a child with autism, gastroenteritis, or cancer. Just take a look at the statistics of cancer in the general population since we started embracing this technology.
The truth is: we have been nuked and are still getting nuked, every day, in a very big way.
I used to be a huge supporter of nuclear power, but 14 months of intensive study has changed my opinion significantly.
In addition to my studies, I have been influenced by some major health issues I developed after being outside the first 3 weeks after the reactors exploded. During that time I had a metallic-taste in my mouth, which I found out later was from tasting fission products. More on that later as well.
Nuclear cheerleaders like to complicate things in an attempt to make radiation something much harder to understand. That way it turns people off from the subject and they won't pay attention as much.
The truth is, you don't need to be a physicist, a scientist, or an expert in this field. You don't need to know the differences between decay rates and half-lives, or cesium and strontium.
You only need to understand one thing: All radiation is bad, and all of it will make you sick, no matter how much Ann Coulter claims that the Japanese should be thankful for Fukushima.
The more you are exposed to it, the sicker you will be. The more places you can cut down on your exposure, the better off your health will be.
Radiation is cumulative. It builds up in the body. It destroys cells. It causes mutations in cell growth which can thus create cancer or other illnesses.
There is plenty of this radiation leaking out of Fukushima for over a year now, blowing around in our air, building up in our soil, and contaminating our water supply.
What's worse, we have 104 of these plants in the United States, with special emphasis on the 23 previously mentioned, where this exact scenario is waiting to happen.
Radioactive steam comes out of these plants all the time, since as part of their normal operations. They vent to the atmosphere to keep things cool. Do some research into "rainshadow" in autism and brain cancer in children, and look where the numbers are the highest: around nuclear plants.
We can't afford to wait or delay. If you aren't already mitigating, you need to start now. You need to treat your health, and the health of your family, like you all have cancer already. That might sound like fear mongering to some, but this is one case where "better safe than sorry" truly applies.
This process involves eating healthy whole foods, filtering water, avoiding precipitation, taking supplements, and getting lots of sleep.
Stop eating fast food, and eat lower on the food chain, where bio-accumulation is less. Stop eating seafood, unless you know it is safe.
Include your children in these changes, because we will be dealing with this problem for at least the rest of our lives, and so will they.
We have to change our perspective. Quality of life becomes a much more important issue when your life expectancy has been shortened.
We have Fukushima to thank for this, and the nuclear industry, of course. As well as the various other individuals or agencies that tried to keep this information from us.
And then of course we have spent fuel pool doom lurking in the shadows. And for some unknown reason, Tepco seems to think their most immediate concern is building a huge underground wall, to contain something going on under the plant, the extent of which hasn't yet been shared with us.
So what do they know that we don't? Why is there a sense of urgency to contain something underground, when the spent fuel pool #4 is supposedly the weakest link in the Fukushima chain?
Where is all this technology we have to look for gas and oil, like ground-penetrating radar, optical coherence tomography, or even HAARP, to see what's going on under the plants? What else is being hidden from us?
Instead of calling it game over, let's play a new game called "No More Fukushimas."
Let's figure out ways to clean up this mess and not make more of them in the future. We can leave this for our children to deal with, that is if they are still here.
Or it is up to you, it is up to me, it is up to allof us to fix this situation, right now, as best as we possibly can.
Take care of your family first, have a plan for the worst-case scenario, then do what you can to help others.
Our lives all changed over a year ago, only you weren't told about it. As bad as things are, there is a huge opportunity here for something wonderful to come out of this mess. A cleaner, brighter, healthier future for our children and generations to come. A future, period.
As a close associate of Obama once said, "Never let a crisis go to waste". This might be the last crisis that we ever see, if we don't so something about it.
Courtesy of MayanManifestor
Please send mutation images to christinax4@yahoo.com. Shoot at the highest resolution possible, and include your name, location, and date the mutation was found, for proper credit if the images are published. If it is from store-bought produce, include the location where it was grown and purchased. The more information you provide, the better you will be helping the rest of us.
Please help Christina purchase a spectrometer in order to get the most accurate radiation readings and thus get you the most precise information possible by shopping through her Amazon link or donate directly via PayPal to fukushimafacts@gmail.com. Keep in mind, this is expensive equipment and it is the only way that specific isotope readings can be obtained from food items.
Edited by Madison Ruppert
Christina Consolo is a former clinical researcher supervisor with NIH credentialing; a former Member-at-Large for the Board of Directors, Ophthalmic Photographers' Society; A peer reviewer for the Journal of Ophthalmic Photography; She has written, published, and contributed to numerous scientific research in retinal imaging and ophthalmogy for the past 24 years; She is also an award-winning biomedical photographer and maintains several websites to teach people about radiation, mitigation, and other nuclear issues. She is also the host of "Nuked Radio" Tuesdays & Thursdays from 12-1:00 pm EST on theOrion Talk Radio Network.
For more info including mitigation for radiation exposure, please visit FukushimaFacts.com, where you can sign up to receive Fallout Forecasts on Facebook, YouTube, and Twitter.
Source: End the Lie
This is a story about Patriots' Day, April 19, and Patriot Day, September 11, and is about better days in the United States, when a man could be known and elected President even with truly "gallant, generous, manly, and disinterested actions" lurking in his past.  It is also a story about Paul Revere.
Listen  my children and you shall hear
Of the midnight ride of Paul Revere
On the Eighteenth of April in Seventy-five.
Hardly a man is now alive
Who remembers that famous day and year."1
And so it was that Paul Revere, his father nez Apollos Rivoire,2  galloped from town to town in the wee hours of the morning of April 19, 1775, warning the townspeople in Eastern Massachusetts that British Regulars were planning to stage surprise raid on the towns for guns and gunpowder.  Instead, the Redcoats were surprised by local militia defending their homeland security.  That morning took place the battles of Lexington and Concord, Massachusetts, first battles of the American Revolution, and the date became a much-honored state holiday in Massachusetts, Patriots' Day, not to be confused with Patriot Day, September 11, officially marking the first day of the first decade of the War Against Terror.
Paul Revere was a man of many talents.  On the date of his ride he was described in a British "who'who" of American rebels as a "silver smith."3   His silver "is regarded as one of the outstanding achievements in American decorative arts." 4   His copper cooking ware has been known for centuries as "Revere Ware" although with the loss of 500 American jobs in the nineties,it is now manufactured in India.  He was a dentist, although the story that he made George Washington's falsies, is disputed.  He was one of the instigators of the Boston Tea Party, although he also served to protect the ship against vandals after that event.  And he was a skilled engraver of copper plates.  He is said to have been present at the Boston Massacre, and his engraving of the events there brought folks to a fever pitch, about ready to organize a lynch mob against the British Regulars who shot five Boston citizens at the Massacre.
The British had quartered regiments equal to approximately one fourth of the population in
Boston to enforce the taxes that were to be the subject of the Tea Party, and relations were, to say the least, strained.  British soldiers were regularly pelted with stones and snowballs.  As depicted in Revere's engraving, the Massacre took place, appropriately enough, in front of the Old State House,
 which has been the site of as many significant events in American history over the last two and a half centuries as the Capitol itself.  Take a good look, for instance, at the balcony, which you can see above the gun smoke in Revere's engraving.  That's one of two spots where the Declaration of Independence was read to the assembled masses on July 4, 1776, and again by British Queen Elizabeth on July 4, 1976.
But Paul Revere's depiction of a defenseless and unarmed gathering being shot at by a line of red-coated marksmen, is said to have been better politics than reporting.  What apparently occurred was that a British soldier was doing sentry duty when a boy taunted him with something like, "Why won't you pay the bill for your wig?" whereupon the soldier belted the boy, whereupon the boy recruited help and so did the soldier, whereupon a crowd gathered who began pelting the soldiers with stones and snowballs and someone, either a soldier or someone from the crowd, yelled "Shoot them," whereupon the soldiers began shooting, leaving five dead. One man taunts another over a wig, and five men end up dead. "When will we ever learn, when will we ever learn?"5  One of the five,  a leader of the crowd, Crispus Attucks, an African-American who has subsequently been considered one of the heroes of colonial American history, was depicted by Revere as white.
Revere's engraving circulated in Boston and its surroundings, and the public became incensed at the British soldiers who had shot five citizens dead.
Fearful for their careers and even their lives, all the lawyers approached to defend the soldiers refused.  John Adams was, like Barack Obama a Harvard-educated lawyer who would later be President, but there, apparently, the similarities end,  Adams stepped forth, declared that the Redcoats had the right to a fair trial and that he would defend them.  He did so, and well.  Most of the British soldiers were acquitted, based essentially on self-defense.  For many months Adams was treated as a traitor.  His legal business dropped by half. A few months after the trial, there is the notation in his journal, "Never in more misery my whole life."   But in his old age, the retired President was able to look back at his defense of the British soldiers in 1770 as "one of the most gallant, generous, manly, and disinterested actions of my whole life, and one of the best pieces of service I ever rendered my country."7  ]  And so it was.
If the Revolution had its Boston Massacre, then the War on Terror had its 9/11.  But Patriots' Day is not to be confused with Patriot Day.  Barrack Obama did not perceive things as had John Adams.  When the alleged perpetrators of the killings in Boston were arrested, they received a fair trial and were even acquitted.  When the alleged mastermind of 9/11was caught, he was summarily shot dead, apparently on orders of President Obama.  No arrest, no trial, no opportunity to give his side of what actually occurred.. And now the
President's "right" to have the country's perceived enemies shot on sight, even on American soil – no arrest, no trial – has been established by law.John Adams, where are you when we need you?
1 The full text of the poem, required of many a
school child in Massachusetts to be put to memory, is:
Paul Revere's Ride Henry Wadsworth Longfellow
Listen my children and you shall hear
Of the midnight ride of Paul Revere,
On the eighteenth of April, in Seventy-five;
Hardly a man is now alive
Who remembers that famous day and year.
He said to his friend, "If the British march
By land or sea from the town to-night,
Hang a lantern aloft in the belfry arch
Of the North Church tower as a signal light,–
One if by land, and two if by sea;
And I on the opposite shore will be,
Ready to ride and spread the alarm
Through every Middlesex village and farm,
For the country folk to be up and to arm."
Then he said "Good-night!" and with muffled oar
Silently rowed to the Charlestown shore,
Just as the moon rose over the bay,
Where swinging wide at her moorings lay
The Somerset, British man-of-war;
A phantom ship, with each mast and spar
Across the moon like a prison bar,
And a huge black hulk, that was magnified
By its own reflection in the tide.
Meanwhile, his friend through alley and street
Wanders and watches, with eager ears,
Till in the silence around him he hears
The muster of men at the barrack door,
The sound of arms, and the tramp of feet,
And the measured tread of the grenadiers,
Marching down to their boats on the shore.
Then he climbed the tower of the Old North Church,
By the wooden stairs, with stealthy tread,
To the belfry chamber overhead,
And startled the pigeons from their perch
On the sombre rafters, that round him made
Masses and moving shapes of shade,–
By the trembling ladder, steep and tall,
To the highest window in the wall,
Where he paused to listen and look down
A moment on the roofs of the town
And the moonlight flowing over all.
Beneath, in the churchyard, lay the dead,
In their night encampment on the hill,
Wrapped in silence so deep and still
That he could hear, like a sentinel's tread,
The watchful night-wind, as it went
Creeping along from tent to tent,
And seeming to whisper, "All is well!"
A moment only he feels the spell
Of the place and the hour, and the secret dread
Of the lonely belfry and the dead;
For suddenly all his thoughts are bent
On a shadowy something far away,
Where the river widens to meet the bay,–
A line of black that bends and floats
On the rising tide like a bridge of boats.
Meanwhile, impatient to mount and ride,
Booted and spurred, with a heavy stride
On the opposite shore walked Paul Revere.
Now he patted his horse's side,
Now he gazed at the landscape far and near,
Then, impetuous, stamped the earth,
And turned and tightened his saddle girth;
But mostly he watched with eager search
The belfry tower of the Old North Church,
As it rose above the graves on the hill,
Lonely and spectral and sombre and still.
And lo! as he looks, on the belfry's height
A glimmer, and then a gleam of light!
He springs to the saddle, the bridle he turns,
But lingers and gazes, till full on his sight
A second lamp in the belfry burns.
A hurry of hoofs in a village street,
A shape in the moonlight, a bulk in the dark,
And beneath, from the pebbles, in passing, a spark
Struck out by a steed flying fearless and fleet;
That was all! And yet, through the gloom and the light,
The fate of a nation was riding that night;
And the spark struck out by that steed, in his flight,
Kindled the land into flame with its heat.
He has left the village and mounted the steep,
And beneath him, tranquil and broad and deep,
Is the Mystic, meeting the ocean tides;
And under the alders that skirt its edge,
Now soft on the sand, now loud on the ledge,
Is heard the tramp of his steed as he rides.
It was twelve by the village clock
When he crossed the bridge into Medford town.
He heard the crowing of the cock,
And the barking of the farmer's dog,
And felt the damp of the river fog,
That rises after the sun goes down.
It was one by the village clock,
When he galloped into Lexington.
He saw the gilded weathercock
Swim in the moonlight as he passed,
And the meeting-house windows, black and bare,
Gaze at him with a spectral glare,
As if they already stood aghast
At the bloody work they would look upon.
It was two by the village clock,
When he came to the bridge in Concord town.
He heard the bleating of the flock,
And the twitter of birds among the trees,
And felt the breath of the morning breeze
Blowing over the meadow brown.
And one was safe and asleep in his bed
Who at the bridge would be first to fall,
Who that day would be lying dead,
Pierced by a British musket ball.
You know the rest. In the books you have read
How the British Regulars fired and fled,—
How the farmers gave them ball for ball,
>From behind each fence and farmyard wall,
Chasing the redcoats down the lane,
Then crossing the fields to emerge again
Under the trees at the turn of the road,
And only pausing to fire and load.
So through the night rode Paul Revere;
And so through the night went his cry of alarm
To every Middlesex village and farm,—
A cry of defiance, and not of fear,
A voice in the darkness, a knock at the door,
And a word that shall echo for evermore!
For, borne on the night-wind of the Past,
Through all our history, to the last,
In the hour of darkness and peril and need,
The people will waken and listen to hear
The hurrying hoof-beats of that steed,
And the midnight message of Paul Revere.
http://poetry.eserver.org/paul-revere.html  
2. Like many an American patriot,
Paul was born of political refugees from Europe.
http://legacy.mckinneyisd.net/Campuses/school_websites/glenoaks/Library/Resources/RachelWa
lkerRevere.htm
3 "Tory Account of Whig Leaders Before the
Revolutionary War,"
http://www.revolutionarywararchives.org/life-times-link/191-tory-account-of-whig-leaders-befor
e-the-revolutionary-war
4 History of American Women,
http://legacy.mckinneyisd.net/Campuses/school_websites/glenoaks/Library/Resources/RachelWa
lkerRevere.htm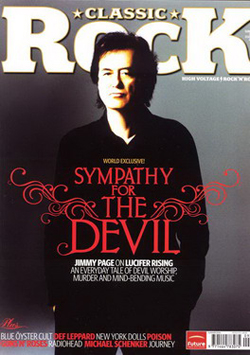 It was popularly believed in the 1930s that the legendary bluesman Robert Johnson, who inspired Muddy Waters, Bob Dylan, the Rolling Stones and Eric Clapton, sold his soul to the Devil in exchange for his musical gifts. It was believed Johnson had the 'Evil Eye' and was murdered because of his alleged power over women. He seduced the wife of a beer hall owner who in revenge laced the musician's whisky with arsenic. Many moralists saw his fate as a punishment for dealing with the powers of darkness.
Johnson is said to have sold his soul to Old Nick during a midnight ceremony at a crossroads. However, that story did not originate with him. In the 1920s and 1930s there are numerous tales of black musicians and gamblers signing a pact with a mysterious 'man in black' at the crossroads. Famous examples are the black singer Clara Smith and Robert Johnson's namesake Tommy Johnston, a decade before him. The dark stranger has been identified by some writers as either the Christian Devil or the West African trickster god Eshu, worshipped in voodoo and taken to the southern states of America by black slaves.
While there is little evidence of modern pop and rock musicians actually 'selling their souls' to the 'Devil', the link between popular music and the occult is a strong one. Christian fundamentalists have predictably seen the widespread use of magical and occult symbols in rock music as evidence it is the work of Satan, but the truth is far stranger than their religious fantasies.
Sometimes the alleged connections of famous rock musicians with occultism surfaced in apocryphal showbiz gossip or rumour. For example, everyone knows that ill-fated glam rock star Marc Bolan studied as a sorcerer's apprentice with a magician in a French chateau (in fact he actually admitted it), that the late pop diva Dusty Springfield allegedly belonged to a satanic group called the Temple of the Prince in Manchester, and that Jim Morrison of The Doors married a Wiccan high priestess (which was true).
Then there was the 1970s British musician Graham Bond, accused by his fellow R & B artist Long John Baldry of sacrificing his pet cat in a magical ritual. Bond told his groupies he was one of the illegitimate sons of the infamous 'black magician' Aleister Crowley, and that his musical output was designed to contact "higher forces." Bond also believed he had been cursed by a fellow occultist. When in 1974 the musician fell in front of a train on the London Underground in mysterious circumstances, many thought the curse had worked.
The Beatles & the Rolling Stones
The Beatles are well known for flirting with Eastern mysticism and transcendental meditation during their psychedelic hippy stage in the late 1960s. They may also have had darker interests. For instance, the Great Beast 666, Aleister Crowley, is featured (top left corner above) in the photomontage of "people we most admire" on the cover of the Fab Four's famous album Sergeant Pepper's Lonely Hearts Club Band.
Antiquarian bookseller and Crowley bibliographer Timothy D'Arch Smith relates how the Beatles attended an exhibition of rare books on witchcraft and the occult he held in Swinging London. Jane Asher, Paul McCartney's then girlfriend, had suggested the visit to him and, according to D'Arch Smith, encouraged him to buy rare books as an investment.
If the Beatles were mildly interested in the occult, then their main rivals for the pocket money and affection of teenage girls, the Rolling Stones, were definitely involved in a more dramatic way. Despite their respectable middle-class backgrounds, in the Sixties the Stones were deliberately promoted as the 'bad boys of pop'. It now seems this was a marketing ploy by their then manager Andrew Oldham, and is summed up in the famous newspaper headline, 'Would you let your daughter marry a Rolling Stone?' If the parents of Middle England had known about their dabbling in the occult, the answer may have been in the negative.
Lucifer Rising
The so-called 'satanic' influence on the Stones was through the avant-garde filmmaker, Luciferian and Tinseltown gossip-queen Kenneth Anger. He had become interested in the band's career and particularly in guitarist Brian Jones and his girlfriend Anita Pallenberg, a German film actress and model. Jones had some unusual interests, and both he and the pop singer Robert Palmer were fascinated by the master musicians of Joujouka in the Atlas Mountains of Morocco in North Africa. These musicians claimed to be still practising the ancient rites of the goat-footed god Pan. Jones went so far as to travel to North Africa to record an album of the tribal music performed by this pre-Islamic cult.
In an interview with Rolling Stone magazine Robert Palmer described how he had witnessed one of these rites to Pan. He said the dancing tribesmen appeared to be in an ecstatic trance with their eyes rolled back in their heads. Palmer said that when "the power came down" the dancer was suddenly "not there." In fact "something else" was looking out of his eyes, which began to "glow like ruby lasers" (Rolling Stone, 23 March 1989).
Kenneth Anger believed that Anita Pallenberg and Brian Jones, who was to drown in mysterious circumstances in the swimming pool of his Sussex mansion, were witches. Allegedly, Jones showed the filmmaker an extra nipple he had on his inner thigh and told him: "In another time they would have burned me [as a witch]." Extra nipples were regarded by witch-hunters as a sign of the Devil's Mark. A friend of Anita Pallenberg, Tony Sanchez, believed she kept her drug stash hidden in an old carved wooden chest in her flat. One day he looked inside. Instead of drugs he found it contained bones and pieces of fur and skin from "strange animals." Mick Jagger's one time girlfriend Marianne Faithfull described how she and Pallenberg used to sit for hours reading aloud passages from Robert Graves' book The White Goddess and studying the ancient Celtic tree alphabet.
In her autobiography Marianne Faithfull claims the gay Anger had a crush on the bisexual Stones' singer which was not reciprocated. When the filmmaker's sexual overtures were rejected he became a bit of a nuisance. One day he turned up at the couple's house in Cheyne Walk, Chelsea and bizarrely threw several books by the 18th century poet and mystic William Blake through the window. Jagger responded in disgust at this stunt by burning all the copies of the occult works that Anger had given him by Crowley and the French occultist Eliphas Levi.
Despite this, Marianne Faithfull got involved in Anger's experimental movie Lucifer Rising, allegedly financially sponsored by Anita Pallenberg, and with a score originally to be composed by Mick Jagger. Initially the Stones' singer was to play the leading role in the film, but he got cold feet and backed out of the project altogether. In the first version, made in 1967, the lead was taken by his brother Chris Jagger. Marianne Faithfull became involved in the second version filmed in 1972 and she agreed to take the part of the demon-goddess Lilith.
Faithfull described the baby-slaying Lilith as one of the classic female archetypes and compared her with pagan goddesses such as Diana, Astarte, Ishtar, Aphrodite and Demeter. However, she added: "From the view of patriarchy, of course, she was the pure incarnation of evil" (Faithfull by Marianne Faithfull with David Datton, 224). Interestingly, the part of the ancient Egyptian god Osiris in the film was played by Donald Cammell, son of Charles Cammell, a friend and biographer of Crowley. The younger Cammell made his own films including the controversial Performance in co-operation with Nic Roeg. It starred Mick Jagger, Anita Pallenberg and the archetypal English actor Edward Fox. Donald Cammell committed suicide in the 1990s.
The shooting of Lucifer Rising took place in Egypt and Faithfull claims that as soon as the crew and cast arrived in the country it was obvious Anger did not know what he was doing as either a film director or a magician. At that stage in her life Faithfull was seriously addicted to heroin and admits she did not know what she was doing on the set either. The whole thing was a recipe for disaster. The last sequence of the film was a winter solstice rite shot at a Neolithic site in Germany. During it, Faithfull managed to fall off a mountain. She somersaulted and landed on her feet without sustaining any injury. This convinced her that her magic was stronger than Anger's. In her autobiography she dismissed him as a "kitsch occultist" and "a witch out of a Hollywood tabloid."
Marianne Faithfull claims that both Mick Jagger and the Stones' lead guitarist Keith Richards were also sceptical about Anger's "satanic hocus-pocus" and did not take any of it seriously. However, after an incident involving the magician at the house in London now shared by Richards and Anita Pallenberg, Faithfull became seriously spooked out. As a result, she believed she was under psychic attack. Allegedly, she wore a clove of garlic around her neck and slept in a circle of lit candles for protection. Whether this paranoid behaviour was connected to her heroin addiction is not known.
One of Marianne Faithfull's tracks on her comeback album Broken English is called 'Witches Song'. She dedicates it as "my ode to the wild pagan woman I know and have always around me." Faithfull says she got the idea for the song after she and Mick Jagger visited an exhibition in Madrid of paintings on the theme of the Witches Sabbath by the Spanish artist Goya. Her autobiography also describes an incident when she and Jagger took LSD before visiting Primrose Hill in North London "where the ancient ley lines are supposed to run" and where modern neo-druids hold their seasonal ceremonies. Under the influence of the acid the couple saw "a great face in the sky" they were convinced was the head of the Celtic giant god Bran. This seems to fit with Faithfull's professed pagan beliefs. In her autobiography she says she believes not in God the Father, but in the Great Goddess and her consort Pan.
Jimmy Page & Aleister Crowley
In 1969 the satanic aura around the rock mega-group Led Zeppelin reached such a pitch that, in echoes of Robert Johnson, rumours circulated in the Los Angeles music scene that its members had signed a pact in their own blood with the Devil to gain fame.
James Patrick 'Jimmy' Page's well-known interest in the occult fuelled these rumours of the group's alleged satanic activities. Described by the magazine AllMusic as "one of the all-time most influential, important and versatile [rock] guitarist and songwriters," Page had been interested in alternative religions since childhood. While a member of the Yardbirds, he had hung out with Brian Jones and Anita Pallenberg at their studio flat in South Kensington. Page has never hidden his interest in Aleister Crowley, and Led Zeppelin's famous album Rune has a photograph of the Great Beast on its cover. In an interview with Sounds magazine in 1976 Page is quoted as saying that Crowley was "a misunderstood genius of the twentieth-century."
Jimmy Page purchased as many artefacts and first edition books belonging to Crowley that he could find. In 1969, Kenneth Anger rented Crowley's old (seriously haunted) house Boleskine on the shores of Loch Ness where he lived in the 1900s for a few months. When it came on the market for sale, Anger suggested to Page he should buy it. This he did and hired an occult artist called Charles Pace to paint suitable atmospheric magical murals in each room. The Led Zeppelin guitarist could be seen driving around the area like a Scottish laird in a Land Rover with a stack of stag's antlers on the bonnet. Page also visited Sicily and contemplated buying the old villa where Crowley established his 'Abbey of Thelema' in the 1920s.
In the early 1970s Page opened an occult bookshop in Kensington called The Equinox. It was done out in a futuristic style with glass bookshelves and display cabinets and chrome steel pillars. Under its auspices, Page published a facsimile of Crowley's 1904 edition of the medieval grimoire Goetia.
Kenneth Anger approached Jimmy Page and asked him to provide a soundtrack for his ongoing film project Lucifer Rising. Unfortunately, the two men fell out when Page only managed to produce 23 minutes of music and Anger wanted 28 minutes. The filmmaker accused Page of being a mere dabbler in the occult and a drug addict so out of his mind he could not finish the film score. However, in 1976 Page lent Anger the basement of his London house for film editing purposes. Again, the two men did not see eye to eye and Page allegedly cursed the filmmaker. Page later branded the incident as "silly and pathetic" and said he still respected Anger as an occultist.
There has been a lot of debate about whether Jimmy Page ever belonged to one of the modern versions of Crowley's magical group the OTO (Ordo Templis Orientis or Order of the Eastern Temple). In fact, the jury seems to be out on whether Page is an actual magical practitioner at all. In this respect New Musical Express journalist Nick Kent dismisses rumours the guitarist spends his time with "his head in a cowl ritually slaughtering various species of livestock." Kent instead says from his experience Page is "just another seeker after esoteric knowledge, a collector of dusty old books, and committed student of the 'magical' information that was supposedly contained in their yellowed pages."
Although Jimmy Page's interest in Crowley and the occult is well known, his Led Zeppelin colleague Robert Plant also has esoteric interests. These manifest in a study of folklore, Norse and Germanic mythology, and reading 'sword and sorcery' novels. Plant spent most of his life living on the Welsh Border and in an interview with the rock music magazine Kerrang! he said he often visited the Black Mountains in South Wales. There he rediscovered his roots in the local Celtic culture. Using an ordnance survey map, he wandered the hills visiting Bronze Age sites and places where the Welsh had battled with the Saxons.
David Bowie
Another famous rock star who openly admits an interest in the occult, magic and Crowley is David Bowie (born David Robert Jones). In the 1970s he says he studied the Kabbalah and "Crowleyism" and more recently became interested in Gnosticism. On a practical level the singer used Tarot cards and a crystal ball for divination, an ouija board to contact spirits, and performed magical rituals for exorcism and psychic protection. His early album Hunky-Dory features a song called 'Quicksand' that references both Crowley and the Victorian magical group Hermetic Order of the Golden Dawn.
According to David Bowie's wife Angie in her autobiography, her husband's interest in the occult was due to his desire to outdo Jimmy Page. Allegedly, he saw the Led Zeppelin guitarist as a magical rival. Bowie eventually decided, possibly because of Page's interest in him, that Crowley and his works were "small shit." For that reason he began studying Tibetan magic which he claimed was far more powerful than anything the Great Beast or Page had ever done.
In an interview with New Musical Express (February 1997) David Bowie admits he had been into "old fashioned magic" in the 1970s, and said he always believed Crowley was a charlatan. He reveals that Arthur Edward Waite, a member of the Order of the Golden Dawn, and the Welsh-born occultist Dion Fortune, author of Psychic Self-Defence, have been important to him. In fact, Bowie used Fortune's book extensively when he believed he was under psychic attack. Talking of a house he rented in Los Angeles in 1975, Bowie said he decorated it with ancient Egyptian artefacts. This was because, "I had this more than passing interest in Egyptian mysticism and the Kabbalah…" (Stage Fascination: David Bowie the Definite Story by David Buckley, 235).
Angie Bowie says the musician was heavily involved with occult activities in 1975-76. This coincides with a period when he used cocaine and she believed this made him paranoid. Apparently, Bowie stored bottles of his own urine in the fridge and carefully disposed of his nail and hair clippings. This was in case magical practitioners obtained these personal items in order to cast spells on him. He also set up an altar in his sitting room with black candles on it, painted occult symbols on the walls, and performed magical banishing rituals for protection. Angie Bowie once witnessed him exorcise a swimming pool he believed was haunted.
When the couple were viewing properties to rent or buy in Hollywood they came across an old house with a pentagram of five-pointed star painted on the floor. Bowie freaked out and said he could not live there as the building had been used for black magic rites. One day he phoned his wife and told her witches were trying to steal his semen. Allegedly they wanted to create a test-tube baby and then sacrifice it in a satanic rite. It turned out the 'witches' were just some innocent groupies he met in a bar.
At this difficult point in his life Bowie also flirted with neo-Nazism. He explained in an interview with the British rock music journalist Tony Parsons in 1993 that this was only because he was fascinated by the use of occult symbols like the swastika by the original Nazi Party in Germany. He was interested in their quest for the Holy Grail because he was also searching for its meaning (Stage Fascination: David Bowie the Definite Story by David Buckley, 235-236). Bowie once said that it might be a good idea to have a fascist dictatorship in Britain, although he later denied he was serious and claimed it was a joke.
Black Sabbath & Heavy Metal
Partly as a reaction to the hippy 'flower power' and 'peace and love' movement of the late Sixties, heavy metal bands began to appear using violent satanic imagery and playing loud over-amplified rock music. Groups such as Warlock, Saxon, Venom, Motley Crue, W.A.S.P., Slayer, Iron Maiden, Incubus and Bathory put out albums with covers decorated with human skulls, pentagrams, hooded figures, gravestones, goat-headed demons and vampires. One of the most famous and pioneering heavy metal bands Black Sabbath came out of Birmingham in the industrial Midlands of England in 1969. They combined heavy guitar riffs with satanic inspired lyrics and an obsession with the gothic dark side that soon gave them a dedicated, if rather odd, fan base.
The band's distinctive name was taken from an old horror movie starring English actor Boris Karloff, famous for his movie interpretation of Dr. Frankenstien's monster. Originally, Black Sabbath started out as a jazz-blues band until they became influenced by the 'black magic' novels of the thriller writer Dennis Wheatley and books by Aleister Crowley. Their leader 'Geezer' Butler was lent a 16th century grimoire or book of magic. Its contents so freaked him out that he locked it in a cupboard before going to bed. During the night he had a spectral visitation from a dark shadowy figure who stood at the end of his bed. In the morning when Butler opened the cupboard the grimoire had vanished and it was never seen again.
Butler claims the band was invited to play a gig at a Witches Sabbath at Stonehenge, which sounds like something out of a Dennis Wheatley novel. When the boys refused the chief "warlock" of the coven ritually cursed the band. Geezer says he consulted a "white witch" to get the curse lifted and was told the band had to wear crosses to ward off the evil forces directed at them. Apparently, lead singer Ozzy Osbourne's father, who was a bit of a handyman, made the crosses for each of the band members to wear.
Ozzy Osbourne always denies he was seriously into the occult, although he did have his Tarot cards read – twice. Famously he said the only evil spirits that interest him are whisky, gin and vodka! He describes the strange people attracted to the band, who habitually wear white face make-up and black hooded robes, as "freaks." Ozzy says the only good thing about all the satanic stuff is it gave the band free publicity increasing their record sales and bank accounts.
Some of the heavy metal bands took their interest in witchcraft and magic more seriously. One of these, for a while, was Black Widow who played a mixture of progressive rock and folk music and used demonic imagery in their act based on serious research. In 1968 the group's manager approached Maxine and Alex Sanders, the so-called 'King and Queen of the Witches'. He wanted to know if the couple could recommend a nubile young witch with dancing skills to take part in their new stage act. This featured a magician played by one of the band's members conjuring up a demon who was once an ancient goddess called Ashtaroth.
Several professional dancers auditioned for the part of the demon-goddess. Each one suffered fainting fits during rehearsals and felt they were being possessed by an evil spirit. In desperation the band wanted to hire a real witch who would not be fazed by the magical goings-on. Black Widow's manager said the Sanders were happy to help and he described them as "clever business people" only interested in making money in any way they could.
A member of the Sanders' coven volunteered for the role and the rehearsals were successful. Unfortunately, on the day of the first performance at the Lyceum Theatre in London, she fell ill. Alex Sanders volunteered his wife and the high priestess of the coven Maxine as a suitable stand-in. When the lead singer of Black Widow playing the sorcerer invoked the demon-goddess and accidentally stepped out of the protective magical circle, she was supposed to attack him. In her autobiography Maxine Sanders says the singer complained afterwards about the bruises he suffered from the physical assault by the 'Queen of the Witches'.
Danny Carey
Another more contemporary band called Tool and its lead singer Danny Carey are well known for their interest in all things magical. Carey collects rare limited edition publications by such modern occult practitioners as Crowley, Kenneth Grant, Austin Osman Spare and Andrew D. Chumbley. During their recordings of albums, Tool use magical banishing rituals to get rid of unwelcome influences left in the studio by previous performers. They have also been known to employ talismans and occult sigils used by the Elizabethan magician and astrologer Dr. John Dee in their gigs. During a South American tour, local Christian workers refused to handle the band's equipment because it was "satanic."
The 1990s saw a sinister link established between rock music and Satanism with the rise of the so-called 'black metal' or 'death metal' groups. These new bands were committed to an anti-Christian philosophy of anarchism, nihilism, violence and an obsession with death that made Black Sabbath stage appearances look like a vicar's tea party. Possibly the most dramatic and violent manifestation of this new trend was in Scandinavia. A new cultural trend united satanic beliefs with atavistic forms of neo-paganism and extreme nationalist right-wing politics promoting racism and white supremacy. This deadly combination was to lead to arson and murder.
In 1992 an ancient wooden stave church was burnt down in a firebomb attack. Rumours began circulating that hard-core black metal fans were responsible for the outrage. It was alleged they were pagan Viking revivalists who expressed neo-Nazi views. Further church burnings and graveyard desecrations took place followed by murders involving rival groups of black metal fans and biker gangs. Media reports said that self-styled teenage satanists saw neo-Nazism and rock music as cultural stepping stones to a revival of Aryan-based paganism. Because the historic Christian churches were built on the site of pagan temples, they had to be destroyed before the heathen 'old religion' could be established again.
Today the number of rock bands using satanic and occult imagery is increasing. The new 'high priest' of the Church of Satan in the USA, Boyd Rice, is himself a musician. Critics have dubbed his musical output as "sonic terrorism as an art form." Strangely enough, his satanic master, Anton LaVey, who found the Church of Satan in the 1960s, preferred Gershwin and Cole Porter with his bedtime cocoa.
It seems certain that in the future wherever and however rock music is played, there will always be those who claim, quite literally, the Devil has the best tunes.
Bibliography
Heavy Metal Thunder by Neil Aldis and James Sherry, Mitchell Beazley, 2006
Backstage Passes: Life on the Wild Side with David Bowie by Angie Bowie and Patrick Carr, Orion, 1993
Stage Fascination: David Bowie the Definite Story by David Buckley, Virgin Books, 1999
Robert Plant: Led Zeppelin, Jimmy Page & the Solo Years by Neil Daniels, Independent Music Press, 2008
The Lives of John Lennon and the Beatles by Hunter Davies, McGraw Hill Books USA, 1985
Hammer of the Gods: Led Zeppelin Unauthorised by Stephen Davies, Pan Books, 1995
The Book of the Beast by Timothy D'Arch-Smith, Mandrake Press 2010
Faithfull by Marianne Faithfull with David Datton, Michael Joseph, 1994
No One Gets Out of Here Alive: Jim Morrison and the Doors by Danny Hopkins and Sugarman, Warner Books USA, 1980
Apathy for the Devil: A 1970's Memoir by Nick Kent, Faber and Faber Limited, 2010
I Am Ozzy by Ozzie Osbourne with Chris Agnes, Sphere, 2009
Firechild: The Life and Magic of Maxine Sanders 'Witch Queen' by Maxine Sanders, Mandrake Press, 2008
Bowie: Loving the Alien by Christopher Sandford, Little, Brown and Company, 1996
When Giants Walked the Earth: A Biography of Led Zeppelin by Mick Wall, Orion Books, 2008
Led Zeppelin: From Early Days to Page and Plant by Ritchie Yorke, Virgin Books, 1999.
MICHAEL HOWARD became interested in the connections between rock music and the occult while working for a major record company in London in the 1970s. He is the author ofSecret Societies (Destiny Books, 2009) and Modern Wicca: from Gerald Gardner to the Present (Llewellyn, USA 2010). He can be contacted by email at mike@the-cauldron.fsnet.co.uk.
Source: New Dawn