45th anniversary of the attack on the USS Liberty…
Back in 2009, in Houston Texas, Mimi Adams, a distinguished Palestinian solidarity & human rights activist, gave me a present- a USS Liberty baseball cap. She put it on my head and said,
"Gilad, in the next two weeks, make sure you have it on your head everywhere you go in America. You will see what happens."
It was around midnight, I was tired and jet-lagged, I couldn't really understand the significance of the baseball cap, I just wanted to make my way to my hotel room and catch some sleep.  At 7 AM in the airport on my way to the gate with a USS Libertybaseball cap on my head, just before boarding on a flight to San Francisco, I noticed an older guy chasing me. He was breathless and agitated.
"Sorry to bother you, were you on the USS Liberty" he asked.
"No" I said, "I was actually four years old in 1967." Amused I admitted that the  Baseball cap was given to me by a friend in a Palestinian solidarity gathering just a few hours ago. I asked him what did he know about the USS Liberty.
"I was a 6th Navy's pilot" he said. "We were deployed to the Mediterranean Sea. On that day in June 1967, we heard it all, the sailors on board of the Liberty, they were begging for help, it was a real agony, we were fuming, we wanted to get on the planes, we were about 10-12 minutes away, we wanted to save our brothers, but they didn't let us onto the deck."
On June 8, 1967 USS Liberty, an American auxiliary technical research ship, a military vessel specialised in gathering intelligence, was attacked by the Israeli forces. It was subject to an 18 hours combined air and sea raids that left 34 American crew-members dead (naval officers, seamen, two Marines, and one civilian) and 170 injured. The attack also severely damaged the ship.  Like the Mavi Marmara, at the time of the attack, the ship was in international waters, north of the Sinai Peninsula, about 50 km northwest from the Egyptian City of El Arish.
Phil Tourney is a USS Liberty Survivor, & like many of his friends who were lucky enough to survive that hot day in June 1967; the event changed his life.  I met Phil in Aspen last March. I spent some good hours together with the great man and his lovely wife. We shared our personal stories and thoughts about Israel, America and the Jewish Lobby with a few friends and listeners.  When it was time to depart Phillip left me with  "What I Saw That Day"; a devastating biographical account written by Phil  and the courageous truth teller journalist  Mark Glenn.
The book is the life story of a man who survived a murderous Israeli aggression, but it is also the story of a man who has witnessed four decades of deceit. The event, which Phil 'saw that day' is something most of us have failed to see for decades.
"What I Saw That Day" is a story of America turning its back on its service-men. It is a story about Israelis slaughtering in cold blood American sailors on the high sea. But it is also a story about a man who battles with wounds and scars that have refused to heal for forty five years.  It is a book about the American serviceman being deceived and neglected by American political and military elite. "What I Saw That Day" is also a personal painful account of the tragic consequences of Israeli and Jewish lobby domination in America.
The survival of the USS Liberty was nothing but a miracle. The ship was an old WWII 'one goer' that was converted into a military intelligence vessel. It wasn't built to stand a combat, it wasn't structured to take any penalty. And yet, it somehow survived  hours of heavy Israeli raids. It was hit by napalm bombs and torpedoes, by the end of that horrid day it was soaking with young American blood, but it refused to go down. It didn't sink. The USS Liberty is  there to remind us, our leaders, the Israelis and their lobbies that the memory of this massacre is not going to sink either. Like the Nakba and the Holodomour, USS Liberty bounced back. Seemingly, injustice cannot be suppressed, it always wait patiently for humanity to transform history into a moral lesson.
This horrendous story has been silenced for decades, but not anymore. What Phillip Tourney saw that day was just a glimpse into the magnitude of Western immorality and barbarism. Since then many Americans soldiers lost their life in Zionist global wars. Millions of Muslims and Arabs have been slaughtered in wicked interventionist conflicts.
To save our homes, families, friends, dignity and the world as we know it; is to stand up for the truth and to call a spade a spade.
To buy on Phillip Tourney  on amazon.com Click here
For the past few weeks, word of the extent of the Fukushima disaster is spreading like the radiation slick moving across the Pacific Ocean thanks to social media and a lot of newly concerned citizens.
Independent researchers who have been trying to warn people for over a year are finally being heard. Much of that can be attributed to citizen journalists, who have realized mainstream media dropped the ball on this a long time ago.
To understand the dynamics of information and how it has been controlled, you would have to look at companies like General Electric and Westinghouse, who not only build nuclear reactors, but own major news outlets and, of course, are buddy-buddy with the Obama Administration.
Or, I can just tell you about it, since I have spent countless hours researching these connections and interviewing people about it. More on that at a later date. It deserves a nice big page in itself, with room for lots of details.
Not only do we have citizen journalists and the alternative media on top of this, but citizen scientists as well.
Have you met your new Fukushima expert, who just might live right next door? These are people who have taught themselves everything they possibly could about nuclear physics, radiation, Geiger counters, atomic power, nuclear plants, the effects of radiation on health, and radiation mitigation.
These citizen scientists have studied bombs, fallout, and weather and wind patterns. They have been monitoring radiation levels across the country, with their own equipment they purchased out of pocket and learned how to use.
They have read anything and everything they can get their hands on. They know the difference between alpha, beta, and gamma radiation, and how to avoid it.
They know that besides cancer, radiation can do all kinds of things to you, like severely compromise your immune system, intelligence, and thyroid, or make you aggressive, confused, and fatigued.
You might bruise or bleed in weird places and feel sick more than usual. They have learned all this out of their own instincts of survival.
Sometimes they even go 2 days without sleep, when bad stuff is happening, just to make sure they are keeping on top of the issues as much as possible.
It's amazing what you can do in a short period of time when your life depends on it. And the more that they learn, the greater their sense of urgency has become in bringing this info to the masses.
And what conclusion have these citizen journalists and citizen scientists reached throughout 14 months of study?
They have come to the inevitable conclusion that all of our lives changed on March 11, 2011, when Fukushima went out of control.
The glaring problem is that we that we weren't told about what actually happened.
Take, for instance, the fact that there were 3 meltdowns almost right away, and that the radioactive isotopes that blew all over Japan, Hawaii, Alaska, Canada and North America came in extraordinarily high quantities.
Or how various agencies that taxpayers have funded, such as the Environmental Protection Agency (EPA), did not do their job which is to protect the environment, and us.
In fact the EPA turned off their monitors for about a month, for the first time in their history. These are expensive and delicate pieces of equipment the taxpayers had already bought and paid for, for just such an emergency.
The Nuclear Regulatory Commission (NRC) knew, but they hid the information. The Obama Administration knew, but sent Hillary Clinton over to Japan to shake hands with the Prime Minister and show support.
Obama came out with a statement to the American people, saying, "We do not believe harmful levels of radiation will reach our shores," which we now know was a lie.
We had to figure all this out for ourselves, which was difficult because the information was purposely withheld from us.
Despite their best efforts, they can't stop the truth from leaking out of Fukushima. Freedom of Information Act (FOIA) requests have now proven this beyond a doubt.
Conspiracy theory is becoming conspiracy fact. And now we are going public with this information, and in a very big way.
It has been around 3 weeks since I wrote my first article for End the Lie, and still no real progress to report at the plant itself.
Tons of water continues to get poured into the reactors and flow subsequently into the Pacific Ocean, every second of every day.
Radiation continues to steam itself out of the ground, and thus up into the air, which then blows over us (i.e. resident of the northern hemisphere).
Earthquakes still happen daily around Japan. In fact there were 7 or 8 of them just in the past few days near Fukushima.
The spent fuel still sits in its shaky nest at the top of reactor number 4. Nothing has been done to further reinforce the structure.
The good news (if you can really call it that) is that it hasn't fallen yet. The United Nations and the United States are now in their most preliminary stages of addressing the complexity of problems there, in an attempt to see if they can help out.
But as you know, the wheels of bureaucracy turn very slowly. It took almost 14 months for them to start turning at all.
Besides the ongoing releases into the ocean and air and the precariousness of the pool, we have a debris field the size of Texas starting to hit the west coast and Alaska, which may or may not be radioactive.
Japan has been burning radioactive trash, and will continue to do so until at least 2014, and that blows over us as well.
We have a radioactive slick moving across the ocean, which by all estimates should have sunk to the bottom, but hasn't. And we have sick and dying mammals, fish, and birds all over the world, which may or may not be related, but should still be an enormous concern, since many of them are being found in the Pacific.
That is part of the problem when you are faced with the world's largest disaster. All of the models for how to deal with it can be thrown out the window.
All the assumptions about fallout and it working itself into the food chain have been wrong. It was much worse, and has happened much faster, than anyone expected, even for concerned citizens and independent researchers following this closely.
The government knew this would be the case from the early SPEEDI numbers, which were hand translated and delivered to the US government as they happened. But for the most part, Fukushima has exceeded everyone's expectations.
New ideas, new techniques, and new engineering has to be invented and implemented. New observations have to be made, and they are, as can be seen by searching "mutations" on YouTube and watching some videos.
We have citizen journalists and citizen scientists who are desperately trying to come up with solutions, and are doing it for free, while our government and agencies created to "protect us" continue to collect their paycheck, roll their eyes, shove their hands in their pockets and hum a tune like they're waiting for a taxi.
But out of crisis, comes opportunity. I'll use 9/11 again as an example.
Why do people get a warm fuzzy feeling when we see people rushing to aid those in the midst of disaster? Because we humans are hard-wired to care for others, and long to be part of a community.
Out of disaster, there is camaraderie, sympathy, and empathy. There are important lessons to be learned.
There are whole new industries that could be created out of this crisis, putting people to work. Aquaponics. Decontamination. Mitigation. Food testing.
And since we didn't seem to learn these lessons with Chernobyl, we need to learn them right now.
All nuclear power does is boil water and create steam, which turbines turn into electricity. But when something goes wrong, it has the ability to kill everything on the planet. That is where we are at now.
We need to adapt if we are to survive. And part of that adaptation means we need to eliminate the possibility of this ever happening again, starting with the 23 reactors the same style as Fukushima, in the United States, which is the Mark 1 Boiling Water Reactor, or BWR.
People in the industry jokingly refer to these as "double-decker beach-bombs," for the reason that the spent fuel is located in pools at the top of the reactor buildings, and they are usually located at a water source for emergency cooling purposes for when the fecal matter hits the fan at one of these plants.
In fact, several nuclear engineers who designed these reactors quit in protest before they went into production. They realized they had made a mistake. They realized this design would be extremely dangerous. GE went ahead and built them anyway.
When is the world going to realize the mistake of embracing nuclear energy as a power source, in spite of its danger?
And how long do we continue to ignore the brilliant scientists that warned about this, like Oppenheimer and Einstein? Or is it already too late?
There are no energy problems, in comparison. If you want to cut down on your electricity usage, turn off your TV.
We have natural gas deposits that could power everything we need. We have the power of the sun, water, wind and earth in the form of geothermal energy.
Nuclear power is a sham, just like the oil industry, and we have been duped into believing we need it to survive.
It generates billions and billions of dollars for these corporations. GE (who has the most ironic motto, "We Bring Good Things to Life") made 14 billion dollars last year, and paid no taxes.
In addition to producing electricity, nuclear reactors also generate 500 pounds of plutonium a year per reactor, as a byproduct of the fission process.
What happens to all that highly toxic plutonium? The government gets to collect this material to make bombs, so we can go utterly decimate other countries, now known as "spreading democracy" and poison their populations for future generations.
Let's not forget depleted uranium, or DU, which is now used in many military applications with horrific results.
Check out videos of children in Fallujah for some recent examples of this.
This is the one big secret that the nuke industry and our government will do anything to protect: besides being a billion dollar industry, nuke plants are basically bomb-making factories right under our noses.
Drawing attention to Fukushima would have drawn attention to this function of nuclear facilities.
An added side effect is that they also make people sick and help boost the health care industry, which in some states is now the number one private sector employer.
The plutonium and fission byproducts these plants produce help support our government's number-one priority: the almighty military-industrial complex.
And it's all in the name of money, power, and control. Energy companies hire top level advertisers and public relations people to promote and manipulate public opinion. Even during the Superbowl, ads were run showing how steam from nuclear power runs the turbines that make beer.
They want you to believe that we are dependent on this source of energy for our quality of life. The truth of the matter, on the other hand, is that nuclear power has ruined our lives.
Ask anyone who used to live in the ever-expanding evacuation zone in Japan, which may soon include the 35 million people in Tokyo.
Ask anyone who lives near a nuke plant and has a child with autism, gastroenteritis, or cancer. Just take a look at the statistics of cancer in the general population since we started embracing this technology.
The truth is: we have been nuked and are still getting nuked, every day, in a very big way.
I used to be a huge supporter of nuclear power, but 14 months of intensive study has changed my opinion significantly.
In addition to my studies, I have been influenced by some major health issues I developed after being outside the first 3 weeks after the reactors exploded. During that time I had a metallic-taste in my mouth, which I found out later was from tasting fission products. More on that later as well.
Nuclear cheerleaders like to complicate things in an attempt to make radiation something much harder to understand. That way it turns people off from the subject and they won't pay attention as much.
The truth is, you don't need to be a physicist, a scientist, or an expert in this field. You don't need to know the differences between decay rates and half-lives, or cesium and strontium.
You only need to understand one thing: All radiation is bad, and all of it will make you sick, no matter how much Ann Coulter claims that the Japanese should be thankful for Fukushima.
The more you are exposed to it, the sicker you will be. The more places you can cut down on your exposure, the better off your health will be.
Radiation is cumulative. It builds up in the body. It destroys cells. It causes mutations in cell growth which can thus create cancer or other illnesses.
There is plenty of this radiation leaking out of Fukushima for over a year now, blowing around in our air, building up in our soil, and contaminating our water supply.
What's worse, we have 104 of these plants in the United States, with special emphasis on the 23 previously mentioned, where this exact scenario is waiting to happen.
Radioactive steam comes out of these plants all the time, since as part of their normal operations. They vent to the atmosphere to keep things cool. Do some research into "rainshadow" in autism and brain cancer in children, and look where the numbers are the highest: around nuclear plants.
We can't afford to wait or delay. If you aren't already mitigating, you need to start now. You need to treat your health, and the health of your family, like you all have cancer already. That might sound like fear mongering to some, but this is one case where "better safe than sorry" truly applies.
This process involves eating healthy whole foods, filtering water, avoiding precipitation, taking supplements, and getting lots of sleep.
Stop eating fast food, and eat lower on the food chain, where bio-accumulation is less. Stop eating seafood, unless you know it is safe.
Include your children in these changes, because we will be dealing with this problem for at least the rest of our lives, and so will they.
We have to change our perspective. Quality of life becomes a much more important issue when your life expectancy has been shortened.
We have Fukushima to thank for this, and the nuclear industry, of course. As well as the various other individuals or agencies that tried to keep this information from us.
And then of course we have spent fuel pool doom lurking in the shadows. And for some unknown reason, Tepco seems to think their most immediate concern is building a huge underground wall, to contain something going on under the plant, the extent of which hasn't yet been shared with us.
So what do they know that we don't? Why is there a sense of urgency to contain something underground, when the spent fuel pool #4 is supposedly the weakest link in the Fukushima chain?
Where is all this technology we have to look for gas and oil, like ground-penetrating radar, optical coherence tomography, or even HAARP, to see what's going on under the plants? What else is being hidden from us?
Instead of calling it game over, let's play a new game called "No More Fukushimas."
Let's figure out ways to clean up this mess and not make more of them in the future. We can leave this for our children to deal with, that is if they are still here.
Or it is up to you, it is up to me, it is up to allof us to fix this situation, right now, as best as we possibly can.
Take care of your family first, have a plan for the worst-case scenario, then do what you can to help others.
Our lives all changed over a year ago, only you weren't told about it. As bad as things are, there is a huge opportunity here for something wonderful to come out of this mess. A cleaner, brighter, healthier future for our children and generations to come. A future, period.
As a close associate of Obama once said, "Never let a crisis go to waste". This might be the last crisis that we ever see, if we don't so something about it.
Courtesy of MayanManifestor
Please send mutation images to christinax4@yahoo.com. Shoot at the highest resolution possible, and include your name, location, and date the mutation was found, for proper credit if the images are published. If it is from store-bought produce, include the location where it was grown and purchased. The more information you provide, the better you will be helping the rest of us.
Please help Christina purchase a spectrometer in order to get the most accurate radiation readings and thus get you the most precise information possible by shopping through her Amazon link or donate directly via PayPal to fukushimafacts@gmail.com. Keep in mind, this is expensive equipment and it is the only way that specific isotope readings can be obtained from food items.
Edited by Madison Ruppert
Christina Consolo is a former clinical researcher supervisor with NIH credentialing; a former Member-at-Large for the Board of Directors, Ophthalmic Photographers' Society; A peer reviewer for the Journal of Ophthalmic Photography; She has written, published, and contributed to numerous scientific research in retinal imaging and ophthalmogy for the past 24 years; She is also an award-winning biomedical photographer and maintains several websites to teach people about radiation, mitigation, and other nuclear issues. She is also the host of "Nuked Radio" Tuesdays & Thursdays from 12-1:00 pm EST on theOrion Talk Radio Network.
For more info including mitigation for radiation exposure, please visit FukushimaFacts.com, where you can sign up to receive Fallout Forecasts on Facebook, YouTube, and Twitter.
Source: End the Lie
This is a story about Patriots' Day, April 19, and Patriot Day, September 11, and is about better days in the United States, when a man could be known and elected President even with truly "gallant, generous, manly, and disinterested actions" lurking in his past.  It is also a story about Paul Revere.
Listen  my children and you shall hear
Of the midnight ride of Paul Revere
On the Eighteenth of April in Seventy-five.
Hardly a man is now alive
Who remembers that famous day and year."1
And so it was that Paul Revere, his father nez Apollos Rivoire,2  galloped from town to town in the wee hours of the morning of April 19, 1775, warning the townspeople in Eastern Massachusetts that British Regulars were planning to stage surprise raid on the towns for guns and gunpowder.  Instead, the Redcoats were surprised by local militia defending their homeland security.  That morning took place the battles of Lexington and Concord, Massachusetts, first battles of the American Revolution, and the date became a much-honored state holiday in Massachusetts, Patriots' Day, not to be confused with Patriot Day, September 11, officially marking the first day of the first decade of the War Against Terror.
Paul Revere was a man of many talents.  On the date of his ride he was described in a British "who'who" of American rebels as a "silver smith."3   His silver "is regarded as one of the outstanding achievements in American decorative arts." 4   His copper cooking ware has been known for centuries as "Revere Ware" although with the loss of 500 American jobs in the nineties,it is now manufactured in India.  He was a dentist, although the story that he made George Washington's falsies, is disputed.  He was one of the instigators of the Boston Tea Party, although he also served to protect the ship against vandals after that event.  And he was a skilled engraver of copper plates.  He is said to have been present at the Boston Massacre, and his engraving of the events there brought folks to a fever pitch, about ready to organize a lynch mob against the British Regulars who shot five Boston citizens at the Massacre.
The British had quartered regiments equal to approximately one fourth of the population in
Boston to enforce the taxes that were to be the subject of the Tea Party, and relations were, to say the least, strained.  British soldiers were regularly pelted with stones and snowballs.  As depicted in Revere's engraving, the Massacre took place, appropriately enough, in front of the Old State House,
 which has been the site of as many significant events in American history over the last two and a half centuries as the Capitol itself.  Take a good look, for instance, at the balcony, which you can see above the gun smoke in Revere's engraving.  That's one of two spots where the Declaration of Independence was read to the assembled masses on July 4, 1776, and again by British Queen Elizabeth on July 4, 1976.
But Paul Revere's depiction of a defenseless and unarmed gathering being shot at by a line of red-coated marksmen, is said to have been better politics than reporting.  What apparently occurred was that a British soldier was doing sentry duty when a boy taunted him with something like, "Why won't you pay the bill for your wig?" whereupon the soldier belted the boy, whereupon the boy recruited help and so did the soldier, whereupon a crowd gathered who began pelting the soldiers with stones and snowballs and someone, either a soldier or someone from the crowd, yelled "Shoot them," whereupon the soldiers began shooting, leaving five dead. One man taunts another over a wig, and five men end up dead. "When will we ever learn, when will we ever learn?"5  One of the five,  a leader of the crowd, Crispus Attucks, an African-American who has subsequently been considered one of the heroes of colonial American history, was depicted by Revere as white.
Revere's engraving circulated in Boston and its surroundings, and the public became incensed at the British soldiers who had shot five citizens dead.
Fearful for their careers and even their lives, all the lawyers approached to defend the soldiers refused.  John Adams was, like Barack Obama a Harvard-educated lawyer who would later be President, but there, apparently, the similarities end,  Adams stepped forth, declared that the Redcoats had the right to a fair trial and that he would defend them.  He did so, and well.  Most of the British soldiers were acquitted, based essentially on self-defense.  For many months Adams was treated as a traitor.  His legal business dropped by half. A few months after the trial, there is the notation in his journal, "Never in more misery my whole life."   But in his old age, the retired President was able to look back at his defense of the British soldiers in 1770 as "one of the most gallant, generous, manly, and disinterested actions of my whole life, and one of the best pieces of service I ever rendered my country."7  ]  And so it was.
If the Revolution had its Boston Massacre, then the War on Terror had its 9/11.  But Patriots' Day is not to be confused with Patriot Day.  Barrack Obama did not perceive things as had John Adams.  When the alleged perpetrators of the killings in Boston were arrested, they received a fair trial and were even acquitted.  When the alleged mastermind of 9/11was caught, he was summarily shot dead, apparently on orders of President Obama.  No arrest, no trial, no opportunity to give his side of what actually occurred.. And now the
President's "right" to have the country's perceived enemies shot on sight, even on American soil – no arrest, no trial – has been established by law.John Adams, where are you when we need you?
1 The full text of the poem, required of many a
school child in Massachusetts to be put to memory, is:
Paul Revere's Ride Henry Wadsworth Longfellow
Listen my children and you shall hear
Of the midnight ride of Paul Revere,
On the eighteenth of April, in Seventy-five;
Hardly a man is now alive
Who remembers that famous day and year.
He said to his friend, "If the British march
By land or sea from the town to-night,
Hang a lantern aloft in the belfry arch
Of the North Church tower as a signal light,–
One if by land, and two if by sea;
And I on the opposite shore will be,
Ready to ride and spread the alarm
Through every Middlesex village and farm,
For the country folk to be up and to arm."
Then he said "Good-night!" and with muffled oar
Silently rowed to the Charlestown shore,
Just as the moon rose over the bay,
Where swinging wide at her moorings lay
The Somerset, British man-of-war;
A phantom ship, with each mast and spar
Across the moon like a prison bar,
And a huge black hulk, that was magnified
By its own reflection in the tide.
Meanwhile, his friend through alley and street
Wanders and watches, with eager ears,
Till in the silence around him he hears
The muster of men at the barrack door,
The sound of arms, and the tramp of feet,
And the measured tread of the grenadiers,
Marching down to their boats on the shore.
Then he climbed the tower of the Old North Church,
By the wooden stairs, with stealthy tread,
To the belfry chamber overhead,
And startled the pigeons from their perch
On the sombre rafters, that round him made
Masses and moving shapes of shade,–
By the trembling ladder, steep and tall,
To the highest window in the wall,
Where he paused to listen and look down
A moment on the roofs of the town
And the moonlight flowing over all.
Beneath, in the churchyard, lay the dead,
In their night encampment on the hill,
Wrapped in silence so deep and still
That he could hear, like a sentinel's tread,
The watchful night-wind, as it went
Creeping along from tent to tent,
And seeming to whisper, "All is well!"
A moment only he feels the spell
Of the place and the hour, and the secret dread
Of the lonely belfry and the dead;
For suddenly all his thoughts are bent
On a shadowy something far away,
Where the river widens to meet the bay,–
A line of black that bends and floats
On the rising tide like a bridge of boats.
Meanwhile, impatient to mount and ride,
Booted and spurred, with a heavy stride
On the opposite shore walked Paul Revere.
Now he patted his horse's side,
Now he gazed at the landscape far and near,
Then, impetuous, stamped the earth,
And turned and tightened his saddle girth;
But mostly he watched with eager search
The belfry tower of the Old North Church,
As it rose above the graves on the hill,
Lonely and spectral and sombre and still.
And lo! as he looks, on the belfry's height
A glimmer, and then a gleam of light!
He springs to the saddle, the bridle he turns,
But lingers and gazes, till full on his sight
A second lamp in the belfry burns.
A hurry of hoofs in a village street,
A shape in the moonlight, a bulk in the dark,
And beneath, from the pebbles, in passing, a spark
Struck out by a steed flying fearless and fleet;
That was all! And yet, through the gloom and the light,
The fate of a nation was riding that night;
And the spark struck out by that steed, in his flight,
Kindled the land into flame with its heat.
He has left the village and mounted the steep,
And beneath him, tranquil and broad and deep,
Is the Mystic, meeting the ocean tides;
And under the alders that skirt its edge,
Now soft on the sand, now loud on the ledge,
Is heard the tramp of his steed as he rides.
It was twelve by the village clock
When he crossed the bridge into Medford town.
He heard the crowing of the cock,
And the barking of the farmer's dog,
And felt the damp of the river fog,
That rises after the sun goes down.
It was one by the village clock,
When he galloped into Lexington.
He saw the gilded weathercock
Swim in the moonlight as he passed,
And the meeting-house windows, black and bare,
Gaze at him with a spectral glare,
As if they already stood aghast
At the bloody work they would look upon.
It was two by the village clock,
When he came to the bridge in Concord town.
He heard the bleating of the flock,
And the twitter of birds among the trees,
And felt the breath of the morning breeze
Blowing over the meadow brown.
And one was safe and asleep in his bed
Who at the bridge would be first to fall,
Who that day would be lying dead,
Pierced by a British musket ball.
You know the rest. In the books you have read
How the British Regulars fired and fled,—
How the farmers gave them ball for ball,
>From behind each fence and farmyard wall,
Chasing the redcoats down the lane,
Then crossing the fields to emerge again
Under the trees at the turn of the road,
And only pausing to fire and load.
So through the night rode Paul Revere;
And so through the night went his cry of alarm
To every Middlesex village and farm,—
A cry of defiance, and not of fear,
A voice in the darkness, a knock at the door,
And a word that shall echo for evermore!
For, borne on the night-wind of the Past,
Through all our history, to the last,
In the hour of darkness and peril and need,
The people will waken and listen to hear
The hurrying hoof-beats of that steed,
And the midnight message of Paul Revere.
http://poetry.eserver.org/paul-revere.html  
2. Like many an American patriot,
Paul was born of political refugees from Europe.
http://legacy.mckinneyisd.net/Campuses/school_websites/glenoaks/Library/Resources/RachelWa
lkerRevere.htm
3 "Tory Account of Whig Leaders Before the
Revolutionary War,"
http://www.revolutionarywararchives.org/life-times-link/191-tory-account-of-whig-leaders-befor
e-the-revolutionary-war
4 History of American Women,
http://legacy.mckinneyisd.net/Campuses/school_websites/glenoaks/Library/Resources/RachelWa
lkerRevere.htm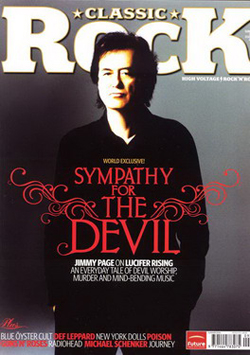 It was popularly believed in the 1930s that the legendary bluesman Robert Johnson, who inspired Muddy Waters, Bob Dylan, the Rolling Stones and Eric Clapton, sold his soul to the Devil in exchange for his musical gifts. It was believed Johnson had the 'Evil Eye' and was murdered because of his alleged power over women. He seduced the wife of a beer hall owner who in revenge laced the musician's whisky with arsenic. Many moralists saw his fate as a punishment for dealing with the powers of darkness.
Johnson is said to have sold his soul to Old Nick during a midnight ceremony at a crossroads. However, that story did not originate with him. In the 1920s and 1930s there are numerous tales of black musicians and gamblers signing a pact with a mysterious 'man in black' at the crossroads. Famous examples are the black singer Clara Smith and Robert Johnson's namesake Tommy Johnston, a decade before him. The dark stranger has been identified by some writers as either the Christian Devil or the West African trickster god Eshu, worshipped in voodoo and taken to the southern states of America by black slaves.
While there is little evidence of modern pop and rock musicians actually 'selling their souls' to the 'Devil', the link between popular music and the occult is a strong one. Christian fundamentalists have predictably seen the widespread use of magical and occult symbols in rock music as evidence it is the work of Satan, but the truth is far stranger than their religious fantasies.
Sometimes the alleged connections of famous rock musicians with occultism surfaced in apocryphal showbiz gossip or rumour. For example, everyone knows that ill-fated glam rock star Marc Bolan studied as a sorcerer's apprentice with a magician in a French chateau (in fact he actually admitted it), that the late pop diva Dusty Springfield allegedly belonged to a satanic group called the Temple of the Prince in Manchester, and that Jim Morrison of The Doors married a Wiccan high priestess (which was true).
Then there was the 1970s British musician Graham Bond, accused by his fellow R & B artist Long John Baldry of sacrificing his pet cat in a magical ritual. Bond told his groupies he was one of the illegitimate sons of the infamous 'black magician' Aleister Crowley, and that his musical output was designed to contact "higher forces." Bond also believed he had been cursed by a fellow occultist. When in 1974 the musician fell in front of a train on the London Underground in mysterious circumstances, many thought the curse had worked.
The Beatles & the Rolling Stones
The Beatles are well known for flirting with Eastern mysticism and transcendental meditation during their psychedelic hippy stage in the late 1960s. They may also have had darker interests. For instance, the Great Beast 666, Aleister Crowley, is featured (top left corner above) in the photomontage of "people we most admire" on the cover of the Fab Four's famous album Sergeant Pepper's Lonely Hearts Club Band.
Antiquarian bookseller and Crowley bibliographer Timothy D'Arch Smith relates how the Beatles attended an exhibition of rare books on witchcraft and the occult he held in Swinging London. Jane Asher, Paul McCartney's then girlfriend, had suggested the visit to him and, according to D'Arch Smith, encouraged him to buy rare books as an investment.
If the Beatles were mildly interested in the occult, then their main rivals for the pocket money and affection of teenage girls, the Rolling Stones, were definitely involved in a more dramatic way. Despite their respectable middle-class backgrounds, in the Sixties the Stones were deliberately promoted as the 'bad boys of pop'. It now seems this was a marketing ploy by their then manager Andrew Oldham, and is summed up in the famous newspaper headline, 'Would you let your daughter marry a Rolling Stone?' If the parents of Middle England had known about their dabbling in the occult, the answer may have been in the negative.
Lucifer Rising
The so-called 'satanic' influence on the Stones was through the avant-garde filmmaker, Luciferian and Tinseltown gossip-queen Kenneth Anger. He had become interested in the band's career and particularly in guitarist Brian Jones and his girlfriend Anita Pallenberg, a German film actress and model. Jones had some unusual interests, and both he and the pop singer Robert Palmer were fascinated by the master musicians of Joujouka in the Atlas Mountains of Morocco in North Africa. These musicians claimed to be still practising the ancient rites of the goat-footed god Pan. Jones went so far as to travel to North Africa to record an album of the tribal music performed by this pre-Islamic cult.
In an interview with Rolling Stone magazine Robert Palmer described how he had witnessed one of these rites to Pan. He said the dancing tribesmen appeared to be in an ecstatic trance with their eyes rolled back in their heads. Palmer said that when "the power came down" the dancer was suddenly "not there." In fact "something else" was looking out of his eyes, which began to "glow like ruby lasers" (Rolling Stone, 23 March 1989).
Kenneth Anger believed that Anita Pallenberg and Brian Jones, who was to drown in mysterious circumstances in the swimming pool of his Sussex mansion, were witches. Allegedly, Jones showed the filmmaker an extra nipple he had on his inner thigh and told him: "In another time they would have burned me [as a witch]." Extra nipples were regarded by witch-hunters as a sign of the Devil's Mark. A friend of Anita Pallenberg, Tony Sanchez, believed she kept her drug stash hidden in an old carved wooden chest in her flat. One day he looked inside. Instead of drugs he found it contained bones and pieces of fur and skin from "strange animals." Mick Jagger's one time girlfriend Marianne Faithfull described how she and Pallenberg used to sit for hours reading aloud passages from Robert Graves' book The White Goddess and studying the ancient Celtic tree alphabet.
In her autobiography Marianne Faithfull claims the gay Anger had a crush on the bisexual Stones' singer which was not reciprocated. When the filmmaker's sexual overtures were rejected he became a bit of a nuisance. One day he turned up at the couple's house in Cheyne Walk, Chelsea and bizarrely threw several books by the 18th century poet and mystic William Blake through the window. Jagger responded in disgust at this stunt by burning all the copies of the occult works that Anger had given him by Crowley and the French occultist Eliphas Levi.
Despite this, Marianne Faithfull got involved in Anger's experimental movie Lucifer Rising, allegedly financially sponsored by Anita Pallenberg, and with a score originally to be composed by Mick Jagger. Initially the Stones' singer was to play the leading role in the film, but he got cold feet and backed out of the project altogether. In the first version, made in 1967, the lead was taken by his brother Chris Jagger. Marianne Faithfull became involved in the second version filmed in 1972 and she agreed to take the part of the demon-goddess Lilith.
Faithfull described the baby-slaying Lilith as one of the classic female archetypes and compared her with pagan goddesses such as Diana, Astarte, Ishtar, Aphrodite and Demeter. However, she added: "From the view of patriarchy, of course, she was the pure incarnation of evil" (Faithfull by Marianne Faithfull with David Datton, 224). Interestingly, the part of the ancient Egyptian god Osiris in the film was played by Donald Cammell, son of Charles Cammell, a friend and biographer of Crowley. The younger Cammell made his own films including the controversial Performance in co-operation with Nic Roeg. It starred Mick Jagger, Anita Pallenberg and the archetypal English actor Edward Fox. Donald Cammell committed suicide in the 1990s.
The shooting of Lucifer Rising took place in Egypt and Faithfull claims that as soon as the crew and cast arrived in the country it was obvious Anger did not know what he was doing as either a film director or a magician. At that stage in her life Faithfull was seriously addicted to heroin and admits she did not know what she was doing on the set either. The whole thing was a recipe for disaster. The last sequence of the film was a winter solstice rite shot at a Neolithic site in Germany. During it, Faithfull managed to fall off a mountain. She somersaulted and landed on her feet without sustaining any injury. This convinced her that her magic was stronger than Anger's. In her autobiography she dismissed him as a "kitsch occultist" and "a witch out of a Hollywood tabloid."
Marianne Faithfull claims that both Mick Jagger and the Stones' lead guitarist Keith Richards were also sceptical about Anger's "satanic hocus-pocus" and did not take any of it seriously. However, after an incident involving the magician at the house in London now shared by Richards and Anita Pallenberg, Faithfull became seriously spooked out. As a result, she believed she was under psychic attack. Allegedly, she wore a clove of garlic around her neck and slept in a circle of lit candles for protection. Whether this paranoid behaviour was connected to her heroin addiction is not known.
One of Marianne Faithfull's tracks on her comeback album Broken English is called 'Witches Song'. She dedicates it as "my ode to the wild pagan woman I know and have always around me." Faithfull says she got the idea for the song after she and Mick Jagger visited an exhibition in Madrid of paintings on the theme of the Witches Sabbath by the Spanish artist Goya. Her autobiography also describes an incident when she and Jagger took LSD before visiting Primrose Hill in North London "where the ancient ley lines are supposed to run" and where modern neo-druids hold their seasonal ceremonies. Under the influence of the acid the couple saw "a great face in the sky" they were convinced was the head of the Celtic giant god Bran. This seems to fit with Faithfull's professed pagan beliefs. In her autobiography she says she believes not in God the Father, but in the Great Goddess and her consort Pan.
Jimmy Page & Aleister Crowley
In 1969 the satanic aura around the rock mega-group Led Zeppelin reached such a pitch that, in echoes of Robert Johnson, rumours circulated in the Los Angeles music scene that its members had signed a pact in their own blood with the Devil to gain fame.
James Patrick 'Jimmy' Page's well-known interest in the occult fuelled these rumours of the group's alleged satanic activities. Described by the magazine AllMusic as "one of the all-time most influential, important and versatile [rock] guitarist and songwriters," Page had been interested in alternative religions since childhood. While a member of the Yardbirds, he had hung out with Brian Jones and Anita Pallenberg at their studio flat in South Kensington. Page has never hidden his interest in Aleister Crowley, and Led Zeppelin's famous album Rune has a photograph of the Great Beast on its cover. In an interview with Sounds magazine in 1976 Page is quoted as saying that Crowley was "a misunderstood genius of the twentieth-century."
Jimmy Page purchased as many artefacts and first edition books belonging to Crowley that he could find. In 1969, Kenneth Anger rented Crowley's old (seriously haunted) house Boleskine on the shores of Loch Ness where he lived in the 1900s for a few months. When it came on the market for sale, Anger suggested to Page he should buy it. This he did and hired an occult artist called Charles Pace to paint suitable atmospheric magical murals in each room. The Led Zeppelin guitarist could be seen driving around the area like a Scottish laird in a Land Rover with a stack of stag's antlers on the bonnet. Page also visited Sicily and contemplated buying the old villa where Crowley established his 'Abbey of Thelema' in the 1920s.
In the early 1970s Page opened an occult bookshop in Kensington called The Equinox. It was done out in a futuristic style with glass bookshelves and display cabinets and chrome steel pillars. Under its auspices, Page published a facsimile of Crowley's 1904 edition of the medieval grimoire Goetia.
Kenneth Anger approached Jimmy Page and asked him to provide a soundtrack for his ongoing film project Lucifer Rising. Unfortunately, the two men fell out when Page only managed to produce 23 minutes of music and Anger wanted 28 minutes. The filmmaker accused Page of being a mere dabbler in the occult and a drug addict so out of his mind he could not finish the film score. However, in 1976 Page lent Anger the basement of his London house for film editing purposes. Again, the two men did not see eye to eye and Page allegedly cursed the filmmaker. Page later branded the incident as "silly and pathetic" and said he still respected Anger as an occultist.
There has been a lot of debate about whether Jimmy Page ever belonged to one of the modern versions of Crowley's magical group the OTO (Ordo Templis Orientis or Order of the Eastern Temple). In fact, the jury seems to be out on whether Page is an actual magical practitioner at all. In this respect New Musical Express journalist Nick Kent dismisses rumours the guitarist spends his time with "his head in a cowl ritually slaughtering various species of livestock." Kent instead says from his experience Page is "just another seeker after esoteric knowledge, a collector of dusty old books, and committed student of the 'magical' information that was supposedly contained in their yellowed pages."
Although Jimmy Page's interest in Crowley and the occult is well known, his Led Zeppelin colleague Robert Plant also has esoteric interests. These manifest in a study of folklore, Norse and Germanic mythology, and reading 'sword and sorcery' novels. Plant spent most of his life living on the Welsh Border and in an interview with the rock music magazine Kerrang! he said he often visited the Black Mountains in South Wales. There he rediscovered his roots in the local Celtic culture. Using an ordnance survey map, he wandered the hills visiting Bronze Age sites and places where the Welsh had battled with the Saxons.
David Bowie
Another famous rock star who openly admits an interest in the occult, magic and Crowley is David Bowie (born David Robert Jones). In the 1970s he says he studied the Kabbalah and "Crowleyism" and more recently became interested in Gnosticism. On a practical level the singer used Tarot cards and a crystal ball for divination, an ouija board to contact spirits, and performed magical rituals for exorcism and psychic protection. His early album Hunky-Dory features a song called 'Quicksand' that references both Crowley and the Victorian magical group Hermetic Order of the Golden Dawn.
According to David Bowie's wife Angie in her autobiography, her husband's interest in the occult was due to his desire to outdo Jimmy Page. Allegedly, he saw the Led Zeppelin guitarist as a magical rival. Bowie eventually decided, possibly because of Page's interest in him, that Crowley and his works were "small shit." For that reason he began studying Tibetan magic which he claimed was far more powerful than anything the Great Beast or Page had ever done.
In an interview with New Musical Express (February 1997) David Bowie admits he had been into "old fashioned magic" in the 1970s, and said he always believed Crowley was a charlatan. He reveals that Arthur Edward Waite, a member of the Order of the Golden Dawn, and the Welsh-born occultist Dion Fortune, author of Psychic Self-Defence, have been important to him. In fact, Bowie used Fortune's book extensively when he believed he was under psychic attack. Talking of a house he rented in Los Angeles in 1975, Bowie said he decorated it with ancient Egyptian artefacts. This was because, "I had this more than passing interest in Egyptian mysticism and the Kabbalah…" (Stage Fascination: David Bowie the Definite Story by David Buckley, 235).
Angie Bowie says the musician was heavily involved with occult activities in 1975-76. This coincides with a period when he used cocaine and she believed this made him paranoid. Apparently, Bowie stored bottles of his own urine in the fridge and carefully disposed of his nail and hair clippings. This was in case magical practitioners obtained these personal items in order to cast spells on him. He also set up an altar in his sitting room with black candles on it, painted occult symbols on the walls, and performed magical banishing rituals for protection. Angie Bowie once witnessed him exorcise a swimming pool he believed was haunted.
When the couple were viewing properties to rent or buy in Hollywood they came across an old house with a pentagram of five-pointed star painted on the floor. Bowie freaked out and said he could not live there as the building had been used for black magic rites. One day he phoned his wife and told her witches were trying to steal his semen. Allegedly they wanted to create a test-tube baby and then sacrifice it in a satanic rite. It turned out the 'witches' were just some innocent groupies he met in a bar.
At this difficult point in his life Bowie also flirted with neo-Nazism. He explained in an interview with the British rock music journalist Tony Parsons in 1993 that this was only because he was fascinated by the use of occult symbols like the swastika by the original Nazi Party in Germany. He was interested in their quest for the Holy Grail because he was also searching for its meaning (Stage Fascination: David Bowie the Definite Story by David Buckley, 235-236). Bowie once said that it might be a good idea to have a fascist dictatorship in Britain, although he later denied he was serious and claimed it was a joke.
Black Sabbath & Heavy Metal
Partly as a reaction to the hippy 'flower power' and 'peace and love' movement of the late Sixties, heavy metal bands began to appear using violent satanic imagery and playing loud over-amplified rock music. Groups such as Warlock, Saxon, Venom, Motley Crue, W.A.S.P., Slayer, Iron Maiden, Incubus and Bathory put out albums with covers decorated with human skulls, pentagrams, hooded figures, gravestones, goat-headed demons and vampires. One of the most famous and pioneering heavy metal bands Black Sabbath came out of Birmingham in the industrial Midlands of England in 1969. They combined heavy guitar riffs with satanic inspired lyrics and an obsession with the gothic dark side that soon gave them a dedicated, if rather odd, fan base.
The band's distinctive name was taken from an old horror movie starring English actor Boris Karloff, famous for his movie interpretation of Dr. Frankenstien's monster. Originally, Black Sabbath started out as a jazz-blues band until they became influenced by the 'black magic' novels of the thriller writer Dennis Wheatley and books by Aleister Crowley. Their leader 'Geezer' Butler was lent a 16th century grimoire or book of magic. Its contents so freaked him out that he locked it in a cupboard before going to bed. During the night he had a spectral visitation from a dark shadowy figure who stood at the end of his bed. In the morning when Butler opened the cupboard the grimoire had vanished and it was never seen again.
Butler claims the band was invited to play a gig at a Witches Sabbath at Stonehenge, which sounds like something out of a Dennis Wheatley novel. When the boys refused the chief "warlock" of the coven ritually cursed the band. Geezer says he consulted a "white witch" to get the curse lifted and was told the band had to wear crosses to ward off the evil forces directed at them. Apparently, lead singer Ozzy Osbourne's father, who was a bit of a handyman, made the crosses for each of the band members to wear.
Ozzy Osbourne always denies he was seriously into the occult, although he did have his Tarot cards read – twice. Famously he said the only evil spirits that interest him are whisky, gin and vodka! He describes the strange people attracted to the band, who habitually wear white face make-up and black hooded robes, as "freaks." Ozzy says the only good thing about all the satanic stuff is it gave the band free publicity increasing their record sales and bank accounts.
Some of the heavy metal bands took their interest in witchcraft and magic more seriously. One of these, for a while, was Black Widow who played a mixture of progressive rock and folk music and used demonic imagery in their act based on serious research. In 1968 the group's manager approached Maxine and Alex Sanders, the so-called 'King and Queen of the Witches'. He wanted to know if the couple could recommend a nubile young witch with dancing skills to take part in their new stage act. This featured a magician played by one of the band's members conjuring up a demon who was once an ancient goddess called Ashtaroth.
Several professional dancers auditioned for the part of the demon-goddess. Each one suffered fainting fits during rehearsals and felt they were being possessed by an evil spirit. In desperation the band wanted to hire a real witch who would not be fazed by the magical goings-on. Black Widow's manager said the Sanders were happy to help and he described them as "clever business people" only interested in making money in any way they could.
A member of the Sanders' coven volunteered for the role and the rehearsals were successful. Unfortunately, on the day of the first performance at the Lyceum Theatre in London, she fell ill. Alex Sanders volunteered his wife and the high priestess of the coven Maxine as a suitable stand-in. When the lead singer of Black Widow playing the sorcerer invoked the demon-goddess and accidentally stepped out of the protective magical circle, she was supposed to attack him. In her autobiography Maxine Sanders says the singer complained afterwards about the bruises he suffered from the physical assault by the 'Queen of the Witches'.
Danny Carey
Another more contemporary band called Tool and its lead singer Danny Carey are well known for their interest in all things magical. Carey collects rare limited edition publications by such modern occult practitioners as Crowley, Kenneth Grant, Austin Osman Spare and Andrew D. Chumbley. During their recordings of albums, Tool use magical banishing rituals to get rid of unwelcome influences left in the studio by previous performers. They have also been known to employ talismans and occult sigils used by the Elizabethan magician and astrologer Dr. John Dee in their gigs. During a South American tour, local Christian workers refused to handle the band's equipment because it was "satanic."
The 1990s saw a sinister link established between rock music and Satanism with the rise of the so-called 'black metal' or 'death metal' groups. These new bands were committed to an anti-Christian philosophy of anarchism, nihilism, violence and an obsession with death that made Black Sabbath stage appearances look like a vicar's tea party. Possibly the most dramatic and violent manifestation of this new trend was in Scandinavia. A new cultural trend united satanic beliefs with atavistic forms of neo-paganism and extreme nationalist right-wing politics promoting racism and white supremacy. This deadly combination was to lead to arson and murder.
In 1992 an ancient wooden stave church was burnt down in a firebomb attack. Rumours began circulating that hard-core black metal fans were responsible for the outrage. It was alleged they were pagan Viking revivalists who expressed neo-Nazi views. Further church burnings and graveyard desecrations took place followed by murders involving rival groups of black metal fans and biker gangs. Media reports said that self-styled teenage satanists saw neo-Nazism and rock music as cultural stepping stones to a revival of Aryan-based paganism. Because the historic Christian churches were built on the site of pagan temples, they had to be destroyed before the heathen 'old religion' could be established again.
Today the number of rock bands using satanic and occult imagery is increasing. The new 'high priest' of the Church of Satan in the USA, Boyd Rice, is himself a musician. Critics have dubbed his musical output as "sonic terrorism as an art form." Strangely enough, his satanic master, Anton LaVey, who found the Church of Satan in the 1960s, preferred Gershwin and Cole Porter with his bedtime cocoa.
It seems certain that in the future wherever and however rock music is played, there will always be those who claim, quite literally, the Devil has the best tunes.
Bibliography
Heavy Metal Thunder by Neil Aldis and James Sherry, Mitchell Beazley, 2006
Backstage Passes: Life on the Wild Side with David Bowie by Angie Bowie and Patrick Carr, Orion, 1993
Stage Fascination: David Bowie the Definite Story by David Buckley, Virgin Books, 1999
Robert Plant: Led Zeppelin, Jimmy Page & the Solo Years by Neil Daniels, Independent Music Press, 2008
The Lives of John Lennon and the Beatles by Hunter Davies, McGraw Hill Books USA, 1985
Hammer of the Gods: Led Zeppelin Unauthorised by Stephen Davies, Pan Books, 1995
The Book of the Beast by Timothy D'Arch-Smith, Mandrake Press 2010
Faithfull by Marianne Faithfull with David Datton, Michael Joseph, 1994
No One Gets Out of Here Alive: Jim Morrison and the Doors by Danny Hopkins and Sugarman, Warner Books USA, 1980
Apathy for the Devil: A 1970's Memoir by Nick Kent, Faber and Faber Limited, 2010
I Am Ozzy by Ozzie Osbourne with Chris Agnes, Sphere, 2009
Firechild: The Life and Magic of Maxine Sanders 'Witch Queen' by Maxine Sanders, Mandrake Press, 2008
Bowie: Loving the Alien by Christopher Sandford, Little, Brown and Company, 1996
When Giants Walked the Earth: A Biography of Led Zeppelin by Mick Wall, Orion Books, 2008
Led Zeppelin: From Early Days to Page and Plant by Ritchie Yorke, Virgin Books, 1999.
MICHAEL HOWARD became interested in the connections between rock music and the occult while working for a major record company in London in the 1970s. He is the author ofSecret Societies (Destiny Books, 2009) and Modern Wicca: from Gerald Gardner to the Present (Llewellyn, USA 2010). He can be contacted by email at mike@the-cauldron.fsnet.co.uk.
Source: New Dawn
Dog Poet Transmitting…….
May your noses always be cold and wet.
Putin is president of Russia again. Iran just had a legal and successful election. Israel is completely out of control. The American system is entirely corrupt and owned by the central banks and multinational corporations. What does it all mean? It means that this world we live in is being scripted like a Hollywood movie. The big question is; who is the director? It stands to reason, metaphysically, that everything is moving toward a destined conclusion. In a purely material sense, none of it makes any sense. I'm going to go with the concept that those setting us up and tormenting the world for their own sick enjoyments, are being setup themselves and are going to stand as a lasting lesson about what happens when you overstep yourself; when your grasp exceeds your reach.
We are seeing and experiencing what we are seeing and experiencing because the satanic bankers have gotten themselves into big trouble because the fire of their greed has outstripped their good sense. They are desperate to create a world war in order to take the public's attention off of the magnitude of their crimes. Mr Apocalypse is banging on the judgment drum and he's pointing his finger at them through the eyes of all awakening souls. It's a contagion of awakening and it will be brimming with payback. It's not as if everyone is as vengeful and violent as they are. What it is is that there can be no balance or harmony until the bankers have been dealt with one way or another. They are behind all of the chaos and harm of our times. Yes, the boys from Filthy Lucre LTD have been very bad. They have maimed, crippled and killed millions. They've poisoned the landscape of both foreign and domestic lands. The magnitude and scope of their crimes is off the charts.
It's only natural for people to fear the possibilities of what might happen. We have the historical record, as twisted and altered as it may be, it still reads like a blood soaked litany of relentless abuse; the pyramid of skulls at Pnom Phen, Tamerlane's concrete wall of living men, Zionism's murder of tens of millions in Russia and many more throughout the centuries, Genghis Khan, the massacres of indigenous peoples, Mao and his countless victims. The list runs around the corner, into the bodego and on out into the back alley to God knows where; pursued by the restless ghosts of forever damned conquistadors. So, it's natural to expect terrible things out of the conditions of the moment. It might be that terrible circumstances will come about in select locations. It's like there being nothing accidental about all those people getting on the same airplane that's scheduled to go down in a mountain range.
It is a most difficult art for the mind to be able to come to grips with. The storm is raging, while the certifiably insane have seeming control of the world around us. Only within do I gain any comfort from the world of nightmare appearances. Something inside tells me that it's all under control for the purposes of demonstration. The birds of Spring arrived from somewhere last evening. All you hear through the winter are the harsh cries of the ravens. Suddenly songbirds have landed in the trees outside my window; at night? Well, these aren't the usual times are they?
There were all sorts of good reasons for us to come here in this time. The cosmos is designed like a magic watch. Countless cogs turn according to their own mysterious nature. Some don't turn at all, except in certain periods and they are connected to doorways and portals that resonate with the possibilities of special configurations. It stands to reason that there would be forces of resistance at work. It's not difficult to see in the world around us the effect of these resistances. Certainly the burning fever of the material realm, dispenses strange intoxications that cause people to see garbage as an object of desire and to view the world through the lens of appetite. It's a no brainer that most of the dead animals by the side of the road are there because of food and sex. These powerful instinctive magnetisms are no less present in the less than human majority of bi-pedal delusion bots. They march on like hungry ghosts in an endless swamp. They believe the lights of St. Elmos fire is a neon cocktail glass, signifying the presence of the pub at the end of the universe. And you can't tell them a damn thing. It might be good sense not to be too close to any large congregation of them, because ignorance is highly flammable and when it gets concentrated it can definitely heat up under the suffocating press of all those filthy rags from the manipulated scriptures.
I look at the tragic-comic absurdity of the movers and shakers in the world and it seems patently clear to me that there has to be some kind of metaphysical mechanism that is making the strings move and the puppets dance. It just doesn't make sense to me any other way. It's too classic and cinematic. The hubristic ridiculous is a cartoon. Things couldn't get this crazy unless some higher sanity was trying to get someone's attention. Well, it isn't working apparently. I am absolutely flat out amazed at the brush fire psychosis that is sweeping through the minds of those who have lost their capacity to reason or to think. There has to be more going on than what the bandwidth of the senses reports. I can feel it. I can't interpret it. I'm trying to align but someone saddle-soaped my surfboard instead of using Mr. Zog's Sex Wax and… how come he's called 'Zog'?
Balance has to be the key, given the degree of difficulty in maintaining it. Every time you think you've figured out the break, it goes sideways on you again and of course, riptides and undertows are the big guns below the surface. I keep trying to let go but there comes a point where you need some kind of official approval. For someone who knows the fickle realities of surf, some period of surrender can be helpful, once you find yourself at the mercy of strange tides and attractions. Undertows can pull you out to a point where you can reconnoiter. Rip tides have to wind up somewhere, hopefully not on the reef at the far end of the cove. Sometimes it seems you have worse odds than a crap-shoot. I've never been a fan of dice. I always like to feel as if I have some say in how the game goes. The only way that applies to dice is if they happen to be loaded. Some games of poker are more user friendly and that's why I have little use for Blackjack. It takes a specialized mind to come out ahead at that table. It's okay for the house to set the odds in their favor. They've got all the lawyers, documents and guns; "calling it your job don't make it right, Boss".
The stupidest game in the house is the slot machines, that's why there are so many of them. People sit there with coffee cups filled with coins and just crank away, wishing and hoping and dying by inches. There are more people at the slots than anywhere else and that applies literally and metaphorically. I was in a European casino a few years ago. It's the one where all the Russian expats go. They pretty much own the town. It's interesting to watch their faces. They look like kids at a Punch and Judy show. It was a little crowded for me so I went downstairs to the slots. There were plenty of those. I had about fifty Euro on me and I went over to one of the machines and started putting one Euro pieces in. I'd put about ten of them in when I said to myself, "What the Hell am I doing"? I realized there was all kinds of fun and useful things I could do with 40 Euro and otherwise, I might as well just pitch the money into the street. I walked out of there and went and did something else; can't remember what that was but I am sure I enjoyed it more than where I'd been previously. Sure, on any given evening you can walk away a winner but you'll lose and lose big over the long haul. Only very few people have the particular gift needed to surf those waters, if it is a gift.
That's what people are doing now. They're gambling against the inevitable and they're losing. The ugly indifference of their kind to anything happening to other people, due to their indifference, is despicable. Nature is sending tornadoes across the land but they don't make the connection. The various theaters of human endeavor are all in chaos. It's the birth pangs of the age and nothing wants to go easy into the compost. It's undertows and rip tides. It's shaking the foundations and infrastructures and everything people used to have faith in no longer has any faith in them.
There has to be more going on. When you move high enough and far enough away to see it, you're too far away to be able to identify it. When the very worst among us, finally does their worst, the entire dynamic will shift overnight and there is no telling what will happen when you can't get the things that made your former life function. There's no telling what happens when the price of oil is suddenly ten times higher. We are walking on a cliff edge in a hard rain. I'm not going to think about it too much. I generally don't, except when I have to write about it. I'm just watching and waiting because what is important to me is quite different from what seems to be important to most people.
I'd say the that the greater the draw and attraction of the mind to external conditions, the more important it is to look at what is going on inside you. That's the key area where your useful tools are stored and you never know when something new is going to show up or how important it is to know that it is there. I figure if the whole thing is scripted then the prop department is definitely on the set.
End Transmission…….
Source: Les Visible
Living in a car isn't something that anyone would recommend. However, when you get laid off, your emergency fund runs out, your home is foreclosed (or you get an eviction notice) and there's nobody to help, living in your car might be the only choice, especially if you don't feel safe at a local shelter. Unfortunately, in many places, sleeping in your car is not only frowned upon, but also illegal. Here's how to get by until something better comes along.
Remember, you are not alone and you have a vehicle. Lots of people have survived and even thrived while sleeping in cars.[1]

Steps
You can only live in your car successfully if your car works. You're going to need a new or "newish" car or be a good mechanic to live in an older car. If you have an old car keep in mind that you're liable to break down at an inopportune moment if you don't stay on top of maintenance.
Find a safe and inconspicuous place to park. First, check to see if there are any organizations or businesses in your area (or a nearby area) that designates parking lots specifically for people in situations like yours; For example, Wal-Mart allows people to camp overnight in their parking lots. It's not only legal, but the organization might screen the people who use the lot, or even designate a women-only lot.[2] If there are no such lots available, and you live in a urban area, look for streets with no sidewalks, no overlooking windows, and adjacent to woods; the area should be sparse enough to avoid nosy onlookers but populated enough that the car does not stand out.[3] Parking lots of big-box retailers (especially those that are open 24 hours and have restrooms, such as Wal-mart) are great to clean up in and have security, as long as you spend a couple of dollars there and don't park in one place too often. Parking lots however can be noisy, particularly in the morning as trucks arrive carrying food and goods. [4]

Church car parks are often quiet during week days. If you check around, you may find a church that is less used than others. This could be a good place to park, and you may be able to ask for assistance at the church.[5]
Industrial estates and business parks are often noisy by day, but very quiet at night. Small ones close to residential areas are best. They have to be quiet at night. You may encounter security in some places like this, but if you are honest, saying you are just sleeping the night in your car, they usually won't bother you. Their main role is to protect the property.
University car parks. This is okay if you are a student, but not so good if you are not associated with the university. If required, get a parking permit.[6]
Camping grounds are another option, although they usually have time limits and some are almost as expensive as a hotel room. Some offer a shower for a nominal fee. National Forests have some free camping with a limit of 14 days.
If there's no restroom, having a creek nearby helps for rinsing purposes. Know how to safely defecate outdoors and make a poop tube. Five gallon bucket with a lid and lye for odour can also work.
A free hospital parking lot is another option. If approached by a guard, you can say that you're waiting to visit a sick relative.[7] However, note that in Australia, due to past murders of nurses, you may attract police attention by parking in a hospital car park. You may be asked to move on by security.[5]
If you can establish rapport with the manager of a retail store or restaurant, they may not give you problems about staying overnight, especially if they see your presence as a form of overnight security.[8]
Once you find a spot, try to arrive late at night, and leave before 7am. This will draw as little attention as possible to yourself.
Due to noise, you might find that you will need ear plugs to sleep. Ear plugs will block a lot of background noise to a level that is bearable. Ear plugs are good for blocking out traffic, birds, animals, talking and background music. They will not block out very loud noise or close noise, such as some one tapping on your car.

Find a place to shower. The most logical place would appear to be a gym. This will help you keep your sanity and give you a purpose to your morning. Don't settle for the first gym you find. If you look around, you may find nearly deserted gyms in which you can showerand fully clean yourself without embarrassment.

Gyms though can be an expensive option. Many gyms range in cost from $35 a month to a more typical cost of $55 a week. This is pretty expensive just for a shower. Many councils, churches and support organisations have free showers. It can be a false economy to use a gym just for showers, particularly as there are many free ways to keep in shape without a gym.[9] Try to remember the flip flops or water shoes as not to get a foot fungus and let the towel dry out in the car.
Community or Recreation centers that have gyms and showers are a cheaper option than the nationwide chains. Many Rec or Community centers yearly memberships cost about the same as the monthly memberships at a national gym. You may not be able to store your items as safely in these places though.
The next best choice is to check into an affordable caravan park one or two days a week. These usually range from about $18-$26 a night in Australia, possible more in the USA. You will have a spot to park your car, you can do laundry (usually an extra fee), fill up on water, have a shower and even pitch a tent if you have one. They usually have powered sites, so you can recharge your electrical devices or run a fan or heater.[10]
Another option, though possibly more expensive, is to book into a cheap motel or hostel once or twice a week and clean up thoroughly there (if you can afford it).
Public pools tend to have showers, depending on whether they have private stalls or are set up gang style, they may provide a discrete place to shower. Another option to consider- when you can't shower, use unscented baby wipes to clean up, or take a "bum shower" in a public restroom where you feel comfortable doing so.
At a truck stop, you can ask around for a shower coupon, if you feel safe allowing people to know that you're without a place to stay. Truck stops are good to sleep at too. Truck Stops can be noisy at night though, so ear plugs are recommended.[4]
Some toll roads, especially state turnpikes, have large rest areas with free showers for truckers. Since these are usually open 24 hours, these plazas are also good places to sleep.
Keep an eye out for community college athletic field houses– they don't always check IDs, and can be a good free shower option. Check their fee schedule– sometimes you can take a single class for a nominal price, thus becoming a legitimate member of the college community, with access to their gym, library, wi-fi, employment office and other resources (in addition to learning something).
Rest areas on National highways are good for a few hours and most have security.

Be discreet. Keeping your situation under wraps minimizes the embarrassment and helps avoid becoming a target for police officers and criminals alike.

Rotate among several parking locations to avoid getting noticed.
When you move around in the parked car, move slowly to avoid rocking the car.
Consider using a car cover. Not only will it maintain privacy (especially since condensation on the windows will otherwise make it obvious that you're in there) but it will also keep the car warmer during winter. This is not a viable option, however, when it's hot outside.
When it's sunny in the daytime, use a sunshade for the windshield.
You may find that you need and want more privacy than windows offer. There are a few cheap ways to gain this privacy. Reflective window shades in your back and front window help. Similarly fold up shades on the side windows are good. You can also buy some cheap cloth and either stuff them in the windows, tape them in, or hold them in place by magnets.[11] Black cloth is best for privacy and blocking out light.
If you can afford it, local laws allow, and you don't mind driving with it. Get your windows tinted as dark as legally possible. This along with the front sunshade and dark cloth or towels can provide a lot of privacy. If you hang a towel or cloth on a untinted window it screams homeless person. You hang the same on a tinted window it'll be impossible to see inside and won't draw attention.
Keep the windows cracked open while you sleep, not wide enough for someone to reach in, but enough to allow fresh air and reduce condensation on the windows.

Get the things you'll need. The basic essentials for living in a car are a blanket, apillow, and a mattress or some other padding. Due to the angles involved in the seating setup, you may develop dull back painfrom the cramped quarters. Should this happen, be sure to have pain medication on hand. Once you have your sleeping gear, you'll want a blanket to place over the back seat, and draped over the two front seats. This will block light and people's views.

A cheap cooler will help make life easier. The main thing the cooler needs is to be water proof. Cold food will cause condensation, while ice will melt. You don't want that water inside of your car. A cooler will help keep your perishable food cool. It will work most efficiently when full, so add bottles of cold water to it as you take out food. If you choose to buy an electric cooler, it will need good ventilation to work. For this reason, it will not work well in your car's boot. It is best placed within the car when running. Make sure it is only running when the engine runs, or use a low voltage cut out device, as explained below. Make sure the cooling vent grille is not touching anything as it exhausts waste heat and may set some things on fire.
One essential item, if you can afford it is a porta potti, a chemical toilet. These devices can really make living in a car bearable. They can be purchased for under $100 new these days. If you can't afford a porta potti or don't have room for one, you can pee into wide necked bottles like gatorade bottles, or make an improvised bucket style toilet.[12]

Find alternate ways of generating electricity. A cigarette lighter converter is one option. These are useful for powering low consuming devices (100 watts), but if you plan on using your vehicle for cooking, then you'll need to draw power more directly from your battery or you'll blow the fuse. Running electric cooking appliances from your car though is fairly impractical without an expensive dual battery and inverter system. There are small 12 volt water heaters and skillets, but these generally are not very efficient. You will also need a much more expensive inverter if you plan to run things that use mains voltage. You may need to idle the vehicle while drawing this power if you don't have a dual battery system, however even then, car alternators are not designed for such use and may not be able to produce the current you need.[13] [14]

A good buy for any car dweller is a low voltage cut out device.[15]This device protects your car's battery by cutting off the electricity once the battery reaches a voltage where it can still start the car, but can't really run plug in devices much more. These usually retail for about $25-$40. They are a very good investment for a car dweller, as continual flattening of your battery will damage it, resulting in a costly replacement, and inconvenience of not being able to start the car.
An alternative to electric cooking devices is to use gas for cooking, but do not use this inside the vehicle for safety reasons. There are many dangers associated with cooking inside your car; unstable surfaces, fire hazards, burns from hot metal or spilled liquids, carbon monoxide build up, smells. Cooking is for outside of the car. If you live in a van with a stable set up for cooking, then cooking inside is okay, provided there is ventilation.

Have a place to store items that is portable. Get bags you can fill with your soaps,clothes, cell phone, etc. Keeping things in order will save you a lot of hassle. A vehicle may seem like a small space, but losing things can be extremely easy. Also, keeping things neat inside the car will draw less attention from people passing by who happen to look in the windows. Hiding your bedding might be a good idea (consider the trunk). If there is not room in the car for a weeks worth of clothes and supplies, try to leave them at a friends for safe keeping and then you can have a reason to come over, and they may give you a shower and a place to hang out. When you do your laundry, be sure to get them bone dry, as you do not want damp clothes to mildew or smell bad in the car. When you're not in the car, leave windows cracked and dryer sheets scattered about to keep the interior smelling decent. Wash your sheets once a month, or else you risk smelling like a homeless person, which will blow your cover and get you treated like a homeless person.
Keep dirty clothes separate in plastic bags so they do not smell up all your clothing.
Evaluate your food options. Peanut butter, tuna and crackers are great staples. Have a box for food so it does not get smashed. Gallons of water are a necessity for a lot of things. They will be limited by the lack of refrigeration. Fast food is expensive when you're living off of it. With old fashioned (large flake) rolled oats, powdered milk, bottled water, plastic cups, and chocolate protein powder, you can ensure that you always have a nutritious snack to fall back on.[16]
Before you start living in your car, use your permanent address to:

Rent a P.O. Box or a Private Mail Box (PMB). Although PMBs tend to be more expensive, you can receive packages at them and some services will let you use a address format which makes it appear to be an apartment, which is useful for when someone requires a physical address.
Sign up for a gym membership. (This however, can be expensive, and if your resources are limited, you may find it to be a drain.)
Renew any paperwork that will require an address to process soon.
Put valuables in a safe deposit box at a bank.

If you have friends or family who can't (or refuse to) help you with your living situation (or you refuse to ask them for help) think about at least asking them if you can use their address.

Stay positive. Keep reminding yourself that the situation is only temporary. Spend each day hitting the pavement and looking for jobs. Use the local libraryand bookstore not only to search for jobs, but also to become more knowledgeable in ways that will help you get through this and find a job. Most importantly, talk to people like social workers and religious organization workers who will sympathize and understand, and try to help.
Video
Some introductory steps to sleeping in your car for the first time.
Tips
If your car has the capacity, install a hanging bar. This will provide a bit more storage space as well as keep clothes wrinkle-free for job interviews, etc.
Tint your windows for privacy; tinting works better than using barriers (blankets etc.) because it enables you to see out while others cannot see in. This could be helpful when trying to live unnoticed. Barriers also attract attention and advertise what you are doing, while tinted windows are very common on many cars.
If you wear contact lenses you will need a disinfectant for your hands. Better yet, wear glasses.
Sleeping will likely be a challenge at first because there is a good chance that your vehicle is not large enough for you to fully stretch out your body. Find a position where you can comfortably sleep with your legs bent or against your chest. Alternatively, you can try sitting up in the back seat and propping a pillow against the wall of the car.
Get an automobile association membership. This will help you if you drain your battery, or break down.
Make sure you have vehicle documentation and insurance. Without them, your problems will increase.
Personal safety should always be your number-one priority. Knives used for food preparation and tire irons can be used as weapons. You may want to learn your state's gun laws and purchase a handgun or other firearm if you do not already own one. Criminals seek out people who appear vulnerable, or travel alone. Sometimes the sound of a cocked gun will be sufficient enough to deter a potential mugger. However, be aware that if police become aware that you have a gun, they may shoot you for possessing a weapon. Police generally do not regard homeless people well and there has been many unfortunate cases of shootings of homeless people (even unarmed ones) by police.[17]
Be aware that if you carry an unlicensed gun in Australia that there are extremely stiff penalties for doing so.
If you are spending the night in your car and you have been drinking alcohol, do not have the keys in the ignition, If it is winter and you need to run the car for heat, move over to the passenger or back seat. Otherwise, you could get a DUI/DWI just for being in your car.
The garbage truck or other neighborhood noises can wake you up. Considerearplugs.
Pay attention to your instincts. If a parking spot feels weird for any reason, find yourself a new one.
If you are on food stamps, and can't afford deodorant or car deodorizer, baking soda is really good substitute that food stamps can buy. Also cheap dollar store hydrogen peroxide along with baking soda, are a phenomenal toothpaste. If for some reason you cannot bath for a day or two, baking soda will make your hair clean and grease free.
Apply for HUD Housing in remote areas of the country where there is no waiting list.
An outdoors shop, like REI in the U.S. or MEC in Canada, is a great place to get cheap things you'll need to live outside of an apartment.
Wal-Marts usually allow all-night parking and sleeping in cars.
Warnings
Avoid driving the car. While it seems harmless, police do not take kindly to marginalized people. A danger is that they may write a report about you to a government office in the hope that they'll cancel your license.
Never sleep in the driver seat if you can avoid it. Your body will quickly associate that seat with sleeping, creating risks when you are driving – especially when you're tired. Recline the passenger seat or lie down in the back if there is room.
If you are sleeping in the car on a regular basis, do as few other things in the car as possible. Don't eat, read, or anything else that will cause you to spend more time than necessary in the car. The more time you spend in it, the more smells will accumulate.
If you use a car cover, never run the car or smoke while it is on. You could easily suffocate or get carbon monoxide poisoning. Also, do not use it on a warm day without adequate ventilation.
Be careful who you tell about your living in a car. If they're not likely to provide assistance, then don't bother, because you might end up endangering yourself.
Be aware that having a gun in the car carries its risks. If you are startled awake and point the gun at the wrong person (i.e. a cop tapping on the window), you can wind up being shot yourself.
Don't drink alcohol. Don't even bring any alcohol into your car. If cops find you with alcohol in your blood or in your car, you could get in serious trouble, even if you're not driving at the time.
Things You'll Need
Car with insurance and license
Blankets and pillows
Towels and wash cloths
Water
Gas
Food
Gym membership (you will stay clean and work off stress)
Automobile association membership (if your car insurance doesn't include Roadside Assistance)
If you have been homeless for a while, you may not have money for car insurance. Be aware that you can be considered a vagrant. Your car will be impounded. No money, no recovery of your car and the impounder has just stolen your car. Now where can you go??????
Related wikiHows
Sources and Citations
Source: Wikihow
Hanna Jaeckel had made up her mind. After carefully considering the current economic and political situation in the United States, the sixty- seven year old Danish –born woman weeded through a lifetime of possessions, packed up her Chevrolet SUV and, accompanied by her Rottweiler Katinka, took off for the Mexican border.
Jaeckel, who had been residing in the U.S. for over 40 years, punctuated by a couple of years when she and her former husband lived in Indonesia, had already secured a rental in Progreso, a fishing village in the Yucatan Peninsula. Progreso is popular with the American and Canadian "snowbirds." Snowbirds, as they are called, are retirees who spend the winter months down South and migrate back up North for the spring and summer.
But Jaeckel is no snowbird. When she closed the doors on her home in Bridgeport, Connecticut, it was to be for good. Her home of twenty- four years had been foreclosed upon and, after several months of reviewing her options, she opted to move to Mexico. She hadn't counted on overzealous American border officials attempting to block her egress.
It took Jaeckel four days to drive from Connecticut to the Brownsville/Matamoros border crossing. On approaching the border, she reports that she was detained by two American border guards, who told her to turn around and go back. "We can't let you go," they told her. She informed them she was intent on going. She states they then adopted an authoritarian manner with her, and began to demand more and more documents.
They initially told her that her Danish passport "wasn't enough." They asked for proof of ownership of her car. She provided title and registration. They then asked if she had any other proof of identity. She reports pulling out her Danish driver's license and an international driver's license. The guards then told her that these documents weren't valid. When she informed them that the Bridgeport DMV had told her differently, they switched gears and demanded her Danish birth certificate, which she provided them.
At that point, she reports they retired to a nearby building. When they returned, she heard one of them informing the other, "I ran her and she is not on any of our lists." Jaeckel wonders what lists those were and why that would be of any issue.
The guards then began another tack. "Mexico is very violent. We don't think it is safe for you to travel there. We are only trying to protect you," one of them offered. When she declared she was going anyway, one of the guards informed her, "We don't think we are going to let you go." At that point, Jaeckel reports pulling out her cell phone and stating she was calling the Danish Embassy. The guards relented and let her cross over.
All told, Jaeckel was detained for two hours. She reports making the trip to Progreso in four days without further incident. "The United States has become a police state, " she declares. "They had no right to try to prevent me from leaving and if I hadn't threatened to call the Embassy, they would not have let me pass over."
Jaeckel says she is delighted with her new home in Progreso, which is about a quarter of a mile from the ocean. "I am very impressed with the openness and friendliness of the Mexican people," she says. "There is an underlying fear I have sensed in America in the last four years and I don't feel it here." She says she feels fortunate in having decided to leave when she did. "If there is another 911- type event," she says, "they may close the borders. I'm so glad I got out when I did."
The bumper sticker reads, "I love my country…but I think we should start seeing other people" and recent events lead me to believe it could actually be happening in regards to the "special relationship" between US and Israel.
The American-Israeli massive missile drill codenamed "Austere Challenge 12," that was to deploy thousands of US troops and missile defense systems to Israel this spring and Israeli forces to the US European Command in Germany [US-Israeli Spring Will Bring Deployment of Thousands of US Soldiers ] was postponed on Friday the 13th most likely rooted in righteous concerns that those war games would escalate tensions with Iran.
However,  The Jerusalem Post reported that Defense Minister Ehud Barak led talks with the Pentagon about rescheduling the drill and that US Capt. John Ross, spokesman for the US European Command/EUCOM said, "It is not unusual for such exercises to be postponed, and leaders of both sides believe that the best participation of all units will be best achieved later in the year." [1]
This mornings news reported by London's The Sunday Times reminded this reporter of the idiom, "With friends like that, who needs enemies" as I read verification that it was Mossad agents that were behind last week's assassination of another Iranian nuclear scientist.
According to The Sunday Times, the assassination of Mostafa Ahmadi-Roshan was similar to that seen in "espionage films" and planned over a period of many months with extensive surveillance.
It also quoted an unnamed Israeli sources claiming that the killing was a precursor to a military strike, which would make rebuilding nuclear facilities more difficult for Iran, should they be bombed. [2]
The Israeli source said, "There is zero tolerance for mistakes. By nature, every failure not only risks the neck of the agents but also risks turning into an international scandal."
Another Friday the 13th report by Foreign Policy exposed a a series of memos, written during the last years of President George W. Bush's administration.
The memos describe how Israeli Mossad officers recruited operatives belonging to the terrorist group Jundallah by passing themselves off as American agents.
According to two U.S. intelligence officials, the Israelis, flush with American dollars and toting U.S. passports, posed as CIA officers in recruiting Jundallah operatives — what is commonly referred to as a 'false flag' operation.
The memos show that the United States had barred even the most incidental contact with Jundallah, but the same was not true for Israel's Mossad.
The memos also detail CIA field reports saying that Israel's recruiting activities occurred under the nose of U.S. intelligence officers, most notably in London, the capital of one of Israel's ostensible allies, where Mossad officers posing as CIA operatives met with Jundallah officials.
A US intelligence officer said, "It's amazing what the Israelis thought they could get away with. Their recruitment activities were nearly in the open. They apparently didn't give a damn what we thought." [3]
According to a currently serving U.S. intelligence officer, President Bush "went absolutely ballistic" when briefed on the contents of a report that "sparked White House concerns that Israel's program was putting Americans at risk. There's no question that the U.S. has cooperated with Israel in intelligence-gathering operations against the Iranians, but this was different. No matter what anyone thinks, we're not in the business of assassinating Iranian officials or killing Iranian civilians."
Israel's activities jeopardized the Bush administration's fragile relationship with Pakistan, which was coming under intense pressure from Iran to crack down on Jundallah and undermined U.S. claims that it would never fight terror with terror.
A former intelligence officer said, "It's easy to understand why Bush was so angry. After all, it's hard to engage with a foreign government if they're convinced you're killing their people. Once you start doing that, they feel they can do the same."
That Mossad operation sparked a divisive debate among Bush's national security team, pitting those who wondered "just whose side these guys [in Israel] are on" against those who argued, "the enemy of my enemy is my friend." [Ibid]
Within his first weeks as president, Barack Obama drastically scaled back joint U.S.-Israel intelligence programs targeting Iran, according to multiple serving and retired officers.
In November 2010 the State Department added Jundallah to its list of foreign terrorist organizations.
According to a currently serving officer, U.S. intelligence services have received clearance to cooperate with Israel on a number of classified intelligence-gathering operations focused on Iran's nuclear program which are technical in nature and not about covert actions targeting Iran's infrastructure or political or military leadership.
A recently retired intelligence officer said, "We don't do bang and boom. And we don't do political assassinations."
According to retired and current intelligence officers, Israel regularly proposes conducting covert operations targeting Iranians, "They come into the room and spread out their plans, and we just shake our heads and we say to them — 'Don't even go there. The answer is no.'"
Many but not all of the details of Israel's involvement with Jundallah are now known and anger among senior intelligence officials about Israel's actions has become more outspoken, "This was stupid and dangerous. Israel is supposed to be working with us, not against us. If they want to shed blood, it would help a lot if it was their blood and not ours. You know, they're supposed to be a strategic asset. Well, guess what? There are a lot of people now, important people, who just don't think that's true." [Ibid]
Among those who would agree is President George Washington, who warned US in his Farewell Address:
"Observe good faith and justice towards all nations; cultivate peace and harmony with all…and passionate attachments for others, should be excluded; and that, in place of them, just and amicable feelings towards all should be cultivated. The nation which indulges towards another a habitual hatred or a habitual fondness is in some degree a slave…a passionate attachment of one nation for another produces a variety of evils."
Another place Israel never should have gone was to use the name, identity and Passport of Cindy, sister-in-law of Cheryl Hanin Ben Tov, the American-Israeli Mossad operative who trapped Israel's nuclear whistle blower, Mordechai Vanunu in 1986 in London.
On April 6, 1996, in an investigative report, The St. Petersburg Times, located Cheryl Ben Tov and reported that she continues to work for the Mossad.
It is illegal under American-Israeli diplomatic protocols for the Mossad to operate in America.
In 1986, Hanin was a 26-year-old Mossad agent posing as an American tourist in London. She grew up in Pennsylvania and Orlando in a Jewish family that owed its affluence to tires.
I moved to Orlando in the mid 1970′s and still can recall her father, Stanley Hanin, the founder and pitchman for the Allied Discount Tires chain stores, shrill refrain in his self-produced cheesy TV commercials, "Tahrs ain't pretty, but you gotta have them!"
As her parents went through an acrimonious divorce, Hanin embarked upon a long love affair with the Jewish State. In 1977, she spent a semester in Israel, studied Hebrew and Jewish history and threw herself into her academic and religious studies in a three-month residential course funded by the World Zionist Organization.
Upon graduation in 1978, she joined the Israeli army and married Ofer Ben Tov and then was recruited by the Mossad.
In 1986, "She left Israel to flee the media and the people who burrowed into her life," a friend in Florida told the Israeli daily, Yedioth Ahronoth.
"This bothered her a lot. She was terrified. She felt the need to run. Since this affair Cheryl only wants one thing: a normal quiet life." [2]
See Photos of Cheryl and her husband here:
http://www.danheller.com/hungary-grp-bentov.html
Cindy/Cheryl Hanin Ben Tov has also been living the good life in an exclusive gated community golf course home- purchased in Hanin's name in 1998 at $528,000.00:
See photo here:
http://www.sptimes.com/2004/03/21/Worldandnation/The_spy___and_the_man.shtml
When I asked Vanunu what he was thinking when he took off with Cindy, he maintained eye contact and readily replied, "It wasn't like THAT-when Maxwell's paper published my photo without ever talking to me and some of the stolen Dimona photos with a very bad story against me, I knew the Mossad was after me. Cindy said she had a sister in Rome and I thought I would be safe there until I could return to London.
"We went to movies and art galleries, I trusted her. But, as soon as I got into the apartment, I was hit on the head and drugged. When I woke up and they took me for interrogation, they threw the Times article on the table and said, 'Look, what you did.' I was so relieved they had published it and that I had done what I did."
On 5 October 1986, The Sunday Times published the front-page photo story of the Dimona reactor that spread over three pages revealing Israel's arsenal of upwards of 200 nuclear, which was also five days after the Mossad kidnapped Vanunu and to this day he is still waiting for his right to leave Tel Aviv.
In June 2005, after three days of interviews with Vanunu, he blew my mind when he said:
"Did you know that President Kennedy tried to stop Israel from building atomic weapons? In 1963, he forced Prime Minister Ben Guirion to admit the Dimona was not a textile plant, as the sign outside proclaimed, but a nuclear plant. The Prime Minister said, 'The nuclear reactor is only for peace.'
"Kennedy insisted on an open internal inspection. He wrote letters demanding that Ben Guirion open up the Dimona for inspection.
"The French were responsible for the actual building of the Dimona. The Germans gave the money; they were feeling guilty for the Holocaust, and tried to pay their way out. Everything inside was written in French, when I was there, almost twenty years ago. Back then, the Dimona descended seven floors underground.
"In 1955, Perez and Guirion met with the French to agree they would get a nuclear reactor if they fought against Egypt to control the Sinai and Suez Canal. That was the war of 1956. Eisenhower demanded that Israel leave the Sinai, but the reactor plant deal continued on.
"When Johnson became president, he made an agreement with Israel that two senators would come every year to inspect. Before the senators would visit, the Israelis would build a wall to block the underground elevators and stairways. From 1963 to '69, the senators came, but they never knew about the wall that hid the rest of the Dimona from them.
"Nixon stopped the inspections and agreed to ignore the situation. As a result, Israel increased production. In 1986, there were over two hundred bombs. Today, they may have enough plutonium for ten bombs a year."
Among those who have also been warning that the "special relationship" is not in the best interests of Americans are the USS LIBERTY Veterans.
The LIBERTY Vets have been calling for justice since 6 June 1967, when on that day in infamy, the LBJ Administration failed to support the troops and Congress failed to hold Israel accountable for the deaths of thirty four Americans and the spilled blood of 171 who were wounded due to Israel's wanton, unprovoked attack and "deliberate attempt to destroy an American [spy] ship and kill her entire crew. In attacking the USS Liberty, Israel committed acts of murder against U.S. servicemen and an act of war against the United States."- Adm. Thomas Moorer, former Joint Chiefs of Staff on 16 January 16, 2004, for The Stars and Stripes.
This candidate for US House of Representatives also finds it "amazing what the Israelis thought they could get away with" because they don't "give a damn what we" Americans think; and so I go on the WWW Record calling for an end to the "special relationship" with Israel and for a relationship that holds Israel and Iran to the same criteria, for a Nuclear Free Middle East, an end to the Occupation of Palestine and a free Vanunu Mordechai.
Learn More:
1. http://www.jpost.com/Defense/Article.aspx?id=253758
2. http://www.haaretz.com/news/diplomacy-defense/sunday-times-mossad-agents-behind-iran-scientist-assasination-1.407593
3. http://www.foreignpolicy.com/articles/2012/01/13/false_flag?page=full
As I sit in my office seat at my computer desk with an empty screen before me, I look out my window at the endless snows at 8,000 feet.  To the west of me, the Rocky Mountains cut their majestic profiles into the evening sky.  Lodge pole pines blanket the valleys that sweep down into Clear Creek.  A herd of 50 buffalo search for grass beneath two feet of fresh snow.  Below me, the lights of Denver sparkle for as far as the eye can see.
The sun rises and sunsets across the wide Colorado sky make for majesty too amazing to paint in words.  I know most Americans have visited this state so they know what I am talking about.  Tonight, horsetail clouds caught the last rays of a strawberry sunset.  They glowed red on their front sides and swished into gray and white on their back sides.  The sky shimmered with steel blue and silver.  My eyes lingered at their beauty.
Earlier today, 30 elk walked by my window on their foraging route that has been an endless cycle for centuries.  I love living in the wilds where coyotes, fox, deer, elk, hummingbirds, woodpeckers, finches and black capped chickadees visit my feeders regularly.  On occasion, a black bear greets my wife Sandi and me on our hikes through the wilderness.
This fall, we hiked up to the top of Bergen Park picnic area at 9,000 feet where we ate dinner while three deer munched on grass not 20 feet away. With the golden aspen sharing their riches, we enjoyed the setting sun glowing through the forest as it created visual magic all around us.
For these blessings, I am mighty glad to be a country boy living on a country road surrounded by wilderness.  As John Denver sang, "Thank God I'm a country boy!"
I truly am thankful for all my blessings.  I enjoy good health, a roof over my head, passion, purpose and a sense of God, country and community.  Our two boys, Dan and Trevor visited on Christmas Eve.  We shared dinner, conversation and a few meaningful gifts.  Both Dan and Trevor, tall, smart and handsome, enjoy their lives in balance and positive life paths.  Dan created his own computer company while he leads a local band.  He loves skiing, para-sailing, writing songs, playing guitar, piano and violin.  Trevor continues on his college path toward an eventual doctor's degree. He's a backpacker, cyclist, artist and poet. He's also a kind and considerate young man.  We're proud that both of them contribute to America as solid citizens.
After working on my latest  book for two years, How to Live a Life of Adventure: The Art of Exploring the World, it finally published and I hope it makes a positive impact on teens, middle agers and retirees alike.  If a farm boy like me can travel the planet from very humble beginnings, anyone can do it.
The usual array of Christmas letters and pictures caught us up on the comings and goings of our friends.  Nice to see most of them enjoying their lives!  Of course, tragedy struck me with the death of my brother John last February and another friend Mike is about to leave the planet from cancer.
The circle of life continues. My longtime college friends Bob and Marie are proud grandparents of Leo from their daughter Rexanne.  We visited them in Winter Park with their many friends.
Last weekend, I skied with my friend Tony for some great runs at Winter Park, Colorado.  Nothing beats a stupendous ski run down a 12,000 foot peak.  I feel like I'm 21 as I turn the skis and cruise through the magic of an aspen glade in deep powder.
During the winter for the past 20 years, I have been a volunteer ski instructor for the handicapped at the National Sports Center for the Disabled at Winter Park, Colorado.  www.NSCD.org   I have taught countless teens, adults and older persons how to ski with disabilities that range from war wounds, amputations, blindness, MS, MD, CP and traumatic brain injuries.  I am inspired by their courage and tenacity to live fruitful and meaningful lives.
On Thursday nights, we dance country two step at the Grizzly Rose in Denver. On Saturday nights, Sandi and I dance six and eight count swing, cha cha, sulsa, waltz and other dances at the Electric Cowboy.  We taught swing dancing at the Buchanan Recreation Center, Evergreen, Colorado at the Christmas party.
As I looked back at some of our bicycle touring on the Continental Divide this past summer, I have to pinch myself at being this old and yet able to pedal my touring cycle for thousands of miles.   Perhaps the picture of me snoozing on a guard rail with the sign saying, "Continental Divide Ride 2011 with Tim, Bob and Frosty" says it all.  Did I really see an 800 pound grizzly take down a cow elk in Yellowstone National Park and feast on his lunch for two hours?  Did I meet my old college roommate John and talk for seven hours to catch up.  From a teacher, he's become a top novelist who has met and befriended Stephen King.  His books enthrall!  Is the power of the Internet (created by Al Gore, of course) simply amazing for connecting us worldwide?  Was that night where were we slept in a teepee on the plains or rode a jackalope in DeBois, Wyoming a lot of fun or what?  How about that young couple riding 24,000 miles around the world on bicycles that we met in Ludden, Wyoming?  I check them out to see their progress at www.foodcyclist.com  John and Kate put on quite a show with their video camera and writing.  Many blessings on your journey my friends.
That amazing backpack trip into Chicago Basin with four 14,000 foot peaks highlighted my summer. We rode the ancient Silverton train from Durango to our drop off spot. We hiked six miles into base camp at 11,200 feet by a roaring white water stream.   We camped out among a billion wild flowers in full bloom. Joe, Al and I summitted all four of them as we met people from around the world. We saw shooting stars just like John Denver's song, "I've seen fire in the sky…."  At the top of the peaks for the next two days, we gazed in wonder for 100 miles in all directions.
This reflection of the year 2011 is probably much like your Christmas letter.  You must admit, we Americans enjoy a fabulous country.  Even the poorest among us enjoy opportunities, food, shelter, education, medical care and hope.  While 2011 may not have been so good on the world stage or many individual lives, here in America, at least for today, we carry hope within our hearts and we work toward a better tomorrow for future generations.
God bless America and God bless you and your family.   Happy New Year, Sandi and Frosty Wooldridge.
Sorman, Libya…
It was a warm early Monday morning along the Libyan coast on June 20, 2011.
At approximately 0200 GMT the next day in NATO Headquarters in Brussels and 30 minutes later in its media center in Naples, staffers finished tabulating NATO's 92nd day of aerial attacks on Libya and began to post the data on its website (www.nato.int).
Twenty four hours earlier an Atlantic Alliance command unit, located approximately 30 miles off the Libyan coast, in a direct line with Malta, and NATO's targeting unit had signed off on 49 bombing missions for June 20th, the last day of spring and the last day of NATO's original UN bombing mandate.
The authority for NATO's  bombing, which far exceeded  earlier estimates ,killing or wounding of between 90,000-120,000 Libyans and foreigners, and the displacement of more than two million Libyans and foreign workers was claimed from the hastily adopted UN Security Council Resolutions 1970 and UNSCR 1973.   UN resolutions 1970 & 1973 gave NATO UN Chapter 7 authority to enforce a no-fly zone over Libyan airspace, initially for 90 days which ironically ended the day before its bombing at Sorman.
The two UN Security  Council Resolutions were insisted upon by their main sponsors, France, the UK, Italy and the US who claimed  that "a limited  no-fly zone would  protect Libya's civilian population from  the wrath of the government of Libya's leader, Muammar Kaddafi." NATO requested and was granted two additional 90 days extensions to continue its Libyan mission which gave its air force until the end of 2011 to continue Operation Unified Protector.
It was early Monday morning, June 20, 2011.
Sorman Libya.  A quiet and peaceful Libyan town, Sorman is located 45 miles west of Tripoli, near the Mediterranean coast, in the Zawiya District of the Tripolitania region in northwestern Libya. Many of the town's children grew up exploring the 3rd Century truly magnificent Roman Ruins at nearby Sabratha. Some archaeologists consider Sabratha, located almost in direct line with Rome across the Mediterranean, and built on a high cliff above the sea, as the most complete extant Roman architecture with only a small part of this large Roman city having been excavated. This observer has visited Sabratha a few times since the mid-1980's and each visit presents more awe. Families from Sorman and nearby villages regularly visit and picnic there.
In the early hours of June 20, 2011 it was dark in Sorman except for some muted half-moon light. A few dim street lights and some partially illumined homes provided some light asresidents began to rise and prepare for the Al Fajr ("Dawn") prayers.
At the homestead of Khaled K. El-Hamedi, the 37 year old President of the International Organization for Peace, Care & Relief (IOPCR), one of Libya's most active social service organizations everyone was asleep following a rambunctious birthday party for his three year old son. The Hamedi family members included Khaled's three year old son Khweldi, five year old daughter Khaleda, his beautiful pregnant wife Safa, his aunt Najia, and his six year old niece Salam, among others.
At NATO's Control and Command Center, the 49 bombing missions planned for early morning of June 20, included a target at Sorman, which would push the number of NATO reconnaissance sorties over Libya to 11,930. This number would become 26,500 by midnight on October 31, when NATO would end its air campaign. The days bombing sorties would also bring the tally of rocket and bombing targets to 4,521. This figure would increase to more than 11,781 by late fall, when NATO was instructed to end OUP (Operation Unified Protector).
NATO's prepares to bomb Dorman's "command and control center"

Before the bombs were fired at Khaled K. al-Hamedi compound, NATO staff conducted a six step process the first of which was surveillance using the MQ-9 Reaper UAV, which sometimes is also used to fire missiles.  Also above Sorman was the Predator drone with full-motion video. During June 19 and the early hours of June 20,  the drones  locked on the Hamedi  homestead target and relayed updated information to NATO's command center.
The Hamedi home was not what NATO labels a "time-critical target" so there was plenty of time for its staff to transmit information about the site from unmanned reconnaissance aircraft to intelligence analysts. Almost certainly, according to a source at Jane's Weekly, NATO UAV's watched the Hamedi compound over a period of days and presumably observed part of the birthday party being held for three old Huweldi, the day before the order to bomb was issued.
NATO Rules of Engagement for  Operation United Protector, constitute a set of classified documents which present specific and detailed instructions about what is a legitimate target and who can approve the target, whether pre-planned or "on the fly" when a pilot happens upon a target of opportunity.
The Sorman attack on the Hamedi home was planned as part of what NATO calls its "Joint Air Tasking Cycle (JATC).  A target development team put the Hamedi home on the June20th daily list of targets. The team used a report from NATO intelligence analysts who determined that retired officer Khaled al Huweldi, Hamedi, one of the original members of the Gadhafi led 1969 coup against King Idris in 1969, and a former member of the Al Fatah Revolution's Revolutionary Command Council was living on the property.  His assassination had been ordered by NATO because they hoped to weaken the regime in some way even though the senior Hamedi was retired and had no decision making role in Libya.
On June 19, the day before the bombing attack on the Hamedi family at Sorman, NATO was obliged by its own regulations and by the international law of armed conflict to conduct a "potential for collateral damage review" of this mission.
There is no evidence that this was ever done.
A requested US Congressional NATO Liaison Office review of the Sorman bombing, initially requested from Libya on August 2, was completed in early September 2011 and found no documentary evidence or other indication that Bouchard or anyone in NATO's Target Selection Unit, evaluated, discussed, or even considered the subject of potential civilian casualties at the Hamedi home  in  Sorman.
Following Bouchard's green light to bomb the Hamedi home, the coordinates were fixed at32°45′24″N 12°34′18″E . Specific aim points on the Hamedi property were chosen and eight bombs and missiles were readied and attached to the strike aircraft.
At Sorman, NATO used a variety of bombs and missiles including the "bunker busting" BLU-109 (Bomb Live Unit) which is designed to penetrate 18 feet of concrete. NATO also used the American MK series of 500 lb, (MK 81) 1000 lb, (MK-82) and the 2000 lb (MK-84) that Israel used so widely during its 2006 invasion of Lebanon. The MK series and the BLU-109 are reportedly being stockpiled in Israel in preparation for both countries anticipated next war in this region.
Following the infernal at Sorman, NATO denied responsibility but the next day NATO admitted carrying out an air strike somewhere in Sorman but denied that there were civiliandeaths even as its drones filmed the scene close up. NATO's media office in Naples issued a statement claiming "A precision air strike was launched against a high-level command and control node in the Sorman area without collateral damage."  NATO spokespersons also told Amnesty International and Human Rights Watch that "the facility was a legitimate military target and that all necessary precautions were taken before conducting the strike which minimized any potential risk of causing unnecessary casualties".
The official NATO record of its bombing of Libya for June 20, 2011 reads as follows and remains unchanged:
"Allied Joint Force Command  NAPLES, SHAPE, NATO HQ.
Over the past 24 hours, NATO has conducted the following activities associated with Operation UNIFIED PROTECTOR:
Air Operations Sorties conducted 20 JUNE: 149
Strike sorties conducted 20 JUNE: 52
Key Hits
20 JUNE: In the vicinity of Tripoli: 1 Command & Control Node, 8 Surface-To-Air Missile Launchers,
1 Surface-To-Air Missile Transport Vehicle.  In the vicinity of Misratah: 3 Truck-Mounted Guns, 2 Self-
Propelled Anti-Aircraft Guns, 1 Tank. In the vicinity of Tarhunah: 1 Military Equipment Storage Facility. In the vicinity of Al-Khums: 1 Military Vehicle Storage Facility. In the vicinity of Zintan: 1 Rocket Launcher."
Oddly, NATO records for June 20th as well as subsequent reports of bombing attacks listed for June 20th and June 21st in its daily logs have never included the bombing attack onSorman or the attack on the Al-Hamedi residence which indisputably killed 15 civilians.
Just before the bombs hit, eye witnesses,  reported seeing red specks in the sky and then flashes of intense light, immediately followed by thunderous ear splitting blasts as eight American bombs and rockets pulverized their neighbors homestead.
In an instant Khaled El-Hamedi's family was dead. The children were crushed, blown apart or shredded into pieces, along with friends and extended family members who had slept overnight.
Khaled was working late, attending meetings with displaced Libyans driven from their homes and urgently in need of IOPCR help. As he returned home, Khaled saw from his car window the sky light up and heard exploding bombs. He was frozen in horror as entered his property and observed rescue workers frantically digging and futilely trying to move the thick concrete slabs of his home hoping against hope that they would miraculously find survivors.
Libyan government spokesman Mousa Ibrahim announced the death of 15 people, including three children, were killed at Sorman. He slammed the NATO bombing as a "cowardly terrorist act which cannot be justified."  Investigators, who visited Sabratha hospital 10 kilometers from Sorman, saw nine bodies, including three young children. They also saw body parts including a child's head.
For those who visited the Al-Hamidi family compound back in June following the NATO bombings, as this observer did less than a week after the crime as part of an international delegation, the scene was one of total devastation.
Collapsed and blown apart concrete and tiled homes, small body parts, and bits of family belongings and memorabilia, trees, some blown over, others bending and nearly denuded of their foliage, dead, terrified and dying petting zoo animals, including exotic birds, Ostrich, Deer, small animals and large moose killed or left near death and most in a blind stupor staring blankly from what remained of their shelters while dying of wounds and from trauma.
Outside one of the bombed houses I noticed crushed cartons of spaghetti pasta and cans of tomato sauce, stockpiled for distribution to the needy as part of the work of IOPCR during the summer and in preparation for the coming Holy month of Ramadan observances whichincluded doing and performing charitable works and individual humanitarian acts.
Under growing pressure from the international community including NATO member states, NATO HQ claimed equipment malfunction, missed target, poor intelligence and pilot errors.  Finally US Defense secretaries Gates and his replacement, Leon Panetta admitted that NATO lacked effective intelligence on the ground to identify military targets with certainty. Former Defense Secretary Gates, in criticizing NATO's operation in Libya implied that NATO used a bomb first ask questions later paradigm in Libya.  And this appears to have been the case. These excuses in no way absolve NATO and its 28 NATO member states of responsibility.
Canadian Lieutenant General Charles Bouchard insists to this day that only Libya's military was targeted: "This important strike will greatly degrade Gadhafi regime forces' ability to carry on their barbaric assault against the Libyan people," he told the media from his office in Brussels.  The civilian deaths at Sorman came just hours after NATO acknowledged that one of its missiles had gone astray early on Sunday, hitting a residential neighborhood of Tripoli.
At the request of Khaled al-Hamedi, himself being sought by Libya's new government, and aware that I was going to return to Sorman, I felt honored as I made my way to his loved ones gravesites on the family homestead where he and I first met, in order to deliver a message from him to his loved ones.
Picking my way through debris in the dark, under the cold and suspicious eyes of a couple of  local militiamen, I stood at the same spot, where on June 27th his family's freshly dug graves bore witness to what Khaled was describing to our shocked delegation  concerning the details of the horror and hellfire that NATO unleashed upon his family.
Back in June I had moved to the rear of our group as Khaled spoke to us about the loss of his babies, his beauties and his precious pregnant wife. I was embarrassed because for some reason, uncontrollable tears would not stop streaming down my face and, despite averting my eyes, I saw that Khaled noticed.  I was touched when this young man, to whom I was a total stranger, came to me and put his arm around my shoulder in comfort. Clearly he understood that each of us can feel the pain of others, even of strangers, as well as connect them with our own losses of loved ones in life.
Later, as I learned more about Khaled's family and saw their most expressive and revealing photos, I came to believe that with respect to the wanton criminal aggression that caused thousands of needless deaths of innocents over the period of nearly nine months against this simple, gentle society, that Najia, Safa, Salam, Khaleda, and Khweldi, and the others slaughtered at Sorman, are forever iconic representatives of all the innocent civilians who were slaughtered in Libya since March 2011.
During my recent visit to Sorman, I stood at the same location as last June. I surveyed the area and then approached the graves of Najia, Safa, Salam, Khaleda, and Khweldi.  In the cold darkness, and the piles of rubble still in place,it was eerie
I knelt close, felt a strange source of warmth and looked over my shoulder.
I whispered in the silent night that I had a message from your loving Husband, Father, Uncle and Nephew that he asked me to deliver to you.
I read to them the message entrusted to me. And I left a copy in Arabic, pinned to a bouquet of flowers:
The message read:
"Please say a very big hello to them and tell them I am coming.
Please tell them "I won't leave you alone
And I miss each of you so very much."
And please write them each a note.
Najia, Safa, Salam, Khaleda, and Khweldi.
Franklin, Tell them, "You are my life.
You are my love.
I miss you very, very much.
Life without you is so painful, so hard and completely empty.
I won't stay and live away from you. I promise.
I'll return and be close to you. Baba will be back.
I love you.
As I made my way back to the main road in search of a taxi, a militiaman stopped me and interrogated me about why I was there, confiscated my camera and ordered me to leave the area at once.
I paused for a moment and looked back toward what had been a loving family home, a petting zoo and bird sanctuary that had delighted the children in this neighborhood.
A little boy and girl, perhaps siblings, maybe six or seven years old, approached me with their Ethiopian nanny and asked: "Wien, (where is) Khaleda? Wien Khweldi? mettayargeoun ila Al Bayt (when will  they come home?)
"When will they come home?"
Unable to speak, I kissed and patted their sweet heads and continued on my way.
Khaled K. Al-Hamedi is strong, deeply religious, and fatalistic. He has pledged to family and friends around the world that he will continue his work with the International Organization for Peace, Care & Relief in spite of the life shattering loss of his loved ones.
An honorable family, a peaceful and welcoming town, a devastated country, and a shocked and angry international community demand justice from those who sent 'Unified Protector' and NATO's no-fly zone to destroy Libya in order to "protect the civilian population."
On Dec. 6, New York's Suffolk County government will hold a public hearing on a proposal to ban aerial spraying of aluminum oxide, barium, sulfur, and other salts into the air over the county without first filing an Environmental Impact Statement with and receiving approval from the county's Department of Health Services, Division of Environmental Quality.
Exempted from the proposed ban are aerosol spraying operations for agriculture, and for lyme disease, Eastern equine encephalitis (EEE), West Nile virus (WNV), and other disease vector control operations.
The hearing will be held at the Riverhead Legislative Auditorium, Evans K. Griffing Building, 300 Center Drive in Riverhead, NY at 2:30 pm.
If the public is able to convince legislators of the risk from such geoengineering operations, the legislation will then be voted on at the Dec. 20th session. Otherwise, the proposed ban will be tabled indefinitely.
Initiated by Cindy Pikoulas and her husband Jim, along with Siobhan Ciresi of Long Island Sky Watch (LISW), with the assistance of chemtrail opponent Rosalind Peterson of Agriculture Defense Coalition, the bill was finalized and proposed by legislator Edward P. Romaine (1st District). (Full text below.)
Involved in Suffolk County government since 1989, Romaine is a fiscal conservative who prioritizes saving farmland and protecting the environment. In August, he organized Long Island's first countywide farmers market, along with the Long Island Farm Bureau.
Romaine has represented the 1st District (eastern end of Long Island) continuously since 2005. He serves on the Environment, Planning & Agriculture Committee, which voted on Nov. 28 to submit the proposed law banning such aerial spraying to a public hearing.
The Piloulases and Ciresi will speak on Dec. 6 and are urging people to "pack the hearing" to show support for the ban.
"If this proposal becomes law in Suffolk County, Long Island, it would be the first in the nation. It would be a starting point for others to follow," said LISW in a press release. "Eventually, our governments would have to investigate why our trees are dying in record numbers; why our waters contain toxic levels of aluminum, barium and strontium; why 90% of us are vitamin D deficient; why our crops are failing; and where all of this crazy weather is coming from."
Cindy Pikoulas of LISW spoke with New York Sky Watch radio on Nov. 20, when she advised that tree samples from Suffolk show high levels of barium, strontium and aluminum. She is asking Long Islanders to have their water and trees tested for these chemicals in order to build a body of evidence that would spur investigations by health and environment authorities.
In addition to attending the Dec. 6 hearing, Long Islanders can contact their county legislators viahttp://legis.suffolkcountyny.gov/legislators.html
Are Exemptions Necessary?
Though exempted under the proposed ban, disease vector spraying may be a subterfuge for weather control operations, given the extreme rarity of EEV and WNV. According to the U.S. Dept of Health and Human Services:
"Eastern equine encephalitis (EEE) is a rare but serious viral disease caused by a virus transmitted by the bite of an infected mosquito with more severe symptoms than for West Nile virus. EEE is an arbovirus (short for arthropod-borne, meaning spread by insects). Birds are the source of infection for mosquitoes, which can sometimes transmit the infection to horses, other animals, and, in rare cases, people.
"West Nile Virus (WNV) was first seen in the US in 1999, in the New York City area of Queens. WNV can live in a number of types of birds and is passed bird to bird by certain types of mosquitoes. Occasionally, an infected mosquito will pass the virus to humans or other animals. Most healthy people do not get sick from the virus, but sometimes it may cause symptoms."
Per the US Geological Survey, two horses caught WNV in 2011 and 12 caught EEE, none of them in Suffolk.  Of humans, 43 contracted WNV in New York State in 2011, four of them in Suffolk County.  Only one person contracted EEE in the entire state.
Of the other vector-borne diseases of concern to health authorities – St Louis Encephalitis, La Crosse Encephalitis, Powassan Virus, and locally-acquired Dengue Fever – no New Yorkers contracted any of them in 2011. (But 40 New Yorkers did contract Dengue Fever when traveling outside the US in 2011.)
Considering that the population of NYS is 19 million, the application of toxic chemicals purportedly to control for such rare vector-borne diseases where only 44 people became ill in 2011 seems absurd.
US health officials admit that Ugandans and Egyptians, where WNV was first discovered, develop a natural immunity before reaching adulthood.  Using toxic chemicals that pollute the environment, leading to cancer and respiratory diseases, instead of allowing humans to develop immunity to such diseases, is an unsustainable and irresponsible control method.
Whether these vector control spray programs are involved in other activities such as solar radiation or rainfall management is uncertain.  But, in addition to the obvious jets laying chemtrails at 30,000 feet, they may be involved in contributing to the high levels of aluminum, barium and strontium found in Suffolk waters and trees.
Below is the full text of Suffolk's proposed legislation:
WHEREAS, there was duly presented and introduced to this County Legislature at a meeting held on [December 6], 2011, a proposed local law entitled, "A LOCAL LAW TO PROTECT AIR QUALITY IN SUFFOLK COUNTY" now, therefore, be it
RESOLVED, that said local law be enacted in form as follows:                      
LOCAL LAW NO. _____-2011, SUFFOLK COUNTY, NEW YORK
A LOCAL LAW TO PROTECT AIR QUALITY IN SUFFOLK COUNTY
BE IT ENACTED BY THE COUNTY LEGISLATURE OF THE COUNTY OF SUFFOLK, as follows:
Section 1.  Legislative Intent.
This Legislature hereby finds and determines that Suffolk County is a leader in environmental protection and has several programs to protect soil and groundwater from contamination.               
This Legislature also finds and determines that air pollution is another environmental issue that can impact the health and safety of County residents and may also contaminate soil and groundwater.                
This Legislature further finds and determines that concerns have been raised that business and government entities may be discharging polluting chemicals, including barium, sulfur, salts, and aluminum oxide, into the air, which may impact weather and other environmental elements.
This Legislature finds that such particulates eventually fall from the atmosphere, exposing the public to these air pollutants and, upon landing, may contaminate soil and water.                        
This Legislature determines that County residents may be exposed to these chemicals while they are in the atmosphere, which can cause respiratory and other health problems.                   
This Legislature also finds that, to protect County residents from potential harm, any person who plans to discharge these chemicals into the airspace over Suffolk County should first file an Environmental Impact Statement with and receive approval from the Department of Health Services, Division of Environmental Quality.
Therefore, the purpose of this law is to require any person who plans to discharge sulfur, barium, salts or aluminum oxide into the airspace above the County of Suffolk to file a complete Environmental Impact Statement with the County prior to taking such action.
Section 2.  Definitions.  
As used in this law, the following terms shall have the meanings indicated: "PERSON" shall mean any natural person, individual, corporation, unincorporated association, proprietorship, firm, partnership, joint venture, joint stock association, or other entity or business of any kind.
Section 3.  Requirements.
Any person who plans to discharge sulfur, barium, salts or aluminum oxide into the airspace above the County of Suffolk must file a completed environmental impact form, as established in Section 4 of this law, with the Suffolk County Department of Health Services, Division of Environmental Quality and with the Clerk of the Suffolk County Legislature and receive the approval of the Division of Environmental Quality prior to engaging in such discharge.
Section 4.  Form Established.    
The Department of Health Services, Division of Environmental Quality is hereby authorized, empowered and directed to develop an environmental impact form to be used by persons wishing to discharge sulfur, barium, salts or aluminum oxide into the airspace above the County of Suffolk.  Such form shall require applicants to detail the nature and purpose of their proposed discharge and any potential environmental and/or public health impacts that may result from such discharge.
Section 5.  Exemption.
The requirements set forth in this law shall not apply to any person engaging in aerosol spraying for agricultural or vector control purposes.
Section 6.  Penalties.
A.  Any person who violates any provision of this law shall be liable for a civil penalty of up to $2,500 for an initial violation, with a fine of $5,000 for each subsequent violation.
B.  Any civil penalty may only be assessed by the Commissioner of Health Services following a hearing and opportunity for an alleged violator to be heard.
Section 7.  Rules and Regulations.
The Commissioner of the County Department of Health Services is hereby authorized and empowered to issue and promulgate such rules and regulations as he or she deems necessary to implement and carry out the provisions of this law. Section 8.  Applicability.
This law shall apply to all actions occurring on or after the effective date of this law.
Section 9.  Severability.
If any clause, sentence, paragraph, subdivision, section, or part of this law or the application thereof to any person, individual, corporation, firm, partnership, entity, or circumstance shall be adjudged by any court of competent jurisdiction to be invalid or unconstitutional, such order or judgment shall not affect, impair, or invalidate the remainder thereof, but shall be confined in its operation to the clause, sentence, paragraph, subdivision, section, or part of this law, or in its application to the person, individual, corporation, firm, partnership, entity, or circumstance directly involved in the controversy in which such order or judgment shall be rendered.
Section 10.  SEQRA Determination.
This Legislature, being the State Environmental Quality Review Act (SEQRA) lead agency, hereby finds and determines that this law constitutes a Type II action pursuant to Section 617.5(c)(20), (21), and/or (27) of Title 6 of the NEW YORK CODE OF RULES AND REGULATIONS (6 NYCRR) and within the meaning of Section 8-0109(2) of the NEW YORK ENVIRONMENTAL CONSERVATION LAW as a promulgation of regulations, rules, policies, procedures, and legislative decisions in connection with continuing agency administration, management and information collection.  The Suffolk County Council on Environmental Quality (CEQ) is hereby directed to circulate any appropriate SEQRA notices of determination of non-applicability or non-significance in accordance with this law.
Section 11.  Effective Date.
This law shall take effect immediately upon filing in the Office of the Secretary of State.
If some of the information emerging from the technology, governmental, and academic worlds are any indication, not only is the police state here; the scientific dictatorship is right around the corner. Indeed, if recent commentsmade by Juan Enriquez are indicative of the coming state merger between technology and genetics, we have much to be concerned about.
For those that are unfamiliar with Enriquez, he may not be the most flashy of the science superstars currently on the scene, but he is not exactly a nobody either. Enriquez was the founding director of the Harvard Business School Life Sciences Project and is currently chairman and CEO of Biotechonomy LLC., a "life sciences research and investment firm" and managing director of Excel Venture Management. He is the author of numerous books, including As The Future Catches You: How Genomics And Other Forces Are Changing Your Life, Work, Health, and Wealth and The Untied States of America: Polarization, Fracturing, and Our Future.
Enriquez also serves on the boards of Cabot Corporation, The Harvard Medical School Genetics Advisory Council, The Chairman's International Council of the America's Society, the Visiting Committee of Harvard's David Rockefeller Center, Tuft University's EPIIC, and Harvard Business School's PAPSAC.
Enriquez is a Harvard graduate himself who has previously served as CEO of Mexico City's Urban Development Corporation, Coordinator General of Economic Policy and Chief of Staff for Mexico's Secretary of State. Enriquez also boasts of working closely with Craig Venter, who is generally credited with the mapping of the human genome.
Obviously, Enriquez has established quite the résumé in the academic and business worlds.  This, combined with his appearances on the very popular TED conference talks, only add to his qualifications in the field of culture creation which is most likely his role. Indeed, much like the other scientific superstars provided to the public by the culture industry, it appears Mr. Enriquez may be more talented in the area of delivering messages than making discoveries. This is why Enriquez's comments during the interview with Technology Review's Emily Singer are somewhat disturbing.
The interview was conducted after Enriquez's speech at a Technology Review conference where he mentioned that, as described by Singer, "Our newfound ability to write the code of life will profoundly change the world as we know it."  According to Enriquez, because we as humans can engineer both our environment and ourselves, humanity is now breaking the "boundaries" of our own natural existence and development which, of course, is described as "Darwinian evolution," itself a questionable strand of ahighly suspect theory to begin with.
Nevertheless, when asked why he thought there is going to be a new human species, Enriquez responded in typical eugenicist fashion. He said,
The new human species is one that begins to engineer the evolution of viruses, plants, animals, and itself. As we do that, Darwin's rules get significantly bent, and sometimes even broken. By taking direct and deliberate control over our evolution, we are living in a world where we are modifying stuff according to our desires. 
He goes on to discuss the manner in which humans are already influencing their own "evolution." He says:
If you turned off the electricity in the United States, you would see millions of people die quickly, because they wouldn't have asthma medications, respirators, insulin, a whole host of things we invented to prevent people from dying. Eventually, we get to the point where evolution is guided by what we're engineering. That's a big deal. Today's plastic surgery is going to seem tame compared to what's coming.
Enriquez's comments in this regard are a bit puzzling if the reader does not fully understand the position from which he is coming. The fact that millions of people are attached to electronic devices on which their lives depend is not a testament to guided or enhanced evolution at all. If anything, this would indicate a move in the opposite direction.
Keep in mind that Enriquez is a Darwinian Evolutionist, so he is keenly aware of the process by which Darwinian evolution allegedly progresses. For that reason, his comments may seem to be a contradiction of his own belief system to some. However, when one reads the rest of the interview, Enriquez's statement begins to make more sense.
During the course of the short interview, Enriquez makes reference to how the new technology, as it emerges, will change virtually everything in society as we know it.
And he means everything. Not just industries. Not just economic disparity. Everything.
This includes morality itself. In fact, Enriquez even goes so far as to define this shift in morality as the "new ethics."
Enriquez saves the best for last, however, when he explains how the "new ethics" will come into play.
He says:
The issue of [genetic variation] is a really uncomfortable question, one that for good reason, we have been avoiding since the 1930s and '40s. A lot of the research behind the eugenics movement came out of elite universities in the U.S. It was disastrously misapplied. But you do have to ask, if there are fundamental differences in species like dogs and horses and birds, is it true that there are no significant differences in humans? We are going to have an answer to that question very quickly. If we do, we need to think through an ethical, moral framework to think about questions that go way beyond science.
This statement alone echoes the same mentality that was accepted and promoted during the early half of twentieth century to justify mass sterilization, institutionalization, social segregation, even infanticide.
Although eugenics is now allegedly abhorred by academia and the mainstream media, the fact is that it still plays as much a role in both science and government policy as it ever did. Only the names have changed.
Instead of "eugenics" and "racial hygiene," the scientific community now promotes "social biology" and "sociobiology." "Deficient" genes now replace the term "inferior" genes.  "Family planning" now replaces "abortion" and "sterilization."
As quoted above, Enriquez stated that eugenics were disastrously misapplied in the 1930s and 1940s. Although he does not clarify whether he is referring to the American or the German version (or both), we can reasonably assume that he meant that the program was often race-based, as opposed to being based simply on "inferior genetics" across the board. Or, perhaps he is merely referring to the public relations issues that arose from these systems.  At this point, it is difficult to determine.
Regardless, he openly questions whether or not some humans are so different from one another that they may be considered an entirely different species. This, in and of itself, is reminiscent of a language used in eugenics campaigns in both Europe and America years ago.
Considering the fact that Enriquez is in favor of the creation of a "new ethics," this statement alone, if his philosophy gains any traction, is quite concerning.
In light of the increase in propaganda masquerading as science and being peddled by science superstars like Enriquez, there is no doubt the world's population is being prepped for a eugenics-based future. This time, of course, the system will be assisted by a much more sophisticated technological machine and, thus, a much more efficient system of eugenics. After years of non-stop television, media repetition, and "experts" who tout the benefits ofmerging man and machine, as well as the cost of inheriting "inferior" genes, there is also little doubt that the world's population will march into this future willingly.
Although greatly improved in terms of implementation and public perception, we have seen this system before and, unfortunately, what Juan Enriquez labels a "new ethics" may not be very new at all.
Brandon Turbeville is an author out of Mullins, South Carolina. He has a Bachelor's Degree from Francis Marion University where he earned the Pee Dee Electric Scholar's Award as an undergraduate. He has had numerous articles published dealing with a wide variety of subjects including health, economics, and civil liberties. He also the author of Codex Alimentarius – The End of Health Freedom, 7 Real Conspiracies and Five Sense Solutions. 
Source: Brandon Turbeville | activistpost.com
Qaddafi's Missing Legions…
Tripoli – This observer's tentative appraisal of Tuesday's events along the north Tripoli port area as of late afternoon 8/23/11 is that the "65,000 well trained and well-armed troops" hyped Sunday by the Gaddafi government don't in fact exist and that the pockets of government troops here in Tripoli and across Libya that do, will continue to resist what it views as NATO aggression designed to usurp the country's oil and add Libya to Africom.
NATO is widely viewed in Tripoli as having violated the three main terms of UNSCR 1973, to wit, NATO did engage in regime change, it did take sides in a civil war, it did arm one side, and it did refuse to allow a negotiated diplomatic settlement which many here and internationally believe could have been achieved by early April, thus saving hundreds Libyan lives.  NATO's  more than 160 days of bombing are seen as egregious violations of UNSCR 1973, Article 2 (7) of the UN Charter and numerous provisions of  international law,  all part of its campaign to secure Libyan oil and this rich countries geopolitical cooperation  for the US, UK, France, Italy and their NATO allies.
I am told that some Gaddafi loyalists are headed to the colonel's home town of Serte to prepare to defend it. Some of my reasons for these tentative conclusions include the no show government troops, the intensifying NATO bombings of Tripoli, which is the only reason the rebels have not negotiated an end to this conflict last April, and my tentative conclusion that there is no reason for massive numbers of government troops, if they existed, not to challenge the increasing numbers of NATO rebels who appear to be sitting ducks as they tool around Tripoli's troops. According to journalists who arrived at this hotel yesterday from the west, south and east, there appear to be no government forces moving toward Tripoli to join in an Alamo type last stand battle.
During the early afternoon of 8/23/11, power and Internet were cut from our hotel and again the sealed windowed rooms heated up fast and had to be essentially vacated unless one stayed in the bathtub filled with tepid tap water. We currently have no local or international phone service or information from outside Libya or any knowledge of what is being reported internationally about Libya.
On Monday night August 22, 2011 I met with Saif al Islam.  He was not captured and he is not dead. At least not as of 11 p.m. 8/22/11 or roughly 24 hours after the NTC and the ICC claim he was captured and was being prepared for transport to The Hague. Saif was defiant and he gave assurances that his family was safe and that NATO would be defeated politically for its crimes against Libyan civilians.
Saif took a western camera man and reporter on a short tour of Tripoli showing them that NATO was not in control—not 95% in control of Tripoli  as the NTC rep in London has been claiming since Sunday night and not 80% in control of Tripoli as the White House & NATO's "Operation protect the  Libyan civilians" CEO, Rasmussen, has claimed. But the rebels do appear to currently control large swatches of Libya's capitol.  A journalist  from the UK Independent who has been with the rebels for the past more than two months and who  seemed to literally  sort of stumble into our hotel yesterday told me this morning that  NTC claims made during the period he was with them were "complete bullshit."
Saif, Colonel Gaddafi's onetime heir apparent, was in good spirits and exuded confidence. In conversation with one Yankee who he knew earned his PhD at the London School of Economics, that contrary to media reports last spring that Saif bought his PhD from LSE, that it's not true and he in fact worked hard for nearly three years researching and writing his doctoral dissertation on community development. He was offended by reports than he did not.  I tend to believe him because I found the LSE academically tough and my advisor Professor David Johnson and his Thesis Examination Committee trio, to my chagrin, went over my dissertation, Pollution as a Problem of International Law, for nearly three hours, paragraph by paragraph during my oral Thesis defense, more than two decades ago.  I am thinking and assuming that LSE has not lowered its academic standards since the days of Harold Laski and David Johnson.
My new "office" is located in the outside patio area above the swimming pool and gardens of the "7 star" Corinthia hotel.  Wonderful sea view overlooking Tripoli harbor to the north and the old city of Tripoli to the south. When a bomb hits or sustained gunfire erupts the office quickly moves just inside the glassed in restaurant which features the ONLY 'hot' electric plug among the more than 6000 currently dead ones in this hotel. Nobody knows when the hotel generator will crash ending the last of the wattage here and exhausting laptop and mobile phone batteries.
The inside of the hotel is sweltering having had no A/C for more than 48 hours. Wanting some fresh air, I prop open a door to the former Japanese Sushi Bar on the outside patio, but Miss Lorraine, the hotel manager, scolds me.  "You bloody American", she seethed at me yesterday. "First your bloody government brings NATO to bomb us to pieces and now you fill my hotel with birds!  Damn all of you!"
It's true that Lorraine sometimes gets a little upset when a bomb goes off and some of the birds from the hotel garden fly into the hotel's  two level grand lobby complete with lots of plants and palm trees where the poor frightened birds seek safety.  They seem to like it inside our hotel.
Concerning the outdoor hotel garden, for some reason the garden lights are always on (last night the only ones in all of north Tripoli that I could see) and the garden fountains continue pumping which of course uses up quite valuable generator fuel oil.  Lorraine laments:  "As you know Mr. Lamb, the staff has abandoned me and I don't know where the switch is—I would be ever so grateful if you could find it. I think it's out there in the garden somewhere, and turn it off. Really I would!"   Well, I did find the switch, turned off the fountains and the garden lights and Lorraine suddenly likes me again. Would that all women were so easy to please.
Yesterday one of the few staff people around here offered me the leaders framed picture (way too big to transport!) and a green flag that had been removed from outside the hotel's main entrance.  Miss Lorraine became distressed because she thought if I was caught with a green flag I could be in trouble. So as not to cause her more stress I declined with the knowledge that I already have a few packed away as gifts for friends.
The green flags and the gold frame picture of Gaddafi that were removed two nights ago suddenly returned overnight.  There had been a heated discussion by remaining senior hotel management staff— numbering two it appears– about the wisdom of removing them. For now they are back where they were.
9:25 a.m.  Two NATO bombs blast nearby. Three "security guys" from resting on a lobby couch run outside to see what happened. More birds come in and I again move my table away from the patio door.
9:43 a.m. Anti-aircraft gun fire hits the side of the hotel chipping the concrete siding near the garden entrance so I move one flight downstairs to the lobby.
10:20 a.m.  A very long convoy of 237 rebel pickups, some with mounted anti-aircraft guns and filled with young fighters with RPG's and AK-47's and heavier guns, pass within 100 yards of me and the hotel balcony above the swimming pool and the seaside road– driving east along the sea front.  They passed in front of the Marriott and Bab al Bahar ("gate to the sea") hotel complex of five tall buildings, apparently unaware that yesterday at about the same time 22 truckloads of government troops turned right into that same complex and at least some of them went underground.  Last night there was gunfire from the government troop location but as of this moment the government troops are undiscovered (if they did not redeploy overnight) and did not fire on the passing rebel convoy although the rebels slow moving convoy must have presented an attractive target. Again one wonders if the government's troops are laying an elaborate trap for their enemies or if they have decided to sit out this phase and wait to learn whether Gaddafi's regime can hang on. Of if they even exist in significant numbers.
The three "battle hardened journalists" who just arrived at this hotel are debating if the rebel's convoy was in retreat or was advancing.  My own two cents worth is that they were advancing toward the Bab al Azizya ("splendid gate") Gaddafi barracks which as of this morning NATO has bombed a reported 144 times.  I base my view on the serious looks on the rebel's faces, their evident adrenalin, the fact that their advance is slow and fairly ordered including five ambulances bringing up the rear and the fact that some of them seem to be checking their weapons and ammunition belts  as if preparing for a firefight. Some fighters eye us sternly seemingly unsure whether we are friend or foe. We wave at them and some wave back. However, moments later we hear gunfire from our rear and it appears that someone is firing at us thinking we are supporting the rebels. Kim and I duck into the hotel foyer but he goes back out.
10:40 a.m. Heavy gunfire is heard from the direction of Bab al Azizia Kaddafi barracks.
10:55 a.m. 20 minutes of heavy small arms and mortar rounds erupt and appear to be fired toward Gaddafi's compound. Maybe it is from the rebel's convoy that just past but the three battles hardened journalists, including the UK Independent's Kim, who I have joined up with for the time being, are debating the subject.  Very close AK-47 gunfire.  We come back inside.
12:35 p.m. Two "rebel representatives" arrived at the main entrance of our hotel and caused a stir inside the lobby at the front desk.  This hotel has zero security now, the last two uniformed security guys left early yesterday.  The two "rebel" guys offered protection for the handful of us here.  There was shouting as the front desk guys refused their offer.  Eventually the "rebels" left. The hotel guys said the visitors were indeed local rebel "criminals" and that they had come to loot the hotel and not to protect it. However, there are exactly 8 rooms currently being occupied and one of the journalist's claims he was already robbed on route from Zawiyeh yesterday just in front of the hotel. His laptop and his cash were stolen. Front desk hotel staff claims that today the "rebels" stole one car, tried but failed to hot wire two others, and stole ten computers from the hotel office.  They also reportedly set up a rebel checkpoint at Gate Two outside our hotel and replaced the green flags with rebel tricolors. I declined to go check.
The AP's man, Martin, who also arrived yesterday, just told me that the rebels now control the North Tripoli port area where our hotel is situated. My thoughts move to the 22 truckloads of government fighters who I saw disappear yesterday morning among the seaside hotels near our hotel. Meanwhile, the UK Independent's men Kim reported that visas are no longer required to enter Libya from Tunisia.
12:50 p.m. A shorter convoy of 47 rebel vehicles passed the hotel.  Maybe part of the earlier group on a victory lap or just patrolling or flaunting their control or perhaps it was a new group.  They did not appear in a hurry or very anxious.  We photographed them without their objection as they waved and drove into West Tripoli.
1:30 p.m. Three rockets hit near what appears to be Bab al Azizia.  Heavy gunfire and two more rockets or mortars follow. AP's Martin and the Independent's Kim go out to look.  Two more mortars appear to hit in the direction of Bab al Azizia. Kim reported that for some reason no one seems to need a visa to enter now from Jerba, Tunisia and he also thinks that perhaps the Kaddafi regime may have set a trap and will close it when his forces see the whites of rebel's eyes.
One rebel media representative who re-defected back to the Gaddafi regime from the rebels is being interviewed by a journalist this afternoon.  He told us that the NATO office in Naples is writing or vetting all NTC communications and that they have on their staff Israel Defense Ministry of Information psych-warfare specialists who are producing "panic causing leaflets & mobile phone messages" as well as putting out false claims at key moments for maximum impact on  international and local  public opinion.
I'm not sure if NATO recalls how during the July 2006 war in Lebanon, Hezbollah took IDF and US Israeli lobby psych-war propaganda and wrapped it around Israel's neck during the 33 day war. However, it appears from here that the West is gobbling up the fake NTC (NATO) "media advisories" being regurgitated by "Libya experts" interviewed ad nausea on CNN, BCC, FOX and other MSM outlets who pontificate about the NTC's democrats stunning achievement.
The above noted interviewee also claims that he heard rumors that NATO has dropped hit teams to control the messages coming from non MSM reporters who depict NATO and rebel activities in a negative light.  Time may tell.
4:14 p.m. It appears that the hotel generator crashed so there is currently no power whatsoever at the hotel including no elevator. I am not relishing the 18 floor hike up to my room especially given my throbbing right leg.
6:15 p.m.  The young man who let me borrow his bicycle rushed into the Corinthia hotel to tell us that Gaddafi's compound at Bab al Azizia has been taken by "NATO rebel" forces following the nearly 9 hour battle. A high ranking Gaddafi official advised me last night that he expected Gaddafi's compound would be taken and that the Colonel will not be easy to locate and will  continue to galvanize a counter revolution in the coming days. He also told me that during the night of Saturday August 20, 2011 Kaddafi issued orders for his troops and supporters not to bomb and fire tanks inside Tripoli for fear of killing civilians and destroying civilian houses.
"Captain Edward John Smith steamed the Titanic into the iceberg- filled North Atlantic as if he were cruising through the Bahamas.  History tells us he made a grave mistake."
At one point, California boasted itself the most beautiful state in the Union.  In 1950, it housed a reasonable 10 million people.  Known as the land of milk and honey—California's mountains, coastline and weather beckoned.  California condors soared through limitless blue skies.  Yosemite National Park, giant Sequoia redwoods, whales and seals along its coastline, Hollywood and 77 Sunset Strip—created the California mystique.
Sixty-one years later, 38 million people cram, jam, gridlock and fume in their fumes on  "forever" crowded freeways.  Growing at 1,700 people daily and over 600,000 annually—California expects an added 21 million people within 35 years. (Source: www.capsweb.org)
What caused California's overload?  Answer: legal and illegal immigration.  Latest estimates show in excess of four million illegal aliens call California home.  Anywhere from five, ten to twenty million more, my estimate, constitute legal immigrants.
To illustrate environmental refugees, we discover 40 percent of Los Angeles residents were born outside the U.S.  (Source: www.cis.org) They arrived from Mexico, Korea, China, Central and South America, Middle East and Asia.
Result?  Massive subdivision housing sprawl!  Roads, malls, schools, churches, firehouses and homes devour land like Kansas wheat combines.  Developers demolish nature.  They guzzle water.  They vomit black smoke into the air.  Cars whiz around like mad hornets.  The more compacted the traffic, the more drivers suffer road rage.   Few smiling faces can be seen on California freeways.  Drivers busy themselves trying to stay alive.
Joe Guzzardi, a writer and college professor in Lodi, California, recently moved to Pennsylvania, said, "If we continue our suicidal immigration path, whether the inevitable development takes the form of sprawl by building on a city's periphery or landfill by building inside the city limits, the net result will be the same—an eroded quality of life and a vanished sense of place."
California's developers brag 'smart growth', however, whether that means 'slow growth', 'managed growth', 'brilliant growth', 'dumb growth', 'fast growth', or 'snail's pace growth'—it equals up to 20 million more people swarming all over California in 30 years. (Source: Fogel/Martin, March 2006, "US Population Projections")
Former Governor Arnold Schwarzenegger and state treasurer Phil Angelides stuffed themselves into the pockets of developers.  Angelides said, "We are a state of 26 million cars, SUVs and trucks that travel 314 billion miles a year and burn 15 billion gallons of gas.  We are on a path over the next 20 years to become a state with 36 million cars that travel 446 billion miles and burn nearly 18 billion gallons.  We must choose to grow smarter, to give Californians more transportation options, the choice to drive fewer miles and burn fewer gallons of fossil fuel."
That sounds like an idiot talking to a moron who then relays the story to an imbecile.  Even Goober on "Mayberry RFD" possessed more common sense.
Some choice!  How intelligent is Angelides' statement?  To top it off, former President Bush, in his last State-of-the-Union speech said, "In the next 10 years by 2017, the United States will reduce oil consumption by 20 percent by using conservation, hybrid cars and ethanol."
He forgot to report America adding 30 million people via immigration in that 10 year span.  Therefore, our consumption can only rise by a factor of 30 million people using gas, coal, natural gas and wood for energy.
Journalist Joe Guzzardi said, "If people would contemplate the additional 100 million people coming our way in the not too distant future, and our current gluttonous land use, then they might become more alarmed.  In a word, the problem is population.  If it can be stabilized through sensible immigration policies, then we have a chance to level off growth.  We'd have a chance to save our state and the United States."
This journalist has bicycled the length and width of California five times in the past 25 years.  I've seen it change from paradise to hell on earth.  Too many people fill its parks with too much trash.  Its ocean beaches suffer dying seals and seabirds from too much sewage, plastic, glass and aluminum pollution.  CBS News reported, fish stocks dropped 90 percent in the past decade.  California skies fill with toxic smoke too thick to breathe.  Yosemite National Park suffers wall-to-wall crowding.  Millions of cars create a kind of insanity of movement far removed from the natural world.  Condors no longer soar in pristine skies because the last of them perch in cages built to save their species.
Constant tension fills places like Los Angeles and San Francisco.  You cannot avoid the crowding, metal, concrete, glass, wires, buildings, roads and loss of sense of place.
One of my favorite writers, a Californian, John Muir said, "Tell me what you will of the benefactions of city civilization, of the sweet security of streets—all as part of the natural up-growth of man towards the high destiny we hear so much of.  I know that our bodies were made to thrive only in pure air, and the scenes in which pure air is found.  If the death exhalations that brood the broad towns in which we so fondly compact ourselves were made visible, we should flee as from a plague.  All are more or less sick; there is not a perfectly sane man in all of San Francisco." (September 1874, JOM, page 191-92.)
If the United States can be compared to the Titanic, our country steams into dangerous waters, much too fast and overloaded with too many immigrants to stay afloat.  California might be the bow of our ship and, as it begins failing, its own environmental refugees cannot help but abandon ship like rats in a hurricane.  Had the Titanic been able to stop the in-flooding of the North Atlantic, it would not have become the greatest seagoing catastrophe of the last century.
However, few want to speak up or take action.  I am confounded that no national leaders step into the center ring to call for a national immigration moratorium—especially with 14 million Americans unemployed.  None talk about stopping the in-flooding of humanity with the simple choice of reasoned action—as Congress pumps 200,000 legal immigrants into the USA every 30 days without end.
It didn't make any difference on the Titanic if you were first class, third class or shoveling the coal in the boilers.  When the ship sank, everyone became a victim in one form or another.   As California fails in areas of water shortages, diminished farmland, toxic air pollution, horrific crowding and mind-numbing expansion away from nature—where will anyone make their escape?
At the current legal immigration rate, we expect an added 72 to 75 million third world legal immigrants within 24 years.  Is Congress, the president and average Americans stupid or what?  Answer: really stupid.   I don't think  Americans, our Congress or the last five presidents understand they are pushing our country toward collapse.  If they do understand, like passengers on the Titanic, they will go down with us.  London's eruption two weeks ago is just a taste of what we are facing.  All it takes is a spark of angry minorities in our big cities.
"Somehow, we have come to think the whole purpose of the economy is to grow, yet growth is not a goal or purpose. The pursuit of endless growth is suicidal."  David Suzuki
In October of 2011, the 7th billion human being will land on this planet.  From that threshold, humans will continue multiplying by 1.0 billion every 13 years to reach more than 10 billion within 39 years at the mid century.  The ramifications stagger the mind of any thinking American.  This series will give you an idea of what our civilization faces.
From 1964 to 2006, the United States, via mass immigration, grew from 193 million to 300 million.  It added over 100 million people in a 40 year span.  Today, America stands at 312 million people in 2011.  It adds 3.1 million people annually.  It races toward adding 100 million people by 2035—a scant 24 years from now.
In many ways, the American public cannot fathom its own critical condition as to overpopulation.  Americans charged onto the North American continent with unlimited topsoil, trees, fresh water, resources and unimaginable spaces.
If truth be told, the Native Americans kept it perfectly intact for thousands of years of ecological balance and harmony. They also kept their own numbers in equilibrium with nature.  Birds, ducks, geese, deer and buffalo numbered in the millions while clear skies and crystal clean streams offered unlimited food, shelter and clothing.
But starting in 1850, Europeans fled from potato famines, wars and diseases to stampede into America by the millions.  They brought horses, farms, locomotives, chemicals, booze, diseases, factories and the Industrial Revolution with them.  They blasted, mined, poisoned and trashed the national landscape. If you look along America's highways, lakes, streams and farms, you will see billions of pieces of trash and dumps covering the land.  Americans individually or collectively show no responsibility for picking up after themselves.
Over the last 150 years, Americans enjoyed no end to water, energy and resources.   A sense of cultural entitlement runs through this society with the idea that all these resources available today will be there tomorrow.
A CULTURAL PARADIGM OF NO END TO PLENTY OF EVERYTHING
Four things operate in the American mind in the 21st century: 1. Religion  promotes "Go forth multiply and take dominion over the land." 2. Capitalism  promotes unlimited growth, production and consumption—that demands ever increasing human population expansion. 3.  No limits to water, energy and resources. 4. Technology will solve any problem.
Man! Are we in for a rude awakening or what?!  One look at one billion humans living in misery and squalor around the planet today renders a hint and harbinger as to America's future.
Jared Diamond's book, Collapse: How societies choose to fail or succeed, offers a sobering reality check to those four aforementioned myths. "In his brilliantly written Collapse, Diamond examines in fascinating historic detail why past societies succeeded or failed. He then connects these stories to troubling scenes from 21st century in Rwanda, Australia, China and Montana—and extracts practical lessons for a world that desperately needs to redefine progress." James R. Karr
As it stands today, Australia may be the first "First World" country that exceeds its carrying capacity.  With 96 percent of that continent covered in desert sand, it lacks water and arable soil.  A new book, Overloading Australia, by Mark O'Connor and William Lines, points out the obvious facts that Australia cannot support its current 21 million population let alone its immigration-driven projections to add 20 million by mid century.  Additionally, it suffers accelerating carbon emissions and unsustainable ecological footprint dilemmas—that can only worsen with population growth.
Another book, The Collapse of Complex Societies, by Dr. Joseph Tainter, illustrates how highly multifaceted civilizations fail.  If not for the 70 percent importation of oil burned in the US daily, our civilization would fall within days. Astoundingly, U.S. leaders push for population growth by pressing for more immigration.
Ironically, those immigrants flee already overloaded civilizations that expand by 78 million annually.  Startlingly, no one possesses the ability to connect the dots at the national, local or personal levels.  Societal ethnocentrism!
In "On American Sustainability—Anatomy of a societal collapse", by Chris Clugston, "Most Americans believe that we are 'exceptional'—both as a society and as a species.  We believe that America was ordained through divine providence to be the societal role model for the world. We believe through our superior intellect, we can harness and even conquer nature in our continuous quest to improve the material living standards associated with our ever-increasing population…we now find ourselves in a predicament. We are irreparably overextended—living hopelessly beyond our means ecologically and economically…we are about to discover that we are another unsustainable society subject to the inescapable consequences of our unsustainable resource behavior—societal collapse."
HOW DID WE GET TO THIS POINT AND AVOIDANCE OF REALITY? 
Dr. Jack Alpert, www.skil.org, wrote, "Think better or perform genocide", "When you lower a frog into a pot of boiling water, it feels the heat and jumps out. When you lower a frog into a pot of cold water and then place the pot on the stove and heat it, the frog does not feel the heat, does not jump out, and boils to death.  It appears a frog gathers, processes and values, the available information well enough to save its life in the first case, but not in the second.
"Is it possible that humans think like frogs?  When immersed in our environment, we cannot appreciate our dangerous destination and cannot identify or change our behavior that would avoid it.  Consider that we are experiencing ever increasing social conflict and cannot see it.  We are experiencing ever diminishing wellbeing and cannot see it.  That our progeny will live an animalistic life near subsistence and we can't see it."
The question I ask: will we awaken as a civilization before Mother Nature becomes the grim reaper of the 21st century on a scale far greater than ever experienced in history?  It will be up to the thinkers and doers at this point in time.  You are one of them if you're reading this series.
Part 1: The 7th Billion Human on Earth—Our Perilous Future
Gilad Atzmon: This is a very important informative piece. I suggest anyone who is interested in Palestine  to take the time and follow the links. Once again, a Palestinian identifies  the enemy within.
Source: http://uprootedpalestinians.
Nahida the Exiled Palestinian:
It appears that, yet again, Anti-zionist Jewish organizations are trying to silence Palestine's supporters, to frame the debate, tosecure the future of their brethren in occupied Palestine and to steer the course of Liberation of our Homeland
I would invite people to hear a Palestinian voice, here:
A strategy of liberation requires emancipation
* No decent human-being would demand to live on STOLEN land and still claims to have a fiber of morality.
* No decent human-being could claim that the perpetrator should have the same rights as the victim while claiming to be a humanist.
* Palestinians are under no obligation to hold back their march for freedom, to curtail their aims or to smother their rights for the sake of accommodating and not offending their Jewish supporters.
* Palestinians are always grateful and appreciative of the hard work and dedication of all their supporters whomever they are, however, Palestinians have NO obligation to adopt the aims and objectives of the anti-zionist Jewish supporters instead of their own.
* Dismissing the Palestinian voice as radical, reactionary, intolerant, or unreasonable, and requiring instead the Jewish-anti-zionist stamp of approval to have legitimacy to speak for Palestine, is preposterous and contradicts basic concepts of human rights and does not do justice to Palestinians.
* Palestinians have the ultimate right to choose their vision for their future, of a FREE and sovereign Palestine including the type of government, the writing of constitution, the construction and implementation of their legal and juristic system, which stems from and corresponds to their ethics and reflects and protects their culture.
* Palestinians have the ultimate right to make the final decision on who is allowed to stay in liberated Palestine and who is not, using the legal procedure of their own choice.
* The future of the Palestinian struggle and the aim of liberation of Palestine should not be designed to shield the occupier from paying the full price of his crimes; including the punishment of all those who participated in transgression, and the deportation of the illegitimate Ashkenazi Jewish immigrants who colonized Palestine forcefully and were engaged in acts of aggression against Palestinians including serving in the IOF.
* All refugee and their descendents have the unconditional right to come back home, they as the rightful indigenous owners are also entitled to the reinstatement of ALL confiscated (stolen) land and property, compensation for all their losses over the many years of exile and they are also entitled to Palestinian citizenship wherever they are.
* The aims and aspirations of most Palestinians are not confined to the change of zionist regime or the vacuous declaration of abandonment of zionism by the Jewish-zionist occupiers, but rather to the FULL Liberation of Palestine and the restoration of all their rights.
* It is the privilege of Palestinians to decide who should stay in their homeland and who not.
* After a century of terror, theft and crimes; had the Zionist shown any signs of remorse, respect or willingness to be decent guests, had they embraced with open arms the hospitable people of Palestine rather than destroying them with fire-arms; they might have had a chance to be accepted and forgiven. Not any more, as far as I am concerned. They have lost that opportunity.
As a Palestinian, I see the role of any "Jewish voice for peace" who sincerely desire to contribute to the Liberation of Palestine and justice for Palestinians, and who desire to be identified through their contributions "as Jews", then their role ought to be focused on cleaning their own house before sorting other people's houses; i.e. that is to exclude any major role in influencing, leading or directing the Solidarity and/or Liberation Movement of Palestine.
Through taking a leading role in campaigning to blacklist publications, label intellectuals and limit the spectrum of debate by censoring topics which they deem "controversial"; by framing the debate they act against intellectual integrity, box Palestinians and their supporters mentally and knowingly or not act as gatekeepers. They force people to self-censorship to avoid been accused of antisemitism; hence preventing them from acquiring, sharing or discussing information freely that would allow them to make their own informed decisions.
Palestinians' grievances against the zionist theft of their land do by no means justify antisemitism accusations, Palestinians and their supporters are no lesser human beings, they are well capable to sieve through information and make their own evaluation, henceforth it is completely unacceptable that some of our anti-zionist Jewish supporters try to dictate to Palestinians:
who they should accept as a supporter and who should they boycott;
what speaker to invite and whose lecture to avoid;
who they should consider progressive and who can be labeledreactionary;
what religion and religious group are above all criticism and what faith is deemed to be "backward looking and inherently unable to deliver progress";
what books should be read, and which articles should be thrown away;
what narrative of events should be adopted as "reasonable" and which should be considered a "conspiracy theory";
what chapter of history should be seen as a "dogmatic unquestionable religion"; and which one should be seen as "hoax"or as a "useless hateful rumors";
what course of action should be taken and which one should be dismissed a "distraction";
Furthermore, when censorship is practiced, when some books become forbidden and certain speakers are silenced, it appears to any self-respecting free-thinker that their brain, their ability to analyze and evaluate are being demeaned and patronized.
Rather than wasting their energy campaigning to ostracize or silence some of the most outspoken allies and honest supporters of Palestine, they should rather direct their efforts towards theirOWN communities where the rot is anchored and festering: wheresupremacist ideologies reign supreme, chauvinistic anti-humanist beliefs flourish, delusional concepts entrenched and fostered, and criminal Mossadic activities thrive, and where mossers areostracized and sayanim are promoted.
This ought to be our Jewish allies' battlefield.
It is only in this specifically Jewish frame of activity, that separate organizations identified as exclusively Jewish can affect significant change and eventually their claim to speak in the name of their Jewishness be vindicated.
On the contrary, when specifically Jewish organizations or activists ubiquitously claim to be the true representative of Jewish people, or the voice of Judaism, whereas they are but a tiny, minute, insignificant and ineffective minority, and what is more an ostracized and despised minority amidst their larger Jewish communities, then these Jewish organizations by making their false claim of representing Jews or Judaism as they bravely expose Israeli crimes, are projecting nothing less than a smoke screen deflecting from the sinister racist ideology which hasproduced Zionism in the first place.
Since it is quite obvious that the Jewish members of organizations who claim to be Anti-Zionist, rarely are -if ever, active members of their local Jewish communities and when they try to reach out, they are generally rejected;
since they pretend that exposing the ideologies and activities of their community is a "distraction";
since they accuse of being "anti-semite" whomever questions the thriving racism and the powerful lobby within the Jewish communities and
since they fail to infiltrate the nefarious Judeo-Zionist network in order to affect real change from within:
therefore the claim that they speak for the Jewish people or Judaism is invalid, and the only reasonable consequence is to dissolve their separate "Jewish only" Anti-Zionist or Pro-Palestinian organizations, in order to become an integral part of the Solidarity Movement.