Previous articles discussed Obama's rogue agenda in detail. His destructive pattern continues unabated. Throughout his tenure, he did what supporters thought impossible.
He exceeded the worst of George Bush. His policies replicate Republican hardliners. Neocons infest his administration.
He's waging war on humanity. He's doing at home and abroad.
He wrecked America's economy. He looted the nation's wealth. He handed Wall Street crooks multi-trillions of dollars. He gave trillions more to war profiteers.
Other corporate favorites benefitted hugely. So did super-rich elites. Ordinary Americans struggle through protracted Depression level conditions.
Hard times keep getting harder. They persist. They show no signs of ending. Growing millions face impoverishment without jobs or futures.
Freedoms are disappearing in plain sight. Police state ruthlessness targets dissent. Abuse of power is institutionalized.
Multiple regime change fronts target foreign leaders. Independent ones aren't tolerated. Obama wants Syria's Assad replaced.
He's waging proxy to oust him. He's responsible for three years of bloody conflict. Mass slaughter, destruction and unspeakable human misery define it.
Millions of internally and externally displaced Syrians attest to his ruthlessness. War rages without end.
Peace talks are more pretense than real. Full-scale US intervention may follow their failure. They're currently deadlocked. They're going nowhere.
Syrians want their sovereign rights protected. Obama wants unconditional surrender. He wants pro-Western puppet governance replacing Assad. He wants similar stooges in charge elsewhere.
So-called Iranian nuclear talks may fail. Pursuing them is red herring cover for regime change.
Iran's nuclear program is entirely peaceful. It has no military component. Washington hardliners claim otherwise. So does Obama.
Saying so flies in the face of hard evidence. Annual US intelligence assessments affirm Iran's peaceful program. So do IAEA inspectors.
Regime change matters more. So does eliminating an Israeli rival. Perhaps Obama plans more war to do it. Maybe he intends manipulating nuclear talks to fail as pretext.
Maybe he'll attack Iran jointly with Israel. Maybe he'll risk regional war doing it. Imagine the unthinkable.
Imagine humanity threatening nuclear war. Bush administration's 2001 Nuclear Policy Review asserted first strike nuclear policy strategy.
His 2002 and 2006 National Security Strategies reaffirmed it. In 2010, Obama's Nuclear Posture Review was old wine in new bottles.
Rhetoric changed, not policy. Obama "reserves the right" to use nuclear weapons preemptively. He does so based on real or invented threats.
He does it against non-nuclear power states. His land/sea/air triad offensive can be activated on his call alone.
He can order bombs away against any country. He can claim preemptive defense against a nonexistent existential threat. He can risk mushroom-shaped cloud denouement doing so.
Total war risks what no responsible leader would dare. Obama waged multiple direct and proxy wars throughout his entire tenure.
He's got other targets in mind. How many more millions will suffer on his watch? How many more will perish? How much more human suffering is too much?
America's super-weapons include the Mother of All Bombs. It has globe-circling delivery systems. It has arsenal strength able to extinguish human life in hours. Days at most.
It's perhaps lawless enough to try. Evolutionary biologist Ernst Mayr (1904 – 2005) said human intelligence doesn't guarantee survival.
Beetles and bacteria stand a better chance than humans. They may become the only species ever to self-destruct.
Hubris produces bad endings. America faces the same fate as all previous empires. None survived.
America's denouement may take humanity with it. Imagine having leaders willing to risk it. Imagine ending life on earth.
Waging war on Syria risks regional war. Attacking Iran risks the unthinkable. Plans were readied years ago. Updating followed.
Bombs away could happen with push button ease. Is Obama foolhardy enough to risk it?
Ukraine is targeted for regime change. The battle for its soul continues. Same old, same old reflects US policy.
Obama wants another independent leader toppled. He wants pro-Western stooge governance replacing him.
He wants opposition leader Arseny Yatsenyuk leading it. On Sunday, he addressed supporters publicly. He did so in Ukraine's Independence Square.
President Viktor Yanukovych extended an olive branch earlier. Yatsenyuk rejected his offer to become prime minister. He's forming his own government, he said.
He wants Ukraine's 2004 constitution reinstated. It calls for combined parliamentary/presidential rule.
Obama wants Ukraine colonized for profit. He wants its resources plundered. He wants ordinary Ukrainians turned into serfs. He wants Russia increasingly weakened and isolated.
He's in league with ultranationalist extremists. He's involved in inciting continuing violent clashes.
He wants all former Soviet republics transformed into subservient US satellites. He wants America's war machine encroaching on Russia's borders.
Imagine challenging the only other nation able to match America's nuclear might blow for blow.
Imagine the potential mother of all conflicts. Imagine the possible mother of all bad endings.
Imagine an irresponsible US leader willing to risk the unthinkable. Imagine bipartisan complicity doing nothing to stop him. Imagine strong anti-war sentiment absent on streets protesting.
Imagine America again getting away with mass murder. Imagine it on the most unspeakable of ugly scales.
Imagine risking humanity's survival in the process. Imagine imperial madness exceeding everything preceding it.
Imagine targeting Venezuela at the same time. Imagine wanting Bolivarian social justice destroyed.
Imagine trying for the past 15 years to extinguish it. Imagine new schemes following failed ones.
Imagine wanting control of Venezuela's vast oil reserves. They're the world's largest. Big Oil has its eye on the prize it covets.
Obama killed Chavez. He was either poisoned or infected with cancer causing substances.
Maduro believes he's targeted the same way. He knows Obama wants him ousted. He wants fascist governance replacing him.
US manipulated violence continues on Venezuelan streets. On Sunday, President Nicolas Maduro addressed thousands of supporters.
"You want to see people in the streets? We'll give you people in the streets," he said. Thousands cheered him.
"I'm not going to give one millimeter of the power the Venezuelan people have given me."
"Nothing will stop me from building this revolution which comandante Chavez left us."
Maduro denounced protesters as coup d'etat fascists. Responsible parties will be prosecuted according to the full letter of the law, he said.
He accused former Colombian president Alvaro Uribe of fomenting unrest. He called him an "enemy of Venezuela."
So is anti-Bolivarian fascist politician Leopoldo Lopez. He heads
Venezuela's hard-right Voluntad Popular (Popular Will) party.
He incited violence. "There cannot be peace," he said. A warrant was issued for his arrest.
He's charged with murder, terrorism, conspiracy, incitement to crime, setting fire to a public building, damaging public property, public intimidation, and inflicting serious injuries.
Maduro called him "the face of fascism." He threatens Venezuelan freedom. He's against Bolivarian fairness. So are other likeminded extremists.
On Sunday, Venezuelan Minister of Interior and Justice Miguel Rodriguez Torres spoke publicly. He condemned opposition-provoked street violence.
"(V)andalism protests, he called them. Popular Will party extremists incite them. John Kerry issued an outrageous one-sided statement. In didn't surprise. In part, he said:
"We are particularly alarmed by reports that the Venezuelan government has arrested or detained scores of anti-government protestors and issued an arrest warrant for opposition leader Leopoldo Lopez."
"These actions have a chilling effect on citizens' rights to express their grievances peacefully."
He ignored Washington's role in inciting violence. He condemned what he supports.
Doublespeak duplicity defines US policy. Kerry called on Venezuela's government "to provide the political space necessary for meaningful dialogue with the Venezuelan people…"
He urged restoration of calm. He called "(f)reedoms of expression and peaceful assembly…universal rights."
Venezuela "has an obligation to protect" them," he said.
Bolivarian principles champion them. America systematically trashes rule of law principles. It's waging economic, political and street clash war on Venezuela. Don't expect Kerry to explain.
Obama has three years left in office. How many more independent governments does he plan to target?
How much more street violence will he cause? How many more wars will he wage? How much more carnage will follow?
How much longer will Americans tolerate his lawlessness? The only solution is nonviolent revolution.
Resisting tyranny is a national imperative. America's Declaration of Independence endorsed it, saying:
"(W)hever any form of government (threatens) life, liberty and the pursuit of happiness…it is the right of the people to alter or to abolish it, and to institute new government."
Jefferson, Madison and other notable Americans supported doing so. Tyranny is too unjust to tolerate. Good people are obligated to resist.
It's a noble tradition. It's a universal right for justice. It's high time Americans got some. The alternative is perhaps perish.
Stephen Lendman lives in Chicago. He can be reached at lendmanstephen@sbcglobal.net.
His new book is titled "Banker Occupation: Waging Financial War on Humanity."
http://www.claritypress.com/LendmanII.html
Visit his blog site at sjlendman.blogspot.com.
When Major General Smedley Butler made his case,"War is a Racket" he did not pull any punches. "The normal profits of a business concern in the United States are six, eight, ten, and sometimes twelve percent. But war-time profits – ah! That is another matter – twenty, sixty, one hundred, three hundred, and even eighteen hundred per cent – the sky is the limit. All that traffic will bear. Uncle Sam has the money. Let's get it." The business of military procurement has multiplied since his fateful revelations.Not satisfied with fair profits or feasible competition, the practices of the defense corporatists illustrate one aspect of waste, graft and systemic bribery. William D. Hartung describes the consolidation and expanse of a select group of companies in the paper, The Military-Industrial Complex Revisited: Shifting Patterns of Military Contracting in the Post-9/11 Period
"Many of the same companies that benefited from increased Pentagon and war spending were top contractors for other security related agencies. For example, Lockheed Martin was not only the top contractor for the Pentagon, but it also ranked number one at the Department of Energy; number eight at the Department of Homeland Security (Boeing was number one); number two at the State Department; and number three at the National Aeronautics and Space Administration (NASA). Contracts let by these agencies were only a fraction of the levels awarded by the Pentagon, but they were significant nonetheless. For example, the Department of Homeland Security issued $13.4 billion in contracts in FY2008, NASA $15.9 billion, the State Department $5.5 billion, and the Department of Energy $24.6 billion."
This dramatic growth in budgets is even more significant, when viewed in the context of world expenditures of other counties. Leaving aside the relative merits of the dangers and risk of external threats, the gigantic enterprise of fostering the biggest military apparatus in history has made select factions rich at the expense of the many.
Jonathan Turley in Pentagon Plugs: New Study Finds Pentagon Has Hidden Trillions In Missing Money And Equipment, references an example on how the overall avoidance of financial accountability, outright fraud and intentional concealment operates.
"A new report has detailed how the military has cooked the books to hide trillions, that's right trillions, in missing money and equipment. The military calls them "plugs," a curious term for fraud. These are knowingly fake figures used to hide the fact that there is no accurate record of the money.

The plugs are generally the work of the office of the Defense Finance and Accounting Service, the Pentagon's main accounting agency. Required to complete an audit, the staff simply faked the numbers."
Reuter's reports on a Special Report: The Pentagon's doctored ledgers conceal epic waste.
"Over the past 10 years, the Defense Department has signed contracts for the provision of more than $3 trillion in goods and services. How much of that money is wasted in overpayments to contractors, or was never spent and never remitted to the Treasury, is a mystery. That's because of a massive backlog of "closeouts" – audits meant to ensure that a contract was fulfilled and the money ended up in the right place."
Now trillions are sums that are unimaginable The Department of the Treasury acknowledges that U.S. gold reserves (if you believe their figures) total $11,041,059,958.16 as of their Current Report: January 31, 2014.
An eleven billion dollars equivalent is a mere drop in the bucket to the monies allocated to the military and homeland security. Taxpayers are regularly deceived about the costs. Congress is kept in the dark about black programs. And the war racket keeps funneling and siphoning off unknown sums to accounts that only a super computer can track.
Corporatocracy: How the Corporate Welfare State Divides and Conquers is a video by James Corbertt that provides an insightful analysis which establishes a surreal account how the oligarchy operates. The financial shenanigans of corporatists contribute to the interlocking directorates, which run the money pit that keeps the empire operating.
A rational reform of a depraved money laundering arrangement is impossible without a fundamental repudiation of the internationalist foreign policy doctrines that permeates the State Department. Funding advance technological warfare platforms that are unheard of to even congressional oversight is profoundly unconstitutional.
When such practices become routine, the economic incentives breed crooked abuses. The obligations for responsible public policy are methodically destroyed, when transparency is eliminated.
The Washington Blog provides several useful sources that document the extent of the problem in "$8.5 TRILLION In Taxpayer Money Doled Out By Congress To The Pentagon Since 1996 … Has NEVER Been Accounted For" and sums up with a bleak assessment.
"The Pentagon is the only federal agency that has not complied with a law that requires annual audits of all government departments. That means that the $8.5 trillion in taxpayer money doled out by Congress to the Pentagon since 1996, the first year it was supposed to be audited, has never been accounted for. That sum exceeds the value of China's economic output last year."
Evidently, the elites that benefit from bilking appropriations and the board members that steer the defense contractors want the con to continue. For all the money directed towards maintaining the war machine, our actual security become less secure.
Banks laundry ill-gotten gain, as prevailing practice, in the normal course of business because the arm merchants are protected players in the trade. The reprehensible circle that the dogs of war unleash the cash flow from their illicit drug sales, through arms sales, allows for the smooth transfer of hidden blood money into number accounts.
Such an organized system of mutual payoffs greases the ever growing industry of fear and destruction. All the missing money is buried in the unknown cashes of subterranean tyranny. Creating false flag threats allows for imaginary scourges to be new enemies. Protection from such manufactured foes is the real business of the military-industrial-complex.
So, when more details surface about the lost and unaccounted military funding money, it is just part of the price of keeping you safe.
Many benefit programs have gone high tech with debit cards and J.P. Morgan Chase and others are making a pretty penny charging users fees. What is there to be done?
"In this postmodern age many think that no one can know Truth. It is true that we cannot know truth if there is no revelation from God."  – Vishal Mangalwadi
Dr. Vishal Mangalwadi (1949—), founder-president of BOMI/Revelation Movement, is an Indian philosopher and social reformer.   He has lectured in over 40 countries and published seventeen books including "The Book That Made Your World: How the Bible Created the Soul of Western Civilization!"  Mangalwadi's Revelation Movement exists to re-establish the cultural authority of VERITAS (Truth) because God has revealed Truth in scripture and God has given man the mind and clues to help us discover what He has concealed. Proverbs 25:2.  (RevelationMovement.com)
In a recent e-mail message entitled "The Kingdom of Darkness Encircles North America," Vishal writes that his third visit to North America opened his eyes to the magnitude and the power of a massive force of darkness facing the faithful.  Because darkness has deeply penetrated much of the body of the church it is hard to estimate how much essential theology and how many churches in North America have been lost.
Nevertheless, there are truth-warriors determinedly digging in their heels against the darkness that is rapidly encompassing both the church and North America.  Vishal compared these truth-warriors to Jedi knights and the Hobbits of middle earth who carried the day against Sauron:
"When Luke Skywalker joined the Star Wars saga, he had no idea that he was a Jedi. Nor did the tiny, motley crew that teamed up with him know what they were up against. To mix metaphors, they were little Hobbits, unaware of the importance of their mission."
The Return of Sauron's Kingdom of Darkness
During the "Fading Years," many things of "beauty and wonder remained on earth…" but also many things of "evil and dread." Then all things began to change.  A living darkness crept slowly through Greenwood the Great, and fear walked there in shadowy glades.  Then the name of the forest was changed to Mirkwood, for the "nightshade lay deep there," and few dared pass through.  Whence the evil came few could tell,
 "…and it was long ere even the Wise could discover it.  It was the shadow of Sauron and the sign of his return…and all folk feared the Sorcerer of Dol Guldur, and yet they knew not at first how great was their peril."   (The Silmarillion, J.R.R. Tolkien, p. 299)
Sauron's Kingdom of Darkness is evident in both the devastating loss of God's revealed Truth, moral law and norms in our culturally desolate secular-atheist society as well as in the failure of Americans, within and without the whole body of the Christian Church, to restrain their own corrupt passions. (James 1:14-15)
Devilish depravity in the guise of special rights and privileges such as free phones, free gas, free housing, and free condoms together with the myth of evolution as scientific fact, perverse sex-education for tots and teens, same-sex and kundalini-Holy Spirit equality, the lie of global warming, paganized Christianity and a long list of destructive freedoms such as unfettered killing as 'choice,' and 'gay' marriage and pornography and sodomy as Constitutionally guaranteed rights have become dictatorial both outside of the Church, where Sauron's 'secular' servants of sin demand all others give up their God-given rights in gratification of depraved desires, and within, where Sauron's 'Christian' servants of sin sweep away the essentials of the faith to make room for mindless, self-centered values resulting in lawless churches:
"Everyone who practices sin also practices lawlessness; and sin is lawlessness. You know that He appeared in order to take away sins; and in Him there is no sin. No one who abides in Him sins; no one who sins has seen Him or knows Him. Little children, make sure no one deceives you; the one who practices righteousness is righteous, just as He is righteous; the one who practices sin is of the devil; for the devil has sinned from the beginning. The Son of God appeared for this purpose, to destroy the works of the devil. No one who is born of God practices sin, because His seed abides in him; and he cannot sin, because he is born of God. By this the children of God and the children of the devil are obvious: anyone who does not practice righteousness is not of God, nor the one who does not love his brother. (1 John 3:4-10)
Lawless churches are nothing more than Sauron's social clubs for his servants of sin where they,
"…exercise no discernment, enforce no standards, and teach more pop psychology than timeless truth. Naturally, lawless churches are populated with lawless Christians, the greatest absurdity of them all. "What fellowship have righteousness and lawlessness?" 1 Corinthians 6:14 (How can I walk North and South at the same time?" Lawless Christians, Dan Popp, Renew America, Mar. 10, 2012)
Dr. Kurt Koch (1913-1987), a noted German theologian who counseled and delivered thousands of people suffering from demonic bondage in its various forms throughout the world argues that sin cuts a person off from God. Sin opens the door to Sauron, meaning to demonic oppression and possession seen in relation to psychological distortions having the following predominant characteristics: narcissism, hard egoism, uncongenial dark nature, violent temper, belligerence, meanness, abnormal sexuality, blasphemous thoughts and rebellious, bigoted attitudes toward Christ and God, conscious atheism, and destructive, murderous rages. (Occult ABC, Koch, pp. 266-282)
Cutting Edge Ministries David Bay identifies the 'values' of the lawless as Satanic, and adds that lawless Americans at every level of society, both in and out of the church, have embraced Satanic values with no conscious awareness that they have done so.  When a people believe in nothing higher than 'self', they make personal selfishness, intellectual arrogance, irrational feelings, lying, covetousness, physical lust, hate and envy their gods.  The elevation of these Satanic values produces in them other strong desires: for power over others, for the amassing of material possessions and the acquisition of privilege, status, star-power, and wealth as well as powerful sexual urges that must be satisfied at any cost, no matter who or what might be harmed.  (Six Step Attitudinal Change Plan, Bay, Cutting Edge Ministries)
The Christian church is the only element in society with the moral authority and the availing remedy to counteract such manifest evil, but much of America's Christian church has been compromised, thereby rendered impotent.   Having compromised and conformed itself in one way or another to our paganized culture and dictates of the scientism/evolution crowd it is no longer salt and light, thus on the fast track to being spewed out.
Malachi Martin, author of "Hostage to the Devil: the Possession and Exorcism of Five Contemporary Americans," briefly outlines the spiritually desolate condition and resulting consequences of the compromising church:
"Among the general population of Catholics and Christians of other denominations, large numbers of people no longer learn even so basic a prayer as the Our Father.   In churches and parochial schools alike, the subject of Hell is avoided, as one Midwestern priest put it, in order not to put people on a 'guilt trip.'  The idea of sin is likewise avoided, according to the same source, in order not to do 'irreparable damage to what has been taught for the past fifteen years." (P. xvi)
Fearing rejection by our paganized culture and scientistic/evolutionary establishment, compromising churches refuse to contaminate what is termed the 'rational' and 'scientific' with the essentials of the faith necessary both for salvation and for the recognition of evil.  And without the grace that is born of true faith,
"….Satan does what he does best—he ceases to exist in the eyes of those who do not see." (ibid)
Consequently, a favorable climate exists for the occurrence of demonic oppression and possession among the general population:
"Possession among the general population is so clear that it is attested to daily by competent social and psychological experts, who for the most part, appear to have no 'religious bias.'  Our cultural desolation—a kind of agony of aimlessness coupled with a dominant self-interest—is documented for us in the disintegration of our families.  In the break-up of our educational system.  In the disappearance of publicly accepted norms of decency in language, dress and behavior.  In the lives of our youth, everywhere deformed by stunning violence and sudden death, by teenage pregnancy; by drug and alcohol addiction; by disease; by suicide; by fear." And whether spoken or acted out without explanation, the dominant question of the deformed generation is, "What can you do for me?  What can my parents, my friends, my acquaintances, my enemies, my government, my country, do for me?" (pp. xiii-xiv)
Overshadowing secular-atheist America is a malevolent, living darkness sweeping virtually unseen in and through our society and compromising churches.
Dr. Carl Raschke, Professor of Religious Studies at the University of Denver, concurs.  His chilling book "Painted Black" takes you through the minds of the deviant and murderous and then explores the growing evil sweeping through our hometowns.  He concludes that the decadence, pornography, heavy metal music, drug culture, fantasy role-playing games, cruelty, mass murders, criminality, the 'new religions' and upsurge in overt Satanism in American culture have certain social and spiritual ties that bind them together, revealing that they are part of a similar dark spiritual genus enabled by mystification of the most corrupt passions and secular values:
"Satanism is but the spiritual Frankenstein created by a social order that has attempted to sustain itself without God." (Satanism and Witchcraft: The Occult and the West — Part 6, Dr. John Ankerberg and Dr. John Weldon)
America's spiritual Frankenstein bears a striking similarity to the pre-flood Frankenstein of Noah's time:
"Barbarism is that which prevailed from the days of Adam down through ten generations to the time of Noah. It is called barbarism because of the fact that in those times men had no ruling authority or mutual accord, but every man was independent and a law unto himself after the dictates of his own will." (John of Damascus, "The Fount of Knowledge," cited in Political Apocalypse, Ellis Sandoz, p. 131)
Sauron's Kingdom of Darkness has slowly crept into and changed all things in the West and America.  Within its' living shadow barbarians situated within our government, media, entertainment, military, law enforcement, academia, and compromised church work their destructive magic while fell beasts and shapes of dread openly hunt the spiritually blind in the shadowy glades of the American Mirkwood.
Please pray that our Lord will cleanse, revive and fortify His church and build up a force for spiritual and cultural resistance and renewal.   America desperately needs an army of courageous, selfless Hobbits: faithful male and female truth-warriors who will stand and fight the forces of darkness for both the soul of America and individual souls who, though their eyes are open, they cannot see the infernal darkness closing in on them.
When pondering our obsession with immigration, I'm reminded of how people in the ridiculous dystopian film Idiocracy were watering their crops with an energy drink called Brawndo. And even though the crops weren't growing, the suggestion to try water instead was met with the following conditioned response in the drink's defense: "It's got what plants crave! It's got electrolytes!" No one knew what electrolytes were. No one could explain why they were in Brawndo. It was all sloganeering.
And so it is with immigration. Why do we have immigration? "Because it's got what America craves! It's got people!" But why does the US, the world's third most populous country, need more people? "Because they're in immigration! It's got what America craves!"
The problem with a blanket advocacy of "immigration" is that, as with "ideology," it is a category, not a creed. If someone proclaimed, "We need ideology!" we should ask, will any one do? Will liberalism, conservatism, libertarianism, Nazism, Marxism or socialism all serve equally well? Likewise, we should ask about immigration: would importing 10 million liberals, conservatives, libertarians, Nazis, Marxists or socialists all serve the US equally well? (Mind you, the majority of today's new immigrants are socialist minded.) Would importing 10 million Russian nationalists, Chinese nationalists, Iranian nationalists or Mexican nationalists be as wise as having 10 million more American nationalists? Hey, who needs discernment?
No one, apparently, when in the grip of a certain simplistic dogma of our time, "immigrationism." This is the belief that immigration is always good, always necessary and always above reproach — at least in Western nations. Nobody ever seems to ask why Japan has no immigration.
Nobody, for instance, asks where Japan will get the needed skilled workers, even though this is a popular question posed in the wake of the Swiss vote to limit their demographic upheaval. In answering this question, note that a nation — in the true sense of the word — is an extension of the tribe, which itself is an extension of the family. Now, what if your family needs to have pipes fixed and no one within your home has the requisite skills? You hire someone with the necessary expertise, pay him his fee, and then he leaves when the job is done.
You don't adopt a plumber.
In other words, work visas will suffice.
Yet much of what justifies immigration is purely ideological. For example, there is a certain argument made by certain political partisans, often, it seems, because they think it makes them sound clever, cosmopolitan and cool. It is that people of European heritage came to this continent and dominated its native peoples, so it's merely karma if the same now happens to us. The cry is, "What about the Indians?!" Two things leap to mind here. First, how does allowing our nation to be Balkanized and to descend into tyranny help the Indians? A falling tide grounds all boats. Second, this hate-America-first position is the prattle of a child, someone having a temper tantrum and talking about how he hates mommy and will run away from home. But it's all just theoretical. It's easy to look forward to our 476, to Rome's impending fall, when sitting in your warm house with a stuffed refrigerator on your equally stuffed derrière and sending your puerile Internet messages on the latest iPad. But the reality of Goths breaking down your door would shatter that fantasy world fast.
Speaking of the Indians, some have the notion that "we" (and the critics are talking about white folks here) aren't the first Americans, anyway. But as Sitting Bull grandson Ernie LaPointe mentioned after Barack Obama cited the legendary Indian as a great American hero in his children's book Of Thee I Sing, Sitting Bull did not consider himself an American; he was a Lakota. No doubt. Remember that "America" is of European origin — derived from Italian Amerigo Vespucci's name — and these United States were a product of a founding document crafted by European-descent people. You can debate whether this is a good thing or a bad thing. But it is a factual thing.
Nonetheless, it is true that "we" dominated the Indians. And the Etruscans for a time dominated the Romans, who later dominated other groups on the Italian peninsula and ultimately were dominated by "barbarians" in the West and Muslims in the East. The Aztecs dominated other tribes as did Shaka Zulu in Africa. All sorts of European groups were dominated and subsumed as well, which is why you don't hear about Goth, Frank, Lombard, Alan, Burgundian, Gaul and Frisii lobbying groups. Heck, the painfully politically correct documentary series The West pointed out that the Lakota justified their dominance of other tribes to the U.S. government by saying that they were only doing what "we" were doing. This is true. A modern-day Lakota featured in the series framed their conquest this way (I'm paraphrasing), "We were very good at what we did." This is also true.
And the Europeans were better.
I could leave it at that, were I content to operate by the principle might makes right. But since it's more true that right makes might, let's delve further.
Since "all have sinned and fall short of the glory of God," should we humans just commit mass suicide to atone for our manifold trespasses, with the West leading by example? Better virtue shorn than a goodness evil born? Sure, we shouldn't forget that most all civilizations found their genesis in blood and conquest. And we should remember, as Genesis informs, that God brings good out of bad.
The point is that we have a civilization here, now, today, and the question is always the same: is it worth preserving? No? Then, fine, scrap it. But you'd better be sure of your judgment, not only because dead civilizations, like dead men, stay dead, but because something will take your civilization's place. And that something will not be forged by seraphim and cherubim; it will be something very human and, though I repeat myself, very flawed.
And if the answer is yes, our civilization is worth preserving? Then you take the necessary measures to do so. And to the hate-America-first crowd you say: if death is preferable to enjoying the fruits of a painfully human past, then you lead by example and drink the hemlock. Leave the rest of us to do the work of adults.
Of course, any culture can be improved. But thinking that cultural relativists — who can't effectively differentiate between good and evil because they've convinced themselves everything is gray — are equal to this task is like thinking that a dietary relativist could improve your diet. Since the latter would be blind to the laws (the truth) of human nutrition and would then have nothing but taste as a guide, he just might steer you toward junk food — and maybe worse. Those colorful berries on that bush are awfully pretty, you know.
The real lesson to be learned from North America's second great migration (the first being the Paleoindians' arrival approximately 20,000 years ago) is this: say what you will about the Indians, they fought the good fight. They didn't invite millions of unassimilable foreigners into their lands, give them special privileges, and then justify it all by saying that they were just here to do jobs Indians wouldn't do (like colonize Indians).
A discussion of immigration today is nothing less than a debate about what your nation is going to be tomorrow. Will it be relegated to the history books like the Alans, Angles, Franks, Frisii and Goths, or will it continue to write history? Is it worthy to do so? These are legitimate questions that should be tackled by legitimate thinkers, not people who hide a visceral hatred of Western civilization inside a Trojan horse proclaiming the equality of all peoples.
Matt Drudge, owner and publisher of the "Drudge Report," recently tweeted a cryptic warning to his readers, "Have an exit plan." Here is how Susan Duclos reported the story in BeforeItsNews.com:
"The economic indicators are bad, markets, the weakening dollar, banks preventing large withdrawals, news of China banks halting all cash transfers, in fact, economies across the globe are failing, and much more has led to a simple, four word Tweet from American political commentator and the creator and editor of the Drudge Report, Matt Drudge, that chillingly states 'Have an exit plan.'"
Duclos also wrote, "Drudge's words should be a warning to everyone, it is coming, it is almost here and 'have an exit plan' ready."
See the report here:
The Drudge Report is one of the finest news sources on the Web. Matt is well connected. This is the first time I have known of him to write such a warning–as mysterious as it was. No, I do not know what Matt learned to cause him to write this warning; but I do believe we should all pay attention to it.
I know it's hard for most Americans to believe that something cataclysmic could ever happen to this country, but all of the signs on the horizon indicate that things simply cannot continue as they are for a whole lot longer. The stock markets are being manipulated by the Feds, as are the precious metals markets. Unemployment is vastly greater than what is being officially reported. Hyperinflation is a looming probability. The Feds are printing money like there is no tomorrow. Congress is totally unwilling to control its spending habits no matter which political party is in the majority. Republicans and Democrats alike continue to smash the so-called "debt ceiling." Federal courts are unwilling to rein-in an out-of-control White House that seems determined to trample and ignore the Bill of Rights. Several countries are desperately trying to find a way to dump the dollar. U.S. foreign policy has made enemies of practically every nation on earth–as has the NSA's global snooping. Our military is weaker and more demoralized than at any time in recent memory–maybe ever. China and Russia continue to unite militarily. More Americans are expatriating out of the country than at any time in our country's history. Local and State law enforcement personnel more and more resemble Storm Troopers rather than peace officers. The America that was once the most envied nation in the world is now the most despised. Government corruption at the highest levels mirrors those of banana republics. For the most part, the Church in America is impotent and irrelevant. And, culturally-speaking, honesty and decency are practically non-existent. This is a recipe for disaster.
Unlike the days of America's first Great Depression, most of us now live in major metropolitan areas. Can one imagine what life would be like in any major city in America today should normalcy be interrupted for more than a few days? Has everyone forgotten what New Orleans looked like following Hurricane Katrina? In any kind of area-wide emergency, there are about four hours (you read it right: HOURS) worth of food and supplies on store shelves–and the same with fuel at the gas pumps. And can you imagine what that big city of yours is going to look like when the welfare checks are not delivered?
I know. I know. Every time I touch on this subject, I hear from hundreds of Christian people saying things like, "Chuck, my exit plan is Jesus is coming" or "God has it all under control," etc. But most of those same people lock their doors at night and give their teenagers (or even children) cell phones "just in case." Many have AAA or similar plans for travel emergencies. Most of them have car insurance and homeowner's insurance. Most have some sort of retirement plan–or wish they did. Most of them tell their wives and daughters to avoid the "bad" parts of town. Every day they routinely put in practice commonsense plans for their family's safety. So, why is it every time the subject of having a plan for some sort of a national emergency comes up, they get all holier-than-thou and start talking about Jesus coming back?
First of all, most of America's pastors and churches are doing nothing to help their people make commonsense preparations for any number of looming disasters. In fact, they are fueling the passiveness and indifference most people are drowning in. In the second place, the establishment media is deliberately hiding and obfuscating the truth. In the third place, too many politicians are so consumed with their own lust for wealth and power, that they would do anything to keep the American people in the dark. And, yes, some of them are actually ignorant themselves and are immersed in their own darkness. And, beyond that, the American people continue to turn their backs on honest political candidates–who know what's going on and would truly make a gallant effort to turn the ship of state around–and elect the same kinds of establishment elitists (regardless of party) who only want to maintain the status quo.
Ladies and gentlemen, this party is almost over. The charade is about to be exposed. Whether it be by divine judgment or the natural result of all of this corruption and graft (probably both), America is going to be forced to pay the bills. And it's not going to be pretty.
Government agencies are not buying up millions of rounds of hollow-point ammunition for target practice. First it was the Department of Homeland Security (DHS), then it was the National Oceanic and Atmospheric Administration (NOAA), then the Social Security Administration (SSA), then the Department of Education (DE), then the Environmental Protection Agency (EPA), and now it's the U.S. Postal Service (USPS). That's right. The Post Office is making mega-purchases of ammunition.
See this report:
US Postal Service Announces Giant Ammo Purchase
But when Senator Rand Paul (R-KY) recently introduced a bill that would have overturned a federal ban that prohibits citizens who possess concealed weapon permits from carrying inside post offices, members of the Senate Governmental Affairs Committee voted to kill the bill–including Montana Senator Jon Tester, Arkansas Senator Mark Pryor, and Louisiana Senator Mary Landrieu. Obviously, elitists love it when government employees are armed but private citizens are not.
And I can tell you for a fact that there is a host of federal law enforcement personnel–who know what is going on–that are personally leading their own families to prepare for bad times. Many economists are doing the same thing.
The Scripture states, "A prudent man foreseeth the evil, and hideth himself: but the simple pass on, and are punished." (Proverbs 22:3 KJV) Famous Bible commentators Karl Keil and Friedrich Delitzsch quote the verse this way: "The prudent man arises from his perceiving an evil standing before him; he sees the approaching overthrow of a decaying house, or in a sudden storm the fearful flood, and betimes [early] betakes himself to a place of safety; the simple [foolish], on the contrary, go blindly forward into the threatening danger, and must bear the punishment of their carelessness."
Ladies and gentlemen, America's house is decaying; there is an evil standing before us; the fearful flood will come; and the sudden storm will strike. How we respond before that happens will reveal our prudence or our foolishness. I'm with Matt Drudge: "Have an exit plan." This is especially true if you live in or near a big city.
P.S. I highly recommend Joel Skousen's well-researched book, "Strategic Relocation." It is chock-full of helpful information regarding dangerous and safe places and what to do about it. Learn about Skousen's book here:
Joel Skousen "Strategic Relocation"
It's all too customary for those analyzing the crises humanity faces to associate climate change, aka global warming, with whatever proximate cause they postulate for our imminent demise. John Tirman, for instance, in his book 100 Ways America Is Screwing Up the World lists as the first way "Altering the Earth's Climate". Richard Heinberg of the Post Carbon Institute includes Climate along with Energy and Debt as the three problem areas which threaten our future. Nafez Mossadeq Ahmed, author of A User's Guide to the Crisis of Civilization, integrates climate change with the other crises he believes civilization faces: the financial meltdown, dwindling oil reserves, terrorism and food shortages. This linking of concrete, demonstrable societal ills with the less grounded, more debatable theory of global warming is an ill-considered, strategic mistake, I think, as I believe critics of the global warming theory, the so-called "deniers", are going to win the debate, at least for the near future. It would be a tragedy if valid, much-needed warnings about the dangers haunting our future were to be discredited because of their being tied to discredited fears about climate change.
Here's why I think this is likely to happen. The warming trend which the earth experienced in the thirty years before the turn of this century has virtually stopped. This "hiatus", as it is called, has been going on for over a decade and is likely to continue for another two. Check out this graph from the National Oceanic and Atmospheric Administration:
What do you see? I see a 60-year cycle in which a 30-year cooling period alternates with a 30-year warming period; to wit, from about 1880 to 1910 the mean global temperature went down, then from 1910 to 1940 the earth warmed up, then from 1940 to 1970, the earth cooled slightly, followed by the 30-year period from 1970 to 2000 when the earth warmed dramatically, and finally the dozen years from the turn of the century till now during which the mean temperature hasn't risen (the hiatus). Given that the concept of a mean global temperature is an artificial construct subject to error and manipulation, just looking at this graph what would you predict for the near future? Wouldn't you bet that for the next 20 years or so the earth is not going to get warmer, may even cool a bit?
If this does come to pass, what will be the consequence for the theory of global warming? Won't it be viewed with increasing skepticism by the pubic at large, at least until the next warming demi-cycle commences 20 years from now? Won't the discrediting of the global warming theory infect theories which have been linked to it? Are you willing to wait 20 years for your forewarnings of impending doom to be taken seriously?
Unless you have been following the issue as I have, you are probably not aware that the debate over the theory of global warming has been heating up (pardon the pun) of late, largely because of the prolonged global tepidness. If you believe the science is settled, consider that the "settled" science has generated a multiplicity of climate models which have done a terrible job of forecasting, invariably predicting warmer temperatures than what has actually occurred. If the science is so settled, why have global warming adherents only recently postulated that heat from the warming of the atmosphere is being absorbed by the oceans, their explanation for the hiatus? The models did not foresee this.What about that august body of climate scientists who comprise the UN's Intergovernmental Panel on Climate Change (IPCC), you ask. Just recently the IPCC certified once again – with 95% certainty (whatever that means) – that human activities are causing global warming? We are told that 1800 scientists arrived at this conclusion; but, if you look into it, you will find the majority of the scientists on the panel are not climatologists and some not scientists at all. One scientist who served on the IPCC's review committee called global warming fears the worst scientific scandal in history, predicting "When people come to know what the truth is, they will feel deceived by science and scientists."For one side in a debate to label the opposition "deniers" is a sleazy rhetorical gambit usually employed by the name-callers when they are losing the debate (equally true in the case of another group of iconoclasts routinely labeled "deniers", but that's a story for another day). Consider who some of these so-called "deniers" are:
Richard Lindzen, Professor of Meteorology at MIT
Fred Singer, Professor emeritus of environmental science at the University of Virginia
Roy Spencer, former NASA Senior Scientist for Climate Studies
Judith Curry, chair of the School of Earth and Atmospheric Sciences at Georgia Tech
Pat Michaels, past president of the American Association of State Climatologists
Do you really believe such people deny science?
Perhaps you believe such credentialed skeptics are in the pay of Big Oil. It's true that the global warming theory was once opposed by powerful interests who dominated the debate; but, when a former Vice President of the United States can win both an Academy Award and a Noble Prize for a highly tendentious film full of hyperbole and misinformation, you know there are powerful interests behind the global warming scare, too. If Big Oil has bought off the media, why is it that so many people are aware that sea ice in the Arctic shrank to its smallest extent in modern times in 2012 but not that sea ice in the Antarctic was expanding at the same time or that ice in the Arctic made its largest rebound ever last year, approaching the average for the last thirty years? Why is every extreme weather event - even blizzards- attributed to global warming when, in fact, extreme events like hurricanes, forest fires, tornados and even record high temperatures are less prevalent today than in the past?
I'm not a climatologist, so I'm neither inclined nor competent to expound on the science of global warming, but I do hope to have convinced you that the science surrounding global warming is far from settled and consequently to hitch your wagon to that fading star is not a good idea. Please, at least listen to what the skeptics have to say – for instance, by consulting the websites I've cited – before you link the fate of your own doleful prophecies to that of climate change.
Those who mean to lord over us, such as the Department of Defense, have now called people who grow their own food 'radical' and extremists. Sound familiar? It's just like the US calling other nations terrorists when our government has terrorized more of the 'free' world than we could even imagine. It has basically called its own citizens terrorists already with NSA spying.
How in the world has it come to this? Americans are becoming 'serfs' to their own government much the same way that the British monarchy forced self-sufficient farmers to divide up their land into mono-cropping plots so that they could tax the heck out of everyone and make them reliant upon the same system of tenet farming which then enslaved the masses.
What's worse, even the founding fathers are considered 'extremists' by the Pentagon, according to a new training manual that labels farmers as such. This bit of information was discovered by the legal watchdog, Judicial Watch, as part of a Freedom of Information Act request, and was included in over 133 documents provided by the Air Force. To teach our military to root out 'extremism' in a 'student guide', those who would decide to grow some organic cabbage, non-GMO corn, and tomatoes, for example, would be considered a threat to national defense. Even though the document says that this is 'for training purposes only' and 'do not use on the job,' why on earth would such a reference be made? It is simply preposterous.
The manual goes on to pigeonhole those who would have the gall to grow their own food:
An "extremist" is "a person who advocates the use of force or violence; advocates supremacist causes based on race, ethnicity, religion, gender, or national origin; or otherwise engages to illegally deprive individuals or groups of their civil rights."
In addition, it says, "Nowadays, instead of dressing in sheets or publically espousing hate messages, many extremists will talk of individual liberties, states' rights, and how to make the world a better place."
I am a writer, but I have no words.
So essentially – as we 've all suspected of late, if we believe in supporting our own rights, if we believe in freedom – sovereignty of food, and lifestyle, then we are enemies of the state and federal government. I'm not sure what country we live in anymore, but it certainly isn't one in which we allow 'freedom to ring.'
Many of our founding fathers were farmers. Many of them spoke of ways to make this country a better place. Upholding basic human rights does not equate to terrorism. Like a stack of pancakes, they've flipped the truth over on itself.
The document was obtained from the Air Force, but originated in the Department of Defense Office, which means it is likely used for 'training' in other military branches. I do sincerely hope that there are still men and women in midst, like Edward Snowden, who will stand for what is right, and not for rhetoric and blatant propaganda. Don't let them turn us against each other. That is their plan.
Take for example, the striking similarity to the language of the IRS when it was targeting people in Tea Party investigations.
In my book, we all need to be extremists to overturn a sick, Imperial, bloated government who thinks we are all slaves ready to bow at their feet and kiss and their muddied shoes. No more business as usual.
Source: a href="http://naturalsociety.com/government-labels-grow-food-extremists/">Christina Sarich | 
It's no secret that the world is on the brink of a significant paradigm shift. With the economy in shambles and the United States, Europe, China and Russia vying for hegemony over global affairs, it is only a matter of time before the powder keg goes critical.
As was the case with World Wars I and II, the chess pieces are being positioned well in advance. It's happening on all levels – monetary, financial, economic, geo-political. Lines are being drawn. Alliances are being cemented.
We know that a widespread depression is sweeping across just about every nation on earth. The complete collapse of the world we have come to know as it relates to commerce and consumption is a foregone conclusion. We may not know exactly when or how the final nail is driven into the coffin, but we know it's happening right before our eyes.
Throughout history, when countries have fallen into destitution and despair, their leaders have often resolved their domestic plights by finding foreign scapegoats. This time will be no different – for all parties involved.
In the following interview with Infowars' Alex Jones, Joel Skousen of World Affairs Brief  leaves nothing to the imagination and outlines what we can expect as East and West face off in coming years.
The trigger is clear. What will follow is nothing short of thermo-nuclear warfare on a massive scale.
The trigger event has to be North Korea… North Korea is the most rogue element in the world and yet it's been given a pass by the U.S… We don't do anything to stop its nuclear progress, unlike Iran.

…

Russia and China… it's too early… they're not ready to go to a third world war over Iran…

…

When you see a North Korean launch against the South… and they do some minor military attack every year, so you've got to be careful not to confuse those with a major artillery barrage on Seoul. If this ever starts you know you're days away from nuclear war. People ought to get out of major cities that are major nuclear targets.

…

There has to be a reason why North Korea has been preserved… It can only be because the globalists know that they are the puppets of China and that they will be the trigger.

Here's how I think it's going down. I think there will be an attack against South Korea. The North Koreans have over two million troops… 20,000 artillery… they can level Seoul in a matter of three or four days. The only way the U.S. can stop that attack is using tactical nuclear weapons.

And that would give China the excuse to nuke the United States. U.S. is guilty of first-use, the U.S. is the bully of the world, Russia and Chinese unite to launch against U.S. military targets. Not civilian targets per say. There will be about 12 or 15 cities that are inextricably connected with the military that are going to get hit that I mentioned in Strategic Relocation… you don't want to be in those cities.

You may have two days notice when that attack in Korea starts, before China launches on the United States.

And if you ever see everything blackout, because both Russia and China will use a preemptive nuclear EMP strike to take down the grid… before the nukes actually fall… anytime you see all electricity out, no news, nothing at all… that's the time you need to be getting out of cities before the panic hits.
In his documentary Strategic Relocation, Skousen notes that the reason Russia and China have yet to take action is because they are not ready. But as current events suggest, they are making haste. Iran has apparently deployed warships near US borders and China has continually balked at internationally established air zones, encroaching on U.S. interests. North Korea continues to do whatever it wants, even after sanctions issued again their nuclear development plans by the United Nations. And, given President Obama's refusal to attend the Olympic games with other world leaders that include Vladimir Putin and Chinese President Xi Jinping, it should be obvious that the relationship between the world's super powers are strained.
No one is willing to back down. And as we saw in the 20th century, that kind of diplomacy ends with the deaths of millions of people.
No one believed it could happen in the early 1910′s and again in the late 1930′s.
And with a Nobel Peace Prize winner at the helm of the freest nation on earth, not many Americans think it can happen in today's modern and interconnected world.
But what if history rhymes once again?
Are we really to dismiss the warnings of Joel Skousen simply because it is such an outlier that it is impossible to imagine for most? Or do we look at history, see how such situations have unfolded over the last 5,000 years, and conclude that it is, in fact, possible that it happens again?
The lives of hundreds of millions of people are in the balance. That's a sobering thought for average people, but mere chess pieces to the elite who sit behind the curtains with their fingers on the buttons.
As before, when the circumstances suit them and the time is right, they will invariably push those red buttons as their predecessors did before them.
Those in target cities in the U.S., Russia, China and Europe will become nothing more than statistics for the history books.
But if you know the warning signs, then perhaps at the very least, you stand a chance.
If you ever wake up one morning and your TV doesn't work, the internet is down, and your cell phone is off, then you need to assume that your city or region was hit by asuper EMP weapon, such as those being developed and tested in North Korea, Russia and China.
As Skousen warns, in such a scenario you'll have about two days to get out of major cities to a safe location outside of the blast radius. We recommend a number of resources, including Skousen's Strategic Relocation and Holly Deyo's Prudent Places, both of which outline safe areas in the United States based on various factors like population density, location of thoroughfares and resource availability.
When it starts all avenues for obtaining critical supplies will be unavailable. Therefore, wherever you are, prepare for the worst by stockpiling reserve food and water. Given the scenario outlined by Skousen, nations may well engage in conventional warfare after the nukes drop, meaning that you'll need to be prepared to adapt to changing circumstances and know, at the very least, basic military strategies and tactics to evade, defend and attack.
It's an outlier to be sure. But it's one that has been experienced by every second or third generation on this planet since the dawn of human civilization.
It may well be our turn very soon.
Source: shtfPlan
Are the Warring Parties Playing Round Two of Geneva II?
El Nubek, Syria – As two delegations, one representing the Government of the Syrian Arab Republic, led by Bashar Assad, and the other claiming to represent the popular opposition which is seeking its overthrow, arrived in Switzerland this morning to continue with Round Two of Geneva II, there is uncertainty over the agenda and whether to extend this weekend's 36 hour "Humanitarian pause" to allow aid into the Old City of Homs. Such a deal, which could come at any time, would bolster confidence ahead of the Round Two of the peace talks.
Some observers, including this one, predict that the ceasefire will in fact be extended as a result of a meeting on 2/10/14 being held between Syrian government officials here in Homs and UN representatives that will likely result in more civilians being allowed out of the old city later today or tomorrow.
But it is not certain. And meanwhile, on 2/10/14, the meager amounts of aid trickling into Yamouk Palestinian refugee camp in Damascus was stopped due to yet another breach of a "humanitarian pause" that was agreed upon last week.
The governor of Homs, Talal al-Barazi, has advised journalists and observers gathered in his office yesterday that the ceasefire may be extended by a further three days; to allow all those who might want to leave the chance to do so. The operation to help trapped civilians in Homs was the one concrete agreement reached at recent peace talks in Geneva, which are due to resume on Monday.
There remains much mistrust and plenty of PR jockeying from both sides as the public awaits the sound of the gavel from UN envoy Lakhdar Brahimi to resume discussions to end the killing in Syria. The new opposition team, at press time, is not fully identified but has announced that it wants the focus of Round Two to be solely or how to transition ( it demands a clean slate in Damascus) and nothing else.
In contradistinction, Syrian government Presidential Political and Media Adviser Dr. Buthaina Shaaban argues that the continuing essential problem in the search for a political solution through the Geneva track lies in the fact that "we don't know whom is representing those who came by the name of opposition, how many, and what is their relation to Syria." She added that the coalition delegation came to Geneva for discussing one word in the 12/12/13 Geneva I Communiqué; transition. Whereas the Syrian official delegation wants initially to discuss the first item in the Communiqué, the halt of violence, combating terrorism and the preservation of state institutions.
Whether there will be an extension of the just competed "three day" humanitarian pause cease-fire" is not yet sure. In point of clarification, the so-called "three day" partial ceasefire to allow humanitarian aid to the area which for more than 600 days has experienced nearly daily bombardment of the city which is labeled by some as the 'Birthplace of the Revolution." is a misnomer in the extreme. The so-called "Humanitarian Pause" such as it was, never comprised three days. Rather in reality it was for less than 36 hours given that aid deliveries and evacuations were strictly limited to 12 hours, from 6 a.m. to 6 p.m. over three days.
One spokesman for a European aid organization, attempted to enlighten this observer on the ceasefire terms by claiming that "After 6 p.m. any aid distributors within a snipers scope is fair game and they are for warned. I told them it is kind of like caveat emptor after six or before six."
Frankly, the gentleman could not be more mistaken and he should have known better given his job. His view constitutes a shocking and fundamentally flawed edict and misstatement of applicable binding international norms anchored in black letter public international humanitarian law, including but not limited to the Geneva Conventions and other principles, standards and rule of international humanitarian law requiring protection by all belligerents of aid workers whenever and wherever they perform their humanitarian work. Nor can International customary law and treaty law on this subject be abrogated bilaterally by warring parties who may choose not to kill aid workers or civilians only during a mutually declared 6 a.m. to 6 p.m. day shift.
The aid workers in Homs, as are all civilians, are inviolate during military action. Nor is there any suggestion that either party has complied international law, which requires all warring factions to allow unconditional humanitarian access. It is no excuse, but there does appear, according to information given to these observers from local residents, that more than 30 different armed groups operate in the Old City, making any agreement among them unlikely. The Regional Advisor of UNICEF, Mr. Geoffrey Ijumba a reasonable sounding fellow, claims that "the main stumbling block is that the 30 plus militia groups inside Homs want guarantees that the aid will still be delivered to the Old City once the civilians are evacuated." An extended ceasefire, given recent government military gains is, according to some observers monitoring developments in Homs, a rather tough precondition to expect from the Syrian government given the price it has paid for advancing militarily over the past two years in this area.
There is currently plenty of mistrust and much PR jockeying from both sides. The new opposition team, at press time not fully identified, wants the focus of Round Two to be solely transition and nothing else. Syrian government Presidential Political and Media Adviser Dr. Buthaina Shaaban strongly argues that an essential problem in the search for a political solution through the Geneva track lies in the fact that "we don't know whom is representing those who came by the name of opposition, how many, and what is their relation to Syria." She added that the coalition delegation came to Geneva for discussing one word in the Geneva I Communiqué; transition whereas the Syrian official delegation wants initially to discuss the first item in the Communiqué, the halt of violence, combating terrorism and the preservation of state institutions. For its part, Damascus has been keen to portray the humanitarian deal outside the framework of talks, with pundits and parliamentarians taking to the airwaves to tout the deal as evidence of the government's ongoing efforts to aid civilians. It has come under pressure from its allies Russia and Iran to make humanitarian concessions.
Predictably perhaps, both sides accuse the other of violations of the claimed three-day humanitarian aid ceasefire as the Opposition team announced that its delegation to "Round Two" was being re-configured. Many observers of Genera II judged that the strong personalities and intellects of the Syrian delegation, including Foreign Minister Walid Mouallum, Dr. Bouthania Shaaban, and Minister of Information Omran Zoubi as well as Faisal Mekdad, among others, "won" Round I of the public relations challenge of G II and that the Obama Administration via John Kerry advised the opposition to that, "It had better field a stronger team or risk losing ground".
The first civilians were evacuated from a rebel-held area of the Syrian city of Homs on 2/8/14 after more than a year and half of struggling to survive. Six buses arrived with three UN vehicles and six Red Crescent ambulances to pick up women, children, and elderly. Dina Elkassaby, a spokeswoman for the World Food Program, said its staff had reported that many of the evacuees were in "very, very bad shape," with children showing signs of malnutrition.
Humanitarian workers braved mortar shells and gunfire on 2/9/14 as they pushed forward with their mission to deliver aid into besieged parts of the Syrian city of Homs through Jouret al Shayah al Qoubaisi. 12 civilians came out on the first bus from the rebel enclave.
Syria state television said four members of the Syrian Arab Red Crescent (SARCS) were wounded by "armed terrorist groups", on 2/9/14)as the aid workers tried to deliver humanitarian supplies to a besieged, rebel-held district of Homs city. At sunset on 2/9/14 Abu Bilal, an activist trapped in the old city since June 2012 explained: "We hope more aid will come in, and we hope the civilians can be evacuated, but we don't know whether that will happen. We are afraid that we will only see more of yesterday's shelling." The Syrian Red Crescent Society told observers that it has been "a challenge" to get its staff and the UN team out of the area. SARCS official Khaled Erksoussi said the convoy came under attack from mortars and gunfire as it was leaving the Qarabis neighborhood.
Many of those evacuated on 2/7/14 looked frail and described extreme hardships inside the area, which has been under army siege for nearly a year-and-a-half. They said bread had not been available for months, and many residents were gathering weeds and leaves to eat. As the BBC's Lyse Doucet reported: "The tide of people continued – elderly men and women on stretchers or crutches, exhausted mothers in tears, children who went straight into the arms of waiting aid officials from the UN and the Syrian Arab Red Crescent Society. Water, bread, even polio vaccinations were provided on the spot. Many residents who have finally escaped speak of having only grass and olives to eat."
On Sunday, 2/9/14, 611 civilians, an increase from 83 on 2/7/14, who were besieged for more than 600 days in the old city of Homs were evacuated, the majority being women, children and elderly. According to one of the Governate of Homs officials responsible for monitoring their evacuation, their ages ranged between 16 and 54 years of age. It is not yet clear if the warring parties will agree to a three day (36 hour) extension of the aid mission and if so that it will be honored. The governor of Homs, Talal al-Barazi sated on 2/0/14 that his administration will cooperate if the UN mission and the Syrian Red Crescent are the ones delivering the aid. Food and hygiene kits and have also been distributed in the neighborhoods of Bustan al-Diwan and al-Hamidieh.
The humanitarian aid gesture in the Old City of Homs is modest, compared to the more than four million civilians living under siege across this great country, being war deprived of adequate food, water, or sanitation. In all, some 9.3 million people in Syria need some form of aid, according to the U.N.
This past week, the U.N. Security Council pushed for a resolution that would enable broad-based aid deliveries to Syria. So did France. On the morning of 2/10/14, French Foreign Minister Laurent Fabius said France and other countries would present a resolution at the UN calling for greater access for humanitarian aid. He told the media in Homs and internationally, "It is absolutely scandalous that there have been discussions for quite a while and that people are still being starved every day, and so along with a number of other countries, we will present a resolution at the UN along those lines." Yet, many in Homs voice skepticism that Moscow would allow UN Security Council Chapter Seven action given its rivalry with Washington on this and other Syria related regional issues.
Some 3,000 people are slated to receive aid during the humanitarian pause. At sunset on 2/9/14 Abu Bilal, an activist trapped in the old city since June 2012 explained: "We hope more aid will come in, and we hope the civilians can be evacuated, but we don't know whether that will happen. We are afraid that we will only see more of yesterday's shelling."
It appears certain that in the coming few days the intentions of both sides will become clearer with respect to the Geneva process and their willingness to allow full humanitarian aid into Homs and the evacuation of those who want to exit the Old City.
Whichever side fails in its humanitarian duties will be harshly judged by history and quite possibly by a Special Tribunal for Syria, already being planned by some, to be held at The Hague.
Few subjects present an undisputable window into modern society than the electronic version of reality that is dispensed through television broadcasts. This technology does not require interactive skills or critical thinking acumen. Just watch and fall into a daydream trance. TV is the stealth killer that penetrates 114.7 million American households. According to Nielsen, the 2012 Universe Estimate (UE), reflects a reduction in the estimated percent of U.S. homes with a television set (TV penetration), which declined to 96.7 percent from 98.9 percent. Should this turn down suggest promise or is it merely a result of internet substitution?
With the proliferation of cable channels and 24 hour programming, the landscape of TV addiction vastly impacts perception and dramatically excludes normal interpersonal relations. Melissa Melton cites the following in her article, TV: Your Mind. Controlled.
"According to last year's Nielsen report, the average American over the age of two years old watches more than 34 hours of television per week, plus at least three more hours of taped programming. The report also noted that the amount of time we spend watching television increases as we get older."
This overwhelming intrusion into and over personal time and space are often called entertainment. Broadcasts that bill themselves as news or business shows claim to provide useful information. Sport coverage makes no pretense of presenting socially significant content. Yet, vast segments of the public are wrapped up in the childish exercise of false hero adoration.
Television's reporting on politics is miserable by any coherent standard of journalism. The business of television has little to do with an accurate chronicle of events or the meaning of decisions and actions. In order to understand the objectives of the content producers and the basic purpose behind the cultural soothsayers, a review of Mind Control Theories and Techniques used by Mass Media, which is a well documented source that outlines how the mass media really operates, is useful. Examine the specifics and draw your own lessons.
"Mass media is the most powerful tool used by the ruling class to manipulate the masses. It shapes and molds opinions and attitudes and defines what is normal and acceptable. This article looks at the workings of mass media through the theories of its major thinkers, its power structure and the techniques it uses, in order to understand its true role in society."
The conclusion of this account is a valid summary.
"Lippmann, Bernays and Lasswell have all declared that the public are not fit to decide their own fate, which is the inherent goal of democracy. Instead, they called for a cryptocracy, a hidden government, a ruling class in charge of the "bewildered herd." As their ideas continue to be applied to society, it is increasingly apparent that an ignorant population is not an obstacle that the rulers must deal with: It is something that is DESIRABLE and, indeed, necessary, to insure total leadership. An ignorant population does not know its rights, does not seek a greater understanding of issues and does not question authorities. It simply follows trends. Popular culture caters to and nurtures ignorance by continually serving up brain-numbing entertainment and spotlighting degenerate celebrities to be idolized. Many people ask me: "Is there a way to stop this?" Yes, there is. STOP BUYING THEIR CRAP AND READ A BOOK."
Such a sensible solution as turning off the misinformation screen is not an option for most of the typical dullards that think of themselves as normal and informed citizens. Society is populated with marginally functional and enthusiastic compliant serfs. Contentment is judged by actions not merely by sentiment. An unquestioning and obedient populace perpetually distracted from serious issues and unaware of comprehending the linkage and ultimate aims behind world events, has always been the goal.
The most profound use of these media techniques usually deal with War & Peace: Media and War. Stanford University publishes this account by Johnnie Manzaria & Jonathon Bruck, Media's Use of Propaganda to Persuade People's Attitude, Beliefs and Behaviors.
"Propaganda is so powerful because everyone is susceptible to it. This is true as explained by Robert Cialdini, an expert in influence, because people exist in a rapidly moving and complex world. In order to deal with it, we need shortcuts. We cannot be expected to recognize and analyze all the aspects in each person, event, and situation we encounter in even one day. We do not have the time, energy, or capacity to process the information; and instead we must very often use our stereotypes, our rules of thumb, to classify things according to a few key features and then to respond without thinking when one or another of these trigger feature are present (Cialdini 6). While this makes people highly susceptible to a propagandist who understands persuasion, in general it is the most efficient form of behaving, and in other cases it is simply necessary. Additionally, propaganda includes the reinforcement of societal myths and stereotypes that are so deeply embedded within a culture that it is often difficult to recognize the message as propaganda."
The attitude that such practices are "most efficient form of behaving, and in other cases it is simply necessary", is most disturbing and certainly fits the mold of how TV operates.
The examples cited in this case study deal with foreign policy issues. However, the summary on How to Defend Against Propaganda, is worth a look.
"As a result of our increasing sophistication and to build our civilization, we have created and environment so complex, so fast-paced, and information-laden, that we must increasingly deal with it in the fashion of the animals we long ago transcended. Thus, from the case studies on how the media uses propaganda, we can understand that the media does more than presentation facts and information. The media has the ability to exploit persuasive tactics to the specific definition of propaganda: the spreading of ideas, information, or rumor for the purpose of helping or injuring an institution, a cause, or a person."
Now ponder the disclaimer from this academia project: "We are not advocating that propaganda is wrong; we have tried to show, that overall it is usually helpful to respond to messages mindlessly, and that the truly only way to defend against it is to be more aware of the tactics being used."
Also referenced in this study is Phil Zimbardo.
1) Be aware of the general perspective that others use to frame the problem or issue at hand, because accepting their frame on their terms gives them a powerful advantage.

2) Be sensitive to situational demands however trivial they may seem: group norms, group pressures, symbols of authority, slogans, and commitments. Don't believe in simple solutions to complex personal, social, and political problems.

3) In the end, it must be remembered that it is not enough to dissent vocally — one must be willing to disobey, to defy, to challenge, and to suffer any ensuing consequences of these actions.
Relate this thinking to the television broadcasts and series that occupy the gratuitous viewing of the general-public. It may be functionally realistic not to expect current event discernment from the mediocre crowd, but what motivates these distraction deprived viewers from absorbing the brainwashing message?
Escape from reality probably is the most adept answer. Nonetheless, the dependency on relinquishing individual responsibility and living under the principle of personal integrity is too difficult for most. The easy way out is to believe the junk fed from the TV screen.
Newspeak has become the dominant culture and TV is the chief vehicle for spreading the lies and deceit. Jack Blood provides a succinct summary in, TV = Mind Control (Why do you think they call it Programming?)
"Once again the system is at work, knowing how easy it is to control the minds of a dumbed down population that has been well trained, and some might say socially engineered, to never question authority, never think outside the box, never seek accountability and never think for itself. Easily manipulated, millions of people are conditioned to believe, from a very early age, that anything emanating from television is sacrosanct. Thus, everything they watch is reality and anything they hear is truth. Anchors and reporters become trusted personalities voicing reticent opinions whose veracity are seldom, if ever, questioned.

The Establishment has perfected its machination of propaganda, creating the realities it wants into society, forming whatever truth that will be of the greatest benefit, not to society, but to itself. Whatever reality it wants to create and disseminate is quickly absorbed by a population eager to feed off the mammary glands of television. The Establishment, the corporate world and government have for years told us how and what to think, how to act, who to obey and where to follow, condemning our minds to obedience, our lives to conformism and silent acquiescence."
Is it not time to make a clean break from this self-induced imprisonment of images and sounds that spills out of the television machine?
I recently interviewed Daniel Estulin the author of what will be the newest best seller,TransEvolution: The Coming Age of Human Deconstruction.
Estulin wrote the book based largely on a Bilderberg white paper which was smuggled to him by a Bilderberg insider. The document was filled with information which spelled the end of the human race as we know it.
Hollywood Prepares the American Public for the Inevitable
Hollywood has made millions on movies like The Terminator, Blade Runner, and RoboCob, just to name a few. In fact, Robocop is being re-released in the next several weeks. Estulin states that cyborgs or man-machines are the future in a post-human world. Yes, you read that correctly, we could soon find ourselves living in a post-human world.
You may be familiar with the new TV series on FOX called Almost Human where one of the main characters is a cyborg cop. We could see such an interaction between nonhuman and morphed humans in the near future (i.e. Robocop).
Rules for Thee but Not for Me
In the future of transevolution we will be witnessing a literal fountain of youth, which will result from becoming a cyborg as it will soon be possible to purchase immortality in the future. However, everyone except the super elite will be banned from purchasing this literal fountain of youth.
Your existence, my common brethren, will be similar to what movie goers saw in the Summer of 2013 in the movie, Man of Steel. In the opening 30 minutes of the movie, it was revealed that every resident of Krypton had certain genes "turned on" and certain genes "turned off". And everyone from Krypton, except for Superman, had been artificially bred for specific purposes. This is what humanity is quickly moving towards and unless you are the elite, you will be bred, dumbed down if needed, to serve a purpose for the global elite.
The Purpose for the Destruction of the Global Economy
Estulin mentioned that the wholesale destruction of the world's economy is not an accident, nor is it a miscalculation or the result of political shenanigans. This destruction is being done on purpose, absolutely on purpose. Estulin revealed that his Bilderberg insider told him that the slave masters on this planet want to collapse the economy, force people into the stack and pack cities of mega millions and then exterminate most of humanity.
Estulin and I explored the methods that the super elite may use to exterminate 90% of all people on this planet. We both agreed that starvation is the most likely candidate. Starvation is a clean method of killing, it is quick and it would leave the planet in good shape for the global elite to establish their paradise on Earth.
Some of my readers and listeners have asked me about why I am so opposed to Agenda 21 and devote so much time fighting against it? To these and all others, I answer that forcing humanity to forsake rural and suburban living and move into the soon-to-be death traps of these mega cities, is very consistent with the tenets of Agenda 21 (i.e. Earth First).
Monsanto: The Great Satan of Food Production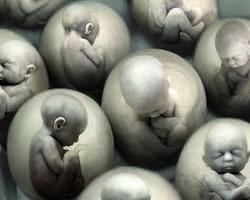 I recently interviewed my good friend, Barbara Peterson, who presented evidence which demonstrated that the super elite are in the process of attacking not just humans with GMO's which will eventually kill you, the GMO's are also sterilizing our food supply. And then, as if by magic, Peterson and I took calls on my show from farmers all across the country, who confirmed the sterilization of both crops and farm animals was well under way.
Let's give credit where credit is due. Monsanto is not alone in this conspiracy against humanity. In Chapter two of his book, Estulin, details how huge corporations like Monsanto, Cargill, and Archer Daniels are plotting to set up mass starvation on the planet. These corporate names became household names and they have become an "interlocked self perpetuating syndicate that will decide who eats and who doesn't, who lives and who dies."
Why are mega corporations, such as these and a small socio-political elite, allowed to own our food and control the very basis of humanity? The simple answer is, because they can.
Studies have shown that rats that are fed with genetically modified organisms (GMO), like potatoes, showed structural changes in their white blood cells making them more vulnerable to infection and disease, which could indicate a greater future risk of developing cancer, when compared to other rats fed non-GMO potatoes. Estulin's research indicates that GMO food was the creation of the Rockefeller Foundation, who are members of the Bilderberg Group. This all part of the plan for total control of mankind. As an aside, Barbara Peterson noted in my interview with her that McDonalds fries will soon all be made of GMO's.
Genetic Engineering
Genetic engineering is about taking control of nature, redesigning it and rebuilding it. The phrase "playing God" comes up in almost every conversation about genetic engineering. This is no longer the stuff of science fiction. Nothing good comes from genetic engineering as this generation of children will be the last generation which will be human in the sense that we define humanity today.
Estulin documented how insects are being weaponized for combat through chipping as a result of recent DARPA projects. Humans will soon be chipped, not necessarily for warfare, but for the purpose of transformation into something hideous which will serve the whims of the global elite.
The National Security State
Presently, all the communication happening on the planet right now can be monitored in real time and it is being done to control us, to dumb us down, to brainwash, to influence, and to predict our future behavior. The super elite is doing this so that we don't get in the way of important people by doing too much thinking on our own. A simple example of this fact is in evidence in an ever-increasing number of airports as facial scanning techniques are designed to reveal to security individuals who are angry, malevolent, etc. This technology is right here, right now!
Estulin mentions Nazi Germany, in his book, numerous times throughout the book, Estulin drew a similarity between the mass control the Nazis had in comparison to the control the super elite has over the human race right now. Presently, America is the 21st century fulfillment of what Hitler, Stalin and Mao as they attempted to initiate their genocidal regimes.
Off World Escape Plan If Things Get Ugly
According to USA Today,
"NASA recently revealed that their Mars robotic rover has found signs that a vast and hospitable lake once spread over the now-desolate surface, a potential home to past life for centuries or more."
With this new discovery that life may be possible on Mars, the elite could easily, through nanotechnology subsequently build a homestead there! There are many private corporations on the planet who are ready to go to Mars within five years. Some speculate that billionaire, Robert Bigelow, is ready now.
Apparently, if the elite cannot exterminate humanity in the clean and neat ways that they have designed, it may be necessary to temporarily move off world while the job is completed in more "messy" ways. According to some, this is their "Plan B".
A Cowardly New World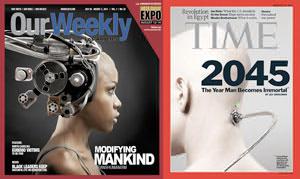 Unlike Huxley, I have seen nothing brave about this new world. Nanotechnology is a powerful new technology for taking apart and reconstructing nature at the atomic level. Scientists are acting like God to manipulate life through the use of this technology. I can only imagine all the horrible things nanotechnology can do to the human race.
Nothing good with regard to nanotechnology can or will come from this blatant insanity. The plans of the global elite constitute an abomination before God.
Right now, the elite are employing their "Promethean plans" which will change the world and will transform the very essence of humanity. Again, this is happening Now!!!
Let's make no mistake about it, the super elite are attempting to become more powerful than God. The super elite controls the human race in every imaginable possible way. Just the term, "conspiracy theorist", was invented by the global elite as a marginalizing tool to keep the public from believing in conspiracy theories that will enslave humanity.
Absolutely nothing that happens in our world is an accident; it's all part of this grand plan. Because of this, there is no hope for humanity if we do not rise up and defeat Agenda 21 and force a change in the leadership of the world, and it must be done RIGHT NOW, before the personal control mechanisms of this new system are locked into place.
My fellow human beings, we do not have five years. You sit idly by on the sidelines at the risk of not only your life but the lives of your children and grandchildren, born or not yet born. Soon, we will be saying "Welcome to Krypton", as humanity becomes the weak puppets in the theatre of life created by the super elite.
Source: Dave Hodges  |  The Common Sense Show
There is now a New American War.  It is inside America. It is called the "War on Terror". The enemy is YOU!

It is a staged, Phony War that has been created by the International Zionist Crime Syndicate (IZCS).
This New War on Terror has an enemy. That enemy is the American People, You and Me.
Every Military Force needs an enemy. Without an ongoing or perpetual war, the War profiteers quickly go bankrupt.
In order to keep their profit stream going from war, war-profiteers need to create successive new wars or a significant threat of impending war.
Creating pretexts for these much needed wars is very hard work and quite expensive too. But war is a business, a very big business, and war-profiteers need to invest big money to make even more in return.
Members of Congress must be bought, and top Generals and Admirals of the Military High Command too.
This costs a great deal of hard cold cash, but that's okay because the IZCS gets all it needs from fat US foreign aid to Israel, fat contracts with Israeli Defense providers, and fat donations from those wealthy zionist businessmen that the IZCS manipulates, guilts or shakes down.
At this point, a select group of 70,000 K-Street Lobbyists go to work distributing funds to get elected officials on Board. The several select Generals and Admirals are handled more covertly.
If this is not enough revenue to pay off the necessary officials, the IZCS gets the rest directly from its private Central Banksters who can create all the money they want digitally, anytime they want, and give it to tribal brothers or anyone else, anytime they want.
Of course the key thing here is a significant portion of these fat revenues are kicked back to the corrupt, bought and owned members of Congress who voted for them, and to select top Generals and Admirals of the High Military Command who support the IZCS intended proxy wars by America on their behalf.
Under President Obama's Administration, for whatever reasons, the High Military Command has not been willing to take payoffs and favors and has not been blackmail-able by the IZCS.
[Note: this is a long article and one option is to read the caps first and then any areas you are interested in if you have time]
Here is the new game in the so-called American Defense Industry.  It is a stateside game and it involves magically transforming any and all innocent, Constitutional, law-abiding citizens into Domestic Dissenters, aka "Domestic Terrorists" or something close enough to declare war on "Potential Domestic Dissenters, aka "Potential Domestic Terrorists". This is an occult, alchemical symbolic processing of the American people (aka "we the people") into an defined domestic enemy that can be waged war against on many fronts–phone and email tapping, massive spying and infiltration of all domestic groupings, even neighborhood coffee parties or local church charities–you name it, everything.
This new redefinition of normal law-abiding Americans into "Enemies of the State" and its internal security apparatus as a threat to national security IS a magical conversion or transformation of the normal American Society, mainstream law abiding America, into a huge domestic national security market. This is all an horrendous BIG LIE.
Actually the real situation is just the opposite–it is the USG and specifically the Fusion Centers and the Department of Homeland Security run by perverts and enemies of "we the people" that are the real risk to the true and actual national security of America the republic and to all honest, law abiding, Constitutional Americans. And the USG and DHS and Fusion Center officials are nothing less than world class criminals committing both High Treason and Sedition against America the Republic. The USG has been hijacked and is being run by those who have turned everything upside down.
This redefinition of course involves placing cameras and microphones on almost every street corner in the light-poles and pulsed beam psychotronic generators in many street lamps, turned on full power during rush hour to sedate and subdue the populace in order to keep the masses in line.
Some say that the new Chairman of the JCS, General Martin Dempsey, is a breath of fresh air, a real American Patriot who honors his Oath to defend the US Constitution from all enemies foreign and domestic.
So far, General Dempsey has resisted major efforts to coerce him to support and engage in any new major American Mideast Air and Ground invasion (another American proxy war for Israel).
And many believe that our new Secretary of Defense Chuck Hagel is another America-firster who takes his oath to defend the US Constitution seriously also.
JCS Chairman Dempsey's independence and commitment to America on this matter has elevated him to the status of a "rock star" in the view of many who appreciate his steadfastness, and he is regarded as a true America-firster.
Some experts view JCS Chairman Dempsey's integrity and commitment to America the Republic as a major turning point, signaling the realization by the High Military Command that the 9/11 attacks were an inside-job, a false-flag attack run by the IZCS with the help of several Traitors within the USAF, JCS, and NORAD.

And that it also signals a shocking realization, for the first time, that most of the Institutions of the USG have been deeply hijacked by the IZCS and their Cutouts have included the Bush Cabal which is now struggling to maintain a thin hold on power.(1)
Obviously, Chairman Dempsey's and Defense Secretary Hagel's steadfast resistance to being manipulated by the IZCS into fighting another major Mideast ground and Air proxy war for Israel appears to be driving the IZCS to desperation.  So far these America-firsters are holding fast against any and all IZCS manipulations and pressure and doing an excellent job staying on course.
The IZCS knows that unless it gets another American proxy war in the Mideast for Israel, they are finished.  They also know that if the American masses ever start finding out that 9/11 was planned and controlled by those owned by the IZCS, they are done too.
Actually the 9/11 attacks of the IZCS were in a sense a going-for-broke gamble of everything they have against the House (America the Republic). There is a very strong new American Populism which is emerging rapidly as a spontaneous by-product of the world-wide Internet and the Alternative news it carries, which provides truth to the masses for the first time.
Top insiders know all the names of who did the 9/11 inside-job false-flag attacks and are are ready to testify if an independent prosecutor is assigned and a special Grand Jury is called, and appropriate  immunity agreements are offered for "coming clean". At least one, Steve Pieczenik, MD, Ph.D., (former Assistant Secretary of State and father of many deep cover black ops, and also the main character in many Tom Clancy books) has already gone public and named names and has said he is willing to testify in a Federal Court as to who did it.(2) Obviously Dr. Pieczenik is another great American Hero.
Some top insiders close to to the High Command have suggested that America is so deeply hijacked by the IZCS that it will take some years of the actions of high officials like JCS Chairman General Dempsey and Defense Secretary Chuck Hagel to turn the tide and neutralize the rampant influence peddling of the IZCS over almost every member of Congress and many officials in the Department of Justice and the Alphabets.
Certainly the Department of Homeland Security is now recognized as a major IZCS beach-head inside America and part of a long term plan to establish a foreign controlled IZCS neo-Bolshevik military force inside America to Tyrannize, wage war against, and eventually serially mass murder most Americans.
This is why some top insiders refer to DHS as the New American Gestapo or Stasi.  Some see it now morphing into a New Red Cheka mass-murder machine for dispensing Bolshevik-style Red Terror and mass-murder to Americans.
The Cold War was a great boon to the defense Industry even though it never went hot anywhere but Korea and Vietnam, which were limited to prevent an all out nuclear exchange.
The first Iraq War (aka the Gulf War) under Bush1 resulted from covert trickery using Kuwaiti cross drilling, which was reported to Saddam Hussein by April Glaspie, who convinced him that the USG wouldn't care if he invaded Kuwait to stop the theft of his oil from his main oil field. The second Mideast war was an Invasion of Iraq and Afghanistan to get even with the alleged perps who supposedly did the 9/11 attacks, but actually never were involved at all.
President Obama is now unwilling to deploy American troops in any major new American land war or massive air bombardment campaign in the Mideast. Nor is the current US Military High Command willing to allow it at this time. In order to appease the so-called Defense Industry and their lobbyists, he has apparently deployed numerous teams of "special operators" and mercenaries but these have been fighting terrorists supported by America, a self-defeating exercise.
He has also continued to deploy drones with air-to-ground missiles to mass murder numerous innocent women, children and non-combatants. All these Mideast and African wars are illegal, unConstitutional, undeclared and unprovoked.  They have been sold to the American People and the Congress based on the BIG LIE that they are preemptive strikes necessary to prevent any more 9/11 attacks.
The need for preemptive strikes to prevent terrorist attacks inside America is an obvious lie for numerous reasons. Anyone who examines all the available evidence on 9/11, including the BBC live TV announcement by Jane Standley that WTC7 fell to the ground 20 minutes before it happened (due to top MI-6 control officers forgetting about American Daylight savings time (too much personal coke use perhaps?).(3)
In addition, if DHS's main concern is spying on normal Americans who dissent and crushing them because DHS believes they are "domestic terrorists or "potential Domestic terrorists" or "lone wolf" spontaneously emerging domestic terrorists, this obviates any lies about the need for preemptive foreign attacks. The reason?  Because DHS now claims that the emergence of these ordinary lone wolf domestic terrorists inside America is a spontaneous phenomenon, as well as a completely independent problem that has nothing to do with foreign terrorists in the Mideast.
And beside DHS allows open borders, "sanctuary cities" where illegals can not be checked for legal immigration status, given traffic tickets for minor violations, and must be granted drivers licenses and social security cards without any proof of residency. Plus, thousands of Mideast Immigrants are allowed in to America when there is already a shortage of jobs, and the Muslim Brotherhood is invited into the White House to meet with President Obama.(4)
It is obvious that as the major American Defense Contractors who are either owned or controlled by the IZCS have realized that American Mideast war efforts are waning and have worked hard to create their phony War on Terror, first in foreign countries and now in America.

They have worked hard to generate massive public fear in reaction to the 9/11 attacks in order to engender public support and vast expenditures of taxpayer dollars for a large national security market and internal security apparatus, like the Fusion Centers and its specialized assassination teams disguised as corporate or political protection squads, the DHS and the TSA with its Vipr Teams.
This phony, staged War on Terror has been very craftily engineered to be an unending war that will assure perpetual war profits for Defense Contractors and a perpetual supply of artificially created enemies inside America to feed that war. How is this possible you might ask?
This new War on Terror has been socially engineered to provide a continual stream of degradations and provocations against the average American, provoking many in a never-ending stream to resist, and causing them to be labeled dissenters.
Once they have been labeled dissenters they are put on a Department of Homeland Security (DHS) Main Core Terror Watch List, which top insiders know is a targeted assassination list for later eradication of all Freedom-loving Americans who want to restore the American Constitutional Republic.
At present the Main Core list has over ten million Americans on it, and it is growing every day with thousands of new additions. Get a ticket for a driving offense or any arrest (even if later proven innocent) and it is highly likely you will be placed on this Main Core Terror Watch and Assassination list.

If you have a prior drug arrest many years ago or any arrest, it is likely you have already been placed on this list. If a USG web troll or fusion Center Officer comes across any patriotic postings or anything they consider subversive like the East German Stasi, that poster will likely be placed on this list.
Over time these provocations are designed to result in a continuing stream of America dissenters that want to take their Republic back from the zionist hijackers and will meet DHS tyranny and force with the like. Any and all Dissenters are now being defined as "Enemies of the State".
And anyone who wants to restore the American Republic will also be defined as a "Domestic Terrorist". DHS is a terrorist group, hand assembled by American/Israeli dual citizen Traitors and is designed to tyrannize, capture and eventually be deployed against Americans to serially mass murder them.  This is why they have been called the New American Gestapo of the Neo-Bolshevik Red Cheka Terror Machine.

If you were a Ron Paul supporter or a Libertarian, you are likely on the Main Core list. If NSA routine scans of any and all of your digital emissions and have picked up enough key trigger words, then you have perhaps already been placed on the List. After all, Marcus Wolfe the former head of the East German Stasi, a vicious torturer and murder of innocent Germans, was hired as a USG consultant to set up DHS two years before he died.(5)

Note the recent admission by US Supreme Court judge Antonin Scalia that it is without question that the Prison Camps now being built by the USG will eventually be used just like they were in WW2 when innocent Japanese Citizens were wrongly captured, completely asset stripped and placed in USG Prison Camps. (6)
President Eisenhower was an insider placed in position by the Rockefellers early in his Military career and eventually propelled into the Presidency by them. But even Ike started being bothered by strong pangs of Patriotism and became alarmed at the undue influence of the Military Industrial complex over Congress. In his final public speech as President, he delivered a warning to Americans.
Ike never imagined that the Israelis would serve as the chief action agent for the City of London zionists and would eventually hijack, buy off, bribe, compromise or honey-trap almost every single member of Congress and also use their vast Central Bankster and manipulated donor funds to hijack almost all American defense and Intel contractors and American communication companies, many of which have been moved to Israel or have been located there in the first place.
Originally his speech included the phrase Military, Industrial, Congressional Complex.  He took out "Congressional" after his political aides informed him that this could end up harming the Republican Party. When he referred to "Military" in the phrase "Military Industrial Complex", he was actually thinking of the whole new peacetime defense Industry, which was driving the Military Industrial Complex and formation of a permanent armament industry.
Ike became concerned that this permanent armament industry could assert undue influence on the American political process and could hijack American society and harm its spiritual character.
Disarming the public is a key goal of the IZCS for everyone in America but them and their stooges at the DHS and the Alphabets or their militarized police now trained by the ADL.
Many Police Chiefs are taken to Israel on all-paid Anti-Terror training Junkets where they drink the Kool-aid and are subjected to some of the most sophisticated Psi powered and Psychotronic mind-kontrol ever deployed. In years past, many were given lavish gifts and provided personal escorts of their age and choice. Perhaps this practice continues?
Any Tyrannical Government must always get rid of we the people's guns in order to be able to stay in power and concentrate it. A major goal of any tyranny, like what we have in IZCS-hijacked America now, is to gain maximum power by eliminating (as in serial mass-murdering) all political opponents and dissenters. Doubt this? Then check world history the last couple of hundred years.
The USG and DHS is now ramping up the militarization of the Police of American Cities and Suburbs under DOD Program 1033 under the 'Transfer of Excess Military Property to Local Police Program".
According to a video from 'TheLipTV', "Over the last decade, we have seen over 5,000 people killed by police in the United States," when "4,489 soldiers have been killed since the beginning of the Iraq war. Since 9-11, you are 29-times more likely to be killed by a police officer than you are by a terrorist."(7)
Most local urban and suburban police departments have been "militarized", that is, received heavy armament including armored cars, MP5 and M-16 fully-automatic machine guns, grenades, grenade launchers and ballistic shields.
We the people are the new enemy of the militarized police. The police were set up to "protect and serve", but their new mission is to wage war against "we the people" on behalf of the IZCS and the ADL.
Every military force must have a designated enemy. The common American is the new enemy of the now militarized police in their new war against Americans on behalf of the IZCS and the ADL.
Whether they realize it or not, the ADL has trained most police to view most Americans (we the people) as the enemy of the police and the Nation State. Ever attended a police training seminar put on by the ADL? Often they hide who really is running it. It's the biggest bunch of twisted, sick paranoid crap one can ever imagine, and all designed to make police trigger-happy murderers of any citizen who questions their authority in any way or questions any detainment or arrest. Yes, ADL training is a crafty set of lies that produces trigger-happy cops who believe there is a domestic terrorist hiding behind every bush who want to murder them so the police cannot go home to their family at night.
This paranoid belief system will eventually produce this result as a self-fulfilling prophecy, as police tyranny and trigger-happy police continue to murder the innocent and use grossly excessive force for minor offenses. Almost all police abuse of the citizen is delivered "for your own safety", when that is another big lie.  It is done for the arrogance and authority complex of the police officer–an artifact of over 25 years of ADL training for your local police, who have almost all sold out to the feds in order to get military weapons and gear.  All in return for signing over jurisdiction to DHS and the Feds.
Police are instructed to "charge up" anyone who questions them in any way, and any slight hesitation must be met with false charges of assault and/or battery towards the officer. Officers are told, an arrestee can beat the rap, but they cannot get out of the "ride" (i.e. the arrest and hassle of it.) They are taught that this deters deviance and crime, when actually it provokes the American people to hate police officers.
The new militarized police have one new main function.  It is to continually provoke law-abiding, honest citizens with acts of selfishness and tyranny in order to "role force" them to act out so that "punishment" can be delivered.  The goal, especially with inner urban kids is to make sure they are sold all the drugs they want, in order to dirty them up and get them into the system for life. Big prisons are a private business–a very big business–and quotas or guaranteed imprisonment rates are in place to reduce costs.
Since the IZCS is actually functioning as a neo-Bolshevik political block with East German Stasi and Nazi undertones, this reveals the actual goal of DHS–to serially mass-murder all American dissenters and political opponents. Doubt this?  Then consider the purchase of over 2 Billion 40 Caliber hollow-point rounds and 7,000 M-16 fully-automatic (real assault rifles, not the mere look-a-like AR-15) and thousands of armored vehicles and armored booths, raised spy-towers and grenade launchers.(8) Many of these armored vehicles have been given to local police who have Police Chiefs who are Traitors to America the Republic in exchange for complete submission to Federal Jurisdiction of DHS.
Some of these traitors are just stupid and overly impressed by Feds or DHS Spooks, others have been paid off in very large cash donations (hundreds of thousands of USD in military duffel bags, untraceable CIA drug profits. Some have been sexually compromised by Pedophile or Honey Traps and then blackmailed into submission. Some have succumbed after being threatened or having their families threatened. This is the lowest scum-bag manipulation (aka Humint) ever deployed, and it is everyday stock and trade for the IZCS, the world's biggest sexual compromisers, and pedophile and sex-slave operators.
Lessons of History: Any serious study of History quickly shows that war is a vehicle for a nation's leaders to maintain control over their nation-states. The infamous Iron Mountain Report gave an inside glimpse of how the super-elite criminal Psychopaths running America thought about the need for ongoing war or a suitable state crisis to unify the society and solidify their control over society.
Wars are craftily engineered by criminal super-elites who rule nation-states and their advisers. There are various, crafty ways for a nation's leaders to covertly start wars. The well-established standby is to stage False-Flag attacks and then wage war on the nation state or entity that you have framed for the attack that you did.
Another way to create a terrorist with a long and successful track record is to capture abandoned children in Mideast Countries, provide for their daily needs, while mind-kontrolling them to become terrorists with psychotic suicidal delusions of revenge toward what has been identified to them as their religious enemy which needs destruction to please their god.

The British, the Israelis, and the Saudi are experts at this, and American Taxpayers have unknowingly provided a large portion of the funding for this. One trick well known among intel insiders is the practice of acts of terror against the nation of the mind-kontrolled children to create an enemy for them to later attack in revenge.
Lots of American Taxpayer dollars were covertly dispensed to create and finance terrorists for future Mideast wars. American Intel has spent a great deal of money paying others,  such as the Israelis, to do this. Otherwise, American Intel has not been very successful themselves.  Their only real success is their arming, funding and training of the Mexican Drug Cartels and the training and deployment of the disgusting mass-murdering death squads in Central and South America, who murdered over one hundred thousand innocent women, children and young men.(9)
The 9/11 attacks were an inside job by the USAF and the IZCS. The staged Gladio-style False-Flag attack was the choice selected for the attack on the Twin Towers in NYC and the Pentagon in Washington, DC, on 9-11-2001. This attack was done by the USAF, under the authority of a zionist-controlled Criminal Cabal inside the JCS and the Secret Shadow Government (SSG).(10)
The 9/11 attack was planned, set up and run by NeoCon top Policy-Makers, Israeli Intel and their stateside Sayanims, utilizing a small criminal cabal inside the USAF, NORAD and the JCS. These are facts that can no longer be disputed by any reasonable person who has examined all the available evidence.

And it is exceedingly clear to any reasonable person who examines the pre-announcement of WTC-7 destruction that the whole attack was pre-scripted in London and Israel, and that WTC-7 was wired in advance with conventional demolition charges.
Typically, it takes a considerable amount of time and labor to wire up a building, which suggests complete access at the security level.  This means that since it was a federalized building, with CIA and NYC Emergency Center occupants, building security had to be involved one way or another. And now that it has been proved that WTC-7 was wired up beforehand and demo'ed on 9-11, this means the Twin Towers had to have been pre-wired, too.
The War on Terror is obviously a Phony. But it has been the greatest boon to the American Defense Complex ever, with many times more net American Taxpayer dollars spent on this war than any other war in history, including WW2 or the Vietnam War.
Another way to establish a war is to create and fund so-called foreign terrorist groups. This is a costly exercise that take years and can involve as much work as fighting a war.  Yes, creating terrorist groups is very hard and expensive work.
But enemies for necessary wars can be created if you have the technological help of a nation that has hundreds of years experience in creating its own enemies. This nation is the City of London (Financial District), a separate nation state like the Vatican, located within England.

There is a reason England has been referred to as "Perfidious Albion" for centuries. They have been known for their ability to instigate chaos inside nations they want to control by their standard well-developed strategy of "Divide and Conquer". They are experts at creating long term provocations between different nations that have competing economic interests.

They do this in order to establish a beach-head from which to control the removal of natural resources and accrued wealth.
Remember the Opium Wars (Boxer Rebellions) where England brought opiate addiction to China as a covert act of war in order to recover all the silver and gold paid to import Tea, spices and silk from China? This was low intensity (covert) warfare that twice led to a short hot war.
The creation of the nation state Israel was created to serve as a long term provocation for numerous Mideast perpetual wars. This is why the Balfour Declaration was made, why the Nazi sent the "low Jews" to the labor camps, while the "High Jews" were able to either emigrate elsewhere or become collaborators like George Soros.
This is why the City of London created the New Israel and took land away from the Palestinians to set up a nation of Khazarian Judaic converts (aka "fake Hebrews"), a racially paranoid group mind-kontrolled to believe the delusion that they were of ancient Abrahamic Hebrew Blood.
The IZCS believes in preemptive strikes against Goyim and their institutions. Judaics have also been mind-kontrolled by Zionists (many of whom are not Judaics at all) to believe that they must hijack the American political system to preemptively crush Christianity and American Goyim Culture.

And that if they didn't succeed in this, they would be persecuted again, just like what they call the "holocaust"–translated from Old English as "a fiery sacrifice".
This philosophy of striking first and eliminating the Goyim to prevent another "holocaust" from ever occurring" is a Bolshevik ideology based on the "End Justifies the Means".
This paranoid strike-first obsession will produce push back and persecution eventually, thus serving as a self-fulfilling prophecy. Of course the Zionists who control Talmudic, Noahide Judaism know that the 6-million-dead figure is untrue, because this had appeared in the late 1800′s andearly 1900′s in Judaic literature long before the work camps of WW2.
New Genetics research exposes a vast, paranoid race-based delusion. Recent Johns Hopkins genetic research has shown conclusively that approximately 80% of the Palestinians are of Hebrew (Abrahamic) bloodlines, and approximately 90% of Judaic converts living in greater Israel are not of ancient Hebrew (Abrahamic) bloodlines. Thus, the world's greatest anti-Semites appear to be Israelis who have stolen Palestinian land and continue to do so against all UN rulings and International Law.
The nation of Israel was set up as the private nation state and Tribal Intel front for the City of London Zionist private Central Banksters, to serve as a beach-head to control the production and distribution of Mideast oil. This delusion that the Khazarian Judaic converts were God's Chosen People (ancient Hebrews from the Ten Tribes) was then en-cultured into these Judaics who were sent to Palestine and armed so they could use terrorism to expand their region of control.
Greater Israel has no real boundaries and is ever expedient, as Israeli militants keep taking land and murdering unarmed Palestinians.
A serious spell, a racial delusion of superiority has been cast on many Judaics no matter where they live, but especially so among those living in greater Israel, where the Luciferian Hex Flag flies. Whether true or not, the flag signifies the merger of demonic fallen angel Beast-Bloodlines from above, bred with Human female bloodlines below.

If we accept this Hex Flag at face value, does this mean that the top Zionists running the IZCS are perhaps alien/human hybrids, or at least claim to be in their own secret ceremonies that Stew Webb has exposed numerous times in articles and radio appearances over many years?

It is obvious that the IZCS has hijacked the US Department of State and the US Military Defense Complex as well as Congress. Listen to what Kay Griggs had to say about this.  She was married to a top USM officer and mind-kontrolled "wetboy" who became out of control and beat her and then tried to have her shut up. He and/or his controllers serious stalked and harassed Kay Griggs for years.
She went to live with Sarah McClendon for protection and was interviewed by Pastor Rick Strawcutter, which probably raised her profile so much that it saved her life.  Kay is another Great American Hero and is a courageous standup person, one of the best you could ever meet anytime, anyplace. If you get a chance, be sure and listen to her 8-hour video affidavit with Pastor Rick Strawcutter, who is another Great American Hero. You will be amazed and angered at who has been running the USG and the Military.(11)
Kay's video affidavit is packed with insider secrets known only by top Intel insiders. How much do you want to know about what is really going on in the background? How much do you dare to pull the curtain back to expose the Wizard Of Oz (as in Ounce)? You will need a great deal of courage to handle what Kay Griggs reveals. By the way, a great deal of her testimony has been cross-corroborated by experts.  Any errors she makes are minor and not directly related to her main claims.
Two sides of the same coin: Of course those on the inside of the Ruling Cabal know that Nazi-ism and Zionism are two sides of the same coin and run by the City of London Central bank controllers. This entity is the Old Black Nobility (OBN), which prefers to stay in the background.
The IZCS controls Private Central Fiat, Fractional Reserve Banking: This reality that the IZCS owns and controls private Central Banking means that they have access to and can utilize Babylonian Money-Magick to make the money they need to control the USG officials and Congress from nothing.  This access provides vast sums of money in seemingly endless quantities.  Thus, they have access to all the cash they need to buy, own, compromise or blackmail almost every single Congressman/woman and Senator in America.
The serious down-side of this system of Babylonian Money-Magick is that it is based on fiat or fake-money with nothing but debt behind it. Actually this debt is imaginary, but has a stranglehold on most of the members of the societies it has hijacked. But it cannot go on without catastrophic readjustments, which will occur at some point.
A worldwide Web of Debt: The private Central Banksters in America have been so adept and successful at extracting wealth in America and all over the world, replacing it with debt, that nearly the whole world is now engulfed in extreme debt.

And this debt has now reached the point it cannot be paid off. This of course is the IZCS's age-old plan which will result in massive chaos that engulfs the world and destroys all social systems, family systems, sex roles, and systems of government.

After this destruction of conventional society occurs, it is expected by the IZCS top leadership that a pure Luciferian NWO System will arise from the globalist framework they have put in place.  They expect this NWO System emerging from the ashes to be their Phoenix, like the legendary Phoenix of Greek and Roman mythology.
All this tidal wave of debt is phony and a big charade.  If all the people of the world unite, nationalize their monetary systems and declare all debt null and void, and if they assign all such debt directly to Central Banksters responsible for creating it, prosperity to "we the people" can return like it did to the Colonists who left England.
Babylonian Money-Magick has been used to create a debt based economy.  It does this by producing "onerous usury" and allows the easy transformation of "all the money created from nothing which is worth nothing at face value" into the vast amounts of ever-increasing wealth.  This wealth–fiat money–is covertly stripped from the common man these Banksters provide the money for and use as a means to extract real value and wealth from.
The Zionist IZCS vehicle used to gain control over almost every single member of Congress and to buy, compromise and control almost every top USG official and Judge, is the 70,000+ K Street Lobbyists, AIPAC and others who distribute the money to their marks, often through campaign contributions, cash to offshore accounts, and various other expensive luxury perks, such as ridiculously high honorariums for meaningless propaganda speeches.
And AIPAC, the ADL, the SPLC and the like are also zionist tools of espionage against America the Republic.
They should all be investigated by the FBI and fully prosecuted and convicted and sentenced for espionage by the Department of Justice. Note, espionage in many cases is a Capital Crime.
If the Rosenbergs were prosecuted, convicted and executed for their espionage against America, why should these IZCS Cutouts go free without identification and full prosecution?
These entities are really Intel fronts for espionage against America the Republic on behalf of the IZCS which includes the City of London zionist Central banksters, Israel, American NeoCons, and Israeli-American dual citizens who have betrayed America, putting Israel first over America.
Vast Funding for zionist Cutouts. These entities receive vast funding from the zionist Central Banksters and from the wealthy Judaic businessmen they shake-down or manipulate for large donations by playing on their paranoid tribal delusions.
These tribal delusions are that donations are necessary to prevent excessive antisemitism and future persecutions or "holocausts" by Goyims and Christians.
Many Judaics in America and elsewhere have been en-cultured with the false ideation that Nazi-ism was a Christian phenomena and Christians and Goyim must be destroyed.
This of course this is as far from the truth as possible because Hitler was a British Agent and Nazi-ism was created by the Tavistock Institute and the City of London Central Banksters and a counter-force to the Bolshevism they created and deployed in Russia in 1917.
What does the International Zionist Crime Syndicate (IZCS) run out of the City of London through its main Cutouts Israel and the hijacked USG attain? Obviously the IZCS's unlimited funds and the fact it owns and/or controls almost every member of Congress and most USG officials and Judges, means that the ICS has been able to determine USG Policy.

It can do this because it owns and/or controls all USG top Policy-Makers, most of whom just happen to be outside of the visible USG and within the Secret Shadow Government (SSG).
Obviously the crimes of the IZCS and their espionage fronts like AIPAC, the ADL, SPLC and the like against the American Republic are far worse than the Rosenbergs.

Listed below are some of the IZCS crimes against America:
1. The NSA and all American Intel has been completely hijacked by the IZCS and all NSA intel data goes directly to Israeli Defense Contractors and Israeli communication Corporations that process all American phone calls and data transmissions. This means that the Five Eyes International Intel System is really a Six Eyes System controlled by Israeli Intel entities and proprietaries.
Thus, America has no real Intel, and Israeli Intel has control over all American politicians, judges and officials by use of this Intel for human compromise, blackmail and sophisticated mind-kontrol operations. Any time factions within American Intel agencies (there are 37 and growing) form opposition to the IZCS, this is readily discovered through Israeli Intel intercepts of NSA raw Intel and actions to neutralize such efforts are quickly deployed–whatever is required.
The conclusion here is that America no longer has any real Intel of its own–none at all–it is all compromised and hijacked by Israeli and City of London Cutouts and contractors.
2. Because the IZCS has hijacked all American Intel directly from NSA feeds, the IZCS has a long history of stealing American intellectual property and providing it to their corporations. The IZCS can also hijack American corporate bids and defeat them repeatedly until many companies go out of business.
3. The IZCS has compromised almost every single member of Congress, US Supreme Court Judges, most Federal, and almost every single USG official and American Intel Director.
4. The IZCS's new DHS is a zionist terrorist front, a new Internal American Army that has been deployed against YOU as their NEW ENEMY. The IZCS has created and deployed DHS as the New American Stasi and a New American Neo-Bolshevik Red Cheka. It is controlled by an Israeli-American dual citizen who made millions of USD from selling unshielded X-ray machines to the TSA, which is creating numerous cancer clusters among TSA officers.
5. The principal goal of the IZCS in America is to deploy DHS to tyrannize and degrade Americans and then eventually to start a live "shoot to kill" war against ordinary Americans who organize to take their government back and restore the American Constitutional Republic. This tyranny by DHS is planned to culminate in serial mass-murder of up to 80% of Americans–one way or another.
6. The IZCS has set up and deployed AIPAC, the ADL, the SPLC and others to serve as agents of espionage inside America, to work to destroy its institution of government, dirty up Americans and to destroy the American Family, America's language borders and culture and to destroy Christianity and Deism in general.
7. The IZCS has hijacked top factions in the CIA, DEA and other American Intel and uses them to traffick illegal narcotics and drugs into America to raise money for deep-cover covert ops.
8. The IZCS has compromised almost every major Urban and Suburban police Department, coercing them to sign secret transfer of jurisdiction agreements giving the Feds, DHS and the Fusion Centers complete jurisdiction in any matter they choose.  In return, they are bribed with "stolen" war materials, machine guns, rounds, armored cars and, even in some cases, grenade launchers.
9. The IZCS has stolen numerous loads of nuclear materials from US DOD contractors and refiners for their Dimona Plant and nuclear storage center.
10. The IZCS has used NSA-provided intel to murder hundreds of witnesses to their crimes and federal Whistleblowers. The rest that they don't murder are watched and often become victims of targeted harassments, placed on DHS and Fusion Center "Terror Watch Lists", "No-Fly" Lists and "No work lists". Take the example of Ronald Reagan's Secret Agent, the Great American Hero Lee Wanta who was instrumental in "bringing down" the Soviet Union. Lee Wanta has been wrongfully imprisoned, tortured, and endures ongoing harassment.
Or consider Mark Novitsky, another Great American Hero who refused to do wrong and coverup crimes while working for an NSA contractor. Both of these American Heroes have paid a terrible price for obeying the law and for putting the welfare of the American People first.
11. The IZCS has hijacked the America Monetary Production and Distribution System and transformed Americans into debt-slaves, drastically reduced the Middle Class and the standard of living, and done this by massive asset-stripping of American wealth and prosperity.
12. The IZCS has used its Cutouts to debase American culture, take the God of our Founding Fathers out of the schools and institutions where they had certain Bible verses and phrases etched in stone, destroy traditional male and female sex roles, destroy the family, promote sexual perversion, promote promiscuity and sexual irresponsibility and addiction, promote diversity and political correctness and illegal immigration and multi-culturalism.
13. The IZCS has completely compromised all of the Major Mass media, transforming it into a propaganda dispenser for the USG and the Central Banksters which are completely under their control. Thus the Major media is now the Controlled Major Mass Media (CMMM).
14. The IZCS has hijacked American seed companies and most major food processors and is in the process of deploying sophisticated GMO's which will, over time, radically increase the death rate of Americans.
15. The IZCS has hijacked Big Pharma and Big medicine and has used it to deploy vaccines containing monkey viruses like SV40 and numerous harmful adjuvants like squalene and aluminum or formaldehyde, as well as so-called preservatives like ethyl mercury.
16. The IZCS has hijacked many large Insurance Companies and used them for its own designated purposes.
17. The IZCS has deployed contract aircraft through their hijacked intel groups like the CIA that are spraying toxic weather and eugenic substances in the atmosphere. They have also been able to covertly add these toxic substances to ordinary jet fuel.
Numerous samples of these substances have been collected by researchers and scientists who have had them analyzed.  What they found were toxic levels of nano-particulized aluminum, barium slats, Hemophilus Influenza, red blood cells, white blood cells, toxic molds, and other strange fiber like substances and compounds.
18. The IZCS has used its vast criminal networks and resources to launder its drug money by buying up large real estate entities and banks and is able to finance almost every new major corporate building with laundered drug money.
19. The IZCS has used a great deal of its money from illegal drug trafficking to build deep underground military bases (DUMBS). Some of these bases are claimed by top insiders to be joint ventures with alien entities and have special genetic labs involved in the development of alien ET/human hybrids.
20. The IZCS is the world's top Mind-kontroller.  It has used hijacked American Intel and its defense contractors to develop and deploy advanced high technology for psychotronic, direct brain entrainment and sound-based subliminal mind-kontrol.
21. Israel used advanced mind-kontrol on those who accept its all-paid junkets. Visitors end up drinking their special Kool-aide and are hit with sophisticated psychotronics, becoming significantly mind-kontrolled to operate as functional zionists without even being aware of it.
22. The IZCS has created what they call the federal family. They have done this by creating Fusion Centers, the DHS, the TSA and numerous armed (previously unarmed) agencies like the Department of Education. Unduly large salaries and extremely liberal benefits have been provided, as well as a special anointing with authoritarian powers to kill with very little accountability if any, due to the War on Terror.
Many of these federal Family folks have been mind-kontrolled by shoulder-held constant on pulsed beam microwave radios and other highly advanced psychotronics, which increases their tendencies to tyrannize and become violent with the public and minimizes their ability to control violent impulses which may crop up.
23. The IZCS has militarized local police departments and many Sheriff's departments. Their ADL provides most of the police training and drives a hard line against any public dissent, describing it as "domestic terrorism". It controls what the Fusion Centers and DHS put out as war propaganda which labels the public as "Domestic Terrorists".
Here is the first part of one of their confidential lists of Domestic Terrorists or Suspected Domestic Terrorists:  Catholics, Evangelical Christians, Veterans, Libertarians, Constitutionalists, Tax protestors, Gun owners…..These reports of course are pure ADL propaganda lies and complete smear jobs, all intended to provoke police and Federal Family officers to tyrannize and easily become violent with innocent ordinary Americans or anyone who decides to peacefully protest, an American Constitutional Right.
Remember that the operational goal of the top Policy-Makers who are tools of the IZCS is to provoke a full scale shooting war between ordinary Americans and their police and Federal family Members such as DHS.
Conclusion:  The IZCS has hijacked America and has deployed numerous weapons against it now culminating in a phony, staged War on Terror, and if you are an American or live in America, one way or another YOU will soon become THEIR NEW ENEMY. Yes, from here on out if you live in America, you are the designated enemy in this new War On Terror.
If you are a member of the federal family, it is suggested that you read and study up on the Night of the Longknives (Operation Hummingbird) and the various purges under Lenin, Stalin and Mao. Maybe you should reconsider the oath you took to UPHOLD the US Constitution from ALL ENEMIES, FOREIGN and DOMESTIC.
Now for some good news about all this.  Despite how bleak this all seems it is far from hopeless and American are beginning to wake up in mass. This is due to the worldwide Internet and the massive dissemination and diffusion of the alternative news.  Once facts are published they sink into the hearts of "we the people" with a certain resonance that makes them take hold.

It's almost instinctive how truth sticks like glue in people hearts and minds and spreads like wildfire all around the Earth. At least 1% of the American population has woken up. Some estimates are 11%. Proof of this is the massive first time gun buyers, the massive sales of high powered handguns, rifles and 12 gauge shotguns and massive ammo sales.

Guns and ammo have literally been flying off the shelves the last several years and there have been serious ammo shortages due to the massive DHS and USG stockpiling of 40 Caliber Hollow Pints and M-16 ammo rounds.
Once 12% of the population wakes up a critical mass turning point will spontaneously occur and through various very strange mass societal changes will occurs and new very powerful, unstoppable populism will emerge and the IZCS will be driven out.
If they are stupid enough to take us into a live shooting war, Internal Civil War with mass killing, the public will suffer great losses but the Federal Family will split and it and the IZCS and any of their forces will be defeated.
All wars are always won by what is in the hearts and minds.  In America the American Spirit lives and is getting stronger every day. Soon the foreign filth and their Cutouts run by the Kingpins from City of London and Israel, the perps that have hijacked America, the IZCS, will be completely exposed, stopped, or routed out, one way or another.
And there is good evidence that many retired Intel Cowboys have gone back to work to bring the IZCS Beast down and destroy its grip on American Intel and private Central Banking. Some of the covert operators have long records of success and can create and use numerous different identities.
Many of these Intel Cowboys can use make up and make their own credentials to impersonate officers, draw military and USG paychecks from multiple sources, all at the same time and hack into any computer system anywhere in the USG or American Intel, anywhere anytime. Most of them just did not realize that the IZCS has taken control because of unlimited money provided by zionist Central Banksters and Judaic supporters.
And the best news of all is that more than a few seasoned Intel Cowboys that served the Bush Cabal at its center as well as the IZCS, have now woken up, pulled away from the Bush cabal and are targeting the IZCS with deep cover covert ops that would make your hair stand on end if you were allowed to know.
Some of these Intel Cowboys have now admitted that they were kept so narrowly compartmented that they did not realize the whole picture until the Internet and the numerous Federal Whistle-blowers coming forward and spilling the beans. the simple fact is this, the worldwide Internet and the alternative news it provides spreads truth like a wildfire that cannot be put out even with the application of military force.
The Internet is the New Gutenberg Press, the Achilles Heel of the IZCS.  The Internet will turn out to be the greatest trick in history played on the IZCS by the young men at Drapa.  They sold the Internet to the IZCS and its SSG promising the greatest spying and surveillance system imaginable.  Yes the IZCS got much of what was promised but also a very big hidden surprise which assures their complete exposure and destruction, piece by piece. And this disassembling of the IZCS is already well under way.
The IZCS is now in its death throes and is like a rabid, cornered dog.  That makes it very dangerous for the next year or two until it is completely defanged which is coming. If they use the Samson option which they have been threatening numerous nation-states with (they already used it on japan with the nukes planted in the sea bed and in the security camera on site because Japanese turned against them).
New factions within the Military High Command and the USN have already taken note and are working carefully in the background to defang Dimona by utilizing secret satellite activated back-doors in various hardware circuits.
During the height of the bush Cabal (Bush1) those Intel Cowboys that did know were arrested and jailed on trumped up charges to discredit any possible testimony before Congress or in the courts. Now that many have been informed of what really happened on 9-11-01, they are hopping mad that America has been hijacked and the Constitution and its Bill of Rights, and the Rule of Law has been suppressed and ignored by this world's largest criminal cabal.
The IZCS attacks on America on 9-11-01 have proved to have been a "going for broke" attempt to build a expanded Israeli in greatest intended form. We now know that it was the greatest and final reckless mistake of Israel so far. Even far worse than Israel's False-Flag attack on the USS Liberty in their attempt to draw America into a Mideast War at the time which even President Johnson, their crypto Judaic stooge refused.
And now many Americans have finally been informed that the Murrah Building attack as well as the first NYC Twin Towers attack using a 55 drum of cyanide stolen from Louis Champon's Natural Cherrie Flavoring Plant in Boca Raton, Florida, financed by Dr. Ishan Barbouti, the IZCS Cutout that has died at least three times and always come back to life.
As few know, only the top NeoCons 911 Planners, Dr. Barbouti rose again and came back to life to assist with many of the 9/11 attacks subplots which were designed to provide numerous false leads. A few of the most Patriotic Intel Cowboys who have "traveled" very close to the very "top of the pyramid" now believe that Israel provided the anti-matter positron micro-nukes which were installed in the Twin Towers elevators approximately every ten floors.
Most retired Intel Cowboys had previously thought Israel was a supportive Intel partner but didn't realize that Israel murdered 135 Americans on the Liberty ship as a False-Flag attack and also murdered another 3,000 humans being in NYC and at the Pentagon on 911, assisted by Traitors within the USAF, NORAD and the JCS.
Now that these Intel Cowboys know the truth, they have woken up and back at work serving America's true "National Security". I don't know exactly what they will do but I would expect some very, very crafty covert moves to expose, drive the IZCS out of America or demo it irreparably if necessary.
References:
(1) http://www.veteranstoday.com/2013/11/10/was-ronald-reagan-the-last-duly-elected-president/
(2) http://www.youtube.com/watch?feature=player_detailpage&v=bU2n1UiY3I0
(3) Jane Standley BBC announcer, http://www.youtube.com/watch?feature=player_detailpage&v=ltP2t9nq9fI
(4) http://freebeacon.com/muslim-brotherhood-leader-meets-obama-in-white-house/
(5) http://thecommonsenseshow.com/2013/04/19/dismantle-the-department-of-homeland-stasi/
(6) http://www.informationclearinghouse.info/article37553.htm
(7) http://americanfreepress.net/?p=15289
(8) http://rt.com/usa/dhs-ammo-investigation-napolitano-645/
(9) http://www.washingtontimes.com/news/2011/aug/11/was-cia-behind-operation-fast-and-furious/
http://www.corbettreport.com/the-cia-and-the-drug-trade-eyeopener-preview/
(10) http://ehpg.wordpress.com/israel-did-911/
(11) Part 1: http://www.youtube.com/watch?feature=player_detailpage&v=1pyMMfqS6Kc
Part 2: http://www.youtube.com/watch?feature=player_detailpage&v=vdv8g6k2AP8
Part 3: http://www.youtube.com/watch?feature=player_detailpage&v=IJrKFkZ_uMo
Part 4: http://www.youtube.com/watch?feature=player_detailpage&v=U8r8-AHMgsI
Note: Kay Grigg's video affidavit has numerous other backup versions.  Some have more than four parts and some additional material lost due to editing.
Source: Preston James | Veterans Today
A book review: Who Lost America? by Bromwell Ault…
Part 2: Institutional failure, loss of enforcing the rule of law, injection of incompatible diversity.
History becomes the great mentor for any civilization hoping to outlast the ages.  For all its bloody conflicts, history presents every country lessons from the past on how other nations failed to survive.
But in the 21st century, America's leaders and its citizens ignore the lessons of history.  And, ironically, as America becomes less and less of its own people and more and more of dissimilar people from around the world, it won't be able to return itself to its intellectual, cultural, linguistic and spiritual foundation.
Former Colorado Governor Richard D. Lamm said, "If you believe that America is too smug, too self-satisfied, too rich, then let's destroy America.  It is not that hard to do.  No nation in history has survived the ravages of time."
Arnold Toynbee observed that all great civilizations rise and fall, and that, "An autopsy of history would show that all great nations commit suicide."
In his newest book, Who Lost America?—Yale University graduate Bromwell Ault, at 86 years of age, brings enormous historical perspective to the American predicament.
"History is an excellent teacher," said Ault. "To some degree it is infallible.  It is both the messenger and message, and writes our records. In the end, it determines who survives and who doesn't, and more importantly, what is and what isn't.  It leaves little room for argument when it is being written and even less thereafter."
Every high school student learns how Rome fell.  Every student of history knows how Easter Island's civilization collapsed into extinction. A quick reading tells all of us why the Mayan civilization vanished.  Historical records show why the Pueblo people of Mesa Verde disappeared from their homes in the rock walls of that ancient civilization.
But do you think the citizens and leaders of America in the 21st century take note of the causes of those collapsed civilizations?   Do you think we Americans are taking actions to avoid our own definite collapse of our civilization?  The empirical and unavoidable answer: no!  In reality, we follow in the footsteps of those ancient civilizations of history that collapsed.
"The legislative branch of our government, with the power and responsibility to create and pass our laws," said Ault,  "is riven with so many divisions that its 535 members in the House and Senate are more and more to be found at the far ends of the political spectrum without a refuge of reason at the center.  In our time and place, it is a catastrophe.  How did it his happen and why do we permit it"
When you look at our 10 million unemployed and 7 million underemployed, or 48 million citizens subsisting on food stamps, or our $18 trillion national debt, or our $315 billion annual trade deficit to China, or our useless 10-year wars in Iraq and Afghanistan—you cannot help but lament the devolvement of our country into a horrendous geopolitical hole from which we may not recover.
When you look at our racial strife that dominates the headlines or our porous borders that our Congress facilitated to allow over 12 to 20 million people to cross without invitation or legality—you cannot help but wonder who pretends to be in charge of our laws.  The agony of 68 percent of our African-American children being brought up by a single mother on welfare—speaks to something terribly wrong.
Who lost America?  We citizens gave our country away to power mongers, to the military industrial complex, which foments foreign wars out of fabrications of fear, and to institutional failures.
"To protect ourselves, we must change our concept of power," said Ault, "and elect as president, not someone who merely wants power, but someone who can wield it in a moral and balanced way…the great fault of government in America today is that it is considered a means, not and end.  It means our elected representatives connive in the distribution of our national political and material resources to favored areas or interests.  We have badly abused our democracy and in the process have done ourselves great disservice."
In essence, we gave the military-industrial-complex a cart blanche pass to create Korea, Vietnam, Desert Storm, Afghanistan and Iraq (twice).  No one questions those dishonest wars even after the evidence shows that our leaders contrived those conflicts.
What causes those manufactured wars?  Answer: money.  Corporations make a lot of money.  A lot of kids die for that money someone else makes.
Ault said, "Money flows in almost unimaginable amounts throughout our political process and is constantly directed and redirected by the same people to the same places."
Ault describes how conflicted religions faced each other on the battlefields with swords, spears, maces and longbows.  Their cruelty such as the Christians on the Crusades against the Muslims of the 11th, 12th and 13thcenturies engaged extreme barbarism on both sides.  Today, Muslims commit horrific-barbaric acts against the West, but in return, the West bombs and kills hundreds of thousands of Muslims in their own lands.  With countries like Syria, Muslims shoot, bomb, poison and kill each other with prolific enthusiasm.
Ault describes Rome's fall to its endless immigration that destroyed its cohesive military into the chaos of the Goths, Visa-Goths and Vandals.  Rome lost its cultural foundation along with its language.
"As to immigration, enter the Kudzu Curve," said Ault.  "Extend it another 50 years and our America will join the Easter Island sculptures looking for help that will not come."
What Americans don't realize continues at breakneck speed: America will change from a 90 percent European majority to a Latino majority by 2042—a scant 28 years from now. That means our major language, English, will share center stage with Spanish.  Our national ethos faces radical change.
"Can this come to pass?" said Ault. "And why is it considered a very real possibility by many Americans.  For an answer, it is only necessary to look to Europe.  We have seats, front and center, to observe the deadly results of unchecked immigration in France, Germany, England, Denmark, Norway, Netherlands and Italy where former colonial powers are being swamped by constant third world arrivals, mostly from Africa or the Near East, and mostly Muslims.
"The result has been extreme violence in the streets with random acts of murder, rape, torture and extensive property damage.  To look at the European history, to listen to the arguments on both sides, to observe the results, and then to think it can't happen here is sheer folly."
By reading Ault's book and watching television nightly, you cannot help but "connect the dots" on how we lost America and how fast we continue losing it even further to a peaceful, self-invited invasion via immigration.
Ironically, the latest S744 amnesty bill doubled legal immigration from 1 million to 2 million annually. If it passes, ultimately the rate of speed of immigration leading to an added 100 million immigrants by 2050 shall accelerate at twice the velocity.
Our ultimate destination places a special ring to Toybee's words: "All great civilizations rise and fall, and that, an autopsy of history would show that all great nations commit suicide."
Part 3: Losing our national identity
Who Lost America? By Bromwell Ault
Publisher: Authorhouse
ISBN # 978-1-4634-7446-1
Price: $22.46, 284 pages softcover, Kindle  $3.99
Copies: www.BarnesandNoble.com
Publisher direct copies: 1 888 280 7715
www.CenterforPublicConscience.org
There is currently a massive effort by the Zionist media complex to embarrass and discredit Russia at almost every turn.  As of late, Russia's leader Vladimir Putin has been more aggressively opposing Zionist agendas and successfully foiled plans for an American led military invasion of Syria.  The media bias against Russia is so transparently obvious that it has actually become incredibly entertaining to watch.  Some of the propaganda is so ridiculously absurd that it more easily passes for comedy instead of news.
Let's start off with the corporate media's propagation of terror plot warnings allegedly targeting the Winter Olympics in the Russian city of Sochi.  One of the stories being covered has to do with a supposed Department of Homeland Security warning to airliners claiming that terrorists might hide explosives in toothpaste tubes on flights headed to Sochi.  No proof or evidence has been provided suggesting that this is a real possibility.  The whole thing appears to be made up as there isn't even anything published on the Department of Homeland Security's website showing any information about these supposed toothpaste tube bomb plots.  What will they come up with next?  Will we see Homeland Security bulletins proclaiming that terrorists plan to attack us with exploding dildos?  This is actually a serious question based off of their track record of promoting some of the most ridiculous terror plot warnings one can imagine.  After all, they'vealready issued a warning about terrorists potentially using breast bombs in attacks.
Another story which was featured on Erin Burnett's CNN show claimed that the Winter Olympics could be targeted by female suicide bombers.  They even used the ridiculous term "Black Widows 2.0" to describe a so-called new breed of female suicide bombers.  Much like the toothpaste tube bomb scenario there is also no hard evidence indicating that this potential terrorist threat is real.  It is just conspiracy theory propaganda being pushed out by the federal government and parroted by these media outlets.  Burnett even interviewed the stooge Congressman Mike Rogers who chairs the House's Intelligence Committee to try and give legitimacy to this bull shit.  This guy is notorious for parroting all sorts of nonsensical terror threat propaganda on cable news and unfortunately it looks as if he's still at it.
They've even tried to make a big deal out of a 
highly intoxicated Ukranian man on a Turkish bound flight saying that he was trying to hijack the plane so it could be flown to Sochi
.  Really?  It sounds like the guy was just drunk.
These bogus terror plots do have a few purposes considering it has given the United States an excuse to park a couple of Navy warships in the Black Sea outside of Sochi.  After all, they might have to rescue all the American athletes if a terrorist attack occurs.  The propaganda also gives people the impression that the Russian hosted games might not be safe despite the fact that athletes and other attendees have said otherwise.
On top of the bogus terror plot propaganda the Zionist media outlets have been running stories for days complaining about unfinished hotel accommodations and other alleged issues at Sochi.  It is one thing to run a few stories documenting some of the shortfalls but the amount of negative press on Sochi from American media is sounding more like senseless whining and bitching from spoiled Western journalists.  Take in point the focus by these organizations over one of the Olympic rings not lighting up during the opening ceremony.  Many who watched it described it as a wonderful event but instead of focusing in on the positive aspects these douche bags have decided to make a huge deal out of one of the Olympic rings not lighting up.  Why would these news outlets make such a big deal out of something so insignificant unless they had an agenda to intentionally embarrass Russia?  It is totally ridiculous.
We've also seen an additional propaganda piece from NBC claiming how easy it is for people to get hacked as soon as they arrive in Sochi. The piece has been widely criticized as misleading and fraudulent by a number of people including a security expert who described NBC's report as whiny.
There's even been a ton of coverage on a comment supposedly made by Dmitry Kozak who is Russia's point man for Olympic preparation.  Paraphrasing he allegedly told the press that they had security footage of people leaving their showers on attempting to sabotage the Olympics.  Immediately hundreds of stories were published about how the Russians have cameras spying on people in the showers.  This comment had to have been either a misunderstanding, a misquote or a mistranslation because nobody has provided any documented evidence that there are really cameras in the hotel showers.  Kozak was likely referring to cameras that were installed during the construction phase of these hotels or cameras setup in common areas of these buildings.  It's funny how these same so-called journalists won't raise nearly as much fuss over the countless privacy issues and Fourth Amendment violations that occur regularly in the United States.  It just shows what a joke they are.
Of course there's also been a big deal made out of a Russian law that outlaws homosexual propaganda being targeted towards children.  The Zionist media have gone out of their way to make this law a central issue leading up to the start of the Sochi Olympics.  Even though Russia does not have any real laws that persecute homosexuals, the Zionists have used this law to label Putin and Russia as unfriendly towards homosexuals.  These are lies because the law simply states that it is illegal to target children with gay propaganda.  Although one could argue about the necessity of such a law, one could also argue that this makes for a better situation than what currently exists in the United States.  In America, Jewish run Hollywood film and television studios continually target our children with all sorts of sexual degeneracy and filth.  For years, homosexuality and bi-sexuality have been heavily promoted as a trendy lifestyle choice most notably by MTV and other cable channels.
It is also important to note that there are other countries around the world wherehomosexuality is punishable by long prison sentences or even death but we don't see a whole lot of talk about that.  There are even states in America that still have anti-gay laws on the books.  Surely there should be more outrage directed towards these states and countries over the issue of homosexuality than Russia.  Since there isn't, the agenda at play becomes fairly obvious.
There's also the on-going fiasco surrounding the Russian extremist protest group calledPussy Riot.  They were formed in 2011 as a group of young women that stage bizarre sometimes degenerate musical performances in unusual places that protest the policies of Putin.  In 2012, three of the group's members were arrested and charged with hooliganism as a result of their protest activities in a Moscow church.  They were eventually sentenced to two years in prison.  Even though this shouldn't have been a big story the Zionist run media in the West made sure it was turned into international news.   Amnesty International the highly questionable alleged human rights organization has even gotten behind their cause.  Eventually the Pussy Riot members were all released with two of them Nadia Tolokonnikova and Masha Alyokhina recently appearing on the Colbert Report just in time for the Sochi Olympics.  Not surprisingly both of them have called for an outright boycott of the games and have denounced Putin through the media platforms they've been covered on.  Although both of them are said to no longer be members of Pussy Riot they recently appeared at an Amnesty International concert and were introduced by Madonna.
Could it be any clearer that this whole Pussy Riot business is nothing more than an operation specifically designed to harass and embarrass Putin?  How is it possible that such a small group would get this much international media attention right before the Sochi Olympics without extensive connections?   They are either working for the CIA or another intelligence organization that has an agenda to discredit Russia.  Their connections with Amnesty International should also raise a number of questions considering that this group has been accused of having links to both British Intelligence and the CIA.  Historically, Amnesty International has also been criticized for having a close alignment with American and British interests which is no surprise considering they are likely linked to either American or British intelligence in some way.  Even stranger is the fact that Amnesty International was founded by a man with direct Jewish lineage by the name of Peter Benenson who was actually a distant relative of the Rothschild family.  Needless to say there are plenty of questions about the true agenda of both Pussy Riot and Amnesty International.
Possibly the most absurd and ridiculous propaganda piece targeting Russia came out of ESPN2 on Keith Olbermann's show.   Olbermann dedicated roughly over six minutes painting the Russians as evil dog killers.  Apparently the Russians have been rounding up stray dogs around Sochi in preparation for the Olympics with some of the dogs being put to death.  This is not a whole lot different than what happens here in the United States with many stray cats and dogs that end up in shelters.  When the Russians do it though, they're evil inhumane dog killers according to Olbermann.  It is pointless to try and further describe how ridiculous and over the top the piece is so you'll just have to watch it for yourself.
To conclude, it is obvious that the Zionist media complex is going out of their way to do everything they can to embarrass Putin and Russia.  This is not a defense of Putin or Russia but it is clear that the media coverage of Russia by these propaganda peddlers has been completely biased and agenda driven.  All of this is happening at the same time that 
we see the United States blatantly interfering in the internal affairs of the Ukraine
which is not only a former member of the Soviet Union but also a Russian border country.  Perhaps these media organizations should start giving that story a little more scrutiny instead.
Source: Lee Rogers | Blacklisted News
A geopolitically tense atmosphere prevails.
Security is extremely tight. It's prioritized for good reason. Terrorist attacks are possible. Don't discount potential Washington shenanigans.
Perhaps raining on Putin's parade is planned. Obama may want him embarrassed. False flags are a longstanding US tradition. Will Sochi be Washington's next target? The fullness of time will tell.
It's a virtual armed camp. Measures in place are unprecedented. Around $2 billion was spent on security.
Ahead of February 6, around 23,000 personnel assured proper measures were in place as planned.
Tens of thousands of police officers are deployed. They're backed by helicopters, drones, gunboats, submarines, and 70,000 Russian troops.
Hundreds of Cossacks are involved. They'll check IDs. They'll detain suspects. Sochi's proximity to the North Caucasus raised concerns.
Islamist jihadists named it a target. They're US assets. They're used strategically. Washington used likeminded ones against Soviet Russia in Afghanistan.
Libya was targeted this way. They comprise America's anti-Syrian proxy death squads.
Russia raised concerns after December Volgograd bombings killed 34 people. Were Washington's dirty hands involved?
Is something similar planned for Sochi? Hegemons operate this way. America is by far the worst. Anything ahead is possible.
According to Sochi Organizing Committee chairman Dmitry Chernyshenko:
"Terrorism is a global threat, and for terrorism there is no boundaries, no territories, but here in Sochi from the very beginning of the construction phase the state authorities did their utmost to prepare special measures, starting from the screening of raw materials, checking all the venues and preparing far-reaching security measures to provide the safest ever environment here."
A controlled zone was established. It covers 60 kilometers. It runs along the coast. It extends 25 kilometers inland.
It includes all venues. They're heavily guarded. The entire area is for authorized visitors only.
Western anti-Russian sentiment persists. Cold War politics continues. Putin bashing is featured. He's not about to roll over for Washington.
He wants rule of law principles respected. He opposes Western imperialism. He's against meddling in the internal affairs of Russia, Syria, Ukraine and other nations.
He stresses Moscow's "independent foreign policy." He affirms the "inalienable right to security for all states, the inadmissibility of excessive force, and unconditional observance of international law."
He and Obama disagree on fundamental geopolitical issues. Key is national sovereignty. So are war and peace. America claims a divine right to fight. Putin prioritizes diplomatic conflict resolution.
Disagreements between both countries play out in dueling agendas. Washington notoriously plays hardball. Putin protects Russia's national interests. They're too important to sacrifice.
US media scoundrels target him. They vilify him. They mischaracterize him. They call him a Russian strongman. They make all kinds of baseless accusations.
Lies, damns lies and misinformation substitute for truth and full disclosure. They want him embarrassed. They're raining on his Sochi parade.
On February 6, the Financial Times headlined "Putin gambles all on creation myth behind Sochi."
"I am particularly pleased to see what is happening here because I chose this place myself," he said.
"It must have been in 2001 or 2002," he added. "(W)e were driving around and arrived at this brook, and I said: 'Let's start from here.' That's how it all began."
Putin staked much on the games, said the FT. George Washington University's Sufian Zhemukhov said "(i)f all goes well, (he'll) be seen as the leader who resurrected Russia."
Failure perhaps won't be forgiven, he added. His forthrightness for peace "made him a force on the world stage," said the FT.
A January Levada Center poll showed he'd be elected today by a wide margin. At the same time, his overall support dropped.
Excluding undecided respondents, its "higher than ever."
He's taking no chances. He's going all out to make Sochi successful. FT comments were tame compared to America's media.
The Wall Street Journal headlined "The Putin Games." He wants them to "showcase…modern Russia."
"(H)e succeeded (but) not as he intended…What could go wrong?" Sochi is the most expensive Olympics in history.
Around $50 billion was spent. It's five times the original estimate. It's double what Britain's 2012 summer games cost. It's a fourth more than China spent in 2008.
Much of Sochi's cost related to building vital infrastructure. It had to be done from scratch. Doing so added enormously to costs.
Major projects are expensive. According to Journal editors, "(t)he games are proving to be a case study in the Putin political and economic method."
They claim billions of dollars "lost to corruption." They provide no evidence proving it. They said "Russians call this Olympiad the Korimpiad."
More Putin bashing followed. It's standard scoundrel media practice. Journal editors feature it.
They claim he "made it impossible to hold his regime accountable through free elections or media."
Fact check:
Russian elections shame America's sham ones. They're democratic. They not rigged. Monied interests don't control them.
Outcomes aren't predetermined. Russian voters decide. US ones have no say.
Don't expect Journal editors to explain. Or how Voice of Russia and RT (formerly Russia Today) shame America's corporate media.
They feature news, information and opinion viewers most need to know. They do it forthrightly. They're polar opposite America's managed news misinformation.
Truth is systematically suppressed. Demagoguery, propaganda, scandal, sleaze, junk food news, and warmongering substitute.
Journal editors ignore truth and full disclosure. Bias permeates their opinions. They betray readers. They shame themselves doing so.
They claimed billions spent on Sochi left it unprepared. They cite "unfinished hotel rooms, incomplete road work and now the famous photographs of two toilets in a single stall."
RT.com responded. On February 6, it headlined "Spread fear, toilet humor? MSM guide to 'Worst. Olympics. EVAR!" (Repeat: EVAR!)
Even before the opening ceremony, MSM scoundrels drew conclusions "Sports? Not really," said RT. At issue is malicious Putin bashing. It's longstanding practice.
It's MSM's "own Sochi 2014 moan-athon." Imagine claiming something yet to occur the "worst Olympics ever." They beat up on Beijing the same way.
They "never believed in Sochi," said RT. They called its climate unfit for winter games. They cite corruption with no substantiating evidence.
They claim lax security despite unprecedented measures in place. They discuss possible terrorist threats. They leave unexplained what most worrisome – a possible disruptive US false flag attack.
It bears repeating. Perhaps Washington plans raining on Putin's parade.
On August 7, 2008, hours before Beijing's summer Olympics' opening ceremony, Georgia's Mikheil Saakashvili invaded South Ossetia. He did so at Washington's behest. Attacking was strategically timed.
After Soviet Russia's 1991 dissolution, South Assetia broke away from Georgia. It declared independence. It's home to many Russian nationals.
Moscow responded responsibly. Conflict continued for days. Then President Medvedev was on vacation. Then Prime Minister Putin was in Beijing.
In half a day before Russia intervened, 1,700 people were killed. Included were 12 Russian peacekeepers.
Moscow was blamed for Georgian aggression. Does Washington plan something similar this time? Will a false flag attack occur?
Will Obama usurp a freer hand in Ukraine? Will he take advantage in Syria? Does he plan other mischief? Is disrupting Sochi planned?
Hegemons operate this way. Washington's disturbing history gives Russia good reason for concern.
Preparations in Sochi aren't perfect, said RT. "(F)laws and problems" exist. "But what makes the Sochi Olympics 'the worst' so far is…accommodation for the global media elite."
"See it, slam it," said RT. "Intrepid Olympic reporters, we thought, would get behind the scenes, unravel the PR."
"Nope. Not this time. Of global importance were rooms (if they were available), toilets, floors, and shower curtains."
"Oh – and a request to not flush toilet paper (it's rarely done in public toilets) had the press pack throwing up."
Washington Post reporter Kathy Lally was upset about "a tiny, tiny (hotel room) sink."
It "sits atop an exposed white plastic pipe, stuck to the wall and surrounded by an unruly gob of caulk," she said.
"The single room has two lamps – which don't have light bulbs, but that's okay because they aren't near any unused outlets."
Other journalists reported missing shower curtains, lamps, chairs, inadequate heat and hot water, and whatever else they wanted to cite to bash Putin.
Fox News called conditions "laughably bad." It warned about event coverage being just as dreadful.
MSM scoundrels feature daily "hotel horror stories." They regurgitate similar tweets to each other. They find new reasons to complain.
BBC journalist Steve Rosenberg tweeted about two sit-down toilets shown side-by-side with no partition. It went viral.
RT calls it a "must have" for every Sochi story. Imagine toilet humor substituting for real journalism. It gets worse.
Whatever is happening in Russia multiple time zones away gets reported. A Moscow school shooting creates Sochi shudders.
So does a derailed gas-laden freight train exploding. It happened 500 miles northeast of Moscow. It made Sochi headlines.
CNN connected Sochi to the September 2004 Beslan school siege. Its February 5 report said:
"Amid the shrill noise of militant threats ahead of the Sochi Olympic Winter Games, the gym in Beslan is now steeped in silence, a monument to the dead, untouched almost."
Trashing Sochi bashes Putin. MSM scoundrels are deplorable. They disgrace themselves before dwindling audiences.
CNN and other US cable news networks report increasing to fewer viewers. Maybe one day they'll all tune out.
RT called Sochi the "biggest construction site in the world over the past seven years."
"Everything there – most of the hotels, sport venues, high-speed rail links, highways, 50 bridges, even the Olympic village itself – was built from scratch."
It's an extraordinary achievement in a short time. It's almost like building an entirely new city in record time. Sochi deserves praise, not criticism.
Toronto Star reporter Rosie Dimanno wrote:
"Mounds of debris, parts of roads unpaved, mesh hoarding to hide the eyesore bits, lots of trash, unreliable power – nothing upsets journalists more than an internet that goes up and down – these have all featured in Olympics over the past three decades, as the Games have grown too big, too gaudy and too complicated."
"The Olympics are no (place) for old sissies," she added. "So I'll take my own advice: Just chill."
Most MSM scoundrels report as expected. They mock legitimate journalism. It's verboten in America. It's lacking in Canada. It's largely absent in Western Europe. Managed news misinformation substitutes.
WSJ editors called Sochi "a shrine to authoritarianism." They bashed Putin relentlessly. One bald-faced lie followed others.
"(T)he underbelly of Mr. Putin's regime (was) exposed," they claimed.
New York Times editors were just as bad. They headlined "A Spotlight on Mr. Putin's Russia," saying:
"(T)he reality of (his) Russia…conflicts starkly with Olympic ideals and fundamental human rights."
"There is no way to ignore the dark side – the soul-crushing repression, the cruel new anti-gay and blasphemy laws, and the corrupt legal system in which political dissidents are sentenced to lengthy terms on false charges."
Fact check
NYT editors have a longstanding disturbing history. They one-sidedly support wealth, power and privilege. Whenever Washington wages imperial wars or plans them, they march in lockstep.
They long ago lost credibility. They feature mind-numbing misinformation. They violate their own journalistic code doing so.
They invented anti-gay law controversy. Russian gay propaganda law has nothing to do with persecuting people for their sexual orientation.
Everyone's rights are respected. Russia wants its children protected from malicious anti-gay propaganda, illicit drugs, alcohol abuse and whatever else harms them.
Responsible governance demands it. America leaves millions of children unprotected. Cutting food stamps alone denies them vital nutrition.
Don't expect Times editors to explain. Or about thousands of political prisoners languishing in America's gulag.
About torture being official US policy. About rigged US elections.  About impoverishing neoliberal harshness.
About destroying social America. About eliminating America's middle class. About waging war on freedom.
About unprecedented levels of public and private corruption. About kleptocracy masquerading as democracy.
About out-of-control corporate empowerment. About Washington being corporate occupied territory. About crushing organized labor.
About commodifying public education. About ignoring international, constitutional and US statute laws.
About violating fundamental human and civil rights. About Obama's war on humanity.
Bashing Putin takes precedence. Managed news misinformation proliferates.
Times editors report like other media scoundrels. MSM ones long ago lost credibility. They replicate the worst of each other.
They support what demands condemnation. They back wrong over right. Readers and viewers demand better.
MSM scoundrels don't deliver. Sochi games run through February 23. Expect lots more Putin bashing ahead.
Stephen Lendman lives in Chicago. He can be reached at lendmanstephen@sbcglobal.net.
His new book is titled "Banker Occupation: Waging Financial War on Humanity."
http://www.claritypress.com/LendmanII.html
Visit his blog site at sjlendman.blogspot.com.