At this time, our U.S. Congress rates a nine percent approval rating. It means nine percent of the American public registers "brain-dead."
Those 535 members over the past 40 years deformed our nation from the largest creditor country in the world to the largest debtor nation in the world. We enjoyed less than $1 trillion in national debt to our current $18 trillion debt. That same Congress forced our young men and women into four hopeless, futile and asinine wars that killed tens of thousands of them and sent millions home with Post Traumatic Stress Disorder, drugs and alcoholism. Not to mention dismembered limbs.
That Congress danced to the Military Industrial Complex's tune of contrived wars benefiting the bankers and corporations that outfitted and fed those young soldiers. Those executives made millions while our kids came home in coffins or missing arms and legs and their minds.
That same Congress turned our nation from a rich manufacturing country into a multi-trillion dollar deficit nation where we import everything we once manufactured, to today where we buy everything from China to make their citizens rich. So rich, in fact, that we owe them $1.4 trillion in trade deficits. Ironically, China now owns many U.S. corporations and buys land for its own beachhead here in America, not to mention Vancouver, BC, Canada where it displaced most of the Canadians in the past 30 years. Chinese now dominates the language in once-English speaking Vancouver, BC.
That bunch of hot shot Congressional Critters took our vibrant economy and turned it into 15 million unemployed and 48 million food stamp users. Those same reps allowed 20 million illegal alien migrants to come into our country and work for crooked employers like Chipotle's, Marriot Hotels, Holiday Inns, McDonald's, Hormel, Tyson Chicken, Swift, painting, landscape and construction firms at minimum wages. They and the presidents that headed this country refused to enforce our laws. That's why you MUST press "1" for Spanish and "2" for English.
Today, we face enormous consequences from their actions. Yet, U.S. voters return 96 percent of incumbents—such as Boxer, Feinstein, Hatch, McCain, Kyle, Schumer, Lindsey Graham, Levin, Udall, Bennet, Rangel, Jackson, DeGette and hundreds of other failed Congressional Critters.
So are they stupid or are they corrupt?
One reader named Brad said, "They are not necessarily stupid. It's just that most of these psychopaths are bought. The wealthy buy their services and they get remuneration by jobs when they leave "service", by getting to indulge in insider trading (again – was cut out, but quietly reinstated) etc.
"Just allowing insider trading makes EVERY decision with any economic consequence suspect, as they will have a vested personal income interest in helping corporations increase profits by any means. Thus the repeal of clean air and water regulations. They allow oil fracking to use 2 million gallons of water per well, pour over 530 toxic chemicals into the aquifer to poison and ruin it, and remain exempt from EPA oversight.
"Some may not be bought. Some not all the time. The sad fact is that enough ARE compromised that essentially the damages get done consistently.
"Most in office are so stupid (such as California's Congresswoman Maxine Waters, who is also corrupt in the league with former Congressman Tom Delay of Texas) that they accept stupid, flawed societal paradigms like "what's good for business is good for America" and we can see how well that's working out.
"The parasitic wealthy class is stealing record profits in some of the worst working economy in history – why? Because they have the true entitlement society in which they get tax breaks, tax exemptions, no bid contracts, inflated government costs, subsidizations and most likely a ton of things we never hear about. Simply by allowing industry execs into the alphabet organizations like FDA, USDA, etc., allows them to regulate competition to a ridiculously low level, and to leverage their income, influence, and profits at everyone else's expense."
The greatest flaw facing all U.S. citizens remains "career politicians" that create a "good-old boy" network of cronyism and corruption.
If we citizens fail to press for a maximum of 12-year term limits, we face a downward spiral into poverty and failed government not seen since the 1930s. The majority of Congress remains corrupt. That's why things in the USA don't get better, but continue on the downward path.
Remember: power corrupts; long-term power corrupts absolutely.
For the last half century, the American population, subjected to the greatest dumbing down experiment of psychological manipulation in all of history, has resulted in the adoption of a cultural separation from realty and true self-interest. With all the glorious aspirations, that celebrate a diverse society, the fact that humankind shares the same planet usually is not enough to resolve disparities. While DNA similarities are the basis of the specie, the genetic differences among races, put aside and banished from polite conversation, still are true and significant. Yet the civilizations that make up this world function as if the tribal differences are often paramount in the social order.The intentional indoctrination that all races are equal rests upon a specious supposition that the goals, objectives and ambitions assign a uniform desire. Once upon a time immigration to the New World came from a European heritage. That influx of settlers provided a similar experience if not an identical cultural attitude. With the introduction of the slave trade economy, the forced transplanting of African captives, initiated a road to social dissolution as demonstrated in today's racial conflicts.
The notion that this country is a harmonious society fails because of a very basic element that few people will admit. Blacks, Caucasians, Oriental, Native Americans and any combination of mixed races all have an opportunity to interact and grow in moral character and intellectual honesty as the sins of the past are put to rest, in the reciprocal objective of creating a mature society based upon mutual respect.
However, respect needs to be earned and is not an intrinsic ingredient automatically granted to every cultural social mind-set.
Individuals have the ability to make choices. Choosing civilization over barbarianism is within the grasps of any sincere and ethically committed person.
This object of civilized unity builds a future for the greatest numbers. Recognizing that deliberate induced racial animosity has a profound political purpose is essential to understand the motives behind distorted news reporting and the progressive policy agenda that seeks to conquer by dividing the different factions, which populate the country.
Reformist activism, usually portrayed as shaping government programs that provide for "so called" well-intentioned coercive laws and regulations, is the media narrative that insults the intelligence of any thinking person.

No better example of this televised psychosomatic pollution that inflicts a national disease of artificial guilt is MSNBC. The notorious medicine-man dispenser of this kind of poison is Al Sharpton. The Reverend has a long record of demeaning his own brothers and sisters by bring new meaning to the term, Kaffir.
In The Daily Caller, political reporter Caroline May cites Sharpton's consistent race baiting tirades.
"MSNBC host Reverend Al Sharpton invoked race over 200 times last year, according to a new tally by the conservative Media Research Center.

According to the analysis by Katie Yoder the liberal host said "race," "racism," or "racist" 215 times in 2013 during his MSNBC show PoliticsNation.

"From opposition to the Obama agenda to guns and even into fashion and food, Sharpton's finely tuned nose for racism rarely took a day off last year," Yoder wrote.

In an example the MRC notes that Sharpton was able to invoke race five times in a single paragraph about Republican attacks on Barack Obama and Attorney General Eric Holder."
Back in January, John Daly on bernardgoldberg.com, publishes the account, MSNBC Twitterer Fired for Race Baiting.
"On Wednesday night, conservatives honed in on offensive tweet that appeared on MSNBC's official Twitter feed. The full tweet read, "Maybe the rightwing will hate it, but everyone else will go awww: the adorable new #Cheerios ad w/biracial family."
The comment was in reference a new television commercial for Cheerios entitled "Gracie" that features a biracial family enjoying a breakfast conversation at their kitchen table. The implication by the MSNBC employee behind the tweet, of course, was that the rightwing in this country is racist, and therefore they would surely be disgusted by the visual scene of a family with one white parent and one black parent."
Part of the story included that other mainstay of race politics and self-reproach apologist, Chris Mathews. The Hardball video, Matthews To Black Guest On Race: "I'm Speaking Now For All White People… I'm Sorry", is a pitiful testimony.
"We got to continue this conversation, gentlemen, privately and on television. I mean a lot of people out there — I'll just tell you one thing. And I'm speaking now for all white people, but especially people who have had to try to change the last 50 or 60 years. And they — a lot of them have really tried to change, and I'm sorry for this stuff. That's all I'm saying."

Tom Borelli, writes in the Liberty Alliance - MSNBC Chris Matthews Wild Race Card Attack Against Conservatives, more from this self-anointed supporter and barker for liberal delusional bigotry.
"In his foaming rant, Matthews claims voter I.D. laws are like poll taxes with the goal to suppress black voters and he adds Obama's political opposition are the enemy that gain from hate:
"Obama's true enemies are those who back the three dozen states now pushing voter suppression laws to make damn sure the country doesn't go and elect another black president, or a progressive white president. You know this generation's equivalent of poll taxes and those discredited literacy tests anything to keep minorities from their voting rights. And to this crowd the Obama haters add to them those who gnaw on the president's health care bill with the hunger of starving rats but offer nothing in its place except their crazed notions about bringing down the government and destroying the county's economic stature even as they deny even a penny of credit to the president for the zooming American stock market right now. These are the enemies those who stand and benefit from all the anger and hatred and indecency of the nasty right…"
Matthews is once again proving MSNBC is not a news organization but a cable outlet for political operatives whose goal is to spread progressive propaganda."
So does this party line programming, emphasizing a racially slanted mantra, which drives wedges among the viewing public, actually help ratings? The TVNewser lists that MSNBC was down across the board compared to Nov. 2012. However, MSNBC ranked #1 among African-American viewers in both A25-54 and total viewers in all key dayparts and MSNBC ranked #1 among Hispanic viewers A25-54 in M-F primetime and M-Su primetime.Mediaite lists Sharpton #1 in Demo on MSNBC. Especially review the chart TV NEWS RATINGS: 25-54 DEMOGRAPHIC comparing with the other cable news networks.
PoliticsNation with Al Sharpton was the highest-rated show in the 25-54 demo across MSNBC's evening schedule Monday with 214K viewers. Sharpton beat fellow MSNBC hosts Chris Matthews, who had 209K viewers and Ed Schultz, who had 170K.

Matthews was #1 in total viewers on MSNBC with 844K, followed by Rachel Maddow with 729K and Schultz with 717K.
A Pew Study Finds MSNBC the Most Opinionated Cable News Channel By Far, "A full 85% of the Comcast-owned network's coverage can be classified as opinion or commentary rather than straight news, according to the authors of the Pew Research Center's annual State of the News Media report."
The significance of this data is that the gap between minority identified and 25-54 viewers and all America is increasing even wider. With the 2013 Cable News Ratings: Fox News Sees Sharp Demo Decline, CNN Suffers In Primetime. The race baiters at MSNBC seems to have consolidated their niche among targeted minorities and the products of the more recent government school educated and MTV generation.Decades of liberalizing news distortion and manufactured false re-invention of history has produced a total disconnect from reality. MSNBC is used as a poster boy network for shutting out serious journalism from the medium, but it is almost impossible to find any mainstream broadcasts that are worthy of viewership.
There is a profound reason why the stuck on stupid culture is all around us. Open and rational political debate and discourse is slated for complete removal from television. Anyone who can seriously admit being a MSNBC viewer has deep seeded issues of reckoning sane behavior.
Those limousine liberals love to champion abortion as a well-tested solution of reducing population. Minorities, particularly targeted for marginalization, need to rebel against the democratic politicians and liberal class perversion, whereby NYC: More Black Babies Killed by Abortion Than Born. For those who gain a foothold on life, the media brainwashing of the likes of Rev. Al await.Fools who drink from the cup of their own racial genocide are their own worst enemy. The national interest demands that exploitation of race as a substitute for intelligent co-existence end. Compulsory Integration or miscegenation leveling has proven a massive failure. Is it not time that all tribes start a respectful dialogue and abandon the shackles of blaming race discrimination for the general failure of society? Separation by race is natural. This fact is a news topic that serious media and journalists need to address.
Reportedly, the CIA and its friends have taken a strong interest in Mick Jagger (seen above with Obama).
The CIA plan is to control the minds of the musicians and then use the musicians to control the minds of the populace.
The CIA uses drugs and Satanism when it mind-controls the stars.
The Rolling Stones and The Occult – Global Truth
In his book, The Ultimate Evil, Maury Terry wrote that between 1966 and 1967, the (CIA-linked) Satanic cult called the Process Church, "sought to recruit the Rolling Stones."
Jagger has been influenced by Kenneth Anger, a follower of Aleister Crowley.
Crowley worked for the UK spy service MI5.
(Aleister Crowley Was A British Intel Agent – Rense)
Author Tony Sanchez wrote that Mick Jagger "listened spellbound as Anger turned them on to Crowley's powers and ideas."
(Tony Sanchez, Up and Down WIth the Rolling Stones, p.155)
While in the UK, Anger worked on a film 'dedicated to Aleister Crowley', called Lucifer Rising, which was renamed "Invocation of My Demon Brother."
Invocation of My Demon Brother.
Mick Jagger had a starring role in the film and he composed the music.
The CIA-connected Satanist Anton LaVey played the part of His Satanic Majesty.
Chris Jagger, brother of Mick 'was originally to take the role of Lucifer'.
Then it was decided that Lucifer would be played played by Bobby Beausoleil, a member of the Manson Family, and Anger's homosexual lover.
Process Church follower Marianne Faithfull went to Egypt to take part in the film's depiction of a Black Mass.
In London, 'Anger recruited Anita Pallenberg to Satanism'.
The Rolling Stones and The Occult – Global Truth
She became the lover of three members of the Rolling Stones.
Anger said of Anita, said, "I believe that Anita is, for want of a better word, a witch…The occult unit within the Stones was Keith and Anita…and Brian. You see, Brian was a witch too."
Tony Sanchez wrote of Pallenberg in his book, Up and Down with the Rolling Stones, "She was obsessed with black magic."
The Rolling Stones and The Occult – Global Truth
LSD can lead to a person becoming mentally ill and dangerous.
MK-Ultra mind-control operations involve the use of drugs and Satanism.
Charles Manson is believed to have been a victim of the CIA's MK ULTRA brainwashing.
Manson supplied sex and drugs "to Hollywood actors, actresses, promoters, partners and rock stars."
Source: aangirfan.blogspot.ca
The psychopathic propaganda power brokers are inciting hysteria over expanding their Ukrainian coup operation. Pushing Russia to accept a hostile empire on their border is irrational. Belligerence and intimidation makes indefensible foreign affairs relationships. Those who swallow the "wag the dog" script that circulates in the Western mainstream media, deceived or brainwashed, are incapable of any independent thought. The forces that seek unremitting interventionist intrusions that thrive on self-induced chaos are the true threats to world peace.
Until the perception and experience of the intrepid Michael Scheuer becomes universally accepted, the failed foreign policy mistakes will continue as seen in Russia annexing Crimea is the cost of U.S.-EU intervention in Ukraine.
"Overall, U.S. and Western leaders should be lining up to thank Vladimir Putin for a painful but thorough lesson in how the adult leader of a nation protects his country's genuine national interests. And, it must be noted, Putin is not teaching rocket science. Had Western leaders received a decent education — especially in the fields of history and human nature — they would have been absolutely certain from the start that any destabilizing Western intervention in Ukraine that even remotely threatened Russia's assured access to its Crimean naval bases would provoke precisely the kind of Russian response that occurred. They also would have known that West and the UN could bleat forever about the requirements of various treaties and international law, but that a nation acting to protect what it perceives to be life-or-death national interests — as is Putin's Russia — is both insane and suicidal if it refrains from acting because of a raft of documents designed to address Cold War conditions that no longer exist.

The lesson of the Ukraine crisis — if it ends without war — for the U.S. and the EU will be crystal clear: Hoe your own row, and mind your own business. If it ends in a civil or European war, they will have only themselves to blame."
With the results from the Crimean referendum in hand the Guardian newspaper reports:
The referendum ballot itself, as posted a few days ago to the parliament's website, doesn't exactly give voters an option to say "No". The two choices are:

"Do you support joining Crimea with the Russian Federation as a subject of Russia?"

"Do you support restoration of the 1992 Crimean constitution, and Crimea's status as part of Ukraine?

This second option is somewhat contradictory: the 1992 constitution asserts Crimea is an independent state and not part of Ukraine (reference to autonomy within Ukraine was inserted at a later date). By "supporting the restoration of the 1992 constitution" voters will actually support enhanced autonomy. No matter what, voters are ticking a box for independence from Ukraine.
In the inimitable and immortal words of that heroine of all transgender sociopaths, the former Secretary of State, Hillary Clinton sums up the double standard: What Difference Does It Make? The bipartisan support for an unbalanced death wish to jump-start the DEFCON alert level, reflected in the comments of General Dempsey: US ready for military response to Russia if Crimean conflict escalates, should alarm everyone. "We do have treaty obligations with our NATO allies. And I have assured them that if that treaty obligation is triggered [in Europe], we would respond."
For a listing of reports on Lessons of the Ukrainian Coup, examine the latest BATR RealPolitik Newsletter – March 13, 2014. Especially appreciate the Robert Parry article, Neocons and the Ukraine Coup, which targets the perverse mentality of the NeoCon influence.
"Now, you have Assistant Secretary of State Nuland, the wife of prominent neocon Robert Kagan, acting as a leading instigator in the Ukrainian unrest, explicitly seeking to pry the country out of the Russian orbit. Last December, she reminded Ukrainian business leaders that, to help Ukraine achieve "its European aspirations, we have invested more than $5 billion." She said the U.S. goal was to take "Ukraine into the future that it deserves."
Any attempt to establish sanity in foreign policy must recognize that the betrayers within have sold out America for the last century. Foggy Bottom is the depository of dual loyalists as explained in the Totalitarian Collectivism essay, The State Department's New World Order Agenda.
Just who are the maniacal lunatics that drive this insatiable need to threaten continuous war to achieve global imperium? One needs not be a Putin booster to recognize that the post 911 expansions of a garrison mentality guarantees further military expeditions into the internal affairs of any country that bucks the "international community" New World Order goals.
Author of the book "The New American Empire", Rodrigue Tremblay exposes the lunacy behind The Bush-Obama's Neocon Foreign Policy of Isolating Russia and of Expanding NATO is a Dismal Failure.
"President Barack Obama was candid in admitting it on Monday March 3, 2014, when he said that "we are indicating to the Russians [that] if in fact they continue on the current trajectory they're on, then we are examining a whole series of steps — economic, diplomatic— that will isolate Russia."
Well, it is precisely this desire to expand NATO and to isolate Russia by incorporating all the countries bordering Russia into NATO, i.e. a strategy of geopolitical and military encirclement of Russia, which has provoked that country when it felt threatened in its national security.
The truth is that NATO should have been disbanded after the collapse of the Soviet empire in 1991, and especially after the Warsaw Pact was itself dismantled . . . But no! The United States wanted to take advantage of the situation and demanded that everything fell into the military-financial U.S. Empire."
The Global Gulag essay, NATO a Dinosaur Overdue for Extinction, amplifies upon this conclusion.
"If the breakdown in NATO is destined to avail an opportunity to curtail the Yankee Hyperpower, the alternative need not be the formation of another suspect alliance. It is not unpatriotic to advocate the wisdom in an America First policy. NATO doesn't secure an advance for our country, but only provides the military command and enforcement that imposes the will of global masters. Resistance and opposition against an independent EU rapid defense force, comes not from the nations of Europe, but from the elites that control the mechanisms of global power. NATO is one of their tools. Alliances are one of their methods. And suppression of viable self determination is their cherished goal."
Just think what the response would be if Putin reacted to the bellicose threats from EU/NATO/US to intervene into whatever geographic Ukraine composition remains, by re-creating Russian bases in the Western hemisphere? Venezuela becoming the 21th Century Cuba cannot stand. You can hear the cries – no Russian Guantánamo Bay bases in our backyard.
The impotency of superpower status means that the nuclear option becomes executable. This attitude is pure madness, and leads to unilateral imperialism.
When the formidable voice of moral authority, Paul Craig Roberts, warns about World War 1 All Over Again, the nation must come to grips with the fact that the establishment political class is hell bent on running the world by whatever means they decide as they undertake to eliminate any and all opposition to their brinkmanship of NWO jingoism.
"Did US Secretary of State John Kerry ask you before he delivered an all or nothing ultimatum to Russia? Did he ask Congress? Did he ask the countries of western and eastern Europe–NATO members who Kerry has committed to whatever the consequences will be of Washington's inflexible, arrogant, aggressive provocation of Russia, a well-armed nuclear power? Did Kerry ask Japan, Taiwan, South Korea, New Zealand, Australia, Canada, Mexico, South America, Africa, China, Central Asia, all of whom would be adversely affected by a world war provoked by the crazed criminals in Washington?"
Absent from a sober and balanced national policy, on what is truly best for the American people, is recognition that the internationalism fostered by Woodrow Wilson has destroyed the Republic. America First requires the acceptance and courage to admit that the globalist coup d'état, which actually took over and now rules our own country, is the definitive enemy of all humanity.
The treason of the NeoCons and International Libs promote a satanic cosmology, which seeks to destroy any traditional institutional legacy that George Washington elaborated in his Farewell Address. Risking World War III over Ukraine, especially when the forces of globalism initiated the unrest, is sheer folly.
If there are any real Patriots left in positions of authority within the Federal government, is it now time to enlist in the much-needed second American Revolution? Liberate our own country before starting conflicts that will only result in an existential demise of our nation. The American holocaust planned from within and exercised by commands from traitors is the real reign of terror that faces every truehearted citizen.
An empire necessitates the elimination of the Republic. If Crimea can hold a referendum, only the NWO Jacobins deny the same option for us.
Large numbers of people today believe that modern secular science has proven the earth and cosmos to be billions of years old, and that every living thing, from fish to dogs, apes and humans, evolved from a single cell which itself is the result of chance combination of chemicals. Most believe that primordial matter resulted from the Big Bang. Certain high profile Christians like Hugh Ross and the influential Evangelical theologians and scholars who support him, teach that God is both the energizing force behind the Big Bang and the director of evolutionary process.
Against this way of thinking, the Word of God authoritatively teaches a six day historical creation, which today is vastly unpopular with and downright offensive to scientifically enlightened theologians and their followers.
The rejection of the literal six day creation is an aberration of modernism, meaning liberal (pantheist) Protestantism and its' openly hostile 'secular' antitheist and atheist counterparts such as Marxist Communism and Secular Humanism.
Of the many early Church Fathers who wrote on Genesis, all but Augustine, who erred by teaching instantaneous creation, affirmed a literal, historic six day account of creation.
For instance, St. Cyril of Alexandria argued that higher theological, spiritual meaning is founded upon humble, simple faith in the literal and historic meaning of Genesis and one cannot apprehend rightly the Scriptures without believing in the historical reality of the events and people they describe. (Genesis, Creation, and Early Man, Fr. Seraphim Rose, p. 40)
In the integral worldview teachings of the Fathers, neither the literal nor historical meaning of the Revelations of the pre-incarnate Jesus, the Angel who spoke to Moses, can be regarded as expendable. There are at least four critically important reasons why. First, to wrest and distort Genesis so as to conform it to Big Bang and other secular scientific assumptions is to contradict and usurp the authority of God, ultimately deny the deity of Jesus Christ; twist, distort, add to and subtract from the entire Bible and finally, to imperil the salvation of believers.
It's important that we understand that the Church Fathers weren't primitive, unscientific goat-herders as dishonest modernists have made them out to be, but rather highly intelligent, well-educated men.  Many came from backgrounds of evolutionary pantheism, occultism and pagan animism thus were intimately familiar with much of what passes for contemporary secular science such as Big Bang and Steady State theories (evolutionary cosmogonies), inflationary models, vast ages, chance, the universal life force (serpent power, Zoë, evolution) and much more, even though by other designations.
Long before Darwin, Greek nature philosophers (600–100BC) were teaching primitive evolutionary conceptions, abiogenesis, chance, determinism, natural selection, transmigration, reincarnation and vast ages together with many other modern assumptions.
The fragments of Anaximander's (c. 610–546 BC) evolutionary speculations show he taught that 'humans originally resembled another type of animal, namely fish' while Democritus (c.460–370BC) taught that primitive people began to speak with 'confused' and 'unintelligible' sounds but 'gradually they articulated words.' (Evolution: An Ancient Pagan Idea, Paul James Griffith, creation.com)
The Greek Atomist Epicurus (341–270BC), the father of contemporary materialism and many of its' secular scientific assumptions, taught there was no need of a God or gods, for the Universe came about by a chance movement of atoms. (ibid)
Darwinism affirms the claim made by Epicurus that living beings created themselves, while modern evolutionary biology affirms Anaximander's claim that humans evolved from lower order life-forms.
With respect to old earth or vast ages, Plato and many other Greek philosophers taught that the present universe came about millions of years ago. Writing in the fourth century AD, Lactantius said:
"Plato and many others of the philosophers, since they were ignorant of the origin of all things, and of that primal period at which the world was made, said that many thousands of ages had passed since this beautiful arrangement of the world was completed … ." (ibid)
After the Greeks, the Roman naturalist Pliny the Elder (AD23–79) said we are so subject to chance,
"….that Chance herself takes the place of God; she proves that God is uncertain." (ibid)
Greek and Roman philosophers received these ideas from ancient Sumerians (Babylonians), Egyptians and Hindus whose Mysteries, nature philosophies and evolutionary cosmogonies extended back centuries before Greek and Roman civilization. For example, one Hindu belief was that Brahman (the Void or Universe) spontaneously generated itself (the modern theory of abiogenesis) as something like a seed or singularity (Cosmic Egg or Big Bang) about 4.3 billion years ago and then evolved under its' own power by which it expanded and formed all that exists:
"These Hindus believed in an eternal Universe that had cycles of rebirth, destruction and dormancy, known as 'kalpas', rather like oscilla­ting big bang theories. We also read in the Hindu Bhagavad Gita that the god Krishna says, 'I am the source from which all creatures evolve." (ibid, Griffith)
In India the doctrines of evolution/reincarnation/karma were thoroughly established from ancient times. They were expounded first in the Upanishads (c. 1000 BC – AD 4), the philosophical-mystical texts held to be the essence of the Vedas.
Representing the young earth view and resurrection of the dead (Acts 17: 16-34) the Apostle Paul contended against the Greek Epicureans (materialists) and Stoics (pantheists), representatives of Cosmic Egg theories (Big Bang), vast ages (old earth view), universal life force (evolution), void, atoms, animism (i.e. Karl Marx's animated 'divine thinking' matter), fate, determinism, and reabsorption after death.
Speaking to the nature sages, Paul said "this is what I'm going to proclaim to you,"
"The God who made the world and everything in it is the Lord of heaven and earth… he himself gives everyone life and breath and everything else. From one man he made all the nations, that they should inhabit the whole earth; and he marked out their appointed times in history and the boundaries of their lands. God did this so that they would seek him and perhaps reach out for him and find him, though he is not far from any one of us. 'For in him we live and move and have our being.' Therefore since we are God's offspring, we should not think that the divine being is like gold or silver or stone—an image made by human design and skill. In the past God overlooked such ignorance, but now he commands all people everywhere to repent. For he has set a day when he will judge the world with justice by the man he has appointed. He has given proof of this to everyone by raising him from the dead."
When Greek sages heard about the resurrection of the dead, many of them sneered due to their belief that the body is a rotting tomb within which their souls were trapped.   Since they believed that the fall consisted of an inexplicable plunge from being as one with the impersonal One Substance, then salvation was reabsorption of soul into the One Substance, therefore the idea of bodily resurrection was repulsive. In "Adversus nationes" (2:37) Arnobius complains,
"If souls were of the Lord's race…They would never come to these terrestrial places (and) inhabit opaque bodies and (be) mixed with humors and blood, in receptacles of excrement, in vases of urine." (The Pagan Temptation, Thomas Molnar, p. 27)
The framework behind the way of thinking which Paul contended against is naturalism, the ancient idea that living beings make themselves. Naturalism is like a leopard, meaning its' spots cannot be changed even by defiant Scriptural retrofitters like Teilhard de Chardin, Leonard Sweet, Hugh Ross and other natural science and evolution compromisers.
As Solomon said, there is nothing new under the sun.   What once was will be again.  In this light, when Peter prophesied about the "scoffers" in "the last days" who claim that"everything goes on as it has since the beginning of creation" (2 Peter 3:4) he is speaking of this generation of God-haters and theological compromisers, who being wise in their own wisdom, willingly reject the Authority of God and six day special creation in preference of ancient ways of thinking revised and revamped for our own age.
The real issue behind objections to literal six day special creation is what kind of God progressive creationists and evolutionary theists believe in and peddle to unsuspecting believers.  This is a question that needs to be addressed because by espousing Big Bang and old earth views theological compromisers have elevated naturalism in the guise of secular science and evolution above the Word and Authority of God resulting in an upside-down exegesis consisting  of abundant mind-boggling inconsistencies.
Their inverted creation account is in the claim of a six day creation that occurred at the end of billions of years of evolutionary process.  Logically, this means that billions of creatures lived and died long before man arrived on the scene, making the Word (John 1:1), our Lord and Savior Jesus Christ the cause of death and suffering rather than the fall of Adam.  By making the fossil record the measure of a sequence of long ages, God becomes the cause of death and suffering because the history of life appears to be a record of ineptitude, extinctions and constant brutality for billions of years.  In the words of the atheist astronomer and evolution promoter Carl Sagan (1934-1996), if God,
"….is omnipotent and omniscient, why didn't he start the universe out in the first place so it would come out the way he wants?  Why is he constantly repairing and complaining?  No, there's one thing the Bible makes clear:  The biblical God is a sloppy manufacturer.   He's not good at design, he's not good at execution.  He'd be out of business if there was any competition."  (Refuting Compromise, Jonathan Sarfati, Ph.D., F.M., p. 220)
The Big Bang, old earth view also leads to a philosophy of moral relativism because if men were once something else, a genderless blob of matter and then later on lizards and even later still some kind of ape-like creature, then not only are we going to become something else–maybe divine supermen, god-men, super robots or cosmic beings—but nothing can be said about transgender, 'gay,' and lesbianism since all life forms ascended from a genderless blob of matter generated by the inexplicable explosion of a Cosmic Egg which may or may not involve a stumbling God shaped and molded by theologians who require Him to ignite the Big Bang.
With regard to soul/spirit, if life arose from chemicals and then billions of years later man evolved from lower life-forms, then his rational nature, his soul, differs not qualitatively but only quantitatively from the beasts.  Like beasts, man is not a person but a creature of the earth.  Like them he has no spirit—free will, higher mental faculties, and conscience.  He is a fleshy androgynous robot or hominid whose brain is organized by the genome and the genome shaped by natural selection.
Dr. Sarfati argues that denial of the literal and historic meaning of Genesis (young earth view) is foundationally the result of 'imposing outside ideas upon the Bible.' Thus, it has'baneful consequences which don't just stop with Genesis,' but adversely affect many areas.  The atheist Frank Zindler enthusiastically agrees:
"The most devastating thing that biology did to Christianity was the discovery of biological evolution. Now that we know that Adam and Eve never were real people the central myth of Christianity is destroyed. If there never was an Adam and Eve, there never was an original sin. If there never was an original sin there is no need of salvation. If there is no need of salvation there is no need of a savior. And I submit that puts Jesus…into the ranks of the unemployed. I think evolution absolutely is the death knell of Christianity." ("Atheism vs. Christianity," 1996, Lita Cosner, creation.com, June 13, 2013)
The faith of the Christian Church and of the average Christian has had its foundation as much in the literal and historic meaning of Genesis as in that of the person and deity of Jesus Christ. Belief in a six day creation period about 6,000 years ago has been the authoritative teaching of the Church for most of its history and is essential for consistency in doctrine and apologetics.  Only with a firm, unshakable foundation in Genesis are Christians able to stand strong in their faith.
"In the beginning was the Word, and the Word was with God, and the Word was God. He was in the beginning with God…" "The Word became flesh and made his dwelling among us. We have seen his glory, the glory of the one and only Son, who came from the Father, full of grace and truth."  John 1: 1-2, 14
"Very truly I tell you," Jesus answered, "before Abraham was born, I am!"  "And now, Father, glorify me in your presence with the glory I had with you before the world began." John 8:58 & 17:5
If God is really Who He said He is, if He is the God Who revealed Himself to man through Jesus Christ (Messiah), then He can call everything into existence in six literal days (Gen. 1), bring about a virgin birth (Isaiah 7:14; Matthew 1:23), be both God and man (Gen. 3:15; Isaiah 7:14; Zechariah 12:10 & 13:7; 1 Chron. 17:1014), remove the curse due to Adam's fall (Gen 5:21-29), resurrect Himself from the dead and ascend unto Heaven (1 Pet. 1:3; Romans 1:4; Matthew 27:53) because for the Word Who became flesh, all of these things are very simple matters.
So what kind of God do you believe in?  The limited, bumbling God of death and suffering, the incompetent 'sloppy manufacturer' peddled by evolutionary theists and progressive creationists or the all-powerful personal loving God Who called everything into existence in six literal days?   The first one is an untrustworthy deity that cannot save you.  The second one is the God of eternal life.  Only He can resurrect the faithful unto eternal physical life in a physical paradise.
What will paradise be like? C.S. Lewis describes paradise as a place of matter, of weight and mass, and the blessed inhabitants in their resurrected bodies are the beautiful "bright solid people." N.T. Wright explains,
"…there will be a new mode of physicality, which stands in relation to our present body as our present body does to a ghost….a Christian in the present life is a mere shadow of his or her future self, the self that person will be when the body that God has waiting in his heavenly storeroom is brought out…and put on…over the self that will still exist after bodily death." (Eternal Perspectives, Randy Alcorn, p. 154-155)
There Is A Great Risk of WWIII Over Ukraine / Crimea. But it could be avoided if Russia and China act fast, dumping their dollar reserves, breaking the US dollar, thereby breaking the US economy.They don't need all of the BRICS for that.
Mr. Putin knows it, Mr. Xi knows it and Mr. Obama knows it – that Washington is holding the shorter stick.
What do the gentlemen Putin and Xi wait for?
For more brazen actions by Washington and its European lackeys and puppets?
It's already widely known that the snipers in Kiev who killed almost 100 people were mercenaries paid for and were following US orders – straight from the US embassy in Kiev.
Blackwater and other US mercenaries – proxy armies – are roaming the streets of Kiev and other Ukrainian western cities who have indicated their desire to stay allied with Russia.
Mr. Putin knows it.
What else is needed to show the empire and its marionettes that they are naked? That they will be severely hurt if they follow Obama's and the Pentagon's unconscious war cries? – If they continue to allow the presstitute media to numb their brains?
Why doesn't Russia start 'sampling' what it could do? Like cutting of gas supplies to Europe – for starters? That seems to be easy enough.
Of course, Washington needs wars not only to reach global hegemony, but also for its mickey-mouse economy to survive; this hell-bound military / security industrial economy that produces about 60% of the US GDP – plus the endless production of unbacked dollars not worth the paper they are printed on – debt that is bought the world over in the form of Treasury Bonds as reserve currency – which is the driver of the American economy's (sic) senseless consumerism – accounting for almost the reminder of US economic output.
What would be easier than to cut the world lose from this strangling chain – and send Washington and its stooges down the drain of national bankruptcy?
And starting a new segment of civilization, a new currency, a basket of moneys from sound and healthy economies?
There are plenty of countries who would like to participate in such a new beginning, even if the BRICS cannot get their act together fast enough — Vietnam, Malaysia, Iran, Venezuela with the planet's largest known hydrocarbon reserves – as well as Central Asian and other hydrocarbon producers.
The world populations may have to go through some dry stretches and trying periods – but would come out of it as winners – happy winners of a fairer global economy, where long-lost national sovereignties would be reinstated, with new partnerships and with of a new sense of human and societal solidarity.
Very likely, the presstitute, the propaganda whores of today's linchpins would want to switch seats to side with the 'winners', as they imagine it's with them that new lucre is waiting.
Wrong. These media criminals, who have millions of lives – or deaths – on their spineless backs, would be shed, floored, ignored annihilated.
New and truth journalism would flourish, instead.
Why is it so difficult to imagine such a new-born and healthy world? – And act on it fast? – Before our hapless humanity allows to be self-destroyed by a nuclear WWIII?
Peter Koenig is an economist and former World Bank staff. He worked extensively around the world in the fields of environment and water resources.
The desperation of the Anglo-American leadership, guided by the steady corrupt banker hands, has never been more acutely high, nor obvious in full view. The entire Ukraine situation is a travesty. It includes Langley agents killing police and street demonstrators from rooftops, the confirmation coming from the Estonian Embassy (translation of scripts). It includes thefts of official Ukrainian Govt funds, again sent to the Swiss hill sanctuary. It includes sanctions delivered by a US Paper Tiger, sure to cause horrific backlash. It involves the last gasp attempt to obstruct the Gazprom energy pipelines, which will inevitably corner the European market in monopoly. It involves subterfuge with the NATO card (aka Narcotics And Treachery Outlaws) with missiles placed on the Russian borders. Look for NATO members to find a back door to exit the spurious treaty. It involves playing with nitro-glycerine in the Petro-Dollar room. It involves putting tremendous risk for much more clear isolation of the United States. The more the USGovt pushes, the more the US will be isolated. Remember that Nazis steal from their enemy states, de-fraud from their allied states, and force themselves into an isolated state. In Ukraine, the United States has over-played its weak hand. Already, a secret document was leaked in London that the UKGovt would not support the US-led sanctions against Russia.
History repeats itself from the Kremlin phone calls made during the Syrian conflict just a few months ago, when the UKGovt withdrew its support and left the US isolated, looking very weak. Already, Putin has threatened to dump USTreasury Bonds. Putin aptly calls the Anglo-Americans as Mutants. Imagine the lunacy of trying to cut off the only Russian warm water military naval port in the Crimea. Just as stupid as the Trans Pacific Partnership faux pas, trying to cut off China from its Asian neighbors and partners in trade. The intelligence level of the USGovt has never been more stupid, destructive, and in full view. The lost ground for the United States is obvious and glaring in the Persian Gulf, the Mediterranean Sea, and the Caucasus region.
IMMEDIATE PETRO-DOLLAR RISK
If the Kremlin demands Gold bullion (or even Russian Rubles) for oil payments, then the interventions to subvert the Ruble currency by the London and Wall Street houses will backfire and blow up in the bankster faces. Expect any surplus Rubles would be converted quickly to Gold bullion. If the Chinese demand that they are permitted to pay for oil shipments in Yuan currency, then the entire Petro-Dollar platform will be subjected to sledge hammers and wrecking balls. The new Petro-Yuan defacto standard will have been launched from the Shanghai outpost. If the Saudis curry favor to the Russians and Chinese by accepting non-USDollar payments for oil shipments, then the Petro-Dollar is dead and buried. The rise of the Nat Gas Coop run by Gazprom is in progress, its gas pipelines to strangle the OPEC and its bastard Petro-Dollar child. The entire USDollar foundation with the USTreasury Bond bank reserve structure is at risk is collapsing, as consequence to the desperate adventure and criminal activity conducted in Ukraine.Just like with Syria, a hidden giant energy deposit is concealed under the table. Off the Lebanese and Syrian coast, a massive off-shore energy deposit was recently discovered. The US & UK & Israeli oligarchs wish to take it all. Confusion is their game. In the western plains of Ukraine, a massive gas deposit was recently discovered. The US & European oligarchs wish to take it all. Confusion is their game.
The danger level has never been higher. No resolution to the Global Monetary War can come, which we have been seeking, without a climax. It is hardly just a financial crisis amidst a stubborn economic recovery. The nature of the currencies and their underlying sovereign bond foundation is highly toxic, which requires a strong replacement as solution, using an alternative to the USDollar alongside its reserve ledger item the USTreasury Bond. A return to the Gold Standard is coming, but the birth will have loud pangs and possibly broad damage suffered. The Global Currency Reset is better named the Return to the Gold Standard. The United States and London will not give up their control of the Weimar Printing Press easily, used for elite self-dole of extreme wealth. It has served well as the Elite credit card. They will not go quietly, and assume their place in the backwater without taking the world to the brink. No climax can occur without enormous risk and loss. The Global Paradigm Shift is in full gear, with attendant risk huge here and now. My Jackass firm belief is that the US/UK fascist team face a Waterloo event in Ukraine, the victim to be the Imperial Dollar. This bulletin will not be a comprehensive note, as the situation is too vast. The information in the Hat Trick Letter is used to interweave a story of the impending removal of the USDollar from its corrupt throne.
UNITED STATES TRAPPED AND CORNERED
The Anglo Americans have fallen into a carefully designed trap by the Russians and Chinese in a clever designed sequence. More Sun Tzu tactics have been put into practice, which utilize the momentum from the enemy to be thrust back on them. Planning for final steps must have taken place during high level Putin meetings with Xi from the elite Sochi viewing box. The unfolding of events has been more carefully engineered and orchestrated than what appears. The US/UK team has been caught in a vise for months, as the rejection of the USDollar as global reserve currency is in high gear, the refusal of the USTBond a recognized trend in diversifications. The death process is slow and grueling. Much of the American Hemisphere is surrounded and controlled by Russia & China, whether the canal, the port facilities, the oil supply, the mineral deposits, even Yuan Swap facilities. Africa has largely gone under Chinese control, with Russia playing a hidden role as well.
The Persian Gulf is in transition, with the critical protectorate role shifting to China. The Qatar royals have just ordered a dismissal of USGovt ambassadors from their nation. Note that Qatar is the site of a giant USNaval base. To be sure, the Sochi Olympic Games are over, a successful event. The gloves have thus come off. The risks have reached acute levels. The US leadership seems cavalier to the risks that over half the USGovt debt is in foreign hands, over 30% of it in Russian & Chinese hands. A severe backlash cometh. The most vulnerable player in the room is the most aggressive, arrogant, vile, and obnoxious. The instability of the situation is far beyond acute. The victim will be the USDollar and its sidekick the USTreasury Bond. The USTBonds will be kicked out of the global banking system. The Third World awaits the United States, for its domestic betrayals, its financial failures, its criminal deeds, and its war aggression.
THE RUSSIAN BACKLASH TO BE SUDDEN
Russian President Vladimir Putin will slam the West, and very soon. The initial salvo might be a natural gas cutoff by Gazprom, the Russian giant which has fast moved into the global monopoly position. Eventually, Putin might demand gold payment for the natgas in the captured pipelines, that being the plan according to The Voice. Russia supplies one quarter of Western European gas needs. It will be the opening salvo for Gold Trade Settlement, for which the Iran workarounds to the sanctions provided the critical prototype. Combined with a formal announcement of USTreasury Bond sales in volume by Russia & China, the impact would be tremendous, even devastating. The reverberation will be soon seen as the pending demise of the defacto Petro-Dollar Standard, dictated by crude oil sales in USD terms. It will also be soon seen as the end of the USTBond as the global reserve standard in banking systems. Notice for over two years, the primary buyer of USGovt debt (and its refunded rollover) has been the US Federal Reserve via bond monetization, an absolute heresy to central banking. Hyper monetary inflation cannot stand as fixed policy. The world has responded by constructing an alternative to trade settlement. The forum has been the BRICS conferences and the G-20 Meetings of finance ministers. The US & UK will gradually be excluded from both forums, a process well along. Even traditional allies like Japan are buying gold in high volume, with suppressed lowball data so far. This is game over for the USDollar, the direct victim of Ukraine backlash. The war against Russia has been veiled, but the Jackass has exposed it.
VEILED ATTACKS AGAINST RUSSIAN GAZPROM
First was the attack against Russian Gazprom in Cyprus. It was a hidden attack made to look like a bank confiscation event. Notice no bank account confiscations outside the small but important island nation. The entire Russian banking clearance system had been done through Cyprus. Also, Russia was making significant transactions to purchase Gold bullion using Cyprus as clearing house for the purchases. Second was the attack against Russian Gazprom in Syria, another complicated event. The US had used the Libyan Embassy as a weapons running facility (major diplomatic violation), after which the US lost Egypt as a transfer station on the weapons running. The false flag attack in Syria was made to look like a chemical weapons event. However, the Saudis were the guilty party. The motive by the US was to block the advance of Russian Gazprom pipelines, which are to connect to the vast Iran supply centers. Iran has far more oil & gas than Iraq. In fact, Iran is the linchpin nation, which will throw its support toward Russia. Iran will push the Nat Gas Coop certain to eclipse Saudi Arabia and the loud gaggle of OPEC members. With the Russian Gazprom, together Iran and the Nat Gas Coop will usher in the Petro-Yuan Standard and bury the Petro-Dollar, the price set by Russia, the contracts set in Shanghai. Thus the Saudis will be expendable, and their Gold in London to be totally stolen.
Move to the present. Third was the attack against Russia Gazprom in Ukraine, done by the CIA and its partner security agents from the small ally nation on the SouthEast Med corner. The old game of destabilization, popular uprising, bank thefts, and now data files stolen has been put into action. The theft of significant funds in Ukraine has only started, funds gone to Swiss banks. The full betrayal will be seen soon. The US & UK have a lunatic plan to corral the Ukraine pipelines and possibly the vast farmlands of Ukraine. The wrong-footed plan will backfire, when Putin cuts off the natgas supply to Europe, when Putin demands a new type of energy supply payment structure, and when Putin engineers certain other steps. They might execute a Nat Gas Coop double in price, much like the OPEC event in 1973. Witness the upcoming Birth of the Eurasian Trade Zone, the birth pangs heard in Ukraine. The United States and Great Britain will not be included. The Eurasian Trade Zone will span 14 time zones and will settle in gold.
IRAN WORKAROUND AS KEY PROTOTYPE SOLUTION
The Anglo Americans have disrupted a key nation with longstanding historical and religious ties to Russia. The land of Ukraine also contains Russia's only warm water naval port in the Crimea, the site of a recent suspicious earthquake. The response will be swift and firm. The Eastern nations (led by China & Russia) have been making detailed preparations in the last couple years to launch the alternative trade system founded in Gold Settlement. Its launch lacks a potential open door trigger, possibly offered by the Ukraine situation. The Gold Standard could return in a baptism by fire. The open door trigger appears to be the Western interventions into Ukraine, since the Western banking structures will not be permitted to collapse, the ugly reality. The abuse of the central bank monetary expansion and fraudulent bond redemption has gone totally out of control, forcing an endless cycle of alternative preparations and motivated reactions, including the Iran workaround with Turkey as intermediary in gold provision. Other attacks have taken place in the last few months against the Russian Ruble by Wall Street firms. The reaction will possibly be the launch of what could eventually be understood to be a gold-backed Ruble currency, combined with natgas cutoffs to Europe and USTBond dumps. At first it could be perceived as the oil-backed Ruble, but its quick hidden conversion to Gold bullion could be revealed later on. The USDollar will be discarded as obsolete, even toxic. The USDollar debt basis might be widely accepted to be the cause of the global financial crisis, and the USFed Quantitative Easing be widely understood to be the cause of the global financial collapse.
EUROPE AS KEY REGION TO TIP EASTWARD
Events inside Western Europe could unfold rapidly. Behind the scenes, much is happening. The important German-French Axis is breaking down, weakened by each passing month and bailout exercise. The motive for much of the German support of bailouts and rescue plans, as faulty as they have been, is the oversized German ownership of both French Govt debt and big French banks. They will fail, both the French sovereign debt and the big French banks. Germany must undergo a split, with a restructure from the devastating damage due to Southern European sovereign debt and related big bank losses. At the same time, Germany is on the verge of turning East to Russia. Already Russia is a large energy and mineral supplier to Germany, the heavy railway facilities in place. The core of Nordic Europe is firm. Austria and Finland are aligned with the pragmatic forces in Germany and the Netherlands. Italy is being transformed, but Spain might be lost to chaos. Turkey is also undergoing change during chaotic reform. The entire NATO Alliance has never been weaker. The military action in Ukraine is framed as a supposed NATO exercise to honor a treaty. Watch the loose end like Turkey fall off the NATO wagon, while Finland falls off the Euro currency wagon. The Jackass is eager to see the Snowden NSA files reveal key data on the illicit usage of NATO bases for narcotics distribution, the origin being Afghanistan. What a bombshell it would be if Turkey announced that their government would no longer permit heroin shipments from USMilitary aircraft on their Incirlik Airbase.
A key player in the mix is Israel. They have a Tamar floating platform, whose natgas has been pledged under contract to Russian Gazprom. The tiny nation is possibly changing its alliances out of pragmatism, seeing its drained weakened host that has duly served its purpose. The next big step is for Western Ukraine to suffer the drain of remaining resources (financial and agricultural) to the West, using all the diplomatic tools the Euro Elite can muster. The people in the East will realize that they have been betrayed once more by the Western powers. This is the critical final step. Several swing nations will consequently align with Germany, if only to make being integrated by Russia less painful. During all the transitions, China will take care of Asia in this game. The remaining overriding question is whether the US & Britain will go quietly in the night of faded empires, or else to wreck the world with nukes and viruses. The main exports out of the United States and its royal handlers have been fraudulent bonds, military hardware, genetically modified food, fast food with diabetes, pharmaceuticals, surveillance software, computer viruses, and jamming software technology. Such is the nature of the fascist transformation.
RUSSIA CANNOT BE ISOLATED
The West is in for a gigantic surprise in the sequence of events to unfold. They have placed criminal oligarchs into top government positions in Ukraine. Doing so might suit the West but not the Ukrainian people. The political brain trust in Berlin shows extremely errant strategy, still kowtowing to the USGovt and London Elite in an incomprehensible manner. The West cannot isolate Russia, which is the latest absurd bone-headed strategy. They need Russia in vital ways that will become apparent when the West faces energy supply cutoff or forced Gold payments during an open global USDollar rejection. The US will quickly feel the lost Petro-Dollar gear mechanisms. China has already aligned itself beside Russia, which makes isolation impossible. Consider the Russian commodity supply and Chinese industrial power, the new axis to the Eurasian Trade Zone.
The West cannot continue to bully Russia & China. Poking a stick in the bear's face will not work for long. Disrespecting the Chinese creditor is deep folly. The risk that coincides is for the two Asian superpowers to threaten or actually execute a dumping initiative of USTreasury Bonds, and force the United States to use its last card in a grotesque display of hugely amplified monetary expansion. The US would collapse by falling on its own sword, the event occurring in the Weimar chamber. A super high volume bond monetization machine to cover globally dumped USTBonds is a strong likelihood as climax event, with a broken derivative mechanism that is revealed during its fracture. The London banker murders (another Jackass correct forecast, made in mid-2011) indicate a motive to keep covered up the extreme $100 billion JPMorgan derivative losses at the hands of the London Whale Bruno Iksil, first sighted in May 2012. The accelerated hyper monetary inflation in response to Russian & Chinese joint retaliation would finally kill the USDollar. The echo event, born from failure, would be for the USGovt to launch the new split Scheiss Dollar. Then the USGovt could have its domestic currency finally, and then wreck it with an assured painful sequence of devaluations. The fundamentals for the US domestic only currency are truly horrible, typical of a Third World nation. Ukraine is about the last gasp of the USDollar. It has no viable defense.
UKRAINE AS WATERLOO FOR THE US DOLLAR
Ukraine is the Waterloo event for Team Obama and the Wall Street handlers, the true controllers of the White House puppet. Ukraine will lead to wreckage to the USDollar and its USTBond partner in crime. Witness the death of the USDollar and the Birth of both the Gold Trade Standard, on the new Eurasian Trade Zone landscape. Neither Russia nor China will cooperate on the IMF super sovereign reformed currency basket at this point, not during extreme hostility and conflict. Hope and pray for cooler heads to prevail, since already many serious military attacks have occurred with advanced weapons off the Syrian coast. The Western Press prefers to frame the Ukraine situation as one more curious Orange Revolution event staged in Eastern Europe, akin to the other deceptive Arab Spring events. The old Soviet Union was trapped years ago, forced to use hyper monetary inflation in defense, as the nation imploded financially. The United States is now trapped in an ironic parallel manner, and will be exposed for its heretic inflationary response that ramps up to obscene volumes, followed by financial implosion. In fact, the events from here onward are the final hurrah for the USDollar regime and the criminal cabal.
Now has never been a better time to own a big stack of gold & silver coins & bars, stored in a secure place outside the United States, outside England, outside Switzerland, even outside Canada. The people must defend against a climax of systemic failure, led by arrogance, stupidity, desperation, and delusion, even armed aggression. It remains to be seen whether the Kremlin has some secret allies who might emerge in time, from other worlds. But that is an entire other story to be told someday maybe. We earthlings will all find out soon enough. Times are changing fast, and better to be alert than to get hurt. The Global Currency Reset lies directly ahead, complete with its doubled Gold price and doubled Silver price. The Russians & Chinese are motivated to respond to a military prod, poke, and nudge by delivering a financial response. The rejection of the USDollar is near. The rapid diversification away from the USTreasury Bond is near. The arrival of the new Global Gold Standard is imminent.
Source: GoldSeek.com | Jim Willie CB, GoldenJackass.com

"Please don't go to Haiti — it could be dangerous down there!" several worried friends begged me right before I left.  But boy were they wrong.  Haiti is totally fun!  I never had so much fun in my life as I did this past week in Haiti.  And this is my very own tourist guidebook to all the neat stuff that I've done down here.  Not exactly the Lonely Planet.  But boy am I having a good time.
The most frequently asked question before I left was, "Are you going down there to do humanitarian work?"  No no no.  I'm going down there to be a tourist!
To start with, I got a really great bargain deal on Expedia — $800 to fly me from SFO to Port au Prince and five nights in a convenient, clean and quiet hotel called the Diquini Guest House.  This was absolutely the smartest thing that I did on this trip.  Why?  Because the manager of the guest house, a former member of the Haitian diaspora and long-time resident of Washington DC, took me under his wing and for a reasonable fee let me hire his driver, translated for me, kept me fed on nicely-flavored Haitian stew and rice — and then took me off to explore Port au Prince.  www.diquinigh.com.
First we went to the famous Hotel Oloffson where the ghosts of past American ex-pat writers such as Graham Greene and Lillian Hellman roam its gardens, terraces and gingerbread-style balconies; where Mick Jagger and even Jacqueline Kennedy have stayed — and where the famous vudou-inspired RAM band was playing that night. http://hoteloloffson.com/
The next day we explored what is left of the 2010 earthquake ruins, from what was left of the tragically beautiful stone-filigreed huge rose window of the old cathedral and the site of the historic National Palace to various small tent cities dotting Port au Prince that still house earthquake victims today, and the ruined buildings that still have market stalls precariously tucked into whichever concrete slabs are still left standing.
"So, Jane, how is Port au Prince actually doing now, four years after the quake?" you might ask, now that I'm an actual eye-witness to the scene of the crime.  It's not doing super-good, but not doing as badly as I had expected either.  Most of the tent cities are gone now — as a lot of the homeless victims have by now squashed themselves in with relatives, left for the countryside or otherwise made do.
"But what are Haitians really like?" you might ask next.  You can tell what Haitians are really like by the way that they drive.  There are only a handful of traffic signals in Port au Prince and even fewer rules of the road.  And Haitians drive very fast.  But they also drive in a way that is almost polite.  Everyone wants to get where they are going (and to get there fast) — but no one wants to actually hurt anyone else.  I didn't see any road rage there.  Just people trying to get by.
Basically, Haitians are just people trying to get by after having been dealt a very rough hand for a very long time, from the moment they were kidnapped from Africa and sold as slaves here — starting in 1503, just eleven years after Columbus discovered the island.  And those slaves were expendable too, worked to death in a few years at most and then replaced by other new slaves.
Then after having fought for and achieved its freedom in 1804, Haiti was also constantly attacked, exploited and/or invaded for the next 200-plus years by America, Canada and various combinations of European nations.  And now Haiti is one of the poorest countries in the world, resembling the slums of Uganda or the slums of Zimbabwe.  And yet despite their poverty, which is dire and extreme, Haitians still remain stoically polite.
Next we went off to the Iron Market bazaar to buy Haitian stuff to hang on my walls when I get home.  And then we drove all over Port au Prince — the grand tour.  And that night we went off to Carnival in the Carrefour district.  Are you jealous yet?
Carrefour's pre-Lenten carnival was like one gigantic block party and was actually as much fun as Berkeley in the 1960s, the benchmark against I always measure how much fun something is.
I also wanted to go see San Souci and the Citadel, UNESCO world heritage sites up  in Cap Haitien, but it was a seven-hour drive to get there, so we went to Fonds des Negres instead, which was only a three-hour drive, and I met a vodou master there.  "No one is cursing you," he told me.  Not even the NSA?  Good to know.  Then he performed a candlelight ritual to help my knees get better.  Then he pulled out a business card for his son who owns a botanica in SoCal who, for a price, could finish my knee treatment when I got back home .  And then the vodou master pulled out his cell phone and started texting someone.  Guess the ritual was over.
And there's also a cave in the mountains near Fonds des Negres where a "Suzan," a vodou spirit, resides.  But you have to get there by motorcycle and we didn't have time to do all that on this day trip.  So I just bought a sequin-covered vodou flag instead.

"Have you seen any zombies in Haiti?" might be your next question.  Sorry, no.  But on my plane ride down here, we ran into a bunch of really scary turbulence over Chicago and I thought I was going to die.  So I had an epiphany.  "When you are in your mother's womb, the only way out is by going through a whole bunch of pain first — and death is also like that.  First you pass through a whole bunch of pain and then, poof, you are out on the Other Side."  As a zombie?  Let's hope not.
The next day we went out searching for Jean-Bertrand Aristide  and then ended the day in that famous five-star hotel in Petionville — just to see how the other 1% lives.  Trust me, they are living well.
What else have I done down here?  I can't remember exactly.  But I will tell you this:  I have really had fun.  And if you ever want to go to Haiti too, I totally recommend it highly.  And, no, I'm not getting paid to say this.
PS:  While in Haiti, I also watched the winter Olympics on TV — thus getting a chance to compare Port au Prince and Sochi.  One city has far too little city planning and one city had far too much!
According to journalist Roi Tov, "With less than 350,000 denizens, [Sochi] has been occupied by at least 25,000 police officers, 30,000 soldiers, 8,000 special forces, and an undisclosed number of FSB agents."
Port au Prince is nothing like that.  The streets go every which-way like a patchwork quilt.  But it does have one thing in common with Sochi — abuse of its fragile labor force.
And let's also compare Port au Prince with Havana.  I'm currently reading Carlos Eire's autobiography, "Learning to Die in Miami".  Eire appears to believe with all his heart that the Castro experience was a nightmare — and yet just compare Cuba and Haiti today.  Haiti has been under the thumb of American and European corporatists for ages and ages.  And now, despite all its amazingly fertile soil and impressive mineral riches, Haiti is currently one of the poorest countries in the world.  Seven out of ten Haitians live on less than $2 a day, according to the International Red Cross.
But in Havana under the Castro brothers, everyone has a good chance of getting a college education.
But, hell, most Haitians are lucky to have a chance to even get as far as fourth grade!
If Fulgencio Batista and the American corporatists who owned him back in 1959 had remained in power and Castro had never taken over Cuba, Cuba today would more than likely look just like Haiti today.  And does anyone with a working brain really think that having American and European oil companies, bankers, war profiteers and neo-cons in control in Syria, Venezuela and Ukraine are going to help those countries either?  Hell, just look at what those guys did to Afghanistan, Iraq and Libya — and to Detroit!
Have you ever run over a dead skunk in the road?  I have, during a heat wave.  The smell got into my tires and permeated our garage for days!  I'll go out on a limb and say that no one takes pleasure in the highly offensive smell of skunk spray, dead or alive. My point in telling you this is that to God the stench of sin is much worse than skunk.  For an example of just how much the Lord hates sin, grab a cup of coffee and read First and Second Kings.  Given our penchant for getting things fast, here's an illustration of the way in which God dealt with Baasha, one of Israel's most ruthless kings:
Since I exalted you out of the dust and made you leader over my people Israel, and you have walked in the way of Jeroboam and have made my people Israel to sin, provoking me to anger with their sins, behold, I will utterly sweep away Baasha and his house, and I will make your house like the house of Jeroboam the son of Nebat.Anyone belonging to Baasha who dies in the city the dogs shall eat, and anyone of his who dies in the field the birds of the heavens shall eat.  (1 Kings 16:1-4)
God had already destroyed Jeroboam for his flagrant sins, yet Baasha repeated the same mistakes.  God rebuked the Israelites for their sinful ways and vowed to punish them.
Fast forward to 2014.  Somewhere around 75% of Americans say they're Christians.  If that's true, how is it that an increasing number of so-called Christians act no differently than the pagans did when Baasha was king?  Clearly, Scripture teaches that Christians are to have a biblical foundation and that their behavior should be Christlike.  Yet many who call themselves believers think nothing of sinning their brains out!
Admittedly, when someone is new to the faith the fruit on the vine doesn't bloom immediately.  In other words, sanctification is a process. It doesn't happen overnight.  There comes a time, though, when the vine brings forth fruit.  But when the fruit tree is barren year after year, one can't help but wonder if the tree was ever pollinated!
One of my favorite pastimes is discussing (debating, dissecting) the Bible with other Christians.  So I find it concerning when I strike up a conversation with a long time believer that knows practically nothing about the Bible.  Most Christians have heard the verse, "Sanctify [set apart for a holy use] them in the truth; your word is truth. John 17:17  By reading God's Word believers learn about Christ, with the goal being to be more like Him.  Likewise, we'll grow in our faith and receive divine guidance on how we're to live our lives.
To have a close relationship with someone we must get to know the person.  The obvious course of action is to ask probing questions.  So we've got to dig below the surface to uncover the intimate details of a person's life.  When we're not interested in having a meaningful relationship with someone, we don't bother to probe!
Because our Father in heaven loves His children, His desire is to be in relationship with each one of us.  His desire is to pull His beloved into a bear hug!  Those who sincerely wish to be in relationship with the Father must dig deep into the scriptures, because that's the one and only place to learn about God and His ways. "What we believe about God," said A. W. Tozier, "is the most important thing about us."
Getting To Know YOU, Getting To Know All About YOU
Nothing should stand in the way of spending a few minutes each day with the King of kings and Lord of lords.  While we sit at His feet we can thank Him for our many blessings; we can pour out our hearts to Him and even make requests, trusting that the answers to our prayers will come.  Sitting at His feet, our hurts will be healed and our joy restored.   1 Thessalonians 5:16-18 says, "Rejoice always, pray without ceasing, give thanks in all circumstances; for this is the will of God in Christ Jesus for you."
Countless Christians admit to not reading their bibles regularly, they hardly ever pray, rarely attend church, they're not in a Bible study nor do they study on their own.  Moreover, meeting with other believers isn't a priority.  If this statement defines you, consider the following:
Would it be honest for someone to claim to be an avid skier that never hit the slopes?
Could a person that pumps iron three or four times a year ever develop into a body-building champion?
In the same vein, is it honest for someone to claim to be a Christian that never spends time pumping spiritual iron?
Getting back to my point—sin.  The Bible says Christians should not tolerate blatant sin.  Furthermore, it says we must stop sinning!  Take for example sexual sin.  In this day and age, many professing Christians ignore the fact that one of the gravest sins we commit is sexual sin.  Having sexual relations outside of marriage (the biblical understanding of marriage is the union of a man and woman) goes against the clear teaching of Scripture.
In dealing with sexual taboos, C. S. Lewis pulls no punches:
Our warped natures, the devils who tempt us, and all the contemporary propaganda for lust, combine to make us feel that the desires we are resisting are so 'natural,' so 'healthy,' and so reasonable, that it is almost perverse and abnormal to resist them. Poster after poster, film after film, novel after novel, associate the idea of sexual indulgence with the ideas of health, normality, youth, frankness, and good humour. Now this association is a lie. Like all powerful lies, it is based on a truth …that sex in itself (apart from the excesses and obsessions that have grown round it) is 'normal' and 'healthy,' and all the rest of it. The lie consists in the suggestion that any sexual act to which you are tempted at the moment is also healthy and normal.  Now this, on any conceivable view, and quite apart from Christianity, leads to impotence, disease, jealousies, lies, concealment, and everything that is the reverse of health, good humour, and frankness. For any happiness, even in this world, quite a lot of restraint is going to be necessary; so the claim made by every desire, when it is strong, to be healthy and reasonable, counts for nothing. Every sane and civilized man must have some set of principles by which he chooses to reject some of his desires and to permit others. One man does this on Christian principles, another on hygienic principles, another on sociological principles. The real conflict is not between Christianity and 'nature,' but between Christian principles and other principles in the control of 'nature,' for 'nature' (in the sense of natural desire) will have to be controlled anyway, unless you are going to ruin your whole life. (Excerpt from Book III, Chapter 5, of Mere Christianity)
There's no getting around it.  Sex without holy matrimony is a sin, so "quite a lot of restraint is going to be necessary" if one wishes to be God-honoring and obedient.
Just Follow Jesus
Our Lord spoke plainly when He said, "If anyone serves me, he must follow me; and where I am, there will my servant be also. If anyone serves me, the Father will honor him." John 12:26   And, "If you love me, you will keep my commandments." John 14:15  Jesus wasn't just addressing the Apostles; what He stated was meant for all who have faith in Him!
Jesus also gave this warning:
I am the true vine, and my Father is the vinedresser. Every branch in me that does not bear fruit he takes away, and every branch that does bear fruit he prunes, that it may bear more fruit (John 15:1-2).
For clarification, Jesus Christ is the vine and the fruitful branches are Christians who, through a personal relationship with Him, will bear much fruit.  The unfruitful branches are the people who make a superficial commitment and bear little or no fruit.  The Father will prune the vine and discard the fruitless branches.
Those who professes Christ and behave like heathens may find themselves lopped off the vine – and not because God is mean and intolerant.  On the contrary.   God is long suffering, not willing that any should perish.
Holy Smokes!
Authentic Christians understand that God loves us…that Jesus Christ died on the cross for our sins…that His crucifixion was the ultimate act of love.  What many believers fail to understand, though, is that the Creator is holy.  Christians, of all people, should understand that we serve a holy God.  So let's go to Isaiah 6:1-7 for a glimpse of the prophet's vision of God:
In the year that King Uzziah died I saw the Lord sitting upon a throne, high and lifted up; and the train of his robe filled the temple. Above him stood the seraphim. Each had six wings: with two he covered his face, and with two he covered his feet, and with two he flew. And one called to another and said:  "Holy, holy, holy is theLord of hosts; the whole earth is full of his glory!"
And the foundations of the thresholds shook at the voice of him who called, and the house was filled with smoke. And I said: "Woe is me! For I am lost; for I am a man of unclean lips, and I dwell in the midst of a people of unclean lips; for my eyes have seen the King, the Lord of hosts!"
Then one of the seraphim flew to me, having in his hand a burning coal that he had taken with tongs from the altar. And he touched my mouth and said: "Behold, this has touched your lips; your guilt is taken away, and your sin atoned for."
Here's how Matthew Henry describes Isaiah's vision:
The prophet, standing outside the temple, sees the Divine Presence seated on the mercy-seat, raised over the ark of the covenant, between the cherubim and seraphim, and the Divine glory filled the whole temple. See God upon his throne. This vision is explained, John 12:41, that Isaiah now saw Christ's glory, and spake of Him, which is a full proof that our Saviour is God. In Christ Jesus, God is seated on a throne of grace; and through him the way into the holiest is laid open. See God's temple, his church on earth, filled with his glory. His train, the skirts of his robes, filled the temple, the whole world, for it is all God's temple. And yet he dwells in every contrite heart. See the blessed attendants by whom his government is served. Above the throne stood the holy angels, called seraphim, which means burners; they burn in love to God, and zeal for his glory against sin. The seraphim showing their faces veiled, declares that they are ready to yield obedience to all God's commands, though they do not understand the secret reasons of his counsels, government, or promises. All vain-glory, ambition, ignorance, and pride, would be done away by one view of Christ in his glory. This awful vision of the Divine Majesty overwhelmed the prophet with a sense of his own vileness. We are undone if there is not a Mediator between us and this holy God. A glimpse of heavenly glory is enough to convince us that all our righteousnesses are as filthy rags. Nor is there a man that would dare to speak to the Lord, if he saw the justice, holiness, and majesty of God, without discerning his glorious mercy and grace in Jesus Christ. The live coal may denote the assurance given to the prophet, of pardon, and acceptance in his work, through the atonement of Christ. (Source)
As R.C. Sproul so aptly put it in The Holiness of God, every single sin a person commits is a capital offense.  "Sin is cosmic treason.  Sin is treason against a pure Sovereign. It is an act of supreme ingratitude toward the One to whom we owe everything, to the One who has given us life itself."
I'll close with this reminder.  Avoiding the sinful temptations we're exposed to daily requires a close, intimate relationship with the Lord Jesus Christ.  Therefore:
Submit yourselves, then, to God…Come near to God and he will come near to you.  Wash your hands you sinners, and purify your hearts, you double-minded.  Grieve, mourn and wail…humble yourself before the Lord and he will lift you up (James 4:7-10).
"We are of God: he that knoweth God heareth us; he that is not of God heareth not us.  Hereby know the spirit of truth, and the spirit of error." (1 John 4:6)
In this verse the emphasis is on the believer's ability to discern between a spirit of truth and a spirit of error, heresy, apostasy, lies and cleverly disguised deceptions such as modern evolutionary thinking and methodological naturalism.
The spirit of truth is relatively easy to discern as such people come willingly to the light of truth (John 3:21).  Having a heart for truth, they really and truly want to know and embrace Truth.  On the other hand, the spirit of error is more difficult to discern because the taproot and energy of this spirit is in Satan, the father of lies, of false gods, cleverness, sophistry, false science and evolution, heresy, apostasy, rebellion, murder, and envy.
Satan is the great deceiver (Rev. 12:9).  He uses his servants of deception to manipulate, confuse, and mislead (Ephesians 4:14).   Today his most powerfully influential servants are the world's occult 'elites' but are also found throughout the secular, Christian, cult and occult New Age arenas. (2 Cor. 11:14-15)
One of Satan's important servants, the evangelical apostate Alice Bailey (1880-1949), is a major architect of today's rapidly spreading serpent-powered occult New Age movement, a spiritual juggernaut effecting a counter-conversion of consciousness that closes the soul to Jesus Christ while opening it to powers of darkness.
According to Bailey's contemporary apostles, the 'Plan' telepathically revealed to Bailey for the coming New Age can be traced back to the fall of Lucifer and his angels from heaven. Bailey's demon-master, the Tibetan, described the revolt of the angels against the Holy God as part of the"divine plan of evolution," by which angels "descended from their sinless and free state of existence in order to develop full divine awareness on earth."  (Orthodoxy and the Religion of the Future, Fr. Seraphim Rose, p. 224)
In this total reversal and inversion of the Revealed Word of God, the Fall of man was really an evolutionary ascent to liberating knowledge by which man's eyes were opened to good (Satan) and evil (the Holy God).  Thus Helena Blavatsky, another important servant of Satan and architect of New Age spirituality concluded that it is but natural,
"…to view Satan, the Serpent of Genesis, as the real creator and benefactor, the Father of Spiritual mankind.  For it was he who was the 'Harbinger of Light,' bright radiant Lucifer, who opened the eyes of the automaton created by Jehovah…Indeed, (mankind) was taught wisdom and the hidden knowledge by the 'Fallen Angel."   As man's benefactor, Lucifer continues to assist man's evolution.   In the words of the apostate evangelical, now New Age theologian David Spangler, a disciple of both Blavatsky and Bailey, Lucifer is 'the angel of man's evolution."  (ibid, pp. 224-225)
From the time of the Apostles of Jesus Christ to our own day, an unbroken chain of Satan's servants have disguised themselves as super apostles and ministers of righteousness who as always are,
"…the inventors of impure heresies (the) profaners and apostates (who open) their mouths wide against the divine glory". ...Church Father Cyril of Alexandria
These spirits hate Truth and most generally elevate themselves among God's family so as to lead believers into compromise and conformity with the pagan world system.
On behalf of what Satan's contemporary ministers term 'rational' and 'scientific' they sweep away the essentials of the faith necessary both for salvation and the recognition of evil. (2 Peter 2:18) And without the grace and spiritual discernment that is born of true faith, Satan ceases to exist in the eyes of the spiritually blind, whether secular or Christian.
Commenting on the incredible blindness of our scientifically enlightened, theologically compromised and apostate modern society, the cultural theorist Denis de Rougemont (1906-1985), author of "The Devil's Share, An Essay on the Diabolic in Modern Society" observed:
"What appears to me incredible is not the Devil, not the Angels, but rather the candor and the credulity of the skeptic, and the unpardonable sophism of which they show themselves to be the victims (they say) 'The Devil is a gent with red horns and a long tail; now I cannot believe in a gent with red horns and a long tail; therefore I don't believe in the Devil.'  And so the Devil has them precisely where he wants them." (The Coming Darkness, John Ankerberg and John Weldon, p. 61)
When believers find spiritual Truth trivialized and diminished, marginalized and ridiculed in the church, some will go in search of a faithful church, some will fall away entirely, and others will turn to cults and the occult.
Tragically, since Satan's ministers ridicule and reject the authority of God's Word, the second and third groups have no guidelines for evaluating and testing the occult/Eastern spiritual experiences and devices they encounter such as the Enneagram, Jungian psychology, the MBTI, kundalini yoga, and meditation techniques already popular in our culture, apostatizing churches and steadily creeping into compromised churches.  Thus they can easily stumble into the spirit world and if not already fallen away, then onto the broad smooth way of apostasy:
"…..acceptance of the enneagram, if not already a sign of apostasy, must lead to a loss of faith since it distorts the Gospel and contradicts Catholic doctrine, depriving the individual of a genuine Catholic language and setting in its place what has been most aptly termed as psychobabbling. What is most puzzling, however, is the continued silence of the Church's official teachers who know that this absurdity is being promoted and spread among our Catholic school teachers and priests."  (NCCB Preparing Cautionary Note on Use of Enneagram, Paul Likoudis, Catholic Culture.org)
For an eye-opening look at the demon-oppressed Carl Jung and a penetrating analysis of his occult, alchemical, Gnostic, and demon-informed psychology and connections to the wildly popular Enneagram and MBTI, read "Carl Jung, Neo-Gnosticism, & the MBTI," by Rev. Ed Hird, past National Chair of Anglican Renewal Ministries of Canada:  http://www3.telus.net/st_simons/arm03.htm
"Beloved, believe not every spirit, but try the spirits whether they are of God: because many false prophets are gone out into the world." 1 John 4:1
In his best-selling book "Strange Fire," Pastor John MacArthur masterfully chronicles the unsavory history underpinning the modern Charismatic/Apostolic Movement (NAR) and its false prophets.  The New Apostolic Reformation is both a breeding ground for scandal, bad doctrine, and spiritual chicanery and the fastest growing "Christian" movement in the world.  MacArthur lays out a chilling case for rejecting its false prophets and for exposing their errors to the cleansing light of Truth.
In his own penetrating analysis of the Charismatic/Apostolic movement, Fr. Seraphim Rose notes that the spiritist manifestations (i.e., impartation, holy laughter, drunk in the spirit, roaring, barking, hissing, slain in the spirit) experienced in Charismatic churches are found in the occult New Age movement.   The spirit that invaded the Charismatic movement during the 'Toronto Blessing' is not the Holy Spirit, said Rose, but the kundalini spirit (serpent power), the same spirit that ancient Egyptians, Hindus, yoga practitioners, and New Agers are familiar with.
From the time of the ancients serpent power has been important to religious and mythological symbolism all around the world. Within the Egyptian mysteries, serpent power was associated with,
…"the elemental forces that were in play before the creation of the world." (Carl Teichrib, Gods of Ancient Egypt, p. 182)
In his book, "The Sign of the Serpent," Mark Balfour relates how pervasive serpent symbols are within India and the Hindu religion:
"Any observant traveler who moves from the snow-tipped Himalayas in the North to the sun-soaked sands of Cape Comorin at India's southern tip, will encounter – particularly in the rural areas and at sacred centres of pilgrimage wherever Siva, God of both Divine Wisdom and regeneration, is the presiding Deity – the serpent motif sculptured within shrines, impressed on myriads of stone implants in the ground and depicted in art." (A Short Guide to Occult Symbols: Serpent Power, Carl Teichrib, 2005, Kjos Ministries)
Balfour elaborates on this belief:
"In Hinduism, the Cosmic Serpent – Ananta Sesha – symbolic of timeless eternity, carries the world on his 1000-fold [Cobra] hood…As the creative impulse stirs within the great Serpent in the Sky – when passive idea becomes active thought – the forces of attraction and repulsion come into play as 'spirit' begins its involution into "matter." (ibid, Teichrib)
Moreover, Kundalini yoga, a discipline within Hinduism, teaches that latent serpent power lies at the base of the etheric human spine,
"…like a coiled serpent, ready to spring." (Harper's Dictionary of Hinduism, p. 156, ibid, Teichrib)
Through strenuous yoga techniques, serpent power uncoils and rises through seven "chakras" or power centers within the human body. Serpent power is considered,
"(to be a) concentrated field of intelligent cosmic, invisible energy absolutely vital to life beginning in the base of the spine as a man or a woman begins to evolve in their first incarnation." (The Donning International Encyclopedic Psychic Dictionary, p. 343, ibid, Teichrib)
"Now the serpent was more cunning than any beast of the field…" – Genesis 3:1
Serpent power is imparted by laying on of hands, or Shakti-pat.  The demon-possessed Indian guru Bhagwan Shree Rajineesh was called the "divine drunkard" by his disciples, and according to Tal Brook, author of "Riders of the Cosmic Circuit," by his millions of worshippers in India, America, and Europe and throughout the world.  Rajineesh encouraged his devotees to come and drink from him, meaning, receive his touch:
"His spiritual 'wine' was often passed on with a single touch to the head (Shakti-pat), at which his followers would collapse in ecstatic laughter. Another famous guru, Swami Muktananda, would hold meetings at which thousands of his followers from around the world came to receive his touch.  They experienced uncontrollable laughing, roaring, barking, hissing, crying, shaking, as well as falling unconscious."(Rose, p. 217)
These demon-possessed gurus were imparting to their adoring worshippers experiences they had undergone during initiation rituals and which they attributed to spirit-possession.
Veteran researcher Brooks Alexander observes of Rajineesh, Muktananda and other gurus:
"All of these gurus espouse a similar philosophy, and they all turn it into practice in a similar way.  It is a pattern that we find not only in tantra (Indo-Tibetan occultism), but in European Satanism, antinomian Gnosticism, and ancient pagan sorcery as well." (Book Review: Riders of the Cosmic Circuit," in SCP Journal, Vol. 7, No. 1, 1987, p. 39)
According to Alexander, Satan's servants have successfully assimilated occult Eastern teachings and techniques into our church and our culture.  With remarkable speed and ease, Eastern and occult ideas and spiritist techniques for contacting spirits such as trance music, brain-altering drugs, meditation and yoga are being propagated to undiscerning Westerners and Americans, within and without the church, on a mass scale:
"…they are filtered through the pervasive secularism of our culture.  In this way they are demystified without changing their essential content.  The basic components of an Eastern/occult world view are recast in forms of expression that are naturalistic, scientific, and humanistic…Occult philosophy is being secularized and psychologized with increasing refinement….Their underlying themes run through contemporary science, economics, politics, art, psychology, and religion."  (The Coming Darkness, p. 55)
"Be sober, be vigilant: because your adversary the devil, as a roaring lion, walketh about, seeking whom he may devour." 1  Peter 5:8
Satan's servants are out in the open today.  They have successfully initiated a devastating assault upon the whole body of the Christian church and by extension, upon Western and American society in ways that to previous generations would have seemed unthinkable.
Therefore,
"Put you on the armour of God, that you may be able to stand against the deceits of the devil."  Ephesians 6:11
And though all may seem dark, hopeless and lost, fear not, for the faithful believer, the one who seeks and perseveres in Truth, is of God:
"Ye are of God, little children, and have overcome them: because greater is he that is in you, than he that is in the world." (1 John 4:4)
"Washington and Brussels … used a Nazi coup, carried out by insurgents, terrorists and politicians of Euromaidan to serve the geopolitical interests of the West." — Natalia Vitrenko, The Progressive Socialist Party of Ukraine
The United States helped defeat Nazism in World War 2. Obama helped bring it back.
As you probably know by now, Obama and Co. have ousted Ukraine's democratically-elected president, Viktor Yanukovych, with the help of ultra-right, paramilitary, neo-Nazi gangs who seized and burned government offices, killed riot police, and spread mayhem and terror across the country. These are America's new allies in the Great Game, the grand plan to "pivot to Asia" by pushing further eastward, toppling peaceful governments, securing vital pipeline corridors, accessing scarce oil and natural gas reserves and dismantling the Russian Federation consistent with the strategy proposed by geopolitical mastermind, Zbigniew Brzezinski. Brzezinski's magnum opus–"The Grand Chessboard: American Primacy and it's Geostrategic Imperatives" has become the Mein Kampf for aspiring western imperialists. It provides the basic blueprint for establishing US military-political-economic hegemony in the century's most promising and prosperous region, Asia. In an article in Foreign Affairs Brzezinski laid out his ideas about neutralizing Russia by splitting the country into smaller parts, thus, allowing the US to maintain its dominant role in the region without threat of challenge or interference. Here's an excerpt from the article:
"Given (Russia's) size and diversity, a decentralized political system and free-market economics would be most likely to unleash the creative potential of the Russian people and Russia's vast natural resources. A loosely confederated Russia — composed of a European Russia, a Siberian Republic, and a Far Eastern Republic — would also find it easier to cultivate closer economic relations with its neighbors. Each of the confederated entitles would be able to tap its local creative potential, stifled for centuries by Moscow's heavy bureaucratic hand. In turn, a decentralized Russia would be less susceptible to imperial mobilization." (Zbigniew Brzezinski,"A Geostrategy for Eurasia")
Moscow is keenly aware of Washington's divide and conquer strategy, but has downplayed the issue in order to avoid a confrontation. The US-backed coup in Ukraine means that that option is no longer feasible. Russia will have to respond to a provocation that threatens both its security and vital interests. Early reports suggest that Putin has already mobilized troops to the East and –according to Reuters "put fighter jets along its western borders on combat alert." Here's more from Reuters:
"The United States says any Russian military action would be a grave mistake. But Russia's foreign ministry said in a statement that Moscow would defend the rights of its compatriots and react without compromise to any violation of those rights." (Reuters)
There's going to be a confrontation, it's just a matter of whether the fighting will escalate or not.
In order to topple Yanukovych, the US had to tacitly support fanatical groups of neo-Nazi thugs and anti-Semites. And, even though "Interim Ukrainian President Oleksander Tuchynov has pledged to do everything in his power to protect the country's Jewish community"; reports on the ground are not so encouraging. Here's an excerpt from a statement by Natalia Vitrenko, of The Progressive Socialist Party of Ukraine that suggests the situation is much worse than what is being reported in the news:
"Across the country… People are being beaten and stoned, while undesirable members of the Verkhovna Rada of Ukraine are subject to mass intimidation and local officials see their families and children targeted by death threats if they do not support the installation of this new political power. The new Ukrainian authorities are massively burning the offices of political parties they do not like, and have publicly announced the threat of criminal prosecution and prohibition of political parties and public organizations that do not share the ideology and goals of the new regime." ("USA and EU Are Erecting a Nazi Regime on Ukrainian Territory", Natalia Vitrenko)
Earlier in the week, Israeli newspaper Haaretz reported that a Ukranian synagogue had been firebombed although the "Molotov cocktails struck the synagogue's exterior stone walls and caused little damage".
Another article in Haaretz referred to recent developments as "the new dilemma for Jews in Ukraine". Here's an excerpt from the article:
"The greatest worry now is not the uptick in anti-Semitic incidents but the major presence of ultra-nationalist movements, especially the prominence of the Svoboda party and Pravy Sektor (right sector) members among the demonstrators. Many of them are calling their political opponents "Zhids" and flying flags with neo-Nazi symbols. There have also been reports, from reliable sources, of these movements distributing freshly translated editions of Mein Kampf and the Protocols of the Elders of Zion in Independence Square." ("Anti-Semitism, though a real threat, is being used by the Kremlin as a political football",Haaretz)
Then there's this, from Dr. Inna Rogatchi in Arutz Sheva:
"There is no secret concerning the real political agenda and programs of ultra-nationalist parties in Ukraine – there is nothing close to European values and goals there. One just should open existing documents and hear what the representatives of those parties proclaim daily. They are sharply anti-European, and highly racist. They have nothing to do with the values and practices of the civilized world…

Ukrainian Jewry is facing a real and serious threat….To empower the openly neo-Nazi movements in Europe by ignoring the threat they pose is an utterly risky business. People should not have to pay a terrible price – again – for the meekness and indifference of their leaders. As Ukraine today has become the tragic show-case for all of Europe with regards to breeding and allowing race-hatred to become a violent and uncontrollable force, it is impertive to handle the situation there in accordance with existing international law and norms of civilization." ("Tea With Neo-Nazis: The Violent Nationalism in Ukraine", Arutz Sheva)
Here's a little more background on the topic by progressive analyst Stephen Lendmen from a February 25 post titled "New York Times: Supporting US Imperial Lawlessness":
"Washington openly backs fascist Svoboda party leader Oleh Tyahnybok…In 2004, Tyahnybok was expelled from former President Viktor Yushchenko's parliamentary faction. He was condemned for urging Ukrainians to fight against a "Muscovite-Jewish mafia."

In 2005, he denounced "criminal activities" of "organized Jewry." He outrageously claimed they plan "genocide" against Ukrainians."…

Tyahnybok extremism didn't deter Assistant Secretary of State for European and Eurasian Affairs Victoria Nuland. On February 6, she met openly with him and other anti-government leaders.

In early January, 15,000 ultranationalists held a torchlight march through Kiev. They did so to honor Nazi-era collaborator/mass murderer Stepan Bandera. Some wore uniforms a Wehrmacht Ukrainian division used in WW II. Others chanted "Ukraine above all" and "Bandera, come and bring order." (Steve Lendman blog)
Of course, the US media has downplayed the fascistic-neo-Nazi "ethnic purity" element of the Ukrainian coup in order to focus on– what they think — are more "positive themes", like the knocking down of statues of Lenin or banning Communist party members from participating in Parliament. As far as the media is concerned, these are all signs of progress.
Ukraine is gradually succumbing to the loving embrace of the New World Order where it will serve as another profit-generating cog in Wall Street's wheel. That's the theory, at least. It hasn't occurred to the boneheads at the New York Times or Washington Post that Ukraine is rapidly descending into Mad Max-type anarchy which could spill over its borders into neighboring countries triggering violent conflagrations, social upheaval, regional instability or–god-help-us– WW3. The MSM sees nothing but silver linings as if everything was going according to plan. All of Eurasia, the Middle East and beyond are being pacified and integrated into one world government overseen by the unitary executive who defers to no one but the corporations and financial institutions who control the levers of power behind imperial shoji-screen. What could go wrong?
Naturally, Russia is worried about developments in Ukraine, but is unsure how to react. Here's how Russian PM Dmitry Medvedev summed it up the other day:
"We do not understand what is going on there. A real threat to our interests (exists) and to the lives and health of our citizens. Strictly speaking, today there is no one there to communicate with … If you think that people in black masks waving Kalashnikovs (represent) a government, then it will be difficult for us to work with such a government."
Clearly, Moscow is confused and worried. No one expects the world's only superpower to behave this irrationally, to hop-scotch across the planet creating one failed state after another, fomenting revolt, breeding hatred, and spreading misery wherever it goes. At present, the Obama team is operating at full-throttle trying to topple regimes in Syria, Venezuela, Ukraine, and god-knows where else. At the same time, failed operations in Afghanistan, Iraq and Libya have left all three countries in dire straights, ruled by regional warlords and armed militias. Medvedev has every right to be concerned.
Who wouldn't be? The US has gone off the rails, stark raving mad. The architecture for global security has collapsed while the basic principals of international law have been jettisoned. The rampaging US juggernaut lurches from one violent confrontation to the next without rhyme or reason, destroying everything in its path, forcing millions to flee their own countries, and pushing the world closer to the abyss. Isn't that reason enough to be concerned?
Now Obama has thrown-in with the Nazis. It's just the icing on the cake.
Check out this blurb from Max Blumenthal's latest titled "Is the U.S. Backing Neo-Nazis in Ukraine?":
"Right Sector is a shadowy syndicate of self-described 'autonomous nationalists' identified by their skinhead style of dress, ascetic lifestyle, and fascination with street violence. Armed with riot shields and clubs, the group's cadres have manned the front lines of the Euromaidan battles this month, filling the air with their signature chant: 'Ukraine above all!' In a recent Right Sector propaganda video the group promised to fight 'against degeneration and totalitarian liberalism, for traditional national morality and family values.'

With Svoboda linked to a constellation of international neo-fascist parties through the Alliance of European National Movements, Right Sector is promising to lead its army of aimless, disillusioned young men on "a great European Reconquest." ("Is the U.S. Backing Neo-Nazis in Ukraine?—Exposing troubling ties in the U.S. to overt Nazi and fascist protesters in Ukraine", Max Blumenthal, AlterNet)
"Family values"? Where have we heard that before?
It's clear, that Obama and his brainiac advisors think they have a handle on this thing and can train this den of vipers to click their heels and follow Washington's directives, but it sounds like a bad bet to me. These are hard-core, died-in-the-wool, Nazi-extremists. They won't be bought-off, co-opted or intimidated. They have an agenda and they aim to pursue that agenda to their last, dying breath.
Of all the dumb plans Washington has come up with in the couple years, this is the dumbest.
A few years ago I participated in a radio debate on "white privilege" with a certain man, whose name is unimportant, who had a Ph.D. in "ethnic studies." At one point he introduced an argument by saying, "If whites are 80 percent of the population…," which prompted me to interject and point out that whites (non-Hispanic) are now only 63 percent of America. Of course, you might think that someone with a doctorate in "ethnic studies" would know what the ethnic and racial composition of the country is.
While no one wants to be a real-life Cliff Clavin (of Cheers fame), mistaking trivia for intellectualism, facts matter because they're small snippets of reality. They're little pictures — and, as with a jigsaw puzzle — if you have enough of them, assembled properly, you can see the big picture. This is otherwise known as being in touch with reality.
This is why a certain trend in that liberal bastion called education is quite interesting. Educators will often say today, "We don't just teach kids facts [uttered dripping with derision]; we teach them how to think." This is quite convenient. After all, it's easy to test knowledge of facts; thus, such measures can reveal modern education as a fraudulent enterprise. But "how to think" is a bit more nebulous, and, if you define the expression of feelings-derived folderol as reason, your students cannot fail.
Yet there is a deeper reason why liberals eschew facts: they refute fiction. And since leftist agendas have no basis in reality, exposure to snippets of it is deadly; for, just as one small pin can pop a balloon, one little fact can shatter a rationalization.
This brings us back to Dr. Ethnic Studies. His field of expertise isn't about anything as old-fashioned as facts, but he can expound at length on oppression, white privilege, critical-race theory and "micro-aggressions." These things, you see, are the stuff of sophisticated modern men. Never mind that they're complete fiction.
But liberals are raised on fiction. Fiction about America's nature and Western influence; fiction about the races and sexes (not to mention "genders"), and fiction about sex; fiction about history and culture; fiction about economics; fiction about religion. Heck, with how liberals claim old fairy tales are destructive, they're raised with fiction about fiction. This brings us to another fiction: Barack Obama as educated man.
If we were to mention, again, that he thought "Austrian" was spoken in Austria, pronounced "corpsman" "corpse-man" (three times in one speech) or that he called the "transcontinental" railroad the "intercontinental" one (Amtrak to Bangkok, anyone?), we'd obviously have to be racists. After all, anyone can make a mistake. But it's one thing to commit a Spoonerism and say "a scoop of boy trouts" or, like Dan Quayle, correct a spelling-bee participant based upon the antiquated word form "potatoe" (which The New York Times used as recently as 1988). But then there are those mistakes indicating that, just perhaps, you don't really possess the knowledge base one might expect from an educated Western gentleman.
And a fact about Obama's upbringing is that it was defined by fiction. Clergyman Hosea Ballou said, "Education commences at the mother's knee…," but not only was Obama's mother's knee not around all the time, but what an odd knee it was. Her father had given her his first name, Stanley, because he'd wanted a boy, and Stanley Ann Dunham's personal development reflected that bizarre beginning. She attended Mercer Island High in Seattle, which had a wing known as "anarchy alley" that was infested with radical leftist teachers. It is said that Dunham "thrived" in that atmosphere, and she became a committed left-wing atheist herself. Then there was Obama's mentor in Hawaii, Frank Marshall Davis, a pornographic-novel writer and anti-white, card-carrying member of the Communist Party USA. And how radical were Obama's leftist grandparents, with whom he lived in the AlohaState? Obama's grandfather, Stanley Armour Dunham, was the one who chose Davis to be scrambler of young Barry's brains.
The point is that there was no prominent person in the young Obama's life who could or would expose him to reality. It was all anti-American, anti-Western isms and destructive schism. This brings us to Obama's mind-numbingly ridiculous description of his 2008 campaign travels: "I've now been in 57 states; I think, one left to go." Where does such a bizarre mistake come from? After all, that there are 50 states is drummed into every American child so that it just instinctively rolls off the tongue: 50 states, 50 states, 50 states….
That is, again, every "American child."
It's not that I don't think Obama knew there are 50 states. Rather, he doesn't have the intellectual foundation you'd expect of an educated Western man, and this includes a lack of the rote knowledge that, like an actor who has spoken a certain line in 500 rehearsals and performances, is expressed the same way every time. And this, by the way, has nothing to do with where anyone thinks Obama was born. He simply is not truly American in mind, heart and spirit.
But to fully grasp the nature of leftists' ignorance, an understanding of their philosophical foundation is necessary. There is a certain experience many conservatives know very well: You debate a liberal, and he just seems immune to facts and reason. No matter how airtight your point, it rolls off him like water off a duck.
To explain this, let's start with an analogy. Becoming proficient at golf involves gaining knowledge about the swing. And if you realize you've fallen victim to a misconception, improvement depends upon rejecting it and accepting the truth in question. But what if you were so bent on using your old swing — so attached to "hackerism" — that you simply would not accept that truth? A pustule on the face of the game you'd remain.
So it is in all of life. Everyone falls victim to certain misconceptions, and growing in knowledge and wisdom involves rejecting them when we're blessed enough to discover refutative truths. But this can be difficult for two reasons. First, it may involve relinquishing ideas to which we're strongly attached. This could be because they're integral pieces of an incorrect jigsaw puzzle we've glommed onto, an example of which would be a committed atheist who insists there are no moral absolutes because he knows their existence implies God's. Or it could be that an incorrect belief is embraced as a justification for a behavior (e.g., sexual perversion, heavy drinking) to which we're attached. Or it could be both.
Second, pride can get in the way, as correcting oneself involves admitting error, often with respect to ideas we've spent an entire lifetime defending. It can be like giving up a cherished son.
And while most everyone exhibits to some degree this tendency to rationalize, leftists are defined by it. They are, to use a favored psycho-babble term, morally and philosophically "dysfunctional" people. They live lives of rationalization — which is when you lie to yourself, sell yourself on a fiction — and for this reason only intensify whatever dislocation from reality their upbringing, sometimes, might have wrought.
Their greatest act of self-delusion — their ultimate denial of reality and the one that facilitates all others — is their embrace of moral relativism, the idea that there are no moral absolutes. The appeal of this fiction is that it allows one to justify any behavior imaginable. After all, my sins are not sins if there's no vice, only viewpoint. Who is to judge? Who is to say? There's no black and white, only gray.
But once you unmoor yourself from objective moral reality, there is no limit to how immoral you can become. This is why Fyodor Dostoevsky's Ivan Karamazov said that without God, "everything is permitted." It's why occultist Aleister Crowley insisted, "Do what thou wilt shall be the whole of the law." And it explains leftists' bizarre thinking. Did you ever wonder, for instance, how modern liberals can say something so preposterous as "The truth is no defense against a hate-speech charge"? It's not hard to understand.
When a person who lives a sincere life finds that part of his ideology conflicts with the Truth, he alters his ideology. But what if you not only were attached to your ideology like a drunkard to drink, but didn't acknowledge Truth's existence? It is then that you, instead, rationalize away the Truth.
In fact, with his denial of Truth, the leftist places his ideology where Truth should be: the center of his life. This ideology, which just reflects his emotions, anyway, then takes on the role of God. It becomes the ultimate arbiter, the fiction that becomes "fact." This is why Nazi propaganda minister Joseph Goebbels once said, "National Socialism is a religion. …My Party is my church…." Like him, today's leftists have repeated a big lie to themselves so often that it has become the "truth."
Interestingly, or maybe ominously, the Bible speaks of the end times in 2 Timothy 3 and writes of "men of depraved minds" who are "always learning but never able to come to a knowledge of the truth." I don't know if these are the last days, or just the last days of freedom, but our republic is now infested with millions of fiction voters who elected a fiction president based on fairy-tale promises. And it's looking less and less like our story ends with "happily ever after."
Montana's lone U.S. House member, Steve Daines, is serving his first term as a member of the U.S. House of Representatives. And there is absolutely no doubt that Daines will soon declare his candidacy for the U.S. Senate seat being vacated by Max Baucus.
When Daines ran for the U.S. House seat in 2012, he had no political voting record, as he had not yet been elected to public office. He ran–as most Republicans do–as a "conservative." His campaign slogan was "More Jobs–Less Government." Sounds good, doesn't it? Politicians' slogans always sound good. Well, now Steve Daines has a voting record; and, so far, that record is only more of the same.
In the first place, if a politician (at any level) does not comprehend the existence of the so-called New World Order and the propensity of government to construct a police state, he or she is totally incapable of defending our liberties. In the second place, if the politician does not have a basic understanding of, and a commitment to, the Declaration of Independence, Bill of Rights, and U.S. Constitution, he or she is incapable of defending our liberties. And in the next place, unless the politician is truly honest, selfless, and without personal ambition, he or she is incapable of defending our liberties. I suppose we should also add the necessity of a politician having no skeletons in his or her closet that the enemies of freedom could use to intimidate and manipulate them with. That's a tall order; I know. But it is exactly the lack of these qualities that has brought our country to the brink of ruin.
Whether Steve Daines is truly honest, selfless, and without personal ambition–and whether or not he has any skeletons rattling around in his closet–is yet to be seen; but if his votes on Capitol Hill during his first term in office are any indicator (and they are), Daines is seriously lacking in his understanding of both the New World Order–and elements of a police state–as well the fundamental principles contained in America's founding documents.
Remember that virtually every vote any politician casts either helps to preserve and secure our liberties or helps to diminish and dismantle our liberties. And at the end of the day, it doesn't matter to a tinker's dam how sincere the politician seems to be, or whether he has an "R" or "D" behind his name, or whether he claims to be a Christian, or where he goes to church, or how well-intentioned he says he is.
At the end of the day, the only thing that matters is the way he or she votes. The American people don't have to live with a politician's sincerity, or party affiliation, or his or her religion, or good intentions. But what we do have to live with are the laws that he or she helps enact. Every law has the power of a gun (or a whole bunch of guns) behind it. Every law has the potential to take our property, our wealth, our liberty, and our lives. Our first and greatest president, George Washington, clearly warned us of this potential when he said, "Government is not reason; it is not eloquence; it is force! Like fire, it is a dangerous servant and a fearful master."
Therefore, any vote cast by a politician that does not secure our liberties and that does not comport with the Declaration, Bill of Rights, and Constitution, should be regarded as an act of tyranny. And make no mistake about it: tyranny can come at the hands of 535 congressmen and senators as much as at the hand of one king.
The main reason that America has a Congress configured in two competing (well, they competed before the 17th Amendment came into existence) houses, a judiciary, and an executive branch is due to the founders' conclusion that power vested in many would make it more difficult for the people's liberties to be infringed. But remember: difficult does not mean impossible. And the miscreants who have occupied Capitol Hill over the past several decades are doing a good job of proving it.
Furthermore, the fact that there are elitists and globalists who are feverishly attempting to construct a New World Order is so very public and obvious now that no rational person with half a brain could dare question it. From George H. W. Bush to Tony Blair to Henry Kissinger to Strobe Talbott to Robert Pastor to Walter Cronkite, ad infinitum, the people openly calling for various forms of global government (which is the main objective of the New World Order) are ubiquitous. If a politician truly doesn't know that the Council on Foreign Relations (CFR) and Trilateral Commission (TC) are globalist institutions whose goals include the sacrificing of U.S. sovereignty and independence does not know enough to belong in Congress. Neither does one belong in Congress if he or she does not comprehend the lurking danger that is posed by granting governmental authorities unconstitutional police powers.
Any vote that doesn't respect the Bill of Rights, any vote that compromises the Constitution, any vote not in harmony with the principles of the Declaration, any vote that assists globalism, any vote that cedes authority to the United Nations or any other supranational governmental entity, any vote that reduces the power and authority of the states, any vote that increases and augments the power of Washington, D.C., any vote that aids and abets the New World Order, and any vote that grants police unbridled power and that does not respect the constitutional principles of civil rights is a vote for tyranny and a vote against liberty. And, again, it doesn't matter what a politician says; what counts is how he or she votes.
Accordingly, I find many of the votes cast by freshman Congressman Steve Daines to be very disturbing–votes that demonstrate constitutional ignorance and blindness to the harm inflicted upon our country through America's endless wars abroad and burgeoning police state at home.
For example, on October 16, 2013, Daines voted aye to HR 2775 which suspended the federal debt limit and continued funding government operations without defunding Obamacare. This was a cave-in by 87 Republicans (including Daines) which ended the government shutdown and also ended the Republican attempt to defund the unconstitutional Obamacare law.
On July 24, 2013, Steve Daines voted nay to an amendment to a defense appropriation bill that would have defunded military actions around the world that are being conducted under the 2001 Authorization for Use of Military Force (AUMF). The AUMF is the congressional vehicle by which presidents are empowered to use military force virtually anywhere in the world without congressional oversight or constraint. This is blatantly unconstitutional. The AUMF is being used to fund war without end.
On June 20, 2013, Mr. Daines voted aye for an almost $1 trillion federal farm aid bill. Where does the U.S. Constitution authorize Congress to underwrite food, farmers, or any other private corporation and service? Corporate welfare is probably a greater burden to U.S. taxpayers than individual welfare.
On June 13, 2013, Congressman Daines voted nay to an amendment that would have eliminated the indefinite military detention section of the defense authorization bill (NDAA). This section of the NDAA allows for the arrest and indefinite confinement of anyone seized on U.S. soil (including U.S. citizens) without habeas corpus, without trial, or without an attorney. Under this section of the NDAA, the President may declare anyone to be an "enemy combatant," and immediately all protections recognized in the Bill of Rights are null and void. This is a serious attack on the Bill of Rights and takes a giant step toward turning America into a police state. Shame, shame, Congressman Daines!
On April 18, 2013, Steve Daines voted aye to the Cyber Intelligence Sharing and Protection Act (CISPA). This bill further legalizes the massive storing and sharing of online data by private Internet companies with federal government agencies–including the NSA. This bill circumvents and negates other laws designed to limit government access to private information. And it can be used for a wide range of perceived "threats" that have absolutely nothing to do with "national security." Like the section of NDAA mentioned above, this bill obliterates the Fourth Amendment and takes America further down the road to a police state.
Any congressman or senator can make a bad vote here and there. That's a given. To know a congressman's constitutional acumen and commitment, we must look at the pattern of his or her voting record and the magnitude of certain votes. Not all votes are created equal. Sometimes, one bad vote can be more destructive than ten good votes can be beneficial. Again, it is the pattern and magnitude of a congressman's votes that deserve and demand our attention.
And for those Republican hacks out there who are willing to overlook and excuse any Republican politician's voting record on the basis that he or she is better than the Democrat, I can only say: baloney! It is my studied observation that an unprincipled pseudo-conservative Republican often does far more damage to our country than a principled liberal Democrat. Most every political and legal tool now being used by Barack Obama and the Democrats in Washington, D.C., was handed to them on a silver platter by G.W. Bush and the Republicans–who controlled the entire federal government from 2001-2006.
And before I leave the subject, I must say this: if the GOP wants to crash-and-burn in the national election coming up in 2016, they will nominate another East-Coast liberal like New Jersey Governor Chris Christie. And if they give the American people another John McCain/Mitt Romney-type candidate in 2016, they will do exactly that: crash-and-burn.
GOP hacks can lament all they want; they can disparage and condemn the millions of us out here who refuse to vote for a phony-conservative in the name of defeating the Democrat all they want. The fact is that party loyalists–from both the right and the left–are shrinking in numbers every day. If the Republican Party wants to win another presidential election, they had better start trying to capture the imagination and enthusiasm of millions of disenfranchised citizens who are neither Republican nor Democrat, or who are Libertarians/Constitutionalists, or who are deliberately Independent, or who have totally given up on both parties and who see no reason to vote one way or another. And they will also get rid of John Boehner and the rest of the GOP leadership that seem determined to provide amnesty to illegal aliens. To think that the GOP is going to entice people who came into this country illegally–and who have no understanding or appreciation whatsoever for the historic political and cultural principles of America–is the mark of a Republican Party that has a death wish.
If a Republican wants my vote, he or she must earn it. I voted for Steve Daines in 2012 on the absence of a voting record and the presence of strong conservative rhetoric. Rhetoric doesn't count anymore. We have a voting record; and right now, Steve's voting record sits at about 50-50. And some of these votes (such as those mentioned in this column) carry huge negative magnitude. Not a good start–especially for a guy who is soon going to ask me to vote for him as U.S. senator.
Few subjects present an undisputable window into modern society than the electronic version of reality that is dispensed through television broadcasts. This technology does not require interactive skills or critical thinking acumen. Just watch and fall into a daydream trance. TV is the stealth killer that penetrates 114.7 million American households. According to Nielsen, the 2012 Universe Estimate (UE), reflects a reduction in the estimated percent of U.S. homes with a television set (TV penetration), which declined to 96.7 percent from 98.9 percent. Should this turn down suggest promise or is it merely a result of internet substitution?
With the proliferation of cable channels and 24 hour programming, the landscape of TV addiction vastly impacts perception and dramatically excludes normal interpersonal relations. Melissa Melton cites the following in her article, TV: Your Mind. Controlled.
"According to last year's Nielsen report, the average American over the age of two years old watches more than 34 hours of television per week, plus at least three more hours of taped programming. The report also noted that the amount of time we spend watching television increases as we get older."
This overwhelming intrusion into and over personal time and space are often called entertainment. Broadcasts that bill themselves as news or business shows claim to provide useful information. Sport coverage makes no pretense of presenting socially significant content. Yet, vast segments of the public are wrapped up in the childish exercise of false hero adoration.
Television's reporting on politics is miserable by any coherent standard of journalism. The business of television has little to do with an accurate chronicle of events or the meaning of decisions and actions. In order to understand the objectives of the content producers and the basic purpose behind the cultural soothsayers, a review of Mind Control Theories and Techniques used by Mass Media, which is a well documented source that outlines how the mass media really operates, is useful. Examine the specifics and draw your own lessons.
"Mass media is the most powerful tool used by the ruling class to manipulate the masses. It shapes and molds opinions and attitudes and defines what is normal and acceptable. This article looks at the workings of mass media through the theories of its major thinkers, its power structure and the techniques it uses, in order to understand its true role in society."
The conclusion of this account is a valid summary.
"Lippmann, Bernays and Lasswell have all declared that the public are not fit to decide their own fate, which is the inherent goal of democracy. Instead, they called for a cryptocracy, a hidden government, a ruling class in charge of the "bewildered herd." As their ideas continue to be applied to society, it is increasingly apparent that an ignorant population is not an obstacle that the rulers must deal with: It is something that is DESIRABLE and, indeed, necessary, to insure total leadership. An ignorant population does not know its rights, does not seek a greater understanding of issues and does not question authorities. It simply follows trends. Popular culture caters to and nurtures ignorance by continually serving up brain-numbing entertainment and spotlighting degenerate celebrities to be idolized. Many people ask me: "Is there a way to stop this?" Yes, there is. STOP BUYING THEIR CRAP AND READ A BOOK."
Such a sensible solution as turning off the misinformation screen is not an option for most of the typical dullards that think of themselves as normal and informed citizens. Society is populated with marginally functional and enthusiastic compliant serfs. Contentment is judged by actions not merely by sentiment. An unquestioning and obedient populace perpetually distracted from serious issues and unaware of comprehending the linkage and ultimate aims behind world events, has always been the goal.
The most profound use of these media techniques usually deal with War & Peace: Media and War. Stanford University publishes this account by Johnnie Manzaria & Jonathon Bruck, Media's Use of Propaganda to Persuade People's Attitude, Beliefs and Behaviors.
"Propaganda is so powerful because everyone is susceptible to it. This is true as explained by Robert Cialdini, an expert in influence, because people exist in a rapidly moving and complex world. In order to deal with it, we need shortcuts. We cannot be expected to recognize and analyze all the aspects in each person, event, and situation we encounter in even one day. We do not have the time, energy, or capacity to process the information; and instead we must very often use our stereotypes, our rules of thumb, to classify things according to a few key features and then to respond without thinking when one or another of these trigger feature are present (Cialdini 6). While this makes people highly susceptible to a propagandist who understands persuasion, in general it is the most efficient form of behaving, and in other cases it is simply necessary. Additionally, propaganda includes the reinforcement of societal myths and stereotypes that are so deeply embedded within a culture that it is often difficult to recognize the message as propaganda."
The attitude that such practices are "most efficient form of behaving, and in other cases it is simply necessary", is most disturbing and certainly fits the mold of how TV operates.
The examples cited in this case study deal with foreign policy issues. However, the summary on How to Defend Against Propaganda, is worth a look.
"As a result of our increasing sophistication and to build our civilization, we have created and environment so complex, so fast-paced, and information-laden, that we must increasingly deal with it in the fashion of the animals we long ago transcended. Thus, from the case studies on how the media uses propaganda, we can understand that the media does more than presentation facts and information. The media has the ability to exploit persuasive tactics to the specific definition of propaganda: the spreading of ideas, information, or rumor for the purpose of helping or injuring an institution, a cause, or a person."
Now ponder the disclaimer from this academia project: "We are not advocating that propaganda is wrong; we have tried to show, that overall it is usually helpful to respond to messages mindlessly, and that the truly only way to defend against it is to be more aware of the tactics being used."
Also referenced in this study is Phil Zimbardo.
1) Be aware of the general perspective that others use to frame the problem or issue at hand, because accepting their frame on their terms gives them a powerful advantage.

2) Be sensitive to situational demands however trivial they may seem: group norms, group pressures, symbols of authority, slogans, and commitments. Don't believe in simple solutions to complex personal, social, and political problems.

3) In the end, it must be remembered that it is not enough to dissent vocally — one must be willing to disobey, to defy, to challenge, and to suffer any ensuing consequences of these actions.
Relate this thinking to the television broadcasts and series that occupy the gratuitous viewing of the general-public. It may be functionally realistic not to expect current event discernment from the mediocre crowd, but what motivates these distraction deprived viewers from absorbing the brainwashing message?
Escape from reality probably is the most adept answer. Nonetheless, the dependency on relinquishing individual responsibility and living under the principle of personal integrity is too difficult for most. The easy way out is to believe the junk fed from the TV screen.
Newspeak has become the dominant culture and TV is the chief vehicle for spreading the lies and deceit. Jack Blood provides a succinct summary in, TV = Mind Control (Why do you think they call it Programming?)
"Once again the system is at work, knowing how easy it is to control the minds of a dumbed down population that has been well trained, and some might say socially engineered, to never question authority, never think outside the box, never seek accountability and never think for itself. Easily manipulated, millions of people are conditioned to believe, from a very early age, that anything emanating from television is sacrosanct. Thus, everything they watch is reality and anything they hear is truth. Anchors and reporters become trusted personalities voicing reticent opinions whose veracity are seldom, if ever, questioned.

The Establishment has perfected its machination of propaganda, creating the realities it wants into society, forming whatever truth that will be of the greatest benefit, not to society, but to itself. Whatever reality it wants to create and disseminate is quickly absorbed by a population eager to feed off the mammary glands of television. The Establishment, the corporate world and government have for years told us how and what to think, how to act, who to obey and where to follow, condemning our minds to obedience, our lives to conformism and silent acquiescence."
Is it not time to make a clean break from this self-induced imprisonment of images and sounds that spills out of the television machine?
I recently interviewed Daniel Estulin the author of what will be the newest best seller,TransEvolution: The Coming Age of Human Deconstruction.
Estulin wrote the book based largely on a Bilderberg white paper which was smuggled to him by a Bilderberg insider. The document was filled with information which spelled the end of the human race as we know it.
Hollywood Prepares the American Public for the Inevitable
Hollywood has made millions on movies like The Terminator, Blade Runner, and RoboCob, just to name a few. In fact, Robocop is being re-released in the next several weeks. Estulin states that cyborgs or man-machines are the future in a post-human world. Yes, you read that correctly, we could soon find ourselves living in a post-human world.
You may be familiar with the new TV series on FOX called Almost Human where one of the main characters is a cyborg cop. We could see such an interaction between nonhuman and morphed humans in the near future (i.e. Robocop).
Rules for Thee but Not for Me
In the future of transevolution we will be witnessing a literal fountain of youth, which will result from becoming a cyborg as it will soon be possible to purchase immortality in the future. However, everyone except the super elite will be banned from purchasing this literal fountain of youth.
Your existence, my common brethren, will be similar to what movie goers saw in the Summer of 2013 in the movie, Man of Steel. In the opening 30 minutes of the movie, it was revealed that every resident of Krypton had certain genes "turned on" and certain genes "turned off". And everyone from Krypton, except for Superman, had been artificially bred for specific purposes. This is what humanity is quickly moving towards and unless you are the elite, you will be bred, dumbed down if needed, to serve a purpose for the global elite.
The Purpose for the Destruction of the Global Economy
Estulin mentioned that the wholesale destruction of the world's economy is not an accident, nor is it a miscalculation or the result of political shenanigans. This destruction is being done on purpose, absolutely on purpose. Estulin revealed that his Bilderberg insider told him that the slave masters on this planet want to collapse the economy, force people into the stack and pack cities of mega millions and then exterminate most of humanity.
Estulin and I explored the methods that the super elite may use to exterminate 90% of all people on this planet. We both agreed that starvation is the most likely candidate. Starvation is a clean method of killing, it is quick and it would leave the planet in good shape for the global elite to establish their paradise on Earth.
Some of my readers and listeners have asked me about why I am so opposed to Agenda 21 and devote so much time fighting against it? To these and all others, I answer that forcing humanity to forsake rural and suburban living and move into the soon-to-be death traps of these mega cities, is very consistent with the tenets of Agenda 21 (i.e. Earth First).
Monsanto: The Great Satan of Food Production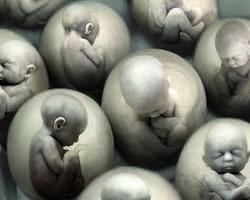 I recently interviewed my good friend, Barbara Peterson, who presented evidence which demonstrated that the super elite are in the process of attacking not just humans with GMO's which will eventually kill you, the GMO's are also sterilizing our food supply. And then, as if by magic, Peterson and I took calls on my show from farmers all across the country, who confirmed the sterilization of both crops and farm animals was well under way.
Let's give credit where credit is due. Monsanto is not alone in this conspiracy against humanity. In Chapter two of his book, Estulin, details how huge corporations like Monsanto, Cargill, and Archer Daniels are plotting to set up mass starvation on the planet. These corporate names became household names and they have become an "interlocked self perpetuating syndicate that will decide who eats and who doesn't, who lives and who dies."
Why are mega corporations, such as these and a small socio-political elite, allowed to own our food and control the very basis of humanity? The simple answer is, because they can.
Studies have shown that rats that are fed with genetically modified organisms (GMO), like potatoes, showed structural changes in their white blood cells making them more vulnerable to infection and disease, which could indicate a greater future risk of developing cancer, when compared to other rats fed non-GMO potatoes. Estulin's research indicates that GMO food was the creation of the Rockefeller Foundation, who are members of the Bilderberg Group. This all part of the plan for total control of mankind. As an aside, Barbara Peterson noted in my interview with her that McDonalds fries will soon all be made of GMO's.
Genetic Engineering
Genetic engineering is about taking control of nature, redesigning it and rebuilding it. The phrase "playing God" comes up in almost every conversation about genetic engineering. This is no longer the stuff of science fiction. Nothing good comes from genetic engineering as this generation of children will be the last generation which will be human in the sense that we define humanity today.
Estulin documented how insects are being weaponized for combat through chipping as a result of recent DARPA projects. Humans will soon be chipped, not necessarily for warfare, but for the purpose of transformation into something hideous which will serve the whims of the global elite.
The National Security State
Presently, all the communication happening on the planet right now can be monitored in real time and it is being done to control us, to dumb us down, to brainwash, to influence, and to predict our future behavior. The super elite is doing this so that we don't get in the way of important people by doing too much thinking on our own. A simple example of this fact is in evidence in an ever-increasing number of airports as facial scanning techniques are designed to reveal to security individuals who are angry, malevolent, etc. This technology is right here, right now!
Estulin mentions Nazi Germany, in his book, numerous times throughout the book, Estulin drew a similarity between the mass control the Nazis had in comparison to the control the super elite has over the human race right now. Presently, America is the 21st century fulfillment of what Hitler, Stalin and Mao as they attempted to initiate their genocidal regimes.
Off World Escape Plan If Things Get Ugly
According to USA Today,
"NASA recently revealed that their Mars robotic rover has found signs that a vast and hospitable lake once spread over the now-desolate surface, a potential home to past life for centuries or more."
With this new discovery that life may be possible on Mars, the elite could easily, through nanotechnology subsequently build a homestead there! There are many private corporations on the planet who are ready to go to Mars within five years. Some speculate that billionaire, Robert Bigelow, is ready now.
Apparently, if the elite cannot exterminate humanity in the clean and neat ways that they have designed, it may be necessary to temporarily move off world while the job is completed in more "messy" ways. According to some, this is their "Plan B".
A Cowardly New World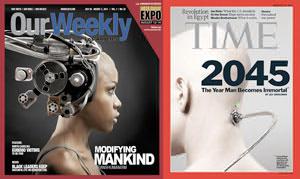 Unlike Huxley, I have seen nothing brave about this new world. Nanotechnology is a powerful new technology for taking apart and reconstructing nature at the atomic level. Scientists are acting like God to manipulate life through the use of this technology. I can only imagine all the horrible things nanotechnology can do to the human race.
Nothing good with regard to nanotechnology can or will come from this blatant insanity. The plans of the global elite constitute an abomination before God.
Right now, the elite are employing their "Promethean plans" which will change the world and will transform the very essence of humanity. Again, this is happening Now!!!
Let's make no mistake about it, the super elite are attempting to become more powerful than God. The super elite controls the human race in every imaginable possible way. Just the term, "conspiracy theorist", was invented by the global elite as a marginalizing tool to keep the public from believing in conspiracy theories that will enslave humanity.
Absolutely nothing that happens in our world is an accident; it's all part of this grand plan. Because of this, there is no hope for humanity if we do not rise up and defeat Agenda 21 and force a change in the leadership of the world, and it must be done RIGHT NOW, before the personal control mechanisms of this new system are locked into place.
My fellow human beings, we do not have five years. You sit idly by on the sidelines at the risk of not only your life but the lives of your children and grandchildren, born or not yet born. Soon, we will be saying "Welcome to Krypton", as humanity becomes the weak puppets in the theatre of life created by the super elite.
Source: Dave Hodges  |  The Common Sense Show
There is now a New American War.  It is inside America. It is called the "War on Terror". The enemy is YOU!

It is a staged, Phony War that has been created by the International Zionist Crime Syndicate (IZCS).
This New War on Terror has an enemy. That enemy is the American People, You and Me.
Every Military Force needs an enemy. Without an ongoing or perpetual war, the War profiteers quickly go bankrupt.
In order to keep their profit stream going from war, war-profiteers need to create successive new wars or a significant threat of impending war.
Creating pretexts for these much needed wars is very hard work and quite expensive too. But war is a business, a very big business, and war-profiteers need to invest big money to make even more in return.
Members of Congress must be bought, and top Generals and Admirals of the Military High Command too.
This costs a great deal of hard cold cash, but that's okay because the IZCS gets all it needs from fat US foreign aid to Israel, fat contracts with Israeli Defense providers, and fat donations from those wealthy zionist businessmen that the IZCS manipulates, guilts or shakes down.
At this point, a select group of 70,000 K-Street Lobbyists go to work distributing funds to get elected officials on Board. The several select Generals and Admirals are handled more covertly.
If this is not enough revenue to pay off the necessary officials, the IZCS gets the rest directly from its private Central Banksters who can create all the money they want digitally, anytime they want, and give it to tribal brothers or anyone else, anytime they want.
Of course the key thing here is a significant portion of these fat revenues are kicked back to the corrupt, bought and owned members of Congress who voted for them, and to select top Generals and Admirals of the High Military Command who support the IZCS intended proxy wars by America on their behalf.
Under President Obama's Administration, for whatever reasons, the High Military Command has not been willing to take payoffs and favors and has not been blackmail-able by the IZCS.
[Note: this is a long article and one option is to read the caps first and then any areas you are interested in if you have time]
Here is the new game in the so-called American Defense Industry.  It is a stateside game and it involves magically transforming any and all innocent, Constitutional, law-abiding citizens into Domestic Dissenters, aka "Domestic Terrorists" or something close enough to declare war on "Potential Domestic Dissenters, aka "Potential Domestic Terrorists". This is an occult, alchemical symbolic processing of the American people (aka "we the people") into an defined domestic enemy that can be waged war against on many fronts–phone and email tapping, massive spying and infiltration of all domestic groupings, even neighborhood coffee parties or local church charities–you name it, everything.
This new redefinition of normal law-abiding Americans into "Enemies of the State" and its internal security apparatus as a threat to national security IS a magical conversion or transformation of the normal American Society, mainstream law abiding America, into a huge domestic national security market. This is all an horrendous BIG LIE.
Actually the real situation is just the opposite–it is the USG and specifically the Fusion Centers and the Department of Homeland Security run by perverts and enemies of "we the people" that are the real risk to the true and actual national security of America the republic and to all honest, law abiding, Constitutional Americans. And the USG and DHS and Fusion Center officials are nothing less than world class criminals committing both High Treason and Sedition against America the Republic. The USG has been hijacked and is being run by those who have turned everything upside down.
This redefinition of course involves placing cameras and microphones on almost every street corner in the light-poles and pulsed beam psychotronic generators in many street lamps, turned on full power during rush hour to sedate and subdue the populace in order to keep the masses in line.
Some say that the new Chairman of the JCS, General Martin Dempsey, is a breath of fresh air, a real American Patriot who honors his Oath to defend the US Constitution from all enemies foreign and domestic.
So far, General Dempsey has resisted major efforts to coerce him to support and engage in any new major American Mideast Air and Ground invasion (another American proxy war for Israel).
And many believe that our new Secretary of Defense Chuck Hagel is another America-firster who takes his oath to defend the US Constitution seriously also.
JCS Chairman Dempsey's independence and commitment to America on this matter has elevated him to the status of a "rock star" in the view of many who appreciate his steadfastness, and he is regarded as a true America-firster.
Some experts view JCS Chairman Dempsey's integrity and commitment to America the Republic as a major turning point, signaling the realization by the High Military Command that the 9/11 attacks were an inside-job, a false-flag attack run by the IZCS with the help of several Traitors within the USAF, JCS, and NORAD.

And that it also signals a shocking realization, for the first time, that most of the Institutions of the USG have been deeply hijacked by the IZCS and their Cutouts have included the Bush Cabal which is now struggling to maintain a thin hold on power.(1)
Obviously, Chairman Dempsey's and Defense Secretary Hagel's steadfast resistance to being manipulated by the IZCS into fighting another major Mideast ground and Air proxy war for Israel appears to be driving the IZCS to desperation.  So far these America-firsters are holding fast against any and all IZCS manipulations and pressure and doing an excellent job staying on course.
The IZCS knows that unless it gets another American proxy war in the Mideast for Israel, they are finished.  They also know that if the American masses ever start finding out that 9/11 was planned and controlled by those owned by the IZCS, they are done too.
Actually the 9/11 attacks of the IZCS were in a sense a going-for-broke gamble of everything they have against the House (America the Republic). There is a very strong new American Populism which is emerging rapidly as a spontaneous by-product of the world-wide Internet and the Alternative news it carries, which provides truth to the masses for the first time.
Top insiders know all the names of who did the 9/11 inside-job false-flag attacks and are are ready to testify if an independent prosecutor is assigned and a special Grand Jury is called, and appropriate  immunity agreements are offered for "coming clean". At least one, Steve Pieczenik, MD, Ph.D., (former Assistant Secretary of State and father of many deep cover black ops, and also the main character in many Tom Clancy books) has already gone public and named names and has said he is willing to testify in a Federal Court as to who did it.(2) Obviously Dr. Pieczenik is another great American Hero.
Some top insiders close to to the High Command have suggested that America is so deeply hijacked by the IZCS that it will take some years of the actions of high officials like JCS Chairman General Dempsey and Defense Secretary Chuck Hagel to turn the tide and neutralize the rampant influence peddling of the IZCS over almost every member of Congress and many officials in the Department of Justice and the Alphabets.
Certainly the Department of Homeland Security is now recognized as a major IZCS beach-head inside America and part of a long term plan to establish a foreign controlled IZCS neo-Bolshevik military force inside America to Tyrannize, wage war against, and eventually serially mass murder most Americans.
This is why some top insiders refer to DHS as the New American Gestapo or Stasi.  Some see it now morphing into a New Red Cheka mass-murder machine for dispensing Bolshevik-style Red Terror and mass-murder to Americans.
The Cold War was a great boon to the defense Industry even though it never went hot anywhere but Korea and Vietnam, which were limited to prevent an all out nuclear exchange.
The first Iraq War (aka the Gulf War) under Bush1 resulted from covert trickery using Kuwaiti cross drilling, which was reported to Saddam Hussein by April Glaspie, who convinced him that the USG wouldn't care if he invaded Kuwait to stop the theft of his oil from his main oil field. The second Mideast war was an Invasion of Iraq and Afghanistan to get even with the alleged perps who supposedly did the 9/11 attacks, but actually never were involved at all.
President Obama is now unwilling to deploy American troops in any major new American land war or massive air bombardment campaign in the Mideast. Nor is the current US Military High Command willing to allow it at this time. In order to appease the so-called Defense Industry and their lobbyists, he has apparently deployed numerous teams of "special operators" and mercenaries but these have been fighting terrorists supported by America, a self-defeating exercise.
He has also continued to deploy drones with air-to-ground missiles to mass murder numerous innocent women, children and non-combatants. All these Mideast and African wars are illegal, unConstitutional, undeclared and unprovoked.  They have been sold to the American People and the Congress based on the BIG LIE that they are preemptive strikes necessary to prevent any more 9/11 attacks.
The need for preemptive strikes to prevent terrorist attacks inside America is an obvious lie for numerous reasons. Anyone who examines all the available evidence on 9/11, including the BBC live TV announcement by Jane Standley that WTC7 fell to the ground 20 minutes before it happened (due to top MI-6 control officers forgetting about American Daylight savings time (too much personal coke use perhaps?).(3)
In addition, if DHS's main concern is spying on normal Americans who dissent and crushing them because DHS believes they are "domestic terrorists or "potential Domestic terrorists" or "lone wolf" spontaneously emerging domestic terrorists, this obviates any lies about the need for preemptive foreign attacks. The reason?  Because DHS now claims that the emergence of these ordinary lone wolf domestic terrorists inside America is a spontaneous phenomenon, as well as a completely independent problem that has nothing to do with foreign terrorists in the Mideast.
And beside DHS allows open borders, "sanctuary cities" where illegals can not be checked for legal immigration status, given traffic tickets for minor violations, and must be granted drivers licenses and social security cards without any proof of residency. Plus, thousands of Mideast Immigrants are allowed in to America when there is already a shortage of jobs, and the Muslim Brotherhood is invited into the White House to meet with President Obama.(4)
It is obvious that as the major American Defense Contractors who are either owned or controlled by the IZCS have realized that American Mideast war efforts are waning and have worked hard to create their phony War on Terror, first in foreign countries and now in America.

They have worked hard to generate massive public fear in reaction to the 9/11 attacks in order to engender public support and vast expenditures of taxpayer dollars for a large national security market and internal security apparatus, like the Fusion Centers and its specialized assassination teams disguised as corporate or political protection squads, the DHS and the TSA with its Vipr Teams.
This phony, staged War on Terror has been very craftily engineered to be an unending war that will assure perpetual war profits for Defense Contractors and a perpetual supply of artificially created enemies inside America to feed that war. How is this possible you might ask?
This new War on Terror has been socially engineered to provide a continual stream of degradations and provocations against the average American, provoking many in a never-ending stream to resist, and causing them to be labeled dissenters.
Once they have been labeled dissenters they are put on a Department of Homeland Security (DHS) Main Core Terror Watch List, which top insiders know is a targeted assassination list for later eradication of all Freedom-loving Americans who want to restore the American Constitutional Republic.
At present the Main Core list has over ten million Americans on it, and it is growing every day with thousands of new additions. Get a ticket for a driving offense or any arrest (even if later proven innocent) and it is highly likely you will be placed on this Main Core Terror Watch and Assassination list.

If you have a prior drug arrest many years ago or any arrest, it is likely you have already been placed on this list. If a USG web troll or fusion Center Officer comes across any patriotic postings or anything they consider subversive like the East German Stasi, that poster will likely be placed on this list.
Over time these provocations are designed to result in a continuing stream of America dissenters that want to take their Republic back from the zionist hijackers and will meet DHS tyranny and force with the like. Any and all Dissenters are now being defined as "Enemies of the State".
And anyone who wants to restore the American Republic will also be defined as a "Domestic Terrorist". DHS is a terrorist group, hand assembled by American/Israeli dual citizen Traitors and is designed to tyrannize, capture and eventually be deployed against Americans to serially mass murder them.  This is why they have been called the New American Gestapo of the Neo-Bolshevik Red Cheka Terror Machine.

If you were a Ron Paul supporter or a Libertarian, you are likely on the Main Core list. If NSA routine scans of any and all of your digital emissions and have picked up enough key trigger words, then you have perhaps already been placed on the List. After all, Marcus Wolfe the former head of the East German Stasi, a vicious torturer and murder of innocent Germans, was hired as a USG consultant to set up DHS two years before he died.(5)

Note the recent admission by US Supreme Court judge Antonin Scalia that it is without question that the Prison Camps now being built by the USG will eventually be used just like they were in WW2 when innocent Japanese Citizens were wrongly captured, completely asset stripped and placed in USG Prison Camps. (6)
President Eisenhower was an insider placed in position by the Rockefellers early in his Military career and eventually propelled into the Presidency by them. But even Ike started being bothered by strong pangs of Patriotism and became alarmed at the undue influence of the Military Industrial complex over Congress. In his final public speech as President, he delivered a warning to Americans.
Ike never imagined that the Israelis would serve as the chief action agent for the City of London zionists and would eventually hijack, buy off, bribe, compromise or honey-trap almost every single member of Congress and also use their vast Central Bankster and manipulated donor funds to hijack almost all American defense and Intel contractors and American communication companies, many of which have been moved to Israel or have been located there in the first place.
Originally his speech included the phrase Military, Industrial, Congressional Complex.  He took out "Congressional" after his political aides informed him that this could end up harming the Republican Party. When he referred to "Military" in the phrase "Military Industrial Complex", he was actually thinking of the whole new peacetime defense Industry, which was driving the Military Industrial Complex and formation of a permanent armament industry.
Ike became concerned that this permanent armament industry could assert undue influence on the American political process and could hijack American society and harm its spiritual character.
Disarming the public is a key goal of the IZCS for everyone in America but them and their stooges at the DHS and the Alphabets or their militarized police now trained by the ADL.
Many Police Chiefs are taken to Israel on all-paid Anti-Terror training Junkets where they drink the Kool-aid and are subjected to some of the most sophisticated Psi powered and Psychotronic mind-kontrol ever deployed. In years past, many were given lavish gifts and provided personal escorts of their age and choice. Perhaps this practice continues?
Any Tyrannical Government must always get rid of we the people's guns in order to be able to stay in power and concentrate it. A major goal of any tyranny, like what we have in IZCS-hijacked America now, is to gain maximum power by eliminating (as in serial mass-murdering) all political opponents and dissenters. Doubt this? Then check world history the last couple of hundred years.
The USG and DHS is now ramping up the militarization of the Police of American Cities and Suburbs under DOD Program 1033 under the 'Transfer of Excess Military Property to Local Police Program".
According to a video from 'TheLipTV', "Over the last decade, we have seen over 5,000 people killed by police in the United States," when "4,489 soldiers have been killed since the beginning of the Iraq war. Since 9-11, you are 29-times more likely to be killed by a police officer than you are by a terrorist."(7)
Most local urban and suburban police departments have been "militarized", that is, received heavy armament including armored cars, MP5 and M-16 fully-automatic machine guns, grenades, grenade launchers and ballistic shields.
We the people are the new enemy of the militarized police. The police were set up to "protect and serve", but their new mission is to wage war against "we the people" on behalf of the IZCS and the ADL.
Every military force must have a designated enemy. The common American is the new enemy of the now militarized police in their new war against Americans on behalf of the IZCS and the ADL.
Whether they realize it or not, the ADL has trained most police to view most Americans (we the people) as the enemy of the police and the Nation State. Ever attended a police training seminar put on by the ADL? Often they hide who really is running it. It's the biggest bunch of twisted, sick paranoid crap one can ever imagine, and all designed to make police trigger-happy murderers of any citizen who questions their authority in any way or questions any detainment or arrest. Yes, ADL training is a crafty set of lies that produces trigger-happy cops who believe there is a domestic terrorist hiding behind every bush who want to murder them so the police cannot go home to their family at night.
This paranoid belief system will eventually produce this result as a self-fulfilling prophecy, as police tyranny and trigger-happy police continue to murder the innocent and use grossly excessive force for minor offenses. Almost all police abuse of the citizen is delivered "for your own safety", when that is another big lie.  It is done for the arrogance and authority complex of the police officer–an artifact of over 25 years of ADL training for your local police, who have almost all sold out to the feds in order to get military weapons and gear.  All in return for signing over jurisdiction to DHS and the Feds.
Police are instructed to "charge up" anyone who questions them in any way, and any slight hesitation must be met with false charges of assault and/or battery towards the officer. Officers are told, an arrestee can beat the rap, but they cannot get out of the "ride" (i.e. the arrest and hassle of it.) They are taught that this deters deviance and crime, when actually it provokes the American people to hate police officers.
The new militarized police have one new main function.  It is to continually provoke law-abiding, honest citizens with acts of selfishness and tyranny in order to "role force" them to act out so that "punishment" can be delivered.  The goal, especially with inner urban kids is to make sure they are sold all the drugs they want, in order to dirty them up and get them into the system for life. Big prisons are a private business–a very big business–and quotas or guaranteed imprisonment rates are in place to reduce costs.
Since the IZCS is actually functioning as a neo-Bolshevik political block with East German Stasi and Nazi undertones, this reveals the actual goal of DHS–to serially mass-murder all American dissenters and political opponents. Doubt this?  Then consider the purchase of over 2 Billion 40 Caliber hollow-point rounds and 7,000 M-16 fully-automatic (real assault rifles, not the mere look-a-like AR-15) and thousands of armored vehicles and armored booths, raised spy-towers and grenade launchers.(8) Many of these armored vehicles have been given to local police who have Police Chiefs who are Traitors to America the Republic in exchange for complete submission to Federal Jurisdiction of DHS.
Some of these traitors are just stupid and overly impressed by Feds or DHS Spooks, others have been paid off in very large cash donations (hundreds of thousands of USD in military duffel bags, untraceable CIA drug profits. Some have been sexually compromised by Pedophile or Honey Traps and then blackmailed into submission. Some have succumbed after being threatened or having their families threatened. This is the lowest scum-bag manipulation (aka Humint) ever deployed, and it is everyday stock and trade for the IZCS, the world's biggest sexual compromisers, and pedophile and sex-slave operators.
Lessons of History: Any serious study of History quickly shows that war is a vehicle for a nation's leaders to maintain control over their nation-states. The infamous Iron Mountain Report gave an inside glimpse of how the super-elite criminal Psychopaths running America thought about the need for ongoing war or a suitable state crisis to unify the society and solidify their control over society.
Wars are craftily engineered by criminal super-elites who rule nation-states and their advisers. There are various, crafty ways for a nation's leaders to covertly start wars. The well-established standby is to stage False-Flag attacks and then wage war on the nation state or entity that you have framed for the attack that you did.
Another way to create a terrorist with a long and successful track record is to capture abandoned children in Mideast Countries, provide for their daily needs, while mind-kontrolling them to become terrorists with psychotic suicidal delusions of revenge toward what has been identified to them as their religious enemy which needs destruction to please their god.

The British, the Israelis, and the Saudi are experts at this, and American Taxpayers have unknowingly provided a large portion of the funding for this. One trick well known among intel insiders is the practice of acts of terror against the nation of the mind-kontrolled children to create an enemy for them to later attack in revenge.
Lots of American Taxpayer dollars were covertly dispensed to create and finance terrorists for future Mideast wars. American Intel has spent a great deal of money paying others,  such as the Israelis, to do this. Otherwise, American Intel has not been very successful themselves.  Their only real success is their arming, funding and training of the Mexican Drug Cartels and the training and deployment of the disgusting mass-murdering death squads in Central and South America, who murdered over one hundred thousand innocent women, children and young men.(9)
The 9/11 attacks were an inside job by the USAF and the IZCS. The staged Gladio-style False-Flag attack was the choice selected for the attack on the Twin Towers in NYC and the Pentagon in Washington, DC, on 9-11-2001. This attack was done by the USAF, under the authority of a zionist-controlled Criminal Cabal inside the JCS and the Secret Shadow Government (SSG).(10)
The 9/11 attack was planned, set up and run by NeoCon top Policy-Makers, Israeli Intel and their stateside Sayanims, utilizing a small criminal cabal inside the USAF, NORAD and the JCS. These are facts that can no longer be disputed by any reasonable person who has examined all the available evidence.

And it is exceedingly clear to any reasonable person who examines the pre-announcement of WTC-7 destruction that the whole attack was pre-scripted in London and Israel, and that WTC-7 was wired in advance with conventional demolition charges.
Typically, it takes a considerable amount of time and labor to wire up a building, which suggests complete access at the security level.  This means that since it was a federalized building, with CIA and NYC Emergency Center occupants, building security had to be involved one way or another. And now that it has been proved that WTC-7 was wired up beforehand and demo'ed on 9-11, this means the Twin Towers had to have been pre-wired, too.
The War on Terror is obviously a Phony. But it has been the greatest boon to the American Defense Complex ever, with many times more net American Taxpayer dollars spent on this war than any other war in history, including WW2 or the Vietnam War.
Another way to establish a war is to create and fund so-called foreign terrorist groups. This is a costly exercise that take years and can involve as much work as fighting a war.  Yes, creating terrorist groups is very hard and expensive work.
But enemies for necessary wars can be created if you have the technological help of a nation that has hundreds of years experience in creating its own enemies. This nation is the City of London (Financial District), a separate nation state like the Vatican, located within England.

There is a reason England has been referred to as "Perfidious Albion" for centuries. They have been known for their ability to instigate chaos inside nations they want to control by their standard well-developed strategy of "Divide and Conquer". They are experts at creating long term provocations between different nations that have competing economic interests.

They do this in order to establish a beach-head from which to control the removal of natural resources and accrued wealth.
Remember the Opium Wars (Boxer Rebellions) where England brought opiate addiction to China as a covert act of war in order to recover all the silver and gold paid to import Tea, spices and silk from China? This was low intensity (covert) warfare that twice led to a short hot war.
The creation of the nation state Israel was created to serve as a long term provocation for numerous Mideast perpetual wars. This is why the Balfour Declaration was made, why the Nazi sent the "low Jews" to the labor camps, while the "High Jews" were able to either emigrate elsewhere or become collaborators like George Soros.
This is why the City of London created the New Israel and took land away from the Palestinians to set up a nation of Khazarian Judaic converts (aka "fake Hebrews"), a racially paranoid group mind-kontrolled to believe the delusion that they were of ancient Abrahamic Hebrew Blood.
The IZCS believes in preemptive strikes against Goyim and their institutions. Judaics have also been mind-kontrolled by Zionists (many of whom are not Judaics at all) to believe that they must hijack the American political system to preemptively crush Christianity and American Goyim Culture.

And that if they didn't succeed in this, they would be persecuted again, just like what they call the "holocaust"–translated from Old English as "a fiery sacrifice".
This philosophy of striking first and eliminating the Goyim to prevent another "holocaust" from ever occurring" is a Bolshevik ideology based on the "End Justifies the Means".
This paranoid strike-first obsession will produce push back and persecution eventually, thus serving as a self-fulfilling prophecy. Of course the Zionists who control Talmudic, Noahide Judaism know that the 6-million-dead figure is untrue, because this had appeared in the late 1800′s andearly 1900′s in Judaic literature long before the work camps of WW2.
New Genetics research exposes a vast, paranoid race-based delusion. Recent Johns Hopkins genetic research has shown conclusively that approximately 80% of the Palestinians are of Hebrew (Abrahamic) bloodlines, and approximately 90% of Judaic converts living in greater Israel are not of ancient Hebrew (Abrahamic) bloodlines. Thus, the world's greatest anti-Semites appear to be Israelis who have stolen Palestinian land and continue to do so against all UN rulings and International Law.
The nation of Israel was set up as the private nation state and Tribal Intel front for the City of London Zionist private Central Banksters, to serve as a beach-head to control the production and distribution of Mideast oil. This delusion that the Khazarian Judaic converts were God's Chosen People (ancient Hebrews from the Ten Tribes) was then en-cultured into these Judaics who were sent to Palestine and armed so they could use terrorism to expand their region of control.
Greater Israel has no real boundaries and is ever expedient, as Israeli militants keep taking land and murdering unarmed Palestinians.
A serious spell, a racial delusion of superiority has been cast on many Judaics no matter where they live, but especially so among those living in greater Israel, where the Luciferian Hex Flag flies. Whether true or not, the flag signifies the merger of demonic fallen angel Beast-Bloodlines from above, bred with Human female bloodlines below.

If we accept this Hex Flag at face value, does this mean that the top Zionists running the IZCS are perhaps alien/human hybrids, or at least claim to be in their own secret ceremonies that Stew Webb has exposed numerous times in articles and radio appearances over many years?

It is obvious that the IZCS has hijacked the US Department of State and the US Military Defense Complex as well as Congress. Listen to what Kay Griggs had to say about this.  She was married to a top USM officer and mind-kontrolled "wetboy" who became out of control and beat her and then tried to have her shut up. He and/or his controllers serious stalked and harassed Kay Griggs for years.
She went to live with Sarah McClendon for protection and was interviewed by Pastor Rick Strawcutter, which probably raised her profile so much that it saved her life.  Kay is another Great American Hero and is a courageous standup person, one of the best you could ever meet anytime, anyplace. If you get a chance, be sure and listen to her 8-hour video affidavit with Pastor Rick Strawcutter, who is another Great American Hero. You will be amazed and angered at who has been running the USG and the Military.(11)
Kay's video affidavit is packed with insider secrets known only by top Intel insiders. How much do you want to know about what is really going on in the background? How much do you dare to pull the curtain back to expose the Wizard Of Oz (as in Ounce)? You will need a great deal of courage to handle what Kay Griggs reveals. By the way, a great deal of her testimony has been cross-corroborated by experts.  Any errors she makes are minor and not directly related to her main claims.
Two sides of the same coin: Of course those on the inside of the Ruling Cabal know that Nazi-ism and Zionism are two sides of the same coin and run by the City of London Central bank controllers. This entity is the Old Black Nobility (OBN), which prefers to stay in the background.
The IZCS controls Private Central Fiat, Fractional Reserve Banking: This reality that the IZCS owns and controls private Central Banking means that they have access to and can utilize Babylonian Money-Magick to make the money they need to control the USG officials and Congress from nothing.  This access provides vast sums of money in seemingly endless quantities.  Thus, they have access to all the cash they need to buy, own, compromise or blackmail almost every single Congressman/woman and Senator in America.
The serious down-side of this system of Babylonian Money-Magick is that it is based on fiat or fake-money with nothing but debt behind it. Actually this debt is imaginary, but has a stranglehold on most of the members of the societies it has hijacked. But it cannot go on without catastrophic readjustments, which will occur at some point.
A worldwide Web of Debt: The private Central Banksters in America have been so adept and successful at extracting wealth in America and all over the world, replacing it with debt, that nearly the whole world is now engulfed in extreme debt.

And this debt has now reached the point it cannot be paid off. This of course is the IZCS's age-old plan which will result in massive chaos that engulfs the world and destroys all social systems, family systems, sex roles, and systems of government.

After this destruction of conventional society occurs, it is expected by the IZCS top leadership that a pure Luciferian NWO System will arise from the globalist framework they have put in place.  They expect this NWO System emerging from the ashes to be their Phoenix, like the legendary Phoenix of Greek and Roman mythology.
All this tidal wave of debt is phony and a big charade.  If all the people of the world unite, nationalize their monetary systems and declare all debt null and void, and if they assign all such debt directly to Central Banksters responsible for creating it, prosperity to "we the people" can return like it did to the Colonists who left England.
Babylonian Money-Magick has been used to create a debt based economy.  It does this by producing "onerous usury" and allows the easy transformation of "all the money created from nothing which is worth nothing at face value" into the vast amounts of ever-increasing wealth.  This wealth–fiat money–is covertly stripped from the common man these Banksters provide the money for and use as a means to extract real value and wealth from.
The Zionist IZCS vehicle used to gain control over almost every single member of Congress and to buy, compromise and control almost every top USG official and Judge, is the 70,000+ K Street Lobbyists, AIPAC and others who distribute the money to their marks, often through campaign contributions, cash to offshore accounts, and various other expensive luxury perks, such as ridiculously high honorariums for meaningless propaganda speeches.
And AIPAC, the ADL, the SPLC and the like are also zionist tools of espionage against America the Republic.
They should all be investigated by the FBI and fully prosecuted and convicted and sentenced for espionage by the Department of Justice. Note, espionage in many cases is a Capital Crime.
If the Rosenbergs were prosecuted, convicted and executed for their espionage against America, why should these IZCS Cutouts go free without identification and full prosecution?
These entities are really Intel fronts for espionage against America the Republic on behalf of the IZCS which includes the City of London zionist Central banksters, Israel, American NeoCons, and Israeli-American dual citizens who have betrayed America, putting Israel first over America.
Vast Funding for zionist Cutouts. These entities receive vast funding from the zionist Central Banksters and from the wealthy Judaic businessmen they shake-down or manipulate for large donations by playing on their paranoid tribal delusions.
These tribal delusions are that donations are necessary to prevent excessive antisemitism and future persecutions or "holocausts" by Goyims and Christians.
Many Judaics in America and elsewhere have been en-cultured with the false ideation that Nazi-ism was a Christian phenomena and Christians and Goyim must be destroyed.
This of course this is as far from the truth as possible because Hitler was a British Agent and Nazi-ism was created by the Tavistock Institute and the City of London Central Banksters and a counter-force to the Bolshevism they created and deployed in Russia in 1917.
What does the International Zionist Crime Syndicate (IZCS) run out of the City of London through its main Cutouts Israel and the hijacked USG attain? Obviously the IZCS's unlimited funds and the fact it owns and/or controls almost every member of Congress and most USG officials and Judges, means that the ICS has been able to determine USG Policy.

It can do this because it owns and/or controls all USG top Policy-Makers, most of whom just happen to be outside of the visible USG and within the Secret Shadow Government (SSG).
Obviously the crimes of the IZCS and their espionage fronts like AIPAC, the ADL, SPLC and the like against the American Republic are far worse than the Rosenbergs.

Listed below are some of the IZCS crimes against America:
1. The NSA and all American Intel has been completely hijacked by the IZCS and all NSA intel data goes directly to Israeli Defense Contractors and Israeli communication Corporations that process all American phone calls and data transmissions. This means that the Five Eyes International Intel System is really a Six Eyes System controlled by Israeli Intel entities and proprietaries.
Thus, America has no real Intel, and Israeli Intel has control over all American politicians, judges and officials by use of this Intel for human compromise, blackmail and sophisticated mind-kontrol operations. Any time factions within American Intel agencies (there are 37 and growing) form opposition to the IZCS, this is readily discovered through Israeli Intel intercepts of NSA raw Intel and actions to neutralize such efforts are quickly deployed–whatever is required.
The conclusion here is that America no longer has any real Intel of its own–none at all–it is all compromised and hijacked by Israeli and City of London Cutouts and contractors.
2. Because the IZCS has hijacked all American Intel directly from NSA feeds, the IZCS has a long history of stealing American intellectual property and providing it to their corporations. The IZCS can also hijack American corporate bids and defeat them repeatedly until many companies go out of business.
3. The IZCS has compromised almost every single member of Congress, US Supreme Court Judges, most Federal, and almost every single USG official and American Intel Director.
4. The IZCS's new DHS is a zionist terrorist front, a new Internal American Army that has been deployed against YOU as their NEW ENEMY. The IZCS has created and deployed DHS as the New American Stasi and a New American Neo-Bolshevik Red Cheka. It is controlled by an Israeli-American dual citizen who made millions of USD from selling unshielded X-ray machines to the TSA, which is creating numerous cancer clusters among TSA officers.
5. The principal goal of the IZCS in America is to deploy DHS to tyrannize and degrade Americans and then eventually to start a live "shoot to kill" war against ordinary Americans who organize to take their government back and restore the American Constitutional Republic. This tyranny by DHS is planned to culminate in serial mass-murder of up to 80% of Americans–one way or another.
6. The IZCS has set up and deployed AIPAC, the ADL, the SPLC and others to serve as agents of espionage inside America, to work to destroy its institution of government, dirty up Americans and to destroy the American Family, America's language borders and culture and to destroy Christianity and Deism in general.
7. The IZCS has hijacked top factions in the CIA, DEA and other American Intel and uses them to traffick illegal narcotics and drugs into America to raise money for deep-cover covert ops.
8. The IZCS has compromised almost every major Urban and Suburban police Department, coercing them to sign secret transfer of jurisdiction agreements giving the Feds, DHS and the Fusion Centers complete jurisdiction in any matter they choose.  In return, they are bribed with "stolen" war materials, machine guns, rounds, armored cars and, even in some cases, grenade launchers.
9. The IZCS has stolen numerous loads of nuclear materials from US DOD contractors and refiners for their Dimona Plant and nuclear storage center.
10. The IZCS has used NSA-provided intel to murder hundreds of witnesses to their crimes and federal Whistleblowers. The rest that they don't murder are watched and often become victims of targeted harassments, placed on DHS and Fusion Center "Terror Watch Lists", "No-Fly" Lists and "No work lists". Take the example of Ronald Reagan's Secret Agent, the Great American Hero Lee Wanta who was instrumental in "bringing down" the Soviet Union. Lee Wanta has been wrongfully imprisoned, tortured, and endures ongoing harassment.
Or consider Mark Novitsky, another Great American Hero who refused to do wrong and coverup crimes while working for an NSA contractor. Both of these American Heroes have paid a terrible price for obeying the law and for putting the welfare of the American People first.
11. The IZCS has hijacked the America Monetary Production and Distribution System and transformed Americans into debt-slaves, drastically reduced the Middle Class and the standard of living, and done this by massive asset-stripping of American wealth and prosperity.
12. The IZCS has used its Cutouts to debase American culture, take the God of our Founding Fathers out of the schools and institutions where they had certain Bible verses and phrases etched in stone, destroy traditional male and female sex roles, destroy the family, promote sexual perversion, promote promiscuity and sexual irresponsibility and addiction, promote diversity and political correctness and illegal immigration and multi-culturalism.
13. The IZCS has completely compromised all of the Major Mass media, transforming it into a propaganda dispenser for the USG and the Central Banksters which are completely under their control. Thus the Major media is now the Controlled Major Mass Media (CMMM).
14. The IZCS has hijacked American seed companies and most major food processors and is in the process of deploying sophisticated GMO's which will, over time, radically increase the death rate of Americans.
15. The IZCS has hijacked Big Pharma and Big medicine and has used it to deploy vaccines containing monkey viruses like SV40 and numerous harmful adjuvants like squalene and aluminum or formaldehyde, as well as so-called preservatives like ethyl mercury.
16. The IZCS has hijacked many large Insurance Companies and used them for its own designated purposes.
17. The IZCS has deployed contract aircraft through their hijacked intel groups like the CIA that are spraying toxic weather and eugenic substances in the atmosphere. They have also been able to covertly add these toxic substances to ordinary jet fuel.
Numerous samples of these substances have been collected by researchers and scientists who have had them analyzed.  What they found were toxic levels of nano-particulized aluminum, barium slats, Hemophilus Influenza, red blood cells, white blood cells, toxic molds, and other strange fiber like substances and compounds.
18. The IZCS has used its vast criminal networks and resources to launder its drug money by buying up large real estate entities and banks and is able to finance almost every new major corporate building with laundered drug money.
19. The IZCS has used a great deal of its money from illegal drug trafficking to build deep underground military bases (DUMBS). Some of these bases are claimed by top insiders to be joint ventures with alien entities and have special genetic labs involved in the development of alien ET/human hybrids.
20. The IZCS is the world's top Mind-kontroller.  It has used hijacked American Intel and its defense contractors to develop and deploy advanced high technology for psychotronic, direct brain entrainment and sound-based subliminal mind-kontrol.
21. Israel used advanced mind-kontrol on those who accept its all-paid junkets. Visitors end up drinking their special Kool-aide and are hit with sophisticated psychotronics, becoming significantly mind-kontrolled to operate as functional zionists without even being aware of it.
22. The IZCS has created what they call the federal family. They have done this by creating Fusion Centers, the DHS, the TSA and numerous armed (previously unarmed) agencies like the Department of Education. Unduly large salaries and extremely liberal benefits have been provided, as well as a special anointing with authoritarian powers to kill with very little accountability if any, due to the War on Terror.
Many of these federal Family folks have been mind-kontrolled by shoulder-held constant on pulsed beam microwave radios and other highly advanced psychotronics, which increases their tendencies to tyrannize and become violent with the public and minimizes their ability to control violent impulses which may crop up.
23. The IZCS has militarized local police departments and many Sheriff's departments. Their ADL provides most of the police training and drives a hard line against any public dissent, describing it as "domestic terrorism". It controls what the Fusion Centers and DHS put out as war propaganda which labels the public as "Domestic Terrorists".
Here is the first part of one of their confidential lists of Domestic Terrorists or Suspected Domestic Terrorists:  Catholics, Evangelical Christians, Veterans, Libertarians, Constitutionalists, Tax protestors, Gun owners…..These reports of course are pure ADL propaganda lies and complete smear jobs, all intended to provoke police and Federal Family officers to tyrannize and easily become violent with innocent ordinary Americans or anyone who decides to peacefully protest, an American Constitutional Right.
Remember that the operational goal of the top Policy-Makers who are tools of the IZCS is to provoke a full scale shooting war between ordinary Americans and their police and Federal family Members such as DHS.
Conclusion:  The IZCS has hijacked America and has deployed numerous weapons against it now culminating in a phony, staged War on Terror, and if you are an American or live in America, one way or another YOU will soon become THEIR NEW ENEMY. Yes, from here on out if you live in America, you are the designated enemy in this new War On Terror.
If you are a member of the federal family, it is suggested that you read and study up on the Night of the Longknives (Operation Hummingbird) and the various purges under Lenin, Stalin and Mao. Maybe you should reconsider the oath you took to UPHOLD the US Constitution from ALL ENEMIES, FOREIGN and DOMESTIC.
Now for some good news about all this.  Despite how bleak this all seems it is far from hopeless and American are beginning to wake up in mass. This is due to the worldwide Internet and the massive dissemination and diffusion of the alternative news.  Once facts are published they sink into the hearts of "we the people" with a certain resonance that makes them take hold.

It's almost instinctive how truth sticks like glue in people hearts and minds and spreads like wildfire all around the Earth. At least 1% of the American population has woken up. Some estimates are 11%. Proof of this is the massive first time gun buyers, the massive sales of high powered handguns, rifles and 12 gauge shotguns and massive ammo sales.

Guns and ammo have literally been flying off the shelves the last several years and there have been serious ammo shortages due to the massive DHS and USG stockpiling of 40 Caliber Hollow Pints and M-16 ammo rounds.
Once 12% of the population wakes up a critical mass turning point will spontaneously occur and through various very strange mass societal changes will occurs and new very powerful, unstoppable populism will emerge and the IZCS will be driven out.
If they are stupid enough to take us into a live shooting war, Internal Civil War with mass killing, the public will suffer great losses but the Federal Family will split and it and the IZCS and any of their forces will be defeated.
All wars are always won by what is in the hearts and minds.  In America the American Spirit lives and is getting stronger every day. Soon the foreign filth and their Cutouts run by the Kingpins from City of London and Israel, the perps that have hijacked America, the IZCS, will be completely exposed, stopped, or routed out, one way or another.
And there is good evidence that many retired Intel Cowboys have gone back to work to bring the IZCS Beast down and destroy its grip on American Intel and private Central Banking. Some of the covert operators have long records of success and can create and use numerous different identities.
Many of these Intel Cowboys can use make up and make their own credentials to impersonate officers, draw military and USG paychecks from multiple sources, all at the same time and hack into any computer system anywhere in the USG or American Intel, anywhere anytime. Most of them just did not realize that the IZCS has taken control because of unlimited money provided by zionist Central Banksters and Judaic supporters.
And the best news of all is that more than a few seasoned Intel Cowboys that served the Bush Cabal at its center as well as the IZCS, have now woken up, pulled away from the Bush cabal and are targeting the IZCS with deep cover covert ops that would make your hair stand on end if you were allowed to know.
Some of these Intel Cowboys have now admitted that they were kept so narrowly compartmented that they did not realize the whole picture until the Internet and the numerous Federal Whistle-blowers coming forward and spilling the beans. the simple fact is this, the worldwide Internet and the alternative news it provides spreads truth like a wildfire that cannot be put out even with the application of military force.
The Internet is the New Gutenberg Press, the Achilles Heel of the IZCS.  The Internet will turn out to be the greatest trick in history played on the IZCS by the young men at Drapa.  They sold the Internet to the IZCS and its SSG promising the greatest spying and surveillance system imaginable.  Yes the IZCS got much of what was promised but also a very big hidden surprise which assures their complete exposure and destruction, piece by piece. And this disassembling of the IZCS is already well under way.
The IZCS is now in its death throes and is like a rabid, cornered dog.  That makes it very dangerous for the next year or two until it is completely defanged which is coming. If they use the Samson option which they have been threatening numerous nation-states with (they already used it on japan with the nukes planted in the sea bed and in the security camera on site because Japanese turned against them).
New factions within the Military High Command and the USN have already taken note and are working carefully in the background to defang Dimona by utilizing secret satellite activated back-doors in various hardware circuits.
During the height of the bush Cabal (Bush1) those Intel Cowboys that did know were arrested and jailed on trumped up charges to discredit any possible testimony before Congress or in the courts. Now that many have been informed of what really happened on 9-11-01, they are hopping mad that America has been hijacked and the Constitution and its Bill of Rights, and the Rule of Law has been suppressed and ignored by this world's largest criminal cabal.
The IZCS attacks on America on 9-11-01 have proved to have been a "going for broke" attempt to build a expanded Israeli in greatest intended form. We now know that it was the greatest and final reckless mistake of Israel so far. Even far worse than Israel's False-Flag attack on the USS Liberty in their attempt to draw America into a Mideast War at the time which even President Johnson, their crypto Judaic stooge refused.
And now many Americans have finally been informed that the Murrah Building attack as well as the first NYC Twin Towers attack using a 55 drum of cyanide stolen from Louis Champon's Natural Cherrie Flavoring Plant in Boca Raton, Florida, financed by Dr. Ishan Barbouti, the IZCS Cutout that has died at least three times and always come back to life.
As few know, only the top NeoCons 911 Planners, Dr. Barbouti rose again and came back to life to assist with many of the 9/11 attacks subplots which were designed to provide numerous false leads. A few of the most Patriotic Intel Cowboys who have "traveled" very close to the very "top of the pyramid" now believe that Israel provided the anti-matter positron micro-nukes which were installed in the Twin Towers elevators approximately every ten floors.
Most retired Intel Cowboys had previously thought Israel was a supportive Intel partner but didn't realize that Israel murdered 135 Americans on the Liberty ship as a False-Flag attack and also murdered another 3,000 humans being in NYC and at the Pentagon on 911, assisted by Traitors within the USAF, NORAD and the JCS.
Now that these Intel Cowboys know the truth, they have woken up and back at work serving America's true "National Security". I don't know exactly what they will do but I would expect some very, very crafty covert moves to expose, drive the IZCS out of America or demo it irreparably if necessary.
References:
(1) http://www.veteranstoday.com/2013/11/10/was-ronald-reagan-the-last-duly-elected-president/
(2) http://www.youtube.com/watch?feature=player_detailpage&v=bU2n1UiY3I0
(3) Jane Standley BBC announcer, http://www.youtube.com/watch?feature=player_detailpage&v=ltP2t9nq9fI
(4) http://freebeacon.com/muslim-brotherhood-leader-meets-obama-in-white-house/
(5) http://thecommonsenseshow.com/2013/04/19/dismantle-the-department-of-homeland-stasi/
(6) http://www.informationclearinghouse.info/article37553.htm
(7) http://americanfreepress.net/?p=15289
(8) http://rt.com/usa/dhs-ammo-investigation-napolitano-645/
(9) http://www.washingtontimes.com/news/2011/aug/11/was-cia-behind-operation-fast-and-furious/
http://www.corbettreport.com/the-cia-and-the-drug-trade-eyeopener-preview/
(10) http://ehpg.wordpress.com/israel-did-911/
(11) Part 1: http://www.youtube.com/watch?feature=player_detailpage&v=1pyMMfqS6Kc
Part 2: http://www.youtube.com/watch?feature=player_detailpage&v=vdv8g6k2AP8
Part 3: http://www.youtube.com/watch?feature=player_detailpage&v=IJrKFkZ_uMo
Part 4: http://www.youtube.com/watch?feature=player_detailpage&v=U8r8-AHMgsI
Note: Kay Grigg's video affidavit has numerous other backup versions.  Some have more than four parts and some additional material lost due to editing.
Source: Preston James | Veterans Today