Whether we know it or not, like it or not, want it or not, we are engaged in a struggle, and that struggle concerns the human spirit—understanding it, experiencing it, defending it against attacks.
The spirit isn't some vague ghost or apparition. It's front and center, even in this blind world. It animates action. It has great power. It defies reduction.
The spirit proliferates thought and vision. It doesn't settle for simplistic harmonies that short-circuit its inventions. It isn't a happy-happy rainbow. It isn't a child's fairy tale.
In articles about my collection, The Matrix Revealed, I've stressed, over and over, that human thought originates in a non-material sphere. A sphere outside conventional energy and space and time.
That means the brain isn't thinking. It's performing calculations directed by ideas that are far more than chemical/biological reflexes.
Technocracy and its utopian fantasies provide a perfect negative example.
Addled researchers look forward to the day when your brain, connected to a massive computer that is "a super brain," will have instant access to so much information it will ascend to a new level of knowledge and power…and then Greater Reality will emerge.
But on what assumptions is this fantasy based?
First, you can "download" information from the super brain. You can perceive it all and somehow incorporate it. Translation: the super brain will impose itself on you. This is called mind control, plain and simple.
You'll be able to "think with the super brain," which directs your thought patterns and your conclusions. Again, mind control.
The super brain is like a very, very wise parent who gives you "best information and best conclusions." You will obey, because the parent is right, correct, and is looking out for your best interests.
As if that isn't enough, you'll also be able "gain new insights," because your brain and the super brain (computer) are in sync. But none of this really involves active thought, because what the two brains are doing is automatic.
So insights, whatever they may consist of, are programmed into you. If that sounds like freedom, Pavlov was Thomas Paine.
Brain activity on any level, whether biological or chemical or machine, isn't about freedom. It's about carrying out directives that originate in free choice.
Actual thought is based in freedom. You think, which is to say, you make inquiries and decisions and conclusions outside the automatic venue of chemical and biological activity. You do that.
You aren't your brain.
If you were your brain, freedom wouldn't exist and we could all pack it up and go home and forget about life and the future.
Therefore, no super brain computer is going to supply you with freedom. It's going to enforce automatic reflexes based on somebody's algorithms.
How did we get into this mess? The answer is simple. We forgot about what freedom is. For decades, we've taken it for granted. We've overlooked the study of freedom and its implications.
If you develop a vision about the future you want, that's thought taking place in a sphere outside the automatic chemical/ biological reflexes and processes of the brain. That's you thinking, freely.
Technocracy is all about "best answer." It's a fairy tale in which all humans go along with a master plan.
And as for the nuts and bolts…do you really believe that if you have access to a program that teaches a foreign language, you'll instantly be able to speak in that language?
If the super brain gives you a one-second blast of information about automotive repair, do you really think you'll be able to open the hood of your car and fix it?
Do you really believe you'll be able to plug into a reservoir of data about playing the piano and immediately sit down and roll out Chopin and Beethoven?
Take chess. We've already seen that big computers can defeat human chess champions. Does that mean you can plug into the computer's programs and become Bobby Fisher? Having access and actually doing something with that access are two very different things.
Doing something means you are making choices and decisions, freely. It doesn't mean you're submitting to a mechanical pattern.
Technocracy is the latest piece of insanity derived from the notion that you can have everything you want handed to you on a silver platter. I have news. At bottom, people don't want that silver platter. They want the fruits of their own efforts. They want the joy that comes from those efforts and freely made choices.
Technocracy is the latest effort to explain "the genius mystery." It offers the lunatic notion that genius is a mere program that can be loaded into a brain.
That's called a metaphor, but it's being taken seriously as a literal explanation.
Talent, achievement, and creative imagination are far more interesting and marvelous than programs. They originate in non-material spaces where the individual invents thought and energy.
The Matrix is the sum total of efforts to deny and bury that fact.
This is why I do the work I do.
Back in the late 1980s, when I met a brilliant hypnotherapist named Jack True, I changed my focus. Jack told me a simple thing: "I stopped doing hypnosis because I realized new patients who were walking into my office were already hypnotized."
He didn't mean they were in a zombie-like trance. He meant that their ceaseless activity covered a core place in their consciousness that was asleep.
In this core, people are submitting to a program about how to perceive reality. This complex program is devised to hide their basic non-material power to change reality, to invent new reality on a radical scale.
Because that is how the projection of mass reality is achieved: by spreading amnesia about the capacity of every individual human to create without limit.
Technocracy is a mirror of that amnesia.
Technocracy is a surrender to that amnesia. It's a blockbuster movie loaded with special effects that hide its paucity of real ideas. It's lack of free thought parading as advanced thinking. It's simplistic plot operating like junk food—pleasant impact followed by vacuum and blank stare.
"Before you can figure out all the lies, we'll have you trapped in a new system."
That's the challenge hurled at us. How we respond will decide the future of life on planet Earth.
Our response depends on our understanding and conviction about what we are. Free and intensely creative beings, or sub-machines connected to the Big Machine.
The author of two explosive collections, THE MATRIX REVEALED and EXIT FROM THE MATRIX, Jon Rappoport was a candidate for a US Congressional seat in the 29th District of California. Nominated for a Pulitzer Prize, he has worked as an investigative reporter for 30 years, writing articles on politics, medicine, and health for CBS Healthwatch, LA Weekly, Spin Magazine, Stern, and other newspapers and magazines in the US and Europe. Jon has delivered lectures and seminars on global politics, health, logic, and creative power to audiences around the world. You can sign up for his free emails atwww.nomorefakenews.com
Source: Jon Rappoport  |  No More Fake News
There's nothing like a glass of cool, clear water to quench one's thirst. But the next time you or your child reaches for one, you might want to question whether that water is in fact, too toxic to drink. If your water is fluoridated, the answer may well be yes.
For decades, we have been told a lie, a lie that has led to the deaths of hundreds of thousands of Americans and the weakening of the immune systems of tens of millions more. This lie is called fluoridation. A process we were led to believe was a safe and effective method of protecting teeth from decay is in fact a fraud. For decades it's been shown that fluoridation is neither essential for good health nor protective of teeth. What it does is poison the body. We should all at this point be asking how and why public health policy and the American media continue to live with and perpetuate this scientific sham.
The Latest in Fluoride News
Today more than ever, evidence of fluoride's toxicity is entering the public sphere.The summer of 2012 saw the publication of a systematic review and meta-analysis by researchers at Harvard University that explored the link between exposure to fluoride and neurological and cognitive function among children. The report pooled data from over 27 studies- many of them from China- carried out over the course of 22 years. The results, which were published in the journal Environmental Health Sciencesshowed a strong connection between exposure to fluoride in drinking water and decreased IQ scores in children. The team concluded that "the results suggest that fluoride may be a developmental neurotoxicant that affects brain development at exposures much below those that can cause toxicity in adults." 1
The newest scientific data suggest that the damaging effects of fluoride extend to reproductive health as well. A 2013 study published in the journal Archives of Toxicology showed a link between fluoride exposure and male infertility in mice. The study's findings suggest that sodium fluoride impairs the ability of sperm cells in mice to normally fertilize the egg through a process known as chemotaxis. 2 This is the latest in more than 60 scientific studies on animals that have identified an association between male infertility and fluoride exposure.3
Adding more fuel to the fluoride controversy is a recent investigative report by NaturalNews exposing how the chemicals used to fluoridate United States' water systems today are commonly purchased from Chinese chemical plants looking to discard surplus stores of this form of industrial waste. Disturbingly, the report details that some Chinese vendors of fluoride advertise on their website that their product can be used as an "adhesive preservative", an "insecticide" as well as a" flux for soldering and welding".4 One Chinese manufacturer, Shanghai Polymet Commodities Ltd,. which produces fluoride destined for municipal water reserves in the United States, notes on their website that their fluoride is "highly corrosive to human skin and harmful to people's respiratory organs". 5
The Fluoride Phase Out at Home and Abroad
There are many signs in recent years that indicate growing skepticism over fluoridation. The New York Times reported in October 2011 that in the previous four years, about 200 jurisdictions across the USA moved to cease water fluoridation. A panel composed of scientists and health professionals in Fairbanks, Alaska recently recommended ceasing fluoridation of the county water supply after concluding that the addition of fluoride to already naturally-fluoridated reserves could pose health risks to 700,000 residents. The move to end fluoridation would save the county an estimated $205,000 annually. 6
The city of Portland made headlines in 2013 when it voted down a measure to fluoridate its water supply. The citizens of Portland have rejected introducing the chemical to drinking water on three separate occasions since the 1950's. Portland remains the largest city in the United States to shun fluoridation.7
The movement against fluoridation has gained traction overseas as well. In 2013, Israel's Ministry of Health committed to a countrywide phase-out of fluoridation. The decision came after Israel's Supreme Court deemed the existing health regulations requiring fluoridation to be based on science that is "outdated" and "no longer widely accepted."8
Also this year, the government of the Australian state of Queensland eliminated $14 million in funding for its state-wide fluoridation campaign. The decision, which was executed by the Liberal National Party (LNP) government, forced local councils to vote on whether or not to introduce fluoride to their water supplies. Less than two months after the decision came down, several communities including the town of Cairns halted fluoridation. As a result, nearly 200,000 Australians will no longer be exposed to fluoride in their drinking water.9
An ever-growing number of institutions and individuals are questioning the wisdom of fluoridation. At the fore of the movement are thousands of scientific authorities and health care professionals who are speaking out about the hazards of this damaging additive. As of November 2013, a group of over 4549 professionals including 361 dentists and 562 medical doctors have added their names to a petition aimed at ending fluoridation started by the Fluoride Action Network.  Among the prominent signatories are Nobel Laureate Arvid Carlsson and William Marcus, PhD who served as the chief toxicologist of the EPA Water Division.10
The above sampling of recent news items on fluoride brings into sharp focus just how urgent it is to carry out a critical reassessment of the mass fluoridation campaign that currently affects hundreds of millions of Americans. In order to better understand the massive deception surrounding this toxic chemical, we must look back to the sordid history of how fluoride was first introduced.
How to Market a Toxic Waste
"We would not purposely add arsenic to the water supply. And we would not purposely add lead. But we do add fluoride. The fact is that fluoride is more toxic than lead and just slightly less toxic than arsenic." 11
These words of Dr. John Yiamouyiannis may come as a shock to you because, if you're like most Americans, you have positive associations with fluoride. You may envision tooth protection, strong bones, and a government that cares about your dental needs. What you've probably never been told is that the fluoride added to drinking water and toothpaste is a crude industrial waste product of the aluminum and fertilizer industries, and a substance toxic enough to be used as rat poison. How is it that Americans have learned to love an environmental hazard? This phenomenon can be attributed to a carefully planned marketing program begun even before Grand Rapids, Michigan, became the first community to officially fluoridate its drinking water in 1945. 12   As a result of this ongoing campaign, nearly two-thirds of the nation has enthusiastically followed Grand Rapids' example. But this push for fluoridation has less to do with a concern for America's health than with industry's penchant to expand at the expense of our nation's well-being.
The first thing you have to understand about fluoride is that it's the problem child of industry. Its toxicity was recognized at the beginning of the Industrial Revolution, when, in the 1850s iron and copper factories discharged it into the air and poisoned plants, animals, and people.13   The problem was exacerbated in the 1920s when rapid industrial growth meant massive pollution. Medical writer Joel Griffiths explains that "it was abundantly clear to both industry and government that spectacular U.S. industrial expansion ­ and the economic and military power and vast profits it promised ­ would necessitate releasing millions of tons of waste fluoride into the environment."14  Their biggest fear was that "if serious injury to people were established, lawsuits alone could prove devastating to companies, while public outcry could force industry-wide government regulations, billions in pollution-control costs, and even mandatory changes in high-fluoride raw materials and profitable technologies." 15
At first, industry could dispose of fluoride legally only in small amounts by selling it to insecticide and rat poison manufacturers. 16   Then a commercial outlet was devised in the 1930s when a connection was made between water supplies bearing traces of fluoride and lower rates of tooth decay. Griffiths writes that this was not a scientific breakthrough, but rather part of a "public disinformation campaign" by the aluminum industry "to convince the public that fluoride was safe and good." Industry's need prompted Alcoa-funded scientist Gerald J. Cox to announce that "The present trend toward complete removal of fluoride from water may need some reversal." 17   Griffiths writes:
"The big news in Cox's announcement was that this 'apparently worthless by-product' had not only been proved safe (in low doses), but actually beneficial; it might reduce cavities in children. A proposal was in the air to add fluoride to the entire nation's drinking water. While the dose to each individual would be low, 'fluoridation' on a national scale would require the annual addition of hundreds of thousands of tons of fluoride to the country's drinking water.
"Government and industry ­ especially Alcoa ­ strongly supported intentional water fluoridation… [it] made possible a master public relations stroke ­ one that could keep scientists and the public off fluoride's case for years to come. If the leaders of dentistry, medicine, and public health could be persuaded to endorse fluoride in the public's drinking water, proclaiming to the nation that there was a 'wide margin of safety,' how were they going to turn around later and say industry's fluoride pollution was dangerous?
"As for the public, if fluoride could be introduced as a health enhancing substance that should be added to the environment for the children's sake, those opposing it would look like quacks and lunatics….
"Back at the Mellon Institute, Alcoa's Pittsburgh Industrial research lab, this news was galvanic. Alcoa-sponsored biochemist Gerald J. Cox immediately fluoridated some lab rats in a study and concluded that fluoride reduced cavities and that 'The case should be regarded as proved.' In a historic moment in 1939, the first public proposal that the U.S. should fluoridate its water supplies was made ­ not by a doctor, or dentist, but by Cox, an industry scientist working for a company threatened by fluoride damage claims." 18
Once the plan was put into action, industry was buoyant. They had finally found the channel for fluoride that they were looking for, and they were even cheered on by dentists, government agencies, and the public. Chemical Week, a publication for the chemical industry, described the tenor of the times: "All over the country, slide rules are getting warm as waterworks engineers figure the cost of adding fluoride to their water supplies." They are riding a trend urged upon them, by the U.S. Public Health Service, the American Dental Association, the State Dental Health Directors, various state and local health bodies, and vocal women's clubs from coast to coast. It adds up to a nice piece of business on all sides and many firms are cheering the PHS and similar groups as they plump for increasing adoption of fluoridation." 19
Such overwhelming acceptance allowed government and industry to proceed hastily, albeit irresponsibly. The Grand Rapids experiment was supposed to take 15 years, during which time health benefits and hazards were to be studied. In 1946, however, just one year into the experiment, six more U.S. cities adopted the process. By 1947, 87 more communities were treated; popular demand was the official reason for this unscientific haste.
The general public and its leaders did support the cause, but only after a massive government public relations campaign spearheaded by Edward L. Bernays, a nephew of Sigmund Freud. Bernays, a public relations pioneer who has been called "the original spin doctor," 20  was a masterful PR strategist. As a result of his influence, Griffiths writes, "Almost overnight…the popular image of fluoride ­ which at the time was being widely sold as rat and bug poison ­ became that of a beneficial provider of gleaming smiles, absolutely safe, and good for children, bestowed by a benevolent paternal government. Its opponents were permanently engraved on the public mind as crackpots and right-wing loonies." 21
Griffiths explains that while opposition to fluoridation is usually associated with right-wingers, this picture is not totally accurate. He provides an interesting historical perspective on the anti-fluoridation stance:
"Fluoridation attracted opponents from every point on the continuum of politics and sanity. The prospect of the government mass-medicating the water supplies with a well-known rat poison to prevent a nonlethal disease flipped the switches of delusionals across the country ­ as well as generating concern among responsible scientists, doctors, and citizens.
"Moreover, by a fortuitous twist of circumstances, fluoride's natural opponents on the left were alienated from the rest of the opposition. Oscar Ewing, a Federal Security Agency administrator, was a Truman "fair dealer" who pushed many progressive programs such as nationalized medicine. Fluoridation was lumped with his proposals. Inevitably, it was attacked by conservatives as a manifestation of "creeping socialism," while the left rallied to its support. Later during the McCarthy era, the left was further alienated from the opposition when extreme right-wing groups, including the John Birch Society and the Ku Klux Klan, raved that fluoridation was a plot by the Soviet Union and/or communists in the government to poison America's brain cells.
"It was a simple task for promoters, under the guidance of the 'original spin doctor,' to paint all opponents as deranged ­ and they played this angle to the hilt….
"Actually, many of the strongest opponents originally started out as proponents, but changed their minds after a close look at the evidence. And many opponents came to view fluoridation not as a communist plot, but simply as a capitalist-style con job of epic proportions. Some could be termed early environmentalists, such as the physicians George L. Waldbott and Frederick B. Exner, who first documented government-industry complicity in hiding the hazards of fluoride pollution from the public. Waldbott and Exner risked their careers in a clash with fluoride defenders, only to see their cause buried in toothpaste ads." 22
By 1950, fluoridation's image was a sterling one, and there was not much science could do at this point. The Public Health Service was fluoridation's main source of funding as well as its promoter, and therefore caught in a fundamental conflict of interest. 12   If fluoridation were found to be unsafe and ineffective, and laws were repealed, the organization feared a loss of face, since scientists, politicians, dental groups, and physicians unanimously supported it. 23  For this reason, studies concerning its effects were not undertaken. The Oakland Tribune noted this when it stated that "public health officials have often suppressed scientific doubts" about fluoridation.24 Waldbott sums up the situation when he says that from the beginning, the controversy over fluoridating water supplies was "a political, not a scientific health issue."25
The marketing of fluoride continues. In a 1983 letter from the Environmental Protection Agency, then Deputy Assistant Administrator for Water, Rebecca Hammer, writes that the EPA "regards [fluoridation] as an ideal environmental solution to a long-standing problem. By recovering by-product fluosilicic acid from fertilizer manufacturing, water and air pollution are minimized and water utilities have a low-cost source of fluoride available to them." 26    A 1992 policy statement from the Department of Health and Human Services says, "A recent comprehensive PHS review of the benefits and potential health risks of fluoride has concluded that the practice of fluoridating community water supplies is safe and effective." 27
According to the CDC website, about 200 million Americans in 16,500 communities are exposed to fluoridated water. Out of the 50 largest cities in the US, 43 have fluoridated water. 28
To help celebrate fluoride's widespread use, the media recently reported on the 50th anniversary of fluoridation in Grand Rapids. Newspaper articles titled "Fluoridation: a shining public health success" 29  and "After 50 years, fluoride still works with a smile"  30  painted glowing pictures of the practice. Had investigators looked more closely, though, they might have learned that children in Muskegon, Michigan, an unfluoridated "control" city, had equal drops in dental decay. They might also have learned of the other studies that dispute the supposed wonders of fluoride.
The Fluoride Myth Doesn't Hold Water
The big hope for fluoride was its ability to immunize children's developing teeth against cavities. Rates of dental caries were supposed to plummet in areas where water was treated. Yet decades of experience and worldwide research have contradicted this expectation numerous times. Here are just a few examples:
In British Columbia, only 11% of the population drinks fluoridated water, as opposed to 40-70% in other Canadian regions. Yet British Columbia has the lowest rate of tooth decay in Canada. In addition, the lowest rates of dental caries within the province are found in areas that do not have their water supplies fluoridated. 31
According to a Sierra Club study, people in unfluoridated developing nations have fewer dental caries than those living in industrialized nations. As a result, they conclude that "fluoride is not essential to dental health." 32
In 1986-87, the largest study on fluoridation and tooth decay ever was performed. The subjects were 39,000 school children between 5 and 17 living in 84 areas around the country. A third of the places were fluoridated, a third were partially fluoridated, and a third were not. Results indicate no statistically significant differences in dental decay between fluoridated and unfluoridated cities. 33
A World Health Organization survey reports a decline of dental decay in western Europe, which is 98% unfluoridated. They state that western Europe's declining dental decay rates are equal to and sometimes better than those in the U.S. 34
A 1992 University of Arizona study yielded surprising results when they found that "the more fluoride a child drinks, the more cavities appear in the teeth." 35
Although all Native American reservations are fluoridated, children living there have much higher incidences of dental decay and other oral health problems than do children living in other U.S. communities. 36
In light of all the evidence, fluoride proponents now make more modest claims. For example, in 1988, the ADA professed that a 40- to 60% cavity reduction could be achieved with the help of fluoride. Now they claim an 18- to 25% reduction. Other promoters mention a 12% decline in tooth decay.
And some former supporters are even beginning to question the need for fluoridation altogether. In 1990, a National Institute for Dental Research report stated that "it is likely that if caries in children remain at low levels or decline further, the necessity of continuing the current variety and extent of fluoride-based prevention programs will be questioned." 37
Most government agencies, however, continue to ignore the scientific evidence and to market fluoridation by making fictional claims about its benefits and pushing for its expansion. For instance, according to the U.S. Department of Health and Human Services, "National surveys of oral health dating back several decades document continuing decreases in tooth decay in children, adults and senior citizens. Nevertheless, there are parts of the country and particular populations that remain without protection. For these reasons, the U.S. PHS…has set a national goal for the year 2000 that 75% of persons served by community water systems will have access to optimally fluoridated drinking water; currently this figure is just about 60%. The year 2000 target goal is both desirable and yet challenging, based on past progress and continuing evidence of effectiveness and safety of this public health measure." 38
This statement is flawed on several accounts. First, as we've seen, research does not support the effectiveness of fluoridation for preventing tooth disease. Second, purported benefits are supposedly for children, not adults and senior citizens. At about age 13, any advantage fluoridation might offer comes to an end, and less than 1% of the fluoridated water supply reaches this population.  And third, fluoridation has never been proven safe. On the contrary, several studies directly link fluoridation to skeletal fluorosis, dental fluorosis, and several rare forms of cancer. This alone should frighten us away from its use.
Biological Safety Concerns
Only a small margin separates supposedly beneficial fluoride levels from amounts that are known to cause adverse effects. Dr. James Patrick, a former antibiotics research scientist at the National Institutes of Health, describes the predicament:
"[There is] a very low margin of safety involved in fluoridating water. A concentration of about 1 ppm is recommended…in several countries, severe fluorosis has been documented from water supplies containing only 2 or 3 ppm. In the development of drugs…we generally insist on a therapeutic index (margin of safety) of the order of 100; a therapeutic index of 2 or 3 is totally unacceptable, yet that is what has been proposed for public water supplies."39 
Other countries argue that even 1 ppm is not a safe concentration. Canadian studies, for example, imply that children under three should have no fluoride whatsoever. The Journal of the Canadian Dental Association states that "Fluoride supplements should not be recommended for children less than 3 years old." 40   Since these supplements contain the same amount of fluoride as water does, they are basically saying that children under the age of three shouldn't be drinking fluoridated water at all, under any circumstances. Japan has reduced the amount of fluoride in their drinking water to one-eighth of what is recommended in the U.S. Instead of 1 milligram per liter, they use less than 15 hundredths of a milligram per liter as the upper limit allowed. 41
Even supposing that low concentrations are safe, there is no way to control how much fluoride different people consume, as some take in a lot more than others. For example, laborers, athletes, diabetics, and those living in hot or dry regions can all be expected to drink more water, and therefore more fluoride (in fluoridated areas) than others. 42   Due to such wide variations in water consumption, it is impossible to scientifically control what dosage of fluoride a person receives via the water supply.43
Another concern is that fluoride is not found only in drinking water; it is everywhere. Fluoride is found in foods that are processed with it, which, in the United States, include nearly all bottled drinks and canned foods. 44  Researchers writing in The Journal of Clinical Pediatric Dentistry have found that fruit juices, in particular, contain significant amounts of fluoride. In one study, a variety of popular juices and juice blends were analyzed and it was discovered that 42% of the samples examined had more than l ppm of fluoride, with some brands of grape juice containing much higher levels ­ up to 6.8 ppm! The authors cite the common practice of using fluoride-containing insecticide in growing grapes as a factor in these high levels, and they suggest that the fluoride content of beverages be printed on their labels, as is other nutritional information. 45  Considering how much juice some children ingest, and the fact that youngsters often insist on particular brands that they consume day after day, labeling seems like a prudent idea. But beyond this is the larger issue that this study brings up: Is it wise to subject children and others who are heavy juice drinkers to additional fluoride in their water?
Here's a little-publicized reality: Cooking can greatly increase a food's fluoride content. Peas, for example, contain 12 micrograms of fluoride when raw and 1500 micrograms after they are cooked in fluoridated water, which is a tremendous difference. Also, we should keep in mind that fluoride is an ingredient in pharmaceuticals, aerosols, insecticides, and pesticides.
And of course, toothpastes. It's interesting to note that in the 1950s, fluoridated toothpastes were required to carry warnings on their labels saying that they were not to be used in areas where water was already fluoridated. Crest toothpaste went so far as to write: "Caution: Children under 6 should not use Crest." These regulations were dropped in 1958, although no new research was available to prove that the overdose hazard no longer existed. 46
Today, common fluoride levels in toothpaste are 1000 ppm. Research chemist Woodfun Ligon notes that swallowing a small amount adds substantially to fluoride intake. 47 Dentists say that children commonly ingest up to 0.5 mg of fluoride a day from toothpaste. 48
This inevitably raises another issue: How safe is all this fluoride? According to scientists and informed doctors, such as Dr. John Lee, it is not safe at all. Dr. Lee first took an anti-fluoridation stance back in 1972, when as chairman of an environmental health committee for a local medical society, he was asked to state their position on the subject. He stated that after investigating the references given by both pro- and anti-fluoridationists, the group discovered three important things:
"One, the claims of benefit of fluoride, the 60% reduction of cavities, was not established by any of these studies. Two, we found that the investigations into the toxic side effects of fluoride have not been done in any way that was acceptable. And three, we discovered that the estimate of the amount of fluoride in the food chain, in the total daily fluoride intake, had been measured in 1943, and not since then. By adding the amount of fluoride that we now have in the food chain, which comes from food processing with fluoridated water, plus all the fluoridated toothpaste that was not present in 1943, we found that the daily intake of fluoride was far in excess of what was considered optimal." 49
What happens when fluoride intake exceeds the optimal? The inescapable fact is that this substance has been associated with severe health problems, ranging from skeletal and dental fluorosis to bone fractures, to fluoride poisoning, and even to cancer.
Skeletal Fluorosis
When fluoride is ingested, approximately 93% of it is absorbed into the bloodstream. A good part of the material is excreted, but the rest is deposited in the bones and teeth, and is capable of causing a crippling skeletal fluorosis. This is a condition that can damage the musculoskeletal and nervous systems and result in muscle wasting, limited joint motion, spine deformities, and calcification of the ligaments, as well as neurological deficits.
Large numbers of people in Japan, China, India, the Middle East, and Africa have been diagnosed with skeletal fluorosis from drinking naturally fluoridated water. In India alone, nearly a million people suffer from the affliction. 39   While only a dozen cases of skeletal fluorosis have been reported in the United States, Chemical and Engineering News states that "critics of the EPA standard speculate that there probably have been many more cases of fluorosis ­ even crippling fluorosis ­ than the few reported in the literature because most doctors in the U.S. have not studied the disease and do not know how to diagnose it." 50
Radiologic changes in bone occur when fluoride exposure is 5 mg/day, according to the late Dr. George Waldbott, author of Fluoridation: The Great Dilemma. While this 5 mg/day level is the amount of fluoride ingested by most people living in fluoridated areas, 51   the number increases for diabetics and laborers, who can ingest up to 20 mg of fluoride daily. In addition, a survey conducted by the Department of Agriculture shows that 3% of the U.S. population drinks 4 liters or more of water every day. If these individuals live in areas where the water contains a fluoride level of 4 ppm, allowed by the EPA, they are ingesting 16 mg/day from the consumption of water alone, and are thus at greater risk for getting skeletal fluorosis. 52
Dental Fluorosis
According to a 1989 National Institute for Dental Research study, 1-2% of children living in areas fluoridated at 1 ppm develop dental fluorosis, that is, permanently stained, brown mottled teeth. Up to 23% of children living in areas naturally fluoridated at 4 ppm develop severe dental fluorosis. 53  Other research gives higher figures. The publication Health Effects of Ingested Fluoride, put out by the National Academy of Sciences, reports that in areas with optimally fluoridated water (1 ppm, either natural or added), dental fluorosis levels in recent years ranged from 8 to 51%. Recently, a prevalence of slightly over 80% was reported in children 12-14 years old in Augusta, Georgia.
Fluoride is a noteworthy chemical additive in that its officially acknowledged benefit and damage levels are about the same. Writing in The Progressive, science journalist Daniel Grossman elucidates this point: "Though many beneficial chemicals are dangerous when consumed at excessive levels, fluoride is unique because the amount that dentists recommend to prevent cavities is about the same as the amount that causes dental fluorosis." 54   Although the American Dental Association and the government consider dental fluorosis only a cosmetic problem, the American Journal of Public Health says that "…brittleness of moderately and severely mottled teeth may be associated with elevated caries levels." 45   In other words, in these cases the fluoride is causing the exact problem that it's supposed to prevent. Yiamouyiannis adds, "In highly naturally-fluoridated areas, the teeth actually crumble as a result. These are the first visible symptoms of fluoride poisoning." 55
Also, when considering dental fluorosis, there are factors beyond the physical that you can't ignore ­ the negative psychological effects of having moderately to severely mottled teeth. These were recognized in a 1984 National Institute of Mental Health panel that looked into this problem. 
A telling trend is that TV commercials for toothpaste, and toothpaste tubes themselves, are now downplaying fluoride content as a virtue. This was noted in an article in the Sarasota/Florida ECO Report, 56 whose author, George Glasser, feels that manufacturers are distancing themselves from the additive because of fears of lawsuits. The climate is ripe for these, and Glasser points out that such a class action suit has already been filed in England against the manufacturers of fluoride-containing products on behalf of children suffering from dental fluorosis.
Bone Fractures
At one time, fluoride therapy was recommended for building denser bones and preventing fractures associated with osteoporosis. Now several articles in peer-reviewed journals suggest that fluoride actually causes more harm than good, as it is associated with bone breakage. Three studies reported in The Journal of the American Medical Association showed links between hip fractures and fluoride. 575859 Findings here were, for instance, that there is "a small but significant increase in the risk of hip fractures in both men and women exposed to artificial fluoridation at 1 ppm."   In addition, the New England Journal of Medicine reports that people given fluoride to cure their osteoporosis actually wound up with an increased nonvertebral fracture rate. 60  Austrian researchers have also found that fluoride tablets make bones more susceptible to fractures.61 The U.S. National Research Council states that the U.S. hip fracture rate is now the highest in the world. 62
Louis V. Avioli, professor at the Washington University School of Medicine, says in a 1987 review of the subject: "Sodium fluoride therapy is accompanied by so many medical complications and side effects that it is hardly worth exploring in depth as a therapeutic mode for postmenopausal osteoporosis, since it fails to decrease the propensity for hip fractures and increases the incidence of stress fractures in the extremities." 63
Fluoride Poisoning
In May 1992, 260 people were poisoned, and one man died, in Hooper Bay, Alaska, after drinking water contaminated with 150 ppm of fluoride. The accident was attributed to poor equipment and an unqualified operator. 55   Was this a fluke? Not at all. Over the years, the CDC has recorded several incidents of excessive fluoride permeating the water supply and sickening or killing people. We don't usually hear about these occurrences in news reports, but interested citizens have learned the truth from data obtained under the Freedom of Information Act. Here is a partial list of toxic spills we have not been told about:
July 1993 ­ Chicago, Illinois: Three dialysis patients died and five experienced toxic reactions to the fluoridated water used in the treatment process. The CDC was asked to investigate, but to date there have been no press releases.
May 1993 ­ Kodiak, Alaska (Old Harbor): The population was warned not to consume water due to high fluoride levels. They were also cautioned against boiling the water, since this concentrates the substance and worsens the danger. Although equipment appeared to be functioning normally, 22-24 ppm of fluoride was found in a sample.
July 1992 ­ Marin County, California: A pump malfunction allowed too much fluoride into the Bon Tempe treatment plant. Two million gallons of fluoridated water were diverted to Phoenix Lake, elevating the lake surface by more than two inches and forcing some water over the spillway.
December 1991 ­ Benton Harbor, Michigan: A faulty pump allowed approximately 900 gallons of hydrofluosilicic acid to leak into a chemical storage building at the water plant. City engineer Roland Klockow stated, "The concentrated hydrofluosilicic acid was so corrosive that it ate through more than two inches of concrete in the storage building." This water did not reach water consumers, but fluoridation was stopped until June 1993. The original equipment was only two years old.
July 1991 ­ Porgate, Michigan: After a fluoride injector pump failed, fluoride levels reached 92 ppm and resulted in approximately 40 children developing abdominal pains, sickness, vomiting, and diarrhea at a school arts and crafts show.
November 1979 ­ Annapolis, Maryland: One patient died and eight became ill after renal dialysis treatment. Symptoms included cardiac arrest (resuscitated), hypotension, chest pain, difficulty breathing, and a whole gamut of intestinal problems. Patients not on dialysis also reported nausea, headaches, cramps, diarrhea, and dizziness. The fluoride level was later found to be 35 ppm; the problem was traced to a valve at a water plant that had been left open all night. 64
Instead of addressing fluoridation's problematic safety record, officials have chosen to cover it up. For example, the ADA says in one booklet distributed to health agencies that "Fluoride feeders are designed to stop operating when a malfunction occurs… so prolonged over-fluoridation becomes a mechanical impossibility."    In addition, the information that does reach the population after an accident is woefully inaccurate. A spill in Annapolis, Maryland, placed thousands at risk, but official reports reduced the number to eight. 65  Perhaps officials are afraid they will invite more lawsuits like the one for $480 million by the wife of a dialysis patient who became brain-injured as the result of fluoride poisoning.
Not all fluoride poisoning is accidental. For decades, industry has knowingly released massive quantities of fluoride into the air and water. Disenfranchised communities, with people least able to fight back, are often the victims. Medical writer Joel Griffiths relays this description of what industrial pollution can do, in this case to a devastatingly poisoned Indian reservation:
"Cows crawled around the pasture on their bellies, inching along like giant snails. So crippled by bone disease they could not stand up, this was the only way they could graze. Some died kneeling, after giving birth to stunted calves. Others kept on crawling until, no longer able to chew because their teeth had crumbled down to the nerves, they began to starve…." They were the cattle of the Mohawk Indians on the New York-Canadian St. Regis Reservation during the period 1960-1975, when industrial pollution devastated the herd ­ and along with it, the Mohawks' way of life….Mohawk children, too, have shown signs of damage to bones and teeth." 66
Mohawks filed suit against the Reynolds Metals Company and the Aluminum Company of America (Alcoa) in 1960, but ended up settling out of court, where they received $650,000 for their cows. 67
Fluoride is one of industry's major pollutants, and no one remains immune to its effects. In 1989, 155,000 tons were being released annually into the air,    and 500,000 tons a year were disposed of in our lakes, rivers, and oceans. 68

Cancer
Numerous studies demonstrate links between fluoridation and cancer; however, agencies promoting fluoride consistently refute or cover up these findings.
In 1977, Dr. John Yiamouyiannis and Dr. Dean Burk, former chief chemist at the National Cancer Institute, released a study that linked fluoridation to 10,000 cancer deaths per year in the U.S. Their inquiry, which compared cancer deaths in the ten largest fluoridated American cities to those in the ten largest unfluoridated cities between 1940 and 1950, discovered a 5% greater rate in the fluoridated areas. 69  The NCI disputed these findings, since an earlier analysis of theirs apparently failed to pick up these extra deaths. Federal authorities claimed that Yiamouyiannis and Burk were in error, and that any increase was caused by statistical changes over the years in age, gender, and racial composition. 70
In order to settle the question of whether or not fluoride is a carcinogen, a Congressional subcommittee instructed the National Toxicology Program (NTP) to perform another investigation. 71  That study, due in 1980, was not released until 1990. However, in 1986, while the study was delayed, the EPA raised the standard fluoride level in drinking water from 2.4 to 4 ppm. 72   After this step, some of the government's own employees in NFFE Local 2050 took what the Oakland Tribune termed the "remarkable step of denouncing that action as political." 73
When the NTP study results became known in early 1990, union president Dr. Robert Carton, who works in the EPA's Toxic Substances Division, published a statement. It read, in part: "Four years ago, NFFE Local 2050, which represents all 1100 professionals at EPA headquarters, alerted then Administrator Lee Thomas to the fact that the scientific support documents for the fluoride in drinking water standard were fatally flawed. The fluoride juggernaut proceeded as it apparently had for the last 40 years ­ without any regard for the facts or concern for public health.
"EPA raised the allowed level of fluoride before the results of the rat/mouse study ordered by Congress in 1977 was complete. Today, we find out how irresponsible that decision was. The results reported by NTP, and explained today by Dr. Yiamouyiannis, are, as he notes, not surprising considering the vast amount of data that caused the animal study to be conducted in the first place. The results are not surprising to NFFE Local 2050 either. Four years ago we realized that the claim that there was no evidence that fluoride could cause genetic effects or cancer could not be supported by the shoddy document thrown together by the EPA contractor.
"It was apparent to us that EPA bowed to political pressure without having done an in-depth, independent analysis, using in-house experts, of the currently existing data that show fluoride causes genetic effects, promotes the growth of cancerous tissue, and is likely to cause cancer in humans. If EPA had done so, it would have been readily apparent ­ as it was to Congress in 1977 ­ that there were serious reasons to believe in a cancer threat.
"The behavior by EPA in this affair raises questions about the integrity of science at EPA and the role of professional scientists, lawyers and engineers who provide the interpretation of the available data and the judgements necessary to protect the public health and the environment. Are scientists at EPA there to arrange facts to fit preconceived conclusions? Does the Agency have a responsibility to develop world-class experts in the risks posed by chemicals we are exposed to every day, or is it permissible for EPA to cynically shop around for contractors who will provide them the 'correct' answers?" 74
What were the NTP study results? Out of 130 male rats that ingested 45 to 79 ppm of fluoride, 5 developed osteosarcoma, a rare bone cancer. There were cases, in both males and females at those doses, of squamous cell carcinoma in the mouth. 75  Both rats and mice had dose-related fluorosis of the teeth, and female rats suffered osteosclerosis of the long bones.76
When Yiamouyiannis analyzed the same data, he found mice with a particularly rare form of liver cancer, known as hepatocholangiocarcinoma. This cancer is so rare, according to Yiamouyiannis, that the odds of its appearance in this study by chance are 1 in 2 million in male mice and l in 100,000 in female mice.    He also found precancerous changes in oral squamous cells, an increase in squamous cell tumors and cancers, and thyroid follicular cell tumors as a result of increasing levels of fluoride in drinking water. 77
A March 13, 1990, New York Times article commented on the NTP findings: "Previous animal tests suggesting that water fluoridation might pose risks to humans have been widely discounted as technically flawed, but the latest investigation carefully weeded out sources of experimental or statistical error, many scientists say, and cannot be discounted." 78  In the same article, biologist Dr. Edward Groth notes: "The importance of this study…is that it is the first fluoride bioassay giving positive results in which the latest state-of-the-art procedures have been rigorously applied. It has to be taken seriously." 71
On February 22, 1990, the Medical Tribune, an international medical news weekly received by 125,000 doctors, offered the opinion of a federal scientist who preferred to remain anonymous:
"It is difficult to see how EPA can fail to regulate fluoride as a carcinogen in light of what NTP has found. Osteosarcomas are an extremely unusual result in rat carcinogenicity tests. Toxicologists tell me that the only other substance that has produced this is radium….The fact that this is a highly atypical form of cancer implicates fluoride as the cause. Also, the osteosarcomas appeared to be dose-related, and did not occur in controls, making it a clean study." 79
Public health officials were quick to assure a concerned public that there was nothing to worry about! The ADA said the occurrence of cancers in the lab may not be relevant to humans since the level of fluoridation in the experimental animals' water was so high. 80   But the Federal Register, which is the handbook of government practices, disagrees: "The high exposure of experimental animals to toxic agents is a necessary and valid method of discovering possible carcinogenic hazards in man. To disavow the findings of this test would be to disavow those of all such tests, since they are all conducted according to this standard." 73   As a February 5, 1990, Newsweek article pointed out, "such megadosing is standard toxicological practice. It's the only way to detect an effect without using an impossibly large number of test animals to stand in for the humans exposed to the substance." 81 And as the Safer Water Foundation explains, higher doses are generally administered to test animals to compensate for the animals' shorter life span and because humans are generally more vulnerable than test animals on a body-weight basis. 82
Several other studies link fluoride to genetic damage and cancer. An article in Mutation Research says that a study by Proctor and Gamble, the very company that makes Crest toothpaste, did research showing that 1 ppm fluoride causes genetic damage.83 Results were never published but Proctor and Gamble called them "clean," meaning animals were supposedly free of malignant tumors. Not so, according to scientists who believe some of the changes observed in test animals could be interpreted as precancerous. 84   Yiamouyiannis says the Public Health Service sat on the data, which were finally released via a Freedom of Information Act request in 1989. "Since they are biased, they have tried to cover up harmful effects," he says. "But the data speaks for itself. Half the amount of fluoride that is found in the New York City drinking water causes genetic damage." 46
A National Institutes of Environmental Health Sciences publication, Environmental and Molecular Mutagenesis, also linked fluoride to genetic toxicity when it stated that "in cultured human and rodent cells, the weight of evidence leads to the conclusion that fluoride exposure results in increased chromosome aberrations." 85 The result of this is not only birth defects but the mutation of normal cells into cancer cells. The Journal of Carcinogenesis further states that "fluoride not only has the ability to transform normal cells into cancer cells but also to enhance the cancer-causing properties of other chemicals." 86
Surprisingly, the PHS put out a report called Review of fluoride: benefits and risks, in which they showed a substantially higher incidence of bone cancer in young men exposed to fluoridated water compared to those who were not. The New Jersey Department of Health also found that the risk of bone cancer was about three times as high in fluoridated areas as in nonfluoridated areas. 87
Despite cover-up attempts, the light of knowledge is filtering through to some enlightened scientists. Regarding animal test results, the director of the U.S. National Institute of Environmental Health Sciences, James Huff, does say that "the reason these animals got a few osteosarcomas was because they were given fluoride…Bone is the target organ for fluoride."  Toxicologist William Marcus adds that "fluoride is a carcinogen by any standard we use. I believe EPA should act immediately to protect the public, not just on the cancer data, but on the evidence of bone fractures, arthritis, mutagenicity, and other effects." 88
The Challenge of Eliminating Fluoride
Given all the scientific challenges to the idea of the safety of fluoride, why does it remain a protected contaminant? As Susan Pare of the Center for Health Action asks, "…even if fluoride in the water did reduce tooth decay, which it does not, how can the EPA allow a substance more toxic than Alar, red dye #3, and vinyl chloride to be injected purposely into drinking water?" 89
This is certainly a logical question and, with all the good science that seems to exist on the subject, you would think that there would be a great deal of interest in getting fluoride out of our water supply. Unfortunately, that hasn't been the case. As Dr. William Marcus, a senior science advisor in the EPA's Office of Drinking Water, has found, the top governmental priority has been to sweep the facts under the rug and, if need be, to suppress truth-tellers. Marcus explains 90  that fluoride is one of the chemicals the EPA specifically regulates, and that he was following the data coming in on fluoride very carefully when a determination was going to be made on whether the levels should be changed. He discovered that the data were not being heeded. But that was only the beginning of the story for him. Marcus recounts what happened:
"The studies that were done by Botel Northwest showed that there was an increased level of bone cancer and other types of cancer in animals….in that same study, there were very rare liver cancers, according to the board-certified veterinary pathologists at the contractor, Botel. Those really were very upsetting because they were hepatocholangeal carcinomas, very rare liver cancers….Then there were several other kinds of cancers that were found in the jaw and other places.
"I felt at that time that the reports were alarming. They showed that the levels of fluoride that can cause cancers in animals are actually lower than those levels ingested in people (who take lower amounts but for longer periods of time).
"I went to a meeting that was held in Research Triangle Park, in April 1990, in which the National Toxicology Program was presenting their review of the study. I went with several colleagues of mine, one of whom was a board-certified veterinary pathologist who originally reported hepatocholangeal carcinoma as a separate entity in rats and mice. I asked him if he would look at the slides to see if that really was a tumor or if the pathologists at Botel had made an error. He told me after looking at the slides that, in fact, it was correct.
"At the meeting, every one of the cancers reported by the contractor had been downgraded by the National Toxicology Program. I have been in the toxicology business looking at studies of this nature for nearly 25 years and I have never before seen every single cancer endpoint downgraded…. I found that very suspicious and went to see an investigator in the Congress at the suggestion of my friend, Bob Carton. This gentleman and his staff investigated very thoroughly and found out that the scientists at the National Toxicology Program down at Research Triangle Park had been coerced by their superiors to change their findings."91
Once Dr. Marcus acted on his findings, something ominous started to happen in his life: "…I wrote an internal memorandum and gave it to my supervisors. I waited for a month without hearing anything. Usually, you get a feedback in a week or so. I wrote another memorandum to a person who was my second-line supervisor explaining that if there was even a slight chance of increased cancer in the general population, since 140 million people were potentially ingesting this material, that the deaths could be in the many thousands. Then I gave a copy of the memorandum to the Fluoride Work Group, who waited some time and then released it to the press.
"Once it got into the press all sorts of things started happening at EPA. I was getting disciplinary threats, being isolated, and all kinds of things which ultimately resulted in them firing me on March 15, 1992." 
In order to be reinstated at work, Dr. Marcus took his case to court. In the process, he learned that the government had engaged in various illegal activities, including 70 felony counts, in order to get him fired. At the same time, those who committed perjury were not held accountable for it. In fact, they were rewarded for their efforts:
"When we finally got the EPA to the courtroom…they admitted to doing several things to get me fired. We had notes of a meeting…that showed that fluoride was one of the main topics discussed and that it was agreed that they would fire me with the help of the Inspector General. When we got them on the stand and showed them the memoranda, they finally remembered and said, oh yes, we lied about that in our previous statements.
"Then…they admitted to shredding more than 70 documents that they had in hand ­ Freedom of Information requests. That's a felony…. In addition, they charged me with stealing time from the government. They…tried to show…that I had been doing private work on government time and getting paid for it. When we came to court, I was able to show that the time cards they produced were forged, and forged by the Inspector General's staff…." 
For all his efforts, Dr. Marcus was rehired, but nothing else has changed: "The EPA was ordered to rehire me, which they did. They were given a whole series of requirements to be met, such as paying me my back pay, restoring my leave, privileges, and sick leave and annual leave. The only thing they've done is put me back to work. They haven't given me any of those things that they were required to do."92
What is at the core of such ruthless tactics? John Yiamouyiannis feels that the central concern of government is to protect industry, and that the motivating force behind fluoride use is the need of certain businesses to dump their toxic waste products somewhere. They try to be inconspicuous in the disposal process and not make waves. "As is normal, the solution to pollution is dilution. You poison everyone a little bit rather than poison a few people a lot. This way, people don't know what's going on."
Since the Public Health Service has promoted the fluoride myth for over 50 years, they're concerned about protecting their reputation. So scientists like Dr. Marcus, who know about the dangers, are intimidated into keeping silent. Otherwise, they jeopardize their careers. Dr. John Lee elaborates: "Back in 1943, the PHS staked their professional careers on the benefits and safety of fluoride. It has since become bureaucratized. Any public health official who criticizes fluoride, or even hints that perhaps it was an unwise decision, is at risk of losing his career entirely. This has happened time and time again. Public health officials such as Dr. Gray in British Columbia and Dr. Colquhoun in New Zealand found no benefit from fluoridation. When they reported these results, they immediately lost their careers…. This is what happens ­ the public health officials who speak out against fluoride are at great risk of losing their careers on the spot." 
Yiamouyiannis adds that for the authorities to admit that they're wrong would be devastating. "It would show that their reputations really don't mean that much…. They don't have the scientific background. As Ralph Nader once said, if they admit they're wrong on fluoridation, people would ask, and legitimately so, what else have they not told us right?" 
Accompanying a loss in status would be a tremendous loss in revenue. Yiamouyiannis points out that "the indiscriminate careless handling of fluoride has a lot of companies, such as Exxon, U.S. Steel, and Alcoa, making tens of billions of dollars in extra profits at our expense…. For them to go ahead now and admit that this is bad, this presents a problem, a threat, would mean tens of billions of dollars in lost profit because they would have to handle fluoride properly. Fluoride is present in everything from phosphate fertilizers to cracking agents for the petroleum industry." 
Fluoride could only be legally disposed of at a great cost to industry. As Dr. Bill Marcus explains, "There are prescribed methods for disposal and they're very expensive. Fluoride is a very potent poison. It's a registered pesticide, used for killing rats or mice…. If it were to be disposed of, it would require a class-one landfill. That would cost the people who are producing aluminum or fertilizer about $7000+ per 5000- to 6000-gallon truckload to dispose of it. It's highly corrosive." 
Another problem is that the U.S. judicial system, even when convinced of the dangers, is powerless to change policy. Yiamouyiannis tells of his involvement in court cases in Pennsylvania and Texas in which, while the judges were convinced that fluoride was a health hazard, they did not have the jurisdiction to grant relief from fluoridation. That would have to be done, it was ultimately found, through the legislative process.    Interestingly, the judiciary seems to have more power to effect change in other countries. Yiamouyiannis states that when he presented the same technical evidence in Scotland, the Scottish court outlawed fluoridation based on the evidence.
Indeed, most of Western Europe has rejected fluoridation on the grounds that it is unsafe. In 1971, after 11 years of testing, Sweden's Nobel Medical Institute recommended against fluoridation, and the process was banned.93 The Netherlands outlawed the practice in 1976, after 23 years of tests. France decided against it after consulting with its Pasteur Institute64   and West Germany, now Germany, rejected the practice because the recommended dosage of 1 ppm was "too close to the dose at which long-term damage to the human body is to be expected." 84   Dr. Lee sums it up: "All of western Europe, except one or two test towns in Spain, has abandoned fluoride as a public health plan. It is not put in the water anywhere. They all established test cities and found that the benefits did not occur and the toxicity was evident."94
Isn't it time the United States followed Western Europe's example? While the answer is obvious, it is also apparent that government policy is unlikely to change without public support. We therefore must communicate with legislators, and insist on one of our most precious resources ­ pure, unadulterated drinking water. Yiamouyiannis urges all American people to do so, pointing out that public pressure has gotten fluoride out of the water in places like Los Angeles; Newark and Jersey City in New Jersey; and 95Bedford, Massachusetts. 46   He emphasizes the immediacy of the problem: "There is no question with regard to fluoridation of public water supplies. It is absolutely unsafe…and should be stopped immediately. This is causing more destruction to human health than any other single substance added purposely or inadvertently to the water supply. We're talking about 35,000 excess deaths a year…10,000 cancer deaths a year…130 million people who are being chronically poisoned. We're not talking about dropping dead after drinking a glass of fluoridated water…. It takes its toll on human health and life, glass after glass." 96
There is also a moral issue in the debate that has largely escaped notice. According to columnist James Kilpatrick, it is "the right of each person to control the drugs he or she takes." Kilpatrick calls fluoridation compulsory mass medication, a procedure that violates the principles of medical ethics. 97   A New York Times editorial agrees:
"In light of the uncertainty, critics [of fluoridation] argue that administrative bodies are unjustified in imposing fluoridation on communities without obtaining public consent…. The real issue here is not just the scientific debate. The question is whether any establishment has the right to decide that benefits outweigh risks and impose involuntary medication on an entire population. In the case of fluoridation, the dental establishment has made opposition to fluoridation seem intellectually disreputable. Some people regard that as tyranny." 98
Source: Dr. Gary Null, PhD
Chemicals within cannabis have powerful antioxidant properties, and scientists believe this can protect the brain from damage. Too much alcohol can lead to permanent brain damage, among other things. A recent study from the University of Kentucky and the University of Maryland concluded that a chemical in marijuana called cannabidiol (CBD) could be used to prevent alcohol-induced brain damage. The study was published in September of 2013 in the journal Pharmacology Biochemistry and Behavior. (1)
The study outlines how excessive alcohol consumption results in neuro-degeneration as well as behavioral and cognitive impairments that are hypothesized to contribute to the chronic and relapsing nature of alcoholism. As a result they aimed to study the transdermal delivery of cannabidiol (CBD) for the treatment of alcohol-induced neuro-degeneration. At the conclusion of the study, results demonstrated the feasibility of using CBD transdermal delivery systems for the treatment of alcohol-induced neurodegeneration.(1)
Just like THC, CBD is another chemical found in marijuana, the difference is that it doesn't get you 'high.' Both chemicals are strong antioxidants.
These results justify further preclinical development of transdermal CBD for the treatment of alcohol-induced neurodegeneration. It has been suggested that the neuroprotective effects of CBD observed during binge alcohol induced neurodegeneration are due to its high antioxidant capacity. (1)
The authors note that CBD acts as a stronger antioxidant than many well-known antioxidants. This new study was done on rat models, using both a skin patch and regular needle injection. Both methods produced similar magnitudes of neuroprotection, approximately 50 percent. Further studies need to be done here before human trials can begin. It's surprising that human trials have yet to begin, it seems they should have began ages ago. Year after year we have credible published studies showing the clear link between cannabis and a healthy body environment.
The potential health benefits of cannabis are overwhelming, and potentially very threatening to the pharmaceutical industry. It is a shame that despite all of the evidence supporting the medicinal properties of this plant, it still has a negative connotation within the mainstream. Nobody can deny it's medicinal benefits, and given the tremendous amount of information and research to support it, it seems pretty clear that this plant is a natural miracle.
Things seem to be changing, however. Last week, a European based pharmaceutical company called GW pharmaceuticals announced that they are set to commence its first ever phase of clinical trials for the treatment of brain cancer. You can read more about that here.  A couple of months ago, I wrote an article presenting 20 medical studies that prove cannabis can cure cancer; I've presented them in this article (see below). If we want to stay on the topic of brain damage, dozens of studies have shown the potential benefits of cannabis on damaged brain tissue. A study published in the Journal of Clinical Investigation revealed that cannabinoids promote embryonic and adult hippocampus neurogenesis. (2) The list goes on and on, and it seems to be never-ending, especially when it comes to cannabis and the brain. If you  would like to know more there is plenty of  information that's readily available.
Contrary to popular belief, smoking the Cannabis is not the most effective way in treating disease within the body as therapeutic levels cannot be reached through smoking. Creating oil from the plant or eating the plant is the best way to go about getting the necessary ingredients which are the Cannabinoids. Also, when Cannabis is heated and burnt it changes the chemical structure and acidity of the THC. This changes its ability to be therapeutic and anytime you burn something and inhale it, you create oxidation within the body which aids in free-radical production.
Humanity does not need to wait for a pharmaceutical company, or the medical industry to 'OK' its use for medicinal purposes. We constantly look towards these corporations for methods, approval and availability. This is something we can take into our own hands, the information is out there and if it's something you feel can be of benefit you are free to try it.  For medicinal use, it should be non-GMO, grown without pesticides and completely natural. In the hands of a pharmaceutical company, or future pill form, it might be hard to trust.
Below are links to more studies with regards to cancer and cannabis. (20 out of many more)
Brain Cancer
1.  A study published in the British Journal of Cancer, conducted by the Department of Biochemistry and Molecular Biology at Complutense University in Madrid, this study determined that Tetrahydrocannabinol (THC) and other cannabinoids inhibit tumour growth. They were responsible for the first clinical study aimed at assessing cannabinoid antitumoral action. Cannabinoid delivery was safe and was achieved with zero psychoactive effects. THC was found to decrease tumour cells in two out of the nine patients.
2. A study published in The Journal of Neuroscience examined the biochemical events in both acute neuronal damage and in slowly progressive, neurodegenerative diseases. They conducted a magnetic resonance imaging study that looked at THC (the main active compound in marijuana) and found that it reduced neuronal injury in rats. The results of this study provide evidence that the cannabinoid system can serve to protect the brain against neurodegeneration.
3. A study published in The Journal of Pharmacology And Experimental Therapeutics already acknowledged the fact that cannabinoids have been shown to possess antitumor properties. This study examined the effect of cannabidiol (CBD, non psychoactive cannabinoid compound) on human glioma cell lines. The addition of cannabidiol led to a dramatic drop in the viability of glioma cells. Glioma is the word used to describe brain tumour.  The study concluded that cannabidiol was able to produce a significant antitumor activity.
4. A study published in the journal Molecular Cancer Therapeutics outlines how brain tumours are highly resistant to current anticancer treatments, which makes it crucial to find new therapeutic strategies aimed at improving the poor prognosis of patients suffering from this disease. This study also demonstrated the reversal of tumour activity in Glioblastoma multiforme.
Breast Cancer
5. A study published in the US National Library of Medicine, conducted by the California Pacific Medical Centre determined that cannabidiol (CBD) inhibits human breast cancer cell proliferation and invasion. They also demonstrated that CBD significantly reduces tumour mass.
6. A study published in The Journal of Pharmacology and Experimental Therapeutics determined that THC as well as cannabidiol dramatically reduced breast cancer cell growth. They confirmed the potency and effectiveness of these compounds.
7. A study published in the Journal Molecular Cancer showed that THC reduced tumour growth and tumour numbers. They determined that cannabinoids inhibit cancer cell proliferation, induce cancer cell apoptosis and impair tumour angiogenesis (all good things). This study provides strong evidence for the use of cannabinoid based therapies for the management of breast cancer.
8. A study published in the Proceedings of the National Academy of Sciences of the United States of America (PNAS) determined that cannabinoids inhibit human breast cancer cell proliferation.
Lung Cancer

9. A study published in the journal Oncogene, by Harvard Medical Schools Experimental Medicine Department determined that THC inhibits epithelial growth factor induced lung cancer cell migration and more. They go on to state that THC should be explored as novel therapeutic molecules in controlling the growth and metastasis of certain lung cancers.
10. A study published by the US National Library of Medicine by the Institute of Toxicology and Pharmacology, from the Department of General Surgery in Germany determined that cannabinoids inhibit cancer cell invasion. Effects were confirmed in primary tumour cells from a lung cancer patient.  Overall, data indicated that cannabinoids decrease cancer cell invasiveness.
11. A study published by the US National Library of Medicine, conducted by Harvard Medical School investigated the role of cannabinoid receptors in lung cancer cells. They determined its effectiveness and suggested that it should be used for treatment against lung cancer cells.
Prostate Cancer
12. A study published in the US National Library of Medicine illustrates a decrease in prostatic cancer cells by acting through cannabinoid receptors.
13. A study published in the US National Library of Medicine outlined multiple studies proving the effectiveness of cannabis on prostate cancer.
14. Another study published by the US National Library of Medicine determined that clinical testing of CBD against prostate carcinoma is a must. That cannabinoid receptor activation induces prostate carcinoma cell apoptosis. They determined that cannabidiol significantly inhibited cell viability. 

Blood Cancer
15. A study published in the journal Molecular Pharmacology recently showed that cannabinoids induce growth inhibition and apoptosis in matle cell lymphoma. The study was supported by grants from the Swedish Cancer Society, The Swedish Research Council and the Cancer Society in Stockholm.
16. A study published in the International Journal of Cancer also determined and illustrated that cannabinoids exert antiproliferative and proapoptotic effects in various types of cancer and in mantle cell lymphoma.
17. A study published in the US National Library of Medicine conducted by the Department of Pharmacology and Toxicology by Virginia Commonwealth University determined that cannabinoids induce apoptosis in leukemia cells.
Oral Cancer
18. A study published by the US National Library of Medicine results show cannabinoids are potent inhibitors of cellular respiration and are toxic to highly malignant oral Tumours.
Liver Cancer
19. A study published by the US National Library of Medicine determined that that THC reduces the viability of human HCC cell lines (Human hepatocellular liver carcinoma cell line) and reduced the growth.
Pancreatic Cancer
20. A study published in The American Journal of Cancer determined that cannabinoid receptors are expressed in human pancreatic tumor cell lines and tumour biopsies at much higher levels than in normal pancreatic tissue. Results showed that cannabinoid administration induced apoptosis. They also reduced the growth of tumour cells, and inhibited the spreading of pancreatic tumour cells.
Notes:
(1) http://www.sciencedirect.com/science/article/pii/S0091305713002104
(2) http://www.jci.org/articles/view/25509
http://www.truthonpot.com/2013/09/12/marijuana-may-reduce-brain-damage-caused-by-alcohol-study/
Source: Collective Evolution
By any reasonable measure, I think it is safe to say that the last quarter of 2013 has been an insane game of economic Russian Roulette.  Even more unsettling is the fact that most of the American population still has little to no clue that the U.S. was on the verge of a catastrophic catalyst event at least three times in the past three months alone, and that we face an even greater acceleration next year.
The first near miss was the Federal Reserve's announcement of a possible "taper" of QE stimulus in early fall, which sent shivers through stock markets and proved what we have been saying all along – that the entire recovery is a facade built on an ever thinning balloon of fiat money.  Today, markets function entirely on the expectation that the Fed will continue stimulus forever.  If the Fed does cut QE in any way, the frail psychology of the markets will shatter, and the country will come crashing down with it.
The second near miss was the possible unilateral invasion of Syria demanded by the Obama Administration.  As we have discussed here at Alt-Market for years, any invasion of Syria or Iran will bring detrimental consequences to the U.S. economy and energy markets, not to mention draw heavy opposition from Russia and China.  Though the naïve shrug it off as a minor foreign policy bungle, Syria could have easily become WWIII, and I believe the only reason the establishment has not yet followed through with a strike in the region is because the alternative media has been so effective in warning the masses.  The elites need a certain percentage of support from the general public and the military for any war action to be effective, which they did not receive.  After all, no one wants to fight and die in support of CIA funded Al Qaeda terrorist cells on the other side of the world.  The establishment tried to hide who the rebels were, and failed.
The third near miss was, of course, the debt ceiling debate, which has been extended to next spring.  America came within a razor's edge of debt default, which many people rightly fear.  What some do not yet grasp, though, is that debt default of the U.S. was NOT avoided last month, it is INEVITABLE.  Debt default will ultimately result in the death of the dollar as the world reserve currency, and the petro-currency.  This final gasp will lead to hyperstagflation within our financial system, and third world status for most of the citizenry.  It is only a matter of time, and timing.
"Timing" is truly what we are all concerned about.  Those of us in the field of alternative media and economics understand well that the U.S. is on a collision course with disaster; it is a mathematical certainty.  We no longer think in terms of "if" it happens – we only question "when" it will happen.  Our fiscal structure now hangs by the thinnest of threads, a thread which for all we know could be cut at a moments notice.  However, economic and political storms appear to be brewing with the year 2014 as a target.
Globalists have been openly seeking the destabilization of U.S. sovereignty, and they have openly admitted that the destruction of the dollar and our economic foundations will aid them in their goal.  It is important to never forget that international financiers WANT to absorb America into a new global economic structure, and that the U.S. must be debased before this can be accomplished.   Here are a few reasons why I believe 2014 may be the year they make their final move…
Debt Debate On Steroids
Nothing concrete was decided during the highly publicized "battle" between Democrats and the GOP on what would be done to solve the U.S. debt addiction.  Some people might assume that the fight will go on indefinitely, and that the "can" will be kicked down the road for years to come.  This assumption is a dangerous one.  If you thought the last debt debate was hair raising, the next is likely to give you a coronary.  Think of 2013 as a practice run, a warm up to the main event in 2014.  Why will next year be different?  Because the motivations behind a debt ceiling freeze (and thus debt default) are now supported by the obvious failure of Obamacare.
Funding for Obamacare was the underlying issue that gave strength to the push for new debt ceiling extensions.  The U.S. government has overreached financially in ever way imaginable.  We have long running entitlement programs that have been technically bankrupt for years.  But, Obamacare was so pervasive during the debt debate that we heard nothing of these existing liabilities.  Ultimately, Obamacare is the primary reason why so many Americans on the "left" want unlimited spending and inflation, and why so many Americans on the "right" are actually seeking debt default.
We all know that at the top of the pyramid the debt debate itself is false left/right theater, but it is still theater with a purpose.
In my articles 'The Socialization Of America Is Economically Impossible' and 'Obamacare: Is It A Divide And Conquer Distraction', I discussed why universal healthcare could not be implemented in America, and I predicted in advance that Obamacare was actually a farce that was designed to fail.  The program's only purpose is to provide a vehicle by which divisions between the fake left and the fake right could be solidified in the minds of the common populace.  A lot of cynicism was directed at the notion that the government might create a socialized healthcare initiative and then allow it to fail.  Of course, we now know that is exactly what they had in mind.
During the last debt debate, Obamacare was just a policy waiting to be implemented; next debate, that policy will be rightly labeled a train wreck.  Obamacare is falling apart at it's very inception, and evidence makes clear that the White House KNEW in advance that this would occur.  In the days before it's launch, performance tests on the Obamacare website showed conclusively that the system could not handle more than 500 users.
Obama promised that preexisting healthcare plans would be retained by Americans and that the Affordable Care Act would not do damage to established insurance models.  He made this promise knowing full well that he could not or would not keep it.  This dishonesty has resulted in rebellion by Democrats who have sided with Republicans to pass a bill which obstructs the erasure of existing health coverage.
States once disturbingly loyal to the White House are now moving to limit the application of the Obamacare structure.
The White House had foreknowledge that the program was nowhere near ready, yet, they moved forward anyway.  Why wouldn't they stall?  Why would Obama knowingly unleash his "opus" before it was finished?  He had it in the bag, right?  He won, right?  All he had to do was build a functioning website and keep his promises at least long enough to sucker the majority of Americans into the system.  Instead, he throws the fight and hits the canvas before he's even punched?  Why?
It all sounds rather insane if you aren't aware of the bigger picture, and I'm sure the average Democrat out there is wide-eyed and bewildered.  Some might blame it on "ego", or "hubris", but this makes little sense.  Obamacare is an American socialist's dream.  With a simple working public interaction model, Obama would be worshiped by leftists for decades to come as the next Franklin Delano Roosevelt.  Hubris should have ENSURED that the White House launch of Obamacare would be flawless.
Once you realize that this is not about Obama, and that Obama is nothing but a middle-man for the globalists, and that the actual implementation of Obamacare never mattered to the establishment, the fog begins to clear.
With Obamacare in shambles, the dynamic of the debt debate theater changes completely.  Some Democrats may well show support for a hold on the debt ceiling, for, what reason do they have to champion more spending?  Obama has already made fools of them all, and the Obamacare motivator is essentially out of the picture.  The GOP will be energized and more unified than the last debate, giving more momentum to a debt ceiling lock.  The argument will be made that a resulting debt default will not be harmful, and that the U.S. can carry the weight of existing liabilities until the budget is balanced.
This is certainly a lie, but it is a fashionable lie that Americans will want to hear.
Americans do not want to hear that our economy is too far gone and that any motion, to spend, or to cut, will have the same result – currency collapse and fiscal implosion.  They do not want to hear that pain must be suffered before a realistic solution can be applied.  They do not want to hear the the system will have to be brought down before it can be rebuilt.  And, they definitely do not want to hear that the system will be deliberately brought down and replaced with something even worse.
Will the next debt debate in Spring 2014 end in debt default and the collapse that globalists desire so much?  It's hard to say, but many insiders appear to be preparing for just such a scenario…
The Fed's Buzz Kill 
No one, and I mean no one, believes the private Federal Reserve will ever commit to a taper of fiat stimulus.  Hell, I barely believe it's possible, and I'm open to just about any scenario.  That said, I have to ask a question which few analysts seem to be asking – why does the Fed keep pre-injecting the concept of taper into the mainstream if they never intend to implement it?  When has the Fed ever pre-injected a plan into the MSM which it did not eventually implement?
The banksters have the markets in the palm of their hand, or at least they seem to.  Stocks now rise and fall according to whatever meaningless press release the central bank happens to put out on any given morning.  What do they have to gain by consistently shaking the confidence of investors around the world by suggesting that the fiat party they created will abruptly end?
The impending approval by the Senate of Janet Yellen, a champion of the printing press, would suggest to many that QE-infinity is assured.  We know that the black hole generated by the derivatives implosion cannot be filled (debts still exist in the quadrillions of dollars), and that the Fed will have to print endlessly in order to slow the deterioration of the the banking sector.  We know that none of the currency flows created by the Fed are trickling down to main street, which is why credit remains mostly frozen,  real unemployment counting U-6 measurements remains at around 25%, food stamp recipients have risen to around 50 million, and the only sales boosts to property markets are those caused by big banks buying bankrupt houses and then reissuing them as rentals.
We know that it makes sense for the central bank to continue QE, if only to continue pumping up banks and the stock market and hide the truly dismal state of the overall system.  But let's forget about what we think "makes sense" for just a moment…
What if the Fed no longer WANTS to hide the true state of the system anymore?  What if QE is now giving back diminishing returns, and will soon be no longer effective at hiding economic weakness?Central bankers surely don't want to take the blame for a collapse, but what if the perfect patsy is already lined up?  A patsy so hated and despised that no one would think twice about their guilt?  I am, of course, talking about the Federal Government itself.
Think about it; the failure of Obamacare promises a debt debate in the Spring of 2014 that will rock the very foundations of the global economy.  Both sides, Democrat and Republican, are ready to blame the other fully for any disastrous outcome, though "Tea Party" conservatives have been painted by the mainstream media as the lead culprits behind a financial catastrophe that began before the Tea Party was born.  The idea of "gridlock" leading to impasse and calamity is already built into the country's consciousness.  The general public's opinion of all areas of government has recently hit all time lows.  In fact, our opinion of government could scarcely go any lower than it already has.  Everyone HATES what government is, or what they think it is.  Most Americans would be happy to place the brunt of the blame for an economic disaster on the shoulders of Washington DC.
The genius of it is, they deserve a large part of the blame.  They helped to make possible all of the horrors the citizenry will face in the coming years.  The problem is, the public may become so blinded with rage over the failure of the political system, that they may completely forget about the role of international and central banks and turn on each other instead.
Why is the Fed now discussing, just before the possible confirmation of Janet Yellen, a stimulus dove, the need for taper measures by 2014? 
Is it just coincidence that the taper discussion is taking place parallel to the debt ceiling battle, or are these two things related?  What if the Fed plans to apply QE cuts during or after the renewed debt debate in order to make the market effects even more negative?  What if the Fed is timing the taper to give energy to a debt default?  What if the Fed wants to reduce support, so that later, when all hell breaks loose, we'll come begging them for support?
Whether you believe a debt default will be deliberately induced or not, certain foreign investors have been preparing for such a U.S. breakdown for years, and once again, the apex investor, China, has made plans for dramatic economic policy changes to take place in 2014…
China Is Ready To File For Divorce 
The economic marriage between China and the U.S. has been touted Ad nauseum as an invincible relationship chained in eternity by unassailable interdependency.  I've just never bought this fanciful tale.  For years I've written about the likelihood that China will decouple from the American dollar apparatus, and so far, most of my warnings have come to pass.
China has pushed forward with massive physical gold purchases despite all arguments by skeptics that gold is no longer necessary or prudent as a safe haven investment.  Apparently, the Chinese know something they do not.  China is on pace to become the largest holder of gold in the world as early as 2014.
China has now issued Yuan denominated bonds and other assets around the globe, and its central bank has expanded its total balance sheet to at least $24 Trillion, outmatching the reported increased balance sheets of all other central banks:
Now, some feel that this Chinese liquidity should be considered a massive bubble on the verge of exploding, and that it will be Chinese instability, not U.S. instability, that triggers renewed crisis.  I would like to offer an alternative view…
I am not shocked at all by this incredible spike in Yuan circulation.  In fact, I expected it.  The fall back argument against China dumping the dollar as the world reserve has always been that there is no alternative currency that boasts as much liquidity as the dollar.  Well, as we now know, China has been raining Yuan down on every continent.  International banks like JP Morgan have been HELPING them do it.
China is not desperately attempting to prop up its own markets like we are in the U.S.  China is DELIBERATELY generating massive liquidity because they seek to aid the IMF in its longtime plan to replace the greenback as the world reserve currency.  These are not the activities of an investor that wants to stick with the U.S. or the dollar.  These are not the activities of a nation that wishes to continue its limited role as a source of cheap industrial labor.
China, being the largest importer of petroleum surpassing the U.S., is now planning to price its crude oil futures in Yuan, instead of the dollar.
And, the Chinese central bank has announced that it now plans to stop all purchases of U.S. dollars for its reserves.
These decisions are part of a precision strategy, a formula which was finalized during a little discussed and very secretive economic policy meeting which took place in China this past month.
While much of the media was focused on China's call for softer restrictions on its one-child policy, they ignored the thrust of the meeting, which was to establish Chinese consumption over exports, and internationalize the Yuan.  All that is left is for China to "float" the Yuan's value on the open market, which is an action the head of the PBOC, Zhou Xiaochuan, says he plans to expedite.
All of the reforms discussed at China's Third Plenum meeting are supposed to begin taking shape in…that's right…2014.

A Storm Of Septic Proportions
As I have always pointed out, economic collapse is not necessarily an event, it is a process.  The most frightening elements of this process usually do not become visible until it is too late for common people to react in a productive way.  All of the dangers covered in this article could very well set fires tomorrow, that is how close our nation is to the edge.  However, the culmination of events so far seems to be setting the stage for something, an important something, in 2014.  If the worst is possible, assume the worst is probable.  The next leg down, or the next economic carpet bombing.  Maybe slightly painful, maybe mortal.  Sadly, as long as Americans continue to remain dependent on the existing corrupt system, global bankers can pull the plug at their leisure, and determine the depth of the wound with scientific precision.
Source: Brandon Smith | Alt-Market
Art is dangerous. It makes people move out of standard-response channels.
They don't see what they're supposed to see anymore. They see what they're not supposed to see.
That's why colleges teach brain-deadening courses in art history. Every attempt is made to codify the students' reactions.
I'm not just talking about political art. I mean anything that truly comes out of reliance on imagination.
Those who run things—and their willing dupes—want reality to look a certain way and be experienced and felt in certain ways. These limited spectra form a shared lowest common denominator.
Even so-called spiritual experience is codified. It's called organized religion. I call it "give money to the ceiling." You give your money and they tell you high how the ceiling of your experience is and what you'll find when you get there.
Art has none of these limitations. It's created by people who've gone beyond the shrunken catalog of emotions, thoughts, and perceptions listed by authorities.
Art, by which I mean imagination, throws caution to the winds. It invents realities that engender new reactions, never before experienced. It blows apart old rigid perception.
The hammer blows and the soft propaganda of the common culture install layers of mind control: "See things, experience things in these prescribed ways."
Over the years, I've encouraged a number of people to become artists. Aside from the work they then invented, I noticed their whole approach to, and perception of, life altered radically.
Their sense of vitality, their courage, their adventurous spirit came to the foreground.
Mind control, externally applied and self-induced, is all about putting a lid on creative power. That is its real target.
The one trap an artist—which is to say anyone who lives through and by imagination—has to avoid is thinking of himself as a victim because he is "an outsider."
Outside is good. Outside has great strength.
When an artist invents himself as a victim, he then goes on to lash out at people who have nothing to do with the fate to which he's consigned himself.
Authorities in any society, no matter what they call themselves, are invested in systems that will maintain a status quo of perception. They are constantly producing new systems for that purpose.
Technocrats would like you to believe that hooking your brain up to some super-brain computer will fulfill your needs and desires. They seek to prove that all invention, all creation, all art, all imagination is merely a set of calculations within a closed system.
This effort betrays their own despair. They see no way they can truly create.
It is the vacuum in which all elites live. They build up a frozen dead consciousness of models and algorithms and "solutions," and they seek to impose it, as reality, on the minds of populations.
Essentially, they're saying, "If we have a soul-sickness, you have to have it, too."
It's called hatred of life.
On the other hand, individual creative power launches from a platform of freedom and rises through layer after layer of greater freedom.
From that perspective, authoritarian power looks like a sick-unto-dying charade.
The author of two explosive collections, THE MATRIX REVEALED and EXIT FROM THE MATRIX, Jon Rappoport was a candidate for a US Congressional seat in the 29th District of California. Nominated for a Pulitzer Prize, he has worked as an investigative reporter for 30 years, writing articles on politics, medicine, and health for CBS Healthwatch, LA Weekly, Spin Magazine, Stern, and other newspapers and magazines in the US and Europe. Jon has delivered lectures and seminars on global politics, health, logic, and creative power to audiences around the world. You can sign up for his free emails atwww.nomorefakenews.com
Source: Jon Rappoport  |  No More Fake News
In my last column I emphasized that it was important for American citizens to demand to know what the real agendas are behind the wars of choice by the Bush and Obama regimes. These are major long term wars each lasting two to three times as long as World War II.
Forbes reports that one million US soldiers have been injured in the Iraq and Afghanistan wars.
RT reports that the cost of keeping each US soldier in Afghanistan has risen from $1.3 million per soldier to $2.1 million per soldier.
Matthew J. Nasuti reports in the Kabul Press that it cost US taxpayers $50 million to kill one Taliban soldier. That means it cost $1 billion to kill 20 Taliban fighters.  This is a war that can be won only at the cost of the total bankruptcy of the United States.
Joseph Stiglitz and Linda Bilmes have estimated that the current out-of-pocket and already incurred future costs of the Afghan and Iraq wars is at least $6 trillion.
In other words, it is the cost of these two wars that explain the explosion of the US public debt and the economic and political problems associated with this large debt.
What has America gained in return for $6 trillion and one million injured soldiers, many very severely?
In Iraq there is now an Islamist Shia regime allied with Iran in place of a secular Sunni regime that was an enemy of Iran, one as dictatorial as the other, presiding over war ruins, ongoing violence as high as during the attempted US occupation, and extraordinary birth defects from the toxic substances associated with the US invasion and occupation.
In Afghanistan there is an undefeated and apparently undefeatable Taliban and a revived drug trade that is flooding the Western world with drugs.
The icing on these Bush and Obama "successes" are demands from around the world that Americans and former British PM Tony Blair be held accountable for their war crimes. Certainly, Washington's reputation has plummeted as a result of these two wars. No governments anywhere are any longer sufficiently gullible as to believe anything that Washington says.
These are huge costs for wars for which we have no explanation.
The Bush/Obama regimes have come up with various cover stories: a "war on terror,"
"we have to kill them over there before they come over here," "weapons of mass destruction," revenge for 9/11, Osama bin Laden (who died of his illnesses in December 2001 as was widely reported at the time).
None of these explanations are viable. Neither the Taliban nor Saddam Hussein were engaged in terrorism in the US. As the weapons inspectors informed the Bush regime, there were no WMD in Iraq. Invading Muslim countries and slaughtering civilians is more likely to create terrorists than to suppress them. According to the official story, the 9/11 hijackers and Osama bin Laden were Saudi Arabians, not Afghans or Iraqis. Yet it wasn't Saudi Arabia that was invaded.
Democracy and accountable government simply does not exist when the executive branch can take a country to wars in behalf of secret agendas operating behind cover stories that are transparent lies.
It is just as important to ask these same questions about the agenda of the US police state. Why have Bush and Obama removed the protection of law as a shield of the people and turned law into a weapon in the hands of the executive branch? How are Americans made safer by the overthrow of their civil liberties? Indefinite detention and execution without due process of law are the hallmarks of the tyrannical state. They are terrorism, not a protection against terrorism. Why is every communication of every American and apparently the communications of most other people in the world, including Washington's most trusted European allies, subject to being intercepted and stored in a gigantic police state database? How does this protect Americans from terrorists?
Why is it necessary for Washington to attack the freedom of the press and speech, to run roughshod over the legislation that protects whistleblowers such as Bradley Manning and Edward Snowden, to criminalize dissent and protests, and to threaten journalists such as Julian Assange, Glenn Greenwald, and Fox News reporter James Rosen?
How does keeping citizens ignorant of their government's crimes make citizens safe from terrorists?
These persecutions of truth-tellers have nothing whatsoever to do with "national security" and "keeping Americans safe from terrorists." The only purpose of these persecutions is to protect the executive branch from having its crimes revealed. Some of Washington's crimes are so horrendous that the International Criminal Court would issue a death sentence if those guilty could be brought to trial. A government that will destroy the constitutional protections of free speech and a free press in order to prevent its criminal actions from being disclosed is a tyrannical government.
One hesitates to ask these questions and to make even the most obvious remarks out of fear not only of being put on a watch list and framed on some charge or the other, but also out of fear that such questions might provoke a false flag attack that could be used to justify the police state that has been put in place.
Perhaps that was what the Boston Marathon Bombing was. Evidence of the two brothers' guilt has taken backseat to the government's claims. There is nothing new about government frame-ups of patsies. What is new and unprecedented is the lockdown of Boston and its suburbs, the appearance of 10,000 heavily armed troops and tanks to patrol the streets and search without warrants the homes of citizens, all in the name of protecting the public from one wounded 19 year old kid.
Not only has nothing like this ever before happened in the US, but also it could not have been organized on the spur of the moment. It had to have been already in place waiting for the event. This was a trial run for what is to come.
Unaware Americans, especially gullible "law and order conservatives," have no idea about the militarization of even their local police. I have watched local police forces train at gun clubs. The police are taught to shoot first not once but many times, to protect their lives first at all costs, and not to risk their lives by asking questions. This is why the 13-year old kid with the toy rifle was shot to pieces. Questioning would have revealed that it was a toy gun, but questioning the "suspect" might have endangered the precious police who are trained to take no risks whatsoever.
The police operate according to Obama's presidential kill power: murder first then create a case against the victim.
In other words, dear American citizen, you life is worth nothing, but the police whom you pay, are not only unaccountable but also their lives are invaluable. If you get killed in their line of duty, it is no big deal. But don't you injure a police goon thug in an act of self-defense. I mean, who do you think you are, some kind of mythical free American with rights?
Further reading:
http://www.theatlantic.com/politics/archive/2013/11/clemency-for-torturers-but-not-for-edward-snowden/281142/

http://www.policestateusa.com/2013/innocent-man-given-anal-cavity-search-colonoscopy-after-rolling-through-a-stop-sign/

http://www.policestateusa.com/2013/police-tased-arrested-father-as-he-tried-to-save-his-3-year-old-son-from-house-fire/
http://www.policestateusa.com/2013/tube-fed-3-year-old-treated-like-terrorist-by-tsa-family-misses-flight/
http://www.policestateusa.com/2013/john-geer-shot-by-police/
http://www.policestateusa.com/2013/300-pound-officer-shoots-12-pound-terrier-claims-it-threatened-his-life/
http://www.policestateusa.com/2013/innocent-citizens-held-at-gunpoint-in-terrifying-california-checkpoints/
http://www.policestateusa.com/2013/police-perform-simulated-drug-raid-on-5th-graders-child-attacked-by-police-dog/
http://www.policestateusa.com/2013/john-pike-gets-compensation-for-emotional-suffering/
http://www.policestateusa.com/2013/13-year-old-shot-death-police-open-carrying-toy-rifle/
http://www.policestateusa.com/2013/dallas-police-opened-fire-on-unarmed-man-as-he-stood-in-his-doorway/
http://www.informationclearinghouse.info/article36833.htm
http://www.informationclearinghouse.info/article36841.htm
Paul Craig Roberts was Assistant Secretary of the Treasury for Economic Policy and associate editor of the Wall Street Journal. He was columnist for Business Week, Scripps Howard News Service, and Creators Syndicate. He has had many university appointments. His internet columns have attracted a worldwide following. His latest book, The Failure of Laissez Faire Capitalism and Economic Dissolution of the West is now available
Source: Paul Craig Roberts
Illiteracy and racial dysfunction…
Current U.S. Census Bureau figures show 22.3 percent of American citizens live below the poverty line.  That equates to 69,520,000 Americans.  They cannot secure a livable-wage job in order to pay for food, home, medical care and basic living in this country.
Within 37 years, demographic experts project an additional 100 million legal immigrants flowing into the United States of America.  They expect to arrive from Africa, Indonesia, India, China, the Middle East, Mexico, Central America, South America and many of the poverty-stricken countries of the world.  Their impact on America: they will force the addition, in sheer numbers, of an additional population enough to duplicate our 20 top metropolitan cities in the U.S. in 2013.
(Source: Pew Research Center, U.S. Population Projections by Fogel/Martin and the U.S. Census Bureau document those demographic facts.)
But what most Americans fail to understand stems from the fact that world human population expires at 57 million annually. Humans not only replace 57 million people, but also add an additional 80 million, net gain, to the planet annually. Total: 7.1 billion people in 2013.  That's 137 million new babies that need to be watered, fed, housed, warmed, medicated and educated annually.  Unfortunately, those countries with those fecundity rates cannot educate that many new children annually.  They lack teachers, books, supplies and schools.  Tragically, over 10 million children starve to death annually. (Source: United Nations Population figures.)
The tragedy of America's 1965 immigration bill added 100 million immigrants within 40 years; then, the 1986 amnesty accelerated the speed of the onslaught and now the proposed S744 amnesty bill expects to add another 100 million immigrants within 35 years or less.  Those desperate immigrants will pour into America at 200,000 every 30 days, along with their birth rates, diversity visas and chain-migration.
This five-minute video presents an example of illiteracy and what it costs you as this woman birthed 15 kids on welfare:
Why do you think those countries around the world suffer misery and starvation within their societies?  What causes it?  Why can't they duplicate Western skills for filling grocery stores to the brim with food like you see all across America?   Answer: illiteracy, lack of intellectual horsepower, cultural poverty, lack of water and arable land.
Unfortunately, we inject those factors into the USA at blinding speed. The new amnesty provides for two million, that's 2,000,000 million third world immigrants annually.  They average 900,000 births annually, which equals 9 million in 10 years. That's a total of 2.9 million legal immigrants annually. (Source: Dr. Steven Camorata, www.cis.org)  When you look at S744, you see 250,000 green cards annually and many more visas on all levels. We could see that 100 million accelerate our population even faster than the predicated 37 years to rush from 316 million to 438 million.
Along the way, we lack the funds, the teachers, the schools, the resources and the languages to teach the endless millions of kids inundating our failing school systems.  Over 85 languages create linguistic chaos in my Denver, Colorado school system with minimum of 50 percent dropout rates and as high as 67 percent.  Detroit, Michigan runs 76 percent dropout rates as reported by Brian Williams at NBC Nightly News.
We face colossal cultural and educational dysfunction.  What one factor drives failed states around the world?  Answer: illiteracy.
With over 42 million Americans who cannot read, write or perform simple math, we face enormous challenges that we will not be able to solve. Some 48.1 million Americans subsist on food stamps today. They cannot work, function, feed or house themselves.  Do any of us possess any idea what the next 100 million immigrants will mean as to food stamps, section 8 housing, welfare and medical care? How will we cope with their languages?
(Source: Tyler Durden, www.zerohedge.com, "23 percent of Americans illiterate.")
Racial and linguistic segregation across America
When people lack education, but see wealth on TV, they react. When they can't attain it, they shoplift, steal cars, form gangs and dwell in underworld ethnic enclaves.  You can see it in most failed countries in the world.
Today in Jackson, Mississippi, with a 90 percent African-American population, they elected a mayor who promotes changing five southern states of Louisiana, Mississippi, Alabama, Georgia and South Carolina into a separate Republic of New Black Afrika.
Journalist Andrea Ryan wrote, "Raising his fist in a black power salute during his swearing in, the newly elected mayor of Jackson, Mississippi was true to his character as a former leader of the black supremacy group, Republic of New Afrika.  The group is dedicated to transforming five of the Southern states into an independent socialist black nation.  Jackson Mayor Chokwe Lumumba, born in Detroit as Edwin Finley Taliaferro, is a radical activist, and co-founder of the Malcolm X Grassroots Movement.  He's, also, being praised by the Nation of Islam, who wrote in their publication, Final Call, that 'the seeds of a black nation are already taking root in Mississippi.'
In Detroit, Michigan, now 93 percent Black and Middle Eastern population, Muslims expect to dominate that population as their numbers grow in the USA from their current seven million to well over 20 million by 2050.  They possess the capacity to use the U.S. Constitution to install Sharia Law by voting power of the majority.  At some point, another Mayor Chokwe Lumumba could rise out of the ashes of Detroit to lead it toward a separate state or country.
In the UK, France and Belgium, Sharia Law Muslims thugs prowl the streets to beat up on anyone uninformed enough to visit during the night. Last month, in London, England, ten Sharia "police", caught on video, beat an American boy senseless and disfigured his face because he walked into the "no go zone" in the Muslim sector. France features over 70 "no go zones" dominated by Muslims.
Solid estimates in the USA show 22 Islamic "villages" guarded and walled off from public scrutiny in Pennsylvania, New York, Michigan and Oregon.
In Los Angeles, the legal and illegal Mexican-Latino population overwhelms schools, housing, hospitals and food stamp stores. California features four million illegal migrants and most of them work underground or with forged papers.  They defraud food stamp and housing welfare rolls.  Spanish fast becomes THE language of southern California.  Unfortunately, they fled Mexico where the average child drops out of school by sixth grade. They repeat that cultural practice in California.  At some point, a Spanish Chokwe Lumumba will rise out of the quagmire of Los Angeles to lead that arena into a satellite state of Mexico.
Short video on "EBT" (Electronic Benefits Transfer) food stamp cards paid for by your tax dollars to feed illiterate Americans who even ship the food to other countries. A rapper shows how to use them, steal them, trade them and defraud with them:
What does this all add up to in our country?
A first world country cannot continue at that level of excellence in the face of illiteracy and intellectual dysfunction.
A first world country cannot maintain its culture, language and educational levels of excellence by injecting itself with multiple languages, cultures and cultural illiteracy.
One look at the United Kingdom, France, Norway, Canada, Australia, Sweden, Belgium and Holland offers a depressing look at the final outcome of mass immigration from disparate cultures and failed-states worldwide.
Multiculturalism, illiteracy and multi-lingualism do not, cannot and will not maintain America as a cohesive, viable, educated and first world civilization.
Since it's not working in 2013, how will it work with another 100 million added immigrants within 37 year?  Answer: it will not!
This video brings this entire Western world nightmare into sharper focus:
"Immigration by the numbers—off the chart" by Roy Beck
This 10 minute demonstration shows Americans the results of unending mass immigration on the quality of life and sustainability for future generations: in a few words, "Mind boggling!"  www.NumbersUSA.org
Our situation will not become any prettier as we discuss the exhaustion of oil, resources and arable land in the next part of this series.
Rick Warren is one of America's most influential Christian ministers. He's so popular that many folks call him "America's Pastor." Warren has earned a reputation as larger than life and until a couple of years ago he was large around the middle! Because of health concerns he decided to shed a few pounds. But why go it alone? After all, he had his own personal cheering section if he wanted it – Saddleback Church in Lake Forest California, an evangelical megachurch he started in 1980. Thirty-three years later Saddleback boasts over 20,000 weekly attendees. He felt sure that many folks would cheer him on while others would join him in his endeavor to achieve a healthier lifestyle. So he said No! to Jenny Craig and took on the daunting task of developing a weight loss program that, according to Rick Warren, is "God's prescription for your health."
Sound like a plan?
Well, yes, in fact he christened it "The Daniel Plan: 40 Days to a Healthier Life."
On January 15, 2011, over 6,000 people made the trek to Saddleback's main campus to learn what the Bible allegedly says about getting healthy. Thousands more watched online at the other Saddleback campuses.
In order to achieve his lofty goal, he brought together "three of the leading health specialists in America." But surprisingly the three doctors picked by the pastor were not Christians—not by a long shot. In fact, when you look into some of the things they're into (more on this in a moment), it's fair to say that all three of them are into New Age/New Thought spirituality.
Who are the doctors Rick Warren chose? 1) Mehmet Oz. Dr. Oz is a Sufi Muslim, a cardio vascular surgeon, and popular daytime talk show host. 2) Dr. Daniel Amen (pronounced A-mun). Dr. Amen is a psychiatrist and brain imaging specialist. He's also a practitioner of Tanta which is the use of Hinduistic-type mysticism during sexual intercourse. Dr. Amen is also a self-professed Christian. 3) Dr. Mark Hyman. Dr. Hyman is a practitioner in alternative therapies in health and medicine and is a secular Jew.
Does this seem like a good fit too you? I mean, why didn't he elicit the aid of three notable Christian specialists to create "God's prescription for your health"?
Furthermore, why would a high-profile evangelical pastor choose doctors who are entrenched in New Age/New Thought (occult) spirituality, as well as questionable alternative health practices? Warren's fully aware that Paul cautioned the church in Thessalonica to abstain from even the appearance of evil (1 Thes. 5:22).
In light of what the Bible clearly teaches, it's surprising that a Christian minister, who understands what the Bible teaches (or at least he should), is unconcerned that some in his flock may not know that the New Age practices he purports are anti-biblical and that they might very well involve themselves in the sort of pagan practices that the above mentioned doctors promote, practices that are expressly forbidden in Scripture. God's people are to be separate from the pagan nations. In 2 Cor. 6:14-15 Paul says this to the Church:
Be ye not unequally yoked together with unbelievers: for what fellowship hath righteousness with unrighteousness? and what communion hath light with darkness? And what concord hath Christ with Belial? or what part hath he that believeth with an infidel?
When Pastor Rick chose the three doctors—specialists or not–to design a weight loss plan it was done in a way that would appeal to the sheep of his pasture, his audience. And of course many of them bought into their shepherd's health plan, hook line and sinker.
But – why was he not concerned about his flock's spiritual health? What fellowship has righteousness with unrighteousness?
The book
The three doctors believe that practicing meditation on a regular basis is integral to health and fitness. This is known as contemplative prayer (CP). Rick Warren promotes CP even though he knows perfectly well that it's a form of neo-Gnosticism that, sadly, Protestants/evangelicals have borrowed from the monastic traditions of the Roman Catholic Church. Meditation is recommended in the book. On the Daniel Plan website, Dr. Joseph Mercola demonstrates the 4-7-8 breathing exercise (here) that he learned from meditation proponent Dr. Andrew Weil while attending a presentation. Dr. Hyman wrote an article for the site, Six Ways I Changed My Life and How You Can Change Yours without once mentioning God. He did, however, recommend the Hindu practice of yoga. So as you can see, there's a very good reason for sounding the alarm regarding the Daniel Plan book that's set to be released December 3, 2013.
Tell me more…
What does CP involve? Without getting too far afield, practitioners choose a single word or short phrase from the Bible and repeat it over and over during breathing techniques that come from India. Doing breathing techniques is an attempt to "bind the mind with one thought." The goal is to achieve an altered state of consciousness (empty the mind completely) and to attain to the "higher self" that New Age/New Thought devotees believe to be the divinity within each person. The popular term for this is Transcendental Meditation.
So, what's the big deal about Christians involving themselves in Eastern meditation? Well, the big deal is that when a person attains an altered state of consciousness it may bring him/her into contact with "familiar spirits," which is a way of saying neutral or benign spirits. More commonly the spirits are anything but benign; they're demons! According to the Bible, demons are fallen angles – prideful angles that rebelled against God and as a result were banished from His kingdom. Scripture rightly refers to the banished angels as "spiritual forces of evil." They remain in rebellion against God. The spirits often appear to humans as "angels of light" — but they're masters of deceit! So they're not the good guys they trick us into thinking they are. Trust me on this; evil spirits are your worst nightmare – far worse than Freddie Kruger! For this reason Paul forewarned of Satan's fondness for fooling the flock:
For such are false apostles, deceitful workers, transforming themselves into the apostles of Christ. And no marvel; for Satan himself is transformed into an angel of light. Therefore it is no great thing if his ministers also be transformed as the ministers of righteousness; whose end shall be according to their works. (2 Cor. 11:12-15)
Former New Ager Ray Yungen warns:
Many people have unwittingly become New Agers by simply seeking to improve their physical and mental health through meditation.
Doctors Amen and Hyman co-authored the Daniel Plan book but Dr. Oz didn't participate. Here's a bit of background info on the book's co-authors excerpted from my 2011 column Rick Warren Introduces the "Devil Plan":
Dr. Daniel Amen
Dr. Amen is a child and adult psychiatrist and Assistant Clinical Professor of Psychiatry and Human Behavior at the University of California at Irvine School of Medicine. In addition he is a brain imaging specialist.
Dr. Amen teaches "techniques that will improve 'brain health,' claiming that poor brain health is associated with a host of problems from overeating to depression. … He includes meditation (and in fact this is his primary tool) as a way to have a healthy brain."
Dr. Amen recommends a meditation called Kriya Kirtan which is from the Kundalini tradition:
"I teamed with Drs. Dharma Singh Khalsa and Nisha Money to study the impact of meditation on the brain. We chose a simple 12 minute form of meditation, Kriya Kirtan, that is easy for busy people to practice. It is based on the five primal sounds: Saa, Taa, Naa, Maa (aa being the fifth sound). Meditators [sic]say each sound as they consecutively touch their thumb to fingers two, three, four and five. The sounds and fingering are repeated for two minutes out loud, two minutes whispering, four minutes silently, two minutes whispering and two minutes out loud." (Online source)
Dr. Amen is also a practitioner of Tantric or tantric sex which is the use of Hinduistic-type mysticism during sexual intercourse. Lighthouse Trails Research (LTR) reports:
"In a 6-CD set called Create a More Passionate Night, Dr. Amen has teamed up with advanced certified Tantra educator, T. J. Bartel. … Tantra is the name of the ancient Hindu sacred texts that contain certain rituals and secrets. Some deal with taking the energies brought forth in meditation through the chakras and combining them with love-making to enhance sexual experiences."
"Make no mistake about it" says LTR, "Reiki, meditation, tantric sex – these are very powerful mystical experiences that have the capability to delude and deceive those who are involved with it."
For Christians who have read to this point, I hope you're becoming alarmed.
Dr. Mark Hyman
Dr. Mark Hyman is editor-in-chief of Alternative Therapies in Health and Medicine which is said to be "the most prestigious journal in the field of integrative medicine, and the medical editor of Alternative Medicine, the Art and Science of Healthy Living."
In her article, Alternative/ Blended/ Complementary/ Integrated Healing, Marcia Montenegro examines alternative therapies:
"It is called alternative because the technique/ drug/ herb has not been or cannot be adequately tested, or has been found ineffective or dangerous. If it were a safe, tested treatment, it would not be in the alternative category. Many cited studies to support these methods are flawed, short-term, based on anecdotal evidence, conducted by believers in the techniques, & often are not published in a peer-reviewed medical journal. The terms complementary, blended, and integrated are now being used as well since alternative treatments are being combined with traditional medicine. This makes it more difficult to test the alternative methods or to know what is really working when the patient improves. It should be remembered that the placebo effect accounts for 30% or more for a person feeling better."
Dr. Hyman claims he's not into meditation but he does recommend yoga to create calm.
In my article Can A Pagan Practices Be "Christianized" I explain why Christians must avoid yoga:
"Christian apologists John Ankerberg and John Weldon maintain that, 'The basic premise of yoga theory is the fundamental unity of all existence: God, man, and all of creation are ultimately one divine reality.' To explain the basic premise, the authors quote from an editorial in the Yoga Journal: "We are all aware that yoga means 'union' and that the practice of yoga unites body, breath, and mind, lower and higher energy centers and, ultimately self and God, or higher Self. But more broadly, yoga directs our attention to the unity or oneness that underlies our fragmented experiences and equally fragmented world. Family, friends, the Druze guerrilla in Lebanon, the great whale migrating north—all share the same essential [divine] nature.""
Dr. Hyman participated in a program called Yoga, Body & Spirit at Shambhala Mountain. The program included Susan Piver, who offered instruction in the ancient wisdom tradition of Buddhist meditation, and Richard Reoch who presented Golden Ball Chi Kung.
Dr. Hyman retails expensive supplements "critical for supporting lifelong health," books and CDs in his "healthy living store" online. The UltraWellness Essentials Kit for Women costs $130 for a one month supply. For youngsters it's a tad less. Only $47 per month because "Like adults, children need a purified source of essential fatty acids to help build healthy brain cells, support focus and attention, and optimize metabolism."
This is UltraBunk!
Earth to Dr. Hyman! At your exorbitant cost for "high-quality multi vitamin and minerals" most families can't afford to get healthy! (Visit Dr. Hyman's store)
Why has this not dawned on Pastor Rick? In one of his promotional videos he held up each of the doctors' books and urged his congregants to purchase them! This makes one wonder if Dr. Hyman's books recommend the high priced vitamins, and if this is the case, who derives benefit from the sale of these products?
That an evangelical pastor would allow his sheep to be influenced by New Age ideas and questionable medical practices should give us pause. Christians should avoid becoming involved in any sort of assembly where we are powerless to address issues that come up which could cause us to compromise our biblical principles. Moreover, it should give us pause when the minister of the Gospel of Jesus Christ teams up with occultists!
I'll close with a quote from John 10:7-13:
Then said Jesus unto them again, Verily, verily, I say unto you, I am the door of the sheep. All that ever came before me are thieves and robbers: but the sheep did not hear them. I am the door: by me if any man enter in, he shall be saved, and shall go in and out, and find pasture. The thief cometh not, but for to steal, and to kill, and to destroy: I am come that they might have life, and that they might have it more abundantly.I am the good shepherd: the good shepherd giveth his life for the sheep. But he that is an hireling [hired hand], and not the shepherd, whose own the sheep are not, seeth the wolf coming, and leaveth the sheep, and fleeth: and the wolf catcheth them, and scattereth the sheep. The hireling fleeth, because he is an hireling, and careth not for the sheep.
Helpful Resources:
New Age Spirituality–On Solid Rock Resources
http://emailbrigade.com/266.html
Contemplative Prayer—On Solid Rock Resources
http://emailbrigade.com/305.html
Rick Warren's New Age Health Gurus—Berit Kjos and Sara Leslie
http://herescope.blogspot.com/2011/03/rick-warrens-new-age-health-gurus.html
Saddleback Church, Rick Warren, and Spiritual Disciplines–By Ken Silva
http://apprising.org/2010/06/15/saddleback-church-rick-warren-and-spiritual-disciplines/
Rick Warren's Daniel Plan Accelerates – Tells Followers to Practice 4-7-8 Hinduistic Meditation –By Lighthouse Trails Research
http://www.lighthousetrailsresearch.com/blog/?p=13549
"The trade in derivatives, using home notes, was designed as a Ponzi scheme. Excel knew it. Cadwalader, Wickersham & Taft (CWT), knew it. My fellow junior associates laughed at me, senior associates got mad at me, and the senior partners ultimately asked me to resign or be fired when I wrote repeated lengthy memoranda explaining this out to them." – Charles Lincoln, III, PH.D., Harvard, J.D., University of Chicago, School of Law
Who is Charles Lincoln, III?
In October, 1993, Charles Lincoln, III began work as an associate at Cadwalader, Wickersham & Taft (CWT). He had just completed a judicial clerkship for Kenneth L. Ryskamp, U. S. District Judge, Southern District of Florida. During his clerkship with Judge Ryskamp, Lincoln had planned, coordinated, and framed the jury questions for a very large securities fraud trial in Palm Beach against Alan B. Levan's Florida-based BankAtlantic Bancorp and Subsidiary Bank Atlantic Financial Company (BAFCO), which were heavily involved in Florida Real Estate from 1952-2011.
What he was about to learn, and challenge, would change the course of his life, from one of privilege to destitution.
In many ways, Lincoln might have appeared exactly the kind of associate who could be expected to make partner rapidly. Ambitious, bright, and energetic, CWT hired him because he received top law school grades in Securities, Antitrust, and Banking Law, as well as for his clerkship experience in Securities & Banking cases in the post-S & L Collapse period in Florida. He had also been President of the Environmental Law Society at University of Chicago, School of Law.
In law school, he had become intrigued by the role of securities in establishing, maintaining, and shaping the global-elites of the 20th century. The complexities of hierarchical and socio-political structures had been his greatest interest in Anthropology & History at Harvard.
In his first month at CWT he turned in 393 billable hours wildly exceeding any expectations. First year associates are expected to bill at least 2000 hours per year, Lincoln managed to do this in less than six months. At Cadwalader, Lincoln aspired to a professional specialization in securities litigation, fraud, shareholder's and directors' relations, rights and obligations, general agency and relationships of fiduciary duty.
Lincoln had taken up law as a second career after a decade as a working archeologist in Mexico & Central America, during which time he wrote a doctoral dissertation "Ethnicity & Social Organization at Chichen Itza, Yucatan" at Harvard's Peabody Museum. His dissertation resulted from a project he directed in his 20s, funded by the National Geographic Society, Harvard's Peabody Museum of Archaeology & Ethnology, and private donors such as Doris Zemurray Stone and novelist James A. Michener.
As an archaeologist, Lincoln had become frustrated, acutely aware of problems mounting in the world, which originated in finance. Determined to use law creatively as a force for positive change, he enrolled at the University of Chicago, School of Law. At the school, he served as President of the Environmental Law Society (ELS), presiding on a year-long symposium at the Law School in 1990-1991, concerning oil spills in the immediate wake of the Exxon Valdez disaster of March 24, 1989.
Raised as the grandson, and effectively adopted son, of a wealthy petro-chemical engineer & military supplier in Highland Park, Dallas, Texas, Lincoln was not a stranger to the better addresses in New York. The welcome dinner held at the Waldorf Astoria for the twenty associates hired at the same time, of which he was one, did not impress him. Cadwalader, Wickersham, & Taft, though claiming to be the oldest, founded in 1792, the same year as the New York Stock Exchange, was by no means the largest.
Lincoln knew Cadwalader's history and greatest claim to fame and power. This is its status as primary law firm to the Bank of New York (BNY), now BNY-Mellon, founded in 1784 by Alexander Hamilton, 8 years before Cadwalader opened its doors under a different name.
The long relationship between the oldest bank and the oldest Wall Street Law Firm include Cadwalader's role in setting up BNY to be the very first law firm to be traded on the NYSE. Cadwalader's historical policies have consistently, matched and supported those of the BNY and the thinking of Alexander Hamilton.
Cadwalader's flagship office was then at 100 Maiden Lane, in New York 10038, close to the heart of the financial district in New York.
Having been hired on for Cadwalader's litigation department, Lincoln encountered a department which was essentially inactive in 1993. The only the only active cases involved municipal defense to voting rights act cases in California.
Even the litigators, in 1993, were all working on one project, one particular project which was shrouded in great mystery and secrecy.
The Excel Mortgage Project
Instead of litigation, Lincoln along with all other first year associates, were temporarily to work with the "Structured Finance Department" on preparing the registration statement of Excel Mortgage. Lincoln's role was to review and assess a series of some 1500 Arizona residential properties in relationship to state and federal environmental law and geographic issues, such as cultural resource management, and other points relating to the entire history and possible condition and liabilities of these properties.
The 1500 or so properties, subject of his study, were earmarked as assets being "deposited" into the Excel Mortgage Bond Fund, along with promissory notes originated by a number of creditors on homes conforming to a certain size and value profile, but having no other relationship. These were not part of the same communities, not part of a single development project, not built by a common builder, or anything else. This struck Lincoln as strange. Why "pool" all these unrelated properties together? And would be in the completed "pool?" Why was the Bank of New York underwriting this project?
Enter the Securitized Derivative
Excel Mortgage, a highly valued client of CWT was about to become part of history, doing something that had never been done before: registering a bond for sale to the public, which bond was based on pooled notes, a hybrid of debt and equity interests in and contingent claims to realty. This type of financial instrument had never before been sold to the public, though it had existed for about 25 years in the "private placement" market.
Lincoln was unwittingly participating in the first initial public offering (IPO) of a bond, a debt instrument, derived in part from promissory notes, 'debts,' and in part from contingent pledges of title, 'secured equity,' in residential real estate.
Securitized derivatives were being born at 100 Maiden Lane.
Bernard Madoff, who founded the NASDAQ when he was 33, was a prominent client of CWT, walking the floors of Cadwalader late at night.
The entire staff of CWT, underwritten by the Bank of New York, supporting Excel, were charged getting these new-fangled "derivative" instruments past examination by the Securities & Exchange Commission (SEC).
This was an arduous, and expensive task, necessitating a "lint-picking" review, before these 'derivative instruments' could be packaged under the name of Excel Mortgage and offered both on the NYSE and NASDAQ. An SEC Registration Statement is an application for Federal Blessings affirming investing in a certain stock, bond, or "other instrument or obligation" is a reasonable investment for an average investor to make.
Supposedly "sophisticated investors" can do whatever they want to do, so long as it's not expressly fraudulent or otherwise illegal. But the average grandmother investing for her grandkids' college needs Federal Protection. Like "Social Security", the concept of "Security" in the "Securities and Exchange Commission" is essentially a matter of "Trust us, We're the Government."
SEC Registration Statements require, prior to sale of any debt or equity instrument to the public, disclosure of all a companies' assets and liabilities along with the qualifications of its officers and directors, and more.
Nobody outside of the law firms who prepare such things and SEC staff, would ever read this, but preparing the registration would bring CWT millions of dollars.
Excel Mortgage, however, was not selling stock in itself as an enterprise or an entity: it was selling a pooled collection of utterly unrelated and unconnected and barely similar promissory notes with contingent interests in, and access to, equity ownership of real property owned by 1500 different people and subject to 1500 separate notes and mortgages.
1993 – Anomalies, and Questions, Emerge
Who was to supervise its operation after "Registration"? What coherence did this "enterprise" have ASIDE FROM the Registration Statement? Would anyone ever recognize it as a "business?" If so, how and why? Lincoln was puzzled and perplexed, and not satisfied with any of the answers he was getting.
The SEC did not appear to inquire into post-issuance management or maintenance of the pool of assets. Once "securitized" the notes would still be handled by individual originators or assigned to servicers. Lincoln asked "what was there left to be assigned or handled once the notes and mortgages were pooled?"
The SEC is charged with protecting small individuals and the corporate investor.
The SEC is expected to be involved in examining and making inquiries about a company's claims for potential and predictions of earnings or profitability.
On what opinion or data would these be based for the Excel Mortgage Pool, since there weren't any?
The opinions used were based on the "normal statistical performance of similarly credit rated and similarly valued mortgages in similar markets from studies of a group at MIT Sloan School of Management headed by a then no-name professor Frank J. Fabozzi. Fabozzi, with close ties to the Bank of New York, was also among the occasional Night walkers at Cadwalader.
The process of preparing an SEC registration statement is a gold-mine for lawyers inclined to highly detailed work. Such a process for registration can normally require Lincoln said, over a thousand individual revisions. The Excel Mortgage registration would be subject to over 2,000 revisions, but in all this there was still no attention given to claims of ownership, transfer of title, the laws of agency and fiduciary duty of managers, any of the concerns which normally plague the corporate world and frame the concern of SEC examiners and securities lawyers.
What's In It for CWT?
The careers of young associates, and even older partners, at firms such as Cadwalader, Wickersham, & Taft, Chadbourne & Park, Sullivan & Cromwell, or Skadden, Arps, depend upon work measured in billable hours. Cadwalader had a "billing goal" of multiple millions of dollars for the Excel Mortgage registration project.
Lincoln recalls three relevant details:
First, the firm was never able to reach it's own goal of billable hours by the time the project was complete.
Second, the firm sent constant "internal memoranda" by e-mail to all employees, down to the lowliest legal secretaries and paralegals, to work harder and BILL MORE HOURS. It was simply inconceivable that Cadwalader might have to refund any part of enormous retainer paid for the Excel Mortgage, SEC Registration Statement project. The money for this had all been advanced by BNY, who counted on Cadwalader to do the job which needed to be done.
Third, the practical purpose of any billable hours stood quite above and beyond any possibility of doubt or question. In fact, any and all billings, however described, so long as they were assigned to the Excel Mortgage Registration Statement Account, were welcomed.
Lincoln was therefore able to unleash his curiosity, delving late at night after hours into issues which ranged far, far afield from the environmental history, condition, and culturally or historically significant use or contents of the subject properties.
Despite some losses during the 2007-2008, CWT was in 1993-1994, and remains today, the top firm representing the creators and implementing the designs of "structure finance and derivative securitization" world wide. Lincoln wanted to understand what he was doing, and what he was involved in creating. The more he found out, the more troubled he became.
As an entry-level associate at Cadwalader Lincoln received his own office and secretary and paralegal. Little time was spent interacting with others in the office. A quick question might be asked but friends did not come quickly. Each associate knew what mattered was the hours billed, and friendly socialization was hard to itemize even on the Cadwalader charts. Hanging over the heads of all new associates was the goal of "making partner."
As an anthropologist, Lincoln saw immediately the subculture of the law firm had its own standards, values, and mandates. The firm had high standards for dress which included ties which remained in place all day, regulations for tie clips or tie pins and cufflinks and belts and, of course, shoes, whether white or "normal."
Standards for women included skirts below the knee and mandated the length for sleeves and the height of necklines and collars. Even the length of hair, for women, was described and outlined in the firm guide, although one paralegal from the litigation department was granted a special exemption, for cause. Known to and noted by everyone in the firm, for his ponytail and paisley shirts, the associate was hired from SDS in California as "our eyes and ears to the lower classes," as the senior partners consistently and uniformly described him.
Lincoln, as an undergraduate, had twice been voted, "best dressed man on campus", but the whole Cadwalader atmospheric ethos of bloodless conformity, as noted above, was for him one of stifling suffocation.
The anomalies which began to intrude on Lincoln's consciousness during his late hours trying to understand the "entity" being sold almost as if it were a company or entity, without actually being one, became an obsession. At first, this lead only to more billable hours, but the trip down the rabbit hole became increasingly disconcerting.
All questions of real value or reasonable expectations, lead the inquirer to the Bank of New York's Heart, ending any questions.
The Disconnect between Law and Derivatives
Lincoln's law school classes, under the University of Chicago's Andrew M. Rosenfield, William Landes, Geoffrey Parsons Miller, and Richard A. Posner, and from his further and ongoing research as a Law Clerk with Ryskamp and now at Cadwalader, had considered the question of real value and reasonable expectations.
Issuing and selling securities, debt or equity, takes place when a company, or group of people who have control over assets they planned to use to make money, or with which they were already doing something generally profitable, or wanted to raise new capital and/or liquidate their ownership and interests in an ongoing and successful venture.
This did not come close to describing what Bank of New York had underwritten for Cadwalader to prepare for Excel Mortgage.
This SEC Registration Statement gave birth to new type of "debt-equity-derivative debt instrument" which had none of the elements or characteristics of a traditional enterprise at all. It was PAPER MADE FROM PAPER, SECURED BY PAPER.
Indeed, the Excel Mortgage Bond, which was soon to be popped onto the market with an SEC certification of Federal conformity was a creation of the lawyers, by the lawyers, for the lawyers.
As one of the most senior associates, now firm Chairman, Christopher White explained to Lincoln when he asked him, "Who will own the interests in these notes once they are securitized?" He grinned boyishly from ear-to-ear and said, "we will, because everyone will have to pay us to tell them."
Without any unifying manager or common owner for these properties, the pool of notes struck Lincoln as like nothing so much as "res nullius" in Ancient Roman Law—the legal category of "property belonging to no one", e.g. virgin forests, wild beasts and undomesticated fur and game animals of every kind, the un-owned and un-ownable creatures of the deep.
Excel Mortgage was going to pool all these "derivative" real estate mortgage interests, whose only commonalities marking them as similar were the price, promissory note, range, size and "single-family home-residential" nature of the properties, and the credit or FICO scores of the owners.
Having "pooled" these "cherry picked" assets, Excel was going to create a strange creature without an owner until either default or foreclosure moved someone to homestead these unownable notes back to control and "ownership" again.
In essence, the concept was, "everything belongs to everyone in common" and "debt is not individual but collective."No one owes his or her debt to any person, but everyone owes it to everyone to pay. This concept seemed, even to Lincoln in 1994, strangely reminiscent of Aldous Huxley's "Brave New World."
The Excel Mortgage Bond to be securitized reflected an artificial "derivative" interests in a non-coherent, uncontrolled mass of wealth, which could and would have to be tamed individually, just like hunting the wild game of the woods.
There would be only a pretense of relationship between the notes originated and the notes collected upon.
There was no one to oversee the transfers, no one to audit the exchanges of values; there were quite simply no responsible parties anymore than anyone can take charge of wheat chaff thrown into the wind or the by-products of a paper mill dumped into a river, yet these "derivative by-products" were being STRUCTURED into something said to have value.
Around 1500 or 2000 properties had been collected together and placed in a basket or pool. But no single plan of real estate development or construction or sales was involved, nor was any contemplated. Nothing joined these properties as a class. Most were not new, but merely resales.
Raising the Issues
Lincoln dug in further, producing and circulating to all his fellow associates and the senior partners at Cadwalader his own memoranda: lengthy studies and analysis on issues such as the fiduciary obligations in the Law of Agency.
Fiduciary responsibility of issuers of securities to purchasers, holder in due course doctrine, implied covenants of good faith and fair dealing between parties to a contract, privity of contract itself, and commercial paper doctrines such as endorsement and ownership as holder, and the comparative rights and priorities of "naked" holders vs. "perfected" holders.
As Lincoln's months stretched out among the whirring circular brushes which polished the green and white marble floors of CWT, he spent more-and-more time with the partners of real estate department, which seemed to understand his worries and concerns better than others, certainly better than the Fourth or Fifth year associate in charge of coordinating the Excel Mortgage Project who kept explaining "this is my road to partner; if I can finish this and make it happen, I won't have to worry about how to live on these lousy six figure salaries anymore, I'll finally be making millions, and that's why we all came here, isn't it?"
Questions Find Answers
Since it was not why Lincoln had arrived at 100 Maiden Lane this presented a dead end for him.
The real estate connection, and an aborted plan to open a CWT office in California, permitted him to compare the Excel Mortgage project with another, more traditional real estate development Sacramento, California.
An extremely prominent CWT client based in Los Angeles was complaining and encountering major problems because of a parallel but separate and distinct set of misapplications of the law of agency, fiduciary duty, and obligation, also originating from the same historical "Cadwalader Memorandum" on transfer of interests which had triggered the explosion of derivative innovations in the securities realm.
With CWT acting as counsel for an old and distinguished California family and collection of enterprises, the Ahmansons, tracts totaling several dozen suburban "townships" in El Dorado, Placer, Sacramento, Sutter, Yolo, and Yuba Counties had sold by the Ahmanson family to a Japanese firm and retained an "Ahmanson Construction Group."
The intention was to build a resort in the area for the benefit of the Japanese owners acting as "construction agents."
Normally construction is performed pursuant to agreements with "independent contractors" who make estimates but are not obligated to continue working if their estimated budgets prove insufficient to complete a project. The Japanese investors were seeking to securitize all the sales in this immense, almost unimaginable project.
Involved, were the Bank of New York, with Cadwalader's long-time California based H.F. Ahmanson holding Company, parent company both to Ahmanson Construction and the since failed Home Savings of America Bank.
The "construction agency relationship" which Cadwalader had created imposed devastating duties and obligations on Ahmanson. As agents, Ahmanson Construction was obligated to use its own money to achieve the ends of the principal, in this case the Japanese company which had purchased the real estate but woefully underfunded the construction of the vast tracts of homes. Ahmanson could not make a profit or even break even. In effect, they had become slaves to the Japanese and might never be compensated.
Lincoln, having reviewed the facts, pointed out to Stephen Meyer, Richard C. Field, and John McDermott, the partners most closely associated with Ahmanson, that by not only failing to protect Ahmanson, but in fact, selling them into quasi-slavery as agents under a contract without guarantees of adequate funding to execute agency obligations, the firm had made a ghastly mistake amounting to nothing less than legal malpractice. This was a breach of fiduciary duty in and of itself.
Lincoln was told, "This firm has a policy of doing no wrong. Therefore, you are wrong. The firm is never wrong. You should reevaluate your conclusions."
This happened in 1994, only two and a half years after the sensational October 1991 confirmation hearings for Justice Clarence Thomas. The Paula Jones allegations against the new President Clinton, were beginning. "Sexual harassment" became a great boogie-man haunting law firms all over America.
Consequences are Clarified
After reading his memorandum on the Ahmanson project, these senior partners asked Lincoln to leave the room.
When they called Lincoln back in, they told him, very solemnly,
"you know you need to keep your nose clean around here. We have all received reports that you have taken your secretary Alex to lunch more than once and what's more you gave Holly, the Senior Secretary in recruitment & personnel, flowers for her birthday and Valentines Day. So just remember: never ever do anything, anything at all, that you would not want to see published on the front page of the New York Times. Anything here can be, you know, and anything will be, at the drop of a pin, because everyone is very sensitive to questions of decorum these days, and, after all, you are a married man."
Lincoln reports he did not even bother to ask how they happened to think of this only after a three hour meeting concerning the Ahmanson contract of construction agency, when he had never heard about any concerns of this nature before.
At work, Lincoln continued to pile up daunting billable hours doing research on a growing list of issues, each going back to the dissection of the elements of value, which were being "deposited" into the derivative pool. He was determined to understand what was really happening. Why were they doing this?
Confirming what Christopher White had told him before, a Properties Department attorney named Stephen Meyer, advised Lincoln to keep his mouth shut, this happening shortly before Lincoln was asked to resign. Both men had made it clear, in nearly the same words, that Lincoln should be careful about questioning or criticizing firm's plan for transforming the economy of the Western World, "this is how things are being done these days. We do because we get to charge everybody. This is how the whole world will be managed by 2020, we have a plan."
As Lincoln was to discover, there was a plan. A book called "Cadwalader 2020" contained a comprehensive manifesto of how the world would be changed by the year 2020. Unsecuritized individual debt would no longer exist.
During Lincoln's entire time at CWT, the firm maintained a high level of security over the Excel Mortgage work, work which finally involved everyone at the firm. All who worked at the firm had to submit to a frisk on leaving work. No papers or laptop computers or diskettes, this still the era of 3.5 inch diskettes, were to be taken home or removed from the premises, and no external e-mail was allowed connecting to firm e-mail. All firm e-mail was in fact carefully monitored.
To entirely use up the retainer on the Excel work, Lincoln and all the other first and second year associates found themselves in a large conference room supervised by some of the partners pasting labels on files.
The partners had to review the signature pages before officers of Excel would sign the documents, and the associates were there to prepare and affix signature tabs, saying "sign here, Mr. So-and-So, on to the final pages of Statement before final submission.
Lincoln said it seemed odd to use attorney billable time to prepare, double-check, and verify signature tabs, even on a super important document until you considered the driving desire of CWT to maximize their billable hours.
Billing rates were $150.00 an hour for new associates, $60 – 80 an hour for paralegals, and $40 – 50 an hour for secretaries. On being told that he had failed to bill his secretary's and paralegals' time for bringing him after hours meals and snacks, Lincoln asked the senior associate in charge of organizing the Excel Mortgage Project how much the firm billed out for the hourly operators of the automated circular marble floor polishers which whirred seemingly ceaselessly day and night throughout the offices. Epstein just glared at Lincoln silently. Those hours were not billable.
CWT was determined to drain every possible penny from the work done for Excel Mortgage, and did. This appeared to be consistent with the Bank of New York's plan in financing the project in the first place.
As Lincoln's research continued, the business plan being followed by Excel Mortgage also emerged, in all of its complexity and disturbing detail. The company had seen the potential to redefine a debt, recreating it as equity, and equity can be used as collateral for originating and extending more debt, which can be hybridized with contingent interests in an ever expanding pyramid of debt, doubled into equity, doubled into debt…. And again, this was the CWT-BNY plan for perpetual inflation.
There was quite simply no plan other than to pool and securitize the notes to issue X millions of dollars in bonds. These would be sold on the major stock exchanges, generating equity. The equity would be used to extend or originate more money to the borrowing public who then "sell" or give their new notes. This then generates more equity through debt, a constantly pooling and production of derivatives then sell to continue the cycle.
Ponzi Scheme Emerges
After his first month of painful research, it took Charles an additional 6 weeks to figure out and map the nature of the pyramid, another 6 weeks to check his work and accept the results, and then he started writing memoranda, one after the other, each one critiqued by other associates or the senior partners and getting longer and longer.
His first memorandum was entitled "The Law of Fiduciary Duty in Agency."
His second was "Transfer and acceptance of instruments by endorsement and receipt: who is responsible?"
There were at least four others, the longest of which was over 500 pages.
Lincoln's conclusion was breathtakingly simple: "merger of identities destroys the identities merged, there is no individual liability for debt in the absence of privity of contract, and no privity of contract without individual identity of contracting parties."
It was clear from the elated attitude of the Senior Partners that designing and implementing the Excel Registration Statement, as the first IPO of its kind, stood in their minds as their most important contribution to western civilization, as envisioned through the world of "Cadwalader 2020".
Finally, Lincoln was asked to resign, about six weeks shy of his first anniversary. His questions and concerns had not ended and the Partners were becoming hostile.
Leaving with a not quite "Golden Parachute" consisting of a $50,000 severance payment, he had vocally identified a series of challenges which the management of Cadwalader had no intention of addressing. It was now clear to Lincoln these were not any kind of mistake or oversight.
Lincoln's final memorandum at Cadwalader opined, perhaps overestimating general knowledge of the law, "no mortgage note included in the Excel mortgage pool will ever be lawfully collected in the event of borrower/credit-debtor default, because the pooling of identities obliterates individual obligations and rights, and discrete transactions lie at the foundation of our system of contract and debt."
At the meeting where he finally resigned, the Senior partners, perhaps understanding the American public better than Lincoln, said to him, "Who is ever going to notice lack of privity of contract besides you? They teach you all those archaic "Elements of Law" at the University of Chicago, we know all about it, but nobody does business that way anymore. The economy of the future is now, nobody cares about endorsements and signatures anymore, it's all going to be electronic, anyhow."
Lincoln responded, "well, then, you're going to have to change the law." And the masters of the CWT universe said, "Don't let the door hit you on your way out, we write the law, we interpret the law, we tell everyone in America what the law means, that's what we do.
The Price Paid
The next nineteen years of Lincoln's life have been filled with constant attacks from the legal establishment from directions and in ways which exacted a hideous toll on him and those he loves. He has repeatedly learned what it is to be hated, rejected, despised, a man of sorrows and acquainted with grief. In those two decades he lost his wife, his birth family, and his son, all his inherited property, including several homes and a gigantic private library and personal collections of fossils, numismatic, painted, and sculptural art, his law licenses in three states and even his own not-at-all-insubstantial investments.
Lincoln notes that, after what can only be called a blessed beginning in life with his loving grandparents supporting him, an exceptional education, and basically a privileged and charmed first three decades of life, his consistent pattern of loss only began when he was 33-34 years with his entry into private law practice at Cadwalader, in what, quite simply should have been "the best of all possible worlds."
Left with nothing, he refused to quit.
All of these events began after those critical months, less than a year, that he had spent at Cadwalader, Wickersham, & Taft.
As historical events unfolded, parallel to his own life, his worst projections regarding the impact of the new market in mortgage derivatives proved to be frighteningly accurate. Lincoln began to research how the runaway Ponzi Scheme could be halted, and reversed.
A Solution
According to Lincoln, for the past ten years, his life has been entirely shaped by the mortgage crisis and its origin in securitization. The question which, he says, drove him is how private property and integrity of contract could restored in the face of the "New World Order" Plan. This is the plan Lincoln first became aware from the internal firm booklet "Cadwalader 2020," while he was working at CWT in 1993-1994.
Lincoln believes such restoration is possible. The systemic fraud has not gone unnoticed, as CWT and BNY clearly thought would be the case. Their concern is registering through the rising wave of settlements which are now extinguishing the cases they deem most threatening. These cases are now settling on the courthouse steps for significant amounts and return of the real estate, free and clear of mortgage related liens.
Banks understand the ominous possibilities they face if juries realize what really happened. And today, it is not just Cadwalader. Nearly every major financial law firm in the United States who is involved, directly or indirectly, in the implementation, defense, or coverup of securitization is potentially liable.
This potential for liability makes the settlements paid out by cigarette companies seem like chump change.
As long as such settlements are few and remain outside the view of the courts, the banks are safe. But the moment juries hear the facts, and see the reality, the banks are toast, and they know it.
And here, Lincoln said, is the leverage point from which change can be enacted. More cases must be litigated using the facts so cases won in the light of day can become case law and precedent. The war can be won, but will be costly. This challange requires, along with several lines of attack, the means for funding litigation.
One possible solution is to solicit private direct investment in litigation for individual cases in exchange for a share of the awards by the jury. Another is to design an "anti-derivative derivative" plan which bundles and pools both investments and potential awards, allowing Americans at all income levels to invest in the effort.
For this derivative, investors would understand both the risk and the benefits of investing.
Lincoln's team, they know, cannot fund its efforts as the banks do, by an out of control pyramid scheme piling debt on equity to create more debt, but Lincoln sees a certain symmatry achieved by using the weapons created by the originators of the problem against them.
Either solution, Lincoln says, lies directly in the hands of Americans. If the money is available, litigation can go forward. He and the team see a build out across the country, with litigation taking place in every state as attorneys sign on and funds are available.
They have already begun. Lincoln's team is now working with homeowners and the currently small number of attorneys willing to litigate. They have no illusions. They are aware they are going up against the most powerful institutions in the world. But they also know that, if they are successful, the crack now forming in the protections constructed by CWT, BNY, and so many others, makes it possible to reverse the ominous trends in the American housing market while proving it is possible to enact accountability for a corrupt establishment and good for the people.
If houses now held by banks go on the market, or are returned to their owners, the heavily inflated prices of homes will drop to its natural market level based on supply and demand. Communities will stabilize, as will the lives of Americans.
The America which emerges from this crisis can be very different. No stability will ever result from the current expectations of perpetual economic growth relying on perpetual inflation and perpetual motion in the market place, and the resultant social instability.
The 99% need to bring the 1% home to live with the rest of us in peace, Lincoln says.
Given the propensity of the legal establishment to go after activist attorneys, Lincoln admits this will not be without risk, but public involvement can help here, too. He remains confident, many will step forward. They did so in 1775 and in other times of crisis in America.
Failing to act, he said, means abandoning Americans to the cartels and monopolies who are responsible for what has happened to our country.
Lincoln and other members of the team believe strongly most attorneys and judges, when asked to make a choice in the light of day, will do the right thing.
The effort has already begin in New Jersey. Right now he has a case in motion in the Garden State, just across the river from Manhattan, where Cadwalader still holds sway at the ominously named "One World Financial Center."
Now, they are looking for more attorneys who love and respect the law, and investors who know what matters most and want to make a difference. His website is, homeownersjustice.com.
Acute water shortages, aquifers exhausted, contaminated rivers…
Few Americans understand what their children face within 37 years with the addition of 100 million immigrants to the United States of America.  The ramifications of passage of mass Amnesty Bill S.744 guarantee devastating consequences to our country.  I hope, as you read this series, you understand that your children will become victims of your apathy and inaction.
Instead of this crisis standing front and center at the national leadership and media levels—America's population predicament remains the most ignored, evaded and suppressed issue of our time.
I'm not exactly certain why we stand in denial of the effects of adding 100 million immigrants.  You could ask the average American on the street about the implications of S744 and he or she wouldn't possess the slightest idea of what you're talking about.
As a reminder validating the reason for this series: demographic experts project the United States adding 100 million immigrants to this country by 2050—a scant 37 years from now.  All totaled, since we reached 300 million in October of 2007, we will add 138 million people by 2050 to total 438 million people—enough to duplicate 20 of our top cities' populations to our country.  That 100 million people will have to be watered, fed, housed, transported and provided medical services. The enormity of it transcends understanding.  The Pew Research Center, U.S. Population Projections by Fogel/Martin and the U.S. Census Bureau document those demographic facts.
Today in America, seven states suffer water shortages in 2013: Florida, Georgia, Texas, New Mexico, Arizona, Nevada and California.  They may be able to water their populations at this time, but they stand on the edge of acute water shortages.
Florida sustains 18 million people in 2013, but demographic projections show them doubling to 36 million within 37 years—all of it because of legal immigration.  Texas, at 26 million, expects to hit 36 million by 2050.   The whopper granddaddy of them all: California holds 38 million on their way to 58 million.
What amazes me: no one whispers a word.  Somebody with a brain in the media or government must be pulling their hair out while wondering why the media always reports "downstream" or after the catastrophic event already occurred.
But when the "Water footprint" disaster hits, we will have already added 100 million immigrants.  At that point, everyone becomes victims.
(We pollute our drinking water with trash and chemicals all over the planet. Notice the mountain of plastic debris; but you can't see the chemical contamination within the water.  Not until, of course, you contract cancer.)  Photography www.lightstalkers.org
"Without sustainability, 'severe' water scarcity by 2050" By Andrew Nusca
"Today, 36% of the global population — approximately 2.4 billion people — already live in water-scarce regions and 22% of the world's GDP ($9.4 trillion at 2000 prices) is produced in water-short areas," said Nusca. "Moreover, 39% of current global grain production is not sustainable in terms of water use.
"According to IFPRI's analysis, current "business as usual" water management practices and levels of water productivity will put at risk approximately $63 trillion, or 45 percent of the projected 2050 global GDP (at 2000 prices), equivalent to 1.5 times the size of today's entire global economy. Moreover, 4.8 billion people (52 percent of the world population) will be exposed to severe water scarcity by 2050."
(This is the kind of water contamination I have seen in my world travels. Many beaches around the world feature knee deep plastic trash. Worse, most of it sinks to the bottom and disrupts ocean, river and lake eco-systems.  Yet, not one world leader or corporations calls for a 25 cent deposit-return law.)  Photography by www.lightstalkers.org
As their water shortages slam home, where do you think they flee?  Answer: first world countries.
Interestingly enough: these figures stand for our current 7.1 billion humans.  Projections show another 3.1 billion added to that to reach 10 billion by 2050.
Something will happen and it won't be pretty.
1 out of 6 people in the world lack access to clean water – that equals 1.1 billion people
9 million people will die this year from lack of access to clean water
Every 15 seconds a child dies from water related illness
Exactly how do we Americans think we will escape those realities by adding 100 million immigrants?
(Imagine millions gallons of chemicals being dumped into America's lakes and streams 24/7 because that's what's happening. Leaking gas tanks from gas stations and individual oil dumps poison our ground water. Dairy, beef, pig and chicken farms cause enormous ground water pollution.  Add another 100 million immigrants and we face humongous consequences that will become irreversible and unsolvable.) Photography by www.wikipedia.org
Facts about Pollution from Livestock Farms
Livestock pollution and public health
California officials identify agriculture, including cows, as the major source of nitrate pollution in more than 100,000 square miles of polluted groundwater.
In 1996 the Centers for Disease Control established a link between spontaneous abortions and high nitrate levels in Indiana drinking water wells located close to feedlots.
Manure from dairy cows is thought to have contributed to the disastrous Cryptosporidiumcontamination of Milwaukee's drinking water in 1993, which killed more than 100 people, made 400,000 sick and resulted in $37 million in lost wages and productivity.
Water expert Ken Midkiff said, "In just a few short decades in the US, we have depleted our water supply. In the eastern states, which once had an abundance of water, bitter disputes and legal battles have become commonplace over water shortages caused by overpopulation. In the western states, where water has always been in short supply, population growth in dry areas has led to water shortages that threaten to severely restrict or perhaps even bar further growth."
How do you "bar growth" by adding over 100 million people to America inside of four decades?
Just imagine with me: within 37 years, endless immigration will add 20 million immigrants to California.  Anyone want to guess the outcome of that many people on the water supplies?
Water is essential for all dimensions of life.  Over the past few decades, use of water has increased, and in many places water availability is falling to crisis levels. More than eighty countries, with forty percent of the world's population, are already facing water shortages, while by year 2020 the world's population will double. The costs of water infrastructure have risen dramatically. The quality of water in rivers and underground has deteriorated, due to pollution by waste and contaminants from cities, industry and agriculture. Ecosystems are being destroyed, sometimes permanently. Over one billion people lack safe water, and three billion lack sanitation; eighty per cent of infectious diseases.
In 2009, Jim Rickards, a lawyer, investment banker and adviser on capital markets to the Director of National Intelligence and the Office of the Secretary of Defense, participated in a secret war game sponsored by the Pentagon at the Applied Physics Laboratory (APL). The game's objective was to simulate and explore the potential outcomes and effects of a global financial war. At the end of the war game, the Pentagon concluded that the U.S. dollar was at extreme risk of devaluation and collapse in the near term, triggered either by a default of the U.S. Treasury and the dumping of bonds by foreign investors or by hyperinflation by the private Federal Reserve.
These revelations, later exposed by Rickards, were interesting not because they were "new" or "shocking." Rather, they were interesting because many of us in the field of alternative economics had ALREADY predicted the same outcome for the American financial system years before the APL decided to entertain the notion. At least, that is what the public record indicates.
The idea that our government has indeed run economic collapse scenarios, found the United States in mortal danger, and done absolutely nothing to fix the problem is bad enough. I have my doubts, however, that the Pentagon or partnered private think tanks like the RAND Corporation did not run scenarios on dollar collapse long before 2009. In fact, I believe there is much evidence to suggest that the military industrial complex has not only been aware of the fiscal weaknesses of the U.S. system for decades, but they have also been actively engaged in exploiting those weaknesses in order to manipulate the American public with fears of cultural catastrophe.
History teaches us that most economic crisis events are followed or preceded immediately by international or domestic conflict. War is the looming shadow behind nearly all fiscal disasters. I suspect that numerous corporate think tanks and the Department Of Defense are perfectly aware of this relationship and have war gamed such events as well. Internal strife and civil war are often natural side effects of economic despair within any population.
Has a second civil war been "gamed" by our government? And are Americans being swindled into fighting and killing each other while the banksters who created the mess observe at their leisure, waiting until the dust settles to return to the scene and collect their prize? Here are some examples of how both sides of the false left/right paradigm are being goaded into turning on each other.
Conservatives: Taunting The Resting Lion
Conservatives, especially Constitutional conservatives, are the warrior class of American society. The average conservative is far more likely to own a firearm, have extensive tactical training with that firearm, have military experience and have less psychological fear of conflict; and he is more apt to take independent physical action in the face of an immediate threat. Constitutional conservatives are also more likely to fight based on principal and heritage, rather than personal gain, and less likely to get wrapped up in the madness of mob activity.
What's the greatest weakness of conservatives? It's their tendency to entertain leadership by men who claim exceptional warrior status, even if those men are not necessarily honorable.
Constitutional conservatives are the most substantial existing threat to the establishment hierarchy because, unlike dissenting groups of the past, we know exactly who the guiding hand is behind economic and social calamity. In response, the overall conservative culture has come under relentless attack by the establishment using the Administration of Barack Obama as a middleman. The goal, I believe, is to misdirect conservative rage toward the Democratic left and away from the elites. The actions of the White House have become so absurd and so openly hostile as of late that I can only surmise that this is a deliberate strategy to lure conservatives into ill-conceived retaliation against a puppet government, rather than the men behind the curtain.
Department of Defense propaganda briefings with military personnel have been exposed. These briefings train current serving soldiers to view Tea Party conservatives and even Christian organizations as "dangerous extremists." Reports from sources within Fort Hood andFort Shelby confirm this trend.
The DOD has denied some of the allegations or claimed that it has "corrected" the problem; however, Judicial Watch has obtained official training documents through a Freedom of Information Act request that affirm that extremist profiling is an integral part of these military briefings. The documents also cite none other than the Southern Poverty Law Center (SPLC) as a primary resource for the training classes. The SPLC is nothing more than an outsourced propaganda wing for the DHS that attacks Constitutional organizations and associates them with terrorist and racist groups on a regular basis. (Check pages 32-33.)
This indoctrination program has accelerated since January 2013, after Professor Arie Perliger, a member of a West Point think tank called Combating Terrorism Center (and according to the sparse biographical information available, a man with NO previous U.S. military experience), published and circulated a report called "Challengers From The Sidelines: Understanding America's Violent Far Right" at West Point. The report classified "far right extremists" as "domestic enemies" who commonly "espouse strong convictions regarding the federal government , believing it to be corrupt and tyrannical, with a natural tendency to intrude on individuals' civil and constitutional right."  The profile goes on to list supporting belief in "civil activism, individual freedoms, and self government" as the dastardly traits of evil extremists.
Soldiers have been told that associating with "far right extremist groups" could be used as grounds for court-martial. A general purge of associated symbolism has ensued, including new orders handed down to Navy SEALs that demand that operators remove the "Don't Tread On Me" Navy Jack patch from their uniforms.
The indoctrination of the military also follows on the heels of a massive media campaign to demonize Constitutional conservatives who fought against Obamacare in the latest debt ceiling debate as "domestic enemies" and "terrorists." I documented this in my recent article "Are Constitutional Conservatives Really the Boogeyman?"
Obama and his ilk have been caught red-handed in numerous conspiracies, including Fast and Furious, which shipped American arms through the Bureau of Alcohol, Tobacco, Firearms and Explosives into the hands of Mexican drug cartels. And how about the exposure of the IRS using its bureaucracy as a weapon to harass Tea Party organizations and activists? And what about Benghazi, Libya, the terrorist attack that Barack Obama and Hillary Clinton allowed to happen, if they didn't directly order it to happen? And let's not forget about the Edward Snowden revelations, which finally made Americans understand that mass surveillance of our population is a constant reality.
To add icing to the cake, a new book called Double Down, which chronicles the Obama campaign of 2012, quotes personal aides to the President who relate that Obama, a Nobel Peace Prize winner, when discussing his use of drone strikes, bragged that he was "really good at killing people."
Now, my question is, why would the Obama Administration make so many "mistakes," attack conservatives with such a lack of subtlety, and attempt to openly propagandize rank-and-file soldiers, many of whom identify with conservative values? Is it all just insane hubris, or is he serving his handlers by trying to purposely create a volatile response?
Liberals: Taking Away The Cookie Jar
Many on the so-called "left" are socially oriented and find solace in the functions of the group, rather than individualism. They seek safety in administration, centralization and government welfare. Wealth is frowned upon, while "redistribution" of wealth is cheered. They see government as necessary to the daily survival of the nation, and they work to expand Federal influence into all facets of life. Some liberals do this out of a desire to elevate the poverty-stricken and ensure certain educational standards. However, they tend to ignore the homogenizing effect this strategy has on society, making everyone equally destitute and equally stupid. Their faith in government subsidies also makes them vulnerable to funding cuts and reductions in entitlements. The left normally fights only when their standard of living and comfort to which they have grown accustomed plummets below a certain threshold, and mob methods are usually their fallback form of retaliation.
Austerity cuts, which the mainstream media calls the "sequester," are beginning to take effect. But, they are being applied in areas that are clearly meant to create the most public anger. Reductions in welfare programs are also being implemented in a way that will certainly agitate average left-leaning citizens. The debt debate itself revolved around those who want the government to spend within its means versus those who want the government to spend even more on welfare programs no matter the consequence. The loss of subsidies is at bottom the greatest fear of the left.
A sudden and inexplicable shutdown of electronic benefit transfer cards (EBT cards or food stamps) occurred in more than 17 States while the debt debate just happened to be climaxing. This month, cuts to existing food stamp funds have taken effect, and food pantries across the country are scrambling against a sharp spike in demand.
Remember, about 50 million Americans are currently dependent on EBT welfare in order to feed themselves and their families. The response to the relatively short EBT shutdown last month was outright fury. Imagine the response in the event of a long-term shutdown, or if extraneous cuts were to occur? And where would that anger be directed? Since the entire debt debacle has been blamed on the Tea Party, I suspect conservatives will be the main target of welfare mobs.
The left, once just as opposed to government stimulus and banker bailouts as the right, is now unwittingly throwing its support behind infinite stimulus in order to cement the continued existence of precious Federal handouts. The issue of Obamacare has utterly blinded liberals to fiscal responsibility. Universal healthcare, perhaps the ultimate Federal handout, is a prize too titillating for them to ignore. Democrats will now go to incredible lengths to defend the Obama White House regardless of past crimes.
They are willing to ignore his offenses against the 4th Amendment and personal privacy. They are willing to look past his offenses against the 1st Amendment, including the Constitutional right to trial by jury for all Americans, and Obama's secret war against the free speech of whistle-blowers. They are willing to shrug off his endless warmongering in the Mideast, his attempts to foment new war in Syria and Iran, and his support for predator drone strikes in sovereign nations causing severe civilian collateral damage. They are willing to forget Snowden, mass surveillance and executive assassination lists — all for Obamacare.
And the saddest thing of all? It is likely that Obamacare was never meant to be successful in the first place.
Does anyone really believe that the White House, with billions of dollars at its disposal, could not get a website off the ground if it really wanted to? Does anyone really believe that Obama would launch the crowning jewel of his Presidency without making certain that it was fully operational, unless this was part of a greater scheme?  And how about his promise that pre-existing health care plans would not be destroyed by Obamacare mandates?  Over 900,000 people in the state of California alone are about to lose their health care insurance due to the Affordable Healthcare Act.  Why would Obama go back on such a vital pledge unless he WANTED to piss off constituents?
Already, liberal websites and forums across the blogosphere are abuzz with talk of sabotage of the Obamacare website by "the radical right" and the diabolical Koch Brothers (liberals had no idea who they were a year ago, but now, they the go to scapegoat for everything). Once again, conservatives are presented as the culprits behind all the left's troubles.
As I have stated in the past, Obamacare is designed to fail. The government has no capacity to fund it, and never will. Its only conceivable purpose is to further divide the country and excite both sides of the false paradigm into attacking each other as the reason the system is failing, when both sides should be questioning whether the current system should exist at all.
As the situation stands today, at least 50 million welfare recipients and who knows how many others exist as a resource pool for the establishment to be used to wreak havoc on the rest of us. All they have to do is take away the cookie jar.
Who Would Win?
Who would prevail in a second American civil war? Tactically speaking, conservatives have the upper hand and are far better prepared. Food rioters wouldn't last beyond three to six weeks as starvation takes its toll, and mindless mobs would not last long against seasoned riflemen. The military, though suffering purges by the White House, still contains numerous conservatives within its ranks. Outside influences, including NATO or the United Nations, are a possibility. There are numerous factors to consider. But I would point out that the most dangerous adversary Constitutional conservatives face is not the left, Obama, or a Federal government gone rogue. Rather, our greatest adversary is ourselves.
If lured into a left/right civil war, would most conservatives be able to see beyond the veil and recognize that the fight is not about Obama, or the Left, or tyrannical government alone? Could we be co-opted by devious influences disguised as friends and compatriots? Will we end up following neocon salesmen and military elites who materialize out of the woodwork at the last minute to "lead us to victory" while actually leading us towards globalization with a slightly different face?
If a civil conflict has been war gamed by the establishment, you can bet they have contingency plans regardless of which side attains the upper hand. In the end, if we do not make the fight about the bankers and globalists, the Federal Reserve, the International Monetary Fund, the Council On Foreign Relations, etc., then everyone loses. Who wins in a new American civil war? If we become blinded by the trespasses of a certain White House jester, only the globalists will win.
Source: Brandon Smith | Alt-Market
The demonization of free thinking individuals is about to begin. By branding Paul Ciancia a conspiracy theorist, all of us will come under scrutiny.
Anyone who does not believe wholeheartedly in the crap the government tries to feed them on a daily basis will become a danger to society.
It stands to reason that after a major public incidence of violence such as mass shootings or bombings, people want answers. It's right and proper that these cases are investigated and as many answers as possible are provided to the citizens of this country.
Having said that, an alarming pattern is emerging.
Some events are highlighted and get massive coverage on television, on the Internet and in the newspapers, but most incidents do not.
Those that can't be 'spun' by the government are given a couple of lines in the papers or a minute of airtime, and that's it. Done. Gone. Forgotten.
The events that can be used by the government, get acres of print space and constant news coverage. In addition they always have a reason behind them that benefits the government in some way.
Let me show you what I mean. In 2012 88 people were killed in mass shootings in the United States. Sixteen mass shootings with 88 deaths.(source) Here's the list:
February 22, 2012: Five people were killed in at a Korean health spa in Norcross, Georgia, when a man opened fire inside the facility in an act suspected to be related to domestic violence.
February 26, 2012: Multiple gunmen began firing into a nightclub in Jackson, Tennessee, killing one person and injuring 20 others.
February 27, 2012: Three students at Chardon High School in rural Ohio were killed when a classmate opened fire.
March 8, 2012: Two people were killed and seven wounded at a psychiatric hospital in Pittsburgh, Pennsylvania when a gunman entered the hospital with two semiautomatic handguns and began firing.
March 31, 2012: A gunman opened fire on a crowd of mourners at a North Miami, Florida funeral home, killing two people and injuring 12 others.
April 2, 2012: A 43-year-old former student at Oikos University in Oakland, California walked into his former school and killed seven people, "execution-style." Three people were wounded.
April 6, 2012: Two men went on a deadly shooting spree in Tulsa, Oklahoma shooting black men at random in an apparently racially motivated attack. Three men died, and two were wounded.
May 29, 2012: A man in Seattle, Washington opened fire in a coffee shop killing five people and then himself.
July 9, 2012: At a soccer tournament in Wilmington, Delaware, three people were killed, including a 16-year-old player and the event organizer when multiple gunmen began firing shots, apparently targeting the organizer.
July 20, 2012: James Holmes enters a midnight screening of The Dark Knight Rises and opens fire with a semi-automatic weapon; twelve people are killed, and fifty-eight are wounded.
August 5, 2012: A white supremacist and Army veteran shot six people to death inside a Sikh temple in suburban Milwaukee, Wisconsin before killing himself.
August 14, 2012: Three people were killed at Texas A&M University when a 35-year-old man went on a shooting rampage; one of the dead was a police officer.
September 27, 2012: A 36-year-old man who had just been laid off from Accent Signage Systems in Minneapolis, Minnesota entered his former workplace and shot five people to deathand wounded three others before killing himself.
October 21, 2012: 45-year-old Radcliffe Frankin Haughton shot three women to death, including his wife, Zina Haughton, and injured four others at a spa in Brookfield, Wisconsin before killing himself.
December 11, 2012: A 22-year-old began shooting at random at a mall near Portland, Oregonkilling two people and then himself.
December 14, 2012: One man, and possibly more, murders a reported twenty-six people at an elementary school in Newtown, Connecticut, including twenty children, before killing himself.
2013 is looking very similar, those cases that got/get airtime are the Christopher Dorner case back in February, the Boston Bombings in April, the Navy Yard shooting in September, and of course the incident at LAX. There are other cases that in total killed over 30 people (source) but they didn't have the required 'spin' factor so they have not stayed in the news.
All the cases that have made it big, news wise, have had a message from the government to us. These cases were chosen by the government to highlight the need for more gun control, more surveillance and tighter security. I believe that the 'evidence' for these events was tailored. Tailored to suit the government's needs at the time. To give the public a reason for the measures that will be imposed to 'solve' the problem. It was spun and nipped and tucked and most likely bears no resemblance to the original reasons behind the act.
With the LAX shooting they have gone a step further. In addition to once again raising the issue of privately owned assault rifles, they have put terms like 'New World Order' and 'fiat currency' into the wider public domain.
They are pre-conditioning the wider public in subjects usually confined to alternative media.The average Joe on the street is not familiar with these terms. But now the government itself has introduced them. They have publicly acknowledged them and linked them to the term 'conspiracy theorist'.
From Sky News US:
A note allegedly found in the suspect's bag said that he wanted to kill at least one transport officer with his AR-15 semi-automatic rifle and didn't care which one.
"Black, white, yellow, brown, I don't discriminate," the note read, according to a paraphrase by a law enforcement official briefed on the investigation.
The suspect's screed also mentioned "fiat currency" and "NWO," possible references to the New World Order, a conspiracy theory that foresees a one-world government. (emphasis added)
I will bet my last dollar that in the very near future alternative media will be mentioned. Alternative media sites will be accused of spreading these messages.
We, the alternative media, both writers and readers are next on the list to be demonized. We are the next 'issue' that the government needs to find a solution to. Like gun control et al, we have become a target.
The government knows that the alternative media is growing. That more and more people are looking for answers that the mainstream does not provide. This cannot be allowed. It is dangerous to a government that sees itself as omnipotent.
The 'revelations' that will come out over the next few days will most likely say that Paul Ciancia frequented alternative media websites and that these sites had a bearing on his actions.
Gone are the days when a man with a gun is just insane, vindictive or just plain bad and decides to shoot people. Now there always has to be a reason, and that reason always has to be one that will allow the government to ride in and rescue us.
It will always be a reason that gives them justification for exercising more control over our lives and this time the reason could well be us, the alternative media.
Source: The Daily Sheeple
Does anyone in the United States understand or comprehend what America will look like in 2050 "IF" we continue endless immigration into our country? Does any leader possess an inkling of the ramifications of adding the projected 100 million immigrants, their kids and chain-migrated relatives?
That's correct, at the current rate of immigration legalized by the 1986 Reagan amnesty, we continue on course to add 100 million immigrants from all over the world. They arrive legally at 1.0 million annually. They birth 900,000 babies among their numbers annually. (Source: Dr. Steven Camorata, www.cis.org) With chain migration, that means each "new" American may invite 10 of his or her relatives to join them with "family-reunification." If the current S744 amnesty bill passes, your US Congress jumped that 1.0 million to 2.0 million legal immigrants annually.
Do the math! Any way you cut it, that means America will experience an avalanche, a human tsunami, or simply the biggest wave of humanity ever to hit our country or any country, ever. We will grow from our current 316 million to well over 438 million people within 37 years. The extra 38 million will come from our own "population momentum." These figures stem from our country reaching 300 million in October of 2007. We grow by 3.1 million annually.
What's it going to look like? Answer: it will become ugly on multiple levels—environmentally, sociologically, linguistically, culturally, quality of life and downgraded standard of living—for starters. Parts 1 through 5 will cover what we face.
First of all, 100 million immigrants will equal our adding 20 of our most populated cities. Think of it: we will add another New York City, Detroit, Atlanta, Miami, Chicago, Denver, Houston, Dallas, Phoenix, Los Angeles, San Francisco, Seattle and eight other American cities.
We face watering 100 million more people, housing them, transporting them, warming them, feeding them and finding jobs for them.
Today in 2013, seven states face shortages: Georgia, Florida, Texas, New Mexico, Arizona, Nevada and California. But Georgia will grow from 8.2 million to 16.4 million. Florida expects to grow from 18 million to 36 million. For the whopper fact of all, California expects to jump from 38 million to 58 million.
Our cities face resembling present-day Mumbai, India; or Tokyo, Japan; or Paris, France; or Shanghai, China—bursting at the seams with 50 to100 mile traffic jams, people smooched into 200 square foot apartments rising out of the ground like mindless stalactites.
Our rivers will run with endless chemicals from industrial, farm, human and acid rain pollution. Our National Parks will become so crowded that you will be forced to draw a lottery number in order to visit them.
Every last bit of arable land and wildreness will be destroyed by what scientists call "ecological footprint." In Ethiopia, it takes .4 (4/10ths) of an acre of land to feed, water and house a person. In the USA, it takes 25.4 acres of land to support one person. (Source:www.allspecis.org)
With those 100 million immigrants, we must destroy 2.54 BILLION acres of land. That, in turn, guarantees accelerating our current 250 species suffering extinction annually in the lower 48 to double that number which will mean 5,000 species a year suffering extinction at the hands of our encroachment on the natural world.
As those enormous human numbers impact the carbon footprint and impact the "water footprint", we face water predicament that will become unsolvable and irreversible. We face water wars, water confrontations, water irrigation problems heretofore never imagined.
Our giant aquifers like the Ogallala will dry up leaving us with no irrigation of our corn, wheat and hay fields.
We incorporate a Faustian Bargain in 2013 to reap a Hobson's Choice in 2050—a scant 37 years from now.
Our quality of life cannot help but degrade into severe limitations as to hunting, fishing, wildlife extermination, energy exhaustion and resource depletion.
Let's talk about energy: we hit Peak Oil in 2011. We face the last 50 percent of all oil remaining on the planet. It takes more energy units to pump it and less energy units out of the ground. Finally, at some point, we will be left with little oil at staggering prices—but a 438 million population to feed. Of sobering note, the world will have added 3.1 billion humans to feed, to this nightmare extends beyond our borders.
How about the environment? Anybody want to guess how much damage our carbon footprint will wreak havoc on our oceans with acidification and warming of the waters? My guess: we face annual Hurricane Sandy's and Katrina's. More tornadoes will mow humans down at an outstanding rate.
Additionally: I've only covered the tip of the iceberg of what we bequeath to our children.
As I sit here with the scientific facts, my own world travels having seen the 12 largest cities on the planet and my own scientific experiences in Antarctica—I am appalled that the American people and our leaders gallop into this added 100 million more immigrants without so much as a shout, whimper or cry.
Our kids will curse our stupidity, arrogance and outright disregard for their futures. My own two U.S. Senators understand what we face because I spent 45 minutes explaining the facts to their staffs, but they voted to add 2.0 million legal immigrants annually to make our fate arrive even faster than 37 years.
My guess: our leaders resemble intellectual lunatics. Our people resemble the dumbest sheep on the planet.
Finally, why am I one of the few Americans who "sees" this so clearly? Why aren't there tens of millions of Americans who "see" and take it to "60 Minutes" ; "Charlie Rose" ; "Today Show" ; "DateLine" ; "Good Morning America" ; Scott Pelley, Diane Sawyer, Brian Williams, Wolf Blitzer, Kelly Mygen, Shepard Smith and every other media leader? Why don't we demand a national discussion?
If we refuse to act, remain too apathetic to act, or don't act—the S744 Amnesty Bill will pass and add that 100 million immigrants to this country in a blink of time. God help our children when they inherit our legacy of 100 million immigrants.
No doubt you have heard about the War on Drugs, the War on Terror and the War on Happiness. However, you may not be familiar with the War on God, possibly because it would be an unpopular war to discuss publicly. By the "War on God" (definition) we mean the collection of strategies, methods and techniques which have the combined effect of preventing or seriously hampering the efforts of individuals to seek or achieve legitimate Spiritual enlightenment and the Soul's eventual return to God.
The War on God is an ancient war. While the United States and other countries play an active role in this war today, they definitely did not initiate the war. If you want to use the Christian bible as a reference, you could argue that the War on God began shortly after man was created and rejected God in favor of Satan. Clearly, in some form, the War on God has existed throughout human history.
Today, the United States has effectively broken off diplomatic relations with God. The oligarchs who run the country never physically die and so their souls stay on Earth. Apparently, the United States actually believes that its technology, occult knowledge and black magic skills place it in a position which is superior to God.
We know from whistleblowers like David Morehouse that the United States sponsors and trains a cult of psychics to carry out psychic espionage (remote viewing) and also assassinations using psychic black magic techniques. According to clips of his various interviews on YouTube, it was the training in psychic assassinations which caused Morehouse to become disillusioned, quit the secret program and blow the whistle on the operation. Other countries may well operate similar programs but the details will remain unknown until someone defects and exposes them.
The leaders of the United States have always worshiped Satan. The United States was founded by a cult of Satanists known as the Masons and remains under control of that cult today. By rebranding their cult as a nation state, the cult created the appearance of legitimacy. Cult secrets simply transitioned to state secrets. Cult threats to kill anyone telling their secrets transitioned to the crimes of treason and espionage.
Nothing really changed except for the rebranding from a cult to a government. Today, essentially all members of the CIA, NSA and NASA are Masons. All US presidents have been Masons with the two exceptions of Abraham Lincoln and John Kennedy who were both assassinated.
The term "national security" refers to the security of the cult and not to the security of the general population. The Masonic motto is "If you are not one of us, you are nothing". The cult exists only to enrich itself.
The Masons study and practice the occult. Serious study begins after they take a formal oath of allegiance to Satan at the 30th degree initiation. Basic occult knowledge is neutral and everyone who advances Spiritually learns it. However, Masons seek this knowledge to gain power and control over others as opposed to knowledge for personal advancement. This choice, commonly called the Left Hand Path, places them in opposition to the will of God.
If the Satanists simply wanted to sell their Souls to Satan and mind their own business, one could argue that they had that right because they had free choice. However, the situation is not that simple. The Satanic oligarchs did freely choose to worship Satan. However, they also desire a comfortable life. They don't want to do any "grunt" work. Therefore, they have enslaved the remainder of humanity and are holding their Souls prisoner on this planet to service their needs. Therefore, if you, as an innocent Soul, ever plan to escape from this place and return to God, it is in your interest to investigate and gain an understanding of this war so that you will have an opportunity to Spiritually evolve. Otherwise, your Soul will remain a prisoner here — lifetime after lifetime — serving the Satanic overlords essentially forever.
Earth Based Religions
The phrase Earth Based Religions (definition) refers to religious schools which seek and use knowledge, including occult knowledge, to enhance their experiences during their human lifetimes as opposed to using the same knowledge to foster Spiritual development with the ultimate goal of achieving a stable non-physical Spiritual existence.
Although Pagan religions are usually grouped into this category, a more careful examination would reveal that essentially all mainstream religions are Earth based religions. Mainstream religions make constant references to God and Heaven but never explain exactly what they are talking about. Their books concentrate on historical narratives concerning how people in the past lived and coped with the basic problems of human physical existence. They never give details of any level of Spiritual existence or even any specific hints about what life beyond death will be.
Let's try an example. Suppose you have never seen a motor vehicle. You have heard vague stories that they exist, but that is all. Then, suddenly, you find yourself behind the wheel of a car on a high speed road like the US interstate system or the A roads in Britain. What would you guess would be your chance of survival? Try less than zero.
Now suppose you physically die. Suddenly, you find yourself in your Astral body. However, no one ever told you that you have an Astral body. It does not operate under the same rules as a physical body does. It is a very pliant and nimble body. It can travel in time to the past or future, access any plane and subplane in the Astral universe and research the absolute accurate and incorruptible records system known as the Akashic Records to name just a few. But, as in the previous example, you never learned how to "drive" it.
You would have done fine on the highway if you had gradually learned to drive a motor vehicle. You would do fine after death if you had some experience and training with your Astral body. However, no one ever taught you. What practical use is any religion that constantly rants about Heaven but offers no practical advice about your life after this life?
This information may have been a guarded secret in the past, but those days are gone. You can research this information to your heart's content on the internet, locate legitimate Spiritual groups and learn from those who can leave their physical body and explore the non-physical dimensions. But, don't expect any help from a mainstream church.
You might do well to recall the famous quote attributed to Jesus, "The truth will set you free". Mainstream churches are large, rich institutions. They did not get that way by "setting people free". They got that way by terrifying their followers with ridiculous horror stories of what will happen to them if they do not obey their crazy doctrines, stay with them and give them all their money.
Gnostic and other "non-traditional" religions may be Spiritual based as opposed to Earth based. Jesus always reminded everyone that he represented a kingdom "not of this world". If we had accurate records of his true lectures we would no doubt find practical instructions and information about this "other world". We don't have this information because any practical Spiritual teachings he might have given were censored out to create the simplified — but Spiritually sterile — mainstream religions we have today. They are simple to comprehend and follow but will not lead you anywhere except another physical lifetime somewhere on Earth.
Life Before Technology
Before technology life was simple. Although existence was hard, the opportunity for Spiritual experiences was greater than today. Consider, for example, all the empty time you would have as, say, a sheep herder. Nothing to do except make sure the sheep kept moving. In this situation, there was ample opportunity for the mind to wander and perhaps contemplate and glimpse other realities.
Also, and perhaps most important, no electric grid existed on the planet. Electric fields appear as solid "matter" in the Astral dimension and so can affect Astral experiences — generally in a negative way. Artificially created electromagnetic waves which blanket the planet today also have subtle and generally negative effects on living creatures.
Pagan groups generally conduct occult rituals outdoors and away from high population areas. When buildings are used, it is desirable that they be made only of wood and assembled without any metal (nails) and, of course, have no electrical wires.
Both good and evil existed before technology as they always have. It was possible to use psychological propaganda to influence and control susceptible masses of people. However, the positive and negative forces were more in balance. It was not possible for a single group to successfully dominate the planet.
Drugs existed in the form of various plants. Adepts learned how to use them to help or harm others. People with developed psychic abilities existed as they always have and white and black occult schools existed. Legitimate Spiritual masters existed.
Some techniques that thrived have essentially become extinct because the population of the planet has devolved. It is next to impossible to successfully teach Tantra (sex yoga), because today's generation is incapable of the required level of self control. Classic Tibetan yoga techniques are still taught in isolated areas, but the masters — for good reason — will no longer consider trusting outsiders.
Information Control Techniques
Information control is essential for protecting the integrity of a compartment. People are held as slaves by constructing an information box which holds the slaves in an information prison. As long as the "walls" of the compartment remain impenetrable, the compartment — or belief system — will be stable and no slave will escape.
Considerable energy is required to achieve this. Those assigned to protect the walls obviously know that the compartment is an intellectual illusion. Therefore, they must be sworn to secrecy and intimidated in such a way that they will not compromise the integrity of the compartment. It only takes one "leak" to initiate a chain of events which could collapse the compartment and so allow the slaves to escape.
Consider, for example, the Snowden leaks. One person sharing knowledge has totally destroyed the illusion of privacy that most people had accepted as fact. It will not be possible to reconstruct this illusion. The compartment has collapsed.
Similar principles apply in the Spiritual spectrum. Because of the characteristics of the human bodies in use on this planet, most people do not retain any conscious memory of events before they were born. This is not universally true. Life forms on many other planets retain the memories of previous existences. Because humans generally do not have this recall, they are easily enslaved and can be conditioned to believe most anything.
To maintain a state of Spiritual ignorance it is important to institute methods which will prevent people from realizing that they are actually Souls experiencing a constructed illusion. People somehow reaching this state, sometimes referred to as "self realization", will no longer respond to establishment propaganda and are generally considered a threat to the current social order.
The easiest and most direct method to achieve a stable slave population is simply not to talk about anything even vaguely esoteric. For example, how often have you heard the words astral, chakra or aura mentioned on a mainstream TV channel?
Most people will then likely "remain asleep" throughout their entire lifetime and will be no problem. Unfortunately, people have a natural desire — even though it may be an unconscious desire — to Spiritually evolve. It is, after all, the true purpose of human existence.
When someone tries to break away from the contrived illusions more direct methods are needed to return the slave to a state of ignorance. Today, various methods which cause brain damage — generally performed by psychiatrists — are used to negate any success in Spiritual evolution and return the slave to a state of vacant contentment.
Diversions and Techniques Promoting Inaction
The simplest and most effective diversionary technique is to promote scientific atheismand darwinian evolutionary philosophy as established fact. If you can get someone to buy into this philosophy, their fate is sealed. Even if they experience some contact with another dimension, such as an out-of-body experience, they will follow their programming, dismiss the experience as a delusion and refuse to investigate further. When they die, they will be totally lost and confused, flounder around on some lower Astral plane and eventually reincarnate just as Spiritually ignorant as before.
A side effect of accepting scientific atheism, which totally cripples Spiritual progress, is the acceptance of suicide as a way out of life's problems. Suicide becomes a learned reaction. Consequently, when the Soul is sent back into another physical lifetime, it is likely to commit suicide again when faced with some unpleasant event. It never learns, and this cycle can repeat essentially indefinitely. Dealing with this is one of the most difficult problems faced by the administrators who work on the Astral planes.
For those who want more than scientific atheism, there is mainstream garden variety religion. Mainstream Christianity has developed a clever stonewalling technique that has worked to promote inaction for thousands of years. This technique is centered upon the argument that no one can make any progress until Jesus returns to show the way. In the meantime, people should just do nothing and wait. The effect of this is essentially the same as scientific atheism. No Spiritual progress is made.
Schemes designed to waste time are common. One really off the wall example is the decision in Syria to prohibit vacuum cleaners and standard flat brooms in homes. "Witch type" brooms consisting of a circular straw bundle are allowed. Surely there must be a good reason to keep these terrorist weapons out of the reach of the typical Syrian housewife. The official reason is to make basic housework as difficult and time consuming as possible so as to prevent the woman from having any free idle time which, if allowed, could lead to the emergence of "immoral thoughts". Perfectly logical!
In the western world, complex bureaucracies seem to be deliberately designed to make the path to whatever you want as difficult as possible. Here the apparent motive is to prevent the acquisition of enough free time for any independent thought process. There are just not enough hours in a day to allow for any quiet contemplation of anything.
"Blank time" is always reported as a factor in the development of Spiritual figures. Time alone in the wilderness, time spent meditating alone in some isolated cave or at least periods of dedicated quiet time somewhere figure prominently in historical accounts of these people.
You may know or have heard of kids who spend all their waking hours playing interactive role model video games with other kids on the internet. They eat meals by the computer and never leave except to briefly sleep before returning to the all important game. Their entire life is spent in an imaginary reality. You may want to consider that your "real" life may not be all that different. You play a role. Your attributes are fixed by what society expects based upon that role. You can't change, because others would notice. Your concept of the world beyond your little world is determined by what you see on TV. Daily, you receive your "fix" of carefully choreographed "programming" which appears unusually coherent because, as you may not know or fully comprehend, everything on TV is controlled by a few corporations and all of them are loyal to the official government party line. If you somehow had the opportunity to break from this structured "game" you play from day to day — say, the opportunity to visit other countries and see other cultures — you would likely realize that your existence has not been that much different from the kid addicted to a computer game. You would find that the actual "real" world had very little relationship to the world you had been conditioned to believe existed.
Chemical Control Techniques
"With the use of chemical brain-control agents it may be possible to control the individual and the masses and to do this unobtrusively and without the active cooperation of the victims — not a question for the future — it is here".
This is a quote from the book by Edgar Cayce titled Edgar Cayce on Atlantis. There are references to Dr. Robert Galbraith Heath, and this book bears a copyright date of 1968. The book cites an interview that Heath gave to a newspaper called The Virginia Lighthouse and cites the above statement made by him on November 20, 1966. Heath founded the Department of Psychiatry and Neurology at Tulane University, New Orleans, in 1949 and remained its Chairman until 1980.
During this period, Tulane University actively participated in the CIA mind control project known as MK Ultra [1]. Also, during this period, Tulane became an active member of the secret Institute for Defense Analyses, or IDA, a corporation whose only client is the US government. Heath reportedly performed many experiments there involving electrical stimulation of the brain via surgically implanted electrodes. This work was reportedly partially financed by the CIA and the US military. Heath is now "officially" [11] deceased.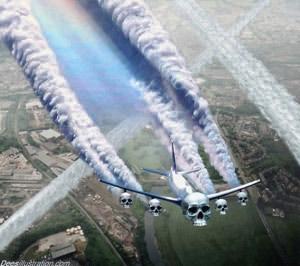 You have been drugged since you were conceived — before you were even born. Your mother was drugged. Soon after birth, you were injected with mercury containing vaccines. And the systematic process of poisoning you never stopped.
By some estimates at least eighty percent of the food in the average supermarket is poison either because it is genetically modified or laced with pesticides and other additives. Even the air is poison now because of geoengineering chemicals sprayed into the upper atmosphere.
It should be noted that things are different in the separate but parallel world of the elite. The Max Keiser show [12] discussed the secret gardens in Japan. These gardens are surrounded by high walls and guarded by the military. They produce the food for the ruling elite. Every plant in the garden has its own health certificate certifying that is pure, healthy and not genetically modified. Obviously, every developed country must have a similar secret supply chain of legitimate food for its ruling class. Certainly the elite know better than anyone that the food supply for the ordinary people is poison. They're not fools. They wouldn't touch the stuff.
Vaccines used for the elite are prepared without the mercury and other toxic additives found in vaccines given to the ordinary people.
Various agents — mainly from plants — have always existed which could be used by those aware of them to harm others or control people by altering their state of consciousness. However, only recently has it become practical to wreck the health of essentially everyone on the planet at the same time. Genetic modification of plants and other life forms used for food has made this possible. Now, quietly, people throughout the world can be sterilized, crippled with serious health problems or even killed by altering the genetic makeup of the food supply. Ordinary people remain generally ignorant of the fact that this awesome power exists and is presently being used against them.
Mind control has become a science. You can't major in it in college because this science is essentially entirely secret. The United States and other countries have spent the equivalent of billions of US dollars investigating and perfecting mind control.
Many secret research projects using unsuspecting or perhaps kidnapped people — some of whom were killed — have been conducted in the past and continue today. We only know about a very few of these projects such as MK Ultra, MK Naomi and Project Other. Even in these projects, specific details are sketchy. From these experiments, practical techniques for creating manchurian candidates and implanting created false personalities and identities have been developed and are in common use today within the secret communities.
Everyone has likely been the victim of some degree of mind control to some extent. Chemical weapons designed to mentally cripple people and render them drooling idiots are freely sold as prescription drugs in drugstores and are available to doctors to use as they please.
The lives of many kids are destroyed by these "drugs" because they have no ability to resist and their parents are ignorant and believe doctors can "do no harm". Actually, today's doctors are agents of the state. Many have top secret clearances and embrace classic Nazi philosophies such as eugenics. Their function is to watch you and make sure you "die appropriately" so as not to burden society. Anything they learn about you and anything you tell them is freely available to anyone in the intelligence community who is curious about you.
Only members of the super elite who are entitled to access top secret medicine will receive legitimate supportive medical care. Ordinary people will be deliberately allowed to die even though doctors with top secret clearances know of effective treatments which would cure them but which are classified and reserved for the chosen elite.
There is no such thing as an incurable disease any more. All the cures have been discovered. If you die, it is because you are not considered important enough to live and not because the cure does not exist.
Common sense should suggest to you that the lives of the elite have statistically different characteristics. For example, members of congress do not live sheltered lives. They work in close quarters and travel extensively both locally and internationally. They are always hanging out with prostitutes as well as playing with the young congressional pages.
Washington D.C. is reported to have more brothels than fast food joints. Strangely, however, these people do not get sick. Have you ever heard that congress had to shut down because everyone was coming down with some infection. It happens in other close populations, so what would make them exempt?
Understanding Astral Damage
Living things have an Astral component. For example, when you cut a leaf and then see the complete leaf on a Kirlian photo you are viewing the Astral component which was unaffected by cutting the physical component because it does not exist in the physical dimension.
Over one hundred years ago, practical techniques for viewing the human Aura were developed by Walter J. Kilner [4]. The original technique used dicyanin dye and a later technique used special glasses. You can't find either one today. In his research, Kilner was able to demonstrate that defects in the human Aura appeared before some corresponding disease manifested in the physical body.
Therefore, he was able to detect and prevent an adverse physical condition before it ever physically materialized. So, you ask, why don't we have this marvelous medical technique available today? Well, we do. It is in use in top secret medicine. However, only the approved elite now have access to it. The information has been removed from public knowledge and classified.
In conventional allopathic medicine, which is based upon scientific atheism and sold to the general public, there is officially no such thing as an Astral body. Conventional medicine denies the existence of anything beyond the physical dimension. Since the Astral body officially does not exist, it is not recognized as a crime to deliberately harm it.
Damage to the Astral body can be compared to damage to the physical body. If you punch holes in the physical body by cutting it, shooting bullets at it or whatever, blood runs out and germs get in. If you cause enough damage, the body dies. Astral bodies do not die, but can suffer critical energy losses. Similar to physical bodies, punching holes in the Astral body allows essential energy to escape and harmful energies to enter.
There are many events which can harm your Astral body. It is in your interest to understand these events because your Astral body will be your primary body when your physical body dies. If it has been damaged, you will be at a severe disadvantage. The chosen elite have perfect Auras because they can use the Aura balancing machines available to them at any top secret medicine provider. However, you cannot.
Also, the ruling elite seem to take some delight in causing harm to the "ordinary" people. Consequently, many drugs, food additives, GMO foods and industrial chemicals found in the environment cause Astral damage. Chemicals recognized as poisons and banned in other countries can be freely added to foods given to ordinary people in the US.
Obviously, there must exist a secret supply chain of safe food and water which is available to the chosen since they know of the contamination and certainly would not want to harm themselves or their friends.
There are ways to closely duplicate the secret techniques available only to the elite. If you can see auras or can find a reputable psychic who can, you can approximate the techniques developed by Kilner and available to everyone over a hundred years ago. Although the secret aura balancing machines are more accurate, a competent psychic healer can do the same thing. Actually, since psychics have always existed, similar techniques have been available throughout the ages to those who were aware.
Fluoride
The concept of adding fluoride to drinking water for the purpose of mind control is said to have originated in the 1930′s as a result of collaboration between German and Russian scientists [2]. Sodium fluoride was originally used and was found to cause a "mild lobotomy" in people who consumed small quantities. The effects were considered to be non reversible after one year of continuous use of the tainted water. Hitler added sodium fluoride to the water in his concentration camps to make the prisoners docile and cooperative as they waited for death.
Sodium fluoride (NaF) is used today in personal products like toothpaste. To poison the water supply of an entire country with sodium fluoride would be expensive. However, it just so happens that there is a waste product created during the manufacture of phosphate fertilizers, Fluorosilicic acid (H2SiF6), which is classified as hazardous waste and would be expensive to dispose of under EPA guidelines.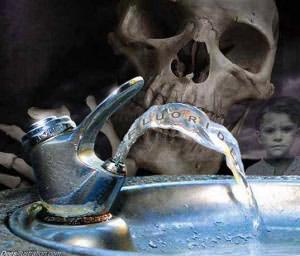 There is lots of this stuff available. This is the poison added to the public water supply in the US and some other countries. It is actually economical for industry because they don't have to pay for hazardous waste disposal. They just pump it into the public water supply.
In the human body, fluoride has an affinity for the pineal gland in the brain. The pineal gland is associated with the "third eye". Everyone has this third eye, but few are aware of it or know how to activate and use it.
Although the pineal gland is part of the physical body, the associated third eye is part of the Astral body and so is invisible in the physical dimension. The third eye allows you to see and communicate with the non-physical dimensions while fully awake and functioning in the physical dimension. So, you could see and carry on a conversation with someone in the physical dimension while invisibly also viewing and communicating with some entity on another plane of existence.
The standard Christian bible refers to the third eye with the phrase, "If thy eye be single thy whole body will be filled with light". However, only students of mysticism would recognize the true meaning of this quote.
Obviously, having this ability would be a threat to the security of any totalitarian society. Poisoning with fluoride destroys this ability and so solves that problem. Literature is available if you wish more detailed information. Simply search using the phrase "fluoride third eye".
On the chance that fluoride in the water is not sufficient to destroy any psychic abilities you may have, there are more aggressive ways to get fluoride into your brain. Here are some structural models of popular psychiatric drugs:
Notice that the element Fluorine (symbolized by its standard chemical symbol "F") figures prominently in all these compounds.
These drugs are used to cause "chemical lobotomy". By blocking communication channels with the higher levels of the human brain, they effectively convert the victim into a lower form of animal. Lower animals do not have the frontal lobes possessed by humans. That is what makes humans special. Disabling the frontal lobes effectively transforms a natural human being into, basically, a docile and obedient house pet which can be trained like a dog.
Incidentally, Fluorine also figures prominently in Sarin nerve gas.
For a more in depth study search YouTube for the free documentary Flouridegate — An American Tragedy by David Kennedy.
They All Drink From the Same Trough
If you casually look out upon the institutions of the world, it may appear to you that they are independent, discrete entities. However, they are not. They are all components of a collective which has successfully hidden its existence and true nature from the general population for generations.
Let's begin with the media in the US. Although it may appear to you that there are thousands of independent sources reporting "news", 90% of all media is controlled by six corporations. They are General Electric, News-Corp, Disney, Viacom, Time-Warner and CBS.
In the US, people believe they are protected from tyranny by the concept of "separation of powers" — that the executive, legislative and judicial branches of government are staffed by independent thinkers who "check and balance" each other. This is also a deception.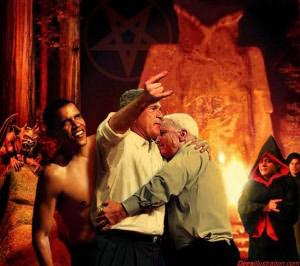 Once a year, at the end of July, there is a secret gathering on private property in the redwood forest of California called the Bohemian Grove. Although this annual meeting has been going on for over one hundred years, it is only during the last several years that outsiders have begun to learn of its existence. The only reason they have is because of the internet and independent journalism. Leaders from the mainstream media are all members of this secret club and so never even report its existence.
Who else goes to this annual secret "party"? Well, for want of a better name, we will call them the "Trusted Satanists". They are the leaders of all the major corporations, banks and representatives from all the major branches of the US government as well as foreign governments.
Although these men outwardly support the concept of capitalism for the masses, this elite group, among themselves, are perhaps best described as "rich socialists". Only men are allowed. For recreation, a stable of prostitutes — both male and female — are kept nearby off-site. The male prostitutes could theoretically enter the Grove.
The "party" begins with a Satanic ritual called "Cremation of Care" (i.e., "we don't care") which features the burning of a coffin at the base of a huge statue of an owl. Walter Cronkite reportedly was the official announcer at the grove until his death.
A secretly filmed video of this event is available on YouTube. It is supposed to be a "simulated" child sacrifice. However, since the CIA, FBI and NSA attend the ritual, who is going to complain on the chance it is a real sacrifice of a human child? After all, they are all trusted Satanists.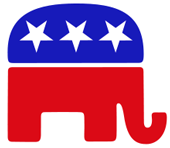 Most attendees from the United States are members of the Republican party. This is completely predictable in view of the fact that the US Republican party flaunts its affiliation with the "dark side" by prominently using the inverted star symbol on its official logo.
During the two week period, corporate leaders, the "independent" government regulators who supposedly keep corporations honest, the leaders from the executive, legislative and judicial branches of US government who are supposed to be "checking and balancing" each other, as well as the media moguls who we "trust" to report the truth, are all running around naked in the woods — pissing on the trees, playing with each other, and the male prostitutes as well as the off-site female prostitutes, and "having discussions".
Well, what are they "having discussions" about? They are discussing what they plan to do with "their world". The Manhattan Project to develop the first atomic bomb was reportedly planned at one of these discussions years ago. What about you? What about your future? What about any expectation of happiness you may have? Well, you see, you "don't need to know". Remember, "If you are not one of us, you are nothing".
Blueprints For the New World
Overview
If this link [7] is still active, it would be in your interest to read through it. This document is a transcript of a speech given by one of the insiders in the year 1969. He boldly states,"Everything is in place and no one can stop us now".
The article details how people ("people" means the slave class who are "nothing"; recall: "If you are not one of us, you are nothing") will just have to get used to changes such needing permission to have children, accepting mandated euthanasia as the law and total surveillance. Essentially all goals are now achieved, although some still remain guarded secrets.
The 1960′s was the period when physical death was eliminated. Of course, this "privilege" is only available to the select Satanic oligarchs. Effective cures for all diseases were also developed. The speaker [7] states that the cures are on file in the Rockefeller Institute. Of course, most are classified and only available to the chosen elite.
Infrastructure
The PBS documentary, Top Secret America [8], presents a good overview of the secret world of the elite. You may think no one is paying attention to the infrastructure in America because streets are in disrepair and bridges are falling down. However, you would be wrong. A tremendous amount of money is being spent on infrastructure in America — for the chosen elite. You will never see it and you will have no need for the decaying bridges and streets because you won't be around to use them. You, as well as 90+ percent of the current population, will be killed in the "Great Culling".
The new infrastructure is quite elaborate as the documentary explains. It consists of thousands of buildings which have a few stories visible above ground but which then extend for 90+ stories underground. All amenities are available within these secret structures which are basically self-sufficient.
It is important for the buildings to reach deep underground so that the lower levels can connect to the secret underground transport network. This network is global and provides safe high speed transport for the elite. Whenever the network crosses a tectonic plate, massive amounts of silicone are used to allow the transport tunnel to flex as needed. The network has access points in all countries. However, these points remain secret in countries which have yet to be subdued and co-opted into the new world order.
NWO Enabling Documents
The treaty known as the Trans-Pacific Partnership appears to be the formal enabling document for the new world. The actual document is secret and only high level corporate executives and politicians are allowed to see it.
Even after the treaty goes into force, its contents will remain secret. Because, in the United States, treaties must be openly debated in congress, the treaty is being called an "agreement" to circumvent the law and keep its contents secret. However, some details have become known.
Although the planet is officially divided into "sovereign" countries, it is overlaid with a network of transnational corporations. This network basically forms a parallel government which encircles the globe. The Trans-Pacific Partnership is designed to cause any country which signs on to surrender its national sovereignty to a secret committee composed of corporate executives. This committee can then alter the constitution and laws of any country which has accepted the treaty as suits their whim. There will be no appeal against this.
Under the treaty, there will be only one purpose to human life. That purpose will be to maximize the profits of the cabal of transnational corporations which will now be essentially a single global corporation in absolute control of the world. This effectively institutionalizes the new world order.
What does this mean for you? Well, to begin with, there can be no retirement. Paying for retirement would negatively impact corporate profits. So, if you can't work, you will be killed. Taking care of sick people would also drain corporate profits. It would be more profitable just to kill the sick and replace them with young, healthy slaves. Disabilities — forget it — disabled kids will never make it out of the womb alive.
Reeducation
To come into compliance with the philosophy of the new world, people will need to be reeducated. Military instruction documents [6] are already teaching that the Founding Fathers of the United States were extremists and anyone who thinks like them would not be suited for today's military.
Well, what did these radical extremists think?
"We hold these truths to be self-evident, that all men are created equal, that they are endowed by their Creator with certain unalienable Rights, that among these are Life, Liberty and the pursuit of Happiness."
Obviously, these principles are not compatible with the new world. The idea of a "Creator" conflicts with the official doctrine of Evolution. We can't have that. People must accept that they and the universe they live in is simply an "accident".
People are already realizing that Liberty and Happiness are gone. They know now that they live under constant surveillance and their lives get worse year after year. How about the right to Life? Can't have that. People need to be reeducated to believe that it is their "duty to die" when they are no longer useful to the state (which is now the global corporation).
Of course, the global elite will live physically forever but ordinary people will not know this.
If a world where people are conditioned to want to die and do not want kids but just sleep around for fun sounds vaguely familiar to you, you might recall that this is the future society described in Huxley's classic novel, Brave New World.
Population Modification
Please refer to [9] as a reference source. Today's "great thinkers" seem to be coming into agreement that most people are unnecessary and need to be exterminated for the convenience of the elite. Bill Gates, who has now been accepted into the super exclusive Bilderberg group, has reportedly taken the task of exterminating the third world population by giving them "free" vaccinations which will render them sterile.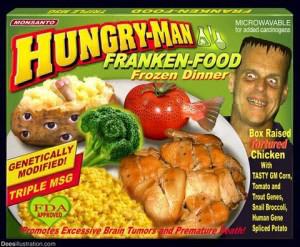 Lots of groups are working on secret sterilization methods. European tests of Monsanto's GM soybeans on hamsters showed the animals became sterile by the third generation [12]. A new gene known as Epicyte [9] is planned to be added to GM corn which will cause immediate sterilization.
Additionally, people are being "eased into" accepting the concept of "after birth abortion". Intellectuals are trying to get people to accept the argument that living human children under three or perhaps even five years old are really "not people but advanced feotuses". Since abortion is already legal, a simple change in the definition of "feotus" would allow young kids to be killed at will for any reason.
Another "new thought" gradually being programmed into the young is the pleasure of the "childless lifestyle". This propaganda seeks to convince people that having kids is too much trouble and they will be happier if they just get sterilized and then run around having lots of sex purely for fun.
These "evolutionary" population control techniques are already in effect. However, the elite likely are not willing to wait several generations to get rid of those they do not need. This brings us to the more direct method commonly called "The Great Culling" which will allow the elite to kill off most of the world's population quickly.
The most likely method will be the release of new designer viruses for which no one will have any natural immunity. Of course, the elite will all get the classified antidote. Preparations for the disposal of the bodies is already complete and stockpiles of plastic coffins — each designed to hold three bodies and manufactured under government contract by Halliburton — have been photographed and documented. Everything is now in place awaiting the "go" command.
Designer Children
Some types of designer children have already been approved for "production". Britain has approved three parent babies [10] and China has proposed a process to artificially fertilize most of a woman's eggs and then examine them to determine which is likely to produce a child with the highest IQ. This will be the only selected egg because Chinese women are only allowed to have one child and must then be sterilized.
In the new world where the only purpose of people will be to do slave labor to serve the elite corporate masters, the concept of allowing the existence of children conceived naturally clearly cannot be allowed. There would be an unexceptable chance for some kind of error that could result, for example, in the creation of a being capable of independent thought who might challenge the establishment.
A man's true worth is measured by the amount of other people's happiness that he can possess and destroy
This is a quote from the docudrama The American Ruling Class [5]. It is worthy of discussion because it is so prophetic.
The Satanic oligarchs who run this world basically exist and thrive on the misery of others. It is not enough just to use and abuse you — they want to consume your Soul. Your misery and suffering is, essentially, their "food". It is the source of their energy.
Ordinary innocent Souls are sustained by the life energy which flows from the Creator. However, since the oligarchs hate God, this energy flow is not available to them. So, they essentially survive by consuming the life energy of the innocent Souls they have captured and enslaved.
Ordinary people do not naturally choose to spend their lives in a state of constant war. They have to be somehow coerced into this behavior. Otherwise, they would likely seek a quiet, peaceful life. The atrocities the US and other warmonger nations force their citizens to commit are so contrary to basic human nature that the US loses more soldiers to suicide than it does to the enemy. The once innocent soldiers find that they simply cannot continue to live with what they have become and the memories of the horrors they have caused to others. The Satanic rulers who create wars, of course, have no problem with this.
Promotions within the inner circles of power are based upon how much evil one has done. The more harm you cause to others the greater your respect. You may have noticed that the stock market, which is a measure of the success of the elite, shows gains during periods when the average person is suffering and losses during periods when, somehow, life for the ordinary person seems to improve. The stock market set a new all time high, for example, during the Vietnam War when innocent young kids were being drafted and slaughtered in Vietnam while peaceful protesters at Penn State were executed by government forces for daring to dissent.
Why You Should Care
On the low Astral planes you will find people — Souls — who are totally lost and confused and seem to move in slow motion. They do not realize they have died. These "people" are not there because they tore up the Bible or burned the Koran or some other offensive act. They are there simply because it is the best they can do. They are using all of the Spiritual energy they have just to maintain this miserable existence. Whatever activities they engaged in while alive had no Spiritual merit and had no effect on developing or increasing their Spiritual energy level. Since the opportunity to do this ended when they died, they will remain strung out in this condition until they reincarnate again at which point they will have another chance to choose activities which enhance Spiritual energies.
You should care because the things you do and the things you fail to do during your brief life here will affect your existence for millions of years in the future.
The other dimensions operate under exact scientific rules just like this dimension. However, the rules are not the same. Because alternate sources of information are available today — mainly because of the internet — it is in your interest to at least investigate the available literature on Spirituality, energy raising techniques and various first-hand reports from people who have successfully visited the neighboring dimensions.
Source:  Walter C. Vetsch   |   3108.info  |  War Is Crime
A scandal is brewing in Chicago which threatens to make Operation Greylord look like a dress rehearsal for a cotillion. Starting with a seemingly innocuous question, tendered to press liaison Jim Grogan at the Attorney Registration and Disciplinary Commission (ARDC) in Illinois, a boil of corruption got inadvertently pricked, which threatens now to reveal a subterranean cancer in the legal system in Illinois.
For those who are unaware of Greylord, here is a bit of history: back in the eighties, a collaborative effort by the FBI, IRS and a couple of outraged judges and attorneys resulted in one of the biggest takedowns of public officials in the history of Illinois. At the end of the 3 1/2 year undercover operation, a total of 92 people were indicted, including 17 judges, 48 lawyers, ten deputy sheriffs, eight policemen, eight court officials, and state legislator James DeLeo.
The extent of the takedown might have mitigated further predatory acts by those in the legal system. Thirty years later, however, the corruption that was supposedly expunged by Greylord has simply become systemic.
Back to Jim Grogan. Grogan, who is an attorney as well as ARDC press liaison, declined to reply to questions from this reporter as to why no statements of economic interests could be found for the attorneys who work for the ARDC. The law governing economic interests reporting is in place to ensure that those working in government capacities are not being influenced by financial lures and temptations. These statements are mandated by 5 ILCS 420 to be filed every year for nearly everyone who works in a government capacity.
Here are relevant clauses from the law, with pivotal sections underlined:
When Grogan failed to respond to the query, Press Secretary Jim Tybor at the Illinois Supreme Court was contacted and astoundingly told this reporter that this law did not apply to the judicial branch. (See 6 and e, above).
Michelle Burton, a paralegal at the ARDC assured this reporter that the ARDC employees are not state employees. However, the website for the ARDC announces that the Commission is an arm of the Illinois Supreme Court.
The ARDC is in a particularly pivotal position. As the Commission responsible for disciplining attorneys, the ARDC functions as a gatekeeper. In that sense, the ARDC defines the legal climate in Illinois. Right now, the ARDC has taken upon its shoulders the regulation of an attorney's right to free speech. Attorney Ken Ditkowsky, who has been practicing law in Chicago area since 1961, is facing disciplinary proceedings for sending emails to federal authorities asking for an investigation of corrupt practices in Illinois courts.
Shades of Greylord . . . Except this time, the feds are turning a deaf ear to evidence of legal malfeasance in Illinois. And Ditkowsky may in fact lose his license to practice law, due to his incisive perceptions and requests for investigation.
Attorney Ken Ditkowsky's concerns about judicial and attorney misconduct began with the adult guardianship of Mary Sykes, an elderly woman who was placed under a guardianship without due process. Another Illinois attorney, JoAnne Denison, is also under disciplinary proceedings due to her maintaining a blog about the Sykes guardianship. (Source)
Ditkowsky soon realized that the phenomenon of what he is calling "elder cleansing" is going on nationwide. And for his act of speaking out against a pervasive assault on a vulnerable demographic group—the elderly and incapacitated—the ARDC has recommended a four year suspension of his license to practice law.
As it turns out, the ARDC attorneys appear to have quite a bit to hide in terms of their economic interests.
If you want to bribe someone, there are only a couple of ways to do this that would not trigger the red flags that are built into the banking infrastructure. One way would be to give someone a big envelope stuffed with cash. Brian Mulroney, a former Prime Minister of Canada, was caught red handed receiving such a bounty and a scandal ensued. (Source)
The other way is through a "loan." The mechanism is simply and virtually opaque—Mr. X takes out a loan, such as a mortgage and Mr. Y pays it back. There are no banking flags to trigger and no embarrassing wads of cash, a la Mulroney, to explain.
The use of such property loans to funnel payola to judges was exposed in a 2009 article, which first appeared in the San Bernardino County Sentinel. Now it seems that those in the Illinois legal system, specifically attorneys at the ARDC, have climbed onto the dinero express.
Jerome Larkin, the Administrator of the ARDC and the individual who has signed the complaint against Ken Ditkowsky, has funneled several million dollars through his property in the last ten years. For example, Larkin took out a loan for $450,000 in December of 2001 and paid it back in exactly five years. In the meantime, he had taken out another $450,000 loan—in October of 2006, which he paid back in just a tad over four years, in January of 2011. In the meantime, he had taken out yet another mortgage—this one for $101,000—in November of 2009, which he was miraculously able to repay in just about a year.
But his unusual loan behavior doesn't stop here. In January of 2011, Larkin took out a whopping $750,000 mortgage on the same piece of property. Larkin must have a direct line to lottery bucks, because he was able to repay this loan by January of 2013.
In the meantime . . . are you getting the picture yet? . . . he took out another $750,000 loan in December of 2012.
Neither Jerome Larkin nor his wife, psychologist Antoinette Krakowski responded to telephone inquiries concerning the amount of money being funneled through their home.
Larkin is the big cheese over at the ARDC. There are other attorneys in the employ of that powerful, shadowy, not-government, not private – commission whose loan history is also questionable, including attorneys Melissa Smart and Sharon Opryzcek.
Apparently, the word about the loan trough is getting out. A check was run on the loan history of attorneys and guardians ad litem, Adam Stern and Cynthia Farenga, whose actions first alerted Ken Ditkowsky to the predatory nature of probate guardianships. Lo and behold, Adam Stern's loan history looks like that of a hyperactive kid in a Ritalin store.
A review of the Cook County recorder's website reveals that Stern has run over a million dollars through his property loans in roughly the last ten years. A couple of examples of quickly repaid large loans taken out by Stern include a $272,000 mortgage taken out on 9/13/2004 and paid back on 2/17/05. Stern also took out a $51,000 mortgage on 9/13/04 and paid it back May of 2005. On October 4, 2004 Stern took out an $80,000 mortgage which he paid back less than three months later.
Adam Stern also has a federal tax lien on his home for $60,000. Stern, who is parenthetically serving as guardian ad litem in the Sykes guardianship and is thus in the responsible position of looking out for OPM—other people's money—can't even pay his own taxes.
Attorney and guardian ad litem Cynthia Farenga's loan history is similarly manic. Farenga is also a guardian ad litem in the Sykes case. For example, Farenga took out a $385,000 loan on 11/09/2006 and paid it off on 6/12/2007. A loan of over a half million dollars – $575,000 to be exact – was paid off by Farenga within five years, on 6/24/2013. Farenga took out a smaller, $244,000 mortgage on 10/16/2003 and paid it back within two years, on 9/28/05. In the meantime, she had taken out another mortgage, this time for an even $300,000 on 9/07/2005, which she quickly reconveyed in less than a year and a half, on 1/08/2007. All told, over two and a quarter million dollars have been funneled through Farenga's property in the last ten years.
The head of a private investigator's firm out in the Southern California area confided in me that judges were coming to him to inquire how to hide their property, so that public searches for these records would not result in transparency. Recently, Judge Ronald Christianson, formerly the Presiding Judge in San Bernardino County, changed the name on the records of his primary residence to "Property Owners." Such tactics will make determinations of suspicious activity increasingly more difficult.
Ditkowsky has filed a complaint with the ARDC referencing the impropriety of Adam Stern working as a GAL when he has failed to fulfill his own tax liabilities. At the time of going to press, other records detailing suspicious financial activity by ARDC attorneys and others are being turned over to a Grand Jury.
The Director of the Administrative Office of the Illinois Supreme Court, Michael Tardy, did not respond to queries from this reporter concerning the economic interests and reporting requirements of the ARDC, which is an arm of the Illinois Supreme Court.
Are Americans ready to accept a police state? Are pastors and Christians ready to accept a police state? Are Republicans and conservatives ready to accept a police state? Are Democrats and liberals ready to accept a police state? Are there truly enough people left in this country who even understand what a police state is, and if they do, would they really support it?
I can hear many readers shouting, "No!" But I truly wonder just how many Americans have already accepted the police state in their hearts and minds. It is absolutely true that before despots and tyrants can put shackles around men's necks, they must first put them around men's hearts. So, just how many of the American people are walking around every day with shackles already around their hearts? How many pastors mount the pulpits with shackles around their hearts? How many teachers enter the classroom with shackles around their hearts? How many State lawmakers walk into their various capitols with shackles around their hearts? How many police officers get into their squad cars with shackles around their hearts? How many military personnel put on their uniforms with shackles around their hearts?
Those of us who are passionate about the freedom fight spend a lot of time discussing and debating the nuances of how best to protect liberty. Except for a precious few, our State governors, attorney generals, legislators, senators, mayors, county commissioners, city councilmen, etc., are doing a fantastically lousy job of honoring their oaths to the Constitution and to the principles contained in our Declaration of Independence and Bill of Rights. Except for a precious few, our pastors, deacons, elders, and church leaders are doing a fantastically lousy job of defending freedom principles. Except for a precious few, our civic and business leaders are doing a fantastically lousy job of defending liberty. And needless to say, you could put the people on Capitol Hill in Washington, D.C., who are even doing diddly-squat about preserving liberty into an old-fashioned phone booth.
Republicans? Most of them have never seen a bill that expands the police state at home and foreign wars abroad that they did not absolutely love. Democrats? Most of them have never seen a bill that expanded government (any government) that they did not absolutely love. Yes, yes, I know that there are a few–a precious few–exceptions to the above, but not many.
But are the American people truly ready to accept a police state? A recent report at InfoWars.com is quite shocking to those of us who tend to believe that most of our fellow Americans would recoil at the thought of an open police state.
Reporting for InfoWars.com, Paul Joseph Watson writes, "After illustrating their enthusiasm for repealing the Bill of Rights, a video shows Americans happily signing a petition to support a 'Nazi-style Orwellian police state,' in what easily represents the most shocking footage of its kind to date.
"Citing issues with how the government shutdown has impacted the ability of the police to 'keep the community safe,' [Mark] Dice tells San Diegans that there is a need to 'increase the Orwellian system.'
"'Not a problem,' responds one man as he signs the petition.
"'We just want to model it after the Nazi Germany system to keep people safe and secure,' Dice tells another individual.
"After signing the petition to 'implement the Orwellian police state,' another man responds, 'You find the pot of money though,' apparently more concerned about how much a Nazi-style police state would cost than its actual consequences.
"'They're trying to cut the budget by 20 per cent so we just want to make sure that we can model the police state after the Nazi Germany system,' Dice tells another couple who sign the petition, before adding, 'Thanks for supporting the police state.'
"'We're going to model it after the Nazi Germany-style police state,' Dice clearly tells another man who signs the petition.
"'We need this Orwellian-style system to keep everybody safe,' Dice tells a woman as she is signing the petition, to which she responds, 'Yeah.'"
See Watson's report at:
Americans Sign Petition to Support "Nazi-Style Orwellian Police State"
So, how many of your friends, relatives, co-workers, neighbors, fellow club members, fellow pastors, and fellow church members would be willing to sign such a petition as mentioned above? Probably more than you would think. Why don't you use Mark Dice's technique and go stand with a petition on a street corner in your town or on a sidewalk outside the entrance of your church and find out? But be prepared for a shock. It is not just San Diegans that are already wearing the shackles around their hearts.
Those of us in the liberty movement are knocking our brains out trying to devise the best strategy to preserve the vestiges of freedom that are left in this country. The assaults against our liberties are ubiquitous–and so are the battlefronts upon which our fellow freedom-fighters are tirelessly and relentlessly defending the hill. Thank God for every one of them! I may or may not agree with each strategy or the people who come up with them, but if they are in the liberty fight, they are my brothers and compatriots.
But it is time for us to ask ourselves, are we living in a country in which a sizeable percentage of people do not care about, and may actually not WANT, liberty? Are we living in a country in which a sizeable percentage of people have already accepted the shackles of tyranny around their hearts?
I'm talking about Democrats and Republicans; Christians and unbelievers; pastors and pagans; liberals and conservatives; whites and blacks; educated and illiterate; rich and poor; men and women; northerners and southerners; easterners and westerners; military and civilians. How many are already wearing the shackles of tyranny around their hearts? I'm afraid far more than most of us want to admit.
At this point, I must make the following observation: if you are living in a State that does not recognize your right to keep and BEAR arms, if you live in a State that significantly impedes your right to possess and CARRY arms, if you live in a State that is unfriendly to the Second Amendment, you are living in a State in which a majority of lawmakers and citizens are already wearing the tyrant's yoke around their hearts–and they want you to wear it, too.  And if you live in a large metropolitan city anywhere, you are living in one of liberty's most inhospitable and hostile places. In all candor, one of the chief reasons why my family and I moved to a small town in a rural State (the Flathead Valley of Montana) is because of what I'm talking about right now.
For more information on our move to Montana, please go to this web page:
I realize that we have our share of big-government weenies here in Montana, too. I know we have a bunch of politicians and people who carry the shackles of tyranny around their hearts. I won't argue that. But I also know that if police agencies in this area attempted a military lockdown such as took place in Boston after the marathon bombings, they would start a modern-day revolution. I KNOW that the majority of people in the Flathead Valley would never submit to such a police state. I also believe that the vast majority of law enforcement officers in this area would never attempt to enact such a police state.
As an example, according to published reports, the average home in the State of Montana has 27 firearms in it. Yes, you read it right: 27. I dare say that the average pickup truck in Montana has more guns in it than the average house in just about any other State.
Ladies and gentlemen, Thomas Jefferson was right: big cities are the "bane" of freedom. And those states that are controlled by big cities are also a major culprit in the demise of liberty.
Several years ago, Boston's Gun Bible (BGB) ranked the states in order of their recognition of the right to keep and bear arms. According to BGB, the freest states are:
1. Vermont
2. Idaho and Kentucky (tie)
3. Louisiana and Alaska (tie)
4. Wyoming
5. Montana
And, again, according to BGB, the least free states are:
1. New Jersey
2. Illinois
3. Hawaii
4. Massachusetts
5. New York
Now, I would personally argue BGB's ranking of Montana as number 5 in the list of freest states–especially when it comes to the Second Amendment. Regardless, notice the absence of the dominance of big-cities within the list of freest states, contrasted with the obvious dominance of big-cities within the list of least free states. In the list of freest states, only Kentucky and Louisiana have a metro area with over one million population. And in the case of Vermont, Idaho, Alaska, Wyoming, and Montana, the State with the largest population is Idaho with just over 1.5 million–in the ENTIRE STATE. The conclusion should be obvious: big cities equal less freedom; rural states equal more freedom.
Ladies and gentlemen, this divergence of philosophy and the willingness or unwillingness of people in big city states and rural states to either accept or reject tyranny is a boiling pot that at some point is going to spill over onto the eye of the stove. Notice that Mr. Dice's petition was asked of people in one of America's largest population centers: San Diego, California. Take that same petition to the streets of Kalispell, Montana; Coeur d'Alene, Idaho; Cheyenne, Wyoming; or Wasilla, Alaska; and the response would be MUCH different.
I don't believe tyranny will come to America all at once; it will come piecemeal, city by city, State by State, and region by region. And liberty will be preserved the same way.
So, are Americans ready to accept a police state? It all depends on where you live.
P.S. This weekend, selected cities across the country will be privileged to see the premiere screening of James Jaeger's fantastic new movie, "MOLON LABE: How The Second Amendment Guarantees America's Freedom." The film features such notable freedomists as Pat Buchanan, Ron Paul, Larry Pratt, G. Edward Griffin, Alex Jones, and, yes, yours truly–along with several others. It is terrific film. The people of the Flathead Valley in Montana are fortunate to be able to attend this premiere showing at the Mountain Cinema 4 theaters in Whitefish, Montana, at 11am Mountain Time, this Saturday, October 26. If you live within driving distance, you are invited to attend this premiere screening. DVDs of the film will be available at the showing.
If you are not able to go see MOLON LABE this weekend and would like to order the DVD of this new film, you may do so NOW. Order the MOLON LABE DVD here: