No doubt you have heard about the War on Drugs, the War on Terror and the War on Happiness. However, you may not be familiar with the War on God, possibly because it would be an unpopular war to discuss publicly. By the "War on God" (definition) we mean the collection of strategies, methods and techniques which have the combined effect of preventing or seriously hampering the efforts of individuals to seek or achieve legitimate Spiritual enlightenment and the Soul's eventual return to God.
The War on God is an ancient war. While the United States and other countries play an active role in this war today, they definitely did not initiate the war. If you want to use the Christian bible as a reference, you could argue that the War on God began shortly after man was created and rejected God in favor of Satan. Clearly, in some form, the War on God has existed throughout human history.
Today, the United States has effectively broken off diplomatic relations with God. The oligarchs who run the country never physically die and so their souls stay on Earth. Apparently, the United States actually believes that its technology, occult knowledge and black magic skills place it in a position which is superior to God.
We know from whistleblowers like David Morehouse that the United States sponsors and trains a cult of psychics to carry out psychic espionage (remote viewing) and also assassinations using psychic black magic techniques. According to clips of his various interviews on YouTube, it was the training in psychic assassinations which caused Morehouse to become disillusioned, quit the secret program and blow the whistle on the operation. Other countries may well operate similar programs but the details will remain unknown until someone defects and exposes them.
The leaders of the United States have always worshiped Satan. The United States was founded by a cult of Satanists known as the Masons and remains under control of that cult today. By rebranding their cult as a nation state, the cult created the appearance of legitimacy. Cult secrets simply transitioned to state secrets. Cult threats to kill anyone telling their secrets transitioned to the crimes of treason and espionage.
Nothing really changed except for the rebranding from a cult to a government. Today, essentially all members of the CIA, NSA and NASA are Masons. All US presidents have been Masons with the two exceptions of Abraham Lincoln and John Kennedy who were both assassinated.
The term "national security" refers to the security of the cult and not to the security of the general population. The Masonic motto is "If you are not one of us, you are nothing". The cult exists only to enrich itself.
The Masons study and practice the occult. Serious study begins after they take a formal oath of allegiance to Satan at the 30th degree initiation. Basic occult knowledge is neutral and everyone who advances Spiritually learns it. However, Masons seek this knowledge to gain power and control over others as opposed to knowledge for personal advancement. This choice, commonly called the Left Hand Path, places them in opposition to the will of God.
If the Satanists simply wanted to sell their Souls to Satan and mind their own business, one could argue that they had that right because they had free choice. However, the situation is not that simple. The Satanic oligarchs did freely choose to worship Satan. However, they also desire a comfortable life. They don't want to do any "grunt" work. Therefore, they have enslaved the remainder of humanity and are holding their Souls prisoner on this planet to service their needs. Therefore, if you, as an innocent Soul, ever plan to escape from this place and return to God, it is in your interest to investigate and gain an understanding of this war so that you will have an opportunity to Spiritually evolve. Otherwise, your Soul will remain a prisoner here — lifetime after lifetime — serving the Satanic overlords essentially forever.
Earth Based Religions
The phrase Earth Based Religions (definition) refers to religious schools which seek and use knowledge, including occult knowledge, to enhance their experiences during their human lifetimes as opposed to using the same knowledge to foster Spiritual development with the ultimate goal of achieving a stable non-physical Spiritual existence.
Although Pagan religions are usually grouped into this category, a more careful examination would reveal that essentially all mainstream religions are Earth based religions. Mainstream religions make constant references to God and Heaven but never explain exactly what they are talking about. Their books concentrate on historical narratives concerning how people in the past lived and coped with the basic problems of human physical existence. They never give details of any level of Spiritual existence or even any specific hints about what life beyond death will be.
Let's try an example. Suppose you have never seen a motor vehicle. You have heard vague stories that they exist, but that is all. Then, suddenly, you find yourself behind the wheel of a car on a high speed road like the US interstate system or the A roads in Britain. What would you guess would be your chance of survival? Try less than zero.
Now suppose you physically die. Suddenly, you find yourself in your Astral body. However, no one ever told you that you have an Astral body. It does not operate under the same rules as a physical body does. It is a very pliant and nimble body. It can travel in time to the past or future, access any plane and subplane in the Astral universe and research the absolute accurate and incorruptible records system known as the Akashic Records to name just a few. But, as in the previous example, you never learned how to "drive" it.
You would have done fine on the highway if you had gradually learned to drive a motor vehicle. You would do fine after death if you had some experience and training with your Astral body. However, no one ever taught you. What practical use is any religion that constantly rants about Heaven but offers no practical advice about your life after this life?
This information may have been a guarded secret in the past, but those days are gone. You can research this information to your heart's content on the internet, locate legitimate Spiritual groups and learn from those who can leave their physical body and explore the non-physical dimensions. But, don't expect any help from a mainstream church.
You might do well to recall the famous quote attributed to Jesus, "The truth will set you free". Mainstream churches are large, rich institutions. They did not get that way by "setting people free". They got that way by terrifying their followers with ridiculous horror stories of what will happen to them if they do not obey their crazy doctrines, stay with them and give them all their money.
Gnostic and other "non-traditional" religions may be Spiritual based as opposed to Earth based. Jesus always reminded everyone that he represented a kingdom "not of this world". If we had accurate records of his true lectures we would no doubt find practical instructions and information about this "other world". We don't have this information because any practical Spiritual teachings he might have given were censored out to create the simplified — but Spiritually sterile — mainstream religions we have today. They are simple to comprehend and follow but will not lead you anywhere except another physical lifetime somewhere on Earth.
Life Before Technology
Before technology life was simple. Although existence was hard, the opportunity for Spiritual experiences was greater than today. Consider, for example, all the empty time you would have as, say, a sheep herder. Nothing to do except make sure the sheep kept moving. In this situation, there was ample opportunity for the mind to wander and perhaps contemplate and glimpse other realities.
Also, and perhaps most important, no electric grid existed on the planet. Electric fields appear as solid "matter" in the Astral dimension and so can affect Astral experiences — generally in a negative way. Artificially created electromagnetic waves which blanket the planet today also have subtle and generally negative effects on living creatures.
Pagan groups generally conduct occult rituals outdoors and away from high population areas. When buildings are used, it is desirable that they be made only of wood and assembled without any metal (nails) and, of course, have no electrical wires.
Both good and evil existed before technology as they always have. It was possible to use psychological propaganda to influence and control susceptible masses of people. However, the positive and negative forces were more in balance. It was not possible for a single group to successfully dominate the planet.
Drugs existed in the form of various plants. Adepts learned how to use them to help or harm others. People with developed psychic abilities existed as they always have and white and black occult schools existed. Legitimate Spiritual masters existed.
Some techniques that thrived have essentially become extinct because the population of the planet has devolved. It is next to impossible to successfully teach Tantra (sex yoga), because today's generation is incapable of the required level of self control. Classic Tibetan yoga techniques are still taught in isolated areas, but the masters — for good reason — will no longer consider trusting outsiders.
Information Control Techniques
Information control is essential for protecting the integrity of a compartment. People are held as slaves by constructing an information box which holds the slaves in an information prison. As long as the "walls" of the compartment remain impenetrable, the compartment — or belief system — will be stable and no slave will escape.
Considerable energy is required to achieve this. Those assigned to protect the walls obviously know that the compartment is an intellectual illusion. Therefore, they must be sworn to secrecy and intimidated in such a way that they will not compromise the integrity of the compartment. It only takes one "leak" to initiate a chain of events which could collapse the compartment and so allow the slaves to escape.
Consider, for example, the Snowden leaks. One person sharing knowledge has totally destroyed the illusion of privacy that most people had accepted as fact. It will not be possible to reconstruct this illusion. The compartment has collapsed.
Similar principles apply in the Spiritual spectrum. Because of the characteristics of the human bodies in use on this planet, most people do not retain any conscious memory of events before they were born. This is not universally true. Life forms on many other planets retain the memories of previous existences. Because humans generally do not have this recall, they are easily enslaved and can be conditioned to believe most anything.
To maintain a state of Spiritual ignorance it is important to institute methods which will prevent people from realizing that they are actually Souls experiencing a constructed illusion. People somehow reaching this state, sometimes referred to as "self realization", will no longer respond to establishment propaganda and are generally considered a threat to the current social order.
The easiest and most direct method to achieve a stable slave population is simply not to talk about anything even vaguely esoteric. For example, how often have you heard the words astral, chakra or aura mentioned on a mainstream TV channel?
Most people will then likely "remain asleep" throughout their entire lifetime and will be no problem. Unfortunately, people have a natural desire — even though it may be an unconscious desire — to Spiritually evolve. It is, after all, the true purpose of human existence.
When someone tries to break away from the contrived illusions more direct methods are needed to return the slave to a state of ignorance. Today, various methods which cause brain damage — generally performed by psychiatrists — are used to negate any success in Spiritual evolution and return the slave to a state of vacant contentment.
Diversions and Techniques Promoting Inaction
The simplest and most effective diversionary technique is to promote scientific atheismand darwinian evolutionary philosophy as established fact. If you can get someone to buy into this philosophy, their fate is sealed. Even if they experience some contact with another dimension, such as an out-of-body experience, they will follow their programming, dismiss the experience as a delusion and refuse to investigate further. When they die, they will be totally lost and confused, flounder around on some lower Astral plane and eventually reincarnate just as Spiritually ignorant as before.
A side effect of accepting scientific atheism, which totally cripples Spiritual progress, is the acceptance of suicide as a way out of life's problems. Suicide becomes a learned reaction. Consequently, when the Soul is sent back into another physical lifetime, it is likely to commit suicide again when faced with some unpleasant event. It never learns, and this cycle can repeat essentially indefinitely. Dealing with this is one of the most difficult problems faced by the administrators who work on the Astral planes.
For those who want more than scientific atheism, there is mainstream garden variety religion. Mainstream Christianity has developed a clever stonewalling technique that has worked to promote inaction for thousands of years. This technique is centered upon the argument that no one can make any progress until Jesus returns to show the way. In the meantime, people should just do nothing and wait. The effect of this is essentially the same as scientific atheism. No Spiritual progress is made.
Schemes designed to waste time are common. One really off the wall example is the decision in Syria to prohibit vacuum cleaners and standard flat brooms in homes. "Witch type" brooms consisting of a circular straw bundle are allowed. Surely there must be a good reason to keep these terrorist weapons out of the reach of the typical Syrian housewife. The official reason is to make basic housework as difficult and time consuming as possible so as to prevent the woman from having any free idle time which, if allowed, could lead to the emergence of "immoral thoughts". Perfectly logical!
In the western world, complex bureaucracies seem to be deliberately designed to make the path to whatever you want as difficult as possible. Here the apparent motive is to prevent the acquisition of enough free time for any independent thought process. There are just not enough hours in a day to allow for any quiet contemplation of anything.
"Blank time" is always reported as a factor in the development of Spiritual figures. Time alone in the wilderness, time spent meditating alone in some isolated cave or at least periods of dedicated quiet time somewhere figure prominently in historical accounts of these people.
You may know or have heard of kids who spend all their waking hours playing interactive role model video games with other kids on the internet. They eat meals by the computer and never leave except to briefly sleep before returning to the all important game. Their entire life is spent in an imaginary reality. You may want to consider that your "real" life may not be all that different. You play a role. Your attributes are fixed by what society expects based upon that role. You can't change, because others would notice. Your concept of the world beyond your little world is determined by what you see on TV. Daily, you receive your "fix" of carefully choreographed "programming" which appears unusually coherent because, as you may not know or fully comprehend, everything on TV is controlled by a few corporations and all of them are loyal to the official government party line. If you somehow had the opportunity to break from this structured "game" you play from day to day — say, the opportunity to visit other countries and see other cultures — you would likely realize that your existence has not been that much different from the kid addicted to a computer game. You would find that the actual "real" world had very little relationship to the world you had been conditioned to believe existed.
Chemical Control Techniques
"With the use of chemical brain-control agents it may be possible to control the individual and the masses and to do this unobtrusively and without the active cooperation of the victims — not a question for the future — it is here".
This is a quote from the book by Edgar Cayce titled Edgar Cayce on Atlantis. There are references to Dr. Robert Galbraith Heath, and this book bears a copyright date of 1968. The book cites an interview that Heath gave to a newspaper called The Virginia Lighthouse and cites the above statement made by him on November 20, 1966. Heath founded the Department of Psychiatry and Neurology at Tulane University, New Orleans, in 1949 and remained its Chairman until 1980.
During this period, Tulane University actively participated in the CIA mind control project known as MK Ultra [1]. Also, during this period, Tulane became an active member of the secret Institute for Defense Analyses, or IDA, a corporation whose only client is the US government. Heath reportedly performed many experiments there involving electrical stimulation of the brain via surgically implanted electrodes. This work was reportedly partially financed by the CIA and the US military. Heath is now "officially" [11] deceased.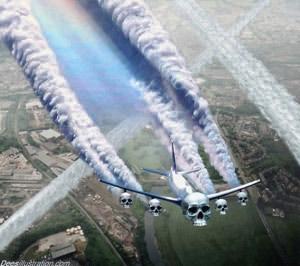 You have been drugged since you were conceived — before you were even born. Your mother was drugged. Soon after birth, you were injected with mercury containing vaccines. And the systematic process of poisoning you never stopped.
By some estimates at least eighty percent of the food in the average supermarket is poison either because it is genetically modified or laced with pesticides and other additives. Even the air is poison now because of geoengineering chemicals sprayed into the upper atmosphere.
It should be noted that things are different in the separate but parallel world of the elite. The Max Keiser show [12] discussed the secret gardens in Japan. These gardens are surrounded by high walls and guarded by the military. They produce the food for the ruling elite. Every plant in the garden has its own health certificate certifying that is pure, healthy and not genetically modified. Obviously, every developed country must have a similar secret supply chain of legitimate food for its ruling class. Certainly the elite know better than anyone that the food supply for the ordinary people is poison. They're not fools. They wouldn't touch the stuff.
Vaccines used for the elite are prepared without the mercury and other toxic additives found in vaccines given to the ordinary people.
Various agents — mainly from plants — have always existed which could be used by those aware of them to harm others or control people by altering their state of consciousness. However, only recently has it become practical to wreck the health of essentially everyone on the planet at the same time. Genetic modification of plants and other life forms used for food has made this possible. Now, quietly, people throughout the world can be sterilized, crippled with serious health problems or even killed by altering the genetic makeup of the food supply. Ordinary people remain generally ignorant of the fact that this awesome power exists and is presently being used against them.
Mind control has become a science. You can't major in it in college because this science is essentially entirely secret. The United States and other countries have spent the equivalent of billions of US dollars investigating and perfecting mind control.
Many secret research projects using unsuspecting or perhaps kidnapped people — some of whom were killed — have been conducted in the past and continue today. We only know about a very few of these projects such as MK Ultra, MK Naomi and Project Other. Even in these projects, specific details are sketchy. From these experiments, practical techniques for creating manchurian candidates and implanting created false personalities and identities have been developed and are in common use today within the secret communities.
Everyone has likely been the victim of some degree of mind control to some extent. Chemical weapons designed to mentally cripple people and render them drooling idiots are freely sold as prescription drugs in drugstores and are available to doctors to use as they please.
The lives of many kids are destroyed by these "drugs" because they have no ability to resist and their parents are ignorant and believe doctors can "do no harm". Actually, today's doctors are agents of the state. Many have top secret clearances and embrace classic Nazi philosophies such as eugenics. Their function is to watch you and make sure you "die appropriately" so as not to burden society. Anything they learn about you and anything you tell them is freely available to anyone in the intelligence community who is curious about you.
Only members of the super elite who are entitled to access top secret medicine will receive legitimate supportive medical care. Ordinary people will be deliberately allowed to die even though doctors with top secret clearances know of effective treatments which would cure them but which are classified and reserved for the chosen elite.
There is no such thing as an incurable disease any more. All the cures have been discovered. If you die, it is because you are not considered important enough to live and not because the cure does not exist.
Common sense should suggest to you that the lives of the elite have statistically different characteristics. For example, members of congress do not live sheltered lives. They work in close quarters and travel extensively both locally and internationally. They are always hanging out with prostitutes as well as playing with the young congressional pages.
Washington D.C. is reported to have more brothels than fast food joints. Strangely, however, these people do not get sick. Have you ever heard that congress had to shut down because everyone was coming down with some infection. It happens in other close populations, so what would make them exempt?
Understanding Astral Damage
Living things have an Astral component. For example, when you cut a leaf and then see the complete leaf on a Kirlian photo you are viewing the Astral component which was unaffected by cutting the physical component because it does not exist in the physical dimension.
Over one hundred years ago, practical techniques for viewing the human Aura were developed by Walter J. Kilner [4]. The original technique used dicyanin dye and a later technique used special glasses. You can't find either one today. In his research, Kilner was able to demonstrate that defects in the human Aura appeared before some corresponding disease manifested in the physical body.
Therefore, he was able to detect and prevent an adverse physical condition before it ever physically materialized. So, you ask, why don't we have this marvelous medical technique available today? Well, we do. It is in use in top secret medicine. However, only the approved elite now have access to it. The information has been removed from public knowledge and classified.
In conventional allopathic medicine, which is based upon scientific atheism and sold to the general public, there is officially no such thing as an Astral body. Conventional medicine denies the existence of anything beyond the physical dimension. Since the Astral body officially does not exist, it is not recognized as a crime to deliberately harm it.
Damage to the Astral body can be compared to damage to the physical body. If you punch holes in the physical body by cutting it, shooting bullets at it or whatever, blood runs out and germs get in. If you cause enough damage, the body dies. Astral bodies do not die, but can suffer critical energy losses. Similar to physical bodies, punching holes in the Astral body allows essential energy to escape and harmful energies to enter.
There are many events which can harm your Astral body. It is in your interest to understand these events because your Astral body will be your primary body when your physical body dies. If it has been damaged, you will be at a severe disadvantage. The chosen elite have perfect Auras because they can use the Aura balancing machines available to them at any top secret medicine provider. However, you cannot.
Also, the ruling elite seem to take some delight in causing harm to the "ordinary" people. Consequently, many drugs, food additives, GMO foods and industrial chemicals found in the environment cause Astral damage. Chemicals recognized as poisons and banned in other countries can be freely added to foods given to ordinary people in the US.
Obviously, there must exist a secret supply chain of safe food and water which is available to the chosen since they know of the contamination and certainly would not want to harm themselves or their friends.
There are ways to closely duplicate the secret techniques available only to the elite. If you can see auras or can find a reputable psychic who can, you can approximate the techniques developed by Kilner and available to everyone over a hundred years ago. Although the secret aura balancing machines are more accurate, a competent psychic healer can do the same thing. Actually, since psychics have always existed, similar techniques have been available throughout the ages to those who were aware.
Fluoride
The concept of adding fluoride to drinking water for the purpose of mind control is said to have originated in the 1930′s as a result of collaboration between German and Russian scientists [2]. Sodium fluoride was originally used and was found to cause a "mild lobotomy" in people who consumed small quantities. The effects were considered to be non reversible after one year of continuous use of the tainted water. Hitler added sodium fluoride to the water in his concentration camps to make the prisoners docile and cooperative as they waited for death.
Sodium fluoride (NaF) is used today in personal products like toothpaste. To poison the water supply of an entire country with sodium fluoride would be expensive. However, it just so happens that there is a waste product created during the manufacture of phosphate fertilizers, Fluorosilicic acid (H2SiF6), which is classified as hazardous waste and would be expensive to dispose of under EPA guidelines.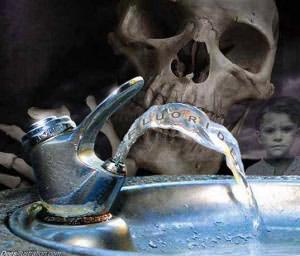 There is lots of this stuff available. This is the poison added to the public water supply in the US and some other countries. It is actually economical for industry because they don't have to pay for hazardous waste disposal. They just pump it into the public water supply.
In the human body, fluoride has an affinity for the pineal gland in the brain. The pineal gland is associated with the "third eye". Everyone has this third eye, but few are aware of it or know how to activate and use it.
Although the pineal gland is part of the physical body, the associated third eye is part of the Astral body and so is invisible in the physical dimension. The third eye allows you to see and communicate with the non-physical dimensions while fully awake and functioning in the physical dimension. So, you could see and carry on a conversation with someone in the physical dimension while invisibly also viewing and communicating with some entity on another plane of existence.
The standard Christian bible refers to the third eye with the phrase, "If thy eye be single thy whole body will be filled with light". However, only students of mysticism would recognize the true meaning of this quote.
Obviously, having this ability would be a threat to the security of any totalitarian society. Poisoning with fluoride destroys this ability and so solves that problem. Literature is available if you wish more detailed information. Simply search using the phrase "fluoride third eye".
On the chance that fluoride in the water is not sufficient to destroy any psychic abilities you may have, there are more aggressive ways to get fluoride into your brain. Here are some structural models of popular psychiatric drugs:
Notice that the element Fluorine (symbolized by its standard chemical symbol "F") figures prominently in all these compounds.
These drugs are used to cause "chemical lobotomy". By blocking communication channels with the higher levels of the human brain, they effectively convert the victim into a lower form of animal. Lower animals do not have the frontal lobes possessed by humans. That is what makes humans special. Disabling the frontal lobes effectively transforms a natural human being into, basically, a docile and obedient house pet which can be trained like a dog.
Incidentally, Fluorine also figures prominently in Sarin nerve gas.
For a more in depth study search YouTube for the free documentary Flouridegate — An American Tragedy by David Kennedy.
They All Drink From the Same Trough
If you casually look out upon the institutions of the world, it may appear to you that they are independent, discrete entities. However, they are not. They are all components of a collective which has successfully hidden its existence and true nature from the general population for generations.
Let's begin with the media in the US. Although it may appear to you that there are thousands of independent sources reporting "news", 90% of all media is controlled by six corporations. They are General Electric, News-Corp, Disney, Viacom, Time-Warner and CBS.
In the US, people believe they are protected from tyranny by the concept of "separation of powers" — that the executive, legislative and judicial branches of government are staffed by independent thinkers who "check and balance" each other. This is also a deception.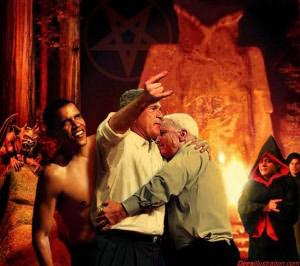 Once a year, at the end of July, there is a secret gathering on private property in the redwood forest of California called the Bohemian Grove. Although this annual meeting has been going on for over one hundred years, it is only during the last several years that outsiders have begun to learn of its existence. The only reason they have is because of the internet and independent journalism. Leaders from the mainstream media are all members of this secret club and so never even report its existence.
Who else goes to this annual secret "party"? Well, for want of a better name, we will call them the "Trusted Satanists". They are the leaders of all the major corporations, banks and representatives from all the major branches of the US government as well as foreign governments.
Although these men outwardly support the concept of capitalism for the masses, this elite group, among themselves, are perhaps best described as "rich socialists". Only men are allowed. For recreation, a stable of prostitutes — both male and female — are kept nearby off-site. The male prostitutes could theoretically enter the Grove.
The "party" begins with a Satanic ritual called "Cremation of Care" (i.e., "we don't care") which features the burning of a coffin at the base of a huge statue of an owl. Walter Cronkite reportedly was the official announcer at the grove until his death.
A secretly filmed video of this event is available on YouTube. It is supposed to be a "simulated" child sacrifice. However, since the CIA, FBI and NSA attend the ritual, who is going to complain on the chance it is a real sacrifice of a human child? After all, they are all trusted Satanists.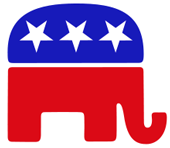 Most attendees from the United States are members of the Republican party. This is completely predictable in view of the fact that the US Republican party flaunts its affiliation with the "dark side" by prominently using the inverted star symbol on its official logo.
During the two week period, corporate leaders, the "independent" government regulators who supposedly keep corporations honest, the leaders from the executive, legislative and judicial branches of US government who are supposed to be "checking and balancing" each other, as well as the media moguls who we "trust" to report the truth, are all running around naked in the woods — pissing on the trees, playing with each other, and the male prostitutes as well as the off-site female prostitutes, and "having discussions".
Well, what are they "having discussions" about? They are discussing what they plan to do with "their world". The Manhattan Project to develop the first atomic bomb was reportedly planned at one of these discussions years ago. What about you? What about your future? What about any expectation of happiness you may have? Well, you see, you "don't need to know". Remember, "If you are not one of us, you are nothing".
Blueprints For the New World
Overview
If this link [7] is still active, it would be in your interest to read through it. This document is a transcript of a speech given by one of the insiders in the year 1969. He boldly states,"Everything is in place and no one can stop us now".
The article details how people ("people" means the slave class who are "nothing"; recall: "If you are not one of us, you are nothing") will just have to get used to changes such needing permission to have children, accepting mandated euthanasia as the law and total surveillance. Essentially all goals are now achieved, although some still remain guarded secrets.
The 1960′s was the period when physical death was eliminated. Of course, this "privilege" is only available to the select Satanic oligarchs. Effective cures for all diseases were also developed. The speaker [7] states that the cures are on file in the Rockefeller Institute. Of course, most are classified and only available to the chosen elite.
Infrastructure
The PBS documentary, Top Secret America [8], presents a good overview of the secret world of the elite. You may think no one is paying attention to the infrastructure in America because streets are in disrepair and bridges are falling down. However, you would be wrong. A tremendous amount of money is being spent on infrastructure in America — for the chosen elite. You will never see it and you will have no need for the decaying bridges and streets because you won't be around to use them. You, as well as 90+ percent of the current population, will be killed in the "Great Culling".
The new infrastructure is quite elaborate as the documentary explains. It consists of thousands of buildings which have a few stories visible above ground but which then extend for 90+ stories underground. All amenities are available within these secret structures which are basically self-sufficient.
It is important for the buildings to reach deep underground so that the lower levels can connect to the secret underground transport network. This network is global and provides safe high speed transport for the elite. Whenever the network crosses a tectonic plate, massive amounts of silicone are used to allow the transport tunnel to flex as needed. The network has access points in all countries. However, these points remain secret in countries which have yet to be subdued and co-opted into the new world order.
NWO Enabling Documents
The treaty known as the Trans-Pacific Partnership appears to be the formal enabling document for the new world. The actual document is secret and only high level corporate executives and politicians are allowed to see it.
Even after the treaty goes into force, its contents will remain secret. Because, in the United States, treaties must be openly debated in congress, the treaty is being called an "agreement" to circumvent the law and keep its contents secret. However, some details have become known.
Although the planet is officially divided into "sovereign" countries, it is overlaid with a network of transnational corporations. This network basically forms a parallel government which encircles the globe. The Trans-Pacific Partnership is designed to cause any country which signs on to surrender its national sovereignty to a secret committee composed of corporate executives. This committee can then alter the constitution and laws of any country which has accepted the treaty as suits their whim. There will be no appeal against this.
Under the treaty, there will be only one purpose to human life. That purpose will be to maximize the profits of the cabal of transnational corporations which will now be essentially a single global corporation in absolute control of the world. This effectively institutionalizes the new world order.
What does this mean for you? Well, to begin with, there can be no retirement. Paying for retirement would negatively impact corporate profits. So, if you can't work, you will be killed. Taking care of sick people would also drain corporate profits. It would be more profitable just to kill the sick and replace them with young, healthy slaves. Disabilities — forget it — disabled kids will never make it out of the womb alive.
Reeducation
To come into compliance with the philosophy of the new world, people will need to be reeducated. Military instruction documents [6] are already teaching that the Founding Fathers of the United States were extremists and anyone who thinks like them would not be suited for today's military.
Well, what did these radical extremists think?
"We hold these truths to be self-evident, that all men are created equal, that they are endowed by their Creator with certain unalienable Rights, that among these are Life, Liberty and the pursuit of Happiness."
Obviously, these principles are not compatible with the new world. The idea of a "Creator" conflicts with the official doctrine of Evolution. We can't have that. People must accept that they and the universe they live in is simply an "accident".
People are already realizing that Liberty and Happiness are gone. They know now that they live under constant surveillance and their lives get worse year after year. How about the right to Life? Can't have that. People need to be reeducated to believe that it is their "duty to die" when they are no longer useful to the state (which is now the global corporation).
Of course, the global elite will live physically forever but ordinary people will not know this.
If a world where people are conditioned to want to die and do not want kids but just sleep around for fun sounds vaguely familiar to you, you might recall that this is the future society described in Huxley's classic novel, Brave New World.
Population Modification
Please refer to [9] as a reference source. Today's "great thinkers" seem to be coming into agreement that most people are unnecessary and need to be exterminated for the convenience of the elite. Bill Gates, who has now been accepted into the super exclusive Bilderberg group, has reportedly taken the task of exterminating the third world population by giving them "free" vaccinations which will render them sterile.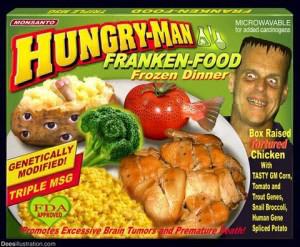 Lots of groups are working on secret sterilization methods. European tests of Monsanto's GM soybeans on hamsters showed the animals became sterile by the third generation [12]. A new gene known as Epicyte [9] is planned to be added to GM corn which will cause immediate sterilization.
Additionally, people are being "eased into" accepting the concept of "after birth abortion". Intellectuals are trying to get people to accept the argument that living human children under three or perhaps even five years old are really "not people but advanced feotuses". Since abortion is already legal, a simple change in the definition of "feotus" would allow young kids to be killed at will for any reason.
Another "new thought" gradually being programmed into the young is the pleasure of the "childless lifestyle". This propaganda seeks to convince people that having kids is too much trouble and they will be happier if they just get sterilized and then run around having lots of sex purely for fun.
These "evolutionary" population control techniques are already in effect. However, the elite likely are not willing to wait several generations to get rid of those they do not need. This brings us to the more direct method commonly called "The Great Culling" which will allow the elite to kill off most of the world's population quickly.
The most likely method will be the release of new designer viruses for which no one will have any natural immunity. Of course, the elite will all get the classified antidote. Preparations for the disposal of the bodies is already complete and stockpiles of plastic coffins — each designed to hold three bodies and manufactured under government contract by Halliburton — have been photographed and documented. Everything is now in place awaiting the "go" command.
Designer Children
Some types of designer children have already been approved for "production". Britain has approved three parent babies [10] and China has proposed a process to artificially fertilize most of a woman's eggs and then examine them to determine which is likely to produce a child with the highest IQ. This will be the only selected egg because Chinese women are only allowed to have one child and must then be sterilized.
In the new world where the only purpose of people will be to do slave labor to serve the elite corporate masters, the concept of allowing the existence of children conceived naturally clearly cannot be allowed. There would be an unexceptable chance for some kind of error that could result, for example, in the creation of a being capable of independent thought who might challenge the establishment.
A man's true worth is measured by the amount of other people's happiness that he can possess and destroy
This is a quote from the docudrama The American Ruling Class [5]. It is worthy of discussion because it is so prophetic.
The Satanic oligarchs who run this world basically exist and thrive on the misery of others. It is not enough just to use and abuse you — they want to consume your Soul. Your misery and suffering is, essentially, their "food". It is the source of their energy.
Ordinary innocent Souls are sustained by the life energy which flows from the Creator. However, since the oligarchs hate God, this energy flow is not available to them. So, they essentially survive by consuming the life energy of the innocent Souls they have captured and enslaved.
Ordinary people do not naturally choose to spend their lives in a state of constant war. They have to be somehow coerced into this behavior. Otherwise, they would likely seek a quiet, peaceful life. The atrocities the US and other warmonger nations force their citizens to commit are so contrary to basic human nature that the US loses more soldiers to suicide than it does to the enemy. The once innocent soldiers find that they simply cannot continue to live with what they have become and the memories of the horrors they have caused to others. The Satanic rulers who create wars, of course, have no problem with this.
Promotions within the inner circles of power are based upon how much evil one has done. The more harm you cause to others the greater your respect. You may have noticed that the stock market, which is a measure of the success of the elite, shows gains during periods when the average person is suffering and losses during periods when, somehow, life for the ordinary person seems to improve. The stock market set a new all time high, for example, during the Vietnam War when innocent young kids were being drafted and slaughtered in Vietnam while peaceful protesters at Penn State were executed by government forces for daring to dissent.
Why You Should Care
On the low Astral planes you will find people — Souls — who are totally lost and confused and seem to move in slow motion. They do not realize they have died. These "people" are not there because they tore up the Bible or burned the Koran or some other offensive act. They are there simply because it is the best they can do. They are using all of the Spiritual energy they have just to maintain this miserable existence. Whatever activities they engaged in while alive had no Spiritual merit and had no effect on developing or increasing their Spiritual energy level. Since the opportunity to do this ended when they died, they will remain strung out in this condition until they reincarnate again at which point they will have another chance to choose activities which enhance Spiritual energies.
You should care because the things you do and the things you fail to do during your brief life here will affect your existence for millions of years in the future.
The other dimensions operate under exact scientific rules just like this dimension. However, the rules are not the same. Because alternate sources of information are available today — mainly because of the internet — it is in your interest to at least investigate the available literature on Spirituality, energy raising techniques and various first-hand reports from people who have successfully visited the neighboring dimensions.
Source:  Walter C. Vetsch   |   3108.info  |  War Is Crime
A scandal is brewing in Chicago which threatens to make Operation Greylord look like a dress rehearsal for a cotillion. Starting with a seemingly innocuous question, tendered to press liaison Jim Grogan at the Attorney Registration and Disciplinary Commission (ARDC) in Illinois, a boil of corruption got inadvertently pricked, which threatens now to reveal a subterranean cancer in the legal system in Illinois.
For those who are unaware of Greylord, here is a bit of history: back in the eighties, a collaborative effort by the FBI, IRS and a couple of outraged judges and attorneys resulted in one of the biggest takedowns of public officials in the history of Illinois. At the end of the 3 1/2 year undercover operation, a total of 92 people were indicted, including 17 judges, 48 lawyers, ten deputy sheriffs, eight policemen, eight court officials, and state legislator James DeLeo.
The extent of the takedown might have mitigated further predatory acts by those in the legal system. Thirty years later, however, the corruption that was supposedly expunged by Greylord has simply become systemic.
Back to Jim Grogan. Grogan, who is an attorney as well as ARDC press liaison, declined to reply to questions from this reporter as to why no statements of economic interests could be found for the attorneys who work for the ARDC. The law governing economic interests reporting is in place to ensure that those working in government capacities are not being influenced by financial lures and temptations. These statements are mandated by 5 ILCS 420 to be filed every year for nearly everyone who works in a government capacity.
Here are relevant clauses from the law, with pivotal sections underlined:
When Grogan failed to respond to the query, Press Secretary Jim Tybor at the Illinois Supreme Court was contacted and astoundingly told this reporter that this law did not apply to the judicial branch. (See 6 and e, above).
Michelle Burton, a paralegal at the ARDC assured this reporter that the ARDC employees are not state employees. However, the website for the ARDC announces that the Commission is an arm of the Illinois Supreme Court.
The ARDC is in a particularly pivotal position. As the Commission responsible for disciplining attorneys, the ARDC functions as a gatekeeper. In that sense, the ARDC defines the legal climate in Illinois. Right now, the ARDC has taken upon its shoulders the regulation of an attorney's right to free speech. Attorney Ken Ditkowsky, who has been practicing law in Chicago area since 1961, is facing disciplinary proceedings for sending emails to federal authorities asking for an investigation of corrupt practices in Illinois courts.
Shades of Greylord . . . Except this time, the feds are turning a deaf ear to evidence of legal malfeasance in Illinois. And Ditkowsky may in fact lose his license to practice law, due to his incisive perceptions and requests for investigation.
Attorney Ken Ditkowsky's concerns about judicial and attorney misconduct began with the adult guardianship of Mary Sykes, an elderly woman who was placed under a guardianship without due process. Another Illinois attorney, JoAnne Denison, is also under disciplinary proceedings due to her maintaining a blog about the Sykes guardianship. (Source)
Ditkowsky soon realized that the phenomenon of what he is calling "elder cleansing" is going on nationwide. And for his act of speaking out against a pervasive assault on a vulnerable demographic group—the elderly and incapacitated—the ARDC has recommended a four year suspension of his license to practice law.
As it turns out, the ARDC attorneys appear to have quite a bit to hide in terms of their economic interests.
If you want to bribe someone, there are only a couple of ways to do this that would not trigger the red flags that are built into the banking infrastructure. One way would be to give someone a big envelope stuffed with cash. Brian Mulroney, a former Prime Minister of Canada, was caught red handed receiving such a bounty and a scandal ensued. (Source)
The other way is through a "loan." The mechanism is simply and virtually opaque—Mr. X takes out a loan, such as a mortgage and Mr. Y pays it back. There are no banking flags to trigger and no embarrassing wads of cash, a la Mulroney, to explain.
The use of such property loans to funnel payola to judges was exposed in a 2009 article, which first appeared in the San Bernardino County Sentinel. Now it seems that those in the Illinois legal system, specifically attorneys at the ARDC, have climbed onto the dinero express.
Jerome Larkin, the Administrator of the ARDC and the individual who has signed the complaint against Ken Ditkowsky, has funneled several million dollars through his property in the last ten years. For example, Larkin took out a loan for $450,000 in December of 2001 and paid it back in exactly five years. In the meantime, he had taken out another $450,000 loan—in October of 2006, which he paid back in just a tad over four years, in January of 2011. In the meantime, he had taken out yet another mortgage—this one for $101,000—in November of 2009, which he was miraculously able to repay in just about a year.
But his unusual loan behavior doesn't stop here. In January of 2011, Larkin took out a whopping $750,000 mortgage on the same piece of property. Larkin must have a direct line to lottery bucks, because he was able to repay this loan by January of 2013.
In the meantime . . . are you getting the picture yet? . . . he took out another $750,000 loan in December of 2012.
Neither Jerome Larkin nor his wife, psychologist Antoinette Krakowski responded to telephone inquiries concerning the amount of money being funneled through their home.
Larkin is the big cheese over at the ARDC. There are other attorneys in the employ of that powerful, shadowy, not-government, not private – commission whose loan history is also questionable, including attorneys Melissa Smart and Sharon Opryzcek.
Apparently, the word about the loan trough is getting out. A check was run on the loan history of attorneys and guardians ad litem, Adam Stern and Cynthia Farenga, whose actions first alerted Ken Ditkowsky to the predatory nature of probate guardianships. Lo and behold, Adam Stern's loan history looks like that of a hyperactive kid in a Ritalin store.
A review of the Cook County recorder's website reveals that Stern has run over a million dollars through his property loans in roughly the last ten years. A couple of examples of quickly repaid large loans taken out by Stern include a $272,000 mortgage taken out on 9/13/2004 and paid back on 2/17/05. Stern also took out a $51,000 mortgage on 9/13/04 and paid it back May of 2005. On October 4, 2004 Stern took out an $80,000 mortgage which he paid back less than three months later.
Adam Stern also has a federal tax lien on his home for $60,000. Stern, who is parenthetically serving as guardian ad litem in the Sykes guardianship and is thus in the responsible position of looking out for OPM—other people's money—can't even pay his own taxes.
Attorney and guardian ad litem Cynthia Farenga's loan history is similarly manic. Farenga is also a guardian ad litem in the Sykes case. For example, Farenga took out a $385,000 loan on 11/09/2006 and paid it off on 6/12/2007. A loan of over a half million dollars – $575,000 to be exact – was paid off by Farenga within five years, on 6/24/2013. Farenga took out a smaller, $244,000 mortgage on 10/16/2003 and paid it back within two years, on 9/28/05. In the meantime, she had taken out another mortgage, this time for an even $300,000 on 9/07/2005, which she quickly reconveyed in less than a year and a half, on 1/08/2007. All told, over two and a quarter million dollars have been funneled through Farenga's property in the last ten years.
The head of a private investigator's firm out in the Southern California area confided in me that judges were coming to him to inquire how to hide their property, so that public searches for these records would not result in transparency. Recently, Judge Ronald Christianson, formerly the Presiding Judge in San Bernardino County, changed the name on the records of his primary residence to "Property Owners." Such tactics will make determinations of suspicious activity increasingly more difficult.
Ditkowsky has filed a complaint with the ARDC referencing the impropriety of Adam Stern working as a GAL when he has failed to fulfill his own tax liabilities. At the time of going to press, other records detailing suspicious financial activity by ARDC attorneys and others are being turned over to a Grand Jury.
The Director of the Administrative Office of the Illinois Supreme Court, Michael Tardy, did not respond to queries from this reporter concerning the economic interests and reporting requirements of the ARDC, which is an arm of the Illinois Supreme Court.
Are Americans ready to accept a police state? Are pastors and Christians ready to accept a police state? Are Republicans and conservatives ready to accept a police state? Are Democrats and liberals ready to accept a police state? Are there truly enough people left in this country who even understand what a police state is, and if they do, would they really support it?
I can hear many readers shouting, "No!" But I truly wonder just how many Americans have already accepted the police state in their hearts and minds. It is absolutely true that before despots and tyrants can put shackles around men's necks, they must first put them around men's hearts. So, just how many of the American people are walking around every day with shackles already around their hearts? How many pastors mount the pulpits with shackles around their hearts? How many teachers enter the classroom with shackles around their hearts? How many State lawmakers walk into their various capitols with shackles around their hearts? How many police officers get into their squad cars with shackles around their hearts? How many military personnel put on their uniforms with shackles around their hearts?
Those of us who are passionate about the freedom fight spend a lot of time discussing and debating the nuances of how best to protect liberty. Except for a precious few, our State governors, attorney generals, legislators, senators, mayors, county commissioners, city councilmen, etc., are doing a fantastically lousy job of honoring their oaths to the Constitution and to the principles contained in our Declaration of Independence and Bill of Rights. Except for a precious few, our pastors, deacons, elders, and church leaders are doing a fantastically lousy job of defending freedom principles. Except for a precious few, our civic and business leaders are doing a fantastically lousy job of defending liberty. And needless to say, you could put the people on Capitol Hill in Washington, D.C., who are even doing diddly-squat about preserving liberty into an old-fashioned phone booth.
Republicans? Most of them have never seen a bill that expands the police state at home and foreign wars abroad that they did not absolutely love. Democrats? Most of them have never seen a bill that expanded government (any government) that they did not absolutely love. Yes, yes, I know that there are a few–a precious few–exceptions to the above, but not many.
But are the American people truly ready to accept a police state? A recent report at InfoWars.com is quite shocking to those of us who tend to believe that most of our fellow Americans would recoil at the thought of an open police state.
Reporting for InfoWars.com, Paul Joseph Watson writes, "After illustrating their enthusiasm for repealing the Bill of Rights, a video shows Americans happily signing a petition to support a 'Nazi-style Orwellian police state,' in what easily represents the most shocking footage of its kind to date.
"Citing issues with how the government shutdown has impacted the ability of the police to 'keep the community safe,' [Mark] Dice tells San Diegans that there is a need to 'increase the Orwellian system.'
"'Not a problem,' responds one man as he signs the petition.
"'We just want to model it after the Nazi Germany system to keep people safe and secure,' Dice tells another individual.
"After signing the petition to 'implement the Orwellian police state,' another man responds, 'You find the pot of money though,' apparently more concerned about how much a Nazi-style police state would cost than its actual consequences.
"'They're trying to cut the budget by 20 per cent so we just want to make sure that we can model the police state after the Nazi Germany system,' Dice tells another couple who sign the petition, before adding, 'Thanks for supporting the police state.'
"'We're going to model it after the Nazi Germany-style police state,' Dice clearly tells another man who signs the petition.
"'We need this Orwellian-style system to keep everybody safe,' Dice tells a woman as she is signing the petition, to which she responds, 'Yeah.'"
See Watson's report at:
Americans Sign Petition to Support "Nazi-Style Orwellian Police State"
So, how many of your friends, relatives, co-workers, neighbors, fellow club members, fellow pastors, and fellow church members would be willing to sign such a petition as mentioned above? Probably more than you would think. Why don't you use Mark Dice's technique and go stand with a petition on a street corner in your town or on a sidewalk outside the entrance of your church and find out? But be prepared for a shock. It is not just San Diegans that are already wearing the shackles around their hearts.
Those of us in the liberty movement are knocking our brains out trying to devise the best strategy to preserve the vestiges of freedom that are left in this country. The assaults against our liberties are ubiquitous–and so are the battlefronts upon which our fellow freedom-fighters are tirelessly and relentlessly defending the hill. Thank God for every one of them! I may or may not agree with each strategy or the people who come up with them, but if they are in the liberty fight, they are my brothers and compatriots.
But it is time for us to ask ourselves, are we living in a country in which a sizeable percentage of people do not care about, and may actually not WANT, liberty? Are we living in a country in which a sizeable percentage of people have already accepted the shackles of tyranny around their hearts?
I'm talking about Democrats and Republicans; Christians and unbelievers; pastors and pagans; liberals and conservatives; whites and blacks; educated and illiterate; rich and poor; men and women; northerners and southerners; easterners and westerners; military and civilians. How many are already wearing the shackles of tyranny around their hearts? I'm afraid far more than most of us want to admit.
At this point, I must make the following observation: if you are living in a State that does not recognize your right to keep and BEAR arms, if you live in a State that significantly impedes your right to possess and CARRY arms, if you live in a State that is unfriendly to the Second Amendment, you are living in a State in which a majority of lawmakers and citizens are already wearing the tyrant's yoke around their hearts–and they want you to wear it, too.  And if you live in a large metropolitan city anywhere, you are living in one of liberty's most inhospitable and hostile places. In all candor, one of the chief reasons why my family and I moved to a small town in a rural State (the Flathead Valley of Montana) is because of what I'm talking about right now.
For more information on our move to Montana, please go to this web page:
I realize that we have our share of big-government weenies here in Montana, too. I know we have a bunch of politicians and people who carry the shackles of tyranny around their hearts. I won't argue that. But I also know that if police agencies in this area attempted a military lockdown such as took place in Boston after the marathon bombings, they would start a modern-day revolution. I KNOW that the majority of people in the Flathead Valley would never submit to such a police state. I also believe that the vast majority of law enforcement officers in this area would never attempt to enact such a police state.
As an example, according to published reports, the average home in the State of Montana has 27 firearms in it. Yes, you read it right: 27. I dare say that the average pickup truck in Montana has more guns in it than the average house in just about any other State.
Ladies and gentlemen, Thomas Jefferson was right: big cities are the "bane" of freedom. And those states that are controlled by big cities are also a major culprit in the demise of liberty.
Several years ago, Boston's Gun Bible (BGB) ranked the states in order of their recognition of the right to keep and bear arms. According to BGB, the freest states are:
1. Vermont
2. Idaho and Kentucky (tie)
3. Louisiana and Alaska (tie)
4. Wyoming
5. Montana
And, again, according to BGB, the least free states are:
1. New Jersey
2. Illinois
3. Hawaii
4. Massachusetts
5. New York
Now, I would personally argue BGB's ranking of Montana as number 5 in the list of freest states–especially when it comes to the Second Amendment. Regardless, notice the absence of the dominance of big-cities within the list of freest states, contrasted with the obvious dominance of big-cities within the list of least free states. In the list of freest states, only Kentucky and Louisiana have a metro area with over one million population. And in the case of Vermont, Idaho, Alaska, Wyoming, and Montana, the State with the largest population is Idaho with just over 1.5 million–in the ENTIRE STATE. The conclusion should be obvious: big cities equal less freedom; rural states equal more freedom.
Ladies and gentlemen, this divergence of philosophy and the willingness or unwillingness of people in big city states and rural states to either accept or reject tyranny is a boiling pot that at some point is going to spill over onto the eye of the stove. Notice that Mr. Dice's petition was asked of people in one of America's largest population centers: San Diego, California. Take that same petition to the streets of Kalispell, Montana; Coeur d'Alene, Idaho; Cheyenne, Wyoming; or Wasilla, Alaska; and the response would be MUCH different.
I don't believe tyranny will come to America all at once; it will come piecemeal, city by city, State by State, and region by region. And liberty will be preserved the same way.
So, are Americans ready to accept a police state? It all depends on where you live.
P.S. This weekend, selected cities across the country will be privileged to see the premiere screening of James Jaeger's fantastic new movie, "MOLON LABE: How The Second Amendment Guarantees America's Freedom." The film features such notable freedomists as Pat Buchanan, Ron Paul, Larry Pratt, G. Edward Griffin, Alex Jones, and, yes, yours truly–along with several others. It is terrific film. The people of the Flathead Valley in Montana are fortunate to be able to attend this premiere showing at the Mountain Cinema 4 theaters in Whitefish, Montana, at 11am Mountain Time, this Saturday, October 26. If you live within driving distance, you are invited to attend this premiere screening. DVDs of the film will be available at the showing.
If you are not able to go see MOLON LABE this weekend and would like to order the DVD of this new film, you may do so NOW. Order the MOLON LABE DVD here:
In 1965, the United States demographic consisted of 90 percent European-Americans, 7 percent African-Americans and 3 percent Latino-Hispanic-Americans.
At that time, everyone considered themselves "Americans" in the "Melting Pot" of the great American experiment of a constitutional republic.
As with every mixed racial and ethnic country in the world—racism, discrimination and prejudice flourished.  ML King, Rodney King riots in LA, Detroit riots in 1968, Selma to Montgomery Freedom March, KKK and hundreds of other events took place.
Racial issues command front-page stories in 2013 with "Black Flash Mobs" forming and attacking white Americans.  A Latino-American killed a black American in Florida that caused tremendous unrest and demonstrations against "white" racism. (Trayvon Martin vs. George Zimmerman)  Mexican immigrants push African-Americans out of Los Angeles.  "White flight" from rapidly advancing minority populations provides TV talking heads with endless fodder for their take on racism and inequality in America.
White liberals with bumper stickers "Celebrate Diversity and Multiculturalism" carted their kids away from inner city schools with 20 different languages in Boulder, Colorado last fall to all white charter schools.
Not mentioned in the USA media: racism flourishes all over the world where different racial groups co-exist.  Mexico supports entrenched racism. Japan manifests racism by its non-immigration stance and sense of superiority over most other races.  Racism abounds in the Middle East.  Same in Africa and South America!
In the final analysis, racism stems from tribal-racial-cultural differences. It's more biological than most people realize.  It flourishes in highly educated societies and expands in uneducated countries.
While unpleasant for decades, racism and racial inequality stand front and center in the political-public eye in America.  Racism hasn't been stamped out no matter how many laws, forced integration, bussing, quotas, affirmative action and the like.
In all of this grand march, something historic happened to America in 1965 with Senator Teddy Kennedy's Immigration Reform Act.  That single act dramatically changed America's future from a dominant European tribe to a new majority that will become the new dominant ethnic group by 2042: Mexican-Latino-Hispanic.  (Source: PEW Research Center)
Within a 45-year span, Latino-Americans jumped from three percent of the population to 35 percent of the population on their way to 51 percent of the American population by 2042.  They will dominate in the four southern Border States.  They will make enormous ethnic, religious and cultural impact on all of America.
Today, virtually every business phone answering service offers: press "1" for Spanish, press "2" for English.  Another language expects to make its presence known as millions upon millions of Muslims enter America and force their language upon the landscape. Press "3" for Arabic already manifests in Detroit, Michigan also known as "Dearbornistan."
"Islam's borders are bloody and so are its innards. The fundamental problem for the West is not Islamic fundamentalism. It is Islam, a different civilization whose people are convinced of the superiority of their culture and are obsessed with the inferiority of their power."
? Samuel P. Huntington
In other words, Americans allowed themselves to be transformed into another culture, language and ethos. Or, with the next 100 million immigrants arriving by 2050—a polyglot society.
"The West won the world not by the superiority of its ideas or values or religion […] but rather by its superiority in applying organized violence. Westerners often forget this fact; non-Westerners never do."   Samuel P. Huntington, The Clash of Civilizations and the Remaking of World Order
Because conquered people don't forget, the Mexicans now migrated into America at well over 15 million in 2013, expect to enforce their language and customs onto the American landscape.  They succeed daily.  Classrooms in southern California feature Spanish as the only spoken language.
As this phenomenon advances, European-Americans flee areas that become dominated by minorities.  Reverse racism advances into the workplace dominated by Mexican-Americans.  If you can't speak Spanish, you cannot secure a job.  Where Mexican-Americans dominate in America in 2013, flunkout/dropout rates skyrocket.  Why?  Average Mexican citizens quit school by the 6th grade.  In America, their minds quit even if they must attend school to age 16.
Arnold Toynbee observed that all great civilizations rise and fall, and that, "An autopsy of history would show that all great nations commit suicide."
Americans stand by while their country disintegrates into an entirely different ethnic tribe(s)
Former Colorado Governor Richard D. Lamm spelled out in his famous speech—How to Destroy America: "Here is how they destroyed their countries.  First, turn America into a bilingual or multi lingual and bicultural country.  History shows that no nation can survive the tension, conflict and antagonism of two or more competing languages and cultures.  It is a blessing for an individual to be bilingual; however, it is a curse for a society to be bilingual.  The historical scholar Seymour Lipset put it this way, "The histories of bilingual and bicultural societies that do not assimilate are histories of turmoil, tension and tragedy.  Canada, Belgium, Malaysia, and Lebanon—all face crises of national existence in which minorities press for autonomy, if not independence. Pakistan and Cyprus have divided. Nigeria suppressed an ethnic rebellion. France faces difficulties with Basques, Bretons and Corsicans."
As America launches on changing its ethnic identity, culture and language—does anyone understand the new reverse racism and how it will affect blacks and whites in America?
Does anyone understand the ramifications of adding 100 million immigrants in three decades?   Does anyone understand what it will take to keep this civilization running with accelerating illiteracy from the new Latino-Mexican dominating tribe?  Is anyone asking how we plan to water, feed and house that 100 million new immigrants that land on America?
Finally, are Americans ready for a complete change in language to many languages?  Are Americans ready to become a polyglot nation that fails on multiple levels today in endless countries around the world as witnessed in Governor Lamm's speech?
"It is my hypothesis that the fundamental source of conflict in this new world will not be primarily ideological or primarily economic. The great divisions among humankind and the dominating source of conflict will be cultural. Nation-states will remain the most powerful actors in world affairs, but the principal conflicts of global politics will occur between nations and groups of different civilizations. The clash of civilizations will dominate global politics. The fault lines between civilizations will be the battle lines of the future."  ? Samuel P. Huntington
With the passage of the S744 amnesty bill that will add two million legal immigrants annually, we remain on course to prove historian Arnold Toynbee correct, "I have observed that all great civilizations rise and fall, and that, an autopsy of history would show that all great nations commit suicide."
Pat Buchanan recently wrote an intriguing column titled, "Is Red State America Seceding?" His column clearly reveals that an independence/secession movement is spreading globally. Pat rightly observes that in just the last few years some 25 nations have broken free of mother countries and formed their own independent states. And, no, most of these separations did NOT require violent revolution. In addition, talk of secession is currently going on in at least six other regions of the world. And, as Buchanan correctly observes, the spirit of secession is very much alive and well in the United States.
Buchanan writes, "The five counties of western Maryland–Garrett, Allegany, Washington, Frederick and Carroll, which have more in common with West Virginia and wish to be rid of Baltimore and free of Annapolis, are talking secession."
But people in Maryland are not the only ones talking secession. Buchanan continues to write, "Ten northern counties of Colorado are this November holding non-binding referenda to prepare a future secession from Denver and the creation of America's 51st state."
Furthermore, people in northern California are also talking secession. Again, to quote Pat Buchanan: "In California, which many have long believed should be split in two, the northern counties of Modoc and Siskiyou on the Oregon border are talking secession–and then union in a new state called Jefferson."
Buchanan goes on to say, "Folks on the Upper Peninsula of Michigan, bordered by Wisconsin and the Great Lakes, which is connected to lower Michigan by a bridge, have long dreamed of a separate state called Superior. The UP has little in common with Lansing and nothing with Detroit.
"While the folks in western Maryland, northern Colorado, northern California and on the Upper Peninsula might be described as red state secessionists, in Vermont the secessionists seem of the populist left. The Montpelier Manifesto of the Second Vermont Republic concludes:
"'Citizens, lend your names to this manifesto and join in the honorable task of rejecting the immoral, corrupt, decaying, dying, failing American Empire and seeking its rapid and peaceful dissolution before it takes us all down with it.'"
Pat concludes his column saying, "This sort of intemperate language may be found in Thomas Jefferson's indictment of George III. If America does not get its fiscal house in order, and another Great Recession hits or our elites dragoon us into another imperial war, we will likely hear more of such talk."
See Pat Buchanan's column here:
Is Red State America Seceding?
Buchanan's analysis is right on the money. The spirit of independence is far from dead in the United States. In fact, the spirit of independence (otherwise known as the Spirit of '76) has already begun driving people to separate from states and cities in which they have lived for most or all of their lives. The biggest recipient of these many thousands of freedom-minded people seems to be the Rocky Mountain States of America's Northwest.
Faithful readers of this column know that my entire family, including five heads of households and some 18 family members, relocated to the Flathead Valley of Montana after having lived a lifetime–or the better part of a lifetime–in the southeastern United States. And during the last three years, I have witnessed scores of families also relocate to northwestern Montana from all over the country.
But it's not just Chuck Baldwin's move or the people from around the country who have decided to join us here in the Flathead Valley: thousands of people are relocating to what is now commonly referred to as "The American Redoubt." This area includes Montana, Idaho, Wyoming, eastern Washington State, and eastern Oregon.
By the way, to read a compilation of articles as to why my family and I chose the Flathead Valley of Montana to which to relocate, peruse the material here:
Just recently, Pat Robertson's Christian Broadcasting Network (CBN) did a television report on the growing numbers of people who are relocating to The American Redoubt. See the report here:
Redoubt: Northwest a Haven For Dismayed Americans
The mood all over America is one of intense uncertainty and uneasiness. More and more Americans are waking up to the reality that Washington, D.C., is hopelessly broken (financially and morally), and it's only a matter of time before something catastrophic happens. They see the way America's major cities are becoming more and more tyrannical and crime-infested.
In the major cities, public schools more and more resemble prisons; police departments more and more resemble the German Gestapo; local governments more and more try to make criminals out of honest gun owners and more and more attack the Christian values that were once revered in this country. Add any major disaster (natural or man-made) to these growing concerns and the prospect for a normal life in the big cities is practically zero. People are yearning to be more self-reliant, more independent, more secure, and, yes, more free. In fact, for a host of people today, the longing for liberty trumps the desire for wealth and pleasure. What used to attract people to big cities now repulses them. And they are more than willing to downscale their incomes and living standards in order to live simpler and breath freer.
In reality, secession is not a future event; it has already started. People all over America are separating from their homes and families, from their jobs and livelihoods, from their cities and states, and from their very way of life in order to find even a semblance of what America used to look like. This trend will not diminish anytime soon. In fact, I am convinced it has not yet begun to peak.
So, don't despair my friends. The Spirit of '76 is alive and well–and not just in America but in many regions around the world also. The smell of independence is in the air. It smells so sweet. Take a big whiff. Then prayerfully decide to what and to where that wind is leading you.
Pat Buchanan's analysis of the modern independence movement just might be more of a prophecy than anything else.
I cannot help but think of the speech John Adams gave to the Continental Congress as it contemplated the Declaration of Independence. When one thinks of fiery speeches for independence, one normally thinks of Patrick Henry, Sam Adams, or James Otis. But John Adams' speech to the Continental Congress ranks up there with the greatest of them. So, for all of my freedom-loving brothers and sisters in America and around the world who are already, in their own way, engaged in the independence movement, I conclude this column with the concluding words from that immortal speech:
"Sir, I know the uncertainty of human affairs, but I see, I see clearly, through this day's business. You and I, indeed, may rue it. We may not live to the time when this Declaration shall be made good. We may die; die, colonists; die, slaves; die, it may be, ignominiously and on the scaffold. Be it so; be it so! If it be the pleasure of heaven that my country shall require the poor offering of my life, the victim shall be ready at the appointed hour of sacrifice, come when that hour may. But, while I do live, let me have a country, or at least, the hope of a country, and that a free country.
"But whatever may be our fate, be assured, be assured that this Declaration will stand. It may cost treasure, and it may cost blood, but it will stand, and it will richly compensate for both. Through the thick gloom of the present, I see the brightness of the future, as the sun in heaven. We shall make this a glorious, an immortal day. When we are in our graves, our children will honor it. They will celebrate it with thanksgiving, with festivity, with bonfires and illuminations. On its annual return, they will shed tears, copious, gushing tears, not of subjection and slavery, not of agony and distress, but of exultation, of gratitude and of joy.
"Sir, before God, I believe the hour is come. My judgment approves this measure, and my whole heart is in it. All that I have, and all that I am, and all that I hope, in this life, I am now ready here to stake upon it. And I leave off as I began, that, live or die, survive or perish, I am for the Declaration. It is my living sentiment, and by the blessing of God it shall be my dying sentiment, Independence now, and INDEPENDENCE FOREVER!"
Amen and Amen!
Cars on the Obamacare Express jumped the track and began piling up as soon as the Healthcare.gov website went live on Oct. 1, and the expected Obamacare train wreck continues to create its carnage.
Of course, the carnage is just beginning. Obamacare is a socialist death trap of graft and corruption. It was created by lobbyists for the medical industrial complex as a way of growing its consumer base with the guarantee of benefit payments from the Federal Treasury. It's a redistributive system that steals from the producers in order to feed the corporatocracy.
Nothing about Obamacare is healthcare. It is simply medical tyranny created under the guise of political doublespeak. It sounds great to promise free or low-cost health insurance for everyone until people begin to learn the true cost of "free" government programs.
America's healthcare system is a profit-driven, disease-oriented death system. It is a system of conflict of interest, tainted research, greed for money, deceived and pretentious doctors and scientists, lying, cheating, invasion by the morally bankrupt marketing automatons of the drug industry, greedy power-hungry politicians, and Federal and State regulators. It is all about money generated on the sick and the dying.
I will quickly give you a valid exception, and that is if one needs trauma care. It is generally and quickly available and most of the time life-saving. But this is a very small part of medical practice in America.
The sick care industry is not only profiting from the sick and dying; it is the greatest cause of sickness and premature death. And it is a U.S. government industry. It is sponsored and financed by the U.S. government. There would not be a single hospital in the United States without Federal funny money and the insurance business.
In fact, it's very deceptive to call Obamacare socialized healthcare as Obamacare has nothing to do with healthcare. It's just the opposite. It's sickness care.
The Nazis had their gas chambers and America has "medical care," which is the most sophisticated killing machine that demented minds can create.
Americans are mentally dependent on the "medical" brainwash. When our dumbed-down people hear the trigger word "medical care," they go blind and hyperventilate. They do not know a scam from a sham.
The great debate going on is spurious in its entirety. There is no truth to be found in it. It's a comedy. As the paper money regime collapses, the money creators are speeding up the printing presses in a desperate ploy to transfer the wealth of the American people before it becomes worthless anyway. It is disguised warfare against the American people.
It reminds one of the last days of the Nazi regime. As the cities were reduced to rubble, German citizens were being shot for "treason." In the last days of any regime, the process of oppression of citizens is intensified.
In the United States, stepped-up oppression is being done under the cloak of benevolency called healthcare.
In fact, there is now very high risk in going to the hospital. Besides the hundreds of thousands of drug-induced deaths (iatrogenic deaths), there are people who check into hospitals and unexpectedly die of viral pneumonia that antibiotics can't help. Tuberculosis has returned to America, including drug-resistant strains. Drug-resistant bacteria are rampant. One in 20 hospital patients now picks up an infection he didn't have when he arrived. Even what appears to be the old common cold is lasting for months.
"There are about 2 million people who acquire infection from the hospital each year and become sick," said Charlottesville, Va., infectious disease expert Barry Farr, M.D. "Most don't die, but some do." About 100,000 die each year, according to the Centers for Disease Control and Prevention.
Obamacare locks you into this system with no way out. Once the government is in the business of determining approved treatments and payments, alternative treatment regimens are prohibited. And failure to follow the prescribed treatment will result in fines or imprisonment. (This sort of medical tyranny has already manifested itself in the treatment of children's ailments; see here and here for just two such examples.)
And it seems the Obamacare system permanently captures you as well. Those few who have managed to access the deeply flawed system have learned that deleting an account and the personal information entered is impossible.
And what is that information? Everything the government needs to know to confiscate your wealth from you completely in the event of noncompliance.
Everyone is forced to sign up for a system that is unavailable to them because of the failure of the Healthcare.gov website — which some computer experts believe was either designed to fail or built by a team of incompetent chimpanzees.
Mike Adams of NaturalNews.com has studied the publicly available Javascript code and found it riddled with errors, filler and absurdities. It is so bad, he writes, that it probably was never even alpha tested, much less beta tested; and it appears to have been designed to fail. He doubts it can ever be repaired despite the millions of dollars paid for its construction.
About 90 percent of those who tried to enroll say they were not able to get signed up. And of those, about 50,000 people who were able to get through in the system's first 11 days, only about 1 percent have submitted enough information to be successfully enrolled, according to health industry executives.
Nationwide, there are 11.6 million people ages 18 to 34 who are uninsured, according to the Department of Health and Human Services. Obamacare is a Ponzi scheme designed to sit on the backs of the young and healthy. But they aren't interested in it once they learn their premium costs will run in the hundreds of dollars per month, deductibles are $5,000 or more per year and the copays are outrageously high.
The lack of support from young people is ominous. "The entire Rube Goldberg apparatus depends on young, healthy people signing up to cross-subsidize more expensive patients and prevent health plans from going into a death spiral in which premiums don't cover claims," said The Wall Street Journal. "Good luck getting millennials to sign up when plans aren't merely more expensive but when the exchanges malfunction, or doctors don't accept exchange coverage because someone checked the wrong box, or any number of myriad administrative problems."
Yet despite all this and despite the fact that a vast majority of Americans want no part of it (hence, the mandate requiring everyone to sign up under penalty of fines and forfeiture of as-yet undetermined amounts of personal property), every effort to repeal or defund Obamacare has been backed by only a handful of non-statists and opposed by the regime and the statists who are more interested in control, power, pleasing the medical cartel and sapping Americans of their wealth and health than in doing what's right for Americans and following the Constitution.
Source: Bob Livingston | Personal Liberty Digest
When millions of people are suffering and dying we tend to focus on the stories of individuals who then come to represent them all. Anne Frank represents for a vast majority the ugliness visited on Jews during WWII. The stories are haunting. All stories of vast human suffering impact us.
Only those without conscience or empathy can view the suffering of others and not be moved. Anne Frank died before I was born, but sometimes, unexpectedly, you find yourself confronted with a story of human endurance which is overwhelming.
Another saga of suffering, endured by millions as World War II was playing out, is the massive geographical dislocation of millions of Eastern Europeans as the Soviet-German rolled into Germany from the east.
I learned about this story, unexpectedly, while reviewing a foreclosure case from New Mexico. For the Carl Mehner, who with his parents and siblings survived the nightmare of war, dislocation, starvation, the trauma has has been life long.
Carl's father, an accountant in Dresden, Germany, and his wife were Christians of the "Sabbatarian" persuasion. Their faith made them targets of persecution in Germany as possibly sympathetic to Jews.
Carl's farther, never a soldier, was forced into slave labor, separated from his family, and forced to dig anti-tank ditches.
In 1943, separately, they became refugees, attempting to reach the west as the Soviet Army swept in. Their children were 2, 3 and 6. Carl remembers sleeping in fields, ruins, deserted and destroyed buildings, hungry all the time. Walking seemed endless through a landscape of burning villages.
First separately, and then together, they struggled to find food for themselves and their children. Carl was always cold and starving. Traumas were continuous.
Reunited, Carl's parents were determined to reach America. It was a ten year long struggle. In America, the family worked on a farm for food, as their children attended school.
Eventually, Carl married Frances Phillips from Southgate, California.
The couple eventually settled in Albuquerque, New Mexico where Carl served as chairman for the modern language department for 22 years, retiring in 2005. Frances ran a court reporting business.
Then, the mortgage meltdown began, taking their home without reason.
Fighting back Pro Se, Carl and Frances endured arrest, harassment, and abuse, as have others. They continue to fight. We never know what is possible until we have given our fullest measure. Carl's parents taught him this, and he remembers.
JoAnne Denison has made a very big mistake, it appears. Denison, who has been a licensed attorney in the State of Illinois for twenty seven years, has been writing about corruption in the courts.
That appears to be a career-killing No- No.
Denison first became concerned as to the hanky panky going on in State Probate courts via her involvement in the adult guardianship of Mary G. Sykes. Sykes was put under an adult guardianship, without apparent legal jurisdiction by the Cook County Court. Neither Mary Sykes nor her adult daughter, Gloria, were served with notice of the proceedings. The court- appointed guardians have subsequently isolated the elderly woman from family and friends for roughly four years.
This is sadly not unusual in guardianship/conservatorship cases. When a concerned family member or friend attempts to intervene in what is often abuse of the "protected person" by the court- appointed guardian, the protesting party often gets treated most severely by the court. Restraining orders are passed out in these cases like salt water taffy, and more often than not there is a lack of due process involved in the restraining order hearings.
Meaning, in lay terms, that the restrained person does not get a hearing.
There also appears to be questionable financial actions taken by the guardians, Adam Stern and Cynthia Farenga, in the Mary Sykes matter. Over a million dollars in gold coins have been unaccounted for by the guardians. Once again, this is– unfortunately– business as usual in probate court. While one of the primary functions of a guardian is to conserve the estate, many guardians tend to look at OPM–"Other People's Money" as a free pass to whoopee it up on someone else's dime. Guardians "forget" to do inventories, "lose" valuable artwork and antiques and in some cases "misplace" entire bank accounts.
Denison, however, found all this abuse and embezzlement to be…..inappropriate. She began a blog, marygsykes.com, which has featured articles by attorneys, award-winning journalists and bloggers as well as her own commentary on what is happening on a widespread basis in probate courts across the country. She has faithfully posted the legal documents relevant to the Sykes case.
And for this public service, Denison may lose her license to practice law.
Going into the complaint, which was filed by Jerome Larkin of the Illinois Attorney Registration & Disciplinary Commission (IARDC), one finds that Denison is being tried for exercising her right to informed free speech. Larkin cites a number of quotes from Denison on her blog as evidence of the following:
a) Making a statement which a lawyer knows to be false or with reckless disregard to its truth or falsity concerning the qualifications or integrity of a judge…..
b) conduct involving dishonesty, fraud, deceit or misrepresentation….
c) conduct that is prejudicial to the administration of justice…
d) presenting, participating in presenting, or threatening to present criminal charges to obtain an advantage in a civil matter….
e) conduct which tends to defeat the administration of justice or to bring the courts or the legal profession into disrepute.
I happen to think that Mr. Larkin over extended himself when he constructed this list. I have personally been reading the marygsykes blog for some time and am unaware of JoAnne Denison making any false statements. I am aware, however, that her criticisms of the malfunction of justice in these proceedings could well be considered in the category of someone declaring that the Emperor is not wearing any clothes….
In other words, JoAnne Denison speaks politically inconvenient truths.
The complaint details some of the posts by Ms. Denison concerning the failures of the court to honor Mary Sykes' constitutional rights as well as concerns about the dispensation of her funds. Here are a couple of the posts which Larkin found objectionable:
A July 28,2012 blog entry entitled "My fax to Diane Saltoun, Executive Director
at the Illinois Atty General," stating:
While the above case has a long, long history, much of which is
documented on a blog to be found at www.marygsykes.com. the
reality of the situation is that this probate proceeding boils down to
garden variety theft, embezzlement, malpractice and mal feasance by
attorneys and the court. ..
Please look at the attached and all the information I will fax you
shortly. This is a case that could be bigger than Greylord-what is
being done to deprive grandma and grandpa of their civil rights and
how the Probate court (routinely) operates."
Yep, them is fighting words, you can bet your booty on that. The fact that Ms. Denison's post references concerns that have been brought to the attention of the court—a million missing dollars in gold coins, for starters–must have gotten Mr. Larkin all worked up. Because look at what else he has found objectionable in Ms. Denison's blog:
An April 19,2012 blog entry entitled "Ken Ditkowsky's answer to the complaint
filed against him by the ARDC via Cynthia Farenga," wherein Respondent suggests
that the GALs and the Guardian ad Litem stole Mary Sykes' money by stating:
Kend (sic) Ditkowsky and I have been caught up in all of this because
we have been working tirelessly on this blog and to inform others of
this situation–and those attorneys who will churn fees at hundreds of
dollars per hour-want us silenced. They apparently have a lot of clout
in Probate and even with the ARDC …

Jumping Jehosophat!! You mean an attorney can now be cited for misconduct for reporting that a guardian and attorneys have committed embezzlement and are exercising what is commonly called "undue influence"? Isn't that what courts and the media are supposed to do? Provide a forum (a public one, to remind the reading audience) wherein acts of criminal misconduct and corruption can be ferreted out?
Or was Larkin's real concern that Denison discussed the clout that miscreant attorneys have with both the Court and his employer, the IARDC? Was Denison hitting too close to home for his comfort?
Attorney Ken Ditkowsky has also been subject to IARDC proceedings for his involvement in the Sykes case. Ditkowsky, who has been sending out emails to Attorney General Eric Holder and others, requesting an honest and complete investigation of the Sykes case, has been recommended for four years suspension from the practice of law. Ken Ditkowsky has been licensed to practice law since the early 1960′s.
The IARDC complaint against Ditkowsky references the attorney's efforts to investigate the Sykes matter and also his efforts to represent Mary Sykes, as requested by Mary (the court had previously declined to appoint her counsel). In addition, the complaint also references statements Ditkowsky has made relating to the integrity and qualification of judicial officers.
Since the IARDC has recommended his suspension, Ditkowsky has continued to contact federal officials with his concerns about the Sykes case. If anything, he has become louder and more insistent concerning the deprivation of rights inflicted upon Mary Sykes and others.
Ditkowsky is now referring to these cases as "elder cleansing," a clear reference to what happened in another genocide, the first launched under Hitler, which cleansed Germany of hundreds of thousands of elderly and disabled ethnic Germans. Ditkowsky has also coined the phrase "ethics cleansing," to refer to the removal from the Bar register attorneys who object to the abuses being administered via probate guardianships.
A letter from Guardian ad Litem Cynthia Farenga to the IARDC has since surfaced. In the letter, dated November 20, 2011, Farenga asks the IARDC for an investigation of Ditkowsky and Denison due to a blog post which appeared on Probate Sharks in 2011. In the blog post, Ditkowsky and Denison call for a State and Federal investigation of the Sykes case.
The Farenga letter confirms the very perception, memorialized on her blog, for which Denison is now under disciplinary proceedings. The fact that Farenga and others in the probate cabal do have torque with the ARDC should exonerate Denison from prosecution for saying so. But it has not.
It is of interest that the judge in the Sykes case, Judge Jane Louise Stuart, has deep financial ties to President Obama. http://citizenwells.wordpress.com/2011/04/21/obama-mansion-rezko-william-miceli-probate-judge-jane-l-stuart-harvey-wineberg-kenneth-j-conner-fired/
Given that Ditkowsky has repeatedly emailed officers in the Obama administration concerning this case, one must ask if favors were requested by Stuart, who appears to own Obama's mansion.
The website for the State of Illinois states that:
The Elder Abuse and Neglect Act provides that people – who in good faith report suspected abuse or cooperate with an investigation – are immune from criminal or civil liability or professional disciplinary action. It further provides that the identity of the reporter shall not be disclosed except with the written permission of the reporter or by order of a court.
This should exonerate both Denison and Ditkowsky from disciplinary action for the reasons stated by the IARDC. Possibly the law does not apply when the judge is a financial supporter of President Obama.
In any event, the word is getting out: Ethical lawyering has gone the way of the Stegosaurus.
And the First Amendment? It doesn't specify who has free speech and who does not. One more Constitutional protection is being thrown under the bus.
James Grogan, Deputy Director for the IARDC, declined to comment on whether the Elder Abuse and Neglect Act offered protection for Denison and Ditkowsky, stating he cannot comment on pending cases. When asked if, given the fact that the judge in question appears to own President Obama's home, there might have been some federal directives issued in these two cases, Grogan also declined to comment.
Other lawyers who have been under the gun due to their attempted defense of conservatees include Grant Goodman, AZ; Margie Mikels, California; Jim Reiss, California.
You know, in spite of the visit from The Bone Lady when I was just three years old, and all the grim foreshadowing that she downloaded to me via direct intuition, I always held out hope that humanity could or would somehow turn things around on this planet, and snatch victory from the jaws of defeat.
As long as there is breath there is always hope, that was my thinking for a long time, but I am no longer so sanguine.
As one of my friends recently remarked to me, there is, indeed, real evil abroad in this world. I don't know how else to explain the wickedness of what is happening at Fukushima, in Japan, where the situation with the exploded and/or melted down nuclear reactors just goes from frightfully dire to unimaginably worse.
I frequently check the developments there at www.enenews.com and the latest news is very disturbing. I said from the outset, in the spring of 2011, that Tokyo would be evacuated. I still believe that to be inevitable. It is possible that much of Japan will be evacuated to elsewhere. The apocalyptic dimensions of the crisis are being covered up by TEPCO, the Japanese government, General Electric, and the USSA government. The reality is that there was at least one, and maybe more, really dirty nuclear blasts there in March of 2011, that wrecked the reactors and created a radioactive hell that no one knows how to remedy or bring under control. At the least we are probably looking at the failure and collapse of Japanese society with likely evacuation of tens of millions of people or more, and the fairly rapid death of vast portions of the Pacific Ocean, as deadly radioactive waste water continues to flow into the sea by the hundreds of tons, every day.
And when the cooling pool at reactor four collapses, the many tons of highly radioactive, spent, fuel rods that it contains will overheat and burn and or catastrophically fission, i.e., cause a runaway, nuclear reaction, or, in lay man's terms, there will be another atomic explosion, along with a mushroom cloud, and tons of highly poisonous nuclear isotopes will be spread aloft into the atmosphere and/or will drain or be blown into the sea, to poison the Pacific Ocean even further.
This is worse than bad news. This is planetary chaos news. This is civilization ending news. This is species extinction level news, as in extinction of the human species on this planet. If you do not think so, all I can say is: wait. It won't be long. Probably not ten years, not five, maybe even by Christmas this year, and you will begin to see what i mean, if you haven't already.
And even if the cooling pool at reactor four doesn't fail or collapse of its own accord in the near future, though that is very highly probable, TEPCO's plan to manually remove the many tons of bent, mangled, fused, welded together, very highly radioactive fuel rods that remain in the pool, beginning in November of this year, is so fraught with peril that it is likely to spectacularly fail, with unimaginably negative consequences. Any slight mistake, miscue or dropped fuel rod could result in a fission criticality, a runaway nuclear chain reaction, to wit, an atomic explosion that will shower the northern hemisphere and the Pacific Basin with a fatal radioactive sleet that will persist for hundreds of thousands of years.
As I said, the situation is somewhere far south of dire, with a headlong, hellward trajectory.
The Nuclear Chain Reaction
Because what is inevitable, the longer the situation at Fukushima festers, is that the whole site will have to be abandoned. Due to the high radiation levels, no one will be able to work there without dying. So the workers will pull back, and the cooling pools and storage pools that contain thousands of tons of extremely radioactive, spent fuel rods will fail or collapse and there will be more explosions and radioactive fires. As the radioactively contaminated NO GO ZONE expands, as the population flees, the day will come when nuclear reactors at other, nearby power generating plants will also fail, melt down and/or explode, because the nuclear engineers and maintenance workers no longer come to work and operate them — BECAUSE THEY ARE DEAD.
And then there will be three or four more, and the radioactive No Go Zone will expand, widen, grow. And other nuclear power plants will then fail, melt down and/or explode, because their operators are also DEAD, and so do not come to work, do not maintain them.
There are over 50 nuclear power reactors in Japan, and they all have their spent fuel rod cooling pools. It doesn't matter if the reactors themselves are shut down, because there are thousands and thousands of tons of highly radioactive, spent, nuclear fuel rods stored in the cooling pools all over Japan. So, given time, the crisis will continue to fester and worsen, and then it will begin to cascade, like a row of toppling dominoes, only it will be a series of failing nuclear power reactors, one after the other, heralding the end of the nuclear age, and quite possible the end of humanity.
It's just that serious.
All of that will send a killing wave of radioactivity across the Pacific to North America. So what happens when the population on the west coast of the USSA flees in panic from the approaching killer wave of radioactivity? Well, there will be no one left to operate the nuclear power reactors in California, for example. or at Palo Verde, the massive nuclear power plant just to the west of Phoenix. So when those nuclear reactors and their spent fuel cooling pools fail, melt down, and/or blow up, the civilization-ending, planet-killing, Fukushima Syndrome will come home to America with a wicked vengeance.
All courtesy of General Electric. General Electric designed five out of the six reactors at Fukushima and built three of them, so what we see here is genocidal, planet-killing failure of American (alleged) "high technology" on a spectacular scale.
General Electric — busy exterminating a planet near you of its resident, biological life forms.
At the end of the day, all the differential calculus, the nuclear physics, the nuclear chemistry, the nuclear engineering, the corporate profits, the Madison Avenue advertising slogans, the multinational wheeling and dealing, all has conspired to assassinate the planet on which we, and they, all live. Make no mistake, the planet is now dying. The global poisoning process is so very far advanced that it probably cannot be stopped. Certainly, there is not now any serious, international effort to do so, not anything remotely commensurate with the level of danger that we are facing.
No doubt we are dealing with profound iniquity, a betrayal so complete of all that is human that no words exist to describe its foul dimension. The ones who have done this thing walk among us, though for how long? – understanding that they, too, will certainly drop dead along with countless millions of others, as a direct result of their abjectly arrogant ignorance.
Arrogant Ignorance
All of their super-computers, the advanced mathematics, their (so-called) "hi-tech" industrial base, all of their billions of dollars of (so-called) "high finance" — and they kill the planet? And themselves and their posterity in the process? That's the best they can do? They get a PhD in nuclear chemistry and use their (so-called) "knowledge" and (so-called) technical "expertise" to kill the planet? The planet that they also live on?
Geniuses. All of them.
Central Banking Middle East Madness
Then there is the very real prospect of a shooting, nuclear war, beginning in the Middle East. The USSA has a powerful fleet in the region. So do the Russians, as a counterpoint. Sadly for all humanity, the Washington, DC — City of London — Lower Manhattan — Tel Aviv — NATO cabal seems hell bent on war, and so we are on the slippery slope to war. Unfortunately, this psychopathic cabal is very heavily nuclear armed.
I saw all of this coming from waaaaaaay back, from way back in my infancy, since the age of three years, when The Bone Lady visited me and clued me in to realities that I still don't want to think about, given their ghastly, hideous savagery. But I'll tell you what, it's enough to give a man insomnia, it's enough to drive him out onto the nuclear missile silos, again and again, in a personal effort to inject a note of sanity and warning into a positively insane political and military climate, in an attempt to wake up anyone who may be susceptible to awakening.
ANYONE.
My latest sally was 15 April 2010 in North Dakota, USA. I went over the security fence onto the H-8 Minuteman III nuclear missile silo in the Minot Air Force Base nuclear missile field, near Parshall, North Dakota, at the intersection of 33rd Street and 76th Avenue. I conducted a nonviolent, peace demonstration on the silo and was arrested by the USSA military and imprisoned for 100 days, almost all of the time served in the Heart of America Correctional and Treatment Center in Rugby, North Dakota.
My Minot Manifesto explains my motivations, reasons and spiritual and political philosophy. It is one of the most important documents I have written in my entire life.
A Serious Message From The Heart of America was my personal statement that I mailed to the news media from jail in Rugby, North Dakota, on 14 July 2010, prior to being criminally tried and convicted in USSA federal court in Minot, North Dakota.
I explain the symbolism in my dress and accoutrements in the photo below, in the text of my lengthy Minot Manifesto. It's thirteen pages, but worth the time and effort to read. It is a major life statement on my part, that reflects literal decades of deep thought, a very large quantum of concentrated life energy and hours, weeks, months and years of preparation, a statement that distills an important fraction of my life essence into human language. I invite you to partake of my gift by taking the time to read and reflect on what I have written, and then to take meaningful, principled, creative, nonviolent action yourself.
I don't quite know what more to say, what more to do. In fact, were I to do more than I already have, and I have been out on the nuclear missile silos three times (and been jailed for my trouble all three times, in Arkansas, Missouri and North Dakota), I would run the very real risk of infringing on your right and your very real, personal RESPONSIBILITY to also courageously act. So what are you waiting for? Why are you here on this planet, at this time, reading this blog post, and articles like it?
Because make no mistake about it, the time to act, if you are going to act, is here. The time has arrived. The planet is on the brink. We face the very real prospect of a shooting nuclear war. Additionally, the Fukushima crisis, and the threat from nuclear power plants in general, ALL OF THEM, could not be more serious.
In recent days, I find myself musing about the closing scene from "Dr. Stramgelove," with the haunting song by Vera Lynn, "We'll Meet Again, Don't Know Where, Don't Know When," that was such a huge hit in World War II, for obvious reasons.
And it fills me with such melancholy and sorrow. Because if it starts, this ugly thing called nuclear war, and we are headed that way, can all unravel very rapidly. The machines will take over, and automated, pre-programmed orders of battle will be carried out, without human control, as machines battle machines with nuclear fire. Waves of missiles will come in, again and again, to batter the underground bases. I have read the declassified documents. Warhead after warhead will come in at 10 minute intervals. You cannot imagine the depths of the hell that is already programmed and waiting to be unleashed.
Back in the 1960s, the USSA military was counting on 140 million casualties in the mainland USSA alone. I know this because I have read the documents. I have done the research. The USSA population is much larger now, and much more urban, so the casualty rate would be even higher. Maybe 200 million? 250 million casualties in the USSA alone?
Do you think you will just watch that on CNN?
Refuge in the Southern Hemisphere
If you have read my previous writings you will know that I have said that IF humanity has a future, it is likely to be in the southern hemisphere, if only because the lion's share of the nuclear weapons and nuclear power reactors are in the northern hemisphere. As the nuclear power plants fail, melt down, and/or explode most of them will be in the northern hemisphere. This is not an intellectual exercise — already we have had catastrophic failure of nuclear power plants at Chernobyl, Ukraine and Fukushima, Japan. They are just the first. There will be more.
Likewise, any shooting nuclear war is logically likely to be concentrated in the northern hemisphere, since all of the known, nuclear armed, military powers are in the northern hemisphere
But even then, there are enormous problems in the southern hemisphere. The vegetation in the Amazon region of South America produces something like 20 to 30% of the oxygen in the Earth's atmosphere. As the Amazon dies, and it is being destroyed right now, so too, is the Earth's breathable oxygen supply being destroyed. I don't know about you, but I breathe oxygen all day and all night, every day and every night of my life.
So even if we resolve the nuclear issue, and there is ZERO progress on that front right now, only to lose the Amazon, we all will still die, because none of us can survive with 20 to 30% less oxygen. Just cannot.
Right now, we, humanity, every last one of us, are in a life and death struggle for the life of our species, and the life of our planet.
If we win, we live. If we lose, we die. ALL OF US.
End of the story. End of our species' genetic line. For ever and ever.
Done. Finished.
So maybe moving to Bolivia or Uruguay or Namibia or Madagascar or New Zealand will buy you a little time, a year or ten. However, if we fail to rein in and ABOLISH nuclear reactors and nuclear weapons, if we fail to reforest the Earth and cleanse it of radioactive contamination, then we are through. It's the end for us.
This is our group decision. Right now we are on a self-destructive path to global extinction.
So Here Is My View
If you will act decisively, now is the time. Pick your issue and your spot and act creatively, courageously and nonviolently.
It's your world and your life. Act like they both count for something.
And here's the other thing. If you cannot, or will not act, then how about supporting those of us who have acted, and who continue to act?
In my case, I have paid a very heavy price, in earnings forever foregone, by putting my life on the line, repeatedly, for you, whom I do not even know. But because you are my human kin, I went out on the missile silos, again and again, and I went to jail. I lost more than a year and a half of productive labor. I lost, as well, the opportunity to have a whole wide range of well paying jobs, due to my arrest and prison record, even though I have multiple advanced university degrees, up to the doctorate level.
Subsequent to my arrival in South America, I immersed myself in Amazonian shamanic culture, the better to understand the Amazonian region, the jungle itself, and the shamanic human ecology of the region that interfaces with the hyper-conscious plants in the jungle, only to be very gravely assaulted by one of the said Amazonian shamans and hospitalized for more than four months with massive trauma to both my body and emotions. I am now pursing a criminal case against the shaman and that also costs heavily, several thousands of dollars in attorneys' fees, at the very time when so much of my time and energy is taken up with therapy and the sheer physical effort of getting around with impaired mobility. Nine months after the assault I still have physical nerve trauma in my lower extremities, a good deal of numbness and what is called drop foot. I walk with crutches. My electro-therapy also costs. At the moment I cannot go to electro-therapy, although I badly need it, because I only have $35 to my name.
I have run completely through my meager life savings and there is no more.
Additionally, I have this week begun the formal petition process to the government of Ecuador to request political asylum. My years-long record of anti-nuclear activism and repeated jailing by the USSA government is one factor in my decision, coupled with other factors such as recent revelations of universal NSA surveillance and espionage, the secret arrest and indefinite military detention provisions of the NDAA of 2012 and 2013, the recently revealed, previously secret 2011 FBI documents that blatantly discuss plans to murder Occupy Movement activists by sniper fire, including in San Antonio, Texas, where I lived and worked as a window washer from 2000 to 2009, and all of this in the context of an all encompassing pattern of unbridled lawlessness and pervasive lying with regard to EVERYTHING by the American government. All of this and more, has brought home to me the seriousness of this moment that we are living now.
I have the obligation to safeguard my own liberty and safety. It is clear to me that politically I am freer and safer in Ecuador than in the USSA. The American government has taken a hard, dictatorial turn towards neo-fascism. That is the plain truth. The harsh, repressive treatment of Edward Snowden and Chelsea (formerly Bradley) Manning makes that clear enough. We are in altogether different territory now. And so I have petitioned for political refuge in Ecuador.
This also entails paying an attorney, to assist me in my interactions with the administrative, legal and political system in Ecuador. It is my life on the line and I am proceeding very carefully, every step of the way.
But it is also your life on the line, in that my anti-nuclear activism, my immersion in the Amazonian culture, and my pursuit of political refuge in Ecuador all have profound implications far beyond just me. What happens to me also has broad implications for you. The consequences of nuclear war are too horrific to contemplate, and if it is to be avoided, it is because of actions such as mine. Similarly, we simply cannot afford to lose the Amazon, and yet we are losing it right now. If we are to save it, a big part of that will be due to the personal efforts of those who come to the region and get personally involved in the nitty-gritty, even life-threatening struggle for the soul of the Amazon, because more than anything, we are involved in a pitched battle for the very spirit and soul of the Amazon and of the rest of this planet.
Similarly, if I, with my history of activism, book writing, researching, blogging, public speaking, interviews, and repeated nonviolent civil disobedience and consequent jail record, cannot obtain political refuge abroad, then what hope do you have? You're boxed in, that's what. You're in a cage with no exit.
And so, if you cannot or have not done the things that I and others like myself have done and are doing, then can you please, will you at least please support us?
I desperately need your support now. My legal fees run to thousands of dollars, and my therapy is ongoing. I appreciate and really need your generosity. Please communicate with me at: dr.samizdat1618@gmail.com or via Skype at richard.sauder333 as to how to donate.
Come Ye That Love The Lord
I am a native Virginian, and have lived, worked, traveled, studied and gone to jail all over the American South, from the Virginias and Maryland, all the way across to South Texas, and numerous points in between. A very large block of my life has been spent down South. Although I am not now a church attending man, I have in the past been in all kinds of Christian churches, both Black and White, in big cities and small country towns.
Some of the most memorable sermons I have ever heard have been by Black pastors in rural areas of the deep South. One of the things I like about the traditional Black style of hymn singing down South is the way that the head deacon or pastor will frequently line out a hymn, especially the first line or two of a verse, and then the other deacons or members of the choir will join in, accompanied by riffs on the organ, if there is an organist, and there are some really gifted organists playing in southern Black churches.
I well remember a sermon that I once chanced to hear, decades ago, by a Black lay preacher, one sultry, Sunday night, in a tiny little town way down South, about as far south as you can go, and still be in the South and not somewhere else. The ceiling fans lazily stirred the muggy summer air, as the moths flitted vainly around the naked incandescent light bulbs hanging from the ceiling overhead. The windows were flung wide open and the pale light from the sanctuary washed feebly out through the rusted screens and flooded onto the close cropped lawn that surrounded the church. It was one of the most extraordinary public speaking performances I ever witnessed. The preacher used as his text Ezekiel 37, the theme being dry bones and systematically connecting them one to the other, the purpose being to reassemble and restore "them dry bones" to life. As he spoke, I saw that he fell into a trance, that he entered another state of consciousness, that he was self-hypnotized and that the sermon itself had a sort of existence independent of him, that the message took on a life of its own and was using his mind, his mouth, his body, to project itself into the ears, hearts and minds of the sparse assemblage present that evening. As he finished, he collapsed exhausted backwards into his armchair and lined out the first words of the hymn that he wanted the choir to sing. I don't anymore remember exactly what song he called for, but it could well have been this: Come Ye That Love The Lord
If there is to truly be a new world order, as distinct from the obscene power that currently holds sway on this planet today, then we will need to see a completely new order of human being on this world, a species of human being motivated by love for the Creator and by devotion to inward and outward service to the sacred life impulse. We don't see that now, and the human species may go extinct on this planet for its want.
I do believe in God and have been profoundly privileged to see some of His servants face to face. I find their company congenial.
Come, ye that love the Lord,
And let your joys be known;
Join in a song with sweet accord,
And thus surround the throne.

Let those refuse to sing
That never knew our God,
But children of the heavenly King
May speak their joys abroad.

The God of heaven is ours,
Our Father and our love ;
His care shall guard life's fleeting hours,
Then waft our souls above.

There shall we see his face,
And never, never sin;
There, from the rivers of his grace,
Drink endless pleasures in.

Yes, and before we rise
To that immortal state.
The thoughts of such amazing bliss
Should constant joys create.

Children of grace have found
Glory begun below:
Celestial fruits on earthly ground,
From faith and hope may grow.

The hill of Sion yields
A thousand sacred sweets,
Before we reach the heavenly fields,
Or walk the golden streets.

Then let our songs abound,
And ev'ry tear be dry;
We're trav'lling through Immanuel's ground,
To fairer worlds on high.

(John Wesley, ca. 1703- 1791)
Source: Richard Sauder  |  Event Horizon Chronicle
If you smoke it, you will get high. That's about all that most people know about cannabis. A few might also remember hearing something about cancer or glaucoma patients smoking it, but that's about it. California oncologist Donald Abrams released new information about not only the medical but also the health benefits of the plant. For example, eating or juicing cannabis without heating it will not produce psychotropic effects.
In addition to being an anti-nauseant, cannabis is also a powerful anti-oxidant and metabolism booster. Operating in much the same way as ibuprofen or naproxen, it is an anti-inflammatory drug. One can vaporize cannabis instead of smoking it in order to achieve these beneficial effects without the dangers. In fact, the FDA has recently approved doses of up to 600 mg daily as a new investigative drug.
Because cannabis raises metabolism, there is evidence that it can be a boon for weight loss. British drug company GW Pharmaceuticals recently conducted tests with mice, as did a separate firm, and both of them discovered that the animals remained thin, despite differing levels of exercise and food consumption, while being treated with tetrahydrocannabivarin, which is a variant of the psychotropic compound in cannabis that has extra carbon atoms in its structure. This extra carbon reduces the high-producing effects of cannabis to near zero. The results also indicated a beneficial effect on insulin resistance. A further 2011 study found that people who smoked cannabis three times a week were less likely to be obese; however, the researchers noted that smoking was a poor choice for administering medication. A spokesperson for GW Pharmaceuticals said the company is working on a cannabis-related drug in order to treat obesity.
The beneficial effects of cannabis are the proverbial "ancient Chinese secret," as it is one of the 50 traditional herbs of Chinese medicine. Ming Wong outlines this history in her 1976 text "La Médecine Chinoise par les Plantes." Despite several studies showing the possible adverse cardiac effects of smoking cannabis, a judge affiliated with the Drug Enforcement Agency stated in 1988 that the drug was among the safest known if applied in its natural form. This coincides with the results of the GW Pharmaceuticals study, which did not involve inhaling the smoke, even when contained in small containers or jars used for storage.
Building on the all-important research of the GW Pharmaceuticals study, others have discovered credible evidence supporting medical and health maintenance uses for cannabis. It has been used successfully to treat brain and breast cancer, as shown by studies at the University of Madrid and California Pacific Medical Center Research Institute, respectively. Crohn's Disease and symptoms of Lou Gehrig's disease have also been treated, as shown by a 2013 study by the journal Clinical Gastroenterology and Hepatology.
Here we go again. We have another mass shooting at yet another "gun-free" zone. Not only was the location a "gun-free" zone, it was located inside the nation's capital, which has some of the strictest gun-control laws in the entire country.
I thought gun-control laws and "gun-free" zones were supposed to protect people from gun violence. If one listens to the vast majority of talking heads on network and cable news shows, including Piers Morgan and Joe Scarborough, that is exactly what we are led to believe. But in reality, just the opposite is true. "Gun-Free" zones are actually "Free Killing" zones. And in truth, guns don't kill people; gun-control laws kill people.
This is the second time in recent memory when some wacko shoots up a military installation. The first killer was a Muslim; this one was a Buddhist. He also happened to be a black man and an Obama supporter. This combination must drive the politically-correct mainstream media and the left-wing extremist hate group, the Southern Poverty Law Center (SPLC), batty. According to these folks, the only people who commit gun violence are angry Christian white guys. But as most of us know, no race or religion or political affiliation has a monopoly on criminal conduct. Unless it's those miscreants in Washington, D.C., of course.
True to form, the idiotic Washington press corps initially reported that the killer used an AR-15 rifle. To their chagrin, it turned out he used a shotgun. This hasn't stopped gun-hater Senator Dianne Feinstein from immediately calling for more gun control. And the White House is saying Barack Obama is going to issue some kind of anti-gun executive orders. Leave it to a lame duck Marxist President to try to bypass Congress and ignore the overwhelming majority of the American people (including Democrats) who have made it clear they are in no mood to accept any additional gun control.
It was only a few days ago when two liberal anti-gun legislators who spearheaded the drive for egregious gun-control laws in the State of Colorado were recalled from office. And they won't be the only ones. Come next year, there will be a host of anti-gun legislators all over the country who are going to be given their walking papers by their respective electorates. The only states where it is safe for politicians to promote gun control are socialist states such as New York, Massachusetts, and California. By and large, the American people have had all of the gun control laws they can stomach. They have drawn their line in the sand. They are not only voting at the ballot box, they are voting with their pocketbooks. Gun manufacturers and retail stores cannot keep up with the demand for guns and ammo. Even .22 rimfire ammunition is as scarce as hen's teeth.
Mind you, this DC killer had passed at least two background checks by the US military; he had what is called a "secret" clearance; he was given an honorable discharge from the United States Navy; he had been awarded the Global War on Terrorism Service Medal and the National Defense Service Medal. Born and raised in one of the most anti-gun cities in America, New York City, the man was given a rifle permit by the New York Police Department. So, pray tell, please explain how any existing gun-control laws–or any future gun-control laws–would have been able to prevent this guy from doing what he did?
In fact, the gun-control laws that Obama, Feinstein, et al, are clamoring for are the very laws that contributed to the deaths of those 12 innocent victims. Had these victims been allowed and encouraged to carry their own arms for self-defense, the death toll would doubtless have been much less. But this is the same story in every single one of these mass shootings. The perpetrator knows he is entering a "gun-free" zone and none of his targets will be able to shoot back. I repeat: guns don't kill people; gun-control laws kill people.
Our Constitution recognizes the organic right of free people to serve as self-defenders. The Militia of the several states is comprised of every able-bodied man and woman (excepting conscientious objectors) within the State. And each man and woman is recognized as having the responsibility to: 1) be personally and adequately armed, 2) be adequately trained and skilled in the use of arms, and 3) be expected to defend themselves and others from attack when necessary.
It has never been the government's responsibility to protect us; it has always been the people's responsibility to protect themselves. It is the government's responsibility to protect the right of the people to protect themselves. As seen in every single mass shooting, the government is completely incapable of protecting the citizenry from these kinds of attacks. If the people do not protect themselves, there is no protection. All these gun-control laws do is prohibit the people from protecting themselves. This is why we desperately need State leaders to declare any and all federal gun-control laws to be null and void and boldly declare to the people of their states that they will honor and protect the people's right and duty to defend themselves.
Furthermore, if Mr. Obama attempts to circumvent Congress and enact gun-control measures via executive order, it is the duty of the US House of Representative to immediately issue articles of impeachment against him. It is past time for these so-called conservatives in the GOP to grow some man stuff and start taking their oaths to the Constitution seriously. It is when the legislators in Washington, D.C., and in the respective states refuse to protect the liberties of the American people that the people themselves must protect their liberties.
I think I speak for millions of Americans when I say I have had it with Obama, Feinstein, Scarborough, Morgan, and the rest of these would-be tyrants who want to strip us of our Natural right of self-defense–and that includes the right to defend ourselves from our own government.
At this juncture, let me inform readers that a brand new documentary film is about to be released to the public. The film is called "MOLON LABE: How The Second Amendment Guarantees America's Freedom" produced by James Jaeger. This is the same man who produced the outstanding film released a few years ago called "The Spoiler." MOLON LABE features such outstanding freedomists as Ron Paul, Pat Buchanan, Larry Pratt, Alex Jones, Stewart Rhodes, G. Edward Griffin, and Edwin Vieira, Jr. And, yes, I am in the film also. The film is scheduled to be rolled out next month. Whatever you do, be sure to watch this film and encourage everyone you know to watch it. Never has a film been more timely or more necessary.
By the way, MOLON LABE means "Come and take them." This is what Spartan King Leonidas said to Persian King Xerxes at the Battle of Thermopylae when he was told to lay down his weapons.
To learn more about the film, go to:
Plus, it is not too late to become a sponsor of the film. Your donation could help awaken hundreds of thousands of Americans to the importance of the Second Amendment and its relevance to us today. Watch the trailer then consider becoming a sponsor.
Once again, the government's denial of the people's right of self-defense has led to the untimely deaths of a dozen innocent Americans. So, I say again: guns don't kill people; gun-control laws kill people.
Fukushima shows us how a nuclear disaster can continue forever.
More than two years after the catastrophe, Japanese officialdom has raised the severity of the calamity from one to three (on a scale of seven). The threat elevation is due to massive amounts of radioactive water leaking out of the site.
"The quantities of water they are dealing with are absolutely gigantic," nuclear consultant Mycle Schneider told the BBC. "It is much worse than we have been led to believe, much worse."
This is having an impact on everything from the water supply to the surrounding oceans.
"Our biggest concern right now is if some of the other isotopes such as Strontium-90, which tend to be more mobile, get through these sediments in the groundwater," scientist Ken Buesseler said. "They are entering the oceans at levels that then will accumulate in seafood and will cause new health concerns."
The horror stories just keep on accumulating, as Harvey Wasserman documents for The Progressive.
"A plague of damaged thyroids has already been reported among as many as 40 percent of the children in the Fukushima area," he writes. "Cesium-137 from Fukushima has been found in fish caught as far away as California."
It's not shocking, then, that Fukushima is causing the world to take a long, hard look at nuclear energy.
"It has profoundly shaken confidence in the future of nuclear power, from Taiwan—where earlier this month MPs resorted to fisticuffs as they debated a referendum on a new nuclear power station—to Berlin," The Guardian notes.
"The kind of cascade of devastating events that hit Fukushima hadn't previously been factored into risk probability assessments," the paper says. "Now regulatory authorities all over the world have been forced to consider whether, however unlikely, more than one accident could happen in quick succession, and what the consequences would be."
The continuing calamity has put a crimp in Japanese Prime Minister Shinzo Abe's grandiose plans to go in for a full-scale nuclear revival.
"Even before news of the new leak, a majority of the public was against restarts, according to a Kyodo News poll taken July 13-14, with 51 percent opposing and 40 percent in favor of reviving Japan's nuclear program," Bloomberg News reports. "The latest revelation could further sway sentiment against nuclear power, according to Koichi Nakano, professor of politics at Sophia University in Tokyo."
However, for something that has such ongoing significance, there's comparatively little current coverage of Fukushima in the American media.
"Unlike other environmental catastrophes like BP's Deepwater Horizon oil spill in the Gulf of Mexico, the Fukushima crisis offers little to film," Eric Ozawa writes for The Nation. "And so the story, when it gets reported, rarely gets the attention it deserves."
Don't let that fool you, though. Fukushima is one of the most consequential events of recent years and has huge implications for the types of energy sources we choose—and the type of world we'd like to live in.
Source: Amitabh Pal  |  The Progressive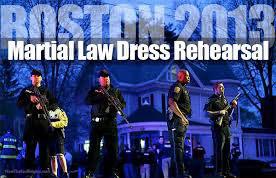 We have grown accustomed to the tyranny at the Federal level. The CIA is the most efficient organized criminal operation on the planet. The spy tactics of the NSA would make the East German Stasi green with envy. With the NSA watching our every move, nobody should feel safe for fear of being branded an enemy of the state. Even journalists are feeling the brunt of the new found bravado of the globalists. The systematic murders of journalists such as Andrew Breitbart and Michael Hastings for getting "too close" are stark reminders that our republic democracy is a facade and has degenerated into a wolf in sheep's clothing.
Where the Federal government and the existence of their confederate secret societies such as the Council on Foreign Relation and the Trilateral Commission, were once denied, they are now fully admitted to and championed as the true rulers of this country.
Trilaterals Over Washington
I remember back in 1979 when I was given the book Trilaterals Over Washington which was co-authored by Anthony Sutton and Patrick Wood, that I was horrified that such a small group of men could control such vast resources and do so much harm to humanity. My admitted surprise speaks to my level of ignorance at that time. I was a budding researcher at the time and I had a ravenous appetite to learn more about these Constitutional usurpers. What I discovered was that Sutton and Wood's book was largely a standalone piece. Of course there was the classic None Dare Call It a Conspiracy, by Gary Allen, and there was that one article in 1977 in Atlantic Monthly which mentioned the Trilateral Commission, but debunked the conspiratorial angle.
The media was postured in such a way, in that day, that if anyone mentioned the Council on Foreign Relations and the Trilateral Commission, you were marginalized and ridiculed. Today, we are witnessing a complete reversal in government secrecy as it relates to their participation in global tyranny and the installation of a police state surveillance grid.The destruction of this country is totally being done in stealth, but things have changed.
Why Are the Misdeeds of the CIA Out In the Open?
Indeed, the veil of NWO secrecy has been stripped away. The CIA is admitting past transgressions from as far back as 60 year ago when modern Iranianhistory took a critical turn when the CIA backed coup overthrew the overthrew the country's prime minister, Mohammed Mossadegh. True to their mafia nature, the CIA never admits to anything. Does this mean that they are turning over a new leaf and are submitting to a new era of agency transparency and accountability? Not really, when the CIA admits to their complicit behavior of running drugs for guns in the Iran-Contra Affair and setting up the cocaine gangs and started the drug war in LA in the 1980′s to fund and facilitate Iran Contra, I might take their "open disclosure intentions" more seriously. And when the CIA admits its role in the murder of JFK, then I might begin to cut some slack to what has been the most virulent organized criminal organization in the world. And when CIA director Brennan, admits to having award winning journalist Michael Hastings murdered, then maybe I will take a serious look at considering that the CIA is entering into a new era of openness.
Did Obama Actually Fulfill One of His Campaign Promises?
Some would argue that there is a new era of transparency that is emanating from Washington D.C. and that Obama is finally making good on his campaign promise to oversee the most transparent organization in the history of the country? Not in a pig's eye. We are not witnessing a new age of accountability, we are watching the unveiling of in-your-face tyranny.
Fear and Intimidation Is the Objective
Didn't you get the message that tyranny is out of the closet and is being placed firmly in the faces of the American public? The globalists are sending a clear message, "Fear Us!" Their intent is to frighten and intimidate the public into believe that resistance is futile.
Recently, the NSA revealed that they spied upon innocent Americans by intercepting an unspecified number of emails. Of course, the NSA said that this was an "accident." The accident aspect of the story is not believable, however, the objective was achieved with the revelation: "Be afraid America, very afraid, we are watching everything you do."
Nowhere is the in-your-face-tyranny more prevalent than in the today's law enforcement agencies as we have witnessed the militarization of the police which are now designed to harass and intimidate.
The Overt Militarization of the Police
As we witness the unfolding of the extreme militarization of the police, the American public is increasingly being subjected to heinous, Gestapo and KGB types of crimes being committed against innocent American citizens.
Recently, in Phoenix, stunned neighbors watched as mentally disturbed Michael Ruiz, who was having a mental heath episode on the roof of his apartment building, was choked and tasered while one of the assailing cops chanted the familiar refrain: "Stop resisting! Stop resisting!" The assailing cops then shackled Ruiz's hands and feet, and dragged him down the stairs without supporting his head. Ruiz's unsupported head struck every one of the concrete stairs on the way down. By the time Ruiz reached the parking, he was murdered by the shock troops of the Phoenix Police Department. Ruiz was declared brain-dead at nearby St. Joseph's hospital. The police attempted to cover up their thuggish behavior by confiscating all the cell phones and cameras that they could find. However, these criminal police did not get all of them.
Alejandro Gonzalez surrendered in San Jose on January 10, 2011. The 22-year-old was the suspect in a non-fatal shooting that had taken place on New Year's Day at a local bar called the Mucky Duck.
A multi-agency SWAT team invaded the home of 31-year-old Rogelio Serrato, Jr. Serrato, who was known as Roger to friends and family, and was not a suspect in the shooting. He was thought to have been harboring Gonzalez, which he was not. The police swat team threw in a flash grenade to his home, thus setting the house on fire and Serrato subsequently was killed.
Monterey County agreed to a $2.6 million settlement with Serrato's family, which was paid by the county's insurance carrier and absolves the sheriff's office of legal responsibility while praising the actions of the arresting officers.
Who will ever forget the aftermath of the Boston Marathon Bombing? The show of force following the event was unwarranted and unprecedented as the police were given a script to follow by the Federal government and local officers performed their martial law "Federalized" duties with notable distinction.
Even My Efforts Have Drawn Scrutiny From Criminal Elements
I have been investigating the presence of Russian troops in Alaska, Tennessee, Kentucky and California. My efforts have drawn scrutiny as the new level of intimidation is being visited upon me for my efforts.
Dave,

Last month I talked to you on the phone and we were disconnected twice. As I know you are aware it was the ears of those who watch that disconnected us. Most of my communications by any means is usually intercepted, delayed or is sent back to me and never makes it to the receiver. I bring this up to you as I was talking to someone who knows me. This person told me they received a text message that identified it as coming from me and received several of them. They then received a telephone call from my number and claimed to be me and of course this person knew this was not true as they know my voice. Why i bring this up is during the course of the conversation whoever was calling commented that they wanted to talk to them about "Dave Hodges". The only way that my number and your name would come up was from when we talked. There is some extremely guarded stuff going on at mclb in yermo. Thought i would share this with you, eyes and ears.
This is clearly a thinly veiled warning designed to intimidate me. For the record, I am not suicidal and I do not drive at high rates of speeds.
Conclusion
The police are the country's most dangerous street gang. One significant distinction between police and their private sector counterparts is that street gangs don't expect to receive commendations when they kill innocent people. However, it is not tyranny without an endgame. The fear and intimidation being perpetrated by law enforcement is by design. Why do they want us to be so fearful? They want us to be fearful, very fearful. What do they want us to be afraid of? The answer to that question is contained in the part of part of this series.
Source: War Is Crime | Dave Hodges  |  The Common Sense Show
Cannabis has been making a lot of noise lately. Multiple states across the United States and countries around the world have successfully legalized medical Marijuana, and the Uruguay parliament recently voted to create the world's first legal marijuana market. This is good news as the health benefits of Cannabis are vast, with multiple medical and scientific studies that confirm them.
On the other hand, arguments against the use of marijuana are usually published in Psychiatric journals, which show no scientific evidence that Cannabis is harmful to human health. All psychological evaluations from the intake of cannabis are largely based on assumptions, suggestions and observations (1).
When we look at the actual science behind Cannabis, the health benefits can be overwhelming. So what does one who opposes the use of cannabis base their belief on? Nothing, not scientific evidence anyways. The negative astigmatism attached to marijuana is due to its supposed psychotropic effects; yet again, there is no scientific evidence to show that marijuana has any psychotropic effects. Nonetheless, cannabis has recently been the focus of medical research and considered as a potential therapeutic treatment and cure for cancer.
Cannabis is a great example of how the human mind is programmed and conditioned to believe something. Growing up, we are told drugs are bad, which is very true; however, not all substances that have been labelled as "drugs" by the government are harmful. Multiple substances are labelled as a "drug" in order to protect corporate interests. One example is the automobile and energy industry, a car made from hemp is stronger than steel, and can be fueled from hemp alone. Henry Ford demonstrated this many years ago. Hemp actually has over 50,000 uses!
Let's take a look at the science behind Cannabis and Cancer. Although Cannabis has been proven to be effective for a large range of ailments, this article will focus mainly on its effectiveness in the treatment of cancer. Cannabinoids may very well be one of the best disease and cancer fighting treatments out there. Cannabinoids refer to any of a group of related compounds that include cannabinol and the active constituents of cannabis. They activate cannabinoid receptors in the body. The body itself produces compounds called endocannabinoids and they play a role in many processes within the body that help to create a healthy environment.
Cannabinoids also play a role in immune system generation and re-generation. The body regenerates best when it's saturated with Phyto-Cannabinoids. Cannabinoids can also be found in Cannabis. It is important to note that the cannabinoids are plentiful in both hemp and cannabis. One of the main differentiations between hemp and cannabis is simply that hemp only contains 0.3% THC while cannabis is 0.4% THC or higher. (Technically they are both strains of Cannabis Sativa.)
Cannabinoids have been proven to reduce cancer cells as they have a great impact on the rebuilding of the immune system. While not every strain of cannabis has the same effect, more and more patients are seeing success in cancer reduction in a short period of time by using cannabis.
While taking a look at these studies, keep in mind that cannabis can be much more effective for medicinal purposes when we eat itrather than smoking it. Below are 20 medical studies that prove cannabis can be an effective treatment and possible cure for cancer. Please keep in mind that this is a very short list of studies that support the use of medicinal marijuana. Please feel free to further your research, hopefully this is a good starting point.
Brain Cancer1. A study published in the British Journal of Cancer, conducted by the Department of Biochemistry and Molecular Biology at Complutense University in Madrid, this study determined that Tetrahydrocannabinol (THC) and other cannabinoids inhibit tumour growth. They were responsible for the first clinical study aimed at assessing cannabinoid antitumoral action. Cannabinoid delivery was safe and was achieved with zero psychoactive effects. THC was found to decrease tumor cells in two out of the nine patients.
2. A study published in The Journal of Neuroscience examined the biochemical events in both acute neuronal damage and in slowly progressive, neurodegenerative diseases. They conducted a magnetic resonance imaging study that looked at THC (the main active compound in marijuana) and found that it reduced neuronal injury in rats. The results of this study provide evidence that the cannabinoid system can serve to protect the brain against neurodegeneration.
3. A study published in The Journal of Pharmacology And Experimental Therapeutics already acknowledged the fact that cannabinoids have been shown to possess antitumor properties. This study examined the effect of cannabidiol (CBD, non psychoactive cannabinoid compound) on human glioma cell lines. The addition of cannabidiol led to a dramatic drop in the viability of glioma cells. Glioma is the word used to describe brain tumor. The study concluded that cannabidiol was able to produce a significant antitumor activity.
4. A study published in the journal Molecular Cancer Therapeutics outlines how brain tumors are highly resistant to current anticancer treatments, which makes it crucial to find new therapeutic strategies aimed at improving the poor prognosis of patients suffering from this disease. This study also demonstrated the reversal of tumor activity in Glioblastoma multiforme.
Breast Cancer5. A study published in the US National Library of Medicine, conducted by the California Pacific Medical Centre determined that cannabidiol (CBD) inhibits human breast cancer cell proliferation and invasion. They also demonstrated that CBD significantly reduces tumor mass.
6. A study published in The Journal of Pharmacology and Experimental Therapeuticsdetermined that THC as well as cannabidiol dramatically reduced breast cancer cell growth. They confirmed the potency and effectiveness of these compounds.
7. A study published in the journal Molecular Cancer showed that THC reduced tumor growth and tumor numbers. They determined that cannabinoids inhibit cancer cell proliferation, induce cancer cell apoptosis and impair tumor angiogenesis (all good things). This study provides strong evidence for the use of cannabinoid based therapies for the management of breast cancer.
8. A study published in the Proceedings of the National Academy of Sciences of the United States of America (PNAS) determined that cannabinoids inhibit human breast cancer cell proliferation.
Lung Cancer9. A study published in the journal Oncogene, by Harvard Medical Schools Experimental Medicine Department determined that THC inhibits epithelial growth factor induced lung cancer cell migration and more. They go on to state that THC should be explored as novel therapeutic molecules in controlling the growth and metastasis of certain lung cancers.
10. A study published by the US National Library of Medicine by the Institute of Toxicology and Pharmacology, from the Department of General Surgery in Germany determined that cannabinoids inhibit cancer cell invasion. Effects were confirmed in primary tumor cells from a lung cancer patient. Overall, data indicated that cannabinoids decrease cancer cell invasiveness.
11. A study published by the US National Library of Medicine, conducted by Harvard Medical School investigated the role of cannabinoid receptors in lung cancer cells. They determined its effectiveness and suggested that it should be used for treatment against lung cancer cells.
Prostate Cancer12. A study published in the US National Library of Medicine illustrates a decrease in prostatic cancer cells by acting through cannabinoid receptors.
13. A study published in the US National Library of Medicine outlined multiple studies proving the effectiveness of cannabis on prostate cancer.
14. Another study published by the US National Library of Medicine determined that clinical testing of CBD against prostate carcinoma is a must. That cannabinoid receptor activation induces prostate carcinoma cell apoptosis. They determined that cannabidiol significantly inhibited cell viability.
Blood Cancer
15. A study published in the journal Molecular Pharmacology recently showed that cannabinoids induce growth inhibition and apoptosis in mantle cell lymphoma. The study was supported by grants from the Swedish Cancer Society, The Swedish Research Council and the Cancer Society in Stockholm.
16. A study published in the International Journal of Cancer also determined and illustrated that cannabinoids exert antiproliferative and proapoptotic effects in various types of cancer and in mantle cell lymphoma.
17. A study published in the US National Library of Medicine conducted by the Department of Pharmacology and Toxicology by Virginia Commonwealth University determined that cannabinoids induce apoptosis in leukemia cells.
Oral Cancer18. A study published by the US National Library of Medicine results show cannabinoids are potent inhibitors of cellular respiration and are toxic to highly malignant oral tumors.
Liver Cancer19. A study published by the US National Library of Medicine determined that that THC reduces the viability of human HCC cell lines (Human hepatocellular liver carcinoma cell line) and reduced the growth.
Pancreatic Cancer20. A study published in The American Journal of Cancer determined that cannabinoid receptors are expressed in human pancreatic tumor cell lines and tumor biopsies at much higher levels than in normal pancreatic tissue. Results showed that cannabinoid administration induced apoptosis. They also reduced the growth of tumor cells, and inhibited the spreading of pancreatic tumor cells.
Sources:
All sources highlighted throughout article. Click on the highlighted parts of the article to view them.
1)http://bjp.rcpsych.org/content/178/2/116.full
Arjun Walia writes for collective-evolution.com where this article first appeared.
Before you jump to a conclusion that the famous quote from Ronald Reagan is still operative, examine the sentiment of the throngs of benefit seekers who actually believe that government help is a good thing. The historically impaired reads this Reagan quip as a talking point out of the Obama playbook. Demanding your own government welfare tailored to the needs of your perceived little slice of paradise, is the new American dream. The reason why empirical evidence of a stained record and miserable failure of government programs does not resonate with the vast expanse of the great unwashed, boils down to the simple fact that the assistance deficient multitude, insist that they are owed a never ending flow of public financed payback.
What once was a healthy distrust of government cradle to grave intrusion, has become a dependency cultural birthright. With the upsurge of services and regulations, a tremendous explosion in public budgets is burying the taxpayer in a sea of debt. When more than half of the dole beggars, no longer pay taxes to their federal benefactor, it inevitably follows that the taste of free bennies, just wets the appetite for an endless feast.
If you doubt this assessment, attend a local town meeting. It all starts with local officials, knocking on every door, to apply for additional grant money to expand their town budgets. Financing bloated programs with excessive payrolls, on the backs of property owner taxpayers, has reached the point of punitive ruin. Renters have the attitude that their monthly payment entitles them to the finest and most comprehensive range of public services that someone else pays. Their goal is to become a "public servant" so that they can cash those government checks while building up their retirement fund.
As more local municipalities approach bankruptcy and petition state and federal jurisdictions for a financial lifeline, the escape from reality just pushes up to the next higher level of corruption. Enter the helpful government man, better yet, woman. At every step in the process of spreading the nonexistent wealth, the hungry parasites raise their voices for more government-baked bread. The "let them eat cake" mentality has become, You Won't Believe This Surfer Living the Food Stamps Dream.
"Today, the federal government operates roughly 80 means-tested welfare programs, and very few promote work. American Enterprise Institute scholar Charles Murray explained to Fox News that government welfare "is systematically undermining a civic culture of independence that was a great American treasure."
With the viral reaction to the unapologetic lifestyle of Jason Greenslate in the video, Fox News Follows California Beach Bum Living Off Food Stamps, an outraged Middle America is eager to label deadbeats as unrepentant spongers. The hypocrisy from defenders of the state extortion establishment goes unnoticed, when they devote their lives to gaming the system. The tsunami wave of abusive public expenditures is a direct result from the clamor of devoted mainstream subjects. Their calls for a new swimming pool at the local government school or for a state of the art fire truck ignore the destructive implications of taxing the homeowner out of existence.When surfer dude thumbs his nose at the taxpayer, why is that any different when a school employee casts a ballot to raise the borrowing limit for a new bond issue that directly benefits his or her own vestige interests?
Oh, cries that the civic good demands public services that pay wage benefits based upon the great responsibility of the position is entirely a phony argument. In an economy, that is rapidly becoming a part-time privilege to find employment, the government careerist stands out as a serial abuser of the public trust. Still, the justifiable criticism leveled at the public sector needs to recognize that the typical populace not only tolerates this insult but also supports the growth and expansion of the government services.
ZeroThink writes about the quote: Hi, I'm from the Government, and I'm here to help.
"It was 25 years ago today, that President Reagan said those famous words in a speech to the Future Farmers of America. In that speech, he called them the 10 most dangerous words in the English language.

Ronald Reagan went on to say that the ongoing expansion and economic success of the USA at the time was because "… the truth is, we just got out of your way." You did it; we didn't."
Quite a departure from President Obama: 'If you've got a business — you didn't build that. Somebody else made that happen.'
". . .There are a lot of wealthy, successful Americans who agree with me — because they want to give something back. They know they didn't — look, if you've been successful, you didn't get there on your own. You didn't get there on your own. I'm always struck by people who think, well, it must be because I was just so smart. There are a lot of smart people out there. It must be because I worked harder than everybody else. Let me tell you something — there are a whole bunch of hardworking people out there. (Applause.) If you were successful, somebody along the line gave you some help. There was a great teacher somewhere in your life. Somebody helped to create this unbelievable American system that we have that allowed you to thrive. Somebody invested in roads and bridges. If you've got a business — you didn't build that. Somebody else made that happen. The Internet didn't get invented on its own. Government research created the Internet so that all the companies could make money off the Internet. The point is, is that when we succeed, we succeed because of our individual initiative, but also because we do things together. There are some things, just like fighting fires, we don't do on our own. I mean, imagine if everybody had their own fire service. That would be a hard way to organize fighting fires. . ."
Do you believe that the type of electorate that cheers the collectivist sentiment that coroneted the Obama regime, the embodiment of state despotism, would select Ronald Reagan as POTUS today?
Jason Greenslate was a baby when Reagan led the country to a fresh renewal of optimism. Nowadays there are millions of self-entitled beachcombers, deriving their living from the government dole and walking the public beaches.
Where are all the fiscally conservatives these days? Many are six feet under and the remaining are now targeted as domestic "Tea Party" terrorists. An insightful gauge on the relative health of the society can be measured by the damning attitudes towards the Tea Party movement. Who hates most, what the Tea Party represents? Just go back to another local town meeting in your community to witness the hostility towards anyone who wants to restore a modicum of fiscal sanity in civic affairs.
The disconnect between legitimate basic public services and the shameless demands for an all intrusive and ostentatious social safety net, defies not only the historic limits and relationships between citizens and government, but also relegates plain common sense to the bowels of passé panache.
Former emotional soccer moms have transformed into Saul Alinsky lobbyists. They retain their co-dependence while acquiring a crazed militancy. Giving any and all the support to make government more egalitarian and fair, includes destroying the last sectors of a free market economy.
Fundamentally, government is not in the business of helping. Most of the social engineering of the last century has done more harm and perverted cultural standards. The results of such experiments produce generations of dysfunctional dependants.
Why blame Greenslate for being the poster boy for the welfare state. Look to your neighbor if you are unable to face your own guilt in the mirror. The breakdown of society is not accidental. Genuine conservatives have been warning fellow citizens about the danger of surrendering individual liberty for the promise of secular security. This message rejected by the government class and their subordinates, is nevertheless still valid.
Refusing to deal with this destructive shift in attitude, which scorns self-reliance, leads invariably to the FEMA principle for normality. Not a new normal, but the only idealism acceptable in the "PC" acquaintance demands in support of government. How did the people do during Katrina? The federal enforcement mental asylum is the only reality that government provides. What kind of help is this?
The abandonment of rational administration, substituted with coercive governance, remains official policy. By supporting such a matrix, foolish government sympathizers are fostering the rot that cannot be intellectually unheeded any longer.
Most dismiss that the SWAT knock at the door will ever be for them, but if it is, remember that all your support for expanding the role and scope of state functions, bears your responsibility. Obama's victimhood message, coupled with the cynicism that "you didn't build that", either requires you to confront a dishonest system or accept a bleak existence. Hey bro surfs up . . .
Something is wrong in this country, terribly wrong. Many children are going missing from Child Protective Custody supervision, all across this country, with no record of what has happened to the thousands of missing children.
Oklahoma Is the Latest State to Tolerate Child Sex Slavery Rings
In Oklahoma, Seventy-eight children have gone completely missing with no explanation. The most frightening aspect of this development is that these children went missing while in custody of the Oklahoma Department of Human Services (DHS).
Even the Oklahoma media is asking questions. Millie Carpenter, who holds the position of DHS's permanency and well-being program administrator, and her cohort, Melissa Jones, a DHS program supervisor, insist that there is nothing wrong and their publicly funded agency has made absolutely no mistakes. No mistakes? There are 78 children, under their care who are missing! Nothing wrong?
Carpenter and Jones insist there is DHS accountability and that all 78 missing children should be considered to be runaways and that they have not been abducted. How would they know since the children are missing?
Please allow me to emphasize that these 78 children were under the custody and care of DHS at the time of their disappearance. If these children had disappeared while in the custody of their parents, wouldn't there be hell to pay regarding parental accountability? Both the authorities and the media should be asking questions about supervision and agency accountability. When these children were not in their tax-supported bed at night, why was nothing done?
Presumably, many of these children were removed from their parents by Child Protective Services and placed in DHS custody because their parents were accused of neglect and/or abuse. Isn't DHS responsible for room and board? Each child is required to accounted for with regard to state allocations for food and housing!  Therefore, can some responsible person of authority, connected to DHS, please explain to me why 78 missing person reports have not been filed? Why weren't the police notified? If these children were removed from the parents home, then a court would have to be involved. As such, the courts should have been immediately notified when the children went missing because a court order was not being complied with.
If the missing 78 children in Oklahoma was just a case of gross dereliction of duty by officials such DHS administrators Carpenter and Jones, then we could fire the incompetent personnel and hire better people who would protect the children. But the fact that these children were not even reported as missing is inexcusable.
How do I know that something is terribly wrong? Simple, I used to be a mental health counselor and these types of administrative procedures were part of my training. The facts connected to the handling of these missing children does not add up. If the three stooges are not running Oklahoma's DHS, then there is something very criminal going on. And the fact that the authorities are not up in arms and conducting a criminal investigation is highly suspicious and suggests further complicity at some official level. There is very good reason to expect a much deeper level of criminal activity related to these children because it has happened before.
The Penn State Case
The Oklahoma DHS scandal is nothing new. Agency or corporate controlled sex rings are hidden in plain sight. They often receive legitimacy from various government agencies and top corporate entities. Here is an example of how the child sex rings are hidden in the plain light of day.
Jerry Sandusky's "The Second Mile Foundation"  was recognized as one of President Bush's top "1000Points of Light." Interestingly, Marvin P. Bush was on the National Collegiate Athletic Association Board of Directors which helped make the selection. Former president, George H. W. "Pappy" Bush is no stranger to accusations of pedophilia as evidenced by the accompany headline below this paragraph.
Court records show that former Penn State football coach Jerry Sandusky molested dozens, if not hundreds of children from at 1977 to 2011 when this animal was finally caught, convicted and sentenced.
Most Americans think that when Sandusky, received a 30 to 60 prison term after being found guilty on 45 counts of the sexual exploitation of minors, that the case was closed.  And that is what the child sex trafficking industry and their allies in the corporate controlled media would have the public believe.
In actuality, the Sandusky case was quickly concluded in order to prevent any investigation from going forth which would reveal the extent to which pedophilia, for fun and profit, have ensnared the rich and famous powerful elite, both in this country and abroad.
Records show that Sandusky should have been convicted of child molestation in 1999 when allegations against him were first made. This particular incident was investigated by local police, referred to Centre County's District Attorney, Ray Gricar, who refused to press charges despite the fact that the mother of the alleged victim had voicemail tapes and tape recordings of Sandusky and her son and their sexually explicit conversations. Friends of Gricar have said that he was frightened and was intimidated in not pursing charges despite overwhelming evidence. However, at a later time, Gricar developed some intestinal fortitude and reopened his investigation into Sandusky's illicit conduct. Shortly thereafter, on his day off, Gricar went missing and has body has never been found. His laptop was found in a nearby creek, but none of the data could be retrieved according to the FBI investigative report. Gricar was declared legally dead in 2011, after the Sandusky scandal surfaced. The investigation of the apparent kidnapping and murder of Ray Gricar could politely be described as incomplete. Gricar's fate is an all too common fate experienced by whistle blowers and investigators into the world-wide pedophile ring.
We now know that Sandusky obtained many of his victims from his precious Second Mile Foundation. How could the board members of The Second Mile Foundation expect a naive public that from 1977 to 2011, that absolutely no Second Mile official, nobody at all, except for the abused children and Sandusky, had any knowledge of the abuse? Keep in mind that these young victims were pimped out in broad daylight as revealed in the court testimony. The Second Mile Foundation board members have associations which reach into the highest pinnacles of power in this country including Richard Struthers of Bank of America, Michael O'Donnell, Jake Corman Pennsylvania State Senator. Vice President of Morgan Stanley and Matt Millen an ESPN football analyst. In Additionally, many of the Penn State donors have intimate connections to both Second Mile and some of the top politicians in this country. And for 34 years, nobody at Second Mile knew? Well, District Attorney Ray Gricar knew and he's dead.
Where Is Nancy Schaefer When We Need Her?
Former Georgia State Senator, Nancy Schaefer was an outspoken opponent of Child Protective Services (CPS). Schaefer authored an investigation in which, among other findings, revealed the following:
"…the separation of families is growing as a business because local governments have grown accustomed to having taxpayer dollars to balance their ever-expanding budgets.
The Adoption and the Safe Families Act, set in motion by President Bill Clinton,  offered cash "bonuses" to the states for every child they adopted out of foster care. In order to receive the "adoption incentive bonuses" local child protective services need more children. They must have merchandise (children) that sell and you must have plenty of them so the buyer can choose. Some counties are known to give a $4,000 bonus for each child adopted and an additional $2,000 for a "special needs" child. Employees work to keep the federal dollars flowing.
The National Center on Child Abuse and Neglect in 1998 reported that six times as many children died in foster care than in the general public and that once removed to official "safety", these children are far more likely to suffer abuse, including sexual molestation than in the general population.
That according to the California Little Hoover Commission Report in 2003, 30% to 70% of the children in California group homes do not belong there and should not have been removed from their homes.
…poor parents often times are targeted to lose their children because they do not have the where-with-all to hire lawyers and fight the system. Being poor does not mean you are not a good parent or that you do not love your child, or that your child should be removed and placed with strangers."
In this document, Schaefer makes it clear that organizations, such as The Second Mile, procure their underage victims by making children wards of the State. CPS has unchecked legal authority to remove children, with or without cause. Subsequently, CPS and their partners, the corrupt juvenile court judges can place these children wherever they see fit (e.g. The Franklin House, Boys Town, Elm House, The Second Mile Foundation) where unimaginable horrors take place.
As most of us know, Nancy Schaefer and her husband Bruce were "suicided" in 2010, on the same day she was attempting to reach out to talk show host, Alex Jones, because she knew she was in deep trouble.
And of course, there is the omnipresent DynCorp child sex trafficking scandal. On March 11th 2005, Congresswoman Cynthia McKinney grilled Secretary Rumsfeld and General Myers on the DynCorp child sex trafficking case. "Mr. Secretary, I watched President Bush deliver a moving speech at the United Nations in September 2003, in which he mentioned the crisis of the sex trade. The President called for the punishment of those involved in this horrible business. But at the very moment of that speech, DynCorp was exposed for having been involved in the buying and selling of young women and children. While all of this was going on, DynCorp kept the Pentagon contract to administer the smallpox and anthrax vaccines, and is now working on a plague vaccine through the Joint Vaccine Acquisition Program. Mr. Secretary, is it the policy of the U.S. Government to reward companies that traffic in women and little girls?" Rumsfeld fumbled around and blamed a single employee of DynCorp for these transgressions and DynCorp, at that time, continued to receive government contracts.
McKinney was subsequently driven from office. Illinois Governor Rod Blagojevich is one of very few government officials in high office aside from Cynthia McKinney to demand answers on this issue. And what may you ask happened to Blagojevich? He was framed for trying to sell Obama's senatorial seat in a story that made no sense. Does this tell us how high up the corruption goes?
Conclusion
The missing 78 Oklahoma children provides the American people with an opportunity to blow the lid off of this conspiracy once and for all. How many of these children are dead? How many were forced into child sex-slavery rings? Or, as Oklahoma's DHS claims, are these children simply "run away" children?
America, we have an important decision to make. Are we going to press for answers. Will we demand that heads roll in Oklahoma and launch an all out search for the missing 78 children?
If we will not rise up as a nation to protect our children, our most precious asset, then we do not deserve to survive as a nation.
Source: The Common Sense Show