Too complex to function, too overcrowded to solve anything, too many people from too many places, too few resources…
One reader of this series asked that I write about what we face 10 years from now instead of 37 years from now. He asked me to become more "relevant" as to what our country faces.  He felt that 37 years in the future felt too far away to make any impact on Americans today.
The run-up to that 100 million, that's 100,000,000 immigrants by 2050 won't be a pretty one.  We face greater and greater consequences within 10 years by adding 30 million that will magnify to 60 million in 20 years and reach 90 million 30 years and 100 million immigrants within 37 years.  On top of that, we will add another 38 million of our own.  Total: 138 million people to feed, water, house, warm, transport, work, educate, medicate and try to maintain some kind of balance with our environment. This won't be pretty for anyone.
We remain on course to become SO large that we cannot solve our problems.   To give you an example, India today suffers 1,000 children that die every 24 hours 7 days a week of water borne diseases like dysentery and diarrhea.   They die because India cannot maintain clean water from its toxic rivers, lakes and underground water supplies.  Millions upon millions of Indians urinate and defecate onto the soils in India because they lack toilets and sewage treatment plants.  Yet, they add 11 million new citizens into their society every year, year in and year out.  Most Indian people live in horrendously degraded conditions.  Air pollution, unsafe water and horribly crowded cities make life in that country a living hell.   Guess what, it's coming to America.
Millions of Indians immigrated to America in the last few decades.  They arrive and then, chain-migrate their relatives through our immigration laws. They command virtually all the motel chains in America with your tax dollars being used to fund them.
Who can blame them?  If we give them the keys to the country, they would be fools to pass it up.  They flee a country that cannot save itself from itself.
When I visited India, it made me sick to my stomach to see little children starving in the cities. No one could help them because their numbers exceeded any aid.  I witnessed so much misery that I had to "harden" my emotions in order to make it through each day.  Most of Asia lives in utter misery and deprivation.  They cannot fix or solve their predicament.
Even more sobering, demographic experts project somewhere between 50 and 100 million refugees streaming into other countries in the next 10 to 20 years.  Africa's desperate refugees already pour into Europe.  They overrun Spain and Greece.  As Haiti adds another projected three million to its present day nightmare, they will swim, boat and paddle their way to Florida by the hundreds of thousands.
Dr. Jack Alpert, at www.Skil.org, a research scientist predicts that we could see 1 billion people perish around the globe from lack of food within the next 10 years; 15 years at the most.
Watch these two videos:  Alpert shows where these countries lack enough water and arable land to feed their populations:
The Human Predicament and What to Do About It       Feb. 2012
Overpopulation Means Civilization Collapse                Aug. 2011
Do you think they will sit in their own countries and starve?  Will they wait to be saved?  Answer: No! They will migrate to Canada, America, Europe and Australia.
Instead of shielding ourselves from the coming nightmare facing our country, our intellectually-challenged Congress injects millions upon millions more immigrants into our country.  Whether it's the 48.1 million Americans subsisting on food stamps today, to 100 million devouring food stamps in 30 years—something must give.
I can only imagine that our civilization will begin to collapse even before that 100 million legal immigrants manifest. If we do manage to hang on, it means race riots, food riots and racial separation where European-Americans flee to Idaho, Montana, Wyoming, North Dakota and South Dakota.  Chicago, LA and Detroit portend our future.  They possess one thing in common: massive influx of legal and illegal immigrants that drive out Americans.
In the end, people align with their own tribes and we possess so many different tribes that we lack any cohesion within our society to maintain any rational order.  With another 100 million immigrants from all over the world, we encase a "schizophrenic society" and like Humpty Dumpty, "All the king's horses and all the king's men, couldn't put Humpty Dumpty together again."
As the great historian Arnold Toynbee observed that all great civilizations rise and fall, and that, "An autopsy of history would show that all great nations commit suicide."
As Colorado Governor Richard D. Lamm said on the eight methods for destroying America, "First, turn America into a bilingual or multi lingual and bicultural country.  History shows that no nation can survive the tension, conflict and antagonism of two or more competing languages and cultures.  It is a blessing for an individual to be bilingual; however, it is a curse for a society to be bilingual.  The historical scholar Seymour Lipset put it this way, "The histories of bilingual and bicultural societies that do not assimilate are histories of turmoil, tension and tragedy.  Canada, Belgium, Malaysia, Lebanon—all face crises of national existence in which minorities press for autonomy, if not independence. Pakistan and Cyprus have divided. Nigeria suppressed an ethnic rebellion. France faces difficulties with Basques, Bretons and Corsicans."
We write our own death sentence with passage of the S744 amnesty into law in 2014.  We face 100 million volatile, multi-language, multi-religious and multiple-cultures that lack any compatibility with our civilization.  If the sheer numbers don't destroy us, the endless conflicting cultures will ring our death knell.
If you don't want to see our country turned into a schizophrenic cultural quagmire, call Speaker of the House John Boehner at 1 202 225 0600:
"Mr. Boehner, I understand that S744 doubles legal immigration from its current 1.0 million annually to 2.0 million while giving amnesty to 12 to 20 million illegal migrants. Do you understand that such an amnesty would flood America with over 100 million immigrants by 2050—a scant 37 years from now. How will we be able to water, house, work, feed, educate, medicate and care for that many people when we already suffer 48 million Americans who cannot secure jobs and live on food stamps? How will we maintain our environment and standard of living in light of those numbers. As an American citizen, I demand that you reduce all immigration to less than 100,000 annually and enforce the laws on the books to arrest, prosecute and jail employers of illegal migrants. That will help illegal migrants to go home on their own dime when they don't have a job. Our own unemployed citizens can take those jobs at a living wage."
Also: call your own U.S. Senators and leave the same message.
There's nothing like a glass of cool, clear water to quench one's thirst. But the next time you or your child reaches for one, you might want to question whether that water is in fact, too toxic to drink. If your water is fluoridated, the answer may well be yes.
For decades, we have been told a lie, a lie that has led to the deaths of hundreds of thousands of Americans and the weakening of the immune systems of tens of millions more. This lie is called fluoridation. A process we were led to believe was a safe and effective method of protecting teeth from decay is in fact a fraud. For decades it's been shown that fluoridation is neither essential for good health nor protective of teeth. What it does is poison the body. We should all at this point be asking how and why public health policy and the American media continue to live with and perpetuate this scientific sham.
The Latest in Fluoride News
Today more than ever, evidence of fluoride's toxicity is entering the public sphere.The summer of 2012 saw the publication of a systematic review and meta-analysis by researchers at Harvard University that explored the link between exposure to fluoride and neurological and cognitive function among children. The report pooled data from over 27 studies- many of them from China- carried out over the course of 22 years. The results, which were published in the journal Environmental Health Sciencesshowed a strong connection between exposure to fluoride in drinking water and decreased IQ scores in children. The team concluded that "the results suggest that fluoride may be a developmental neurotoxicant that affects brain development at exposures much below those that can cause toxicity in adults." 1
The newest scientific data suggest that the damaging effects of fluoride extend to reproductive health as well. A 2013 study published in the journal Archives of Toxicology showed a link between fluoride exposure and male infertility in mice. The study's findings suggest that sodium fluoride impairs the ability of sperm cells in mice to normally fertilize the egg through a process known as chemotaxis. 2 This is the latest in more than 60 scientific studies on animals that have identified an association between male infertility and fluoride exposure.3
Adding more fuel to the fluoride controversy is a recent investigative report by NaturalNews exposing how the chemicals used to fluoridate United States' water systems today are commonly purchased from Chinese chemical plants looking to discard surplus stores of this form of industrial waste. Disturbingly, the report details that some Chinese vendors of fluoride advertise on their website that their product can be used as an "adhesive preservative", an "insecticide" as well as a" flux for soldering and welding".4 One Chinese manufacturer, Shanghai Polymet Commodities Ltd,. which produces fluoride destined for municipal water reserves in the United States, notes on their website that their fluoride is "highly corrosive to human skin and harmful to people's respiratory organs". 5
The Fluoride Phase Out at Home and Abroad
There are many signs in recent years that indicate growing skepticism over fluoridation. The New York Times reported in October 2011 that in the previous four years, about 200 jurisdictions across the USA moved to cease water fluoridation. A panel composed of scientists and health professionals in Fairbanks, Alaska recently recommended ceasing fluoridation of the county water supply after concluding that the addition of fluoride to already naturally-fluoridated reserves could pose health risks to 700,000 residents. The move to end fluoridation would save the county an estimated $205,000 annually. 6
The city of Portland made headlines in 2013 when it voted down a measure to fluoridate its water supply. The citizens of Portland have rejected introducing the chemical to drinking water on three separate occasions since the 1950's. Portland remains the largest city in the United States to shun fluoridation.7
The movement against fluoridation has gained traction overseas as well. In 2013, Israel's Ministry of Health committed to a countrywide phase-out of fluoridation. The decision came after Israel's Supreme Court deemed the existing health regulations requiring fluoridation to be based on science that is "outdated" and "no longer widely accepted."8
Also this year, the government of the Australian state of Queensland eliminated $14 million in funding for its state-wide fluoridation campaign. The decision, which was executed by the Liberal National Party (LNP) government, forced local councils to vote on whether or not to introduce fluoride to their water supplies. Less than two months after the decision came down, several communities including the town of Cairns halted fluoridation. As a result, nearly 200,000 Australians will no longer be exposed to fluoride in their drinking water.9
An ever-growing number of institutions and individuals are questioning the wisdom of fluoridation. At the fore of the movement are thousands of scientific authorities and health care professionals who are speaking out about the hazards of this damaging additive. As of November 2013, a group of over 4549 professionals including 361 dentists and 562 medical doctors have added their names to a petition aimed at ending fluoridation started by the Fluoride Action Network.  Among the prominent signatories are Nobel Laureate Arvid Carlsson and William Marcus, PhD who served as the chief toxicologist of the EPA Water Division.10
The above sampling of recent news items on fluoride brings into sharp focus just how urgent it is to carry out a critical reassessment of the mass fluoridation campaign that currently affects hundreds of millions of Americans. In order to better understand the massive deception surrounding this toxic chemical, we must look back to the sordid history of how fluoride was first introduced.
How to Market a Toxic Waste
"We would not purposely add arsenic to the water supply. And we would not purposely add lead. But we do add fluoride. The fact is that fluoride is more toxic than lead and just slightly less toxic than arsenic." 11
These words of Dr. John Yiamouyiannis may come as a shock to you because, if you're like most Americans, you have positive associations with fluoride. You may envision tooth protection, strong bones, and a government that cares about your dental needs. What you've probably never been told is that the fluoride added to drinking water and toothpaste is a crude industrial waste product of the aluminum and fertilizer industries, and a substance toxic enough to be used as rat poison. How is it that Americans have learned to love an environmental hazard? This phenomenon can be attributed to a carefully planned marketing program begun even before Grand Rapids, Michigan, became the first community to officially fluoridate its drinking water in 1945. 12   As a result of this ongoing campaign, nearly two-thirds of the nation has enthusiastically followed Grand Rapids' example. But this push for fluoridation has less to do with a concern for America's health than with industry's penchant to expand at the expense of our nation's well-being.
The first thing you have to understand about fluoride is that it's the problem child of industry. Its toxicity was recognized at the beginning of the Industrial Revolution, when, in the 1850s iron and copper factories discharged it into the air and poisoned plants, animals, and people.13   The problem was exacerbated in the 1920s when rapid industrial growth meant massive pollution. Medical writer Joel Griffiths explains that "it was abundantly clear to both industry and government that spectacular U.S. industrial expansion ­ and the economic and military power and vast profits it promised ­ would necessitate releasing millions of tons of waste fluoride into the environment."14  Their biggest fear was that "if serious injury to people were established, lawsuits alone could prove devastating to companies, while public outcry could force industry-wide government regulations, billions in pollution-control costs, and even mandatory changes in high-fluoride raw materials and profitable technologies." 15
At first, industry could dispose of fluoride legally only in small amounts by selling it to insecticide and rat poison manufacturers. 16   Then a commercial outlet was devised in the 1930s when a connection was made between water supplies bearing traces of fluoride and lower rates of tooth decay. Griffiths writes that this was not a scientific breakthrough, but rather part of a "public disinformation campaign" by the aluminum industry "to convince the public that fluoride was safe and good." Industry's need prompted Alcoa-funded scientist Gerald J. Cox to announce that "The present trend toward complete removal of fluoride from water may need some reversal." 17   Griffiths writes:
"The big news in Cox's announcement was that this 'apparently worthless by-product' had not only been proved safe (in low doses), but actually beneficial; it might reduce cavities in children. A proposal was in the air to add fluoride to the entire nation's drinking water. While the dose to each individual would be low, 'fluoridation' on a national scale would require the annual addition of hundreds of thousands of tons of fluoride to the country's drinking water.
"Government and industry ­ especially Alcoa ­ strongly supported intentional water fluoridation… [it] made possible a master public relations stroke ­ one that could keep scientists and the public off fluoride's case for years to come. If the leaders of dentistry, medicine, and public health could be persuaded to endorse fluoride in the public's drinking water, proclaiming to the nation that there was a 'wide margin of safety,' how were they going to turn around later and say industry's fluoride pollution was dangerous?
"As for the public, if fluoride could be introduced as a health enhancing substance that should be added to the environment for the children's sake, those opposing it would look like quacks and lunatics….
"Back at the Mellon Institute, Alcoa's Pittsburgh Industrial research lab, this news was galvanic. Alcoa-sponsored biochemist Gerald J. Cox immediately fluoridated some lab rats in a study and concluded that fluoride reduced cavities and that 'The case should be regarded as proved.' In a historic moment in 1939, the first public proposal that the U.S. should fluoridate its water supplies was made ­ not by a doctor, or dentist, but by Cox, an industry scientist working for a company threatened by fluoride damage claims." 18
Once the plan was put into action, industry was buoyant. They had finally found the channel for fluoride that they were looking for, and they were even cheered on by dentists, government agencies, and the public. Chemical Week, a publication for the chemical industry, described the tenor of the times: "All over the country, slide rules are getting warm as waterworks engineers figure the cost of adding fluoride to their water supplies." They are riding a trend urged upon them, by the U.S. Public Health Service, the American Dental Association, the State Dental Health Directors, various state and local health bodies, and vocal women's clubs from coast to coast. It adds up to a nice piece of business on all sides and many firms are cheering the PHS and similar groups as they plump for increasing adoption of fluoridation." 19
Such overwhelming acceptance allowed government and industry to proceed hastily, albeit irresponsibly. The Grand Rapids experiment was supposed to take 15 years, during which time health benefits and hazards were to be studied. In 1946, however, just one year into the experiment, six more U.S. cities adopted the process. By 1947, 87 more communities were treated; popular demand was the official reason for this unscientific haste.
The general public and its leaders did support the cause, but only after a massive government public relations campaign spearheaded by Edward L. Bernays, a nephew of Sigmund Freud. Bernays, a public relations pioneer who has been called "the original spin doctor," 20  was a masterful PR strategist. As a result of his influence, Griffiths writes, "Almost overnight…the popular image of fluoride ­ which at the time was being widely sold as rat and bug poison ­ became that of a beneficial provider of gleaming smiles, absolutely safe, and good for children, bestowed by a benevolent paternal government. Its opponents were permanently engraved on the public mind as crackpots and right-wing loonies." 21
Griffiths explains that while opposition to fluoridation is usually associated with right-wingers, this picture is not totally accurate. He provides an interesting historical perspective on the anti-fluoridation stance:
"Fluoridation attracted opponents from every point on the continuum of politics and sanity. The prospect of the government mass-medicating the water supplies with a well-known rat poison to prevent a nonlethal disease flipped the switches of delusionals across the country ­ as well as generating concern among responsible scientists, doctors, and citizens.
"Moreover, by a fortuitous twist of circumstances, fluoride's natural opponents on the left were alienated from the rest of the opposition. Oscar Ewing, a Federal Security Agency administrator, was a Truman "fair dealer" who pushed many progressive programs such as nationalized medicine. Fluoridation was lumped with his proposals. Inevitably, it was attacked by conservatives as a manifestation of "creeping socialism," while the left rallied to its support. Later during the McCarthy era, the left was further alienated from the opposition when extreme right-wing groups, including the John Birch Society and the Ku Klux Klan, raved that fluoridation was a plot by the Soviet Union and/or communists in the government to poison America's brain cells.
"It was a simple task for promoters, under the guidance of the 'original spin doctor,' to paint all opponents as deranged ­ and they played this angle to the hilt….
"Actually, many of the strongest opponents originally started out as proponents, but changed their minds after a close look at the evidence. And many opponents came to view fluoridation not as a communist plot, but simply as a capitalist-style con job of epic proportions. Some could be termed early environmentalists, such as the physicians George L. Waldbott and Frederick B. Exner, who first documented government-industry complicity in hiding the hazards of fluoride pollution from the public. Waldbott and Exner risked their careers in a clash with fluoride defenders, only to see their cause buried in toothpaste ads." 22
By 1950, fluoridation's image was a sterling one, and there was not much science could do at this point. The Public Health Service was fluoridation's main source of funding as well as its promoter, and therefore caught in a fundamental conflict of interest. 12   If fluoridation were found to be unsafe and ineffective, and laws were repealed, the organization feared a loss of face, since scientists, politicians, dental groups, and physicians unanimously supported it. 23  For this reason, studies concerning its effects were not undertaken. The Oakland Tribune noted this when it stated that "public health officials have often suppressed scientific doubts" about fluoridation.24 Waldbott sums up the situation when he says that from the beginning, the controversy over fluoridating water supplies was "a political, not a scientific health issue."25
The marketing of fluoride continues. In a 1983 letter from the Environmental Protection Agency, then Deputy Assistant Administrator for Water, Rebecca Hammer, writes that the EPA "regards [fluoridation] as an ideal environmental solution to a long-standing problem. By recovering by-product fluosilicic acid from fertilizer manufacturing, water and air pollution are minimized and water utilities have a low-cost source of fluoride available to them." 26    A 1992 policy statement from the Department of Health and Human Services says, "A recent comprehensive PHS review of the benefits and potential health risks of fluoride has concluded that the practice of fluoridating community water supplies is safe and effective." 27
According to the CDC website, about 200 million Americans in 16,500 communities are exposed to fluoridated water. Out of the 50 largest cities in the US, 43 have fluoridated water. 28
To help celebrate fluoride's widespread use, the media recently reported on the 50th anniversary of fluoridation in Grand Rapids. Newspaper articles titled "Fluoridation: a shining public health success" 29  and "After 50 years, fluoride still works with a smile"  30  painted glowing pictures of the practice. Had investigators looked more closely, though, they might have learned that children in Muskegon, Michigan, an unfluoridated "control" city, had equal drops in dental decay. They might also have learned of the other studies that dispute the supposed wonders of fluoride.
The Fluoride Myth Doesn't Hold Water
The big hope for fluoride was its ability to immunize children's developing teeth against cavities. Rates of dental caries were supposed to plummet in areas where water was treated. Yet decades of experience and worldwide research have contradicted this expectation numerous times. Here are just a few examples:
In British Columbia, only 11% of the population drinks fluoridated water, as opposed to 40-70% in other Canadian regions. Yet British Columbia has the lowest rate of tooth decay in Canada. In addition, the lowest rates of dental caries within the province are found in areas that do not have their water supplies fluoridated. 31
According to a Sierra Club study, people in unfluoridated developing nations have fewer dental caries than those living in industrialized nations. As a result, they conclude that "fluoride is not essential to dental health." 32
In 1986-87, the largest study on fluoridation and tooth decay ever was performed. The subjects were 39,000 school children between 5 and 17 living in 84 areas around the country. A third of the places were fluoridated, a third were partially fluoridated, and a third were not. Results indicate no statistically significant differences in dental decay between fluoridated and unfluoridated cities. 33
A World Health Organization survey reports a decline of dental decay in western Europe, which is 98% unfluoridated. They state that western Europe's declining dental decay rates are equal to and sometimes better than those in the U.S. 34
A 1992 University of Arizona study yielded surprising results when they found that "the more fluoride a child drinks, the more cavities appear in the teeth." 35
Although all Native American reservations are fluoridated, children living there have much higher incidences of dental decay and other oral health problems than do children living in other U.S. communities. 36
In light of all the evidence, fluoride proponents now make more modest claims. For example, in 1988, the ADA professed that a 40- to 60% cavity reduction could be achieved with the help of fluoride. Now they claim an 18- to 25% reduction. Other promoters mention a 12% decline in tooth decay.
And some former supporters are even beginning to question the need for fluoridation altogether. In 1990, a National Institute for Dental Research report stated that "it is likely that if caries in children remain at low levels or decline further, the necessity of continuing the current variety and extent of fluoride-based prevention programs will be questioned." 37
Most government agencies, however, continue to ignore the scientific evidence and to market fluoridation by making fictional claims about its benefits and pushing for its expansion. For instance, according to the U.S. Department of Health and Human Services, "National surveys of oral health dating back several decades document continuing decreases in tooth decay in children, adults and senior citizens. Nevertheless, there are parts of the country and particular populations that remain without protection. For these reasons, the U.S. PHS…has set a national goal for the year 2000 that 75% of persons served by community water systems will have access to optimally fluoridated drinking water; currently this figure is just about 60%. The year 2000 target goal is both desirable and yet challenging, based on past progress and continuing evidence of effectiveness and safety of this public health measure." 38
This statement is flawed on several accounts. First, as we've seen, research does not support the effectiveness of fluoridation for preventing tooth disease. Second, purported benefits are supposedly for children, not adults and senior citizens. At about age 13, any advantage fluoridation might offer comes to an end, and less than 1% of the fluoridated water supply reaches this population.  And third, fluoridation has never been proven safe. On the contrary, several studies directly link fluoridation to skeletal fluorosis, dental fluorosis, and several rare forms of cancer. This alone should frighten us away from its use.
Biological Safety Concerns
Only a small margin separates supposedly beneficial fluoride levels from amounts that are known to cause adverse effects. Dr. James Patrick, a former antibiotics research scientist at the National Institutes of Health, describes the predicament:
"[There is] a very low margin of safety involved in fluoridating water. A concentration of about 1 ppm is recommended…in several countries, severe fluorosis has been documented from water supplies containing only 2 or 3 ppm. In the development of drugs…we generally insist on a therapeutic index (margin of safety) of the order of 100; a therapeutic index of 2 or 3 is totally unacceptable, yet that is what has been proposed for public water supplies."39 
Other countries argue that even 1 ppm is not a safe concentration. Canadian studies, for example, imply that children under three should have no fluoride whatsoever. The Journal of the Canadian Dental Association states that "Fluoride supplements should not be recommended for children less than 3 years old." 40   Since these supplements contain the same amount of fluoride as water does, they are basically saying that children under the age of three shouldn't be drinking fluoridated water at all, under any circumstances. Japan has reduced the amount of fluoride in their drinking water to one-eighth of what is recommended in the U.S. Instead of 1 milligram per liter, they use less than 15 hundredths of a milligram per liter as the upper limit allowed. 41
Even supposing that low concentrations are safe, there is no way to control how much fluoride different people consume, as some take in a lot more than others. For example, laborers, athletes, diabetics, and those living in hot or dry regions can all be expected to drink more water, and therefore more fluoride (in fluoridated areas) than others. 42   Due to such wide variations in water consumption, it is impossible to scientifically control what dosage of fluoride a person receives via the water supply.43
Another concern is that fluoride is not found only in drinking water; it is everywhere. Fluoride is found in foods that are processed with it, which, in the United States, include nearly all bottled drinks and canned foods. 44  Researchers writing in The Journal of Clinical Pediatric Dentistry have found that fruit juices, in particular, contain significant amounts of fluoride. In one study, a variety of popular juices and juice blends were analyzed and it was discovered that 42% of the samples examined had more than l ppm of fluoride, with some brands of grape juice containing much higher levels ­ up to 6.8 ppm! The authors cite the common practice of using fluoride-containing insecticide in growing grapes as a factor in these high levels, and they suggest that the fluoride content of beverages be printed on their labels, as is other nutritional information. 45  Considering how much juice some children ingest, and the fact that youngsters often insist on particular brands that they consume day after day, labeling seems like a prudent idea. But beyond this is the larger issue that this study brings up: Is it wise to subject children and others who are heavy juice drinkers to additional fluoride in their water?
Here's a little-publicized reality: Cooking can greatly increase a food's fluoride content. Peas, for example, contain 12 micrograms of fluoride when raw and 1500 micrograms after they are cooked in fluoridated water, which is a tremendous difference. Also, we should keep in mind that fluoride is an ingredient in pharmaceuticals, aerosols, insecticides, and pesticides.
And of course, toothpastes. It's interesting to note that in the 1950s, fluoridated toothpastes were required to carry warnings on their labels saying that they were not to be used in areas where water was already fluoridated. Crest toothpaste went so far as to write: "Caution: Children under 6 should not use Crest." These regulations were dropped in 1958, although no new research was available to prove that the overdose hazard no longer existed. 46
Today, common fluoride levels in toothpaste are 1000 ppm. Research chemist Woodfun Ligon notes that swallowing a small amount adds substantially to fluoride intake. 47 Dentists say that children commonly ingest up to 0.5 mg of fluoride a day from toothpaste. 48
This inevitably raises another issue: How safe is all this fluoride? According to scientists and informed doctors, such as Dr. John Lee, it is not safe at all. Dr. Lee first took an anti-fluoridation stance back in 1972, when as chairman of an environmental health committee for a local medical society, he was asked to state their position on the subject. He stated that after investigating the references given by both pro- and anti-fluoridationists, the group discovered three important things:
"One, the claims of benefit of fluoride, the 60% reduction of cavities, was not established by any of these studies. Two, we found that the investigations into the toxic side effects of fluoride have not been done in any way that was acceptable. And three, we discovered that the estimate of the amount of fluoride in the food chain, in the total daily fluoride intake, had been measured in 1943, and not since then. By adding the amount of fluoride that we now have in the food chain, which comes from food processing with fluoridated water, plus all the fluoridated toothpaste that was not present in 1943, we found that the daily intake of fluoride was far in excess of what was considered optimal." 49
What happens when fluoride intake exceeds the optimal? The inescapable fact is that this substance has been associated with severe health problems, ranging from skeletal and dental fluorosis to bone fractures, to fluoride poisoning, and even to cancer.
Skeletal Fluorosis
When fluoride is ingested, approximately 93% of it is absorbed into the bloodstream. A good part of the material is excreted, but the rest is deposited in the bones and teeth, and is capable of causing a crippling skeletal fluorosis. This is a condition that can damage the musculoskeletal and nervous systems and result in muscle wasting, limited joint motion, spine deformities, and calcification of the ligaments, as well as neurological deficits.
Large numbers of people in Japan, China, India, the Middle East, and Africa have been diagnosed with skeletal fluorosis from drinking naturally fluoridated water. In India alone, nearly a million people suffer from the affliction. 39   While only a dozen cases of skeletal fluorosis have been reported in the United States, Chemical and Engineering News states that "critics of the EPA standard speculate that there probably have been many more cases of fluorosis ­ even crippling fluorosis ­ than the few reported in the literature because most doctors in the U.S. have not studied the disease and do not know how to diagnose it." 50
Radiologic changes in bone occur when fluoride exposure is 5 mg/day, according to the late Dr. George Waldbott, author of Fluoridation: The Great Dilemma. While this 5 mg/day level is the amount of fluoride ingested by most people living in fluoridated areas, 51   the number increases for diabetics and laborers, who can ingest up to 20 mg of fluoride daily. In addition, a survey conducted by the Department of Agriculture shows that 3% of the U.S. population drinks 4 liters or more of water every day. If these individuals live in areas where the water contains a fluoride level of 4 ppm, allowed by the EPA, they are ingesting 16 mg/day from the consumption of water alone, and are thus at greater risk for getting skeletal fluorosis. 52
Dental Fluorosis
According to a 1989 National Institute for Dental Research study, 1-2% of children living in areas fluoridated at 1 ppm develop dental fluorosis, that is, permanently stained, brown mottled teeth. Up to 23% of children living in areas naturally fluoridated at 4 ppm develop severe dental fluorosis. 53  Other research gives higher figures. The publication Health Effects of Ingested Fluoride, put out by the National Academy of Sciences, reports that in areas with optimally fluoridated water (1 ppm, either natural or added), dental fluorosis levels in recent years ranged from 8 to 51%. Recently, a prevalence of slightly over 80% was reported in children 12-14 years old in Augusta, Georgia.
Fluoride is a noteworthy chemical additive in that its officially acknowledged benefit and damage levels are about the same. Writing in The Progressive, science journalist Daniel Grossman elucidates this point: "Though many beneficial chemicals are dangerous when consumed at excessive levels, fluoride is unique because the amount that dentists recommend to prevent cavities is about the same as the amount that causes dental fluorosis." 54   Although the American Dental Association and the government consider dental fluorosis only a cosmetic problem, the American Journal of Public Health says that "…brittleness of moderately and severely mottled teeth may be associated with elevated caries levels." 45   In other words, in these cases the fluoride is causing the exact problem that it's supposed to prevent. Yiamouyiannis adds, "In highly naturally-fluoridated areas, the teeth actually crumble as a result. These are the first visible symptoms of fluoride poisoning." 55
Also, when considering dental fluorosis, there are factors beyond the physical that you can't ignore ­ the negative psychological effects of having moderately to severely mottled teeth. These were recognized in a 1984 National Institute of Mental Health panel that looked into this problem. 
A telling trend is that TV commercials for toothpaste, and toothpaste tubes themselves, are now downplaying fluoride content as a virtue. This was noted in an article in the Sarasota/Florida ECO Report, 56 whose author, George Glasser, feels that manufacturers are distancing themselves from the additive because of fears of lawsuits. The climate is ripe for these, and Glasser points out that such a class action suit has already been filed in England against the manufacturers of fluoride-containing products on behalf of children suffering from dental fluorosis.
Bone Fractures
At one time, fluoride therapy was recommended for building denser bones and preventing fractures associated with osteoporosis. Now several articles in peer-reviewed journals suggest that fluoride actually causes more harm than good, as it is associated with bone breakage. Three studies reported in The Journal of the American Medical Association showed links between hip fractures and fluoride. 575859 Findings here were, for instance, that there is "a small but significant increase in the risk of hip fractures in both men and women exposed to artificial fluoridation at 1 ppm."   In addition, the New England Journal of Medicine reports that people given fluoride to cure their osteoporosis actually wound up with an increased nonvertebral fracture rate. 60  Austrian researchers have also found that fluoride tablets make bones more susceptible to fractures.61 The U.S. National Research Council states that the U.S. hip fracture rate is now the highest in the world. 62
Louis V. Avioli, professor at the Washington University School of Medicine, says in a 1987 review of the subject: "Sodium fluoride therapy is accompanied by so many medical complications and side effects that it is hardly worth exploring in depth as a therapeutic mode for postmenopausal osteoporosis, since it fails to decrease the propensity for hip fractures and increases the incidence of stress fractures in the extremities." 63
Fluoride Poisoning
In May 1992, 260 people were poisoned, and one man died, in Hooper Bay, Alaska, after drinking water contaminated with 150 ppm of fluoride. The accident was attributed to poor equipment and an unqualified operator. 55   Was this a fluke? Not at all. Over the years, the CDC has recorded several incidents of excessive fluoride permeating the water supply and sickening or killing people. We don't usually hear about these occurrences in news reports, but interested citizens have learned the truth from data obtained under the Freedom of Information Act. Here is a partial list of toxic spills we have not been told about:
July 1993 ­ Chicago, Illinois: Three dialysis patients died and five experienced toxic reactions to the fluoridated water used in the treatment process. The CDC was asked to investigate, but to date there have been no press releases.
May 1993 ­ Kodiak, Alaska (Old Harbor): The population was warned not to consume water due to high fluoride levels. They were also cautioned against boiling the water, since this concentrates the substance and worsens the danger. Although equipment appeared to be functioning normally, 22-24 ppm of fluoride was found in a sample.
July 1992 ­ Marin County, California: A pump malfunction allowed too much fluoride into the Bon Tempe treatment plant. Two million gallons of fluoridated water were diverted to Phoenix Lake, elevating the lake surface by more than two inches and forcing some water over the spillway.
December 1991 ­ Benton Harbor, Michigan: A faulty pump allowed approximately 900 gallons of hydrofluosilicic acid to leak into a chemical storage building at the water plant. City engineer Roland Klockow stated, "The concentrated hydrofluosilicic acid was so corrosive that it ate through more than two inches of concrete in the storage building." This water did not reach water consumers, but fluoridation was stopped until June 1993. The original equipment was only two years old.
July 1991 ­ Porgate, Michigan: After a fluoride injector pump failed, fluoride levels reached 92 ppm and resulted in approximately 40 children developing abdominal pains, sickness, vomiting, and diarrhea at a school arts and crafts show.
November 1979 ­ Annapolis, Maryland: One patient died and eight became ill after renal dialysis treatment. Symptoms included cardiac arrest (resuscitated), hypotension, chest pain, difficulty breathing, and a whole gamut of intestinal problems. Patients not on dialysis also reported nausea, headaches, cramps, diarrhea, and dizziness. The fluoride level was later found to be 35 ppm; the problem was traced to a valve at a water plant that had been left open all night. 64
Instead of addressing fluoridation's problematic safety record, officials have chosen to cover it up. For example, the ADA says in one booklet distributed to health agencies that "Fluoride feeders are designed to stop operating when a malfunction occurs… so prolonged over-fluoridation becomes a mechanical impossibility."    In addition, the information that does reach the population after an accident is woefully inaccurate. A spill in Annapolis, Maryland, placed thousands at risk, but official reports reduced the number to eight. 65  Perhaps officials are afraid they will invite more lawsuits like the one for $480 million by the wife of a dialysis patient who became brain-injured as the result of fluoride poisoning.
Not all fluoride poisoning is accidental. For decades, industry has knowingly released massive quantities of fluoride into the air and water. Disenfranchised communities, with people least able to fight back, are often the victims. Medical writer Joel Griffiths relays this description of what industrial pollution can do, in this case to a devastatingly poisoned Indian reservation:
"Cows crawled around the pasture on their bellies, inching along like giant snails. So crippled by bone disease they could not stand up, this was the only way they could graze. Some died kneeling, after giving birth to stunted calves. Others kept on crawling until, no longer able to chew because their teeth had crumbled down to the nerves, they began to starve…." They were the cattle of the Mohawk Indians on the New York-Canadian St. Regis Reservation during the period 1960-1975, when industrial pollution devastated the herd ­ and along with it, the Mohawks' way of life….Mohawk children, too, have shown signs of damage to bones and teeth." 66
Mohawks filed suit against the Reynolds Metals Company and the Aluminum Company of America (Alcoa) in 1960, but ended up settling out of court, where they received $650,000 for their cows. 67
Fluoride is one of industry's major pollutants, and no one remains immune to its effects. In 1989, 155,000 tons were being released annually into the air,    and 500,000 tons a year were disposed of in our lakes, rivers, and oceans. 68

Cancer
Numerous studies demonstrate links between fluoridation and cancer; however, agencies promoting fluoride consistently refute or cover up these findings.
In 1977, Dr. John Yiamouyiannis and Dr. Dean Burk, former chief chemist at the National Cancer Institute, released a study that linked fluoridation to 10,000 cancer deaths per year in the U.S. Their inquiry, which compared cancer deaths in the ten largest fluoridated American cities to those in the ten largest unfluoridated cities between 1940 and 1950, discovered a 5% greater rate in the fluoridated areas. 69  The NCI disputed these findings, since an earlier analysis of theirs apparently failed to pick up these extra deaths. Federal authorities claimed that Yiamouyiannis and Burk were in error, and that any increase was caused by statistical changes over the years in age, gender, and racial composition. 70
In order to settle the question of whether or not fluoride is a carcinogen, a Congressional subcommittee instructed the National Toxicology Program (NTP) to perform another investigation. 71  That study, due in 1980, was not released until 1990. However, in 1986, while the study was delayed, the EPA raised the standard fluoride level in drinking water from 2.4 to 4 ppm. 72   After this step, some of the government's own employees in NFFE Local 2050 took what the Oakland Tribune termed the "remarkable step of denouncing that action as political." 73
When the NTP study results became known in early 1990, union president Dr. Robert Carton, who works in the EPA's Toxic Substances Division, published a statement. It read, in part: "Four years ago, NFFE Local 2050, which represents all 1100 professionals at EPA headquarters, alerted then Administrator Lee Thomas to the fact that the scientific support documents for the fluoride in drinking water standard were fatally flawed. The fluoride juggernaut proceeded as it apparently had for the last 40 years ­ without any regard for the facts or concern for public health.
"EPA raised the allowed level of fluoride before the results of the rat/mouse study ordered by Congress in 1977 was complete. Today, we find out how irresponsible that decision was. The results reported by NTP, and explained today by Dr. Yiamouyiannis, are, as he notes, not surprising considering the vast amount of data that caused the animal study to be conducted in the first place. The results are not surprising to NFFE Local 2050 either. Four years ago we realized that the claim that there was no evidence that fluoride could cause genetic effects or cancer could not be supported by the shoddy document thrown together by the EPA contractor.
"It was apparent to us that EPA bowed to political pressure without having done an in-depth, independent analysis, using in-house experts, of the currently existing data that show fluoride causes genetic effects, promotes the growth of cancerous tissue, and is likely to cause cancer in humans. If EPA had done so, it would have been readily apparent ­ as it was to Congress in 1977 ­ that there were serious reasons to believe in a cancer threat.
"The behavior by EPA in this affair raises questions about the integrity of science at EPA and the role of professional scientists, lawyers and engineers who provide the interpretation of the available data and the judgements necessary to protect the public health and the environment. Are scientists at EPA there to arrange facts to fit preconceived conclusions? Does the Agency have a responsibility to develop world-class experts in the risks posed by chemicals we are exposed to every day, or is it permissible for EPA to cynically shop around for contractors who will provide them the 'correct' answers?" 74
What were the NTP study results? Out of 130 male rats that ingested 45 to 79 ppm of fluoride, 5 developed osteosarcoma, a rare bone cancer. There were cases, in both males and females at those doses, of squamous cell carcinoma in the mouth. 75  Both rats and mice had dose-related fluorosis of the teeth, and female rats suffered osteosclerosis of the long bones.76
When Yiamouyiannis analyzed the same data, he found mice with a particularly rare form of liver cancer, known as hepatocholangiocarcinoma. This cancer is so rare, according to Yiamouyiannis, that the odds of its appearance in this study by chance are 1 in 2 million in male mice and l in 100,000 in female mice.    He also found precancerous changes in oral squamous cells, an increase in squamous cell tumors and cancers, and thyroid follicular cell tumors as a result of increasing levels of fluoride in drinking water. 77
A March 13, 1990, New York Times article commented on the NTP findings: "Previous animal tests suggesting that water fluoridation might pose risks to humans have been widely discounted as technically flawed, but the latest investigation carefully weeded out sources of experimental or statistical error, many scientists say, and cannot be discounted." 78  In the same article, biologist Dr. Edward Groth notes: "The importance of this study…is that it is the first fluoride bioassay giving positive results in which the latest state-of-the-art procedures have been rigorously applied. It has to be taken seriously." 71
On February 22, 1990, the Medical Tribune, an international medical news weekly received by 125,000 doctors, offered the opinion of a federal scientist who preferred to remain anonymous:
"It is difficult to see how EPA can fail to regulate fluoride as a carcinogen in light of what NTP has found. Osteosarcomas are an extremely unusual result in rat carcinogenicity tests. Toxicologists tell me that the only other substance that has produced this is radium….The fact that this is a highly atypical form of cancer implicates fluoride as the cause. Also, the osteosarcomas appeared to be dose-related, and did not occur in controls, making it a clean study." 79
Public health officials were quick to assure a concerned public that there was nothing to worry about! The ADA said the occurrence of cancers in the lab may not be relevant to humans since the level of fluoridation in the experimental animals' water was so high. 80   But the Federal Register, which is the handbook of government practices, disagrees: "The high exposure of experimental animals to toxic agents is a necessary and valid method of discovering possible carcinogenic hazards in man. To disavow the findings of this test would be to disavow those of all such tests, since they are all conducted according to this standard." 73   As a February 5, 1990, Newsweek article pointed out, "such megadosing is standard toxicological practice. It's the only way to detect an effect without using an impossibly large number of test animals to stand in for the humans exposed to the substance." 81 And as the Safer Water Foundation explains, higher doses are generally administered to test animals to compensate for the animals' shorter life span and because humans are generally more vulnerable than test animals on a body-weight basis. 82
Several other studies link fluoride to genetic damage and cancer. An article in Mutation Research says that a study by Proctor and Gamble, the very company that makes Crest toothpaste, did research showing that 1 ppm fluoride causes genetic damage.83 Results were never published but Proctor and Gamble called them "clean," meaning animals were supposedly free of malignant tumors. Not so, according to scientists who believe some of the changes observed in test animals could be interpreted as precancerous. 84   Yiamouyiannis says the Public Health Service sat on the data, which were finally released via a Freedom of Information Act request in 1989. "Since they are biased, they have tried to cover up harmful effects," he says. "But the data speaks for itself. Half the amount of fluoride that is found in the New York City drinking water causes genetic damage." 46
A National Institutes of Environmental Health Sciences publication, Environmental and Molecular Mutagenesis, also linked fluoride to genetic toxicity when it stated that "in cultured human and rodent cells, the weight of evidence leads to the conclusion that fluoride exposure results in increased chromosome aberrations." 85 The result of this is not only birth defects but the mutation of normal cells into cancer cells. The Journal of Carcinogenesis further states that "fluoride not only has the ability to transform normal cells into cancer cells but also to enhance the cancer-causing properties of other chemicals." 86
Surprisingly, the PHS put out a report called Review of fluoride: benefits and risks, in which they showed a substantially higher incidence of bone cancer in young men exposed to fluoridated water compared to those who were not. The New Jersey Department of Health also found that the risk of bone cancer was about three times as high in fluoridated areas as in nonfluoridated areas. 87
Despite cover-up attempts, the light of knowledge is filtering through to some enlightened scientists. Regarding animal test results, the director of the U.S. National Institute of Environmental Health Sciences, James Huff, does say that "the reason these animals got a few osteosarcomas was because they were given fluoride…Bone is the target organ for fluoride."  Toxicologist William Marcus adds that "fluoride is a carcinogen by any standard we use. I believe EPA should act immediately to protect the public, not just on the cancer data, but on the evidence of bone fractures, arthritis, mutagenicity, and other effects." 88
The Challenge of Eliminating Fluoride
Given all the scientific challenges to the idea of the safety of fluoride, why does it remain a protected contaminant? As Susan Pare of the Center for Health Action asks, "…even if fluoride in the water did reduce tooth decay, which it does not, how can the EPA allow a substance more toxic than Alar, red dye #3, and vinyl chloride to be injected purposely into drinking water?" 89
This is certainly a logical question and, with all the good science that seems to exist on the subject, you would think that there would be a great deal of interest in getting fluoride out of our water supply. Unfortunately, that hasn't been the case. As Dr. William Marcus, a senior science advisor in the EPA's Office of Drinking Water, has found, the top governmental priority has been to sweep the facts under the rug and, if need be, to suppress truth-tellers. Marcus explains 90  that fluoride is one of the chemicals the EPA specifically regulates, and that he was following the data coming in on fluoride very carefully when a determination was going to be made on whether the levels should be changed. He discovered that the data were not being heeded. But that was only the beginning of the story for him. Marcus recounts what happened:
"The studies that were done by Botel Northwest showed that there was an increased level of bone cancer and other types of cancer in animals….in that same study, there were very rare liver cancers, according to the board-certified veterinary pathologists at the contractor, Botel. Those really were very upsetting because they were hepatocholangeal carcinomas, very rare liver cancers….Then there were several other kinds of cancers that were found in the jaw and other places.
"I felt at that time that the reports were alarming. They showed that the levels of fluoride that can cause cancers in animals are actually lower than those levels ingested in people (who take lower amounts but for longer periods of time).
"I went to a meeting that was held in Research Triangle Park, in April 1990, in which the National Toxicology Program was presenting their review of the study. I went with several colleagues of mine, one of whom was a board-certified veterinary pathologist who originally reported hepatocholangeal carcinoma as a separate entity in rats and mice. I asked him if he would look at the slides to see if that really was a tumor or if the pathologists at Botel had made an error. He told me after looking at the slides that, in fact, it was correct.
"At the meeting, every one of the cancers reported by the contractor had been downgraded by the National Toxicology Program. I have been in the toxicology business looking at studies of this nature for nearly 25 years and I have never before seen every single cancer endpoint downgraded…. I found that very suspicious and went to see an investigator in the Congress at the suggestion of my friend, Bob Carton. This gentleman and his staff investigated very thoroughly and found out that the scientists at the National Toxicology Program down at Research Triangle Park had been coerced by their superiors to change their findings."91
Once Dr. Marcus acted on his findings, something ominous started to happen in his life: "…I wrote an internal memorandum and gave it to my supervisors. I waited for a month without hearing anything. Usually, you get a feedback in a week or so. I wrote another memorandum to a person who was my second-line supervisor explaining that if there was even a slight chance of increased cancer in the general population, since 140 million people were potentially ingesting this material, that the deaths could be in the many thousands. Then I gave a copy of the memorandum to the Fluoride Work Group, who waited some time and then released it to the press.
"Once it got into the press all sorts of things started happening at EPA. I was getting disciplinary threats, being isolated, and all kinds of things which ultimately resulted in them firing me on March 15, 1992." 
In order to be reinstated at work, Dr. Marcus took his case to court. In the process, he learned that the government had engaged in various illegal activities, including 70 felony counts, in order to get him fired. At the same time, those who committed perjury were not held accountable for it. In fact, they were rewarded for their efforts:
"When we finally got the EPA to the courtroom…they admitted to doing several things to get me fired. We had notes of a meeting…that showed that fluoride was one of the main topics discussed and that it was agreed that they would fire me with the help of the Inspector General. When we got them on the stand and showed them the memoranda, they finally remembered and said, oh yes, we lied about that in our previous statements.
"Then…they admitted to shredding more than 70 documents that they had in hand ­ Freedom of Information requests. That's a felony…. In addition, they charged me with stealing time from the government. They…tried to show…that I had been doing private work on government time and getting paid for it. When we came to court, I was able to show that the time cards they produced were forged, and forged by the Inspector General's staff…." 
For all his efforts, Dr. Marcus was rehired, but nothing else has changed: "The EPA was ordered to rehire me, which they did. They were given a whole series of requirements to be met, such as paying me my back pay, restoring my leave, privileges, and sick leave and annual leave. The only thing they've done is put me back to work. They haven't given me any of those things that they were required to do."92
What is at the core of such ruthless tactics? John Yiamouyiannis feels that the central concern of government is to protect industry, and that the motivating force behind fluoride use is the need of certain businesses to dump their toxic waste products somewhere. They try to be inconspicuous in the disposal process and not make waves. "As is normal, the solution to pollution is dilution. You poison everyone a little bit rather than poison a few people a lot. This way, people don't know what's going on."
Since the Public Health Service has promoted the fluoride myth for over 50 years, they're concerned about protecting their reputation. So scientists like Dr. Marcus, who know about the dangers, are intimidated into keeping silent. Otherwise, they jeopardize their careers. Dr. John Lee elaborates: "Back in 1943, the PHS staked their professional careers on the benefits and safety of fluoride. It has since become bureaucratized. Any public health official who criticizes fluoride, or even hints that perhaps it was an unwise decision, is at risk of losing his career entirely. This has happened time and time again. Public health officials such as Dr. Gray in British Columbia and Dr. Colquhoun in New Zealand found no benefit from fluoridation. When they reported these results, they immediately lost their careers…. This is what happens ­ the public health officials who speak out against fluoride are at great risk of losing their careers on the spot." 
Yiamouyiannis adds that for the authorities to admit that they're wrong would be devastating. "It would show that their reputations really don't mean that much…. They don't have the scientific background. As Ralph Nader once said, if they admit they're wrong on fluoridation, people would ask, and legitimately so, what else have they not told us right?" 
Accompanying a loss in status would be a tremendous loss in revenue. Yiamouyiannis points out that "the indiscriminate careless handling of fluoride has a lot of companies, such as Exxon, U.S. Steel, and Alcoa, making tens of billions of dollars in extra profits at our expense…. For them to go ahead now and admit that this is bad, this presents a problem, a threat, would mean tens of billions of dollars in lost profit because they would have to handle fluoride properly. Fluoride is present in everything from phosphate fertilizers to cracking agents for the petroleum industry." 
Fluoride could only be legally disposed of at a great cost to industry. As Dr. Bill Marcus explains, "There are prescribed methods for disposal and they're very expensive. Fluoride is a very potent poison. It's a registered pesticide, used for killing rats or mice…. If it were to be disposed of, it would require a class-one landfill. That would cost the people who are producing aluminum or fertilizer about $7000+ per 5000- to 6000-gallon truckload to dispose of it. It's highly corrosive." 
Another problem is that the U.S. judicial system, even when convinced of the dangers, is powerless to change policy. Yiamouyiannis tells of his involvement in court cases in Pennsylvania and Texas in which, while the judges were convinced that fluoride was a health hazard, they did not have the jurisdiction to grant relief from fluoridation. That would have to be done, it was ultimately found, through the legislative process.    Interestingly, the judiciary seems to have more power to effect change in other countries. Yiamouyiannis states that when he presented the same technical evidence in Scotland, the Scottish court outlawed fluoridation based on the evidence.
Indeed, most of Western Europe has rejected fluoridation on the grounds that it is unsafe. In 1971, after 11 years of testing, Sweden's Nobel Medical Institute recommended against fluoridation, and the process was banned.93 The Netherlands outlawed the practice in 1976, after 23 years of tests. France decided against it after consulting with its Pasteur Institute64   and West Germany, now Germany, rejected the practice because the recommended dosage of 1 ppm was "too close to the dose at which long-term damage to the human body is to be expected." 84   Dr. Lee sums it up: "All of western Europe, except one or two test towns in Spain, has abandoned fluoride as a public health plan. It is not put in the water anywhere. They all established test cities and found that the benefits did not occur and the toxicity was evident."94
Isn't it time the United States followed Western Europe's example? While the answer is obvious, it is also apparent that government policy is unlikely to change without public support. We therefore must communicate with legislators, and insist on one of our most precious resources ­ pure, unadulterated drinking water. Yiamouyiannis urges all American people to do so, pointing out that public pressure has gotten fluoride out of the water in places like Los Angeles; Newark and Jersey City in New Jersey; and 95Bedford, Massachusetts. 46   He emphasizes the immediacy of the problem: "There is no question with regard to fluoridation of public water supplies. It is absolutely unsafe…and should be stopped immediately. This is causing more destruction to human health than any other single substance added purposely or inadvertently to the water supply. We're talking about 35,000 excess deaths a year…10,000 cancer deaths a year…130 million people who are being chronically poisoned. We're not talking about dropping dead after drinking a glass of fluoridated water…. It takes its toll on human health and life, glass after glass." 96
There is also a moral issue in the debate that has largely escaped notice. According to columnist James Kilpatrick, it is "the right of each person to control the drugs he or she takes." Kilpatrick calls fluoridation compulsory mass medication, a procedure that violates the principles of medical ethics. 97   A New York Times editorial agrees:
"In light of the uncertainty, critics [of fluoridation] argue that administrative bodies are unjustified in imposing fluoridation on communities without obtaining public consent…. The real issue here is not just the scientific debate. The question is whether any establishment has the right to decide that benefits outweigh risks and impose involuntary medication on an entire population. In the case of fluoridation, the dental establishment has made opposition to fluoridation seem intellectually disreputable. Some people regard that as tyranny." 98
Source: Dr. Gary Null, PhD
When Kevin Galalae uncovered a secret spying program aimed at University students in the UK, he did not expect his life to blow up.
He did not expect to be bankrupted, locked out of his home or for his children to be ripped from his side. Nor did Galalae, a Romanian born professional writer who had been living in Canada since 1985, expect to become the target of multiple arrests by the Canadian authorities.
Six arrests in two years, to be exact. And now, two months after the most recent charges against him were stayed by a Canadian court, Galalae is facing yet another potential arrest.
Galalae's saga began in 2009, when he enrolled in an online political philosophy course at Oxford University, in preparation for a Master's course into which he had been accepted by the University of Leicester. When he found himself censored and subsequently removed from the course, he began to investigate why.
That is when Kevin Galalae uncovered that he had been targeted by a covert program of censorship and surveillance, SAC, which had been operating in Britain since 2007. SAC, he soon learned, is part of a wider counter terrorism program called CONTEST.
Dismayed that he had been caught in a net intended to ferret out terrorists, Galalae subsequently sued the UK at the European Court of Human Rights. His lawsuit was lodged in March of 2011 and in April he flew to Strasbourg, France, to commence a month-long hunger strike at the Council of Europe in order to compel European politicians to condemn SAC and to compensate all students who had been so targeted.
Called back to Canada by pleas from his wife, Cindy, Galalae found that his wife, alarmed by his activism, had taken the children and fled to her parents' home. She had also locked him out of their mutual bank account.
When Galalae showed up at Cindy Marshall's parents' home, looking for his family, he was met by a plainclothes police officer who informed him that he was "trespassing." Galalae was subsequently taken to a hospital for a psychiatric evaluation. After three days, the doctor refused to hold him any longer and the police then showed up and arrested him on charges of "harassment" for his efforts to see his two children.
It is now two years and multiple arrests later. The Oslo Times ran a comprehensive article in May of 2012, detailing many of the intervening arrests and charges against Galalae. On advice of his lawyer, David Sinnett, Galalae pled guilty to the initial harassment charge and also to a charge of taking his wife's emails, which he had taken to use as evidence of his innocence. Galalae fought all subsequent charges, none of which have resulted in sentencing or a guilty charge. Galalae's longest period of detention was nine months, when he was held in Quinte Detention Center from December 2012 to September of this year. All charges against him were stayed due to the Crown failing to provide disclosure.
On September 4, 2013, the very day that the criminal court judge stayed Counts 1-8 against Galalae (the remainder of the counts were stayed on September 11), Crown Attorney Elisabeth Foxton filed further papers with the court alleging a recognizance violation which had taken place in November of 2011. The alleged recognizance violation refers to failure to reside at a reported residence during prosecution for charges, all of which were subsequently stayed. Of grave concern is that while the Criminal Court insists that there are no further matters concerning Kevin Galalae on the record, the Superior Court, where his recognizance violation will be heard, insists that only the first batch of Counts were stayed and that the other counts are still pending.
But this dissonance in court records is only a portion of the bizarre paper trail in this case. Evidence reviewed by this reporter includes apparently falsified police reports, finessed psychiatric records which attempt to create a file for non-existent treatment of illusory depression and records indicating repeated police fumbling as Detective Diane McCarthy and Constable Rob Lalonde attempt to tweak records in such a clumsy manner that the only reality that emerges is the over eagerness of the Kingston police to find an excuse, any excuse, to jail Kevin Galalae.
In addition, this reporter has reviewed correspondence between Galalae and the attorneys who were pledged to represent him revealing that said attorneys were at some juncture bound by the Crown from giving disclosure to their own client. One must ask how an attorney can represent a client when constrained from discussing the evidence with him.
On November 27, Galalae will appear in Kingston Superior court concerning this two year old recognizance violation on charges which have already been adjudicated. He has appealed to the OIPRD, which is the equivalent of Internal Affairs, to review the Kingston police's actions in his matter.
States Galalae: "The rule of law no longer exists in Canada." He reports thinking of his children, whom he has not seen in over two years, every single day. Writes Galalae:
"To force me into submission the Canadian authorities have taken my children away and are holding them hostage until such time as I acquiesce to global autocracy. They have accomplished this with the full assistance of my wife and her family, who have sacrificed me and my children to keep their social positions. But I will never submit. I will fight until my last breath to free my children and the world from the double yoke of political oppression and economic exploitation, which is all that remains of the so-called free world, a far more pitiful state of affairs than the communist world I was born in and left behind. "
Galalae's book on chemical and biological depopulation initiatives, entitled "Killing Us Softly: Causes and Consequences of the Global Depopulation Policy" is scheduled for publication by Progressive Press next year.
There is a prophetic verse of Scripture that records the conquering Messiah as being asked about the wounds that are in his hands. He responds, "Those with which I was wounded in the house of my friends." (Zechariah 13:6 KJV) Indeed. It wasn't the Romans that were fixated with killing Christ; it was the Lord's own brethren. "He came unto his own, and his own received him not." (John 1:11 KJV) In like manner, our nation is quickly losing its liberties and Natural rights, not because of our enemies, but because of our so-called friends and brothers.
Edmund Burke summarized it beautifully: "All that is necessary for evil to triumph is for good men to do nothing." And, for the most part, that is what good men are doing today: nothing!
As regular readers of this column know, I am passionate in my defense of the Natural right of self-defense. I firmly believe that the only thing standing between us and tyranny is the right of the people to keep and bear arms. The freedom of speech, the right to assemble and redress government, the right to be secure in our own homes, the right to a trial by jury, the freedom of worship, etc., all depend on the right of the people to keep and bear arms. When the people of America surrender this right, all of the other rights will quickly disappear.
Furthermore, Daniel Webster was absolutely right when he said, "Hold on, my friends, to the Constitution and to the Republic for which it stands. Miracles do not cluster, and what has happened once in 6,000 years, may not happen again. Hold on to the Constitution, for if the American Constitution should fail, there will be anarchy throughout the world." Amen!
Not only does the Second Amendment protect the liberties of the people of the United States, the Second Amendment protects the free peoples of the world. Without the armed citizenry of the people of America, Great Britain, Canada, Australia, France, and the rest of the free world would plummet into abject tyranny and oppression. Look at how socialistic and enslaved people in these countries already are. Can one imagine how quickly they would plunge into the Dark Ages without the power and influence of the last bulwark of liberty: a free and armed United States of America?
Daniel Webster uttered another profound truth: "There is no nation on earth powerful enough to accomplish our overthrow. Our destruction, should it come at all, will be from another quarter: from the inattention of the people to the concerns of their government, from their carelessness and negligence. I must confess that I do apprehend some danger. I fear that they may place too implicit a confidence in their public servants and fail properly to scrutinize their conduct; that in this way they may be made the dupes of designing men and become the instruments of their own undoing."
Ladies and gentlemen, that is exactly what many of our so-called friends and brothers have become: "instruments of their own undoing." It is not the liberals, socialists, amoralists, elitists, globalists, etc., who are killing us; it is the pastors, Christians, conservatives, Republicans, etc., who sit back and do nothing that are killing us.
Let me say it plainly: neocon Republicans do far more damage to the cause of liberty than do liberal Democrats. Do-nothing pastors and Christians do far more damage to the cause of liberty than do atheists and agnostics. Compromising conservatives do far more damage to the cause of liberty than do liberals.
Come on, folks! Think about it: who endangered the cause of independence more: King George III or Benedict Arnold? A known enemy is far less dangerous than an enemy who pretends to be your friend.
All over America, our "friends" are selling out the cause of liberty. Every pastor who refuses to publicly repudiate the forces that are attacking our freedom is selling out the cause of liberty. Every Republican who refuses to stand firm against the forces that are attacking our freedom is selling out the cause of liberty. Every conservative who refuses to resist the forces that are attacking our freedom is selling out the cause of liberty.
There is nothing new about big-government zealots. They have been with us ever since the Tower of Babel. They were with us in 1775 and 1776. Freedom does not depend upon the absence of would-be tyrants; it depends upon the presence of those who are willing to resist would-be tyrants. And that is what seems to be vanishing.
Folks, this is an absolute truism: not all Christians are friends of liberty; not all pastors are friends of liberty; not all conservatives are friends of liberty; not all Republicans are friends of liberty; not all military personnel are friends of liberty; not all policemen are friends of liberty; not all attorneys are friends of liberty; not all physicians are friends of liberty; not all teachers and professors are friends of liberty; and not all gun owners are friends of liberty. Anyone who refuses to resist the forces of evil that attack our Constitution, Declaration, and Bill of Rights is no friend of liberty.
For example, I have been a long-time subscriber to a couple of gun magazines: Guns and Ammo and Handguns. Both of these magazines are published by the same parent company. When President Obama and Senator Feinstein attempted to ban semi-automatic rifles and full-size rifle and pistol magazines earlier this year, I kept waiting for the editors and writers of these two magazines to sound the clarion call of resistance. I waited and waited and waited. Nothing. Zero. Zilch. Nada. Throughout the entire debate, there was not one peep of protest to these egregious gun control laws proposed by Obama and Feinstein in these magazines. This in spite of the fact that practically every page of both magazines is filled with the very arms that would have been banned to the general public had Obama and Feinstein gotten their way. Had the gun-grabbing tyrants been victorious, I suppose Guns and Ammo magazine would simply have re-invented itself in order to fit into the new Amerika in much the same way that so many companies did in Nazi Germany. I guess they would simply have changed the name of the magazine to Military and Police Guns and Ammo.
I wrote the publisher of the two magazines mentioned above and explained why, after so many years as a faithful subscriber, I was not renewing my subscription. Of course, I received no reply. And now I know why.
Writing for Breitbart.com, AWR Hawkins filed this report: "In the December issue of Guns & Ammo magazine, editor Dick Metcalf uses his 'Backstop' column to argue that all constitutional rights need regulation, including the 2nd Amendment.
"TheTruthAboutGuns.com has scanned and posted a copy of the column online. In it, Metcalf explains why he chose to address the regulation of constitutional rights: 'I bring this up because way too many gun owners still believe that any regulation of the right to keep and bear arms is an infringement. The fact is that all Constitutional rights are regulated, always have been, and need to be.'
"Metcalf says he receives 'bags of mail every year' from people complaining of the myriad regulations related to concealed carry permits. He says these readers 'typically argue' that the 2nd Amendment 'is all the authority they need' to keep and bear arms, to carry a gun with them where they go.
"In response, Metcalf writes: 'I [wonder] whether those same people believe that just anybody should be able to buy a vehicle and take it out on public roadways without any kind of driver's training, test, or license.'
"Metcalf misses the point. The 2nd Amendment protects a natural right; that's why it is not to be infringed. Owning and operating a vehicle is not a natural right, so comparing it to gun ownership is like comparing the ability to own and operate an airplane with the rights to freedom of speech and religion.
"This is an important point because our Founders' central reason for creating the Bill of Rights was to hedge in a body of natural rights as off-limits to government regulation and interference.
"The 2nd Amendment says, 'A well regulated militia, being necessary to the security of a free state, the right to keep and bear arms shall not be infringed.' Metcalf has seized on the words 'well regulated,' taking them out of context to the detriment of 'shall not be infringed.'"
See the report at:
Guns & Ammo Editor: All Constitutional Rights Need Regulation, Even 2nd Amendment
Hooray for Mr. Hawkins! He has a grasp of Natural Law. That is something that Dick Metcalf obviously doesn't possess. The sad thing is Mr. Metcalf occupies a very trusted and influential position that should be utilized to protect the Second Amendment. Instead, he is using his position to help destroy the Second Amendment. Like I said, not all gun owners are the friends of liberty.
But as long as Guns and Ammo magazine is rolling in the dough, don't expect any change. I, for one, am not going to help pay a gun magazine editor's salary that is using the money I send him to use the pages of the magazine to facilitate the destruction of the liberties that keep my children and grandchildren free. That means I have kissed my subscription to Guns and Ammo and Handguns magazines goodbye.
By the same token, how long are Christians today who say they believe in the Second Amendment (and the rest of the Bill of Rights) going to keep sending their tithes and offerings to these churches where the pastors refuse to publicly resist these draconian gun control bills such as were recently introduced by Obama and Feinstein? How long are they going to keep filling the pews of these do-nothing churches? As long as these say-nothing pastors see their pews and offering plates full, don't expect anything to change.
I will say it plainly: if you attend a church and didn't hear your pastor oppose the Obama/Feinstein gun control bills from the pulpit earlier this year, YOU NEED TO GET OUT OF THAT CHURCH. The only thing holding this republic together is the people's right to keep and bear arms–especially semi-automatic rifles with large-capacity magazines. By refusing to resist evil, your pastor has become an enemy of liberty. Wittingly or not, he is helping to put the chains of slavery around the necks of your children and grandchildren. Why would you stay and support such a pastor and church?
As Christ was betrayed and rejected by His "friends," so, too, the liberties and freedoms of our country are being betrayed and rejected by its "friends."
Illiteracy and racial dysfunction…
Current U.S. Census Bureau figures show 22.3 percent of American citizens live below the poverty line.  That equates to 69,520,000 Americans.  They cannot secure a livable-wage job in order to pay for food, home, medical care and basic living in this country.
Within 37 years, demographic experts project an additional 100 million legal immigrants flowing into the United States of America.  They expect to arrive from Africa, Indonesia, India, China, the Middle East, Mexico, Central America, South America and many of the poverty-stricken countries of the world.  Their impact on America: they will force the addition, in sheer numbers, of an additional population enough to duplicate our 20 top metropolitan cities in the U.S. in 2013.
(Source: Pew Research Center, U.S. Population Projections by Fogel/Martin and the U.S. Census Bureau document those demographic facts.)
But what most Americans fail to understand stems from the fact that world human population expires at 57 million annually. Humans not only replace 57 million people, but also add an additional 80 million, net gain, to the planet annually. Total: 7.1 billion people in 2013.  That's 137 million new babies that need to be watered, fed, housed, warmed, medicated and educated annually.  Unfortunately, those countries with those fecundity rates cannot educate that many new children annually.  They lack teachers, books, supplies and schools.  Tragically, over 10 million children starve to death annually. (Source: United Nations Population figures.)
The tragedy of America's 1965 immigration bill added 100 million immigrants within 40 years; then, the 1986 amnesty accelerated the speed of the onslaught and now the proposed S744 amnesty bill expects to add another 100 million immigrants within 35 years or less.  Those desperate immigrants will pour into America at 200,000 every 30 days, along with their birth rates, diversity visas and chain-migration.
This five-minute video presents an example of illiteracy and what it costs you as this woman birthed 15 kids on welfare:
Why do you think those countries around the world suffer misery and starvation within their societies?  What causes it?  Why can't they duplicate Western skills for filling grocery stores to the brim with food like you see all across America?   Answer: illiteracy, lack of intellectual horsepower, cultural poverty, lack of water and arable land.
Unfortunately, we inject those factors into the USA at blinding speed. The new amnesty provides for two million, that's 2,000,000 million third world immigrants annually.  They average 900,000 births annually, which equals 9 million in 10 years. That's a total of 2.9 million legal immigrants annually. (Source: Dr. Steven Camorata, www.cis.org)  When you look at S744, you see 250,000 green cards annually and many more visas on all levels. We could see that 100 million accelerate our population even faster than the predicated 37 years to rush from 316 million to 438 million.
Along the way, we lack the funds, the teachers, the schools, the resources and the languages to teach the endless millions of kids inundating our failing school systems.  Over 85 languages create linguistic chaos in my Denver, Colorado school system with minimum of 50 percent dropout rates and as high as 67 percent.  Detroit, Michigan runs 76 percent dropout rates as reported by Brian Williams at NBC Nightly News.
We face colossal cultural and educational dysfunction.  What one factor drives failed states around the world?  Answer: illiteracy.
With over 42 million Americans who cannot read, write or perform simple math, we face enormous challenges that we will not be able to solve. Some 48.1 million Americans subsist on food stamps today. They cannot work, function, feed or house themselves.  Do any of us possess any idea what the next 100 million immigrants will mean as to food stamps, section 8 housing, welfare and medical care? How will we cope with their languages?
(Source: Tyler Durden, www.zerohedge.com, "23 percent of Americans illiterate.")
Racial and linguistic segregation across America
When people lack education, but see wealth on TV, they react. When they can't attain it, they shoplift, steal cars, form gangs and dwell in underworld ethnic enclaves.  You can see it in most failed countries in the world.
Today in Jackson, Mississippi, with a 90 percent African-American population, they elected a mayor who promotes changing five southern states of Louisiana, Mississippi, Alabama, Georgia and South Carolina into a separate Republic of New Black Afrika.
Journalist Andrea Ryan wrote, "Raising his fist in a black power salute during his swearing in, the newly elected mayor of Jackson, Mississippi was true to his character as a former leader of the black supremacy group, Republic of New Afrika.  The group is dedicated to transforming five of the Southern states into an independent socialist black nation.  Jackson Mayor Chokwe Lumumba, born in Detroit as Edwin Finley Taliaferro, is a radical activist, and co-founder of the Malcolm X Grassroots Movement.  He's, also, being praised by the Nation of Islam, who wrote in their publication, Final Call, that 'the seeds of a black nation are already taking root in Mississippi.'
In Detroit, Michigan, now 93 percent Black and Middle Eastern population, Muslims expect to dominate that population as their numbers grow in the USA from their current seven million to well over 20 million by 2050.  They possess the capacity to use the U.S. Constitution to install Sharia Law by voting power of the majority.  At some point, another Mayor Chokwe Lumumba could rise out of the ashes of Detroit to lead it toward a separate state or country.
In the UK, France and Belgium, Sharia Law Muslims thugs prowl the streets to beat up on anyone uninformed enough to visit during the night. Last month, in London, England, ten Sharia "police", caught on video, beat an American boy senseless and disfigured his face because he walked into the "no go zone" in the Muslim sector. France features over 70 "no go zones" dominated by Muslims.
Solid estimates in the USA show 22 Islamic "villages" guarded and walled off from public scrutiny in Pennsylvania, New York, Michigan and Oregon.
In Los Angeles, the legal and illegal Mexican-Latino population overwhelms schools, housing, hospitals and food stamp stores. California features four million illegal migrants and most of them work underground or with forged papers.  They defraud food stamp and housing welfare rolls.  Spanish fast becomes THE language of southern California.  Unfortunately, they fled Mexico where the average child drops out of school by sixth grade. They repeat that cultural practice in California.  At some point, a Spanish Chokwe Lumumba will rise out of the quagmire of Los Angeles to lead that arena into a satellite state of Mexico.
Short video on "EBT" (Electronic Benefits Transfer) food stamp cards paid for by your tax dollars to feed illiterate Americans who even ship the food to other countries. A rapper shows how to use them, steal them, trade them and defraud with them:
What does this all add up to in our country?
A first world country cannot continue at that level of excellence in the face of illiteracy and intellectual dysfunction.
A first world country cannot maintain its culture, language and educational levels of excellence by injecting itself with multiple languages, cultures and cultural illiteracy.
One look at the United Kingdom, France, Norway, Canada, Australia, Sweden, Belgium and Holland offers a depressing look at the final outcome of mass immigration from disparate cultures and failed-states worldwide.
Multiculturalism, illiteracy and multi-lingualism do not, cannot and will not maintain America as a cohesive, viable, educated and first world civilization.
Since it's not working in 2013, how will it work with another 100 million added immigrants within 37 year?  Answer: it will not!
This video brings this entire Western world nightmare into sharper focus:
"Immigration by the numbers—off the chart" by Roy Beck
This 10 minute demonstration shows Americans the results of unending mass immigration on the quality of life and sustainability for future generations: in a few words, "Mind boggling!"  www.NumbersUSA.org
Our situation will not become any prettier as we discuss the exhaustion of oil, resources and arable land in the next part of this series.
Linguistic chaos and tension…
As a reminder validating the reason for this series: demographic experts project the United States adding 100 million immigrants to this country by 2050—a scant 37 years from now. All totaled, since we reached 300 million in October of 2007, we will add 138 million people by 2050 to total 438 million people—enough to duplicate 20 of our top cities' populations to our country. The Pew Research Center, U.S. Population Projections by Fogel/Martin and the U.S. Census Bureau document those demographic facts.
From the dawn of time, ethnic tribes created languages to fit their understanding of their surroundings. Eskimos created words that defined ice, cold, caribou, whales and frozen seasons. Tribes in Africa created languages that described their trees, rivers, monkeys, elephants and zebras. Tribes in the desert of the Middle East formed entirely different languages based on heat, camels and sand storms.
Each language not only allowed tribes to communicate, language defined their "worldview" or how they perceived existence. That same language also formed their religions. They created their religions based on their fears of the unknown—to give them a sense of hope, community and purpose. Each language defined how a tribal member understood and interpreted the meaning of life.
Language also allowed human beings to become self-aware, pursue understandings of the world around them and form family and community bonds. It served them well and humanity advanced in word, thought and concepts.
Language also separated tribes because they could not understand one another. Back in those times, civilizations grew, but never mixed because few seldom stepped outside their territorial boundaries. However, when they stepped out of their "turf", they fought in wars for dominance. History reads as one Great War or conflict after another right up to 2013. In the last 10 years, the USA fought two wars. Another 20 wars wage in different areas of the planet as you read this series.
Isolation of tribes changed with mass transportation first with the sailing ship, locomotive, automobile and finally the airplane. Today, we see cultures, civilizations and individual humans crossing over onto all seven continents.
The one thing they take with them with a powerful sense of meaning remains their culture and their language. It defines them and offers them meaning.
However, when they cross over into countries with totally different languages, cultures and meanings—they become ostracized, confused, marginalized, out of place and ultimately, angry.
No multicultural and multilingual country in the world today enjoys a peaceful state of being. Today, Canada struggles with French, Arabic, Chinese and other Asian languages overwhelming their schools via immigration.
Belgium, Lebanon and Malaysia suffer conflicts and tension from multiple languages. In those countries, minorities with different languages vie for autonomy. Pakistan separated from India and Cyprus divided because of language, religion and culture. Nigeria suppressed ethnic rebellion. France faces difficulties with Basques, Bretons, Corsicans and a growing Muslim demographic.
With hundreds of languages in the world today, we see a clashing of civilizations, which ultimately come down to culture and language. A country without a single language in the 21st century faces ultimate disintegration of its culture, worldview and language.
With different languages come different ideas on how political "things" should proceed in a country. Some languages suppress all women's rights. Other languages condone "honor killings" of women as a normal way of life.
Immanuel Kant said, "Language and religion are the great dividers." You can see his wisdom working all over the planet in violent confrontations: Iraq, Afghanistan, Pakistan, Sweden, France, UK, Tunisia and many more.
A country, culture and language constitute more than a place to live. A language creates a state of mind, a worldview and distinct understanding of a person's standing in life. His or her culture defines how he or she operates in the world. If a person in a country loses language and culture—they lose their ability to function in a viable manner.
If you notice all the terrorist attacks on the USA in the last 11 years, they came from people who speak other languages, come from other cultures—yet injected themselves into America via our immigration policies. From the 9/11 maniacs, to the Fort Dix Six, to the Times Square Bomber, to the Shoe Bomber, to the Underpants Bomber, to the Denver bomber, to the Fort Hood killer, to the Korean shooter at Virginia Tech, to the Boston Marathon Bomber, to the New Jersey Muslim who beheaded and be-handed two people last year—all of them arrived from a different language.
Unfortunately, at the present rate of 1.0 million legal immigrants annually and the proposed 2.0 million immigrants annually via Senate Bill 744 Amnesty, Americans guarantee themselves more bombings, more mass murderers and more language breakdown that descends on this country at blinding speed. Especially in education! Once we lose our literacy, we lose our ability to maintain a first world civilization.
Already, America faces a complete language change with Spanish when the Mexican tribe becomes the new majority in 2042, a scant 29 years from now. You can bet they will force their language onto America. In 2013, every business in America offers a phone recorder with "Press 1 for Spanish" and "Press 2 for English." Already in Detroit, Michigan, a recorder says, "Press 1 for Arabic."
This linguistic chaos speeds into America at such a rate of speed, that once it lands in greater numbers, we will not be able to turn back. When Caesar crossed the Rubicon, he sealed his face. If we citizens allow Congress to pass S744, we seal our fate as a multicultural and multi-linguistic nation guaranteed to fracture every community, our culture and our future.
You see, as former Colorado Governor Richard D. Lamm said, "Different languages create a deeper and more intractable separating factor. America has been successful because we have become one people. Language is the social glue, shared history and uniting symbols that tie us together."
We need one language to bind us, one culture to sustain us. When a host country such as Canada, Australia, Sweden, Norway, Europe and Holland lose their language, they lose their foundation.
If we continue on this current path, by 2050, America faces 100 million more immigrants with at least 100 to 150 new languages and they will press for their right to speak, learn and establish their languages in their tribal enclaves. They will crush English, crush our schools and create chaos in our culture. By 2050, America cannot help but become a multicultural morass, linguistic battlefield and suffer 100 million immigrants attempting to make their language THE language of America. It's not going to be pretty for anybody because no one will be able to understand anyone else.
If you remember the Biblical Tower of Babel, God changed one language into multiple languages. They disagreed, fought, separated and finally abandoned the tower.
America faces the same fate with multiple languages.
A scandal is brewing in Chicago which threatens to make Operation Greylord look like a dress rehearsal for a cotillion. Starting with a seemingly innocuous question, tendered to press liaison Jim Grogan at the Attorney Registration and Disciplinary Commission (ARDC) in Illinois, a boil of corruption got inadvertently pricked, which threatens now to reveal a subterranean cancer in the legal system in Illinois.
For those who are unaware of Greylord, here is a bit of history: back in the eighties, a collaborative effort by the FBI, IRS and a couple of outraged judges and attorneys resulted in one of the biggest takedowns of public officials in the history of Illinois. At the end of the 3 1/2 year undercover operation, a total of 92 people were indicted, including 17 judges, 48 lawyers, ten deputy sheriffs, eight policemen, eight court officials, and state legislator James DeLeo.
The extent of the takedown might have mitigated further predatory acts by those in the legal system. Thirty years later, however, the corruption that was supposedly expunged by Greylord has simply become systemic.
Back to Jim Grogan. Grogan, who is an attorney as well as ARDC press liaison, declined to reply to questions from this reporter as to why no statements of economic interests could be found for the attorneys who work for the ARDC. The law governing economic interests reporting is in place to ensure that those working in government capacities are not being influenced by financial lures and temptations. These statements are mandated by 5 ILCS 420 to be filed every year for nearly everyone who works in a government capacity.
Here are relevant clauses from the law, with pivotal sections underlined:
When Grogan failed to respond to the query, Press Secretary Jim Tybor at the Illinois Supreme Court was contacted and astoundingly told this reporter that this law did not apply to the judicial branch. (See 6 and e, above).
Michelle Burton, a paralegal at the ARDC assured this reporter that the ARDC employees are not state employees. However, the website for the ARDC announces that the Commission is an arm of the Illinois Supreme Court.
The ARDC is in a particularly pivotal position. As the Commission responsible for disciplining attorneys, the ARDC functions as a gatekeeper. In that sense, the ARDC defines the legal climate in Illinois. Right now, the ARDC has taken upon its shoulders the regulation of an attorney's right to free speech. Attorney Ken Ditkowsky, who has been practicing law in Chicago area since 1961, is facing disciplinary proceedings for sending emails to federal authorities asking for an investigation of corrupt practices in Illinois courts.
Shades of Greylord . . . Except this time, the feds are turning a deaf ear to evidence of legal malfeasance in Illinois. And Ditkowsky may in fact lose his license to practice law, due to his incisive perceptions and requests for investigation.
Attorney Ken Ditkowsky's concerns about judicial and attorney misconduct began with the adult guardianship of Mary Sykes, an elderly woman who was placed under a guardianship without due process. Another Illinois attorney, JoAnne Denison, is also under disciplinary proceedings due to her maintaining a blog about the Sykes guardianship. (Source)
Ditkowsky soon realized that the phenomenon of what he is calling "elder cleansing" is going on nationwide. And for his act of speaking out against a pervasive assault on a vulnerable demographic group—the elderly and incapacitated—the ARDC has recommended a four year suspension of his license to practice law.
As it turns out, the ARDC attorneys appear to have quite a bit to hide in terms of their economic interests.
If you want to bribe someone, there are only a couple of ways to do this that would not trigger the red flags that are built into the banking infrastructure. One way would be to give someone a big envelope stuffed with cash. Brian Mulroney, a former Prime Minister of Canada, was caught red handed receiving such a bounty and a scandal ensued. (Source)
The other way is through a "loan." The mechanism is simply and virtually opaque—Mr. X takes out a loan, such as a mortgage and Mr. Y pays it back. There are no banking flags to trigger and no embarrassing wads of cash, a la Mulroney, to explain.
The use of such property loans to funnel payola to judges was exposed in a 2009 article, which first appeared in the San Bernardino County Sentinel. Now it seems that those in the Illinois legal system, specifically attorneys at the ARDC, have climbed onto the dinero express.
Jerome Larkin, the Administrator of the ARDC and the individual who has signed the complaint against Ken Ditkowsky, has funneled several million dollars through his property in the last ten years. For example, Larkin took out a loan for $450,000 in December of 2001 and paid it back in exactly five years. In the meantime, he had taken out another $450,000 loan—in October of 2006, which he paid back in just a tad over four years, in January of 2011. In the meantime, he had taken out yet another mortgage—this one for $101,000—in November of 2009, which he was miraculously able to repay in just about a year.
But his unusual loan behavior doesn't stop here. In January of 2011, Larkin took out a whopping $750,000 mortgage on the same piece of property. Larkin must have a direct line to lottery bucks, because he was able to repay this loan by January of 2013.
In the meantime . . . are you getting the picture yet? . . . he took out another $750,000 loan in December of 2012.
Neither Jerome Larkin nor his wife, psychologist Antoinette Krakowski responded to telephone inquiries concerning the amount of money being funneled through their home.
Larkin is the big cheese over at the ARDC. There are other attorneys in the employ of that powerful, shadowy, not-government, not private – commission whose loan history is also questionable, including attorneys Melissa Smart and Sharon Opryzcek.
Apparently, the word about the loan trough is getting out. A check was run on the loan history of attorneys and guardians ad litem, Adam Stern and Cynthia Farenga, whose actions first alerted Ken Ditkowsky to the predatory nature of probate guardianships. Lo and behold, Adam Stern's loan history looks like that of a hyperactive kid in a Ritalin store.
A review of the Cook County recorder's website reveals that Stern has run over a million dollars through his property loans in roughly the last ten years. A couple of examples of quickly repaid large loans taken out by Stern include a $272,000 mortgage taken out on 9/13/2004 and paid back on 2/17/05. Stern also took out a $51,000 mortgage on 9/13/04 and paid it back May of 2005. On October 4, 2004 Stern took out an $80,000 mortgage which he paid back less than three months later.
Adam Stern also has a federal tax lien on his home for $60,000. Stern, who is parenthetically serving as guardian ad litem in the Sykes guardianship and is thus in the responsible position of looking out for OPM—other people's money—can't even pay his own taxes.
Attorney and guardian ad litem Cynthia Farenga's loan history is similarly manic. Farenga is also a guardian ad litem in the Sykes case. For example, Farenga took out a $385,000 loan on 11/09/2006 and paid it off on 6/12/2007. A loan of over a half million dollars – $575,000 to be exact – was paid off by Farenga within five years, on 6/24/2013. Farenga took out a smaller, $244,000 mortgage on 10/16/2003 and paid it back within two years, on 9/28/05. In the meantime, she had taken out another mortgage, this time for an even $300,000 on 9/07/2005, which she quickly reconveyed in less than a year and a half, on 1/08/2007. All told, over two and a quarter million dollars have been funneled through Farenga's property in the last ten years.
The head of a private investigator's firm out in the Southern California area confided in me that judges were coming to him to inquire how to hide their property, so that public searches for these records would not result in transparency. Recently, Judge Ronald Christianson, formerly the Presiding Judge in San Bernardino County, changed the name on the records of his primary residence to "Property Owners." Such tactics will make determinations of suspicious activity increasingly more difficult.
Ditkowsky has filed a complaint with the ARDC referencing the impropriety of Adam Stern working as a GAL when he has failed to fulfill his own tax liabilities. At the time of going to press, other records detailing suspicious financial activity by ARDC attorneys and others are being turned over to a Grand Jury.
The Director of the Administrative Office of the Illinois Supreme Court, Michael Tardy, did not respond to queries from this reporter concerning the economic interests and reporting requirements of the ARDC, which is an arm of the Illinois Supreme Court.
In 1965, the United States demographic consisted of 90 percent European-Americans, 7 percent African-Americans and 3 percent Latino-Hispanic-Americans.
At that time, everyone considered themselves "Americans" in the "Melting Pot" of the great American experiment of a constitutional republic.
As with every mixed racial and ethnic country in the world—racism, discrimination and prejudice flourished.  ML King, Rodney King riots in LA, Detroit riots in 1968, Selma to Montgomery Freedom March, KKK and hundreds of other events took place.
Racial issues command front-page stories in 2013 with "Black Flash Mobs" forming and attacking white Americans.  A Latino-American killed a black American in Florida that caused tremendous unrest and demonstrations against "white" racism. (Trayvon Martin vs. George Zimmerman)  Mexican immigrants push African-Americans out of Los Angeles.  "White flight" from rapidly advancing minority populations provides TV talking heads with endless fodder for their take on racism and inequality in America.
White liberals with bumper stickers "Celebrate Diversity and Multiculturalism" carted their kids away from inner city schools with 20 different languages in Boulder, Colorado last fall to all white charter schools.
Not mentioned in the USA media: racism flourishes all over the world where different racial groups co-exist.  Mexico supports entrenched racism. Japan manifests racism by its non-immigration stance and sense of superiority over most other races.  Racism abounds in the Middle East.  Same in Africa and South America!
In the final analysis, racism stems from tribal-racial-cultural differences. It's more biological than most people realize.  It flourishes in highly educated societies and expands in uneducated countries.
While unpleasant for decades, racism and racial inequality stand front and center in the political-public eye in America.  Racism hasn't been stamped out no matter how many laws, forced integration, bussing, quotas, affirmative action and the like.
In all of this grand march, something historic happened to America in 1965 with Senator Teddy Kennedy's Immigration Reform Act.  That single act dramatically changed America's future from a dominant European tribe to a new majority that will become the new dominant ethnic group by 2042: Mexican-Latino-Hispanic.  (Source: PEW Research Center)
Within a 45-year span, Latino-Americans jumped from three percent of the population to 35 percent of the population on their way to 51 percent of the American population by 2042.  They will dominate in the four southern Border States.  They will make enormous ethnic, religious and cultural impact on all of America.
Today, virtually every business phone answering service offers: press "1" for Spanish, press "2" for English.  Another language expects to make its presence known as millions upon millions of Muslims enter America and force their language upon the landscape. Press "3" for Arabic already manifests in Detroit, Michigan also known as "Dearbornistan."
"Islam's borders are bloody and so are its innards. The fundamental problem for the West is not Islamic fundamentalism. It is Islam, a different civilization whose people are convinced of the superiority of their culture and are obsessed with the inferiority of their power."
? Samuel P. Huntington
In other words, Americans allowed themselves to be transformed into another culture, language and ethos. Or, with the next 100 million immigrants arriving by 2050—a polyglot society.
"The West won the world not by the superiority of its ideas or values or religion […] but rather by its superiority in applying organized violence. Westerners often forget this fact; non-Westerners never do."   Samuel P. Huntington, The Clash of Civilizations and the Remaking of World Order
Because conquered people don't forget, the Mexicans now migrated into America at well over 15 million in 2013, expect to enforce their language and customs onto the American landscape.  They succeed daily.  Classrooms in southern California feature Spanish as the only spoken language.
As this phenomenon advances, European-Americans flee areas that become dominated by minorities.  Reverse racism advances into the workplace dominated by Mexican-Americans.  If you can't speak Spanish, you cannot secure a job.  Where Mexican-Americans dominate in America in 2013, flunkout/dropout rates skyrocket.  Why?  Average Mexican citizens quit school by the 6th grade.  In America, their minds quit even if they must attend school to age 16.
Arnold Toynbee observed that all great civilizations rise and fall, and that, "An autopsy of history would show that all great nations commit suicide."
Americans stand by while their country disintegrates into an entirely different ethnic tribe(s)
Former Colorado Governor Richard D. Lamm spelled out in his famous speech—How to Destroy America: "Here is how they destroyed their countries.  First, turn America into a bilingual or multi lingual and bicultural country.  History shows that no nation can survive the tension, conflict and antagonism of two or more competing languages and cultures.  It is a blessing for an individual to be bilingual; however, it is a curse for a society to be bilingual.  The historical scholar Seymour Lipset put it this way, "The histories of bilingual and bicultural societies that do not assimilate are histories of turmoil, tension and tragedy.  Canada, Belgium, Malaysia, and Lebanon—all face crises of national existence in which minorities press for autonomy, if not independence. Pakistan and Cyprus have divided. Nigeria suppressed an ethnic rebellion. France faces difficulties with Basques, Bretons and Corsicans."
As America launches on changing its ethnic identity, culture and language—does anyone understand the new reverse racism and how it will affect blacks and whites in America?
Does anyone understand the ramifications of adding 100 million immigrants in three decades?   Does anyone understand what it will take to keep this civilization running with accelerating illiteracy from the new Latino-Mexican dominating tribe?  Is anyone asking how we plan to water, feed and house that 100 million new immigrants that land on America?
Finally, are Americans ready for a complete change in language to many languages?  Are Americans ready to become a polyglot nation that fails on multiple levels today in endless countries around the world as witnessed in Governor Lamm's speech?
"It is my hypothesis that the fundamental source of conflict in this new world will not be primarily ideological or primarily economic. The great divisions among humankind and the dominating source of conflict will be cultural. Nation-states will remain the most powerful actors in world affairs, but the principal conflicts of global politics will occur between nations and groups of different civilizations. The clash of civilizations will dominate global politics. The fault lines between civilizations will be the battle lines of the future."  ? Samuel P. Huntington
With the passage of the S744 amnesty bill that will add two million legal immigrants annually, we remain on course to prove historian Arnold Toynbee correct, "I have observed that all great civilizations rise and fall, and that, an autopsy of history would show that all great nations commit suicide."
Obama intends to nominate former Defense Department general counsel Jeh Johnson as new DHS chief.
He's responsible for endorsing some of Washington's most lawless policies. His rap sheet reveals great cause for concern. More on him below.
Post-9/11, police state terror followed. Obama expanded it.
It's unprecedented in size, scope and ruthlessness.
DHS is America's Gestapo. The November 25, 2002 Homeland Security Act established it. Twenty-two federal agencies were combined under one authority.
They include Immigration and Customs Enforcement (ICE), Transportation Security, the Secret Service, FEMA, National Protection and Programs Directorate, and the Coast Guard among others.
DHS concentrates unprecedented executive branch military and law enforcement empowerment. It's a rogue agency. It's insidious.  It's a police state apparatus writ large. It's a dagger at the heart of freedom.
Its four main mandates include:
border and transportation security;
emergency and disaster preparedness;
developing nuclear, chemical and biological weapons countermeasures; and
centralizing storage and analysis of potential threat information.
US Northern Command (NORTHCOM) was established months earlier (April 25, 2002). Doing so was unprecedented.
For the first time, America's mainland, Alaska, Canada, Mexico, Gulf waters, Florida straits, and portions of the Caribbean were militarized. Troops may be deployed on US streets.
Doing so violates core 1807 Insurrection Act and 1878 Posse Comitatus Act principles.
They prohibit using federal and National Guard forces for domestic law enforcement except as constitutionally allowed or expressly authorized by Congress in times of insurrection or other national emergency.
No longer. Usurped diktat authority lets presidents claim emergency powers, declare martial law, suspend the Constitution, and deploy federal and/or National Guard troops on US streets to suppress whatever is called disorder.
Fundamental freedoms are endangered. First Amendment ones matter most. Without them all others are at risk. They include free expression, assembly, religion, and right to petition government for redress.
Police state ruthlessness defines today's America. International, constitutional and US statute laws no longer matter. They lie in history's dustbin.
Diktat power replaced them. No one any longer is safe. Doing the right thing is dangerous. Guilt by accusation is policy.
Anyone can be arrested, held uncharged, and detained indefinitely. Due process, judicial fairness, and other civil rights no longer protect.
If confirmed, Johnson will replace Janet Napolitano. She reflected the worst of repressive governance. Throughout her tenure, she violated fundamental rule of law principles.
She terrorized Latino immigrants. She waged war on Occupy Wall Street. She obstructed FOIA requests.
She advanced America toward full-blown tyranny. Expect Johnson to pick up where she left off. His record gives pause for concern.
His legal career combined private and government service. From 1989 – 1991, he was GHW Bush's Assistant US Attorney for the Southern District of New York.
From 1998 – 2001, he was Clinton's Air Force Department general counsel. He's currently a Paul, Weiss, Rifkind, Wharton & Garrison partner.
His former Defense Department responsibilities included legal review and approval of all military related operations.
An unnamed senior Obama administration official said:
"The president is selecting Johnson because he is one the most highly qualified and respected national security leaders, having served as the senior lawyer for the largest government agency in the world."
"During his tenure at the Department of Defense he was known for his sound judgment and counsel."
It includes defending military commission prosecutions. They're for so-called "unprivileged enemy belligerents." Bush called them "unlawful enemy combatants."
Francis Boyle called this designation a "quasi-category to create an anti-matter universe of legal nihilism where human beings (including US citizens) can be disappeared, detained incommunicado, denied access to attorneys and regular courts, tried by kangaroo courts, executed, tortured, assassinated and subjected to numerous other manifestations of State Terrorism."
Johnson supports all of the above. Doing so qualifies him to head DHS. He endorses targeted assassinations by drones or other means.
He defends lawless NSA spying. He champions waging war on terror at home and abroad.
On November 30, 2012, he addressed the Oxford Union in London. He titled his talk "The Conflict Against Al Qaeda and its Affiliates: How Will It End?"
He claimed credit for working with Congress "to enact the Military Commissions Act (MCA) of 2009." It renewed its initial 2006 authorization.
It scrapped habeas protection. It granted sweeping police state powers. They're unchanged today. MCA states:
"(N)o (civil) court, justice, or judge shall have jurisdiction to hear or consider any claim or cause for action whatsoever…relating to the prosecution, trial, or judgment of a military commission (including) challenges to the lawfulness of (its) procedures…"
With or without evidence, "Any person is punishable who aids, abets, counsels, commands, procures," or in any way provides "material support" to alleged terrorists.
Charged suspects are guilty by accusation. Enhanced interrogations (aka torture) are authorized.
So is denying detainees international law protections. Presidents can authorize military commissions at their discretion.
Torture coerced confessions are admissible. Hearsay and secret evidence is permitted. Kangaroo court justice follows.
Johnson vowed to keep fighting Al Qaeda. "(W)e are taking the fight directly to AQAP (Al Qaeda on the Arabian Peninsula)," he said.
He omitted explaining that Washington uses Al Qaeda and similar groups strategically as enemies and allies.
He called targeting Al Qaeda "a new kind of war. It is an unconventional war against an unconventional enemy."
He implied that old rules don't apply. Waging war on Al Qaeda won't "end in conventional terms," he said.
The most "unconventional" tactics are used. Fundamental rule of law principles are violated doing so.
On February 16, 2012, New York City Bar President Samuel Seymour wrote Johnson, saying:
"(W)e write to express our concern with the Order Governing Written Communications Management for Detainees Involved in Military Commissions, dated December 27, 2011."
"The Association is alarmed at the dramatic impingement on the attorney-client privilege resulting from the procedures set forth in the Order."
"The sanctity of the attorney-client privilege is fundamental to our system of justice."
"If the Order is implemented, (it) will be gravely undermined."
"We urge the appropriate authority to vacate the Order and (replace it with) a (proper) legal framework."
It's in stark contrast to civil proceedings. It's fundamentally unfair and unjust.
Seymour's letter was comprehensive. It was lengthy. It ran nine pages.
He concluded saying "the Association believes the Written Communications Order is problematic because it invades the attorney-client privilege, inappropriately inserts outsiders into the defense team, and reverses the presumption that the privilege should be respected, all on a blanket basis and without any particularized showing of need."
"We believe the Order threatens to undermine the proper functioning of the adversary system and" helps delegitimize military commission prosecutions.
On March 18, 2013, Johnson spoke at the Center on National Security at Fordham Law School." He titled his address "A 'Drone Court:' Some Pros and Cons."
He claimed "appropriate lethal force" made America's homeland safer. It's never been less safe.
He advocates drone killings. He asked what about establishing a drone court? He's comfortable about an authority acting as judge, jury and executioner.
He wants it kept within the executive branch. Targeted assassination authorizations aren't suited for judicial review. Quick action is needed to implement them.
Doing so violates core international, constitutional and US statute laws. Johnson didn't explain. Nor that drones mostly kill innocent civilians.
A tiny fraction of deaths are so-called "high value targets." Innocent men, women and children comprise most others. It doesn't matter.
Johnson calls "targeted lethal force" justifiable. "The essential mission of the US military is to capture or kill an enemy," he said.
In a February 2012 Yale Law School address, he called US citizens fair game.
"Belligerents who also happen to be US citizens do not enjoy immunity where non-citizen belligerents are valid military objectives," he said.
"(U)nder well-settled legal principles, lethal force against a valid military objective, in an armed conflict, is consistent with the law of war and does not, by definition, constitute an 'assassination.' "
America's domestic "war on terror" will be in good hands with Johnson. Expect freedom to suffer another major body blow. Perhaps it won't survive his tenure. Ends justifying means alone matters.
Stephen Lendman lives in Chicago. He can be reached at lendmanstephen@sbcglobal.net.
His new book is titled "Banker Occupation: Waging Financial War on Humanity."
http://www.claritypress.com/LendmanII.html
Visit his blog site at sjlendman.blogspot.com.
The government has just shut down? What a wonderful opportunity to re-set, to start again.
Shut down the military? Save six trillion dollars in just a few years, balance the budget immediately, get weaponized tanks out of our cities and stop killing people abroad? Absolutely.
Shut down the nuclear killing fields? No more deformed babies born in Kosovo and Iraq and Libya and Gaza and Afghanistan? No more possible Chernobyls and Fukashimas here in America? No more deadly stockpiles of nuclear waste being generated daily that will last long after the human race is toast? I'm so there.
Shut down the CIA? We'd have world peace within the year! No more rendition and torture camps, no more destabilization of countries with oil? I want that. Badly.
Shut down the NSA? No more spying on our phones and computers? George Orwell would heave a sigh of relief from his grave — and I certainly would too.
Shut down all those perqs to RepubliDem Congressmen? Why not. They have never earned their keep anyway.
Shut down all those subsidies to agribusiness, Monsanto, the Koch brothers' lumber empire, etc.? Bring back the small farmer and the Lorax? Just imagine that. Wonderful.
Shut down the subsidies to Big Pharma? So we could once again afford to buy our medicine without going to Canada? I'm certainly willing to give that a try.
Shut down Homeland Security? Stop wasting money checking our junk and irradiating us at airports and making us paranoid and spending our money to run a police state? Whoopie!
Shut down the FBI and all those other agencies that didn't protect JFK and aren't protecting you and me but rather the corporate mega-state? And spend all their time putting citizen-protestors in jail for years and pursuing whistle-blowers but let Wall Street mega-criminals go? I have no problem with that.
Shut down MediCare? Just try it. You'll have an army of irate old folks in wheelchairs and walkers descending on Washington with canes in our hands and blood in our eye!
Shut down Social Security? That we earned over time with our bare hands? Do you really want hundreds of thousands of truly-pissed-off senior citizens morphing into full-rebellion mode? The Greatest Generation brought down the Third Reich. And it can bring down the Fourth Reich too.
Just as soon as we find our false teeth.
On 28 November 1953, at 2 am, a man crashed through a closed window and fell to his death from the 10th floor of the Statler Hotel in New York City. He was identified as Frank Olson, a bacteriologist with the US Army Research Center at Fort Detrick, Maryland. He had fallen from a room he shared with another scientist, Robert Lashbrook. It was ruled a suicide.
Twenty-two years later, in 1975, William Colby, then CIA director, declassified documents that changed the complexion of the case. It was revealed that Olson had actually been an undercover CIA operative at Fort Detrick, and that one week prior to his death, he had been drinking Cointreau at a high-level meeting with scientists at Deep Creek Lodge in rural Maryland. The Cointreau was laced with a large dose of LSD administered by his CIA boss, Sidney Gottlieb. He was then sent to New York with Lashbrook, also with the CIA, to see a psychiatrist because the LSD had induced a psychosis.
It was also revealed that Olson had been part of the top secret CIA program that was known as Project MK-ULTRA, exploring the use of chemicals and drugs for purposes of mind control, and bacteriological agents for covert assassination. Olson had been working on ways to deliver anthrax in aerosol form, for use as a weapon. New evidence that came to light, through the persistent efforts of Olson's son Eric, made the suicide ruling highly suspect.
It turned out that Olson had been labelled a security risk by British intelligence after getting upset witnessing human experimentation on a trip to Frankfurt, Germany the previous summer. Eric Olson now believes that his father was drugged and then murdered to make sure that he didn't reveal the secrets of the MK-ULTRA project. Following the 1975 revelations, the government must have felt more than a little guilt about the affair because Olson's family was given a 17 minute audience with US President Ford, who apologised to them, and they were awarded damages in the amount of $750,000.
Controlling Human Behaviour
The MK-ULTRA program was instituted on 13 April 1953 by CIA Director Allen Dulles, ostensibly to counter the brainwashing techniques of American prisoners being held by the North Koreans during the Korean War, and to duplicate those techniques on enemy prisoners, i.e. the creation of "Manchurian Candidates." This was the claim used to obtain funding for the project. However, the Prisoner of War brainwashing program was just the tip of the iceberg, and the CIA-sponsored experiments ventured far and wide into areas of Mind Control under the aegis of MK-ULTRA that had little or nothing to do with methods of interrogation.
The Colby revelations were part of a sweeping investigation of the CIA in January 1975 by the "Commission on CIA Activities Within the United States," chaired by Vice-President Nelson Rockefeller. The subsequent June 1975 Report to the President said: "The drug program was part of a much larger CIA program to study possible means for controlling human behaviour. Other studies explored the effects of radiation, electric-shock, psychology, psychiatry, sociology and harassment substances."
Even though the program got off to a rocky start with the Olson affair, it recovered quickly and became an umbrella project with 149 sub-projects. The overall guiding principal was succinctly stated in an internal CIA memo dated January 1952: "Can we get control of an individual to the point where he will do our bidding against his will and even against fundamental laws of nature such as self-preservation?" 
The drug program came under the aegis of the Chemical Division of the Technical Services Staff headed up by Sidney Gottlieb from 1951 to 1956. Gottlieb was a highly intelligent eccentric who drank goat's milk, enjoyed folk-dancing, and raised Christmas trees on his farm outside Washington.
The Agency funded LSD research programs at major medical centres and universities including Boston Psychopathic, Mt. Sinai Hospital at Columbia University, University of Illinois Medical School, University of Oklahoma and others. The funding was carried out secretly through the Josiah Macy Foundation, and the Geschickter Fund for Medical Research in Washington, D.C. The CIA claimed the secrecy was necessary to keep it from the Russians, but we have already seen that it was part of much larger project to learn how to control human behaviour in general, so this is not credible.
Gottlieb told Dr. Harold Abramson at Mt. Sinai (who just happened to be the psychiatrist that Olson was supposed to see!) that he wanted "operationally pertinent materials [about]: a. Disturbance of Memory; b. Discrediting by Aberrant Behaviour; c. Alteration of Sex Patterns; d. Eliciting of Information; e. Suggestibility; f. Creation of Dependence." That sounds like pretty deep stuff for the spy game. They were really afraid of public reaction and congressional condemnation, especially since the CIA charter did not allow domestic operations, and certainly prohibited experimentation on US citizens.
The callousness of the research is best exemplified by the CIA-funded work of Dr. Harris Isbell, the Director of the Addiction Research Center in Lexington, Kentucky. The drug addict hospital inmates, who were mostly black, were encouraged to volunteer for LSD research in return for hard drugs of their choice or time off their sentences. In most cases, they were given pure morphine or heroin. At one point Isbell kept seven men on LSD for 77 straight days. Many others were on it for up to 42 days.
Concerning extended LSD usage, John Marks in his landmark book The Search for the Manchurian Candidate: The CIA and Mind Control says about writer Hunter S. Thompson (recently deceased) that he "frightened his readers with accounts of drug (LSD) binges lasting a few days, during which Thompson felt his brain boiling away in the sun, his nerves wrapping around enormous barbed wire forts, and his remaining faculties reduced to their reptilian antecedents." The recent movie The Rum Diary, starring Johnny Depp, based on the autobiographical book by Hunter S. Thompson, presents an imaginative re-enactment of his LSD adventures.
The CIA Turns On the Counter-Culture
Not satisfied with university research, Gottlieb recruited New York narcotics agent George White to distribute LSD surreptitiously to the "borderline underworld." Operating through safe houses in Greenwich Village, Haight-Ashbury and Marin County, White gave doses to prostitutes, pimps, drug addicts and other "marginal people" and then observed the results and reported to Gottlieb.
John Marks says they were people "who would be powerless to seek any sort of revenge if they ever found out what the CIA had done to them. In addition to their being unlikely whistle-blowers, such people lived in a world where an unwitting dose of some drug… was an occupational hazard anyway."
Eventually, White started using it randomly all over New York and San Francisco. Regarding the results, Marks says, "The MKULTRA scientists reaped little but disaster, mischief, and disappointment from their efforts to use LSD as a miracle weapon against the minds of their opponents." Yet, they continued this program for 10 years until 1963.
Ironically, since the CIA had pretty much cornered the market on LSD internationally, buying up all the product of Sandoz and Eli Lilly, the spread of the drug to the counter-culture was through the Agency.Timothy Leary, Ken Kesey, Allen Ginsburg and Tom Wolfe were first "turned on" thanks to the CIA, and that's how the "flower children" became psychedelic.
But, the LSD experiments may have been more successful than Marks realised. They were carefully noting the precise effects on brain chemistry, and in the six areas that Gottlieb was concerned with: memory disturbance, aberrant behaviour, altered sexual patterns, eliciting information, suggestibility and creation of dependence. This became evident when they started using LSD as an adjunct in hypnotic and electronic experiments.
Re-Patterning the Brain
Perhaps the most notorious and nefarious MK-ULTRA sub-project was carried out at the Allan Memorial Institute in Montreal, Canada under the directorship of Dr. Donald Ewen Cameron, an American from Albany, New York. Cameron had trained at the Royal Mental Hospital in Glasgow, Scotland, under eugenicist Sir David Henderson, and founded the Canadian branch of the World Federation for Mental Health. At various times, he was elected president of the Canadian, American, and World psychiatric associations. In other words, Cameron was no renegade but had the full faith and endorsement of the world psychiatric establishment.
The CIA wanted Cameron to "depattern" the contents of the brain to make it receptive to new patterning. David Remnick in a Washington Post article on 28 July 1985 said:
"The…. heart of the laboratory was the Grid Room…. The subject was strapped into a chair involuntarily, by force, his head bristling with electrodes and transducers. Any resistance was met with a paralysing dose of curare. The subject's brainwaves were beamed to a nearby reception room crammed with voice analysers, a wire recorder and radio receivers cobbled together… The systematic annihilation or 'depatterning' of a subject's mind and memory was accomplished with overdoses of LSD, barbiturate sleep for 65 days at a stretch and ECT shocks at 75 times the recommended dosage. Psychic driving, the repetition of a recorded message for 16 hours a day, programmed the empty mind. Fragile patients referred to Allan Memorial for help were thus turned into carbuncular jellyfish."
Anton Chaitkin in his essay, 'British Psychiatry: From Eugenics to Assassination', says:
"Patients lost all or part of their memories, and some lost the ability to control their bodily functions and to speak. At least one patient was reduced almost to a vegetable; then Cameron had the cognitive centres of her brain surgically cut apart, while keeping her alive. Some subjects were deposited permanently in institutions for the hopelessly insane."
The CIA funded these horrors through a front called "The Society for the Investigation of Human Ecology." Other supporters of the Allan Institute were the Rockefeller Foundation, the Geschickter Foundation, and the Canadian government.
About Cameron's work, Wikipedia says: "Naomi Klein states, in her book The Shock Doctrine, that Cameron's research and his contribution to the MKUltra project was actually not about mind control and brainwashing, but 'to design a scientifically based system for extracting information from "resistant sources." In other words, torture'. And citing a book from Alfred W. McCoy it further says that 'Stripped of its bizarre excesses, Cameron's experiments, building upon Donald O. Hebb's earlier breakthrough, laid the scientific foundation for the CIA's two-stage psychological torture method'." This method was codified in the infamous "KUBARK Counterintelligence Interrogation Manual" published by the CIA in July 1963, and in the Human Resources Exploitation Training Manual – 1983 that was used in CIA training courses in Latin American countries up until 1987. These manuals describe methods of psychological torture, far more potent than physical torture, to elicit information from "resistant sources."
An Orwellian Nightmare
As one would expect, the technologies now available to the mind-controllers have zoomed off the chart to the point where George Orwell's world of omni-surveillance now seems almost quaint. Of course, it is true that 1984 was 28 years ago. But even as far back as 1970, US congressman James Scheur was able to say:
"As a result of spinoffs from medical, military aerospace and industrial research, we are now in the process of developing devices and products capable of controlling violent mobs without injury. We can tranquillise, impede, immobilise, harass, shock, upset, stupefy, nauseate, chill, temporarily blind, deafen or just plain scare the wits out of anyone the police have a proper need to control and restrain."
A brief survey of some of the scariest products known to be in the arsenal of the secretive alphabet agencies arrayed against John Q. Public are such devices as the Neurophone, patented by Dr. Patrick Flanagan in 1968. It converts sound to electrical impulses which can be delivered from satellites. When aimed at individuals, the impulses travel directly to the brain where the sounds are re-assembled and appear to be voices inside the head, which can be perceived as coming from God, or telepathic aliens, or whatever. Or the sounds can come out of a turned-off TV or radio. Through software, the device can mimic anyone's voice and translate into any language.
It is believed that the CIA, DIA, NSA et al use the Neurophone to deliver threats and propaganda to selected targets, or just to torment someone they don't like. One can imagine the possibilities. Could this explain some of the killings by "psychopaths" who say they were instructed by God, such as Mark David Chapman, David Berkowitz, or Sirhan Sirhan? If they had been previously evaluated through sophisticated personality assessments and groomed by LSD or hypnosis, such voices could easily tip the balance and convince them to kill.
We've all heard about the "Thought Police" and laughed because it seemed so implausible. Well, the joke is on us. Brain scanning technology is now well-advanced. In 1974, Lawrence Pinneo, a neurophysiologist and electronic engineer with the Stanford Research Institute succeeded in correlating brain wave patterns from EEGs with specific words. In 1994, the brain wave patterns of 40 subjects were officially correlated with both spoken words and silent thought at the University of Missouri. It is believed that US intelligence agencies now have a brain wave vocabulary of over 60,000 words in most common languages.
Brain waves constitute a magnetic field around the head (the aura), each person having a unique, identifiable electromagnetic signature which becomes visible through Kirlian photography, and these fields can be monitored by satellites. The translated results are then fed back to ground-side super computers at speeds of up to 20 gigabytes/second. Neurophone messages can then be beamed to selected individuals based on their thoughts. It is believed that about one million people around the globe are now monitored on a regular basis. As these numbers increase, as they certainly will, to include most educated and important people in the world, the New World Order will definitely have arrived.
As Australian writer Paul Baird has observed, "no-one will ever be able to even think about expressing an opinion contrary to those forced on us by the New World Order. There will literally be no intellectual property that cannot be stolen, no writing that cannot be censored, no thought that cannot be suppressed (by the most oppressive/invasive means)." Baird also claims that ex-military/intelligence whistle-blowers have reported that experiments in controlling voters with these techniques have been tried in several foreign countries. So much for democracy.
Other technologies, such as microwave bombardment to confuse and disorient field personnel, microchip implantation, silently delivered acoustical subliminal messages, widespread population control through psychiatric drugs, and extreme close-up satellite-based viewing able to read documents indoors, are all well-developed and in use by military and intelligence agencies. This doesn't even address the monitoring of overt spoken and written material. Under Project ECHELON, the NSA monitors every call, fax, e-mail and computer data message in and out of the US, Canada and several other countries. Their computers then search for key words and phrases. Anything or anyone of interest draws the attention of agency operatives, who can then commence surveillance operations by the NSA or other intelligence agencies.
Novel Capabilities
We conclude with a chilling vision of the future from the US Air Force Scientific Advisory Board. It is from New World Vistas of Air and Space Power for the 21st Century.
"Prior to the mid-21st century, there will be a virtual explosion of knowledge in the field of neuroscience. We will have achieved a clear understanding of how the human brain works, how it really controls the various functions of the body, and how it can be manipulated (both positively and negatively). One can envision the development of electromagnetic energy sources, the output of which can be pulsed, shaped, and focused, that can couple with the human body in a fashion that will allow one to prevent voluntary muscular movements, control emotions (and thus actions), produce sleep, transmit suggestions, interfere with both short-term and long-term memory, produce an experience set, and delete an experience set. This will open the door for the development of some novel capabilities that can be used in armed conflict, in terrorist/hostage situations, and in training…"
And based on the past clandestine abuses of MK-ULTRA reviewed above, one can predict with relative certainty that these capabilities will be used on civilians, with or without their knowledge or acquiescence, in the service of the New World Order.
If you appreciated this article, please consider a digital subscription to New Dawn.
About the Author
LEN KASTEN has been involved in metaphysical and UFO/ET studies, research and writing for over thirty years. A graduate of Cornell University, he is a former member of NICAP and MUFON. He has written over fifty published articles for Atlantis Rising magazine. His book,The Secret History of Extraterrestrials, published by Inner Traditions, went to number sixteen on the publisher's Top Fifty list, in four months.
The above article appeared in New Dawn Special Issue Vol 6 No 3.
© New Dawn Magazine and the respective author.
© Copyright New Dawn Magazine, http://www.newdawnmagazine.com. Permission granted to freely distribute this article for non-commercial purposes if unedited and copied in full, including this notice.
© Copyright New Dawn Magazine, http://www.newdawnmagazine.com. Permission to re-send, post and place on web sites for non-commercial purposes, and if shown only in its entirety with no changes or additions. This notice must accompany all re-posting.
Contrary investing used to be a profitable endeavor. Things have changed. The doom business is in full swing as many financial prognosticators seek to hedge their normally ecstatic outlooks in order to sell their advice. When tragedy becomes a consensus sentiment, it used to be the time to buy. Now that formula has to factor in a different set of risks. Namely the incoherent political intrusions and stimulus-austerity gyrations has to head the list. Has forecasting become a lost art or did it evolve into an algorithm supercomputer project? In either case, the doom factor is sure to continue to be a stable from the Cassandra circle as long as an economic recovery allures the former members of the middle class.
Nevertheless, the bulls want you to believe that economic indicators are guardedly improving. The Global Economic Intersection boldly portends.
"Our September 2013 Economic Forecast shows a change of trend. Many portions of our economic model started to expand over the previous month's baseline.

We continue to warn that consumer spending increases are expanding at a much faster pace than income – and that eventually either a jump in income or a fall in consumption must occur to close this gap. This remains an economic headwind for 3Q2013."
Surely, equities are back in vogue as spending flows. Yet, Tom Stevenson writing in The Telegraph recommends Take forecasts with a pinch of salt…or move to Omaha, for those who have the courage to bet their money on picking particular stocks.
"The problem for investors is that very often, at the individual stock level, good news is not built into valuations for some time after it has become publicly available.

This means that contrary to markets as a whole, where it can be better to travel than to arrive, good company news can trigger sustained outperformance as investors slowly accept the improved outlook.

This might sound like a counsel of despair for investors, but it shouldn't. Awareness of the limitations of knowledge is actually strangely liberating when it comes to managing your investments."
Woe is me, what opportunities are missed by sitting on the sidelines? Almost moves one to subscribe to some of those pricy newsletters. But before you brush off the dust on your wallet, heed the lesson that Ian R. Campbell references when he asksEconomic forecasting – how credible?
"Frequently in this Newsletter I have said I believe that many economists wrongly advance a theoretical forecast framework based on irrelevant history when reaching conclusions on what is prospectively going to happen in any particular economy at any given point in time – and hence many economists inherently are doomed to get things wrong before they put pen to paper."
The prediction record of most experts is dismal at best. Therefore, when Charles Colgan, former chair of Maine's Consensus Economic Forecasting Commission is cited in On economic forecasting as a 'forlorn hope'. He "humbly admitting he's botched the past several annual forecasts, Colgan compared himself to Charlie Brown, ever the optimist, who repeatedly tries to kick the football being held by his friend Lucy."
Yes, the small investor is just as dimwitted as Charlie Brown. The fate of most plays in the M A R K E T S, are sealed before they get started. In a corporatist economy, the balance sheets of companies swell, but the return on equity to stockowners often falls short.
One needs to admit, before placing funds in the hands of Wall Street money managers, that the game is speculation, not investing. Fortunes are made by knowing the insider decisions before the public is even aware of the news that a stock is in play. Even bigger sums are extracted from shorting a vulnerable public company as the vultures sense a ripe carcass.
Any thinking citizen with even a modest understanding of economics and commerce must conclude that the consumer patience is still gravely ill. Sophistication in interpreting trend forecasts is not necessary when CNNMoney provides the evidence. "The average age of vehicles on America's roads has reached an all-time high of 11.4 years, according to the market research firm Polk. And that average age is sure to keep climbing, the firm said."
If the financial sages deem the consumer superfluous and define a healthy economy by a growing public sector, the prospects for a doomed system are inevitable.
For those who reject this analysis and want to be informed about the latest perspective from The Economist, signup for the Global Forecasting Service. Get unrestricted access to full, updated and interactive coverage of our world economic outlook, including projections of key indicators and analysis of developed and emerging markets.
Reading such international financial establishment pronouncements usually provide a reassuring crutch even when countries are going bankrupt. Telling as it is for the spin you are meant to accept, the forecast for personal success in the investment jungle is wrath with predators of all species.
Now all this caution is moot if the global economy enters into a new golden age. Duplicating the prosperity of the industrial revolution with a cyber collection matrix that digitally spies on propitiatory business secrets is not exactly the formula that generates wealth, which is shared by the masses.
The incomparable Paul Craig Roberts is the best political and economic forecaster. In his 2011 article, How the Economy was Lost, Doomed by the Myths of Free Trade, he explains the basic reason for the doomed forthcoming financial meltdown end game.
"As the issuers of swaps were not required to reserve against them, and as there is no limit to the number of swaps, the payouts could easily exceed the net worth of the issuer.

This was the most shameful and most mindless form of speculation. Gamblers were betting hands that they could not cover. The US regulators fled their posts. The American financial institutions abandoned all integrity. As a consequence, American financial institutions and rating agencies are trusted nowhere on earth."
This is the forecast that you can bank on.
"The European race's last three hundred years of evolutionary progress have all come down to nothing but four words: selfishness, slaughter, shamelessness and corruption."
Yan Fu
It only took the rest of the world 300 years to catch on to the evil that masquerades as "western civilization," or perhaps it only took the rise of new powers with the confidence to state the obvious. Anyone doubtful of America's responsibility for the evil needs to read The Untold History of the United States by Oliver Stone and Peter Kuznick.
The "New American Century" proclaimed by the neoconservatives came to an abrupt end on September 6 at the G20 meeting in Russia. The leaders of most of the world's peoples told Obama that they do not believe him and that it is a violation of international law if the US government attacks Syria without UN authorization.
Putin told the assembled world leaders that the chemical weapons attack was "a provocation on behalf of the armed insurgents in hope of the help from the outside, from the countries which supported them from day one." In other words, Israel, Saudi Arabia, and Washington–the axis of evil.
China, India, South Africa, Brazil, Indonesia, and Argentina joined Putin in affirming that a leader who commits military aggression without the approval of the UN Security Council puts himself "outside of law."
In other words, if you defy the world, obama, you are a war criminal.
The entire world is waiting to see if the Israel Lobby can push obama into the role of war criminal. Many are betting that Israel will prevail over the weak american president, a cipher devoid of all principle. A couple of decades ago before the advent of the american sheeple, one of the last tough Americans, Admiral Tom Moorer, Chief of Naval Operations and Chairman of the Joint Chiefs of Staff, publicly declared that "no US president can stand up to Israel." America's highest ranking military officer could not get an honest investigation of the Israeli attack on the USS Liberty.
We are yet to see an american president who can stand up to Israel. Or, for that matter, a Congress that can. Or a media.
The obama regime tried to counter its smashing defeat at the G20 Summit by forcing its puppet states to sign a joint statement condemning Syria. However the puppet states qualified their position by stating that they opposed military action and awaited the UN report.
Most of obama's bought-and-paid-for "supporters" are impotent, powerless. For example obama counts the UK as a supporting country because of the personal support of the discredited UK prime minister, david cameron, despite the fact that cameron was repudiated by the British Parliament in a vote that prohibits British participation in another of Washington's war crimes. So, although cameron cannot bring the British people and the British government with him, obama counts the UK as a supporter of obama's attack on Syria. Clearly, this is a desperate count of "supporting countries."
The Turkish puppet government, which has been shooting its peacefully demonstrating citizens down in the streets, with no protest from obama or the Israel Lobby, supports "holding Syria accountable," but not itself, of course, or Washington.
The puppet states of Canada and Australia, powerless countries, neither of which carry one ounce of world influence, have lined up to do the bidding of their Washington master. The entire point of having the top government job in Canada and Australia is the payoff from Washington.
The obama cipher also claims the support of Japan and the Republic of Korea, another two countries devoid of all diplomatic influence and power of any kind. Helpless Japan is on the verge of being destroyed by the Fukushima nuclear disaster, for which it has no solution. As the radiation leaks spread into the aquifer upon which Tokyo and surrounding areas rely, Japan is faced with the possibility of having to relocate 40 million people.
Saudi Arabia, implicated in the transfer to al-Nusra rebels of the chemical weapons used in the attack, supports Washington, knowing that otherwise its tyranny is toast. Even the neoconservatives headed by obama's shrill National Security Advisor, Susan Rice, want to overthrow the Saudis.
Obama claims also to have support from France and Germany. However both Hollande and Merkel have stated clearly that a diplomatic solution, not war, is their first choice and that the outcome rests on the UN.
As for Italy and Spain's support, both governments are hoping to be rewarded with the Federal Reserve printing enough dollars to bail out their indebted economies so that both governments are not overthrown in the streets for their acquiescence to the looting of their countries by international banksters. Like so many Western governments, those of Italy and Spain, and, of course, Greece, support the international banksters, not their own citizens.
The president of the European Commission has declared that the European Union, the central overlord over Britain, France, Germany, Italy, and Spain, does not support a military solution to the Syrian Crisis. "The European Union is certain that the efforts should be aimed at a political settlement," Jose Manuel Barroso told reporters at the G20 meeting. The EU has the power to issue arrest warrants for the heads of EU governments that participate in war crimes.
What this reveals is that the support behind the liar obama is feeble and limited. The ability of the Western countries to dominate international politics came to an end at the G20 meeting. The moral authority of the West is completely gone, shattered and eroded by countless lies and shameless acts of aggression based on nothing but lies and self-interests. Nothing remains of the West's "moral authority," which was never anything but a cover for self-interest, murder, and genocide.
The West has been destroyed by its own governments, who have told too many self-serving lies, and by its capitalist corporations, who offshored the West's jobs and technology to China, India, Indonesia, and Brazil, depriving the Western governments of a tax base and the support of its citizens.
It is difficult to know whether citizens in the West hate their corrupt governments any less than do Muslims, whose lives and countries have been devastated by Western aggression, or than do citizens of third world countries who have been impoverished by being looted by predatory First World financial organizations.
The idiot Western governments have pissed away their clout. There is no prospect whatsoever of the neoconservative fantasy of US hegemony being exercised over Russia, China, India, Brazil, South Africa, South America, Iran. These countries can establish their own system of international payments and finance and leave the dollar standard whenever they wish. One wonders why they wait. The US dollar is being printed in unbelievable quantities and is no longer qualified to be the world reserve currency. The US dollar is on the verge of total worthlessness.
The G20 Summit made it clear that the world is no longer willing to go along with the West's lies and murderous ways. The world has caught on to the West. Every country now understands that the bailouts offered by the West are merely mechanisms for looting the bailed-out countries and impoverishing the people.
In the 21st century Washington has treated its own citizens the way it treats citizens of third world countries. Untold trillions of dollars have been lavished on a handful of banks, while the banks threw millions of Americans out of their homes and seized any remaining assets of the broken families.
US corporations had their taxes cut to practically nothing, with few paying any taxes at all, while the corporations gave the jobs and careers of millions of Americans to the Chinese and Indians. With those jobs went US GDP, tax base, and economic power, leaving Americans with massive budget deficits, a debased currency, and bankrupt cities, such as Detroit, which once was the manufacturing powerhouse of the world.
How long before Washington shoots down its own homeless, hungry, and protesting citizens in the streets?
Washington represents Israel and a handful of powerful organized private interests. Washington represents no one else. Washington is a plague upon the American people and a plague upon the world.
Source: Paul Craig Roberts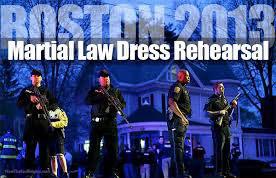 We have grown accustomed to the tyranny at the Federal level. The CIA is the most efficient organized criminal operation on the planet. The spy tactics of the NSA would make the East German Stasi green with envy. With the NSA watching our every move, nobody should feel safe for fear of being branded an enemy of the state. Even journalists are feeling the brunt of the new found bravado of the globalists. The systematic murders of journalists such as Andrew Breitbart and Michael Hastings for getting "too close" are stark reminders that our republic democracy is a facade and has degenerated into a wolf in sheep's clothing.
Where the Federal government and the existence of their confederate secret societies such as the Council on Foreign Relation and the Trilateral Commission, were once denied, they are now fully admitted to and championed as the true rulers of this country.
Trilaterals Over Washington
I remember back in 1979 when I was given the book Trilaterals Over Washington which was co-authored by Anthony Sutton and Patrick Wood, that I was horrified that such a small group of men could control such vast resources and do so much harm to humanity. My admitted surprise speaks to my level of ignorance at that time. I was a budding researcher at the time and I had a ravenous appetite to learn more about these Constitutional usurpers. What I discovered was that Sutton and Wood's book was largely a standalone piece. Of course there was the classic None Dare Call It a Conspiracy, by Gary Allen, and there was that one article in 1977 in Atlantic Monthly which mentioned the Trilateral Commission, but debunked the conspiratorial angle.
The media was postured in such a way, in that day, that if anyone mentioned the Council on Foreign Relations and the Trilateral Commission, you were marginalized and ridiculed. Today, we are witnessing a complete reversal in government secrecy as it relates to their participation in global tyranny and the installation of a police state surveillance grid.The destruction of this country is totally being done in stealth, but things have changed.
Why Are the Misdeeds of the CIA Out In the Open?
Indeed, the veil of NWO secrecy has been stripped away. The CIA is admitting past transgressions from as far back as 60 year ago when modern Iranianhistory took a critical turn when the CIA backed coup overthrew the overthrew the country's prime minister, Mohammed Mossadegh. True to their mafia nature, the CIA never admits to anything. Does this mean that they are turning over a new leaf and are submitting to a new era of agency transparency and accountability? Not really, when the CIA admits to their complicit behavior of running drugs for guns in the Iran-Contra Affair and setting up the cocaine gangs and started the drug war in LA in the 1980′s to fund and facilitate Iran Contra, I might take their "open disclosure intentions" more seriously. And when the CIA admits its role in the murder of JFK, then I might begin to cut some slack to what has been the most virulent organized criminal organization in the world. And when CIA director Brennan, admits to having award winning journalist Michael Hastings murdered, then maybe I will take a serious look at considering that the CIA is entering into a new era of openness.
Did Obama Actually Fulfill One of His Campaign Promises?
Some would argue that there is a new era of transparency that is emanating from Washington D.C. and that Obama is finally making good on his campaign promise to oversee the most transparent organization in the history of the country? Not in a pig's eye. We are not witnessing a new age of accountability, we are watching the unveiling of in-your-face tyranny.
Fear and Intimidation Is the Objective
Didn't you get the message that tyranny is out of the closet and is being placed firmly in the faces of the American public? The globalists are sending a clear message, "Fear Us!" Their intent is to frighten and intimidate the public into believe that resistance is futile.
Recently, the NSA revealed that they spied upon innocent Americans by intercepting an unspecified number of emails. Of course, the NSA said that this was an "accident." The accident aspect of the story is not believable, however, the objective was achieved with the revelation: "Be afraid America, very afraid, we are watching everything you do."
Nowhere is the in-your-face-tyranny more prevalent than in the today's law enforcement agencies as we have witnessed the militarization of the police which are now designed to harass and intimidate.
The Overt Militarization of the Police
As we witness the unfolding of the extreme militarization of the police, the American public is increasingly being subjected to heinous, Gestapo and KGB types of crimes being committed against innocent American citizens.
Recently, in Phoenix, stunned neighbors watched as mentally disturbed Michael Ruiz, who was having a mental heath episode on the roof of his apartment building, was choked and tasered while one of the assailing cops chanted the familiar refrain: "Stop resisting! Stop resisting!" The assailing cops then shackled Ruiz's hands and feet, and dragged him down the stairs without supporting his head. Ruiz's unsupported head struck every one of the concrete stairs on the way down. By the time Ruiz reached the parking, he was murdered by the shock troops of the Phoenix Police Department. Ruiz was declared brain-dead at nearby St. Joseph's hospital. The police attempted to cover up their thuggish behavior by confiscating all the cell phones and cameras that they could find. However, these criminal police did not get all of them.
Alejandro Gonzalez surrendered in San Jose on January 10, 2011. The 22-year-old was the suspect in a non-fatal shooting that had taken place on New Year's Day at a local bar called the Mucky Duck.
A multi-agency SWAT team invaded the home of 31-year-old Rogelio Serrato, Jr. Serrato, who was known as Roger to friends and family, and was not a suspect in the shooting. He was thought to have been harboring Gonzalez, which he was not. The police swat team threw in a flash grenade to his home, thus setting the house on fire and Serrato subsequently was killed.
Monterey County agreed to a $2.6 million settlement with Serrato's family, which was paid by the county's insurance carrier and absolves the sheriff's office of legal responsibility while praising the actions of the arresting officers.
Who will ever forget the aftermath of the Boston Marathon Bombing? The show of force following the event was unwarranted and unprecedented as the police were given a script to follow by the Federal government and local officers performed their martial law "Federalized" duties with notable distinction.
Even My Efforts Have Drawn Scrutiny From Criminal Elements
I have been investigating the presence of Russian troops in Alaska, Tennessee, Kentucky and California. My efforts have drawn scrutiny as the new level of intimidation is being visited upon me for my efforts.
Dave,

Last month I talked to you on the phone and we were disconnected twice. As I know you are aware it was the ears of those who watch that disconnected us. Most of my communications by any means is usually intercepted, delayed or is sent back to me and never makes it to the receiver. I bring this up to you as I was talking to someone who knows me. This person told me they received a text message that identified it as coming from me and received several of them. They then received a telephone call from my number and claimed to be me and of course this person knew this was not true as they know my voice. Why i bring this up is during the course of the conversation whoever was calling commented that they wanted to talk to them about "Dave Hodges". The only way that my number and your name would come up was from when we talked. There is some extremely guarded stuff going on at mclb in yermo. Thought i would share this with you, eyes and ears.
This is clearly a thinly veiled warning designed to intimidate me. For the record, I am not suicidal and I do not drive at high rates of speeds.
Conclusion
The police are the country's most dangerous street gang. One significant distinction between police and their private sector counterparts is that street gangs don't expect to receive commendations when they kill innocent people. However, it is not tyranny without an endgame. The fear and intimidation being perpetrated by law enforcement is by design. Why do they want us to be so fearful? They want us to be fearful, very fearful. What do they want us to be afraid of? The answer to that question is contained in the part of part of this series.
Source: War Is Crime | Dave Hodges  |  The Common Sense Show
Americans will soon be locked into an unaccountable police state unless US Representatives and Senators find the courage to ask questions and to sanction the executive branch officials who break the law, violate the Constitution, withhold information from Congress, and give false information about their crimes against law, the Constitution, the American people and those in Afghanistan, Pakistan, Yemen, Iraq, Libya, Syria, Somalia, Guantanamo, and elsewhere. Congress needs to use the impeachment power that the Constitution provides and cease being subservient to the lawless executive branch. The US faces no threat that justifies the lawlessness and abuse of police powers that characterize the executive branch in the 21st century.
Impeachment is the most important power of Congress. Impeachment is what protects the citizens, the Constitution, and the other branches of government from abuse by the executive branch. If the power to remove abusive executive branch officials is not used, the power ceases to exist. An unused power is like a dead letter law. Its authority disappears. By acquiescing to executive branch lawlessness, Congress has allowed the executive branch to place itself above law and to escape accountability for its violations of law and the Constitution.
National Intelligence Director James R. Clapper blatantly lied to Congress and remains in office. Keith B. Alexander, Director of the National Security Agency, has also misled Congress, and he remains in office. Attorney General Holder avoids telling Congress the truth on just about every subject, and he also remains in office. The same can be said for President Obama, one of the great deceivers of our time, who is so adverse to truth that truth seldom finds its way out of his mouth.
If an American citizen lies to a federal investigator, even if not under oath, the citizen can be arrested, prosecuted, and sent to prison. Yet, these same federal personnel can lie to Congress and to citizens with impunity. Whatever the American political system is, it has nothing whatsoever to do with accountable government. In Amerika no one is accountable but citizens, who are accountable not only to law but also to unaccountable charges for which no evidence is required.
Congress has the power to impeach any presidential appointee as well as the president. In the 1970s Congress was going to impeach President Richard Nixon simply because he lied about when he learned of the Watergate burglary. To avoid impeachment, Nixon resigned. In the 1990s, the House impeached President Bill Clinton for lying about his sexual affair with a White House intern. The Senate failed to convict, no doubt as many had sexual affairs of their own and didn't want to be held accountable themselves.
In the 1970s when I was on the Senate staff, corporate lobbyists would send attractive women to seduce Senators so that the interest groups could blackmail the Senators to do their bidding. Don't be surprised if the NSA has adopted this corporate practice.
The improprieties of Nixon and Clinton were minor, indeed of little consequence, when compared to the crimes of George W. Bush and Obama, their vice presidents, and the bulk of their presidential appointees. Yet, impeachment is "off the table," as Nancy Pelosi infamously declared. http://www.nytimes.com/cq/2006/11/08/cq_1916.html Why do Californian voters send a person to Congress who refuses to protect them from an unaccountable executive branch? Who does Nancy Pelosi serve? Certainly not the people of California. Most certainly not the US Constitution. Pelosi is in total violation of her oath of office. Will Californians re-elect her yet again? Little wonder America is failing.
The question demanding to be asked is: What is the purpose of the domestic surveillance of all Americans? This is surveillance out of all proportion to the alleged terrorist threat. The US Constitution is being ignored and domestic law violated. Why? Does the US government have an undeclared agenda for which the "terrorist threat" is a cover?
What is this agenda? Whose agenda is more important than the US Constitution and the accountability of government to law? No citizen is secure unless government is accountable to the Constitution and to law. It is an absurd idea that any American is more threatened by terrorism than by unaccountable government that can execute them, torture them, and throw them in prison for life without due process or any accountability whatsoever. Under Bush/Obama, the US has returned to the unaccountable power of caesars, czars, and autocrats.
In the famous play, "A Man For All Seasons," Sir Thomas More, Chancellor of England, asks: So, you would have me to cut down the law in order to chase after devils? And what will we do, with the law cut down, when the devil turns on us?
This is the most important legal question ever asked, and it is seldom asked today, not in our law schools, not by our bar associations, and most certainly not by the Justice (sic) Department or US Attorneys.
American conservatives regard civil liberties as mere excuses for liberal judges to coddle criminals and terrorists. Never expect a conservative Republican, or more than two or three of them, to defend your civil liberty. Republicans simply do not believe in civil liberty. Democrats cannot conceive that Obama–the first black president in office, a member of an oppressed minority–would not defend civil liberty. This combination of disinterest and denial is why the US has become a police state.
Civil liberty has few friends in government, the political parties, law schools, bar associations, or the federal judiciary. Consequently, no citizen is secure. Recently, a housewife researched online for pressure cookers looking for the best deal. Her husband was searching for a backpack. The result was that a fully armed SWAT team appeared at the door demanding to search the premises and to have questions answered. http://www.theatlanticwire.com/national/2013/08/government-knocking-doors-because-google-searches/67864/ 
I am always amazed when someone says: "I haven't done anything wrong. I have nothing to fear." If you have nothing to fear from the government, why did the Founding Fathers put the protections in the Constitution that Bush and Obama have stripped out? Unlike the Founding Fathers who designed our government to protect the citizens, the American sheeple trust the government to their own demise.
Glenn Greenwald recently explained how the mass of data that is being accumulated on every American is being mined for any signs of non-terrorist-related criminal behavior. As such warrantless searches are illegal evidence in a criminal trial, the authorities disguise the illegal way in which the evidence is obtained in order to secure conviction based on illegally obtained evidence.http://www.informationclearinghouse.info/article35773.htm
In other words, the use of the surveillance justified by the "war on terror" has already spread into prosecutions of ordinary criminals where it has corrupted legal safeguards and the integrity, if any, of the criminal court system, prosecutors and judges.
This is just one of the many ways in which you have much to fear, whether you think you are doing anything wrong or not. You can be framed for crimes based on inferences drawn from your Internet activity and jokes with friends on social media. Jurors made paranoid by the "terrorist threat" will convict you.
We should be very suspicious of the motive behind the universal spying on US citizens. The authorities are aware that the terrorist threat does not justify the unconstitutional and illegal spying. There have been hardly any real terrorist events in the US, which is why the FBI has to find clueless people around whom to organize an FBI orchestrated plot in order to keep the "terrorist threat" alive in the public's mind. At last count, there have been 150 "sting operations" in which the FBI recruits people, who are out of touch with reality, to engage in a well-paid FBI designed plot. Once the dupes agree, they are arrested as terrorists and the plot revealed, always with the accompanying statement that the public was never in any danger as the FBI was in control.
When 99 percent of all terrorism is organized by the FBI, why do we need NSA spying on every communication of every American and people in the rest of the world?
Terrorism seldom comes from outside. The source almost always is the government in power. The Czarist secret police set off bombs in order to blame and arrest labor agitators. The Nazis burned down the Reichstag in order to decimate the communists and assume unaccountable power in the name of "public safety." An alleged terrorist threat is a way of using fear to block popular objection to the exercise of arbitrary government power.
In order to be "safe from terrorists," the US population, with few objections, has accepted the demise of their civil liberties, such as habeas corpus, which reaches back centuries to Magna Carta as a constraint on government power. How, then, are they safe from their government? Americans today are in the same position as the English prior to the Great Charter of 1215. Americans are no longer protected by law and the Constitution from government tyranny.
The reason the Founding Fathers wrote the Constitution was to make citizens safe from their government. If citizens allow the government to take away the Constitution, they might be safe from foreign terrorists, but they are no longer safe from their government.
Who do you think has more power over you, foreign terrorists or "your" government?
Washington defines all resistance to its imperialism and tyranny as "terrorism." Thus, Americans who defend the environment, who defend wildlife, who defend civil liberties and human rights, who protest Washington's wars and robbery of the people in behalf of special interests, all become "domestic extremists," the term Homeland Security has substituted for "terrorist." Those who are out of step with Washington and the powerful private interests that exploit us, other peoples, and the earth for their profits and power fall into the wrong side of Bush's black and white division of the world: "you are for us or against us."
In the United States independent thought is on the verge of being criminalized as are constitutionally guaranteed protests and the freedom of the press. http://www.theguardian.com/commentisfree/2013/aug/10/james-risen-prison-journalism-criminalised The constitutional principle of freedom of speech is being redefined as treason, as aiding an undefined enemy, and as seeking to overthrow the government by casting aspersions on its motives and revealing its secret misdeeds. The power-mad inhabitants of Washington have brought the US so close to Gestapo Germany and Stalinist Russia that it is no longer funny. Indeed, it is sometimes difficult to see the difference.
The neoconservatives have declared that Americans are the "exceptional" and "indispensable people." Yet, the civil liberties of Americans have declined the more "exceptional" and "indispensable" that Americans become. We are now so exceptional and indispensable that we no longer have any rights.
And neither does the rest of the world. Neoconservatism has created a new dangerous American nationalism. Neoconservatives have given Washington a monopoly on right and endowed its military aggressions with a morality that supersedes the Geneva Conventions and human rights. Washington, justified by its "exceptionalism," has the right to attack populations in countries with which Washington is not at war, such as Pakistan and Yemen. Washington is using the cover of its "exceptionalism" to murder people in many countries. http://news.antiwar.com/2013/08/11/us-drones-pound-yemen-but-targets-arent-all-militants/print/ Hitler tried to market the exceptionalism of the German people, but he lacked Washington's Madison Avenue skills.
Washington is always morally right, whatever it does, and those who report its crimes are traitors who, stripped of their coddling by civil liberties, are locked away and abused until they confess to their crimes against the state. Anyone who tells the truth, such as Bradley Manning, Julian Assange, and Edward Snowden, are branded enemies of the state and are ruthlessly persecuted.
How does the "indispensable, exceptional nation" have a diplomatic policy? How can a neoconized State Department be based on anything except coercion? It can't. That is why Washington produces nothing but war and threats of war.
Wherever a person looks, whatever a person hears, it is Washington's threat–"we are going to bomb you into the stone age" if you don't do what we want and agree to what we require. We are going to impose "sanctions," Washington's euphemism for embargoes, and starve your women and children to death, permit no medical supplies, ban you from the international payments system unless you relent and consent to being Washington's puppet, and ban you from posting your news broadcasts on the Internet.
This is the face that Washington presents to the world: the hard, mean face of a tyrant.
Washington's power will survive a bit longer, because there are still politicians in Europe, the Middle East, Africa, Asia, Latin America and in Canada, Australia, New Zealand, and the NGOs in Russia, who are paid off by the almighty dollar. In exchange for Washington's money, they endorse Washington's immorality and murderous destruction of law and life.
But the dollar is being destroyed by Quantitative Easing, and the domestic US economy is being destroyed by jobs offshoring.http://www.manufacturingnews.com/news/TAA0731131.html 
Rome was powerful until the Germans ceased to believe it. Then the rotten edifice collapsed. Washington faces sooner or later the same fate. An inhumane, illegal, unconstitutional regime based on violence alone, devoid of all morality and all human compassion, is not acceptable to China, Russia, India, Iran, and Brazil, or to readers of this column.
The evil that is Washington cannot last forever. The criminals might destroy the world in nuclear war, but the lawlessness and lack of humanity in Washington, which murders more people as I write, is no longer acceptable to the rest of the world, not even to its European puppet states, despite the leaders being on Washington's payroll.
Gorbachev is correct. The collapse of the Soviet Union was a debacle for the entire world. It transformed the US from the "city upon the hill," the "beacon for humanity," into an aggressive militarist state. Consequently, Amerika has become despised by everyone who has a moral conscience and a sense of justice.
Paul Craig Roberts was Assistant Secretary of the Treasury for Economic Policy and associate editor of the Wall Street Journal. He was columnist for Business Week, Scripps Howard News Service, and Creators Syndicate. He has had many university appointments. His internet columns have attracted a worldwide following. His latest book, The Failure of Laissez Faire Capitalism and Economic Dissolution of the West is now available.
Source: Paul Craig Roberts
Inch by inch it is a cinch. The journey of a thousand miles begins with the first step. Many planners realize that nothing monumental is quickly achieved and dogged persistence over time is needed to overcome obstacles in the pursuit of a valued goal.
Nobody has utilized the principle of incrementalism better than the globalists in the pursuit of their goals related to the establishment of the New World Order.
Gun Confiscation has begun. In two different geographical locations in two differing countries, the authorities have confiscated guns without probable cause or the exigent circumstances required by constitutional law. But alas, I almost forgot, there is no rule of law in the United States. There is not one amendment in the Constitution that has been left intact.
Can there be any doubt that the United Nations is behind these gun grabs? How do we know that the United Nations is behind this beta test related to the disarming of private citizens? Read about the United Nations intent to control all guns here. I implore that all of you heed this warning and use it as a guiding principle in the months and years ahead. The United Nations is the enemy of humanity. I have this rogue organization, which is controlled by mafia bankers, in my sights and am planning to expose their anti-humanist agenda to all that will listen with an open mind. The United Nations is behind national health care which is going to bankrupt millions in this country, or result in the early demise of millions of people through treatment exclusions and denial of care. The UN (UNESCO) is behind the sabotaging of the American education system in such ill-conceived programs as No Child Left Behind and now Common Core. And the United Nations seeks to disarm all citizens prior to enacting their planned nightmarish tyranny upon the world.
Listen to me America, the United Nations is your mortal enemy!
Tyrants Always Seize the Guns Before Subjugating the People
We all know that the American Revolution commenced with British troops marching on Lexington and Concord in order to seize the arms of the colonial resistance to the tyranny of King George. The British were soundly defeated as the colonists vigorously defended their only means available to stand up to the British.
Let the record show that upon this moment, history is indeed repeating itself as the UN backed ideology is rearing its ugly head and attempting to disarm citizens without using due process of law.
Lexington, Canada
Floodwaters prompted the evacuation of 13,000 residents in a small Canadian town. Following the evacuation, the authorities took it upon themselves to rummage through the personal possessions of the local residents and seize all the guns they could find.
The 13,000 residents of High River, Alberta, are still waiting for the authorities' permission to return to their homes. Dozens of High River residents have actively confronted the Royal Canadian Mounted Police at a checkpoint at the edge of their small town since floodwaters prompted a forced evacuation last week. The RCMP have posted private guards on trails leading to the town. They have placed spike strips on the roads leading into town. Apparently, the RCMP authorities are not done looting the possessions of their citizens.
This is the Lexington moment in world events. As was the aftermath of the Boston Marathon bombing, so too, is the first of the beta tests for UN inspired gun confiscation.
Concord, Arizona
Arizona is experiencing a Concord event. And as you will witness, that this time, the patriots at Lexington (High River, Canada) and at Concord have failed (Arizona) and the tyrants have won.
"If a law enforcement officer contacts a person who is in possession of a firearm, the law enforcement officer may take temporary custody of the firearm for the duration of that contact." -13-3102 Section K, Arizona Law.
Under the law, there does not have to be any suspicion of wrongdoing. The seizing of the guns does not have to be in any way connected to a criminal investigation and the period of time that the police can confiscate guns is not specified under the law. This is the legalized public theft of private property and an egregious violation of the Second Amendment.
An Arizona court of appeals has upheld the law. According to CBS 5, in Arizona, one dissenting judge argued that Arizona police can only confiscate guns if there is investigative cause or suspicion of criminal activity. Even the dissenting opinion does not go far enough. Under the Constitution, Americans cannot be deprived of property without due process of law. This ruling effectively gives the police on the street the power of judge, jury and executioner. This is a clear separation of powers issues that the courts failed to address.
Beyond the immediacy of this outrageous ruling, lies the implications. Both the Canadian and the Arizona cases of gun confiscation speaks to a much larger and more sinister agenda.
Gun Confiscation is a Bad Omen for Any People
History clearly demonstrates that widespread gun confiscation, in any form, is an ominous sign for any country. The following is a brief synopsis of gun control.
1. In 1911, Turkey established gun control. From 1915-1917, 1.5 million Armenians, unable to defend themselves against their ethnic-cleansing government, were arrested and exterminated.
2. In 1929, the former Soviet Union established gun control as a means of controlling the "more difficult" of their citizens. From 1929 to the death of Stalin, 40 million Soviets met an untimely end at the hand of various governmental agencies as they were arrested and exterminated.
3. After the rise of the Nazi's, Germany established their version of gun control in 1938 and from 1939 to 1945, 13 million Jews, gypsies, homosexuals, the mentally ill, and others, who were unable to defend themselves against the "Brown Shirts", were arrested and exterminated. Interestingly, the Brown Shirts were eventually targeted for extermination themselves following their blind acts of allegiance to Hitler. Any American military and police would be wise to grasp the historical significance of the Brown Shirts' fate.
4. After Communist China established gun control in 1935, an estimated 50 million political dissidents, unable to defend themselves against their fascist leaders, were arrested and exterminated.
5. Closer to home, Guatemala established gun control in 1964. From 1964 to 1981, 100,000 Mayans, unable to defend themselves against their ruthless dictatorship, were arrested and exterminated.
6. Uganda established gun control in 1970. From 1971 to 1979, 300,000 Christians, unable to defend themselves from their dictatorial government, were arrested and exterminated.
7. Cambodia established gun control in 1956. From 1975 to 1977, one million of the "educated" people, unable to defend themselves against their fascist government, were arrested and exterminated.
8. In 1994, Rwanda disarmed the Tutsi people and being unable to defend themselves from their totalitarian government, nearly one million were summarily executed.
The total numbers of victims who lost their lives because of gun control is approximately 70 million people in the 20th century. The historical voices from 70 million corpses speak loudly and clearly to those Americans who are advocating for a de facto gun ban. Governments murdered four times as many civilians as were killed in all the international and domestic wars combined. Governments murdered millions more people than were killed by common criminals and it all followed gun control.
Conclusion
I would remind the reader that gun confiscation is not an end unto itself. It is a means to an end. For when the people are finally disarmed, the banking mafia that runs this country can have their way with this country with very little opposition. And if that ever happens, you will soon learn why the NSA is engaged in massive data base collections of your communications. This Sunday evening, on my talk show, I am interviewing someone who worked for DARPA at Arizona State University and he knows about the threat matrix scores which are being assigned to individuals and groups. This is real and yet, our people continue to remain in a slumber as the eye of the storm approaches.
At what point does or America, and for that matter, the people of the world decide that they have had enough of the banker inspired tyranny which has hijacked almost every nation on the planet through central banking?
Inch by inch the globalist bankers have been imposing their brand of tyranny. They are not at the gate, they are inside your home, inside your computer, inside your cell phone, inside your car and even inside your bedroom.
If there ever was going to be a tipping point, isn't this it?
Dave Hodges is an award winning psychology, statistics and research professor, a college basketball coach, a mental health counselor, a political activist and writer who has published dozens of editorials and articles in several publications such as Freedom Phoenix, News With Views, and The Arizona Republic.
The Common Sense Show features a wide variety of important topics that range from the loss of constitutional liberties, to the subsequent implementation of a police state under world governance, to exploring the limits of human potential. The primary purpose of The Common Sense Show is to provide Americans with the tools necessary to reclaim both our individual and national sovereignty. You can follow Dave's work at his web site, on Facebook and Twitter.
Source: SHTF