What does 2014 hold for your online life? If you're young, it probably won't involve Facebook that much.
This year marked the start of what looks likely to be a sustained decline of what had been the most pervasive of all social networking sites. Young people are turning away in their droves and adopting other social networks instead, while the worst people of all, their parents, continue to use the service.
As part of a European Union-funded study on social media, we are running nine simultaneous 15-month ethnographic studies in eight countries. What we've learned from working with 16-18 year olds in the UK is that Facebook is not just on the slide, it is basically dead and buried. Mostly they feel embarrassed even to be associated with it. Where once parents worried about their children joining Facebook, the children now say it is their family that insists they stay there to post about their lives. Parents have worked out how to use the site and see it as a way for the family to remain connected. In response, the young are moving on to cooler things.
Instead, four new contenders for the crown have emerged: Twitter, Instagram, Snapchat and WhatsApp. This teaches us a number of important lessons about winning the app war.
Slick isn't always best
It's worth noting that the sites and apps that have stolen the hearts of Facebook exiles are no match for it in terms of functionality. Most of the school children in our survey recognised that in many ways, Facebook is technically better than Twitter or Instagram. It is more integrated, better for photo albums, organising parties and more effective for observing people's relationships.
None of these four have the range of integrated functions found on Facebook. WhatsApp is better for messaging and is now said to have overtaken Facebook as the number one way to send mobile messages. But it doesn't begin to compare as an overall social network site. Neither can the others. This suggests that the dynamics of new media may depend on factors other than function.
Who's watching you? Who cares?
Many in journalism and elsewhere wanted Facebook to fall. As Facebook became a behemoth, it started to be seen by some as an evil data corporation that represented global neo-liberal capitalism. The company has long been accused of hoovering up your user data and giving advertisers access to it. This year, concern over this type of activity reached an all time high, when it became clear that the NSA was accessing Facebook information. But young people havn't gone to the expected alternatives. A lot of them have turned to Snapchat, a picture-sharing service that allows you to send pictures that disappear seconds after they have been sent.
While users are migrating from Facebook, they don't appear to be doing it to make a statement about mass surveillance or big corporations. One of the most popular alternatives is Instagram, a site which allows you to upload and share photos. And who owns this site? Facebook, of course. Among our UK subjects, there was no evidence that these issues affected their choice of social networking service.
My mum wants to friend me
What appears to be the most seminal moment in a young person's decision to leave Facebook was surely that dreaded day your mum sends you a friend request. You just can't be young and free if you know your parents can access your every indiscretion. The desire for the new, also drives each new generation to find their own media and this is playing out now in social media. It is nothing new that young people care about style and status in relation to their peers, and Facebook is simply not cool anymore.
For anthropologists each media is best defined in relation to the others, what we call polymedia. So Facebook may look the same in 2014, but it has changed by virtue of this new competition. In my school research, the closest friends are connected to each other via Snapchat, WhatsApp is used to communicate with quite close friends and Twitter the wider friends. Instagram can include strangers and is used a little differently.
Facebook, on the other hand, has become the link with older family, or even older siblings who have gone to university. To prevent overgrazing as others beasts have occupied its terrain, Facebook has to feed off somewhere else. It has thereby evolved into a very different animal.
Source: The Conversation
Turkey is a democracy in name only. Prime Minister Recep Tayyip Erdogan is ruling despot.
He's led Ankara's Justice and Development Party (AKP) since August 2001. He's been prime minister since March 2003. Why Turks put up with him they'll have to explain.
Last spring, anti-government protests rocked Ankara, Istanbul and other Turkish cities. Police violence followed. Brutality is longstanding policy. Corruption is deep-seated.
It's rife in Turkey's construction sector. Erdogan established a land sales office. Ostensibly it was to build affordable public housing.
Widespread privatizations followed. Billions of dollars worth of government assets were sold.
Sweetheart deals and bribes accompanied them. Well-connected companies got no-bid contracts. State banks provided generous financing.
Projects developed had nothing to do with public housing. Berat Albayrak heads Calik Holding. He's well connected. He's Erdogan's son-in-law.
He may be linked to the corruption probe. He builds power plants in Turkmenistan. He's involved in an AKP backed oil pipeline project. He has other government related business.
The current scandal stems from a year ago anonymous letter. It was sent to police. It alleged Ankara and local government authorities illegally facilitated construction projects. Huge profits were involved.
Surveillance, phone tapping, and other investigatory methods followed. They produced considerable evidence of corruption. Government ministers are involved. Million dollar bribes were paid.
State-run Halk Bank head was found with about $4.5 million in cash. It was at home. It was stashed in shoe boxes.
Millions more were seized from other suspects. Over a dozen are accused of bribery and money laundering, as well as gold and antiques smuggling.
On December 17, Turkey's Financial Crimes and Battle Against Criminal Incomes department detained 47 people.
Sons of Ankara's Economy, Interior and Environment and Urban Planning ministers are involved.
So is Fatih district municipality major Mustafa Demir and real estate tycoon Ali Agaoglu. Minister of European Union Affairs Minister Egemen Bagis is being investigated.
Whether scandal touches Erdogan remains to be seen. He claims attempts to do so will be "left empty handed."
On Christmas day, he reshuffled his cabinet. Three ministers resigned. He sack 10 others. He replaced them. Events are fast-moving.
Erdogan Bayraktar was Minister of Environment and Urban Planning. He was a member of parliament. He felt forced to resign both posts.
He said Erdogan should do so. He claimed suspect construction projects under investigation were approved with Erdogan's full knowledge.
"With your permission, I want to make very short statements in the form of a press statement," he said.
"It is of course a right and an authority for Mr. Prime Minister to work with whichever minister he wants and to remove whichever minister he wants from office."
"But I do not accept the pressure being put on me which says, 'Resign because of an operation in which there are statements of bribery and corruption and release a declaration that will relieve me.' "
"I do not (accept it) because a big part of the zoning plans that are in the investigation file and were confirmed were made with approval from Mr. Prime Minister."
"For the sake of the well-being of this nation, I believe the prime minister should resign."
He accused him of involvement in suspect property deals. He's linked to profiteering business interests.
Scandal heads closer to directly connecting him. Perhaps it will as investigations continue. Turkish Professor Soli Ozel called Bayraktar's call for Erdogan's resignation "extraordinarily dramatic."
He's "someone who was very close to the prime minister. This is someone you'd expect to fall on his sword without question."
Other analysts see things potentially spinning out of control. Whether Erdogan can prevent it remains to be seen.
He may end up victimized by his own transgressions. It depends on how much public anger grows. He weathered previous crises. It's hard to know if this one is too great to contain.
Investigations targeted over 90 suspects. Over two dozen were arrested. Dozens of police chiefs were sacked. Erdogan is far from squeaky-clean.
On December 21, Ankara's police department Anti-Smuggling and Organized Crime Unit head Hakan Yuksekdag was found dead in his car. Officially it was pronounced suicide.
Further investigation is being conducted. The incident occurred a day after 14 senior Ankara National Police Department officials were removed from their posts.
Erdogan blamed ongoing events on an international conspiracy. He vowed revenge on figures connected to Muhammed Fethullah Gulen.
He heads the movement bearing his name. He claims a million or more followers. They include judges and senior police officials.
He's currently in self-imposed exile. He's in Pennsylvania. He's a writer, former imam, and Islamic opinion leader. He's an important figure.
He's involved with issues relating to Turkey's future. He and Erdogan haven't gotten along for years.
Former Minister of Internal Affairs Idris Naim Sahin said Erdogan's actions fall short of law and justice. He's trying to defuse public anger, he said. He's shifting blame to do it.
Thousands of Istanbul, Ankara, and Ismir protesters demanded Erdogan's resignation. They did so on Christmas. They did it in other cities. They protested last spring.
They're justifiably outraged. Their longstanding anger hasn't waned. Erdogan works against their well-being. Clashes with police erupted. Arrests followed.
Protesters chanted; "Three ministers aren't enough. The whole government should resign. Corruption is everywhere. Resistance is everywhere."
Opposition party members accused Erdogan of deepening despotic rule. Critics use the term "deep state." It refers to a shadowy power structure. It lacks checks and balances.
Turkey's Republican People's Party (CHP) is Erdogan's main rival. It's Turkey's oldest political party. It's AKP's Main Opposition in the Grand National Assembly. Kemal Kilicdaroglu heads it.
"Erdogan has a 'deep state,' " he said. His AKP "has a 'deep state.' " Efkan Ala is new Interior Minister.
He's an Erdogan crony. He formerly was Diyarbakir Province governor. He's part of what's ongoing, said Kilicdaroglu.
He believes Ala's appointment is part of an Erdogan power grab. He wants greater police control. Outgoing Interior Minister Muammer Guler fired hundreds of police officers. Senior commanders were sacked.
Erdogan's new ministers were carefully chosen. He appointed officials "that will not show any opposition to him," said Kilicdaroglu.
Turkey is more police state than democracy. Press freedom is compromised. Censorship is standard practice. Dissent is verboten. Challenging government authority is called terrorism.
No country imprisons more journalists than Turkey. Corruption is deep-seated. Neoliberal harshness writ large is policy. Popular interests are spurned.
Erdogan represents wealth, power and privilege. It's hard imagining he's not involved in corruption in some way. He's gotten his son-in-law business tycoon sweetheart deals.
He prioritizes Turkey's business model. It reflects capitalism's dark side. It includes unrestrained profit-making, privatizations, cheap labor, deregulation, corporate-friendly tax cuts, marginalized worker rights, and speculative capital inflows.
Economic conditions are inherently unstable. Turkey suffers rolling recessions, crisis conditions, and fragile largely jobless recoveries. It's increasingly dependent on imports of resources and capital goods.
Youth unemployment tops 22%. An entire generation is affected. Conditions are socially and economically unstable.
Privation fuels public anger. Eventually it may spiral out-of-control. It may be just a matter of time. Turkey has a long history of rebellion.
Erdogan is increasingly hated. He weathered last spring's anti-government protests. It remains to be seen what's next.
Nicolas Spiro heads Spiro Sovereign Strategy. "The dismissal of half an entire cabinet is worrying enough," he said. "The corruption probe is escalating by the day."
It's "causing a further deterioration in market sentiment towards Turkey." Erdogan's new cabinet includes four deputy prime ministers.
Ayse Islam is the only woman appointed. She's Family and Social Policy Minister. Others include:
Deputy prime minister: Bulent Arinc
Deputy prime minister: Ali Babacan
Deputy prime minister: Besir Atalay
Deputy prime minister: Emrullah Isler
Justice: Bekir Bozdag
Defense: Ismet Yilmaz
Interior: Efkan Ala
Foreign Affairs: Ahmet Davutoglu
European Union: Mevlut Cavusoglu
Finance: Mehmet Simsek
Economy: Nihat Zeybekci
Energy and Natural Resources: Taner Yildiz
National Education: Nabi Avci
Labour and Social Security: Faruk Celik
Environment and Urban Development: Idris Gulluce
Health: Mehmet Muezzinoglu
Transport: Lutfi Elvan
Food, Agriculture and Husbandry: Mehmet Mehdi Eker
Science, Industry and Technology: Fikri Isik
Culture and Tourism: Omer Celik
Forestry and Water Affairs: Veysel Eroglu
Customs and Trade: Hayati Yazici
Development: Cevdet Yilmaz
Youth and Sports: Akif Cagatay Kilic
Scandal erupted months ahead of next March's local elections. Parliamentary elections involving Erdogan are scheduled in 2015.
If held today, voters might oust him. It's way too early to know how they'll react in 2015. Istanbul-based Global Source Partners analyst Atilla Yesilada said ongoing events suggest Erdogan is losing control.
"Forced to act, (he) tried to get rid of his burdens," he said. "But this is a political crisis, and it is hard to tell how it will unfold. These investigations may expand in coming months."
Doing so perhaps may link Erdogan to deep-seated corruption. If so, he may be forced to resign. The fullness of time will tell.
Stephen Lendman lives in Chicago. He can be reached at lendmanstephen@sbcglobal.net.
His new book is titled "Banker Occupation: Waging Financial War on Humanity."
http://www.claritypress.com/LendmanII.html
Visit his blog site at sjlendman.blogspot.com.
"You're not supposed to be so blind with patriotism that you cannot face reality. Wrong is wrong, no matter who does it or says It." – Malcolm X
I have been reading political commentary on Black Agenda Report (BAR) regularly of late. The site, which purveys a black leftist perspective, regularly excoriates President Obama, as well they should. BAR has become a trusted source in my quest to understand history and current events. This is the home of the real left, not the pseudo left that pervades the corporate airwaves masquerading as champions of equality. Here, no one is paying homage to Obama or calling him a liberal or progressive simply because he is a black democrat. No one is calling him a socialist, either. The political commentators at BAR hold Obama to the same standard to which they held George W. Bush and his fascist predecessors.
Most of the self-proclaimed liberals who castigated Bush and Cheney for their neoconservative polices are giving Obama, whose polices are no less regressive or extreme than those of his precursors, a free ride. This is because the president belongs to the Democratic Party, which continues to be associated with traditional liberalism in the minds of contemporary faux progressives and liberals, rather than the neoliberalism that defines its policies.
Those who continue to support Obama and his backsliding pro-corporate regime obviously have no conception about what classical liberalism and progressivism are. They are at least half a century behind the times.
Although I may lack the political acumen to concisely define terms such as liberalism, progressivism, and leftist, which are somewhat subjective anyway, it is apparent to me that neoliberalism, the form of liberalism that is actually practiced by today's Democratic Party, bears much in common with the neoconservatism that is associated with contemporary Republicans. There is nothing progressive about either ideology, and nothing in them that is beneficial to workers. To call Obama a liberal or a socialist, as so many people do, is beyond farcical. It strains one's credulity to the breaking point.
I distrust Barack Obama for the same reasons that I spurn George W. Bush, Dick Cheney, the Clintons, and any other war mongering capitalist. My criticism has nothing to do with race or gender. It stems from ideological differences, class conflict, and radically dissimilar values from the ruling clique.
Among some black folk, charges of racism are leveled against any white folks who criticize the black president in the same way that charges of anti-Semitism are used against anyone who is critical of Israel's Zionist polices of apartheid that, with the aid of the U.S., are being carried out against the Palestinians. This is not to deny the racism that is directed against the president. It is to philosophically and morally disassociate myself from any and all groups of white supremacists engaged in bigotry.
If a policy is morally reprehensible and unjust, just people have a moral obligation to criticize it, regardless of who is responsible for formulating and enacting such policies. Every socially conscious human being has an ethical responsibility to take action against criminal government or any corporation that is harming one's community, or for that matter, the planet.
From my perspective, BAR and WPFW's Jared Ball are ethically consistent and accurate in their critiques of Barack Obama and American capitalism. These venerable warriors are true leftists who do not compromise their principles for political expediency, cost them what it may.
The virtually defunct radical left was once a formidable and organized political force in the U.S. Today's leftists are treated like pariahs by the pseudo left and its neocon brethren. Radical leftists pose a viable threat to the established orthodoxy. Anyone who refuses to carry forth the performative role assigned to them by the dominant culture is a threat to those in power. As true combatants for justice, today's leftwing dissidents are worthy of being associated with iconic revolutionaries like Malcolm X, Fred Hampton, and Mumia Abu Jamal, all of whom happen to be black.
By contrast, Barack Obama, who mouths an endless stream of pseudo liberal platitudes, is an unabashed disciple of Milton Friedman and the market fundamentalism he revered. This identifies the president as a corporate fascist and thus a promoter of inequality. It allies him with America's ruling class. Obama and his supporters should not be identified in any way, shape or form with thereal left. Whatever minutia one uses to differentiate between contemporary neoliberals and neoconservatives is akin to splitting hairs.
The Democratic Party and the Republican Party are not mortal enemies, as portrayed in the corporate media; they are in collusion against the world's working class and the poor. Together, they are raping and pillaging the Earth Mother and repressing workers through economic violence and imposed austerity. Like costumed wrestlers performing on television, the acrimony is not real; it is vitriolic political theater, an enthralling puppet show for diehard believers.
We must somehow move beyond party politics, beyond the simplicity of liberal versus conservative dichotomy, beyond left against right, and see things as they really are rather than as we wish them to be.
Voting doesn't change anything in a system flush with corporate money. The structures that put the money into politics cannot be used to extract it. Without proportional representation or corporate money, third parties are not a viable option in state and federal elections. They are just another distraction from reality, a mild form of symbolic protest. Voting for justice does nothing to actually attain it. Direct action directly applied to a problem offers the best hope for revolutionary change.
Conversely, political dualism keeps us fighting the wrong people. It has us believing in people and institutions that do not promote justice and do us harm. These institutions are not what they purport to be. They are at best a mirage; something that appears real but only exists in the mind of the beholder.
Belief in the American Dream and perverted systems of power as a means to justice provides a method for directing and cajoling the masses to do the biding of the super-wealthy and all-powerful corporate state. Faith, hope, and belief in phony people and bogus institutions function as a form of mass hypnosis that keeps the people from organizing in class struggle against a common oppressor—the capitalist system.
Despite reams of contradictory historical evidence, most people in the U.S. continue to associate democracy with capitalism. It is reckless of us to allow anyone to use these terms interchangeably without contesting them at every opportunity. Let me be clear: Democracy is the antithesis of capitalism! But capitalism is the product the U.S. government, the Pentagon, and the commercial media are marketing to us as democracy. And thus the inequality gap, the disparity between rich and poor, is growing wider rather than shrinking.
The nemesis of all working people, regardless of where they live or their political affiliation, is capitalism and its linear, hierarchal, male-dominated power structures. This is why we must have a truthful critique of capitalism and patriarchy and create alternatives that promote the public wellbeing above corporate profits. Many promising alternatives, such as Professor Richard Wolff's Worker Self-Directed Enterprise (http://www.democracyatwork.info), already exist.
When the richest and most powerful people on earth, the primary beneficiaries of capitalism, invest so many resources into demonizing and subverting the writings of one man—Karl Marx—and the various economic and philosophic alternatives to capitalism, inquisitive minds want to know why. There are elements of Marxism that makes the power elite quake in their shoes. This is what led me to read Marx years ago. I have been reading him ever since.
Marx has helped me to comprehend why capitalists fear and loathe him. Deep down, they know that he was right. If workers understood capitalism from a Marxist perspective, not one in ten thousand would voluntarily accept their performative role in this exploitative economic system. There would be widespread conflict and social upheaval. There would be global revolution. The power elite spends trillions of dollars to maintain the façade of capitalism as a manifestation of democracy. In fact, I would argue that nothing could be more opposed to democracy than American capitalism.
The key point to understand is that capitalism, a system based upon the ruthless exploitation and commodification of workers and the relentless rape of our Earth Mother, stifles and represses democracy. Capitalists abhor all forms of egalitarianism. Marx embraced them. The mere possibility of an empowered work force troubles the capitalist's sleep, as did the possibility of slave rebellion, albeit it small, distress the slaveholder.
Consider the vitriol, not to mention counter revolutionary forces that are levied against the alternatives to capitalism. What is their source? Who but wealthy capitalists fund America's propaganda apparatus? Working people in the U.S. are conditioned to reflexively recoil against ideas they do not understand. They are psychologically programmed to detest that which could potentially set them free. American workers are led to believe that economic servitude and wage slavery is freedom.
Why does a government that calls itself a democracy systemically spy on its citizens? Why does it punish its whistle blowers but materially reward the vilest white-collar criminals? Why is the majority of the U.S. budget spent on funding an insatiable war machine? Why do we raise classrooms of meat puppets rather than critical thinkers and political dissidents? It is all done for the benefit of capitalists at the expense of society.
It is by these means that capitalism survives and spreads like an aggressive malignancy to every organ of the planet. Furthermore, the majority of the wealth produced by labor is subverted to prop up the capitalist system and to indoctrinate and oppress the worker. To the detriment of us all, freethinking and critical analysis are discouraged and often reprimanded in academia and elsewhere. And thus hundreds of millions of human beings are transformed into herd animals that are led to slaughter in the military and the world's sweat shops. We celebrate our freedom and patriotism on our march to the scalding pots, singing "God Bless America." There is no fight in us. We go too quietly and too obediently into the good night of eternity.
Yet, despite everything and the repressive weight of history, Americans still have a propensity to believe in myths and fairy tales. Hope and faith in phony leaders and bogus institutions keep us servile and docile. Irrational faith requires nothing from us. Delusion has become the norm because too many of us are incapable of grappling with reality. We can and must do better than capitalism or we are doomed to an ignominious fate.
Indeed. End the Fed.
Sounds so radical doesn't it? Isn't the Federal Reserve there to smooth out the economy, to stabilize the currency? To make sure the world doesn't blow up?
What if I told you that it doesn't smooth out the business cycle, but exacerbates it. That the dollar has lost 95% of its value since the establishment of the Federal Reserve. And that the world has "blown up" multiple times under the Fed regime? The world is worse for having the Fed in it.
A reasonable person might ask, "Well, I don't buy it. That's not what I've been told. Wouldn't things have been even worse without the Fed?"
No. The Fed is the reason we have so much economic instability, and why the world economy is prone to long periods of sub optimal performance. The Fed juices the economy to counter what it perceives as downturns. In so doing it creates malinvestment while times are "good." When (artificially) easy money flows businesses and governments make stupid decisions. They leverage themselves out too much, much more than if the market set the overall rates of interest. They build where they shouldn't build. They loan money to people they shouldn't loan money to. And eventually all this malinvestment crumbles on itself and creates a recession or depression.
Sadly the Fed doesn't then just abolish itself in the face of another failure. No, it is usually during these times where the Fed, the very entity which has created the problems in the economy, gains more power as politicians scurry around trying to look as if they are solving the country's economic problems.
This is what happened in the wake of 2008.
The Fed screwed up by keeping rates too low for too long. The banks took advantage of the easy money.Then the big banks came tumbling down – really just a reversion to the mean. Then the Fed bailed out the banks and in the process expanded its power.
The Fed failed. The manipulation of interest rates failed. The manipulation of the market mechanism failed. But because people (especially Congress) think the bankers at the Federal Reserve have some God-like insight into the world of high finance, they hand over more of the economy to the Fed in the wake of each Fed induced crisis.
It's as if America has fallen into a Stockholm Syndrome induced trance. The Fed has captured the economy and after 100 years the general public (and Washington) now look to its captor for economic answers. We know nothing else. Won't the world end if we take off the chains the FOMC has told us protect us? What if we decided to be free?
Nope, nope, too scary to contemplate. The wizards at the Fed will take care of things.
The so-called wizards, are just men and women. They are prone to mistakes (obviously.) But because the Fed has such massive power when these men and women made of flesh and blood mess up, they mess up the whole world. No political entity should ever be able to do this.
The Fed is far too powerful. It's time to stop identifying with our captors and to put the bank in its place, which is to say in the dustbin of history.
Source: againstcronycapitalism.org
"The powers of financial capitalism had (a) far-reaching aim, nothing less than to create a world system of financial control in private hands able to dominate the political system of each country and the economy of the world as a whole. This system was to be controlled in a feudalist fashion by the central banks of the world acting in concert, by secret agreements arrived at in frequent meetings and conferences. The apex of the systems was to be the Bank for International Settlements in Basel, Switzerland; a private bank owned and controlled by the world's central banks which were themselves private corporations. Each central bank… sought to dominate its government by its ability to control Treasury loans, to manipulate foreign exchanges, to influence the level of economic activity in the country, and to influence cooperative politicians by subsequent economic rewards in the business world." - Carroll Quigley, member of the Council on Foreign Relations
If one wishes to truly understand the actions behind private Federal Reserve policy, one must come to terms with a fundamental reality – everything the Fed does it does for a reason, and the most apparent reasons are not always the primary reasons. If you think that the Fed simply acts on impulsive stupidity or hubris, then you haven't a clue what is going on. If you think the Fed only does what it does in order to hide the numerous negative aspects of our current economy, then you only know half the story. If you think the Fed does not have a plan, then you are sorely mistaken…
Central Bankers and their political proponents espouse a globalist ideology, meaning, they are internationalists in their orientation and motivations. They do not have loyalties to any particular country. They do not take an oath to any particular constitution. They do not have empathy for any particular culture or social experiment. They have their own subculture, with their own "values", and their own social hierarchy. They are a kind of "tribe" or "sect"; a cult,if you will, that views itself as superior to all others. This means that when the central bankers that run the Fed act, they only act with the intention to support and promote globalization, not the best interests of America and Americans.
The process of globalization REQUIRES the dissolution of the U.S. economy as it exists today. Period. There is no way around it. America can no longer remain a superpower in the face of what globalists call "harmonization". The dollar can no longer maintain its petro-currency status or its world reserve status if total centralization under a new global currency is to be achieved. Globalists believe that America must be sacrificed on the altar of "progress", and diminished into a mere enclave, a feudal colony of a greater global system. The globalists at the Fed are no different.
Once this driving philosophy is understood, the final conclusion is obvious – the Fed exists to destroy the U.S. financial system and the U.S. currency mechanism. That is what they are here for.
This is why the dollar has lost 98% of its value since the Fed was established in 1913. This is why the Fed deliberately engineered the derivatives bubble crisis through the implementation of artificially low interest rates. This is why their response to the crisis was to create yet another massive bubble in stocks and bonds through QE stimulus. This is why the Fed is cutting stimulus today.
How does the taper play into the long running program of dollar destruction and globalization? Let's take a look…
The Multifaceted Taper Strategy
In my article 'Is The Fed Ready To Cut America's Fiat Life Support', and my article 'Expect Devastating Global Economic Changes In 2014′, I predicted that a Fed taper was highly likely. Central banks almost always implant policy shift rumors into the mainstream media a few months before they implement them. They did this for TARP, for QE1, QE2, QE3, and the Taper. In fact, the Fed spent the better part of the past quarter conditioning investors to the idea of stimulus cuts, so I was not at all surprised when they followed through.
The Fed has, of course, now announced a $10 billion QE reduction just in time for Christmas and the 100th anniversary of the privately run institution. In the past, I have pointed out the tendency of central banks to enforce detrimental policy changes while the government, the economy and/or the bank itself is in the midst of a major transition. The Fed's taper announcement comes just in time for the end of Ben Bernanke's term as chairman, and the expected nomination of Janet Yellen.
This is done, I believe, because it provides an opportunity to divert blame for a crisis event they know is on the horizon. If attention is ever focused on the Fed specifically for a market downturn or bond disaster triggered by the ever present dollar bubble, Yellen can simply blame the QE policies of Bernanke (who will be long gone), while promising that her "new" policies will surely repair the damage. This placates the public and buys the central bankers time to do even MORE damage.
The taper itself is not just a "head fake", however. It is a far more complex action. Tapering provides a method of psychologically distancing the Federal Reserve from the consequences of market movements. The banksters are essentially proclaiming to the public that their work is done, they have saved the economy, and now they are moving on, be it only $10 billion at a time. Whatever happens from here on is "not their fault".
Most alternative analysts expected no taper of QE, and for good reason. While the mainstream touts the propaganda of economic recovery, independent financial experts understand that little to nothing was actually accomplished by the bailouts. Virtually no stimulus was absorbed in a localized way by mainstreet business. Real unemployment counting U-6 measurements still stands at around 20%. Real estate markets and home prices have a received a small boost, which at first glance appears positive until one examines who is actually buying; namely big banks and international investment firms snapping up properties only to reissue them on the market as rentals:
http://dealbook.nytimes.com/2013/06/03/behind-the-rise-in-house-prices-wall-street-buyers/?_r=0
U.S. holiday retail sales and annual retail sales have been the weakest since 2009:
http://www.bloomberg.com/news/2013-11-30/black-friday-traffic-seen-thinning-as-stores-open-early.html
The only thing that QE ultimately accomplished was a spectacular rise in stocks through direct manipulation, which Fed agents like Alan Greenspan and Richard Fisher now openly admit to. The problem is, while gamblers in equities proudly boast about the Fed induced bull run in the Dow and how much money they have made, they remain oblivious to the underlying cost of the charade. Market investors have been enriched, yes, but little do they know that stock legitimacy is about to be sacrificed.
The price to earnings ratio of stocks (the market value of stocks versus what they SHOULD be valued according to the actual earnings of the companies listed) in the S&P 500 today stands at around 15, which is the highest it has been since before the 2008 market crash. Mainstream economists attempt to dismiss the issue by using a 15 year average while claiming that the P/E ratio in 2013 is mild compared to the tech bubble of the late 90′s. What they don't seem to grasp is that the market of the past four to five years is an entirely different animal compared to 15 years ago.
Stocks in general have received considerable support through purchases by Fed bolstered banks and the Fed itself, creating an atmosphere of artificial demand for equities using QE fiat injections. Though no full audit of the bailouts exists (TARP is the only measure audited so far), it is projected that the banking sector alone has garnered tens of trillions in Fed fiat, which they have used to bolster their otherwise debt ridden holdings. It is only logical to expect that this capital tsunami has been used by numerous companies as a way to present false earnings.Goldman Sachs, JP Morgan, and Morgan Stanley all reported substantial profits for 2009 while at the same time reporting massive liabilities caused by the derivatives crash so that they could collect on the bailout bonanza.
So which one is it? Are companies making profits, or are they wallowing in insurmountable debt while presenting government stimulus as a form of profit?
What the Fed and corporate banks have done is create a market in which neither earnings, nor stock values can be trusted. The fact that the P/E ratio is higher than it has been since 2008 despite this manipulation should concern anyone with any sense.
Worst of all, the Fed's monetization of U.S. Treasury debt has only expanded while foreign investment in long term debt has contracted. With our official national debt growing by at least $1 trillion per year, our country cannot continue to function without an ever increasing amount of foreign investment, or, Federal Reserve printing. The Fed cannot make cuts to QE if our system is to survive (if you want to call it survival), the Fed must expand QE forever, or at least until the dollar implodes due to hyperinflation.
So then, why has the taper been introduced at all? No one wants it. The government shouldn't want it. Investors certainly don't want it. Our economy is utterly dependent on the opposite. What purpose does it serve?
The assumption has always been that the Fed wants to keep the system afloat. I submit that things have changed. I submit that the Fed no longer wishes to prop up our fiscal structure, or at least, no longer wishes to be seen as propping it up. I submit that the Fed is not pursuing dollar destruction through standard hyperinflation, but rather, they are preparing the U.S. for default, which also will result in currency implosion.
The Taper Parallels
"It must not be felt that the heads of the world's chief central banks were themselves substantive powers in world finance. They were not. Rather they were the technicians and agents of the dominant investment bankers of their own countries, who had raised them up, and who were perfectly capable of throwing them down. The substantive financial powers of the world were in the hands of these investment bankers who remained largely behind the scenes in their own unincorporated private banks. These formed a system of international cooperation and national dominance which was more private, more powerful, and more secret than that of their agents in the central banks. " - Carroll Quigley, Tragedy And Hope
Initial shock over the taper scenario has not sunk into the markets yet (as Zero Hedge points out, the last time a major central bank cut stimulus measures to a dependent country, stocks rallied, then crashed within months). Few people see much difference between $75 billion per month and $85 billion per month, but the size of the cuts is not really the issue. Rather, it is the Fed's act of fading into the background that should concern us.
The taper announcement parallels perfectly with the accelerating debate over the U.S. debt ceiling, and I do not think this is at all a coincidence. Tapering seems inconceivable to many, but for the Fed it makes perfect sense if the goal of the globalists is to generate a default scenario while diverting blame. I believe that Americans are being prepared psychologically for just such an event. Already, the White House is warning that government funding will essentially disappear by the end of February:
http://www.reuters.com/article/2013/12/19/us-usa-fiscal-idUSBRE9BF1FW20131219
The expectation fostered by the mainstream media is that a debt fight similar to the October theater will not happen again. I agree. I believe the next debate will be much worse. The vast majority will assume that the "can" will be kicked down the road again, and they may be right, but given the Fed's behavior, and given that they have begun to taper despite what appears logical, many people may be in for a shock when our government also suddenly decides one day soon to buck assumptions and default rather than prolong the pain.
The full spectrum failure of Obamacare only adds excuse and incentive. There is no longer a legislative centerpiece rationale for further spending. Obama's approval rating is at historic lows for any president. The stage has been set for the most epic of fake political battles.
The Left and Right leadership, at the top of the pyramid, are nothing more than flunkies for the global elite. If globalists have decided that it is time to apply the final death blows to the dollar, default would be the quickest and most efficient way, and political puppetry can easily make it happen. The calamity would be blamed on "partisan bickering" and "government gridlock", or even the inefficiency of "democracy". The Fed, with its taper in place and its fake recovery established, would be presented as the only "sane" institution at America's disposal.
Perhaps at this point even more pervasive QE programs would recommence, perhaps not. At bottom, though, the taper is not a peripheral issue. It is an action at the center of a much more elaborate process, an action that seems to have been undertaken in preparation for a larger event. The next year is shaping up to be the most chaotic since the debt crisis began in 2008, and as the situation progresses, the subtleties of the Federal Reserve and the international banks that back it must not go unnoticed, or in the end, unpunished.
Source: Brandon Smith | Alt-Market
Years ago when I described the George W. Bush regime as a police state, right-wing eyebrows were raised. When I described the Obama regime as an even worse police state, liberals rolled their eyes. Alas! Now I am no longer controversial. Everybody says it.
According to the UK newspaper, The Guardian, the Chancellor of Germany, Angela Merkel, had an angry exchange with Obama in which Merkel compared Obama's National Security Agency (NSA) with the East German Communist Stasi, which spied on everyone through networks of informers.http://www.theguardian.com/world/2013/dec/17/merkel-compares-nsa-stasi-obama
Merkel grew up in Communist East Germany where she was spied upon by the Stasi, and now that she has risen to the highest political office in Europe's most powerful state, she is spied upon by "freedom and democracy" America.
A former top NSA official, William Binney, declared that "We (the US) are now in a police state." The mass spying conducted by the Obama regime, Binney says "is a totalitarian process."http://www.washingtonsblog.com/2013/12/former-top-nsa-official-now-police-state.html

Perhaps my best vindication, after all the hate mail from "super patriots," who wear their ignorance on their sleeves, and Obama-worshipping liberals, whose gullibility is sickening, came from federal judge Richard Leon, who declared the Obama-sanctioned NSA spying to be "almost Orwellian." As the American Civil Liberties Union realized, federal judge Leon's decision vindicated Edward Snowden by ruling that the NSA spying is likely outside what the Constitution permits, "labeling it 'Orwellian'–adding that James Madison would be 'aghast.'"
If only more Americans were aghast. I sometimes wonder whether Americans like being spied upon, because it makes them feel important. "Look at me! I'm so important that the government spends enough money to wipe out US poverty spying on me and my Facebook, et. al., friends. I bet they are spending one billion dollars just to know who I connected with today. I hope it didn't get lost in all the spam."
Being spied upon is the latest craze of people devoid of any future but desperate for attention.
Jason Ditz at the FBI spied-upon Antiwar.com says that Judge Leon's ruling is a setback for Obama, who was going to restore justice and liberty but instead created the American Stasi Spy State. Congress, of course, loves the spy state, because all the capitalist firms that make mega-millions or mega-billions from it generously finance congressional and senatorial campaigns for those who support the Stasi state.
The romance that libertarians and "free market economists" have with capitalism, which buys compliance with its greed and cooperates with the Stasi state, is foolish.
Let's move on. It was only a few weeks ago that Obama and his Secretary of State John Kerry were on the verge of attacking Syria on the basis of faked evidence that Syria had crossed the "red line" and used weapons of mass destruction against the American organized, armed, and financed "rebels," almost all of whom come from outside Syria.
Only the bought-and-paid-for-by-Washington French president made a show of believing a word or Washington's lies against the Assad government in Syria. The British Parliament, long a puppet of Washington, gave Obama the bird and voted down participating in another American war crime. That left UK prime minister, David Cameron, hanging. Where do the British get prime ministers like Cameron and Blair?
Washington's plan for Syria, having lost the cover of its British puppet, received a fatal blow from Russian President Putin, who arranged for Syria's chemical weapons to be delivered to foreign hands for destruction, thus putting an end to the controversy.
In the meantime it became apparent that the "Syrian rebellion" organized by Washington has been taken over by al-Qaeda, an organization allegedly responsible for 9/11. Even Washington was able to figure out that it didn't make sense to put al-Qaeda in charge of Syria. Now the headlines are: "West tells Syria rebels: Assad must stay."
Meanwhile, Washington's arrogance has managed to make an enemy of India. The TSA, a component of Homeland Security, subjected a female diplomat from India to multiple strip searches, cavity searches and ignored her protestations of consular immunity.http://news.nationalpost.com/2013/12/18/devyani-khobragade-reveals-how-she-broke-down-after-stripping-and-cavity-searches-as-row-between-u-s-and-india-deepens/
There was no justification whatever for this abuse of an Indian diplomat. To indicate its displeasure, the Indian government has removed barriers that prevent truck bombs from being driven into the US embassy.
Washington has managed to recreate the arms race. More profits for the military/security complex, and less security for the world. Provoked by Washington's military aggressiveness, Russia has announces a $700 billion upgrade of its nuclear ballistic missiles. China's leaders have also made it clear that China is not intimidated by Washington's intrusion into China's sphere of influence. China is developing weapon systems that make obsolete Washington's large investment in surface fleets.
Recently, Pat Buchanan, Mr. Conservative himself, made a case that Russia's Putin better represents traditional American values than does the President of the United States.http://www.unz.com/pbuchanan/is-putin-one-of-us/
Buchanan has a point. It is Washington, not Moscow or Beijing, that threatens to bomb countries into the stone age, that forces down airplanes of heads of state and subjects them to searches, and that refuses to honor grants of political asylum.
Certainly, Washington's claim to be "exceptional" and "indispensable" and, therefore, above law and morality contrasts unfavorably with Putin's statement that "we do not infringe on anyone's interests or try to teach anyone how to live."
Washington's arrogance has brought America disrepute. What damage will Washington next inflict on us?
Paul Craig Roberts was Assistant Secretary of the Treasury for Economic Policy and associate editor of the Wall Street Journal. He was columnist for Business Week, Scripps Howard News Service, and Creators Syndicate. He has had many university appointments. His internet columns have attracted a worldwide following. His latest book, The Failure of Laissez Faire Capitalism and Economic Dissolution of the West is now available.
Source: Paul Craig Roberts
Washington has had the US at war for 12 years: Afghanistan, Iraq, Somalia, Libya, Pakistan, Yemen, and almost Syria, which could still happen, with Iran waiting in the wings. These wars have been expensive in terms of money, prestige, and deaths and injuries of both US soldiers and the attacked civilian populations. None of these wars appears to have any compelling reason or justifiable explanation. The wars have been important to the profits of the military/security complex. The wars have provided cover for the construction of a Stasi police state in America, and the wars have served Israel's interest by removing obstacles to Israel's annexation of the entire West Bank and southern Lebanon.
As costly and destructive as these wars have been, they are far below the level of a world war, much less a world war against nuclear armed opponents.
The fatal war for humanity is the war with Russia and China toward which Washington is driving the US and Washington's NATO and Asian puppet states. There are a number of factors contributing to Washington's drive toward the final war, but the overarching one is the doctrine of American exceptionalism.
According to this self-righteous doctrine, America is the indispensable country. What this means is that the US has been chosen by history to establish the hegemony of secular "democratic capitalism" over the world. The primacy of this goal places the US government above traditional morality and above all law, both its own and international.
Thus, no one in the US government has been held accountable for unprovoked aggression against other countries and for attacking civilian populations, unambiguous war crimes under international law and the Nuremberg standard. Neither has anyone in the US government been held accountable for torture, a prohibited crime under US law and the Geneva Conventions. Neither has anyone been held accountable for numerous violations of constitutional rights–spying without warrants, warrantless searches, violations of habeas corpus, murder of citizens without due process, denial of legal representation, conviction on secret evidence. The list is long.
A person might wonder what is exceptional and indispensable about a government that is a reincarnation of Nazi Germany in every respect. People propagandized into the belief that they are the world's special people inevitably lose their humanity. Thus, as the US military video released by Bradley Manning reveals, US troops get their jollies by mowing down innocent people as they walk along a city street.
With the exception of the ACLU, constitutional rights groups and independent Internet voices, the American people including the Christian churches have accepted their government's criminality and immorality with scant protest.
The absence of moral denunciation emboldens Washington which is now pushing hard against Russia and China, the current governments of which stand in the way of Washington's world hegemony.
Washington has been working against Russia for 22 years ever since the collapse of the Soviet Union in 1991. In violation of the Reagan-Gorbachev agreement, Washington expanded NATO into Eastern Europe and the Baltic states and established military bases on Russia's borders. Washington is also seeking to extend NATO into former constituent parts of Russia itself such as Georgia and Ukraine.
The only reason for Washington to establish military and missile bases on Russia's frontiers is to negate Russia's ability to resist Washington's hegemony. Russia has made no threatening gestures toward its neighbors, and with the sole exception of Russia's response to Georgia's invasion of South Ossetia, has been extremely passive in the face of US provocations.
This is now changing. Faced with the George W. Bush regime's alternation of US war doctrine, which elevated nuclear weapons from a defensive, retaliatory use to pre-emptive first strike, together with the construction on Russia's borders of US anti-ballistic missile bases and Washington's weaponization of new technologies, has made it clear to the Russian government that Washington is setting up Russia for a decapitating first strike.
In his presidential address to the Russian National Assembly (both chambers of parliament) on December 12, Vladimir Putin addressed the offensive military threat that Washington poses to Russia. Putin said that Washington calls its anti-ballistic missile system defensive, but "in fact it is a signifiant part of the strategic offensive potential" and designed to tip the balance of power in Washington's favor. Having acknowledged the threat, Putin replied to the threat: "Let no one have illusions that he can achieve military superiority over Russia. We will never allow it."
Faced with the Obama regime's murder of the nuclear weapons reduction treaty, Putin said: "We realize all this and know what we need to do."
If anyone remains to write a history, the Obama regime will be known as the regime that resurrected the cold war, which President Reagan worked so hard to end, and drove it into a hot war.
Not content to make Russia an enemy, the Obama regime has also made an enemy of China. The Obama regime declared the South China Sea to be an area of "US national security interest." This is akin to China declaring the Gulf of Mexico to be an area of Chinese national security interest.
To make clear that the claim to the South China Sea was not rhetorical, the Obama regime announced its "Pivot to Asia," which calls for the redeployment of 60% of the US fleet to China's zone of influence. Washington is busy at work securing naval and air bases from the Philippines, South Korea, Vietnam, Australia, and Thailand. Washington has increased the provocation by aligning itself with China's neighbors who are disputing China's claims to various islands and an expanded air space.
China has not been intimidated. China has called for "de-americanizing the world." Last month the Chinese government announced that it now possesses sufficient nuclear weapons and delivery systems to wipe the US off of the face of the earth. A couple of days ago, China aggressively harassed a US missile cruiser in the South China Sea.
The militarily aggressive stance that Washington has taken toward Russia and China is indicative of the extreme self-assuredness that usually ends in war. Washington is told that US technological prowess can prevent or intercept the launch of Russian and Chinese missiles, thus elevating a US pre-emptive attack to slam-dunk status. Yet the potential danger from Iran acquiring nuclear weapons is said to be so great that a pre-emptive war is necessary right now, and a massive Department of Homeland Security is justified on the grounds that the US remains vulnerable to a few stateless Muslims who might acquire a nuclear weapon. It is an anomalous situation that the Russian and Chinese retaliatory response to US attack is considered to be inconsequential, but not nuclear threats from Iran and stateless Muslims.
Not content with sending war signals to Russia and China, Washington has apparently also decided to torpedo the Iranian settlement by announcing new sanctions against companies doing business with Iran. The Iranians understood Washington's monkey wrench as Washington probably intended, as a lack of Washington's commitment to the agreement, left Geneva and returned to Iran. It remains to be seen whether the agreement can be resurrected or whether the Israel Lobby has succeeded in derailing the agreement that promised to end the threat of war with Iran.
American citizens seem to have little, if any, influence on their government or even awareness of its intentions. Moreover, there is no organized opposition behind which Americans could rally to stop Washington's drive toward world war. Hope, if there is any, would seem to lie with Washington's European and Asian puppets. What interests do these governments have in putting the existence of their countries at risk for no other purpose than to help Washington acquire hegemony over the world? Cannot they realize that Washington's game is a death-dealing one for them?
Germany alone could save the world from war while simultaneously serving its own interests. All Germany has to do is to exit the EU and NATO. The alliance would collapse, and its fall would terminate Washington's hegemonic ambition.
Paul Craig Roberts was Assistant Secretary of the Treasury for Economic Policy and associate editor of the Wall Street Journal. He was columnist for Business Week, Scripps Howard News Service, and Creators Syndicate. He has had many university appointments. His internet columns have attracted a worldwide following. His latest book, The Failure of Laissez Faire Capitalism and Economic Dissolution of the West is now available.
Source: Paul Craig Roberts
For a country founded upon the purpose of establishing religious freedom, the state worship establishment deems that their Supreme Court tribunal will announce its papal bull in the lawsuit, Sebelius v. Hobby Lobby Stores, Inc.
The SCOTUS blog explains the Issue: Whether the Religious Freedom Restoration Act of 1993 (RFRA), 42 U.S.C. §§ 2000bb et seq., which provides that the government "shall not substantially burden a person's exercise of religion" unless that burden is the least restrictive means to further a compelling governmental interest, allows a for-profit corporation to deny its employees the health coverage of contraceptives to which the employees are otherwise entitled by federal law, based on the religious objections of the corporation's owners.The first words in the Bill of Rights Amendment I, states: "Congress shall make no law respecting an establishment of religion, or prohibiting the free exercise thereof". Somehow, the barrister bar sees fit to ignore the highest law of the land, because robe magistrates deem that their rulings are a flowing and living privilege that easily conflicts with a dictionary reading of language.
Understanding the context of this case starts with an analysis by Lyle Denniston from the official SCOTUS blog.
"This time, the Court will be focusing only on whether the pregnancy-related care coverage can be enforced against profit-making companies – or their individual owners, when that is a very small group – when the coverage contradicts privately held religious beliefs."
Jeremy Weber from Christianity Today reports that - Hobby Lobby explained in a statement that its Green family owners "have no moral objection to providing 16 of the 20 FDA-approved contraceptives required under the HHS mandate and do so at no additional cost to employees under their self-insured health plan."
However, Mr. Denniston describes that the Court will look at the extent that government has preference over religious beliefs of a corporate ownership.
"It is already clear, of course, that individuals – whether they own businesses or not – do have religious beliefs that the government may not try to regulate. But it is not yet clear, and these cases will test the issue, whether they have a right – constitutional or based on a 1993 federal law – to rely upon those beliefs in refusing to provide a kind of health care coverage that they say violates the tenets of their faith."
Therefore, it seems that the high court will revisit the First Amendment rights of corporations, most recently expanded in their Citizens United decision, with the twist that religious freedom might well be quite different from political free speech.

Compelling a business enterprise to obey the "pro choice" regulations within Obamacare is certainly the objective from the record of this administration's hostility towards traditional Christian religious practices.
Mr. Denniston describes the nature of this conflict.
"On the other hand, it is not clear that a business that is formed as a corporation, and engages in a strictly commercial kind of activity, can have religious beliefs and can actually base its commercial actions upon such faith principles (separate from the religious beliefs of its owners). The Court has never ruled on that issue, but that is one of the core issues it has now agreed to consider.

In the government case – that is, the one involving the arts and crafts retailer, Hobby Lobby – the answer to questions about both the individual owners of a closely held business and the business itself as a separate entity arises under the Religious Freedom Restoration Act. That law specifies that the government cannot impose a "substantial burden on a person's exercise of religion," unless the government can prove that the burden serves "a compelling governmental interest" and that it is also "the least restrictive means" of doing that."
Here is the crux of shredding religious protection, "a compelling governmental interest". After the absurd and bizarre flip-flop from Chief Justice John Roberts on the original Obamacare decision, who could ignore the determination that the Affordable Care Act is a legal tax constitutes a compelling governmental interest?
In Part 8 – CORPORATIONS and LAW of the Totalitarian Collectivism series cites, "The 1886 case, Santa Clara County v. Southern Pacific Railroad Company, is often cited that the U.S. Supreme Court ruled that corporations are "persons" having the same rights as human beings based on the 14th Amendment."Concluding, Mr. Denniston admits the inherent legal problem of granting corporate personhood.
"The Court, in confronting that issue, probably will have to decide whether the business itself is "a person" under RFRA. If it decides that Congress did not mean to include a corporation as "a person" under RFRA, that could be the end of the corporation's RFRA claim.

There is no doubt that the individual owners are persons. But the Court must decide whether the pregnancy-related insurance coverage does, in fact, put a burden on the individual owners, or whether any burden is on the business itself, rather than its owners. That is the issue so far as individual owners' claim under RFRA goes."
Reasonable speculation envisions the Supreme Court splitting the baby in favor of a narrow decision that preserves corporate personhood, but not in this case since religious freedom is not a belief of a business company. Since reviewing the actual constitutional basis of corporate personhood is not part of this action, it is rational to presume that the establishment will be pleased.
Religion is a distant petitioner in the august chambers of state-capitalism. So when, Southern Baptist leader Russell Moore labeled the decision "the most important religious liberty question in recent years", it is a major jump of faith to believe that the Supreme Court thinks it answers to a higher power.In a press release for the Ethics and Religious Liberty Commission, he writes:
"We cannot accept the theology lesson that the government has sought to teach us, that religion is merely a matter of what happens during the scheduled times of our services, and is left there in the foyer during the rest of the week. Our religious convictions aren't reduced to mere opinions we hide in our heart and in our hymns. Our religious convictions inform the way we live.

"I pray the Supreme Court recognizes what the founders of this country saw, that religious liberty isn't a gift handed to us by Uncle Caesar. Religious liberty is given to us by God and is inalienable. Let's pray for the justices as they think through this monumentally important case."

The eternal truth in Mr. Moore's invocation is noble and accurate. Nevertheless, the world that places governmental interest over God's law is a legal system that loses all legitimacy and authority. Hobby Lobby is not challenging the fundamental First Amendment declaration of exercising their belief as an absolute right. No, for the obvious practical legal strategy, the argument seeks relief under the same hideous corporate personhood status.
Unfortunately, the religious objections of the Green family are conditional by court decree. Look no further, for the basic reason why America is doomed, when the legal system defies the intent and meaning of the very constitution that each judge swears and affirms to uphold. Hobby Lobby deserves our respect for practicing their religious faith in their business.
Moses appears eight times in carvings that ring the Supreme Court Great Hall ceiling. Yet the building is government property and the presences of Yahweh's laws in SCOTUS decisions are purely accidental. Only if it serves the interests of the state, will the court adorn a fig leaf of obedience. It is time to repent, bring back God into the public square and more importantly, into the law of the land.
"The First Amendment to the Constitution reflects that concept recognized in the Ten Commandments, that the duties we owe to God and the manner of discharging those duties are outside the purview of government." – Roy Moore
Recently I wrote a piece entitled Boycott Back Friday. Generally it was well received. Being fans of capitalism and the voluntary exchange of goods and services we made the point that it was entirely reasonable to opt out of the buying frenzy from a pro-market perspective. To value time (time is money) with one's family and more than standing in line to buy things is the very essence of what a free market is all about.
Yet a few readers took us to task for daring to say that the gluttonous consumption of shiny trinkets on Black Friday was a bad thing. We were besmirching capitalism. That the act of not going shopping with the other credit lemmings was practically un-American. One guy basically equated us to socialists. (Which is pretty damn laughable if you've read us for any period of time.)
To be clear people should be able to spend their money anyway they like, and I mean any way. (So long as they are not hurting others.) If people want to descend on WalMart at midnight (now even earlier than that) they have every right to. If they want a hooker on Christmas Eve, so be it. But I think there is much to be said for just turning one's back on the entire mess. (Or at least much of it. I will be surfing Amazon at some point next month.)
Governments like the gratuitous consumption of Christmas because it fills the tills. Sales taxes during the holiday season are very important to them. Add the multitude of other revenue streams which flow from the private sector to the state in December, and it's no wonder there is so much concern in government about how much people are spending during December each year. In addition to the sales taxes, think about the gas taxes, the food taxes (a sales tax yes,) phone taxes, and God knows what other taxes which get a big boost at the end of the year. The bureaucracy needs to make its nut. So sell, sell, sell, buy, buy, buy.
Of course we engage in the whirlwind of consumerism each year not because the government tells us to. Most of us do it because it has become deeply ingrained in our culture. As the cold and darkness of winter creeps over the northern hemisphere we busy ourselves with racing from here to there, buying this and that. I am actually convinced that at least a small part of the winter consumption binge is a salve spread over Seasonal Affective Disorder. (I think that it would actually make sense to move Christmas to the end of February. People could anticipate Christmas all winter long, celebrate, then boom – here comes Spring. I would support a Congressional effort to make this happen.)
To be sure much of the buying is just a form of celebration. A splurging during Western society's greatest festival. It can be fun to go shopping. It's fun to give people things that they enjoy. It's fun to think of people we know and love in distant places opening our gift on Christmas morning. All of the buying during Christmas isn't bad.
But much of the buying is. Millions of people go into debt, or further into debt, each year trying to live up to the expectations of their family and friends. The kids must get this. My friends expect that. Where's the Visa?
And the banks, the ones we bailed out 5 years ago supply the credit for all this buying. Easy money flows. Debtors buy more from the company store.
Again, if buying makes one happy I understand. Heck, one day I hope to put a 1985 Ferrari 288 GTO under the tree. But consider making your purchases more deliberate this year. Engage in "conscious capitalism" as John Mackey the founder of Whole Foods might say. I'm going to do my best to, but I'll bet I still buy too much. Most of us will.
Source: Nick Sorrentino | Against Crony Capitalism
The latest proof of the Globalist plan for total economic imprisonment is available for scrutiny. Thanks to whistleblowers, the clandestine trade missions of international corporatists must contend with public blowback. Recently, WikiLeaks released the secret negotiated draft text, Secret Trans-Pacific Partnership Agreement (TPP), for the entire TPP (Trans-Pacific Partnership) Intellectual Property Rights Chapter. The TPP is the largest-ever economic treaty, encompassing nations representing more than 40 per cent of the world's GDP. The TPP Agreement along with the Table of Contents and supportive documentation provides the evidence.
When vastly diverse segments of political perspective unify against this assault on economic self-determination, challenging the very exercise of such agreements is in order. In the article, Obama's Dangerous International Deal, a libertarian viewpoint argues and warns, "The USTR acknowledges the existence of 29 chapters under negotiation. Only five of these chapters deal directly with trade. The other 24 aim to influence many issues, such as food and environmental standards, intellectual property, and pharmaceutical formularies."
Perennial progressive Jim Hightower writes in an Alternet article, A Corporate Coup in Disguise.
"What if our national leaders told us that communities across America had to eliminate such local programs as Buy Local, Buy American, Buy Green, etc. to allow foreign corporations to have the right to make the sale on any products purchased with our tax dollars? This nullification of our people's right to direct expenditures is just one of the horror stories in the Trans-Pacific Partnership (TPP).".
From the Voice of Russia, not usually known for defending transnational cartels, is an observation that you are not hearing in the financial press, Obama attempting to ram through unconstitutional secret treaty.
"With the US debt at over $200 trillion dollars and their grasp on control slipping, Obama and the corporations that have taken over the US Government are attempting to do anything they can to cling to power and enslave the populace.

The fact that the heads of the governments who are a party to the TPP, would attempt to sign such an all encompassing treaty without the knowledge of their respective governments and their people is a something unheard of an unprecedented in history."
If only free enterprise was the standard of economic commerce, instead of the state-fascism that has developed over the years of the "Free Trade" ruse that has destroyed real competition from the financial environment.
Central planning failed miserably in the old Soviet Union, now we are supposed to believe that a corporatist negotiated arrangement with the full backing and force of government bureaucracies is a superior method for prosperity.
Backers of the TPP pact would have you believe that it is a trade agreement. Nile Bowie in an OpEd, TPP: From corporation personhood to corporate nationhood, has it correct.
"Although proponents of the TPP may claim that its focus is to help the economies of signatory countries create comprehensive market access, eliminate barriers to trade, improve labor rights and encourage environmental protection, every indication suggests that the wide-ranging agreement intends to maximize dramatically corporate revenues at the expense of public health and safety, civil liberties and national sovereignty."
From the left leaning Huffington Post, Bruce E. Levine interjects a political aspect in
The Myth of U.S. Democracy and the Reality of U.S. Corporatocracy.
"The truth today, however, is that the United States is neither a democracy nor a republic. Americans are ruled by a corporatocracy: a partnership of "too-big-to-fail" corporations, the extremely wealthy elite, and corporate-collaborator government officials."
World economic agreements vary little based upon partisan political ideology. The corporate business outsourcing strategy and the offshoring of jobs are the inevitable results of every phony trade deal enacted for decades.
The real objective of TPP is to codify in law and treaty the special treatment that favored industries or well-connected interests exert upon the global economy.
When monopolies eliminate competition, the marketplace suffers a crowding out of main street businesses. With the demise of familiar business enterprises, the multinationals expand without hindrance. Entrepreneurial small business is seldom in a position to fill the void left when the muscle of international finance decides to control a business sector.
Setting environmental standards, intellectual property, and pharmaceutical formularies, behind closed doors endangers the public. Imposing rabid global warming penalties, perpetual expanding of copyright privileges and banning natural holistic supplements and vitamins, all intend to strip choice from consumers or to burden the population with irrational tax obligations.
In an outstanding account, by Don Quijones his article, The Global Corporatocracy is Almost Fully Operational, provided the essential context and ultimate consequence.
"The new generation of trade treaties goes far beyond what was envisaged for NAFTA and GATT. What they ultimately seek is to transfer what little remains of our national sovereignty to the headquarters of the world's largest multinational conglomerates. In short, it is the ultimate coup de grâce of the ultimate coup d'état. Not a single shot will be fired, yet almost all power will be seized and transferred into private hands — and all of it facilitated by our elected representatives who, by signing these treaties, will be permanently abdicating their responsibilities to represent and protect the interests of their voting constituencies."
If you have the courage to face the dire implications of this globalist scheme, view the video TPP & One World Government. The bare honesty may be too much for the "PC" crowd.
Advocates of a merchant based economy are inherently in opposition to globalism. Yet, this round of integration under cartel syndicate governance is part of an end game for world economic consolidation. The Corporatocracy that rules over purported democratic countries is the real power overseer that maintains the indentured servant plantation. The comptrollers of the credit dictatorship maintain the financial system for the ultimate controllers.
In the next episode, the Trans-Atlantic Trade and Investment Partnership (TTIP) is analyzed. Complementing the TPP, both accords will place the yoke of even greater mastery over the economies of once sovereign nations.
New York – Jeremy Hammond sat in New York's Metropolitan Correctional Center last week in a small room reserved for visits from attorneys. He was wearing an oversized prison jumpsuit. The brown hair of the lanky 6-footer fell over his ears, and he had a wispy beard. He spoke with the intensity and clarity one would expect from one of the nation's most important political prisoners.
On Friday the 28-year-old activist will appear for sentencing in the Southern District Court of New York in Manhattan. After having made a plea agreement, he faces the possibility of a 10-year sentence for hacking into the Texas-based private security firm Strategic Forecasting Inc., or Stratfor, which does work for the Homeland Security Department, the Marine Corps, the Defense Intelligence Agency and numerous corporations including Dow Chemical and Raytheon.
Four others involved in the hacking have been convicted in Britain, and they were sentenced to less time combined—the longest sentence was 32 months—than the potential 120-month sentence that lies before Hammond.
Hammond turned the pilfered information over to the website WikiLeaks and Rolling Stone and other publications. The 3 million email exchanges, once
made public, exposed the private security firm's infiltration, monitoring and surveillance of protesters and dissidents, especially in the Occupy movement, on behalf of corporations and the national security state. And, perhaps most important, the information provided chilling evidence that anti-terrorism laws are being routinely used by the federal government to criminalize nonviolent, democratic dissent and falsely link dissidents to international terrorist organizations. Hammond sought no financial gain. He got none.The email exchanges Hammond made public were entered as evidence in my lawsuitagainst President Barack Obama over Section 1021 of the National Defense Authorization Act (NDAA). Section 1021 permits the military to seize citizens who are deemed by the state to be terrorists, strip them of due process and hold them indefinitely in military facilities. Alexa O'Brien, a content strategist and journalist who co-founded US Day of Rage, an organization created to reform the election process, was one of my co-plaintiffs. Stratfor officials attempted, we know because of the Hammond leaks, to falsely link her and her organization to Islamic radicals and websites as well as to jihadist ideology, putting her at risk of detention under the new law. Judge Katherine B. Forrest ruled, in part because of the leak, that we plaintiffs had a credible fear, and she nullified the law, a decision that an appellate court overturned when the Obama administration appealed it.
Freedom of the press and legal protection for those who expose government abuses and lies have been obliterated by the corporate state. The resulting self-exile of investigative journalists such as Glenn Greenwald, Jacob Appelbaum and Laura Poitras, along with the indictment of Barret Brown, illustrate this. All acts of resistance—including nonviolent protest—have been conflated by the corporate state with terrorism. The mainstream, commercial press has been emasculated through the Obama administration's repeated use of the Espionage Act to charge and sentence traditional whistle-blowers. Governmental officials with a conscience are too frightened to reach out to mainstream reporters, knowing that the authorities' wholesale capturing and storing of electronic forms of communication make them easily identifiable.
Elected officials and the courts no longer impose restraint or practice oversight. The last line of defense lies with those such as Hammond, Julian Assange, Edward Snowden and Chelsea Manning who are capable of burrowing into the records of the security and surveillance state and have the courage to pass them on to the public. But the price of resistance is high.
"In these times of secrecy and abuse of power there is only one solution—transparency," wrote Sarah Harrison, the British journalist who accompanied Snowden to Russia and who also has gone into exile, in Berlin. "If our governments are so compromised that they will not tell us the truth, then we must step forward to grasp it. Provided with the unequivocal proof of primary source documents people can fight back. If our governments will not give this information to us, then we must take it for ourselves."
"When whistleblowers come forward we need to fight for them, so others will be encouraged," she went on. "When they are gagged, we must be their voice. When they are hunted, we must be their shield. When they are locked away, we must free them. Giving us the truth is not a crime. This is our data, our information, our history. We must fight to own it. Courage is contagious."
Hammond knows this contagion. He was living at home in Chicago in 2010 under a 7-a.m.-to-7-p.m. curfew for a variety of acts of civil disobedience when Chelsea (formerly Bradley) Manning was arrested for giving WikiLeaks secret information about military war crimes and government lies. Hammond at the time was running social aid programs to feed the hungry and send books to prisoners. He had, like Manning, displayed a remarkable aptitude for science, math and computer languages at a young age. He hacked into the computers at a local Apple store at 16. He hacked into the computer science department's website at the University of Illinois-Chicago as a freshman, a prank that saw the university refuse to allow him to return for his sophomore year. He was an early backer of "cyber-liberation" and in 2004 started an "electronic-disobedience journal" he named Hack This Zine. He called on hackers in a speech at the 2004 DefCon convention in Las Vegas to use their skills to disrupt that year's Republican National Convention. He was, by the time of his 2012 arrest, one of the shadowy stars of the hacktivist underground, dominated by groups such as Anonymous and WikiLeaks in which anonymity, stringent security and frequent changes of aliases alone ensured success and survival. Manning's courage prompted Hammond to his own act of cyber civil disobedience, although he knew his chances of being caught were high.
"I saw what Chelsea Manning did," Hammond said when we spoke last Wednesday, seated at a metal table. "Through her hacking she became a contender, a world changer. She took tremendous risks to show the ugly truth about war. I asked myself, if she could make that risk shouldn't I make that risk? Wasn't it wrong to sit comfortably by, working on the websites of Food Not Bombs, while I had the skills to do something similar? I too could make a difference. It was her courage that prompted me to act."
Hammond—who has black-inked tattoos on each forearm, one the open-source movement's symbol known as the "glider" and the other the shi hexagram from the I Ching—is steeped in radical thought. As a teenager, he swiftly migrated politically from the liberal wing of the Democratic Party to the militancy of the Black Bloc anarchists. He was an avid reader in high school of material put out by CrimethInc, an anarchist collective that publishes anarchist literature and manifestos. He has molded himself after old radicals such as Alexander Berkman and Emma Goldman and black revolutionaries such as George Jackson, Elaine Brown and Assata Shakur, as well as members of the Weather Underground. He said that while he was in Chicago he made numerous trips to Waldheim Cemetery to visit the Haymarket Martyrs Monument, which honors four anarchists who were hanged in 1887 and others who took part in the labor wars. On the 16-foot-high granite monument are the final words of one of the condemned men, August Spies. It reads: "The day will come when our silence will be more powerful than the voice you are throttling today." Emma Goldman is buried nearby.
Hammond became well known to the government for a variety of acts of civil disobedience over the last decade. These ranged from painting anti-war graffiti on Chicago walls to protesting at the 2004 Republican National Convention in New York to hacking into the right-wing website Protest Warrior, for which he was sentenced to two years in the Federal Correctional Institute at Greenville, Ill.
He said he is fighting as "an anarchist communist" against "centralized state authority" and "exploitative corporations." His goal is to build "leaderless collectives based on free association, consensus, mutual aid, self-sufficiency and harmony with the environment." It is essential, he said, that all of us work to cut our personal ties with capitalism and engage in "mass organizing of protests, strikes and boycotts." Hacking and leaking, he said, are part of this resistance—"effective tools to reveal ugly truths of the system."
Hammond spent months within the Occupy movement in Chicago. He embraced its "leaderless, non-hierarchical structures such as general assemblies and consensus, and occupying public spaces." But he was highly critical of what he said were the "vague politics" in Occupy that allowed it to include followers of the libertarian Ron Paul, some in the tea party, as well as "reformist liberals and Democrats." Hammond said he was not interested in any movement that "only wanted a 'nicer' form of capitalism and favored legal reforms, not revolution." He remains rooted in the ethos of the Black Bloc.
"Being incarcerated has really opened my eyes to the reality of the criminal justice system," he said, "that it is not a criminal justice system about public safety or rehabilitation, but reaping profits through mass incarceration. There are two kinds of justice—one for the rich and the powerful who get away with the big crimes, then for everyone else, especially people of color and the impoverished. There is no such thing as a fair trial. In over 80 percent of the cases people are pressured to plea out instead of exercising their right to trial, under the threat of lengthier sentences. I believe no satisfactory reforms are possible. We need to close all prisons and release everybody unconditionally."
He said he hoped his act of resistance would encourage others, just as Manning's courage had inspired him. He said activists should "know and accept the worst possible repercussion" before carrying out an action and should be "aware of mass counterintelligence/surveillance operations targeting our movements." An informant posing as a comrade, Hector Xavier Monsegur, known online as "Sabu," turned Hammond and his co-defendants in to the FBI. Monsegur stored data retrieved by Hammond on an external server in New York. This tenuous New York connection allowed the government to try Hammond in New York for hacking from his home in Chicago into a private security firm based in Texas. New York is the center of the government's probes into cyber-warfare; it is where federal authorities apparently wanted Hammond to be investigated and charged.
Hammond said he will continue to resist from within prison. A series of minor infractions, as well as testing positive with other prisoners on his tier for marijuana that had been smuggled into the facility, has resulted in his losing social visits for the next two years and spending "time in the box [solitary confinement]." He is allowed to see journalists, but my request to interview him took two months to be approved. He said prison involves "a lot of boredom." He plays chess, teaches guitar and helps other prisoners study for their GED. When I saw him, he was working on the statement, a personal manifesto, that he will read in court this week.
He insisted he did not see himself as different from prisoners, especially poor prisoners of color, who are in for common crimes, especially drug-related crimes. He said most inmates are political prisoners, caged unjustly by a system of totalitarian capitalism that has snuffed out basic opportunities for democratic dissent and economic survival.
"The majority of people in prison did what they had to do to survive," he said. "Most were poor. They got caught up in the war on drugs, which is how you make money if you are poor. The real reason they get locked in prison for so long is so corporations can continue to make big profits. It is not about justice. I do not draw distinctions between us."
"Jail is essentially enduring harassment and dehumanizing conditions with frequent lockdowns and shakedowns," he said. "You have to constantly fight for respect from the guards, sometimes getting yourself thrown in the box. However, I will not change the way I live because I am locked up. I will continue to be defiant, agitating and organizing whenever possible."
He said resistance must be a way of life. He intends to return to community organizing when he is released, although he said he will work to stay out of prison. "The truth," he said, "will always come out." He cautioned activists to be hyper-vigilant and aware that "one mistake can be permanent." But he added, "Don't let paranoia or fear deter you from activism. Do the down thing!"
Chris Hedges, whose column is published Mondays on Truthdig, has previously spent nearly two decades as a foreign correspondent in Central America, the Middle East, Africa and the Balkans. He has reported from more than 50 countries and has worked for The Christian Science Monitor, National Public Radio, The Dallas Morning News and The New York Times, for which he was a foreign correspondent for 15 years.
Source: Truthdig
As U.S. corporate profits soar to record highs, food stamps for the neediest were quietly cut. The politicians who are demanding endless cuts to social programs — Democrats and Republicans alike — insist that the U.S. is broke, all the while conveniently ignoring the mountains of tax-free wealth piling up in the pockets of the super rich.
This newest flood of cash for the nation's wealthiest 1% is a blatant government subsidy: the Federal Reserve continues to pump out an extra $75 billion a month, the vast majority of which fattens the already-bursting overseas bank accounts of the rich. Since Obama has been president this pro-corporate policy has helped funnel 95 percent of the nation's new income to the wealth-soaked rich.  
And while it's true that the global super rich have an estimated $32 trillion [!] stashed away abroad in off shore tax havens, an even newer way to avoid taxes has gripped the endlessly-greedy minds of U.S.-based billionaires.
Instead of shielding themselves behind the classic 'C' corporation structure — and all the burdensome taxes and regulations associated with it — two-thirds of new corporations have "evolved" into pseudo-legal "partnership" structures, commonly referred to as "pass throughs," the idea being that the corporate-partnership instantly passes the profits through to the shareholders, no corporate tax necessary.
The most common form of pass throughs are "innovative" variations of a Limited Liability Company, a tax structure created in 1975 for narrowly regulated purposes. But now rich investors are performing accounting and legalistic somersaults to exploit the tax structure, practices that were illegal before the regulators were "captured" by the big banks.
The pro-billionaire Economist magazine recently discussed the pass through fad:
"A mutation in the way companies are financed and managed will change the distribution of the wealth they create…The corporation is becoming the distorporation…More businesses are now twisting themselves into forms that allow them to qualify as pass throughs."
So, for example, imagine that nine rich guys get together and call themselves a pass through corporation of some variety. They do this because they want to avoid personal liability in case things go awry. Their partnership only buys and sells stocks and goes on to make billions, while paying zero corporate taxes. When their risky bets go bust and the partnership is sued by hoodwinked investors, the company instantly declares bankruptcy, since all profits were quickly "passed through." The partners (the nine guys) cheerfully go home to swim through their sea of cash.
In real life shady pass throughs make massive wealth. Richard Kinder, who co-founded the biggest pass through, named Kinder Morgan, personally received $376 million in dividends last year alone [!], according to the Economist.
The pass through fad is on track to becoming the dominant way that the super rich get together to make huge amounts of money — pass throughs were 63 percent of all corporate profits in 2008, and are likely higher now, since many of the big private-equity companies making a killing by the cheap fed dollars are organized under pass through umbrella structures.
There is a huge society-wide risk for this type of behavior, which resembles the reckless gambling that destroyed the economy in 2008. As an ever-larger share of wealth is poured into these risky, non-regulated vehicles, the potential grows for them to self-destruct and pull down the broader economy with them. Pass throughs — which include most private-equity firms — function "efficiently" when the government is handing them cheap money; when interest rates go up, the pass throughs go bust, with predictable outcomes.
"But wait," the billionaire will protest, "we pay individual taxes, which help fund social services." Not necessarily. If the billionaire investor paid their legal obligation of "capital gains" taxes, they'd already be paying far less than the average worker. But the pass-through billionaires excel at avoiding all taxes. The Economist again:
"For a [pass through] partner a payout can be considered merely a return of capital rather than a profit, and consequently no tax is due until the sale of the underlying security. When tied to nuances of estate law, this may mean no tax at all."
This type of blatantly criminal behavior used to be actually illegal, but as Wall Street bought Congress, the rules were either bent or ignored.
The Economist explains:
"The limitations on becoming [a pass through] seem to be tied more to legal dexterity [!] and influence [buying politicians] than any underlying principle. Politicians want to extend the benefits of [pass through] partnerships to industries they have come to favor either on the basis of ideology [of the corporate type], or astute lobbying [bribery], or a bit of both."
The rest of society is affected because public services are being starved of funds, while these new pass throughs face vastly less regulation than the standard C corporations, and push wealth inequality to new heights while threatening a deeper recession.
Historically, government began regulating corporations because everyone realized the profound effects these institutions were having on the rest of society; the nation was becoming more unequal, the labor force more exploited and the environment torn to shreds.
As the super wealthy organized themselves into corporations they took most of society's wealth with them; government realized that a semi-functioning country would need to tax these institutions and regulate their behavior, since the "natural" behavior of the capitalist — greed — was capable of pushing the rest of society into the dregs.
The new pass through fad is also indicative of the current state of U.S. capitalism; instead of investing profits in a company to buy machines or hire new workers, all the cash is either sitting in overseas bank accounts, or is being instantly funneled, via pass throughs, into the hands of ever-richer billionaires, who are proving to everyone that there is no bounds to the amount of cash they can accumulate. Where there are barriers to accumulation (regulations and taxes), they will supersede them while paying politicians of both major parties to ignore it or make it legal.
This dynamic occurs, in part, because the wealthy are basically refusing to invest in the real economy, as they fear the unstable economic conditions are not safe enough to make long term investments, which they believe won't yield long term higher rates of profits. Safer to speculate on risky stocks, pocket the money and be the first one out when things go bust, as they did in 2008.
Of course the big name C corporations are up to their eyes in fraud too. Apple made big news when it only paid 2 percenttaxes on $74 billion in profits, by "declaring" its profits in Ireland, a corporate tax haven.
This occurs while other giant companies simply use clever accounting tricks to pay zero taxes, including giants like WellsFargo, Boeing, Verizon and General Electric. In fact, General Electric even finagled a rebate.
When it comes to oversea tax havens, it's estimated that the U.S. national budget is annually starved of $280 billion in tax revenue. 
Politicians have been struggling with ways to deal with the problem, since even in their mind some amount of tax collection needs to happen, if only to fund the military, provide more subsidies to corporations, and please the public by appearing to try to reduce the billionaire's obscene behavior.
One popular idea among the politicians is to declare a corporate "tax holiday," where the trillions of off-shore profits can be ceremoniously brought back to the U.S. while the feds look the other way. The idea is that, once the money is actually back in the U.S., the wealthy will want to spend it on something which will eventually help the economy — trickle down economics at its finest.
What seems certain to happen is that lowering corporate taxes will be a central piece of any "grand bargain" that eventually emerges, since there is a clear bi-partisan consensus that corporations need to pay lower taxes.
Some argue that if corporate taxes are low enough — and regulations removed — the corporations will reward the nation by not stockpiling their profits abroad and not creating pass through loopholes.
Of course all of this implies that the wealthy have a stranglehold over the U.S. economy. It's telling that politicians want to deal with corporate tax evasion by lowering the corporate tax rate, instead of actually sending the IRS after them and throwing them in jail, as they do with working and middle class people.
The above dynamics create an ever-increasing wealth inequality that claws at the thinning strings holding society together. The bankruptcy and social disintegration of Detroit is a foreshadowing event for the rest of the country, unless this dynamic is stopped.
When the next crash happens the nation will have learned its lessons: the big banks and wealthy investors who destroyed the economy in 2008 are back at it, encouraged by Obama's pro-corporate behavior and the Federal Reserve's money flooding.
It's becoming increasingly obvious that breaking the power of the super wealthy is the first step towards balancing the budget, job growth, protecting the safety net, and creating a semblance of a rational society. Until then the U.S. will lurch from one crisis to another, while blaming everyone but the real culprits.
No doubt you have heard about the War on Drugs, the War on Terror and the War on Happiness. However, you may not be familiar with the War on God, possibly because it would be an unpopular war to discuss publicly. By the "War on God" (definition) we mean the collection of strategies, methods and techniques which have the combined effect of preventing or seriously hampering the efforts of individuals to seek or achieve legitimate Spiritual enlightenment and the Soul's eventual return to God.
The War on God is an ancient war. While the United States and other countries play an active role in this war today, they definitely did not initiate the war. If you want to use the Christian bible as a reference, you could argue that the War on God began shortly after man was created and rejected God in favor of Satan. Clearly, in some form, the War on God has existed throughout human history.
Today, the United States has effectively broken off diplomatic relations with God. The oligarchs who run the country never physically die and so their souls stay on Earth. Apparently, the United States actually believes that its technology, occult knowledge and black magic skills place it in a position which is superior to God.
We know from whistleblowers like David Morehouse that the United States sponsors and trains a cult of psychics to carry out psychic espionage (remote viewing) and also assassinations using psychic black magic techniques. According to clips of his various interviews on YouTube, it was the training in psychic assassinations which caused Morehouse to become disillusioned, quit the secret program and blow the whistle on the operation. Other countries may well operate similar programs but the details will remain unknown until someone defects and exposes them.
The leaders of the United States have always worshiped Satan. The United States was founded by a cult of Satanists known as the Masons and remains under control of that cult today. By rebranding their cult as a nation state, the cult created the appearance of legitimacy. Cult secrets simply transitioned to state secrets. Cult threats to kill anyone telling their secrets transitioned to the crimes of treason and espionage.
Nothing really changed except for the rebranding from a cult to a government. Today, essentially all members of the CIA, NSA and NASA are Masons. All US presidents have been Masons with the two exceptions of Abraham Lincoln and John Kennedy who were both assassinated.
The term "national security" refers to the security of the cult and not to the security of the general population. The Masonic motto is "If you are not one of us, you are nothing". The cult exists only to enrich itself.
The Masons study and practice the occult. Serious study begins after they take a formal oath of allegiance to Satan at the 30th degree initiation. Basic occult knowledge is neutral and everyone who advances Spiritually learns it. However, Masons seek this knowledge to gain power and control over others as opposed to knowledge for personal advancement. This choice, commonly called the Left Hand Path, places them in opposition to the will of God.
If the Satanists simply wanted to sell their Souls to Satan and mind their own business, one could argue that they had that right because they had free choice. However, the situation is not that simple. The Satanic oligarchs did freely choose to worship Satan. However, they also desire a comfortable life. They don't want to do any "grunt" work. Therefore, they have enslaved the remainder of humanity and are holding their Souls prisoner on this planet to service their needs. Therefore, if you, as an innocent Soul, ever plan to escape from this place and return to God, it is in your interest to investigate and gain an understanding of this war so that you will have an opportunity to Spiritually evolve. Otherwise, your Soul will remain a prisoner here — lifetime after lifetime — serving the Satanic overlords essentially forever.
Earth Based Religions
The phrase Earth Based Religions (definition) refers to religious schools which seek and use knowledge, including occult knowledge, to enhance their experiences during their human lifetimes as opposed to using the same knowledge to foster Spiritual development with the ultimate goal of achieving a stable non-physical Spiritual existence.
Although Pagan religions are usually grouped into this category, a more careful examination would reveal that essentially all mainstream religions are Earth based religions. Mainstream religions make constant references to God and Heaven but never explain exactly what they are talking about. Their books concentrate on historical narratives concerning how people in the past lived and coped with the basic problems of human physical existence. They never give details of any level of Spiritual existence or even any specific hints about what life beyond death will be.
Let's try an example. Suppose you have never seen a motor vehicle. You have heard vague stories that they exist, but that is all. Then, suddenly, you find yourself behind the wheel of a car on a high speed road like the US interstate system or the A roads in Britain. What would you guess would be your chance of survival? Try less than zero.
Now suppose you physically die. Suddenly, you find yourself in your Astral body. However, no one ever told you that you have an Astral body. It does not operate under the same rules as a physical body does. It is a very pliant and nimble body. It can travel in time to the past or future, access any plane and subplane in the Astral universe and research the absolute accurate and incorruptible records system known as the Akashic Records to name just a few. But, as in the previous example, you never learned how to "drive" it.
You would have done fine on the highway if you had gradually learned to drive a motor vehicle. You would do fine after death if you had some experience and training with your Astral body. However, no one ever taught you. What practical use is any religion that constantly rants about Heaven but offers no practical advice about your life after this life?
This information may have been a guarded secret in the past, but those days are gone. You can research this information to your heart's content on the internet, locate legitimate Spiritual groups and learn from those who can leave their physical body and explore the non-physical dimensions. But, don't expect any help from a mainstream church.
You might do well to recall the famous quote attributed to Jesus, "The truth will set you free". Mainstream churches are large, rich institutions. They did not get that way by "setting people free". They got that way by terrifying their followers with ridiculous horror stories of what will happen to them if they do not obey their crazy doctrines, stay with them and give them all their money.
Gnostic and other "non-traditional" religions may be Spiritual based as opposed to Earth based. Jesus always reminded everyone that he represented a kingdom "not of this world". If we had accurate records of his true lectures we would no doubt find practical instructions and information about this "other world". We don't have this information because any practical Spiritual teachings he might have given were censored out to create the simplified — but Spiritually sterile — mainstream religions we have today. They are simple to comprehend and follow but will not lead you anywhere except another physical lifetime somewhere on Earth.
Life Before Technology
Before technology life was simple. Although existence was hard, the opportunity for Spiritual experiences was greater than today. Consider, for example, all the empty time you would have as, say, a sheep herder. Nothing to do except make sure the sheep kept moving. In this situation, there was ample opportunity for the mind to wander and perhaps contemplate and glimpse other realities.
Also, and perhaps most important, no electric grid existed on the planet. Electric fields appear as solid "matter" in the Astral dimension and so can affect Astral experiences — generally in a negative way. Artificially created electromagnetic waves which blanket the planet today also have subtle and generally negative effects on living creatures.
Pagan groups generally conduct occult rituals outdoors and away from high population areas. When buildings are used, it is desirable that they be made only of wood and assembled without any metal (nails) and, of course, have no electrical wires.
Both good and evil existed before technology as they always have. It was possible to use psychological propaganda to influence and control susceptible masses of people. However, the positive and negative forces were more in balance. It was not possible for a single group to successfully dominate the planet.
Drugs existed in the form of various plants. Adepts learned how to use them to help or harm others. People with developed psychic abilities existed as they always have and white and black occult schools existed. Legitimate Spiritual masters existed.
Some techniques that thrived have essentially become extinct because the population of the planet has devolved. It is next to impossible to successfully teach Tantra (sex yoga), because today's generation is incapable of the required level of self control. Classic Tibetan yoga techniques are still taught in isolated areas, but the masters — for good reason — will no longer consider trusting outsiders.
Information Control Techniques
Information control is essential for protecting the integrity of a compartment. People are held as slaves by constructing an information box which holds the slaves in an information prison. As long as the "walls" of the compartment remain impenetrable, the compartment — or belief system — will be stable and no slave will escape.
Considerable energy is required to achieve this. Those assigned to protect the walls obviously know that the compartment is an intellectual illusion. Therefore, they must be sworn to secrecy and intimidated in such a way that they will not compromise the integrity of the compartment. It only takes one "leak" to initiate a chain of events which could collapse the compartment and so allow the slaves to escape.
Consider, for example, the Snowden leaks. One person sharing knowledge has totally destroyed the illusion of privacy that most people had accepted as fact. It will not be possible to reconstruct this illusion. The compartment has collapsed.
Similar principles apply in the Spiritual spectrum. Because of the characteristics of the human bodies in use on this planet, most people do not retain any conscious memory of events before they were born. This is not universally true. Life forms on many other planets retain the memories of previous existences. Because humans generally do not have this recall, they are easily enslaved and can be conditioned to believe most anything.
To maintain a state of Spiritual ignorance it is important to institute methods which will prevent people from realizing that they are actually Souls experiencing a constructed illusion. People somehow reaching this state, sometimes referred to as "self realization", will no longer respond to establishment propaganda and are generally considered a threat to the current social order.
The easiest and most direct method to achieve a stable slave population is simply not to talk about anything even vaguely esoteric. For example, how often have you heard the words astral, chakra or aura mentioned on a mainstream TV channel?
Most people will then likely "remain asleep" throughout their entire lifetime and will be no problem. Unfortunately, people have a natural desire — even though it may be an unconscious desire — to Spiritually evolve. It is, after all, the true purpose of human existence.
When someone tries to break away from the contrived illusions more direct methods are needed to return the slave to a state of ignorance. Today, various methods which cause brain damage — generally performed by psychiatrists — are used to negate any success in Spiritual evolution and return the slave to a state of vacant contentment.
Diversions and Techniques Promoting Inaction
The simplest and most effective diversionary technique is to promote scientific atheismand darwinian evolutionary philosophy as established fact. If you can get someone to buy into this philosophy, their fate is sealed. Even if they experience some contact with another dimension, such as an out-of-body experience, they will follow their programming, dismiss the experience as a delusion and refuse to investigate further. When they die, they will be totally lost and confused, flounder around on some lower Astral plane and eventually reincarnate just as Spiritually ignorant as before.
A side effect of accepting scientific atheism, which totally cripples Spiritual progress, is the acceptance of suicide as a way out of life's problems. Suicide becomes a learned reaction. Consequently, when the Soul is sent back into another physical lifetime, it is likely to commit suicide again when faced with some unpleasant event. It never learns, and this cycle can repeat essentially indefinitely. Dealing with this is one of the most difficult problems faced by the administrators who work on the Astral planes.
For those who want more than scientific atheism, there is mainstream garden variety religion. Mainstream Christianity has developed a clever stonewalling technique that has worked to promote inaction for thousands of years. This technique is centered upon the argument that no one can make any progress until Jesus returns to show the way. In the meantime, people should just do nothing and wait. The effect of this is essentially the same as scientific atheism. No Spiritual progress is made.
Schemes designed to waste time are common. One really off the wall example is the decision in Syria to prohibit vacuum cleaners and standard flat brooms in homes. "Witch type" brooms consisting of a circular straw bundle are allowed. Surely there must be a good reason to keep these terrorist weapons out of the reach of the typical Syrian housewife. The official reason is to make basic housework as difficult and time consuming as possible so as to prevent the woman from having any free idle time which, if allowed, could lead to the emergence of "immoral thoughts". Perfectly logical!
In the western world, complex bureaucracies seem to be deliberately designed to make the path to whatever you want as difficult as possible. Here the apparent motive is to prevent the acquisition of enough free time for any independent thought process. There are just not enough hours in a day to allow for any quiet contemplation of anything.
"Blank time" is always reported as a factor in the development of Spiritual figures. Time alone in the wilderness, time spent meditating alone in some isolated cave or at least periods of dedicated quiet time somewhere figure prominently in historical accounts of these people.
You may know or have heard of kids who spend all their waking hours playing interactive role model video games with other kids on the internet. They eat meals by the computer and never leave except to briefly sleep before returning to the all important game. Their entire life is spent in an imaginary reality. You may want to consider that your "real" life may not be all that different. You play a role. Your attributes are fixed by what society expects based upon that role. You can't change, because others would notice. Your concept of the world beyond your little world is determined by what you see on TV. Daily, you receive your "fix" of carefully choreographed "programming" which appears unusually coherent because, as you may not know or fully comprehend, everything on TV is controlled by a few corporations and all of them are loyal to the official government party line. If you somehow had the opportunity to break from this structured "game" you play from day to day — say, the opportunity to visit other countries and see other cultures — you would likely realize that your existence has not been that much different from the kid addicted to a computer game. You would find that the actual "real" world had very little relationship to the world you had been conditioned to believe existed.
Chemical Control Techniques
"With the use of chemical brain-control agents it may be possible to control the individual and the masses and to do this unobtrusively and without the active cooperation of the victims — not a question for the future — it is here".
This is a quote from the book by Edgar Cayce titled Edgar Cayce on Atlantis. There are references to Dr. Robert Galbraith Heath, and this book bears a copyright date of 1968. The book cites an interview that Heath gave to a newspaper called The Virginia Lighthouse and cites the above statement made by him on November 20, 1966. Heath founded the Department of Psychiatry and Neurology at Tulane University, New Orleans, in 1949 and remained its Chairman until 1980.
During this period, Tulane University actively participated in the CIA mind control project known as MK Ultra [1]. Also, during this period, Tulane became an active member of the secret Institute for Defense Analyses, or IDA, a corporation whose only client is the US government. Heath reportedly performed many experiments there involving electrical stimulation of the brain via surgically implanted electrodes. This work was reportedly partially financed by the CIA and the US military. Heath is now "officially" [11] deceased.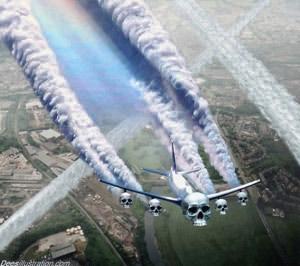 You have been drugged since you were conceived — before you were even born. Your mother was drugged. Soon after birth, you were injected with mercury containing vaccines. And the systematic process of poisoning you never stopped.
By some estimates at least eighty percent of the food in the average supermarket is poison either because it is genetically modified or laced with pesticides and other additives. Even the air is poison now because of geoengineering chemicals sprayed into the upper atmosphere.
It should be noted that things are different in the separate but parallel world of the elite. The Max Keiser show [12] discussed the secret gardens in Japan. These gardens are surrounded by high walls and guarded by the military. They produce the food for the ruling elite. Every plant in the garden has its own health certificate certifying that is pure, healthy and not genetically modified. Obviously, every developed country must have a similar secret supply chain of legitimate food for its ruling class. Certainly the elite know better than anyone that the food supply for the ordinary people is poison. They're not fools. They wouldn't touch the stuff.
Vaccines used for the elite are prepared without the mercury and other toxic additives found in vaccines given to the ordinary people.
Various agents — mainly from plants — have always existed which could be used by those aware of them to harm others or control people by altering their state of consciousness. However, only recently has it become practical to wreck the health of essentially everyone on the planet at the same time. Genetic modification of plants and other life forms used for food has made this possible. Now, quietly, people throughout the world can be sterilized, crippled with serious health problems or even killed by altering the genetic makeup of the food supply. Ordinary people remain generally ignorant of the fact that this awesome power exists and is presently being used against them.
Mind control has become a science. You can't major in it in college because this science is essentially entirely secret. The United States and other countries have spent the equivalent of billions of US dollars investigating and perfecting mind control.
Many secret research projects using unsuspecting or perhaps kidnapped people — some of whom were killed — have been conducted in the past and continue today. We only know about a very few of these projects such as MK Ultra, MK Naomi and Project Other. Even in these projects, specific details are sketchy. From these experiments, practical techniques for creating manchurian candidates and implanting created false personalities and identities have been developed and are in common use today within the secret communities.
Everyone has likely been the victim of some degree of mind control to some extent. Chemical weapons designed to mentally cripple people and render them drooling idiots are freely sold as prescription drugs in drugstores and are available to doctors to use as they please.
The lives of many kids are destroyed by these "drugs" because they have no ability to resist and their parents are ignorant and believe doctors can "do no harm". Actually, today's doctors are agents of the state. Many have top secret clearances and embrace classic Nazi philosophies such as eugenics. Their function is to watch you and make sure you "die appropriately" so as not to burden society. Anything they learn about you and anything you tell them is freely available to anyone in the intelligence community who is curious about you.
Only members of the super elite who are entitled to access top secret medicine will receive legitimate supportive medical care. Ordinary people will be deliberately allowed to die even though doctors with top secret clearances know of effective treatments which would cure them but which are classified and reserved for the chosen elite.
There is no such thing as an incurable disease any more. All the cures have been discovered. If you die, it is because you are not considered important enough to live and not because the cure does not exist.
Common sense should suggest to you that the lives of the elite have statistically different characteristics. For example, members of congress do not live sheltered lives. They work in close quarters and travel extensively both locally and internationally. They are always hanging out with prostitutes as well as playing with the young congressional pages.
Washington D.C. is reported to have more brothels than fast food joints. Strangely, however, these people do not get sick. Have you ever heard that congress had to shut down because everyone was coming down with some infection. It happens in other close populations, so what would make them exempt?
Understanding Astral Damage
Living things have an Astral component. For example, when you cut a leaf and then see the complete leaf on a Kirlian photo you are viewing the Astral component which was unaffected by cutting the physical component because it does not exist in the physical dimension.
Over one hundred years ago, practical techniques for viewing the human Aura were developed by Walter J. Kilner [4]. The original technique used dicyanin dye and a later technique used special glasses. You can't find either one today. In his research, Kilner was able to demonstrate that defects in the human Aura appeared before some corresponding disease manifested in the physical body.
Therefore, he was able to detect and prevent an adverse physical condition before it ever physically materialized. So, you ask, why don't we have this marvelous medical technique available today? Well, we do. It is in use in top secret medicine. However, only the approved elite now have access to it. The information has been removed from public knowledge and classified.
In conventional allopathic medicine, which is based upon scientific atheism and sold to the general public, there is officially no such thing as an Astral body. Conventional medicine denies the existence of anything beyond the physical dimension. Since the Astral body officially does not exist, it is not recognized as a crime to deliberately harm it.
Damage to the Astral body can be compared to damage to the physical body. If you punch holes in the physical body by cutting it, shooting bullets at it or whatever, blood runs out and germs get in. If you cause enough damage, the body dies. Astral bodies do not die, but can suffer critical energy losses. Similar to physical bodies, punching holes in the Astral body allows essential energy to escape and harmful energies to enter.
There are many events which can harm your Astral body. It is in your interest to understand these events because your Astral body will be your primary body when your physical body dies. If it has been damaged, you will be at a severe disadvantage. The chosen elite have perfect Auras because they can use the Aura balancing machines available to them at any top secret medicine provider. However, you cannot.
Also, the ruling elite seem to take some delight in causing harm to the "ordinary" people. Consequently, many drugs, food additives, GMO foods and industrial chemicals found in the environment cause Astral damage. Chemicals recognized as poisons and banned in other countries can be freely added to foods given to ordinary people in the US.
Obviously, there must exist a secret supply chain of safe food and water which is available to the chosen since they know of the contamination and certainly would not want to harm themselves or their friends.
There are ways to closely duplicate the secret techniques available only to the elite. If you can see auras or can find a reputable psychic who can, you can approximate the techniques developed by Kilner and available to everyone over a hundred years ago. Although the secret aura balancing machines are more accurate, a competent psychic healer can do the same thing. Actually, since psychics have always existed, similar techniques have been available throughout the ages to those who were aware.
Fluoride
The concept of adding fluoride to drinking water for the purpose of mind control is said to have originated in the 1930′s as a result of collaboration between German and Russian scientists [2]. Sodium fluoride was originally used and was found to cause a "mild lobotomy" in people who consumed small quantities. The effects were considered to be non reversible after one year of continuous use of the tainted water. Hitler added sodium fluoride to the water in his concentration camps to make the prisoners docile and cooperative as they waited for death.
Sodium fluoride (NaF) is used today in personal products like toothpaste. To poison the water supply of an entire country with sodium fluoride would be expensive. However, it just so happens that there is a waste product created during the manufacture of phosphate fertilizers, Fluorosilicic acid (H2SiF6), which is classified as hazardous waste and would be expensive to dispose of under EPA guidelines.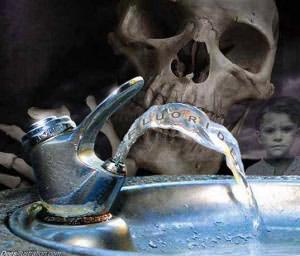 There is lots of this stuff available. This is the poison added to the public water supply in the US and some other countries. It is actually economical for industry because they don't have to pay for hazardous waste disposal. They just pump it into the public water supply.
In the human body, fluoride has an affinity for the pineal gland in the brain. The pineal gland is associated with the "third eye". Everyone has this third eye, but few are aware of it or know how to activate and use it.
Although the pineal gland is part of the physical body, the associated third eye is part of the Astral body and so is invisible in the physical dimension. The third eye allows you to see and communicate with the non-physical dimensions while fully awake and functioning in the physical dimension. So, you could see and carry on a conversation with someone in the physical dimension while invisibly also viewing and communicating with some entity on another plane of existence.
The standard Christian bible refers to the third eye with the phrase, "If thy eye be single thy whole body will be filled with light". However, only students of mysticism would recognize the true meaning of this quote.
Obviously, having this ability would be a threat to the security of any totalitarian society. Poisoning with fluoride destroys this ability and so solves that problem. Literature is available if you wish more detailed information. Simply search using the phrase "fluoride third eye".
On the chance that fluoride in the water is not sufficient to destroy any psychic abilities you may have, there are more aggressive ways to get fluoride into your brain. Here are some structural models of popular psychiatric drugs:
Notice that the element Fluorine (symbolized by its standard chemical symbol "F") figures prominently in all these compounds.
These drugs are used to cause "chemical lobotomy". By blocking communication channels with the higher levels of the human brain, they effectively convert the victim into a lower form of animal. Lower animals do not have the frontal lobes possessed by humans. That is what makes humans special. Disabling the frontal lobes effectively transforms a natural human being into, basically, a docile and obedient house pet which can be trained like a dog.
Incidentally, Fluorine also figures prominently in Sarin nerve gas.
For a more in depth study search YouTube for the free documentary Flouridegate — An American Tragedy by David Kennedy.
They All Drink From the Same Trough
If you casually look out upon the institutions of the world, it may appear to you that they are independent, discrete entities. However, they are not. They are all components of a collective which has successfully hidden its existence and true nature from the general population for generations.
Let's begin with the media in the US. Although it may appear to you that there are thousands of independent sources reporting "news", 90% of all media is controlled by six corporations. They are General Electric, News-Corp, Disney, Viacom, Time-Warner and CBS.
In the US, people believe they are protected from tyranny by the concept of "separation of powers" — that the executive, legislative and judicial branches of government are staffed by independent thinkers who "check and balance" each other. This is also a deception.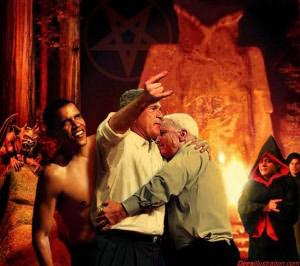 Once a year, at the end of July, there is a secret gathering on private property in the redwood forest of California called the Bohemian Grove. Although this annual meeting has been going on for over one hundred years, it is only during the last several years that outsiders have begun to learn of its existence. The only reason they have is because of the internet and independent journalism. Leaders from the mainstream media are all members of this secret club and so never even report its existence.
Who else goes to this annual secret "party"? Well, for want of a better name, we will call them the "Trusted Satanists". They are the leaders of all the major corporations, banks and representatives from all the major branches of the US government as well as foreign governments.
Although these men outwardly support the concept of capitalism for the masses, this elite group, among themselves, are perhaps best described as "rich socialists". Only men are allowed. For recreation, a stable of prostitutes — both male and female — are kept nearby off-site. The male prostitutes could theoretically enter the Grove.
The "party" begins with a Satanic ritual called "Cremation of Care" (i.e., "we don't care") which features the burning of a coffin at the base of a huge statue of an owl. Walter Cronkite reportedly was the official announcer at the grove until his death.
A secretly filmed video of this event is available on YouTube. It is supposed to be a "simulated" child sacrifice. However, since the CIA, FBI and NSA attend the ritual, who is going to complain on the chance it is a real sacrifice of a human child? After all, they are all trusted Satanists.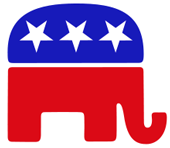 Most attendees from the United States are members of the Republican party. This is completely predictable in view of the fact that the US Republican party flaunts its affiliation with the "dark side" by prominently using the inverted star symbol on its official logo.
During the two week period, corporate leaders, the "independent" government regulators who supposedly keep corporations honest, the leaders from the executive, legislative and judicial branches of US government who are supposed to be "checking and balancing" each other, as well as the media moguls who we "trust" to report the truth, are all running around naked in the woods — pissing on the trees, playing with each other, and the male prostitutes as well as the off-site female prostitutes, and "having discussions".
Well, what are they "having discussions" about? They are discussing what they plan to do with "their world". The Manhattan Project to develop the first atomic bomb was reportedly planned at one of these discussions years ago. What about you? What about your future? What about any expectation of happiness you may have? Well, you see, you "don't need to know". Remember, "If you are not one of us, you are nothing".
Blueprints For the New World
Overview
If this link [7] is still active, it would be in your interest to read through it. This document is a transcript of a speech given by one of the insiders in the year 1969. He boldly states,"Everything is in place and no one can stop us now".
The article details how people ("people" means the slave class who are "nothing"; recall: "If you are not one of us, you are nothing") will just have to get used to changes such needing permission to have children, accepting mandated euthanasia as the law and total surveillance. Essentially all goals are now achieved, although some still remain guarded secrets.
The 1960′s was the period when physical death was eliminated. Of course, this "privilege" is only available to the select Satanic oligarchs. Effective cures for all diseases were also developed. The speaker [7] states that the cures are on file in the Rockefeller Institute. Of course, most are classified and only available to the chosen elite.
Infrastructure
The PBS documentary, Top Secret America [8], presents a good overview of the secret world of the elite. You may think no one is paying attention to the infrastructure in America because streets are in disrepair and bridges are falling down. However, you would be wrong. A tremendous amount of money is being spent on infrastructure in America — for the chosen elite. You will never see it and you will have no need for the decaying bridges and streets because you won't be around to use them. You, as well as 90+ percent of the current population, will be killed in the "Great Culling".
The new infrastructure is quite elaborate as the documentary explains. It consists of thousands of buildings which have a few stories visible above ground but which then extend for 90+ stories underground. All amenities are available within these secret structures which are basically self-sufficient.
It is important for the buildings to reach deep underground so that the lower levels can connect to the secret underground transport network. This network is global and provides safe high speed transport for the elite. Whenever the network crosses a tectonic plate, massive amounts of silicone are used to allow the transport tunnel to flex as needed. The network has access points in all countries. However, these points remain secret in countries which have yet to be subdued and co-opted into the new world order.
NWO Enabling Documents
The treaty known as the Trans-Pacific Partnership appears to be the formal enabling document for the new world. The actual document is secret and only high level corporate executives and politicians are allowed to see it.
Even after the treaty goes into force, its contents will remain secret. Because, in the United States, treaties must be openly debated in congress, the treaty is being called an "agreement" to circumvent the law and keep its contents secret. However, some details have become known.
Although the planet is officially divided into "sovereign" countries, it is overlaid with a network of transnational corporations. This network basically forms a parallel government which encircles the globe. The Trans-Pacific Partnership is designed to cause any country which signs on to surrender its national sovereignty to a secret committee composed of corporate executives. This committee can then alter the constitution and laws of any country which has accepted the treaty as suits their whim. There will be no appeal against this.
Under the treaty, there will be only one purpose to human life. That purpose will be to maximize the profits of the cabal of transnational corporations which will now be essentially a single global corporation in absolute control of the world. This effectively institutionalizes the new world order.
What does this mean for you? Well, to begin with, there can be no retirement. Paying for retirement would negatively impact corporate profits. So, if you can't work, you will be killed. Taking care of sick people would also drain corporate profits. It would be more profitable just to kill the sick and replace them with young, healthy slaves. Disabilities — forget it — disabled kids will never make it out of the womb alive.
Reeducation
To come into compliance with the philosophy of the new world, people will need to be reeducated. Military instruction documents [6] are already teaching that the Founding Fathers of the United States were extremists and anyone who thinks like them would not be suited for today's military.
Well, what did these radical extremists think?
"We hold these truths to be self-evident, that all men are created equal, that they are endowed by their Creator with certain unalienable Rights, that among these are Life, Liberty and the pursuit of Happiness."
Obviously, these principles are not compatible with the new world. The idea of a "Creator" conflicts with the official doctrine of Evolution. We can't have that. People must accept that they and the universe they live in is simply an "accident".
People are already realizing that Liberty and Happiness are gone. They know now that they live under constant surveillance and their lives get worse year after year. How about the right to Life? Can't have that. People need to be reeducated to believe that it is their "duty to die" when they are no longer useful to the state (which is now the global corporation).
Of course, the global elite will live physically forever but ordinary people will not know this.
If a world where people are conditioned to want to die and do not want kids but just sleep around for fun sounds vaguely familiar to you, you might recall that this is the future society described in Huxley's classic novel, Brave New World.
Population Modification
Please refer to [9] as a reference source. Today's "great thinkers" seem to be coming into agreement that most people are unnecessary and need to be exterminated for the convenience of the elite. Bill Gates, who has now been accepted into the super exclusive Bilderberg group, has reportedly taken the task of exterminating the third world population by giving them "free" vaccinations which will render them sterile.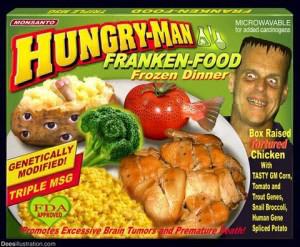 Lots of groups are working on secret sterilization methods. European tests of Monsanto's GM soybeans on hamsters showed the animals became sterile by the third generation [12]. A new gene known as Epicyte [9] is planned to be added to GM corn which will cause immediate sterilization.
Additionally, people are being "eased into" accepting the concept of "after birth abortion". Intellectuals are trying to get people to accept the argument that living human children under three or perhaps even five years old are really "not people but advanced feotuses". Since abortion is already legal, a simple change in the definition of "feotus" would allow young kids to be killed at will for any reason.
Another "new thought" gradually being programmed into the young is the pleasure of the "childless lifestyle". This propaganda seeks to convince people that having kids is too much trouble and they will be happier if they just get sterilized and then run around having lots of sex purely for fun.
These "evolutionary" population control techniques are already in effect. However, the elite likely are not willing to wait several generations to get rid of those they do not need. This brings us to the more direct method commonly called "The Great Culling" which will allow the elite to kill off most of the world's population quickly.
The most likely method will be the release of new designer viruses for which no one will have any natural immunity. Of course, the elite will all get the classified antidote. Preparations for the disposal of the bodies is already complete and stockpiles of plastic coffins — each designed to hold three bodies and manufactured under government contract by Halliburton — have been photographed and documented. Everything is now in place awaiting the "go" command.
Designer Children
Some types of designer children have already been approved for "production". Britain has approved three parent babies [10] and China has proposed a process to artificially fertilize most of a woman's eggs and then examine them to determine which is likely to produce a child with the highest IQ. This will be the only selected egg because Chinese women are only allowed to have one child and must then be sterilized.
In the new world where the only purpose of people will be to do slave labor to serve the elite corporate masters, the concept of allowing the existence of children conceived naturally clearly cannot be allowed. There would be an unexceptable chance for some kind of error that could result, for example, in the creation of a being capable of independent thought who might challenge the establishment.
A man's true worth is measured by the amount of other people's happiness that he can possess and destroy
This is a quote from the docudrama The American Ruling Class [5]. It is worthy of discussion because it is so prophetic.
The Satanic oligarchs who run this world basically exist and thrive on the misery of others. It is not enough just to use and abuse you — they want to consume your Soul. Your misery and suffering is, essentially, their "food". It is the source of their energy.
Ordinary innocent Souls are sustained by the life energy which flows from the Creator. However, since the oligarchs hate God, this energy flow is not available to them. So, they essentially survive by consuming the life energy of the innocent Souls they have captured and enslaved.
Ordinary people do not naturally choose to spend their lives in a state of constant war. They have to be somehow coerced into this behavior. Otherwise, they would likely seek a quiet, peaceful life. The atrocities the US and other warmonger nations force their citizens to commit are so contrary to basic human nature that the US loses more soldiers to suicide than it does to the enemy. The once innocent soldiers find that they simply cannot continue to live with what they have become and the memories of the horrors they have caused to others. The Satanic rulers who create wars, of course, have no problem with this.
Promotions within the inner circles of power are based upon how much evil one has done. The more harm you cause to others the greater your respect. You may have noticed that the stock market, which is a measure of the success of the elite, shows gains during periods when the average person is suffering and losses during periods when, somehow, life for the ordinary person seems to improve. The stock market set a new all time high, for example, during the Vietnam War when innocent young kids were being drafted and slaughtered in Vietnam while peaceful protesters at Penn State were executed by government forces for daring to dissent.
Why You Should Care
On the low Astral planes you will find people — Souls — who are totally lost and confused and seem to move in slow motion. They do not realize they have died. These "people" are not there because they tore up the Bible or burned the Koran or some other offensive act. They are there simply because it is the best they can do. They are using all of the Spiritual energy they have just to maintain this miserable existence. Whatever activities they engaged in while alive had no Spiritual merit and had no effect on developing or increasing their Spiritual energy level. Since the opportunity to do this ended when they died, they will remain strung out in this condition until they reincarnate again at which point they will have another chance to choose activities which enhance Spiritual energies.
You should care because the things you do and the things you fail to do during your brief life here will affect your existence for millions of years in the future.
The other dimensions operate under exact scientific rules just like this dimension. However, the rules are not the same. Because alternate sources of information are available today — mainly because of the internet — it is in your interest to at least investigate the available literature on Spirituality, energy raising techniques and various first-hand reports from people who have successfully visited the neighboring dimensions.
Source:  Walter C. Vetsch   |   3108.info  |  War Is Crime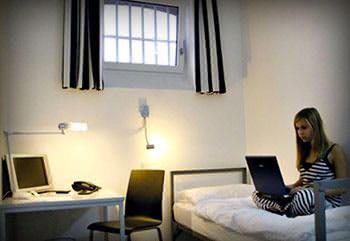 The most precious gift given to humanity besides its very existence and innate connectivity to universal Source is the gift of free will. We can choose. We ultimately have the power to make decisions for ourselves. Unfortunately this concept is buried under the rubble of ignorance and social engineering and of course becomes a very complex matter as life's input and experiences complicate our entire decision-making process.
And freedom and free will? They're generally relegated to philosophical treatises and ideological tugs of war in the political arena. Nicely sectored off to where they can't touch our consciousness and every day living.
Many argue that in today's circumstance we are not free to make our own decisions, that in effect we often don't even have free will as evidenced by history. This strikes at the root of the problem. Disempowerment via thinking we need permission versus knowledge of our inborn nature of pure freedom. It may appear that it's been deprived at times. Free will seems to be often negated or seriously limited under certain circumstances, either by choice, coercion or collusion.
But is it really, no matter how draconian? After all, much of humanity seems to not even know that it is inherently free, never mind does it appear to even want to fully exercise such a sense of inborn freedom.
The Majesty of Choice
We are crowned with the ultimate gift: a completely autonomous conscious will. We can choose what we say, what we do, what we respond to, what we give our attention and energy to. Again, it may not appear so with the way society is structured and judging by the very bound condition and behavior of mankind. While the idea of freedom still distantly rings in the hearts of men, it has taken on many severely compromised meanings. On purpose.
In addition, for some reason it appears we've given up our freedom to varying degrees in exchange for something. But in exchange for what? Security? Acceptance? Ease?
It sure appears that way. But how did this come about? And who said we had to trade anything? Was it a deliberately designed trade off to keep humanity in servitude with an illusion of choice? Looking at the contrived and extremely controlling political and economic structure of our planet's various societies and the miserable state of most of its inhabitants, it's clear something is seriously wrong. Especially with a clearly ruthless ruling class of uber-privileged riding the backs of the oppressed who are the ones producing the goods.
Throw Off the Shackles
Is our lost sense of true unshakable spiritual freedom exactly that which would empower humanity to throw off the shackles of a system built on carefully manipulated voluntary slavery? Is this what the war on the human body, mind and spirit is all about? To block our remembrance?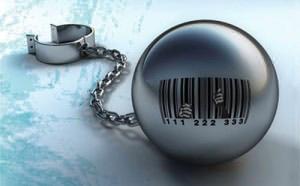 When someone has come to an awakening of true consciousness, or should I say to consciousness since it in itself was never asleep, something profound happens. And continues to unfold. We tap into Source — unadulterated, unfiltered, unlimited, infinite creative Source, or whatever you want to call It. This is where the spiritual and the metaphysical meet the mental and psychological, where true science and knowledge meet the great synchronous Universal life force.
It's all essentially One. The compartments are gone. There are no divisions in the essential Oneness and everything makes sense. And it's because you inherently let go into an experiential perspective where you realize it's not important to know everything or be anything. You just are and everything is wonderful at that level. A great clarity comes over you.
Of course there are differences in manifestations and there are apparent conflicts on many levels brought on by a variety of influences, but in the context of freedom this is where you find its true reality and definition. The sovereignty of spirit that is the inherent right of everything. And man does it blow away any and all man-made structures of any sort in a hurry!
The False Game of False Choice
Herein lies one of mankind's dominators' most effective tools for manipulation. This understanding was documented over the past and previous century, realizing people work harder and better and are more complacent if they feel they have a say so about their captivity. It's quite remarkable. We're still a feudal society, they just figured out how to make us build our own prisons while thinking we're free.
Besides the most obvious example of phony democracy and the easily manipulated voting scheme, glaring assumptions are deliberately embedded into society via religion, false science, hobbling education, social pressure, the media, etc. We're handed platitudes about hope, change and security while the media pumps amusement, materialism, fashion and other forms of acceptance conditioning to keep the populace totally preoccupied with a comatose state of self indulgence.
And as for capitalism (which all forms of government espouse) that's the end goal. Your personal satisfaction, at whatever cost to others who weren't as savvy as you in learning to get what they want.
Fear — The Enemy of Freedom
Why do people cling to corrupt, limiting systems even to their own hurt? Fear of the unknown is very powerful, especially amongst the ignorant. Just fear of not having your next meal can trap you. Fear of being without, fear of being alone, fear of being attacked, fear of dying.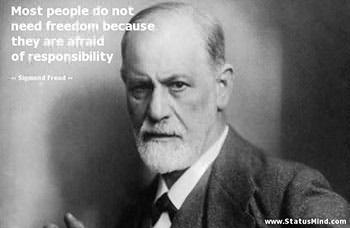 All extremely powerful.
And afraid people will not make conscious decisions, but survival instinct based decisions. Of course there's a time for that as in the fight or flight response to a very real attack from something, but this response can be very easily triggered just by words and bury any chance of conscious living.
Maslow's hierarchy of needs is a concept that's always fascinated me. There's so much truth in the idea that if your basic needs aren't met first, how can you think about the more erudite and spiritual notions of our existence? Well, easily. It was a way of life for indigenous cultures for millennia. It was incorporated, and without which the culture based on spiritual connectivity would have collapsed. This is why indigenous peoples have been marked for genocide by these parasitic controllers.
They represent living wisdom. The knowledge of how things naturally work using conscious awareness and the underlying principles of love, sharing, giving and cooperation. Diametrically opposed to the abusive farming techniques of today's controllers.
Control is the issue, nothing else. Personal empowerment beyond their set boundaries is not an option.
The Enemy Within — Those Who Choose Slavery
This begs a huge question. Would you fight for someone's freedom who doesn't even want it? Is it worth so-called liberating someone who chooses to remain bound — and may even prove to be a liability for what you're trying to do?
There are several famous analogies about this phenomenon. Elephants for example are tied to a stake in the ground with little to circumscribe their maneuverability. They learn their "limitations" well. Later on the rope is removed, but the elephant will stay in the same circumscribed limits. The same has been told of many animals.
It works.
It works on humans as well. Scientists have been capitalizing on this behavioral tendency for a long time, the most famous of which is Pavlov and his salivating dogs. Closely watching those experiments from the start were military personnel. I wonder why. Remember your school period bells ringing like fire alarms between classes? You can thank Pavlov's work and the implementation of the social engineers.
Entrained response. Same dynamic at work in advertising, politics, religion and any aspect of social engineering.
But can those in such a deep coma awake to realize their innate freedom and thus activate? Who's to say. It's a phenomenon to be well aware of. Just remember, groomed dependence is tough to shake for anyone. But anyone can wake up at any time, never ever forget that.
Conclusion — Does Knowledge of Its Innate Freedom Freak Humanity Out?
As Yogi Berra allegedly said, "When you come to a fork in the road, take it." While funny, there's some good advice there — get the hell going and stop worrying about it all so much.
We're all up against the wall when it comes to responding to this assault on humanity we're experiencing. It's more serious by the day politically, materially, socially, physically, spiritually. It's a planet gone wild due to the cumulative efforts of manipulating influences that seem to have full sway without anyone knowing how it got that way. We're seemingly relegated to the observer's seat, awaiting the decision of some hidden tribunal what shall be our fate.
It's time to wake the hell up.
It's bullshit to think humanity has to sit and take this. What's being perpetrated, no matter how cunning, is a rounding up of the drugged and dazed herd. So many of us can see it clearly for what it is yet seem to be screaming into the ether.
My impetus? The more clearly our challenge and situation is articulated the more conscious activists keep on with their efforts, and on it rolls. We do need to reach a greater audience than those awakening but with the recent setback regarding Syria as well as many other instances that seem to point to our efficacy, we're on the right track.
And if there's a better one, well doing what we can now will lead us there in a heartbeat!
Much love, keep on with all your heart,
Zen
Source:  Zen Gardner  |  Just Wondering  | War Is Crime
There is a new normal in America: our government may shut down, but our wars continue.  Congress may not be able to pass a budget, but the U.S. military can still launch commando raids in Libya and Somalia, the Afghan War can still be prosecuted, Italy can be garrisoned by American troops (putting the "empire" back in Rome), Africa can be used as an imperial playground (as in the late nineteenth century "scramble for Africa," but with the U.S. and China doing the scrambling this time around), and the military-industrial complex can still dominate the world's arms trade.
In the halls of Congress and the Pentagon, it's business as usual, if your definition of "business" is the power and profits you get from constantly preparing for and prosecuting wars around the world.  "War is a racket," General Smedley Butler famously declared in 1935, and even now it's hard to disagree with a man who had two Congressional Medals of Honor to his credit and was intimately familiar with American imperialism.
War Is Politics, Right?
Once upon a time, as a serving officer in the U.S. Air Force, I was taught that Carl von Clausewitz had defined war as a continuation of politics by other means.  This definition is, in fact, a simplification of his classic and complex book, On War, written after his experiences fighting Napoleon in the early nineteenth century.
"Forever war is forever profitable."
The idea of war as a continuation of politics is both moderately interesting and dangerously misleading: interesting because it connects war to political processes and suggests that they should be fought for political goals; misleading because it suggests that war is essentially rational and so controllable.  The fault here is not Clausewitz's, but the American military's for misreading and oversimplifying him.
Perhaps another "Carl" might lend a hand when it comes to helping Americans understand what war is really all about.  I'm referring to Karl Marx, who admired Clausewitz, notably for his idea that combat is to war what a cash payment is to commerce.  However seldom combat (or such payments) may happen, they are the culmination and so the ultimate arbiters of the process.
War, in other words, is settled by killing, a bloody transaction that echoes the exploitative exchanges of capitalism.  Marx found this idea to be both suggestive and pregnant with meaning. So should we all.
Following Marx, Americans ought to think about war not just as an extreme exercise of politics, but also as a continuation of exploitative commerce by other means.  Combat as commerce: there's more in that than simple alliteration.
In the history of war, such commercial transactions took many forms, whether as territory conquered, spoils carted away, raw materials appropriated, or market share gained.  Consider American wars.  The War of 1812 is sometimes portrayed as a minor dust-up with Britain, involving the temporary occupation and burning of our capital, but it really was about crushing Indians on the frontier and grabbing their land.  The Mexican-American War was another land grab, this time for the benefit of slaveholders.  The Spanish-American War was a land grab for those seeking an American empire overseas, while World War I was for making the world "safe for democracy" — and for American business interests globally.
Even World War II, a war necessary to stop Hitler and Imperial Japan, witnessed the emergence of the U.S. as the arsenal of democracy, the world's dominant power, and the new imperial stand-in for a bankrupt British Empire.
Korea?  Vietnam?  Lots of profit for the military-industrial complex and plenty of power for the Pentagon establishment.  Iraq, the Middle East, current adventures in Africa?  Oil, markets, natural resources, global dominance.
In societal calamities like war, there will always be winners and losers.  But the clearest winners are often companies like Boeing and Dow Chemical, which provided B-52 bombers and Agent Orange, respectively, to the U.S. military in Vietnam.  Such "arms merchants" — an older, more honest term than today's "defense contractor" — don't have to pursue the hard sell, not when war and preparations for it have become so permanently, inseparably intertwined with the American economy, foreign policy, and our nation's identity as a rugged land of "warriors" and "heroes" (more on that in a moment).
War as Disaster Capitalism
Consider one more definition of war: not as politics or even as commerce, but as societal catastrophe.  Thinking this way, we can apply Naomi Klein's concepts of the "shock doctrine" and "disaster capitalism" to it.  When such disasters occur, there are always those who seek to turn a profit.
Most Americans are, however, discouraged from thinking about war this way thanks to the power of what we call "patriotism" or, at an extreme, "superpatriotism" when it applies to us, and the significantly more negative "nationalism" or "ultra-nationalism" when it appears in other countries.  During wars, we're told to "support our troops," to wave the flag, to put country first, to respect the patriotic ideal of selfless service and redemptive sacrifice (even if all but 1% of us are never expected to serve or sacrifice).
We're discouraged from reflecting on the uncomfortable fact that, as "our" troops sacrifice and suffer, others in society are profiting big time.  Such thoughts are considered unseemly and unpatriotic.  Pay no attention to the war profiteers, who pass as perfectly respectable companies.  After all, any price is worth paying (or profits worth offering up) to contain the enemy — not so long ago, the red menace, but in the twenty-first century, the murderous terrorist.
Forever war is forever profitable.  Think of the Lockheed Martins of the world.  In their commerce with the Pentagon, as well as the militaries of other nations, they ultimately seek cash payment for their weapons and a world in which such weaponry will be eternally needed.  In the pursuit of security or victory, political leaders willingly pay their price.
Call it a Clausewitzian/Marxian feedback loop or the dialectic of Carl and Karl.  It also represents the eternal marriage of combat and commerce.  If it doesn't catch all of what war is about, it should at least remind us of the degree to which war as disaster capitalism is driven by profit and power.
For a synthesis, we need only turn from Carl or Karl to Cal — President Calvin Coolidge, that is.  "The business of America is business," he declared in the Roaring Twenties.  Almost a century later, the business of America is war, even if today's presidents are too polite to mention that the business is booming.
America's War Heroes as Commodities
Many young people today are, in fact, looking for a release from consumerism.  In seeking new identities, quite a few turn to the military.  And it provides.  Recruits are hailed as warriors and warfighters, as heroes, and not just within the military either, but by society at large.
Yet in joining the military and being celebrated for that act, our troops paradoxically become yet another commodity, another consumable of the state.  Indeed, they become consumed by war and its violence.  Their compensation?  To be packaged and marketed as the heroes of our militarized moment. Steven Gardiner, a cultural anthropologist and U.S. Army veteran, has written eloquently about what he calls the "heroic masochism" of militarized settings and their allure for America's youth.  Put succinctly, in seeking to escape a consumerism that has lost its meaning and find a release from dead-end jobs, many volunteers are transformed into celebrants of violence, seekers and givers of pain, a harsh reality Americans ignore as long as that violence is acted out overseas against our enemies and local populations.
Such "heroic" identities, tied so closely to violence in war, often prove poorly suited to peacetime settings.  Frustration and demoralization devolve into domestic violence and suicide.  In an American society with ever fewer meaningful peacetime jobs, exhibiting greater and greater polarization of wealth and opportunity, the decisions of some veterans to turn to or return to mind-numbing drugs of various sorts and soul-stirring violence is tragically predictable.  That it stems from their exploitative commodification as so many heroic inflictors of violence in our name is a reality most Americans are content to forget.
You May Not Be Interested in War, but War Is Interested in You
As Russian revolutionary Leon Trotsky pithily observed, "You may not be interested in war, but war is interested in you."  If war is combat and commerce, calamity and commodity, it cannot be left to our political leaders alone — and certainly not to our generals.  When it comes to war, however far from it we may seem to be, we're all in our own ways customers and consumers.  Some pay a high price.  Many pay a little.  A few gain a lot.  Keep an eye on those few and you'll end up with a keener appreciation of what war is actually all about.
No wonder our leaders tell us not to worry our little heads about our wars — just support those troops, go shopping, and keep waving that flag.  If patriotism is famously the last refuge of the scoundrel, it's also the first recourse of those seeking to mobilize customers for the latest bloodletting exercise in combat as commerce.
Just remember: in the grand bargain that is war, it's their product and their profit.  And that's no bargain for America, or for that matter for the world.
Source: William Astore  |  Common Dreams
In 1899 the great libertarian scholar William Graham Scholar of Yale University delivered a speech in which he warned that the Spanish-American War was a crossing-the-Rubicon event in the nation's history that had finally transformed the nation from a constitutional republic to an empire. Empire was what the Pilgrims escaped from, and the American Revolution was fought against, for in an empire the average citizen is viewed by his rulers as nothing more than a tax slave and cannon fodder. Americans would soon become, he warned, exactly what their country was founded to oppose.
The speech was entitled "The Conquest of the United States by Spain" to denote the fact that the Spanish-American war, an imperialistic war of conquest, was no different from the types of aggressive wars that the old empires of Europe had been waging for centuries. Having devoted his adult life to scholarly pursuits in the field of political economy (among others), William Graham Sumner was prescient in his predictions about what America would become once it embarked on the road to empire. Among his observations were the following:
The Spanish-American War, like future American wars of imperialism, was "justified" by a string of "sensational assertions" that are easily proven to be untrue. Spain never threatened any American "interests," and would have been the last to have an incentive to sabotage the Battleship Maine, the calamity that stoked war fever and got the masses ("Boobus Americanus" in H.L. Mencken's words) behind the short "war." Scholars like Sumner may have easily seen through the government's lies, but not the rationally-ignorant masses.
"Where is the statesmanship" in lying and manipulating the public into an aggressive war, Sumner asked rhetorically. This of course had become the new definition of "statesmanship" ever since Lincoln manipulated the Northern-state-public into acquiescing in his waging of total war on their fellow American citizens in the Southern states so that the "duties and imposts" could be collected there, as he promised in his first inaugural address. To this day, Republican Party propaganda mills like the Claremont Institute and Hillsdale College pretend to offer courses of study in "statesmanship" of the sort that was mocked and ridiculed by Sumner.
If "self-government" for people of the Spanish empire was the ostensible purpose of the war, why was the American public not involved in any way in instigating the war?, asked Sumner. There was not even an opinion poll taken, he pointed out. This point echoes the words of Randolph Bourne in his famous essay, "War is the Health of the State," in which he pointed out that the public never has anything to do with the preparations for war. It is always a dozen or so connivers and schemers in the executive branch of government, hidden even from elected members of congresses and parliaments, who plot and plan forwars.
Was the war merely a public school civics class writ large? Sumner also mocked the idea promoted by the war party that Americans are merely interested in teaching Filipinos about democracy and self-government, and then we will leave. Sumner did not believe that "we" would ever leave the Philippines. We are still there today.
The struggle for world domination (imperialism) is destructive of democracy. Although American military interventionism was being sold to Boobus Americanus as a means of spreading democracy, Sumner pointed out that such tactics had led Spain into monarchy and bankruptcy, but such facts were simply ignored by the American war party.
Why do Americans believe they have a "civilizing mission," Sumner asked. The answer to this rhetorical question lies in the deification of Abe Lincoln by the Republican Party, which in effect was the entire federal government, in the previous thirty-five years. Lincoln's deification led to the deification of the presidency in general, and to the federal government as well. As Robert Penn Warren wrote in his outstanding book, The Legacy of the Civil War, the Republican Party in the post-war years claimed to possess a "treasury of virtue" that supposedly justified anything and everything the government did anywhere on earth by virtue of the fact that it was the American government that was doing it. This is what "justified" American entry into World War I, for instance, wrote Robert Penn Warren. It was given the obnoxious name "American exceptionalism." Sumner noted the absurdity of employing Lincoln's "all men are created equal" rhetoric from the Gettysburg Address to argue that it is somehow "liberating" for people of other countries to be governed by us.
William Graham Sumner warned that "a matter of mind" that views other peoples as "less human" than you would lead to "cruelty and tyranny" by the American government, as was the case with all other governments in history that ruled over empires. This of course was always the way of empires. Southerners were demonized to "justify" the mass murder of tens of thousands of civilian women, children, and old men, and the bombing and burning of entire cities like Atlanta and Richmond during the "Civil War." The Plains Indians were dehumanized as "savages" while the brave men of the U.S. Army murdered tens of thousands of Indian women and children from 1865 to 1890. Now it was the Filipinos' turn. At least 200,000 Filipinos were eventually murdered by the U.S. government for resisting becoming a part of the American empire. According to historian Joseph Stromberg, only about 15,000 of them were actual combatants.
"We must devise a government" for other peoples is another piece of war propaganda that Sumner found to be intolerably arrogant and hypocritical. This argument has been used over and over again by generations of American warmongering and imperialistic politicians. A recent example would be Obama's September 25, 2012 speech before the United Nations in which he praised the dead CIA operative Chris Stevens, who was killed in the attack on the American "embassy" in Benghazi, Libya, after being sent there as Obama's "representative." He was sent there, said Obama, to "craft a vision for a future" for Libya and Libyans.
The next time you witness a large American flag covering the entire football field before an NFL game; or the flyover of fighter jets before a sporting event; or people wearing American flag shirts and pants while watching the "President's Cup" golf tournament (which this year featured a naked female streaker carrying a large American flag); or listen to drunks at a bar cheering and shouting "USA! USA!" while watching American bombs dropped on someone in a foreign country on the bar's boob tube; or attend a church service decorated with flags and listen to a sermon that thanks "our heroes" for murdering people in foreign countries, think of this comment by William Graham Sumner: "The thirst for glory is an epidemic which robs people of their judgment, seduces their vanity, cheats them of their interests, and corrupts their consciences."
The "essence of militarism," Sumner observed, is to despise constitutions, to sneer at parliaments, and to look with contempt at civilians. All the neocon talking heads, from Limbaugh to Hannity and Levin and others, adopted the slogan, "9/11 changed everything" every time someone like Judge Andrew Napolitano would argue that the government was acting in contempt of the Constitution with its warrantless wiretaps, internet and cellphone spying, the PATRIOT Act, etc. All American presidents have simply ignored Congress, for the most part, in instigating wars; and of course all politicians at all times (with one or two exceptions) look with absolute contempt at the average citizen.
Sumner wrote of how the war party of his day was making the "the times have changed" argument for war. This was reminiscent of Lincoln's similar argument that "we must think anew and act anew," by which he also meant "to hell with the Constitution."
Militarism destroys capitalist prosperity, Sumner also warned. He observed that all during the late nineteenth century most Europeans were busy working, investing, starting businesses, and improving their standards of living peacefully under a growing capitalist system with little attention being paid to militarism. Such behavior is absolute poison to the state, however, which considers it to be a mortal enemy. So when European war parties began to militarize, Sumner wrote of how government military spending was crowding out private sector growth so much that European capitalism was being "arrested, diverted, and crippled." This is always the effect of the growth of militarism in particular and of government in general, and in Sumner's time America was about to embark on the very same economically-destructive path as the Europeans had so foolishly done.
How will we know when we have become like the Old European empires?, Sumner asked. His answer was that America would become awash in "war, debt, taxation, diplomacy, a grand-government system, pomp, glory, a big army and navy, lavish expenditures, and political jobbery – in a word, imperialism." This has been a textbook definition of American society for quite a long time now, and becoming more and more so by the day.
"The great foe of democracy is plutocracy," Sumner declared, and militarism always fuels plutocracy. It does so trough "jobbery" (i.e., crony capitalism), diverting the public's attention from their real economic problems, large government expenditures that benefit a few well-connected defense contracting corporations, and large government expenditures and debt that make the strong stronger and the weak weaker." This of course is a precise definition of how the American warfare/welfare state, funded by the Fed, has so greatly enriched the "one percenters" at the expense of almost everyone else, as documented in great detail by David Stockman in his book, The Great Deformation: The Corruption of Capitalism in America, and by Hunter Lewis's Crony Capitalism in America. This is also a major theme of my books, The Real Lincoln; Lincoln Unmasked; Hamilton's Curse; and How Capitalism Saved America.
In light of all this, it is understandable why an acquaintance of mine who is a Yale graduate recently remarked that of all the paintings and photographs of famous Yale professors and alumni that adorn the Yale libraries and other buildings on campus, the image of William Graham Sumner cannot be found.
Thomas J. DiLorenzo is professor of economics at Loyola College in Maryland and the author of The Real Lincoln, Lincoln Unmasked, How Capitalism Saved America,Hamilton's Curse: How Jefferson's Archenemy Betrayed the American Revolution – And What It Means for America Today. His latest book is Organized Crime: The Unvarnished Truth About Government.
Source: Thomas DiLorenzo  |  LewRockwell.com