Oh crap. I seem to be doomed to become an expert on almost every new major epidemic in America — and to do it the hard way. First I had friends die of HIV-related causes back in the 1980s. Then more of my friends became parents of children with autism back in the 1990s. And now I have lots of friends with kids that suffer from asthma. What's with that?
America is spozed to be the healthiest country in the world. So why aren't we? Why are Americans by the millions now falling victim to these new plagues? And, further, might these three currently-upsurging epidemics have anything in common that could possibly give us a clue? Yeah. The people who get them mostly seem to have weakened immune systems — even before they actually start presenting symptoms.
But then, heck, lots of other modern upsurging diseases such as cancer, diabetes, the flu and even the lowly common cold appear to affect people with weakened immune systems the most.
According to www.cancerfightingstrategies.com, "For most of your life, your immune system successfully fought cancerous cells, killing them as they developed. That's its job. In fact, the only job Natural Killer cells have is to kill cancer cells and viruses. For cancer to develop, your immune system must either be worn out, ineffective, unable to kill cancer cells as fast as they normally develop, or you must be exposed to a mass of cancer causing toxins, radiation or some such thing, that increase the rate of development of cancer cells to an abnormally high level that your immune system can't handle." I rest my case.
But this association with modern diseases and immune system vulnerability should (but rarely does) bring up the next really important question: How come American immune systems are now suddenly starting to suck eggs?
You and I now live in one of the most richest, most well-off countries in the world. We've got clean houses, air-conditioning, abundant food, luxury cars, malls, all kinds of wonderful things. But our immune systems are now clearly sagging. Why is that?
Even Ann Romney has multiple sclerosis, an autoimmune disease — and she's freaking rich beyond belief.
And even I have immune-system issues — despite the fact that I mostly eat organic stuff and lead a boringly-clean life (except of course for the occasional slice of chocolate cream pie from Sweet Adeline Bakeshop or cupcakes from Love at First Bite ).
According to Donna Jackson Nakazawa, "Autoimmune diseases are the eighth leading cause of death among women, shortening the average patient's lifespan by fifteen years. Not surprisingly, the economic burden is staggering: autoimmune diseases represent a yearly health-care burden of more than $120 billion, compared to the yearly health-care burden of $70 billion for direct medical costs for cancer." And that's not even counting asthma, HIV or autism — which are not autoimmune diseases per se but are also related to having a weakened immune system.
So even though we've got more money here than we know what do do with, America's health is getting worse instead of better. Plus all of these chronic diseases and infirmities are now costing us barrels — to say nothing of funeral expenses.
So what's my point — that it's not safe to live in America any more? That living on American soil is a death sentence? That I should win the lottery and move to some isolated south-sea island? Or just simply "shelter in place".
Perhaps there is no clear answer to this conundrum — but I would really like to know why no one seems to be asking this quintessential question: "Why are so many of my friends and their children suffering from asthma, autism, multiple sclerosis and, to quote Nakazawa again, 'type 1 diabetes, Graves' disease, vasculitis, myasthenia gravis, connective tissue diseases, autoimmune Addison's disease, vitiligo, rheumatoid arthritis, hemolytic anemia, celiac disease, and scleroderma'?"
Why here? Why now?
Perhaps the answer to these questions might be found in the concept of "body burden" — that it's not just one thing or another that is weakening our immune systems. Rather, it is all the small things in our lives that are being added together. You add up a little bit of pesticide exposure and combine it with a small bit of air pollution, a few dozen vaccines, a whole bunch of food additives and trans-fats, some radiation left over from Chernobyl, Fukushima, San Onofre and depleted uranium, drinking from plastic bottles, black mold, allergies, pharmaceutical overload, constant cell phone and computer usage, lipstick, fluoride, hairspray, antibiotics in beef, diet colas…. The list goes on and on and on.
So what can we do to stabilize or even reduce our own individual "body burden"? And why isn't your doctor and Big Pharma working on this instead of just pushing more pills at us — pills that may or may not reduce the symptoms but not the cause. Pills that add to our body burden instead of reducing it? Pills that do NOT strengthen our immune systems.
Since there are over 60 vaccines being given to children right now, a wise parent might consider using a little common sense when jabbing the tots. If it's a vaccine for a life-threatening disease such as polio or if the kid is living in an environment where diphtheria or something is an immediate threat, then by all means go for it. Otherwise? Not.
Also, it's a good idea to only give our children one shot at a time. Giving five different vaccines in one day — and many doctors do this — is a hecka "body burden" for little kids to absorb all at once, especially babies and toddlers. Ouch!
My theory about the main reason why people get sick involves the fact that, in the long run, our bodies are always stronger than our minds. You think that your mind is the boss of your body? Think again!
"But Jane," you might say, "everyone knows that illness is caused by germs!" Not really. There are always germs all around us. Germs are always with us. But we generally only become susceptible to all but the most evil of these little critters only when our bodies become run down and our immune system weakens — or our "body burden" hits a red zone on the charts.
"But how exactly do our bodies actually overpower our minds?" you might ask. "That sounds really weird."
Here's how it happens: In today's modern life, our minds are always trying to get us into stressful situations or do just one more thing before bedtime or live in the fast lane of our choice or dine only on junk food. But our bodies are actually the ones who are really running the show — and when they need a rest, no matter what our brains are thinking, our bodies just open their doors and invite in the germs. And we get sick. And our bodies get their well-needed rest. End of discussion.
"What?" screams our bodies, "You want to stay up all night and party and then live on Twinkies and then work day and night for three days straight? Forget that! I'm going on strike!" And they do.
And what our bodies say goes.
And this is why no one will ever get rid of the common cold.
And, also, when our "body burden" gets too heavy — from all the junk food that we eat and/or the chemicals, pesticides and radioactivity we are exposed to — then our bodies also falter, no matter what our brains tell us, and then we also get sick.
But do you really wanna know exactly what our brains are thinking about all this time, way back in our subconscious mind, back in our "reptile" brains, back beyond our control? That's easy. "Junk food! Sugar! Hot caramel sundaes!" (Not to mention happy thoughts of starting "preemptive" wars, robbing the national treasury in order to hoard billions or cheating on your wife.) And there's no mention at all back there of stuff like wheat-grass juice or carrot sticks — let alone Christ-like behavior or world peace. Sigh.
Sometimes our brains need to be put on a short leash — and sometimes only our bodies are up to that task.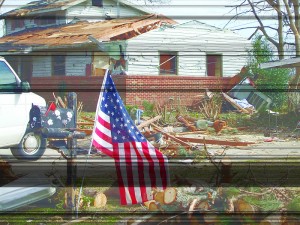 Have you ever wondered why things have been going so badly for the United States in recent years?  Our economy is falling apart, we have been plagued with heat, drought and endless natural disasters, our cities are absolutely crumbling, we just keep getting involved in even more wars and Americans are more anxious and more overweight than ever before.  So why are so many bad things happening to America?  Why do we lead the world in so many bad categories?  Why does nothing seem to be going right?  Are we under some kind of a curse?  It is almost as if we have entered a "perfect storm" that just keeps getting worse.  In the old days it would seem like something bad would happen to the United States every once in a while, but now massive problems seem to be hitting us in rapid fire fashion.  At this point, many Americans have "crisis fatigue" because our problems never seem to end.  Each new crisis just seems to overlap with all of the other problems that are still going on.  So why is this happening, and what is our country going to look like if our problems continue to multiply at this rate?
The following are some of the bad things that are happening to America right now….
Heat And Drought
This summer, thousands of new high temperature records have been set all over the country, and weather conditions are much drier than normal in most of the nation.
In fact, the drought that we are experiencing right now is being called the worst drought in more than 50 years.  More than 1,000 counties in the United States have already been declared to be official disaster areas, and there is no end to the drought in sight.
All over America this drought is killing the corn and this is causing the price of corn to soar.  The following is from a recentFinancial Post article….
Chicago Board of Trade corn for December delivery has soared 54% since mid-June, reaching a contract high of US$7.78 on Monday and approaching its record price near US$8.

Soybeans for November delivery soared to a new contract high of US$15.97 before slipping back a few cents.

Crop watchers were alarmed that corn rated poor-to-very poor jumped to 38%, versus 30% last week and 11% a year ago.
The record high for the price of corn is just $7.99 a bushel.  Many believe that the price of corn will soon blow well past that price and could eventually reach $10 a bushel.
Unfortunately, there is not much hope on the horizon.  It is being projected that these very hot and very dry conditions will persist well into August.
Wildfires
The extreme heat has also been responsible for an unusual number of wildfires in the western United States this year.  The recent horrific wildfires in Colorado made headlines all over the nation.
Sadly, these wildfires are part of a rising trend.  The truth is that the 6 worst years for wildfires in the United States ever recorded have all happened since the year 2000.
So what is causing this to happen?
What is causing so much of the country to go up in flames?
Tornadoes
Earlier this year, many areas of the heartland of America were absolutely ripped to shreds by very powerful tornadoes.
More tornadoes happen in the United States than anywhere else in the world, and unfortunately we have seen a tremendous amount of tornado activity in this country in recent years.
In 2009, there were 1146 tornadoes in the United States.
In 2010, there were 1282 tornadoes in the United States.
In 2011, there were 1691 tornadoes in the United States.
Overall, 2011 was the worst year for natural disasters in U.S. history.
So where will 2012 rank when everything is all said and done?
Fukushima
Radiation from the Fukushima nuclear disaster will be affecting Americans for many years to come.
Most Americans do not think much about Fukushima anymore, but the truth is that Fukushima is still putting out a tremendous amount of radiation, and that radiation travels eastward towards us.
A couple of months ago, one reporter discovered that radiation levels in rain falling on Los Angeles were five times above normal.
But we don't hear about this in the mainstream media, do we?
One recent study concluded that the highest concentration of Fukushima radiation in the Pacific Ocean will eventually be just off the west coast of the United States.
But our "authorities" tell us that there is no reason to be concerned, so most Americans will continue to ignore the incredible tragedy that continues to unfold at Fukushima.
If you are not sure what to think about what is going on at Fukushima, perhaps the following statistic will get your attention….
Recent tests have shown that 36 percent of all children living in the Fukushima Prefecture in Japan have abnormal growths on their thyroid glands.  After the Chernobyl disaster, less than 2 percent of all children living in the area surrounding Chernobyl were found to have abnormal growths on their thyroid glands.
Economic Collapse
The last recession was the worst economic crisis that America has faced since the Great Depression, and our economy has never even come close to recovering from it.
Now we are on the verge of another global financial meltdown that appears likely to be even worse than the last one.
Peter Schiff, the president of Euro Pacific Capital, says that the U.S. economy is headed for a crisis that will make the recession of 2008 and 2009 look like a walk in the park.
So what is going to happen if the economy goes into the toilet and unemployment skyrockets much higher than it is now?
That is frightening to think about.
Poverty Explosion
Even during this "economic recovery", poverty in America continues to soar.
For example, since Barack Obama has been president the number of Americans on food stamps has risen from 32 million to 46 million.
Overall, 49 percent of all Americans live in a home where at least one person receives benefits from the federal government according to the U.S. Census Bureau.  That is an all-time record high.
The Death Of American Cities
The United States once had dozens of great manufacturing cities that were the envy of the entire globe.
Today, many of those cities have degenerated into crime-ridden, drug infested hellholes.
Things have gotten so bad in Detroit that thousands of homes are literally being torn down in an effort to "make the city safer"….
As the next step in an April deal between financially strapped Detroit and the state of Michigan, Governor Rick Snyder is finalizing a plan to tear down thousands of abandoned houses in a bid to make the city safer.

Detroit has been hard-hit over the past four decades by a steep drop in population, a steadily eroding tax base and crippling budget deficits, resulting in countless barren streets punctuated by vacant lots and burned-out buildings.
Increase In Crime
Have you noticed that crime is on the rise in many of our communities?
The murder rate in Chicago is up 38 percent so far this year, and justifiable homicide rose by 79 percent in Detroit during 2011.
Criminals are getting bolder and are doing things that we have not seen before.
For example, on Saturday night a mob of 300 teens invaded a Wal-Mart in Jacksonville, Florida and went absolutely wild.  They started stealing stuff, breaking stuff and throwing food at each other without any concern for what the security guards would do.
When have we ever seen stuff like this happen in America before?
America already has the highest incarceration rate in the world and the largest total prison population on the entire planet by a very wide margin.
How many more people do we plan to lock up?
Meanwhile, even many Americans that are not considered to be "criminals" are becoming very cold-hearted.  Just check out what happened in Arlington, Virginia recently.  A video surveillance camera captured footage of numerous people walking right past a man that had just been hit by a car and was dying on the sidewalk.  He was lying face down and bleeding and nobody even went up to him to see if he was okay.
If you were in a similar situation, would you stop to help that man?
Gang Violence
All over America gangs are taking over local communities.
According to the FBI, there are now a total of 1.4 million gang members living in America.  Just since 2009, that number has risen by 40 percent.
To get an idea of how deeply Mexican drug cartels have infiltrated our cities, just check out the maps on this article.
As I wrote about the other day, there are only 200 police officers in Chicago's Gang Enforcement Unit to go up against an estimated 100,000 gang members living in the city of Chicago right now.
With numbers such as those, it is easy to see how violence in many of our cities could spiral out of control very, very quickly.
War
The United States continues to get pulled into more wars, and the conflicts that we are already involved in never seem to end.
Just today, 22 NATO supply trucks were destroyed in Afghanistan.  The war in Afghanistan has already lasted much longer than World War II did, and there is no end in sight.
Meanwhile, Barack Obama has gotten the U.S. military involved in conflicts in Yemen, Somalia, Pakistan and a whole bunch of other places.  The following is from a recent Wired article….
The center of the US drone war has shifted to Yemen, where 23 American strikes have killed an estimated 155 people so far this year. But you wouldn't know about it — or about the cruise missile attacks, or about the US commando teams in Yemen — by reading the report the White House sent to Congress about US military activities around the globe. Instead, there's only the blandest acknowledgement of "direct action" in Yemen, "against a limited number of [al-Qaida] operatives and senior leaders."

The report, issued late Friday, is the first time the United States has publicly, officially acknowledged the operations in Yemen and in nearby Somalia that anyone with internet access could've told you about years ago. But the report doesn't just fail to admit the extent of the shadow war that America is waging in the region. It's borderline legal — at best. The War Powers Resolution of 1973 requires the president to inform Congress about any armed conflicts America is engaged in. Friday's report isn't just uninformative about Yemen. It doesn't even mention the US campaign in Pakistan, even though the Defense Secretary says America is "at war" there.
So what is next?
Well, there are endless headlines warning that war with Syria is coming.
Other headlines warn that war with Iran is coming.
Where will this all end?
Anxiety Epidemic
Americans today are more unhappy and more anxious than ever before.
The following is from a recent Business Insider article….
According to a recent World Health Organization study, 31 percent of Americans are likely to suffer from an anxiety problem at some point during their lifetimes — compared to 25.3 percent of those in Colombia, and 24.6 percent in New Zealand, the countries that rank second and third. You'd think people in developing or unstable states — those preoccupied with concerns farther down on the Maslow Scale — would be more anxious than we are. Not so. "According to the 2002 World Mental Health Survey, people in developing-world countries such as Nigeria are up to five times less likely to show clinically significant anxiety levels than Americans, despite having more basic life-necessities to worry about," writes Taylor Clark, author of Nerve: Poise Under Pressure, Serenity Under Stress, and the Brave New Science of Fear and Cool. "What's more, when these less-anxious developing-world citizens emigrate to the United States, they tend to get just as anxious as Americans.

"The United States has transformed into the planet's undisputed worry champion," Clark adds.
Obesity Epidemic
Of all the major industrialized nations, the United States is the most obese, and a recent Gallup survey found that Americans are more concerned about our obesity epidemic than ever before.
And nobody can deny that we are getting fatter.
Back in 1962, only 13 percent of all Americans were obese.
Today, approximately 36 percent of all Americans are obese.
Drug Addiction Epidemic
The United States has a higher percentage of drug addicts than any other major industrialized nation does.
We love to escape the pain of our every day lives.
At this point, the United States has the highest rate of illegal drug use in the entire world.
The United States also has a higher percentage of people addicted to prescription drugs than anyone else does.
So what does that say about us exactly?
Child Abuse Epidemic
In the United States, we treat our children very badly.
Sadly, there are more than 3 million reports of child abuse in the United States every single year, and the United States has the highest child abuse death rate on the entire globe.
Teen Pregnancy Epidemic
When our kids grow up they tend to be very sexually active as teens.
Amazingly, the United States has the highest teen pregnancy rate on the entire planet.
And all of this sexual activity is rapidly spreading disease among our teens.  According to one study, one out of every fourteen girls in the United States has at least one sexually transmitted disease.
Divorce Epidemic
We like to make movies and television shows about families, but the truth is that the family structure in the United States has been breaking down for a very long time.
Today, the United States has the highest divorce rate in the world by a very wide margin.
Some example for the rest of the world we are, eh?
16 Trillion Dollar National Debt
Right now the U.S. national debt is $15,884,155,929,632.05.
We will shortly cross the 16 trillion dollar mark.
This is the greatest debt in the history of the world and it is beyond criminal that we plan to pass this debt on to future generations.
Our greed has destroyed the future for our children and our grandchildren and yet we continue to borrow trillions more because we just can't help ourselves.
Political Nightmare
On top of everything else, we have a horrifying lack of leadership here in America.
Our last four presidents have been four of the worst presidents in U.S. history, and in 2012 we are faced with an incredibly depressing choice at the polls.
Is Barack Obama really the best that the Democrats can do?
The American people elected an incompetent con man to the highest office in the land.  Virtually every decision that he makes is wrong and virtually everything that he has tried to do while in office has been a failure.
The Republicans dislike Barack Obama so much that they picked the candidate most like Obama out of the entire Republican field to go up against Obama.
What kind of sense does that make?
Is Mitt Romney really the best that the Republicans can do?
Right now the best selling point that Republicans have for Romney is this….
"You better vote for him or you will get another four years of Obama".
But Mitt Romney would certainly also be a bad president and would lead us down the exact same road that Obama has.
This fall, Americans will either get to vote for the worst president in U.S. history or another guy who will almost certainly be one of the worst presidents in U.S. history.
How depressing is that?
So as this nation continues to fall apart, we are guaranteed to have an absolutely horrible leader in the White House.
Perhaps we are really cursed.
So do you have an opinion about why so many bad things are happening to America?
Source: The American Dream
For the past few weeks, word of the extent of the Fukushima disaster is spreading like the radiation slick moving across the Pacific Ocean thanks to social media and a lot of newly concerned citizens.
Independent researchers who have been trying to warn people for over a year are finally being heard. Much of that can be attributed to citizen journalists, who have realized mainstream media dropped the ball on this a long time ago.
To understand the dynamics of information and how it has been controlled, you would have to look at companies like General Electric and Westinghouse, who not only build nuclear reactors, but own major news outlets and, of course, are buddy-buddy with the Obama Administration.
Or, I can just tell you about it, since I have spent countless hours researching these connections and interviewing people about it. More on that at a later date. It deserves a nice big page in itself, with room for lots of details.
Not only do we have citizen journalists and the alternative media on top of this, but citizen scientists as well.
Have you met your new Fukushima expert, who just might live right next door? These are people who have taught themselves everything they possibly could about nuclear physics, radiation, Geiger counters, atomic power, nuclear plants, the effects of radiation on health, and radiation mitigation.
These citizen scientists have studied bombs, fallout, and weather and wind patterns. They have been monitoring radiation levels across the country, with their own equipment they purchased out of pocket and learned how to use.
They have read anything and everything they can get their hands on. They know the difference between alpha, beta, and gamma radiation, and how to avoid it.
They know that besides cancer, radiation can do all kinds of things to you, like severely compromise your immune system, intelligence, and thyroid, or make you aggressive, confused, and fatigued.
You might bruise or bleed in weird places and feel sick more than usual. They have learned all this out of their own instincts of survival.
Sometimes they even go 2 days without sleep, when bad stuff is happening, just to make sure they are keeping on top of the issues as much as possible.
It's amazing what you can do in a short period of time when your life depends on it. And the more that they learn, the greater their sense of urgency has become in bringing this info to the masses.
And what conclusion have these citizen journalists and citizen scientists reached throughout 14 months of study?
They have come to the inevitable conclusion that all of our lives changed on March 11, 2011, when Fukushima went out of control.
The glaring problem is that we that we weren't told about what actually happened.
Take, for instance, the fact that there were 3 meltdowns almost right away, and that the radioactive isotopes that blew all over Japan, Hawaii, Alaska, Canada and North America came in extraordinarily high quantities.
Or how various agencies that taxpayers have funded, such as the Environmental Protection Agency (EPA), did not do their job which is to protect the environment, and us.
In fact the EPA turned off their monitors for about a month, for the first time in their history. These are expensive and delicate pieces of equipment the taxpayers had already bought and paid for, for just such an emergency.
The Nuclear Regulatory Commission (NRC) knew, but they hid the information. The Obama Administration knew, but sent Hillary Clinton over to Japan to shake hands with the Prime Minister and show support.
Obama came out with a statement to the American people, saying, "We do not believe harmful levels of radiation will reach our shores," which we now know was a lie.
We had to figure all this out for ourselves, which was difficult because the information was purposely withheld from us.
Despite their best efforts, they can't stop the truth from leaking out of Fukushima. Freedom of Information Act (FOIA) requests have now proven this beyond a doubt.
Conspiracy theory is becoming conspiracy fact. And now we are going public with this information, and in a very big way.
It has been around 3 weeks since I wrote my first article for End the Lie, and still no real progress to report at the plant itself.
Tons of water continues to get poured into the reactors and flow subsequently into the Pacific Ocean, every second of every day.
Radiation continues to steam itself out of the ground, and thus up into the air, which then blows over us (i.e. resident of the northern hemisphere).
Earthquakes still happen daily around Japan. In fact there were 7 or 8 of them just in the past few days near Fukushima.
The spent fuel still sits in its shaky nest at the top of reactor number 4. Nothing has been done to further reinforce the structure.
The good news (if you can really call it that) is that it hasn't fallen yet. The United Nations and the United States are now in their most preliminary stages of addressing the complexity of problems there, in an attempt to see if they can help out.
But as you know, the wheels of bureaucracy turn very slowly. It took almost 14 months for them to start turning at all.
Besides the ongoing releases into the ocean and air and the precariousness of the pool, we have a debris field the size of Texas starting to hit the west coast and Alaska, which may or may not be radioactive.
Japan has been burning radioactive trash, and will continue to do so until at least 2014, and that blows over us as well.
We have a radioactive slick moving across the ocean, which by all estimates should have sunk to the bottom, but hasn't. And we have sick and dying mammals, fish, and birds all over the world, which may or may not be related, but should still be an enormous concern, since many of them are being found in the Pacific.
That is part of the problem when you are faced with the world's largest disaster. All of the models for how to deal with it can be thrown out the window.
All the assumptions about fallout and it working itself into the food chain have been wrong. It was much worse, and has happened much faster, than anyone expected, even for concerned citizens and independent researchers following this closely.
The government knew this would be the case from the early SPEEDI numbers, which were hand translated and delivered to the US government as they happened. But for the most part, Fukushima has exceeded everyone's expectations.
New ideas, new techniques, and new engineering has to be invented and implemented. New observations have to be made, and they are, as can be seen by searching "mutations" on YouTube and watching some videos.
We have citizen journalists and citizen scientists who are desperately trying to come up with solutions, and are doing it for free, while our government and agencies created to "protect us" continue to collect their paycheck, roll their eyes, shove their hands in their pockets and hum a tune like they're waiting for a taxi.
But out of crisis, comes opportunity. I'll use 9/11 again as an example.
Why do people get a warm fuzzy feeling when we see people rushing to aid those in the midst of disaster? Because we humans are hard-wired to care for others, and long to be part of a community.
Out of disaster, there is camaraderie, sympathy, and empathy. There are important lessons to be learned.
There are whole new industries that could be created out of this crisis, putting people to work. Aquaponics. Decontamination. Mitigation. Food testing.
And since we didn't seem to learn these lessons with Chernobyl, we need to learn them right now.
All nuclear power does is boil water and create steam, which turbines turn into electricity. But when something goes wrong, it has the ability to kill everything on the planet. That is where we are at now.
We need to adapt if we are to survive. And part of that adaptation means we need to eliminate the possibility of this ever happening again, starting with the 23 reactors the same style as Fukushima, in the United States, which is the Mark 1 Boiling Water Reactor, or BWR.
People in the industry jokingly refer to these as "double-decker beach-bombs," for the reason that the spent fuel is located in pools at the top of the reactor buildings, and they are usually located at a water source for emergency cooling purposes for when the fecal matter hits the fan at one of these plants.
In fact, several nuclear engineers who designed these reactors quit in protest before they went into production. They realized they had made a mistake. They realized this design would be extremely dangerous. GE went ahead and built them anyway.
When is the world going to realize the mistake of embracing nuclear energy as a power source, in spite of its danger?
And how long do we continue to ignore the brilliant scientists that warned about this, like Oppenheimer and Einstein? Or is it already too late?
There are no energy problems, in comparison. If you want to cut down on your electricity usage, turn off your TV.
We have natural gas deposits that could power everything we need. We have the power of the sun, water, wind and earth in the form of geothermal energy.
Nuclear power is a sham, just like the oil industry, and we have been duped into believing we need it to survive.
It generates billions and billions of dollars for these corporations. GE (who has the most ironic motto, "We Bring Good Things to Life") made 14 billion dollars last year, and paid no taxes.
In addition to producing electricity, nuclear reactors also generate 500 pounds of plutonium a year per reactor, as a byproduct of the fission process.
What happens to all that highly toxic plutonium? The government gets to collect this material to make bombs, so we can go utterly decimate other countries, now known as "spreading democracy" and poison their populations for future generations.
Let's not forget depleted uranium, or DU, which is now used in many military applications with horrific results.
Check out videos of children in Fallujah for some recent examples of this.
This is the one big secret that the nuke industry and our government will do anything to protect: besides being a billion dollar industry, nuke plants are basically bomb-making factories right under our noses.
Drawing attention to Fukushima would have drawn attention to this function of nuclear facilities.
An added side effect is that they also make people sick and help boost the health care industry, which in some states is now the number one private sector employer.
The plutonium and fission byproducts these plants produce help support our government's number-one priority: the almighty military-industrial complex.
And it's all in the name of money, power, and control. Energy companies hire top level advertisers and public relations people to promote and manipulate public opinion. Even during the Superbowl, ads were run showing how steam from nuclear power runs the turbines that make beer.
They want you to believe that we are dependent on this source of energy for our quality of life. The truth of the matter, on the other hand, is that nuclear power has ruined our lives.
Ask anyone who used to live in the ever-expanding evacuation zone in Japan, which may soon include the 35 million people in Tokyo.
Ask anyone who lives near a nuke plant and has a child with autism, gastroenteritis, or cancer. Just take a look at the statistics of cancer in the general population since we started embracing this technology.
The truth is: we have been nuked and are still getting nuked, every day, in a very big way.
I used to be a huge supporter of nuclear power, but 14 months of intensive study has changed my opinion significantly.
In addition to my studies, I have been influenced by some major health issues I developed after being outside the first 3 weeks after the reactors exploded. During that time I had a metallic-taste in my mouth, which I found out later was from tasting fission products. More on that later as well.
Nuclear cheerleaders like to complicate things in an attempt to make radiation something much harder to understand. That way it turns people off from the subject and they won't pay attention as much.
The truth is, you don't need to be a physicist, a scientist, or an expert in this field. You don't need to know the differences between decay rates and half-lives, or cesium and strontium.
You only need to understand one thing: All radiation is bad, and all of it will make you sick, no matter how much Ann Coulter claims that the Japanese should be thankful for Fukushima.
The more you are exposed to it, the sicker you will be. The more places you can cut down on your exposure, the better off your health will be.
Radiation is cumulative. It builds up in the body. It destroys cells. It causes mutations in cell growth which can thus create cancer or other illnesses.
There is plenty of this radiation leaking out of Fukushima for over a year now, blowing around in our air, building up in our soil, and contaminating our water supply.
What's worse, we have 104 of these plants in the United States, with special emphasis on the 23 previously mentioned, where this exact scenario is waiting to happen.
Radioactive steam comes out of these plants all the time, since as part of their normal operations. They vent to the atmosphere to keep things cool. Do some research into "rainshadow" in autism and brain cancer in children, and look where the numbers are the highest: around nuclear plants.
We can't afford to wait or delay. If you aren't already mitigating, you need to start now. You need to treat your health, and the health of your family, like you all have cancer already. That might sound like fear mongering to some, but this is one case where "better safe than sorry" truly applies.
This process involves eating healthy whole foods, filtering water, avoiding precipitation, taking supplements, and getting lots of sleep.
Stop eating fast food, and eat lower on the food chain, where bio-accumulation is less. Stop eating seafood, unless you know it is safe.
Include your children in these changes, because we will be dealing with this problem for at least the rest of our lives, and so will they.
We have to change our perspective. Quality of life becomes a much more important issue when your life expectancy has been shortened.
We have Fukushima to thank for this, and the nuclear industry, of course. As well as the various other individuals or agencies that tried to keep this information from us.
And then of course we have spent fuel pool doom lurking in the shadows. And for some unknown reason, Tepco seems to think their most immediate concern is building a huge underground wall, to contain something going on under the plant, the extent of which hasn't yet been shared with us.
So what do they know that we don't? Why is there a sense of urgency to contain something underground, when the spent fuel pool #4 is supposedly the weakest link in the Fukushima chain?
Where is all this technology we have to look for gas and oil, like ground-penetrating radar, optical coherence tomography, or even HAARP, to see what's going on under the plants? What else is being hidden from us?
Instead of calling it game over, let's play a new game called "No More Fukushimas."
Let's figure out ways to clean up this mess and not make more of them in the future. We can leave this for our children to deal with, that is if they are still here.
Or it is up to you, it is up to me, it is up to allof us to fix this situation, right now, as best as we possibly can.
Take care of your family first, have a plan for the worst-case scenario, then do what you can to help others.
Our lives all changed over a year ago, only you weren't told about it. As bad as things are, there is a huge opportunity here for something wonderful to come out of this mess. A cleaner, brighter, healthier future for our children and generations to come. A future, period.
As a close associate of Obama once said, "Never let a crisis go to waste". This might be the last crisis that we ever see, if we don't so something about it.
Courtesy of MayanManifestor
Please send mutation images to christinax4@yahoo.com. Shoot at the highest resolution possible, and include your name, location, and date the mutation was found, for proper credit if the images are published. If it is from store-bought produce, include the location where it was grown and purchased. The more information you provide, the better you will be helping the rest of us.
Please help Christina purchase a spectrometer in order to get the most accurate radiation readings and thus get you the most precise information possible by shopping through her Amazon link or donate directly via PayPal to fukushimafacts@gmail.com. Keep in mind, this is expensive equipment and it is the only way that specific isotope readings can be obtained from food items.
Edited by Madison Ruppert
Christina Consolo is a former clinical researcher supervisor with NIH credentialing; a former Member-at-Large for the Board of Directors, Ophthalmic Photographers' Society; A peer reviewer for the Journal of Ophthalmic Photography; She has written, published, and contributed to numerous scientific research in retinal imaging and ophthalmogy for the past 24 years; She is also an award-winning biomedical photographer and maintains several websites to teach people about radiation, mitigation, and other nuclear issues. She is also the host of "Nuked Radio" Tuesdays & Thursdays from 12-1:00 pm EST on theOrion Talk Radio Network.
For more info including mitigation for radiation exposure, please visit FukushimaFacts.com, where you can sign up to receive Fallout Forecasts on Facebook, YouTube, and Twitter.
Source: End the Lie
Mounting troubles at Japan's hobbled Fukushima Dai-Ichi nuclear power plant now pose a real threat to human survival. If the area in which Unit 4 is struck by another 7.0 magnitude earthquake, there's a 70 percent chance that "the entire fuel pool structure will collapse" and massive doses of lethal nuclear radiation will be released into the atmosphere. The disaster would release approximately "134 million curies is Cesium-137 — roughly 85 times the amount of Cs-137 released at Chernobyl as estimated by the U.S. National Council on Radiation Protection (NCRP)." Experts believe that the amounts are sufficient to "destroy the world environment and our civilization", which makes containment "an issue of human survival." ("The Greatest Single Threat to Humanity: Fuel Pool Number 4″, Washington's blog)
The structural integrity of Unit 4′s cooling pool was greatly compromised by the earthquake and following tsunami which struck the facility over a year ago. At present, the pools are not adequately protected or reinforced, which means that a sizable tremor could "cause a disaster worse than the three reactor meltdowns." If such a disaster were to occur, "people should get out of Japan, and residents of the West Coast of America and Canada should shut all of their windows and stay inside," says nuclear expert Arnie Gundersen.
While the danger to life and the environment pose the greatest single national security threat the United States has faced since WW2, the Obama administration has provided little aid to the emergency effort. Japan is largely "going it alone" trying to cobble together a plan to safely store the spent fuel and minimize the risks to public safety.
On March 8, 2012, Dr. Hiroaki Koide, Research Associate at the Research Reactor Institute of Kyoto University, gave his bleak assessment of the situation on the Japanese a news program called, "Morning Bird". Koide explained how 1,500 rods are presently located in a "fuel pool" that has been severely damaged. The rods have to be cooled constantly or a "huge amount of radiation contained in the spent fuel will be released outside". If an earthquake hits and undermines the pool, the coolant will exit the pool, the rods will melt and radioactive plumes will rise into the atmosphere. Koide explained that the rods could not be safely removed from the existing pool because "if you hoist them up in the air, huge amount of radiation will come out from the spent fuel and people nearby will die."
One of the journalists on "Morning Bird" asked Koide what would happen if the Unit was struck by another earthquake?
Koide answered, "That will be the end."
"The end," the journalist asked, visibly shaken?
"The end," Koide repeated emphatically. ("Fukushima Dai-Ichi No. 4: An earthquake before spent fuel rods are moved to safe storage would be "the end", Lambert Strether, Naked Capitalism)
Now, check this out:
"Japan's former Ambassador to Switzerland, Mr. Mitsuhei Murata… strongly stated that if the crippled building of reactor unit 4—with 1,535 fuel rods in the spent fuel pool 100 feet (30 meters) above the ground—collapses, not only will it cause a shutdown of all six reactors but it will also affect the common spent fuel pool containing 6,375 fuel rods, located some 50 meters from reactor 4. In both cases the radioactive rods are not protected by a containment vessel; dangerously, they are open to the air. This would certainly cause a global catastrophe like we have never before experienced. … Such a catastrophe would affect us all for centuries."
("Fukushima Daiichi Site: Cesium-137 is 85 times greater than at Chernobyl Accident", akiomatsumura.com)
Murata's concerns have been brought to the attention of the UN Secretary General Ban Ki-moon, to high-ranking officials in the Obama administration and EU, and to leaders around the world. The reaction has basically been the same everywhere, which is, "It's Japan's problem. Let them deal with it."
There is no way to overstate the media's complicity in concealing critical information about the tragedy that is presently unfolding at Fukushima. If there is another earthquake, the media will certainly be every bit as responsible as the government officials who saw the danger, but chose to do nothing.
23 Things That Are Not What They Seem To Be On Television…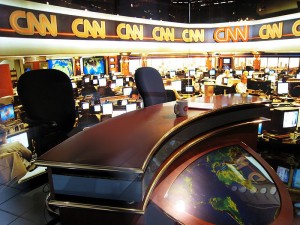 Most Americans believe the lie that the mainstream media is "fair and balanced" and is looking out for the interests of average Americans.  Well, that simply is not true.  Those in the mainstream media serve those that are providing them with paychecks.  The reality is that just 6 gigantic corporationscollectively own most of the major mainstream media outlets in this country.  Reporters are simply not going to be allowed to report stories that are severely damaging to those corporations or to the owners of those corporations.  In addition, reporters are simply not going to be allowed to report stories that are severely damaging to those that spend millions of dollars on advertising (such as pharmaceutical companies) on those mainstream media outlets.  At this point, our "news" is absolutely packed with propaganda.  Way too often, things are not what they seem to be on television.  The mainstream media lies, lies and then lies some more.  They give us the version of "reality" that their owners want us to have.
The following are 23 things that are not what they seem to be on television….
The Lie: Mitt Romney won Iowa.
The Truth: Mitt Romney may not have won Iowa.  The following report of a documented vote discrepancy comes from KCCI….
Edward True, 28, of Moulton, said he helped count the votes and jotted the results down on a piece of paper to post to his Facebook page. He said when he checked to make sure the Republican Party of Iowa got the count right, he said he was shocked to find they hadn't.

"When Mitt Romney won Iowa by eight votes and I've got a 20-vote discrepancy here, that right there says Rick Santorum won Iowa," True said. "Not Mitt Romney."

True said at his 53-person caucus at the Garrett Memorial Library, Romney received two votes. According to the Iowa Republican Party's website, True's precinct cast 22 votes for Romney.
So how many other "vote discrepancies" were there in Iowa?  Was this just a "coincidence" or did someone do this on purpose?
The Lie: Barack Obama will be much different from George W. Bush and will actually protect our civil liberties.
The Truth: Under Barack Obama we have lost even more of our civil liberties than we did under George W. Bush.  Barack Obama recently signed a new lawthat gives the U.S. military the power to arrest U.S. citizens on American soil, detain them indefinitely and ship them off to Guantanamo Bay for endless "interrogation" sessions.
The Lie: SOPA is all about cracking down on international sellers of counterfeit goods.
The Truth: SOPA is all about censoring the Internet and cracking down on websites that the federal government does not like.
The Lie: The U.S. unemployment rate is now at 8.5% and will continue to fall as the U.S. economy recovers.
The Truth: If the number of Americans considered to be "looking for work" was the same today as it was back in 2007, the "official" unemployment rate put out by the U.S. government would about 11 percent, and the U.S. middle classcontinues to be systematically destroyed right in front of our eyes.
The Lie: The debt crisis in Europe has been stabilized and the euro is going to be just fine.
The Truth: The debt crisis in Europe continues to get worse and the euro isdropping like a rock.
The Lie: The U.S. stock market is in great shape and is poised to soar to new heights in 2012.
The Truth: Investors are pulling money out of stocks at an alarming rate.  In fact, as CNBC recently noted, investors have pulled more money out of mutual funds than they have put into mutual funds for 9 weeks in a row.  A lot of people out there expect that something really bad is going to happen very soon….
Investors yanked money out of U.S. equity mutual funds for a ninth-consecutive week despite a bullish 2012 outlook from Wall Street and a December rally that's carried over into the New Year.
The Lie: There are no plans to replace the U.S. dollar as the global reserve currency.
The Truth: Top financial authorities all over the world have been developing plans for a new global currency for a long time.  The following comes from aCNN article….
The International Monetary Fund issued a report Thursday on a possible replacement for the dollar as the world's reserve currency.

The IMF said Special Drawing Rights, or SDRs, could help stabilize the global financial system.
The Lie: There is not a municipal bond crisis in America.
The Truth: There is a growing municipal bond crisis in America.  Over the last several months a whole host of municipal bonds have been downgraded.  Just today, Moody's downgraded Illinois government debt from A2 to A.
The Lie: Chicago is a safe place to live.
The Truth: 14 people were shot across the Chicago area on Thursday alone.
The Lie: Federal employees are not overpaid.
The Truth: The federal government is advertising for an "invitations coordinator" that will make between $53,500 and $102,900 per year.
The Lie: The old-fashioned incandescent light bulbs are bad for the environment and it is a good thing that the federal government is requiring that they bephased out.
The Truth: The new CFL light bulbs are filled with mercury, they are an environmental nightmare and they are incredibly toxic and dangerous if they are broken.
The Lie: The U.S. education system is producing a huge crop of really sharp students who are prepared to be the leaders of tomorrow.
The Truth: The U.S. education system is a complete and total joke.  It is producing millions of students that are not prepared to face the real world at all.  The following is a short excerpt from a recent article by Mac Slavo that many of you will find illuminating….
————————————————-
Economics Professor Jack Chambless of Valencia College in Florida had his sophomore students write a short essay on what the American dream means to them and what, specifically, they wanted the federal government to do to help them achieve that dream.
The results demonstrate the sheer magnitude of the idiocy of a public education system dead set on indoctrination rather than education:
I took the essays from three classes – about 180 students…

About 10% of the students said they wanted the government to leave them alone and not tax them too much and let them regulate their own lives.

But over 80% of the students said that the American dream to them meant a job, a house, and plenty of money for retirement and vacations and things like this. When it came to the part about the federal government, eight out of ten students said they wanted free health care, they wanted the government to pay for their tuition, they wanted the government to pay for the down payment on their house, they expected the government to, quote, "give them a job." Many of them said they wanted the government to tax wealthier individuals so that they would have an opportunity to have a better life.
The following is an excerpt from one of the non-sensical essays written by a student of Professor Chambless:
"As human beings, we are not really responsible for our own acts, and so we need government to control those who don't care about others."
————————————————-
You can read the rest of that article right here.
The Lie: Specific social and political agendas are not promoted in U.S. public schools.
The Truth: According to CNSNews.com, a new California law makes it mandatory for all public school children to be taught the "role and contributions" that "lesbian, gay, bisexual, and transgender Americans" have played in the "development of California and the United States of America."
The Lie: We have to send our troops overseas to fight the terrorists "over there" or else they will come and fight us over here.
The Truth: Dozens of jihadist training camps are operating inside the United States right now and the federal government could not care less.  The following is from a recent WorldNetDaily article about a jihadist organization that is operating 35 training camps on U.S. soil right now….
Jamaat ul-Fuqra, known in the U.S. as "Muslims of America," has purchased or leased hundreds of acres of property – from New York to California – in which the leader, Sheikh Mubarak Gilani, boasts of conducting "the most advanced training courses in Islamic military warfare."

In a recruitment video captured from Gilani's "Soldiers of Allah," he states in English: "We are fighting to destroy the enemy. We are dealing with evil at its roots and its roots are America."

Though Gilani and his organization is suspected of committing assassinations and firebombings inside the U.S., and is also suspected of the beheading murder of Wall Street Journal reporter Daniel Pearl in Pakistan, the terrorist camps spread through the country continue to expand in numbers and population.
But apparently Islamic terror is only a "problem" when the federal government wants to use it to justify invading another country.
In fact, there have been several instances where the U.S. government has actually allied with al-Qaeda in order to overthrow governments.  The latest example of this was in Libya.
The Lie: Our politicians know exactly what they are doing and they have a plan for getting U.S. debt under control.
The Truth: When Ronald Reagan took office, the U.S. national debt was less than 1 trillion dollars.  Today, the U.S. national debt is over 15.2 trillion dollars.  In spite of all this, the American people keep sending the same big spenders back to Washington D.C. over and over and over.
The Lie: The Obama administration is enforcing our immigration laws.
The Truth: The Obama administration has instituted "backdoor amnesty" for illegal immigrants and even plans to provide them with work permits.
The Lie: The number of earthquakes is not increasing.
The Truth: The number of earthquakes is increasing dramatically.  As the "Ring of Fire" continues to wake up the next few years could be very, very interesting.
The Lie: The nuclear crisis at Fukushima is under control and things are getting back to normal.
The Truth: Large areas around Fukushima will be uninhabitable for the indefinite future.  Back in April, I published an article entitled "Much Of Northern Japan Uninhabitable Due To Nuclear Radiation?"  At the time, almost everyone in the mainstream media was insisting that Fukushima was nothing like Chernobyl and that those that lived near Fukushima would be able to return to their homes fairly soon.
Well, it turns out that those of us that feared the worst were right after all.  Just consider the following quote from the New York Times….
Broad areas around the stricken Fukushima Daiichi nuclear plant could soon be declared uninhabitable, perhaps for decades, after a government survey found radioactive contamination that far exceeded safe levels, several major media outlets said Monday.
The Lie: Fluoride is good for our teeth and we should put huge amounts of it into our drinking water.
The Truth: Fluoride is a very toxic sedative and can be very harmful to the teeth.  Incredibly, even the federal government is finally admitting that high levels of fluoride in our drinking water can be harmful.  In fact, the feds have reduced the "recommended amount" of fluoride in our drinking water for the first time in 50 years.
We probably won't see them ban fluoride any time soon, but for them to even acknowledge a problem with fluoride is a major step.  In a recent article on CNN, it was reported that the federal government is now saying that high levels of fluoride in the water have now officially been linked with fluorosis….
The Department of Health and Human Services and Environmental Protection Agency are proposing the change because of an increase in fluorosis — a condition that causes spotting and streaking on children's teeth.
The Lie: Using cell phones is perfectly safe and they do not cause cancer.
The Truth: Using cell phones can definitely increase your risk for cancer.  Some very startling scientific studies have come out recently that are hard to ignore.
The following is an excerpt from a recent CNN article about one of these studies….
At the highest exposure levels — using a mobile phone half an hour a day over a 10-year period — the study found a 40 percent increased risk of glioma brain tumors.
The Lie: The federal government works very hard to keep dangerous prescription drugs from ever entering the marketplace.
The Truth: America's addiction to prescription drugs is getting a lot of people put into the ground.  Adverse reactions to prescription drugs kill a huge number of Americans every year.  A recent Vanity Fair article entitled "Deadly Medicine" began with the following statement….
Prescription drugs kill some 200,000 Americans every year. Will that number go up, now that most clinical trials are conducted overseas—on sick Russians, homeless Poles, and slum-dwelling Chinese—in places where regulation is virtually nonexistent, the F.D.A. doesn't reach, and "mistakes" can end up in pauper's graves?
The Lie: Members of Congress work really hard to fix the problems that this country is facing.
The Truth: Members of Congress work an average of about two and a half days per week.
The Lie: The United States has the best health care system in the world.
The Truth: The United States spends far more on health care than anyone else in the world, but we rank 50th in life expectancy, 47 countries have a lower infant mortality rate than we do and the federal government is chasing millions of good doctors out of the medical profession.
Source: The American Dream
The Private Global Power Elite embedded in major governments is dead set on imposing World Government on us sooner rather than later. Let's look at 12 mega-processes – veritable "Triggers" – that we infer they are using to achieve their goals.
All roads lead to World Government.  This should come as no surprise.  London's Financial Times openly articulated this view in an article by their chief foreign affairs commentator, Gideon Rachman, published on 8 December 2009, whose title said it all: "And Now for a World Government." These goals are echoed by the Trilateral Commission, CFR and Bilderberg insiders – even by the Vatican.
Macro-managing planet Earth is no easy matter. It requires strategic and tactical planning by a vast think-tank network allied to major elite universities whereby armies of academics, operators, lobbyists, media players and government officers interface, all abundantly financed by the global corporate and banking superstructure.
They do this holistically, knowing that they operate on different stages moving at very different speeds:
Financial Triggers move at lightning speed thanks to electronic information technology that can make or break markets, currencies and entire countries in just hours or days;
Economic Triggers move slower: manufacturing cars, aircraft, food, clothes, building plants and houses takes months;
Political Triggers tied to the "democratic system" put politicians in power for several years;
Cultural Triggers require entire generations to implement; this is where PsyWar has reached unprecedented "heights".
Risk-managing this whole process takes into account the many pitfalls and surprises in store.  So each plan in every field counts, with "Plan B's" – even Plans "C" and "D" – which can be implemented if needed.
Twelve Triggers for World Government
Today, the Global Power Elite are wrapping up globalization and ushering in World Government.  Paraphrasing the tightrope walker in German philosopher Friedrich Nietzsche's "Thus Spake Zarathustra," this implies "….a dangerous crossing, a dangerous wayfaring, a dangerous looking-back, a dangerous trembling and halting…"
These 12 Triggers are interlinked and interlocked in a highly complex, holistic matrix, very flexible in its tactics but rigidly unbending in its strategic objectives. When read as a whole, the picture that unfolds shows that whole being far more than the sum of its parts.
1) Financial Meltdown. Since 2008, the Global Financial System continues on life-support. Ben Bernanke, Timothy Geithner and the US economic hit team – Robert Rubin, Larry Summers and Goldman Sachs, CitiGroup, JPMorganChase mega-bankers working with the Bank of England and the European Central Bank – have not and will not take any measures to help the populace and ailing economies.  They just funnel trillions to the banking elite, imposing the media myth that certain banks are "too big to fail" (Orwellian Newspeak for "too damn powerful to fail"). Why? Because it's not governments overseeing, supervising and controlling Goldman Sachs, CitiCorp, HSBC, Deutsche Bank, JPMorganChase, but exactly the other way around…
2) Economic Crises.  Today, "Destructive Extreme Capitalism" is collapsing national and regional economies, reformatting them into international slave-labour Gulag-like entities that Joseph Stalin would envy.   Our woes lie not with the world's real economy (mostly intact), but with the fake world of finance, banks, and speculation;
3) Social Upheavals.  Meltdowns in Greece, Ireland, Portugal, Iceland and – soon to come – Italy, Spain and others, trigger violent social uprisings, even in the US and UK;
4) Pandemics.  Get ready for more "flu surprises" leading to mandatory vaccinations: a discreet opportunity to slip RFID chips into our bodies and test "intelligent viruses" targeting specific DNA strains.  Racially and ethnically selective viruses as part of mass depopulation campaigns?
5) Global Warming. As the global economy sinks into zero growth mode, economic drivers shift from growth expansion to consumption contraction. Will coming "carbon credits" open the path to full societal control?
6) Terrorist "False Flag" Mega-Attacks. The Elite have this wildcard up their sleeve to jump-start new "crises" as short-cuts towards world government.  Will new "attacks" dwarfing 9/11 justify further global wars, invasions and genocide?  A nuclear weapon over a major city to be blamed on the Elite's "enemies"?
7) Generalized War in the Middle East. As we speak, naval forces, bombers, entire armies are poised to attack and invade Syria, Iran…
8 ) Ecological/Environmental "Accidents". The 1986 Chernobyl nuclear accident sparked the beginning of the end of the former USSR by showing the world and the Soviets themselves that their State could no longer manage their own nuclear facilities.  April 2010 saw the BP "Deepwater Horizon" oil rig eco-catastrophe in the Gulf of Mexico; since March 2011, Japan and the world have been grappling with a much larger nuclear accident in the Fukushima Daiichi nuclear complex.  Was foul play involved?
9) Assassination of a major political or religious figure to be blamed on an Elite enemy.  Mossad, CIA, MI6 are really good at playing this type of dirty trick;
10) Attacks on "Rogue States" – Iraq, Libya… Who's next? Iran? Syria?  Venezuela?  North Korea?
11) Staged "Religious" Event. The growing need of the masses for meaning in their lives makes them easy victims of a Hollywood-staged, 3D virtual reality hologram show, orchestrating a "second coming".  An electronically engineered "messianic figure" acting in sync with Elite global objectives?   Who would dare go against God himself?
12) Staged "Alien Contact." This too may be in the works.  For decades, large sectors of world population have been programmed to believe in aliens.  Here too, hologram technology could stage a "space vehicle landing" – on the White House lawn, of course – highlighting the "need" for Mankind to have "unified representation" in the face of extraterrestrials.  Further justification for world government?
What do such interlocking "crises" have in common? Global warming, pandemics, "international terrorism", financial collapse, economic depression, even alien contacts?  They all serve to show that they cannot be addressed by any single nation state, thus "justifying" the need for World Government.
2012: We must stay especially alert, understanding things the way they really are and not the way the global TV Masters want us to believe they are.
Source: Adrian Salbuchi for RT
One of the biggest disasters we face would begin about 18 hours after the sun spit out a 10-billion-ton ball of plasma–something it has done before and is sure to do again. When the ball, a charged cloud of particles called a coronal mass ejection (CME), struck the Earth, electrical currents would spike through the power grid. Transformers would be destroyed. Lights would go out. Food would spoil and–since the entire transportation system would also be shut down–go unrestocked.
Within weeks, backup generators at nuclear power plants would have run down, and the electric pumps that supply water to cooling ponds, where radioactive spent fuel rods are stored, would shut off. Multiple meltdowns would ensue. "Imagine 30 Chernobyls across the U.S.," says electrical engineer John Kappenman, an expert on the grid's vulnerability to space weather. A CME big enough to take out a chunk of the grid is what scientists and insurers call a high-consequence, low-frequency event. Many space-weather scientists say the Earth is due for one soon. Although CMEs can strike anytime, they are closely correlated to highs in the 11-year sunspot cycle. The current cycle will peak in July 2013.
The most powerful CME in recorded history occurred during a solar cycle with a peak similar to the one scientists are predicting in 2013. During the so-called Carrington Event in 1859, electrical discharges in the U.S. shocked telegraph operators and set their machines on fire. A CME in 1921 disrupted radio across the East Coast and telephone operations in most of Europe. In a 2008 National Academy of Sciences report, scientists estimated that a 1921-level storm could knock out 350 transformers on the American grid, leaving 130 million people without electricity. Replacing broken transformers would take a long time because most require up to two years to manufacture.
Once outside power is lost, nuclear plants have diesel generators that can pump water to spent-fuel cooling pools for up to 30 days. The extent of the meltdown threat is well-documented. A month before the Fukushima plant in Japan went offline in March, the Foundation for Resilient Societies, a committee of engineers, filed a petition with the U.S. Nuclear Regulatory Commission recommending the augmentation of nuclear plants' emergency backup systems. The petition claims that a severe solar storm would be far worse than a 9.0-magnitude quake and could leave about two thirds of the country's nuclear plants without power for one to two years.
Preventing a surge from a CME would be costly. With enough warning (at least a few hours, probably), power companies could shut transformers off entirely, turning them back on after the storm. But shutting down the grid on such a large scale would cost billions. To confidently do so, forecasting must be accurate.
Last October, NASA scientists announced its Solar Shield program to monitor solar eruptions and predict storms. Though a good step, the system uses a satellite that was launched in 1997 and designed to run just five years. No other country has anything similar, or as advanced.
Our backup systems aren't in place yet, either. The Department of Homeland Security is funding the development of an emergency replacement transformer, but it won't be field-ready for several years. Kappenman has developed a $100,000 capacitor to block storm-induced surges, but these are unproven in emergency situations. "A massive solar storm is a 'low probability' event the same way a 100-year flood is," Thomas Popik, the author of the NRC petition, says. "Just as we build levees to protect against 100-year floods, we need to build protection against 100-year solar storms."
Source: popsci.com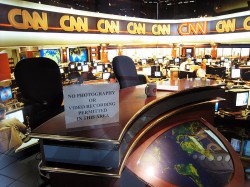 As the mainstream media continues to be obsessed with Anthony Weiner and his bizarre adventures on Twitter, much more serious events are happening around the world that are getting very little attention.  In America today, if the mainstream media does not cover something it is almost as if it never happened. Right now, the worst nuclear disaster in human history continues to unfold in Japan , U.S. nuclear facilities are being threatened by flood waters, the U.S. military is bombing Yemen, gigantic cracks in the earth are appearing all over the globe and the largest wildfire in Arizona history is causing immense devastation.  But Anthony Weiner, Bristol Palin and Miss USA are what the mainstream media want to tell us about and most Americans are buying it.
In times like these, it is more important than ever to think for ourselves.  The corporate-owned mainstream media is not interested in looking out for us.  Rather, they are going to tell us whatever fits with the agenda that their owners are pushing.
That is why more Americans than ever are turning to the alternative media.  Americans are hungry for the truth, and they know that the amount of truth that they get from the mainstream media continues to decline.
The following are 12 things that the mainstream media is being strangely quiet about right now….
#1 The crisis at the Fort Calhoun nuclear facility in Nebraska has received almost no attention in the national mainstream media.
Back on June 7th, there was a fire at Fort Calhoun.  The official story is that the fire was in an electrical switchgear room at the plant.  The facility lost power to a pump that cools the spent fuel pool for approximately 90 minutes.  According to the Omaha Public Power District, the fire was quickly extinguished and no radioactive material was released.
The following sequence of events is directly from the Omaha Public Power District website….
There was no such imminent danger with the Fort Calhoun Station spent-fuel pool.
Due to a fire in an electrical switchgear room at FCS on the morning of June 7, the plant temporarily lost power to a pump that cools the spent-fuel pool.
The fire-suppression system in that switchgear room operated as designed, extinguishing the fire quickly.
FCS plant operators switched the spent-fuel pool cooling system to an installed backup pump about 90 minutes after the loss of power.
During the interruption of cooling, temperature of the pool increased a few degrees, but the pool was never in danger of boiling.
Due to this situation, FCS declared an Alert at about 9:40 a.m. on June 7.
An alert is the second-least-serious of four emergency classifications established by the Nuclear Regulatory Commission.
At about 1:15 p.m. on June 7, FCS operators declared they had taken all appropriate measures to safely return to the previously declared Notification of Unusual Event emergency classification. (See first item above.)
But the crisis at Fort Calhoun is not over.  Right now, the nuclear facility at Fort Calhoun is essentially an island. It is surrounded by rising flood waters from the Missouri River.
Officials claim that there is no danger and that they are prepared for the river to rise another ten feet.
The Cooper Nuclear Station in Brownville, Nebraska is also being threatened by rising flood waters.  A "Notification of Unusual Event" was declared at Cooper Nuclear Station this morning at 4:02.  This notification was issued because the Missouri River's water level reached 42.5 feet.
Right now the facility is operating normally and officials don't expect a crisis.
But considering what has been going on at Fukushima, it would be nice if we could have gotten a lot more coverage of these events by the mainstream media.
#2 Most Americans are aware that the U.S. is involved in wars in Iraq, Afghanistan and Libya.  However, the truth is that the U.S. military is also regularly bombing Yemen and parts of Pakistan.  If you count the countries where the U.S. has special forces and/or covert operatives on the ground, the U.S. is probably "active" in more countries in the Middle East than it is not.  Now there are even persistent rumors that U.S. ground units are being prepared to go into Libya.  Are we watching the early stages of World War 3 unfold before our eyes in slow motion?
#3 The crisis at Fukushima continues to get worse.  Arnold Gundersen, a former nuclear industry senior vice president, recently made the following statement about the Fukushima disaster….
"Fukushima is the biggest industrial catastrophe in the history of mankind"
TEPCO has finally admitted that this disaster has released more radioactive material into the environment than Chernobyl did.  That makes Fukushima the worst nuclear disaster of all time, and it is far from over.
Massive amounts of water is being poured into the spent fuel pools in order to keep them cool.  This is creating "hundreds of thousands of tons of highly radioactive sea water" that has got to go somewhere.  Inevitably much of it will get into the ground and into the sea.
Arnold Gundersen says that the scope of this problem is almost unimaginable….
"TEPCO announced they had a melt through. A melt down is when the fuel collapses to the bottom of the reactor, and a melt through means it has melted through some layers. That blob is incredibly radioactive, and now you have water on top of it. The water picks up enormous amounts of radiation, so you add more water and you are generating hundreds of thousands of tons of highly radioactive water."
The mainstream media is not paying as much attention to Fukushima these days, but that doesn't mean that it is not a major league nightmare.
Elevated levels of radiation are being reported by Japanese bloggers all over eastern Japan.  There are reports of sick children all over the region.  One adviser to the government of Japan says that an area approximately 17 times the size of Manhattan is probably going to be uninhabitable.
Of course the mainstream media has been telling us all along that Fukushima is nothing to be too concerned about and that authorities in Japan have everything under control.
If the mainstream media is not going to tell us the truth, how are they going to continue to have credibility?
#4 Members of Congress continue to mention Christians as a threat to national security.  For example, during a recent Congressional hearing U.S. Representative Sheila Jackson Lee warned that "Christian militants" might try to "bring down the country" and that such groups need to be investigated.
#5 China's eastern province of Zhejiang has experienced that worst flooding that it has seen in 55 years.  2 million people have already been forced to leave their homes.  China has already been having huge problems with their crops over the past few years and this is only going to make things worse.
#6 Thanks to the Dodd-Frank Act, over the counter trading of gold and silver is going to be illegal starting on July 15th.  Or at least that is what some companies apparently now believe.  The following is an excerpt from an email that Forex.com recently sent out to their customers….
Important Account Notice Re: Metals Trading

We wanted to make you aware of some upcoming changes to FOREX.com's product offering. As a result of the Dodd-Frank Act enacted by US Congress, a new regulation prohibiting US residents from trading over the counter precious metals, including gold and silver, will go into effect on Friday, July 15, 2011.

In conjunction with this new regulation, FOREX.com must discontinue metals trading for US residents on Friday, July 15, 2011 at the close of trading at 5pm ET. As a result, all open metals positions must be closed by July 15, 2011 at 5pm ET.

We encourage you to wind down your trading activity in these products over the next month in anticipation of the new rule, as any open XAU or XAG positions that remain open prior to July 15, 2011 at approximately 5:00 pm ET will be automatically liquidated.

We sincerely regret any inconvenience complying with the new U.S. regulation may cause you. Should you have any questions, please feel free to contact our customer service team.

Sincerely,
The Team at FOREX.com
Apparently, Section 742(a) of the Dodd-Frank Act prohibits anyone "from entering into, or offering to enter into, a transaction in any commodity with a person that is not an eligible contract participant or an eligible commercial entity, on a leveraged or margined basis."
So what impact is this going to have on the gold and silver markets?
Nobody is quite sure yet.
#7 All over the world, huge cracks are appearing for no discernible reason.  For example, a massive crack that is approximately 3 kilometers long recent appeared in southern Peru.  Also, a 500 foot long crack suddenly appeared recently in the state of Michigan.  When you also throw in all of the gigantic sinkholes that have been opening all over the world, it is easy to conclude that the planet is becoming very unstable.
#8 According to U.S. Forest Service officials, the largest wildfire in Arizona state history has now covered more than 500,000 acres.  But based on the coverage it is being given by the mainstream media you would think that it is a non-event.
#9 There are reports that North Korea has tested a "super EMP weapon" which would be capable of taking out most of the U.S. power grid in a single shot.  The North Koreans are apparently about to conduct another nuclear test and that has some Obama administration officials very concerned.
#10 All over the United States, "active shooter drills" are being conducted in our public schools.  Often, most of the students are not told that these drills are fake.  Instead, students often go through hours of terror as they think a hostage situation or a shooting spree is really taking place.
#11 NASA has just launched a "major" preparedness initiative for all NASA personnel.  The following is an excerpt about this plan from NASA's own website….
A major initiative has been placed on Family/Personal Preparedness for all NASA personnel. The NASA Family/Personal Preparedness Program is designed to provide awareness, resources, and tools to the NASA Family (civil servants and contractors) to prepare for an emergency situation. The most important assets in the successful completion of NASA's mission are our employees' and their families. We are taking the steps to prepare our workforce, but it is your personal obligation to prepare yourself and your families for emergencies.
#12 Over the past week over 40 temporary "no fly zones" have been declared by the FAA.  This is very highly unusual.  Nobody seems to know exactly why this is happening.
So what do all of these things mean?
It would be nice if the mainstream media would examine some of these important issues more closely and do some honest reporting on them.
Perhaps you have an opinion on some of these issues.  Feel free to share what you think by leaving a comment below….
Source: The American Dream
Official suggests Japan could become 'uninhabitable…'
By Ethan A. Huff | NaturalNews.com
Recent reports confirming that Reactors 1, 2, and 3 of the Fukushima Daiichi nuclear facility completely melted just hours after the devastating earthquake and tsunami hit the area on March 11(http://www.naturalnews.com/032537_F…) have been trumped by even worse news that those same reactors have all likely "melted through," a situation that according to Japan's Daily Yomiuri DY is "the worst possibility in a nuclear accident."
And senior political official Ichiro Ozawa suggested in an interview withThe Wall Street Journal (WSJ) that theFukushimasituation could make the entire country ofJapan"unlivable."
A nuclear coremeltdowninvolves nuclearfuelexceeding its melting point to the point where it damages the core, leaks out, and threatens to potentially release high levels of radiation into theenvironment. However, a nuclear melt-through is an even worse scenario, asnuclearfuel literally melts through the bottom of damaged reactor pressure vessels into out containment vessels — and possibly even melts through those outer vessels directly into ground, air, andwater.
The report suggesting that melt-throughs have already occurred, which is set to be submitted to the International Atomic Energy Agency (IAEA), is the "first official recognition" of this dire situation, according to DY. It also confirms early suspicions that such a scenario had been underway all along, as later reports confirmed that the epic disaster at the reactors had produced holes in come of the plant's core containment vessels, and that radioactive water, and possibly even fuel, were leaking into the lower vessels.
IAEA has already stated that the Fukushima disaster is at least as bad as theChernobyldisaster (http://www.theatlanticwire.com/glob…), but this new information now suggests that it is probably even worse. At this time, it is unknown whether the fuel that has accumulated in the outer containment vessels has seeped outside, where it has the potential to contaminategroundwatersupplies and wreak widespread environmental damage.
In an interview conducted prior to the release of the new report, Ichiro Ozawa told the WSJ that areas around Fukushima were already becoming completely "uninhabitable." He also suggested that as it currently stands, much of the rest of the country, including Tokyo, could suffer the same fate if nothing is done to properly and effectively contain the situation.
Learn more:http://www.naturalnews.com/032657_Fukushima_meltdown.html#ixzz1OsmEdQ37
A Book Review in Light of Current Events…
"Every man, woman and child lives under a nuclear sword of Damocles, hanging by the slenderest of threads, capable of being cut at any moment by accident, or miscalculation, or by madness. The weapons of war must be abolished before they abolish us." -John F. Kennedy  September 25, 1961
"APOCALYSE NEVER: Forging the Path to a Nuclear Weapon-Free World" by Dr. Tad Daley, not only envisions but offers us the ways to seize JFK's dream; and the fierce urgency of current events could be our final call for action to abolish all things nuclear:>
Khalid Sheikh Mohammed, the self-professed mastermind of the September 11, 2001 attacks on the United States, who has been held at Guantanamo since 2006, told interrogators that al-Qaeda will detonate a nuclear device if Osama bin Laden were captured or killed, according to classified files released by the WikiLeaks website. [1]
Ten days after the earthquake in Japan triggered the worst nuclear disaster since Chernobyl, the Nuclear Regulatory Commission, extended the license of a virtual twin of Fukushima; a 40-year-old Vermont nuclear reactor for another two decades. The license renewal was granted even though the reactor's cooling tower had literally fallen down, and the plant had repeatedly leaked radioactive fluid. [2]
Dr. Daley does not offer us a Utopian fantasy, but a concrete call to political action because, "No government, not even the most democratic, can force us to live under this threat. No state in the world can offer any kind of security against this menace of a nuclear holocaust, or guarantee to prevent it. This is why the citizens must confront their government and warn it that it has no right to expose them to this danger. Because, in effect, the citizens are being held hostage by their own government, just as if they have been hijacked and deprived of their freedom and threatened. When governments develop nuclear weapons they are violating the basic rights of their citizens, the basic right not to live under constant threat of annihilation." -Mordechai Vanunu, 1987 from Ashkelon Prison.
In his 2012 budget, President Obama included $54 billion in federal loan guarantees for new nuclear reactors and $7.6 billion for nuclear weapons research and production, but "Any nation that year after year continues to raise the Defense budget while cutting social programs to the neediest is a nation approaching spiritual death." - Rev. MLK
Nuclear weapons are not just morally indefensible but politically unsustainable.
America is one of the five nuclear powers that signed the NPT and thus is obligated to abolish its nuclear weapons-but the USA has been in violation ever since the day America signed the NPT!
The NPT/Nuclear Non-Proliferation Treaty, was created in 1968, and maintains that nuclear weapons proliferation can only be curtailed if nuclear countries move toward disarmament and the five nuclear powers that signed the NPT must abolish their nuclear weapons.
In 1966, at the height of the Cold War, the US nuclear arsenal was estimated at over 32,000 warheads. Current estimates range between 5,000 to 12,000; but even one is more than enough to destroy Creation as we now know it.
IF that day we call 9/11 taught us anything, it should be that America's nuclear arsenal cannot defeat 'terrorism' or provide security from the actions of a few violent mad men who target and murder innocent people.
American money is imprinted with "IN GOD WE TRUST" but yet the U.S. maintains a nuclear arsenal of nearly 2,000 on hair-trigger alert ever since the end of the Cold War.
The Orwellian named Life Extension Program will extend the life of every one of America's weapons of mass destruction for three decades or more as well as undermine sound national security by introducing major changes to existing nuclear weapons stockpile that had been extensively tested.
On 8 July 1996, the International Court of Justice issued the statement:
"The destructive power of nuclear weapons cannot be contained in either space or time. They have the potential to destroy all civilization and the entire ecosystem of the planet."
The ICJ also affirmed the "fundamental, cardinal and intransgressible" rule that "States must never make civilians the object of attack and must consequently never use weapons that are incapable of distinguishing between civilians and military targets."
States have obligations.  People have rights.
Anti-nuclear civil resistance is the right of every citizen of the world, for the nuclear threat attacks every core concept of human rights and "calls for urgent and universal action for its prevention. If it is a basic human right to be free of threat or violence, if the right to life is a basic human right, if the protection of children and future generations is a basic human duty, international law must unhesitatingly recognize that the right to non violent resistance activities for the prevention of such an international crime is basic to human dignity." [3]
The greatest enemy of humanity may well be all things Nuclear and "We have seen the enemy and he is US."-Pogo
In "APOCALYSE NEVER", Tad Daley nails America's hypocrisy and illuminates the status quo of Nuclear Apartheid: "For decades, the United States has said to other countries, 'We can have them, but you can't.'" [4]
One State that the American Government colludes with in its nuclear deceptions is a non-signatory of the NPT: Israel:
US and Israeli Nuclear Deceptions
Dr. Avner Cohen, is an Israeli-born philosopher, historical researcher and a leading expert in Israel's nuclear policy of deception, which is spun as 'Ambiguity.'
Cohen's latest release is "The Worst-Kept Secret: Israel's Bargain with the Bomb" and in a recent interview with Haaretz, Cohen spoke about a late-1969 meeting between Golda Meir and Nixon:
"The United States and most of the Western world agreed to accept Israel's special nuclear status. In other words, Israel did not join the Non-Proliferation Treaty, but it received special status, and pressure was not exerted on it with regard to this topic. Ambiguity is the Israeli-American policy. Without the West's agreement, there would be no ambiguity.
"The bitter irony is that right now, ambiguity serves the interests of Israel's rival in the Middle East. Iran is creating its own version of ambiguity: not the concealment of its project, but rather ambiguity with regard to the distinction separating possession and non-possession of nuclear weapons. It reiterates that it has no intention of building a bomb, but that it has the right to enrich uranium, and even come close to developing [nuclear] weapons – while still remaining true to the nuclear Non-Proliferation Treaty. It is straddling the line, and in my opinion, Iran wants to, and can, remain for some time with the status of a state that might or might not have the bomb. Iran is a state of ambiguity." [5]
On 2 October 2009, The Washington Times reported that Obama agreed to keep Israel's nukes 'secret' and reaffirmed a 4-decade-old understanding that has allowed Israel to keep a nuclear arsenal without opening it to international inspections." [6]
Three officials spoke on the condition that they not be named because they were discussing private conversations, but all said Obama pledged to maintain the agreement when he first hosted Israeli Prime Minister Benjamin Netanyahu at the White House in May 2009.
Under the understanding, the U.S. has not pressured Israel to disclose its nuclear weapons or to sign the nuclear Non-Proliferation Treaty, which would require Israel to give up its estimated several hundred nuclear bombs.
This nuclear deception was reached at a summit between President Nixon and Israeli Prime Minister Golda Meir on 25 September 1969.
Avner Cohen, reported that the accord amounted to "the United States passively accepting Israel's nuclear weapons status as long as Israel does not unveil publicly its capability or test a weapon."[Ibid]
During my 2005 interviews with Mordechai Vanunu he told me:
"Did you know that President Kennedy tried to stop Israel from building atomic weapons? In 1963, he forced Prime Minister Ben Guirion to admit the Dimona was not a textile plant, as the sign outside proclaimed, but a nuclear plant. The Prime Minister said, 'The nuclear reactor is only for peace.'
"Kennedy insisted on an open internal inspection. He wrote letters demanding that Ben Guirion open up the Dimona for inspection. The French were responsible for the actual building of the Dimona. The Germans gave the money; they were feeling guilty for the Holocaust, and tried to pay their way out. Everything inside was written in French, when I was there, almost twenty years ago. Back then, the Dimona descended seven floors underground.
"In 1955, Perez and Guirion met with the French to agree they would get a nuclear reactor if they fought against Egypt to control the Sinai and Suez Canal. That was the war of 1956. Eisenhower demanded that Israel leave the Sinai, but the reactor plant deal continued on.
"When Johnson became president, he made an agreement with Israel that two senators would come every year to inspect. Before the senators would visit, the Israelis would build a wall to block the underground elevators and stairways. From 1963 to '69, the senators came, but they never knew about the wall that hid the rest of the Dimona from them. Nixon stopped the inspections and agreed to ignore the situation. As a result, Israel increased production. In 1986, there were over two hundred bombs. Today, they may have enough plutonium for ten bombs a year." [7]
In 2007, the Nixon library declassified a 19 July 1969, memo from Henry Kissinger, the then national security adviser stating: "While we might ideally like to halt actual Israeli possession, what we really want at a minimum may be just to keep Israeli possession from becoming an established international fact."
The "established international facts" were exposed in 1986, when Mordechai Vanunu told the truth and provided the photographic proof of Israel's seven story underground WMD Facility that can be viewed on You Tube:
Israel's Dimona Nuclear Weapons Factory In 3D
Another established international fact occurred on 17 April 2010, when Iran hosted a conference in Tehran on nuclear disarmament with sixty countries represented.
Iran's Supreme Leader Ayatollah Ali Khamenei issued a statement delivered at the conference stating that nuclear weaponry was "haram" meaning prohibited under Islam and he also blew the doors off Israel's and America's nuclear deceptions:
"If America's claims of fighting the proliferation of nuclear weapons were not false, would the Zionist regime be able to turn the occupied Palestinian lands into an arsenal where a huge number of nuclear weapons are stored while refusing to respect international regulations in this regard, especially the NPT?
"There is only one government that has committed a nuclear crime so far. Only the government of the United States of America has attacked the oppressed people of Hiroshima and Nagasaki with atomic bombs in an unfair and inhumane war…using or even threatening to use such weapons is a serious violation of the most basic rules of philanthropy and is a clear manifestation of war crimes.
"The greatest violators of the NPT are the powers who have reneged on their obligation to dispose of nuclear weapons mentioned in Article 6 of the Non-Proliferation Treaty. These powers have even surpassed other countries with respect to promoting nuclear weapons in the world. By providing the Zionist regime with nuclear weapons and supporting its policies, these powers play a direct role in promoting nuclear weapons which is against the obligations they have undertaken according to Article 1 of the NPT.
"We believe that besides nuclear weapons, other types of weapons of mass destruction such as chemical and biological weapons also pose a serious threat to humanity. The Iranian nation, which is itself a victim of chemical weapons, feels more than any other nation the danger that is caused by the production and stockpiling of such weapons and is prepared to make use of all its facilities to counter such threats. We consider the use of such weapons as haram (religiously forbidden) and believe that it is everyone's duty to make efforts to secure humanity against this great disaster."[8] 
On 5 April 2009, President Obama stood on the world stage in Prague and admitted, "As the only nuclear power to have used a nuclear weapon, the United States has a moral responsibility to act. When we fail to pursue peace, then it stays forever beyond our grasp. We know the path when we choose fear over hope. To denounce or shrug off a call for cooperation is an easy but also cowardly thing to do. That's how wars begin. That's where human progress ends.
"The voices of peace and progress must be raised together.
"Human destiny will be what we make of it.
"Words must mean something."
In 1987, from Ashkelon prison, Mordechai Vanunu wrote words that still mean something:
"The passive acceptance and complacency with regard to the existence of nuclear weapons anywhere on earth is the disease of society today.
"This struggle is not only a legitimate one – it is a moral, inescapable struggle.
"Already now there are enough nuclear missiles to destroy the world many times over [and] this issue should unite us all, because that is our real enemy.
"Is any government qualified and authorized to produce such weapons?" [9]
Tad Daley has responded with a resounding NO and he concludes "APOCALYSE NEVER: Forging the Path to a Nuclear Weapon-Free World" reminding us that the atomic sword that hangs so precariously over Humanity's head must be cut and it is up to everyone of us "to turn every single nuclear sword, everywhere on earth, into the plowshares of peace that the prophet Isaiah envisioned for us so many long centuries ago. The matter is in our hands. The sword is in our grasp. We need only to reach out, and seize it. Apocalypse never." [10]
Three time Nobel Peace Prize Nominee, Kathy Kelly, on 3 July 2010 in front of The Banner made from the cloth cut from the clothes ofPLOWSHARES 8, Father Philip Francis Berrigan as he lay dying in his bed. Father Berrigan also noted that, "If enough Christians followed the gospel, they could bring any state to its knees."
During my 2005 interviews with Vanunu I asked him:
"Have you ever considered the idea that the anti-Christ may not be a man at all? I keep thinking how nuclear weapons are promoted by governments as instruments of peace, but they only bring destruction. I can't imagine that God intended for man to blow up this planet, but instead, to learn how to share it."
Vanunu replied:
"The only way to peace is peace; the only way is nonviolence. The only answer to Israeli nuclear weapons, their aggression, occupation and oppression, and the wall and refugee camps is to answer them with truth and a peaceful voice. When I became the spy for the world, I did it all for the people of the world. If governments do not report the truth, and if the media does not report the truth, then all we can do is follow our consciences. Daniel Ellsberg did, the woman from Enron did, and I did."
Mordechai Vanunu: The SPY for We the People
Mordechai Vanunu: The SPY for We the People, part 2
Might we all follow our conscience too and carpe diem/seize this day to begin the world again: a world free of all things nuclear.
1. http://news.ninemsn.com.au/world/8241119/capturing-bin-laden-would-unleash-hell
2. http://www.rollingstone.com/politics/news/america-s-nuclear-nightmare-20110427?page=1
3. Judge Weeramantry, "The Trident and International Law, Scotland's Obligations" Feb. 3, 2009.
4. Tad Daley, APOCALYPSE NEVER, page 18.
5. http://www.wearewideawake.org/index.php?option=com_content&task=view&id=1881&Itemid=239
6. http://www.washingtontimes.com/news/2009/oct/02/president-obama-has-reaffirmed-a-4-decade-old-secr/
7. Eileen Fleming, BEYOND NUCLEAR: Mordechai Vanunu's FREEDOM of SPEECH Trial and My Life as a Muckraker: 2005-2010
8.  http://www.juancole.com/2010/04/khamenei-us-only-nuclear-criminal-for-hiroshima.html
9. Eileen Fleming, BEYOND NUCLEAR: Mordechai Vanunu's FREEDOM of SPEECH Trial and My Life as a Muckraker: 2005-2010
10. Tad Daley, APOCALYPSE NEVER, page 241.
At present, numerous environmental researchers are warning of future resource shortages. The list of them is large and includes water, oil, a variety of minerals and metals, as well as other materials.
Yet, most people carry on as if they do not hear the message at all. They refuse to cut back in their dreams of continuing economic growth.
In relation, part of the problem with them is perhaps an inability to make connections. For the most part, they seem to have little or no idea about the collective consequences of their individual behaviors.
For example, they can't walk into a super-sized Wal Mart or a mall and see the environmental destruction and energy use behind each type of product on the shelves, nor that the whole gargantuan conglomeration of products could cause a problem. They can't look at cotton goods or food and imagine the huge oceanic dead zones and the annihilation of many diverse organisms caused by farm runoff. They can't go to the paper isle and picture that, aside from all of the multitudes of items derived from timber, U.S. toilet paper use alone destroys thirteen million acres of forests per year, along with all life dependent on those forests.
Particularly the loggers, the paper mill operators, the truckers hauling raw materials and final products, and the store clerks don't want to visualize such images. They don't want to see their own roles in the process any more than do the people who, while complaining about the impacts of overpopulation on crowded highways, chose to have many children, which, of course, will lead to many more toilet paper purchases in times to come. In fact, they, like the individuals who wring their hands over mountaintop blowups for coal and the slaughter of indigenous forest dwellers by oil company hired thugs, don't want to be told of cut-backs of any types at all, let alone just bathroom paper.
Especially if they are fond of vacation travel or have seen their home energy use spike due to lots of appliances running at once, they don't want to picture that they possibly could be implicated in anything having to do with the downside of their lifestyles. They don't want to link their habits to the fact that over seventy percent of electricity in the U.S. comes from fossil fuels. They don't want to think that maybe their rising demand for oil at the pump or penchant for air travel is somehow indirectly related to the types of damage seen in the Amazon forests, the Appalachians, the Niger Delta or the Gulf of Mexico.
Above all, they do not want to be told that the economic growth is not coming back. They don't want to picture that life will dramatically change as the oil runs out while the price for it and everything dependent on it will continuously rise. They don't want to question about whether the capitalist system of economics will cause further ecological ruin and social inequality as it plays itself out.
Further, they don't want to consider that maybe they will be forced to change some of their life's major goals and the ways that they live in times to come due to a combination of factors, such as the coming energy power-down, climate change variables, diminishing resource bases and overpopulation. No, they, instead, want to rise up the socio-economic chain so as to be able to consume even more goods and, if they're particularly adept at obtaining riches, maybe even be able to purchase a vacation home, a yacht, an RV or some other coveted treasure.
Moreover, they don't want to imagine that maybe two groups will make out okay in times ahead and one of them probably won't be the (ever shrinking) middle class. They don't want to note that the successful ones just could be the very wealthy people, who can afford to buy anything regardless of its costliness and scarcity, and the people at the other end of the spectrum, who have simply walked away from the status quo to form self-sufficient farming communities, transition towns and egalitarian co-ops able to provide for the majority of their members' needs.
Instead, they simply want to envision that everything will get better overall in life after a spell. Yet, here we are all together stuck in a situation in which there exist seven billion humans all needing food, water, shelter and other things while increasing in number at a rate unprecedented in human history. All together, we're digging up and plowing every parcel of land on which we can manage to lay our hands. We're trawling and dredging every ocean and sea onto which we can stake our claims. We're damming every waterway that can be controlled. We're pumping and polluting the world's fresh water supply faster than it can be replenished, using up other resources in entirety, turning the Earth's oceans into acid, fouling the atmosphere, scarring the land with deep mining holes, blowing up mountains to extract their coal and, in exchange, creating mountains of trash.
Simultaneously, we're methodically ripping apart the planet's forests at the rate of about one acre per second, destroying multitudinous species one after another, creating climate change on a scale that staggers the imagination, and generating explosions of radiation to blow into every outdoors nook and cranny in existence. (Recent news headlines include Radiation Readings in Fukushima Reactor Rise to Highest Since Crisis Began. Imagine the hubris of a species that refuses to learn from Hiroshima, Nagasaki, Three Mile Island and Chernobyl, such that even now the desire exists to build even more nuclear plants and A-bombs!)
At the same time, we're warring with each other over resources between and within nations, and always, always … insisting upon more things to own. In relation, the proliferation of wants and needs is limitless.
So, we're demanding more food, more water, more construction for our ever burgeoning masses, more jobs and, especially, more spaces into which to fan out as we add 219,000 more humans every single day (eighty million people each year) while simultaneously displacing other types of life whose environments we take over in the process. Meanwhile, billions are sunk in poverty largely due to having already exceeded their regions' carrying capacity and, as they did so, they often took the last trees with them, just as had happened on Easter Island.
At some point, something has to give. The pattern, the rapacious ravage, cannot persist indefinitely. Indeed, it won't do so because the resource base, itself, is largely disappearing across the globe. The ocean fisheries are depleting and expected to run out by mid-century. Climate change has brought pine and spruce beetles in such high numbers that they are eating millions upon millions of acres of trees and spreading out everywhere that they can, much like their human counterparts.
Concurrently, methane is releasing from underwater beds and permafrost to join the carbon releases from humanity's use of fossil fuel from rich underground deposits that took millions of years to form, and that will be gone in the blink of a century's time. In relation, the looming climate change effects will be horrendous and will curtail many areas of human activities.
Yet, the main reason that the whole mess will be curbed is a simple one: Infinite growth, whether economic growth or population growth, cannot continue indefinitely. As the economist Kenneth Ewart Boulding reputedly said, "Anyone who believes exponential growth can go on forever in a finite world is either a madman or an economist."
Accordingly, one can envision that a crash is coming — one far worse than the current recession. In large measure, it's because environmental tipping points are on the way and, for those people in the worst locations for the collapse — the desperation, conflicts and chaos will likely be horrific in scale and ferocity.
How could they not be when our governments and the status quo do not encourage our transitioning to a steady state economy, business based on regionalized commerce and a cooperative inclusive economic arrangement rather than out of control global competition? How can further troubles not come into being when a vicious globalized capitalist system is in existence for which maximal profits, not people and their needs, is always the overriding goal? Despite its desirably from many standpoints, how can an alternative scheme be put in place when it bumps up against the prevailing paradigm and the corporatists — the powerful über-elites that control the gargantuan transnational companies and our fawning government toadies?
All considered, the best course of action, unless one is incredibly affluent, is to run for the hills — almost quite literally so. Under the circumstance, it could be sensible to find a quiet niche somewhere in which there's already a community in place whose members have the appropriate skills sets, constructive understandings and a supportive intact surrounding environment so as to be able to create a largely self-reliant way of life. Even though such a change could be hard, the option of doing nothing different could become increasingly problematic in light of the further social and ecological breakdown that's assuredly on the way.
Shares plunged across Europe and Asia on Tuesday as the crisis at Fukushima Daiichi nuclear plant deepened and Japan's Nuclear and Industrial Safety Agency raised the atomic alert level to its highest rating. Conditions at the stricken facility have steadily deteriorated and now the station is intermittently spewing lethal amounts of radiation into the atmosphere and around the world. A French nuclear group has warned that children and pregnant mothers should protect themselves from the fallout. According to Euractiv:
"The risks associated with iodine-131 contamination in Europe are no longer "negligible," according to CRIIRAD, a French research body on radioactivity. The NGO is advising pregnant women and infants against "risky behaviour," such as consuming fresh milk or vegetables with large leaves."
The group's warning underlines the dangers posed by the out-of-control facility which is causing unprecedented damage to earth, sea and sky. Fukushima is the nuclear death machine of which advocates of green technologies have warned for decades. But while the magnitude of the disaster grows larger by the day, the government's only response has been to expand the evacuation zone and try to shape news to avert a panic.
Emergency crews have braved high levels of radiation to bring the plant back under control, but with little success. A number of violent tremors and a second smaller tsunami have made their jobs nearly impossible. Thousands of gallons of radioactive water that was used as coolant has been flushed into the sea threatening marine life and sensitive habitat. The toxic release of radiation now poses an incalculable risk to a battered fishing industry and to fish-stocks around the world. These costs were never factored in when industry executives and politicians decided to exploit an energy source that can cause cancer, pollute the environment for millennia, and bring the world's third largest economy to its knees.
By raising the alert-rating to its highest level (7) regulators are conceding that a "major release of radioactive material with widespread health and environmental effects" is taking place. The situation is getting worse by the day. Japan's government will now insist on the "implementation of planned and extended countermeasures." In other words, a red alert. The threat to water supplies, food sources, livestock and humans is no longer in doubt. The media's efforts to protect the nuclear industry by downplaying the scale of the catastrophe have been moderately successful, but the truth is gradually beginning to surface as more people look to alternate sources of information. The disaster has been as ruinous to the media's reputation as it has been to the environment.
This is from Reuters:
"Japan's economics minister warned on Tuesday that the economic damage from last month's earthquake and tsunami is likely to be worse than initially thought as power shortages will crimp factory output and restrict supply chains.
The more sober assessment came as Japan raised the severity of its nuclear crisis at the Fukushima Daiichi nuclear plant to a level 7 from 5, putting it on par with the Chernobyl nuclear disaster in 1986.
The Bank of Japan governor said the economy was in a "severe state," while central bankers were uncertain when efforts to rebuild the tsunami-ravaged northeast would boost growth, according to minutes from a meeting held three days after a record earthquake struck Japan on March 11." ("Japan quake's economic impact worse than first feared", Reuters)
Foreign investors have yet to grasp the full impact of the crisis on Japan's economy. The Bank of Japan has increased its bond purchasing program and and "launched an ultra-cheap loan scheme for banks in the area devastated by the quake", but monetary policy alone will not lead to a recovery. The government will have to initiate large-scale programs to engage the public while setting aside neoliberal policies that slash state spending and privatize public assets. Restoring economic well-being means strong leadership that moves forcefully in the opposite direction of present trends with the emphasis on shared sacrifice and community values.
This is from the Wall Street Journal:
"Fukushima Daiichi operator Tokyo Electric Power Co. warned Tuesday that since the Fukushima Daiichi plant is still releasing radioactive materials, the total level of radiation released could eventually exceed that of Chernobyl, a spokesman said.
The new assessment comes as Japan admits that the effects of the Fukushima Daiichi nuclear accident—which has already caused the evacuation of tens of thousands of people and spread radiation through groundwater and farms over a broad section of eastern Japan—are likely to be long-lasting and grave…..
Japanese nuclear regulators determined that after the accident, the plant has likely released tens of thousands of terabecquerels—or a mind-boggling tens of thousands of trillions of becquerels—of radiation in the immediate area. That's a level that's been recorded only during the Chernobyl accident." ("Japanese Declare Crisis at Level of Chernobyl", Wall Street Journal)
Experts anticipate that the troubles at Fukushima will persist for months if not years. In the meantime, life-threatening levels of toxic radioactive material will be released into the air, water and earth. Small children and the unborn are at greatest risk, but incidents of adult thyroid cancer and other maladies will increase exponentially as well. The future of the nuclear industry has never been more uncertain, and for good reason.
By Yuri Kageyama and Ryan Nakashima | YahooNews.com…
Japan raised the crisis level at its crippled nuclear plant Tuesday to a severity on par with the 1986 Chernobyl disaster, citing high overall radiation leaks that have contaminated the air, tap water, vegetables and seawater.
Japanese nuclear regulators said they raised the rating from 5 to 7 — the highest level on an international scale of nuclear accidents overseen by the International Atomic Energy Agency — after new assessments of radiation leaks from the Fukushima Dai-ichi plant since it was disabled by the March 11 tsunami.
The new ranking signifies a "major accident" that includes widespread effects on the environment and health, according to the Vienna-based IAEA. But Japanese officials played down any health effects and stressed that the harm caused by Chernobyl still far outweighs that caused by the Fukushima plant.
Japan Ups Severity Level on Nuclear Plant Crisis
The revision came a day after the government added five communities to a list of places people should leave to avoid long-term radiation exposure. A 12-mile (20-kilometer) radius already had been cleared around the plant.
The news was received with chagrin by residents in Iitate, one of the five communities, where high levels of radiation have been detected in the soil. The village of 6,200 people is about 40 kilometers from the Fukushima plant.
"It's very shocking to me," said Miyuki Ichisawa, 52, who runs a coffee shop in Iitate. "Now the government is officially telling us this accident is at the same level of Chernobyl."
Japanese officials said the leaks from the Fukushima plant so far amount to a tenth of the radiation emitted in the Chernobyl disaster, but said they eventually could exceed Chernobyl's emissions if the crisis continues.
"This reconfirms that this is an extremely major disaster. We are very sorry to the public, people living near the nuclear complex and the international community for causing such a serious accident," said Chief Cabinet Secretary Yukio Edano.
But Edano told reporters there was no "direct health damage" so far from the crisis. "The accident itself is really serious, but we have set our priority so as not to cause health damage."
Hironobu Unesaki, a nuclear physicist at Kyoto University Research Reactor Institute, said the revision was not a cause for worry, that it had to do with the overall release of radiation and was not directly linked to health dangers. He said most of the radiation was released early in the crisis and that the reactors still have mostly intact containment vessels surrounding their nuclear cores.
The change was "not directly connected to the environmental and health effects," Unesaki said. "Judging from all the measurement data, it is quite under control. It doesn't mean that a significant amount of release is now continuing."
Prime Minister Naoto Kan, in a national television address, urged the public not to panic and to focus on recovering from the disaster.
"Right now, the situation of the nuclear reactors at the Fukushima plant has been stabilizing step by step. The amount of radiation leaks is on the decline," he said. "But we are not at the stage yet where we can let our guards down."
Continued aftershocks following the 9.0-magnitude megaquake on March 11 are impeding work on stabilizing the Fukushima plant — the latest a 6.3-magnitude one Tuesday that prompted plant operator Tokyo Electric Power Co., or TEPCO, to temporarily pull back workers.
Officials from Japan's Nuclear and Industrial Safety Agency said that the cumulative amount of radioactive particles released into the atmosphere since the incident had reached levels that apply to a Level 7 incident. Other factors included damage to the plant's buildings and accumulated radiation levels for its workers.
"We have refrained from making announcements until we have reliable data," said NISA spokesman Hidehiko Nishiyama said. "The announcement is being made now because it became possible to look at and check the accumulated data assessed in two different ways," he said, referring to measurements from NISA and Japan's Nuclear Security Council.
NISA and the NSC have been measuring emissions of radioactive iodine-131 and cesium-137, a heavier element with a much longer half-life. Based on an average of their estimates and a formula that converts elements into a common radioactive measure, the equivalent of about 500,000 terabecquerels of radiation from iodine-131 has been released into the atmosphere since the crisis began.
That well exceeds the Level 7 threshold of the International Nuclear and Radiological Event Scale of "several tens of thousands of terabecquerels" of iodine-131. A terabecquerel equals a trillion becquerels, a measure for radiation emissions.
The government says the Chernobyl incident released 5.2 million terabecquerels into the air — about 10 times that of the Fukushima plant.
If the leaks continue, the amount of radioactivity released in Fukushima could eventually exceed the amount emitted by Chernobyl, a possibility that Naoki Tsunoda, a TEPCO spokesman, said the company considers "extremely low."
In Chernobyl, in the Ukraine, a reactor exploded on April 26, 1986, spewing a cloud of radiation over much of the Northern Hemisphere. A zone about 19 miles (30 kilometers) around the plant was declared uninhabitable, although some plant workers still live there for short periods and a few hundred other people have returned despite government encouragement to stay away.
In 2005, the Chernobyl Forum — a group comprising the International Atomic Energy Agency and several other U.N. groups — said fewer than 50 deaths could be confirmed as being connected to Chernobyl. It also said the number of radiation-related deaths among the 600,000 people who helped deal with the aftermath of the accident would ultimately be around 4,000.
The U.N. health agency, however, has said about 9,300 people are likely to die of cancers caused by radiation. Some groups, including Greenpeace, have put the numbers 10 times higher.

A Japanese worker walks in the town destroyed by the March 11 tsunami of Onagawa, Miyagi Prefecture, northern Japan Sunday, April 10, 2011. (AP Photo/Vincent Yu)
By Giordano Bruno | Neithercorp Press…
The phrase "Black Swan" is really making the rounds these last few months. Uttering the term a year ago would have earned you a collection of confused looks and a general attitude of disinterest. Now, people behave as if they had learned about economic shockwave events and the global domino effect when they were in kindergarten. The problem is that when this kind of terminology hits the mainstream, in most cases it comes prepackaged with dumbed down and diluted definitions which promote an inadequate, cartoonish understanding of the circumstances.
To be sure, most Americans are well aware that the world's political and economic foundations are about as stable as fresh pudding under a heat lamp. The problem is that they are now being conditioned by the mainstream media to view the idea of collapse as "cinematic"; a kind of live action fantasy in which we all get to play the part of the audience, watching safely from the dark in our cushy theater seats with a bag of overpriced popcorn, Dolby surround sound, and a hot date to keep us company during the boring parts. Three years ago, even mentioning the idea of a breakdown in society or a financial catastrophe beyond a minor recession earned you the label of "doom monger"; a rather inept and naïve attempt on the part of the MSM to silence any economic analysis that stepped outside the establishment Keynesian framework. Today, I turn around to look at a magazine stand at the airport and right in front of me is Newsweek openly declaring "Apocalypse Now"!
Is the mainstream finally catching up to the alternative media? No. The MSM is merely adopting pieces of our common language and twisting them to fit a more globalist friendly viewpoint. Because our readership is growing exponentially, and our traffic is skyrocketing while corporatized news sources are floundering, the MSM is losing its ability to obscure our fact based journalism with their over funded and highly sterilized adaptation of reality. So instead, they attempt to co-opt our particular vocabulary, and our news focus, while adding their own subtle spin and sensationalism. When people not familiar with the alternative media and the more in-depth information we provide talk about a "Black Swan event", a depression, hyperinflation, etc., their concept of the implications of such disasters is far different than ours. They are living in the Disney version of financial and social Armageddon.
Of course, when the curtains raise, the previews are over, and the show begins, none of us will be lounging comfortably outside these calamities to simply watch. We will all be inexorably involved, whether we like it or not. So, carry on with the media war we must. Educating the masses on the ENTIRE story behind international events and their consequences continues to stand as a top priority, until that final straw caves the camel's back and disseminating the truth becomes a needless exercise in pointing out the horrifyingly obvious.
First, let's examine the veiled reverberations of recent "Black Swan" events, the wider view of the chain that ties them together, as well as what we should expect in the near future in the wake of their aftermath…
Fukushima Mon Amour
If I could choose only one tragedy to be categorized as a textbook example of a Black Swan, it is the earthquake and subsequent tsunami off the coast of northern Japan which led to the current and precarious meltdown of the nuclear reactors at Fukushima. Now, the immediate concerns of Western nations, especially citizens of the U.S., have automatically turned to the threat of radioactive fallout traveling across the Pacific. Unfortunately, radioactivity is the least of our troubles in the face of Japanese nuclear core exposure. Again, Japan is currently the number three economy in the world, and the effects of the Fukushima incident have contributed to the possibility of a full spectrum crisis.
First, we must always keep in mind that incidents in areas like Japan or the Middle East are NOT the direct cause of global economic or social turmoil; they are only trigger points for an avalanche that has been building for the past three to four years. If Fukushima had occurred in 2007, international markets would have easily absorbed the blow, but today, economies everywhere have been so weakened by the implosion of the banker created derivatives bubble and the inflationary fiat measures of private organizations like the Federal Reserve that they no longer have the capacity to shield themselves from unexpected catastrophes. Big banks have been playing a massive game of Jenga with the global economy, pulling one support after another until the whole construct begins to sway and tremble. One gust of wind, one tremor, one wrong move, and the whole thing comes crashing down. If you want to place blame for the chaos we are about to see in the aftermath of Fukushima, be sure to place it where it belongs; on the doorstep of corporate monstrosities like the Fed, Goldman Sachs, JP Morgan, HSBC, etc.
Second, Japan's official debt to GDP ratio now stands at 225%, way above the limit usually attributed to a country on the verge of complete debt destruction. The cost of rebuilding the areas damaged by the tsunami alone is estimated at around $300 billion. My primary concern in light of Japanese instability, though, is the severe weakening of their export markets. Japan is almost entirely reliant on its export capacity to support its ailing economy, meaning they are dependent on other countries to continually purchase their goods. However, in 2008, Japanese exports were pummeled, and have not improved anywhere near levels reached previous to the credit collapse, at least according to initial numbers for 2010:
http://www.bloomberg.com/news/2010-11-24/japan-export-growth-slows-more-than-forecast-as-economy-loses-trade-boost.html
The earthquake and nuclear meltdown of 2011 have sealed Japan's fate. It could take ten, twenty, even thirty years for them to recuperate from this setback. Manufacturing in the Asian nation has already deteriorated at the fastest pace in nearly a decade:
http://www.bloomberg.com/news/2011-03-30/japan-manufacturing-shrinks-most-since-2009-in-first-sign-of-quake-impact.html
Japanese food exports are being shunned by international markets for fear of radioactive contamination. Prime Minister Naoto Khan is now pleading with the WTO to urge its members to avoid curbing imports of Japanese goods, claiming that the government is on top of the Fukushima situation:
http://www.reuters.com/article/2011/03/30/us-japan-quake-idUSTRE72A0SS20110330
This hardly appears to be the case though. Reports of radioactive iodine 10,000 times safe levels in the water table below Fukushima have surfaced; reports which the Tokyo Electric Power Company is now vaguely stating "may be incorrect":
http://www.bloomberg.com/news/2011-03-31/japan-reviewing-water-tests-showing-iodine-at-10-000-times-limit.html
The secrecy surrounding Japan's nuclear meltdown is highly disconcerting and reminiscent of the Chernobyl incident in 1986, which the Soviet Union also refused to report honestly. Nearby cities were completely uninformed as to the true danger of the meltdown, and the international community was without a clue as to the extent of the radiation until Sweden, nearly seven hundred miles away, discovered radioactive particulates in its atmosphere. The problem with a containment breach in a nuclear plant is that it releases a steady stream of radioactive materials into the environment until the plant is finally buried under tons of concrete, lead, boric acid, and sand, as opposed to a nuclear weapon, which detonates, irradiating surrounding particles, which then dissipate after around two weeks. Fukushima, if left uncontained, could spew radioactivity for decades. The Japanese government does not seem to be providing forthright information about the real jeopardy involved.
Of course, if they were forthright, there would certainly be alarm amongst the citizenry, but even more so, a flight of investment dollars from Japanese industry and stocks. The only equity in Japan which seems to be attracting investment is the Yen itself, which skyrocketed against the U.S. dollar at the onset of the crisis:
http://www.rttnews.com/ArticleView.aspx?Id=1577203
The Yen has climbed steadily against the dollar since the early 1970's, from 300 yen per dollar, to only 80 yen per dollar after Fukushima. I find it interesting that now, during times of financial uncertainty, global investors would rather pour their savings into the currency of a country that is about to be radioactive, rather than put their savings into the U.S. Greenback! What does that tell you about the level of trust the world currently has in our currency?
Being that Japan is a dedicated export economy, the higher the Yen goes, the more strenuous the exchange rate, and the less other countries will buy from them. G7 nations have since attempted to artificially knock down the rise of the Yen, but their efforts have yielded little success. The Yen still stands at around 83 per dollar. Hardly an improvement that will make Japanese exports more viable.
So, where is this all leading…? High speed deflationary depression for Japan. But that's not all! The ASEAN trading bloc, led by China and fueled by the rising Yuan, has been pushing Japan to join the fold for years. Japan has been less than receptive to the proposition for numerous cultural, political, and financial reasons. But now, with the complete downfall of the country underway, and their export capability crumbling, Japan may go begging to join ASEAN. Already, ASEAN is beginning to offer help in Japan's rebuilding process:
http://ph.news.yahoo.com/asean-benefit-japan-reconstruction-20110329-054529-485.html
What does this mean for the U.S.? It means the Japanese will likely begin a progressive dump of their vast reserves of U.S. Treasuries and dollars, replacing them with Yuan bonds. Its means a severe devaluation of the dollar in the near future along with the possible end to its World Reserve Currency status. It means hyperinflation in America. This is the true nature of a Black Swan event. It is not a single incident, but a chain reaction that spreads like cancer through an economic system, leading to broader misfortune than anyone dared imagine.
Once Upon A Time In The Middle East
The effects of the revolutionary fervor in the land of OPEC are a bit more obvious than those caused by Japan, at least, for the most part. Crude oil is now climbing towards $107 per barrel at the publishing of this piece. World markets are swinging wildly like a cheap carnival ride. Political alliances (especially between the U.S. and its primary oil suppliers) are becoming strained. The dollar's peg to oil is now under threat. But this is really no surprise. As we have discussed in past articles, it is exactly what happened to the British Empire in the early 1950's when it attempted to strong arm Middle Eastern governments and maintain the oil trade under the Pound Sterling. Eventually, the British became embroiled in Arab conflicts and revolts they could not possibly untangle, and their main debt holders (one of which was the United States) threatened to dump British Treasuries and the pound sterling as the world reserve currency. Sound familiar….?
So now that America is repeating the blunders of the British (most likely by design), what can we expect from turmoil in the Middle East?
First, crude prices are going to continue expanding. Not so much due to supply concerns (Libya, for instance, makes up only 2% of global oil production), but because of the escalating distrust of the U.S. and its interests in the region, leading to a likely decoupling of oil from the greenback. The Obama Administration's response to this growing danger has been, interestingly, to focus not on the devaluation of the dollar, but instead, to distract us with more nonsensical supply side theories. The president (and I use that term loosely) has seen fit to present yet another model for "green alternatives" which would supposedly diminish Americas dependence on foreign oil supplies. Unfortunately, this plan's main drive is to cut oil importation to the U.S by one third over the next ten years while we are at the very onset of an energy crisis. Keep in mind that this plan does NOT include utilizing the extensive crude oil reserves discovered in America's northwest:
http://www.reuters.com/article/2011/03/30/us-obama-energy-idUSTRE72S3C820110330
http://www.usgs.gov/newsroom/article.asp?ID=1911&from=rss_home
Absolutely brilliant! Let's cut our oil supply by a third while the dollar is in the midst of losing its reserve status and Obama fumbles about with biofuels that rely mainly on corn, a commodity which is also exploding in cost due to dollar devaluation, and requires more energy to refine than it eventually produces. Does anyone doubt anymore that this government is deliberately sabotaging our economy?! Holy Frijoles!
China's move over the past two years to purchase more oil from Russia instead of the Middle East while dropping the dollar as a reserve currency in bilateral trade now seems almost clairvoyant, doesn't it?
As the destabilization of the Middle East spreads, the most volatile situation is not even necessarily that of oil and the dollar, but that of Syria. Due to its alliances and its tensions with Israel, Syria has become the keystone of the Middle East. Any disruption in Syria could lead to widespread war in the region, involving not just the U.S., but also Russia. Protests have begun to rage in the country, just as in the rest of the Arab nations, which has suddenly peaked the interest of the publication 'Foreign Policy'; the official magazine of the Council on Foreign Relations, a well known globalist think tank. In a recent article, they called the state of affairs in Syria the "Syrian Time Bomb":
http://www.foreignpolicy.com/articles/2011/03/28/the_syrian_timebomb?page=full
Foreign Policy covers the basics of the Syrian connection, but omits a very important factor; the revamped Russian naval base on the coast of Syria itself. I have written several articles over the past four years covering the possibility of a Syrian chain reaction. Here is a quote from one, published in June, 2010 to illustrate the potential for calamity that could unfold if Syria is invaded or even politically pressured by the U.S. or Israel:
This leads us to what may end up being the most important news of last year besides the "Great Recession"; a defense pact signed between Iran and Syria:
http://www.jpost.com/servlet/Satellite?cid=1260447419513&pagename=JPArticle%2FShowFull
So, what elements are we dealing with here? We have a nuclear armed Israel itching to attack Iran. We have Iran engaged in a defense pact with Syria against Israel. We have Syria with Russian navy bases and weapons on its soil, and we have the U.S. rampaging through the Middle East encroaching on the borders of Pakistan and Yemen, essentially pissing off everyone. What we have is a Globalist made recipe for disaster, using the same ingredients they have used for the last several major wars.
http://neithercorp.us/npress/2010/01/will-globalists-trigger-yet-another-world-war/

There is little doubt, Syria is in the beginning stages of revolution at this very moment. The government has responded with the same murderous tactics that have been attributed to Gaddafi in Libya, including shooting down protesters using snipers (meaning soldiers were not firing in random panic, but deliberately picking targets and killing unarmed citizens in cold blood):
http://www.washingtontimes.com/news/2011/mar/25/violence-erupts-around-syria-protesters-shot/#
Will the U.S. or the UN respond to Syrian upheaval as they have in Libya? If they do, expect a powder keg reaction far more violent than we have yet seen, and also expect Russia to begin taking a much greater interest in the affairs of the Middle East. The hidden consequences of the Black Swan strike again…
Swan Lake, Or Swan Dive?
The flow of events from one into the other, melding and changing like the currents of a river, can become confusing, if not downright terrifying. The underlying rush of economies and political tensions is often obscured by disinformation, as well as the distracting nature of simultaneous cataclysms. What is created in the torrent of this global swell is a kind of 'factory of fear'; a frenetic blast of winding grinding machinery swirling around us with menacing gears made of panic and dread. A step in the wrong direction, and we lose an arm or a leg. Black Swan incidents are not the source of this pandemonium. In fact, they sometimes shock the masses into clarity. They reveal the hidden landmines strewn about our financial and social landscape. They cause migrations of decline and surprisingly erratic reactions within a system, but also expose the fallacies inherent in that system as well. The key is to not allow fear to drive our response to the now unmistakable problems we face.
Whether we stand in defense against one adversity, or a thousand at once, is irrelevant. The bottom line is that we cannot lose focus, we cannot fail, and we cannot stop. There is no other choice but to move forward, and to prevail.
Trace levels of radiation found in rainwater from California to Massachusetts…
Three of the six nuclear reactors at Fukushima Daiichi nuclear plant have partially melted down and highly toxic plutonium is seeping into the soil outside. Plutonium is less volatile than other radioactive elements like iodine or cesium, but it's also more deadly. According to Businessweek, "When plutonium decays, it emits what is known as an alpha particle, a relatively big particle that carries a lot of energy. When an alpha particle hits body tissue, it can damage the DNA of a cell and lead to a cancer-causing mutation." If plutonium leaches into groundwater or pristine aquifers, the threat to public health and the environment will be extreme. This is an excerpt from an article in the Guardian:
"The radioactive core in a reactor at the crippled Fukushima nuclear power plant appears to have melted through the bottom of its containment vessel and on to a concrete floor, experts say, raising fears of a major release of radiation at the site. The warning follows an analysis by a leading US expert of radiation levels at the plant….
Richard Lahey, who was head of safety research for boiling-water reactors at General Electric when the company installed the units at Fukushima, told the Guardian workers at the site appeared to have "lost the race" to save the reactor…" ("Japan may have lost race to save nuclear reactor", The Guardian)
It also appears that underground tunnels at the facility have been flooded with radioactive water that contains high-concentrations of caesium-137. A considerable amount of the water has made its way to the sea where samples show the levels of contamination steadily rising. This is from the Wall Street Journal:
"Levels of radiation in the ocean next to the Fukushima Daiichi nuclear power plant have surged to record highs, the government said Wednesday, as operators try to deal with large amounts of radioactive water—the unwanted byproduct of operations to cool the reactors.
The Nuclear and Industrial Safety Agency said water taken Tuesday afternoon from the monitoring location for the troubled reactors Nos. 1 to 4 had 3,355 times the permitted concentration of iodine-131. That is the highest yet recorded at the sampling location, which is 330 meters south of the reactors' discharge outlet." ("Seawater Radiation Level Soars Near Plant", Wall Street Journal) All fishing has been banned in the vicinity as the toxins pose a danger to human health.
The Japanese government's chief spokesman, Yukio Edano, issued a public statement admitting that the situation at Fukushima is progressively getting worse with no end in sight. "We are not yet in a situation where we can say when we will have this under control," said Edano. In other words, the emergency effort is failing.
The fact that Japan is experiencing the biggest environmental catastrophe in history explains why the media has been trying so hard to divert the public's attention to Obama's military adventure in Libya. But it hasn't worked; all eyes are locked on Fukushima where the crisis continues to get more precarious by the day. News anchors assure their viewers that they are only being exposed to "safe levels of radioactivity", but people aren't buying it. They've seen the comparisons to Chernobyl and made their own judgements. Here's an excerpt from an article in Counterpunch by Chris Busby that gives a thumbnail sketch of the human costs of the meltdown at Chernobyl:
"The health effects of the Chernobyl accident are massive and demonstrable. They have been studied by many research groups in Russia, Belarus and the Ukraine, in the USA, Greece, Germany, Sweden, Switzerland and Japan. The scientific peer reviewed literature is enormous. Hundreds of papers report the effects, increases in cancer and a range of other diseases. My colleague Alexey Yablokov of the Russian Academy of Sciences, published a review of these studies in the Annals of the New York Academy of Sciences (2009). Earlier in 2006 he and I collected together reviews of the Russian literature by a group of eminent radiation scientists and published these in the book Chernobyl, 20 Years After. The result: more than a million people have died between 1986 and 2004 as a direct result of Chernobyl." ("Deconstructing Nuclear Experts, Chris Busby, Counterpunch)
One million dead, that's the bottom line. And, according to Busby, "we can already calculate that the contamination (at Fukushima) is actually worse than Chernobyl."
That's certain, but don't expect to read it in the MSM. Or this, which is also from Busby:
Since the official International Atomic Energy Agency (IAEA) figures for the Fukushima contamination are from 200 to 900kBq.sq metre out to 78km from the site, we can expect between 22% and 90% increases in cancer in people living in these places in the next 10 years."
There's a large body of research on the effects of radiation on humans. In fact, scientists conducted a series of studies on the people living on the Marshall Islands following nuclear weapons tests at Bikini and Enewetak atolls. This is where the US exploded more than 60 atomic bombs between 1946-58. Here's an excerpt from an article in Counterpunch titled "Radiation, Japan and the Marshall Islands; Living and dying downwind":
"The legacy of latent radiogenic diseases from hydrogen bomb testing in the Marshall Islands provides some clues about what ill-health mysteries await the affected Japanese in the decades ahead…..Traces of I-131 have been discovered in Tokyo drinking water and in seawater offshore from the reactors. It took nine years for the first thyroid tumor to appear among the exposed Marshallese and hypothyroidism and cancer continued to appear decades later……
o Plutonium-239 has a half life of 24,000 years, is considered one of the most toxic substances on Earth, and if absorbed is a potent alpha emitter that can induce cancer. This isotope too is found in the soils and groundwater of the downwind atolls from the Bikini and Enewetak H-bomb tests…
Radioactive Iodine-129 with a half-life of 15 million years and a well-documented capacity to bioaccumulate in the foodchain, will also remain as a persistent problem for the affected Japanese…
The sociocultural and psychological effects [e.g., PTSD] of the Fukushima nuclear disaster will be long-lasting, given the uncertainty surrounding the contamination of their prefecture and beyond." ("Radiation, Japan and the Marshall Islands; Living and dying downwind", Glenn Alcalay, Counterpunch)
It's all bad, which is why the nuclear industry needs stooges in the media to soft-peddle the news. Because, in truth, what they're selling is a noxious stew of irradiated poison that kills and maims people while causing incalculable damage to the environment. That's why industry bigwigs have turned to their friends at the EPA to loosen regulations so that the radioactive material that's presently showering-down on the US falls within EPA safety standards. Here's a clip from Washington's Blog that explains what's going on behind the public's back:
"….the EPA is considering drastically raising the amount of allowable radiation in food, water and the environment.
As Michael Kane writes:
In the wake of the continuing nuclear tragedy in Japan, the United States government is still moving quickly to increase the amounts of radiation the population can "safely" absorb by raising the safe zone for exposure to levels designed to protect the government and nuclear industry more than human life. It's all about cutting costs now as the infinite-growth paradigm sputters and moves towards extinction. As has been demonstrated by government conduct in the Gulf of Mexico in the wake of Deepwater Horizon and in Japan, life has taken a back seat to cost-cutting and public relations posturing. The game plan now appears to be to protect government and the nuclear industry from "excessive costs"… at any cost." (Washington's Blog)
The radioactive toxins that are now oozing into the soil and water-table or flowing into Japan's coastal waters or lofting skyward into the jet-stream where they will spread across continents, will continue to wreak havoc long after this generation has passed its mortal coil. Easing EPA safety standards won't change a thing. Where goes radiation, there too goes cancer and death. The disaster in Japan merely buys a little time for us to rethink our own policies before a similar crisis strikes here. And, it will strike here; it's only a matter of time. Consider the comments of Dave Lochbaum, Director of UCS's Nuclear Safety Project, who testified on Wednesday before the Senate Energy and Water Development Appropriations Subcommittee. Here's what he said:
"Today, tens of thousands of tons of irradiated fuel sits in spent fuel pools across America. At many sites, there is nearly ten times as much irradiated fuel in the spent fuel pools as in the reactor cores. The spent fuel pools are not cooled by an array of highly reliable emergency cooling systems capable of being powered from the grid, diesel generators, or batteries. Instead, the pools are cooled by one regular system sometimes backed up by an alternate makeup system.
The spent fuel pools are not housed within robust concrete containment structures designed to protect the public from the radioactivity released from damaged irradiated fuel. Instead, the pools are often housed in buildings with sheet metal siding like that in a Sears storage shed. I have nothing against the quality or utility of Sears' storage sheds, but they are not suitable for nuclear waste storage.
The irrefutable bottom line is that we have utterly failed to properly manage the risk from irradiated fuel stored at our nation's nuclear power plants. We can and must do better." (The Union of Concerned Scientists)
Nuclear energy is a ticking-timebomb. There are safer ways to keep the lights on.
Conditions at the Fukushima Daiichi nuclear plant are deteriorating and the doomsday scenario is beginning to unfold. On Sunday, Tokyo Electric Power Co. (TEPCO) officials reported that the levels of radiation leaking into seawater at the Unit 2 reactor were 100,000 times above normal, and the airborne radiation measured 4-times higher than government limits. As a result, emergency workers were evacuated from the plant and rushed to safe location. The prospect of a full-core meltdown or an environmental catastrophe of incalculable magnitude now looms larger than ever. The crisis is getting worse.
If spent fuel rods catch fire from lack of coolant, the intense heat will lift radiation plumes high into the atmosphere that will drift around the world. That's the nightmare scenario, clouds of radioactive material showering the planet with lethal toxins for months on end. And, according to the Central Institute for Meteorology and Geodynamics of Vienna, that deadly process has already begun. The group told New Scientist that:
"Japan's damaged nuclear plant in Fukushima has been emitting radioactive iodine and caesium at levels approaching those seen in the aftermath of the Chernobyl accident in 1986. Austrian researchers have used a worldwide network of radiation detectors – designed to spot clandestine nuclear bomb tests – to show that iodine-131 is being released at daily levels 73 per cent of those seen after the 1986 disaster. The daily amount of caesium-137 released from Fukushima Daiichi is around 60 per cent of the amount released from Chernobyl. ("New Scientist", March 24 —thanks to Michael Collins "They said it wasn't like Chernobyl and they were wrong")
So, volatile radioactive elements are already being lofted into the jet stream and spread across continents. What's different here is that the quantities are much larger than they were at Chernobyl, thus, the dangers are far greater. According to the same group of scientists "the Fukushima plant has around 1760 tonnes of fresh and used nuclear fuel on site" (while) "the Chernobyl reactor had only 180 tonnes." The troubles at one nuclear facility now pose a direct threat to humans and other species everywhere. Is this what Obama meant when he called nuclear power, "Safe and green?"
This from CNN:
"Authorities in Japan raised the prospect Friday of a likely breach in the all-important containment vessel of the No. 3 reactor at the stricken Fukushima Daiichi nuclear power plant, a potentially ominous development in the race to prevent a large-scale release of radiation."
And this from the New York Times:
"A senior nuclear executive who insisted on anonymity but has broad contacts in Japan said that there was a long vertical crack running down the side of the reactor vessel itself. The crack runs down below the water level in the reactor and has been leaking fluids and gases, he said….
"There is a definite, definite crack in the vessel — it's up and down and it's large," he said. "The problem with cracks is they do not get smaller." (Thanks to Washington's Blog)
The media has switched into full "BP Oil Spill-mode", making every effort to minimize the disaster and to soothe the public with half-truths and disinformation. The goal is to conceal the scale of the catastrophe and protect the nuclear industry. It's another case of profits over people. Still, the truth is available for those who are willing to sift through the lies. Radiation has turned up in the Tokyo water supply, imports of milk, vegetable and fruit from four prefectures in the vicinity of Fukushima have been banned, and the evacuation zone around the plant has widened to an 18 mile radius.
Also, monitors have detected tiny radioactive particles which have spread from the reactor site across the Pacific to North America, the Atlantic and Europe…According to Reuters: "It's only a matter of days before it disperses in the entire northern hemisphere," said Andrea Stahl, a senior scientist at the Norwegian Institute for Air Research."
Here's more from Brian Moench, MD:
"Administration spokespeople continuously claim "no threat" from the radiation reaching the US from Japan, just as they did with oil hemorrhaging into the Gulf. Perhaps we should all whistle "Don't worry, be happy" in unison. A thorough review of the science, however, begs a second opinion.
That the radiation is being released 5,000 miles away isn't as comforting as it seems…. Every day, the jet stream carries pollution from Asian smoke stacks and dust from the Gobi Desert to our West Coast, contributing 10 to 60 percent of the total pollution breathed by Californians, depending on the time of year. Mercury is probably the second most toxic substance known after plutonium. Half the mercury in the atmosphere over the entire US originates in China. It, too, is 5,000 miles away. A week after a nuclear weapons test in China, iodine 131 could be detected in the thyroid glands of deer in Colorado, although it could not be detected in the air or in nearby vegetation." (Washington's Blog)
The smoldering Fukushima hulk is a perpetual death machine poisoning everything around it–sea, sky and soil. Here's a clip from the Collin's article:
"…The soil contamination is really high. Soil found 40 kilometers away…. the levels on the soil were very high—in fact, a thousand times iodine, 4,000 times the cesium standard. And we just got a report from the Kyoto Research Reactor Institute, Dr. Tetsuji Imanaka, that said that—he had to look a little bit more into the sampling of the Japanese government, but depending on how the sampling was done, this level of contamination in the soil could be twice the amount that was compulsory evacuation for Chernobyl. Aileen Mioko Smith, March 24 (thanks to Michael Collins "They said it wasn't like Chernobyl and they were wrong")
Twice as high as Chernobyl already, and the disaster is likely to persist for months to come. Things are getting worse, much worse.
The Japanese government has been downplaying the crisis to make it look like they have matters under control, but it's all a sham. They control nothing. The rescue mission has been a flop from the get-go and now things are at a boiling point. The emergency effort has been overtaken by events and now it's a matter of "wait and see". We're approaching zero hour.
So why the cover up? Why is the media trying to soft-peddle the real effects of a nuclear cataclysm? Does the Japanese government really believe they can make things better by tweaking their public relations strategy? They should focus on saving lives and abandon "perception management" altogether. This is from the Union of Concerned Scientists website:
"Our assessment is that the Japanese government is squandering the opportunity to initiate an orderly evacuation from larger areas around the site–especially of sensitive populations, like children and pregnant women. It is potentially wasting valuable time by not undertaking a larger scale evacuation at this time."
The Japanese government is trying to protect the powerful nuclear lobby. The same is true of Obama, who continues to promote nuclear energy even while radiation belches from battered Fukushima. He's not thinking about the public; he's thinking about the deep pocket constituents who fill his campaign coffers.
Japanese workers are putting their lives on the line to regain control of the broken facility, but with little success. The probability of another fire, another monstrous explosion, or a full-core meltdown increases by the day. The Fukushima fiasco is gaining pace putting tens of thousands of people at risk of thyroid cancer, childhood leukemia and other life-threatening ailments.
On Saturday, Japan's prime minister, Naoto Kan, said the situation at the Fukushima nuclear plant was "serious". That might be the understatement of the century.