Millions around the world today are hoping the US federal government shuts down at midnight on Monday. Many have thoughts of wars and occupations ending in their regions… but, sadly, this is not part of the "services" that will be cut during a shutdown.
In fact, not only will the Department of Offense continue on as usual but so will all the tyrannical agencies such as the DEA, IRS, ATF, CIA and countless other alphabet soup agencies of oppression.
What will "shut down"? According to CNN these are the Top 10 Ways A Government Shutdown Would Affect Your Daily Life:
1. I'm Proud To Be An American. According to CNN, "the biggest hit would be to the collective psyche. America is the largest economy in the world and a beacon for how democracy ought to work". It is sad if even one person in the US has their "psyche" hurt because of this! It is sad how many people in the US now consider their country/region and the government that rules it as being one in the same. Not to mention that the US was never designed to be a democracy… it was set-up as a Republic and all the founding fathers spoke very warily against any sort of democracy. Democracy, fundamentally, is mob rule and anti-freedom. It is the tyranny of the majority against the minority.
2. Anything Dirty or Dingy or Dusty. It is unbelievable that this #2 reason from CNN warns people of how dramatically their lives will be affected if the federal government shuts down (and this after #1 was that it might hurt their "psyche"). It goes on to say that the only region in the entire country where trash pickup may stop in the event of a shutdown is in Washington, District of Criminals. Hardly a national disaster! And, not to mention, that if that really were the case, free market private enterprise would spring up, like in Detroit, and people would actually have good options for waste disposal rather than a communist style, centrally planned garbage pickup.
3. Money. According to CNN, if you need a loan from the government, you won't be able to get it in event of a shut down. Good! If you are such a credit risk that no one in private enterprise will lend you money then, definitely, the government shouldn't lend you the money they stole from the innocent victims in their tax farm! They also mention that Socialist InSecurity (SS) cheques may stop coming. This is often one of the first things the government tries to scare people with, as Barack Obama did in 2011, during the last event of this type. Why? Because old people vote in much greater numbers than younger people and scaring them with threats of withheld money works. What should really scare them is that both the US government and its SS Ponzi scheme is bankrupt.
4. Ammunition. According to CNN, "A shutdown would affect the Bureau of Alcohol, Tobacco, Firearms and Explosives. Translation: That gun permit you wanted processed wouldn't happen anytime soon". The ATF shutting down would be a wonderful thing. So sad in the "land of the free" that one of the biggest threats to a government shutdown is that you may not get permission from the government to have a gun!
5. Drugs. According to CNN, "The Republicans want to defund Obamacare in exchange for funding the government. But the health care act at the center of this storm would continue its implementation process during a shutdown. That's because its funds aren't dependent on the congressional budget process". CNN is really reaching to find 10 ways this shut down will affect people when they explicitly state that #5 won't affect drugs or Obamacare!
6. The Mail. CNN is really running out of ideas now that they have to bring up the post office, that bankrupt, antiquated, 1800s style of delivering information that the internet, FedEx and UPS rendered it obsolete decades ago. Oh, but here CNN again let's us know that even that embarrassing anachronism won't actually shut down! "You know that whole 'Neither snow, nor rain, nor heat, nor gloom of night' thing? Apparently, the U.S. Postal Service works through shutdowns as well."
7. The Roads! Muh Roads! For the third time in a row CNN says this will be unaffected (what was the point of this list again?). They pitch this one as, "If you drive a car, I'll tax the street" as though to lead you into thinking the roads will close without the federal government, but then they don't mention roads again. Here's what they had to say on it, "You may be thinking, 'No functioning government, no need to pay taxes.' Think again. The Man would continue to collect taxes. U.S. bonds would still be issued. And other essential banking functions would go on". So, here is another one that won't affect you, unfortunately. You still have to pay extortion to the federal government, even if they are "shut down".
8. The Military. CNN says, "The good news (for you) is that the men and women in uniform would continue to keep you safe. "… okay, that's four in a row that won't affect people on a list of 10 ways the shut down will affect you! Instead it is the usual propaganda trying to make people feel like the US military "protects" Americans.
9. Celebrate! Seriously, this is #9 on the list. Here's what they said, "Don't come to work if you're a federal employee. You're on furlough. (Offer not valid for workers in 'critical services,' such as air traffic controllers, hazardous waste handlers and food inspectors.) Do take some time to celebrate. In previous shutdowns, everyone who stayed home was paid retroactively after peace returned to Washington". So, the shutdown is a good thing because millions of federal government employees get a free vacation that will be paid by Americans who will be paying for them to do nothing.
10. National Parks. According to CNN, "Need to get away? Well, you can't. At least not to national parks. Or to national zoos. Or to national museums. They'd all be closed. That's 368 National Park Service sites closed, millions of visitors turned away. Were you thinking more along the lines of a trip to France? If you don't already have a passport, you might have to bid that adieu — you might not get your blue book in time. The last time the government threw a hissy fit, 200,000 applications for passports went unprocessed. Tourism and airline revenues reeled". So, some parks may be shuttered and your permission to travel may be withheld.
That's it? That's the best that CNN can come up with on how a potential government shutdown will affect people? Your psyche may get hurt (if you had a delusional belief in the US government being the same as yourself); there may not be garbage collection in Washington, Den of Criminals; you won't be able to get a federal loan and you may not get permission from the government to have a gun or travel.
And this is what has the mainstream media talking about non-stop?
Of course, if the Federal Reserve did not print the money (QE2Infinity) to keep the US government going with over a $1 trillion deficit per year, 90% plus of what the government does would come to an immediate halt. Then there would be countless very serious things that would "affect your life". Anyone depending on food stamps (which is now over 50 million people), anyone depending on SS to survive would definitely be affected as there'd be no money to pay them. And, not to mention, every bank in the US would be insolvent and all depositor's money would be lost as the FDIC is also bankrupt.
But, we aren't betting on that ever happening. This is democracy, after all. And that means keeping the debts and new money flowing until the economic system collapses as the printing of money causes the eventual demise of the dollar and The End Of The Monetary System As We Know It (TEOTMSAWKI).
This system is now down to two options: massive debt default or massive inflation and neither is particularly good for anyone living in the US. Every major government or empire in history when faced with those two options chose to continue printing money until the currency collapsed.
In either case, what is happening today is nothing compared to what is going to happen. Use this time to prepare and get your assets, and if you can, even your own ass outside of what will be ground zero for this economic collapse, the US.
We talk about all the ways to do that at the TDV newsletter including things like putting your IRA into a self-directed IRA and getting the assets internationalized (into precious metals offshore – like we talk about in Getting Your Gold Out Of Dodge – and foreign real estate like Galt's Gulch in Chile), getting offshore bank accounts and set-up with an offshore corporation for your business endeavors (TDV Offshore), getting a foreign residency or passport (TDV Passports) and, if you have assets over $1 million, using TDV Wealth Management to get the assets safely outside of the blast radius.
What is going on in Washington, DC, today could mean postponing a trip to Yellowstone national park or having delayed garbage pickup in DC itself. What is coming in the next few months and years has the potential to destroy all your assets and leave you devoid of any way of earning income as the economy is totally destroyed by a currency collapse.
The best case scenario for the populace of the US in the long run is for a complete shutdown of the US federal government… But, that collapse is going to be messy and a lot of people are going to get hurt in the short term during that collapse.
Anarcho-Capitalist. Libertarian. Freedom fighter against mankind's two biggest enemies, the State and the Central Banks. Jeff Berwick is the founder of The Dollar Vigilante, CEO of TDV Media & Services and host of the popular video podcast, Anarchast. Jeff is a prominent speaker at many of the world's freedom, investment and gold conferences as well as regularly in the media including CNBC, CNN and Fox Business.
Source: Jeff Berwick  |  The Dollar Vigilante
I could barely make out Barack Obama's Syria speech to the nation on my old car radio as I negotiated the narrow curves of Route 79 on the western banks of the Mississippi River in central Missouri last Tuesday night. What I could hear sounded very much like more of Obama's by now standard if stunning arch-mendacity.
"To Take This Debate to Congress"
Looking at the speech transcript and video online[1] recently, my suspicions were richly confirmed. Speaking from the end of the same long red carpet where George W. Bush delivered his demented announcement of the invasion of Iraq, Obama claimed that he has turned to Congress for authorization to use force against Syria because "I'm…the President of the world's oldest constitutional democracy" and "believe[s]…it [is] right, in the absence of a direct or imminent threat to our security, to take this debate to Congress."
That is certainly a lie. He did no such thing in the case of Libya, subjected to a five-week U.S. bombing campaign (though it posed no "direct or imminent threat to [Americans'] security") because he didn't have to, politically. This time it's different, as the liberalMiddle East historian Juan Cole has explained: "Obama did not need Congress in the case of Libya. He had the Arab League, the UN Security Council, and NATO…But [he has] became more and more isolated [on Syria]. The Arab League declined to call for intervention… Egypt, Tunisia, Algeria and other Arab countries forthrightly denounced the idea of foreign military intervention in Syria, a very different stance than many of them took in 2011 with regard to Libya…Then NATO declined to get involved, with Poland, Belgium, and others expressing reluctance…Then the British Parliament followed suit." Failure to garner any meaningful fig leaf of formal international support is why Obama ran to Congress this time.
"I Possess the Authority"
Obama claimed he has gone to Congress "even though I possess the authority to order military strikes." The former "liberal" constitutional law professor with a degree from Harvard Law certainly knows that the U.S. Constitution grants war-making authority in Congress alone. He should know further that it is thoroughly criminal under international law for him to attack any sovereign nation in the absence of any direct or imminent threat to the U.S.
Claims of Humanitarian Concern
Obama's claim to be moved to act by civilian deaths in Syria, citing the horrors of "children writhing in pain, and going still on a cold hospital floor." This claim is contradicted by the grim determination with which he has regularly murdered innocent civilians (including large numbers of women and children) in Afghanistan, Pakistan, Somalia, Yemen, and elsewhere – "collateral damage" in the dirty global war on/of terror he inherited from Cheney-Bush and then expanded. One horrific example – neither the first nor the last among many – occurred in the May of 2009. That's when U.S. air-strikes killed 140 civilians in Bola Boluk, a village in western Afghanistan's Farah Province. Ninety-three of the dead villagers torn apart by U.S. explosives were children. Just 22 were males 18 years or older. Villagers brought tractor trailers full of the pieces of human bodies to the provincial governor's office to prove that the casualties had occurred. "Everyone at the governor's office was crying, watching that shocking scene," one observer reported."[2]
The initial response of the Obama administration and Pentagon to this appalling incident (one of many mass civilian-butchering U.S. aerial killings in Afghanistan, Pakistan and other parts of the Muslim world under Obama) was to absurdly blame the civilian deaths on "Taliban grenades." Obama's Secretary of State Hillary Clinton expressed "regret" about the loss of innocent life, but the administration refused to issue an apology or acknowledge U.S. responsibility for the blasting apart of civilian bodies in Farah Province.[3]
The matter was quickly dropped and forgotten, sent down George Orwell's memory hole, with deep media complicity, as the Pentagon wrote checks to the Afghan government to give families a couple thousand dollars per corpse. The U.S. subsequently conducted a dubious "investigation" that reduced the civilian body count drastically and blamed the Taliban for putting civilians in the way of U.S. bombs.[4]
There have been many crimes like Bola Boluk under Obama. People who command glass houses of a sociopathic, mass-murderous empire should not expect to be taken seriously when throw "humanitarian" stones at other butchers.
If Obama is so dismayed by the spectacle of a government "killing its own people," why is he not calling for missile strikes against the military dictatorship in Egypt, which recently slaughtered hundreds if not thousands of civilians to stop popular protests against the regime? Is it okay to kill your own civilians as long as you are a U.S.-allied regime and/or do the killing with "conventional" weapons?
But why does Obama think we should believe that he can advance humanitarian goals by lobbying cruise missiles at anyone? Two days after Obama's speech, the New York Times published an Opinion-Editorial from Russian president Vladimir Putin. "The potential strike by the United States against Syria, despite strong opposition from many countries and major political and religious leaders, including the pope, will result in more innocent victims and escalation, potentially spreading the conflict far beyond Syria's borders," Putin reasonably observed. "A strike would increase violence and unleash a new wave of terrorism. It could undermine multilateral efforts to resolve the Iranian nuclear problem and the Israeli-Palestinian conflict and further destabilize the Middle East and North Africa. It could throw the entire system of international law and order out of balance."[5]
Selective History and Terrible Weapons
In his discussion of the past horrors of chemical weapons (by European powers during World War I and by the Nazi holocaust) last Tuesday night, Obama deleted the United States' vicious deployment of dioxin during the Vietnam War. That example of chemical warfare caused an explosion of birth defects among other terrible results in Southeast Asia. The president also failed to mention that Washington helped Saddam Hussein use nerve gas against Iranian soldiers and the U.S. Marines used white phosphorous in their massive assaults on the civilian population of Fallujah, Iraq in November of 2004.
Will Obama threaten Tel Aviv with cruise missiles for using white phosphorous against Palestinian civilians in Gaza? Of course not: the Palestinians are officially unworthy victims, like the East Timorese and countless others who have been killed and tortured by governments that are allied with the inherently good United States and therefore officially incapable (like the U.S.) of crimes against humanity.
Obama painted out Syria as a rogue state because it has not signed a treaty against chemical weapons like "189 governments that represent 98 percent of humanity." He did not mention that Syria's neighbors Syria and Egypt (both U.S. allies) have also not signed the treaty.
Obama had nothing to say, of course, about the even greater dreadfulness of nuclear and radioactive ordnance. The U.S. stands alone in having incinerated and poisoned civilians with atomic weapons – quite unnecessarily in August of 1945. And thanks to America's deployment of depleted uranium in Iraq, the toxic legacy of the U.S. attacks on Fallujah was worse was that of the atom-bombing of Hiroshima and Nagasaki. An epidemic of cancer, leukemia, and birth defects quickly followed in Fallujah.[5A]
"We Know the Assad Regime was Responsible"
"We know," Obama said, "the Assad regime was responsible" for the Syrian chemical weapons attack of August 21, 2013. Not so. The proof offered by the president, a former lawyer, was hardly impressive. It contained nothing remotely like a smoking gun. Obama made no attempt to disprove other theories of what might have happened, including some German journalists' finding that the attack was conducted by a rogue Syrian officer acting without Assad's approval. Nor did he address what left commentator Glen Ford rightly calls "credible reports (everybody's reports are more credible than the Americans) that rebels under U.S. allied control were told to prepare to go on the offensive following an American retaliation to chemical attack that would be blamed on Assad's forces."[6]
"No one doubts that poison gas was used in Syria," Putin wrote in his Times editorial: "But there is every reason to believe it was used not by the Syrian Army, but by opposition forces, to provoke intervention by their powerful foreign patrons, who would be siding with [Islamic] fundamentalists." That is a reasonable judgment.
Nobody should doubt the monstrosity of the Assad regime, but Obama's proof of Assad's culpability for the attack in questions amounts pretty much to this: "because I say so."
"These Things Happened:" The Memory Hole
"When dictators commit atrocities, they depend upon the world to look the other way until those horrifying pictures fade from memory," Obama said. "But these things happened. The facts cannot be denied."
An interesting thing to hear from an American president! "From the end of World War Two through the present, the U.S. Empire has caused "the extinction and suffering of countless human beings. The United States," William Blum Pilger noted eight years ago, "attempted to overthrow fifty governments, many of them democracies, and to crush thirty popular movements fighting tyrannical regimes. In the process, twenty-five countries were bombed, causing the loss of several million lives and the despair of millions more."[7]
The leading American imperial crimes include a massive U.S. assault on the peasant nation of Vietnam – an epic attack that killed 3 million Indochinese – and the illegal invasion of oil-rich Mesopotamia, whose terrible human consequences (including at least 2 million Iraqis dying prematurely) remain essentially unmentionable in "mainstream" (dominant) U.S. media. Chemical weapons were deployed in both of these grand imperial transgressions.
Over these decades, the U.S. has been what Noam Chomsky calls " a rogue state, the leading rogue state, radically violating international law, refusing to accept international convention" and even maintaining "self-authorization to commit genocide."[8]
Is it any wonder that, as Putin noted in the Times, "Millions around the world …see America not as a model of democracy but as relying solely on brute force, cobbling coalitions together under the slogan 'you're either with us or against us'" (emphasis added).
"The Anchor of Global Security"
There should be little surprise that knowledgeable observers the world over cringe and/or roll their eyes when U.S. presidents say things like this, from Obama's Tuesday night address:"My fellow Americans, for nearly seven decades, the United States has been the anchor of global security…The burdens of leadership are often heavy, but the world is a better place because we have borne them" (emphasis added).
That is a blatant lie, as Obama surely knows. Tell it to the survivors of the millions who have been snuffed out by rogue state America, consistently identified by the global populace for many years as the leading threat to peace and security in the world. Tell it to the people of Chile. Two days ago they commemorated the 40th anniversary of their 9/11 – the September 11, 1973 coup that overthrew the democratically elected government of socialist president Salvador Allende. The coup was assisted and supported by Washington, determined to install a vicious military dictatorship that executed thousands of leftists and others and became a leading center of international terror. The U.S. would not permit the continued existence of democratic socialist government in "our hemisphere."
What would Dr. Martin Luther King, Jr., say about Obama's claim that the U.S. has been "the anchor of global security" since World War II? In 1967, well within the timeframe of Obama's sweeping historical claim, King identified the U.S. as "the leading purveyor of violence in the world today." The Vietnamese, King said, "must see Americans as strange liberators" as they "languish under our bombs….as we he herd them off the land of their fathers into concentration camps. They know they must move or be destroyed by bombs. They watch as we poison their water, as we kill a million acres of their crops [with chemical weapons]. They must weep as the bulldozers roar through their areas preparing to destroy the precious trees. They wander into the hospitals, with at least twenty casualties from American firepower for one 'Vietcong'-inflicted injury. So far we may have killed a million of them – mostly children…" [9]
Looking at the historical literature on the Cuban Missile Crisis and subsequent moment of supreme nuclear danger, a living King (who would be 84 today had he not been assassinated or perhaps executed inside "the anchor of global security" exactly one year to the day after publicly declaring his opposition to the Vietnam War at the Riverside Church in New York City) today might also like to mention (among other things) the remarkable degree to which the Ahabs of Washington have been willing to risk global thermonuclear war (very barely averted in October 1962) in their quest for unchallenged global supremacy.[10]
"It Never Happened"
But in the U.S, and indeed across much of the West, the record of ongoing, mass-murderous American criminality is airbrushed out of the official history and mass culture. It is tossed down Orwell's memory hole, consistent with Big Brother's dictum in Nineteen Eighty Four: "Who controls the past controls the future. Who controls the present controls the past." As Harold Pinter noted in his biting acceptance of the 2005 Nobel Prize in Literature, the reigning Western cultural authorities behave as if U.S. crimes simply did not occur. When it comes to America's transgression against civilized norms and international law, "nothing ever happened. Even while it was happening," Pinter added, "it never happened. It didn't matter. It was of no interest."[11] Dominant U.S.-led Western cultural codes mandate that the only victims meriting acknowledgement and compassion are those assaulted by officially designated enemies. The larger number victimized by the U.S. and its clients and allies (e.g., the Palestinians suffering under Israeli occupation and apartheid) do not qualify for sympathy or even existence. They don't exist. The crimes against them didn't take place.
Detour and Lost Cool
Eleven minutes into his war speech, Obama had to strangely shift gears and acknowledge the need to delay his hoped-for war vote in light of Russia and Syria's last-minute proposal to demolish Syria's chemical weapons under international supervision and control. He tried to save militaristic face by attributing the Russian and Syrian move to his threatened use of force. He seemed to expect his listeners to preposterously believe that a peaceful, diplomatic, and international solution is his idea.  Obama wants us to think that the United Nations route was his preferred path all along.
That's nonsense. Obama is an aggressive commander of a rogue military state that prefers force and unilateral action in the names of unimpeded hegemony and "American exceptionalism." He and many of his fellow fake-humanitarian cruise missile liberal imperialists have been itching for a bigger war in the Middle East, one that will let him attack the great regional enemy Iran and wrap the remainder of his lame-duck presidency in the splendor of war-fed patriotism.
Like the British Parliament's vote against attacking Syria, Putin and Assad's peace gambit is a great humiliation for Obama. It knocked more stuffing out of his failing fake-humanitarian effort to rally a reluctant, war-weary citizenry plagued by massive domestic problems (including remarkably durable "homeland" poverty and unemployment alongside stunning, New Gilded Age levels of inequality that have only increased under Obama's supposedly progressive presidency) behind another expensive imperial campaign.
Expect the defeated president to do his best to get the nation back on a unilateral war footing. For now, he has been defeated not simply by other politicians but also by public opinion – by the citizenry in whose name he claims to speak. Imagine that. Along the way, Barack "The Empire's New Clothes" Obama may well have lost his public cool, the swagger in his step, once and for all. Syria may prove his undoing –the moment when the outwardly nice and smooth-talking "leader" is most clearly revealed for what he really is: a cold-blooded sociopath and pathological liar. That's long overdue, but its better late than never.
Paul Street (paulstreet99@yahoo.com) is the author of many books, including The Empire's New Clothes: Barack Obama in the Real World of Power (2010), Barack Obama and the Future of American Politics (2008), Crashing the Tea Party (2011), and They Rule: The 1% v. Democracy (Paradigm Publishers, forthcoming in January 2014). 
Selected Notes
1. http://www.whitehouse.gov/the-press-office/2013/09/10/remarks-president-address-nation-syria;http://www.whitehouse.gov/photos-and-video/video/2013/09/10/president-obama-addresses-nation-syria
2. Carlotta Gall and Taimoor Shah, "Civilian Deaths Imperil Support for Afghan War," New York Times, May 6, 2009.
3. Gall and Shah, "Civilian Deaths;"
4. Paul Street, "Niebuhr Lives, Civilians Die in the Age of Obama," ZNet (June 15, 2009), read athttp://www.zmag.org/znet/viewArticle/21701. By contrast around the same time in 2009, there was a brief media frenzy over a very different occurrence, enough to elicit a full apology and to fire a White House official. The problem was that the White House had scared New Yorkers with an ill-advised Air Force One photo-soot flyover of Manhattan that reminded people below of 9/11. SeeChristina Boyle, "President Obama Calls Air Force One Flyover 'Mistake' After Low-Flying Plane Terrifies New York," New York Daily News, April 28, 2009; Michel Muskai, "Presidential Plane's Photo-Op Over New York Coast as Much as $357,000," Los Angeles Times, May 9, 2009; Peter Nicholas, "Louis Caldera Resigns Over Air Force One Flyover Fiasco," Los Angeles Time, May 9, 2009.
5. Vladimir Putin, A Plea for Caution From Russia," New York Times, September 12, 2013.
5A. Patrick Cockburn, "Toxic Legacy of U.S. Assault on Fallujah 'Worse Than Hiroshima," The Independent, July 24, 2010,http://www.independent.co.uk/news/world/middle-east/toxic-legacy-of-us-assault-on-fallujah-worse-than-hiroshima-2034065.html; "Fallujah More Radioactive Than Hiroshima," RT, uploaded on July 29, 2010, http://www.youtube.com/watch?v=gWIy9-cfMIo. A useful history of U.S. use and encouragement of chemical and biological weapons at home and abroad can be found in William Blum,Rogue State: A Guide to the World's Only Superpower (Monroe. ME: Common Courage, 2005), 136-160.
6. Glen Ford, "Obama's Humiliating Defeat," Black Agenda Report (September 11, 2013),http://www.blackagendareport.com/content/obama%E2%80%99s-humiliating-defeat
7. Blum, Rogue State, 1-2. Honduras and Libya must (at the very least) be added to the list of countries where the U.S. has acted to overthrow governments since Blum wrote. Libya and Somalia must (at the least) added to the list of countries bombed by the U.S.
8 Noam Chomsky, "Instead of Illegal Threat to Syria, U.S. Should Back Chemical Weapons Ban in All Nations," Democracy Now! (September 11, 2013), http://www.democracynow.org/2013/9/11/chomsky_instead_of_illegal_threat_to
9. Rev. Martin Luther King, Jr., "Beyond Vietnam – a Time to Break the Silence" (Riverside Church, New York City, April 4, 1967), audio recording at http://www.youtube.com/watch?v=k29PAUSyrlA
10. Noam Chomsky, Address to Left Forum, New York City, 2013, http://www.youtube.com/watch?v=-yvHMtgac0Q
11.Quoted in John Pilger, Freedom Next Time: Resisting the Empire (New York: Nation Books, 2007), 4.
Via Z Net
Secretary of  State John Kerry: "There is no doubt that Saddam al-Assad has crossed the red line. … Sorry, did I just say 'Saddam'?"
A US drone has just taken a photo of Mullah Omar riding on a motorcycle through the streets of Damascus. 1
So what do we have as the United States refuses to rule out an attack on Syria and keeps five warships loaded with missiles in the eastern Mediterranean?
Only 9 percent of Americans support a US military intervention in Syria. 2
Only 11% of the British supported a UK military intervention; this increased to 25% after the announcement of the alleged chemical attack. 3
British Prime Minister David Cameron lost a parliamentary vote August 29 endorsing military action against Syria 285-272
64% of the French people oppose an intervention by the French Army. 4 "Before acting we need proof," said a French government spokesperson. 5
Former and current high-ranking US military officers question the use of military force as a punitive measure and suggest that the White House lacks a coherent strategy. "If the administration is ambivalent about the wisdom of defeating or crippling the Syrian leader, possibly setting the stage for Damascus to fall to Islamic fundamentalist rebels, they say, the military objective of strikes on Assad's military targets is at best ambiguous." 6
President Obama has no United Nations approval for intervention. (In February a massive bombing attack in Damascus left 100 dead and 250 wounded; in all likelihood the work of Islamic terrorists. The United States blocked a Russian resolution condemning the attack from moving through the UN Security Council)
None of NATO's 28 members has proposed an alliance with the United States in an attack against Syria. NATO's Secretary General Anders Fogh Rasmussen said that he saw "no NATO role in an international reaction to the [Syrian] regime." 7
The Arab League has not publicly endorsed support of US military action in Syria; nor have key regional players Saudi Arabia and Qatar, concerned about a possible public backlash from open support for US intervention. 8
We don't even know for sure that there was a real chemical attack. Where does that accusation come from? The United States? The al-Qaeda rebels? Or if there was such an attack, where is the evidence that the Syrian government was the perpetrator? The Assad regime has accused the rebels of the act, releasing a video showing a cave with alleged chemical-weapon equipment as well as claiming to have captured rebels possessing sarin gas. Whoever dispensed the poison gas – why, in this age of ubiquitous cameras, are there no photos of anyone wearing a gas mask? The UN inspection team was originally dispatched to Syria to investigate allegations of earlier chemical weapons use: two allegations made by the rebels and one by the government.
The United States insists that Syria refused to allow the UN investigators access to the site of the attack. However, the UN request was made Saturday, August 24; the Syrian government agreed the next day. 9
In rejecting allegations that Syria deployed poison gas, Russian officials have argued that the rebels had a clear motivation: to spur a Western-led attack on Syrian forces; while Assad had every reason to avoid any action that could spur international intervention at a time when his forces were winning the war and the rebels are increasingly losing world support because of their uncivilized and ultra-cruel behavior.
President George W. Bush misled the world on Iraq's WMD, but Bush's bogus case for war at least had details that could be checked, unlike what the Obama administration released August 29 on Syria's alleged chemical attacks – no direct quotes, no photographic evidence, no named sources, nothing but "trust us," points out Robert Parry, intrepid Washington journalist.
So, in light of all of the above, the path for Mr. Obama to take – as a rational, humane being – is of course clear. Is it not? N'est-ce pas? Nicht wahr? – Bombs Away!
Pretty discouraging it is. No, I actually find much to be rather encouraging. So many people seem to have really learned something from the Iraqi pile of lies and horror and from decades of other American interventions. Skepticism – good ol' healthy skepticism – amongst the American, British and French people. It was stirring to watch the British Parliament in a debate of the kind rarely, if ever, seen in the 21st-century US Congress. And American military officers asking some of the right questions. The Arab League not supporting a US attack, surprising for an organization not enamored of the secular Syrian government. And NATO – even NATO! – refusing so far to blindly fall in line with the White House. When did that last happen? I thought it was against international law.
Secretary of State John Kerry said that if the United States did not respond to the use of chemical weapons the country would become an international "laughingstock". Yes, that's really what America and its people have to worry about – not that their country is viewed as a lawless, mass-murdering repeat offender. Other American officials have expressed concern that a lack of a US response might incite threats from Iran and North Korea. 10
Now that is indeed something to laugh at. It's comforting to think that the world might be finally losing the stars in their eyes about US foreign policy partly because of countless ridiculous remarks such as these.
United States bombings, which can be just as indiscriminate and cruel as poison gas. (A terrorist is someone who has a bomb but doesn't have an air force.)
The glorious bombing list of our glorious country, which our glorious schools don't teach, our glorious media don't remember, and our glorious leaders glorify.
Korea and China 1950-53 (Korean War)
Guatemala 1954
Indonesia 1958
Cuba 1959-1961
Guatemala 1960
Congo 1964
Laos 1964-73
Vietnam 1961-73
Cambodia 1969-70
Guatemala 1967-69
Grenada 1983
Lebanon 1983, 1984 (both Lebanese and Syrian targets)
Libya 1986
El Salvador 1980s
Nicaragua 1980s
Iran 1987
Panama 1989
Iraq 1991 (Persian Gulf War)
Kuwait 1991
Somalia 1993
Bosnia 1994, 1995
Sudan 1998
Afghanistan 1998
Yugoslavia 1999
Yemen 2002
Iraq 1991-2003 (US/UK on regular no-fly-zone basis)
Iraq 2003-2011 (Second Gulf War)
Afghanistan 2001 to present
Pakistan 2007 to present
Somalia 2007-8, 2011 to present
Yemen 2009, 2011 to present
Libya 2011
Syria 2013?
The above list doesn't include the repeated use by the United States of depleted uranium, cluster bombs, white phosphorous, and other charming inventions of the Pentagon mad scientists; also not included: chemical and biological weapons abroad, chemical and biological weapons in the United States (sic), and encouraging the use of chemical and biological weapons by other nations; all these lists can be found in William Blum's book "Rogue State: A Guide to the World's Only Superpower".
A story just released by Foreign Policy magazine, based on newly-discovered classified documents, reports how, in 1988, the last year of the 8-year Iraq-Iran War, America's military and intelligence communities knew about and did nothing to stop a series of nerve gas attacks by Iraq far more devastating than anything Syria has seen. 11 Indeed, during that war the United States was the primary supplier to Iraq of the chemicals and hardware necessary to provide the Saddam Hussein regime with a chemical-warfare capability. 12
Now, apparently, the United States has discovered how horrible chemical warfare is, even if only of the "alleged" variety.
Humanitarian intervention
Some of those currently advocating bombing Syria turn for justification to their old faithful friend "humanitarian intervention", one of the earliest examples of which was the 1999 US and NATO bombing campaign to stop ethnic cleansing and drive Serbian forces from Kosovo. However, a collective amnesia appears to have afflicted countless intelligent, well-meaning people, who are convinced that the US/NATO bombing took place after the mass forced deportation of ethnic Albanians from Kosovo was well underway; which is to say that the bombing was launched to stopthis "ethnic cleansing". In actuality, the systematic forced deportations of large numbers of people from Kosovo did not begin until a few days after the bombing began, and was clearly a Serbian reaction to it, born of extreme anger and powerlessness. This is easily verified by looking at a daily newspaper for the few days before the bombing began the night of March 23/24, and the few days after. Or simply look at the New York Times of March 26, page 1, which reads:
… with the NATO bombing already begun, a deepening sense of fear took hold in Pristina [the main city of Kosovo] that the Serbs would NOW vent their rage against ethnic Albanian civilians in retaliation.
On March 27, we find the first reference to a "forced march" or anything of that sort.
But the propaganda version is already set in marble.
If you see something, say something. Unless it's US war crimes.
"When you sign a security clearance and swear oaths, you actually have to abide by that. It is not optional." – Steven Bucci, of the neo-conservative Heritage Foundation, speaking of Chelsea Manning (formerly known as Bradley) 13
Really? No matter what an individual with security clearance is asked to do? No matter what he sees and knows of, he still has to ignore his conscience and follow orders? But Steven, my lad, you must know that following World War II many Germans of course used "following orders" as an excuse. The victorious Allies of course executed many of them.
Their death sentences were laid down by the International Military Tribunal at Nuremberg, Germany, which declared that "Individuals have international duties which transcend the national obligations of obedience. Therefore individual citizens have the duty to violate domestic laws to prevent crimes against peace and humanity from occurring."
Nuremberg Principle IV moreover states: "The fact that a person acted pursuant to order of his Government or of a superior does not relieve him from responsibility under international law, provided a moral choice was in fact possible to him."
Manning, and Edward Snowden as well, did have moral choices, and they chose them.
It should be noted that Barack Obama has refused to prosecute those under the Bush administration involved in torture specifically – he declares – because they were following orders. Has this "educated" man never heard of the Nuremberg Tribunal? Why isn't he embarrassed to make this argument again and again?
I imagine that in the past three years that Manning has had to live with solitary confinement, torture and humiliation, adding mightily to her already existing personal difficulties, the thought of suicide has crossed her mind on a number of occasions. It certainly would have with me if I had been in her position. In the coming thousands and thousands of days and long nights of incarceration such thoughts may be Manning's frequent companion. If the thoughts become desire, and the desire becomes unbearable, I hope the brave young woman can find a way to carry it out. Every person has that right, including heroes.
The United States and its European poodles may have gone too far for their own good in their attempts to control all dissenting communication – demanding total information from companies engaged in encrypted messaging, forcing the closure of several such firms, obliging the plane carrying the Bolivian president to land, smashing the computers at a leading newspaper, holding a whistle-blowing journalist's partner in custody for nine hours at an airport, seizing the phone records of Associated Press journalists, threatening to send a New York Times reporter to jail if he doesn't disclose the source of a leak, shameless lying at high levels, bugging the European Union and the United Nations, surveillance without known limits … Where will it end? Will it backfire at some point and allow America to return to its normal level of police state? On July 24, a bill that would have curtailed the power of the NSA was only narrowly defeated by 217 to 205 votes in the US House of Representatives.
And how long will Amnesty International continue to tarnish its image by refusing to state the obvious? That Cheleas Manning is a Prisoner of Conscience. If you go to Amnesty's website and search "prisoner of conscience" you'll find many names given, including several Cubans prominently featured. Can there be any connection to Manning's omission with the fact that the executive director of Amnesty International USA, Suzanne Nossel, came to her position from the US Department of State, where she served as Deputy Assistant Secretary for International Organizations?
A phone call to Amnesty's office in New York was unable to provide me with any explanation for Manning's omission. I suggest that those of you living in the UK try the AI headquarters in London.
Meanwhile, at the other pre-eminent international human rights organization, Human Rights Watch, Tom Malinowski, the director of HRW's Washington office, has been nominated by Obama to be Assistant Secretary of State for Democracy, Human Rights and Labor. Is it really expecting too much that a high official of a human rights organization should not go to work for a government that has been the world's leading violator of human rights for more than half a century? And if that designation is too much for you to swallow just consider torture, the worst example of mankind's inhumanity to man. What government has been intimately involved with that horror more than the United States? Teaching it, supplying the manuals, supplying the equipment, creation of torture centers in much of the world, kidnaping people to these places ("rendition"), solitary confinement, forced feeding, Guantánamo, Abu Ghraib, Bagram, Chile, Brazil, Argentina, Chicago … Lord forgive us!
Surrounding Russia
One of the reactions of the United States to Russia granting asylum to Edward Snowden was reported thus: "There was a blistering response on Capitol Hill and calls for retaliatory measures certain to infuriate the Kremlin. Sen. John McCain (R-Ariz.), long one of the Senate's leading critics of Moscow, blasted the asylum decision as 'a slap in the face of all Americans' and called on the administration to turn up the pressure on Moscow on a variety of fronts, including a renewed push for NATO expansion and new missile-defense programs in Europe." 14
But we've long been told that NATO expansion and its missiles in Europe have nothing to do with Russia. And Russia has been told the same, much to Moscow's continuous skepticism. "Look," said Russian president Vladimir Putin about NATO in 2001, "this is a military organization. It's moving towards our border. Why?" 15 He subsequently described NATO as "the stinking corpse of the cold war." 16
We've been told repeatedly by the US government that the missiles are for protection against an Iranian attack. Is it (choke) possible that the Bush and Obama administrations have been (gasp) lying to us?
America's love affair with Guns
Adam Kokesh is a veteran of the war in Iraq who lives in the Washington, DC area. He's one of the countless Americans who's big on guns, guns that will be needed to protect Americans from their oppressive government, guns that will be needed for "the revolution".
On July 4 the 31-year-old Kokesh had a video made of himself holding a shotgun and loading shells into it while speaking into the camera as he stood in Freedom Plaza, a federal plot of land in between the Washington Monument and the Capitol. This led to a police raid of his home and his being arrested on the 25th for carrying a firearm outside his home or office. The 23-second video can be seen on YouTube. 17
I sent Kokesh the following email:
"Adam: All your weapons apparently didn't help you at all when the police raided your house. But supposedly, people like you advocate an armed populace to protect the public from an oppressive government. I've never thought that that made much sense because of the huge imbalance between the military power of the public vs. that of the government. And it seems that I was correct."
I received no reply, although his still being in jail may explain that.
Kokesh, incidentally, had a program on RT (Russia Today) for a short while last year.
Notes
The three preceding jokes are courtesy of my friend Viktor Dedaj of Paris ↩
Reuters/Ipsos poll, August 26, 2013 ↩
Sunday Times (UK), YouGov poll, August 25 ↩
Le Parisien, August 30, 2012 ↩
Christian Science Monitor, August 29, 2013 ↩
Washington Post, August 29, 2013 ↩
The Wall Street Journal, August 30, 2013 ↩
Washington Post, August 31, 2013 ↩
UN Web TV, August 27, 2013 (starting at minute 12:00) ↩
The Washington Post, August 31, 2013 ↩
Shane Harris and Matthew M. Aid, "CIA Files Prove America Helped Saddam as He Gassed Iran", Foreign Policy, August 26, 2013 ↩
William Blum, "Anthrax for Export", The Progressive (Madison, Wisconsin), April 1998 ↩
Washington Post, August 22, 2013 ↩
Washington Post, July 31, 2013 ↩
Associated Press, June 16, 2001 ↩
Time magazine, December 2007 ↩
Washington Post, August 13, 2013 ↩
A row between the US and Moscow over Snowden's extradition has reached a new level of tension after Barack Obama canceled a long-planned summit with Russian President Vladimir Putin, again showing the adherence of US to double-standard politics.
This goes back to Putin finally deciding to give temporary asylum to NSA whistleblower Edward Snowden, specifically ignoring Obama's personal directive that Snowden should be handed over to the US. With this measure, Putin echoes Russia's and the world's growing weariness with America's hegemonic carrot-and-stick strategy, and its double talk.
Both presidents had agreed to hold a summit in Moscow next month to discuss bilateral issues but, reading between the lines, one can clearly sense the increasing frustration the US and its key global allies feel towards Russia and China, the only two major powers that can stand up to them, bringing some measure of traditional balance-of-power to today's world; even if uneasy and fragile
Disclosure
As with Julian Assange, the case involving Edward Snowden is well-known around the world: both men were in a position to access credible behind-the-curtain information, together with the documentation backing it up, and they both came out boldly disclosing it to the public.
If the proof is in the pudding, then America's rage and ire, as well as that of its allies', are proof that these disclosures are in fact true, which is why such a large portion of global public opinion hail Snowden and Assange as true heroes and freedom fighters.
For when it comes to assessing the true motives and unconfessable activities and goals behind much of US, UK and Israeli foreign and domestic policies, millions of modern-day Hamlets can smell that there is definitely something very rotten and not precisely in the State of Denmark.
If, as we believe, the supranational global power elites are embedded deep inside the public and private power structures of key nations – notably the United States and the United Kingdom  – then clearly their Achilles Heel is any and all disclosure of their crimes, their meddling in the internal affairs of other countries, their direct or indirect involvement in false-flag attacks, their support of genocidal regimes when it serves their purpose, their murderous invasions and occupations in Iraq, Afghanistan, Palestine and Libya, and their obscene funding and support of terrorists, guerrillas and mafias in Syria and elsewhere, under the PsyOps cover of 'Arab Spring'.
Now, if giving temporary asylum to a disgruntled 30-year-old former National Security Agency (NSA) operative like Snowden has such impact on the US power structure – so much so that it led the president of the United States to cancel a key summit with the President of Russia – then one can only wonder at the fear and trembling they must feel when assessing potentially much more serious 'security breaches'.
What if a really organized group of truly powerful insiders-turned-outsiders were to decide to confront Washington, New York, London and Tel-Aviv with unquestionable evidence and proof of their crimes and their criminal perpetrators? What if, say, somebody comes up with total and undisputable proof on the truth behind 9/11? Or Iraq and Libya? Or Wall Street in 2008? Or London 7/7…?
Russia and China: America's 21st-century foes
Naturally global hegemons abhor anyone standing up to them, which is clearly what Russia has been doing for the past decade.  At the UN, where Russia had been more accommodating to many US interests, after the US-backed monstrous assassination of Libyan leader Muammar Gaddafi on live TV and the rape of Libya in 2011, its appears Moscow got really fed up.
Assassinating global leaders to the chuckling of Hillary Clinton on CBS News is definitely not on Moscow's agenda.
A key change in Russian foreign policy can thus be clearly seen in the cases of Iran and, more significantly, in Syria – a traditional Russian ally.
The US, UK and Israel know full well that even if they continue to finance the worst terrorists, mafias, murderers, arms-dealers and Al-Qaeda operatives – whom they collectively dub as 'freedom fighters' – against the legitimate government of Bashar Assad, Russia just won't budge.
Putin's message is clear: the West will not have its way in Syria. Period.
Many readers are probably asking, what about China? Isn't China supposed to be the key Pentagon target in the years to come because it continues to grow and grow, and its economy will soon surpass that of the US?
Yes, but that's just the economy and, yes, China does hold almost $2 trillion in US Treasury Bills, which gives them the potential to wreak havoc on the US by just liquidating them short-term in the major global financial markets. China could, if it wanted, send the US Dollar crumbling down like the World Trade Center twin towers did in 2001.
But the US knows China will not do that; not now, anyway, as they have much more to lose from a US financial collapse than they have to win.  China knows that triggering the mass devaluation of those Treasuries would backfire and explode in their own face.
Besides, China has never had, nor has today, global hegemonic aims. China seems quite happy to be and remain the undisputed power in South East Asia and the Western Pacific, something that is in sharp contrast with the US/UK/Israel, which together insist on running the whole world: politically, territorially, financially, even trying to impose its courts and laws.
In addition, China has few issues for open conflict: Tibet, Taiwan, a couple of disputed islands with Japan, perhaps, but that's basically it. Their struggle lies on the economic and resources stage.
Now, compare that to the permanent conflicts the US and its allies stir up in the Middle East, Africa, Latin America, Central Europe etc.
China does not really need to be contained; it is self-contained. The US and its allies, however, must be contained and, seeing the way things are going, in the long run they must be stopped.
Russia might have far less economic clout than the US, however the Kremlin has always had clear long-term geopolitical objectives; intelligently designed and planned ever since the times of the tsars, later under the Bolsheviks, and today under its mature, coherent and consistent leadership.
For Russia not only has global aims, Russia understands the world and its multicultural complexities far better than the US. On this, Russia is only rivaled by Britain… and China.
So is the US now slipping back into 'Evil Empire', Russia-standing-in-the-way-of-'democracy'; Russia-supporting-the-bad-guys rhetoric?
The truth is that Russia is helping to unmask American social and political decadence, financial weakness, and psychopathic imperial overdrive.
When Russia stands up to America, it shows strength, personality and self-respect. The world looks on and applauds.
Double standards
On August 7, Obama appeared on Jay Leno's popular 'Tonight Show', whining and complaining about Putin, accusing Moscow of slipping back into "Cold-War mode". He listed US grievances against Russia: missile defense and arms control, trade relations, global security, human rights, civil society… and advising President Putin not to look at the past but to "think about the future as there's no reason why we shouldn't be able to cooperate."
Obama doesn't seem to understand that to think correctly about the future, requires learning from the experience of the past. Addressing the Snowden Affair in isolation is but another example of US double-standards and double talk.
As journalist Glenn Greenwald of London's The Guardian newspaper reminded his readers on that same day, whilst Obama and the mainstream media today express so much distress over Snowden's Russian asylum, they seem to forget past cases where the tables were turned, and which did not involve a young, mild-mannered whistleblower, but rather where the US protected the worst criminals and murderers.
For instance, the US refused to heed an extradition request from Italy for two CIA agents indicted in the alleged 2003 abduction of an Egyptian cleric in Milan (New York Times, February 28, 2007); later, when CIA agent Robert Seldon Lady was released in Panama, he was flown back to the US to avert the possibility he might be extradited to Italy (Washington Post, July 19, 2013).
Then we have America's refusal to extradite former CIA-supported Bolivian President Gonzalo Sánchez de Lozada – who for all practical purposes was given US asylum – so he could stand trial for genocide and war crimes in Bolivia (The Guardian, September 9, 2012). Or the case of Luis Posada Carriles, whose extradition to Venezuela was also refused by the US, over his alleged role in the 1976 terror bombing of a Cuban jetliner that killed 73 people (El Paso Times, December 30, 2010).
The list does not stop there. In recent years, Argentina, Uruguay, Chile and Brazil filed repeated requests and legal summons asking the US to give up one Sir Henry A. Kissinger, wanted for questioning over his decades-long involvement with CIA-backed military regime murders in those countries during the 1970s, under a mass genocide strategy which later became known as 'Plan Condor'.
But again, the Global Power Elite always stands behind its problem children like Sir Henry to the very end. Spanish judge Baltasar Garzón went so far as to ask Interpol to arrest Kissinger for questioning during a visit to London but – Alas! – to no avail.
And we won't even mention the repeated extradition requests filed by Belgian Courts against former Israeli Prime Minister Ariel Sharon for his war crimes and crimes against humanity, filed by Lebanese victims of his 2001 killing sprees.
The list is far too long.  But the double standards are glaringly obvious, which does not seem to unduly bother the Global Hegemons, for they are far too used to always having their way.
And even when they do take some risk they use their overpowering leverage to play their game safely, as if saying "let's flip a coin: heads we win; tails you lose".
Adrian Salbuchi is a political analyst, author, speaker and radio/TV commentator in Argentina
Jim Keith (1949-1999)  |  Excerpt from the book Mass Control: Engineering Human Consciousness (Chapter 29). Kempton: Adventures Unlimited Press, 1999.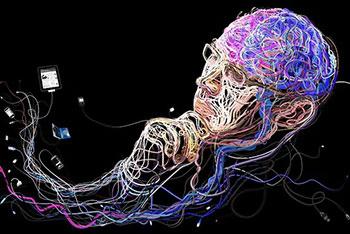 In the 1930s, British intelligence agent and one-world theoretician H.G. Wells proposed a mind control plan that is apparently coming to fruition now, at the turn of the 21st century, with the creation of the Internet. At a November, 1936 speech before the Royal Institute of International Affairs, Wells laid out his idea for what he called a "World Encyclopaedia." Wells said:
"I want to suggest that something, a new social organization, a new institution—which for a time I shall call World Encyclopaedia… This World Encyclopaedia would be the mental background of every intelligent man in the world… Such an Encyclopaedia would play the role of an undogmatic Bible to world culture. It would do just what our scattered and disoriented intellectual organizations of today fall short of doing. It would hold the world together mentally… It would compel men to come to terms with one another… It is a super university. I am thinking of a World Brain; no less… Ultimately, if our dream is realized, it must exert a very great influence upon everyone who controls administrations, makes wars, directs mass behavior, feeds, moves, starves and kills populations… You see how such an Encyclopaedia organization could spread like a nervous network, a system of mental control about the globe, knitting all the intellectual workers of the world through a common interest and cooperating unity and a growing sense of their own dignity, informing without pressure or propaganda, directing without tyranny."
Wells was a little more candid in a private memo written in the same month:
"The Universities and the associated intellectual organizations throughout the world should function as a police of the mind." [1]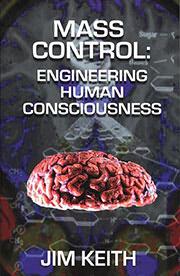 Policing of the mind is precisely the danger of the Internet. Although at first blush the possibility of a communications medium that is egalitarian in its ability to accommodate both individuals and media monoliths is exciting, the apparent freedom of the Internet may be transitory…and illusory.
One problem is that along with ability to disseminate information widely and almost instantaneously, due to its technical flexibility the Internet also has the potential for assimilating—for literally devouring—all of the major information sources on the planet. With high-tech linkages and interfaces it is quite probable that worldwide television, radio, computer, and print media will all be sucked into the maw of what is currently called the Internet. All of these information and communication sources are gradually being linked together into a single computerized network, providing an opportunity for unheralded control of what will be broadcast, what will be said, and ultimately what will be thought.
The Internet provides the ability for almost instantaneous monitoring of the content of communications. It is possible that the 'wide open information frontier' of the Internet, as it currently exists, is going to be a temporary thing, and that a program of increased monitoring and regulation—as well as a more aggressive use of mind control, such as foreseen by Dr. Persinger—will emerge.
When NBC and Microsoft launched their joint venture MSNBC, in an attempt to link television and the Internet, newscaster and CFR member Tom Brokaw said,
"We can't let that generation and a whole segment of the population just slide away out to the Internet and retrieve what information it wants without being in on it." [2]
In China, they have also not held their tongues about what they see as the necessity of Internet control. Xia Hong, an advocate of government monitoring of the Net has said,
"The Internet has been an important technical innovator, but we need to add another element, and that is control. The new generation of information superhighway needs a traffic control center. It needs highway patrols: users will require driver's licenses. These are the basic requirement for any controlled environment." [3]
Is the idea that the Internet can be used for increasing surveillance on the public just paranoia on my part? Then we should examine who currently controls the medium: American intelligence agencies. At this time the major nexus of control of the Internet resides in the monopoly of "domain registration," the keys to the broad Internet landscape. These domain names are registered as Internet Protocol numbers, and until recently were deeded by Network Solutions, Inc., a subsidiary of the government funded National Science Foundation. While Network Solutions registered the I.P. numbers, it was done as a free public service. This is no longer taking place.
Now the long arm of American intelligence agencies has hijacked the free flow of information—registration of domain names now starts at fifty dollars per year—since the purchase of Network Solutions by another company, Scientific Applications International Corp. (SAIC), a group previously mentioned circumstantially in this book in connection with the Heaven's Gate mass suicide—or murder.
SAIC is an arm of the military industrial establishment, with twenty thousand employees and over 90% of its $1.9 billion in 1994 revenues obtained from government contracts. On the twenty-three person board of directors of SAIC are Admiral Bobby Inman, former deputy director of the CIA and head of the National Security Agency; President Nixon's former defense secretary Melvin Laird; General Max Thurman, who commanded the invasion of Panama. Other board members of SAIC have included former CIA director Robert Gates; Secretary of Defense William Perry; and CIA director John Deutch.
Among the projects that Scientific Applications International Corp. has been engaged in recently have been the creation and implementation of technology for the Army Global Command and Control System—the renovation of the Pentagon's computer and communication systems—and the upgrading of national, state, and local law enforcement databases. In other words, SAIC is involved in the upgrading and integration of the computerized infrastructure of the Establishment.
And now SAIC stands at the gate of the Internet.
According to researcher Jesse Hersh:
"The military-industrial complex was the name used to refer to the ruling power elite during the 1950s and 1960s. However, with the wide penetration of television during the '60s, and the further proliferation of electronic media throughout the 1970s and '80s, the complex has dissolved into the inner workings of almost all aspects of our society. The war economy has successfully been transformed into the information economy. Military technology, and military communications systems now control and operate almost all of our political-economic and social relations. This amalgamation of media, and conglomeration of power, is currently being presented to the 'consumer' as the Information Superhighway or 'Internet'." [4]
If it seems unlikely that Big Brother would concern himself with the communications of ordinary citizens on the Internet, then it should be realized that government is already engaged in monitoring civilian and business communications on an awesome scale. Around the world, electronic messages are intercepted by a collaboration amongst several spy agencies headed by the American NSA, termed ECHELON. Based upon a document known as the UKUSA Agreement, signed in 1948 by the U.S., Great Britain, Australia, Canada, and New Zealand, ECHELON is a system composed of receiving stations in Yakima, Washington; Sugar Grove, West Virginia; Norwenstow in Cornwall, England; Waihopai, New Zealand; and Geraldton, Australia.
The receiving stations of ECHELON sift through the output of the world's electronic media. ECHELON primarily targets non-military domestic and business communications, including email, telephone, fax, and telex networks. This interception is primarily done through monitoring the communications of international phone company telecommunications satellites, civilian communications satellites, and communications as they are sent from undersea cables to microwave transmitters.
ECHELON uses computers that incorporate symbol and voice recognition systems to sift through millions of messages every minute, and to identify keywords and phrases, including business names, e-mail addresses, phone and fax numbers that are of interest to its participating member intelligence groups in the U.S., Britain, Canada, and New Zealand. After these phrases are located and the communications they are embodied in are culled, they are sent to analysts in whatever country requested the intercepts. According to one analyst, Amnesty International and Greenpeace have been among ECHELON's targets.
"Let me put it this way," a former NSA officer said. "Consider that anyone can type a keyword into a Net search engine and get back tens of thousands of hits in a few seconds. Assume that people working on the outer edges have capabilities far in excess of what you do." [5]
The gradual assimilation and control of all communications—and ultimately all transactions entirely, including those of perception and thought—is a long term strategy of the controllers that has in recent years been facilitated through the creation of the interdisciplinary science of cybernetics. Now, with cybernetics, mass control is here, eating up our freedom on a day-to-day basis like a fast-acting viral organism.
The term cybernetics was invented by Norbert Wiener, a professor of mathematics at MIT who was involved with what was termed Operations Research as well as System Dynamics for the U.S. during World War II.
Cybernetics is primarily the science of information theory, and it is currently being applied to the world as a whole. Cybernetics theory was first envisioned as a way of precisely managing wars, but with experience it was seen that the disciplines and projections that were vital in the conduct of war were essentially the same as those utilized by government during peacetime. The cybernetic approach evolved such cross-disciplinary groups as the RAND Corporation, Mitre, and Ramo-Wooldridge (which became TRW), brainstorming the cybernetic approach to controlling society and nature itself. The cybernetics idea also provided the genus for the National Security Agency, which is at this time the largest intelligence agency on the planet. Such is the importance of information, according to the controllers.
According to cybernetic innovator Jay W. Forrester,
"The professional field known as system dynamics [or cybernetics] has been developing for the last 35 years and now has a world-wide and growing membership. System dynamics combines the theory, methods, and philosophy needed to analyze the behavior of systems in not only management, but also in environmental change, politics, economic behavior, medicine, engineering, and other fields. System dynamics provides a common foundation that can be applied where we want to understand and influence how things change through time."
One experiment in cybernetics was conducted in 1971 after the Marxist-leaning Dr. Salvador Allende was elected president of Chile. As Castro had done earlier, Allende set about nationalizing the industry, banks, and major companies of Chile. But Allende was no agrarian primatif, and therein lay his danger to the Establishment world. He called in the British cyberneticist Stafford Beers to provide the means for micro-managing the country, which is rich in natural resources, but which has always been drained by the major industrial powers with little of its gelt left over for the country itself.
Beer gathered together a highly qualified group of cybernetics-savvy scientists and launched what he called Project Cybersyn, the objective of which was, according to Beers,
"To install a preliminary system of information and regulation for the industrial economy that will demonstrate the main features of cybernetic management and begin to help in the task of actual decision-making by March 1, 1972… It was a massive application of cybernetic feedback to help each industry and each factory keep track of itself through a central location. All communications flowed through the central location."
Project Cybersyn utilized three primary components:
Cybernet, which was something of a precursor to today's Internet, a means by which businessmen and government could communicate and consult with anyone else in the web.
Cyberstride, the programs necessary for monitoring individual companies as well as the economy as a whole, as well as providing alerts when specific areas needed enhancement or were in trouble.
Chaco, a computerized model of the Chilean economy that provided effective simulations of potential scenarios.
The purpose of Cybersyn was to monitor, to dissect, and to predict the Chilean economy; to debug it in order to create a functioning machine, in much the same manner that is being done in many countries throughout the world today.
The problem is that Cybersyn may have worked too well and so posed a threat to the capitalist world. As the demonstration project that Allende and Beers foresaw, it might have provided a tremendous public relations coup for the Communist world. Henry Kissigner, it is said, was the one who intervened to put an end to the grand experiment. Salvador Allende was assassinated by Chileans who are reported to have been in the pay of the CIA, and Cybersyn went by the wayside.
The CIA seems to have known precisely what it was doing, since there are indications that the Agency at about the same time was focused on cybernetic concerns of its own. According to Anna Keeler in my Secret and Suppressed anthology,
"Richard Helms wrote of such a system in the mid-1960s while he was CIA Plans Director. He spoke of 'Sophisticated approaches to the coding of information for transmittal to population targets' in the 'battle for the minds of men' and of 'an approach integrating biological, social and physical-mathematical research in an attempt to control human behavior.' He found particularly notable 'use of modern information theory, automata theory, and feedback concepts…for a technology controlling behavior…using information inputs as causative agents…"
Elsewhere Helms wrote,
"Cybernetics can be used in molding of a child's character, the inculcation of knowledge and techniques, the amassing of experience, the establishment of social behavior patterns…all functions which can be summarized as control of the growth processes of the individual."
Cybernetics and the Internet—otherwise, the one world brain envisioned by H.G. Wells—allows for a regulated, interventionist world, one so fine-tuned that much of the machinations that take place behind the scenes are not observed by the man in the street. Among the control strategies that can be and are employed by the elitists in a cybernetic world are the control of food, the control of the monetary supply, the control of energy, and the control of public opinion. The Clinton administration's close attention to the media and opinion polls, and manipulation of same, are in essence a primitive cybernetic approach that has allowed for the institution in the U.S. of a "soft" cybernetic fascism where violent internal intervention is rarely needed, and then seemingly only for public relations purposes.
The techno-fascists are approaching closure, and may have already achieved it. Not only do governments and intelligence agencies currently have the ability to monitor computer and other media messages, as well as the emotional responses of the electorate via polling and other techniques, they have the ability and the will to use media to brainwash us, to change our opinions when they believe it is warranted, and to sell us on every step on the road to complete utilization. As satirized in works like Report From Iron Mountain andSilent Weapons for Quiet Wars, the cybernetics approach to world management can yield the ultimate in control. Extrapolating from the accelerating advances of the last century, it is obvious that unless lovers of freedom act, and act fast, within the next twenty years the ruling elite will have effectively realized total control over the minds and bodies of mankind.[6]
---
Notes:
[1] Wells, H.G. Cited in White, Carol. The New Dark Ages Conspiracy. New York: The New Benjamin Franklin House, 1980.
[2] Brokaw, Tom, cited in Pouzzner, Daniel. "The Architecture of Modern Political Power," http://www.mega.nu/ampp/
[3] "The Great Firewall of China" by Geramie R. Barme and Sang Ye, Wired Magazine.
[4] Hersh, Jesse, "The Internet Complex," Prevailing Winds, number 4; King, Bradley J., "Doubleplusungood! The Specter of Telescreening," [formerly] at www.parascope.com.
[5] Hagar, Nicky, "Exposing the Global Surveillance System," Covert Action Quarterlyonline, http://www.projectcensored.org/4-exposing-the-global-surveillance-system/; "Spies Like Us," Connected, 16 December, 1997, at www.telegraph.co.uk; Vest, Jason, "Listening In," Village Voice, August 12-18, 1998.
[6] Helms, Richard, cited in Bowart, Walter. Operation Mind Control. New York: Dell Books, 1978; Friedman, George and Meridith. The Future of War — Power, Technology, and American World Dominance. 1996; Beer, Stafford. Brain of the Firm, 1986; Wiener, Norbert. The Human Use of Human Beings — Cybernetics and Society. 1954; "Silent Weapons for Quiet Wars," Secret and Suppressed, ed. Jim Keith, Feral House, 1993.
Source: War Is Crime
Cold-blooded barbarity reflects US policy. Democracy's more illusion than reality. Rule of law principles don't matter. They're systematically spurned.
Dissent's increasingly targeted. Freedom's imperiled. Obama's ruthless. He exceeds the worst of George Bush. He's waging war on truth-tellers. He targeted more whistleblowers than all his predecessors combined.
Merrian-Webster calls a police state "a political unit characterized by repressive governmental control of political, economic, and social life usually by an arbitrary exercise of power by police and especially secret police in place of regular operation of administrative and judicial organs of the government according to publicly known legal procedures."
The Oxford dictionary calls it "a totalitarian state controlled by a political police force that secretly supervises the citizens' activities."
America raised the stakes higher. It did so with technological ease. It mass-spies everywhere all the time on everyone. It does so lawlessly. Core constitutional principles are violated. Foreign country statutes are defied.
Washington prioritizes state terrorism. It commits global espionage. It does so on an unprecedented scale. It's lawless and unprincipled. It targets federal employees exposing wrongdoing. Acting responsibly is criminalized.
Whistleblowers reflect duty above and beyond the call. Legions more like them are necessary. Sunshine's our best defense. Washington demands darkness.
US-style realpolitik reflects New World Order harshness. Edward Snowden's more than an American hero. His revelations help everyone.
He fled security and prosperity for safety. He took temporary refuge in Hong Kong. On Sunday, he flew to Moscow.
Ecuador's Russian ambassador Patricio Chavez and other embassy staff met him. They did so at Sheremetyevo Airport. He requested asylum.
Russia Today said Ecuador granted him refugee status. Expect he'll get asylum unless he has an unannounced destination in mind.
Perhaps he's granted safe haven elsewhere. Maybe he did it secretly. Given the enormous risks he faces, it makes sense to do so. He needs all the protections he can get.
Julian Assange said he's "in a safe place and his spirits are high. Due to the bellicose threats coming from the US administration, we cannot go into further detail at this time."
"Unfortunately we cannot reveal what country he is in at this time." Perhaps he's in Russia. Maybe elsewhere. He's wise to keep his whereabouts a closely-held secret.
Washington revoked his passport. He's wrongfully charged under Espionage Act provisions. The White House asked Russia to detain him. It wants him extradited. Moscow responded nyet diplomatically. It did so by not complying.
National Security Council spokeswoman Caitlin Hayden lied saying:
Snowden's disclosures "suggest that his true motive throughout has been to injure the national security of the US, not to advance internet freedom and free speech."
She expressed disappointment with Hong Kong authorities. They let him leave despite Washington's "request to arrest him for purposes of his extradition under the US-Hong Kong Surrender Agreement."
"We have registered our strong objections to the authorities in Hong Kong as well as to the Chinese government through diplomatic channels and noted that such behavior is detrimental to US-Hong Kong and US-China bilateral relations."
Expect little sympathy in return. America's waging political and cyberwar on China. Lawless spying and hacking were revealed. Beijing and Hong Kong aren't pleased.
Xinhua is China's official press agency. It called ongoing US practices "troubling." America's "the biggest villain in our age," it said.
Hayden said Moscow's decision to let Snowden travel to Russia further complicates bilateral relations.
Chuck Shumer (D. NY) calls himself Israel's Senate "guardian." Others call him US senator from AIPAC.
On CNN's State of the Nation, he said:
"The bottom line is very simple: allies are supposed to treat each other in decent ways, and Putin always seems almost eager to put a finger in the eye of the United States, whether it is Syria, Iran and now of course with Snowden."
He's "aiding and abetting Snowden's escape."
Senator Lindsey Graham (R. SC) told Fox News Sunday:
"I don't think he's a hero. I believe he hurt or nation. He compromised our national security program designed to find out what terrorists were up to."
"So, the freedom trail is not exactly China, Russia, Cuba, Venezuela. So, I hope we'll chase him to the ends of the earth, bring him to justice and let the Russians know there will be consequences if they harbor this guy."
Senate Intelligence Committee Chairwoman Dianne Feinstein (D-CA) told CBS Face the Nation she doesn't believe Snowden's a whistleblower.
"Whatever his motives are – and I take him at face value – he could have stayed and faced the music. I don't think running is a noble thought," she said.
Washington wants him arrested wherever he goes. It asked Ecuador not to admit him. It wants him extradited. It wants him silenced. It wants him brutalized like Bradley Manning.
It wants other potential whistleblowers warned. Hopefully they're emboldened to tell all. It's more than ever a national imperative.
On Monday, an unnamed senior administration official said:
"Mr. Snowden's claim that he is focused on supporting transparency, freedom of the press and protection of individual rights and democracy is belied by the protectors he has potentially chosen: China, Russia, Cuba, Venezuela and Ecuador."
"His failure to criticize these regimes suggests that his true motive throughout has been to injure the national security of the US, not to advance internet freedom and free speech."
On Monday, Russia Today said Snowden left Moscow at 14:04 local time (11:04 GMT). He's traveling on Aeroflot flight SU 150. He'll fly through US air space briefly en route to Havana.
A follow-up report said he wasn't seen on board. Two seats (17A and C) were reserved in his name. RT correspondent Egor Pishunov's aboard.
"(S)omething out of the ordinary is definitely happening," he said. An unnamed airport security team member said Snowden remains in Sheremetyevo's transit zone.
What's ongoing isn't clear. Perhaps SU 150 is clever deception. Maybe Snowden's airborne on an unannounced flight. Perhaps he will be later. Maybe he arrived secretly at an undisclosed destination.
Given Washington's intensive targeting, traveling secretly makes sense. Snowden's safety demands extreme precautions. He's not entirely safe anywhere.
America governs lawlessly. CIA hitmen operate everywhere. An unnamed State Department official said:
"The United States has been in touch via diplomatic and law enforcement channels with countries in the Western Hemisphere through which Snowden might transit or that could serve as final destinations."
"The US is advising these governments that Snowden is wanted on felony charges, and as such should not be allowed to proceed in any further international travel, other than is necessary to return him to the United States."
Washington's going to extraordinary lengths to get him. Jean le Carre couldn't have written a more riveting espionage thriller. He's 81. Perhaps he'll do one on Snowden.
His 1963 novel titled "The Spy Who Came In from the Cold" remains his best know work. It was an international best-seller.
Snowden's no spy. The Whistleblower Who Came In from the Cold might be a suitable title. Sub-plots could include others doing the same thing. Le Carre might have another winner.
Spanish jurist Baltasar Garzon advises WikiLeaks. In 1998, he indicted Chilean dictator Augusto Pinochet.
He said "what is being done to Mr. Snowden and to Mr. Julian Assange – for making or facilitating disclosures in the public interest – is an assault against the people."
Snowden's not safe anywhere. Disappearing entirely won't help. When America's long arm goes all out, targets remain vulnerable.
Assassins "R" Us reflect official US policy. Abductions and disappearances are commonplace. Capture and eliminate are prioritized. Covert operatives are experts at finding people.
Techniques include bribing, pressuring, threatening, and otherwise intimidating targeted officials to comply. America can exert enormous coercion.
It's hard resisting strong-armed tactics. They'll be exerted full-force against Snowden. He knows and said so.
"I understand that I will be made to suffer for my actions, and that the return of this information to the public marks my end," he said.
"There's no saving me. I do not expect to see home again."
Some things matter most, he added.
"The great fear that I have regarding the outcome for America of these disclosures is that nothing will change. (Ahead they'll be) tyranny."
That and harmful effects on his family worry him most. "That's what keeps me up at night," he said.
It should give everyone sleepless nights!
Stephen Lendman lives in Chicago. He can be reached at lendmanstephen@sbcglobal.net.
His new book is titled "Banker Occupation: Waging Financial War on Humanity."
http://www.claritypress.com/LendmanII.html
Visit his blog site at sjlendman.blogspot.com.
On May 25, 2013, millions marched against Monsanto across the globe. I took part here in New York City, of course, and was fortunate to have the opportunity to lead a teach-in called: "Food Justice, GMOs, & the Vegan Option (Eat Like a Revolutionary)."
The ostensible goals of this event included:
Present GMOs as much more than a single issue.
Suggest that GMOs offer a powerful entry point for outreach to the mainstream.
Provide facts to be used for such outreach.
Explain why there's more to food justice than screaming "Fuck Monsanto."
At the request of those who attended the teach-in, I've compiled some of the material in an article of sorts. This is not meant to be the definitive word on any of these topics. Rather, I strongly encourage all readers to follow-up with their own research and, of course, share what they find.
Monsanto 101
Monsanto is not a food company.
Monsanto a chemical company that made its name, for example, selling saccharin to Coca-Cola and Agent Orange to U.S. military. Its products also include PCBs, dioxin, DDT, and rBGH.
Monsanto records annual sales of roughly $11.8 billion and operates 404 facilities in 66 countries, over 6 continents with products grown on more than 282 million acres worldwide.
Monsanto is one of three corporations (along with DuPont and Syngenta) that control 70 percent of the global seed market — aiming for monopoly power over the planet's food and water supplies.
GMO 101
GMO is short for "genetically modified organism" and is the result of corporate scientists taking genes from one species and inserting them into another species in an attempt to obtain a desired trait or characteristic. GMOs are also known as "transgenic organisms" and the process is often called "genetic engineering" or GE.
Examples of genetic engineering include:
Inserting spider genes into goat DNA in an attempt to produce goat milk that contains spider web protein to be used in the manufacturing of bulletproof vests.
Arctic fish gene spliced into tomatoes and strawberries to make them tolerant to frost.
Potatoes that will glow in dark when they need water.
All this and so much more is happening even though, as any non-corporate scientist can tell you, our current understanding of the way DNA works is extremely limited. Any change to DNA can have side effects that are impossible to predict or control. Still, the industry forges on, e.g. 94 percent of soy is GM, 90 percent of cotton, 88 percent of corn, and 95 percent of sugar beets.
Reality: 80 percent of processed food contains at least one GM ingredient.
Monsanto Protection Act
For those who seek solace in oversight, be warned: the U.S. Food and Drug Administration (FDA) does not require a single safety study, does not mandate the labeling of GMOs, and allows companies to put GM foods onto the market without even notifying the agency.
You might even say we are the test.
GMOs were introduced into the American food supply in 1996 and within nine years, the percentage of Americans with three or more chronic illnesses jumped from 7 percent to 13 percent while food allergies skyrocketed.
Which brings us to what is euphemistically known as the "Monsanto Protection Act." Thanks to the Farmer Assurance Provision, Section 735, of the recently passed spending bill, even if an individual or group were to bring suit against a GM company, no action could be taken until an "Environmental Impact Statement" (EIS) is compiled — and this typically takes years.
Translation: The product suspected to be dangerous stays on the market until the EIS inevitably declares it safe.
"Safe?"
GMOs are bad for the environment.
 GMOs, explains Greenpeace, "can spread through nature and interbreed with natural organisms, thereby contaminating non-GE environments and future generations in an unforeseeable and uncontrollable way. Their release is genetic pollution and is a major threat because GMOs cannot be recalled once released into the environment."
Most GM crops are engineered to be "herbicide tolerant." This is why Monsanto sells Roundup Ready crops, designed to survive their Roundup herbicide. As a result, between 1996 and 2008, U.S. farmers sprayed an extra 383 million pounds herbicide on GM crops and the overuse of Monsanto's Roundup herbicide creates what are called "superweeds," and thus, even more herbicide is used in the futile attempt to control this cycle.
GMOs interbreed with natural organisms, contaminating non-GE environments. Again: once genetic pollution is released into nature, it cannot be recalled.
GMOs are not the answer to world hunger.
 The 2008 Friends of the Earth report, "Who Benefits From GM Crops," sums it up well: "The majority of GM crops are not destined for hungry people in developing countries, but are used to feed animals, generate biofuels, and produce highly processed food products — mainly for consumption in rich countries. GM crops have not increased food security for the world's poor. None of the GM crops on the market are modified for increased yield potential and research continues to focus on new pesticide-promoting varieties that tolerate application of one or more herbicides."
Companies like Monsanto seeks only profit and control.
 In my 2010 interview with journalist Marie-Monique Robin, she told me: "Monsanto is the world leader in biotechnology and the first seed company. Ninety percent of the GMOs grown in the world belong to it. During the last decade, the firm bought dozens of seed companies all over the world, pushing its transgenic seeds, which are patented. A patented seed means that the farmers who grow it may not keep a part of his crops to re-sow it, the next year, as farmers used to do everywhere in the world. In the United States and Canada, farmers who grow transgenic crops must sign a 'technology agreement.' The no-sowing requirement is clearly expressed. If they don't respect the agreement and violate the patent, they are harassed by the 'gene police' and sued by Monsanto. Clearly transgenic crops are just a tool to control the seeds supply — which is the first link in the food chain — by forcing farmers to buy seeds each year."
Seed monopolies = 250,000 farmers to commit suicide in India alone.
Next from Monsanto: Gene Use Restriction Technologies (GURTS).
Some radical food choices…
Obviously, we need to do more than talk and listen and learn. We have to put into practice the kind of world we want. In terms specific to GMOs, we can:
Avoid buying 'em and instead opt for fresh, local, organic non-GMO, non-processed food from farmers markets.
Organize non-GMO seed banks/local swaps/seed bomb events.
Start or join a Community Supported Agriculture (CSA) initiative.
Grow our own organic non-GMO food everywhere: window boxes, balconies, community garden, rooftops, fire escapes, etc.
FYI: The single most irrigated crop in the U.S. is lawn.
Instead of gardens, we have 40 million acres of lawn from sea to overfished sea. Americans spend $40 billion per yea on seed, sod, and chemicals; one-third of all residential water use in the United States goes to lawns; and lawns require ten times more chemicals per acre than industrial farmland.
"If the Bill of Rights contains no guarantee that a citizen shall be secure against lethal poisons distributed either by private individuals or by public officials," wrote Rachel Carson some five decades ago, "it is surely because our forefathers … could conceive of no such problem."
We now produce pesticides at a rate more than 13,000 times faster than we did when Carson wrote Silent Spring in 1962. The EPA considers 30 percent of all insecticides, 60 percent of all herbicides, and 90 percent of all fungicides to be carcinogenic, yet Americans spend about $7 billion on 21,000 different pesticide products each year.
How have we reached this point? One reason is that we've opted to blindly trust the morally indefensible and scientifically fraudulent institution of animal experimentation.
This is but one way our speciesist culture intersects with Monsanto. Also, 65 percent of grains — the vast majority of which is GM — are fed to the 53 billion land animals murdered for "food" each year.
FYI: These animal "food" products are also not labeled as GE.
For activists to know all this and still consume animal products is at the very least denial and at the very most: sheer hypocrisy.
The most radical food choice…
The vast majority of food we consume involves GMOS, unspeakable animal cruelty, exploited human labor, a human health holocaust, higher profits and more control for the 1%, and irreversible environmental degradation.
Translation: Every time you order a pizza to one of your rallies or get a quick bite at McDonalds (or any such death emporium) or opt to chow down on Ben & Jerry's because the owners are so "progressive," or plan a turkey dinner for climate change victims, you are voting with your meager dollars for GMOs, unspeakable animal cruelty, exploited human labor, a human health holocaust, higher profits and more control for the 1%, and irreversible environmental degradation.
What kind of irreversible environmental degradation, you ask? Let's begin with this: The number one source of human-created greenhouse gases is the global animal by-products industry — factory farming, the meat-and-dairy-based diet.
More:
We lose nearly 7 billion tons of topsoil every year and 75 percent of the original U.S. topsoil is already gone. Without nutrient-rich topsoil, human life will vanish… and guess what's causing 85 percent of this topsoil erosion: livestock raising and feedcrops.
200,000 acres rainforest are destroyed every single day and 70 percent of previous forested land in the Amazon is now pastures or feedcrops for doomed livestock. Every time you eat a burger sourced from the rainforest, you are responsible for 700 pounds of living matter being destroyed: 20-30 plant species; 100 insect species; and of dozens reptiles, birds, and mammals.
The land used to raise animals for "food" is 10 billion acres. Livestock production consumes 70 percent of all agricultural land, which translates into one-third of the land surface on the planet.
Let's re-cap: 
Each year, 65 percent of untested GM grains are fed to 53 billion doomed land animals in an industry that eats up one-third of the land surface on the planet and is the number one source of human-created greenhouse gases.
Translation: Going vegan is a lot more than just tofu recipes.
It's even more than barbarism like: veal crates, vivisection, battery cages, slaughterhouses, whaling ships, carriage horses, dogfight rings, fur farms, zoos, circuses, and rodeos.
It's also about (among many other things): workplace justice, torture, health care, deforestation, overfishing, poverty, habitat loss, ocean dead zones, corporate welfare, and GMOs.
Most of all, embracing veganism and animal rights is more than a boycott, a diet, or a lifestyle option. It is a surrendering of a privilege and that privilege is called "speciesism." Every time someone voluntarily surrenders a privilege, it is an act of revolution. Thus, veganism and animal rights are part of a liberation movement, recognizing that animals are not property, products, or commodities.
Angela Davis, someone who knows a thing or two about challenging privilege, has declared her vegan status to be "part of a revolutionary perspective — how we not only discover more compassionate relations with human beings but how we develop compassionate relations with the other creatures with whom we share this planet."
At your next sign-making party: 
Recognize that Monsanto is far from only corporation killing planet via food industry and consider…
Tyson Foods, which became the world's largest poultry and red meat provider after buying Iowa Beef Processors, Inc. (IBP) in 2001. Tyson controls 27 percent of all meat and poultry sales in the United States. One out of every four pounds of chicken, beef, and pork consumed in the United States is a Tyson product.
Fuck Tyson Foods…
Smithfield Foods, the largest pig-farming operation in the united States and the world's largest pork producer. Smithfield controls 26 percent of the U.S. pork market, raising 14 million pigs at its facilities and killing 27 million of the 60 million that went to slaughter in 2006.
Fuck Smithfield Foods…
Cargill, the second largest meat processing company in the United States, after Tyson Foods. It is the second largest supplier of animal feed in the world.
Fuck Cargill…
Cal-Maine Foods, the largest egg producer in the U.S. In 2009, Cal-Maine sold approximately 778 million dozen shell eggs, representing approximately 18 percent of domestic shell egg consumption. The company's approximately 27 million laying hens and 6 million pullets and breeders is the largest concentration of chickens in the United States.
Fuck Cal-Maine Foods…
Nestle, the world's leading producer of dairy products.
Fuck Nestle…
McDonalds, the largest purchaser of beef and second largest purchaser of poultry in the United States.
Fuck McDonalds…
KFC, the largest purchaser of poultry in the United States.
Fuck KFC…
This is where food justice and our food choices connect directly with Wall Street and with "free trade" agreements like the Trans-Pacific Partnership (TPP).
Not free, not trade
TPP, as described by the Citizens Trade Campaign, is a "massive new international trade pact being pushed by the U.S. government at the behest of transnational corporations. The TPP is already being negotiated between the United States, Australia, Brunei Darussalam, Canada, Chile, Malaysia, Mexico, New Zealand, Peru, Singapore and Vietnam — but it is also specifically intended as a 'docking agreement' that other Pacific Rim countries would join over time, with Japan, Korea, China and others already expressing some interest.  It is poised to become the largest Free Trade Agreement in the world."
Such an agreement would also give animal agribusiness the opportunity to pressure countries to eliminate import safety standards and eliminate tariffs on U.S. meat, dairy, and egg exports.
Translation: More animals suffering on factory farms, more climate change and factory farm pollution, more destruction of rainforests for livestock feed, more diabetes, heart disease, and cancer in the global South, more outbreaks of deadly diseases like bird flu and swine flu, and dig this: more countries shifting to factory farming to stay competitive.
Fuck Wall Street and fuck the TPP…
Side note to the lesser (sic) evil crowd: Neither party gets it on these issues or wants to get it or will ever get it.
I give you Michael Taylor, appointed by President Obama to the position of deputy commissioner for Foods at the FDA. Taylor is also vice president for public policy at Monsanto, which means he's in charge of GMOs being put into our food supply.
Fuck Obama and fuck the so-called 2-party system…
It starts with alternative vision: While the dominant hierarchy drowns in its own hypocrisy, fear, and greed let's use our energy and passion to create — occupy — a whole new cultural model.
So yes, scream: "Fuck Monsanto!"
But also scream: "Fuck the entire system!"
Fuck the entire system because we have reached the point of no return and minor changes are no longer enough.
Fuck the entire system because we recognize the big connections and must stop acting like we're the last generation of humans.
Fuck the entire system because we must re-imagine our relationship with the natural world, the source of our existence.
Fuck the entire system because we want total liberation and we know that mutual aid and cooperation are not utopian. We know that mutual aid and cooperation are our last, best chance.
Utah Phillips once said: "The earth is not dying. It is being killed, and the people killing it have names and addresses."
With that in mind, here's our message to the 1%: If you won't protect all life on earth, we will… and we will do so, by any means necessary.
"In nature's economy, the currency is not money, it is life." – Vandana
It Lost…
"Wherever private property disappears, man's liberty is gone.  Man is placed completely at the mercy of the state.  Wherever private ownership is weakened, man's liberty is weakened also.  There is an essential relationship between liberty and property."  R. J. Rushdoony
The Heritage Foundation provides an excellent summary of property rights.  They describe a rating of 100 this way: "Private property is guaranteed by the government. The court system enforces contracts efficiently and quickly. The justice system punishes those who unlawfully confiscate private property. There is no corruption or expropriation."  At 50, "The court system is inefficient and subject to delays. Corruption may be present, and the judiciary may be influenced by other branches of government. Expropriation is possible but rare."  At 0, "Private property is outlawed, and all property belongs to the state. People do not have the right to sue others and do not have access to the courts. Corruption is endemic.
In 1995 world property rights were rated at 56.  In 2013 they are rated at 43, a reduction of over 20 percent. (See the graph in the Heritage Link below.)
Though freedom is tending down throughout the world it remains highest in Western nations and lowest in the Third World. 
The Heritage link rates the United States of America tenth behind Hong Kong, Singapore, Australia, New Zealand, Switzerland, Canada, Chile, Mauritius, and Denmark.  
Click here for the Heritage Foundation Property Rights link.
The U. S. Government now owns over 50 percent of the nation's land and the incremental incursion of United Nation's Agenda 21 continues to add to the coffer.  On Michael Shaw's "Freedom Advocates"page he writes, "Agenda 21 seeks to transform America while eliminating the middle class. It plans to reach these goals on several fronts: by restructuring agriculture, creating broad wildlife corridors void of human activity, determining where and how people live, controlling human reproduction and human movement, constraining and controlling energy consumption and water use—in short, by eliminating private property."
"The institution of private property makes possible three things essential to our liberty:  It encourages productive activity, allowing us to turn our ideas into actions and to realize the benefits of those actions. It allows us to engage in voluntary trade with others, multiplying the benefits of individual action a thousand-fold.  It enables us to safeguard and develop our resources responsibly and to secure peace and prosperity as a result. To appreciate the importance of private property in your own life, you need only to consider the significance of these two facts:  Private property represents everything you obtain through productive effort or voluntary trade.  Its essence is your right to determine its use"
The right to private property is being eroded in the United States and around the world.  World government seeks to exert absolute control; treating people like herds of cattle to be used as labor on the world plantation.  Like a bee hive the world will be filled with worker bees whose sole task is to provide an opulent leisure for the ruling class.  National pride will give way to a multicultural social order with intermarriages blurring racial identities. Only the Nation of Israel will remain intact.  Other nations and races are destined to become worker bees indistinguishable from one another.  This is the plan.  It is the logic behind the deliberate dumbing down of America and the massive push for multicultural integration. It is the impetus for the destruction of Christianity with its emphasis on the individual. The plan is diabolical, a direct download from Satan himself.
The snake of humanism is very prolific when it invades a society rationality disappears and as humans stray farther and farther from their Creator, foolishness grows with exponential rapidity.
We live with and have accepted an increasing number of social insanities: Our president who may be Constitutionally ineligible has been elected to a second term; our government has enslaved its citizens with a national debt of $16 trillion dollars which amounts to over $50 thousand per citizen; in direct defiance of the natural order we are training women to fight against men in defense of our nation and sanctioning homosexual marriage; the hallowed halls of our educational institutions have accepted the weakening results of multiculturalism as a desirable goal;  our citizens have been convinced that relatively weak and militarily insignificant nations in the Arab world are a danger to us; with text book insanity Americans continue to participate in a political system that is progressively enslaving them; and while all this subterfuge goes on our government supports an international court that prosecutes crimes against humanity while they are the biggest perpetrator.
Most Americans harbor a lackadaisical confidence that things will improve.  They ignore the world debt crisis and fail to consider that ultimately the lenders will call on the citizens of the United States to pay the debt their government has accumulated. Think of the austerity required for an American family of four to pay off a debt of $200,000.00.  That figure is quickly rising as our politicians continue to use the public credit card.  The debtor is a slave to the lender and the United States of America is a plantation populated by slaves whose willful ignorance allows them to go about their daily tasks as if all were well. 
The One True God is at odds with the new world order; it seeks to tyrannize us while He seeks to free us through obedience to His Commandments.  When God and His Law are forsaken despotism is inevitable.  We were not created to govern ourselves and since we have failed to encode this truth we are experiencing the results of our failure.
Partisan politics warned us about the dictatorial nature of the Obama Administration but the erstwhile Bush cabal was equally malignant.  Changing political partoes is useless. We have long ago lost control of our government and our opinions no longer matter.   Congress persons and senators vote the will of the money powers and the money powers reward them with re-election.
In Boston and Watertown, Massachusetts local, state, and federal authorities deployed a frightening array of coordinated force to apprehend two young men they described as terrorists.  Acting as judge and jury they violated the legal rights of the suspects and encroached on property rights by invading homes and restricting the movement of their occupants.  The entire operation resembled aiming a howitzer at a house fly.
The citizens of the United States of America have been put on notice that neither they nor their properties can claim protections from the unrestrained power of those that rule them.
Several times I have written that Americans need to repent from theirs and their father's wicked ways. This admonition has fallen on deaf ears and some have advised me that I should stop writing about it because it will never happen.
In a recent email from American Vision Dr. Joel McDurmon wrote that "a corrupt government is the product of a corrupt people". He quoted H. L. Mencken, "Democracy is the theory that the common people know what They want, and deserve to get it good and hard." and went on to contend that God often punishes a wicked populace by exposing them to their own sins. "Thus do the politically deluded live in a denial which dismisses even God's Word in favor of the assertion of human wisdom.  So often do men shelter their pet political beliefs from even divine criticism.  So often do men deny God's Word to advance their own desires. So often do men rest on false assurances built on their own godless dreams.  And just as often do societies weather and decay from the blights of human vanity."   Read here.
America and its people have supported illegal aggression and encouraged murderous wars.  We have pride fully maintained our national superiority and encouraged the use of weapons of mass destruction. We have supported our government in the role of a deity and now, since we have granted it that role, it has begun reflecting it in action.  We have winked at sin, dallied in its fringes, and taken an occasional bath.  Dishonest measurements have been accepted for decades; our buildings are constructed with dishonest two-by-fours that are actually only one and a half by three and three quarters.  Now even our Pound Cakes weigh only fourteen ounces.  Dishonesty has permeated our culture!  Our media uses lies, gross omissions, and misrepresentations in reporting the news and our government regularly distorts facts and figures.  While all this defiance of God continues our churches disregard their proper function by seeking peace and respectability.  Abortion is a horrendous sin but it is only one sin; our cancerous pride covers scores of others.
One of my nieces is married to a lawyer.  He employs a logical mind that makes conversation interesting.  He is a Democrat who supports Obama and believes he is doing a reasonably good job.  His approach to life is pragmatic, he considers himself moral, and understands that there is room for disagreement.  We did not set parameters for our talk but I believe he would agree with Democrat Harry Reid that government is inherently good and with Libertarian Jacob Hornberger that it should be constrained by natural law.
Natural law alone would never have created the freedom and order the United States of America has enjoyed.  It was Christianity and the Laws God gave to Moses that buttressed a secular government and made our nation great. Though not always pronounced it was almost universally supported even by many whose personal beliefs were different.  Pragmatism is a pagan procedure that allows compromise with evil and the end to justify the means.  Freedom is always endangered by pragmatism.
Because we are no longer a righteous nation we are quickly losing our freedom. The longer we linger in secular humanism the greater the constraints.  Private property was flagrantly invaded in Watertown, Massachusetts. When tyrants are successful in exercising inordinate power they will continue to do so.
We no longer have private property in America.  The internet is devoid of privacy with everything subject to the prying eyes and ears of big brother.  Private homes are no longer sanctuaries but can now be invaded by heavily armed, jack booted government troops who can kill with impunity.  Public safety trumps individual rights leaving citizens without privacy or even the right to occupy of their own property. 
Life is no longer restrained by absolutes.  Power prevails and the full force of the United States military can be used to enforce the whims of those that wield it.
When we forsake God's Law we subject ourselves to the whims of human power!
I once wrote about Chilean president Salvador Allende:
Washington knows no heresy in the Third World but genuine independence. In the case of Salvador Allende independence came clothed in an especially provocative costume – a Marxist constitutionally elected who continued to honor the constitution. This would not do. It shook the very foundation stones upon which the anti-communist tower is built: the doctrine, painstakingly cultivated for decades, that "communists" can take power only through force and deception, that they can retain that power only through terrorizing and brainwashing the population. There could be only one thing worse than a Marxist in power – an elected Marxist in power.
There was no one in the entire universe that those who own and run "United States, Inc." wanted to see dead more than Hugo Chávez. He was worse than Allende. Worse than Fidel Castro. Worse than any world leader not in the American camp because he spoke out in the most forceful terms about US imperialism and its cruelty. Repeatedly. Constantly. Saying things that heads of state are not supposed to say. At the United Nations, on a shockingly personal level about George W. Bush. All over Latin America, as he organized the region into anti-US-Empire blocs.
Long-term readers of this report know that I'm not much of a knee-reflex conspiracy theorist. But when someone like Chávez dies at the young age of 58 I have to wonder about the circumstances. Unremitting cancer, intractable respiratory infections, massive heart attack, one after the other … It is well known that during the Cold War, the CIA worked diligently to develop substances that could kill without leaving a trace. I would like to see the Venezuelan government pursue every avenue of investigation in having an autopsy performed.
Back in December 2011, Chávez, already under treatment for cancer, wondered out loud: "Would it be so strange that they've invented the technology to spread cancer and we won't know about it for 50 years?" The Venezuelan president was speaking one day after Argentina's leftist president, Cristina Fernández de Kirchner, announced she had been diagnosed with thyroid cancer. This was after three other prominent leftist Latin America leaders had been diagnosed with cancer: Brazil's president, Dilma Rousseff; Paraguay's Fernando Lugo; and the former Brazilian leader Luiz Inácio Lula da Silva.
"Evo take care of yourself. Correa, be careful. We just don't know," Chávez said, referring to Bolivia's president, Evo Morales, and Rafael Correa, the president of Ecuador, both leading leftists.
Chávez said he had received words of warning from Fidel Castro, himself the target of hundreds of failed and often bizarre CIA assassination plots. "Fidel always told me: 'Chávez take care. These people have developed technology. You are very careless. Take care what you eat, what they give you to eat … a little needle and they inject you with I don't know what." 1
When Vice President Nicolas Maduro suggested possible American involvement in Chávez's death, the US State Department called the allegation absurd. 2
Several progressive US organizations have filed a Freedom of Information Act request with the CIA, asking for "any information regarding or plans to poison or otherwise assassinate the President of Venezuela, Hugo Chavez, who has just died."
I personally believe that Hugo Chávez was murdered by the United States. If his illness and death were NOT induced, the CIA – which has attempted to assassinate more than 50 foreign leaders, many successfully 3 – was not doing its job.
When Fidel Castro became ill several years ago, the American mainstream media was unrelenting in its conjecture about whether the Cuban socialist system could survive his death. The same speculation exists now in regard to Venezuela. The Yankee mind can't believe that large masses of people can turn away from capitalism when shown a good alternative. It could only be the result of a dictator manipulating the public; all resting on one man whose death would mark finis to the process.
It's the end of the world … again
The American Israel Public Affairs Committee (AIPAC) recent convention in Washington produced the usual Doomsday talk concerning Iran's imminent possession of nuclear weapons and with calls to bomb that country before they nuked Israel and/or the United States. So once again I have to remind everyone that these people – Israeli and American officials – are not really worried about an Iranian attack. Here are some of their many prior statements:
In 2007, in a closed discussion, Israeli Foreign Minister Tzipi Livni said that in her opinion "Iranian nuclear weapons do not pose an existential threat to Israel." She "also criticized the exaggerated use that [Israeli] Prime Minister Ehud Olmert is making of the issue of the Iranian bomb, claiming that he is attempting to rally the public around him by playing on its most basic fears." 4
2009: "A senior Israeli official in Washington", reported the Washington Post (March 5), asserted that "Iran would be unlikely to use its missiles in an attack [against Israel] because of the certainty of retaliation."
In 2010 the Sunday Times of London (January 10) reported that Brigadier-General Uzi Eilam, war hero, pillar of the Israeli defense establishment, and former director-general of Israel's Atomic Energy Commission, "believes it will probably take Iran seven years to make nuclear weapons."
January 2012: US Secretary of Defense Leon Panetta told a television audience: "Are they [Iran] trying to develop a nuclear weapon? No, but we know that they're trying to develop a nuclear capability." 5
Later that month we could read in the New York Times (January 15) that "three leading Israeli security experts – the Mossad chief, Tamir Pardo, a former Mossad chief, Efraim Halevy, and a former military chief of staff, Dan Halutz – all recently declared that a nuclear Iran would not pose an existential threat to Israel."
Then, a few days afterward, Israeli Defense Minister Ehud Barak, in an interview with Israeli Army Radio (January 18), had this exchange:
Question: Is it Israel's judgment that Iran has not yet decided to turn its nuclear potential into weapons of mass destruction?

Barak: People ask whether Iran is determined to break out from the control [inspection] regime right now … in an attempt to obtain nuclear weapons or an operable installation as quickly as possible. Apparently that is not the case.
In an April 20, 2012 CNN interview Barak repeated this sentiment: "It's true that probably [Iranian leader] Khamenei has not given orders to start building a [nuclear] weapon." 6
And on several other occasions, Barak has stated: "Iran does not constitute an existential threat against Israel." 7
Lastly, we have the US Director of National Intelligence, James Clapper, in a January 2012 report to Congress: "We do not know, however, if Iran will eventually decide to build nuclear weapons." … There are "certain things [the Iranians] have not done" that would be necessary to build a warhead.8
So why, then, do Israeli and American leaders, at most other times, maintain the Doomsday rhetoric? Partly for AIPAC to continue getting large donations. For Israel to get massive amounts of US aid. For Israeli leaders to win elections. To protect Israel's treasured status as the Middle East's sole nuclear power.
Listen to Danielle Pletka, vice president for foreign and defense policy studies at America's most prominent neo-con think tank, American Enterprise Institute:
The biggest problem for the United States is not Iran getting a nuclear weapon and testing it, it's Iran getting a nuclear weapon and not using it. Because the second that they have one and they don't do anything bad, all of the naysayers are going to come back and say, "See, we told you Iran is a responsible power. We told you Iran wasn't getting nuclear weapons in order to use them immediately." … And they will eventually define Iran with nuclear weapons as not a problem. 9
Osama bin Laden, Bradley Manning, & William Blum
Bradley Manning has the charge of "Aiding the enemy" hanging over his head. This could lead to a sentence of life in prison. As far as can be deduced, the government believes that the documents and videos that Manning gave to Wikileaks, which Wikileaks then widely distributed to international media, aided the enemy because it put US foreign policy in a very bad light.
Manning's attorneys have asked the prosecution more than once for specific examples of how "the enemy" (whoever that may refer to in a world full of people bitterly angry at the United States because of any of many terrible acts carried out by the US government) has been "aided" by the Wikileaks disclosures. Just how has the enemy made use of the released material to harm the United States? The government has not provided any such examples, probably because what really bothers Washington officials is the embarrassment they have experienced before the world resulting from the documents and videos; which indeed are highly embarrassing even to genuine war criminals; filled with violations of international law, atrocities, multiple lies to everyone, revelations of gross hypocrisy, and much more.
So our splendid officials are considering putting Bradley Manning in prison forever simply because they're embarrassed. Hard to find much fault with that.
But now the prosecutors have announced that a Navy Seal involved in the killing of Osama bin Laden is going to testify at the court martial that bin Laden possessed articles about the Wikileaks documents that Manning leaked. Well, there must be a hundred million other people in the world who have similar material on their computers. The question remains: What use did the enemy make of that?
The Iraqi government made use of the material, inducing them to refuse immunity to US troops for crimes committed in Iraq, such as the cold-blooded murders revealed by the Wilileaks videos; this in turn led the US to announce that it was ending its military engagement in Iraq. However, Manning was indicted in May 2010, well before the Iraqi decision to end the immunity.
In January, 2006 bin Laden, in an audio tape, declared: "If Bush decides to carry on with his lies and oppression, then it would be useful for you to read the book 'Rogue State' [by William Blum], which states in its introduction … " He then went on to quote the opening of a paragraph I wrote (which appears actually in the Foreword of the British edition only, that was later translated to Arabic), which in full reads:
"If I were the president, I could stop terrorist attacks against the United States in a few days. Permanently. I would first apologize – very publicly and very sincerely – to all the widows and the orphans, the impoverished and the tortured, and all the many millions of other victims of American imperialism. I would then announce that America's global interventions – including the awful bombings – have come to an end. And I would inform Israel that it is no longer the 51st state of the union but – oddly enough – a foreign country. I would then reduce the military budget by at least 90% and use the savings to pay reparations to the victims and repair the damage from the many American bombings and invasions. There would be more than enough money. Do you know what one year of the US military budget is equal to? One year. It's equal to more than $20,000 per hour for every hour since Jesus Christ was born.

"That's what I'd do on my first three days in the White House. On the fourth day, I'd be assassinated."
Thus, Osama bin Laden was clearly making use of what I wrote, and the whole world heard it. And I was thus clearly "aiding the enemy". But I was not prosecuted.
The United States would like to prove a direct use and benefit by "the enemy" of the material released by Wikileaks; but so far it appears that only possession might be proven. In my case the use, and presumed propaganda benefit, were demonstrated. The fact that I wrote the material, as opposed to "stealing" it, is irrelevant to the issue of aiding the enemy. I knew, or should have known, that my criticisms of US foreign policy could be used by the foes of those policies. Indeed, that's why I write what I do. To provide ammunition to anti-war and other activists.
The Department of Justice and socialism
For many years when I've been asked to explain just what I mean by "socialism" I've usually replied simply: "Putting people before profits". There are a thousand-and-one details that would have to be considered in a transformation from a capitalist society to a socialist society, but rather than going into all that it's much simpler to leave it with just that motto, which expresses theessence of my socialist society. In any event, in that glorious future world things will evolve in ways that could not be wholly predicted. The structure could take any one of many forms, but the essence must remain the same if it's going to be called socialist.
Thus was I both surprised and amused in reading a news article about the current trial in New Orleans which is attempting to determine, amongst other things, the extent of blame of various companies, particularly BP, involved in the 2010 historic accident which took the lives of 11 workers and dumped an estimated 172 million gallons of crude oil in the Gulf of Mexico. The US Justice Department attorney declared in his opening statement: "The evidence will show that BP put profits before people, profits before safety and profits before the environment." 10
Well, imagine that. The Justice Department certainly captured the essence of corporate behavior. The attorney chose such words because he knew that the sentiments expressed would appeal to the average American sitting on a jury. The members of the jury would understand that BP had blatantly ignored and violated certain cherished ideals like people, safety and the environment. Prosecuting the corporation would sound fair and just to them.
Yet, when someone like me expresses such sentiments – and I have used the exact same words on occasion – I run the risk of being written off as an "extremist", a "radical", and other bad-for-you labels; not long ago it was "commie".
The irony runs even deeper. If a corporation flagrantly ignores putting profits before everything else, stockholders can sue the executives.
This just in! The real reason the Pope resigned!
He's losing his mind.
In January, US Defense Secretary Leon Panetta met with Pope Benedict XVI to receive his blessing. Afterward, Panetta said the pontiff told him, "Thank you for helping to keep the world safe." 11
The precious art of assassinating legally
Obama hopeium addicts can soon be expected to call for support of the president's increasing use of drones for assassination on the ground of their being good for the environment. My White House agent informs me that Obama is going to announce that all American drones will soon be composed 85% of recyclable material and will be solar-powered. And each drone missile will have the following painted on its side: "He was a bad guy. Just take our word for it!"
The Guardian (London), December 29, 2011 ↩
Huffington Post, March 7, 2013 ↩
Haaretz.com (Israel), October 25, 2007; print edition October 26 ↩
"Face the Nation", CBS, January 8, 2012 ↩
Washington Post, August 1, 2012 ↩
Iran Media Fact Check, "Does Israel Consider Iran an 'Existential Threat'?" ↩
The Guardian (London), January 31, 2012 ↩
Political Correction, "American Enterprise Institute Admits The Problem With Iran Is Not That It Would Use Nukes" ↩
Associated Press, February 26, 2013 ↩
Washington Post, January 17, 2013 ↩
The Salvation Army has long been a holy-day season fixture in front of my local supermarket, providing some Christmas sounds and cheer as it raises money to serve the poor. But when I went grocery shopping a couple of days ago, a difference was apparent: there was an SA volunteer and collection pot on the premises, but no trademark bell-ringing. So I asked the man why — even though I already knew the answer.
You might have read the recent news stories concerning complaints about the SA bells. And, sure enough, the volunteer at my supermarket confirmed that these grinches' griping was the reason they'd been silenced. So now another element of the Christmas season is no more, at least in my area.
Of course, some may say that any continual noise can be irritating. But this raises questions: why didn't people seem to find the SA bells as annoying 25 years ago? Is it any coincidence that increasing irritation with them seems to hew closely with the growth of our society's secularist-grinch constituency?
It goes without saying that some people must have found the bells annoying decades ago as well. Most everything irks someone and everyone is irked by something (with me, it's the grating, purposeless noise emanating from liberals' mouths). Yet we tend to often tolerate things that annoy us, realizing that dealing with such comes with the territory of living among other beings. And tolerance is the relevant factor here because, clearly, it is only growing intolerance that could explain complaints intense enough to instigate the change in question.
Before proceeding, I'll point out that "tolerance" is almost universally misunderstood today. While we often conflate it with affection or sympathy, the word actually implies the abiding of a perceived negative. We wouldn't tolerate a fine car, delectable meal, or a beautiful work of art; we relish those things. But we would have to tolerate bad weather, a cold, or a Nancy Pelosi speech. Could you imagine someone asking not about pain, but "How much pleasure can you tolerate?"?
This explains why liberals fancy themselves the epitome of tolerance when they're anything but. They will point to their attitudes toward homosexual behavior, illegal entry into our country, and the exaltation of other cultures within our borders as prime examples of tolerance, but they're nothing of the sort. Liberals actually like or at least don't mind those things, which means that, by definition, they cannot be tolerant of them. Their affinity or indifference makes that impossible.
So how tolerant are liberals really? Well, just consider how they react to things they actually do perceive as negatives. How tolerant are they of conservative commentary, politically incorrect dissent on college campuses, or expressions of Christianity? Heck, anything that finds disfavor with a liberal sets off bells in his head.
Now, it's also true that what influences whether we perceive something as a negative or, at least, how tolerant of it we'll be, is the person or group with which it's associated. For example, we may discover that a habit we found intolerable in a person we disliked we find quite tolerable, or even endearing, in someone we like (I must confess to having once been guilty of this myself). Then we may realize it wasn't that the earlier individual was so intolerable; it's that we were unjustly intolerant and let our negative feelings for a person color our judgment of everything he did.
Liberals exhibit this all the time. They may detest former Chilean leader Augusto Pinochet, pointing out that 3000 people disappeared under his rule, while seeming not to bat an eye at Joseph Stalin's murder of tens of millions. They'll condemn Sarah Palin for supposedly using crosshairs imagery, but then say nothing about Barack Obama's statement, "If they [Republicans] bring a knife to the fight, we bring a gun." And they'll defend the broadcast of the Muslim call to prayer in Hamtramck,Michigan, while getting all bent out of shape over SA bells.
So it's clear that the main problem some people have with the SA bells is not the ringing, but who is doing the ringing. The Salvation Army is a Christian organization with a mission statement that reads, in part:
"[The SA] is an evangelical part of the universal Christian church. Its message is based on the Bible. Its ministry is motivated by the love of God. Its mission is to preach the gospel of Jesus Christ and to meet human needs in His name without discrimination."
Christian, church, Bible, love of God, and Jesus Christ…. It's no wonder liberals perceive the SA as a negative.
Of course, this is just one little front in the War on Christmas. But now yet another element of the Yuletide season has been purged, thanks to the actions of liberals and inaction of yesterday's liberals (conservatives).
Ah, liberals, the very embodiment of negativity, negative about all the wrong things for more than 100 years.
The West's attempts to destroy the Iranian economy through heightened sanctions—including most imports, oil exports and use of banks for trade operations—is having its affect. According to Johns Hopkins University Professor Steve Hanke, Iran is facing hyperinflation, with a monthly inflation rate of nearly 70% per month and its national currency, the rial, plummeting in value against western currencies. Iran is the latest casualty to be placed on his Hanke-Krus Hyperinflation Index, which includes France (1795), Germany (1922), Chile (1973), Nicaragua (1986), Argentina (1990), Russia (1992), Ecuador (1999) and Zimbabwe (2007), countries which experienced price-level increases of at least 50% per month.
Hanke, relishing his role as the world's expert on this nightmarish phenomenon, has "played a significant role in stopping more hyperinflations than any living economist, including 10 of the 57 episodes" on his Index. He writes that Iran has three options: spontaneous dollarization (people unloading rials on the blackmarket for dollars, as happened in Zimbabwe), official dollarization (the government withdrawing the currency in favor of dollars, as in Ecuador), or a currency board issuing a new domestic currency backed 100% by—you guessed it—dollars. Hanke insists that the foreign currency doesn't have to be US dollars. Pitcairn Island, for instance, uses New Zealand dollars.
The inflation doctor admits vaguely that there are "foreign factors", without a hint of criticism of not only the sanctions, but the active subversion of Iran through everything from support of Iranian terrorists, assassinations of leading scientists, right up to war (the US encouraged Iraq to invade Iran in 1980). He emphasizes "Iran's complex system of subsidies, capital controls, and multiple exchange rates", but most of all "massive overprinting of money", though he complains that "the Central Bank of The Islamic Republic of Iran has not reported any such statistics for some time". As if a country living through a state of emergency is likely to divulge such sensitive information.
He coolly dismisses consumers' expectations influencing prices, since "fear surrounding military tensions is nothing new for Iranians". Indeed, the US has been targeting Iran for destruction ever since it threw off its colonial chains in 1979—a dangerous example for other, especially Muslim countries. It is miraculous that Iran has done so well economically since the revolution, given the unremitting victimization it has experienced. One can only marvel at the stubborn courage it has shown to build an Islamic society in the teeth of opposition by the world empire and even by other Muslim nations allied to the empire.
We indeed may ask why Iran's inflation rate has jumped so dramatically precisely in recent times. Of course, it is because of the sanctions. And why the sanctions? Is it really fears that Iran will develop a nuclear bomb, despite professions to the contrary and membership in the IAEA? No. Besides Iran's role in inspiring the current 'Islamic Reawakening' in the Middle East, there is another very important reason, one which flies in the face of Hanke's 'three options' for Iran.
Those 'options' all amount to one: accept US-dollar dictatorship. Iran has been trying to trade oil in non-US dollar currencies since 2008, when it opened its Oil Bourse. Iraq did this in 2000, and the US reaction was invasion—dollarization at gunpoint. The point of the sanctions today is a last-ditch attempt by the US to force Iran to comply with the US world order, as epitomized by continued acceptance of the US dollar as the world's reserve currency.
Hanke insists it is not necessary for Iran to use US dollars as its substitute currency, which in any case would be ridiculous under the circumstances. However, the alternative of using, say, New Zealand dollars finesses the reality that all currencies are tied to the US dollar, as the de facto international reserve currency. This has been the case in reality since the 1930s, when the world abandoned the gold standard. Acknolwedging this fact, over 20 countries call their legal tender 'dollars'.
Whether the government moves quickly to raise the white flag, as in Ecuador, or belatedly, as in Zimbabwe, or insists on printing pretty new paper scrip tied 100% to the US dollar through an exchange board, as did Argentina, merely confirms the obvious. In past cases, such as Chile, Nicaragua and Zimbabwe, the message was: your socialist policies are unacceptable. In Iran's case, the message is: take dollars for your oil.
Hanke's monetarist credo—printing money causes inflation—ignores the underlying causes of inflation. As he admits, Iranians have faced war fears for over three decades. The exchange controls and subsidies, "government monopolies, price controls, and Soviet-style economic planning", which Hanke calls "wrong-headed", are not the cause of inflation, but a way for the government to keep it under control. However, at a certain point, the "foreign factors" become so egregious that even such measures fail. That is what has happened now, as sanctions have created extreme pain for the average Iranian. Bare shelves and panic in the face of invasion threats means that the currency will devalue, however many rials the government prints.
This is what happened in Germany in 1922, when it was forced to export everything to buy the gold to pay the extortionate reparations. It ended by resorting to Hanke's currency board and marks issued against gold, but the underlying cause—the extortion practiced by Britain and France—only ended when Hitler took power and canceled the reparations. The devastation cause by "foreign factors" led in that instance to the rise of fascism.
University of Missouri Professor Michael Hudson maintains that "every hyperinflation in history stems from the foreign exchange markets. It stems from governments trying to throw enough of their currency on the market to pay their foreign debts." Canadian commentator Stephen Gowans calls it "warfare by other means". Devaluing the enemy's currency was used as a war tactic by Napoleon against the Russians and by the British against the American colonists.
A consideration of all the countries on Hanke's Hyperinflation Index can trace similar real causes and real ways to end the underlying problem that led to hyperinflation in each case. Ecuador finally took control of its economy and reduced its foreign debt in defiance of the IMF under President Rafael Correa, and is today the most popular political leader in all of the Americas. That is what created political stability and ended the ever-present threat of inflation there. The same goes for Argentina under President Nestor Kirschner and Russia under President Vladimir Putin.
Hanke is like the doctor telling the patient who was shot that he must have his leg amputated immediately. He refuses to condemn the sanctions as a violation of human rights, targeting the Iranian people without cause. He wants to cut off the patient's leg to save him, which he can do in a matter of hours. The Iranian government is trying to remove the bullet and use a strict regime of rehabilitation, something that requires patience and grit. There is no magic cure to solve inflation under these circumstances.
The possibility looms that the US will undertake yet another criminal invasion of a Muslim country, recapitulating its war crimes in Afghanistan and Iraq. The real analogy for Iran is wartime. During war, all countries ration scarce goods, and people unite and accept sacrifice in the face of the enemy. This is the only solution for Iran today unless it agrees to join the US-dollar denominated empire as a junior member. Hanke's patient could well die under the 'anesthesia' of US-Israeli bombs, but the Iranian people are proud and will fight for their dignity till their dying breath. The worries about hyperinflation will then pale in comparison to the real "foreign factors", and the US will face the revenge of history for its criminal actions.
Most countries are too afraid of the US wolf to stand up to it. There are exceptions. China, Russia, India and South Korea have not abandoned 'the patient'. Egypt is establishing diplomatic and economic relations with Iran in defiance of the US. Hopefully other 'Arab Spring' countries will join Iran in pursuing a policy of justice for the Middle East, working together to undo the horrendous legacy of US imperialism in the region. Someday, 'dollarization' will be a shibboleth, consigned to the 'ash heap of history'.
Eric Walberg writes for Al-Ahram Weekly http://weekly.ahram.org.eg/ and is author of Postmodern Imperialism: Geopolitics and the Great Games. http://claritypress.com/Walberg.html . You can reach him at http://ericwalberg.com/
The Southeast Asian country of Laos in the late 1950s and early 60s was a complex and confusing patchwork of civil conflicts, changes of government and switching loyalties. The CIA and the State Department alone could take credit for engineering coups at least once in each of the years 1958, 1959 and 1960. No study of Laos of this period appears to have had notable success in untangling the muddle of who exactly replaced whom, and when, and how, and why. After returning from Laos in 1961, American writer Norman Cousins stated that "if you want to get a sense of the universe unraveling, come to Laos. Complexity such as this has to be respected." 1
Syria 2012 has produced its own tangled complexity. In the past 18 months it appears that at one time or another virtually every nation in the Middle East and North Africa as well as members of NATO and the European Union has been reported as aiding those seeking to overthrow the regime of Bashar al-Assad, while Russia, China, and several other countries are reported as aiding Assad. The Syrian leader, for his part, has consistently referred to those in combat against him as "terrorists", citing the repeated use of car bombs and suicide bombers. The West has treated this accusation with scorn, or has simply ignored it. But the evidence that Assad has had good reason for his stance has been accumulating for some time now, particularly of late. Here is a small sample from recent months:
"It is the sort of image that has become a staple of the Syrian revolution, a video of masked men calling themselves the Free Syrian Army and brandishing AK-47s — with one unsettling difference. In the background hang two flags of Al Qaeda, white Arabic writing on a black field … The video, posted on YouTube, is one more bit of evidence that Al Qaeda and other Islamic extremists are doing their best to hijack the Syrian revolution." (New York Times, July 24, 2012)
A leading German newspaper reported that the German intelligence service, BND, had concluded that 95% of the Syrian rebels come from abroad and are likely to be members of al Qaeda. (Die Welt, September 30, 2012)
"A network of French Islamists behind a grenade attack on a kosher market outside Paris last month also planned to join jihadists fighting in Syria … Two suspects were responsible for recruiting and dispatching people 'to carry out jihad in some countries – notably Syria'," a state prosecutor said. (Associated Press, October 11, 2012)
"Fighters from a shadowy militant group [Jabhat al-Nusra] with suspected links to al-Qaida joined Syrian rebels in seizing a government missile defense base in northern Syria on Friday, according to activists and amateur video. …The videos show dozens of fighters inside the base near a radar tower, along with rows of large missiles, some on the backs of trucks." (Associated Press, October 12, 2012)
"In a videotape posted this week on militant forums, the Egyptian-born jihadist Ayman al-Zawahiri … urged support for Syria's uprisings." (Associated Press, October 28, 2012)
According to your favorite news source or commentator, President Assad is either a brutal murderer of his own people, amongst whom he has had very little support; or he's a hero who's long had the backing of the majority of the Syrian population and who is standing up to Western imperialists and their terrorist comrades-in-arms, whom the US is providing military aid, intelligence, and propaganda services.
Washington and its freedom fighters de jour would like to establish Libya II. And we all know how well Libya I has turned out.
Of backward nations and modern nations
Page one of the October 24 Washington Post contained a prominent photo of a man chained to a concrete wall at a shrine in Afghanistan. The accompanying story told us that the man was mentally ill and that "legend has it that those with mental disorders will be healed after spending 40 days in one of the shrine's 16 tiny concrete cells", living "on a subsistence diet of bread, water and black pepper." Every year hundreds of Afghans bring mentally ill relatives to the shrine for this "cure".
Immediately to the right of this story, constituting the paper's lead story of the day, we learn that the United States is planning to continue its policy of assassinating individuals, via drone attacks, for the foreseeable future. This is Washington's "cure" for the mental illness of not believing that America is the savior of mankind, bringing democracy, freedom and happiness to all. (The article adds that the number of "militants and civilians" killed in the drone campaign over the past 10 years will soon exceed 3,000 by some estimates, surpassing the number of people killed on September 11.)
Undoubtedly there are many people in Afghanistan, high and low, who know that their ancient cure is nonsense, but the chainings have continued for centuries. Just as certain, there are American officials who know the same about their own cure. Here's a senior American official: "We can't possibly kill everyone who wants to harm us. … We're not going to wind up in 10 years in a world of everybody holding hands and saying, 'We love America'." Yet , we are told, "Among senior Obama administration officials, there is a broad consensus that such operations are likely to be extended at least another decade. Given the way al-Qaeda continues to metastasize, some officials said no clear end is in sight."
We can also be confident that there have been people chained to the wall in Afghanistan who were not particularly mentally ill to begin with but became so because of the cure. And just as certain, there have been numerous people in several countries who were not anti-American until a drone devastated their village, family or neighbors.
The Post article also reported that Adm. Mike Mullen, former chairman of the Joint Chiefs of Staff, returned from Pakistan a while ago and recounted a heated confrontation with his counterpart, Gen. Ashfaq Parvez Kayani. "Mullen told White House and counterterrorism officials that the Pakistani military chief had demanded an answer to a seemingly reasonable question: After hundreds of drone strikes, how could the United States possibly still be working its way through a 'top 20′ list?"
American officials defended the arrangement even while acknowledging an erosion in the caliber of operatives placed in the drones' cross hairs. "Is the person currently Number 4 as good as the Number 4 seven years ago? Probably not," said a former senior U.S. counterterrorism official. "But it doesn't mean he's not dangerous." The Post added this comment: "Internal doubts about the effectiveness of the drone campaign are almost nonexistent."
The next day we could read in the Post: "There is ample evidence in Pakistan that the more than 300 [drone] strikes launched under Obama have helped turn the vast majority of the population vehemently against the United States."
Wake up and smell the bullshit. Then go vote.
After the second presidential debate in early October, Luke Rudkowski of the media group We Are Change asked Florida Rep. Debbie Wasserman Schultz, the chair of the Democratic National Committee, about President Obama's widely reported "kill list" of Americans and foreigners who can be assassinated without charge or trial.
Luke Rudkowski: "If President Romney becomes president, he's going to inherit President Barack Obama's secret 'kill list'? This is going to be debated. How do you think Romney will handle this 'kill list,' and are you comfortable with him having a 'kill list'?"

Debbie Wasserman Schultz: "I have no idea what you're talking about."

Luke Rudkowski: "Obama has a secret 'kill list' which he has used to assassinate different people all over the world."

Debbie Wasserman Schultz: "I'm happy to answer any serious questions you have."

Luke Rudkowski: "Why is that not serious?"

Debbie Wasserman Schultz: "Because I have no idea what you're talking about."

Luke Rudkowski: "Of course you don't."
The existence of the U.S. 'kill list' has been publicly known for nearly two years and was the subject of a 6,000-word exposé in the New York Times in May.
At the same event, Sierra Adamson of We Are Change asked former White House Press Secretary and current Obama campaign adviser Robert Gibbs about the U.S. killing of Abdulrahman Awlaki, the teenage son of Anwar al-Awlaki in Yemen.
Sierra Adamson: "Do you think that the killing of Anwar al-Awlaki's 16-year-old son, who was an American citizen, is justifiable?"

Robert Gibbs: "I'm not going to get into Anwar al-Awlaki's son. I know that Anwar al-Awlaki renounced his citizenship."

Sierra Adamson: "His son was still an American citizen."

Robert Gibbs: "Did great harm to people in this country and was a regional al-Qaeda commander hoping to inflict harm and destruction on people that share his religion and others in this country. And…"

Sierra Adamson: "That's an American citizen that's being targeted without due process of law, without trial. And he's underage. He's a minor."

Robert Gibbs: "I would suggest that you should have a far more responsible father. If they're truly concerned about the well-being of their children, I don't think becoming an al-Qaeda jihadist terrorist is the best way to go about doing your business." 2
To demonstrate that the bullshit is bipartisan, we now present Mr. Mitt Romney, speaking during the presidential foreign policy debate: "Syria is Iran's only ally in the Arab world. It's their route to the sea. It's the route for them to arm Hezbollah in Lebanon, which threatens, of course, our ally, Israel."
However, a look at a map reveals firstly that Iran does not share a border with Syria; there's something called Iraq in between; and secondly that Iran already has access to the sea on both its north and south; actually about 1100 miles of coastline. Romney has made this particular blunder repeatedly, and the Washington Post has pointed it out on several occasions. Post columnist Al Kamen recently wrote: "We tried so hard back in February to get Romney to stop saying that." 3
Of course, neither Obama nor the debate moderator pointed out Romney's errors.
The sanctity of life
"I'm as pro-life as a person gets," Congressman Paul Ryan, the Republican candidate for vice-president, told the conservative Weekly Standard in 2010. 4
How nice. Yet the man supports all of America's wars, each of which takes the lives of large numbers of people, both American and foreign; and he's opposed to national health insurance, which would save countless more lives. The good congressman is also an avid hunter and supporter of gun-owners' rights, so he apparently is not too pro-life concerning other creatures of God's Kingdom. Of course, what Ryan actually means by "life" is an embryo or fetus, perhaps even a zygote. Oh wait, that's not all of it – corporations are also people whose lives Ryan cherishes.
The fate of those who do not love the empire
On October 7 Hugo Chávez won his fourth term in office as president of Venezuela. The feeling of frustration that must have descended upon the Venezuelan and American power elite is likely reminiscent of Chile, March 1973, when the party of another socialist and American bête noire, Salvador Allende — despite the best intentions and dollars without end of the CIA — won about 44 percent of the vote in congressional elections, compared to some 36 percent in 1970. It was said to be the largest increase an incumbent party had ever received in Chile after being in power more than two years. The opposition parties had publicly expressed their optimism about capturing two-thirds of the congressional seats and thus being able to impeach Allende. Now they faced three more years under him, with the prospect of being unable, despite their most underhanded efforts, to prevent his popularity from increasing even further.
During the spring and summer the Agency's destabilization process escalated. There was a whole series of demonstrations and strikes, with a particularly long one by the truckers. Time magazine reported: "While most of the country survived on short rations, the truckers seemed unusually well equipped for a lengthy holdout." A reporter asked a group of truckers who were camping and dining on "a lavish communal meal of steak, vegetables, wine and empanadas" where the money for it came from. "From the CIA," they answered laughingly. 5
There was as well daily sabotage and violence, including assassination. In June, an abortive attack upon the Presidential Palace was carried out by the military and the ultra-right Patria y Libertad.
In September the military prevailed. "It is clear," said the later US Senate investigating committee, "the CIA received intelligence reports on the coup planning of the group which carried out the successful September 11 coup throughout the months of July, August, and September 1973." 6 The United States had also prepared the way for the military action through its economic intervention and support of the anti-Allende media.
Chávez has already been overthrown once in a coup that the United States choreographed, in 2002, but a combination of some loyal military officers and Chávez's followers in the streets combined for a remarkable reversal of the coup after but two days. The Venezuelan opposition will not again make the mistake of not finishing Chávez off when they have him in their custody.
Both Hugo Chávez and Salvador Allende had sinned by creating "nationalistic" regimes that served the wrong "national interest". The hatred felt by the power elite for such men is intense. The day after the legally and democratically elected Venezuelan leader was ousted, but before being restored to power, the New York Times(April 13, 2002) was moved to pen the following editorial:
"With yesterday's resignation [what the coup leaders called it] of President Hugo Chávez, Venezuelan democracy is no longer threatened by a would-be dictator. Mr. Chávez, a ruinous demagogue, stepped down after the military intervened and handed power to a respected business leader."
It should be noted that the "respected business leader", Pedro Carmona, quickly dissolved the National Assembly and the Supreme Court, and annulled the Venezuelan constitution.
And keep in mind that in the United States the New York Times is widely regarded as a "liberal" newspaper; most conservatives would say "very liberal", if not "socialist".
Notes
William Blum, Killing Hope: U.S. Military and CIA Interventions Since World War II, chapter 21 ↩
Democracy Now, October 25, 2012 ↩
Washington Post, October 24, 2012, column by Al Kamen ↩
New York Times, August 12, 2012 ↩
Time, September 24, 1973, p.46 ↩
Covert Action in Chile, 1963‑1973, a Staff Report of The Select Committee to Study Governmental Operations with Respect to Intelligence Activities (US Senate) December 18, 1975, p.39 ↩
It looks like war is is coming upon us once again. Aside from the recent eruptions in the Far East and Middle East, I say this because of three basic observations:
The financial problems of the major governments are not going away; rather, they are getting worse. That leaves the operators of these systems with a choice: They can either find a foreign devil to blame, or they can take the blame themselves.

The people of the modern world have no real purpose in their lives. They live according to scripts promulgated by others and get all their thrills vicariously. War will fill a huge gap in their lives by giving them a 'noble' cause.

Big media in the West is the obedient hand-maiden of the state. This has been true for a long time (look up Operation Mockingbird), but never so much as now. Real news is available on the Internet, but the large mass of people still get their news from controlled sources.
These last two points suggest that the rulers can go to war with majority support, provided that the events are scripted well. And since big media is under their control, they can create and insert whatever narratives they like.
And perhaps I should add a fourth point: Lots of people make big money on war… people who are in the habit of employing politicians to secure and increase their profits.
It certainly looks like motive, means and opportunity are all coming together.
To cement the point that it is easy for rulers to stir up War Fever, let me give you a few quotes from people who have famously done so in the past:
The people can always be brought to the bidding of the leaders. That is easy. All you have to do is tell them they are being attacked and denounce the pacifists for lack of patriotism and exposing the country to danger. It works the same way in any country.
~ Hermann Göring
If there were no Jews, we would have to invent them.
~ Hermann Göring
The cult of xenophobia is the cheapest and surest method of obtaining from the masses the ignorant and savage patriotism, which puts the blame for every political folly or social misfortune upon the foreigner.
~ Mao Zedong
People always have been the foolish victims of deception and self-deception in politics, and they always will be.
~ Vladimir Lenin
WHEN IT COMES
When war hits big, we will be confronted with the same old stupidity, the same old death, dismemberment, pain and suffering, and the same old mind-bending nationalistic crap. Bloodlust and hate will storm into vogue, under the flag of righteous indignation. All that is required are a few horrible video streams and some emotional words. The talking heads will fall in line with the state's propaganda, as they always do.
These things are exciting, after all, and that matters in a world where almost everyone lives mundane lives.
The people who do the loudest cheering, of course, will be insulated from actual bleeding and dying.
All that said, there will be legitimate fear mixed-in with all of the above. Large numbers of people die in wars; people just like us. That is authentically scary. And if nukes, or bio-weapons, or other technologies of mass-killing are used, things will get VERY scary, and reasonably so.
(This is, of course, why we should never give politicians the ability to start wars. But, that is another subject, for another day.)
WAR FEVER
The perversions of war affect everyone in a culture, to whatever extent they are in that culture. Willful blindness, chanted slogans, the glorification of generals and the lauding of soldiers (who are among the worst victims)… all are common in the time of war. Reason is quickly pushed away and the basest "us versus them" mentality rules.
The sterile existence of the 'good citizen' falls immediately away once the excitement of war appears. Here, to illustrate, is a passage from War Is A Force That Gives Us Meaning, by Chris Hedges:
The invasion transformed the country. Reality was replaced with a wild and self-serving fiction… All that was noble and good was embodied, like some unique gene, in the Argentine people. Stories of the heroism of the Argentine military – whose singular recent accomplishment was the savage repression of its own people – filled the airwaves.
Friends of mine, who a few days earlier had excoriated the dictatorship, now bragged about the prowess of Argentine commanders. One general, during a dispute with Chile, flew his helicopter over the Chilean border to piss on Chilean soil. This story was repeated with evident pride. Cars raced through the city streets honking horns and waving the blue and white Argentine flag. Argentines burst into the national anthem and ecstatic cheering at sporting events.
There is a very powerful psychological trick behind these things – a trick that makes people feel potent and righteous:
By making the enemy purely evil, we make ourselves purely good.
Reason, of course, would kill the trick. That's why reason dies so famously at such times. The bottom line is this:
Because there is no moral clarity in normal life, people run to it when it becomes available during times of war.
This is what we can expect, if and when war really cranks up. And it will not be pretty.
WHAT SHALL WE DO?
The forces behind war are huge, and they have a long pedigree. You are not going to stop them. But if you want to help yourself and others, try some of these things:
Opt out of the main culture and start building your own, new culture. Turn off the TV and start talking about other things. Let people think you're weird.

Start doing business differently. Separate from the rigged system. We already have the tools we need; we need only to start using them.

Be different. Let people see that you are different. Our way is a better way. Stop hiding and start living.

Spend your time with others who are also different.

Stay away from politics in all its forms.

Be polite, but don't try to convert people who are in the grip of War Fever. Let those whose eyes crack open come to you.

Stay ready to adapt in any way necessary. I don't really expect the big weapons to come out, but if they appear, do not delay – act and keep acting to survive. Do whatever it takes, promptly.

Remember that wars can spread wildly. You may have to use violence at some point, if you wish to survive. Start getting used to the idea. Yeah, it's ugly as hell, but it's also among the clearest lessons of history.
War appears to be coming. Do something about it now.
Paul Rosenberg [p.rosenberg@cryptohippie.com] is the author of Free-Man's Perspective, a monthly dispatch on virtue, courage, science, art, history, philosophy and personal growth.
Source: ICH
"We pledge allegiance to the republic for which America stands and not to its empire for which it is now suffering." 1
Louis XVI needed a revolution, Napoleon needed two historic military defeats, the Spanish Empire in the New World needed multiple revolutions, the Russian Czar needed a communist revolution, the Austro-Hungarian and Ottoman Empires needed World War I, the Third Reich needed World War II, the Land of the Rising Sun needed two atomic bombs, the Portuguese Empire in Africa needed a military coup at home. What will the American Empire need?
Perhaps losing the long-held admiration and support of one group of people after another, one country after another, as the empire's wars, bombings, occupations, torture, and lies eat away at the facade of a beloved and legendary "America"; an empire unlike any other in history, that has intervened seriously and grievously, in war and in peace, in most countries on the planet, as it preached to the world that the American Way of Life was a shining example for all humanity and that America above all was needed to lead the world.
The Wikileaks documents and videos have provided one humiliation after another … lies exposed, political manipulations revealed, gross hypocrisies, murders in cold blood, … followed by the torture of Bradley Manning and the persecution of Julian Assange. Washington calls the revelations "threats to national security", but the world can well see it's simply plain old embarrassment. Manning's defense attorneys have asked the military court on several occasions to specify the exact harm done to national security. The court has never given an answer. If hell hath no fury like a woman scorned, consider an empire embarrassed.
And we now have the international soap opera, L'Affaire Assange, starring Sweden, the United Kingdom, the United States, Ecuador, and Julian Assange. The United States' neo-colonies of Sweden (an active warring member of NATO in all but name) and the United Kingdom (with its "special relationship" to the United States) know what is expected of them to earn a pat on the head from their Washington uncle. We can infer that Sweden has no legitimate reason to demand the extradition of Julian Assange from London from the fact that it has repeatedly refused offers to question Assange in the UK and repeatedly refused to explain why it has refused to do so.
The Brits, under "immense pressure from the Obama administration", as reported to former British ambassador Craig Murray by the UK Foreign Office,2 threatened, in a letter to the Ecuadoran government, to raid the Ecuadoran embassy in London to snatch Assange — "[You] should be aware that there is a legal basis in the United Kingdom, the Diplomatic and Consular Premises Act of 1987, which would allow us to take action to arrest Mr. Assange in the existing facilities of the embassy". Over the August 18 weekend the London police actually made their way into the building's internal fire escape, coming within a few feet of Assange's room, as he could hear. The law cited by the Brits is, of course, their own law, one not necessarily with any international standing.
The UK has now formally withdrawn its threat against the embassy, probably the result of much international indignation toward Her Majesty's Government. The worldwide asylum system would fall apart if the nation granting the asylum were punished for it. In this violent world of terrorists, imperialists, and other dreadfuls it's comforting to know that an old fashioned value like political asylum can still be honored.
A look back at some US and UK behavior in regard to embassies and political asylum is both interesting and revealing:
In 1954, when the United States overthrew the democratically-elected social democrat Jacobo Arbenz in Guatemala and replaced him with a military government headed by Col. Carlos Castillo Armas, many Guatemalans took refuge in foreign embassies. US Secretary of State John Foster Dulles insisted that the new Guatemalan government raid those embassies and arrest those individuals, whom he referred to as "communists". But Castillo Armas refused to accede to Dulles' wishes on this issue. Stephen Schlesinger and Stephen Kinzer, in their comprehensive history of the coup,3 state:
"In the end, Castillo Armas disregarded Dulles' suggestions. He himself was a product of the widespread belief in Latin America that embassy asylum and safe-conduct passes were a fair resolution to political conflicts. Virtually every politically active Guatemalan, including Castillo Armas, had sought political asylum in an embassy at one time or another and had obtained safe conduct from the government. Dulles' suggestion for a 'modification' of the asylum doctrine was not even popular within the American Embassy."
It should be noted that one of those who sought asylum in the Argentine Embassy in Guatemala was a 25-year-old Argentine doctor named Ernesto "Che" Guevara.
Baltasar Garzon, the Spanish judge who is one of Assange's lawyers, came to international attention in 1998 when he indicted former Chilean dictator Augusto Pinochet while he was in England. But the British declined to send Pinochet to Spain to face the indictment, in effect giving him political asylum, and allowed this proverbial mass murderer and torturer to walk free and eventually return to Chile. Julian Assange, not charged or found guilty of anything, is a de facto prisoner of the UK; while the New York Times and the BBC and the numerous other media giants, who did just what Assange did by publishing Wikileaks articles and broadcasting Wikileaks videos, walk free.
This past April, Chinese dissident Chen Guangcheng escaped house arrest in China and took refuge at the American Embassy in Beijing, sparking diplomatic tension between the two countries. But the "authoritarian" Chinese government did not threaten to enter the American Embassy to arrest Chen and soon allowed him to accept an American offer of safe passage to US soil. How will Julian Assange ever obtain safe passage to Ecuador?
In August 1989, while the Cold War still prevailed many East Germans crossed into fellow-Soviet-bloc state Czechoslovakia and were granted political asylum in the West German embassy. How would the United States — which has not said a word against the British threat to invade the Ecuadoran embassy — have reacted if the East Germans or the Czechs had raided the West German embassy or blocked the East Germans from leaving it? As matters turned out, West Germany took the refugee-seekers to West Germany by train without being impeded by the Soviet bloc. A few months later, the weaker "Evil Empire" collapsed, leaving the entire playing field, known as the world, to the stronger "Evil Empire", which has been on belligerence autopilot ever since.
In 1986, after the French government refused the use of its air space to US warplanes headed for a bombing raid on Libya, the planes were forced to take another, longer route. When they reached Libya they bombed so close to the French embassy that the building was damaged and all communication links were disabled.4
In 1999, NATO (aka the USA), purposely (sic) bombed the Chinese embassy in Belgrade, Yugoslavia.5
After Assange took refuge in the Ecuadoran embassy and was granted asylum by the South American country, the US State Department declared: "The United States is not a party to the 1954 OAS [Organization of American States] Convention on Diplomatic Asylum and does not recognize the concept of diplomatic asylum as a matter of international law."6
Ecuador called for a meeting at the OAS of the foreign ministers of member countries to discuss the whole situation. The United States opposed the request. For Washington the issue was simple: The UK obeys international law and extradites Assange to Sweden. (And then, chuckle-chuckle, Sweden sends the bastard to us.) End of discussion. Washington did not want the issue blown up and prolonged any further. But of the 26 nations voting at the OAS only three voted against the meeting: The US, Canada, and Trinidad & Tobago; perhaps another example of what was mentioned above about a dying empire losing the long-held admiration and support of one country after another.
The price Ecuador may pay for its courage … Washington Post editorial, June 20, 2012:
"There is one potential check on [Ecuadoran president Rafael] Correa's ambitions. The U.S. 'empire' he professes to despise happens to grant Ecuador (which uses the dollar as its currency) special trade preferences that allow it to export many goods duty-free. A full third of Ecuadoran foreign sales ($10 billion in 2011) go to the United States, supporting some 400,000 jobs in a country of 14 million people. Those preferences come up for renewal by Congress early next year. If Mr. Correa seeks to appoint himself America's chief Latin American enemy and Julian Assange's protector between now and then, it's not hard to imagine the outcome."
On several occasions President Obama, when pressed to investigate Bush and Cheney for war crimes, has declared: "I prefer to look forward rather than backwards". Picture a defendant before a judge asking to be found innocent on such grounds. It simply makes laws, law enforcement, crime, justice, and facts irrelevant. Picture Julian Assange before a military court in Virginia using this argument. Picture the reaction to this by Barack Obama, who has become the leading persecutor of whistleblowers in American history.
Since L'Affaire Assange captured world headlines the United States, as well as the United Kingdom, have on several occasions made statements about the deep-seated international obligation of nations to honor extradition requests from other nations. The United States, however, has a history of ignoring such requests, whether made formally or informally, for persons living in the US who are ideological allies. Here's a partial sample from recent years:
Former Venezuelan president Carlos Andres Perez, whom the Venezuelan government demanded be turned over to stand trial for his role in suppressing riots in 1989. He died in 2010 in Miami. (Associated Press, December 27, 2010)
Former Bolivian President Gonzalo Sanchez de Lozada fled to the United States in 2003 to avoid a trial for the death of about 60 people in La Paz during a military crackdown on demonstrators. In 2008, Bolivia formally served the US government with a request to extradite him back to Bolivia, which was not acceded to. (Associated Press, February 13, 2006; also see his Wikipedia entry)
In 2010, a US federal judge denied Argentina's extradition request for former military officer Roberto Bravo, who was facing 16 murder charges stemming from a 1972 massacre of leftist guerrillas in his homeland. (Associated Press, November 2, 2010)
Luis Posada, a Cuban-born citizen of Venezuela, masterminded the bombing of a Cuban airline in 1976, killing 73 civilians. Inasmuch as part of the plotting took place in Venezuela, that government formally asked the United States for his extradition in 2005. But instead of extraditing him, the United States prosecuted him for minor immigration infractions that came to naught. Posada continues to live as a free man in the United States.
In 2007 German prosecutors issued arrest warrants for 13 suspected CIA operatives who had abducted German citizen Khaled el-Masri in 2003 and flown him to Afghanistan for interrogation (read torture). The CIA then realized they had kidnapped the wrong man and dumped el-Masri on the side of an Albanian road. Subsequently, the German Justice Minster announced that she would no longer request extradition, citing US refusal to arrest or hand over the agents. (The Guardian (London), January 7, 2011)
In November 2009 an Italian judge convicted a CIA Station Chief and 22 other Americans, all but one being CIA operatives, for kidnapping a Muslim cleric, Abu Omar, from the streets of Milan in 2003 and flying him to Egypt for the usual interrogation. All those convicted had left Italy by the time of the judge's ruling and were thus tried in absentia. In Italy they are considered fugitives. Although there were verdicts, arrest warrants and extradition requests in the case, the Italian government refused to formally forward the requests to their close allies, the Americans; which, in any event, would of course have been futile. (Der Spiegel [Germany] online, December 17, 2010, based on a Wikileaks US cable)
The hidden, obvious, peculiar, fatal, omnipresent bias of American mainstream media concerning US foreign policy
There are more than 1,400 daily newspapers in the United States. Can you name a single paper, or a single TV network, that was unequivocally opposed to the American wars carried out against Libya, Iraq, Afghanistan, Yugoslavia, Panama, Grenada, and Vietnam? Or even opposed to any two of these wars? How about one? (I've been asking this question for years and so far I've gotten only one answer — Someone told me that the Seattle Post-Intelligencer had unequivocally opposed the invasion of Iraq. Can anyone verify that or name another case?)
In 1968, six years into the Vietnam war, the Boston Globe surveyed the editorial positions of 39 leading US papers concerning the war and found that "none advocated a pull-out".7
Now, can you name an American daily newspaper or TV network that more or less gives any support to any US government ODE (Officially Designated Enemy)? Like Hugo Chávez of Venezuela, Fidel or Raul Castro of Cuba, Bashar al-Assad of Syria, Mahmoud Ahmadinejad of Iran, Rafael Correa of Ecuador (even before the current Assange matter), or Evo Morales of Bolivia? I mean that presents the ODE's point of view in a reasonably fair manner most of the time? Or any ODE of the recent past like Slobodan Milosevic of Serbia, Moammar Gaddafi of Libya, Robert Mugabe of Zimbabwe, or Jean-Bertrand Aristide of Haiti?
Who in the mainstream media supports Hamas of Gaza? Or Hezbollah of Lebanon?
Who in the mainstream media is outspokenly critical of Israel's domestic or foreign policies? And keeps his/her job?
Who in the mainstream media treats Julian Assange or Bradley Manning as the heros they are?
And this same mainstream media tell us that Cuba, Venezuela, Ecuador, et al. do not have a real opposition media.
The ideology of the American mainstream media is the belief that they don't have any ideology; they are instead what they call "objective".
It's been said that the political spectrum concerning US foreign policy in the America mainstream media "runs the gamut from A to B."
Long before the Soviet Union broke up, a group of Russian writers touring the United States were astonished to find, after reading the newspapers and watching television, that almost all the opinions on all the vital issues were the same. "In our country," said one of them, "to get that result we have a dictatorship. We imprison people. We tear out their fingernails. Here you have none of that. How do you do it? What's the secret?"8
On October 8, 2001, the second day of the US bombing of Afghanistan, the transmitters for the Taliban government's Radio Shari were bombed and shortly after this the US bombed some 20 regional radio sites. US Defense Secretary Donald Rumsfeld defended the targeting of these facilities, saying: "Naturally, they cannot be considered to be free media outlets. They are mouthpieces of the Taliban and those harboring terrorists."9
Notes
Sam Smith, editor of the Progressive Review ↩
Craig Murray, "America's Vassal Acts Decisively and Illegally: Former UK Ambassador", Information Clearing House, August 16, 2012 ↩
Bitter Fruit: The Untold Story of the American Coup in Guatemala (1982), pp.222-3 ↩
Associated Press, "France Confirms It Denied U.S. Jets Air Space, Says Embassy Damaged",
April 15, 1986 ↩
William Blum, Rogue State: A Guide to the World's Only Superpower, pp.308-9 ↩
Josh Rogin, "State Department: The U.S. does not recognize the concept of 'diplomatic asylum'", Foreign Policy, August 17, 2012 ↩
Boston Globe, February 18, 1968, p.2-A ↩
John Pilger, New Statesman (London), February 19, 2001 ↩
Index on Censorship (London), October 18, 2001 ↩
From protests in Chile to a "coup" in Paraguay, the worrying signs come across Latin America that it may have an Arab Spring of its own, but in fact those are the signs of a new form of war waged against the region.
A specter haunts Latin America
Latin America is undergoing increasingly violent turmoil on many fronts. This often makes it difficult to distinguish between spontaneous, bona fide social protest and covert foreign intervention, just as we see today throughout the Arab world.
In spite of Latin America's decades of experience with foreign-orchestrated military coups, in today's world the local military are no longer an option. They were necessary proxies acting as local cops for the US during the Cold War, until they became a redundant embarrassment.
So just as the '60s and '70s saw a domino effect of "anti-communist military coups" – graciously applauded by the US and UK – the '80s and '90s saw a comeback of "democracy", riding on the wave of "human rights". In short: military boots were "out"; corrupt controllable "democratic" politicians were "in".
Nominally "democratic" governments mean local power no longer managed by guns and bayonets but by tons of money. As the Global Power Masters execute a highly complex planet-wide strategic reset, Latin America is ripe for another turn of the screw: a new bout of "Spring" treatment.
It would, however, be a mistake to think this will be a copy of the Arab Spring, because a key factor behind today's global Machtpolitik lies in understanding prevailing local conditions, which in Latin America are very different from those of the Arab world.
What makes each country tick?
Last year's lighting of the Arab Spring fuse depended very much on understanding that fact huge sectors of the local populations – particularly the young – were fed up with authoritarian, long-entrenched regimes: whether Mubarak's 31 years in Egypt, Gaddafi's 42 years in Libya or the al-Assads' 40 years in Syria.
But there's no way this can be done in Latin America, because all governments here are nominally "democratic", with corrupt politicians taking turns in mismanaging their countries.
On the religious front, Islam demands active militancy from its followers to defend the Faith, so an important dividing line for the Arab Spring is the centuries-old conflict between Shiites and Sunnis, plus the modern struggle between clerical and secular regimes.
Such highly complex issues have thwarted the Muslim world's ability to unite under one solid and strong leadership, so fundamental to neutralize decades – centuries! – of Western interference and intervention in that region. Divide and conquer has always been imperialism's leitmotiv.
By playing one side against the other; by appealing to the naïve young yearning for change whose paradigms are (de)formed by Western pop "culture", last year's triggering of social and generational conflict was really a "piece of cake": from Tunisia to Egypt; from Libya to Syria; from Sudan to Iran.
At most, the tricky part was keeping FOW's (Friends of the West) like Saudi Arabia, Kuwait and Bahrain isolated from this process. The West's ability to slosh trillions of Petro-Dollars, plus the Western Media's extreme discretion towards "friendly countries", the ominous presence of the US Fifth Fleet and a little help from our (Israeli) friends seems to have done the trick. So far, anyway…
Latin America is not at all like this. Not a chance of violently pitting Catholics against Protestants…and since all countries are formally "democratic", people won't readily take to the streets to get rid of any authoritarian regimes because, officially, there are none. Maybe a Monsanto-coup in Paraguay or an electoral money-for-your-vote hiccup in Mexico, but the US is too busy looking at Chavez in Venezuela to bother.
Where, then, is the war front in Latin America?
War in 'Spring' time
When we talk of war, we normally think in terms of World War II-like invading armies. But war has become far more covert and far less overt. Today, more subtle forms are used like engineering financial or social coups or – as Libya and now Syria learned – engineering civil war.
In traditional war, the focus is on military hardware, strategy and territorial logistics. 'Spring' wars, however, are remote-planned, and then deployed inside the target country. First you identify dividing lines in local society: what are people's grievances, which religious fervors and ethnic hatreds are ripe for stirring.
Then comes PsyWar channeling through NGO's, local militants and lobbies, opposition politicians, paid journalists and, of course, yours truly "The Embassy". Throughout Latin America, "la Embajada" is an ominous phrase pointing to US, UK and Israeli embassy meddling.
And if they can't get their desired "Regime Change", there's always "Plan B": escalate to blatant financing, training and arming of local subversives, terrorists and gangs as in Libya and Syria.
Latin America's war front
The real war in Latin America, where deadly shots are fired and people get killed and maimed, lies in the increasingly huge gap pitting the rich (small numbers, huge power) against the poor (huge numbers, small power).
Latin America's war is fought in the "villa miseria" slums of Buenos Aires, Bogotá and México; in the "favelas" of Rio de Janeiro; in the shanty towns of Caracas, Guayaquil and every single city in our region.
The poor are becoming increasingly aware of just how poor they are. In today's global consumer society the rich slap them on the face through TV, the internet and "entertainment" media. The corporate overworld constantly reminds them of just how wonderful life can be if you're rich and buy their cars, laptops, cell phones, houses, holiday packages. Too poor to enjoy that? Alas, too bad!
Mass social frustration lies at the root of Latin American war. It branches out into street crime, prostitution, drugs, alcohol, gang warfare, pornography. It physically, intellectually and spiritually annihilates untold millions of people in the streets of Mexico, Brazil, Colombia or Argentina.
In contrast to the Muslim world, where religious fervor keeps the rich-versus-poor divide in check, Latin American Catholic and Protestant churches have lost their social appeal and strength. The spiritual vacuum they left has been filled with greedy striving for material wealth.
Not that this is anything new. The big difference now is the unprecedented technological capability available to trigger and control social wars; escalating them to outright insurrection and civil war when it suits the global power masters' objectives.
But that works both ways, because that same technology is making people more and more politically aware and active. As Trilateral Commission ideologue and former National Security Advisor Zbigniew Brzezinski recently lamented, "people's growing political awareness" is a threat… to the global elites.
The whole world is being pushed into war mode, where every victory or defeat in one region has far-reaching consequences for the rest of the world. We The People suffered defeat in Libya, Iraq and Afghanistan. In Syria, Iran and Venezuela, We The People fight ongoing battles.
Given the colossal economic crisis affecting the US, Europe, UK – even Israel – if a "Latin Spring" is unleashed on the Rich-versus-the-Poor Front, then Latin America's ability to fight back intelligently and effectively could have dramatic and positive global consequences.
Adrian Salbuchi is a political analyst, author, speaker and radio/TV commentator in Argentina.www.asalbuchi.com.ar
Source: Adrian Salbuchi | RT
Less than a week ago, the European Union put into effect its comprehensive oil embargo against Iran upon which the member states had reached an agreement on January 23.
The EU's unilateral sanctions come after the United States targeted Iran with a set of sanctions against the country's Central Bank and a number of individuals and companies and threatened to penalize the foreign firms and banks which have financial transactions with Iranian counterparts.
The sanctions are not unprecedented and unexpected for the Iranians, as the United States began to cut off its economic deals with Iran since the Islamic Revolution of 1979 which toppled the Washington-backed Shah; however, what is new and surprising is that the United States and its European allies are extraordinarily intensifying the sanctions, tightening the noose around the ordinary Iranians who are unquestionably the innocent and silent victims of the West's vitriolic animosity with Iran.
Perhaps what the majority of people in different countries think about Iran's nuclear program which is the main cause of the West's hostility with Iran is inspired by the mainstream media's coverage of the developments in the country. After the painful 9/11 attacks which was followed by George W. Bush's initiation of the War on Terror plan, the corporate media began to disseminate and foster anti-Iranian sentiments as part of their agenda for demonizing the Muslims and Muslim-majority countries. Iran was dubbed as one of the elements of the so-called Axis of Evil by President Bush during his 2002 State of the Union address and a venomous media campaign against Iran was set in motion afterwards.
Aggrandizing the shortcomings and internal problems, frequently accusing the country of violating human rights, propagating the idea that Iran has become an isolated and reclusive country and portraying a distorted and falsified image of Iranian people and their lifestyle constituted the core of Western mainstream media's coverage of Iran over the past years. Such a biased coverage laid the groundwork for the United States and its allies to put an excessive pressure on Iran, work to further isolate the country, adopt crippling sanctions against her and even drum-beat for a possible military invasion with the final objective of a regime change in Tehran.
President Bush and his successor who came to power with the flaunting and pompous slogan of "change" identically pursued a policy of antagonism with Iran and although the latter had vowed to take up reconciliation and détente with Iran, he exactly imitated what his predecessor has done.
On September 30, 2006, the U.S. Congress ratified the Iran Freedom and Support Act which allocated $10 million to anti-Iranian groups both inside and outside the country who were seeking to overthrow the Iranian government.
On May 27, 2007, Daily Telegraph quoted intelligence sources as reporting that President Bush had given the CIA approval to launch covert "black" operations to achieve regime change in Iran. According to the British paper, Bush had signed an official document endorsing CIA plans for a campaign of propaganda and disinformation intended to destabilize and eventually topple the Islamic Republic government.
Bush's plan also included covert support for notorious terrorist gangs such as Jundallah and MKO which over the past years have carried out several terrorist operations across Iran, claiming the lives of tens of innocent civilians. The main goal of these cults is to sabotage Iran's security and pave the way for the United States and its allies to invade Iran and implement their perilous plans for the country.
According to an ABC News report published on May 22, 2007, some former officials in the Bush administration who spoke on the condition of anonymity revealed that the U.S. government had designed plans for manipulating the value of Iran's currency and damaging its international financial transactions.
They also unveiled that the U.S. government which has been involved in several regime change operations in such countries as Syria, Guatemala, Indonesia, Cuba, Dominican Republic, Greece, Chile, Argentina, Afghanistan, Turkey, Poland and Nicaragua since the World War I had authorized a $400 million covert operation to create unrest in Iran, especially following the 2009 presidential election in which the defeated candidates claimed that the results had been rigged.
At the same time, however, the leaders of the United States and the European states who imposed upon Iran a set of relentless biting sanctions hypocritically talk of friendship with the Iranian nation and state that they seek rapprochement and camaraderie with Iran.
In his March 2009 videotaped message to the Iranian people on the occasion of Persian New Year (Nowrouz), the U.S. President Obama adored Persian culture, civilization, arts and literature and overtly cajoled Iranians with the aim of persuading them to confide in the United States and its policies vis-à-vis Iran: " In particular, I would like to speak directly to the people and leaders of the Islamic Republic of Iran. Nowruz is just one part of your great and celebrated culture. Over many centuries your art, your music, literature and innovation have made the world a better and more beautiful place… Here in the United States our own communities have been enhanced by the contributions of Iranian Americans. We know that you are a great civilization, and your accomplishments have earned the respect of the United States and the world."
Thereafter, he turned to the leaders of Iran to reach out to them directly: "we have serious differences that have grown over time. My administration is now committed to diplomacy that addresses the full range of issues before us, and to pursuing constructive ties among the United States, Iran and the international community. This process will not be advanced by threats. We seek instead engagement that is honest and grounded in mutual respect."
President Obama appreciated Iranian culture and talked of his commitment to diplomacy and negotiations with Iran; however, by the end of the same year, he authorized the renewal of the long-standing U.S. financial sanctions against Iran, provoking a wave of anger and disappointment among Iranians.
In the following years, President Obama recorded similar videotaped messages on the occasion of Nowrouz, and despite the fact that his tone got unsympathetic over time, he still insisted on his being concerned for the Iranians and their "rights."
With regards to Iran, the Western politicians, including President Obama, seemingly follow a modus operandi of "divide and rule." They want to separate the Iranian government and people and pretend that they care for the interests of the Iranians, and at the same time, oppose the policies of the government; a government which they say has long repressed its own people, while the reality proves otherwise.
Now, the gist of Iran-West standoff can be expressed this way: the United States and its allies demand that Iran should give up its nuclear rights and make other concessions. Iran doesn't accept these demands, calling them illegitimate and beyond its liability. The West doesn't spare any effort to punish Iran: sanctions, assassination of its nuclear scientists, passing resolutions in the UN Security Council, psychological operations and other punitive measures. Iranians have firmly tolerated the pressures to show that they don't give in to bullying. The future is unclear and blurred; however, what is certain is that the ones who bear the burden of West's hostility toward Iran are the ordinary people.
The sanctions have targeted Iran's medical sector. Aside from the official data which show that many European countries have banned the shipment of different medicines to Iran, my personal observations prove that Iran is direly running out of sensitive medical products, including medicine for psychological patients, those who suffer from various types of cancer, diabetes, hemophilia, thalassemia, multiple sclerosis and heart diseases. I've personally encountered patients who needed medicine from countries such as Canada and Belgium, but as a result of the sanctions, they couldn't find them. Aren't such diabolical sanctions contrary to the principles of human rights? Why don't those who preach human rights and democracy take the fact into consideration that banning the export of medicine to a country whose people are in dire need of such products is simply a collective punishment of innocent civilians?
Every year, tens of Iranian citizens are killed in painful air accidents, which is a direct result of the U.S.-engineered sanctions against Iran. According to the U.S. sanctions which were implemented almost 30 years ago, the European aviation companies are not allowed to sell aircrafts to Iran and the aging fleet of Iranian airlines cannot accommodate the growing demand of the people for safe and secure air travels. According to the chancellor of Amir Kabir University of Iran, the country needs at least 600 civilian aircraft, but no country sells Iran such a huge number of aircrafts and the people always travel via Iranian airliners in an atmosphere of trepidation and anxiety.
Overall, what is clear is that the sanctions game started by the U.S. and its European allies has no winner. It simply blackens the image of the Western superpowers in the eye of Iranian people and makes them believe that the United States and its cronies cannot ever be trusted.