If there was any lingering doubt about the supremacy of the internationalist banker over the canons of law, the latest HSBC exemption from criminal charges proves that the real masters of the planet are the criminal banksters. If this settlement was an abnormality and not the rule, one might argue the expediency for pragmatism, while deployable, is necessary. Unfortunately, for the financial elites, the facts tell a very different story.
The Associated Press reports in Government outlines HSBC ties to drug money laundering.
"In court papers filed in federal court in Brooklyn, the federal government said the case against HSBC is related to the laundering of proceeds from narcotics trafficking via the Black Market Peso Exchange, a method by which money launderers convert cash narcotics dollars into Colombian pesos by buying and re-selling wholesale consumer goods.

"The lack of an effective anti-money laundering program at HSBC Mexico and HSBC Bank USA, N.A. contributed to the conduct charged" in the money-laundering case against narcotics traffickers, Justice Department prosecutors said in court papers."
Published in the Globe and Mail account, HSBC failed to control drug-money laundering, Senate finds, indicates the political nature of this investigation.
"A year-long investigation by a Senate committee uncovered that HSBC acted as a conduit for drug money, disguised the sources of funds to evade U.S. sanctions against Iran, and included among its clients businesses with alleged ties to terrorism. HSBC's internal culture has been "pervasively polluted for a long time," said Carl Levin, a senator from Michigan, who helped lead the investigation."
Instead of prosecuting criminal charges, the U.S. Department of Justice slaps a fine and demands stricter but inadequate regulations. Some of the details are provided inBanks on alert as regulators step up pressure on HSBC. The facade of accountability is insulting. Ian Fraser presents a correct assessment. HSBC's $1.9 Billion Settlement Sets (Another) Dangerous Precedent.
"Sending executives to prison has far more deterrent value that bringing a company down, since many will argue that employees who had nothing to do with the criminal activity would also be harmed."

The muckraker Matt Taibbi gives a sober overview in a video that deserves watching,After Laundering $800 Million in Drug Money. His observations parallel that of Mr. Fraser.
"You can do real time in jail in America for all kinds of ridiculous offenses,"Taibbi says. "Here we have a bank that laundered $800 million of drug money, and they can't find a way to put anybody in jail for that. That sends an incredible message, not just to the financial sector but to everybody. It's an obvious, clear double standard, where one set of people gets to break the rules as much as they want and another set of people can't break any rules at all without going to jail."
The risk of going to jail for managing the enormous sums from the illicit drug trade is small, when governments are beholding for their contrived power to the banking cabals, which control the apparatus of fiat money.
In the seminal study by John Hoefle coming out of the Executive Intelligence Research,HSBC: Flagship Bank Of Britain's Dope, Inc., the historic composition of dishonest business dealings that transcend even shady banking is documented.
"It should come as no surprise that British banking giant HSBC was caught laundering money for drug cartels and terrorist groups. HSBC, as we shall show, is the kingpin bank of the global drug trade, a bank which, since its founding in 1865, has been devoted to financing drug crops and laundering the proceeds. HSBC is, in fact, one of the key controlling institutions of the global illicit drug cartel we call Dope, Inc.

If you think that is an outlandish claim, consider the fact that EIR, through its book Dope, Inc., and in its affilicated War on Drugs magazine, published in the early 1980s by the National Anti-Drug Coalition, have made this charge for over 30 years, and have never been sued or challenged by the bank."
Once a drug launderer it is an easy step to institutionalized money laundering.
Now watch the interview with Jeffrey Robinson on HSBC fine for money-laundering. Mr. Robinson's appraisal rings similar with that of Fraser and Taibbi. This picture becomes clearer as more information becomes available. Even the establishment journal The Economist must conclude that Too big to jail is the reality in the world of international banking.
"The agreements put an end to uncertainty over the banks' ability to operate within America, a key link in their global networks; their share prices both rose on the day the fines were announced. And the penalties are, in effect, levied on shareholders; not one corporate employee faces charges (although HSBC, at least, has clawed back payments to those responsible). Indeed, at a news conference this week Lanny Breuer, head of the Justice Department's criminal division, suggested that an outright prosecution of HSBC was considered and rejected because of how damaging the impact could be on the bank's viability, and thus on jobs and the American economy. Has a handful of banks become not too big to fail, but too big to jail?"
The significance of rejecting criminal pursuance of HSBC, and the long list of other mega banks is Prima Facie validation that the global economy operates under the self-serving guidance and often the practical permission of the largest international banking organizations.
The pattern of selective prosecution by the Injustice Department is no revelation, when the war on drugs is so profitable for the diabolic alliances that run the drug trade. Banking and government by acquiesce is a historic construct that hide behinds the law, while dealing in bribes, payoffs and hidden offshore accounts. Drug trafficking continues to prosper because government needs the threat of an evil enemy, while the agencies charged with its eradication are often corrupt game players.
The HSBC's of this world are dirty participants in the real drug triangle; namely, drug traffickers, crooked government elements and complicit moneychangers.
It is the nature of men to create monsters, says virtual counter-hero Harlan Wade of F.E.A.R., and it is the nature of monsters to destroy their makers. Mary Shelley and the Golem come to mind, but what happened in Benghazi on Tuesday is more reminiscent of Bram Stoker. U.S. Ambassador to Libya Christopher Stevens did not create it, but he was directly involved in helping unleash the dormant monster which destroyed him. His death is the paradigm for the U.S. policy vis-à-vis the world of Islam since 9-11.
"In the early days of the Libyan revolution, I asked Chris to be our envoy to the rebel opposition," Hillary Clinton said in her eulogy. "He arrived on a cargo ship in the port of Benghazi and began building our relationships with Libya's revolutionaries." As an American liaison to insurgents who had just started to fight Qadafy's forces, Stevens was instrumental in turning a local revolt into a fully-fledged rebellion. As ABC News notes, he was "literally on the rebels' side while the revolution was at its most vulnerable." Introducing himself as ambassador in a State Department video four months ago, Stevens said that he "was thrilled to watch the Libyan people stand up and demand their rights" during the uprising.
A remarkable aspect of Mrs. Clinton's statement is that in her scheme of things, it is perfectly normal for U.S. Government agents to sneak into a foreign country that the United States recognizes as a sovereign state and with which it has normal diplomatic relations in order to incite rebellion against that country's government. Let us imagine for a moment her reaction, and that of the U.S. media, to the news that Russian foreign minister Sergei Lavrov has sent one of his diplomats to help the Sunni rebellion against al-Maliki in Iraq or FARC insurgents in Colombia. That man's death at the hands of his protégés would prompt a deluge of Schadenfreude; a smiling Mrs. Clinton could gloat that "he came, he saw, he died."
More significant is the cowering reaction to the outrage in Libya from the American officialdom. The assault on the U.S. compound in Cairo came first with the frenzied Muslim mob scaling the walls, tearing down and burning the American flag, and raising the inscribed black banner of jihad in its place. The Embassy responded with a statement, which is indicative of the State Department esprit de corps: "The Embassy of the United States in Cairo condemns the continuing efforts by misguided individuals to hurt the religious feelings of Muslims – as we condemn efforts to offend believers of all religions."
Not a word of reproach for the rioting mob inside the gates. Condemnation was reserved solely for the makers of an obscure and poorly produced video allegedly insulting the prophet of Islam, Muhammad. Available on Youtube for months, it merely provided an excuse to perpetuate the attack on the Embassy.
President Obama's reaction to the carnage in Libya a day later was worthy of his middle name: "While the United States rejects efforts to denigrate the religious beliefs of others, we must all unequivocally oppose the kind of senseless violence that took the lives of these public servants." His Secretary of State followed up in the same vein, reassuring the murderers that we feel any pain they might be enduring from the "insult": "The United States deplores any intentional effort to denigrate the religious beliefs of others. Our commitment to religious tolerance goes back to the very beginning of our nation. But let me be clear: There is never any justification for violent acts of this kind."
It is striking that in both cases an apologetic condemnation of the video came first, thus implying that the mob had a valid cause to be enraged.
It is equally striking that when three Russian women blasphemed at the altar of Christ the Savior cathedral in Moscow, denigrating the religious beliefs of hundreds of millions of Christians, the only words of condemnation coming from Washington—and from its media chorus—were reserved for the two-year prison sentence they received. (As it happens, that sentence was far more lenient than the one likely to be passed in an American court on a trio of Aryan Brothers acting in a similar manner in a mosque, or a synagogue, or a Black church.)
The media reaction to the bloodshed in Benghazi did not deviate from the Obama-Clinton line. "Islam's answer to the killing of US envoys in Libya," an editorial in the Christian Science Monitor on September 12, called on Muslims to "assert their faith's teachings of peace and mercy as the answer to such hate":
While Muslims worldwide may be angered by acts of religious bigotry, most know that killing in the name of Islam is hardly favorable to Islam… Yet Muslim fears of blasphemy remain strong… Each violent response should compel Muslims to assert Islam's teaching of tolerance… Until enough peace-minded Muslims stand up for an interpretation of Islam that sees freedom as necessary for the flourishing of faith, these governments will continue their campaigns of intolerance or wink approval at mobs of zealots….
This article is full of nonsense parroted in other MSM organs. It is taken as axiomatic that Islam teaches peace, mercy and tolerance. Writing seven decades ago, Arthur Jeffery dismissed as "the sheerest sophistry" the same tendency apparent among some Western scholars in his own time. He understood that the "peace" that Muslim believers are called upon to implement is impossible unless it is established under an all-pervasive Islamic rule. Such "peace," resulting from jihad, does not merely have the meaning of the absence of war: it is also a state of security that is attainable only once Islam defeats all infidels and conquers their lands. Contemporary apologists for Islam have moved on, however: in our time, not accepting their "Islam is peace" mantra is in itself deemed "Islamophobic" and "intolerant."
CSM editorialist asserts that Muslims fear blasphemy, without explaining what Muslims mean by that word. Their definition of "blasphemy" is any irreverent behavior toward persons, objects, rites, and beliefs that Muslims revere. To put it succinctly, being non-Sharia compliant is blasphemous. Not accepting the divine origin of the Quran is blasphemous. Applying the standards of natural morality to Muhammad's illustrious career is blasphemous. Resisting the imposition of Sharia is blasphemous. In the end, being a non-Muslim is blasphemous.
The expectation that "enough peace-loving Muslims" will stand up "for an interpretation of Islam that sees freedom as necessary for the flourishing of faith" is absurd. Orthodox, mainstream Islam demands total, abject submission to the word of Allah and to the example of his prophet. Such submission is the only true freedom in the world of Ummah. Any other "interpretation of Islam" is heresy and disbelief. But willful self-deception continues. A stream of Western media calls on "peace-loving Muslims" to stand up to their murderous coreligionists started right after 9-11, and it will continue even if Manhattan is vaporized in a mushroom cloud.
In the video made to introduce himself to Libyans shortly before he took up his post as ambassador last spring, Christopher Stevens said he was looking forward to his assignment "as we work together to build a free, democratic, prosperous Libya." As a fluent Arabic speaker with two previous tours of duty in Libya, if he believed what he said, he was an imprudent man. The Arab Spring has shown its true face, as we have known all along that it would. The monster is unleashed. Every person in our foreign policy-making establishment is responsible for the bloodshed in Benghazi, not least the victims themselves.
From protests in Chile to a "coup" in Paraguay, the worrying signs come across Latin America that it may have an Arab Spring of its own, but in fact those are the signs of a new form of war waged against the region.
A specter haunts Latin America
Latin America is undergoing increasingly violent turmoil on many fronts. This often makes it difficult to distinguish between spontaneous, bona fide social protest and covert foreign intervention, just as we see today throughout the Arab world.
In spite of Latin America's decades of experience with foreign-orchestrated military coups, in today's world the local military are no longer an option. They were necessary proxies acting as local cops for the US during the Cold War, until they became a redundant embarrassment.
So just as the '60s and '70s saw a domino effect of "anti-communist military coups" – graciously applauded by the US and UK – the '80s and '90s saw a comeback of "democracy", riding on the wave of "human rights". In short: military boots were "out"; corrupt controllable "democratic" politicians were "in".
Nominally "democratic" governments mean local power no longer managed by guns and bayonets but by tons of money. As the Global Power Masters execute a highly complex planet-wide strategic reset, Latin America is ripe for another turn of the screw: a new bout of "Spring" treatment.
It would, however, be a mistake to think this will be a copy of the Arab Spring, because a key factor behind today's global Machtpolitik lies in understanding prevailing local conditions, which in Latin America are very different from those of the Arab world.
What makes each country tick?
Last year's lighting of the Arab Spring fuse depended very much on understanding that fact huge sectors of the local populations – particularly the young – were fed up with authoritarian, long-entrenched regimes: whether Mubarak's 31 years in Egypt, Gaddafi's 42 years in Libya or the al-Assads' 40 years in Syria.
But there's no way this can be done in Latin America, because all governments here are nominally "democratic", with corrupt politicians taking turns in mismanaging their countries.
On the religious front, Islam demands active militancy from its followers to defend the Faith, so an important dividing line for the Arab Spring is the centuries-old conflict between Shiites and Sunnis, plus the modern struggle between clerical and secular regimes.
Such highly complex issues have thwarted the Muslim world's ability to unite under one solid and strong leadership, so fundamental to neutralize decades – centuries! – of Western interference and intervention in that region. Divide and conquer has always been imperialism's leitmotiv.
By playing one side against the other; by appealing to the naïve young yearning for change whose paradigms are (de)formed by Western pop "culture", last year's triggering of social and generational conflict was really a "piece of cake": from Tunisia to Egypt; from Libya to Syria; from Sudan to Iran.
At most, the tricky part was keeping FOW's (Friends of the West) like Saudi Arabia, Kuwait and Bahrain isolated from this process. The West's ability to slosh trillions of Petro-Dollars, plus the Western Media's extreme discretion towards "friendly countries", the ominous presence of the US Fifth Fleet and a little help from our (Israeli) friends seems to have done the trick. So far, anyway…
Latin America is not at all like this. Not a chance of violently pitting Catholics against Protestants…and since all countries are formally "democratic", people won't readily take to the streets to get rid of any authoritarian regimes because, officially, there are none. Maybe a Monsanto-coup in Paraguay or an electoral money-for-your-vote hiccup in Mexico, but the US is too busy looking at Chavez in Venezuela to bother.
Where, then, is the war front in Latin America?
War in 'Spring' time
When we talk of war, we normally think in terms of World War II-like invading armies. But war has become far more covert and far less overt. Today, more subtle forms are used like engineering financial or social coups or – as Libya and now Syria learned – engineering civil war.
In traditional war, the focus is on military hardware, strategy and territorial logistics. 'Spring' wars, however, are remote-planned, and then deployed inside the target country. First you identify dividing lines in local society: what are people's grievances, which religious fervors and ethnic hatreds are ripe for stirring.
Then comes PsyWar channeling through NGO's, local militants and lobbies, opposition politicians, paid journalists and, of course, yours truly "The Embassy". Throughout Latin America, "la Embajada" is an ominous phrase pointing to US, UK and Israeli embassy meddling.
And if they can't get their desired "Regime Change", there's always "Plan B": escalate to blatant financing, training and arming of local subversives, terrorists and gangs as in Libya and Syria.
Latin America's war front
The real war in Latin America, where deadly shots are fired and people get killed and maimed, lies in the increasingly huge gap pitting the rich (small numbers, huge power) against the poor (huge numbers, small power).
Latin America's war is fought in the "villa miseria" slums of Buenos Aires, Bogotá and México; in the "favelas" of Rio de Janeiro; in the shanty towns of Caracas, Guayaquil and every single city in our region.
The poor are becoming increasingly aware of just how poor they are. In today's global consumer society the rich slap them on the face through TV, the internet and "entertainment" media. The corporate overworld constantly reminds them of just how wonderful life can be if you're rich and buy their cars, laptops, cell phones, houses, holiday packages. Too poor to enjoy that? Alas, too bad!
Mass social frustration lies at the root of Latin American war. It branches out into street crime, prostitution, drugs, alcohol, gang warfare, pornography. It physically, intellectually and spiritually annihilates untold millions of people in the streets of Mexico, Brazil, Colombia or Argentina.
In contrast to the Muslim world, where religious fervor keeps the rich-versus-poor divide in check, Latin American Catholic and Protestant churches have lost their social appeal and strength. The spiritual vacuum they left has been filled with greedy striving for material wealth.
Not that this is anything new. The big difference now is the unprecedented technological capability available to trigger and control social wars; escalating them to outright insurrection and civil war when it suits the global power masters' objectives.
But that works both ways, because that same technology is making people more and more politically aware and active. As Trilateral Commission ideologue and former National Security Advisor Zbigniew Brzezinski recently lamented, "people's growing political awareness" is a threat… to the global elites.
The whole world is being pushed into war mode, where every victory or defeat in one region has far-reaching consequences for the rest of the world. We The People suffered defeat in Libya, Iraq and Afghanistan. In Syria, Iran and Venezuela, We The People fight ongoing battles.
Given the colossal economic crisis affecting the US, Europe, UK – even Israel – if a "Latin Spring" is unleashed on the Rich-versus-the-Poor Front, then Latin America's ability to fight back intelligently and effectively could have dramatic and positive global consequences.
Adrian Salbuchi is a political analyst, author, speaker and radio/TV commentator in Argentina.www.asalbuchi.com.ar
Source: Adrian Salbuchi | RT
"Steal a little," wrote Bob Dylan, "they throw you in jail; steal a lot and they make you a king." These days, he might recraft the line to read: deal a little dope, they throw you in jail; launder the narco billions, they'll make you apologise to the US Senate.
Two months ago in Washington DC, a poor black man called Edward Dorsey Sr was convicted of peddling 5.5 grams of crack cocaine. Because he was charged before a recent relative amelioration in sentencing, he was given a mandatory 10 years in jail.
Last week, managers from Britain's biggest bank, HSBC, lined up before the Senate's permanent sub-committee on investigations – just across the Potomac river from the scene of Dorsey's crime – to be asked questions such as: "It took three or four years to close a suspicious account. Is there any way that should be allowed to happen?"
The "suspicious account" was that of a "casa de cambio", a currency exchange house operated in Mexico on behalf of the largest criminal syndicate in the world and one of the most savage, the Sinaloa drug-trafficking cartel. The dealings had been flagged up to HSBC bosses by an anti-money laundering officer, but to no avail – the dirty business continued. "No, senator," came the reply from a bespectacled Brit called Paul Thurston, chief executive, retail banking and wealth management, HSBC Holdings plc.
The same casa de cambio, called Puebla, was known to be under investigation in another case involving the Wachovia bank during the time HSBC was entertaining its money. US authorities had seized $11m from Wachovia's Miami office, on the way to securing the biggest settlement in banking history with Wachovia in March 2010, detailed in this newspaper last year.
Wachovia was fined $50m and made to surrender $110m in proven drug profits, but was shown to have inadequately monitored a staggering $376bn through the casa de cambio over four years, of which $10bn was in cash. The whistleblower in the case, an Englishman working as an anti-money laundering officer in the bank's London office, Martin Woods, was disciplined for trying to alert his superiors, and won a settlement after bringing a claim for unfair dismissal.
No one from Wachovia went to jail – and, said Woods at the time of the settlement: "These are the proceeds of murder and misery in Mexico, and of drugs sold around the world. But no one goes to jail. What does the settlement do to fight the cartels? Nothing. It encourages the cartels and anyone who wants to make money by laundering their blood dollars."
HSBC has been found to have handled $7bn in narco cash, "and this is the starter for 10″, Woods now says. "We'll get the full picture over time. But what's the sanction on these banks? What's their risk? The cartels should renegotiate their charges with the banks. They're being priced for a risk element that isn't there."
Wachovia was not the first, neither will HSBC be the last. Six years ago, a subsidiary of Barclays – Barclays Private Bank – was exposed as having been used to launder drug money from Colombia through five accounts linked to the infamous Medellín cartel. By an ironic twist, Barclays continued to entertain the funds after British police had become involved after a tip-off, from HSBC.
And the issue is wider than drug-money. It is about where banks, law enforcement officers and the regulators – and politics and society generally – want to draw the line between the criminal and supposed "legal" economies, if there is one.
Take the top-drawer bank to the elite and Her Majesty the Queen, Coutts, part of the bailed-out Royal Bank of Scotland. On 23 March, the UK Financial Services Authority issued a final notice to Coutts, fixing a penalty of £8.75m for breach of its money-laundering code.
The FSA reviewed 103 "high-risk customer files" and "identified deficiencies in 73 files", showing "failure to conduct appropriate ongoing monitoring" over three years. In two cases, private bankers involved had "failed to identify serious criminal allegations against those customers". Rory Tapner, chief executive of the wealth division of RBS said that "since concerns were first identified by the FSA, Coutts & Co has enhanced its client relationship management process". The refrain was the same from HSBC last week, and every other bank after every other shameful revelation: we went awry, but we've fixed it.
Wouldn't it be interesting, though, to know Coutts's private view of Wachovia's case – or, at least of people such as Woods who do root out criminal laundering?
As it happens, through a rare glimpse, we do. Last year, the Wachovia whistleblower was offered a job at Coutts. But the bank suddenly withdrew its job offer. An internal email sent by the interviewer to a director of Coutts's wealth management programme explained the bank had "a very generic reason for our decision, citing the fact that we had become aware of an incident at Wachovia, one of Martin Woods's previous employers, and that Coutts was keen to avoid any risk of reputational damage that might relate to the incident".
The thought occurs to Woods, who is taking legal action against Coutts for mistreatment of a whistleblower, that he was too tenacious at Wachovia. Coutts declined to comment.
No one at Coutts was called to account for the FSA's alarming findings. No one was sanctioned under criminal law last month when the ING bank was fined $619m for illegally moving billions of dollars into the US banking system, in breach of sanctions – as HSBC has done with money from North Korea and Iran. Neither were they in 2009, when Lloyds TSB – 43% owned by the British taxpayer – was fined $350m for whitewashing Iranian money into the US. The fines seem huge to us, but banks pay them from petty cash.
If there is a prosecution, it is always "deferred", as with Wachovia, and a Californian bank called Sigue used by HSBC to receive the Mexican drug money. Be good for a year, and we'll forget about it. Since when did the likes of Edward Dorsey of Washington enjoy that kind of leniency?
A foremost trainer of anti-money laundering officers in the US is Robert Mazur, who infiltrated the Medellín cartel during the prosecution and collapse of the BCCI bank in 1991, and who tells the Observer that "the only thing that will make the banks properly vigilant to what is happening is when they hear the rattle of handcuffs in the boardroom".
It remains to be seen whether HSBC's barons will, like Wachovia's, avoid Dorsey's fate.
"People don't like to ask how close the banker's finger is to the trigger of the killer's gun," says Woods.
But in this newspaper – when we revealed the original "cease and desist" order against HSBC – the former head of the UN Office on Drugs and Crime, Antonio Maria Costa, posited that four pillars of the international banking system are: drug-money laundering, sanctions busting, tax evasion and arms trafficking.
The response of politicians is to cower from any serious legal assault on this reality, for the simple reasons that the money is too big (plus consultancies to be had after leaving office). The British government recruits a former chairman of HSBC as trade secretary just as the drug-laundering scandal breaks.
Herein, along with Dylan's dictum, lies the problem. We don't think of those banking barons as the financial services wing of the Sinaloa cartel.
The stark truth is that the cartels' best friends are those people in pin-stripes who, after a rap on the knuckles, return to their golf in Connecticut and drinks parties in Holland Park.
The notion of any dichotomy between the global criminal economy and the "legal" one is fantasy. Worse, it is a lie. They are seamless, mutually interdependent – one and the same.
Source: The Guardian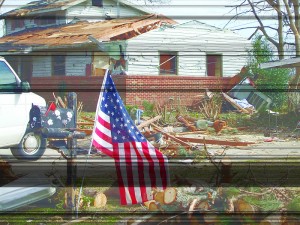 Have you ever wondered why things have been going so badly for the United States in recent years?  Our economy is falling apart, we have been plagued with heat, drought and endless natural disasters, our cities are absolutely crumbling, we just keep getting involved in even more wars and Americans are more anxious and more overweight than ever before.  So why are so many bad things happening to America?  Why do we lead the world in so many bad categories?  Why does nothing seem to be going right?  Are we under some kind of a curse?  It is almost as if we have entered a "perfect storm" that just keeps getting worse.  In the old days it would seem like something bad would happen to the United States every once in a while, but now massive problems seem to be hitting us in rapid fire fashion.  At this point, many Americans have "crisis fatigue" because our problems never seem to end.  Each new crisis just seems to overlap with all of the other problems that are still going on.  So why is this happening, and what is our country going to look like if our problems continue to multiply at this rate?
The following are some of the bad things that are happening to America right now….
Heat And Drought
This summer, thousands of new high temperature records have been set all over the country, and weather conditions are much drier than normal in most of the nation.
In fact, the drought that we are experiencing right now is being called the worst drought in more than 50 years.  More than 1,000 counties in the United States have already been declared to be official disaster areas, and there is no end to the drought in sight.
All over America this drought is killing the corn and this is causing the price of corn to soar.  The following is from a recentFinancial Post article….
Chicago Board of Trade corn for December delivery has soared 54% since mid-June, reaching a contract high of US$7.78 on Monday and approaching its record price near US$8.

Soybeans for November delivery soared to a new contract high of US$15.97 before slipping back a few cents.

Crop watchers were alarmed that corn rated poor-to-very poor jumped to 38%, versus 30% last week and 11% a year ago.
The record high for the price of corn is just $7.99 a bushel.  Many believe that the price of corn will soon blow well past that price and could eventually reach $10 a bushel.
Unfortunately, there is not much hope on the horizon.  It is being projected that these very hot and very dry conditions will persist well into August.
Wildfires
The extreme heat has also been responsible for an unusual number of wildfires in the western United States this year.  The recent horrific wildfires in Colorado made headlines all over the nation.
Sadly, these wildfires are part of a rising trend.  The truth is that the 6 worst years for wildfires in the United States ever recorded have all happened since the year 2000.
So what is causing this to happen?
What is causing so much of the country to go up in flames?
Tornadoes
Earlier this year, many areas of the heartland of America were absolutely ripped to shreds by very powerful tornadoes.
More tornadoes happen in the United States than anywhere else in the world, and unfortunately we have seen a tremendous amount of tornado activity in this country in recent years.
In 2009, there were 1146 tornadoes in the United States.
In 2010, there were 1282 tornadoes in the United States.
In 2011, there were 1691 tornadoes in the United States.
Overall, 2011 was the worst year for natural disasters in U.S. history.
So where will 2012 rank when everything is all said and done?
Fukushima
Radiation from the Fukushima nuclear disaster will be affecting Americans for many years to come.
Most Americans do not think much about Fukushima anymore, but the truth is that Fukushima is still putting out a tremendous amount of radiation, and that radiation travels eastward towards us.
A couple of months ago, one reporter discovered that radiation levels in rain falling on Los Angeles were five times above normal.
But we don't hear about this in the mainstream media, do we?
One recent study concluded that the highest concentration of Fukushima radiation in the Pacific Ocean will eventually be just off the west coast of the United States.
But our "authorities" tell us that there is no reason to be concerned, so most Americans will continue to ignore the incredible tragedy that continues to unfold at Fukushima.
If you are not sure what to think about what is going on at Fukushima, perhaps the following statistic will get your attention….
Recent tests have shown that 36 percent of all children living in the Fukushima Prefecture in Japan have abnormal growths on their thyroid glands.  After the Chernobyl disaster, less than 2 percent of all children living in the area surrounding Chernobyl were found to have abnormal growths on their thyroid glands.
Economic Collapse
The last recession was the worst economic crisis that America has faced since the Great Depression, and our economy has never even come close to recovering from it.
Now we are on the verge of another global financial meltdown that appears likely to be even worse than the last one.
Peter Schiff, the president of Euro Pacific Capital, says that the U.S. economy is headed for a crisis that will make the recession of 2008 and 2009 look like a walk in the park.
So what is going to happen if the economy goes into the toilet and unemployment skyrockets much higher than it is now?
That is frightening to think about.
Poverty Explosion
Even during this "economic recovery", poverty in America continues to soar.
For example, since Barack Obama has been president the number of Americans on food stamps has risen from 32 million to 46 million.
Overall, 49 percent of all Americans live in a home where at least one person receives benefits from the federal government according to the U.S. Census Bureau.  That is an all-time record high.
The Death Of American Cities
The United States once had dozens of great manufacturing cities that were the envy of the entire globe.
Today, many of those cities have degenerated into crime-ridden, drug infested hellholes.
Things have gotten so bad in Detroit that thousands of homes are literally being torn down in an effort to "make the city safer"….
As the next step in an April deal between financially strapped Detroit and the state of Michigan, Governor Rick Snyder is finalizing a plan to tear down thousands of abandoned houses in a bid to make the city safer.

Detroit has been hard-hit over the past four decades by a steep drop in population, a steadily eroding tax base and crippling budget deficits, resulting in countless barren streets punctuated by vacant lots and burned-out buildings.
Increase In Crime
Have you noticed that crime is on the rise in many of our communities?
The murder rate in Chicago is up 38 percent so far this year, and justifiable homicide rose by 79 percent in Detroit during 2011.
Criminals are getting bolder and are doing things that we have not seen before.
For example, on Saturday night a mob of 300 teens invaded a Wal-Mart in Jacksonville, Florida and went absolutely wild.  They started stealing stuff, breaking stuff and throwing food at each other without any concern for what the security guards would do.
When have we ever seen stuff like this happen in America before?
America already has the highest incarceration rate in the world and the largest total prison population on the entire planet by a very wide margin.
How many more people do we plan to lock up?
Meanwhile, even many Americans that are not considered to be "criminals" are becoming very cold-hearted.  Just check out what happened in Arlington, Virginia recently.  A video surveillance camera captured footage of numerous people walking right past a man that had just been hit by a car and was dying on the sidewalk.  He was lying face down and bleeding and nobody even went up to him to see if he was okay.
If you were in a similar situation, would you stop to help that man?
Gang Violence
All over America gangs are taking over local communities.
According to the FBI, there are now a total of 1.4 million gang members living in America.  Just since 2009, that number has risen by 40 percent.
To get an idea of how deeply Mexican drug cartels have infiltrated our cities, just check out the maps on this article.
As I wrote about the other day, there are only 200 police officers in Chicago's Gang Enforcement Unit to go up against an estimated 100,000 gang members living in the city of Chicago right now.
With numbers such as those, it is easy to see how violence in many of our cities could spiral out of control very, very quickly.
War
The United States continues to get pulled into more wars, and the conflicts that we are already involved in never seem to end.
Just today, 22 NATO supply trucks were destroyed in Afghanistan.  The war in Afghanistan has already lasted much longer than World War II did, and there is no end in sight.
Meanwhile, Barack Obama has gotten the U.S. military involved in conflicts in Yemen, Somalia, Pakistan and a whole bunch of other places.  The following is from a recent Wired article….
The center of the US drone war has shifted to Yemen, where 23 American strikes have killed an estimated 155 people so far this year. But you wouldn't know about it — or about the cruise missile attacks, or about the US commando teams in Yemen — by reading the report the White House sent to Congress about US military activities around the globe. Instead, there's only the blandest acknowledgement of "direct action" in Yemen, "against a limited number of [al-Qaida] operatives and senior leaders."

The report, issued late Friday, is the first time the United States has publicly, officially acknowledged the operations in Yemen and in nearby Somalia that anyone with internet access could've told you about years ago. But the report doesn't just fail to admit the extent of the shadow war that America is waging in the region. It's borderline legal — at best. The War Powers Resolution of 1973 requires the president to inform Congress about any armed conflicts America is engaged in. Friday's report isn't just uninformative about Yemen. It doesn't even mention the US campaign in Pakistan, even though the Defense Secretary says America is "at war" there.
So what is next?
Well, there are endless headlines warning that war with Syria is coming.
Other headlines warn that war with Iran is coming.
Where will this all end?
Anxiety Epidemic
Americans today are more unhappy and more anxious than ever before.
The following is from a recent Business Insider article….
According to a recent World Health Organization study, 31 percent of Americans are likely to suffer from an anxiety problem at some point during their lifetimes — compared to 25.3 percent of those in Colombia, and 24.6 percent in New Zealand, the countries that rank second and third. You'd think people in developing or unstable states — those preoccupied with concerns farther down on the Maslow Scale — would be more anxious than we are. Not so. "According to the 2002 World Mental Health Survey, people in developing-world countries such as Nigeria are up to five times less likely to show clinically significant anxiety levels than Americans, despite having more basic life-necessities to worry about," writes Taylor Clark, author of Nerve: Poise Under Pressure, Serenity Under Stress, and the Brave New Science of Fear and Cool. "What's more, when these less-anxious developing-world citizens emigrate to the United States, they tend to get just as anxious as Americans.

"The United States has transformed into the planet's undisputed worry champion," Clark adds.
Obesity Epidemic
Of all the major industrialized nations, the United States is the most obese, and a recent Gallup survey found that Americans are more concerned about our obesity epidemic than ever before.
And nobody can deny that we are getting fatter.
Back in 1962, only 13 percent of all Americans were obese.
Today, approximately 36 percent of all Americans are obese.
Drug Addiction Epidemic
The United States has a higher percentage of drug addicts than any other major industrialized nation does.
We love to escape the pain of our every day lives.
At this point, the United States has the highest rate of illegal drug use in the entire world.
The United States also has a higher percentage of people addicted to prescription drugs than anyone else does.
So what does that say about us exactly?
Child Abuse Epidemic
In the United States, we treat our children very badly.
Sadly, there are more than 3 million reports of child abuse in the United States every single year, and the United States has the highest child abuse death rate on the entire globe.
Teen Pregnancy Epidemic
When our kids grow up they tend to be very sexually active as teens.
Amazingly, the United States has the highest teen pregnancy rate on the entire planet.
And all of this sexual activity is rapidly spreading disease among our teens.  According to one study, one out of every fourteen girls in the United States has at least one sexually transmitted disease.
Divorce Epidemic
We like to make movies and television shows about families, but the truth is that the family structure in the United States has been breaking down for a very long time.
Today, the United States has the highest divorce rate in the world by a very wide margin.
Some example for the rest of the world we are, eh?
16 Trillion Dollar National Debt
Right now the U.S. national debt is $15,884,155,929,632.05.
We will shortly cross the 16 trillion dollar mark.
This is the greatest debt in the history of the world and it is beyond criminal that we plan to pass this debt on to future generations.
Our greed has destroyed the future for our children and our grandchildren and yet we continue to borrow trillions more because we just can't help ourselves.
Political Nightmare
On top of everything else, we have a horrifying lack of leadership here in America.
Our last four presidents have been four of the worst presidents in U.S. history, and in 2012 we are faced with an incredibly depressing choice at the polls.
Is Barack Obama really the best that the Democrats can do?
The American people elected an incompetent con man to the highest office in the land.  Virtually every decision that he makes is wrong and virtually everything that he has tried to do while in office has been a failure.
The Republicans dislike Barack Obama so much that they picked the candidate most like Obama out of the entire Republican field to go up against Obama.
What kind of sense does that make?
Is Mitt Romney really the best that the Republicans can do?
Right now the best selling point that Republicans have for Romney is this….
"You better vote for him or you will get another four years of Obama".
But Mitt Romney would certainly also be a bad president and would lead us down the exact same road that Obama has.
This fall, Americans will either get to vote for the worst president in U.S. history or another guy who will almost certainly be one of the worst presidents in U.S. history.
How depressing is that?
So as this nation continues to fall apart, we are guaranteed to have an absolutely horrible leader in the White House.
Perhaps we are really cursed.
So do you have an opinion about why so many bad things are happening to America?
Source: The American Dream
During the week of July 1st – 7th an international cabal of corporate lobbyists will be meeting behind closed doors in San Diego. Their aim is moving the Trans-Pacific Partnership (TPP) towards completion. For over two years TPP negotiations have been in process, yet the proposals and agreements made so far have been carefully kept from public view, until recently.
A leaked TPP document, published at Public Citizen, has revealed what the 600 corporate advisers involved in the negotiations, including representatives from Verizon, FedEx, and Walmart, have been up to. Considering the contents of this document, it is no wonder why the public and even elected representatives have been kept in the dark.
Publicly the TPP is being described as a Free Trade Act (FTA). This understates its scope. While the FTAs already in existence have raked in giant profits for the corporate elite, for workers internationally they have resulted in lay offs and a race to the bottom in terms of living conditions and rights. The big business tops have been working hard to enhance the power of their moneymaking weapons of mass destruction. If NAFTA was a hand grenade, the TPP is a bunker buster.
What is perhaps most astonishing about the TPP is its architects' disregard for the consequences of its destructive potential. Their greed has blinded them to the political instability and popular revolt the consequences of the TPP will create. The corporate elite imagines their rule to be absolute and eternal. Sheltered by these illusions and goaded on by the need to increase their riches regardless of social costs, they are creating a bomb that could blow them up as well.
Currently the countries in on the TPP are the United States, Australia, Brunei, Chile, Malaysia, New Zealand, Peru, Singapore and Vietnam. These countries alone are a combined market of 658 million people worth $20.5 trillion annually. (1) Canada, Japan, and Mexico are also expected to get on board. The TPP also has built in mechanisms to allow other nations to join after its ratification.
While China could theoretically become a member, there can be little doubt that part of the intention of this pact is for the United States to build a coalition, in which its big business interests dominate, to compete against China's economic might. This ratcheting up of competition will result in greater political animosity. In turn, these consequences will contribute to a course towards greater conflict, including the possibility of war. This is because international capitalist competition is not determined by gentlemanly agreements, but by the law of the jungle and, frequently, brute force. While it may be a relatively simple matter for the United States to bully its economically weaker TPP partners into line, China is not so easily dominated. Other more crude and costly measures than diplomacy will be required to get the competitive upper hand and the TPP is laying the foundation for this possibility.
What all FTAs share in common, including the TPP, is how they open up doors for multi-national corporations to transfer operations to other nations where labor is cheaper and the profit rate is greater. In the first 10 years of NAFTA this outsourcing resulted in the net loss of 879,280 U.S. jobs. (2) Considering the greater number of countries involved in the TPP, this number of lost jobs will be all the greater.
In addition, for the nations these jobs are outsourced to, the results are even more devastating. The dislocation of local economies by the larger scale corporations moving in also results in greater unemployment. For instance, NAFTA resulted in the loss of 1.3 million Mexican farm jobs as U.S. agribusiness moved in (3), leaving the farmers to toil for a living in the brutal Maquiladoras or move to the U.S. for jobs where they have been persecuted as "illegal" immigrants. Even more damaging was how NAFTA accelerated the privatization of Mexico's once strong public sector resulting in huge layoffs, wage cuts, and a dramatic drop in the countries unionization rate. Other than for a well-connected few within the developing nations signing onto the TPP, there is nothing to gain and much to lose for these countries' citizens if this agreement is enacted.
Where the TPP departs from past FTAs is in the range of issues it covers and the degree it flagrantly defies national sovereignty in favor of multi-national corporate interests. Only two of the TPP's 26 chapters have to do with trade. The rest are focused on new corporate rights, privileges and tools to override local government interests.
Perhaps the most controversial of these tools would be the setting up of a three attorney tribunal, with no checks on conflicts of interest, to judge foreign corporate complaints regarding government regulations in the countries they are setting up operations in. If, for instance, a foreign owned corporation argues it is losing profits because of its host nation's overtime laws, this tribunal could rule that the country's taxpayers owe that corporation compensation for this loss. Such costly judgments could result from any regulations including labor law, local environmental standards, financial rules, etc. In short, the TPP's tribunal would act as the hammer of multi-national corporate interests above the power of the states' governments they do business in. While, because of their size, U.S. based corporations have the most to gain from this arrangement, it will result in not only a greater deterioration of the living standards of those working in the U.S. but also any semblance of democracy as well.
As negotiated under the Obama administration by U.S. trade representative Ron Kirkland, the TPP is extremist. Public interest and national sovereignty are sacrificed on the altar of a corporate agenda to a degree that it is doubtful a Republican president could get away with. Should it be passed into law, revolts against its effects are likely. This will set into motion events that will not go as planned by the 1% behind the measure.
The time is now to start trying to defeat the TPP. Currently, many of the organizations expressing concerns about it, including the AFL-CIO leadership, are limiting the fightback to pressuring the Obama administration to amend or drop the TPP. It should first be demanded that the agreements and proposals regarding the TPP are open for all to see. The public needs to be educated about its effects. If such efforts are linked to a mass action campaign for jobs – not cuts, it would go a long way towards creating a grass roots political movement that could take on this extremist 1 percent agreement.
Such a movement cannot afford to counter the TPP with an equally reactionary protectionist program. Currently, this is the position put forward by the AFL-CIO leadership and their "buy America made" slogan. At first glance, it appears to be common sense for many rank and file U.S. workers. "If we want to prevent the off shoring of American jobs we should only buy products made at home" goes the reasoning. However, there are several problems with this line that undercut our ability to combat the TPP.
One problem is that there are very few products that are made exclusively in the U.S. The division of labor to produce even most "American made" commodities is international in scale. Otherwise, few if any of the corporations that make them would be able to survive. Therefore, the logic behind this protectionist slogan is utopian, harking back to a long gone time before the economy became such a globally dependent system.
There are other more pernicious consequences to protectionism, however. It fosters jingoistic "America first" attitudes that, as political tensions increase between economically competing nations, can easily be manipulated into support for military adventures that are against the 99% interests. In addition, even if U.S. jobs are being protected by such measures as tariffs against foreign competitors, this, in effect, exports unemployment and divides the working class by nationality. If extremist 1% measures are to be defeated, it can only be done by a political policy that unites the 99% across national boundaries. Protectionism creates just the opposite.
Workers need their own international campaign to fight the TPP. The labor movement in the U.S. could begin by linking up with other union and community groups from the nations signing onto it. An international conference could be set up to share information, assist one another in their efforts to combat the TPP, and plan for joint actions. However, in order for such a conference to not be limited to purely symbolic value, serious efforts must be dedicated towards turning the ideas coming out of it into a physical force through mass organizing.
The passage of NAFTA was a defeat for workers that we are still suffering from in a big way. Labor and its allies were unprepared to effectively fight it, though there were notable solidarity efforts between U.S. and Mexican unions. The stakes are even higher with the TPP. Statesman like appeals to President Clinton by labor to drop or, at least, reform NAFTA did no good. Likewise, similar appeals to President Obama, especially after the passage of the Korean, Colombian, and Panama FTAs, will leave us saddled with the TPP. Workers need leverage to defeat the TPP, and that leverage comes from mass organizing and action.
For further reading check out the leaked document at http://www.citizenstrade.org/ctc/wp-content/uploads/2012/06/tppinvestment.pdf
For "Controversial Trade Pact Text Leaked, Shows U.S. Trade Officials Have Agreed to Terms That Undermine Obama Domestic Agenda go to http://www.citizen.org/documents/release-controversial-trade-pact-text-leaked-06-13.pdf
For Public Interest Analysis of Leaked Trans-Pacific Partnership (TPP) Investment text go to http://www.citizen.org/documents/Leaked-TPP-Investment-Analysis.pdf
Footnotes
1.) Trans-Pacific Partnership decoded: Canada lobbied to be part of trade talks. Now what? By Madhavi Achar-Tom Yew for Business Reporter. http://www.thestar.com/business/article/1214595–trans-pacific-partnership-decoded-canada-lobbied-to-be-part-of-trade-talks-now-what
2.)See "NAFTA – Related Job Losses Have Piled Up Since 1993″ by Robert E. Scott for the Economic Policy Institute.
http://www.epi.org/publication/webfeatures_snapshots_archive_
3.) Disadvantages of NAFTA By Kimberly Amadeo for About.Com US Economy.
http://useconomy.about.com/od/tradepolicy/p/NAFTA_Problems.htm
I'm sure most Americans are mighty proud of the fact that Julian Assange is so frightened of falling into the custody of the United States that he had to seek sanctuary in the embassy of Ecuador, a tiny and poor Third World country, without any way of knowing how it would turn out. He might be forced to be there for years. "That'll teach him to mess with the most powerful country in the world! All you other terrorists and anti-Americans out there — Take Note! When you fuck around with God's country you pay a price!"
How true. You do pay a price. Ask the people of Cuba, Vietnam, Chile, Yugoslavia, Iraq, Iran, Haiti, etc., etc., etc. And ask the people of Guantánamo, Diego Garcia, Bagram, and a dozen other torture centers to which God's country offers free transportation.
You think with the whole world watching, the United States would not be so obvious as to torture Assange if they got hold of him? Ask Bradley Manning. At a bare minimum, prolonged solitary confinement is torture. Before too long the world may ban it. Not that that would keep God's country and other police states from using it.
You think with the whole world watching, the United States would not be so obvious as to target Assange with a drone? They've done it with American citizens. Assange is a mere Aussie.
And Ecuador and its president, Rafael Correa, will pay a price. You think with the whole world watching, the United States would not intervene in Ecuador? In Latin America, it comes very naturally for Washington. During the Cold War it was said that the United States could cause the downfall of a government south of the border … with a frown. The dissolution of the Soviet Union didn't bring any change in that because it was never the Soviet Union per se that the United States was fighting. It was the threat of a good example of an alternative to the capitalist model.
For example, on January 21, 2000 in Ecuador, where almost two-thirds live in poverty, a very large number of indigenous peasants rose up in desperation and marched to the capital city of Quito, where they were joined by labor unions and some junior military officers (most members of the army being of indigenous stock). This coalition presented a list of economic demands, seized the Congress and Supreme Court buildings, and forced the president to resign. He was replaced by a junta from the ranks of the new coalition. The Clinton administration was alarmed. Besides North American knee-reflex hostility to anything that look or smells like a leftist revolution, Washington had big plans for a large military base in Manta (later closed by Correa). And Colombia — already plagued by leftist movements — was next door.
The US quickly stepped in to educate the Ecuadorean coalition leaders as to the facts of Western Hemispheric imperial life. The American embassy in Quito … Peter Romero, Assistant Secretary of State for Latin America and Western Hemispheric Affairs … Sandy Berger, National Security Adviser to President Clinton … Undersecretary of State Thomas Pickering … all made phone calls to Ecuadorian officials to threaten a cutoff in aid and other support, warning that "Ecuador will find itself isolated", informing them that the United States would never recognize any new government the coalition might set up, there would be no peace in Ecuador unless the military backed the vice president as the new leader, and the vice president must continue to pursue neoliberal "reforms", the kind of IMF structural adjustment policies which had played a major role in inciting the uprising in the first place.
Within hours the heads of the Ecuadorian army, navy and air force declared their support for the vice president. The leaders of the uprising fled into hiding. And that was the end of the Ecuadorian revolution of the year 2000.1
Rafael Correa was first elected in 2006 with a 58% majority, and reelected in 2009 with a 55% majority; his current term runs until August 2013. The American mainstream media has been increasingly critical of him. The following letter sent in January to the Washington Post by the Ecuadoran ambassador to the United States is an attempt to clarify one of the issues.
Letter to the Editor:

We were offended by the Jan. 12 editorial "Ecuador's bully," which focused on a lawsuit brought by our president, Rafael Correa, after a newspaper claimed that he was guilty of ordering troops to fire on innocent citizens during a failed coup in 2010. The president asked the publishers to release their evidence or a retraction. When they refused, he sued, as any citizen should do when recklessly wronged.

No journalist has gone to prison or paid a significant fine in the five years of the Correa presidency. Media criticism — fair and unfair, sometimes with malice — of the government appears every day. The case involving the newspaper is on appeal. When the judicial process ends, the president has said, he will waive some or all of the penalties provided he gets a retraction. That is a common solution to libel and slander cases in the United States, I believe.

Your writer uses obnoxious phrases such as "banana republic," but here is the reality of today's Ecuador: a highly popular, stable and progressive democracy for the first time in decades.

Nathalie Cely, Washington
No shelter from the drones of infinite justice or the bacteria of enduring freedom
Afghanistan president Hamid Karzai said recently that he had had an argument with Gen. John Allen, the top US commander in Afghanistan, about the issue of American drone attacks in Afghanistan, following yet another deadly airstrike that killed a number of civilians. Karzai asked Allen an eminently reasonable question: "Do you do this in the United States?" The Afghan president added: "There is police action every day in the United States in various localities. They don't call an airplane to bomb the place."2
Karzai's question to Allen was rhetorical of course, for can it be imagined that American officials would bomb a house in an American city because they suspected that certain bad guys were present there? Well, the answer to that question is that it can be imagined because they've already done it.
In Philadelphia, Pennsylvania. On May 13, 1985, a bomb dropped by a police helicopter burned down an entire block, some 60 homes destroyed, 11 dead, including several small children. The police, the mayor's office, and the FBI were all involved in this effort to evict an organization called MOVE from the house they lived in.
The victims were all black of course. So let's rephrase our question. Can it be imagined that American officials would bomb a house in Beverly Hills or the upper east side of Manhattan? Stay tuned.
And what else can we imagine about a society that's been super militarized, that's at war with much of the world, and is convinced that it's on the side of the angels and history? Well, the Boston transit system, MBTA, recently announced that in conjunction with Homeland Security they plan to release dead bacteria at three stations during off-hours this summer in order to test sensors that detect biological agents, which terrorists could release into subway systems. The bacterium, bacillus subtilis, is not infectious even in its live form, according to the government.3
However, this too has a precedent. During five days in June, 1966 the Army conducted a test called "A Study of the Vulnerability of Subway Passengers in New York City to Covert Attack with Biological Agents". Trillions ofbacillus subtilis variant niger were released into the subway system during rush hours, producing aerosol clouds. The report on the test noted that "When the cloud engulfed people, they brushed their clothing, looked up at the grate [at street level] and walked on."4 The wind of passing trains spread the bacteria along the tracks; in the time it took for two trains to pass, the bacteria were spread from 15th Street to 58th Street.5 It is not known how many people later became ill from being unsuspecting guinea pigs because the United States Army, as far as is known, exhibited no interest in this question.
For the planned Boston test the public has not been informed of the exact days; nor is it known how long the bacteria might linger in the stations or what the possible danger might be to riders whose immune system has been weakened for any reason.
It should be noted that the New York subway experiment was only one of many such experiments. The Army has acknowledged that between 1949 and 1969, 239 populated areas from coast to coast as well as US overseas territories were blanketed with various organisms during tests designed to measure patterns of dissemination in the air, weather effects, dosages, optimum placement of the source, and other factors. Such testing was supposedly suspended after 1969.6
Government officials have consistently denied that the biological agents used could be harmful despite an abundance of expert and objective scientific evidence that exposure to heavy concentrations of even apparently innocuous organisms can cause illness, at a minimum to the most vulnerable segments of the population — the elderly, children, and those suffering from a variety of ailments. "There is no such thing as a microorganism that cannot cause trouble," George Connell, assistant to the director of the Centers for Disease Control and Prevention, testified before the Senate in 1977. "If you get the right concentration at the right place, at the right time, and in the right person, something is going to happen."7
The United States has used biological weapons abroad as well, repeatedly, not for testing purposes but for hostile purposes.8 So what will the land which has the highest (double) standards say when such weapons are used against it? Or when foreign drones hit American cities? Or when American hi-tech equipment is sabotaged by a cyber attack as the US has now admitted doing to Iran? A year ago the Pentagon declared that "computer sabotage coming from another country can constitute an act of war. … If you shut down our power grid, maybe we will put a missile down one of your smokestacks," said a US military official.9
"The true hypocrite is the one who ceases to perceive his deception, the one who lies with sincerity." – André Gide, French Author, 1869-1951
Barack Obama, his mother, and the CIA
In his autobiography, Dreams From My Fathers, Barack Obama writes of taking a job at some point after graduating from Columbia University in 1983. He describes his employer as "a consulting house to multinational corporations" in New York City, and his functions as a "research assistant" and "financial writer".
Oddly, Obama doesn't mention the name of his employer. However, a New York Times story of October 30, 2007 identifies the company as Business International Corporation. Equally odd is that the Times did not remind its readers that the newspaper itself had disclosed in 1977 that Business International had provided cover for four CIA employees in various countries between 1955 and 1960.10
The British journal, Lobster — which, despite its incongruous name, is a venerable international publication on intelligence matters — has reported that Business International was active in the 1980s promoting the candidacy of Washington-favored candidates in Australia and Fiji.11 In 1987, the CIA overthrew the Fiji government after but one month in office because of its policy of maintaining the island as a nuclear-free zone, meaning that American nuclear-powered or nuclear-weapons-carrying ships could not make port calls.12 After the Fiji coup, the candidate supported by Business International, who was much more amenable to Washington's nuclear desires, was reinstated to power — R.S.K. Mara was Prime Minister or President of Fiji from 1970 to 2000, except for the one-month break in 1987.
In his book, not only doesn't Obama mention his employer's name; he fails to say exactly when he worked there, or why he left the job. There may well be no significance to these omissions, but inasmuch as Business International has a long association with the world of intelligence, covert actions, and attempts to penetrate the radical left — including Students for a Democratic Society (SDS)13 — it's reasonable to wonder if the inscrutable Mr. Obama is concealing something about his own association with this world.
Adding to the wonder is the fact that his mother, Ann Dunham, had been associated during the 1970s and 80s — as employee, consultant, grantee, or student — with at least five organizations with intimate CIA connections during the Cold War: The Ford Foundation, Agency for International Development (AID), the Asia Foundation, Development Alternatives, Inc., and the East-West Center of Hawaii.14 Much of this time she worked as an anthropologist in Indonesia and Hawaii, being in good position to gather intelligence about local communities.
As one example of the CIA connections of these organizations, consider the disclosure by John Gilligan, Director of AID during the Carter administration (1977-81). "At one time, many AID field offices were infiltrated from top to bottom with CIA people. The idea was to plant operatives in every kind of activity we had overseas, government, volunteer, religious, every kind."15 And Development Alternatives, Inc. is the organization for whom Alan Gross was working when arrested in Cuba and charged with being part of the ongoing American operation to destabilize the Cuban government.
How the owners of a society play with their property
The Supreme Court of the United States has just upheld the constitutionality of President Obama's health care law, the Affordable Care Act. Liberals as well as many progressives are very pleased, regarding this as a victory for the left.
Under the new law, people can benefit in one way or another depending on the following factors:
Their age; whether their income is at or below 133 percent of the federal poverty level; whether their parents have a health plan; whether they use tobacco; what state they live in; whether they have a pre-existing medical condition; whether they qualify to buy health insurance through newly-created market places known as "exchanges"; and numerous other criteria … They can obtain medical insurance in a "competitive insurance market" (emphasis on the "competitive"); they can perhaps qualify for various other kinds of credits and tax relief if they meet certain criteria … The authors of the Act state that it will save thousands of dollars in drug costs for Medicare beneficiaries by closing a coverage gap called the "donut hole" … They tell us that "It keeps insurance companies honest by setting clear rules that rein in the worst insurance industry abuses."
That's a sample of how health care looks in the United States of America in the 21st century, with a complexity that will keep a small army of lawyers busy for years to come. Ninety miles away, in the Republic of Cuba, it looks a bit different. If you feel sick you go to a doctor. You're automatically qualified to receive any medical care that's available and thought to be suitable. The doctor treats you to the best of his or her ability. The insurance companies play no role. There are no insurance companies. You don't pay anything. You go home.
The Affordable Care Act will undoubtedly serve as a disincentive to the movement for single-payer national health insurance, setting the movement back for years. The Affordable Care Act was undoubtedly designed for that purpose.
Notes
Washington Post, January 23, 2000, p.1; "The coup in Ecuador: a grim warning", World Socialist Web Site, February 2, 2000; Z Magazine (Massachusetts), February 2001, pp.36-7 ↩
Washington Post, June 12, 2012 ↩
Beacon Hill Patch (Boston), "MBTA to Spread Dead Bacteria on Red Line in Bio-Terror Test", May 18, 2012 ↩
Leonard Cole, Clouds of Secrecy: The Army's Germ Warfare Tests over Populated Areas (1990), pp.65-9↩
New York Times, September 19, 1975, p.14 ↩
"Biological Testing Involving Human Subjects by the Department of Defense", 1977, Hearings before the Subcommittee on Health and Scientific Research of the Committee on Human Resources, US Senate, March 8 and May 23, 1977; see also William Blum, Rogue State, chapter 15 ↩
Senate Hearings, op. cit., p.270 ↩
Rogue State, op. cit., chapter 14 ↩
Wall Street Journal, May 30, 2011 ↩
New York Times, December 27, 1977, p.40 ↩
Lobster magazine, Hull, UK, #14, November 1987 ↩
Rogue State, op. cit., pp.199-200 ↩
Carl Oglesby, Ravens in the Storm: A Personal History of the 1960s Antiwar Movement (2008), passim↩
George Cotter, "Spies, strings and missionaries", The Christian Century (Chicago), March 25, 1981, p.321
The vast profits made from drug production and trafficking are overwhelmingly reaped in rich "consuming" countries – principally across Europe and in the US – rather than war-torn "producing" nations such as Colombia and Mexico, new research has revealed. And its authors claim that financial regulators in the west are reluctant to go after western banks in pursuit of the massive amount of drug money being laundered through their systems.
The most far-reaching and detailed analysis to date of the drug economy in any country – in this case, Colombia – shows that 2.6% of the total street value of cocaine produced remains within the country, while a staggering 97.4% of profits are reaped by criminal syndicates, and laundered by banks, in first-world consuming countries.
"The story of who makes the money from Colombian cocaine is a metaphor for the disproportionate burden placed in every way on 'producing' nations like Colombia as a result of the prohibition of drugs," said one of the authors of the study, Alejandro Gaviria, launching its English edition last week.
"Colombian society has suffered to almost no economic advantage from the drugs trade, while huge profits are made by criminal distribution networks in consuming countries, and recycled by banks which operate with nothing like the restrictions that Colombia's own banking system is subject to."
His co-author, Daniel Mejía, added: "The whole system operated by authorities in the consuming nations is based around going after the small guy, the weakest link in the chain, and never the big business or financial systems where the big money is."
The work, by the two economists at University of the Andes in Bogotá, is part of an initiative by the Colombian government to overhaul globaldrugs policy and focus on money laundering by the big banks in America and Europe, as well as social prevention of drug taking and consideration of options for de-criminalising some or all drugs.
The economists surveyed an entire range of economic, social and political facets of the drug wars that have ravaged Colombia. The conflict has now shifted, with deadly consequences, to Mexico and it is feared will spread imminently to central America. But the most shocking conclusion relates to what the authors call "the microeconomics of cocaine production" in their country.
Gaviria and Mejía estimate that the lowest possible street value (at $100 per gram, about £65) of "net cocaine, after interdiction" produced in Colombia during the year studied (2008) amounts to $300bn. But of that only $7.8bn remained in the country.
"It is a minuscule proportion of GDP," said Mejía, "which can impact disastrously on society and political life, but not on the Colombian economy. The economy for Colombian cocaine is outside Colombia."
Mejía told the Observer: "The way I try to put it is this: prohibition is a transfer of the cost of the drug problem from the consuming to the producing countries."
"If countries like Colombia benefitted economically from the drug trade, there would be a certain sense in it all," said Gaviria. "Instead, we have paid the highest price for someone else's profits – Colombia until recently, and now Mexico.
"I put it to Americans like this – suppose all cocaine consumption in the US disappeared and went to Canada. Would Americans be happy to see the homicide rates in Seattle skyrocket in order to prevent the cocaine and the money going to Canada? That way they start to understand for a moment the cost to Colombia and Mexico."
The mechanisms of laundering drug money were highlighted in the Observer last year after a rare settlement in Miami between US federal authorities and the Wachovia bank, which admitted to transferring $110m of drug money into the US, but failing to properly monitor a staggering $376bn brought into the bank through small exchange houses in Mexico over four years. (Wachovia has since been taken over by Wells Fargo, which has co-operated with the investigation.)
But no one went to jail, and the bank is now in the clear. "Overall, there's great reluctance to go after the big money," said Mejía. "They don't target those parts of the chain where there's a large value added. In Europe and America the money is dispersed – once it reaches the consuming country it goes into the system, in every city and state. They'd rather go after the petty economy, the small people and coca crops in Colombia, even though the economy is tiny."
Colombia's banks, meanwhile, said Mejía, "are subject to rigorous control, to stop laundering of profits that may return to our country. Just to bank $2,000 involves a huge amount of paperwork – and much of this is overseen by Americans."
"In Colombia," said Gaviria, "they ask questions of banks they'd never ask in the US. If they did, it would be against the laws of banking privacy. In the US you have very strong laws on bank secrecy, in Colombia not – though the proportion of laundered money is the other way round. It's kind of hypocrisy, right?"
Dr Mejia said: "It's an extension of the way they operate at home. Go after the lower classes, the weak link in the chain – the little guy, to show results. Again, transferring the cost of the drug war on to the poorest, but not the financial system and the big business that moves all this along."
With Britain having overtaken the US and Spain as the world's biggest consumer of cocaine per capita, the Wachovia investigation showed much of the drug money is also laundered through the City of London, where the principal Wachovia whistleblower, Martin Woods, was based in the bank's anti-laundering office. He was wrongfully dismissed after sounding the alarm.
Gaviria said: "We know that authorities in the US and UK know far more than they act upon. The authorities realise things about certain people they think are moving money for the drug trade – but the DEA [US Drugs Enforcement Administration] only acts on a fraction of what it knows."
"It's taboo to go after the big banks," added Mejía. "It's political suicide in this economic climate, because the amounts of money recycled are so high."
Source: The Guardian

"And now, this breaking news…American government employees and members of the U.S. military in Cartagena, Colombia have been using the services of native born prostitutes."
WOW!!! Oh, the horror, the scandal.
At this writing, three U.S. Secret Service members have been canned and blowhard politicians are promising more will be punished.
I am certain no one has undertaken an objective study, but I would venture to say U.S. government employees have for decades been the single largest and most identifiable group using foreign born prostitutes. No other nation has as big a military presence around the globe as the United States and the military is certainly the largest user of these services. Ask any veteran who has served abroad.
The self righteous prigs in Sodom on the Potomac are also saying the prostitutes "may" have been "exposed" to classified information, which makes the situation even more severe. Was it a secret President Obama was going to be visiting Cartagena?
Who knows what the fornicators themselves were "exposed" to? If they contracted a sexually transmitted disease will they still be covered by their tax paid health care or workers' compensation insurance?
Laudably, there has been no news report that American taxpayers paid for the sexual misadventures of the Secret Service personnel or the military who accompanied them. Apparently, they picked up their own tabs with the taxpayer dollars representing their personal income.
Many and many a year ago, in a kingdom by the sea (the Pacific Ocean, that is), I served at a top secret military installation with about 1,000 other Army and Air Force personnel. Aside from providing maintenance to the station, the biggest income center for the locals had to be the prostitution and black market industries. This is true of nearly every military installation around the globe, whether it is for intelligence gathering, placating or killing the natives or simply providing a landing strip for aircraft.
The term "Ugly American" was created by Americans, mostly in the 18- to 25-year-old demographic, stationed overseas drinking themselves into stupors, degrading the natives and having paid sexual relations with the local girls. The natives frowned on these activities, of course, but the money was too good to pass up.
The maltreatment of conquered or co-opted nations is as old as the history of wars and empires. The occupying forces have forever taken advantage of the natives and prostitution is as much a part of empire building as creating supply lines.
Some wag once irreverently referred to the U.S. Marine Corps as "underpaid, oversexed teenage killers." This could be said for all military occupiers and their civilian and military superiors.
If you take hundreds of young men and make them part of an occupying force thousands of miles from home, whether in a combat zone or not, the inevitable happens.
It is not an aberration as the current news from government officials suggests any more than finding a deer in the woods is an oddity.
Ask the call girls in D.C.
Jim Panyard is the retired President of the Pennsylvania Manufacturers' Association, a onetime candidate for the GOP nomination for governor of Pennsylvania and currently vice chairman of the Constitution Party of Pennsylvania.
Source: Lew Rockwell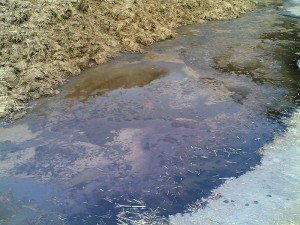 Do you believe that America is a seething cesspool of filth and corruption?  If not, you might change your mind after reading this article.  Sadly, the truth is that the United States is absolutely corrupt to the core.  This is true from the very top of our society all the way to the very bottom.  The current occupant of the White House will likely go down in history as the most corrupt president in history, and that is really saying something.  Almost every single day he adds something new to his list of corrupt deeds.  He is a con man that deserves to be impeached for a whole host of reasons, but that will never happen because we have a Congress that is also deeply corrupt.  But it is not just our politicians that are corrupt.  Even the men that are supposed to be in charge of protecting the president are corrupt.  A whole bunch of them were recently discovered sleeping with prostitutes in Colombia.  We also find very deep and very pervasive corruption in our financial institutions, in our judicial system, in our police departments and in our religious institutions.  It is almost as if nearly the entire nation is saturated with filth and depravity.  It is becoming harder and harder to find men and women of integrity, and our young people have very few positive role models to look up to.  How long is our society going to be able to continue to function normally if all of this corruption gets even worse?
The following are 25 signs that America is a seething cesspool of filth and corruption….
#1 The men and women of the Secret Service are supposed to be the best of the best.  Instead, they have become a national embarrassment.  11 members of the U.S. Secret Service are under investigation for consorting with prostitutes in Colombia.  Reportedly, several of the Secret Service agents that hired prostitutes were married.
#2 Our financial institutions are filled with cheats and liars.  2011 and 2012 have been absolutely horrible years for natural disasters in the United States.  At a time when homeowners need their insurance companies more than ever, many insurance companies are systematically trying to weasel out of payouts and are trying to shift as much liability over to homeowners as possible.  The following is from a recent Reuters article….
Insurance companies are raising rates, cutting coverage, balking at some payouts and generally shifting more expense and liability to homeowners, according to reports from the industry and its critics.

"Insurance companies have significantly and methodically decreased their financial responsibility for weather catastrophes like hurricanes, tornados and floods in recent years," the Consumer Federation of America said in a statement after studying industry data.

The industry concedes that it is trying to avoid getting trounced by those same punishing weather patterns.
#3 Identity theft for the purpose of stealing tax refunds has reached epidemic proportions in America.  The following is one shocking example that made the news recently up in New York….
Authorities say a former manager at a nonprofit Long Island health agency stole the IDs of more than 50 brain injury patients to get their tax refunds.
#4 The filth on television continues to get worse and worse.  As WorldNetDaily recently reported, one new HBO series is going way over the line….
HBO's irreverent mockumentary "Angry Boys" is under fire for combining child actors and phallic humor, including one scene in the series' 12th episode, where a little girl drinks from a water bottle shaped like a giant, pink penis.
#5 All over the country, violent crime is getting worse.  For example, there were 60 percent more homicides in Chicago during the first three months of 2012 than there were during the first three months of 2011.
#6 Some of the violent crimes committed recently in cities such as Chicago appear to be absolutely senseless.  The following is one recent example from the Chicago Tribune….
A woman was shot in the face while driving in the Gresham neighborhood on the Far South Side late Wednesday.

The woman, 38, was driving west in the 2000 block of West 84th Street about 11:30 p.m. when a light colored car pulled alongside her and someone inside fired shots, according to police News Affairs Officer Hector Alfaro.
#7 It isn't just in the big cities where these kinds of senseless crimes are being committed either.  One crime that happened in Tulsa, Oklahoma recently is almost too horrifying to describe.  The following is from a recent Daily Mail report….
An 85-year-old woman was sexually assaulted and battered to death by a home invader who also shot her 90-year-old husband in the face with a BB gun.

Nancy and Bob Strait, who had celebrated their 65th wedding anniversary in December, were discovered by their daughter at their home in Tulsa, Oklahoma.


Both the pensioners were rushed to hospital where Mrs Strait, who was nearly blind, died from her injuries.
#8 The flash mob epidemic that made headlines all over the nation last year is continuing in 2012.  For example, several dozen young people recently stormed into a gas station in the Portland, Oregon area and took off with whatever they could carry.
#9 Thieves all over the nation are becoming incredibly bold.  Up in New York, thieves recently stole brass plaques and bronze vases from a cemetery.
How desperate and corrupt do you have to be to desecrate the graves of the dead?
#10 These days thieves will steal anything that they can sell easily on the streets.  For example, Tide detergent has become extremely popular to steal because it is being used as an alternative form of currency on the streets of many American cities.  The following is from a recent article in The Daily….
Theft of Tide detergent has become so rampant that authorities from New York to Oregon are keeping tabs on the soap spree, and some cities are setting up special task forces to stop it. And retailers like CVS are taking special security precautions to lock down the liquid. 

One Tide taker in West St. Paul, Minn., made off with $25,000 in the product over 15 months before he was busted last year.

"That was unique that he stole so much soap," said West St. Paul Police Chief Bud Shaver. "The name brand is [all] Tide. Amazing, huh?"

Tide has become a form of currency on the streets. The retail price is steadily high — roughly $10 to $20 a bottle — and it's a staple in households across socioeconomic classes.
#11 In Baltimore, a man was recently knocked to the ground, stripped naked and had his car keys, watch, money and cell phone taken.  In itself, that is not much of a story.  But what made it a story was that instead of helping the man, the crowd of onlookers watching all of this happen laughed hysterically while recording the incident with their cell phone cameras for YouTube.
#12 The number of Americans that are willing to become permanently dependent on the government is absolutely astounding.  At this point, there are approximately 67 million Americans that get some form of financial assistance from the federal government.
#13 Government dependence is increasingly being glamorized in popular culture.  For example, one nightclub down in Alabama recently held a "Food Stamp Friday" party.
#14 As I have written about previously, employees of the federal government are living the high life at the expense of hard working American taxpayers.  In fact, one federal employee recently made an outrageous rap video about it.
#15 Recently, I reported on the "Obama flag" that was flying above a Democratic Party headquarters down in Florida.  Well, now another one has been spotted flying above a home in New Jersey.  During the 2012 election season will we see American flags that have had the stars replaced with the face of Barack Obama flying over homes and businesses from coast to coast?
#16 In the United States today, the use of sexual humiliation by security officials has become normalized.  If you are not convinced of this yet, you should check out this video of a woman sobbing as the TSA touches her private areas as they pat her down.
#17 Sadly, TSA officials have shown over and over that they are deeply corrupt and cannot be trusted.  For example, one TSA manager at Dulles International Airport was recently discovered to be running a prostitution ring out of a local hotel room.
#18 According to the U.S. Supreme Court, police in the United States can now strip search you any time that they want.  All they need to do is to make up some reason to arrest you.  Needless to say, police all over the country are now going to be looking for any reason that they can think of to arrest very attractive women.
#19 In the United States, it has become regular practice for young couples to "live together" before marriage.  In fact, in America today more than half of all couples now move in together before they get married.  Sadly, the divorce rate for couples that live together first is also significantly higher than for those that do not.  At this point, America has thehighest divorce rate on the globe by a wide margin.
#20 The United States has the highest teen pregnancy rate in the world by far.  In fact, the United States has a teen pregnancy rate that is more than twice as high as Canada, more than three times as high as France and more than seven times as high as Japan.
#21 Unfortunately, there are dramatic consequences for all of the loose sexuality going on in America.  The CDC says that there are approximately 19 million new cases of syphilis, gonorrhea and chlamydia in America every single year.
#22 Most Americans have no idea this is happening, but the truth is that abortion clinics all over the country are sellingaborted baby parts to scientists for medical research.  If we keep cheapening human life like this, eventually it will mean next to nothing to us.
#23 According to the results of one recent investigation, an astounding 30 percent of all Internet traffic goes to pornography websites.  A different survey found that 25 percent of all employees that have Internet access in the United States visit pornography websites while they are at work.
#24 There is a right way and a wrong way to do things.  This is especially true when it comes to notifying military wives that their husbands are dead.  Sadly, some women are now being notified about the deaths of their husbands in the militarythrough Facebook.
#25 Our politicians are stealing 150 million dollars an hour from future generations so that we can live more comfortably right now.  The American people participate in this theft by voting these politicians back into office over and over again.  The crime that we are committing against future generations is almost too horrible for words.
So what is causing all of this filth and corruption?
Why has America become such a cesspool?
Source: The American Dream
Most of us have heard about how the media won't report on black-on-white crime.  We also may know that authorities sometimes sweep it under the rug due to political pressure, usually with a wink and a nod.  But not so in rural Alabama, where the police actually told a white crime victim that they "don't mess" with a local black motorcycle gang.
The tragic event that led to this shocking admission occurred on March 28, as truck driver Nick Stokes and neighbor Johnathan Cooper were heading out of Birmingham hauling a portable cabin.  While rounding a curve, one of Stokes' tires slipped and kicked up some gravel, which angered a black motorcycle-gang member who was in close proximity.  The gangster – part of the notorious "Outcasts of Alabama" – gave chase and tried to force Stokes to pull over to the side of the road.  Here's what happened next, as reported by the Macon Beacon's Scott Boyd, whose piece has been published online by J. Christian Adams:
The motorcyclist then sped up and pulled in front of Stokes [sic] F-250.  He stopped in the middle of the road and forced Stokes to stop.  He then jumped off his bike and came around to the passenger side and hit the rear passenger window with his fist but it didn't break.  Stokes then made the quick decision to get out of there and pulled out around the parked motorcycle.
Stokes said he looked back in his rear-view as he pulled away and noticed the biker rolling in the highway.  "He either tried to jump in the back of the truck or onto the trailer and somehow slipped."
Stokes said when he noticed the injured man flailing in the roadway he stopped, worried about leaving the scene of an accident.  Stokes said he was getting out of his truck to go check on [the biker] when a woman in a red Jeep pulled alongside and shouted a warning: "You better get out of here – they've got guns."  That's when Stokes looked back down the highway and [saw] some [of] the motorcycle gang – 30 or 40 bikes strong – headed his way.  "I jumped back in the truck and took off until I could find a busy intersection and that's where I stopped."
Stokes said he and Cooper were immediately surrounded by a gang of black bikers, all with black bandanas covering the bottom half of their faces.
The gang forced him out of the truck and commenced their revenge attack.  "After I saw the knife and then felt the stabbings I fell to the ground and played dead – I think that may have saved my life," he said.
Stokes heard police sirens seconds later, as his friend, Cooper, had called 911 on his cellphone.  But despite the authorities having identified the injured gangster as Ladarrious Clay of Birmingham, none of the bikers were detained or even questioned, reports Boyd.  Shocking.
And the silence is deafening.  Boyd contacted the Birmingham News, only to be told that the incident wasn't "newsworthy."  In fact, if J. Christian Adams hadn't published the story at PJ Media, we probably never would have heard about it.  The Macon Beacon is so small that it doesn't even have a website.
As for the relevant law-enforcement agency, the Adamsville Police Department, its public affairs officer had not responded to Boyd's inquiries as of his press time.  Yet it's not as if they had no answers at all.  They told Stokes that there was nothing they could do, as it would be impossible to identify those who actually wielded the knives.  And then there was that more shocking admission, made to both Stokes and Boyd by the Adamsville police.
We "don't mess with the Outcasts of Alabama."
Wow.  Just wow.  These guys sound like Barney Fife – without the guts.
We're used to hearing stories about law enforcement being intimidated by organized crime – in places such as Colombia and Mexico.  But in the US?  This is yet another example of our descent into Third Worldism.
Stokes also reported the crime to the FBI, which has promised an investigation.  The question is, will the agency do anything more than just go through the motions?  I don't know, but three things are for sure.  First, if this had been an attack by a white gang on a black victim, the national media would be all over the story.  Second, Eric Holder's DOJ won't be getting involved like it has in the Trayvon Martin case.  And, lastly, we can be sure that Barack Obama won't get on his soapbox and accuse the Adamsville police of acting stupidly.
The Holy Triumvirate — The United States, NATO, and the European Union — or an approved segment thereof, can usually get what they want. They wanted Saddam Hussein out, and soon he was swinging from a rope. They wanted the Taliban ousted from power, and, using overwhelming force, that was achieved rather quickly. They wanted Moammar Gaddafi's rule to come to an end, and before very long he suffered a horrible death. Jean-Bertrand Aristide was democratically elected, but this black man who didn't know his place was sent into distant exile by the United States and France in 2004. Iraq and Libya were the two most modern, educated and secular states in the Middle East; now all four of these countries could qualify as failed states.
These are some of the examples from the past decade of how the Holy Triumvirate recognizes no higher power and believes, literally, that they can do whatever they want in the world, to whomever they want, for as long as they want, and call it whatever they want, like "humanitarian intervention". The 19th- and 20th-century colonialist-imperialist mentality is alive and well in the West.
Next on their agenda: the removal of Bashar al-Assad of Syria. As with Gaddafi, the ground is being laid with continual news reports — from CNN to al Jazeera — of Assad's alleged barbarity, presented as both uncompromising and unprovoked. After months of this media onslaught who can doubt that what's happening in Syria is yet another of those cherished Arab Spring "popular uprisings" against a "brutal dictator" who must be overthrown? And that the Assad government is overwhelmingly the cause of the violence.
Assad actually appears to have a large measure of popularity, not only in Syria, but elsewhere in the Middle East. This includes not just fellow Alawites, but Syria's two million Christians and no small number of Sunnis. Gaddafi had at least as much support in Libya and elsewhere in Africa. The difference between the two cases, at least so far, is that the Holy Triumvirate bombed and machine-gunned Libya daily for seven months, unceasingly, crushing the pro-government forces, as well as Gaddafi himself, and effecting the Triumvirate's treasured "regime change". Now, rampant chaos, anarchy, looting and shooting, revenge murders, tribal war, militia war, religious war, civil war, the most awful racism against the black population, loss of their cherished welfare state, and possible dismemberment of the country into several mini-states are the new daily life for the Libyan people. The capital city of Tripoli is "wallowing in four months of uncollected garbage" because the landfill is controlled by a faction that doesn't want the trash of another faction.1 Just imagine what has happened to the country's infrastructure. This may be what Syria has to look forward to if the Triumvirate gets its way, although the Masters of the Universe undoubtedly believe that the people of Libya should be grateful to them for their "liberation".
As to the current violence in Syria, we must consider the numerous reports of forces providing military support to the Syrian rebels — the UK, France, the US, Turkey, Israel, Qatar, the Gulf states, and everyone's favorite champion of freedom and democracy, Saudi Arabia; with Syria claiming to have captured some 14 French soldiers; plus individual jihadists and mercenaries from Lebanon, Jordan, Iraq, Libya, et al, joining the anti-government forces, their number including al-Qaeda veterans of Iraq and Afghanistan who are likely behind the car bombs in an attempt to create chaos and destabilize the country. This may mark the third time the United States has been on the same side as al-Qaeda, adding to Afghanistan and Libya.
Stratfor, the private and conservative American intelligence firm with high-level connections, reported that "most of the opposition's more serious claims have turned out to be grossly exaggerated or simply untrue." Opposition groups including the Syrian National Council, the Free Syrian Army and the London-based Syrian Observatory for Human Rights began disseminating "claims that regime forces besieged Homs and imposed a 72-hour deadline for Syrian defectors to surrender themselves and their weapons or face a potential massacre." That news made international headlines. Stratfor's investigation, however, found "no signs of a massacre," and declared that "opposition forces have an interest in portraying an impending massacre, hoping to mimic the conditions that propelled a foreign military intervention in Libya." Stratfor added that any suggestions of massacres are unlikely because the Syrian "regime has calibrated its crackdowns to avoid just such a scenario. Regime forces have been careful to avoid the high casualty numbers that could lead to an intervention based on humanitarian grounds."2
Reva Bhalla, Stratfor's Director of Analysis, reported in a December 2011 email on a meeting she attended at the Pentagon about Syria: "After a couple hours of talking, they said without saying that SOF [Special Operation Forces] teams (presumably from US, UK, France, Jordan, Turkey) are already on the ground focused on recce [reconnaissance] missions and training opposition forces." We know of Bhalla's comments thanks to the 5 million Stratfor emails obtained by the Internet hacker group Anonymous in December and passed on to Wikileaks.3
Human Rights Watch has reported that both Syrian government security forces and Syria's armed rebels have committed serious human rights abuses, including kidnapings, torture, and executions. But only the Holy Triumvirate can get away with the sanctions they love to impose. Assad's wife is now banned from traveling to EU countries and any assets she may have there are frozen. Same for Assad's mother, sister and sister-in-law, as well as eight of his government ministers. Assad himself received the same treatment last May.4Because the Triumvirate can.
On March 25, the US and Turkish governments announced that they were discussing sending non-lethal aid to the Syrian opposition, implying quite clearly that until then they had not been engaged in such activity.5 But according to a US embassy cable, revealed by Wikileaks, since at least 2006 the United States has been funding political opposition groups in Syria as well as the London-based satellite TV channel, Barada TV, run by Syrian exiles, that beams anti-government programming into the country. The cable further stated that Syrian authorities "would undoubtedly view any U.S. funds going to illegal political groups as tantamount to supporting regime change."
Regime change in Syria has been on the neo-conservative wish list since at least 2002 when John Bolton, Undersecretary of State under George W. Bush, came up with a project to simultaneously break up Libya and Syria. He called the two states along with Cuba "The Axis Of Evil". On a FOX News appearance in 2011 Bolton said that the United States should have overthrown the Syrian government right after they overthrew Saddam Hussein. Amongst Syria's crimes have been their close relations with Iran, Hezbollah (in Lebanon), the Palestinian resistance, and Russia, and their failure to conclude a peace treaty with Israel, unlike Jordan and Egypt; all this constituting evidence to the Holy Triumvirate of Syria, like Aristide, being "uppity".
The clinical megalomania of the Holy Triumvirate can scarcely be exaggerated. And never prosecuted.
A closing word from Cui Tiankai, Chinese vice foreign minister for United States affairs:
The US has the strongest military in the world and spends more than any other country. But the US always feels unsafe or insecure about other countries. … I suggest the United States spend more time thinking about how to make other countries feel less worried about the United States.6
President Obama's Accomplishments
Last month, Alan S. Hoffman, an American professor from Washington University in St. Louis, was forbidden by the US Treasury Department to travel to Cuba to give classes in a course on biomaterials.7
At the same time, the State Department refused to grant two Cuban diplomats in Washington, DC permission to travel to New York City to speak at The Left Forum, the largest annual gathering of the left in the United States, which this year attracted over 5,000 people.8
The State Department has also been occupied recently with preventing Cuba from being invited to the Summit of the Americas in Colombia in April.9
And that's just the past month.
I mention all this to keep in mind the next time President Obama or one of his supporters lists US relations with Cuba as one of his accomplishments.
And I still cannot go to Cuba legally.
Another claim the Obamabots are fond of making to defend their man is that he's abolished torture. That sounds very nice, but there's no good reason to accept it at face value. Shortly after Obama's inauguration, both he and Leon Panetta, the new Director of the CIA, explicitly stated that "rendition" was not being ended. As the Los Angeles Times reported: "Under executive orders issued by Obama recently, the CIA still has authority to carry out what are known as renditions, secret abductions and transfers of prisoners to countries that cooperate with the United States."10
The English translation of "cooperate" is "torture". Rendition is equal to torture. There was no other reason to take prisoners to Lithuania, Poland, Romania, Egypt, Jordan, Kenya, Somalia, Kosovo, or the Indian Ocean island of Diego Garcia, to name some of the known torture centers frequented by the home of the brave. Kosovo and Diego Garcia — both of which house very large and secretive American military bases — if not some of the other locations, may well still be open for torture business. The same for Guantánamo. Moreover, the executive order concerning torture, issued January 22, 2009 — "Executive Order 13491 — Ensuring Lawful Interrogations" — leaves loopholes, such as being applicable only "in any armed conflict". Thus, torture by Americans outside environments of "armed conflict", which is where much torture in the world happens anyway, is not prohibited. And what about torture in a "counter-terrorism" environment?
One of Mr. Obama's orders required the CIA to use only the interrogation methods outlined in a revised Army Field Manual. However, using the Army Field Manual as a guide to prisoner treatment and interrogation still allows solitary confinement, perceptual or sensory deprivation, sleep deprivation, the induction of fear and hopelessness, mind-altering drugs, environmental manipulation such as temperature and perhaps noise, and possibly stress positions and sensory overload.
After Panetta was questioned by a Senate panel, the New York Times wrote that he had "left open the possibility that the agency could seek permission to use interrogation methods more aggressive than the limited menu that President Obama authorized under new rules … Mr. Panetta also said the agency would continue the Bush administration practice of 'rendition' — picking terrorism suspects off the street and sending them to a third country. But he said the agency would refuse to deliver a suspect into the hands of a country known for torture or other actions "that violate our human values."11
Just as no one in the Bush and Obama administrations has been punished in any way for war crimes in Iraq, Afghanistan and the other countries they waged illegal war against, no one has been punished for torture. And, it could be added, no American bankster has been punished for their indispensable role in the world-wide financial torture. What a marvelously forgiving land is America. This, however, does not apply to Julian Assange and Bradley Manning.
In the last days of the Bush White House, Michael Ratner, professor at Columbia Law School and former president of the Center for Constitutional Rights, pointed out:
The only way to prevent this from happening again is to make sure that those who were responsible for the torture program pay the price for it. I don't see how we regain our moral stature by allowing those who were intimately involved in the torture programs to simply walk off the stage and lead lives where they are not held accountable.12
I'd like at this point to remind my dear readers of the words of the "Convention Against Torture and Other Cruel, Inhuman or Degrading Treatment or Punishment", which was drafted by the United Nations in 1984, came into force in 1987, and ratified by the United States in 1994. Article 2, section 2 of the Convention states: "No exceptional circumstances whatsoever, whether a state of war or a threat of war, internal political instability or any other public emergency, may be invoked as a justification of torture."
Such marvelously clear, unequivocal, and principled language, to set a single standard for a world that makes it increasingly difficult for one to feel proud of humanity. We cannot slide back.
Joseph Biden
From a document found at Osama bin Laden's compound in Pakistan after his assassination last May: A call to kill President Obama because "Obama is the head of infidelity and killing him automatically will make Biden take over the presidency. … Biden is totally unprepared for that post, which will lead the U.S. into a crisis.13
So … it would appear that the man America loved to hate and fear was no more knowledgeable of how United States foreign policy works than is the average American. What difference in the War on Terror — for better or for worse — against the likes of bin Laden and his al Qaeda followers could there have been over the past three years if Joe Biden had been the president? Biden was an outspoken supporter of the war against Iraq and is every bit the pro-Israel fanatic that Obama is. In his 35 years in the US Senate Biden avidly supported every American war of aggression including the attacks on Grenada in 1983, Panama in 1989, Iraq in 1991, Yugoslavia in 1999 and Afghanistan in 2001. Whatever was Osama bin Laden thinking?
And whatever was Joe Biden thinking when he recently said the following after hosting China's presumptive next leader Xi Jinping in a visit to the United States?
America holds at least one key economic advantage over China. Because China's authoritarian government represses its own citizens, they don't think freely or innovate. "Why have they not become [one of] the most innovative countries in the world? Why is there a need to steal our intellectual property? Why is there a need to have a business hand over its trade secrets to have access to a market of a billion, three hundred million people? Because they're not innovating." Noting that China and similar countries produce many engineers and scientists but few innovators, Biden said, "It's impossible to think different in a country where you can't speak freely. It's impossible to think different when you have to worry what you put on the Internet will either be confiscated or you will be arrested. It's impossible to think different where orthodoxy reigns. That's why we remain the most innovative country in the world."14
Holy Cold War, Batman! This is exactly the kind of stuff we were told about the Soviet Union. For years and years. For decades. Then came Sputnik, the first artificial satellite to be put into Earth's orbit. It was launched into an Earth orbit by the Soviet Union on October 4, 1957. The unanticipated announcement of Sputnik 1′s success precipitated the Sputnik crisis in the United States and ignited the Space Race. The USSR's launch of Sputnik spurred the United States to create the Advanced Research Projects Agency to regain a technological lead. Not only did the launch of Sputnik spur America to action in the space race, it also led directly to the creation of NASA. 15
Notes
Washington Post, April 1, 2012
Huffington Post, December 19, 2011
Washington Post, March 24, 2012
Ibid., March 26, 2012
Ibid., January 10, 2012
Prensa Latina (Cuba), March 18, 2012
See the video description on Cuba's UN Ambassador at Left Forum '12
BBC News, "Ecuador to boycott Americas summit over Cuba exclusion", April 3, 2012
Los Angeles Times, February 1, 2009
New York Times, February 6, 2009
Associated Press, November 17, 2008
Washington Post, March 16, 2012
Ibid., March 1, 2012
Some weeks ago, Mexico's second largest city was hit by over a dozen narco-blockades. Narcotraficantes shut down over a dozen intersections, evacuated citizens from buses and burned the empty vehicles (one bus driver didn't get out in time). Meanwhile, the Mexican military executed a daring raid when they landed on Opus Dei school grounds to capture a head narcotics trafficker holed up in the nearby neighborhood.
The official story is that the narcos were retaliating for the Mexican government capture of one of their head honchos or that they were executing a diversion to allow other cartel members to escape the city.
Ironically, they later posted notes around town asking citizens for their forgiveness. It almost feels like this is Gotham and we're living in a Batman movie, except, here there is no Dark Knight.
The US Agenda
Before we examine the issue further, it is necessary to state some clear facts:
1) The CIA and other US Government agencies have been caught running drugs into the U.S.
2) The DEA has been caught laundering money for drug cartels from Colombia to Mexico.
3) The ATF and the White House were caught selling tens of thousands of guns directly to Mexican drug cartels.
4) Attorney General Eric Holder has been caught stating that their goals are to demonize gun possession and create an anti-gun culture with the ultimate purpose of disallowing lawful firearm possession.
5) Operations Fast & Furious as well as Gunrunner were attempts at fomenting such an atmosphere.
6) Under Full Spectrum Dominance, the U.S. has already divided up the North American continent as being under the common security perimeter of US Northern Command (NORTHCOMM).
Mexican Deep Politics
Dr. Peter Dale Scott is one of the preeminent researchers and authors on the topic of "deep politics" and the global drug trade. We had the great opportunity to speak with Dr. Scott for about an hour on these issues.
In his book American War Machine, he painstakingly details the nexus between the various actors. In this instance, these are mainly the US government, Mexican government and narco traffickers as well as middlemen in-between (i.e. the odd Iranian used-car salesman).
In 1947, the same year the CIA was created, the US government helped Mexico create its own agency called the Federal Security Directorate (DFS). The U.S. also assisted other countries in creating their own intelligence agencies (i.e. DINA in Chile, SIN in Haiti, etc.).
The CIA-DFS duo has been running drugs ever since. Indeed, the founder of the agency, Colonel Carlos Serrano had been caught in action. At the time, a State Department report noted the "Gestapo" powers of the DFS and how it was used "to get rid of their competition and control the business." The main point of the DFS was not to stop the flow of drugs but to manage it and fight the communist left.
The DFS was essentially a CIA asset and many assets on the CIA payroll actually went on to become prominent politicians with at least one of them becoming the president of Mexico. Family members would then be drug trade contacts, such as was the case with Raul Salinas. Essentially, the US government was able to manipulate Mexican politics by proxy via the DFS. In a CIA report, out of six assessed Mexican agencies, despite the DFS having the worst record, the CIA went on to say that they would still work with them because they were the most "competent and capable!"
The CIA-DFS-Cartel Triad
Due to a scandal in 1985, the DFS morphed into CISEN at which time it lost its CIA protection because of the murder of a DEA agent. According to Peter Dale Scott, the institutional arrangements between the triad continued up until at least Ernesto Zedillo's presidency (1995-2001).
One of the interesting things pointed out in American War Machine is that the agencies have their preferred cartels. The CIA and DFS/CISEN have cartels they are aligned with and make sure to support them against the competition. During the 1990s Salinas presidency, agencies and offices such as the Attorney General's Office (PGR) were up to 95% under narco control at times.
The global drug trade is a key underlying factor in understanding world events. It has become the blood vessel of the global economy without which the system would collapse. It is what provides liquidity to the banks. It makes all those involved, from Afghanistan and Kosovo to Columbia and Wall Street, wealthy beyond imagination. It feeds the Prison-Industrial Complex with its drug offenders. It feeds the Military-Industrial Complex with the resulting violence and arms sales. It feeds the Pharmaceutical-Industrial Complex with the outlaw of natural medicine.
More importantly, it provides off-the-record cash for funding acts of terror, assassinations and other black operations by governments. Could you imagine the Government Accountability Office's (GAO) reaction assessing the receipts detailing how official government funds were used for the assassination of Martin Luther King Jr?
Other examples might include when Nicaraguan Contras were trained in Veracruz, Mexico by CIA/DFS narco assets. Or the case of E. Howard Hunt, who was deeply involved in the drug trade as well as the assassination of John F. Kennedy.
Seeing as this is the way the cookie crumbles, I am not a terrible optimist. Decriminalization is the only hope, but there are too many politicians who stand to lose too much (i.e. Hillaryious Clinton). Even the Netherlands is turning back the clock by banning cannabis sales. Only time will tell. In the meantime, keep your noses clean.
Jorge Gato lives in Mexico and is a social sciences educator who is in the trenches daily, warding off severe cases of cognitive dissonance, mass indoctrination and unhealthy reasoning. He writes athttp://dissidentthinker.wordpress.com/.
Source:  The Dollar Vigilante
"The build-up against Venezuela that began during the George W. Bush administration has rapidly accelerated under Obama."– Eva Golinger, author of "The Chávez Code: Cracking US Intervention in Venezuela"
Attorney and activist Eva Golinger has written an excellent piece on US-Venezuela relations that's posted on her website Postcards from the Revolution. Golinger details the astonishing turnaround that Chavez has effected since he took office 12 years ago. Not only has Chavez routed the predatory oligarchs who once dominated Venezuelan politics, but his revolutionary social programs have also raised the standard of living for the poor and middle classes while strengthening the institutions that have transformed Venezuela into one of the hemishpere's most vibrant democracies. Venezuela has seen a 50 percent reduction in poverty since Chavez took office in February, 1999. Venezuelans are now guaranteed free, universal healthcare, a K-through-college education, and civil liberties that are protected under the constitution. US citizens have every reason to be envious of the social safety net Chavez has created for his people via his Bolivarian Revolution.
Naturally, Chavez's progressive policies have raised a few eyebrows in Washington where his successes are seen as a threat to the established order. Corporate mandarins regard Chavez as a troublemaker and they're doing whatever they can to get rid of him ASAP. This is why one never reads anything positive about Chavez or his accomplishments in the US media, because the corporate bosses hate him, as they do anyone who diverts money from the 1 percent at the top of the economic foodchain to the 99 percent at the bottom.
US-Venezuela relations have continued to deteriorate under Barack Obama, who has turned out to be as big a disappointment to Chavez as he has to his supporters in the US. The Obama administration continues to fund the stealth network of US-backed NGOs that have been working around-the-clock to depose the democratically-elected leader for more than a decade. Golinger has written extensively on U.S. government agencies and their persistent meddling in Venezuela's politics. Here's an excerpt from Golinger's post:
"Ever since the US-supported coup attempt against President Hugo Chavez in Venezuela failed in April 2002, Washington has been pursuing a variety of strategies to remove the overwhelmingly popular South American head of state from power. Multimillion-dollar funding to anti-Chavez groups in Venezuela through US government agencies, such as the National Endowment for Democracy (NED) and the US Agency for International Development (USAID), has increased exponentially over the past ten years, as has direct political support through advisors, strategists and consultants- all aiming to help an unpopular and outdated opposition rise to power.
US government agencies, including the State Department, Central Intelligence Agency, National Directorate of Intelligence and the Pentagon, have pumped up their hostile language towards the Venezuelan government in recent years. The major oil-producing nation has been placed on the countless, and baseless "lists" produced annually by Washington, including "failure to cooperate with counter-narcotics efforts", "failure to aid in the war on terror", "trafficking in persons", and others, that are based on political decisions instead of concrete, substantial evidence to support their accusations. These classifications have enabled Washington to justify not only the millions of US taxpayer dollars channeled to anti-Chavez groups fronting as NGOs, but also to increase military presence in the region and convince public opinion that Hugo Chavez is an enemy." ("War on Venezuela: Washington's False Accusations Against The Chavez Government", Eva Golinger, Postcards from the Revolution)
So, things have not improved under Obama at all, in fact, they've gotten worse. The US congress–whose public approval rating has plunged to single digits–is also beating the war drums against Chavez trying to garner support for direct intervention.
While Obama has refrained from name-calling or explicit accusations; his underlings in and out of the bureaucracy never hesitate to connect Chavez to Iran or to suggest links between Chavez and terrorism. Obama's role in the smear campaign is as clear as his role in eviscerating the Bill of Rights with his recently-passed NDAA.
Here's more from Golinger: "Other "commentators" and "analysts" are busy writing blogs and columns warning of the growing terrorist threat south of the US border. These dangerous, unfounded accusations could easily be used to justify an attack against Venezuela, as weapons of mass destruction was used against Iraq and "protecting the population" was used against Libya. ….Time again, Venezuela has shown there are no "terrorist training camps" on its soil. Nor is it secretly building a bomb to attack the US. Venezuela is a nation of peace. It does not invade, attack or threaten other countries."
So, what does a peaceful country like Venezuela need to do to avert a confrontation with the United States?
Venezuela needs to become more like neighboring Colombia that Obama and others regularly hold up as a model of "democracy" in the region. Colombia –where human rights abuses and targeted assassinations are routine and where the US spends billions on a drug eradication program (Plan Colombia) that routinely sprays toxic (re: poison) chemicals on crops, livestock, water supplies and children.
Here's a little background from Aljazeera: "In 2008, Colombian soldiers were revealed to have murdered possibly thousands of civilians and then dressed the corpses in FARC attire in order to receive bonus pay and extra holiday time. Juan Manuel Santos (who is now Colombia's president) was serving as defence minister …when the "false positives" scandal broke…. Despite this and other details – such as that, since Uribe's assumption of office, more trade unionists have been assassinated in Colombia than in the rest of the world combined …(Even so)…..the country has been applauded by the US State Department and the Inter-American Development Bank as a regional role model in confronting security threats ensures the fortification of a system in which profits depend on the perpetuation of insecurity."("Private security and 'the Israelites of Latin America'", Belen Fernandez, Aljazeera)
So, this is how one becomes America's friend; just follow orders, kill and imprison your own people, (preferably trade unionists) and allow the corporate looting to go unchecked. No wonder the repressive Saudi dictatorship consistantly ranks so high on Washington's Friend's List.
So, what's in store for Chavez, who's done nothing except raise living standards, strengthen the rule of law, and make the world a better place for ordinary working people?
The Obama administration presently has its hands full with its wars in Central Asia, the Middle East and Africa. But as soon as Obama is finished "liberating" Tehran, it'll be on to Venezuela. You can bet on it. After all, Venezuela sits on the biggest ocean of oil in the world, "over 500 billion barrels". That means it's only a matter of time before WMD and Al Qaida training camps are discovered in Caracas.
7 Things About The Monolithic Predator Corporations That Dominate Our Economy That Every American Should Know…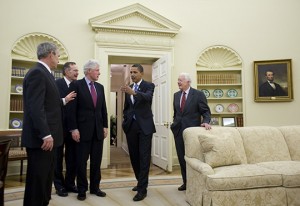 Right now, there is a lot of talk about the evils of "capitalism".  But it is not really accurate to say that we live in a capitalist system.  Rather, what we have in the United States today, and what most of the world is living under, is much more accurately described as "corporatism".  Under corporatism, most wealth and power is concentrated in the hands of giant corporations and big government is used as a tool by these corporations to consolidate wealth and power even further.  In a corporatist system, the wealth and power of individuals and small businesses is dwarfed by the overwhelming dominance of the corporations.  Eventually, the corporations end up owning almost everything and they end up dominating nearly every aspect of society.  As you will see below, this very accurately describes the United States of America today.  Corporatism is killing this country, and it is not what our founding fathers intended.
The following is the definition of "corporatism" from the Merriam-Webster dictionary….
the organization of a society into industrial and professional corporations serving as organs of political representation and exercising control over persons and activities within their jurisdiction
Corporatism is actually not too different from socialism or communism.  They are all "collectivist" economic systems.  Under corporatism, wealth and power are even more highly concentrated than they are under socialism or communism, and the truth is that none of them are "egalitarian" economic systems.  Under all collectivist systems, a small elite almost always enjoys most of the benefits while most of the rest of the population suffers.
The Occupy Wall Street protesters realize that our economic system is fundamentally unjust in many ways, but the problem is that most of them want to trade one form of collectivism for another.
But our founding fathers never intended for us to have a collectivist system.
Instead, they intended for us to enjoy a capitalist system where true competition and the free enterprise system would allow individuals and small businesses to thrive.
In an article that was posted earlier this year on Addicting Info, Stephen D. Foster Jr. detailed how our founding fathers actually felt about corporations….
The East India Company was the largest corporation of its day and its dominance of trade angered the colonists so much, that they dumped the tea products it had on a ship into Boston Harbor which today is universally known as the Boston Tea Party. At the time, in Britain, large corporations funded elections generously and its stock was owned by nearly everyone in parliament. The founding fathers did not think much of these corporations that had great wealth and great influence in government. And that is precisely why they put restrictions upon them after the government was organized under the Constitution.

After the nation's founding, corporations were granted charters by the state as they are today. Unlike today, however, corporations were only permitted to exist 20 or 30 years and could only deal in one commodity, could not hold stock in other companies, and their property holdings were limited to what they needed to accomplish their business goals. And perhaps the most important facet of all this is that most states in the early days of the nation had laws on the books that made any political contribution by corporations a criminal offense.
Our founding fathers would have never approved of any form of collectivism.  They understood that all great concentrations of wealth and power represent a significant threat to the freedoms and liberties of average citizens.
Are you not convinced that we live in a corporatist system?
Well, keep reading.
The following are 7 things about the monolithic predator corporations that dominate our economy that every American should know….
#1 Corporations not only completely dominate the U.S. economy, they also completely dominate the global economy as well.  A newly released University of Zurich study examined more than 43,000 major multinational corporations.  The study discovered a vast web of interlocking ownerships that is controlled by a "core" of 1,318 giant corporations.
But that "core" itself is controlled by a "super-entity" of 147 monolithic corporations that are very, very tightly knit.  As a recent article in NewScientist noted, these 147 corporations control approximately 40 percent of all the wealth in the entire network….
When the team further untangled the web of ownership, it found much of it tracked back to a "super-entity" of 147 even more tightly knit companies – all of their ownership was held by other members of the super-entity – that controlled 40 percent of the total wealth in the network. "In effect, less than 1 percent of the companies were able to control 40 percent of the entire network," says Glattfelder. Most were financial institutions. The top 20 included Barclays Bank, JPMorgan Chase & Co, and The Goldman Sachs Group.
Unsurprisingly, the "super-entity" of 147 corporations is dominated by international banks and large financial institutions.  For example, JP Morgan Chase, Goldman Sachs, Morgan Stanley and Bank of America are all in the top 25.
#2 This dominance of the global economy by corporations has allowed global wealth to become concentrated to a very frightening degree.
According to Credit Suisse, those with a household net worth of a million dollars or more control 38.5% of all the wealth in the world.  Last year, that figure was at35.6%.  As you can see, it is rapidly moving in the wrong direction.
For a group of people that represents less than 0.5% of the global population to control almost 40 percent of all the wealth is insane.
The dominance of corporations is also one of the primary reasons why we are witnessing income inequality grow so rapidly in the United States.  The following comes from a recent article in the Los Angeles Times….
An economic snapshot from the Economic Policy Institute shows that inflation-adjusted incomes of the top 1% of households increased 224% from 1979 to 2007, while incomes for the bottom 90% grew just 5% in the same time period. Those in the top 0.1% of income fared even better, with incomes growing 390% over that time period.
You can see a chart that displays these shocking numbers right here.
#3 Since wealth has become concentrated in very few hands, that means that there are a whole lot of poor people out there.
At a time when technology should be making it possible to lift standards of living all over the globe, poverty just continues to spread.  According to the same Credit Suisse study referenced above, the bottom two-thirds of the global population controls just 3.3% of all the wealth.
Not only that, more than 3 billion people currently live on less than 2 dollar a day.
While the ultra-wealthy live the high life, unimaginable tragedies play out all over the globe every single day.  Every 3.6 seconds someone starves to death andthree-quarters of them are children under the age of 5.
#4 Giant corporations have become so dominant that it has become very hard for small businesses to compete and survive in the United States.
Today, even though our population is increasing, the number of small businesses continues to decrease.
According to the Bureau of Labor Statistics, 16.6 million Americans were self-employed back in December 2006.  Today, that number has shrunk to 14.5 million.
This is the exact opposite of what should be happening under a capitalist system.
#5 Big corporations completely dominate the media.  Almost all of the news that you get and almost all of the entertainment that you enjoy is fed to you by giant corporations.
Back in 1983, somewhere around 50 corporations controlled the vast majority of all news media in the United States.
Today, control of the news media is concentrated in the hands of just six incredibly powerful media corporations.
#6 Big corporations completely dominate our financial system.  Yes, there are hundreds of choices in the financial world, but just a handful control the vast majority of the assets.
Back in 2002, the top 10 banks controlled 55 percent of all U.S. banking assets.  Today, the top 10 banks control 77 percent of all U.S. banking assets.
The "too big to fail" banks just keep getting more and more powerful.  For example, the "big six" U.S. banks (Goldman Sachs, Morgan Stanley, JPMorgan Chase, Citigroup, Bank of America, and Wells Fargo) now possess assetsequivalent to approximately 60 percent of America's gross national product.
#7 Big corporations completely dominate our political system.  Because they have so much wealth and power, corporations can exert an overwhelming amount of influence over our elections.  Studies have shown that in federal elections the candidate that raises the most money wins about 90 percent of the time.
Politics in America is not about winning over hearts and minds.
It is about who can raise the most cash.
Sometimes this truth leaks out a bit in the mainstream media.  For example, during a recent show on MSNBC, Dylan Ratigan made the following statement….
"The biggest contributor to Barack Obama's presidential campaign is Goldman Sachs. The primary activities of this president relative to banking have been to protect the most lucrative aspect of that business, which is the dark market for credit default swaps and the like. That has been the explicit agenda of his Treasury Secretary. This president is advocating trade agreements that allow enhanced bank secrecy in Panama, enhanced murdering of union members in Colombia, and the refunding of North Korean slaves."
Later on, Ratigan followed up by accusing both political parties of working for the bad guys….
"But I guess where I take issue is, this president is working for the bad guys. The Democrats are working for the bad guys. So are the Republicans. The Democrats get away with it by saying, 'Look at how crazy the Republicans are; at the Democrats pretend to care about people.' BUT THE FACT IS THE 2-PARTY POLITICAL SYSTEM IS UTTERLY BOGUS."
Wow – nobody is actually supposed to say that on television.
Today, most of our politicians are bought, and most of them actively help the monolithic predator corporations accumulate even more wealth and even more power.
In fact, as I wrote about recently, the big Wall Street banks are already trying tobuy the election in 2012.
Fortunately, it looks like the American people are starting to wake up.  According to one recent survey, only 23 percent of all Americans now trust the financial system, and 60 percent of all Americans are either "angry" or "very angry" about the economy.
Unfortunately, many of them are joining protest movements such as Occupy Wall Street which are calling for one form of collectivism to replace another.
The American people are being given a false choice.
We don't have to choose between corporatism and socialism.
We don't have to choose between big corporations and big government.
Our founding fathers actually intended for corporations and government to both be greatly limited.
The following is a famous quote from Thomas Jefferson….
"I hope that we shall crush in its birth the aristocracy of our monied corporations, which dare already to challenge our government to a trial of strength, and bid defiance to the laws of our country."
Unfortunately, things did not turn out how Jefferson wanted.  Instead of us controlling the corporations, they now control us.
This next quote is from John Adams….
"Banks have done more injury to the religion, morality, tranquility, prosperity, and even wealth of the nation than they can have done or ever will do good."
But who dominates our economy today?
The big banks.
Perhaps we should have listened to founding fathers such as John Adams.
Lastly, here is another quote from Thomas Jefferson….
"If the American people ever allow private banks to control the issue of their money, first by inflation and then by deflation, the banks and corporations that will grow up around them (around the banks), will deprive the people of their property until their children will wake up homeless on the continent their fathers conquered."
How prescient was that quote?
Last year, over a million American families were booted out of their homes by the big banks.  The financial institutions actually now have more total equity in our homes than we do.
Unemployment is rampant, but corporate profits are soaring.  The number of Americans on food stamps has increased by more than 70 percent since 2007, and yet the incomes of those at the top of the food chain continue to increase.
We need a system that allows all Americans to start small businesses, compete fairly and have a chance at success.
Instead, what we have is a corporatist system where the big corporations have most of the wealth, most of the power and most of the advantages.
We need to get the American people to understand that corporatism is not capitalism.
Corporatism is a collectivist system that allows the elite to accumulate gigantic amounts of wealth and power.
The answer to such a system is not to go to a different collectivist system.
Rather, we need to return as much power as possible to individuals and small businesses.
Our founding fathers intended for us to live in a country where power was highly decentralized.
Why didn't we listen to them?
Source: The American Dream
Every social movement faces countless obstacles by those in power.  Although brute force is used to stifle movements when they become especially effective, more subtle methods are typically employed. Diverting movements to adopt ineffective strategies and "safe" ideas is the normal way people in power keep others powerless. When applied to the barely-moving labor movement, these methods are becoming increasingly important, as workers strive to defend themselves against attacks on their wages, benefits and social programs such as Social Security, Medicare and Medicaid. Before working people can become powerfully independent, they must first shake off the shackles of bad ideas and fake solutions.
What are these misleading ideas and who benefits from them? In response to the non-functioning economy, an idea becoming popular in the mainstream media — and echoed among some labor leaders — is for the U.S. government to adopt strategies that will re-vitalize domestic manufacturing. At first sight such an idea appears "progressive," since industrial manufacturing was the basis for the U.S. labor movement. But times have changed. The policies being proposed that would breathe new life into U.S. manufacturing would suck the life from the labor movement.
What are these policies? There are two general ideas to "boost manufacturing," both ineffectual for working people: 1) Obama's free-trade approach, where wages in the U.S. are driven down far enough to compete with lower-wage countries like China and India on the international free market, combined with signing bi-lateral free-trade agreements with smaller economies like Colombia, Peru, South Korea, etc. 2) Protectionist trade policies, where foreign imports are shut out of the U.S. market, giving U.S. corporations monopoly domination of the market. Sadly, U.S. labor leaders have supported both ideas to varying degrees.
For example, Obama's anti-worker free-trade approach was displayed by his "nationalization" of General Motors and Chrysler. This move is now celebrated by labor unions as having "saved the auto industry," but at what expense? A key aspect of the "restructuring" of the companies was the insistence that workers make far less money, so that they could be "competitive" on the global market. The result is that new hires at automobile plants — as part of the "two-tier wage system" — make $14 an hour, with far fewer benefits on the side than do incumbent workers who make twice as much. This is not a temporary measure, but the "new normal." A recent article in the New York Times was revealingly titled:  Detroit Sets Its Future on a Foundation of Two-Tier Wages:
"The new [lower wage] jobs, which are seen as long term, are being watched closely by economists, executives in other industries and Washington policy makers eager to increase employment in manufacturing and other areas…What was once seen as a desperate move [the two-tier system] to prop up the struggling auto industry is now considered an integral part of its future…" "This is not going away," said Kristin Dziczek, a labor analyst at the Center for Automotive Research in Ann Arbor, Michigan. "It has allowed the Big Three to reduce labor costs without cutting the pay of incumbent workers. Is it good for the health and competitiveness of the companies? Yes." (September 12, 2011).
These ideas are applicable to the entire manufacturing sector and are an integral piece of Obama's approach to revive U.S. manufacturing. "Auto Czar" Ron Bloom — a former Steelworkers employee — oversaw the above auto-restructuring plan. Bloom was also nicknamed Obama's Manufacturing Emissary, meaning that his approach towards the auto restructuring was to apply to the wider economy as well. In an article about Bloom and the Obama administration's manufacturing strategy, The New York Times reported:
"The Obama administration is counting on sharp increases in exports to buoy the nation's manufacturers. The president has set a goal of doubling exports in the next five years." (September 9, 2010). What the article doesn't mention is that, for the U.S. to double its exports, U.S. workers will likely have to shrink their wages in the way that GM workers were forced to, all in the name of "competitiveness."
The recession is performing this task of wage shrinking with amazing efficiency. Wages are shriveling as corporations and state governments use the threat of unemployment to demand concessions. Bloomberg reports:
"More than half of U.S. workers were either unemployed or experienced reductions in hours or wages since the recession began in December 2007… The worst economic slump since the 1930s has affected 55 percent of adults in the labor force…" (June 30, 2010).
This is one reason that nothing of substance is being done about the massive unemployment problem in the U.S.: it effectively drives down wages which, in turn, is good for exports and manufacturing.
The not-so-radical alternative to Obama's free-trade approach is its opposite, restricting free-trade via protectionist trade policies. Within this category the three most frequently demanded policies from liberal economists and labor leaders are:
1) increasing taxes on foreign imports (especially China).
2) Demanding that China re-value its currency, so that U.S. corporations can increase their exports on the world market, since China's exports will no longer be as cheap as they have been.
3) Demanding that U.S. government contracts go to U.S. corporations, instead of the bidding system that aims for the cheapest price.
Here's how Thea Lee, deputy chief of staff to the President of the AFL-CIO, explains it:
"There are two pieces to what it would take to rejuvenate manufacturing. One is trade policy, a more restrictive approach than the free trade, open borders arrangement that we now have. The other is to reward domestic production. When the government makes a purchase, for example, the presumption should be that the first crack goes to manufacturers who stay within the United States."
There are many reasons why these ideas are false solutions for working people. Protectionist policies fail economically because they trigger economic retaliation: if we shut out Chinese goods, then China shuts out U.S. goods, blocking the exports that were supposed to result from the action. Such a trade war implies a lower standard of living for both countries, since economic cooperation and exchanging resources — no matter how unequal — is superior to sealed borders. By blocking cheap Chinese imports, consumer goods in the U.S. would skyrocket in price, while workers wages would remain low. Also, history shows that trade wars and military wars are closely linked. Working people would end up suffering most from all of these unintended consequences.
One myth about trade is that all corporations are pro-free-trade. In fact, only the most successful multi-national corporations are for free trade, so that they can ship and sell their products with ease around the globe.  There are many U.S. corporations that are anti-free trade — less competitive companies — none of which deserve working people's support. Both free-trade and protectionist corporations are anti-worker, meaning that their profits depend, in large part, on low wages and weak benefits.
The best example of how being anti-free trade is not "progressive" is that the political far-right — including self-proclaimed fascists — eagerly advocate protectionist policies. These groups view the world through corporate-colored lenses; their trade policy is not a "progressive" exception to an otherwise reactionary worldview. They blame foreign countries and immigrants — and unions — for U.S. economic problems, but never the corporations inside their countries who dominate the economy and politics.
Why are trade policies incapable of resurrecting both manufactures and higher wages like the post World War II era? After World War II the U.S. had near-monopoly status over many industries, since their competitors had been obliterated by warfare. Now, numerous big multinationals in various countries have equal levels of capital and technology, creating a dog-eat-dog competitive struggle on the world marketplace, with low wages being the trump card for a successful manufacturing sector.
The recession has heightened the competitive tension between corporate-dominated nations in their quest to dominate foreign markets, a goal that can be achieved through free-trade agreements, military intervention, and lower domestic wages (the U.S. uses all three tactics at once).  Currency manipulation — done by the U.S. and China — is becoming the new trend in this fight for markets, signaling a desperateness that comes from exhausted options. It's possible that, during this struggle for markets, U.S. corporations may switch to protectionist policies in order to monopolize the U.S. market if they feel uncompetitive on the world market. Such a move will not be "progressive." Whatever the trade policy, working people cannot support "their" nation's corporations over foreign ones, since working people do not own corporations, but suffer under them.
This is the worst part about the labor movement advocating protectionist trade policies. It assumes that working people have a stake in the corporate battle for global markets. This assumption disarms the labor movement from having an independent strategy, funneling working-class energy into supporting domestic corporations against foreign competition.
If free trade and protectionism are both bad, what is the alternative? This question automatically triggers a greater questioning of capitalism itself, since both free trade and protectionism are based on the assumption that giant corporations will continue to dominate the economy, and consequently politics. As long as corporations own the economy, workers cannot overly concern themselves with how these corporate products are bought and sold. The best way for workers to challenge corporate power is not through lobbying politicians to restrict free trade, but by waging battles at the work sites and in the streets for demands that resonate with all workers. And in the final analysis, workers of each country must come to the realization that workers in other countries are their real allies, not the corporations in their own country. Until workers realize this, they will be caught in the web of the corporate agenda that has workers of each country competing against workers in other countries by accepting increasingly lower wages. But when workers in one country go on strike in support of workers in another country who are demanding higher wages, then all workers will benefit. The race to the bottom will be replaced by the race to the top.
The issue of the day for U.S. workers is how to fight for jobs, better wages, benefits, and how to save their social programs. If workers fight for these demands and ignore diversions such as trade, a powerful movement can erupt that could actually unite the majority of working people, including on an international level, and thus render the corporations powerless.
http://www.nytimes.com/2011/09/13/business/in-detroit-two-wage-levels-are-the-new-way-of-work.html?_r=1&hpw
http://www.nytimes.com/2010/09/10/business/economy/10manufacture.html
http://www.businessweek.com/news/2010-06-30/majority-of-u-s-workers-lost-jobs-wages-or-hours-pew-says.html