Bonapartism…
In times of crisis people strive for easy answers to complex situations. In Egypt this has resulted in absurdly digestible sound bites, where one side is labeled "good"(the Muslim Brotherhood), the other "bad" (the army), and the revolution as a whole is condemned as an atrocity. But the situation in Egypt is especially contradictory, and untying the social-political knots of the revolution requires avoiding pre-packaged catchphrases.
Contrary to the claims of many, reports of the revolution's death are greatly exaggerated. Those who predict that Egypt will inevitably enter a long period of military dictatorship forget that the Egyptian revolution destroyed such a dictatorship in 2011, and helped topple Morsi's authoritarian government in July. The people in Egypt have not been cowed into submission, they are still in the streets, unafraid, consciously aware of their power. The Egyptian military is very aware of this fact, as their actions testify.
Although it's a tragedy that innocent people have been killed, it's also true that the Muslim Brotherhood represents not the revolution, but its adversary. Especially confusing is that another opponent of the revolution — the military generals — are leading the attack against the Brotherhood, which raises the question: why would one enemy of the revolution be attacking another?
The current, bizarre-seeming situation in Egypt is actually common in the history of revolutions, having started in the modern era with Napoleon Bonaparte, who, during the French Revolution, consolidated his power by aligning with certain social classes against rival sections, and switching allegiances when necessary to offset the power of his former allies, until all political rivals were weakened, allowing him and his army to act as arbitrator and ruler.
This now common feature of revolutions is often referred to as "Bonapartism" in honor of its founder and is a reflection of society in revolutionary upheaval, where different social classes are powerfully asserting themselves, though unable to out-power their adversaries, allowing the military to act as the Bonapartist "arbitrator."
Bonapartism is also a sign of the political weakness of the military, which is not able to rule without aligning with certain segments of the population (this is why the Egyptian generals recently asked for mobilizations to signal "permission" to put down the Brotherhood's civil disobedience actions, essentially using Egypt's political left against the political right).
Bonapartism has been practiced by military dictatorships since Napoleon. In fact, Egypt's popular military President Gamal Abdul Nasser — who instituted many progressive measures in Egypt — was himself a classic Bonapartist, though one who uncharacteristically leaned left.
For example, after surviving an assassination attempt from the Muslim Brotherhood, Nasser used the military to destroy the Brotherhood, while enjoying support from the political left in Egypt due to his progressive policies. After dealing with the Brotherhood, Nasser consolidated his power against the growing revolutionary left, by attacking both the communist party and trade unions. This political balancing act between political left and right is the hallmark of Bonapartism.
Nasser's successor, Sadat, also used a Bonapartist strategy when he invited the Muslim Brotherhood back into Egypt to use as a right wing political battering ram against the Egyptian left. Sadat needed the Brotherhood as a political prop to help him reverse the progressive policies implemented under Nasser.
Mubarak, too, used the Brotherhood in this fashion, for the same reasons as Sadat. It's true that both Mubarak and Sadat used aggressive measures against the Brotherhood at times, but they both allowed the group greater freedom for political organization than any other group, since the Brotherhood was a politically perfect compliment to the president's right-wing, neo-liberal policies.
This pro-Brotherhood favoritism led to the situation where, after the fall of Mubarak, the Brotherhood was virtually the only organized political force in Egypt. After being dragged into the revolution kicking and screaming by their youth wing, the Brotherhood then opportunistically took power, while sharing none of the goals or vision of the revolutionaries.
One common way that commentators have been confusing the situation in Egypt is by portraying the Muslim Brotherhood as Ghandian revolutionaries striving to restore democracy. But in the same breath these analysts say, correctly, "God forbid" if the Brotherhood is allowed to implement their vision of a fundamentalist Islamic State in Egypt, since doing so would automatically reduce the liberties of women, non-fundamentalist Muslims, and religious minorities.
Yet another common mistake in assessing Egypt is to portray the conflict as secularists against Muslims. The Muslim Brotherhood does not have a monopoly over Islam in Egypt. Out of the millions of people who demanded the ouster of Morsi on June 30th, the vast majority of them were Muslims of the Sunni variety, just like the Muslim Brotherhood. But the Brotherhood's fundamentalist version of Sunni Islam remains a minority opinion among Egypt's Sunni majority.
A further flaw in analyzing current events in Egypt lies in forgetting how the situation developed, which requires that we delve into the not-too-distant past of June 30th, when millions of Egyptians demanded the departure of then-President Morsi. These massive demonstrations were obviously at least as large as the ones that toppled Mubarak, yet the Muslim Brotherhood failed to get the message, and have attempted to use militant civil disobedience in order to reinstate the unquestionably unpopular Morsi.
The military moved against the Brotherhood because they believed, correctly, that the majority of the population was behind them and against the Brotherhood, as evidenced by the much larger demonstrations that responded to the call of the military, not to mention mountains of other evidence documenting that opinion in working class Cairo neighborhoods has turned against the Muslim Brotherhood.
And although there are many who simply dismiss the June 30th demonstration of millions as a "conspiracy," it's impossible to force people to attend demonstrations with one united demand, "Morsi must go," if they don't want to be there. Many "pro-conspiracy" analysts simply seem not to understand the profound political significance of demonstrations of that size, as if they're somehow common and not symptoms of a powerful revolution.
It's true that the Egyptian generals — not to mention plotting foreign countries — are trying to implement their own agenda throughout the crisis, which always entails some conspiratorial maneuvering, but the demands of June 30th made it very clear where Egyptians stand on the issue: they spoke with their own voice.
Although the majority of Egyptians are now anti-Muslim Brotherhood, the military's recent actions create new problems for Egypt's revolutionaries. The power of the Brotherhood will be shattered, but the power of the military will be enhanced. To prevent the generals from abusing their power against the Egyptian working class, revolutionaries need to quickly plan a way to protect themselves while furthering the demands of the revolution.
Because the Egyptian left remains insufficiently organized, they must utilize the political strategy of the United Front, which unites broad sections of the population behind a limited number of popular demands. By doing this, the military generals will be powerless in the face of a united mass movement that is putting forth a positive program, as opposed to the current dynamic that is united around what Egyptians reject. A united front mass movement will win the hearts and minds of the rank-and-file Egyptian soldier, while also preventing the Brotherhood's fundamentalism from gaining a fresh batch of recruits.
In Egypt the most immediate needs of the population — bread, jobs, social services, etc. — are the demands that continue to fuel the revolution and be the most uniting. If the political left put forth a plan using revolutionary methods to achieve these demands — reversing the privatizations, raising the tax rates on the wealthy, public works for employment, etc. — then the broader Egyptian working class would rally to achieve these goals, some of which were realized under President Nasser and reversed by Sadat and Mubarak.
The Egyptian revolution does not have years to solve these problems; the economy of Egypt is facing catastrophe, and drastic action must be taken immediately. This is one of the reasons Morsi was ejected from power: he thought he could continue the Mubarak attitude of doing nothing substantial for the majority of the population, half of which lives in abject poverty and the other half scrambling madly to avoid such a fate.
The higher expectations and new hopes inspired by the revolution must be accompanied by bold revolutionary actions capable of achieving these new expectations. Politics as usual is a thing of the past in Egypt. The revolution can avoid the fate of entrenched Bonapartism only if it is unequivocally aimed at addressing the pressing basic economic needs of the vast majority of the Egyptian population.
The really important news from Egypt is not the "martyrdom" of some hundreds of Muslim Brotherhood supporters and underage human shields set up for sacrifice by their leaders. It is not the brutality of the security forces fighting the emergence of a Khalifate within the state. It is the targeting of dozens of Christian churches, institutions and individuals all over Egypt by the MB, instigated by the leaders and eagerly carried out by the rank-and-file.
The Brotherhood has finally shown its terrorist character (a host of Western news editors excusing and implicitly justifying its acts as "reprisal attacks" notwithstanding). Attacking the helpless infidel has always been the essence of the MB's scriptural sources of inspiration, the record of its predecessors through history, and the practice of its contemporary peers. As assorted jihadists fight Assad in Syria, the Christians suffer the most by far proportionate to their numbers. In Libya there were no Christians left after Gaddafy's fall, so several Allied war cemeteries were vandalized. In Iraq, Saddam's pious Shiite successors and their Sunni foes have effectively destroyed the two-million-strong Christian community, one of the oldest in the world.
At least the "Bulgarian Massacres" of 1878 and the Turkish genocide of a million-plus Armenians in 1915 and thereafter had a grim logic to it, following the Russian victories at Plevna and in the Caucasus respectively. The logic of the Brotherhood's assault on Egypt's Christians is to be found in chapter 9, verse 5, of the Kuran and in the example set by Muhammad and his early successors, the four "rightly guided" khalifs. That logic outweighs the pragmatic need not to dissipate forces and not to lose foreign support—not that the West cares. Had a Christian mob put to torch fifty-plus mosques and Islamic centers in Russia, say, that would have been the MSM lead story for days and weeks, never mind the dead. But the persecution, violence and bloodshed that is the daily lot of Christians in most majority-Muslim countries is under-reported or else grotesquely misrepresented.
As Wael Nawara, a former fellow at Harvard's Kennedy School, pointed out in an excellent article last Wednesday, the question is not "Why was it so necessary to clear the sit-ins fully knowing that the blood toll was to be high," but rather, "If it's not too important, why did the Muslim Brothers' react by setting the whole country on fire?" For six weeks, Nawara explains, the Rabia al-Adawiya encampment gradually expanded its borders, creeping to claim mile after mile of neighboring streets, including the highway which connects much of Cairo to the airport. The "sit-in" gradually morphed into a sprawling, fortified city-state with its own police force, complete with torture chambers and border guards. It came to manifest the MB's "Parallel State," and its conflict with the state of Egypt has now reached an existential phase "where for one to survive, the other had to go, at least ideologically and organizationally:
Over the past two and half years of the Egyptian revolution, several sit-ins were dispersed in Tahrir and other squares, with very few casualties, if any. It was never a big deal. But this was not just a sit-in, this was the flashpoint in an 85-year conflict between two states, the Muslim Brotherhood's with its promised Caliphate state and the Egyptian national state, the oldest state history has known. Political factions can negotiate and split seats of power; people from different races, faiths and walks of life can coexist, but two states trying to govern the same people on the same piece of land cannot be together. This is the nature of the conflict now in Egypt and this is one explanation why the Brotherhood fights this battle as if it was Armageddon.
Three weeks ago Secretary of State John Kerry declared that the Egyptian army did not carry out a coup on July 3 but was only "restoring democracy." (He retracted it with some waffle a day later.) That is nonsense. There had never been any democracy in Egypt so there is nothing to restore. The Muslim Brotherhood in general—as manifested by Morsi's year in power—and its assault on the dwindling Coptic community in particular, are the living testimonial to the incompatibility of Islam with democracy as it is commonly understood in the postmodern West.
It cannot be otherwise. As Pope Benedict XVI said in his now famous lecture at the University of Regensburg six years ago, not to act reasonably—not to act with logos—is contrary to the nature of God. For a Muslim, God is absolutely transcendent, however; his will is not bound up with any of our categories, even that of rationality. Indeed, it is impossible to have total transcendence and self-limitation at the same time. Logos cannot be assumed in a supreme being that is so transcendent as to be devoid of personality. As then-Cardinal Josef Ratzinger wrote in 1979, "the unrelated, unrelatable, absolutely one could not be a person. There is no such thing as a person in the categorical singular." The result is a moral philosophy and a legal code that excludes the possibility of judgment based on any other source of authority but itself: the letter of revealed law and the precedent. Analogies thus derived stand above reason, conscience, or nature. A Muslim knows that a thing is right or not simply because Allah says so, or because his prophet has thus said or done. No other standard can be invoked.
The political consequences are crucial for all societies that derive their concept of authority from this image. Any notion of politics distinct from that implicit in complete submission to Allah is forbidden and sinful. A polity not based on Sharia is infidel ab initio; the notion of a society not based on the revealed will of Allah is haram. Any Western concept of justice, prudence, equality, or individual freedom—either Christian or derived from some deist-atheist construct—is incompatible with Islam. For Muslims to live together as sovereign individuals—the hallmark of today's West—is literally unimaginable. It is beyond incompatible with the ideal of ummah, it is its diametrical opposite. The sovereignty of the individual is inconceivable. In his 1970 Islamic Declaration the Bosnian jihadist leader Alija Izetbegovic wrote that "A Muslim generally does not exist as an individual. If he wishes to live and survive as a Muslim, he must create an environment, a community, an order; change the world or be changed himself."
The sovereignty of the people was accepted by the Muslim Brotherhood as a perfect tool to other ends—a step on the irreversible road to Sharia—but it was always seen by Morsi and his ilk as a sinful rebellion against the sovereignty of Allah. Hence their contempt and arrogance, hence their sophistry and duplicity. Only Allah creates our acts and enables us to act, not constitutions and assemblies and courts, which can and should be manipulated and twisted to suit his will.
The result goes beyond politics. An ikhwani a priori has no capacity for logical thought. Disjointed discourse is the norm. Conspiracy theorizing passes for serious discussion. This is the result of the theological and philosophical foundations of mainstream Sunnite Islam, as they were developed in the ninth and tenth centuries. They were tantamount to an "intellectual suicide" which remains at the root of the problem to this day. Since Allah is Pure Will, outside and above reason or nature. Literally everything is possible in a world in which there is no cause and effect, where man's thoughts and actions are subsidiary and contingent, and Allah is the only actor.
For a self-confident West of yore, confronting such confused civilization would be a breeze. "Democracy" has changed the West, however, and the rot is proceeding apace. Roger Scruton thus finds the essence of the West in what he calls the "personal state," which he approvingly describes as characterized by constitution, rule of law, and rotation of office-holders. As I noted last fall, such "society of individuals" is the bane of the West, the poison at its core. However defined, it is also incompatible with Islam. At one level the problem is Sharia. Its key concepts are "blasphemy" and "apostasy," both incurring the death penalty. The whole edifice is based on the basic inequality between Muslims and non-Muslims, men and women, free men and slaves.
More fundamentally, Western-style democracy—Scruton's Personal State—is impossible in the Muslim world because the affairs of men do not belong to men in the universe not governed by natural laws. In this universe, "democracy" is reduced to the act of voting, on the one-way street to Sharia. It is an advanced form of mob rule. "Creation is not imprinted with reason," Robert Reilly noted of Islamic voluntarism in The Closing of the Muslim Mind, and therefore cannot reflect what is not there. There is no rational order, there are only the second-to-second manifestation of God's Will. By contrast, "democracy" presupposes an ordered universe, a Cosmos, with a detached clock-maker or an impersonal set of natural circumstances as its spiritus movens, with Man's self-validating reason as the final check and balance.
The gap between these two Weltanschauungen is unbridgeable. An orthodox Muslim will see each act in itself as fitting an occasion rather than as a link in a chain of cause and consequence. It is blasphemous to assert that Sun will rise in the east tomorrow morning, without adding "insh'Allah!" There is no logos, no law, no freedom separate from His divine caprice. Submitting, and touching the carpet in the direction of Mecca, is the only freedom possible.
The implications are dire. On the one side the "democratic" West has divorced reason from faith and subsequently sank into moral, cultural and demographic self-destruction resulting from its embrace of an unnatural and unworkable political creed. Western decrepitude is allowing the Brotherhood and its ilk to continue divorcing faith from reason with centuries-long gusto. They are impervious now, and will always be, to the concept of democracy based on the tenet of individual freedom. In addition to demography and fanaticism, this immunity is their greatest asset in its expectation of a victory of world-historical proportions some time later this century.
The Egyptian generals sense that this world would be unpleasant in general, and dangerously uncertain for themselves personally. They have much more at stake than The New York Times editorialists and American politicians. Hence the Brotherhood's comeuppance, well deserved and long overdue. May the state of emergency in Egypt last for another thirty years.
Something is wrong in this country, terribly wrong. Many children are going missing from Child Protective Custody supervision, all across this country, with no record of what has happened to the thousands of missing children.
Oklahoma Is the Latest State to Tolerate Child Sex Slavery Rings
In Oklahoma, Seventy-eight children have gone completely missing with no explanation. The most frightening aspect of this development is that these children went missing while in custody of the Oklahoma Department of Human Services (DHS).
Even the Oklahoma media is asking questions. Millie Carpenter, who holds the position of DHS's permanency and well-being program administrator, and her cohort, Melissa Jones, a DHS program supervisor, insist that there is nothing wrong and their publicly funded agency has made absolutely no mistakes. No mistakes? There are 78 children, under their care who are missing! Nothing wrong?
Carpenter and Jones insist there is DHS accountability and that all 78 missing children should be considered to be runaways and that they have not been abducted. How would they know since the children are missing?
Please allow me to emphasize that these 78 children were under the custody and care of DHS at the time of their disappearance. If these children had disappeared while in the custody of their parents, wouldn't there be hell to pay regarding parental accountability? Both the authorities and the media should be asking questions about supervision and agency accountability. When these children were not in their tax-supported bed at night, why was nothing done?
Presumably, many of these children were removed from their parents by Child Protective Services and placed in DHS custody because their parents were accused of neglect and/or abuse. Isn't DHS responsible for room and board? Each child is required to accounted for with regard to state allocations for food and housing!  Therefore, can some responsible person of authority, connected to DHS, please explain to me why 78 missing person reports have not been filed? Why weren't the police notified? If these children were removed from the parents home, then a court would have to be involved. As such, the courts should have been immediately notified when the children went missing because a court order was not being complied with.
If the missing 78 children in Oklahoma was just a case of gross dereliction of duty by officials such DHS administrators Carpenter and Jones, then we could fire the incompetent personnel and hire better people who would protect the children. But the fact that these children were not even reported as missing is inexcusable.
How do I know that something is terribly wrong? Simple, I used to be a mental health counselor and these types of administrative procedures were part of my training. The facts connected to the handling of these missing children does not add up. If the three stooges are not running Oklahoma's DHS, then there is something very criminal going on. And the fact that the authorities are not up in arms and conducting a criminal investigation is highly suspicious and suggests further complicity at some official level. There is very good reason to expect a much deeper level of criminal activity related to these children because it has happened before.
The Penn State Case
The Oklahoma DHS scandal is nothing new. Agency or corporate controlled sex rings are hidden in plain sight. They often receive legitimacy from various government agencies and top corporate entities. Here is an example of how the child sex rings are hidden in the plain light of day.
Jerry Sandusky's "The Second Mile Foundation"  was recognized as one of President Bush's top "1000Points of Light." Interestingly, Marvin P. Bush was on the National Collegiate Athletic Association Board of Directors which helped make the selection. Former president, George H. W. "Pappy" Bush is no stranger to accusations of pedophilia as evidenced by the accompany headline below this paragraph.
Court records show that former Penn State football coach Jerry Sandusky molested dozens, if not hundreds of children from at 1977 to 2011 when this animal was finally caught, convicted and sentenced.
Most Americans think that when Sandusky, received a 30 to 60 prison term after being found guilty on 45 counts of the sexual exploitation of minors, that the case was closed.  And that is what the child sex trafficking industry and their allies in the corporate controlled media would have the public believe.
In actuality, the Sandusky case was quickly concluded in order to prevent any investigation from going forth which would reveal the extent to which pedophilia, for fun and profit, have ensnared the rich and famous powerful elite, both in this country and abroad.
Records show that Sandusky should have been convicted of child molestation in 1999 when allegations against him were first made. This particular incident was investigated by local police, referred to Centre County's District Attorney, Ray Gricar, who refused to press charges despite the fact that the mother of the alleged victim had voicemail tapes and tape recordings of Sandusky and her son and their sexually explicit conversations. Friends of Gricar have said that he was frightened and was intimidated in not pursing charges despite overwhelming evidence. However, at a later time, Gricar developed some intestinal fortitude and reopened his investigation into Sandusky's illicit conduct. Shortly thereafter, on his day off, Gricar went missing and has body has never been found. His laptop was found in a nearby creek, but none of the data could be retrieved according to the FBI investigative report. Gricar was declared legally dead in 2011, after the Sandusky scandal surfaced. The investigation of the apparent kidnapping and murder of Ray Gricar could politely be described as incomplete. Gricar's fate is an all too common fate experienced by whistle blowers and investigators into the world-wide pedophile ring.
We now know that Sandusky obtained many of his victims from his precious Second Mile Foundation. How could the board members of The Second Mile Foundation expect a naive public that from 1977 to 2011, that absolutely no Second Mile official, nobody at all, except for the abused children and Sandusky, had any knowledge of the abuse? Keep in mind that these young victims were pimped out in broad daylight as revealed in the court testimony. The Second Mile Foundation board members have associations which reach into the highest pinnacles of power in this country including Richard Struthers of Bank of America, Michael O'Donnell, Jake Corman Pennsylvania State Senator. Vice President of Morgan Stanley and Matt Millen an ESPN football analyst. In Additionally, many of the Penn State donors have intimate connections to both Second Mile and some of the top politicians in this country. And for 34 years, nobody at Second Mile knew? Well, District Attorney Ray Gricar knew and he's dead.
Where Is Nancy Schaefer When We Need Her?
Former Georgia State Senator, Nancy Schaefer was an outspoken opponent of Child Protective Services (CPS). Schaefer authored an investigation in which, among other findings, revealed the following:
"…the separation of families is growing as a business because local governments have grown accustomed to having taxpayer dollars to balance their ever-expanding budgets.
The Adoption and the Safe Families Act, set in motion by President Bill Clinton,  offered cash "bonuses" to the states for every child they adopted out of foster care. In order to receive the "adoption incentive bonuses" local child protective services need more children. They must have merchandise (children) that sell and you must have plenty of them so the buyer can choose. Some counties are known to give a $4,000 bonus for each child adopted and an additional $2,000 for a "special needs" child. Employees work to keep the federal dollars flowing.
The National Center on Child Abuse and Neglect in 1998 reported that six times as many children died in foster care than in the general public and that once removed to official "safety", these children are far more likely to suffer abuse, including sexual molestation than in the general population.
That according to the California Little Hoover Commission Report in 2003, 30% to 70% of the children in California group homes do not belong there and should not have been removed from their homes.
…poor parents often times are targeted to lose their children because they do not have the where-with-all to hire lawyers and fight the system. Being poor does not mean you are not a good parent or that you do not love your child, or that your child should be removed and placed with strangers."
In this document, Schaefer makes it clear that organizations, such as The Second Mile, procure their underage victims by making children wards of the State. CPS has unchecked legal authority to remove children, with or without cause. Subsequently, CPS and their partners, the corrupt juvenile court judges can place these children wherever they see fit (e.g. The Franklin House, Boys Town, Elm House, The Second Mile Foundation) where unimaginable horrors take place.
As most of us know, Nancy Schaefer and her husband Bruce were "suicided" in 2010, on the same day she was attempting to reach out to talk show host, Alex Jones, because she knew she was in deep trouble.
And of course, there is the omnipresent DynCorp child sex trafficking scandal. On March 11th 2005, Congresswoman Cynthia McKinney grilled Secretary Rumsfeld and General Myers on the DynCorp child sex trafficking case. "Mr. Secretary, I watched President Bush deliver a moving speech at the United Nations in September 2003, in which he mentioned the crisis of the sex trade. The President called for the punishment of those involved in this horrible business. But at the very moment of that speech, DynCorp was exposed for having been involved in the buying and selling of young women and children. While all of this was going on, DynCorp kept the Pentagon contract to administer the smallpox and anthrax vaccines, and is now working on a plague vaccine through the Joint Vaccine Acquisition Program. Mr. Secretary, is it the policy of the U.S. Government to reward companies that traffic in women and little girls?" Rumsfeld fumbled around and blamed a single employee of DynCorp for these transgressions and DynCorp, at that time, continued to receive government contracts.
McKinney was subsequently driven from office. Illinois Governor Rod Blagojevich is one of very few government officials in high office aside from Cynthia McKinney to demand answers on this issue. And what may you ask happened to Blagojevich? He was framed for trying to sell Obama's senatorial seat in a story that made no sense. Does this tell us how high up the corruption goes?
Conclusion
The missing 78 Oklahoma children provides the American people with an opportunity to blow the lid off of this conspiracy once and for all. How many of these children are dead? How many were forced into child sex-slavery rings? Or, as Oklahoma's DHS claims, are these children simply "run away" children?
America, we have an important decision to make. Are we going to press for answers. Will we demand that heads roll in Oklahoma and launch an all out search for the missing 78 children?
If we will not rise up as a nation to protect our children, our most precious asset, then we do not deserve to survive as a nation.
Source: The Common Sense Show
Jim Keith (1949-1999)  |  Excerpt from the book Mass Control: Engineering Human Consciousness (Chapter 29). Kempton: Adventures Unlimited Press, 1999.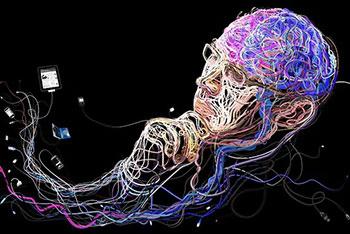 In the 1930s, British intelligence agent and one-world theoretician H.G. Wells proposed a mind control plan that is apparently coming to fruition now, at the turn of the 21st century, with the creation of the Internet. At a November, 1936 speech before the Royal Institute of International Affairs, Wells laid out his idea for what he called a "World Encyclopaedia." Wells said:
"I want to suggest that something, a new social organization, a new institution—which for a time I shall call World Encyclopaedia… This World Encyclopaedia would be the mental background of every intelligent man in the world… Such an Encyclopaedia would play the role of an undogmatic Bible to world culture. It would do just what our scattered and disoriented intellectual organizations of today fall short of doing. It would hold the world together mentally… It would compel men to come to terms with one another… It is a super university. I am thinking of a World Brain; no less… Ultimately, if our dream is realized, it must exert a very great influence upon everyone who controls administrations, makes wars, directs mass behavior, feeds, moves, starves and kills populations… You see how such an Encyclopaedia organization could spread like a nervous network, a system of mental control about the globe, knitting all the intellectual workers of the world through a common interest and cooperating unity and a growing sense of their own dignity, informing without pressure or propaganda, directing without tyranny."
Wells was a little more candid in a private memo written in the same month:
"The Universities and the associated intellectual organizations throughout the world should function as a police of the mind." [1]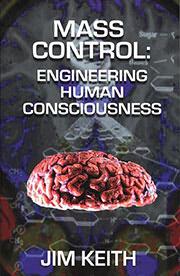 Policing of the mind is precisely the danger of the Internet. Although at first blush the possibility of a communications medium that is egalitarian in its ability to accommodate both individuals and media monoliths is exciting, the apparent freedom of the Internet may be transitory…and illusory.
One problem is that along with ability to disseminate information widely and almost instantaneously, due to its technical flexibility the Internet also has the potential for assimilating—for literally devouring—all of the major information sources on the planet. With high-tech linkages and interfaces it is quite probable that worldwide television, radio, computer, and print media will all be sucked into the maw of what is currently called the Internet. All of these information and communication sources are gradually being linked together into a single computerized network, providing an opportunity for unheralded control of what will be broadcast, what will be said, and ultimately what will be thought.
The Internet provides the ability for almost instantaneous monitoring of the content of communications. It is possible that the 'wide open information frontier' of the Internet, as it currently exists, is going to be a temporary thing, and that a program of increased monitoring and regulation—as well as a more aggressive use of mind control, such as foreseen by Dr. Persinger—will emerge.
When NBC and Microsoft launched their joint venture MSNBC, in an attempt to link television and the Internet, newscaster and CFR member Tom Brokaw said,
"We can't let that generation and a whole segment of the population just slide away out to the Internet and retrieve what information it wants without being in on it." [2]
In China, they have also not held their tongues about what they see as the necessity of Internet control. Xia Hong, an advocate of government monitoring of the Net has said,
"The Internet has been an important technical innovator, but we need to add another element, and that is control. The new generation of information superhighway needs a traffic control center. It needs highway patrols: users will require driver's licenses. These are the basic requirement for any controlled environment." [3]
Is the idea that the Internet can be used for increasing surveillance on the public just paranoia on my part? Then we should examine who currently controls the medium: American intelligence agencies. At this time the major nexus of control of the Internet resides in the monopoly of "domain registration," the keys to the broad Internet landscape. These domain names are registered as Internet Protocol numbers, and until recently were deeded by Network Solutions, Inc., a subsidiary of the government funded National Science Foundation. While Network Solutions registered the I.P. numbers, it was done as a free public service. This is no longer taking place.
Now the long arm of American intelligence agencies has hijacked the free flow of information—registration of domain names now starts at fifty dollars per year—since the purchase of Network Solutions by another company, Scientific Applications International Corp. (SAIC), a group previously mentioned circumstantially in this book in connection with the Heaven's Gate mass suicide—or murder.
SAIC is an arm of the military industrial establishment, with twenty thousand employees and over 90% of its $1.9 billion in 1994 revenues obtained from government contracts. On the twenty-three person board of directors of SAIC are Admiral Bobby Inman, former deputy director of the CIA and head of the National Security Agency; President Nixon's former defense secretary Melvin Laird; General Max Thurman, who commanded the invasion of Panama. Other board members of SAIC have included former CIA director Robert Gates; Secretary of Defense William Perry; and CIA director John Deutch.
Among the projects that Scientific Applications International Corp. has been engaged in recently have been the creation and implementation of technology for the Army Global Command and Control System—the renovation of the Pentagon's computer and communication systems—and the upgrading of national, state, and local law enforcement databases. In other words, SAIC is involved in the upgrading and integration of the computerized infrastructure of the Establishment.
And now SAIC stands at the gate of the Internet.
According to researcher Jesse Hersh:
"The military-industrial complex was the name used to refer to the ruling power elite during the 1950s and 1960s. However, with the wide penetration of television during the '60s, and the further proliferation of electronic media throughout the 1970s and '80s, the complex has dissolved into the inner workings of almost all aspects of our society. The war economy has successfully been transformed into the information economy. Military technology, and military communications systems now control and operate almost all of our political-economic and social relations. This amalgamation of media, and conglomeration of power, is currently being presented to the 'consumer' as the Information Superhighway or 'Internet'." [4]
If it seems unlikely that Big Brother would concern himself with the communications of ordinary citizens on the Internet, then it should be realized that government is already engaged in monitoring civilian and business communications on an awesome scale. Around the world, electronic messages are intercepted by a collaboration amongst several spy agencies headed by the American NSA, termed ECHELON. Based upon a document known as the UKUSA Agreement, signed in 1948 by the U.S., Great Britain, Australia, Canada, and New Zealand, ECHELON is a system composed of receiving stations in Yakima, Washington; Sugar Grove, West Virginia; Norwenstow in Cornwall, England; Waihopai, New Zealand; and Geraldton, Australia.
The receiving stations of ECHELON sift through the output of the world's electronic media. ECHELON primarily targets non-military domestic and business communications, including email, telephone, fax, and telex networks. This interception is primarily done through monitoring the communications of international phone company telecommunications satellites, civilian communications satellites, and communications as they are sent from undersea cables to microwave transmitters.
ECHELON uses computers that incorporate symbol and voice recognition systems to sift through millions of messages every minute, and to identify keywords and phrases, including business names, e-mail addresses, phone and fax numbers that are of interest to its participating member intelligence groups in the U.S., Britain, Canada, and New Zealand. After these phrases are located and the communications they are embodied in are culled, they are sent to analysts in whatever country requested the intercepts. According to one analyst, Amnesty International and Greenpeace have been among ECHELON's targets.
"Let me put it this way," a former NSA officer said. "Consider that anyone can type a keyword into a Net search engine and get back tens of thousands of hits in a few seconds. Assume that people working on the outer edges have capabilities far in excess of what you do." [5]
The gradual assimilation and control of all communications—and ultimately all transactions entirely, including those of perception and thought—is a long term strategy of the controllers that has in recent years been facilitated through the creation of the interdisciplinary science of cybernetics. Now, with cybernetics, mass control is here, eating up our freedom on a day-to-day basis like a fast-acting viral organism.
The term cybernetics was invented by Norbert Wiener, a professor of mathematics at MIT who was involved with what was termed Operations Research as well as System Dynamics for the U.S. during World War II.
Cybernetics is primarily the science of information theory, and it is currently being applied to the world as a whole. Cybernetics theory was first envisioned as a way of precisely managing wars, but with experience it was seen that the disciplines and projections that were vital in the conduct of war were essentially the same as those utilized by government during peacetime. The cybernetic approach evolved such cross-disciplinary groups as the RAND Corporation, Mitre, and Ramo-Wooldridge (which became TRW), brainstorming the cybernetic approach to controlling society and nature itself. The cybernetics idea also provided the genus for the National Security Agency, which is at this time the largest intelligence agency on the planet. Such is the importance of information, according to the controllers.
According to cybernetic innovator Jay W. Forrester,
"The professional field known as system dynamics [or cybernetics] has been developing for the last 35 years and now has a world-wide and growing membership. System dynamics combines the theory, methods, and philosophy needed to analyze the behavior of systems in not only management, but also in environmental change, politics, economic behavior, medicine, engineering, and other fields. System dynamics provides a common foundation that can be applied where we want to understand and influence how things change through time."
One experiment in cybernetics was conducted in 1971 after the Marxist-leaning Dr. Salvador Allende was elected president of Chile. As Castro had done earlier, Allende set about nationalizing the industry, banks, and major companies of Chile. But Allende was no agrarian primatif, and therein lay his danger to the Establishment world. He called in the British cyberneticist Stafford Beers to provide the means for micro-managing the country, which is rich in natural resources, but which has always been drained by the major industrial powers with little of its gelt left over for the country itself.
Beer gathered together a highly qualified group of cybernetics-savvy scientists and launched what he called Project Cybersyn, the objective of which was, according to Beers,
"To install a preliminary system of information and regulation for the industrial economy that will demonstrate the main features of cybernetic management and begin to help in the task of actual decision-making by March 1, 1972… It was a massive application of cybernetic feedback to help each industry and each factory keep track of itself through a central location. All communications flowed through the central location."
Project Cybersyn utilized three primary components:
Cybernet, which was something of a precursor to today's Internet, a means by which businessmen and government could communicate and consult with anyone else in the web.
Cyberstride, the programs necessary for monitoring individual companies as well as the economy as a whole, as well as providing alerts when specific areas needed enhancement or were in trouble.
Chaco, a computerized model of the Chilean economy that provided effective simulations of potential scenarios.
The purpose of Cybersyn was to monitor, to dissect, and to predict the Chilean economy; to debug it in order to create a functioning machine, in much the same manner that is being done in many countries throughout the world today.
The problem is that Cybersyn may have worked too well and so posed a threat to the capitalist world. As the demonstration project that Allende and Beers foresaw, it might have provided a tremendous public relations coup for the Communist world. Henry Kissigner, it is said, was the one who intervened to put an end to the grand experiment. Salvador Allende was assassinated by Chileans who are reported to have been in the pay of the CIA, and Cybersyn went by the wayside.
The CIA seems to have known precisely what it was doing, since there are indications that the Agency at about the same time was focused on cybernetic concerns of its own. According to Anna Keeler in my Secret and Suppressed anthology,
"Richard Helms wrote of such a system in the mid-1960s while he was CIA Plans Director. He spoke of 'Sophisticated approaches to the coding of information for transmittal to population targets' in the 'battle for the minds of men' and of 'an approach integrating biological, social and physical-mathematical research in an attempt to control human behavior.' He found particularly notable 'use of modern information theory, automata theory, and feedback concepts…for a technology controlling behavior…using information inputs as causative agents…"
Elsewhere Helms wrote,
"Cybernetics can be used in molding of a child's character, the inculcation of knowledge and techniques, the amassing of experience, the establishment of social behavior patterns…all functions which can be summarized as control of the growth processes of the individual."
Cybernetics and the Internet—otherwise, the one world brain envisioned by H.G. Wells—allows for a regulated, interventionist world, one so fine-tuned that much of the machinations that take place behind the scenes are not observed by the man in the street. Among the control strategies that can be and are employed by the elitists in a cybernetic world are the control of food, the control of the monetary supply, the control of energy, and the control of public opinion. The Clinton administration's close attention to the media and opinion polls, and manipulation of same, are in essence a primitive cybernetic approach that has allowed for the institution in the U.S. of a "soft" cybernetic fascism where violent internal intervention is rarely needed, and then seemingly only for public relations purposes.
The techno-fascists are approaching closure, and may have already achieved it. Not only do governments and intelligence agencies currently have the ability to monitor computer and other media messages, as well as the emotional responses of the electorate via polling and other techniques, they have the ability and the will to use media to brainwash us, to change our opinions when they believe it is warranted, and to sell us on every step on the road to complete utilization. As satirized in works like Report From Iron Mountain andSilent Weapons for Quiet Wars, the cybernetics approach to world management can yield the ultimate in control. Extrapolating from the accelerating advances of the last century, it is obvious that unless lovers of freedom act, and act fast, within the next twenty years the ruling elite will have effectively realized total control over the minds and bodies of mankind.[6]
---
Notes:
[1] Wells, H.G. Cited in White, Carol. The New Dark Ages Conspiracy. New York: The New Benjamin Franklin House, 1980.
[2] Brokaw, Tom, cited in Pouzzner, Daniel. "The Architecture of Modern Political Power," http://www.mega.nu/ampp/
[3] "The Great Firewall of China" by Geramie R. Barme and Sang Ye, Wired Magazine.
[4] Hersh, Jesse, "The Internet Complex," Prevailing Winds, number 4; King, Bradley J., "Doubleplusungood! The Specter of Telescreening," [formerly] at www.parascope.com.
[5] Hagar, Nicky, "Exposing the Global Surveillance System," Covert Action Quarterlyonline, http://www.projectcensored.org/4-exposing-the-global-surveillance-system/; "Spies Like Us," Connected, 16 December, 1997, at www.telegraph.co.uk; Vest, Jason, "Listening In," Village Voice, August 12-18, 1998.
[6] Helms, Richard, cited in Bowart, Walter. Operation Mind Control. New York: Dell Books, 1978; Friedman, George and Meridith. The Future of War — Power, Technology, and American World Dominance. 1996; Beer, Stafford. Brain of the Firm, 1986; Wiener, Norbert. The Human Use of Human Beings — Cybernetics and Society. 1954; "Silent Weapons for Quiet Wars," Secret and Suppressed, ed. Jim Keith, Feral House, 1993.
Source: War Is Crime
In the midst of its short summer, Moscow is balmy and relaxed. Sidewalks brim with tables and merry customers, even traffic jams are less severe due to holiday season. The only danger for men is the girls' dresses, they are precariously short.
In a few days, perhaps even tomorrow, the charms and dangers of the city will be available to Edward Snowden, who is about to receive a refugee ID, allowing him to roam freely the whole length and breadth of Russia and to socialise with its folk.
It will be a nice change from Sheremetyevo International Airport, where he was marooned for quite a while. The airport is vast; some unfortunates, mainly paperless refugees, live in its transit area for ten years or more. For a while, it was felt that our hero would remain stuck forever in limbo. The Russians and the intrepid Snowden sat on the fence, getting used to each other while keeping their distance. At long last, the ice was broken. Snowden had gotten to meet with representatives of the Russian public: a few members of Parliament (called Duma, in Russian), some human rights folks, leading lawyers.
He reminded them that he "had the capability without any warrant to search for, seize, and read your communications… [and] change people's fates". He invoked the US Constitution transgressed by the spooks, for the Constitution "forbids such systems of massive, pervasive surveillance". He rightly rejected the legal ruse of Obama's secret courts, for no secrecy can purify the impure. He recalled the Nuremberg ruling: "Individual citizens have the duty to violate domestic laws to prevent crimes against peace and humanity from occurring." And this system of total surveillance is indeed a crime against humanity, the cornerstone of the Iron Heel regime they plan to establish on the planet. When his declaration was interrupted by the airport's routine announcements over the loudspeaker, he charmingly smiled and said "I've heard it so many times during the last week".
The Russians loved him; the whole attitude to Snowden changed for better, as I expected when I called for this meeting on the pages of the leading Russian newspaper, the KP (Komsomolskaya Pravda). Now we've learned that the Russians have decided to issue him a refugee ID and grant him freedom of movement.
Why did they hesitate for so long?
Snowden is an American, and the Americans, like the British, are quite prejudiced against Russia, their common Cold War enemy. For them, it is the country of the Gulag and the KGB. Though both menaces vanished decades ago, traditions die hard, if at all. Even the Gulag and the KGB were only a modernised version of the Tsar, knout and serfdom horror of the 19th century, to be eventually superseded by the Brutal New Russian Mafia State as updated by Luke Harding. For an average American, the prospect of befriending Russia is nigh unto impossible. Even more so for an American who served in the CIA and NSA, as Snowden did. He felt that by embracing Russia he would lose his whistle-blower status and be regarded as an enemy agent, a totally different kettle of fish.
This was the case for Julian Assange, as well. When it was proposed that the head of Wikileaks flee to Russia (it was technically possible), he procrastinated, dragged his feet and remained in England, unable, in the end, to cross the great East/West divide.
Snowden was not seeking limelight, quite the opposite! He wished to stop the crimes being committed by No Such Agency in the name of American people, no more, no less. He hoped to become a new Deep Throat, whose identity would never be revealed. His first profound revelations were made by correspondence; he flew to Hong Kong as he was familiar with the place, spoke fluent Chinese, and planned to return home to Hawaii. It appears that the Guardian Newspaper pushed him into revealing his identity. Even then he thought himself safe, for Hong Kong is under Chinese sovereignty, and China is a mighty state, not an easy pushover.
The Chinese used Snowden's revelations to defuse American accusations of electronic espionage, but they weren't going to spoil relations with the US for his sake – the hot potato was tossed. As a final courtesy they gave him 24 hours warning of his impending arrest. He had to flee, and he boarded the Aeroflot flight to Moscow in company of charming English lady, a Wikileaks executive Sarah Harrison.
Snowden landed in Moscow, but he never considered taking refuge in Russia. For him, this was just a transit point to a neutral country, be it Iceland or Venezuela, some part of the West. He planned to fly to Havana and change planes there for Caracas. He did not take into account the length to which the US Deep State would go to seize and punish him.
At first, the Americans put enormous pressure on Cuba to refuse transit for Snowden. They threatened Cuba with invasion and blockade, and Castro asked Snowden to look for another route. No airline but Aeroflot would fly Snowden out of Russia, and Aeroflot flies via Havana only. So the first plan got unstuck.
The gas summit in Moscow offered another opportunity for escape: the summit was attended by the presidents of Bolivia and Venezuela, both came with their private planes able to make the long flight. Bolivian president Evo Morales had left Moscow first; his plane was forced down and searched, setting a historical precedent. This served as a warning to the Venezuelan President Nicolas Maduro; he flew away from Moscow Snowden-less.
This was an important discovery for Ed Snowden: he learned by this experience that there is just one country on the planet that is outside of the US grasp. Just one country that is a real alternative to the Empire; the only country Navy Seals are not likely to raid nor Obama drones to bomb, the only country whose planes can't be scrambled and searched. He understood that Moscow is the only safe place on the globe for an identified enemy of the Empire. Now he was ready to contact the Russians; he resumed his temporary refuge request, which will probably be granted.
The Russians also hesitated. They were not keen on angering the US, they were aware that Snowden did not intend to come to them and just happened to get stuck in transit. He was a hot potato, and many people were convinced it's better to follow the Chinese example and toss him.
The US Lobby pulled out all the stops trying to have him extradited. There were human rights activists and NGO members in the employ of the US State Department. Such people and organisations are promoted by the Americans, a Fifth Column of sorts. Lyudmila Alexeeva is a leading Russian activist of this kind; she was an anti-Soviet dissident, acquired US citizenship, came back to Russia and resumed her fight for human rights and against the Russian state. She is on record as saying that Snowden is a traitor to the service, neither a whistle-blower nor a human rights defender. He should be surrendered to the US, she averred. Other notorious dissidents and fighters against Putin's regime agreed with her, unmasking their true colours.
Some siloviki were also against Snowden. These are members and ex-members of Russian intelligence community, who embraced the concept of convergence of security services and collaborated with the Americans and other services, notably the Israelis. They said that loyalty to one's service is the most important virtue, and a traitor can't be trusted. They pooh-poohed Snowden's revelations saying they had known it all along. They said he is not worth quarrelling with Washington about. This was also the line of Konstantin Remchukov, an important Russian media lord, the owner of Nezavisimaya Gazeta, who added that Snowden was a Chinese spy.
And finally there were conspiracy freaks, who said that Snowden is a Trojan Horse, sent to pry open Russian secrets. He was actually a CIA double agent, they said. No, he was an agent of Mossad, others argued. Return him to the US, they asserted. This bottom line has exposed many American agents, whether faux human rights defenders or equally false siloviki, security personnel.
Among supporters of Snowden in Russia, there was my friend, the poet Eduard Limonov, who called Snowden the harbinger of Unipolar World collapse. My newspaper KP supported the cause as well. The state-owned TV took a cautious approach, and was rather dismissive of Snowden's discoveries.
President Putin, too, played a cautious game. Initially, he stopped talk of surrendering Snowden with a laconic statement: «Russia never ever extradites anybody to any state». Then he offered Snowden refuge on condition that he would not act against the US. This is a usual condition for a political refuge. He added that probably Snowden would not accept it as he wants to continue his struggle "just like Professor Sakharov", a renown dissident of Soviet days. He also tried to dissuade America from pursuing Snowden, comparing this pursuit with "shearing a piglet", producing more screams than wool. This cautious game paid well: Snowden accepted his precondition and applied for temporary refuge until the road to Latin America opens up for him, while the President saved face and did his best to avoid quarrelling with the US and with the mighty pro-American lobby in Moscow. I should say that despite his autocratic macho image, Putin does not control free Russian media, which are usually owned by pro-Western media lords. His positions in the national discourse get limited exposure.
The Russian leader was not confrontational. He does not look for trouble, as a rule. He comes off as rather a cautious, prudent, conservative ruler. He would probably prefer that Snowden fly away, especially as Snowden, an American patriot, would not share his stolen crown jewels with the Russians. His granting permission for Snowden to meet with the Russian public was withheld for a long while. However, during this period, the US added many more names to the secret Magnitsky List of Russians whose properties and accounts were to be snatched ("frozen" is the technical term) by the US and its allies. Members of Congress freely vituperated against Putin and referred to Russia in abusive terms. Just wait — Obama will call Putin tonight and he will send Snowden packing, said the White House spokesman. Meanwhile, the US continued its build-up against Syria in the Middle East, and Israel bombed Syrian positions, presumably with American support. Instead of showing any consideration, Obama tried to bully Putin. This was the wrong tactic, and it backfired.
At the same time, Russia carried out a sudden check of its military preparedness, apparently keeping all options open. This great country is not looking for trouble, but it does not shrink from it either. Snowden is safe here in Moscow, where nobody can harm him, so he will be able to tell the world about the crimes against humanity committed by the American secret services. And Moscow is a great place to be, especially in summer.
A Growing Precariat Class…
I knew a man whose wife divorced him and who never remarried.  He liked women and for the remainder of his life he had affairs with several.  His exuberant intentions were good but he was blind to the preferences of the people he intended to help (usually women friends) and they often resisted his plans.  He went through life intending to do good deeds that were often barely tolerated.
Public television recently ran a documentary on the Rockefeller family.  My friend and the Rockefeller family had a common goal of bettering the lives of others whether they like it or not.  David Rockefeller promotes the new world order because he sincerely believes world government benefits mankind.  He and other like minded individuals seem to have the power to move their goal forward but they are meeting heavy resistance from multitudes who cherish freedom, hate tyranny and prefer to make their own choices.
Competition is a fitting impetus to a healthy business environment. But competition produces winners and losers.  Unfortunately, all men are not created equal. (Jefferson's claim in the Declaration of Independence notwithstanding).   Some men have superior abilities, allowing them an advantage over their fellows.  Men who win in the money war become wealthy while losers become relatively poor.  The libertarian nature of the early American business culture provided a realistic example of the outcome of free Capitalism.  Several families accumulated massive fortunes and were able to shelter their wealth allowing an extended influence on the culture.
John D. Rockefeller (1839-1937). was raised in poverty by a Christian mother.  His father was often absent. The family lived in Ohio during the birth of the oil industry.  He was an astute competitor who successfully used the freedom of Capitalist system to gain control of a majority of the industry.  In spite of government intervention he preserved the family fortune allowing his descendents to wield the power of great wealth through successive generations.
J. P. (John Pierpont) Morgan (1837-1913) was a key recipient of the bounty of Capitalism.  A Connecticut banker Morgan gained control over much of the country's manufacturing base.  He formed U. S. Steel Corporation and on at least two occasions (one with Rothschild help) bailed out the U. S. government.
Andrew Carnegie (1835-1919)  came to the United States from Scotland in his early teens.  He was an astute businessman who enjoyed success in several different enterprises.  Ultimately he became extremely wealthy by creating the world's largest steel mill.  The mill was finally sold to J. P. Morgan and became a major part of U. S. Steel Corporation.
Cornelius Vanderbilt (1794-1877) was an uneducated farm boy of Dutch and English extraction, his thrifty ways allowed him to prosper by moving goods by steamship around New York City.  As the railroads took over the freight moving business he used his profits to invest in the railroads.  Though uncouth in manner he was astute in business.
Henry Ford (1863-1947) made his fortune in a later era.  He reduced manufacturing costs and made products available to the general population by using an assembly line to mass produce automobiles. Mass production was the crown of the industrial revolution making its benefits available to everyone.
Bill Gates (1955 -   ) a contemporary "robber baron" started and nurtured software giant Microsoft into the world's pre-eminent producer of computer software.  He was criticized for his business practices and called before congress but he warded off the government wolves and saved his company.   He and his wife Melinda are now busy managing their Foundation. .    
Hundreds of fortunes have been made in the United States.  These six are well known. All had the advantage of living in times when the conduct of their businesses was largely unencumbered and they could garner great riches from a wealthy nation.  They were criticized for cutting prices and buying up competition but both of these practices are legal in a free Capitalist system; they did it better than their competitors.
Corporations and Foundations are stores of wealth and power. They are artificial entities that function as individuals.  They can and often do grow into quasi-monopolies that can be controlled with a small percentage of the outstanding stock.  Real Estate appreciation and the steep rise in value of hard assets produces riches but the primary source of great wealth is the huge increase in value of the stock of a successful company.  Foundations are usually spawned with shares of stock.  They depend upon profits from stocks for their income.  Stocks are a store of wealth.
Bill Gates became one of the wealthiest men in the world through ownership of stock in Microsoft Corporation, a company he nurtured to greatness. Using that stock he and his wife Melinda have formed the Bill and Melinda Gates Foundation, the largest in United States and second largest in the world.
The stock market uncouples the cost of a stock from its real value as an ownership unit and allows speculation to determine value.  In a bull market a popular stock, as a fractional unit of owner ship, might have a real value of $10.00 but sell on the market for $100.00.  Owners of successful business enterprises who retain or purchase large blocks of stock can enjoy a massive increase in wealth that has no relation to value or effort.
We see this principle play out in the price of gasoline.  The real cost of oil at the well head might be $10.00 a bbl. but on the commodities market it sells for $100.00.  Consumers pay the inflated market price and the well owners enjoy a massive increase in income.
Before the revolution English Corporations had exploited the colonies and in its early years the United States government was wary of corporate power.  .  For decades, until the Civil War, corporations were strictly regulated.
The Internet page Reclaiming Democracy provides this information:
Corporate charters (licenses to exist) were granted for a limited time and could be revoked promptly for violating laws.

Corporations could engage only in activities necessary to fulfill their chartered purpose.

Corporations could not own stock in other corporations nor own any property that was not essential to fulfilling their chartered purpose.

Corporations were often terminated if they exceeded their authority or caused public harm.

Owners and managers were responsible for criminal acts committed on the job.

Corporations could not make any political or charitable contributions nor spend money to influence law-making.
The Civil War brought an end to restrictions on corporate power.  Corporate agents infested both state and federal governments; they bribed officials, enjoyed huge profits, gained limited liability, more autonomy, and extended charters.  The corporate demon was loosed!
Most Americans know of Foundations but few know much about them.  Foundations are tax-free instruments that allow the winners of the money war to protect their wealth from taxation and exert some control over how it is used    According to "The Non-Profit Times" private foundations have at least four characteristics:
It is a charitable organization and thus subject to the rules applicable to charities generally;

Its financial support came from one source, usually an individual, family, or company;

Its annual expenditures are funded out of earnings from investment assets, rather than from an ongoing flow of contributions; and,

It makes grants to other organizations for charitable purposes, rather than to its own programs
Foundations have few restrictions.  They are not dogged by the media or overseen by congress. Wealthy donors are seldom confronted by elected officials who might at some point seek their donations.
Billions of dollars are sheltered by Foundations and the income earned is frequently used to support an elite agenda.  The world is often impacted and sometimes altered by the organizations these Foundations support but people are usually unaware of the source of the change.  Foundations are big supporters of world government; they supported the Feminist Movement and donate heavily to woman's rights, the homosexual agenda enjoys large grants, as does Planned Parenthood, there are also big efforts to influence other nations.  The Global Fund for women is a relatively new foundation but their U. S. giving provides a glimpse of the humanist agenda supported by the Foundation culture.
Writing in "Intelligence and National Security" (Vol. 18, No. 2, 2003) Valerie Aubourg contends that the Bilderberg meetings were organized by European Elites with help from American sources as well as the Rockefeller Foundation, the Ford Foundation and the CIA.
The Foundation Center lists some past foundation grants, "dissidents and intellectuals in Eastern Europe in the 1970s and 1980s, funded legal challenges to apartheid in South Africa starting in the 1970s, and helped human rights groups in Latin America in the 1970s and 80s. Foundations supported work on AIDS at home and abroad when those with the disease were stigmatized; they pushed for public policies to address climate change when the U.S. federal government denied there was a problem of global warming; and they established a dialogue with Iran when the U.S. and Iranian governments were not talking directly to each other. Building on the early vision and practice of Rockefeller, Carnegie, and Ford, today's foundation leaders see these problems in global, not just American terms; seek to address them on a worldwide scale; and directed considerable resources around the world to that end."
In the Washington Post, Michael McFaul, a Senior Fellow at the Hoover Institute, describes Foundation interventions: "Did Americans meddle in the internal affairs of Ukraine? Yes. The American agents of influence would prefer different language to describe their activities — democratic assistance, democracy promotion, civil society support, etc. — but their work, however labeled, seeks to influence political change in Ukraine. The U.S. Agency for International Development, the National Endowment for Democracy and a few other foundations sponsored certain U.S. organizations, including Freedom House, the International Republican Institute, the National Democratic Institute, the Solidarity Center, the Eurasia Foundation, Internews and several others to provide small grants and technical assistance to Ukrainian civil society. The European Union, individual European countries and the Soros-funded International Renaissance Foundation did the same."
Large amounts of U. S. Foundation money go to organizations located in Switzerland and England. Open the link, (wait for it to load) click on Switzerland and England and note the number of grants to International organizations.   While American citizens sign petitions and hold rallies, powerful U. S. Foundations often finance the programs concerned citizens groups are trying to prevent.
The Rockefeller Foundation is one of three funds supported by the Rockefeller family.  The other two are The Rockefeller Brothers Fund and the Rockefeller Family Fund.   The Rockefellers are famous for supporting studies on Eugenics.  here and here  They are also big supporters of Globalism and according to Andrew Gavin Marshall one of the most powerful families in the world.  He describes the breadth of Rockefeller influence: "Initially through the Standard Oil empire, which was broken up into corporations we now know as ExxonMobil, Chevron and others, Rockefeller influence was prominent in universities (notably the University of Chicago and Harvard), in finance, with Chase Manhattan Bank (now JPMorgan Chase), in the creation and maintenance of major foundations (Rockefeller Foundation, Rockefeller Brothers Fund, Rockefeller Family Fund) and in the establishment and leadership of major think tanks (Council on Foreign Relations, Trilateral Commission, Bilderberg), all of which created access to political and social power that shaped institutions, ideologies and individuals on a vast scale."
The Financial Times reported in May of 2012,"Two of the best-known business dynasties in Europe and the US will come together after Lord Jacob Rothschild's listed investment trust and Rockefeller Financial Services agreed to form a strategic partnership, with the Rothschild-owned RIT Capital Partners purchasing a 37% stake in the Rockefeller family's 'wealth advisory and asset management group.'This 'transatlantic union', noted the Financial Times, 'brings together David Rockefeller, 96, and Lord Rothschild, 76 – two family patriarchs whose personal relationship spans five decades.'"
I could not find a Foundation for the descendents of J. P. Morgan but Jamie Dimon, CEO of J. P. Morgan Chase, the world's largest bank ($13 trillion assets), describes their current philosophy this way, "Diversity is a cornerstone of our global corporate culture, and we continue to build upon it by: Linking management rewards to progress in achieving diversity; identifying top talent and building development plans accordingly; seeking a diverse slate of candidates for all key job openings; building a pipeline for diverse talent by working closely with universities and key industry groups;  actively involving our people – through employee networking groups, annual forums, open discussions with senior leaders, seeking input on multicultural marketing efforts, and partnering on community activities; and, offering a comprehensive set of policies, programs and benefits to meet the changing needs of a wide spectrum of individuals"
The Carnegie Foundation lists many of its recipients in this database:  Most of the big Foundations support world peace and feminism.  Many make donations to the Council on Foreign Relations and the Carnegie Endowment for International Peace.  The boards of directors of the large foundations and the major international corporations are made up of individuals who know each other, have a common agenda and often serve together on more than one board.
I did not find a contemporary Foundation for the Vanderbilt Family.  The Vanderbilt fortune suffered losses during the Twentieth Century but the family is still prominent; Gloria Vanderbilt and her son, Anderson Cooper, are well known descendents.
The Ford Foundation has an interesting history. John J. McCloy became president of the Ford Foundation in 1954.  McCloy, a consummate insider, used the foundation as a cover for CIA agents making it almost a subsidiary of the U. S. Government.   Henry Ford exposed the Talmudist Jewish conspiracy and when the Foundation gave some support to the Palestinians it was excoriated as an anti-Semitic organization.  It repented and ceased supporting Paletinian causes.  The Ford Foundation provides serious support for National Public Radio and like many others it helps finance the Council on Foreign Relations.  Both the Rockefeller Family Fund and the Ford Foundation support the Third Wave Foundation, a fast growing, fifteen year old organization that "supports young people creating new models of leadership that strengthen community efforts to resist oppression and ensure justice, that are led by and for young women, transgender, and gender non-conforming youth and queer youth of color."
Please take time to click on the Foundation links and look over the recipients of grants.  A short study will help you understand the nature of the organizations they support.  Foundations hold billions of dollars in assets.  The common interests of those that control these assets allow them to support programs outside and sometimes against the governments of the nations of the world.  Not only can they go around governments but they can and often do control them.  They are a powerful force for the privileged one percent.
The addiction to wealth often culminates in a quest for power.  This hunger to control has become more evident in the Twenty-First Century as the world's neo-Feudal Lords have begun to exert their power for world dominance in the public realm.  They have succeeded in gaining control of the world's most powerful nation and are using it to insert their tentacles into all corners of the Globe.  The theft of knowledge has succeeded through control of public education and the theft of wealth is well underway. Failure to curtail the centralization of power has exposed the world to the domination of an amoral, cruel and Godless oligarchy that is well on the way to enslaving mankind.
World corporations have become fewer and fewer and bigger and bigger.  International corporations benefit from globalization by acquiring multiple new marketing opportunities.  Wealthy corporations and foundations exert influence on the governments of the nations of the world.  Their leaders are members of the secret elite groups that meet and determine policy.  So far David Rockefeller's dreams are progressing at a formidable rate.
It is not unusual for Christians to ignore significant scriptures.  The Law of the Sabbath Year has been significantly neglected for centuries.  It is doubtful that even ancient Israel practiced it properly.   The Bible describes the year of Jubilee like this: "You shall thus consecrate the fiftieth year and proclaim a release through the land to all its inhabitants.  It shall be a jubilee for you, and each of you shall return to his own property, and each of you shall return to his family."  Land is to be returned to its original owners, debts are to be forgiven, and slaves are to be freed!
God created the world in six days and on the seventh day He rested.  Sunday, the Sabbath, is a day of rest.  God also applies this principle to years.  We are to plant and harvest for six consecutive years and on the seventh year the land is to lay fallow. Jubilee is to be celebrated in the year following seven Sabbaths of years – the fiftieth year.
There are several important principles contained in the 25th Chapter of Leviticus: God makes a distinction between the people He has chosen and others. He supports competition but does not want permanent, burgeoning inequities of wealth among His people.  Benevolent slavery is condoned but His people are to be freed at jubilee. Foreigners do not enjoy the provisions of jubilee.  They can be used as slaves until their debts are paid.  Usury is forbidden among God's people but not among foreigners.
Erroneous interpretations of scripture often nullify important principles.  Arminianism and modern methods of evangelism urge people to choose God destroying the Biblical doctrine of selection.  God's chosen people are granted legal benefits that are lost in the doctrine of universal atonement.  The Bible teaches that Christians are a chosen people who have special legal rights that are not afforded to others.
Jubilee is God's remedy for the inordinate accumulation of wealth and power.  It is a resource to correct the inequities that develop in a competitive society without depending on the arbitrary, emotion driven policies of frivolous politicians.
Today, in the United States the disparity between the wealthy and the remainder of our population is greater than ever before.  One percent of our population own 40 percent of the nation's wealth.  Turn on your speakers, watch and listen to this video.  The Middle Class is being destroyed and a permanent underclass is growing.  In the 1970s the upper 1 percent received 8 percent of the nation's income, in 2010 that figure had risen to 21 percent.  The 400 wealthiest Americans own more than the bottom 150 million.   According to Andrew Gavin Marshall almost all of the wealth gains over the previous decade went to the top 1%. In the mid-1970s, the top 1% earned 8% of all national income; this number rose to 21% by 2010.
We have ignored the Word of God and are in the process of suffering the consequences.  God provided The Law of Jubilee to protect His people from human tyranny.  There is a righteous way of rectifying the imbalance of wealth that results from a competitive economy.  God's Law always trumps the imagination of His creatures.
Christians are often described as followers of Jesus.  This definition is inadequate because Jesus is a servant to His Father.  He sits on the right hand of His father and judges the world.  Those who truly follow Jesus follow the Triune God: Father, Son, and Holy Ghost.  This concept brings the entire Bible into focus and sets up legal standards for Christian behavior.
"To learn who rules over you, simply find out who you are not allowed to criticize." – - Voltaire (1694-1778)
Will it Work?
Western side of Yarmouk Camp, Damascus — For more than a year, Yarmouk Palestinian refugee camp, one of nine in Syria, has been a war zone between supporters of the Syrian government and those seeking its overthrow. But the number of camp residents actively engaged in fighting on either side is negligible, according to Dr.  Hamed Mouad.
Mouad is author of the first book on Yarmouk camp history and its sociology. Many of his relatives are camp residents, orwere at any rate, until they had to flee eight months ago. Despite great pressure to help "liberate" the camp—pressure put upon them from both sides of this war—the residents here, insisting on neutrality, overwhelmingly refused to join either side in the conflict. And for this they have paid a big price.
All "legal" entrances to Yarmouk and its neighborhoods are blocked by the Syrian army or rebel gunmen, and government and rebel snipers inhabit many rooftops. However, along the western side it is possible to enter some parts of the camp with the assistance of a friendly teenager. Approximately only 20% of the 170,000 who lived in Yarmouk pre-crisis have remained, with a majority of those seeking housing outside in Damascus suburbs. Many parts of the camp are now largely a deserted wasteland, and most residents remaining have little or no water, electricity, or safe camp infrastructure or shops of any sort. The Syrian government, however, continues to allow free medical aid at public health facilities, and the Syrian Arab Red Crescent Society (SARCS) helps many with food parcels.
Palestinians interviewed inside this western area of Yarmouk explain that the only reason anyone still remains at all is that they have run out of options. They risk their lives daily, a sort of Russian roulette fate in view of snipers and mortars, to remain in what is left of their homes—either that or they camp out near the piles of rubble that were their homes. Still others try to survive outside the camp, squatting on blankets, flattened cardboard boxes or plastic tarps, in the shadow of schools and mosques. There are even some fortunate families who have a small gas burner to cook with.
Damascus experiences very high summer heat, far exceeding temperatures commonly seen in Beirut and Saida Lebanon, where many of the Palestinian refugees from Syria have fled—many but by no means all. For inside the Syrian capital can be seen additional Yarmouk residents, lots of them, milling amongst the more than one million refugees who have fled here from other parts of the country over the past nearly 29 months. A few of these desperate people drape some blankets in alleyways, gambling that the authorities will not roust them, or fearing, even worse, that they may become victims of robbery or kidnapping. In Damascus, kidnapping has especially become a significant business.
Damascus cops, some of them at any rate, will on humanitarian grounds allow people to sleep in a few of the city's smaller, more inconspicuous playgrounds or green spaces, a policy applied as well to Roma Gypsies, whose main neighborhood was destroyed. But this lenience stops at the borders of the main parks, which are probably the most beautiful and manicured, even during the current fighting, of any Arab country in the Middle East. In these parks, camping is not allowed. Yet that being said, when a mortar or car bomb demolishes part of a street, some of its residents do spill into the central parks, reminding this observer of how many times since the Lebanese civil war and Israeli aggressions that Beirut's  Saniyeh gardens in Hamra has been overcrowded with refugees living rough.
Classes will start in Syria in less than a month, meaning that school buildings will no longer be available as temporary refugee shelters. Some Palestinians, like their Syrian neighbors, are still fleeing to Lebanon, but the government has recently raised the exit fee at the Masnaa border crossing from 550 Syrian pounds to 1,100 (roughly $6) per person—not a big bite for most foreigners, certainly, yet for Syrian and Palestinian families hoping to postpone death, it is a rather hefty, nigh unaffordable, chunk.
Though it's hard to generalize, many residents of Damascus, including some of the remaining Palestinians, seem to feel the violence will continue slowly to subside as government forces go on pushing rebel forces further away from the city center. This appears also to be the case with Syrians as a whole, despite the fact that the population is numbed and exhausted, horrified at what has become of their country, and pessimistic about the future of their beloved Syria and its chances at remaining intact. Most of course have suffered incalculable losses—tragically in terms of killed loved ones, but there are also material losses, losses of livelihoods, jobs, and businesses, without much prospect for recovery, at least anytime soon. Nonetheless, there is exhibited a sense that life may soon improve.  Mazin, the driver for Al Alam TV, explained to this observer the other night: " It may seemed strange, but we Damascenes hear more shelling these days as  government forces push rebels out of some of the  suburbs, but we also feel more secure despite more shelling because the rebels are being driven back away the our suburbs.  But there is a long way to go."
As signs of approaching better times, some people point to Ali Haidar, Syria's Minister for National Reconciliation, seen frequently in public these days discussing plans being put into place for the return of the Syrian and Palestinian refugees. Another example is President Bashar al-Assad's August 1 visit to the town of Daraya. Located outside Damascus, Daraya was a rebel bastion for more than a year. Now it is mainly under government control. It was the Syrian President's first such public trip since his 3/12/12 visit to Baba Amr in central Homs—a location which ironically yesterday saw a huge explosion at a government weapons depot in which approximately 50 people were killed.  A defiant speech nonetheless was given by Assad, who pledged victory over  forces seeking to topple Syria's government, and he seems to have buoyed some as he chatted with soldiers, expressing the country's gratitude for its military's performance. This kind of connecting with the general population is replicated by an increasing number of Syrian officials, officials who are being seen more and more in public outside their heavily protected offices. While not a complete restoration of public optimism, it does seem to offer hope for an end to the civil war.
As the pendulum swings, at least for now, in favor of the current regime, Syrian and Palestinian friends and acquaintances still express dismay, for more specifics are becoming apparent in regard to what they may face should the extreme Islamist, Salafist and Wahabist forces ultimately prevail and set up a Salafist caliphate. Just this week, for instance, a sharia committee in the rebel-held region of secular Aleppo banned the baking or eating of croissants, this despite shortages of bread. The reason given? The French croissants, according to some Salafist-Wahabist "scholars," are secret symbols of colonial oppression. The belief of the leaders of Jabhat al-Nusra and the Islamic State of Iraq and the Levant, both affiliated with al-Qaeda, seems to be that because Syria is a former French colony, this symbol of Frenchness is obviously connected with imperialism. And of course the pastry's crescent shape celebrates European victory over Muslims. Conspiracy theorists abound everywhere, it seems.
Also, various groups increasingly are issuing fatwas designed to ensure that the planned new order dismantles the current secular Syrian society, the sooner the better. Over the past several months a raft load of Fatwa's, which apparently any wannabe Islamic "scholar" can issue when in the mood, has included just about the wholesale importation of Saudi Arabian culture and lifestyle. In fact, some of these Fatwa's make the KSA appear almost moderate.
Within the past few months, Rebel-held regions of Aleppo have become more and more dominated by extremist elements, further marginalizing more moderate rebel groups, and putting many Syrians at their mercy. The Islamic law council of Aleppo's Fardous neighborhood recently issued a fatwa banning all women, not only Muslims, from wearing "immodest" dress. This includes not only tight-fitting clothing but also a ban on cosmetics. Another Fatwa decrees a one year jail sentence for failing to fast during the month of Ramadan, again, Muslim or not.
In the face of this decidedly dismal backdrop, the PLO leadership in Ramallah is reaching out to Palestinians in Syria, as well as to the Syrian government, with a proposed solution to the current Palestinian refugee crisis, a crisis that for the moment, despite hopeful signs, continues to worsen. Reportedly a four-member delegation was sent to Damascus at the end of July from PA headquarters in Ramallah. Upon arrival, the envoys presented the 14 Palestinian factions in the Syrian capital with a two-step initiative to end the fighting in Yarmouk. A copy of the "secret plan" was obtained by this observer. The proposal has, on good authority, been approved by the Syrian government, with a decision expected from the PLO groups during the first half of August. Meant to build on Mahmoud Abass' July visit to Lebanon, the PLO declaration reads essentially as follows:
"Based on the principled position declared by the Palestine Liberation Organization leadership regarding all the internal developments taking place in the Arab countries – particularly the crisis in Syria – which is not to interfere in the internal affairs of these countries, and prevent the involvement of either the Palestinians or their camps in these struggles, by maintaining their neutrality and preserving the camps as secure environments for their Palestinian and Syrian residents, empty of both weapons and fighters, in order to keep the Palestinian struggle directed against our primary enemy, the Israeli occupation.

Mindful of the above, and after the developments which led to the dispersal of hundreds of thousands of our people in the camps, which were then turned into insecure and dangerous zones, we the factions of the Palestine Liberation Organization, the sole legitimate representative of the Palestinian people, propose the following initiative, with the hope that in cooperation with all those concerned, we can work together to achieve the following:

First, based on our principled position of positive neutrality and keeping the Palestinians and their camps out of the confrontations in Syria, we propose that all the Palestinian camps – and Yarmouk camp in particular – be secure and safe areas, free of weapons and fighters, by taking the following steps:
– End all public display of weapons and fighters, with guarantees to those who wish to do so.

– Avoid the use of the camps as areas of confrontation and cease all forms of fighting, including sniping and shelling.

– Allow the free movement of people, food, medical supplies and vehicles in and out of the camp, which will encourage the return of the displaced to their homes.

– Restore services, including electricity, water, telecommunications, schools, and hospitals.

– Provide amnesty to all those camp residents who have been detained if their involvement in the fighting cannot be confirmed.

Second, follow up and coordinate efforts in order to execute the steps outlined in the proposal by eliminating all obstacles, providing all that is required for its success."
It is a fine sounding, presumably well-meaning initiative, but one that has been met with grave doubts among Palestinians here, including camp popular committees.  The plan is considered unworkable since some groups that are even more extremist than al-Qaeda have started moving families of their members and community into Yarmouk, pledging to stay despite what any other rebel groups decide, reminding us of the fate of Nahr al Bared camp near Tripoli, Lebanon.
The overwhelming sense among Palestinians here with whom this observer has discussed the proposal, is that there can be no progress with respect to returning Palestinian refugees to their homes in Yarmouk until a political solution is reached among all the major parties to the Syrian Crisis. And some predict that may take decades.
There was a time during the 30-month covert dirty war on Syria when the Western governments and mainstream media would make a clamor over reported massacres.
Now, despicably, these governments and media just ignore such atrocities.
Why? Because it is increasingly clear that the groups committing these crimes against thousands of Syrian civilians are the foreign-backed mercenaries, whom the Western media and their governments have tried to lionize as "rebels" fighting for "democratic freedom".
That charade is rapidly disintegrating, exposing not just criminal Western governments sponsoring the violence against civilians, but an entire media industry that is also guilty of war crimes through its willful complicity.
This is not mere hyperbole. To disseminate false information and lies about conflict – under the guise of independent news – is to be complicit in covering up war crimes. You can hardly get more serious misconduct than to tell lies about crimes against humanity.
These toxic lies and propaganda are now being exposed as the Western-backed plot to subvert the sovereign state of Syria unravels; this unraveling is accentuated by the West's death squads becoming even more unhinged as they stare at looming defeat at the hands of the Syrian army.
The latest massacre occurred in the town of Khan al-Assal in the northern province of Aleppo. Some 150 people, mostly civilians, were reportedly slaughtered in cold blood. Many of the victims were shot in the head execution-style. The groups claiming responsibility are the al-Qaeda-linked al-Nusra Front and Ansar al Khalifa.
Reliable sources say that the killers tried to cover up their barbaric crimes by mutilating the corpses and burning the remains. Only days before this orgy of murder, the same groups are believed to have massacred at least seven civilians in the town of Maqbara in the province of Hasakah.
Elsewhere, as the Syrian national army makes searing advances against the militants, it is apparent from the identities of the dead that the majority of these fighters are foreigners, from Saudi Arabia, Libya, Jordan, Turkey, as well as from the US and Europe, including Britain, France and Germany.
Just last week, it was reported that Saudi Arabia bought $50 million-worth of heavy arms from Israel to supply this foreign network in its endeavor to terrorize the people of Syria into submission.
Already, the US, Britain and France have stumped up over $200 million which they claim is provided to "the Syrian opposition" in the form of "non-lethal aid".
This is just cynical semantics to cover up the fact that the Western governments and their regional Turk, Arab and Israeli proxies are sponsoring genocide in Syria.
Over the weekend as the mass murders in Khan al-Assal and Maqbara emerged there was a telling silence in the Western media. A cursory glance at outlets such as New York Times, Washington Post, Voice of America, the Guardian, BBC, France 24, Deutsche Welle, Reuters, among others, showed no or negligible reports on the atrocities.
A notable exception was the London-based Financial Times, which headlined: "Syria opposition condemns rebel attack". The FT tried to obfuscate the mass murder of civilians by claiming that "extremist rebels" had executed captured Syrian army soldiers and by giving prominence to condemnation of the "abuses" by the exile non-entity group, the Syrian National Coalition.
Similar Western silence followed another massacre last month in the village of Hatlah in the eastern province of Deir al-Zour. In mid-June, more than 60 mainly Shia inhabitants were slaughtered again by Western-backed foreign militants. Most of the victims were women and children. Syrian government appeals for international condemnation
at the United Nations were ignored.
Contrast this void in Western government and media reaction to earlier massacres. In May and June 2012, the Western media went viral with reports of mass killings in the villages of Houla and Qubair where some 108 and 78 inhabitants were murdered, many of them with throats slit. Immediately, the Western media then claimed or implied that the perpetrators were Syrian state forces and roundly condemned President Bashar al-Assad.
Back then US Secretary of State Hillary Clinton accused Assad of "ruling by murder and fear" and led the chorus of Western governments calling for Assad to step down.
It later transpired that the Houla and Qubair massacres were the work of the Western-backed foreign militants. But Western media did not follow-up with corrective reporting. This is the conduct of a propaganda ministry, not independent journalism.
The same propaganda formula of sensationalist headlines and innuendo, with minimal evidence, was repeated in subsequent massacres, such as in Tremseh in July 2012, or the bomb attack on Aleppo University in January this year in which more than 80 were killed. Also in that same month, more than 100 bodies were fished out of the Queiq River in the Bustan al-Qasr district of Aleppo – all of those victims with gunshot wounds to the head. Never mind that the district was under the control of foreign militants, the Western media continued their campaign of innuendo that it was the Syrian state forces that carried out the executions.
The Syrian government has consistently alleged that all these mass killings are the work of Western-backed militants. This sickening terrorist methodology concatenates with the Takfiri mentality of killing everyone who is deemed to be an infidel – Sunni, Shia, Alawite, Christian, non-believer alike, who does not subscribe to their fundamentalist twisted theology.
It is entirely in keeping that Western governments and Wahhabi Arab despots sponsor such groups given the long history of collusion between these protagonists, going back to the creation of al-Qaeda by Western military intelligence in Afghanistan during the 1980s to fight the then Soviet-backed government in Kabul.
The indiscriminate murder of civilians in wholesale massacres by Western-backed death squads operating in Syria to overthrow the Assad government is also consistent with the countless no-warning car bombs that have ripped through markets, streets, hospitals and schools all across Syria. Days before the latest slaughter in Khan al-Assal, a car bomb killed at least 10 in the Jaramana district of the capital, Damascus.
A few months earlier, another deadly bomb attack also targeted Jaramana, killing more than 30. The district is a mixed community of Muslim, Christian and Druze, which is largely supportive of the Assad government. As with the many other massacres in Syria, the aim is to terrorize the civilian population, to sow sectarianism and to coerce
the populace to relinquish support for the government.
As the foreign criminal conspiracy to force regime change in Syria flounders – with the turning point being the Syrian army victory in Qusayr early last month – the Western-sponsored terrorists are resorting to more and more desperate methods. This depravity was manifested yet again in the slaughter of civilians in Khan al-Assal and Maqbara. Tragically and despicably, we can expect more such atrocities in the coming weeks and months as the Western criminal conspiracy suffers more defeats.
But what is truly remarkable is how the Western governments and their propaganda machine, known euphemistically as the mainstream news media, are ignoring these latest massacres. That is because their vile game is up. They can no longer dissimulate on the reality of who is carrying out these massacres and how it is all part of a criminal genocidal campaign directed from Washington, London and Paris. That is why they are feigning to ignore such atrocities. To look into them honestly would uncover the ugly face of Western imperialism and the unconscionable role played all along by so-called Western news media.
Meanwhile, proper journalistic services like Press TV that are reporting the reality of what the Western governments are really doing in Syria via their death squads are being banned from satellite networks controlled by Western authorities.
Indeed, a very real extension of this censorship is how Press TV correspondent Maya Nasser was murdered last September by Western-backed death squads in Damascus for the very reason that he was helping to uncover the truth about what is being inflicted on Syria. Assassination is just an extreme act of censorship, as the Irish playwright George Bernard Shaw once noted.
Western government and media silence over the latest massacres in Syria is not just a matter of indifference or sloppy journalism. It is indicative of their complicity in the covert genocidal war on Syria.
Finian Cunningham, originally from Belfast, Ireland, was born in 1963. He is a prominent expert in international affairs. The author and media commentator was expelled from Bahrain in June 2011 for his critical journalism in which he highlighted human rights violations by the Western-backed regime. He is a Master's graduate in Agricultural Chemistry and worked as a scientific editor for the Royal Society of Chemistry, Cambridge, England, before pursuing a career in journalism. He is also a musician and songwriter. For many years, he worked as an editor and writer in the mainstream news media, including The Mirror, Irish Times and Independent. He is now based in East Africa where he is writing a book on Bahrain and the Arab Spring.He co-hosts a weekly current affairs programme, Sunday at 3pm GMT on Bandung Radio
Source:  Press TV
How does one destroy an idea? Further, how does one destroy the truth? Corrupt governments have been struggling with this dilemma since men wore loincloths and worshiped fire. Fortunately for those of us in the "lower strata" of social organization, honorable ideas and indelible truths have a life of their own. Even when a culture as a whole remains oblivious and unguarded, the facts tend to rise to the surface one way or another. The reality which elitists at least partly understand, is that the truth cannot be destroyed, but it can be forgotten, at least for a time.
This is a never-ending process. New generations arise, greater awareness builds, old but astonishing concepts of freedom are rediscovered, and the machine must struggle once again to keep the cogs in line. The truth is a metaphysical force. When you do battle with the truth, you do battle with the universe, and the universe's Kung Fu is superior to your Kung Fu.
Oligarchs and tyrants still attack the foundations of natural law and natural liberty by conning the public into believing that these inherent belief systems are "antiquated" or "passe", but this strategy has a limited effect as long as strong freedom champions exist. Liberty based movements and organizations are often tenacious, intelligent, socially savvy, and much more willing to sacrifice themselves for their cause than the enemy is willing for his cause. The truth, when wielded by formidable warriors, rolls forward like an high velocity electric storm.
Because of this dynamic, criminal governments and their puppeteers have taken a simpler path, moving to cripple and defame the speakers of truth in a manner that they hope will stain and sully the truth itself.
In the past decade, the Liberty Movement has grown beyond all expectation. Millions of people have been jolted from their intellectual sleep to discover a nation and a world on the brink of economic, political, and moral collapse. They have seen beyond the veil. They have been disgusted. And now, they are preparing to fight back. Among those with open eyes are certain standouts; those individuals and groups who were railing against the establishment and its maniacal methods long before it was fashionable. These men and women are leaders, in the sense that they are teachers rather than managers. They do not control the movement, but they do INSPIRE the movement. It is the most dedicated and the most uplifting of activists that the system tends to target in order to demean the core strength of the overall movement and tarnish its reputation.
A recent and malicious example is the subversive electronic planting of false evidence in an attempt to connect organizations like Oath Keepers, We Are Change, and PANDA to illicit and illegal pornographic materials:
This is only one method of attack in the arsenal of slander and destabilization, and while the culprits behind the action are not yet known, the strategy is very similar to government run demonization campaigns of the past (just read up on the history of Cointelpro). The following is a list of tactics commonly used by governments to divide activist groups, reduce their momentum, or cripple their image in the public eye…
Low Hanging Fruit
A tactic used over and over again by federal agents is the "grooming" of unaware stooges, or people only loosely associated with a particular organization, otherwise known as "low hanging fruit". This is done through carefully planned suggestive questions by undercover operatives. These questions will usually be designed to elicit an incriminating response, which is then used to arrest the activist and smear the organization he belongs to by association. For instance, if someone you have not known for very long (meaning less than several years) asked you:
"If the SHTF, what buildings would you blow up and how would you do it?"
Or…
"Which local cops do you think you would take out if you had to and how would you do it…?"
Then there is a good chance you are talking to a fed, or an informant with a wire. Charges are built using the concept of "conspiracy", meaning, if they catch you on tape discussing anything that might be construed as committing a specific crime, you can be arrested and charged. This is exactly how the FBI pursued their case against Hutaree Militia members in 2010, which eventually fizzled. However, federal agencies have been very successful in many other incidences. Anyone participating in Liberty Movement activism should remain vigilant, and should never enter into hypothetical discussions of specific violent actions.
Image Destruction
To stop good men from doing good things, you can kill them, but this is messy and creates many questions. If possible, it is better to simply damage their public image as "good men". That is to say, if you make good men criminals in the eyes of the public, then no one will ask questions when you use force against them later. The sad reality is, many people WANT to believe the worst in others. Much of humanity is infected with apathy, compliance, and nihilism. They live empty lives pandering like beggars for scraps from a soulless system. They claim they want to believe in honor, courage, and clarity, but when confronted with a person who actually exhibits these qualities in abundance, they secretly feel ashamed of their own inadequacies.
A substantial part of our society revels in the snuffing of heroes, because they never want to admit how cowardly they personally are in comparison. The fall of a hero makes them feel better about themselves.
Defamation works because people assume in most cases that slander is true without evidence to support it. Depending on the nature of the supposed crime, the stain may never go away even after vindication in a court of law. If you want to poison the citizenry against a particular freedom group, why not create false accusations of thievery, rape, murder, terrorism, child pornography, etc. among its members?
Planting Evidence
Evidence planting is an old favorite of evil men, but in the digital age, such corruption has taken on more elaborate life. Computers are layered storage devices, and most computer users never deal with or touch a majority of these layers. As the Snowden/NSA scandal has now made abundantly clear, the government has the ability not to mention the legal framework to allow infiltration of your computer's underlying structure. They can remove whatever information they wish, and, they can ADD whatever information they wish. A computer could be secretly laced with incriminating data without the user being aware.
Furthermore, arrested activists have no ability to monitor their home environment. Whatever is "found" within the home can immediately be used as evidence against the owner, even if the home has been placed out of the owner's control. Law enforcement officials are not necessarily required to search a person's home under owner supervision. Anything can be planted at anytime.
Make The Legal Appear Illegal
The following video was discovered within the DHS/FEMA HSEEP website archives. It portrays an imagined scenario using fictional news footage in which "militia members" are raided by federal officers under the guise of stopping terrorism:
Take note that the DHS lists semi-automatic firearms, ammo, night vision, and flak jackets as "contraband" in the video. These are all perfectly legal items today. Arrests of those within the liberty community are often accompanied by a display of stockpiled weapons, as if the stockpiling of firearms is illegal. Household chemicals, fertilizers, or reloading gunpowders are commonly presented to the public as "bomb making materials".
During a crisis, prepping could easily be labeled "hording", and those with the good sense to organize for their own survival might be treated as "selfish" or "treasonous" for refusing to surrender their stockpiles to emergency management bureaucrats to be parceled out as they see fit. In this way, the establishment uses the fears of the populace to open morally relative doors. That which was normal and legal before is made illegal without the law ever actually being changed.
Scatter Gun False Flags
Large scale complex false flag operations used to be a tried and true fallback for despotic regimes (I recommend deep study into the exposure of Operation Gladio for a greater understanding of how False Flags function).  Lately, though, intricate false flags seem to be backfiring on the establishment.  The Boston Marathon Bombing did produce an opportunity to test run large scale martial law tactics in a populated area not seen since Katrina, but the event was incredibly sloppy.  Most Americans are at least partially suspicious of the nature of the attack and the government response, including the fact that the two main suspects were longtime FBI informants.
False flag events will certainly be used against the Liberty Movement, but I believe this will be done using multiple smaller scale attacks with less players involved, like a spray of shot from a scatter gun.  The "crazed constitutionalist gun-nut" fantasy will be trotted out over and over again in random shootings, bombings, cop killings and so on.  The media will make it seem as though stepping outside of your home is certain death by way of "right wing extremism".  Targets will be random and unassuming, giving rise to fears that anyone, no matter where they live, could be next.
Night Of Long Knives
Beyond the realm of defamation lay physical action. Every tyranny in history finalized authority using a "wiping of the slate", as it were. Political opponents are swept away in the night, or killed in their beds in a meticulously organized and coordinated assault. This may seem like an outmoded style of government aggression, but it is still used today. Once again, the raids on members of the Hutaree Militia were handled exactly like a Night of Long Knives scenario, using multiple groups of officers in three separate states. Regardless of what you might think of the Hutaree, the point is that the establishment is training its law enforcement to use such tactics and use them in advanced ways.
Prominent Liberty Movement proponents should prepare for the worst, harden their homes, and build strong local community in case such an event arises. The process of "decapitating the leadership" of ideologically opposing organizations is a mainstay of oligarchy. In the U.S. today, the existence of the indefinite detention and rendition provisions of the NDAA and the "enemy combatant status" applied to classified White House assassination lists means this concern is not paranoia, but a cold hard reality of life for any American standing against the system.
Good Guys And Bad Guys
In order for any government or corporate aristocracy to take control of a culture, it must first assert itself as relevant. It must at least appear useful to the people, so that it can gain their support. As long as the state is viewed as the "bad guy" in the public mind, there can be no dominance. A new bad guy must be engineered, and who better to present as the great villain than your most effective political adversaries.
There will come a time in the near future when the demonization campaigns of the DHS or the SPLC today will seem like a cakewalk. Count on it. The best our movement can do for now is to expose each misstep of the establishment, and continue to weaken their position. Every time we call out a propaganda initiative, or derail it in advance of its inception, we reduce THEIR public image, and cement our own.
It's a bit ironic, but usually what evil men want most is to be seen as saviors; as guardians and protectors. They want to be seen as benevolent knights in shining armor coming to rescue the poor oblivious multitudes. When any information war hits it's climax, the goal of either side is to maintain the moral high ground. We already have it, and thus, they have to take it. How they will seek to do this is at once predictable, and horrifying.
Source: Brandon Smith | Alt-Market
Caving To White House Pressure…
Beirut — It was reportedly a hectic and intense past weekend in Washington and London according to an emailed report from a Capitol Hill source, as the Obama and Cameron administrations tracked down and button-holed the leaders of the 28 European Union delegations gathering in Brussels to finally vote on whether Hezbollah's 'military wing' should be sanctioned, by labeling it a "terrorist" organization. Several conversations took peace between Israel's Tzipi Livni and the US State Department.
As of last Thursday (7/18/13) the project was by no means a done deal and only 17 EU members could be counted on "to do the right thing "as this observers contact explained.  So 11 votes had to me nailed down fast and less than an hour before the EU vote, the last two EU hold-outs reluctantly went along.
When asked why, given all that was happening these days this region, the oft-delayed EU vote on Hezbollah could simply not just be put off again, this observer was advised it had to do with another European Union action and the tremors that it caused for the Zionist lobby, and their demands to the US State Department and the White House that something be done. Furthermore that the timing of the EU decision was a combination of pressure by the U.S. and Israel to compensate for recent decision by the EU to boycott products made in West Bank settlements. It was apparently influenced by Hezbollah's involvement n Syria.
Ms. Livni called John Kerry ever since the first EU votes and advised in no uncertain terms that Israeli leaders were enraged when the European Union issued its official guidelines on the funding of Israeli projects beyond the Green Line which will substantial block ability of Israeli settlements and other entities operating in the West Bank to receive grants and from EU member states.  Israel, claimed Justice Minister Tzipi Livni wanted adequate compensation from the EU and she reportedly warned Secretary of State John Kerry that talks with the Palestinians might otherwise be affected. The bus bombing in Bulgaria had little to do with the timing.  The timing of the EU vote was fixed by White House pressure.
Ms. Livni demanded three things from Kerry as the 'price tag' of the Israeli government  going thru the motions of appearing to be willing to resume negotiations and to state publicly that Israel will consider some sort of slow-down or temporary 'time-out' for the frenzied construction project on the West Bank.
She got two of the three.
One of  Livni's demands was the EU doing what it did and targeting with the 'terrorist' label Hezbollah's military wing.
The second non-negotiable demand was that the White House appoint as Kerry's Chief Negotiator at any Israel-Palestinian peace negotiation   the Israeli born  arch- Zionist  Martin Indyk. Kerrey, not happy and under Israeli lobby pressure, agreed and will name Indyk shortly Congressional sources reveal.
Mr. Indyk began his Washington career as an AIPAC staffer, served as executive director of an AIPAC think tank offshoot, the Washington Institute of Near East Policy, and then served two terms as the first foreign-born U.S. Ambassador to Israel where, according to Jeffrey Feltman, his longtime aid, "Martin taught me all I need to know about the Middle East, and that is about preserving Israel."
Indyk immigrated to the United States from Australia and later gained American citizenship in 1993. He wrote in the book Innocent Abroad, that: "I was first drawn to the Middle East through my Jewish identity and connection to Israel." Indyk now works at Brookings for a man he calls his "godfather," Haim Saban. Saban has said that his "greatest concern… is to protect Israel."
According to Phillip Weiss writing in Mondoweiss.net:  "Indyk was described in 1992 by a former AIPAC president as AIPAC's political asset in the Clinton campaign. After the spectacular failure of Camp David negotiations that he helped conduct in 2000, Indyk was characterized by former Palestinian negotiator Mohammed Dahlan as having a pro-Israel bias and "advanced negative attitudes toward Palestinians."
Professor James Wall, reports that former Palestinian negotiator Nabil Shaath said that Indyk was "partial, biased, pro-Israel" and defended Israeli settlements more than Israelis do.
Ms. Livni's third demand from the Obama administration was a reiteration of her earlier demand shared by some EU countries, including the United Kingdom and The Netherlands. It was a project for a more firm approach that includes blacklisting the entire Lebanese political organization. This way, all the accounts and assets of Hezbollah-affiliated organizations, businesses, and charities could have been frozen all over Europe.  As some analysts have pointed out, Mosques in Germany, Denmark, Sweden, and other EU countries that raise funds for the Hezbollah-operated charities, hospitals, and schools in Lebanon would have also been closed.  She failed in this goal with the White House after a reportedly heated argument.
Kerry told  Ms. Livni that there was no way the EU would agree so she should be content with what the EU had voted.  He pleased for calm because he had worked hard to line up all 28 votes.
Following the EU vote, at a news conference, Israeli Justice Minister Tzipi Livni appeared to claim the full credit as she praised the EU decision to blacklist Hezbollah's armed wing, which she said made clear that the party is a "terrorist organization". "Finally, after years of deliberations, it is clear to the entire world that Hezbollah is a terrorist organization", she said in a statement.
Not quite the case, but she did call to thank John Kerry.
According to Eli Bardenstein, writing in the 7/23/13 edition of the Israeli daily Ma'ariv, Livni's role only added to a diplomatic blitz over the past year headed by Foreign Ministry Deputy Director General for Strategic Affairs, Jeremy Issacharoll and the Counterterrorism Department headed by Shai Cohen. They organized a team that had been intensely lobbying European countries to promote branding all of Hezbollah a terrorist organization.
When asked for the main  reasons the  EU caved to White House pressure, a congressional contact who works with the Office of White House liaison succinctly replied: "Getting Israel of their backs for the EU boycott of the West Bank settlements, Assads apparent victory in Syria aided  big-time by Hezbollah, and Obama wanting some progress with Kerry's 'peace talks' project.   He added, "Plus it was a politically inexpensive feel good affair that won't have any real impact except for a PR gain for Livni who will use it in her campaign to replace Netanyahu."
Dr. Ibrahim Mousawi, who directs Hezbollah's Media Office, got it right when he explained that Hezbollah firmly rejected the decision and accused the EU of bowing to pressure from the United States and Israel.
In Lebanon and Syria, the EU's move to blacklist Hezbollah as a terrorist group appears to have been shrugged off and viewed as part of the ongoing US-Israeli-backed conspiracy that it sees behind much of what is happening in the region. In this observers Hezbollah neighborhood last night there were some spontaneous celebrations of Ramadan seeming mixed with support for Resistance to the EU decision which is viewed here with disdain.
In practical terms, the EU decision constitutes a mere political slap on the wrist. Hezbollah is not known to have substantial identifiable assets in EU countries, and it does not rely on donations from supporters there. Also, according to the source, Washington does not believe that Hezbollah's military wing has many assets in Europe and nor does it reply on funding from these countries. The EU was briefed by the State Department on this analysis and went along. For these and other reasons, the EU will maintain its contacts with Hezbollah on a variety of issues, including the activities of UNIFIL, the peacekeeping force on the border with Israel, and on joint projects between the EU and Lebanon.
But it may turn out to be a bit expensive after all  for those voting to target Syria's friends this week, according to one Damascus pro-government source who insists Syria will have a photographic memory when perhaps as early as next year, the half a trillion dollar reconstruction of war-devastated Syria begins.
She asked rhetorically, "Guess which 28 countries will be among those jostling for big contracts worth billions?  Can you imagine we will be in much of a mood to forgive and forget their roles in this crisis? Call it pay-back or a price-tag, the EU may want to prepare their explanations for this vote."
Lo and behold, a few short hours later, as if the NSA had given the Head of the EU delegation, Angelina Eichhorst, a quick transcript of our perhaps bugged conversation, the lady wasted no time coming to Beirut to assure Hezbollah and other political groups and personalities, that everything was fine as she played down the EU decision to blacklist Hezbollah's military wing. She promised that it would not affect the cooperation with the new Lebanese government even if the Shiite party dominated it. "The EU backs the efforts exerted by Premier-designate Tammam Salam to form a new cabinet and cooperates with the caretaker government which is dominated by Hezbollah", she said. "The EU will happily work with any cabinet that Hezbollah is a part of!"  She stressed and stressed again– perhaps a dozen times during her brief visit.
As this is a sort of a family publication, this observer could not possibly even conceive of offering the dear reader the verbatim two-word response to Ms. Angelina and the EU from one my neighbors.
In the course of his professional life in the world of national security Edward Snowden must have gone through numerous probing interviews, lie detector examinations, and exceedingly detailed background checks, as well as filling out endless forms carefully designed to catch any kind of falsehood or inconsistency. The Washington Post (June 10) reported that "several officials said the CIA will now undoubtedly begin reviewing the process by which Snowden may have been hired, seeking to determine whether there were any missed signs that he might one day betray national secrets."
Yes, there was a sign they missed – Edward Snowden had something inside him shaped like a conscience, just waiting for a cause.
It was the same with me. I went to work at the State Department, planning to become a Foreign Service Officer, with the best – the most patriotic – of intentions, going to do my best to slay the beast of the International Communist Conspiracy. But then the horror, on a daily basis, of what the United States was doing to the people of Vietnam was brought home to me in every form of media; it was making me sick at heart. My conscience had found its cause, and nothing that I could have been asked in a pre-employment interview would have alerted my interrogators of the possible danger I posed because I didn't know of the danger myself. No questioning of my friends and relatives could have turned up the slightest hint of the radical anti-war activist I was to become. My friends and relatives were to be as surprised as I was to be. There was simply no way for the State Department security office to know that I should not be hired and given a Secret Clearance. 1
So what is a poor National Security State to do? Well, they might consider behaving themselves. Stop doing all the terrible things that grieve people like me and Edward Snowden and Bradley Manning and so many others. Stop the bombings, the invasions, the endless wars, the torture, the sanctions, the overthrows, the support of dictatorships, the unmitigated support of Israel; stop all the things that make the United States so hated, that create all the anti-American terrorists, that compel the National Security State – in pure self defense – to spy on the entire world.
Eavesdropping on the planet
The above is the title of an essay that I wrote in 2000 that appeared as a chapter in my book Rogue State: A Guide to the World's Only Superpower. Here are some excerpts that may help to put the current revelations surrounding Edward Snowden into perspective …
Can people in the 21st century imagine a greater invasion of privacy on all of earth, in all of history? If so, they merely have to wait for technology to catch up with their imagination.
Like a mammoth vacuum cleaner in the sky, the National Security Agency (NSA) sucks it all up: home phone, office phone, cellular phone, email, fax, telex … satellite transmissions, fiber-optic communications traffic, microwave links … voice, text, images … captured by satellites continuously orbiting the earth, then processed by high-powered computers … if it runs on electromagnetic energy, NSA is there, with high high tech. Twenty-four hours a day. Perhaps billions of messages sucked up each day. No one escapes. Not presidents, prime ministers, the UN Secretary-General, the pope, the Queen of England, embassies, transnational corporation CEOs, friend, foe, your Aunt Lena … if God has a phone, it's being monitored … maybe your dog isn't being tapped. The oceans will not protect you. American submarines have been attaching tapping pods to deep underwater cables for decades.
Under a system codenamed ECHELON, launched in the 1970s, the NSA and its junior partners in Britain, Australia, New Zealand, and Canada operate a network of massive, highly automated interception stations, covering the globe amongst them. Any of the partners can ask any of the others to intercept its own domestic communications. It can then truthfully say it does not spy on its own citizens.
Apart from specifically-targeted individuals and institutions, the ECHELON system works by indiscriminately intercepting huge quantities of communications and using computers to identify and extract messages of interest from the mass of unwanted ones. Every intercepted message – all the embassy cables, the business deals, the sex talk, the birthday greetings – is searched for keywords, which could be anything the searchers think might be of interest. All it takes to flag a communication is for one of the parties to use a couple or so of the key words in the ECHELON "dictionary" – "He lives in a lovely old white house on Bush Street, right near me. I can shoot over there in two minutes." Within limitations, computers can "listen" to telephone calls and recognize when keywords are spoken. Those calls are extracted and recorded separately, to be listened to in full by humans. The list of specific targets at any given time is undoubtedly wide ranging, at one point including the likes of Amnesty International and Christian Aid.
ECHELON is carried out without official acknowledgment of its existence, let alone any democratic oversight or public or legislative debate as to whether it serves a decent purpose. The extensiveness of the ECHELON global network is a product of decades of intense Cold War activity. Yet with the end of the Cold War, its budget – far from being greatly reduced – was increased, and the network has grown in both power and reach; yet another piece of evidence that the Cold War was not a battle against something called "the international communist conspiracy".
The European Parliament in the late 1990s began to wake up to this intrusion into the continent's affairs. The parliament's Civil Liberties Committee commissioned a report, which appeared in 1998 and recommended a variety of measures for dealing with the increasing power of the technologies of surveillance. It bluntly advised: "The European Parliament should reject proposals from the United States for making private messages via the global communications network [Internet] accessible to US intelligence agencies." The report denounced Britain's role as a double-agent, spying on its own European partners.
Despite these concerns the US has continued to expand ECHELON surveillance in Europe, partly because of heightened interest in commercial espionage – to uncover industrial information that would provide American corporations with an advantage over foreign rivals.
German security experts discovered several years ago that ECHELON was engaged in heavy commercial spying in Europe. Victims included such German firms as the wind generator manufacturer Enercon. In 1998, Enercon developed what it thought was a secret invention, enabling it to generate electricity from wind power at a far cheaper rate than before. However, when the company tried to market its invention in the United States, it was confronted by its American rival, Kenetech, which announced that it had already patented a near-identical development. Kenetech then brought a court order against Enercon to ban the sale of its equipment in the US. In a rare public disclosure, an NSA employee, who refused to be named, agreed to appear in silhouette on German television to reveal how he had stolen Enercon's secrets by tapping the telephone and computer link lines that ran between Enercon's research laboratory and its production unit some 12 miles away. Detailed plans of the company's invention were then passed on to Kenetech.
In 1994, Thomson S.A., located in Paris, and Airbus Industrie, based in Blagnac Cedex, France, also lost lucrative contracts, snatched away by American rivals aided by information covertly collected by NSA and CIA. The same agencies also eavesdropped on Japanese representatives during negotiations with the United States in 1995 over auto parts trade.
German industry has complained that it is in a particularly vulnerable position because the government forbids its security services from conducting similar industrial espionage. "German politicians still support the rather naive idea that political allies should not spy on each other's businesses. The Americans and the British do not have such illusions," said journalist Udo Ulfkotte, a specialist in European industrial espionage, in 1999.
That same year, Germany demanded that the United States recall three CIA operatives for their activities in Germany involving economic espionage. The news report stated that the Germans "have long been suspicious of the eavesdropping capabilities of the enormous U.S. radar and communications complex at Bad Aibling, near Munich", which is in fact an NSA intercept station. "The Americans tell us it is used solely to monitor communications by potential enemies, but how can we be entirely sure that they are not picking up pieces of information that we think should remain completely secret?" asked a senior German official. Japanese officials most likely have been told a similar story by Washington about the more than a dozen signals intelligence bases which Japan has allowed to be located on its territory.
In their quest to gain access to more and more private information, the NSA, the FBI, and other components of the US national security establishment have been engaged for years in a campaign to require American telecommunications manufacturers and carriers to design their equipment and networks to optimize the authorities' wiretapping ability. Some industry insiders say they believe that some US machines approved for export contain NSA "back doors" (also called "trap doors").
The United States has been trying to persuade European Union countries as well to allow it "back-door" access to encryption programs, claiming that this was to serve the needs of law-enforcement agencies. However, a report released by the European Parliament in May 1999 asserted that Washington's plans for controlling encryption software in Europe had nothing to do with law enforcement and everything to do with US industrial espionage. The NSA has also dispatched FBI agents on break-in missions to snatch code books from foreign facilities in the United States, and CIA officers to recruit foreign communications clerks abroad and buy their code secrets, according to veteran intelligence officials.
For decades, beginning in the 1950s, the Swiss company Crypto AG sold the world's most sophisticated and secure encryption technology. The firm staked its reputation and the security concerns of its clients on its neutrality in the Cold War or any other war. The purchasing nations, some 120 of them – including prime US intelligence targets such as Iran, Iraq, Libya and Yugoslavia – confident that their communications were protected, sent messages from their capitals to their embassies, military missions, trade offices, and espionage dens around the world, via telex, radio, and fax. And all the while, because of a secret agreement between the company and NSA, these governments might as well have been hand delivering the messages to Washington, uncoded. For their Crypto AG machines had been rigged before being sold to them, so that when they used them the random encryption key could be automatically and clandestinely transmitted along with the enciphered message. NSA analysts could read the messages as easily as they could the morning newspaper.
In 1986, because of US public statements concerning the La Belle disco bombing in West Berlin, the Libyans began to suspect that something was rotten with Crypto AG's machines and switched to another Swiss firm, Gretag Data Systems AG. But it appears that NSA had that base covered as well. In 1992, after a series of suspicious circumstances over the previous few years, Iran came to a conclusion similar to Libya's, and arrested a Crypto AG employee who was in Iran on a business trip. He was eventually ransomed, but the incident became well known and the scam began to unravel in earnest.
In September 1999 it was revealed that NSA had arranged with Microsoft to insert special "keys" into Windows software, in all versions from 95-OSR2 onwards. An American computer scientist, Andrew Fernandez of Cryptonym in North Carolina, had disassembled parts of the Windows instruction code and found the smoking gun – Microsoft's developers had failed to remove the debugging symbols used to test this software before they released it. Inside the code were the labels for two keys. One was called "KEY". The other was called "NSAKEY". Fernandez presented his finding at a conference at which some Windows developers were also in attendance. The developers did not deny that the NSA key was built into their software, but they refused to talk about what the key did, or why it had been put there without users' knowledge. Fernandez says that NSA's "back door" in the world's most commonly used operating system makes it "orders of magnitude easier for the US government to access your computer."
In February 2000, it was disclosed that the Strategic Affairs Delegation (DAS), the intelligence arm of the French Defense Ministry, had prepared a report in 1999 which also asserted that NSA had helped to install secret programs in Microsoft software. According to the DAS report, "it would seem that the creation of Microsoft was largely supported, not least financially, by the NSA, and that IBM was made to accept the [Microsoft] MS-DOS operating system by the same administration." The report stated that there had been a "strong suspicion of a lack of security fed by insistent rumors about the existence of spy programs on Microsoft, and by the presence of NSA personnel in Bill Gates' development teams." The Pentagon, said the report, was Microsoft's biggest client in the world.
Recent years have seen disclosures that in the countdown to their invasion of Iraq in 2003, the United States had listened in on UN Secretary-General Kofi Annan, UN weapons inspectors in Iraq, and all the members of the UN Security Council during a period when they were deliberating about what action to take in Iraq.
It's as if the American national security establishment feels that it has an inalienable right to listen in; as if there had been a constitutional amendment, applicable to the entire world, stating that "Congress shall make no law abridging the freedom of the government to intercept the personal communications of anyone." And the Fourth Amendment had been changed to read: "Persons shall be secure in their persons, houses, papers, and effects, against unreasonable searches and seizures, except in cases of national security, real or alleged." 2
The leading whistleblower of all time: Philip Agee
Before there was Edward Snowden, William Binney and Thomas Drake … before there was Bradley Manning, Sibel Edmonds and Jesselyn Radack … there was Philip Agee. What Agee revealed is still the most startling and important information about US foreign policy that any American government whistleblower has ever revealed.
Philip Agee spent 12 years (1957-69) as a CIA case officer, most of it in Latin America. His first book, Inside the Company: CIA Diary, published in 1974 – a pioneering work on the Agency's methods and their devastating consequences – appeared in about 30 languages around the world and was a best seller in many countries; it included a 23-page appendix with the names of hundreds of undercover Agency operatives and organizations.
Under CIA manipulation, direction and, usually, their payroll, were past and present presidents of Mexico, Colombia, Uruguay, and Costa Rica, "our minister of labor", "our vice-president", "my police", journalists, labor leaders, student leaders, diplomats, and many others. If the Agency wished to disseminate anti-communist propaganda, cause dissension in leftist ranks, or have Communist embassy personnel expelled, it need only prepare some phoney documents, present them to the appropriate government ministers and journalists, and – presto! – instant scandal.
Agee's goal in naming all these individuals, quite simply, was to make it as difficult as he could for the CIA to continue doing its dirty work.
A common Agency tactic was writing editorials and phoney news stories to be knowingly published by Latin American media with no indication of the CIA authorship or CIA payment to the media. The propaganda value of such a "news" item might be multiplied by being picked up by other CIA stations in Latin America who would disseminate it through a CIA-owned news agency or a CIA-owned radio station. Some of these stories made their way back to the United States to be read or heard by unknowing North Americans.
Wooing the working class came in for special treatment. Labor organizations by the dozen, sometimes hardly more than names on stationery, were created, altered, combined, liquidated, and new ones created again, in an almost frenzied attempt to find the right combination to compete with existing left-oriented unions and take national leadership away from them.
In 1975 these revelations were new and shocking; for many readers it was the first hint that American foreign policy was not quite what their high-school textbooks had told them nor what theNew York Times had reported.
"As complete an account of spy work as is likely to be published anywhere, an authentic account of how an ordinary American or British 'case officer' operates … All of it … presented with deadly accuracy," wrote Miles Copeland, a former CIA station chief, and ardent foe of Agee. (There's no former CIA officer more hated by members of the intelligence establishment than Agee; no one's even close; due in part to his traveling to Cuba and having long-term contact with Cuban intelligence.)
In contrast to Agee, WikiLeaks withheld the names of hundreds of informants from the nearly 400,000 Iraq war documents it released.
In 1969, Agee resigned from the CIA (and colleagues who "long ago ceased to believe in what they are doing").
While on the run from the CIA as he was writing Inside the Company – at times literally running for his life – Agee was expelled from, or refused admittance to, Italy, Britain, France, West Germany, the Netherlands, and Norway. (West Germany eventually gave him asylum because his wife was a leading ballerina in the country.) Agee's account of his period on the run can be found detailed in his book On the Run (1987). It's an exciting read.
Notes
To read about my State Department and other adventures, see my book West-Bloc Dissident: A Cold war Memoir (2002) ↩
See Rogue State: A Guide to the World's Only Superpower, chapter 21, for the notes for the above. ↩
Humanity's horizons glowed from the brilliance of Nikola Tesla. But to our horrible misfortune, the glow was much too bright for the Power Status Quo (PSQ). Money means power, and Tesla cost tycoons a lot of money by slaying with alternating current (AC) the dead-end direct current (DC) power distribution system of Thomas Edison (financed by J.P Morgan).
More than forty of Tesla's patents from 1888 cover the entire system of "polyphase" AC that, virtually unchanged, powers civilization to this day—a monumental lifetime achievement for any man.
But polyphase AC didn't lead directly to the PSQ's campaign of erasing Tesla from history. It was "Tesla's Coil," key to unlocking "Aether" and harnessing "Radiant Electricity." The ultimate forbidden technology, Aether and Radiant Electricity was a primary focus of Tesla's last forty years on Earth.
By tapping the Aether, by touching " . . . the wheelwork of nature," Tesla illuminated visions of humanity freed from domination by the likes of Rothschild, Morgan, Rockefeller . . . the entire global tyranny machine powered largely by fossil energy, private central banking, war.
One man found an antidote for pathocracy, humanity's premier poison. [1] His name was Nikola Tesla; that remains one of the few things about the man that has not been altered by the PSQ. The name survives, but little else about Tesla has not been violated. His crime or "sin" was competition tycoons couldn't control.
Tesla always knew he would triumph. In his own words, regarding tycoons such as J.P. Morgan: "I am unwilling to accord to some small-minded and jealous individuals the satisfaction of having thwarted my efforts. These men are to me nothing more than microbes of a nasty disease. My project was retarded by laws of nature. The world was not prepared for it. It was too far ahead of time, but the same laws will prevail in the end and make it a triumphal success."
Tesla's " . . . triumphal success" has the power to unwind tyranny. All we need is for enough humans to awaken from the PSQ's spell. Tesla obviously thought awakening was possible even while insisting, "No free energy device will ever be allowed to reach the market." Tesla knew that mass awakening was the wildcard. If we let him down, we let humanity down.
Tycoons throw enormous wealth at protecting people from reality by keeping them asleep. But waking up is free, the only ticket to freedom of development of the human potential.
Freedom . . . a gorgeous concept increasingly hollowed-out by the PSQ. Try to imagine what humanity might achieve without being kicked in the face by the psychopathic elite.
George Orwell said in his novel, 1984, "If you want a vision of the future, imagine a boot stamping on a human face—forever."
If we have any chance at proving Orwell wrong, Tesla might be our best hope. So he gets the boot. But they haven't stamped out Tesla's spirit. His ultimate technology is still alive not only in Black-Ops, but in laboratories of valiant researchers cheating death-by-truth.
The PSQ's perpetual fouling of Tesla accents his elevation of what it means to be human. That most salient testament to Tesla's brilliance, his suppression by the PSQ—it's all around us, hidden in plain sight.
Style of the PSQ exhibits fear of people thinking for themselves. As long as pockets of human intelligence resist brainwashing, and independent thoughts fly around uncontrolled, that means the PSQ's choke hold on power is not "safe." Similar alarm flourished in America's top Rothschild agent, J.P. Morgan. [2] He knew monopolistic fortunes were not safe with Tesla a funded free spirit. Morgan and other tycoons stung by the "War of the Currents" [3] went into a defensive blitz. And when Tesla denied Morgan control of Radiant Electricity, Morgan had Tesla's laboratories burned down. Works of genius were destroyed, but not the man. Morgan also instructed the four publishers of school textbooks to never mention Nikola Tesla; ditto for the Smithsonian—Nikola Tesla was an unperson. Morgan stamped like a professional on truth about Tesla. And the money boot keeps stamping with help from public ignorance, fear of the unknown, trust in "authority." . . .
Creativity . . . humans working outside "the box"—writers, inventors, scientists and researchers and free spirits soaring above dogma embody what the PSQ fears in humanity. Nikola Tesla is a stellar example of what the PSQ fears most.
Tesla revered nature, not money. That got Tesla the electrical wizard off to a bad start with the PSQ—a moral eminence compounded by Tesla's public declaration: "Science is but a perversion of itself unless it has as its ultimate goal the betterment of humanity."
Those were fighting words to the tycoons—especially the part about, " . . . betterment of humanity." Tycoons seek "arrested human development," conspire to fit humanity with cement overshoes. Tesla's treasures remain difficult to fathom with the PSQ so good at not only mangling and suppressing them, but misrepresenting many as works of Edison, Marconi and others.
On his deathbed, Edison said his biggest mistake had been in trying to develop direct current, rather than the superior alternating current system that Tesla had put within his grasp.
Tesla's reply about Marconi's work in radio: "Marconi is a good fellow. Let him continue. He is using 17 of my patents."
If Tesla doesn't terrify the PSQ, why their obsession with polluting his accomplishments? Why did they ban Tesla in textbooks and at the Smithsonian, choke off his funding and conjure him into a bogeyman?
Standard indoctrination coddles third graders along in this video of an "Awesome! 'Tesla Coil'" (don't miss Alex Jones growling in the wings). [4]
Here's an encouraging story of spunky third graders with a great teacher, and their letter-writing campaign focused on getting Tesla acknowledged in the Smithsonian. [5]
Among Tesla's most noble contributions to humanity and the cause of freedom . . . his intimate disclosure of PSQ's will to protect their power at the complete disregard of humanity. Tesla revealed what it means to be psychopathic, and elite, showing humanity what inhumanity we are up against. Destruction of competition is a martial situation where, as the PSQ likes to frame it: "No options are off the table."
The Internet has made progress against common public sentiment regarding Tesla being derivatives of: "I heard Tesla was kind of a crackpot." Big money manipulates this idea from off in the wings, but when it comes to truth about Tesla, austerity takes center stage.
A nurtured " . . . then how come?" variety of popular ignorance clings to the idea: "If Tesla was so great, then how come we're not utilizing his so-called ultimate technology?" The PSQ religiously stamping out competition is "how come." And once again, when it comes to protecting their monopolies, " . . . nothing is off the table."
Accurate information about Tesla still haunts the Internet. People can even learn about Eric Dollard. [6] But the PSQ's "Internet problem" seems merely a speed bump, considering the PSQ's record of successfully controlling whatever they want to control, if given enough time. Where would the PSQ be without it's enablers, us?
A great quote from Eric Dollard: "Tesla scared the central bankers senseless. They knew what his plan meant. Energy independence meant an almost complete loss of control of the people."
Tesla fought in the trenches, pulling back curtains on the PSQ—on humanity versus tyranny, freedom versus slavery. Profit from death and destruction—perpetual war fueled by fossil energy. Private central banking's " . . . continuous consolidation of wealth and power into higher, tighter and righter hands" (GHW Bush quote). Continuous consolidation of wealth in the fewest hands drives debt slavery, genocide, looting of the future, the "New World Order."
"If we don't exploit every resource with alacrity and no mercy, our competitors will"—that's the apparent creed of the PSQ. Sugary platitudes regarding people yet to be born seem vulgar in light of the PSQ twisting future generations into competitors. First come, first served. A penny stolen is a penny earned.
Imagine "free" energy.
Imagine no contrived shortages and price gouging. No "gas" tanks, power lines, meters, power bills, wars for oil and pipeline routes, Alberta tar and Keystone XL kinds of high-pressure DilBit arteries of death—imagine some of the PSQ's worst nightmares. Toss in no climate-changing hydrocarbon pollution, no more churning out mountains of radioactive waste to attack the human genome for thousands of generations, no psychopathic domination by an invisible elite controlling what billions of people need to survive. Imagine modern warfare obsolete. [7] Tesla offered salvation from survival of the wickedest.
The wicked panicked . . .
Truth is the antidote for diseased wealth and propaganda smothering and mangling the best of Tesla. A rare step in the right direction would be millions of people realizing that Tesla really did not dedicate the second half of his life to making bigger and ever-more-"Awesome!" sparks—but rather, he was absolutely dedicated to freedom of humanity. Tesla's greatest invention being reduced to a toy for " . . . entertainment and educational displays"—that's very potent PSQ mind venom. They even tagged Tesla the "God of Lightning." Can't beat lightning for "Awesome!" sparks. Can't beat the PSQ for . . . perhaps W.C. Fields said it best: "There comes a time in the affairs of man, when we must take the bull by the tail, and face the situation." The "bull" in this case is the PSQ; the situation is what blasts from under the bull's tail to foul humanity, and our nest.
Do we still have, if we ever did have, the mettle to wake up and rub the PSQ's nose in their foulness? The stakes have never been higher.
The sin of competition
A quote variously attributed to both J.D. Rockefeller and J.P. Morgan set the stage for maniacal fouling of Tesla: "Competition is a sin." [8]
Chutzpah of these two "tycoons'" implies that monopoly is divine—especially monopoly on energy, money, food, fresh water, and war; a "royal flush" in this Earthly game of poker.
Consider our nightmare of perpetual war in terms of this quote from Aldous Huxley, author of the novel, Brave New World: "The propagandist's purpose is to make one set of people forget that certain other sets of people are human."
Lies are the foundation of the PSQ's reaction to Nikola Tesla. It's paramount to humanity that freethinkers survive the elite and witness epiphany of this wisdom from Buddha: "The lie tastes sweet at the beginning, but bitter at the end. The truth tastes bitter at the beginning, but sweet at the end."
"Tesla's Coil" versus "The Tesla Coil"
The jungle of confusion and suppression of Tesla's masterpiece might be easier to navigate if we distinguish between "Tesla's Coil," and the "Tesla Coil." The former could be the epitome of human invention, the latter is its neutered caricature. For elaboration on this distinction, let's check in with Zionist propaganda, the richest kind.
Wikipedia is hailed by Zionist Israel as " . . . the major source of information in the world." They even advertise, with standard Zionist chutzpah, that Wikipedia is " . . . under constant, paid review of Zionist assets." [9]
Below is Wikipedia's first three paragraphs (underlining added) for their listing: "Tesla Coil" (as opposed to "Tesla's Coil"):
"A Tesla coil is an electrical resonant transformer circuit invented by Nikola Tesla around 1891. It is used to produce high-voltage, low-current, high frequency alternating-current electricity.
"Tesla coils can produce higher voltages than other artificial sources of high-voltage discharges, electrostatic machines. Tesla experimented with a number of different configurations consisting of two, or sometimes three, coupled resonant electric circuits.
"Tesla used these coils to conduct innovative experiments in electrical lighting, phosphorescence, x-ray generation, high frequency alternating current phenomena, electrotherapy, and the transmission of electrical energy without wires. Tesla coil circuits were used commercially in sparkgap radio transmitters for wireless telegraphy until the 1920s, and in pseudomedical equipment such as electrotherapy and violet ray devices. Today their main use is for entertainment and educational displays."
Please note the use of "high-voltage, low-current, high frequency alternating-current electricity," and, "high frequency alternating current phenomena," topped off with, "Today their main use is for entertainment and educational displays." In terms of what Tesla actually achieved—in terms of transcendent capabilities of "Tesla's Coil," Wikipedia's "Tesla Coil" definition could not be more misleading if Wikipedia's goal was to mislead.
Smell a rat? Tesla has offered to show us that rats don't always win.
Regarding Wikipedia's, "Today their main use is for entertainment and educational displays" . . . this is a naked example of Wikipedia's Zionist-propaganda roots, and propagation of twisted truth.
Frank Zappa characterized America's educational system as a mechanism designed to create " . . . functional ignorance."
Disguised as an educational system, America's youth indoctrination system also gets a nod in Wikipedia's line about the "Tesla Coil" being for " . . . entertainment and educational displays."
Entertainment, surely, but educational? Entertainment and indoctrination are more accurate here; the "Tesla Coil" is hailed while "Tesla's Coil" is . . . what, "conspiracy theory"?
We suffer severe multi-generational distress when "education" is largely indoctrination aimed at inhibiting independent thinking. Students memorize dogma sanctioned by the PSQ so they can pass standardized tests sanctioned by the PSQ. Students learning to think for themselves, learning how to distinguish truth from dogma—this will not do. The PSQ wants young minds regurgitating hive thinking in preparation for becoming obedient workers in thrall of authority, wingless and weighed-down by leaden dogma planted in their minds by PSQ ovipositors.
Tesla's "Wheelwork of Nature"
While the primary function of the contrived "Tesla Coil" is to disengage Tesla's masterpiece from reality, the primary function of "Tesla's Coil" is to disengage voltage from current—disengage "the true electricity" (Aether) from the flow of massive electrons. Only when zero current is achieved in "Tesla's Coil" will Aether flow freely and the "Tesla Effect" be realized. Any flow of electrons chokes off the Aether. It's no coincidence that the awesome-spark-toy "Tesla Coil" has popularly replaced "Tesla's Coil" to choke off Tesla's threat to the PSQ.
Tesla's inspiration regarding the decoupling of voltage and current grew during his brief employment by Thomas Edison.
Edison's DC power distribution system was so inefficient that power-line resistance would cause voltage to fade within several city blocks. Voltage was cranked up very high at the main generators, and "pumping stations" were required every half mile to boost sagging voltage and current.
When a main switch was thrown to hit transmission lines with cranked-up voltage right off the main generators, a blast of blue and purple spikes and stinging, shocking sensations radiated in all directions from the transmission lines before electrons (current) flowed in the lines. This instantaneous phenomenon actually killed some linesmen. Engineers considered these bursts of magnified electrostatic potential a nuisance to be eliminated. Tesla saw them as a powerful, mysterious form of energy to be explored.
In Part Two:
● Tesla and the Earth (his laboratory)
● "Tesla's Coil" (the real thing)
● The "Tesla Effect"
● Aether's "whitefire" fountains and "mass-free cold electricity"
● Wardenclyffe without propaganda
● Tesla allowed a cameo appearance in the Smithsonian
● Eric Dollard's eight destroyed laboratories, and why a most profound and honorable way to help humanity, Earth, and generations to come is also the most dangerous
References:
1. http://www.ponerology.com/evil_2b.html
2. https://www.google.com/search?q=J.P.+Morgan+Rothschild+agent&ie=utf-8&oe=utf-8&aq=t&rls=org.mozilla:en-US:official&client=firefox-a
3. https://www.google.com/search?q=%22war+of+the+currents%22&ie=utf-8&oe=utf-8&aq=t&rls=org.mozilla:en-US:official&client=firefox-a
4. http://www.youtube.com/watch?v=Y6iGXBZuVPQ
5. http://www.think-aboutit.com/Misc/nikola_tesla.htm
6. http://www.jinnwe.com/quest.php?id=1002
7. http://www.cheniere.org/books/part1/starting%20pages.htm
8. https://www.google.com/search?q=quote%3A+competition+is+a+sin+JP+Morgan&ie=utf-8&oe=utf-8&aq=t&rls=org.mozilla:en-US:official&client=firefox-a
9. http://www.ascertainthetruth.com/att/index.php/the-media/who-controls-the-media/429-zionist-control-of-wikipedia
Rand Clifford lives in Spokane, Washington. His novels, CASTLING, TIMING, Priest Lake Cathedral, and many earlier essays are published by StarChief Press. Contact for Rand Clifford: randoc@live.com.
Source: Intrepid Report
I hate to do this, but I feel obligated to share, as the story unfolds, my creeping concern that the writer Naomi Wolf is not whom she purports to be, and that her motive in writing an article on her public Facebook page speculating about whether National Security Agency leaker Edward Snowden might actually be still working for the NSA, could be to support the government's effort to destroy him.
After all, with Snowden under vicious attack by both the government and the corporate media, being wrongly accused of treason, or portrayed as a drop-out slacker, a narcissist, a loser hoping to gain fame and even a "cross-dressing" weirdo, what defender of liberty would pile on with publication of a work of absolutely fact-free speculation as to whether he might also be a kind of "double agent" put out there by the NSA in order to discourage real potential whistleblowers from even considering leaking information about government spying on Americans.
Because that is exactly what Wolf has done on her website [1] (the first clause at the opening of this article is a direct quote from the lead in Wolf's Facebook piece, but with her name substituted for Snowden's).
What basis does she offer for her wild-eyed speculation that Snowden is perhaps "not who he purports to be"?
Well, first of all she notes darkly that US spy agencies "create false identities, build fake companies, influence real media with fake stories, create distractions or demonizations in the local news that advance US policies, bug (technologically) and harass the opposition, disrupt and infiltrate the meetings and communications of factions that the US does not wish to see in power." This, she says, touting her own now rather dated 2007 book The End of America, is "something you can't not see if you spend time around people who are senior in both the political establishment and the intelligence and state department establishments. You also can't avoid seeing it if you interview principled defectors from those systems, as I have done…"
Then, after having assuring us of how well-connected she is, she raises what she calls "red flags" about Snowden:
* "I was concerned about the way Snowden conveys his message. He is not struggling for words, or thinking hard, as even bright, articulate whistleblowers under stress will do. Rather he appears to be transmitting whole paragraphs smoothly, without stumbling. To me this reads as someone who has learned his talking points — again the way that political campaigns train surrogates to transmit talking points." (Um, Naomi, you know, don't you, that he was videotaped for that by a filmmaker, and there were, no doubt, multiple takes and edits to allow him to get it right?)
* "He keeps saying things like, 'If you are a journalist and they think you are the transmission point of this info, they will certainly kill you.' Or: 'I fully expect to be prosecuted under the Espionage Act.' He also keeps stressing what he will lose: his $200,000 salary, his girlfriend, his house in Hawaii. These are the kinds of messages that the police state would LIKE journalists to take away." In case we miss the point, she adds, implying rather strongly that she is concluding Snowden is a fake, "A real whistleblower also does not put out potential legal penalties as options, and almost always by this point has a lawyer by his/her side who would PROHIBIT him/her from saying, 'come get me under the Espionage Act.' Finally in my experience, real whistleblowers are completely focused on their act of public service and trying to manage the jeopardy to themselves and their loved ones; they don't tend ever to call attention to their own self-sacrifice."
* "It is actually in the Police State's interest to let everyone know that everything you write or say everywhere is being surveilled, and that awful things happen to people who challenge this. Which is why I am not surprised that now he is on UK no-fly lists – I assume the end of this story is that we will all have a lesson in terrible things that happen to whistleblowers." She adds, in a further indictment of Snowden, "That could be because he is a real guy who gets in trouble; but it would be as useful to the police state if he is a fake guy who gets in 'trouble.'"
* She says he talks incessantly about the beautiful "pole-dancer" girlfriend he abandoned (actually he did that for her safety, Naomi), implying his repetition process might be so that the media have a justification to keep showing her sexy photo (as though our prurient media needs a justification to do such a thing).
* The media keep saying he is in a "safe house" in Hong Kong, which according to Wolf cannot exist in the former British colony, now a part of China, "Unless you are with the one organization that can still get off the surveillance grid, because that org created it."
* He's not surrounded by an army of attorneys the way Wikileaks' Julian Assange was when he traveled (and by the way, I recall that for a long time, after Wikileaks ran the Bradley Manning documents, including the horrific "Collateral Damage" war crime video, there were conspiracy theorists out there claiming baselessly that he was actually probably a Mossad asset — this on the basis that he had not been sufficiently leaking damaging information about Israel's actions against Palestinians).
That's it, folks! All sheer wild speculation about Snowden, with not even one shred of actual evidence against him to suggest he's anything but what he says he is: a young man who was hired to do some really dirty work spying on Americans en masse, who decided that what was happening was the creation of a totalitarian system, and who had the courage of, instead of walking away from it, putting his life in jeopardy by publicly blowing the whistle.
I have nothing against trying to uncover conspiracies, particularly those orchestrated by a government like our own which we know has manufactured from whole cloth faked evidence to justify a war in Iraq that killed hundreds of thousands of innocent people, even to the point of torturing captives to get them to make up tales that would justify that fake evidence. But when someone with Wolf's reputation on the left sinks to this level of baseless and libelous accusations against a brave person who is under attack by that government, it cannot be allowed to pass.
Of course, I don't really think that Wolf is acting as an agent for the government (I could only speculate about that, and I won't). And if she were just thinking these idle thoughts, and maybe raising them in a playful discussion at home with a few friends over dinner, I would see nothing wrong in the exercise. But as a highly media-savvy public person, she's publishing them intentionally where they will be widely circulated: on her publicly accessible Facebook page. I have to conclude she has allowed her instinct for self-promotion and grandstanding in this case to let her do something truly treacherous and unconscionable: baselessly defaming and attacking the credibility of a brave whistleblower who is under officially orchestrated attack.
As a long-time investigative reporter, I also dispute Wolf's self-serving claim that her own experience in dealing with whistleblowers shows them to be uniformly disorganized and inarticulate. In my experience, some are very disorganized and hard to follow because of their focus on the trees in their personal forest, but some whistleblowers are intensely organized and know exactly what they want to tell you as a journalist. They are also apt, organized or not, contrary to what Wolf says, to highlight the danger they are in, and that they may be putting the reporter in. Sometimes this may be simply to make sure you are interested and recognize the seriousness of what they have to say, and sometimes it is out of genuine fear for themselves and concern for the journalist's safety, and perhaps also to make sure you fully understand what you're getting into and that you will not cave and reveal their identity the moment you are put under pressure yourself.
Wolf, who always makes a point of mentioning she's a Yale grad and a Rhodes Scholar who studied at Oxford, should take care in assuming that someone with only a high school diploma speaking in whole sentences or paragraphs is probably reciting "talking points" from a script. Her assumption reeks of class-based stereotyping. I have met car mechanics, who besides working miracles on my old cars, can speak in multiple paragraphs about politics, often with more wisdom and insight than most of the ivy-league pundits on the tube.
As for Wolf's claim of there being "no safe houses" in Hong Kong, I just have to laugh. Having lived in Hong Kong for five years, I can assure her that there are myriad urban warrens all over Hong Kong where one could hide for decades undetected, as well as vast stretches of tropical wilderness in the New Territories where people can become lost for days, even with professional rescue teams looking for them. Wolf should stick to things she has actual knowledge about (maybe vaginas, judging by the name of her latest book?), instead of trashing good people on the basis of ignorant speculation and pretend savvy.
Unless and until someone comes up with a single hard fact seriously suggesting that Snowden is a fake, this kind of fantasizing should halt. Wolf should apologize for her self-aggrandizing tripe and make a generous donation from her book sales to the Snowden defense fund [2] – unless of course she has evidence that the Progressive Change Campaign Committee is an NSA or CIA front group.
DAVE LINDORFF, fluent and literate in Chinese, spent five years living in Hong Kong as a correspondent for Business Week, and two years living and working in China. He did not go to an Ivy undergraduate school, but did attend the Columbia University Graduate School of Journalism. Over the years in his profession he has adhered to fundamental principles of journalism, like basing articles on facts, on being fair, and on following that old Joseph Pulitzer axiom the good journalism means "afflicting the comfortable and comforting the afflicted."
Source URL: http://www.thiscantbehappening.net/node/1806
Links:
[1] https://www.facebook.com/notes/naomi-wolf/my-creeping-concern-that-the-nsa-leaker-is-not-who-he-purports-to-be-/10151559239607949
[2] http://boldprogressives.org/2013/06/help-edward-snowden-the-29-year-old-who-revealed-the-governments-spying/
The relationship between the throne and the pulpit has always been a tenuous one at best. Since the days of Melchisedec, God intended that the office of priest and king be separate. Old Testament kings learned the hard way not to intrude into the priest's office. God clearly intended that His prophets be free and independent men who possessed as much courage as they did faith. Reading the scriptural record of the Old Testament reveals that the prophecies and warnings of the prophets were aimed as much at the throne as at the village. And, more often than not, these prophecies were not well received (putting it mildly) by ancient Israel's equivalent to 1600 Pennsylvania Avenue.
King Amaziah commanded the prophet Amos to "prophesy not." King Jeroboam I attempted to seize, with the intent to kill, the prophet. Fortunately, God miraculously protected His man. King Ahab looked everywhere for Elijah with the intent to kill him. Queen Jezebel tried to kill Elijah, as well. Ahab's last act was to imprison the prophet Micaiah. Ahab's son, King Ahaziah, tried to arrest Elijah three times and lost over 100 men in the process. Ahab's second son, King Jehoram, tried to kill the prophet Elisha. King Joash killed Zechariah. King Amaziah beat God's prophet into silence. King Jehoiakim killed Uriah. The prophet Jeremiah spent more time in prison than he did out. Israel's kings falsely accused him, hated him, mocked him, persecuted him, and repeatedly imprisoned him. They even attempted to murder him, and without divine protection, would no doubt have succeeded. The prophets Amos, Micah, and Isaiah all record Israel's kings as telling them to "prophesy not," or in modern parlance, to "shut up."
So egregious were the persecutions against God's prophets by Israel's kings that Jesus stood outside the capital city of Jerusalem and declared, "O Jerusalem, Jerusalem, thou that killest the prophets, and stonest them which are sent unto thee." (Matthew 23:37 KJV)
Likewise, the early church was birthed in a baptism of persecution. And the story of the church throughout history has, for the most part, been one of governmental persecution, oppression, and tyranny against believers. Some of them were unable to defend themselves and were led away as sheep to the slaughter. Others resisted with force. Of these, some prevailed, threw off the oppressor, and lived in peace; while some fell on the battlefield, choosing to die as free men than live as slaves.
The history of America reflects the struggle of religious men to live free of the king's tyranny. First, the pilgrims came to these shores fleeing persecution. Then, the patriots bled and died on these shores fighting persecution. The result was a land of liberty in whose founding documents are enshrined the eternal principles of liberty. Chief among those principles was the divine principle that the throne must stay out of the pulpit, that no more could the king tell the prophet to shut up.
But there is more than one way to silence a man. If coercion and intimidation won't work, bribery is always an option. Back in the 1950s, then Texas US Senator Lyndon Johnson cleverly employed both tactics when he introduced and helped pass what we now know as the 501c3 non-profit, tax-exempt corporation status for churches. Suddenly, free and independent church bodies became creatures of the state. Pastors, elders, deacons, etc., were no longer offices of the church; they were now corporate officers, authorized and sanctioned by the state.
Just as Ahab had his gaggle of bought-and-paid-for prophets, so, too, now Lyndon Johnson and his fellow would-be kings had successfully bought and paid for the silence of the pulpit. And the perks were good. These state-owned preachers were able to launch radio and television programs, build schools and universities, and enjoy the approbation of heads of state. Wealthy corporate heads were happy to provide vast sums of money to these state-approved "ministries." The state even generously provided faith-based taxpayer money to their approved churches. Compliant pastors were called to the White House for lavish banquets and private meetings. The marriage between throne and pulpit was complete. It was a small price to pay: all the prophets had to do was "shut up."
Brothers and sisters, that's why your pastor will not "Cry aloud, spare not, [and] lift up [his] voice like a trumpet." (Isaiah 58:1). That's why he will not rebuke Ahab or Herod. That's why he will not talk about "politics." That's why he will not preach the hard sermons. That's why he refuses to read the books or watch the videos you give him. That's why he tells the church family to stay away from you. That's why he warns his flock to not listen to Chuck Baldwin. That's why he rolls his eyes at the mere mention of the word "conspiracy." He is a hireling of Caesar. He is bought and paid for by the government's 501c3 tax-exempt bribe.
Just as Pharaoh had the religious wizards Jannes and Jambres to withstand Moses, modern heads of state have their religious wizards to stand against those patriot-pastors who dare to oppose them. These hireling-wizards even dare to proclaim that America's Founding Fathers were sinful when they resisted the tyranny of King George. They mingle the magic potion of pacifism by twisting Romans 13 and other scriptures to promote the damnable doctrine of submission to oppression. If they mention the great Swiss reformer Zwingli at all, they fail to mention that he died on the battlefield–sword in hand–defending religious liberty. They condemn the heroic efforts of courageous preachers such as Germany's Dietrich Bonhoeffer and Martin Niemoller. They cast aspersion upon the sacrifices of American patriot-pastors such as Jonas Clark, James Caldwell, John Peter Muhlenberg, Joab Houghton, John Witherspoon, and John Leland. Yes, they are willing to sacrifice the lives and liberties of their own offspring in order to eat well at the king's table. And eat well they do.
Everyone now seems concerned about the way the IRS sought to intimidate and punish "conservative" non-profits groups. But why should this surprise us? The IRS has been the chief instrument of coercion against America's churches for over a half-century. And where is the outrage among America's Christians for the way their pastors have been intimidated and bribed into silence by this monstrous agency? If America's churches had any guts, they would stand up now and demand that the IRS, along with its infernal 501c3 code, be forever abolished.
Jesus said that a man cannot serve two masters–neither can a church. The church cannot be the property of the state and the property of Christ at the same time. Its loyalty is to one or the other. A pastor cannot be the prophet of God and the hireling of men at the same time. And the scripture is clear: "Be not ye the servants of men." (I Corinthians 7:23)
There was a time in America when we had pastors and preachers in the similitude of Old Testament prophets. They were men who helped forge a land of freedom. Furthermore, they helped insure that in the United States there was "No king but Jesus." They feared no one but God, and they loved liberty from the depths of their souls. And they made sure that in this country no civil magistrate could ever tell the pulpit to "shut up." What ever happened to those men?
Call it living in Upside-downLand or the realization of the Bible's prediction of a time when bad will be called good and good, bad, but once again innocent schoolchildren have been persecuted for, well, just being children. This time the offender was Chase Lake Elementary School (CLES) in Edmonds, WA, where some kids were suspended for using Nerf guns on school grounds. And it's an all-too-common story. A child will be punished for drawing a gun, shaping his fingers as one and saying "bang!" merely talking about guns or some other innocuous action. And recently there was a case of a five-year-old boy who brought a cap gun to school to show a friend and then was interrogated for two hours until he wet his pants. It's all very bizarre and very twisted.
In the Edmonds case, the children were told that they could bring the toys to school, but I'm not interested in individual details but deeper matters. And make no mistake, something deeper is afoot here.
To introduce this, let's start with another common thread in these cases: the reaction of the persecuted children's parents. While they're always upset about the relatively draconian punishment visited upon their kids, their comments often reflect those of Edmonds mother Stacey Leidholm, who addressed her son's suspension and marred permanent record and said "I do understand that they definitely need consequences, but not that harsh of a consequence."
Let's stop right there. Why do they "need consequences"? This isn't a matter of simply having to respect the rules even if you disagree with them, since "with toy or facsimile guns, discipline is handed out at the discretion of the principal [at CLES]," writes KomoNews.com. Moreover, consequences imply a transgression, but what's wrong with playing with toy guns? It's not as if these brightly colored toys could be mistaken for real guns, and playing with them is certainly less likely to cause injury than is playing baseball or most any other sport. So what danger is posed by the possession of toy guns on school grounds?
Before I get to that, a bit of history. Not that long ago it was common for boys to bring guns to school, as they might have target shooting afterwards; this was even the case in New York City in the 1940s and '50s, where kids would often ride the subways with their guns. And while this no longer occurred when I attended school in the Bronx in the '70s, no school official even batted an eye at our bringing toy guns to school. That was just what little boys did. Clearly, something has changed in society—and it isn't the availability of guns or little boys' desire to play with them.
The obvious answer here is that the last two decades' school shootings and our civilization's general moral decline have changed the equation. But while this would explain the desire to keep students with real firearms off school grounds, there is no logical reason to apply this to toy guns. Saying otherwise is like claiming that because you wouldn't trust an 11-year-old to drive the family car to school, you won't let him bring toy cars with him, either; or that he won't be allowed to possess toy airplanes because he isn't ready to pilot a 747 for Delta. The same applies to the argument that bringing toy guns to school makes the leap to bringing real ones that much shorter; it's as nonsensical as saying that junior is more likely to steal the family sedan if you let him play with Matchbox cars.
Of course, there is the paranoia explanation: the school shootings have made people so fearful that anything smacking of firearms is reflexively rejected. And I'm sure this is a factor—but I'm also sure there's more to it. What is it?
Conditioning.
Many have posited the theory that the goal here is to raise generations amenable to strict gun control by instilling the young with negative attitudes toward firearms. And how better to do this than with swift and sure punishment for anything that evidences even the thought of a gun? Doodle a firearm, point your fingers like one—anything at all—and, bang!, you suffer for your wrong thinking. Think doubleplusgood thoughts, little boy, about flowers and kittens and rainbows and what gender you want to be. And should a child be a tad recalcitrant, nothing creates negative associations with firearms like a two-hour, pants-wetting interrogation at the age of five.
(By the way, it's funny how leftists who would outlaw a 30-second spanking will then commit horrendous psychological and emotional child abuse. Hey, nothing convinces a situational-values libtard of the value of punishment like a person in need of reeducation.)
To buttress this theory, please consider this 1990s video of our beloved attorney general, Eric Withholder. He outlines a plan for combating violence and says:
What we need to do is change the way people think about guns—especially young people—and make it something that's not cool; that it's not acceptable, it's not hip to carry a gun anymore, in the way that we've changed out attitudes about cigarettes. …Over time we changed the way people thought about smoking, so now we have people who cower outside of buildings and kind of smoke in private and don't want to admit it. And that's what I think we need to do with guns. …I've asked that the creative community in Washington… devote [their] talent in a more constructive way, so we can get at the minds of these young people. …. People who have credibility with young people should be on the television, on the radio…and telling these youngsters that it's wrong to carry a gun…. I've also asked the school board to make a part of every day some kind of anti-violence, anti-gun message; every day, every school at every level. One thing that I think is clear with young people, and with adults as well, is that we have to be repetitive about this…. We need to do this every day of the week and just really brainwash people into thinking about guns in a vastly different way [emphasis added].
Now, I don't imply this is a grand conspiracy. It doesn't have to be when you have millions of like-minded people who, being fellow travelers, all act in similar ways quite instinctively. Sure, there are puppet masters in the vanguard of these movements who create policy (like the zero-tolerance nonsense) and who purposely effect Machiavellian designs, but they are mere catalysts. Of course, there are many others—teachers and administrators (mostly women)—who instinctively dislike guns, or fear them, and for this reason are inclined to carry out these policies and punish a wrong-thinking child harshly. But theirs is more an emotional reaction, as opposed to the colder, more insidious, Luciferian motives of the world's Withholders.
But then there are millions of other sheeple, caught in the Matrix, who simply enforce these rules because they exist. As to this, I called CLES and asked someone in community relations the following: "How does the possession of toy guns on school grounds pose a threat?" After giving me a non-answer and then my having to rephrase the question once or twice, the school official seemed genuinely flummoxed and said that she would have to consult the literature and get back to me. An unthinking drone.
But the question is, are the rest of us going to be sheeple as well? If not, there are things we can and should do to counter the schools' war on guns and tradition. First, parents should organize, pick up their children from an offending school with toy guns in hand, and play a visible shoot-'em-up game on school grounds. I'm serious. It's called desensitization. Moreover, it tells the children in the strongest way possible that there is nothing wrong with toy-gun play. And if the schools are trying to condition your kids the wrong way, why not condition them the right way?
Then there is the stick. The reason insanity keeps occurring at schools and elsewhere is that leftists are never held accountable. But here we must take a leaf out of their book. When someone transgresses against their politically correct code—think Jimmy "the Greek" Snyder, Don Imus, or James Watson here—an apology won't suffice.
The left wants the person destroyed.
So follow suit. Don't be like a certain popular cable-news host who is wont to say "I don't want to see ____ (the tyrant du jour) lose his job." Make sure a school official who commits leftist abuse upon a child never works again. Go for the jugular, for the kill shot; give no quarter. Go Roman. It's only when thousands of the thought police's decaying corpses of careers are lining the Apian Way that those in darkness will see the light. The Culture War is just that—a war. And if you want to turn it around, this must be your mindset—every day, every way, every school, at every level.
Knowing the accuracy of historical reality is difficult, but accepting the truth in that chronicle is almost impossible for most people to accept. This reluctance to deal with the stark and calculated obliteration of societal freedom is the ultimate curse of the human condition. The denial of the authoritarian plan by elites like the Bilderberg cabal is the equivalent of Satan's greatest lie, convincing us he does not exist. Well, the days of casting the smear of conspiracy over any reporting on the secret and hidden conclave of global manipulators, is officially over.
At this year's Bilderberg conference, for the first time, there will be a Press Office - hosted by the Bilderberg Welcoming Committee – located on the hotel grounds. The aim of the Press Office will be to facilitate the mainstream and alternative media in their coverage of the meeting.There will be liaison officers from the Hertfordshire Constabulary present in the Reception Zone for the duration of the conference.

This is the first officially sanctioned Press Office for the Bilderberg conference, and is a considerable step forward in the relations between the conference and the press.
With the dramatic public reversal of deniability of their existence and the acknowledgement that the newly elected leader of the Swedish social-democratic party, Stefan Löfven, will be the guest of Jacob Wallenberg – a prominent member of the Bilderberg steering committee, Bilderberg confirmation of the decades of reporting by the late Jim Tucker is vindicated.
Additional background and a comparison of How the media covers Bilderberg meetings and Bilderberg Propaganda Rules the Planet is worth a review. For a persuasive critique of the investigations and research of Daniel Estulin into the underlying implication of these gatherings, read the entire summary by Stephen Lendman of "The True Story of the Bilderberg Group" and What They May Be Planning Now.
"Whatever its early mission, the Group is now "a shadow world government….threaten(ing) to take away our right to direct our own destinies (by creating) a disturbing reality" very much harming the public's welfare. In short, Bilderbergers want to supplant individual nation-state sovereignty with an all-powerful global government, corporate controlled, and check-mated by militarized enforcement."
Even more significant is the account of the age-old struggle for global control that can be traced to the Ancient Roots of Bilderberg Reveal Prusso-Teutonic Agenda for World Domination. Author Jurriaan Maessen provides a provocative analysis.
"As Paul Joseph Watson reported in his May 11 2009 article Top Nazis Planned EU-Style Fourth Reich, top Nazi industrialists were present at the cradle of the European Union and, through the creation of the Bilderberg group, guided her growth during all stages of development into the post-war era. German industrialists, it seems, have aligned themselves with the Anglo-American establishment after the war, teaming up to form what is better known as the New World Order. As reported in the article, a group of top ranking German industrialists planned for an economic super state founded upon a common market for the whole of Europe. It has also been confirmed that the Bilderberg group had their plans for a European Union and currency in place by at least 1955.The idea of uniting Europe in a closed trade bloc is no longer shocking if Germany assumes domination over such a bloc", wrote one of the founding Nazi-ideologues in the 19th century. The man who arranged for Hitler to become Chancellor of Germany, Von Papen, had also written about the possibility of a "European Federation" under strict German control of course, with Berlin as its glorious power center.

NATO has provided for the international army, while the European Central Bank does the same for international finance. All these activities have been developed under the careful direction of the Bilderberg Group and subsequently carried out by its designated subdivisions."
Authoritarianism is not new to the blue-blood lineage of continental nobility. Millenniums of succeeding empires shared the same ambition – rule the world.
The next citation provided the linkage that many "PC" armchair observers are afraid to deal with.
The David Icke Newsletter argues in the The Zionist Elephant In The Room:
"Today, Rothschild Illuminati fronts like the Council on Foreign Relations, Trilateral Commission, Bilderberg Group, Royal Institute of International Affairs, and others, still answer to the Round Table which string-pulls and coordinates from the shadows. This is why Zionists in government are invariably connected with these Rothschild-controlled organizations.

Let's get this straight. Zionism doesn't give a damn about Jewish people. To the Rothschilds and their Zionist gofers and thugs the Jewish people as a whole are merely cattle to be used and abused as necessary – just like the rest of the human population.

The networks of the House of Rothschild were behind Hitler and the rise of the Nazi Party in the Rothschild heartland of Germany where they had changed their name from Bauer in 18th century Frankfurt and launched the dynasty that was to control global finance."
Under this explanation of the forbidden knowledge that if kept from your scrutiny by the mainstream press, the Bilderberg summits were protected for decades from objective observation of their agenda and strategy for implementing their New World Order absolutism.
The iconoclastic Brother Nathanael - Street Evangelist rants, "One of the Bilderberg's deceptions is to invite insignificant leaders in the academic & scientific realms as a "decoy." Here Are The Real Players Attending the 2008 Bilderberg & They Are Jewish Bankers:
Ben Shalom Bernanke: Chairman of the privately held US Federal Reserve Bank.

James Wolfensohn: International Jewish financier. Chairman of Wolfensohn & Company Investments. A former World Bank President, this Jew has more than 140 employees and offices in London, Tokyo and Moscow. Wolfensohn also has a banking partnership with Fuji Bank of Japan and Jacob Rothschild of Britain.

Robert Zoellick: Chairman of the US World Bank Group a covert subsidiary of the Rothschild run International Monetary Fund.

Josef Ackermann: Chairman of the Executive Committee of Deutsche Bank AG of Zurich Switzerland. Ackermann is a Rothschild partner in white collar crime.

Kenneth Jacobs: Deputy Chairman Head of Lazard Bank North America. Lazard Bank, a Rothschild associate bank, operates in 39 cities throughout North America, Europe, Australia, Asia, and South America.

David Rockefeller: Owner of Chase Manhattan Bank. Former Chairman of the Council on Foreign Relations & Founder of the Trilateral Commission. Though not a Jew, Rockefeller is a Rothschild stooge.
Now the relevant viewpoint is that the Bilderberg assembly is by invitation from the highest echelon of committed agents of globalism. Their decisions become policy and governance turns into a continuous decent into slavery. The manifestation of the Bilderberg coalition is in keeping with the Round Table, a secret society started around the turn of the 20th century by Freemason and Rothschild agent, Lord Alfred Milner, who was entrusted the mission by Cecil Rhodes.The Anglo-American dominance of international intervention is rooted in Bilderberg discussions organized on the principle of reaching consensus for global hegemony. Pro Zionist financiers impose the objectives of the House of Rothschild upon America and England. The origins of totalitarian assimilation under the banner of the centralized authority oppression stems from the cult of the moneychangers.
Keeping informed on the latest schemes of Bilderberg 2013 In The UK with Press For Truth by watching the video is a must view. Also, follow the Bilderberg 2013 Stream page that has several links covering live feeds from the meetings. Finally, the Infowarscoverage of Bilderberg with Alex Jones and David Icke promises to be groundbreaking.Exhaustive arguments and proofs of the cataclysmic consequences coming out of every Bilderberg session encircle our globe with even incremental policy that fosters the New World Order. The names of the elites vary over time, but the globalist authoritarian culture only grows.
The fact that the exposure of the Bilderberg union is gaining traction gives solace to guardians of the human race. The sect of banksters devotion to the mischievous sprite and the dark side cannot force their tyranny on an awakened public dedicated to the defeat of the Illuminati empire.
The first step is to accept the truth that globalism is the engine of national destruction and a world governance substitute, under the control of an aristocratic bloodline, is the existential nihilist end of civilization. The Amschel Moses Rothschild – Cecil Rhodes vision of competing world dominance has merged into a technocratic intercellular substance of subjugation and extermination.
The days of allowing a massive media cover-up of the actual intentions of the Bilderberg clan are over. The alternative press has the credibility to speak truth to power. The public has the responsibility to mature emotionally and reject the delusional myths that protect the fabricated privileges of evil elites.
The secrecy of secret societies in a global telecommunication environment is doomed. Only with greater levels of planetary oppression, can the controllers of the Bilderberg fraternity maintain their cruel imperium. It is up to the citizens of the world to neuter this lineage of deranged plutocrats.