I once wrote about Chilean president Salvador Allende:
Washington knows no heresy in the Third World but genuine independence. In the case of Salvador Allende independence came clothed in an especially provocative costume – a Marxist constitutionally elected who continued to honor the constitution. This would not do. It shook the very foundation stones upon which the anti-communist tower is built: the doctrine, painstakingly cultivated for decades, that "communists" can take power only through force and deception, that they can retain that power only through terrorizing and brainwashing the population. There could be only one thing worse than a Marxist in power – an elected Marxist in power.
There was no one in the entire universe that those who own and run "United States, Inc." wanted to see dead more than Hugo Chávez. He was worse than Allende. Worse than Fidel Castro. Worse than any world leader not in the American camp because he spoke out in the most forceful terms about US imperialism and its cruelty. Repeatedly. Constantly. Saying things that heads of state are not supposed to say. At the United Nations, on a shockingly personal level about George W. Bush. All over Latin America, as he organized the region into anti-US-Empire blocs.
Long-term readers of this report know that I'm not much of a knee-reflex conspiracy theorist. But when someone like Chávez dies at the young age of 58 I have to wonder about the circumstances. Unremitting cancer, intractable respiratory infections, massive heart attack, one after the other … It is well known that during the Cold War, the CIA worked diligently to develop substances that could kill without leaving a trace. I would like to see the Venezuelan government pursue every avenue of investigation in having an autopsy performed.
Back in December 2011, Chávez, already under treatment for cancer, wondered out loud: "Would it be so strange that they've invented the technology to spread cancer and we won't know about it for 50 years?" The Venezuelan president was speaking one day after Argentina's leftist president, Cristina Fernández de Kirchner, announced she had been diagnosed with thyroid cancer. This was after three other prominent leftist Latin America leaders had been diagnosed with cancer: Brazil's president, Dilma Rousseff; Paraguay's Fernando Lugo; and the former Brazilian leader Luiz Inácio Lula da Silva.
"Evo take care of yourself. Correa, be careful. We just don't know," Chávez said, referring to Bolivia's president, Evo Morales, and Rafael Correa, the president of Ecuador, both leading leftists.
Chávez said he had received words of warning from Fidel Castro, himself the target of hundreds of failed and often bizarre CIA assassination plots. "Fidel always told me: 'Chávez take care. These people have developed technology. You are very careless. Take care what you eat, what they give you to eat … a little needle and they inject you with I don't know what." 1
When Vice President Nicolas Maduro suggested possible American involvement in Chávez's death, the US State Department called the allegation absurd. 2
Several progressive US organizations have filed a Freedom of Information Act request with the CIA, asking for "any information regarding or plans to poison or otherwise assassinate the President of Venezuela, Hugo Chavez, who has just died."
I personally believe that Hugo Chávez was murdered by the United States. If his illness and death were NOT induced, the CIA – which has attempted to assassinate more than 50 foreign leaders, many successfully 3 – was not doing its job.
When Fidel Castro became ill several years ago, the American mainstream media was unrelenting in its conjecture about whether the Cuban socialist system could survive his death. The same speculation exists now in regard to Venezuela. The Yankee mind can't believe that large masses of people can turn away from capitalism when shown a good alternative. It could only be the result of a dictator manipulating the public; all resting on one man whose death would mark finis to the process.
It's the end of the world … again
The American Israel Public Affairs Committee (AIPAC) recent convention in Washington produced the usual Doomsday talk concerning Iran's imminent possession of nuclear weapons and with calls to bomb that country before they nuked Israel and/or the United States. So once again I have to remind everyone that these people – Israeli and American officials – are not really worried about an Iranian attack. Here are some of their many prior statements:
In 2007, in a closed discussion, Israeli Foreign Minister Tzipi Livni said that in her opinion "Iranian nuclear weapons do not pose an existential threat to Israel." She "also criticized the exaggerated use that [Israeli] Prime Minister Ehud Olmert is making of the issue of the Iranian bomb, claiming that he is attempting to rally the public around him by playing on its most basic fears." 4
2009: "A senior Israeli official in Washington", reported the Washington Post (March 5), asserted that "Iran would be unlikely to use its missiles in an attack [against Israel] because of the certainty of retaliation."
In 2010 the Sunday Times of London (January 10) reported that Brigadier-General Uzi Eilam, war hero, pillar of the Israeli defense establishment, and former director-general of Israel's Atomic Energy Commission, "believes it will probably take Iran seven years to make nuclear weapons."
January 2012: US Secretary of Defense Leon Panetta told a television audience: "Are they [Iran] trying to develop a nuclear weapon? No, but we know that they're trying to develop a nuclear capability." 5
Later that month we could read in the New York Times (January 15) that "three leading Israeli security experts – the Mossad chief, Tamir Pardo, a former Mossad chief, Efraim Halevy, and a former military chief of staff, Dan Halutz – all recently declared that a nuclear Iran would not pose an existential threat to Israel."
Then, a few days afterward, Israeli Defense Minister Ehud Barak, in an interview with Israeli Army Radio (January 18), had this exchange:
Question: Is it Israel's judgment that Iran has not yet decided to turn its nuclear potential into weapons of mass destruction?

Barak: People ask whether Iran is determined to break out from the control [inspection] regime right now … in an attempt to obtain nuclear weapons or an operable installation as quickly as possible. Apparently that is not the case.
In an April 20, 2012 CNN interview Barak repeated this sentiment: "It's true that probably [Iranian leader] Khamenei has not given orders to start building a [nuclear] weapon." 6
And on several other occasions, Barak has stated: "Iran does not constitute an existential threat against Israel." 7
Lastly, we have the US Director of National Intelligence, James Clapper, in a January 2012 report to Congress: "We do not know, however, if Iran will eventually decide to build nuclear weapons." … There are "certain things [the Iranians] have not done" that would be necessary to build a warhead.8
So why, then, do Israeli and American leaders, at most other times, maintain the Doomsday rhetoric? Partly for AIPAC to continue getting large donations. For Israel to get massive amounts of US aid. For Israeli leaders to win elections. To protect Israel's treasured status as the Middle East's sole nuclear power.
Listen to Danielle Pletka, vice president for foreign and defense policy studies at America's most prominent neo-con think tank, American Enterprise Institute:
The biggest problem for the United States is not Iran getting a nuclear weapon and testing it, it's Iran getting a nuclear weapon and not using it. Because the second that they have one and they don't do anything bad, all of the naysayers are going to come back and say, "See, we told you Iran is a responsible power. We told you Iran wasn't getting nuclear weapons in order to use them immediately." … And they will eventually define Iran with nuclear weapons as not a problem. 9
Osama bin Laden, Bradley Manning, & William Blum
Bradley Manning has the charge of "Aiding the enemy" hanging over his head. This could lead to a sentence of life in prison. As far as can be deduced, the government believes that the documents and videos that Manning gave to Wikileaks, which Wikileaks then widely distributed to international media, aided the enemy because it put US foreign policy in a very bad light.
Manning's attorneys have asked the prosecution more than once for specific examples of how "the enemy" (whoever that may refer to in a world full of people bitterly angry at the United States because of any of many terrible acts carried out by the US government) has been "aided" by the Wikileaks disclosures. Just how has the enemy made use of the released material to harm the United States? The government has not provided any such examples, probably because what really bothers Washington officials is the embarrassment they have experienced before the world resulting from the documents and videos; which indeed are highly embarrassing even to genuine war criminals; filled with violations of international law, atrocities, multiple lies to everyone, revelations of gross hypocrisy, and much more.
So our splendid officials are considering putting Bradley Manning in prison forever simply because they're embarrassed. Hard to find much fault with that.
But now the prosecutors have announced that a Navy Seal involved in the killing of Osama bin Laden is going to testify at the court martial that bin Laden possessed articles about the Wikileaks documents that Manning leaked. Well, there must be a hundred million other people in the world who have similar material on their computers. The question remains: What use did the enemy make of that?
The Iraqi government made use of the material, inducing them to refuse immunity to US troops for crimes committed in Iraq, such as the cold-blooded murders revealed by the Wilileaks videos; this in turn led the US to announce that it was ending its military engagement in Iraq. However, Manning was indicted in May 2010, well before the Iraqi decision to end the immunity.
In January, 2006 bin Laden, in an audio tape, declared: "If Bush decides to carry on with his lies and oppression, then it would be useful for you to read the book 'Rogue State' [by William Blum], which states in its introduction … " He then went on to quote the opening of a paragraph I wrote (which appears actually in the Foreword of the British edition only, that was later translated to Arabic), which in full reads:
"If I were the president, I could stop terrorist attacks against the United States in a few days. Permanently. I would first apologize – very publicly and very sincerely – to all the widows and the orphans, the impoverished and the tortured, and all the many millions of other victims of American imperialism. I would then announce that America's global interventions – including the awful bombings – have come to an end. And I would inform Israel that it is no longer the 51st state of the union but – oddly enough – a foreign country. I would then reduce the military budget by at least 90% and use the savings to pay reparations to the victims and repair the damage from the many American bombings and invasions. There would be more than enough money. Do you know what one year of the US military budget is equal to? One year. It's equal to more than $20,000 per hour for every hour since Jesus Christ was born.

"That's what I'd do on my first three days in the White House. On the fourth day, I'd be assassinated."
Thus, Osama bin Laden was clearly making use of what I wrote, and the whole world heard it. And I was thus clearly "aiding the enemy". But I was not prosecuted.
The United States would like to prove a direct use and benefit by "the enemy" of the material released by Wikileaks; but so far it appears that only possession might be proven. In my case the use, and presumed propaganda benefit, were demonstrated. The fact that I wrote the material, as opposed to "stealing" it, is irrelevant to the issue of aiding the enemy. I knew, or should have known, that my criticisms of US foreign policy could be used by the foes of those policies. Indeed, that's why I write what I do. To provide ammunition to anti-war and other activists.
The Department of Justice and socialism
For many years when I've been asked to explain just what I mean by "socialism" I've usually replied simply: "Putting people before profits". There are a thousand-and-one details that would have to be considered in a transformation from a capitalist society to a socialist society, but rather than going into all that it's much simpler to leave it with just that motto, which expresses theessence of my socialist society. In any event, in that glorious future world things will evolve in ways that could not be wholly predicted. The structure could take any one of many forms, but the essence must remain the same if it's going to be called socialist.
Thus was I both surprised and amused in reading a news article about the current trial in New Orleans which is attempting to determine, amongst other things, the extent of blame of various companies, particularly BP, involved in the 2010 historic accident which took the lives of 11 workers and dumped an estimated 172 million gallons of crude oil in the Gulf of Mexico. The US Justice Department attorney declared in his opening statement: "The evidence will show that BP put profits before people, profits before safety and profits before the environment." 10
Well, imagine that. The Justice Department certainly captured the essence of corporate behavior. The attorney chose such words because he knew that the sentiments expressed would appeal to the average American sitting on a jury. The members of the jury would understand that BP had blatantly ignored and violated certain cherished ideals like people, safety and the environment. Prosecuting the corporation would sound fair and just to them.
Yet, when someone like me expresses such sentiments – and I have used the exact same words on occasion – I run the risk of being written off as an "extremist", a "radical", and other bad-for-you labels; not long ago it was "commie".
The irony runs even deeper. If a corporation flagrantly ignores putting profits before everything else, stockholders can sue the executives.
This just in! The real reason the Pope resigned!
He's losing his mind.
In January, US Defense Secretary Leon Panetta met with Pope Benedict XVI to receive his blessing. Afterward, Panetta said the pontiff told him, "Thank you for helping to keep the world safe." 11
The precious art of assassinating legally
Obama hopeium addicts can soon be expected to call for support of the president's increasing use of drones for assassination on the ground of their being good for the environment. My White House agent informs me that Obama is going to announce that all American drones will soon be composed 85% of recyclable material and will be solar-powered. And each drone missile will have the following painted on its side: "He was a bad guy. Just take our word for it!"
The Guardian (London), December 29, 2011 ↩
Huffington Post, March 7, 2013 ↩
Haaretz.com (Israel), October 25, 2007; print edition October 26 ↩
"Face the Nation", CBS, January 8, 2012 ↩
Washington Post, August 1, 2012 ↩
Iran Media Fact Check, "Does Israel Consider Iran an 'Existential Threat'?" ↩
The Guardian (London), January 31, 2012 ↩
Political Correction, "American Enterprise Institute Admits The Problem With Iran Is Not That It Would Use Nukes" ↩
Associated Press, February 26, 2013 ↩
Washington Post, January 17, 2013 ↩
The Southern Poverty Law Center (SPLC) in Montgomery, Alabama, has long been used by the federal government and the national press corps to paint conservative organizations as "extremists," "anti-government," "hate groups," etc. No sooner would the SPLC issue some attack piece in their newsletter and police agencies all over the country would be issuing bulletins to their officers regurgitating what the SPLC had just spewed out. No private organization has this kind of connection to, and influence over, police agencies nationwide without collaboration with the Department of Justice (DOJ) in Washington, D.C. Well, now, we have evidence that such a collaboration exists.
Brietbart.com has just released a report by Judicial Watch confirming that the DOJ and the SPLC are intricately tied to the hip. The report states, "Judicial Watch (JW), a Washington D.C. based non-partisan educational foundation, released some two dozen pages of emails it obtained on Tuesday revealing connections between the Department of Justice Civil Rights and Tax divisions and the Southern Poverty Law Center (SPLC).
"According to JW, the e-mails reveal questionable behavior by agency personnel while negotiating for Southern Poverty Law Center (SPLC) co-founder Morris Dees to appear as the featured speaker at a July 31, 2012, 'Diversity Training Event.' Judicial Watch obtained the records pursuant to a Freedom of Information Act (FOIA) submitted to the DOJ on September 10, 2012:
"'The Judicial Watch FOIA request was prompted by an apparently politically motivated shooting at the Family Research Council (FRC) headquarters in August, 2012. At the time of the shooting, FRC president Tony Perkins accused the SPLC of sparking the shooting, saying the shooter "was given a license to shoot… by organizations like the Southern Poverty Law Center that have been reckless in labeling organizations as hate groups because they disagree with them on public policy." On its website, the SPLC has depicted FRC as a hate group, along with such mainstream conservative organizations as the American Family Association, Concerned Women for America, and Coral Ridge Ministries.'
"The FOIA request specifically requested 'any and all records concerning, regarding, or relating to the Southern Poverty Law Center' between January 1 and August 31, 2012, including the Dees' presentation sponsored by the Civil Rights and Tax divisions of the DOJ.
"JW says that they filed the request to see if any of SPLC's branding of hate groups had an influence on government agencies. According to the emails SPLC's diversity speech 'was to be simulcast to everyone's PC throughout the Department' which fulfilled DOJ supervisors' 'mandatory annual diversity training.'
"The emails produced by the DOJ show communications between DOJ personnel planning the Diversity Training Event and SPLC personnel, including Dees."
The report went on to say, "The Southern Poverty Law Center has, in the past few years, taken to labeling organizations with conservative views on social issues as 'hate groups,' said Judicial Watch President Tom Fitton, in a press release.
"'Given these fawning emails, one would have thought that a head of state was visiting the Justice Department. The SPLC is an attack group, and it is disturbing that it has premier access to our Department of Justice, which is charged with protecting the First Amendment rights of all Americans. And these emails further confirm that politically-correct "mandatory" diversity training programs are a waste of taxpayer money,' Fitton claimed.
See the report here:
Emails Expose Southern Poverty Law Center Collaboration With DOJ
I have been personally victimized by the SPLC and DOJ's vicious smear campaigns. In 2008, the State of Missouri issued their now infamous MIAC report, which identified supporters of Ron Paul, Bob Barr, and me as being potential dangerous militia members and similar absurdities. This report was issued after State officials received the inflammatory accusations from DHS Fusion Centers. After an outcry of protest from people all over America, and after Ron, Bob, and I demanded an apology from those Missouri officials who issued this libelous report, the report was rescinded and an apology was issued.
I have an entire webpage devoted to the MIAC fiasco. To see it, go here:
I wish I could say that the MIAC episode was the only such time this has happened, but that just isn't true. I have had police officers and deputy sheriffs in several states personally show me memorandums that they had received from their respective police agencies depicting me and other notable conservatives with the same derogatory characteristics. These memos were once again issued to local police departments and sheriff's offices via DHS-DOJ Fusion Centers. And those memos were almost word-for-word the same kind of character-assassination that appeared in SPLC publications. Now we know why, don't we?
So, will the national and even local media now stop using the SPLC as a credible source for identifying so-called "hate" groups? Don't count on it. The national press corps is mostly in bed with big-government zealots in Washington, D.C., and will do everything they can to smear and besmirch limited-government conservatives. Yes, ladies and gentlemen, this matches the definition of the word "conspiracy."
On a related topic, let me remind readers to let their pastor-friends know about the webpage where they can sign up to publicly state that they will support the right of their church members to keep and bear arms, no matter what law is passed in Washington, D.C.
All over America, hundreds of sheriffs have publicly said that that they will not enforce any attempt by the federal government to confiscate semi-automatic rifles from the citizens of their counties and neither will they allow federal police agents to confiscate semi-automatic rifles from the citizens of their counties. We are asking pastors all over the country to take a similar stand, by encouraging their congregants to NOT obey any federal law to disarm.
By the way, I have personally received hundreds of emails from members of the US military, including special forces troops, who have stated unequivocally that, not only will they not obey orders to confiscate the semi-automatic rifles of the American people, but that they would join those Americans who would resist such an order.
Now, it's time for pastors to stand and be counted!
America's War for Independence began on April 19, 1775, when Pastor Jonas Clark and the male members of his Church at Lexington stood on Lexington Green (outside the very church house where they assembled for worship each Sunday) and fired the "shot heard 'round the world." It was a local church pastor and the plucky patriots of his congregation who were willing to resist the tyrannical laws of their national government to confiscate their guns and illegally seize Sam Adams and John Hancock that ignited our revolutionary war. Without the pastors of 1775 and 1776, there would have been no Lexington Green, no Concord Bridge, no Bunker Hill, no Declaration of Independence, no British surrender at Yorktown, no US Constitution, and no United States of America.
So, where are today's pastors?
Here is the webpage where pastors can sign up:
And here is the webpage that shows the list of those pastors who have already signed up:
Think about this: the federal government is using "private" organizations such as the SPLC to denigrate, mischaracterize, and marginalize us; it sends hit pieces to local police departments and sheriff's offices to inflame animosity, suspicion, and even prejudice among law enforcement officers against us; it has created an entire Army division–not to mention the DHS–targeting America's "homeland"; it is releasing thousands of drones over the skies of the continental United States; it uses its lackeys in the national media as propaganda agents to promote an ever-burgeoning police state; and now it is attempting to take away the right of the people to keep and bear their most fundamental self-defense tool: the semi-automatic rifle. And we are supposed to think that all of this is mere coincidence? Hogwash!
Let me here quote from Patrick Henry's immortal "Give Me Liberty, or Give Me Death" speech. By the way, this most-famous-of-all American speech was delivered almost one month to the day before the shots fired on Lexington Green. Henry's speech was delivered on March 23, 1775; the shots fired on Lexington Green occurred on April 19, 1775.
Listen to Patrick Henry:
"Ask yourselves how this gracious reception of our petition comports with these war-like preparations which cover our waters and darken our land. Are fleets and armies necessary to a work of love and reconciliation? Have we shown ourselves so unwilling to be reconciled, that force must be called in to win back our love? Let us not deceive ourselves, Sir. These are the implements of war and subjugation; the last arguments to which kings resort. I ask, gentlemen, Sir, what means this martial array, if its purpose be not to force us to submission? Can gentlemen assign any other possible motive for it? Has Great Britain any enemy, in this quarter of the world, to call for all this accumulation of navies and armies? No, Sir, she has none. They are meant for us; they can be meant for no other. They are sent over to bind and rivet upon us those chains which the British ministry have been so long forging.
"They tell us, Sir, that we are weak; unable to cope with so formidable an adversary. But when shall we be stronger? Will it be the next week, or the next year? Will it be when we are totally disarmed, and when a British guard shall be stationed in every house? Shall we gather strength by irresolution and inaction? Shall we acquire the means of effectual resistance, by lying supinely on our backs, and hugging the delusive phantom of hope, until our enemies shall have bound us hand and foot? Sir, we are not weak if we make a proper use of those means which the God of nature hath placed in our power. Three millions of people, armed in the holy cause of liberty, and in such a country as that which we possess, are invincible by any force which our enemy can send against us."
As you read those words, remember that Henry was 39-years-old when he spoke them; that he was the father of seventeen children; that among those in the audience were Thomas Jefferson and George Washington; and that he was every bit the Christian as any American who has ever lived–including us Christians today.
Sheriff, if you are going to take a stand, you must take it now! Mr. Police Chief, if you are going to take a stand, you must take it now! Soldier and Marine, if you are going to take a stand, you must take it now! Pastor, if you are going to take a stand, you must take it now! Mr. and Mrs. America, if you are going to take a stand, you must take it now!
Let me remind readers, too, that my constitutional attorney son and I are in the process of publishing a brand new book designed to give Christians the tools they need to be able to properly understand that the Bible nowhere teaches that they should be willing to disarm themselves under any tyrannical order to do so. The book is entitled, "To Keep or Not To Keep: Why Christians Should Not Give Up Their Guns." The book will be released soon, and we are now taking pre-orders.
To pre-order the book, "To Keep or Not To Keep: Why Christians Should Not Give Up Their Guns," go to:
I submit that we are able to defend our liberties and defeat attempts by modern would-be tyrants to enslave us as much NOW as we were in 1775. It starts by settling the matter in your own heart that you are NOT going to surrender your semi-automatic rifle no matter what law is passed in Washington, D.C. Next, let your elected representatives and senators (both State and federal) know in no uncertain terms that the protection of our Second Amendment liberties is an absolute litmus test for re-election–political party notwithstanding. Thirdly, if your sheriff won't take a stand for your right to keep and bear arms RIGHT NOW, vote him or her out of office at the earliest opportunity. You might even consider issuing a recall petition against him or her. And if your pastor will not take a stand RIGHT NOW, vote with your feet and leave his church and find a pastor who will. And while you're at it, stop listening to these radio and TV preachers who keep telling you that it's wrong to resist tyranny. They are aiding and abetting the enemies of freedom.
To quote Patrick Henry again, "Shall we gather strength by irresolution and inaction? Shall we acquire the means of effectual resistance, by lying supinely on our backs, and hugging the delusive phantom of hope, until our enemies shall have bound us hand and foot?"
I say, again, if you are going to take a stand, you must take it now!
Over the past four decades, of all the reasons people over a certain age have given for their becoming radicalized against US foreign policy, the Vietnam War has easily been the one most often cited. And I myself am the best example of this that you could find. I sometimes think that if the war lovers who run the United States had known of this in advance they might have had serious second thoughts about starting that great historical folly and war crime.
At other times, however, I have the thought that our dear war lovers have had 40 years to take this lesson to heart, and during this time what did they do? They did Salvador and Nicaragua, and Angola and Grenada. They did Panama and Yugoslavia, and Afghanistan and Iraq. And in 2012 American President Barack Obama saw fit to declare that the Vietnam War was "one of the most extraordinary stories of bravery and integrity in the annals of military history". 1
So, have they learned nothing? When it comes to following international law, is the United States like a failed state? The Somalia of international law? Well, if they were perfectly frank, the war lovers would insist that the purpose of all these interventions, and many others like them, was to keep the atheists out of power – the non-believers in America's god-given right to rule the world – or to at least make life as difficult as possible for them. And thus the interventions were successful; nothing to apologize for; even the Vietnam War achieved its purpose of preventing that country from becoming a good development option for Asia, a socialist alternative to the capitalist model; precisely the same reason for Washington's endless hostility toward Cuba in Latin America; and Cuba has indeed inspired numerous atheists and their alternatives for a better world.
If they were even more honest, the war lovers might quote George Kennan, the legendary State Department strategist, who wrote prophetically during the Cold War: "Were the Soviet Union to sink tomorrow under the waters of the ocean, the American military-industrial establishment would have to go on, substantially unchanged, until some other adversary could be invented. Anything else would be an unacceptable shock to the American economy." 2
But after all these years, after decades of American militarism – though not a day passes without some government official or media acolyte expressing his admiration and gratitude for "our brave boys" – cracks in the American edifice can be seen. Some of the war lovers, and their TV groupies would have us believe that they have actually learned something. One of the first was Secretary of Defense Robert Gates in February 2011: "In my opinion, any future defense secretary who advises the president to again send a big American land army into Asia or into the Middle East or Africa should have his head examined."
And here's former Secretary of State George Shultz speaking before the prestigious Council of Foreign Relations last month (January 29): "Iraq and Afghanistan cannot be the template for how we go about" dealing with threats of terrorism.
A few days earlier the very establishment and conservative Economist magazine declared: "The best-intentioned foreign intervention is bound to bog its armies down in endless wars fighting invisible enemies to help ungrateful locals."
However, none of these people are in power. And does history offer any example of a highly militaristic power – without extreme coercion – seeing the error of its ways? One of my readers, who prefers to remain anonymous, wrote to me recently:
It is my opinion that the German and Japanese people only relinquished their imperial culture and mindset when they were bombed back to the stone age at the end of WWII. Something similar is the only cure for the same pathology that now is embedded into the very social fabric of the USA. The USA is a full-blown pathological society now. There is no other cure. No amount of articles on the Internet pointing out the hypocrisies or war crimes will do it.
So, while the United States is busy building bases and anti-missile sites in Europe, Asia and Africa, deploying space-based and other hi-tech weapons systems, trying to surround Russia, China, Iran and any other atheist that threatens American world hegemony, and firing drone missiles all over the Middle East I'm busy playing games on the Internet. What can I say? In theory at least, there is another force besides the terrible bombing mentioned above that can stop the American empire, and that is the American people. I'll continue trying to educate them. Too bad I won't live long enough to see the glorious transformation.
Afghanistan: Manufacturing the American Legacy
"A decade ago, playing music could get you maimed in Afghanistan. Today, a youth ensemble is traveling to the Kennedy Center and Carnegie Hall. And it even includes girls."
Thus reads the sub-heading of a Washington Post story of February 3 about an orchestra of 48 Afghan young people who attended music school in a country where the Taliban have tried to silence both women and music. "The Afghan Youth Orchestra is more than a development project," the article informs us. For "the school's many international donors, it serves as a powerful symbol of successful reconstruction in Afghanistan. And by performing in Washington and New York, the seats of U.S. political and financial power, the orchestra hopes to showcase what a decade of investment has achieved."
"The U.S. State Department, the World Bank, the Carnegie Corporation and Afghanistan's Ministry of Education have invested heavily in the tour. The U.S. Embassy in Kabul awarded nearly $350,000 footing most of the estimated $500,000 cost. For international donors, the tour symbolizes progress in a country crippled by war."
The State Department's director of communications and public diplomacy for Afghanistan and Pakistan declares: "We wanted Americans to understand the difference their tax dollars have made in building a better future for young people, which translates into reduced threats from extremists in the region."
"There's a lot of weariness in the U.S. and cynicism about Afghanistan," said William Harvey, an American violinist who teaches at the school, where 35 of 141 students are girls. "What are we doing there? What can be achieved? These concerts answer those questions in the strongest way possible: Cooperation between Afghanistan and the international community has made it safe for young girls and boys to learn music."
There can be no question that for the sad country of Afghanistan all this is welcome news. There can also be little doubt that a beleaguered and defensive US foreign policy establishment will seek to squeeze out as much favorable publicity as possible from these events. On the issue of the severe oppression of women and girls in Afghanistan, defenders of the US occupation of that desperate land would have you believe that the United States is the last great hope of those poor females. However, you will not be reminded that in the 1980s the United States played an indispensable role in the overthrow of a secular and relatively progressive Afghan government, one which endeavored to grant women much more freedom than they'll ever have under the current Karzai-US government, more probably than ever again. Here are some excerpts from a 1986 US Army manual on Afghanistan discussing the policies of this government concerning women:
"provisions of complete freedom of choice of marriage partner, and fixation of the minimum age at marriage at 16 for women and 18 for men"
"abolished forced marriages"
"bring [women] out of seclusion, and initiate social programs"
"extensive literacy programs, especially for women"
"putting girls and boys in the same classroom";
"concerned with changing gender roles and giving women a more active role in politics". 3
The US-led overthrow of this government paved the way for the coming to power of Islamic fundamentalist forces, which led directly to the awful Taliban. And why did the United States in its infinite wisdom choose to do such a thing? Because the Afghan government was allied with the Soviet Union and Washington wanted to draw the Russians into a hopeless military quagmire – "We now have the opportunity of giving to the Soviet Union its Vietnam War", said Zbigniew Brzezinski, President Carter's National Security Adviser. 4
The women of Afghanistan will never know how the campaign to raise them to the status of full human beings would have turned out, but this, some might argue, is but a small price to pay for a marvelous Cold War victory.
Guantánamo Bay
People on the left never tire of calling for the closing of the US prison at Guantánamo Bay, Cuba. The fact that President Obama made the closing a promise of his 2008 campaign and repeated it again in the White House, while the prison still remains in operation, is seen as a serious betrayal. But each time I read about this I'm struck by the same thought: The horror of Guantánamo is not its being open, not its mere existence. Its horror lies in its being the site of more than 10 years of terrible abuse of human beings. If the prison is closed and all its inmates are moved to another prison, and the abuses continue, what would have been accomplished? How would the cause of human rights be benefitted? I think that activists should focus on the abuses, regardless of the location.
The War on Terror – They're really getting serious about it now
For disseminating classified materials that exposed war crimes, Julian Assange is now honored as an official terrorist as only America can honor. We Shall Never Forget 9/11, Vol. II: The True Faces of Evil – Terror, a graphic coloring novel for children, which comes with several pages of perforated, detachable "terrorist trading cards". Published by Really Big Coloring Books Inc. in St. Louis, the cards include Assange, Timothy McVeigh, Jared Lee Loughner, Ted Kaczynski, Maj. Nidal Hasan, Bill Ayers, and others. 5
Superpower – the film
Starring Noam Chomsky, Chalmers Johnson, Michel Chossudovksy, Karen Kwiatowski (Pentagon "defector"), William Blum, Sergei Khrushchev (son of Nikita), Kathy Kelly, and many others:https://vimeo.com/55141496 (enter password when prompted: barbarasteegmuller) – 2 hours long.
New Book and talk
The eagerly awaited (I can name at least three people) new book by William Blum is here at last. "America's Deadliest Export – Democracy: The Truth About US Foreign Policy and Everything Else" is made up of essays which are a combination of new and old; combined, updated, expanded; many first appeared in one form or another in the Anti-Empire Report, or on my website, at various times during the past ten years or so.
As mentioned in the book, activists like myself are sometimes scoffed at for saying the same old things to the same old people; just spinning our wheels, we're told, "preaching to the choir" or "preaching to the converted". But long experience as speaker, writer and activist in the area of foreign policy tells me it just ain't so. From the questions and comments I regularly get from my audiences, via email and in person, I can plainly see that there are numerous significant information gaps and misconceptions in the choir's thinking, often leaving them unable to see through the newest government lie or propaganda trick; they're unknowing or forgetful of what happened in the past that illuminates the present; or knowing the facts but unable to apply them at the appropriate moment; vulnerable to being led astray by the next person who offers a specious argument that opposes what they currently believe, or think they believe; and, perhaps worst of all, many of them suffer pathetically from an over-abundance of conspiracy thinking, often carrying a justified suspicion or idea to a ridiculous level; virtually nothing is taken at face value.
The choir needs to be frequently reminded and enlightened to be better able to influence others, to be better activists.
To order a signed copy directly from me you can go to my website: http://killinghope.org.
I'll be speaking about the new book at Politics and Prose bookstore, 5015 Connecticut Ave., NW, in Washington, DC, Saturday, March 2 at 1 pm.
Notes
May 28, 2012, speaking at the Vietnam War Memorial in Washington ↩
US Department of the Army, Afghanistan, A Country Study (1986), pp.121, 128, 130, 223, 232 (Library of Congress Call Number DS351.5 .A34 1986) ↩
In our modern world there exist certain institutions of power.  Not government committees, alphabet agencies, corporate lobbies, or even standard military organizations; no, these are the mere "middle-men" of power.  The errand boys.  The well paid hitmen of the global mafia.  They are not the strategists or the decision makers.
Instead, I speak of institutions which introduce the newest paradigms.  Who write the propaganda.  Who issue the orders from on high.  I speak of the hubs of elitism which have initiated nearly every policy mechanism of our government for the past several decades.  I am talking about the Council On Foreign Relations, the Tavistock Institute, the Heritage Foundation (a socialist organization posing as conservative), the Bilderberg Group, as well as the corporate foils that they use to enact globalization, such as Monsanto, Goldman Sachs, JP Morgan, the Carlyle Group, etc.
Many of these organizations and corporations operate a revolving door within the U.S. government.  Monsanto has champions, like Donald Rumsfeld who was on the board of directors of its Searle Pharmaceuticals branch, who later went on to help the company force numerous dangerous products including Aspartame through the FDA.  Goldman Sachs and JP Morgan have a veritable merry-go-round of corrupt banking agents which are appointed to important White House and Treasury positions on a regular basis REGARDLESS of which party happens to be in office.  Most prominent politicians are all members of the Council on Foreign Relations, an organization which has openly admitted on multiple occasions that their goal is the destruction of U.S. sovereignty and the formation of a "one world government" or "supranational union" (their words, not mine).
However, one organization seems to rear its ugly head at the forefront of the most sweeping mass propaganda operations of our time, and has been linked to the creation of the most atrocious military methodologies, including the use of false flag events.  I am of course referring to the Rand Corporation, a California based "think tank" whose influence reaches into nearly every sphere of our society, from politics, to war, to entertainment.
The Rand Corporation deals in what I would call "absolute gray".  The goal of the group from its very inception was to promote a social atmosphere of moral ambiguity in the name of personal and national priority.  They did this first through the creation of "Rational Choice Theory"; a theory which prescribes that when making any choice, an individual (or government) must act as if balancing costs against benefits to arrive at an action that maximizes personal advantage.  Basically, the ends justify the means, and moral conscience is not a factor to be taken seriously if one wishes to be successful.
Hilariously, rational choice theory has been attacked in the past by pro-socialist (collectivist) critics as "extreme individualism"; a philosophy which gives us license to be as "self serving" as possible while feeling patriotic at the same time.  In reality, the socialists should have been applauding Rand Corporation all along.
What Rand had done through its propaganda war against the American people was to infuse the exact culture of selfishness needed to push the U.S. towards the socialist ideal.  At the onset of any communist or national socialist society (sorry socialists, but they do indeed come from the same collectivist mindset), the masses are first convinced to hand over ultimate power to the establishment in order to safeguard THEMSELVES, not others.  That is to say, the common collectivist man chooses to hand over his freedoms and participate in totalitarianism not because he wants what is best for the world, but because he wants what is best for himself, and he believes servitude to the system will get him what he wants with as little private sacrifice as possible (you know, except for his soul…).
The psychologist Carl Jung notes in his observations of collectivism in Nazi Germany and Stalinist Russia that most citizens of those nations did not necessarily want the formation of a tyrannical oligarchy, but, they went along with it anyway because they feared for their own comfort and livelihoods.  Many a German supported the Third Reich simply because they did not want to lose a cushy job, or a steady paycheck, or they liked that the "trains ran on time".  Socialism is by far the most selfish movement in history, despite the fact that they claim to do what they do "for the greater good of the greater number".
Rand also used Rational Choice Theory as a means to remove questions of principle from the debate over social progress.  Rational Choice propaganda commonly presents the target audience with a false conundrum.  A perfect example would be the hardcore propaganda based television show '24' starring Kiefer Sutherland, in which a government "anti-terrorism" agent is faced with a controlled choice scenario in nearly every episode.  This choice almost always ends with the agent being forced to set aside his morals and conscience to torture, kill, and destroy without mercy, or, allow millions of innocents to die if he does not.
Of course, the real world does not work this way.  Life is not a chess game.   Avenues to resolution of any crisis are limited only by our imagination and intelligence, not to mention the immense number of choices that could be made to defuse a crisis before it develops.  Yet, Rand would like you to believe that we (and those in government) are required to become monstrous in order to survive.  That we should be willing to forgo conscience and justice now for the promise of peace and tranquility later.
This is the age old strategy of Centralization; to remove all choices within a system, by force or manipulation, until the masses think they have nothing left but the choices the elites give them.  It is the bread and butter of elitist institutions like Rand Corporation, and is at the core of the push for globalization.
In my studies on the developing economic disaster (or economic recovery depending on who you talk to) I have come across a particular methodology many times which set off my analyst alarm (or spidey-sense, if you will).  This latest methodology, called "Linchpin Theory", revolves around the work of John Casti, a Ph.D. from USC, "complexity scientist" and "systems theorist", a Futurist, and most notably, a former employee of Rand Corporation:
http://www.viennareview.net/vienna-review-book-reviews/book-reviews/john-casti-an-optimist-of-the-apocalypse
Casti introduces his idea of "Linchpin Theory" in his book "X-Events:  The Collapse Of Everything", and what I found most immediately striking about the idea of "Linchpin Events" was how they offered perfect scapegoat scenarios for catastrophes that are engineered by the establishment.
Linchpin Theory argues that overt social, political, and technological "complexity" is to blame for the most destructive events in modern human history, and it is indeed an enticing suggestion for those who are uneducated and unaware of the behind the scenes mechanics of world events.  Casti would like you to believe that political and social tides are unguided and chaotic; that all is random, and disaster is a product of "chance" trigger events that occur at the height of a malfunctioning and over-complicated system.
What he fails to mention, and what he should well know being a member of Rand, is that global events do not evolve in a vacuum.  There have always been those groups who see themselves as the "select", and who aspire to mold the future to their personal vision of Utopia.  It has been openly admitted in myriad official observations on historical events that such groups have had a direct hand in the advent of particular conflicts.
For instance, Casti would call the assassination of Archduke Franz Ferdinand of Austria an "X-event", or linchpin, leading to the outbreak of WWI, when historical fact recalls that particular crisis was carefully constructed with the specific mind to involve the U.S.
Norman Dodd, former director of the Committee to Investigate Tax Exempt Foundations of the U.S. House of Representatives, testified that the Committee was invited to study the minutes of the Carnegie Endowment for International Peace as part of the Committee's investigation. The Committee stated:
"The trustees of the Foundation brought up a single question.  If it is desirable to alter the life of an entire people, is there any means more efficient than war…. They discussed this question… for a year and came up with an answer: There are no known means more efficient than war, assuming the objective is altering the life of an entire people.  That leads them to a question: How do we involve the United States in a war.  This was in 1909." 
So, long before the advent of Ferdinand's assassination, plans were being set in motion by globalist interests to draw the U.S. into a large scale conflict in order to "alter the life, or thinking, of the entire culture".  When a group of people set out to direct thinking and opportunity towards a particular outcome, and the end result is a culmination of that outcome, it is obviously not coincidence, and it is definitely not providence.  It can only be called subversive design.
In the economic arena, one might say that the collapse of Lehman Bros. was the "linchpin" that triggered the landslide in the derivatives market which is still going on to this day.  However, the derivatives market bubble was a carefully constructed house of cards, deliberately created with the help of multiple agencies and institutions.  The private Federal Reserve had to artificially lower interest rates and inject trillions upon trillions into the housing market, the international banks had to invest those trillions into mortgages that they KNEW were toxic and likely never to be repaid.  The Federal Government had to allow those mortgages to then be chopped up into derivatives and resold on the open market.  The ratings agencies had to examine those derivatives and obviously defunct mortgages and then stamp them AAA.  The SEC had to ignore the massive fraud being done in broad daylight while sweeping thousands of formal complaints and whistle blowers under the rug.
This was not some "random" event caused by uncontrolled "complexity".  This was engineered complexity with a devious purpose.  The creation of the derivatives collapse was done with foreknowledge, at least by some.  Goldman Sachs was caught red handed betting against their OWN derivatives instruments!  Meaning they knew exactly what was about to happen in the market they helped build!  This is called Conspiracy…
One might attribute Casti's idea to a sincere belief in chaos, and a lack of insight into the nature of globalism as a brand of religion.  However, in his first and as far as I can tell only interview with Coast To Coast Radio, Casti promotes catastrophic "X-Events" as a "good thing" for humanity, right in line with the Rand Corporation ideology.  Casti, being a futurist and elitist, sees the ideas of the past as obsolete when confronted with the technological advancements of the modern world, and so, describes X-event moments as a kind of evolutionary "kickstart", knocking us out of our old and barbaric philosophies of living and forcing us, through trial by fire, to adapt to a more streamlined culture.  The linchpin event is, to summarize Casti's position, a culture's way of "punishing itself" for settling too comfortably into its own heritage and traditions.  In other words, WE will supposedly be to blame for the next great apocalypse, not the elites…
I might suggest that Casti's attitude seems to be one of general indifference to human suffering in the wake of his "X-Events", and that he would not necessarily be opposed to the deaths of millions if it caused the "advancement" of humanity towards a particular ideology.  His concept of "advancement" and ours are likely very different, though.  I suspect that he is well aware that X-Events are actually tools at the disposal of elitists to generate the "evolution" he so desires, and that evolution includes a collectivist result.
With almost every major economy on the globe on the verge of collapse and most now desperately inflating, taxing, or outright stealing in order to hide their situation, with multiple tinderbox environments being facilitated in the Pacific with China, North Korea, and Japan, and in the Middle East and Africa with Egypt, Syria, Iran, Pakistan, Yemen, Mali, etc., there is no doubt that we are living in a linchpin-rich era.  It is inevitable that one or more of these explosive tension points will erupt and cause a chain reaction around the planet.  The linchpin and the chain reaction will become the focus of our epoch, rather than the men who made them possible in the first place.
Strangely, Casti's theory was even recently featured in an episode of the ABC mystery/drama show "Castle", called "Linchpin" (what else?), in which a writer turned detective uncovers a plot by a "shadow group" to use the research of the innocent Dr. Nelson Blakely (apparently based on Casti) to initiate a collapse of the U.S. economy by assassinating the ten-year-old daughter of a prominent Chinese businessman, triggering a dump of U.S. Treasuries by China and fomenting WWIII:
http://www.alterna-tv.com/castle/xevents.htm 
Now, I think anyone with any sense can see where this is going.  Casti and Rand Corporation are giving us a glimpse into the future of propaganda.  This is what will be written in our children's history books if the globalists have their way. The fact that Linchpin Theory is featured in a primetime television show at all is a testament to Rand Corporation's influence in the media.  But, as for the wider picture, are the trigger points around us really just a product of complex coincidence?
Not a chance.
Each major global hot-spot today can easily be linked back to the designs of international corporate and banking interests and the puppet governments they use as messengers.  Casti claims that "X-events" and "linchpins" cannot be accurately predicted, but it would seem that they can certainly be purposely instigated.
The globalists have stretched the whole of the world thin.  They have removed almost every pillar of support from the edifice around us, and like a giant game of Jenga, are waiting for the final piece to be removed, causing the teetering structure to crumble.  Once this calamity occurs, they will call it a random act of fate, or a mathematical inevitability of an overly complex system.  They will say that they are not to blame.  That we were in the midst of "recovery".  That they could not have seen it coming.
Their solution will be predictable.  They will state that in order to avoid such future destruction, the global framework must be "simplified", and what better way to simplify the world than to end national sovereignty, dissolve all borders, and centralize nation states under a single economic and political ideal?
Is it the Hegelian Dialectic all over again?  Yes.  Is it old hat feudalism and distraction?  Yes.  But, I have to hand it to Casti and Rand Corporation; they certainly have refined the argument for collectivism, centralization, technocracy, slavery, moral relativism, and false-flag dupery down to a near science.
Source: Brandon Smith | Alt-Market
In the Western world truth no longer has any meaning. In its place stands agenda.
Agenda is all important, because it is the way Washington achieves hegemony over the world and the American people. 9/11 was the "new Pearl Harbor" that the neoconservatives declared to be necessary for their planned wars against Muslim countries. For the neoconservatives to go forward with their agenda, it was necessary for Americans to be connected to the agenda.
President George W. Bush's first Treasury Secretary, Paul O'Neil, said that prior to 9/11 the first cabinet meeting was about the need to invade Iraq.
9/11 was initially blamed on Afghanistan, and the blame was later shifted to Iraq. Washington's mobilization against Afghanistan was in place prior to 9/11. The George W. Bush regime's invasion of Afghanistan (Operation Enduring Freedom) occurred on October 7, 2001, less than a month after 9/11. Every military person knows that it is not possible to have mobilization for invading a country half way around the world ready in three weeks.
The Orwellian "PATRIOT Act" is another example of planning prior to the event. This vast police state measure could not possibly have been written in the short time between 9/11 and its introduction in Congress. The bill was already written, sitting on the shelf waiting its opportunity. Why? Who wrote it? Why has there been no media investigation of the advanced preparation of this police state legislation?
Evidence that responses to an event were planned prior to what the government said was a surprise event does suggest that the event was engineered to drive an agenda that was already on the books.
Many on the left-wing are immune to evidence that is contrary to the official 9/11 story, because for them 9/11 is refreshing blow-back from the oppressed. That the oppressed struck back is more important to the left-wing than the facts.
The right-wing can't let go of the fantasy either. America in all its purity and wonderfulness was attacked because evil Muslims cannot stand our goodness. "They hate us for our freedom and democracy." The right-wing vision of a great and good America wronged is essential to the right-wing's sustaining ideology, an ideology that is prepared to commit violence in order to prove its righteousness.
Implausible stories can be useful to other agendas and thus be sustained by their use in other arguments. For example, the Obama regime's story of the killing of Osama bin Laden is central to Charles Pierson's story in the November 16-30, 2012, CounterPunch in which Pierson writes about the growing strains on the US-Pakistan alliance. Pierson writes that bin Laden resided next to Pakistan's largest military academy and that bin Laden "did go next door every Wednesday to use the pool. If the Pakistani government was unaware of bin Laden's presence this would mark an intelligence failure of heroic proportions."
Is it plausible that Osama bin Laden, a hunted man (actually a man dead for a decade), visited the Pakistani army, a bought-and-paid-for entity used by Washington to launch attacks on Pakistan's semi-autonomous tribal areas, to go swimming every Wednesday?
Or is this a fairy tale made possible by ignoring the live interviews of the neighbors of the alleged "bin Laden compound." According to Pakistanis who knew the person living in "bin Laden's compound," the person Americans were told was bin Laden was a long-time friend who imported foreign delicacies. An eye witness to the "assault" on "bin Laden's compound" reported that when the helicopter lifted off it exploded and there were no survivors. If there were no survivors, there was no sea burial of bin Laden. http://www.globalresearch.ca/pakistan-tv-report-contradicts-us-claim-of-bin-laden-s-death/25915
How is it that the US media can produce a story as fact that is contradicted by the news on the ground? Is the answer that the bin Laden assassination story served an agenda by providing evidence that we were winning?
Consider the Sandy Hook school shooting. This shooting serves as an excuse for "progressives" to express their hatred of guns and the NRA and to advance their gun control agenda. Few if any of those hyperventilating over the tragedy know any of the parents of the murdered children. They have shown no similar response to the US government's murder of countless thousands of Muslim children. The Clinton regime alone killed 500,000 Iraqi children with illegal sanctions, and Clinton's immoral secretary of state, a feminist hero, said that she thought the sanctions were worth the cost of one half million dead Iraqi children.
Suddenly, 20 US children become of massive importance to "progressives." Why? Because the deaths foster their agenda–gun control in the US.
When I hear people talk about "gun violence," I wonder what has happened to language. A gun is an inanimate object. An inanimate object cannot cause violence. Humans cause violence. The relevant question is: why do humans cause violence? This obvious question seldom gets asked. Instead, inanimate objects are blamed for the actions of humans.
In one of its reports on the Sandy Hook shooting, Time noted that such events "inevitably reopen debates about gun control, or more tenuously lead people to complain about American culture itself. Yet on the very same day, a 36-year-old Chinese man attacked 22 children with a knife at a primary school in China, suggesting that there is a critical factor with mass homicides that gets far less attention." That factor, "the core of these events," is mental health and "our failure to address it as a society." http://ideas.time.com/2012/12/15/sandy-hook-shooting-why-did-lanza-target-a-school/?iid=obnetwork

That factor remains unaddressed, because the agenda-driven media is determined to use the Sandy Hook shootings as a means of achieving gun control. One wonders if there is a "knife control" agenda in China. What follows is not an argument that the report of the Sandy Hook shootings is a hoax. What follows is an argument that suspicions are created when agenda takes precedence over reporting and discrepancies in reports are left unresolved.
Agenda-driven news is the reason that apparent inconsistencies in the Sandy Hook story were not investigated or explained. According to some reports, the medical examiner said the children were shot with a rifle, but other reports say the accused was found dead inside the school with two pistols and that a rifle was found outside in the car. The police capture a man in the woods who says "I didn't do it." How would a person in the woods know what has just happened? Who was the man? Was he investigated and released? Will we ever know? http://www.youtube.com/watch?v=ovspEgeMXb4
Some reports say the school was locked and admission is via security camera and being buzzed in. Why would a heavily armed person be buzzed in? Other reports say he shot his way in. Why wouldn't such a commotion have alerted the school?
Another puzzle is the video of a father whose child has supposedly been shot to pieces. Prior to the interview he is caught on camera laughing and joking, and then, like an actor, he pulls his face and voice into a presentation of grief for the interview. http://www.youtube.com/watch?v=urrRcgB581w and http://www.youtube.com/watch?v=oMINqFGNr-w
The spokesman for the Connecticut State Police is anxious to control the story, warns social media against posting information contrary to official information, but provides little information, refusing to answer most questions. The usual "ongoing investigation" is invoked, but Lanza has already been declared to be the killer and the number of dead reported. About the only hard information that emerges is that the police are investigating where every component of the weapons was manufactured. The relevance to the shooting of where the components of the weapons were manufactured is not explained. http://www.nydailynews.com/news/national/people-spreading-misinformation-sandy-hook-massacre-face-charges-police-article-1.1221554
The medical examiner's press conference is weird. He is incoherent, unsure of what he is supposed to say, hasn't answers to questions he should have, and defers to police.
Perhaps the best way to avoid fueling suspicion is for public officials not to hold press conferences until they are prepared to answer the relevant questions.
And where are the bodies? Like the alleged murder of Osama bin Laden by a SEAL, the crucial evidence is not provided. Paul Vance, the Connecticut State Police spokesman, said that the "victims' bodies were removed from the school overnight" and that detectives "were able to positively identify all of the victims and make some formal notification to all of the families of the victims."http://www.kens5.com/news/Sandy-Hook-victims-identified-bodies-removed-from-school-overnight-183647091.html?ref=next
Allegedly, no parent wanted to see the body of their dead child, but how do you know it is your child if you do not see the body? It is a strange kind of closure when it is provided to parents by impersonal detectives. Has anyone seen a body other than a state medical examiner and a few detectives? Where are the media's films of body bags being carried out of the school? Why would Obama's gun control agenda forego the propaganda of a procession of body bags being carried out of a school?
Perhaps the sensitivity issue prevailed, but with all the suspicion that already exists about the government and its claims, why fuel the suspicion by withholding visual evidence of the tragedy?
There are reports that when emergency medical help arrived at the school, the medical personnel were denied access to the children on the grounds that there were no survivors and the scene was too gruesome. Yet, there is a conflicting story that one six-year old girl had the presence of mind to play dead and walked out of her classroom unscathed. If the story is true, how do we know that other survivors did not bleed to death from wounds because the emergency medical personnel were denied access? Did police exercise more control over the scene than was warranted?http://www.globalpost.com/dispatch/news/regions/americas/united-states/121216/sandy-hook-shooting-girl-6-was-sole-survivor-her
It doesn't seem to matter that questions are not answered and discrepancies are not resolved.http://www.globalresearch.ca/the-sandy-hook-school-massacre-unanswered-questions-and-missing-information/5316776 The story is useful to the gun control agenda. Progressives, in order to achieve their agenda, are willing adjuncts of the police state. The facts of the shooting are less important than the use of the incident to achieve their agenda.
Probably there are answers to the questions. Moreover, the news reports that are the basis for questions could be incorrect. But why aren't the answers provided and confusions cleared up? Instead, people who ask obvious questions are dismissed as "insensitive to the tragedy" or as "conspiracy kooks." This in itself deepens suspicion.
The Colorado movie theater shooting has its own unresolved discrepancies. One eyewitness claimed that there were two shooters. Apparently, the suspect was captured sitting in a car in the theater parking lot, which seems strange. There are claims that the accused, a graduate student in neuroscience, was involved with the Defense Advance Research Projects Agency in mind control research and that he doesn't remember doing the shooting.
Do we actually know? Apparently not. Wouldn't it be preferable to investigate these claims rather than to leave them as unanswered sources of suspicion? The loose ends of the Colorado movie shooting contribute to the suspicions caused by news reports of the Sandy Hook shootings.
A shooting incident occurs. The government puts out a story. Agendas form and take the place of the story. Unresolved issues disappear in heated dispute over agendas. Gun control advocates blame guns, and Second Amendment defenders blame other factors.
When the media permit agenda to take precedence over news, people lose confidence in the media and distrust spreads deeper into society. If the media and the government are opposed to conspiracy theories, they should not foster the theories by mishandling the news.
Neither the right-wing nor the left-wing has an interest in getting to the bottom of things. The right-wing is aligned with the police state in order to make us safe from "terrorism"– Muslim terrorism, not the terrorism of the unaccountable police state.
The American left is so feeble that it essentially doesn't exist. Its issues are gun control, homosexual marriage, abortion, and taxing "the rich." Such misfocus cannot slow the onrushing militarized police state. American liberals have such an abiding faith in government that they are incapable of believing that beloved government would be culpable in crimes–unless, of course, it was Ronald Reagan's government.
As tyranny envelops the land, the main goal of the left-wing is to disarm the population.
The American left is the enabler of the police state, and the American right is its progenitor.
Americans began their descent into deception and tyranny in the final years of the 20th century with the Clinton regime's aggression against Serbia and murderous sanctions on Iraq. These war crimes were portrayed by the US media and foreign policy community as great achievements of Western democracy and humanitarianism.
In the first decade of the 21st century Americans lost their constitutional protections and had their pocketbooks opened to indefinite wars. The latest report is that Washington is sending US troops into 35 African countries. http://rt.com/usa/news/us-deploying-troops-order-749/print/
Worse is to come.
Paul Craig Roberts was Assistant Secretary of the Treasury for Economic Policy and associate editor of the Wall Street Journal. He was columnist for Business Week, Scripps Howard News Service, and Creators Syndicate. He has had many university appointments. His internet columns have attracted a worldwide following.
Source: Paul Craig Roberts
All political power comes from the barrel of a gun. The communist party must command all the guns, that way, no guns can ever be used to command the party – Mao Tse Tung
After a shooting spree, they always want to take the guns away from the people who didn't do it. I sure as hell wouldn't want to live in a society where the only people allowed guns are the police and the military – William Burroughs
Revolution?  Yes, it all sounds rather "extreme", but the cold hard reality of our era is not going to comfort us with diplomacies and niceties, so honestly, why should I have to sugar coat anything?  We live in extreme times and there is no longer room for prancing around the ultimate consequences of that which is taking place in America today.  This country is increasingly sliding towards the edge of internal conflict.  The Liberty Movement and true Constitutionalists see it, subsections of Republicans and Democrats see it, and most of all, the federal government sees it.  In fact, they may even be counting on it.
Over the past two years alone, multiple draconian policies have been enacted through executive order by the Obama Administration which build upon the civil liberty crushing actions of George W. Bush and press far beyond.  The Patriot Acts, the FISA domestic spy bill, the bailouts of corrupt international banks, attempts at CISPA and SOPA, actions like the NDAA authorizing the treatment of U.S. citizens as "enemy combatants" without rights to due process; all paint a picture so clear only a one-celled amoeba (or your average suburban yuppie) would not see it.  You and I, and everyone else for that matter, have been designated potential targets of the state.  Our rights have been made forfeit.
There is no ambiguous or muddled separation between the citizenry and the government anymore.  The separation is absolute.  It is undeniable.  It is vast.  It is only a matter of time and momentum, and eventually there will be unbridled oppression, dissent, and conflict.  All that is required is a trigger, and I believe that trigger has arrived…
Though made to appear "complex", the gun control debate is actually an incredibly simple issue.  It all boils down to a couple of questions which gun grabbers rarely ask:  How does the 2nd Amendment affect the future?  That is to say, what was the original intent, and should we still value that intent as it applies to tomorrow?  And, what will really happen if it is forcibly removed?  Gun opponents act as though they are unaware of these questions, or maybe they don't care.  However, it is vital to their safety and the safety of our culture in general that they do finally consider the bigger picture.
We've all heard the prefabricated gun control talking points before.  Some of them so old they predate us.  They are numerous and most of them incredibly thin.  The gist of the anti-gun position, though, could be boiled down to these three points…
Common Anti-Gun Arguments
1) The 2nd Amendment is "outdated" and no longer relevant in today's modern society.

2) We do not want to stop you from "defending yourself", or interfere with the American tradition of hunting, but people do not need "military assault weapons" for either. 

3) Your claimed freedom to own guns should not supersede my freedom to live without fear of guns.  We exist in a society, and our society requires us to give up certain freedoms so that it can function.
Again, in response to these arguments, I have to ask, what does the 2nd Amendment mean for the future?  What was its original intent?  Gun control advocates would like to ignore the fact that the Constitution specifically protects a broad application of gun ownership, but when they cannot deny the legality of it, they instead turn to more abstract and existential methods of attack.  They try to twist the original intent of the 2nd Amendment to further their goals.  To respond briefly to each of the above fallacies:
1) The right to self defense from ANY threat, whether it be an individual, or a criminal government, does not "outdate".  It is a universal and eternal freedom.  It is a foundational pillar of natural law.  Even if the 2nd Amendment did not exist, I would still have the inborn right to arm and protect myself and those I love, and the best way to do that is to own firearms.  The men who drafted the Constitution were far more intelligent than any pithy gun grabber today, yet, these socialist errand boys seem to believe that they have "surpassed" the wisdom of the Founders.  The amount of ego required to fuel such an attitude boggles the mind…
Gun violence and violence in general will not end simply by banning firearms.  The very idea that any society can remove all weapons from their sight is naïve to begin with.  Criminals always find a way.  Murder, rape, and mayhem will continue until you confront the root problem, which is the human mind, and the human heart.  Only when these two things are balanced in all people will violence end.  Disarming good men and women has never made a society "safer".  When the power of defense is removed from the people, someone, somewhere, will seek to abuse their weakness.  The most armed entity of the time invariably becomes the subjugator, and usually this is the government.  Nazi Germany, Stalinist Russia, Mao's China, Pol Pot's Cambodia, etc, all contained disarmed populations.  The guns were gone, and still millions upon millions died.  Modern day Mexico is a perfect example of a disarmed population that is now living in terror because of criminal organizations (which, of course, still have guns).  Disarmament does NOT end gun violence, it only changes the dynamic of who uses that violence, and it makes innocent victims easier to attack.
2) Because the legal argument over the "interpretation" of the 2nd Amendment is essentially over, and the Supreme Court has ruled that gun rights do indeed apply to individuals, and not just collective bodies like the National Guard, gun grabbers are now reverting to the argument that we ARE allowed to defend ourselves with firearms, but the kinds of firearms we are able to use can still be limited.  The goal of this argument is to fool gun owners who only possess conventional firearms (hunting rifles) into believing that they will not be personally affected if they support a ban on military style weapons.  These wishy-washy hunting enthusiasts are often referred to as "Elmer Fudds" because of their gullibility.
All gun confiscation programs start by chipping away at the outer barriers of gun ownership.  Like termites slowly chewing away at the wooden skeleton of a home, anti-gun proponents start small and end by destroying the entire edifice.  Anyone who believes Feinstein's legislation will begin and end with AR-15's and AK-47's is living in fantasy land.  That said, the 2nd Amendment was not established for hunting purposes.  Nowhere in the writings of the Founding Fathers do they mention "hunting" as their primary concern.  Instead, gun rights are protected in order to ensure that the citizenry remains dominant over any centralized government that turns to corruption.  We are supposed to police our own political leaders, and without military style arms, this becomes increasingly difficult.
Gun grabbers will argue that our government is not the enemy because it is derived through democratic elections.  They will say that we can change it anytime we like in the voting box.  I would point out that regardless of which party is placed in power through elections, nothing in terms of our direction as a country has been changed, and, that both parties support almost identical policies.  For instance, Obama has come out in favor of nearly identical policy initiatives to Bush, and I can almost guarantee that many Republicans will sign onto the gun control efforts of Democrats despite their supposed pro-gun rhetoric.  When the two party system becomes a one party system, voting becomes irrelevant.
Finally, they will admonish the idea of an armed citizenry keeping the government in check as a "fairy tale".  They will claim that in the face of modern military might, constitutionalists would be crushed.  For what can an AK-47 do to an F-15?  Apparently, they have never heard of Afghanistan, which has used AK-47's and 30 year old armaments to repel two technologically advanced armies; the Soviet Union and the U.S.  Of course, the Afghanis did not allow themselves to be disarmed…
3) Here is where we get into the nonsense of intellectual idiocy.  The only real skill which academics seem to have is jumbling piles of logical fallacies together to make a single argument that sounds "rational", but, in fact, isn't.  The third debate point is an extremely collectivist one, and collectivist arguments generally exploit the idea that individuals must sacrifice their personal freedoms in order for the group to function.
The truth is, the group does not matter.  The perceived collective concerns and fears of a mass of people are not relevant.  All that matters are the concerns of the singular man or woman, and whether or not those concerns are legitimate.  If a person "fears" guns and gun violence, then that is their private problem, not the problem of our entire society.  We as gun owners should not have to relinquish our rights because others are afraid of what MIGHT happen to them.  We should demand that they control THEIR fear, instead of being allowed to control OUR guns.  Just because a portion of our country shares this individual fear does not make that fear any more credible, or any more our problem.
Do They Know What They Are In For…?
Feinstein's campaign for gun control is not hers alone; it has been the overall establishment's work in progress for decades.  I covered the broad based arguments of gun control advocates above because I wanted to illustrate the tangibility of gun ownership.  I want to show you where we stand as constitutionalists, and I can say confidently that our moral and intellectual footing is strong.  To be clear, when defenders of a particular idea are right in their position, they are much more likely to fight and die for that position, and they are much more likely to win.
In the beginning I asked what the 2nd Amendment means for the future of this country.  Not only if it continues, but if it disappears.  If I was a gun control proponent, I would weigh the aftereffects of my actions carefully, because the penalties will likely be dire…
I have heard it argued that Americans are passive.  We didn't rise up against the last Assault Weapons Ban. We didn't rise up against the Patriot Act.  We didn't rise up against TSA molestation.  We didn't rise up against warrantless wiretapping, the assassination of U.S. citizens, or even the NDAA.  The people who make this point, though, are not looking at the larger issue.  It is one thing for our government to pass legislation; the wider application of that legislation on our streets and at our doorsteps is another matter.
Feinstein's bill is unprecedented in the history of this country, and requires widespread enforcement in every town and hamlet in order to be effective.  The way in which it is designed makes a violent response from the public inevitable.  It reaches far beyond the Assault Weapons Ban of the 1990's, calling for the creation of a massive database of almost all gun owners in the United States.  This database will require citizens to submit their EXISTING firearms to cataloging, and the owners to be filed and fingerprinted like criminals.
The bill will ban the outright sale, manufacture, and transfer of at least 120 models of firearms (which have not yet been named).  It will ban the manufacture and sale of most if not all semi-automatic rifles and the bill specifically targets handguns as well.  Large capacity mags and mag fed weapons will essentially disappear from gun stores.  Though, those guns designated as "hunting rifles" will be exempt (for now).
Feinstein has also openly agreed with NY Governor Andrew Cuomo that government buy back programs (forced selling of firearms at a reduced price) and even physical confiscations are on the table:
http://www.opposingviews.com/i/society/guns/new-york-governor-andrew-cuomo-says-gun-confiscation-could-be-option

http://washingtonexaminer.com/sen.-feinstein-suggests-national-buyback-of-guns/article/2516648
To put this bluntly, there are approximately 50 million gun owners (according to official estimates) in the United States.  If only 2% of those gun owners refuse to submit to the Feinstein Database, and the feds attempt confiscation, they will have a massive revolution on their hands.
Many Americans, including myself, will not be strolling into the local Fusion Center to register our weapons.  Why?  Because gun registration reeks of fascism!  Some might call this "cliche", but let's just examine the guidelines of the Nazi Gun Registration Program of 1938:

- Classified guns for "sporting purposes"
- All citizens who wished to purchase firearms had to register with the Nazi officials and have a background check.
- Presumed German citizens were hostile and thereby exempted Nazis from the gun control law (meaning officials could have guns, citizens could not).
- Gave Nazis unrestricted power to decide what kinds of firearms could, or could not be owned by private persons.
- The types of ammunition that were legal were subject to control by bureaucrats.
- Juveniles under 18 years could not buy firearms and ammunition. 
You see, we've witnessed the Feinstein gun bill before, many times through history.  We know how it ends, so, there is very little incentive for us to go along quietly.
The database itself is truly the crux of it all.  It basically begs to be defied.  When a government has become openly hostile to common people, destructive of their economy, and oppressive of their individual rights, it only follows that gun registration will lead to outright confiscation later down the road or imprisonment for the owner.  Many Americans are simply not going to fall into the same trap that past societies have fallen into.  The eventual refusal of millions of citizens to voluntarily register will lead to a definite federal response.
The Department Of Homeland Security has obviously taken this into account, at least partly, by stockpiling over 1.6 billion rounds of ammunition in the span of a year, most of which are used in weapons distributed by the government for domestic enforcement.  Their projected scenario, I believe, involves limited resistance from people like myself; "gun nuts" and "liberty freaks" who are on the "fringe" of the populous.  At least, that's what the headlines will say.  In the end, who will care if a few "conspiracy theorists" take a bullet in the quest to end gun violence, right?  But then again…
What I see in America is a much harder stance against gun confiscation than at any time in recent memory, and far less compromising than in the 1990's.  Gun grabbers are, in my view, walking into a hornet's nest.  Most average firearms enthusiast may be less aware of the deeper problems at hand, but they know when they are about to be raped, and will react in kind.  We in the Liberty Movement are often accused of "radicalizing" people against government authority, but I have to say, if that is the case, then the Feds are doing a much better job than we ever could.
Simultaneously, the UN (which most gun owners despise) is helping matters along by using the recent Sandy Hook shooting as a springboard for a reintroduction of their failed international Small Arms Treaty:
http://www.huffingtonpost.com/2012/12/28/un-arms-treaty-nra_n_2373417.html
"European and other U.N. delegates who support the arms trade treaty told Reuters on condition of anonymity they hoped Newtown would boost support for the convention in the United States, where gun control is an explosive political issue."
"Newtown has opened the debate within the United States on weapons controls in ways that it has not been opened in the past," Abramson said, adding that "the conversation within the U.S. will give the (Obama) administration more leeway."
The UN has always claimed that their small arms treaty would NOT restrict private gun ownership in the U.S., and that it only deals with the international trade of illicit arms.  Yet, they try to use gun control actions in the face of Sandy Hook as a rationale for reopening negotiations?  They can't have it both ways.  Either they are trying to tie the treaty to domestic gun ownership in the U.S, or they aren't.  Will our government sign on to an international agreement to restrict private gun ownership on top of Feinstein's gun grab bill?
To put this in the most basic terms: registration and restriction equals revolution.  Count on it.  It is not a matter of what we "want", it is a matter of what is necessary.  Without a citizenry armed with weapons of military application, we lose our last deterrent to tyranny, and thus, we lose everything.  When backed into a corner, a victim has two options: he can lie down and die, or, he can fight regardless of the odds.  Sadly, this is where we are in America; fear, servitude, subservience, or civil war.
Let us hope our weapons are never needed –but do not forget what the common people knew when they demanded the Bill of Rights: An armed citizenry is the first defense, the best defense, and the final defense against tyranny. If guns are outlawed, only the government will have guns. Only the police, the secret police, the military, the hired servants of our rulers. Only the government — and a few outlaws. I intend to be among the outlaws – Edward Abbey
Source: Brandon Smith | Alt-Market
Understanding how psychopaths manipulate their victims, and even work together to prey on others, is a subject, about which, the public needs to be informed. Additionally, Americans need to understand the gravest threat to our personal autonomy and freedom, are highly intelligent psychopaths. While less intelligent psychopaths also exact monetary costs, more intelligent ones destroy our institutions, using these for their own ends. These are the ones who work their way up the corporate ladder and into Congress, after all.
Psychopaths were estimated by neuroscientist Kent Kiehl to cost Americans 460 billion every year.
The series of stories you are about to read move from the personal to the corporate and political, following the acts of individual psychopaths.
This is a story using my own, real life, experiences, and those related to me by other victims. This series of articles will examine the strategies and so illustrate how psychopaths think.
These stories illustrate how psychopaths operate together and how and why others tolerate what is happening, in business and personally.
The first two psychopathic individuals discussed in this series are Craig Franklin and Morgan Barteaux Gell (AKA Pillsbury). In this article we focus on Franklin. I was once married to Franklin.
I gave birth to Morgan, whose biological father was, I recently learned, a psychopath, when I was 18. When Morgan, then Carolyn Anne Barteaux, was born I had already left him. There is strong evidence psychopathy, or tendencies to the condition, are inheritable.
This specific story chronicles sexual deviancy tolerated by a major defense contractor, now providing drone technology to our government. Most Americans are horrified by the off shore use of drones, and even more so, at the idea these will be used by law enforcement in America.
We ask ourselves, how could those who provide the technologies have failed to see the use of drones as a gross violation of human decency? The short answer is they knew, quite well. The longer answer is that profits trump all other considerations all too often. The corporate toleration for shocking behavior, herein illustrated, makes their production of drone technology entirely understandable.
Individuals whose standards for acceptable behavior change due to their association with psychopaths, are known as 'situational' psychopaths. The shift toward behavior which harms others in politics and business is now believed, by many, to be related to the number of highly psychopathic individuals  in these arenas.
This story begins with a document, already published to the Internet, written by my youngest daughter, Ayn Pillsbury which shows the strategy laid out by a psychopath intent on gaining sexual access to little girls who viewed him as a father.
Ayn's Declaration, written for the court in Santa Barbara in 1999, outlines events which took place eleven years previously when she was around twelve, in the presence of her sister Dawn, her brothers, Arthur and Justin, and her step-brother, Scott. Morgan Barteaux (AKA Pillsbury),was not present, as was usual. She was, at the time, attempting to extract Eddy van Halen from his marriage.
The most relevant part of the Declaration is at the beginning, but reading it in its entirety adds further insights.
"The first episode of violence I recall was the year I was in eighth grade. That would have been in the autumn of 1988. Craig had taken us into the family room, just the kids. Mom wasn't there. Craig wanted to talk to us about how incompetent Mom was. It was bad stuff about Mom. He was trying to win our loyalty. So then Mom came home and came into the room wanting to participate in the discussion. Craig was very angry and told her he was having a private discussion with the kids and that she wasn't welcome.
Of course, being our mother, she believed the contrary. None of us objected to her being there. Then he became very loud and vituperative and became vocally and physically intimidating. He wrestled Mom to the ground and was on top of her holding her down and hitting her and so all of us kids were torn. We didn't know what to do. We wanted to get him off of her, so I picked up a bar bell which was probably from 12 – 15 pounds and sort of tapped Craig with it on the back, not really wanting to hurt him but wanting him to realize that we didn't approve of what he was doing. I don't know how well it worked. Eventually he got off her.
There was some discussion for a while, Mom saying why she should be able to stay and Craig saying why she should leave. Then Craig again became very angry and punched Mom in the jaw, knocking her out cold. Of course she was standing so she fell over and I thought she might have struck her head on the hearth stones. So she hit the floor and we were all worried she was dead. She wasn't responding. Craig left her there. We ran and got some water and someone felt her pulse. Then Scott and Edi (AKA Arthur) and Justin went to call the police. We stayed with Mom until she came around and the police came but Craig wasn't arrested because Mom told them not to arrest him.
Mom did not hit Craig. Mom never hit Craig. Mom is the least violent person I know. Craig never scrupled to use physical intimidation to get what he wanted."
I had asked Ayn to recall those times she remembered Craig battering me. In 1999 I did not understand really what Ayn's declaration documented, if considered along with events taking place after 1999. Now, with more information from his multiple relationships, the answers are glaring.
Craig began to denigrate me to my children and others who knew us as soon as we were married. He constructed and spun stories to make me look incompetent, stupid, venal, and unworthy of the respect due to a mother. This was essential to his goal of gaining access to my daughters so he could live out his fantasies of violation and incest. Destroying the credibility of the victim is essential. This was present in each instance, my own and others.
For psychopaths the truth is irrelevant. The story which advances their goal is the story which is told.
Strategies such as these take forward planning, demonstrating one of the less understood aspects of intelligent psychopaths, the ability for strategic planning and patience, coupled with complete ruthlessness in the advancement of the goal.
Craig's I. Q. is 180. Forward planning is as natural to him as breathing.
At the time, in 1988, I suffered a concussion and had no memories, for quite some time, of what had transpired. I did not, then remember Craig battering me or talking to the police. The children told me what had happened, but with no details. Now, officers responding to this kind of situation would have known not to listen to me. People with concussions are not capable of making informed decisions.
Additionally, I suffered Post Traumatic Stress Disorder.
Craig should have been out of the home – not just because of what he did to me but because of what he was then just beginning to do to my children. I say, "my children," because although he later went through a form of adopting them, naming them as his children in his will, this was, clearly, only a step in a process which was not about being a father, but rather living out his sexual fantasies. Eliminating my former husband, their father, from the equation, was part of his plan. Ron Foster, relinquishment of parental rights.
Ron relinquished his rights, June 21, 1989. Craig adopted the children June 26, 1989. The two events were clearly related. Craig would go into court and lie on this point ten years later, having conspired with his divorce attorney, Jacqueline Misho, to steal the records.
Denigrating one parent by another is known as Parental Alienation Syndrome. This technique is used to manipulate children and gain their trust. The same technique is used by sexual predators to alienate children from those who will protect them. Craig was not a parent in any terms we would accept because his goal was, in the first instance, sexually predatory.
Morgan also engaged in alienating my children from me, first for her own purposes, then to support Craig in his agenda. For the psychologically disordered, harm to others, is not a consideration.
While Legal Abuse Syndrome is now recognized as a form of Post Traumatic Stress Disorder, abuse suffered at the hands of a psychopath is not seen as causing similar, and worse, symptoms. I have survived only because I began to study the symptoms and understand psychopathy, despite the emotional anguish suffered, which included the realization I had never had a relationship with either Craig or Morgan. No one has a relationship with a psychopath in any normal, human, sense.
I began to understand this when I retrospectively put together a time line, remembering what he had told me, and what he had done. Then, I understand his real motives. This year I did the same for Morgan.
The marriage I had entered into was a fraud used to gain access to my children, milk me for money, and use me in a variety of other ways. Craig's intention was to accomplish his goal and leave me penniless. Keep this in mind, as the theme will reoccur.
The psychologically disordered use familiar human institutions as avenues for carrying out their predatory behavior routinely. Marriage, parenthood, all familial relations, make us vulnerable when psychopaths are involved. We need to understand this, our courts need to be take this into account.
Those who benefit by enabling these behaviors for their own profit must be taught this is a form of fraud which will not be tolerated.
In public officials, for instance judges, either engaging in this behavior, or allowing it to take place by others, for profit, should be grounds for removal and incur liabilities. It can also be handled as a violation under color of law.
Craig's Corporate Partner
In this instance Dan O'Dowd, who with his wife, Amy owns 97% of Green Hills Software, Inc. had little real experience with business when he partnered with Glenn Hightower, his boss, and founded GHS in 1982. Craig, who he hired as Senior Vice President for Advanced Products Development in 1986, prevented him from having to return to Hightower for more funding and diluting his holding by actually selling Green Hills products before he even knew Dan. Craig read the code and judged them simply on their merits, recommending their purchase to companies with which he was doing business.
Craig also provided the edge expertise which made Dan's success possible from the late 1980s until he, Dan, was able to orchestrate a forced buy-out of Hightower in 1998 – 1999. This link, and the links which follow, tell the story through the court documents generated from the resulting law suit.
[b.] "Glenn Hightowervs. Daniel O'Dowd, Case No. BS 053127
[d.] "Glenn Hightowervs. Daniel O'Dowd, Case No. BS 053127,
[e.]AMERICAN ARBITRATION ASSOCIATION No. 72Y 180 0960 98,
The opinion expressed by the court in [d.] was that Hightower was likely to prevail if there is proof of unlawful action by O'Dowd. While there had, in fact, been a conspiracy to make it impossible for Hightower to exercise his option to buy O'Dowd out Hightower was unable to prove this at the time.
The deal struck between Craig and Dan was for Dan to recharacterize the stock and for Craig to run the 'Green Hills Personnel Strike.' Promises of lavish benefits were made by Craig to other key personnel. Morgan's 2001 Deposition touches on the conspiracy in which Craig was paid to organize the strike by an exchange of favors. One of these was O'Dowd's having a fraudulent stock option agreement written.
But it is very possible the manipulation went on in several directions. Dan and Craig saw a lot of each other and while Craig and I were still married Craig would come home shaking with rage because Dan passed on to him remarks, Dan said, were from Glenn, which were far less than complementary toward Craig.
Dan' s own personal goal was to be richer than Bill Gates. To accomplish this he had to be rid of his partners. Stories of Dan's belief he was smarter and better at computers than Gates traveled to me both from Craig and others at the company. I have considered the possibility Dan, too is psychopathic, but lacking more substantial evidence than his willingness to destroy me, my children, and suborn the court system, I have no opinion in the matter.
However, this interesting note should be considered. In 2003, according to Anne Fisher, who was eating dinner with Craig when he showed her an envelope and told her what was inside. The envelope enclosed a deposition from a law suit settled in 2001 given by Morgan Pillsbury. It was addressed to John Fund of the Wall Street Journal. It was Green Hills Software, stationary and postage was paid.
The deposition inside was uncertified, meaning Morgan had no chance to review and edit the document. Craig would have had to obtain it from the Green Hills attorney. Why would Dan Risk providing this to John Fund if there was no accrued benefit to himself?
Look at the graph below, from the GHS site, for how much Dan benefited, and when.


Craig joins GHS 1986  -  Government Contracts 2003
Although it should not have been mailed, or placed on Fund's website, the deposition is, in fact, revealing. In the deposition Morgan states she has had a borderline personality disorder all of her life. But she had never been diagnosed as having one by a competent professional. She admits Craig came on to her sexually and recalls having conversations with him where he insisted on discussing his sexual attraction to her and to my other daughters.
Morgan relates Craig's goal of finding a blond haired, blue-eyed twenty-something woman who will cater to his every whim, as well and Craig's insistence Morgan, who he is also approaching sexually, find him other women as well.
John immediately put it up on his website, started for him by intimate friend, Gail Heriot. The two had been intimate for over a year at this time. Email documenting their meetings in various hotel rooms, dated 1/13/02 10:05 PM. John's only comment on the deposition was Morgan's admission she had a borderline personality disorder. But Craig's other reported activities coincide exactly with the same pattern exhibited later with Anne Fisher. When the deposition was given, in 2001, Anne and Craig were still in the honeymoon phase of their relationship.
Craig would prove himself to be a serial abuser, with the same patterns recurring with multiple women.
At about the same time, 2003, Fund put up his website Dan was struck with a moment of patriotic fervor and started the Fallen Heroes Last Wish Foundation.   2010 2011 2012
From this time on government contracts became very much part of Dan's business. This suggests to me John Fund, through his friends Karl Rove and Dick Cheney, arranged government contracts as another exchange of favors.
Craig was very serious about leaving me destitute. In a phone recording made in 1999, Craig discussed stock options with Morgan. It is clear as you read, no matter what, Craig and Green Hills do not intend me to get even the tiny amount of stock the court awarded to me in the decision rendered in "Divorce Judgment, August 16,1999." It was planned in advance.
Craig had agreed to assist with Dan's take over of Green Hills to benefit himself. One of these 'benefits' was to destroy me financially, part by having a new stock option agreement written by Ruth Fisher, an attorney in Los Angeles, in late 1997 or very early 1998. Craig told this to Morgan at the time and, when we were again talking, she relayed this to me.
By 2003 John had his reasons for helping Craig. By then Morgan had stabbed Craig in the back and the war between Morgan and Fund had involved Fund's friends, Karl Rove and Dick Cheney. Psychopaths routinely stab each other in the back.
Morgan had started talking to me again in 1999 because she needed me to provide support Craig had withdrawn and help her get Fund to the altar.
Until recently I did not realize what had actually transpired. I also had no idea I was being double-teamed by two psychopaths, Craig and Morgan.
I began to understand this when I retrospectively put together a time line, remembering what they had told me, done, and then understanding their real motives.
Craig's Fixation on Incest
Each of us is impacted by what happens in our own lives and from the reflected memories of those who raise us. Craig's first sexual arousal came when he was sixteen, while wrestling with his younger sister, Priscilla, then twelve. He did not molest her. But thereafter his focus would be young girls with whom he had a familial relationship, who were virgins, and who he was betraying. A life-time pattern was set.
Craig's parents were rigid, highly domineering, and cold. Craig's father, a double vice-president of the University of Southern California, was also an attorney. His reputation at USC was built on fundraising, and I was told, over and over again, he had raised over 100 million for the university.
Dr. Franklin's communications with his children came in the form of a news bulletin, announcing in gloating language, how much he had raised by persuading elderly people, whom he and his wife paid assiduous attention to, to leave money to the university instead of their families. These potential donors were never invited to their home, instead, Dr. Franklin and his wife entertained them at the Los Angeles Country Club, membership paid for by the USC. Listening to them discuss these people, gloating over their success and the anticipated consternation of the donors children, was disgusting.
Craig and his siblings grew up seeing this as normal.
Anne Fisher, another woman abused by Franklin
Anne Fisher, whose relationship with Craig continued for many years, first contacted me in the beginning of 2003 by email. Our communications continued sporadically over the years.
Craig had told her a story about his childhood he had not shared with me. When Craig was around two he wandered into the hallway at night and his mother, dressed in a scanty negligee, saw him, became angry, and spanked him with a Bible. According to Craig, as reported by Anne, she then went into her bedroom and engaged in sexual intercourse with her husband. It is, naturally, impossible to know if this happened, but from Anne's report it clearly had heavy significance for him.
Craig told me about his arousal with Priscilla, but I did not realize this was anything more than a single incident. Over the years we were together, however, I was occasionally uncomfortable at his insistence I have plastic surgery so I looked like his sister. I refused. Priscilla is blond, blue-eyed and her face is highly neotenous.
I took his peculiarities to be simple eccentricities of no real significance. I was obviously wrong on this point.
After Craig left me Ayn told me Craig had long been exposing himself to her when she walked past our room and I was not in the house. Further pieces of information seeped in through several sources, although I have never really been in contact with Craig again.
The same year I began talking to Anne a private detective I hired to get Craig's address for service of papers found Incest Pornography and a receipt from the sex shop in his trash neatly contained in a gift bag. He had watched Craig deposit it there.
Anne Fisher did not initially tell me very much about her relations with Craig. It was a serious relationship in that Anne became financially dependent on Craig, who agreed to fund a business she was starting and buy 'them' a home. He even took her and her two children to look at houses and found one he agreed to buy. Declaration Time Line No. 1 Time Line No. 2
The relationship was highly traumatic for her, and the stories she told me directly, and through letters and other documents she sent, were chilling.
Her relations with Craig put her, and her two children, at real risk, disrupted her real relationships and left her, and her children, homeless.
This is reproduced from Time Line 2 , which Anne sent me in 2008. The events chronicled date from around 2005, taking place after Craig had enticed her into dependence on him and then raped and destroyed her ability to make a living. Craig reentered her life when she was mending matters.
Anne Fisher – "HE ASSURED ME THAT HE WOULD NEVER EVER DO THAT AGAIN… and that we would work together at this business, he with his business experience and my technical trade knowledge. I began to build the business.
At first it was great, until I was at the point of contracts and office space and equipment purchases. He became evil… during this time… That is the best way to describe it. He had me in his control again and he used me as anything but a business partner.
He held over my head that he would take the business, destroy the business… He used me as his own private escort service, making me meet with prostitutes, writing letters to his prostitutes and promoting him as a decent man so that possibly? He could get whatever he wanted. I found notes from other girls that he was investing in their company at the same time and sleeping with them and lies… to me… He gave one girl 30k, and he told me he could only give me 5500/month and had no money for the operating start up cash he had promised…. So, I had to pay my bills, around 3k and then take about 2k a month to push the company forward each and every month and in this time I was used like a butt wipe and was privy to the other arrangements that made me realize that I was being taken advantage of, however, I couldn't step back or lose it all and I couldn't really step up because? I felt I owed craig his share and would lose it all. In 2007 he paid my daughter 3k/month to help out and the halfway through the year, cut me off, and kept her on (to punish me or cause grief)… and my entire family saw me, my children, saw me homeless… after craig had promised me all this. I tried to commit suicide twice or more. Entered therapy I cannot afford and have terrible shame, guilt and embarrassment due to this being a small town and having craig not "not" have the money, but choosing not to continue me or help me until I can get a job. It's like he enjoys seeing me lose it all and then he'll be back… to offer me money since I am completely at a loss to keep things and not lose anymore, my self esteem is in the bucket and I have no friends because how can you tell anyone what you are going through like this?
Craig has basically destroyed my reputation and my ability to be seen my those in my town as anyone other than a "hustler or a gold digger or a stupid ho". This is far from who I am and from who I came here to be…"
Over the years Anne and I talked on the phone and got to know each other, to some extent, though we never met in person. On the phone she also provided information. All of this information was provided for my use and at my discretion because she was frustrated with her inability to either extract herself from Craig's circle or successfully find justice.
In a declaration Anne sent to me she states Craig raped her four times. Verbally, she had told me about two occasions involving herself and another audio tape she has of Craig admitting his rape of Ivory May Kabler.
Anne told me she attempted,twice, to report Craig to the police, who refused to listen. Craig was, after all, protected as the Senior Vice President of a seemingly respectable company, Green Hills Software, Inc. Those with wealth are protected by both law enforcement and our courts.
It was Anne who also told me Craig had been meeting women online and using frequent flyer miles, available through his travel for Green Hills Software, to bring them to Santa Barbara for the weekend where he would rape them and put them, traumatized, back on the return flight. This was pure aggression and a violation of the Mann Act. These women were not in his 'target zone,' for young girls, just lonely women who believed they had found someone who really cared about them.
Emotionally destroying, raping, and humiliating women was, clearly, a goal for Craig, an element of his continuously repeating pattern of abuse.
At one point Anne gave me a tour of one of the 'Sugar Daddy' sites she handled for Craig. It was horrifying to realize how she had been used as she took me through the site and showed me letters she had read for Craig from other women.
The betrayal theme, which is present in Craig's core fantasy, was very much being fed, if what Anne told me was true. I have no reason to believe it was not, as I later heard from Morgan he had brought one of these women down to meet her while she was moving from her original apartment to a cheaper one down the street. These themes are also present in Morgan's 2001 Deposition.
Craig continually returned to Anne through the time they knew each other, according to her time lines and declaration and from what she told me. This is a typical form of extended control used by psychopaths to destroy the self-confidence and integrity of the victim. Anne has survived, and started her own business, which was no easy thing. But she is very much the exception in these cases. Talking to her persuaded me of Craig's ruthlessness and lack of conscience. Anne was treated like a utility to be picked up, enjoyed, and then again destroyed while Craig enjoyed every step of the process.
Craig lived out the same scenario with multiple women, whose names I have. Details will be provided in the book, now being prepared.
But Craig, while enjoying these interludes, also keeps his eye on the future with long on planning. A clear learning curve appears as he grows more and more ruthless in his pursuit of his goal.
During the years past he was also pursuing other lines of action. The long term planning for the goal of incest included seeking a woman young enough to have children, preferably girls. In parallel, Craig also attempted to get unsupervised visitation with his eight-year old granddaughter, the daughter of his oldest son, Jonathan Scott Franklin, when Scott was charged with paying a hit man to murder his estranged wife and her new boy friend. Craig entirely ignored the existence of his grandson, two years older.
Scott's wife, Kathy, alarmed at this, resisted Craig having any such visitation and this was denied by the court, who put her and the two children in a victim protection program.
Craig and Scott had conspired to leave Kathy destitute, which doubtless suited Craig's own ultimate goal, even if Scott had not tried to have Kathy murdered. Craig's comment to Anne on being told was, "How could he (Scott) be so stupid? They always suspect the husband!" No shred of concern for Kathy was expressed.
When my youngest daughter, Ayn, had a little girl Craig refocused his attentions there and made plans to 'become a part of his grand-daughter's life.'
Craig is a danger to little girls, who he immediately begins to manipulate. This is true for his own relations and for others. His points of entry into relationships include music and the film industry.
Songs, especially ballads and country western music plays a part in Craig's plans. Craig planned a children's album and wrote a song for his grand-daughter, the lyrics for which appear here, and were produced for the album, "Celeste Sings for Kids," The album was publicized professionally, and Craig thanked those who helped publicize it. Here is one of his thank yous which appears on a list of endorsers. The site is To Market Kid.
"Craig Franklin, President – Romantic Realist Records, LLC
"Words can't begin to describe the difference Regina has made with my children's music project and its visibility in the marketplace. Regina took my project from 0-100 in two months! She has made all the difference! Anyone who has the good fortune to work with Regina Kelland should jump at the chance!" "
It is not possible to know when you are dealing with the disordered, necessarily, especially when you never have the opportunity to know them more than professionally.
Note that the song, "Justin's Lullaby" was not written by Janet Smith and Craig Franklin. It was written by Craig, tuned up by me in 1983. Justin is my son with Franklin. Psychopaths continually reinvent history to suit their purposes. On this site Craig features a song, "To Have and to Hold," he wrote on the occasion of our formal wedding. I am, naturally, not mentioned.
Craig also positioned himself as being adversarial to sex offenders by funding a movie titled, "Barracuda," a B sort of movie produced by Mercury Rising Films. Both of these ventures were well thought out to put him in place to form relationships allowing for access to young girls by simply spending money and continuing to play around with his guitar.
After Green Hills removed Craig from their management team last summer Craig moved on to another project, "Craig Franklin's Tea Party," a movie. The webmaster is an associate from Mercury Rising Films, which would produce the film.
Over the last several years I have been outing both Craig Franklin and Green Hills Software. My most recent website, Craig Franklin and Green Hills Software, went up within 45 minutes of reading this email, which I published on the site.
Craig is a sexually deviant psychopath whose focus is seduction, sexual violence, betrayal, and leaving the victim homeless. One of these scenarios plays out as raping little girls, preferably daughters, or grand-daughters now, when they are around twelve years old. Here, he also begins with seduction, moves to building trust and thereafter devolves into a series of betrayals, sexual and financial, intended to leave both the mother and daughter completely traumatized and financially destitute.
It is impossible to know how many women and girls he has traumatized or what he has cost these individuals in peace of mind, financially, and so many other ways. But, in retrospect, it is very easy to see what he will continue to do.
Green Hills Software, Inc., enabled this behavior, conspiring with Craig to destroy both myself and my children. They, Dan and others in the company, did this to secure Craig's cooperation when it was needed. They removed him from their 'team' when the risk of exposure finally became to high. They profited enormously over the years and now are repositioning themselves with absolutely no show of conscience.
Craig's website, Romantic Realist, is now down, as is the Romantic Realist My Space. But his Ivory May My Space site is still up.
Anne expressed a wish to ensure Craig's sexually predatory behavior would be brought to an end. These articles, and the book, are being written, in part, to accomplish this goal.
Next: Morgan and Craig, a relationship.
Dan O'Dowd, Green Hills Software, Inc., Green Hills Software, LLC, and Integrity, missing from the equation.
Let no man or woman dare speak of a shadow government. The crony corruptocrats that make up the ruling elites of the world must maintain the illusion, that elected governments are based upon willful consent and have the legitimate authority to establish rules of conduct that their citizen are obligated to obey. For those regimes that maintain their grip of power by undemocratic means, the apologists for the international community give a wide berth of acceptance in order to maintain the appearance of individual national sovereignty.
In the essay, There Is No Conspiracy – Only Official Policy provides a study in power politics when a banana republic dares defy the moneychangers.
"The lesson for world leaders is you don't cross the masters of power. But for Americans it is that a world run by the IMF never benefits us, the people. The enactment of the FTAA is just one more element in the grand scheme of global rule. There is no need to dapple in extraordinary theories; it is all in the open for everyone to see. The policy is clear – the nations of the world are mere colonies to the interests of the ruling elites. Citizens of countries and their elected leaders are mere subjects of the international community. Not exactly the revered Republic that we all owe allegiance, is it?"
The pattern of retribution against any tin horn leaders that refuse to succumb to the boot of the World Bank or the IMF is in plain sight. Just ask the mutilated and deceased Muhammad al-Gaddafi for testimony of the enforcement treatment one can expect for opposing the world financial plutocracy. While the imperium empire of drone warfare, targets governments that oppose the global hegemony, the behind the screens discord among varied vying factions often goes unnoticed.
 The Constitution Society sees the nature of The Shadow Government differently from most popular interpretations of the power elite.
Some of the best indications that the Shadow Government is not centered in the financial sector are the things it has to do to finance itself. Shadow Government is expensive. We can identify the main sources of its revenue:

(1) Black budgets. This is the core of its operations, but is not enough to secure its control over the country and the world.

(2) Drug trade. It has seized control of the major part of the illegal traffic in addictive substances, in part by using the organs of law enforcement to eliminate competition, and by gaining control of the money and the ways it gets re-introduced into the economy.

(3) Raiding financial institutions. This is what was done with the S&Ls, and is being done, more slowly, with the banks. It involves several aspects: diversion of the funds, seizure of smaller institutions by a few large ones under Shadow Government control, with the seizure financed by the taxpayers, and acquisition under distressed prices of the assets of those institutions, many of which are well-positioned business enterprises that give the Shadow Government both control of the key enterprises in most business sectors and sources of revenue. The Savings & Loan raid was used to finance a major expansion of the Shadow Government. However, it is not a method that can be repeated.

(4) Public authorities. These are quasi-governmental enterprises that control substantial assets, often taxpayer-subsidized, without effective accountability. They include housing, port, energy, water, transportation, and educational authorities. To this might also be added various utilities, and both public and publicly-regulated private monopolies, like local telephone and cable companies. They are also a major source of government contracts.

(5) Government contracts. Major source of diverted funds, but must often be shared with others involved.

(6) Arms trade. Another major source of funds, both direct and diverted. But requires payoffs to local officials.

What this viewpoint ignores is that the tactics of subversive operations frequently demand undercover execution and plausible deniability. The methods of covert operations conducted by black bag operatives avoid the question; who really controls the intelligence agencies? It is a fatal error to reject the prevalent role of the money center institutions and central banks in the unified network of financial control and global integration.
A more perceptive breakdown by Richard Boylan Ph.D. offers a structural analysis of the secret "shadow" government.
In the Shadow Government five branches may be identified. These branches are: the Executive Branch, the Intelligence Branch, the War Department, the Weapons Industry Branch, and the Financial Department.

An analysis of the overall purposes of these five branches suggests that the overall purpose of the Shadow Government is to exercise covert control by:

1. Collecting comprehensive institutional and personal information

2. By establishing national and international policy independently of the established Government

3. By developing high-tech arms and equipment, and, with these, establishing small, specialized, highly mobile, elite military units to effect these covert policies, when need arises, without having to rely on the official (and "unreliable") Armed Services, (whose subservience to the Shadow Government is reasonably suspect)

4. By developing an armed capability to repel any threat to the status quo, (including the uncertain ontological, social, and economic impacts of any revelation of the reality of UFO and extraterrestrial presence) through the development of a Star Wars/BMDO ground and space-based surveillance and SDI weapons network

5. By denying information compromising to the Shadow Government from all those outside "need-to-know" policy-making levels

6. By exercising control on the money supply, availability of credit, and the worth of money, through policy decisions made outside of the official Government
The essential political planetary threat that faces humanity is rooted in the globalist drive to accelerate their NWO plans for a neo-colonial feudal hierarchy. The New World Order Feudal Enslavement System outlines the plot. However, the elements that comprise the surreptitious functions and assignments of shadow government missions need to maintain a clandestine secrecy to be effective. Stealth practices often foster perpetual public ignorance.
Contrast this with maybe the best example of the most visible globalist institution that is used by the shadow elites as their private administration tool for worldwide compliance. The John Birch video U.N. and the United States | John F. McManuspresents the argument that Americanism is incompatible with the international community of collectivists that the United Nations is based upon.
The interminable public feuding in General Assembly sessions are sheer spectacle for the uninformed. The real dirty work is done behind the scenes through coerced implementation of programs like Agenda 21.The best way to come out of the shadows is to strip back the curtain. Effectiveness dictates that the banksters and corporatists use the dark art of intrigue and subterfuge to manipulate the systems of governance, which they put in place, to serve their own interests.
The destruction of the unique American experiment falls upon the treason of the ruling class. Human Depravity, James Madison, and The Founding Fathers explains the nature of the existential internal threat that destroyed the essence of the old Republic. Madison wrote:
"If we were all like angels, blameless and freely able to exercise perfect control, we would not need rules or regulations. Why, then, do we have so many laws and statutes? Because of man's wickedness, for he is constantly overflowing with evil; this is why a remedy is required."
When the shadow government usurps the stated original limited authorities and separations of powers, the citizens of the country are relegated to a menu entrée on the feasting table of the power elites. The globalism agenda is the objective of the shadow government. Participates need not be spooks or machinates. Those who influence the operations of the sub-rosa establishment may wear the garb of Illuminati or use the signals of secret societies, but most are pure button down internationalists.
The populace is viewed as useless eaters to the elites, who labor to drive a wedge between government and the ordinary man. The privileged oligarchs see themselves as the ennobled in the entitlement enslavement society of their creation. Keeping the masses dependent until the ultimate elimination of dissenters is the objective.
The specter of the shadow government has always been part of the inner conflict for national integrity. The difference at this time is that it is all pervasive. The United States has become a global empire designed to impose an internationalist monitory yoke around the neck of subservient serfs.
The money machine of shadow banking practiced by the Bank for International Settlements on Big Banks is a prime component of the definitive ruling elite comradeship. Governments are no longer sovereign entities. They function as subsidiaries of the global satanic New World Order conglomerate. The crony corruptocrats bury deep their crimes and give new meaning to being above the law. Without a widespread public awakening, the forces of wickedness will triumph.
Less we forget . . . "For we wrestle not against flesh and blood, but against principalities, against powers, against the rulers of the darkness of this world, against spiritual wickedness in high places." Ephesians 6:12
US President Barack Obama's renewed warning against Syria this week, that any use of chemical weapons by Syrian government forces is a red line triggering direct military assault on the country, can be seen as the Western powers moving towards their endgame of "regime change."
Washington first raised the specter of Syrian chemical weapons several months ago and warned then that it would be forced to act militarily in order to "secure" such alleged stockpiles.
Now the American president and his officials are rekindling fears of this contingency, with the added alleged development that the Syrian government of President Bashar Al Assad has become so desperate to survive that it is preparing to mobilize chemical warheads.
Speaking in Washington, Obama upbraided the Syria government that "the world is watching" and that there would be "consequences" for any such deployment.
US secretary of state Hillary Clinton echoed the warning and described the use of these weapons as "a red line." Tellingly, she added that if there is "any evidence" that the Syrian military had begun to use chemical warheads then "we are certainly planning to take action."
Various Western media reported that American officials have over the past week stepped up contact with counterparts in other Western states to formulate a military response. This is said to include limited air strikes and the dispatch of thousands of ground forces.
Previously, the US and other Western governments had declined to commit military forces to Syria, as they had done in Libya last year, preferring the covert option of proxy forces, including Persian Gulf Arab weapon suppliers and mercenary fighters. That calculus seems to be now changing.
The first point to note from above is that the allegations of Syria mobilizing chemical weapons are stemming from unnamed and unverifiable American military intelligence sources, who have been busily briefing, anonymously, the major news media organizations, including CNN and the New York Times. These "reports" are then amplified by other Western media outlets, such as the Washington Post, BBC, Financial Times and Britain's Guardian newspaper.
This is the same process of disinformation that set Iraq up for an illegal nine-year war of aggression, beginning in 2003 – with over one million people killed – over that country's non-existent weapons of mass destruction.
It is the same scurrilous, criminal process that has set up Iran up for crippling – and illegal – economic sanctions over unfounded allegations of nuclear weapons, which are in turn fuelling tensions towards a possible all-out war on the Islamic Republic.
That's why Obama and Clinton's latest warning words to Syria are ominous. "The world is watching… for any evidence of chemical weapons." In other words, the world is being prepared for a "shocking revelation" by American and Western spy agencies and ventriloquist media, who are about as trustworthy as a nest of scorpions and rattlesnakes.
The second point to note is that the Syrian government has repeatedly denied possession of chemical weapons and that if it had such munitions it would not deploy them against its own citizens.
Apart from the CIA and other anonymous secret service agents doing their best through trusty media outlets to whip up hysteria about sarin, VX, mustard gas and other horrors, the other tactic by Western forces is to portray the Damascus government as increasingly panicky and therefore sufficiently under duress that it would resort to such weapons.
White House spokesman Jay Carney told media, "We believe that with the regime's grip on power loosening, with its failure to put down the opposition through conventional means, we have an increased concern about the possibility of the regime taking the desperate act of using its [alleged] chemical weapons."
Well, a big part of the reason unmentioned by the White House for why the Syrian military is failing to put down the opposition is because of the criminal, massive flow of weapons, funds, logistics, mercenaries and covert personnel that the American government and its Western allies and regional proxies have been funneling into Syria.
There is no doubting that after 21 months of unrelenting violence, the Western-backed insurgents and foreign mercenaries are taking a heavy toll on Syrian society and the Damascus government's control.
Reports of recent significant military gains by the foreign-backed militants have indeed intensified efforts by the government to maintain its authority over the ravaged country.
In particular, American-made surface-to-air missiles, reportedly supplied by Qatar and also possibly Saudi Arabia, appear to have lately given the anti-government militants crucial extra firepower and important tactical and territorial advantages.
Western military sources are reportedly of the view that the Syrian national army and air force retain the upper-hand and are too strong to be seriously threatened with defeat.
Nevertheless, with the Western-fomented havoc wreaking Syria – up to 700,000 refugees, five million displaced, 30-50,000 dead out of a population of 20 million – it is all too easy to portray and perceive an atmosphere of doom and desperation, which is then cited by the White House and its anonymous media agents as a "tipping point" for the imminent deployment of alleged chemical weapons of mass destruction.
To this end, there seems to be a concerted effort in the past few days to convey the image of a country falling apart.
Turkish officials have disclosed that it was fears that Syria may use chemical weapons against opposition militants on its border areas that prompted Ankara to request the supply of Patriot anti-missile systems in the coming weeks.
Both the UN and the European Union are reported as closing down activities in Syria on grounds of "security concerns" and both organizations are said to be preparing for the imminent evacuation of all staff from the country.
Regional airlines, including Egypt Air and Dubai's Emirates Airline, have this week cancelled regular services to Syria on the basis of "safety concerns". Both countries, it should be noted, are firmly in the Western geopolitical camp of demanding Assad's overthrow.
Last weekend, the Syrian population was cut off from telecommunications in a three-day blackout that was blamed on sabotage. That too is serving to heighten an atmosphere of duress that the Western powers can cite as "evidence" that the Syrian authorities are "preparing to use chemical weapons".
After 21 months of international conspiracy, the American-led propaganda war on Syria seems to be moving towards the endgame of providing the political cover for direct Western military attack on that unfortunate country. This is, of course, outrageously criminal. But it is entirely predictable from the bigger picture strategic agenda of Washington and its allies: to roll over the anti-imperialist Syrian enemy, install a pliable pro-Western regime, and then pave the way for the next round of war in the region – against Iran.
Finian Cunningham (born 1963) is a prominent expert in international affairs. The author and media commentator was expelled from Bahrain in June 2011 for his critical journalism in which he highlighted human rights violations by the Western-backed regime. He is a Master's graduate in Agricultural Chemistry and worked as a scientific editor for the Royal Society of Chemistry, Cambridge, England, before pursuing a career in journalism. He is also a musician and songwriter.
Source:  Press TV
Among the long list of items bundled by consensus reality merchants under the banner of 'conspiracy theory', is a world without cash – where technocrats rule over the populace, and everything and anything is exchanged via plastic and RFID chips.
In this sterile and controlled Orwellian hi-tech society, the idea of cash being passed from hand to hand would be as archaic as the thought of carrying around a rucksack of tally sticks today.
Still, despite the incredible penetration of credit and debit card transactions into economic aggregate, and the boom in internet shopping, few will comfortably admit that a cashless society is nearly upon us. In part, it's a natural denial by many fueled by the idea of our society is indeed on a collision course with the sort of dystopic impersonal future like that depicted in the 1970′s sci-fi film classic, 'Logan's Run'.

Cashless money is here, and growing rapidly.
Over the years, futurists and commentators alike seemed to agree that a cashless society would be a slow creep, and cash would automatically phase itself in simply by virtue of the sheer volume of electronic transactions that would gradually make paper less available and more costly to redeem and exchange. This is still true for the most part. What few counted on, however, was how the final push would take place, and why. Some will be surprised by these new emerging mechanisms, and the political and sinister implications they will ultimately lead to.
What's the time frame on all this? Difficult to say, but what is certain is that the initial phases are already in motion…
Introduction of Parallel Currencies 
There has been a lot made about the 'cashless society' in media, but this cannot fully happen until there is a cashless currency.
Every revolution needs a good crisis in order to germinate its seed. The cashless revolution is no different. It should be abundantly clear by now that the global financial meltdown has been engineered at every juncture of its unfolding by the very private central banks who expand and contract the money supply. A dollar or euro collapse will trigger a global economic crisis, which is a prime opportunity to introduce the next phase.
In the summer of 2012, at the height of the European Central Bank (ECB) ritualistic raping of the Greek economy, financial expert Max Keiser, alongside Mexican billionaire Hugo Salinas Price, traveled to Athens to promote the idea of a silver Drachma as a parallel currency to the ever-failing euro. In theory and in practice, this parallel currency was 'sound money' for individual Greeks and would allow them to retain some say in their financial destiny, and also allow them to accumulate real wealth. It should have caught on.  But this great idea did not go down well with media moguls and technocratic elites loyal to their overlords in the ECB, Wall Street and the City of London. Still, too many people remain unaware of how money is created, entered into circulation and how their private central banks control inflation, and Greece is no different.
Watch this clip from Greek television:
The US dollar is pure fiat, but it does have a theoretical backer. It is an oil-backed currency – and for better of for worse, it's on its way to losing its long-lived status as the world's reserve currency. There are signals that China is moving towards a gold-backed currency and has already agreed to buy the majority of its oil supply from Russia off of the US dollar peg. This could mean two things: the US could be forced to fight a war to maintain dollar supremacy, or the dollar will begin to drop as the top dog. This shift will open up a window of opportunity for money masters to insert not only a brand new global currency, but also its universal cashless attributes as well.
Common sense and free market wisdom would expect to see a sound money option replace the current fiat disaster, but as we saw in Greece, a great solution was not taken up and straddled with the dysfunctional euro, that society will continue to pay the cost of that reality.
The euro crisis was a great opportunity to throw out the euro in favour of something that could create wealth, rather than debt. As the fiat currencies continue to slide downhill, globalist are preparing their solution behind closed doors.
Enter the Cashless Currency…
It's arguable that we approaching the cusp of that US Dollar collapse, and perhaps a Euro implosion on the back end of it. Risks of hyper inflation are very real here, but if you control the money supply might already have a ready-made solution waiting in the wings, you will not be worrying about the rift, only waiting for the chaos to ensue so as to maximise your own booty from the crisis.
Many believed that the global currency would be the SDR unit, akaSpecial Drawing Rights, implemented in 2001 as a supplementary foreign exchange reserve asset maintained by the International Monetary Fund (IMF). SDRs were not considered a full-fledged currency, but rather a claim to currency held by IMF member countries for which they may be exchanged for dollars, euros, yen or other central bankers' fiat notes.
With the SDR confined to the upper tier of the international money launderette, a new product is still needed to dovetail with designs of a  global cashless society.
Two new parallel currencies are currently being used exclusively within the electronic, or cashless domain – Bitcoin and Ven. 
Among the many worries Ben Bernanke listed in his speech at the New York Economic Club last week  was the emergence of Bitcoin. But don't believe for a second that these digital parallel currencies are not being watched over and even steered by the money masters. Couple this latest trend with done deals by most of the world's largest mobile networks this month to allow people to pay via a mobile 'wallet', and you now have the initial enabler for a new global electronic currency.
These new parallel cashless currencies could very quickly end up in pole position for supremacy when the old fiat notes fade away as a result of the next planned economic dollar and euro crisis.
Both Bitcoin and Ven appear on their surface to be independent parallel digital money systems, but the reality is much different. In April 2011, Ven announced the first commodity trade priced in Ven for gold production between Europe and South America. Both of these so-called 'digital alternatives' are being backed and promoted through some of the world's biggest and most long-standing corporate dynasties, including Rothschild owned Reuters as an example, which should be of interest to any activist who believes that a digitally controlled global currency is a dangerous path to tread down.
The Electronic Deutsche Mark
Much is made of Germany's prominent financial position within the EU, with a popular talking point being that, "Germany is carrying the majority of the load in 'bailing out' countries such as Greece in the south". If the Euro is 'heading south' as many a financial commentator are claiming, then how would a country like Germany – or even the US Federal Reserve for that matter, hedge their bets with an impending currency collapse looming just over the horizon?
Economics professor Miles Kimball from the University of Michigan thinks he knows the answer:
"In short, for a smooth transition, a reintroduced mark needs to be an electronic mark. I recently made the case for the electronic dollar in a previous Quartz column, "E-Money: How paper currency is holding the US recovery back." The trouble with paper money is that the rate of interest people earn on holding paper money puts a floor on the interest rate they are willing to accept in doing any other lending. For the US, I proposed making the electronic dollar the "unit of account" or economic yardstick for prices and other economic values, and having the Federal Reserve control the exchange rate between electronic dollars and paper dollars to make paper dollars gradually fall in value relative to electronic dollars during periods of time when the Fed wants room to make the interest rate negative.
In the case of Germany, there would be no need to reintroduce a paper mark along with the electronic mark, since the euro itself could continue in its current role as a "medium of exchange" for making purchases in Germany, alongside the electronic mark. A "crawling peg" exchange rate could be used to let the electronic mark gradually go up in value relative to the euro, without causing a huge rush into the mark, since with no paper mark other than the euro itself, interest rates in Germany could be close to zero when measured in euros, which would make them strongly negative in terms of marks."
A dollar or euro crash could be the perfect storm for the introduction of a major global digital currencies, and this will do nothing but fast-track our entry into the new cashless society.
Contactless Payments
This past year's Summer Olympic was a beta testing exercise for a number of new programs. We witnessed troops deployed en mass for the first time to marshal the international sporting event and new facial recognition technology tested to monitor its attendees. One of the chief sponsors of London 2012 Olympic was VISA, used the event as a springboard to launch its new 'contactless payment' technology, acclimatising the international public to making routine payments via smartphones. VISA now predicts that this new method will carry 50 per cent of its transaction volume by the year 2020.
Mastercard has also rolled out its own version called Paypass, andBarclaycard has already implemented its own mobile phone payment chip in 2011. It conceivable here, that a bank like Barclays could one day takeover a major mobile service provider in order to streamline the endless profits it could accrue from monopolising cashless payment facilities for its customers. A recent edition of Marketing Week further explains how this is program is being rolled out:
"Barclays launched Pingit this year, a mobile payment service that allows customers to send and receive money with a mobile phone number, which has sparked The Payments Council to work on a similar project. And the three leading mobile operators in the UK – EE, Vodafone and O2 – are working on a joint project under the name Weve, one of the aims of which is to develop standardised technology for 'digital wallets' on mobile.
These industry innovations reflect the changing attitude and behaviour by consumers to cashless payments. Barry Clark, account director at Future Foundation, which identified the trend towards a cashless society in its recent report into the changing face of payments, explains that this move towards digital is a "banking nirvana" for brands, since replacing cash with electronic payments takes high costs out of the system."
These mobile enablers will effectively cover the small services and contractor's market for the cashless society. In addition, digital payment terminals like iZettle and Square (created by Twitter co-founder Jack Dorsey), have brought in most small traders, including taxi drivers, plumbers etc, and street side retailers – meaning that the barrier for entry into the new cashless society has been effectively dissolved.
The Socialist 'Oyster'
The darker aspect of a cashless society, is one which few are debating or discussing, but is actually the most pivotal in terms of scial engineering and transforming communities and societies. In London, the electronic touch payment Oyster Cardwas introduced in 2003, initially for public transport, and since that time the card has been co-opted to be used for other functions, as the UK beta tests the idea of an all-in-one cashless lifestyle solution.
Ironically, and alongside biometric chipping now in India, it's the United States, supposedly the birthplace of modern capitalism, who is beta testing its own socialist technocracy.  As the ranks of the poor and unemployed grow and dollar inflation rises in America, more and more people are dependent on traditional 'Food Stamp'entitlements in order to feed their families. The US has now introduced its own socialist 'Oyster' to replace the old Food Stamp program. It's called the 'EBT', which stands for "Electronic Benefit Transfer", as a means of transferring money from the central government to people living below the poverty line. Advocate Mike Adams for Natural News describes it another way:
History Will Repeat Itself
Whenever the status quo is seen as a failure, the architects of society will rarely allow the whole show to come to a grinding halt, for fear that new and non-centrally controlled organic systems of organisation will emerge. The ruling establishment will spare no opportunity to tell society this, over and over, making people truly believe that it is in their best interest to adopt whatever alternative is handed down to them. This is why, when faced with a crisis, society will almost always seek to implement a parallel alternatives, rather than rethink the whole system.
In 2008, the public had an opportunity to collapse the predatory banking system that has been trading insolvent and gambling on thin air. But the very same ruling establishment who engineered the crisis to  begin with, masterfully presented their own solution as the remedy by establishing the precedent of the state bailing out any gambling losses incurred by the banking community.
In the end society relented, and with help of pro-banking political leadership on both sides of the Atlantic, they adopted the pre-packaged belief that a cluster of bloated and corrupt financial institutions were simply too big to fail. Aside from being a massive redistribution of wealth upwards into the hands of the speculative elite classes, this was merely a test by the establishment to see how far they could go in robbing the public, pushing up inflation, hoovering up real assets, robbing pension funds and enslaving taxpayers to generations of debt the bankers created – all in one swoop.
It has long been the dream of collectivists and technocratic elites to eliminate the semi-unregulated cash economy and black markets in order to maximise taxation and to fully control markets. If the cashless society is ushered in, they will have near complete control over the lives of individual people.
The financial collapse which began in 2007-2008 was merely the opening gambit of the elite criminal class, a mere warm-up for things to come. With the next collapse we may see a centrally controlled global digital currency gaining its final foothold.
The cashless society is already here. The question now is – how far will society allow it to penetrate and completely control each and every aspect of their day to day lives?
Source: Patrick Henningsen | 21stCenturyWire
When the Corporate Elite tells us we need to be afraid of something, they almost always expect to make some money off our fear.
From the same people who brought us the "Ground Zero Victory Mosque," FEMA concentration camps, and every single George Soros conspiracy theory, comes a brand new hyper-paranoid threat-to-America's-sovereignty that, they say, should scare the hell out of all of us.
It goes by the name of Agenda 21, which just so happens to be the title of Glenn Beck's new dystopic novel.
Billed as, "more frightening than anything Orwell could have envisioned," Beck's Agenda 21 paints a disturbing picture of America following the implementation of the United Nation's Agenda 21, which is actually a real life UN initiative, though not nearly as nefarious as Beck would have us all believe.
The book's tagline reads: "This used to be called America. Now it is just 'the Republic.' There is no president. No congress. No freedom."
Over at GlennBeck.com you can watch a movie trailer made specifically for the book featuring grizzled Americans lined up on the streets in a post-Soviet winter landscape reeking of desperation, waiting for tiny morsels of food to be parceled out by "the authorities." Reminiscent of both Nazi concentration camps and the Book of Revelation, everyone's foreheads are tattooed with identification numbers – and in homage to Sarah Palin's "death panels," one scene in the trailer depicts an emaciated, scraggly-haired old man loaded on to a conveyor belt and sent into a burning furnace.
Of course, this is all fiction. Whether you like him or not, Beck has made a fortune off sensationalism – and more recently televangelism – and this book will tap into a wellspring of paranoia on the fringe Right that will undoubtedly make a lot more money for multimillionaire Mr. Beck himself.
But whether Beck really believes in his depicted Agenda 21 future for America isn't all that important. What's important is that a lot of other powerful people do believe in it. To them, there's nothing fictional at all when it comes to Agenda 21.
On October 11th this year, the Georgia state Capitol building hosted a four-hour briefing for Republican state senators on the issue of…Agenda 21. It was emceed by a man named Field Searcy who, according to MotherJones, is a local Conservative activist, whose Tea Party leadership was revoked after endorsing birther and truther conspiracy theories. But on that day, Searcy had the attention of his state's most powerful lawmakers – including the Republican Party's Senate Majority Leader, Chip Rogers – to warn them of President Obama's wicked plot to use Agenda 21 to hand the United States off to the United Nations.
Searcy told the Georgia Republicans, and later spoke of it on the Thom Hartmann Radio Program, that President Obama is using a mind control procedure known as the "Delphi Technique" to slowly condition Americans to submit to the control of the United Nations' Agenda 21, which will, according to Searcy, force mass migrations of Americans out of the countryside and into the cities, while handing over control of our rural lands to an international, one-world government.
The goal of the presentation was to influence Georgia lawmakers to follow in the footsteps of Tennessee and Kentucky Republican lawmakers who've already passed legislation to block Agenda 21 from being implemented in their states. In fact, earlier this year Republican Senate Majority Leader Chip Rogers introduced legislation in Georgia to do just that.
Also on the "Fear Agenda 21″ bandwagon is newly-elected Tea Party Senator from Texas, Ted Cruz. He devoted an entire section of his website, TedCruz.org, to Agenda 21 fearmongering. Under the title, "Stop Agenda 21: The Constitution should be our only 'Agenda," Cruz writes:
"The originator of this grand scheme is George Soros, who candidly supports socialism and believes that global development must progress through eliminating national sovereignty and private property… Agenda 21 attempts to abolish 'unsustainable' environments, including golf courses, grazing pastures, and paved roads. It hopes to leave mother earth's surface unscratched by mankind. Everyone wants clean water and clean air, but Agenda 21 dehumanizes individuals by removing the very thing that has defined Americans since the beginning—our freedom."
Oh no! Not the golf courses! Luckily for the golfing community, Ted Cruz is headed to the United States Senate to stop George Soros and the UN from confiscating Augusta National.
Though, hopefully, someone will notify Cruz, perhaps by removing his tinfoil hat, that the United Nations has no interest whatsoever in turning Augusta National into a sustainable bio-dome. Likewise, hopefully someone will tell Mr. Field Searcy that the UN has no interest in forcibly removing Americans from the country-side, either.
Concerns coming from the Right about American sovereignty in the face of the United Nations aren't anything new.
It's true that FDR pushed the idea after World War Two, and Democratic President Harry Truman signed us up for the UN in 1945, and it's also true that in signing up for the United Nations, the United States surrendered a small amount of our sovereignty, inasmuch as we can no longer unilaterally declare war on another nation – unless they attack us first – without getting the approval of the UN. Of course, this is true of every other nation in the UN as well. The UN was created to promote world peace, an idea that doesn't sit well with the neocons and chickenhawks.
But, here's what Agenda 21 really is. Standing for "Agenda 21st Century," it's a completely non-binding UN agreement that aims to address climate change and inequality by calling on local and federal governments, NGOs, and businesses, to develop plans to create more sustainable environments in their respective nations. The UN believes that by working together, and giving financial assistance to developing nations to promote sustainable living, wealth disparities can be reduced, indigenous populations can be protected, and the deterioration of ecosystems around the globe can be reversed.
If you ask the environmentalists who are growing more and more concerned with a warming, crowded planet what they think of Agenda 21, they'll say it doesn't go nearly far enough. Especially after new reports by the UN about record levels of greenhouse gases and the atmosphere, and a report by the World Bank on the global economic impacts of a planet that's 7-degrees warming by 2100 as a result of climate change.
But, as you'd expect from a plan to reduce poverty worldwide and use resources and land in more eco-friendly ways, wealthy oil barons and banksters are opposed to it. When people, governments, or organizations talk about things like sustainable energy, corporate responsibility, and educating the world's children, billionaires like the Koch brothers get a little uneasy.
So, right-wingers have employed their best charlatans in America, people like Glenn Beck, to reinvent Agenda 21 as something completely different: a nefarious plot by communist globalists to force redistribution of wealth and confiscation of private property, and ultimate devour American sovereignty. Or, according to Glenn Beck, an Orwellian takeover to purge the nation of its sick and elderly.
And it just so happens that legislation passed in Tennessee and Kentucky to block Agenda 21 comes straight from model legislation produced by the notoriously loony, yet well-funded, John Birch Society. The Koch Brothers dad, Fred Koch, who had no problem with state-controlled economies when he made his fortune working with Joe Stalin in the Soviet Union, was one of the founding members of the Jon Birch Society back in 1958.
The UN has provided right-wing fear mongers a lot of grandstanding opportunities over the years, but the UN has never lived up to their warnings that it's coming to destroy America. Most people think of it as a toothless international body that's been hijacked by the United States to protect its own interests and the interests of its allies.
And while the Bircher billionaire class continues to fret over the UN, they stay silent over the actual threat to our nation's sovereignty in the form of the World Trade Organization, which has enforced free trade agreements through international courts that have overturned laws passed by our elected Congress and signed by our elected President. For example, laws banning the importation into the United States of poisonous additives to gasoline, products made by child labor, and tuna caught at the expense of dolphins have all been overturned by the "one-world government" that is the WTO.
Yet, not a peep from the same wealthy elite who are warning us about Agenda 21. That's because there's a lot of money to be made in so-called Free Trade, and not so much to be made in promoting sustainable living.
The same is true of why Glenn Beck isn't writing a book about the $67 trillion global shadow banking system, which is extremely dangerous to our sovereign economy – yet making billions of dollars for banksters.
The point is, this latest scheme by the Corporate Elite to scare the hell out of all of us with Agenda 21 is just like every other scare tactic by the Corporate Elite – it's meant to distract us. It's a sleight-of-hand technique to keep us focused on bogeymen, while their ranks of Texas oilmen, outsourcing CEOs, and Wall Street banksters carry out the true destruction of the United States of America: the pillaging of the Middle Class at home and the construction of a WTO-style one-world corporate government to promote unfettered capitalism and free trade everywhere on the planet.
And in the process, useful quacks like Glenn Beck and Field Searcy can make a lot of money feeding the paranoid, Fox News-watching masses their latest conspiracy theories.
Source: TruthOut
Today, we humans overrun and overwhelm this planet at 7.1 billion of us.  America, at a bloviated 315 million could not exist without importing 7 out of 10 barrels of oil daily from other parts of the world.  That oil will not last forever, but we will be left with a horrific population overload.  In other words, we cannot sustain our civilization in 2012 without raping some other countries around the world.  Just imagine what we face by adding 138 million people by 2050—a scant 38 years from now.
"The cheap oil age created an artificial bubble of plentitude for a period not much longer than a human lifetime….so I hazard to assert that as oil ceases to be cheap and the world reserves move toward depletion, we will be left with an enormous population…that the ecology of the earth will not support. The journey back toward non-oil population homeostasis will not be pretty.  We will discover the hard way that population hyper growth was simply a side-effect of the oil age.  It was a condition, not a problem with a solution. That is what happened and we are stuck with it."  James Howard Kunstler, The Long Emergency 
Not only that, we overrun our water supplies to such an extent that "water" will be our next sustainability predicament.  The greater our numbers, the greater our dilemma for water, irrigation and food.
Susan J. Marks' book, Aqua Shock: The Water Crisis in America, will give you a sobering reality check. The book presents facts, statistics, quotes, and data from sources such as the National Weather Service, United Nations, U.S. Geological Survey, and NOAA, among many other.  Marks makes a well documented case for the acute water crisis facing the world.  From Florida to Alaska, North to South Poles, South America to Africa, Iceland to Australia, and not leaving out the oceans, the author tells of the lost of drinking water and changes in precipitation patterns. Shortage and source depletion is already a major cause of border fights and legal disputes as countries, big cites, and farmland spar over water rights.
Because the USA expects to add 138 million people within 38 years, our water, energy, resources and arable land cannot keep up with our exploding numbers.  On top of our energy, water and resources depletion, Mother Nature continues warning us that we arrogantly explode our numbers to our own peril, i.e., Hurricanes Katrina, Sandy, droughts, species extinction, climate change and acidified oceans.
In the end, Mother Nature speaks with a bigger stick than anyone can imagine.  My Canadian friend Tim Murray speaks about the "Nature of Mankind" and our inability to listen to the signs being given us in 2012.
Mother Nature and Mankind: A Communication Breakdown
THE RELATIONSHIP THAT COUNTS
Tim Murray said about Mother Nature, "Perhaps you forgot about me. No wonder. Your history books seem to dwell on tyrants and dictators and megalomaniacs and the terrible things they do. Yet I can do terrible things too. Especially when I am taken for granted or abused. I know. I never commanded an army or ruled a nation.
"I never firebombed Hamburg, Dresden or Tokyo, nor dropped two atomic bombs. I never raped Nanking or slaughtered a third of Cambodia's population. I never conducted a war of ethnic cleansing nor destroyed a culture and enslaved the survivors. I never committed any of these atrocities. Yet I am the most merciless and indifferent mass murderer in history."
I am Mother Nature. And I really think we need to talk about our relationship.
"Not the relationship you have with other people," said Mother Nature. "Not about whether people treat each other with enough respect or fairness or empathy. Not about whether they distribute the wealth equitably. No, this is about our relationship, the relationship between you and me, nature and humankind.
"You speak of coercion. Of "coercive" birth control measures, forced abortions, punitive laws, of mass imprisonment and the violation of reproductive freedom. Of force, compulsion, duress, oppression, harassment, intimidation, threats, arm-twisting and pressure by people against people.
"But none of this matches my power of persuasion. I am talking about environmental coercion.
"You can be constrained by many things in life.  You can be constrained by arthritic pain, and prevented from training for a marathon. Or constrained by your budget from doing a lot of travelling or eating out.  Or constrained by your girth from fitting into the suit you wore to the prom."
Environmental coercion: the most brutal of all
"But environmental constraints brought on by overpopulation can be more confining than anything else," said Mother Nature. "They can confine you to a small urban apartment because overpopulation has driven up the cost of shelter. They can force you remain indoors because of smog alerts. They can restrict your movement and your options because overpopulation has created a labor glut and your wages have been driven down by competition. . They can reduce your per capita share of vital resources like clean water and affordable food. Environmental coercion can make your life miserable. More miserable than the most autocratic and unjust of governments.
"You may think that "austerity" is a hoax. A conspiracy of bankers and CEOs and neo-liberals to rob of us our rightful entitlements. But you obviously haven't heard the news. This is not the 1930s. This austerity is not contrived. This austerity is for real. This austerity is geologically, not ideologically rooted. There is not enough real wealth to go around.
"Go ahead and change the tax code, reform the monetary system and let the big banks fail. Make the rich pay their share. But do you think your Occupy movement can persuade me to yield more how-hanging fruit? Do you think that "justice", "fairness", and "equity" will suffice to make up for our non-renewable resource short falls?
"In just 13 years, Canadian governments will have to find $93 billion just to fund their unfunded liabilities—the promises they have made to Canadian citizens to pay out their pensions and satisfy their health care needs. All of this in addition to running other government programs and finding money to repair the infrastructure that is crumbling all around us. Newsflash: the money can't be found by "taxing the rich". Corporate taxes would need to double and even then, even if there was no capital flight to kinder tax climates, even if total tax revenue increased, it would be a temporary fix. In the United States, for example, if the income of every citizen making over $200,000 per year was confiscated, it would provide only enough revenue to run the federal government for just 193 days."
CONTINUING ECONOMIC GROWTH—NECESSARY, BUT NOT POSSIBLE
"The only way out is continued economic growth," said Mother Nature. "Growth at robust rates. It is only through continued economic growth that your social safety net can be maintained and your cities and bridges and physical assets can be replaced or repaired. One problem. I haven't got enough affordably accessible natural non-renewable resources to fuel this growth. Especially when emerging economies like China and India are demanding more and more from me. Something must give. Commodity prices will skyrocket. Economic recoveries will be killed in their tracks. Conflict will ensue. Please don't unleash a nuclear, chemical and/or biological war upon me. I have taken enough abuse already.
"Surely you can see this all coming. Surely you can see that the numbers don't add up. I can't continue to meet your growing demands. More efficient technology will not bail you out. Just ask Mr. Jevons. And be honest— renewable energy alternatives cannot be scaled up anywhere near the level you require. All you need is a calculator and an enema for your delusional optimism.
"But you won't do the math. And you think your agenda trumps mine. Sorry, but didn't you know, I own you. You are on a leash. You and your short-lived economic infidelities. Do you think I didn't know? Do you think I didn't notice that your mind was not on me and my needs?
I GAVE YOU SPACE AND NOW YOU NEED MORE?
"You tell me you need "space". But I gave you a world of space, and what did you do with it? You filled it up with 7 billion people—- 5 billion of whom are determined to live like the other two billion do!
'You tell me that universal and free access to health care, a decent pension and education is your right.
"But as Isaac Asimov observed, if you have 20 people sharing an apartment with two bathrooms, your "right" to guaranteed and timely access to a bathroom is necessarily limited. You can make all the speeches you want. You can run for the Democrats and make it a campaign platform if you like, or make "Freedom of the Bathroom" a Constitutional right, but without more bathrooms or fewer people in the apartment, that right is meaningless. As meaningless as the promise of sustainable Obamacare.
"I suggest that you seek counseling. Since I won't provide you with the means to add more bathrooms, I suggest that you try reducing the number of people who share the apartment. Things can't go on like this. I am calling a taxi and packing my bags. You just won't listen, and never have. I am tired of your roving eye, your insatiable appetite and lust for more, and your lack of attentiveness. I deserve better than this—and I know that I can go it alone. You need me, but I don't need you.
"I think you fundamentally misunderstand our relationship. You have the roles reversed. I am not your servant. I have only so much to give, and you've already blown half the dowry. So don't come crying to me for more. And frankly dear, I really don't give a damn about your "rights."
Sincerely, Mother Nature
Why there won't be a ceasefire this Eid al Adha in Syria…
International peace envoy Lakhdar Mr Brahimi, who represents the UN and the Arab League, just left Damascus after urging the government and the rebels to observe a 4 day truce over the Muslim festival of Eid al-Adha, which this year begins at dusk on October 25th. Also called the Feast of the Sacrifice, Adha is a Muslim holiday which commemorates Prophet Ibrahim's (Abraham's) willingness to sacrifice his eldest son Ismael, in obedience to a command from God.
Sunday morning I was in the lobby of my hotel, where it turns out, UN envoy Brahimi is also staying, chatting with one of the remaining three United Nations Disengagement Observer Force (UNDOF) members still in town. The affable trio is all what remains of the roughly 300 UN Observers who spent months here (40 stayed at this Dama Rose secured Hotel) trying to help with a separation agreement that never really got off the ground.
There were also in the lobby perhaps a hundred reporters and cameramen who were busy setting up for the news conference the Brahimi staff announced would begin immediately following the envoys meeting with Syrian president Bashar Assad.
No sooner had envoy Brahimi entered the hotel than he rushed to his room calling over his shoulder that he would be right back. As we waited, a rather unkempt zany lady approached me. Turned out she was a really energetic and intense Italian reporter and she wasted no time stating her business. Said she, "I know you're Franklin Lamb and you're staying on the executive floor. What are you doing in Damascus?" Nonplused, I replied, "Ma'm I'm here for a couple of appointments at Yarmouk Palestinian refugee camp and looking into the current political situation."
She gave me one of those scowling "give me a break buddy!!" looks and got straight to her point, drawing hard on her cigarette and blowing the smoke sideways. "Mr. Lamb, do I look naïve to you or what,? she demanded to know, a bit aggressively. Before I had a chance to utter a stammering syllable, the lady lit into me with: "I happen to know from a reliable source that you, an American, are staying on the executive floor and also on that floor are Russians, Iranians, and Hezbollah. That's no accident Mr. Lamb is it? What are you all doing up there? What are your meetings about? Don't worry I won't quote you but are you gentlemen going to arrange for an Eid ceasefire?"
Mercifully, as I closed my, by then gape mouth, envoy Brahimi appeared from the elevator with his entourage to begin his news conference and I haven't seen the dear dingy lady since, as she rushed front and center to shout a question and then, following the short news conference, followed Mr. Brahimi out the front door as he left for another appointment. My point is that there are plenty of wild speculations and conspiracy theories around this town as elsewhere, concerning Brahimi's important mission.
Envoy Brahimi didn't reveal much about his mission but spoke about his hope of reaching a ceasefire and mentioned his meetings with government officials including Foreign Minister Walid al-Muallem, and President Bashar Assad. In this observers opinion, his body language revealed more than his words and reflected his resignation that there will be no ceasefire as he told us, "If we achieve this ceasefire during the al-Adha holiday and maintain it, we can try and build on it. If it does not happen, then we will keep trying and we hope we can find another way to bring relief to the Syrian people."
UN envoy Brahimi seems to know that his noble mission will come to naught, at least this time. But aides say he will persevere until the US, Russia and Iran agree to a diplomatic solution. He told reporters that some members of the opposition whom he had met were open to the idea of a ceasefire only if the Syrian government committed to it. In a statement after the talks with Mr Brahimi, PresidentAssad said: "Syria is open to any sincere efforts for a political solution to the Syrian crisis based on respect for Syria's sovereignty and the rejection of outside intervention."
The reason, and perhaps it's impolite, since Eid is still days away and UN envoy Brahimi might still pull a rabbit out of the hat, for this observer to reluctantly conclude that he has failed in his mission is substantial evidence garnered from discussions here over the past several days. Would that I am mistaken. But for this observer, being here makes all the difference, as I learned in Libya, in getting a more accurate picture than offered from the main stream media on the one hand and some of the more chronic conspiracy theorists on the other. The key to learning what is happening seems quite simple: listening, listening and listening to a cross section of the Syrian population and moving around the neighborhoods as much as possible.
Perhaps the most often heard argument one hears in Damascus from the general population, military types and even officials involves mistrust and doubts across much of Syria that the opposition would honor a ceasefire. One Syrian army officer I met who is a liaison with the remaining three UN observers, freely answered my questions including one focusing on what he would propose to President Asaad if he was presenting his professional and personal advice to the Syrian leader.
He replied:
"For sure I would advise our President to oppose a ceasefire at this time. For these main reasons:
First is would dishonor the hundreds of our brothers in the military who have sacrificed for their country with their lives. To me it would be almost traitorous not to press on with the military momentum that we now have achieved after hard months of conflict. We need to finish with these foreign terrorists and our fellow citizens agree. We are currently in the strongest military position because of those among our ranks who died defending our country.
Second, a ceasefire, even for 96 hours, will allow our enemies to relax, re-group, bring in more supplies of heavy weapons funded by Gulf countries with the blessing of yours who are offering non-lethal assistance such as night vision devices and related equipment. As a military person I can assure your government that there is no such thing as non-lethal aid when it's the type they are furnishing including "non-lethal communication" equipment. Having state of the art communications equipment is more important than rifles in some instances.
Why should we give them these gifts? Do you think al Qaeda and these North African and Gulf jihadists will observe the Eid al Adha holiday? Do you think they will pass Eid praying and sacrificing lambs and camels and distributing the meat to poor people as a gift? Or by celebrating the end of the Haij Pilgrimage and asking God for forgiveness? No my dear, I assure you they will not. They will use a ceasefire to rebuild their ranks to prolong the chaos and terror. Our president is very wise and he knows this as well.
He continued: "We will defeat this western project to destroy the regional Resistance but we won't do it by stopping our momentum. We are making advances on the ground that you don't hear about from media outlets like al Jazeera and al Arabiya buts it's true. We can take you to have a look if you like. Of course you can find some of our military leadership who favor a ceasefire, but the big majority agrees with the views I expressed and I would give to our President. I think our leaders would face criticism from the military and the public if they ignored our views. I expect there will be no Eid ceasefire unless the international community can convince us that they would be a "freeze in place" which means no fighter on either side could move and take advantage of the calm. Trust is the big problem for us. Who will guarantee a ceasefire?
"Let me give you an example "He then explained that there are now 8 Syrian army checkpoints between Damascus and Homs, so the road is usually secure. He continues, "the opposition has the habit of using terror and hit and run tactics. They set up check points for pro-western media outlets to film to demonstrate that they are gaining support and then they quickly run away before the Syrian army attacks them. It's kind of a psychological war but as a military man I can tell you psychological tactics with one's enemy are very important. Their aims are to impress the western media and to weaken the confidence of our people, soldiers and leaders. They will eventually fail but an ill-considered ceasefire for Eid will not help.
These officers' views appear to be widely held here.
Dr. Nabil Toumeh, a historian and CEO of Toumeh International in Damascus supports the regime yet, like many, even officials is also critical and emphasizes the need for reforms. Dr. Toumeh, hosted me in his office a few nights ago and spoke frankly and he explained to this observer that a growing number, probably around 65% of Syrians support the government and its efforts to end the crisis, they also demand three major reforms, being the economy, security agencies and the military which is top heavy with Allawites. I am not finding here the fear of criticizing the government that I found in Libya under Gadhafi and which persists there, if to a lesser extent, today. One Damascene, a 24 year old graduate who eschews politics, but who is still angry at having his car hijacked by an armed gang three weeks ago, told me that "you can speak pretty freely, but its best not to act or get involved with street groups. But you know, increasingly people are losing their fear of the security services. We just want the killing to stop. We want to get on with our lives. Enshallah it will happen soon."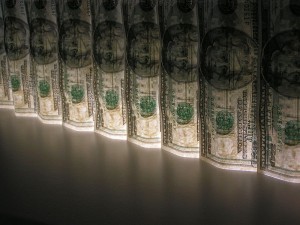 Can we believe any of the economic numbers that the government is feeding us these days?  Most of the focus recently has been on thebizarre jobs report that the government released last Friday, but the truth is that the inflation rate is a lie too.   In fact, the way that the government calculates inflation has changed more than 20 times since 1978.   The government is constantly looking for ways that it can make inflation appear to be even lower.  According to John Williams of shadowstats.com, if inflation was measured the same way that it was back in 1990, the inflation rate would be about 5 percent right now.  If inflation was measured the same way that it was back in 1980, the inflation rate would be about 9 percent right now.  But instead, we are expected to believe that the inflation rate is hovering around 2 percent.  Well, anyone that goes to the supermarket or fills up their vehicle with gasoline knows that prices are going up a lot faster than that.  Just about everything that we buy on a regular basis is steadily becoming more expensive, and so most Americans are not buying it when government officials tell us that there is barely any inflation right now.
John Williams is not the only one doing research into these inflation numbers.  According to the American Institute for Economic Research, the real rate of inflation was about 8 percent last year.  The following is an excerpt from a story that was recently posted on the website of Pittsburgh's NPR news station….
The federal government says that consumer prices rose moderately last year, but if you think the cost of everyday purchases increased more than that, then you're probably right according to the American Institute for Economic Research (AIER).

The Bureau of Labor Statistics' Consumer Price Index (CPI) was up 3.1% in 2011. However, AIER's Everyday Price Index (EPI) indicates most Americans saw their day-to-day costs increase by 8%. That's because the EPI excludes housing, automobiles, furniture, appliances and other items purchased occasionally.
So what are we supposed to believe?
Anyone that buys food on a regular basis knows that food prices have been going up significantly over the past couple of years, and because of the current drought things are about to get a whole lot worse.
In particular, the drought is expected to send meat prices much higher over the next 12 months.  The following is from arecent Reuters article….
The worst drought to hit U.S. cropland in more than half a century could soon leave Americans reaching deeper into their pockets to fund a luxury that people in few other countries enjoy: affordable meat.

Drought-decimated fields have pushed grain prices sky high, and the rising feed costs have prompted some livestock producers to liquidate their herds. This is expected to shrink the long-term U.S. supply of meat and force up prices at the meat counter.
Some analysts are projecting that we could see food prices rise by 14 percent or more over the next year.
So you might want to start clipping more coupons, because a trip to the supermarket is about to become even more painful on the wallet.
Water bills have also been steadily rising all over the country.  According to a study conducted by USA Today, some Americans have seen their water bills triple over the past 12 years….
While most Americans worry about gas and heating oil prices, water rates have surged in the past dozen years, according to a USA TODAY study of 100 municipalities. Prices at least doubled in more than a quarter of the locations and even tripled in a few.
So what is causing water prices to skyrocket?
The following are the reasons given by USA Today….
The trend toward higher bills is being driven by:

– The cost of paying off the debt on bonds municipalities issue to fund expensive repairs or upgrades on aging water systems.

– Increases in the cost of electricity, chemicals and fuel used to supply and treat water.

– Compliance with federal government clean-water mandates.

– Rising pension and health care costs for water agency workers.

– Increased security safeguards for water systems since the 9/11 terror attacks.
Unfortunately, one of the experts USA Today interviewed said that we can expect water bills to rise between 5 percent and 15 percent a year moving forward.
Of course the price of gasoline has also become absolutely outrageous.  It has doubled since Barack Obama entered the White House, and the average American household spent more than $4000 on gas last year.
In California, temporary refinery problems have sent gasoline prices absolutely skyrocketing over the past week.  The average price of a gallon of gasoline hit another brand new record high on Sunday.  According to AAA, the average price of a gallon of regular unleaded gasoline in California is now $4.655, and at some stations it is well over $5.00 a gallon.
Sadly, some analysts are warning that the supply problems in California may last until November.
Hopefully this is a reminder to all of us of just how vulnerable our economic infrastructure can be.  If temporary refinery problems can cause this kind of chaos, what would a major crisis do?
But despite all of the evidence to the contrary, Federal Reserve Chairman Ben Bernanke continues to insist that prices are very stable right now.
In fact, one of the reasons why he says that more money printing ("quantitative easing") is okay is because we are in a "low inflation" environment at the moment.
Sadly, this is exactly the kind of delusional thinking that led to the horrible crisis in the Weimar Republic back in the 1920s.  Quantitative easing did not work for the Weimar Republic, and it is not going to work for us either.
But it will cause the prices of the things that we buy on a regular basis to go up even more.
So what can we do about all of this?
Well, perhaps we can avoid paying higher prices for things by having the government give them to us for free.
That is what some Americans are doing.
There are some Americans out there that have absolutely no shame at all and will squeeze as much free stuff out of the government that they can.  For example, one woman in Baltimore has actually accumulated 30 free "Obamaphones".  Thevideo below explains how she has been able to get 30 free cell phones all paid for by the U.S. government.
Source: The American Dream
The New York Times (and liberal media generally) have two ways of dealing with news they don't like.
Stories can be ingeniously "spun" so their significance is dimmed. The  main facts might be mentioned; but the emphasis is expertly shifted and important details are placed toward the end. Opposing testimony is featured throughout. The "spun" story, a murmur of its prior self, is then buried on a back page.
A more radical, more Orwellian technique is to pretend that the story never happened. News is thus "disappeared." Savor the irony. A vast organization–allegedly set up to find news–ends up functioning as a screening device to identify undesirable stories and hide them.
This second technique seems more commonplace and reckless in the Obama era. Previously, the Times could ignore a story, confident that few people would realize it hadn't been covered. In the age of the internet and the New Media, the Times has to know that a big portion of the population will hear about significant stories. Bizarrely, the Times doesn't seem to care about its own declining prestige.
Here then are three big stories NOT reported in the New York Times.
1) Hollywood Heroine. During the 2008 primary season, Bettina Viviano, a producer with serious film credits, was deeply involved in the campaign to nominate Hillary Clinton. She was typical of thousands of smart professional women who assumed that Hillary would be the nominee; and they wanted to be part of the process. Shockingly, they discovered that politics is a rough game indeed when played by the gang from Chicago.
Bettina Viviano witnessed intimidation, fraud, anything you can think of that gangster politicians have done throughout history. Viviano and colleague Gigi Gaston decided to make a documentary about this tainted primary. The title is "We Will Not Be Silenced." Two things happened: lots of people had grim stories to tell; and great pressure was brought to shut down the project. Indeed, it was put on hold during 2009.
In the spring of 2012, Viviano decided she couldn't remain silent. She wrote some articles, gave some interviews. She's an impressive witness and tells a fascinating story. She argues that had the primary been conducted legally, Hillary would have been the candidate. More surprising to many is Viviano's comment that everyone in the campaign assumed Obama was ineligible, and that Bill Clinton would step forward at the proper time to dismiss Obama's legitimacy. He didn't do this, Viviano said, because he was threatened. Anyway, at risk to her career (at least), Viviano told a detailed story that unfolds over months and now years. This is not some little anecdote but a big slice of American political history that should have been served up on the front page of every paper in America: INSIDERS SAY OBAMA MACHINE STOLE NOMINATION.
It's far more significant than anything we heard about Herman Cain; but the Times covered Herman Cain in scores of stories, smirking, scorning, chortling (in a tone the Times would call "racist" if the subject were Obama.)
But if you go to the New York Times now to learn about a far more important chapter in our history, here's what the search engine says: "Your search - bettina viviano, hillary clinton - did not match any documents."
2) "America's Sheriff." This nickname tells you that Joe Arpaio is a national figure, and that probably millions of people know about his activities. He held a press conference on March 1, 2012, to announce that Obama's newest birth certificate was most likely a forgery. Later in the year, July 17, he held a second press conference to announce there's no doubt: the official White House birth certificate is a digital forgery. This is a huge story with many unique features, just what journalists used to hunger for. There's only one investigation by a law enforcement group into this birth certificate, and only one nationally famous sheriff. Not to mention, somebody in the White House is committing forgery.
The Times touched on this story a few times fleetingly, with no detail or forensic curiosity. At present there is a long biographical sketch of Arpaio, about 1500 words, on the Times website, with this single reference: "Mr. Arpaio has waged an increasingly bitter dispute with the Obama administration, including questioning the president's birth certificate and portraying the civil rights investigation as politicized."
This is almost comedy journalism. As Arpaio himself has mentioned, if a reporter wants to win a Pulitzer, all he has to do is refute the sheriff's investigation.
3) Handicapper. Wayne Allyn Root is, according to his August 6 article and video, "one of the most accurate Las Vegas oddsmakers and prognosticators." Furthermore, Root was in Columbia's Class of '83, the president's class. Root notes that virtually nobody  remembers seeing this guy. But the real question is how does a student with mediocre grades, a fondness for reefer, and not much money manage to attend several Ivy League schools? Root plays the biggest hunch of his career, claiming that Obama had all his records sealed because he most likely attended Columbia as a "foreign exchange student." In that classification, Obama did not need good grades, money, or even to attend class.
Rush Limbaugh read the entire column on the air. Root's prognostications went viral. At that point, the Times should at least report the story. If they could refute Root's analysis, why not do it?
This story, of course occurred a few months after another equally huge story that Obama, on his literary agent's website, said he was from Kenya. This claim remained on the web for more than 10 years. Meanwhile, the president's birth certificate has been denounced as a fake. A Republican politician would not survive two days with these convergent accusations hanging in the air. The Times would report them in banner headlines.
Times search engine reports: "Your search [last 12 months] - wayne allyn root - did not match any documents.
Where the president is concerned, the Times sees no evil, hears no evil, and reports no evil. The wider tragedy is that this faux-newspaper dictates what all the lesser papers will bother to report. Check your local paper: did it report these stories?
People should be asking when did "media whore" become a tautology? Once upon a time, media whore referred to people who would do anything to be mentioned in the news. Now the phrase better refers to media that will do anything to avoid mentioning the news.
Education is my main beat; I think of this as an education story. The media won't report facts. Schools try not to teach facts. There almost seems to be, throughout our society, what Martin Gross called "a conspiracy of ignorance."
Iran is a great country for kebab; their pretty if well-covered girls are fine; but sense of humour is just not their forte. Their state media repeatedly broadcasted items lifted from the Onion, a satirical magazine taking them for literal truth. The Onion ran a story about American farmers who would rather have a drink with Ahmadinejad than with Obama, and their Fars news agency duly reprinted it. The Onion faked an interview with Mark Zuckerberg, and Iranian state-owned Press TV took it for a real thing.
And now, a new faux-pas. The same Iranian state-owned Press TV published an attack on Julian Assange with a bombastic claim: "Exclusive: Assange-Mossad ties unveiled". A brief check shows an identical piece appeared onThe Veterans Today site. Both pieces are identical, both "exclusive" and both written by the same person, a Gordon Duff, wearing two hats, that of "the chief editor of VT" and that of a "columnist of Press TV". Oy, it would be better to stick to the Onion.
Not only it is not "exclusive", there is no "revelation" either. In his column, Duff claims that "Assange, an intelligence asset of Israel, as Zbigniew Brzezinski pointed out on December 2, 2010 on National Public Radio in an interview with Judy Woodruff, one tasked with supplying a platform for Israeli intelligence to insert carefully crafted "pointed intelligence" wrapped in "Wikileaks." A very strong claim! Who would know better than Zbigniew Brzezinski, whether Assange is an intelligence asset or not? If he says so, it is certainly true. But alas, it is not so. In the interview, or anywhere else, or on any other occasion Zbigniew Brzezinski did not say anything similar about Julian Assange.
So, does Duff brazenly lie? No, he cheats the reader. Brzezinski explained what is "intelligence asset", and Duff built the sentence so a careless reader would think Brzezinski related to Assange. Crafty trick! He could say: Assange, a vile paedophile, as the head of London police said, one who lusts after small children, and we would think that the Head of Scotland Yard confirmed criminality of Assange. He should be a lawyer, this Duff, and make good money.
The centrepiece is the absurd claim that by accusing President Obama of seeking to exploit the Arab spring revolutions for political gain, Assange "supported Romney, just like Netanyahu". This is too silly even for the Onion! Julian Assange called upon Obama   to cease persecution of Wikileaks and of Sergeant Manning, and he said that Obama's vocal support for freedom of expression had not been translated into action. All that is true: Obama was and is a big disappointment for his voters. He uses drones to kill people more often than any US president. He used and derailed the Arab Spring for the imperial benefit. He was beastly to the Wikileaks. But nothing whatsoever would justify Duff's daffy assertion that "along with Netanyahu, Assange has tried to insert his way into the American election on the side of a losing candidate whose platform is simply war with Iran."
He could say the same about any critic of Obama, including theCounterpunch late co-editor Alex Cockburn. Duff goes on: "this week, from his balcony at the Ecuadorian embassy, Assange unleashed his program, carefully coordinated with the world's druglords, his "bankster" friends and, closest of all, Israeli Prime Minister Netanyahu, his strongest supporter, one to interfere in the American election on behalf of Mitt Romney." Is there any basis for this wild accusation? None whatsoever. Neither druglords, nor banksters nor Netanyahu neither Romney never expressed a single positive assessment of Julian, neither he of them. Probably Romney would kill Assange by now if he could, and so would bankers, as he published some Bank of America data.
Every line in this lengthy article is zanier than the preceding one. Duff writes: "We got to know Assange initially with his video of a US helicopter killing civilians in Iraq.  The problem is, of course, Assange supported the war in Iraq, supported a US attack on Iran for Iraq (whatever this means – ISH), supported war with Pakistan, supports US interference in Syria and, where he stands apart from most well informed people of the world, is a lead figure in suppressing an investigation of 9/11."
Duff forgot to mention that Assange started World War One and World War Two, supported the Inquisition and is a leading figure behind the global warming (or cooling, or both). For the sake of innocent readers who just now hatched from an egg in rural Kentucky, let it be added, that Assange was and is strongly anti-war, and his publications were instrumental in recognising the sheer criminality of the US wars in Iraq, Afghanistan and elsewhere.
"Assange, living as a princeling for years" – he writes of a man who is locked up for two years for no crime and who hardly had had money for a bus ride. "Assange is a pure Islamophobe" – no reasons given, but believe Duff, he knows. Or even better one: "Julian Assange is the darling of Europe's ultra-nationalists and "anti-immigration" crowd, seemingly a genetic twin to Andrew Breveik, the Norwegian mass murderer who killed 77 children of party members who supported the Israeli boycott." Any proof? A quote from Julian, or a quote from Breivik, or at least a quote from "anti-immigration crowd"? Expectedly, none whatsoever. Assange is very far removed from all the nationalist scene, he never was interested in them, or they in him. I do not know why Duff failed to mention that Assange is Jack the Ripper.
Here is another daffy assertion: "When, back in early 2011, it was exposed to the world that all Wikileaks were filtered through Israel and then the "pop culture" mainstream media before release, meaning there is no more censored source of information than Wikileaks, he fell from grace." Was it exposed? By whom, I pray? From whose grace Julian fell? Actually, I know the answer. It is Duff, who wrote that Wikileaks work from Israel. And then, I presume, Julian fell from grace with Duff's readers. Was there any basis for it? Again, for the same Kentucky's chicken benefit, none whatsoever. Julian Assange did not write the cables: the US diplomats did. As I explained on the Counterpunch site, the State Department cables are not overtly critical to Israel, for the US diplomats know that it would jeopardise their career.
One can go on forever, for every single sentence in the lengthy article is a sheer lie and baseless invention. So it was a year ago, and two years ago; as long as I am aware of Mr Duff's daffy writing. As a man who professionally works on the very edge of the loonies' cyberspace, I know of him, of his ilk and of his readers. They are mainly the guys who see the Mossad behind everything, including sunset and sunrise. They are the softest target for cheating, Duff style. Just tell them "It is Mossad", and they will ask no questions. Tell them Ahmadinejad or Putin is a Jew, they would never doubt it.
I am rather fond of the loonies and almost-loonies: they are seeking answers, and it is not their fault that they can't find them. It does not matter for me what makes Mr Duff tick. Is it a result of his many wounds and contusions acquired during his military service, or is it his innate daffiness, or his friendship with some Pakistani intelligence officers, or does he cover the loony edge for the careful CIA operators who think that even the loonies should be infected with hate to Julian Assange like the feminists were thanks to Anna Ardin and the Jews thanks to the Private Eye? Who knows, who cares…
It never occurred to me to debunk his nonsense, like one does not debunk Grey Aliens and Lizards. So why now?
It is because Iran should be taken seriously, and it should take itself seriously. Whether they want to have a nuclear weapon or not, if such a possibility is ever been pondered, they should watch over what they say and over what their state media reports. Judging by this publication, Iranians profoundly failed, and this failure is worse than one of Siemens booby-trapped equipment. Their discourse can't rely upon the Onion nor upon those who are gone off their onion.