Researching economic publications on the first century of the Federal Reserve System provides a wealth of financial information that attempts to explain the way the central bank works. Rarely will the academic studies and official reports address the raw nature of a money creation by a private banking monopoly. The common practice of disparaging sources outside government or corporatist business circles, attempts to avoid addressing, much less confronting the plutocracy that controls the debt created money system.
One such source list of the ownership of the Federal Reserve, compiled by Thomas D. Schauf appears on The Federal Reserve Scam! However, before getting to the particulars of the actual families behind the central banking cabal, it is important to go directly to the source of the primary chronicler who investigated and exposed the scheme. The late, Eustace Mullins – Secrets of The Federal Reserve, video reveals the entire sordid background.
Now review 25 Fast Facts About The Federal Reserve You Need To Know, from ETF Daily News that advises investors. The way these items play into the central banking model practiced by all 187 nations that belong to the IMF, demonstrates that banksters of the most select rank, are behind continued debt bubbles that are strangling the world.
On the Left Hook site by Dean Henderson, a five part series on the Federal Reserve provides added documentation. Mr. Henderson cites from Part 1 in this series, The Federal Reserve Cartel: The Eight Families, "They are the Goldman Sachs, Rockefellers, Lehmans and Kuhn Loebs of New York; the Rothschilds of Paris and London; the Warburgs of Hamburg; the Lazards of Paris; and the Israel Moses Seifs of Rome."
Finally, watch the video by G Edward Griffin Creature From Jekyll Island A Second Look at the Federal Reserve. Mr. Griffin explains the broad picture in simple and clear terms.
With such definitive information available and widely known within financial circles, why is the public so content to remain in the dark? They live under the aftermaths of the Federal Reserve is a Cache of Stolen Assets, but resign themselves to the oblivion of lost expectations and the burden of diminished opportunities.
"Think about who really owns the land, the buildings and the resources in our country. In order to really understand the scope and extent of the economy, the differential between actual Main Street enterprise, that feeds, clothes and shelters the population, is minuscule when compared to the financial assets, both liquid and real property, that is under the command and control of the central bank."
The political class and the business establishment simply refuse to buck the controllers of the currency. Attempts for a Jackals of Jekyll Island – Federal Reserve Audit, are pushed aside because any accountability for the Fed would ripple throughout the entire world fiat paper banking system. "The FED's grip on the global moneychangers' racket is based upon maintaining the U.S. Federal Reserve funny money, as the reserve currency for the planet. The value and worth of Treasury Bills and Bonds are on the path to have the value of
Reichsbank marks. Recognize the enemy that is destroying the country and world economy."The Cato Institute provides a working paper, Has the Fed Been a Failure?, that traces the history, avowed mission and actual results of the Federal Reserve System. This scholarly approach acknowledges that other financial frameworks are "relatively easy to identify viable alternatives to the adoption of the Federal Reserve Act in 1913."
"However, recent work suggests that there has been no substantial overall improvement in the volatility of real output since the end of World War II compared to before World War I . . . the Fed cannot be credited with having reduced the frequency of banking panics or with having wielded its last-resort lending powers responsibly. In short, the Federal Reserve System, as presently constituted, is no more worthy of being regarded as the last word in monetary management than the National Currency System it replaced almost a century ago."
Lastly, the essay, Who Owns The Federal Reserve?, by Ellen Brown, substantiates that the "Fed is privately owned, and its shareholders are private banks. In fact, 100% of its shareholders are private banks. None of its stock is owned by the government."
Since the adoption of a private banking, money creation venture, the dollar has lost virtually its entire store of value. The currency has lost its universal acceptance, as multiple alternatives circulate to replace its reserve status.
The Federal Reserve's First 100 Years: A Dismal Record by Dan Ferris, identifies the ultimate consequence of the stewardship under a central bank. "The century prior to the Fed, despite setbacks, was a century of improvement in the dollar's value. The century after it, despite enormous gains in productivity, was a century of rampant Federal Reserve destruction of the dollar's value."This failure to maintain and preserve the integrity of the dollar is no accident. The actual purpose of the architects of the Federal Reserve System has never changed. Consolidate the control of money into a concealed cartel of banking houses that ultimately decide economic and political policy.
Dispensing of credit to corporatist projects, owned or run by reliable operatives of the cabal is the objective. The only beneficiaries are the original stockholders.
"Under the terms of the Federal Reserve Act, public stock was only to be sold in the event the sale of stock to member banks did not raise the minimum of $4 million of initial capital for each Federal Reserve Bank when they were organized in 1913 (12 USCA 281). Each Bank was able to raise the necessary amount through member stock sales, and no public stock was ever sold to the non-bank public."
For the rest of Americans, the Federal Reserve conspiracy is an ongoing theft syndicate. It only takes the will to admit the undeniable. Without the courage to abolish this usury monster, the next century will witness the total destruction of the country.
It is often said there only two kinds of people in this world: those who know, and those who don't. I would expand on this and say that there are actually three kinds of people: those who know, those who don't know, and those who don't care to know. Members of the last group are the kind of people I would characterize as "sheeple."
Sheeple are members of a culture or society who are not necessarily oblivious to the reality of their surroundings; they may have been exposed to valuable truths on numerous occasions. However, when confronted with facts contrary to their conditioned viewpoint, they become aggressive and antagonistic in their behavior, seeking to dismiss and attack the truth by attacking the messenger and denying reason.  Sheeple exist on both sides of America's false political paradigm, and they exist in all social "classes".  In fact, the "professional class" and the hierarchy of academia are rampant breeding grounds for sheeple; who I sometimes refer to as "intellectual idiots".  Doctors and lawyers, scientists and politicians are all just as prone to the sheeple plague as anyone else; the only difference is that they have a bureaucratic apparatus behind them which gives them a false sense of importance.  All they have to do is tow the establishment line, and promote the establishment view.
Of course the common argument made by sheeple is that EVERYONE thinks everyone else is blind to the truth, which in their minds, somehow vindicates their behavior.  However, the characteristic that absolutely defines a sheeple is not necessarily a lack of knowledge, but an unwillingness to consider or embrace obvious logic or truth in order to protect their egos and biases from harm.  A sheeple's mindset is driven by self centered motives.
So-called mainstream media outlets go out of their way to reinforce this aggressive mindset by establishing the illusion that sheeple are the "majority" and that the majority perception (which has been constructed by the MSM) is the only correct perception.
Many liberty movement activists have noted recently that there has been a surge in media propaganda aimed at painting the survival, preparedness and liberty cultures as "fringe," "reactionary," "extremist," "conspiracy-minded," etc. National Geographic's television show "Doomsday Preppers" appears to have been designed specifically to seek out the worst possible representatives of the movement and parade their failings like a carnival sideshow. Rarely do they give focus to the logical arguments regarding why their subjects become preppers, nor do they normally choose subjects who can explain as much in a coherent manner. This is a very similar tactic used by the establishment media at large-scale protests; they generally attempt to interview the least-eloquent and easiest-to-ridicule person present and make that person a momentary mascot for the entire group and the philosophy they hold dear.
The goal is to give sheeple comfort that they are "normal" and that anyone who steps outside the bounds of the mainstream is "abnormal" and a welcome target for the collective.
It would appear that the life of a sheeple is a life of relative bliss. The whole of the establishment machine seems engineered to make them happy and the rest of us miserable. But is a sheeple's existence the ideal? Are they actually happy in their ignorance? Are they truly safe within the confines of the system? Here a just a few reasons why you should feel sorry for them.
Sheeple Are Nothing Without The Collective
A sheeple gathers his entire identity from the group. He acts the way he believes the group wants him to act. He thinks the way he believes the group wants him to think. All of his "ideas" are notions pre-approved by the mainstream. All of his arguments and talking points are positions he heard from the media, or academia, and he has never formed an original opinion in his life. Without the group telling him what to do, the average sheeple is lost and disoriented. When cast into a crisis situation requiring individual initiative, he panics or becomes apathetic, waiting for the system to come and save him rather than taking care of himself. Sheeple are so dependent on others for every aspect of their personality and their survival that when faced with disaster, they are the most likely people to curl up and die.
Sheeple Crave Constant Approval From Others
Sheeple are not only reliant on the collective for their identity and their survival; they also need a steady supplement of approval from others in order to function day to day. When a sheeple leaves his home, he is worried about how his appearance is perceived, how his attitude is perceived, how his lifestyle is perceived and how his opinions are perceived. Everything he does from the moment his day begins revolves around ensuring that the collective approves of him. Even his acts of "rebellion" are often merely approved forms of superficial "individualism" reliant on style rather than substance. This approval becomes a kind of emotional drug to which the sheeple is addicted. He will never make waves among the herd or stand out against any aspect of the herd worldview, because their approval sustains and cements his very existence. To take collective approval away from him would be like cutting off a heroin junky's supplier. To be shunned by the group would destroy him psychologically.
Sheeple Are Incapable Of Original Creativity
Because sheeple spend most of their waking moments trying to appease the collective, they rarely, if ever, have the energy or inclination to create something of their own. Sheeple do not make astonishing works of art. They do not achieve scientific discovery. They do not make history through philosophical or ideological innovation.  Instead, they regurgitate the words of others and hijack ideas from greater minds.  They remain constant spectators in life, watching change from the bleachers, caught in the tides of time and tossed about like congealed satellites of Pacific Ocean garbage from the after-wash of Fukushima. The destiny of the common sheeple is entirely determined by the outcome of wars and restorations waged by small groups of aware individuals — some of them good, some of them evil.
Sheeple Have No Passion
If you draw all of your beliefs from what the collective deems acceptable, then it is difficult, if not impossible, to become legitimately passionate about them. Sheeple have little to no personal connection to their ideals or principles; so they become mutable, empty and uninspired. They tend to turn toward cynicism as a way to compensate, making fun of everything, especially those who ARE passionate about something. The only ideal that they will fight for is the collective itself, because who they are is so intertwined with the survival of the system. To threaten the concept of the collective is to threaten the sheeple's existence by extension.
Sheeple Are Useless
The average sheeple does not learn how to be self-reliant because it is considered "abnormal" by the mainstream to be self-reliant. The collective and the state are the provider. They are mother and father. Sheeple have full faith that the system will protect them from any and all harm. When violence erupts, they cower and hide instead of defending themselves and others. When large-scale catastrophe strikes, they either sit idle waiting for the state to save them or they join yet another irrational mob. They do not take proactive measures, because they never felt the need to learn how.
Consider this: Why do the mainstream and the people subject to it care if others prepare for disaster or end their dependency on the establishment? Why are they so desperate to attack those of us who find our own path? If the system is so effective and the collective so correct in its methodology, then individualists are hurting only themselves by walking away, right? But for the sheeple, successfully self-reliant individuals become a constant reminder of their own inadequacies. They feel that if they cannot survive without the system, NO ONE can survive without the system; and they will make sure that individualists never prove otherwise. "You didn't build that" becomes the sheeple motto, as they scratch and scrape like spoiled children, trying to dismantle the momentum of independent movements and ventures in non-participation.
Sheeple Are Easily Forgotten
To live a life of endless acceptance is to live a life of meaningless obscurity. When one arrives at his deathbed, does he want to reflect on all of his regrets or all of his accomplishments? Most of us would rather find joy than sadness when looking back over our past. For sheeple, though, this will not be possible — for what have they ever done besides conform? What will they have left behind except a world worse off than when they were born? What will they have accomplished, but more pain and struggle for future generations? In the end, what have their lives really been worth?
I cannot imagine a torture more vicious and terrifying than to realize in the face of one's final days that one wasted his entire life trying to please the plethora of idiots around him, instead of educating them and himself and molding tomorrow for the better. I cannot imagine a punishment more severe than to spend the majority of one's years as a slave without even knowing it. I cannot imagine an existence more deserving of pity and remorse than that of the sheeple.
Source: Brandon Smith | Alt-Market
Chalk up another victory for the post-racial president's agenda. No, it's not Barack Obama falsely claiming that white society denied black Hurricane Katrina victims monetary assistance.
Or having a bigoted reverend ask at his inauguration when "white" will do "right."
Or having a DoJ that refuses to pursue voting-rights cases when the victims are white.
Or sitting in a black-power church, where our country was called the "US of KKK-A," for 20 years.
This time it's a black-supremacist Department of Homeland Security employee who, almost four months ago, was discovered to be running a website that advocated the mass murder of whites — and who is still in the employ of the DHS.
Ayo Kimathi's job was to purchase guns and ammunition for the government, until he was placed on leave in August after the Southern Poverty Law Center exposed him as the purveyor of the website "War on the Horizon." As to the site's content, Alex Seitz-Wald at National Journal writes:
Kimathi, using the online nom de guerre "the Irritated Genie," called for "ethnic cleansing" of "black-skinned Uncle Tom race traitors" on his website, which envisioned a massive race war on the horizon. "In order for Black people to survive the 21st century, we are going to have to kill a lot of whites — more than our Christian hearts can possibly count," he wrote.
In other postings, he warned that whites and their enablers like President Obama are trying to "homosexualize" black men in order to make them weaker, and suggested that a woman's primary role in life should be to "keep a strong Black man happy." He also seemed to hold anti-Semitic views, claiming in a Facebook post that his website was under attack from a conspiracy of "zionist smallhats, the Uncle Tom koons," and, naturally, "the haters."
By the way, Kimathi drew a salary of $115,731 in 2012 for his position, which, we can be sure, he attained solely due to merit.
While Kimathi obviously isn't too fond of Obama, there's no word on whether the president has said that the man "acted stupidly." We also have to wonder — and, yes, I know this joke has been done to ObamaCare death: if Obama had a bitter, angry, rebellious son, would he look like Kimathi?
Of course, we have a DoJ that dropped a voter-intimidation case against Black Panthers caught on video wielding nightsticks and intimidating white voters; and an attorney general who, a DoJ whistleblower tells us, carried a card in his wallet that essentially states, "Blackness is more important than anything, and the black US attorney has common cause with the black criminal." Given this, I'm not sure what's more surprising, that Kimathi hasn't been fired yet or that he hasn't been promoted. Other surprises in this story are that the Southern Poverty Law Center actually exposed a black bigot and that this black bigot doesn't even half-like The One.
Anyway, if Kimathi can't be fired, DHS should just assign him the task of negotiating the ObamaCare website. That ought to redirect his Internet endeavors for at least four or five years.
"There exists in this country a plot to enslave every man, woman, and child. Before I leave this high and noble office I intend to expose this plot." John F Kennedy, just before his Assassination…
For those who were of age and alive at the time of the Dallas killing, a fresh memory of the times and era are integral to their assessment. Those who were born later, have no firsthand experience of the actual change that took place to the body politics. Comparing before and after is mostly forgotten by the history accounts. For those who remember, the country started on a downward spiral that continues to the present. The assassination of John F. Kennedy was a political coup d'état and has been described as an enigma with many layers of disinformation. However, peeling back this onion exposes a rot that very much explains the current condition of our country.
When raising the subject of a conspiracy, it is both amusing and tragic that establishment defenders are quick to discredit the investigator, while avoiding facts, evidence and common sense. Solving the mystery to the satisfaction of competing and often conflicting factions is not necessary. However, understanding the course of events that took hold after the Camelot myth was buried is intensely valuable. The end of innocence became an existential awakening to the perceptive, while believing the conclusions of the Warren commission provided reassurance for not facing reality.
Why did powerful elites fear Kennedy? The Entire John F. Kennedy Secret Society Speech provides the motive behind the mask of the media filter.
From this "President and the Press" Speech (April 27, 1961)
"The very word "secrecy" is repugnant in a free and open society; and we are as a people inherently and historically opposed to secret societies, to secret oaths and to secret proceedings. We decided long ago that the dangers of excessive and unwarranted concealment of pertinent facts far outweighed the dangers which are cited to justify it. Even today, there is little value in opposing the threat of a closed society by imitating its arbitrary restrictions. Even today, there is little value in insuring the survival of our nation if our traditions do not survive with it. And there is very grave danger that an announced need for increased security will be seized upon by those anxious to expand its meaning to the very limits of official censorship and concealment. That I do not intend to permit to the extent that it is in my control. And no official of my Administration, whether his rank is high or low, civilian or military, should interpret my words here tonight as an excuse to censor the news, to stifle dissent, to cover up our mistakes or to withhold from the press and the public the facts they deserve to know."
Remember that most famous of all winks at the LBJ swearing in? Look to None Dare Call It Conspiracy!, and put the pieces of the puzzle in place.
"The significance of the Stone film, JFK, is demonstrated by the assault that the established order heaped upon his portrayal. Believe it or reject it, but investigate the questions that have never been answered. If logic has meaning, have Arlene Spector explain that magic bullet again. That 'Man X' was real – his name, colonel Fletcher Prouty, a true 'black bag' magician."
Lyndon B. Johnson initiated the Reign on Terror that continues to this day. His involvement into the plot is supported in the new book, The Man Who Killed Kennedy: The Case Against LBJ by Roger Stone with Mike Colapietro.
"The notable individuals that knew and said Johnson was involved in murderous acts is also well-documented… they include Oswald murderer Jack Ruby, Dexter Scott King, son of Dr. Martin Luther King, as well as LBJ associate Billy Sol Estes, LBJ mistress Madeleine Brown, Texas Governor Allan Shivers, renowned Texas Ranger Clint Peoples, CIA asset E. Howard Hunt and US Senator and 1964 Republican nominee for President Barry Goldwater. The KGB, fearing that they or their puppet state Cuba would be falsely blamed conducted their own investigation and concluded LBJ killed JFK at the same to time French Intelligence would tell Jackie Kennedy LBJ murdered her husband."
If this is just too much to accept, look at the "Skull and Bones" operative, who just happened to be a Texas Oilman. Similarly, he was Vice President at the time of an assassination attempt that almost was successful. Sure, such a coincidence should be fodder for an Oliver Stone sequel – Reagan.
Now consider the CIA component in the "Big Event". Did George H.W. Bush Coordinate a JFK Hit Team?
"Next, George Bush can be seen in photos of Dealey Plaza, next to the TSBD doorway and Ed Lansdale, shortly following the assassination (see below). These photos, unmistakably George Bush, tell us where he went after he left the Dallas Sheriff's Office: back to the crime scene to get an update on all that he had missed. He must have made his call to the FBI reporting James Parrot from the Dallas Sheriff's Office, at 1:45 PM, because Bush is seen in Dealey Plaza with Lansdale, who would leave the plaza at about 2 PM and walk past "the three tramps" toward the parking lot. Bush obviously had to go straight back to Dealey Plaza for him to be photographed with Lansdale, who remained around Dealey Plaza until Oswald was arrested at the Texas Theater at 1:50 PM."
J. Edgar Hoover's FBI was up to his ears in the investigation. He certainly was no friend of the Kennedy's. Therefore, when eyewitness testimony from scores of witnesses was ignored or discarded by the Bureau, no one should be surprised that the final report will be suspect. The Mary Ferrell Foundation site furnishes the following:
"The Church Committee in the 1970s analyzed the CIA's role in supporting the Warren Commission, and found it lacking. The Committee "developed evidence which impeaches the process by which the intelligence agencies [CIA and FBI] arrived at their own conclusions about the assassination, and by which they provided information to the Warren Commission."
Now watch the video from Jim Marrs & St. John Hunt - E. Howard Hunt Deathbed Confession JFK Assassination. A dying admission once held legal merit. But in this disinformation world of government scripted deflection, the public needs to be kept in tranquil ignorance. The Daily Paul site provided additional information.
"One of most explosive under-reported stories of the last 50 years is the deathbed confession of E. Howard Hunt, who was personal assistant to Allen Dulles, head of the CIA at the time, to knowledge that Lee Harvey Oswald did not act alone and that he, Hunt, had been personally involved in the assassination. Hunt said in his written confession that the assassination was code-named "the Big Event."
Whatever determination you maintain on the actual circumstances, the results from JFK's elimination are dramatic. Five Fiendish Ways the Kennedy Assassination Warped Our World list is an effective analysis.
1. LBJ Unleashed – Johnson's profligate Great Society spending strategies, which took the New Deal and accelerated it into hyper-drive.

2. Vietnam – in October of 1963, Kennedy issued National Security Action Memorandum (NSAM) 263, which detailed his plan to withdraw U.S. advisers from Vietnam while gradually scaling back our involvement in Southeast Asia. But within four days of the assassination, Lyndon Johnson had already signed and submitted NSAM 273, which reversed course and basically pledged to stand by the government in South Vietnam come hell or high water.

3. The Federal Reserve Survives – In June of 1963, Kennedy signed Executive Order 11110, which authorized the U.S. Treasury to issue certificates backed by silver as an alternative form of money to Federal Reserve notes. But when President Kennedy was killed, LBJ suspended this program immediately, and the Federal Reserve's control over the U.S. economy has never once been challenged since.

4. The CIA and Our Culture of Secrecy – Kennedy's statement to "splinter the CIA into a thousand pieces and scatter it to the wind", his death allowed the CIA to continue and preserve its culture of secrecy.

5. Mainstream Nonsense and the Mainstream Media – The vast majority of the Fourth Estate took the path of least resistance, and the idea of an independent media that would fearlessly search for the truth no matter where it led died a painful and difficult death.
So what is the significance of the JFK Assassination? In an interview, Roger Stone answers the question: How did JFK's death affect society, people's minds? Is the impact still present in your opinion?
"I think it certainly changed our policy very dramatically – I think we moved it back into the Cold War. After the death of John F. Kennedy the important conversations between the Russian State and the United States were damaged. We know, because it was historically recorded that Nikita Khrushchev wept, when he heard of the death of Kennedy. There was an American journalist who was with Fidel Castro, when he was distraught what he learned: he said over and over again "this is very bad, this is very bad"… I think we were engaged – we were beginning to engage in some fruitful conversations in terms of easing the tensions between our countries and I think there were those in the Pentagon, those in the US military, those in our US-based intelligent services who were very unhappy about that direction. I think it is a major factor – not the factor, – but a major factor in getting John F. Kennedy killed."
It is the contention of this "Reign of Terror" series to provide accounts and evidence that the nation has endured under a shadow government of ruling elites; especially, since the elimination of a President, who dared challenge the interests of the true masters of the establishment.
The deplorable circumstance of a society, so ignorant to make distinctions, of real history from invented official fairy tales, explains largely why Americans are in serial denial. The article JFK retrospectives adnauseam, makes this point.
"People never learn. After the sanctioned assassination, healing the country provided the necessary cover to implement the goals of the coup. Most of the evidence that explains the background that led up to the removal of Kennedy fails to address the breakdown of the entire historic underpinning of the nation, since WWII. The seeds of the Great Society were sown in the idiocy of being dragged into that global contrived conflict. Those who should know best, since they lived during that era, often deny their own blind faith in a misguided allegiance to a central government."
As for the population that never knew or heard actual accounts of this age, "so called" news reporting usually sugar coats or distorts the facts, ignorance really is not bliss. Today's electronic media is a hodgepodge of government talking points or press releases.
The constant drumbeat to blame Lee Harvey Oswald solely for the Kennedy assassination intends to make patsies of the American people. The greater fool theory works in elections. In a New poll finds that belief in JFK assassination conspiracy still strong, but slipping slightly may be a trend worth noting. Reflecting the goals of the "Great Society" means, that acceptance of government authoritarianism became easier.
Deconstructing the JFK Myth offers this distinction. "Ask not what your country can do for you — ask what you can do for your country." The invocation needed to read: "Ask not what you can do for your country — Ask what we can do together to insure individual Liberty"
Propagandists of the ilk of Sargeant Shriver and Arthur Schlesinger Jr., designed a legend that defied factual references", but the martyrdom of a slain President misses the point. John Kennedy was not a saint, but was an obstacle. What better message to future aspirant reformers that a magic bullet awaits their demise.
Few institutional government critics were known for rocking the boat, especially when Kennedy's "a rising tide lifts all boats" might upset his elitist executioners. The system is much bigger than any individual. Bucking the sub-rosa interests that seek greater concentrated control can be deadly. America was condemned to a Reign of Terror on November 22, 1963.
A couple of decades ago we were discussing whether or not American soldiers would fire on U. S. citizens?  Many thought they would balk at such a travesty.  Now it is common knowledge that Army leaders are selected on their willingness to do just that.  Troops are trained to do what they are told and when they are ordered to do evil deeds only a tiny number resist; some even relish the savagery.
If you are dubious consider the present state of law enforcement in the United States.  Citizens are handcuffed and arrested for trivial offenses and for no offense. They are murdered in their homes by policemen who invade by mistake.  Young men who resist their absolute power are killed or beaten into submission and even women are not immune to their violent demands.  There is little accountability for these savage encounters.
When nations decline and hunger sets its teeth into society, major violence begins and when violence begins those who fight it become equally violent.
Ambition often trumps righteousness.  Sacrificing principle to achieve personal advancement is common strategy for those who seek power.  Shakespeare wrote, "Let me have men about me that are fat, sleek-headed men and such as sleep a-nights. Yond Cassius has a lean and hungry look, He thinks too much; such men are dangerous."  Our government is full of lean, hungry, ambitious men and women!
The sin of leaders is greater than the sin of followers but both are culpable.
When a society is subjected to massive amounts of propaganda and leaders are forced by an agenda driven media to support its erroneous content, prevarications become the basis for actions that create a vortex of injustice and confusion.  This is where we are in America.  What began as little propagandas has metastasized and overcome our society.  Both leaders and followers overlook innumerable falsehoods.  The tangle has reached such proportions and goes so deep that it is difficult to find a thruthful consensus.
Confusion is used by shadowy oligarchs to control people and nations.
Unfortunately the initial fault was not in our leadership but in our culture.  We failed to confront dishonesty and turpitude in our homes, our churches, our businesses, and our government.  Our failure to confront evil has allowed evil to flourish.  We have re-elected politicians who have voted for legislation that has destroyed our government. We have allowed our schools to instruct our children in a morally empty humanism.  We have closed our eyes to the accumulation of power that has allowed a handful of like-minded individuals to control information.  We have allowed our church leaders to evade their responsibility to address and uphold our moral standards.  We have voted for the lessor to two evils when we should have shunned the electoral process in protest.
American politics is hopelessly corrupt.  Meaningful political change is impossible.
Penny's Department Stores hired an executive from another industry who spent millions of dollars offering the public an honest price structure.  His attempt to bring truth to the retail business almost bankrupted the company.  It seems that American citizens would rather live in a titillating fantasy of lies than in mundane reality.
Fred Reed has written a descriptive article about support for our military.  Americans are jingoistic; we are quick to support war and have a romantic relationship with our armed forces.  We are not concerned that war is state sanctioned murder which seldom accomplishes anything.  We are quick to believe the devious propagandists who inflict false hate on our society.  We hate Muslims because we are told they hate us because of our freedom.  We hated Germans and Japanese during WWII and transferred that substantial hate to Communists during the Korean conflict and Vietnam.  We prefer emotional patriotism to denouncing the butchery of exceptionalism.  We have forgotten that every human being is created in God's image that He loves everyone.  We have forgotten that the murder of innocent citizens in foreign lands is a national breach of the Commandment not to kill.
The Revolutionary War helped relieve us of English domination and other wars gained territory but wars from the Twentieth Century forward were useless.  They made some citizens wealthy while killing millions of innocent people, disrupting our nation, destroying our morals, and injured our youth.
We should be ashamed when our churches support war by asking us to pray for our troops.  We have the audacity to come before the King and Kings praying for his support in the murder of millions of people made in His image.  It is devilish silliness when Christian churches implore the Prince of Peace to aide in mass murder!
There has been steady resistance to the legalization of abortion by a morally bankrupt Supreme Court.  But the resistance seldom deplores the fact that the choice to murder a baby is made by the woman who carries it.   A moral nation would not use such a service!   Our nation is said to be divided over abortion; half for and half against.  If that is true half of our citizens support the murder of babies.  Isn't it time our churches began to teach God's moral code so that at least a majority of our citizens understand the Second Commandment by rejecting murder whether in the womb or by armed force?
A media conspiracy censors and distorts the news preventing Americans from knowing and understanding large amounts of important information.  Conspiracies are ubiquitous; they are common in homes, in churches, in businesses, and schools; when people gather with a common goal conspiracy of some sort soon follows.  To believe they are not common in government and the media is a serious distortion of reality.  The press censors all suggestion of conspiracy and demonizes the word. We have failed to confront this serious distortion of reality.
Sanguinity has replaced obedience and become the objective of our churches.  Christian churches that offer an emotional escape from reality are growing by leaps and bounds.  Healing, tongues, inspiring music, and a positive message attract a work warn populace.  Instead of confronting pervasive evil and teaching the Path to Righteousness and Peace church leaders allow their parishioners to behave like Hophni and Phinehas,  (Read about the fate of their Father, Eli, in 1 Samuel 4)
A thoughtful bystander watching our government leaders on C-Span has to wonder how they can destroy our freedom over a bogus threat of terrorism and still sleep at night.  President George W. Bush told us we were fighting in the Middle East to preserve our freedom.  Now that our freedom is being threatened we are blaming it on terrorists who might be a creation of the bogus wars we are fighting.  While we allow immigrants of all ilks to enter our country legally and illegally we train our army to put down civil unrest.  We spend more money on armaments than the rest of the world combined but still are expected to give up freedom for protection.  We are being governed by lies, terrorism has never been a major threat to our nation and it is a form on insanity when our leaders pass freedom threatening laws to counter a bogus enemy.
For more than two millenniums Christianity has offered hope to the world, but centralized power has always created kings and tyrants.  We have failed to follow the Biblical pattern by decentralizing power to the individual family.  Because we have failed to obeyed His Commandments, the blessings of obedience have never been realized.  As time goes on Christianity is gaining ground but we are now in one of the darkest periods the world has ever known.  This period of darkness will eventually end and Christianity will be victorious.  God will continue to extend His Kingdom.  In the meantime Christians are ordered to stand.
The day that John Kennedy was murdered, was the day that Americans lost their country. Since that fateful day in November of 1963, our slide into tyranny has accelerated.
Nearly every form of tyranny which has overrun our country has its roots in the post-JFK assassination event. JFK was seemingly the last watchman on the wall against the encroaching tyranny of the newly created national surveillance security police state grid.
There have only been two prominent politicians who have stood up to the tyranny of the New World Order since the death of JFK. These two men would be Reagan (until he was shot by Hinckley) and Ron Paul.
The Missed Opportunity Connected to the 50th Anniversary
Last summer, I predicted that the upcoming 50th anniversary of JFK's murder would awaken a whole new generation as to the tyranny that the country has fallen under and who is responsible for that tyranny. I wrongly believed that the co-conspirators, the interlocking pieces of the JFK assassination cabal, namely, David Rockefeller, the Federal Reserve, the oil companies, the military industrial complex and the CIA and their mafia assets, would be exposed with all the attention that the 50th anniversary would provide.
I wrongly believed that these groups  with their current and undue influence on America would also be readily identified for what they did to JFK and to the country on November 22, 1963. I further believed that today's younger generation would easily build the bridge linking the corruption and undue influence of these 1963 groups to today's political landscape and this would be an easy association. Unfortunately, my predictions were in error because we in the alternative media dropped the ball.
The 2013 Establishment Propaganda Machine Is Rolled Out

The day that JFK was murdered was the day that Rockefeller won the world's biggest lottery.
With the marking of the 50th anniversary of the assassination of John F. Kennedy, there have been over 2,000 books written on the subject and countless radio and television shows devoted to the topic. This fall, the globalist news corporations have produced a rash of new JFK "investigations" which all purport to show different ways to prove that Oswald, and Oswald alone, killed John Kennedy. The new productions (e.g. National Geographic) are so bad and so faulty, that they are laughable.
Media Propagandists Ignore the Government's Final Conclusion of a Conspiracy
The modern day propagandists are winning the day with regard to the control of the narrative surrounding the assassination. During the height of America's skepticism regarding the 1964 Warren Report which stated that Lee Oswald killed John Kennedy and that he acted alone, most Americans rejected the "official explanation. What the modern day public, as well as the establishment propagandists, seem to have forgotten is that in 1977, the House Select Committee on Assassinations concluded that Oswald had help and JFK was killed as a result of a conspiracy. This was the final word on the subject from our government on the assassination. However, the history revisionists do not want a hint of a conspiracy because this could give birth to a modern day JFK assassination renaissance in a search for the co-conspirators who killed JFK. Once that search would begin, the descendants of the perpetrators organizations would not be able to escape public scrutiny. We in the alternative and truthful media missed a golden opportunity to wake up the country on this 50th Anniversary of JFK's death. This fall, if we had devoted a significant amount of time and effort to covering the assassination, and we had been relentless in our efforts, the under 40 crowd would understand who their present enemies are and they would have been awakened to the present day tyranny. We allowed our voices to be drowned out by the mainstream fictional media with their new JFK cover up pieces. Sadly, we lost a golden opportunity to wake up millions of young Americans.
At the height of JFK conspiracy fervor in the 1970′s-1990′s, according to the Gallup Poll, as many as 80% of Americans believed that there was a conspiracy to kill JFK. Today, that number has slipped to 61% thanks in large part to the new propaganda productions which are influencing our younger Americans.
In the 1990′s, Oliver Stone produced JFK and Bill Kurtis and Nigel Turner produced separate investigations into the assassination (i.e. The Men Who Killed Kennedy). In the 1990′s, the country was spellbound by the new revelations which were also bolstered by JFK admirer, Bill Clinton, as he forced the release of millions of classified JFK documents. However, the evil empire struck back around the year, 2000, and today, you see almost nothing on TV which does not show that Oswald was acting alone.
Follow the Money
What is conspicuously missing in most, if not all of the accounts related to the assassination of John F. Kennedy, is the fact that normal homicidal investigative strategies have not been employed by people in the government who would have the power to do so. One of the hallmark phrases in murder investigations is to "follow the money".
Every year at this time, I become reflective as I wonder what America, and the rest of the world might have looked like if JFK had survived, been re-elected and served a second term as President. This year I decided to follow the money and put my thoughts on paper. So, let's briefly follow the money.
Vietnam
Everybody knows that the Pentagon was frothing at the mouth to get into an armed conflict in Vietnam and/or Laos. In 1961, JFK resisted the military pressure to place troops in Laos, as he clearly instructed diplomat, Averell Harriman, to get the Laos issue settled because JFK was determined to not put combat units on the ground in Southeast Asia.
It is true that JFK was manipulated by his military advisers to place troops on the ground in Vietnam but solely in the role as "combat advisers". JFK's anti-Vietnam war stance frequently gets overlooked because of this. However, in October 1963, a mere month before his death, JFK signed National Security Action Memorandum 263 which called for the withdrawal of 1,000 troops from Vietnam by the end of 1963 and a total withdrawal of all of the combat advisers by the end of 1965. This was one nail in the coffin of JFK.
JFK gave many speeches in which he clearly stated he was opposed to widening U.S. military involvement in the war. South Vietnamese leader, Diem and his brother Nhu were opposed to U.S. attempts to control his regime and Diem and his brother were adamantly opposed U.S. full-scale U.S. military involvement beyond the 16,000 combat advisers stationed in the country. On November 1, 1963, Diem and Nhu were murdered by the CIA against JFK's wishes. Three weeks later, to the day, John F. Kennedy was murdered. Within nine months following the assassination, the LBJ administration launched the now discredited false flag event, the Gulf of Tonkin attack, and 100,000 combat troops were subsequently sent to Vietnam. Many researchers have proven the involvement of the same CIA and its Mafia connections which dates back to 1942 when the CIA was known as the OSS.
Knowing that the CIA and Mafia were involved in JFK's murder, does not tell you who ordered the assassination. Any guesses on who profited the most from the Vietnam War? In radio parlance, you will have to stay tuned, the answer will be revealed at the end.
There were huge financial incentives for the American defense industry to participate in the murder of JFK. Yes, that would be the military industrial complex which Ike warned us about in his 1960 farewell address. In 1963, Chrysler corporation and its subsidiaries received the lion's share of defense contracts for the war, most of which were resold to smaller corporations. Corporations such as Bell Helicopter enjoyed unparalleled growth during the height of the war. There are some interesting and notable parties which controlled the Chrysler defense industry interests in 1963.
Very powerful parties would have stood to have lost a lot of money had the war not materialized into a full-scale air and ground war. Who am I speaking about? All will be revealed when I connect the dots at the end. Oh by the way, the forerunner to the bid rigging and recipient of no bid contracts in Iraq, KBR, was also found guilty of the same thing in Vietnam when they were given the responsibility for building South Vietnam's military infrastructure. The more things change, the more they do stay the same.
Making Enemies with the CIA: The Bay of Pigs
It was very well known that JFK refused to support and sanction the CIA backed Cuban refugee invasion of Cuba by refusing to allow air cover. The invasion failed and the careers of CIA Director, Dulles, and CIA Assistant Director, Cabal, were over. The proverbial line in the sand had been drawn and the CIA and JFK became mortal enemies with JFK threatening to break up the agency into a "thousand pieces". Add to this fact, is the fact that it is well-known that the darker parts of the CIA act as mercenaries for certain groups who are not on the government payroll. Today, we would call these shadowy forces, the New World Order.
It is clear that with the advent of the Bay of Pigs, the brain trust for the assassination had been born and they would double down as this agency would perpetrate the cover-up, such as losing the President's brain during the autopsy to hide the fact that JFK's fatal head shot came from an exploding bullet, which means that Oswald's defective Italian rifle could not have been used in the commission of the crime. Maybe this is also why LBJ had the Presidential limousine "cleaned up" immediately following the crime and the vehicle was never subsequently examined as any other crime scene would have been. LBJ should have gone to prison for obstruction of justice, but I digress. Jim Marrs and other researchers have clearly implicated the CIA as the masterminds of the assassination. I agree with Marrs, however, the CIA were not the original planners, they merely were tasked with carrying out the assassination. Regardless, the rich and famous wanted Cuba back and JFK had destroyed their plans for continued domination of the Island state.
Ten days following the Bay of Pigs, JFK gave his famous "secret society" speech. He is the first, and the only President to ever identify the globalists as the enemy of America and humanity as a whole.
If you have never listened to the speech, you should take the time to listen now, for if you do, the events of today will make a great deal more sense.
The Cuban Missile Crisis
Havana had become a play place for the rich and famous prior to the Castro led revolution. Upon seizing power, Castro promptly nationalized all gaming resorts and the Mafia lost their insanely high profits and the rich and famous lost their financial cut, as well as their 1960 version of Bohemian Grove. In the eyes of the rich and powerful, JFK had one more opportunity to get control over Cuba with the opportunity presented by the Cuban Missile Crisis.
In 1962, in response to America's placing offensive nuclear weapons in Turkey, close to the Soviet border, the Russians did the same in Cuba. This event brought the U.S. and the Soviet Union to the brink of nuclear war. All of JFK's military advisers wanted to invade Cuba with ground troops. JFK opted for the ever-contracting naval blockade. Although history has proven that our invading troops would have been nuked, and that JFK pursued the correct course of action, the powerful military was now lining up against JFK. And, again, the rich and famous were thwarted in their desire to reassert control over Cuba and the defense contractors smelled the end of the gravy train.
Then in June of 1963, JFK gave an incredible speech at American University in which he called for the total destruction of nuclear weapons. This would have resulted in the end of the financially lucrative Cold War and the "Pax Americana enforced on the world by American weapons of war", and a movement toward "general and complete disarmament" would have begun. A few months later JFK signed a Limited Test Ban Treaty with Nikita Khrushchev. What would happen to the profits of Raytheon and Martin Marietta (now Lockheed Martin) if there was no cold war? The executives at the defense plants could relax because when JFK was killed, LBJ ordered the single largest increase in U.S. history and before the ink was even dry on JFK's death certificate.
America Cannot Have Peace, It Is Bad For Business
Please take the time and listen to JFK's, American University Speech, June 10, 1963, and if you understand what it means to be an American, it will bring tears to your eyes and I believe that this speech also brought a bullet to JFK's brain, because he was poking a stick into the eyes of the military industrial complex.
The Federal Reserve

On June 4, 1963, President Kennedy issued Executive Order 11110 and this accompanied the Kennedy act which was the beginning of an attempt to strip the Federal Reserve Bank of its power to loan money, at interest, to the government. JFK was on his way of stripping the then 50 year history of fleecing the American people. In effect, JFK, by issuing 4.3 billion dollars of U.S. notes based upon silver held in reserve, JFK was going to be able to wipe away the beginnings of national debt which, today, has mortally wounded the American economy. Please take note of the fact that this event was only a little over 5 months before the assassination. When JFK was murdered, LBJ failed to continue with the program.
Who stood to lose the most money if the Federal Reserve had lost its stranglehold on the American economy? You would be right if you answered Chase-Manhattan Bank with its 6,389,445 shares of Federal Reserve Board Stock valued at 32.3% of the total value of stock at the Fed. Also, Citibank had a lot to lose by this move as well as they were invested in the Federal Reserve shares to the tune of  4,051,851, or 20.5% of the total value. I think you might be getting an idea who owned and/or controlled the majority interests in these two banks in 1963, but there is more before we answer the question on who profited the most from the murder of a sitting President in 1963.
The Oil Depletion Allowance
By the end of 1962, the robber barons which ran the oil industry estimated, that their earnings on foreign investment capital would fall to 15 percent, compared with 30 percent in 1955 if the oil depletion allowance was diminished in accordance with JFK's proposal.
JFK's attack upon the oil depletion allowance, which permitted oil producers to deduct up to 27.5% of their income as tax exempt provided the robber barons of oil a lower tax rate and a competitive business advantage, not shared by any other business interests. JFK targeted the oil depletion allowance and it was estimated the government might retain more than $300 million in tax revenue each year if the depletion allowance was reduced. Although the oil depletion allowance remained intact, due to the congressmen who were recipients of oil company campaign contributions, JFK made some very powerful enemies in the oil industry.
It was the oil depletion allowance which made drilling for oil a no risk venture. An oil speculator could drill five wells and if four were dry wells and only the fifth struck oil, the speculator would still make money because of tax breaks resulting from the depletion allowance deducted from owed taxes. President Kennedy pointed out the obvious when he stated "… no one industry should be permitted to obtain an undue tax advantage over all others."
JFK had made an enemy out of the oil industry and its biggest tycoon, David Rockefeller with the proposal to reduce the oil depletion allowance. Do you know the two banks which controlled 53% of the Federal Reserve in 1963? Rockefeller owned the controlling interest in both banks. How about Chrysler, KBR, Bell Helicopter and the Vietnam War? You are way ahead if you said, David Rockefeller. And what about the nuclear arms race, to which the cessation of the cold war, would have meant the loss of profits to the defense industry? And who controls the defense industry? David Rockefeller. We had to have a cold war, then, for the same reasons we need a war on terror today. It is good for business and with the subsequent growth of government power which comes with war, the erosion of Constitutional liberties increases. All roads for the motivations of the JFK assassination leads to David Rockefeller as being the first mover in the plot.
Do I have the smoking gun that I can place in Rockefeller's hand? The short answer is no. However, it is safe to say that the day that John Kennedy died, there were no tears shed at the Rockefeller estate.
If JFK's murder had been anything but the killing of the President, any police detective worth his salt, would have followed the money trail and arrests would have been made based on the known facts. It is unacceptable that as we race toward the 50th Anniversary of the event, this next week, that not one person has been brought to justice in a court of law for the assassination of John Kennedy. Instead, a patsy, Lee Oswald,who never fired a gun on November 22, 1963, was framed and used as the patsy. And before Oswald could talk, he was murdered two days later under very mysterious circumstances. Over the next several days, I am going to publish mini-excerpts on facts about the JFK assassination which are not being covered by the MSM. My first entry will focus on how we know that Oswald did not kill JFK.
Reflections on What Could Have Been
If JFK would have lived, we would have not lost 58,000 lives in Vietnam. Millions of Vietnamese would have been spared. We would have an economy that is backed by silver and we would virtually have no debt because the corrupt Federal Reserve would have faded into oblivion as it did during the Andrew Jackson Administration. America would have schools that would the envy of the world, not the butt of jokes, because we would not spending money to kill people, but rather to educate, improve health care and we could have even afforded to pay off all privately held mortgages if we had only remembered the words of JFK when he reminded the faculty and staff at American University on June 10, 1963, that "We all breathe the same air…"
We would live in a far better place had we lived out JFK's expressed ideals. I write this piece, not just to remind America of what we lost and how America suffered with Jack Kennedy's death, I write this piece for those who know little of nothing of what happened on November 22, 1963, mostly young people, in order that they can know that the tyranny being imposed upon us, need not exist. There is a better way and for a moment when I listen to his speeches, I can imagine a better world.
Source: Dave Hodges | The Common Sense Show
It is natural for a society to search for explanations and motivations in the wake of a man-made tragedy. It is also somewhat natural for people to be driven by their personal biases when looking for someone or something to blame. In recent years, however, our country has been carefully conditioned to view almost every criminal event from an ideological perspective.
The mainstream media now places far more emphasis on the political affiliations and philosophies of "madmen" than it does on their personal disorders and psychosis. The media's goal, or mission, if you will, is to associate every dark deed whether real or engineered to the political enemies of the establishment, and to make the actions of each individual the collective shame of an entire group of people.
I could sift through a long list of terror attacks and mass shootings in which the establishment media jumped to the conclusion that the perpetrators were inspired by the beliefs of Constitutional conservatives, "conspiracy theorists", patriots, etc. It is clear to anyone paying attention that the system is going out of its way to demonize those who question the officially sanctioned story, or the officially sanctioned world view. The circus surrounding the latest shooting of multiple TSA agents at Los Angeles International Airport is a perfect example.
Paul Ciancia, the primary suspect in the shooting, was immediately tied to the Liberty Movement by media outlets and the Southern Poverty Law Center, by notes (which we still have yet to see proof of) that law enforcement claims to have found on his person. The notes allegedly use terms such as "New World Order" and "fiat money", commonly covered by those of us in the alternative media. The assertion is, of course, that Paul Ciancia is just the beginning, and that most if not all of us involved in the exposure of the globalist agenda are powder kegs just waiting to "go off." The label often used by the MSM to profile people like Ciancia and marginalize the organizational efforts of liberty based culture is "anti-government."
The establishment desires to acclimate Americans to the idea that being anti-government is wrong; that it is a despicable philosophy embracing social deviance, aimless violence, isolation and zealotry. Looking beyond the mainstream position, my question is, is it really such a bad thing to be anti-government today?
Conspiracy Realists
The terms "anti-government" and "conspiracy theorist" are almost always used in the same paragraph when mainstream media pundits espouse their propaganda. They are nothing more than ad hominem labels designed to play on the presumptions of the general population, manipulating them into dismissing any and all alternative viewpoints before they are ever heard or explained. The establishment and the media are ill-equipped to debate us on fair terms, and understand that they will lose control if Americans are allowed to hear what we have to say in a balanced forum. Therefore, their only fallback is to bury the public in lies so thick they won't want to listen to us at all.
The Liberty Movement now has the upper hand in the war for information. The exposure of multiple conspiracies in the past several years alone has given immense weight to our stance, and reaffirmed warnings we gave long ago.
When we spoke out against the invasion of Iraq, commissioned by George W. Bush on the dubious claim that Iraqi weapons of mass destruction were an immediate threat to the security of our nation, we were called "liberals" and "traitors."  Today, Bush and Cheney have both openly admitted that no WMD's were ever present in the region. When we attempted to educate the masses on the widespread surveillance of innocent people by the NSA, some of them laughed. Today, it is common knowledge that all electronic communications are monitored by the Federal government. When we refused to accept the official story behind the Bureau of Alcohol, Tobacco, Firearms and Explosives' Fast and Furious program, we were called "kooks". Today, it is common knowledge that the Obama Administration purposely allowed U.S. arms to fall into the hands of Mexican cartels. When we roared over the obvious hand the White House played in the Benghazi attack, we were labeled "racists" and "right wing extremists." Today, it is common knowledge that the White House ordered military response units to stand down and allow the attack to take place. I could go on and on…
Events that were called "conspiracy theory" by the mainstream yesterday are now historical fact today. Have we ever received an apology for this slander? No, of course not, and we don't expect one will ever surface. We have already gained something far more important – legitimacy.
And what about Paul Ciancia's apparent belief in the dangers of the "New World Order" and "fiat money"? Are these "conspiracy theories", or conspiracy realism? The Liberty Movement didn't coin the phrase "New World Order", these political and corporate "luminaries" did:
Is economic collapse really just a fairytale perpetrated by "anti-government extremists" bent on fear mongering and dividing society?  Perhaps we should ask Alan Greenspan, who now openly admits that he and the private Federal Reserve knew full well they had helped engineer the housing bubble which eventually imploded during the derivatives collapse of 2008.
Or, why not ask the the White House, which just last month proclaimed that "economic chaos" would result if Republicans did not agree to raise the debt ceiling.
Does this make Barack Obama and the Democratic elite "conspiracy theorists" as well?
It is undeniable that government conspiracies and corporate conspiracies exist, and have caused unquantifiable pain to the American people and the people of the world. Knowing this, is it not natural that many citizens would adopt anti-government views in response? Is it wrong to distrust a criminal individual or a criminal enterprise? Why would it be wrong to distrust a criminal government?
The Purpose Behind The Anti-Government Label
When the establishment mainstream applies the anti-government label, they are hoping to achieve several levels propaganda. Here are just a few:
False Association: By placing the alleged "anti-government" views of violent people in the spotlight, the establishment is asserting that it is the political philosophy, not the individual, that is the problem. They are also asserting that other people who hold similar beliefs are guilty by association. That is to say, the actions of one man now become the trespasses of all those who share his ideology. This tactic is only applied by the media to those on the conservative or constitutional end of the spectrum, as it was with Paul Ciancia. For example, when it was discovered that Arizona mass shooter Jared Loughner was actually a leftist, the MSM did not attempt to tie his actions to liberals in general. Why? Because the left is not a threat to the elitist oligarchy within our government. Constitutional conservatives, on the other hand, are.
False Generalization: The term "anti-government" is so broad that, like the term "terrorist", it can be applied to almost anyone for any reason. The establishment does not want you to distinguish between those who are anti-government for the wrong reasons, and those who are anti-government for the right reasons. Anyone who questions the status quo becomes the enemy regardless of their motives or logic. By demonizing the idea of being anti-government, the establishment manipulates the public into assuming that all government by extension is good, or at least necessary, when the facts actually suggest that most government is neither good or necessary.
False Assertion: The negative connotations surrounding the anti-government stance also suggest that anyone who defends themselves or their principles against government tyranny, whether rationally justified or not, is an evil person. Just look at how Washington D.C. has treated Edward Snowden. Numerous political elites have suggested trying the whistle-blower for treason, or assassinating him outright without due process, even though Snowden's only crime was to expose the criminal mass surveillance of the American people by the government itself. Rather than apologizing for their corruption, the government would rather destroy anyone who exposes the truth.
False Shame: Does government criminality call for behavior like that allegedly taken by Paul Ciancia? His particular action was not morally honorable or even effective.  It helped the establishment's position instead of hurting it, and was apparently driven more by personal psychological turmoil rather than political affiliation. But, would it be wrong for morally sound and rational Americans facing imminent despotism within government to physically fight back? Would it be wrong to enter into combat with a totalitarian system? The Founding Fathers did, but only after they had exhausted all other avenues, and only after they had broken away from dependence on the system they had sought to fight. Being anti-government does not mean one is a violent and dangerous person. It does mean, though, that there will come a point at which we will not allow government to further erode our freedoms. We will not and should not feel shame in making that stand.
I do not agree with every element of the "anti-government" ethos that exists in our era, but I do see the vast majority of reasons behind it as legitimate. If the establishment really desired to quell the quickly growing anti-government methodology, then they would stop committing Constitutional atrocities and stop giving the public so many causes to hate them. If they continue with their vicious bid to erase civil liberties, dominate the citizenry through fear and intimidation and steal and murder in our name, then our response will inevitably be "anti-government", and we will inevitably move to end the system as we know it.
Source: Brandon Smith | Alt-Market
Radioactive Warfare in Iraq and the Balkans…
At the close of the first Gulf War, Saddam Hussein was denounced as a ferocious villain for ordering his retreating troops to destroy Kuwaiti oil fields, clotting the air with poisonous clouds of black smoke and saturating the ground with swamps of crude. It was justly called an environmental war crime.
But months of bombing of Iraq by US and British planes and cruise missiles has left behind an even more deadly and insidious legacy: tons of shell casings, bullets and bomb fragments laced with depleted uranium. In all, the US hit Iraqi targets with more than 970 radioactive bombs and missiles.
It took less than a decade for the health consequences from this radioactive bombing campaign to begin to coming into focus. And they are dire, indeed. Iraqi physicians call it "the white death" — leukemia. Since 1990, the incident rate of leukemia in Iraq has grown by more than 600 percent. The situation is compounded by Iraq's forced isolations and the sadistic sanctions regime, recently described by UN secretary general Kofi Annan as "a humanitarian crisis", that makes detection and treatment of the cancers all the more difficult.
"We have proof of traces of DU in samples taken for analysis and that is really bad for those who assert that cancer cases have grown for other reasons," said Dr. Umid Mubarak, Iraq's health minister.
Mubarak contends that the US's fear of facing the health and environmental consequences of its DU bombing campaign is partly behind its failure to follow through on its commitments under a deal allowing Iraq to sell some of its vast oil reserves in return for food and medical supplies.
"The desert dust carries death," said Dr. Jawad Al-Ali, an oncologist and member England's Royal Society of Physicians. "Our studies indicate that more than forty percent of the population around Basra will get cancer. We are living through another Hiroshima."
Most of the leukemia and cancer victims aren't soldiers. They are civilians. And many of them are children. The US-dominated Iraqi Sanctions Committee in New York has denied Iraq's repeated requests for cancer treatment equipment and drugs, even painkillers such as morphine. As a result, the overflowing hospitals in towns such as Basra are left to treat the cancer-stricken with aspirin.
This is part of a larger horror inflicted on Iraq that sees as many as 180 children dying every day, according to mortality figures compiled by UNICEF, from a catalogue of diseases from the 19th century: cholera, dysentery, tuberculosis, e. coli, mumps, measles, influenza.
Iraqis and Kuwaitis aren't the only ones showing signs of uranium contamination and sickness. Gulf War veterans, plagued by a variety of illnesses, have been found to have traces of uranium in their blood, feces, urine and semen.
Depleted uranium is a rather benign sounding name for uranium-238, the trace elements left behind when the fissionable material is extracted from uranium-235 for use in nuclear reactors and weapons. For decades, this waste was a radioactive nuisance, piling up at plutonium processing plants across the country. By the late 1980s there was nearly a billion tons of the material.
Then weapons designers at the Pentagon came up with a use for the tailings: they could be molded into bullets and bombs. The material was free and there was plenty at hand. Also uranium is a heavy metal, denser than lead. This makes it perfect for use in armor-penetrating weapons, designed to destroy tanks, armored-personnel carriers and bunkers.
When the tank-busting bombs explode, the depleted uranium oxidizes into microscopic fragments that float through the air like carcinogenic dust, carried on the desert windsfor decades. The lethal dust is inhaled, sticks to the fibers of the lungs, and eventually begins to wreck havoc on the body: tumors, hemorrhages, ravaged immune systems, leukemias.
In 1943, the doomsday men associated with the Manhattan Project speculated that uranium and other radioactive materials could be spread across wide swaths of land to contain opposing armies. Gen. Leslie Grove, head of the project, asserted that uranium weapons could be expected to cause "permanent lung damage." In the late, 1950s Al Gore's father, the senator from Tennessee, proposed dousing the demilitarized zone in Korea with uranium as a cheap failsafe against an attack from the North Koreans.
After the Gulf War, Pentagon war planners were so delighted with the performance of their radioactive weapons that ordered a new arsenal and under Bill Clinton's orders fired them at Serb positions in Bosnia, Kosovo and Serbia. More than a 100 of the DU bombs have been used in the Balkans over the last six years.
Already medical teams in the region have detected cancer clusters near the bomb sites. The leukemia rate in Sarajevo, pummeled by American bombs in 1996, has tripled in the last five years. But it's not just the Serbs who are ill and dying. NATO and UN peacekeepers in the region are also coming down with cancer. As of January 23, eight Italian soldiers who served in the region have died of leukemia.
The Pentagon has shuffled through a variety of rationales and excuses. First, the Defense Department shrugged off concerns about Depleted Uranium as wild conspiracy theories by peace activists, environmentalists and Iraqi propagandists. When the US's NATO allies demanded that the US disclose the chemical and metallic properties of its munitions, the Pentagon refused. It has also refused to order testing of US soldiers stationed in the Gulf and the Balkans.
If the US has kept silent, the Brits haven't. A 1991 study by the UK Atomic Energy Authority predicted that if less than 10 percent of the particles released by depleted uranium weapons used in Iraq and Kuwait were inhaled it could result in as many as "300,000 probable deaths."
The British estimate assumed that the only radioactive ingredient in the bombs dropped on Iraq was depleted uranium. It wasn't. A new study of the materials inside these weapons describes them as a "nuclear cocktail," containing a mix of radioactive elements, including plutonium and the highly radioactive isotope uranium-236. These elements are 100,000 times more dangerous than depleted uranium.
Typically, the Pentagon has tried to dump the blame on the Department of Energy's sloppy handling of its weapons production plants. This is how Pentagon spokesman Craig Quigley described the situation in chop-logic worthy of the pen of Joseph Heller:
"The source of the contamination as best we can understand it now was the plants themselves that produced the Depleted uranium during the 20 some year time frame when the DU was produced."
Indeed, the problems at DoE nuclear sites and the contamination of its workers and contractors have been well-known since the 1980s. A 1991 Energy Department memo reports:
"during the process of making fuel for nuclear reactors and elements for nuclear weapons, the Paducah gaseous diffusion plant… created depleted uranium potentially containing neptunium and plutonium"
But such excuses in the absence of any action to address the situation are growing very thin indeed. Doug Rokke, the health physicist for the US Army who oversaw the partial clean up of depleted uranium bomb fragments in Kuwait, is now sick. His body registers 5,000 times the level of radiation considered "safe". He knows where to place the blame.
"There can be no reasonable doubt about this," Rokke told Australian journalist John Pilger. "As a result of heavy metal and radiological poison of DU, people in southern Iraq are experiencing respiratory problems, kidney problems, cancers. Members of my own team have died or are dying from cancer."
Depleted uranium has a half-life of more than 4 billion years, approximately the age of the Earth. Thousand of acres of land in the Balkans, Kuwait and southern Iraq have been contaminated forever. If George Bush Sr., Dick Cheney, Colin Powell and Bill Clinton are still casting about for a legacy, there's a grim one that will stay around for an eternity.
Jeffrey St. Clair is the editor of CounterPunch and the author of Been Brown So Long It Looked Like Green to Me: the Politics of Nature, Grand Theft Pentagon and Born Under a Bad Sky. This essay is adapted from a chapter in his latest book, Hopeless: Barack Obama and the Politics of Illusion. He can be reached at: sitka@comcast.net.
Source: Jeffrey St. Clair  |  CounterPunch
Forty years after publishing his prophetic dystopia Jean Raspail is still with us, ever more resigned that our civilization is on the "road to disappearance." As he explained in an interview published in Valeurs Actuelles on October 25 (transl. by ST), he has no desire to join the big circle of intellectuals who spend their time debating immigration because, in his view, such talk is useless:
The people already intuitively know that France, as our ancestors shaped her over the centuries, is on the road to disappearance. The audience is being kept amused by endless talk about immigration, but the final truth is never stated. Furthermore, that truth is unsayable, as my friend Jean Cau had noted, because whoever says it is immediately hounded, condemned, and then rejected. Richard Millet came close to that truth, and just look what happened to him!
(Prolific French author Richard Millet caused a scandal August 2012 by publishing a pamphlet, "In Literary Praise of Anders Breivik," in which he argued that the mass killer was the product of an ideological-racial divide caused by immigration from outside Europe, and that Norway "deserved" him. To Millet, "what one calls literature" is no longer anything but "the hedonistic face of a nihilism of which anti-racism is the terrorist branch," with most contemporary writers acting as its "henchmen" and "sycophants." Millet had to step down as editor with France's top publisher Gallimard following an outcry over his publication. It was branded "a fascist pamphlet that is a disgrace to literature" in an open letter to Le Monde signed by 120 writers.).
Raspail is particularly upset by the conspiracy of silence which is all-pervasive among the elite, starting with politicians. They pretend in public that all is well, but behind closed doors acknowledge the existence of the problem of immigration and identity:
On that subject I have several revealing letters from leading politicians on the Left, as well as those on the Right, to whom I sent the Camp of the Saints. "But you understand: it cannot be said…" Those people have a double language, a double conscience. I do not know how they do it! The trouble is, the people know that things are being hidden from them. Tens of millions of people today do not subscribe to the official discourse on immigration. They do not believe that it is "an opportunity for France." Reality keeps imposing itself on them, on a daily basis.
Raspail is adamant that assimilation of immigrants is not possible, that the model of integration is unworkable. Even if a few more illegal immigrants are expelled and a few more foreigners are integrated, says he, the overall numbers will go on growing—and nothing will change in the fundamental problem: the progressive invasion of France and Europe by countless Third World multitudes.
I am not a prophet, but you see clearly the fragility of these countries, where unbearable poverty grows ceaselessly alongside indecent wealth. Those people do not turn to their governments to protest because they expect nothing of those governments. They turn to us and arrive in Europe in boats, in ever larger numbers, today in Lampedusa, tomorrow elsewhere. Nothing deters them. Thanks to the demographic curve, by the 2050s the number of young indigenous French will equal that of young foreigners in France. Many will be naturalized, which does not mean that they will have become French. I am not saying they are bad people, but "naturalizations on paper" are not naturalizations of the heart. I cannot consider them my compatriots. We need to drastically toughen the law, as a matter of urgency.
There are only two ways to deal with immigrants, Raspail says. "Either we accommodate them, and France—her culture, her civilization—will be eradicated without so much as a funeral. In my view, that is what is going to happen. Or we do not accommodate them at all, which means we stop sanctifying the Other and rediscover our neighbors."
This would mean that we eventually cease paying heed to those "Christian ideas gone mad," as Chesterton called them, or to those depraved human rights, and that we take the indispensable measures to protect ourselves collectively, without appeal, to avoid the dissolution of our country into a general race-blending mélange. I see no other solution. I travelled a lot in my youth. All peoples are fascinating, but when you mix them too much, animosity becomes far more prevalent than sympathy. Métissage is never peaceful. It is a dangerous utopia. Just look at South Africa!
Raspail accepts that "at the point where we are now," those necessary measures would inevitably be "very coercive." He does not believe this will happen, however, and doesn't see anyone who has the courage and the "balance of the soul" to do what is needed. "The supporters of immigration are not more charitable than I," Raspail insists. "There probably isn't a single one who intends to welcome one of these unfortunates into his home," but what we have is "an emotional pretense, an irresponsible maelstrom that will swallow us."
In his view, there may be a temporary alternative to the choice between submission and coercion, and that is the establishment of compact indigenous communities. The flight of the French from majority immigrant areas, as well as the mass protests against homosexual marriage legislation, herald a new form of communitarianism and indicate that millions of French people will resist the "change of civilizations" promised by the Left. Rival communitarianisms will be reinforced by mutual animosity, which will end in extremely severe confrontations.
Raspail does not believe in a sudden and unexpected revival. "It would require an epic spirit, an appreciation of a sublime destiny… It would require people to still believe in their country. I don't see many of them left." The revival would require a thorough reform of state education and the media, to deny any platform to the teachers and journalists who are serving the enemy:
We have removed the sacred from the idea of the nation, the exercise of power, the past of the country. We have created cracks in the statue of France, we have disfigured it (especially the Left!) to the point where nothing inspires respect any more. The power of the false ideas disseminated by the state education system and the media is boundless. But as for me, I have lived in France for 1500 years, I am content with what is mine, and I have no desire for that to change…
The demonization of free thinking individuals is about to begin. By branding Paul Ciancia a conspiracy theorist, all of us will come under scrutiny.
Anyone who does not believe wholeheartedly in the crap the government tries to feed them on a daily basis will become a danger to society.
It stands to reason that after a major public incidence of violence such as mass shootings or bombings, people want answers. It's right and proper that these cases are investigated and as many answers as possible are provided to the citizens of this country.
Having said that, an alarming pattern is emerging.
Some events are highlighted and get massive coverage on television, on the Internet and in the newspapers, but most incidents do not.
Those that can't be 'spun' by the government are given a couple of lines in the papers or a minute of airtime, and that's it. Done. Gone. Forgotten.
The events that can be used by the government, get acres of print space and constant news coverage. In addition they always have a reason behind them that benefits the government in some way.
Let me show you what I mean. In 2012 88 people were killed in mass shootings in the United States. Sixteen mass shootings with 88 deaths.(source) Here's the list:
February 22, 2012: Five people were killed in at a Korean health spa in Norcross, Georgia, when a man opened fire inside the facility in an act suspected to be related to domestic violence.
February 26, 2012: Multiple gunmen began firing into a nightclub in Jackson, Tennessee, killing one person and injuring 20 others.
February 27, 2012: Three students at Chardon High School in rural Ohio were killed when a classmate opened fire.
March 8, 2012: Two people were killed and seven wounded at a psychiatric hospital in Pittsburgh, Pennsylvania when a gunman entered the hospital with two semiautomatic handguns and began firing.
March 31, 2012: A gunman opened fire on a crowd of mourners at a North Miami, Florida funeral home, killing two people and injuring 12 others.
April 2, 2012: A 43-year-old former student at Oikos University in Oakland, California walked into his former school and killed seven people, "execution-style." Three people were wounded.
April 6, 2012: Two men went on a deadly shooting spree in Tulsa, Oklahoma shooting black men at random in an apparently racially motivated attack. Three men died, and two were wounded.
May 29, 2012: A man in Seattle, Washington opened fire in a coffee shop killing five people and then himself.
July 9, 2012: At a soccer tournament in Wilmington, Delaware, three people were killed, including a 16-year-old player and the event organizer when multiple gunmen began firing shots, apparently targeting the organizer.
July 20, 2012: James Holmes enters a midnight screening of The Dark Knight Rises and opens fire with a semi-automatic weapon; twelve people are killed, and fifty-eight are wounded.
August 5, 2012: A white supremacist and Army veteran shot six people to death inside a Sikh temple in suburban Milwaukee, Wisconsin before killing himself.
August 14, 2012: Three people were killed at Texas A&M University when a 35-year-old man went on a shooting rampage; one of the dead was a police officer.
September 27, 2012: A 36-year-old man who had just been laid off from Accent Signage Systems in Minneapolis, Minnesota entered his former workplace and shot five people to deathand wounded three others before killing himself.
October 21, 2012: 45-year-old Radcliffe Frankin Haughton shot three women to death, including his wife, Zina Haughton, and injured four others at a spa in Brookfield, Wisconsin before killing himself.
December 11, 2012: A 22-year-old began shooting at random at a mall near Portland, Oregonkilling two people and then himself.
December 14, 2012: One man, and possibly more, murders a reported twenty-six people at an elementary school in Newtown, Connecticut, including twenty children, before killing himself.
2013 is looking very similar, those cases that got/get airtime are the Christopher Dorner case back in February, the Boston Bombings in April, the Navy Yard shooting in September, and of course the incident at LAX. There are other cases that in total killed over 30 people (source) but they didn't have the required 'spin' factor so they have not stayed in the news.
All the cases that have made it big, news wise, have had a message from the government to us. These cases were chosen by the government to highlight the need for more gun control, more surveillance and tighter security. I believe that the 'evidence' for these events was tailored. Tailored to suit the government's needs at the time. To give the public a reason for the measures that will be imposed to 'solve' the problem. It was spun and nipped and tucked and most likely bears no resemblance to the original reasons behind the act.
With the LAX shooting they have gone a step further. In addition to once again raising the issue of privately owned assault rifles, they have put terms like 'New World Order' and 'fiat currency' into the wider public domain.
They are pre-conditioning the wider public in subjects usually confined to alternative media.The average Joe on the street is not familiar with these terms. But now the government itself has introduced them. They have publicly acknowledged them and linked them to the term 'conspiracy theorist'.
From Sky News US:
A note allegedly found in the suspect's bag said that he wanted to kill at least one transport officer with his AR-15 semi-automatic rifle and didn't care which one.
"Black, white, yellow, brown, I don't discriminate," the note read, according to a paraphrase by a law enforcement official briefed on the investigation.
The suspect's screed also mentioned "fiat currency" and "NWO," possible references to the New World Order, a conspiracy theory that foresees a one-world government. (emphasis added)
I will bet my last dollar that in the very near future alternative media will be mentioned. Alternative media sites will be accused of spreading these messages.
We, the alternative media, both writers and readers are next on the list to be demonized. We are the next 'issue' that the government needs to find a solution to. Like gun control et al, we have become a target.
The government knows that the alternative media is growing. That more and more people are looking for answers that the mainstream does not provide. This cannot be allowed. It is dangerous to a government that sees itself as omnipotent.
The 'revelations' that will come out over the next few days will most likely say that Paul Ciancia frequented alternative media websites and that these sites had a bearing on his actions.
Gone are the days when a man with a gun is just insane, vindictive or just plain bad and decides to shoot people. Now there always has to be a reason, and that reason always has to be one that will allow the government to ride in and rescue us.
It will always be a reason that gives them justification for exercising more control over our lives and this time the reason could well be us, the alternative media.
Source: The Daily Sheeple
"A really efficient totalitarian state would be one in which the all-powerful executive of political bosses and their army of managers control a population of slaves who do not have to be coerced, because they love their servitude. To make them love it is the task assigned, in present-day totalitarian states, to ministries of propaganda, newspaper editors and schoolteachers . . . . The greatest triumphs of propaganda have been accomplished, not by doing something, but by refraining from doing. Great is truth, but still greater, from a practical point of view, is silence about truth." ~ Aldous Huxley
Hello, welcome, come on in. Please find a seat. I'm excited to be here with you today; we will take a look at how public opinion is so easily molded by promoters of the state. Many of us use the word "propaganda" a lot and it's helpful to understand some basics about what propaganda is and how it is used. Messages released through traditional media organs can now be more effectively challenged directly by interested persons from outside the media priesthood, thanks to the Internet. Until we do this more effectively there will continue to be a trend of hyperactivity towards the police state at home and abroad and the serial-warring will continue. So, here we are; let's get to it.
The word "propaganda" is often used when trying to explain how the state has been able to maintain such a powerful stranglehold over the collective imagination. Propaganda walks the fine line between what is known and what is purposely hidden while appealing to base emotions of fear and loyalty. Americans have been conditioned to react to this word by associating it with words like Nazi, Fascist, Communist and Terrorist. Basically, propaganda is what Bad Guys do, not Good Guys. Why would Good Guys do anything but tell the truth, the whole truth and nothing but the truth?
You see, Good Guys don't control the media and good old capitalist media hacks are just giving the people what they want. Right? So, when you say "propaganda," many people will immediately think that there is no way "our professional journalists" and "our politicians" could possibly do anything so awful to the good people of the United States of America as to inseminate the seed of propaganda into the Red, White and Blue body politic. No sir-ree, only conspiracy theorists believe stuff like that. Only Bad Guys do that and "we," by definition, are the Good Guys. Now back to reality.
The traditional media machine is sold as being a necessary social institution, completely outside of the state (except for licenses – but don't mind them), that wields a mighty pen with righteous indignation at political scandals and as giving The People a "voice." The Third Rail of politics is used to "keep them honest" or "keep their feet to the fire," for noble purposes, of course, like, say Social Security, Health Care, the Drug War or bombing foreigners. Because these trained and certified journalists had to work their way up the corporate ladder, honing their integrity, sense of honesty and desire to speak truth to power! But, gasp, people today look to the Internet and read ideas written by people who didn't study in the media education mills or learn to kiss the right spots on the behinds of the right people! The self-serving glorification of mainstream media persons can only be surpassed by politicians themselves. The good news is that liberty has a golden opportunity today because this monopoly on the communication of ideas to the masses controlled by the melded interests of the state and big corporations has been disrupted by new technology.
The manipulation of messages to promote favorable outcomes for a messenger when interpreted by those receiving the message is as old as the first handshake. But how that message is delivered has changed profoundly a few notable times, including the most recent iteration over the past 150 or so years. The written word, developed thousands of years ago, changed communication with the masses from a very personal event with lots of shouting to a non-personal event that put the focus of thought onto the words themselves. It changed everything in society, some good and some not so good. The elite always have used their influence to promote conditions that ensure and/or expand their positions and advantages, often at the expense of the common man. This is not new; however, it has become more complex over the ages.
When the printing press came along in the Middle Ages, it allowed for many copies of written ideas to be distributed simultaneously; this changed how society organized again. The world gets smaller with each advance in communication technology. The most recent step with computers is a continuation of the electronic communications revolution started in the mid to late-1800s. The inventions of telegraph, telephone, radio and television communications made distances literally disappear for people spreading ideas far and wide. The computer has combined all of these technologies into one platform. Now there is a race between liberty and the state seeking to squelch the freedom of ideas in society with laws, regulations, licenses and official messages crowding out the truth.
The term propaganda has its roots in the writings of the Medieval Catholic Church priests wishing to propagate their faith to wider audiences using the new technology: the printing press. Machiavelli wrote a popular book for monarchists that incorporated some age-old theocratic tactics and strategies for modern (at the time) use. Hitler is often given credit for the modern resurgence of propaganda with his use of rituals, including nighttime rallies, fire, symbolism, loudspeakers, mass printing of pamphlets, film distribution, and radio transmissions as well as his autobiographical best-selling book Mein Kampf. But it is Edward Bernays, the nephew of Sigmund Freud and the man known as the "father of public relations" in the United States that deserves the real credit for modern propaganda. I don't have the time today to go into a detailed history, so please do a search for Edward Bernays for a little interesting homework on the man who inspired the use of modern propaganda.
I want to spend the rest of our limited time looking at a recent article in the mainstream media as a case study in how crude propaganda is passed off of as serious journalism. It goes on everyday in every country, hidden in plain sight. Lies implying the "why" mixed-in with the hard, cold facts of who, what, where and when told by messengers posturing as journalists simply reporting impartial facts to We the People; their agendas hidden behind the façade of good intentions and given legitimacy by official blessings. These statist scribes are the perpetrators of never-ending war as they advertise a continuum of ridiculous propaganda phrases like "Making the World Safe for Democracy," "World's Policeman" and "War on Terror."
First and foremost, propaganda must maintain the veil of legitimacy by speaking with authority. Power (of Authority) is to be reckoned with is the theme of all primary communications. Further, the faithful must always kneel to the powerful or society will fall apart is the subtext to all statist propaganda. Authority must be seen as the savior of society, so the people will ignore the universal faults of the state's all too human agents. A good example of this in the run-up to the "strike" on Syria using "precision bombing" is the recent piece by Chuck Todd, NBC News Chief White House Correspondent called "The White House Walk-and-Talk That Changed Obama's Mind on Syria." I didn't choose this example because it is exceptional, quite the contrary, it is all too typical and you have probably read countless versions of the same message in all of the mainstream media organs.
First, a picture is inserted showing the powerful, wise leaders in deep thought as they weigh the fate of the world on the scales of justice. This helps to establish the authority of the words that follow. Then it's simply the Hegelian Dialectic writ large. Party A's political agenda (thesis) is reported and discussed along with the opposing political agenda of Party B (anti-thesis). Then what results is not the clear triumph of either argument, it is the advancement to a "superior" argument C (synthesis). Position C was the elite objective all along and now the process starts over again. This is how each step on the path to perpetual war is so seamless no matter who occupies the chairs at the table of authority. Both sides are allowed occasional meaningless victories to shore up their base and stay in the game, but true victory is ever elusive and defeat always on the horizon. This is the futile system of organizing society we have inherited and glorify; a system based on lies and obfuscation to ensure elite control of the debate. We can do better.
Here is the link to the whole article published on August 31, 2013 at NBCNews.com.
Here is the picture of the official deciders provided by official photographers and released by official spokespersons with caption, by-line and intro:
White House
President Barack Obama meets with his national security advisers in the White House Situation Room on Saturday to discuss strategy in Syria. Chief of Staff Denis McDonough is fourth from right.
By Chuck Todd, NBC News Chief White House Correspondent
A stroll around the White House grounds with his top adviser on Friday evening changed President Barack Obama's mind about getting Congress to sign off on a military strike in Syria, senior White House officials told NBC News.
Obama had been leaning toward attacking Syria without a congressional vote for the past week, the officials said. Obama was convinced he had the evidence to back up a strike and as a result dispatched Secretary of State John Kerry to make a passionate case for U.S. action. But only hours after Kerry called Syrian President Bashar al-Assad "a thug and a murderer" and accused his regime of using chemical weapons to kill 1,429 people, Obama changed his mind as he walked across the South Lawn with Chief of Staff Denis McDonough, the officials said.
NBC's Chuck Todd says up front these powerful wise men met to "discuss strategy in Syria," but it is really to discuss strategy for how to get away with bombing Syria. The strategy of bombing Syria is de facto assumed from the start: the leader of the little state on the other side of the world is "a thug and a murderer," so therefore, the leader of the big state must bomb the people of the little state until they overthrow their leader. Isn't that the definition of terrorism? State murder is referred to as a strategy, while independent murder is terrorism.
Todd then describes the political process for seeking congressional authorization for a strike on Syria, and says that the president's decision to wait on Congress is a departure from 30 years of strengthening executive branch power. Thus, Our Fearless Leader is not afraid to go his own way to do the right thing and is a Man of the People.
Obama's National Security Council had believed since last weekend that requiring a vote was not even on the table and that "consultation" in the form of congressional briefings and behind-the-scenes conversation was all that would be needed before a strike. One senior official noted that no key leaders in Congress had specifically requested a vote on military intervention.
Officials said that after the president met with national security advisers on Aug. 24, they determined the evidence showed Syria's Assad regime had used chemical weapons in an attack earlier this month. At that time, the president indicated he was leaning toward a strike.
Note the use of institutional words describing mere mortal men to give these deciders the anointing of authority to "strike" at the enemy. These experts "determined the evidence" does indeed support their agenda, as if it could have been any other way. Our Fearless Leader was only "leaning toward a strike."
But a growing number of Congressional members were beginning to question the administration's strategy by the end of the week. And an NBC News poll released Friday morning showed that nearly 80 percent of Americans agreed that the president should seek approval in advance of taking military action.
Ah, so the legitimacy of initiating violence and raining bombs upon foreign peoples who are not a threat to this politician's constituency is undermined by his constituency opposing his attack. Our Allies seem to be having the same problem; this is nasty business in a purported democracy, but just a speed bump for the propagandist to navigate. Note that the article doesn't say that Congress questioned the President's strategy of bombing Syria, just his strategy of how to accomplish this already determined goal by selling that agenda.
While Obama's advisers argued Friday night in private that the humiliating defeat for Cameron starkly illustrated the risks of asking for congressional input, the president responded that the vote in Parliament demonstrated exactly why he should seek a vote on this side of the Atlantic, senior officials told NBC News.
And, the president insisted, seeking legislative backing was the approach most consistent with his philosophy. While debate within the administration continued into late Friday, by Saturday morning the senior advisers acquiesced.
President Obama says the nation should and will take action against the Syrian government, but not without congressional approval.
So President Obama has already made up his mind to bomb Syria, but he wants Congress to publicly back his decision so that when the action goes bad, he can spread the blame around. Congress, on the other hand, wants Obama to order the missile attack on Syria, but is afraid of the voters and doesn't want to go on record endorsing it. It's all "legal," you know, for the emperor to bomb whoever he wants whenever he wants, but it would just be more "consistent with his philosophy" if he had some public support. This entire session was over the timing of the attack with the major concern being getting re-elected, not doing the right thing.
The president also noted, "while I believe I have the authority to carry out this military action without specific congressional authorization, I know that the country will be stronger if we take this course, and our actions will be even more effective."
White House aides said they are fairly confident that Congress will grant them the authority to launch a strike, although they maintain that Obama would be acting within his constitutional authority even if Congress rejects the authorization and Obama orders military intervention.
There's an upside to that cooling-off period too, aides said. The delay gives Obama time to make his case to Congress and to keep pushing for international support.
This is the purpose of the article: to "make the case" for a strike. Notice again how the article is careful not to frame the decision as being one between attacking and not attacking Syria, but of how to sell a decision that has already been made. The only question is timing. The rest of the article is pure hypocrisy and emotional appeals seeking to give the impression that killing Syrians is the moral thing to do. Pure theater of the absurd promulgated by a willing hack posing as a "journalist."
Now, is there some apparatchik sitting in a US Ministry of Propaganda giving orders to NBC newsmen or any other mainstream media hacks about what to write and publish? No, there doesn't have to be, which is worse, because dribble like the above article is seen as "independent" and "just reporting the news." And it is well written for accomplishing its purpose. However, does it even hint that there is a case for non-intervention? No. Does it ever mention that the "rebels" being supported by Obama and his minions are "thugs and murderers"? No. Does it say that evidence has been provided indicating that the surrogate terrorists seeking to overthrow the Syrian leader have used chemical weapons, originally started the conflict and are mostly from other Arab countries allied with the US? Of course not, because that does not promote the official agenda.
The fact that this attack has not yet occurred is testament to the power of the Internet and how it affects public opinion. Even just ten years ago, the emperor could send out some trumped up evidence (e.g. yellow cake purchases) against the hated dictator-of-the-month who stopped being useful to their CIA handlers and these lap dog journalists would fight over who could exaggerate the official propaganda the most. Today it is common knowledge that the US government and its surrogates have been backing "thugs and murderers" in Syria and that they have not been successful. Since these agents of death and mayhem are failing at their assignment to overthrow the Syrian dictator, the US government felt compelled to escalate the killing by becoming directly involved.
Ten years ago, the missiles would already be raining down on the water, sewer and electric plants of Syria in "precision strikes," causing even greater human misery. You see, these brilliant strategic thinkers believe that the way to "save" people from their dictators is to destroy their society and its infrastructure, thus starving the people that aren't directly killed by missiles and bombs. This then necessitates an occupation with "boots-on-the-ground" (that will be denied will ever happen right up to the time they "must" be sent in) to help them partially rebuild what was destroyed, also to be paid for by US taxpayers. And, of course, this requires giant embassies and military bases to be built by government contractors around the country. How long this game plan can be delayed is hard to foresee, but I doubt that it can be avoided for long, given the sociopathic powers that be. Still, this delay reveals that the elite recognize their grip on popular opinion is waning.
In the interests of full disclosure, it should be noted here that President Obama really didn't make this decision himself, as it was made years ago by his superiors in the so-called military-industrial-complex. Obama is just the current Puppet-in-Chief trying to sell more wars to the American public. Just listen to this short excerpt from an interview of General Clark. Here is the main point:
GEN. WESLEY CLARK: …I knew why, because I had been through the Pentagon right after 9/11. About ten days after 9/11, I went through the Pentagon and I saw Secretary Rumsfeld and Deputy Secretary Wolfowitz. I went downstairs just to say hello to some of the people on the Joint Staff who used to work for me, and one of the generals called me in. He said, "Sir, you've got to come in and talk to me a second." I said, "Well, you're too busy." He said, "No, no." He says, "We've made the decision we're going to war with Iraq." This was on or about the 20th of September. I said, "We're going to war with Iraq? Why?" He said, "I don't know." He said, "I guess they don't know what else to do." So I said, "Well, did they find some information connecting Saddam to al-Qaeda?" He said, "No, no." He says, "There's nothing new that way. They just made the decision to go to war with Iraq." He said, "I guess it's like we don't know what to do about terrorists, but we've got a good military and we can take down governments." And he said, "I guess if the only tool you have is a hammer, every problem has to look like a nail."
So I came back to see him a few weeks later, and by that time we were bombing in Afghanistan. I said, "Are we still going to war with Iraq?" And he said, "Oh, it's worse than that." He reached over on his desk. He picked up a piece of paper. And he said, "I just got this down from upstairs" — meaning the Secretary of Defense's office — "today." And he said, "This is a memo that describes how we're going to take out seven countries in five years, starting with Iraq, and then Syria, Lebanon, Libya, Somalia, Sudan and, finishing off, Iran." I said, "Is it classified?" He said, "Yes, sir." I said, "Well, don't show it to me." And I saw him a year or so ago, and I said, "You remember that?" He said, "Sir, I didn't show you that memo! I didn't show it to you!"
Well, there you go. That's all we have time for today and I'm afraid I've already gone long. I hope that when you read and listen to "the news" or "official statements" that you remember to use your propaganda filter and take it with a grain of salt. Challenge official lies whenever and however you can. And when these shameless liars start waving the flag to inspire you to give up more treasure and blood for big corporations and their political machines, don't fall for it. Remember, real Good Guys don't need propaganda if they are doing the right thing. So stand up to the powerful media mavens and be heard because your voice is just as legitimate as any journalist's. Speaking truth to power is essential if we are to break the cycle of endless war. Thank you for coming.
Source: Mark Davis | Strike the Root
You are capable of critical thinking.
You distrust mainstream media.
You like nature.
You think it's a good idea to spend the Friday after Thanksgiving with your family rather than camping outside Best Buy to get a cheap plasma television made in China.
You think it's a little strange that WTC building 7 came down at free fall speed on 9/11 yet it was never hit by a plane.
You think that drones in America might not be for Al Qaeda.
You would like to be able to get on a plane without having to engage in a mandatory radiation bath and digital strip search.
You have read a book in the past year.
You think you have the right to protest.
You think the War on Terror is a scam.
You think the War on Drugs is a scam.
You think the anger directed at America from the Middle East could possibly be related to our foreign policy rather than hating how amazingly free we are.
You think the Republicans and Democrats are exactly the same on the important issues affecting our country.
You think believing in The Constitution does not constitute a terrorist act.
You have heard of the Bill of Rights and can even name what some of them are.
You question whether the government loves you.
You think the right to bear arms is not for hunting, rather so citizens can fight back should the government become a bunch of tyrannical thugs.
You don't own a television, and if you do, all you watch is RT, especially the Keiser Report and Capital Account.
You don't think the NDAA is the name of Kesha's latest single.
You think rich, powerful and connected people should be subject to the rule of law and go to jail if they commit crimes. Even if they are bankers and work at JP Morgan or Goldman Sachs.
You think corporations aren't people.
You think Warren Buffet is a phony and a crony capitalist.
You don't care that Warren Buffet likes cherry coke, hamburgers and ice cream.  He's still a bad guy.
You know that gold was made illegal by FDR in 1933 and confiscated from the American people.  You know that gold bullion remained illegal for Americans to own until 1975.
You think politicians that push for war should be sent to fight on the front lines.  If they are unable, their children should go.
You want your food to be labeled GMO so that you can make your own decisions on what you are consuming.
You grow your own food.
You buy raw milk.
You think food and energy should be included in inflation calculations.
You are aware that the Department of Homeland Security has purchased 1.2 billion rounds of ammo in the past year.
You question whether said ammo purchases are in anticipation of a Normandy beach style landing by Al Qaeda.
You think allowing a small group of unelected people (The Federal Reserve) to print unlimited amounts of money and distribute it as they please might not be a good idea.
If you answered yes to more than five of the above, you might be a conspiracy theorist.  You also may be on the government's terror watch list.  Be very alarmed and report it to the authorities immediately should you discover your neighbors engaged in such uncivilized thought. 
Source: Liberty Blitzkrieg
Editors Update:
You are a conspiracy nutjob if you think that the US government runs al-Qaeda since the 80s.
You think that al-Qaeda and the FSA are the combatants using chemical weapons in Syria, not the Syrian government.
You think all the FEMA camps across the United States is for undesirable Americans after the collapse.
You think that the unrestrained spying on all Americans by the NSA is illegal.
You think that whisleblowers are the real patriots.
You think that the push for war in Syria is not about WMD's but a globalist/zionist agenda to destabilize the Middle East.
You believe that vaccines pushed by the government are dangerous and not good for you.
If any of you have any more reasons to think that you are a conspiracy theorist, feel free to key it down in the comment section…
After then-Congressman Joe Scarborough convinced me to endorse the neocon Bob Dole for President back in 1996, I vowed to myself that I would  never vote for "the lesser of two evils" again. I haven't; and I won't.
Almost anytime one hears someone talking about voting for the lesser of two evils, it always means voting for a Republican instead of a third party or independent candidate. The argument is always the same: he or she (the third party candidate) cannot win. Therefore, voting for someone you presume cannot win is "wasting" your vote. I used to believe that, too, but no more.
One could even make the argument that voting for an unprincipled neocon Republican is actually voting for the greater evil, not the lesser. It seems we lose far more liberties under Republican administrations than under Democrat ones. That does not mean that Democrat presidents care more for the Constitution and limited government than Republican presidents. It simply means when Republicans occupy the White House, rank and file conservatives and freedomists go fast asleep. I mean deep sleep. I mean extended hibernation. The two administrations of G.W. Bush are prime examples.
In terms of foreign policy and the burgeoning police state at home, there is no distinguishable difference between Bush and Barack Obama. None! Except for the fact that with a Democrat in office, conservatives, Christians, and freedomists are much more alert and quick to oppose the administration's draconian policies, whereas, with a Republican in office, those same people sit back and totally ignore identical policies. Yes, sometimes voting for a Democrat might be voting for the lesser of two evils.
I personally witnessed an election in which a vote for the Republican was not just a vote for the lesser of two evils; it was a vote for a politically evil candidate over a politically righteous candidate. I use the words "evil" and "righteous," not in the true spiritual sense, of course, but in the overall political result of the two candidate's positions on the issues.
I'm talking about the US Senate race in South Carolina in 2008. The Republican candidate was the pro-war, pro-police state, pro-big government, anti-Constitution incumbent Lindsey Graham. Lindsey Graham is the personification of everything that is wrong with Washington, D.C. Mind you, Graham is a US Senator from South Carolina. There are probably more evangelical Christians, more Christian schools, and more Christian influence per capita and per square mile in South Carolina than in any State in the country. Bar none! And Lindsey Graham is the best that South Carolina can send to Washington, D.C.? Egad!
In 2008, I was running for POTUS as the Constitution Party candidate. I spent some quality time in South Carolina during that campaign. I had previously spent time in the Palmetto State campaigning for Congressman Ron Paul. What I'm saying is I spent quite a bit of time in South Carolina that year.
While I was in South Carolina, I was introduced to the US Senate Democrat candidate Bob Conley. I spent much time getting to know Bob. I could not find one issue over which he and I disagreed. Bob was as straight as a gun barrel politically speaking. He was an awesome candidate. So, while I was in South Carolina, I was happy to publicly endorse Bob for that US Senate seat. In that race, a vote for the Republican candidate was to vote for the only "evil" candidate in the race. Yet, conservatives and Christians by the tens of thousands cast their vote for Graham simply because he was a Republican. You see, voting for the "lesser of two evils" does not apply to anything except voting for a Republican.
We had a similar situation here in Montana in 2012 for a State office race when there was only a choice between a liberal Democrat and a Libertarian Party candidate. No Republican was in the race. Without question, the "lesser of two evils" vote (in the jargon of so-called conservative Republicans) would have been cast for the Libertarian Party candidate. But what happened? A sizeable percentage of Republicans didn't vote at all. They refused to vote for "the lesser of two evils."  This proves, once again, that the issue is not about voting for the "lesser of two evils," it is only about voting for Republicans.
Obviously, there are numerous people who treat Democrat candidates the same way. It doesn't matter one whit how unfaithful the person might be to Democrat positions, if there is a "D" behind the name, they will vote for him or her. President George Washington was right: this kind of loyalty to any political party is a bane of freedom.
Back to the aforementioned 1996 Presidential campaign: after leaving the airport where Scarborough and I had appeared alongside Bob Dole, I felt sick to my stomach. My radio talk show at that time was on a meteoric rise and I had enthusiastically campaigned for Pat Buchanan. I even hosted a major event for him in the Florida Panhandle during that campaign. I knew Bob Dole was no conservative; I knew he would never be faithful to the principles that I felt so deeply about. But, in the name of defeating Bill Clinton, I allowed Joe Scarborough to talk me into throwing my support behind Dole. As I walked away from that press conference, I vowed to myself, "Never again will I vote for the lesser of two evils."
Now, that cliché, the lesser of two evils, means different things to different people. So, for sake of clarity, let me tell you what it means to me. I have a six-point litmus test. I don't care whether the candidate is male or female, black or white, Democrat of Republican, conservative or liberal, Christian or pagan, if he or she violates fidelity to one of more of these principles, I will not vote for him or her; I don't care how "evil" the opponent might be.
Life
I will not vote for someone who would support or facilitate the legalization of abortion–a Republican candidacy notwithstanding. If neither major party candidate is pro-life, I will vote for someone else in the race that is, or I will leave my ballot blank on that race. I have done that numerous times. I will not vote for anyone who supports the killing of innocent unborn babies. Period!
Marriage
I will not vote for a candidate (from any political party) who would support the attempt to redefine marriage as being between anyone except between a man and a woman. Marriage is a divine institution and our Creator has already defined it. Government didn't invent marriage; and government cannot re-invent it. To tell you the truth, I don't think government has any business being involved in marriage to any degree.
Mind you, I'm not talking about civil unions. That is another matter altogether. I have my opinions on that subject, but that issue does not rise to the level of marriage. And I most certainly am not talking about granting power to the government to invade people's privacy. I don't want government in the bedroom, living room, kitchen, or closet.
The Warfare State
Ever since World War II, and the advent of the United Nations, America's foreign policy has been the antithesis of the principles of liberty and independence. Foreign interventionism, nation-building, and wars of aggression are the enemies of freedom. The vision of America's founders was one of free trade and good will with all and foreign entanglements with none. Modern American leaders have completely inverted that concept. Now, it is foreign entanglements with all and free trade (the so-called "free trade" agreements in modern times are not free trade at all but government-manipulated trade) and good will with none.
The so-called "war on terror" (along with the "war on drugs") is the cornerstone of all of the infringements upon the liberties of the American people at home and the excuse given to justify all sorts of military aggression abroad. The "war on terror" is actually a war on the liberties of the American citizenry. The "war on terror" has made us less free and less safe.  And if it continues unabated, it will result in the enslavement of the American people.
Therefore, I will not vote for any candidate for public office, regardless of political party, that does not understand the evilness of the Warfare State and that will not aggressively oppose it. This includes those who support sending US military forces around the globe to fight undeclared, unprovoked wars, those who support the use of drones for the purpose of military assassination, and those who support interfering in the internal affairs of foreign countries without due process as prescribed by the US Constitution.
The Police State
The burgeoning police state currently being built in this country is the result of the Warfare State. Legislation that authorized such things as the Patriot Act, the Military Commissions Act, the NDAA, the DHS, USNORTHCOM, etc., tramples the Bill of Rights into the ground. For all intents and purposes, the Fourth, Fifth, Sixth, Seventh, and Tenth amendments to the Constitution have been thoroughly and absolutely shredded by every administration and congress of the Twenty First century.
I absolutely refuse to vote for any candidate of any political party that would facilitate the burgeoning police state. That would be like asking me to vote for the lesser evil of, say, Adolf Hitler and Joseph Stalin, or like asking me to choose between Nero and Caligula. No thanks.
The New World Order
Now, use this term and all kinds of ideas pop into people's minds. To some, it means a "Jewish conspiracy." To others, it means a "Catholic conspiracy." To still others it means a "Masonic conspiracy." Ad infinitum.
However, to me it simply means there are elitists within government, business, religion, private groups, etc., (from virtually any and every brand or type) who truly desire to strip countries (especially the United States) of their independence and sovereignty. This is nothing new. Its roots go back to the Tower of Babel.
There have always been rich and powerful individuals who have attempted to accrue riches and power unto themselves. And the best way to accomplish this is to erase national borders. It is always about money. Always. Sovereign nations are an encumbrance to a global anything, but especially to a global financial market. Trade restrictions, imposts, tariffs, regulations, etc., are anathema to global merchants. Therefore, in order to erect a global economy or global financial market, one must create some sort of global government to control it. And that, ladies and gentlemen, is the New World Order.
I believe the United Nations is a tool of globalists to pave the way for global government. I believe certain internationalist organizations were created to facilitate global government. Some of these organizations probably include the Council on Foreign Relations, the Trilateral Commission, the Bilderberg Group, etc.
But from a political perspective, I refuse to vote for any candidate for public office, regardless of political party, that would support any legislation that would cede even the slightest bit of American sovereignty to any supranational or international body. Most of the so-called "free trade" deals fall into this category. The creation of any facsimile of a European or North American Union or North American Community (call it what you will) falls into this category; asking US armed forces to serve under, or at the behest of, the United Nations falls into this category; and legislation that would facilitate illegal immigration certainly falls into this category.
Gun Control
This is a no compromise, no negotiation-issue with me. I absolutely will not vote for any candidate, regardless of political party, that supports any additional gun control. We already have too many egregiously enslavish gun control laws on the books. If anything, our lawmakers should be expunging gun control laws, not adding new ones.
Friends, have you ever noticed the wording of the Second Amendment carefully? The Second Amendment is the only part of the Constitution that is said to be "necessary." The only thing, the ONLY thing, that the Constitution says is "necessary" is the right of the people to keep and bear arms. It doesn't say that the Supreme Court is necessary, or that the US Congress is necessary, or that even the President is necessary. It says that the right of citizens to keep and bear arms is necessary. (A big word of thanks to my good friend, Dr. Ed Vieira, for recently pointing this out to me.)
I don't care if a candidate for public office is a Democrat, Republican, or Whig, if he or she supports or facilitates in any way any further gun control, I absolutely and positively will not vote for them–regardless of how more "evil" their political opponent might be.
There you have it. These are the six criteria I use when I say I will not vote for the lesser of two evils. I don't expect a candidate for public office to be perfect; I don't expect to agree with them on every issue; I don't expect them to be of my religious persuasion. I can differ with them on a wide array of issues. But these six issues are not negotiable. On these issues, there is no lesser of two evils. Transgression of any one of these issues means I will not vote for them–party affiliation notwithstanding. I concur with the words of John Quincy Adams, "Always vote for principle, though you may vote alone, and you may cherish the sweetest reflection that your vote is never lost." And these are the six principles upon which I will either vote or not vote with the "sweetest reflection."
Dear reader, I sincerely hope that you are not one of these folks who blindly support a political party with no regard to position or principle. A man or woman who has no principles they will not compromise has no principles at all. And if we need anything in the voting booth today, it is fidelity to principle–especially the principles of liberty upon which our freedoms rest.
The "responsibility to protect" (R2P) doctrine invoked to legitimize the 2011 war on Libya has just transmogrified into "responsibility to attack" (R2A) Syria. Just because the Obama administration says so.
On Sunday, the White House said it had "very little doubt" that the Bashar al-Assad government used chemical weapons against its own citizens. On Monday, Secretary of State John Kerry ramped it up to "undeniable" – and accused Assad of "moral obscenity".
So when the US bombed Fallujah with white phosphorus in late 2004 it was just taking the moral high ground. And when the US helped Saddam Hussein to gas Iranians in 1988 it was also taking the moral high ground.
The Obama administration has ruled that Assad allowed UN chemical weapons inspectors into Syria, and to celebrate their arrival unleashed a chemical weapons attack mostly against women and children only 15 kilometers away from the inspectors' hotel. If you don't believe it, you subscribe to a conspiracy theory.
Evidence? Who cares about evidence? Assad's offer of access for the inspectors came "too late". Anyway, the UN team is only mandated to determine whether chemical weapons were deployed – but not by who, according to UN secretary-general Ban Ki-moon's spokesman.
As far as the Obama administration and UK Prime Minister David "of Arabia" Cameron are concerned – supported by a barrage of corporate media missiles – that's irrelevant; Obama's "red line" has been crossed by Assad, period. Washington and London are in no-holds-barred mode to dismiss any facts contradicting the decision. Newspeak – of the R2A kind – rules. If this all looks like Iraq 2.0 that's because it is. Time to fix the facts around the policy – all over again. Time for weapons of mass deception – all over again.
The Saudi-Israeli axis of fun
The window of opportunity for war is now. Assad's forces were winning from Qusayr to Homs; pounding "rebel" remnants out of the periphery of Damascus; deploying around Der'ah to counterpunch CIA-trained "rebels" with advanced weapons crossing the Syrian-Jordanian border; and organizing a push to expel "rebels" and jihadis from suburbs of Aleppo.
Now, Israel and Saudi Arabia are oh so excited because they are getting exactly what they dream just by good ol' Wag the Dog methods. Tel Aviv has even telegraphed how it wants it: this Monday, the Yedioth Ahronoth newspaper headlined with "On the Way to Attack" and even printed the ideal Order of Battle. (see photo)
Months ago, even AMAN, the Intelligence Directorate of the Israeli Defense Forces (IDF) concluded that Assad was not a fool to cross Obama's chemical weapon "red line". So they came up with the concept of "two entwined red lines", the second line being the Syrian government "losing control of its chemical weapons depots and production sites". AMAN then proposed different strategies to Washington, from a no-fly zone to actually seizing the weapons (implying a ground attack).
It's now back to the number one option – air strikes on the chemical weapons depots. As if the US – and Israel – had up-to-the-minute intelligence on exactly where they are.
The House of Saud had also telegraphed its wishes – after Prince Bandar bin Sultan, aka Bandar Bush, was appointed by King Abdullah as head of Saudi General Intelligence. Abdullah's hard on is explained by his mother and two of his wives coming from an influential, ultra-conservative Sunni tribe in Syria. As for Bandar Bush, he has more longevity than Rambo or the Terminator; he's back in the same role he played in the 1980s Afghan jihad, when he was the go-to guy helping the CIA to weaponize president president Ronald Reagan's "freedom fighters".
Jordan – a fiction of a country totally dependent on the Saudis – was easily manipulated into becoming a "secret" war operation center. And who's in charge? No less than Bandar's younger half-brother, and deputy national security adviser, Salman bin Sultan, also known as "mini-Bandar". Talk about an Arab version of Dr Evil and Mini Me.
Still, there are more CIA assets than Saudis in the Jordanian front.
The importance of this report cannot be overstated enough. It was initially leaked to Lebanon's Al-Safir newspaper. Here's Bandar's whole strategy, unveiled in his meeting with Russian President Vladimir Putin, already reported by Asia Times Online. After trying – for four hours – to convince Putin to drop Syria, Bandar is adamant: "There is no escape from the military option."
Mix Kosovo with Libya and voila!
Former president Bill Clinton resurfaced with perfect timing to compare Obama's options in Syria to Reagan's jihad in Afghanistan. Bubba was right in terms of positioning Bandar's role. But he must have inhaled something if he was thinking in terms of consequences – which include everything from the Taliban to that mythical entity, "al-Qaeda". Well, at least al-Qaeda is already active in Syria; they don't need to invent it.
As for that bunch of amateurs surrounding Obama – including R2P groupies such as Susan Rice and new Ambassador to the UN Samantha Power, all of them liberal hawks – they are all suckers for Kosovo. Kosovo – with a Libya add-on – is being spun as the ideal model for Syria; R2P via (illegal) air strikes. Right on cue, the New York Times is already frantically parroting the idea.
Facts are, of course, absent from the narrative – including the blowing up of the Chinese embassy in Belgrade (a remix in Syria with the Russian embassy?) and getting to the brink of a war with Russia.
Syria has nothing to do with the Balkans. This is a civil war. Arguably the bulk of the Syrian urban population, not the country bumpkins, support Damascus – based on despicable "rebel" behavior in places they control; and the absolute majority wants a political solution, as in the now near-totally torpedoed Geneva II conference.
The Jordanian scheme – inundating southern Syria with heavily weaponized mercenaries – is a remix of what the CIA and the Saudis did to AfPak; and the only winner will be Jabhat al-Nusra jihadis. As for the Israeli solution for Obama – indiscriminate bombing of chemical weapons depots – it will certainly result in horrendous collateral damage, as in R2A killing even more civilians.
The prospects remain grim. Damn another coalition of the willing; Washington already has the British and French poodles in the bag, and full support – in air-con safety – from the democratic Gulf Cooperation Council petro-monarchies, minion Jordan and nuclear power Israel. This is what passes for "international community" in the newspeak age.
The Brits are already heavily spinning that no UN Security Council resolution is needed; who cares if we do Iraq 2.0? For the War Party, the fact that Chairman of the Joint Chiefs of Staff General Martin Dempsey said Syrian "rebels" could not promote US interests seems to be irrelevant.
Washington already has what it takes for the Holy Tomahawks to start flying; 384 of them are already positioned in the Eastern Mediterranean. B-1 bombers can be deployed from Al Udeid Air Base in Qatar. And bunker-busting bombs will certainly be part of the picture.
What happens next requires concentric crystal balls – from Tomahawks to a barrage of air strikes to Special Ops commandos on the ground to a sustained air campaign lasting months. In his long interview to Izvestia, Assad gives the impression he thinks Obama is bluffing.
What's certain is that Syria won't be a "piece of cake" like Libya; even depleted on all fronts, Gaddafi resisted for eight long months after NATO started its humanitarian bombing. Syria has a weary but still strong army of 200,000; loads of Soviet and Russian weapons; very good antiaircraft systems; and full support from asymmetrical warfare experts Iran and Hezbollah. Not to mention Russia, which just needs to forward a few S-300 air defense batteries and relay solid intelligence.
So get used to how international relations work in the age of newspeak. General Abdel Fattah al-Sisi's army in Egypt can kill hundreds of his own people who were protesting against a military coup. Washington couldn't care less – as in the coup that is not a coup and the bloodbath that is not a bloodbath.
No one knows for sure what exactly happened in the chemical weapons saga near Damascus. But that's the pretext for yet another American war – just a few days before a Group of 20 summit hosted by Putin in St Petersburg. Holy Tomahawk! R2A, here we go.
Source: Pepe Escobar | Asia Times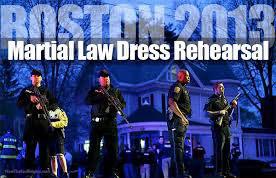 We have grown accustomed to the tyranny at the Federal level. The CIA is the most efficient organized criminal operation on the planet. The spy tactics of the NSA would make the East German Stasi green with envy. With the NSA watching our every move, nobody should feel safe for fear of being branded an enemy of the state. Even journalists are feeling the brunt of the new found bravado of the globalists. The systematic murders of journalists such as Andrew Breitbart and Michael Hastings for getting "too close" are stark reminders that our republic democracy is a facade and has degenerated into a wolf in sheep's clothing.
Where the Federal government and the existence of their confederate secret societies such as the Council on Foreign Relation and the Trilateral Commission, were once denied, they are now fully admitted to and championed as the true rulers of this country.
Trilaterals Over Washington
I remember back in 1979 when I was given the book Trilaterals Over Washington which was co-authored by Anthony Sutton and Patrick Wood, that I was horrified that such a small group of men could control such vast resources and do so much harm to humanity. My admitted surprise speaks to my level of ignorance at that time. I was a budding researcher at the time and I had a ravenous appetite to learn more about these Constitutional usurpers. What I discovered was that Sutton and Wood's book was largely a standalone piece. Of course there was the classic None Dare Call It a Conspiracy, by Gary Allen, and there was that one article in 1977 in Atlantic Monthly which mentioned the Trilateral Commission, but debunked the conspiratorial angle.
The media was postured in such a way, in that day, that if anyone mentioned the Council on Foreign Relations and the Trilateral Commission, you were marginalized and ridiculed. Today, we are witnessing a complete reversal in government secrecy as it relates to their participation in global tyranny and the installation of a police state surveillance grid.The destruction of this country is totally being done in stealth, but things have changed.
Why Are the Misdeeds of the CIA Out In the Open?
Indeed, the veil of NWO secrecy has been stripped away. The CIA is admitting past transgressions from as far back as 60 year ago when modern Iranianhistory took a critical turn when the CIA backed coup overthrew the overthrew the country's prime minister, Mohammed Mossadegh. True to their mafia nature, the CIA never admits to anything. Does this mean that they are turning over a new leaf and are submitting to a new era of agency transparency and accountability? Not really, when the CIA admits to their complicit behavior of running drugs for guns in the Iran-Contra Affair and setting up the cocaine gangs and started the drug war in LA in the 1980′s to fund and facilitate Iran Contra, I might take their "open disclosure intentions" more seriously. And when the CIA admits its role in the murder of JFK, then I might begin to cut some slack to what has been the most virulent organized criminal organization in the world. And when CIA director Brennan, admits to having award winning journalist Michael Hastings murdered, then maybe I will take a serious look at considering that the CIA is entering into a new era of openness.
Did Obama Actually Fulfill One of His Campaign Promises?
Some would argue that there is a new era of transparency that is emanating from Washington D.C. and that Obama is finally making good on his campaign promise to oversee the most transparent organization in the history of the country? Not in a pig's eye. We are not witnessing a new age of accountability, we are watching the unveiling of in-your-face tyranny.
Fear and Intimidation Is the Objective
Didn't you get the message that tyranny is out of the closet and is being placed firmly in the faces of the American public? The globalists are sending a clear message, "Fear Us!" Their intent is to frighten and intimidate the public into believe that resistance is futile.
Recently, the NSA revealed that they spied upon innocent Americans by intercepting an unspecified number of emails. Of course, the NSA said that this was an "accident." The accident aspect of the story is not believable, however, the objective was achieved with the revelation: "Be afraid America, very afraid, we are watching everything you do."
Nowhere is the in-your-face-tyranny more prevalent than in the today's law enforcement agencies as we have witnessed the militarization of the police which are now designed to harass and intimidate.
The Overt Militarization of the Police
As we witness the unfolding of the extreme militarization of the police, the American public is increasingly being subjected to heinous, Gestapo and KGB types of crimes being committed against innocent American citizens.
Recently, in Phoenix, stunned neighbors watched as mentally disturbed Michael Ruiz, who was having a mental heath episode on the roof of his apartment building, was choked and tasered while one of the assailing cops chanted the familiar refrain: "Stop resisting! Stop resisting!" The assailing cops then shackled Ruiz's hands and feet, and dragged him down the stairs without supporting his head. Ruiz's unsupported head struck every one of the concrete stairs on the way down. By the time Ruiz reached the parking, he was murdered by the shock troops of the Phoenix Police Department. Ruiz was declared brain-dead at nearby St. Joseph's hospital. The police attempted to cover up their thuggish behavior by confiscating all the cell phones and cameras that they could find. However, these criminal police did not get all of them.
Alejandro Gonzalez surrendered in San Jose on January 10, 2011. The 22-year-old was the suspect in a non-fatal shooting that had taken place on New Year's Day at a local bar called the Mucky Duck.
A multi-agency SWAT team invaded the home of 31-year-old Rogelio Serrato, Jr. Serrato, who was known as Roger to friends and family, and was not a suspect in the shooting. He was thought to have been harboring Gonzalez, which he was not. The police swat team threw in a flash grenade to his home, thus setting the house on fire and Serrato subsequently was killed.
Monterey County agreed to a $2.6 million settlement with Serrato's family, which was paid by the county's insurance carrier and absolves the sheriff's office of legal responsibility while praising the actions of the arresting officers.
Who will ever forget the aftermath of the Boston Marathon Bombing? The show of force following the event was unwarranted and unprecedented as the police were given a script to follow by the Federal government and local officers performed their martial law "Federalized" duties with notable distinction.
Even My Efforts Have Drawn Scrutiny From Criminal Elements
I have been investigating the presence of Russian troops in Alaska, Tennessee, Kentucky and California. My efforts have drawn scrutiny as the new level of intimidation is being visited upon me for my efforts.
Dave,

Last month I talked to you on the phone and we were disconnected twice. As I know you are aware it was the ears of those who watch that disconnected us. Most of my communications by any means is usually intercepted, delayed or is sent back to me and never makes it to the receiver. I bring this up to you as I was talking to someone who knows me. This person told me they received a text message that identified it as coming from me and received several of them. They then received a telephone call from my number and claimed to be me and of course this person knew this was not true as they know my voice. Why i bring this up is during the course of the conversation whoever was calling commented that they wanted to talk to them about "Dave Hodges". The only way that my number and your name would come up was from when we talked. There is some extremely guarded stuff going on at mclb in yermo. Thought i would share this with you, eyes and ears.
This is clearly a thinly veiled warning designed to intimidate me. For the record, I am not suicidal and I do not drive at high rates of speeds.
Conclusion
The police are the country's most dangerous street gang. One significant distinction between police and their private sector counterparts is that street gangs don't expect to receive commendations when they kill innocent people. However, it is not tyranny without an endgame. The fear and intimidation being perpetrated by law enforcement is by design. Why do they want us to be so fearful? They want us to be fearful, very fearful. What do they want us to be afraid of? The answer to that question is contained in the part of part of this series.
Source: War Is Crime | Dave Hodges  |  The Common Sense Show