The freedom of the press and the freedom of religion are two of the most important elements of a free society. These were so important to America's Founding Fathers that they were protected in the First Amendment to the U.S. Constitution. A free and independent press serves as watchdogs for liberty, while a free and independent church serves as watchmen for liberty. Sadly, both watchdog and watchman are, for the most part, missing in today's America.
Just about everyone knows that the vast majority of the national press corps has a strong liberal bias. That's a given. But, it's actually worse than that. Instead of being watchdogs on the government, the mainstream media has become little more than lap dogs for the government. Instead of reporting the truth, most of the media is actually more concerned with covering up the truth. With precious few exceptions, investigative reporting is dead in the national news media.
Oh, sure. Republican administrations are depicted more negatively by the mainstream media than are Democrat administrations. No doubt about that. Can anyone recall the media hoopla over Vice President Dan Quayle's misspelling of the word "potato"? The liberal media talked about that almost nonstop for months. But did you hear much of anything when President Barack Obama recently misspelled the word "respect"? I mean from media sources outside of FOX News? Nope. Nary a word.
But when it comes to investigating the truth behind what government spokesmen tell us, it doesn't matter to a tinker's dam whether it is a Republican or Democrat administration: about the only thing national newscasters know to do is to report whatever the official story of the government is. Once in a blue moon, a mainstream newspaper, such as the New York Times, will dare to print a report that questions an official government story, but not very often. And when such a report is printed, it digs only so deep. For the last several years, about the only major newspaper that has had the guts to actually do some real investigative reporting is the London Guardian. Even the Washington Times prints mostly milquetoast exposés.
CBS reporter, Sharly Attkisson, recently left the network due to its liberal bias and aversion to investigative reporting. Politico said this about Attkisson's leaving: "Attkisson, who has been with CBS News for two decades, had grown frustrated with what she saw as the network's liberal bias, an outsize influence by the network's corporate partners and a lack of dedication to investigative reporting, several sources said. She increasingly felt that her work was no longer supported and that it was a struggle to get her reporting on air."
See the Politico report here:
Sharyl Attkisson Resigns From CBS News
In an interview with the CBS affiliate in Philadelphia, Chris Stigall reported, "Responding to comments regarding a Phoenix television reporter yesterday who initially claimed that the White House pre-screens questions from reporters, Attkisson said, 'I wouldn't [be] surprised if sometimes there is that level of cooperation with some questions. If I need something answered from the White House and they won't tell me, I'll call our White House Correspondent. They're friendlier with the White House Correspondents in general. So the White House Correspondent may ask Jay Carney or one of his folks about an issue and they will be told "ask that at the briefing and we'll answer it." They want to answer it in front of everybody. They do know it's coming and they'll call on you. There's that kind of coordination sometimes. I wouldn't be shocked if there's sometimes more coordination. I don't think it's everybody on every briefing, every day. I'm pretty sure it's not. But I think people would be surprised at the level of cooperation reporters have in general with politicians.'"
See Stigall's report here:
Sharyl Attkisson: There Is Coordination Between Reporters And Politicians
Attkisson was putting it very mildly. There is more than just coordination going on between the federal government and the national news media; it's more like coziness and calculated manipulation.
Since when has the major media dared to investigate and report the truth regarding any of the major events that have transpired in this country? The last time there was even a semblance of genuine investigative reporting seen in the national press corps was during the Watergate scandal when Richard Nixon was President–and that was politically-motivated from start to finish.
The mainstream media didn't bother to seriously investigate Ruby Ridge or Waco or the Oklahoma City bombing or TWA Flight 800 or the Sandy Hook shootings or (and especially) the attacks which occurred on 9/11/01. These events took place with both Republicans and Democrats at the helm: it didn't matter. Government spokesmen gave the media the official story, and the media repeatedly regurgitated the official story until anyone who dared to question the official story was turned into a conspiracy nut. That's not reporting the news, folks. That is manipulating the news to disseminate propaganda. Joseph Goebbels had nothing on the major media in America today.
Again, the modern American media are not watchdogs over government; they are lap dogs for government. Reporters who try to truly dig and investigate are seldom rewarded–just the opposite. Their stories are buried–if published at all. They are disinvited from interviewing notable dignitaries. They are passed over for promotions–or even dismissed. It doesn't take people in the news business long to get the message that if they want to go anywhere, they must toe the line and become good little puppets. The First Amendment freedom of the press has been negated by the press itself.
Likewise, the First Amendment freedom of religion has also been negated. A free and independent clergy is essential to the maintenance of liberty. But, for the most part, America has not had a free and independent clergy in decades.
The IRS 501c3 designation for churches, along with State incorporation, has turned America's watchmen into little more than glorified CEOs. The average pulpit is just as politically correct as the national news media. Plus, the average church is as much about the bottom line as news shows.
Did you know that there used to be a time when the major television networks expected that their news shows would not operate in the black financially? It's true. Back then, it was more important that news shows reported and investigated the news than turn a profit. Therefore, corporate donations and government chagrin had little impact upon newscasters and reporters. Those days are long gone.
By the same token, did you know that there used to be a time in this country when most of our pastors and ministers (regardless of denomination) were more concerned about being Biblically correct than being politically correct? For example, so prominent was the role that Presbyterian pastors played in the American Revolution that as news of the rebellion spread throughout England, Horace Walpole told his fellow members of the British Parliament, "There is no use crying about it. Cousin America has run off with a Presbyterian parson, and that is the end of it." Of course, Presbyterians were not the only clergymen in Colonial America to champion the cause of liberty and independence from behind their pulpits.
In truth, if it wasn't for clergymen such as John Leland (along with political statesmen such as Patrick Henry, of course), it is doubtful that there would even be a First Amendment–or the rest of the Bill of Rights, for that matter.
But, back then, pastors were not motivated by the desire to build big buildings or impress political potentates or climb ecclesiastical elevators. They were motivated by courage and commitment. And you could tell it every time you went to church. They didn't mince words; and their sermons seldom concluded in less than an hour. They were watchmen.
Sadly, in the same manner in which the national news media have abandoned their responsibility as America's watchdogs, so, too, the vast majority of pastors have abandoned their responsibility as America's watchmen. The First Amendment protection of the freedom of the press and religion is not enough to protect the freedom of the press and religion from themselves.
To be sure, many of our pastors and ministers today are sincere, compassionate, and honorable men. But they have never been taught the Biblical principles of liberty; they have never been taught how to apply the liberty principles of Scripture to our everyday lives–including our political lives; they have never been taught the true meaning of Biblical submission in general and Romans 13 in particular. However, more and more of these men are coming awake to these things. Of course, others stubbornly refuse to even consider the truth of these matters.
But, listen up, folks! Truth will always find a way to reveal itself: the dear Lord will make sure of that. As the mainstream media became toadies of Big Government, along came independent radio talk shows, newspapers, and the Internet. And in all likelihood, more people are getting their news and information from online sources today than from network or cable news shows. As a result, more and more people are awakening to the truth every day.
And, by the same token, as many establishment churches and pastors have become toadies of the IRS and political correctness, new, independent, unorganized, non-501c3 churches and fellowships are sprouting up all over America. Some of these groups are led by ministers whom God has led out of the establishment church. Others are led by laymen who have likewise left the establishment church. I hear from these people every day. And, by the grace of God, I hope to be more personally involved in helping Christian people around the country form liberty-oriented churches. More on that soon.
The First Amendment was designed to protect America's watchdogs and watchmen. And it is a truism that there can never be a revival of liberty in this land without a resurrection of our watchdogs and watchmen. The good news is that resurrection is already taking place.
Nobody expected events to move on with such a breath-taking speed. The Russians took their time; they sat on the fence and watched while the Brown storm-troopers conquered Kiev, and they watched while Mrs Victoria Nuland of the State Department and her pal Yatsenyuk ("Yats") slapped each other's backs and congratulated themselves on their quick victory. They watched when President Yanukovych escaped to Russia to save his skin. They watched when the Brown bands moved eastwards to threaten the Russian-speaking South East. They patiently listened while Mme Timoshenko, fresh out of gaol, swore to void treaties with Russia and to expel the Russian Black Sea Fleet from its main harbour in Sevastopol. They paid no heed when the new government appointed oligarchs to rule Eastern provinces. Nor did they react when children in Ukrainian schools were ordered to sing "Hang a Russian on a thick branch" and the oligarch-governor's deputy promised to hang dissatisfied Russians of the East as soon as Crimea is pacified. While these fateful events unravelled, Putin kept silent.
He is a cool cucumber, Mr Putin. Everybody, including this writer, thought he was too nonchalant about Ukraine's collapse. He waited patiently. The Russians made a few slow and hesitant, almost stealthy moves. The marines Russia had based in Crimea by virtue of an international agreement (just as the US has marines in Bahrain) secured Crimea's airports and roadblocks, provided necessary support to the volunteers of the Crimean militia (called Self-Defence Forces), but remained under cover. The Crimean parliament asserted its autonomy and promised a plebiscite in a month time. And all of a sudden things started to move real fast!
The poll was moved up to Sunday, March 16. Even before it could take place, the Crimean Parliament declared Crimea's independence. The poll's results were spectacular: 96% of the votes were for joining Russia; the level of participation was unusually high – over 84%. Not only ethnic Russians, but ethnic Ukrainians and Tatars voted for reunification with Russia as well. A symmetrical poll in Russia showed over 90% popular support for reunification with Crimea, despite liberals' fear-mongering ("this will be too costly, the sanctions will destroy Russian economy, the US will bomb Moscow", they said).
Even then, the majority of experts and talking heads expected the situation to remain suspended for a long while. Some thought Putin would eventually recognise Crimean independence, while stalling on final status, as he did with Ossetia and Abkhazia after the August 2008 war with Tbilisi. Others, especially Russian liberals, were convinced Putin would surrender Crimea in order to save Russian assets in the Ukraine.
But Putin justified the Russian proverb: the Russians take time to saddle their horses, but they ride awfully fast. He recognised Crimea's independence on Monday, before the ink on the poll's results dried.  The next day, on Tuesday, he gathered all of Russia's senior statesmen and parliamentarians in the biggest, most glorious and elegant St George state hall in the Kremlin, lavishly restored to its Imperial glory, and declared Russia's acceptance of Crimea's reunification bid. Immediately after his speech, the treaty between Crimea and Russia was signed, and the peninsula reverted to Russia as it was before 1954, when Communist Party leader Khrushchev passed it to the Ukrainian Soviet Republic.
This was an event of supreme elation for the gathered politicians and for people at home watching it live on their tellies. The vast St George Hall applauded Putin as never before, almost as loudly and intensely as the US Congress had applauded Netanyahu. The Russians felt immense pride: they still remember the stinging defeat of 1991, when their country was taken apart. Regaining Crimea was a wonderful reverse for them. There were public festivities in honour of this reunification all over Russia and especially in joyous Crimea.
Historians have compared the event with the restoration of Russian sovereignty over Crimea in 1870, almost twenty years after the Crimean War had ended with Russia's defeat, when severe limitations on Russian rights in Crimea were imposed by victorious France and Britain. Now the Black Sea Fleet will be able to develop and sail freely again, enabling it to defend Syria in the next round. Though Ukrainians ran down the naval facilities and turned the most advanced submarine harbour of Balaclava into shambles, the potential is there.
Besides the pleasure of getting this lost bit of land back, there was the additional joy of outwitting the adversary. The American neocons arranged the coup in Ukraine and sent the unhappy country crashing down, but the first tangible fruit of this break up went to Russia.
A new Jewish joke was coined at that time:
Israeli President Peres asks the Russian President:
       
Vladimir, are you of Jewish ancestry?

      

Putin: What makes you think so, Shimon?

       

Peres: You made the US pay five billion dollars to deliver Crimea to Russia. Even for a Jew, that is audacious!
Five billion dollars is a reference to Victoria Nuland's admission of having spent that much for democratisation (read: destabilisation) of the Ukraine. President Putin snatched victory from the jaws of defeat, and US hegemony suffered a set-back.
The Russians enjoyed the sight of their UN representative Vitaly Churkin coping with a near-assault by Samantha Power. The Irish-born US rep came close to bodily attacking the elderly grey-headed Russian diplomat telling him that "Russia was defeated (presumably in 1991 – ISH) and should bear the consequences… Russia is blackmailing the US with its nuclear weapons," while Churkin asked her to keep her hands off him and stop foaming at the mouth. This was not the first hostile encounter between these twain: a month ago, Samantha entertained a Pussy Riot duo, and Churkin said she should join the group and embark on a concert tour.
The US Neocons' role in the Kiev coup was clarified by two independent exposures. Wonderful Max Blumenthal and Rania Khalek showed that the anti-Russian campaign of recent months (gay protests, Wahl affair, etc.) was organised by the Zionist Neocon PNAC (now renamed FPI) led by Mr Robert Kagan, husband of Victoria "Fuck EC" Nuland. It seems that the Neocons are hell-bent to undermine Russia by all means, while the Europeans are much more flexible. (True, the US troops are still stationed in Europe, and the old continent is not as free to act as it might like).
The second exposé was an interview with Alexander Yakimenko, the head of Ukrainian Secret Services (SBU) who had escaped to Russia like his president. Yakimenko accused Andriy Parubiy, the present security czar, of making a deal with the Americans. On American instructions, he delivered weapons and brought snipers who killed some 70 persons within few hours. They killed the riot police and the protesters as well.
The US Neocon-led conspiracy in Kiev was aimed against the European attempt to reach a compromise with President Yanukovych, said the SBU chief. They almost agreed on all points, but Ms Nuland wanted to derail the agreement, and so she did – with the help of a few snipers.
These snipers were used again in Crimea: a sniper shot and killed a Ukrainian soldier. When the Crimean self-defence forces began their pursuit, the sniper shot at them, killed one and wounded one. It is the same pattern: snipers are used to provoke response and hopefully to jump-start a shootout.
Novorossia
While Crimea was a walkover, the Russians are far from being home and dry. Now, the confrontation moved to the Eastern and South-Eastern provinces of mainland Ukraine, called Novorossia (New Russia) before the Communist Revolution of 1917. Alexander Solzhenitsyn in his later years predicted that Ukraine's undoing would come from its being overburdened by industrial provinces that never belonged to the Ukraine before Lenin, – by Russian-speaking Novorossia. This prediction is likely to be fulfilled.
Who fights whom over there? It is a great error to consider the conflict a tribal one, between Russians and Ukrainians. Good old Pat Buchanan made this error saying that "Vladimir Putin is a blood-and-soil, altar-and-throne ethno-nationalist who sees himself as Protector of Russia and looks on Russians abroad the way Israelis look upon Jews abroad, as people whose security is his legitimate concern." Nothing could be farther away from truth: perhaps only the outlandish claim that Putin is keen on restoring the Russian Empire can compete.
Putin is not an empire-builder at all (to great regret of Russia's communists and nationalists). Even his quick takeover of Crimea was an action forced upon him by the strong-willed people of Crimea and by the brazen aggression of the Kiev regime. I have it on a good authority that Putin hoped he would not have to make this decision. But when he decided he acted.
The ethno-nationalist assertion of Buchanan is even more misleading. Ethno-nationalists of Russia are Putin's enemies; they support the Ukrainian ethno-nationalists and march together with Jewish liberals on Moscow street demos. Ethno-nationalism is as foreign to Russians as it is foreign to the English. You can expect to meet a Welsh or Scots nationalist, but an English nationalist is an unnatural rarity. Even the English Defence League was set up by a Zionist Jew. Likewise, you can find a Ukrainian or a Belarusian or a Cossack nationalist, but practically never a Russian one.
Putin is a proponent and advocate of non-nationalist Russian world. What is the Russian world?
Russian World
Russians populate their own vast universe embracing many ethnic units of various background, from Mongols and Karels to Jews and Tatars. Until 1991, they populated an even greater land mass (called the Soviet Union, and before that, the Russian Empire) where Russian was the lingua franca and the language of daily usage for majority of citizens. Russians could amass this huge empire because they did not discriminate and did not hog the blanket. Russians are amazingly non-tribal, to an extent unknown in smaller East European countries, but similar to other great Eastern Imperial nations, the Han Chinese and the Turks before the advent of Young Turks and Ataturk. The Russians did not assimilate but partly acculturated their neighbours for whom Russian language and culture became the gateway to the world. The Russians protected and supported local cultures, as well, at their expense, for they enjoy this diversity.
Before 1991, the Russians promoted a universalist humanist world-view; nationalism was practically banned, and first of all, Russian nationalism. No one was persecuted or discriminated because of his ethnic origin (yes, Jews complained, but they always complain). There was some positive discrimination in the Soviet republics, for instance a Tajik would have priority to study medicine in the Tajik republic, before a Russian or a Jew; and he would be able to move faster up the ladder in the Party and politics. Still the gap was small.
After 1991, this universalist world-view was challenged by a parochial and ethno-nationalist one in all ex-Soviet republics save Russia and Belarus. Though Russia ceased to be Soviet, it retained its universalism. In the republics, people of Russian culture were severely discriminated against, often fired from their working places, in worst cases they were expelled or killed. Millions of Russians, natives of the republics, became refugees; together with them, millions of non-Russians who preferred Russian universalist culture to "their own" nationalist and parochial one fled to Russia. That is why modern Russia has millions of Azeris, Armenians, Georgians, Tajiks, Latvians and of smaller ethnic groups from the republics. Still, despite discrimination, millions of Russians and people of Russian culture remained in the republics, where their ancestors lived for generations, and the Russian language became a common ground for all non-nationalist forces.
If one wants to compare with Israel, as Pat Buchanan did, it is the republics, such as Ukraine, Georgia, Uzbekistan, Estonia do follow Israeli model of discriminating and persecuting their "ethnic minorities", while Russia follows the West European model of equality.
France vs Occitania
In order to understand the Russia-Ukraine problem, compare it with France. Imagine it divided into North and South France, the North retaining the name of France, while the South of France calling itself "Occitania", and its people "Occitans", their language "Occitan". The government of Occitania would force the people to speak Provençal, learn Frederic Mistral's poems by rote and teach children to hate the French, who had devastated their beautiful land in the Albigensian Crusade of 1220. France would just gnash its teeth. Now imagine that after twenty years, the power in Occitania were violently seized by some romantic southern fascists who were keen to eradicate "800 years of Frank domination" and intend to discriminate against people who prefer to speak the language of Victor Hugo and Albert Camus. Eventually France would be forced to intervene and defend francophones, at least in order to stem the refugee influx. Probably the Southern francophones of Marseilles and Toulon would support the North against "their own" government, though they are not migrants from Normandy.
Putin defends all Russian-speakers, all ethnic minorities, such as Gagauz or Abkhaz, not only ethnic Russians. He defends the Russian World, all those russophones who want and need his protection. This Russian World definitely includes many, perhaps majority of people in the Ukraine, ethnic Russians, Jews, small ethnic groups and ethnic Ukrainians, in Novorossia and in Kiev.
Indeed Russian world was and is attractive. The Jews were happy to forget their schtetl and Yiddish; their best poets Pasternak and Brodsky wrote in Russian and considered themselves Russian. Still, some minor poets used Yiddish for their self-expression. The Ukrainians, as well, used Russian for literature, though they spoke their dialect at home for long time. Nikolai Gogol, the great Russian writer of Ukrainian origin, wrote Russian, and he was dead set against literary usage of the Ukrainian dialect. There were a few minor Romantic figures who used the dialect for creative art, like Taras Shevchenko and Lesya Ukrainka.
Solzhenitsyn wrote: "Even ethnic-Ukrainians do not use and do not know Ukrainian. In order to promote its use, the Ukrainian government bans Russian schools, forbids Russian TV, even librarians are not allowed to speak Russian with their readers. This anti-Russian position of Ukraine is exactly what the US wants in order to weaken Russia."
Putin in his speech on Crimea stressed that he wants to secure the Russian world – everywhere in the Ukraine. In Novorossia the need is acute, for there are daily confrontations between the people and the gangs sent by the Kiev regime. While Putin does not yet want (as opposed to Solzhenitsyn and against general Russian feeling) to take over Novorossia, he may be forced to it, as he was in Crimea. There is a way to avoid this major shift: the Ukraine must rejoin the Russian world. While keeping its independence, Ukraine must grant full equality to its Russian language speakers. They should be able to have Russian-language schools, newspapers, TV, be entitled to use Russian everywhere. Anti-Russian propaganda must cease. And fantasies of joining NATO, too.
This is not an extraordinary demand: Latinos in the US are allowed to use Spanish. In Europe, equality of languages and cultures is a sine qua non. Only in the ex-Soviet republics are these rights trampled – not only in Ukraine, but in the Baltic republics as well. For twenty years, Russia made do with weak objections, when Russian-speakers (the majority of them are not ethnic Russians) in the Baltic states were discriminated against. This is likely to change. Lithuania and Latvia have already paid for their anti-Russian position by losing their profitable transit trade with Russia. Ukraine is much more important for Russia. Unless the present regime is able to change (not very likely), this illegitimate regime will be changed by people of Ukraine, and Russia will use R2P against the criminal elements in power.
The majority of people of Ukraine would probably agree with Putin, irrespective of their ethnicity. Indeed, in the Crimean referendum, Ukrainians and Tatars voted en masse together with Russians. This is a positive sign: there will be no ethnic strife in the Ukraine's East, despite US efforts to the contrary. The decision time is coming up fast: some experts presume that by end of May the Ukrainian crisis will be behind us.
English language editing by Ken Freeland.
"From the moment the Soviet Union collapsed in 1991, the United States has relentlessly pursued a strategy of encircling Russia, just as it has with other perceived enemies like China and Iran. It has brought 12 countries in central Europe, all of them formerly allied with Moscow, into the NATO alliance. US military power is now directly on Russia's borders…This crisis is in part the result of a zero-sum calculation that has shaped US policy toward Moscow since the Cold War: Any loss for Russia is an American victory, and anything positive that happens to, for, or in Russia is bad for the United States. This is an approach that intensifies confrontation, rather than soothing it."

- Stephen Kinzer, "US a full partner in Ukraine debacle", Boston Globe

"We have removed all of our heavy weapons from the European part of Russia and put them behind the Urals" and "reduced our Armed Forces by 300,000. We have taken several other steps required by the Adapted Conventional Armed Forces Treaty in Europe (ACAF). But what have we seen in response? Eastern Europe is receiving new weapons, two new military bases are being set up in Romania and in Bulgaria, and there are two new missile launch areas — a radar in Czech republic and missile systems in Poland. And we are asking ourselves the question: what is going on? Russia is disarming unilaterally. But if we disarm unilaterally then we would like to see our partners be willing to do the same thing in Europe. On the contrary, Europe is being pumped full of new weapons systems. And of course we cannot help but be concerned."

- Russian President Vladimir Putin, Munich Conference on Security Policy, February 2007
The Obama administration's rationale for supporting the fascist-led coup in Ukraine collapsed on Wednesday when a "hacked" phone call between EU foreign affairs chief Catherine Ashton and Estonian foreign minister Urmas Paet revealed that the snipers who fired on protestors in Maidan Square in Kiev were not aligned with President Viktor Yanukovych, but with the protest leaders themselves. The significance of the discovery cannot be overstated since the Obama team has used the killing of protestors to justify its support for the new imposter government. Now it appears that members of the new government may be implicated in the killing of innocent civilians. This new information could force Obama to withdraw his support for the coup plotters in Kiev, which would derail the administration's plan to remove Russia from the Crimea and expand NATO into Ukraine. Here's a short recap of the details from an article in Russia Today:
"Estonian foreign ministry has confirmed the recording of his conversation with EU foreign policy chief is authentic. Urmas Paet said that snipers who shot at protesters and police in Kiev were hired by Maidan leaders.

During the conversation, Paet stressed that "there is now stronger and stronger understanding that behind the snipers, it was not Yanukovich, but it was somebody from the new coalition."….

The Estonian Ministry of Foreign Affairs also issued a statement on its website, saying that the recording of the leaked telephone conversation between Paet and Ashton is "authentic." ("Estonian Foreign Ministry confirms authenticity of leaked call on Kiev snipers", Russia Today)
To its credit, the UK Guardian published an article reporting the basic facts, but there's been no coverage by the New York Times, the Washington Post or any of the major TV News networks. America's elite media are engaged in a coordinated news blackout to keep people from seeing that the Obama administration and their EU collaborators are supporting a group of far-right extremists who were directly involved in the killing of civilians in order to topple a democratically-elected government. Here's more from the same article:
"…there is a stronger and stronger understanding that behind snipers it was not Yanukovych, it was somebody from the new coalition," Paet says…the same handwriting, the same type of bullets, and it's really disturbing that now the new coalition, that they don't want to investigate what exactly happened." ("Ukraine crisis: bugged call reveals conspiracy theory about Kiev snipers", Guardian)
There won't be an investigation because an investigation would reveal the truth, and the truth would undermine Obama's plan to install a puppet regime in Kiev. The new government has already shown that it is more than willing to do Washington's bidding, that is, to impose austerity measures on the working people of Ukraine, to pay off fatcat bondholders in Berlin and Brussels via more extortionist IMF loans, to extend NATO to Russia's border in contravention of agreements made with Bush the Elder following the fall of the Berlin Wall, and to pursue the crackpot dreams of global hegemony laid out in "The Grand Chessboard" by New World Order fantasist Zbigniew Brzezinski. These are the primary objectives of the present policy which could be upended by the allegations of foul play.
The smoking gun revelations of the hacked phone call came just hours before US officials indicated they were planning to increase their military footprint in Eastern Europe. According to the World Socialist Web Site:
"Defense Secretary Chuck Hagel said the Pentagon will boost joint training of NATO forces in Poland and step up NATO air patrols in the Baltics…US military officials said they were deploying six F-15 fighter jets and KC-135 transport planes. ….One guided-missile frigate, the USS Taylor, is still in a Black Sea port in Turkey after patrolling the region during the Sochi Olympics…

Turkish officials confirmed that they had given a US Navy warship permission to pass through the Bosphorus straits into the Black Sea, which borders Ukraine." ("Amid Ukraine crisis, US launches military escalation in Eastern Europe", World Socialist Web Site)
Also Russia Today reports that: "The guided missile destroyer, the USS Truxton, is heading to the Black Sea, for what the US military said is a "routine" deployment…The ship has a crew of about 300 and is part of an aircraft carrier strike group that left the US in mid-February." ("US navy confirms missile destroyer USS Truxton approaching the Black Sea", RT)
"Routine deployment"? So provoking a war with Russia is "routine"? Talk about understatement.
The military escalation occurs in an atmosphere of heightened tension between the two nuclear-armed powers and will certainly add to their mutual distrust. Hagel's deployment is consistent with a plan for antagonizing Moscow that was proposed just days earlier in the Washington Post by the Obama administration's ideological godfather, Zbigniew Brzezinski. Here's a bit of what Brzezinski had to say in the article titled "What is to be done? Putin's aggression in Ukraine needs a response":
"…the West should promptly recognize the current government of Ukraine as legitimate. Uncertainty regarding its legal status could tempt Putin to repeat his Crimean charade…

"…the West should convey.. that the Ukrainian army can count on immediate and direct Western aid so as to enhance its defensive capabilities. There should be no doubt left in Putin's mind that an attack on Ukraine would precipitate a prolonged and costly engagement, and Ukrainians should not fear that they would be left in the lurch.

Meanwhile, NATO forces, consistent with the organization's contingency planning, should be put on alert. High readiness for some immediate airlift to Europe of U.S. airborne units would be politically and militarily meaningful. If the West wants to avoid a conflict, there should be no ambiguity in the Kremlin as to what might be precipitated by further adventurist use of force in the middle of Europe." ("What is to be done? Putin's aggression in Ukraine needs a response", Washington Post)
"Adventurist"? Dr. Strangelove is calling the Kremlin adventurist when his recommendations would put NATO, the US and Moscow on hairtrigger alert increasing the chances of an error in judgment that could lead to thermonuclear war. Isn't that the pot calling the kettle black?
But listen to the tone of Brzezinski's op-ed. In just a few short paragraphs, the author–who many respect as a restrained and brilliant global strategist–refers to Putin as a thug, a Mafia gangster, Mussolini, and Hitler. I imagine if he had another paragraph to work with, he would have added Beelzebub Satan to the list.
This isn't politics; it's hysterics. It's incendiary, jingoistic mumbo-jumbo intended to rouse the public and fan the flames of nationalism. It's the same kind of self-righteous raving that precipitated the invasion of Iraq.
And what is Brzezinski saying?
Is he saying that events in the Crimea are a threat to US national security? Is he saying that the US should now feel free to apply the Monroe Doctrine everywhere across the planet, sticking our big nose wherever the president sees fit?
The trouble in the Crimea has nothing to do with the United States. We have no dog in this fight. This is about military expansion into Eurasia, this is about pipeline corridors and oil fields, this is about dismantling the Russian Federation and positioning multinational corporations and Wall Street investment banks in Asia for the new century. And, finally, this is an ego-driven crusade by an old man who wants to see his looneybin NWO global hegemony vision enacted before they cart him off on a marble slab. That's what this is really about; the glorious new world disorder, the dystopian wetdream of thinktank patricians everywhere whose only purpose in life is to initiate wars that other-peoples-sons will have to fight.
Entering Ukraine into the corporate-western alliance is a critical part of Brzezinski's masterplan. The basic strategy has been underway since the fall of the Berlin Wall when neoliberal carpetbaggers from the US assisted in the looting of the former Soviet state leaving Russia politically broken and economically destitute. Since then, US policy towards Russia has been overtly hostile, making every effort to encircle the oil-rich nation while positioning nuclear missile installations on its perimeter. Now Washington is using its fascist-backed coup in Ukraine to force Moscow to relinquish its grip on a region that is vital to its national security.
Here's a brief excerpt from an interview with Stephen Cohen, professor of Russian studies and history emeritus at New York University on Monday on PBS Newshour. Cohen helps to clarify what is really going on viv a vis the US and Russia:
"What we're watching today is the worst kind of history being made, the descent of a new Cold War divide between West and East in Europe, this time not in faraway Berlin, but right on Russia's borders through Ukraine. That will be instability and the prospect of war for decades to come for our kids and our grandchildren. The official version is that Putin is to blame; he did this. But it simply isn't true. This began 20 years ago when Clinton began the movement of NATO toward Russia, a movement that's continued.

…the fundamental issue here is that, three or four years ago, Putin made absolutely clear he had two red lines…One was in the former Soviet republic of Georgia. (Putin would not allow NATO in Georgia) The other was in Ukraine. We crossed both. You got a war in Georgia in 2008, and you have got today in Ukraine because we, the United States and Europe, crossed Putin's red line." (PBS News Hour)
There's no doubt who is to blame for the present conflict in Cohen's mind. It's Washington.
So, here we are, between a rock and a hard place: Putin cannot back down on an issue that's crucial to national security, and Washington is more determined than ever to pull Ukraine into –what Henry Kissinger calls–"a cooperative international system." (aka–global capitalist rule) That means there's going to be a war.
On Thursday, Crimea MPs voted unanimously to hold a referendum on whether the region should become a part of Russia or not. The balloting will take place in 10 days although Obama has already said that he will not honor the results. Apparently, other countries need to get the green-light from Washington before they conduct their elections now. This is how ridiculous things have gotten.
In 2008, Brzezinski revealed the real motives behind US aggression in Central Asia in an article that appeared in the Huffington Post that dealt primarily with the dust up in Georgia. (where Putin deployed Russian troops to defend Russian speaking civilians in South Ossetia.) Here's what Brzezinski had to say:
"The question the international community now confronts is how to respond to a Russia that engages in the blatant use of force with larger imperial designs in mind: to reintegrate the former Soviet space under the Kremlin's control and to cut Western access to the Caspian Sea and Central Asia by gaining control over the Baku/Ceyhan pipeline that runs through Georgia.

In brief, the stakes are very significant. At stake is access to oil as that resource grows ever more scarce and expensive and how a major power conducts itself in our newly interdependent world, conduct that should be based on accommodation and consensus, not on brute force.

If Georgia is subverted, not only will the West be cut off from the Caspian Sea and Central Asia. We can logically anticipate that Putin, if not resisted, will use the same tactics toward the Ukraine. Putin has already made public threats against Ukraine." ("Brzezinski: Russia's invasion of Georgia is Reminiscent of Stalin's attack on Finland"; Huffington Post)
Huh? It sounds a lot like Brzezinski thinks that oil should be his. Or maybe he thinks it belongs to the western oil giants; is that it?
So we're not dealing with national security, sovereignty or spheres of influence here. What we're really talking about is "access to oil." Not only that, but Brzezinski is being quite blunt in his assertion that "the West" –as he calls it–has a legitimate claim to the resources on other people's land. Where'd he come up with that one?
In another interview on Kavkacenter.com, in 2008, Brzezinski sounded the same alarm with a slightly different twist. Here's an excerpt from the article titled "Russia tends to destabilize Georgia":
"Brzezinski said the United States witnessed "cases of possible threats by Russia… motivated not by some territorial disputes….but caused by intention to take control over the Baku-Ceyhan pipeline".

"If Georgia government is destabilized, western access to Baku, Caspian Sea and further will be limited", said Brzezinski …. he stated that Russia will try to consolidate its monopoly on these markets and will use all existing political and economic levers, including "politically motivated cessation of energy supplies" in Europe and Baltic states.

"Russia actively tends to isolate the Central Asian region from direct access to world economy, especially to energy supplies", considers the political scientist." ("Zbigniew Brzezinski: "Russia tends to destabilize Georgia" kavkacenter.com)
Putin is not isolating anyone and he's certainly not taking over anyone's damned pipeline. He's the president of Russia. He sells oil and makes money, that's how the system works. It's called capitalism. But the oil is theirs. The natural gas is theirs. The pipelines are theirs. Not ours. Get over it!
Don't kid yourself, it's all about oil. Oil and power. The United States imperial ambitions are thoroughly marinated in oil, access to oil, and control of oil. Without oil, there's no empire, no dollar hegemony, no overbloated, bullyboy military throwing weaker countries against the wall and extorting tribute. Oil is the coin of the realm, the path to global domination.
Putin has audacity to think that the oil beneath Russian soil belongs to Russia. Washington wants to change his mind about that. And that's why the situation in Ukraine is so dangerous, because the voracious thirst for oil is pushing us all towards another world war.
When one studies history, all events seem to revolve around the applications and degenerations of war. Great feats of human understanding, realization and enlightenment barely register in the mental footnotes of the average person. War is what we remember, idealize and aggrandize, which is why war is the tool most often exploited by oligarchy to distract the masses while it centralizes power.
With the exception of a few revolutions, most wars are instigated and controlled by financial elites, manipulating governments on both sides of the game to produce a preconceived result. The rise of National Socialism in Germany, for instance, was largely funded by corporate entities based in the U.S., including Rockefeller giant Standard Oil, JPMorgan and even IBM, which built the collating machines specifically used to organize Nazi extermination camps, the same machines IBM representatives serviced on site at places like Auschwitz. As a public figure, Adolf Hitler was considered a joke by most people in German society, until, of course, the Nazi Party received incredible levels of corporate investment. This aid was most evident in what came to be known as the Keppler Fund created through the Keppler Circle, a group of interests with contacts largely based in the U.S.
George W. Bush's grandfather, Prescott Bush, used his position as director of the New York-based Union Banking Corporation to launder money for the Third Reich throughout the war. After being exposed and charged for trading with the enemy, the case against Bush magically disappeared in a puff of smoke, and the Bush family went on to become one of the most powerful political forces in America.
Without the aid of international conglomerates and banks, the Third Reich would have never risen to power.
The rise of communism in Russia through the Bolshevik Revolution was no different. As outlined in Professor Antony Sutton's book Wall Street And The Bolshevik Revolution with vast detail and irrefutable supporting evidence, it was globalist financiers that created the social petri dish in which the communist takeover flourished.  The same financiers that aided the Nazis…
The two sides, National Socialism and communism, were essentially identical despotic governmental structures conjured by the same group of elites. These two sides, these two fraudulent ideologies, were then pitted against each other in an engineered conflict that we now call World War II, resulting in an estimated 48 million casualties globally and the ultimate formation of the United Nations, a precursor to world government.
Every major international crisis for the past century or more has ended with an even greater consolidation of world power into the hands of the few, and this is no accident.
When I discuss the concept of the false left/right paradigm with people, especially those in the liberty movement, I often see a light turn on, a moment of awareness in their faces. Many of us understand the con game because we live it day to day. We see past the superficial rhetoric of Republican and Democratic party leadership and take note of their numerous similarities, including foreign policy, domestic defense policy and economic policy. The voting records of the major players in both parties are almost identical. One is hard-pressed to find much difference in ideology between Bush and Barack Obama, for example; or Obama and John McCain; or Obama and Mitt Romney, for that matter.
When I suggest, however, that similar false paradigms are used between two apparently opposed nations, the light fades, and people are left dumbstruck. Despite the fact that globalist financiers shoveled capital into the U.S., British, German and Soviet military complexes all at the same time during World War II, many Americans do not want to believe that such a thing could be happening today.
In response, I present the crisis in Ukraine versus the crisis in Syria…
Ukraine Versus Syria
It seems as though much of the public has already forgotten that at the end of 2013, the U.S. came within a razor's edge of economic disaster — not to mention the possibility of World War III. The war drums in Washington were thundering for "intervention" in Syria and the overthrow of Bashar Assad. The only thing that saved us, I believe, were the tireless efforts of the independent media in exposing the darker motives behind the Syrian insurgency and the bloodlust of the Obama Administration. The problem is that when the elites lose one avenue toward war and distraction, they have a tendency to simply create another. Eventually, the public is so overwhelmed by multiple trigger points and political powder kegs that they lose track of reality. I often call this the "scattergun effect."
The crisis in the Ukraine is almost a carbon copy of the civil war in Syria, culminating in what I believe to be the exact same intent.
The Money
Money from globalist centers has been flowing into the Ukrainian opposition since at least 2004, when the Carnegie Foundation was caught filtering funds to anti-Russian political candidate Viktor Yushchenko, as well as to the groups who supported him.
The Ukrainian Supreme Court called for a runoff due to massive voter fraud and the rise of the pro-Western Orange Revolution, determining the winner to be Yushchenko over none other than Viktor Yanukovych. Yanukovych went on to win the 2010 elections, and the revolution returned to oust him this year.
It has been discovered that the current revolution has also been receiving funds from NATO and U.S. interests, not just from the State Department, but also from billionaires like Pierre Omidyar, the chairman of eBay and the new boss of journalist Glen Greenwald, the same journalist who is now famous for being the first to expose National Security Agency documents obtained by Edward Snowden.
Much of the monetary support from such financiers was being funneled to men like Oleh Rybachuk, the right-hand man to Yanukovych during the Orange Revolution and a favorite of neoconservatives and the State Department in the U.S.
The International Monetary Fund has also jumped at the chance to throw money at the new Ukrainian regime, which would prevent default of the country and allow the opposition movement to focus their attentions on Russia.
The revolution in Syria was also primarily driven by Western funds and arms transferred through training grounds like Benghazi, Libya. There is much evidence to suggest that theattack on the U.S. consulate in Benghazi was designed to possibly cover up the arming of Syrian rebels by the CIA, who had agents on the ground who still have not been allowed to testify in front of Congress.
After this conspiracy was exposed in the mainstream, globalist-controlled governments decided to openly supply money and weapons to the Syrian insurgency, instead of ending the subterfuge.
The 'Rebels'
Some revolutions are quite real in their intent and motivations. But many either become co-opted by elites through financing, or they are created from thin air from the very beginning. Usually, the rebellions that are completely fabricated tend to lean toward extreme zealotry.
The Syrian insurgency is rife with, if not entirely dominated by, men associated with al-Qaida. Governments in the U.S. and Israel continue to support the insurgency despite their open affiliation with a group that is supposedly our greatest enemy. Syrian insurgents have been recorded committing numerous atrocities, including mass execution, the torture of civilians and even the cannibalism of human organs.
The revolution in Ukraine is run primarily by the Svoboda Party, a National Socialist (fascist) organization headed by Oleh Tyahnybok.  Here is a photo of Tyahnybok giving a familiar salute:
So far, the opposition in Ukraine has been mostly careful in avoiding the same insane displays of random violence that plagued the Syrians' public image. It is important to remember though that mainstream outlets like Reuters went far out of their way in attempts to humanize Syrian al-Qaida. Their methods were exposed only through the vigilance of the independent media. With the fascist Svoboda in power in the Ukraine, I believe it is only a matter of time before we see video reports of similar atrocities, giving Russia a perfect rationalization to use military force.
John McCain?
I am now thoroughly convinced that John McCain is a pasty ghoul of the highest order. He claims to be conservative yet supports almost every action of the Obama Administration. He is constantly defending anti-Constitutional actions by the Federal government, including the Enemy Belligerents Act, which was eventually melded into the National Defense Authorization Act; NSA surveillance of U.S. citizens; and even gun control.
And for some reason, the guy makes appearances like clockwork right before or during major overthrows of existing governments. McCain was in Libya during the coup against Moammar Gadhafi.
McCain showed up to essentially buy off the rebels in Tunisia.
McCain hung out with al-Qaida in Syria.
And, what a surprise, McCain met with the Ukrainian opposition movement just before the overthrow of Viktor Yanukovych.  Here is a photo of McCain giving a speech to the opposition with none other than Neo-Nazi Oleh Tyahnybok standing over his left shoulder.
Why McCain? I have no idea. All I know is, if this guy shows up in your country, take cover.
Russia In The Middle
The great danger in Syria was not necessarily the chance of war with Assad. Rather, it was the chance that a war with Assad would expand into a larger conflagration with Iran and Russia. Russia's only naval facility in the Mideast is on the coast of Tartus in Syria, and Russia has long-standing economic and political ties to Syria and Iran. Any physical action by the West in the region would have elicited a response from Vladimir Putin. The mainstream argument claims that the threat of Russian intervention scared off Obama, but I believe the only reason war actions were not executed by the White House and the globalists was because they didn't have even minimal support from the general public. For any war, you need at least a moderate percentage of the population to back your play.
In Ukraine, we find the globalists creating tensions between the West and the East yet again. Russia's most vital naval base sits in Crimea, an autonomous state tethered to the Ukrainian mainland. Currently, Russia has flooded Crimea with troops in response to the regime change in Ukraine. The new Ukrainian government (backed by NATO) has called this an "invasion" and an act of war, while Western warmongers like McCain and Lindsay Graham spread the propaganda meme that Russia made such a move only because Putin believes the Obama Administration to be "weak."
Clearly, the idea here is to engineer either high tensions or eventual war between Russia and the United States. Syria failed to produce the desired outcome, so the Ukraine was tapped instead.
Energy Markets And The Dollar At Risk
In Syria, any U.S. led military action would have resulted in the immediate closing of the Straight of Hormuz by Iran, threatening to obstruct up to 30% of global petroleum shipments.  Foreign resentment could have easily led to the abandonment of the U.S. dollar as the petro-currency.  Both China and Russia implied the possibility of an economic response to American intervention, though they did not officially go into specifics.  In all likelihood, the dollar's world reserve status would have been damaged irrevocably.
In the Ukraine, the chance of intervention has been countered with VERY specific threats from Russia, including a freeze on natural gas imports to the European Union through Gazprom, which supplies approximately 30% of the EU's fuel.  In 2009, a temporary Ukranian pipeline closure led to widespread shortages across Europe.  While some in the mainstream claim that Russia's influence over EU energy has "diminished" the fact is a loss of 30% of natural gas reserves for an extended period would inflate energy prices wildly and cripple the EU's economy.
Another specific reaction given by Russia is the dumping of U.S. treasury bonds.  Russia's bond holdings may not seem like much leverage, except for the fact that China has now publicly backed Russian efforts in the Ukraine, just as they backed Russian opposition to U.S. activities in Syria.  A dump of bonds by Russia would invariably be followed by a Chinese dump as well.  In fact, China and Russia have been setting the stage for a global dollar decoupling since at least 2008.   I have been warning for years that globalists and central bankers needed a "cover event", a distraction or scapegoat imposing enough to provide a veil of chaos in which they could then destroy the greenback as the world reserve and usher in a global currency system.  The Ukraine crisis offers yet another opportunity for this plan to unfold.
The False Paradigm And The Globalist Chessboard
So far, I have outlined what appears to be a correspondence of conspiracy between Syria and the Ukraine and how each event has the continued potential to trigger regional conflict, dollar collapse, or world war. But is this conspiracy one-sided? Are only the West and NATO being manipulated by globalists to box in Russia and provoke a conflict? And what do globalists have to gain by sparking such disaster?
As with every other catastrophic fabricated war, the goal is the erasure of sovereign identity while consolidating of economic, political and social power. It is not enough that global financiers dominate the banking industry and own most politicians; they want to transform the public psyche. They want US to ask THEM for global governance. This manufacture of consent is often achieved by pitting two controlled governments against each other and then, in the wake of the tragedy, calling for global unification. The argument is always presented that if we simply abandoned the concept of nation states and reform under a single world body, all war would "disappear."
The question is whether Russia's Putin is aware of the plan. Is he a part of it?  Are we seeing repeat theater of a puppet Russia versus a puppet NATO like that witnessed during the Cold War?
What I do know is that Putin has, a number of times in the past, called for global control of the economy through the IMF and the institution of a new global currency using the IMF's Special Drawing Rights (SDR).
Loans from the IMF are what saved Russia from debt default in the late 1990s. And Putin has recently called for consultations with the IMF concerning Crimea. Remember, this is the same IMF that is working to fund his opponents in Western Ukraine.
Bottom line, if you believe in national sovereignty and decentralization of power, Putin is NOT your buddy. Once again, we have the globalists injecting money into both sides of a conflict which could morph into something nightmarish.  Putin wants global economic governance and consolidation under the IMF just as much as the supposedly "American-run" IMF wants consolidation.  Global governance of finance and money creation ultimately means global governance of everything else.
Is a war being created through the false paradigm of East versus West in order to pave the road for global government?  Are East/West tensions being exploited as a smokescreen for the final destruction of the dollar's world reserve status?  It is hard to say if the Ukraine will be the final trigger; however, the evidence suggests that if a conflict occurs, regardless of who "wins" such a scenario, the IMF comes out on top.
Imagine you are playing a game of chess by yourself. Which side wins at the end of that game: black or white? The answer is it doesn't matter. You always win when you control both sides.
Source: Brandon Smith | Alt-Market
It is being widely reported that CNN is ending Piers Morgan's prime time television program. Here is how the story is covered in The New York Times:
"There have been times when the CNN host Piers Morgan didn't seem to like America very much–and American audiences have been more than willing to return the favor. Three years after taking over for Larry King, Mr. Morgan has seen the ratings for 'Piers Morgan Live' hit some new lows, drawing a fraction of viewers compared with competitors at Fox News and MSNBC.
"It's been an unhappy collision between a British television personality who refuses to assimilate–the only football he cares about is round and his lectures on guns were rife with contempt–and a CNN audience that is intrinsically provincial. After all, the people who tune into a cable news network are, by their nature, deeply interested in America.
"CNN's president, Jeffrey Zucker, has other problems, but none bigger than Mr. Morgan and his plum 9 p.m. time slot. Mr. Morgan said last week that he and Mr. Zucker had been talking about the show's failure to connect and had decided to pull the plug, probably in March."
See the Times report here:
Piers Morgan And CNN Plan End To His Prime-Time Show
What I am about to say, I rarely, if ever, say about anyone–even those folks with whom I vehemently disagree. I've never allowed myself to let my portion of the public debate get personal. But in the case of Piers Morgan, I am willfully backsliding.
Piers Morgan is an oaf of the highest order. He is a boorish braggart, a wanna-be tyrant, and an overall pompous ass. It was British snobs like Piers Morgan that incited the Colonists to revolt. Just looking at Morgan–as he smugly peered down his nose at us freedom-loving Americans–made me want to go to war with Great Britain all over again.
Now it appears that Piers Morgan will be off the airwaves soon–at least during primetime on CNN. All I can say is GOOD RIDDANCE. I also find it amusing that while Piers Morgan is riding off into the sunset, Alex Jones continues to broadcast all over the place. The Colonists won again. Oohrah!
My comments on Alec Baldwin are going to be much softer (to the surprise of some folks). But if regular readers will think about it, they have not seen me say a whole lot–one way or another–about entertainers–although I did inform my Facebook followers that I am going to miss Jay Leno.
To read my frequent posts, just "Like" my Facebook page at:
In my opinion, Jay Leno was a cut above the rest of the late night television talk show hosts. For one thing, Jay and his wife have been married for over thirty years–and there has been no hint of a sexual dalliance. What a rarity that is among celebrities. Jay doesn't drink alcohol or smoke. While his jokes were sometimes crude, I never heard one that was irreverent to the things of Christianity or faith in general–unlike his CBS counterpart, David Letterman, whose personal and stage life are both filled with filth.
Leno was also the most fair and balanced comedian on late night television. He dished it out to Barack Obama and liberal Democrats as much as he did to G.W. Bush and conservative Republicans. He even dished it out to his host network, NBC. Plus, he seemed to genuinely respect Congressman Ron Paul; and Ron was a guest on Jay's "Tonight Show" more than once.
See this Breitbart.com report on Jay Leno:
Goodnight, Jay: Leno Last Fair, Balanced Late Night Host
It seems that NBC executives have had it in their minds to get rid of Leno for quite a while. As you recall, they tried once before, replacing Leno with Conan O'Brien–which was a miserable failure. Now, NBC has truly pulled the trigger and replaced Jay with the likeable and funny (albeit a man who possesses a patented liberal bias, which will reveal itself more and more as he continues hosting "The Tonight Show") Jimmy Fallon. I can't help but believe that Leno truly incensed the network brass at NBC with his objectivity and balanced joke-telling. The media and entertainment industry leaders in this country are as about as close to a jihad mentality as you will find in America.
Normally, I don't spend much time discussing the entertainment industry, because entertainers are–well, entertainers. It has been a long, long time since the American people expected much of anything in terms of honor and character from its movie stars. In fact, most of today's movie star groupies don't even know the names of such movie giants as Roy Rogers, Gene Autry, and Clayton Moore. And while there are still several clean and wholesome men and women in the movie and entertainment industries, the media would far rather keep us up-to-date on the morally shipwrecked Justin Bieber and Miley Cyrus than point the spotlight on those talents that might actually provide the American people with a role model.
Yes, everyone knows Alec Baldwin is a liberal; everyone knows he had a loud and angry shouting match over the phone with his daughter during which he said some very cruel and hurtful things; and everyone knows he has been a strong supporter, financially and otherwise, of the Democrat Party. But is there anything in the above that wouldn't apply to the vast majority of Hollywood entertainers? For that matter, I know of a lot of professing Christians who have a host of personal and family issues, not to mention being supporters of a plethora of organizations that are equally sinister and problematic. The only difference is, they are not famous and, therefore, nobody knows or cares about it.
Alec Baldwin (no relation to this writer) recently wrote a column that initially appeared in the February 24, 2014, edition of New York Magazine. In his remarks, he gave a very honest and trenchant analysis of the corrupt and ethically-bankrupt national media.
Remember, Alec Baldwin wrote as an entertainment insider. He is one of the most successful movie stars in the world. He is a liberal. He knows the media and entertainment worlds as well as anyone. No matter. The media and entertainment elite are treating Alec Baldwin like he is public enemy number one. And to many of these folks, he is.
MSNBC dumped him; friends abandoned him; and reporters and photographers have done their best to destroy him. Why? What did Alec Baldwin do to incur the wrath of all of these folks–people who have readily recognized him to be one of the outstanding talents in the industry? Why did they turn on him? Because Alec Baldwin didn't bow down to the god of political-correctness.
In the politically-correct temple, in which the media and entertainment elite worship, one does not dare say anything–even of a personal nature–that could be construed as being uncomplimentary of certain people who are considered untouchable. In the politically-correct world of the media and entertainment elite, anyone who is an African-American, Jew, or homosexual is absolutely out-of-bounds and may not be touched. Anyone else is fair game. To criticize or condemn a white guy, a Christian, or a heterosexual is not only admissible, but to do so only enhances one's credibility and popularity with these worshippers of political correctness. It seems that the media elite have forgotten the words of their hero, Martin Luther King, Jr., who said, "I have a dream that my four little children will one day live in a nation where they will not be judged by the color of their skin, but by the content of their character." If the media elite truly believe that people are to be judged as individuals–regardless of religion, race, ethnicity, or sexual orientation–how is it that political correctness can even exist? How is it that certain entertainers are singled out to be pilloried and ostracized?
For example, take a look at Mel Gibson. Without a doubt, Mel Gibson is one of the most successful Hollywood actors of all time. His accomplishments on the silver screen are legendary. But the media and entertainment elite now consider Gibson to be damaged goods. For the most part, they won't touch him. What he has done of late, he has produced himself. Fortunately, for him, he has the resources to do this. Few in Hollywood have his resources.
Gibson's troubles began when he refused to apologize to a group of homosexuals who were offended at a scene in his blockbuster movie, "Braveheart." Then there was Mel Gibson's production of the most politically-incorrect movie of all, "The Passion of The Christ," which was very much a reverent and respectful (and, yes, graphic) portrayal of Christ's death on the cross. (I suppose the only other film that could be regarded as more politically-incorrect than "The Passion of The Christ" would be Ron Maxwell's masterpiece, "Gods and Generals," starring Stephen Lang as General Thomas Jonathan "Stonewall" Jackson. In my opinion, Lang should have received an Oscar for his performance. It was outstanding!) And the nail in the coffin (proverbially speaking) was when Gibson was supposedly drunk and, when in the custody of a police officer, went into an anti-Jewish rant. That was it. Mel Gibson had touched the "third rail." Of course, had Mel gone into an anti-Christian rant, no one within the media or entertainment elite would have thought one thing about it.
For sure, Alec Baldwin always spoke his mind–and many times Alec was his own worst enemy. No doubt about it. But when Alec tore into a tirade in which what he said could be interpreted (wrongly) as being anti-gay, Alec had also touched the "third rail." That was it. Alec Baldwin is now being compared to Mel Gibson; and the media elite are doing everything they can to ruin the man.
Baldwin's column shines the light of day on the sinister, shadowy world of America's national media. The national media is more than biased; it is more than liberal; it is more than Big Government. The national media is obsessed with political correctness. At the highest levels, they are evangelists of the ministry of propaganda, and they relish their role as Grand Inquisitors.
I caution readers: Alec Baldwin's column contains no small usage of profanity. But it also reveals an even greater vulgarity: the blatant wickedness of a dishonest and dastardly national media. And, unfortunately, there is not a major network or major media outlet (including the so-called "conservative" FOX News) that is exempt from the dark side of this dragon.
Yes, in typical liberal fashion, Baldwin rants against conservative outlets such as Breitbart.com, but he also torches liberal icons such as Rachel Maddow and Anderson Cooper along with media opportunists such as Joe Scarborough.
Alec Baldwin has gotten a taste of the harsh realities of political correctness. He has, no doubt, grown up in liberalism and knows little else. However, it would appear that Alec Baldwin has a degree of honesty about him and is willing to call a spade a spade (as he understands it) even when his fellow liberals are in the crosshairs. I think he is reachable with the truth. I am praying for him.
Read Alec Baldwin's column here:
Alec Baldwin: Good-Bye, Public Life
Piers Morgan deserved to get sacked. No one wants someone from a foreign country looking down their nose at them and telling them how stupid they are. My personal opinion is Jay Leno was not, and will not be, equaled as a late night television comic. I believe he is genuine–a rarity in entertainment. Mel Gibson is one of my all-time favorite actors. His movies, "Braveheart," "The Patriot," and "Conspiracy Theory" are especially outstanding. I believe Mel is among a small handful in Hollywood who truly understands the New World Order and is vehemently opposed to it. Alec Baldwin has never been one of my favorite actors, although I do honestly acknowledge his extraordinary talent. Obviously, I do not share hardly any of his political views. However, Alec Baldwin, like Mel Gibson, is the victim of an out-of-control media jihad that intends to cut the head off of anyone who will not bow the knee to their god of political correctness.
Imagine you go overseas and give a speech advocating a cause, only to come home and find you're being sued for "crimes against humanity." No, what you did wasn't illegal under American law or under the laws of the nation in which you expressed your words.
You're being sued under international law.
And here's the kicker: Your case will be adjudicated by an American court.
Foreign law in a U.S. court?
This is precisely what befell Massachusetts native Pastor Scott Lively after he gave some speeches critical of homosexuality in Uganda and elsewhere. The suit was filed on behalf of activist group Sexual Minorities Uganda (SMU) by an organization with the temerity to call itself the Center for Constitutional Rights (CCR) (emphasis added). The legal action is based on, wrote The New York Times in 2012, "the alien tort statute, which allows foreigners to sue in American courts in situations asserting the violation of international law." SMU claims that Lively incited "the persecution of gay men and lesbians in Uganda," wrote the Times.
Lively's speechmaking hit the radar screen because the Ugandan parliament recently passed a law broadening the criminalization of homosexual activity; moreover, the pastor has also spoken in Russia, whose new law against homosexual activism has figured prominently in the reportage on the Winter Olympics in Sochi.
Yet this isn't — or shouldn't be — about what Lively did or didn't say; it's not about the particular. It's about the principle:
American courts can adjudicate cases of American citizens sued under law (international law) that the people's representatives did not in any way enact. Thus, Americans can conceivably be punished under legislation that they had not even an indirect hand in creating.
This is adjudication without representation.
This is an issue because last August federal judge Michael A. Ponsor rejected a motion to dismiss the Lively case filed by the pastor's lawyers, instead allowing it to proceed to the discovery phase. This is despite the fact that, as activist group Mass Resistance reported, the judge "told the CCR lawyer that he is 'struggling to see actionable behavior' in anything Lively did or said, and that he can't see that any of Lively's conduct that [sic] amounts to 'persecution' or 'conspiracy.'" Nonetheless, upon issuing his 79-page ruling, writes Mass Resistance, the judge accepted "all of the points raised by the [George] Soros-backed plaintiffs" and denied "all of the points raised by Lively's lawyers."
Again, though, this isn't about the facts of any particular case. It's about using extra-constitutional means to trump Americans' constitutional rights; it's about seeking to use international laws and philosophy regarding "hate speech" to circumvent Americans' First Amendment right to free speech.
Even staunch faux-marriage proponent and committed liberal Jonathan Rauch recognizes the danger. As he wrote in a Feb. 3 Washington Post editorial, "On the facts as I read them, the plaintiff's theory would leave no clear line between speaking one's mind and engaging in a criminal conspiracy, at least if speaking one's mind could be plausibly connected to some bad outcome. That theory seems very easy to abuse."
That's the understatement of the year. Most any opinion could perhaps be connected to a bad outcome, and a multitude of opinions plausibly so. Did Barack Obama's post-Trayvon Martin shooting statement, "If I had a son, he'd look like Trayvon" help spark the revenge attacks on whites that occurred after the event? Could Ted Kaczynski (the Unabomber) and other eco-terrorists have been influenced by the rhetoric of Al Gore and other environmentalists? And what about the constant racial grievance-mongering of Jesse Jackson and Al Sharpton? The fact is this: everyone who does evil was influenced by someone.
Everyone.
Moreover, even the expression of the most highly esteemed ideas can lead to negative outcomes (which, if the ideas are actually valid, are generally greatly outweighed by the positive ones). Will liberals consider ceasing environmental activism just because a McDonald's, a fur store and medical-research laboratories were once firebombed? And warning of pedophilia — as I did in a soon-to-be-published piece on rampant child sex abuse in Hollywood — is always a good work. But what if someone reads my piece and then, enraged, attacks an entertainment figure or sets fire to a production studio? Should I be legally liable?
The Lively case is only different in that the pastor engaged in unfashionable activism. And it's easy to see what placing Americans at the mercy of "international law" can lead to. Consider a short list of activities that could one day, under the CCR's conception of the alien tort statute (ATS), result in Americans being tried by American courts using international law:
Christian evangelization, even in a nation where the majority welcomed it: evangelization is illegal in certain places and frowned upon in many others. If Christianity falls into even greater disfavor in the future, spreading the faith could come to be viewed as an invidious "imposition of values."
Giving a speech on what you view as the dangers of Islam in front of even a receptive foreign parliament: hate-speech laws prohibiting many types of criticism of Islam already abound in the West.
The above is absolutely possible — all we'd need is for the social winds to blow in the right (or wrong) direction.
And what of this ATS? It was enacted way back in 1789, possibly in an attempt to appease the British after they threatened to retaliate for states' refusal to satisfy British creditors, as provided for in the treaty ending the American Revolution. This is perhaps why courts based jurisdiction on the ATS only twice between 1789 and 1980. Not surprisingly, however, it has been expanded since '80, with judges struggling to determine what is applicable under it. My suggestion?
End the struggle by rescinding the ATS.
Little good comes from ambiguous laws that will continually be interpreted and reinterpreted by an ever shape-shifting judiciary. And these laws almost always benefit the left. After all, conservative judges tend to be originalists who vote based on the law and put their personal beliefs aside, so they generally won't use ambiguous legislation to advance traditionalism. Leftist judges, however, are relativists who often believe the end justifies the means, and ambiguous law is a favored vehicle through which they can impose their values from the bench.
I don't think the SMU/CCR will prevail in their case against Lively — not now, anyway.  But with many American judges today having the mentality of Ruth Bader Ginsburg, who once told a liberal attorneys' group that the law profession "must start looking for inspiration beyond our borders, to the laws and constitutions of other nations," the ability to consider international law when adjudicating should be strictly prohibited. If some foreign statute truly is a good idea, it's up to the people to enact it through their representatives. No adjudication without representation.
Previous articles discussed Obama's rogue agenda in detail. His destructive pattern continues unabated. Throughout his tenure, he did what supporters thought impossible.
He exceeded the worst of George Bush. His policies replicate Republican hardliners. Neocons infest his administration.
He's waging war on humanity. He's doing at home and abroad.
He wrecked America's economy. He looted the nation's wealth. He handed Wall Street crooks multi-trillions of dollars. He gave trillions more to war profiteers.
Other corporate favorites benefitted hugely. So did super-rich elites. Ordinary Americans struggle through protracted Depression level conditions.
Hard times keep getting harder. They persist. They show no signs of ending. Growing millions face impoverishment without jobs or futures.
Freedoms are disappearing in plain sight. Police state ruthlessness targets dissent. Abuse of power is institutionalized.
Multiple regime change fronts target foreign leaders. Independent ones aren't tolerated. Obama wants Syria's Assad replaced.
He's waging proxy to oust him. He's responsible for three years of bloody conflict. Mass slaughter, destruction and unspeakable human misery define it.
Millions of internally and externally displaced Syrians attest to his ruthlessness. War rages without end.
Peace talks are more pretense than real. Full-scale US intervention may follow their failure. They're currently deadlocked. They're going nowhere.
Syrians want their sovereign rights protected. Obama wants unconditional surrender. He wants pro-Western puppet governance replacing Assad. He wants similar stooges in charge elsewhere.
So-called Iranian nuclear talks may fail. Pursuing them is red herring cover for regime change.
Iran's nuclear program is entirely peaceful. It has no military component. Washington hardliners claim otherwise. So does Obama.
Saying so flies in the face of hard evidence. Annual US intelligence assessments affirm Iran's peaceful program. So do IAEA inspectors.
Regime change matters more. So does eliminating an Israeli rival. Perhaps Obama plans more war to do it. Maybe he intends manipulating nuclear talks to fail as pretext.
Maybe he'll attack Iran jointly with Israel. Maybe he'll risk regional war doing it. Imagine the unthinkable.
Imagine humanity threatening nuclear war. Bush administration's 2001 Nuclear Policy Review asserted first strike nuclear policy strategy.
His 2002 and 2006 National Security Strategies reaffirmed it. In 2010, Obama's Nuclear Posture Review was old wine in new bottles.
Rhetoric changed, not policy. Obama "reserves the right" to use nuclear weapons preemptively. He does so based on real or invented threats.
He does it against non-nuclear power states. His land/sea/air triad offensive can be activated on his call alone.
He can order bombs away against any country. He can claim preemptive defense against a nonexistent existential threat. He can risk mushroom-shaped cloud denouement doing so.
Total war risks what no responsible leader would dare. Obama waged multiple direct and proxy wars throughout his entire tenure.
He's got other targets in mind. How many more millions will suffer on his watch? How many more will perish? How much more human suffering is too much?
America's super-weapons include the Mother of All Bombs. It has globe-circling delivery systems. It has arsenal strength able to extinguish human life in hours. Days at most.
It's perhaps lawless enough to try. Evolutionary biologist Ernst Mayr (1904 – 2005) said human intelligence doesn't guarantee survival.
Beetles and bacteria stand a better chance than humans. They may become the only species ever to self-destruct.
Hubris produces bad endings. America faces the same fate as all previous empires. None survived.
America's denouement may take humanity with it. Imagine having leaders willing to risk it. Imagine ending life on earth.
Waging war on Syria risks regional war. Attacking Iran risks the unthinkable. Plans were readied years ago. Updating followed.
Bombs away could happen with push button ease. Is Obama foolhardy enough to risk it?
Ukraine is targeted for regime change. The battle for its soul continues. Same old, same old reflects US policy.
Obama wants another independent leader toppled. He wants pro-Western stooge governance replacing him.
He wants opposition leader Arseny Yatsenyuk leading it. On Sunday, he addressed supporters publicly. He did so in Ukraine's Independence Square.
President Viktor Yanukovych extended an olive branch earlier. Yatsenyuk rejected his offer to become prime minister. He's forming his own government, he said.
He wants Ukraine's 2004 constitution reinstated. It calls for combined parliamentary/presidential rule.
Obama wants Ukraine colonized for profit. He wants its resources plundered. He wants ordinary Ukrainians turned into serfs. He wants Russia increasingly weakened and isolated.
He's in league with ultranationalist extremists. He's involved in inciting continuing violent clashes.
He wants all former Soviet republics transformed into subservient US satellites. He wants America's war machine encroaching on Russia's borders.
Imagine challenging the only other nation able to match America's nuclear might blow for blow.
Imagine the potential mother of all conflicts. Imagine the possible mother of all bad endings.
Imagine an irresponsible US leader willing to risk the unthinkable. Imagine bipartisan complicity doing nothing to stop him. Imagine strong anti-war sentiment absent on streets protesting.
Imagine America again getting away with mass murder. Imagine it on the most unspeakable of ugly scales.
Imagine risking humanity's survival in the process. Imagine imperial madness exceeding everything preceding it.
Imagine targeting Venezuela at the same time. Imagine wanting Bolivarian social justice destroyed.
Imagine trying for the past 15 years to extinguish it. Imagine new schemes following failed ones.
Imagine wanting control of Venezuela's vast oil reserves. They're the world's largest. Big Oil has its eye on the prize it covets.
Obama killed Chavez. He was either poisoned or infected with cancer causing substances.
Maduro believes he's targeted the same way. He knows Obama wants him ousted. He wants fascist governance replacing him.
US manipulated violence continues on Venezuelan streets. On Sunday, President Nicolas Maduro addressed thousands of supporters.
"You want to see people in the streets? We'll give you people in the streets," he said. Thousands cheered him.
"I'm not going to give one millimeter of the power the Venezuelan people have given me."
"Nothing will stop me from building this revolution which comandante Chavez left us."
Maduro denounced protesters as coup d'etat fascists. Responsible parties will be prosecuted according to the full letter of the law, he said.
He accused former Colombian president Alvaro Uribe of fomenting unrest. He called him an "enemy of Venezuela."
So is anti-Bolivarian fascist politician Leopoldo Lopez. He heads
Venezuela's hard-right Voluntad Popular (Popular Will) party.
He incited violence. "There cannot be peace," he said. A warrant was issued for his arrest.
He's charged with murder, terrorism, conspiracy, incitement to crime, setting fire to a public building, damaging public property, public intimidation, and inflicting serious injuries.
Maduro called him "the face of fascism." He threatens Venezuelan freedom. He's against Bolivarian fairness. So are other likeminded extremists.
On Sunday, Venezuelan Minister of Interior and Justice Miguel Rodriguez Torres spoke publicly. He condemned opposition-provoked street violence.
"(V)andalism protests, he called them. Popular Will party extremists incite them. John Kerry issued an outrageous one-sided statement. In didn't surprise. In part, he said:
"We are particularly alarmed by reports that the Venezuelan government has arrested or detained scores of anti-government protestors and issued an arrest warrant for opposition leader Leopoldo Lopez."
"These actions have a chilling effect on citizens' rights to express their grievances peacefully."
He ignored Washington's role in inciting violence. He condemned what he supports.
Doublespeak duplicity defines US policy. Kerry called on Venezuela's government "to provide the political space necessary for meaningful dialogue with the Venezuelan people…"
He urged restoration of calm. He called "(f)reedoms of expression and peaceful assembly…universal rights."
Venezuela "has an obligation to protect" them," he said.
Bolivarian principles champion them. America systematically trashes rule of law principles. It's waging economic, political and street clash war on Venezuela. Don't expect Kerry to explain.
Obama has three years left in office. How many more independent governments does he plan to target?
How much more street violence will he cause? How many more wars will he wage? How much more carnage will follow?
How much longer will Americans tolerate his lawlessness? The only solution is nonviolent revolution.
Resisting tyranny is a national imperative. America's Declaration of Independence endorsed it, saying:
"(W)hever any form of government (threatens) life, liberty and the pursuit of happiness…it is the right of the people to alter or to abolish it, and to institute new government."
Jefferson, Madison and other notable Americans supported doing so. Tyranny is too unjust to tolerate. Good people are obligated to resist.
It's a noble tradition. It's a universal right for justice. It's high time Americans got some. The alternative is perhaps perish.
Stephen Lendman lives in Chicago. He can be reached at lendmanstephen@sbcglobal.net.
His new book is titled "Banker Occupation: Waging Financial War on Humanity."
http://www.claritypress.com/LendmanII.html
Visit his blog site at sjlendman.blogspot.com.
Al Nebek, Syria - Who authored the seemingly designed-to-fail UN Security Council Draft Resolution on delivering urgent humanitarian aid into the Old City of Homs and other besieged areas of conflict-torn Syria? When we know this, much may become clearer with respect to the cynical politicization of the continuing civilian suffering.
The draft resolution was put forward by Australia, Luxembourg, and Jordan, and according to a UN/US congressional source—one who actually worked on rounding up the three countries to front for the US and its allies—none was pleased with the decidedly raw and undiplomatic pressure they received from the office of US UN Ambassador Samantha Power.
When this observer inquired how such a poorly drafted, one-sided, adversary-bashing draft resolution could actually have seen the light of day and been submitted to the UN Security Council, the reply he received was terse: "Ask Samantha."
Suspicions are being raised in Geneva, in Syria, and among certain UN aid agencies, in Homs and elsewhere, that efforts on behalf of those they are trying to save from starvation were 'set-up' to fail as a result of power politics and influences emanating from Washington and Tel Aviv.
This observer is not a big fan of conspiracy theories. No doubt it's a personal congenital defect of some sort that makes him want to hear at least a modicum of relevant, prohibitive, material, non-hearsay evidence to support some of the wilder and internet-fueled claims ricocheting around the globe. However, some things are becoming clear as to what happened at the UNSC last week and why certain specific language was included in the resolution.
Ms. Power, it has been claimed by two Hill staffers who monitor AIPAC, owes her position as UN Ambassador to Israeli PM Netanyahu, who views her and her husband, AIPAC fund raiser, Cass Sunstein, as Israel-first stalwarts. Congressional sources claim the White House went along with her appointment so as not to provoke yet another battle—either with AIPAC's congressional agents or the wider US Zionist lobby. As part of her continuing gratitude for her "dream job," as she told an American Jewish Committee convention on 2/10/14 in New York, Ms. Power assured the AJC that the United States "strongly supports Israel's candidacy for a seat on the UN Security Council, and we have pushed relentlessly for the full inclusion of Israel across the UN system." Ms. Power is said to have assured AIPAC officials in private that evening that "one of Israel's few survival reeds may be to grasp, in the face of rising anti-Semitism, a seat on the council." Insisting that "there is growing and rampant hostility towards Israel within the UN, where a large number of member states are not democratic," Ms. Power, continued" "I will never give up and nor should you."
Following the standing ovation from her adoring audience, she repeated, according to one eye witness: "We have also pushed relentlessly for the full inclusion of Israel across the UN system." What the Zionist regime still occupying Palestine knows, as does no doubt Ms. Power, is that the American public and increasingly even the US Congress is finally pulling back from the regime in favor of justice for Palestine. Thus the lobby's strange reasoning that the UN system, where the American public is essentially absent, is increasingly important.
So what's the problem with the US-mission-spawned Security Council draft resolution on Syria so dutifully submitted by three chummy and faithful allies?
Well, for starters, the resolution is DOA, as presumably every sophomore poli-sci, civics, or governance student would have recognized from the outset. The aggressive language—demanding the UNSC immediately take action by targeting only one claimed violator with yet more international sanctions—would have caused chaff and cringing among many, probably most. But even beyond that, Moscow, with a UNSC veto ready to use, sees the US-initiated draft as a bid to lay the groundwork for military strikes against the Syrian government, interpreting the language as an ultimatum: that if all this isn't solved in two weeks then the Security Council will automatically follow with sanctions against the Syrian government.
As Russian Foreign Minister Lavrov told the media on 2/10/14, "Instead of engaging in everyday, meticulous work to resolve problems that block deliveries of humanitarian aid, they see a new resolution as some kind of simplistic solution detached from reality."
The draft text, obtained by this observer from Reuters, expresses the intent to impose sanctions—on individuals and entities obstructing aid—if certain demands are not met within the next two weeks.
"It is unacceptable to us in the form in which it is now being prepared, and we, of course, will not let it through," said Russian Deputy Foreign Minister Gennady Gatilov.
One diplomat in Syria, speaking on condition of anonymity, said Vitaly Churkin, Russia's permanent representative to the UN, had told the Security Council on 2/11/14 that Moscow opposes some 30 percent of the original draft, but did not specify what which parts. He added, "We're not aiming for a Russian veto, we're aiming for a resolution that everybody can agree. That is what we want."
For his part, President Obama, speaking at a joint news conference in Washington with French President Francois Hollande, kept up the pressure for the Security Council to accept the US resolution. He insisted that there is "great unanimity among most of the Security Council" in favor of the resolution and "Russia is a holdout." Secretary of State John Kerry and others have "delivered a very direct message" pressuring the Russians to drop their opposition.
"It is not just the Syrians that are responsible" for the plight of civilians, but "the Russians as well if they are blocking this kind of resolution," Kerry claimed. "How you can object to humanitarian corridors? Why would you prevent the vote of a resolution if, in good faith, it is all about saving human lives?"
Among international observers, the draft resolution is widely viewed as one-sided, condemning rights abuses by Syrian authorities, demanding Syrian forces stop all aerial bombardment of cities and towns as well as indiscriminate use of bombs, rockets and related weapons. It also, parenthetically and somewhat obliquely, condemns "increased terrorist attacks," and calls for the withdrawal of all foreign fighters from Syria, but the latter language is believed to be aimed mainly at Hezbollah. Sources in Syria claim that the draft heaps all the blame on the Syrian government without devoting the necessary attention to the humanitarian problems created by the actions of the rebels.
These gratuitous draft elements are not only aggressive, but frankly appear calculated to end serious discussion and to undermine a solution of the problem.
Being new on the job is one thing for Ms. Power (she has served as UN ambassador only since August of last year), but politicizing relief from starvation for a besieged civilian population is quite another. Likewise for promoting a draft resolution focusing all blame on one side. Such things violate a broad range of applicable and mandatory international norms, and if Ms. Power is hazy on this subject, the State Department's Office of International Organization Affairs is not—or at least was not when this observer interned there following law school years ago.
Language that would have stood a much better chance of ending the siege of Homs, Yarmouk and other areas under siege was drafted this week by a Syrian law student at the Damascus University Faculty of Law. The widely esteemed university witnessed the death of 17 of its students, along with the serious injuring of more than 20 others, when rebel mortar bombs, on 3/28/13, targeted the canteen of the College of Architecture. Those responsible for the shelling later admitted they were trained and armed by agents of the US government.
The DU law student's draft resolution on unfettered humanitarian aid into besieged areas of Syria will hopefully be widely discussed over the weekend at a news conference tentatively scheduled on campus. Perhaps the next UN draft resolution will reflect the student's homework assignment.
The starving victims besieged in Syria, and all people of goodwill, are demanding immediate, non-politicized humanitarian aid without further delay. Virtually every American voter is in a position to pressure his or her congressional representative, and would possibly achieve much good by making the White House aware of their demands to end playing international 'gotcha' politics, and to cooperate to end the needless deaths by starvation that continue today.
I recently interviewed Daniel Estulin the author of what will be the newest best seller,TransEvolution: The Coming Age of Human Deconstruction.
Estulin wrote the book based largely on a Bilderberg white paper which was smuggled to him by a Bilderberg insider. The document was filled with information which spelled the end of the human race as we know it.
Hollywood Prepares the American Public for the Inevitable
Hollywood has made millions on movies like The Terminator, Blade Runner, and RoboCob, just to name a few. In fact, Robocop is being re-released in the next several weeks. Estulin states that cyborgs or man-machines are the future in a post-human world. Yes, you read that correctly, we could soon find ourselves living in a post-human world.
You may be familiar with the new TV series on FOX called Almost Human where one of the main characters is a cyborg cop. We could see such an interaction between nonhuman and morphed humans in the near future (i.e. Robocop).
Rules for Thee but Not for Me
In the future of transevolution we will be witnessing a literal fountain of youth, which will result from becoming a cyborg as it will soon be possible to purchase immortality in the future. However, everyone except the super elite will be banned from purchasing this literal fountain of youth.
Your existence, my common brethren, will be similar to what movie goers saw in the Summer of 2013 in the movie, Man of Steel. In the opening 30 minutes of the movie, it was revealed that every resident of Krypton had certain genes "turned on" and certain genes "turned off". And everyone from Krypton, except for Superman, had been artificially bred for specific purposes. This is what humanity is quickly moving towards and unless you are the elite, you will be bred, dumbed down if needed, to serve a purpose for the global elite.
The Purpose for the Destruction of the Global Economy
Estulin mentioned that the wholesale destruction of the world's economy is not an accident, nor is it a miscalculation or the result of political shenanigans. This destruction is being done on purpose, absolutely on purpose. Estulin revealed that his Bilderberg insider told him that the slave masters on this planet want to collapse the economy, force people into the stack and pack cities of mega millions and then exterminate most of humanity.
Estulin and I explored the methods that the super elite may use to exterminate 90% of all people on this planet. We both agreed that starvation is the most likely candidate. Starvation is a clean method of killing, it is quick and it would leave the planet in good shape for the global elite to establish their paradise on Earth.
Some of my readers and listeners have asked me about why I am so opposed to Agenda 21 and devote so much time fighting against it? To these and all others, I answer that forcing humanity to forsake rural and suburban living and move into the soon-to-be death traps of these mega cities, is very consistent with the tenets of Agenda 21 (i.e. Earth First).
Monsanto: The Great Satan of Food Production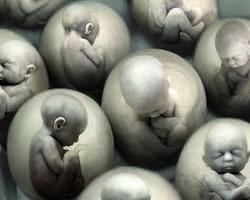 I recently interviewed my good friend, Barbara Peterson, who presented evidence which demonstrated that the super elite are in the process of attacking not just humans with GMO's which will eventually kill you, the GMO's are also sterilizing our food supply. And then, as if by magic, Peterson and I took calls on my show from farmers all across the country, who confirmed the sterilization of both crops and farm animals was well under way.
Let's give credit where credit is due. Monsanto is not alone in this conspiracy against humanity. In Chapter two of his book, Estulin, details how huge corporations like Monsanto, Cargill, and Archer Daniels are plotting to set up mass starvation on the planet. These corporate names became household names and they have become an "interlocked self perpetuating syndicate that will decide who eats and who doesn't, who lives and who dies."
Why are mega corporations, such as these and a small socio-political elite, allowed to own our food and control the very basis of humanity? The simple answer is, because they can.
Studies have shown that rats that are fed with genetically modified organisms (GMO), like potatoes, showed structural changes in their white blood cells making them more vulnerable to infection and disease, which could indicate a greater future risk of developing cancer, when compared to other rats fed non-GMO potatoes. Estulin's research indicates that GMO food was the creation of the Rockefeller Foundation, who are members of the Bilderberg Group. This all part of the plan for total control of mankind. As an aside, Barbara Peterson noted in my interview with her that McDonalds fries will soon all be made of GMO's.
Genetic Engineering
Genetic engineering is about taking control of nature, redesigning it and rebuilding it. The phrase "playing God" comes up in almost every conversation about genetic engineering. This is no longer the stuff of science fiction. Nothing good comes from genetic engineering as this generation of children will be the last generation which will be human in the sense that we define humanity today.
Estulin documented how insects are being weaponized for combat through chipping as a result of recent DARPA projects. Humans will soon be chipped, not necessarily for warfare, but for the purpose of transformation into something hideous which will serve the whims of the global elite.
The National Security State
Presently, all the communication happening on the planet right now can be monitored in real time and it is being done to control us, to dumb us down, to brainwash, to influence, and to predict our future behavior. The super elite is doing this so that we don't get in the way of important people by doing too much thinking on our own. A simple example of this fact is in evidence in an ever-increasing number of airports as facial scanning techniques are designed to reveal to security individuals who are angry, malevolent, etc. This technology is right here, right now!
Estulin mentions Nazi Germany, in his book, numerous times throughout the book, Estulin drew a similarity between the mass control the Nazis had in comparison to the control the super elite has over the human race right now. Presently, America is the 21st century fulfillment of what Hitler, Stalin and Mao as they attempted to initiate their genocidal regimes.
Off World Escape Plan If Things Get Ugly
According to USA Today,
"NASA recently revealed that their Mars robotic rover has found signs that a vast and hospitable lake once spread over the now-desolate surface, a potential home to past life for centuries or more."
With this new discovery that life may be possible on Mars, the elite could easily, through nanotechnology subsequently build a homestead there! There are many private corporations on the planet who are ready to go to Mars within five years. Some speculate that billionaire, Robert Bigelow, is ready now.
Apparently, if the elite cannot exterminate humanity in the clean and neat ways that they have designed, it may be necessary to temporarily move off world while the job is completed in more "messy" ways. According to some, this is their "Plan B".
A Cowardly New World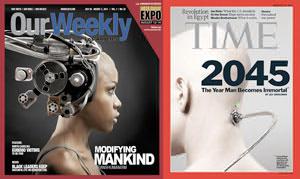 Unlike Huxley, I have seen nothing brave about this new world. Nanotechnology is a powerful new technology for taking apart and reconstructing nature at the atomic level. Scientists are acting like God to manipulate life through the use of this technology. I can only imagine all the horrible things nanotechnology can do to the human race.
Nothing good with regard to nanotechnology can or will come from this blatant insanity. The plans of the global elite constitute an abomination before God.
Right now, the elite are employing their "Promethean plans" which will change the world and will transform the very essence of humanity. Again, this is happening Now!!!
Let's make no mistake about it, the super elite are attempting to become more powerful than God. The super elite controls the human race in every imaginable possible way. Just the term, "conspiracy theorist", was invented by the global elite as a marginalizing tool to keep the public from believing in conspiracy theories that will enslave humanity.
Absolutely nothing that happens in our world is an accident; it's all part of this grand plan. Because of this, there is no hope for humanity if we do not rise up and defeat Agenda 21 and force a change in the leadership of the world, and it must be done RIGHT NOW, before the personal control mechanisms of this new system are locked into place.
My fellow human beings, we do not have five years. You sit idly by on the sidelines at the risk of not only your life but the lives of your children and grandchildren, born or not yet born. Soon, we will be saying "Welcome to Krypton", as humanity becomes the weak puppets in the theatre of life created by the super elite.
Source: Dave Hodges  |  The Common Sense Show
"Bias in favor of the orthodox is frequently mistaken for 'objectivity'. Departures from this ideological orthodoxy are themselves dismissed as ideological." – Michael Parenti
An exchange in January with Paul Farhi, Washington Post columnist, about coverage of US foreign policy:
Dear Mr. Farhi,

Now that you've done a study of al-Jazeera's political bias in supporting Mohamed Morsi in Egypt, is it perhaps now time for a study of the US mass media's bias on US foreign policy? And if you doubt the extent and depth of this bias, consider this:

There are more than 1,400 daily newspapers in the United States. Can you name a single paper, or a single TV network, that was unequivocally opposed to the American wars carried out against Libya, Iraq, Afghanistan, Yugoslavia, Panama, Grenada, and Vietnam? Or even opposed to any two of these wars? How about one? In 1968, six years into the Vietnam war, the Boston Globe  surveyed the editorial positions of 39 leading US papers concerning the war and found that "none advocated a pull-out".

Now, can you name an American daily newspaper or TV network that more or less gives any support to any US government ODE (Officially Designated Enemy)? Like Hugo Chávez of Venezuela or his successor, Nicolás Maduro; Fidel or Raúl Castro of Cuba; Bashar al-Assad of Syria; Mahmoud Ahmadinejad of Iran; Rafael Correa of Ecuador; or Evo Morales of Bolivia? I mean that presents the ODE's point of view in a reasonably fair manner most of the time? Or any ODE of the recent past like Slobodan Milosevic of Serbia, Moammar Gaddafi of Libya, Robert Mugabe of Zimbabwe, or Jean-Bertrand Aristide of Haiti?

Who in the mainstream media supports Hamas of Gaza? Or Hezbollah of Lebanon? Who in the mainstream media is outspokenly critical of Israel's treatment of the Palestinians? And keeps his or her job?

Who in the mainstream media treats Julian Assange or Chelsea Manning as the heroes they are?

And this same mainstream media tell us that Cuba, Venezuela, Ecuador, et al. do not have a real opposition media.

The ideology of the American mainstream media is the belief that they don't have any ideology; that they are instead what they call "objective". I submit that there is something more important in journalism than objectivity. It is capturing the essence, or the truth, if you will, with the proper context and history. This can, as well, serve as "enlightenment".

It's been said that the political spectrum concerning US foreign policy in the America mainstream media "runs the gamut from A to B".

Sincerely, William Blum, Washington, DC
(followed by some of my writing credentials)
–
Reply from Paul Farhi:
I think you're conflating news coverage with editorial policy. They are not the same. What a newspaper advocates on its editorial page (the Vietnam example you cite) isn't the same as what or how the story is covered in the news columns. News MAY have some advocacy in it, but it's not supposed to, and not nearly as overt or blatant as an editorial or opinion column. Go back over all of your ODE examples and ask yourself if the news coverage was the same as the opinions about those ODEs. In most cases. I doubt it was.
–
Dear Mr. Farhi,

Thank you for your remarkably prompt answer.

Your point about the difference between news coverage and editorial policy is important, but the fact is, as a daily, and careful, reader of the Post for the past 20 years I can attest to the extensive bias in its foreign policy coverage in the areas I listed. Juan Ferrero in Latin America and Kathy Lally in the Mideast are but two prime examples. The bias, most commonly, is one of omission more than commission; which is to say it's what they leave out that distorts the news more than any factual errors or out-and-out lies. My Anti-Empire Report contains many examples of these omissions, as well as some errors of commission.

Incidentally, since 1995 I have written dozens of letters to the Post pointing out errors in foreign-policy coverage. Not one has been printed.

Happy New Year
–
I present here an extreme example of bias by omission, in the entire American mainstream media: In my last report I wrote of the committee appointed by the president to study NSA abuses – Review Group on Intelligence and Communications Technologies – which actually came up with a few unexpected recommendations in its report presented December 13, the most interesting of which perhaps are these two:
"Governments should not use surveillance to steal industry secrets to advantage their domestic industry."
"Governments should not use their offensive cyber capabilities to change the amounts held in financial accounts or otherwise manipulate the financial systems."
So what do we have here? The NSA being used to steal industrial secrets; nothing to do with fighting terrorism. And the NSA stealing money and otherwise sabotaging unnamed financial systems, which may also represent gaining industrial advantage for the United States.
Long-time readers of this report may have come to the realization that I'm not an ecstatic admirer of US foreign policy. But this stuff shocks even me. It's the gross pettiness of "The World's Only Superpower".
A careful search of the extensive Lexis-Nexis database failed to turn up a single American mainstream media source, print or broadcast, that mentioned this revelation. I found it only on those websites which carried my report, plus three other sites: Techdirt, Lawfare, and Crikey (First Digital Media).
For another very interesting and extreme example of bias by omission, as well as commission, very typical of US foreign policy coverage in the mainstream media: First read the January 31, page one, Washington Post article making fun of socialism in Venezuela and Cuba.
Then read the response from two Americans who have spent a lot of time in Venezuela, are fluent in Spanish, and whose opinions about the article I solicited.
I lived in Chile during the 1972-73 period under Salvadore Allende and his Socialist Party. The conservative Chilean media's sarcastic claims at the time about shortages and socialist incompetence were identical to what we've been seeing for years in the United States concerning Venezuela and Cuba. The Washington Post article on Venezuela referred to above could have been lifted out of Chile's El Mercurio, 1973.
[Note to readers: Please do not send me the usual complaints about my using the name "America(n)" to refer to "The United States". I find it to be a meaningless issue, if not plain silly.]
JFK, RFK, and some myths about US foreign policy
On April 30, 1964, five months after the assassination of President John F. Kennedy, his brother, Attorney General Robert F. Kennedy, was interviewed by John B. Martin in one of a series of oral history sessions with RFK. Part of the interview appears in the book "JFK Conservative" by Ira Stoll, published three months ago. (pages 192-3)
RFK: The president … had a strong, overwhelming reason for being in Vietnam and that we should win the war in Vietnam.

MARTIN: What was the overwhelming reason?

RFK: Just the loss of all of Southeast Asia if you lost Vietnam. I think everybody was quite clear that the rest of Southeast Asia would fall.

MARTIN: What if it did?

RFK: Just have profound effects as far as our position throughout the world, and our position in a rather vital part of the world. Also it would affect what happened in India, of course, which in turn has an effect on the Middle East. Just as it would have, everybody felt, a very adverse effect. It would have an effect on Indonesia, hundred million population. All of those countries would be affected by the fall of Vietnam to the Communists.

MARTIN: There was never any consideration given to pulling out?

RFK: No.

MARTIN: … The president was convinced that we had to keep, had to stay in there …

RFK: Yes.

MARTIN: … And couldn't lose it.

RFK: Yes.
These remarks are rather instructive from several points of view:
Robert Kennedy contradicts the many people who are convinced that, had he lived, JFK would have brought the US involvement in Vietnam to a fairly prompt end, instead of it continuing for ten more terrible years. The author, Stoll, quotes a few of these people. And these other statements are just as convincing as RFK's statements presented here. And if that is not confusing enough, Stoll then quotes RFK himself in 1967 speaking unmistakably in support of the war.

It appears that we'll never know with any kind of certainty what would have happened if JFK had not been assassinated, but I still go by his Cold War record in concluding that US foreign policy would have continued along its imperial, anti-communist path. In Kennedy's short time in office the United States unleashed many different types of hostility, from attempts to overthrow governments and suppress political movements to assassination attempts against leaders and actual military combat; with one or more of these occurring in Vietnam, Cambodia, Laos, British Guiana, Iraq, Haiti, Dominican Republic, Cuba and Brazil.

"Just have profound effects as far as our position throughout the world, and our position in a rather vital part of the world."

Ah yes, a vital part of the world. Has there ever been any part of the world, or any country, that the US has intervened in that was not vital? Vital to American interests? Vital to our national security? Of great strategic importance? Here's President Carter in his 1980 State of the Union Address: "An attempt by any outside force to gain control of the Persian Gulf region will be regarded as an assault on the vital interests of the United States of America".

"What a country calls its vital economic interests are not the things which enable its citizens to live, but the things which enable it to make war." – Simone Weil (1909-1943), French philosopher

If the US lost Vietnam "everybody was quite clear that the rest of Southeast Asia would fall."

As I once wrote:

Thus it was that the worst of Washington's fears had come to pass: All of Indochina – Vietnam, Cambodia and Laos – had fallen to the Communists. During the initial period of US involvement in Indochina in the 1950s, John Foster Dulles, Dwight Eisenhower and other American officials regularly issued doomsday pronouncements of the type known as the "Domino Theory", warning that if Indochina should fall, other nations in Asia would topple over as well. In one instance, President Eisenhower listed no less than Taiwan, Australia, New Zealand, the Philippines and Indonesia amongst the anticipated "falling dominos".

Such warnings were repeated periodically over the next decade by succeeding administrations and other supporters of US policy in Indochina as a key argument in defense of such policy. The fact that these ominous predictions turned out to have no basis in reality did not deter Washington officialdom from promulgating the same dogma up until the 1990s about almost each new world "trouble-spot", testimony to their unshakable faith in the existence and inter-workings of the International Communist Conspiracy.
Killing suicide
Suicide bombers have become an international tragedy. One can not sit in a restaurant or wait for a bus or go for a walk downtown, in Afghanistan or Pakistan or Iraq or Russia or Syria and elsewhere without fearing for one's life from a person walking innocently by or a car that just quietly parked nearby. The Pentagon has been working for years to devise a means of countering this powerful weapon.
As far as we know, they haven't come up with anything. So I'd like to suggest a possible solution. Go to the very source. Flood selected Islamic societies with this message: "There is no heavenly reward for dying a martyr. There are no 72 beautiful virgins waiting to reward you for giving your life for jihad. No virgins at all. No sex at all."
Using every means of communication, from Facebook to skywriting, from billboards to television, plant the seed of doubt, perhaps the very first such seed the young men have ever experienced. As some wise anonymous soul once wrote:
A person is unambivalent only with regard to those few beliefs, attitudes and characteristics which are truly universal in his experience. Thus a man might believe that the world is flat without really being aware that he did so – if everyone in his society shared the assumption. The flatness of the world would be simply a "self-evident" fact. But if he once became conscious of thinking that the world is flat, he would be capable of conceiving that it might be otherwise. He might then be spurred to invent elaborate proofs of its flatness, but he would have lost the innocence of absolute and unambivalent belief.
We have to capture the minds of these suicide bombers. At the same time we can work on our own soldiers. Making them fully conscious of their belief, their precious belief, that their government means well, that they're fighting for freedom and democracy, and for that thing called "American exceptionalism". It could save them from committing their own form of suicide.
There comes a time when a coming convergence becomes apparent. But when it spells a very probable major cataclysm people are not too eager to see it.
But see it we must. And sound the alarm we must…as well as prepare.
Funny how that's another thing "they" minimize and belittle. "Conspiracy freak" leads into "gloom and doomer", "fear and hate monger" etc., all being cleverly wrapped into the "terrorist" catch-all these fascist, police state days.
They are the authors and manufacturers of terror, always accusing the very ones they're murdering and manipulating. Sadly, the snooze button has been hit seemingly permanently for some. Nothing rattles them anymore – until the food runs out.
The wake up will hit, one way or another. It's already happened for very many. The key is to be awake, aware and ready.
Our Surreal News
With multiple extremely serious realities striking home from a possible banking shutdown to Fukushima to martial law and beyond there are more and more people who are catching on. But the hour is late.
That's not to mention concurrent massive geo-engineering and weather manipulation.
Shrimping was finally banned off the Gulf of Mexico due to horrific deformities and lesions in specimens being found; the arrival of radioactive Japan tsunami debris and massive radiated levels in the Pacific showing high readings in fish and algae and other samples and now even beach conditions on the US west coast; growing concerns about "fracking" causing earthquakes and severe water pollution around the world; GMO toxins and vaccines now known to not only maim humanity but drastically reduce fertility – are all major ongoing concerns that are adding up and causing people to boil over.
And that doesn't touch on the economic and corporate manipulations, the police state crackdowns, and the massive war machine that's gobbling up the world with hardly a peep of resistance or protest.
Something's seriously amiss. And that's just a sampling.
All of these man made anomalies are outrageous. And of course under or non-reported. And the Fukushima mutation weirdness has hardly begun with the millions of tons of nuclear contaminated water being continually, and dutifully I might add, dumped off of Japan.
The mutations and die-offs have started, but just barely. And as our forests and crops fail from aluminum and barium poisoning from our chemtrail poisoned skies you can be sure it will get very distressing as the days and weeks progress, as evidenced by California's severe drought that will have devastating repercussions.
The World's Been Thoroughly Conned…and Set Up
You'd think everyone would start to realize something serious is actually going down. But most can't begin to fathom the degree to which we're being attacked. It's way too horrific to grasp, never mind fully realize and integrate into their lives.
If just one spent fuel rod pool at Fukushima collapses, there will be so much plutonium-based radiation released it would be called a potential Extinction Level Event (ELE). Just that. And if that doesn't "bake your noodle", do you know how many hundreds of these types of old dangerous fuel rod pool stocked reactors there are around the world?
Over 800! And all those, built in the 60′s and 70′s, are now due for "expiration"! Never mind the plethora of nuclear bomb manufacturing facilities in the US and around the world. We're talking insane, people. And most of us had nothing to do with any of this. At least not consciously.
This planet is one large deliberately bomb-ridden Murrah Building or explosive-laden Twin Tower. Earth has been and is being engineered for demolition, whether a man-made or natural disaster triggers it, the charges have been thoroughly and deliberately set in place.
Waiting around and living "business as usual" are no longer options.
The Virtue of Knowledge
This doesn't have to spell the end of everything, as awful as that sounds. People who love you tell you the Truth.
I'm fully convinced that our number one job here is to wake up, first and foremost, individually, and then wake up everyone around us. It's imperative people see the vast extent of the perfidy of this parasitic force destroying our planet. And that's not an easy task…UNTIL someone wakes up! Once the light gets in all will follow to the True in Heart.
The coming cataclysms, in whatever form they take, will work in Truth's favor. Universe doesn't fail in anything within any of its realms. How it plays out here is only perceived from our small, limited viewpoint. We will learn, come what may.
But the viewpoint from the heart?!….that's where the answers reside. All we have to do is listen. And learn. And do.
False Flag Earth and the Plan of the War gods
Anyone reading this knows false flags have been perpetrated by rulers since time immemorial. It's virtually primordial evil to secretly do some evil deed yourself or have someone do it for you and blame someone else, all for a desired effect.
This huge scam is admittedly off the charts wrong and engineered by the dark side, however you perceive it. The loving and kind-hearted would never consider such acts, which is why many can't conceive them, yet the controllers use these tactics with abandon.
Earth will survive their puny efforts in some form, if need be. Humanity may not, at least here, until the earth recovers or we take off for new horizons. I don't know. But to deliberately bring on such catastrophic conditions is not an easy one for the lay unaware earth man to wrap his head around. Very strange indeed, but that's how they've gotten away with it.
They say mega catastrophes, natural and perhaps otherwise, have wiped out previous civilizations and thousands of animal species on earth. They've even found evidence of a nuclear conflagration in ancient India, and it's theorized Atlantis and Lemuria had it out in some sort of nuclear war and that's how they came to an end.
It seems these warlike "gods" through the ages have a propensity for this type of wanton death-dealing and destruction. They really should find their own already decimated rock somewhere out there and fight it out between themselves and leave us the hell alone.
Wouldn't you say?
Non Cooperation and Resistance is Essential
Our job is to first wake up to the horrific reality that we're being deliberately killed off, and then wake up as many others as possible. I don't know about any cavalry coming to save us but I do know it's a time of energetic change that will help more and more see what's going on and hopefully wake up out of slumber.
And when we activate, Universe activates. And I don't doubt there aren't "agents of good" who help us from other realms. When we put feet to our new found knowledge things on every level activate. But the responsibility is ours. It will always remain ours. That's the cycle we're on. If you don't get it and respond you're doomed to repeat it till you do..in one form or another. To me that makes total sense. But then again, I'm just wondering…
The Universe is intrinsically right and just. If we didn't have free will life would be a drag. And with free will comes a lot of messiness. And responsibility. It's ours to handle responsibly. Our hearts tell us so.
So let's enjoy this anyway! But let's get Love and Truth back in charge here, shall we?
Perspective – They Can't Win Over Truth and Love
You really wonder how these anti-natural freaks can take themselves seriously. Just look at the magnificence of our Universe. It's beyond description. Clearly forces play out that we're only slightly aware of. But one thing we can be sure of…puny man or any other power-crazed entity is nothing to be feared. We're inter connected with Something so much greater and profound we can rest assured all will come out for the better no matter what happens in the short term.
The current awakening is changing the entire dynamic on our planet by the hour. The matrix is coming down, which is why they're so frantically trying to slap up structural supports for it everywhere with more laws and draconian regulations. There's a vibrational change that is exposing the Truth and accelerating drastic life changes all around us. This will no doubt change the course of all of their plans as everyone's perceptions will be changing as well.
Eternity Rules
If we're on to their scam, we should identify it, non-comply and rise up in defiance of it and overcome it. Whatever form we take. Even if the whole place blows, you think that's the end?
Fear of death is possibly the biggest con going. How many parallel dimensional worlds are right now spinning, slipping and sliding around us? Even our so called big brained physicists say at least 11. You think that's all? (And btw, notice no one's calling themconspiracy freaks! Ha!)
The biggest lesson we can all learn: Heart trumps brain trumps programming.
Stick to your convictions, come what may.
And go with the flow – synchronicity leads and confirms and encourages.
A final thought from Lao Tzu…
"A good traveler has no fixed plan, and is not intent on arriving."
Keep wondering.
Love, Zen
Source:  Zen Gardner  |  ZenGardner.com
There is one rule to citizen defiance that, in my opinion, surpasses all others in strategic importance; and it is a rule that I have tried to drive home for many years. I would call it the "non-participation principle" and would summarize it as follows:
When facing a corrupt system, provide for yourself and your community those necessities that the system cannot or will not. Become independent from establishment-controlled paradigms. If you and your community do this, the system will have one of two choices:
1)  Admit that you do not need them anymore and fade into the fog of history, OR…

2)  Reveal its tyrannical nature in full and attempt to force you back into dependence.
In either case, the citizenry gains the upper hand. Even in the event of government retaliation or a full-blown shooting war, dissenting movements maintain the moral high ground, which is absolutely vital to legitimate victory. No revolutionary movement for freedom can succeed without honoring this rule. All independent solutions to social destabilization and despotism rely on it. Any solutions that ignore it are destined for failure.
I am hard-pressed to think of a better recent example of the non-participation principle in action than the rise of Mexican citizen militias in the Western state of Michoacan.
Michoacan, like most of Mexico, has long been overrun with violent drug cartels that terrorized private citizens while Mexican authorities did little to nothing in response. I could easily cite the abject corruption of the Mexican government as the primary culprit in the continued dominance of cartel culture. I could also point out the longtime involvement of the CIA in drug trafficking in Mexico and its negative effects on the overall social development of the nation. This is not conspiracy theory, but openly recognized fact.
The Mexican people have nowhere to turn; and this, in my view, has always been by design. Disarmed and suppressed while government-aided cartels bleed the public dry, it is no wonder that many Mexicans have turned to illegal immigration as a means of escape. The Mexican government, in turn, has always fought for a more porous border with the U.S. exactly because it WANTS dissenting and dissatisfied citizens to run to the United States instead of staying and fighting back. My personal distaste for illegal immigration has always been predicated on the fact that it allows the criminal oligarchy within Mexico to continue unabated without opposition. Unhappy Mexicans can simply run away from their problems to America and feed off our wide-open welfare system. They are not forced to confront the tyranny within their own country. Under this paradigm, Mexico would never change for the better.
Some in the Mexican public, however, have been courageous enough to stay and fight back against rampant theft, kidnapping and murder.
The people of Michoacan, fed up with the fear and subjugation of the cartels and the inaction of the government, have taken a page from the American Revolution, organizing citizen militias that have now driven cartels from the region almost entirely. These militias have decided to no longer rely upon government intervention and have taken independent action outside of the forced authoritarian structure.
The fantastic measure of this accomplishment is not appreciated by many people in America. Though many cartels are populated by well-trained former Mexican military special ops and even covert operations agents, the citizens of Michoacan have proven that the cartels are a paper tiger. They can be defeated through guerrilla tactics and force of will, which many nihilists often deny is even possible.
Joel Gutierrez, a militia member of the Michoacan region, says residents were "sick of the cartel kidnapping, murdering and stealing.""That's why we took up arms," says Gutierrez, 19. "The local and state police did nothing to protect us."

The militia men have been patrolling their towns and inspecting cars at checkpoints like this one for nearly a year. All that time, federal police did little to stop them, and at times seemed to encourage the movement.

But that tacit approval appeared to end last weekend, when the number of the militias mushroomed and surrounded Apatzingan, a town of 100,000 people and the Knights Templar's stronghold. A major battle between the militias and the cartel seemed imminent.

The federal government sent in thousands of police and troops to disarm the civilian patrols. A deadly confrontation ensued. Federal soldiers fired into a crowd of civilian militia supporters, killing two.

Militia leader Estanislao Beltran says the government should have gone after the real criminals, the Knights Templar, and not those defending themselves. He vehemently denies rumors that he takes funds from a rival group.

"The cartels have been terrorizing us for more than a decade," Beltran says. "Why would we side with any of them?"
Initially, local authorities encouraged the militias, or stayed out of their way. The citizens armed themselves with semi-automatic weapons, risking government reprisal, in order to defend their homes; and so far, they have been victorious. One would think that the federal government of Mexico would be enthusiastic about such victories against the cartels they claim to have been fighting against for decades; but when common citizens take control of their own destinies, this often incurs the wrath of the establishment as well.
The Mexican government has decided to reward the brave people of Michoacan with the threat of military invasion and disarmament.
In some cases, government forces have indeed fired upon militia supporters, killing innocents while exposing the true intentions of the Mexican political structure.
Mainstream media coverage of the situation in the western states of Mexico has been minimal at best; and I find the more I learn about the movement in the region, the more I find a kinship with them. Whether we realize it or not, we are fighting the same fight. We are working toward the same goal of liberty, though we speak different languages and herald from different cultures. Recent government propaganda accusing Michoacan militias of "working with rival cartels" should ring familiar with those of us in the American liberty movement. We are the new "terrorists," the new bogeymen of the faltering American epoch. We are painted as the villains; and in this, strangely, I find a considerable amount of solace.
If the liberty movement were not effective in its activism, if we did not present a legitimate threat to the criminal establishment, they would simply ignore us rather than seek to vilify us.
The militias of Michoacan have taken a stand. They have drawn their line in the sand, and I wish I could fight alongside them. Of course, we have our own fight and our own enemies to contend with here in the United States. As this fight develops, we have much to learn from the events in Western Mexico. Government retaliation has been met with widespread anger from coast to coast. And despite the general mainstream media mitigation of coverage, the American public is beginning to rally around the people of Michoacan as well. The non-participation principle prevails yet again.
The liberty movement in the U.S. must begin providing mutual aid and self-defense measures in a localized fashion if we have any hope of supplanting the effects of globalization and centralized Federal totalitarianism. We must begin constructing our own neighborhood watches, our own emergency response teams, our own food and medical supply stores, and our own alternative economies and trade markets that do not rely on controlled networks. We must break from the system and, in the process, break the system entirely.
Even now, we are beginning to understand the subversive transformation of our own law enforcement structure, and find a system designed to protect the criminal establishment, not the people.  The FBI, for example, has recently changed the language of its primary mission statement, claiming that their goal is "national security", not law enforcement.
Police department across the U.S. are also changing how they interpret their mandate.  U.S. courts have ruled that police departments do not have a constitutional duty to protect citizens from harm, rather, they simply exist to enforce legal code after a crime has already been perpetrated.  This means that local police are no longer considered "peace officers", but agents of bureaucracy who are not necessarily required to defend the citizenry from violent action.  The terrors Mexican citizens face in Michoacan are coming to America, and if disarmament proponents have their way, we will have no means to stop it.
I am growing increasingly exhausted with the incessant rationalizations of frightened activists posing as non-aggression proponents; the same kinds of people who refuse to even entertain the probability that physical self defense will be needed against corrupt government. The pungent smog of cowardice that follows them curls the nostrils, and the obvious transparency of their fear is a bit sickening. I wish I could convey how refreshing it is to witness a group of common people, regardless of nationality, with a set of brass ball bearings large enough to face off against government supported drug cartels notorious for mass murder and decapitation.
If you want see into the future, into the destiny of America, I suggest you examine carefully the developments of the Michoacan region. It is no mistake that good men and women are being disarmed around the world, and America is certainly not exempt. Look at what happens when we are not helpless! We can crush cold and calculating drug cartels as easily as we can crush psychopathic government entities. We are capable of superhuman feats. We are capable of globalist overthrow. We are capable of unthinkable greatness, as long as we are not distracted by false solutions and false leaders who lure us away from localized action towards centralized non-events.
The rise of Mexican non-participation groups gives me much hope for the future. For if the most corrupt and criminally saturated of societies can find it within themselves to fight, to truly fight, regardless of the obstacles and regardless of the supposed consequences, then there is a chance for us all. We must look beyond the odds of success and become men — real men — once again. We must face down evil, without reservation and without apprehension first by separating from the system, and then by standing our ground. We must be willing to risk everything; otherwise, there is absolutely nothing to gain.
Source: Brandon Smith | Alt-Market
With everything on the line, no country hosting a Olympiad can afford to take it easy on security – especially Russia.
With terror threats already made openly and through back channels, the Sochi 2014 Winter Olympics has already been ramped-up as one of the biggest security operations in events history. But there's a bigger story unfolding here – a tectonic shift in world geopolitics.
Putin Winds Back His Gains of 2013
News reports now place the probable cost of the Winter Olympics in Sochi, Russia at more than $51 billion making them the most expensive-ever. Security costs help explain this. Vladimir Putin's ironclad determination to make the games a success – makes them a rising political risk, not only for domestic political consumption but also a challenge to Russia's federal unity and relations with its Asian neighbors, and internationally. Making the Sochi games a PR disaster is the goal of Putin's enemies.
Source: http://www.blogsochi.ru/category/temy-publikatsii/novosti-sochi
The Islamic Bomb Lady was officially seen by Russian police. They identified her as 22 year old terrorist Razmena Ibragimova, displayed on Russia's official Sochi blog sites like the one above. Her terrorist credentials were bolstered by a clumsily falsified side-profile photograph, portraying her bulging neck probably hiding explosives behind her scarf. Officially she was part of the Volgograd bombing conspiracy and Razmena is now the Most Wanted Lady in Russia.
Once Upon a Time There was Pingpong Diplomacy
Cold war-era diplomacy of the 1960s included the "ping-pong diplomacy" US-China phase, but today's Russia-Saudi Arabia jousting is measured by the number of body parts on the pavement after each designer bomb attack by a throwaway human suicide bomber. To date, Saudi Arabia has scored several direct hits against Putin's Russia, but the ex-KGB chief is unlikely to take that lying down. Revenge hits against Saudi-backed Arab capitals, and against Riyadh-backed forces active in Syria are either certain or not impossible, to ram home the Putin message that Saudi Arabia is a small country on the edge of "The World Island" that talks a lot too loud – only thanks to oil.
At home in Russia, the Islamic kamikaze bombing scare, which in fact may have been Soviet-era agitprop not needing any Saudi petro-dollars or American nods to be executed, enables Putin to further seal the power of his New State apparatus. The new state is little changed from the old USSR, which set the southern Caucus Republics as the acid test arena for total power by Moscow.
Today, Razmena is placarded on wanted posters all across Sochi. According to one poster on display at all security checkpoints in Sochi's airport, Ibragimova is "currently located on Sochi territory" and 'could attempt a suicide bombing' at any time, according to the poster.
Ramming home the fear message for visitors who will pay at least $500-a-day to be in Sochi for the Winter Olympics, she is described as having been spotted on the street near the Russian foreign ministry building, and in streets near the upmarket hotels of Sochi. Imagine that. Not great in terms of events marketing, but the Russian Bear can ill-afford to be shy this time around.
Stalingrad and the Terror Republic
Under its former name Stalingrad, today's Volgograd was the Martyr City for Soviet resistance to Nazi Germany, but security analysts estimate that hundreds of the 2000-odd Islamic terror attacks on Russian Federal territory since 1990 have been in or around Volgograd. Veterans of the 1990s-era conflict waged by Moscow against breakaway independence movements state that at the time most of them flew the Islamic flag and were eager to receive Saudi petrodollars. The theater was however already widening across the Caucasian Republics including Chechnya, Ingueshetia, Daghestan, Tatarstan, and in Russian satrape republics such as Azerbaijan, and the 1990s veterans recall that in that period, ruthless terror-versus-terror tactics and strategy became the norm.
These veterans, some of them now Douma parliamentarians say the intensity of conflict has moved up, from that previous terror war level to a much wider "conflict of civilizations", even a threat to the continued existence of Russia. Tom Nichols, a professor of National Security Affairs at the U.S. Naval War College cited by Stripes .com 15 January said the intensity of conflict.. " has made the Russians — who already are used to a strong state security apparatus — far more willing to empower its internal security forces way beyond anything Americans would ever allow".
Saudi terror strategy may be comfortable for its Riyadh purveyors, players and payers safe in Riyadh, when it concerns Mali, Niger, South Sudan, the Central African Republic or Riyadh's other low-income Black African asymmetric war theaters, but in the Russia Caucuses this is a high risk gambit and historic conflict that Islam always lost. Inside the Russian Federation, longstanding political conflicts are already sufficient to make government difficult. Adding a layer of Saudi-financed and American-tolerated Islamic extremism may create a runaway process of domestic conflict – which for Putin and his oligarchs is exactly what they want to intensify and seal their total power.
For Russian leaders, the calls by some Syrian rebels for the creation of a fundamentalist Islamic state in their homeland sound uncomfortably similar to the goals of Doku Umarov, the Chechen leader of the so-called, 'Caucasus Emirate'. The stated aim of Umarov's group, designated by Moscow, and by Washington as a terrorist organization, is to establish an Islamic state on Russian territory. Chechen fighters like Omar Abu al-Chechen, who leads an expatriate jihadist force known as the Faithful Immigrant Brothers in Syria, have sparked Kremlin fears that the real goal of extremists is to make Syria into a base for future terror operations inside Russia.
Chechnya has become ever more critical to Kremlin strategists, the front line theater for Russian-Saudi conflict with Sochi an easy ride from its borders. This theater is particularly acute due to the fact that Syria has thousands of fighters who, according to the Russian Spetznaz special services, are a serious and real threat for the country. Ramzan  Kadyrov, the former Chechen rebel placed in charge by Kremlin and an adept at counter-terror war, has on many recent occasions said that Islamist insurgents in Chechnya have reached "plague proportions" and in his view are only biding their time before moving north to Russia – and to Europe.
Syria Split Could Set Russia Alight
State Douma deputy and Foreign relations commission chief Anatoly Ermolin, with a long military track record in Chechnya and the Caucuses during the 1990s bluntly says : "I think this is one of the most dangerous things for any government. They (the Islamists) are very serious and believe they can organize an Islamic state….They consider (Russia) to be their territory. We are dry wood; it's very easy to set fire to the situation."
Ermolin is openly alarmed and alarmist because he believes the disastrous conflict in Syria divided Russia and NATO-member countries into two camps, with the US-led west leaning to support or at least tolerance of the Islamists, despite the increasingly frenzied extremist nature of Syria's opposition. For Russia this means it is next in line for destabilization, by Islam under the guise of, and stoked by Western-Russian rivalry and conflict. Ermolin says there can soon be a major realignment of international relations and vital interests.
Add the Saudi terror chief, Prince Bandar Bin Sultan (photo, left) into this mix and the fuse is nearly lit. The London Telegraph reported back in October about Saudi Arabia's under the table offer to Russia for a chance to 'control the world's oil market' in some type of strategic alliance between OPEC and Russia – but only if Russia would wash its hands of the Assad regime in Syria. That was the carrot. The stick was somewhat more barbaric:
Bandar threatened to unleash his Chechen terrorists in order to shutdown, and possibly kill civilians at Sochi. He is alleged to have said:
''I can give you a guarantee to protect the Winter Olympics next year. The Chechen groups that threaten the security of the Games are controlled by us''
Beyond Saudi Arabia international racketeering and extortion, in there is fear in Germany, France, the UK and Italy – as there is in Russia, of what happens when thousands of young "jihadis" return from the Syrian war. Russian foreign relations experts like Ermolin say this will be the acid test, and in the Middle East will surely and certainly coincide with the equally rising threat of more open and wider conflict between Sunni Saudi Arabia, and Shia Iran. The dangers of another Iran-Sunni war like the 1980-88 Iran-Iraq war are claimed by Russian policy experts to have been completely underestimated in the west. As they and Russian military analysts say, the potential for a repeat of the 1980-88 war "going nuclear" is high.
Russian experts also say the dangers of Iran itself destabilizing and "turning to terror" have been ignored or underestimated in the west. Both Saudi Arabia and Israel, backed by the US and several EU countries, especially France give either open or covert support to anti-Iranian Sunni terror movements, making all out Iran-versus-Sunni war the logical follow-up. In the case of Iranian defeat, spillover will, the Russians say, be large scale regional, not contained. As a result, although never stated as a driver for US and European thawing towards Iran, the risk of Iran being destabilized have to be taken seriously.
Whistling in the Dark
To date, western understanding of the war theater's dimensions and component drivers is, Russians say, woeful. The USA's Boston Bombings, for example, were laughably unprofessional pinpricks. European domestic experience of eradicating Islamist insurgents, they add, is close to zero making for permanent underestimation of the threat.
Reasons for this western blind spot to the insurgent threat, which in Russia now straddles both ethnic religious and nationalist political lines – notably in Tartarstan – can be traced to different Russian and western interpretations of geopolitics. For Russians, even in the 1930s Stalin era, Halford Mackinder's theory of "The World Island", centered on Russia but spreading south through the Caucuses to Arabia, North Africa and Europe was taken as a game plan and threat – or prize – for the USSR. Putin's Russian Federation of today is driven by geopolitical hopes and fears linked to the Mackinder theory.
To be sure, Washington has decided the dispatch of a small anti-terror group of experts to Sochi, more for protecting US athletes and comforting domestic political opinion than aiding Moscow, but soon, analysts and Russian leaders say, Moscow and Washington will have to collaborate better. To do this, they will have to set aside other issues that get in the way. The USA's new isolationism, however, may also hamper this needed collaboration, and like the Europeans, the US may be tempted to turn Russia's difficulties to its advantage – by pouring oil and Saudi petro-dollars on the fire.
Senior Russian political figures like Alexander Khinshtein, Vice chairman of the State Douma's Security and anti-corruption commission, make it plain that formerly contained, localized and specific Islamic terror threats and action have massively changed since the 1990s. Khinshtein says that  "Terrorism cannot be a local problem; it is not a problem for just one place." Russian news releases and investigations concerning the Volgograd bombings already say these attacks – which are part of a longstanding organized campaign – link closely to non-Islamic political independence movements in Russia's Caucasian republics.
The challenge from the Islamic south, to Russia's "world island" has now mutated and coalesced with other movements and issues that, in the 1990s, were totally separate. The Sochi theater for terror war and counter-terror war concerns the whole world.
Source: 21st Century Wire
A few years back, at the end of 2009, I was approached on two separate occasions by people claiming to be "representatives" of a digital alternative currency format. I was, of course, intrigued by the initial proposal, being that I had been writing for some time on the concept of non-participation as a way to insulate average Americans from the dangers of our unstable fiat driven mainstream economy. Before that, I had already dealt with just about every currency alternative one could imagine; from paper scripts backed by goods, to scripts backed by time or labor, to gold and silver laden currency cards, etc, etc. All of them had the advantage of NOT relying on private Federal Reserve notes, and all of them had flaws as well. The proposed digital script, which the representatives called "Bitcoin", was no different.
The idea was to recruit my website as a promoter for bitcoin, but I had many questions before I would stick my neck out on a brand new high-tech anti-currency, and most of these question were not answered in any satisfactory manner.
There is no shortage of "solutions" in Liberty Movement circles, but many of these solutions require that we work within the system according to establishment rules (which they can change at any given moment). They assume that the system will abide by some kind of internal code, that our candidates will be treated fairly, that elections will not be rigged, that a better methodology or technology will be acknowledged and eventually adopted, that the "majority" of the public will someday see the light and back our cause, that the elite will not simply decide to put a bullet in our head.
The reality is, if a solution is dependent on a paradigm controlled by the corrupt system you are trying to change, it is no solution at all. Because of this, my focus has always been on methods that separate Americans from reliance on the system as much as possible.
When first confronted with bitcoin activism, I recognized almost immediately that this was NOT a method that operated outside the system, even though it tried very hard to appear that way. It was high-tech, it was sexy (admittedly far sexier in its presentation than gold and silver), and it catered to the egos of the digital generation, the loudest voices in media today. This thing was certainly marketable. However, just because something is highly marketable does not make it a good idea, or a meaningful alternative.
The Tantalizing Allure Of Non-Solutions
When a person invests a sizable amount of capital into an idea, not to mention a sizable amount of philosophical faith, they tend to lose a measure of objectivity. This is not just a struggle for proponents of bitcoin but for proponents of ALL methodologies. I do believe that many bitcoin promoters have the best of intentions, and that they are seeking some way to break from what they understand is a corrupt financial structure. That said, there is an escalating streak of elitism within the bitcoin culture, and I have witnessed on numerous occasions the kind of anger and immediate dismissal the average statist would spew when they are confronted with criticism. If you dare to question the greater details behind Bitcoin, be prepared to be accused of anything from "conspiracy theory", to "jealousy" for missing the boat on bitcoin profits, to "ignorance" of the genius of cryptography.
What I came to realize through my questions to bitcoin followers was that many of them were not actually involved in the deeper aspects of the Liberty Movement, constitutional activism, sound money, self defense, and so on. Almost none of them had a preparedness plan, few of them had experience with precious metals, none of them owned firearms, and none of them had any inclination towards the building of local networks for mutual aid. Worst of all, many of them had no understanding of the wider threat of economic collapse that America faces today. In fact, when the possibility of full spectrum collapse is brought up, many Bitcoiners actually respond with the same brand of shallow dismissals that one would expect from the Paul Krugman's and Ben Bernanke's of the world.
This reaction is not necessarily shocking. Most people imagine themselves accomplishing heroic feats, and why not? It is one of the more noble and beautiful traits of mankind. For the crypto-engineers of the new century and the digital generation overall, heroics have felt unattainable. Elections are finally being recognized as the sham they represent, while protest activism has fallen flat on its face. The concept of peaceful redress of grievances has been met with rather frightening displays of state violence and censorship to which a physical response for the common protestor is unthinkable. The signs and slogan chants may have inspired the education of some, but in the meantime, they have accomplished very little in terms of political or social change. The bottom line is that the establishment LOVES non-aggression protests – they have no plan, few concrete goals, and present no overt threat to the elite.
The system only grows more despotic, more invasive, and more dangerous. Anti-establishment champions have been searching for something that goes beyond mere "education", or clamoring like caged monkeys for media attention. They want to storm the castle, they want to fight back, but they haven't the slightest clue how. They desire an intellectual method of combat, something with far less fear, far less risk, and far less pain. Enter Bitcoin.
Bitcoin gives the digital generation the chance to feel heroic where they never could before. They don't have to face the machine head on. They don't have to fight. They don't have to suffer. They don't have to die. All they have to do is utilize some cryptographic wizardry within the supposedly anonymous safety of the web, buy bitcoins en masse, and the system would crumble at their feet, rebuilt in the name of free markets by the electronic commons and without a shot fired. Again, very sexy…
Unfortunately, the real world does not necessarily lend itself to the demands of the digital. The digital world is at the mercy of physical. The real world is rarely sexy; often it is ugly, brutal, hypocritical, illogical, and psychotic. The real world, at times, can break, and when it does the digital will break with it. The digital world is in large part a fantasy supported by the whims of the real. Which leads me to the core failings of the bitcoin adventure…
Bitcoin Theater
We've all heard praises lavished on bitcoin, not only from the web activists but from the mainstream media itself. Establishment controlled outlets like Reuters and Bloomberg have an astonishing number of bitcoin stories per week, and most of these stories paint the crypto-currency in a positive light. We've heard about bitcoin's "unbreakable" cryptography. Its finite supply. The inability to duplicate the currency from thin air. Its rising acceptance in the corporate world. The Cinderella stories of bitcoin investors buying Lamborghinis and New York brownstones. Even Ben Bernanke seems to have a soft spot for bitcoin:
http://www.businessinsider.com/ben-bernanke-on-bitcoin-2013-11
But is bitcoin's rise really all it's cracked up to be? Here are just a few of the problems which lead me to believe the digital currency is ultimately a clever distraction.
Who really started Bitcoin?
One of my first questions to bitcoin representatives back in 2009 was WHO, exactly, founded the operation? Well, Satoshi Nakamodo, everyone knows that, right? But who the hell is Satoshi Nakamodo? Who is the original designer of bitcoin? Who holds the foundational key to the structure of bitcoin's cryptography? Is Nakamodo a person, or a group? Why should we trust him, or them, to safeguard our wealth any more than the Federal Reserve? The fact is no one except maybe Gavin Andresen, the chief scientist at the Bitcoin Foundation, knows who is behind the digital currency. We actually know more about the banking elites behind the Fed than we do about the founders of bitcoin.
The common response to this concern is to suggest that it doesn't really matter, bitcoin is secure, it is open source, it is cryptography's holy grail, the creators are protecting their identities against retribution from the establishment, and the excuses go on…
I'm sorry, but this attitude constitutes an act of blind faith in a currency mechanism, which is exactly what proponents of the dollar are guilty of. If an activist individual or group is going to offer a solution to the movement, then they had better be willing to take the risk of being personally available to the movement. If you don't have the balls to show your face to help legitimize your idea, I can't take your idea seriously. Maybe I'm just old fashioned…
For all we know, bitcoin is a creation of the establishment, not a creation countering the establishment.  After all, the globalists WANT the destruction of the dollar – why not let the public destroy the dollar using a mechanism that ultimately does not represent a threat to the greater bankster cartel?
The Media Love Affair With Bitcoin
During the first and second Ron Paul campaigns, the mainstream media made a blatant and obvious effort to purposely ignore the candidate, his arguments, and his successes. Coverage was next to nil. His expansive crowds of supporters were edited out of news footage. His high polling numbers were censored. If not for the independent media, you wouldn't have known the guy existed. When someone or something presents a legitimate threat to the establishment, the establishment's first tactic is to make sure no one knows.
Bitcoin, on the other hand, has received a steady flow of positive media attention, with the random critical piece thrown in for good measure. Overall, the establishment has embraced, if not directly fueled, the bitcoin trend. This is rather surprising to me considering the "destroyer of the dollar" has only been around for four years.
When an anti-establishment vehicle suddenly becomes the center focus of establishment affections, and when globalist monsters like Ben Bernanke throw flower petals in its path, I have to wonder if Bitcoin is a real threat, or just a ruse.
Bitcoins Can Indeed Be Confiscated
Some of the early hype surrounding Bitcoin claimed that the currency could not be confiscated, making it "better than gold" (the better than gold motto has been widely espoused by Gavin Andresen). This claim turned out to be false when the FBI became the holder of the world's LARGEST Bitcoin wallet:
http://www.wired.com/wiredenterprise/2013/12/fbi_wallet/
I find arguments that this is only a temporary condition and that the feds will eventually auction off their holdings a bit laughable, but indicative of the denial inherent in Bitcoin culture.
Bitcoin Values Can Be Manipulated
Another claim heard was the assertion that bitcoins cannot be created out of thin air, they must be "mined" using powerful computers, which removes centralized manipulation of value. This may be true in certain respects (for now), but anything digital can be exploited in one way or another.
Bitcoin malware, for instance, hijacks the computers of unwitting people and uses them to artificially "mine" the currency.
http://about-threats.trendmicro.com/us/webattack/93/Cybercriminals%2BUnleash%2BBitcoinMining%2BMalware
The bitcoins mined are then transferred into the hands of anonymous hackers. This represents a serious threat to the stability of bitcoin because it creates an invasive form of attack speculation. Bitcoins can be removed from the market and deliberately hoarded. Hackers, or governments could conceivably kill bitcoin by mining a large portion of them out of circulation, artificially hyperinflating the value of the remaining coins (like a speculator would do with commodities), or dumping a large portion and abruptly cutting the value. Major bitcoin hoarders could use their massive bitcoin stakes to shift values at will. As long a Bitcoin operates on supply and demand, it can be threatened through speculation like ay other commodity (if you consider digitized numbers floating around the web a commodity).
Bitcoin Is Not Private
While bitcoins can apparently be stolen or criminally mined by anonymous persons or organizations, honest users are subject to considerable scrutiny. A disturbing aspect of bitcoin is the group surveillance that goes into tracing transactions, otherwise known as the "proof of work system". The bitcoin network is constantly dependent on decoders who track and verify bitcoin trades in order to ensure that the same bitcoins are not used during multiple trades or purchases. Anyone with the desire could decode the transaction history of the network, or "block chain", including governments. Though Bitcoiners are considered "partially anonymous", tracking the individual identity of a bitcoin trade is not difficult for entities such as the NSA because every transaction leaves a digital trail..
The use of anonymising browsers like Tor also have not produced the kind of privacy that was promised when bitcoin was introduced.
This is exactly the kind of currency system global bankers have sought for some time – total information awareness of all financial transactions and purchases within the system. While bitcoin proponents claim that their currency is a revolution against centralized oversight of monetary transactions, the truth is they have built the perfect centralized surveillance solution. Paper dollar purchases are difficult to trace. Gold, silver, and barter purchases are nearly impossible to track. Bitcoin, though, is the most traceable form of currency on the planet, and this is basically REQUIRED by the network itself. The entire trade history of every bitcoin is recorded. The digital landscape is the ultimate form of privacy invasion, especially for the likes of super computer wielding agencies like the NSA. Bitcoin aids the development of this intrusive system.
Bitcoin Relies On The Continued Survival Of The Open Web
Yes, bitcoins can be stored on physical wallet devices, but the majority portion of bitcoin trading and bitcoin mining requires the continued operation of the web. The internet is NOT a creative commons, as many believe. It is in fact a controlled networking system that we have simply been allowed to use. The exposure by Edward Snowden of NSA activities has proven once and for all that nothing you do on the web is private. Everything is tracked and recorded. Period.
Web access can also be easily denied by governments, and power centers around the globe have been utilizing this option more and more. During a national crisis, whether real or engineered, the continued function of the internet as we know it is not guaranteed. A currency relying on a government dominated internet is not truly independent. A grid down situation would also make bitcoin stores virtually useless.
The Suspicious Nature Of Bitcoin
Bitcoin is consistently touted as a superior option to precious metals as a way to decouple from central bank fiat. Under examination, though, it appears to me that bitcoin is instead a deliberate distraction away from gold and silver, and other tangible solutions; in other words, I believe it to be a form of controlled opposition.
A vital aspect of physical gold and silver investment is not only to break from the dollar, but to also remove physical metal from the system and starve international banks that issue millions of fraudulent unbacked paper certificates. The strategy, which I still stand by, is for the public to absorb as much of the precious metals market as possible until manipulators like JP Morgan finally have to admit that they don't have the coins and bars to back all the fake ETF's they have been issuing investors for years. In the process, we decouple from the dollar AND do damage to the banking cartel itself. The bitcoin fad, in my opinion, is designed to lure the public away from overtaking the metals market while banks and foreign governments vacuum up remaining physical in preparation for a dollar collapse.
Bitcoin's market value is not only extremely volatile, the currency is also subject to replacement at any time. Anyone with an interest can create a cryptocurrency. There is nothing particularly special about the bitcoin design, and if someone offered a digital currency tomorrow that was truly anonymous, it could quickly supplant bitcoin. Though its cryptography makes it difficult to artificially inflate (again, for now), other digital currencies can still be produced out of thin air. Bitcoiners desperately want to equate cryptography with tangibility, but the truth is that there is no comparison. Physical gold and silver cannot be artificially produced by anyone, anywhere. Digital currencies can be produced at will and hyped like Dutch tulip mania.
The most unsettling aspect of bitcoin, however, is not its distraction away from precious metals. Rather, it is the distraction away from localized solutions. Bitcoin proponents may be searching for decentralization, but they seem to have forgotten the most most important part of the process – localism. The trade of digital mechanisms over impersonal web networks and online marketplaces is not conducive to local economic stability or sustainability. Bitcoin does not encourage people to build local markets, to adopt useful trade skills, to prepare for a grid down scenario, or circulate wealth within one's community. Bitcoin only furthers the removal of independence and self sustainability from local economies by fooling activists into thinking that buying things without dollars is enough.
If Americans in particular want to pursue any solution to the threat of globalism or dollar collapse, they are going to have to start with themselves, and the community around them. Online trade is the last thing they should be worried about. Only when neighborhoods, towns, and counties become producers and self suppliers will they be safe from financial instability. Only when those same communities band together for mutual aid and self defense will they be safe from tyrannical political entities. Bitcoin accomplishes nothing in either of these categories, making it possibly the most popular non-solution for liberty to date.
Source: Brandon Smith | Alt-Market
Does anyone in authority anywhere tell the truth about Fukushima? If there is any government or non-government authority in the world that is addressing the disaster at Fukushima openly, directly, honestly, and effectively, it's not apparent to the outside observer what entity that might be.
There is instead an apparent global conspiracy of authorities of all sorts to deny to the public reliably accurate, comprehensible, independently verifiable (where possible), and comprehensive information about not only the condition of the Fukushima power plant itself and its surrounding communities, but about the unceasing, uncontrolled release of radioactive debris into the air and water, creating a constantly increasing risk of growing harm to the global community.
While the risk may still be miniscule in most places, the range of risk rises to lethal in Fukushima itself. With the radioactive waste of four nuclear reactors (three of them in meltdown) under uncertain control for almost three years now, the risk of lethal exposure is very real for plant workers, and may decrease with distance from the plant, but may be calculable for anyone on the planet. No one seems to know. No one seems to have done the calculation. No one with access to the necessary information (assuming it exists) seems to want to do the calculation.
There is no moral excuse for this international collusion. The excuses are political or economic or social, but none of them excuses any authority for withholding or lying about information that has potentially universal and destructive impact on everyone alive today and everyone to be born for some unknown generations.
Japanese authorities may be the worst current offenders against the truth, as well as the health and safety of their people. Now the Japanese government has passed a harsh state secrets law that threatens to reduce or eliminate reliable information about Fukushima. The U.S. government officially applauded this heightened secrecy, while continuing its own tight control on nuclear information. Japanese authorities are already attacking their own people in defense of nuclear power: not only under-measuring and ignoring varieties of radioactive threat, but even withholding the iodine pills in 2011 that might have mitigated the growing epidemic of thyroid issues today. Failing to confront Fukushima honestly, the Japanese are laying the basis for what could amount to a radiological sneak attack on the rest of the world.
Just because no one seems to know what to do about Fukushima is no excuse to go on lying about and/or denying the dimensions of reality, whatever they might be.
There are hundreds, probably thousands of people with little or no authority who have long struggled to create a realistic, rational perspective on nuclear threats. The fundamental barrier to knowing the scale of the Fukushima disaster is just that: the scale of the Fukushima disaster.
Chernobyl 1986 and Fukushima 2011 are Not Really Comparable
Chernobyl is the closest precedent to Fukushima, and it's not very close. Chernobyl at the time of the 1986 electric failure and explosion had four operating reactors and two more under construction. The Chernobyl accident involved one reactor meltdown. Other reactors kept operating for some time after the accident. The rector meltdown was eventually entombed, containing the meltdown and reducing the risk. Until Fukushima, Chernobyl was considered the worst nuclear power accident in history, and it is still far from over (albeit largely contained for the time being). The Chernobyl Exclusion Zone of roughly 1,000 square miles remains one of the most radioactive areas in the world and the clean-up is not even expected to be complete before 2065.
At the time of the March 11, 2011, earthquake and tsunami, the Fukushima plant had six operating reactors. Three of them went into meltdown and a fourth was left with a heavily laden fuel pool teetering a hundred feet above the ground. Two other reactors were undamaged and have been shut down. Radiation levels remain lethal in each of the melted-down reactors, where the meltdowns appear to be held in check by water that is pumped into the reactors to keep them cool. In the process, the water gets irradiated and that which is not collected on site in leaking tanks flows steadily into the Pacific Ocean. Within the first two weeks, Fukushima radiation was comparable to Chernobyl's and while the levels have gone down, they remain elevated.
The plant's corporate owner, Tokyo Electric Power Company (TEPCO), in turn effectively owned by the Japanese government after a 2012 nationalization, began removing more than 1,500 fuel rod assemblies from the teetering fuel pool in November, a delicate process expected to take a year or more. There are additional fuel pools attached to each of the melted down reactors and a much larger general fuel pool, all of which contain nuclear fuel rod assemblies that are secure only as long as TEPCO continues to cool them. The Fukushima Exclusion Zone, a 12-mile radius around the nuclear plant, is about 500 square miles (much of it ocean); little specific information about the exclusion zone is easily available, but media coverage in the form of disaster tourism is plentiful, including aGoogle Street View interactive display.
Despite their significant differences as disasters, Chernobyl and Fukushima are both rated at 7 — a "major accident" on the International Nuclear Event Scale designed in 1990 by the International Atomic Energy Agency (IAEA). That is the highest rating on the scale, a reflection of the inherent denial that colors most official nuclear thinking. Designed by nuclear "experts" after Chernobyl, the scale can't imagine a worse accident than Chernobyl which, for all its intensity, was effectively over as an accident in a relatively short period of time. At Fukushima, by contrast, the initial set of events was less acute than Chernobyl, but almost three years later they continue without any resolution likely soon. Additionally Fukushima has three reactor meltdowns and thousands of precarious fuel rod assemblies in uncertain pools, any of which could produce a new crisis that would put Fukushima clearly off the scale.
And then there's groundwater. Groundwater was not a problem at Chernobyl. Groundwater is a huge problem at the Fukushima plant that was built at the seashore, on a former riverbed, over an active aquifer. In a short video, nuclear engineer Arnie Gunderson makes clear why groundwater makes Fukushima so hard to clean up, and why radiation levels there will likely remain dangerous for another hundred years.
Fukushima Unit #3 Activity Led to Some Panic-Driven Reporting in 2013
The Japanese government and nuclear power industry have a history of not telling the truth about nuclear accidents dating back at least to 1995, as reported by New Scientistand Rachel Maddow, among others. Despite Japan's history of nuclear dishonesty, Japanese authorities remain in total control of the Fukushima site and most of the information about it, without significant objection from most of the world's governments, media, and other power brokers, whose reputation for honesty in nuclear matters is almost as bad as Japan's. In such a context of no context, the public is vulnerable to reports like this from the Turner Radio Network (TRN) on December 28:
** NEWS FLASH — URGENT ** STEAM SUDDENLY EMANATING FROM FUKUSHIMA REACTOR # 3 — WEST COAST OF NORTH AMERICA SHOULD BEGIN PREPARATIONS FOR POSSIBLE RADIATION CLOUD WITHIN 3 TO 5 DAYS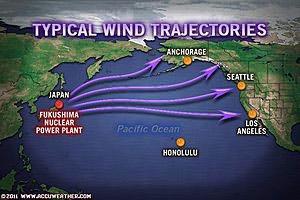 Five days after this story was posted, the "radiation cloud" had not developed despite the story's assertion that: "Experts say this could be the beginning of a spent fuel pool criticality (meltdown)'involving up to 89 TONS of nuclear fuel burning up into the atmosphere and heading to North America." The story named no "experts" and provided links only to TEPCO announcements in Japanese. The bulk of the story reads like an infomercial for "protective" gear of various sorts that TRN makes a point of saying it does NOT sell. Despite such obvious warning signs, others — such as The Ecologist and Gizmodo — reported the threat of "another meltdown" at Fukushima Unit #3 as imminent.
Clarification and reassurance quickly started chasing the "new meltdown" rumor around the Internet. ENENEWS (Energy News) promptly posted the TEPCO reports in English, demonstrating that there was nothing "sudden" about the steam releases, they've been happening more or less daily since 2011, but condensation caused by cold weather makes them visible. At FAIREWINDS (Energy Education), Arnie Gunderson posted on January 1:
"… the Internet has been flooded with conjecture claiming that Fukushima Daiichi Unit 3 is ready to explode… Our research, and discussions with other scientists, confirms that what we are seeing is a phenomenon that has been occurring at the Daiichi site since the March 2011 accident… While the plants are shutdown in nuke speak, there is no method of achieving cold shut down in any nuclear reactor. While the reactor can stop generating the actual nuclear chain reaction, the atoms left over from the original nuclear chain reaction continue to give off heat that is called the decay of the radioactive rubble (fission products)… constantly releasing moisture (steam) and radioactive products into the environment." [emphasis added]
In other words, Fukushima Unit #3 continues to leak radioactivity into both air and water, as Units #1 and #2 presumably do as well. But as Gunderson explains, the level of radioactivity has declined sharply without becoming benign:
"When Unit 3 was operating, it was producing more than 2,000 megawatts of heat from the nuclear fission process (chain reaction in the reactor). Immediately after the earthquake and tsunami, it shut down and the chain reaction stopped, but Unit 3 was still producing about 160 megawatts of decay heat. Now, 30 months later, it is still producing slightly less than 1 megawatt (one million watts) of decay heat… 1 megawatt of decay heat is a lot of heat even today, and it is creating radioactive steam, but it is not a new phenomenon."
Reassurances About Fukushima are As Misleading As Scare Stories
The reassuring aspects of the condition of Unit #3 — radioactive releases are not new, they're less intense than they once were, the nuclear waste is cooling — while true enough, provide only a false sense of comfort. Also true: radiation is released almost continuously, the releases are uncontrolled, no one seems to be measuring the releases, no one seems to be tracking the releases, no one is assessing accumulation of the releases. And while it's true that the waste is cooling and decaying, it's also true that a loss of coolant could lead to another uncontrolled chain reaction. ("Fukushima Daiichi Unit 3 is not going to explode," says Gunderson in a headline, but he can't know that with certainty.)
For the near future, what all that means, in effect, is that the world has to accept chronic radiation releases from Fukushima as the price for avoiding another catastrophic release. And even then, it's not a sure thing.
But there's another aspect of Fukushima Unit #3 that's even less reassuring. Unit #3 is the one Fukushima reactor that was running on Mixed oxide fuel, or MOX fuel, in its fuel rods.MOX fuel typically uses Plutonium mixed with one or more forms of Uranium. UsingPlutonium in fuel rods adds to their toxicity in the event of a meltdown. In part because Plutonium-239 has a half-life of 240,000 years and can be used to make nuclear weapons of "dirty bombs," its use in commercial reactors remains both limited and controversial. Because it contains Plutonium, MOX fuel is more toxic than other nuclear fuel and will burn at lower temperatures. As Natural Resources News reported in 2011:
"The mixed oxide fuel rods used in the compromised number three reactor at the Fukushima Daiichi complex contain enough plutonium to threaten public health with the possibility of inhalation of airborne plutonium particles…. Plutonium is at its most dangerous when it is inhaled and gets into the lungs. The effect on the human body is to vastly increase the chance of developing fatal cancers."
Reportedly, TEPCO plans don't call for the removal of the MOX fuel in Unit #3 for another decade or more. Fuel removal from Units #1, #2, and #3 is complicated by lethal radiation levels at all three reactors, as well as TEPCO's inability so far to locate the three melted cores with any precision.
There is ample reason to hope that Fukushima, despite the complex of uncontrollable and deteriorating factors, will not get worse, because even the Japanese don't want that. But there is little reason to expect anything but worsening conditions, slowly or suddenly, for years and years to come. And there is even less reason to expect anyone in authority anywhere to be more than minimally and belatedly truthful about an industry they continue to protect, no matter how many people it damages or kills.
The perfect paradigm of that ruthlessly cynical nuclear mentality is the current Japanese practice of recruiting homeless people to work at Fukushima in high level radiation areas where someone with something to lose might not be willing to go for minimum wage.
Source: William Boardman  |  Global Research

Most "NGOs" fomenting regime-changes and color-coded revolutions, promoting "pride marches" and similar "human rights issues," are in reality Western (mostly U.S.) funded conspiracies pursuing the agenda of their paymasters. That much has been known for years, but in recent days we have witnessed a particularly egregious example of their politically-motivated duplicity.
On December 17 Egypt's military-backed government filed additional criminal charges against former president Mohamed Morsi, accusing him of being a party to a major terrorist plot that involved killing demonstrators and leaking state secrets to Iran. The authorities described the case against Morsi and several of his close advisors as the biggest of its kind in Egyptian history. Prosecutors additionally accused the former Muslim Brotherhood leader of having made illegal arrangements with the Hezbollah in Iran, with Hamas in Gaza, and with extremists whose goal is to establish an Islamic emirate in Sinai. The scheme allegedly involved smuggling arms into the country and arranging for Brotherhood activists to obtain military training from Hamas in Gaza, Hezbollah in Lebanon and the Revolutionary Guards in Iran.
Human rights groups were quick to condemn the charges, calling them preposterous "because of their vast scale and complexity," The New York Times reported a day later. "They are pretty fantastical, to say the least," the NYT duly quoted one Sarah Leah Whitson, the North African Programs Director for Human Rights Watch, as saying of the accusations. "Through both legal processes and their control of the media, the government has been trying to generate this notion that the Muslim Brotherhood is a terrorist organization carrying out violent acts, with the absence of any evidence, and these charges really underscore the extent to which the government is focused on exterminating the Muslim Brotherhood as a political opposition. It is an all-out campaign to destroy it." Two weeks earlier, the same HRW official complained that the military in Egypt was illegally holding members of Morsi's government in secret locations.
By contrast, the arrest, trial, and sentencing of hundreds of Turkish military officers on dozens of far more preposterous charges in recent years has passed almost unnoticed in the Western media, and was barely commented upon by the "human rights community." They were accused of involvement in the Ergenekon and Sledgehammer plots, dating back to 2003-4. The result was the largest show trial ever in the non-Communist world. The charges, too, were worthy of Moscow 1937.
The Sledgehammer plot, the government alleged, was a military conspiracy which should have included bombings of historic mosques in Istanbul, an attack on a museum, and the provocation of military tensions with neighboring Greece, including air attacks on Greek islands by Turkish planes. Such acts of terrorism and outright military aggression were supposedly designed to plunge Turkey into utter chaos and provide an opportunity for the military to step in and remove the Islamist AKP government from power.
The Sledgehammer was connected to the earlier Ergenekon conspiracy, supposedly the Mother of All Plots, the mega-conspiracy in which the "Deep State"—a shadowy coalition of senior military officers, the intelligence services, the judiciary, and organized crime—allegedly planned terrorist attacks to foment unrest, also leading to a military takeover. Arch-secular nationalists, the prosecutors said, had been in bed with the Maoist PKK, the extreme-left Revolutionary People's Liberation Party, the Islamist Hizbullah and Milli Görüþ, the ultranationalist Turkish Revenge Brigades, the Turkish Workers' and Peasants' Liberation Army, and the Marxist-Leninist Communist Party of Turkey.
Prime Minister Erdogan and other AKP leaders provided political support for the prosecutions. There were countless inconsistencies in the accusations, however. Dozens of entities—hospitals, NGOs, companies, and even military units—were referred to by names or acronyms which they acquired many years after the dates cited, in some cases as late as August 2009. The Ergenekon and Sledgehammer cases were no "cases" at all, but a brazen attempt by the AKP regime to neutralize Turkey's once-powerful military once and for all. The government's specific objective was to discredit the officer corps, and thus facilitate the abolition of the Army's traditional role as the guardian of the country's secular political system.
In 2012, after what amounted to a show trial, over 300 of the 365 "Sledgehammer" suspects were sentenced to prison terms, and 34 suspects were acquitted. (The case is being appealed.) On 5 August 2013, final verdicts were announced in the Ergenekon case. A dozen "consecutive" or "aggravated" life sentences were passed, as well as over two hundred lengthy prison sentences. Only 21 of the 275 defendants were acquitted. All told, 640 were charged, 55 acquitted—impressive even by Soviet standards.
In view of its concern for Morsi and his cohorts, the reaction from Human Rights Watch to the spectacle in Turkey could not have been more different. In 2009, with the trial just starting, it announced that the Ergenekon case "gives Turkey a chance to make clear that it will hold security forces accountable for abuse, but that can only happen if the investigation follows the evidence wherever—and to whomever—it leads." It did not comment on the course of the trial or the sentences. Remarkably, it did not comment on the "Sledgehammer Case" charges, trial, or sentences at all.
As for The New York Times, last August 6 it commented that "the Ergenekon trial played an important role in efforts to lay to rest a history of military meddling in democratic politics. Much of Turkey's modern history has been dominated by a secularist military-bureaucratic alliance that regularly derailed the democratic process when confronted with governments or political movements that threatened its political control." "Some saw the trial as no more than a witch hunt by the governing A.K.P. against its political opponents," it noted curtly, and added, in sorrow more than anger, that an opportunity was missed "to prove those critics wrong by ensuring a scrupulous commitment to fairness throughout the process."
As it happens, the Open Society Foundation—belonging to that noted philanthropist George Soros—is the primary donor of the Human Rights Watch, contributing $100 million of $128 million of contributions and grants received by the HRW in the 2011 financial year. And The New York Times is the flagship of America's journalism.