The War Is Against Paganism…
Crowns and thrones may perish.
Kingdoms rise and wane
But the Church of Jesus constant will remain
Gates of Hell can never
'Gainst the Church prevail
We have Christ's own promise
And that cannot fail
"To gain this victory, we must wage the war.  Too many want victory without the war, as though eloquence, patriotic or religious gush, ever overcame an enemy."  R. J.  Rushdoony," Numbers" Pg. 270
Patty and I spent Christmas in Destin, Florida.  Destin is an upscale resort town named from a Yankee fisherman who settled there in the mid-Nineteenth Century.  It is home to one of the nation's largest outlet malls.
In one of the shoe outlets we met a clerk from Maine.  Her story is typical of many who have been victimized by the massive changes that have been foisted on the world.  Born, raised, and married in a shoe prosperous Maine town, she and her husband had two children and were living lavishly.  He was a manager at a shoe manufacturing plant where she also worked.  Their combined income was in the high six figures providing them a luxurious lifestyle.
As the inexorable Asian labor monster invaded the shoe industry her husband lost his job. The entire industry shrunk and he was unable to find work.   She became the sole wage earner under a company promise that there would be no additional lay-offs.  The promise was broken and shortly her job was also moved offshore.   They lost everything: their home, their car, and their ability to support two children.  Without prospects of employment in Maine they moved to Florida where they are now working at dramatically lower incomes.  They have re-established their family and, though far less affluent, are again living an orderly life.  Since many employees of Maine factories are still struggling, they consider themselves fortunate.
Their story can be multiplied hundreds-of -thousands of times as industry after industry has been devastated by the planned economic reorganization of the world.
Maine is one of a number of areas that have been severely affected.  The Northeast quadrant has been hardest hit with factory closings and the accompanying disruption of the social order.  Some attempt to cite automation as a culprit but automation provides a social benefit while wholesale robbery is a devastating crime.
The current economic disaster was preceded by an earlier mini-disaster when the Japanese were given free access to our markets.  Now, Asians in several countries have entered the fray and despite efforts by the compliant media to cover it up debilitating disruption is clearly evident.
Since 1950 into the first decade of the Twenty-First Century Detroit, Michigan has lost over 61 percent of its population, Gary, Indiana 55 percent, Youngstown, Ohio over 60, Flint, Michigan over 43, Cleveland, Ohio over 56, Dayton, Ohio over 46, Canton, Ohio over 37, and Pittsburgh, Pennsylvania over 54.  Though it is growing in income Chicago has still lost over 25 percent of its population.
The kettle holding the United States population was put over very low heat in the 1950s.  The drum beat of women's liberation began and continued relentlessly until after several decades single income homes became archaic being replaced by a household income that included two working adults.  This malicious manipulation was imposed without adequate confrontation.
Then we began to hear about the competitive nature of the American work force and how they could successfully compete in the new world market.  Soon the Japanese had usurped a major percentage of the automotive industry forcing the irascibly persuasive Lee Iacocca to shame the congress into loaning Chrysler enough money to keep it afloat.
But the bloody Japanese axe that struck the auto industry was only the beginning.  The Chinese horde soon followed and suddenly every "Made in USA" product disappeared from our stores.  Faced with labor costs a fraction of U. S. standards, industry after industry moved manufacturing to Asia.
The competition was not over the ability of American workers to produce goods as efficiently as Asian labor, as it had been framed.  It was instead over the standard of living Americans had enjoyed compared to the standard of living of Chinese peasants.  As the Twenty-First Century arrived, a multitude of Americans were like the family from Maine working in retail, health-care or fast food for wages of half or less than their previous employment.
Current propaganda tells us our economy is improving and new jobs are being created.  It is all propaganda; don't believe it!   In the new world order competition will force labor costs to parity and parity is lower still.
Though they have prepared for an uprising the powers behind centralization want to maintain peace as long as they can continue extending world domination.  The media, a propaganda arm of world government, will continue to report improvement as long as people can be convinced.
Human efforts are useless in stopping this onslaught.  The battle is between Christianity and paganism.  The only effective weapon against paganism is the God of the Bible and His Law.
Rousas Rushdoony explains, "When men forsake God, they forsake all truth, because for them there is no difference between good and evil, nor between truth and lies".  "Numbers" Pg.316
The Bible, Old and New Testament, Law and Grace, comprise the full gospel.  The full gospel would have stopped tyranny in its infancy, but we have forsaken the full gospel and replaced it with the "creative word" of men.   I received an email today from my kid sister entitled "What a Church Service"; a video of Andre Rieu leading a musical worship service for a large congregation. Beautiful it is, but an appropriate church service it is not.  It is a secular multicultural extravaganza with beautiful music.
Christians who seek to be entertained with music and praise and do not have ears to hear what God requires of His people are useless in stopping the advance of Satan.  It is truth and justice and the seating of King Jesus at the throne of power that should be the objective of every Christian congregation.  Lies, fantasy, and all the manipulations of arrogant men should be confronted from our pulpits and by our congregations.  It is our Christian duty to counter the evil establishment bringing their wrath against the power of the Church of Jesus Christ.  When the Christian religion fails to create wrath in God's enemies there is a serious problem in the Christian religion.
We are being overrun by the minions of evil.  We should be fighting a war.  We need preachers whose intrepid denouncements will inspire us to enter the battle on the side of the God of the Bible.
The enemy controls our television stations, our newspapers, our government, and, sadly, most of our churches.  The voices of dissent are few.  Wake up Christians and hear the call to battle!
When a newspaper erroneously contends our economy is improving our pulpits must present Christians with the statistics that prove otherwise.  Christians are truth-tellers!  When the Media promotes homosexuality our pulpits must denounce it with God's Words from the Bible.  Christian duty requires that we confront evil.
Muslims are busy fighting for control of the Middle East.  They appear to be overcoming the secular tyrants.  Islam is a false religion and an enemy to Christianity but it is not the core danger to world freedom. In that battle Islam is an ally against the wicked forces of the new world order.
It is time to stop playing church.  It is time for every Christian minister to disregard reputation and directly confront the secular forces that threaten peace and order God intends for His creation.
Churches that concentrate on the end times, on tongues and prophecy, evangelism, or on being theologically reformed should forsake their niche religions and confront the secular minions with the full gospel.  The size of a church or its growth is of no importance; what is important is its strength against the forces of evil.  Reputations must be sacrificed; our God and King is being threatened and we are His soldiers.  It is our duty to fight for the elevation of His government– both civilians and rulers are subject to the rule of King Jesus.
As Patty and I exited a restaurant in Destin late in the afternoon on Christmas day we noticed a table of 8 young men with their heads bowed.  We thought it wonderful that all these young people were honoring the One True God.  However, on second look they were honoring the IPhone god instead.
How do you sum up 2013 as a year for the United States and her citizens? What criteria do you use? Good, bad and ugly? As Clint Eastwood said, "A man's got to know his limitations. Well, do ya' punk?" The same could be said for our country. Do we understand our limitations?
On the immigration front, 20 million illegal aliens "itched" to get themselves legalized so they could continue their "Aztlan Reconquista" of the four southwestern states. Spanish co-equals English in America because Congress runs from any sense of responsibility to our immigration laws and the English language that built America. As their numbers grow, illegal migrants march toward their goal with the help of President Barack Obama, himself a non-citizen, the ACLU, and 535 Congressional critters that refuse to enforce our Constitutional laws.
After 11 years replete with $1 trillion wasted, our military men and women remain in the Islamic insane asylum of Afghanistan doing nothing but pouring money and lives down the rat-hole. The military industrial complex works its wonders with Obama and Congress to start a war with Iran. The bankers and moneychangers lick their chops at the thought of endless and meaningless wars overseas. As General Smedley Butler said in his memoirs, "War is a racket for bankers and politicians."
Psychologists expect anywhere from 100,000 to 200,000 young men will commit suicide from their senseless service in the Islamic nuthouse of the Middle East. Endless forms of PTSD cause broken marriages, fatherless families, alcoholic & drug addicted soldiers and nonstop misfortune for our military veterans.
For a 5th straight year, Barack Obama proves himself an inept, incompetent and totally lackluster president of the United States. Food stamp recipients charged from 36 million at the beginning of his first term to 48.1 million subsisting on food stamps today. He drove the federal deficit from $12 trillion in 2008 to its current $18 trillion in 2013. More blacks suffer unemployment, poverty, incarceration and welfare than under any other president.
While 14 million Americans remained unemployed and 7 million under employed, Obama and Congress imported over 2.0 million legal and illegal immigrants into America in 2013. Obama and Congress failed to create jobs for the 48.1 million Americans living on food stamps, but they increased section 8 housing, "free" school lunches, medical care and ESL courses for illegal foreign children.
Because the U.S. continues as the third largest and fastest growing country because of immigration, we also accelerate global carbon footprint with millions of added car exhausts, chimneys and factories that acidifies our oceans and causes such horrific weather changes that create Hurricane Sandy, Katrina and Typhoon Haiyan. With the expected 100 million additional immigrants in the next 36 years, we can expect Mother Nature to respond commensurately.
On the sociological front, we saw Hispanic George Zimmerman kill one young thug named Trayvon Martin that created national headlines while 1,400 black Americans killed another 1,400 black Americans—but no one at the national level, the Black Caucus or Al Sharpton made a mention of blacks slaughtering blacks. Meanwhile, the mainstream media made not one mention of "Black Flash Mobs" or "Black Knockout Games" where American blacks run around killing whites for the fun of it. Three blacks in Oklahoma killed a white Australian college baseball player, "For the fun of it."
If you look at the dropout/flunkout rates in our educational systems such as a 76 percent high school dropout rate in Detroit, Michigan to 60 percent flunkout rate in Mexican-dominated Los Angeles, we continue on our downward spiral of a "functionally illiterate" civilization where dumb people outnumber educated people, but enjoy endless welfare, food, cell phones, medical care and housing on the backs of those of us who study, work and contribute.
On the federal level, we see a culture of corruption in the Obama White House and Congress that gave us incompetence, malfeasance and covered up the Benghazi murders, Fast and Furious gun running, NSA spying, 22 Islamic jihad compounds now operating in America and imported tens of thousands of Muslims via legal immigration that will end up undermining our country's culture, language and laws.
Sharia Law charges into our country as fast as their numbers grow. Obama features eight Islamic staff working full time in the White House. In the next three years, we will see countless tens of thousands of Muslims imported into America to bring "hope and change" for Islam in America. At some point, Muslims will bomb our electrical grid with multiple-coordinated teams, which will make 9/11 look like a garden party. Few of us realize our vulnerability, and remember, when jihad warriors succeed, they enjoy 72 virgins in Islamic heaven.
On the health-care front, Obamacare stumbled, faltered and fell on every level. Ironically, Americans show they don't care about their health, as over half of our population grows intolerably obese. Fifty millions Americans smoke, 10 million alcoholics abound while diabetes became a national epidemic. Cancer continues as the number one killer, but few connect it to our contaminated air, water and soil via endless chemicals injected into our biosphere.
On the trade front, China owns us. They buy U.S. companies, land and entire office districts here in the USA. By the time they get done, they will dictate what we do, who we are and how we operate.
As we transform and deform into a polyglot, chaotic, multi-lingual and multicultural society, we continue to watch the Middle Class degrade into non-existence. We watch the American flag become the Mexican flag, the Middle Eastern flag and hundreds of other flags from immigrants that could care less about America.
On the international front, no one suspects or reports on the growing radioactive plume originating from Japan's Fukushima nuclear power plant meltdown. That radio-active water circulates into all the oceans—contaminating every living creature below the waters around the world—and contaminating all the fish and marine life we use for food. That event will prove the greatest ecological debacle for humanity for all of history. Cancers, destroyed eco-systems, degraded oceans and much worse await humanity.
What's amazing about 2013? Men wasted 29 hours weekly watching the idiot box as to football, baseball, hockey and basketball. For the Americans with jobs, we partied, played and ordered pizza. We drove around without the faintest clue as to what Congress and Obama continue accomplishing: utterly and completely ignoring our sacred Constitution and Bill of Rights.
As we dance into 2014, I can only appreciate that our country faces financial collapse, sociological degradation, environmental deterioration, accelerated immigration numbers to 2.0 million annually, millions of jobless whites, blacks and Hispanics, energy exhaustion, environmental breakdown and resource depletion.
Will 2014 get better? This should foreshadow the answer as Mark Twain said, "Suppose you were an idiot; and suppose you were a member of Congress; ah, but I repeat myself."
Another Facebook writer said, "Obama is what you get when you allow idiots, illegals and welfare recipients to vote."
Too complex to function, too overcrowded to solve anything, too many people from too many places, too few resources…
One reader of this series asked that I write about what we face 10 years from now instead of 37 years from now. He asked me to become more "relevant" as to what our country faces.  He felt that 37 years in the future felt too far away to make any impact on Americans today.
The run-up to that 100 million, that's 100,000,000 immigrants by 2050 won't be a pretty one.  We face greater and greater consequences within 10 years by adding 30 million that will magnify to 60 million in 20 years and reach 90 million 30 years and 100 million immigrants within 37 years.  On top of that, we will add another 38 million of our own.  Total: 138 million people to feed, water, house, warm, transport, work, educate, medicate and try to maintain some kind of balance with our environment. This won't be pretty for anyone.
We remain on course to become SO large that we cannot solve our problems.   To give you an example, India today suffers 1,000 children that die every 24 hours 7 days a week of water borne diseases like dysentery and diarrhea.   They die because India cannot maintain clean water from its toxic rivers, lakes and underground water supplies.  Millions upon millions of Indians urinate and defecate onto the soils in India because they lack toilets and sewage treatment plants.  Yet, they add 11 million new citizens into their society every year, year in and year out.  Most Indian people live in horrendously degraded conditions.  Air pollution, unsafe water and horribly crowded cities make life in that country a living hell.   Guess what, it's coming to America.
Millions of Indians immigrated to America in the last few decades.  They arrive and then, chain-migrate their relatives through our immigration laws. They command virtually all the motel chains in America with your tax dollars being used to fund them.
Who can blame them?  If we give them the keys to the country, they would be fools to pass it up.  They flee a country that cannot save itself from itself.
When I visited India, it made me sick to my stomach to see little children starving in the cities. No one could help them because their numbers exceeded any aid.  I witnessed so much misery that I had to "harden" my emotions in order to make it through each day.  Most of Asia lives in utter misery and deprivation.  They cannot fix or solve their predicament.
Even more sobering, demographic experts project somewhere between 50 and 100 million refugees streaming into other countries in the next 10 to 20 years.  Africa's desperate refugees already pour into Europe.  They overrun Spain and Greece.  As Haiti adds another projected three million to its present day nightmare, they will swim, boat and paddle their way to Florida by the hundreds of thousands.
Dr. Jack Alpert, at www.Skil.org, a research scientist predicts that we could see 1 billion people perish around the globe from lack of food within the next 10 years; 15 years at the most.
Watch these two videos:  Alpert shows where these countries lack enough water and arable land to feed their populations:
The Human Predicament and What to Do About It       Feb. 2012
Overpopulation Means Civilization Collapse                Aug. 2011
Do you think they will sit in their own countries and starve?  Will they wait to be saved?  Answer: No! They will migrate to Canada, America, Europe and Australia.
Instead of shielding ourselves from the coming nightmare facing our country, our intellectually-challenged Congress injects millions upon millions more immigrants into our country.  Whether it's the 48.1 million Americans subsisting on food stamps today, to 100 million devouring food stamps in 30 years—something must give.
I can only imagine that our civilization will begin to collapse even before that 100 million legal immigrants manifest. If we do manage to hang on, it means race riots, food riots and racial separation where European-Americans flee to Idaho, Montana, Wyoming, North Dakota and South Dakota.  Chicago, LA and Detroit portend our future.  They possess one thing in common: massive influx of legal and illegal immigrants that drive out Americans.
In the end, people align with their own tribes and we possess so many different tribes that we lack any cohesion within our society to maintain any rational order.  With another 100 million immigrants from all over the world, we encase a "schizophrenic society" and like Humpty Dumpty, "All the king's horses and all the king's men, couldn't put Humpty Dumpty together again."
As the great historian Arnold Toynbee observed that all great civilizations rise and fall, and that, "An autopsy of history would show that all great nations commit suicide."
As Colorado Governor Richard D. Lamm said on the eight methods for destroying America, "First, turn America into a bilingual or multi lingual and bicultural country.  History shows that no nation can survive the tension, conflict and antagonism of two or more competing languages and cultures.  It is a blessing for an individual to be bilingual; however, it is a curse for a society to be bilingual.  The historical scholar Seymour Lipset put it this way, "The histories of bilingual and bicultural societies that do not assimilate are histories of turmoil, tension and tragedy.  Canada, Belgium, Malaysia, Lebanon—all face crises of national existence in which minorities press for autonomy, if not independence. Pakistan and Cyprus have divided. Nigeria suppressed an ethnic rebellion. France faces difficulties with Basques, Bretons and Corsicans."
We write our own death sentence with passage of the S744 amnesty into law in 2014.  We face 100 million volatile, multi-language, multi-religious and multiple-cultures that lack any compatibility with our civilization.  If the sheer numbers don't destroy us, the endless conflicting cultures will ring our death knell.
If you don't want to see our country turned into a schizophrenic cultural quagmire, call Speaker of the House John Boehner at 1 202 225 0600:
"Mr. Boehner, I understand that S744 doubles legal immigration from its current 1.0 million annually to 2.0 million while giving amnesty to 12 to 20 million illegal migrants. Do you understand that such an amnesty would flood America with over 100 million immigrants by 2050—a scant 37 years from now. How will we be able to water, house, work, feed, educate, medicate and care for that many people when we already suffer 48 million Americans who cannot secure jobs and live on food stamps? How will we maintain our environment and standard of living in light of those numbers. As an American citizen, I demand that you reduce all immigration to less than 100,000 annually and enforce the laws on the books to arrest, prosecute and jail employers of illegal migrants. That will help illegal migrants to go home on their own dime when they don't have a job. Our own unemployed citizens can take those jobs at a living wage."
Also: call your own U.S. Senators and leave the same message.
Nation of refugees, cultural conflict, social schizophrenia…
Despite the origin of the term from the Greek roots "skhizein" which means "to split", schizophrenia does not imply a "multiple personality disorder."  The term means a "splitting of mental functions."  You might say that someone suffering from a multiple personality disorder walks around with an endless number of "distinct" persons in his or her head.  All of them compete for dominance.  All of them create chaos in that person's mind.
Enter the term "multiculturalism" where multiple cultures reside in the same country.   Ultimately cultures conflict with one another via people, passions and language.
Jonathan H. Turner defines it as a conflict caused by "differences in cultural values and beliefs that place people at odds with one another". He defines this conflict as, "One that occurs when peoples' expectations of a certain behavior coming from their cultural backgrounds are not met.  They face others that possess different cultural backgrounds and different expectations."
We proved that cultures don't mix when we usurped the Native American Indians of North America.  They have not integrated into the white man's culture whatsoever.
"Cultural conflicts are difficult to resolve as parties to the conflict have different beliefs," said Turner.  "Cultural conflicts intensify when those differences become reflected in politics, particularly on a macro level.  An example of cultural conflict is the debate over abortion.  Ethnic cleansing is another extreme example of cultural conflict. Wars can also be a result of a cultural conflict."
The African-Americans versus European-American conflict rages in the United States without pause from 1776 to 2013.  No amount of laws, education, forced integration, police or legal consequences stop racial discrimination, racial bias, racism or violence.
Whether in the NFL two weeks ago with one black and one white player fighting over race or the Zimmerman-Martin killing or voting a black president into the White House—Americans fail to resolve the racial-cultural divide that permeates every city in America where blacks, Mexicans and whites mix.
Today, blacks in big cities practice a new game where they "Knockout" a white person from behind with a hammer or 2×4 board.  "Black flash mobs" run around major US cities looting stores and killing white people. They take a video of their kills and boast on You Tube.  Much the same occurred in the 80s, 90s and last decade with blacks car- jacking whites in Detroit, Michigan at stoplights.  Whites fled to the tune of over 1.0 million over 20 years. Their flight dropped Detroit from 1.85 million to its current 680,000 today—over 90 percent Arabic-Black minority.
Illegal alien Mexican migrants attempt to fight their way into America demanding we suspend our laws in favor of legalizing their lawlessness. As their numbers continue to grow, we can expect violent demonstrations. They demand Americans speak Spanish and wherever Mexicans command dominant numbers, Americans must teach Mexican kids in Spanish. Mexican racism runs deep and virulent.
If you look at Norway, United Kingdom, France, Sweden, Belgium and Holland today, you see the results of multiculturalism turning their countries into "Schizophrenic societies."  All of them see major crime waves of rapes, murders, shoplifting, bursting prisons, schools in chaos, enclaving of entire cities into cultural ghettos, language changes, cultural changes and loss of societal cohesiveness.  Belgium, once all-European, will become an Islamic caliphate within four decades.  Its culture and language face ultimate displacement by its Islamic immigrants.
Of special note, Swedish women can no longer walk down the streets of Stockholm by themselves for fear of being accosted, raped or murdered by Muslim immigrant males.  Same in Norway and in France where Muslims dominate a specific enclave!
The United Kingdom, Holland and France face similar fates.
Within 37 years, the United States faces becoming a "Schizophrenic Society" with 100 million immigrants streaming into its borders from 150 countries around the world.  Some cultures will create and harbor their own in ghettos like the ones they fled.  Others will compete for dominance like the Islamic immigrants as they follow the prime directive of their Koran—"You must convert or kill all non-believers, especially the Jews."
As this series winds down as to what America will look like in 2050, you cannot help but cringe at the loss of your own language, culture and way of life.  You may be sickened at what you see already occurring across America in Mexican ghettoes like Los Angeles, Houston and along the border with "colonias" that reek of third world misery.
If you don't want to see our country turned into a schizophrenic cultural quagmire, call Speaker of the House John Boehner at 1 202 225 0600:
"Mr. Boehner, I understand that S744 doubles legal immigration from its current 1.0 million annually to 2.0 million while giving amnesty to 12 to 20 million illegal migrants. Do you understand that such an amnesty would flood America with over 100 million immigrants by 2050—a scant 37 years from now. How will we be able to water, house, work, feed, educate, medicate and care for that many people when we already suffer 48 million Americans who cannot secure jobs and live on food stamps? How will we maintain our environment and standard of living in light of those numbers. As an American citizen, I demand that you reduce all immigration to less than 100,000 annually and enforce the laws on the books to arrest, prosecute and jail employers of illegal migrants. That will help illegal migrants to go home on their own dime when they don't have a job. Our own unemployed citizens can take those jobs at a living wage."
Also: call your own U.S. Senators and leave the same message.
Quality of life degraded…

At the current rate of immigration, America faces 100 million more people from all around the world by 2050—37 scant years from now. That equals to 20 of our most populated cities being duplicated into 20 more of them. That means 100 million more people to water, feed, house, transport, warm and work. It means accelerated environmental devastation to our natural world.
That kind of demographic addition means those people face smooching, smashing and cramming into every nook and cranny of our already bursting concrete jungles, skyscrapers, walls of glass, gridlocked traffic and air-polluted cities that crush the human spirit.
New York City may look pretty on the television with a colorful light-filled skyline at night, but it's not pretty in reality. It houses 8.3 million people smashed onto subways all day long. The Big Apple faces gridlocked streets and highly toxic air pollution. The "City that Never Sleeps" features 250 square foot
apartments, the size of two car parking spaces, for couples that cost a fortune. Within 36 years, it faces from 2 to 5 million more people added to its burgeoning concrete jungles.
It means that every person breathing every minute of every day inhales toxic air with every breath. New York City and all cities of enormous sizes encase people in concrete, glass and steel 24/7. Their feet never touch the green Earth or enjoy a forest full of trees. They never see deer, elk, eagles or fox. Humans living in huge cities lose connection with the wilderness. In the end, they lose connection with themselves.
They drink contaminated water, breathe dirty air, get lost on crowded sidewalks, and they face spiritual and emotional duress. They also face fear from violence on the subways, alleyways and waterfronts. Notice CSI New York, or Miami, or Los Angeles crime shows. They showcase a lot of crazy people committing senseless crimes to unlucky people piled on top of one another. Last month in New York City, one woman pushed a man onto the tracks of a subway train: killed him instantly. Big cities foster the most aberrant behavior seen in humans. The bigger the city, the more aberrant the crimes.
John Muir said, "Tell me what you will of the benefactions of city civilization, of the sweet security of streets—all as part of the natural up-growth of man towards the high destiny we hear so much of. I know
That our bodies were made to thrive only in pure air, and the scenes in which pure air is found. If the death exhalations that brood the broad towns in which we so fondly compact ourselves were made visible, we should flee as from a plague. All are more or less sick; there is not a perfectly sane man in San Francisco."
For example: along with gridlocked traffic in my area of Denver, Colorado, we house 2.5 million people. Everyday, we suffer an average of 24 accidents on our bumper-to-bumper highways. You could get killed going to or from work. On weekends, trying to travel into the mountains gets you backed up for three or more hours on what used to take an hour. Returning from a skiing or camping weekend on I-70 and most other roads exasperates everyone and ruins the weekend. To think that mass immigration will flood Colorado with another 5, 10 and 20 million more people! It's nuts folks! Totally and completely crazy!
In Denver and most big American cities, you see bagmen, bag ladies, the lost and forgotten, homeless and drunks everywhere. You see trash flying around the streets from all the dispossessed who toss it everywhere. Denver's Platte River runs with bottles, cans, plastics and junk from a never-ending source of humans that don't care.
Every week in Denver, any number of people shoot, stab or run over someone. If you go to a small city of less than 5,000, you don't hear of a traffic accident or murder for years.
As we immigrate ourselves into a human pile-up, our quality of life degrades. We who work must pay for welfare services for all those who can't, won't, unskilled or are unable to work. By injecting ourselves with another 100 million immigrants from third world countries, we culturally face becoming a schizophrenic society.
The term "quality of life" indicates the general well-being of people and societies. A person's environment, physical and mental health, education, recreation, social well-being, freedom, human rights and happiness also remain significant factors.
By adding 100 million more immigrants to this country, which guarantees our cities explode beyond human imagination—do you think the above paragraph or the American Dream can withstand the migrant onslaught?
One look at Chicago's "Murder capital of America" statistics; Detroit's welfare wasteland and thousands of burned out city blocks; Miami's immigrant Central American underworld; Houston's endless traffic; Denver's 24/7 smog; Atlanta's sweltering smoke billowing from its expressways, Los Angeles' daily traffic-smog nightmare and track-housing packing Americans into monopoly-board-misery lacks any semblance to "Quality of Life."
If we fail to stop mass legal and illegal immigration, we guarantee a miserable future for all Americans of every race, creed and color.
Illiteracy and racial dysfunction…
Current U.S. Census Bureau figures show 22.3 percent of American citizens live below the poverty line.  That equates to 69,520,000 Americans.  They cannot secure a livable-wage job in order to pay for food, home, medical care and basic living in this country.
Within 37 years, demographic experts project an additional 100 million legal immigrants flowing into the United States of America.  They expect to arrive from Africa, Indonesia, India, China, the Middle East, Mexico, Central America, South America and many of the poverty-stricken countries of the world.  Their impact on America: they will force the addition, in sheer numbers, of an additional population enough to duplicate our 20 top metropolitan cities in the U.S. in 2013.
(Source: Pew Research Center, U.S. Population Projections by Fogel/Martin and the U.S. Census Bureau document those demographic facts.)
But what most Americans fail to understand stems from the fact that world human population expires at 57 million annually. Humans not only replace 57 million people, but also add an additional 80 million, net gain, to the planet annually. Total: 7.1 billion people in 2013.  That's 137 million new babies that need to be watered, fed, housed, warmed, medicated and educated annually.  Unfortunately, those countries with those fecundity rates cannot educate that many new children annually.  They lack teachers, books, supplies and schools.  Tragically, over 10 million children starve to death annually. (Source: United Nations Population figures.)
The tragedy of America's 1965 immigration bill added 100 million immigrants within 40 years; then, the 1986 amnesty accelerated the speed of the onslaught and now the proposed S744 amnesty bill expects to add another 100 million immigrants within 35 years or less.  Those desperate immigrants will pour into America at 200,000 every 30 days, along with their birth rates, diversity visas and chain-migration.
This five-minute video presents an example of illiteracy and what it costs you as this woman birthed 15 kids on welfare:
Why do you think those countries around the world suffer misery and starvation within their societies?  What causes it?  Why can't they duplicate Western skills for filling grocery stores to the brim with food like you see all across America?   Answer: illiteracy, lack of intellectual horsepower, cultural poverty, lack of water and arable land.
Unfortunately, we inject those factors into the USA at blinding speed. The new amnesty provides for two million, that's 2,000,000 million third world immigrants annually.  They average 900,000 births annually, which equals 9 million in 10 years. That's a total of 2.9 million legal immigrants annually. (Source: Dr. Steven Camorata, www.cis.org)  When you look at S744, you see 250,000 green cards annually and many more visas on all levels. We could see that 100 million accelerate our population even faster than the predicated 37 years to rush from 316 million to 438 million.
Along the way, we lack the funds, the teachers, the schools, the resources and the languages to teach the endless millions of kids inundating our failing school systems.  Over 85 languages create linguistic chaos in my Denver, Colorado school system with minimum of 50 percent dropout rates and as high as 67 percent.  Detroit, Michigan runs 76 percent dropout rates as reported by Brian Williams at NBC Nightly News.
We face colossal cultural and educational dysfunction.  What one factor drives failed states around the world?  Answer: illiteracy.
With over 42 million Americans who cannot read, write or perform simple math, we face enormous challenges that we will not be able to solve. Some 48.1 million Americans subsist on food stamps today. They cannot work, function, feed or house themselves.  Do any of us possess any idea what the next 100 million immigrants will mean as to food stamps, section 8 housing, welfare and medical care? How will we cope with their languages?
(Source: Tyler Durden, www.zerohedge.com, "23 percent of Americans illiterate.")
Racial and linguistic segregation across America
When people lack education, but see wealth on TV, they react. When they can't attain it, they shoplift, steal cars, form gangs and dwell in underworld ethnic enclaves.  You can see it in most failed countries in the world.
Today in Jackson, Mississippi, with a 90 percent African-American population, they elected a mayor who promotes changing five southern states of Louisiana, Mississippi, Alabama, Georgia and South Carolina into a separate Republic of New Black Afrika.
Journalist Andrea Ryan wrote, "Raising his fist in a black power salute during his swearing in, the newly elected mayor of Jackson, Mississippi was true to his character as a former leader of the black supremacy group, Republic of New Afrika.  The group is dedicated to transforming five of the Southern states into an independent socialist black nation.  Jackson Mayor Chokwe Lumumba, born in Detroit as Edwin Finley Taliaferro, is a radical activist, and co-founder of the Malcolm X Grassroots Movement.  He's, also, being praised by the Nation of Islam, who wrote in their publication, Final Call, that 'the seeds of a black nation are already taking root in Mississippi.'
In Detroit, Michigan, now 93 percent Black and Middle Eastern population, Muslims expect to dominate that population as their numbers grow in the USA from their current seven million to well over 20 million by 2050.  They possess the capacity to use the U.S. Constitution to install Sharia Law by voting power of the majority.  At some point, another Mayor Chokwe Lumumba could rise out of the ashes of Detroit to lead it toward a separate state or country.
In the UK, France and Belgium, Sharia Law Muslims thugs prowl the streets to beat up on anyone uninformed enough to visit during the night. Last month, in London, England, ten Sharia "police", caught on video, beat an American boy senseless and disfigured his face because he walked into the "no go zone" in the Muslim sector. France features over 70 "no go zones" dominated by Muslims.
Solid estimates in the USA show 22 Islamic "villages" guarded and walled off from public scrutiny in Pennsylvania, New York, Michigan and Oregon.
In Los Angeles, the legal and illegal Mexican-Latino population overwhelms schools, housing, hospitals and food stamp stores. California features four million illegal migrants and most of them work underground or with forged papers.  They defraud food stamp and housing welfare rolls.  Spanish fast becomes THE language of southern California.  Unfortunately, they fled Mexico where the average child drops out of school by sixth grade. They repeat that cultural practice in California.  At some point, a Spanish Chokwe Lumumba will rise out of the quagmire of Los Angeles to lead that arena into a satellite state of Mexico.
Short video on "EBT" (Electronic Benefits Transfer) food stamp cards paid for by your tax dollars to feed illiterate Americans who even ship the food to other countries. A rapper shows how to use them, steal them, trade them and defraud with them:
What does this all add up to in our country?
A first world country cannot continue at that level of excellence in the face of illiteracy and intellectual dysfunction.
A first world country cannot maintain its culture, language and educational levels of excellence by injecting itself with multiple languages, cultures and cultural illiteracy.
One look at the United Kingdom, France, Norway, Canada, Australia, Sweden, Belgium and Holland offers a depressing look at the final outcome of mass immigration from disparate cultures and failed-states worldwide.
Multiculturalism, illiteracy and multi-lingualism do not, cannot and will not maintain America as a cohesive, viable, educated and first world civilization.
Since it's not working in 2013, how will it work with another 100 million added immigrants within 37 year?  Answer: it will not!
This video brings this entire Western world nightmare into sharper focus:
"Immigration by the numbers—off the chart" by Roy Beck
This 10 minute demonstration shows Americans the results of unending mass immigration on the quality of life and sustainability for future generations: in a few words, "Mind boggling!"  www.NumbersUSA.org
Our situation will not become any prettier as we discuss the exhaustion of oil, resources and arable land in the next part of this series.
As U.S. corporate profits soar to record highs, food stamps for the neediest were quietly cut. The politicians who are demanding endless cuts to social programs — Democrats and Republicans alike — insist that the U.S. is broke, all the while conveniently ignoring the mountains of tax-free wealth piling up in the pockets of the super rich.
This newest flood of cash for the nation's wealthiest 1% is a blatant government subsidy: the Federal Reserve continues to pump out an extra $75 billion a month, the vast majority of which fattens the already-bursting overseas bank accounts of the rich. Since Obama has been president this pro-corporate policy has helped funnel 95 percent of the nation's new income to the wealth-soaked rich.  
And while it's true that the global super rich have an estimated $32 trillion [!] stashed away abroad in off shore tax havens, an even newer way to avoid taxes has gripped the endlessly-greedy minds of U.S.-based billionaires.
Instead of shielding themselves behind the classic 'C' corporation structure — and all the burdensome taxes and regulations associated with it — two-thirds of new corporations have "evolved" into pseudo-legal "partnership" structures, commonly referred to as "pass throughs," the idea being that the corporate-partnership instantly passes the profits through to the shareholders, no corporate tax necessary.
The most common form of pass throughs are "innovative" variations of a Limited Liability Company, a tax structure created in 1975 for narrowly regulated purposes. But now rich investors are performing accounting and legalistic somersaults to exploit the tax structure, practices that were illegal before the regulators were "captured" by the big banks.
The pro-billionaire Economist magazine recently discussed the pass through fad:
"A mutation in the way companies are financed and managed will change the distribution of the wealth they create…The corporation is becoming the distorporation…More businesses are now twisting themselves into forms that allow them to qualify as pass throughs."
So, for example, imagine that nine rich guys get together and call themselves a pass through corporation of some variety. They do this because they want to avoid personal liability in case things go awry. Their partnership only buys and sells stocks and goes on to make billions, while paying zero corporate taxes. When their risky bets go bust and the partnership is sued by hoodwinked investors, the company instantly declares bankruptcy, since all profits were quickly "passed through." The partners (the nine guys) cheerfully go home to swim through their sea of cash.
In real life shady pass throughs make massive wealth. Richard Kinder, who co-founded the biggest pass through, named Kinder Morgan, personally received $376 million in dividends last year alone [!], according to the Economist.
The pass through fad is on track to becoming the dominant way that the super rich get together to make huge amounts of money — pass throughs were 63 percent of all corporate profits in 2008, and are likely higher now, since many of the big private-equity companies making a killing by the cheap fed dollars are organized under pass through umbrella structures.
There is a huge society-wide risk for this type of behavior, which resembles the reckless gambling that destroyed the economy in 2008. As an ever-larger share of wealth is poured into these risky, non-regulated vehicles, the potential grows for them to self-destruct and pull down the broader economy with them. Pass throughs — which include most private-equity firms — function "efficiently" when the government is handing them cheap money; when interest rates go up, the pass throughs go bust, with predictable outcomes.
"But wait," the billionaire will protest, "we pay individual taxes, which help fund social services." Not necessarily. If the billionaire investor paid their legal obligation of "capital gains" taxes, they'd already be paying far less than the average worker. But the pass-through billionaires excel at avoiding all taxes. The Economist again:
"For a [pass through] partner a payout can be considered merely a return of capital rather than a profit, and consequently no tax is due until the sale of the underlying security. When tied to nuances of estate law, this may mean no tax at all."
This type of blatantly criminal behavior used to be actually illegal, but as Wall Street bought Congress, the rules were either bent or ignored.
The Economist explains:
"The limitations on becoming [a pass through] seem to be tied more to legal dexterity [!] and influence [buying politicians] than any underlying principle. Politicians want to extend the benefits of [pass through] partnerships to industries they have come to favor either on the basis of ideology [of the corporate type], or astute lobbying [bribery], or a bit of both."
The rest of society is affected because public services are being starved of funds, while these new pass throughs face vastly less regulation than the standard C corporations, and push wealth inequality to new heights while threatening a deeper recession.
Historically, government began regulating corporations because everyone realized the profound effects these institutions were having on the rest of society; the nation was becoming more unequal, the labor force more exploited and the environment torn to shreds.
As the super wealthy organized themselves into corporations they took most of society's wealth with them; government realized that a semi-functioning country would need to tax these institutions and regulate their behavior, since the "natural" behavior of the capitalist — greed — was capable of pushing the rest of society into the dregs.
The new pass through fad is also indicative of the current state of U.S. capitalism; instead of investing profits in a company to buy machines or hire new workers, all the cash is either sitting in overseas bank accounts, or is being instantly funneled, via pass throughs, into the hands of ever-richer billionaires, who are proving to everyone that there is no bounds to the amount of cash they can accumulate. Where there are barriers to accumulation (regulations and taxes), they will supersede them while paying politicians of both major parties to ignore it or make it legal.
This dynamic occurs, in part, because the wealthy are basically refusing to invest in the real economy, as they fear the unstable economic conditions are not safe enough to make long term investments, which they believe won't yield long term higher rates of profits. Safer to speculate on risky stocks, pocket the money and be the first one out when things go bust, as they did in 2008.
Of course the big name C corporations are up to their eyes in fraud too. Apple made big news when it only paid 2 percenttaxes on $74 billion in profits, by "declaring" its profits in Ireland, a corporate tax haven.
This occurs while other giant companies simply use clever accounting tricks to pay zero taxes, including giants like WellsFargo, Boeing, Verizon and General Electric. In fact, General Electric even finagled a rebate.
When it comes to oversea tax havens, it's estimated that the U.S. national budget is annually starved of $280 billion in tax revenue. 
Politicians have been struggling with ways to deal with the problem, since even in their mind some amount of tax collection needs to happen, if only to fund the military, provide more subsidies to corporations, and please the public by appearing to try to reduce the billionaire's obscene behavior.
One popular idea among the politicians is to declare a corporate "tax holiday," where the trillions of off-shore profits can be ceremoniously brought back to the U.S. while the feds look the other way. The idea is that, once the money is actually back in the U.S., the wealthy will want to spend it on something which will eventually help the economy — trickle down economics at its finest.
What seems certain to happen is that lowering corporate taxes will be a central piece of any "grand bargain" that eventually emerges, since there is a clear bi-partisan consensus that corporations need to pay lower taxes.
Some argue that if corporate taxes are low enough — and regulations removed — the corporations will reward the nation by not stockpiling their profits abroad and not creating pass through loopholes.
Of course all of this implies that the wealthy have a stranglehold over the U.S. economy. It's telling that politicians want to deal with corporate tax evasion by lowering the corporate tax rate, instead of actually sending the IRS after them and throwing them in jail, as they do with working and middle class people.
The above dynamics create an ever-increasing wealth inequality that claws at the thinning strings holding society together. The bankruptcy and social disintegration of Detroit is a foreshadowing event for the rest of the country, unless this dynamic is stopped.
When the next crash happens the nation will have learned its lessons: the big banks and wealthy investors who destroyed the economy in 2008 are back at it, encouraged by Obama's pro-corporate behavior and the Federal Reserve's money flooding.
It's becoming increasingly obvious that breaking the power of the super wealthy is the first step towards balancing the budget, job growth, protecting the safety net, and creating a semblance of a rational society. Until then the U.S. will lurch from one crisis to another, while blaming everyone but the real culprits.
Linguistic chaos and tension…
As a reminder validating the reason for this series: demographic experts project the United States adding 100 million immigrants to this country by 2050—a scant 37 years from now. All totaled, since we reached 300 million in October of 2007, we will add 138 million people by 2050 to total 438 million people—enough to duplicate 20 of our top cities' populations to our country. The Pew Research Center, U.S. Population Projections by Fogel/Martin and the U.S. Census Bureau document those demographic facts.
From the dawn of time, ethnic tribes created languages to fit their understanding of their surroundings. Eskimos created words that defined ice, cold, caribou, whales and frozen seasons. Tribes in Africa created languages that described their trees, rivers, monkeys, elephants and zebras. Tribes in the desert of the Middle East formed entirely different languages based on heat, camels and sand storms.
Each language not only allowed tribes to communicate, language defined their "worldview" or how they perceived existence. That same language also formed their religions. They created their religions based on their fears of the unknown—to give them a sense of hope, community and purpose. Each language defined how a tribal member understood and interpreted the meaning of life.
Language also allowed human beings to become self-aware, pursue understandings of the world around them and form family and community bonds. It served them well and humanity advanced in word, thought and concepts.
Language also separated tribes because they could not understand one another. Back in those times, civilizations grew, but never mixed because few seldom stepped outside their territorial boundaries. However, when they stepped out of their "turf", they fought in wars for dominance. History reads as one Great War or conflict after another right up to 2013. In the last 10 years, the USA fought two wars. Another 20 wars wage in different areas of the planet as you read this series.
Isolation of tribes changed with mass transportation first with the sailing ship, locomotive, automobile and finally the airplane. Today, we see cultures, civilizations and individual humans crossing over onto all seven continents.
The one thing they take with them with a powerful sense of meaning remains their culture and their language. It defines them and offers them meaning.
However, when they cross over into countries with totally different languages, cultures and meanings—they become ostracized, confused, marginalized, out of place and ultimately, angry.
No multicultural and multilingual country in the world today enjoys a peaceful state of being. Today, Canada struggles with French, Arabic, Chinese and other Asian languages overwhelming their schools via immigration.
Belgium, Lebanon and Malaysia suffer conflicts and tension from multiple languages. In those countries, minorities with different languages vie for autonomy. Pakistan separated from India and Cyprus divided because of language, religion and culture. Nigeria suppressed ethnic rebellion. France faces difficulties with Basques, Bretons, Corsicans and a growing Muslim demographic.
With hundreds of languages in the world today, we see a clashing of civilizations, which ultimately come down to culture and language. A country without a single language in the 21st century faces ultimate disintegration of its culture, worldview and language.
With different languages come different ideas on how political "things" should proceed in a country. Some languages suppress all women's rights. Other languages condone "honor killings" of women as a normal way of life.
Immanuel Kant said, "Language and religion are the great dividers." You can see his wisdom working all over the planet in violent confrontations: Iraq, Afghanistan, Pakistan, Sweden, France, UK, Tunisia and many more.
A country, culture and language constitute more than a place to live. A language creates a state of mind, a worldview and distinct understanding of a person's standing in life. His or her culture defines how he or she operates in the world. If a person in a country loses language and culture—they lose their ability to function in a viable manner.
If you notice all the terrorist attacks on the USA in the last 11 years, they came from people who speak other languages, come from other cultures—yet injected themselves into America via our immigration policies. From the 9/11 maniacs, to the Fort Dix Six, to the Times Square Bomber, to the Shoe Bomber, to the Underpants Bomber, to the Denver bomber, to the Fort Hood killer, to the Korean shooter at Virginia Tech, to the Boston Marathon Bomber, to the New Jersey Muslim who beheaded and be-handed two people last year—all of them arrived from a different language.
Unfortunately, at the present rate of 1.0 million legal immigrants annually and the proposed 2.0 million immigrants annually via Senate Bill 744 Amnesty, Americans guarantee themselves more bombings, more mass murderers and more language breakdown that descends on this country at blinding speed. Especially in education! Once we lose our literacy, we lose our ability to maintain a first world civilization.
Already, America faces a complete language change with Spanish when the Mexican tribe becomes the new majority in 2042, a scant 29 years from now. You can bet they will force their language onto America. In 2013, every business in America offers a phone recorder with "Press 1 for Spanish" and "Press 2 for English." Already in Detroit, Michigan, a recorder says, "Press 1 for Arabic."
This linguistic chaos speeds into America at such a rate of speed, that once it lands in greater numbers, we will not be able to turn back. When Caesar crossed the Rubicon, he sealed his face. If we citizens allow Congress to pass S744, we seal our fate as a multicultural and multi-linguistic nation guaranteed to fracture every community, our culture and our future.
You see, as former Colorado Governor Richard D. Lamm said, "Different languages create a deeper and more intractable separating factor. America has been successful because we have become one people. Language is the social glue, shared history and uniting symbols that tie us together."
We need one language to bind us, one culture to sustain us. When a host country such as Canada, Australia, Sweden, Norway, Europe and Holland lose their language, they lose their foundation.
If we continue on this current path, by 2050, America faces 100 million more immigrants with at least 100 to 150 new languages and they will press for their right to speak, learn and establish their languages in their tribal enclaves. They will crush English, crush our schools and create chaos in our culture. By 2050, America cannot help but become a multicultural morass, linguistic battlefield and suffer 100 million immigrants attempting to make their language THE language of America. It's not going to be pretty for anybody because no one will be able to understand anyone else.
If you remember the Biblical Tower of Babel, God changed one language into multiple languages. They disagreed, fought, separated and finally abandoned the tower.
America faces the same fate with multiple languages.
Does anyone in the United States understand or comprehend what America will look like in 2050 "IF" we continue endless immigration into our country? Does any leader possess an inkling of the ramifications of adding the projected 100 million immigrants, their kids and chain-migrated relatives?
That's correct, at the current rate of immigration legalized by the 1986 Reagan amnesty, we continue on course to add 100 million immigrants from all over the world. They arrive legally at 1.0 million annually. They birth 900,000 babies among their numbers annually. (Source: Dr. Steven Camorata, www.cis.org) With chain migration, that means each "new" American may invite 10 of his or her relatives to join them with "family-reunification." If the current S744 amnesty bill passes, your US Congress jumped that 1.0 million to 2.0 million legal immigrants annually.
Do the math! Any way you cut it, that means America will experience an avalanche, a human tsunami, or simply the biggest wave of humanity ever to hit our country or any country, ever. We will grow from our current 316 million to well over 438 million people within 37 years. The extra 38 million will come from our own "population momentum." These figures stem from our country reaching 300 million in October of 2007. We grow by 3.1 million annually.
What's it going to look like? Answer: it will become ugly on multiple levels—environmentally, sociologically, linguistically, culturally, quality of life and downgraded standard of living—for starters. Parts 1 through 5 will cover what we face.
First of all, 100 million immigrants will equal our adding 20 of our most populated cities. Think of it: we will add another New York City, Detroit, Atlanta, Miami, Chicago, Denver, Houston, Dallas, Phoenix, Los Angeles, San Francisco, Seattle and eight other American cities.
We face watering 100 million more people, housing them, transporting them, warming them, feeding them and finding jobs for them.
Today in 2013, seven states face shortages: Georgia, Florida, Texas, New Mexico, Arizona, Nevada and California. But Georgia will grow from 8.2 million to 16.4 million. Florida expects to grow from 18 million to 36 million. For the whopper fact of all, California expects to jump from 38 million to 58 million.
Our cities face resembling present-day Mumbai, India; or Tokyo, Japan; or Paris, France; or Shanghai, China—bursting at the seams with 50 to100 mile traffic jams, people smooched into 200 square foot apartments rising out of the ground like mindless stalactites.
Our rivers will run with endless chemicals from industrial, farm, human and acid rain pollution. Our National Parks will become so crowded that you will be forced to draw a lottery number in order to visit them.
Every last bit of arable land and wildreness will be destroyed by what scientists call "ecological footprint." In Ethiopia, it takes .4 (4/10ths) of an acre of land to feed, water and house a person. In the USA, it takes 25.4 acres of land to support one person. (Source:www.allspecis.org)
With those 100 million immigrants, we must destroy 2.54 BILLION acres of land. That, in turn, guarantees accelerating our current 250 species suffering extinction annually in the lower 48 to double that number which will mean 5,000 species a year suffering extinction at the hands of our encroachment on the natural world.
As those enormous human numbers impact the carbon footprint and impact the "water footprint", we face water predicament that will become unsolvable and irreversible. We face water wars, water confrontations, water irrigation problems heretofore never imagined.
Our giant aquifers like the Ogallala will dry up leaving us with no irrigation of our corn, wheat and hay fields.
We incorporate a Faustian Bargain in 2013 to reap a Hobson's Choice in 2050—a scant 37 years from now.
Our quality of life cannot help but degrade into severe limitations as to hunting, fishing, wildlife extermination, energy exhaustion and resource depletion.
Let's talk about energy: we hit Peak Oil in 2011. We face the last 50 percent of all oil remaining on the planet. It takes more energy units to pump it and less energy units out of the ground. Finally, at some point, we will be left with little oil at staggering prices—but a 438 million population to feed. Of sobering note, the world will have added 3.1 billion humans to feed, to this nightmare extends beyond our borders.
How about the environment? Anybody want to guess how much damage our carbon footprint will wreak havoc on our oceans with acidification and warming of the waters? My guess: we face annual Hurricane Sandy's and Katrina's. More tornadoes will mow humans down at an outstanding rate.
Additionally: I've only covered the tip of the iceberg of what we bequeath to our children.
As I sit here with the scientific facts, my own world travels having seen the 12 largest cities on the planet and my own scientific experiences in Antarctica—I am appalled that the American people and our leaders gallop into this added 100 million more immigrants without so much as a shout, whimper or cry.
Our kids will curse our stupidity, arrogance and outright disregard for their futures. My own two U.S. Senators understand what we face because I spent 45 minutes explaining the facts to their staffs, but they voted to add 2.0 million legal immigrants annually to make our fate arrive even faster than 37 years.
My guess: our leaders resemble intellectual lunatics. Our people resemble the dumbest sheep on the planet.
Finally, why am I one of the few Americans who "sees" this so clearly? Why aren't there tens of millions of Americans who "see" and take it to "60 Minutes" ; "Charlie Rose" ; "Today Show" ; "DateLine" ; "Good Morning America" ; Scott Pelley, Diane Sawyer, Brian Williams, Wolf Blitzer, Kelly Mygen, Shepard Smith and every other media leader? Why don't we demand a national discussion?
If we refuse to act, remain too apathetic to act, or don't act—the S744 Amnesty Bill will pass and add that 100 million immigrants to this country in a blink of time. God help our children when they inherit our legacy of 100 million immigrants.
In 1965, the United States demographic consisted of 90 percent European-Americans, 7 percent African-Americans and 3 percent Latino-Hispanic-Americans.
At that time, everyone considered themselves "Americans" in the "Melting Pot" of the great American experiment of a constitutional republic.
As with every mixed racial and ethnic country in the world—racism, discrimination and prejudice flourished.  ML King, Rodney King riots in LA, Detroit riots in 1968, Selma to Montgomery Freedom March, KKK and hundreds of other events took place.
Racial issues command front-page stories in 2013 with "Black Flash Mobs" forming and attacking white Americans.  A Latino-American killed a black American in Florida that caused tremendous unrest and demonstrations against "white" racism. (Trayvon Martin vs. George Zimmerman)  Mexican immigrants push African-Americans out of Los Angeles.  "White flight" from rapidly advancing minority populations provides TV talking heads with endless fodder for their take on racism and inequality in America.
White liberals with bumper stickers "Celebrate Diversity and Multiculturalism" carted their kids away from inner city schools with 20 different languages in Boulder, Colorado last fall to all white charter schools.
Not mentioned in the USA media: racism flourishes all over the world where different racial groups co-exist.  Mexico supports entrenched racism. Japan manifests racism by its non-immigration stance and sense of superiority over most other races.  Racism abounds in the Middle East.  Same in Africa and South America!
In the final analysis, racism stems from tribal-racial-cultural differences. It's more biological than most people realize.  It flourishes in highly educated societies and expands in uneducated countries.
While unpleasant for decades, racism and racial inequality stand front and center in the political-public eye in America.  Racism hasn't been stamped out no matter how many laws, forced integration, bussing, quotas, affirmative action and the like.
In all of this grand march, something historic happened to America in 1965 with Senator Teddy Kennedy's Immigration Reform Act.  That single act dramatically changed America's future from a dominant European tribe to a new majority that will become the new dominant ethnic group by 2042: Mexican-Latino-Hispanic.  (Source: PEW Research Center)
Within a 45-year span, Latino-Americans jumped from three percent of the population to 35 percent of the population on their way to 51 percent of the American population by 2042.  They will dominate in the four southern Border States.  They will make enormous ethnic, religious and cultural impact on all of America.
Today, virtually every business phone answering service offers: press "1" for Spanish, press "2" for English.  Another language expects to make its presence known as millions upon millions of Muslims enter America and force their language upon the landscape. Press "3" for Arabic already manifests in Detroit, Michigan also known as "Dearbornistan."
"Islam's borders are bloody and so are its innards. The fundamental problem for the West is not Islamic fundamentalism. It is Islam, a different civilization whose people are convinced of the superiority of their culture and are obsessed with the inferiority of their power."
? Samuel P. Huntington
In other words, Americans allowed themselves to be transformed into another culture, language and ethos. Or, with the next 100 million immigrants arriving by 2050—a polyglot society.
"The West won the world not by the superiority of its ideas or values or religion […] but rather by its superiority in applying organized violence. Westerners often forget this fact; non-Westerners never do."   Samuel P. Huntington, The Clash of Civilizations and the Remaking of World Order
Because conquered people don't forget, the Mexicans now migrated into America at well over 15 million in 2013, expect to enforce their language and customs onto the American landscape.  They succeed daily.  Classrooms in southern California feature Spanish as the only spoken language.
As this phenomenon advances, European-Americans flee areas that become dominated by minorities.  Reverse racism advances into the workplace dominated by Mexican-Americans.  If you can't speak Spanish, you cannot secure a job.  Where Mexican-Americans dominate in America in 2013, flunkout/dropout rates skyrocket.  Why?  Average Mexican citizens quit school by the 6th grade.  In America, their minds quit even if they must attend school to age 16.
Arnold Toynbee observed that all great civilizations rise and fall, and that, "An autopsy of history would show that all great nations commit suicide."
Americans stand by while their country disintegrates into an entirely different ethnic tribe(s)
Former Colorado Governor Richard D. Lamm spelled out in his famous speech—How to Destroy America: "Here is how they destroyed their countries.  First, turn America into a bilingual or multi lingual and bicultural country.  History shows that no nation can survive the tension, conflict and antagonism of two or more competing languages and cultures.  It is a blessing for an individual to be bilingual; however, it is a curse for a society to be bilingual.  The historical scholar Seymour Lipset put it this way, "The histories of bilingual and bicultural societies that do not assimilate are histories of turmoil, tension and tragedy.  Canada, Belgium, Malaysia, and Lebanon—all face crises of national existence in which minorities press for autonomy, if not independence. Pakistan and Cyprus have divided. Nigeria suppressed an ethnic rebellion. France faces difficulties with Basques, Bretons and Corsicans."
As America launches on changing its ethnic identity, culture and language—does anyone understand the new reverse racism and how it will affect blacks and whites in America?
Does anyone understand the ramifications of adding 100 million immigrants in three decades?   Does anyone understand what it will take to keep this civilization running with accelerating illiteracy from the new Latino-Mexican dominating tribe?  Is anyone asking how we plan to water, feed and house that 100 million new immigrants that land on America?
Finally, are Americans ready for a complete change in language to many languages?  Are Americans ready to become a polyglot nation that fails on multiple levels today in endless countries around the world as witnessed in Governor Lamm's speech?
"It is my hypothesis that the fundamental source of conflict in this new world will not be primarily ideological or primarily economic. The great divisions among humankind and the dominating source of conflict will be cultural. Nation-states will remain the most powerful actors in world affairs, but the principal conflicts of global politics will occur between nations and groups of different civilizations. The clash of civilizations will dominate global politics. The fault lines between civilizations will be the battle lines of the future."  ? Samuel P. Huntington
With the passage of the S744 amnesty bill that will add two million legal immigrants annually, we remain on course to prove historian Arnold Toynbee correct, "I have observed that all great civilizations rise and fall, and that, an autopsy of history would show that all great nations commit suicide."
Pat Buchanan recently wrote an intriguing column titled, "Is Red State America Seceding?" His column clearly reveals that an independence/secession movement is spreading globally. Pat rightly observes that in just the last few years some 25 nations have broken free of mother countries and formed their own independent states. And, no, most of these separations did NOT require violent revolution. In addition, talk of secession is currently going on in at least six other regions of the world. And, as Buchanan correctly observes, the spirit of secession is very much alive and well in the United States.
Buchanan writes, "The five counties of western Maryland–Garrett, Allegany, Washington, Frederick and Carroll, which have more in common with West Virginia and wish to be rid of Baltimore and free of Annapolis, are talking secession."
But people in Maryland are not the only ones talking secession. Buchanan continues to write, "Ten northern counties of Colorado are this November holding non-binding referenda to prepare a future secession from Denver and the creation of America's 51st state."
Furthermore, people in northern California are also talking secession. Again, to quote Pat Buchanan: "In California, which many have long believed should be split in two, the northern counties of Modoc and Siskiyou on the Oregon border are talking secession–and then union in a new state called Jefferson."
Buchanan goes on to say, "Folks on the Upper Peninsula of Michigan, bordered by Wisconsin and the Great Lakes, which is connected to lower Michigan by a bridge, have long dreamed of a separate state called Superior. The UP has little in common with Lansing and nothing with Detroit.
"While the folks in western Maryland, northern Colorado, northern California and on the Upper Peninsula might be described as red state secessionists, in Vermont the secessionists seem of the populist left. The Montpelier Manifesto of the Second Vermont Republic concludes:
"'Citizens, lend your names to this manifesto and join in the honorable task of rejecting the immoral, corrupt, decaying, dying, failing American Empire and seeking its rapid and peaceful dissolution before it takes us all down with it.'"
Pat concludes his column saying, "This sort of intemperate language may be found in Thomas Jefferson's indictment of George III. If America does not get its fiscal house in order, and another Great Recession hits or our elites dragoon us into another imperial war, we will likely hear more of such talk."
See Pat Buchanan's column here:
Is Red State America Seceding?
Buchanan's analysis is right on the money. The spirit of independence is far from dead in the United States. In fact, the spirit of independence (otherwise known as the Spirit of '76) has already begun driving people to separate from states and cities in which they have lived for most or all of their lives. The biggest recipient of these many thousands of freedom-minded people seems to be the Rocky Mountain States of America's Northwest.
Faithful readers of this column know that my entire family, including five heads of households and some 18 family members, relocated to the Flathead Valley of Montana after having lived a lifetime–or the better part of a lifetime–in the southeastern United States. And during the last three years, I have witnessed scores of families also relocate to northwestern Montana from all over the country.
But it's not just Chuck Baldwin's move or the people from around the country who have decided to join us here in the Flathead Valley: thousands of people are relocating to what is now commonly referred to as "The American Redoubt." This area includes Montana, Idaho, Wyoming, eastern Washington State, and eastern Oregon.
By the way, to read a compilation of articles as to why my family and I chose the Flathead Valley of Montana to which to relocate, peruse the material here:
Just recently, Pat Robertson's Christian Broadcasting Network (CBN) did a television report on the growing numbers of people who are relocating to The American Redoubt. See the report here:
Redoubt: Northwest a Haven For Dismayed Americans
The mood all over America is one of intense uncertainty and uneasiness. More and more Americans are waking up to the reality that Washington, D.C., is hopelessly broken (financially and morally), and it's only a matter of time before something catastrophic happens. They see the way America's major cities are becoming more and more tyrannical and crime-infested.
In the major cities, public schools more and more resemble prisons; police departments more and more resemble the German Gestapo; local governments more and more try to make criminals out of honest gun owners and more and more attack the Christian values that were once revered in this country. Add any major disaster (natural or man-made) to these growing concerns and the prospect for a normal life in the big cities is practically zero. People are yearning to be more self-reliant, more independent, more secure, and, yes, more free. In fact, for a host of people today, the longing for liberty trumps the desire for wealth and pleasure. What used to attract people to big cities now repulses them. And they are more than willing to downscale their incomes and living standards in order to live simpler and breath freer.
In reality, secession is not a future event; it has already started. People all over America are separating from their homes and families, from their jobs and livelihoods, from their cities and states, and from their very way of life in order to find even a semblance of what America used to look like. This trend will not diminish anytime soon. In fact, I am convinced it has not yet begun to peak.
So, don't despair my friends. The Spirit of '76 is alive and well–and not just in America but in many regions around the world also. The smell of independence is in the air. It smells so sweet. Take a big whiff. Then prayerfully decide to what and to where that wind is leading you.
Pat Buchanan's analysis of the modern independence movement just might be more of a prophecy than anything else.
I cannot help but think of the speech John Adams gave to the Continental Congress as it contemplated the Declaration of Independence. When one thinks of fiery speeches for independence, one normally thinks of Patrick Henry, Sam Adams, or James Otis. But John Adams' speech to the Continental Congress ranks up there with the greatest of them. So, for all of my freedom-loving brothers and sisters in America and around the world who are already, in their own way, engaged in the independence movement, I conclude this column with the concluding words from that immortal speech:
"Sir, I know the uncertainty of human affairs, but I see, I see clearly, through this day's business. You and I, indeed, may rue it. We may not live to the time when this Declaration shall be made good. We may die; die, colonists; die, slaves; die, it may be, ignominiously and on the scaffold. Be it so; be it so! If it be the pleasure of heaven that my country shall require the poor offering of my life, the victim shall be ready at the appointed hour of sacrifice, come when that hour may. But, while I do live, let me have a country, or at least, the hope of a country, and that a free country.
"But whatever may be our fate, be assured, be assured that this Declaration will stand. It may cost treasure, and it may cost blood, but it will stand, and it will richly compensate for both. Through the thick gloom of the present, I see the brightness of the future, as the sun in heaven. We shall make this a glorious, an immortal day. When we are in our graves, our children will honor it. They will celebrate it with thanksgiving, with festivity, with bonfires and illuminations. On its annual return, they will shed tears, copious, gushing tears, not of subjection and slavery, not of agony and distress, but of exultation, of gratitude and of joy.
"Sir, before God, I believe the hour is come. My judgment approves this measure, and my whole heart is in it. All that I have, and all that I am, and all that I hope, in this life, I am now ready here to stake upon it. And I leave off as I began, that, live or die, survive or perish, I am for the Declaration. It is my living sentiment, and by the blessing of God it shall be my dying sentiment, Independence now, and INDEPENDENCE FOREVER!"
Amen and Amen!
Trying to rebound off the ropes, where it has been pummeled for the past several decades, The United Auto Workers (UAW) has launched an aggressive organizing campaign in the South, in line with an AFL-CIO resolution emphasizing organizing there, where unionization rates are weak across the board.
As reported in The New York Times, the UAW has taken an international approach where union members in Brazil are picketing Nissan dealerships, a U.S. UAW contingent is traveling to South Africa to embarrass Nissan over its antiunion policies, and a similar campaign is underway in Tokyo and Paris.
Actor Danny Glover, has been persuaded to visit college campuses to recruit students to help in the union drive, and community groups are being organized, which include the NAACP, to help as well.
All of these measures are positive steps. Because of globalization and the ease in which industries can escape to anti-worker environments, private sector unions have suffered serious setbacks since the early 1980s. But globalization can be countered.
For example and most importantly, because it is leaning on international support, the UAW has rightly felt obligated to return the favor. In 2010 the UAW demonstrated outside a Hyundai center near Detroit to support the striking workers in Korea. By helping the Korean workers win higher wages, the UAW reduces the incentive for auto industries to flee to Korea.
By repeating this strategy in all other countries with auto manufacturing, globalization in the auto sector could be forced to a standstill. Instead of workers from different countries competing against one another in a race to the bottom – where the goal is to accept lower wages in order to attract business – by adopting the principle of solidarity, workers around the world can begin to raise their standard of living and all rise together.
In this way we could begin to reverse the steady transfer of income from working people to corporations. As The New York Times reported (U.S. Companies Thrive As Workers Fall Behind, 2013): "…wages and salary income in 2012 amounted to 44 percent of G.D.P., the lowest at any time since 1929, which is as far back as the data goes…The flip side of that is that corporate profits after taxes amounted to a record 9.7 percent of G.D.P. Each of the last three years has been higher than the earlier record high, of 9.1 percent, which was set in 1929."
The UAW's effort to connect to students and community organizations has the potential to change the balance of forces. Corporations want good public relations. They invest in huge amounts of money to run one-page ads to tout how much money they contribute to local schools or how much they care for the environment. They know more than most of us that public opinion can be a powerful weapon because it serves as the foundation for culture, and a culture conducive to business interests is a huge money-saver for them.
By turning to the community in order to conduct a campaign of shame, the UAW can begin to change culture in a pro-worker direction, which, of course, would benefit most people. But this turn will have to embrace more than a cultural dimension in order to take hold; the union will have to actually champion causes that will benefit the community, for example, by demanding that corporations pay their fair share of taxes so that schools and social services can be properly funded. Those kinds of gains would amount to what are called, "game changers."
But the UAW will have to overcome some of its missteps if it wants to succeed. In 2007 they accepted a contract that included a $14 per hour salary for new hires, thereby creating a yawning chasm between their pay and that of the current workforce. What this means is that the workers at that time voted in favor of reduced wages for other workers, not for themselves, which inevitably produces animosity between the two groups. But only solidarity can save the union at this point, so in the next contract the union must champion the wages of the newcomers over their more senior coworkers in order to reduce the wage-gap between them.
Secondly, UAW President Bob King has adopted a somewhat contradictory theoretical and strategic framework that needs adjusting. Labor Notes quotes him as saying: "We have completely discarded the 'us versus them' mentality." But Labor Notes went on to note that Gary Walkowicz, who ran against King in the last election for president, doesn't think that will work and quoted him as saying: "If we want to convince the people in the non-union plants, we have to fight," he said. "Turn back the concessions and give people a reason to want to join the UAW." Of course he is right.
In his interview with Labor Notes, King offered this justification: "If workers have a larger voice they produce a better product," In this way he hopes to promote employers' success while rejecting "an adversarial work environment."
There is usually a grain of truth in what people say, and King can boast of his grain, but he fails to capture the larger picture. His partnership philosophy is taking place within the context of capitalism, which radiates in all directions a culture of competition, self-interest and greed. In such a climate corporations are unable to distinguish between the highest good and the highest profit. Their number one concern is always their rate of profit. King's philosophy will work only under limited conditions that have on the whole disappeared: if the company cannot move to a non-union location elsewhere and make a higher profit, then it will accept the partnership. But just as foxes are programmed to eat chickens, corporations are programmed to maximize profits, and genteel gestures will have little impact on this instinctive reaction. Unless globalization is brought to an abrupt halt, at least as it is currently practiced, King's auto companies will move to greener pastures.
The "partnership" philosophy, which was trumpeted by John Sweeney, former head of the AFL-CIO, had disastrous consequences. Labor suffered some of its greatest defeats and watched its membership plummet.
Instead of turning to the corporations for partners, the UAW will need to redouble their efforts to build partnerships both domestically and internationally in order to organize a powerful movement of all those who are the victims of corporate policies. When the world's population, that is overwhelmingly against corporate policies that impoverish workers and trash the environment, is organized, the balance of forces will shift and real change will be possible.
For the past several years, America finds itself fragmenting at the seams. We suffer a gridlocked Congress that watches problems grow and grow—but it fails to take action to solve anything. It continues endless wars abroad. It watches our educational systems disintegrate, but does nothing. Endless millions of minorities and the Middle Class cannot secure jobs, but Congress continues to import 100,000 green card holding immigrants every 30 days.
A mind-blowing 47 million Americans subsist on food stamps, but our U.S. Congress continues to offshore jobs, insource jobs and outsource jobs. Those 535 congressional critters do everything in their power to subvert the Middle Class of America.
Across America, illiteracy grows as 7,000 kids quit high school every day of the nine-month school cycle. CBS anchor Scott Pelley said, "Our educational results cannot sustain America."
In other words, we cannot keep kicking illiterate kids into the job market and hope they can read, write and perform simple math—when they can't.
We suffer Black-America revolting with marches over Latino-American Zimmerman killing African-American Martin with calls of racism, when, at the same time, 1,300 blacks killed 1,300 blacks from the Martin killing to the trial date. Black on black crime killed 1,299 black kids while blacks protested over one shooting of a Latino killing a black. It never occurs to them that black on black and black on white crime runs 1,000 to 1.
The Main Stream Media censors the phenomenon known as "Black Flash Mobs" where young blacks in cities like Philadelphia, Detroit, Chicago and Minneapolis—run wild in streets beating up white people and looting stores.
Why? Those kids don't enjoy fathers to mentor them toward responsible adulthood as 68 percent of all black kids in America are raised by single mothers. About 99 percent of them live on welfare and in poverty. (Source: Denver Post, Dottie Lamm) Yet, the Congress sits and knits, picks its nose and yawns and scratches its rear-end, but won't get off its collective butt to solve the problems.
Our nation faces $16.5 trillion debt, entrenched poverty class, growing illiteracy, accelerating killings, intractable crime, drugs and unemployment.
Yet, it imports 100,000 legal Third World immigrants every 30 days. In 2013, we feature over 40 million people not born in this country. As they continue to bring in their families and birth their babies, whole communities in cities like Chicago, Miami, Houston and LA do not resemble America or speak our language.
Every American sees the mess exploding, but most remain clueless as to its origins.
On a recent radio show where I interview weekly, www.KGAB.com with Dave Chaffin on the "Morning Zone," a caller asked a poignant question: "Will we ever get back to the America that I knew growing up as a kid?"
First of all, the America of 50 years ago with Norman Rockwell paintings of paper boys throwing papers onto the steps of nicely painted houses with picket fences—will not be seen again. Instead, we see violent mega-cities exploding beyond the sky line with air pollution and gridlock.
Since 1965, we imported 100 million third world immigrants because of Teddy Kennedy's Immigration Reform Act. That bill continues today as it adds 1.2 million third world people annually.
We contorted America from three major ethnic tribal groups with the same Christian religion to over a dozen tribal groups with aggressive religions like Islam. If the current amnesty bill passes, it will import 1.5 million third world immigrants annually, or, about 125,000 new comers each month. Total: 100 million by 2050.
Where are they coming from? This two-minute video on Bangladesh will stun you, but this will be our end result: http://safeshare.tv/w/vwncRciSFb
That video probably shocked the daylights out of you, but that's what all of China, India, Bangladesh, Indochina and many other parts of the world face with their population loads. I've witnessed it first hand on my world bicycle travels. Worse, they come to America for a better life, but they continue propagating beyond reason.
Back to the question: Can we return America back to the way it was before this mass immigration juggernaut?
If we don't reduce all immigration to less than 100,000 annually, instead of 100,000 monthly—we will never, ever return to what it meant to be an unhyphenated American. We will never enjoy religious civility as the Muslims grow their numbers and aggressively push for Sharia Law within America. We will never again enjoy a flourishing Middle Class. We will never again enjoy clean air and plenty of water.
We will not enjoy a single language or culture. We will never again enjoy unlimited freedom as we compact ourselves into cities and begin to resemble China, India and even Bangladesh before this century expires.
What to do? How to take action?
1.    Do everything in your power to stop S744 amnesty bill. Call, write, visit your Senators and House reps. Write letters to the editor, call your radio shows and push the issue to stop mass immigration.
2.    Join every organization you see on my website: www.frostywooldridge.com in order to make collective impact to stop passage of S744.
3.    Vote out any senator or congressman that thinks importing the entire third world or the projected 100 million new immigrants to this country within 37 years.
4.    Call or email Charlie Rose CharlieRose@pbs.org and ask him to interview top environmental/population experts as to our future if we allow another 100 million people to be imported via mass immigration.  Write Matt Lauer, Katie Couric, Diane Sawyer, 60 Minutes, Dateline, Primetime, and ask them to interview top speakers as to our survival prospects of an America that grew from 316 million to 625 million people within this century.
5.    Join www.CapsWeb.org, www.NumbersUSA.org, www.FairUS.org, www.alipacus.com in order to join over 1.5 million Americans of all persuasions who collectively possess the power to stop mass immigration into America and work toward a viable and sustainable future for our civilization.  It's free and powerful because you can send in pre-written faxes to your reps to enlighten them as to the consequences of a mass amnesty and jumping legal immigration to two million annually.  You will become part of an armada of parents, grandparents, citizens and more to change course toward a positive future.
6.    Send me your thoughts on more ideas I can share with Americans in order to regain or at least not lose any more of America than we have already.
Millions around the world today are hoping the US federal government shuts down at midnight on Monday. Many have thoughts of wars and occupations ending in their regions… but, sadly, this is not part of the "services" that will be cut during a shutdown.
In fact, not only will the Department of Offense continue on as usual but so will all the tyrannical agencies such as the DEA, IRS, ATF, CIA and countless other alphabet soup agencies of oppression.
What will "shut down"? According to CNN these are the Top 10 Ways A Government Shutdown Would Affect Your Daily Life:
1. I'm Proud To Be An American. According to CNN, "the biggest hit would be to the collective psyche. America is the largest economy in the world and a beacon for how democracy ought to work". It is sad if even one person in the US has their "psyche" hurt because of this! It is sad how many people in the US now consider their country/region and the government that rules it as being one in the same. Not to mention that the US was never designed to be a democracy… it was set-up as a Republic and all the founding fathers spoke very warily against any sort of democracy. Democracy, fundamentally, is mob rule and anti-freedom. It is the tyranny of the majority against the minority.
2. Anything Dirty or Dingy or Dusty. It is unbelievable that this #2 reason from CNN warns people of how dramatically their lives will be affected if the federal government shuts down (and this after #1 was that it might hurt their "psyche"). It goes on to say that the only region in the entire country where trash pickup may stop in the event of a shutdown is in Washington, District of Criminals. Hardly a national disaster! And, not to mention, that if that really were the case, free market private enterprise would spring up, like in Detroit, and people would actually have good options for waste disposal rather than a communist style, centrally planned garbage pickup.
3. Money. According to CNN, if you need a loan from the government, you won't be able to get it in event of a shut down. Good! If you are such a credit risk that no one in private enterprise will lend you money then, definitely, the government shouldn't lend you the money they stole from the innocent victims in their tax farm! They also mention that Socialist InSecurity (SS) cheques may stop coming. This is often one of the first things the government tries to scare people with, as Barack Obama did in 2011, during the last event of this type. Why? Because old people vote in much greater numbers than younger people and scaring them with threats of withheld money works. What should really scare them is that both the US government and its SS Ponzi scheme is bankrupt.
4. Ammunition. According to CNN, "A shutdown would affect the Bureau of Alcohol, Tobacco, Firearms and Explosives. Translation: That gun permit you wanted processed wouldn't happen anytime soon". The ATF shutting down would be a wonderful thing. So sad in the "land of the free" that one of the biggest threats to a government shutdown is that you may not get permission from the government to have a gun!
5. Drugs. According to CNN, "The Republicans want to defund Obamacare in exchange for funding the government. But the health care act at the center of this storm would continue its implementation process during a shutdown. That's because its funds aren't dependent on the congressional budget process". CNN is really reaching to find 10 ways this shut down will affect people when they explicitly state that #5 won't affect drugs or Obamacare!
6. The Mail. CNN is really running out of ideas now that they have to bring up the post office, that bankrupt, antiquated, 1800s style of delivering information that the internet, FedEx and UPS rendered it obsolete decades ago. Oh, but here CNN again let's us know that even that embarrassing anachronism won't actually shut down! "You know that whole 'Neither snow, nor rain, nor heat, nor gloom of night' thing? Apparently, the U.S. Postal Service works through shutdowns as well."
7. The Roads! Muh Roads! For the third time in a row CNN says this will be unaffected (what was the point of this list again?). They pitch this one as, "If you drive a car, I'll tax the street" as though to lead you into thinking the roads will close without the federal government, but then they don't mention roads again. Here's what they had to say on it, "You may be thinking, 'No functioning government, no need to pay taxes.' Think again. The Man would continue to collect taxes. U.S. bonds would still be issued. And other essential banking functions would go on". So, here is another one that won't affect you, unfortunately. You still have to pay extortion to the federal government, even if they are "shut down".
8. The Military. CNN says, "The good news (for you) is that the men and women in uniform would continue to keep you safe. "… okay, that's four in a row that won't affect people on a list of 10 ways the shut down will affect you! Instead it is the usual propaganda trying to make people feel like the US military "protects" Americans.
9. Celebrate! Seriously, this is #9 on the list. Here's what they said, "Don't come to work if you're a federal employee. You're on furlough. (Offer not valid for workers in 'critical services,' such as air traffic controllers, hazardous waste handlers and food inspectors.) Do take some time to celebrate. In previous shutdowns, everyone who stayed home was paid retroactively after peace returned to Washington". So, the shutdown is a good thing because millions of federal government employees get a free vacation that will be paid by Americans who will be paying for them to do nothing.
10. National Parks. According to CNN, "Need to get away? Well, you can't. At least not to national parks. Or to national zoos. Or to national museums. They'd all be closed. That's 368 National Park Service sites closed, millions of visitors turned away. Were you thinking more along the lines of a trip to France? If you don't already have a passport, you might have to bid that adieu — you might not get your blue book in time. The last time the government threw a hissy fit, 200,000 applications for passports went unprocessed. Tourism and airline revenues reeled". So, some parks may be shuttered and your permission to travel may be withheld.
That's it? That's the best that CNN can come up with on how a potential government shutdown will affect people? Your psyche may get hurt (if you had a delusional belief in the US government being the same as yourself); there may not be garbage collection in Washington, Den of Criminals; you won't be able to get a federal loan and you may not get permission from the government to have a gun or travel.
And this is what has the mainstream media talking about non-stop?
Of course, if the Federal Reserve did not print the money (QE2Infinity) to keep the US government going with over a $1 trillion deficit per year, 90% plus of what the government does would come to an immediate halt. Then there would be countless very serious things that would "affect your life". Anyone depending on food stamps (which is now over 50 million people), anyone depending on SS to survive would definitely be affected as there'd be no money to pay them. And, not to mention, every bank in the US would be insolvent and all depositor's money would be lost as the FDIC is also bankrupt.
But, we aren't betting on that ever happening. This is democracy, after all. And that means keeping the debts and new money flowing until the economic system collapses as the printing of money causes the eventual demise of the dollar and The End Of The Monetary System As We Know It (TEOTMSAWKI).
This system is now down to two options: massive debt default or massive inflation and neither is particularly good for anyone living in the US. Every major government or empire in history when faced with those two options chose to continue printing money until the currency collapsed.
In either case, what is happening today is nothing compared to what is going to happen. Use this time to prepare and get your assets, and if you can, even your own ass outside of what will be ground zero for this economic collapse, the US.
We talk about all the ways to do that at the TDV newsletter including things like putting your IRA into a self-directed IRA and getting the assets internationalized (into precious metals offshore – like we talk about in Getting Your Gold Out Of Dodge – and foreign real estate like Galt's Gulch in Chile), getting offshore bank accounts and set-up with an offshore corporation for your business endeavors (TDV Offshore), getting a foreign residency or passport (TDV Passports) and, if you have assets over $1 million, using TDV Wealth Management to get the assets safely outside of the blast radius.
What is going on in Washington, DC, today could mean postponing a trip to Yellowstone national park or having delayed garbage pickup in DC itself. What is coming in the next few months and years has the potential to destroy all your assets and leave you devoid of any way of earning income as the economy is totally destroyed by a currency collapse.
The best case scenario for the populace of the US in the long run is for a complete shutdown of the US federal government… But, that collapse is going to be messy and a lot of people are going to get hurt in the short term during that collapse.
Anarcho-Capitalist. Libertarian. Freedom fighter against mankind's two biggest enemies, the State and the Central Banks. Jeff Berwick is the founder of The Dollar Vigilante, CEO of TDV Media & Services and host of the popular video podcast, Anarchast. Jeff is a prominent speaker at many of the world's freedom, investment and gold conferences as well as regularly in the media including CNBC, CNN and Fox Business.
Source: Jeff Berwick  |  The Dollar Vigilante
"The European race's last three hundred years of evolutionary progress have all come down to nothing but four words: selfishness, slaughter, shamelessness and corruption."
Yan Fu
It only took the rest of the world 300 years to catch on to the evil that masquerades as "western civilization," or perhaps it only took the rise of new powers with the confidence to state the obvious. Anyone doubtful of America's responsibility for the evil needs to read The Untold History of the United States by Oliver Stone and Peter Kuznick.
The "New American Century" proclaimed by the neoconservatives came to an abrupt end on September 6 at the G20 meeting in Russia. The leaders of most of the world's peoples told Obama that they do not believe him and that it is a violation of international law if the US government attacks Syria without UN authorization.
Putin told the assembled world leaders that the chemical weapons attack was "a provocation on behalf of the armed insurgents in hope of the help from the outside, from the countries which supported them from day one." In other words, Israel, Saudi Arabia, and Washington–the axis of evil.
China, India, South Africa, Brazil, Indonesia, and Argentina joined Putin in affirming that a leader who commits military aggression without the approval of the UN Security Council puts himself "outside of law."
In other words, if you defy the world, obama, you are a war criminal.
The entire world is waiting to see if the Israel Lobby can push obama into the role of war criminal. Many are betting that Israel will prevail over the weak american president, a cipher devoid of all principle. A couple of decades ago before the advent of the american sheeple, one of the last tough Americans, Admiral Tom Moorer, Chief of Naval Operations and Chairman of the Joint Chiefs of Staff, publicly declared that "no US president can stand up to Israel." America's highest ranking military officer could not get an honest investigation of the Israeli attack on the USS Liberty.
We are yet to see an american president who can stand up to Israel. Or, for that matter, a Congress that can. Or a media.
The obama regime tried to counter its smashing defeat at the G20 Summit by forcing its puppet states to sign a joint statement condemning Syria. However the puppet states qualified their position by stating that they opposed military action and awaited the UN report.
Most of obama's bought-and-paid-for "supporters" are impotent, powerless. For example obama counts the UK as a supporting country because of the personal support of the discredited UK prime minister, david cameron, despite the fact that cameron was repudiated by the British Parliament in a vote that prohibits British participation in another of Washington's war crimes. So, although cameron cannot bring the British people and the British government with him, obama counts the UK as a supporter of obama's attack on Syria. Clearly, this is a desperate count of "supporting countries."
The Turkish puppet government, which has been shooting its peacefully demonstrating citizens down in the streets, with no protest from obama or the Israel Lobby, supports "holding Syria accountable," but not itself, of course, or Washington.
The puppet states of Canada and Australia, powerless countries, neither of which carry one ounce of world influence, have lined up to do the bidding of their Washington master. The entire point of having the top government job in Canada and Australia is the payoff from Washington.
The obama cipher also claims the support of Japan and the Republic of Korea, another two countries devoid of all diplomatic influence and power of any kind. Helpless Japan is on the verge of being destroyed by the Fukushima nuclear disaster, for which it has no solution. As the radiation leaks spread into the aquifer upon which Tokyo and surrounding areas rely, Japan is faced with the possibility of having to relocate 40 million people.
Saudi Arabia, implicated in the transfer to al-Nusra rebels of the chemical weapons used in the attack, supports Washington, knowing that otherwise its tyranny is toast. Even the neoconservatives headed by obama's shrill National Security Advisor, Susan Rice, want to overthrow the Saudis.
Obama claims also to have support from France and Germany. However both Hollande and Merkel have stated clearly that a diplomatic solution, not war, is their first choice and that the outcome rests on the UN.
As for Italy and Spain's support, both governments are hoping to be rewarded with the Federal Reserve printing enough dollars to bail out their indebted economies so that both governments are not overthrown in the streets for their acquiescence to the looting of their countries by international banksters. Like so many Western governments, those of Italy and Spain, and, of course, Greece, support the international banksters, not their own citizens.
The president of the European Commission has declared that the European Union, the central overlord over Britain, France, Germany, Italy, and Spain, does not support a military solution to the Syrian Crisis. "The European Union is certain that the efforts should be aimed at a political settlement," Jose Manuel Barroso told reporters at the G20 meeting. The EU has the power to issue arrest warrants for the heads of EU governments that participate in war crimes.
What this reveals is that the support behind the liar obama is feeble and limited. The ability of the Western countries to dominate international politics came to an end at the G20 meeting. The moral authority of the West is completely gone, shattered and eroded by countless lies and shameless acts of aggression based on nothing but lies and self-interests. Nothing remains of the West's "moral authority," which was never anything but a cover for self-interest, murder, and genocide.
The West has been destroyed by its own governments, who have told too many self-serving lies, and by its capitalist corporations, who offshored the West's jobs and technology to China, India, Indonesia, and Brazil, depriving the Western governments of a tax base and the support of its citizens.
It is difficult to know whether citizens in the West hate their corrupt governments any less than do Muslims, whose lives and countries have been devastated by Western aggression, or than do citizens of third world countries who have been impoverished by being looted by predatory First World financial organizations.
The idiot Western governments have pissed away their clout. There is no prospect whatsoever of the neoconservative fantasy of US hegemony being exercised over Russia, China, India, Brazil, South Africa, South America, Iran. These countries can establish their own system of international payments and finance and leave the dollar standard whenever they wish. One wonders why they wait. The US dollar is being printed in unbelievable quantities and is no longer qualified to be the world reserve currency. The US dollar is on the verge of total worthlessness.
The G20 Summit made it clear that the world is no longer willing to go along with the West's lies and murderous ways. The world has caught on to the West. Every country now understands that the bailouts offered by the West are merely mechanisms for looting the bailed-out countries and impoverishing the people.
In the 21st century Washington has treated its own citizens the way it treats citizens of third world countries. Untold trillions of dollars have been lavished on a handful of banks, while the banks threw millions of Americans out of their homes and seized any remaining assets of the broken families.
US corporations had their taxes cut to practically nothing, with few paying any taxes at all, while the corporations gave the jobs and careers of millions of Americans to the Chinese and Indians. With those jobs went US GDP, tax base, and economic power, leaving Americans with massive budget deficits, a debased currency, and bankrupt cities, such as Detroit, which once was the manufacturing powerhouse of the world.
How long before Washington shoots down its own homeless, hungry, and protesting citizens in the streets?
Washington represents Israel and a handful of powerful organized private interests. Washington represents no one else. Washington is a plague upon the American people and a plague upon the world.
Source: Paul Craig Roberts
This bankster run system does not work for you and I. After reading this article and you still have not taken your money out of their banks and you have not stopped shopping in globalist stores like Walmart and you are not planning to trade and barter with your neighbors as well as grow your own food, then you get the dismal future you deserve. If you stay in the banksters system and continue to participate in this rigged game stemming from Wall Street, you are sowing the seeds of your own destruction!
There Is a New Elephant in the Room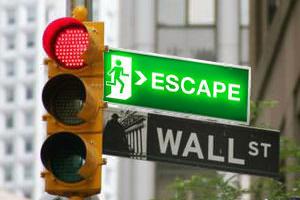 There are a series of new free trade agreements which threaten to obliterate the cities of the United States in the same manner we have witnessed in Detroit. Among the worst of these new free trade agreements is the one entitled "Increasing American Jobs Through Greater Exports to Africa Act of 2013 (H.R. 1777)."
The premise of this article is based upon the fact that Detroit was primarily destroyed by the anti-worker free trade agreements of NAFTA and CAFTA.
If the complete destruction of one American city was not enough, through NAFTA and CAFTA, we should all be concerned that Congress is preparing to pass H.R. 1777. H.R. 1777 is not just another free trade agreement, but this is far worse than NAFTA and CAFTA in that this bill takes American taxpayer money and funds industrial infrastructure in many of the 54 African countries in order to make them "factory ready." America, you are soon going to be forced to fund your own economic demise. Not only will you likely lose your job, witness your city going broke, but you will go deeper into debt paying the taxes that Congress will require to fund the African Free Trade Agreement.
Before discussing the impact of H.R. 1777 on America as a whole, we can get a strong sense of what it is going to be like when this bill passes by quickly examining the impact of NAFTA and CAFTA on Detroit.
NAFTA, CAFTA and the Destruction of the Motor City
At the height of Detroit's success as a city. the city was a representation of the American middle class dominance. It was greatest manufacturing city ever seen on the planet. Detroit once made cars that were the envy of the world.
At its peak, Detroit was the America's fourth-largest city, with more than 1.8 million people. Detroit's population losses began in the 1960s with migration to the suburbs. Then in the 1990′s Detroit fell victim to global politics in the names of NAFTA and CAFTA and literally, the roof caved in.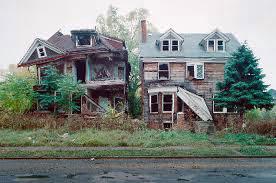 Today, 30% of Detroit's 140 square miles are either vacant or deserted. Detroit used to be the fourth-largest city in the US, with a population of nearly 2 million people. Today, Detroit has less than 700,000 residents. There are more than 33,500 vacant housesand over 90,000 vacant lots in Detroit. The city government is razing entire city blocks of business buildings and residential homes. If you are the only one left on your block, you are forced to move and if you are lucky you will receive $10,000 for your home.
Under NAFTA and CAFTA, virtually all tariffs were eliminated so that manufacturers could shut down U.S. plants and relocate to the third world in order that they could pay their new, foreign workers slave labor wages. Then, adding insult to injury, when NAFTA and CAFTA eliminated tariffs, they made it possible for the multinational corporations to ship these foreign made products back into the U.S. and pay no import taxes at all. Thus, the great city of Detroit was destroyed.
The National Impact of the African Free Trade Agreement
Soon after H.R. 1777 passes, every major city is going to look like Detroit. As bad as NAFTA and CAFTA are, at least the government did not take trillions of America dollars to build infrastructure in foreign labor markets. Yet, this is exactly what the African Free Trade Agreement is going to do.
I have to hand it to Congress for their undisguised boldness as they are not even hiding this private theft of public money. Additionally, Congress has the nerve to title this bill in such a way that it appears that American jobs are going to be created by passage of the bill. Sadly, most of the sheep will believe them.
How can I be sure that H.R. 1777 will be passed?
A Wolf In Sheep's Clothing
In addition to H.R. 1777, SB 718 "Increasing American Jobs Through Greater Exports to Africa Act of 2013," is being run through the Senate. The language for both bills is identical.
Additionally, the text of H.R. 1777 turns up in SB 431, the Nepal Trade Preferences Act, and SB 432, the Asia-South Pacific Trade Preferences Act. The language for all four bills is virtually identical.
Why do the banksters need all four bills with the same language? Simple, if one bill does not pass, the other three bills still have a chance.
For those who do not think that Congress doesn't cater to the whims of Wall Street, explain why these bills contain provisions for global health, global education, global transportation and global water?
Make no mistake about it, there is an excellent chance that at least one of these bills will pass.
Conclusion
This bill is being perpetrated by the international banksters on Wall Street. Why do we continue to fund this criminal government, who in turns funds Wall Street? The solution resides in defunding the government which hands our money and our jobs over to the thugs on Wall Street. It makes no sense to continue funding our demise.
There are several options. First, there are countries which would be happy to accept skilled Americans because of the boost to their economy. Can you imagine if 100 million Americans suddenly left the country? Certainly, the government would eventually move to impose an iron curtain type of restriction on leaving the country.
Secondly, we should withdraw from the Wall Street system as much as possible. I can see the day where people cash out of their 401K's (the government is preparing to steal them anyway), withdraw money from your bank account and invest with other like-minded people in a farm collective. Trading and bartering would be the new underground economy. By owning farms, urban refugees would be food sufficient, could become water sufficient with the proper planning and we could largely be out of the reach of the feds. However, there is one caveat. In a brilliant move, the Obama administration and the Supreme Court mandated participation in the Obamacare system. In my opinion, this was establishment's way to keep people in their system. Obviously, defying the dictates of Obamacare would have to become our first line of civil disobedience.
There is a third option. The American people could defy the tyrannical laws to the point where the country erupts into a civil war. I prefer the second option because it comes the closest to nonviolent revolution. However, my instincts and knowledge of history tells me we are in for a very serious civil war. The flash point for what is coming will be gun confiscation.
Of course, the fourth option is to acquiesce. Presently, that is what well over half the country is presently doing. It is sad to think that so many will go quietly into the night without putting up a fight.
At the end of the day, all Americans have a choice on whether we are going to stop funding our destruction.
Source: Dave Hodges  |  The Common Sense Show | War Is Crime