Make no bones about it; America continues changing itself right before our eyes as we add another 125,000 third world immigrants every 30 days.  One to two million annually!  Our culture changes from its intelligent, rich and vibrant former self into a polyglot culture of illiteracy, violence to women and other aspects of "multiculturalism."
A reader Helen related, "I live in Bridgeport, Connecticut and I feel I am in a foreign country.  I have lived here since I was 11 years old and am now 82 years old.  We have been invaded by the enemy.  This is not America anymore.  Every time I go to the market or to Burger King all the food is  foreign.  Clothes here are sexy looking and deep, stark colors for Hispanic women not tailored or feminine anymore for American women.  There are many changes here.  I notice that we also have a lot of Asian people here.  Naturally they are drawn to America because they can have more children here than the one allowed in China.  It is madness here.  White people are moving out of Bridgeport and the government that demanded that we integrate with the blacks cannot force whites to live with them because of all their violence and black culture.  Our taxes are building them new homes.  They are born here yet many cannot be understood when they speak.  Multiculturalism is a sham."
In Detroit, Michigan, immigrant women suffer mistreatment from their husbands.  Arranged marriages grow while this new American tribe covers up honor killings as "domestic abuse" incidents.
In the latest edition of Newsweek's My Turn (March 12, 2012), Pakistani immigrant Sabatina James said, "When I was 18, my parents threatened to kill me.  And they meant it. If they had their way, I would probably be dead today.  My parents shipped me off to Islamic school to "get educated" as my mother said. I lived in a room with 30 other girls, no chairs, not beds and no ventilation.  In that room, we did nothing all day but study the Koran, pray and listen to lectures on the prophet from a mullah, who stood behind a curtain. If a girl spoke out of turn, she would be publically caned in the courtyard.  Flies and vermin swarmed the washrooms. There were no sanitary napkins, just blood stained towels. The toilet was a hole in the ground.
"When I refused an arranged marriage, I sparked a violent war with my mother and a threat to my life.  When you're becoming a mature woman and your mother is beating you, it's very damaging."
This kind of violence is happening in Germany, Uk, France, Norway, Sweden, Holland and now in the United States with recent immigrants from the Middle East.
Last week, in southern California, now known as Mexifornia by Victor Davis Hanson, one writer Priscilla said, "'We are creating a polyglot society where we will essentially be strangers in our own land.'  This is how I feel driving into Perris, California!  The new foreigners won't even look me in the eye. They are probably all illegally here! Driving in our freeways and living in our cities. I am so angry! We Americans can tell who is who! Do these leaders think we are blind?"
Priscilla reported to me about a race riot at a local high school where the Mexicans and blacks pounded on each other. Over 30 cop cars arrived to quell the riot.  She said, "It at first was reported to be a racial fight and then the media changed it to a tagging fight. These are usually fights between blacks and Latinos.  For more details:
http://abclocal.go.com/kabc/story?section=news/local/los_angeles&id=8572595
In his book, Suicide of a Superpower by Patrick Buchanan, he said, "America is disintegrating. The centrifugal forces pulling us apart are growing inexorably. What unites us is dissolving. And this is true of Western Civilization…. meanwhile; the state is failing in its most fundamental duties. It is no longer able to defend our borders, balance our budgets, or win our wars."
When he said, "What unites us is dissolving,"  he means that we were once "one" people with a shared and common history—meaning blacks, whites and browns. 
Today, we continue injecting endless millions from places like Somalia, China, India, Brazil, Congo, Sudan, Iraq, Pakistan and hundreds of other cultures that possess nothing in common with Americans.
Buchanan said, "We are trying to create a nation that has never before existed, of all the races, tribes, cultures and creeds of Earth, where all are equal. In this utopian drive for the perfect society of our dreams we are killing the real country we inherited — the best and greatest country on earth."
If you want this deformation of our country to continue, simply do nothing. Take no action. Demand no moratorium on all immigration.  Do not stand up. Do not speak out.  Remain in your "Illusion of Permanency."
Within the next 38 years, with an added 100 million immigrants, you will get your wish and America will no longer be America.
America added 115 million people from 1965 to 2012.  Demographic experts showed 315 million people living in America in January 2012.  They expect an added 85 million by 2035 to reach 400 million.   The consequences grow irreversible and unsolvable.
As population rises, carrying capacity drops.  What is "carrying capacity?"  For a quick rendition, it means, "The amount resources on a given piece of land to allow long term sustainable human, plant and animal life."
If animals or humans exceed 'carrying capacity' of any given land mass, they crash in numbers by various means, i.e., famine, war and disease.  Garrett Hardin, noted biologist called it, "The Tragedy of the Commons."  (Source:www.GarrettHardinSociety.org)
For the 7.1 billion humans in the 21st century and headed for 10.2 billion in 40 years, oil resources will define that capacity quotient.  Noted Geologist Walter Youngquist said, "This is going to be an interesting decade, for the perfect storm is brewing—energy, immigration and oil imports.  China grows in direct confrontation for remaining oil.  I think the USA is on a big, slippery downhill slope.  Will the thin veneer of civilization survive?" To see how fast we grow, visitwww.populationmedia.com
"Cassandra Syndrome": The Cassandra Syndrome is a term applied to predictions of doom about the future that are not believed, but upon later reflection turn out to be correct. This denotes a psychological tendency among people to disbelieve inescapably bad news, often through denial. The person making the prediction is caught in the dilemma of knowing what is going to happen but not being able to resolve the problem.  The origin of the name is derived from Cassandra, who, using her prescience, foresaw the demise of Troy. No one believed her.
Youngquist continued, "Beyond oil, population is the number one problem of the 21st century, for when oil is gone as we know and use it today—and it WILL be gone—population will still be here."
The world uses 84 million barrels daily.  That's 42 gallons to a drum.  By mid century, China, now placing 27,000 new cars on its highways every seven days, expects to burn 98 million barrels of oil daily—all by itself!  Oil will run out because of limited reserves in the ground. (Source: The Long Emergency by James Howard Kunsteler)
Dr. Albert Bartlett of the University of Colorado said, "Present population growth rate is putting our children at risk.  They will experience holes in the ozone causing serious biological effects on plants and humans.  World ocean fisheries are collapsing from endless plundering.  Two thirds of the world's people will suffer from water shortages by 2025.  It is not possible to sustain population growth or growth in rates of consumption of resources."
Where is the worst overpopulation problem on the planet according to Dr. Bartlett?  "It's right here in the United States!"
Dr. Bartlett said, "Can you think of any problem, on any scale, from microscopic to global, whose long-term solution is in any demonstrable way, aided, assisted, or advanced, by having continued population growth—at the local level, the state level, the national level, or globally?"
How many people in the United States are enough?  How far down the gopher hole do we want to dig ourselves?  At what point is enough—too much?  If we shut down the borders today with zero immigration, while enjoying our sustainable 2.03 fertility level of American women on average, we would still grow via "population momentum" by an added 40 million.
In other words, we're painting ourselves into a perilous corner. Once the numbers manifest, our society will suffer irreversible consequences with unsolvable problems.  One visit to Los Angeles will show you they suffer toxic air, dwindling safe drinking water, gridlock to the point of insanity, water shortages, endless highways and housing development.  Consider San Francisco, Atlanta, Chicago, New York, Detroit, Denver and all other large cities grow beyond the bounds of reason!
Sustainable growth, slow growth, managed growth, smart growth and all other kinds of growth are oxymoronic.  There is no such thing as sustainable growth.  Why? All growth exceeds carrying capacity at some point.  In other words, the bubble bursts, the dam breaks, the glass spills, the balloon pops and the red-lined engine blows up.
"Population growth is given as a cause of the problems identified, but eliminating the cause is not mentioned as a solution," Bartlett said. "We are prescribing aspirin for cancer."
At the current rate of growth driven by immigration, America will double its population just past mid century—from 300,000,000 to 600,000,000.  As long as the underlying cause of a problem is not dealt with, we, and our leaders, as a nation, perpetuate a falsehood which Mark Twain called 'silent-assertion':  "Almost all lies are acts," he said.  "I am speaking of the lie of 'silent-assertion'.  It would not be possible for a humane and intelligent person to invent a rational excuse for slavery; yet you will remember that in the early days of emancipation in the North, agitators got small help from anyone.  They could not break the universal stillness that reigned from the pulpit and press all the way down to the bottom of society–the clammy stillness created and maintained by the lie of silent-assertion that there wasn't anything going on in which intelligent people were interested.
"The conspiracy of the silent-assertion lie is hard at work always and everywhere, and always in the interest of a stupidity (unlimited growth) or sham (unlimited immigration), never in the interest of the respectable (average citizens).  It is the most timid and shabby of all lies.  The silent-assertion is that nothing is going on which fair and intelligent men and women are aware of and are engaged by their duty to try to stop."
Silent-assertion worked until it brought China, India and Bangladesh to their knees with sheer misery of numbers.  How do I know?  I've spent a lot of time in Asia and other overpopulated regions.  China, even with enforced one child per family, grows by 8 million annually. India, with 1.2 billion, adds 12 million yearly.  Bangladesh suffers 157 million people in a landmass the size of Iowa.  Do you see anyone racing to immigrate to those havens of human overload?
What I ask is, do we as a nation, want millions upon millions of added people from countries already exceeding their carrying capacity?  Legal immigration proves as dangerous as illegal.  To think otherwise will allow that silent-assertion to create another China or India in America.  Just imagine Iowa with 157 million people and all the rest of the United States with THAT kind of population density!
Albert Einstein said, "The problems in the world today are so enormous they cannot be solved with the level of thinking that created them."
We are no longer living in the 20th century America with only 75 million people riding horses or trains.  We're in the 21stcentury with cars and jets and 315 million people added to the 7.1 billion on the planet–creating horrific environmental consequences.  Again, we had to change our 'silent-assertion' about slavery and we MUST change our 'silent-assertion' about population growth and economic growth.  If we continue steaming full speed ahead like the captain of the Titanic, our children will be on board when we hit the peak oil, global warming, ozone holes, collapsing species, air pollution and other commensurate problems related to the overpopulation "iceberg."  Most died on the Titanic because there weren't enough life boats.
Maybe some of us choose to maintain our 'silent-assertion' in the face of growing consequences, but how can any parent or grandparent be that callous to their children?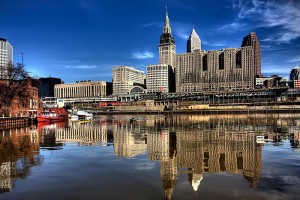 As the U.S. economy falls apart and as the world becomes increasingly unstable, more Americans than ever are becoming "preppers".  It is estimated that there are at least two million preppers in the United States today, but nobody really knows.  The truth is that it is hard to take a poll because a lot of preppers simply do not talk about their preparations.  Your neighbor could be storing up food in the garage or in an extra bedroom and you might never even know it.  An increasing number of Americans are convinced that we are on the verge of some really bad things happening.  But will just storing up some extra food and supplies be enough?  What is going to happen if we see widespread rioting in major U.S. cities like George Soros is predicting?  What is going to happen if the economy totally falls to pieces and our city centers descend into anarchy like we saw in New Orleans during the aftermath of Hurricane Katrina?  In some major U.S. cities such as Detroit, looting is already rampant.  There are some sections of Detroit where entire blocks of houses are being slowly dismantled by thieves and stripped of anything valuable.  Sadly, the economy is going to get a lot worse than it is at the moment.  So is now the time to move away from major U.S. cities?  Should preppers be seeking safer locations for themselves and their families?  Those are legitimate questions.
According to a recent Gallup poll, satisfaction with the government is now at an all-time low.  Americans are rapidly losing faith in virtually every major institution in society.
Anger and frustration are rising to very dangerous levels, and we are rapidly approaching a boiling point.
When people feel as though they have lost everything, they get desperate.
And desperate people do desperate things.
In many communities in the United States today, crime has become so terrifying that people are literally sleeping with their guns.
The following is a story from Rancho Cordova, California that one of my readers recently sent me….
When I first moved here, it was not a bad place, it was quiet and clean.

However, over the past three years this place has gone to the dumps there are thugs and unruly people everywhere.

I have prevented two car break-ins by scaring these thugs away.

While I was home on thanksgiving weekend, someone decided to break into my apartment.

They trashed my place stole all my items and even took my law enforcement (LE) vehicle to include my equipment.

I m sure they had been watching me for a while because they did not take items that contained my identification.

Thank god, I had my weapon with me.
In many areas of the country, law enforcement resources are being dramatically cut back due to budget problems at the same time that crime is rapidly rising.
Right now, the city of Detroit is teetering on the verge of bankruptcy.  Officials there recently announced that due to budget constraints, all police stations will be closed to the public for 16 hours a day.  From now on, they will only be open to the public from 8 AM to 4 PM.
But in Detroit the police are needed now more than ever.  The following is what one British reporter found during his visit to Detroit….
Much of Detroit is horribly dangerous for its own residents, who in many cases only stay because they have nowhere else to go. Property crime is double the American average, violent crime triple. The isolated, peeling homes, the flooded roads, the clunky, rusted old cars and the neglected front yards amid trees and groin-high grassland make you think you are in rural Alabama, not in one of the greatest industrial cities that ever existed.
The population of Detroit is less than half of what it used to be.  Over the past few decades people have left in droves, and large sections of the city are in an advanced state of decay.
Not too many people want to buy homes in Detroit now.  At this point, the median price of a home in Detroit is just $6000.
The following video contains some video footage of the "ruins of Detroit" that is hard to believe….
Detroit has become a very scary place.  100 bus drivers in Detroit recently refused to drive their routes out of fear of being attacked on the streets.  The head of the bus drivers union, Henry Gaffney, said that the drivers were literally "scared for their lives"….
"Our drivers are scared, they're scared for their lives. This has been an ongoing situation about security. I think yesterday kind of just topped it off, when one of my drivers was beat up by some teenagers down in the middle of Rosa Parks and it took the police almost 30 minutes to get there, in downtown Detroit," said Gaffney.
But it is not just Detroit that is having these kinds of problems.
In Cleveland, over 50 percent of all children are living in poverty and abandoned houses are everywhere.
The city has already demolished about 1,000 homes, and there is a plan to demolish 20,000 more homes.  The following comes from a recent CBS News report by Scott Pelley….
Perfectly good homes, worth 75, 100 thousand dollars or more a couple of years ago, are being ripped to splinters in Cleveland, Cuyahoga County, Ohio. Here, the great recession left one fifth of all houses vacant. The owners walked away because they couldn't or wouldn't keep paying on a mortgage debt that can be twice the value of the home. Cleveland waited four years for home values to recover and now they've decided to face facts and bury the dead.
Down in St. Louis they have a different problem.  In some of the worst areas of the city, roving packs of wild dogs are a serious threat to children that are walking to school.  A recent report by the local CBS affiliate in St. Louisdescribed the situation this way….
…Lewis Reed is sounding the alarm. "I've witnessed packs of dogs, 10 and 15 dogs running together, and I've seen all these dogs I'm talking about they don't have collars, they don't have tags, these are truly wild dogs," he said.

Reed says stray dogs are terrorizing the north side. "It's obscene that parents have to walk their kids to school, in some parts of the city, with a golf club to fend off wild dogs."
How would you feel if you had to fend off wild packs of dogs as you walked your child to school?
These kinds of conditions can be found out on the west coast as well.
For example, there is an area of San Francisco that is known as "Hunter's Point" that is an absolute nightmare.  In Hunter's Point, over half of the population lives in poverty and more than half of all children live in a home where there is no father present.  The following is what one reporter discovered on a visit to Hunter's Point….
Abernathy and I cut through the complex, tromping over an expanse of dirt and concrete toward the northeast end of the development, where a row of apartments looked down from a grassy hill. We paused next to a vacant, boarded-over unit to take in the scene: A stream of ****, piss, tampons, and toilet paper spewed from a dark hole in the sidewalk, poured down the hill, and formed a sort of **** lagoon next to the street. Weeds, about six inches tall, were growing in the little lagoon.

Raw ****, obviously, is not cool. Beyond the fact that it smells and looks nasty, fecal matter provides a haven for dangerous bacteria, most notably E. coli, a virulent pathogen that can sicken and even kill humans, especially infants.

When conditions like this reign, it is a prime breeding ground for crime.
In major U.S. cities all over the United States, drug dealing, gang activity and prostitution are on the rise.  The following comes from a recent article in the New York Times….
In November, a terrified 13-year-old girl pounded on an apartment door in Brooklyn. When a surprised woman answered, the girl pleaded for a phone. She called her mother, and then dialed 911.

The girl, whom I'll call Baby Face because of her looks, frantically told police that a violent pimp was selling her for sex. He had taken her to the building and ordered her to go to an apartment where a customer was waiting, she said, and now he was waiting downstairs to make sure she did not escape. She had followed the pimp's directions and gone upstairs, but then had pounded randomly on this door in hopes of getting help.
In some major U.S. cities, the gangs have virtually taken over.  In an article entitled "City of Ruins", Chris Hedges described what life is like today in Camden, New Jersey….
There are perhaps a hundred open-air drug markets, most run by gangs like the Bloods, the Latin Kings, Los Nietos and MS-13. Knots of young men in black leather jackets and baggy sweatshirts sell weed and crack to clients, many of whom drive in from the suburbs. The drug trade is one of the city's few thriving businesses. A weapon, police say, is never more than a few feet away, usually stashed behind a trash can, in the grass or on a porch.
As I wrote about the other day, the FBI says that there are now 1.4 million gang members inside this country.  That number has increased by 40 percent since 2009.
Organized criminal behavior by groups of young people is on the rise all over the nation.  Just check out this video which shows a flash mob robbery happening in Montgomery County, Maryland.
Sadly, this is just the beginning.
This country is still enjoying a tremendous amount of prosperity.  We still have a very high standard of living compared to most of the rest of the world.
So how nightmarish are things going to get when the economy gets really bad?
The most frightening thing is when these criminals start invading private homes.
The following home invasion story from Sacramento, California was sent to me by one of my readers a while back….
Somebody got into my sister's house last night while she was out. My mom was upstairs, but didn't hear anything. Whoever it was, they ate some chips and sorted through a stack of maternity clothes my sister had ready for selling on ebay. He left a dirty pair of boxer shorts and a bottom dentures on the dining room table. Fortunately, he was gone when she got home. I'm amazed, but the police actually came out and collected fingerprints and his boxers and false teeth. Probably a homeless guy. He may have switched his dirty boxers for a clean pair of maternity jeans, so the police just have to look for a guy wearing women's maternity pants with no lower teeth. 
Because of stuff like this, an increasing number of Americans have decided that it is better to be armed.
The truth is that you never know when you will get jumped.
For example, in Pennsylvania the other day one 65-year-old man was suddenly knocked off his bicycle by three teen thugs.
The 65-year-old man responded by pulling out his gun and shooting two of them.  One of the teens was killed.
Down along the border with Mexico, many ranchers have discovered that a gun battle could potentially erupt on any night.  The federal government has refused to protect the border, and so millions of illegals just keep streaming on in.  The following was recently posted on standwitharizona.com….
Barbed wire fencing doesn't keep illegal aliens off the property anymore. One Starr County, TX rancher doesn't have time to worry about the illegals these days. He now worries about the smugglers protecting their loads.

"I don't think they would have any conscience of taking someone's life," the rancher says.

He saw that will to kill firsthand. A smuggler shot at him on his own land.

"One round was fired at me, and it missed my head by about two feet," says the rancher.

He says there's only way to react.

"Fire all the rounds you have, reload, and do it again," says the rancher.
The more stories like this you read, the easier it is to understand why more than 10 million guns were sold in the United States during 2011.
The truth is that you never know when you may need to defend yourself.
This past New Year's Eve, a single mother named Sarah McKinley was home alone with her three-month old son when she discovered that two armed men were trying to invade her home.  If she had not had a gun, there is no telling what might have happened.  The following is from a news story  about that incident….
An Oklahoma woman was recently home with her 3 month old son when two men tried to break in.  Armed with a shot gun and a pistol she called 9-1-1.

Operator: "Are your doors locked?"

Caller: "Yes, I've got two guns in my hand.   Is it ok to shoot him if he comes in this door?"

Operator: "I can't tell you what you can do but you do what you have to do to protect your baby."

The mother did shoot killing one of the intruders.  Oklahoma police called the shooting justified.
What would you have done in that situation?
America is rapidly changing, and we all need to adapt to the new reality all around us.
The truth is that America is not the same place it used to be.  In some U.S. cities, authorities are actually dumping dead bodies into mass graves.
Just check out what the Daily Mail says has been going on in Chicago….
It's a practice more closely associated with third world countries, but in bleak times in a Chicago-area suburb, 30 people were buried in a mass grave on Wednesday.

The pauper's burial section at Homewood Memorial Gardens was established for those who could not afford to pay for a burial plot.

And it is a problem that's sweeping America as tough economic times have led to an increase in the number of indigent burials the morgue must perform.
All over the country, major U.S. cities are flat broke and are rapidly decaying.  They are filled with impoverished people that are rapidly becoming angrier and more frustrated.
There simply are not enough jobs for everyone.  Millions of ordinary Americans spend their days agonizing over the fact that they cannot provide even a basic living for themselves and their families.
And as the economy gets even worse, the economic despair in this country is going to grow to unprecedented levels.
So is now the time to move away from major U.S. cities?
In the end, each of us is going to have to answer that question for ourselves.
Jobs are scarce, so if you have a good job right now it may not be wise to give it up.  It can be incredibly challenging to move to a new area when you don't have a job.
One solution may be to move farther away from your current job so that you are in a more rural setting.  But the rising cost of gasoline can make that a very expensive proposition.
Some families are purchasing second homes that they can "bug out" to in the event of a major disaster or emergency.  But if your financial resources are limited that may not be an option for you.
In the final analysis, you have just got to do the best you can with what you have.
But if you are able to move, it is better to do it while times are relatively stable (like now) than when times are very unstable.
So what do all of you think?
Do you think that now is the time to move away from major U.S. cities?
Source: The American Dream
Each week, the media reports racially motivated attacks on different races in America.  Last summer, "flash mobs" leaped into the spotlight in Wisconsin where black youths ran around beating up white people. Also in New Jersey. Mayor Nutter told the flash mobs, "Don't embarrass your race."  On the East Coast this week, the FBI arrested four police officers for beating up Hispanic citizens and illegal immigrants.  In Los Angeles, Mexican immigrants form gangs that specifically chase African-Americans out of their neighborhoods according to the late radio talk show host Terry Anderson.   Racial tension surfaces daily across America whether reported upon or lost in the conglomeration of news.  The FBI arrested a Denver, Colorado Muslim immigrant Jamshid Muhtorov (Uzbekistan refugee) this week for supporting the terrorist Islamic Jihad Union in the USA.
Today in America, we suffer from "honor killings", arranged marriages, female genital mutilation and a host of ongoing rituals such as cock fighting by recent immigrants into the United States.
Nonetheless, politicians like New York Mayor Bloomberg tell us that our diversity and multiculturalism are our strengths and create a more dynamic country.  When in fact, multiculturalism is:
CREATING NATIONAL DISUNITY
The United Kingdom, Canada, Australia and all of Europe suffer from the tentacles of multiculturalism.  In a recent report in Oslo, Norway, where my brother has lived for 30 years, 99 percent of the rapes of Norwegian women came at the hands of Muslim immigrants. Sweden features similar percentages.  In reality, diversity fails on every level.
While our Congress forces multiculturalism down our throats, those members live in gated communities to escape the results. They send their children to private schools.   While high powered movie stars prance and parade with celebration of multiculturalism, they return to their gated and guarded homes in Hollywood for a peaceful night's rest away from the gunfire in the multicultural streets of Los Angeles.
Multiculturalism discounts and demeans the host country's culture
In Boulder, Colorado, mothers, driving $40,000 SUVs sporting "Celebrate Multiculturalism" bumper stickers, drive their kids to all white schools or enroll them in private schools so their children escape the poverty, linguistic chaos and tensions in schools like Mapleton Elementary where the illegal aliens' children dominate classrooms.
Australian writer Cameron McKenzie said, "Multiculturalism is an unsound political theory, advocated by liberals, academics, media personnel, social theorists, government officials and politicians. While it is supported by those people, it is actually opposed by the overall majority of Australians.
"It is a deliberate policy to actively maintain, support and build foreign cultures in Australia, to the direct detriment of the Australian identity, culture and way of life. Instead of allowing immigrants, and their native-born offspring to naturally assimilate into the Australian culture, governments are knowingly creating bases of foreign culture in this country. These deliberately divisive policies are carried out in two areas."
The United Kingdom, France and Holland find themselves struggling to maintain their own language and cultures.  They're losing.  The greater numbers of the immigrants the faster host countries lose their language, cultures and cohesiveness.
America and Canada continue on similarly self-destructive paths
First, most American businesses feature a phone recording of press "1" for Spanish and "2" for English.  In Detroit, Michigan, you may press "3" for Arabic. By losing our U.S. language, at some point, we will not maintain our identity as a single people but a polyglot of cultures and languages—all fighting among ourselves.
Secondly, continued mass immigration overwhelms America's culture and creates "pods" of immigrant cultures that remain alien and antagonistic to America's equal rights for women, children's rights, religious rights and free speech.  These new enclaves can be called "mirco-nations" within our own nation.
As the immigrants remain alienated as to language and culture, they form gangs. In Denver, where I live, we house 12,000 gang members that spray paint, ransack, steal, vandalize and run drug rings.  Those ethnic gangs prey on our citizens and their own.
As Australian Professor Blainey stated: "Recent governments emphasize the merits of a multicultural society and ignore the dangers. And yet the evidence is clear that many multicultural societies have failed and that the human cost of the failure has been high. Many of our refugees actually come from multicultural societies that are faltering or in disarray." Also, Professor Loring Danforth has admitted that, "Ironically, Australia's own commitment to multiculturalism may also encourage immigrants to involve themselves in the national conflicts of their homelands. This policy of multiculturalism … defines people in ethnic categories and makes it possible for them to maintain their identities as Italians, Greeks, or Macedonians. Multiculturalism, with its emphasis on community languages and ethnic media, promotes the development of these ethnic identities and impedes the development of a strong Australian national identity."
"We do not need a crystal ball to see where multiculturalism will lead us," said McKenzie.  "The future will bring a vast amount of inter-ethnic rivalry and resultant clashes, even leading to race riots reminiscent of those clashes in the UK and USA. Australia faces the spectre of being another dis-unified "multicultural" society like Sri Lanka, South Africa, Northern Ireland, Lebanon, the former Yugoslavia, Fiji, etc.; not to mention the USA and the UK, with their continually strained communities, and occasional race riots. The prospects of such a dis-unified nation are appalling."
What will you do fellow Americans to stop mass immigration and multiculturalism?
Less than a year after Frito-Lay announced plans to make half their products without "any artificial or synthetic ingredients," the $13 billion company was sued last week in federal court for fraudulently marketing the snacks that contain genetically modified ingredients.
Somehow, "artificial" and "synthetic" doesn't include "genetically modified" in Frito's mind.
In its April 2011 "Seed-to-Shelf" disclosure campaign, Frito-Lay promised to inform consumers about each individual snack's ingredients, even setting up an app for smartphone users to swipe the product's barcode and read about it. Ann Mukherjee, Frito-Lay's senior vice president and chief marketing officer, gushed:
"What better way to share the story behind Frito-Lay snacks than by giving consumers a look inside our Flavor Kitchen to see first-hand the all natural ingredients and real foods that inspire the products we make?"
Real foods?  All natural?  Even Monsanto defines genetically modified organisms as unnatural, which the lawsuit quoted: "Genetically Modified Organisms (GMO) – Plants or animals that have had their genetic makeup altered to exhibit traits that are not naturally theirs."
The World Health Organization agrees, defining GMOs as "organisms in which the genetic material (DNA) has been altered in a way that does not occur naturally."
The lawsuit names only one plaintiff, Julie Gengo of Richmond, California, but includes all those who purchased Frito's products which bear the "ALL NATURAL" label.  Last August, the law firm Milberg LLP invited potential litigants to contact them.
Though Gengo holds a BS in Electrical Engineering, she earns a living as an independent marketer for such organizations as Berkeley Playhouse/Julia Morgan Center for the Arts, Vital Systems, Bay Area Green Tours, Oxfam America and Slow Money Northern California. She describes herself as "an ongoing environmental, and healthy foods advocate."
In early 2009, she wrote Genetically Modified (GM) Foods – Another Reason to Buy Organic, warning people that Frito-Lay uses GMOs.  According to the complaint, since 2007, she regularly bought the company's Tostitos and Sun Chips believing they were "all natural" as indicated in advertising and on the package.
On Dec. 20, Frito's "Naturally Delicious" webpage still boasts: "All Frito-Lay snack chips made with natural ingredients start with all-natural corn or potatoes and healthier oils. For our flavored LAY'S®, TOSTITOS® and SUNCHIPS® products, we are using all natural seasonings that don't have artificial or synthetic ingredients."
But because they contain GMOs from genetically modified corn and genetically modified soy, in five separate counts, plaintiff charges Frito-Lay with fraud, deception, unfair competition and false warrants under several laws including the federal Magnuson-Moss Warranty Act.
Based in New York City and specializing in class-action lawsuits on behalf of investors and consumers, Milberg LLP also has offices in Los Angeles, Tampa and Detroit. Founded in 1965, the firm now employs about 75 attorneys.
After two successful class action suits against military contractors Raytheon and General Electric, in 2006 Milberg was the target of a criminal probe by the US Dept of Justice. The firm and some of its partners were indicted on 20 criminal counts including bribery, racketeering and fraud. The DOJ press release alleges the firm participated "in a scheme in which several individuals were paid millions of dollars in secret kickbacks in exchange for serving as named plaintiffs in more than 150 class-action and shareholder derivative-action lawsuits."
Four of Milberg LLP's partners served time in prison, and the firm paid $75 million in fines before the DOJ dropped the matter, reports Wikipedia.
Frito-Lay North America is a wholly-owned subsidiary of PepsiCo, Inc. Though Pepsi uses genetically modified sweeteners (high fructose corn syrup) in its soft drinks, it does not label them for U.S. consumers, adhering to the US regulator policy of hiding GMOs from the public.
In 2009, the US Food and Drug Administration proposed rules banning GMO labels. Despite government policy of keeping GMO food ingredients secret from the public, citizens are advancing toward requiring full disclosure.
The Frito-Lay lawsuit was initiated in California where a GMO-label law has been proposed for vote in the November 2012 election.
In Ohio, a district court overturned the ban on labeling milk as free from artificial hormones last year.  The FDA approves the genetically modified additive, which has been linked to cancer and lower milk quality. Developed by Monsanto, rBGH is banned in Canada, the European Union, Japan and Australia.
I have to admit I still enjoy a bag of Fritos every now and then, a victim of high school euphoric recall when we would smoke a bowl and then eat Fritos, washing them down with cold chocolate milk.  (What a body rush.)  Still, I want the packages labeled.  A better snack is hand-made eggrolls, with completely organic ingredients and sauce. You can find that recipe in Cooking Close to Home.  I even found a package of eggroll wraps (at Whole Foods Market) that advised the product was made without GMOs.  Na na na to the FDA.
A rather unobservant or at the very least "unlucky" man strolls across a faulty bridge; weathered, termite ridden, and over-traveled. He hops and skips and jumps about like a brain damaged orangutan without a care in the world. He does this not only because he is oblivious to the fundamental physics behind the workings of the bridge, and the structural signs of a bridge that is on the verge of collapse, but also because numerous highly paid "experts" on bridges have told him it is absolutely safe to do so. The bridge, of course, crumbles right under his feet, and he falls.
Now, if the ground was relatively close to our unfortunate freefalling dupe, the sudden collapse and the painful shock of slapping into the rocky floor would be an understandable surprise.Given only moments between the failure of the bridge and the ultimate conclusion of the spine crunching granite bottom swan dive, one could hardly ponder the situation at all. However, in this event, the ground is not close. In fact, the ravine is dark, and the fall is long. Perhaps three or four years long. In this case, a man has plenty of time to think through the circumstances of his predicament, and realize that eventually, he WILL meet the future like a warm pancake smacking cold linoleum at 200 mph.
If such a man is unable to discern the problems he faces, or to even acknowledge the fact that the ground has given way beneath him, after such a long stretch of time, it becomes very hard to feel sorry for him. But then again, we were all like this man once…
Since the derivatives and housing market implosion of 2008, America and the rest of the world has been spiraling down a chasm some in this country still refuse to take note of. The question has never been whether there "will be" a full scale financial disaster. The end to that chapter of this story was already written years ago. Rather, the real question has been "when" will this inevitable event culminate? Sadly, speculation on the matter has met an irreconcilable road block. The fact is, all the necessary elements are in place to bring down our fiscal shelter not in five years, not in one year, not in six months, but today. That's right…..the economy as we know it has the potential to derail completely before you wake up for your morning poptart.
Some skeptics might shrug off this statement as mere sensationalism for effect. I wish that were the case. Frankly, I would enjoy writing a little fiction for once. The truth is far too bizarre and disturbing lately.
In the case of economics, traditional views and standards have gone completely out the window in a way that I and probably every other analyst in the field have never heard of or encountered. All expectations are now null and void. Manipulation of the marketplace is no longer a subversive and secretive process, but open government and central banking policy!Who could have guessed five years ago, for instance, that U.S. taxpayers would be saddled with bailouts of the EU? Who could have predicted that global stock market psychology would be dominated for over a year by the debt drama of a country as economically insignificant as Greece? And, who could have foreseen that destructive fiat stimulus policies would soon be common knowledge events amongst the citizens of various faltering nations?
Liberty Movement analysts have been sounding the warning alarm for a long time on the possible consequences of Federal Reserve actions as well as government expansion, but to witness the scale of the fraud being unleashed and the brazen manner in which it is being implemented is something else entirely. Even now, the sheer scope of the systemic collapse is breaking into territory that may not be fully understood for decades to come.
That said, no one with any common sense or eyes to see can deny that the bridge has indeed given way. What awaits us when we finally hit bottom is hard to say, but it doesn't take a soothsayer to predict an unpleasant outcome.
As the process of destabilization unfolds, the best we can do is stay attuned to political and financial shifts that often go underreported in the mainstream media. This gives us the ability to gauge the nature and speed of the crisis so that we can move to guard ourselves effectively when the time comes. Even the smallest morsel of information can have incredible significance. These holes in the fog are brief, but they reveal much. Some of this data signals a new and powerful wave of change on the horizon, a startling chapter which may be the last for the ailing economy as we know it…
Rise Of The Asian Union
Back at the end of 2008, a China reinventing itself as a consumer hub for the Asian-Pacific region announced a "proposal" to introduce cross border trade of the Yuan. Only a couple Western news sources covered this story, burying the information in their pages on Christmas Day. Now, cross border trade of the Yuan is launching the fiat unit towards reserve status in the Pacific and is hurtling China towards inclusion in the IMF's new global currency; the SDR.
A recent meeting of the Asian Pacific Economic Cooperation (APEC) has led to a predictable clash of philosophies between the U.S. and China. Make no mistake, though, this conflict is a ploy. A soap opera designed to distract us as well as prep us for a trade war to end all trade wars.
The talks focused on progressive trade agreements and multilateral policies designed to shield Pacific nations from the poisonous debt cloud forming over the EU. These agreements rely, of course, on centralization tactics and the removal of protective export and import barriers.Both U.S. officials and Chinese officials WANT more centralization. Do not be fooled. The notion that American people have been fed, however, is that China wants a weak currency and export dominance for selfish ends. The notion the Chinese people have been fed, is that America wants to have its cake and eat it too; demanding a larger piece of the export market while at the same time expecting ultra-cheap goods from overseas. On the surface, they are both right, but go deeper, and you will find the tides of engineered globalism at work.
Ultimately, there is no APEC, at least not one that includes the U.S. There is only the ASEAN trading bloc, which is about to become the Asian Union. That's right…they are ready. In a barely reported announcement from China, a proposal has been announced for the formation of an ASEAN central bank, designed much like the European Central Bank (ECB), which includes South Korea and Japan as stakeholders. Remember how cross-border trade in the Yuan started as a mostly ignored "proposal" back in 2008? This is not a proposal, this is a promise:
"The bank will also settle China-ASEAN trade in yuan, a step in China's long campaign to make the yuan, also known as renminbi or people's currency, a regional currency…"
http://www.reuters.com/article/2011/10/27/us-china-asean-financial-idUSTRE79Q2F520111027
Its official, folks! The U.S. has just been replaced as China's go-to trading partner, and a new multinational economic union is about to be formed. There is absolutely no incentive anymore for China to continue investment in U.S. debt or the dollar. Everything between the U.S. and China has been leading to this. All that is left is the spark of trade aggression from either side to seal the deal. This leaves the U.S. to flounder without a life-vest, or to be swallowed by the leviathan otherwise known as the IMF.
Fall Of The European Union
After endless months of hearing about Greece, finally, world markets are starting to realize that there are other more financially important countries to worry about, like Italy, for example. With the replacement of President Silvio Berlusconi, and the budgetary shortfalls of the government in the media view, attentions are beginning to wander over to the EU as a collection of nations all in their own particular brand of trouble, instead of being sidenotes or dominoes in the Greece debacle.
The EU Growth And Stability Pact dictates that EU member states must maintain a national deficit of 3% or less, and a debt to GDP ratio of 60% or less. More than half of EU economies have far exceeded these limitations.
Italy's "official" debt to GDP ratio stands at around 120%, but the true size of its liabilities may never be known. Greece's debt to GDP ratio was cited at around 142% by government officials while analysts who use total debt to GDP calculations place it closer to 200%. Germany, France, and the UK all stand at around 80% of GDP (official numbers, again):
http://edition.cnn.com/2011/BUSINESS/06/19/europe.debt.explainer/index.html
The situation is so bad in the EU, that some, including German Chancellor Angela Merkel, want to end the current EU charter by 2012, and either shrink the number of members drastically, or restructure the agreement to allow more centralized control of member nations and their political policies:
http://www.reuters.com/article/2011/11/13/us-germany-eu-charter-idUSTRE7AC0KM20111113
What this means, essentially, is that there will not be a "collapse" of the EU in the traditional sense but, as we discussed here at Alt-Market last year, there will be enough chaos to frighten still sovereign minded Europeans into giving up certain economic and social powers and freedoms. A new EU will form, on the argument that it was "state sovereignty" and a lack of cooperation that caused the crisis to begin with.
This is total nonsense of course. Central banking policies and insane Keynesian borrow and spend strategies around the world are what caused this nightmare, some would say by design (including myself).
So, before the end of 2011, we have seen the formation of an Asian Union, and the first steps towards a more tightly dominated European Union. What's next?
American Default: One City At A Time
If you thought the derivatives debt game had leveled out in the U.S., and that the worst was over, think again. The bankruptcy of MF Global, a far larger company than Lehman Brothers, has signaled a new resurgence of bank weakness. However, the real danger behind the MF situation is not necessarily its failure, but how it has been hiding its failure.
Not only was MF making risky bets with borrowed money without disclosure, and "window dressing" their quarterly reports to fool investors, but they have also been caught siphoning capital from client accounts to pay off the massive liabilities they have accrued:
http://www.reuters.com/article/2011/11/02/us-mfglobal-exchanges-idUSTRE7A00LG20111102
These kinds of activities are what we usually call "fraud". But with a company like MF Global, whose reputation was once considered sterling, a much more important and terrifying question arises; how many other banks are doing the same exact thing?
My guess is all of them.
MF Global's implosion places doubt on all major banking institutions and the legitimacy of their reported health, which means Americans have a lot of soul searching to do as far as where they actually choose to put their savings. But the return of the credit and derivatives specter only hints at the issues ahead…
After the historic credit downgrade of the U.S. by ratings agency S&P, most investors absorbed the shock, then ignored the peril, and began throwing around cash with wild abandon yet again.What many of them have not taken into account, though, is that the downgrade is not over. S&P has stated it will extend the downgrade of the U.S. AAA rating to thousands of municipal bonds after Federal Budgetary issues are decided by the so called "Super Congress":
http://www.bloomberg.com/news/2011-08-18/municipal-bonds-may-face-downgrades-following-final-u-s-budget-s-p-says.html
These decisions are supposed to be announced by November 23rd; only weeks away. After the 23rd, S&P will begin examining state and city debt ratings on a case by case basis. The likelihood of multiple rating downgrades of numerous U.S. cities and counties is very high.These downgrades could lead to explosive levels of municipal bankruptcies. Being that some areas of the country have already filed for bankruptcy without S&P's help, like Harrisburgh, PA, and Jefferson County, AL, the signs are not encouraging:
http://money.cnn.com/2011/10/12/news/economy/harrisburg_bankruptcy/index.htm
http://www.reuters.com/article/2011/11/10/us-usa-alabama-jeffersoncounty-idUSTRE7A87WW20111110
If you were wondering what the trigger would be for the next round of Federal Reserve quantitative easing, here it is; a combination of bank failure resurgence, along with city and state defaults leading to a clamoring for Federal funds just to stay in operation. Fiat injections in light of this event will dwarf previous measures. In fact, we may long for the days of TARP after the Fed has finished annihilating the dollar in order to plug thousands of ongoing municipal leaks in the hull of our sinking ship.
Make This Time Count
Everyone in the Liberty Movement is tired of dealing with the reality of economic disaster. Hell…I'm tired of writing about it. We know what's coming. We know each scene of the play as if we had written and performed it before. And yet, we still at times find ourselves surprised, or even staggered, by the violent turning of events. Knowing that a train wreck is coming, and actually seeing it happen, are two very different things. Always keep this in mind…
For many others in this country, there is no frustration, because there is no awareness. This brand of "bliss" carries with it a terrible price; shock and awe at the closing of the curtain. A crushing despair and a haze of financial and emotional trauma. I (and most others) would never wish this feeling on anyone. And so, we continue to point a light upon the dark corners in the hopes that others will see what is there, and in their horror, decide to do something about it.This is the job of every Liberty Movement activist; to share the truth, even if it hurts.
Most will ask for solutions, and there are in fact many, far beyond the scope of this article. But the first and most important is that of dedication, and determination. This time, the time we have from the moment we wake up to the existence of the danger to the moment the danger strikes, is not a time to passively wait, a time to apathetically reflect, or a time to selfishly waste; it is a time to act. Remove your fears and frustrations from the equation and press forward, starting with the people closest to you. If you will not help them to awake to the fast approaching ground below, then who will?
Source: Brandon Smith | Alt-Market
Will democracy survive the debt and dependence it fosters?
This generation of Americans has been witness to one of the most stunning declines of a great power in the history of the world.
In 2000, the United States ran a surplus. In 2009, it ran a deficit of $1.4 trillion—10 percent of the economy. The 2010 deficit was almost equal, and the 2011 deficit is projected even higher. The national debt is surging to 100 percent of GDP, portending an eventual run on the dollar, a default, or Weimar inflation. The greatest creditor nation in history is now the world's greatest debtor.
In the first decade of what was to be the Second American Century, a net of zero new jobs were created. Average households were earning less in real dollars at the end of the decade than at the beginning. The net worth of the American family, in stocks, bonds, savings, home values, receded 4 percent.
Fifty-thousand plants and factories shut down. As a source of jobs, manufacturing fell below healthcare and education in 2001, below retail sales in 2002, below local government in 2006, below leisure and hospitality, i.e., restaurants and bars, in 2008—all for the first time.
In April 2010, three of every four Americans, 74 percent, said the country is weaker than a decade ago, and 57 percent said life in America will be worse for the next generation than it is today.
Who did this to us? We did it to ourselves.
We abandoned economic nationalism for globalism. We cast aside fiscal prudence for partisan bidding for voting blocs. We ballooned our welfare state to rival the socialist states of Europe. And we launched a crusade for democracy that has us tied down in two decade-long south Asian wars.
•  •  •
In 2009, Paul Volcker, former chairman of the Federal Reserve, told Congress the cause of the grave financial crisis was trade-related imbalances. Pressed by Sen. Chris Dodd, Volcker added, "Go back to the imbalances in the economy. The United States has been consuming more than it has been producing for many years."
For decades, Japan's trade surplus with the United States was the largest on earth. In the 21st century, China's trade surplus with the United States began to dwarf Japan's. In 2008, China exported five times the dollar volume of goods to America as she imported, and her trade surplus with America set a world record between any two nations—$266 billion. In August 2010, China's trade surplus with the United States set a new all-time monthly record, $28 billion.
Nor was it all in toys and textiles. In critical items that the Commerce Department defines as advanced technology products (ATP), the U.S. trade deficit with China in 2010 hit a record $95 billion. China today has the trade profile of an industrial and technological power while the manifest of U.S. exports to China, aircraft excepted, reads like the exports of the Jamestown Colony to the mother country.
What was the impact of this tsunami of imports on employment? During the first decade of the 21st century, U.S. semiconductors and electronic-component producers lost 42 percent of their jobs; communications-equipment producers lost 48 percent of their jobs; textile and apparel producers lost, respectively, 63 percent and 61 percent of their jobs.
At every election, politicians decry America's deepening dependence on foreign oil. But the U.S. trade deficit in manufactures, $440 billion in 2008, was $89 billion larger than the U.S. deficit in crude oil. Why is a dependence on the oil of Canada, Mexico, Venezuela, Nigeria, Saudi Arabia, and the Gulf a greater concern than a dependence on a rival power for computers and vital components of our high-tech industries and weapons systems?
As Auggie Tantillo, Executive Director of the American Manufacturing Trade Action Committee, argues:
Running a trade deficit for natural resources that the United States lacks is something that cannot be helped, but running a massive trade deficit in man-made products that America easily could produce itself is a choice—a poor choice that is bankrupting the country and responsible for the loss of millions of jobs.
The consequences of these trade "imbalances": De-industrialization of America. A growing dependence on China for the necessities of our national life and the loans to pay for them. A loss of millions of the best jobs Americans ever had. A median wage and family income that have been stagnant for a decade. A steep decline in the global purchasing power of the dollar. A loss of national dynamism. A debt bomb that went off in our face in September 2008.
"It's time to stop worrying about the deficit—and start panicking about the debt," the Washington Post editorial began, "The fiscal situation was serious before the recession. It is now dire":
In the space of a single fiscal year, 2009, the debt soared from 41 percent of the gross domestic product to 53 percent. This sum, which does not include what the government has borrowed from its own trust funds, is on track to rise to a crushing 85 percent of the economy by 2018.
Focusing on the "public debt"—that held by citizens, corporations, pension funds, and foreign governments—understates the true national debt, which is $14 trillion. But even that does not reflect the "structural deficit" the nation faces from legislated commitments to Social Security, Medicare, and government and military pensions.
According to David Walker, former head of the Government Accountability Office, these unfunded liabilities total $60 trillion, with Medicare accounting for $38 trillion. With the first wave of Baby Boomers reaching eligibility for full Social Security benefits in 2011, and the entire generation moving onto the rolls by 2029, an Everest of debt will begin to rise out of the sea and be visible to the world.
What are the risks of the exploding U.S. public debt?
Chinese, Japanese, and Gulf governments and sovereign wealth funds will suspect, as some already do, that they are holding U.S. paper on which America will one day default or cheapen by inflation. As their fears rise, our creditors will stop buying and start selling U.S. debt, or demand a higher rate of interest commensurate with their rising risk. The Fed will have to raise rates to attract borrowers, tumbling the economy into recession.
Once the vicious cycle begins, warns Walker, interest on the U.S. debt will become the largest item in the federal budget.
Is the new Congress aware of the peril? For the departed Congress was surely not. The lead story in the Post that same morning in December 2009 that the alarmed editorial on the national debt ran began thus: "The Senate cleared for President Obama's signature on Sunday a $447 billion omnibus spending bill that contains thousands of earmarks and double-digit increases for several Cabinet agencies." Total cost of the Senate bill—"$1.1 trillion, including average spending increases of 10 percent for dozens of federal agencies."
Democrats claimed the gusher of money was needed to make up for the neglect of the Bush years. But the Bush years had been the fattest years for federal spending since the Great Society, and Bush had added his trillion-dollar wars and trillion-dollar tax cuts. By the end of his presidency, even conservatives were calling Bush our first Great Society Republican.
•  •  •
"The lessons of history… show conclusively that continued dependence upon relief induces a spiritual and moral disintegration fundamentally destructive to the national fibre. To dole out relief in this way is to administer a narcotic, a subtle destroyer of the human spirit."
These words about Depression-era welfare are from Roosevelt's 1935 State of the Union. FDR feared this self-reliant people might come to depend permanently upon government for the necessities of their daily lives. And, as with narcotics, such a dependency would destroy the national fiber and spirit.
Yet late in 2010 came news that 41.8 million Americans were on food stamps and the White House was predicting that the number would rise to 43 million in 2011.
It did. By December 2010, 42.9 million Americans were on food stamps and in Washington, D.C. more than a fifth of the population was getting food stamps. One in seven Americans cannot feed himself.
To chart America's decline, this program is a good place to begin.
As a harbinger of the Great Society, in 1964, a Food Stamp Act was signed into law by LBJ appropriating $75 million for 350,000 individuals in 40 counties and three cities. The Food Stamp Act became law half a decade after J.K. Galbraith in his bestseller had declared America to be the world's Affluent Society. No one was starving in the 1960s.
When Nixon took office in 1969, 3 million Americans were receiving food stamps at a cost of $270 million. Then CBS ran a program featuring a premature baby near death and told us it was an infant starving in America. The nation demanded action, and Nixon acted. When he left office in 1974, the food stamp program was feeding 16 million people at a cost of $4 billion.
Fast forward to 2009. The cost to taxpayers of the food stamp program hit $56 billion. The number of recipients and cost of the program continued to soar in 2010. First among the reasons is family disintegration. Forty-one percent of America's children are born out of wedlock. Among black Americans it is 71 percent. Food stamps feed children abandoned by their fathers. Taxpayers are taking up slack for millions of deadbeat dads.
What a changed country we have become. A less affluent America survived a Depression and world war without anything like 99 weeks of unemployment insurance, welfare payments, earned income tax credits, food stamps, rent supplements, day care, school lunches, and Medicaid. The expectation was that almost everyone, with hard work and by keeping the nose to the grindstone, could make his or her own way.
No more. We have accepted today the existence in perpetuity of a permanent underclass of scores of millions who cannot cope and must be carried by society—fed, clothed, housed, tutored, medicated at taxpayer's expense their entire lives. We have a dependent nation the size of Spain in our independent America. We have a new division in our country, those who pay a double or triple fare, and those who ride forever free.
There has been a precipitous decline in the character of our people. We are not only not the people our parents were. We are not even the people we used to be. FDR was right about what would happen if we did not get off the narcotic of welfare. Our country has undergone a "spiritual and moral disintegration, fundamentally destructive to the national fibre."
In his Economic Consequences of the Peace, written after the Paris conference of 1919 that produced the Treaty of Versailles, John Maynard Keynes wrote, "Lenin is said to have declared that the best way to destroy the capitalist system was to debauch the currency. By a continuing process of inflation, governments can confiscate, secretly and unobserved, an important part of the wealth of their citizens." Keynes agreed:
Lenin was certainly right. There is no subtler, no surer means of overturning the existing basis of society than to debauch the currency. The process engages all the hidden forces of economic law on the side of destruction, and does it in a manner which not one man in a million is able to diagnose.
Thinking back on what a nickel could buy in one's boyhood, and what a dollar buys today, calls to mind the insight of Lenin and Keynes. In 1952, a Coke cost a nickel, as did a candy bar. Movies cost 25 cents, as did a gallon of gas or a pack of cigarettes, though you could pick up a carton for $2.
On the Internet the other day, a bargain was offered by the state of Kentucky: "Cut your smoking costs by as much as 60%. On an annual basis the savings are enormous. Premium Brand Name cigarettes like Camel and Marlboro as low as $43.99 per carton."
Who is guilty of this debauching of the dollar? Well, who has had custody of the currency since 1913?
For the financial crisis that wiped out trillions in wealth and dumped us into the deepest recession since the 1930s, many have felt the lash of public anger. The Bush Republicans and Barney Frank Democrats who prodded lenders into making subprime mortgages to people who could not afford the houses they were buying. Fannie and Freddie. The Wall Street banks. The AIG geniuses.
Yet the Federal Reserve, though it controls the money, and every financial crisis is a monetary crisis, has escaped indictment.
"[T]he very people who devised the policies that produced the mess are now posing as the wise public servants who will show us the way out," writes Tom Woods, whose Meltdown traced the Fed's role in every financial crisis since the creature was spawned on Jekyll Island.
The "forgotten depression" of 1920-21 was brought on by the Fed's printing of money for Wilson's war. When, at war's end, the Fed tightened, production fell 20 percent between mid-1920 and mid-1921. Why did we not read of that depression? Because Harding refused to intervene. He let businesses and banks fail and prices fall. The fever broke, and America, after slashing Wilson's wartime tax rates, took off into the Roaring Twenties.
Then, as Milton Friedman related in a Monetary History of the United States, for which he won a Nobel Prize, the Fed began to expand the money supply in the mid-1920s. Cash poured into equity markets where stocks could be bought on 10 percent margin. The market soared. When the market stalled and stocks began to fall, the margin calls went out. Panic ensued. Banks in the thousands closed. A third of the money supply was wiped out. Thus did the Federal Reserve cause the Depression. Smoot and Hawley were framed.
Of the financial collapse that brought on the recession of 2008-2010 Woods writes, "The Fed was the greatest single contributor… . [M]ore dollars were created between 2000 and 2007 than in the rest of the republic's history." When the Fed tightened, that bubble, too, burst. Many argue that were it not for the independence and vision of Fed Chairman Ben Bernanke, the economy might have gone into the abyss after the Lehman Brothers collapse. But who brought us to the brink of the abyss?
•  •  •
We were blind-sided. We never saw it coming.
So said Goldman Sachs' Lloyd Blankfein of the financial crisis of 2008, likening the probability of such a collapse to four hurricanes hitting the East Coast in a single season. Blankfein was reminded by the chairman of the Financial Crisis Inquiry Committee that hurricanes are "acts of God." But Blankfein was supported by Jamie Dimon of JPMorgan Chase, "Somehow, we just missed… that home prices don't go up forever."
Backing Blankfein's plea of incomprehension is this undeniable truth: the crisis that killed Lehman Brothers would have killed them all, had not the Treasury and Federal Reserve given them cash transfusions of hundreds of billions in bailout money.
Yet there were Americans who warned of the housing bubble being created. Some predicted the empire of debt was coming down. Just as today there are those warning that the United States, with deficits running at 10 percent of GDP, is risking a run on the dollar or default on the national debt. Among them are Rudolph Penner, former head of the Congressional Budget Office, and David Walker.
With the public debt having risen in 2009 from 41 to 53 percent of GDP, Penner and Walker believe it imperative that we get the deficit under control. Yet it is difficult to see how, politically, this can be done.
There are three ways to do it. The first is through rapid economic growth that increases tax revenue and reduces outlays for the safety-net programs such as unemployment insurance. But growth comes slowly and can take us only so far. To close a deficit of 10 percent of GDP, major cuts in federal spending and tax hikes seem unavoidable.
Yet consider. The five largest items in the federal budget are Social Security, Medicare, Medicaid, defense, and interest on the debt. With trillion-dollar deficits projected through the Obama years, interest on the debt, which has to be paid, must go up.
And with seniors angry over Medicare cuts to finance health coverage for the uninsured, it would seem suicidal for the Democrats to cut Medicare again. The same holds for Medicaid. Is the Democratic Party, decimated in 2010, going to cut health benefits for the people who stood loyally by that party in defeat? Is the Democratic Party going to grab the third rail of American politics and agree to cut Social Security?
Any cuts in major entitlement programs by House Republicans would require the acquiescence of Harry Reid's Senate and Obama's White House. And how likely is that?
As for defense, Obama has himself deepened America's involvement in Afghanistan to 100,000 troops and the Pentagon has to replace weaponry and machines destroyed or depreciated in a decade of war.
Where, then, are the big budget cuts to come from?
Will Congress or the White House cut homeland security, the FBI, or the CIA after the near disaster over Detroit, Christmas Day 2009, and the failed bombing of Times Square? Will Democrats and Republicans come together to cut veterans' benefits, spending for our crumbling infrastructure of roads and bridges, or education when Obama is promising every child a chance at a college degree?
Will Reid's Senate approve of cuts in food stamps, unemployment insurance, or the Earned Income Tax Credit when joblessness is still near double digits? Will a Senate that increased the budget of each department by an average of 10 percent for 2010 agree to take a knife to federal agencies or salaries when federal bureaucrats and beneficiaries of federal programs are the most reliable voting blocs in the Democratic coalition?
Not only has Obama promised not to raise taxes on the middle class, any broad-based tax increase would be hemlock for him and his party and never be approved by a Republican House.
Obama is caught in a dilemma from which there appears no escape. Democrats are the Party of Government. They feed it and it feeds them. The larger government becomes, the more agencies established, the more bureaucrats hired, the more citizens receiving benefits or checks, the more deeply entrenched is the Party of Government.
For 80 years, this has been the Democratic formula for success. "Tax and tax, spend and spend, elect and elect" was the pithy depiction of that policy attributed to FDR aide Harry Hopkins. And herein lies Obama's dilemma. How does the leader of the Party of Government preside over an era of austerity, where federal employees and federal benefits are radically reduced, to avert a default on the debt?
Republicans, too, have drawn a line from which they cannot retreat.
They will not vote for a tax increase. Not only would that violate a commitment almost all have made to the people who elected them, it would seem suicidal. Republicans who sign on to tax hikes cannot go home again. For allied to the party today are Tea Party irregulars who shoot deserters and defectors in Washington's tax battles and budget wars.
Republicans are not going to cross these people, for they have before them examples of what happens to those who do. Sen. Arlen Specter voted for the Obama stimulus and faced an instant primary challenge from former Rep. Pat Toomey who took a 20-point lead, forcing Specter to quit the party to survive. Specter is gone and Toomey is in the Senate. Tea Party people are not schooled in the Gerald Ford politics of compromise and consensus.
Conservatives are resisting tax hikes because they believe government has grown too immense for the good of the nation. Indeed, many prefer to run the risk of a debt default rather than transfer more wealth from the people and the private institutions that produce it to feed a government that cannot control its appetite.
Where does that leave President Obama—and us?
If taxes are off the table, defense and war costs are rising, and cuts in Social Security, Medicare, Medicaid, and the other entitlements are politically poisonous, how do we reduce a deficit of $1.3 or $1.5 trillion? America is facing not just a gridlock in government, but a deadlock of democracy, a crisis of the system and of the state itself.
On Nov. 2, 2010, in the third national election in four years, Americans voted again to get rid of a ruling regime. The nation is taking on the aspect of the French Fourth Republic, which shifted from one party and premier to another until the call went out from an exasperated nation to General de Gaulle to come and take charge of affairs. Both parties have lost the mandate of heaven. We are in uncharted waters. The country is up for grabs.
Ours is the world's oldest constitutional republic, the model for them all. But if our elected leaders are incapable of imposing the sacrifices needed to pull the nation back from devaluation or default, is democracy really the future of mankind? Or is the model for the future the state capitalism of a China that weathered the storm better and has returned to 10-12 percent annual growth?
We have a system failure rooted in a societal failure. For behind the disaster lay greed, stupidity, and incompetence on a colossal scale. "Avarice, ambition," warned John Adams, will "break the strongest cords of our Constitution as a whale goes through a net. Our Constitution is made only for a moral and religious people. It is wholly inadequate for any other."
America's fiscal crisis is a test of whether democracy is sustainable. Adams, like others of the Founding Fathers, did not think so. "Remember, that democracy never lasts long. It soon wastes, exhausts, and murders itself. There never was a democracy yet that did not commit suicide.
Source: Patrick J. Buchanan | American Conservative
In this series, I am attempting to show you what an added 75 million immigrants will do to this civilization as to culture, environment, quality of life and standard of living.  You can already see it with the latest news that 46.2 million Americans live below the poverty line.  The figure of 43 million Americans living on food stamps should sicken most Americans, but it doesn't.  We keep importing millions of immigrants, some 33 million every decade.
I am hoping that enough Americans understand this predicament and that we all pull together to reduce all immigration to less than 100,000 annually.  Join www.NumbersUSA.org to stop the madness.   Otherwise, it will continue as our Congress will not stop mass immigration until we force their hand by our sheer numbers.  We will add that 75 million immigrants by 2035—a scant 24 years from now.  We're already into that number by 12 million.
In conjunction with this column, Newsweek ran a piece in its September 26, 2011 editor, titled "Marry or else!" This article shows how US and UK Muslims are forcing marriages of their teen girls outside the law. They also report the "honor killings" when the girls do not obey their parents to marry guys 20 years and more older than the girls.  Islam is a non-thought religion with barbaric rituals such as female genital mutilation discussed in this commentary.
Today, California sloshes nostril-deep in its 38 million population overload.  It grows by 1,700 people daily!  Do the math!  By 2050, if this immigration-driven population phenomenon continues, California explodes to 79.1 million people. (Source: "Projecting the U.S. Population to 2050" by Jack Martin and Stanley Fogel, March 2006.)
If you think Los Angeles' smog, traffic, water and power shortages create problems today, hold on to your girdle because you ain't seen nothin' yet!
In Dr. Otis Graham's book, Unguarded Gates: A History of America's Immigration Crisis, he writes, "Most Western elites continue urging the wealthy West not to stem the migrant tide, but to absorb our global brothers and sisters until their horrid ordeal has been endured and shared by all—ten billion humans packed onto an ecologically devastated planet."
In literary terms, it's called 'hubris' or false pride.  Many of Shakespeare's protagonists suffered this self-destructive trait.  In the Bush years and now the Obama years, their cabinets and Congress epitomized 'hubris' through their incompetent, if not arrogant actions.
How completely unconscious were members of the U.S. Senate when they attempted to pass S.B. 1639 in 2007?  It jumped current legal immigration from 1.2 million annually to 2.4 million.  That's like seeing a child with his clothes on fire running out of a burning building, but instead of spraying him with water, the firemen spray gasoline on the child.  In this case, the current president and Congress pour more gasoline onto the fire by adding millions of immigrants into our country.   Note that Obama voted to give amnesty to 20 million illegal migrants and double annual legal immigration.
Scant rational thought or logical actions go into what our leaders force into this nation via immigration.
What are some of the results?  Out of the next 100 million added to America, 75 million will be immigrants.  When we add that many people from foreign countries to the United States in three decades—we gang-tackle our civilization by adding incompatible cultures, religions and languages.  We cripple our educational system.  We overload our infrastructure.  We demean citizenship.  Assimilation cannot occur.  We fracture our identity.  For a simple example: France burned in December 2005 when immigrants firebombed 10,000 cars, burned houses, killed French citizens and caused three weeks of mayhem.[11]
With the child on fire illustration, what burns in this country?  For starters, we scorch the foundation of our society by destroying our most precious bond—our English language.  Without a single language, we shall cease to continue as a cohesive civilization.
Samuel Huntington wrote the best seller: Who Are We?  He stated, "By 2001 Congress appropriated $446 million for bilingual programs, supplemented by huge amounts of state funding."  Ironically, so many legal and illegal immigrants find they don't have to speak English because none of their friends speak it.  Koreans, Vietnamese, Hmongs, Middle Easterners, Russians and dozens of other immigrants cannot speak English and will not invest in becoming Americans.
Thus, these new immigrants live in America, but they cannot speak, and do not think like Americans.  What's more, they could care less.  No investment!  They enclave themselves into separate groups.  Los Angeles stands as a polyglot of seething anti-American bias by Mexicans and their children.  One look at Detroit's growing Muslim population portends what happened to Paris, France, London England and Amsterdam, Holland, i.e., complete separation from the host country by new immigrants.
When you add millions of immigrants that cannot speak our national language, they emotionally, physically and intellectually separate.  A nation cannot long survive when its citizens cannot communicate with one another.
As we spin ourselves into massive population overload from third world countries, the labor pool generates millions of unskilled bodies that depress wages.  Dr. Vernon Briggs of Cornell University said, "Efforts in the United States to reduce the incidence of poverty have been hampered, since 1965, by the parallel revival from out of the nation's distant past of the phenomenon of mass immigration.
"Unless comprehensive immigration reforms are added to the arsenal of anti-poverty policies, efforts to reduce poverty in the country in the twenty-first century will be little more than a ride on a squirrel wheel—a lot of effort expended but little progress achieved."
As these people avalanche onto our shores, can't speak English and possess few skills, they and we fragment faster than a grenade.  They succumb to a profound racism and distrust against their host country.
"Immigrants devoted to their own cultures and religions are not influenced by the secular politically correct façade that dominates academia, news-media, entertainment, education, religious and political thinking today," said James Walsh, former Associate General Counsel of the United States Immigration and Naturalization Service. "They claim the right not to assimilate, and the day is coming when the question will be how can the United States regulate the defiantly unassimilated cultures, religions and mores of foreign lands?  Such immigrants say their traditions trump the U.S. legal system.  Balkanization of the United States has begun."
For example, Muslims practice female genital mutilation (FGM).  It's 6th century Dark Ages barbarism alive in the 21st century.  It occurs today in Detroit, Michigan, Freemont, California and Denver, Colorado, and wherever Islam grows in America.  Nine years ago, hundreds of cases of little girls suffering from infected genitalia, after being slashed with razors and glass, landed in Colorado hospitals from the FGM ritual.  Islamic practitioners, without sterile room technique or anesthesia, cut out the labia majora and minora as well as the clitoris of girls, usually less than nine years of age.
Led by Colorado House Representative Dorothy Rupert, lawmakers passed a new law to halt it.  The practice didn't stop; it torpedoed underground.  What happens when Muslim culture becomes the majority and votes it into legal practice?  What happens when Mexican culture citizens vote horse tripping, cock fighting, bull fighting, Santeria (animal sacrifice already occurring in Florida) and dog fighting into law?  What other inhumane practices do other cultures import into America?
Have you seen a country devolve?  In the Middle East today, Muslims stone women to death for adultery.  They won't allow women to drive.  Women cannot go out in public without a male relative at their side.  They demand separate swimming pool times for men and women.  They make women hide their faces with a burka into "non-beingness."  They practice Sharia Law which proves harsh and diametrically opposed to parliamentary law.
Don't think it can happen in America?  Fox News, July 25, 2008 reported a Muslim honor killing in Garrett, Texas when a 12 year old girl called 911, screaming, "My dad shot me; I am dying."  She died before an ambulance arrived. Reason: father didn't like her wearing western jeans and blouses.
In Clayton County, Georgia, July 10, 2008, a Pakistani immigrant father, Chaudry Rashid strangled his daughter for not accepting his choice of a husband.  She wanted a divorce.  She was 14 when she died.
In New York, February 16, 2009, FOX News, Joshua Rhett Miller reported, "The estranged wife of a Muslim television executive feared for her life after filing for divorce last month from her abusive husband," her attorney said — and was found beheaded Thursday in his upstate New York television studio.  Aasiya Z. Hassan, 37, was found dead on Thursday at the offices of Bridges TV in Orchard Park, N.Y., near Buffalo.  Her husband, Muzzammil Hassan, 44, has reportedly been charged with second-degree murder. "She was very much aware of the potential ramification of her filing for divorce might have," said attorney Elizabeth DiPirro, whose law firm represented Aasiya Hassan in the divorce proceeding. "But she wanted to proceed despite the potential for it to erupt."
Under Sharia Law in the Middle East, such an 'honor killing' remains accepted in Islamic society.   Ann Curry on NBC hosted a news piece, "Honor Killings in America."  She reported on the astounding rise of honor killings in America by Muslim immigrants.
How far do we want to regress into that arcane religiosity in America?  One look at the sectarian violence by the Sunnis, Kurds and Shiites in Iraq should give you pause for concern.  One look at the unending violence between Israel and Palestine should give you a clue as to our fate.  If you didn't grasp what happened in Paris, France, you will experience it when it erupts here.
As to the 'lifeboat' metaphor for America, how many people does it take to sink a lifeboat?  Short answer: the last one to come aboard that overwhelms the craft's ability to remain afloat.  When you look around, countries like China, Congo, India, Mexico, Bangladesh, Darfur, Sudan, Somalia and dozens of others already exceed lifeboat capacity.
That brings us, fellow Americans and global citizens, to the yet unresolved decision regarding adding 100 million more people to the United States by 2035.  As we degrade our ability to maintain our civilization by adding disparate cultures, languages and the least educated and poorest of the planet, we reduce ourselves to the same kind of conditions they fled.  At the same time, not one, single core problem has been solved in their countries.  We import their dilemmas into our frayed society.
If you become emotional about this, that won't solve their problems or ours.  Bring your greatest sympathy to their plight, but it won't change the fact of carrying capacity limits in our civilization.  Even if you send food through church group outreach programs, this exacerbates the problem because that food allows third world people to multiply their numbers—causing greater starvation down the road.   "More population growth leads to more demand for food," said author of Peak Everything, Richard Heinberg. "We are describing a classic self-reinforcing feedback loop."
Such a paradigm proves increasingly lethal.  Another 100 million people careens our country into the same consequences as their countries.
This doesn't have to happen!   We can change course by our actions.   Whatever your passion, you will be able to take action with the last three 'solution chapters' in this book.
"Noble intentions are a poor cause for stupid actions.  Man is the only species that calls some suicidal actions noble.  The rest of creation knows better."  Garret Hardin, author ofStalking the Wild Taboo.
Every social movement faces countless obstacles by those in power.  Although brute force is used to stifle movements when they become especially effective, more subtle methods are typically employed. Diverting movements to adopt ineffective strategies and "safe" ideas is the normal way people in power keep others powerless. When applied to the barely-moving labor movement, these methods are becoming increasingly important, as workers strive to defend themselves against attacks on their wages, benefits and social programs such as Social Security, Medicare and Medicaid. Before working people can become powerfully independent, they must first shake off the shackles of bad ideas and fake solutions.
What are these misleading ideas and who benefits from them? In response to the non-functioning economy, an idea becoming popular in the mainstream media — and echoed among some labor leaders — is for the U.S. government to adopt strategies that will re-vitalize domestic manufacturing. At first sight such an idea appears "progressive," since industrial manufacturing was the basis for the U.S. labor movement. But times have changed. The policies being proposed that would breathe new life into U.S. manufacturing would suck the life from the labor movement.
What are these policies? There are two general ideas to "boost manufacturing," both ineffectual for working people: 1) Obama's free-trade approach, where wages in the U.S. are driven down far enough to compete with lower-wage countries like China and India on the international free market, combined with signing bi-lateral free-trade agreements with smaller economies like Colombia, Peru, South Korea, etc. 2) Protectionist trade policies, where foreign imports are shut out of the U.S. market, giving U.S. corporations monopoly domination of the market. Sadly, U.S. labor leaders have supported both ideas to varying degrees.
For example, Obama's anti-worker free-trade approach was displayed by his "nationalization" of General Motors and Chrysler. This move is now celebrated by labor unions as having "saved the auto industry," but at what expense? A key aspect of the "restructuring" of the companies was the insistence that workers make far less money, so that they could be "competitive" on the global market. The result is that new hires at automobile plants — as part of the "two-tier wage system" — make $14 an hour, with far fewer benefits on the side than do incumbent workers who make twice as much. This is not a temporary measure, but the "new normal." A recent article in the New York Times was revealingly titled:  Detroit Sets Its Future on a Foundation of Two-Tier Wages:
"The new [lower wage] jobs, which are seen as long term, are being watched closely by economists, executives in other industries and Washington policy makers eager to increase employment in manufacturing and other areas…What was once seen as a desperate move [the two-tier system] to prop up the struggling auto industry is now considered an integral part of its future…" "This is not going away," said Kristin Dziczek, a labor analyst at the Center for Automotive Research in Ann Arbor, Michigan. "It has allowed the Big Three to reduce labor costs without cutting the pay of incumbent workers. Is it good for the health and competitiveness of the companies? Yes." (September 12, 2011).
These ideas are applicable to the entire manufacturing sector and are an integral piece of Obama's approach to revive U.S. manufacturing. "Auto Czar" Ron Bloom — a former Steelworkers employee — oversaw the above auto-restructuring plan. Bloom was also nicknamed Obama's Manufacturing Emissary, meaning that his approach towards the auto restructuring was to apply to the wider economy as well. In an article about Bloom and the Obama administration's manufacturing strategy, The New York Times reported:
"The Obama administration is counting on sharp increases in exports to buoy the nation's manufacturers. The president has set a goal of doubling exports in the next five years." (September 9, 2010). What the article doesn't mention is that, for the U.S. to double its exports, U.S. workers will likely have to shrink their wages in the way that GM workers were forced to, all in the name of "competitiveness."
The recession is performing this task of wage shrinking with amazing efficiency. Wages are shriveling as corporations and state governments use the threat of unemployment to demand concessions. Bloomberg reports:
"More than half of U.S. workers were either unemployed or experienced reductions in hours or wages since the recession began in December 2007… The worst economic slump since the 1930s has affected 55 percent of adults in the labor force…" (June 30, 2010).
This is one reason that nothing of substance is being done about the massive unemployment problem in the U.S.: it effectively drives down wages which, in turn, is good for exports and manufacturing.
The not-so-radical alternative to Obama's free-trade approach is its opposite, restricting free-trade via protectionist trade policies. Within this category the three most frequently demanded policies from liberal economists and labor leaders are:
1) increasing taxes on foreign imports (especially China).
2) Demanding that China re-value its currency, so that U.S. corporations can increase their exports on the world market, since China's exports will no longer be as cheap as they have been.
3) Demanding that U.S. government contracts go to U.S. corporations, instead of the bidding system that aims for the cheapest price.
Here's how Thea Lee, deputy chief of staff to the President of the AFL-CIO, explains it:
"There are two pieces to what it would take to rejuvenate manufacturing. One is trade policy, a more restrictive approach than the free trade, open borders arrangement that we now have. The other is to reward domestic production. When the government makes a purchase, for example, the presumption should be that the first crack goes to manufacturers who stay within the United States."
There are many reasons why these ideas are false solutions for working people. Protectionist policies fail economically because they trigger economic retaliation: if we shut out Chinese goods, then China shuts out U.S. goods, blocking the exports that were supposed to result from the action. Such a trade war implies a lower standard of living for both countries, since economic cooperation and exchanging resources — no matter how unequal — is superior to sealed borders. By blocking cheap Chinese imports, consumer goods in the U.S. would skyrocket in price, while workers wages would remain low. Also, history shows that trade wars and military wars are closely linked. Working people would end up suffering most from all of these unintended consequences.
One myth about trade is that all corporations are pro-free-trade. In fact, only the most successful multi-national corporations are for free trade, so that they can ship and sell their products with ease around the globe.  There are many U.S. corporations that are anti-free trade — less competitive companies — none of which deserve working people's support. Both free-trade and protectionist corporations are anti-worker, meaning that their profits depend, in large part, on low wages and weak benefits.
The best example of how being anti-free trade is not "progressive" is that the political far-right — including self-proclaimed fascists — eagerly advocate protectionist policies. These groups view the world through corporate-colored lenses; their trade policy is not a "progressive" exception to an otherwise reactionary worldview. They blame foreign countries and immigrants — and unions — for U.S. economic problems, but never the corporations inside their countries who dominate the economy and politics.
Why are trade policies incapable of resurrecting both manufactures and higher wages like the post World War II era? After World War II the U.S. had near-monopoly status over many industries, since their competitors had been obliterated by warfare. Now, numerous big multinationals in various countries have equal levels of capital and technology, creating a dog-eat-dog competitive struggle on the world marketplace, with low wages being the trump card for a successful manufacturing sector.
The recession has heightened the competitive tension between corporate-dominated nations in their quest to dominate foreign markets, a goal that can be achieved through free-trade agreements, military intervention, and lower domestic wages (the U.S. uses all three tactics at once).  Currency manipulation — done by the U.S. and China — is becoming the new trend in this fight for markets, signaling a desperateness that comes from exhausted options. It's possible that, during this struggle for markets, U.S. corporations may switch to protectionist policies in order to monopolize the U.S. market if they feel uncompetitive on the world market. Such a move will not be "progressive." Whatever the trade policy, working people cannot support "their" nation's corporations over foreign ones, since working people do not own corporations, but suffer under them.
This is the worst part about the labor movement advocating protectionist trade policies. It assumes that working people have a stake in the corporate battle for global markets. This assumption disarms the labor movement from having an independent strategy, funneling working-class energy into supporting domestic corporations against foreign competition.
If free trade and protectionism are both bad, what is the alternative? This question automatically triggers a greater questioning of capitalism itself, since both free trade and protectionism are based on the assumption that giant corporations will continue to dominate the economy, and consequently politics. As long as corporations own the economy, workers cannot overly concern themselves with how these corporate products are bought and sold. The best way for workers to challenge corporate power is not through lobbying politicians to restrict free trade, but by waging battles at the work sites and in the streets for demands that resonate with all workers. And in the final analysis, workers of each country must come to the realization that workers in other countries are their real allies, not the corporations in their own country. Until workers realize this, they will be caught in the web of the corporate agenda that has workers of each country competing against workers in other countries by accepting increasingly lower wages. But when workers in one country go on strike in support of workers in another country who are demanding higher wages, then all workers will benefit. The race to the bottom will be replaced by the race to the top.
The issue of the day for U.S. workers is how to fight for jobs, better wages, benefits, and how to save their social programs. If workers fight for these demands and ignore diversions such as trade, a powerful movement can erupt that could actually unite the majority of working people, including on an international level, and thus render the corporations powerless.
http://www.nytimes.com/2011/09/13/business/in-detroit-two-wage-levels-are-the-new-way-of-work.html?_r=1&hpw
http://www.nytimes.com/2010/09/10/business/economy/10manufacture.html
http://www.businessweek.com/news/2010-06-30/majority-of-u-s-workers-lost-jobs-wages-or-hours-pew-says.html
The English language features an anthropomorphic collection of nouns for the various groups of animals. We call a bunch of cows a "herd." We call a group of geese a "gaggle." We call a bunch of fish a "school." We call a group of sheep a "flock."
However, less widely known is a "pride" of lions, a "murder" of crows, an "exaltation" of doves and, because they look so wise, a "parliament" of owls.
Finally, let's consider a group of baboons. They are the loudest, most dangerous, most obnoxious, most viciously aggressive and least intelligent of all primates. What is the proper collective noun for a group of baboons? Answer: a congress!
Now you understand why our country continues its descent into the abyss of a failing civilization.
Twice a week, I write commentaries based on logic, observation and rational thinking. As a former Michigan farm boy, I also incorporate common sense. Please note that common sense no longer remains common in this city-dominated country. As an extensive world traveler, I also bring a deep perspective as to what is happening to the United States. I've seen it first hand in my bicycle travels across six continents.
In other words, I've seen what's coming long before average Americans see it or understand it. I have traveled across America and into every state of the Union over a dozen times and 30 states over 100 times. I've lived in ten different states from California to North Carolina. What I have seen happen to our country in the past 40 years astounds me.
When the history books record what happened to the United States, they will report that America committed national suicide by adding too many people from the rest of the world. Historians will record that we impregnated ourselves with too many poor, too many illiterate and too many incompatible to our culture and language. Congress and the elites arrogantly thought they could save the world. Americans apathetically let them do it.
In the present, there is no way we can educate, assimilate or sustain the projected 71 to 75 million people from third world countries—added to our country. By the time we shut off the immigration spigot to save ourselves, historians will report that it was too late. Historians will report that we became a nation of socialism that broke the system because too many "rode" the horse down to its knees.
Historians will show that we imported rival ethnic tribes that demanded their cultures, languages and customs become the norm in America. Such things as female genital mutilation, honor killings, animal sacrifice, subjugation of women's rights, arranged marriages, cock fighting and stonings became so commonplace that Constitutional law could not stop them.
Historians will note that we suffered horrific debt because we carried on endless wars and housed 572,000 military personnel in over 700 bases in countries around the world. We exported our manufacturing to third world countries, but found that our citizens became unemployed by the millions. We reported the environmental breakdowns, but we refused to address the reasons for them.
Many have noted that I am writing a chronological history of the breakdown of our civilization. Without being politically correct, I relate the obvious as it proceeds across this once cohesive civilization. We now feature four rival tribes competing for dominance: Africans, Muslims, Hispanics and Europeans. Hispanics are projected to become the dominant tribe before 2050. They will displace the once 90 percent dominant European tribe that displaced the original Native Americans. Most conservative Americans and many liberal Americans can see it happening, but they feel helpless to change it.
Intelligent Americans watch the breakdown of educational systems in their communities, but the U.S. Congress (i.e. a bunch of intellectual baboons) imports another 100,000 Somalia bush people or Mexicans by the millions into American schools to create more linguistic, educational and cultural chaos. They watch their hospitals failing from paying for non-citizens having millions of babies on the taxpayer's dime, but they watch their own president bequeath amnesty upon 20 million illegal alien, which in turn, causes millions more to come to America for a better life.
"Most Western elites continue urging the wealthy West not to stem the migrant tide [that adds 80 million net gain annually to the planet], but to absorb our global brothers and sisters until their horrid ordeal has been endured and shared by all—ten billion humans packed onto an ecologically devastated planet." -Dr. Otis Graham, Unguarded Gates
At this point, not enough Americans on either side of the political aisle understand what it means to implode their country with another 75 million human beings from the third world.
I do! When I see 68 percent of African-American children being born to single mothers, I see it. When I watch a 76 percent dropout/flunkout rate in Detroit, Michigan public schools, I see it. When I see 86 American hospitals bankrupted in California, I see it. When I see 43 million American existing on food stamps, I see it. When I note $25 million a day being stolen out of stores nationwide, I see it. When I see "flash mobs" erupting in Minneapolis, Philadelphia and Los Angeles, I see it. When I see 14 million unemployed Americans, I see it. When I see 42 million illiterate Americans that cannot read, write or perform simple math, I see it.
Finally, we face unimaginable ecological, energy, quality of life, standard of living and resource consequences that everybody dances around at all costs. That's today! Can you imagine another added 75 million immigrants? I tried to bring that point out on a top radio show this week, but the host mocked me. It shows me that the best and the brightest prove to be the dumbest and uninformed.
The baboons in Congress will not do anything about it. The American people feel too helpless, too apathetic and/or clueless. The moneyed elite think they are immune.
If I were a historian in 2050, I would note with dismay that the American people could have saved themselves in 2011, but they chose to stagger into the future without a plan, without a clue and their beloved civilization collapsed from sheer human overload. Their greatest sin? They kept re-electing the same baboons to Congress.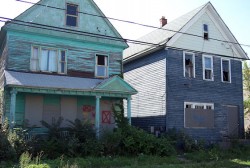 The American people better wake up while there is still time.  America is literally rotting right in front of our eyes.  Once upon a time, the greatest manufacturing cities in the world were in the United States.  One of the big reasons why the Allies won World War II was because U.S. factories simply pumped out far more stuff than anyone else did.  Our forefathers built this nation into an industrial powerhouse, but now our formerly great manufacturing cities are rusting, rotting and falling to pieces as nations such as China wipe the floor with us on the global economic stage.  It is absolutely depressing to see what is happening to many of our most famous cities.  For example, would you like to buy a house for less than $10,000?  Just move to Baltimore.  Of all the homes that have been sold in the city of Baltimore so far this year, one out of every ten has sold for less than $10,000.  In fact, one home sold for just $10.
Like many formerly great U.S. cities, there are many parts of Baltimore that closely resemble war zones.  Drugs and crime are everywhere, and there is a very real feeling of hopelessness in the air.  Like many blue collar American cities, Baltimore is down on its luck and is in an obvious state of decline.
It has gotten to the point where even most of the "quiet" areas of Baltimore are not really safe.  Just consider the following comment that a reader named James left on a recent article….
My wife and I used to live in a quiet part of Baltimore City (yes there still are a few of those) a few years back. Six weeks after we moved there, she was mugged at 6:30 am, week day, on a semi-busy street while walking to her car. That was a wake up for both of us. The days of leaving your car unlocked or being in an urban area by yourself at night (or even daytime now) are over. We moved out of the city but we both still carry weapons with us and know how to use them. Do I want to use them? No. Not ever. But if "15 or 20 young men are approaching" me, I can't go out like a punk and in no way can I ever let my wife be put in a harmful situation again.
But Baltimore is far from alone.  In Detroit, you can literally buy a house for one dollar.
Yes, you read the correctly.
The city is a complete and total basket case at this point.  Just check out what an ABC News report had to say about the real estate situation in Detroit….
There are more than 40,000 vacant properties in Detroit, which has been hit hard by the foreclosure crisis, and the median home price is a stunningly low $7,000. In many neighborhoods, homes that were fetching $75,000 just three years ago are now selling for ten cents on the dollar or less.
We used to have the greatest economy on earth, but now we have entered a seemingly permanent decline.
There are hordes of people that can't find work and there are tens of millions that have become completely dependent on the government for survival.
Our economy does not create enough jobs to support our entire population any longer.  The number of people forced to take government money continues to explode.  The following is from a recent article posted on Yahoo News….
Altogether, there are now almost 46 million people in the United States on food stamps, roughly 15 percent of the population. That's an increase of 74 percent since 2007, just before the financial crisis and a deep recession led to mass job losses.
If the recession is over, then why does the number of Americans on food stamps continue to increase and set new records?
In some areas of the country food stamps have become a way of life.  Amazingly, approximately one-third of the entire population of Alabama is now on food stamps.
The U.S. economy is coming apart at the seams and large numbers of Americans are starting to become very frustrated.
We are starting to see a lot more "random" acts of violence.  For example, two people were shot in the parking lot immediately after a recent preseason game between the Oakland Raiders and the San Francisco 49ers.
The following is video of fans brawling in the stands during that same game….
Yes, football fans have always been rowdy, but people seem to be losing their tempers much more easily these days.  Sadly, when you have got millions of people losing their jobs and their homes that is going to tend to happen.
Of course it doesn't help that our politicians are so easily losing their tempers these days.  For example, U.S. Representative Maxine Waters recently went on a massive tirade during which she proclaimed that "the Tea Party can go straight to hell".  The following is video of that incident….
America is rotting and hatred and anger are growing at a very frightening pace.
This country has become deeply, deeply divided and our economy is collapsing.
Meanwhile, China is rapidly rising.
Not that China exactly plays fair.  China massively subsidizes their biggest corporations, they brazenly steal technology from anyone that they can, they openly manipulate exchange rates and they allow their workers to be paid slave labor wages.
The U.S. trading relationship with China is massively unfair, but very few of our politicians seem to care.
So thousands of factories and millions of of jobs will continue to leave the United States and go over to China.
Incredibly, the United States has lost an average of 50,000 manufacturing jobsa month since China joined the World Trade Organization in 2001.
Even the new Martin Luther King, Jr. Memorial on the National Mall was made in China.
Ouch.
As America rots, U.S. companies continue to invest huge amounts of money in China….
*Coca-Cola is opening up three new factories in China this year.
*Disney recently broke ground on a $4.4 billion project that will be known as Shanghai Disneyland.
*Procter & Gamble has invested over a billion dollars in operations in China.
*Caterpillar has built 16 factories in China and now employs more than 8,000 workers there.
*Ford is currently "building three factories in Chongqing as part of $1.6 billion investment that also includes another plant in Nanchang".
It isn't just "the jobs of the past" that we are losing either.
Andy Grove, the former CEO of Intel, says that our advanced technology companies are creating far more jobs overseas than they are in the United States….
Some 250,000 Foxconn employees in southern China produce Apple's products. Apple, meanwhile, has about 25,000 employees in the U.S. That means for every Apple worker in the U.S. there are 10 people in China working on iMacs, iPods, and iPhones. The same roughly 10-to-1 relationship holds for Dell, disk-drive maker Seagate Technology (STX), and other U.S. tech companies.
Americans need to be educated about what is going on.  The United States has lost a staggering 32 percent of its manufacturing jobs since the year 2000, and over 42,000 manufacturing facilities in the United States have been closed down since 2001.
In case you were wondering, that is not good news.
Our politicians have lied to us.  Globalism is destroying our economy.  We should have never merged our economy with the economies of nations such as China.
Beautiful new infrastructure is going up all over China even as U.S. infrastructure rots and decays right in front of our eyes.
America is being deindustrialized at warp speed and most Americans don't even understand what is happening.
Pretty soon, even more cities are going to end up looking like Baltimore and Detroit.  The mortgage delinquency rate is starting to rise once again.  As our jobs continue to be shipped out of the country, millions more Americans will lose their incomes and their homes.
If you want to see what the future of your city is going to look like, you might want to check out the really disturbing images of the decline of Detroit that you can find right here.
What has happened in Detroit and Baltimore will soon be happening to all the rest of us.
The world is changing at a very, very rapid pace.  Just because America was an economic powerhouse in past decades does not mean that it will always be that way.
The truth is that America is rotting.  If our leaders don't start making some very fundamental changes to the way we do things, we will continue to rot.
Very dark days are ahead for America.  Enjoy all of this prosperity while you still can, because soon enough it will all be gone.
Source: The American Dream
You should let the video footage of the wild violence that just took place in London burn into your memory because the same things are going to be happening all over the United States as the economy continues to crumble.  We have raised an entire generation of young people with an "entitlement mentality", but now the economy is producing very few good jobs that will actually enable our young people to work for what they feel they are entitled to.  If you are under 30 in America today, things look really bleak.  The vast majority of the good jobs are held by people that are older, and they aren't about to give them up if they can help it.  It is easy for the rest of us to tell young Americans to "take whatever they can", but the reality is that there is intense competition for even the most basic jobs.  For instance, McDonald's recently held a "National Hiring Day" during which a million Americans applied for jobs.  Only 6.2% of the applicants were hired.  In the old days you could walk down to McDonald's and get a job whenever you wanted to, but now any job is precious.  The frustration among our young people is palpable.  Most of them feel entitled to "the American Dream" and they feel like the system has failed them.  Unfortunately, many of them are already turning to violence.  But the economic riots and the civil unrest that we have already seen are nothing compared to what is coming.  Americans are angry, and as the economy continues to collapse that anger is going to reach unprecedented heights.
In recent days, even many in the mainstream media have been openly wondering if the riots that happened in London could happen here too.  There is a growing acknowledgement that this country is headed down a very dark path.
The sad thing is that these riots accomplish absolutely nothing.  The recent London riots did not create any jobs and they certainly did not solve any economic problems.  Instead, they actually hurt the economy even more because a huge am0unt of property was destroyed and people are even more afraid to continue with business as usual.
But when people get to the end of their ropes, most of the time they are not thinking rationally.  When frustration erupts, the results can be very, very messy.
All over the United States we are already seeing some very troubling signs of the violence that is coming.  The following are 10 signs that economic riots and civil unrest inside United States are now more likely then ever….
#1 Going to the state fair used to be such a fun thing for American families to do.  But now no place is safe.  The following is how one local ABC News affiliate described the "flash mob" attacks that took place at the Wisconsin state fair recently….
Milwaukee police said that around 11:10 p.m., squads were sent to the area for reports of battery, fighting and property damage being caused by an unruly crowd of "hundreds" of people. One officer described it as a "mob beating."

Police said the group of young people attacked fair goers who were leaving the fair grounds. Police said that some victims were attacked while walking. They said others were pulled out of cars and off of motorcycles before being beaten.
One eyewitness said that the flash mob attacks at the Wisconsin state fair absolutely overwhelmed the limited police presence that was there….
When I saw the amount of kids coming down the road, all I kept thinking was, 'There's not enough cops to handle this.'  There's no way.  It would have taken the National Guard to control the number of kids that were coming off the road.  They were knocking people off their motorcycles.
#2 According to a new Rasmussen survey, 48% of Americans believe that reductions in government spending are "at least somewhat likely" to result in civil unrest inside the United States.  Unfortunately, perception often greatly influences reality.
#3 U.S. consumer confidence is now at its lowest level in 30 years.
#4 Joblessness among young Americans is at an epidemic level, and when rioting does break out it is usually young people that are leading the way.  That is why the following statistics from an article in The Atlantic are so troubling….
One in five Americans are between 15 and 29-years old. And one in five of those Americans are unemployed. For minorities and the under-educated, the picture is much worse. Black teenagers have an unemployment rate of 44 percent, twice the rate for white teens.
#5 We are starting to see mindless violence in a lot of areas that used to be considered safe.  In Kansas City on Saturday night, three young people were hit with bullets as they walked the streets of the Country Club Plaza.  Mayor Sly James was about 50 yards away when the gunfire erupted.  Authorities in Kansas City are considering a stricter curfew for that area.
#6 "Flash mobs" have become such a problem in Philadelphia that the mayor has imposed a strict curfew on young people.  Now all teens between the ages of 13 and 18 must be indoors by 9 o'clock at night.  The mayor also says that teens need to start pulling up their pants….
"Pull your pants up and buy a belt 'cause no one wants to see your underwear or the crack of your butt."
#7 All over the United States we are seeing that many struggling Americans will do just about anything for money.  For example, in Detroit recently three masked men crashed a vehicle through the entrance of a gas station and took off with an entire ATM machine.
#8 Desperate people do desperate things.  Many of America's "forgotten poor" are trying to survive any way that they can.  For instance, a group of vagrants recently set up "a makeshift camp" near Prospect Park lake in Brooklyn. According to the New York Post, many nearby residents have been disturbed by what these "drifters" are doing to survive….
The drifters have been illegally trapping and cooking up the critters that call the park home, including squirrels, ducks and swan-like cygnets.

They used crude tactics to hunt their prey, including barbed fishing hooks that ripped off the top half of one poor gosling's beak. They then cooked the meat over illegal fires. Some of the animals were eaten raw.
#9 According to CNN, sales of safes and vaults are absolutely soaring right now.  One store owner told CNN that she believes that she is selling a lot more safes now because people are scared that civil unrest could be coming….
"Folks are worried about the decreasing value of the dollar, burglaries on the rise in their neighborhoods … and even the possibility that the unrest we are seeing in other parts of the world slipping over to our country."
#10 Over the past 100 years, the American population has moved steadily into our big cities and the surrounding suburbs.  This has created virtual "ghost towns" in our rural areas from coast to coast.  Back in 1910, 72 percent of Americans lived in rural areas.  Today, only 16 percent of Americans live in rural areas.  But when you crowd huge masses of people close together that makes riots and civil unrest much more likely.
Most Americans are already fed up, and the economy is not even that bad yet.  One recent survey found that 73 percent of Americans believe that the nation is "on the wrong track".  Another recent poll found that only 17 percent of Americans now believe that the U.S. government has the consent of the governed.
Millions of very frustrated young people believe that the economic system has failed them and that the political system no longer holds any answers.
America is rapidly approaching a breaking point.  I have written previously about the collapse of society that we are already witnessing all over the United States.  When the economy totally breaks down, most Americans are not going to be able to handle it.
Sadly, instead of coming together and trying to do something productive, many Americans will resort to rioting, looting and civil unrest.  We have already seen this during local emergencies such as Hurricane Katrina.
But mindless violence accomplishes absolutely nothing positive.  It just always makes things worse.
Unfortunately, logic and reason are not going to be enough to stop the gigantic wave of frustration that is coming.  For most of the rest of us, it will be hard enough to get out of the way and protect our own families from the economic riots and the civil unrest that are coming.
The thin veneer of civilization that we all take for granted is starting to disappear.  Hatred and anger are growing by the day.  The United States is becoming a very frightening place.
So get ready.  Our politicians certainly don't have any answers for us.  Thedebt ceiling deal was a complete and total joke, and corruption is absolutely rampant in Washington right now.  Barack Obama is getting ready to leave for yet another vacation, and most of our politicians are only focused on the next election.
So don't expect a "miracle" from those that are supposed to be leading us.
They don't care about you.
You need to take care of yourself and your family and your friends.
A massive economic collapse is coming, and most Americans are going to be totally blindsided by it.
Don't let that happen to you.
Source: The Economic Collapse
Stockpiles About 25% Of Global Inventories In Warehouses…
The derelict neighborhood off Michigan Avenue is a sharp contrast to Goldman's bustling skyscraper headquarters near Wall Street, but the two operations share one important element: management by the bank's savvy financial professionals.
A string of warehouses in Detroit, most of them operated by Goldman, has stockpiled more than a million tonnes of the industrial metal aluminum, about a quarter of global reported inventories.
Simply storing all that metal generates tens of millions of dollars in rental revenues for Goldman every year.
There's just one problem: much less aluminum is leaving the depots than arriving, creating a supply pinch for manufacturers of everything from soft drink cans to aircraft.
The resulting spike in prices has sparked a clash between companies forced to pay more for their aluminum and wait months for it to be delivered, Goldman, which is keen to keep its cash machines humming and the London Metal Exchange (LME), the world's benchmark industrial metals market, which critics accuse of lax oversight.
A warehouse contracted out by Goldman Sachs warehouse subsidiary Metro International Trade Services to hold metals is seen in Detroit in this photo taken July 12, 2011.
Analysts question why London's metals market allows big financial players like Goldman to own the warehouses which store huge quantities of metal even as they trade the commodity. Robin Bhar, a veteran metals analyst at Credit Agricole in London says the conflict of interest is so acute he wants U.S. and European anti-trust regulators to weigh in.
"I think it makes a mockery of the market. It's a shame," Bhar said. "This is an anti-competitive situation. It puts (some) companies at an advantage, and clearly the rest of the market at a disadvantage. It's a real, genuine concern. And I think the regulators have to look at it."
Goldman said its warehouse subsidiary Metro International Trade Services has done nothing illegal, and abides by the LME's warehousing rules. "Producers have chosen to store metal in Detroit with Metro," a Goldman spokeswoman said. "We follow the LME requirements in terms of storing and releasing metals from our warehouses."
The London Metal Exchange defends its rules. "There is a perception that consumers have not been able to get to their metal when the reality is that it is big banks, financing companies and warehouses that are not able to get to their huge tonnages of metal fast enough," said LME business development manager Chris Evans.
Business Model
Goldman's warehouse business relies on a lucrative opportunity enabled by the LME regulations. Those rules allow warehouses to release only a fraction of their inventories per day, much less than the metal that is regularly taken in for storage.
In the year to June 30 Metro warehouses in Detroit took in 364,175 tonnes of aluminum and delivered out 171,350 tonnes. That represented 42 percent of inventory arrivals globally and 26 percent of the metal delivered out, according to the London Metal Exchange said.
A worker walks amidst high purity aluminium ingots at the Rusal Krasnoyarsk aluminium smelter in the Siberian city of Krasnoyarsk, May 18, 2011.
The metal that sits in the warehouse generates lucrative rental income.
Little wonder that so many want in. Metro was acquired by Goldman in February 2010, while commodities trading firm Trafigura nabbed UK-based NEMS in March 2010, and Swiss-based group Glencore International acquired the metals warehousing unit of Italy's Pacorini last September.
Henry Bath, a warehousing firm and founding member of the London Metal Exchange in 1877, has been owned for about 40 years by traders or banks including Metallgesellschaft in the 1980s and failed U.S. energy trader Enron at the turn of the century. It now comes under the umbrella of JP Morgan, which bought the metals trading business of RBS Sempra Commodities in July last year.
Despite its rental income, Goldman's warehouse strategy apparently hasn't been enough to snap a slumping performance in commodity trading, with the company reporting a "significant" drop in revenues from a year ago in its latest quarter, the sixth time in the past 10 quarters that it has failed to expand.
Consumers Fume
The long delays in metal delivery have buyers fuming. Some consumers are waiting up to a year to receive the aluminum they need and that has resulted in the perverse situation of higher prices at a time when the world is awash in the metal.
"It's driving up costs for the consumers in North America and it's not being driven up because there is a true shortage in the market. It's because of an issue of accessing metal … in Detroit warehouses," said Nick Madden, chief procurement officer for Atlanta-based Novelis, which is owned by India's Hindalco Industries Ltd and is the world's biggest maker of rolled aluminum products. Novelis buys aluminum directly from producers but is still hit by the higher prices.
Madden estimates that the U.S. benchmark physical aluminum price is $20 to $40 a tonne higher because of the backlog at the Detroit warehouses. The physical price is currently around $2,800 per tonne. That premium is forcing U.S. businesses to fork out millions of dollars more for the 6 million tonnes of aluminum they use annually.
It has also had a knock-on impact on the global market, which is forecast to consume about 45 million tonnes of the lightweight, durable metal this year.
Also pushing aluminum costs higher are bank financing deals, which are estimated to have locked up about 70 percent of the 4.4 million tonnes of the metal sitting in LME-registered warehouses around the world. ME inventories hit an all-time record above 4.7 million tonnes in May.
In a typical deal, a bank buys aluminum from a producer, agrees to sell it at some future point at a profit, and strikes a warehouse deal to store it cheaply for an extended time period.
The combination of the financing deals and the metal trapped in Detroit depots, means only a fraction of the inventories are available to the market. Premiums for physical aluminum — the amount paid above the LME's cash contract currently trading at $2,620 a tonne — in the U.S. Midwest hit a record high of $210 a tonne in May, up about 50 percent from late last year. In Europe, the premium is at records above $200 a tonne, double the levels seen in January 2010.
The ripple effect into Asia has seen the premium paid in Japan increase 6 percent to $120 a tonne in the third quarter from the previous quarter, the first rise in nearly six quarters.
Collecting the Rent
You won't hear banks like Goldman complaining. Rental income continues to pour in at the 19 Detroit area warehouses run by Metro as of June.
From the outside one recent afternoon, a depot in the Detroit suburb of Mt Clemens appeared to be deserted. But neighbors say the place is a whirl of activity in the early hours of the morning when metal is usually delivered for storage.
The LME says the current maximum rent, set by warehouse operators, is 41 U.S. cents per day per tonne. At that rate, Goldman's warehouse operation in Detroit — said to be holding more than 1.1 million tonnes — could be generating as much as $451,000 per day or about $165 million a year in revenue.
An exact figure cannot be calculated because many clients negotiate lower rental rates and Goldman declined to detail its income from its warehouse business. But when Swiss-based trading company Glencore listed earlier this year it revealed that its metals warehousing unit generated $31 million in profit on $220 million in gross revenue in 2010.
LONG HISTORY Caught between consumers and warehouse operators is the 134-year old LME, one of the world's last exchanges with open-outcry trading. Sessions take place in a trading ring with red padded seats while visitors can watch from a gallery. Traders juggle multiple telephones and use archaic hand signals to fill orders from consumers, producers and hedge funds.
The ring is a perhaps more civilized version of the tumultuous trading pits made famous in Chicago. Each of six major industrial metals including copper and nickel are traded for five minute bursts in the morning and afternoon. Only 12 firms have access to the ring, arranged in fixed positions in a circle, with many others involved via the ring dealers and on the LME's electronic trading system.
Longer sessions in the late morning and afternoon allow trading of all metals simultaneously and are known as "the kerb" from the days when dealers continued to trade on the kerb, or sidewalk, after leaving the exchange.
The LME certifies and regulates the Detroit sheds as part of a global network of more than 640 warehouses. The network is meant to even out swings in volatile metals markets. During recessions, surplus metal can be stored until economies recover and demand picks up, when the metal can be released.
But that function is now being undermined by the backlog in Detroit.
LME rules stipulate that warehouses must deliver a certain amount of metal each day. However the rules apply not to each warehouse but to each city that a company has warehouses in. At the moment, a warehouse operator needs to deliver just 1,500 tonnes a day per city, whether it owns one warehouse there or dozens. That means each of Metro's Detroit warehouses need to release only 79 tonnes of aluminum a day. At that rate, it would take two years to clear the stocks held by Goldman's Detroit warehouses.
The backlog sparked outrage last year, prompting the LME to task London-based consultancy Europe Economics to look into its rules. Europe Economics recommended the exchange raise its minimum delivery rates and earlier this month the exchange announced a new regime for operators with stocks of over 900,000 tonnes in one city.
From April 2012 the minimum delivery rate will double to 3,000 tonnes a day.
Critics dismiss the move as too small to have any real effect, especially because of the delay until it comes in.
"The move is too little and too late to have a material effect in the near-term on an already very tight physical market, particularly in the U.S.," Morgan Stanley analysts said in a July note.
A senior executive at a metals brokerage told Reuters "the recommendations won't change anything. The problem will still be there six, nine months down the line." "If Detroit has 1.1 million tonnes at the moment, what's to say it won't have 2 million tonnes next year," he said.
Moving More Metal
One obvious solution would be to impose minimum delivery requirements per warehouse or per square meter of warehouse space rather than per city. It's not as if the warehouses can't cope with delivering more stock: large operations can shift much more than 3,000 tonnes a day, warehousing sources say. An experienced forklift driver takes about 20 minutes to load one 20-tonne truck with aluminum in the United States. That means one warehouse in Detroit with two doors, two forklifts and an eight-hour working day could move out as much as 1,920 tonnes of metal every day.
"If you take Detroit in particular, those warehouses historically extracted metal at a faster rate … the infrastructure is there," a senior analyst in the metals industry told Reuters.
Madden at Novelis said: "I don't know the specific details of every warehouse but our view is that they seem to be able to absorb metal coming in at almost an infinite rate and so we feel there's a lot more they can do on the output side to push up the (load out) rates."
The LME could also crack down in the same way it did in 1998 when it banned Metro from taking any more copper into its Long Beach and Los Angeles warehouses. Then the complaints were said to have come from copper consumers worried that 80 percent of total copper stocks in LME-approved warehouses were held in California. The exchange argues that any change right now might disrupt the market.
"Changes to the delivery out rate have required careful consideration because it will impact the cost structure for those holding metal, and were those costs to rise sharply it could affect the way that metal is stored and traded," said the LME's Evans.
The exchange could also rule that a warehouse cannot charge rent once aluminum has been purchased, no matter how long it takes to ship it. But a change like that would hit the LME itself as it receives about 1 percent of the rental income earned by the warehouses it approves.
Legal Fears
Nobody at the LME will say whether the Europe Economics study — industry sources said it talked to more than 40 companies — advised more radical measures, arguing that such information is "proprietary." In any case, say metal markets sources, LME officials may be hesitant to make bigger changes because they fear legal action from the likes of Goldman, which could argue that Metro's business model has been based on existing LME warehouse rules.
The LME declined to comment on possible legal challenges, but its Chief Executive Martin Abbott said at a recent briefing that the warehouse delays were not causing market and price distortions.
"No, I don't believe it is," Abbott said, when asked if the situation was causing distortions in the market. Abbott said the exchange had received no official complaints from consumers about bottlenecks at warehouses. The LME also dismisses concerns about banks trading metal and owning the warehouses where it is stored.
While a British parliamentary committee raised the issue in May, Britain's Office of Fair Trading declined to open a probe. The U.S. Commodity Futures Trading Commission, which regulates the futures and options markets, said it would not comment. Britain's Financial Services Authority, which regulates exchanges where commodity futures are traded but not warehouses that store physical material, declined to comment.
What Next?
The lack of real change has some in the industry questioning the very structure of the LME, which, unlike its publicly owned U.S.-based rival commodities exchanges, is owned by many of the financial institutions that trade there.
"The belief is that they are focused on serving their shareholders; most of them being the banks … We see our clients and contacts trying to avoid the LME as much as possible now," said Jorge Vazquez, Managing Director of the Aluminum Intelligence Unit at HARBOR Commodity Research.
That concern is growing. Critics of the exchange point to a potential problem with zinc supply though New Orleans, where inventories now account for 61 percent of total LME-registered stocks. Most of the warehouses in New Orleans are owned by Goldman and Glencore.
Metal industry sources believe regulators should take a closer look at the possible conflict of interest that arises when trading houses also own the warehouses.
"If the whole thrust of regulation and regulatory reform is increased transparency and open and above board operations, letting banks own warehouses seems to run entirely counter to that," said Frances Hudson, global thematic strategist at Standard Life Investments said.
The LME says it enforces a strong separation between warehouses and the trading arms of their owners. Just this week it proposed that companies which own warehouses should engage an independent third-party to verify the robustness of Chinese walls.
"We enforce it through regular audits of warehouses," said the LME's Evans. "If people say Chinese walls are leaking then they should bring us evidence and we'll investigate."
(This story was updated to add details about how much aluminium was taken in and delivered by Metro warehouses in Detroit in the past year (paragraph 13) and to correct who sets the maximum rent for metal storage—it's the warehouse owners, not the LME (paragraph 30). In paragraph 5 "a trickle" of aluminium leaving the warehouses was changed to "much less is leaving the depots than arriving…")
Source: reuters.com
The competition for jobs in the United States is absolutely brutal right now, and it is about to get worse.  A new wave of layoffs is sweeping across America.  During tough economic times, Wall Street favors companies that are able to cut costs, and the fastest way to "cut costs" is to eliminate employees.  After a period of relative stability, the employment picture in the U.S. is starting to get bleaker again.  New applications for unemployment benefits have now been above 400,000 for 15 straight weeks.  Finding a good job is kind of like winning the lottery in this economy. Our federal government and the state governments have made it incredibly complicated and extremely expensive to have employees on the payroll.  It is getting harder and harder to get a large enough return to justify the time and expense that hiring employees requires.  So many firms now find themselves trying to do more with the employees that they already have.  Other companies are turning to temp agencies as a way to reduce costs and increase workplace flexibility.  A lot of the big corporations are sending as much work as they can overseas where the wages are far lower and where the regulatory environment is much simpler.  All of this is really bad news for American workers that just want good jobs that will enable them to provide for their families.
When we first started seeing huge numbers of layoffs a few years ago, I encouraged people to look into government jobs because I thought that they would be a lot more stable in this economic environment.
But today that is no longer true.  In fact, state and local governments all over the United States are responding to massive budget problems by slashing payrolls in an unprecedented fashion.
Sadly, the reality is that the number of "secure jobs" is rapidly declining in America.  If you have a "job" ("just over broke") right now, you might not have it for long.  That is one reason why everyone should be trying to become more independent of the system.
Once upon a time the U.S. economy produced a seemingly endless supply of good jobs.  This helped us develop the largest and most vibrant middle class in modern world history.
But now employees are regarded as "costly liabilities", and businesses and governments alike are trying to reduce those "liabilities" as much as they can.
This summer the pace of layoffs seems to be accelerating all over the nation.  Just check out what has been happening over the past few weeks….
-Lockheed Martin has made "voluntary layoff offers" to 6,500 employees.
-Detroit is losing even more jobs. American Axle & Manufacturing Holdings has told the remaining 300 workers at its manufacturing facility in Detroit that their jobs will be ending in early 2012.
-Layoff notices have been sent to 519 employees of Milwaukee Public Schools, and more than 400 open positions are going to go unfilled.
-The Gap has announced that up to 200 stores will be closed over the next two years.
-Cisco has announced plans to lay off 9 percent of their total workforce.
-Chicago Mayor Rahm Emanuel says that 625 city employees will be losing their jobs as a result of cutbacks.
-Pharmaceutical giant Merck recently dumped 51 workers from an office in Raleigh, North Carolina.
-Perkins has revealed that they will be closing 58 restaurants.
-This week, Goldman Sachs announced that they will be eliminating 1,000 jobs.
-Cracker Barrel is rapidly reducing staff at its headquarters.
-Telecommunications and web marketing firm Crexendo has announced that it will be laying off about 30 percent of its workforce.
-Borders has announced that they will be shutting down their remaining 399 stores and that 10,700 employees will lose their jobs.
-Now that the space shuttle program has ended, thousands of NASA employees will be losing their jobs.
Sadly, there are hundreds of more examples of recent layoffs and job losses.  One website that tracks these layoffs daily is Daily Job Cuts.  It is pretty sad when there are entire websites that are devoted to chronicling how fast our economy is bleeding jobs.
What is worse is that it looks like the pace of layoffs is going to keep increasing.
One report that was recently released found that the number of job cuts being planned by U.S. employers increased by 11.6% in June.
That is not good news.
Things don't look good for employees of state and local governments either.
State and local governments have eliminated approximately 142,000 jobs so far this year.
That is bad, but this is just the beginning.
UBS Investment Research is projecting that state and local governments in the U.S. will combine to slash a whopping 450,000 jobs by the end of next year.
Ouch.
Barack Obama and Ben Bernanke keep trying to tell us that the economy is improving, but that simply is not the case.  Yes, some of the largest corporations have announced big earnings, but that is not translating into lots of jobs for American workers.
Today, most large corporations only want to have as many U.S. workers as absolutely necessary.  In a world where labor has been globalized, it just doesn't make sense for corporations to shell out massive amounts of money to American workers when they can legally get away with paying slave labor wages to workers on the other side of the globe.
So if it seems like it is far harder to get a good job in America today than it used to be, the truth is that you are not imagining things.
Our entire system discourages job creation inside the United States.  Every single year, even more ridiculous job-killing regulations are being passed on the federal and state levels.  It has become extremely expensive and ridiculously complicated to hire people.
So how are American families surviving?  Those that still do have jobs are finding that wages are not going up but the cost of living rapidly is.  Many American families are making up the difference by using their credit cards more.
In June, credit card purchases in the U.S. increased by 10.7 percent compared to the same month a year ago.
It looks like a whole lot of people have not learned their lessons about how bad credit card debt is.
Millions of other American families have fallen out of the middle class completely.  Today, one out of every six Americans is enrolled in at least one government anti-poverty program.  The level of economic suffering in this country continues to soar.
In fact, the number of Americans that are now sleeping in their cars or living in tent cities remains at staggering levels.
What we are witnessing in this country is not just a "recession" or an "economic downturn".  What we are witnessing are fundamental economic changes.
Until there are fundamental policy changes in the United States, there will continue to be huge waves of layoffs and millions of jobs will continue to be shipped out of the country.
In the old days, one could go to college, get a good job with one company for 30 years and retire with a big, fat pension.
Now, that way of doing things is completely and totally dead.
Today, there is virtually no loyalty out there.  It doesn't matter how long you have been working at a particular job.  When it becomes financially expedient to get rid of you, that is exactly what is going to happen.
It is a cold, cruel world out there right now.  Don't assume that you will always have a good job.  The world is rapidly changing.
Don't get caught in the trap of believing that the way that things were is the way that things are always going to be in the future.
Source: The Economic Collapse
Nobody really wants to speak about it, let alone write about our pending ordeal: we are turning America into parallel societies.  That condition stampedes toward us faster than anyone understands or comprehends. Once it is completed, we will all become victims.
T. R. Kelly said, "I still believe that the radical transformation of the U.S. through our immigration policy is the primary driving force behind this chaos, conflict, and division that probably will continue for the rest of this century.   The 1965 Immigration policy is an assault, conquest, and destruction of the founding nation and the Republic—meant to turn us into this multi-racial, multi-lingual, multi-cultural, and multi-nation country."
In other words, the United States of America finds itself being turned into a polyglot of societies with no national allegiance or identity. It's moving at breakneck speed as the U.S. Congress imports 3.1 million legal and illegal immigrants annually along with their 900,000 births each year—on course to add 72-75 million immigrants by 2035—a scant 24 years from now. (Source: www.cis.org)
You may remember the famous speech that Colorado Governor Richard D. Lamm gave at the Federation for American Immigration Reform in October 2003:
"Here is how they destroyed their countries," Lamm said. "First, turn America into a bilingual or multi lingual and bicultural country.  History shows that no nation can survive the tension, conflict and antagonism of two or more competing languages and cultures.  It is a blessing for an individual to be bilingual; however, it is a curse for a society to be bilingual.  The historical scholar Seymour Lipset put it this way, "The histories of bilingual and bicultural societies that do not assimilate are histories of turmoil, tension and tragedy.  Canada, Belgium, Malaysia, Lebanon—all face crises of national existence in which minorities press for autonomy, if not independence. Pakistan and Cyprus have divided. Nigeria suppressed an ethnic rebellion. France faces difficulties with Basques, Bretons and Corsicans."
Today, France can no longer claim to be French.  Great Britain can no longer enjoy being British.  The same goes for Norway, Belgium, Holland, Germany, Austria, Canada and Australia.
Via their massive immigration policies, they have created parallel societies.  No Frenchman dares or chooses to venture into the 70 "no go" zones dominated by Muslim immigrants around Paris.
London, England also features the Muslim Zone and the British Zone.  Again, the British will not go into the "no go" Muslim Zone in London.  It's not safe.
None will write or speak about it, but 95 percent of the rapes in Norway and Sweden are committed by Muslim immigrants.  My brother Rex has lived in Bergen, Norway for the past 25 years and he sent me those figures from a recent news report.  Of course, the Muslim imams immediately called the reports "racist and bigoted."   Anyone who has watched honor killings to the tune of 5,000 Muslim women per year are killed by their husbands or brothers—understands the ordeal women suffer in Muslim lands.  Women possess few basic rights within Islam.  Where Sharia law dominates, women do not have any rights to education, free speech, voting, driving, walking outside or wearing clothing of their choice.  Muslim men prove brutally abusive.
Each year, America breaks down its basic cohesive fabric by importing millions of immigrants that cannot inculcate nor adapt to Western free-thought, education and loyalty to the American way of life.
We face, as a civilization, four competing tribes that struggle for dominance in this agitated "salad bowl" called multiculturalism.   The black-white issue has plagued America from the beginning.  Racism has never been conquered by education, the Great Society or any programs to erase it.  America lives with un-ease and separation wherever possible.  Yes, blacks and whites play professional sports together, but everybody goes home to separate communities—for the most part.
As the demonstrations in Georgia over the weekend showed, 10,000 illegal immigrants showed their muscle in Atlanta by demonstrating that they will not tolerate law and order or legal citizenship. While they are illegal, their numbers are so great, they intend to take a stand against the U.S. Constitution and all American citizens.   The Mexican/Hispanic separation will grow as their numbers will grow. Mexicans will become the dominate tribe by 2050. (Source: David Muir ABC News, June 26, 2011)  You can already witness the parallel societies developed in places like Los Angeles, Miami, New York and Chicago.  If you're a Caucasian American, try to walk down those streets and feel welcomed.
Examples of parallel societies show themselves in America from our being forced to; "Press '1' for Spanish and '2' for English" on all commercial telephone answering services.  Expect Arabic next.
The growing Muslim tribe may prove the most destructive of America's loss of itself.   No country in Europe has maintained itself or its culture and language in the face of the Islamic onslaught.  Muslims don't assimilate, learn the language or move seamlessly into the host country.  They separate as well as force their customs and language onto the host country.  Ironically, they out-birth host countries and begin to dominate by population numbers.
In America today, we see honor killings of wives and daughters. (Source: Ann Curry, NBC News, "Honor killings in America") We see "no go" zones in Detroit, Michigan.  We see female genital mutilation of immigrant girls.  We see arranged marriages.  We see 1,208 new mosques built within 20 years in America.
Finally, we see parallel societies developing as to illiteracy within the immigrant ranks.  For example, Detroit, Michigan features a 76 percent dropout/flunkout rate from its immigrant dominated high schools. (Source: Brian Williams, NBC News, June 2009) Welfare dominates that 83 percent minority dominated city as to assisted housing, food stamps, free breakfasts and lunches, and free medical care paid for by you.  Such situations show that 42 million people in America suffer functional illiteracy—they cannot read, write or perform simple math equations.  America tolerates a growing parallel society of literates versus illiterates.  Illiterates depend on welfare and our growing socialistic government.
Lamm continued on how to destroy America, "Invent 'multiculturalism' and encourage immigrants to maintain their own culture. I would make it an article of belief that all cultures are equal. That there are no cultural differences!  I would make it an article of faith that the Black and Hispanic dropout rates are due to prejudice and discrimination by the majority. Every other explanation is out of bounds."
Fellow Americans, are we as a civilization in trouble or what?  Do you think we will survive this onslaught?  What are you doing to stop it?  Why haven't 100 million Americans joined www.NumbersUSA.org to stop relentless immigration?
The following two videos should scare the hell out of you:
In a five minute astoundingly simple yet brilliant video, "Immigration, Poverty, and Gum Balls", Roy Beck, director ofwww.numbersusa.ORG, graphically illustrates the impact of overpopulation.  Take five minutes to see for yourself:
http://www.youtube.com/watch?v=LPjzfGChGlE&feature=player_embedded
"Immigration by the numbers—off the chart" by Roy Beck
This 10 minute demonstration shows Americans the results of unending mass immigration on the quality of life and sustainability for future generations: in a word "Mind boggling!"
http://www.youtube.com/watch?v=muw22wTePqQ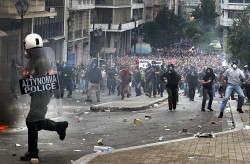 Are the austerity protests and riots happening in Greece right now a glimpse of America's future?  The truth is that both nations are absolutely drowning in debt.  It is just that the "day of reckoning" has already arrived for Greece but it has not arrived for the United States yet.  Yes, there are some important differences between the situation in Greece and the situation in the U.S., but there are also some important similarities.  Budget cuts and other austerity measures are being promoted by the political leaders of both countries. Greek citizens have reacted very negatively to the economic austerity programs that have been implemented in that nation.  As budget cuts on the federal, state and local levels in the United States start to really become painful, will we eventually see the same kind of austerity riots in this country that we are currently seeing in Greece?
There is a price to pay for living way, way beyond your means for decades.  The citizens of Greece are now feeling that economic pain.  In the United States, the pain of austerity is not being felt that severely yet.
So exactly what are austerity measures?  Well, in Greece they include tax increases, budget cuts and "privatization measures".  The Greek government is swamped under an unpayable debt load and without international assistance the Greek government will default.
But all of that "international assistance" comes with strings.  The EU and the IMF are insisting on the implementation of very strict austerity measures, and the Greek people are not thrilled about this.
Greek Prime Minister George Papandreou is telling the Greek people that it is their patriotic duty to accept these austerity measures, but most of the Greek population is not buying it.
The truth is that these international "bailouts" are just more new loans.  What the EU and the IMF are proposing is that Greece should go into even more debt and hand over even more sovereignty.
But Greece will not be able to pay back these new loans either.  In fact, these new loans will just enslave them to debt even further.  Sadly, Greece appears destined to default sooner or later regardless.
Meanwhile, big banks and big corporations are quite eager to purchase all of the juicy assets and pieces of land that the Greek government is being ordered to "privatize".
Are you starting to understand why Greek citizens are so upset?
A lot of Greek citizens are quite apprehensive about the new austerity measures that are being proposed because the previous austerity measures have pushed many of them to the breaking point.  The following is a brief excerpt from a recent Daily Mail article about the situation in Greece….
'They cut our pay by 25 percent and a lot of people in my department have not been paid for two months,' said 52 year-old civil servant Yannis Zaharopoulos.

'We have got to the point where families cannot make it. We are financially and psychologically wrecked.'
What would you do if your pay had already been cut by 25 percent, you had not been paid for two months and now the government was trying to push even more austerity measures down your throat?
The sad reality of the matter is that, as an article in The Guardian recently explained, austerity has taken a vicious toll on the Greek economy….
A year of wage and pension cuts, benefit losses and tax increases has taken its toll: almost a quarter of the population now live below the poverty line, unemployment is at a record 16% and, as the economy contracts for a third year, economists estimate that about 100,000 businesses have closed.
Today, there are strikes and austerity riots all over the nation of Greece.  The nation is literally falling to pieces.  Tens of thousands of protesters are violently clashing with police.  Stunning video of some of these protests is posted below….
You can see some additional pictures of these protests in Greece right here.
Sadly, many believe that we could see these kinds of economic riots inside the United States eventually.
Over the past several decades, the federal government, state governments and local governments have been on the greatest debt binge of all time.
We have been living way, way beyond our means for so long that most of us don't even know what "normal" is supposed to look like.
For example, this year the federal government will take in about 2.2 trillion dollars.
It will spend about 3.7 or 3.8 trillion dollars.
So what would the U.S. economy look like if the federal government adopted a balanced budget?
Well, just imagine 1.5 trillion dollars being sucked out of the economy over the course of a year.
If you went out today and started spending one dollar every single second, it would take you over 46,000 years to spend 1.5 trillion dollars.
But the U.S. government simply cannot continue down the road that it is on.  Since Barack Obama was elected, the U.S. national debt has increased by almost 4 trillion dollars.  Our debt is increasing exponentially.  Something has to be done.
Right now the Democrats and the Republicans in Washington D.C. are fighting viciously over what to cut from the budget.  Eventually a deal will be reached and at least some cuts will be made.
If the cuts are deep enough, they will have a substantial negative impact on the U.S. economy.
But it is not just the federal government that is making cuts.  State and local governments all over the United States are cutting back as well.
Today, state and local government debt has reached at an all-time high of 22 percent of U.S. GDP.  It is major, major problem that not that many people are talking about.
In many areas of the country, absolutely brutal cuts are being made.  From coast to coast we are seeing police, firefighters and teachers being laid off.
Some of the austerity measures that we are witnessing are quite stunning.  According to the Wall Street Journal, the small town of Alto, Texas has laid off its entire police force for the next six months….
People here are bracing for a spike in crime after the city put its police force on furlough.

"Everybody's talking about 'bolt your doors, buy a gun,' " said Monty Collins, Alto's mayor, who was against the measure.
But laying off police in a small Texas town is one thing.  It is an entirely different thing altogether to do it in one of the most dangerous cities in the entire country.
The city of Camden, New Jersey is known as "the second most dangerous city in America", but because of massive budget problems the city recently felt compelled to lay off half of the city police force.
But that doesn't mean that crime is taking a break in Camden.  Just consider the following report of a horrible incident that happened on Monday….
A 9-year-old boy was shot in the face Monday when he got caught in a crossfire on an otherwise quiet afternoon in East Camden's Marlton section.
Things are getting crazy out there.
But it isn't just impoverished areas that are having problems.  The truth is that entire states are on the verge of financial meltdown.
As I have written about previously, the state government of Illinois has 6 billion dollars in unpaid bills.  They are so broke that they are actually leaving some bills unpaid for years.
The state government of New Jersey is in such horrific financial shape that they still are facing a $10 billion budget deficit even after slashing a billion dollars from the education budget and laying off thousands of teachers.
All over the U.S. we are seeing many of our greatest cities being transformed into hellholes.  For example, the state government of Michigan recently approved a plan under which 70 public schools will be closed in the city of Detroit and only 72 will continue operating.  It is estimated that there will be more than 60 students in a single classroom in some of the schools that remain.
We are seeing austerity measures being implemented in many rural areas as well.  In fact, throughout the U.S. asphalt roads are being ripped up and replaced with gravel because gravel is cheaper to maintain.  The state of South Dakota has already changed over 100 miles of asphalt road into gravel, and 38 out of the 83 counties in the state of Michigan have replaced at least some of their asphalt roads with gravel roads.
It is almost as if economic progress in this nation is now stuck in reverse.
Sadly, many believe that even more difficult economic times are on the way.
According to Saxo Bank, the "second half of 2011 will be volatile and the uncertainty almost as great as during the financial crisis."
The truth is that the world is becoming a very unstable place and the next major crisis could erupt at any moment.
The global financial system is so vulnerable right now that it would not take much to set off the next big global recession.
The unprecedented economic prosperity that we have enjoyed for decades is coming to an end.
The world is changing.
The United States is changing.
I hope that you are getting prepared for what is ahead.
Source: The American Dream