"In this postmodern age many think that no one can know Truth. It is true that we cannot know truth if there is no revelation from God."  – Vishal Mangalwadi
Dr. Vishal Mangalwadi (1949—), founder-president of BOMI/Revelation Movement, is an Indian philosopher and social reformer.   He has lectured in over 40 countries and published seventeen books including "The Book That Made Your World: How the Bible Created the Soul of Western Civilization!"  Mangalwadi's Revelation Movement exists to re-establish the cultural authority of VERITAS (Truth) because God has revealed Truth in scripture and God has given man the mind and clues to help us discover what He has concealed. Proverbs 25:2.  (RevelationMovement.com)
In a recent e-mail message entitled "The Kingdom of Darkness Encircles North America," Vishal writes that his third visit to North America opened his eyes to the magnitude and the power of a massive force of darkness facing the faithful.  Because darkness has deeply penetrated much of the body of the church it is hard to estimate how much essential theology and how many churches in North America have been lost.
Nevertheless, there are truth-warriors determinedly digging in their heels against the darkness that is rapidly encompassing both the church and North America.  Vishal compared these truth-warriors to Jedi knights and the Hobbits of middle earth who carried the day against Sauron:
"When Luke Skywalker joined the Star Wars saga, he had no idea that he was a Jedi. Nor did the tiny, motley crew that teamed up with him know what they were up against. To mix metaphors, they were little Hobbits, unaware of the importance of their mission."
The Return of Sauron's Kingdom of Darkness
During the "Fading Years," many things of "beauty and wonder remained on earth…" but also many things of "evil and dread." Then all things began to change.  A living darkness crept slowly through Greenwood the Great, and fear walked there in shadowy glades.  Then the name of the forest was changed to Mirkwood, for the "nightshade lay deep there," and few dared pass through.  Whence the evil came few could tell,
 "…and it was long ere even the Wise could discover it.  It was the shadow of Sauron and the sign of his return…and all folk feared the Sorcerer of Dol Guldur, and yet they knew not at first how great was their peril."   (The Silmarillion, J.R.R. Tolkien, p. 299)
Sauron's Kingdom of Darkness is evident in both the devastating loss of God's revealed Truth, moral law and norms in our culturally desolate secular-atheist society as well as in the failure of Americans, within and without the whole body of the Christian Church, to restrain their own corrupt passions. (James 1:14-15)
Devilish depravity in the guise of special rights and privileges such as free phones, free gas, free housing, and free condoms together with the myth of evolution as scientific fact, perverse sex-education for tots and teens, same-sex and kundalini-Holy Spirit equality, the lie of global warming, paganized Christianity and a long list of destructive freedoms such as unfettered killing as 'choice,' and 'gay' marriage and pornography and sodomy as Constitutionally guaranteed rights have become dictatorial both outside of the Church, where Sauron's 'secular' servants of sin demand all others give up their God-given rights in gratification of depraved desires, and within, where Sauron's 'Christian' servants of sin sweep away the essentials of the faith to make room for mindless, self-centered values resulting in lawless churches:
"Everyone who practices sin also practices lawlessness; and sin is lawlessness. You know that He appeared in order to take away sins; and in Him there is no sin. No one who abides in Him sins; no one who sins has seen Him or knows Him. Little children, make sure no one deceives you; the one who practices righteousness is righteous, just as He is righteous; the one who practices sin is of the devil; for the devil has sinned from the beginning. The Son of God appeared for this purpose, to destroy the works of the devil. No one who is born of God practices sin, because His seed abides in him; and he cannot sin, because he is born of God. By this the children of God and the children of the devil are obvious: anyone who does not practice righteousness is not of God, nor the one who does not love his brother. (1 John 3:4-10)
Lawless churches are nothing more than Sauron's social clubs for his servants of sin where they,
"…exercise no discernment, enforce no standards, and teach more pop psychology than timeless truth. Naturally, lawless churches are populated with lawless Christians, the greatest absurdity of them all. "What fellowship have righteousness and lawlessness?" 1 Corinthians 6:14 (How can I walk North and South at the same time?" Lawless Christians, Dan Popp, Renew America, Mar. 10, 2012)
Dr. Kurt Koch (1913-1987), a noted German theologian who counseled and delivered thousands of people suffering from demonic bondage in its various forms throughout the world argues that sin cuts a person off from God. Sin opens the door to Sauron, meaning to demonic oppression and possession seen in relation to psychological distortions having the following predominant characteristics: narcissism, hard egoism, uncongenial dark nature, violent temper, belligerence, meanness, abnormal sexuality, blasphemous thoughts and rebellious, bigoted attitudes toward Christ and God, conscious atheism, and destructive, murderous rages. (Occult ABC, Koch, pp. 266-282)
Cutting Edge Ministries David Bay identifies the 'values' of the lawless as Satanic, and adds that lawless Americans at every level of society, both in and out of the church, have embraced Satanic values with no conscious awareness that they have done so.  When a people believe in nothing higher than 'self', they make personal selfishness, intellectual arrogance, irrational feelings, lying, covetousness, physical lust, hate and envy their gods.  The elevation of these Satanic values produces in them other strong desires: for power over others, for the amassing of material possessions and the acquisition of privilege, status, star-power, and wealth as well as powerful sexual urges that must be satisfied at any cost, no matter who or what might be harmed.  (Six Step Attitudinal Change Plan, Bay, Cutting Edge Ministries)
The Christian church is the only element in society with the moral authority and the availing remedy to counteract such manifest evil, but much of America's Christian church has been compromised, thereby rendered impotent.   Having compromised and conformed itself in one way or another to our paganized culture and dictates of the scientism/evolution crowd it is no longer salt and light, thus on the fast track to being spewed out.
Malachi Martin, author of "Hostage to the Devil: the Possession and Exorcism of Five Contemporary Americans," briefly outlines the spiritually desolate condition and resulting consequences of the compromising church:
"Among the general population of Catholics and Christians of other denominations, large numbers of people no longer learn even so basic a prayer as the Our Father.   In churches and parochial schools alike, the subject of Hell is avoided, as one Midwestern priest put it, in order not to put people on a 'guilt trip.'  The idea of sin is likewise avoided, according to the same source, in order not to do 'irreparable damage to what has been taught for the past fifteen years." (P. xvi)
Fearing rejection by our paganized culture and scientistic/evolutionary establishment, compromising churches refuse to contaminate what is termed the 'rational' and 'scientific' with the essentials of the faith necessary both for salvation and for the recognition of evil.  And without the grace that is born of true faith,
"….Satan does what he does best—he ceases to exist in the eyes of those who do not see." (ibid)
Consequently, a favorable climate exists for the occurrence of demonic oppression and possession among the general population:
"Possession among the general population is so clear that it is attested to daily by competent social and psychological experts, who for the most part, appear to have no 'religious bias.'  Our cultural desolation—a kind of agony of aimlessness coupled with a dominant self-interest—is documented for us in the disintegration of our families.  In the break-up of our educational system.  In the disappearance of publicly accepted norms of decency in language, dress and behavior.  In the lives of our youth, everywhere deformed by stunning violence and sudden death, by teenage pregnancy; by drug and alcohol addiction; by disease; by suicide; by fear." And whether spoken or acted out without explanation, the dominant question of the deformed generation is, "What can you do for me?  What can my parents, my friends, my acquaintances, my enemies, my government, my country, do for me?" (pp. xiii-xiv)
Overshadowing secular-atheist America is a malevolent, living darkness sweeping virtually unseen in and through our society and compromising churches.
Dr. Carl Raschke, Professor of Religious Studies at the University of Denver, concurs.  His chilling book "Painted Black" takes you through the minds of the deviant and murderous and then explores the growing evil sweeping through our hometowns.  He concludes that the decadence, pornography, heavy metal music, drug culture, fantasy role-playing games, cruelty, mass murders, criminality, the 'new religions' and upsurge in overt Satanism in American culture have certain social and spiritual ties that bind them together, revealing that they are part of a similar dark spiritual genus enabled by mystification of the most corrupt passions and secular values:
"Satanism is but the spiritual Frankenstein created by a social order that has attempted to sustain itself without God." (Satanism and Witchcraft: The Occult and the West — Part 6, Dr. John Ankerberg and Dr. John Weldon)
America's spiritual Frankenstein bears a striking similarity to the pre-flood Frankenstein of Noah's time:
"Barbarism is that which prevailed from the days of Adam down through ten generations to the time of Noah. It is called barbarism because of the fact that in those times men had no ruling authority or mutual accord, but every man was independent and a law unto himself after the dictates of his own will." (John of Damascus, "The Fount of Knowledge," cited in Political Apocalypse, Ellis Sandoz, p. 131)
Sauron's Kingdom of Darkness has slowly crept into and changed all things in the West and America.  Within its' living shadow barbarians situated within our government, media, entertainment, military, law enforcement, academia, and compromised church work their destructive magic while fell beasts and shapes of dread openly hunt the spiritually blind in the shadowy glades of the American Mirkwood.
Please pray that our Lord will cleanse, revive and fortify His church and build up a force for spiritual and cultural resistance and renewal.   America desperately needs an army of courageous, selfless Hobbits: faithful male and female truth-warriors who will stand and fight the forces of darkness for both the soul of America and individual souls who, though their eyes are open, they cannot see the infernal darkness closing in on them.
Sickcare/ObamaCare is fundamentally broken at every level.
The incremental nature of change makes it difficult for us to notice how systems that once worked well with modest costs have transmogrified into broken systems that cost a fortune. Exhibit # 1 is higher education: 40 years ago, four-year public universities were affordable and two-year community colleges were almost free. Now students have to borrow $1 trillion to pay for the exorbitant privilege of higher education.
And no, the difference isn't that states don't provide the same funding–the difference is costs have soared while the yield on the investment has plummeted. Please read:
Our Two Most Onerous Taxes: College Tuition and Healthcare Insurance
Our Middleman-Skimming Economy
America's Make-Work Sectors (Healthcare and Higher Education) Have Run Out of Oxygen
Longtime correspondent Ishabaka (an M.D. with 30+ years experience in primary care and as an emergency room physician) responded to this article with an insider's account of what happens when greed and cartels take over healthcare.After reading What's wrong with American hospitals?, a scathing deconstruction of for-profit healthcare, Ishabaka submitted this commentary:
I could have told you what was wrong with our hospital system by 1989 – nobody would listen to me back then.

Up til the '70′s, almost all hospitals in the United States were not for profit COMMUNITY HOSPITALS. They were LOCAL. The Board of Directors was made up of some senior doctors, maybe the head nurse, and various other prominent local businessmen and professionals. Others (mostly Catholic), were run as non-profits by religious orders. A very few, mostly very small hospitals were for profit, usually owned by a group of doctors, or even one doctor.

The mission of these community hospitals was to provide for the LOCAL COMMUNITY – one and all. Payment was various – private insurance, Medicare, Medicaid, self pay – and the idea was to collect just enough money to keep the hospital going, and provide care for the poor who had no money to pay. If your grandma got bad care – you could go – in person – to the local, say, banker, on the Board of Directors, and tell him – and he would CARE.

THIS SYSTEM WORKED, and kept costs DOWN. Remember, the hospital just needed enough money to stay in the black. Often local wealthy people would will money to the hospital in which they had been cared for.

In the '80′s – there was the arrival of the for-profit cartels – and I use the world cartels specifically – these were run by people with the sociopathic Goldman Sachs type mentality – their sole goal was to acquire huge sums of money for themselves, their hospital directors, and their SHAREHOLDERS. They used a typical sneaky technique – they'd come into town, and tell the locals they could run the hospital much cheaper, because of their economy of scale. People believed this, and the cartels bought out most of the community hospitals.

I worked at one such for-profit hospital and had a 21-year old indigent man come in who'd been struck by a car while walking, and was rapidly bleeding to death. The hospital administrator refused to open the operating room, even though I had a surgeon right there, willing and able to operate for free to save this young man's life. The surgeon threw a fit, and he was a big wheel at the hospital and the administrator backed down – otherwise I firmly believe the young man would have died. This was LEGAL back then, before the EMTLA law was passed because similar abuses were rampant NATIONWIDE.

Around this time, the administrators of the remaining community hospitals found out the administrators of the for-profit hospitals were making tens of times their salaries – and bonuses based on profits – and started demanding similar salaries and bonuses based on PROFITS – a contradiction of the old concept of community hospitals (the article does touch on this).

How do you increase hospital profits? Number one – avoid any care for the poor you can weasel out of. Number two – cut staff to the bone and beyond (one of hospital's biggest expenses). Most American hospitals now have UNSAFE nurse to patient ratios because of this.

As far as patient care goes, nurses are the most important people in hospitals. I know of one lady who DIED while in a monitored bed, and wasn't found dead until several hours later due to the criminally low nursing staff ratio in a hospital I worked in. I HAD complained about the dearth of nurses, and was threatened with the loss of my job. Another side effect of this is, nursing in hospitals has become unbearable for nurses who really cared about their patients – many good hospital nurses have left hospital work for other fields. The results are appalling.

I saved the life of a patient an unqualified, under-educated nurse gave the wrong medicine to – a medicine that IMMEDIATELY MAKES YOU STOP BREATHING, because it was cheaper for the hospital to hire her than a knowledgeable and experienced nurse. The medicine is pancuronium bromide, if you want to Google it. The nurse didn't know one of the effects was cessation of breathing – this is Pharmacology for Nurses 101, this drug is used all day long in every operating room in America (where doctors WANT patients under anesthesia to stop breathing, and put them on breathing machines during the surgery – which is very safe if done correctly).

I could go on and on. Simple things, like the instruments you use to suture cuts – community hospitals used to buy Swiss or German made ones that were of the finest quality, sterilize and re-use them over and over. This changed to disposable instruments that sometimes literally fell apart in my hands. Bandage tape that didn't stick, instead of quality Johnson and Johnson tape – anything to save a buck.

It is not getting better, it is getting worse. The nurses I know tell me hospitals are cutting staff even MORE now in preparation for Obamacare.

I will end with a story that illustrates the difference between Old School and New School hospital administrators.

I had the pleasure of working five years in a real community hospital. One of the senior administrators (R.I.P.) was a gentleman who'd made his fortune in the grocery business. In his late 80′s, he would arrive at the emergency department entrance every morning between seven and eight am, and proceed to walk throughout the hospital. He would ask various and sundry staff how they were getting along – everyone from janitors to senior physicians. If something was amiss – HE RECTIFIED THE SITUATION. Tragically, this hospital was bought out, and is now part of a chain.

I had the displeasure of working in a "community" (really for-profit) hospital with a middle aged administrator who NEVER set foot outside his office or conference rooms – he NEVER appeared in the (very large and busy) emergency department once. This was in the early 90′s, and one year it was revealed that his compensation was $600,000 – and a brand new Lexus as a "performance bonus". He was on the golf course by three pm every single day. That was the hospital where the woman who was being "monitored" (alarms and all that) was found very cold and dead after a delay of who knows how many hours.

Thank you, Ishabaka, for telling it like it really is. Needless to say, ObamaCare (the Orwellian-named Affordable Care Act–ACA) purposefully ignores everything that is fundamentally broken with U.S. sickcare and extends the soaring-cost cartel system, essentially promising to stripmine the taxpayers of however many trillions of dollars are needed to generate outsized profits for the cartels.
Only those with no exposure to the real costs of ObamaCare approve of the current sickcare system. Government employees who have no idea how much their coverage costs, well-paid shills and toadies like Paul Krugman, academics with tenure and lifetime healthcare coverage–all these people swallow the fraud whole and declare it delicious.
Only those of us who are paying the real, unsubsidized cost know how unsustainable the system is, and only those inside the machine know how broken it is at every level. Greed + cartels = Sickcare/ObamaCare. Love your servitude, baby–it's affordable, really, really, really it is.
Source: Blacklisted News
Matt Drudge, owner and publisher of the "Drudge Report," recently tweeted a cryptic warning to his readers, "Have an exit plan." Here is how Susan Duclos reported the story in BeforeItsNews.com:
"The economic indicators are bad, markets, the weakening dollar, banks preventing large withdrawals, news of China banks halting all cash transfers, in fact, economies across the globe are failing, and much more has led to a simple, four word Tweet from American political commentator and the creator and editor of the Drudge Report, Matt Drudge, that chillingly states 'Have an exit plan.'"
Duclos also wrote, "Drudge's words should be a warning to everyone, it is coming, it is almost here and 'have an exit plan' ready."
See the report here:
The Drudge Report is one of the finest news sources on the Web. Matt is well connected. This is the first time I have known of him to write such a warning–as mysterious as it was. No, I do not know what Matt learned to cause him to write this warning; but I do believe we should all pay attention to it.
I know it's hard for most Americans to believe that something cataclysmic could ever happen to this country, but all of the signs on the horizon indicate that things simply cannot continue as they are for a whole lot longer. The stock markets are being manipulated by the Feds, as are the precious metals markets. Unemployment is vastly greater than what is being officially reported. Hyperinflation is a looming probability. The Feds are printing money like there is no tomorrow. Congress is totally unwilling to control its spending habits no matter which political party is in the majority. Republicans and Democrats alike continue to smash the so-called "debt ceiling." Federal courts are unwilling to rein-in an out-of-control White House that seems determined to trample and ignore the Bill of Rights. Several countries are desperately trying to find a way to dump the dollar. U.S. foreign policy has made enemies of practically every nation on earth–as has the NSA's global snooping. Our military is weaker and more demoralized than at any time in recent memory–maybe ever. China and Russia continue to unite militarily. More Americans are expatriating out of the country than at any time in our country's history. Local and State law enforcement personnel more and more resemble Storm Troopers rather than peace officers. The America that was once the most envied nation in the world is now the most despised. Government corruption at the highest levels mirrors those of banana republics. For the most part, the Church in America is impotent and irrelevant. And, culturally-speaking, honesty and decency are practically non-existent. This is a recipe for disaster.
Unlike the days of America's first Great Depression, most of us now live in major metropolitan areas. Can one imagine what life would be like in any major city in America today should normalcy be interrupted for more than a few days? Has everyone forgotten what New Orleans looked like following Hurricane Katrina? In any kind of area-wide emergency, there are about four hours (you read it right: HOURS) worth of food and supplies on store shelves–and the same with fuel at the gas pumps. And can you imagine what that big city of yours is going to look like when the welfare checks are not delivered?
I know. I know. Every time I touch on this subject, I hear from hundreds of Christian people saying things like, "Chuck, my exit plan is Jesus is coming" or "God has it all under control," etc. But most of those same people lock their doors at night and give their teenagers (or even children) cell phones "just in case." Many have AAA or similar plans for travel emergencies. Most of them have car insurance and homeowner's insurance. Most have some sort of retirement plan–or wish they did. Most of them tell their wives and daughters to avoid the "bad" parts of town. Every day they routinely put in practice commonsense plans for their family's safety. So, why is it every time the subject of having a plan for some sort of a national emergency comes up, they get all holier-than-thou and start talking about Jesus coming back?
First of all, most of America's pastors and churches are doing nothing to help their people make commonsense preparations for any number of looming disasters. In fact, they are fueling the passiveness and indifference most people are drowning in. In the second place, the establishment media is deliberately hiding and obfuscating the truth. In the third place, too many politicians are so consumed with their own lust for wealth and power, that they would do anything to keep the American people in the dark. And, yes, some of them are actually ignorant themselves and are immersed in their own darkness. And, beyond that, the American people continue to turn their backs on honest political candidates–who know what's going on and would truly make a gallant effort to turn the ship of state around–and elect the same kinds of establishment elitists (regardless of party) who only want to maintain the status quo.
Ladies and gentlemen, this party is almost over. The charade is about to be exposed. Whether it be by divine judgment or the natural result of all of this corruption and graft (probably both), America is going to be forced to pay the bills. And it's not going to be pretty.
Government agencies are not buying up millions of rounds of hollow-point ammunition for target practice. First it was the Department of Homeland Security (DHS), then it was the National Oceanic and Atmospheric Administration (NOAA), then the Social Security Administration (SSA), then the Department of Education (DE), then the Environmental Protection Agency (EPA), and now it's the U.S. Postal Service (USPS). That's right. The Post Office is making mega-purchases of ammunition.
See this report:
US Postal Service Announces Giant Ammo Purchase
But when Senator Rand Paul (R-KY) recently introduced a bill that would have overturned a federal ban that prohibits citizens who possess concealed weapon permits from carrying inside post offices, members of the Senate Governmental Affairs Committee voted to kill the bill–including Montana Senator Jon Tester, Arkansas Senator Mark Pryor, and Louisiana Senator Mary Landrieu. Obviously, elitists love it when government employees are armed but private citizens are not.
And I can tell you for a fact that there is a host of federal law enforcement personnel–who know what is going on–that are personally leading their own families to prepare for bad times. Many economists are doing the same thing.
The Scripture states, "A prudent man foreseeth the evil, and hideth himself: but the simple pass on, and are punished." (Proverbs 22:3 KJV) Famous Bible commentators Karl Keil and Friedrich Delitzsch quote the verse this way: "The prudent man arises from his perceiving an evil standing before him; he sees the approaching overthrow of a decaying house, or in a sudden storm the fearful flood, and betimes [early] betakes himself to a place of safety; the simple [foolish], on the contrary, go blindly forward into the threatening danger, and must bear the punishment of their carelessness."
Ladies and gentlemen, America's house is decaying; there is an evil standing before us; the fearful flood will come; and the sudden storm will strike. How we respond before that happens will reveal our prudence or our foolishness. I'm with Matt Drudge: "Have an exit plan." This is especially true if you live in or near a big city.
P.S. I highly recommend Joel Skousen's well-researched book, "Strategic Relocation." It is chock-full of helpful information regarding dangerous and safe places and what to do about it. Learn about Skousen's book here:
Joel Skousen "Strategic Relocation"
It's all too customary for those analyzing the crises humanity faces to associate climate change, aka global warming, with whatever proximate cause they postulate for our imminent demise. John Tirman, for instance, in his book 100 Ways America Is Screwing Up the World lists as the first way "Altering the Earth's Climate". Richard Heinberg of the Post Carbon Institute includes Climate along with Energy and Debt as the three problem areas which threaten our future. Nafez Mossadeq Ahmed, author of A User's Guide to the Crisis of Civilization, integrates climate change with the other crises he believes civilization faces: the financial meltdown, dwindling oil reserves, terrorism and food shortages. This linking of concrete, demonstrable societal ills with the less grounded, more debatable theory of global warming is an ill-considered, strategic mistake, I think, as I believe critics of the global warming theory, the so-called "deniers", are going to win the debate, at least for the near future. It would be a tragedy if valid, much-needed warnings about the dangers haunting our future were to be discredited because of their being tied to discredited fears about climate change.
Here's why I think this is likely to happen. The warming trend which the earth experienced in the thirty years before the turn of this century has virtually stopped. This "hiatus", as it is called, has been going on for over a decade and is likely to continue for another two. Check out this graph from the National Oceanic and Atmospheric Administration:
What do you see? I see a 60-year cycle in which a 30-year cooling period alternates with a 30-year warming period; to wit, from about 1880 to 1910 the mean global temperature went down, then from 1910 to 1940 the earth warmed up, then from 1940 to 1970, the earth cooled slightly, followed by the 30-year period from 1970 to 2000 when the earth warmed dramatically, and finally the dozen years from the turn of the century till now during which the mean temperature hasn't risen (the hiatus). Given that the concept of a mean global temperature is an artificial construct subject to error and manipulation, just looking at this graph what would you predict for the near future? Wouldn't you bet that for the next 20 years or so the earth is not going to get warmer, may even cool a bit?
If this does come to pass, what will be the consequence for the theory of global warming? Won't it be viewed with increasing skepticism by the pubic at large, at least until the next warming demi-cycle commences 20 years from now? Won't the discrediting of the global warming theory infect theories which have been linked to it? Are you willing to wait 20 years for your forewarnings of impending doom to be taken seriously?
Unless you have been following the issue as I have, you are probably not aware that the debate over the theory of global warming has been heating up (pardon the pun) of late, largely because of the prolonged global tepidness. If you believe the science is settled, consider that the "settled" science has generated a multiplicity of climate models which have done a terrible job of forecasting, invariably predicting warmer temperatures than what has actually occurred. If the science is so settled, why have global warming adherents only recently postulated that heat from the warming of the atmosphere is being absorbed by the oceans, their explanation for the hiatus? The models did not foresee this.What about that august body of climate scientists who comprise the UN's Intergovernmental Panel on Climate Change (IPCC), you ask. Just recently the IPCC certified once again – with 95% certainty (whatever that means) – that human activities are causing global warming? We are told that 1800 scientists arrived at this conclusion; but, if you look into it, you will find the majority of the scientists on the panel are not climatologists and some not scientists at all. One scientist who served on the IPCC's review committee called global warming fears the worst scientific scandal in history, predicting "When people come to know what the truth is, they will feel deceived by science and scientists."For one side in a debate to label the opposition "deniers" is a sleazy rhetorical gambit usually employed by the name-callers when they are losing the debate (equally true in the case of another group of iconoclasts routinely labeled "deniers", but that's a story for another day). Consider who some of these so-called "deniers" are:
Richard Lindzen, Professor of Meteorology at MIT
Fred Singer, Professor emeritus of environmental science at the University of Virginia
Roy Spencer, former NASA Senior Scientist for Climate Studies
Judith Curry, chair of the School of Earth and Atmospheric Sciences at Georgia Tech
Pat Michaels, past president of the American Association of State Climatologists
Do you really believe such people deny science?
Perhaps you believe such credentialed skeptics are in the pay of Big Oil. It's true that the global warming theory was once opposed by powerful interests who dominated the debate; but, when a former Vice President of the United States can win both an Academy Award and a Noble Prize for a highly tendentious film full of hyperbole and misinformation, you know there are powerful interests behind the global warming scare, too. If Big Oil has bought off the media, why is it that so many people are aware that sea ice in the Arctic shrank to its smallest extent in modern times in 2012 but not that sea ice in the Antarctic was expanding at the same time or that ice in the Arctic made its largest rebound ever last year, approaching the average for the last thirty years? Why is every extreme weather event - even blizzards- attributed to global warming when, in fact, extreme events like hurricanes, forest fires, tornados and even record high temperatures are less prevalent today than in the past?
I'm not a climatologist, so I'm neither inclined nor competent to expound on the science of global warming, but I do hope to have convinced you that the science surrounding global warming is far from settled and consequently to hitch your wagon to that fading star is not a good idea. Please, at least listen to what the skeptics have to say – for instance, by consulting the websites I've cited – before you link the fate of your own doleful prophecies to that of climate change.
Those who mean to lord over us, such as the Department of Defense, have now called people who grow their own food 'radical' and extremists. Sound familiar? It's just like the US calling other nations terrorists when our government has terrorized more of the 'free' world than we could even imagine. It has basically called its own citizens terrorists already with NSA spying.
How in the world has it come to this? Americans are becoming 'serfs' to their own government much the same way that the British monarchy forced self-sufficient farmers to divide up their land into mono-cropping plots so that they could tax the heck out of everyone and make them reliant upon the same system of tenet farming which then enslaved the masses.
What's worse, even the founding fathers are considered 'extremists' by the Pentagon, according to a new training manual that labels farmers as such. This bit of information was discovered by the legal watchdog, Judicial Watch, as part of a Freedom of Information Act request, and was included in over 133 documents provided by the Air Force. To teach our military to root out 'extremism' in a 'student guide', those who would decide to grow some organic cabbage, non-GMO corn, and tomatoes, for example, would be considered a threat to national defense. Even though the document says that this is 'for training purposes only' and 'do not use on the job,' why on earth would such a reference be made? It is simply preposterous.
The manual goes on to pigeonhole those who would have the gall to grow their own food:
An "extremist" is "a person who advocates the use of force or violence; advocates supremacist causes based on race, ethnicity, religion, gender, or national origin; or otherwise engages to illegally deprive individuals or groups of their civil rights."
In addition, it says, "Nowadays, instead of dressing in sheets or publically espousing hate messages, many extremists will talk of individual liberties, states' rights, and how to make the world a better place."
I am a writer, but I have no words.
So essentially – as we 've all suspected of late, if we believe in supporting our own rights, if we believe in freedom – sovereignty of food, and lifestyle, then we are enemies of the state and federal government. I'm not sure what country we live in anymore, but it certainly isn't one in which we allow 'freedom to ring.'
Many of our founding fathers were farmers. Many of them spoke of ways to make this country a better place. Upholding basic human rights does not equate to terrorism. Like a stack of pancakes, they've flipped the truth over on itself.
The document was obtained from the Air Force, but originated in the Department of Defense Office, which means it is likely used for 'training' in other military branches. I do sincerely hope that there are still men and women in midst, like Edward Snowden, who will stand for what is right, and not for rhetoric and blatant propaganda. Don't let them turn us against each other. That is their plan.
Take for example, the striking similarity to the language of the IRS when it was targeting people in Tea Party investigations.
In my book, we all need to be extremists to overturn a sick, Imperial, bloated government who thinks we are all slaves ready to bow at their feet and kiss and their muddied shoes. No more business as usual.
Source: a href="http://naturalsociety.com/government-labels-grow-food-extremists/">Christina Sarich | 
It's no secret that the world is on the brink of a significant paradigm shift. With the economy in shambles and the United States, Europe, China and Russia vying for hegemony over global affairs, it is only a matter of time before the powder keg goes critical.
As was the case with World Wars I and II, the chess pieces are being positioned well in advance. It's happening on all levels – monetary, financial, economic, geo-political. Lines are being drawn. Alliances are being cemented.
We know that a widespread depression is sweeping across just about every nation on earth. The complete collapse of the world we have come to know as it relates to commerce and consumption is a foregone conclusion. We may not know exactly when or how the final nail is driven into the coffin, but we know it's happening right before our eyes.
Throughout history, when countries have fallen into destitution and despair, their leaders have often resolved their domestic plights by finding foreign scapegoats. This time will be no different – for all parties involved.
In the following interview with Infowars' Alex Jones, Joel Skousen of World Affairs Brief  leaves nothing to the imagination and outlines what we can expect as East and West face off in coming years.
The trigger is clear. What will follow is nothing short of thermo-nuclear warfare on a massive scale.
The trigger event has to be North Korea… North Korea is the most rogue element in the world and yet it's been given a pass by the U.S… We don't do anything to stop its nuclear progress, unlike Iran.

…

Russia and China… it's too early… they're not ready to go to a third world war over Iran…

…

When you see a North Korean launch against the South… and they do some minor military attack every year, so you've got to be careful not to confuse those with a major artillery barrage on Seoul. If this ever starts you know you're days away from nuclear war. People ought to get out of major cities that are major nuclear targets.

…

There has to be a reason why North Korea has been preserved… It can only be because the globalists know that they are the puppets of China and that they will be the trigger.

Here's how I think it's going down. I think there will be an attack against South Korea. The North Koreans have over two million troops… 20,000 artillery… they can level Seoul in a matter of three or four days. The only way the U.S. can stop that attack is using tactical nuclear weapons.

And that would give China the excuse to nuke the United States. U.S. is guilty of first-use, the U.S. is the bully of the world, Russia and Chinese unite to launch against U.S. military targets. Not civilian targets per say. There will be about 12 or 15 cities that are inextricably connected with the military that are going to get hit that I mentioned in Strategic Relocation… you don't want to be in those cities.

You may have two days notice when that attack in Korea starts, before China launches on the United States.

And if you ever see everything blackout, because both Russia and China will use a preemptive nuclear EMP strike to take down the grid… before the nukes actually fall… anytime you see all electricity out, no news, nothing at all… that's the time you need to be getting out of cities before the panic hits.
In his documentary Strategic Relocation, Skousen notes that the reason Russia and China have yet to take action is because they are not ready. But as current events suggest, they are making haste. Iran has apparently deployed warships near US borders and China has continually balked at internationally established air zones, encroaching on U.S. interests. North Korea continues to do whatever it wants, even after sanctions issued again their nuclear development plans by the United Nations. And, given President Obama's refusal to attend the Olympic games with other world leaders that include Vladimir Putin and Chinese President Xi Jinping, it should be obvious that the relationship between the world's super powers are strained.
No one is willing to back down. And as we saw in the 20th century, that kind of diplomacy ends with the deaths of millions of people.
No one believed it could happen in the early 1910′s and again in the late 1930′s.
And with a Nobel Peace Prize winner at the helm of the freest nation on earth, not many Americans think it can happen in today's modern and interconnected world.
But what if history rhymes once again?
Are we really to dismiss the warnings of Joel Skousen simply because it is such an outlier that it is impossible to imagine for most? Or do we look at history, see how such situations have unfolded over the last 5,000 years, and conclude that it is, in fact, possible that it happens again?
The lives of hundreds of millions of people are in the balance. That's a sobering thought for average people, but mere chess pieces to the elite who sit behind the curtains with their fingers on the buttons.
As before, when the circumstances suit them and the time is right, they will invariably push those red buttons as their predecessors did before them.
Those in target cities in the U.S., Russia, China and Europe will become nothing more than statistics for the history books.
But if you know the warning signs, then perhaps at the very least, you stand a chance.
If you ever wake up one morning and your TV doesn't work, the internet is down, and your cell phone is off, then you need to assume that your city or region was hit by asuper EMP weapon, such as those being developed and tested in North Korea, Russia and China.
As Skousen warns, in such a scenario you'll have about two days to get out of major cities to a safe location outside of the blast radius. We recommend a number of resources, including Skousen's Strategic Relocation and Holly Deyo's Prudent Places, both of which outline safe areas in the United States based on various factors like population density, location of thoroughfares and resource availability.
When it starts all avenues for obtaining critical supplies will be unavailable. Therefore, wherever you are, prepare for the worst by stockpiling reserve food and water. Given the scenario outlined by Skousen, nations may well engage in conventional warfare after the nukes drop, meaning that you'll need to be prepared to adapt to changing circumstances and know, at the very least, basic military strategies and tactics to evade, defend and attack.
It's an outlier to be sure. But it's one that has been experienced by every second or third generation on this planet since the dawn of human civilization.
It may well be our turn very soon.
Source: shtfPlan
I recently interviewed Daniel Estulin the author of what will be the newest best seller,TransEvolution: The Coming Age of Human Deconstruction.
Estulin wrote the book based largely on a Bilderberg white paper which was smuggled to him by a Bilderberg insider. The document was filled with information which spelled the end of the human race as we know it.
Hollywood Prepares the American Public for the Inevitable
Hollywood has made millions on movies like The Terminator, Blade Runner, and RoboCob, just to name a few. In fact, Robocop is being re-released in the next several weeks. Estulin states that cyborgs or man-machines are the future in a post-human world. Yes, you read that correctly, we could soon find ourselves living in a post-human world.
You may be familiar with the new TV series on FOX called Almost Human where one of the main characters is a cyborg cop. We could see such an interaction between nonhuman and morphed humans in the near future (i.e. Robocop).
Rules for Thee but Not for Me
In the future of transevolution we will be witnessing a literal fountain of youth, which will result from becoming a cyborg as it will soon be possible to purchase immortality in the future. However, everyone except the super elite will be banned from purchasing this literal fountain of youth.
Your existence, my common brethren, will be similar to what movie goers saw in the Summer of 2013 in the movie, Man of Steel. In the opening 30 minutes of the movie, it was revealed that every resident of Krypton had certain genes "turned on" and certain genes "turned off". And everyone from Krypton, except for Superman, had been artificially bred for specific purposes. This is what humanity is quickly moving towards and unless you are the elite, you will be bred, dumbed down if needed, to serve a purpose for the global elite.
The Purpose for the Destruction of the Global Economy
Estulin mentioned that the wholesale destruction of the world's economy is not an accident, nor is it a miscalculation or the result of political shenanigans. This destruction is being done on purpose, absolutely on purpose. Estulin revealed that his Bilderberg insider told him that the slave masters on this planet want to collapse the economy, force people into the stack and pack cities of mega millions and then exterminate most of humanity.
Estulin and I explored the methods that the super elite may use to exterminate 90% of all people on this planet. We both agreed that starvation is the most likely candidate. Starvation is a clean method of killing, it is quick and it would leave the planet in good shape for the global elite to establish their paradise on Earth.
Some of my readers and listeners have asked me about why I am so opposed to Agenda 21 and devote so much time fighting against it? To these and all others, I answer that forcing humanity to forsake rural and suburban living and move into the soon-to-be death traps of these mega cities, is very consistent with the tenets of Agenda 21 (i.e. Earth First).
Monsanto: The Great Satan of Food Production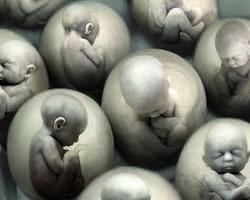 I recently interviewed my good friend, Barbara Peterson, who presented evidence which demonstrated that the super elite are in the process of attacking not just humans with GMO's which will eventually kill you, the GMO's are also sterilizing our food supply. And then, as if by magic, Peterson and I took calls on my show from farmers all across the country, who confirmed the sterilization of both crops and farm animals was well under way.
Let's give credit where credit is due. Monsanto is not alone in this conspiracy against humanity. In Chapter two of his book, Estulin, details how huge corporations like Monsanto, Cargill, and Archer Daniels are plotting to set up mass starvation on the planet. These corporate names became household names and they have become an "interlocked self perpetuating syndicate that will decide who eats and who doesn't, who lives and who dies."
Why are mega corporations, such as these and a small socio-political elite, allowed to own our food and control the very basis of humanity? The simple answer is, because they can.
Studies have shown that rats that are fed with genetically modified organisms (GMO), like potatoes, showed structural changes in their white blood cells making them more vulnerable to infection and disease, which could indicate a greater future risk of developing cancer, when compared to other rats fed non-GMO potatoes. Estulin's research indicates that GMO food was the creation of the Rockefeller Foundation, who are members of the Bilderberg Group. This all part of the plan for total control of mankind. As an aside, Barbara Peterson noted in my interview with her that McDonalds fries will soon all be made of GMO's.
Genetic Engineering
Genetic engineering is about taking control of nature, redesigning it and rebuilding it. The phrase "playing God" comes up in almost every conversation about genetic engineering. This is no longer the stuff of science fiction. Nothing good comes from genetic engineering as this generation of children will be the last generation which will be human in the sense that we define humanity today.
Estulin documented how insects are being weaponized for combat through chipping as a result of recent DARPA projects. Humans will soon be chipped, not necessarily for warfare, but for the purpose of transformation into something hideous which will serve the whims of the global elite.
The National Security State
Presently, all the communication happening on the planet right now can be monitored in real time and it is being done to control us, to dumb us down, to brainwash, to influence, and to predict our future behavior. The super elite is doing this so that we don't get in the way of important people by doing too much thinking on our own. A simple example of this fact is in evidence in an ever-increasing number of airports as facial scanning techniques are designed to reveal to security individuals who are angry, malevolent, etc. This technology is right here, right now!
Estulin mentions Nazi Germany, in his book, numerous times throughout the book, Estulin drew a similarity between the mass control the Nazis had in comparison to the control the super elite has over the human race right now. Presently, America is the 21st century fulfillment of what Hitler, Stalin and Mao as they attempted to initiate their genocidal regimes.
Off World Escape Plan If Things Get Ugly
According to USA Today,
"NASA recently revealed that their Mars robotic rover has found signs that a vast and hospitable lake once spread over the now-desolate surface, a potential home to past life for centuries or more."
With this new discovery that life may be possible on Mars, the elite could easily, through nanotechnology subsequently build a homestead there! There are many private corporations on the planet who are ready to go to Mars within five years. Some speculate that billionaire, Robert Bigelow, is ready now.
Apparently, if the elite cannot exterminate humanity in the clean and neat ways that they have designed, it may be necessary to temporarily move off world while the job is completed in more "messy" ways. According to some, this is their "Plan B".
A Cowardly New World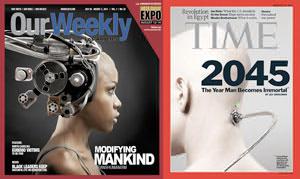 Unlike Huxley, I have seen nothing brave about this new world. Nanotechnology is a powerful new technology for taking apart and reconstructing nature at the atomic level. Scientists are acting like God to manipulate life through the use of this technology. I can only imagine all the horrible things nanotechnology can do to the human race.
Nothing good with regard to nanotechnology can or will come from this blatant insanity. The plans of the global elite constitute an abomination before God.
Right now, the elite are employing their "Promethean plans" which will change the world and will transform the very essence of humanity. Again, this is happening Now!!!
Let's make no mistake about it, the super elite are attempting to become more powerful than God. The super elite controls the human race in every imaginable possible way. Just the term, "conspiracy theorist", was invented by the global elite as a marginalizing tool to keep the public from believing in conspiracy theories that will enslave humanity.
Absolutely nothing that happens in our world is an accident; it's all part of this grand plan. Because of this, there is no hope for humanity if we do not rise up and defeat Agenda 21 and force a change in the leadership of the world, and it must be done RIGHT NOW, before the personal control mechanisms of this new system are locked into place.
My fellow human beings, we do not have five years. You sit idly by on the sidelines at the risk of not only your life but the lives of your children and grandchildren, born or not yet born. Soon, we will be saying "Welcome to Krypton", as humanity becomes the weak puppets in the theatre of life created by the super elite.
Source: Dave Hodges  |  The Common Sense Show
There is now a New American War.  It is inside America. It is called the "War on Terror". The enemy is YOU!

It is a staged, Phony War that has been created by the International Zionist Crime Syndicate (IZCS).
This New War on Terror has an enemy. That enemy is the American People, You and Me.
Every Military Force needs an enemy. Without an ongoing or perpetual war, the War profiteers quickly go bankrupt.
In order to keep their profit stream going from war, war-profiteers need to create successive new wars or a significant threat of impending war.
Creating pretexts for these much needed wars is very hard work and quite expensive too. But war is a business, a very big business, and war-profiteers need to invest big money to make even more in return.
Members of Congress must be bought, and top Generals and Admirals of the Military High Command too.
This costs a great deal of hard cold cash, but that's okay because the IZCS gets all it needs from fat US foreign aid to Israel, fat contracts with Israeli Defense providers, and fat donations from those wealthy zionist businessmen that the IZCS manipulates, guilts or shakes down.
At this point, a select group of 70,000 K-Street Lobbyists go to work distributing funds to get elected officials on Board. The several select Generals and Admirals are handled more covertly.
If this is not enough revenue to pay off the necessary officials, the IZCS gets the rest directly from its private Central Banksters who can create all the money they want digitally, anytime they want, and give it to tribal brothers or anyone else, anytime they want.
Of course the key thing here is a significant portion of these fat revenues are kicked back to the corrupt, bought and owned members of Congress who voted for them, and to select top Generals and Admirals of the High Military Command who support the IZCS intended proxy wars by America on their behalf.
Under President Obama's Administration, for whatever reasons, the High Military Command has not been willing to take payoffs and favors and has not been blackmail-able by the IZCS.
[Note: this is a long article and one option is to read the caps first and then any areas you are interested in if you have time]
Here is the new game in the so-called American Defense Industry.  It is a stateside game and it involves magically transforming any and all innocent, Constitutional, law-abiding citizens into Domestic Dissenters, aka "Domestic Terrorists" or something close enough to declare war on "Potential Domestic Dissenters, aka "Potential Domestic Terrorists". This is an occult, alchemical symbolic processing of the American people (aka "we the people") into an defined domestic enemy that can be waged war against on many fronts–phone and email tapping, massive spying and infiltration of all domestic groupings, even neighborhood coffee parties or local church charities–you name it, everything.
This new redefinition of normal law-abiding Americans into "Enemies of the State" and its internal security apparatus as a threat to national security IS a magical conversion or transformation of the normal American Society, mainstream law abiding America, into a huge domestic national security market. This is all an horrendous BIG LIE.
Actually the real situation is just the opposite–it is the USG and specifically the Fusion Centers and the Department of Homeland Security run by perverts and enemies of "we the people" that are the real risk to the true and actual national security of America the republic and to all honest, law abiding, Constitutional Americans. And the USG and DHS and Fusion Center officials are nothing less than world class criminals committing both High Treason and Sedition against America the Republic. The USG has been hijacked and is being run by those who have turned everything upside down.
This redefinition of course involves placing cameras and microphones on almost every street corner in the light-poles and pulsed beam psychotronic generators in many street lamps, turned on full power during rush hour to sedate and subdue the populace in order to keep the masses in line.
Some say that the new Chairman of the JCS, General Martin Dempsey, is a breath of fresh air, a real American Patriot who honors his Oath to defend the US Constitution from all enemies foreign and domestic.
So far, General Dempsey has resisted major efforts to coerce him to support and engage in any new major American Mideast Air and Ground invasion (another American proxy war for Israel).
And many believe that our new Secretary of Defense Chuck Hagel is another America-firster who takes his oath to defend the US Constitution seriously also.
JCS Chairman Dempsey's independence and commitment to America on this matter has elevated him to the status of a "rock star" in the view of many who appreciate his steadfastness, and he is regarded as a true America-firster.
Some experts view JCS Chairman Dempsey's integrity and commitment to America the Republic as a major turning point, signaling the realization by the High Military Command that the 9/11 attacks were an inside-job, a false-flag attack run by the IZCS with the help of several Traitors within the USAF, JCS, and NORAD.

And that it also signals a shocking realization, for the first time, that most of the Institutions of the USG have been deeply hijacked by the IZCS and their Cutouts have included the Bush Cabal which is now struggling to maintain a thin hold on power.(1)
Obviously, Chairman Dempsey's and Defense Secretary Hagel's steadfast resistance to being manipulated by the IZCS into fighting another major Mideast ground and Air proxy war for Israel appears to be driving the IZCS to desperation.  So far these America-firsters are holding fast against any and all IZCS manipulations and pressure and doing an excellent job staying on course.
The IZCS knows that unless it gets another American proxy war in the Mideast for Israel, they are finished.  They also know that if the American masses ever start finding out that 9/11 was planned and controlled by those owned by the IZCS, they are done too.
Actually the 9/11 attacks of the IZCS were in a sense a going-for-broke gamble of everything they have against the House (America the Republic). There is a very strong new American Populism which is emerging rapidly as a spontaneous by-product of the world-wide Internet and the Alternative news it carries, which provides truth to the masses for the first time.
Top insiders know all the names of who did the 9/11 inside-job false-flag attacks and are are ready to testify if an independent prosecutor is assigned and a special Grand Jury is called, and appropriate  immunity agreements are offered for "coming clean". At least one, Steve Pieczenik, MD, Ph.D., (former Assistant Secretary of State and father of many deep cover black ops, and also the main character in many Tom Clancy books) has already gone public and named names and has said he is willing to testify in a Federal Court as to who did it.(2) Obviously Dr. Pieczenik is another great American Hero.
Some top insiders close to to the High Command have suggested that America is so deeply hijacked by the IZCS that it will take some years of the actions of high officials like JCS Chairman General Dempsey and Defense Secretary Chuck Hagel to turn the tide and neutralize the rampant influence peddling of the IZCS over almost every member of Congress and many officials in the Department of Justice and the Alphabets.
Certainly the Department of Homeland Security is now recognized as a major IZCS beach-head inside America and part of a long term plan to establish a foreign controlled IZCS neo-Bolshevik military force inside America to Tyrannize, wage war against, and eventually serially mass murder most Americans.
This is why some top insiders refer to DHS as the New American Gestapo or Stasi.  Some see it now morphing into a New Red Cheka mass-murder machine for dispensing Bolshevik-style Red Terror and mass-murder to Americans.
The Cold War was a great boon to the defense Industry even though it never went hot anywhere but Korea and Vietnam, which were limited to prevent an all out nuclear exchange.
The first Iraq War (aka the Gulf War) under Bush1 resulted from covert trickery using Kuwaiti cross drilling, which was reported to Saddam Hussein by April Glaspie, who convinced him that the USG wouldn't care if he invaded Kuwait to stop the theft of his oil from his main oil field. The second Mideast war was an Invasion of Iraq and Afghanistan to get even with the alleged perps who supposedly did the 9/11 attacks, but actually never were involved at all.
President Obama is now unwilling to deploy American troops in any major new American land war or massive air bombardment campaign in the Mideast. Nor is the current US Military High Command willing to allow it at this time. In order to appease the so-called Defense Industry and their lobbyists, he has apparently deployed numerous teams of "special operators" and mercenaries but these have been fighting terrorists supported by America, a self-defeating exercise.
He has also continued to deploy drones with air-to-ground missiles to mass murder numerous innocent women, children and non-combatants. All these Mideast and African wars are illegal, unConstitutional, undeclared and unprovoked.  They have been sold to the American People and the Congress based on the BIG LIE that they are preemptive strikes necessary to prevent any more 9/11 attacks.
The need for preemptive strikes to prevent terrorist attacks inside America is an obvious lie for numerous reasons. Anyone who examines all the available evidence on 9/11, including the BBC live TV announcement by Jane Standley that WTC7 fell to the ground 20 minutes before it happened (due to top MI-6 control officers forgetting about American Daylight savings time (too much personal coke use perhaps?).(3)
In addition, if DHS's main concern is spying on normal Americans who dissent and crushing them because DHS believes they are "domestic terrorists or "potential Domestic terrorists" or "lone wolf" spontaneously emerging domestic terrorists, this obviates any lies about the need for preemptive foreign attacks. The reason?  Because DHS now claims that the emergence of these ordinary lone wolf domestic terrorists inside America is a spontaneous phenomenon, as well as a completely independent problem that has nothing to do with foreign terrorists in the Mideast.
And beside DHS allows open borders, "sanctuary cities" where illegals can not be checked for legal immigration status, given traffic tickets for minor violations, and must be granted drivers licenses and social security cards without any proof of residency. Plus, thousands of Mideast Immigrants are allowed in to America when there is already a shortage of jobs, and the Muslim Brotherhood is invited into the White House to meet with President Obama.(4)
It is obvious that as the major American Defense Contractors who are either owned or controlled by the IZCS have realized that American Mideast war efforts are waning and have worked hard to create their phony War on Terror, first in foreign countries and now in America.

They have worked hard to generate massive public fear in reaction to the 9/11 attacks in order to engender public support and vast expenditures of taxpayer dollars for a large national security market and internal security apparatus, like the Fusion Centers and its specialized assassination teams disguised as corporate or political protection squads, the DHS and the TSA with its Vipr Teams.
This phony, staged War on Terror has been very craftily engineered to be an unending war that will assure perpetual war profits for Defense Contractors and a perpetual supply of artificially created enemies inside America to feed that war. How is this possible you might ask?
This new War on Terror has been socially engineered to provide a continual stream of degradations and provocations against the average American, provoking many in a never-ending stream to resist, and causing them to be labeled dissenters.
Once they have been labeled dissenters they are put on a Department of Homeland Security (DHS) Main Core Terror Watch List, which top insiders know is a targeted assassination list for later eradication of all Freedom-loving Americans who want to restore the American Constitutional Republic.
At present the Main Core list has over ten million Americans on it, and it is growing every day with thousands of new additions. Get a ticket for a driving offense or any arrest (even if later proven innocent) and it is highly likely you will be placed on this Main Core Terror Watch and Assassination list.

If you have a prior drug arrest many years ago or any arrest, it is likely you have already been placed on this list. If a USG web troll or fusion Center Officer comes across any patriotic postings or anything they consider subversive like the East German Stasi, that poster will likely be placed on this list.
Over time these provocations are designed to result in a continuing stream of America dissenters that want to take their Republic back from the zionist hijackers and will meet DHS tyranny and force with the like. Any and all Dissenters are now being defined as "Enemies of the State".
And anyone who wants to restore the American Republic will also be defined as a "Domestic Terrorist". DHS is a terrorist group, hand assembled by American/Israeli dual citizen Traitors and is designed to tyrannize, capture and eventually be deployed against Americans to serially mass murder them.  This is why they have been called the New American Gestapo of the Neo-Bolshevik Red Cheka Terror Machine.

If you were a Ron Paul supporter or a Libertarian, you are likely on the Main Core list. If NSA routine scans of any and all of your digital emissions and have picked up enough key trigger words, then you have perhaps already been placed on the List. After all, Marcus Wolfe the former head of the East German Stasi, a vicious torturer and murder of innocent Germans, was hired as a USG consultant to set up DHS two years before he died.(5)

Note the recent admission by US Supreme Court judge Antonin Scalia that it is without question that the Prison Camps now being built by the USG will eventually be used just like they were in WW2 when innocent Japanese Citizens were wrongly captured, completely asset stripped and placed in USG Prison Camps. (6)
President Eisenhower was an insider placed in position by the Rockefellers early in his Military career and eventually propelled into the Presidency by them. But even Ike started being bothered by strong pangs of Patriotism and became alarmed at the undue influence of the Military Industrial complex over Congress. In his final public speech as President, he delivered a warning to Americans.
Ike never imagined that the Israelis would serve as the chief action agent for the City of London zionists and would eventually hijack, buy off, bribe, compromise or honey-trap almost every single member of Congress and also use their vast Central Bankster and manipulated donor funds to hijack almost all American defense and Intel contractors and American communication companies, many of which have been moved to Israel or have been located there in the first place.
Originally his speech included the phrase Military, Industrial, Congressional Complex.  He took out "Congressional" after his political aides informed him that this could end up harming the Republican Party. When he referred to "Military" in the phrase "Military Industrial Complex", he was actually thinking of the whole new peacetime defense Industry, which was driving the Military Industrial Complex and formation of a permanent armament industry.
Ike became concerned that this permanent armament industry could assert undue influence on the American political process and could hijack American society and harm its spiritual character.
Disarming the public is a key goal of the IZCS for everyone in America but them and their stooges at the DHS and the Alphabets or their militarized police now trained by the ADL.
Many Police Chiefs are taken to Israel on all-paid Anti-Terror training Junkets where they drink the Kool-aid and are subjected to some of the most sophisticated Psi powered and Psychotronic mind-kontrol ever deployed. In years past, many were given lavish gifts and provided personal escorts of their age and choice. Perhaps this practice continues?
Any Tyrannical Government must always get rid of we the people's guns in order to be able to stay in power and concentrate it. A major goal of any tyranny, like what we have in IZCS-hijacked America now, is to gain maximum power by eliminating (as in serial mass-murdering) all political opponents and dissenters. Doubt this? Then check world history the last couple of hundred years.
The USG and DHS is now ramping up the militarization of the Police of American Cities and Suburbs under DOD Program 1033 under the 'Transfer of Excess Military Property to Local Police Program".
According to a video from 'TheLipTV', "Over the last decade, we have seen over 5,000 people killed by police in the United States," when "4,489 soldiers have been killed since the beginning of the Iraq war. Since 9-11, you are 29-times more likely to be killed by a police officer than you are by a terrorist."(7)
Most local urban and suburban police departments have been "militarized", that is, received heavy armament including armored cars, MP5 and M-16 fully-automatic machine guns, grenades, grenade launchers and ballistic shields.
We the people are the new enemy of the militarized police. The police were set up to "protect and serve", but their new mission is to wage war against "we the people" on behalf of the IZCS and the ADL.
Every military force must have a designated enemy. The common American is the new enemy of the now militarized police in their new war against Americans on behalf of the IZCS and the ADL.
Whether they realize it or not, the ADL has trained most police to view most Americans (we the people) as the enemy of the police and the Nation State. Ever attended a police training seminar put on by the ADL? Often they hide who really is running it. It's the biggest bunch of twisted, sick paranoid crap one can ever imagine, and all designed to make police trigger-happy murderers of any citizen who questions their authority in any way or questions any detainment or arrest. Yes, ADL training is a crafty set of lies that produces trigger-happy cops who believe there is a domestic terrorist hiding behind every bush who want to murder them so the police cannot go home to their family at night.
This paranoid belief system will eventually produce this result as a self-fulfilling prophecy, as police tyranny and trigger-happy police continue to murder the innocent and use grossly excessive force for minor offenses. Almost all police abuse of the citizen is delivered "for your own safety", when that is another big lie.  It is done for the arrogance and authority complex of the police officer–an artifact of over 25 years of ADL training for your local police, who have almost all sold out to the feds in order to get military weapons and gear.  All in return for signing over jurisdiction to DHS and the Feds.
Police are instructed to "charge up" anyone who questions them in any way, and any slight hesitation must be met with false charges of assault and/or battery towards the officer. Officers are told, an arrestee can beat the rap, but they cannot get out of the "ride" (i.e. the arrest and hassle of it.) They are taught that this deters deviance and crime, when actually it provokes the American people to hate police officers.
The new militarized police have one new main function.  It is to continually provoke law-abiding, honest citizens with acts of selfishness and tyranny in order to "role force" them to act out so that "punishment" can be delivered.  The goal, especially with inner urban kids is to make sure they are sold all the drugs they want, in order to dirty them up and get them into the system for life. Big prisons are a private business–a very big business–and quotas or guaranteed imprisonment rates are in place to reduce costs.
Since the IZCS is actually functioning as a neo-Bolshevik political block with East German Stasi and Nazi undertones, this reveals the actual goal of DHS–to serially mass-murder all American dissenters and political opponents. Doubt this?  Then consider the purchase of over 2 Billion 40 Caliber hollow-point rounds and 7,000 M-16 fully-automatic (real assault rifles, not the mere look-a-like AR-15) and thousands of armored vehicles and armored booths, raised spy-towers and grenade launchers.(8) Many of these armored vehicles have been given to local police who have Police Chiefs who are Traitors to America the Republic in exchange for complete submission to Federal Jurisdiction of DHS.
Some of these traitors are just stupid and overly impressed by Feds or DHS Spooks, others have been paid off in very large cash donations (hundreds of thousands of USD in military duffel bags, untraceable CIA drug profits. Some have been sexually compromised by Pedophile or Honey Traps and then blackmailed into submission. Some have succumbed after being threatened or having their families threatened. This is the lowest scum-bag manipulation (aka Humint) ever deployed, and it is everyday stock and trade for the IZCS, the world's biggest sexual compromisers, and pedophile and sex-slave operators.
Lessons of History: Any serious study of History quickly shows that war is a vehicle for a nation's leaders to maintain control over their nation-states. The infamous Iron Mountain Report gave an inside glimpse of how the super-elite criminal Psychopaths running America thought about the need for ongoing war or a suitable state crisis to unify the society and solidify their control over society.
Wars are craftily engineered by criminal super-elites who rule nation-states and their advisers. There are various, crafty ways for a nation's leaders to covertly start wars. The well-established standby is to stage False-Flag attacks and then wage war on the nation state or entity that you have framed for the attack that you did.
Another way to create a terrorist with a long and successful track record is to capture abandoned children in Mideast Countries, provide for their daily needs, while mind-kontrolling them to become terrorists with psychotic suicidal delusions of revenge toward what has been identified to them as their religious enemy which needs destruction to please their god.

The British, the Israelis, and the Saudi are experts at this, and American Taxpayers have unknowingly provided a large portion of the funding for this. One trick well known among intel insiders is the practice of acts of terror against the nation of the mind-kontrolled children to create an enemy for them to later attack in revenge.
Lots of American Taxpayer dollars were covertly dispensed to create and finance terrorists for future Mideast wars. American Intel has spent a great deal of money paying others,  such as the Israelis, to do this. Otherwise, American Intel has not been very successful themselves.  Their only real success is their arming, funding and training of the Mexican Drug Cartels and the training and deployment of the disgusting mass-murdering death squads in Central and South America, who murdered over one hundred thousand innocent women, children and young men.(9)
The 9/11 attacks were an inside job by the USAF and the IZCS. The staged Gladio-style False-Flag attack was the choice selected for the attack on the Twin Towers in NYC and the Pentagon in Washington, DC, on 9-11-2001. This attack was done by the USAF, under the authority of a zionist-controlled Criminal Cabal inside the JCS and the Secret Shadow Government (SSG).(10)
The 9/11 attack was planned, set up and run by NeoCon top Policy-Makers, Israeli Intel and their stateside Sayanims, utilizing a small criminal cabal inside the USAF, NORAD and the JCS. These are facts that can no longer be disputed by any reasonable person who has examined all the available evidence.

And it is exceedingly clear to any reasonable person who examines the pre-announcement of WTC-7 destruction that the whole attack was pre-scripted in London and Israel, and that WTC-7 was wired in advance with conventional demolition charges.
Typically, it takes a considerable amount of time and labor to wire up a building, which suggests complete access at the security level.  This means that since it was a federalized building, with CIA and NYC Emergency Center occupants, building security had to be involved one way or another. And now that it has been proved that WTC-7 was wired up beforehand and demo'ed on 9-11, this means the Twin Towers had to have been pre-wired, too.
The War on Terror is obviously a Phony. But it has been the greatest boon to the American Defense Complex ever, with many times more net American Taxpayer dollars spent on this war than any other war in history, including WW2 or the Vietnam War.
Another way to establish a war is to create and fund so-called foreign terrorist groups. This is a costly exercise that take years and can involve as much work as fighting a war.  Yes, creating terrorist groups is very hard and expensive work.
But enemies for necessary wars can be created if you have the technological help of a nation that has hundreds of years experience in creating its own enemies. This nation is the City of London (Financial District), a separate nation state like the Vatican, located within England.

There is a reason England has been referred to as "Perfidious Albion" for centuries. They have been known for their ability to instigate chaos inside nations they want to control by their standard well-developed strategy of "Divide and Conquer". They are experts at creating long term provocations between different nations that have competing economic interests.

They do this in order to establish a beach-head from which to control the removal of natural resources and accrued wealth.
Remember the Opium Wars (Boxer Rebellions) where England brought opiate addiction to China as a covert act of war in order to recover all the silver and gold paid to import Tea, spices and silk from China? This was low intensity (covert) warfare that twice led to a short hot war.
The creation of the nation state Israel was created to serve as a long term provocation for numerous Mideast perpetual wars. This is why the Balfour Declaration was made, why the Nazi sent the "low Jews" to the labor camps, while the "High Jews" were able to either emigrate elsewhere or become collaborators like George Soros.
This is why the City of London created the New Israel and took land away from the Palestinians to set up a nation of Khazarian Judaic converts (aka "fake Hebrews"), a racially paranoid group mind-kontrolled to believe the delusion that they were of ancient Abrahamic Hebrew Blood.
The IZCS believes in preemptive strikes against Goyim and their institutions. Judaics have also been mind-kontrolled by Zionists (many of whom are not Judaics at all) to believe that they must hijack the American political system to preemptively crush Christianity and American Goyim Culture.

And that if they didn't succeed in this, they would be persecuted again, just like what they call the "holocaust"–translated from Old English as "a fiery sacrifice".
This philosophy of striking first and eliminating the Goyim to prevent another "holocaust" from ever occurring" is a Bolshevik ideology based on the "End Justifies the Means".
This paranoid strike-first obsession will produce push back and persecution eventually, thus serving as a self-fulfilling prophecy. Of course the Zionists who control Talmudic, Noahide Judaism know that the 6-million-dead figure is untrue, because this had appeared in the late 1800′s andearly 1900′s in Judaic literature long before the work camps of WW2.
New Genetics research exposes a vast, paranoid race-based delusion. Recent Johns Hopkins genetic research has shown conclusively that approximately 80% of the Palestinians are of Hebrew (Abrahamic) bloodlines, and approximately 90% of Judaic converts living in greater Israel are not of ancient Hebrew (Abrahamic) bloodlines. Thus, the world's greatest anti-Semites appear to be Israelis who have stolen Palestinian land and continue to do so against all UN rulings and International Law.
The nation of Israel was set up as the private nation state and Tribal Intel front for the City of London Zionist private Central Banksters, to serve as a beach-head to control the production and distribution of Mideast oil. This delusion that the Khazarian Judaic converts were God's Chosen People (ancient Hebrews from the Ten Tribes) was then en-cultured into these Judaics who were sent to Palestine and armed so they could use terrorism to expand their region of control.
Greater Israel has no real boundaries and is ever expedient, as Israeli militants keep taking land and murdering unarmed Palestinians.
A serious spell, a racial delusion of superiority has been cast on many Judaics no matter where they live, but especially so among those living in greater Israel, where the Luciferian Hex Flag flies. Whether true or not, the flag signifies the merger of demonic fallen angel Beast-Bloodlines from above, bred with Human female bloodlines below.

If we accept this Hex Flag at face value, does this mean that the top Zionists running the IZCS are perhaps alien/human hybrids, or at least claim to be in their own secret ceremonies that Stew Webb has exposed numerous times in articles and radio appearances over many years?

It is obvious that the IZCS has hijacked the US Department of State and the US Military Defense Complex as well as Congress. Listen to what Kay Griggs had to say about this.  She was married to a top USM officer and mind-kontrolled "wetboy" who became out of control and beat her and then tried to have her shut up. He and/or his controllers serious stalked and harassed Kay Griggs for years.
She went to live with Sarah McClendon for protection and was interviewed by Pastor Rick Strawcutter, which probably raised her profile so much that it saved her life.  Kay is another Great American Hero and is a courageous standup person, one of the best you could ever meet anytime, anyplace. If you get a chance, be sure and listen to her 8-hour video affidavit with Pastor Rick Strawcutter, who is another Great American Hero. You will be amazed and angered at who has been running the USG and the Military.(11)
Kay's video affidavit is packed with insider secrets known only by top Intel insiders. How much do you want to know about what is really going on in the background? How much do you dare to pull the curtain back to expose the Wizard Of Oz (as in Ounce)? You will need a great deal of courage to handle what Kay Griggs reveals. By the way, a great deal of her testimony has been cross-corroborated by experts.  Any errors she makes are minor and not directly related to her main claims.
Two sides of the same coin: Of course those on the inside of the Ruling Cabal know that Nazi-ism and Zionism are two sides of the same coin and run by the City of London Central bank controllers. This entity is the Old Black Nobility (OBN), which prefers to stay in the background.
The IZCS controls Private Central Fiat, Fractional Reserve Banking: This reality that the IZCS owns and controls private Central Banking means that they have access to and can utilize Babylonian Money-Magick to make the money they need to control the USG officials and Congress from nothing.  This access provides vast sums of money in seemingly endless quantities.  Thus, they have access to all the cash they need to buy, own, compromise or blackmail almost every single Congressman/woman and Senator in America.
The serious down-side of this system of Babylonian Money-Magick is that it is based on fiat or fake-money with nothing but debt behind it. Actually this debt is imaginary, but has a stranglehold on most of the members of the societies it has hijacked. But it cannot go on without catastrophic readjustments, which will occur at some point.
A worldwide Web of Debt: The private Central Banksters in America have been so adept and successful at extracting wealth in America and all over the world, replacing it with debt, that nearly the whole world is now engulfed in extreme debt.

And this debt has now reached the point it cannot be paid off. This of course is the IZCS's age-old plan which will result in massive chaos that engulfs the world and destroys all social systems, family systems, sex roles, and systems of government.

After this destruction of conventional society occurs, it is expected by the IZCS top leadership that a pure Luciferian NWO System will arise from the globalist framework they have put in place.  They expect this NWO System emerging from the ashes to be their Phoenix, like the legendary Phoenix of Greek and Roman mythology.
All this tidal wave of debt is phony and a big charade.  If all the people of the world unite, nationalize their monetary systems and declare all debt null and void, and if they assign all such debt directly to Central Banksters responsible for creating it, prosperity to "we the people" can return like it did to the Colonists who left England.
Babylonian Money-Magick has been used to create a debt based economy.  It does this by producing "onerous usury" and allows the easy transformation of "all the money created from nothing which is worth nothing at face value" into the vast amounts of ever-increasing wealth.  This wealth–fiat money–is covertly stripped from the common man these Banksters provide the money for and use as a means to extract real value and wealth from.
The Zionist IZCS vehicle used to gain control over almost every single member of Congress and to buy, compromise and control almost every top USG official and Judge, is the 70,000+ K Street Lobbyists, AIPAC and others who distribute the money to their marks, often through campaign contributions, cash to offshore accounts, and various other expensive luxury perks, such as ridiculously high honorariums for meaningless propaganda speeches.
And AIPAC, the ADL, the SPLC and the like are also zionist tools of espionage against America the Republic.
They should all be investigated by the FBI and fully prosecuted and convicted and sentenced for espionage by the Department of Justice. Note, espionage in many cases is a Capital Crime.
If the Rosenbergs were prosecuted, convicted and executed for their espionage against America, why should these IZCS Cutouts go free without identification and full prosecution?
These entities are really Intel fronts for espionage against America the Republic on behalf of the IZCS which includes the City of London zionist Central banksters, Israel, American NeoCons, and Israeli-American dual citizens who have betrayed America, putting Israel first over America.
Vast Funding for zionist Cutouts. These entities receive vast funding from the zionist Central Banksters and from the wealthy Judaic businessmen they shake-down or manipulate for large donations by playing on their paranoid tribal delusions.
These tribal delusions are that donations are necessary to prevent excessive antisemitism and future persecutions or "holocausts" by Goyims and Christians.
Many Judaics in America and elsewhere have been en-cultured with the false ideation that Nazi-ism was a Christian phenomena and Christians and Goyim must be destroyed.
This of course this is as far from the truth as possible because Hitler was a British Agent and Nazi-ism was created by the Tavistock Institute and the City of London Central Banksters and a counter-force to the Bolshevism they created and deployed in Russia in 1917.
What does the International Zionist Crime Syndicate (IZCS) run out of the City of London through its main Cutouts Israel and the hijacked USG attain? Obviously the IZCS's unlimited funds and the fact it owns and/or controls almost every member of Congress and most USG officials and Judges, means that the ICS has been able to determine USG Policy.

It can do this because it owns and/or controls all USG top Policy-Makers, most of whom just happen to be outside of the visible USG and within the Secret Shadow Government (SSG).
Obviously the crimes of the IZCS and their espionage fronts like AIPAC, the ADL, SPLC and the like against the American Republic are far worse than the Rosenbergs.

Listed below are some of the IZCS crimes against America:
1. The NSA and all American Intel has been completely hijacked by the IZCS and all NSA intel data goes directly to Israeli Defense Contractors and Israeli communication Corporations that process all American phone calls and data transmissions. This means that the Five Eyes International Intel System is really a Six Eyes System controlled by Israeli Intel entities and proprietaries.
Thus, America has no real Intel, and Israeli Intel has control over all American politicians, judges and officials by use of this Intel for human compromise, blackmail and sophisticated mind-kontrol operations. Any time factions within American Intel agencies (there are 37 and growing) form opposition to the IZCS, this is readily discovered through Israeli Intel intercepts of NSA raw Intel and actions to neutralize such efforts are quickly deployed–whatever is required.
The conclusion here is that America no longer has any real Intel of its own–none at all–it is all compromised and hijacked by Israeli and City of London Cutouts and contractors.
2. Because the IZCS has hijacked all American Intel directly from NSA feeds, the IZCS has a long history of stealing American intellectual property and providing it to their corporations. The IZCS can also hijack American corporate bids and defeat them repeatedly until many companies go out of business.
3. The IZCS has compromised almost every single member of Congress, US Supreme Court Judges, most Federal, and almost every single USG official and American Intel Director.
4. The IZCS's new DHS is a zionist terrorist front, a new Internal American Army that has been deployed against YOU as their NEW ENEMY. The IZCS has created and deployed DHS as the New American Stasi and a New American Neo-Bolshevik Red Cheka. It is controlled by an Israeli-American dual citizen who made millions of USD from selling unshielded X-ray machines to the TSA, which is creating numerous cancer clusters among TSA officers.
5. The principal goal of the IZCS in America is to deploy DHS to tyrannize and degrade Americans and then eventually to start a live "shoot to kill" war against ordinary Americans who organize to take their government back and restore the American Constitutional Republic. This tyranny by DHS is planned to culminate in serial mass-murder of up to 80% of Americans–one way or another.
6. The IZCS has set up and deployed AIPAC, the ADL, the SPLC and others to serve as agents of espionage inside America, to work to destroy its institution of government, dirty up Americans and to destroy the American Family, America's language borders and culture and to destroy Christianity and Deism in general.
7. The IZCS has hijacked top factions in the CIA, DEA and other American Intel and uses them to traffick illegal narcotics and drugs into America to raise money for deep-cover covert ops.
8. The IZCS has compromised almost every major Urban and Suburban police Department, coercing them to sign secret transfer of jurisdiction agreements giving the Feds, DHS and the Fusion Centers complete jurisdiction in any matter they choose.  In return, they are bribed with "stolen" war materials, machine guns, rounds, armored cars and, even in some cases, grenade launchers.
9. The IZCS has stolen numerous loads of nuclear materials from US DOD contractors and refiners for their Dimona Plant and nuclear storage center.
10. The IZCS has used NSA-provided intel to murder hundreds of witnesses to their crimes and federal Whistleblowers. The rest that they don't murder are watched and often become victims of targeted harassments, placed on DHS and Fusion Center "Terror Watch Lists", "No-Fly" Lists and "No work lists". Take the example of Ronald Reagan's Secret Agent, the Great American Hero Lee Wanta who was instrumental in "bringing down" the Soviet Union. Lee Wanta has been wrongfully imprisoned, tortured, and endures ongoing harassment.
Or consider Mark Novitsky, another Great American Hero who refused to do wrong and coverup crimes while working for an NSA contractor. Both of these American Heroes have paid a terrible price for obeying the law and for putting the welfare of the American People first.
11. The IZCS has hijacked the America Monetary Production and Distribution System and transformed Americans into debt-slaves, drastically reduced the Middle Class and the standard of living, and done this by massive asset-stripping of American wealth and prosperity.
12. The IZCS has used its Cutouts to debase American culture, take the God of our Founding Fathers out of the schools and institutions where they had certain Bible verses and phrases etched in stone, destroy traditional male and female sex roles, destroy the family, promote sexual perversion, promote promiscuity and sexual irresponsibility and addiction, promote diversity and political correctness and illegal immigration and multi-culturalism.
13. The IZCS has completely compromised all of the Major Mass media, transforming it into a propaganda dispenser for the USG and the Central Banksters which are completely under their control. Thus the Major media is now the Controlled Major Mass Media (CMMM).
14. The IZCS has hijacked American seed companies and most major food processors and is in the process of deploying sophisticated GMO's which will, over time, radically increase the death rate of Americans.
15. The IZCS has hijacked Big Pharma and Big medicine and has used it to deploy vaccines containing monkey viruses like SV40 and numerous harmful adjuvants like squalene and aluminum or formaldehyde, as well as so-called preservatives like ethyl mercury.
16. The IZCS has hijacked many large Insurance Companies and used them for its own designated purposes.
17. The IZCS has deployed contract aircraft through their hijacked intel groups like the CIA that are spraying toxic weather and eugenic substances in the atmosphere. They have also been able to covertly add these toxic substances to ordinary jet fuel.
Numerous samples of these substances have been collected by researchers and scientists who have had them analyzed.  What they found were toxic levels of nano-particulized aluminum, barium slats, Hemophilus Influenza, red blood cells, white blood cells, toxic molds, and other strange fiber like substances and compounds.
18. The IZCS has used its vast criminal networks and resources to launder its drug money by buying up large real estate entities and banks and is able to finance almost every new major corporate building with laundered drug money.
19. The IZCS has used a great deal of its money from illegal drug trafficking to build deep underground military bases (DUMBS). Some of these bases are claimed by top insiders to be joint ventures with alien entities and have special genetic labs involved in the development of alien ET/human hybrids.
20. The IZCS is the world's top Mind-kontroller.  It has used hijacked American Intel and its defense contractors to develop and deploy advanced high technology for psychotronic, direct brain entrainment and sound-based subliminal mind-kontrol.
21. Israel used advanced mind-kontrol on those who accept its all-paid junkets. Visitors end up drinking their special Kool-aide and are hit with sophisticated psychotronics, becoming significantly mind-kontrolled to operate as functional zionists without even being aware of it.
22. The IZCS has created what they call the federal family. They have done this by creating Fusion Centers, the DHS, the TSA and numerous armed (previously unarmed) agencies like the Department of Education. Unduly large salaries and extremely liberal benefits have been provided, as well as a special anointing with authoritarian powers to kill with very little accountability if any, due to the War on Terror.
Many of these federal Family folks have been mind-kontrolled by shoulder-held constant on pulsed beam microwave radios and other highly advanced psychotronics, which increases their tendencies to tyrannize and become violent with the public and minimizes their ability to control violent impulses which may crop up.
23. The IZCS has militarized local police departments and many Sheriff's departments. Their ADL provides most of the police training and drives a hard line against any public dissent, describing it as "domestic terrorism". It controls what the Fusion Centers and DHS put out as war propaganda which labels the public as "Domestic Terrorists".
Here is the first part of one of their confidential lists of Domestic Terrorists or Suspected Domestic Terrorists:  Catholics, Evangelical Christians, Veterans, Libertarians, Constitutionalists, Tax protestors, Gun owners…..These reports of course are pure ADL propaganda lies and complete smear jobs, all intended to provoke police and Federal Family officers to tyrannize and easily become violent with innocent ordinary Americans or anyone who decides to peacefully protest, an American Constitutional Right.
Remember that the operational goal of the top Policy-Makers who are tools of the IZCS is to provoke a full scale shooting war between ordinary Americans and their police and Federal family Members such as DHS.
Conclusion:  The IZCS has hijacked America and has deployed numerous weapons against it now culminating in a phony, staged War on Terror, and if you are an American or live in America, one way or another YOU will soon become THEIR NEW ENEMY. Yes, from here on out if you live in America, you are the designated enemy in this new War On Terror.
If you are a member of the federal family, it is suggested that you read and study up on the Night of the Longknives (Operation Hummingbird) and the various purges under Lenin, Stalin and Mao. Maybe you should reconsider the oath you took to UPHOLD the US Constitution from ALL ENEMIES, FOREIGN and DOMESTIC.
Now for some good news about all this.  Despite how bleak this all seems it is far from hopeless and American are beginning to wake up in mass. This is due to the worldwide Internet and the massive dissemination and diffusion of the alternative news.  Once facts are published they sink into the hearts of "we the people" with a certain resonance that makes them take hold.

It's almost instinctive how truth sticks like glue in people hearts and minds and spreads like wildfire all around the Earth. At least 1% of the American population has woken up. Some estimates are 11%. Proof of this is the massive first time gun buyers, the massive sales of high powered handguns, rifles and 12 gauge shotguns and massive ammo sales.

Guns and ammo have literally been flying off the shelves the last several years and there have been serious ammo shortages due to the massive DHS and USG stockpiling of 40 Caliber Hollow Pints and M-16 ammo rounds.
Once 12% of the population wakes up a critical mass turning point will spontaneously occur and through various very strange mass societal changes will occurs and new very powerful, unstoppable populism will emerge and the IZCS will be driven out.
If they are stupid enough to take us into a live shooting war, Internal Civil War with mass killing, the public will suffer great losses but the Federal Family will split and it and the IZCS and any of their forces will be defeated.
All wars are always won by what is in the hearts and minds.  In America the American Spirit lives and is getting stronger every day. Soon the foreign filth and their Cutouts run by the Kingpins from City of London and Israel, the perps that have hijacked America, the IZCS, will be completely exposed, stopped, or routed out, one way or another.
And there is good evidence that many retired Intel Cowboys have gone back to work to bring the IZCS Beast down and destroy its grip on American Intel and private Central Banking. Some of the covert operators have long records of success and can create and use numerous different identities.
Many of these Intel Cowboys can use make up and make their own credentials to impersonate officers, draw military and USG paychecks from multiple sources, all at the same time and hack into any computer system anywhere in the USG or American Intel, anywhere anytime. Most of them just did not realize that the IZCS has taken control because of unlimited money provided by zionist Central Banksters and Judaic supporters.
And the best news of all is that more than a few seasoned Intel Cowboys that served the Bush Cabal at its center as well as the IZCS, have now woken up, pulled away from the Bush cabal and are targeting the IZCS with deep cover covert ops that would make your hair stand on end if you were allowed to know.
Some of these Intel Cowboys have now admitted that they were kept so narrowly compartmented that they did not realize the whole picture until the Internet and the numerous Federal Whistle-blowers coming forward and spilling the beans. the simple fact is this, the worldwide Internet and the alternative news it provides spreads truth like a wildfire that cannot be put out even with the application of military force.
The Internet is the New Gutenberg Press, the Achilles Heel of the IZCS.  The Internet will turn out to be the greatest trick in history played on the IZCS by the young men at Drapa.  They sold the Internet to the IZCS and its SSG promising the greatest spying and surveillance system imaginable.  Yes the IZCS got much of what was promised but also a very big hidden surprise which assures their complete exposure and destruction, piece by piece. And this disassembling of the IZCS is already well under way.
The IZCS is now in its death throes and is like a rabid, cornered dog.  That makes it very dangerous for the next year or two until it is completely defanged which is coming. If they use the Samson option which they have been threatening numerous nation-states with (they already used it on japan with the nukes planted in the sea bed and in the security camera on site because Japanese turned against them).
New factions within the Military High Command and the USN have already taken note and are working carefully in the background to defang Dimona by utilizing secret satellite activated back-doors in various hardware circuits.
During the height of the bush Cabal (Bush1) those Intel Cowboys that did know were arrested and jailed on trumped up charges to discredit any possible testimony before Congress or in the courts. Now that many have been informed of what really happened on 9-11-01, they are hopping mad that America has been hijacked and the Constitution and its Bill of Rights, and the Rule of Law has been suppressed and ignored by this world's largest criminal cabal.
The IZCS attacks on America on 9-11-01 have proved to have been a "going for broke" attempt to build a expanded Israeli in greatest intended form. We now know that it was the greatest and final reckless mistake of Israel so far. Even far worse than Israel's False-Flag attack on the USS Liberty in their attempt to draw America into a Mideast War at the time which even President Johnson, their crypto Judaic stooge refused.
And now many Americans have finally been informed that the Murrah Building attack as well as the first NYC Twin Towers attack using a 55 drum of cyanide stolen from Louis Champon's Natural Cherrie Flavoring Plant in Boca Raton, Florida, financed by Dr. Ishan Barbouti, the IZCS Cutout that has died at least three times and always come back to life.
As few know, only the top NeoCons 911 Planners, Dr. Barbouti rose again and came back to life to assist with many of the 9/11 attacks subplots which were designed to provide numerous false leads. A few of the most Patriotic Intel Cowboys who have "traveled" very close to the very "top of the pyramid" now believe that Israel provided the anti-matter positron micro-nukes which were installed in the Twin Towers elevators approximately every ten floors.
Most retired Intel Cowboys had previously thought Israel was a supportive Intel partner but didn't realize that Israel murdered 135 Americans on the Liberty ship as a False-Flag attack and also murdered another 3,000 humans being in NYC and at the Pentagon on 911, assisted by Traitors within the USAF, NORAD and the JCS.
Now that these Intel Cowboys know the truth, they have woken up and back at work serving America's true "National Security". I don't know exactly what they will do but I would expect some very, very crafty covert moves to expose, drive the IZCS out of America or demo it irreparably if necessary.
References:
(1) http://www.veteranstoday.com/2013/11/10/was-ronald-reagan-the-last-duly-elected-president/
(2) http://www.youtube.com/watch?feature=player_detailpage&v=bU2n1UiY3I0
(3) Jane Standley BBC announcer, http://www.youtube.com/watch?feature=player_detailpage&v=ltP2t9nq9fI
(4) http://freebeacon.com/muslim-brotherhood-leader-meets-obama-in-white-house/
(5) http://thecommonsenseshow.com/2013/04/19/dismantle-the-department-of-homeland-stasi/
(6) http://www.informationclearinghouse.info/article37553.htm
(7) http://americanfreepress.net/?p=15289
(8) http://rt.com/usa/dhs-ammo-investigation-napolitano-645/
(9) http://www.washingtontimes.com/news/2011/aug/11/was-cia-behind-operation-fast-and-furious/
http://www.corbettreport.com/the-cia-and-the-drug-trade-eyeopener-preview/
(10) http://ehpg.wordpress.com/israel-did-911/
(11) Part 1: http://www.youtube.com/watch?feature=player_detailpage&v=1pyMMfqS6Kc
Part 2: http://www.youtube.com/watch?feature=player_detailpage&v=vdv8g6k2AP8
Part 3: http://www.youtube.com/watch?feature=player_detailpage&v=IJrKFkZ_uMo
Part 4: http://www.youtube.com/watch?feature=player_detailpage&v=U8r8-AHMgsI
Note: Kay Grigg's video affidavit has numerous other backup versions.  Some have more than four parts and some additional material lost due to editing.
Source: Preston James | Veterans Today
Only Washington Knows Best…
The control freaks in Washington think that only the decisions that Washington makes and imposes on other sovereign countries are democratic. No other country on earth is capable of making a democratic decision.
The world has witnessed this American self- righteousness for eons as Washington overthrows one democratic government after the other and imposes its puppet, as Washington did in Iran in 1953 when the CIA, as it now admits, and as Ervand Abrahamian proves in his book The Coup (The New Press, 2013), overthrew the elected government of Mossadeq, and more recently the elected government of Honduras and many governments in between.
Currently Washington is working overtime to overthrow the governments of Syria, Iran again, and Ukraine. Washington has also targeted Venezuela, Bolivia, Ecuador, and Brazil, and in its wildest dreams the governments of Russia and China.
On January 26 Syrian government advisor Bouthaina Shaaban asked Wolf Blitzer, a propagandist for Washington and the Israel Lobby, on US TV why the US government, speaking through Secretary of Stare John Kerry, has the right to decide who is to be the government of Syria instead of the Syrian people. [Polls show that Syrian president Assad's approval ratings exceed those of every Western leader.] Even the slimy Blitzer wasn't slimy enough to answer, "because we are the exceptional, indispensable people." But that's what Washington thinks.
Washington will soon be back at work on destabilizing the government of Iran again, a habit I suppose, but for the moment Washington is focused on destabilizing Ukraine.
Ukraine has a democratically elected government, but Washington doesn't like it because Washington didn't pick it. The Ukraine or the western part of it is full of Washington funded NGOs whose purpose is to deliver Ukraine into the clutches of the EU where US and European banks can loot the country, as they looted, for example, Latvia, and simultaneously weaken Russia by stealing a large part of traditional Russia and converting it into US/NATO military bases against Russia.
Perhaps Putin, an athlete, is distracted by the Olympic Games in Russia. Otherwise, it is something of a puzzle why Russia hasn't put its nuclear missiles on high alert and occupied the western Ukraine with troops in order to prevent Ukraine's overthrow by Washington's money. Every country has citizens that will sell the country out for money, and western Ukraine is overflowing with such traitors.
As we have seen for decades, Arabs and Muslims will sell out their people for Western money. So will western Ukrainians. The NGOs financed by Washington are committed to delivering Ukraine into Washington's hands where Ukrainians can become American serfs and this integral part of Russia can become a staging ground for the US military.
Of all the violent protests that we have witnessed, the Ukrainian one is the most orchestrated.
On February 6,  Zero Hedge,  one of the intelligent and informed Internet sites, posted a leaked recording from the despicable Victoria Nuland, an Assistant Secretary of State in the Obama Regime. Nuland is caught discussing with the US envoy to Ukraine, Geoffrey Pyatt, Washington's choice for who heads the next Ukrainian government.
Nuland is incensed that the European Union has not joined Washington in imposing sanctions on the Ukrainian government in order to complete Washington's takeover of Ukraine. Nuland speaks as if she is God with the God-given right to select the government of Ukraine, which she proceeds to do.
The EU, as corrupt as it is by Washington's money, nevertheless understands being made rich by Washington is no protection agains Russian nuclear missiles. Nuland's response to Europe's hesitancy to risk its existence for the benefit of US hegemony is:
"Fuck the EU."
So much for Washington's attitude toward its captive allies and the peoples of the world.
Марионетки Майдана – "Puppets of Maidan"
Paul Craig Roberts was Assistant Secretary of the Treasury for Economic Policy and associate editor of the Wall Street Journal. He was columnist for Business Week, Scripps Howard News Service, and Creators Syndicate. He has had many university appointments. His internet columns have attracted a worldwide following. His latest book, The Failure of Laissez Faire Capitalism and Economic Dissolution of the West is now available.
Source: Paul Craig Roberts
Want to know the dates for the Blood Moons and total lunar eclipses in 2014 and 2015? You've come to the right place…
We have been receiving a number of inquiries about some upcoming Blood Moons in the years 2014 and 2015. And we want to say, first of all, that the Blood Moons most people are asking about are not part of astronomy. Instead, their origin is religious, at least according to Christian pastor John Hagee, who wrote a 2013 book about Blood Moons. More about that below. Still, since they're moons, and since people are asking us, we wanted to reply.
Follow the links below to learn more about Blood Moons.
Dates of Harvest and Hunter's Moons in 2014 and 2015
Blood Moons in Biblical prophecy
Dates of Biblical prophecy Blood Moons in 2014 and 2015
How common is a tetrad of total lunar eclipses?
Why is the term Blood Moon being used to mean a full moon of a lunar tetrad?

Why is a Hunter's Moon linked in people's minds with a red moon? First of all, in autumn, the angle of the ecliptic – or sun and moon's path – makes a narrow angle with the horizon. Image via classicalastronomy.com.
Secondly, the narrow angle of the ecliptic means the moon rises noticeably farther north on the horizon, from one night to the next. So, every autumn, there is no long period of darkness between sunset and moonrise. Around the time of full moon, many people see the moon low in the sky, around the time of twilight. At that time, the moon often looks reddish. Image via classicalastronomy.com.
Blood Moons in astronomy. In astronomical lore, all the full moons have names. The names typically coincide with months of the year, or seasons.
One of the most famous moon names isthe Hunter's Moon. It is the the full moonimmediately following the Harvest Moon, which is the full moon occurring most closely to the autumnal equinox.
The Hunter's Moon, in skylore, is also sometimes called the Blood Moon. Why? Probably because it's a characteristic of these autumn full moons that they appear nearly full – and rise soon after sunset – for several evenings in a row. Many people see them when they are low in the sky, shortly after they've risen, at which time there's more atmosphere between you and the moon than when the moon is overhead. When you see the moon low in the sky, the extra air between you and the moon makes the moon look reddish. Voila. Blood moon.
Dates for the Northern Hemisphere's Harvest and Hunter's Moons in 2014 and 2015:
2014:
Harvest Moon: September 9
Autumn Equinox: September 23
Hunter's (Blood) Moon: October 8

2015:
Autumn Equinox: September 23
Harvest Moon: September 28
Hunter's (Blood) Moon: October 27
This book, published in 2013, is apparently what launched all the questions to our astronomy website about Blood Moons. We confess. We haven't read it.
Blood Moons in Biblical prophecy. We're not experts on prophecy of any kind. But we'll tell you what we know about the new definition for Blood Moon that has caused so many questions recently.
From what we've been able to gather, two Christian pastors, Mark Blitz and John Hagee, use the termBlood Moon to apply to the full moons of the upcoming tetrad – four successive total lunar eclipses, with no partial lunar eclipses in between, each of which is separated from the other by six lunar months (six full moons) – in 2014 and 2015. John Hagee appears to have popularized the term in his 2013 book Four Blood Moons: Something is About to Change.
Mark Blitz and John Hagee speak of a lunar tetrad as representing a fulfillment of Biblical prophecy. After all, the moon is supposed to turn blood red before the end times, isn't it? As described in Joel 2:31 (Common English Bible):
The sun will be turned to darkness, and the moon to blood before the great and dreadful day of the LORD comes.
That description, by the way, describes both a total solar eclipse and total lunar eclipse. Sun turned to darkness = moon directly between the Earth and sun in a total solar eclipse. Moon turned to blood = Earth directly between the sun and moon, Earth's shadow falling on the moon in a total lunar eclipse.
This is what a total eclipse looks like. This is the total eclipse of October 27, 2004 via Fred Espenak of NASA. Visit Fred's page here. We astronomy writers often describe a totally eclipsed moon as appearing 'blood red.' Here's why the moon turns red during a total eclipse.
We astronomy writers often describe total lunar eclipses as appearing blood red. Why red? They appear reddish because sunlight from all of Earth's sunrises and sunsets is scattered by the Earth's atmosphere and falls on the surface of the eclipsed moon. In years where volcanic activity is pronounced, however, a total lunar eclipse may appear more brownish or gray in color. Read more here: Why does the moon look red during a total lunar eclipse?
Dates of Biblical prophecy Blood Moons in 2014 and 2015. These are the dates for the upcomingtetrad – four successive total lunar eclipses – in these years.
2014:
Total lunar eclipse: April 15
Total lunar eclipse: October 8

2015:
Total lunar eclipse: April 4
Total lunar eclipse: September 28
There are a total of 8 tetrads in the 21st century (2001 to 2100). But proponents of this Biblical prophecy regard the upcoming tetrad as especially significant because it coincides with two important Jewish holidays: Passover and Tabernacles.
The April 2014 and April 2015 total lunar eclipses align with the feast of Passover. The October 2014 and September 2015 total lunar eclipses align with the feast of Tabernacles.
The Jewish calendar is a lunar calendar. In any year, it's inevitable that a full moon should fall on or near the feasts of Passover (15 Nissan) and Tabernacles (15 Tishri). Nissan and Tishri are the first and seventh months of the Jewish calendar, respectively.
It is somewhat ironic that three of these four lunar eclipses are not visible – even in part – from Israel. The only eclipse that can be seen at all from Israel is the tail end of the September 28, 2015 eclipse, which may be observable for a short while before sunrise.
How common is a tetrad of total lunar eclipses? Depending upon the century in which you live, alunar tetrad (four consecutive total lunar eclipses, spaced at six lunar months apart from one another) may happen fairly frequently – or not at all.
For instance, in our 21st century (2001-2100), there are a total 8 tetrads, but in the 17th, 18th and 19th centuries, there were none at all. If we include all the centuries from the 1st century (AD 1-100) through the 21st century (2001-2100), inclusive, there are a total of 62 tetrads. The last one occurred in 2003-2004, and the next one after the 2014-2015 tetrad will happen in 2032-2033.
However, if we want to know which tetrads specifically fell on the Jewish feasts of Passover and Tabernacles, there appear to be a total of 8 in these 21 centuries:
1. 162-163 C.E. (Common Era)
2. 795-796 C.E.
3. 842-843 C.E.
4. 860-861 C.E.
5. 1493-1494 C.E.
6. 1949-1950 C.E.
7. 1967-1968 C.E.
8. 2014-2015 C.E.
Why is the term Blood Moon being used to mean a full moon of a lunar tetrad? We can't really tell you why more and more people are using the term Blood Moon to describe the four full moons of alunar tetrad. We don't know why, exactly.
Here's the definition of a lunar tetrad, again: four successive total lunar eclipses, with no partial eclipses in between, each of which is separated from the other by six lunar months (six full moons). There's no obvious reason why Blood Moon should be associated with this term.
To the best of our knowledge, however, the use of the term Blood Moon to describe a lunar tetrad is of recent origin. It might have originated with John Hagee's 2013 book.
We're still not sure whether Blood Moon pertains to the full moon of any tetrad, or specifically to a tetrad that coincides with the feasts of Passover and Tabernacles.
Either way, I suspect the nouveau definition of Blood Moon will gain traction as we approach the tetrad, the four total lunar eclipses of 2014 and 2015.
Bottom line: The term Blood Moon in astronomy in sometimes used as another name for the Hunter's Moon. The term Blood Moon in Biblical prophecy appears to have been popularized by two Christian pastors, Mark Blitz and John Hagee. They use the term Blood Moon to apply to the full moons of the upcoming tetrad – four successive total lunar eclipses, with no partial lunar eclipses in between, each of which is separated from the other by six lunar months (six full moons) – in 2014 and 2015. Astronomers will not be using the term Blood Moon to describe these four upcoming lunar eclipses.
Source: EarthSky
Conservatives are generally very nice people — who never saw a culture war they couldn't lose. That is to say, we often hear cracks about how Barack Obama and his ilk may "evolve" on issues, but conservatives exhibit that tendency, too, and their evolution goes something like this:
"Marriage is between one man and one woman, period!"
Five years later…
"I can accept civil unions, but marriage shouldn't be redefined."
After five years more:
"The states can do whatever they want, just keep the feds out of it."
And 10 years further on:
"People can do what they want. How does faux marriage affect me, anyway?" (This is the point British "conservatives" have reached.)
And at an even later juncture it's, "Why shouldn't homosexuals have the right to 'marry'? It's a matter of equality." (Just ask some "conservatives" in Sweden.)
Oh, this isn't limited to marriage or anything else some dismiss as "social issues." Conservatives were against Social Security (in FDR's time) before they tolerated it before they were for it before they demanded it. And they are against socialized medicine. But should it endure for 15 years, their children will tolerate it and then accept it and then expect it — as today's conservatives do in Western Europe.
This gets at the only consistent definition of conservatism: a desire to "conserve," to preserve the status quo. This is why while 1950s conservatives in the US were staunchly anti-communist, conservatives in the USSRwere communist. As the status quo changes, so does the nature of the prevailing conservatism. And it is liberals, as the agents of change (without the hope), who shape tomorrow's status quo.
Here's how it works: the liberals come to the bargaining table demanding a change. The conservatives don't like it, but being "reasonable" they give the other side some part of what they want. And it doesn't matter if it amounts to 50 percent, 30, 15 or just 1 percent.
Because the libs will be back, next year, next election cycle, next decade.
Again and again and again.
And each time the cons will get conned, giving the libs a few more slices, until the left has the whole loaf and those ideological loafers, conservatives, are left with crumbs and a crumbled culture.
In a word, today's conservatives are generally people who have assimilated into yesterday's liberals' culture. And every time we compromise — on civil unions, big-government programs or whatever it may be — we assimilate further. And what is the nature of this evolution?
It is nothing less than a superior culture being subsumed by an inferior one.
Now, all this perhaps sounds hopeless. Are we damned to inexorable and irrevocable movement toward the "left," at least until the complete collapse of civilization is wrought? Well, there is an alternative to assimilation.
Separation.
There has been some talk of secession lately. But note that there is a prerequisite for political separation: cultural separation. Serbia, Kosovo, Macedonia, Croatia, Montenegro, Bosnia and Slovenia didn't become their own nations because they suddenly thought the name Yugoslavia was no longer cool, but because of profound cultural differences. And Catalans in Spain some time back empowered parties that have called for an independence referendum this year because of cultural differences. Make the cultural differences great enough, and separation (assuming you can avoid bondage via a governmental iron fist, which is the other possibility) is a natural by-product.
But a key to increasing that cultural divide is avoiding assimilation. Did you ever hear of an Ainu (Japan's original people) independence movement in Japan? No, because they've been largely absorbed by the wider culture, sort of how traditionalists get absorbed by our modernistic culture and end up having, at best, children who'll reflect today's liberals and be called tomorrow's conservatives. So how can further assimilation be avoided?
We only need to look at how it's done all over the world. And there are two ways. To illustrate the first, consider how ardent Muslims avoid being subsumed. They don't view fellow citizens in a host nation as national brothers.
But as the "other."
Oh, the others may occupy the same borders, but they are as alien as anyone outside them. Their culture is to be rejected not just because it's decadent and despicable — and our liberal-created variety is certainly those things — but because it is of the other. So it is with the others' laws, social codes, and traditions, too: they are born of an infidel, alien culture and are to be viewed with extreme suspicion if not hostility.
And this is precisely how leftists should be viewed.
For this to work, our instincts must be thus: If liberals say left, we go right. If they say down, we say up. If they scream "Change!" we shout all the louder "Tradition!" and then push for our own change — tradition's restoration.
Note here that I'm not speaking of a cold intellectual understanding of the issues, which, don't get me wrong, is important. But just as it is passion that makes a man fight for a woman, it is passion that makes you fight for a cause. Loathe what the liberals stand for, meet their agenda with animosity, cultivate a visceral desire to wipe it from the face of the Earth. Hate, hate, hate it with the fires of a thousand burning suns.
One drawback to this tactic for division, however, is that it constitutes a blind defiance that could conceivably reject virtue along with vice. An example of this is when elements of the black community dismiss education, Christianity and higher culture because they view embracing them as "acting white." Yet since liberals are right only about 0.4 percent of the time (and I'm perhaps being generous), this isn't the greatest of dangers at the moment. Nonetheless, this brings us to the ideal method for separation.
G.K. Chesterton once said, "The true soldier fights not because he hates what is in front of him, but because he loves what is behind him." A good example of love-driven separation is the Amish. They do try to avoid hating anyone (although I suspect they hate certain ideas), yet their love for their culture is so great that they remain a people apart. Of course, where they fall short is that they won't fight at all, even politically. And this philosophy will not yield separation on a wide scale because the left simply won't allow millions of people to live "off the grid." Someone has to fund the nanny state, after all.
But the proper combination is obvious. We need sort of an Amish jihad, a deep love of the good and hatred of the evil that translates into action. But there is a prerequisite for this, and it brings us to something both the Amish and Muslim jihadists have in common.
They believe in Truth.
Sure, the Muslims may call it the will of Allah; the Amish, God's law. But the point is that they aren't awash in a relativism that, amounting to the Protagorean notion that "man is the measure of all things," is unduly influenced by man. They don't see a large number of people lobbying for some loony social innovation and figure that, with man as arbiter, they have to "get with the times." Rooted to what they see as eternal, they don't bend to the ephemeral.
Quite the opposite of G.W. Bush, I'm a divider — not a uniter. If this sounds bad, note that Jesus himself said He had not come to unite the world but as a sword to divide brother against brother. And while I certainly don't claim to be God or even godly, I do know that tolerance of evil in unity's name is a vice — and blessed division a virtue.
We can hate what is in front of us, love what is behind us, or both. But if we're sheep and not soldiers, compromisers and not crusaders, Western civilization's days will be behind us — and in front, perhaps, a thousand years of darkness.
As the Russian Sochi Winter Olympics date approaches, a wave of suicide bombings in Volgograd (formerly Stalingrad, site of the decisive resistance to German invasion in 1942), have wreaked death and uncertainty in the region. On 29 December 2013 a suicide bomber exploded at the Volgograd railway station, killing the bomber and 16 more. A day later another suicide bombing on a trolleybus killed at least 15 people. The attacks come just a few weeks before the Sochi 2014 Winter Olympics begin on February 7 on the Black Sea near the border to Georgia.
Those most recent attacks followed an October 21 suicide attack in which a bomb carried by a female suicide bomber exploded on a passenger bus carrying 40 people. The Russian Emergency Situations Ministry, reported that at least 5 people died in the blast and 17 others were injured. The suicide bomber had been identified as 30-year-old Naida Asiyalova of Dagestan. Since 1999 Mujahideen Sunni Salafists, often from Saudi Arabia or other Arab countries, have tried to incite an Islamic revolution and install Sharia law in Dagestan from neighboring Chechnya as well as in Chechnya.
The recent new wave of suicide bombing attacks in the region has led many to believe they are the work of radical Mujahideen Salafist Sunnis led by an erratic Jihadist from Chechnya, Doku Umarov, who sometimes goes by the Arabized name, Dokka Abu Usman. Umarov has unilaterally proclaimed himself underground President of the unrecognized Chechen Republic of Ichkeria (ChRI), and later, the self-proclaimed Emir of the Russian North Caucasus, declaring it an Islamic state of the Caucasus Emirate. In doing so he announced, "I will serve the word of Allah and work to kill the enemies of Allah in all the time that he gives me to live on this earth." [1]
In Russia he is called the "Russian bin Laden." In March 2011, the United Nations Security Council Al-Qaida and Taliban Sanctions Committee added Umarov to the list of individuals allegedly associated with al-Qaeda, the Saudi-financed loose network of international Jihadist bands which had been trained during the 1980's Afghan war against the Soviet Union by CIA, Saudi, Israeli and Pakistani intelligence services. AL-Qaeda is a name for a database set up by Saudi intelligence to keep track of all the Arab and other Muslim mercenaries working in defeating the Russians in Afghanistan during the 1980s.
Umarov has claimed responsibility for gruesome suicide bombings, using women called ?black widows" whose husbands had been killed fighting Jihad against Russian security forces. Umarov openly claimed responsibility for the 2010 Moscow Metro bombings and the 2011 Domodedovo International Airport bombing in Moscow. The person who did the Metro bombing was a 17-year old Mujahideen widow, Dzhennet Abdurakhmanova
In June 2013, Umarov called for his followers in and outside the Caucasus to use "maximum force" to ensure the 2014 Sochi Winter Olympics do not take place: "They plan to hold the Olympics on the bones of our ancestors, on the bones of many, many dead Muslims buried on our land by the Black Sea. We as Mujahideen are required not to allow that, using any methods that Allah allows us." [2]
All indications point to the terrorists controlled by Umarov being behind the latest "Black Widow" suicide bombings in Volgograd. Naida Asiyalova, who blew herself up in the suicide bombing in Volgograd in October, is from Dagestan. She was reported "in love" with another suicide bomber before she "did her duty" to the jihad of Umarov. She was also a close friend of the woman implicated in the most recent Volgograd station bombing.[3]All indications to date point to Doku Umarov's Chechyn terrorist organization for these recent terror bombings in Russia.
The US State Department has just issued an Advisory Alert to US citizens going to Sochi as a response even though Volgograd is several hundred kilometers away.
Russia's Mujahideen terrorists
Soon after the dissolution of the Soviet Union, Halliburton, the world's largest oil services company, then led by Dick Cheney, determined that the Caucasus and the region around the former Soviet Union's Caspian Sea contained staggering volumes of untapped oil. Some said it was a "new Saudi Arabia." As part of broader Washington strategy of then-president George H.W. Bush, US intelligence began moving veterans of the bloody Afghan Mujahideen campaign into the Caucasus and Caspian region to facilitate independence from the Soviet Union and open the door for US and British oil companies to control the key oil regions.
Two "retired" CIA operatives close to former CIA head Bush, Ted Shackley and General (Ret.) Richard Secord set up a CIA "front" fake Azeribaijan oil company called Mega Oil. It was a cover to fly in hundreds of Mujahideen veterans from Afghanistan as "oilworkers."
In 1991 Richard Secord along with veterans of US operations in Laos, and later of Oliver North's operations with the Contras, turned up in Baku, Azerbaijan under the cover of MEGA Oil. This was when George H.W. Bush supported an oil pipeline stretching from Azerbaijan across the Caucasus to Turkey. Dick Cheney was then Bush senior's Defense Secretary. MEGA never found oil. But MEGA operatives in Azerbaijan engaged in military training, passed "brown bags filled with cash" to members of the Azeri government, and set up an airline on the model of the CIA's Vietnam era Air America which flew hundreds of mujahedin mercenaries from Afghanistan into Azerbaijan and the Caucasus, especially Chechnya. [4]
A faction of the CIA and US intelligence tied to the neo-conservatives and the US military industrial complex, have been involved in bringing fanatical Jihadist Islam into the traditionally Sufi peaceful Islam of the Caucasus region. Osama bin Laden actively moved from Afghanistan into Bosnia, then Kosovo and on into Chechnya after 1995, where his principal ally, fellow Saudi Jihadist, Ibn al-Khattab was leader of the Arab Mujahideen in Chechnya fighting the Russians. Chechnya happened to be the transit region for a major Russian oil pipeline from Baku into Russia for Caspian oil, something Washington was determined to block. Journalist Ali Soufan notes that by 1996, "the United States had been on the side of Muslims in Afghanistan, Bosnia, and Chechnya."[5]
At the time of the Beslan school massacre in Russia near the Georgia border in September 2004, Umarov's Jihadists, including Arab Mujahideen, were partly financed with US money via a Washington-based NGO called ACDI/VOCA. Much of the money that the US Government-funded NGO received for the project reportedly came from a US Department of Agriculture Food for Peace Project.[6] Apparently the food they dispensed was in the form of Kalashnikovs and hand grenades, not grain and apples.
According to veteran Caucasus-based journalist Jeffrey Silverman, Doku Umarov is today an "asset" controlled and guided by a Washington-based think-tank called Potomac Institute for Policy Studies.[7] The board of the Potomac Institute reads like a who's who of retired US military and intelligence people. According to Washington insider reports, Potomac is not entirely what it appears to be.
It is rather, these sources report, a front for Israeli intelligence, a group of US neo-conservatives, both working with Saudi Arabian intelligence. Two of Potomac's key people involved in the Caucasus are reported to be Prof. Jonah Alexander, who heads the institute's International Center for Terrorism Studies, and Ambassador (ret) David Smith.
Alexander has taught at Tel Aviv University and headed an interesting-sounding project, "Terrorism, Gray Area and Low Level Conflict," for the US Global Strategy Council, a group founded by Ray Cline, former Deputy Director of the CIA.[8] David J. Smith is Director of the Georgian Security Analysis Center (GSAC) at the Georgian Foundation for Strategic and International Studies in Tbilisi, Georgia. Between 2002 and 2006 Smith was US Member of the International Security Advisory Board, assisting Georgia to "build democracy and establish functional national security institutions."[9]  By all indications, he did a rather poor job if that really was what he was building.
Many of the Arab and Chechyn Jihadist terrorists plaguing Russia in recent years have been infiltrated into Chechnya from the Pankisi Gorge region across the border in Georgia, where a pro-US Saakashvili regime at the time obviously "looked the other way." Reportedly Saakashvili's brother worked in London for BP, the head of the Anglo-American oil pipeline consortium that owns the BTC pipeline from Baku through Georgia to Turkey.[10]
Contrary to outward appearance, there has been intimate cooperation between Saudi and Israeli intelligence services on matters of common strategic interest for years. Reportedly the ties began when Prince Bandar was Saudi Ambassador to Washington.[11]
If all this is true, it would suggest that Umarov's latest suicide attacks in Russia are part of a "revenge" operation of Netanyahu and Saudi Intelligence chief, Prince Bandar bin Sultan, to sabotage the Sochi Olympics, for Putin's role in winning Obama away from war against Syria last fall and openly seeking a diplomatic resolution of the Iran nuclear problem. Saudi Arabia's Bandar and Netanyahu, who admitted they were in cooperation, both were reportedly livid against Putin for sabotaging their Jihad in Syria.
Against Obama too
That the Saudis and Israel's Netanyahu are actively working as well to sabotage Obama's Iran diplomacy is also clear. On October 30, 2013, Sheldon Adelson, an Israeli-American billionaire with dual passports, a financier friend of Netanyahu who owns Las Vegas casinos, called on US Congress. He reportedly told his friends in Congress to pass new sanctions against Iran designed to sabotage the Iran-Obama talks. Adelson was the main financial backer in 2012 of Mitt Romney to defeat Obama, who has become a bitter Netanyahu foe. Adelson apparently feels that Obama has slowly been distancing from Bush and Cheney's strong tilt to the hawkish US neo-conservatives tied to the US-Israeli military industrial complex around Netanyahu's Likud Party.[12]
The Republican Jewish Coalition — led by GOP financial donor Sheldon Adelson — is asking its members to call their senators and urge them to pass a new round of sanctions on Iran amid efforts from top Obama administration officials to persuade Congress to delay such measures to allow time for negotiations with the Islamic Republic over its nuclear program to "gain traction." [13]
The Volgograd bombings are a part of a global political shift taking place with factions declaring war inside major governments. Washington is split today between a "pro-Israel" faction largely in Congress, and on the opposite side, a mix of nationalists who seem to be trying to define a genuine American interest in all the wars around the world. Reportedly General Martin E. Dempsey, the Chairman of the Joint Chiefs of Staff, the military's highest body in the Pentagon, and others around President Obama are moving to distance Washington from the Saudi-Israeli war strategy which they have realized as against American interest.
The realization in and around the White House and State Department that the US Government was being manipulated by Israeli and Saudi false intelligence was the real reason, according to Washington reports, for the abrupt decision by President Obama last summer to halt the planned war against Syria. Obama was told that the "evidence" of a Syrian government chemical weapons attack on civilians had been doctored by Saudi and Israeli intelligence to force Obama to finally declare war. [14]
That was why Obama surprisingly and inexplicably embraced the Putin mediation offer to remove the chemical weapons and why Assad quickly agreed. Obama was himself strongly against military action in Syria. The chemicals used in Syria reportedly were supplied by Prince Bandar to the rebels, not from Syrian Government forces. [15] The intelligence intercepts given President Obama purporting to be tapes of Syrian Army commanders discussing the chemical attack were given to Washington by Israeli intelligence by Israeli Defence Forces' 8200 unit and were also reportedly faked.[16]
Now this same network seems to have activated a revenge attack against Putin and Obama for foiling their stratagems. It's a high risk gamble by Netanyahu and Saudi Prince Bandar that could severely boomerang against them.
In a noteworthy footnote to the entire gruesome Doku Umarov drama, on January 17, Moscow Times reported on a social media message sent out by Chechen president, Ramzan Kadyrov, claiming that he had "new evidence" that rebel leader Doku Umarov was dead. Kadyrov wrote in an Instagram, "According to our information, Umarov is dead and we are looking for his body." He claimed that Umarov had been killed during a Russian Special Forces operation.[17] The report has not been confirmed by Moscow. The Kadyrov report has to be taken with more than a little grain of salt. The flamboyant Chechyn President has issued such messages before, the last time in December, when he wrote that Umarov was "mostly likely already dead or will be soon."[18] Whether dead or alive, it seems most likely that Doku Umarov is little more than a "cover" for the darker networks running terror against Putin's Russia in the Caucasus, and that darker network is Moscow's real problem.
Endnotes:
[1]Al Jazzera English, Chechen rebel chief denies quitting ­ Europe, Al Jazeera English., August 12, 2010.
[2] Miriam Elder. Russian Islamist Doku Umarov calls for attacks on 2014 Winter Olympics, theguardian.com. August 12, 2013.
[3] EIN News, Russia's deadly black widow cult that threatens Olympians, January 02, 2014, accessed in
http://world.einnews.com/article/183473672/k-vWy4dXMol6ijtf?afid=777&utm_source=MailingList&utm_medium=email&utm_campaign=Breaking+News%3A+world583-Thursday.
[4] Peter Dale Scott, The Falsified War on Terror: How the US Has Protected Some of Its Enemies, The Asia-Pacific Journal, Vol. 11, Issue 40, No. 2, October 7, 2013.
[5] Ali H. Soufan, The Black Banners: The Inside Story of 9/11 and the War Against al-Qaeda (New York: Norton, 2011), p. 62.
[6] Henry Kamens, Did CIA train the Boston Bombers in Georgia?, April 2013
[7] The information on the Potomac Institute and Umarov was made available to the author from Jeffrey Silverman, an investigative journalist based in the Caucasus who has researched the subject for more than twenty two years.
[8] SourceWatch, Global Strategy Council, 23 July, 2013, accessed in  http://www.sourcewatch.org/index.php?title=Global_Strategy_Council
[9] Ibid. ; As well, for bios on Smith and Alexander, the website of Potomac Institute accessed inhttp://www.potomacinstitute.org/index.php?option=com_content&view=article&id=226:smith&catid=61:fellows-&Itemid=537.
[10] Jeffrey Silverman, op. cit.
[11] Umberto Bacchi, Israel Negotiating Historic Alliance with Saudi Arabia over Iran's Nuclear Weapons, Ooctober 3, 2013, accessed in http://www.ibtimes.co.uk/articles/511160/20131003/israel-saudi-arabia-gulf-alliance-iran-nuclear.htm.
[12] Stephen J. Sniegoski , Would Romney Pursue a Neocon War Agenda?,  accessed inhttp://home.comcast.net/~transparentcabal/article36.html.
[13] Ben Armbruster,  Group Led By Billionaire Sheldon Adelson Pushes Congress To Undermine Iran Talks,  October 30, 2013, accessed in http://thinkprogress.org/security/2013/10/30/2859711/rjc-adelson-iran-sanctions/.
[14] Dale Gavlak and Yahya Ababneh, Syrians In Ghouta Claim Saudi Supplied Rebels Behind Chemical Attack, MintPress,  August 29, 2013, accessed in http://www.mintpressnews.com/witnesses-of-gas-attack-say-saudis-supplied-rebels-with-chemical-weapons/168135/.
[15] Ibid.
[16] Seymour Hersh, Whose Sarin?, London Review of Books, August 12, 2013, accessed inhttp://home.comcast.net/~transparentcabal/article36.html.; see also Harriet Sherwood, Israeli intelligence intercepted Syrian regime talk about chemical attack,theguardian.com, 28 August 2013, accessed inhttp://www.theguardian.com/world/2013/aug/28/israeli-intelligence-intercepted-syria-chemical-talk.
[17] Moscow Times, Chechen Leader Kadyrov Again Says Rebel Leader Umarov is Dead, 17 January 2014,
RIA Novosti, accessed in  http://www.themoscowtimes.com/news/article/chechen-leader-kadyrov-again-says-rebel-leader-umarov-is-dead/492910.html#ixzz2qf7FqJzz.
[18] Moscow Times, Chechen Leader Says 'Rat' Rebel Chief Is Likely Dead, 20 December 2013, accessed inhttp://www.themoscowtimes.com/news/article/chechen-leader-says-rat-rebel-chief-is-likely-dead/491867.html
Source: F. William Engdahl | Veterans Today
There comes a time when a coming convergence becomes apparent. But when it spells a very probable major cataclysm people are not too eager to see it.
But see it we must. And sound the alarm we must…as well as prepare.
Funny how that's another thing "they" minimize and belittle. "Conspiracy freak" leads into "gloom and doomer", "fear and hate monger" etc., all being cleverly wrapped into the "terrorist" catch-all these fascist, police state days.
They are the authors and manufacturers of terror, always accusing the very ones they're murdering and manipulating. Sadly, the snooze button has been hit seemingly permanently for some. Nothing rattles them anymore – until the food runs out.
The wake up will hit, one way or another. It's already happened for very many. The key is to be awake, aware and ready.
Our Surreal News
With multiple extremely serious realities striking home from a possible banking shutdown to Fukushima to martial law and beyond there are more and more people who are catching on. But the hour is late.
That's not to mention concurrent massive geo-engineering and weather manipulation.
Shrimping was finally banned off the Gulf of Mexico due to horrific deformities and lesions in specimens being found; the arrival of radioactive Japan tsunami debris and massive radiated levels in the Pacific showing high readings in fish and algae and other samples and now even beach conditions on the US west coast; growing concerns about "fracking" causing earthquakes and severe water pollution around the world; GMO toxins and vaccines now known to not only maim humanity but drastically reduce fertility – are all major ongoing concerns that are adding up and causing people to boil over.
And that doesn't touch on the economic and corporate manipulations, the police state crackdowns, and the massive war machine that's gobbling up the world with hardly a peep of resistance or protest.
Something's seriously amiss. And that's just a sampling.
All of these man made anomalies are outrageous. And of course under or non-reported. And the Fukushima mutation weirdness has hardly begun with the millions of tons of nuclear contaminated water being continually, and dutifully I might add, dumped off of Japan.
The mutations and die-offs have started, but just barely. And as our forests and crops fail from aluminum and barium poisoning from our chemtrail poisoned skies you can be sure it will get very distressing as the days and weeks progress, as evidenced by California's severe drought that will have devastating repercussions.
The World's Been Thoroughly Conned…and Set Up
You'd think everyone would start to realize something serious is actually going down. But most can't begin to fathom the degree to which we're being attacked. It's way too horrific to grasp, never mind fully realize and integrate into their lives.
If just one spent fuel rod pool at Fukushima collapses, there will be so much plutonium-based radiation released it would be called a potential Extinction Level Event (ELE). Just that. And if that doesn't "bake your noodle", do you know how many hundreds of these types of old dangerous fuel rod pool stocked reactors there are around the world?
Over 800! And all those, built in the 60′s and 70′s, are now due for "expiration"! Never mind the plethora of nuclear bomb manufacturing facilities in the US and around the world. We're talking insane, people. And most of us had nothing to do with any of this. At least not consciously.
This planet is one large deliberately bomb-ridden Murrah Building or explosive-laden Twin Tower. Earth has been and is being engineered for demolition, whether a man-made or natural disaster triggers it, the charges have been thoroughly and deliberately set in place.
Waiting around and living "business as usual" are no longer options.
The Virtue of Knowledge
This doesn't have to spell the end of everything, as awful as that sounds. People who love you tell you the Truth.
I'm fully convinced that our number one job here is to wake up, first and foremost, individually, and then wake up everyone around us. It's imperative people see the vast extent of the perfidy of this parasitic force destroying our planet. And that's not an easy task…UNTIL someone wakes up! Once the light gets in all will follow to the True in Heart.
The coming cataclysms, in whatever form they take, will work in Truth's favor. Universe doesn't fail in anything within any of its realms. How it plays out here is only perceived from our small, limited viewpoint. We will learn, come what may.
But the viewpoint from the heart?!….that's where the answers reside. All we have to do is listen. And learn. And do.
False Flag Earth and the Plan of the War gods
Anyone reading this knows false flags have been perpetrated by rulers since time immemorial. It's virtually primordial evil to secretly do some evil deed yourself or have someone do it for you and blame someone else, all for a desired effect.
This huge scam is admittedly off the charts wrong and engineered by the dark side, however you perceive it. The loving and kind-hearted would never consider such acts, which is why many can't conceive them, yet the controllers use these tactics with abandon.
Earth will survive their puny efforts in some form, if need be. Humanity may not, at least here, until the earth recovers or we take off for new horizons. I don't know. But to deliberately bring on such catastrophic conditions is not an easy one for the lay unaware earth man to wrap his head around. Very strange indeed, but that's how they've gotten away with it.
They say mega catastrophes, natural and perhaps otherwise, have wiped out previous civilizations and thousands of animal species on earth. They've even found evidence of a nuclear conflagration in ancient India, and it's theorized Atlantis and Lemuria had it out in some sort of nuclear war and that's how they came to an end.
It seems these warlike "gods" through the ages have a propensity for this type of wanton death-dealing and destruction. They really should find their own already decimated rock somewhere out there and fight it out between themselves and leave us the hell alone.
Wouldn't you say?
Non Cooperation and Resistance is Essential
Our job is to first wake up to the horrific reality that we're being deliberately killed off, and then wake up as many others as possible. I don't know about any cavalry coming to save us but I do know it's a time of energetic change that will help more and more see what's going on and hopefully wake up out of slumber.
And when we activate, Universe activates. And I don't doubt there aren't "agents of good" who help us from other realms. When we put feet to our new found knowledge things on every level activate. But the responsibility is ours. It will always remain ours. That's the cycle we're on. If you don't get it and respond you're doomed to repeat it till you do..in one form or another. To me that makes total sense. But then again, I'm just wondering…
The Universe is intrinsically right and just. If we didn't have free will life would be a drag. And with free will comes a lot of messiness. And responsibility. It's ours to handle responsibly. Our hearts tell us so.
So let's enjoy this anyway! But let's get Love and Truth back in charge here, shall we?
Perspective – They Can't Win Over Truth and Love
You really wonder how these anti-natural freaks can take themselves seriously. Just look at the magnificence of our Universe. It's beyond description. Clearly forces play out that we're only slightly aware of. But one thing we can be sure of…puny man or any other power-crazed entity is nothing to be feared. We're inter connected with Something so much greater and profound we can rest assured all will come out for the better no matter what happens in the short term.
The current awakening is changing the entire dynamic on our planet by the hour. The matrix is coming down, which is why they're so frantically trying to slap up structural supports for it everywhere with more laws and draconian regulations. There's a vibrational change that is exposing the Truth and accelerating drastic life changes all around us. This will no doubt change the course of all of their plans as everyone's perceptions will be changing as well.
Eternity Rules
If we're on to their scam, we should identify it, non-comply and rise up in defiance of it and overcome it. Whatever form we take. Even if the whole place blows, you think that's the end?
Fear of death is possibly the biggest con going. How many parallel dimensional worlds are right now spinning, slipping and sliding around us? Even our so called big brained physicists say at least 11. You think that's all? (And btw, notice no one's calling themconspiracy freaks! Ha!)
The biggest lesson we can all learn: Heart trumps brain trumps programming.
Stick to your convictions, come what may.
And go with the flow – synchronicity leads and confirms and encourages.
A final thought from Lao Tzu…
"A good traveler has no fixed plan, and is not intent on arriving."
Keep wondering.
Love, Zen
Source:  Zen Gardner  |  ZenGardner.com
Any analysis of domestic fossil fuel production and use must acknowledge that independence for U.S. energy has not been the national goal. Contrary to utopian dreamers and radical environmentalists, oil, natural gas and coal are the backbone of power in any modern economy. This power extends both to the fuels themselves and to the political security that is required for any economy to prosper. Therefore, it seems counterproductive to encourage corporatist to export our own precious resources for the mere motive of higher profits. Unfortunately, their ill-conceived greed is at the core of much of our countries instability.
Often ignored, coal was once the dominate resource in the generation of electricity. The utterly destructive and suicidal EPA regulations and Obama's determination to bankrupt the coal industry has put into motion an export strategy that threatens the entire utility sector.
The Motley Fool writes in the article, Can Exports Save U.S. Coal?
"Although it remains the country's largest private sector provider of jobs, the U.S. coal industry is hurting. Domestic utilities are turning to lower-priced natural gas. Environmental opponents are working hard to keep the mineral in the ground.

The idea of expanding exports to the world's biggest customers — currently China, the Netherlands (a large transshipment point), the U.K., South Korea and Brazil — sounds good. And the U.S. Energy Information Administration (EIA) reports shipments of 6.3 million short tons of steam coal and 7.4 million short tons of metallurgical coal in March set a monthly record. Increased Asian demand contributed to the standout month."
The absurd notion at clean coal is impossible; drive this train directly to ports that ship our own most prolific natural resource overseas. So much for national security considerations and who in their right mind thinks that advance scrubbers will be used in all the Chinese plants being built.
Natural gas is the new boom fuel, especially because of the questionable hydrofracking process. Leaving aside the risks to our finite water aquifer, extraction from deep field using this fracking method is the primary argument to drill. In the essay, Hydrofracking Boom or Bust, cites Deborah Rogers, points out the most significant economic consequence from hydrofracking.
"Exporting is a last ditch effort to shore up a failing balance sheet. Exportation will drive the price higher in the U.S. There's no doubt about it. The question is how high will it go. When you are producing a commodity and have produced it to such a high extent, you want to find someone who will buy it, and in this case, it will be the Asians."
The Wall Street Journal reports how this economic model will take place in, U.S. Approves Expanded Gas Exports.
"The decision reflects a turnaround in the U.S. energy trade. Five years ago, many companies built natural-gas import terminals, anticipating greater U.S. demand for imported fuel.

Proponents of greater exports, including the oil and gas industry, say that exporting inexpensive natural gas will help the U.S. trade balance, help advance the adoption of clean-burning fuels around the world and shore up energy-poor U.S. allies."
Let's be real. The corporatist only care about the margins they can squeeze out of any resource extracted from mother earth. Importing when the price is right or exporting when the world price goes the other way, but never any concern about energy INDEPENDENCE for our own people and country.
Now look at the grand daddy of all, petroleum. The Oil Roustabout Economy explains the way the oil policy actually plays out. Virtually no real apprehension for domestic oil autonomy is factored into the economic schemes, that drive the economic, political and foreign policies, which keep the global a permanent tinderbox. "Remember that drilling in Anwar is prohibited, while waging war for oil is celebrated."However, the scale of refining raw crude into a range of utilitarian end user products, lends merit to the resale for export, especially if the original crude comes from an imported source. A valid benefit is achieved by enhancing a natural resource, with value added functionality for exporting. Nonetheless, draining your own oil fields for an immediate infusion of short-term profit, only hastens the day when domestic oilfields run dry.
The Washington Post illustrates the latest insanity coming out of the political class servants of the oil barons. The article, U.S. oil exports have been banned for 40 years. Is it time for that to change?, has a chilling message.
"Some people think so — especially now that the United States is producing more oil than it has in decades. Overturning the ban, in theory, would allow companies to sell even more oil and keep expanding.

On Tuesday, Sen. Lisa Murkowski (R-Alaska) gave a speech at the Brookings Institution calling on the Obama administration and Congress to loosen restrictions on crude-oil exports in order to boost domestic production. "We need to act," she said, "before the crude export ban raises problems and hurts American jobs." Jack Gerard, the head of the American Petroleum Institute, expressed similar sentiments later in the day."
Ah, that long journey to save jobs cry is most flexible depending where the campaign contributions come from. When was the last time you heard a national debate on the necessity to conserve and the prudent use of our own energy resources, strictly for domestic usage?
Not in this lifetime, instead of exporting our natural gas overseas, what happened to How to Convert the Country to Natural Gas, by T. Boone Pickens. Read the Pickens Plan and ask where are all those converted from diesel to LNG trucks?
Folks, the selling of our coal, gas and oil resources for export are more important to the internationalists that own the corporate businesses, which control the global resources, than true national energy independence. It is that simple. The establishment plutocrats are the designers, perpetuators and exploiters of an American economy that is held hostage to energy extortion. Not until this pattern is broken, will genuine prosperity return.
Concerns about an imminent bank crash were further fuelled today at news that HSBC are restricting the amount of cash that customers can withdraw from their own bank accounts. Customers were told that without proof of the intended use of their own money, HSBC would refuse to release it. This, and other worrying signs point to a possible financial crash in the near future.
HSBC is scrambling to manage a seemingly terminal liquidity crisis (a lack of hard cash) that could see the bank become the next Northern Rock – and trigger a bank crash.  The analyst's advice is for shareholders to sell HSBC investments, and customers to move their accounts elsewhere before the crash.
This from the Telegraph:
Forensic Asia on Tuesday began its coverage of Britain's largest banking group with a 'sell' recommendation, warning the lender had between $63.6bn (£38.7bn) and $92.3bn of "questionable assets" on its balance sheet, ranging from loan loss reserves and accrued interest to deferred tax assets, defined benefit pension schemes and opaque Level 3 assets.
According a report by the BBC's MoneyBox Programme, HSBC customers have gone to withdraw cash from their accounts, only to find HSBC would not release the funds.  Customers were told to make a bank transfer instead, unless they provided documentation proving the intended use of the money. Stephen Cotton attempted a withdrawal and told the programme:
"When we presented them with the withdrawal slip, they declined to give us the money because we could not provide them with a satisfactory explanation for what the money was for. They wanted a letter from the person involved."
Mr Cotton says the staff refused to tell him how much he could have: "So I wrote out a few slips. I said, 'Can I have £5,000?' They said no. I said, 'Can I have £4,000?' They said no. And then I wrote one out for £3,000 and they said, 'OK, we'll give you that.' "
He asked if he could return later that day to withdraw another £3,000, but he was told he could not do the same thing twice in one day.
As this was not a change to the Terms and Conditions of your bank account we had no need to pre-notify customers of the change"
He wrote to complain to HSBC about the new rules and also that he had not been informed of any change.
The bank said it did not have to tell him. "As this was not a change to the Terms and Conditions of your bank account, we had no need to pre-notify customers of the change," HSBC wrote.
Mr Cotton is not alone, with other customers seeking to withdraw cash amounts over £3,000 facing the same obstacles.  While HSBC argue there is comes customer security interest here, the story simply doesn't add up.  Customer identification is required for large withdrawals, not customer intentions – a person's cash is theirs to withdraw and place wherever they so wish.  Instead, HSBC has been found to have a capitalization black hole (gap between actual cash and obligations) of$80bn.  The message is simple, get your money out now.
The major banks and states appear to be preparing for impending crisis, while pretending to the public that the economic situation is improving.
There is a gold rush underway, with Banks and States frantically buying up as much gold reserve as they can, stoking fears that confidence in currency is at an all-time low.  In recent months and weeks, banks like HSBC and JP Morgan, and states such as the US, Germany and China have joined the gold rush, making vast purchases of stocks.
Investment analysts at Seeking Alpha have been monitoring the strange activity on the COMEX, stating:
"keeping track of COMEX inventories is something that is recommended for all serious investors who own physical gold and the gold ETFs (SPDR Gold Shares (GLD), PHYS, and CEF) because any abnormal inventory declines may signify extraordinary events behind the scenes."
The crash is in some ways a replay of the last one.  The US dollar is a fiat currency (as is the pound sterling, the euro and most other major currencies).  This means, it is monopoly money.  There is no gold reserve that its values are pegged to.  It is simply made up.  So how does money get made? A private, for profit central bank prints it and lends it to the government (or other banks) at an interest rate.  So the Central Bank prints $100, and gives it to the government on the basis that it returns $101.  You may have already spotted the first flaw in this process.  The additional $1 can only ever come from the Central Bank.  There is never enough money. The second issue is that all money is debt.
This used to be the way pretty much all of the money in circulation came to be.  That is, until Investment and Retail Banks got tired of this monopoly on debt based currency, and kicked off thecommercial money supply.  You might assume that when you take out a loan or other form of credit, a bank gives you that money from its reserves, and you then pay back that loan to the Bank at a given interest rate – the Bank making its profit on the interest rate.  You would be wrong. The Bank simply creates that loan on a computer screen.  Let's say you are granted a loan for $100,000.  The moment that loan is approved and $100k is entered on the computer – that promise from you to the bank creates $100k for the bank, in that instant.  This ledger entry alone creates the $100k, from nothing. Today, over 97% of all money that exists, is made this way.
This is what drove the dodgy lending practises that created the last crisis.  But since then, the failure to regulate the markets means that while bailouts hit public services and the real economy – banks were free to continue the same behaviour, bringing the next crash.
The world's second richest man, Warren Buffet warned us in 2003 that the derivatives market was 'devised by madmen' and a 'weapon of mass destruction' and we have only seen the first blast in this debt apocalypse.
The news that should have us all worried is: the derivatives market contains $700trn of these debts yet to implode.
Global GDP stands at $69.4trn a year.  This means that (primarily) Wall Street and the City of London have run up phantom paper debts of more than ten times of the annual earnings of the entire planet.
Not only can the Bankers not pay it back, the combined earning power of the earth could not pay it back in less than ten years if every last cent of our productive power went solely to pay off this debt.
This is why answering the issues with our currencies, our banking practices and economic system are not theoretical or academic – they are a matter of our very survival.
Source:  http://iacknowledge.net/hsbc-bank-on-verge-of-collapse-second-major-banking-crash-imminent/
I used to really really hate housework but don't hate it so much any more — ever since I developed my fabulous new housecleaning system wherein I just do 15 minutes of housework a day, but do it each day consistently, using a timer so as not to cheat.
You'd be surprised how much you can get done in just 15 minutes, but you gotta do it daily, no matter what — even if some newbee student dentist has just finished scraping all those extra bone fragments out of the socket of your recently-pulled (phantom) tooth and then practiced her rusty stitching techniques on your poor bleeding gums.
And here's another added bonus to my housecleaning system:  After having spent approximately 5,475 minutes a year for the past six years on trying to keep this damn place clean, I have actually sort of started to bond with my home.
So.  A few days ago I was cleaning stuff out of an old filing cabinet, and came across a whole bunch of articles that I had written way back in the day — back before we had all kinds of self-publishing apps available online; and even back before there was FaceBook or blogs or Kindle or Twitter or even Instagram and YouTube.
And, way back in those old paleo days, writers such as myself had actually been forced to photocopy our articles, write up a cover letter and then send them all off to magazine editors with self-addressed stamped envelopes enclosed.  Totally old school.  Can you even imagine doing that now?
And there at the very bottom of one of those file drawers, I found over two hundred rejection letters from various editors and publishers.  Amazing.
Dontcha just love publishing over the internet instead?  (And thank goodness for net neutrality too — which is currently being threatened.  Shouldn't we start boycotting Verizon, AT&T and Comcast over this?  C'mon, all you independent bloggers, Tweeters and self-publishers, let's get off our butts and fight for less intervention and more high-speed!) http://www.latimes.com/business/hiltzik/la-fi-mh-net-neutrality-20140114,0,522106.story
And speaking of the internet, those huge and powerful corporations which now own our government are still using it to spy on all of us — and not just us writers.   Now why would corporations want to do that?  Because they are paranoid.  And greedy.  And afraid.
I used to be paranoid and greedy and afraid too — but am now here to tell you that, in the long run, paranoia and greed and fear are just too damn much hard work.  Wisdom and kindness are better.  And easier too.  Just ask Jesus.  And Gandhi.  And Martin Luther King Jr.
"But Jane," you might say, "that kind of slacker attitude could get you killed."  True.  It certainly got King and Gandhi and Jesus killed.  But at least I would die while feeling all proud of myself as I cross over — not huddled up in some miserable isolated Midas-like earthly fortress while watching the rest of the world end before my very eyes and with only my black, ice-cold-hearted evil soul (that nobody else would ever want to spend time with, ev-ah) to keep me company.  Yuck.
Anyway, back at the filing cabinet, I began reading through some of my old articles again — and some of them were really actually quite good.  The one about my struggles to get my aging father into an assisted-care home was particularly poignant — and how my mean sister had dragged me through probate court after he died, just when I was grieving the most.  I later published it on the internet, entitled "Probating the Family Feud" — and a lot of people actually read it there too.  http://veracityvoice.com/?p=1158
And I also found something I had written back in 2005 — back when Fallujah was a horrible war-crime-induced hot mess; about all my efforts to embed with the Army there.  And how I finally did embed with the Marines in Heet and Haditha two years later http://jpstillwater.blogspot.com/2007_10_01_archive.html.
But apparently Fallujah is still a war-torn hot mess even today; the only difference being that Iraqis, not Americans, are now doing most of the killing in Al Anbar province.  So does that make all this current senseless slaughter of civilians less of a war crime — because civilians are now being senselessly slaughtered by local hordes instead of by American hordes?   http://www.globalresearch.ca/the-third-battle-of-fallujah/5364369

Ten years later, I still want to go to Fallujah.
Or as one friend in Iraq calls it, "Fallujahpaloooza".  Laughter through tears.  http://www.youtube.com/watch?v=Dt5qaMHQDfw&desktop_uri=%2Fwatch%3Fv%3DDt5qaMHQDfw&app=desktop
And then I discovered, hidden back at the very bottom of my filing cabinet, a rough draft of my first novel.  I loved that novel so much!  But NOBODY would publish it.  Nobody.  That novel had everything — love, death, war, peace, history, philosophy, drama, even intergalactic travel — and even one fast-moving chapter on how wisdom and kindness always trumps greed, paranoia and fear.  "Pictures of a Future World" was the title.  I may get around to publishing it yet — but this time I'll try Kindle.
PS:  Here's an excerpt from my old unpublished novel, "Pictures of a Future World":
All eyes turn to the Shaman, who continues to speak from his deep trance.

The atmosphere in the sandstone kiva comes alive.  The Shaman moves his mind to a new point of consciousness.  Another one of his emanations begins to speak, this time in an intensely penetrating tone.  "There is a tree on the mesa top," the deep voice slowly intones.  "It has watched the raider warriors kill our people one by one.  It has seen us begin to build our houses here in the dark shadows of the canyon walls instead of up on the sunny mesa tops where they belong…so that we might be safe…from the raider warriors.

"They are killers.

"We are prey.

"So has it always been.  So shall it always be.

"There is no place that we can go on the face of this earth that is safe from them…either now or in the far distant future… when even our mesa-top trees are dead.

"Raiders will always hunt peaceful men.

"They will find us, and they will kill our bodies just as the coyote kills the hare."

Absolute silence falls like a black shroud inside the kiva.

Everyone waits for the Shaman to speak again.  Even the Shaman himself waits.  Is this all that he is going to say?  By now the ceremonial kiva is as bright as day, the elders rigid with attention.

"Of these things we must never be afraid, ever," the Shaman continues.  "The raiders may search us out, the barbarians may chase us down and trap us and corner us like rats…from now until the end of time.

"The needy ones, the greedy ones will hunt us in order to make our wisdom and our abundance their own.  They will act out of evil caused by envy, jealousy or need.  Whatever their reasons — that is the way of it.  No place is safe.  We must be prepared to give up our bodies at any time, willingly and without fear or regret.

"Because our bodies are not us."

The Shaman breathes slowly now, and the clan members sense that he is struggling within himself, trying to clarify what he alone is seeing, forcing himself to go on.  A moment passes.  The mask presses heavily upon him.  Finally he continues:  "We of the pueblo all know this.  We are all made brave because of this knowledge.  This we know:  That always men of peace will die bravely.  That always barbarians will try to kill us and to take our spirits.

"All of us know that the spirit of a man of peace can never belong to a barbarian and can never be harmed.  Ever. It is this knowledge that gives us the courage to continue to live without fear in a world exploding with enemies, enemies gone mad with their own anger and need and violence and lust for our blood."

The air inside the womb-like kiva begins to take on a life of its own; humid, dense, and pulsing.

Inside the ponderous deer-head mask, the Shaman tries to refocus his energy.  He watches his body and his mind divide into a series of complex grids.  Each one of these grids contains an image of himself.  A part of him wonders which grid is his real self.  A part of him knows that his real self is all of them — or none.

More chanting fills the air.  The Shaman forgets about the raider warriors.  They are a part of life.  They will always be there…like the trees. Like the mesa.