Economic illiteracy is a hallmark of most political policies. The prime example of this principle is the idiocy out of the Obama administration that maintains that the Affordable Care Act is favorable to job seekers. The ranks of progressive euphoria reporting on the joys of Obamacare want to spin the latest Congressional Budget Office's (CBO) analysis as favorable. As these imbeciles push out their demented dreams for a neo Great Society, the facts of trade and industry need to be buried in order to institute the total welfare state.In the face of ignoring that productive employment is a worthy and necessary goal for a healthy economy, avid Obama supporters cannot escape empirical reality. Even a flagship liberal publication like Atlantic is obliged to ask, Is Obamacare a Job-Killer After All?
"The reduction in CBO's projections of hours worked represents a decline in the number of full-time-equivalent workers of about 2.0 million in 2017, rising to about 2.5 million in 2024. Although CBO projects that total employment (and compensation) will increase over the coming decade that increase will be smaller than it would have been in the absence of the ACA."
Such words, often dismissed by those who reject conflicting statistics, need to view the video CBO: Obamacare is a Job Killer. If the revered NYT: It's Actually Great Obamacare Will Spur 2.5 Million to Leave their Job, can joke about the fate of the unemployed, maybe their writers better hit the streets and try to find a useful job.
The 2.5 million workers that will be driven out of the workforce due to Obamacare is actually "a liberating result of the law," according The New York Times (emphasis added):

"The Congressional Budget Office estimated on Tuesday that the Affordable Care Act will reduce the number of full-time workers by 2.5 million over the next decade. That is mostly a good thing, a liberating result of the law. Of course, Republicans immediately tried to brand the findings as "devastating" and stark evidence of President Obama's health care reform as a failure and a job killer. It is no such thing.

The report estimated that — thanks to an increase in insurance coverage under the act and the availability of subsidies to help pay the premiums — many workers who felt obliged to stay in a job that provided health benefits would now be able to leave those jobs or choose to work fewer hours than they otherwise would have. In other words, the report is about the choices workers can make when they are no longer tethered to an employer because of health benefits. The cumulative effect on the labor supply is the equivalent of 2.5 million fewer full-time workers by 2024."
In the real world, large corporations strive to cut costs and such organizations aim to reduce or forestall adding new employees whenever possible. Therefore, when the establishment press comes to the defense of Obamacare, they are actually making the argument that their own importance in their corporate enterprise is expendable.
Well before the release of this CBO report, the example of Kroger Confronts Obamacare by Reducing Employee Hours illustrates that reduced income is the byproduct for many workers.
"Kroger is a large grocery store chain which employs nearly 350,000 people and had sales sales of $90 billion last year. Last week, employees found out that, starting in 2013, there will be some changes for employees. These scheduling changes will be made to account for increased costs due to Obamacare. Employees who are not already considered full time will have their hours limited whereas, now, they are allowed to work as many hours as needed in the store. For many employees, this means that they will need to find a second job or another job altogether."
Factor in The New Normal: Part-Time Employment and you have a perfect storm for years of diminished economic activity. Then lump in the prerequisite of joining an Obamacare exchange and those government subsidies seem like little compensation for effectively using those high deductable schemes.
It is a well-demonstrated fact that Small Businesses Once Again Create More Jobs Than Big Businesses. "Small businesses created almost double the new jobs in January 2014, compared with large businesses. And when you add growth among medium-sized businesses to the employment growth in small businesses, the numbers swamp the job growth of large corporations."Any entrepreneur with the experience of making a payroll understands that the added costs of employing labor discourages new hiring. If the economy was expanding and growing, such additional expenses might be able to be absorbed. Sorry to say, the main street economy is faltering on several levels.
Forbes warns in Obamacare Kills 2.5 Million Jobs? That Doesn't Count Independent Contractors.
"Many rules hinge on who are your employees—independent contractors aren't covered. But that assumes that your independent contractor classification holds up. If it doesn't and your independent contractors are recharacterized, you are back in the soup. The risk isn't theoretical, as the IRS is active in independent contractor reclassification efforts. And more scrutiny is coming."
The implication should be clear. As people refuse to join the exchanges, the IRS will ramp up compliance by stripping the illusion that workers are legitimate independent contractors. The result is that fewer new hires will follow.
Finally, consider the impact of the ACA's cuts to Medicare threaten home health care jobs. "Newly implemented administration policies, which slash home health care funding by 14 percent over the next four years, are already resulting in a downturn in job growth, according to the U.S. Bureau of Labor Statistics."
As the quality of health care declines under Obamacare, the burden of financing theguaranteed profits of the major insurance companies will fall upon the few remaining full time employees. Many part timers will opt for the taxpayer supported Medicaid coverage. This situation is hardly a bright health care future, nor is it a positive incentive for a lasting recovery. An honest job will become as rare as the few remaining practicing physicians.
I recently interviewed Daniel Estulin the author of what will be the newest best seller,TransEvolution: The Coming Age of Human Deconstruction.
Estulin wrote the book based largely on a Bilderberg white paper which was smuggled to him by a Bilderberg insider. The document was filled with information which spelled the end of the human race as we know it.
Hollywood Prepares the American Public for the Inevitable
Hollywood has made millions on movies like The Terminator, Blade Runner, and RoboCob, just to name a few. In fact, Robocop is being re-released in the next several weeks. Estulin states that cyborgs or man-machines are the future in a post-human world. Yes, you read that correctly, we could soon find ourselves living in a post-human world.
You may be familiar with the new TV series on FOX called Almost Human where one of the main characters is a cyborg cop. We could see such an interaction between nonhuman and morphed humans in the near future (i.e. Robocop).
Rules for Thee but Not for Me
In the future of transevolution we will be witnessing a literal fountain of youth, which will result from becoming a cyborg as it will soon be possible to purchase immortality in the future. However, everyone except the super elite will be banned from purchasing this literal fountain of youth.
Your existence, my common brethren, will be similar to what movie goers saw in the Summer of 2013 in the movie, Man of Steel. In the opening 30 minutes of the movie, it was revealed that every resident of Krypton had certain genes "turned on" and certain genes "turned off". And everyone from Krypton, except for Superman, had been artificially bred for specific purposes. This is what humanity is quickly moving towards and unless you are the elite, you will be bred, dumbed down if needed, to serve a purpose for the global elite.
The Purpose for the Destruction of the Global Economy
Estulin mentioned that the wholesale destruction of the world's economy is not an accident, nor is it a miscalculation or the result of political shenanigans. This destruction is being done on purpose, absolutely on purpose. Estulin revealed that his Bilderberg insider told him that the slave masters on this planet want to collapse the economy, force people into the stack and pack cities of mega millions and then exterminate most of humanity.
Estulin and I explored the methods that the super elite may use to exterminate 90% of all people on this planet. We both agreed that starvation is the most likely candidate. Starvation is a clean method of killing, it is quick and it would leave the planet in good shape for the global elite to establish their paradise on Earth.
Some of my readers and listeners have asked me about why I am so opposed to Agenda 21 and devote so much time fighting against it? To these and all others, I answer that forcing humanity to forsake rural and suburban living and move into the soon-to-be death traps of these mega cities, is very consistent with the tenets of Agenda 21 (i.e. Earth First).
Monsanto: The Great Satan of Food Production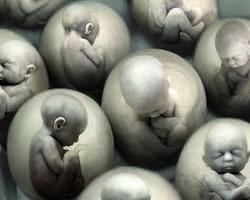 I recently interviewed my good friend, Barbara Peterson, who presented evidence which demonstrated that the super elite are in the process of attacking not just humans with GMO's which will eventually kill you, the GMO's are also sterilizing our food supply. And then, as if by magic, Peterson and I took calls on my show from farmers all across the country, who confirmed the sterilization of both crops and farm animals was well under way.
Let's give credit where credit is due. Monsanto is not alone in this conspiracy against humanity. In Chapter two of his book, Estulin, details how huge corporations like Monsanto, Cargill, and Archer Daniels are plotting to set up mass starvation on the planet. These corporate names became household names and they have become an "interlocked self perpetuating syndicate that will decide who eats and who doesn't, who lives and who dies."
Why are mega corporations, such as these and a small socio-political elite, allowed to own our food and control the very basis of humanity? The simple answer is, because they can.
Studies have shown that rats that are fed with genetically modified organisms (GMO), like potatoes, showed structural changes in their white blood cells making them more vulnerable to infection and disease, which could indicate a greater future risk of developing cancer, when compared to other rats fed non-GMO potatoes. Estulin's research indicates that GMO food was the creation of the Rockefeller Foundation, who are members of the Bilderberg Group. This all part of the plan for total control of mankind. As an aside, Barbara Peterson noted in my interview with her that McDonalds fries will soon all be made of GMO's.
Genetic Engineering
Genetic engineering is about taking control of nature, redesigning it and rebuilding it. The phrase "playing God" comes up in almost every conversation about genetic engineering. This is no longer the stuff of science fiction. Nothing good comes from genetic engineering as this generation of children will be the last generation which will be human in the sense that we define humanity today.
Estulin documented how insects are being weaponized for combat through chipping as a result of recent DARPA projects. Humans will soon be chipped, not necessarily for warfare, but for the purpose of transformation into something hideous which will serve the whims of the global elite.
The National Security State
Presently, all the communication happening on the planet right now can be monitored in real time and it is being done to control us, to dumb us down, to brainwash, to influence, and to predict our future behavior. The super elite is doing this so that we don't get in the way of important people by doing too much thinking on our own. A simple example of this fact is in evidence in an ever-increasing number of airports as facial scanning techniques are designed to reveal to security individuals who are angry, malevolent, etc. This technology is right here, right now!
Estulin mentions Nazi Germany, in his book, numerous times throughout the book, Estulin drew a similarity between the mass control the Nazis had in comparison to the control the super elite has over the human race right now. Presently, America is the 21st century fulfillment of what Hitler, Stalin and Mao as they attempted to initiate their genocidal regimes.
Off World Escape Plan If Things Get Ugly
According to USA Today,
"NASA recently revealed that their Mars robotic rover has found signs that a vast and hospitable lake once spread over the now-desolate surface, a potential home to past life for centuries or more."
With this new discovery that life may be possible on Mars, the elite could easily, through nanotechnology subsequently build a homestead there! There are many private corporations on the planet who are ready to go to Mars within five years. Some speculate that billionaire, Robert Bigelow, is ready now.
Apparently, if the elite cannot exterminate humanity in the clean and neat ways that they have designed, it may be necessary to temporarily move off world while the job is completed in more "messy" ways. According to some, this is their "Plan B".
A Cowardly New World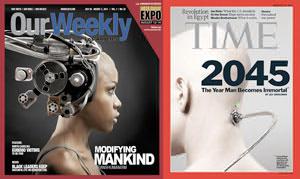 Unlike Huxley, I have seen nothing brave about this new world. Nanotechnology is a powerful new technology for taking apart and reconstructing nature at the atomic level. Scientists are acting like God to manipulate life through the use of this technology. I can only imagine all the horrible things nanotechnology can do to the human race.
Nothing good with regard to nanotechnology can or will come from this blatant insanity. The plans of the global elite constitute an abomination before God.
Right now, the elite are employing their "Promethean plans" which will change the world and will transform the very essence of humanity. Again, this is happening Now!!!
Let's make no mistake about it, the super elite are attempting to become more powerful than God. The super elite controls the human race in every imaginable possible way. Just the term, "conspiracy theorist", was invented by the global elite as a marginalizing tool to keep the public from believing in conspiracy theories that will enslave humanity.
Absolutely nothing that happens in our world is an accident; it's all part of this grand plan. Because of this, there is no hope for humanity if we do not rise up and defeat Agenda 21 and force a change in the leadership of the world, and it must be done RIGHT NOW, before the personal control mechanisms of this new system are locked into place.
My fellow human beings, we do not have five years. You sit idly by on the sidelines at the risk of not only your life but the lives of your children and grandchildren, born or not yet born. Soon, we will be saying "Welcome to Krypton", as humanity becomes the weak puppets in the theatre of life created by the super elite.
Source: Dave Hodges  |  The Common Sense Show
There is now a New American War.  It is inside America. It is called the "War on Terror". The enemy is YOU!

It is a staged, Phony War that has been created by the International Zionist Crime Syndicate (IZCS).
This New War on Terror has an enemy. That enemy is the American People, You and Me.
Every Military Force needs an enemy. Without an ongoing or perpetual war, the War profiteers quickly go bankrupt.
In order to keep their profit stream going from war, war-profiteers need to create successive new wars or a significant threat of impending war.
Creating pretexts for these much needed wars is very hard work and quite expensive too. But war is a business, a very big business, and war-profiteers need to invest big money to make even more in return.
Members of Congress must be bought, and top Generals and Admirals of the Military High Command too.
This costs a great deal of hard cold cash, but that's okay because the IZCS gets all it needs from fat US foreign aid to Israel, fat contracts with Israeli Defense providers, and fat donations from those wealthy zionist businessmen that the IZCS manipulates, guilts or shakes down.
At this point, a select group of 70,000 K-Street Lobbyists go to work distributing funds to get elected officials on Board. The several select Generals and Admirals are handled more covertly.
If this is not enough revenue to pay off the necessary officials, the IZCS gets the rest directly from its private Central Banksters who can create all the money they want digitally, anytime they want, and give it to tribal brothers or anyone else, anytime they want.
Of course the key thing here is a significant portion of these fat revenues are kicked back to the corrupt, bought and owned members of Congress who voted for them, and to select top Generals and Admirals of the High Military Command who support the IZCS intended proxy wars by America on their behalf.
Under President Obama's Administration, for whatever reasons, the High Military Command has not been willing to take payoffs and favors and has not been blackmail-able by the IZCS.
[Note: this is a long article and one option is to read the caps first and then any areas you are interested in if you have time]
Here is the new game in the so-called American Defense Industry.  It is a stateside game and it involves magically transforming any and all innocent, Constitutional, law-abiding citizens into Domestic Dissenters, aka "Domestic Terrorists" or something close enough to declare war on "Potential Domestic Dissenters, aka "Potential Domestic Terrorists". This is an occult, alchemical symbolic processing of the American people (aka "we the people") into an defined domestic enemy that can be waged war against on many fronts–phone and email tapping, massive spying and infiltration of all domestic groupings, even neighborhood coffee parties or local church charities–you name it, everything.
This new redefinition of normal law-abiding Americans into "Enemies of the State" and its internal security apparatus as a threat to national security IS a magical conversion or transformation of the normal American Society, mainstream law abiding America, into a huge domestic national security market. This is all an horrendous BIG LIE.
Actually the real situation is just the opposite–it is the USG and specifically the Fusion Centers and the Department of Homeland Security run by perverts and enemies of "we the people" that are the real risk to the true and actual national security of America the republic and to all honest, law abiding, Constitutional Americans. And the USG and DHS and Fusion Center officials are nothing less than world class criminals committing both High Treason and Sedition against America the Republic. The USG has been hijacked and is being run by those who have turned everything upside down.
This redefinition of course involves placing cameras and microphones on almost every street corner in the light-poles and pulsed beam psychotronic generators in many street lamps, turned on full power during rush hour to sedate and subdue the populace in order to keep the masses in line.
Some say that the new Chairman of the JCS, General Martin Dempsey, is a breath of fresh air, a real American Patriot who honors his Oath to defend the US Constitution from all enemies foreign and domestic.
So far, General Dempsey has resisted major efforts to coerce him to support and engage in any new major American Mideast Air and Ground invasion (another American proxy war for Israel).
And many believe that our new Secretary of Defense Chuck Hagel is another America-firster who takes his oath to defend the US Constitution seriously also.
JCS Chairman Dempsey's independence and commitment to America on this matter has elevated him to the status of a "rock star" in the view of many who appreciate his steadfastness, and he is regarded as a true America-firster.
Some experts view JCS Chairman Dempsey's integrity and commitment to America the Republic as a major turning point, signaling the realization by the High Military Command that the 9/11 attacks were an inside-job, a false-flag attack run by the IZCS with the help of several Traitors within the USAF, JCS, and NORAD.

And that it also signals a shocking realization, for the first time, that most of the Institutions of the USG have been deeply hijacked by the IZCS and their Cutouts have included the Bush Cabal which is now struggling to maintain a thin hold on power.(1)
Obviously, Chairman Dempsey's and Defense Secretary Hagel's steadfast resistance to being manipulated by the IZCS into fighting another major Mideast ground and Air proxy war for Israel appears to be driving the IZCS to desperation.  So far these America-firsters are holding fast against any and all IZCS manipulations and pressure and doing an excellent job staying on course.
The IZCS knows that unless it gets another American proxy war in the Mideast for Israel, they are finished.  They also know that if the American masses ever start finding out that 9/11 was planned and controlled by those owned by the IZCS, they are done too.
Actually the 9/11 attacks of the IZCS were in a sense a going-for-broke gamble of everything they have against the House (America the Republic). There is a very strong new American Populism which is emerging rapidly as a spontaneous by-product of the world-wide Internet and the Alternative news it carries, which provides truth to the masses for the first time.
Top insiders know all the names of who did the 9/11 inside-job false-flag attacks and are are ready to testify if an independent prosecutor is assigned and a special Grand Jury is called, and appropriate  immunity agreements are offered for "coming clean". At least one, Steve Pieczenik, MD, Ph.D., (former Assistant Secretary of State and father of many deep cover black ops, and also the main character in many Tom Clancy books) has already gone public and named names and has said he is willing to testify in a Federal Court as to who did it.(2) Obviously Dr. Pieczenik is another great American Hero.
Some top insiders close to to the High Command have suggested that America is so deeply hijacked by the IZCS that it will take some years of the actions of high officials like JCS Chairman General Dempsey and Defense Secretary Chuck Hagel to turn the tide and neutralize the rampant influence peddling of the IZCS over almost every member of Congress and many officials in the Department of Justice and the Alphabets.
Certainly the Department of Homeland Security is now recognized as a major IZCS beach-head inside America and part of a long term plan to establish a foreign controlled IZCS neo-Bolshevik military force inside America to Tyrannize, wage war against, and eventually serially mass murder most Americans.
This is why some top insiders refer to DHS as the New American Gestapo or Stasi.  Some see it now morphing into a New Red Cheka mass-murder machine for dispensing Bolshevik-style Red Terror and mass-murder to Americans.
The Cold War was a great boon to the defense Industry even though it never went hot anywhere but Korea and Vietnam, which were limited to prevent an all out nuclear exchange.
The first Iraq War (aka the Gulf War) under Bush1 resulted from covert trickery using Kuwaiti cross drilling, which was reported to Saddam Hussein by April Glaspie, who convinced him that the USG wouldn't care if he invaded Kuwait to stop the theft of his oil from his main oil field. The second Mideast war was an Invasion of Iraq and Afghanistan to get even with the alleged perps who supposedly did the 9/11 attacks, but actually never were involved at all.
President Obama is now unwilling to deploy American troops in any major new American land war or massive air bombardment campaign in the Mideast. Nor is the current US Military High Command willing to allow it at this time. In order to appease the so-called Defense Industry and their lobbyists, he has apparently deployed numerous teams of "special operators" and mercenaries but these have been fighting terrorists supported by America, a self-defeating exercise.
He has also continued to deploy drones with air-to-ground missiles to mass murder numerous innocent women, children and non-combatants. All these Mideast and African wars are illegal, unConstitutional, undeclared and unprovoked.  They have been sold to the American People and the Congress based on the BIG LIE that they are preemptive strikes necessary to prevent any more 9/11 attacks.
The need for preemptive strikes to prevent terrorist attacks inside America is an obvious lie for numerous reasons. Anyone who examines all the available evidence on 9/11, including the BBC live TV announcement by Jane Standley that WTC7 fell to the ground 20 minutes before it happened (due to top MI-6 control officers forgetting about American Daylight savings time (too much personal coke use perhaps?).(3)
In addition, if DHS's main concern is spying on normal Americans who dissent and crushing them because DHS believes they are "domestic terrorists or "potential Domestic terrorists" or "lone wolf" spontaneously emerging domestic terrorists, this obviates any lies about the need for preemptive foreign attacks. The reason?  Because DHS now claims that the emergence of these ordinary lone wolf domestic terrorists inside America is a spontaneous phenomenon, as well as a completely independent problem that has nothing to do with foreign terrorists in the Mideast.
And beside DHS allows open borders, "sanctuary cities" where illegals can not be checked for legal immigration status, given traffic tickets for minor violations, and must be granted drivers licenses and social security cards without any proof of residency. Plus, thousands of Mideast Immigrants are allowed in to America when there is already a shortage of jobs, and the Muslim Brotherhood is invited into the White House to meet with President Obama.(4)
It is obvious that as the major American Defense Contractors who are either owned or controlled by the IZCS have realized that American Mideast war efforts are waning and have worked hard to create their phony War on Terror, first in foreign countries and now in America.

They have worked hard to generate massive public fear in reaction to the 9/11 attacks in order to engender public support and vast expenditures of taxpayer dollars for a large national security market and internal security apparatus, like the Fusion Centers and its specialized assassination teams disguised as corporate or political protection squads, the DHS and the TSA with its Vipr Teams.
This phony, staged War on Terror has been very craftily engineered to be an unending war that will assure perpetual war profits for Defense Contractors and a perpetual supply of artificially created enemies inside America to feed that war. How is this possible you might ask?
This new War on Terror has been socially engineered to provide a continual stream of degradations and provocations against the average American, provoking many in a never-ending stream to resist, and causing them to be labeled dissenters.
Once they have been labeled dissenters they are put on a Department of Homeland Security (DHS) Main Core Terror Watch List, which top insiders know is a targeted assassination list for later eradication of all Freedom-loving Americans who want to restore the American Constitutional Republic.
At present the Main Core list has over ten million Americans on it, and it is growing every day with thousands of new additions. Get a ticket for a driving offense or any arrest (even if later proven innocent) and it is highly likely you will be placed on this Main Core Terror Watch and Assassination list.

If you have a prior drug arrest many years ago or any arrest, it is likely you have already been placed on this list. If a USG web troll or fusion Center Officer comes across any patriotic postings or anything they consider subversive like the East German Stasi, that poster will likely be placed on this list.
Over time these provocations are designed to result in a continuing stream of America dissenters that want to take their Republic back from the zionist hijackers and will meet DHS tyranny and force with the like. Any and all Dissenters are now being defined as "Enemies of the State".
And anyone who wants to restore the American Republic will also be defined as a "Domestic Terrorist". DHS is a terrorist group, hand assembled by American/Israeli dual citizen Traitors and is designed to tyrannize, capture and eventually be deployed against Americans to serially mass murder them.  This is why they have been called the New American Gestapo of the Neo-Bolshevik Red Cheka Terror Machine.

If you were a Ron Paul supporter or a Libertarian, you are likely on the Main Core list. If NSA routine scans of any and all of your digital emissions and have picked up enough key trigger words, then you have perhaps already been placed on the List. After all, Marcus Wolfe the former head of the East German Stasi, a vicious torturer and murder of innocent Germans, was hired as a USG consultant to set up DHS two years before he died.(5)

Note the recent admission by US Supreme Court judge Antonin Scalia that it is without question that the Prison Camps now being built by the USG will eventually be used just like they were in WW2 when innocent Japanese Citizens were wrongly captured, completely asset stripped and placed in USG Prison Camps. (6)
President Eisenhower was an insider placed in position by the Rockefellers early in his Military career and eventually propelled into the Presidency by them. But even Ike started being bothered by strong pangs of Patriotism and became alarmed at the undue influence of the Military Industrial complex over Congress. In his final public speech as President, he delivered a warning to Americans.
Ike never imagined that the Israelis would serve as the chief action agent for the City of London zionists and would eventually hijack, buy off, bribe, compromise or honey-trap almost every single member of Congress and also use their vast Central Bankster and manipulated donor funds to hijack almost all American defense and Intel contractors and American communication companies, many of which have been moved to Israel or have been located there in the first place.
Originally his speech included the phrase Military, Industrial, Congressional Complex.  He took out "Congressional" after his political aides informed him that this could end up harming the Republican Party. When he referred to "Military" in the phrase "Military Industrial Complex", he was actually thinking of the whole new peacetime defense Industry, which was driving the Military Industrial Complex and formation of a permanent armament industry.
Ike became concerned that this permanent armament industry could assert undue influence on the American political process and could hijack American society and harm its spiritual character.
Disarming the public is a key goal of the IZCS for everyone in America but them and their stooges at the DHS and the Alphabets or their militarized police now trained by the ADL.
Many Police Chiefs are taken to Israel on all-paid Anti-Terror training Junkets where they drink the Kool-aid and are subjected to some of the most sophisticated Psi powered and Psychotronic mind-kontrol ever deployed. In years past, many were given lavish gifts and provided personal escorts of their age and choice. Perhaps this practice continues?
Any Tyrannical Government must always get rid of we the people's guns in order to be able to stay in power and concentrate it. A major goal of any tyranny, like what we have in IZCS-hijacked America now, is to gain maximum power by eliminating (as in serial mass-murdering) all political opponents and dissenters. Doubt this? Then check world history the last couple of hundred years.
The USG and DHS is now ramping up the militarization of the Police of American Cities and Suburbs under DOD Program 1033 under the 'Transfer of Excess Military Property to Local Police Program".
According to a video from 'TheLipTV', "Over the last decade, we have seen over 5,000 people killed by police in the United States," when "4,489 soldiers have been killed since the beginning of the Iraq war. Since 9-11, you are 29-times more likely to be killed by a police officer than you are by a terrorist."(7)
Most local urban and suburban police departments have been "militarized", that is, received heavy armament including armored cars, MP5 and M-16 fully-automatic machine guns, grenades, grenade launchers and ballistic shields.
We the people are the new enemy of the militarized police. The police were set up to "protect and serve", but their new mission is to wage war against "we the people" on behalf of the IZCS and the ADL.
Every military force must have a designated enemy. The common American is the new enemy of the now militarized police in their new war against Americans on behalf of the IZCS and the ADL.
Whether they realize it or not, the ADL has trained most police to view most Americans (we the people) as the enemy of the police and the Nation State. Ever attended a police training seminar put on by the ADL? Often they hide who really is running it. It's the biggest bunch of twisted, sick paranoid crap one can ever imagine, and all designed to make police trigger-happy murderers of any citizen who questions their authority in any way or questions any detainment or arrest. Yes, ADL training is a crafty set of lies that produces trigger-happy cops who believe there is a domestic terrorist hiding behind every bush who want to murder them so the police cannot go home to their family at night.
This paranoid belief system will eventually produce this result as a self-fulfilling prophecy, as police tyranny and trigger-happy police continue to murder the innocent and use grossly excessive force for minor offenses. Almost all police abuse of the citizen is delivered "for your own safety", when that is another big lie.  It is done for the arrogance and authority complex of the police officer–an artifact of over 25 years of ADL training for your local police, who have almost all sold out to the feds in order to get military weapons and gear.  All in return for signing over jurisdiction to DHS and the Feds.
Police are instructed to "charge up" anyone who questions them in any way, and any slight hesitation must be met with false charges of assault and/or battery towards the officer. Officers are told, an arrestee can beat the rap, but they cannot get out of the "ride" (i.e. the arrest and hassle of it.) They are taught that this deters deviance and crime, when actually it provokes the American people to hate police officers.
The new militarized police have one new main function.  It is to continually provoke law-abiding, honest citizens with acts of selfishness and tyranny in order to "role force" them to act out so that "punishment" can be delivered.  The goal, especially with inner urban kids is to make sure they are sold all the drugs they want, in order to dirty them up and get them into the system for life. Big prisons are a private business–a very big business–and quotas or guaranteed imprisonment rates are in place to reduce costs.
Since the IZCS is actually functioning as a neo-Bolshevik political block with East German Stasi and Nazi undertones, this reveals the actual goal of DHS–to serially mass-murder all American dissenters and political opponents. Doubt this?  Then consider the purchase of over 2 Billion 40 Caliber hollow-point rounds and 7,000 M-16 fully-automatic (real assault rifles, not the mere look-a-like AR-15) and thousands of armored vehicles and armored booths, raised spy-towers and grenade launchers.(8) Many of these armored vehicles have been given to local police who have Police Chiefs who are Traitors to America the Republic in exchange for complete submission to Federal Jurisdiction of DHS.
Some of these traitors are just stupid and overly impressed by Feds or DHS Spooks, others have been paid off in very large cash donations (hundreds of thousands of USD in military duffel bags, untraceable CIA drug profits. Some have been sexually compromised by Pedophile or Honey Traps and then blackmailed into submission. Some have succumbed after being threatened or having their families threatened. This is the lowest scum-bag manipulation (aka Humint) ever deployed, and it is everyday stock and trade for the IZCS, the world's biggest sexual compromisers, and pedophile and sex-slave operators.
Lessons of History: Any serious study of History quickly shows that war is a vehicle for a nation's leaders to maintain control over their nation-states. The infamous Iron Mountain Report gave an inside glimpse of how the super-elite criminal Psychopaths running America thought about the need for ongoing war or a suitable state crisis to unify the society and solidify their control over society.
Wars are craftily engineered by criminal super-elites who rule nation-states and their advisers. There are various, crafty ways for a nation's leaders to covertly start wars. The well-established standby is to stage False-Flag attacks and then wage war on the nation state or entity that you have framed for the attack that you did.
Another way to create a terrorist with a long and successful track record is to capture abandoned children in Mideast Countries, provide for their daily needs, while mind-kontrolling them to become terrorists with psychotic suicidal delusions of revenge toward what has been identified to them as their religious enemy which needs destruction to please their god.

The British, the Israelis, and the Saudi are experts at this, and American Taxpayers have unknowingly provided a large portion of the funding for this. One trick well known among intel insiders is the practice of acts of terror against the nation of the mind-kontrolled children to create an enemy for them to later attack in revenge.
Lots of American Taxpayer dollars were covertly dispensed to create and finance terrorists for future Mideast wars. American Intel has spent a great deal of money paying others,  such as the Israelis, to do this. Otherwise, American Intel has not been very successful themselves.  Their only real success is their arming, funding and training of the Mexican Drug Cartels and the training and deployment of the disgusting mass-murdering death squads in Central and South America, who murdered over one hundred thousand innocent women, children and young men.(9)
The 9/11 attacks were an inside job by the USAF and the IZCS. The staged Gladio-style False-Flag attack was the choice selected for the attack on the Twin Towers in NYC and the Pentagon in Washington, DC, on 9-11-2001. This attack was done by the USAF, under the authority of a zionist-controlled Criminal Cabal inside the JCS and the Secret Shadow Government (SSG).(10)
The 9/11 attack was planned, set up and run by NeoCon top Policy-Makers, Israeli Intel and their stateside Sayanims, utilizing a small criminal cabal inside the USAF, NORAD and the JCS. These are facts that can no longer be disputed by any reasonable person who has examined all the available evidence.

And it is exceedingly clear to any reasonable person who examines the pre-announcement of WTC-7 destruction that the whole attack was pre-scripted in London and Israel, and that WTC-7 was wired in advance with conventional demolition charges.
Typically, it takes a considerable amount of time and labor to wire up a building, which suggests complete access at the security level.  This means that since it was a federalized building, with CIA and NYC Emergency Center occupants, building security had to be involved one way or another. And now that it has been proved that WTC-7 was wired up beforehand and demo'ed on 9-11, this means the Twin Towers had to have been pre-wired, too.
The War on Terror is obviously a Phony. But it has been the greatest boon to the American Defense Complex ever, with many times more net American Taxpayer dollars spent on this war than any other war in history, including WW2 or the Vietnam War.
Another way to establish a war is to create and fund so-called foreign terrorist groups. This is a costly exercise that take years and can involve as much work as fighting a war.  Yes, creating terrorist groups is very hard and expensive work.
But enemies for necessary wars can be created if you have the technological help of a nation that has hundreds of years experience in creating its own enemies. This nation is the City of London (Financial District), a separate nation state like the Vatican, located within England.

There is a reason England has been referred to as "Perfidious Albion" for centuries. They have been known for their ability to instigate chaos inside nations they want to control by their standard well-developed strategy of "Divide and Conquer". They are experts at creating long term provocations between different nations that have competing economic interests.

They do this in order to establish a beach-head from which to control the removal of natural resources and accrued wealth.
Remember the Opium Wars (Boxer Rebellions) where England brought opiate addiction to China as a covert act of war in order to recover all the silver and gold paid to import Tea, spices and silk from China? This was low intensity (covert) warfare that twice led to a short hot war.
The creation of the nation state Israel was created to serve as a long term provocation for numerous Mideast perpetual wars. This is why the Balfour Declaration was made, why the Nazi sent the "low Jews" to the labor camps, while the "High Jews" were able to either emigrate elsewhere or become collaborators like George Soros.
This is why the City of London created the New Israel and took land away from the Palestinians to set up a nation of Khazarian Judaic converts (aka "fake Hebrews"), a racially paranoid group mind-kontrolled to believe the delusion that they were of ancient Abrahamic Hebrew Blood.
The IZCS believes in preemptive strikes against Goyim and their institutions. Judaics have also been mind-kontrolled by Zionists (many of whom are not Judaics at all) to believe that they must hijack the American political system to preemptively crush Christianity and American Goyim Culture.

And that if they didn't succeed in this, they would be persecuted again, just like what they call the "holocaust"–translated from Old English as "a fiery sacrifice".
This philosophy of striking first and eliminating the Goyim to prevent another "holocaust" from ever occurring" is a Bolshevik ideology based on the "End Justifies the Means".
This paranoid strike-first obsession will produce push back and persecution eventually, thus serving as a self-fulfilling prophecy. Of course the Zionists who control Talmudic, Noahide Judaism know that the 6-million-dead figure is untrue, because this had appeared in the late 1800′s andearly 1900′s in Judaic literature long before the work camps of WW2.
New Genetics research exposes a vast, paranoid race-based delusion. Recent Johns Hopkins genetic research has shown conclusively that approximately 80% of the Palestinians are of Hebrew (Abrahamic) bloodlines, and approximately 90% of Judaic converts living in greater Israel are not of ancient Hebrew (Abrahamic) bloodlines. Thus, the world's greatest anti-Semites appear to be Israelis who have stolen Palestinian land and continue to do so against all UN rulings and International Law.
The nation of Israel was set up as the private nation state and Tribal Intel front for the City of London Zionist private Central Banksters, to serve as a beach-head to control the production and distribution of Mideast oil. This delusion that the Khazarian Judaic converts were God's Chosen People (ancient Hebrews from the Ten Tribes) was then en-cultured into these Judaics who were sent to Palestine and armed so they could use terrorism to expand their region of control.
Greater Israel has no real boundaries and is ever expedient, as Israeli militants keep taking land and murdering unarmed Palestinians.
A serious spell, a racial delusion of superiority has been cast on many Judaics no matter where they live, but especially so among those living in greater Israel, where the Luciferian Hex Flag flies. Whether true or not, the flag signifies the merger of demonic fallen angel Beast-Bloodlines from above, bred with Human female bloodlines below.

If we accept this Hex Flag at face value, does this mean that the top Zionists running the IZCS are perhaps alien/human hybrids, or at least claim to be in their own secret ceremonies that Stew Webb has exposed numerous times in articles and radio appearances over many years?

It is obvious that the IZCS has hijacked the US Department of State and the US Military Defense Complex as well as Congress. Listen to what Kay Griggs had to say about this.  She was married to a top USM officer and mind-kontrolled "wetboy" who became out of control and beat her and then tried to have her shut up. He and/or his controllers serious stalked and harassed Kay Griggs for years.
She went to live with Sarah McClendon for protection and was interviewed by Pastor Rick Strawcutter, which probably raised her profile so much that it saved her life.  Kay is another Great American Hero and is a courageous standup person, one of the best you could ever meet anytime, anyplace. If you get a chance, be sure and listen to her 8-hour video affidavit with Pastor Rick Strawcutter, who is another Great American Hero. You will be amazed and angered at who has been running the USG and the Military.(11)
Kay's video affidavit is packed with insider secrets known only by top Intel insiders. How much do you want to know about what is really going on in the background? How much do you dare to pull the curtain back to expose the Wizard Of Oz (as in Ounce)? You will need a great deal of courage to handle what Kay Griggs reveals. By the way, a great deal of her testimony has been cross-corroborated by experts.  Any errors she makes are minor and not directly related to her main claims.
Two sides of the same coin: Of course those on the inside of the Ruling Cabal know that Nazi-ism and Zionism are two sides of the same coin and run by the City of London Central bank controllers. This entity is the Old Black Nobility (OBN), which prefers to stay in the background.
The IZCS controls Private Central Fiat, Fractional Reserve Banking: This reality that the IZCS owns and controls private Central Banking means that they have access to and can utilize Babylonian Money-Magick to make the money they need to control the USG officials and Congress from nothing.  This access provides vast sums of money in seemingly endless quantities.  Thus, they have access to all the cash they need to buy, own, compromise or blackmail almost every single Congressman/woman and Senator in America.
The serious down-side of this system of Babylonian Money-Magick is that it is based on fiat or fake-money with nothing but debt behind it. Actually this debt is imaginary, but has a stranglehold on most of the members of the societies it has hijacked. But it cannot go on without catastrophic readjustments, which will occur at some point.
A worldwide Web of Debt: The private Central Banksters in America have been so adept and successful at extracting wealth in America and all over the world, replacing it with debt, that nearly the whole world is now engulfed in extreme debt.

And this debt has now reached the point it cannot be paid off. This of course is the IZCS's age-old plan which will result in massive chaos that engulfs the world and destroys all social systems, family systems, sex roles, and systems of government.

After this destruction of conventional society occurs, it is expected by the IZCS top leadership that a pure Luciferian NWO System will arise from the globalist framework they have put in place.  They expect this NWO System emerging from the ashes to be their Phoenix, like the legendary Phoenix of Greek and Roman mythology.
All this tidal wave of debt is phony and a big charade.  If all the people of the world unite, nationalize their monetary systems and declare all debt null and void, and if they assign all such debt directly to Central Banksters responsible for creating it, prosperity to "we the people" can return like it did to the Colonists who left England.
Babylonian Money-Magick has been used to create a debt based economy.  It does this by producing "onerous usury" and allows the easy transformation of "all the money created from nothing which is worth nothing at face value" into the vast amounts of ever-increasing wealth.  This wealth–fiat money–is covertly stripped from the common man these Banksters provide the money for and use as a means to extract real value and wealth from.
The Zionist IZCS vehicle used to gain control over almost every single member of Congress and to buy, compromise and control almost every top USG official and Judge, is the 70,000+ K Street Lobbyists, AIPAC and others who distribute the money to their marks, often through campaign contributions, cash to offshore accounts, and various other expensive luxury perks, such as ridiculously high honorariums for meaningless propaganda speeches.
And AIPAC, the ADL, the SPLC and the like are also zionist tools of espionage against America the Republic.
They should all be investigated by the FBI and fully prosecuted and convicted and sentenced for espionage by the Department of Justice. Note, espionage in many cases is a Capital Crime.
If the Rosenbergs were prosecuted, convicted and executed for their espionage against America, why should these IZCS Cutouts go free without identification and full prosecution?
These entities are really Intel fronts for espionage against America the Republic on behalf of the IZCS which includes the City of London zionist Central banksters, Israel, American NeoCons, and Israeli-American dual citizens who have betrayed America, putting Israel first over America.
Vast Funding for zionist Cutouts. These entities receive vast funding from the zionist Central Banksters and from the wealthy Judaic businessmen they shake-down or manipulate for large donations by playing on their paranoid tribal delusions.
These tribal delusions are that donations are necessary to prevent excessive antisemitism and future persecutions or "holocausts" by Goyims and Christians.
Many Judaics in America and elsewhere have been en-cultured with the false ideation that Nazi-ism was a Christian phenomena and Christians and Goyim must be destroyed.
This of course this is as far from the truth as possible because Hitler was a British Agent and Nazi-ism was created by the Tavistock Institute and the City of London Central Banksters and a counter-force to the Bolshevism they created and deployed in Russia in 1917.
What does the International Zionist Crime Syndicate (IZCS) run out of the City of London through its main Cutouts Israel and the hijacked USG attain? Obviously the IZCS's unlimited funds and the fact it owns and/or controls almost every member of Congress and most USG officials and Judges, means that the ICS has been able to determine USG Policy.

It can do this because it owns and/or controls all USG top Policy-Makers, most of whom just happen to be outside of the visible USG and within the Secret Shadow Government (SSG).
Obviously the crimes of the IZCS and their espionage fronts like AIPAC, the ADL, SPLC and the like against the American Republic are far worse than the Rosenbergs.

Listed below are some of the IZCS crimes against America:
1. The NSA and all American Intel has been completely hijacked by the IZCS and all NSA intel data goes directly to Israeli Defense Contractors and Israeli communication Corporations that process all American phone calls and data transmissions. This means that the Five Eyes International Intel System is really a Six Eyes System controlled by Israeli Intel entities and proprietaries.
Thus, America has no real Intel, and Israeli Intel has control over all American politicians, judges and officials by use of this Intel for human compromise, blackmail and sophisticated mind-kontrol operations. Any time factions within American Intel agencies (there are 37 and growing) form opposition to the IZCS, this is readily discovered through Israeli Intel intercepts of NSA raw Intel and actions to neutralize such efforts are quickly deployed–whatever is required.
The conclusion here is that America no longer has any real Intel of its own–none at all–it is all compromised and hijacked by Israeli and City of London Cutouts and contractors.
2. Because the IZCS has hijacked all American Intel directly from NSA feeds, the IZCS has a long history of stealing American intellectual property and providing it to their corporations. The IZCS can also hijack American corporate bids and defeat them repeatedly until many companies go out of business.
3. The IZCS has compromised almost every single member of Congress, US Supreme Court Judges, most Federal, and almost every single USG official and American Intel Director.
4. The IZCS's new DHS is a zionist terrorist front, a new Internal American Army that has been deployed against YOU as their NEW ENEMY. The IZCS has created and deployed DHS as the New American Stasi and a New American Neo-Bolshevik Red Cheka. It is controlled by an Israeli-American dual citizen who made millions of USD from selling unshielded X-ray machines to the TSA, which is creating numerous cancer clusters among TSA officers.
5. The principal goal of the IZCS in America is to deploy DHS to tyrannize and degrade Americans and then eventually to start a live "shoot to kill" war against ordinary Americans who organize to take their government back and restore the American Constitutional Republic. This tyranny by DHS is planned to culminate in serial mass-murder of up to 80% of Americans–one way or another.
6. The IZCS has set up and deployed AIPAC, the ADL, the SPLC and others to serve as agents of espionage inside America, to work to destroy its institution of government, dirty up Americans and to destroy the American Family, America's language borders and culture and to destroy Christianity and Deism in general.
7. The IZCS has hijacked top factions in the CIA, DEA and other American Intel and uses them to traffick illegal narcotics and drugs into America to raise money for deep-cover covert ops.
8. The IZCS has compromised almost every major Urban and Suburban police Department, coercing them to sign secret transfer of jurisdiction agreements giving the Feds, DHS and the Fusion Centers complete jurisdiction in any matter they choose.  In return, they are bribed with "stolen" war materials, machine guns, rounds, armored cars and, even in some cases, grenade launchers.
9. The IZCS has stolen numerous loads of nuclear materials from US DOD contractors and refiners for their Dimona Plant and nuclear storage center.
10. The IZCS has used NSA-provided intel to murder hundreds of witnesses to their crimes and federal Whistleblowers. The rest that they don't murder are watched and often become victims of targeted harassments, placed on DHS and Fusion Center "Terror Watch Lists", "No-Fly" Lists and "No work lists". Take the example of Ronald Reagan's Secret Agent, the Great American Hero Lee Wanta who was instrumental in "bringing down" the Soviet Union. Lee Wanta has been wrongfully imprisoned, tortured, and endures ongoing harassment.
Or consider Mark Novitsky, another Great American Hero who refused to do wrong and coverup crimes while working for an NSA contractor. Both of these American Heroes have paid a terrible price for obeying the law and for putting the welfare of the American People first.
11. The IZCS has hijacked the America Monetary Production and Distribution System and transformed Americans into debt-slaves, drastically reduced the Middle Class and the standard of living, and done this by massive asset-stripping of American wealth and prosperity.
12. The IZCS has used its Cutouts to debase American culture, take the God of our Founding Fathers out of the schools and institutions where they had certain Bible verses and phrases etched in stone, destroy traditional male and female sex roles, destroy the family, promote sexual perversion, promote promiscuity and sexual irresponsibility and addiction, promote diversity and political correctness and illegal immigration and multi-culturalism.
13. The IZCS has completely compromised all of the Major Mass media, transforming it into a propaganda dispenser for the USG and the Central Banksters which are completely under their control. Thus the Major media is now the Controlled Major Mass Media (CMMM).
14. The IZCS has hijacked American seed companies and most major food processors and is in the process of deploying sophisticated GMO's which will, over time, radically increase the death rate of Americans.
15. The IZCS has hijacked Big Pharma and Big medicine and has used it to deploy vaccines containing monkey viruses like SV40 and numerous harmful adjuvants like squalene and aluminum or formaldehyde, as well as so-called preservatives like ethyl mercury.
16. The IZCS has hijacked many large Insurance Companies and used them for its own designated purposes.
17. The IZCS has deployed contract aircraft through their hijacked intel groups like the CIA that are spraying toxic weather and eugenic substances in the atmosphere. They have also been able to covertly add these toxic substances to ordinary jet fuel.
Numerous samples of these substances have been collected by researchers and scientists who have had them analyzed.  What they found were toxic levels of nano-particulized aluminum, barium slats, Hemophilus Influenza, red blood cells, white blood cells, toxic molds, and other strange fiber like substances and compounds.
18. The IZCS has used its vast criminal networks and resources to launder its drug money by buying up large real estate entities and banks and is able to finance almost every new major corporate building with laundered drug money.
19. The IZCS has used a great deal of its money from illegal drug trafficking to build deep underground military bases (DUMBS). Some of these bases are claimed by top insiders to be joint ventures with alien entities and have special genetic labs involved in the development of alien ET/human hybrids.
20. The IZCS is the world's top Mind-kontroller.  It has used hijacked American Intel and its defense contractors to develop and deploy advanced high technology for psychotronic, direct brain entrainment and sound-based subliminal mind-kontrol.
21. Israel used advanced mind-kontrol on those who accept its all-paid junkets. Visitors end up drinking their special Kool-aide and are hit with sophisticated psychotronics, becoming significantly mind-kontrolled to operate as functional zionists without even being aware of it.
22. The IZCS has created what they call the federal family. They have done this by creating Fusion Centers, the DHS, the TSA and numerous armed (previously unarmed) agencies like the Department of Education. Unduly large salaries and extremely liberal benefits have been provided, as well as a special anointing with authoritarian powers to kill with very little accountability if any, due to the War on Terror.
Many of these federal Family folks have been mind-kontrolled by shoulder-held constant on pulsed beam microwave radios and other highly advanced psychotronics, which increases their tendencies to tyrannize and become violent with the public and minimizes their ability to control violent impulses which may crop up.
23. The IZCS has militarized local police departments and many Sheriff's departments. Their ADL provides most of the police training and drives a hard line against any public dissent, describing it as "domestic terrorism". It controls what the Fusion Centers and DHS put out as war propaganda which labels the public as "Domestic Terrorists".
Here is the first part of one of their confidential lists of Domestic Terrorists or Suspected Domestic Terrorists:  Catholics, Evangelical Christians, Veterans, Libertarians, Constitutionalists, Tax protestors, Gun owners…..These reports of course are pure ADL propaganda lies and complete smear jobs, all intended to provoke police and Federal Family officers to tyrannize and easily become violent with innocent ordinary Americans or anyone who decides to peacefully protest, an American Constitutional Right.
Remember that the operational goal of the top Policy-Makers who are tools of the IZCS is to provoke a full scale shooting war between ordinary Americans and their police and Federal family Members such as DHS.
Conclusion:  The IZCS has hijacked America and has deployed numerous weapons against it now culminating in a phony, staged War on Terror, and if you are an American or live in America, one way or another YOU will soon become THEIR NEW ENEMY. Yes, from here on out if you live in America, you are the designated enemy in this new War On Terror.
If you are a member of the federal family, it is suggested that you read and study up on the Night of the Longknives (Operation Hummingbird) and the various purges under Lenin, Stalin and Mao. Maybe you should reconsider the oath you took to UPHOLD the US Constitution from ALL ENEMIES, FOREIGN and DOMESTIC.
Now for some good news about all this.  Despite how bleak this all seems it is far from hopeless and American are beginning to wake up in mass. This is due to the worldwide Internet and the massive dissemination and diffusion of the alternative news.  Once facts are published they sink into the hearts of "we the people" with a certain resonance that makes them take hold.

It's almost instinctive how truth sticks like glue in people hearts and minds and spreads like wildfire all around the Earth. At least 1% of the American population has woken up. Some estimates are 11%. Proof of this is the massive first time gun buyers, the massive sales of high powered handguns, rifles and 12 gauge shotguns and massive ammo sales.

Guns and ammo have literally been flying off the shelves the last several years and there have been serious ammo shortages due to the massive DHS and USG stockpiling of 40 Caliber Hollow Pints and M-16 ammo rounds.
Once 12% of the population wakes up a critical mass turning point will spontaneously occur and through various very strange mass societal changes will occurs and new very powerful, unstoppable populism will emerge and the IZCS will be driven out.
If they are stupid enough to take us into a live shooting war, Internal Civil War with mass killing, the public will suffer great losses but the Federal Family will split and it and the IZCS and any of their forces will be defeated.
All wars are always won by what is in the hearts and minds.  In America the American Spirit lives and is getting stronger every day. Soon the foreign filth and their Cutouts run by the Kingpins from City of London and Israel, the perps that have hijacked America, the IZCS, will be completely exposed, stopped, or routed out, one way or another.
And there is good evidence that many retired Intel Cowboys have gone back to work to bring the IZCS Beast down and destroy its grip on American Intel and private Central Banking. Some of the covert operators have long records of success and can create and use numerous different identities.
Many of these Intel Cowboys can use make up and make their own credentials to impersonate officers, draw military and USG paychecks from multiple sources, all at the same time and hack into any computer system anywhere in the USG or American Intel, anywhere anytime. Most of them just did not realize that the IZCS has taken control because of unlimited money provided by zionist Central Banksters and Judaic supporters.
And the best news of all is that more than a few seasoned Intel Cowboys that served the Bush Cabal at its center as well as the IZCS, have now woken up, pulled away from the Bush cabal and are targeting the IZCS with deep cover covert ops that would make your hair stand on end if you were allowed to know.
Some of these Intel Cowboys have now admitted that they were kept so narrowly compartmented that they did not realize the whole picture until the Internet and the numerous Federal Whistle-blowers coming forward and spilling the beans. the simple fact is this, the worldwide Internet and the alternative news it provides spreads truth like a wildfire that cannot be put out even with the application of military force.
The Internet is the New Gutenberg Press, the Achilles Heel of the IZCS.  The Internet will turn out to be the greatest trick in history played on the IZCS by the young men at Drapa.  They sold the Internet to the IZCS and its SSG promising the greatest spying and surveillance system imaginable.  Yes the IZCS got much of what was promised but also a very big hidden surprise which assures their complete exposure and destruction, piece by piece. And this disassembling of the IZCS is already well under way.
The IZCS is now in its death throes and is like a rabid, cornered dog.  That makes it very dangerous for the next year or two until it is completely defanged which is coming. If they use the Samson option which they have been threatening numerous nation-states with (they already used it on japan with the nukes planted in the sea bed and in the security camera on site because Japanese turned against them).
New factions within the Military High Command and the USN have already taken note and are working carefully in the background to defang Dimona by utilizing secret satellite activated back-doors in various hardware circuits.
During the height of the bush Cabal (Bush1) those Intel Cowboys that did know were arrested and jailed on trumped up charges to discredit any possible testimony before Congress or in the courts. Now that many have been informed of what really happened on 9-11-01, they are hopping mad that America has been hijacked and the Constitution and its Bill of Rights, and the Rule of Law has been suppressed and ignored by this world's largest criminal cabal.
The IZCS attacks on America on 9-11-01 have proved to have been a "going for broke" attempt to build a expanded Israeli in greatest intended form. We now know that it was the greatest and final reckless mistake of Israel so far. Even far worse than Israel's False-Flag attack on the USS Liberty in their attempt to draw America into a Mideast War at the time which even President Johnson, their crypto Judaic stooge refused.
And now many Americans have finally been informed that the Murrah Building attack as well as the first NYC Twin Towers attack using a 55 drum of cyanide stolen from Louis Champon's Natural Cherrie Flavoring Plant in Boca Raton, Florida, financed by Dr. Ishan Barbouti, the IZCS Cutout that has died at least three times and always come back to life.
As few know, only the top NeoCons 911 Planners, Dr. Barbouti rose again and came back to life to assist with many of the 9/11 attacks subplots which were designed to provide numerous false leads. A few of the most Patriotic Intel Cowboys who have "traveled" very close to the very "top of the pyramid" now believe that Israel provided the anti-matter positron micro-nukes which were installed in the Twin Towers elevators approximately every ten floors.
Most retired Intel Cowboys had previously thought Israel was a supportive Intel partner but didn't realize that Israel murdered 135 Americans on the Liberty ship as a False-Flag attack and also murdered another 3,000 humans being in NYC and at the Pentagon on 911, assisted by Traitors within the USAF, NORAD and the JCS.
Now that these Intel Cowboys know the truth, they have woken up and back at work serving America's true "National Security". I don't know exactly what they will do but I would expect some very, very crafty covert moves to expose, drive the IZCS out of America or demo it irreparably if necessary.
References:
(1) http://www.veteranstoday.com/2013/11/10/was-ronald-reagan-the-last-duly-elected-president/
(2) http://www.youtube.com/watch?feature=player_detailpage&v=bU2n1UiY3I0
(3) Jane Standley BBC announcer, http://www.youtube.com/watch?feature=player_detailpage&v=ltP2t9nq9fI
(4) http://freebeacon.com/muslim-brotherhood-leader-meets-obama-in-white-house/
(5) http://thecommonsenseshow.com/2013/04/19/dismantle-the-department-of-homeland-stasi/
(6) http://www.informationclearinghouse.info/article37553.htm
(7) http://americanfreepress.net/?p=15289
(8) http://rt.com/usa/dhs-ammo-investigation-napolitano-645/
(9) http://www.washingtontimes.com/news/2011/aug/11/was-cia-behind-operation-fast-and-furious/
http://www.corbettreport.com/the-cia-and-the-drug-trade-eyeopener-preview/
(10) http://ehpg.wordpress.com/israel-did-911/
(11) Part 1: http://www.youtube.com/watch?feature=player_detailpage&v=1pyMMfqS6Kc
Part 2: http://www.youtube.com/watch?feature=player_detailpage&v=vdv8g6k2AP8
Part 3: http://www.youtube.com/watch?feature=player_detailpage&v=IJrKFkZ_uMo
Part 4: http://www.youtube.com/watch?feature=player_detailpage&v=U8r8-AHMgsI
Note: Kay Grigg's video affidavit has numerous other backup versions.  Some have more than four parts and some additional material lost due to editing.
Source: Preston James | Veterans Today
The corporate media would have us believe that the nation is in the midst of an economic recovery.
In the shadow of the approaching mid-term elections, the president cites the number of jobs created and speaks optimistically about America's economic future. The future is indeed bright, but only if you are among the wealthiest one percent of the population.
For instance, since the 2007 recession, the greatest crisis of capitalism in 75 years, corporate profits have risen, CEO salaries and bonuses are at record levels and the stock market is soaring. By contrast, workers' wages have stagnated for more than four decades, benefits are either few or non-existent, and workers are encumbered with debt that forces them to perform multiple jobs— if they can find them—in order to survive.
Jobs that offer long-term security and a living wage are scarce even for those with university degrees. Adjusted for inflation, today's workers are worse off than they were in the late 1960s.
Whose economic recovery is this?
According to economic forecaster Gerald Celente, 90 percent of the jobs created in 2013 were part-time, most of them paying low wages and providing no benefits. Student loan debt exceeds $1.1 trillion, a number that surpasses the combined credit card liability of the nation.
These debts cannot be discharged through bankruptcy. The big banks and corporations that finance political campaigns have no such restrictions placed upon them.
Even the unemployment figures are deceiving. According to the latest government data, unemployment is at 6.7 percent. In reality, that number is probably closer to 17 or 18 percent, according to economist Richard Wolff.
The government does not count people whose unemployment benefits have expired or those who have given up looking for work. A cashier working 10 hours a week at Food Lion is counted as fully employed.
We have students, many of them burdened with immense debt, entering a job market that makes it difficult for them to earn a decent living. This is the economic minefield that workers across America must navigate. A little truth might help them find their way and comprehend why this is happening.
One of the many reasons we face such a bleak economic future is the implementation of Free Trade Agreements (FTAs).
In 1992, the North American Free Trade Agreement (NAFTA) was implemented between the governments of the United States, Canada and Mexico. NAFTA was fast-tracked through Congress by President H.W. Bush and signed into law by President Clinton. NAFTA was promoted in the commercial media as an engine for job creation in the United States, an assertion that is contradicted by the facts. According to Wolff, more than 700,000 jobs fled the country as the result of NAFTA, many of them providing middle class incomes and benefits.
Those jobs are never coming back. It is not just the number of jobs created that matter, it is the quality of those jobs that is a predictor of economic success.
Furthermore, the mass movement of U.S. corporations to Mexico wrecked the already struggling Mexican economy, particularly its sustainable, locally-based businesses. The situation initiated a mass migration of immigrant Mexican workers to the U.S. in search of better-paying jobs than were available to them in the homeland. Multinational corporations seeking a source of cheap labor and a climate of deregulation are the primary benefactors. The quantifiable effect that NAFTA has had on the U.S. workers is staggering job loss, reduced wages and increasing economic disparity.
Now, with the backing of corporate lobbyists, yet another FTA—the Trans-Pacific Partnership (TPP)—is being fast-tracked through Congress. Both Democrats and Republicans are enthusiastically backing the legislation.
The Electronic Frontier Foundation describes the process: "The Trans-Pacific Partnership is a secretive, multi-national trade agreement that threatens to extend restrictive intellectual property (IP) laws across the globe and rewrite international rules on its enforcement." TPP is currently being negotiated between nine to 12 nations.
If enacted, TPP will permit privately-owned corporations to have hegemony over the governments of sovereign nations. For instance, if the state of West Virginia were to ban the use of genetically modified soybeans, Monsanto Corporation could either overturn the decision or extort billions of dollars in remuneration from their projected loss of profits. FTAs belligerently put corporate profits before the legitimate needs of the people and the welfare of the biosphere.
The implications for students and working class people will be profoundly detrimental.
Hundreds of thousands of jobs will flee the country, wages will fall yet again, autonomy will be lost, and the job market will resemble the wreckage of the Hesperus. FTAs are the means by which the power elite are turning the U.S. into a Third World economy.
The name 'Rothschild' first appeared in the 18th century when Mayer Amschel Bauer established his banking empire in Frankfurt, Germany, and changed the family name. The Bauers were a notorious satanic family in Middle Ages Germany and the major Rothschilds remain master black magicians to this day. Mayer Amschel's father, Moses Amschel Bauer, was a moneylender and proprietor of a counting house.
The Rothschild dynasty is controlled by the family's satanic black magicians who know how reality works and how they can manipulate energy and human perception. They know that money, like everything else, is energy and they have set up the financial system to exploit this knowledge. People talk about 'flows of money', but it is really flows of energy and they have created an energetic construct that ensures that the energy of money flows to them. We call this construct the 'economic system' or 'the economy' and it appears to consist of banks, financial houses, stock markets and other forms of trading; but all of these entities are just acupuncture points on the meridians of money to ensure that the wealth of the world flows to the bloodline families. It is because of this that the Rothschilds count their wealth in multiples of trillions and more.
The Rothschilds control the global financial system and have accumulated their power by theft and exploitation. Their whole system is based on a gigantic fraud because there is no money, as we perceive it. The paper money and coins are backed by nothing. Their value is only the value that we can be persuaded they have. They are just worthless pieces of paper (a promise-to-pay or promissory note) and pieces of metal that we are tricked into taking seriously. Most 'money' is not even something you can hold today; it is only figures on a computer screen. 'Money' is brought into circulation through what is called 'credit', but this 'credit' is a belief-system, that's all, a belief that it exists. The banks are not lending us anything and people are paying them a fortune to do so.
The bloodline families, particularly the Rothschilds, have controlled governments and banking for centuries and they have been able to dictate the laws of the financial system and introduce what is called 'fractional reserve lending'. This allows banks to lend at least ten times what they have on deposit. In other words, they are lending 'money' they don't have and that doesn't exist – called 'credit' – and are charging interest on it. When you go to a bank to borrow, say £50,000, you have to provide 'collateral' by signing over your house, land, car or business, and this will go to the bank if you don't meet the repayments. The bank is giving you nothing in return for all this. It types into your account £50,000 and that's it. The £50,000 doesn't really exist – it is a line of non-existent 'credit'. Say you give someone a cheque for £20,000 from the original £50,000 and the recipient deposits the money into another bank. Now this second bank can lend ten times the £20,000 to other people, quite legally, and charge them interest. When you follow the original £50,000 from bank to bank, the amount of 'credit' that is created as it circulates the banking system is absolutely fantastic. We are talking here about a single loan that was created out of thin air in the first place.
This is how the Rothschilds have come to own governments and most of the world. Interest on money is the key here. If money was put into circulation interest-free, and there was no interest on money in any form, it would return to its rightful role as a unit of energy exchange that overcomes the limitations of barter. It is when you introduce interest that the trouble starts because then you are making money from money and it no longer serves the people – it enslaves them. The bank credit / interest system means that the unit of exchange for human activity comes into circulation right from the start as a debt.
Governments could create their own money interest-free to pay for public services, but instead they borrow it from the banking system and the population has to pay it back, plus interest. It is the same with individuals and businesses. Governments don't create their own interest-free money because they are controlled by the families who also control the banks, most notably the Rothschilds. Abraham Lincoln was assassinated by the Rothschilds when he began to print interest-free money called 'greenbacks' to fund the North in the American Civil War. The Rothschilds were funding both sides in the Civil War, as they do in all the wars they engineer, but Lincoln eventually refused to pay their phenomenal levels of interest. The greenback system worked so well that Lincoln was considering making it the permanent means of government finance. This was the worst nightmare for the Rothschilds. The Rothschilds had Lincoln assassinated by John Wilkes Booth in 1865 and the greenback policy went with him.
There is another vital aspect to understand about interest on money: when you take out a loan, the bank 'creates', in the form of 'credit', the amount of the 'loan'. This sounds obvious and straightforward, except for one thing. You are not paying back only the loan; you are paying back the loan, plus interest, and the interest is not created, only the principle figure. This means that there is never even nearly enough 'money' in circulation to pay back all the outstanding loans and interest. It is a fatal flaw with regard to human freedom and it has been done purposely to ensure that bankruptcy and loss of property and possessions to the banks is built into the system. It is all part of the Rothschild energy-construct that flows the wealth and energy of the people in their direction. A fantastic amount of the money that people pay in taxes goes straight to the private banks to pay back interest on 'money' that the government could create itself, interest free. 'Privatisation' is the selling of state assets in response to bank-created debt.
The world's poorest countries are handing over control of their land and resources to the Rothschild banks when they can't pay back the loans made specifically to ensnare them in this very situation. 'Third World Debt' was manufactured to replace physical occupation of resource-rich or strategically-situated countries with today's financial occupation. Once a country is indebted to the Rothschild bankers with non-existent credit, it is forced to hand over control of its affairs to the banks, the World Bank and the International Monetary Fund (IMF). These then dictate economic and social policy at every level. The World Bank and IMF are wholly-owned subsidiaries of the Rothschilds and always have their place-men at the helm. Poor countries with debt they are struggling to repay are forced to cut spending on social programmes, health, education and humanitarian projects to pay the banks the 'debt' they owe. The world does not have to be in poverty and conflict. It is manipulated to be that way to serve the bloodline agenda for global dictatorship.
Julian Websdale is an independent researcher in the fields of esoteric science and metaphysics, and a self-initiate of the Western Esoteric Tradition. His interest in these subjects began in 1988. Julian was born in England, received his education as an electronic and computer engineer from the University of Bolton, served in a Vaishnava monastery during 2010, and has travelled to over 21 countries. Julian is also a member of the Palestinian Solidarity Campaign. Blog: julianwebsdale.tumblr.com
Source: Julian Websdale  |  Waking Times
I began writing analysis on the macro-economic situation of the American financial structure back in 2006, and in the eight years since, I have seen an undeniably steady trend of fiscal decline.
I have never had any doubt that the U.S. economy as we know it was headed for total and catastrophic collapse, the only question was when, exactly, the final trigger event would occur. As I have pointed out in the past, economic implosion is a process. It grows over time, like the ice shelf on a mountain developing into a potential avalanche. It is easy to shrug off the danger because the visible destruction is not immediate, it is latent; but when the avalanche finally begins, it is far too late for most people to escape…
If you view the progressive financial breakdown in America as some kind of "comedy of errors" or a trial of unlucky coincidences, then there is not much I can do to educate you on the reasons behind the carnage. If, however, you understand that there is a deliberate motivation behind American collapse, then what I have to say here will not fall on biased ears.
The financial crash of 2008, the same crash which has been ongoing for years, is NOT an accident. It is a concerted and engineered crisis meant to position the U.S. for currency disintegration and the institution of a global basket currency controlled by an unaccountable supranational governing body like the International Monetary Fund (IMF). The American populace is being conditioned through economic fear to accept the institutionalization of global financial control and the loss of sovereignty.
Anyone skeptical of this conclusion is welcome to study my numerous past examinations on the issue of globalization; I don't have the time within this article to re-explain, and frankly, with so much information on deliberate dollar destruction available to the public today I've grown tired of anyone with a lack of awareness.
If you continue to believe that the Fed actually exists to "help" stabilize our economy or our currency, then you will never find the logic behind what they do. If you understand that the goal of the Fed and the globalists is to dismantle the dollar and the U.S. economic system to make way for something "new", then certain recent events and policy initiatives do start to make sense.
The year of 2014 has been looming as a serious concern for me since the final quarter of 2013, and you can read about those concerns and the evidence that supports them in my articleExpect Devastating Global Economic Changes In 2014.
At the end of 2013 we saw at least three major events that could have sent America spiraling into total collapse. The first was the announcement of possible taper measures by the Fed, which have now begun. The second was the possible invasion of Syria which the Obama Administration is still desperate for despite successful efforts by the liberty movement to deny him public support for war. And, the third event was the last debt ceiling debate (or debt ceiling theater depending on how you look at it), which placed the U.S. squarely on the edge of fiscal default.
As we begin 2014, these same threatening issues remain (along with many others), only at greater levels and with more prominence. New developments reinforce my original position that this year will be remembered by historians as the year in which the final breakdown of the U.S. monetary dynamic was set in motion. Here are some of those developments explained…
Taper Of QE3
When I first suggested that a Fed taper was not only possible but probable months ago, I was met with a lot a bit of criticism from some in the alternative economic world. You can read my taper articles here and here.
This was understandable. The Fed uses multiple stimulus outlets besides QE in order to manipulate U.S. markets. Artificially lowering interest rates is very much a form of stimulus in itself, for instance.
However, I think a dangerous blindness to threats beyond money printing has developed within our community of analysts and this must be remedied. People need to realize first that the Fed does NOT care about the continued health of our economy, and they may not care about presenting a facade of health for much longer either. Alternative analysts also need to come to grips with the reality that overt money printing is not the only method at the disposal of globalists when destroying the greenback. A debt default is just as likely to cause loss of world reserve status and devaluation – no printing press required. Blame goes to government and political gridlock while the banks slither away in the midst of the chaos.
The taper of QE3 is not a "head fake", it is very real, but there are many hidden motivations behind such cuts.
Currently, $20 billion has been trimmed from the $85 billion per month program, and we are already beginning to see what APPEAR to be market effects, including a flight from emerging market currencies from Argentina to Turkey. A couple of years ago investors viewed these markets as among the few places they could exploit to make a positive return, or in other words, one of the few places they could successfully gamble. The Fed taper, though, seems to be shifting the flow of capital away from emerging markets.
The mainstream argument is that stimulus was flowing into such markets, giving them liquidity support, and the taper is drying up that liquidity. Whether this is actually true is hard to say, given that without a full audit we have no idea how much fiat the Federal Reserve has actually created and how much of it they send out into foreign markets.
I stand more on the position that the Fed taper was actually begun in preparation for a slowdown in global markets that was already in progress. In fact, I believe central bankers have been well aware that a decline in every sector was coming, and are moving to insulate themselves.
Is it just a "coincidence" that the central bankers have initiated their taper of QE right when global manufacturing numbers begin to plummet?
http://www.agweb.com/article/us_stocks_drop_as_manufacturing_gauge_falls_more_than_forecast_BLMG/
http://www.bloomberg.com/news/2014-02-01/china-manufacturing-gauge-falls-to-six-month-low.html
Is it just "coincidence" the taper was started right when the Baltic Dry Index, a global indicator of shipping demand, has lost over 50% of its value in the past few weeks?
http://investmenttools.com/futures/bdi_baltic_dry_index.htm
Is it just "coincidence" that the taper is running tandem with dismal retail sales growth reports from across the globe coming in from the final quarter of 2013?
http://www.businessweek.com/news/2014-02-04/euro-is-near-10-week-low-before-retail-sales-data-ecb-meeting
http://www.scmp.com/business/economy/article/1421025/no-christmas-cheer-hong-kongs-retailers
http://business.time.com/2013/11/14/walmart-sales-dip-as-low-income-americans-close-wallets/
And, is it just a "coincidence" that the Fed taper is a accelerating right as the next debt ceiling debate begins in March, and when reports are being released by the Congressional Budget Office that over 2 million jobs (in work hours) may be lost due to Obamacare?
http://www.reuters.com/article/2014/02/04/us-usa-fiscal-obamacare-idUSBREA131B120140204
No, I do not think any of this is coincidence.  Most if not all of these negative indicators needed months to generate, so they could not have been caused by the taper itself.  The only explanation beyond "coincidence" is that the Federal Reserve WANTED to launch the taper program and protect itself before these signals began to reach the public.
Look at it this way – The taper program distances the bankers from responsibility for crisis in our financial framework, at least in the eyes of the general public. If a market calamity takes place WHILE stimulus measures are still at full speed, this makes the banks look rather guilty, or at least incompetent. People would begin to question the validity of central bank methods, and they might even question the validity of the central bank's existence. The Fed is creating space between itself and the economy because they know that a trigger event is coming. They want to ensure that they are not blamed and that stimulus itself is not seen as ineffective, or seen as the cause.
We all know that the claims of recovery are utter nonsense. Beyond the numerous warning signs listed above, one need only look at true unemployment numbers, household wage decline, and record low personal savings of the average American. The taper is not in response to an improving economic environment. Rather, the taper is a signal for the next stage of collapse.
Stocks are beginning to plummet around the world and all mainstream pundits are pointing fingers at a reduction in stimulus which has very little to do with anything. What is the message they want us to digest? That we "can't live" without the aid and oversight of central banks.
The real reason stocks and other indicators are stumbling is because the effectiveness of stimulus manipulation has a shelf life, and that shelf life is over for the Federal Reserve. I suspect they will continue cutting QE every month for the next year as stocks decline.  Will the Fed restart QE?  If they do, it will probably not occur until after a substantial breakdown has ensued and the public is sufficiently shell-shocked.  The possibility also exists that the Fed will never return to stimulus measures (if debt default is the plan), and QE stimulus will eventually be replaced by IMF "aid".
Government Controlled Investment
Last month, just as taper measures were being implemented, the White House launched an investment program called MyRA; a retirement IRA program in which middle class and low wage Americans can invest part of their paycheck in government bonds.
That's right, if you wanted to know where the money was going to come from to support U.S. debt if the Fed cuts QE, guess what, the money is going to come from YOU.
For a decade or so China was the primary buyer and crutch for U.S. debt spending. After the derivatives crash of 2008, the Federal Reserve became the largest purchaser of Treasury bonds. With the decline of foreign interest in long term U.S. debt, and the taper in full effect, it only makes sense that the government would seek out an alternative source of capital to continue the debt cycle. The MyRA program turns the general American public into a new cash stream, but there's more going on here than meets the eye…
I find it rather suspicious that a government-controlled retirement program is suddenly introduced just as the Fed has begun to taper, as stocks are beginning to fall, and as questions arise over the U.S. debt ceiling. I have three major concerns:
First, is it possible that like the Fed, the government is also aware that a crash in stocks is coming? And, are they offering the MyRA program as an easy outlet (or trap) for people to pour in what little savings they have as panic over declining equities accelerates?  Bonds do tend to look appetizing to uninformed investors during an equities route.
Second, the program is currently voluntary, but what if the plan is to make it mandatory? Obama has already signed mandatory health insurance "taxation" into law, which is meant to steal a portion of every paycheck. Why not steal an even larger portion from every paycheck in order to support U.S. debt? It's for the "greater good," after all.
Third, is this a deliberate strategy to corral the last vestiges of private American wealth into the corner of U.S. bonds, so that this wealth can be confiscated or annihilated? What happens if there is indeed an eventual debt default, as I believe there will be? Will Americans be herded into bonds by a crisis in stocks only to have bonds implode as well? Will they be conned into bond investment out of a "patriotic duty" to save the nation from default? Or, will the government just take their money through legislative wrangling, as was done in Cyprus not long ago?
The Final Swindle
Again, the next debt ceiling debate is slated for the end of this month. If the government decides to kick the can down the road for another quarter, I believe this will be the last time. The most recent actions of the Fed and the government signal preparations for a stock implosion and ultimate debt calamity. Default would have immediate effects in foreign markets, but the appearance of U.S. stability could drag on for a time, giving the globalists ample opportunity to siphon every ounce of financial blood from the public.
It is difficult to say how the next year will play out, but one thing is certain; something very strange and ugly is afoot. The goal of the globalists is to engineer desperation. To create a catastrophe and then force the masses to beg for help. How many hands of "friendship" will be offered in the wake of a U.S. wealth and currency crisis? What offers for "aid" will come from the IMF? How much of our country and how many of our people will be collateralized to secure that aid? And, how many Americans will go along with the swindle because they were not prepared in advance?
Source: Brandon Smith | Alt-Market
The Fed's easy money policies have pushed margin debt on the New York Stock Exchange (NYSE) to record levels laying the groundwork for a severe correction or another violent market crash.
In December, margin debt rose by $21 billion to an all-time high of $445 billion.
Buying equities on margin, that is, with loads of borrowed cash, is a sign of excessive risk taking the likes of which invariably takes place whenever the Central Bank creates subsidies for speculation by keeping interest rates pegged below the rate of inflation or by pumping trillions of dollars into the bloated financial system through misguided liquidity programs like QE.
Investors have shrugged off dismal earnings reports, abnormally-high unemployment, flagging demand, droopy incomes, stagnant wages and swollen P/E ratios and loaded up on stocks confident that the Fed's infusions of liquidity will keep prices going higher. It's only a matter of time before they see the mistake they've made.
The chart below illustrates how zero rates and QE lead to excessive risk taking. The correlation between the stratospheric rise of margin debt and the Fed's destabilizing monetary policy is hard to avoid. This is what bubblemaking looks like in real time.
Chart: Seeking Alpha.
In the minutes of the FOMC's December meeting, FOMC officials acknowledge the froth they've created in financial assets which is why they've begun to scale back their asset purchases. The Fed hopes that by gradually winding down QE they'll be able to stage a soft landing rather than a full-blown crash. Here's an excerpt from the FOMC's minutes:
"In their discussion of potential risks, several participants commented on the rise in forward price-to-earnings ratios for some smallcap stocks, the increased level of equity repurchases, or the rise in margin credit. One pointed to the increase in issuance of leveraged loans this year and the apparent decline in the average quality of such loans."
There you have it, the Fed sees the results of its work; the distortions in P/E ratios, the exuberant stock buybacks ("equity repurchases"), the deterioration in the quality of leveraged loans, and the steady rise in margin debt. They see it all, all the bubbles they've created with their gargantuan $3 trillion surge of liquidity. Now they have started to reverse the policy by reducing their asset purchase from $85 bil to $65 bil per month, the effects of which can already be seen in the Emerging Markets.
The bubble in Emerging Markets has burst sending foreign currencies plunging and triggering a sharp reversal in capital flows. The hot money that flooded the EMs,–(which lowered the cost of borrowing for businesses and consumers)–is entirely attributable to the Fed's policy. QE pushes down long-term interest rates forcing investors to search for higher yield in other markets. Thus, the cost of money drops in EMs creating a boom that abruptly ends when the policy changes (as it has).
Capital is fleeing EMs at an unprecedented pace precipitating a dramatic slowdown in economic activity, higher consumer prices and widespread public distress. The Fed is 100% responsible for the turmoil in emerging markets, a fact which even mainstream news outlets blandly admit. Here's an excerpt from an article in Bloomberg just this week:
"Investors are pulling money from exchange-traded funds that track emerging markets at the fastest rate on record…More than $7 billion flowed from ETFs investing in developing-nation assets in January, the most since the securities were created, data compiled by Bloomberg show…

Emerging economies have benefited from cheap money as three rounds of Fed bond buying pushed capital into their borders in search of higher returns…

The Fed's asset purchases had helped fuel a credit boom in developing nations from Turkey to Brazil. Accumulated capital inflows to developing-country's debt markets since 2008 reached $1.1 trillion, or $470 billion more than their long-term trend, according to a study by the International Monetary Fund in October." ("Record Cash Leaves Emerging Market ETFs on Lira Drop", Bloomberg)
The Fed doesn't care if other countries are hurt by its policies. What the Fed worries about is how the taper is going to effect Wall Street. If the slightest reduction in asset purchases causes this much turbulence abroad, then what's it going to do to US stock and bond markets?
The answer, of course, is that stocks are going to fall…hard. It can't be avoided. And while the amount of margin debt is not a reliable tool for calling a top; it's safe to say that the recent spike in investor leverage has moved the arrow well into the red zone. Investors are going to cash out long before the Fed ends QE altogether, which means the selloff could persist for some time to come much like after the dot.com bubble popped and stocks drifted lower for a full year. Now check out this clip from Alhambra Investment Partners newsletter titled "The Year of Leverage":
"For the year, total margin debt usage jumped by an almost incomprehensible $123 billion, while cash balances declined by $19 billion. That $142 billion leveraged bet on stocks far surpasses any twelve month period in history. The only times that were even close to as leveraged were the year leading up to June 2007 (-$89 billion) and the twelve months preceding February and March 2000 (-$77 billion). Both of those marked significant tops in the market." ( Alhambra Investment Partners newsletter titled "The Year of Leverage")
Repeat: "The $142 billion leveraged bet on stocks far surpasses any twelve month period in history."
Investors are "all-in" because they think that the Fed has their back. They think that Bernanke (or Yellen) will not allow stocks to fall too far without intervening. (This is called the "Bernanke Put") So far, that's been a winning strategy, but that might be changing. The Fed's determination to taper suggests that it wants to withdraw its stimulus to avoid being blamed for the bursting bubble. ("Plausible deniability"?) That's what's driving the current policy. Here's more on margin debt from Wolf Richter at Testosterone Pit:
"On the New York Stock Exchange, margin credit has been hitting new records for months. All three mega-crashes in my investing lifetime have been accompanied by record-setting peaks in margin debt. In September 1987, a month before the crash, margin credit peaked at 0.88% of GDP. In March 2000, when the crash began, margin credit peaked at 2.7% of GDP. In July 2007, three months before the downdraft started, margin credit peaked at 2.6% of GDP. Now, margin credit has already reached 2.5% of GDP." ("Plagued By Indigestion, Fed Issues Asset-Bubble Warning", Testosterone Pit)
Stock market crashes are always connected to massive leverage, loosey-goosey monetary policy and irrational exuberance ("excessive risk taking"), the toxic combo that presently rules the markets. The Federal Reserve is invariably the source of all bubblemaking and financial instability.
As we noted earlier, equity repurchases or stock buybacks are another sign of froth. Here's an excellent summary on the topic by Alhambra Investment Partners:
"In the third quarter of 2013, share repurchases totaled $128.2 billion, the highest level since Q4 2007. For the twelve months ended in September 2013, aggregate share repurchases were an astounding $445.3 billion; the only twelve-month period greater than that total was the calendar year of 2007 and its $589 billion.

The common argument advanced in favor of such share repurchases is that companies are using cash to recognize undervalued stocks, but that is total hogwash…

…corporate managers are no different than the reviled stereotypical retail investor. Both leverage themselves further and further as the market goes higher, not in recognizing undervalued stocks or companies but in full froth of chasing obscene values via rationalizations." ( Alhambra Investment Partners newsletter titled "The Year of Leverage")
In other words, corporate managers are doing the same thing as your average margin investor. They are loading up on financial assets–not because they think they are a good value or because they expect higher earnings –but because Fed policy supports artificially-high prices. That's what's driving the bull market, the Fed's thumb on the scale. Remove the thumb, and you have a whole new ballgame (as we see in the EMs). There's also a bubble in high yield "junk" bonds which just had their second biggest year on record (Total issuance $324 billion) Investors are only too happy to dump their money into high-risk debt believing that companies never default or that the Fed will save the day again credit tightens and the dominoes start tumbling through the debt markets. According to Testosterone Pit:
"The cost of a high-yield bond on an absolute coupon basis is as low as it's ever been," explained Baratta, king of Blackstone's $53 billion in private equity assets. Even the riskiest companies are selling the riskiest bonds at low yields… Why would anyone buy this crap?" ("Bubble Trouble: Record Junk Bond Issuance, A Barrage Of IPOs, "Out Of Whack" Valuations, And Grim Earnings Growth", Testosterone Pit)
Why, indeed? Of course, the author is just being rhetorical, after all, he knows why people are piling into junk. It's because the Fed has kept a gun to their heads for 5 years, forcing them to grab higher yield wherever they can find it. That's how Bernanke's dogwhistle monetary policy works. By slashing rates to zero, the Fed coerces investors to speculate on any type of garbage that's available. That why junk "just had its second biggest year on record." You can thank Bernanke.
Housing is also in a bubble due to the Fed's zero rates, withheld inventory, government modification programs, and an unprecedented uptick in all-cash investors. Clearly, there's never been a market more manipulated than housing. It's a joke.
The surge of Wall Street liquidity has spilled over into housing distorting prices and reducing the number of first time homebuyers to an all-time low. The homeownership rate is actually falling even while prices climb higher, which is just one of many anomalies created by the Fed's policy. (Who's ever heard of a housing boom, where the number of firsttime homebuyers is dropping?)
Also, the Central Bank has purchased more than $1 trillion in mortgage-backed securities (MBS) via QE, which begs the question: How can housing prices NOT be in a bubble?
As we noted earlier, the Fed understands the impact its policies have had. They know the markets are overheated and they're determined to do something about it. A recent article in Bloomberg explains the Fed's plan for winding down QE "without doing damage to the economy". Here's a short excerpt from the piece:
"Janet Yellen probably will confront a test during her tenure as Federal Reserve chairman that both of her predecessors flunked: defusing asset bubbles without doing damage to the economy…

Yellen is 'going to be trying to do something that no one has ever done,' said Stephen Cecchetti, former economic adviser for the Bank for International Settlements, the Basel, Switzerland-based central bank for monetary authorities. She needs 'to ensure that accommodative monetary policy doesn't create significant financial stability risks,' he said in an interview…

The Fed's 'first, second and third lines of defense" for dealing with such imbalances is to rely on supervision, regulation and so-called macro-prudential policies, such as mortgage loan-to-value restrictions, Bernanke told the Brookings Institution in Washington on Jan. 16. ….Only as a last resort would it consider raising interest rates.' ("Yellen Faces Test Bernanke Failed: Ease Bubbles", Bloomberg)
You got that?
So the Fed is going into the "bubble-deflating" biz.
Check.
And uber-dove Yellen is going to put things right. She's going to eliminate the price distortions and gradually return the markets to normalcy.
Right, again.
She's going to wind down QE and start to reduce the Fed's $4 trillion balance sheet.
Oakie dokie.
And she's going to do all of this without raising interest rates or sending stocks into freefall?
Right. It's a pipedream. The first sign of trouble and old Yellen will be scuttling across the floor of the New York Stock Exchange with a punch bowl the size of Yankee Stadium.
You can bet on it.
Unless you've been in an underground bunker for the last month, you'd have heard that the Ukraine has gone topsy-turvy lately.
They seem to have escaped one old Soviet Union, only be reeled in by a new Soviet in the EU. There is also the problem of organized crime syndicates who have overrun the country.
Understanding the country's recent history and following the money is important if you want to see which way the wind is blowing in Kiev…
Stalin and Krushchev Wanted Ukraine
For most Europeans, Ukraine is a gas transport corridor for bringing expensive Russian gas to Europe and Ukraine either overcharges Gazprom for gas transit fees, or does not pay Gazprom for the gas it takes for national consumption.
This Russian-Ukrainian gas game occasionally tips into gas embargoes – hitting consumers further down the line. As a geopolitical bargaining chip, conversely, Ukraine had considerable import  - and weight – during the Cold War period which tapered off in 1989-91. Relatively quickly, Russia withdrew "nearly all" of its nuclear-tipped missiles, atomic warheads and nuclear military equipment and component inventories from Ukraine, in the 1990s.
That said, Ukraine is listed by human rights and corruption watchdog NGOs as one of the most corrupt countries in the world, tied with Bangladesh, Cameroon, the Central African Republic and Syria.  Its postwar history following the defeat of Nazi Germany is a tragic story of Soviet megalomania, paranoia and oppression. The Nazi Germans probably killed about 15% of the total population, but about another 600,000 Western Ukrainians were arrested between 1944 and 1952, one-third executed and the remainder imprisoned in Soviet gulags or exiled to the eastern Soviet empire. Among their crimes was "non-performance" in agricultural output.
Administered by the rising political star and soon-to-be rival of Joseph Stalin, Nikita Khruschev, firstly in eastern Russian-speaking Ukraine, the kolkhoz collective-farm system was operated by chiefs selected by Khruschev. He empowered them to expel residents who "under-performed". The kolkhoz chiefs quickly turned this into a racket protection and vendetta system for expelling their personal enemies, and the weak, the old and other "misfits".  Well over 10,000 were exiled to the eastern parts of the Soviet Union. For Khruschev, this was a highly effective policy which he recommended it for adoption across the USSR to Stalin, despite it periodically resulting in wide-area famines.
Similar to the "agro-towns" attempted by Ceaucescu of Romania, Khrushchev further destabilized Ukraine's slowly recovering agricultural output with his scheme for population regrouping, which he later applied in Russia when he became Praesidium chief on the death of Stalin, following a classic Mafia-style power struggle with NKVD chief Beria. Beria was shot and killed with five of his associates by order of Khrushchev in Dec 1953. One of Beria's proposed post-Stalin reform ideas was to liberate either or both East Germany and Ukraine, in exchange for cash payment by the West
Crime Syndicates want Ukraine
On the surface, mainstream media tells us today's conflict in the Ukraine pitches the Russian-speaking half of the country in the east (where ailing president Yanukovich's main support base is) against the more pro-Western, and alleged pro-EU, Ukrainian-speaking half in the west (where imprisoned Yulia Tymoshenko's main support base is). More precisely, the Ukraine's rapidly-deteriorating economic situation reflected by rapidly-rising interest rates on its sovereign debt bonds and Fitch's recent downgrade, and its near-civil war street rebellion have reinforced its organized crime syndicates. Its organized criminals, and their enemies-and-allies in Russian, Bulgarian, Romanian and other east European organized crime syndicates, are vying for control of the State itself, to widen and deepen their lucrative activity.
The past week has seen President Yanukovych accept the resignation of Prime Minister Mykola Azarov and his cabinet, repeal anti-protest laws, provide an amnesty to detained protesters, and offer senior government jobs to the opposition – offers that were rejected. Moscow for its part has threatened it may hold back some or all of a promised Ukrainian bond-bailout package and a promised cut in gas prices for Ukraine until a new government is formed. The gas price cut and the loans, totalling $15bn (11 bn euros) were agreed in December, and widely seen as rewarding Yanukovich for Kiev's rejection of an EU associate country deal for Ukraine.
Ukraine is one of six post-Soviet nations – along with  Belarus, Moldova, Azerbaijan, Armenia, and Georgia – to be invited to cooperate with the EU within a new 'multilateral' framework that is high on promises but slim on content. The framework seeks visa-free travel, better human rights, more democracy, and respect for the principles of the market economy and sustainable development – so say the EU websites, but the single most important economic content is a trade pact aimed at cutting tariffs and taxes, which are in any case decreasing on the Ukrainian side due to its membership of the WTO since 2009. Main EU exports to Ukraine include medicine, motor vehicles, mobile phones and other manufactured goods, while main EU imports were of low to mid-value: iron and steel products, vegetable oils, ferro-nickel ores, iron ores and crude oil.
Acting long before the Ukraine's membership of the WTO, or the 2008 financial crisis – both of which spurred and favoured crime syndicate integration in east Europe, Russia and the EU – the present number of organized crime groups operating in eastern Europe is estimated at about 3,600 with each profiting from such prosaic products as household detergents, to fake medecines, human trafficking, prostiution and the Ukrainian favorites of hard drugs and firearms.Rob Wainwright, director of the EU's crime-fighting agency, told the Financial Times in June 2013 that only concerning Europe's black market in counterfeit foodstuffs, fake pharmaceuticals and substandard machine parts, this doubled in value to about €2bn since 2008.
Arms for Drugs and Arms for Cash
From, at latest 2002, US drug enforcement and security agencies warned the Bush administration of the Kiev-Tel Aviv-New York "Axis" of organized crime operating drugs-for-arms trades worldwide. This syndicate particularly focuses South American-source cocaine supplied by Colombia's FARC and other Andean country crime entities, and Ukraine-source weapons and military equipment. Ukraine's geographic role and location as a "window to the southern states" of the ex-USSR, makes it highly favoured for operating drugs-for-arms trades, today. Land-route heroin from Afghanistan, South American cocaine and Russian AK47s are the hard currencies featured by this trade.
Ukraine's front-line status in the Cold War and its own arms-making industries made the country a major source for Russian licit and illicit arms exports, and Soviet-era materiel is still widely available. This ranges from the "iconic" AK47 rifle through to mines, grenades and military explosive-pyrotechnic devices, to night-sighting and communications equipment, and artillery pieces through the low-end range of 35mm-105mm, to also-iconic Soviet 72-ton T72 tanks, a highly depressed market where prices can be as low as scrap value only – about $3.50 per kilogram of weight.
Western security analysts, preferring not to have their names published, also point out that Ukraine is a "wonderland" of nuclear civil-military crossover materials and ordnance. Following the 1986 Chernobyl meltdown, then the collapse and break up of the USSR in 1989-91, they say that large amounts of unaccounted-for nuclear fuel rods, wastes and nuclear military components exist in the country. They also underline the increased technological sophistication of ex-Soviet national mafias and their Middle Eastern opposite numbers, able to produce "binary nuclear" weapons, from nuclear and non-nuclear components, transported separately to reduce detection for final re-assembly when required.
Ukraine's now accelerating political destabilization creates a classic poker-game challenge for Vladimir Putin at this time. He can act to prevent the country "seceding to the West', or being partitioned into its western and eastern parts.
Whether Putin clamps down or lets the country fall apart, or the domestic power struggle inside Ukraine continues with no clear winner, the transition interval will certainly feature action by organized crime to further and deepen its already-strong foothold.
Source: Andrew McKillop | 21st Century Wire
Urban War Zones are now a reality inside many American cities.
It's no longer necessary to go to Iraq, Afghanistan or Africa to enter a real war zone and have to fight for your life.
Thanks to massive CIA drug trafficking and American Free-trade Treaties like NAFTA, CAFTA, GATT & WTO, many American inner cities have been transformed into actual war zones.
These inner city war zones are infested with drug gangs that outnumber police and out gun them too.
At present these gangs are typically competing and battling with each other for turf and making a living selling drugs and running prostitutes, some captive sex-slaves. At some point if the economy worsens and the SHTF, they could easily start looting and attacking anyone and everyone.
However, in every major city in America at present, violent urban predators prey on the unarmed, old, weak, sick or disabled. And while out of control Police Swat Teams battle these predators and drug gangs, they often tyrannize the innocent which include women and young children, using excessive force all too often. There are numerous incidents of such teams murdering innocents after attacking the wrong home.
The massive War on Drugs was designed as a dualistic program. One hand, the top secret part involves the USG bringing in massive amounts of illegal drugs to raise "off the books money" for covert ops. The other hand uses all serious gang crimes arising as a pretext to militarize the police as justify their deployment as Nazi Storm Troopers.
This second part of the War on Drugs is for public disclosure and consumption. In response to all this massive urban breakdown, the worsening economy and increasing government tyranny from the Department of Homeland Security, the TSA and out of control local police, Americans are arming at an astounding rate. Guns are literally flying off the shelves and ammo sales are at an all time high also.
Americans now arming up in mass in order  to protect themselves from and this increasing USG Tyranny of the USG, DHS and their local militarized and Mind-kontrolled local police (1)  and from increasing and spreading urban crime which includes robberies, car-jackings, home burglaries and home invasions.
Also given as an important reason for arming up for the first time when asked, is a fear of possible impending economic collapse with an associated SHTF occurrence. Many express a salient and absolute need to be able to protect themselves and/or their family members from possible looters and armed home invaders which would likely accompany a SHTF urban breakdown situation.
And who should be credited with creating such a foreboding urban environment? It is the Globalist Traitors and infil-Traitors who have hijacked the political process and Banking in America.
These Globalist "enemies within" have rammed through economically disastrous Free-Trade Agreements and forced Diversity, Perversions and Political correctness accompanied by massive immigration, most illegal. All this has been designed to destroy the borders, language and culture of America, to neutralize its Constitution, Bill of Rights and Rule of Law while transforming America into a economically distressed Third World Nation.
These Globalist enemies within the Gates have been working very hard to transform America into a Democracy (Mob rule by the masses) from the Republic which was set up by our Founding Fathers.  Obviously any real enforcement of the US Constitution would assure that American would remain a republic the way it was set up.
Since the imposition of so-called "Free Trade" policies upon the American Republic, urban decay and blight have become epidemic in major American cities. Many cities have turned into Urban Jungles, where only the strongest survive. In these Urban Jungles, violent gangs prevail and the weak are parasitized and consumed, afraid to go out of their homes, especially after dark.
Take Chicago, which has become a "kill or be kill" free fire Urban War Zone in some of its Urban areas. Chicago is the one of the most gun restricted areas ever, but the only ones that do not carry guns to defend themselves are law abiding citizens.
Gang members have all the guns they want, supplied by drug gangs and the CIA and BATF.http://www.cbsnews.com/news/gang-wars-at-the-root-of-chicagos-high-murder-rate/
Some of these areas such as Washington DC have been rated as having a 300% chance of being mugged if out after dark in certain areas, which means you could likely be robbed three times in a single block if you have a victim profile (old, young, weak, disabled, female). The real unemployment rate is 37%, despite phony USG that it is 7% or less.(2)
And now Detroit has been declared Bankrupt. It has been reported that retired police and City workers will now receive approximately 13% of their pensions due.
The Ruins of Detroit:
The ten Most Dangerous American Cities which are truly Urban Jungles at Night:
There are areas in Detroit, South Chicago and St. Louis that are so violent and infested with violent gangs that even the police refuse to enter unless ordered and then do so with major forces.
Until recently parts of Detroit was so violent that police and ambulances refused to provide service during the night hours and often found abandoned dead bodies (murder victims) days later. Detroit, known as "Iron City", the jewel of America, used to be prosperous beyond measure based on the manufacture of the world's finest cars.
Remember what a 1965 Olds Starfire coupe was like, or a mid 60′s Buick Wildcat or Pontiac Bonneville was like.  How about a mid 60′s Chevy with a HP409 engine or a Plymouth Belvedere with a 426 Hemi or 440 Wedge engine?
That all changed in 1971 with the introduction of very extreme anti-pollution "clean air" laws which reduced automotive engine compression ratios from approximately 10.5 to 8.5, required the installation of retarded, goofy extremely inefficient camshafts.  The result was garbage engines that had little power, consumed huge increases in gasoline and a major shift in chassis quality to near complete crap. At that point American automotive quality was gone and is only starting to come back now forty years later.
This is but one symptom of the covert Globalist engineering of American Society on behalf of the City of London zionist Central Banksters.
This of course created a great opportunity for the Japanese Auto manufacturers, secretly owned and controlled by the super-elite American Banking families. When W. Edwards Deming, an astute American engineer approached American Automotive Manufacturers in Detroit and proposed his plan to drastically reduce defects and lemons, he was rebuffed because it was felt his plan was too expensive and too slow.
Deming's plan required 100% quality checks and verification of all parts from every supplier instead of the approximately 1% or less sampling. When Deming approached the Japanese, who had already shown a new coming expertise in motorcycles and quality circles in their electronics manufacturing, his program was accepted and implemented.
The rest is history, and after about 15 years, the American Automotive manufacturers have been playing a catch up game ever since for quality with the Japanese Auto manufacturers.
And now the Korean Automotive Manufacturers have hired retired Japanese automotive engineers as consultants and have adopted many of their same practices and principals to their automotive manufacturing.  The result?
Some Autos manufactured in South Korea have attained the same quality as the Japanese which are considered to currently be the highest quality in the world. As many automotive enthusiasts suggest, if you want the best performance buy German, if you want the highest quality buy Japanese.
It is a fair assumption that Globalism and the Free-Trade Agreements it produced, have resulted in the exportation of most American heavy industry, manufacturing and millions of good paying jobs. This alone has seriously harmed the American economy and set America on a path of destruction, starting first with its Urban Centers which have become urban wastelands and jungles, and now progressively spreading to middle class and upper middle class outlying suburbs.
Fair Trade with suitably adjusted reasonable Tariffs to protect American Jobs are necessary to America's economic survival and prosperity. Free Trade is not Free at all and is an abomination to the American republic and its Sovereignty.
It is a tool of the Globalists to enhance the earnings of their international offshore Globalist corporations at the expense of the American worker.  It is nothing less than a secret war against America's Sovereignty and the Republic itself.
The only other globalist tactic to destroy America that approaches its effectiveness are the policies of unrestricted illegal immigration, forced diversity, cultural programming that perversion is good, required perversion programming in the public schools that it is normal, and political correctness.
Obviously these are all Globalist weapons of covert war waged against America to destroy its borders, language and culture and gut it economically.  These Globalist weapons have been deployed against Americans in order to transform America into a Third World "Democracy" instead of the Republic that it was set up to be by the Founding Fathers.
These Traitors and Infil-Traitors in Congress and the Administration keep financing and running foreign wars for Israel in order to establish Democracy like they keep claiming we have in America. We have never had a democracy but they have been doing their best to kill the Republic on the behalf of their zionist owners and masters This is of course one of the biggest lies ever told.
America has always been a Republic, a democracy is mob rule. Of course bringing in 30-60 million illegal immigrants and millions of legally sanctioned foreign workers has quickly undermined American culture and tradition and established a real base to elect politicians who appeal to the masses. The election of President Obama was the first of such travesties.
Up until recently when American aircraft manufacturers starting buying foreign parts, American aircraft were the best in the world, especially the military aircraft and fighter/interceptors. Now we have an F-22 with a contaminated O2 system from China that causes some pilots to start passing out and a Boeing Dreamliner with a faulty battery system that was imported.
For years St. Louis has been so poor that some of their police radio don't work properly and their squad cars are in disrepair. In East Los Angeles, despite how tough and well armed the LA Police Department is, top police officials know that they are completely outgunned by Mexican drug gangs allowed to enter and do business inside America and also provided arms shipped by the CIA and the BATF.
It's not as if Americans weren't duly warned what such Free-Trade Treaties would produce, because Presidential Candidate Ross Perot went public with what was coming.  He described the effects as a "giant sucking sound" for American jobs as they would leave America in droves.
But despite Perot's grave warnings, President George HW Bush signed NAFTA on Dec. 17, 1992 with full Congressional support. The NAFTA Treaty was ratified after Bill Clinton became President. Soon after the sucking sound started, with shocking support the the US Department of State which provided massive grants to major corporations to move manufacturing to Mexico.  These grants continued at American taxpayer expense under the subsequent Trade Treaties that were subsequently signed and ratified such as CAFTA, GATT, and WTO.
Unbeknownst to most Americans, President Obama is now deeply involved in secret negotiations to pass the Trans Pacific Partnership Treaty (TPP) which experts have described as "NAFTA on Steroids". TPP is far more than just another Free Trade Treaty which continues to lower the value of American wages to the "rock bottom" levels in third world  countries. If signed and ratified by Congress, the TPP would be the complete end to any remaining American Sovereignty.
What established this frenzy for Free-Trade Agreements? It is now known that The last duly elected President of the United States of America was Ronald Reagan.  It is also known by seasoned intel officers that Ronald Reagan distrusted American Intel in general and especially his Vice President George HW Bush.
In fact it has now been discovered that President Reagan distrusted the CIA and American Intel so much, he set up his "Kitchen Cabinet" and brought in Lee Wanta as his Secret Agent under the Totten Doctrine (3).
George HW Bush was illegally elected later as President, since his father Prescott Bush had signed an Immunity Agreement that no future Bushes (Scherfs) would ever run for office after he was arrested for "aiding the enemy" and his Union Bank assets were seized by FDR during WW2.
It is also known that George HW Bush ran his own private CIA inside the CIA which served the specific needs of the zionist City of London Central Banksters and their franchisees, the American private Federal Reserve and major Wall Street Banksters.
Some former top American Intel believe that it was this private GHW Bush Intel organization that tried to assassinate President Reagan, by using their man, a secret service man who fired a high speed plastic disc from a compressed air powered disc-gun, the type displayed by William Colby in Congressional Hearings on the abuses of American Intel.
PBS Judy Woodruff had reported this of seeing the SS man fire a gun from a second story window that night on PBS but the story was quickly squelched and she changed it after a very convincing "not to worry visit" from some very serious American Intel agents. President Reagan, despite a long slow disjointed route to the hospital, survived. This assassination attempt however signaled that the Treasonous Bush Cabal had attained a major power base inside the Military and Congress.
The sad thing is that all the political power and influence  necessary to accomplish this and to transform the American Congress into Traitors was due to the vast money provided to K Street Lobbyists and zionist espionage groups like AIPAC, ADL, B'nai B'brith, and the like by the Central Banksters and the various Judaic groups shaken down and manipulated by zionist for donations.
So the first beach-head of the Globalists (aka zionist City of London Central Banksters and the "Old Black Nobility" they represented) was established with a bought, owned and controlled US Congress.  Once GHW Bush was elected President, the circle of control was complete.
One of George W. Bush's major assignments was to take American further down the Globalist path by fighting more Mideast wars for Israel. Another was to destroy the Republic party by being the worst President ever and fully debasing the Republican, which he did. Now the Republican leaders in Congress are tricking the Republican Party into committing suicide by agreeing to back the Democratic legislation for making illegal immigrants legal and future citizens.
So it is now obvious that the Republic Party is finished and Americans need to rise up and form a new Third Party. Otherwise you can be assured that just like in the last Presidential election, both candidates will be owned by the Bush Cabal.Unless the Bush Cabal has been fully exposed and displaced by then which is now  real possibility.
It has been estimated that there are now approximately 30 million illegal immigrants inside Americaallowed in by a Globalist controlled USG who prevented border enforcement and liberal immigration laws which are not enforced. With the the passage of the currently proposed Democratic plan for legalizing illegal immigrants, this number could easily grow to 60 to 100 million.
In most major American Cities, Police are not allowed to arrest suspected illegal immigrants for minor traffic violations or check their identification for legal status. Not so for those whose license plates are run and show up as actual American Citizens. And this is all due to orders coming down from a few top policy-Makers who operate at the nexus of the Secret Shadow Government (SSG).
GHWB could now institute major efforts to undo all the excellent plans for the economic and industrial reconstruction of America that President Reagan had set in place and activated. As has been disclosed in a previous article (4), President Reagan had brought in Lee Wanta to serve as his Secret Agent because he didn't trust the CIA which had been corrupted and hijacked by GHWB.
It should now be exceedingly clear to those who are well informed about the degradation of the American economy and rule of law accompanied by increasing tyranny, deployment of DHS, TSA and the passage of all the unConstitutional draconian laws (like the so-called Patriot Act, the Military Commissions Act, and NDAA 2014).
All this is being engineered by foreign controlled Globalist traitors and infil-Traitors who have hijacked America and worked hard to export  heavy industry, manufacturing and jobs.
And that they are doing this to asset strip America, destroy it's economy and the Republic itself in order to Balkanize America and prevent it from ever rising in economic strength again and operating as a Republic "of the people, by the people and for the people".
Their motives for all this?  To covertly re-fight the Revolutionary war that was lost and retake America on behalf of the zionist City of London Central Banksters and their Kingpin overlords the Old Black Nobility (OBN).  These hidden masters of the world-wide occult network which runs the IZCS prefer to stay hidden in the background where they can pull all the strings of several top Policy-Makers in America with no personal risk to themselves.
What can be done to turn this around? Obviously the first step is to get rid of all Free-Trade Agreements. In order to do this all the zionist espionage fronts inside America such as AIPAC, ADL, B'nai B'rith and the like must be fully exposed and prosecuted to the fullest extent of the law. In order to do this zionist Israeli-American dual citizens inside Congress and the USG and its Agencies must be exposed as traitors and agents of foreign espionage and routed out of power.
America has to stop fighting Israel's illegal Mideast wars and withdraw all aid and support for Israel as long as it is a criminal, racist apartheid state persecuting and murdering Palestinians and stealing their land incrementally.
Lee Wanta, a great American Heroe that served as President Reagan's Secret Agent under the Totten Doctrine and was instrumental in bringing down the evil Soviet Union
We need to re-institute the Wanta Reconstructing America Plan based on the Maglev High Speed Rail System which has the necessary funding already available. (5)
And it is time to also re-establish the Want Economic Recovery Plan for America that was also set up under President Reagan, but later stopped cold by George HW Bush and his Cabal when they instituted a secret coup to take over the whole USG on behalf of the City of London zionist Central Banksters and their Wall Street and Federal Reserve Franchisees.(6)
In fact it is a reasonable assumption that the massive Free-Trade attack on America's economy was largely a reaction by the Bush Cabal to these amazing economic reconstruction plans President Reagan had put in place through his Secret Agent Lee Wanta, who was the master strategist that took down the Soviet Union for President Reagan.
Recent respected surveys show that a majority of American are disgusted with the current administration and rating of the lowest ever experienced in America in the last century. Congress is also rated at an all time low with only 9% approving of it. Many view the current President as an alien imposter with no traceable past.  Some alternative media writers have stated that he is a sheep-dipped CIA creation just like Bill Clinton. All this is a mute point.  Why?
Because Ronald Reagan was the last duly elected President of the United States of America, the Republic, all presidents since have been fraudulently elected and owned by the Bush Cabal. And this Bush Cabal is the Action Agent of the City of London zionist Central Banksters and their International Zionist Crime Syndicate (IZCS).
The IZCS is centered in Israel where most intel is done by privatized Israeli corporations serving as American Defense and Intel contractors.  It is these private Israeli contactors who control all NSA raw intel and almost all American communications including internal White House phone calls and messaging, as well as all Pentagon and DOD communications.
Obviously the Bush Cabal has been able to install its own Presidential puppets and run a lucrative illegal drug trafficking operations into America.  All done to destabilize and "dirty up" American Cities while absorbing a great deal of the Welfare dollars and capturing vast "off the books" funds for their own covert operations and bribery of Congress. It is a fair conclusion that the Bush Cabal has destroyed the American Rule of Law, debased any true enforcement of the US Constitution and Bill of Rights and has corrupted every institution and agency of the USG.
However there is good news.  A growing force for good has emerged in the Alternative Media now transmitted everywhere instantly on demand by the worldwide Internet, the new Gutenberg Press and the NWO Globalist's Achilles Heel. Yes, the Controlled Mass media (CMMM) has been a propaganda mouthpiece for the Bush Cabal and the IZCS, but is now losing its appeal and credibility. The CMMM keeps feeding lies and crap to the American public that are obviously false, like the Mideast American wars are wars to establish Democracy.  More and more Americans now realize this is complete BS, that we are there to fight Israel's wars and defend British Oil interests.
Compare the articles of Veterans Today and other respected truth media now which are being published and read by millions inside America and all over the world with the CMMM. You will see the gap between the alternative media truth and the CMMM lies is ever widening and we are starting to see Alternative Media's popularity driving stories into the CMMM, even thought the CMMM usually attempts to neutralize their significance.
Many thousands of brave American Soldiers who were lied to and deceived into fighting these illegal, unConstitutional, unprovoked, undeclared wars for Israel and Big Oil, thinking that they were defending America and its freedom. Few greater lies and deceptions has ever been predicated on Americans than this complete lie.  Many thousands of Americans have been killed and horribly wounded and disabled in this war.
If the American Military ever fully realizes that all these wars were phony and based on a lie and that Israel did the 9/11 attacks with the help of a cabal within the USAF and JCS, there will be hell to pay for all those perps involved. And now there is good reason to believe that day is coming in the not too distant future.
As most Americans are beginning to realize, America has been infil-Traited by Traitors and Infil-Traitors in the highest positions of the USG.  The major economic deterioration and loss of assets to the Wall Street Banksters and the private Federal reserve through financial Fraud have been staggering and Americans are catching on the the BLATANTLY OBVIOUS.
When American society reaches a critical mass awakening to this obvious situation that Globalists have been doing everything they can to destroy America, there will be major Blow-back of astounding proportions. When 12% of Americans are awakened, a critical mass and major turning point will be reached and you will begin to see major social change like never conceived, and this will all be due to major Blow-back from awakening.
The elites hate to acknowledge it, but when large numbers of ordinary people are moved to action, it changes the narrow political world where the elites call the shots. Inside accounts reveal the extent to which Johnson and Nixon's conduct of the Vietnam War was constrained by the huge anti-war movement. It was the civil rights movement, not compelling arguments, that convinced members of Congress to end legal racial discrimination. More recently, the townhall meetings, dominated by people opposed to health care reform, have been a serious roadblock for those pushing reform…. A big turnout … can make a real difference….When someone tells you to stop imagining that you are having an impact, ask them to please direct their energy into getting 10 friends to join you in doing what needs to be done. If it has no impact, you'll have gone down trying. If it has an impact, nobody will tell you for many years. (7)
This coming complete awakening will be due to information dispensed and diffused by the Alternative Media and the worldwide Internet as well as word of mouth. it is best viewed as a byproduct of a new and powerful emerging worldwide populism which has now reached the point it is unstoppable. One recent study has established 10% as a critical mass, turning point for Society.(8)
I believe we are already at 11% and when we reach 12%, the days of the Bush cabal will be dated. They know it too and are scared sh*tless. That is why they have been going for broke trying to ram the NWO down our throats and militarize local police and build up DHS to oppress and then mass murder us.
It's time to speak up to all your family, friends and associates that we need to abandon the Republican and Democratic political Parties.  Both parties are owned and controlled by the same Overlord, the IZCS who bought them and can blackmail them with NSA provided intel.
Former Minnesota Governor Jesse Ventura, who is also a Vet and a Navy Seal/UDT man had it right in his book of the Replican and Democrat Political Gangs in America, DemoCRIPS and ReBLOODlicans (9).
Gov. Ventura recommends Americans dump both political Parties which serve the same corrupt masters and start electing alternative candidates only who are not associated with either of the two parties.
Conclusion:
It should now be exceedingly clear to those who are well informed about the degradation of the American economy and rule of law accompanied by increasing tyranny, deployment of DHS, TSA and the passage of all the unConstitutional draconian laws (like the so-called Patriot Act, the Military Commissions Act, and NDAA 2014), that all this is being engineered by foreign controlled Globalist traitors and infil-Traitors who have hijacked America and worked hard to export  heavy industry, manufacturing and jobs.
And that they are doing this to asset strip America, destroy it's economy and the Republic itself in order to Balkanize America and prevent it from ever rising in economic strength again and operating as a Republic "of the people, by the people and for the people".
Their motives for all this?  To covertly re-fight the Revolutionary war that was lost and retake America on behalf of the zionist City of London Central Banksters and their Kingpin overlords the Old Black Nobility (OBN).  These hidden masters of the world-wide occult network which runs the IZCS prefer to stay hidden in the background where they can pull all the strings of several top Policy-Makers in America with no personal risk to themselves.
(1) http://www.veteranstoday.com/2013/02/17/robocops/
(2) http://www.tpnn.com/2014/01/22/actual-unemployment-rate-37-2-not-6-7-says-wall-street-adviser/
(3) TOTTEN DOCTRINE [ 92 U.S. 105, 107 (1875) ]
(4) http://www.veteranstoday.com/2014/01/05/the-wanta-reconstructing-america-plan/
(5) http://www.veteranstoday.com/2013/12/28/high-speed-rail/
(6) http://wantarevelations.com/2014/01/wanta-plan-macro-financial-economic-check-list/
(7) http://www.zerohedge.com/contributed/2014-01-31/powers-be-are-secretly-terrified-people%E2%80%99s-power-%E2%80%A6-and-only-pretend-they%E2%80%99re-fi
(8) http://scienceblog.com/46622/minority-rules-scientists-discover-tipping-point-for-the-spread-of-ideas/
(9) http://www.amazon.com/DemoCRIPS-ReBLOODlicans-More-Gangs-Government/dp/162087587X/ref=sr_1_2?s=books&ie=UTF8&qid=1391327762&sr=1-2&keywords=jesse+ventura+democrips+and+rebloodlicans
Source: Preston James | Veterans Today
An editorial in the Financial Times last week, entitled "End drift to war in the East China Sea," highlighted the growing alarm in ruling circles about the prospect of a conflict between Japan and China. "The possibility of war," it declared, "is rapidly emerging as one of the biggest security risks facing the world," and the two governments "are doing nothing to make conflict less likely."
The FT focussed on comments by Japanese Prime Minister Shinzo Abe at the World Economic Forum in Davos, Switzerland, in which he explicitly drew the comparison between the current rivalry in East Asia and that between Britain and Germany prior to World War I. "For Japan's prime minister to allow any comparison with 1914 in Europe is chilling and inflammatory," it stated.
The immediate source of tensions is the territorial dispute over rocky outcrops in the East China Sea, known as Senkaku in Japan and Diaoyu in China. However, the chief responsibility for inflaming this dangerous flashpoint, along with others throughout the region, lies with the Obama administration's "pivot to Asia"—a strategy aimed at isolating China economically and diplomatically, and encircling it militarily.
While hypocritically claiming to be "neutral" on the territorial dispute, Washington has repeatedly declared that, in the event of a war over the islands, the US would support its ally Japan. Moreover, as part of the "pivot," the Obama administration has been restructuring its military bases in Japan and encouraging Japan to remilitarise.
Asia in 2014 does bear a chilling resemblance to Europe in 1914. World War I arose over the intractable competition for spheres of influence between the major powers. As Lenin and Trotsky, the great Marxists of that period explained, it marked the opening of the imperialist epoch—the epoch of the death agony of capitalism.
The global financial crisis that erupted in 2008, the worsening world economic slump and rising geo-political tensions make clear that capitalism has resolved none of the fundamental contradictions that produced the horrors of a century ago.
Over the past decade, US imperialism has plunged into one war of aggression after another—Afghanistan, Iraq, Libya—as well as numerous intrigues and provocations, in a desperate bid to offset its relative economic decline through its military predominance. The installation of Obama as president and his "pivot" to Asia reflected deep concerns in the American establishment that the Bush administration's focus on the Middle East undermined US hegemony in Asia, including over its cheap labour platforms, above all China, that had become central to corporate profit.
Under Obama, the US has encouraged allies such as Japan and the Philippines to take a more assertive stance in their disputes with China; begun to "rebalance" 60 percent of US air and naval forces to the Indo-Pacific; and is establishing new basing arrangements with Australia and other Asia-Pacific countries as part of its war preparations.
In Japan, the US "pivot" has helped foster the emergence of the right-wing Abe government that, in the space of a year, has increased military spending for the first time in a decade and moved to end constitutional restrictions on the Japanese armed forces. Last month, Abe provocatively visited the notorious Yasukuni Shrine to the country's war dead—a potent symbol of Japanese militarism in the 1930s and 1940s.
Abe is being driven by the interests of Japanese imperialism, which is not prepared to relinquish its position as a leading power in Asia. In his speech at Davos, Abe dismissed pundits who "called Japan the land of the setting sun" and declared that "a new dawn" was breaking. The two themes of his speech were equally aggressive—thinly-disguised criticisms of China, alongside cut-throat economic measures designed to undermine rivals and turn Japan into one of the "most business-friendly places in the world."
By likening China to Germany in 1914, Abe is seeking to portray Beijing as a dangerous new menace. Unlike Germany, however, China is not an imperialist power. Despite the size of its economy, it continues to function as a cheap labour platform, completely dependent on foreign corporate investment and technology, as well as the existing centres of finance capital. In the military sphere, the US has an overwhelming preponderance, and a global network of bases and alliances that can threaten Chinese interests anywhere in the world.
Backed into a corner by the US over the past four years, the Chinese leadership has responded by offering further economic concessions to the major powers, on the one hand, while boosting military spending and asserting its claims in waters immediately adjacent to the Chinese mainland, on the other. The Beijing regime is whipping up anti-Japanese chauvinism both to justify its military build-up and to divert attention from the extreme social tensions produced by three decades of capitalist restoration.
While drawing attention to the rising danger of war, the Financial Times editorial offered no solution, other than an impotent appeal for "both sides to stop rattling sabres and start talking to one another." Ignoring the fact that the US "pivot" has stoked the present confrontation, the editorial appealed for Washington to intervene as the voice of peace and reason. Both Abe and Chinese President Xi Jinping "should look for a route away from Armageddon before it is too late," it concluded.
However, as in 1914, the drive to war is being fuelled by the inherent contradictions of capitalism—between global economy and the outmoded nation state system, and private ownership of the means of production and socialised production—that have erupted with full force in the wake of the 2008 global breakdown. The only means of averting the catastrophe being prepared for humanity is the abolition of the bankrupt profit system and the socialist reorganisation of society to meet the social needs of vast majority, not the super-profits of a tiny wealthy elite. The dangers of another world war underscore the necessity of rejecting all forms of nationalism and patriotism and building a unified international anti-war movement of workers and youth in China, Japan, the US and around the world to carry out this urgent task.
Source: wsws
There are times when hatred is a needed, logical and moral stance to take.  Evil, injustice and corruption are fine examples of what to appropriately hate.  For the overwhelming majority of people it is now rational to hate the super rich, notably the thousands of billionaires holding most of the world's wealth and wielding power over political and economic systems.  They have been successfully raping the global economy and while doing that have kept increasing their wealth as well as economic inequality afflicting ordinary people.  One dollar, one vote describes the new reality.
Before discussing some basic reasons to hate the super rich consider some facts about them.
How many billionaires are there?  According to the inaugural Wealth-X and UBS Billionaire Census 2013, the global billionaire population reached a record 2,170 individuals in 2013, with a combined net worth of $6.5 trillion.  What happened after the most recent global economic meltdown?  Some 810 individuals became billionaires since the 2009 global financial crisis.  In other words, plain millionaires moved up to billionaire status.
But the super rich include many more than the billionaires, because the top one percent on the economic scale have monster size wealth, according to a new report Working for the Few. The one percent of the richest people in the world have $110 trillion.  That equates to some 65 times the total wealth of the bottom half of the world's population.  But among the millions of the top one percent, the richest 85 people, true billionaires, have wealth equal to the bottom half of the world's population.  As to the US, the wealthiest one percent captured 95 percent of post-financial crisis growth since 2009, while the bottom 90 percent became poorer.  That leaves 9 percent, about 30 million Americans, in the upper class that did very well as they strive to make it into the top one percent.
When people talk about economic, wealth or income inequality they are really talking about the incredibly small fraction of the richest people relative to the larger population that still are not sharing in the global jackpot, no matter how hard they work.  Inequality means that money is not being fairly distributed.  There have been times in history when prosperity was shared, as in the several decades after World War II.
No surprise that only 7 percent of Americans, according to a Gallup report, currently feel "very satisfied" with our nation's distribution of income and wealth.  Similarly, a new NBC/Wall Street Journal poll found that 81 percent of Americans believe the economy is working very or fairly well for the wealthy, compared to 22 percent for the middle class.
Why hate the super rich and the rising economic inequality that benefits them?
This distorted economic system means that democracy is more delusional than real.  Consider this: Supreme Court Justice Louis Brandeis once said, "We may have democracy, or we may have wealth concentrated in the hands of the few, but we cannot have both."  Truly wise words.
The near total lack of public confidence in Congress, both major political parties and the whole political system by Americans goes hand-in-hand with the perverted economic system. You have every right to hate the super rich because for a long time in many visible and invisible ways they have intentionally manipulated the political system to create and maintain the unjust economic system.  Their economic power gives them political power.  Rather than one person one vote, think in terms of one dollar one vote.
Hate the super rich because their degree of wealth and power is obscene.
Hate the super rich because they persecute the vast majority of people worldwide.  Some of the super rich play up their charitable activities, but that does not negate all the evil consequences of economic inequality on the daily lives of billions of people.
Hate the super rich because their greed is ungodly.  If true democracy is to be restored, then Americans need to be much more than dissatisfied.  They need to get more emotional.  They need to hate.  Then they must convert that hatred into political demands and actions.
The New Wave of Financial Instability…
Global stocks were hammered on Friday for a second straight day on news of a slowdown in China and turbulence in emerging markets. The Dow Jones Industrials suffered its worse drubbing in more than two years, tumbling 318 points on Friday to end a 490 point two-day rout. Emerging markets currencies were whipsawed by capital flight as foreign investors fled to the safety of U.S. Treasuries. Turkey's lira and the Argentine peso were particularly hard hit setting record lows in the 48 hour period. The scaling back of the Fed's $85 billion per month asset purchase program, called QE, has altered the dynamic that made emerging markets the "engines for global growth". The policy reversal has triggered a selloff in risk assets and sent EM currencies plunging. Here's a summary from Bloomberg:
"The worst selloff in emerging-market currencies in five years is beginning to reveal the extent of the fallout from the Federal Reserve's tapering of monetary stimulus, compounded by political and financial instability.

Investors are losing confidence in some of the biggest developing nations, extending the currency-market rout triggered last year when the Fed first signaled it would scale back stimulus. While Brazil, Russia, India, China and South Africa were the engines of global growth following the financial crisis in 2008, emerging markets now pose a threat to world financial stability." ("Contagion Spreads in Emerging Markets as Crises Grow," Bloomberg)
Paradoxically, Bloomberg editors blame the victims of the Fed's failed policy for the current ructions in the markets. In an article titled, "What's Behind the Emerging-Market Meltdown" the editors say,"emerging-market governments … should recognize that this week's financial-market turmoil was, to varying degrees, their own fault." … "the best way for emerging-market governments to restore confidence would be to improve their policies."
Logically, one would assume that the editors would throw their support behind capital controls or other means of stemming the destructive flow of speculative capital into domestic markets. But that's not the case. What the editors really want, is policies that trim deficits, slash public spending, and allow foreign investors to continue to wreak havoc on vulnerable economies that follow their free market diktats. The article is a defense of the status quo, of maintaining the same ruinous policies so that profit-taking can continue apace.
The Fed was warned early on that its uber-accommodative monetary policy was spilling over into emerging markets and creating conditions for another financial crisis. Take a look at this excerpt from an article in Bloomberg back in 2010 where Nobel prize winning economist, Joseph Stiglitz, explicitly warns the Fed of the dangers of QE.
Bloomberg:
"The U.S. Federal Reserve's plan to boost purchases of bonds poses "considerable" risks by increasing capital inflows to emerging markets, Nobel Prize- winning economist Joseph Stiglitz said in Santiago today.

"All this liquidity that they're creating is not going back to grow the American economy and is going to Asia and other emerging markets where it's not wanted," Stiglitz said…..Increased capital inflows could cause emerging market currencies to appreciate and could create asset bubbles, he said." ("Stiglitz Says Fed Stimulus Poses `Considerable' Risks for Emerging Markets," Bloomberg, Dec 2010)
Events have unfolded exactly as Stiglitz predicted they would, which means the Fed is 100% responsible the carnage in the stock and currencies markets.
The policy has pumped nearly "$7 trillion of foreign funds" into EMs since QE was first launched in 2009. According to the Telegraph's Ambrose Evans-Pritchard, "much of it "hot money" going into bonds, equities and liquid instruments that can be sold quickly….Officials are concerned that this footloose capital could leave fast in a crisis, setting off a cascade effect," Pritchard adds ominously.
Whether last week's bloodbath was just a prelude to a bigger crash is impossible to say, but it is worth noting that the Fed has only reduced its purchases by a mere $10 billion per month while still providing $75 billion every 30 days. That suggests that markets will probably face greater turmoil in the months ahead. Check out this clip from USA Today:
"Emerging markets need the hot money but capital is exiting now," says (Blackrock's Russ) Koesterich. "What you have is people saying, 'I don't want to own emerging markets.'…

The bigger fear is if the current crisis in currency markets morphs into a full-blown economic crisis and leads to financial contagion, says Matthias Kuhlmey, managing director of HighTower's Global Investment Solutions.

"The currency story is fascinating and can be a slippery slope – be cautious," says Kuhlmey, adding that the Asian crisis in the summer of 1997 that started with a sharp drop in the value of Thailand's baht, turned into a broader economic crisis that engulfed Indonesian, South Korea and a handful of other countries. It also rocked financial markets." ("Why emerging markets worry Wall Street," USA Today)
So, is this the Big One, the beginning of the next financial crisis?
It's too early to say, but investors and analysts are worried. Fed tightening (via "taper") will be felt in markets around the world. The trouble in emerging markets will intensify deflationary pressures in the Eurozone and put a damper on China's growth. Slower global growth, in turn, will create balance sheets problems for undercapitalized and over-leveraged banks and other financial institutions which will increase the probability of another Lehman Brothers-type default.
According to Reuters, a normalizing of interest rates in the US, (which most analysts expect) "could cut financial inflows to developing countries by as much as 80 percent for several months. In such a case, nearly a quarter of developing countries could experience sudden stops in their access to global capital, throwing some economies into a balance of payments or financial crisis, the Bank said." ("Rout in emerging markets may only be in Phase One," Reuters)
Clearly, the potential for another financial meltdown is quite real.
For more than four years, the Fed has buoyed stock prices and increased corporate margins through massive injections of free cash into the financial markets. Now the Central Bank wants to change the policy and ease its foot off the gas pedal. That's causing investors to rethink their positions and take more money off the table. What started as a selloff in emerging markets could snowball into a broader panic that could wipe out the gains of the last four years.
The Federal Reserve is entirely responsible for this new wave of financial instability.
Any analysis of domestic fossil fuel production and use must acknowledge that independence for U.S. energy has not been the national goal. Contrary to utopian dreamers and radical environmentalists, oil, natural gas and coal are the backbone of power in any modern economy. This power extends both to the fuels themselves and to the political security that is required for any economy to prosper. Therefore, it seems counterproductive to encourage corporatist to export our own precious resources for the mere motive of higher profits. Unfortunately, their ill-conceived greed is at the core of much of our countries instability.
Often ignored, coal was once the dominate resource in the generation of electricity. The utterly destructive and suicidal EPA regulations and Obama's determination to bankrupt the coal industry has put into motion an export strategy that threatens the entire utility sector.
The Motley Fool writes in the article, Can Exports Save U.S. Coal?
"Although it remains the country's largest private sector provider of jobs, the U.S. coal industry is hurting. Domestic utilities are turning to lower-priced natural gas. Environmental opponents are working hard to keep the mineral in the ground.

The idea of expanding exports to the world's biggest customers — currently China, the Netherlands (a large transshipment point), the U.K., South Korea and Brazil — sounds good. And the U.S. Energy Information Administration (EIA) reports shipments of 6.3 million short tons of steam coal and 7.4 million short tons of metallurgical coal in March set a monthly record. Increased Asian demand contributed to the standout month."
The absurd notion at clean coal is impossible; drive this train directly to ports that ship our own most prolific natural resource overseas. So much for national security considerations and who in their right mind thinks that advance scrubbers will be used in all the Chinese plants being built.
Natural gas is the new boom fuel, especially because of the questionable hydrofracking process. Leaving aside the risks to our finite water aquifer, extraction from deep field using this fracking method is the primary argument to drill. In the essay, Hydrofracking Boom or Bust, cites Deborah Rogers, points out the most significant economic consequence from hydrofracking.
"Exporting is a last ditch effort to shore up a failing balance sheet. Exportation will drive the price higher in the U.S. There's no doubt about it. The question is how high will it go. When you are producing a commodity and have produced it to such a high extent, you want to find someone who will buy it, and in this case, it will be the Asians."
The Wall Street Journal reports how this economic model will take place in, U.S. Approves Expanded Gas Exports.
"The decision reflects a turnaround in the U.S. energy trade. Five years ago, many companies built natural-gas import terminals, anticipating greater U.S. demand for imported fuel.

Proponents of greater exports, including the oil and gas industry, say that exporting inexpensive natural gas will help the U.S. trade balance, help advance the adoption of clean-burning fuels around the world and shore up energy-poor U.S. allies."
Let's be real. The corporatist only care about the margins they can squeeze out of any resource extracted from mother earth. Importing when the price is right or exporting when the world price goes the other way, but never any concern about energy INDEPENDENCE for our own people and country.
Now look at the grand daddy of all, petroleum. The Oil Roustabout Economy explains the way the oil policy actually plays out. Virtually no real apprehension for domestic oil autonomy is factored into the economic schemes, that drive the economic, political and foreign policies, which keep the global a permanent tinderbox. "Remember that drilling in Anwar is prohibited, while waging war for oil is celebrated."However, the scale of refining raw crude into a range of utilitarian end user products, lends merit to the resale for export, especially if the original crude comes from an imported source. A valid benefit is achieved by enhancing a natural resource, with value added functionality for exporting. Nonetheless, draining your own oil fields for an immediate infusion of short-term profit, only hastens the day when domestic oilfields run dry.
The Washington Post illustrates the latest insanity coming out of the political class servants of the oil barons. The article, U.S. oil exports have been banned for 40 years. Is it time for that to change?, has a chilling message.
"Some people think so — especially now that the United States is producing more oil than it has in decades. Overturning the ban, in theory, would allow companies to sell even more oil and keep expanding.

On Tuesday, Sen. Lisa Murkowski (R-Alaska) gave a speech at the Brookings Institution calling on the Obama administration and Congress to loosen restrictions on crude-oil exports in order to boost domestic production. "We need to act," she said, "before the crude export ban raises problems and hurts American jobs." Jack Gerard, the head of the American Petroleum Institute, expressed similar sentiments later in the day."
Ah, that long journey to save jobs cry is most flexible depending where the campaign contributions come from. When was the last time you heard a national debate on the necessity to conserve and the prudent use of our own energy resources, strictly for domestic usage?
Not in this lifetime, instead of exporting our natural gas overseas, what happened to How to Convert the Country to Natural Gas, by T. Boone Pickens. Read the Pickens Plan and ask where are all those converted from diesel to LNG trucks?
Folks, the selling of our coal, gas and oil resources for export are more important to the internationalists that own the corporate businesses, which control the global resources, than true national energy independence. It is that simple. The establishment plutocrats are the designers, perpetuators and exploiters of an American economy that is held hostage to energy extortion. Not until this pattern is broken, will genuine prosperity return.
Is there any doubt that America's foreign policy, based upon maintaining a global empire, actually makes us less safe? The misgiving is that such intercession has any actual benefits to the citizens of the country. What once was a respected leadership role of non-interventionism in international affairs, has become a dominating imperium for worldwide control and subjugation. Exporting the "land of the free" is a myth, especially when domestic freedom is a dying memory. Internationalists tell us that military and surveillance drone technology promises enhanced security, with little concern for collateral damage or loss of innocent life. However, the facts do not bear out such claims.
Factor in the expansion of robot deployment and replacement of human assets, produces the net effort of an even more depersonalize and dehumanizing use of coercive force. Nonetheless, such a trend gets little public concern and even less outrage. Military branches, filled with voluntary recruits, are losing faith in the spin. CIA and unnamed black bag missions rely upon eager operatives that believes in the importance of the assignment or demented mercenaries that enjoy their macabre trade.
The practice of desensitizing defense forces is an essential component of basic training. With robot brigades, moral considerations need not interfere with killing tasks. The essay, Kant's moral philosophy and the question of pre-emptive war illustrates the quid essential example of an amoral tech that avoids the very nature of profound ethical issues. The stick question of morality is foremost in areas of human endeavors, but total absent in the wiring of tech carnage machines.
"That the international arena is indeed a state of nature in something approaching Hobbes's sense of the term is a theme upon which Kant insists in both Perpetual Peace and the Metaphysics of Morals; it becomes a much more insistent theme in the latter. Such a conceptualization does not, however, diminish Kant's commitment to upholding and, if possible, promoting fundamental principles of right within this arena, nor his condemnation of those individuals and governments, however numerous, which violate them. It is in this context that his pronouncements concerning the justifiability of war, and whether a pre-emptive war is ever acceptable, must be understood. In Perpetual Peace, these pronouncements are unequivocal. Famously, Article 5 of the preliminary principles conducive to perpetual peace is "No state shall interfere by force in the constitution and government of another state." In the long Appendix to this essay Kant warns against demanding that another state divest itself of a despotic constitution – at least as long as this state is in danger of being swallowed up by other states – even while expressing the hope that despotic constitutions will gradually give way throughout the world to republican forms of government. (Republican and despotic are the only two types of Regierung, as distinguished from forms of authority, or Beherrschung - that is, whether the ruling power consists of one person, several, or all of civil society taken together – that Kant recognizes; he is far removed from the distasteful combination of frivolity with brutality that has led to the identification of certain regimes as "rogue states," hence undeserving of any respect, by apologists for the great powers of our day.) Further on in the same Appendix, in the context of considering possible antinomies between morality and politics, Kant asks whether, if a neighboring power has grown to such size as to warrant apprehension that it might attack, it would be permissible for an allied coalition of weaker states to stage a pre-emptive attack on that state, "even without preceding insult," and answers in the negative."
Surely, the memory chips in drones and robots are not programmed to reflect a Kantian standard for the use of deadly force and destructive weaponry. It is exactly because of this lack of understanding between right and wrong that drones and robots are so attractive to the enforcers of the imperial empire.
Even an establishment mouthpiece like CBS must acknowledge the risks and non-decisive functions of this technology. Drone wars: Pentagon's future with robots, troops, clearly raises the dangers of android warfare.
"Washington's post-9/11 military interventions have been a boon for drones. The numbers tell the story. At the turn of this century, the Department of Defense had 90 drones with plans to increase the inventory by 200 over the next decade, according to Dyke Weatherington, a Defense Department deputy director overseeing acquisitions of hardware for unmanned warfare. As 2012 began, there were more than 9,500 remotely piloted aircraft in the U.S. arsenal.

Air Force contracting documents suggest that the estimated five Reaper sorties flown each day in 2012 will jump to 66 per day by 2016. What that undoubtedly means is more countries with drones flying over them, more drone bases, more crashes, more mistakes. What we're unlikely to see is armed drones scoring decisive military victories, offering solutions to complex foreign-policy problems, or even providing an answer to the issue of terrorism, despite the hopes of policymakers and the military brass."
Yet, the military is rapidly expanding the footprint and capacities for their drone force. Obama's Two Words for Us: 'Predator Drones', is not only a sick joke, but more importantly a very obscene policy. America's Secret Empire of Drone Bases, documents that this immoral combatant system is spreading indiscriminate causalities from "The Agency" who has a long record of war crimes.
"Over the last decade, the American use of unmanned aerial vehicles (UAVs) and unmanned aerial systems (UAS) has expanded exponentially, as has media coverage of their use. On September 21st, the Wall Street Journal reported that the military has deployed missile-armed MQ-9 Reaper drones on the "island nation of Seychelles to intensify attacks on al Qaeda affiliates, particularly in Somalia." A day earlier, a Washington Post piece also mentioned the same base on the tiny Indian Ocean archipelago, as well as one in the African nation of Djibouti, another under construction in Ethiopia, and a secret CIA airstrip being built for drones in an unnamed Middle Eastern country. (Some suspect it's Saudi Arabia.)
Post journalists Greg Miller and Craig Whitlock reported that the "Obama administration is assembling a constellation of secret drone bases for counterterrorism operations in the Horn of Africa and the Arabian Peninsula as part of a newly aggressive campaign to attack al-Qaeda affiliates in Somalia and Yemen." Within days, the Post also reported that a drone from the new CIA base in that unidentified Middle Eastern country had carried out the assassination of radical al-Qaeda preacher and American citizen Anwar al-Awlaki in Yemen."
Is this the kind of stealth death that shares the adage "if you build it they will die" or can the capabilities of these systems be limited strictly to reconnaissance intelligence? Now such a goal is not covered by international law, because the AMERIKA super power does not recognize any legal or moral restrains on their use of armed elimination of anyone designated as an enemy of the state.
Reigning terror from the skies is rationalized because suspected terrorists are such existential threats that allow for the use of any means necessary. The NDAA mentality covers the entire globe using the standard that removing anyone without due process is warranted. The Drone Wrath for a Compliant Society essay, implores that active resistance is long overdue.
"The National Defense Authorization Act is the latest unconstitutional measure that targets domestic citizens for punitive punishment. Due process, now reduced to "Due or Die" is the harbinger of the use of domestic drone capitulation. What will it take to awaken submissive citizens that the capability of foreign deployed drones easily can be weaponized for local operations?"
The NSA calls for the elimination of Edward Snowden, who just happens to be the most current and celebrated target. Nevertheless, with the readying of robot assassin squads, anyone could be the next victim. As long as the internationalists are in control of our government and the globalists are the masters of the world economy, the focus and missions of the U.S. military will be uses to further the interests of these treacherous elites.
The technocratic authoritarians diminish the sacred nature of life with each new death system. Absent from their design specifications is the moral imperative. For these deranged enablers of a global gulag, humans are expendable and unnecessary. The concept of Kantian duty is never a factor in their robotic monsters.
When empires are in the last thralls of decay, they go to war. The failures of the Iraq and Afghanistan invasions have exposed the futility and betrayal of globalist government service. Defense of country has never been the mission for these expeditions.
Future operations will use drone and robotic weapons whenever possible, since human doubt in a rightful purpose in the mission is rapidly diminishing. Troop reduction and replacement with machines is the technology solution, when moral authority is absent.
Perpetual war will seek full spectrum dominance, which is now dependent upon unman aircraft and land based devices. The next false flag excuse will claim a fictitious necessity to unleash the bombing drones. GPS coordinates; unencumbered by moral doubt, guide Hellfire missiles.
The HSBC bank is limiting withdrawals in both the United States and in Britain.
For the life of me, I have no idea why anyone would want to bank in this criminal enterprise bank. Regardless, isn't the money your money? Shouldn't you be able to do with your money what you want without justifying the purpose to the bank that you designate to hold your money?
John Cruz is a former vice president and relationship manager at HSBC. Cruz has made two guest appearances on The Common Sense Show in which he alleged that he uncovered that HSBC was laundering money for the Mexican drug cartels through phony shell corporations. He brought this to the attention of his supervisors  at HSBC and was told to "leave it alone". When he did not leave it alone, he was fired. Cruz went to prosecutors in the New York City area. They acknowledged that they knew what was going at HSBC, but they refused to investigate and prosecute and DHS and the FBI told Cruz the same thing.  
The Cruz revelations leave no doubt that the entire banking system is nothing but a criminal enterprise system.
The Banking System Is Nearing Collapse
HSBC has admitted that it has not informed customers of the change in policy which allows the bank to deny customer withdrawals of cash from their own account. This policy was implemented in November of 2013.
This development at HSBC should raise red flags for everyone, not just HSBC customers, because in the same time frame, JP Morgan Chase announced an identical policy. As a result, many financial analysts are predicting a bank run in the near future and this is the primary strategy of the banks as they are obviously bracing for an economic collapse.
This illegal withholding of bank customer funds is justified by Eric Leenders, the present head of retail at the British Bankers Association. Leenders states that the banks are just being sensible to ask questions as to what the money is for and then make a subsequent decision on whether to release the funds to the account holder. Leenders stated that "I can understand it's frustrating for customers. But if you are making the occasional large cash withdrawal, the bank wants to make sure it's the right way to make the payment." I would agree with Mr. Leenders in that the theft of customer money by a supposed trusted bank is indeed frustrating.
Sending a Clear Message
Clearly, this is a portend of things to come. If the banks were on sound financial footing, account holders would not see any such restrictions. However, if you knew if a bank crash was coming, wouldn't you make sure your bank was as liquid as possible? To the banks, being liquid and cautious in these perilous times means that the banks intend on making it very difficult for their customers to gain access to their money.
These are the chest pains before the heart attack. Take your money out of the bank while you still can.
An Ominous Development
When the banking collapse happens, it will not be American bankers that will gobble up your life savings, pensions, 401K's and IRA's. It will be the Chinese.
Isn't it interesting that JP Morgan Chase  has sold their property located at One Chase Manhattan Plaza skyscraper to Fosun International, a Chinese investment firm, for $725 million. This is only the latest in a series of New York real estate purchases by Chinese investors.
It is time to connect the dots.
Just the Facts Ma'am
Fact, the American economy is in freefall.
Fact, the Chinese have purchased a large portion of our debt.
Fact, if the Chinese do not position themselves to acquire America's hard assets before the crash, they will be left holding useless paper.
Fact, your house is a hard asset and the paper note is owned by the bank.
Fact, the Chinese not only make your clothes and most of your personal possessions, the Chinese will be calling in the loans on your homes before the crash, once they acquire more of our banks.
Fact, if a person does not think that your home is not at risk of being taken, then that person does not understand basic finance and they have obviously never heard of the MERS mortgage fraud.

Fact, the government has begun stealing everyone's 401K and retirement plans from their previous allocations and converting them to buying U.S. government bonds and who owns the lion's share of the bonds? Chinese take-out anyone?
Fact, many have been reporting that Hillary Clinton has been collateralizing American home mortgages, office buildings, land, public holdings and mineral assets to the Chinese so that they will continue, for a short time, to continue to purchase our debt.
Fact, it would be wise to learn Mandarin Chinese so that you can more effectively communicate with your soon-to-be slave masters.
Welcome to the Old West, Chinese Style
Are you familiar with the term "Company Town"? This is a phrase that was primarily reserved for towns in the "Old West" in places like Bisbee, Arizona. The mining company in Bisbee owned everything. The owned the mine where the people worked. They owned the homes where the people lived. They owned the drug stores. They owned the Grocery stores. In short, they owned it all! I fear that this is the new reality under which we will soon be living in which the Chinese will own everything.
One interesting side note has to do with a historical event called the Bisbee Deportation. The event was precipitated by miners who thought they would protest dangerous working conditions and substandard living quarters. The owners of the company town responded to worker demands by forcing the dissenters into trains and then transported the protesters to the deserts of New Mexico and were forced off of the train in the middle of nowhere. In the near future, I do not think the Chinese will transport dissenters to the desert, the new destination will consist of barb wire facing in and the word FEMA will be imprinted on the sign outside the destination.
Conclusion
What name would you give a system of economics and government where corporate entities own all of the property? I would call it modern day feudalism.
I can best sum up these events in the words of Johnny Cash, "I hear the train acomin' it's rollin' round the bend and I ain't seen the sunshine since I don't know when …"
Source: The Common Sense Show
I receive many emails from well-intentioned and intelligent readers who hold up Iceland as a shining example of what America must do in order to save herself. I agree, in principle with the people who wrote to me that we should emulate Iceland. The Icelanders have demonstrated tremendous resilience, courage and vision to overcome and, at least temporarily, defeat the banksters while restoring their economy.
The people of Iceland have more courage in their little finger than America has in its entire being. Iceland's financial failure forced its government to resign or be removed, and it also caused citizens to re-evaluate the merits of their reckless spending, borrowing and consumption. Just how did Iceland do it?
Iceland's President Olafur Ragnar Grimmson was interviewed earlier this year at the World Economic Forum in Davos on why Iceland has enjoyed such a strong recovery after it's complete financial collapse in 2008, while the rest of the West is still mired in debt, poverty and hopelessness to go with empty promises of an economic recovery.
When asked whether Iceland's policy of letting the banks fail would have worked in the rest of Europe, Grimsson stated:
"… Why are the banks considered to be the holy churches of the modern economy? Why are private banks not like airlines and telecommunication companies and allowed to go bankrupt if they have been run in an irresponsible way? The theory that you have to bail-out banks is a theory that you allow bankers enjoy for their own profit their success, and then let ordinary people bear their failure through taxes and austerity. 
People in enlightened democracies are not going to accept that in the long run. …"
Imagine that, let the banks fail! Let the criminal bankers take the same risk as any other business venture. Can we imagine Obama ever speaking this way in public? In fact, if the United States was Iceland, President Obama, John McCain, Diane Feinstein, Nancy Pelosi, Harry Reid, Lindsay Graham, Hillary Clinton, Valerie Jarrett, G.W. Bush, G. H. W. Bush, Lloyd Blankfein, Tim Geithner, Hank Paulson, Jon Corzine, Peter Sutherland, Ben Bernanke, et al., would all be in prison.
And nearly six years later, where is Iceland at today? In just the first year following the repudiation of the debt, the Icelanders economy grew by 2.6%. Banks failed, bankers and politicians were jailed and these brave people wrestled control of their lives back.
If the Icelanders could get their hands on Goldman Sachs officials they would. They impeached and convicted corrupt politicians who were in league with Wall Street, many of whom are serving prison sentences. Iceland is on its way to a full economic recovery while still saying no to the corrupt Goldman Sachs influences in Europe. Iceland is saying no to the Bank of International Settlement. Iceland is a beacon of hope for the rest of the G20 nations including the United States. Yet, the courage on display by the Icelanders will never be on display in the United States.
Americans Aren't Icelanders
There are a number reasons that America will never throw off the shackles of the Bastards from Basel. First and foremost, we, as a country, are just too plain stupid. Through repeated and failed education programs, such as Goals 2000, No Child Left Behind and now the substandard Common Core, Americans lack the basic sense to organize against anything, much less a virulent pack of banksters.
Additionally, at the end of the day, the Icelanders victory will prove to be inconsequential and very temporary. When the international forces align against Iceland for some contrived excuse, their government will collapse like a house of cards and the banksters will be back in control. We have seen it in Egypt, Libya and soon it will be Iceland's turn.
The Duck Dynasty worshiping, American Idol watching country can't even find England on a map 65% of the time. A whopping 80% cannot find Iraq on a map, 55% cannot name the Vice President and America reads nearly two whole grade levels lower than they did only a 40 years ago. In short, the rank and file of our citizenry lacks the intelligence to organize their collective shoes in the closet.
Change can be painful and America has become a soft nation. We are not only an ignorant nation, we are the most obese nation on the planet. Most of the people in this country could not fight their way out of a wet paper bag. My military sources tell me that there have been serious discussions among the military leadership about how they would fight a guerrilla war against the bankster occupation forces which will consist mostly of the Chinese and the Russians. What is holding them back is that they do not feel that they can count on the support from the rank and file of this population. The military believes that maybe, on a good day, 2-3% of the adult males would stand with dissident military forces. I never thought I would write this, but the American people are no tougher than the French and the French haven't won a war in over 200 years.
I do expect that the factions of the military are going to rise and put up some resistance. However, no revolution can be successful without the support of the people.
Conclusion
Well-intentioned people write to me and tell me how 250 million gun owners are going to throw off the chains of slavery. If that were going to happen, it would have happened nearly six years ago. In 2008, the banksters, led by Hank Paulson, helped themselves to our nation's money and our economy went into free fall. And what did we do to stop the greatest bank robbery in world history? We did nothing!!! Subsequently, we are a defeated nation. With the growing foreign troop presence and the rise of America's version of the East German Stasi (aka the  DHS), we are also an occupied nation. Americans have lost the war and most are unaware that anything has even happened. Hillary Clinton is selling off the assets of this country to the Chinese. The EPA is stealing a million acres of land at a time. Your retirements, IRA's and bank account will soon be gone. And what will most of America do, change the channel and open another beer.
This is why my analyses and subsequently my writing style changed to more of an adaptation approach. Americans need to be worried about having enough resources to survive the induced social chaos that is coming. Our people must also be able to defend their resources. And finally, you and your family need to develop strategies on how to avoid being induced or forced to into a detention camp. These events are not far away.If you do not know how to pray, now is the time to learn.
Source: The Common Sense Show