Damascus – It is Winter Solstice in the Levant. This is the day which astronomically marks the reversal of the gradual lengthening of nights and shortening of days—a day which, since ancient times, has been celebrated with festivals, gatherings, rituals, feasting, singing, dancing and bonfires. Historically it has been viewed as a significant annual event because communities were not certain of living through the winter and had to prepare during the previous nine months for dramatic rises in starvation, communicable diseases, and infant deaths due to hypothermia. For this reason, and because such deaths were particularly common, the first months of winter became known as "the famine months" in the northern hemisphere.
Preparing for a tough next few months is what the United Nations Relief and Works Agency for Palestine Refugees in the Near East (UNRWA) is doing these days, and the UN specialized agency is working in the face of daunting odds. UNWRA was founded in 1949, and for more than 60 years it has been plagued by harassments, intimidation, and countless conspiracies to close it down, efforts waged by the international Zionist lobby and designed to "put it out of its misery" as Prime Minister Netanyahu recently demanded from the US Congress.
UNRWA has a regional headquarters in Beirut, opposite the Shatila Camp, and one in Damascus, on Mezzah Boulevard, where this observer is a regular visitor these days and where talk often inevitably centers upon the grim link between the Syrian crisis and the conditions of over half a million Palestinian refugees living in 57 UNRWA camps. Other major concerns for UNRWA are the nearly one million Syrian refugees fleeing the civil war, as well as the more than one million refugees in Gaza suffering from climatic conditions exacerbated by the brutal Zionist occupation of Palestine.
The UNRWA Syria Regional Crisis Response Plan for 2014, published this week, sets out the agency's hoped-for projects to strengthen the resilience of Palestine refugees, and to help them weather the current dangers of frigid temperatures and lack of heat and sanitation. This winter solstice the outlook for Palestine refugees from Syria is increasingly bleak in Lebanon, Jordan and Egypt, as communities, livelihoods, assets and support networks, painstakingly built over decades, are being destroyed.
Displacement among Palestinians is proportionally much higher than that of Syrians, and the threats to safe refuge in Syria, combined with severely restricted options for flight, has confronted Palestine refugees with unprecedented challenges. UNRWA emergency assistance is normally delivered as part of its well-established programs in health, education, community development, microfinance, relief, youth training and employment. Delivered by Palestinian staff, this support is a critical cornerstone, fostering resilience and continuity for both communities and families, in the face of growing hardship. Of the 540,000 Palestine refugees registered with UNRWA in Syria, about 270,000 are displaced within the country, and an estimated 85,000 have fled. Fifty-one thousand of these have reached Lebanon, 11,000 have identified themselves in Jordan, 5,000 are in Egypt, and smaller numbers have reached Gaza, Turkey and farther afield. Those who have managed to land in Lebanon, Jordan and Egypt face risky legal limbos compounded with living conditions so difficult that many decide to return to the dangers of Syria.
Financial support to UNRWA has not kept pace with an increased demand for services caused by expanding need, deepening poverty, and the growing numbers of registered refugees. As a result, the agency's general fund, which supports UNRWA's core activities and is 97 percent reliant on voluntary contributions, begins each year with a large projected deficit. UNRWA officials cite an immediate need for US$417.4 million to respond adequately to the needs of Palestinian refugees in Syria; US$90.4 million for those in Lebanon; and US$14.6 for the ones in Jordan. An additional US$2.4 million is required for emergency response needs outside the purview of the UNRWA's field offices, including token cash assistance for Palestinian families from Syria in Gaza.
Winter storm Alexa, the fiercest storm to hit Gaza and the West Bank in over 100 years, is still wreaking havoc and bringing misery to thousands. As of 12/19/13, some 40,000 people in Gaza have been driven from their homes due to extreme flooding. The situation has been exacerbated by the fuel crisis that has left people without power for up to 21 hours a day and forced raw sewage to flow through the streets. People's lives and health are at grave risk. Gaza's Hamas government said 4,306 in all had been evacuated to schools and other centers used as makeshift shelters in the past four days. The strip's 1.8 million people, trying to survive in one of the most densely populated tracts on earth, have also endured blackouts of around 12 hours a day since the lone power plant was switched off last month due to a fuel shortage. The territory lacks much basic civil infrastructure and lives under an Egyptian-Israeli blockade curbing imports of fuel, building supplies and basic goods. Moreover, reports from UNRWA staff indicate that conditions are worsening due to severe Israeli restrictions on the camps. For instance, emergency responders cannot reconnect power lines downed due to the heavy snow, and the populace has little access to basic necessities such as running water. The crisis is deepening, and the problems are similar in virtually all of the vulnerable refugee camps. People face severe power outages, while some in the West Bank also face systematic attacks by the Israeli army.
Other problems weighing heavily on UNWRA include strikes and threats of strikes by UNWRA employees protesting claimed low wages. Dismay has also been expressed at what is widely perceived as the UNRWA's weak humanitarian role in Gaza, where normal, day-to-day problems are compounded by the blockade and, most recently, the flood. The workers' union at the UN agency for Palestinian refugees in Gaza continued protests this week, calling for salary increases. One Hamas official has accused UNRWA officials of receiving exorbitant salaries, charging that the agency at the same time is not up to the tasks it is assigned to do. UNWRA officials who this observer spoke with denied this, but declined any information about any UNWRA salaries.
Like many aid agencies working in Syria, the UNRWA continues to lose staff. UNRWA teacher Suzan Ghazazweh, a popular and accomplished teacher at the Abbasyyeh School in Muzeirib, was killed by shrapnel when a shell struck her home on December 2, 2013. She is the tenth UNRWA staffer killed in Syria.
Enter Professor Alan Dershowitz!
Adding to UNWRA's myriad problems is the fact that Professor Alan Dershowitz for some reason chose this winter solstice to retire after 46 years on the job at the Harvard Law School. Within hours, if he has not already done so, Alan will depart Harvard's hallowed halls to devote more time to his current central cause, one which arguably poses his most difficult challenge—"saving Israel from itself and from UNWRA!" as he told a Harvard Crimson stringer on background recently.
The past few years Professor Dershowitz, apparently wanting to make a strong impression on his new students, would start off the beginning of semester classes by offering them his essential view of the law. During the first or second class meeting he reportedly often made references to some of the 13 out of 15 major cases he "won" for the likes of Mike Tyson, Patty Hearst, Jim Bakker, Claus von Bulow and O. J. Simpson to name a few. He would explain to his classes:
"All my big cases I won on a legal technicality! Those cases were lost causes. Otherwise, why would these clients come to me? The first thing to remember as you continue your legal studies is to forget what the law says or even what the facts of a case are! American appellate courts will decide the facts and the law of a case based on what the best advocate says they are.  That's why I win!"
To one public international law class Professor Dershowitz is reported to have sneered, "And you can forget about claims of human rights based on international law and universal standards of morality. You'll never win s— with that malarkey."
As he begins preparation for his "legitimization case" on behalf of the last remaining 19th century colonial enterprise—the Zionist theft and continuing illegal occupation of Palestine—Alan, some associates claim, plans to come out swinging against the UNRWA. Throughout his teaching career, Dershowitz has been a loyal supporter, and some say main instigator, of AIPAC. Little surprise, then, that he has joined the Zionist Lobby's more than two decades of attacks on the UNRWA, seeking to have the agency's funding cut off. But until now, he has not been "lead attorney of record."
One source who meets with Professor Dershowitz from time to time in Washington claims that Alan insists that UNWRA is another one of Israel's growing number of existential threats, this because the UN agency "keeps the Palestinian refugee issue alive and allows human rights types to keep the issue of wrongful dispossession of their homes and land before the global community and with no end in sight."
Though he makes regular trips to Israel, Alan doesn't come around Lebanon or Syria much, and frankly this observer has only met him a couple of times. He claims to have a photographic memory and maybe that is why he doesn't seem to cotton much to this observer. Perhaps he remembers, and even holds a grudge of some kind, from our first meeting more than a quarter century ago. On that day, Alan came to see me in my Congressional House Judiciary office in the Rayburn building. I am not sure who referred him, but only an hour earlier, my boss, Congressman John Conyers, Chairman of Subcommittee on Criminal Justice, called to give me a last minute assignment. It was simple enough, and I had done it before. Congressman Conyers wanted me to escort a visiting judicial official from another country, in this case the chief justice from Egypt's highest court, across the lawn from Rayburn for a meeting at the Supreme Court with our CJ, Warren Burger. An easy enough assignment it was, because Burger invariably was pleasant, with a southern style aura of gentility about him, but fifteen minutes before the Egyptian CJ was due to join me, an intense, smallish, fast-talking guy shows up, announces he is from the Harvard Law School, and must join "the Egyptian" during his meeting with Burger. Frankly it did not matter much to me one way or the other, but I did call my supervisor, Hayden Gregory, for advice. Basically his reply was, "Not a chance! No way!" Only later did I learn Alan had rubbed Hayden the wrong way over proposed "federal determinate sentencing guidelines," an issue before our committee at the time.
Long story short, Alan would not take no for an answer. When I made it clear he was not invited and could not join the meeting he became angry and stormed off.
He may still remember, but with me it was not personal, and in any event all this is by way of saying that UNWRA had better baton down its hatches because they have more problems coming their way than they realize or are ready for.
Adam Smith said governments are "instituted for the defense of the rich against the poor." Wars are waged to make them richer.
Howard Zinn called war "terrorism magnified a hundred times." Make it many thousands of times.
Michael Parenti said "the best way to win a Nobel Peace Prize (is) to wage war or support those who wage (it) instead of peace."
In his book titled "The Face of Imperialism," he discusses a richly financed military/industrial complex. Peter Phillips and Mickey Huff call it the "military-industrial media complex."
Waging wars requires selling them. Public support is needed. Edward Herman and Noam Chomsky call it "Manufacturing Consent."
Propaganda works as intended. Minds are manipulated to support war. Truth is suppressed. Fear is stoked. Patriotism, national security, and democratic values are highlighted.
Longstanding US policy facilitates earning obscene amounts from militarism, wars, homeland security, and related operations.
Doing so has nothing to do with external or internal threats. It's unrelated to spreading democracy. It isn't about humanitarian intervention.
It about advancing America's imperium. Parenti calls the process "the most powerful force in world history over the last four or five centuries. (It) "carves up whole continents."
"(T)he dominant politico-economic interests of one nation expropriate for their own enrichment the land, labor, raw materials, and markets of another people."
Capitalist imperialism differs from earlier forms. It dominates other economies and political systems. It accumulates enormous amounts of wealth.
It uses money to make more of it. It gains market control. It exploits resources and labor.
According to Marx and Engels:
Bourgeois capital "chases over the whole surface of the globe. It must nestle everywhere, settle everywhere, establish connections everywhere…It creates a world after its own image."
Societies are destroyed and remade to do it. Nations are pillaged for profit. Populations become disenfranchised. Workers become serfs. Local cultures become mass-market consumer ones.
Agribusiness replaces local farming. Competitive industries are eliminated.  Foreign investment crowds out local capital.
Dominance legitimizes capital's divine right. Plunder assures obscene profits. Capital accumulation demands more. Profiteering becomes a be-all-and-end-all.
Businesses price according to what the market will bear. Profiteers take advantage of emergency or other out-of-ordinary conditions to cash in excessively.
WikiLeaks calls profiteering "a pejorative term for the act of making profit by methods considered unethical."
Price fixing is illegal. Price gouging reflects grabbing all you can. It's charging more than what's considered reasonable and fair.
War profiteers are in a class by themselves. They thrive on war. They depend on it. Their businesses require conflicts and instability to prosper. The more ongoing, the greater the potential profits.
Lot of players profit from wars. Companies develop technologies with military applications. Black marketeers cash in.
Politicians taking campaign contributions, special favors or bribes benefit handsomely. Nations do by acquiring control over territory, resources and exploitable people.
Private military contractors include companies offering a wide range of services. They provide everything from tactical combat to security to consulting to logistics to technical support.
In his book titled "Halliburton's Army: How a Well-Connected Texas Oil Company Revolutionized the Way America Makes War," Pratap Chatterjee describes a company tainted by sweetheart deal no-bid contacts, bribes, kickbacks, inefficiency, shoddy work, corruption, fraud, gross overcharging, worker exploitation, and other serious offenses.
Other companies operate the same way. Military spending is hugely wasteful. Fraud and abuse are rampant. War is extremely profitable. Why else would so many be waged.
Mercenaries are guns for hire. They're for sale to the highest bidder. They're in it for the money. They're unchecked, unaccountable and unprincipled.
Arms and munitions companies benefit most. Amounts spent are mind-bogging.
Bloomberg says defense budgets "contain hundreds of billions of dollars for new generations of aircraft carriers and stealth fighters, tanks that even the Army says it doesn't need and combat vehicles too heavy to maneuver in desert sands or cross most bridges in Asia, Africa, or the Middle East."
According to BusinessWeek, redundancy wastes lots of money. "One need only spend 10 minutes walking around the Pentagon or any major military headquarters to see" it.
Why doesn't Congress trim fat? Because politicians want lots of pork for constituents. It's a great vote-getter.
BusinessWeek explained more, saying:
"Why is sensible military budgeting so difficult? Because lawmakers, including small-government Republicans, protect defense business in their home states with the ferocity of Spartans."
"Even if the Pentagon offered up (sensible) cuts…Congress would almost certainly reject them."
"The senators and representatives don't have the political courage to face voters and tell them that the republic simply does not need the weapon under construction in their hometown."
Trillions of dollars are spent.  Former Defense Secretary Leon Panetta once said DOD "is the only major federal agency that cannot pass an audit today."
Even during October's 16 day shutdown, huge amounts of wasteful spending continued.
Ralph Nader calls now the time to address bloated military spending. Let's "start shutting down the waste and fraud in our military budget," he stresses.
Billions get tossed around mindlessly. Profiteers never had it better. Government watchdogs identify hundreds of billions of potential savings from unneeded weapons, defective ones, no-bid excess, overpayments, and outright fraud.
The Stockholm International Peace Research Institute (SIPRI) conducts research on security, war and peace.
"A world in which sources of insecurity are identified and understood, conflicts are prevented or resolved, and peace is sustained," it says.
It reports on "recent trends in military expenditure(s)."
Amounts spent are huge. In 2012, nominal global military spending exceeded $1.7 trillion. It's around historic highs.
In real terms, it exceeds peak amounts spent during the Cold War. Post-9/11, spending increased sharply. America led the way.
In 2012, 15 nations accounted for over 80% military spending. SIPRI lists them as follows:
America: $682 billion – 39%

China: $166 billion – 9.5%

Russia: $90.7 billion – 5.2%

Britain: $60.8 billion – 3.5%

Japan: 59.3 billion – 3.4%

France: $58.9 billion – 3.4%

Saudi Arabia: $56.7 billion – 3.2%

India: $46.1 billion – 2.6%

Germany: $45.8 billion – 2.6%

Italy: $34 billion – 1.9%

Brazil: $33.1 billion – 1.9%

South Korea: $31.7 billion – 1.8%

Australia: $26.2 billion – 1.5%

Canada: $22.5 billion – 1.3%

Turkey: $18.2 billion – 1%

Others 18%
SIPRI calculates nominal military spending. Amounts America spends far exceeds annual defense authorizations.
Other allocations are for the Energy Department, State Department, Department of Veterans Affairs, Homeland Security, Treasury, NASA, military construction, various categories related to security, and interest attributable to past defense outlays.
Black intelligence, Pentagon and other budgets add many tens of billions more. So do supplemental military allocations. Foreign aid is mostly military related.
The Library of Congress listed the top 10 2012 recipients and amounts as follows:
Israel: $3.075 billion
Note: Israel gets special benefits provided no other nations.
They include annual $3 billion + direct appropriations, undisclosed additional amounts, state-of-the-art weapons and technology, billions in loan guarantees, military loans as grants, privileged contracts for Israeli companies, trade exemptions, and more.
Special allocations are buried in various agency budgets. Low or no-interest loans are provided. Some are never repaid. Most often, whatever Israel wants it gets.
Afghanistan: $2.327 billion

Pakistan: $2.102 billion

Iraq: $1.683 billion

Egypt: $1.557 billion

Jordan: $676 million

Kenya: $652 million

Nigeria: $625 million

Ethiopia: $580 million

Tanzania: $531 million
US defense related spending exceeds $1.5 trillion annually. It's half or more what other nations spend in total.
Militarism defines America. So do permanent wars. They're a national addiction. They're part of the national culture.
Violence is the American way. Wars are glorified. Pacifism is considered sissy. Peace is deplored. Conflicts persist with no end.
War profiteers gorge themselves at the public trough. Their operations thrive on war. They depend on it.
They're waged for profit and dominance. They continue without end. Peace is verboten. It's a convenient illusion.
Howard Zinn once asked "(h)ow can you have a war on terrorism when war itself is terrorism?"
"There is no flag large enough to cover the shame of killing innocent people."
Why most Americans put up with it they'll have to explain. Doing so lets Washington get away with mass murder and then some. It lets war profiteers benefit at our expense.
Stephen Lendman lives in Chicago. He can be reached at lendmanstephen@sbcglobal.net.
His new book is titled "Banker Occupation: Waging Financial War on Humanity."
http://www.claritypress.com/LendmanII.html
Visit his blog site at sjlendman.blogspot.com.
Damascus – The Gulf Cooperation Council (GCC) member states—Bahrain, Kuwait, Oman, Qatar, Saudi Arabia, and the United Arab Emirates—along with certain Arab League countries, plus Turkey and Israel, have this past week reportedly committed themselves to raising nearly $6 billion to "beef up" the just-hatched Islamic Front (IF) in Syria. These "best friends of America" want the Obama administration to sign onto a scheme to oust the Syrian government by funding, arming, training, facilitating and generally choreographing the movement of fighters of this new front, a front formed out of an alliance of seven putatively "moderate" rebel factions.
Representatives of Saudi intelligence chief Bandar bin Sultan reportedly told staff members on Capitol Hill that committing several billions to defeat the Assad regime by supporting the IF makes fiscal sense and will cost much less than the six trillion dollar figure tallied by the recent study by Brown University as part of its Costs of War project. According to the 2013 update of the definitive Brown study, which examined costs of the US wars in Iraq, Afghanistan, and Pakistan, the total amount for all three topped six trillion dollars. This never before released figure includes costs of direct and indirect Congressional appropriations, lost equipment, US military and foreign contractors fraud, and the cost of caring for wounded American servicemen and their families.
Among the Islamist militia joining the new GCC-backed coalition are Aleppo's biggest fighting force, Liwa al-Tawhid (Tawhid Brigade), the Salafist group Ahrar al-Sham, Suqour al-Sham, al-Haq Brigades, Ansar al-Sham and the Islamic Army, which is centered around Damascus. The Kurdish Islamic Front also reportedly joined the alliance.
IF's declared aim is to topple Syrian President Bashar al-Assad's government, whatever the human and material cost it may require, and replace it with an "Islamic state." Abu Firas, the new coalition's spokesman, declared that "we now have the complete merger of the major military factions fighting in Syria."
Formally announced on 11/22/13, the IF includes groups from three prior umbrella organizations: the Syrian Islamic Front (SIF), the Syrian Islamic Liberation Front (SILF), and the Kurdish Islamic Front (KIF). From the SIF, Harakat Ahrar al-Sham al-Islamiyya (HASI), Kataib Ansar al-Sham, and Liwa al-Haqq all joined, as did the KIF as a whole, and former SILF brigades Suqur al-Sham, Liwa al-Tawhid, and Jaish al-Islam. None of these groups have been designated foreign terrorist organizations by the US, and therefore, as an Israeli official argued in a meeting with AIPAC and Congress this week, nothing stands in the way of US funding and support for them. The Israeli official in question is the country's new national security advisor, Yossie Cohen, who assures key congressional leaders that the tens of thousands of rebels making up the IF will all support "one policy and one military command." Cohen also pledges that the new group is not as "insane" as other Muslim militia—Daash or al-Nusra or the Islamic State of Iraq and the Levant, for instance—that comprise the IF's chief rivals. Cohen and AIPAC are further telling Congress members and congressional staffers that the emergence of the IF is one of the war's most important developments, and he vows that the new organization in effect brings seven organizations into a combined force that will fight under one command, a force estimated by the CIA to number at around 75,000 fighters. Reportedly the objective will link the fight in the north with that in the south in a manner that will stretch loyalist forces, and the Saudi-Israel team is also asking the Obama Administration to more than double the monthly "graduation class" of CIA-trained rebels in Turkey, Syria and Jordan—from its current level of 200 per month, up to 500 a month.
What the GCC/Arab League/Israeli team is asking of its western allies (meaning of course mainly the US) is to immediately fund the IF to the tune of $ 5.5 billion. This, Israeli security officials argue, is pocket change compared to the $6 trillion spent in US terrorist wars of the past decade. Plus it will have the presumed "benefit" of toppling the Assad regime and truncating Iran's growing influence. The plan has reportedly been dismissed by some in the Obama administration as "risible and pathetic." Nonetheless, Tel Aviv, the US Congressional Zionist lobby, and to a lesser extent Ankara, are pressing ahead under the assumption that linking with the IF now makes sense and that they can take their chances will al-Qaeda later. Ironically these are some of the same voices from AIPAC's Congressional Team who four years ago were claiming that al-Qaeda was "on the ropes and will soon collapse." Yet they are optimistic that if Assad goes, "we can deal with the terrorists and it won't cost six trillion dollars."
One House member who strongly agrees with AIPAC is Representative Duncan Hunter (R-CA), who recently declared that "in my heart I am a Tea Party guy." A member of the House Armed Services Committee, Hunter believes the US should use nuclear weapons against Tehran. In a Fox TV interview this week he declared his opposition to any talks with Iran, insisting that US policy should include a "massive aerial bombardment campaign" utilizing "tactical nuclear devices" to set Iran "back a decade or two or three."
According to sources in Aleppo and Damascus, the IF's top leadership positions have been parceled out among five of the seven groups. This at least is as of 12/5/13. Four days after the IF was announced, the organization released an official charter. In terms of its basic architecture, the document is similar to that put out by the SIF in January, but the new version is filled with more generalities than other militia proclamations, and seems designed to accommodate differing ideas among member groups. The charter calls for an Islamic state and the implementation of sharia law, though it does not define exactly what this means. The IF is firmly against secularism, human legislation (i.e., it believes that laws come from God, not people), civil government, and a Kurdish breakaway state. The charter states that the group will secure minority rights in post-Assad Syria based on sharia, which could mean the dhimma ("protected peoples") system, or de facto second-class citizenship for Christians and other minorities. According to Saudi officials in Lebanon, the IF seeks to unify other rebel groups so long as they agree to acknowledge the sovereignty of God. Given this 'moderate' wording, the expectation of some is that that the southern-based Ittihad al-Islami li-Ajnad al-Sham will join the IF.
According to the Netanyahu government, the IF's leading foreign cheerleader, this new coalition gives substance to that which states who have been wanting regime change in Syria have been calling for. One analyst on the Syrian conflict, Aron Lund, believes a grouping of mainstream and hardline Islamists, excluding any al-Qaeda factions, is significant. "It's something that could be very important if it holds up," he explained. "The Islamic Front's formation was a response to both regime advances and the 'aggressive posture' of jihadists against other rebels, plus a good deal of foreign involvement, not least of which is Saudi and GCC pushing to unify the rebels."
Contrary to reports out of Occupied Palestine that the Netanyahu regime is not worried about or much interested in the crisis in Syria, a measure of delight seems to be felt in Tel Aviv that Muslims and Arabs are once more killing each other, along with smugness over Hezbollah's loss of key mujahedeen as it faces, along with Iran, its own "Vietnam experience." Yet all this notwithstanding, near panic is reported to have been felt in Israeli government circles over Hezbollah's achievements in Syria. Truth told, Tel Aviv knows that despite manpower losses by Hezbollah, the dominant Lebanese political party is bringing about major enhancements of its forces. It also knows that there is no substitute for urban battlefield experience with regard to effecting such force regeneration, and Israeli officials have also stated their belief that the Resistance is organizing non-Hezbollah brigades that share one goal in common despite disparate beliefs. That sacred goal is liberating Al Quds by any and all means.
A US Congressional source summarized the Obama administration's take on this week's assassination of a key Hezbollah commander as part of a major new Netanyahu government project to weaken Hezbollah. Hassan Houlo Lakkis' assassination on the night of December 3-4 is deemed in Washington to be particularly significant since Lakkis was in charge of strategic files related to Israel and the Palestinians and also oversaw a number of key operations. The Resistance commander was deeply involved in the development of drones for Hezbollah, as well as smuggling weapons to Gaza via Egypt. He also had good relationships with the Palestinian factions in Gaza, Syria, and Lebanon. Lakkis was known by Washington to be a highly important cadre and a second rank Hezbollah official. According to one analyst "Israel appeared as if it was telling Hezbollah, come and fight me. Israel is upset over the Western-Iranian agreement. It is also upset over the new position that the West has concerning Hezbollah whereby the West is now viewing the party as a force that opposes the Takfiris. Thus, Israel's objective behind the assassination is to lure the party into a confrontation thus allowing Tel Aviv to tell the West: Hezbollah is still a terrorist organization."
According to sources on the US Foreign Relations Committee, the White House is being heavily pressured by the US Zionist lobby and the Netanyahu government to take "remedial measures" for the "catastrophic historic mistake" it made in defusing the Iranian nuclear issue and refusing to bomb Damascus. The measures being pushed for, of course, are funding and support for the IF, though doubts persist in Washington as to how "remedial" they will in fact be. The $5.5 billion "investment" is to be paid in large part by GCC/Arab League countries, with US and Zionist contributions. Cash from the latter two sources will come directly and indirectly out of the pockets of American taxpayers—with Israel paying nothing.
Some Washington officials and analysts are wondering if US participation would help unify notoriously hostile rebel ranks and curtail the growing power of al-Qaeda in Syria, or whether it is simply another zany Bander bin Sultan-concocted project, the latest of many—in this case to create a hierarchical revolutionary army with the aim of fighting the Syrian regime essentially alongside al-Qaeda? Secretary of Defense Chuck Hagel expressed his personal suspicions this week that "the Israel-Saudi team is trying to drag the US back into a potentially deepening morass," alluding to what apparently is an effort to head off any plans the Obama administration may have of living with the Assad government until such time as Geneva II happens, that is if it happens, according to one congressional staffer.
Many among the American public also have doubts because they have been told that their government was 'winding down' its Middle East wars in favor of rebuilding America's infrastructure, roads, health care and education systems, all of which, especially the latter, appear to be suffering dramatically. According to the most recent international survey, released this week, the average Chinese student, aged fifteen in Shanghai, is two full years ahead of America's best students surveyed in Massachusetts. Recent top scores among secondary school youngsters, particularly in math, reading and science, were considerably lower than those achieved by students in Shanghai, Singapore, Hong Kong, Taiwan or Japan. The US is far down the list and declining, and the survey suggests that the gap is widening.
It's too early to say whether this latest Saudi-Israel-Arab League collaboration will fail as others have recently, but given the continuing Obama administration efforts at taking back US Middle East policy from Tel Aviv, plus the perceptible movement away from support for the Netanyahu government along with growing angst among American taxpayers over funding the occupation of Palestine, it just might collapse.
Many years ago I knew a couple who adopted the habit of being gratuitously defensive about one another. If you made even the slightest comment questioning one of them in the other's presence, that party would say something such as "Watch it!" The admonition, however, would lack a certain conviction.
Not long after they were divorced.
Their earlier behavior then made sense: They couldn't accept that their marriage was in trouble. And each spouse would react defensively to even mildly negative feedback about the other not because he knew it was false, but because he feared it was true. It validated feelings each was having about the other but desperately wanted to keep repressed.
I'm reminded of this when considering the intellectual contortions of liberals who defend Barack Obama. No, it's not perfectly analogous: liberals are driven more by political ambitions and ego than by a desire to make their "marriage" work. But the denial is similar.
A good example is a Vanity Fair piece by someone named Todd S. Purdum. Titled "The Lonely Guy: He's a community organizer who works alone. What was once his greatest strength — he kept his cool and didn't need feedback — is now a liability," the subtitle says it all. The article is a somewhat tedious apologia, providing this or that example of how Obama doesn't engage people, of how Daddy Big-Guv thinks he knows best.
In justifying Obama's attitude, Purdum writes:
Self-containment is not simply Obama's political default mode. Self-possession is the core of his being, and a central part of the secret of his success. It is Obama's unwavering discipline to keep his cool when others are losing theirs….
But this quality, perhaps Obama's greatest strength in gaining office, is his greatest weakness in conducting it.
Nonsense. First, keeping your cool (at least publicly) isn't unusual for aspirants to higher office. The few thought lacking in this area, such as Bob Dole and John McCain, found it a liability come election time.
Second, Obama's greatest strength in gaining office was a servile media that suppressed every scandal and ugly truth, every sordid association, every risible mistake and radical position. It's easy being cool when nine wide phalanxes of fawning human shields stand between you and the flak, but one wonders how cool Obama would've been had he not benefitted from the regular affirmative action that got him established and the cultural affirmative action that got him elected. Of course, we'd never have known because his coolness would have been confined to passing the bong with the Choom Gang. We never would've heard of him.
Moreover, many forget that in 2008 his campaign was sometimes faulted for amateurish stumbling. The myth of Obama the Great Campaigner was manufactured after the fact.
But the myth of Obama the Nice Guy is only being questioned after the fact. As to this, Purdum writes, "Five years into their tenure, the [First] couple has a social reputation few would have envisioned when they came to town: more standoffish than the Bushes, and ruder than the Clintons."
Let me correct you, Mr. Purdum: few in your echo chamber of fawning fellow travelers would have envisioned it. Millions of people, however, had Obama's number all along. Perhaps you've heard of them. They're called traditionalists.
Cutting through the nonsense, the real explanation for Obama's "self-containment" was provided by former Obama aide Neera Tanden. Explaining her boss's refusal to call Bill Clinton she said, "The truth is, Obama doesn't call anyone, and he's not close to almost anyone. It's stunning that he's in politics, because he really doesn't like people."
He doesn't like people.
Ponder that for a moment. It's sort of a problem because people are exactly who a leader has to govern. But Tanden is wrong on one point: It's not at all stunning Obama is in politics, as few politicians enter the field because they "like people." Oh, liking people — or at least being able to fake it — helps you succeed, and if Obama prevailed despite visible misanthropy, it is again a testimonial to the power of media manipulation. But an individual is more likely to enter politics to be lauded by people (glory), or to control people (power), or because he hates the people's handiwork (society) and wants to punish them and/or reshape them in his own image. Leaders thus disposed have had names such as Robespierre, Lenin, Hitler, Stalin, Mao and Pol Pot.
Returning to Vanity Fair writer Purdum, the reality about Obama he's struggling to reconcile is explained well by the first part of his magazine's name. After all, he also wrote, "'I think that I'm a better speechwriter than my speechwriters,' Obama told his 2008 campaign political director, Patrick Gaspard…. 'I know more about policies on any particular issue than my policy directors. And I'll tell you right now that I'm going to think I'm a better political director than my political director.'" As per his subtitle, Purdum sloughs this attitude off by claiming Obama "didn't need feedback." The correct explanation is a bit different.
Obama is a self-centered, arrogant, and quite probably megalomaniacal and narcissistic — and possibly sociopathic — jerk.
Truth: everyone needs feedback. A good leader knows this and is wise enough to both surround himself with competent people and to separate good counsel from bad. He exhibits what Confucius spoke of when saying, "Wisdom is, when you know something, knowing that you know it; and when you do not know something, knowing that you do not know it." And Obama? He's not dumb, as some suggest, though his intelligence is overrated. It's that he doesn't know much that is true — and, more significantly, he doesn't know what he doesn't know.
This is when even intelligent people can do profoundly stupid things. For example, Adolf Hitler, a master manipulator who could mesmerize masses, thought he knew better than his generals and was best suited to choose battlefields, strategies and tactics on the Soviet front. Evil people, you see, tend to be ridden with that intellect-occluding thing called pride; they consequently make bad decisions and eventually sink their own ship. And if at the helm of a nation, it can be a mighty big ship they sink.
Speaking of pride, G.K. Chesterton once said, "[A] great man knows he is not God, and the greater he is the better he knows it." This is brought to mind by an interview Obama gave to Chicago Sun-Times religion reporter Cathleen Falsani in 2004. When asked if he prayed often, Obama offered this curious response: "It's not formal, me getting on my knees. I have an ongoing conversation with God. Throughout the day I'm constantly asking myself questions…."
So a "conversation with God" = "asking [himself] questions"? Literally interpreted, this means Obama considers himself God. Of course, allowing for loose talk, there's no saying the president is like an Egyptian pharaoh and actually believes he is a deity. But was his comment akin to a Freudian slip? Did it reflect not only how he is at the center of his own world, but how he naturally assumes he should be the center of the world?
Purdum, seeking to explain Obama's dysfunction — for which he euphemistically uses terms such as "self-sufficiency" — points out that due to parental neglect, Obama has "always been alone." But this warrants elaboration.
Children have a strong need to bond with their parents, so strong, in fact, that if a mother to whom a toddler is attached must leave him even for a time, he may cry in distress. And when a child is continually abandoned — as Obama was by his father and, to an extent, by a mother who left him with grandparents — the pain can be so severe that to ensure he won't be hurt again, he will keep people at arm's length and avoid bonding in the first place. In addition, he can become distrustful of others and even develop a dislike for them; after all, those who should have cared about him most broke his heart. First impressions are powerful, and this child's first experiences with "people" were bad ones.
Therapist Peter Gerlach, who specializes in "bonding wounds," had this to say about such individuals:
Such children increasingly depend on themselves to get key needs met. This becomes normal, reflexive, and unremarkable. They neither expect [n]or ask for help.
They observe how loving adults and kids behave, and become skilled at sounding and acting just like them — but they don't feel attached, empathic, or committed.
These wounded people are often very attractive socially and professionally.
Sound familiar?
Of course, this is psycho-analysis from a distance, but it certainly would explain why Obama "really doesn't like people."
It may sound old-fashioned today, but this is why parents in ages past would try to ensure that a child's prospective spouse came from a "good family." But five years ago millions of Americans refused to look beneath the wrapper and married their nation to damaged goods. And he turned out to be an abuser who will leave nothing but damaged goods in his wake.
What is the first thing that comes to mind when the term NGO appears? Well, many will respond, the United Nations. Directly from a UN site is their definition for Non-governmental organizations. How uplifting and benign the altruistic effort, the deep-seated purpose and intention of such associations, frequently projects that noble endeavors need to enhance the governance process. The term governance essentially is a loaded political concept that benefits a model of economic activity that requires a managed society as opposed to a free, independent and individualistic economy.
"A non-governmental organization (NGO, also often referred to as "civil society organization" or CSO) is a not-for-profit group, principally independent from government, which is organized on a local, national or international level to address issues in support of the public good. Task-oriented and made up of people with a common interest, NGOs perform a variety of services and humanitarian functions, bring public concerns to governments, monitor policy and programme implementation, and encourage participation of civil society stakeholders at the community level.

Some conduct research and analysis in the legal and other fields (e.g. sociology, economics) relevant to the rule of law. In many cases, they produce reports with policy recommendations, for use in their advocacy."
Of course, not all NGO's fall into an identical pattern. Some can and do provide valuable services. However, exponents of coordinated liaison with civil authority that develops legal eminence for a social vision that defies the basic human nature of inherent autonomy, is dangerous. NGO's seldom practice real charity, although they excel in social engineering.
Looking at the money trail provides evidence of actual intents. Investopedia explains How do NGOs get funding?
"The annual budget of an NGO can be in the hundreds of millions (or even billions) of dollars, fundraising efforts are important for the NGO's existence and success. Funding sources include membership dues, the sale of goods and services, private sector for-profit companies, philanthropic foundations, grants from local, state and federal agencies, and private donations."
That sounds all well and good. Nevertheless, when you get into the weeds on how funding actually works, the touchy feely aspects of raising money have a very different look. One example is the United States Agency for International Development (USAID), funding programs.
"Non-governmental organizations (NGOs) are critical change agents in promoting economic growth, human rights and social progress. USAID partners with NGOs to deliver assistance across all regions and sectors in which we work and to promote inclusive economic growth, strengthen health and education at the community level, support civil society in democratic reforms and assist countries recovering from disasters."
Among the types of NGOs that the Agency partners with are:
1. Cooperative Organizations

2. Foundations

3. Local and Regional Organizations

4. Private Voluntary Organizations

5. U.S. and International Organizations
Government grants presumably for promoting or enacting democratic reforms, discloses an ulterior motive behind the funding. That is natural and understandable in an era of competing political and economic systems. However, with the emergence of a unified New World Order agenda, the practice of doling out government money that undercuts the very existence of national sovereignty has taken a nefarious turn.
The always perceptive, Pat Buchanan weighs in and provides the evidence. US Funding NGOs to Advance New World Order?
"Cairo contends that $65 million in "pro-democracy" funding that IRI, NDI, and Freedom House received for use in Egypt constitutes "illegal foreign funding" to influence their elections. Yet this is not the first time U.S. "pro-democracy" groups have been charged with subverting regimes that fail to toe the Washington line."
The motive to change political, social and economic relationships goes beyond countries influencing foreign policy objectives. When the likes of Ted Turner, George Soros, Warren Buffet and Bill & Melinda Gates use their foundation funds to back NGO's that carry out the globalist agenda, private sector multi billionaires become an existential threat to humanity.
Add to this band of bandit brothers, who all have transformational goals, fostered with the wealth they accumulated by practicing crony corporatism, that diminishes our domestic standard of living, with their internationalization sentiments – Jeffrey Walker, Vice Chairman, United Nation's Secretary General's Envoy for Health Finance and Malaria, who proposes Building Generosity Networks.
"It's time for us to turn our attention to building and growing Generosity Networks that link the philanthropic passions of major donors with others who share those passions and are willing to work, collaboratively, to address the major causes of our day."
Oh, that United Nations record of peaceful philanthropy for universal serfdom has worked so well. The pandemic resolutions for eugenic terminations are often the real intent behind many NGO front organizations.
The economics of world population dictate that market based businesses have no place in a world dominated by transnational monopolies and corporatist cartels. Non-governmental organizations are liberated to advance the "philanthropic passions" of the donors that would normally be suspect if implemented by mega corporations.
Those "so called" generosity networks are used as subsiding endowments for the integration of third world communities into the NWO feudal system of minimal expectations.
That old Peace Corp attitude that was based upon helping others to help themselves is now a mission for global vassal induction. So much for the myth of self-determination, in the land of the rationed and expendable economy, where only the conglomerate matters.
As affluence disparity widens from the mega rich, the former middle class recedes into subsistence level, on a path resembling those that international NGO's are supposed to help. A true merchant based economy, with broad based business ownership, is the only solution to the controlled slave state.
Actual non-governmental organizations, that provide useful functions, must shed their tax-exempt preferences and government subsidies. Helping individuals with volunteer charity under a viable free enterprise economic model is preferable and necessary.
Breaking up monopoly trusts, eliminates the need for generosity networks, because individuals would be able to earn a livable way of life, independent of government and globalist welfare. Most NGO's schemes are fronts for NWO causes.
We often hear talk about the all-powerful global elite and how they are invincible. They are not invincible, they are blinded by their avarice, decadence and insatiable desire to dominate a humanity that they hold in such disdain.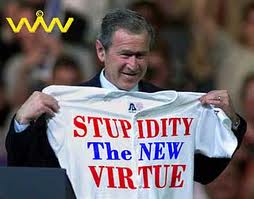 As I have studied their playbook and have learned their mindset, as a result, I have learned that they have vulnerabilities. Just like a quarterback that doesn't like pressure as they attempt to pass from the "pocket", they can be forced to scramble.
I have seen time and time again that when their evil agendas are exposed in the light of day, they run for cover. The latest example of this global elite acquiescence to the will of the people was in Syria when their agenda was exposed by the truthful media. The alternative media was relentless in our exposing the fact that the CIA shipped in the chemical weapons so that al-Qaeda would use them on the Syrian civilians. As a result, the puppet Obama had to run for cover and we have not hear the word "Syria" come from his mouth or the mouth of warmonger, John McCain, since the globalist agenda was exposed. Enlightenment and education would seem to be the keys to turning back the globalist invasion of the United States.
Why Aren't There More Syria's?
I have recently been wondering why don't we have more "Syria's"? If we can make these criminal central bankers retreat in the face of one of their most important objectives, the temporary preservation of the Petrodollar which would be accomplished by taking out Syria and then Iran, then why can't we take dismantle the rest of their agenda? When we look at our victory over the Syrian issue, it is baffling to try and explain why we could be so stupid in so many other areas.
What kind of nation would tolerate endless wars of occupation which are serving to bankrupt the country?
What kind of nation would tolerate criminal Wall Street bankers engaging in an illegal Ponzi scheme (i.e. the derivatives) and then bailing out these felons with our own tax money?
What kind of nation would tolerate a Nancy Pelosi who has admitted to engaging in insider trading in the stock market and then let her also get away with telling the people that we need to pass Obamacare to see what's in it?
What kind of nation would tolerate a Senator, like Diane Feinstein and her husband, making a billion dollars from the sale of post office buildings?
What kind of nation would tolerate a US senator, John McCain, who has given aid and comfort to al-Qaeda in Libya and Syria and then defend their murderous ways
What kind of nation would tolerate a president who has a half-brother, Malick Obama, running finance for the Muslim Brotherhood and then having this president support the Muslim Brotherhood in Egypt and Libya?
What kind of nation would murder 53 million, and counting, of its most vulnerable citizens without blinking an eye?
What kind of citizenry would tolerate its elected leaders while they pass and implement a health care system based upon the British NHS which pays bonuses for euthanizing the elderly?
What kind of citizenry would tolerate its elected leaders handing over control of the military to the United Nations?
What kind of nation would tolerate the specter of sex rings (you will be hearing a lot about this in upcoming weeks) in and around the White House?
What kind of nation would tolerate its megabanks and their laundering of drug money and child sex trafficking money through their institutions? Oh yes, they have paid fines, but nobody has gone to jail.
What kind of a nation would tolerate the prevalence of false flag events, from the Boston Marathon Bombing to the 7/7 London Bombings to the attacks on 9/11 to the contrived Gulf oil explosion and not think the nation is not in grave danger as November 13th and the Grid EX II drill approaches?
What kind of citizenry would tolerate these violations of the public trust? The answer is simple. Only an incredibly stupid and dumbed down population would tolerate these abuses from their banker-controlled government?
The Globalist Number One Weapon
The number one weapon that is used against humanity in order to further the globalist agenda is induced stupidity. Many older foreigners are in awe as they witnessed the dumbing down of America in just a few short decades.
We Americans were once known for our culture, innovations, creativity and work ethic. Phrases like "made in America" use to mean something. There was a time in this country when our elected leaders feared the people. Today, leaders like Feinstein, Pelosi, Reid, Obama and McCain mock America on a daily basis as they tell the same lies and engage in the same criminal behaviors with impunity.
How Dire is America's Intellectual Deficit?
America's intellectual deficit starts right at the top of the intelligence pyramid, namely with its intelligence quotient (IQ). The USA scores the lowest in national average IQ among the developed countries of the world, at a national average score of 98. The data is obtained from IQ and Global Equality by Dr. Richard Lynn (professor of Psychology, University of Ulster, Northern Ireland) and Dr. Tatu Vanhanen (University of Tampere, Finland).
Take a look at this poster child for American stupidity.
A Snapshot of Stupidity
Are we really surprised at the following?
50% of high school seniors think Sodom and Gomorrah were married.
55% of the U.S. population does not know that the Sun is a star.
25% believe we won our independence from a country OTHER than Great Britain.
29% couldn't name the Vice President.
73% couldn't correctly say why we fought the Cold War.
Political Stupidity
The following are facts which should inspire a collective sense of national shame.
3% can identify the first President of the United States.
10% know how many justices sit on the Supreme Court.
14% know who wrote the Declaration of Independence.
23% can correctly identify the two houses of the U.S. Congress.
22% of Americans could name all five Simpson family members, compared with just 1 in 1,000 people who could name all five First Amendment freedoms.
And, please explain to me, how in the hell did we elect this moron, TWICE?
And how many stupid people would sign this petition to repeal the First Amendment?
Conclusion
The greatest weapon the central banksters have at their disposal is the inducement of mass stupidity. The masses of this country are so stupid that one has to wonder if this country is even worth saving. Can America be saved despite the widespread ignorance which has spread across the country like an out of control pandemic?
The number one enemy facing the American people are not the Chinese, the Iranians, the Bilderbergers or any other liberty-destroying group. The number one enemy facing America is its profound level of stupidity!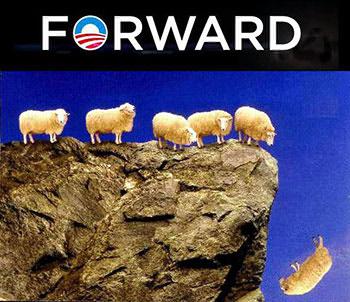 Why did America rise up and collectively tell Obama "no" to invading Syria? As I search for an answer, I realize that if a lazy dog does not move, the sun will still shine on its posterior once a day. Is that what happened in Syria? Or was it likely that the alternative and truthful media in this country were unified in their voice and their approach to the public, for a 30 day period, got our message got through. Psychologists call this the "confirmation bias" which works by repeating a belief often enough that the recipients of the message come to believe it. We see this with the global warming phenomenon. Despite the shoddy science behind the claims of an impending eco-disaster, the people are willing to "go green". Perhaps if we redoubled our efforts in the alternative media, we might see dramatic results in terms of waking up a dumbed down population.
We can debate the causes of our national stupidity, but it does not matter. The fact remains is that we are a stupid people. The lesson learned here is that America's stupidity manifests itself in making us into becoming a nation of sheep. Sheep are waiting to be led and they will follow the loudest voice. This means that all of us in the alternative media need to redouble our efforts. We probably will not stop the coming crash, but we might soften the landing and make it easier to pick up the pieces after the fact.
Source: Dave Hodges  |  The Common Sense Show
"Pro-Israel Policy groups such as AIPAC work with unlimited funding to divert US policy in the region ( Middle East )"  Jack Straw, Member of Parliament and former Foreign Secretary of the British Labor Party
"The United States should drop a nuclear bomb on Iran to spur the country to end its nuclear program"    Sheldon Adelson, biggest donor to the Republican Party and major fundraiser for pro-Israel political action committees,  speech at Yeshiva University, New York City, October 22, 2013.
Introduction
The question of war or peace with Iran rests with the policies adopted by the White House and the US Congress.  The peace overtures by newly elected Iranian President Rohani have resonated favorably around the world, except with Israel and its Zionist acolytes in North America and Europe .  The first negotiating session proceeded without recrimination and resulted in an optimistic assessment by both sides.  Precisely because of the initial favorable response among the participants, the Israeli government escalated its propaganda war against Iran .  Its agents in the US Congress, the mass media and in the Executive branch moved to undermine the peace process.  What is at stake is Israel's capacity to wage proxy wars using the US military and its NATO allies against any government challenging Israeli military supremacy in the Middle East, its violent annexation of Palestinian territory and its ability to attack any adversary with impunity.
To understand what is at stake in the current peace negotiations one must envision the consequences of failure:  Under Israeli pressure, the US announced that its 'military option' could be activated – resulting in missile strikes and a bombing campaign against 76 million Iranians in order to destroy their government and economy.  Teheran could retaliate against such aggression by targeting US military bases in the region and Gulf oil installations resulting in a global crisis.  This is what Israel wants.
We will begin by examining the context of Israel 's military supremacy in the Middle East .  We will then proceed to analyze Israel 's incredible power over the US political process and how it shapes the negotiation process today, with special emphasis on Zionist power in the US Congress.
The Context of Israeli Military Supremacy in the Middle East
Since the end of World War II , Israel has bombed, invaded and occupied more countries in the Middle East and Africa than previous colonial power, except the US .  The list of Israel 's victims includes:  Palestine , Syria , Lebanon , Egypt , Iraq , Jordan , Sudan and Yemen .  If we include countries where Israel has launched quasi-clandestine terrorist attacks and assassinations, the list would be greatly expanded to include a dozen countries in Europe and Asia – including the US through its Zionist terror network.
Israel 's projection of military power, its capacity for waging offensive wars at will, is matched by its near-total impunity.  Despite their repeated violations of international law, including war crimes, Israel has never been censored at an international tribunal or subjected to economic sanctions because the US government uses its position to veto UN Security Council resolutions and pressure its NATO-EU allies.
Israel's military supremacy has less to do with the native techno-industrial 'brilliance' of its war-mongers and more to do with the transfers and outright theft of nuclear, chemical and biological technology and weapons from the US (Grant Smith "Ten Explosive US Government Secrets of Israel" IRMEP).  Overseas Zionists in the US and France have played a strategic (and treasonous) role in stealing and illegally shipping nuclear technology and weapon components to Israel, according to an investigation by former CIA Director Richard Helms.
Israel maintains huge nuclear, chemical, and biological weapon stockpiles refusing any access to international arms inspectors and is not obliged to abide by the non-proliferation treaty, because of US diplomatic intervention.  Under pressure from the local 'Zionist power configuration' (ZPC), the US government has blocked any action which might constrain Israel 's production of weapons of mass destruction.  In fact the US continues to provide Israel with strategic weapons of mass destruction for use against its neighbors – in violation of international law.
US military aid and technology transfers to Israel exceed $100 billion dollars over the past half century.  US diplomatic and military intervention was crucial in rescuing Israel from defeat during the 1973 war.  US President Lyndon Johnson's refusal to defend the unarmed intelligence ship, the USS Liberty in 1967, after it had been bombed and napalmed by Israeli fighter planes and warships in international waters, constituted a tremendous victory for Israel thanks to Johnson's Zionist advisers.  Because of its impunity, even in killing American servicemen, Israel has been given a free hand to wage aggressive wars to dominate its neighbors, commit acts of terrorism and assassinate its adversaries throughout the world without fear of retaliation.
Israel 's uncontested military superiority  has converted several of its neighbors to quasi-client collaborators:  Egypt and Jordan have served as de facto allies, along with the Gulf monarchies, helping Israel repress the region's nationalist and pro-Palestinian movements.
The most decisive factor in the rise and consolidation of Israel 's power in the Middle East has not been its military prowess but its political reach and influence via its Zionist agents in the US .  Washington 's wars against   Iraq and Libya , and its current support of the mercenary assault against Syria , have destroyed three major secular nationalist opponents of Israel 's hegemonic ambitions.
As Israel accumulates more power in the region, expanding its colonization of Palestinian territory, it looks eastward toward destroying the last remaining obstacle to its colonial policies:  Iran .
For at least two decades, Israel has directed its overseas agents – (the ZPC) – to destroy the government of Iran by destabilizing its society, assassinating its scientists, bombing its military establishments and laboratories and strangling its economy.
After the ZPC successfully pushed the US into war against Iraq in 2003 – literally shredding its complex secular society and killing over a million Iraqis – it turned its sights on destroying Lebanon (Hezbollah) and the secular government of Syria as a way to isolate Iran and prepare for an attack.  While thousands of Lebanese civilians were slaughtered in 2006, Israel 's attack of Lebanon failed, despite the support of the US government and the ZPC's wild propaganda campaign.  Hysterical at its failure and to 'compensate' for its defeat at the hands of Hezbollah and to 'boost morale', Israel invaded and destroyed much of Gaza (2008/9) – the world's largest open air prison camp.
Lacking military capacity to attack Iran on its own, Israel directed its agents to manipulate the US government to start a war with Teheran.  The militarist leaders in Tel Aviv have unleashed their political assets (ZPC) throughout the US  to work to destroy Iran – the last formidable adversary to Israel supremacy in the Middle East .
The Israeli-ZPC strategy is designed to set the stage for a US confrontation with Iran , using its agents in the Executive branch as well as its ongoing corruption, bribery and control of the US Congress.  ZPC control over the mass media enhances its propaganda campaign:  Everyday the New York Times and the Washington Post publish articles and editorials promoting Israel 's war agenda.  The  ZPC uses the US State Department to force other NATO states to likewise confront Iran .
Israel's Proxy War with Iran:  US Political Pressure, Economic Sanctions and Military Threats
Alone, Israel's 'war' with Iran would not amount to much more than its cyber sabotage, the periodical assassinations of Iranian scientists using its paid agents among Iranian terrorist groups and non-stop brow-beating from Israeli politicians and their 'amen crowd'.  Outside of Israel , this campaign has had little impact on public opinion.  Israel's 'was' on Iran depends exclusively on its capacity to manipulate US policy using its local agents and groups who dominate the US Congress and through the appointments of officials in key positions in the Departments of Treasury, Commerce, and Justice , and as Middle East 'advisors'.  Israel cannot organize an effective sanction campaign against Iran ; nor could it influence any major power to abide by such a campaign.  Only the US has that power.  Israel 's dominance in the Middle East comes entirely from its capacity to mobilize its proxies in the United States who are assigned the task of securing total submission to   Israel 's interests from elected and appointed government officials – especially in regard to Israel 's regional adversaries.
Strategically placed, 'dual US-Israeli citizens' have used their US citizenship to secure high security positions in the Government directly involved in policies affecting Israel .  As Israelis, their activities are in line with the dictates of Tel Aviv.  In the Bush administration (2001-2008) high placed 'Israel Firsters' dominated the Pentagon (Paul Wolfowitz, Douglas Feith), Middle East Security (Martin Indyk, Dennis Ross), the Vice President's office ('Scooter' Libby), Treasury (Levey) and Homeland Security (Michael Chertoff).  In the Obama administration the 'Israel Firsters' include Dennis Ross, Rahm Emanuel, David Cohen, Secretary of Treasury Jack "Jake the Snake" Lew, Secretary of Commerce Penny Pritzker and Michael Froman as Trade Representative among others.
Israel 's Proxy Power within the Executive branch is matched by its dominance of the US Congress.    Contrary to some critics, Israel is neither an 'ally' or 'client' of the US .  Evidence of the gross asymmetry of the relation abounds over the past half century.  Because of these powerful proxies in Congress and the Executive branch, Israel has received over $100 billion dollar tribute from the US over the past 30 years, or $3 billion plus a year.  The US Pentagon has transferred the most up-to-date military technology and engaged in several wars on Israel 's behalf.  The US Treasury has imposed sanctions against potentially lucrative trading and investment partners in the Middle East ( Iran , Iraq and Syria ) depriving US agricultural and manufacturing exporters and oil companies of over $500 billion in revenues.  The White House sacrificed the lives of over 4,400 US soldiers in the Iraq War – a war promoted by Israel 's proxies at the behest of Israel 's leaders.  The State Department has rejected friendly and profitable relations with over 1.5 billion Muslims by backing the illegal settlement of over half million Jewish colonists on military-occupied Palestinian land in the West Bank and Jerusalem .
The strategic question is how and why this one-sided relation between the US and Israel persists for so long, even as it goes counter to so many strategic and elite US interests?  The more immediate and pressing question is how this historically lopsided relation effects contemporary US-Iran sanctions and nuclear negotiations?
Iran and the Peace Negotiations
Undoubtedly the newly elected Iranian President and his Foreign Minister are prepared to negotiate an end to hostilities with the US by making major concessions ensuring the peaceful use of nuclear energy.  They have stated they are open to reducing or even ending the production of highly enriched uranium; reducing the number of centrifuges and even allowing intrusive, unannounced inspections, among other promising proposals.  The Iranian government proposes a roadmap with end goals as part of the initial agreements.  The European Union's Foreign Secretary Lady Ashton has commented favorably on the initial meeting.
 The US Administration has given conflicting signals following the Iranian overtures and the opening meeting.  Some individual comments are guardedly positive; others are less encouraging and rigid.  Administration Zionists like Jack 'Jake' Lew, the Treasury Secretary, insists sanctions will remain until Iran meets all US (read 'Israeli') demands.  The US Congress, bought and controlled by the ZPC, rejects the promising Iranian overtures and flexibility, insisting on military 'options' or the total dismantling of Iran's legal and peaceful nuclear program – ZPC positions designed to sabotage the negotiations.  To that end, Congress has passed new, more extreme, economic sanctions to strangle the Iran 's oil economy.
  How Israel's Political Action Committees Control the US Congress and Prepare War with Iran
The Zionist Power Configuration uses its financial firepower to dictate Congressional policy on the Middle East and to ensure that the US Congress and Senate do not stray one iota from serving Israel 's interests.  The Zionist instrument used in the purchase of elected officials in the US is the political action committee (PAC).
Thanks to a 2010 US Supreme Court decision, Super PACs-linked to Israel spend enormous sums  to elect or destroy candidates – depending on the candidate's political work on behalf of Israel .  As long as these funds do not go directly to the candidate, these Super PACs do not have to reveal how much they spend or how it is spent.  Conservative estimates of ZPC- linked direct and indirect funds to US legislators run close to $100 million dollars over the past 30-year.  The ZPC channels these funds to legislative leaders and members of Congressional committees dealing with foreign policy, especially sub-committee  chairpersons dealing with the Middle East .  Unsurprisingly, the largest Congressional recipients of ZPC money are those who have aggressively promoted Israel 's hard-line policies.  Elsewhere around the world, such large scale payoffs for legislative votes would be considered blatant bribery and subject to felony prosecution­ and imprisonment for both parties.  In the US , the purchase and sale of a politician's vote is called 'lobbying' and is legal and open.  The legislative branch of the US government has come to resemble a high-price brothel or white slavers' auction – but with the lives of thousands at stake.
The ZPC has purchased the alliance of US Congress people and Senators on a massive scale:  Of 435 members of the US House of Representatives (sic), 219 have received payments from the ZPC in exchange for their votes on behalf of the state of Israel .  Corruption is even more rampant among the 100 US Senators, 94 of whom have accepted pro-Israel PAC and Super PAC money for their loyalty to Israel .  The ZPC showers money on both Republicans and Democrats, thus securing incredible (in this era of Congressional deadlock), near unanimous ('bipartisan') votes in favor of the 'Jewish State', including its war crimes, like the bombing of Gaza and Lebanon as well as the annual $3 billion dollar plus US tax-payer tribute to Tel Aviv.  At least 50 US Senators have each collected between $100 thousand and $1 million in ZPC money over the past decades .  In exchange, they have voted for over $100 billion in tribute payments to Israel … in addition to other 'services and payments'.  The members of the US Congress are cheaper:  25 legislators have received between $238,000 and $50,000, while the rest got peanuts.  Regardless of the amount, the net result is the same: Congressional member pick up their script from their Zionist mentors in the PACs, Super PACs and AIPAC and back all of Israel 's wars in the Middle East and promote US aggression on behalf of Israel .
The most outspoken and influential legislators get the biggest chunk of Zionist payola: Senator Mark Kirk (Bombs over Teheran!) tops the 'pigs at the trough' list with $925,000 in ZPC payoffs, followed by John McCain (Bombs over Damascus!) with $771,000, while Senators Mitch McConnell, Carl Levin, Robert Menendez, Richard Durban and other Zionophilic politicos are  not shy about holding out their little begging bowls when the pro-Israel PAC bagmen arrive!   Florida Congresswoman Ileana Ros-Lehtinen tops the 'House' list with $238,000 for her 100% pro-Israel record as well as for being more war-mongering than even Netanyahu!  Eric Cantor got $209,000 for championing 'wars for Israel ' with American lives while cutting Social Security payments to US seniors in order to increase military aid to Tel Aviv.  House Minority Whip Steny Hoyer, got $144,000 for 'whipping the few wobbly' Democrats back into Israel 's 'camp'.  House Majority Leader John Boehner was paid $130,000 to do the same among the Republicans.
 The ZPC has spent huge amounts to punish and destroy a dozen or so dissident legislators who had stood up to Israel 's wars and grotesque human rights record.  The ZPC has poured millions into individual campaigns, not only financing opposition candidates who pledged allegiance to the Israel but mounting scurrilous character assassinations of Israel's critics in office.  These campaigns have been mounted in the most obscure parts of the US , including in majority African-American districts, where local Zionist interests and influence are otherwise absolutely nil.
There are no comparable PACs, Super PACs, party leaders, or civic organization that can contest the power of Israel 's Fifth Column.  According to documents archived by the courageous researcher, Grant Smith of IRMEP, when it comes to Israel , the US Justice Department has adamantly refused to enforce its own federal laws requiring the prosecution of US citizens who fail to register as foreign agents while working for a foreign country – at least since 1963.  On the other hand, the ZPC, through the so-call 'Anti-Defamation League', has successfully pressured the Justice Department, the FBI and NSA to investigate and prosecute law-abiding, patriotic US citizens critical of Israel 's land grabs in Palestine and the Zionist corruptors of the US political system on behalf of their foreign master.
The corruption and degradation of US democracy is made possible by the equally compromised and corrupted 'respectable press'.  Media critic, Steve Lendman, has pointed out the direct link between Israel and the mass media in his investigation of the New York Times.  The leading ('fair and balanced') journalists reporting on Israel have strong family and political ties to that country and their articles have been little more than propaganda.  Times reporter Ethan Bronner, whose son served in the Israel Defense Forces, is a long-time apologist for the Zionist state.  Times reporter Isabel Kershner, whose 'writing' seem to come straight out of the Israeli Foreign Office, is married to Hirsh Goodman an adviser to the Netanyahu regime on 'security affairs'.  The Times bureau chief in Jerusalem, Jodi Rudoren, lives comfortably in the ancestral home of a Palestinian family dispossessed from that ancient city.
 The Times unflinching pro-Israel posture provides a political cover and justification for the corrupted US politicians as they beat the war drums for Israel .  It is no surprise that the New York Times, like the Washington Post, is deeply engaged in disparaging and denouncing the current US-Iran negotiations – and providing ample space for the one-sided rhetoric of Israeli politicians and their US mouthpieces, while studiously excluding the more rational, pro-rapprochement voices of experienced former US diplomats, war-weary military leaders and representatives of the US business and academic communities.
 To understand Congress' hostility to the nuclear negotiations with Iran and their efforts to scuttle them through the imposition of ridiculous new sanctions, it is important to get to the source of the problem, namely the statements of key Israeli politicians, who set the line of march for their US proxies.
In late October, 2013, Former Israeli Defense Intelligence Chief Amos Yadlin spoke of 'having to choose between 'the bomb' or the bombing' – a message which immediately resonated with the 52 Presidents of the Major American Jewish Organizations (Daily Alert, October 24, 2013).  On October 22, 2013, Israel 's Intelligence Minister Yuval Steinitz, called for harsh new sanctions on Iran and insisted that the US use them as leverage to demand that Iran agree to entirely abandon its peaceful nuclear energy and enrichment program.  Defense Minister Moshe Ya'alon affirmed that ' Israel will not accept any deal that allows Iran to enrich uranium'.  It is Israel 's position to threaten war (via the US ) if Iran does not submit to unconditional surrender of its nuclear program.  This defines the position of all the major pro-Israel PACs, Super PACs and AIPAC.  They in turn proceed to dictate policy to their 'lick-spittles' in the US Congress.  As a result, Congress passes even more extreme economic sanctions on Iran in order to sabotage the ongoing negotiations.
 Those who have received the biggest Zionist pay-offs from the pro-Israel PACs are the most vociferous:  Senator Mark Kirk ($925,379), author of a previous sanctions bill, demands that Iran end its entire nuclear and ballistic missile program (!) and declared that the US Senate "should immediately move forward with a new round of economic sanctions targeting all remaining Iranian government revenue and reserves" (Financial Times, 10/18/13, p. 6).  The US House of Representatives (sic) has already passed a bill sharply limiting Iran 's ability to sell its main export, oil.   Once again, the Israel- ZPC – Congressional axis seeks to impose Israel 's war agenda on the American people!  In late October 2013, Secretary of State Kerry was 'grilled' for 7 hours by Israeli Prime Minister Netanyahu with the craven Kerry promising to promote Israel 's agenda on dismantling Iran 's nuclear enrichment program.
To counter the campaign to strangle Iran 's oil economy, promoted by Israel 's flunkeys in the Congress, the Iranian government has offered generous contracts to the US and EU oil companies (Financial Times 10/29/2013, p 1).  Existing nationalist provisions are being removed.  Under the new terms, foreign companies book reserves or take equity stakes in Iranian projects.  Iran hopes to attract at least $100 billion dollars in investments over the next three years.  This stable country boasts the world's largest gas and the fourth largest oil reserves.  Because of the current US ( Israel )-imposed sanctions, production has fallen from 3.5 million barrels per day in 2011 to 2.58 million barrels per day in 2013.  The question is whether 'Big Oil', the giant US and EU companies have to power to challenge the ZPC-stranglehold over US-EU sanction policy.  So far, the ZPC has dominated this critical policy and marginalized 'Big Oil' using threats, blackmail and coercion against US policymakers.  This has effectively shut out US companies from the lucrative Iranian market.
Conclusion
As the US and the 5 other countries attempt to negotiate with Iran , they face enormous obstacles overcoming Israel 's power over the US Congress.  Over  past decades Israel 's agents have bought the loyalties of the vast majority of Congress people, training them to recognize and obey the whistles, signals and script from the war mongers in Tel Aviv.
This 'Axis of War', has inflicted enormous damage on the world resulting in the deaths of millions of victims of US wars in the Middle East, Southwest Asia and North Africa .  The gross corruption and widely recognized bankruptcy of the US legislative system is due to its slavish submission to a foreign power.  What remains in Washington is a debased vassal state despised by its own citizens.  If the ZPC controlled Congress succeeds once again in destroying the negotiations between the US and Iran via new war-like resolutions, we, the American people, will have to pay an enormous price in lives and treasure.
 The time to act is now.  It is time to stand up and expose the role played by the Israeli PACs, Super PACs and the 52 Major American Jewish Organization in corrupting Congress and turning "our" elected representatives into flunkeys for Israel's wars.  There has been a deafening silence from our noted critics –few alternative media critics have attacked Israel 's power over the US Congress.  The evidence is openly available, the crimes are undeniable.  The American people need real political leaders with the courage to root out the corrupted and corruptors and force their elected members in the House and Senate to represent the interest of the American people.
Source: Prof. James Petras  |  Global Research
The following articles examine the official and witness stories from the days of the Bin Laden Raid in Pakistan 2011. What really happened that day we still do not know, and the U.S. government and military certainly continue to lie and obfuscate.
21st Century Wire reports on eyewitness testimony and asks whether the SEAL Team 6 casualties from the 2011 chopper crash in Afghanistan were actually killed during the raid itself.
DeadLine Live reveals how the SEAL families are pushing for answers and coming to the conclusion that there's been a cover-up one way or another.
In all, nothing concrete is being released by official channels (except lucrative book deals and public-myth-creation movies) and the truth is a non-story to the mainstream media. Once again vital information is being brought to the forefront by the alternative media in a continued push to learn what really happened.
—
Did Part of SEAL Team Six Die in a Helicopter Explosion During the Bin Laden Raid?
From: 21st Century Wire
21st Century Wire says…
What the public were told by the US government via the corporate media, and what actually happened during the White House's much-celebrated "Bin Laden Raid" in 2011 – are not the same.
One thing which becomes clearer by the day about the fabled Bin Laden Raid which took place in Abbotabad, Pakistan, is that the US government has intentionally deceived the public about what happened. In other words, what President Obama described when he addressed the American people following "the raid" – was a work of pure fiction.
The following interview appeared on Pakistani broadcast channel, Sama TV, and includes a translation in English from an eye witness on the scene. If the translation is accurate, then this eye witness blows the lid off of another plank in the White House's fictional drama.
The following is an interview with Muhammad Bashir, who lives next door to the alleged "compound" of Osama bin Laden. He claims that the first US helicopter suffered an explosion, which killed all of its US military occupants, somewhere between 10 and 20 men.
Based on this man's testimony, we have to ask the question: did the White House cover this up in order to protect the Dear Leader from a devastating "Jimmy Carter moment" (1979 Iran hostage rescue cock-up). That's certainly what this looks like at first glance. Would Obama lie to protect his and his party's political legacy? We'll let the readers answer that question.
"It seems that although initially, the TV station was overjoyed with this interview, they changed their tune, twenty four hours later (for some unknown reason)". You decide why…
So the original lie, the 9/11 Operation, was covered up by the next lie – the Bin Laden Raid. Following on to this, it only stands to reason that the Abbotabad lie should be concealed by the next lie. The next lie is that no one knows where Bin Laden's body is. In stark contrast to President Obama's declaration that bin Laden was "buried at sea", US Navy Sailors on the USS Carl Vinson have stated on record did not witness an at-sea burial of Osama bin Laden. Therefore, someone is lying. Did Barack Obama chop down the cherry tree?
[...]
Read the full article at: 21stcenturywire.com
Red Ice Creations: Here's an article published shortly after the raid, May 3, 2011 by The Associated Press. Inflammatory language, threats of danger, and propagandist statements demonstrate the high emotions around the event – so much for incredulity of the press and actual investigative reporting! This "news" reads like it came right from the DOD Press Office.
—
U.S. analyzing material seized during bin Laden raid
From: News10ABC
Navy SEALs who killed the world's most-wanted terrorist seized a trove of al-Qaida documents during the raid on Osama bin Laden's compound.
The CIA is already poring over confiscated hard drives, DVDs and other documents. The agency is looking for inside information on al-Qaida, including clues that might lead to his presumed successor, Egyptian Ayman al-Zawahri. Al-Qaida under al-Zawahri would likely be further radicalized, unleashing a new wave of attacks to avenge bin Laden's killing by U.S. troops in Pakistan.
Al-Zawahri's extremist views and his readiness to use deadly violence are beyond doubt.
The Associated Press 
Article from: news10.net
Red Ice Creations: This following post from DeadlineLive.info points out that the families of the SEAL Team 6 crash are right to have suspicions about the crash and the soldiers' deaths, but the Washington Times piece seems to be misdirecting blame, and as always, hiding real possibilities:
—
Families suspect SEAL Team 6 crash was "inside job"
By Jack Blood | DeadlineLive
* When reading this we want to keep in mind who the "Taliban" are, and who they work for, etc… And who the Govt / Cops in Kabul are paid by etc…
By Propagandist at the Washington (Mooney) Times
Questions haunt the families of Extortion 17, the 2011 helicopter mission in Afghanistan that suffered the most U.S. military deaths in a single day in the war on terrorism.

Every day, Charlie Strange, the father of one of the 30 Americans who died Aug. 6, 2011, in the flash of a rocket-propelled grenade, asks himself whether his son, Michael, was set up by someone inside the Afghan government wanting revenge on Osama bin Laden's killers — SEAL Team 6.

"Somebody was leaking to the Taliban," said Mr. Strange, whose son intercepted communications as a Navy cryptologist. "They knew. Somebody tipped them off. There were guys in a tower. Guys on the bush line. They were sitting there, waiting. And they sent our guys right into the middle."

Doug Hamburger's son, Patrick, an Army staff sergeant, also perished when the CH-47D Chinook descended to a spot less than 150 yards from where armed Taliban fighters watched from a turret.

He asks why the command sent his son into Tangi Valley toward a "hot landing zone" in a cargo airship instead of a special operations helicopter. The souped-up choppers — the MH-47 and the MH-60 Black Hawk, which SEAL Team 6 rode the stealth version of to kill bin Laden — are flown by Night Stalker pilots skilled in fast, ground-hugging maneuvers to avoid detection.

"When you want to fly them into a valley, when you've got hillsides on both sides of it with houses built into sides of the valley, that is an extremely dangerous mission," Mr. Hamburger said. "The MH, the new model, they've got radar that will pick up an incoming missile or incoming RPG. They're faster. They're quicker on attack. They're more agile. So there was every reason in the world to use the MH that night."

Sith Douangdara, whose 26-year-old son, John, was a Navy expeditionary specialist who handled warrior dog Bart, said he has lots of unanswered questions.

"I want to know why so many U.S. servicemen, especially SEALs, were assembled on one aircraft," he said. "I want to know why the black box of the helicopter has not been found. I want to know many things."
[...]
Read the full article at: deadlinelive.info
Source Compilation: Red Ice Creations
"U.S. hopes of winning more influence over Syria's divided rebel movement faded Wednesday after 11 of the biggest armed factions repudiated the Western-backed political opposition coalition and announced the formation of an alliance dedicated to creating an Islamist state. The al-Qaeda-affiliated Jabhat al-Nusra, designated a terrorist organization by the United States, is the lead signatory of the new group." 1
Pity the poor American who wants to be a good citizen, wants to understand the world and his country's role in it, wants to believe in the War on Terrorism, wants to believe that his government seeks to do good … What is he to make of all this?
For about two years, his dear American government has been supporting the same anti-government side as the jihadists in the Syrian civil war; not total, all-out support, but enough military hardware, logistics support, intelligence information, international political, diplomatic and propaganda assistance (including the crucial alleged-chemical-weapons story), to keep the jihadists in the ball game. Washington and its main Mideast allies in the conflict – Turkey, Jordan, Qatar and Saudi Arabia – have not impeded the movement to Syria of jihadists coming to join the rebels, recruited from the ranks of Sunni extremist veterans of the wars in Chechnya, Iraq, Afghanistan, and Libya, while Qatar and the Saudis have supplied the rebels with weapons, most likely bought in large measure from the United States, as well as lots of of what they have lots of – money.
This widespread international support has been provided despite the many atrocities carried out by the jihadists – truck and car suicide bombings (with numerous civilian casualties), planting roadside bombs à la Iraq, gruesome massacres of Christians and Kurds, grotesque beheadings and other dissections of victims' bodies (most charming of all: a Youtube video of a rebel leader cutting out an organ from the chest of a victim and biting into it as it drips with blood). All this barbarity piled on top of a greater absurdity – these Western-backed, anti-government forces are often engaged in battle with other Western-backed, anti-government forces, non-jihadist. It has become increasingly difficult to sell this war to the American public as one of pro-democracy "moderates" locked in a good-guy-versus-bad-guy struggle with an evil dictator, although in actuality the United States has fought on the same side as al Qaeda on repeated occasions before Syria. Here's a brief survey:
Afghanistan, 1980-early 1990s: In support of the Islamic Moujahedeen ("holy warriors"), the CIA orchestrated a war against the Afghan government and their Soviet allies, pouring in several billions of dollars of arms and extensive military training; hitting up Middle-Eastern countries for donations, notably Saudi Arabia which gave hundreds of millions of dollars in aid each year; pressuring and bribing Pakistan to rent out its country as a military staging area and sanctuary.
It worked. And out of the victorious Moujahedeen came al Qaeda.
Bosnia, 1992-5: In 2001 the Wall Street Journal declared:
It is safe to say that the birth of al-Qaeda as a force on the world stage can be traced directly back to 1992, when the Bosnian Muslim government of Alija Izetbegovic issued a passport in their Vienna embassy to Osama bin Laden. … for the past 10 years, the most senior leaders of al Qaeda have visited the Balkans, including bin Laden himself on three occasions between 1994 and 1996. The Egyptian surgeon turned terrorist leader Ayman Al-Zawahiri has operated terrorist training camps, weapons of mass destruction factories and money-laundering and drug-trading networks throughout Albania, Kosovo, Macedonia, Bulgaria, Turkey and Bosnia. This has gone on for a decade. 2
A few months later, The Guardian reported on "the full story of the secret alliance between the Pentagon and radical Islamist groups from the Middle East designed to assist the Bosnian Muslims – some of the same groups that the Pentagon is now fighting in "the war against terrorism". 3
In 1994 and 1995 US/NATO forces carried out bombing campaigns over Bosnia aimed at damaging the military capability of the Serbs and enhancing that of the Bosnian Muslims. In the decade-long civil wars in the Balkans, the Serbs, regarded by Washington as the "the last communist government in Europe", were always the main enemy.
Kosovo, 1998-99: Kosovo, overwhelmingly Muslim, was a province of Serbia, the main republic of the former Yugoslavia. In 1998, Kosovo separatists – The Kosovo Liberation Army (KLA) – began an armed conflict with Belgrade to split Kosovo from Serbia. The KLA was considered a terrorist organization by the US, the UK and France for years, with numerous reports of the KLA having contact with al-Qaeda, getting arms from them, having its militants trained in al-Qaeda camps in Pakistan, and even having members of al-Qaeda in KLA ranks fighting against the Serbs. 4
However, when US-NATO forces began military action against the Serbs the KLA was taken off the US terrorist list, it "received official US-NATO arms and training support" 5 , and the 1999 US-NATO bombing campaign eventually focused on driving Serbian forces from Kosovo.
In 2008 Kosovo unilaterally declared independence from Serbia, an independence so illegitimate and artificial that the majority of the world's nations still have not recognized it. But the United States was the first to do so, the very next day, thus affirming the unilateral declaration of independence of a part of another country's territory.
The KLA have been known for their trafficking in women, heroin, and human body parts (sic). The United States has naturally been pushing for Kosovo's membership in NATO and the European Union.
Nota bene: In 1992 the Bosnian Muslims, Croats, and Serbs reached agreement in Lisbon for a unified state. The continuation of a peaceful multi-ethnic Bosnia seemed assured. But the United States sabotaged the agreement. 6
Libya, 2011: The US and NATO to the rescue again. For more than six months, almost daily missile attacks against the government and forces of Muammar Gaddafi as assorted Middle East jihadists assembled in Libya and battled the government on the ground. The predictable outcome came to be – the jihadists now in control of parts of the country and fighting for the remaining parts. The wartime allies showed their gratitude to Washington by assassinating the US ambassador and three other Americans, presumably CIA, in the city of Benghazi.
Caucasus (Russia), mid-2000s to present: The National Endowment for Democracy and Freedom House have for many years been the leading American "non-government" institutions tasked with destabilizing, if not overthrowing, foreign governments which refuse to be subservient to the desires of US foreign policy. Both NGOs have backed militants in the Russian Caucasus area, one that has seen more than its share of terror stretching back to the Chechnyan actions of the 1990s. 7
"Omission is the most powerful form of lie." – George Orwell
I am asked occasionally why I am so critical of the mainstream media when I quote from them repeatedly in my writings. The answer is simple. The American media's gravest shortcoming is much more their errors of omission than their errors of commission. It's what they leave out that distorts the news more than any factual errors or out-and-out lies. So I can make good use of the facts they report, which a large, rich organization can easier provide than the alternative media.
A case in point is a New York Times article of October 5 on the Greek financial crisis and the Greeks' claim for World War Two reparations from Germany.
"Germany may be Greece's stern banker now, say those who are seeking reparations," writes theTimes, but Germany "should pay off its own debts to Greece. … It is not just aging victims of the Nazi occupation who are demanding a full accounting. Prime Minister Antonis Samarass government has compiled an 80-page report on reparations and a huge, never-repaid loan the nation was forced to make under Nazi occupation from 1941 to 1945. … The call for reparations has elicited an emotional outpouring in Greece, where six years of brutal recession and harsh austerity measures have left many Greeks hostile toward Germany. Rarely does a week go by without another report in the news about, as one newspaper put it in a headline, 'What Germany Owes Us'."
"The figure most often discussed is $220 billion, an estimate for infrastructure damage alone put forward by Manolis Glezos, a member of Parliament and a former resistance fighter who is pressing for reparations. That amount equals about half the country's debt. … Some members of the National Council on Reparations, an advocacy group, are calling for more than $677 billion to cover stolen artifacts, damage to the economy and to the infrastructure, as well as the bank loan and individual claims."
So there we have the morality play: The evil Germans who occupied Greece and in addition to carrying out a lot of violence and repression shamelessly exploited the Greek people economically.
Would it be appropriate for such a story, or an accompanying or follow-up story, to mention the civil war that broke out in Greece shortly after the close of the world war? On one side were the neo-fascists, many of whom had cooperated with the occupying Germans during the war, some even fighting for the Nazis. Indeed, the British Foreign Secretary, Ernest Bevin, acknowledged in August 1946 that there were 228 ex-members of the Nazi Security Battalions – whose main task had been to track down Greek resistance fighters and Jews – on active service in the new Greek army. 8
On the other side was the Greek left who had fought the Nazis courageously, even forcing the German army to flee the country in 1944.
So guess which side of the civil war our favorite military took? … That's right, the United States supported the neo-fascists. After all, an important component of the Greek left was the Communist Party, although it wouldn't have mattered at all if the Greek left had not included any Communists. Support of the left (not to be confused with liberals of course) anywhere in the world, during and since the Cold War, has been verboten in US foreign policy.
The neo-fascists won the civil war and instituted a highly brutal regime, for which the CIA created a suitably repressive internal security agency, named and modeled after itself, the KYP. For the next 15 years, Greece was looked upon much as a piece of real estate to be developed according to Washington's political and economic needs. One document should suffice to capture the beauty of Washington's relationship to Athens – a 1947 letter from US Secretary of State George Marshall to Dwight Griswold, the head of the American Mission to Aid Greece, said:
During the course of your work you and the members of your Mission will from time to time find that certain Greek officials are not, because of incompetence, disagreement with your policies, or for some other reason, extending the type of cooperation which is necessary if the objectives of your Mission are to be achieved. You will find it necessary to effect the removal of these officials. 9
Where is the present-day Greek headline: "What The United States Owes Us"? Where is the New York Times obligation to enlighten its readers?
The latest step in the evolution of America's Police State
"If you've got nothing to hide, you've got nothing to fear."
So say many Americans. And many Germans as well.
But one German, Ilija Trojanow, would disagree. He has lent his name to published documents denouncing the National Security Agency (NSA), and was one of several prominent German authors who signed a letter to Chancellor Angela Merkel urging her to take a firm stance against the mass online surveillance conducted by the NSA. Trojanow and the other authors had nothing to hide, which is why the letter was published for the public to read. What happened after that, however, was that Trojanow was refused permission to board a flight from Salvador da Bahia, Brazil, to Miami on Monday, September 30. Without any explanation.
Trojanow, who was on his way to speak at a literary conference in Denver, told the Spiegel magazine online website that the denial of entry might be linked to his criticism of the NSA. Germany's Foreign Ministry says it has contacted US authorities "to resolve this issue". 10
In an article published in a German newspaper, Trojanow voiced his frustration with the incident: "It is more than ironic if an author who raises his voice against the dangers of surveillance and the secret state within a state for years, will be denied entry into the 'land of the brave and the free'."11
Further irony can be found in the title of a book by Trojanow: "Attack on freedom. Obsession with security, the surveillance state and the dismantling of civil rights."
Director of National Intelligence James R. Clapper Jr., who oversees the NSA and other intelligence agencies, said recently that the intelligence community "is only interested in communication related to valid foreign intelligence and counterintelligence purposes." 12
It's difficult in the extreme to see how this criterion would apply in any way to Ilija Trojanow.
The story is a poignant caveat on how fragile is Americans' freedom to criticize their Security State. If a foreigner can be barred from boarding a flight merely for peaceful, intellectual criticism of America's Big Brother (nay, Giant Brother), who amongst us does not need to pay careful attention to anything they say or write.
Very few Americans, however, will even be aware of this story. A thorough search of the Lexis-Nexis media database revealed a single mention in an American daily newspaper (The St. Louis Post-Dispatch), out of 1400 daily papers in the US. No mention on any broadcast media. A single one-time mention in a news agency (Associated Press), and one mention in a foreign English-language newspaper (New Zealand Herald).
Notes
Washington Post, September 26, 2013 ↩
Wall Street Journal, November 1, 2001 ↩
The Guardian (London), April 22, 2002 ↩
RT TV (Moscow), May 4, 2012 ↩
Wall Street Journal, November 1, 2001 ↩
New York Times, June 17, 1993, buried at the very end of the article on an inside page ↩
Sibel Edmonds' Boiling Frogs Post, "Barbarians at the Gate: Terrorism, the US, and the Subversion of Russia", August 30, 2012 ↩
Parliamentary Debates, House of Commons, October 16, 1946, column 887 (reference is made here to Bevin's statement of August 10, 1946) ↩
Foreign Relations of the United States, 1947, Vol. V (U.S. Government Printing Office, 1971), pp. 222-3. See William Blum, Killing Hope: US Military and CIA Interventions Since World War II, chapter 3 for further details of the US role in postwar Greece. ↩
Associated Press, October 2, 2013 ↩
Huffington Post, "Ilija Trojanow, German Writer, Banned From US For Criticizing NSA", October 1, 2013 ↩
Washington Post, October 5, 2013 ↩
Four Decades after the Tishrin…
Damascus — In Damascus and many other areas of Syria this weekend, citizens will celebrate the accomplishments of the October 6, 1973 – 19 day war jointly launched by Syrian and Egyptian armies to regain Arab land illegally occupied since 1967.
Syrians will honor the 6,000 (Syrians) who died during battle. Many events are planned including special television broadcasts which will revisit the conflict; also numerous art exhibits, plays, films, concerts, rallies, and wreath-laying ceremonies. Public and government officials will appear at the monument, located atop Qasioun Mountain in Damascus, mindful of the many sacrifices being made today. In Egypt, October 6 is Armed Forces Day, commemorating the Egyptians' role in that October War.
For both peoples, breaking Israel's sense of invincibility after its 1967 aggression was victory enough. The results of the battle were mixed as history records, but the political and military effects are still indelible, as Zionist leaders exhibit a certain bi-polarization. Many analysts and pro-Zionist "think tanks" are holding seminars on the subject in occupied Palestine and some in the US as well, with many attendees still gnashing their teeth over what went wrong forty years ago. For many Israelis, the surprise battle that killed nearly 3000 Israeli soldiers threatened to destroy the so-called 'Third Temple' thus eliminating the last 19th century colonial enterprise. "Academic" seminars, in "professional" strategic forums – even IDF and intelligence fora are planned just as they have been organized every year since 1973.
Many Israelis are still condemning their political leaders at the time, particularly then Prime Minister Golda Meir and military 'heroes' from the 1967 aggression as incompetents derelict in their military duties including lack of preparedness. The adulation for General Moshi Dayan resulting from 1967 turned ugly in October of 1973 as many families picketed and chanted "murderer" for the killing of their sons and daughters. The repentance appears to intensify each year over the "Yom Kippur fiasco," the outcome of the "blindness" and the "smugness and arrogance following the conquests of the Six-Day War," as many claim.
The Israeli military has never denied that General Dayan urged the use of Chemical weapons during the October war. But chemical weapons are not all that Dayan wanted permission to use. Writing in the 10/3/13 issue of the New York Times, Avner Cohen, a professor at the Monterey Institute of International Studies and a senior fellow at the Center for Nonproliferation Studies discusses an interview he had in 2008 with Mr. Arnan Azaryahu who was a senior political insider and trusted aide and confidant to Yisrael Galili, a minister without portfolio and Golda Meir's closest political ally. Writes Cohen, "Mr. Azaryahu was privy to some of Israel's most fateful decisions. In the early afternoon of Oct. 7, as a fierce battle with Syrian forces raged and the Israeli Army appeared to be losing its grasp on the Golan Heights." Mr. Azaryahu further reported that Dayan sought from Golda Meir, during the cabinet meeting which Mr. Azaryahu attended, "an immediate authorization of preparatory steps for a nuclear blast that he claimed would save precious time and allow the order to detonate a bomb to be executed rapidly should the need arise."
Cohen continues, "Siding with her two senior ministers, the prime minister told Mr. Dayan to "forget it." He responded by saying that he remained unconvinced but that he respected the prime minister's decision." Dayan sought but was refused authority to use either chemical or nuclear weapons.
One of the lessons from that October war still being discussed is that the hubris from the 1967 aggression concerning the "invincible Israeli army" was simple propaganda for domestic consumption – as were the many battles in South Lebanon during 22 years of occupation and the 33 day 2006 war illustrate. That war clearly established beyond peradventure that the Israeli army cannot defend the Zionist colony unless it has massive American military supplies and blank check funding. During the Tishri battle, the American government, without input from Pentagon or public, provided the Israeli military with planeloads of weaponry, including 9 types of US cluster bombs that were taken from supplies at Subic Bay, Philippines, causing the local US commander to resign claiming that "emptying those warehouses put thousands of US troops in Vietnam at risk." Yet, President Nixon caved to pressure from PM Golda Meir so that many hundreds of those old cluster bombs, thirty years past their shelf life were used as recently as during the July 2006 war in Lebanon.
The Nixon administration also provided Israel with something far more important – intelligence. Documents relating to the American spy-plane, the 'SR-71 Blackbird', show that the Israelis knew where major concentrations of Arab forces were as they were supplied with this information as a result of SR-71 overflights of that war zone. With such knowledge, Israelis knew where to deploy their forces for maximum effect. Whatever dreams of self-sufficiency in weapon development and production were entertained in Israel before the war, were abandoned. Tel Aviv learned that it needs close support, strategic weapons and funding from Washington to survive.
Following the October war, the Arab oil boycott turned Israel into a pariah; fewer countries had diplomatic relations with the Jewish state than with the PLO, which didn't pretend to seek anything but Palestine's liberation and the full right of Return. The UN General Assembly gave a standing ovation to Yasser Arafat and shortly thereafter the UN passed the Zionism is Racism resolution. Last month's embarrassing Netanyahu spectacle at the UN General Assembly where he presented himself as some sort of sociopathic racist, led reportedly, to one European delegate saying after that speech 'if a snap vote was held on the 1975 Zionism is Racism Resolution (GAR 3379) it would pass again–but by a larger margin than the 11/10/75 vote of 72 to 35.'
Ehud Barak, Israel's former defense minister claims at pep rallies and AIPAC type gatherings that "states much larger than ours and supposedly much stronger collapsed within weeks under surprise attack and we were totally victorious in 1973."
Think tanks, such as the Institute for National Security Studies at Tel Aviv University and the Begin-Sadat Center (BESA) for Strategic Studies at Bar-Ilan University, have become bolder participants in the national security debates and have offered alternatives to Netanyahu-Lieberman governmental policies. Gen. Isaac Ben Israel, a specialist on strategic affairs, wrote recently in the small right-wing publication Ha-Umma that "Israel's achievement was great for revealing to its enemies their inability to overwhelm Israel's Defense Forces" even in the most favorable circumstances.
Both gentlemen delude themselves and fail to understand the growing global resistance to the occupation of Palestine and opposition to confiscation of Jerusalem by misstating what happened forty years ago this month. More realistic is the statement made last week by Defense Minister Moshe Yaalon at a meeting with top defense officials: "One of the causes of our failure at the beginning of the conflict came from a feeling of superiority that we held after the 1967 victory. Israel had "too much confidence, arrogance and lack of caution."
Every October, bereavement becomes a major element of the Israeli ethos, and a dominant national display of trauma. It is to blame, some claim, for Zionist doubts about facing the future of their enterprise in Palestine. And even among many Israelis awareness about the very right of the Apartheid Jewish state to exist. Israel once again feels vulnerable to surprise attack.
The shock of the October War left deep scars on the national psyche that affect Israelis even today. Foremost among them, according to the Jaffee Center, is a gnawing anxiety that the national leadership is so locked into a "conceptzia" — a shared strategic concept that determines the leaders' worldview — that they may be misreading reality and ignoring opportunities for peace.
Commenting on the report's claim that Israel is now better off strategically than at any time in its history, the military analyst for the Ma'ariv newspaper, Amir Rapaport, observed wryly that "the last time we boasted that things were never better was in the autumn of 1973."
What has lifted more people out of poverty, charity or economic freedom? It's not even close.
Charity is wonderful, and I'll be the first to say we have an obligation to share our gifts, be they material, intellectual or talent oriented. Yet whether our redistributionist endeavor is charity — and charity is voluntary redistribution — or the less noble, coercive, outsourcing of charity known as government programs, there first must be wealth to redistribute. But where does wealth come from?
If we go back to biblical times and beyond, a man might be considered wealthy if he had 70 goats. In point of fact, the standard for wealth was so different that the US's average middle-class person today — with his car, TVs, computer, refrigerator and many other luxuries — would have been considered wealthy for most of history. And our average "poor" man, who also usually has an old car and various creature comforts, likewise has a material lifestyle that would have been the envy of our forebears. The reason for this is simple: there is far, far more wealth in the world now than in ages past.
The first lesson this teaches is that wealth can be created. This happens when people find more efficient ways of raising livestock (so 70 goats becomes small potatoes) and growing crops, and when they extract raw materials from the Earth and use them to create the manifold necessities and luxuries we enjoy. In a word, it happens when people produce, which is why economists and businessmen will measure productivity. And how will people be encouraged to produce?
They must have an incentive, and this is where the profit motive comes into play. Ah, the much maligned profit motive. Let's talk about that.
There are two extremes with respect to the profit motive. One is typified by some libertarian Ayn Rand acolytes who seem to treat it as the highest motivation; the other is far more prevalent today and is represented by another brand of "libs," people who behave as if profit is something dirty (at least other people's profit, anyway). But the balanced view is a bit different.
There is another kind of incentive. In America's early Christian communes, for instance, residents' belief that they were doing God's will — and perhaps winning His favor — served as a great incentive to be productive; thus did the communal Oneida Colony create renowned flatware. And, truth be known, there'd be no need for profit if we lived in a sinless world, for there would be neither covetousness nor laziness. If there was an unfulfilled need — paper products, for example — people would readily volunteer to create them simply to serve others, and no one would be wasteful or undermine the system by taking more of anything than he needed. But in a sinless world we wouldn't need a military, police or prisons, either.
Sane people live in the real world, however, where different rules apply. One of them is that since the spiritual/moral motive is the highest reason to serve your fellow man, it is also the rarest. And because of this, it cannot be relied upon to motivate people at the level of population. Enter the profit motive. To paraphrase economist Walter Williams, profit encourages your fellow man to serve you even if he doesn't give a darn about you. After all, Domino's didn't start making pizza to relieve hunger; Ivory doesn't make soap because "Cleanliness is next to godliness." To have your needs and wants satisfied, would you rather rely on the charity of your fellow man or his profit-driven self-interest? For the answer, just look at all the wonders of science and medicine, all the luxuries around you, and ponder what percentage of them were created based on charitable motives versus the profit motive. Again, charity is wonderful — but it's also relatively rare.
Of course, we should all strive to make it less rare in ourselves. But the lesson here is this: to minimize the profit motive personally is virtuous; to minimize it in public policy is vice. The motivation to serve others for a higher reason must come from within; a bureaucrat can decide to eliminate the profit motive via regulation, but he cannot replace it in the hearts and minds of the people with a more ethereal purpose. And this should be very easy for the bureaucrat to understand. Would he — or anyone else who sneers at profit — do his job for free? Precious few of us would. In fact, research has shown that those who protest the profit motive most are most driven by it (the likely explanation? Projection).
In fact, unnecessarily reducing the profit motive in civilization is evil. This is because productivity in a nation — which means wealth creation — will generally (at least) be proportional to the degree of profit to be had. Thus, a person who institutes unjust profit-reducers such as excessive taxes and regulations is a policy poverty pimp who can literally rob his society of billions in prosperity. A thief in an alley is less to be feared.
The fact that wealth is created teaches other lessons as well. For example, class-warfare demagogues encourage the notion that the poor have less because the rich have more. But unless the wealth has been stolen (which does happen; e.g., Bernie Madoff), this is utter nonsense. Consider: would it have made even one poor person richer if Microsoft's Bill Gates hadn't pursued his dreams and made his billions? It would in fact have made people poorer, as we wouldn't have the jobs and productivity-enhancing products he created.
So how can nations become as prosperous as the culture and character of their people allow? There must be a powerful profit motive so that people produce as much wealth as possible. And there is a prerequisite for this: great economic freedom (most still call this "capitalism," a grave mistake because the term was originated by socialists).
How important is this factor? In "Self-Inflicted Poverty," Dr. Walter Williams points out that there is an extremely strong correlation between a nation's level of economic freedom and its level of prosperity. He asks "Why is it that Egyptians do well in the U.S. but not Egypt?" After pointing out that the same could be said of others from poor nations who immigrate to the US, he points out that Egyptians are smothered with regulations and corruption. Providing one damning example, he writes, "To get legal title to a vacant piece of land would take more than 10 years of dealing with red tape. To do business in Egypt, an aspiring poor entrepreneur would have to deal with 56 government agencies and repetitive government inspections." The result is that Egypt's mummies have more life than its economy.
Given how important economic freedom is, we should note how it's lost: through lack of appreciation. After all, cease to value something, and you may not preserve it — demonize it enough, and you'll surely destroy it.
When appearing on a radio show some years ago on the heels of the financial crisis, the first question the host asked me was why economic freedom (she said "capitalism") had failed. Her attitude was a staggering tribute to a lack of perspective, a spirit of entitlement and the tendency to count curses and not blessings.
Just walk into any American supermarket with the thousands of products from the world over available at affordable prices, and tell me economic freedom has failed. In fact, our whole modern world is a tribute to economic freedom. And what of the financial crisis? Well, people will talk about how it destroyed so many trillion dollars of wealth and place the blame on economic freedom. But remember the time when 70 goats made you wealthy? We only had trillions of dollars of wealth that could be destroyed to begin with because of economic freedom! In fact, economic freedom has provided a climate for such tremendous wealth creation that the trillions lost still represented only a small percentage of all the wealth in existence. Our "failure" is history's raging success.
The problem here is that people tend to take what they have for granted and view wealth in relative terms. But returning to what I said about the poor, historically, being so meant that you didn't have shoes on your feet or food on the table (if you had a table). In America today it generally means you have an older car, a TV, refrigerator, air conditioning and a host of other luxuries. The reality? Our government's "poverty line" is a political ploy. In an absolute sense, there is very, very little poverty in the US — because of economic freedom.
Our great discoveries, inventions and innovations were not made by bureaucrats, nor generally at their direction. And while I encourage and support the charitable endeavors of my Catholic Church (the world's largest private provider of aid to the poor), even its efforts to end poverty pale in comparison to economic freedom's triumphs. This is no slight. Economic freedom unleashes the creative capacities of the common man, from border to border, transforming the populace into an army of wealth creators. And nothing can compete with that.
Without creation, there can be no distribution.
I could barely make out Barack Obama's Syria speech to the nation on my old car radio as I negotiated the narrow curves of Route 79 on the western banks of the Mississippi River in central Missouri last Tuesday night. What I could hear sounded very much like more of Obama's by now standard if stunning arch-mendacity.
"To Take This Debate to Congress"
Looking at the speech transcript and video online[1] recently, my suspicions were richly confirmed. Speaking from the end of the same long red carpet where George W. Bush delivered his demented announcement of the invasion of Iraq, Obama claimed that he has turned to Congress for authorization to use force against Syria because "I'm…the President of the world's oldest constitutional democracy" and "believe[s]…it [is] right, in the absence of a direct or imminent threat to our security, to take this debate to Congress."
That is certainly a lie. He did no such thing in the case of Libya, subjected to a five-week U.S. bombing campaign (though it posed no "direct or imminent threat to [Americans'] security") because he didn't have to, politically. This time it's different, as the liberalMiddle East historian Juan Cole has explained: "Obama did not need Congress in the case of Libya. He had the Arab League, the UN Security Council, and NATO…But [he has] became more and more isolated [on Syria]. The Arab League declined to call for intervention… Egypt, Tunisia, Algeria and other Arab countries forthrightly denounced the idea of foreign military intervention in Syria, a very different stance than many of them took in 2011 with regard to Libya…Then NATO declined to get involved, with Poland, Belgium, and others expressing reluctance…Then the British Parliament followed suit." Failure to garner any meaningful fig leaf of formal international support is why Obama ran to Congress this time.
"I Possess the Authority"
Obama claimed he has gone to Congress "even though I possess the authority to order military strikes." The former "liberal" constitutional law professor with a degree from Harvard Law certainly knows that the U.S. Constitution grants war-making authority in Congress alone. He should know further that it is thoroughly criminal under international law for him to attack any sovereign nation in the absence of any direct or imminent threat to the U.S.
Claims of Humanitarian Concern
Obama's claim to be moved to act by civilian deaths in Syria, citing the horrors of "children writhing in pain, and going still on a cold hospital floor." This claim is contradicted by the grim determination with which he has regularly murdered innocent civilians (including large numbers of women and children) in Afghanistan, Pakistan, Somalia, Yemen, and elsewhere – "collateral damage" in the dirty global war on/of terror he inherited from Cheney-Bush and then expanded. One horrific example – neither the first nor the last among many – occurred in the May of 2009. That's when U.S. air-strikes killed 140 civilians in Bola Boluk, a village in western Afghanistan's Farah Province. Ninety-three of the dead villagers torn apart by U.S. explosives were children. Just 22 were males 18 years or older. Villagers brought tractor trailers full of the pieces of human bodies to the provincial governor's office to prove that the casualties had occurred. "Everyone at the governor's office was crying, watching that shocking scene," one observer reported."[2]
The initial response of the Obama administration and Pentagon to this appalling incident (one of many mass civilian-butchering U.S. aerial killings in Afghanistan, Pakistan and other parts of the Muslim world under Obama) was to absurdly blame the civilian deaths on "Taliban grenades." Obama's Secretary of State Hillary Clinton expressed "regret" about the loss of innocent life, but the administration refused to issue an apology or acknowledge U.S. responsibility for the blasting apart of civilian bodies in Farah Province.[3]
The matter was quickly dropped and forgotten, sent down George Orwell's memory hole, with deep media complicity, as the Pentagon wrote checks to the Afghan government to give families a couple thousand dollars per corpse. The U.S. subsequently conducted a dubious "investigation" that reduced the civilian body count drastically and blamed the Taliban for putting civilians in the way of U.S. bombs.[4]
There have been many crimes like Bola Boluk under Obama. People who command glass houses of a sociopathic, mass-murderous empire should not expect to be taken seriously when throw "humanitarian" stones at other butchers.
If Obama is so dismayed by the spectacle of a government "killing its own people," why is he not calling for missile strikes against the military dictatorship in Egypt, which recently slaughtered hundreds if not thousands of civilians to stop popular protests against the regime? Is it okay to kill your own civilians as long as you are a U.S.-allied regime and/or do the killing with "conventional" weapons?
But why does Obama think we should believe that he can advance humanitarian goals by lobbying cruise missiles at anyone? Two days after Obama's speech, the New York Times published an Opinion-Editorial from Russian president Vladimir Putin. "The potential strike by the United States against Syria, despite strong opposition from many countries and major political and religious leaders, including the pope, will result in more innocent victims and escalation, potentially spreading the conflict far beyond Syria's borders," Putin reasonably observed. "A strike would increase violence and unleash a new wave of terrorism. It could undermine multilateral efforts to resolve the Iranian nuclear problem and the Israeli-Palestinian conflict and further destabilize the Middle East and North Africa. It could throw the entire system of international law and order out of balance."[5]
Selective History and Terrible Weapons
In his discussion of the past horrors of chemical weapons (by European powers during World War I and by the Nazi holocaust) last Tuesday night, Obama deleted the United States' vicious deployment of dioxin during the Vietnam War. That example of chemical warfare caused an explosion of birth defects among other terrible results in Southeast Asia. The president also failed to mention that Washington helped Saddam Hussein use nerve gas against Iranian soldiers and the U.S. Marines used white phosphorous in their massive assaults on the civilian population of Fallujah, Iraq in November of 2004.
Will Obama threaten Tel Aviv with cruise missiles for using white phosphorous against Palestinian civilians in Gaza? Of course not: the Palestinians are officially unworthy victims, like the East Timorese and countless others who have been killed and tortured by governments that are allied with the inherently good United States and therefore officially incapable (like the U.S.) of crimes against humanity.
Obama painted out Syria as a rogue state because it has not signed a treaty against chemical weapons like "189 governments that represent 98 percent of humanity." He did not mention that Syria's neighbors Syria and Egypt (both U.S. allies) have also not signed the treaty.
Obama had nothing to say, of course, about the even greater dreadfulness of nuclear and radioactive ordnance. The U.S. stands alone in having incinerated and poisoned civilians with atomic weapons – quite unnecessarily in August of 1945. And thanks to America's deployment of depleted uranium in Iraq, the toxic legacy of the U.S. attacks on Fallujah was worse was that of the atom-bombing of Hiroshima and Nagasaki. An epidemic of cancer, leukemia, and birth defects quickly followed in Fallujah.[5A]
"We Know the Assad Regime was Responsible"
"We know," Obama said, "the Assad regime was responsible" for the Syrian chemical weapons attack of August 21, 2013. Not so. The proof offered by the president, a former lawyer, was hardly impressive. It contained nothing remotely like a smoking gun. Obama made no attempt to disprove other theories of what might have happened, including some German journalists' finding that the attack was conducted by a rogue Syrian officer acting without Assad's approval. Nor did he address what left commentator Glen Ford rightly calls "credible reports (everybody's reports are more credible than the Americans) that rebels under U.S. allied control were told to prepare to go on the offensive following an American retaliation to chemical attack that would be blamed on Assad's forces."[6]
"No one doubts that poison gas was used in Syria," Putin wrote in his Times editorial: "But there is every reason to believe it was used not by the Syrian Army, but by opposition forces, to provoke intervention by their powerful foreign patrons, who would be siding with [Islamic] fundamentalists." That is a reasonable judgment.
Nobody should doubt the monstrosity of the Assad regime, but Obama's proof of Assad's culpability for the attack in questions amounts pretty much to this: "because I say so."
"These Things Happened:" The Memory Hole
"When dictators commit atrocities, they depend upon the world to look the other way until those horrifying pictures fade from memory," Obama said. "But these things happened. The facts cannot be denied."
An interesting thing to hear from an American president! "From the end of World War Two through the present, the U.S. Empire has caused "the extinction and suffering of countless human beings. The United States," William Blum Pilger noted eight years ago, "attempted to overthrow fifty governments, many of them democracies, and to crush thirty popular movements fighting tyrannical regimes. In the process, twenty-five countries were bombed, causing the loss of several million lives and the despair of millions more."[7]
The leading American imperial crimes include a massive U.S. assault on the peasant nation of Vietnam – an epic attack that killed 3 million Indochinese – and the illegal invasion of oil-rich Mesopotamia, whose terrible human consequences (including at least 2 million Iraqis dying prematurely) remain essentially unmentionable in "mainstream" (dominant) U.S. media. Chemical weapons were deployed in both of these grand imperial transgressions.
Over these decades, the U.S. has been what Noam Chomsky calls " a rogue state, the leading rogue state, radically violating international law, refusing to accept international convention" and even maintaining "self-authorization to commit genocide."[8]
Is it any wonder that, as Putin noted in the Times, "Millions around the world …see America not as a model of democracy but as relying solely on brute force, cobbling coalitions together under the slogan 'you're either with us or against us'" (emphasis added).
"The Anchor of Global Security"
There should be little surprise that knowledgeable observers the world over cringe and/or roll their eyes when U.S. presidents say things like this, from Obama's Tuesday night address:"My fellow Americans, for nearly seven decades, the United States has been the anchor of global security…The burdens of leadership are often heavy, but the world is a better place because we have borne them" (emphasis added).
That is a blatant lie, as Obama surely knows. Tell it to the survivors of the millions who have been snuffed out by rogue state America, consistently identified by the global populace for many years as the leading threat to peace and security in the world. Tell it to the people of Chile. Two days ago they commemorated the 40th anniversary of their 9/11 – the September 11, 1973 coup that overthrew the democratically elected government of socialist president Salvador Allende. The coup was assisted and supported by Washington, determined to install a vicious military dictatorship that executed thousands of leftists and others and became a leading center of international terror. The U.S. would not permit the continued existence of democratic socialist government in "our hemisphere."
What would Dr. Martin Luther King, Jr., say about Obama's claim that the U.S. has been "the anchor of global security" since World War II? In 1967, well within the timeframe of Obama's sweeping historical claim, King identified the U.S. as "the leading purveyor of violence in the world today." The Vietnamese, King said, "must see Americans as strange liberators" as they "languish under our bombs….as we he herd them off the land of their fathers into concentration camps. They know they must move or be destroyed by bombs. They watch as we poison their water, as we kill a million acres of their crops [with chemical weapons]. They must weep as the bulldozers roar through their areas preparing to destroy the precious trees. They wander into the hospitals, with at least twenty casualties from American firepower for one 'Vietcong'-inflicted injury. So far we may have killed a million of them – mostly children…" [9]
Looking at the historical literature on the Cuban Missile Crisis and subsequent moment of supreme nuclear danger, a living King (who would be 84 today had he not been assassinated or perhaps executed inside "the anchor of global security" exactly one year to the day after publicly declaring his opposition to the Vietnam War at the Riverside Church in New York City) today might also like to mention (among other things) the remarkable degree to which the Ahabs of Washington have been willing to risk global thermonuclear war (very barely averted in October 1962) in their quest for unchallenged global supremacy.[10]
"It Never Happened"
But in the U.S, and indeed across much of the West, the record of ongoing, mass-murderous American criminality is airbrushed out of the official history and mass culture. It is tossed down Orwell's memory hole, consistent with Big Brother's dictum in Nineteen Eighty Four: "Who controls the past controls the future. Who controls the present controls the past." As Harold Pinter noted in his biting acceptance of the 2005 Nobel Prize in Literature, the reigning Western cultural authorities behave as if U.S. crimes simply did not occur. When it comes to America's transgression against civilized norms and international law, "nothing ever happened. Even while it was happening," Pinter added, "it never happened. It didn't matter. It was of no interest."[11] Dominant U.S.-led Western cultural codes mandate that the only victims meriting acknowledgement and compassion are those assaulted by officially designated enemies. The larger number victimized by the U.S. and its clients and allies (e.g., the Palestinians suffering under Israeli occupation and apartheid) do not qualify for sympathy or even existence. They don't exist. The crimes against them didn't take place.
Detour and Lost Cool
Eleven minutes into his war speech, Obama had to strangely shift gears and acknowledge the need to delay his hoped-for war vote in light of Russia and Syria's last-minute proposal to demolish Syria's chemical weapons under international supervision and control. He tried to save militaristic face by attributing the Russian and Syrian move to his threatened use of force. He seemed to expect his listeners to preposterously believe that a peaceful, diplomatic, and international solution is his idea.  Obama wants us to think that the United Nations route was his preferred path all along.
That's nonsense. Obama is an aggressive commander of a rogue military state that prefers force and unilateral action in the names of unimpeded hegemony and "American exceptionalism." He and many of his fellow fake-humanitarian cruise missile liberal imperialists have been itching for a bigger war in the Middle East, one that will let him attack the great regional enemy Iran and wrap the remainder of his lame-duck presidency in the splendor of war-fed patriotism.
Like the British Parliament's vote against attacking Syria, Putin and Assad's peace gambit is a great humiliation for Obama. It knocked more stuffing out of his failing fake-humanitarian effort to rally a reluctant, war-weary citizenry plagued by massive domestic problems (including remarkably durable "homeland" poverty and unemployment alongside stunning, New Gilded Age levels of inequality that have only increased under Obama's supposedly progressive presidency) behind another expensive imperial campaign.
Expect the defeated president to do his best to get the nation back on a unilateral war footing. For now, he has been defeated not simply by other politicians but also by public opinion – by the citizenry in whose name he claims to speak. Imagine that. Along the way, Barack "The Empire's New Clothes" Obama may well have lost his public cool, the swagger in his step, once and for all. Syria may prove his undoing –the moment when the outwardly nice and smooth-talking "leader" is most clearly revealed for what he really is: a cold-blooded sociopath and pathological liar. That's long overdue, but its better late than never.
Paul Street (paulstreet99@yahoo.com) is the author of many books, including The Empire's New Clothes: Barack Obama in the Real World of Power (2010), Barack Obama and the Future of American Politics (2008), Crashing the Tea Party (2011), and They Rule: The 1% v. Democracy (Paradigm Publishers, forthcoming in January 2014). 
Selected Notes
1. http://www.whitehouse.gov/the-press-office/2013/09/10/remarks-president-address-nation-syria;http://www.whitehouse.gov/photos-and-video/video/2013/09/10/president-obama-addresses-nation-syria
2. Carlotta Gall and Taimoor Shah, "Civilian Deaths Imperil Support for Afghan War," New York Times, May 6, 2009.
3. Gall and Shah, "Civilian Deaths;"
4. Paul Street, "Niebuhr Lives, Civilians Die in the Age of Obama," ZNet (June 15, 2009), read athttp://www.zmag.org/znet/viewArticle/21701. By contrast around the same time in 2009, there was a brief media frenzy over a very different occurrence, enough to elicit a full apology and to fire a White House official. The problem was that the White House had scared New Yorkers with an ill-advised Air Force One photo-soot flyover of Manhattan that reminded people below of 9/11. SeeChristina Boyle, "President Obama Calls Air Force One Flyover 'Mistake' After Low-Flying Plane Terrifies New York," New York Daily News, April 28, 2009; Michel Muskai, "Presidential Plane's Photo-Op Over New York Coast as Much as $357,000," Los Angeles Times, May 9, 2009; Peter Nicholas, "Louis Caldera Resigns Over Air Force One Flyover Fiasco," Los Angeles Time, May 9, 2009.
5. Vladimir Putin, A Plea for Caution From Russia," New York Times, September 12, 2013.
5A. Patrick Cockburn, "Toxic Legacy of U.S. Assault on Fallujah 'Worse Than Hiroshima," The Independent, July 24, 2010,http://www.independent.co.uk/news/world/middle-east/toxic-legacy-of-us-assault-on-fallujah-worse-than-hiroshima-2034065.html; "Fallujah More Radioactive Than Hiroshima," RT, uploaded on July 29, 2010, http://www.youtube.com/watch?v=gWIy9-cfMIo. A useful history of U.S. use and encouragement of chemical and biological weapons at home and abroad can be found in William Blum,Rogue State: A Guide to the World's Only Superpower (Monroe. ME: Common Courage, 2005), 136-160.
6. Glen Ford, "Obama's Humiliating Defeat," Black Agenda Report (September 11, 2013),http://www.blackagendareport.com/content/obama%E2%80%99s-humiliating-defeat
7. Blum, Rogue State, 1-2. Honduras and Libya must (at the very least) be added to the list of countries where the U.S. has acted to overthrow governments since Blum wrote. Libya and Somalia must (at the least) added to the list of countries bombed by the U.S.
8 Noam Chomsky, "Instead of Illegal Threat to Syria, U.S. Should Back Chemical Weapons Ban in All Nations," Democracy Now! (September 11, 2013), http://www.democracynow.org/2013/9/11/chomsky_instead_of_illegal_threat_to
9. Rev. Martin Luther King, Jr., "Beyond Vietnam – a Time to Break the Silence" (Riverside Church, New York City, April 4, 1967), audio recording at http://www.youtube.com/watch?v=k29PAUSyrlA
10. Noam Chomsky, Address to Left Forum, New York City, 2013, http://www.youtube.com/watch?v=-yvHMtgac0Q
11.Quoted in John Pilger, Freedom Next Time: Resisting the Empire (New York: Nation Books, 2007), 4.
Via Z Net
"Engage people with what they expect; it is what they are able to discern and confirms their projections. It settles them into predictable patterns of response, occupying their minds while you wait for the extraordinary moment — that which they cannot anticipate."–Sun Tzu, The Art of War
The definition of what makes an "enemy" may vary from person to person. But I would say that, generally, an enemy is one who has an active ability to do irreparable harm to you or your essential values. He is motivated by destruction, the destruction of all that you hold dear. He is capable and unrelenting. He is a legitimate threat. He will not compromise. He will not waver. He will do anything to wound you. He will not stop. He is possessed.
Americans have spent the better part of a century being told who their enemies are with very little explanation or substantiation. We have blindly rallied around our patriotic prerogative without knowing the root cause of the conflict or the nature of the target we are told to annihilate. We have been suckered into war after war, conjured by international interests in order to lure us into accepting greater centralization and concentrated globalism. As a culture, I'm sorry to say, we have been used. We are a tool of unmitigated doom. We are the loaded gun in the hand of the devil.
This paradigm has done irreparable harm to our standing in the eyes of the peoples of the world. But until recently, it has done very little harm to us as a society. We have allowed ourselves to be used like a bloody club, but we have not yet felt the true pain or the true cost. We have been insulated from consequence. However, this comfortable situation is quickly coming to an end.
When one applies the above definition of "the enemy" to Syria, one comes away with very little satisfaction. The Syrian government poses absolutely no immediate threat to the United States. In fact, the civil war that now rages within its borders has been completely fabricated by our own government. The insurgency has been funded, armed, trained and ultimately directed by the U.S. intelligence community. Without U.S. subversion, the civil war in Syria would not exist.
So, the question arises: If Syria is not the real enemy, who is?
I point back to the core issue. That is to say, I would examine who pose a legitimate threat to our country and our principles. The Syrian government under Bashar Assad clearly has no capability to threaten our freedom, our economic stability, our social stability, or our defensive capabilities. There is, though, a group of people out there who do, in fact, pose a significant threat to the American way of life on every conceivable level. These people do not live on the other side of the world. They do not wear foreign garb or speak another language. Most of them do not have pigmented skin or Asian features. They look just like you and I, and they live in Washington D.C.
If the so-called "debate" over a possible military strike in Syria has done anything, it has certainly brought the American public's true enemies frothing to the surface like so much sewage. Men who posed as liberal proponents of peace not long ago now salivate over the prospect of bloodshed. Men who once posed as fiscal conservatives now clamor for more Federal funding to drive the U.S. war machine. Men who claimed to represent the citizenry now ignore all calls for reason by the public in the pursuit of global dominance.
I have warned of the considerable dangers of a war in Syria for years — long before most people knew or cared about the Assad regime. Being in this position has allowed me to view the escalating crisis with a considerable amount of objectivity. In the midst of so much chaos and confusion, if you know who stands to gain and who stands to lose, the progression of events becomes transparent, and the strategy of the actual enemy emerges.
So what have I observed so far?
If you want to know who has malicious intent toward our Constitutional values, simply move your eyes away from the Mideast and focus on our own capital. The ill will toward liberty held by the leadership of both the Democratic and Republican parties is obvious in the Congressional support of the banker bailouts, the Patriot Acts, the National Defense Authorization Act, the President's domestic assassination directives, the hands-off approach to National Security Agency mass surveillance, etc. But even beyond these litmus tests, the Syrian debate has unveiled numerous enemies of the American people within our own government.
The catastrophe inherent in a Syrian strike is at least partially known to most of the public. We are fully aware that there will be blowback from any new strike in the Mideast (limited or unlimited), economically as well as internationally. So if the average American with little political experience understands the consequences of such an action, the average politician should be more than educated on the dangers. Any representative who blatantly ignores the calamity ahead is either very stupid or has an agenda.
I find it fascinating that politicians and bureaucrats from both sides of the aisle are now coming out of the woodwork to cheerlead alongside each other for war and the state.
For those who are predominantly preoccupied with Barack Obama as the source of all our ills, I would gladly point out that Republican leader and House Speaker John Boehner has also thrown his support behind a Syrian strike, even before the U.N. investigative report on Syrian chemical weapons use has been released.
In the meantime, self-proclaimed Republican stalwarts like John McCain (R-Ariz.) have argued that Obama's "limited strike" response is "not enough." This is the same man, by the way, who has been instrumental in the monetary and military support of Al Qaeda in Syria.  McCain has recently called for avid pursuit of the new Russian proposal for chemical disarmament in Syria, not because he wants to find a peaceful solution to the situation, but because he believes the deal can be used as a bargaining chip to convince Congress to VOTE FOR military force, in order to "keep pressure on Assad".
Secretary of State John Kerry, who not long ago ran for President on the platform of being an anti-war Democrat, now regularly begs the American people to back further war based on the same dubious evidence for which he once criticized the George W. Bush Administration. In fact, Kerry has made it clear that even if Congress votes "no" against a strike, he believes Obama has the right to set one in motion anyway.
Senator Lindsay Graham (R-S.C.), the man who openly admits in mainstream interviews that he believes the President has the right to indefinitely detain or assassinate American citizens without trial or oversight, has loudly indicated his support for a war on Syria. His criticisms parallel McCain's in that he believes the Obama Administration should have attacked without Congressional approval or should commit to an all-out military shift into the region.  That is to say, he believes the goal of the White House should be invasion and regime change, not just disarmament.  Graham consistently fear mongers in the mainstream media, often warning that without a hard, immediate strike against Syria, catastrophe will befall Israel, and chemical andnuclear weapons will rain on America.
All I have to say to Graham is, if chemical or nuclear weapons are used against the American people, it will be because the establishment ALLOWED it to happen — just as it has allowed numerous attacks in the past to occur in order to facilitate pretext for a larger war. (The Gulf of Tonkin is a fitting example considering the many similarities between the Syrian debacle and Vietnam, the only difference being that this time the establishment is throwing its support on the side of the insurgency, rather than the prevailing government).
For those out there in the movement who are hoping for reason and logic to prevail during a Congressional debate on the Syrian issue, I would suggest that they do not hold their breath. This vote was decided before Obama ever allowed it to go to the Hill. The vote has been cast. The debate is a sideshow designed to make the American people feel as if their system of government still functions as it should. Remember, no Congress in the history of the United States has ever refused the request of a President to make war.
The more than 150 Congressmen who demanded a vote on the Syrian crisis did so because they wanted to be included in the process, not because they necessarily opposed a war. That leaves nearly 300 representatives who had NO PROBLEM whatsoever with Obama attacking Syria unilaterally without any checks or balances. The Senate panel that initiated the voting process on the strike plan passed the initiative 10-7. I have no doubt that Obama has the votes to confirm the use of force, even with all the talk of uncertainty in evidence or planning.
The Russian offer of organizing chemical disarmament has barely made a dent in the White House's war rhetoric, as was evident in Barack Obama's address to the nation yesterday.  When asked in an interview with NBC if he has made up his mind whether or not he will forge ahead with military action if Congress votes his proposal down, Obama stated:
"It's fair to say that I haven't decided…"
Putting on the airs of a Roman Emperor, Obama's thumb remains in the neutral position over the gladiator pit of Syria, but as he clearly points out, he can give the thumbs down anytime he chooses.  If anything, the White House and the elitist machine are simply using the next few weeks (the approximate time being discussed for chemical disarmament) to establish further precedent, or conjure new atrocities, in order to garner a minimal public backing for violent action in the region.
And, let's not forget our friendly enemies in the mainstream media.  The MSM is in rare form the past week, fabricating numerous arguments as to why the average American "just doesn't get the Syrian situation".  The latest disinformation campaigns seem to be revolving around generating alternative motivations for a strike -
Obama's "red line" was crossed and we must strike in order to save face amongst our allies.
A refusal to strike Syria will "embolden Iran" and lead them to use their own WMD's in terrorist acts (WMD's which are still not proven to exist).
And my favorite argument:  That refusing to strike would mean "abandoning" the Syrian rebelsin their war on Assad.  You know, the same rebels permeated with psychopathic Al Qaeda operatives that our government trained and funded.
The mainstream media steamroller is barreling forward, searching for ANY talking point that will hook the American populace into rationalizing an attack.  I have to say, I don't think I've ever seen so many pencil-necked weaklings call for so much blood.  The strategy seems to be an attempt to shift America's attention away from the alleged chemical attack alone, and discombobulate us with multiple sales pitches of death in case Congressional support turns sour (which I doubt).
But let's say Obama does not get his Congressional approval; as stated earlier his office has asserted on numerous occasions that he has the authority to trigger war regardless. A "no" vote in Washington means nothing today due to war powers granted after 9/11. The probable scenario, though, is the most common scenario. Congress will likely authorize the "use of limited military force" without directly declaring war on the Assad regime. This is exactly what Congress did in the wake of the wars in Afghanistan and Iraq. There was no evidence of an Al Qaeda support structure and no evidence of weapons of mass destruction, but war exploded nonetheless. Congress gave Bush a blank check to do whatever he saw fit, and I believe Congress will do the same for Obama.
America is being set up to look like the bad guy or the fool, but why?
Our political leadership is devoted to the ideology of globalization, not sovereignty or U.S prosperity. A Syrian strike places the United States in tremendous peril, the likes of which have not been seen since the Cuban missile crisis. Syria itself is a vacuum of suffocating calamity; a black hole swirling in a void of economic and sociological interdependency. Where the United States enters, so follows Iran, so follows Israel, so follows Saudi Arabia, so follows Lebanon, so follows Jordan, so follows Egypt, so follows Russia, so follows China and on and on.
In my analysis of Syria over the years, I have exposed this domino effect of war as well as the possible calamities of an economic chain reaction. Escalating conflict in Syria will eventually lead to the end of the dollar's world reserve status and the collapse of the U.S. financial system. Knowing that this is the ultimate result of a strike in the region, many people would ask WHYthe White House and so many prominent figures in Congress would be so hell-bent on setting such wheels in motion. I would stand back from the chaos and ask what I always ask: Who gains the most from the disaster?
The demise of American currency dominance and the degradation of the American spirit do indeed benefit a select few. For the most part, central banks and globalists have taken a hands-off approach to the Syrian debacle. Perhaps that's because doing so makes it easier for them to survey the inevitable collapse from a distance and swoop in later as our "saviors," ready to rebuild the world according to their own ideals. Having a debased and desperate U.S. populace certainly makes the transition to total globalization and centralization much easier.
My original query was: Who is the real enemy? No matter what happens in the coming months and years, never forget that question. Who poses the greatest threat to our freedom: Syria or the political ghouls trying to convince us to decimate Syria?
Who claims the power to take everything we have? Who claims the power to take our liberty and our lives at a whim? Who claims the power to kill innocents in our name? Who disregards the checks and balances of Constitutionalism at every turn? Who truly threatens our future and the future of our children?
Do not be distracted by stories of foreign monsters far away when the real monsters lurk so quietly under your bed.  Even if we can find a successful strategy to pressure Congress into avoiding a Syrian conflict, I say remain vigilant. America is one global hiccup away from oblivion. And if this is what the establishment wants, they will find a way to make it happen. The threat of continuous U.S. catastrophe will only end when the poison is removed from our very veins, and that process of purification begins with the removal of the criminal political structures and banking structures in Washington.
Source: Brandon Smith | Alt-Market
Just like a broken clock, it tells correct time twice a day. Barack Hussein Obama's promise to have Congress vote upon his Syria's strike force plans is a first since the historic constitutional betrayal in the Gulf of Tonkin Resolution. Even the feeble attempt in The War Powers Act of 1973, to place accountability on Imperial Presidents, routinely ignored by other POTUS, struck new heights of arrogance and abuses under this infamous Nobel Peace Prize President.The War Powers Resolution, generally known as the War Powers Act, was passed by Congress over President Nixon's veto to increase congressional control over the executive branch in foreign policy matters, specifically in regard to military actions short of formally declared war. Its central provision prohibited the President from engaging in military actions for more than sixty days, unless Congress voted approval.
The key Section 1541(c) reads:

(c) Presidential Executive Power as Commander-in-Chief; Limitation The constitutional powers of the President as Commander-in-Chief to introduce United States Armed Forces into hostilities, or into situations where imminent involvement in hostilities is clearly indicated by the circumstances, are exercised only pursuant to (1) a declaration of war, (2) specific statutory authorization, or (3) a national emergency created by attack upon the United States, its territories or possessions, or its armed forces.
The proposed authorization approval in both bodies of Congress on extending permission for unwarranted aggression against Syria promises to be the most significant vote on foreign policy in the last half century. How many false flag cons can a war weary public endure from the neoconservatives and liberal interventionists? The answer becomes clear, every measure of pain and suffering that the fifth column Zionists can extract.
From Before It is News, the Hacked Email of US Intelligence Colonel Shows Pentagon's Involvement In Chemical Attack In Syria article concludes that this documentation proves that the chemical attack was indeed a false flag operation.
James Corbett provides a compelling summary in the YouTube video, Who Is Really Behind the Syrian War? He references an even more alarming analysis of the "Oded Yinon Plan" from Global Research. Their report "Greater Israel": The Zionist Plan for the Middle East, by Michel Chossudovsky is a most significant account.
"Greater Israel" requires the breaking up of the existing Arab states into small states.

"The plan operates on two essential premises. To survive, Israel must 1) become an imperial regional power, and 2) must effect the division of the whole area into small states by the dissolution of all existing Arab states. Small here will depend on the ethnic or sectarian composition of each state. Consequently, the Zionist hope is that sectarian-based states become Israel's satellites and, ironically, its source of moral legitimation… This is not a new idea, nor does it surface for the first time in Zionist strategic thinking. Indeed, fragmenting all Arab states into smaller units has been a recurrent theme." (Yinon Plan, see below)

Viewed in this context, the war on Syria is part of the process of Israeli territorial expansion. Israeli intelligence working hand in glove with the US, Turkey and NATO is directly supportive of the Al Qaeda terrorist mercenaries inside Syria.

The Zionist Project also requires the destabilization of Egypt, the creation of factional divisions within Egypt as instrumented by the "Arab Spring" leading to the formation of a sectarian based State dominated by the Muslim Brotherhood.
The rabid sociopathic jingoism of the NeoCons is not in defense of the United States or the American people. No, their allegiance is to Zionism. The destructive foreign policy of the last four administrations is a strategic departure from post World War II objectives. Since an open debate about the harmful consequences, stemming out of a blind support for Israel is nearly nonexistent on Capital Hill, the task of setting the record straight falls upon a Canadian journalist, Joshua Blakeney to explain why Israel and client states want nobody to rule Syria.
"It ought to be kept in mind that the post-WWII US military doctrine for the Middle East was the Eisenhower Doctrine which promoted the fomentation of stability in the region to facilitate the flow of oil to Americans. This was fine if you were safely ensconced in Houston or Dallas with your oil companies raking in profits from Middle East oil fields but for Israel this policy was disastrous. The funneling of petro-dollars to Israel's adversaries like Saddam Hussein, who fired scud missiles at Israel in 1991, and to the likes of President Assad was intolerable. Therefore a schism in the Empire soon emerged and two distinct US-Zionist visions for the Middle East crystallized.

From the perspective of anti-neocon Realists, such as Walt (Stephen Walt, professor of International Relations at Harvard), the US has a vested interest in propping up Arab strongmen (like President Assad) who can create stability in their countries thus making them potentially hospitable for US corporations. For Zionist-neocons and their evil twin brothers, Liberal Interventionists, it is Israel's regional dominance rather than US commerce which is of primary importance."
The prevailing attitude out of Israel regarding Syria is most revealing. The Jerusalem Post reports, Israelis want US, Europe to attack Syria, but against IDF intervention. "The US and European countries should attack Syria, but Israel should not be involved in the assault, two polls in weekend Hebrew newspapers found."
When Congress voices their will, their true colors will show. Mournfully, most beltway tools are dual loyalists, no matter what their heritage. Just who will be making the decision? AIPAC must be burning up multi IOU's. When representative "pols" see only white and blue in their flag and forget the red tint that stands for the sacrifice of patriotic blood on foreign soil, the country is betrayed.
Mr. Blakeney continues on the danger of relinquishing a pro America First foreign policy:
"The Israeli-neocon 9/11 coup d'état allowed the pro-destabilization, Zionist faction of the US elite to seize the reins of power. Since then we've seen the implementation of the Destabilization Doctrine, which, as stated, is the polar opposite of the less malignant post-WWII Eisenhower Doctrine. The now notorious Oded Yinon plan, authored by the Israeli geostrategic analyst in 1982, offers the clearest manifesto for the Israeli destabilization of the Middle East. Yinon argued the following:

"Lebanon's total dissolution into five provinces serves as a precedent for the entire Arab world including Egypt, Syria, Iraq and the Arabian peninsula and is already following that track. The dissolution of Syria and Iraq later on into ethnically or religiously unique areas such as in Lebanon, is Israel's primary target on the Eastern front in the long run, while the dissolution of the military power of those states serves as the primary short term target. Syria will fall apart, in accordance with its ethnic and religious structure, into several states such as in present day Lebanon, so that there will be a Shia Alawi state along its coast, a Sunni state in the Aleppo area, another Sunni state in Damascus hostile to its northern neighbor, and the Druzes who will set up a state, maybe even in our Golan, and certainly in the Hauran and in northern Jordan. This state of affairs will be the guarantee for peace and security in the area in the long run, and that aim is already within our reach today."
Many Americans are chumps when they think Israel is our ally. When will the anti-war progressives mount an Occupy Wall Street style effort to avoid another dangerous and avoidable involvement? Norman Solomon writing in antiwar.com warns. "The administration is about to launch a ferocious propaganda blitz that will engulf a wide range of U.S. media. And as a fallback, the president is reserving the option of attacking Syria no matter what Congress does."
Pat Buchanan has it correct as usual. "The idea that we would launch unilaterally a war against a country that has not attacked us or threatened us without the authorization of the Congress, which has the power to declare war — it seems to me is an act of almost insanity."
A record of indisputable conduct proves that the foreign policy establishment routinely operates against the best interests of the nation. Just how many citizens realize that the Yinon Plan is actually the operational context under which stratagem functions?
It is certainly likely that the puppet president will just lie his way out of another box of his own creation. However, what is it gonna take for the public to break with the incompetent buffoon, who sits on the nuclear codes?
Syria is a target for the reason Buchanan cites. "The neocons realize that if they can get us to attack Syria and there's a real possibility that there will be retaliatory attacks on Americans or attacks on Israel which will then cause the Israelis or the Americans to attack Syria's allies in Iran — Syria is the backdoor to war with Iran."
Almost sounds like the Yinon Plan is following the script that the Zionists provided to their U.S. benefactors.
Update: WAR=UNITY. The President just gave his speech on Syria. He intends to launch an air attack. He wants Congress to approve it. He didn't say what he'll do if Congress refuses, and he didn't say how the attacks will limit Assad's ability to use chemical weapons on his people in the future. He's utterly convinced, he claims, that Assad deployed chemical weapons. He's "seen the evidence."
Why should we believe him? There are ample reports that "the rebels" used those weapons. Those would be the rebels the US government is backing and arming.
Obama appears to trust he has the votes in Congress to approve his attack. He sees this as a feel-good moment when Congress and the White House are united. "Look, we can work together."
He referred to Congress as "representatives of the American people." So Obama is a comedian now. He's suggesting that all of America will share in this act of war. Congress represents the American people the way a herd of lions is accountable to deer and antelope.
Here is the piece I'd already finished an hour before Obama made his speech. I don't need to change anything, except perhaps to elevate the dosage of mescaline it would take to make Brian Williams finally "see the light."
Brian Williams, the leading disinformation media specialist on American television, has accidentally ingested a drug before his broadcast.
Somehow, through a manufacturer's error, mescaline was inserted in a headache pill. Brian just happened to take a pill in that bad batch.
His mind is scrambled.
He suddenly realizes he's been on a lying jag for decades. What a revelation.
He sees a glint of daylight. He can go on television and tell the truth for once…and what better story to explore than the imminent US attack on Syria. Yes, he'll do it. He'll try for redemption.
He sits there on camera, his eyes shining. His mind is all over the place. But he bites his lip and begins:
"—Ladies and gentlemen…
I'm Brian Williams. Freedom is the wild card in any so-called system. How's that for my opener?
That's what I want to tell you, folks…the wild card. Yes…uh…
So listen up: Bureaucrats and other lackeys of the State are trained to work as if they are dealing with closed systems. They react to any deviation (freedom) as if it's a black widow spider in a hotel bed.
Technocrats, the leading edge of the State, are trying to build a machine that incorporates all humans. They hail this as a future in which "the right answer" will always be obtained.
You have no right to be wrong. This is what we are coming to.
Get it?
You can see this in the run-up to the planned attack on Syria. Leaders are telling us, just as they did prior to the invasion in Iraq, that all the facts add up to the right answer. Once that answer is extracted, there is no turning back.
Syria. Chemical warfare was used. The Assad government used it. That's the correct answer. Therefore, war. End of debate.
Meanwhile, behind the scenes, the picture looks a little different. I'm picturing that picture, ladies and gentlemen. The commander-in-chief is being briefed:
"Well, Mr. President, I want to recap where we are on Syria. I'm waiting for Prince Bandar to tell us. Ha-ha. Anyhow, we enabled the Syrian rebels or the terrorists, or al Qaeda, or the freedom fighters, or whatever we're calling them today. We helped arm them. Now we're about to bomb Syria to keep them in the game. These rebels are the same people we're supposedly fighting in Afghanistan, right? I'm not against any of this, but I'm just saying it's getting harder to sell it. And if our story line crumbles, we're in deep trouble, Mr. President. People are more aware now. We've played both sides against the middle so many times before, the scenario is almost dead on arrival…"
Hi. Brian Williams still here. Let me make a leap, all you good folks out there in television land. The massive op/narrative called The New Age, which began its rapid spread in the 1960s, was designed to disguise our fascist government by moving consciousness to an appreciation for, and an insistence on, so-called spiritual unity.
Barack Obama was supposed to be the first president standing for that apotheosis. He would, in a sense, rule by faith, the faith of his supporters. He would sweep away all objections to government as the supplier of spiritual unity.
Government's only hope is to somehow appear supernatural and inevitable. It can't stand on its own.
Wars, especially, require "spiritual faith" in the mission. Obama has failed on this count, and with the opposition to an attack on Syria coming from so many quarters, there is very little cover left for him.
On a larger scale, the attempt to create a closed system, through a military-industrial-oil complex, is falling apart. Oil as the only recognized energy source for the planet determines the chessboard and the playbook. In one stroke, it names the geopolitical hot spots and the conflicts and the need for war as the American solution.
In truth, there are many technologies that could, if developed sufficiently, take us on the road to energy abundance. They are being stopped by the military-industrial-oil complex, not only to keep us on the oil teat, but also to keep us pinned to the need to make war to guarantee the oil flow.
But this system is losing its solid feel. It's becoming more transparent as an op, long past its prime.
Every significant geopolitical story on the nightly news is a dead pig painted with lipstick.
On the home front, media, fed by politicians, are focusing on "dangerous people" who value freedom. This is a tale so old it creaks. It was told in ancient Egypt, in Greece, in Rome during the death throes of the Empire. Now, in America, it can only be spun by fatuously accusing freedom lovers of racism.
The Surveillance State is losing public support by the day. The notion that the government has to spy on everybody all the time to find "the terrorists" is so off-key, it sounds like a barroom medley sung by drunken sailors. Or a pronouncement rolled out at the height of the Catholic Inquisition.
To impose a closed system on the populace, it's necessary to reduce the definition of what a person is. In this modern age, that strategy involves promoting stripped-down, lowest-common-denominator thought as a marvelous advance that will enable "human-machine" interactions…bringing us to the brink of a new techno-paradise.
It's such a desperate tale, one wonders how the sellers can make it through the day without falling down and laughing themselves out of court.
The answer is: government funding. Like the oil monopoly, like the war machine, like the nuclear-energy titan, the government dispenses $$ to make the myths endure.
The pinnacle of this corruption is war. Offensive war. Not war to protect the home front, but to establish new beachheads of conquest, under the pretension of helping to liberate the oppressed. To create a sense of unity where unity was lacking.
The proposed attack on Syria is the latest footnote.
It's not working.
People are waking up. Also, the man in the White House just can't create new jobs. He's putting on a show of trying, but he can't do it, because he's not interested in doing it. He wants more victims. So the people are looking at him with a tougher gaze. They don't trust him.
On the issue of war against Syria, Obama can only try to take a moral high ground based on the idea that a chemical attack occurred. That's all he's got. He can't peddle spiritual unity in this case. He's dying on the vine.
The whole thing is a sham and a scam and a cardboard front. Get it? I'm trying to tell you, my fellow Americans, ladies and gentlemen, all you good folks out there, what's really happening. I'm hitting the high points.
We, in the media, are your basic liars. That's our skill. That's what makes us great. Right now, we're selling the war to you. We're trying, damn it, but it's not easy. We've got so little to work with.
Dianne Sawyer, Scott Pelley, and I are carnival barkers. We dress it up, but that's all we are. We fake it every night. I don't even need to be here. You could have a CGI of me, programmed with messages from the White House, polished by our writers at NBC. Now, in fact, looking back at my career, that's what it feels like. I was never here. I don't know where the hell I was, but through a stroke of fate, I'm back. And I'm trying to feed you a little truth.
Just think oil and keep thinking oil. Oil pipeline through Syria. Oil in the Middle East.
Anyway…where was I? I could show you pictures of a hundred, two hundred places around the world where governments are torturing and killing their own people and putting them in cages. Is the US supposed to go into all those places and liberate the oppressed? Are we supposed to force free elections from the North Pole to Tierra del Fuego?
And what is a free election? I'll tell you. It's the same big-time players behind the scenes cooking the vote for a new bunch of tyrants.
The only way to stop that—and it's a long shot—is to form a government based on severely limiting the power of government.
Wow. What an idea! Where did that come from? Am I, Brian Williams, the first person to see that?
Anyway, Syria is a crazy op that's gotten out of control.
We've got Egypt, Libya, Syria, Iraq. Why would the US government be trying to upset the apple cart in those places? To free the people? Don't be stupid. To obtain cheaper oil prices? How is that working out?
If Dianne, Scott, and I were real reporters, this is the issue we'd be working on. Is this a destabilizing operation aimed at disrupting the flow of oil? Is this a high-level game in which the US and other industrial economies take a huge energy hit? Is this a prelude to the acceleration of the forces of elite Globalism? Is this the old create-chaos and then bring in order on top of that?
Right now, that's what it looks like to me. Sitting here, that's my thesis. I don't think I'll be able to get anybody in the White House to give me a straight answer, though.
But it's a start. So…for all the good people here at NBC News, good night. I'll be back tomorrow, possibly broadcasting from a holding cell under CIA headquarters at Langley. In which case, don't believe anything I say. Signing off. Brian Williams.
Source: No More Fake News
In the classic work, "Earth's Earliest Ages" English theologian G.H. Pember (1837-1910) examines the role of satanic forces in the first destruction of earth under God's judgment and compares them to the explosion of spiritism (open intercourse with evil spirits), ancient Egyptian Hermetic magic, Theosophy, Buddhism, reincarnation, karma, the Mysteries, astrology and mesmeric healings sweeping across Christendom.  
It was during the Renaissance that many influential Christians at the highest levels of Church and society had returned to the occult Wisdom Teachings that originated in ancient Egypt with Hermes Trismegistus.  In his own time, Pember observes that ancient occult traditions are no longer veiled in mystery but boldly presented by the powerful occult brotherhood as the fruit of modern science, especially evolutionary philosophy, which  the brotherhood assert was included in the instructions given,
 "…to the initiates of the Hermetic, Orphic, Eleusinian, and Cabbalistic mysteries, and were familiar to Chaldean Magi, Egyptian Priests, Hindu Occultists, Essenes, Therapeutae Gnostics, and Theurgic Neo-Platonists." (Pember, pp.243-244) 
 In the impeccably researched "Scientific Analysis of the Writings of Alice A. Bailey and their Applications," Robert A. Hermann Ph.D. affirms Pembers claim with respect to the occult origins of the evolutionary science so widespread in our time.   Herrmann traces modern evolutionary thinking–which has infiltrated the whole body of the Church–back to 1750 and the Spanish-French occultist the Martine's de Pasqually (1715?-1779) whose biological conception predates Darwin's theory and held that an adept spiritually evolves into higher and higher forms on various evolutionary levels.  (raherrmann.com)
Pember knows that occult teachings are grounded in knowledge received from evil spirits, thus he particularly connects evolutionary philosophy to spiritism.   This teaching said Pember, made the world ready for the deeper teachings of the Brotherhood (fallen angels):
 "…..the Brotherhood decided that the time had come to communicate with it, and openly influence its religion and philosophy. They have, however, become so etherealized by their practices that they are unable to endure contact with coarse human nature; it was, therefore, necessary to employ intermediaries.  The first person known to have been chosen for this purpose was a Madame Blavatsky."  (pp. 243-246)
 In affirmation, Corinne McLaughlin and Gordon Davidson, the politically influential co-authors of "Spiritual Politics: Changing the World from the Inside Out," admit that their book is based on the Ageless Wisdom teachings preserved by occultists since the Egyptian pantheon (27th-30th centuries B.C) and handed down over the ages to modern occultists in the time of the Renaissance, the Enlightenment and on into our own time:
 "For centuries, the Ageless Wisdom in the West was shielded from an unprepared public…. The unveiled truths were handed down only orally by individual teachers to tested disciples or by certain religious groups and secret societies, such as the Cabbalists, Druids, Essenes, Sufis, Knights Templar, Rosicrucian's, Freemasons, and others who carefully guarded the teachings down through the centuries. A study of these secret societies would reveal powerful influences on the history of nations…."  (Spiritual Politics, McLaughlin, Davidson from "Reinventing Jesus Christ: The New Gospel,"Warren Smith, crossroad.to)
 Beginning with the work of the Brotherhood and/or Masters acting through Blavatsky, Ageless Wisdom has succeeded in over-spreading W. Europe and America and made deep inroads into the whole body of the Church over the last one hundred years. Blavatsky's important book, 'The Secret Doctrine' (1888) paved the way by synthesizing,
 "…..Christian, Jewish, and Islamic mysticism with the Eastern teachings of Hinduism, Taoism, and Buddhism, showing their common roots and comparing their sacred texts…."
 The next development came through the teachings of Alice Bailey, an apostate Evangelical:
"…. In 1919 Bailey was contacted by a Tibetan master, Djwhal Khul, who asked her to write a series of books with him telepathically that would continue Blavatsky's work. Over a period of thirty years, Bailey received eighteen books from him on the nature of the cosmos and the human being, outlining principles for individual spiritual growth and humanity's next evolutionary steps. In 1923 Bailey founded Lucis Trust [originally called Lucifer Publishing, ed.] to bring the teachings in her books to the public. A year later she began the Arcane School. The books were written to apply to several levels of consciousness at once and thus can be read by both beginners and advanced students. Her works have been especially helpful to the two of us in our own spiritual growth and have provided much of the inspiration for Spiritual Politics."
Central to ancient Egyptian and modern Hermetic orders such as the Order of the Golden Dawn, Theosophy and New Age is ophiolatry (worship of serpents/Lucifer) and the theme of a pantheon of nine Sun Gods or with modern orders, an occult Hierarchy of nine evolved Brothers or Masters: god-men who have finished their cycles of reincarnation and material evolution but have chosen to remain here on the earth (Gaia) to serve people in their own conscious evolution as well as guide Gaia's spiritual evolution:
"(The solar deity Kneph was pictured as a serpent in a fiery circle and Osiris) was essentially identical with Kneph…The worship of Isis, the moon-goddess, was equally entwined with ophiolatry.  Her emblem was the horned viper…The Egyptians often represented Isis and Osiris together, as two serpents."  (The Cult of the All-Seeing Eye, Robert Keith Spenser, p. 35)
Depending on who they are speaking to, the nine Masters variously call themselves the Brotherhood, Space Brothers, Ascended Masters, the ancient Ennead of Egypt (the nine Sun Gods), Nine Principles of God, the Deep Space Nine, the Group, Sirians and Council of Nine.  Today there is a vast and growing network of channelers purporting to receive messages from the Nine and still others calling themselves Light Workers who claim to have presented briefings from the Group five times at the United Nations.  
Another important theme connecting all ancient and modern Hermetic Orders and Mystery religions is the Sirius star system.  From the time of the Egyptians, Sumerians and Babylonians occult teachings have invariably attributed to Sirius a special status in connection with Isis (Sirius A), Osiris (Sirius B), astrology, Hermeticism, the Mysteries, secret initiations, conceptions of transmigration, reincarnation, astral plane travels and other forms of occult evolutionary philosophy.
Hermetic Mystery schools and orders teach that Sirius is the divine "sun behind the sun" that is both the true source of the sun's energy which keeps the physical world alive, as well as the divine substance that keeps the spiritual world alive.  Whereas the sun illuminates the physical world, which is considered to be an illusion, Sirius is the "real light," the Great Dragon, Cosmic Serpent, Chaos, Abraxas, Star Maker, Ground of Being, or Essence of material phenomena, meaning that the material universe exists only as a grand illusion or mental construction as it does for example in the mind of Brahman:
 "Brahman is real, the world is unreal." (swamij.com/mahavakyas) 
 The two most important figures associated with Hermetic Theosophy, Madame Blavatsky and Alice Bailey, considered Sirius to be the source of mystical serpent power: the seething energies of Lucifer that exert a spiritual influence over the entire Sephiroth or cosmic tree of life and therefore directly link with every great religion of antiquity because these energies extend into the psyche of mankind.
Bailey taught that Sirius is the "Great White Lodge" and believed it to be the spiritual home of the "Spiritual Hierarchy." For this reason she considered Sirius as the star of initiation:
 "This is the great star of initiation because our Hierarchy (an expression of the second aspect of divinity) is under the supervision or spiritual magnetic control of the Hierarchy of Sirius. These are the major controlling influences whereby the cosmic Christ works upon the Christ principle in the solar system, in the planet, in man and in the lower forms of life expression. It is esoterically called the "brilliant star of sensitivity."   (The Mysterious Connection Between Sirius and Human History, vigilantcitizen.com, Dec. 12, 2012)
Baily also taught that Luciferian energy emanating from Sirius is the energy of thought: a mind force that reaches the solar system from a distant cosmic center via Sirius. Sirius acts as the transmitter,
 "…or the focalising centre, whence emanate those influences which produce self-consciousness in man."  (ibid)
 The Hermetic Way of the Dragon
The Hermetic way of psychic power and self-salvation is the antithesis of the Way of Jesus Christ God Incarnate (Romans3:24; 6:23; 10:9-10; Eph. 1:7; 2:8-9) and began with a mysterious man known as Hermes Trismegistus.  
The ancients identified Hermes with Mercury and Anubis (brother to Osiris).   His emblem, the caduceus, was a talismanic serpent representing the power of Mercury as a Sun-god. Speculations abound on exactly when and where Hermes lived.  Some modern New Age occultists believe he was a contemporary of Noah in the pre-flood world which they call Atlantis.  Others believe he lived in ancient Egypt during the time of Moses.  
In "Biographa Antiqua" the English occultist Frances Barret writes that Hermes "communicated the sum of the Abyss, and divine knowledge to all posterity." The word "Abyss" refers to ancient and modern pantheist and/or panentheist conceptions such as the Watery Abyss, Divine One Substance, Primordial Matter, or with Hermes, the Universal Life personified by the Great Serpent or Dragon from whose body and wings stream illuminating serpent power, or with Bailey, 'those influences which produce self-consciousness in man.'
 Bailey is expressing the Hermetic principle which speaks of the correlation between the substance of the Great Serpent and the mind of man expressed in the world famous magic formula: "As above, so below."
The substance (body) and seething powers of the Great Dragon or Serpent are symbolized by the Oroboros, a powerful occult symbol also known as the Sephiroth, great chain of being, cosmic tree of life, and with Darwin the tree of life. The Oroboros 'above' corresponds to a number of different evolutionary levels and realms comprising the habitation of all supernatural entities and various heavens and hells such as the Black Lodge.  Thus the substance of the Great Dragon's body  with its supposed multiple dimensions and life and thought-giving serpent energies not only powers the Divine Substance above but reaches down into the psyche, capturing the imagination, stunting and befouling the conscience, causing evolutionary change, and conferring psychic powers and divinity (you can be as God).
The Luciferian Manly P. Hall (1901-1990) concurs.  According to Manly, Hermetic Freemasonry is an occult science of the soul,
 "…a divine symbolic language perpetuating (by) certain concrete symbols the sacred mysteries of the ancients."  When a Masonry adept has learned the "mystery of his Craft (then the) seething energies of Lucifer are in his hands and before he may step onward and upward, he must prove his ability to properly apply energy."  (New World Order: The Ancient Plan of Secret Societies, William T. Still, p. 30) 
The foundation of Hermes occult way is forbidden knowledge revealed to him during self-induced trance and/or meditation states resulting in altered states of consciousness that opened his mind to contact with the Great Dragon:
 "Meditation is the doorway between worlds….the pathway between dimensions." (The Layman's Guide to Enlightenment,Celeste G. Graham, 1980, p. 13) 
 The Dragon revealed to Hermes that his own nature is divine, meaning that God and psychic power is "within."   The Divine Pymander of Hermes Trismegistus relates Hermes mystical encounter with the Great Dragon who called itself Poimandres, the Mind of the Universe that is within Hermes. (themystica.com) 
 Upon transforming itself into a glorious being of Light the Dragon proceeded to enlighten Hermes with the forbidden knowledge that over time found its' way into Christendom during the Renaissance giving birth to an array of Secret Societies as well as to pantheist theological liberalism and its' primary doctrine evolution, William James theory of the subconscious, the demon-haunted Carl Jung's transpersonal and depth psychology, occult New Age, Phillip Pullman's dark Gnosticism, Mind Science, New Thought, the Alpha Course, Silva Method, Word of Faith, Positive Imaging, Visualization/Dreaming, and the multi-million dollar best-sellers "A Course in Miracles" and "The Secret."  The common denominator of these societies, theories, books and techniques is "God and psychic power is within:"
 "People go through their whole lives chasing everything in the material world, and they fail to discover the greatest treasure of all, which is within them.  Shut your eyes to the outside world.  Direct your thoughts and words inside of you.  The Master within you is the key to all the treasures in the world." (Rhonda Byrne, "The Secret Daily Teachings")
 "Since the unconscious is God all along, we may further define the goal of spiritual growth to be the attainment of godhood by the conscious self."  (A Different Drum, M. Scott Peck)
 "….all is mind and…everything is governed by law (thus man) can create, or have created for him from his own thinking.  He can create such a strong mental atmosphere of success that its power of attraction will be irresistible.  He can send his thoughts throughout the world and have it bring back to him whatever he wants." (Creative Mind and Success, Ernest Holmes, New Thought practitioner)
 "Your unconscious mind (has a) power that turns wishes into realities when the wishes are strong enough." ("Positive Imaging," Norman Vincent Peale, 1982, p. 77)
 Word Faith teacher Kenneth Copeland tells people to visualize any image,
 "…that you get down inside you that is so vivid when you close your eyes you see it, it'll come to pass.  When God came at the Tower of Babel, He said, 'Anything they can imagine, they can do." (Inner Image of the Covenant, side 2, Copeland)
 Yonggi Cho similarly teaches that through visualizing and dreaming you will,
 "….incubate that which we want God to do for us….If you have not visualized clearly in your heart exactly what you hope for, it cannot become a reality to you…"  (The Fourth Dimension, Vol. 1, Yonggi Cho, 1979, 9-35, vol. 2, 18-33)
Believing the Lie
 "And for this cause God shall send them strong delusion, that they should believe a lie." (2 Thessalonians 2:11)
 In "The Spiritist Fallacy," a penetrating analysis of the Hermetic Theosophy, Buddhism and Spiritism that emerged out of the Renaissance taking hold of the minds of modernist priests and intellectuals, the highly respected French traditionalist metaphysician Rene Guenon (1886-1951) describes deluded "enlightened" theologians and intellectuals as those who cannot speak of the devil,
 "….without a smile of disdain, or an even more contemptuous shrug of the shoulders." (p. 252)
Their smug contempt is due to the fact that they believed the spiritist lie that Lucifer is not the devil but rather the "light-bearer."  After all, if evolution is true, as enlightened sophisticates believe, then there was no fall, hence man is not fallen and Lucifer is not the devil but the first free-thinker, the emancipator of man and the angel of evolution.  Modern sophisticates even go so far as to call him 'the Great Creative Intelligence.'  Thus they invoke Lucifer and perform his cult, but in fact these people,
 "…though in fact Satanists, are only unconsciously so, for they are mistaken as to the nature of the entity to whom they address their worship….It goes without saying that these 'enlightened' priests are all plainly modernists and that the spirit animating them is strangely similar to that affirmed in these lines." (p. 254)
 With respect to "modern" spiritist doctrine Guenon notes its' peculiar agreement with the esoteric religion of the Brahmins:
 "Now this….has been taught to lower grade initiates in Himalayan temples for perhaps more than a thousand years!  This similarity is curious at the very least, and one can say without paradox that spiritism is only esoteric Brahmanism in broad daylight."  (p. 41)
Guenon also argues that every "modern" conception that notably disfigures the living God as evolution does is Satanic, and in this sense, all theories of a limited God and of an immanent (pantheist) God who evolves must be placed in the front rank.
Turning to the theories of William James (1842-1910), the father of American psychology, Guenon describes them as examples of unconscious Satanism for two reasons.   First, James theory of "religious experience" as a manifestation of the"subconscious" by which man communicates with the pantheist Divine "within" is only one step away from "condoning the practices of spiritism" with the further consequences of conferring on evil spirits an eminently religious character and being initiated into experiences of the psychic and spirit realm. Initiation involves one in something far beyond the conscious control of the human will, thus once a person has been initiated their spirit/soul is open to bondage, harassment and madness.
 Second, the notion that the subconscious puts man in contact with the Divine "within" puts God,
 "…in the inferior states of being, in feris in the literal sense of this expression.  This then is a properly 'infernal' doctrine, a reversal of universal order, which is precisely what we call 'Satanism.'  Guenon adds, "The devil is not only terrible, he is often grotesque…" (pp. 258-262)
 Building off of James serpent-animated theories, the demon-haunted psychiatrist Carl Jung (1875-1961) taught that the psyche (spirit/soul) consists of two main systems:  a personal unconscious and a deeper more significant layer which he called the collective unconscious with archetypes.  
 Jung's system incorporates Hermetic magic, biological and spiritual theories of evolution, reincarnation, pantheist conceptions of a Gnostic pleroma (divine substance) and various other occult doctrines and psycho-spiritual technologies from around the world.
Jung delved deeply into the occult, practiced necromancy and had daily contact with familiar spirits which he called archetypes because he believed they were manifestations of powers innate in the collective unconscious (substance of the Great Dragon).  
 Much of Jung's psychological insight was acquired from his familiar spirits, particularly Philemon and Basilides.  Philemon appeared to Jung in a grotesque humanoid body with wings and the head of a horned bull. At first Jung thought his spirit familiars were manifestations of his own psyche, but toward the end of his life he realized with horror that Philemon, Basilides, and the many other spirit entities that were a common feature of his life were in fact highly intelligent hostile beings independent of human consciousness.   Speaking of Philemon, Jung said:
 "Philemon represented a force which was not myself…..I held conversations with him, and he said things which I had not consciously thought.    For I observed clearly that it was he who spoke, not I….Psychologically, Philemon represented superior insight.  He was a mysterious figure to me.   At times he seemed to me quite real, as if he were a living personality.  I went walking up and down the garden with him, and to me he was what the Indians call a guru."  (Memories, Dreams, Reflections, Carl Jung, p. 183, cited from PsychoHeresy: C.G. Jung's Legacy to the Church, PsychoHeresy Awareness Ministries)
 Jung uses the name Abraxas to describe the impersonal Gnostic pleroma  (substance of the Great Dragon) out of which mind and then other mental powers emerged.  The word Abraxas is found in esoteric Gnostic texts such as the "Holy Book of the Great Invisible Spirit" and also in the Greek "Magical Papyri."
 In 1916 Jung received further revelations from his demon familiars, this time by way of automatic writing as he recorded a Gnostic treatise called "The Seven Sermons to the Dead."   Labeled a core text in depth psychology the treatise describes Abraxas as a "God" higher than the living, personal Holy God in Three Persons that combines all opposites into a single androgynous Being. 
As with all Ageless Wisdom teachings, underlying Jung's demon-derived "transpersonal and depth psychology" is the Hermetic correlation of the substance of Abraxas (collective unconscious and archetypes) with the personal unconscious of man, hence, "As above, so below."  
 According to the Apostle Paul fallen angels cast down from heaven together with demons are dispersed in a multitude throughout the whole expanse of sky (Eph. 2:2; 6:12).  This means that William James 'subconscious' and Jung's 'collective unconscious' with its archetypes are actually the expanse of sky under the heavens which supposedly connects the substance of the Great Dragon to the psyche of man. Thus to "go within" the "subconscious" (James) or "personal unconscious" (Jung) so as to channel the Divine "within," is to perform the cult of Satan which opens the spirit/soul to contact with powers and principalities and their chief, the devil.    
Though there are increasing numbers of psychologists and psychiatrists who now affirm their belief in evil spirits and their ability to harass, influence and possess human beings, the majority are still heavily influenced by Jung's demon-derived theories, thus they insist that what they call "paranormal experiences"are perhaps hallucinations caused by the innate powers of human imagination or representations of interplay between the left and right hemispheres of the brain and/or the therapeutic release of unconscious repressions.
 Unlike most modern psychiatrists and psychologists, Nanci Des Gerlaise, a Cree Native American woman raised on a Metis settlement, needs no convincing. Almost from birth her life consisted of occult bondage and terrifying demonic harassment until she found deliverance through Jesus Christ.
 Nanci knows without the least bit of doubt that demons exist and can even take the shape of animals, birds and other more frightening creatures.   She knows that medicine men still engage in symbolic baby sacrifices to Satan in return for more spiritual power.   She knows because her own father offered her to Satan.  Her life then belonged to the devil and became filled night and day with all kinds of evil: 
"This is what happened to me and one reason why I had such a struggle when I became a Christian.   Satan still claimed ownership of me.  The tug of war first started when I accepted the Lord Jesus Christ as my Lord and Savior….He set me free from occult bondages and demonic harassment….Christianity (is) God's way of salvation.  Colossians 1:12-14 made perfect sense to me…" (Muddy Waters, Gerlaise, pp. 51, 79-80)
 Nanci's book, "Muddy Waters" is far more than a biography.  It is a clear and compelling warning to all Christians living in sin, apostatizing churches, practitioners of occult psycho-spiritual technologies, advocates for interfaith/interspirituality and spiritual formation (occult techniques dressed in Christian motifs) that forces of darkness really do exist and will make your life a living nightmare of disembodied voices, terrifying encounters with demonic entities, thoughts of suicide and murder, and even possession.
 "Now the Spirit manifestly saith, that in the last times some shall depart from the faith, giving heed to spirits of error, and doctrines of devils." 1 Tim. 4:1
 From the time of Hermes, ancient and modern occult pagan adepts have been employing a variety of occult psycho-spiritual techniques to "go within" in search of psychic powers and immortality:    
 "…..I can be saved only by becoming one with the universe.  Thereby, too, my deepest 'pantheist' aspirations.  It was especially the image of God which Teilhard saw in need of urgent redefinition.   Modern man has not yet found the God he can adore, A God commensurate to the newly discovered dimensions of the universe." (Towards a New Mysticism, Teilhard de Chardin and Eastern Religions, Ursula King, p. 172)
The corollary to our age of lawless Christians and spreading apostasy is an explosive revival of ancient Hermetic spiritism.  A major reason is that modern psychology allegedly provides us with a "scientific" explanation that ascribes whatever frightening entities encountered while on brain-altering substances or through centering, yogic trance, visualizing and dreaming or other occult techniques to archetypal images from the collective unconscious.
The common thread running through all of this is the diabolical mind of the serpent, the same fallen angel who tempted Adam and Eve in the Garden with the words, "Ye shall be as Gods" (Gen. 3:5) but now seduces with the words, "go within."