Barging Into The Future On A Platform of Lies…
I hasten to explain

That having once been to the University of Oxford

You can never really again

Believe anything that anyone says and that of course is an asset

In a world like ours;

Why bother to water a garden

That is planted with paper flowers?*
Many U. S. citizens ignore the decimation of their country.   No nation can long endure while its substance is drained by constant war.   No economy can flourish by making hamburgers for each other.  History has confirmed that deterioration in moral standards often precedes the fall of nations.   The United States is ripe and will fall when the artificial creation of wealth ceases – when the Bramble men who control the flow of money stop providing it and instead demand that the debts be paid.
Some argue that while our debts now amount to over $50m per person our assets are over $300m per person – not to worry.  What are the assets?  Do our assets involve private wealth and public property?  Do we have gold reserves?  What would happen to life in the United States when the Bramble men demanded payment?
Wikipedia https://en.wikipedia.org/wiki/National_wealth  defines National Wealth as the aggregate of household wealth less liabilities. That means the $300m figure does include private family assets! Though over ten years of war have resulted in little or no inconvenienced to the American people it is their assets that are being mortgaged.  When the Bramble men demand an accounting it will not be the upper 1 percent who will be destroyed (they have accumulated most of the wealth); instead, the middle classes will be saddled with a debt that will wipe out the remainder of their wealth and force them into slave labor.
The Bramble men control our press, our media, our money, and our government they make the decisions that determine the course of our nation but we, the citizens, are responsible for what our nation does.  Most of us would rather ignore the cloud of tyranny that hovers over us, the deaths of millions of innocent civilians in far off nations, the constant creation of dangerous phantoms that rob our freedoms, militarized police, the installation of a legal code that will create martial law, and the impending enslavement of the nation. We ignore this progressing danger at the risk of our health, our wealth and our freedom.
It is us, Mr. and Mrs. America, you and I who must bear the responsibility for the disaster that is coming.  We have voted for the rascals who have allowed our nation to be destroyed.  We have voted for the men and women who have passed the trade legislation that has robbed us of our industry.  Year after year we have returned to the polls and voted for individuals who have lied to us and used their office to extend the claws of tyranny.  Our vote amounts to an endorsement of the policies of the men and women we elect to rule us.
It appears that our 2016 choices for national leadership will be Jeb Bush and Hillary Clinton.  Jeb Bush was a contributor to the Project for the New American Century (PNAC).  This neocon drafted document was largely responsible for the rise of empire which has been the ruination of America.  He is an insider who will continue to allow our nation to be hijacked by the Bramble men.  Hillary Clinton will lie more frequently and be less civil but the policies will not change.  She and her husband, Bill, are longtime tools of the Bramble men.  Either candidate will continue the war and the bankruptcy of our nation saddling its citizens with debt that will eventually enslave them.
Voting in the election of 2016 will be like watering paper flowers.
The United States of America is a ghost nation.  Its manufacturing base has been hollowed out, its culture has been decimated, its Constitution is ignored, its moral standards have been shoved into the gutter, its press and media are propaganda centers that censor and distort reality, its government no longer represents its people, its reputation in the world has gone from respected to feared and distrusted, it is led by men and women who live and act as if lies are truth,  it is controlled by forces that hate its citizens and their dominant religion, and it is accumulating a debt that will by itself eventually enslave its citizens.
If he is sincere and not just another pawn in the deception game Vladimir Putin said it well:  "This position is not related in any way to anti-Americanism; we have a great deal of respect and love for the United States, and especially for the American people. I feel that these are simply unilateral actions and the expansion of jurisdiction by one nation beyond the territory of its borders, to the rest of the world, is unacceptable and destructive for international relations."    
I, too, have great love and respect for the United States and her people.  Born in 1929 I grew up in the clutches of the Great Depression.  It was a time when the goodness of the American people could be seen in action; her people willing to share even when they, themselves, were in need.
In the small mid-western town where I was raised everyone struggled to make their limited resources stretch and to live on the severe reduction in income that was universal.  Neighbors shared with each other.   Visiting was a form of entertainment and everyone knew not only their neighbors but most of the people that lived in the town.  If someone died food and sympathy were quick at their door.  Families with sickness were helped and grief was shared.  It was a time when love was defined by actions and when those actions defined the culture.
Yes, there were exceptions, Al Capone was powerful in Chicago and his tentacles were apparent in the slot machines that were seen in most drug stores and soda fountains.  There were gangsters who robbed banks and thieves who robbed people but our home was seldom locked and as children we played outside, often all day, without supervision.
We were poor but we were free; we could associate with whomever we choose, we could do whatever we wanted, we could exclude those we did not want, we could experiment with danger and learn how to control and evade it.  Children owned guns and learned how to use them safely.  They lit firecrackers that were two inches long and ¾ " diameter – they could blow the bottom out a tin can and sent is 30 feet in the air.  It was dangerous but it was exciting and wisdom building.
There were fights that no one broke up but there were rules.  Guns were never considered but occasionally someone would pull a knife.  Knives were considered unfair and anyone who resorted to them was ostracized.  Bare fists were acceptable and bloody noses and chipped teeth were occasionally inflicted.  There were some bullies but winning a fight did not give the winner license.  Cruelty and serious injuries were extremely rare.
At times most of us were afraid.  Someone challenged us to a fight that we knew we could not win.  We learned to handle fear and to live with danger.  Life provided us with a wonderful, realistic education.
Ironically, it was this era of freedom and poverty  that allowed the government to gain powers that have changed the culture of our nation from one of liberty and benevolence to tyranny and avarice. The idea that local schools should consolidate was afloat and congress passed Federal programs designed to relieve poverty. The greedy fingers of the government began to clutch at our culture.
In Jon Stallworthy's biography of Louis MacNeice he refers to the 1930s culture at Oxford in England.  To MacNeice's dismay homosexuality was coupled with intelligence and heterosexuality with brawn (Pg. 218).  The seeds that began the deterioration of our culture were watered and cultivated over the years and are now bearing fruit in the Twenty-First Century.  (MacNeice was educated at Oxford but uncomfortable with the culture.)
It was Christian morality – the Law God gave to Moses – that brought prosperity and order to the civilized world.  Good and evil were determined by His immutable Law and that yardstick guided Western culture for centuries.  It was never perfect and was often not even acknowledged but its sublime influence guided life.
Now the Bramble men from Harvard, Princeton, and Oxford have risen above good and evil.  In "Our Threatened Freedom" R. J. Rushdoony cites Princeton Professor Walter Kaufman's contention in his book "Without Guilt and Justice" that there is no God and therefore there is no justice and since there is no justice there is no guilt. Rushdoony's response, (Pg. 122) "If God is meaningless to us, then justice and freedom will be meaningless also, and finally life itself.  The course we are on is suicidal.  The wages of sin have always been death."
As we approach the presidential election of 2016 our nation is on a road that leads to suicide.  We are being led by the same Pharisaical spirit the Jesus vehemently condemned.
Voters should refuse to vote for paper flowers and instead boycott the election.
Notes

*Louis MacNeice, "Autumn Journal" 1938
There is NO DOUBT in my mind that the biggest failure in America is the establishment church. It's a bigger failure than even the federal government. Now that's saying something.
No people in Church history had been given the rich heritage of the churches of America. The Church of America was birthed by the courage and sacrifice of men such as Jonas Clark, John Peter Muhlenberg, James Caldwell, Joab Houghton, et al. These men stood in the gap and rallied the Christians in Colonial America to dispose of a tyrannical British Crown and to help create a land of liberty such as the world had never before seen.
Alas, the courage of the patriot pastors of Colonial America has been forgotten; their sacrifice wasted. Everything they purchased with their dynamic and powerful preaching has been squandered by generations of gutless, ear-tickling men-pleasers in these entertainment playgrounds known as churches. What a waste!
However, as far gone as we are, if even a significant percentage of the 300,000-plus evangelical churches (not to mention Catholic, Episcopalian, etc.) would stand up NOW and begin sounding the clarion call of national repentance and constitutional liberty, the ship of state could yet be turned around. But there is NO SIGN of that happening. NONE!
What would it take to get the pastors of America to take a stand? One would have thought that expunging prayer and Bible reading from our schools back in 1962 and 1963 would have done it. It didn't. One would have thought that copying the Nazi playbook for gun control back in 1968 would have done it. It didn't. One would have thought that legalizing the cold-blooded killing of unborn babies back in 1973 would have done it. It didn't. One would have thought that beginning the construction of a Police State back in 2001 would have done it. It didn't. And one would have thought that the legalization of same-sex marriage would have done it. It hasn't.
At this point, it does seem obvious that the vast majority of pastors in America are content to allow this country to nose-dive into destruction without as much as a whimper. Again, what a waste!
It is one thing to be born in an enslaved country with the weight of the state forbidding public dissent or freedom of assembly, worship, and speech. It is one thing to be born with the shackles of bondage firmly fastened around your neck from the time of your entrance into the world. It is another thing altogether to be born in a land of liberty where one's ancestors broke the shackles of tyranny at the cost of their very lives–thus allowing us to live in a land where the freedom of dissent, the freedom to elect our civil magistrates, the freedom of speech, assembly, and worship (not to mention the freedom to keep and bear arms) are sacrosanct–only to then turn around and squander our liberty and to allow would-be tyrants to take it from us without a fight. What a waste! What a horrible, terrible, awful waste! And that is exactly what the last few generations of so-called "preachers" have done.
Think what these pussyfooting preachers have lost: they failed to preserve the sanctity of life; they failed to preserve the sanctity of marriage; they failed to preserve the sanctity of the Holy Scriptures; they failed to preserve the sanctity of liberty; they failed to preserve the sanctity of honesty and decency; they even failed to preserve the sanctity of the Church itself.
Truly, "Ichabod" is written over the establishment church in America. And, as a result, "Anathema" is being written over the entire nation. I am convinced that any spiritual renewal that might still come will mostly bypass America's establishment churches and will be carried by nontraditional, non-aligned, unincorporated, unaffiliated–maybe even underground–fellowships. This is what is currently happening in communist–and other–oppressed countries. And America is fast becoming an oppressed country.
In fact, if the pastors in America had even a fraction of the man-stuff that the pastors in Colonial America had, they, too, would be sounding the clarion call of independence and secession. Like King George's England, Washington, D.C., has become a corrupt cesspool of wickedness that is using every means possible to wrap its tyrannical tentacles around every State, city, hamlet, and village in the entire country. At some point, the only options freedom-loving people in this country will have are slavery or secession. And that point may come a whole lot sooner than most of us expect.
So, what has happened to the Church? How did our pastors become so timid? How could the direct descendants of the Pilgrims, Puritans, and Patriots become so cowardly? Here are the reasons:
1. The Church, which is the Bride of Christ, entered into an adulterous relationship with Caesar when it put on the state's official wedding band: otherwise known as the 501c3 non-profit, tax-exempt organization status. At that moment, it became a "creature of the state" and left the sanctity of its spiritual wedding to Christ. That happened in 1954. In just a little over a short half-century later, the Church has lost, not only the virtue of its own spiritual institution, but also the virtue of the most fundamental institution of all: Holy Matrimony.
Yet, instead of sounding forth the message of truth regarding this attack against Western Civilization itself, our pastors stand mute and apathetic, holding onto their precious tax-exempt status with their last waning breath. In practice, our pastors are saying exactly what the Pharisees said in Jesus' time: "We have no king but Caesar."
2. The heretical misinterpretation of Romans 13 that teaches Christians must submit to civil government "no-matter-what."
This fallacious doctrine has damned America. Our pastors and churches are following the Nazi playbook verbatim. True resistance to evil must, by nature, come mostly from spiritual sources, because the battle between good and evil is mostly a spiritual battle. Therefore, it is obligatory that our spiritual leaders be the ones leading this battle. Alas, for the most part, this is not happening.
In the name of Romans 13, our spiritual leaders have abandoned the battlefield. They have sounded retreat. They have waved the white flag. They have capitulated. They have surrendered. And the enemy has taken the field.
I submit that at the judgment bar of God, these squeamish milquetoast preachers are going to have to apologize, not only to Clark, Muhlenberg, Caldwell, and Houghton, but also to every courageous man and woman throughout history. Think of Gideon and Samson and Samuel and David and Vashti and Esther and Daniel and Micaiah and Jeremiah and Shadrach, Meshach, and Abednego. Think of Simon Peter and James and John, and even Paul, the man who penned Romans 13.  Think of the Anabaptists, the Waldensians, the Protestant Reformers, and the martyrs of the Dark Ages. Think of the Scots and Irishmen and Americans. Think of the persecuted people of Tibet and Burma and Sudan and Saudi Arabia and China and Palestine. Think of the millions of people throughout the centuries who stood against oppressors and tyrants of all stripes and types–be they political, religious, or military–and said, "No!"
I say again: what a waste!
3. The heretical "feel-good," entertainment-oriented Prosperity Theology that has infested America's churches.
Men such as Joel Osteen are Pied Pipers of a sleep-walking church whose music is only serving to march these unsuspecting souls into the gulags of a modern inquisition. Yet, these sycophants lead the largest churches in the country.
"Like priest, like people." People have heaped to themselves teachers having itching ears. They have sown to the wind, and they are reaping a whirlwind. They are like the Israelites of old who refused to listen to God's prophets and, instead, gave heed to the hireling-prophets of Ahab.
4. Then, there are the folks who think they must help God fulfill Bible prophecy.
First, there is Mr. Warmonger himself: John Hagee. This man, and thousands like him, have convinced their churches that they must help God establish His Kingdom on the earth. They have appointed themselves judge, jury, and executioner of all things pertaining to the Middle East. Their loyalty does not reside in America; it resides in the modern state of Israel–a nation that has absolutely NOTHING to do with Biblical Israel. Their erroneous interpretation of Genesis 12 has created a climate of war and hatred that is tearing the soul out of America. All of these perpetual wars that are being fomented in the Middle East are done in the name of Genesis 12, in much the same way that our domestic internment is being facilitated in the name of Romans 13.
Folks, God didn't need anyone's help when He sent His Son to earth the first time, and He doesn't need anyone's help when He decides to send His Son to earth the second time.
Secondly, there are those well-meaning Christians (I think) who actually believe it is their God-ordained duty to do nothing to resist evil.
I received this post on my Facebook page just this week: "None of these things [the evil, calamitous things happening to our country] could have been prevented, nor should they have been. All these things must come to pass before the Lord returns. In this world, nations rise and nations fall, and this one just happens to be falling right now. Praise God! I praise God for the destruction of this evil nation! I wish the Lord would return right now! But unfortunately, he will not return until 'everything that must happen, has happened.' The sooner these things happen, the sooner the Lord can return."
I wonder if this Christian gentleman is going to be praising God when his children or grandchildren are put to the rack or his mother and father are tortured or his wife and sisters are molested and ravaged.
Yes, I realize that our sainted forebears often endured the most hideous treatment with spiritual and moral courage, but no one in their right mind would wish such treatment on their loved ones–especially if they had the power to prevent it. This man rejoices over his country's destruction? This man is NOT in his right mind. The prophets of old wept over the destruction of their beloved nation. Jesus wept over the impending destruction of the city of Jerusalem.
But this is the kind of rationale one gets from these pastors and churches who use the Scripture to brainwash people into attitudes of fatalism. They are the ones who become nothing more than their own self-fulfilling prophecies. They stand back and do nothing and then claim to praise God when their own indifference grows into their own destruction. Such people are NOT in their right minds.
Famed Nineteenth Century revivalist Charles Finney is widely reported as saying, "If there is a decay of conscience, the pulpit is responsible for it. If the public press lacks moral discernment, the pulpit is responsible for it. If the church is degenerate and worldly, the pulpit is responsible for it. If the world loses its interest in Christianity, the pulpit is responsible for it. If Satan rules in our halls of legislation, the pulpit is responsible for it. If our politics become so corrupt that the very foundations of our government are ready to fall away, the pulpit is responsible for it."
Amen!
The Church is to blame for legalized abortion on demand; the Church is to blame for the SCOTUS decision to legalize same-sex "marriage"; the Church is to blame for the growing Police State in this country; the Church is to blame for America's war-mongering abroad; the Church is to blame for the growing influence of false religions in America.
When America is lying in the graveyard of history, the epitaph on its tombstone will read, "Here lies the United States of America: killed by the apathy and indifference of its pastors and churches."
As I again reflect on the giants who thundered forth liberty from the pulpits of Colonial America, and I see the behavior of so many of our pastors today, I can only repeat: What a waste!
Ladies and gentlemen, I submit that what we see happening in the United States today is an apt illustration of why the Confederate flag was raised in the first place. What we see materializing before our very eyes is tyranny: tyranny over the freedom of expression, tyranny over the freedom of association, tyranny over the freedom of speech, and tyranny over the freedom of conscience.
In 1864, Confederate General Patrick Cleburne warned his fellow southerners of the historical consequences should the South lose their war for independence. He was truly a prophet. He said if the South lost, "It means that the history of this heroic struggle will be written by the enemy. That our youth will be trained by Northern school teachers; will learn from Northern school books their version of the war; will be impressed by all of the influences of History and Education to regard our gallant debt as traitors and our maimed veterans as fit subjects for derision." No truer words were ever spoken.
History revisionists flooded America's public schools with Northern propaganda about the people who attempted to secede from the United States, characterizing them as racists, extremists, radicals, hatemongers, traitors, etc. You know, the same way that people in our federal government and news media attempt to characterize Christians, patriots, war veterans, constitutionalists, et al. today.
Folks, please understand that the only people in 1861 who believed that states did NOT have the right to secede were Abraham Lincoln and his radical Republicans. To say that southern states did not have the right to secede from the United States is to say that the thirteen colonies did not have the right to secede from Great Britain. One cannot be right and the other wrong. If one is right, both are right. How can we celebrate our Declaration of Independence in 1776 and then turn around and condemn the Declaration of Independence of the Confederacy in 1861? Talk about hypocrisy!
In fact, southern states were not the only states that talked about secession. After the southern states seceded, the State of Maryland fully intended to join them. In September of 1861, Lincoln sent federal troops to the State capital and seized the legislature by force in order to prevent them from voting. Federal provost marshals stood guard at the polls and arrested Democrats and anyone else who believed in secession. A special furlough was granted to Maryland troops so they could go home and vote against secession. Judges who tried to inquire into the phony elections were arrested and thrown into military prisons. There is your great "emancipator," folks.
And before the South seceded, several northern states had also threatened secession. Massachusetts, Connecticut and Rhode Island had threatened secession as far back as James Madison's administration. In addition, the states of New York, New Jersey, Pennsylvania, and Delaware were threatening secession during the first half of the nineteenth century–long before the southern states even considered such a thing.
People say constantly that Lincoln "saved" the Union. Lincoln didn't save the Union; he subjugated the Union. There is a huge difference. A union that is not voluntary is not a union. Does a man have a right to force a woman to marry him or to force a woman to stay married to him? In the eyes of God, a union of husband and wife is far superior to a union of states. If God recognizes the right of husbands and wives to separate (and He does), to try and suggest that states do not have the right to lawfully (under Natural and divine right) separate is the most preposterous proposition imaginable.
People say that Lincoln freed the slaves. Lincoln did NOT free a single slave. But what he did do was enslave free men. His so-called Emancipation Proclamation had NO AUTHORITY in the southern states, as they had separated into another country. Imagine a President today signing a proclamation to free folks in, say, China or Saudi Arabia. He would be laughed out of Washington. Lincoln had no authority over the Confederate States of America, and he knew it.
Do you not find it interesting that Lincoln's proclamation did NOT free a single slave in the United States, the country in which he DID have authority? That's right. The Emancipation Proclamation deliberately ignored slavery in the North. Do you not realize that when Lincoln signed his proclamation, there were over 300,000 slaveholders who were fighting in the Union army? Check it out.
One of those northern slaveholders was General (and later U.S. President) Ulysses S. Grant. In fact, he maintained possession of his slaves even after the War Between the States concluded. Recall that his counterpart, Confederate General Robert E. Lee, freed his slaves BEFORE hostilities between North and South ever broke out. When asked why he refused to free his slaves, Grant said, "Good help is hard to find these days."
The institution of slavery did not end until the 13th Amendment was ratified on December 6, 1865.
Speaking of the 13th Amendment, did you know that Lincoln authored his own 13th Amendment? It is the only amendment to the Constitution ever proposed by a sitting U.S. President. Here is Lincoln's proposed amendment: "No amendment shall be made to the Constitution which will authorize or give Congress the power to abolish or interfere within any state with the domestic institutions thereof, including that a person's held to labor or service by laws of said State."
You read it right. Lincoln proposed an amendment to the U.S. Constitution PRESERVING the institution of slavery. This proposed amendment was written in March of 1861, a month BEFORE the shots were fired at Fort Sumter, South Carolina.
The State of South Carolina was particularly incensed at the tariffs enacted in 1828 and 1832. The Tariff of 1828 was disdainfully called, "The Tariff of Abominations" by the State of South Carolina. Accordingly, the South Carolina legislature declared that the tariffs of 1828 and 1832 were "unauthorized by the constitution of the United States."
Think, folks: why would the southern states secede from the Union over slavery when President Abraham Lincoln had offered an amendment to the Constitution guaranteeing the PRESERVATION of slavery? That makes no sense. If the issue was predominantly slavery, all the South needed to do was to go along with Lincoln, and his proposed 13th Amendment would have permanently preserved slavery among the southern (and northern) states. Does that sound like a body of people who were willing to lose hundreds of thousands of men on the battlefield over saving slavery? What nonsense!
The problem was Lincoln wanted the southern states to pay the Union a 40% tariff on their exports. The South considered this outrageous and refused to pay. By the time hostilities broke out in 1861, the South was paying up to, and perhaps exceeding, 70% of the nation's taxes. Before the war, the South was very prosperous and productive. And Washington, D.C., kept raising the taxes and tariffs on them. You know, the way Washington, D.C., keeps raising the taxes on prosperous American citizens today.
This is much the same story of the way the colonies refused to pay the demanded tariffs of the British Crown–albeit the tariffs of the Crown were MUCH lower than those demanded by Lincoln. Lincoln's proposed 13th Amendment was an attempt to entice the South into paying the tariffs by being willing to permanently ensconce the institution of slavery into the Constitution. AND THE SOUTH SAID NO!
In addition, the Congressional Record of the United States forever obliterates the notion that the North fought the War Between the States over slavery. Read it for yourself. This resolution was passed unanimously in the U.S. Congress on July 23, 1861, "The War is waged by the government of the United States not in the spirit of conquest or subjugation, nor for the purpose of overthrowing or interfering with the rights or institutions of the states, but to defend and protect the Union."
What could be clearer? The U.S. Congress declared that the war against the South was NOT an attempt to overthrow or interfere with the "institutions" of the states, but to keep the Union intact (by force). The "institutions" implied most certainly included the institution of slavery.
Hear it loudly and clearly: Lincoln's war against the South had NOTHING to do with ending slavery–so said the U.S. Congress by unanimous resolution in 1861.
Abraham Lincoln, himself, said it was NEVER his intention to end the institution of slavery. In a letter to Alexander Stevens who later became the Vice President of the Confederacy, Lincoln wrote this, "Do the people of the South really entertain fears that a Republican administration would directly, or indirectly, interfere with their slaves, or with them, about their slaves? If they do, I wish to assure you, as once a friend, and still, I hope, not an enemy, that there is no cause for such fears. The South would be in no more danger in this respect than it was in the days of Washington."
Again, what could be clearer? Lincoln, himself, said the southern states had nothing to fear from him in regard to abolishing slavery.
Hear Lincoln again: "If I could save the Union without freeing any slave I would do it." He also said, "I have no purpose, directly or indirectly, to interfere with the institution of slavery in the states where it exists. I believe I have no lawful right to do so and I have no inclination to do so."
The idea that the Confederate flag (actually there were five of them) stood for racism, bigotry, hatred, and slavery is just so much hogwash. In fact, if one truly wants to discover who the racist was in 1861, just read the words of Mr. Lincoln.
On August 14, 1862, Abraham Lincoln invited a group of black people to the White House. In his address to them, he told them of his plans to colonize them all back to Africa. Listen to what he told these folks: "Why should the people of your race be colonized and where? Why should they leave this country? This is, perhaps, the first question for proper consideration. You and we are different races. We have between us a broader difference than exists between almost any other two races. Whether it is right or wrong I need not discuss; but this physical difference is a great disadvantage to us both, as I think. Your race suffers very greatly, many of them, by living among us, while ours suffers from your presence. In a word, we suffer on each side. If this is admitted, it affords a reason, at least, why we should be separated. You here are freemen, I suppose? Perhaps you have been long free, or all your lives. Your race is suffering, in my judgment, the greatest wrong inflicted on any people. But even when you cease to be slaves, you are yet far removed from being placed on an equality with the white race. The aspiration of men is to enjoy equality with the best when free, but on this broad continent not a single man of your race is made the equal of a single man of our race."
Did you hear what Lincoln said? He said that black people would NEVER be equal with white people–even if they all obtained their freedom from slavery. If that isn't a racist statement, I've never heard one.
Lincoln's statement above is not isolated. In Charleston, Illinois, in 1858, Lincoln said in a speech, "I am not, nor have ever been, in favor of bringing about in any way the social and political equality of the white and black races. I am not nor ever have been in favor of making voters or jurors of negroes, nor of qualifying them to hold office, nor to intermarry with white people; I will say in addition to this that there is a physical difference between the white and black races which I believe will forever forbid the two races from living together on social or political equality. And inasmuch as they cannot so live, while they do remain together there must be the position of superior and inferior, and I as much as any other man am in favor of having the superior position assigned to the white."
Ladies and gentlemen, in his own words, Abraham Lincoln declared himself to be a white supremacist. Why don't our history books and news media tell the American people the truth about Lincoln and about the War Between the States?
It's simple: if people would study the meanings and history of the flag, symbols, and statues of the Confederacy and Confederate leaders, they might begin to awaken to the tyrannical policies of Washington, D.C., that precluded southern independence–policies that have only escalated since the defeat of the Confederacy–and they might have a notion to again resist.
By the time Lincoln penned his Emancipation Proclamation, the war had been going on for two years without resolution. In fact, the North was losing the war. Even though the South was outmanned and out-equipped, the genius of the southern generals and fighting acumen of the southern men had put the northern armies on their heels. Many people in the North never saw the legitimacy of Lincoln's war in the first place, and many of them actively campaigned against it. These people were affectionately called "Copperheads" by people in the South.
I urge you to watch Ron Maxwell's accurate depiction of those people in the North who favored the southern cause as depicted in his motion picture, "Copperhead." For that matter, I consider his movie, "Gods And Generals" to be the greatest "Civil War" movie ever made. It is the most accurate and fairest depiction of Confederate General Thomas Jonathan "Stonewall" Jackson ever produced. In my opinion, actor Stephen Lang should have received an Oscar for his performance as General Jackson. But, can you imagine?
That's another thing: the war fought from 1861 to 1865 was NOT a "civil war." Civil war suggests two sides fighting for control of the same capital and country. The South didn't want to take over Washington, D.C., no more than their forebears wanted to take over London. They wanted to separate from Washington, D.C., just as America's Founding Fathers wanted to separate from Great Britain. The proper names for that war are either, "The War Between the States" or, "The War of Southern Independence," or, more fittingly, "The War of Northern Aggression."
Had the South wanted to take over Washington, D.C., they could have done so with the very first battle of the "Civil War." When Lincoln ordered federal troops to invade Virginia in the First Battle of Manassas (called the "First Battle of Bull Run" by the North), Confederate troops sent the Yankees running for their lives all the way back to Washington. Had the Confederates pursued them, they could have easily taken the city of Washington, D.C., seized Abraham Lincoln, and perhaps ended the war before it really began. But General Beauregard and the others had no intention of fighting an aggressive war against the North. They merely wanted to defend the South against the aggression of the North.
In order to rally people in the North, Lincoln needed a moral crusade. That's what his Emancipation Proclamation was all about. This explains why his proclamation was not penned until 1863, after two years of fruitless fighting. He was counting on people in the North to stop resisting his war against the South if they thought it was some kind of "holy" war. Plus, Lincoln was hoping that his proclamation would incite blacks in the South to insurrect against southern whites. If thousands of blacks would begin to wage war against their white neighbors, the fighting men of the southern armies would have to leave the battlefields and go home to defend their families. THIS NEVER HAPPENED.
Not only did blacks not riot against the whites of the south, many black men volunteered to fight alongside their white friends and neighbors in the Confederate army. Unlike the blacks in the North, who were conscripted by Lincoln and forced to fight in segregated units, thousands of blacks in the South fought of their own free will in a fully-integrated southern army. I bet your history book never told you about that.
If one wants to ban a racist flag, one would have to ban the British flag. Ships bearing the Union Jack shipped over 5 million African slaves to countries all over the world, including the British colonies in North America. Other slave ships flew the Dutch flag and the Portuguese flag and the Spanish flag, and, yes, the U.S. flag. But not one single slave ship flew the Confederate flag. NOT ONE!
By the time Lincoln launched his war against the southern states, slavery was already a dying institution. The entire country, including the South, recognized the moral evil of slavery and wanted it to end. Only a small fraction of southerners even owned slaves. The slave trade had ended in 1808, per the U.S. Constitution, and the practice of slavery was quickly dying, too. In another few years, with the advent of agricultural machinery, slavery would have ended peacefully–just like it had in England. It didn't take a national war and the deaths of over a half million men to end slavery in Great Britain. America's so-called "Civil War" was absolutely unnecessary. The greed of Lincoln's radical Republicans in the North, combined with the cold, calloused heart of Lincoln himself is responsible for the tragedy of the "Civil War."
And look at what is happening now: in one instant–after one deranged young man killed nine black people and who ostensibly photo-shopped a picture of himself with a Confederate flag–the entire political and media establishments in the country go on an all-out crusade to remove all semblances of the Confederacy. The speed in which all of this has happened suggests that this was a planned, orchestrated event by the Powers That Be (PTB). And is it a mere coincidence that this took place at the exact same time that the U.S. Supreme Court decided to legalize same-sex marriage? I think not.
The Confederate Battle Flag flies the Saint Andrews cross. Of course, Andrew was the first disciple of Jesus Christ, brother of Simon Peter, and Christian martyr who was crucified on an X-shaped cross at around the age of 90. Andrew is the patron saint of both Russia and Scotland.
In the 1800s, up to 75% of people in the South were either Scotch or Scotch-Irish. The Confederate Battle Flag is predicated on the national flag of Scotland. It is a symbol of the Christian faith and heritage of the Celtic race.
Pastor John Weaver rightly observed, "Even the Confederate States motto, 'Deovendickia,' (The Lord is our Vindicator), illustrates the sovereignty and the righteousness of God. The Saint Andrews cross is also known as the Greek letter CHIA (KEE) and has historically been used to represent Jesus Christ. Why do you think people write Merry X-mas, just to give you an illustration? The 'X' is the Greek letter CHIA and it has been historically used for Christ. Moreover, its importance was understood by educated and uneducated people alike. When an uneducated man, one that could not write, needed to sign his name please tell me what letter he made? An 'X,' why? Because he was saying I am taking an oath under God. I am recognizing the sovereignty of God, the providence of God and I am pledging my faith. May I tell you the Confederate Flag is indeed a Christian flag because it has the cross of Saint Andrew, who was a Christian martyr, and the letter 'X' has always been used to represent Christ, and to attack the flag is to deny the sovereignty, the majesty, and the might of the Lord Jesus Christ and his divine role in our history, culture, and life."
Many of the facts that I reference in this column were included in a message delivered several years ago by Pastor John Weaver. I want to thank John for preaching such a powerful and needed message. Read or watch Pastor Weaver's sermon "The Truth About The Confederate Battle Flag" here:
The Truth About The Confederate Battle Flag
Combine the current attacks against Biblical and traditional marriage, the attacks against all things Confederate, the attacks against all things Christian, and the attacks against all things constitutional and what we are witnessing is a heightened example of why the Confederate Battle Flag was created to begin with. Virtually every act of federal usurpation of liberty that we are witnessing today, and have been witnessing for much of the twentieth century, is the result of Lincoln's war against the South. Truly, we are living in Lincoln's America, not Washington and Jefferson's America. Washington and Jefferson's America died at Appomattox Court House in 1865.
Instead of lowering the Confederate flag, we should be raising it.
Greece is the pearl of Mediterranean, the place generations of foreigners from Lord Byron to Graves to Fowles have fallen in love with. From philosophy to feta, from history to yoghurt, from poetry to honey they provided the example to follow. Their priests preserve the pristine faith; their fighters defeated Mussolini; their Helen is the epitome of female beauty. They also make lousy wine called retsina and listen to loud dreadful music called bouzouki so we would temper our Hellenophilia.
Now they have given us another example to follow: how to beat banksters at their own game. The spectacular victory of the Syriza government in Greece at the national referendum was quite unexpected: the polls wavered between an indecisive result and straightforward support of the EU plans around 51:49. However, the Greeks strongly confirmed the mandate of the government. The main problem was and remains the Syriza's resolve and determination.
The ruling party took an unnecessary risk while calling for referendum, for they had already won the elections under their own slogans just a few months ago. This implied their wobbliness, as if they would prefer to lose and pass the hot potato to somebody else. Moreover, they did not try to win the referendum: no campaign for NO, no media coverage of demos for NO. Did they wish to lose or to win with a slightest possible margin? Possibly. The Greek people rejected the stratagem and called upon them to proceed.
Now it is the business of the government to organise a smooth and fast Grexit from the Eurozone and switch to the new Drachma. A really decisive government would leave the EU and NATO, turning the tables completely. Refusing the bailout is good but not enough.
The Greeks were right to reject paying the debts, for these debts were forced upon them by the giant vampire squid, Goldman Sachs, in words of Matt Taibbi. "The first thing you need to know about Goldman Sachs is that it's everywhere. The world's most powerful investment bank is a great vampire squid wrapped around the face of humanity, relentlessly jamming its blood funnel into anything that smells like money". As we now know, Goldman Sachs (you do not have to be an anti-Semite to hate them) cooked the book,s falsely pretending Greece had a high credit rating though they knew of its huge debts. When the debts snowballed, they pulled the rug and collapsed Greece's rating, bailing out banks at the expense of the European taxpayer.
Out of €320 billion, Greece received and used about €20 billion, while the principal sum went to the banksters. Greece could not pay it off: after five years of trying, the country is in worse shape and in deeper debt than it ever was. Austerity has destroyed lives and infrastructure. The bankers planned to sell all Greek assets: harbours, railways, lands; and you can envisage yourself who would buy it. The negotiations between the EU, IMF and Greece were dishonest, explains Ashoka Modyin widely read and technical essay. That's why the Greeks elected the far-left party Syriza and its far-right counterpart INIL to break the rules of the rigged game.
Greece is a small country and it could not take on the whole EU banking and political establishment on its own. Fortunately, there is a country able and willing to help. That is its sister in faith, Russia. Greece for Russia is like Italy for Catholics, like England for the US: the source of culture and religion. The Greek priests had brought their faith to what was to become Russia. Greece and Russia share the same Byzantine legacy. Arnold Toynbee, the British scholar of history, spoke of few European civilisations, some abortive (Far Western and Scandinavian), and two fully developed: Western European, based on the Church of Rome, and Orthodox Christian, based on the Church of Constantinople. Russia and Greece belong to the last one.
The EU is a reincarnation of the Roman Empire and that of Charlemagne. It is at home in France and Germany, but completely foreign for Swedes and Greeks, for Letts and Bulgars, for Ukrainians and Russians. It has over-extended itself and brought huge calamities upon its people and on their neighbours.
Mind you, this is not the first time the people of the West have colonised the Orthodox Christian East: in 1204, they smashed the Byzantine Empire and established their kingdoms and duchies, eventually erased by the Turks. After Greece was restored in 1821, it went back under the Western tutelage, and remained there. In 1945, the Greeks made a heroic effort to liaise with Russia, but Churchill employed the defeated German troops to smash the Greek independence movement and installed his agents in Athens. Soviet Russia did not object much, as under the Yalta agreement Greece was going to the West, while Poland was going to the East. Now the West has both Poland and Greece. The Greeks were frog-marched to NATO and to EU, and they would have remained forever captive but for the bankers' greed.
Russia is the only part of the Byzantine world that remained independent and adhered to its faith. Russia is a natural partner for Greece and its Balkan neighbours. Now Russia can help Greece: by buying its wine, cheese and olives that do not sell well in the West, by sending pilgrims to venerate shrines under its cruel blue sky, by encouraging its industries, by giving its youth a meaning of life beyond caring for German tourists. And the Greeks are fond of Russians, so their sympathies are mutual.
The Syriza party, and its partner ANEL were famous (some would correct it to 'notorious') for their pro-Russian sympathies. However, since they were elected, they began a game of playing Brussels against Moscow, like a young tease who encourages two suitors to keep both in her thrall. The Greek expert and London Lawyer Alexander Merkoulis listed the Russian attempts to help Greece. They offered five billion euros to build a gas pipeline to Greece, and Greece would be able to sell gas to Europe. Miller of Gazprom went to Athens with prepared documents, and came back empty-handed.
Tsipras promised to come to Moscow for the May 9 celebrations, and failed to show up at the last moment. He agreed to extend anti-Russia sanctions while sitting at the St Petersburg forum. This undermined Russian trust. "The Russians must be getting increasingly fed up with someone who repeatedly takes them to the Church door – and then at the last moment runs away", said Merkoulis.
It appears that the Ukraine story has repeated itself. Russia offered huge credits to the Ukraine in 2013, it could buy its industrial output, invigorate its industry and agriculture, but the then President Yanukovych did not dare. He ended in exile, his country ruined; it will take them 20 years to regain the positions they had in 2013, say the EU experts.
Greece is not likely to go for a civil war: they had it in 1945, but the old wounds may reopen. The most pro-Russian area of 1945 insurgency – the Isle of Crete – heavily (75%) voted against the EU in the recent referendum. The Syriza government will try to renegotiate with the IMF and the EU by bluffing them with the Russian alternative. Even if they will get relief, their economy is not likely to come back to normal.
The problem is not Greece, the problem is the EU. This body has a triple purpose. It is (1) a union of bankers against people, (2) a harness with which the US can drive colonised Europe, and (3) a tool for de-industrialisation and de-education of this most developed continent. Under the EU, masses of beggars from Romania and African refugees descend on the North. Under the EU, once-industrial Latvia and Hungary became basket-cases, their high tech moved elsewhere. Under the EU, the social welfare system has been dismantled, while sexual education of children and gender games have gone into a high drive. That is why nations – from Sweden to Italy, from England to Spain – call to break up the union.
Greece would be better off out of the EU. Everybody would. Distressingly, its Minister of Finance Yanis Varoufakis, a stubborn negotiator, a son of 1945 fighter, who could lead his country to freedom, has been dismissed following the referendum. Alexis Tsipras will try to negotiate himself, and he is a smooth operator, say the Greeks.
There is just one problem, that of guts and their lack thereof. Too many leaders hesitate and contemplate instead of acting. We mentioned Yanukovych, but this is a long list of names, beginning with Allende, a man of peace killed in a coup. The leaders that stood up to the vampire squids – from Nasser to Putin – were branded "a new Hitler", but actually managed better. The US always dares: to conquer Panama and Granada, to attack Afghanistan and Iraq, and this daring is a secret of its success.
Still it is too early for despair. The referendum was a victory, and a victory can do wonders even to wet and wobbling leaders. It would be a shame to cast the pearl of Greece to the banker swine.
The title of this column is taken from the Old Testament Book of Micah, chapter seven, verse six. Speaking to His disciples, the Lord Jesus sounded a very similar warning to that of Micah's. He said, "They shall put you out of the synagogues: yea, the time cometh, that whosoever killeth you will think that he doeth God service." (John 16:2 KJV)
Jesus' prediction literally came true with the persecution and deaths of thousands of Christians by Romans and Jews in the Early Church and later with the persecution and deaths of thousands of Anabaptists, Protestants, Waldenses, etc., by Popes and Catholics during the Dark Ages.
Killing in the service of God is assuredly nothing new. How many wars throughout history have been (and are being) fought in the name of God? Nowadays, nearly all of the supporters of the current neocon "holy war" against Muslims love to tout the passages of the Koran that seem to condone waging "holy Jihad" against any and all non-Muslims. Of course, they conveniently ignore passages in the Koran that promote peace. They seem to ignore the peace passages in the Bible, too, by the way.
Are some extremist Muslims using their religion as cover for their hatred and violence? You bet. But you can also bet it's more about politics and power than anything else, because Muslims kill Muslims more than any other group of people.
For the record, it never ceases to amaze me that the same Christians who love to use the words of the Koran as justification for a holy war against Muslims have either totally forgotten or never read the words of the Jewish Talmud. The Talmud was the law that the Pharisees held in highest regard–even above The Torah. It was the law they constantly accused Jesus of violating. Still today, the Talmud is regarded as God's highest law by Israel's Prime Minister Benjamin Netanyahu and most of Israel's leaders. In fact, just recently Bibi announce that it was his intention to enshrine the Jewish Talmud as the "official basis for Israeli state law."
According to Israel National News: "Netanyahu also promised that 'we will define in the law the Gemara as a basis for the Israeli legal system,' referencing the Jewish legal text analyzing the Mishnah, a legal work of the Jewish sages, which together form the Talmud."
See the report at:
Report: Netanyahu Promises Talmud Will Be Israeli Law
So, have any of our Muslim-hating friends bothered to read the Talmud? Try these excerpts on for size:
"When the Messiah comes every Jew will have 2800 slaves."
"That the Jewish nation is the only nation selected by God, while all the remaining ones are contemptible and hateful."
"That all property of other nations belongs to the Jewish nation, which consequently is entitled to seize upon it without any scruples. An orthodox Jew is not bound to observe principles of morality towards people of other tribes. He may act contrary to morality, if profitable to himself or to Jews in general."
"Kill the Goyim [non-Jew] by any means possible."
"Everyone who sheds the blood of the impious [non-Jews] is as acceptable to God as he who offers a sacrifice to God."
"The non-Jew is consequently an animal in human form, and condemned to serve the Jew day and night."
"A Jew may violate but not marry a non-Jewish girl."
So, when Bibi says he wants to make the Talmud the official law of Israel, does he plan to implement these Talmudic injunctions? And are we now going to hear Christians say, "There is no such thing as a peace-loving Jew"? Or is that moniker reserved exclusively for Muslims? If Christians are afraid of Sharia Law, why are they NOT afraid of Talmudic Law?
Can one imagine how Christians throughout America would have reacted had any Muslim nation attacked one of our Navy vessels that was peacefully patrolling international waters, killing dozens of our sailors and Marines? Yet, that is exactly what the government of Israel (not independent gangs of terrorists) did to the U.S.S. Liberty on June 8, 1967. The attack was completely unprovoked; and in fact, U.S. naval vessels that were in the vicinity were forbidden to assist. The attack lasted for hours, and the United States did absolutely NOTHING. And to this day, there has been NO JUSTICE for the families and loved ones of the victims of the attack on the U.S.S. Liberty. The story has been swept from the pages of history like it never happened. Was this attack the result of Jewish belief in Talmudic Law? We will never know.
If one confronts Jewish apologists with the above quotes from the Talmud, they will say that the words are taken out of context and will point to other quotations that seem to support their position. And this is exactly what Muslim apologists will say when confronted about seemingly pro-violence passages in their holy book.
And how many so-called Christians have used verses from the Old Testament to justify all sorts of violent acts? Even some of Protestantism's most celebrated names are quoted as promoting violence in the name of the Christian God.
For example, the "Lutheran towns of Lubeck, Bremen, Hamburg, Luneburg, Stralsund, Rostock and Wismar all voted to hang Anabaptists and flog and banish Catholics and Zwinglians from their homelands.
"Luther said of Roman Catholic leaders, 'If I had all the Franciscan friars in one house, I would set fire to it . . . To the fire with them!'
"Luther (who in 1518 taught baptism by immersion) taught that dissenters (those who disagreed with him) should be banished and said that 'The peasants (involved in the Peasants' War) would not listen; they would not let anyone tell them anything; their ears must be unbuttoned with bullets, till their heads jump off their shoulders. … On the obstinate, hardened, blinded peasants, let no one have mercy, but let everyone, as he is able, hew, stab, slay, lay about him as though among mad dogs, . . . . so that peace and safety may be maintained….' Note that he was speaking of German peasants!"
A man was arrested for writing on one of John Calvin's tracts the words, "all rubbish," and was put on the rack twice a day for a month. He was beheaded on July 26, 1547.
"The Spanish Reformer Servetus had dared to criticize Calvin's Institutes of the Christian Religion and Calvin declared: 'If he comes here and I have any authority, I will never let him leave the place alive.'
"Servetus , an anti-Trinitarian, had  disagreed with Calvin via correspondence and when he visited Geneva on August 13, 1553,  he went to hear Calvin preach. Calvin saw him in church and had him arrested. Calvin drew up forty charges against him including Servetus' opposition to infant baptism and his attack upon the preaching of Calvin. On August 20, 1553, Calvin wrote: 'I hope that Servetus will be condemned to death' and in October the Geneva Council ordered that he be burned alive the next day.
"'Heretics' were hanged then burned in Zurich, Basil, and Geneva for disagreeing with Calvin's teachings.  During the first five years of Calvin's rule in the small town of Geneva, 13 people were hanged, 10 were decapitated, and 35 were burned to death. A citizen could go to prison for smiling during a baptismal service or sleeping during a church service!
"In England, Henry VIII was head of the Church of England (that Henry formed after his break from Rome) and doctrinal disagreements now became high treason to be punished by disembowelment while still alive, hanging, and quartering. In the end, even failing to denounce anyone else who criticized these things became treason."
See the report at:
Reformation Leaders Tortured And Killed Dissidents!
You see, it's not just pagans who kill God's people. As often as not, Christians are killed by other Christians–but all in the name of God, of course.
And, dear reader friend, I am persuaded that Christians persecuting and killing Christians is soon to be the experience of many of us in America. And I am absolutely certain that it will look very much like the experience of Dietrich Bonhoeffer's Confessing Church during the days of Nazi Germany.
During the Nazi years in Germany, pastors and churches mis-taught Romans 13 to mean that Christians are commanded by God to submit to civil authority, no questions asked. This devilish indoctrination eventually led to the murder, persecution, and imprisonment of Christian men such as Bonhoeffer, Martin Niemoller, and thousands like them.
In like fashion, America's pastors and churches are teaching their congregations to obey civil government, no questions asked. There is not a smidgen of difference between the way pastors and churches in Hitler's Germany taught Romans 13 and the way pastors and churches in America are teaching it today. This can only culminate with the persecution against those who refuse to submit to such heresy–in much the same way that the German National Church persecuted the recalcitrant (but faithful) Confessing Church.
I recently became aware of the ominous signs of this potential eventuality from a story that came out of Grants Pass, Oregon.
Josephine County, Oregon (the county in which Grants Pass is located) had one of the finest constitutional sheriffs in the entire country. Gil Gilbertson was a sheriff's sheriff. He was unafraid to stand against federal overreach. He knew the Constitution; and he faithfully defended it.
Therefore, it is not surprising that federal, state, and local pressure mounted strongly against Sheriff Gilbertson. Funds were denied his office to the point that it was next to impossible for his office to perform its duties. Of course, Sheriff Gilbertson was blamed for these problems by political leaders and the media. Subsequently, Sheriff Gilbertson was defeated for reelection by big-government toady Dave Daniels on May 20, 2014. Not long afterward, a tax-hike was put on the ballot for the "new" sheriff's office. And guess who the biggest cheerleaders for the tax levy for the new big-government-bought-and-paid-for sheriff were? You guessed it: two of the largest churches of Grants Pass.
In fact, these two pastors took to the air with the newly-elected big-government sheriff for a media campaign pitching the new tax. I hope you will take the time to watch both of these clips:
Pastor Warns That God Is Disappointed In Those Who Question The Tax Levy
And:
Pastor Warns that Questioning Authority Is Like Satan Worship Just Before Playing Pro-Levy Video
Pastor Mark Goens says, "It is painful that we don't listen to authority." He also said, "People go to school board meetings and question their every decision and trying to change everything they don't like." The good pastor also said that raising taxes was "a Biblical and a spiritual issue."
So, in other words, parents, "If you don't like the fact that your school system is teaching the academically and morally corrupt Common Core federal curriculum to your children, you are supposed to be good little Nazis and stay home and question nothing. After all, the authorities know better than you do about what to teach your children. The Bible tells you to submit: so sit down and shut up!"
And Pastor Dennis Webber says this to the sheriff and the chief of public safety, "We recognize that God gave you permission to be in that place and is giving you the authority to function there."
Really, Pastor Webber? God has given these men authority to "function" in their positions? Under whose orders are they to function? Under whose laws are they to function? You failed to mention that. Do these men have authority from God to make up their own laws? Simply because they are elected or appointed to public office, does God give them "authority to function" as they see fit? You didn't qualify your remarks at all.
These men swore an oath to the Constitution. They are required by the supreme law of the land to submit to the limits and constraints imposed upon them by the Bill of Rights–not to mention their duty to submit to our Creator's Laws of Nature. They have NO approbation from Heaven to act outside the limits and boundaries of the Constitution, Bill of Rights and Natural Law. NONE. ZERO. ZILCH. NADA. And for these two pastors to act as if the citizens of Josephine County owe Sheriff Daniels and Chief of Public Safety Bill Landis their unlimited, unquestioned submission (which is exactly what they did) is the height of irresponsibility.
Not once did Pastors Goens or Webber say a word about the Constitution and Bill of Rights. Not one time did they make mention of the sheriff's responsibility to obey the law of the land, that his position is that of a servant of the people. Instead, the sheriff and chief of public safety were held up as ultimate authorities to whom Christians are commanded to always submit and support. And, ladies and gentlemen, this is the kind of rubbish that the vast majority of our Christian ministers are regurgitating every Sunday throughout the United States of America.
Oh, readers should know that despite the best efforts of Goens and Webber, the proposed tax levy FAILED. Here is a local Grants Pass reporter's summary of this entire sordid episode:
Am I suggesting that pastors Goens and Webber have killing other Christians in mind? ABSOLUTELY NOT! But do I believe that the devilish doctrine of unlimited submission to civil authority that they are ignorantly teaching is paving the way for future persecution and killing? ABSOLUTELY, I DO.
I'm sure Calvin and Luther never anticipated the killing that would later ensue from their words; I'm sure good Anglicans never anticipated the killings that would later ensue from "their" king; I'm sure good Roman Catholics never anticipated the purging and inquisitions that would later ensue in the name of their Church; and I'm sure the good pastors and Christians in Germany never anticipated the slaughter that would ensue from their heretical teaching of Romans 13, either.
This kind of thing never happens overnight. It takes years and decades to sufficiently indoctrinate a population before such atrocities can take place. And, my friends, we are smack dab in the middle of this totalitarian indoctrination as we speak. And, wittingly or unwittingly, some of the biggest propagandists are pastors such as Mark Goens and Dennis Webber.
As a fellow pastor, I am outraged! I am sick to my stomach that my fellow ministers would allow themselves to be used in such a devilish fashion. And, while I know that this kind of heresy is being taught nationwide, we have the videos of these two pastors publically participating in this propaganda.
Since these are very public pastors who are unashamed of their unbiblical and tyrannical position, and as a fellow pastor with forty years seniority (as of next month), I feel I have "standing" to call them on the carpet for it. Therefore, I am including their contact information in this column should any of my readers want to express their personal feelings one way or another. (Readers already have my contact information.)
Pastor Mark Goens
River Valley Church
405 NE 6th Street
Grants Pass, Oregon  97526
Church phone number:
541-476-7761
Church website:
River Valley Church
Pastor Dennis Webber
Parkway Christian Center
229 NE Beacon Dr.
Grants Pass, Oregon  97526
Church phone number:
541-479-2639
Church website:
Parkway Christian Center
Can one imagine how difficult it was for America's founders to actually make the decision to separate from Great Britain? England was the Motherland. The Crown was the central government. For all of their lives, the government of Great Britain was the only government they had ever known. The history of England was their history. Not only that, these men had never experienced any other system of government.  Neither was there history to guide them. A monarchical form of government was all they knew. The "divine right of kings" was inculcated into their hearts and minds via virtually every established institution, including the Church, from the time they were born.
The Magna Carta had paved the highway of philosophy for the acceptance of self-government and individual liberty, but it was hardly practiced. King John signed the charter under extreme duress and then spent the rest of his reign in bloody retaliation against those who had pressed him to accept it. For over five hundred years, the Magna Carta lay as a noble idea but with little practical application. The Enlightenment philosophers wrote  and theorized much about the principles contained in the Great Charter, but, again, until America's founding generation came on the scene, nothing much of substance had been achieved. It was America's Founding Fathers and founding generation that took the principles of the Magna Carta and the Enlightenment philosophers and actually used those principles to birth a new nation.
But how did they come to such a decision? Imagine the consternation. Imagine the inner conflicts. Communities were divided. Friends were divided. Families were divided. Brothers were divided. Parents and children and husbands and wives were divided. Yet, make the decision, they did. They pledged their lives, fortunes, and sacred honor to the cause. They obtained liberty and independence for their posterity–at great cost.
Granted, the decision to separate from the British Crown was not made overnight. Thomas Jefferson explained the process of reasoning behind the separation in the Declaration of Independence. Hear him:
"Prudence, indeed, will dictate that Governments long established should not be changed for light and transient causes; and accordingly all experience hath shewn, that mankind are more disposed to suffer, while evils are sufferable, than to right themselves by abolishing the forms to which they are accustomed. But when a long train of abuses and usurpations, pursuing invariably the same Object evinces a design to reduce them under absolute Despotism, it is their right, it is their duty, to throw off such Government, and to provide new Guards for their future security.–Such has been the patient sufferance of these Colonies; and such is now the necessity which constrains them to alter their former Systems of Government."
How could Jefferson have been any clearer? He and the rest of America's founders were convinced of "a design to reduce them under absolute Despotism."
Noah Webster's Dictionary Of The English Language (1828) defines "design" as verb: "To project; to form in idea, as a scheme." And as noun: "A scheme or plan in the mind." And, "Purpose; intention; aim; implying a scheme or plan in the mind."
Hence, America's founders were convinced of a scheme, a plan, and an intention in the minds of those within the British Crown to "reduce them under absolute Despotism." Yes, friends, America's founders were convinced there was a CONSPIRACY within the hearts and minds of the British government to enslave them. Hear Jefferson again:
"But when a long train of abuses and usurpations, pursuing invariably the same Object evinces a design…"
When abuses and usurpations which pursue invariably the "same Object" continue unabated over a long period of time, this is NOT an act of happenstance; it is by "design." Somewhere along the line, the eyes of America's founders were opened to the conspiracy within the British government to enslave them. Once their eyes were opened to the conspiracy, the rest, as we say, is history.
I submit that what we have in America today are basically two groups of people: those whose eyes are opened to conspiracy, and those who eyes are blind to conspiracy. This is exactly as it was in 1775 and 1776. Christian or unchurched, Republican or Democrat, conservative or liberal, if one is blind to the conspiracy to "reduce [us] under absolute Despotism," one cannot truly comprehend the real danger or the real war.
And, sadly, it appears that most people today do NOT see the CONSPIRACY. All they see is Republican and Democrat; conservative and liberal; right and left; Christian and Muslim; religious and secular; FOX News and CNN, etc. Until Americans awaken to the same "design" that our founders awakened to, they will not be able to obtain a solution to our country's malaise, as they are blind to the real enemy.
Mind you, not everyone in the British government in 1775 had it in mind to enslave the Colonists. Not every British soldier, not every British magistrate, not every British agent had a personal goal to enslave the colonies. They were just following orders; their eyes were blind to the plans and objects of those who were orchestrating the conspiracy. And, of course, those within the colonies who supported the British Crown were, likewise, blind to the conspiracy. Thank God, enough of our forebears were enlightened to the design of the Crown to be willing to cast it off.
I will say it plainly: there is a design (conspiracy) within Washington, D.C., and its allies to reduce us under absolute despotism.
Come on, folks, think: when has it mattered to a tinker's dam which party controlled the White House or Congress? No matter which party is in charge, the central government in D.C. continues to get bigger and bigger and more and more oppressive. Regardless of whether the President is a Democrat or Republican, NOTHING changes in regards to America's foreign policies or our economic policies. Regardless of party, the Council on Foreign Relations (CFR) dominates our foreign policies and the Federal Reserve Bank (FRB) dominates our economic policies.  Regardless of party, an American Police State and surveillance society continue to mushroom, the Department of Homeland Security (DHS) and Internal Revenue Service (IRS) continue to exert more and more control over the American citizenry, and states and communities continue to fall under the heel of federal overreach.
Both parties in Washington, D.C., are led by warmongering zealots who use war, not only to enrich themselves, but also to carry out their preconceived plans of perpetual war for the purpose of paving the way for international bankers to control the world's economies and for the purpose of subjecting the American citizenry to greater and greater infringements of their liberties.
In this regard, militant Islam is but a tool of the globalists. As long as Americans think that Islam is our enemy, they are blind to who the real enemy is. Our enemy is NOT Islam; our enemy is the cabal of globalists who are manipulating militant Islamists. The same people (the CFR and their fellow travelers) who took one of our strongest allies in the Middle East (Iran) and turned it into one our (supposed) greatest enemies are the same ones who are manipulating all of the wars of the Middle East, as well as bringing Russia and China to the brink of global conflict.
I submit the conspiracy of the British Crown has returned; and what used to be an indefatigable, recalcitrant, and vigilant independent republic (the United States) has become little more than a puppet of the old European monarchy. What the Crown could not accomplish through military force, it has accomplished through international banking.
The Federal Reserve wields absolute control over U.S. economic policy, and yet, no one really knows exactly who all of the members of the FRB even are. One thing is known, many (if not most) of them are NOT even U.S. citizens. Yes, ladies and gentlemen, foreign bankers have been controlling U.S. financial policy for the better part of a century.
In like fashion, the CFR virtually controls U.S. foreign policy. And the goal of the CFR is the reduction of national sovereignty and the rise of global government. Listen to Admiral Chester Ward.
Rear Admiral Chester Ward, who was the Judge Advocate General of the Navy from 1956-1960 and a former member of the CFR, but withdrew from the organization after realizing what they were all about, warned the American people about the dangers of this and similar organizations (such as the Trilateral Commission). He said, "The most powerful clique in these elitist groups have one objective in common–they want to bring about the surrender of the sovereignty and the national independence of the United States. A second clique of international members in the CFR . . . comprises the Wall Street international bankers and their key agents. Primarily, they want the world banking monopoly from whatever power ends up in the control of global government."
Admiral Ward also said, "The main purpose of the Council on Foreign Relations is promoting the disarmament of U.S. sovereignty and national independence and submergence into an all-powerful, one world government."
Now, observe that the administrations of both Republican and Democrat presidents are littered with CFR members. Under President George H.W. Bush, CFR members comprised 20% of his cabinet; under President Bill Clinton, CFR members comprised 34% of his cabinet; under President G.W. Bush, CFR members comprised 22% of his cabinet; and under President Barack Obama, CFR members comprise 36% of his cabinet. And these figures do not take into account how many CFR members are scattered throughout the national news media.
Can one imagine how people would react if twenty or thirty percent of a given presidential administration's cabinet members were from, say, the Christian Coalition–or, even the ACLU. If the Christian Coalition had that many members in a presidential administration, people on the left would be screaming bloody murder. And if the ACLU had that many members in a presidential administration, people on the right would be screaming bloody murder. As it is, the CFR DOES have that many members in EVERY presidential administration and no one from the right or the left even says "boo." It's because they (from both left and right) are blind to the conspiracy.
These international conspirators can be found in London, Brussels, Washington, D.C., New York City, Tel Aviv, etc. In terms of U.S. foreign policy, these conspirators completely control the neocon agenda. That doesn't mean that every politician who embraces the neocon foreign policy agenda is him or herself aware of the conspiracy. In the same way, not every federal officer within the DHS is aware of the conspiracy. Not every soldier who is fighting these perpetual wars of aggression is aware of the conspiracy. But as with many in the old British monarchy, they are the pawns of the conspirators.
George Washington, Thomas Jefferson, Sam Adams, et al., were only able to declare and fight for independence and liberty after they understood that they were dealing with "a design to reduce them under absolute Despotism."
Until the American people, including our State legislators, governors, city mayors, councilmen, county sheriffs, district attorneys, congressmen, senators, pastors, educators, journalists, etc., awaken to the conspiracy that seeks to enslave us, we will never have the sagacity and strength of will to properly resist it. This means that many of the current battles in which good people are engaged merely play into the designs of those who seek our enslavement. We can't win the war until we know who the real enemy is.
P.S. On Sunday, April 19 of this year, I delivered the famous sermon of Pastor Jonas Clark that was originally delivered on April 19, 1776, on the occasion of the first anniversary of the Battle of Lexington. Pastor Clark was the pastor of the men who fought that historic battle, which began America's War for Independence. Obviously, this message was delivered just a couple of months before our Declaration of Independence was signed. I preached this message word-for-word. And I tried to deliver it with the same zeal and passion in which it was originally preached.
The vast majority of today's Christians NEVER hear a message that remotely resembles the kind of sermons that the pastors of Colonial America delivered. And since April 19 fell on Sunday this year, I delivered Jonas Clark's powerful message regarding the Battle of Lexington and American liberty so people could listen to the kind of preaching that Christians in Colonial America heard routinely. Pastor Clark entitled his message, "The Fate of Blood-Thirsty Oppressors and God's Tender Care of His Distressed People."
My delivery of this awesome message is on DVD. I offer this DVD to my readers in the hope that many of you will purchase copies of the DVD and let your friends, relatives, fellow Christians, pastor, etc., hear true Colonial American preaching. Again, this is word-for-word the message of Jonas Clark delivered on April 19, 1776, concerning the Battle of Lexington Green and America's fight for liberty.
I have never heard anyone deliver Rev. Clark's famous message. As far as I know, this is the only verbatim recording of this historic message in existence–preached with the same kind of passion and fervor as it was said Pastor Clark delivered it.
To order my delivery of Jonas Clark's message, go here:
Jonas Clark's Famous Message Of April 19, 1776
With the enactment of the privately owned central bank, the Bank of England provided the model for the financial enslavement of governments, and their citizens. Well before the conflict for establishing a National Bank in America or the eventual surrender to the money changers with the betrayal in instituting the Federal Reserve, the history of the Bank of England needs to be studied. Relying on British historians may seem to invoke a cultural bias; however, the range and wealth of information on this topic comes from an earlier age. Further research will expand this understanding and many of the sources cited can fulfill this objective.
For purposes of a mainstream account, the official site of the Bank of England provides a flowery version about the background and purported success of the scheme proposed by   "William Paterson, envisaged a loan of £1,200,000 to the Government, in return for which the subscribers would be incorporated as the "Governor and Company of the Bank of England". Although the new bank would have risked its entire capital by lending it to the Government, the subscription proved popular and the money was raised in a few weeks. The Royal Charter was sealed on 27 July 1694, and the Bank started its role as the Government's banker and debt-manager, which it continues today."
"The bank hath benefit of interest on all moneys which it creates out of nothing."

– William Paterson
THE FORMATION OF THE BANK OF ENGLAND by Halley Goodman provides a detailed and well sourced chronicle and background.
"The goldsmiths evolved to become the original private bankers of the time. Since  goldsmiths already had as part of their trade private stores of gold and stout vaults to store them in, entrepreneurs could entrust their own gold to them for safe keeping, for a fee, and receive a paper receipt for the deposit. The goldsmiths could then lend monies against these deposits for an additional fee. Mr. Hartley Winters declares that "some ingenious goldsmith conceived the epock-making notion of giving notes…and so founded modern banking." Merchants would deposit "their money with the goldsmiths and received from them receipts" that "…were payable on demand, and were transferred from one holder to another in payment of debts." These receipts or notes from the goldsmith bankers, often in the form of a letter, are some of the earliest surviving cheques in England. Given the economic realities of the time, although deposits provided the funds for their business, most of the clients of these goldsmith bankers were usually borrowers rather than depositors."
From such humble origins, the foundation was laid to invent a central bank that would create money out of thin air and loan it at interest to the government, who lost it sovereignty for making this Faustian bargain.
Secrets of the Bank of England Revealed at Last!!

The Charter of the Bank of England (1694) with the Great Seal of William and Mary. The first usury central bank to be incorporated in England.
The Bank of England account, published by Cassell, Petter & Galpin cites a rocky start and opposition from the goldsmiths.
"In 1696 (very soon after its birth) the Bank experienced a crisis. There was a want of money in England. The clipped silver had been called in, and the new money was not ready. Even rich people were living on credit, and issued promissory notes. The stock of the Bank of England had gone rapidly down from 110 to 83. The goldsmiths, who detested the corporation that had broken in on their system of private banking, now tried to destroy the new company. They plotted, and on the same day they crowded to Grocers' Hall, where the Bank was located from 1694 to 1734, and insisted on immediate payment—one goldsmith alone demanding £30,000. The directors paid all their honest creditors, but refused to cash the goldsmiths' notes, and left them their remedy in Westminster Hall. The goldsmiths triumphed in scurrilous pasquinades entitled, "The Last Will and Testament," "The Epitaph," "The Inquest on the Bank of England."
It did not take long for the Jewish bankers to set their sights on Paterson's bank and financers for the English regime. Brother Nathanael Kapner adds his audacious viewpoints.
"The new King William III soon got England involved in costly wars against Catholic France which put England deep into debt. Here was the Jewish bankers' chance to collect. So King William, under orders from the Elders of Zion in Amsterdam, persuaded the British Treasury to borrow 1.25 million pounds sterling from the Jewish bankers who had helped him to the throne.

Since the state's debts had risen dramatically, the government had no choice but to accept. But there were conditions attached: The names of the lenders were to be kept secret and that they be granted a Charter to establish a Central Bank of England. Parliament accepted and the Jewish bankers sunk their tentacles into Great Britain."
Actual control of the fiat central bank is discussed in Who owns the Bank of England?
"A very famous story relates to the Bank of England and the infamous Rothschilds, that all powerful banking family. This story was re-told recently in a BBC documentary about the creation of money and the Bank of England.

It revolves around the Battle of Waterloo in which Nathan Rothschild used his inside knowledge of the outcome and his faster horses and couriers to play the market by getting the result of the battle before anyone else knew the outcome.

He quickly sold his English bonds and gave all the traders who looked to him for guidance the impression that the French had won at Waterloo.

The other traders all rushed to sell their bonds before the market crashed thinking that they were now worthless and a massive fire-sale occurred as brokers clamered to get rid of their stock. This massive sell off quickly drove the price of the bonds down to 5% of their original worth.

Once the bottom had dropped out the market Nathan Rothschild then re-bought as many bonds back as he could at hugely discounted prices and in doing so he multiplied his wealth twenty times in 3 days of trading.

At the same time as becoming immensely wealthy he also became the single largest debtor to the English government which ultimately gave him control over the bank of England."
If you are so inclined to do your own research, two sources, HISTORY OF THE BANK OF ENGLAND written by Dr. A. Andreades and Complete Histories: Bank of England to 1694, are worthy of review.
"As you can see by the 250-year chart of Bank of England stock, the shares showed no real trend during the 1700s, rose in price during the Napoleonic Wars as England left the gold standard and suffered inflation, declined in price from around 1818 to 1845 during the deflation that followed, rose in price for the rest of the 1800s as the Bank gradually increased its dividend, plunged until 1920 as inflation occurred without any compensating rise in the dividend, then gradually rose in price until the Bank was nationalized in 1945. The behavior of the Bank of England's stock encapsulates the general behavior of the British stock market over that 250-year period."
Now for most of its history the privately held, Bank of England was extremely profitable to its owners. The method for charging interest on the creation of money has been the prime vehicle for driving both public and private debt throughout modern times.
The Guardian reports in the article, The truth is out: money is just an IOU, and the banks are rolling in it.
"The Bank of England let the cat out of the bag. In a paper called "Money Creation in the Modern Economy", co-authored by three economists from the Bank's Monetary Analysis Directorate, they stated outright that most common assumptions of how banking works are simply wrong, and that the kind of populist, heterodox positions more ordinarily associated with groups such as Occupy Wall Street are correct. In doing so, they have effectively thrown the entire theoretical basis for austerity out of the window."
The entire monitory financial system is based upon charging usury on the creation of national currencies. No larger debtor exists then governments. The perfection of the Rothschild fraud is founded upon charging compound interest on the very medium of exchange that serves as legal tender.
The Bank of England set the stage for the centralization of all banking under the umbrella of banksters control. In order to discover all the secrets of manipulating the financial system, one must comprehend, the first and primary lesson; that central banks do not function as beneficiaries to their host nation, much less the ordinary "little people".
Keeping this deplorable rip-off system extorting their pound of flesh is the principal objective of the financial elites. Interest on government bonds must be paid. More debt needs to be incurred. And the framework for human impoverishment lies at the feet of central banking.
Peace Is Impossible Without It…
"The life is in the blood, and the whole nation shall bleed to death, or it shall change its faith!"  Henry Wadsworth Longfellow, Antiochus in "Judas Maccabaeus"
Last July Brandon Smith wrote an article entitled "The Reasons We Fight the New World Order". Read here.
He begins by enumerating several fallacies that the citizens of the U. S. continue to regard as truth:  That the election of Democrats or Republicans can change the fall of our nation; that Russia and the U. S. are actually enemies; and that central banks are individually controlled.
He describes the battle as between two forces: the people and those that seek to control them. Maintaining that people just want to be left alone he cites those who want to control others as," self-appointed elite who fancy themselves grandly qualified to determine the destiny of every man, woman and child at the expense of individual freedom and self-determination."
Pointing out a conflict in the reasoning of the elite controllers who believe they have the proper definition of the greater good while at the same time maintaining that "good" is relative, he goes on to claim that "The greater good is inherently and intuitively felt by most people. Whether one listens to this voice of conscience is up to the individual."
He denounces collectivism and writes, "As long as men are stricken by bias, selfish desire and lack of awareness, they will never be able to determine what is best for other people."
"I don't claim to know what ideology would make a perfect society and I certainly don't know the exact solutions needed to get there.  What I do know, though, is that no one else knows either." He then goes on to present "The Opposite View" which outlines a solution.
Smith has written an interesting article with several good insights.  However, like most Libertarians he fails to note the inherent human characteristics that are at war with peace and freedom.
First, men are by nature selfish and biased; Christians call it sin.  It is the platform that has given the world a history of constant theft, murder, and war.
Second, we are not created equal – some are strong, some are weak; some are smart, some are not; some are agile, some are not; etc.  Everything in creation is unique; the only one of its kind.
Third, some individuals and races will attempt to control and tyrannize other weaker and less aggressive individuals and races.
Fourth, each human being thinking in a void will consider his opinion the best and when opinions collide, power will prevail and tyranny will result.
The idea that sinful humanity can exist in peace without the force of law is utopian and foolish.  History is replete with war because powerful men are often bullies who delight in beating up and robbing their neighbors.  Now, I know everyone does not want to be king of the mountain but enough do so if left unchecked, chaos will result.
Freedom and peace can exist together but only when the immutable legal system of the Creator hovers over and guides their actions.  Each individual is responsible to the Creator for acting according to His mandates.  The new world order seeks responsibility at the top; Christianity seeks responsibility at the bottom.  Freedom and peace require the wisdom of the Creator.  Humanity will not know real peace and freedom until they understand and seek to live under the mandates of the only One with the right to rule.
Proper individual government is essential to a free society.  Individuals who fail to govern themselves must be restrained by a just legal code.  The simple legal guidelines God has given us in His Law provide a blueprint for individual behavior – we need to know how we should behave and how those around us should behave.  Since God's Law is above the entire creation both citizens and leaders are subject to its mandates.
Severe penalties are necessary to insure the social order is not disrupted by rebellion or insurrection.  These penalties when properly enforced provide a form of righteous eugenics designed over time to create a peaceful, productive society.  God's perfect law works toward allowing all peace loving people to live in harmony without fearing their neighbor. Germany's eugenics program under Hitler (designed after a U. S. program in California) sought only humanistic results.
Twelve volumes with matched bindings have rested on one of our bookshelves for several decades. They were acquired almost forty years ago when Patty and I were newly married as filler for one of the bookcase shelves in our new home.  They were purchased for appearance purposes not content.
Recently, in an adventurous moment, with the aid of a flashlight I knelt to read the inscriptions.  Six volumes were by Makepeace Thackeray and six by Henry Wadsworth Longfellow. I began to read Longfellow. The books were published in 1886 by Houghton Mifflin.  The time worn pages were delicate; they cracked easily and the bookmaker's cutter missed some which as I read needed to be cut apart with a sharp knife.
Longfellow was proficient in Latin and one of the volumes was entitled "Christus, A mystery".  I read through the volume finding particular interest in the latter pages "The Tragedy in New England" a critique of attempts to apply God's Law concerning witches.
I have written many essays about the need for God's Law in contemporary society.  In response, critics invariably question the wisdom of allowing humans to administer law that requires the life of transgressors.
"The Tragedy in New England" affirms the need for extreme care in enforcing statutes involving mortality.  Though three witnesses are considered a Biblical standard when they are not available and the requirement is discarded in favor of circumstantial evidence, egregious errors are common.  DNA has now proven the frailty of not only this procedure but of the adversary court itself.
"The Tragedy in New England' sets forth a powerful example of aggressive law enforcement untampered by the wisdom of justice.  In poetic conversational prose Longfellow brings the injustice of the witch hunt to life along with its tragic result.  Unusual circumstances used to prove the existence of evil spirits and innocent, law abiding people (often women) were convicted and executed.   It was indeed a tragedy.
The lesson is not lost on our contemporary legal system which also fails to apply the law as a guideline to justice; sometimes creating an obvious injustice by blind enforcement.
Human beings need law.  The question is what law and how is it to be administered.  Humanistic law always involves the powerful controlling the powerless and will always end in tyranny.  The Reformation brought resistance to the Divine right of kings and a movement to bring them under the rule of the One True God.
During the Seventeenth Century Scotsman Samuel Rutherford wrote a book entitles "The Law is King".  Its publication earned him a death sentence which was thwarted by his natural demise.  Power in the hands of Bramble men is difficult to remove and those who seek to remove it put themselves in person jeopardy.
Human beings not only need law but if they desire to live in peace and freedom they need an immutable, overarching divine Law that will act as a shield to the anarchic opinions of powerful men.
Law must be enforced with compassion, mercy, sensitivity, and sometimes leniency.  We must seek justice even at the sacrifice of the letter of the law.  I shudder when a wife, physically and mentally abused by a sadistic husband, is given a long term in prison for killing him.  The law is upheld but justice is destroyed.  Society cannot allow wives to kill their husbands for trivial reasons but there are situations where it is the proper solution and in those situations the law should be sacrificed so justice can prevail.
We were not created to govern ourselves and when we attempt to rob God of His rightful dominion we produce chaos and end up under the thumb of the Bramble men.
"They word is a lamp to my feet, and a light to my path, I have sworn, and I will confirm it, that I will keep Thy righteous ordinances."  King David, Psalm 119:105-106
There's a new front opening up in the war on your wealth. If you haven't heard yet of the "bail-in," you will. Even if you have, you need to know the latest…
The bail-in is another weapon in the government's arsenal of capital controls meant to reward Wall Street cronies and separate you from your money.
We've long been familiar with capital controls, such as daily limits on bank withdrawals. Add that to seven years of microscopic interest rates cannibalizing savers' nest eggs combined with planned inflation stealing your money while you sleep. But unlike the drip-drip we're used to, the bail-in will come upon you quickly, harshly, and with finality.
As the world faced a complete financial meltdown in 2008, Congress ponied up fresh taxpayer money – $800 billion for openers and trillions since – to bail-out favored banks and industries. Out-of-favor institutions were allowed to fail. Jobs, fortunes, and futures disappeared while unborn generations were saddled overnight with unpayable debt.
Congress and bankers noted the sharply disagreeable taxpayer reaction. So they recycled an old idea from the Great Depression's playbook – next time, just steal bank depositors' life savings.
That tried and true tactic took a new name: the bail-in. The easy part – the laws they needed had been in place for decades. But for added cover, they passed the Dodd-Frank Wall Street Reform and Consumer Protection Act of 2010, a 1930's-styled, bank heist blueprint with a feel-good name.
Those laws altogether say your money in your bank account in your name is not your money. Those laws say the bank owns your deposited money, not you.
Wait…what?
Court cases have upheld for decades that putting your money in savings, a CD, or other banking products means you've become an "unsecured creditor."
Your deposit is actually an unsecured loan to the bank with all the problems of counterparty risk! Instead of being presented with collateral, you get an IOU that pays a pittance in interest, or in many cases nothing.
A busted bank doesn't have to return your principal deposits. Unlike when YOU are the borrower and THE BANK is the lender, the bank didn't tender you a lawyered up promissory note or offer you a lien on its assets. Legally speaking, you may as well have handed your money to a stranger in the alley.
"Unsecured creditor" means just what it says: "no security."
As banks went belly up during the Great Depression, slaughtering depositors' life savings, Congress offered reassurance that banks could be safe by creating the Federal Deposit Insurance Corporation, or FDIC. For decades thereafter, careful depositors walked the tightrope of spreading their deposits among various banks to qualify for insurance protection.
Every depositor should now be aware of the FDIC's congressional mandate to handle the next global economic meltdown. Readers can read that entire scheme here.
It's not an easy read because it was never meant to be. Here are some notes that might help…
The Scheme's Fine Print Reads: Bank Depositors Are Screwed
It's a joint plan with the Bank of England. Bankers see the next meltdown again going global. The title accurately names the sole intended survivors – "Globally Active, Systemically Important Financial Institutions." The document reveals a future meltdown was anticipated, discussed, and coordinated years before the publication date of December 10, 2012.
The language "top of the group" refers to creditors, stock holders, and bond holders. They are first in line for slaughter (p. ii, p. iii).
"Resolution tools" and "resolution powers" are used throughout the document. "…applying resolution tools to different parts of the group" means FDIC has authority to make it up as they go (p.1, para 3). "…resolution authorities must not be constrained in exercising discretion" means FDIC decisions carry absolute legal authority (p.1, para.4).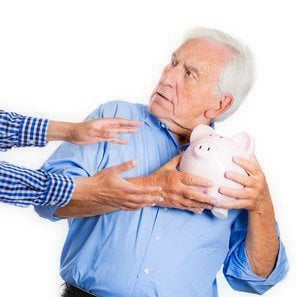 FDIC doesn't like the word "save," as in "save bad banks." FDIC substitutes the word "resolve" 18 times.
And then there's you, the "unsecured creditor."
As it happens, "unsecured creditors" are quite important with the FDIC, appearing 11 times in the 18 page document. "…unsecured creditors should thus expect that their claims would be written down to reflect any losses that shareholders did not cover" means we'll tell you how much you lost after we divvy up the take (p.6, para 12). That could also point to lowered insurance limits without notice, if any insurance is left at all.
"…it will take time for losses to be assessed for purposes of recapitalization" strongly hints at freezing any loot in accounts left behind (p.8, para 35).
Your consolation prize, if there's one at all, might be some government-issued bank stock you can't sell.
FDIC congratulates itself 9 times for not "exposing taxpayers," never mentioning FDIC itself would be bankrupt after the first $50 billion in claims, leaving taxpayers to bail-out the very FDIC created in 1933 to shield their savings deposits. One single zombie bank could easily swallow $50 billion. Estimates of currently insured FDIC deposits exceed $6 trillion.
Bail-in Scheme Has Been Tested and Is Ready for Use
The bail-in ripoff scheme has been successfully tested. Depositors in Cyprus found their savings largely wiped out early in 2013. That infamous bail-in was a test run, leaving the U.S. government's fingerprints all over Cyprus. It is significant to note Cypriot authorities claimed, on their website, the legal authority to change rules mid-stream at any time, just as the FDIC claims.
Low withdrawal limits stopped panicked depositors' last minute bank runs. As banks stole their deposits, no citizens stormed banks with pitchforks, no guillotines were hauled into the village square. Bankers from Cyprus to New York congratulated themselves all around.
Poland quickly followed, stealing not bank accounts but private pension funds. Authorities took 50% of Polish retirement funds overnight with the click of a mouse.
Bail-in plans have been adopted by Canada, Australia, and throughout Europe for future use. The G-20, representing the twenty largest national economies, rubber stamped approval for global bail-ins late last year, as has the International Monetary Fund. Just last week, Austria suddenly dumped its version of FDIC insurance altogether.
Governments facing economic annihilation across the globe are now legally authorized to seize banking depositors' savings, either all or in part, overnight, and without notice. The bail-in is a treasure map for bankers and governments at the next hint of worldwide economic calamity.
They know the next meltdown will be your grandfather's Great Depression.
Unlike the 1930's, there will be no point standing in long lines with hat in hand to ask for your money. By the time you hear the news, your money in the bank will already be gone.
This Sunday, April 19, is rightly identified as "Patriots' Day." In truth, April 19, 1775, should be regarded as important a date to Americans as July 4, 1776. It's a shame that we don't celebrate Patriots' Day as enthusiastically as we do Independence Day. It's even more shameful that many Americans don't remember what happened on this day back in 1775. This was the day the "shot heard 'round the world" was fired. It was the day America's War for Independence began.
Being warned of approaching British troops by Dr. Joseph Warren (who dispatched Paul Revere to Lexington and Concord with the news), Pastor Jonas Clark alerted his male congregants at the Church of Lexington that the British army was on its way to seize the colonists' weapons and to arrest Sam Adams and John Hancock. Both men had taken refuge in Pastor Clark's home with about a dozen of the pastor's men guarding the house. Other men from the congregation (around 75-80 in number) stood with their muskets on Lexington Green when over 800 British troops appeared before them at barely the break of day.
According to eyewitnesses, British soldiers opened fire on the militiamen without warning (the British command to disperse and the British opening salvo of gunfire were simultaneous), immediately killing eight of Pastor Clark's parishioners. In self defense, the Minutemen took cover and returned fire. These were the first shots of the Revolutionary War. Again, this took place on Lexington Green, which was located in the shadow of the church-house where those men worshipped each Sunday. The men that were guarding Adams and Hancock escorted them out of harm's way shortly before the troops arrived. Without a doubt, the heroic efforts of Pastor Clark and his brave Minutemen at the Church of Lexington saved the lives of Sam Adams and John Hancock. And eight of those brave men gave their lives protecting two men who became two of America's greatest Founding Fathers. But, mind you, Jonas Clark and his men are as important to the story of America's independence as any of our Founding Fathers.
According to Pastor Clark, these are the names of the eight men who died on Lexington Green on that fateful April morning: Robert Munroe, Jonas Parker, Samuel Hadley, Jonathan Harrington, Jr., Isaac Muzzy, Caleb Harrington, and John Brown, all of Lexington, and one Mr. Porter of Woburn.
By the time the British troops arrived at the Concord Bridge, hundreds of colonists had amassed a defense of the bridge. A horrific battle took place, and the British troops were routed and soon retreated back to Boston. America's War for Independence had begun.
Yes, ladies and gentlemen, these two elements of American history are lost to the vast majority of historians today: 1) it was attempted gun confiscation by the British troops that ignited America's War for Independence, and 2) it was a pastor and his flock that mostly comprised the "Minutemen" who fired the shots that started our great Revolution.
With that thought in mind, I want to devote today's column to honoring the brave preachers of Colonial America–these "children of the Pilgrims," as one Colonial pastor's descendent put it.
It really wasn't that long ago. However, with the way America's clergymen act today, one would think that preachers such as James Caldwell, John Peter Muhlenberg, Joab Houghton, and Jonas Clark never existed. But they did exist; and without them, this country we call the United States of America would not exist.
Caldwell was a Presbyterian; Muhlenberg was a Lutheran; Houghton was a Baptist; and no one really seems to know what denomination (if any) Jonas Clark claimed. But these men had one thing in common (besides their faith in Jesus Christ): they were all ardent patriots who participated in America's War for Independence; and in the case of Jonas Clark, actually ignited it.
James Caldwell
James Caldwell was called "The Rebel High Priest" or "The Fighting Chaplain." Caldwell is most famous for the "Give 'em Watts!" story.
During the Springfield (New Jersey) engagement, the colonial militia ran out of wadding for their muskets. Quickly, Caldwell galloped to the Presbyterian church, and returning with an armload of hymnals, threw them to the ground, and hollered, "Now, boys, give 'em Watts!" He was referring to the famous hymn writer, Isaac Watts, of course.
The British hated Caldwell so much, they murdered his wife, Hannah, in her own home, as she sat with her children on her bed. Later, a fellow American was bribed by the British to assassinate Pastor Caldwell–which is exactly what he did. Americans loyal to the Crown burned both his house and church. No less than three cities and two public schools in the State of New Jersey bear his name today.
John Peter Muhlenberg
John Peter Muhlenberg was pastor of a Lutheran church in Woodstock, Virginia, when hostilities erupted between Great Britain and the American colonies. When news of Bunker Hill reached Virginia, Muhlenberg preached a sermon from Ecclesiastes chapter three to his congregation. He reminded his parishioners that there was a time to preach and a time to fight. He said that, for him, the time to preach was past and it was time to fight. He then threw off his vestments and stood before his congregants in the uniform of a Virginia colonel.
Muhlenberg was later promoted to brigadier-general in the Continental Army, and later, major general. He participated in the battles of Brandywine, Germantown, Monmouth, and Yorktown. He went on to serve in both the US House of Representatives and US Senate.
Joab Houghton
Joab Houghton was in the Hopewell (New Jersey) Baptist Meeting House at worship when he received the first information regarding the battles at Lexington and Concord. His great-grandson gives the following eloquent description of the way he treated the tidings:
"[M]ounting the great stone block in front of the meeting-house, he beckoned the people to stop. Men and women paused to hear, curious to know what so unusual a sequel to the service of the day could mean. At the first, words a silence, stern as death, fell over all. The Sabbath quiet of the hour and of the place was deepened into a terrible solemnity. He told them all the story of the cowardly murder at Lexington by the royal troops; the heroic vengeance following hard upon it; the retreat of Percy; the gathering of the children of the Pilgrims round the beleaguered hills of Boston; then pausing, and looking over the silent throng, he said slowly, 'Men of New Jersey, the red coats are murdering our brethren of New England! Who follows me to Boston?' And every man in that audience stepped out of line, and answered, 'I!' There was not a coward or a traitor in old Hopewell Baptist Meeting-House that day." (Cathcart, William. Baptists and the American Revolution. Philadelphia: S.A. George, 1876, rev. 1976. Print.)
Jonas Clark
As I said at the beginning of this column, Jonas Clark was pastor of the Church of Lexington, Massachusetts, on April 19, 1775, the day that British troops marched on Concord with orders to arrest Sam Adams and John Hancock and to seize a cache of firearms. It was Pastor Clark's male congregants who were the first ones to face-off against the British troops as they marched through Lexington. When you hear the story of the Minutemen at the Battle of Lexington, remember those Minutemen were Pastor Jonas Clark and the men of his congregation.
On the one-year anniversary of the Battle of Lexington, Clark preached a sermon based upon his eyewitness testimony of the event. He called his sermon, "The Fate of Blood-Thirsty Oppressors and God's Tender Care of His Distressed People." His sermon has been republished by Nordskog Publishing under the title, "The Battle of Lexington, A Sermon and Eyewitness Narrative, Jonas Clark, Pastor, Church of Lexington."  You can find the book here:
In the Introduction to the book, Gerald Nordskog writes this about Pastor Clark:
"As the pastor of the church at Lexington, he typically gave four sermons a week, written out and orally presented–nearly 2200 sermons in his lifetime. His preaching was vigorous in style, animated in manner, instructive in matter, and delivered with uncommon energy and zeal, with an agreeable and powerful voice. His sermons were rarely less than an hour, often more."
Nordskog then quotes the Rev. William Ware, who wrote the following a little less than one hundred years after the Battle of Lexington:
"It can be regarded only as a singularly happy circumstance that, as Lexington was to be the place where resistance to the power of England was first to occur, and the great act of a declaration of war first to be made by the act of the people in the blood to be there shed, making the place forever famous in history, the minister of Lexington should have been a man of the principles, character, courage, and energy of Mr. Clark.
"It can be regarded he was eminently a man produced by the times–more than equal to them; rather a guide and leader. All his previous life, his preaching, his intercourse and conversation among the people had been but a continued and most effectual preparation for the noble stand taken by his people on the morning of the 19th of April, 1775. The militia on the Common that morning were the same who filled the pews of the meetinghouse on the Sunday morning before, and the same who hung upon the rear of the retreating enemy in the forenoon and throughout the day. They were only carrying the preaching of the many previous years into practice.
"It would not be beyond the truth to assert that there was no person at that time and in that vicinity–not only no clergyman but no other person of whatever calling or profession, who took a firmer stand for the liberties of the country, or was more ready to perform the duties and endure the sacrifices of a patriot, than the minister of Lexington.
"When the struggle actually commenced, the people were ready for it, thoroughly acquainted with the reasons on which the duty of resistance was founded, and prepared to discharge the duty at every hazard. No population within the compass of the Colonies were better prepared for the events of the 19th of April, than the people of Lexington; no people to whom the events of that day could more safely have been entrusted; none more worthy of the duties that fell to their lot; or who better deserved the honours which have followed the faithful performance of them. No single individual probably did so much to educate the people up to that point of intelligence, firmness, and courage, as their honoured and beloved pastor."
Of course, Clark, Houghton, Muhlenberg, and Caldwell, were not the only ones to participate in America's fight for independence. There were Episcopalian ministers such as Dr. Samuel Provost of New York, Dr. John Croes of New Jersey, and Robert Smith of South Carolina. Presbyterian ministers such as Adam Boyd of North Carolina and James Armstrong of Maryland, along with many others, also took part.
So many Baptist preachers participated in America's War for Independence that, at the conclusion of the war, President George Washington wrote a personal letter to the Baptist people saying, "I recollect with satisfaction that the religious societies of which you are a member have been, throughout America, uniformly and almost unanimously, the firm friends to civil liberty, and the preserving promoters of our glorious Revolution." It also explains how Thomas Jefferson could write to a Baptist congregation and say, "We have acted together from the origin to the end of a memorable Revolution." (McDaniel, George White. The People Called Baptists. The Sunday School Board of the Southern Baptist Convention, 1918. Print.)
And although not every pastor was able to actively participate in our fight for independence, so many pastors throughout Colonial America preached the principles of liberty and independence from their pulpits that the Crown created a moniker for them: The Black Regiment (referring to the long, black robes that so many colonial clergymen wore in the pulpit). Without question, the courageous preaching and example of Colonial America's patriot-pastors provided the colonists with the inspiration and resolve to resist the tyranny of the Crown and win America's freedom and independence.
I invite readers to visit my Liberty Church Project website. We are currently engaged in the noble endeavor of helping to resurrect the patriot-pulpit throughout the United States. Perhaps we could help you. Here is the website:
This is the fighting heritage of America's pastors and preachers. So, what has happened? What has happened to that fighting spirit that once existed, almost universally, throughout America's Christian denominations? How have preachers become so timid, so shy, and so cowardly that they will stand apathetic and mute as America faces the destruction of its liberties?  Where are the preachers to explain, expound, and extrapolate the principles of liberty from Holy Writ? Where are the pastors to preach the truth about Romans chapter 13?
Readers should know that my constitutional attorney son, Tim, and I have co-authored a blockbuster book dealing with Romans 13. The book is entitled, "Romans 13: The True Meaning of Submission." It can be ordered at:
Romans 13: The True Meaning Of Submission
Plus, I also delivered four messages dealing with Romans 13. The message series is entitled, "The True Meaning of Romans 13." These four video messages have been recorded on one DVD and may be ordered at:
I am absolutely convinced that one of the biggest reasons America is in the sad condition it is in today is because the sermons most Americans frequently hear from modern pulpits refuse to deal with the salient issues of the day and, therefore, our Christian people are mostly uneducated and ignorant of the great Biblical truths relating to liberty and Natural Law. This milquetoast preaching, along with a totally false "obey-the-government-no-matter-what" misinterpretation of Romans 13, have made it next to impossible to find Christian men with the courage and resolve, and even more importantly, the knowledge and understanding, to stand against the assaults on our liberties.
America cut its spiritual teeth on the powerful preaching and exemplary examples of men such as James Caldwell, John Peter Muhlenberg, Joab Houghton, and, yes, Jonas Clark. That most churches do not have pastors such as these is the main reason America is in the miserable condition it is in today.
Then again, for the most part, our churches have the kind of pastors they want, don't they? I wonder just how many churches today would even tolerate the kind of sermons Jonas Clark delivered. So, ask yourself, dear Christian friend: if you claim to be a patriot, why do you stay in a church that lacks a patriot-pastor? We have the kind of government we vote for and the kind of church we attend and give to. Think about it.
At any rate, this Sunday, April 19, marks one of the most significant dates in American history. And it is significant, in great part, because of the courage and sacrifice of a pastor and church congregation. I wonder how many pastors across the country will even mention it from the pulpit this Sunday. I wonder how many people in the congregation will miss it if they don't.
Today many intellectuals and modern theologians slavishly follow after whatever passes for current trends in scientific and evolutionary theory, thus they believe the Genesis account ex nihilo, the supernatural, the fall, miracles, the Resurrection of Christ, hell, angels, demons and possession are out dated concepts.  Despite this, in 1967 Mortimer J. Adler, the guiding genius behind The Encyclopedia Britannica and Great Books of the Western World, predicted that belief in a spiritual reality would not only return but be considered orthodox science.  His prediction has come true, for today, Eastern-oriented occult pantheism (evolutionary New Age cosmic humanism (1) and esoteric neo-pagan materialism (evolutionary secular humanism) have nearly merged, making it difficult to distinguish one from the other.
Over the past three hundred years, the Western Christian tradition has slowly but steadily been eclipsed, first by scientific evolutionary materialism, now by Eastern-oriented scientific cosmic humanism which has infused and spiritualized the former, transforming it into an agency for the transmission of the naturalistic structure of the evolving universe of matter and psychic energy and other revelations from fallen angels and evil spirits.  This legion of disembodied beings call themselves everything from Transcended Masters to Maitreya, Semjase, the Council of Nine, Space Brothers and ancient Ennead of Egypt together with evil spirits going by such names as god, christ and jesus.  All of this has led Martin Lloyd-Jones to declare:
"The modern world, and especially the history of the present century, can only be understood in terms of the unusual activity of the devil and the "principalities and powers" of darkness…In a world of collapsing institutions, moral chaos, and increasing violence, never was it more important to trace the hand of the "prince of the power of the air."  If we cannot discern the chief cause of our ills, how can we hope to cure them?"  The Christian Warfare
In the space of a few short decades occult New Age spirituality (2) has made profound inroads. Its upsurge manifests itself in the form of everything from obsession with the paranormal, channeling cults, ghost-hunting, necromancy, light-bearers, spirit guides (3), goddess worship, shamanism, transcendental meditation and visualization (4), 'new' contemplative or centering prayer (5), the enneagram (6), labyrinth walking (7), yoga (8), Wicca (9), revitalized Norse paganism, transformational festivals (10), vampires (11), Ouija boards (12), poltergeists (13), the proliferation of 'new' religions and Lucifer as the Angel of Light:
"Medium and psychic Sylvia Browne admits there are dark entities that choose from the beginning to be this way, but she denies the devil. According to Browne, God sent Lucifer down to watch over people when God saw they had chosen "the dark side." According to Browne, "Lucifer is neither dark nor fallen. He wasn't rejected by God or banished from the light."  (The Dark Side: Beyond Good and Evil, Marcia Montenegro, Christian Answers for the New Age)
The hugely popular "new" contemplative or centering prayer (5) is a hybrid drawn from prayer practices of the Christian contemplative heritage fused with Eastern mysticism. The hybrid version,
"…originated in St Joseph's Abbey, a Trappist monastery in Spencer, Massachusetts. During the twenty years (1961-1981) when Keating was abbot, St Joseph's held dialogues with Buddhist and Hindu representatives, and a Zen master gave a week-long retreat to the monks. A former Trappist monk who had become a Transcendental Meditation teacher also gave a session to the monks. ….Centering prayer is essentially a form of self-hypnosis. It makes use of a "mantra," a word repeated over and over to focus the mind while striving by one's will to go deep within oneself. The effects are a hypnotic-like state…" (The Danger of Centering Prayer, Rev. John D. Dreher, Catholic Education Resource Center)
In the foreword to Philip St. Romains book, "Kundalini Energy and Christian Spirituality," Keating acknowledges that kundalini energy is the focus of the "new" Christian contemplative prayer. He states:
"Since this energy [kundalini] is also at work today in numerous persons who are devoting themselves to contemplative prayer, this book is an important contribution to the renewal of the Christian contemplative tradition. It will be a great consolation to those who have experienced physical symptoms arising from the awakening of kundalini in the course of their spiritual journey … Most spiritual disciplines world-wide insist on some kind of serious discipline before techniques of awakening kundalini are communicated. In Christian tradition … the regular practice of the stages of Christian prayer … contemplation are the essential disciplines…"  (Kundalini Energy (Serpent Power) Same as Contemplative Silence, lighthousetrailsresearch)
Psychical researcher J.D. Pearce-Higgins, vice chairman of the Churches Fellowship for Psychical and Spiritual Studies (Great Britain) writes of the hazards of Ouija board (11) use and automatic writing:
"These apparently simple methods of attempting contact…are extremely dangerous. (People will become) obsessed or possessed by some…damaging spirit who has got control of them and won't let go.  They are compelled to go on with automatic writing—at all hours of day and night (and) may begin to hear…voices telling them to do stupid and filthy things; they are no longer master in the house of their own minds and souls."  (ibid, pp. 129-130)
From England to Australia and New Zealand, from South America to E. Europe, Canada and the United States, occult  spirituality is quickly becoming the West's dominant orthodoxy, leading America's mainstream media to report:
"Neopaganism Growing Quickly: Numbers Roughly Double Every 18 Months in United States, Canada, and Europe." (Denver Post, June 26, 2008; How Evil Works, David Kupelian, p. 115)
"Sorcery Sells, and the Young are Buying" Atlanta Journal-Constitution, June 10, 2007 (ibid)
"Wicca is Believed to be One of the Fastest-Growing Religions Among High School and College Students" National Public Radio, May 13, 2004 (ibid)
In his book, "America's Schools: The Battleground for Freedom," Allen Quist warns:
"New Age religion is now aggressively being taught in our nation's public schools." A model curriculum has been developed that "is clearly centered on pantheism." "Much of what passes for environmental education and multiculturalism is really indoctrination in pantheistic/New Age theology. The ACLU and other similar organizations have no objections to (pantheistic indoctrination). It is only Christianity that these organizations object to." (p. 51)
Today millions of Westerners are risking everything to seek the occult world and its' alluring power. In "One or Two?" Dr. Peter Jones, Director of truthXchange and Adjunct Professor of New Testament at Westminster Seminary California writes that a wide variety of occult spirituality is now available.
There is something for everyone:
"A Course in Miracles, Alchemy, American Indian Quest, Ancient Mythology, Arkashic Record, Aryuvedic Medicine, Astrology, Bahai'i Unity, Buddhism, Buddhist/Christian Dialogue, Chakras, Channeling, Christian Monastic Mysticism, Crystals, Divination, Dream work, Druidism, Eastern Meditation, Eckankar (soul travel), Ecofeminism, Enneagram, EST, Feng Shui, Gnosticism (ancient and modern), Goddess worship, Hare Krishna, Hermeticism, Higher Self, Hinduism, Holism, Human Potential Movement, Hypnosis, I Ching, Iridology, Jungian Transpersonal Psychology, Kabbalah, Karma, Mandalas, Mantras, Mind-altering drugs, Parapsychology, Past Life Regressions, Reiki, Re-incarnation, Religious syncretism, Rolfing, Sacred Technologies, Santeria, Scientology, Shamanism, Sufism, T'ai Chi, Tantrism, Tarot Cards, Teilhardism, Therapeutic Touch, Tikkun, Transcendental Meditation, Ufology, Urantia Book, Visualization, Wicca, Yoga, Zen."  (pp. 40-41)
It is well documented that perversions, murder, possession and other evils, including human sacrifice, occur in Western witchcraft, Satanism and Eastern mysticism (e.g., tantric yoga) as well as pagan and pantheist occult religion in general.  In his "Occultism, Witchcraft and Cultural Fashions," the noted cultural anthropologist Mircea Eliade of the University of Chicago refers to the interconnections between European witchcraft and Hindu Tantric yoga.  He argues that "even a rapid perusal of the Hindu and Tibetan documents" reveals the connection:
"As a matter of fact, all the features associated with European witches are—with the exception of Satan and the Sabbath—claimed also by Indo-Tibetan yogis and magicians.  They too are supposed to fly through the air, render themselves invisible, kill at a distance, master demons and ghosts, and so on.  Moreover, some of(them) boast that they break all the religious taboos and social rules; that they practice human sacrifice, cannibalism, and all manner of orgies, including incestuous intercourse, and that they eat excrement, nauseating animals, and devour human corpses.  In other words, they proudly claim all the crimes and horrible ceremonies cited ad nauseum in the western European witch trials."  (Psychic Forces, Chapter 22, "The Occult History of Parapsychology," Clifford Wilson and John Weldon, pp. 341-49)
The very popular Tantra Kundalini yoga is based on the occultic chakra system which teaches that a universal evolutionary energy (Kundalini Shakti, the Supreme Power; serpent power) coiled at the base of the spine flows through human beings and through all of creation, uniting everything above and everything below, thus acknowledging divinity in all things and all people. Through strenuous yoga and other occult techniques outlined in ancient and modern texts, Kundalini Shakti uncoils and rises through seven "chakras" or power centers within the human body.  During so-called kundalini arousal, which may last for months or even years, protracted insanity and/or demonization must be endured.  In the words of power yogi Muktananda:
"I was assailed by all sorts of perverse and defiling emotions….my breathing (became) disturbed…my abdomen would swell with air…my mind was sick with fear (my)thoughts became confused, meaningless.   My limbs and body got hotter and hotter….Then I felt a searing pain…I wanted to run away, but my legs were locked tight in the lotus posture…..Then…a moonlike sphere…came floating in (it) struck against my eyes and…passed inside me…I was terrified (but) still locked in the lotus posture(with) my head forced down and glued to the ground….I started to make a sound like a camel, which alternated with the roaring of a tiger (I went) completely insane(and jumped and hopped) like a frog (while) my limbs (shook) violently. (Later) I learned that this was a Hatha Yoga process effected by the Goddess Kundalini in order for Her to move up through the spinal column into the sahasrana (upper psychic center.)"  (Play of Consciousness, Swami Muktananda, pp. 75-81, 84-85, 88-89)
With continued practice, surrender, and preparation, one day the kundalini current will reach full voltage and there will no longer be 'anybody home' but an unholy spirit residing in an empty shell of a body:
"The moment of power transfer had come….Muktananda (adept of Nityananda) was about to make the timeless journey….of the power yogi (the Siddha), but it required the catalytic power of the master guru, Nityananda…who was God to Muktananda, therefore worthy of worship as the supreme Deity.  The voyage of consciousness, prized by the ancients, would split Muktananda into fragments…Sometimes (his) body would writhe and twist like a snake's while a hissing sound would come from inside (him)."   Finally it happened—explosion, the point of no return where Muktananda "as an individual would be obliterated.  Superconscious states would take control of him, and his consciousness would be kicked out to more and more remote levels."   "In place of the former person was the walking void, the Unself, the hollow shell filled with the soul of the universe…"   (Riders of the Cosmic Circuit, Tal Brooke, pp. 36-45)
Like "new" contemplative prayer and other occultisms, yoga does not liberate; it enslaves and binds.  It does not enlighten but brings confusion and insanity.  It makes people immune to redemption through Christ,
"Yoga does not open the door for the Holy Spirit, but for spiritist spirits."  (Occult ABC: Exposing Occult Practices and Ideologies, Kurt E. Koch, p. 259)
Occult (Demonic) Bondage
According to Dr. Kurt Koch (1913-1987), a noted German theologian and minister with extensive personal experience in counseling and delivering thousands of people held in occult bondage, modern theologians who follow current scientific trends would be shocked by how many of the so-called scientists and intellectuals they slavishly follow have turned to occultism and spiritism (sorcery) and become demonized as a result.  Be they scientist or otherwise, all who trespass into Satan's domain by committing sins of sorcery will be harassed by the powers of darkness, irrespective of whether they take the step consciously or unconsciously.   Every sin of sorcery (occultism) cuts a person off from the Holy God and opens the door to demonic bondage.  Any person who serves the devil (occult), will receive the devil's wages (Exod. 7:11-12; Lev. 19: 26, 32; Zech. 12:2; Mal. 3:5; Acts 8:16; Acts 16:16; 1 Sam. 28; 2 Chron. 10:13-14; Isaiah 2:6; 8:19; Jer. 27:9, 10; Gal. 5:20; 2 Tim. 3:8; Rev. 21:8; Rev. 22:15).   Thus when a person abandons the Holy Triune God through sins of sorcery, he abandons his inner person (mind, will, conscience) at the same time as seen in relation to psychological disturbances having the following predominant characteristics:
(1) Warped, distorted character: hard-edged egoism; uncongenial, dark nature.
(2) Extreme passions: hard-edged egoism, abnormal sexuality (sodomy, lesbianism, sadomasochism, bestiality, pedophilia, pederasty, zoophiles); violent temper, belligerence; tendencies to addiction; meanness and kleptomania; compulsive lying.
(3) Emotional disturbances; compulsive thoughts of murder and suicide, anxiety states.
(4) Possession with destructive urges, fits of mania; tendency to violent acts and crime
(5) Insanity.
(6) Bigoted attitude against Christ and God; conscious atheism; simulated piety; indifference to God's word and to prayer; blasphemous thoughts; religious delusions.
The ultimate goal of fallen angels and evil spirits is degradation and desecration of mans' inner person, the spiritual part of him created in the image of the Holy God. So what are systematically defaced and desecrated are the mind, will, conscience and sense of good and evil.
Demonic Darkness: America's Invisible Wave of Evil
Carl A. Raschke is Professor of Religious Studies at the University of Denver specializing in Continental philosophy and the philosophy and theory of religion.  He is also America's leading authority on subcultures of demonic darkness.  In his fully-documented work, "Painted Black" he puts together a terrifying puzzle to reveal the chilling facts and cases behind an invisible wave of evil working through the minds of children and adults and subsequently sweeping over and across our nation outwardly manifest in an alarming epidemic of violence and madness that Western therapeutic science explains away as hallucinations, genetic influences and chemical disturbances.   Such a posture, said Raschke, hinges on the most incredible delusion that the "symbol of the Devil does not at all mean what the symbol of the Devil has always meant…" (Painted Black, p.404).
According to Rashcke, demonic bondage does not always manifest itself in a will to do evil:
"Many of today's young satanists (are characterized) by a metaphysics of exhaustion and despair.  A culture of despair becomes ever easier pickings for the…child pornographers (and the) professional (satanic) terrorists themselves.  Satanism has already yielded a climate of fear in middle-class quarters where fear had never flourished before." (p. 406)
A culture of "exhaustion and despair" also welcomes demonized perverse 'sex-educators' (14) and professional satanic terrorists like the 9/11 murderers and ISIS.
Where occult bondage manifests itself in a will to do evil it is seen in the recent Dark Knight movie murders (15) and in the following chilling account:
"In a chilling 911 call, Texas teen Jake Evans spent 20 minutes calmly recounting how he shot and killed his mother and sister, calling himself "evil." (Texas Teen Tells 911 It Was Weird to Kill His Mother and Sister, abcnews, Oct. 5, 2012)
"It's weird," an even-voiced Evans told the 911 dispatcher. "I wasn't even really angry with them. It just kind of happened. I've been kind of planning on killing for a while now."  "I'll never forget this. My sister, she came down the stairs and she was screaming and I was telling her that I'm sorry but to just hold still–that, you know, I was just going to make it go away," he said. "But she just kept on freaking out, but finally she fell down, and I got her in the head about, probably, three times." "Just to let you know, I hate the feeling of killing someone. I'm going to be messed up," he told the operator." "I'm really worried about nightmares and stuff like that. Are there any type of medications for that and stuff?"
America's secularized culture is a spiritual vacuum into which innumerable dark psychic forces have flooded.  Most of the present destructive generation is sick, lawless, narcissistic, and undisciplined.   America, the dying leader of the world, bleeds from thousands of self-inflicted wounds as she marches toward her own destruction to the beat of unseen drummers.
The clearest answer to the evil conditions of our times is found in the Bible.   We are living in the Last Days.  The final pages of history are now being read.  Our time,
"…can only be understood aright in the light of the prophetic word.  Satan is mobilizing all his forces for an all-out attack.  The demonic world has entered the final lap….To fail, therefore, to take our stand at the foot of the cross, to fail to build our house upon the Rock, is to be swept away by the turmoil of the End-Times.  We are living in days of a demonic nature!"  (Demonology Past and Present, Kurt E. Koch, p. 37)
The Difference of Man and the Difference It Makes, Adler, p. 294
The New Age. What is it? Marcia Montenegro, Christian Answers for the New Age
SPIRIT CONTACT: WHO IS ON THE OTHER SIDE? ibid
OUT OF YOUR MIND: MEDITATION AND VISUALIZATION, ibid
Centering Prayer, Matt Slick, CARM; The Danger of Centering Prayer, Rev. John D. Dreher, Catholic Education Resource Center; Contemplating Contemplative Prayer: Is It Really Prayer? Montenegro
The enneagram gps: gnostic path to self, Montenegro;  National Pastor's Convention Using Occultic Enneagram, lighthousetrailsresearch.com, Dec. 12, 2006
THE LABYRINTH: A WALK BY FAITH? Montenegro
Christian yoga: an oxymoron? Marcia Montenegro
WITCHCRAFT, WICCA AND NEOPAGANISM, ibid
Transformational Festivals, The Freedom Report
THE VAMPYRE UNDERGROUND, Montenegro
THE OUIJA BOARD — JUST A GAME???, ibid
Poltergeists—An Evaluation of a Demonic Phenomenon, inplainsite.org
The Little Black Book http://www.article8.net/downloads/LittleBlackBook.pdf
James Holmes Charged With 24 Counts of Murder in Dark Knight Rises Massacre, usmagazine.com
The misplaced reverence to the ill formulated U.S Constitution and hidden subjugation back to the City of London is one aspect of history that is not taught in government schools or discussed in institutes of higher education. This subject is probably new to most observers of the legacy from the Founding Father's biggest mistake. Regular readers of BREAKING ALL THE RULES are familiar with the arguments made in the essays, In the beginning: Let there be the Articles of Confederation and Articles of Confederation was Preferable. Now the case for the betrayal of the purpose of the American Revolution needs to be explored.
Cited on the US Constitution Gave Legal Ownership and Control of the United States to London site is an assessment by Michael Edward.
"Neither the American people nor the Queen of Britain own America. The Crown Temple owns America through the deception of those who have worn their allegiance by oath to the Middle Templar Bar. The Crown Bankers and their Middle Templar Attorneys rule America through unlawful contracts, unlawful taxes, and, contract documents of false equity through debt deceit, all strictly enforced by their completely unlawful, but 'legal,' Orders, Rules and Codes of the Crown Temple Courts Our so-called 'judiciary' in America. This is because the Crown Temple holds the land titles and estate deeds to all of North America."
An examination of The Templars of the Crown provides elaboration on this appraisal. For an even more in-depth analysis, review the material that probes AMERICAN LAND OWNERSHIP, A TRUE OXYMORON, which deals with the work of James Montgomery.
"Many of you are aware that the laws of this nation and it's states, were made to be in compliance and submission to the laws of England, only modified by state and federal law. You will see in this last Chapter state statutes from just a few of the original colonies, that this is the case. Are these what are called ancient statutes? Yes. However, since the king's Corporation is alive and well as are his heirs, so is his Trust and the law used to create and govern it. The law that governs his Trust can only be amended, no law could be enacted contrary to the king's will and cestui que trust, the main corporate sole where office is always found, the Crown. The king's practice of granting lands in this country to those loyal to him continues, along with their land grants being protected by state ancient statutes which are still on the books. We are governed by the king's nobles just as in times of old England, self proclaimed nobles, and corporate trusts. They rule this country and the world. The huge corporations have been granted power and liberty not known by the common man. The nobles, real and the created, occupy their possessions as fiduciaries and trustees of the king's grants; only if they remain loyal to the system, their privilege and life style are their reward."
Invest the time in discovering all the historic accounts, legal rulings and linkages that go back to the Crown, AKA, the City of London.
If you are unfamiliar with The (British) Crown Empire and the City of London Corporation take a quick refresher course on the actual nature of the financial foundation and codified sanction that purports to be lawful. Jurisprudence may be legal by the definition and formulations of the judicious barrister class, but it certainly is not founded on the basic principles of natural law.
Julian Websdale concludes: "The whole Earth is governed by The Crown, through Crown Colonies which belong to The City – The Crown Empire. It governs Africa and still governs China and India. The colonies of the Earth are really just Crown Colonies – The United States of America are states of The Crown."
Now this interpretation may seem bizarre to most and the plot thickens in the The construe Powers – Behind the Global Empire piecing together a long account of legalized equity mandates.
"The signed treaties and charters between Britain and the United States reveals that King James the 1st was not only famous for translating the Bible, but for signing the first charter of Virginia in 1606. That charter granted America's British forefathers a license to settle and colonize America and guaranteed future kings and queens of England to have sovereign authority over citizens and colonized land in America. The treaty of 1783 identifies the king of England as the prince of the United States. King George the 3rd gave up most of his claims over American colonies, but he kept his right to continue receiving payment for his business venture of colonizing America."
The next element to consider has The Top of the Pyramid: The Rothschilds, the British Crown and the Vatican Rule the World. Read this account and trace back the historic lineage of  some of the Englishmen who founded America.
"To have the Declaration of Independence recognized internationally, Middle Templar King George III agreed in the Treaty of Paris of 1783 to establish the legal Crown entity of the incorporated United States, referred to internally as the Crown Temple States (Colonies). States spelled with a capital letter 'S,' denotes a legal entity of the Crown.
At least five Templar Bar Attorneys under solemn oath to the Crown, signed the American Declaration of Independence. This means that both parties were agents of the Crown."
As time proceeds, the sell out of the "shot heard around the world" revolution deepens.Two Constitutions in the United States. 1st was illegally suspended in favor of a Vatican "Crown" corporation in 1871. This approving assessment of the Federal Constitution views a Shadow Government in place since 1871.
"Since 1871 the United States president and the United States Congress has been playing politics under a different set of rules and policies.  The American people do not know that there are two Constitutions in the United States.  The first penned by the leaders of the newly independent states of the United States in 1776.  On July 4, 1776, the people claimed their independence from the Crown (temporal authority of the Roman Catholic Pope) and Democracy was born.  And for 95 years the United States people were free and independent.  That freedom ended in 1871 when the original "Constitution for the United States for America" was changed to the "THE CONSTITUTION OF THE UNITED STATES OF AMERICA".
The Congress realized that the country was in dire financial straits, so they made  a financial deal with the devil –  the Crown (a.k.a. City of London Corporation – est. by the Catholic Church on Jan 1, 1855 ) thereby incurring a DEBT to the Pope.  The conniving Pope and his bankers were not about to lend the floundering nation any money without some serious stipulations. So, they devised a way of taking back control of the United States and thus, the Act of 1871 was passed.  With no constitutional authority to do so, Congress created a separate form of government for the District of Columbia.
With the passage of  "the Act of 1871" a city state (a state within a state) called the District of Columbia located on 10 sq miles of land in the heart of Washington was formed with its own flag and its own independent constitution – the United States' secret second constitution."
Lastly, Three Corporations run the world: City of London, Washington DC and Vatican City list the City of London houses as including:
Rothschild controlled 'Bank of England'
Lloyds of London
The London Stock Exchange
All British Banks
The Branch offices of 384 Foreign Banks
70 USA Banks
Fleet Streets Newspaper and Publishing Monopolies
Headquarters for Worldwide Freemasonry
Headquarters for the worldwide money cartel known as 'THE CROWN'
Conclusion: "City of London directly and indirectly controls all mayors, councils, regional councils, multi-national and trans-national banks, corporations, judicial systems (through Old Bailey, Temple Bar and the Royal Courts of Justice in London), the IMF, World Bank, Vatican Bank (through N. M. Rothschild & Sons London Italian subsidiary Torlonia), European Central Bank, United States Federal Reserve (which is privately owned and secretly controlled by eight British-controlled shareholding banks), the Bank for International Settlements in Switzerland (which is also British-controlled and oversees all of the Reserve Banks around the world including our own) and the European Union and the United Nations Organization."
This introduction to the actual influence and pompous legal authority that underpins the financial hierarchy is based upon a historic explanation that is foreign to most Americans. The implications are staggering and for this reason alone, most are not willing to do their own research. Do not get caught up in the uncanny departure from the usual rendering of reality. Remember that the City of London's coat-of-arms reads in Latin – Domine Dirige Nos – which translates, Lord, direct us. The true question, asks just which deity do the soldiers of the Crown adore?
America's Founding Fathers wisely instituted a federal government with three separate branches with the intention of creating built-in checks and balances designed to protect the liberties of the American people and the independence of the sovereign states. Each branch of government was given authority to check the other branches when they became oppressive or unconstitutional. In addition to the checks and balances built in to the federal government, they assumed that additional checks to power outside the federal government would serve to protect the people's liberties. Namely, our founders expected that free and independent states, a free and independent press, and free and courageous pulpits would further serve as diligent watchdogs of liberty.
However, only the most naïve among us do not recognize that, for all intents and purposes, the governmental checks and balances in Washington, D.C., are virtually non-existent. For the most part, the three branches of the federal government and the two major political parties in Washington simply facilitate the decisions of the existing power base–especially when it comes to the expansion of federal intrusion and oversight.
All of the political wrangling over the differences between Republicans and Democrats notwithstanding, when it comes to increasing the size and scope of the federal government, the two parties inside the Beltway are practically identical twins. And nowhere is this more clearly observed than in all things said to be for the sake of "national security."
With very few exceptions, America's newspapers regurgitate the federal government's solutions for "national security." With very few exceptions, a majority of the talking heads on television from both the left and the right embrace America's military interventionism in the Middle East and the burgeoning Police State currently mushrooming inside the United States. And, again, the banner flying high above all of this warmongering and domestic enslavement is "national security."
For the sake of "national security," the Church, too, enthusiastically embraces a domestic Police State and wars of aggression abroad–especially in the Middle East.
Anything that falls under the rubric of "national security" is enthusiastically embraced by most Republicans and Democrats, conservatives and liberals, and Christians and unbelievers. This almost always translates into more global intervention by the U.S. military and increased power by federal, State, and local police agencies in America's heartland.
The shadows of power that have mostly controlled the federal government (with rare exceptions) since at least the Woodrow Wilson administration are experts at creating Boogeymen for America to hate. And, of course, fighting these Boogeymen serves as a justifiable reason for the federal government to expunge more and more liberties; it's in the interest of "national security." But since 9/11, the American people have been more manipulated since perhaps any other time in our nation's history.
Take a look at this recent report:
"A church hosting a law enforcement appreciation sermon asked its followers to pledge their allegiance to government this weekend, arguing that all state authorities throughout history have been ordained by God.
"According to an anonymous visitor of the Gold Creek Community Church in Mill Creek, Washington, who provided exclusive photos to Infowars, attendees were ordered to submit to the state without question. 'They had police worship today and last week was military worship where they played clips of American Sniper…' the source said. 'They were telling people to basically worship government and worship police no matter what. No mention of police brutality, no mention of the stingray systems grabbing our data…'
"Near the end of the sermon, members of the congregation were asked to raise their right hands and make a pledge, which included the promise to call 911 on 'suspicious' neighbors."
Of course, the justification that the pastor used for this type of state worship was Romans 13. This devilish misinterpretation of Romans 13 has done more to enslave the minds of America's pastors and Christians than anything I can think of. That's why my son and I co-authored the book, "Romans 13: The True Meaning of Submission."
Romans 13: The True Meaning of Submission
In addition, I delivered a four-message series on Romans 13 that is available on DVD. Find it here:
The True Meaning of Romans 13 Series-DVD
The infowars report also included a local television news report on how pastors and churches are conditioning their parishioners to become sheepish slaves of the state under the rubric of Romans 13:
Clergy Response Teams To Help Government Enforce Martial Law
See the infowars report here:
Church Asks Followers To Submit To Government, Call 911 On Suspicious Neighbors
Ladies and gentlemen, this kind of report could have been repeated throughout the entire country of Germany during the rise of the Third Reich.
Of course, many of the pastors who are regurgitating this form of state worship are not conscience of what they are doing. They have been indoctrinated in our nation's seminaries, Bible colleges, Christian universities, etc., to the point that they actually believe they are being both patriotic and spiritual. They are completely blind to the fact that they have become puppets for the New World Order power elite.
Our pastors are in the same boat as many of our military personnel and police officers. They believe that by being willing to submit to any order, no matter how unconstitutional or unrighteous, they are "serving God and country." Remember, without this ongoing "war on terror" overseas, America's growing domestic Police State would come crashing down. A domestic Police State is TOTALLY dependent upon the international "war on terror." And ever since 9/11, the big, bad Boogeymen that are being used to frighten the American people (especially Christians) out of their senses are Muslims–ALL Muslims.
How many times have I heard some well-intentioned (I think they are well-intentioned) Christian say, "There is no such thing as a moderate Muslim." Or, "There is no such thing as a peaceful Muslim." Really?
Why is it that we rarely heard such ludicrous statements before the events of 9/11? There have been millions of Muslims living among us Americans for as long as any of us can remember. There were doubtless thousands of Muslims in the United States at the time of our Revolutionary War. Where was the holy Jihad in this nation? Where were the mass beheadings or genocide against Christians in this country? For the most part, these millions of Muslim Americans have lived peacefully among us for all of our lives. But, now all of a sudden, they are the greatest threat to our country's very existence? Get real.
The warmongers and international nation builders who desire to drown the United States under the deluge of a global New World Order found the perfect Boogeyman in the form of Islam. If the official report on 9/11 is true (almost half of the American people do NOT believe it is true, including this writer), all the perpetrators of the attacks were men from Saudi Arabia. Yet, we couldn't invade Saudi Arabia. We need their oil too much. Besides, the Muslim nation of Saudi Arabia is deemed to be a U.S. ally. And we couldn't attack Iraq on the basis of Saddam Hussein's alleged atrocities alone. The world just wouldn't buy it.
Did Hussein kill hundreds of Muslim Kurds (most Muslim violence is perpetrated against other Muslims) during his regime? Probably so. Does anyone want to know why? THEY WERE TRYING TO OVERTHROW HIS GOVERNMENT. Am I justifying what Hussein did against his enemies? No. But the same people who are so quick to condemn Hussein for defending his government with violence seem to pay no attention to the atrocities committed by George H.W. Bush and Bill Clinton against U.S. citizens who posed absolutely NO THREAT to the government in Washington, D.C.
I am talking about Ruby Ridge, Idaho, when our own federal government accused ONE MAN, Randy Weaver, of threatening the United States government, and it sent federal agents to murder both him and his wife, Vicki. A federal sniper murdered Vicki and shot Randy (he survived his wounds). Federal agents also shot their young son, Sammy, in the back and killed him.  But Vicki was not holding a rocket launcher or hand grenade; she was holding her little baby in her arms.
I recall that the federal government accused a small splinter group of Seventh Day Adventists (the Branch Davidians) of threatening the U.S. government; and it sent federal agents and combat military personnel to burn them out and machine-gun them to death.
Where was the outrage of all of these patriotic Americans and righteous Christians over the atrocities committed by our own government at Ruby Ridge, Idaho, and Waco, Texas? Neither the Weaver family nor the Branch Davidians posed ANY threat to the U.S. government. Heck! They didn't even pose a threat to their neighbors. But our federal government murdered them, nonetheless.
One more thing to think about: the U.S. war in Iraq is estimated to have killed over 500,000 Iraqi children. That is more people (men, women, and children) than were killed when we dropped the atomic bombs on Hiroshima and Nagasaki. Of course, then-Secretary of State Madeleine Albright testified before Congress and said the deaths of all of those Iraqi children were "worth it." (And by the way many of our Christian brethren in the United States are acting, I suppose they think it was worth it, too.)
So, needing something more than just Saddam Hussein's alleged atrocities against the Kurds to justify a full-scale war in the Middle East, we invented a brand new threat: Al Qaeda. Now, the globalists had their Boogeyman. But after more than a decade of war, and with the American people becoming numb to an Al Qaeda threat, they invented a new Boogeyman: ISIS (IS; ISIL, etc.).
Think of it: OVERNIGHT, ISIS has advanced, sophisticated weapons; OVERNIGHT, it has millions of dollars to spend; OVERNIGHT it has become the greatest threat to, not only the security of the Middle East, but the United States of America. In the name of the threat of ISIS, the surveillance state must be expanded in America. In the name of the threat of ISIS, our local and State police must become more and more militarized. In the name of the threat of ISIS, Americans must be willing to surrender more and more of their liberties.
Neither Al Qaeda nor ISIS could have become the powerful force they have become WITHOUT THE DIRECT ASSISTANCE OF DARK OPS AND DIRTY MONEY FROM THE UNITED STATES. It is just not humanly possible.
Am I suggesting that ISIS is not comprised of radical, militant Muslims who are very violent and dangerous people? Of course not! But I am suggesting, no I am saying, that not every Muslim is a radical, violent Jihadist. I am saying that our country is filled with peaceful, non-violent Muslims who pose absolutely NO THREAT to the people of the United States. And I am saying that the kind of hatred and bigotry that many Christians are demonstrating against the Muslim people in general is a sin against Jehovah God and a contradiction of everything our Savior, the Lord Jesus Christ, taught us. And I am further saying that ISIS could not exist without major assistance from the United States and probably Israel.
Ask yourself, since when do revolutionaries broadcast their atrocities for the entire world to see and for the entire world to become enraged against them? Even surrounding Muslim nations are incensed with the conduct of ISIS. A Jordanian government official just recently stated that members of ISIS are NOT Muslims. Many, if not most, of the Muslim states totally reject ISIS as part of the Muslim brotherhood. Why would ISIS seek to alienate its own brethren? Why would it risk becoming the most hated group of people in the world–even the Muslim world?
It's because ISIS is a contrivance of U.S. and Israeli Dark Ops who have created and attracted the most radical, hate-filled people of the region and set them up in opposition to the laws of decency in order to incite the American public into accepting more war and more abridgments of their liberties. And whether these master manipulators realized it would happen the way it has or not (they probably did), their biggest assets have turned out to be zealous Christians who see themselves as fighting their own holy war against the Muslim infidels.
Yet, America's Founding Fathers did not categorize all Muslim people as Jihadists or militant extremists. Yes, Thomas Jefferson had to deal with violent Muslims during his administration. And he did it constitutionally, by the way. He didn't invade Muslim nations with the U.S. military; he invoked the constitutional solution of asking Congress for letters of marque and reprisal. Ron Paul introduced just such a bill after 9/11, but, of course, George W. Bush and Dick Cheney were already determined to invade Iraq. Invasion plans were in place long before the attacks on 9/11.
That Thomas Jefferson didn't hate Muslims or regard all of them as being violent Jihadists is plain. The man that Jefferson admired–and copied from–most, John Locke, insisted that Muslims be tolerated in England. Campaigning for religious freedom in Virginia, Jefferson demanded recognition for the religious rights of the "Mahamdan [Muslim], the Jew and the pagan." In his autobiography, Thomas Jefferson recounted his satisfaction at the passage of his landmark Bill for Establishing Religious Freedom (1786) and the effort by some in the legislature to limit the bill's scope "in proof that they meant to comprehend, within the mantle of its protection, the Jew and the Gentile, the Christian and Mahometan [Muslim]." Jefferson's perception of Muslims as peaceful people generally was shared by other Founding Fathers.
Richard Henry Lee, who made the motion for independence at the Continental Congress, declared, "True freedom embraces the Mahomitan [Muslim] and the Gentoo [Hindu] as well as the Christian religion."
George Washington proposed an exemption for Muslims in Virginia regarding a proposed law that would have demanded citizens to support the Christian religion with their tax dollars. Washington further welcomed "Mohometans" [Muslims] to Mount Vernon. And think of it: Washington didn't have a company of Secret Service agents protecting him, either.
Of course, men of influence throughout the course of Western Civilization have noted the danger posed by violence-prone Muslims. Rightly so. But I remind you that for many decades, white Americans were the targets of Indian savagery. And the warnings against the Indian tribes were numerous and often justified. I also remind you that much savagery was committed AGAINST the Indians by whites. I further remind you that much of the savagery of the Indians was CREATED by the whites by acts of injustice, deceit, and downright barbarism. It was not all one-sided.
Neither is it all one-sided in the Middle East. America's CIA and illegal Dark Ops are often INCITING the Muslim people of the Middle East against us. This is deliberate and intentional. It foments war and hatred–on both sides. And when people are filled with fear, and war, and hatred, it is much easier to strip them of their liberties and manipulate them into accepting usurpations of their freedoms that they would otherwise never be inclined to do.
Think about it: if our government truly believed we were at war with Al Qaeda or ISIS, why would it insist on keeping our southern border wide open? If the "war on terror" were legitimate, securing our border would be the FIRST thing our government would do. That it doesn't proves the duplicitous nature of our so-called "war on terror."
It's time for Americans (and especially Christians) to understand that there is a war alright: it is a war against our liberties, and the primary enemy is the New World Order globalists who are using elements of our own government (as well as other governments) against us.
Frankly, if the United States would GET OUT of the Middle East and GET OUT of the United Nations, most of this international conflict that we are mired in today would go away.
When pastors and churches succumb to the notion of submitting to a domestic Police State, when they succumb to the fear and paranoia created by a "war on terror," and when they succumb to the sins of hate and bigotry against one group of people, they unwittingly become puppets for the New World Order.
In the ridiculous charade that passes for the foreign exchange currency markets, the ease upon which a 39% spike in the Swiss Franc to the EU has most financial journalist puzzled. A flagship of establishment journalism like the Washington Post provides a quaint explanation in Why Switzerland's currency is going historically crazy. The Swiss intend to keep their exchange rate at 1.2 Swiss francs per euro caused unsustainable negative competiveness in Swiss exports to EU customers. How many times have you heard that same old song? Corporatist media consistently spins a yarn that suppressing one's own currency is good for business.
Rely on viewpoints from reliable sources like The Economic Collapse. Their insight should be obvious to anyone with an ounce of common sense left. "The euro is falling apart, and the Swiss did not want to be married to it any longer.  Unfortunately, when any marriage ends the pain can be enormous."
Peter Schiff, who is a major precious metal dealer, is getting a boost in this latest development. The article Switzerland Surrenders the Currency War, but America Still Racing to the Bottom published in the Libertarian and Austrian Economic site, Lewrockwell.com provides an expected response.
"The Swiss are going to be able to get a better deal on all the products that they import from Europe and from other countries, so they won't have to export as much to pay for their imports. So that's positive for the Swiss. I would be worried about the Europeans who are now going to have to spend more money to buy Swiss products. They're the ones that hurt, as are Americans. Swiss products are now going to be more expensive for Americans, but American products… are going to be cheaper for the Swiss. So the Swiss win because they have a stronger currency, and Europeans and Americans lose because we have a weaker currency… "
These conclusions are so basic and correct that when mainline economists preach their financial orthodoxy, the idiocy of the "Free Trade" hoax screams out for a sense of monetary sanity.
Not to spoil the cheers for the Swiss, an important component must be factored in. When the Swiss Voters Reject Initiative on Central-Bank Gold, the hard money advocates expressed great disappointment.
"Swiss voters overwhelmingly rejected an initiative on Sunday that would have forced the country's central bank to hold one-fifth of its assets in gold, a move that would have eroded its ability to conduct monetary policy.
Critics of the initiative feared that the SNB's commitment to the cap would have been challenged because the central bank would have been forced to buy gold every time it intervened in the currency market."
This result seems to reinforce that the gnomes of central banking were once again in control of their gold hoards and refused to share any of its value with the holders of the Swiss Franc.
So how can one account, after rejecting the plebiscite on adopting making the Swiss Franc as a real hard money value currency that the exchange rates raise so sharply?
Fundamentals and measures that favor and protect the wealth of a national currency are not applied as standards, when central Banksters play the money float game. In order to understand why the Swiss Franc surged, one must examine the sickness within the EU and the extreme pressure on the EURO coming from desperate measures to keep the single European currency afloat.
The panic begins as the ECB Stimulation: The Trap Closes. Last week the EU Court of Justice advocate general ruled that the central bank could purchase sovereign debt.
"It referred to an existing ECB program called Outright Monetary Transactions — which isn't quite QE but which does involve purchases of government bonds. The court won't rule for another four to six months, but it's likely to follow the advocate general's guidance. That's good enough for Draghi to act now.
Many in Europe, especially in Germany, remain opposed. They see QE as a ruse by which the richer members of the currency bloc will end up paying for the fiscal misadventures of their neighbors."
Let the race begin and only the quickest will be left sitting tight, when the music stops playing. It seems that Steen Jakobsen writing in Endgame for central bankers agrees.
"Many central banks will envy the SNB (Swiss National Bank) for its move last week, as it at least tries to regain some control of its future, but the conclusion remains: central banks have as a group lost credibility and when the ECB starts QE this week the beginning of the end for central banks is completed. They are running out of time – that's the real real bottom line: the SNB ran out of time, the ECB runs out of time this week, and the Fed, Bank of Japan and the Bank of England ran out of time in 2014.
What comes now is a new reality – the SNB move was true paradigm shift – we can no longer look at central banks, the markets and extend-and-pretend in the same light as we did last Wednesday (the day before the SNB pounced)."
Now for the kicker . . . When a solid financial adviser acknowledges in their financial letter, like Chris Hunter, Editor-in-Chief, Bonner & Partners – Did the Swiss Just Burst the "Central Bank Bubble"?, that the crown prince of collectivist economics condemns the Swiss; you know they were correct in ditching their peg ratio to the EURO.
"We usually don't see eye to eye with economist Paul Krugman. But he's hit the nail on the head about the "Swiss shock." From his New York Times column: "The SNB's wimp-out will make life harder for monetary policy in other countries, because it will leave markets skeptical about whether other supposed commitments to keep up unconventional policy will similarly prove time-limited."
How evil those Swiss must be to actually defend their currency and their own wealth. As the EU implodes, the smart money will sit out the coming grand depression, provided by your friendly central banks, in the charm of the Swiss Alps.
After Paris, condemnation of religious fanaticism is at its height. I'd guess that even many progressives fantasize about wringing the necks of jihadists, bashing into their heads some thoughts about the intellect, about satire, humor, freedom of speech. We're talking here, after all, about young men raised in France, not Saudi Arabia.
Where has all this Islamic fundamentalism come from in this modern age? Most of it comes – trained, armed, financed, indoctrinated – from Afghanistan, Iraq, Libya, and Syria. During various periods from the 1970s to the present, these four countries had been the most secular, modern, educated, welfare states in the Middle East region. And what had happened to these secular, modern, educated, welfare states?
In the 1980s, the United States overthrew the Afghan government that was progressive, with full rights for women, believe it or not , leading to the creation of the Taliban and their taking power.
In the 2000s, the United States overthrew the Iraqi government, destroying not only the secular state, but the civilized state as well, leaving a failed state.
In 2011, the United States and its NATO military machine overthrew the secular Libyan government of Muammar Gaddafi, leaving behind a lawless state and unleashing many hundreds of jihadists and tons of weaponry across the Middle East.
And for the past few years the United States has been engaged in overthrowing the secular Syrian government of Bashar al-Assad. This, along with the US occupation of Iraq having triggered widespread Sunni-Shia warfare, led to the creation of The Islamic State with all its beheadings and other charming practices.
However, despite it all, the world was made safe for capitalism, imperialism, anti-communism, oil, Israel, and jihadists. God is Great!
Starting with the Cold War, and with the above interventions building upon that, we have 70 years of American foreign policy, without which – as Russian/American writer Andre Vltchek has observed – "almost all Muslim countries, including Iran, Egypt and Indonesia, would now most likely be socialist, under a group of very moderate and mostly secular leaders". Even the ultra-oppressive Saudi Arabia – without Washington's protection – would probably be a very different place.
On January 11, Paris was the site of a March of National Unity in honor of the magazine Charlie Hebdo, whose journalists had been assassinated by terrorists. The march was rather touching, but it was also an orgy of Western hypocrisy, with the French TV broadcasters and the assembled crowd extolling without end the NATO world's reverence for journalists and freedom of speech; an ocean of signs declaring Je suis Charlie … Nous Sommes Tous Charlie; and flaunting giant pencils, as if pencils – not bombs, invasions, overthrows, torture, and drone attacks – have been the West's weapons of choice in the Middle East during the past century.
No reference was made to the fact that the American military, in the course of its wars in recent decades in the Middle East and elsewhere, had been responsible for the deliberate deaths of dozens of journalists. In Iraq, among other incidents, see Wikileaks' 2007 video of the cold-blooded murder of two Reuters journalists; the 2003 US air-to-surface missile attack on the offices of Al Jazeera in Baghdad that left three journalists dead and four wounded; and the American firing on Baghdad's Hotel Palestine the same year that killed two foreign cameramen.
Moreover, on October 8, 2001, the second day of the US bombing of Afghanistan, the transmitters for the Taliban government's Radio Shari were bombed and shortly after this the US bombed some 20 regional radio sites. US Defense Secretary Donald Rumsfeld defended the targeting of these facilities, saying: "Naturally, they cannot be considered to be free media outlets. They are mouthpieces of the Taliban and those harboring terrorists."
And in Yugoslavia, in 1999, during the infamous 78-day bombing of a country which posed no threat at all to the United States or any other country, state-owned Radio Television Serbia (RTS) was targeted because it was broadcasting things which the United States and NATO did not like (like how much horror the bombing was causing). The bombs took the lives of many of the station's staff, and both legs of one of the survivors, which had to be amputated to free him from the wreckage.
I present here some views on Charlie Hebdo sent to me by a friend in Paris who has long had a close familiarity with the publication and its staff:
"On international politics Charlie Hebdo was neoconservative. It supported every single NATO intervention from Yugoslavia to the present. They were anti-Muslim, anti-Hamas (or any Palestinian organization), anti-Russian, anti-Cuban (with the exception of one cartoonist), anti-Hugo Chávez, anti-Iran, anti-Syria, pro-Pussy Riot, pro-Kiev … Do I need to continue?

"Strangely enough, the magazine was considered to be 'leftist'. It's difficult for me to criticize them now because they weren't 'bad people', just a bunch of funny cartoonists, yes, but intellectual freewheelers without any particular agenda and who actually didn't give a fuck about any form of 'correctness' – political, religious, or whatever; just having fun and trying to sell a 'subversive' magazine (with the notable exception of the former editor, Philippe Val, who is, I think, a true-blooded neocon)."
Dumb and Dumber
Remember Arseniy Yatsenuk? The Ukrainian whom US State Department officials adopted as one of their own in early 2014 and guided into the position of Prime Minister so he could lead the Ukrainian Forces of Good against Russia in the new Cold War?
In an interview on German television on January 7, 2015 Yatsenuk allowed the following words to cross his lips: "We all remember well the Soviet invasion of Ukraine and Germany. We will not allow that, and nobody has the right to rewrite the results of World War Two".
The Ukrainian Forces of Good, it should be kept in mind, also include several neo-Nazis in high government positions and many more partaking in the fight against Ukrainian pro-Russians in the south-east of the country. Last June, Yatsenuk referred to these pro-Russians as "sub-humans" , directly equivalent to the Nazi term "untermenschen".
So the next time you shake your head at some stupid remark made by a member of the US government, try to find some consolation in the thought that high American officials are not necessarily the dumbest, except of course in their choice of who is worthy of being one of the empire's partners.
The type of rally held in Paris this month to condemn an act of terror by jihadists could as well have been held for the victims of Odessa in Ukraine last May. The same neo-Nazi types referred to above took time off from parading around with their swastika-like symbols and calling for the death of Russians, Communists and Jews, and burned down a trade-union building in Odessa, killing scores of people and sending hundreds to hospital; many of the victims were beaten or shot when they tried to flee the flames and smoke; ambulances were blocked from reaching the wounded … Try and find a single American mainstream media entity that has made even a slightly serious attempt to capture the horror. You would have to go to the Russian station in Washington, DC, RT.com, search "Odessa fire" for many stories, images and videos. Also see the Wikipedia entry on the 2 May 2014 Odessa clashes.
If the American people were forced to watch, listen, and read all the stories of neo-Nazi behavior in Ukraine the past few years, I think they – yes, even the American people and their less-than-intellectual Congressional representatives – would start to wonder why their government was so closely allied with such people. The United States may even go to war with Russia on the side of such people.
L'Occident n'est pas Charlie pour Odessa. Il n'y a pas de défilé à Paris pour Odessa.
Some thoughts about this thing called ideology
Norman Finkelstein, the fiery American critic of Israel, was interviewed recently by Paul Jay on The Real News Network. Finkelstein related how he had been a Maoist in his youth and had been devastated by the exposure and downfall of the Gang of Four in 1976 in China. "It came out there was just an awful lot of corruption. The people who we thought were absolutely selfless were very self-absorbed. And it was clear. The overthrow of the Gang of Four had huge popular support."
Many other Maoists were torn apart by the event. "Everything was overthrown overnight, the whole Maoist system, which we thought [were] new socialist men, they all believed in putting self second, fighting self. And then overnight the whole thing was reversed."
"You know, many people think it was McCarthy that destroyed the Communist Party," Finkelstein continued. "That's absolutely not true. You know, when you were a communist back then, you had the inner strength to withstand McCarthyism, because it was the cause. What destroyed the Communist Party was Khrushchev's speech," a reference to Soviet premier Nikita Khrushchev's 1956 exposure of the crimes of Joseph Stalin and his dictatorial rule.
Although I was old enough, and interested enough, to be influenced by the Chinese and Russian revolutions, I was not. I remained an admirer of capitalism and a good loyal anti-communist. It was the war in Vietnam that was my Gang of Four and my Nikita Khrushchev. Day after day during 1964 and early 1965 I followed the news carefully, catching up on the day's statistics of American firepower, bombing sorties, and body counts. I was filled with patriotic pride at our massive power to shape history. Words like those of Winston Churchill, upon America's entry into the Second World War, came easily to mind again – "England would live; Britain would live; the Commonwealth of Nations would live." Then, one day – a day like any other day – it suddenly and inexplicably hit me. In those villages with the strange names there were people under those falling bombs, people running in total desperation from that god-awful machine-gun strafing.
This pattern took hold. The news reports would stir in me a self-righteous satisfaction that we were teaching those damn commies that they couldn't get away with whatever it was they were trying to get away with. The very next moment I would be struck by a wave of repulsion at the horror of it all. Eventually, the repulsion won out over the patriotic pride, never to go back to where I had been; but dooming me to experience the despair of American foreign policy again and again, decade after decade.
The human brain is an amazing organ. It keeps working 24 hours a day, 7 days a week, and 52 weeks a year, from before you leave the womb, right up until the day you find nationalism. And that day can come very early. Here's a recent headline from the Washington Post: "In the United States the brainwashing starts in kindergarten."
Oh, my mistake. It actually said "In N. Korea the brainwashing starts in kindergarten."
Let Cuba Live! The Devil's List of what the United States has done to Cuba
On May 31, 1999, a lawsuit for $181 billion in wrongful death, personal injury, and economic damages was filed in a Havana court against the government of the United States. It was subsequently filed with the United Nations. Since that time its fate is somewhat of a mystery.
The lawsuit covered the 40 years since the country's 1959 revolution and described, in considerable detail taken from personal testimony of victims, US acts of aggression against Cuba; specifying, often by name, date, and particular circumstances, each person known to have been killed or seriously wounded. In all, 3,478 people were killed and an additional 2,099 seriously injured. (These figures do not include the many indirect victims of Washington's economic pressures and blockade, which caused difficulties in obtaining medicine and food, in addition to creating other hardships.)
The case was, in legal terms, very narrowly drawn. It was for the wrongful death of individuals, on behalf of their survivors, and for personal injuries to those who survived serious wounds, on their own behalf. No unsuccessful American attacks were deemed relevant, and consequently there was no testimony regarding the many hundreds of unsuccessful assassination attempts against Cuban President Fidel Castro and other high officials, or even of bombings in which no one was killed or injured. Damages to crops, livestock, or the Cuban economy in general were also excluded, so there was no testimony about the introduction into the island of swine fever or tobacco mold.
However, those aspects of Washington's chemical and biological warfare waged against Cuba that involved human victims were described in detail, most significantly the creation of an epidemic of hemorrhagic dengue fever in 1981, during which some 340,000 people were infected and 116,000 hospitalized; this in a country which had never before experienced a single case of the disease. In the end, 158 people, including 101 children, died. That only 158 people died, out of some 116,000 who were hospitalized, was an eloquent testimony to the remarkable Cuban public health sector.
The complaint describes the campaign of air and naval attacks against Cuba that commenced in October 1959, when US president Dwight Eisenhower approved a program that included bombings of sugar mills, the burning of sugar fields, machine-gun attacks on Havana, even on passenger trains.
Another section of the complaint described the armed terrorist groups, los banditos, who ravaged the island for five years, from 1960 to 1965, when the last group was located and defeated. These bands terrorized small farmers, torturing and killing those considered (often erroneously) active supporters of the Revolution; men, women, and children. Several young volunteer literacy-campaign teachers were among the victims of the bandits.
There was also of course the notorious Bay of Pigs invasion, in April 1961. Although the entire incident lasted less than 72 hours, 176 Cubans were killed and 300 more wounded, 50 of them permanently disabled.
The complaint also described the unending campaign of major acts of sabotage and terrorism that included the bombing of ships and planes as well as stores and offices. The most horrific example of sabotage was of course the 1976 bombing of a Cubana airliner off Barbados in which all 73 people on board were killed. There were as well as the murder of Cuban diplomats and officials around the world, including one such murder on the streets of New York City in 1980. This campaign continued to the 1990s, with the murders of Cuban policemen, soldiers, and sailors in 1992 and 1994, and the 1997 hotel bombing campaign, which took the life of a foreigner; the bombing campaign was aimed at discouraging tourism and led to the sending of Cuban intelligence officers to the US in an attempt to put an end to the bombings; from their ranks rose the Cuban Five.
To the above can be added the many acts of financial extortion, violence and sabotage carried out by the United States and its agents in the 16 years since the lawsuit was filed. In sum total, the deep-seated injury and trauma inflicted upon on the Cuban people can be regarded as the island's own 9-11.
Notes
US Department of the Army, Afghanistan, A Country Study (1986), pp.121, 128, 130, 223, 232
Counterpunch, January 10, 2015
Index on Censorship, the UK's leading organization promoting freedom of expression, October 18, 2001
The Independent (London), April 24, 1999
"Ukrainian Prime Minister Arseniy Yatsenyuk talking to Pinar Atalay", Tagesschau (Germany), January 7, 2015 (in Ukrainian with German voice-over)
CNN, June 15, 2014
See William Blum, West-Bloc Dissident: A Cold War Memoir, chapter 3
Washington Post, January 17, 2015, page A6
William Blum, Killing Hope: US Military and CIA Interventions Since World War II, chapter 30, for a capsule summary of Washington's chemical and biological warfare against Havana.
For further information, see William Schaap, Covert Action Quarterly magazine (Washington, DC), Fall/Winter 1999, pp.26-29
Sir Flinders Petrie discovered bowling artifacts in an Egyptian tome dating the game to 3200 B. C. in the 1930s. The game was being played in Germany in 300 A. D. and popular in England in 1366 A. D.
English, Dutch and German settlers brought their own variations of the game to America. Washington Irving's Rip Van Winkle awakens to the sound of "crashing ninepins." in 1819.
Arguably, the first permanent American bowling place, for lawn bowling, was in New York's Battery area, now in the heart of the financial district. The small plot is still called Bowling Green.
But ten pin bowling did not take off as a major sport in America until the 1950s, following the introduction of the first rubber ball, the "Evertrue" in 1905 and Gottfried Schmidt's automatic pinspotter. Owners of bowling establishments were no longer dependent on "pinboys."
Playing a game cost 25 cents. Renting bowling shoes was a dime. The rate of inflation on the cost of bowling from 1955 to 2014 has been 781.2%.
The subject came up during the hour and 15 minutes I waited for a City Taxi Cab to arrive at Perry's Automotive the other day. On the wall was an article from the Star Beacon chronicling the first 300 game of 1974 played by Fred Fish at Lake Shore Lanes. Fred works at Perry's. Fred said he no longer bowls because of the cost, remembering the four games for a dollar he paid in 1974.
According to the cumulative rate of inflation if Lake Shore's management had raised their prices along with other costs of living the price for those four games would be $4.79, with a rate of inflation of 379.0%. Lake Shore on occasion offers all you can bowl coupons for $10.
Fred gave up bowling.
America went off the gold standard in 1913 with the establishment of the Federal Reserve, whose stated goal was to provide stable prices. In 1913 a loaf of bread cost about a nickle. Today it costs about $1.45.
In 1776 when Thomas Jefferson bought a loaf of bread it cost the same as it did when J. P. Morgan bought a loaf a century later, about a nickle. The price had not changed. The value of the dollar increased 11% from 1776 to 1912, 136 years.
So, where did the money for bowling go? When you find out tell Fred.