This column dated November 21, 2013, created a firestorm of outrage and venom from hundreds of pastors and Christians. It was a rude awakening for me, for sure. I have long maintained that the vast majority of today's pastors and church members are smugly content in abject apathy and indifference. However, after the vehement reaction to the above-mentioned column, I can now state dogmatically that the problem is actually much, much worse than I realized. Today's churchmen are not merely content to not being involved; they are absolutely committed to not being involved. It goes much deeper than apathy; it is apostasy.
See my November 21 column here:
My email inbox and mailbox filled with vitriolic rebukes from pastors and Christians. I was called just about every dirty name in the book and relegated to the depths of the damned–and those were the mild ones. At the heart of these feelings of contempt is the rejection of Natural Law. It's not only that today's pastors and Christians have not been taught the Biblical principles of Natural Law and, therefore, don't understand it; today's churchmen have developed a willful and stubborn conviction against Natural Law.
I will even go so far as to say that the majority of our pastors and church leaders today are monarchists at heart. The lack of instruction and understanding of the Biblical principles of Natural Law have created a generation of churchmen who are more than willing to submit to the unnatural laws of tyranny and oppression. Until two weeks ago, I didn't truly comprehend the depth of this volitional slavery.
The statements being made by today's pastors and Christians are so nonsensical and asinine that it is extremely difficult to believe that any person, much less pastors and Christians, could even utter them. Here are just a few examples of what pastors have said:
"If federal agents or troops came to my house and put my wife on the kitchen table and raped her, Romans 13 tells me I could not interfere."
"If government forces came to my home intent on harming my wife and children, I would not resist; I would simply tell my family to run."
"America's Founding Fathers were rebels against God. They had no right to fight a war for independence. Subjection to a king, even a tyrannical one, is God's Will."
"Anyone who resists civil government is going to hell."
"There is no such thing as natural law, and anyone who promotes it is of the devil."
Dear reader, trust me: the comments above are reflective of the majority of pastors and Christians I have heard from over the past couple of weeks. Truly did Jesus say, "Can the blind lead the blind? shall they not both fall into the ditch?" (Luke 6:39 KJV) That is exactly what is happening in America today: the blind are leading the blind into the ditch of tyranny and oppression.
Last Sunday, I delivered a message entitled, "Biblical Evidence For Natural Law." I invite readers to watch the archived video of that message here:
Biblical Evidence For Natural Law
Listen to the Scripture: "For when the Gentiles, which have not the law, do by nature the things contained in the law, these, having not the law, are a law unto themselves: Which shew the work of the law written in their hearts, their conscience also bearing witness, and their thoughts the mean while accusing or else excusing one another." (Romans 2:14, 15 KJV)
The great theologians and Bible scholars of yesteryear all understood the Biblical teaching of Natural Law. Here are a few samples of some of church history's greatest Bible commentators on this passage in Romans 2.
Albert Barnes: "The expression means clearly by the light of conscience and reason, and whatever other helps they may have without revelation. It denotes simply, in that state which is without the revealed will of God. In that condition they had many helps of tradition, conscience, reason, and the observation of the dealings of divine Providence, so that to a considerable extent they knew what was right and what was wrong."
John Wesley: "The Ten Commandments being only the substance of the law of nature."
Adam Clarke: "Do, without this Divine revelation, through that light which God imparts to every man, the things contained in the law–act according to justice, mercy, temperance and truth, the practice of which the revealed law so powerfully enjoins; these are a law unto themselves."
John Gill: "The matter and substance of the moral law of Moses agrees with the law and light of nature…which they have by nature and use, and which natural reason dictates to them."
Matthew Henry: "They had that which directed them what to do by the light of nature: by the force and tendency of their natural notions and dictates they apprehended a clear and vast difference between good and evil. They did by nature the things contained in the law. They had a sense of justice and equity, honour and purity, love and charity; the light of nature taught obedience to parents, pity to the miserable, conservation of public peace and order, forbade murder, stealing, lying, perjury, etc. Thus they were a law unto themselves."
Think about it: man did not have the written, revealed laws of God for some 2,500 years of recorded history. Yet, they did have the Law of God "written in their hearts," or Natural Law.
Sir William Blackstone's Commentaries on the Laws of England were, without a doubt, among the most influential writings upon America's founders. In his commentaries (second section), Blackstone said, "Man, considered as a creature, must necessarily be subject to the laws of his creator, for he is entirely a dependent being. A being, independent of any other, has no rule to pursue, but such as he prescribes to himself; but a state of dependence will inevitably oblige the inferior to take the will of him, on whom he depends, as the rule of his conduct: not indeed in every particular, but in all those points wherein his dependence consists. This principle therefore has more or less extent and effect, in proportion as the superiority of the one and the dependence of the other is greater or less, absolute or limited. And consequently, as man depends absolutely upon his maker for every thing, it is necessary that he should in all points conform to his maker's will.
"This will of his maker is called the law of nature. For as God, when he created matter, and endued it with a principle of mobility, established certain rules for the perpetual direction of that motion; so, when he created man, and endued him with freewill to conduct himself in all parts of life, he laid down certain immutable laws of human nature, whereby that freewill is in some degree regulated and restrained, and gave him also the faculty of reason to discover the purport of those laws."
In that same second section of his commentaries, Blackstone further said, "This law of nature, being coeval with mankind and dictated by God himself, is of course superior in obligation to any other–It is binding over all the globe in all countries, and at all times; no human laws are of any validity, if contrary to this: and such of them as are valid derive all their force, and all their authority, mediately or immediately, from this original."
Amen!
Before Biblical Law said, "Thou shalt not kill," Natural Law said, "Thou shalt not kill." Before Biblical Law said, "Thou shalt not commit adultery," Natural Law said, "Thou shalt not commit adultery." Before Biblical Law said, "Thou shalt not bear false witness," Natural Law said, "Thou shalt not bear false witness." Before Biblical Law said, "Thou shalt not steal," Natural Law said, "Thou shalt not steal." How is it, and since when is it, that pastors and Christians do not understand this?
Natural Law, by its very definition, demands procreation, protection, provision, and prohibition. From the very act of Creation, Adam and Eve were given in their hearts (by God) the desire to procreate. Does anyone deny that those who produce children have a right and duty to protect and provide for their children? Does not all of nature have an innate desire to produce young then protect and provide for the young that they produced? The bird and the beast build a nest or den for its young; it catches or hunts food for its young; and it uses every means in its power to drive away predators from its young.
How, in the name of God, can today's pastors and church leaders say they would not protect their own families from harm? How can they treat so flippantly the duty and responsibility to provide safety and security for home and community? Does a badge give a person the right to act like a predator? You mean to tell me that God would have us bring our children up in the "fear and admonition of the Lord" only then to sit back and do nothing while human beasts with badges devour and enslave them? What nonsense! What rubbish!
Beyond that, prohibition is as intrinsic to Natural Law as is procreation, protection, and provision. In the beginning, Adam and Eve were given great authority over the entire natural kingdom–yet, they were also given jurisdictional prohibition: they were not allowed to eat of the Tree of The Knowledge of Good and Evil. Even in that state of perfect innocence, when Adam was the absolute master of all that God had created on earth, he had limited jurisdiction. And when Adam violated that jurisdictional prohibition, there were consequences that had to be paid. And that was the pattern for all human authority.
There is only one Sovereign: the Creator-God. All human authority, be it vocational, familial, ecclesiastical, or political, is limited and jurisdictional. Anytime human authority oversteps its jurisdictional borders, Natural Law (God's Law "written in our hearts") demands resistance. And the amount and type of resistance is commensurate to the amount and type of usurpation.
When the "kings of the nations" seized property not belonging to them and kidnapped some of Abram's family, he did not quote Romans 13 and sit complacent. He gathered his armed servants (who were already trained in the art of war) and pursued the oppressors. He put together a military strategy and attacked the predators and destroyed them. Not only that, when he returned, he was blessed by Melchizedek, who was "the priest of the most high God." (Genesis 14)
Hebrews 7 says Melchizedek was a type of Jesus Christ. Many Bible scholars believe that Melchizedek was actually a Christophany, meaning a pre-Bethlehem appearance of Christ. Think of it: Christ Himself (or a priest who is clearly a type of Christ) blessed Abram after he attacked and destroyed the usurpers who had transgressed their jurisdictional authority. And exactly where was it written that Abram should do this thing? It was written in his heart. Again, the resistance was commensurate to the transgression.
And those who say that violent resistance to tyrannical government is unbiblical and sinful should tear the entire Book of Judges out of their Bibles. Where in the Mosaic Law were the laws of insurrection recorded? They weren't. Yet, for a period of over 300 years, champion after champion felt the call of God in his heart to resist with violence the tyrants who were subjugating his country. Furthermore, Hebrews 11 places men such as Gideon, Barak, Samson, and Jephthah in the great "Hall of Faith." And, remember, Romans 15:4 says that the Old Testament was written "for our learning."
Western Civilization is rooted in Natural Law. Scholars in and out of the Church have historically accepted the Natural Law principles of the rights and duties of procreation, protection, provision, and prohibition as being "self-evident." In his book, "Political Obligations," University of Virginia political science professor George Klosko wrote, "[I]t is generally held that obedience to government is not unconditional. Though we have significant moral requirements to obey, these can be overridden by countervailing factors. For instance, a government that becomes tyrannical can lose its right to be obeyed, while obligations to obey specific laws that are unjust can also be not binding." (George Klosko, Political Obligations, Oxford University Press, New York, Oxford, 2005, 11)
Klosko's philosophy matches the philosophy of the vast majority of Christian and non-Christian scholars including Sir Edward Coke, Hugo Grotius, Samuel von Pufendorf, Emerich de Vattel, Samuel Rutherford, John Locke, Jean-Jacques Rousseau, Thomas Hobbes, and Thomas Aquinas (to name a few).
Compare the Natural Law teaching of history's great scholars (many, if not most, of whom were Christians) to the teaching of so many of today's pastors and church leaders. The differences are stark. The great preachers, theologians, and scholars of history produced a thirst for both God and freedom and gave birth to the greatest free land the world has ever known. And what are today's pacifist preachers producing? An apathy and indifference that has brought our country to the brink of a modern-day Dark Ages. Everything that America's colonial pastors such as John Leland, John Witherspoon, John Peter Muhlenberg, James Caldwell, and Jonas Clark fought so bravely to bequeath to us is being surrendered by the cowardice and apostasy of the modern pulpit.
As I said, after reading the voluminous pieces of correspondence touting absolute submission to the state, I am convinced that a majority of pastors and church leaders today are monarchists at heart. Accordingly, so many of America's pastors today are not shepherds; they are slaves. They have repudiated the faith of our fathers; they have repudiated the inspiration and sacrifice of thousands of years of history; they have repudiated sound scholarship and reason; they have repudiated the values and virtues that protect everything that is sacred; and they have repudiated the Biblical Natural Law principles of liberty and justice.
Ichabod is written over the establishment church.
I am further convinced that the only way liberty and justice can be restored to America is for Christians to get out of these idolatrous government churches and form tens of thousands of independent, non-affiliated, non-establishment churches and home-churches. It must happen; it's going to happen!
I pray that God will use whatever time I have left on this earth to be part of the prophecy that famed Bible teacher A. W. Tozer uttered before his death in 1963. Tozer said:
"I hear Jesus saying…Matthew 23:37, 38, 'O Jerusalem, Jerusalem, the one killing the prophets and stoning those who are sent to her, how often would I have gathered your children together, even as a hen gathers her chicks under her wings, and you would not! Behold, your house is left to you desolate.'
"As the Church now stands, the man who sees this condition of worldly evangelicalism is written off as somewhat fanatical. But the day is coming when the house will be left desolate and there will not be a man of God among them. I would like to live long enough to watch this develop and see how things turn out. I would like to live to see the time when the man and women of God–holy, separated and spiritually enlightened–walk out of the evangelical church and form a group of their own; when they get off the sinking ship and let her go down in the brackish and worldliness and form a new ark to ride out the storm."
I agree with Tozer. Get off the sinking ship, folks. Form a new ark to ride out the storm. Pastors and churches that have repudiated Biblical Natural Law principles–including the duty of self-defense–should themselves be repudiated.
There's nothing like a glass of cool, clear water to quench one's thirst. But the next time you or your child reaches for one, you might want to question whether that water is in fact, too toxic to drink. If your water is fluoridated, the answer may well be yes.
For decades, we have been told a lie, a lie that has led to the deaths of hundreds of thousands of Americans and the weakening of the immune systems of tens of millions more. This lie is called fluoridation. A process we were led to believe was a safe and effective method of protecting teeth from decay is in fact a fraud. For decades it's been shown that fluoridation is neither essential for good health nor protective of teeth. What it does is poison the body. We should all at this point be asking how and why public health policy and the American media continue to live with and perpetuate this scientific sham.
The Latest in Fluoride News
Today more than ever, evidence of fluoride's toxicity is entering the public sphere.The summer of 2012 saw the publication of a systematic review and meta-analysis by researchers at Harvard University that explored the link between exposure to fluoride and neurological and cognitive function among children. The report pooled data from over 27 studies- many of them from China- carried out over the course of 22 years. The results, which were published in the journal Environmental Health Sciencesshowed a strong connection between exposure to fluoride in drinking water and decreased IQ scores in children. The team concluded that "the results suggest that fluoride may be a developmental neurotoxicant that affects brain development at exposures much below those that can cause toxicity in adults." 1
The newest scientific data suggest that the damaging effects of fluoride extend to reproductive health as well. A 2013 study published in the journal Archives of Toxicology showed a link between fluoride exposure and male infertility in mice. The study's findings suggest that sodium fluoride impairs the ability of sperm cells in mice to normally fertilize the egg through a process known as chemotaxis. 2 This is the latest in more than 60 scientific studies on animals that have identified an association between male infertility and fluoride exposure.3
Adding more fuel to the fluoride controversy is a recent investigative report by NaturalNews exposing how the chemicals used to fluoridate United States' water systems today are commonly purchased from Chinese chemical plants looking to discard surplus stores of this form of industrial waste. Disturbingly, the report details that some Chinese vendors of fluoride advertise on their website that their product can be used as an "adhesive preservative", an "insecticide" as well as a" flux for soldering and welding".4 One Chinese manufacturer, Shanghai Polymet Commodities Ltd,. which produces fluoride destined for municipal water reserves in the United States, notes on their website that their fluoride is "highly corrosive to human skin and harmful to people's respiratory organs". 5
The Fluoride Phase Out at Home and Abroad
There are many signs in recent years that indicate growing skepticism over fluoridation. The New York Times reported in October 2011 that in the previous four years, about 200 jurisdictions across the USA moved to cease water fluoridation. A panel composed of scientists and health professionals in Fairbanks, Alaska recently recommended ceasing fluoridation of the county water supply after concluding that the addition of fluoride to already naturally-fluoridated reserves could pose health risks to 700,000 residents. The move to end fluoridation would save the county an estimated $205,000 annually. 6
The city of Portland made headlines in 2013 when it voted down a measure to fluoridate its water supply. The citizens of Portland have rejected introducing the chemical to drinking water on three separate occasions since the 1950's. Portland remains the largest city in the United States to shun fluoridation.7
The movement against fluoridation has gained traction overseas as well. In 2013, Israel's Ministry of Health committed to a countrywide phase-out of fluoridation. The decision came after Israel's Supreme Court deemed the existing health regulations requiring fluoridation to be based on science that is "outdated" and "no longer widely accepted."8
Also this year, the government of the Australian state of Queensland eliminated $14 million in funding for its state-wide fluoridation campaign. The decision, which was executed by the Liberal National Party (LNP) government, forced local councils to vote on whether or not to introduce fluoride to their water supplies. Less than two months after the decision came down, several communities including the town of Cairns halted fluoridation. As a result, nearly 200,000 Australians will no longer be exposed to fluoride in their drinking water.9
An ever-growing number of institutions and individuals are questioning the wisdom of fluoridation. At the fore of the movement are thousands of scientific authorities and health care professionals who are speaking out about the hazards of this damaging additive. As of November 2013, a group of over 4549 professionals including 361 dentists and 562 medical doctors have added their names to a petition aimed at ending fluoridation started by the Fluoride Action Network.  Among the prominent signatories are Nobel Laureate Arvid Carlsson and William Marcus, PhD who served as the chief toxicologist of the EPA Water Division.10
The above sampling of recent news items on fluoride brings into sharp focus just how urgent it is to carry out a critical reassessment of the mass fluoridation campaign that currently affects hundreds of millions of Americans. In order to better understand the massive deception surrounding this toxic chemical, we must look back to the sordid history of how fluoride was first introduced.
How to Market a Toxic Waste
"We would not purposely add arsenic to the water supply. And we would not purposely add lead. But we do add fluoride. The fact is that fluoride is more toxic than lead and just slightly less toxic than arsenic." 11
These words of Dr. John Yiamouyiannis may come as a shock to you because, if you're like most Americans, you have positive associations with fluoride. You may envision tooth protection, strong bones, and a government that cares about your dental needs. What you've probably never been told is that the fluoride added to drinking water and toothpaste is a crude industrial waste product of the aluminum and fertilizer industries, and a substance toxic enough to be used as rat poison. How is it that Americans have learned to love an environmental hazard? This phenomenon can be attributed to a carefully planned marketing program begun even before Grand Rapids, Michigan, became the first community to officially fluoridate its drinking water in 1945. 12   As a result of this ongoing campaign, nearly two-thirds of the nation has enthusiastically followed Grand Rapids' example. But this push for fluoridation has less to do with a concern for America's health than with industry's penchant to expand at the expense of our nation's well-being.
The first thing you have to understand about fluoride is that it's the problem child of industry. Its toxicity was recognized at the beginning of the Industrial Revolution, when, in the 1850s iron and copper factories discharged it into the air and poisoned plants, animals, and people.13   The problem was exacerbated in the 1920s when rapid industrial growth meant massive pollution. Medical writer Joel Griffiths explains that "it was abundantly clear to both industry and government that spectacular U.S. industrial expansion ­ and the economic and military power and vast profits it promised ­ would necessitate releasing millions of tons of waste fluoride into the environment."14  Their biggest fear was that "if serious injury to people were established, lawsuits alone could prove devastating to companies, while public outcry could force industry-wide government regulations, billions in pollution-control costs, and even mandatory changes in high-fluoride raw materials and profitable technologies." 15
At first, industry could dispose of fluoride legally only in small amounts by selling it to insecticide and rat poison manufacturers. 16   Then a commercial outlet was devised in the 1930s when a connection was made between water supplies bearing traces of fluoride and lower rates of tooth decay. Griffiths writes that this was not a scientific breakthrough, but rather part of a "public disinformation campaign" by the aluminum industry "to convince the public that fluoride was safe and good." Industry's need prompted Alcoa-funded scientist Gerald J. Cox to announce that "The present trend toward complete removal of fluoride from water may need some reversal." 17   Griffiths writes:
"The big news in Cox's announcement was that this 'apparently worthless by-product' had not only been proved safe (in low doses), but actually beneficial; it might reduce cavities in children. A proposal was in the air to add fluoride to the entire nation's drinking water. While the dose to each individual would be low, 'fluoridation' on a national scale would require the annual addition of hundreds of thousands of tons of fluoride to the country's drinking water.
"Government and industry ­ especially Alcoa ­ strongly supported intentional water fluoridation… [it] made possible a master public relations stroke ­ one that could keep scientists and the public off fluoride's case for years to come. If the leaders of dentistry, medicine, and public health could be persuaded to endorse fluoride in the public's drinking water, proclaiming to the nation that there was a 'wide margin of safety,' how were they going to turn around later and say industry's fluoride pollution was dangerous?
"As for the public, if fluoride could be introduced as a health enhancing substance that should be added to the environment for the children's sake, those opposing it would look like quacks and lunatics….
"Back at the Mellon Institute, Alcoa's Pittsburgh Industrial research lab, this news was galvanic. Alcoa-sponsored biochemist Gerald J. Cox immediately fluoridated some lab rats in a study and concluded that fluoride reduced cavities and that 'The case should be regarded as proved.' In a historic moment in 1939, the first public proposal that the U.S. should fluoridate its water supplies was made ­ not by a doctor, or dentist, but by Cox, an industry scientist working for a company threatened by fluoride damage claims." 18
Once the plan was put into action, industry was buoyant. They had finally found the channel for fluoride that they were looking for, and they were even cheered on by dentists, government agencies, and the public. Chemical Week, a publication for the chemical industry, described the tenor of the times: "All over the country, slide rules are getting warm as waterworks engineers figure the cost of adding fluoride to their water supplies." They are riding a trend urged upon them, by the U.S. Public Health Service, the American Dental Association, the State Dental Health Directors, various state and local health bodies, and vocal women's clubs from coast to coast. It adds up to a nice piece of business on all sides and many firms are cheering the PHS and similar groups as they plump for increasing adoption of fluoridation." 19
Such overwhelming acceptance allowed government and industry to proceed hastily, albeit irresponsibly. The Grand Rapids experiment was supposed to take 15 years, during which time health benefits and hazards were to be studied. In 1946, however, just one year into the experiment, six more U.S. cities adopted the process. By 1947, 87 more communities were treated; popular demand was the official reason for this unscientific haste.
The general public and its leaders did support the cause, but only after a massive government public relations campaign spearheaded by Edward L. Bernays, a nephew of Sigmund Freud. Bernays, a public relations pioneer who has been called "the original spin doctor," 20  was a masterful PR strategist. As a result of his influence, Griffiths writes, "Almost overnight…the popular image of fluoride ­ which at the time was being widely sold as rat and bug poison ­ became that of a beneficial provider of gleaming smiles, absolutely safe, and good for children, bestowed by a benevolent paternal government. Its opponents were permanently engraved on the public mind as crackpots and right-wing loonies." 21
Griffiths explains that while opposition to fluoridation is usually associated with right-wingers, this picture is not totally accurate. He provides an interesting historical perspective on the anti-fluoridation stance:
"Fluoridation attracted opponents from every point on the continuum of politics and sanity. The prospect of the government mass-medicating the water supplies with a well-known rat poison to prevent a nonlethal disease flipped the switches of delusionals across the country ­ as well as generating concern among responsible scientists, doctors, and citizens.
"Moreover, by a fortuitous twist of circumstances, fluoride's natural opponents on the left were alienated from the rest of the opposition. Oscar Ewing, a Federal Security Agency administrator, was a Truman "fair dealer" who pushed many progressive programs such as nationalized medicine. Fluoridation was lumped with his proposals. Inevitably, it was attacked by conservatives as a manifestation of "creeping socialism," while the left rallied to its support. Later during the McCarthy era, the left was further alienated from the opposition when extreme right-wing groups, including the John Birch Society and the Ku Klux Klan, raved that fluoridation was a plot by the Soviet Union and/or communists in the government to poison America's brain cells.
"It was a simple task for promoters, under the guidance of the 'original spin doctor,' to paint all opponents as deranged ­ and they played this angle to the hilt….
"Actually, many of the strongest opponents originally started out as proponents, but changed their minds after a close look at the evidence. And many opponents came to view fluoridation not as a communist plot, but simply as a capitalist-style con job of epic proportions. Some could be termed early environmentalists, such as the physicians George L. Waldbott and Frederick B. Exner, who first documented government-industry complicity in hiding the hazards of fluoride pollution from the public. Waldbott and Exner risked their careers in a clash with fluoride defenders, only to see their cause buried in toothpaste ads." 22
By 1950, fluoridation's image was a sterling one, and there was not much science could do at this point. The Public Health Service was fluoridation's main source of funding as well as its promoter, and therefore caught in a fundamental conflict of interest. 12   If fluoridation were found to be unsafe and ineffective, and laws were repealed, the organization feared a loss of face, since scientists, politicians, dental groups, and physicians unanimously supported it. 23  For this reason, studies concerning its effects were not undertaken. The Oakland Tribune noted this when it stated that "public health officials have often suppressed scientific doubts" about fluoridation.24 Waldbott sums up the situation when he says that from the beginning, the controversy over fluoridating water supplies was "a political, not a scientific health issue."25
The marketing of fluoride continues. In a 1983 letter from the Environmental Protection Agency, then Deputy Assistant Administrator for Water, Rebecca Hammer, writes that the EPA "regards [fluoridation] as an ideal environmental solution to a long-standing problem. By recovering by-product fluosilicic acid from fertilizer manufacturing, water and air pollution are minimized and water utilities have a low-cost source of fluoride available to them." 26    A 1992 policy statement from the Department of Health and Human Services says, "A recent comprehensive PHS review of the benefits and potential health risks of fluoride has concluded that the practice of fluoridating community water supplies is safe and effective." 27
According to the CDC website, about 200 million Americans in 16,500 communities are exposed to fluoridated water. Out of the 50 largest cities in the US, 43 have fluoridated water. 28
To help celebrate fluoride's widespread use, the media recently reported on the 50th anniversary of fluoridation in Grand Rapids. Newspaper articles titled "Fluoridation: a shining public health success" 29  and "After 50 years, fluoride still works with a smile"  30  painted glowing pictures of the practice. Had investigators looked more closely, though, they might have learned that children in Muskegon, Michigan, an unfluoridated "control" city, had equal drops in dental decay. They might also have learned of the other studies that dispute the supposed wonders of fluoride.
The Fluoride Myth Doesn't Hold Water
The big hope for fluoride was its ability to immunize children's developing teeth against cavities. Rates of dental caries were supposed to plummet in areas where water was treated. Yet decades of experience and worldwide research have contradicted this expectation numerous times. Here are just a few examples:
In British Columbia, only 11% of the population drinks fluoridated water, as opposed to 40-70% in other Canadian regions. Yet British Columbia has the lowest rate of tooth decay in Canada. In addition, the lowest rates of dental caries within the province are found in areas that do not have their water supplies fluoridated. 31
According to a Sierra Club study, people in unfluoridated developing nations have fewer dental caries than those living in industrialized nations. As a result, they conclude that "fluoride is not essential to dental health." 32
In 1986-87, the largest study on fluoridation and tooth decay ever was performed. The subjects were 39,000 school children between 5 and 17 living in 84 areas around the country. A third of the places were fluoridated, a third were partially fluoridated, and a third were not. Results indicate no statistically significant differences in dental decay between fluoridated and unfluoridated cities. 33
A World Health Organization survey reports a decline of dental decay in western Europe, which is 98% unfluoridated. They state that western Europe's declining dental decay rates are equal to and sometimes better than those in the U.S. 34
A 1992 University of Arizona study yielded surprising results when they found that "the more fluoride a child drinks, the more cavities appear in the teeth." 35
Although all Native American reservations are fluoridated, children living there have much higher incidences of dental decay and other oral health problems than do children living in other U.S. communities. 36
In light of all the evidence, fluoride proponents now make more modest claims. For example, in 1988, the ADA professed that a 40- to 60% cavity reduction could be achieved with the help of fluoride. Now they claim an 18- to 25% reduction. Other promoters mention a 12% decline in tooth decay.
And some former supporters are even beginning to question the need for fluoridation altogether. In 1990, a National Institute for Dental Research report stated that "it is likely that if caries in children remain at low levels or decline further, the necessity of continuing the current variety and extent of fluoride-based prevention programs will be questioned." 37
Most government agencies, however, continue to ignore the scientific evidence and to market fluoridation by making fictional claims about its benefits and pushing for its expansion. For instance, according to the U.S. Department of Health and Human Services, "National surveys of oral health dating back several decades document continuing decreases in tooth decay in children, adults and senior citizens. Nevertheless, there are parts of the country and particular populations that remain without protection. For these reasons, the U.S. PHS…has set a national goal for the year 2000 that 75% of persons served by community water systems will have access to optimally fluoridated drinking water; currently this figure is just about 60%. The year 2000 target goal is both desirable and yet challenging, based on past progress and continuing evidence of effectiveness and safety of this public health measure." 38
This statement is flawed on several accounts. First, as we've seen, research does not support the effectiveness of fluoridation for preventing tooth disease. Second, purported benefits are supposedly for children, not adults and senior citizens. At about age 13, any advantage fluoridation might offer comes to an end, and less than 1% of the fluoridated water supply reaches this population.  And third, fluoridation has never been proven safe. On the contrary, several studies directly link fluoridation to skeletal fluorosis, dental fluorosis, and several rare forms of cancer. This alone should frighten us away from its use.
Biological Safety Concerns
Only a small margin separates supposedly beneficial fluoride levels from amounts that are known to cause adverse effects. Dr. James Patrick, a former antibiotics research scientist at the National Institutes of Health, describes the predicament:
"[There is] a very low margin of safety involved in fluoridating water. A concentration of about 1 ppm is recommended…in several countries, severe fluorosis has been documented from water supplies containing only 2 or 3 ppm. In the development of drugs…we generally insist on a therapeutic index (margin of safety) of the order of 100; a therapeutic index of 2 or 3 is totally unacceptable, yet that is what has been proposed for public water supplies."39 
Other countries argue that even 1 ppm is not a safe concentration. Canadian studies, for example, imply that children under three should have no fluoride whatsoever. The Journal of the Canadian Dental Association states that "Fluoride supplements should not be recommended for children less than 3 years old." 40   Since these supplements contain the same amount of fluoride as water does, they are basically saying that children under the age of three shouldn't be drinking fluoridated water at all, under any circumstances. Japan has reduced the amount of fluoride in their drinking water to one-eighth of what is recommended in the U.S. Instead of 1 milligram per liter, they use less than 15 hundredths of a milligram per liter as the upper limit allowed. 41
Even supposing that low concentrations are safe, there is no way to control how much fluoride different people consume, as some take in a lot more than others. For example, laborers, athletes, diabetics, and those living in hot or dry regions can all be expected to drink more water, and therefore more fluoride (in fluoridated areas) than others. 42   Due to such wide variations in water consumption, it is impossible to scientifically control what dosage of fluoride a person receives via the water supply.43
Another concern is that fluoride is not found only in drinking water; it is everywhere. Fluoride is found in foods that are processed with it, which, in the United States, include nearly all bottled drinks and canned foods. 44  Researchers writing in The Journal of Clinical Pediatric Dentistry have found that fruit juices, in particular, contain significant amounts of fluoride. In one study, a variety of popular juices and juice blends were analyzed and it was discovered that 42% of the samples examined had more than l ppm of fluoride, with some brands of grape juice containing much higher levels ­ up to 6.8 ppm! The authors cite the common practice of using fluoride-containing insecticide in growing grapes as a factor in these high levels, and they suggest that the fluoride content of beverages be printed on their labels, as is other nutritional information. 45  Considering how much juice some children ingest, and the fact that youngsters often insist on particular brands that they consume day after day, labeling seems like a prudent idea. But beyond this is the larger issue that this study brings up: Is it wise to subject children and others who are heavy juice drinkers to additional fluoride in their water?
Here's a little-publicized reality: Cooking can greatly increase a food's fluoride content. Peas, for example, contain 12 micrograms of fluoride when raw and 1500 micrograms after they are cooked in fluoridated water, which is a tremendous difference. Also, we should keep in mind that fluoride is an ingredient in pharmaceuticals, aerosols, insecticides, and pesticides.
And of course, toothpastes. It's interesting to note that in the 1950s, fluoridated toothpastes were required to carry warnings on their labels saying that they were not to be used in areas where water was already fluoridated. Crest toothpaste went so far as to write: "Caution: Children under 6 should not use Crest." These regulations were dropped in 1958, although no new research was available to prove that the overdose hazard no longer existed. 46
Today, common fluoride levels in toothpaste are 1000 ppm. Research chemist Woodfun Ligon notes that swallowing a small amount adds substantially to fluoride intake. 47 Dentists say that children commonly ingest up to 0.5 mg of fluoride a day from toothpaste. 48
This inevitably raises another issue: How safe is all this fluoride? According to scientists and informed doctors, such as Dr. John Lee, it is not safe at all. Dr. Lee first took an anti-fluoridation stance back in 1972, when as chairman of an environmental health committee for a local medical society, he was asked to state their position on the subject. He stated that after investigating the references given by both pro- and anti-fluoridationists, the group discovered three important things:
"One, the claims of benefit of fluoride, the 60% reduction of cavities, was not established by any of these studies. Two, we found that the investigations into the toxic side effects of fluoride have not been done in any way that was acceptable. And three, we discovered that the estimate of the amount of fluoride in the food chain, in the total daily fluoride intake, had been measured in 1943, and not since then. By adding the amount of fluoride that we now have in the food chain, which comes from food processing with fluoridated water, plus all the fluoridated toothpaste that was not present in 1943, we found that the daily intake of fluoride was far in excess of what was considered optimal." 49
What happens when fluoride intake exceeds the optimal? The inescapable fact is that this substance has been associated with severe health problems, ranging from skeletal and dental fluorosis to bone fractures, to fluoride poisoning, and even to cancer.
Skeletal Fluorosis
When fluoride is ingested, approximately 93% of it is absorbed into the bloodstream. A good part of the material is excreted, but the rest is deposited in the bones and teeth, and is capable of causing a crippling skeletal fluorosis. This is a condition that can damage the musculoskeletal and nervous systems and result in muscle wasting, limited joint motion, spine deformities, and calcification of the ligaments, as well as neurological deficits.
Large numbers of people in Japan, China, India, the Middle East, and Africa have been diagnosed with skeletal fluorosis from drinking naturally fluoridated water. In India alone, nearly a million people suffer from the affliction. 39   While only a dozen cases of skeletal fluorosis have been reported in the United States, Chemical and Engineering News states that "critics of the EPA standard speculate that there probably have been many more cases of fluorosis ­ even crippling fluorosis ­ than the few reported in the literature because most doctors in the U.S. have not studied the disease and do not know how to diagnose it." 50
Radiologic changes in bone occur when fluoride exposure is 5 mg/day, according to the late Dr. George Waldbott, author of Fluoridation: The Great Dilemma. While this 5 mg/day level is the amount of fluoride ingested by most people living in fluoridated areas, 51   the number increases for diabetics and laborers, who can ingest up to 20 mg of fluoride daily. In addition, a survey conducted by the Department of Agriculture shows that 3% of the U.S. population drinks 4 liters or more of water every day. If these individuals live in areas where the water contains a fluoride level of 4 ppm, allowed by the EPA, they are ingesting 16 mg/day from the consumption of water alone, and are thus at greater risk for getting skeletal fluorosis. 52
Dental Fluorosis
According to a 1989 National Institute for Dental Research study, 1-2% of children living in areas fluoridated at 1 ppm develop dental fluorosis, that is, permanently stained, brown mottled teeth. Up to 23% of children living in areas naturally fluoridated at 4 ppm develop severe dental fluorosis. 53  Other research gives higher figures. The publication Health Effects of Ingested Fluoride, put out by the National Academy of Sciences, reports that in areas with optimally fluoridated water (1 ppm, either natural or added), dental fluorosis levels in recent years ranged from 8 to 51%. Recently, a prevalence of slightly over 80% was reported in children 12-14 years old in Augusta, Georgia.
Fluoride is a noteworthy chemical additive in that its officially acknowledged benefit and damage levels are about the same. Writing in The Progressive, science journalist Daniel Grossman elucidates this point: "Though many beneficial chemicals are dangerous when consumed at excessive levels, fluoride is unique because the amount that dentists recommend to prevent cavities is about the same as the amount that causes dental fluorosis." 54   Although the American Dental Association and the government consider dental fluorosis only a cosmetic problem, the American Journal of Public Health says that "…brittleness of moderately and severely mottled teeth may be associated with elevated caries levels." 45   In other words, in these cases the fluoride is causing the exact problem that it's supposed to prevent. Yiamouyiannis adds, "In highly naturally-fluoridated areas, the teeth actually crumble as a result. These are the first visible symptoms of fluoride poisoning." 55
Also, when considering dental fluorosis, there are factors beyond the physical that you can't ignore ­ the negative psychological effects of having moderately to severely mottled teeth. These were recognized in a 1984 National Institute of Mental Health panel that looked into this problem. 
A telling trend is that TV commercials for toothpaste, and toothpaste tubes themselves, are now downplaying fluoride content as a virtue. This was noted in an article in the Sarasota/Florida ECO Report, 56 whose author, George Glasser, feels that manufacturers are distancing themselves from the additive because of fears of lawsuits. The climate is ripe for these, and Glasser points out that such a class action suit has already been filed in England against the manufacturers of fluoride-containing products on behalf of children suffering from dental fluorosis.
Bone Fractures
At one time, fluoride therapy was recommended for building denser bones and preventing fractures associated with osteoporosis. Now several articles in peer-reviewed journals suggest that fluoride actually causes more harm than good, as it is associated with bone breakage. Three studies reported in The Journal of the American Medical Association showed links between hip fractures and fluoride. 575859 Findings here were, for instance, that there is "a small but significant increase in the risk of hip fractures in both men and women exposed to artificial fluoridation at 1 ppm."   In addition, the New England Journal of Medicine reports that people given fluoride to cure their osteoporosis actually wound up with an increased nonvertebral fracture rate. 60  Austrian researchers have also found that fluoride tablets make bones more susceptible to fractures.61 The U.S. National Research Council states that the U.S. hip fracture rate is now the highest in the world. 62
Louis V. Avioli, professor at the Washington University School of Medicine, says in a 1987 review of the subject: "Sodium fluoride therapy is accompanied by so many medical complications and side effects that it is hardly worth exploring in depth as a therapeutic mode for postmenopausal osteoporosis, since it fails to decrease the propensity for hip fractures and increases the incidence of stress fractures in the extremities." 63
Fluoride Poisoning
In May 1992, 260 people were poisoned, and one man died, in Hooper Bay, Alaska, after drinking water contaminated with 150 ppm of fluoride. The accident was attributed to poor equipment and an unqualified operator. 55   Was this a fluke? Not at all. Over the years, the CDC has recorded several incidents of excessive fluoride permeating the water supply and sickening or killing people. We don't usually hear about these occurrences in news reports, but interested citizens have learned the truth from data obtained under the Freedom of Information Act. Here is a partial list of toxic spills we have not been told about:
July 1993 ­ Chicago, Illinois: Three dialysis patients died and five experienced toxic reactions to the fluoridated water used in the treatment process. The CDC was asked to investigate, but to date there have been no press releases.
May 1993 ­ Kodiak, Alaska (Old Harbor): The population was warned not to consume water due to high fluoride levels. They were also cautioned against boiling the water, since this concentrates the substance and worsens the danger. Although equipment appeared to be functioning normally, 22-24 ppm of fluoride was found in a sample.
July 1992 ­ Marin County, California: A pump malfunction allowed too much fluoride into the Bon Tempe treatment plant. Two million gallons of fluoridated water were diverted to Phoenix Lake, elevating the lake surface by more than two inches and forcing some water over the spillway.
December 1991 ­ Benton Harbor, Michigan: A faulty pump allowed approximately 900 gallons of hydrofluosilicic acid to leak into a chemical storage building at the water plant. City engineer Roland Klockow stated, "The concentrated hydrofluosilicic acid was so corrosive that it ate through more than two inches of concrete in the storage building." This water did not reach water consumers, but fluoridation was stopped until June 1993. The original equipment was only two years old.
July 1991 ­ Porgate, Michigan: After a fluoride injector pump failed, fluoride levels reached 92 ppm and resulted in approximately 40 children developing abdominal pains, sickness, vomiting, and diarrhea at a school arts and crafts show.
November 1979 ­ Annapolis, Maryland: One patient died and eight became ill after renal dialysis treatment. Symptoms included cardiac arrest (resuscitated), hypotension, chest pain, difficulty breathing, and a whole gamut of intestinal problems. Patients not on dialysis also reported nausea, headaches, cramps, diarrhea, and dizziness. The fluoride level was later found to be 35 ppm; the problem was traced to a valve at a water plant that had been left open all night. 64
Instead of addressing fluoridation's problematic safety record, officials have chosen to cover it up. For example, the ADA says in one booklet distributed to health agencies that "Fluoride feeders are designed to stop operating when a malfunction occurs… so prolonged over-fluoridation becomes a mechanical impossibility."    In addition, the information that does reach the population after an accident is woefully inaccurate. A spill in Annapolis, Maryland, placed thousands at risk, but official reports reduced the number to eight. 65  Perhaps officials are afraid they will invite more lawsuits like the one for $480 million by the wife of a dialysis patient who became brain-injured as the result of fluoride poisoning.
Not all fluoride poisoning is accidental. For decades, industry has knowingly released massive quantities of fluoride into the air and water. Disenfranchised communities, with people least able to fight back, are often the victims. Medical writer Joel Griffiths relays this description of what industrial pollution can do, in this case to a devastatingly poisoned Indian reservation:
"Cows crawled around the pasture on their bellies, inching along like giant snails. So crippled by bone disease they could not stand up, this was the only way they could graze. Some died kneeling, after giving birth to stunted calves. Others kept on crawling until, no longer able to chew because their teeth had crumbled down to the nerves, they began to starve…." They were the cattle of the Mohawk Indians on the New York-Canadian St. Regis Reservation during the period 1960-1975, when industrial pollution devastated the herd ­ and along with it, the Mohawks' way of life….Mohawk children, too, have shown signs of damage to bones and teeth." 66
Mohawks filed suit against the Reynolds Metals Company and the Aluminum Company of America (Alcoa) in 1960, but ended up settling out of court, where they received $650,000 for their cows. 67
Fluoride is one of industry's major pollutants, and no one remains immune to its effects. In 1989, 155,000 tons were being released annually into the air,    and 500,000 tons a year were disposed of in our lakes, rivers, and oceans. 68

Cancer
Numerous studies demonstrate links between fluoridation and cancer; however, agencies promoting fluoride consistently refute or cover up these findings.
In 1977, Dr. John Yiamouyiannis and Dr. Dean Burk, former chief chemist at the National Cancer Institute, released a study that linked fluoridation to 10,000 cancer deaths per year in the U.S. Their inquiry, which compared cancer deaths in the ten largest fluoridated American cities to those in the ten largest unfluoridated cities between 1940 and 1950, discovered a 5% greater rate in the fluoridated areas. 69  The NCI disputed these findings, since an earlier analysis of theirs apparently failed to pick up these extra deaths. Federal authorities claimed that Yiamouyiannis and Burk were in error, and that any increase was caused by statistical changes over the years in age, gender, and racial composition. 70
In order to settle the question of whether or not fluoride is a carcinogen, a Congressional subcommittee instructed the National Toxicology Program (NTP) to perform another investigation. 71  That study, due in 1980, was not released until 1990. However, in 1986, while the study was delayed, the EPA raised the standard fluoride level in drinking water from 2.4 to 4 ppm. 72   After this step, some of the government's own employees in NFFE Local 2050 took what the Oakland Tribune termed the "remarkable step of denouncing that action as political." 73
When the NTP study results became known in early 1990, union president Dr. Robert Carton, who works in the EPA's Toxic Substances Division, published a statement. It read, in part: "Four years ago, NFFE Local 2050, which represents all 1100 professionals at EPA headquarters, alerted then Administrator Lee Thomas to the fact that the scientific support documents for the fluoride in drinking water standard were fatally flawed. The fluoride juggernaut proceeded as it apparently had for the last 40 years ­ without any regard for the facts or concern for public health.
"EPA raised the allowed level of fluoride before the results of the rat/mouse study ordered by Congress in 1977 was complete. Today, we find out how irresponsible that decision was. The results reported by NTP, and explained today by Dr. Yiamouyiannis, are, as he notes, not surprising considering the vast amount of data that caused the animal study to be conducted in the first place. The results are not surprising to NFFE Local 2050 either. Four years ago we realized that the claim that there was no evidence that fluoride could cause genetic effects or cancer could not be supported by the shoddy document thrown together by the EPA contractor.
"It was apparent to us that EPA bowed to political pressure without having done an in-depth, independent analysis, using in-house experts, of the currently existing data that show fluoride causes genetic effects, promotes the growth of cancerous tissue, and is likely to cause cancer in humans. If EPA had done so, it would have been readily apparent ­ as it was to Congress in 1977 ­ that there were serious reasons to believe in a cancer threat.
"The behavior by EPA in this affair raises questions about the integrity of science at EPA and the role of professional scientists, lawyers and engineers who provide the interpretation of the available data and the judgements necessary to protect the public health and the environment. Are scientists at EPA there to arrange facts to fit preconceived conclusions? Does the Agency have a responsibility to develop world-class experts in the risks posed by chemicals we are exposed to every day, or is it permissible for EPA to cynically shop around for contractors who will provide them the 'correct' answers?" 74
What were the NTP study results? Out of 130 male rats that ingested 45 to 79 ppm of fluoride, 5 developed osteosarcoma, a rare bone cancer. There were cases, in both males and females at those doses, of squamous cell carcinoma in the mouth. 75  Both rats and mice had dose-related fluorosis of the teeth, and female rats suffered osteosclerosis of the long bones.76
When Yiamouyiannis analyzed the same data, he found mice with a particularly rare form of liver cancer, known as hepatocholangiocarcinoma. This cancer is so rare, according to Yiamouyiannis, that the odds of its appearance in this study by chance are 1 in 2 million in male mice and l in 100,000 in female mice.    He also found precancerous changes in oral squamous cells, an increase in squamous cell tumors and cancers, and thyroid follicular cell tumors as a result of increasing levels of fluoride in drinking water. 77
A March 13, 1990, New York Times article commented on the NTP findings: "Previous animal tests suggesting that water fluoridation might pose risks to humans have been widely discounted as technically flawed, but the latest investigation carefully weeded out sources of experimental or statistical error, many scientists say, and cannot be discounted." 78  In the same article, biologist Dr. Edward Groth notes: "The importance of this study…is that it is the first fluoride bioassay giving positive results in which the latest state-of-the-art procedures have been rigorously applied. It has to be taken seriously." 71
On February 22, 1990, the Medical Tribune, an international medical news weekly received by 125,000 doctors, offered the opinion of a federal scientist who preferred to remain anonymous:
"It is difficult to see how EPA can fail to regulate fluoride as a carcinogen in light of what NTP has found. Osteosarcomas are an extremely unusual result in rat carcinogenicity tests. Toxicologists tell me that the only other substance that has produced this is radium….The fact that this is a highly atypical form of cancer implicates fluoride as the cause. Also, the osteosarcomas appeared to be dose-related, and did not occur in controls, making it a clean study." 79
Public health officials were quick to assure a concerned public that there was nothing to worry about! The ADA said the occurrence of cancers in the lab may not be relevant to humans since the level of fluoridation in the experimental animals' water was so high. 80   But the Federal Register, which is the handbook of government practices, disagrees: "The high exposure of experimental animals to toxic agents is a necessary and valid method of discovering possible carcinogenic hazards in man. To disavow the findings of this test would be to disavow those of all such tests, since they are all conducted according to this standard." 73   As a February 5, 1990, Newsweek article pointed out, "such megadosing is standard toxicological practice. It's the only way to detect an effect without using an impossibly large number of test animals to stand in for the humans exposed to the substance." 81 And as the Safer Water Foundation explains, higher doses are generally administered to test animals to compensate for the animals' shorter life span and because humans are generally more vulnerable than test animals on a body-weight basis. 82
Several other studies link fluoride to genetic damage and cancer. An article in Mutation Research says that a study by Proctor and Gamble, the very company that makes Crest toothpaste, did research showing that 1 ppm fluoride causes genetic damage.83 Results were never published but Proctor and Gamble called them "clean," meaning animals were supposedly free of malignant tumors. Not so, according to scientists who believe some of the changes observed in test animals could be interpreted as precancerous. 84   Yiamouyiannis says the Public Health Service sat on the data, which were finally released via a Freedom of Information Act request in 1989. "Since they are biased, they have tried to cover up harmful effects," he says. "But the data speaks for itself. Half the amount of fluoride that is found in the New York City drinking water causes genetic damage." 46
A National Institutes of Environmental Health Sciences publication, Environmental and Molecular Mutagenesis, also linked fluoride to genetic toxicity when it stated that "in cultured human and rodent cells, the weight of evidence leads to the conclusion that fluoride exposure results in increased chromosome aberrations." 85 The result of this is not only birth defects but the mutation of normal cells into cancer cells. The Journal of Carcinogenesis further states that "fluoride not only has the ability to transform normal cells into cancer cells but also to enhance the cancer-causing properties of other chemicals." 86
Surprisingly, the PHS put out a report called Review of fluoride: benefits and risks, in which they showed a substantially higher incidence of bone cancer in young men exposed to fluoridated water compared to those who were not. The New Jersey Department of Health also found that the risk of bone cancer was about three times as high in fluoridated areas as in nonfluoridated areas. 87
Despite cover-up attempts, the light of knowledge is filtering through to some enlightened scientists. Regarding animal test results, the director of the U.S. National Institute of Environmental Health Sciences, James Huff, does say that "the reason these animals got a few osteosarcomas was because they were given fluoride…Bone is the target organ for fluoride."  Toxicologist William Marcus adds that "fluoride is a carcinogen by any standard we use. I believe EPA should act immediately to protect the public, not just on the cancer data, but on the evidence of bone fractures, arthritis, mutagenicity, and other effects." 88
The Challenge of Eliminating Fluoride
Given all the scientific challenges to the idea of the safety of fluoride, why does it remain a protected contaminant? As Susan Pare of the Center for Health Action asks, "…even if fluoride in the water did reduce tooth decay, which it does not, how can the EPA allow a substance more toxic than Alar, red dye #3, and vinyl chloride to be injected purposely into drinking water?" 89
This is certainly a logical question and, with all the good science that seems to exist on the subject, you would think that there would be a great deal of interest in getting fluoride out of our water supply. Unfortunately, that hasn't been the case. As Dr. William Marcus, a senior science advisor in the EPA's Office of Drinking Water, has found, the top governmental priority has been to sweep the facts under the rug and, if need be, to suppress truth-tellers. Marcus explains 90  that fluoride is one of the chemicals the EPA specifically regulates, and that he was following the data coming in on fluoride very carefully when a determination was going to be made on whether the levels should be changed. He discovered that the data were not being heeded. But that was only the beginning of the story for him. Marcus recounts what happened:
"The studies that were done by Botel Northwest showed that there was an increased level of bone cancer and other types of cancer in animals….in that same study, there were very rare liver cancers, according to the board-certified veterinary pathologists at the contractor, Botel. Those really were very upsetting because they were hepatocholangeal carcinomas, very rare liver cancers….Then there were several other kinds of cancers that were found in the jaw and other places.
"I felt at that time that the reports were alarming. They showed that the levels of fluoride that can cause cancers in animals are actually lower than those levels ingested in people (who take lower amounts but for longer periods of time).
"I went to a meeting that was held in Research Triangle Park, in April 1990, in which the National Toxicology Program was presenting their review of the study. I went with several colleagues of mine, one of whom was a board-certified veterinary pathologist who originally reported hepatocholangeal carcinoma as a separate entity in rats and mice. I asked him if he would look at the slides to see if that really was a tumor or if the pathologists at Botel had made an error. He told me after looking at the slides that, in fact, it was correct.
"At the meeting, every one of the cancers reported by the contractor had been downgraded by the National Toxicology Program. I have been in the toxicology business looking at studies of this nature for nearly 25 years and I have never before seen every single cancer endpoint downgraded…. I found that very suspicious and went to see an investigator in the Congress at the suggestion of my friend, Bob Carton. This gentleman and his staff investigated very thoroughly and found out that the scientists at the National Toxicology Program down at Research Triangle Park had been coerced by their superiors to change their findings."91
Once Dr. Marcus acted on his findings, something ominous started to happen in his life: "…I wrote an internal memorandum and gave it to my supervisors. I waited for a month without hearing anything. Usually, you get a feedback in a week or so. I wrote another memorandum to a person who was my second-line supervisor explaining that if there was even a slight chance of increased cancer in the general population, since 140 million people were potentially ingesting this material, that the deaths could be in the many thousands. Then I gave a copy of the memorandum to the Fluoride Work Group, who waited some time and then released it to the press.
"Once it got into the press all sorts of things started happening at EPA. I was getting disciplinary threats, being isolated, and all kinds of things which ultimately resulted in them firing me on March 15, 1992." 
In order to be reinstated at work, Dr. Marcus took his case to court. In the process, he learned that the government had engaged in various illegal activities, including 70 felony counts, in order to get him fired. At the same time, those who committed perjury were not held accountable for it. In fact, they were rewarded for their efforts:
"When we finally got the EPA to the courtroom…they admitted to doing several things to get me fired. We had notes of a meeting…that showed that fluoride was one of the main topics discussed and that it was agreed that they would fire me with the help of the Inspector General. When we got them on the stand and showed them the memoranda, they finally remembered and said, oh yes, we lied about that in our previous statements.
"Then…they admitted to shredding more than 70 documents that they had in hand ­ Freedom of Information requests. That's a felony…. In addition, they charged me with stealing time from the government. They…tried to show…that I had been doing private work on government time and getting paid for it. When we came to court, I was able to show that the time cards they produced were forged, and forged by the Inspector General's staff…." 
For all his efforts, Dr. Marcus was rehired, but nothing else has changed: "The EPA was ordered to rehire me, which they did. They were given a whole series of requirements to be met, such as paying me my back pay, restoring my leave, privileges, and sick leave and annual leave. The only thing they've done is put me back to work. They haven't given me any of those things that they were required to do."92
What is at the core of such ruthless tactics? John Yiamouyiannis feels that the central concern of government is to protect industry, and that the motivating force behind fluoride use is the need of certain businesses to dump their toxic waste products somewhere. They try to be inconspicuous in the disposal process and not make waves. "As is normal, the solution to pollution is dilution. You poison everyone a little bit rather than poison a few people a lot. This way, people don't know what's going on."
Since the Public Health Service has promoted the fluoride myth for over 50 years, they're concerned about protecting their reputation. So scientists like Dr. Marcus, who know about the dangers, are intimidated into keeping silent. Otherwise, they jeopardize their careers. Dr. John Lee elaborates: "Back in 1943, the PHS staked their professional careers on the benefits and safety of fluoride. It has since become bureaucratized. Any public health official who criticizes fluoride, or even hints that perhaps it was an unwise decision, is at risk of losing his career entirely. This has happened time and time again. Public health officials such as Dr. Gray in British Columbia and Dr. Colquhoun in New Zealand found no benefit from fluoridation. When they reported these results, they immediately lost their careers…. This is what happens ­ the public health officials who speak out against fluoride are at great risk of losing their careers on the spot." 
Yiamouyiannis adds that for the authorities to admit that they're wrong would be devastating. "It would show that their reputations really don't mean that much…. They don't have the scientific background. As Ralph Nader once said, if they admit they're wrong on fluoridation, people would ask, and legitimately so, what else have they not told us right?" 
Accompanying a loss in status would be a tremendous loss in revenue. Yiamouyiannis points out that "the indiscriminate careless handling of fluoride has a lot of companies, such as Exxon, U.S. Steel, and Alcoa, making tens of billions of dollars in extra profits at our expense…. For them to go ahead now and admit that this is bad, this presents a problem, a threat, would mean tens of billions of dollars in lost profit because they would have to handle fluoride properly. Fluoride is present in everything from phosphate fertilizers to cracking agents for the petroleum industry." 
Fluoride could only be legally disposed of at a great cost to industry. As Dr. Bill Marcus explains, "There are prescribed methods for disposal and they're very expensive. Fluoride is a very potent poison. It's a registered pesticide, used for killing rats or mice…. If it were to be disposed of, it would require a class-one landfill. That would cost the people who are producing aluminum or fertilizer about $7000+ per 5000- to 6000-gallon truckload to dispose of it. It's highly corrosive." 
Another problem is that the U.S. judicial system, even when convinced of the dangers, is powerless to change policy. Yiamouyiannis tells of his involvement in court cases in Pennsylvania and Texas in which, while the judges were convinced that fluoride was a health hazard, they did not have the jurisdiction to grant relief from fluoridation. That would have to be done, it was ultimately found, through the legislative process.    Interestingly, the judiciary seems to have more power to effect change in other countries. Yiamouyiannis states that when he presented the same technical evidence in Scotland, the Scottish court outlawed fluoridation based on the evidence.
Indeed, most of Western Europe has rejected fluoridation on the grounds that it is unsafe. In 1971, after 11 years of testing, Sweden's Nobel Medical Institute recommended against fluoridation, and the process was banned.93 The Netherlands outlawed the practice in 1976, after 23 years of tests. France decided against it after consulting with its Pasteur Institute64   and West Germany, now Germany, rejected the practice because the recommended dosage of 1 ppm was "too close to the dose at which long-term damage to the human body is to be expected." 84   Dr. Lee sums it up: "All of western Europe, except one or two test towns in Spain, has abandoned fluoride as a public health plan. It is not put in the water anywhere. They all established test cities and found that the benefits did not occur and the toxicity was evident."94
Isn't it time the United States followed Western Europe's example? While the answer is obvious, it is also apparent that government policy is unlikely to change without public support. We therefore must communicate with legislators, and insist on one of our most precious resources ­ pure, unadulterated drinking water. Yiamouyiannis urges all American people to do so, pointing out that public pressure has gotten fluoride out of the water in places like Los Angeles; Newark and Jersey City in New Jersey; and 95Bedford, Massachusetts. 46   He emphasizes the immediacy of the problem: "There is no question with regard to fluoridation of public water supplies. It is absolutely unsafe…and should be stopped immediately. This is causing more destruction to human health than any other single substance added purposely or inadvertently to the water supply. We're talking about 35,000 excess deaths a year…10,000 cancer deaths a year…130 million people who are being chronically poisoned. We're not talking about dropping dead after drinking a glass of fluoridated water…. It takes its toll on human health and life, glass after glass." 96
There is also a moral issue in the debate that has largely escaped notice. According to columnist James Kilpatrick, it is "the right of each person to control the drugs he or she takes." Kilpatrick calls fluoridation compulsory mass medication, a procedure that violates the principles of medical ethics. 97   A New York Times editorial agrees:
"In light of the uncertainty, critics [of fluoridation] argue that administrative bodies are unjustified in imposing fluoridation on communities without obtaining public consent…. The real issue here is not just the scientific debate. The question is whether any establishment has the right to decide that benefits outweigh risks and impose involuntary medication on an entire population. In the case of fluoridation, the dental establishment has made opposition to fluoridation seem intellectually disreputable. Some people regard that as tyranny." 98
Source: Dr. Gary Null, PhD
A fellow pastor wrote a Facebook response to my column last week, which was entitled, "Our Friends Are Killing Us." In the column I wrote, "By the same token, how long are Christians today who say they believe in the Second Amendment (and the rest of the Bill of Rights) going to keep sending their tithes and offerings to these churches where the pastors refuse to publicly resist these draconian gun control bills such as were recently introduced by Obama and Feinstein? How long are they going to keep filling the pews of these do-nothing churches? As long as these say-nothing pastors see their pews and offering plates full, don't expect anything to change.
"I will say it plainly: if you attend a church and didn't hear your pastor oppose the Obama/Feinstein gun control bills from the pulpit earlier this year, YOU NEED TO GET OUT OF THAT CHURCH. The only thing holding this republic together is the people's right to keep and bear arms–especially semi-automatic rifles with large-capacity magazines. By refusing to resist evil, your pastor has become an enemy of liberty. Wittingly or not, he is helping to put the chains of slavery around the necks of your children and grandchildren. Why would you stay and support such a pastor and church?"
See the column here:
In response to my column, the pastor posted these remarks on a friend's Facebook page: "A pastor's call from God has nothing to do with fighting for any liberty guaranteed by any human government or document. I will fight and die for our Constitution, but that has nothing to do with my call as a pastor, that is my responsibility as an American, not a pastor. Nor is it the responsibility of any pastor in that calling. We are called to only one form of liberty, and it is not so frail as that offered by any human government. The liberty we are called to proclaim is the liberty that was purchased by the shed blood of our Lord and Savior, Christ Jesus, at Calvary, the only liberty which can never be taken nor infringed. While I support the author's passion and personally speak out defending the second amendment, he is absolutely wrong to accuse men of God of being enemies of liberty simply because they do not engage publicly in the fight for the second amendment. He clearly does not understand the spiritual calling responsibility of a pastor."
Readers should readily recognize that this pastor demonstrates he is totally ignorant of Natural Law or he could not have said what he did. Unfortunately, it has been the better part of a century since seminaries, Christian colleges or universities (not to mention State schools and colleges) have taught the principles of Natural Law. Therefore, it is not surprising that most of today's pastors share the sentiments of the pastor above.
The pastor suggests that, except for the soul's spiritual freedom at salvation, all liberty is something given by government. He is wrong. Liberty (including the Natural right of self-defense) is given by God.
While most of America's founders were Christians, not all were; but to a man, they understood the basic God-ordained principles of Natural Law. According to University of Houston political science professor, researcher, and historian, Don Lutz, the four most quoted sources of the Founding Fathers were (in order):
1. The Bible
2. Montesquieu
3. Sir William Blackstone
4. John Locke
Sir William Blackstone's Commentaries on the Laws of England were, without a doubt, among the most influential writings upon America's founders. In his commentaries (second section), Blackstone said, "Man, considered as a creature, must necessarily be subject to the laws of his creator, for he is entirely a dependent being. A being, independent of any other, has no rule to pursue, but such as he prescribes to himself; but a state of dependence will inevitably oblige the inferior to take the will of him, on whom he depends, as the rule of his conduct: not indeed in every particular, but in all those points wherein his dependence consists. This principle therefore has more or less extent and effect, in proportion as the superiority of the one and the dependence of the other is greater or less, absolute or limited. And consequently, as man depends absolutely upon his maker for every thing, it is necessary that he should in all points conform to his maker's will.
"This will of his maker is called the law of nature. For as God, when he created matter, and endued it with a principle of mobility, established certain rules for the perpetual direction of that motion; so, when he created man, and endued him with freewill to conduct himself in all parts of life, he laid down certain immutable laws of human nature, whereby that freewill is in some degree regulated and restrained, and gave him also the faculty of reason to discover the purport of those laws."
In that same second section of his commentaries, Blackstone further said, "This law of nature, being coeval with mankind and dictated by God himself, is of course superior in obligation to any other–It is binding over all the globe in all countries, and at all times; no human laws are of any validity, if contrary to this: and such of them as are valid derive all their force, and all their authority, mediately or immediately, from this original."
One can easily discern the influence of men such as Blackstone upon the men who penned our Declaration of Independence: Thomas Jefferson (the principal author), Benjamin Franklin, John Adams, Roger Sherman, and Robert Livingston. Listen to the Declaration:
"When, in the course of human events, it becomes necessary for one people to dissolve the political bands which have connected them with another, and to assume among the powers of the earth, the separate and equal station to which the laws of nature and of nature's God entitle them, a decent respect to the opinions of mankind requires that they should declare the causes which impel them to the separation.
"We hold these truths to be self-evident, that all men are created equal, that they are endowed by their Creator with certain unalienable rights, that among these are life, liberty and the pursuit of happiness."
See how Jefferson founded the Declaration of Independence upon "the laws of nature and of nature's God." Furthermore, America's Bill of Rights is simply a foundational treatise respecting the Natural liberties that God breathed into man at Creation. Virtually every amendment in the Bill of Rights has its root in Holy Scripture–and that includes the Second Amendment.
Please understand that every "right" granted by God also entails a sacred duty. If God has granted men the right to life and liberty, He has also demanded of them a duty to protect life and liberty. From the earliest examples of Holy Scripture we see these fundamental tenets of Natural Law.
Before human government existed, God cursed the world's first murderer. God then commanded the progenitor of the human race following the Flood (Noah) to protect human life by the pronouncement, "Whoso sheddeth man's blood, by man shall his blood be shed: for in the image of God made he man." (Genesis 9:6) Then again, hundreds of years before Moses, the man Abram rallied to the defense of his family in Genesis 14 by taking up arms against the "kings of the nations," after which he brought the tithes of the spoils of war to the High Priest Melchizedek, who in turn blessed Abram for what he had done. And the Book of Hebrews tells us that Melchizedek was a type of Jesus Christ. If one were to remove from the Scriptures the examples of men and women of faith who fought for the Natural right of life and liberty–and who resisted those that tried to deny it–I dare say he or she would delete at least half of the entire Bible.
I must assume that this pastor has never read Blackstone or Locke or Hugo Grotius, et al. Listen to Grotius, "[Natural Law] may be called Divine also. And here may take Place that which Anaxarchus said, as Plutarch relates in the Life of Alexander, (but too generally) that GOD does not will a Thing because it is just; but it is just, that is, it lays on under an indispensable Obligation, because GOD wills it. And this Law was given wither to all Mankind, or to one People only: We find that GOD gave it to all Mankind at three different Times. First, Immediately after the Creation of Man, Secondly, Upon the Restoration of Mankind after the Flood, And thirdly, Under the Gospel, in that more perfect re-establishment by Christ. These three Laws do certainly oblige all Mankind, as soon as they are sufficiently made known to them." (Grotius, Hugo, The Rights of War and Peace, Book One, Print, Liberty Fund, Pages 164-166)
The pastor said he was willing to "fight and die for our Constitution," but he is unwilling to preach the divine Natural Law principles upon which our Constitution (including the Second Amendment) are based? Such is the height of ignorance and inconsistency.
Furthermore, whether he realizes it or not, the pastor's stated philosophy is identical to that of the doctrine of "two spheres," which was commonly taught in Germany's churches under the Nazi regime. Hitler's government instructed Germany's pastors and churches to teach Romans 13 as requiring Christians to always submit to civil authority. It was taught that Christ has sovereignty over men's hearts in the spiritual realm, but civil government has authority over everything else. This is exactly what the pastor is saying when he says, "We are called to only one form of liberty, and it is not so frail as that offered by any human government. The liberty we are called to proclaim is the liberty that was purchased by the shed blood of our Lord and Savior, Christ Jesus, at Calvary, the only liberty which can never be taken nor infringed."
To say that we are only called to "one form of liberty," meaning the spiritual liberty of the heart produced by a soul's spiritual redemption, the pastor is relegating all other forms of liberty to the dominion of civil government. Whether he realizes it or not, the pastor is preaching the Hitlerian doctrine of "two spheres."
Ladies and gentlemen, the doctrine of "two spheres" is blasphemous and heretical. "All authority is given unto me," Jesus said. That means all human authority is subservient to His authority. When men (even pastors) cede to human government the sovereign authority of Jesus Christ, they have become idolaters–whether they realize it or not.
God's men throughout history (Biblical and Ecclesiastical) have been the most outspoken opponents of the evils of civil government at every level. One cannot read virtually any book of the Old Testament without reading the stories of courageous champions of God who defied and resisted civil authority when that authority became oppressive and illegitimate. And, remember, the New Testament says that the Old Testament was written for our "learning." (Romans 15:4) Are we New Testament believers to learn nothing from over 4,000 years of Biblical Natural Law teaching in the Old Testament? Do you mean to say that today's passive and compliant pastors are more spiritual than the prophets Micaiah, Jeremiah, and Daniel? Are they more spiritual than Shadrach, Meshach, and Abednego? More spiritual than Gideon, Barak, and Jephthah? Are today's pastors who refuse to say anything controversial in the pulpit, who delight in offending no one, who have, for the most part, become the pathetic pawns of government more spiritual than Martin Luther, Huldrych Zwingli, John Calvin, John Robinson, John Peter Muhlenberg, James Caldwell, or Jonas Clark?
And I also must assume that the pastor doesn't take Jesus literally when he COMMANDED His disciples to buy a sword even if it meant selling one's clothes in order to afford it. (Luke 22:36) If that doesn't make the right and duty to keep and bear arms a divine mandate, I don't know what does.
And remember, too, that the sword Jesus told His disciples to buy was the same sword that the Apostle Paul said that civil government bore in Romans 13. Jesus was not talking about a pocketknife, folks. He was talking about the most sophisticated, efficient self-defense tool known to man at the time: the Roman sword. For us in modern times that would be the equivalent of an AR-15-style semi-automatic rifle. Yes, ladies and gentlemen, the gift of liberty (in all of its forms) is as spiritual and godly as the gift of physical life or the gift of spiritual salvation.
Besides, does not the New Testament teach that everything a Christian does is spiritual in nature? Is a Christian not performing a spiritual work when he or she gets a job to provide for his or her family? Is he or she not performing a spiritual work when they sit around a table and partake of the provision and fellowship of the home? Is a Christian not performing a spiritual work when he or she protects their little ones by locking the doors at night or installing an alarm system or arming themselves against an intruder? Are we only spiritual when we are at church or when we are reading the Bible? Is not everything a Christian does thought to be spiritual? How then can pastors omit the Natural Law duties and responsibilities that God intends to govern our entire lives from their preaching and teaching? Does not the Scripture say, "But if any provide not for his own, and specially for those of his own house, he hath denied the faith, and is worse than an infidel"? (I Timothy 5:8 KJV) The Apostle was speaking specifically about children providing for a widowed mother, but does not providing in the general sense include protection as much as it does provision? Therefore, can we not say that being capable and willing to protect our families against harm and danger is just as spiritual as putting food on the table or clothes on their backs? Regarding this verse, the famed Bible scholar, Albert Barnes, said, "According to our measure, we are to anticipate what will be the probable needs of our families, and to make arrangements to meet them." Certainly, the "probable needs of our families" includes physical protection. You mean to tell me that this pastor is not going to preach this truth of the Gospel from his pulpit? How dare he not? Pastors MUST preach the Natural Law principles of liberty in order to fulfill their divine calling.
In my column last week I said, "If you attend a church and didn't hear your pastor oppose the Obama/Feinstein gun control bills from the pulpit earlier this year, YOU NEED TO GET OUT OF THAT CHURCH. The only thing holding this republic together is the people's right to keep and bear arms–especially semi-automatic rifles with large-capacity magazines. By refusing to resist evil, your pastor has become an enemy of liberty. Wittingly or not, he is helping to put the chains of slavery around the necks of your children and grandchildren." I think this pastor proves my point.
Illiteracy and racial dysfunction…
Current U.S. Census Bureau figures show 22.3 percent of American citizens live below the poverty line.  That equates to 69,520,000 Americans.  They cannot secure a livable-wage job in order to pay for food, home, medical care and basic living in this country.
Within 37 years, demographic experts project an additional 100 million legal immigrants flowing into the United States of America.  They expect to arrive from Africa, Indonesia, India, China, the Middle East, Mexico, Central America, South America and many of the poverty-stricken countries of the world.  Their impact on America: they will force the addition, in sheer numbers, of an additional population enough to duplicate our 20 top metropolitan cities in the U.S. in 2013.
(Source: Pew Research Center, U.S. Population Projections by Fogel/Martin and the U.S. Census Bureau document those demographic facts.)
But what most Americans fail to understand stems from the fact that world human population expires at 57 million annually. Humans not only replace 57 million people, but also add an additional 80 million, net gain, to the planet annually. Total: 7.1 billion people in 2013.  That's 137 million new babies that need to be watered, fed, housed, warmed, medicated and educated annually.  Unfortunately, those countries with those fecundity rates cannot educate that many new children annually.  They lack teachers, books, supplies and schools.  Tragically, over 10 million children starve to death annually. (Source: United Nations Population figures.)
The tragedy of America's 1965 immigration bill added 100 million immigrants within 40 years; then, the 1986 amnesty accelerated the speed of the onslaught and now the proposed S744 amnesty bill expects to add another 100 million immigrants within 35 years or less.  Those desperate immigrants will pour into America at 200,000 every 30 days, along with their birth rates, diversity visas and chain-migration.
This five-minute video presents an example of illiteracy and what it costs you as this woman birthed 15 kids on welfare:
Why do you think those countries around the world suffer misery and starvation within their societies?  What causes it?  Why can't they duplicate Western skills for filling grocery stores to the brim with food like you see all across America?   Answer: illiteracy, lack of intellectual horsepower, cultural poverty, lack of water and arable land.
Unfortunately, we inject those factors into the USA at blinding speed. The new amnesty provides for two million, that's 2,000,000 million third world immigrants annually.  They average 900,000 births annually, which equals 9 million in 10 years. That's a total of 2.9 million legal immigrants annually. (Source: Dr. Steven Camorata, www.cis.org)  When you look at S744, you see 250,000 green cards annually and many more visas on all levels. We could see that 100 million accelerate our population even faster than the predicated 37 years to rush from 316 million to 438 million.
Along the way, we lack the funds, the teachers, the schools, the resources and the languages to teach the endless millions of kids inundating our failing school systems.  Over 85 languages create linguistic chaos in my Denver, Colorado school system with minimum of 50 percent dropout rates and as high as 67 percent.  Detroit, Michigan runs 76 percent dropout rates as reported by Brian Williams at NBC Nightly News.
We face colossal cultural and educational dysfunction.  What one factor drives failed states around the world?  Answer: illiteracy.
With over 42 million Americans who cannot read, write or perform simple math, we face enormous challenges that we will not be able to solve. Some 48.1 million Americans subsist on food stamps today. They cannot work, function, feed or house themselves.  Do any of us possess any idea what the next 100 million immigrants will mean as to food stamps, section 8 housing, welfare and medical care? How will we cope with their languages?
(Source: Tyler Durden, www.zerohedge.com, "23 percent of Americans illiterate.")
Racial and linguistic segregation across America
When people lack education, but see wealth on TV, they react. When they can't attain it, they shoplift, steal cars, form gangs and dwell in underworld ethnic enclaves.  You can see it in most failed countries in the world.
Today in Jackson, Mississippi, with a 90 percent African-American population, they elected a mayor who promotes changing five southern states of Louisiana, Mississippi, Alabama, Georgia and South Carolina into a separate Republic of New Black Afrika.
Journalist Andrea Ryan wrote, "Raising his fist in a black power salute during his swearing in, the newly elected mayor of Jackson, Mississippi was true to his character as a former leader of the black supremacy group, Republic of New Afrika.  The group is dedicated to transforming five of the Southern states into an independent socialist black nation.  Jackson Mayor Chokwe Lumumba, born in Detroit as Edwin Finley Taliaferro, is a radical activist, and co-founder of the Malcolm X Grassroots Movement.  He's, also, being praised by the Nation of Islam, who wrote in their publication, Final Call, that 'the seeds of a black nation are already taking root in Mississippi.'
In Detroit, Michigan, now 93 percent Black and Middle Eastern population, Muslims expect to dominate that population as their numbers grow in the USA from their current seven million to well over 20 million by 2050.  They possess the capacity to use the U.S. Constitution to install Sharia Law by voting power of the majority.  At some point, another Mayor Chokwe Lumumba could rise out of the ashes of Detroit to lead it toward a separate state or country.
In the UK, France and Belgium, Sharia Law Muslims thugs prowl the streets to beat up on anyone uninformed enough to visit during the night. Last month, in London, England, ten Sharia "police", caught on video, beat an American boy senseless and disfigured his face because he walked into the "no go zone" in the Muslim sector. France features over 70 "no go zones" dominated by Muslims.
Solid estimates in the USA show 22 Islamic "villages" guarded and walled off from public scrutiny in Pennsylvania, New York, Michigan and Oregon.
In Los Angeles, the legal and illegal Mexican-Latino population overwhelms schools, housing, hospitals and food stamp stores. California features four million illegal migrants and most of them work underground or with forged papers.  They defraud food stamp and housing welfare rolls.  Spanish fast becomes THE language of southern California.  Unfortunately, they fled Mexico where the average child drops out of school by sixth grade. They repeat that cultural practice in California.  At some point, a Spanish Chokwe Lumumba will rise out of the quagmire of Los Angeles to lead that arena into a satellite state of Mexico.
Short video on "EBT" (Electronic Benefits Transfer) food stamp cards paid for by your tax dollars to feed illiterate Americans who even ship the food to other countries. A rapper shows how to use them, steal them, trade them and defraud with them:
What does this all add up to in our country?
A first world country cannot continue at that level of excellence in the face of illiteracy and intellectual dysfunction.
A first world country cannot maintain its culture, language and educational levels of excellence by injecting itself with multiple languages, cultures and cultural illiteracy.
One look at the United Kingdom, France, Norway, Canada, Australia, Sweden, Belgium and Holland offers a depressing look at the final outcome of mass immigration from disparate cultures and failed-states worldwide.
Multiculturalism, illiteracy and multi-lingualism do not, cannot and will not maintain America as a cohesive, viable, educated and first world civilization.
Since it's not working in 2013, how will it work with another 100 million added immigrants within 37 year?  Answer: it will not!
This video brings this entire Western world nightmare into sharper focus:
"Immigration by the numbers—off the chart" by Roy Beck
This 10 minute demonstration shows Americans the results of unending mass immigration on the quality of life and sustainability for future generations: in a few words, "Mind boggling!"  www.NumbersUSA.org
Our situation will not become any prettier as we discuss the exhaustion of oil, resources and arable land in the next part of this series.
Radioactive Warfare in Iraq and the Balkans…
At the close of the first Gulf War, Saddam Hussein was denounced as a ferocious villain for ordering his retreating troops to destroy Kuwaiti oil fields, clotting the air with poisonous clouds of black smoke and saturating the ground with swamps of crude. It was justly called an environmental war crime.
But months of bombing of Iraq by US and British planes and cruise missiles has left behind an even more deadly and insidious legacy: tons of shell casings, bullets and bomb fragments laced with depleted uranium. In all, the US hit Iraqi targets with more than 970 radioactive bombs and missiles.
It took less than a decade for the health consequences from this radioactive bombing campaign to begin to coming into focus. And they are dire, indeed. Iraqi physicians call it "the white death" — leukemia. Since 1990, the incident rate of leukemia in Iraq has grown by more than 600 percent. The situation is compounded by Iraq's forced isolations and the sadistic sanctions regime, recently described by UN secretary general Kofi Annan as "a humanitarian crisis", that makes detection and treatment of the cancers all the more difficult.
"We have proof of traces of DU in samples taken for analysis and that is really bad for those who assert that cancer cases have grown for other reasons," said Dr. Umid Mubarak, Iraq's health minister.
Mubarak contends that the US's fear of facing the health and environmental consequences of its DU bombing campaign is partly behind its failure to follow through on its commitments under a deal allowing Iraq to sell some of its vast oil reserves in return for food and medical supplies.
"The desert dust carries death," said Dr. Jawad Al-Ali, an oncologist and member England's Royal Society of Physicians. "Our studies indicate that more than forty percent of the population around Basra will get cancer. We are living through another Hiroshima."
Most of the leukemia and cancer victims aren't soldiers. They are civilians. And many of them are children. The US-dominated Iraqi Sanctions Committee in New York has denied Iraq's repeated requests for cancer treatment equipment and drugs, even painkillers such as morphine. As a result, the overflowing hospitals in towns such as Basra are left to treat the cancer-stricken with aspirin.
This is part of a larger horror inflicted on Iraq that sees as many as 180 children dying every day, according to mortality figures compiled by UNICEF, from a catalogue of diseases from the 19th century: cholera, dysentery, tuberculosis, e. coli, mumps, measles, influenza.
Iraqis and Kuwaitis aren't the only ones showing signs of uranium contamination and sickness. Gulf War veterans, plagued by a variety of illnesses, have been found to have traces of uranium in their blood, feces, urine and semen.
Depleted uranium is a rather benign sounding name for uranium-238, the trace elements left behind when the fissionable material is extracted from uranium-235 for use in nuclear reactors and weapons. For decades, this waste was a radioactive nuisance, piling up at plutonium processing plants across the country. By the late 1980s there was nearly a billion tons of the material.
Then weapons designers at the Pentagon came up with a use for the tailings: they could be molded into bullets and bombs. The material was free and there was plenty at hand. Also uranium is a heavy metal, denser than lead. This makes it perfect for use in armor-penetrating weapons, designed to destroy tanks, armored-personnel carriers and bunkers.
When the tank-busting bombs explode, the depleted uranium oxidizes into microscopic fragments that float through the air like carcinogenic dust, carried on the desert windsfor decades. The lethal dust is inhaled, sticks to the fibers of the lungs, and eventually begins to wreck havoc on the body: tumors, hemorrhages, ravaged immune systems, leukemias.
In 1943, the doomsday men associated with the Manhattan Project speculated that uranium and other radioactive materials could be spread across wide swaths of land to contain opposing armies. Gen. Leslie Grove, head of the project, asserted that uranium weapons could be expected to cause "permanent lung damage." In the late, 1950s Al Gore's father, the senator from Tennessee, proposed dousing the demilitarized zone in Korea with uranium as a cheap failsafe against an attack from the North Koreans.
After the Gulf War, Pentagon war planners were so delighted with the performance of their radioactive weapons that ordered a new arsenal and under Bill Clinton's orders fired them at Serb positions in Bosnia, Kosovo and Serbia. More than a 100 of the DU bombs have been used in the Balkans over the last six years.
Already medical teams in the region have detected cancer clusters near the bomb sites. The leukemia rate in Sarajevo, pummeled by American bombs in 1996, has tripled in the last five years. But it's not just the Serbs who are ill and dying. NATO and UN peacekeepers in the region are also coming down with cancer. As of January 23, eight Italian soldiers who served in the region have died of leukemia.
The Pentagon has shuffled through a variety of rationales and excuses. First, the Defense Department shrugged off concerns about Depleted Uranium as wild conspiracy theories by peace activists, environmentalists and Iraqi propagandists. When the US's NATO allies demanded that the US disclose the chemical and metallic properties of its munitions, the Pentagon refused. It has also refused to order testing of US soldiers stationed in the Gulf and the Balkans.
If the US has kept silent, the Brits haven't. A 1991 study by the UK Atomic Energy Authority predicted that if less than 10 percent of the particles released by depleted uranium weapons used in Iraq and Kuwait were inhaled it could result in as many as "300,000 probable deaths."
The British estimate assumed that the only radioactive ingredient in the bombs dropped on Iraq was depleted uranium. It wasn't. A new study of the materials inside these weapons describes them as a "nuclear cocktail," containing a mix of radioactive elements, including plutonium and the highly radioactive isotope uranium-236. These elements are 100,000 times more dangerous than depleted uranium.
Typically, the Pentagon has tried to dump the blame on the Department of Energy's sloppy handling of its weapons production plants. This is how Pentagon spokesman Craig Quigley described the situation in chop-logic worthy of the pen of Joseph Heller:
"The source of the contamination as best we can understand it now was the plants themselves that produced the Depleted uranium during the 20 some year time frame when the DU was produced."
Indeed, the problems at DoE nuclear sites and the contamination of its workers and contractors have been well-known since the 1980s. A 1991 Energy Department memo reports:
"during the process of making fuel for nuclear reactors and elements for nuclear weapons, the Paducah gaseous diffusion plant… created depleted uranium potentially containing neptunium and plutonium"
But such excuses in the absence of any action to address the situation are growing very thin indeed. Doug Rokke, the health physicist for the US Army who oversaw the partial clean up of depleted uranium bomb fragments in Kuwait, is now sick. His body registers 5,000 times the level of radiation considered "safe". He knows where to place the blame.
"There can be no reasonable doubt about this," Rokke told Australian journalist John Pilger. "As a result of heavy metal and radiological poison of DU, people in southern Iraq are experiencing respiratory problems, kidney problems, cancers. Members of my own team have died or are dying from cancer."
Depleted uranium has a half-life of more than 4 billion years, approximately the age of the Earth. Thousand of acres of land in the Balkans, Kuwait and southern Iraq have been contaminated forever. If George Bush Sr., Dick Cheney, Colin Powell and Bill Clinton are still casting about for a legacy, there's a grim one that will stay around for an eternity.
Jeffrey St. Clair is the editor of CounterPunch and the author of Been Brown So Long It Looked Like Green to Me: the Politics of Nature, Grand Theft Pentagon and Born Under a Bad Sky. This essay is adapted from a chapter in his latest book, Hopeless: Barack Obama and the Politics of Illusion. He can be reached at: sitka@comcast.net.
Source: Jeffrey St. Clair  |  CounterPunch
Paul Craig Roberts thinks the Fed has backed itself into corner. A rise in interest rates would strengthen the dollar, give the dollar new life as world reserve currency, and halt the movement into gold, but a rise in rates would collapse the bond and stock markets and reduce the value of derivatives on the banks' balance sheets. I asked Dr. Roberts if the Fed would sacrifice the dollar in order to save the banks and what the effect would be on Washington's power viv-a-vis the rest of the world. His answers to these three questions suggest that Washington's days of financial hegemony and world leadership are numbered.
Mike Whitney: Is the US dollar at risk of losing its position as reserve currency? How would this loss affect US leadership and other countries?
Paul Craig Roberts: In a way the dollar has already lost its reserve currency status, but this development has not yet been officially realized; nor has it hit the currency markets. Consider that the BRICS (Brazil, Russia, India, China, and South Africa) have announced their intention to abandon the use of the US dollar for the settlement of trade imbalances between themselves, instead settling their accounts in their own currencies. (There is now a website, the BRICSPOST, that reports on the developing relations between the five large countries.) There are also reports that Australia and China and Japan and China are going to settle their trade accounts without recourse to the dollar.
Different explanations are given. The BRICS imply that they are tired of US financial hegemony and have concerns about the dollar's stability in view of Washington's excessive issuance of new debt and new money to finance it. China, Australia, and Japan have cited the avoidance of transaction fees associated with exchanging their currencies first into US dollars and then into the other currencies. They say it is a cost-saving step to reduce transaction costs. This may be diplomatic cover for discarding the US dollar.
The October 2013 US government partial shutdown and (exaggerated) debt default threat resulted in the unprecedented currency swap agreements between the Chinese central bank and the European central bank and between the Chinese central bank and the Bank of England. The reason given for these currency swaps was necessary precaution against dollar disruption. In other words, US instability was seen as a threat to the international payments system. The dollar's role of reserve currency is not compatible with the view that precautions must be taken against the dollar's possible failure or disruption. China's call for "a de-Americanized world" is a clear sign of growing impatience with Washington's irresponsibility.
To summarize, there has been a change in attitudes toward the US dollar and acceptance of US financial hegemony. As the October deficit and debt ceiling crisis has not been resolved, merely moved to January/February, 2014, a repeat of the October impasse would further erode confidence in the dollar.
Regardless, most countries have come to the conclusion that not only has the US abused the reserve currency role, but also the power of Washington to impose its will and to act outside of law stems from its financial hegemony and that this financial power is more difficult to resist than Washington's military power.
As the world, including US allies, made clear by standing up to Washington and blocking Washington's military attack on Syria, Washington's days of unchallenged hegemony are over. From China, Russia, Europe, and South America voices are rising against Washington's lawlessness and recklessness. This changed attitude toward the US will break up the system of dollar imperialism.
Mike Whitney: How is the Federal Reserve's Quantitative Easing impacting the dollar and financial instruments?
Paul Craig Roberts: The Federal Reserve's policy of creating large amounts of new money in order to support the balance sheets of "banks too big to fail" and to finance continuing large budget deficits is another factor undermining the dollar's reserve currency role. The liquidity that the Federal Reserve has pumped into the financial system has created enormous bubbles in bond and stock markets. US bond prices are so high as to be incompatible with the Federal Reserve's balance sheet and massive creation of new dollars.
Moreover, central banks and some investors have realized that the Federal Reserve is locked into the policy of supporting bond prices. If the Federal Reserve ceases to support bond prices, interest rates will rise, the prices of debt-related derivatives on the banks' balance sheets will fall, and the stock and bond markets would collapse. Therefore, a tapering off of quantitative easing risks a financial panic.
On the other hand, continuing the policy of supporting bond prices further erodes confidence in the US dollar. Vast amounts of dollars and dollar-denominated financial instruments are held all over the world. Holders of dollars are watching the Federal Reserve dilute their holdings by creating 1,000 billion new dollars per year. The natural result of this experience is to lighten up on dollar holdings and to look for different ways in which to hold reserves.
The Federal Reserve can print money with which to purchase bonds, but it cannot print foreign currencies with which to purchase dollars. As concerns over the dollar rise, the dollar's exchange value will fall as more dollars are sold in currency markets. As the US is import-dependent, this will translate into higher domestic prices. Rising inflation will further spook dollar holders.
According to recent reports, China and Japan have together reduced their holdings of US Treasuries by some $40 billion. This is not a large sum compared to the size of the market, but it is a change from continuing accumulation. In the past, Washington has been able to count on China and Japan recycling their trade surpluses with the US into US Treasury debt. If foreign willingness to acquire Treasury debt declines and the federal budget deficit does not, the Federal Reserve would have to increase quantitative easing, thus putting even more pressure on the dollar.
In other words, in order to avoid an immediate crisis, the Federal Reserve has to continue a policy that will produce a crisis down the road. It is either a financial crisis now or a dollar crisis later.
Eventually, the Federal Reserve's hand will be forced. As the dollar's exchange value declines, so will the value of dollar-denominated financial instruments regardless of how many bonds the Federal Reserve purchases.
Mike Whitney: How is China likely to respond to America's changing economic position?
Paul Craig Roberts: When I met with Chinese policymakers in 2006, I advised them that there was a limit to how long they could rely on the US consumer market as jobs offshoring was destroying it. I pointed out that China's large population provided policymakers with the potential for an enormous economy. They replied that the one-child policy, which had been necessary in early years to keep population from outrunning social infrastructure, was blocking the development of a domestic consumer economy. As peasant farmers no longer could rely on multiple children for old age insurance, they hoarded their earnings in order to provide for their old age. Chinese policymakers said that they intended to develop a social security system that would give the population confidence to spend more of their earnings. I do not know to what extent China has moved in this direction.
Since 2006 the Chinese government has let the yuan appreciate 25% or 33%, depending on the choice of base. The increase in the currency's exchange value has not hurt exports or the economy. Moreover, the US no longer manufactures many of the items for which it is dependent on China, and other developing countries do not have the combination of the technology that US corporations have given to China and China's large excess supply of labor. So it is unlikely that China faces any threat to its development except for US policies designed to cut China off from resources, such as the new US military focus on the Pacific announced by the Obama regime.
China's large dollar holdings are the consequence of the technological prowess that China acquired from Western corporations offshoring jobs to China. What is important to China is the technology and business know-how, which they have now acquired. The paper wealth represented by dollar holdings is not the important factor.
China could destabilize the US dollar by converting its holdings into dollar currency and dumping the dollars into the exchange markets. The Federal Reserve would not be able to arrange currency swaps with other countries large enough to buy up the dumped dollars, and the dollar's exchange value would fall. Such an action could be a Chinese response to military encirclement by Washington.
In the absence of a confrontation, the Chinese government is more likely to gradually convert its dollars into gold, other currencies and real assets such as oil and mineral deposits and food businesses.
Quantitative easing is rapidly increasing the supply of dollars, but as other countries move to other arrangements for settling their trade imbalances, the demand for dollars is not rising with the supply. Thus, the dollar's price must fall. Whether the fall is slow over time or sudden due to an unanticipated Black Swan event remains to be seen.
While shopping in a local grocery store my wife asked a nearby gentleman a question; he did not speak English.  Our local Mall has lost several upscale stores; they are quickly replaced but often with unfamiliar businesses.  We now have a Chinese Massage business in our Simon Mall.  The Chinese masseuses can say hello in English but little else.  Together they chatter away in Chinese.  At WalMart in the late afternoon a gaggle of different languages come from an equal number of unassimilated individuals and families.
It is pleasant to be in the company of familiar, like-minded people.   Disagreement destroys peace and causes strife while an inability to communicate isolates. Unfamiliar cultures are interesting to visit but vexing to live in.  Unity produces civic power; diversity is anarchic and feeble. 
Minority cultures tend to lose many of their distinctive qualities in a couple of generations, multi-culturalism is self destructive.
As settlers flooded into the New World, America's United States displaced the indigenous population and expanded across the continent of North America.  Its occupants were diverse within a limited range.  Most were Europeans seeking the freedom, wealth, and adventure of a new land.  They were a rugged and independent people willing to endure unlimited toil for the reward of self sufficiency.  Denominational divisions set them apart but most were European Christians.
In the early years of the new Republic care was taken in the numbers and roots of new immigrants. Originally the qualifications were European heritage, White skin, and a willingness to assimilate.  The need for industrial workers gradually relaxed Immigration laws expanding the ethnicity of new citizens; but the gates remained well guarded until 1965.
The Immigration Act of 1965 permanently changed the character of the United States.  It removed the nationality based quota system and expanded the eligibility scope to include all nationalities plus their extended families.  Contrary to most recorded history freshman Senator Ted Kennedy had very little to do with the new law; his contribution was mostly verbal. The law itself was written by Norbert Schlei, an assistant Attorney General during the Kennedy and Johnson Administrations.  Schlei was Jewish as were New York Represenative Emanuel Cellar and New York Senator Jacob Javits, the primary powers behind this disastrous legislation.  By the year 2050 it is expected that White Christian citizens of European extraction will be a minority in the nation they founded.   Read more here.
Multiculturalism has Jewish roots. Stephen Steinlight, an eloquent spokesman for Jewish policy, confirms this historic immigration policy and in 2004 urged a startling change:  "For Jews, the immigration debate pits the heart against the head. In their gut, many feel that substantially reducing immigration betrays the legacy of their parents and grandparents. But a growing number believes that maintaining this policy betrays their children and grandchildren. The danger arises because mass immigration means importing mass anti-Semitism. The upsurge of violent anti-Semitism in Western Europe tracks perfectly with mass immigration, especially of Muslims. Mass immigration is also the generator of Balkanizing notions of extreme multiculturalism. Having worked for nearly a century through communal organizations, the courts, and interfaith dialogue to achieve a tolerant and cohesive society largely free of anti-Semitism, it's anguishing for American Jews to watch current immigration erase this outcome. However uncomfortable, American Jews must grapple with the issue: they have a greater stake than other Americans in how this policy plays out." The entire article is here
Jewish leadership doggedly conspires to enact policies that benefit Jews.  That these policies are inimical to the inhabitants of the nations they live in is of little concern.  This exclusive agenda has resulted in a litany of historic expulsions.  They were gradually expelled from Europe and England in 1290, France in 1306, Spain and Portugal in 1492, Hungry in 1376, Sicily in the 1400s, Bavaria in 1470, Bohemia in 1542, and Russia in 1881, 1891, 1897 and 1903.
Definitive success is part of their undoing.  As a race they are smart, persistently industrious, dominant, clannish, and supportive of each other.  They are social but they do not assimilate.  The Talmud has more influence on their behavior than the Ten Commandments.  Their work ethic and their clever, amoral wisdom make them invaluable in intellectual circles.  They are unusually successful in climbing the ladders of influence and power.  In the United States they make up less than 3 percent of the population but they exert frightening control over money, government, media, education, and much of industry.
Professor Kevin MacDonald contends that a high IQ allowed Jews to gain wealth and social status which they used to manipulate immigration policy. He writes, "Jewish organizations have been able to have a vastly disproportionate effect on U.S. immigration policy because Jews as a group are highly organized, highly intelligent and politically astute, and they were able to command a high level of financial, political, and intellectual resources in pursuing their political aims."  ("The Culture of Critique")
Their successful rise to power in the United States has been skillfully orchestrated by exploiting the Holocaust and controlling information.  Major assistance has come from starry eyed Evangelical Christians who with euphoric ignorance blindly support anything Jewish.  Control of the press has allowed manipulative Jewish interests to control the government and control of the government has allowed those same individuals to kidnap and use our nation for their own nefarious ends.     
American Jews are primarily Ashkenazi. They came to the United States in the late Nineteenth and early Twentieth century from Eastern Europe.  Since Communism was considered beneficial to Jews many of these immigrants were Marxists.  For a number of years in the early and mid-Twentieth Century the United States Communist Party was Kosher.
In a recent article entitled "Illegals Swarm in – Dallas Transformed"  Libertarian Nelson Hultberg writes,: "No country in the history of the world has ever survived multiculturalism. America will be no exception. All great nations protect their borders. They abide by the requisites for stability and 'ordered freedom.' Their intellectuals peruse history rigorously and learn from it. They respect the ethnic majority of their country. They do not malign its traditions and smear its heroes in the schools."
Hultberg tells of efforts by Texas communities to stem the flow of immigrants and how those efforts were countered by the ACLU and other pro-immigration organizations.   He breaks with the Libertarian tenet of open borders but makes a serious strategic error by failing to mention the tremendous influence of powerful pro-immigration Jewish interests.  Substantial Jewish financial support sustains the ACLU which in addition to supporting open borders has been a major force in wiping Christianity from the public arena.
Jewish society is not homogeneous.  Jewishness is itself a form of religion but there are several different factions within Judaism. There is stronger diverse opinion in neo-Israel than in the United States.  Some Jews are Christians and some industriously expose the Satanic nature of Zionist leadership.  The Jewish population in general is to some extent a victim of the policies of their leaders.
The Jewish push for massive alien influxes is still in full swing.  If it becomes law Immigration bill S744 will add millions of new voters to the Democratic roster. The Center for Immigration Studies estimates that current immigration volume plus S744 would create 32 million potential voters by 2036  The bill is being sponsored by radically Jewish New York Democratic Senator Charles Schumer and supported by "The Gang of Eight" (Bennet, Durbin, Flake, Graham, McCain, Menendez, and Rubio) a gang that knows who butters their bread. 
For many years United States citizens have displayed a dangerous ignorance of political reality.  Political parties create a wedge between party interests and the good of the nation and a Jewish  controlled press censors important news. Many of our citizens are intentionally stupid, they ignore impending danger seeking solace while it is available.  H. L. Mencken, the acerbic Baltimore pundit, called U. S. voters "Boobus Americanus" and the New York Post has confirmed the assumption with an article informing us that not only are our school children dumb by international standards but so is our adult population.   Read the article here.  The United States of America has become an imperialistic power being controlled like a puppet by people much smarter than its' voting adults.  We deserve the tyranny we are getting; we voted for the people who brought it to us.
The other day I was watching the Charlie Rose show on TV, during a guest appearance by Benjamin Netanyahu.  And much to my amazement, Mr. Netanyahu acted, talked and comported himself like he was the head of some huge major nation — not just a minor Middle Eastern country smaller than New Jersey.
It was as though Netanyahu thought himself to be on the same level of importance and influence as Obama or Putin — more influential by far than Britain's prime minister, much more important than the president of France.  The guy practically even shot his (very expensive, tailor-made) cuffs! http://warincontext.org/2013/10/05/video-max-blumenthal-on-goliath-life-and-loathing-in-greater-israel/

And why not?  In reality, Netanyahu really IS more important than the president of the United States or even the Queen of England.  When Netanyahu asks almost every major world leader to jump, that leader rapidly answers, "How high?"
  What kind of Frankenstein monster have we created?
   And, more important, will we mere villagers with pitchforks ever be enough to stop Netanyahu before he turns into the world's next King Richard III?  Probably not.
An average American, just your average man-on-the-street, knows instinctively that it is WRONG to kill people, to occupy other countries, to use chemical weapons on women and children and to use tanks, bombs and nuclear weapons to steal land from shopkeepers and farmers who cannot defend themselves.  But psychopaths and major players on the world stage such as Netanyahu apparently don't get this.
Netanyahu is a neo-con.  Never forget that.  And the entire goal of any card-carrying neo-con, both in America and abroad, is not to advance Christianity or Judaism, no no no.  The entire goal of every single neo-con is to make oodles of money — at our expense.  "What's mine is mine, and what's yours is mine too."  Never forget that. http://www.roitov.com/articles/rayq.htm

Neo-cons are always happily busy creating a world consisting of haves and have-nots.  And guess which ones they want us to be?  If you have any doubt, just check out what life is like in a country completely dominated by the neo-con way of life:  "Total militarized lunacy".  http://www.counterpunch.org/2013/10/04/total-militarized-lunacy/

And, also, if you have happened to notice recently that the price of gold has gone steadily down lately, please thank a neo-con for that too.  Neo-cons have worked very hard to make this happen.  Why?  Because if gold prices fall, this forces small investors to look around for other options for making a profit — like investing in Wall Street's various ponzi schemes and casinos.  And ponzi schemes and casinos can't make money unless they have suckers to place bets.  And why would a sensible person bet on Wall Street when gold is a sure thing?
New rule:  Neo-cons will only be allowed to start a new war after they've finished their last one!
The inability of the media and politicians to focus on the real issues never ceases to amaze.
The real crisis is not the "debt ceiling crisis." The government shutdown is merely a result of the Republicans using the debt limit ceiling to attempt to block the implementation of Obamacare. If the shutdown persists and becomes a problem, Obama has enough power under the various "war on terror" rulings to declare a national emergency and raise the debt ceiling by executive order. An executive branch that has the power to inter citizens indefinitely and to murder them without due process of law, can certainly set aside a ceiling on debt that jeopardizes the government.
The real crisis is that jobs offshoring by US corporations has permanently lowered US tax revenues by shifting what would have been consumer income, US GDP, and tax base to China, India, and other countries where wages and the cost of living are relatively low. On the spending side, twelve years of wars have inflated annual expenditures. The consequence is a wide deficit gap between revenues and expenditures.
Under the present circumstances, the deficit is too large to be closed. The Federal Reserve covers the deficit by printing $1,000 billion annually with which to purchase Treasury debt and mortgage-backed financial instruments. The use of the printing press on such a large scale undermines the US dollar's role as reserve currency, the basis for US power. Raising the debt limit simply allows the real crisis to continue. More money will be printed with which to purchase more new debt issues needed to close the gap between revenues and expenditures.
The supply of dollars or dollar denominated assets in foreign hands is vast. (The Social Security system's large surplus accumulated over a quarter century was borrowed by the Treasury and spent. In its place are non-marketable Treasury IOUs. Consequently, Social Security is one of the largest creditors to the US government.)
If foreigners lose confidence in the dollar, the drop in the dollar's exchange value would mean high inflation and the Federal Reserve's loss of control over interest rates. It is possible that a drop in the dollar's exchange value could initiate hyperinflation in the US.
The real crisis is the absence of intelligence among economists and policymakers who told us for 20 years not to worry about the offshoring of US jobs, because we were going to have a "New Economy" with better jobs.
As I report each month, not a single one of these "New Economy" jobs has appeared in the payroll jobs statistics or in the Labor Department's projections of future jobs. Economists and policymakers simply gave away a good chunk of the US economy in order to enhance corporate profits. One result has been to create in the US the worst distribution of income of all developed countries and of many undeveloped ones.
In the scheme of things, the enhanced profits are a short-run thing, because by halting the growth in consumer income, jobs offshoring has destroyed the US consumer market. As I noted in a recent column, on September 19 the New York Times reported what I have reported for years: that US median family income has not increased for a quarter of a century. The lack of consumer income growth is why 5 years of massive monetary and fiscal stimulus have not brought economic recovery.
The real crisis cannot be addressed unless the jobs are brought back home and the wars are stopped. As powerful organized interests oppose any such measures, Congress will pass a new debt ceiling and the real crisis will continue.
Do you hear any mention of the real crisis in the media? Today I was on an international TV program for 25 minutes with the chief financial editor of one of England's major newspapers. Little doubt but that he was a good-hearted and intelligent fellow, but he had no capability of thinking outside the box. He was unable to comprehend my explanations, and resorted to regurgitations of the media's ignorance or subservience to Washington's propaganda.
Among his regurgitations was the "solution" of cutting Social Security. The chief financial editor of a major UK newspaper did not know that for the past quarter of a century Social Security revenues exceeded Social Security payments, and that the Treasury spent the surplus to fund the annual operating expenses of the government, issuing non-marketable IOUs to the Social Security Trust Funds.
The chief financial editor also did not comprehend that cutting Social Security payments also cuts consumer spending or aggregate demand, and sends the economy down further, thus magnifying the deficit/debt problem.
Because of the serious decline in the US economy caused by jobs offshoring and financial deregulation, Social Security no longer adds to its surplus. Social Security payments need the supplement to the annual payroll revenues of repayments by the Treasury of the borrowed funds.
The only reasons that Social Security is in trouble is that jobs offshoring and wars have constrained the US Treasury's ability to make good on its debts except by having the Federal Reserve print money. Every job that is sent abroad does not contribute payroll taxes to Social Security and Medicare.
Insouciant American economists say that manufacturing is an outmoded source of employment, but Chinese manufacturing employment is almost equal to the total US labor force in all occupations, including waitresses and bartenders and hospital orderlies. China's economy is growing at a rate of 7.5% in real terms, while Western economies cannot move forward and some are regressing.
In order to appease Wall Street, the most corrupt institution in human history, and to prevent Wall Street-financed takeovers of their corporations, executives destroyed the American consumer market by offshoring American incomes in order to enhance profits by substituting cheap foreign labor for US labor.
In my opinion, the US economy is not salvageable in its present form. The economy is running out of water resources. The supply that remains is being decimated by fracking. The soil is depleted by glysophate, a requirement of GMO agriculture. The external costs of production are rising (the costs that the corporations impose on the environment and third parties) and possibly exceed the value of the increase in corporate output. Economists are incapable of independent thought, and elected representatives are dependent on the private interests that finance their campaigns.
It is difficult to imagine a more discouraging situation.
At this time, collapse seems the most likely forecast.
Perhaps out of the ruins, a new, intelligent beginning might occur.
If there are any leaders.
Paul Craig Roberts was Assistant Secretary of the Treasury for Economic Policy and associate editor of the Wall Street Journal. He was columnist for Business Week, Scripps Howard News Service, and Creators Syndicate. He has had many university appointments. His internet columns have attracted a worldwide following. His latest book, The Failure of Laissez Faire Capitalism and Economic Dissolution of the West is now available.
Source: Paul Craig Roberts
The goon thug psychopaths no longer only brutalize minorities–it is open season on all of us –the latest victim is a petite young white mother of two small children.
The worse threat every American faces comes from his/her own government.
At the federal level the threat is a seventh war (Syria) in 12 years, leading on to the eighth and ninth (Iran and Lebanon) and then on to nuclear war with Russia and China.
The criminal psychopaths in Washington have squandered trillions of dollars on their wars, killing and dispossessing millions of Muslims while millions of American citizens have been dispossessed of their homes and careers. Now the entire social safety net is on the chopping bloc so that Washington can finance more wars.
At the state and local level every American faces brutal, armed psychopaths known as the police. The "law and order" conservatives and the "compassionate" liberals stand silent while police psychopaths brutalize children and grandmothers, murder double amputees in wheel chairs, break into the wrong homes, murder the family dogs, and terrify the occupants, pointing their automatic assault weapons in the faces of small children.
The American police perform no positive function. They pose a much larger threat to citizens than do the criminals who operate without a police badge. Americans would be safer if the police forces were abolished.
The police have been militarized and largely federalized by the Pentagon and the gestapo Homeland Security. The role of the federal government in equipping state and local police with military weapons, including tanks, and training in their use has essentially removed the police from state and local control. No matter how brutal any police officer, it is rare that any suffer more than a few months suspension, usually with full pay, while a report is concocted that clears them of any wrong doing.
In America today, police murder with impunity. All the psychopaths have to say is, "I thought his wallet was a gun," or "we had to taser the unconscious guy we found lying on the ground, because he wouldn't obey our commands to get up."
There are innumerable cases of 240 pound cop psychopaths beating a 115 pound woman black and blue. Or handcuffing and carting off to jail 6 and 7 year old boys for having a dispute on the school playground.
Many Americans take solace in their erroneous belief that this only happens to minorities who they believe deserve it, but psychopaths use their unaccountable power against everyone. The American police are a brutal criminal gang free of civilian control.
Unaccountable power, which the police have, always attracts psychopaths. You are lucky if you only get bullies, but mainly police forces attract people who enjoy hurting people and tyrannizing them. To inflict harm on the public is why psychopaths join police forces.
Calling the police is a risky thing to do. Often it is the person who calls for help or some innocent person who ends up brutalized or murdered by the police. For example, on September 15 CNN reported a case of a young man who wrecked his car and went to a nearby house for help. The woman, made paranoid by the "war on crime," imagined that she was in danger and called police. When the police arrived, the young man ran up to them, and the police shot him dead.http://www.cnn.com/2013/09/15/justice/north-carolina-police-shooting/
People who say the solution is better police training are unaware of how the police are trained. Police are trained to perceive the public as the enemy and to use maximum force. I have watched local police forces train. Two or three dozen officers will simultaneously empty their high-capacity magazines at the same target, a minimum of 300 bullets fired at one target. The purpose is to completely destroy whatever is on the receiving end of police fire.
US prosecutors seem to be the equal to police in terms of the psychopaths in their ranks. The United States, "the light unto the world," not only has the highest percentage of its population in prison of every other country in the world, but also has the largest absolute number of people in prison. The US prison population is much larger in absolute numbers that the prison populations of China and India, countries with four times the US population.
Just try to find a prosecutor who gives a hoot about the innocence or guilt of the accused who is in his clutches. All the prosecutor cares about is his conviction rate. The higher his conviction rate, the greater his success even if every person convicted is innocent. The higher his conviction rate, the more likely he can run for public office.
Many prosecutors, such as Rudy Giuliani, target well known people so that they can gain name recognition via the names of their victims.
The American justice (sic) system serves the political ambitions of prosecutors and the murderous lusts of police psychopaths. It serves the profit motives of the privatized prisons who need high occupancy rates for their balance sheets.
But you can bet your life that the American justice (sic) system does not serve justice.
While writing this article, I googled "police brutality," and google delivered 4,100,000 results. If a person googles "police brutality videos," he will discover that there are more videos than could be watched in a lifetime. And these are only those acts of police brutality that are witnessed and caught on camera.
It would take thousands of pages just to compile the information available.
The facts seem to support the case that police in the US commit more crimes and acts of violence against the public than do the criminals who do not wear badges. According to the FBI crime Statistics http://www.fbi.gov/about-us/cjis/ucr/crime-in-the-u.s/2010/crime-in-the-u.s.-2010/summaryin 2010 there were 1,246,248 violent crimes committed by people without police badges. Keep in mind that the definition of violent crime can be an expansive definition. For example, simply to push someone is considered assault. If two people come to blows in an argument, both have committed assault. However, even with this expansive definition of violent crimes, police assaults are both more numerous and more dangerous, as it is usually a half dozen overweight goon thugs beating and tasering one person.
Reports of police brutality are commonplace, but hardly anything is ever done about them. For example, on September 10, AlterNet reported that Houston, Texas, police routinely beat and murder local citizens. http://www.alternet.org/investigations/cops-are-beating-unarmed-suspect-nearly-every-day-houston?akid=10911.81835.yRJa7d&rd=1&src=newsletter894783&t=9&paging=off
The threat posed to the public by police psychopaths is growing rapidly. Last July 19 the Wall Street Journal reported: "Driven by martial rhetoric and the availability of military-style equipment–from bayonets and M-16 rifles to armored personnel carriers–American police forces have often adopted a mind-set previously reserved for the battlefield. The war on drugs and, more recently, post-9/11 antiterrorism efforts have created a new figure on the US scene: the warrior cop–armed to the teeth, ready to deal harshly with targeted wrongdoers, and a growing threat to familiar American liberties."
The Wall Street Journal, being an establishment newspaper, has to put it as nicely as possible. The bald fact is that today's cop in body armor with assault weapons, grenades, and tanks is not there to make arrests of suspected criminals. He is there in anticipation of protests to beat down the public for exercising constitutional rights.
To suppress public protests is also the purpose of the Department of Homeland Security Police, a federal para-military police force that is a new development for the United States. No one in their right mind could possibly think that the vast militarized police have been created because of "the terrorist threat." Terrorists are so rare that the FBI has to round up demented people and talk them into a plot so that the "terrorist threat" can be kept alive in the public's mind.
The American public is too brainwashed to be able to defend itself. Consider the factthat cops seldom face any consequence when they murder citizens. We never hear cops called "citizen killer." But if a citizen kills some overbearing cop bully, the media go ballistic: "Cop killer, cop killer." The screaming doesn't stop until the cop killer is executed.
As long as a brainwashed public continues to accept that cop lives are more precious than their own, citizens will continue to be brutalized and murdered by police psychopaths.
I can remember when the police were different. If there was a fight, the police broke it up. If it was a case of people coming to blows over a dispute, charges were not filed. If it was a clear case of assault, unless it was brutal or done with use of a weapon, the police usually left it up to the victim to file charges.
When I lived in England, the police walked their beats armed only with their billysticks.
When and why did it all go wrong? Among the collection of probable causes are the growth or urban populations, the onslaught of heavy immigration on formerly stable and predictable neighborhoods, the war on drugs, and management consultants called in to improve efficiency who focused police on quantitative results, such as the number of arrests, and away from such traditional goals as keeping the peace and investigating reported crimes.
Each step of the way accountability was removed in order to more easily apprehend criminals and drug dealers. The "war on terror" was another step, resulting in the militarization of the police.
The replacement of jury trials with plea bargains meant that police investigations ceased to be tested in court or even to support the plea, usually a fictitious crime reached by negotiation in order to obtain a guilty plea. Police learned that all prosecutors needed was a charge and that little depended on police investigations. Police work became sloppy. It was easier simply to pick up a suspect who had a record of having committed a similar crime.
As justice receded as the goal, the quality of people drawn into police work changed. Idealistic people found that their motivations were not compatible with the process, while bullies and psychopaths were attracted by largely unaccountable power.
Much of the blame can be attributed to "law and order" conservatives. Years ago when New York liberals began to observe the growing high-handed behavior of police, they called for civilian police review boards. Conservatives, such as National Review's William F. Buckley, went berserk, claiming that any oversight over the police would hamstring the police and cause crime to explode.
The conservatives could see no threat in the police, only in an effort to hold police accountable. As far as I can tell, this is still the mindset.
What we observed in the police response to the Boston Marathon bombing suggests that the situation is irretrievable. One of the country's largest cities and its suburbs–100 square miles–was tightly locked down with no one permitted to leave their homes, while 10,000 heavily armed police, essentially combat soldiers armed with tanks, forced their way into people's homes, ordering them out at gunpoint. The excuse given for this unprecedented gestapo police action was a search for one wounded 19-year old kid.
That such a completely unnecessary and unconstitutional event could occur in Boston without the responsible officials being removed from office indicates that "the land of the free" no longer exists. The American population of the past, suspicious of government and jealous of its liberty, has been replaced by a brainwashed and fearful people, who are increasingly referred to as "the sheeple."
Paul Craig Roberts was Assistant Secretary of the Treasury for Economic Policy and associate editor of the Wall Street Journal. He was columnist for Business Week, Scripps Howard News Service, and Creators Syndicate. He has had many university appointments. His internet columns have attracted a worldwide following. His latest book, The Failure of Laissez Faire Capitalism and Economic Dissolution of the West is now available. http://www.paulcraigroberts.org/
Source: Paul Craig Roberts
The rats are jumping ship. Obama's strongest allies can't stomach the stench of lies that are the foundation of the war effort against Syria. Even England, whose entire foreign policy is reduced to asking "how high?" when the U.S. says "jump," opted to stay grounded for Obama's war drive.
The Arab League, too, having long been considered a puppet show by U.S. foreign policy, has cut its strings. The UN Security Council — after having learned not to trust Obama in Libya — also refuses to give permission for an attack. Which leaves France — the former colonial master of Syria — to fill England's shoes as the token "important" European nation to give the attack a thin coat of "international" support. But England's insolence will surely make an impression on the French public, who voted in a "socialist" president, presumably not to act as a warmonger.
Obama has offered zero evidence that the Syrian government is responsible for the most recent chemical weapons attack. UN investigator Carla Del Ponte blamed the U.S.-backed rebels for a previous chemical weapons attack, so if one were to presume guilt, it would flow towards the rebels.
While foreign nations instantly recognized Obama's war song as a plagiarism of President Bush's lyrics used to attack Iraq, sections of the American public have been fooled by Obama's mellowing tone. The soft, reassuring sound of "limited strikes" that will last "hours, not days" has a calming effect on the nerves of the American public, who are essentially being told that Syria needs a light slap on the wrist for being "bad," after which everything will return to normal; no U.S. troops need die. No big deal, really.
But, of course, any military action in the Middle East is a big deal. With each new war the U.S. wages in the region tensions rise, self defense preparations are made, and regional alliances are readied to act as deterrents. The nations not aligned with U.S. foreign policy — and there are many — are desperate to stop the U.S.' bloody march across the Middle East.
Americans don't understand how the Iraq war fundamentally changed the Middle East. The U.S. Government is deeply hated by the vast majority of people in the region for having destroyed Iraq, once viewed by many as a proud Arab nation. Attacking another nation in the heart of the Middle East — that millions of Arabs have an equally strong affinity for — will create massive "blowback."
No matter how "limited" the strike, bombing a foreign nation is a major act of war. In fact, after WWII the Nuremberg trial concluded that the Nazis' "supreme international crime" was not genocide or holocaust, but waging aggressive war, since all other war crimes were spawned from this original sin. Of course, Obama's aggressive war plans involve more than tossing a couple of missiles at some Syrian tanks. That is why he's moved five Navy destroyers into the region.
It is also presumably why — as reported by the French daily Le Figaro — hundreds U.S. Special Forces and "trained militant fighters" entered Syria on August 17.
It has widely been speculated that the real intention of attacking Syria is to prop up Obama's ailing rebels, who have received massive U.S. support in the form of guns, training, and money, for —according to The New York Times — almost two years now, and possibly longer. It's an undisputed fact that Islamic extremists militias are the most powerful fighting forces in the opposition to Assad; if he falls then they will be in power.
If only a tiny bombing campaign is launched, then it's certain that more bombings will take place at a later date because the U.S.-backed extremist rebels need much more assistance than that to have any hope of beating Assad. To change the balance of forces between Obama's essentially beaten rebels and the Syrian government will require a massive bombing campaign, along the lines of Libya.
One shouldn't forget the chain of events in Libya: After the U.S.-backed Libyan rebels were facing defeat, Obama exploited the UN's "naivety" by claiming that "immediate action" had to be taken to prevent the slaughter of thousands of Libyans. The UN stupidly agreed to a vague resolution about "protecting civilians," which Obama immediately used as a pretext to wage aggressive war and regime change, dropping thousands of bombs on Libya via fighter jets that attacked both military and civilian targets, tearing apart the nation's seams in the process. Vijay Prashad's excellent book, "Arab Spring, Libyan Winter" covers the conflict in depth.
After the Libyan example, the UN is immune to Obama's lies. So now the hardest part about waging war against Syria is starting it. And after the war foot is in the door, the logic of war immediately takes over, which instantly creates new, unforeseen dynamics, usually in the direction of expansion. It's very possible that this "unforeseen" element of war is exactly what Obama is planning on.
For example, any sane military analyst expects Syria to defend itself. And Syria is much more capable of doing so than Libya or Iraq were. The American public isn't prepared for this, since it essentially has been told that Syria would submissively accept its punishment, perhaps after throwing a loud tantrum.
But Syria has advanced weapons systems, and it would be perfectly legal and reasonable for Syria to defend itself by — for example, by bombing a U.S. Navy destroyer, or perhaps targeting Israel, who will certainly be involved in the assault on some level, and therefore is a legitimate military target.  Israel has bombed Syria several times in the last six months.
It's very possible that Obama is trying to provoke a strong reaction from Syria to give the U.S. public a "real" reason to escalate the war. Any attack on Syria also has the possibility of bringing Iran into the conflict, since Iran and Syria have a mutual defense pact. And this may be the ultimate goal: to provoke Iran into getting involved militarily, so that the U.S. would have a justification to expand the war into Iran, which has been in the U.S. crosshairs for years.
If international and domestic pressure force Obama to merely launch a "symbolic" strike that Syria doesn't retaliate against, then it will be a historic humiliation for US foreign policy, showing the decline of US international power. But even a "surgical" strike sets a very dangerous precedent, opening the door wider to future strikes which will inevitably be re-opened in the near future.   A weak war effort this time will make the Obama Administration all the more war hungry next time, since empires don't simply fade away into oblivion.
If Obama attacks Syria at this point, he'll have fewer allies than did Bush in Iraq. Obama, the Nobel Peace Prize winner, had the audacity to soil the ground where Martin Luther King, Jr. spoke 50 years earlier at the 1963 March on Washington; Obama sang the praises of the great peacemaker as he planned war against Syria.
Obama has very quickly ruined his integrity in Bush-like fashion. He's jailed whistle-blowers like Chelsea (formerly Bradley) Manning — whose only crime was exposing war crimes — while now preparing an even bigger war crime against Syria. His presidency is going down in flames with impressive speed, and has the potential to drag down the rest of the country. On Saturday, August 31st, there is an international day of protest against a war with Syria. A large anti-war showing in the U.S. will convince more pro-war rats to jump ship, and an especially large showing could possibly sink the war ship in one shot.
Notes
http://www.nytimes.com/2013/08/28/world/middleeast/arab-league-rejects-attack-against-syria.html
http://www.telegraph.co.uk/news/worldnews/middleeast/syria/10039672/UN-accuses-Syrian-rebels-of-chemical-weapons-use.html
http://en.wikipedia.org/wiki/War_of_aggression
http://english.alarabiya.net/en/News/middle-east/2013/08/29/U-S-Navy-sends-fifth-destroyer-closer-to-Syria.html
http://english.alarabiya.net/en/News/middle-east/2013/08/29/U-S-Navy-sends-fifth-destroyer-closer-to-Syria.html
http://www.nytimes.com/2013/03/25/world/middleeast/arms-airlift-to-syrian-rebels-expands-with-cia-aid.html?hp&_r=1&
http://www.theguardian.com/commentisfree/2013/may/06/syria-israel-bombing-moral-relativism
Americans will soon be locked into an unaccountable police state unless US Representatives and Senators find the courage to ask questions and to sanction the executive branch officials who break the law, violate the Constitution, withhold information from Congress, and give false information about their crimes against law, the Constitution, the American people and those in Afghanistan, Pakistan, Yemen, Iraq, Libya, Syria, Somalia, Guantanamo, and elsewhere. Congress needs to use the impeachment power that the Constitution provides and cease being subservient to the lawless executive branch. The US faces no threat that justifies the lawlessness and abuse of police powers that characterize the executive branch in the 21st century.
Impeachment is the most important power of Congress. Impeachment is what protects the citizens, the Constitution, and the other branches of government from abuse by the executive branch. If the power to remove abusive executive branch officials is not used, the power ceases to exist. An unused power is like a dead letter law. Its authority disappears. By acquiescing to executive branch lawlessness, Congress has allowed the executive branch to place itself above law and to escape accountability for its violations of law and the Constitution.
National Intelligence Director James R. Clapper blatantly lied to Congress and remains in office. Keith B. Alexander, Director of the National Security Agency, has also misled Congress, and he remains in office. Attorney General Holder avoids telling Congress the truth on just about every subject, and he also remains in office. The same can be said for President Obama, one of the great deceivers of our time, who is so adverse to truth that truth seldom finds its way out of his mouth.
If an American citizen lies to a federal investigator, even if not under oath, the citizen can be arrested, prosecuted, and sent to prison. Yet, these same federal personnel can lie to Congress and to citizens with impunity. Whatever the American political system is, it has nothing whatsoever to do with accountable government. In Amerika no one is accountable but citizens, who are accountable not only to law but also to unaccountable charges for which no evidence is required.
Congress has the power to impeach any presidential appointee as well as the president. In the 1970s Congress was going to impeach President Richard Nixon simply because he lied about when he learned of the Watergate burglary. To avoid impeachment, Nixon resigned. In the 1990s, the House impeached President Bill Clinton for lying about his sexual affair with a White House intern. The Senate failed to convict, no doubt as many had sexual affairs of their own and didn't want to be held accountable themselves.
In the 1970s when I was on the Senate staff, corporate lobbyists would send attractive women to seduce Senators so that the interest groups could blackmail the Senators to do their bidding. Don't be surprised if the NSA has adopted this corporate practice.
The improprieties of Nixon and Clinton were minor, indeed of little consequence, when compared to the crimes of George W. Bush and Obama, their vice presidents, and the bulk of their presidential appointees. Yet, impeachment is "off the table," as Nancy Pelosi infamously declared. http://www.nytimes.com/cq/2006/11/08/cq_1916.html Why do Californian voters send a person to Congress who refuses to protect them from an unaccountable executive branch? Who does Nancy Pelosi serve? Certainly not the people of California. Most certainly not the US Constitution. Pelosi is in total violation of her oath of office. Will Californians re-elect her yet again? Little wonder America is failing.
The question demanding to be asked is: What is the purpose of the domestic surveillance of all Americans? This is surveillance out of all proportion to the alleged terrorist threat. The US Constitution is being ignored and domestic law violated. Why? Does the US government have an undeclared agenda for which the "terrorist threat" is a cover?
What is this agenda? Whose agenda is more important than the US Constitution and the accountability of government to law? No citizen is secure unless government is accountable to the Constitution and to law. It is an absurd idea that any American is more threatened by terrorism than by unaccountable government that can execute them, torture them, and throw them in prison for life without due process or any accountability whatsoever. Under Bush/Obama, the US has returned to the unaccountable power of caesars, czars, and autocrats.
In the famous play, "A Man For All Seasons," Sir Thomas More, Chancellor of England, asks: So, you would have me to cut down the law in order to chase after devils? And what will we do, with the law cut down, when the devil turns on us?
This is the most important legal question ever asked, and it is seldom asked today, not in our law schools, not by our bar associations, and most certainly not by the Justice (sic) Department or US Attorneys.
American conservatives regard civil liberties as mere excuses for liberal judges to coddle criminals and terrorists. Never expect a conservative Republican, or more than two or three of them, to defend your civil liberty. Republicans simply do not believe in civil liberty. Democrats cannot conceive that Obama–the first black president in office, a member of an oppressed minority–would not defend civil liberty. This combination of disinterest and denial is why the US has become a police state.
Civil liberty has few friends in government, the political parties, law schools, bar associations, or the federal judiciary. Consequently, no citizen is secure. Recently, a housewife researched online for pressure cookers looking for the best deal. Her husband was searching for a backpack. The result was that a fully armed SWAT team appeared at the door demanding to search the premises and to have questions answered. http://www.theatlanticwire.com/national/2013/08/government-knocking-doors-because-google-searches/67864/ 
I am always amazed when someone says: "I haven't done anything wrong. I have nothing to fear." If you have nothing to fear from the government, why did the Founding Fathers put the protections in the Constitution that Bush and Obama have stripped out? Unlike the Founding Fathers who designed our government to protect the citizens, the American sheeple trust the government to their own demise.
Glenn Greenwald recently explained how the mass of data that is being accumulated on every American is being mined for any signs of non-terrorist-related criminal behavior. As such warrantless searches are illegal evidence in a criminal trial, the authorities disguise the illegal way in which the evidence is obtained in order to secure conviction based on illegally obtained evidence.http://www.informationclearinghouse.info/article35773.htm
In other words, the use of the surveillance justified by the "war on terror" has already spread into prosecutions of ordinary criminals where it has corrupted legal safeguards and the integrity, if any, of the criminal court system, prosecutors and judges.
This is just one of the many ways in which you have much to fear, whether you think you are doing anything wrong or not. You can be framed for crimes based on inferences drawn from your Internet activity and jokes with friends on social media. Jurors made paranoid by the "terrorist threat" will convict you.
We should be very suspicious of the motive behind the universal spying on US citizens. The authorities are aware that the terrorist threat does not justify the unconstitutional and illegal spying. There have been hardly any real terrorist events in the US, which is why the FBI has to find clueless people around whom to organize an FBI orchestrated plot in order to keep the "terrorist threat" alive in the public's mind. At last count, there have been 150 "sting operations" in which the FBI recruits people, who are out of touch with reality, to engage in a well-paid FBI designed plot. Once the dupes agree, they are arrested as terrorists and the plot revealed, always with the accompanying statement that the public was never in any danger as the FBI was in control.
When 99 percent of all terrorism is organized by the FBI, why do we need NSA spying on every communication of every American and people in the rest of the world?
Terrorism seldom comes from outside. The source almost always is the government in power. The Czarist secret police set off bombs in order to blame and arrest labor agitators. The Nazis burned down the Reichstag in order to decimate the communists and assume unaccountable power in the name of "public safety." An alleged terrorist threat is a way of using fear to block popular objection to the exercise of arbitrary government power.
In order to be "safe from terrorists," the US population, with few objections, has accepted the demise of their civil liberties, such as habeas corpus, which reaches back centuries to Magna Carta as a constraint on government power. How, then, are they safe from their government? Americans today are in the same position as the English prior to the Great Charter of 1215. Americans are no longer protected by law and the Constitution from government tyranny.
The reason the Founding Fathers wrote the Constitution was to make citizens safe from their government. If citizens allow the government to take away the Constitution, they might be safe from foreign terrorists, but they are no longer safe from their government.
Who do you think has more power over you, foreign terrorists or "your" government?
Washington defines all resistance to its imperialism and tyranny as "terrorism." Thus, Americans who defend the environment, who defend wildlife, who defend civil liberties and human rights, who protest Washington's wars and robbery of the people in behalf of special interests, all become "domestic extremists," the term Homeland Security has substituted for "terrorist." Those who are out of step with Washington and the powerful private interests that exploit us, other peoples, and the earth for their profits and power fall into the wrong side of Bush's black and white division of the world: "you are for us or against us."
In the United States independent thought is on the verge of being criminalized as are constitutionally guaranteed protests and the freedom of the press. http://www.theguardian.com/commentisfree/2013/aug/10/james-risen-prison-journalism-criminalised The constitutional principle of freedom of speech is being redefined as treason, as aiding an undefined enemy, and as seeking to overthrow the government by casting aspersions on its motives and revealing its secret misdeeds. The power-mad inhabitants of Washington have brought the US so close to Gestapo Germany and Stalinist Russia that it is no longer funny. Indeed, it is sometimes difficult to see the difference.
The neoconservatives have declared that Americans are the "exceptional" and "indispensable people." Yet, the civil liberties of Americans have declined the more "exceptional" and "indispensable" that Americans become. We are now so exceptional and indispensable that we no longer have any rights.
And neither does the rest of the world. Neoconservatism has created a new dangerous American nationalism. Neoconservatives have given Washington a monopoly on right and endowed its military aggressions with a morality that supersedes the Geneva Conventions and human rights. Washington, justified by its "exceptionalism," has the right to attack populations in countries with which Washington is not at war, such as Pakistan and Yemen. Washington is using the cover of its "exceptionalism" to murder people in many countries. http://news.antiwar.com/2013/08/11/us-drones-pound-yemen-but-targets-arent-all-militants/print/ Hitler tried to market the exceptionalism of the German people, but he lacked Washington's Madison Avenue skills.
Washington is always morally right, whatever it does, and those who report its crimes are traitors who, stripped of their coddling by civil liberties, are locked away and abused until they confess to their crimes against the state. Anyone who tells the truth, such as Bradley Manning, Julian Assange, and Edward Snowden, are branded enemies of the state and are ruthlessly persecuted.
How does the "indispensable, exceptional nation" have a diplomatic policy? How can a neoconized State Department be based on anything except coercion? It can't. That is why Washington produces nothing but war and threats of war.
Wherever a person looks, whatever a person hears, it is Washington's threat–"we are going to bomb you into the stone age" if you don't do what we want and agree to what we require. We are going to impose "sanctions," Washington's euphemism for embargoes, and starve your women and children to death, permit no medical supplies, ban you from the international payments system unless you relent and consent to being Washington's puppet, and ban you from posting your news broadcasts on the Internet.
This is the face that Washington presents to the world: the hard, mean face of a tyrant.
Washington's power will survive a bit longer, because there are still politicians in Europe, the Middle East, Africa, Asia, Latin America and in Canada, Australia, New Zealand, and the NGOs in Russia, who are paid off by the almighty dollar. In exchange for Washington's money, they endorse Washington's immorality and murderous destruction of law and life.
But the dollar is being destroyed by Quantitative Easing, and the domestic US economy is being destroyed by jobs offshoring.http://www.manufacturingnews.com/news/TAA0731131.html 
Rome was powerful until the Germans ceased to believe it. Then the rotten edifice collapsed. Washington faces sooner or later the same fate. An inhumane, illegal, unconstitutional regime based on violence alone, devoid of all morality and all human compassion, is not acceptable to China, Russia, India, Iran, and Brazil, or to readers of this column.
The evil that is Washington cannot last forever. The criminals might destroy the world in nuclear war, but the lawlessness and lack of humanity in Washington, which murders more people as I write, is no longer acceptable to the rest of the world, not even to its European puppet states, despite the leaders being on Washington's payroll.
Gorbachev is correct. The collapse of the Soviet Union was a debacle for the entire world. It transformed the US from the "city upon the hill," the "beacon for humanity," into an aggressive militarist state. Consequently, Amerika has become despised by everyone who has a moral conscience and a sense of justice.
Paul Craig Roberts was Assistant Secretary of the Treasury for Economic Policy and associate editor of the Wall Street Journal. He was columnist for Business Week, Scripps Howard News Service, and Creators Syndicate. He has had many university appointments. His internet columns have attracted a worldwide following. His latest book, The Failure of Laissez Faire Capitalism and Economic Dissolution of the West is now available.
Source: Paul Craig Roberts
I do not want to pretend that this is an impartial investigation. Instead I am now fully convinced that most diseases are indeed caused by the medical system, and in the following I want to state my reasons for this conclusion.
Increasingly over the years my health beliefs have been turned around. I started out by working as a biochemist and toxicologist in university medical departments fully believing that all these chronic and incurable diseases are indeed incurable and generally of unknown origin, but that pharmaceutical drugs made life easier for patients and often were even curative. My re-education started after immigrating to New Zealand and learning about natural healing and living; this made me realize that disease is mainly caused by unnatural living conditions and can be overcome by natural methods of living and healing.
While I learned about the harmful nature of drug treatment, I was still thinking of it as being ineffective and causing side-effects rather than as a main cause of our diseases. Diseases caused by medical treatment are called iatrogenic diseases. The total number of iatrogenic deaths in the USA for 2001 is estimated to be 783,936. These were due to fatal drug reactions, medical error and unnecessary medical and surgical procedures. With this, the medical system is the leading cause of death and injury in the United States. In comparison the 2001 heart disease death rate was 699,697 and the annual cancer death rate 553,251 (1).
This is also the reason why it is so beneficial for patients when doctors go on strike. Statistics show that whenever there was a strike by doctors, the death rate in the affected population fell dramatically. In 1976 the death rate fell by 35 per cent in Bogotá, Colombia. In Los Angeles County,California, it fell by 18 per cent during a strike in the same year, while in Israel it fell by 50 per cent during a strike in 1973. Only once before was there a similar drop in the death rate in Israel and that was during another doctors' strike 20 years earlier. After each strike the death rate jumped again to its normal level (2).
However these figures of iatrogenic deaths do not take into account iatrogenic diseases from the long-term harm done by medical treatments where patients survive but with a chronic disease. My real awakening to this problem started when I became aware of the story of Orion Truss who discovered the Candidiasis-causing potential of antibiotics.
Dr Orian Truss
In 1953 Dr Orian Truss discovered the devastating effects of antibiotics in an Alabama (USA) hospital (3). During a ward round Truss was intrigued by a gaunt, apparently elderly man who was obviously dying. However, he was only in his forties and in hospital for four months. No specialist had been able to make a diagnosis. Out of curiosity Truss asked the patient when be was last completely well.
The man answered that he was well until six months before when he had cut his finger. He had received antibiotics for this. Shortly afterwards he developed diarrhoea and his health deteriorated. Truss had seen before how antibiotics cause diarrhoea. It was known that Candida was opportunistic and thrived in debilitated patients, but now Truss wondered if it might not be the other way round, that Candida actually caused the debilitated condition.
He had read that potassium iodide solution could be used to treat Candida infestation of the blood. So he put the patient on six to eight drops ofLugol's solution four times a day for 3 weeks and soon the patient was again completely well.
Soon afterwards he had a female patient with a stuffy nose, a throbbing headache, vaginitis and severe depression. To his amazement all her problems immediately cleared with Candida treatment. Some time later he saw a female patient who had been schizophrenic for six years with hundreds of electroshock treatments and massive drug dosages. He started treating the woman for sinus allergies with a Candida remedy. Soon she had recovered mentally and physically, and remained well.
From then on he treated his patients against Candida at the slightest indication of its presence. Many of his patients made remarkable recoveries from most unusual conditions, including menstrual problems, hyperactivity, learning disabilities, autism, schizophrenia, multiple sclerosis and auto-immune diseases such as Crohn's disease and lupus erythematosus.
Every experienced naturopath can relate similar success stories. Also some alternative medical practitioners have realized the curative potential of anti-Candida therapy, as for instance Dr William Crook who wrote several books about the successful treatment of allergies and hyperactive children (4).
The Antibiotic Syndrome
Candidiasis is not the only side-effect of antibiotic treatment, and antibiotics are not the only drugs that cause such problems. Drugs used in chemotherapy, anti-inflammatory steroidal drugs and other long-term drug therapies tend to kill or suppress the natural intestinal bacteria, and yeast, parasites and harmful bacteria start taking over. This is then called dysbiosis. Most patients receive such drugs in hospitals and can be expected todevelop systemic Candida overgrowth as a result.
Our natural intestinal flora, mainly based on lactobacteria, not only helps to digest and absorb food, it also protects us against ingested harmful bacteria that otherwise may cause food poisoning. With a healthy intestinal flora millions of salmonella bacteria may be needed to cause an infection but with dysbiosis only tens of salmonella would be required.
With chronic dysbiosis the intestinal wall becomes inflamed, causing ulcers, appendicitis, malabsorption and Crohn's disease, and as the intestinal membrane erodes we develop multiple food allergies, arthritis and autoimmune diseases. In addition to Candida also other pathogens and parasites now invade the bloodstream and various organs. With live cell analysis natural therapists can see and show their patients the fungi in their blood. This invasion greatly weakens the immune system so that people now become susceptible to frequent or chronic infections. Commonly this is then treated with more antibiotics, which continues to intensify the symptoms.
Actually, the problem is not with the antibiotics. You can take a course if you feel it is needed, provided that you take a fungicide, such as fresh garlic, at the same time, and have some probiotics after the antibiotic and before you ingest any carbohydrates. This will prevent most diseases that are caused by the careless medical method of using antibiotics. For more details see Candida and the Antibiotic Syndrome.
Autoimmune Diseases and Asthma
Autoimmune diseases, including psoriasis, lupus erythematosus and pancreatitis, have been linked to dysbiosis. When remedies are given that bind bacterial endotoxins, these conditions usually improve. In addition autoimmune diseases have been shown to be linked to mycoplasmas ornanobacteria which start to develop from diseased red blood cells in the presence of toxic chemicals and systemic Candida. The weaker our immune system becomes, the more these mycoplasms start to develop into bacterial and finally fungal forms. They have been found in all autoimmune diseases, cancers and AIDS (5).
Antibiotics are also a major contributing cause of asthma. Children who received broad-spectrum antibiotics were about 9 times more likely to suffer from asthma (6). A recent research paper confirmed dysbiosis as a main cause of asthma (7)
In the 1980's New Zealand had the highest rate of asthma deaths in the world. This was drastically reduced when in 1991 the inhaler drug Fenoterolwas banned as it caused a 13 times higher risk of dying (8). This reduction in the asthma death rate was generally hailed as a great triumph for medical science. Other studies revealed that asthmatics using more than one bronchodilator inhaler a month had a fifty-fold increased risk of suffering a fatal asthma attack.
In addition to asthma, I also see the combination of pasteurized cow's milk with antibiotic-induced dysbiosis in babies and infants as the main cause of their frequent infections, glue ear and greatly contributing to cot or crib death. Because health authorities insist on pasteurizing milk, and doctors prescribe antibiotics without the most basic precautions, I regard asthma and most childhood infections as predominantly iatrogenic diseases.
In the 'good old days' people ingested a lot of lactic acid fermented foods and raw milk products that replenished our 'good' bacteria, and because antibiotics had not been invented, dysbiosis and therefore chronic diseases were rare. Instead people mainly died from acute infections due to unhygienic living conditions, and in the slums also from malnutrition.
Staphylococcus aureus or golden staph causes serious infections in hospital patients. It has been found that not only golden staph but also other infections are greatly potentized when they occur combined with Candida overgrowth. As Candida overgrowth is a natural outcome of the standard hospital treatment, it is easy to see why golden staph is so deadly in hospitals.
A similar picture emerges with AIDS. People do not die from the AIDS virus but from Candida or fungal-potentized bacterial and mycoplasmainfections. The end stage of AIDS is the same as the end stage of cancer. It is called cachexia, a wasting condition mainly caused by fungal overgrowth. Lugol's iodine solution and other systemic fungicides should do wonders for it. Presently also MMS, a 28% solution of sodium chlorite, is gaining acceptance as an effective antimicrobial remedy (see http://miraclemineral.org).
All of this shows that antibiotic-induced dysbiosis and Candida are not isolated and relatively harmless problems as the medical profession prefers to believe, but rather the underlying cause of most of our modern diseases.
 Cancer and Leukemia
One hundred years ago the rate of cancer was very low. I have no doubt that the phenomenal increase in the use of agricultural and industrial chemicals as well as pharmaceutical drugs has greatly accelerated the increase in the rate of cancer, and there is also a link to the consumption of sugar.  Even stronger is the link to dysbiosis and Candida.
Chemotherapy commonly leads to systemic Candida infections, which greatly limit the success rate of the treatment. Long-term follow-up studies show that children develop 18 times more secondary malignant tumors later in life, girls face a 75 times higher risk of breast cancer by the time they are 40 (9), while the risk of developing leukemia after chemotherapy for ovarian cancer increased 21-fold. Also other tumors commonly develop after treating malignancies with chemotherapy (10). A main problem appears to be the development of deep or systemic Candida infections shortly after starting chemotherapy (11).
Only recently have oncologists started to acknowledge what patients called "chemo-brain", a distressing loss of memory and other cognitive functions.  Psychiatrists have now found that the conventional treatment of cancer causes serious depression in 15 to 25 percent of patients. "The depression itself can often be worse than the disease" they say (12). Brain fog and depression are common with systemic Candida.
All of this shows that chemotherapy tends to cause leukemia and cancer many years later mainly as a result of dysbiosis and systemic Candida. The reason for the widespread use of chemotherapy despite its lack of effectiveness, severe side effects, and long-term cancer promotion can be seen in the fact that private-practice oncologists (in the US) typically derive two-thirds of their income from selling chemotherapy to patients (13).
This chemotherapy connection makes it very likely that dysbiosis and systemic Candida can also cause cancer and leukemia when they are caused as a result of antibiotic treatment. The rate of cancer really accelerated only after the use of antibiotics became widespread.
There is also more direct evidence that Candida and other fungi are a cause of leukemia. Meinolf Karthaus, MD, reported several children with leukemia going into remission upon receiving antifungal remedies for their 'secondary' fungal infections (14). In his lifetime work Milton White, MD, was able to find fungal spores in every sample of cancer tissue he studied (15).
Fungal infections have been diagnosed and treated as leukemia, and leukemia has disappeared on grain-free diets, presumably because of the high content of mycotoxins in grains (16).
The Italian oncologist Dr. Tullio Simincini claims a success rate of up to 90% by treating cancer as a fungus. He infuses tumors with sodium bicarbonate solution and recommends taking bicarbonate in water to get rid of gastro-intestinal tumors (17).
Recently I received a personal communication that a large stomach tumor had unexpectantly shrunk after swallowing some mouthwash for a few weeks for a different problem. The main ingredient of this mouthwash was benzoic acid, a strong fungicide that inhibits the metabolism of fungal cells. Cancer cells have the same fungal-type metabolism which thrives on high levels of glucose and insulin, and they may therefore be regarded as a kind of fungal cells.
While the work of the German Dr Ryke Geerd Hamer (18) shows that emotional shock is a major trigger for the development of cancer, a weak immune system as caused by intestinal dysbiosis, systemic Candidiasis, toxic chemicals, and root canal treatments appears to be an essential co-factor. After all, a century ago people must have had a similar number of emotional shocks as at present, but cancer was very rare. Conversely, there are lots of people with dysbiosis and root canals that do not have cancer, but add emotional shock, and voilà!
Root Canals
Root-canal filled teeth are a variation of the theme of intestinal dysbiosis. They, too, appear to be a major contributing factor in many health problems, not only cancer but also heart disease, arthritis, kidney disease and auto-immune diseases. This is due to microbes that multiply in the multitude of tiny canals or tubules in the dentine and gradually leach out into the lymph system. Even normally harmless microbes become very dangerous and more virulent and toxic under the anaerobic conditions in dead teeth.
Dr Weston Price (19), a former Director of Research for the American Dental Association, observed that the removal of root-filled teeth from patients with kidney or heart disease would in most cases lead to an improvement. When he then inserted a removed root-filled tooth under the skin of a rabbit it would die within 2 days. When he implanted normal teeth there was no adverse health effect. In some experiments he implanted the same fragments of root-filled teeth in succession under the skins of up to 100 rabbits and they all died within 2 weeks of the same disease that the human donor had!
Dr Price conducted about 5,000 experiments over 25 years. He did not find a reliable method to disinfect dead teeth and make them safe. His research has been suppressed, and if at all mentioned by our dental associations then they are described as "dated" because this research was conducted and published over 70 years ago but it has never been repeated or otherwise investigated, or root canals shown to be safe.
The main argument for their supposed safety is that millions of people have them and are still alive many years later. The question of root canals causing widespread degenerative diseases is not discussed or researched. Price found that about 30% of individuals have such a strong immune system that they do not develop problems from root canals until they become old but the remaining 70% develop problems much sooner.
I regard root canals, even more so then intestinal dysbiosis, as a major cause of autoimmune diseases. In 1993 George E. Meinig, DDS, a formerUS root canal specialist, re-published the dental research of Dr Price in a popular version, and included his own experiences (20).
Iatrogenic Heart Attacks
One hundred years ago heart attacks were almost unknown despite diets generally being high in saturated fats. The ascent of heart attacks began with the pasteurization of milk and the use of chlorine to kill bacteria in public water supplies. This began around 1900 and was generally accepted in Western countries in the l920′s. From 1920 onwards the explosive increase in the incidence of cardiovascular disease and fatal heart attacks began, but only in countries that chlorinated their water supplies. These diseases remained unknown, for instance, in Africa, China, Japan, and other parts of ASIA. However, when Japanese citizens immigrated to Hawaii where water was chlorinated, they suffered the same rate of heart attacks as the Americans, and the black population in the US have the average US rate of heart attacks but not their brothers in Africa. Inhabitants of the non-chlorinated Roseto in Pennsylvania remained free of heart attacks unless they moved to a chlorinated area (21).
Some of the chlorine reacts with organic impurities in water to form organochlorins (DDT is an Organo-chlorine) while the rest remains as residual free chlorine in the water. It may then react either with food chemicals or with parts of our digestive tract. In 1967 a Dr J. Price in the US performed a decisive experiment. With one group of 50 three-month-old chickens (cockerels) he added one third of a teaspoon of chlorine bleach to about one litre of water whilst another group of 50 chickens served as controls. Seven months later over 95 per cent of the chlorinated group had advanced atherosclerosis, yet none of the control group showed any such evidence.
In the following years Dr Price repeated his experiment many times, always with the same results, and more recently even researchers funded by the US Environmental Protection Agency have confirmed atherosclerotic type changes in other animals, including monkeys, when exposed to chlorinated water (22).
Drugs and Chemicals
Basically all drugs are more or less toxic, the more so, the more 'powerful' they are. Natural remedies cannot be patented, therefore in order to maximize profits the pharmaceutical industry routinely makes and sells synthetic versions of effective natural remedies. Synthetic substances are usually more difficult to detoxify than natural remedies and tend to create more problems the longer they are taken. Often they become highly addictive and after some time may cause the symptoms that they originally alleviated. This, however, is rarely acknowledged by drug companies or medical practitioners, instead when a problem arises simply alternative or additional drugs are prescribed.
A main problem is that drugs are tested individually for relatively short periods, but are then prescribed as drug cocktails for very long periods. Drugs have not been tested under these conditions, and therefore all drug use, except as individual drugs for short periods, is unscientific and unsafe. As a result of this, there are countless dangerous and fatal drug interactions and side-effects as reported in numerous books, articles and statistics.
It is similar with the thousands of synthetic chemicals and heavy metals that are allowed by health authorities to contaminate our living space. These are even less tested than drugs but also react with each other and with drugs in a brew that is impossible to disentangle.
I want to mention just one instance of such a combination. The herbicide paraquat and the fungicide maneb are widely used in farming and may remain present as crop residues. Each on its own did not cause a problem but if rats and mice were exposed to both together, even at very low rates, they developed symptoms of Parkinson's disease.  The leader of the research team said: "No one has looked at the effects of studying together some of these compounds that, taken by themselves, have little effect. This has enormous implications," and "it's a huge problem to start thinking about a nearly infinite array of mixtures of chemicals, instead of the risk that a single chemical might pose" (23).
We have similar problems with fluoride and chlorine as well as mercury, aluminium, nickel and other heavy and toxic metals being deliberately put into vaccines and used in dentistry. For a detailed documentation of the problems associated with heavy metals and endocrine disrupting chemicals see Bernard Windham (24).
Sunlight
Health authorities and medical associations have campaigned strongly to avoid sun exposure of the skin. Presumably this causes skin cancer, including melanoma that can kill. However, the vast majority is normal skin cancer that almost never kills, and there is widespread doubt that melanomas are really caused by normal sun exposure, although there seems to be a link with sunburn. Generally outdoor workers with the most sun exposure had the lowest rates of skin cancer and melanoma, while melanomas often show up in office workers. Melanoma often occurs on areas of the skin that had not been exposed to sunlight. Other studies show a strong link between long-term exposure to fluorescent lighting and melanoma (25). With the present campaign to replace all incandescent light bulbs with fluorescent ones, I expect a melanoma epidemic in ten to twenty years (26).
Now more and more research papers show that a vast number of diseases, and especially cancer, could be avoided by greatly increasing our levels of vitamin D with suitable foods, supplements, and frequent or daily short sun exposure of the skin. Sunlight is our main source of vitamin D. Research shows that there is a strong negative correlation between available sunlight and breast cancer death rates – living in a sunny area is associated with lower cancer rates. Even skin cancer is inhibited by regular low-level sun exposure; only sunburn is a strong skin cancer promoter. It has now been calculated that with these measures worldwide about 600,000 cases of colon and breast cancer could be prevented (27).
Furthermore, the researchers pointed out that by increasing levels of vitamin D3 by regular sun exposure and other measures we could prevent diseases that claim nearly 1 million lives throughout the world each year (28, 29).
The irony of all this is that the present skin cancer epidemic has, in my opinion, been manufactured by our health authorities and medical experts. There are three conditions that make us susceptible to develop skin cancers with high sun exposure. These are overacidity, a high ratio of omega-6 to omega-3 fatty acids, and a lack of antioxidants. The most common cause of overacidity is Candida overgrowth, especially in combination with the officially recommended diet high in cereals. Our omega-6 to omega-3 ratio was always somewhat too high but it went off the chart when our health authorities recommended replacing saturated fats with seed oils high in omega-6 fatty acids. This increased inflammatory conditions of all kinds, including tumors and skin cancers. To make matters worse, health authorities also discourage and legally minimize the use of antioxidant nutrients.
With these measures health authorities created the conditions for an epidemic of skin cancers. Then they tried to prevent skin cancers by recommending complete avoidance of sun exposure, which in turn caused large-scale vitamin D deficiency with an estimated loss of 1 million lives each year. I sometimes ask myself if it is simply ignorance and incompetence or if there is something more sinister to it.
The Obesity epidemic     
I could write a book about all the health problems caused by the medical-pharmaceutical complex and the neglectful way in which health authorities contribute to our diseases. In addition to directly causing diseases, these same forces also prevent the healing of these same diseases by restricting, suppressing and persecuting the practitioners of natural medicine as well as giving disease-causing nutritional advice.
Until 1980 the rate of obesity and Type 2 diabetes was fairly stable. However, when health authorities in the U.S.A. started vilifying foods containing fats and cholesterol, and recommended eating more carbohydrates instead, obesity increased from 15% of the adult U.S. population to 25% within one decade and continued to rise to 32.9% in 2003-2004 (30). Type 2 diabetes became an epidemic as well. In addition, for the first time in history a large number of obese children developed Type 2 diabetes. Since then it is no longer called maturity-onset diabetes. Also children start now developing Type 1 and Type 2 diabetes simultaneously (31, 32, 33). All of these are iatrogenic diseases, caused by the medical system.
Natural practitioners are experts in preventing and successfully treating chronic diseases with nutrition and other natural methods. This includes the metabolic syndrome which leads to diabetes, heart disease and overweight. It is routinely and quickly remedied with proper nutrition, but with accepted medical practice it becomes a life-long condition managed with more or less toxic drugs. Surgery is used for a wide range of conditions, and patients are severely traumatized or mutilated for life when these problems could be successfully treated with natural therapies.
Vaccinations
Vaccinations are the proud showpiece of drug medicine in eliminating the dreaded childhood infections of previous centuries. However, long-term statistics and diagrams tell a different story. Starting between 1850 and 1900 scarlet fever, diphtheria, whooping cough, and measles had declined by about 90% by the time general vaccination was introduced for each disease. While statistics vary between different countries, this is generally true for England, the United States and Australia. Whooping cough had declined in England by about 98.5% before a vaccine became generally available, and measles had declined by over 99%. Tuberculosis had declined by 87% when antibiotics first became available and by 93% before the introduction of the BCG vaccine. The death rate from rheumatic fever had declined by 86% when penicillin was introduced (34). All of this has obviously more to do with better plumbing than with vaccinations.
There are also statistics showing that death rates from targeted diseases rose with the introduction of vaccines. Other side-effects ascribed to modern vaccines are cot or crib death (SIDS), a strong rise in autism and ADHD, and shaken baby syndrome (spot bleeding in the brain) which apparently landed innocent parents in jail. Experts strongly deny that there is a connection between vaccines and autism, but it is strange nevertheless that the rates of autism have suddenly exploded after greatly increased numbers of vaccinations in recent decades, and there is no obvious alternative reason. Also autism is absent in Amish children who are generally not vaccinated. Vaccinated children are reported to have about 150% more neurological disorders such as ADHD and autism compared to unvaccinated children (35).
Another curios aspect of vaccine safety statistics was highlighted by Dr Archie Kalokerinos. Working in the remote Australian outback with Aboriginals he found that every second child died as a result of vaccinations. Because deaths commonly occurred about 3 weeks later, they were not recorded as vaccine-related; officially reactions were limited to occur only for up to 2 weeks after vaccination. However, eventually Dr Kalokerinossolved the problem by giving babies high doses of vitamin C before vaccinations, and no more vaccination deaths occurred. Also SIDS disappeared. Naturally he encountered ridicule and hostility from his medical colleges, and babies are still dying needlessly (36).
Deliberate Bias Against Natural Therapies
It has become a habit that any successful natural cancer remedy or treatment is quickly outlawed by our health authorities. Many natural health practitioners have been dragged before the courts and often imprisoned, especially in the area of cancer treatment (37). This is especially regrettable because there is no evidence that the methods of orthodox cancer therapy are in any way successful (38).
One of the methods increasingly used to denigrate natural therapies is for the pharmaceutical industry to finance shoddy research on natural remedies and then proclaim them to be ineffective or harmful. This is only partly intended to influence the general public but mainly to provide the justification for health authorities to outlaw and greatly restrict natural remedies (39).
Another strategy is not to list favorable vitamin studies in the MEDLINE database. This is taxpayer-funded and operated by the US National Library of Medicine. It lists all articles by medical research journals, including Time magazine and Readers' Digest, but not the peer-reviewed Journal of Orthomolecular Medicine (http://www.orthomed.org/jom/jomlist.htm) which specializes in vitamin research. Now the British Medical Journal has published a letter about Medline bias (40) and this has forced Medline to index articles on Medline bias.
Because all these favorable vitamin studies are not indexed by Medline, proponents of drug medicine can claim that there are no studies that show that vitamins are useful in the treatment of diseases or that they are safe in high doses, and therefore should be restricted to very low doses. Of course, world-wide yearly fatalities due to vitamins are zero; in comparison drug fatalities are infinitely higher.
30 years ago Linus Pauling showed that high doses of vitamin C are beneficial in cancer treatment. This has been 'disproved' by the orthodoxy ever since. But now a study by conventional Johns Hopkins scientists has shown that he was right (41). In addition, the Journal of Orthomolecular Medicine has just published a double-blind, randomized clinical trial showing that HIV-positive patients given supplemental nutrients can stop their decline into AIDS (42). This would pose a big threat to the medical-pharmaceutical complex and is one more reason not to index this journal on Medline.
There exists a systemic culture of suppression of dissenting views in science and medicine, and frequently a vicious persecution with "Gestapo-like" methods (43, 44). Recently in the US even a mother has been jailed and brutalized for "illegally" using natural methods to cure her son of malignant melanoma (45).
Of course, this assault of the medical-pharmaceutical complex on natural healing methods is not illegal. On the contrary, in a capitalist system it is their duty to maximize profits by eliminating the competition and generating a steady supply of patients with chronic diseases who can be managed indefinitely with drugs. The question is just why do government health authorities make and enforce laws on behalf of drug medicine and against natural medicine?
Theoretically they should be impartial and ensure the best outcome for the population. I believe the answer can be found in some good lateral thinking by the pharmaceutical industry. By paying for and influencing much of the medical education (46, 47, 48), they automatically produce health officials and government advisers who are steeped in pharmaceutical thinking and biased against natural medicine. No bribery is needed, but health officials always know that there is a well-paid job waiting if and when they want to retire from government service, simple!
Natural Medicine to the Rescue
Health authorities so far have ignored the claims and evidence of natural medicine that it is the superior form of treatment for chronic and medically incurable diseases. The very fact of a high rate of chronic disease in our society attests to the inability of the medical profession to successfully treat these diseases. I have no doubt that natural medicine could eliminate most chronic diseases within a decade, needing only a few percent of the money that is spent on conventional medicine. The knowledge is already available; no expensive high-tech research is needed that may or may not give results sometime in the future.
There is a simple low-cost solution for bringing about the healing of our society:
1.   Phase out public assistance for pharmaceutical companies and their research, and require research to show that a drug is safe with long-term use in combination with other common drugs and chemicals and with old or fragile patients, or alternatively that it is superior in the long-term to available natural treatments
2.   Make it illegal for pharmaceutical companies to fund medical education or provide drug information, marketing or incentives directly to the public or to medical practitioners, or to employ former health officials. Information to medical practitioners should be provided by an independent and impartial body
3.   Except for unethical conduct according to general society standards, make it illegal for medical associations to restrict the therapies used by their members
4.   Afford qualified practitioners of natural medicine the same recognition and opportunities as those of drug medicine, including in hospitals, rehabilitation, research and publications, health departments and regulating authorities
So far our medical and economic leaders do not want to face reality. They brainwash the public into believing that the present health situation is completely normal. Importantly, the whole economic structure of Western civilization is based on the production and distribution of goods and services that are contributing to poor health. These include chemicalized agriculture and food processing, the pharmaceutical industry, technological medicine and the petrochemical and plastics industries.
The guiding motto for industry is 'profit', while for the consumer it is 'convenience'. The price for all to pay is the loss of health. This situation is the natural outcome of a society based on selfish motivation. A change for the better can only come when more and more people realize that ultimately they harm themselves with selfish attitudes, and start electing leaders who are prepared to act in a compassionate and cooperative way in the interest of the whole society. We get what we choose: natural health or enduring drug management.
REFERENCES 
(1)      Null, G, Dean, C. et al.: Death by Medicine. Nutrition Institute of America, Nov 2003, www.NutritionInstituteOfAmerica.org
(2)      Mendelsohn, R.S. Confessions of a Medical Heretic. McGraw-Hill 1990, first published Contemporary Books, Chicago, 1979
(3)      Truss, C.O.: The Missing Diagnosis. Truss, Birmingham, AL, 1983
(4)       Crook, W.G.: The Yeast Connection. Vintage Books, N.Y. 1986
(5)       Cantwell, A." The Cancer Microbe. Aries Rising Press, Los Angeles, 1990. http://ariesrisingpress.com/ is Alan Cantwell's website
(6)      Motluk, Alison, "Baby study links antibiotics to asthma" New Scientist 30 September  2003
(7)      G. Huffnagle and M.C. Noverr in the January 2005 issue of Infection & Immunity
(8)      Crane J, Pearce N. et al: Prescribed fenoterol and death from asthma in New Zealand, 1981-83: case-control study. Lancet 1989, Apr 29; 1 (8644):917-22
(9)      Bhatia, S., Robison, L.L. et al.: Breast cancer and other second neoplasms after childhood Hodgkin's disease. N Engl J Med. 1996 Mar 21;334(12):745-51.
(10)   Klein-Szanto, A.J.P.: Carcinogenic effects of chemotherapeutic compounds. Progress in Clinical and Biological Research, 374, 167-74, 1992.
(11)    Klingspor, L., Stintzing, G., Tollemar, J. Deep Candida infection in children with leukaemia. Acta Paediatr 86 (1) 30-6, 1997
(12)    Moss, R.W.: THE MOSS REPORTS Newsletter #128 April 11/04
(13)    Reynolds T.: Salary a major factor for academic oncologists, study shows. J Natl Cancer Inst 2001;93(7):491. Retrieved March 12, 2004 from:http://jncicancerspectrum.oupjournals.org/cgi/content/full/jnci;93/7/491 and Abelson, Reed. Drug sales bring huge profits, and scrutiny to cancer doctors. New York Times. January 26, 2003, page A1. Cancer scare tactics: New York Times editorial March 22, 2004
http://www.nytimes.com/2004/03/22/opinion/22MON2.html. Also in THE MOSS REPORTS Newsletter #126 03/28/04
(14)    Karthaus, M. Treatment of fungal infections led to leukemia remissions. Sept. 28, 1999
(15)    White, M.W. Medical Hypotheses. 1996;47,35-38
(16)    Etzel, R.A. Mycotoxins. Jan 23, 2002. 387(4). Journal of the American Medical Association
(17)    Simoncini, T.: Is the Cause of Cancer a Common Fungus? Nexus Magazine Vo. 14/5, 2007, also www.cancerfungus.com
(18)    The official English-language website of Dr Hamer is at www.newmedicine.ca. See also The New Medicine of Dr Hamer (Nexus Magazine 10/05 and www.health-science-spirit.com/hamer.html)
(19)   Price, Weston A., Nutrition and Physical Degeneration, Price–Pottenger Nutrition Foundation, first published 1939, http://www.ppnf.org/catalog/product_info.php?products_id=226
(20)    Meinig, G.E: Root Canal Cover-Up. Bion Publ. 1993 www.ppnf.org/catalog/ppnf/Articles/Rootcanal.htm
(21)   Price, Joseph M: Coronaries/Cholesterol/Chlorine. Jove Books, New York, 1981
(22)   ibid.
(23)   Comments by Prof. Deborah Cory-Slechta, Ph.D. reported at http://www.mindfully.org/Pesticide/Paraquat-Maneb-Parkinsons.htm
(24)   Bernard Windham: www.flcv.com/dams.html and www.flcv.com/indexa.html
(25)   Walter S.D., Marrett L.D., Shannon H.S.,From L. and Hertzman C.: The Association of Cutaneous Malignant Melanoma and Fluorescent Light Exposure. Am J Epidemiol 1992; 135:749–62;  http://aje.oxfordjournals.org/cgi/content/abstract/135/7/749
(26)   http://www.greenhouse.gov.au/energy/cfls/index.html
(27)   Press Release: Study shines more light on benefit of vitamin D in fighting cancer: http://www.eurekalert.org/pub_releases/2007-08/uoc–ssm082107.php
(28)   Dr Mercola: Lack of Sunshine Causes One Million Deaths a Year.  http://articles.mercola.com/sites/articles/archive/2007/08/24/lack-of-sunshine-causes-600-000-cancers-a-year.aspx
(29)   Garland C.F., Grant W.B. et al: What is the Dose-Response Relationship between Vitamin D and Cancer Risk?  Nutrition Reviews, Volume 65, Supplement 1, August 2007 , pp. 91-95(5)
(30)   Centers for Disease Control and Prevention, "Overweight and Obesity", http://www.cdc.gov/nccdphp/dnpa/obesity/index.htm
(31)   Centers for Disease Control and Prevention, "Number (in Millions) of Persons with Diagnosed Diabetes, United States, 1980–2005″, http://www.cdc.gov/diabetes/statistics/prev/national/figpersons.htm
(32)   Yale Medical Group, "Type 2 Diabetes Tough on Teens", August 2007, http://www.yalemedicalgroup.org/news/diabetes_807.html
(33)   Thompson, Dennis, "'Double Diabetes' a New Threat", 3 December 2006, http://www.livescience.com/healthday/534999.html
(34)   http://www.whale.to/a/graphs.html and http://www.healthsentinel.com/graphs.php
(35)   Generation Rescue Press Release 25 September 2007, http://www.generationrescue.org/survey_pr.html
(36)   Archie Kalokerinos: Every Second Child. Thomas Nelson (Australia) Melbourne1974 and Keats Publishing New Canaan CT 1981
(37)   Walter Last: Persecution of Natural Cancer Therapists. www.health-science-spirit.com/cancerpersecution.html
(38)   Walter Last: How Scientific are Orthodox Cancer Treatments? NEXUS 2004; 11(4); also at  www.health-science-spirit.com/cancerscience.html
(39)    For details see Alliance for Natural Health http://www.alliance-natural-health.org/
(40)   http://bmj.bmjjournals.com/cgi/eletters/331/7531/1487#124851
(41)    Science Blog 2007-09-10: How vitamin C stops the big 'C' http://scienceblog.com/14162/how-vitamin-c-stops-the-big-c/
(42)    Namulemia, Edith; Sparling, James; Foster, Harold D. Nutritional supplements can delay the progression of AIDS in HIV-infected patients: results from a double-blinded, clinical trial at Mengo Hospital, Kampala, Uganda. Journal of Orthomolecular Medicine 2007; 22(3), 129-136. 
(43)    James DeMeo: The Suppression of Dissent and Innovative Ideas In Science and Medicine; http://www.orgonelab.org/suppression.htm
(44)    Brian Martin, "Suppression of Dissent in Science", Research in Social Problems and Public Policy, Volume 7, edited by William R. Freudenburg and Ted I. K. Youn (Stamford, CT: JAI Press, 1999), pp. 105-135. Available on-line: http://www.uow.edu.au/arts/sts/bmartin/pubs/99rsppp.html
(45)   http://angryscientist.wordpress.com/2007/10/03/mother-jailed-put-on-trial-for-curing-her-son-of-melanoma/ and http://www.healthsalon.org/349/melanoma-cured-by-mother-mother-and-son-go-to-jail
(46)   New Scientist 19 October 2007: Scale of pharma payments to med schools revealed http://www.newscientist.com/channel/opinion/mg19626263.500
(47)   Professor Christopher Nordin: The pharmaceutical industry and doctors' prescribing habits. http://www.abc.net.au/rn/ockhamsrazor/stories/2007/2056879.htm
(48)    Campbell, E.G. et al: Institutional Academic – Industry Relationships. JAMA 2007, 298:1779-1786. http://www.medicalnewstoday.com/articles/86180.php?nfid=44282Heath Science Spirit
Jim Keith (1949-1999)  |  Excerpt from the book Mass Control: Engineering Human Consciousness (Chapter 29). Kempton: Adventures Unlimited Press, 1999.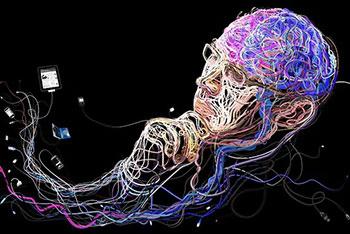 In the 1930s, British intelligence agent and one-world theoretician H.G. Wells proposed a mind control plan that is apparently coming to fruition now, at the turn of the 21st century, with the creation of the Internet. At a November, 1936 speech before the Royal Institute of International Affairs, Wells laid out his idea for what he called a "World Encyclopaedia." Wells said:
"I want to suggest that something, a new social organization, a new institution—which for a time I shall call World Encyclopaedia… This World Encyclopaedia would be the mental background of every intelligent man in the world… Such an Encyclopaedia would play the role of an undogmatic Bible to world culture. It would do just what our scattered and disoriented intellectual organizations of today fall short of doing. It would hold the world together mentally… It would compel men to come to terms with one another… It is a super university. I am thinking of a World Brain; no less… Ultimately, if our dream is realized, it must exert a very great influence upon everyone who controls administrations, makes wars, directs mass behavior, feeds, moves, starves and kills populations… You see how such an Encyclopaedia organization could spread like a nervous network, a system of mental control about the globe, knitting all the intellectual workers of the world through a common interest and cooperating unity and a growing sense of their own dignity, informing without pressure or propaganda, directing without tyranny."
Wells was a little more candid in a private memo written in the same month:
"The Universities and the associated intellectual organizations throughout the world should function as a police of the mind." [1]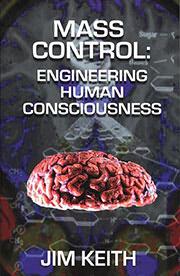 Policing of the mind is precisely the danger of the Internet. Although at first blush the possibility of a communications medium that is egalitarian in its ability to accommodate both individuals and media monoliths is exciting, the apparent freedom of the Internet may be transitory…and illusory.
One problem is that along with ability to disseminate information widely and almost instantaneously, due to its technical flexibility the Internet also has the potential for assimilating—for literally devouring—all of the major information sources on the planet. With high-tech linkages and interfaces it is quite probable that worldwide television, radio, computer, and print media will all be sucked into the maw of what is currently called the Internet. All of these information and communication sources are gradually being linked together into a single computerized network, providing an opportunity for unheralded control of what will be broadcast, what will be said, and ultimately what will be thought.
The Internet provides the ability for almost instantaneous monitoring of the content of communications. It is possible that the 'wide open information frontier' of the Internet, as it currently exists, is going to be a temporary thing, and that a program of increased monitoring and regulation—as well as a more aggressive use of mind control, such as foreseen by Dr. Persinger—will emerge.
When NBC and Microsoft launched their joint venture MSNBC, in an attempt to link television and the Internet, newscaster and CFR member Tom Brokaw said,
"We can't let that generation and a whole segment of the population just slide away out to the Internet and retrieve what information it wants without being in on it." [2]
In China, they have also not held their tongues about what they see as the necessity of Internet control. Xia Hong, an advocate of government monitoring of the Net has said,
"The Internet has been an important technical innovator, but we need to add another element, and that is control. The new generation of information superhighway needs a traffic control center. It needs highway patrols: users will require driver's licenses. These are the basic requirement for any controlled environment." [3]
Is the idea that the Internet can be used for increasing surveillance on the public just paranoia on my part? Then we should examine who currently controls the medium: American intelligence agencies. At this time the major nexus of control of the Internet resides in the monopoly of "domain registration," the keys to the broad Internet landscape. These domain names are registered as Internet Protocol numbers, and until recently were deeded by Network Solutions, Inc., a subsidiary of the government funded National Science Foundation. While Network Solutions registered the I.P. numbers, it was done as a free public service. This is no longer taking place.
Now the long arm of American intelligence agencies has hijacked the free flow of information—registration of domain names now starts at fifty dollars per year—since the purchase of Network Solutions by another company, Scientific Applications International Corp. (SAIC), a group previously mentioned circumstantially in this book in connection with the Heaven's Gate mass suicide—or murder.
SAIC is an arm of the military industrial establishment, with twenty thousand employees and over 90% of its $1.9 billion in 1994 revenues obtained from government contracts. On the twenty-three person board of directors of SAIC are Admiral Bobby Inman, former deputy director of the CIA and head of the National Security Agency; President Nixon's former defense secretary Melvin Laird; General Max Thurman, who commanded the invasion of Panama. Other board members of SAIC have included former CIA director Robert Gates; Secretary of Defense William Perry; and CIA director John Deutch.
Among the projects that Scientific Applications International Corp. has been engaged in recently have been the creation and implementation of technology for the Army Global Command and Control System—the renovation of the Pentagon's computer and communication systems—and the upgrading of national, state, and local law enforcement databases. In other words, SAIC is involved in the upgrading and integration of the computerized infrastructure of the Establishment.
And now SAIC stands at the gate of the Internet.
According to researcher Jesse Hersh:
"The military-industrial complex was the name used to refer to the ruling power elite during the 1950s and 1960s. However, with the wide penetration of television during the '60s, and the further proliferation of electronic media throughout the 1970s and '80s, the complex has dissolved into the inner workings of almost all aspects of our society. The war economy has successfully been transformed into the information economy. Military technology, and military communications systems now control and operate almost all of our political-economic and social relations. This amalgamation of media, and conglomeration of power, is currently being presented to the 'consumer' as the Information Superhighway or 'Internet'." [4]
If it seems unlikely that Big Brother would concern himself with the communications of ordinary citizens on the Internet, then it should be realized that government is already engaged in monitoring civilian and business communications on an awesome scale. Around the world, electronic messages are intercepted by a collaboration amongst several spy agencies headed by the American NSA, termed ECHELON. Based upon a document known as the UKUSA Agreement, signed in 1948 by the U.S., Great Britain, Australia, Canada, and New Zealand, ECHELON is a system composed of receiving stations in Yakima, Washington; Sugar Grove, West Virginia; Norwenstow in Cornwall, England; Waihopai, New Zealand; and Geraldton, Australia.
The receiving stations of ECHELON sift through the output of the world's electronic media. ECHELON primarily targets non-military domestic and business communications, including email, telephone, fax, and telex networks. This interception is primarily done through monitoring the communications of international phone company telecommunications satellites, civilian communications satellites, and communications as they are sent from undersea cables to microwave transmitters.
ECHELON uses computers that incorporate symbol and voice recognition systems to sift through millions of messages every minute, and to identify keywords and phrases, including business names, e-mail addresses, phone and fax numbers that are of interest to its participating member intelligence groups in the U.S., Britain, Canada, and New Zealand. After these phrases are located and the communications they are embodied in are culled, they are sent to analysts in whatever country requested the intercepts. According to one analyst, Amnesty International and Greenpeace have been among ECHELON's targets.
"Let me put it this way," a former NSA officer said. "Consider that anyone can type a keyword into a Net search engine and get back tens of thousands of hits in a few seconds. Assume that people working on the outer edges have capabilities far in excess of what you do." [5]
The gradual assimilation and control of all communications—and ultimately all transactions entirely, including those of perception and thought—is a long term strategy of the controllers that has in recent years been facilitated through the creation of the interdisciplinary science of cybernetics. Now, with cybernetics, mass control is here, eating up our freedom on a day-to-day basis like a fast-acting viral organism.
The term cybernetics was invented by Norbert Wiener, a professor of mathematics at MIT who was involved with what was termed Operations Research as well as System Dynamics for the U.S. during World War II.
Cybernetics is primarily the science of information theory, and it is currently being applied to the world as a whole. Cybernetics theory was first envisioned as a way of precisely managing wars, but with experience it was seen that the disciplines and projections that were vital in the conduct of war were essentially the same as those utilized by government during peacetime. The cybernetic approach evolved such cross-disciplinary groups as the RAND Corporation, Mitre, and Ramo-Wooldridge (which became TRW), brainstorming the cybernetic approach to controlling society and nature itself. The cybernetics idea also provided the genus for the National Security Agency, which is at this time the largest intelligence agency on the planet. Such is the importance of information, according to the controllers.
According to cybernetic innovator Jay W. Forrester,
"The professional field known as system dynamics [or cybernetics] has been developing for the last 35 years and now has a world-wide and growing membership. System dynamics combines the theory, methods, and philosophy needed to analyze the behavior of systems in not only management, but also in environmental change, politics, economic behavior, medicine, engineering, and other fields. System dynamics provides a common foundation that can be applied where we want to understand and influence how things change through time."
One experiment in cybernetics was conducted in 1971 after the Marxist-leaning Dr. Salvador Allende was elected president of Chile. As Castro had done earlier, Allende set about nationalizing the industry, banks, and major companies of Chile. But Allende was no agrarian primatif, and therein lay his danger to the Establishment world. He called in the British cyberneticist Stafford Beers to provide the means for micro-managing the country, which is rich in natural resources, but which has always been drained by the major industrial powers with little of its gelt left over for the country itself.
Beer gathered together a highly qualified group of cybernetics-savvy scientists and launched what he called Project Cybersyn, the objective of which was, according to Beers,
"To install a preliminary system of information and regulation for the industrial economy that will demonstrate the main features of cybernetic management and begin to help in the task of actual decision-making by March 1, 1972… It was a massive application of cybernetic feedback to help each industry and each factory keep track of itself through a central location. All communications flowed through the central location."
Project Cybersyn utilized three primary components:
Cybernet, which was something of a precursor to today's Internet, a means by which businessmen and government could communicate and consult with anyone else in the web.
Cyberstride, the programs necessary for monitoring individual companies as well as the economy as a whole, as well as providing alerts when specific areas needed enhancement or were in trouble.
Chaco, a computerized model of the Chilean economy that provided effective simulations of potential scenarios.
The purpose of Cybersyn was to monitor, to dissect, and to predict the Chilean economy; to debug it in order to create a functioning machine, in much the same manner that is being done in many countries throughout the world today.
The problem is that Cybersyn may have worked too well and so posed a threat to the capitalist world. As the demonstration project that Allende and Beers foresaw, it might have provided a tremendous public relations coup for the Communist world. Henry Kissigner, it is said, was the one who intervened to put an end to the grand experiment. Salvador Allende was assassinated by Chileans who are reported to have been in the pay of the CIA, and Cybersyn went by the wayside.
The CIA seems to have known precisely what it was doing, since there are indications that the Agency at about the same time was focused on cybernetic concerns of its own. According to Anna Keeler in my Secret and Suppressed anthology,
"Richard Helms wrote of such a system in the mid-1960s while he was CIA Plans Director. He spoke of 'Sophisticated approaches to the coding of information for transmittal to population targets' in the 'battle for the minds of men' and of 'an approach integrating biological, social and physical-mathematical research in an attempt to control human behavior.' He found particularly notable 'use of modern information theory, automata theory, and feedback concepts…for a technology controlling behavior…using information inputs as causative agents…"
Elsewhere Helms wrote,
"Cybernetics can be used in molding of a child's character, the inculcation of knowledge and techniques, the amassing of experience, the establishment of social behavior patterns…all functions which can be summarized as control of the growth processes of the individual."
Cybernetics and the Internet—otherwise, the one world brain envisioned by H.G. Wells—allows for a regulated, interventionist world, one so fine-tuned that much of the machinations that take place behind the scenes are not observed by the man in the street. Among the control strategies that can be and are employed by the elitists in a cybernetic world are the control of food, the control of the monetary supply, the control of energy, and the control of public opinion. The Clinton administration's close attention to the media and opinion polls, and manipulation of same, are in essence a primitive cybernetic approach that has allowed for the institution in the U.S. of a "soft" cybernetic fascism where violent internal intervention is rarely needed, and then seemingly only for public relations purposes.
The techno-fascists are approaching closure, and may have already achieved it. Not only do governments and intelligence agencies currently have the ability to monitor computer and other media messages, as well as the emotional responses of the electorate via polling and other techniques, they have the ability and the will to use media to brainwash us, to change our opinions when they believe it is warranted, and to sell us on every step on the road to complete utilization. As satirized in works like Report From Iron Mountain andSilent Weapons for Quiet Wars, the cybernetics approach to world management can yield the ultimate in control. Extrapolating from the accelerating advances of the last century, it is obvious that unless lovers of freedom act, and act fast, within the next twenty years the ruling elite will have effectively realized total control over the minds and bodies of mankind.[6]
---
Notes:
[1] Wells, H.G. Cited in White, Carol. The New Dark Ages Conspiracy. New York: The New Benjamin Franklin House, 1980.
[2] Brokaw, Tom, cited in Pouzzner, Daniel. "The Architecture of Modern Political Power," http://www.mega.nu/ampp/
[3] "The Great Firewall of China" by Geramie R. Barme and Sang Ye, Wired Magazine.
[4] Hersh, Jesse, "The Internet Complex," Prevailing Winds, number 4; King, Bradley J., "Doubleplusungood! The Specter of Telescreening," [formerly] at www.parascope.com.
[5] Hagar, Nicky, "Exposing the Global Surveillance System," Covert Action Quarterlyonline, http://www.projectcensored.org/4-exposing-the-global-surveillance-system/; "Spies Like Us," Connected, 16 December, 1997, at www.telegraph.co.uk; Vest, Jason, "Listening In," Village Voice, August 12-18, 1998.
[6] Helms, Richard, cited in Bowart, Walter. Operation Mind Control. New York: Dell Books, 1978; Friedman, George and Meridith. The Future of War — Power, Technology, and American World Dominance. 1996; Beer, Stafford. Brain of the Firm, 1986; Wiener, Norbert. The Human Use of Human Beings — Cybernetics and Society. 1954; "Silent Weapons for Quiet Wars," Secret and Suppressed, ed. Jim Keith, Feral House, 1993.
Source: War Is Crime
In the midst of its short summer, Moscow is balmy and relaxed. Sidewalks brim with tables and merry customers, even traffic jams are less severe due to holiday season. The only danger for men is the girls' dresses, they are precariously short.
In a few days, perhaps even tomorrow, the charms and dangers of the city will be available to Edward Snowden, who is about to receive a refugee ID, allowing him to roam freely the whole length and breadth of Russia and to socialise with its folk.
It will be a nice change from Sheremetyevo International Airport, where he was marooned for quite a while. The airport is vast; some unfortunates, mainly paperless refugees, live in its transit area for ten years or more. For a while, it was felt that our hero would remain stuck forever in limbo. The Russians and the intrepid Snowden sat on the fence, getting used to each other while keeping their distance. At long last, the ice was broken. Snowden had gotten to meet with representatives of the Russian public: a few members of Parliament (called Duma, in Russian), some human rights folks, leading lawyers.
He reminded them that he "had the capability without any warrant to search for, seize, and read your communications… [and] change people's fates". He invoked the US Constitution transgressed by the spooks, for the Constitution "forbids such systems of massive, pervasive surveillance". He rightly rejected the legal ruse of Obama's secret courts, for no secrecy can purify the impure. He recalled the Nuremberg ruling: "Individual citizens have the duty to violate domestic laws to prevent crimes against peace and humanity from occurring." And this system of total surveillance is indeed a crime against humanity, the cornerstone of the Iron Heel regime they plan to establish on the planet. When his declaration was interrupted by the airport's routine announcements over the loudspeaker, he charmingly smiled and said "I've heard it so many times during the last week".
The Russians loved him; the whole attitude to Snowden changed for better, as I expected when I called for this meeting on the pages of the leading Russian newspaper, the KP (Komsomolskaya Pravda). Now we've learned that the Russians have decided to issue him a refugee ID and grant him freedom of movement.
Why did they hesitate for so long?
Snowden is an American, and the Americans, like the British, are quite prejudiced against Russia, their common Cold War enemy. For them, it is the country of the Gulag and the KGB. Though both menaces vanished decades ago, traditions die hard, if at all. Even the Gulag and the KGB were only a modernised version of the Tsar, knout and serfdom horror of the 19th century, to be eventually superseded by the Brutal New Russian Mafia State as updated by Luke Harding. For an average American, the prospect of befriending Russia is nigh unto impossible. Even more so for an American who served in the CIA and NSA, as Snowden did. He felt that by embracing Russia he would lose his whistle-blower status and be regarded as an enemy agent, a totally different kettle of fish.
This was the case for Julian Assange, as well. When it was proposed that the head of Wikileaks flee to Russia (it was technically possible), he procrastinated, dragged his feet and remained in England, unable, in the end, to cross the great East/West divide.
Snowden was not seeking limelight, quite the opposite! He wished to stop the crimes being committed by No Such Agency in the name of American people, no more, no less. He hoped to become a new Deep Throat, whose identity would never be revealed. His first profound revelations were made by correspondence; he flew to Hong Kong as he was familiar with the place, spoke fluent Chinese, and planned to return home to Hawaii. It appears that the Guardian Newspaper pushed him into revealing his identity. Even then he thought himself safe, for Hong Kong is under Chinese sovereignty, and China is a mighty state, not an easy pushover.
The Chinese used Snowden's revelations to defuse American accusations of electronic espionage, but they weren't going to spoil relations with the US for his sake – the hot potato was tossed. As a final courtesy they gave him 24 hours warning of his impending arrest. He had to flee, and he boarded the Aeroflot flight to Moscow in company of charming English lady, a Wikileaks executive Sarah Harrison.
Snowden landed in Moscow, but he never considered taking refuge in Russia. For him, this was just a transit point to a neutral country, be it Iceland or Venezuela, some part of the West. He planned to fly to Havana and change planes there for Caracas. He did not take into account the length to which the US Deep State would go to seize and punish him.
At first, the Americans put enormous pressure on Cuba to refuse transit for Snowden. They threatened Cuba with invasion and blockade, and Castro asked Snowden to look for another route. No airline but Aeroflot would fly Snowden out of Russia, and Aeroflot flies via Havana only. So the first plan got unstuck.
The gas summit in Moscow offered another opportunity for escape: the summit was attended by the presidents of Bolivia and Venezuela, both came with their private planes able to make the long flight. Bolivian president Evo Morales had left Moscow first; his plane was forced down and searched, setting a historical precedent. This served as a warning to the Venezuelan President Nicolas Maduro; he flew away from Moscow Snowden-less.
This was an important discovery for Ed Snowden: he learned by this experience that there is just one country on the planet that is outside of the US grasp. Just one country that is a real alternative to the Empire; the only country Navy Seals are not likely to raid nor Obama drones to bomb, the only country whose planes can't be scrambled and searched. He understood that Moscow is the only safe place on the globe for an identified enemy of the Empire. Now he was ready to contact the Russians; he resumed his temporary refuge request, which will probably be granted.
The Russians also hesitated. They were not keen on angering the US, they were aware that Snowden did not intend to come to them and just happened to get stuck in transit. He was a hot potato, and many people were convinced it's better to follow the Chinese example and toss him.
The US Lobby pulled out all the stops trying to have him extradited. There were human rights activists and NGO members in the employ of the US State Department. Such people and organisations are promoted by the Americans, a Fifth Column of sorts. Lyudmila Alexeeva is a leading Russian activist of this kind; she was an anti-Soviet dissident, acquired US citizenship, came back to Russia and resumed her fight for human rights and against the Russian state. She is on record as saying that Snowden is a traitor to the service, neither a whistle-blower nor a human rights defender. He should be surrendered to the US, she averred. Other notorious dissidents and fighters against Putin's regime agreed with her, unmasking their true colours.
Some siloviki were also against Snowden. These are members and ex-members of Russian intelligence community, who embraced the concept of convergence of security services and collaborated with the Americans and other services, notably the Israelis. They said that loyalty to one's service is the most important virtue, and a traitor can't be trusted. They pooh-poohed Snowden's revelations saying they had known it all along. They said he is not worth quarrelling with Washington about. This was also the line of Konstantin Remchukov, an important Russian media lord, the owner of Nezavisimaya Gazeta, who added that Snowden was a Chinese spy.
And finally there were conspiracy freaks, who said that Snowden is a Trojan Horse, sent to pry open Russian secrets. He was actually a CIA double agent, they said. No, he was an agent of Mossad, others argued. Return him to the US, they asserted. This bottom line has exposed many American agents, whether faux human rights defenders or equally false siloviki, security personnel.
Among supporters of Snowden in Russia, there was my friend, the poet Eduard Limonov, who called Snowden the harbinger of Unipolar World collapse. My newspaper KP supported the cause as well. The state-owned TV took a cautious approach, and was rather dismissive of Snowden's discoveries.
President Putin, too, played a cautious game. Initially, he stopped talk of surrendering Snowden with a laconic statement: «Russia never ever extradites anybody to any state». Then he offered Snowden refuge on condition that he would not act against the US. This is a usual condition for a political refuge. He added that probably Snowden would not accept it as he wants to continue his struggle "just like Professor Sakharov", a renown dissident of Soviet days. He also tried to dissuade America from pursuing Snowden, comparing this pursuit with "shearing a piglet", producing more screams than wool. This cautious game paid well: Snowden accepted his precondition and applied for temporary refuge until the road to Latin America opens up for him, while the President saved face and did his best to avoid quarrelling with the US and with the mighty pro-American lobby in Moscow. I should say that despite his autocratic macho image, Putin does not control free Russian media, which are usually owned by pro-Western media lords. His positions in the national discourse get limited exposure.
The Russian leader was not confrontational. He does not look for trouble, as a rule. He comes off as rather a cautious, prudent, conservative ruler. He would probably prefer that Snowden fly away, especially as Snowden, an American patriot, would not share his stolen crown jewels with the Russians. His granting permission for Snowden to meet with the Russian public was withheld for a long while. However, during this period, the US added many more names to the secret Magnitsky List of Russians whose properties and accounts were to be snatched ("frozen" is the technical term) by the US and its allies. Members of Congress freely vituperated against Putin and referred to Russia in abusive terms. Just wait — Obama will call Putin tonight and he will send Snowden packing, said the White House spokesman. Meanwhile, the US continued its build-up against Syria in the Middle East, and Israel bombed Syrian positions, presumably with American support. Instead of showing any consideration, Obama tried to bully Putin. This was the wrong tactic, and it backfired.
At the same time, Russia carried out a sudden check of its military preparedness, apparently keeping all options open. This great country is not looking for trouble, but it does not shrink from it either. Snowden is safe here in Moscow, where nobody can harm him, so he will be able to tell the world about the crimes against humanity committed by the American secret services. And Moscow is a great place to be, especially in summer.