There is no remission to Washington's belligerence towards Iran and no deal seems to be an antidote to this venom of spite secreted out on the part of the US officials on a daily basis.
In a tone not unfamiliar to Iranian ears, US Defense Secretary Chuck Hagel on board the USS Ponce, just 120 miles off the coast of Iran once againreminded the servicemen that the "threat of US military force still exists even though the Obama administration is pursuing a six-month long diplomatic process with Iran to freeze its nuclear program."
There was some hope that the nuclear deal between Iran and the six world powers would considerably alleviate the tensions on Iran, relieve the inhumane sanctions against the Iranian population and offset future internal and external attempts directed at imposing more illegal sanctions against the Islamic Republic.
However, the sanctions are not only still in place but there is also a perceptibly powerful force at work in Washington to intensify the sanctions that have already taken human toll in Iran.
According to reports, the Democratic chairman of the Senate Foreign Relations Committee, Robert Menendez, and Republican Senator Mark Kirk are on the verge of "agreeing on legislation that would target Iran's remaining oil exports, foreign exchange reserves and strategic industries."
Widely considered the major engineers of the anti-Iran sanctions, these two senators are at the beck and call of the Zionists and their efforts are certainly aimed at gratifying their Iranophobic desires.
Quite naturally, Iran's Foreign Minister Javad Zarif has warned Washington of imposing new sanctions as they would definitely kill the nuclear deal.
A top Republican Senate aide has told Reuters that the legislation is "an insurance policy to protect against Iranian deception."
Time and again, Sen. Robert Menendez has proved to be cravenly submissive to Tel Aviv and has frequently warned Washington of the impending danger Iran poses towards the entity. For instance, in September, he recklessly said that Iran and Hezbollah "could possibly" strike Israel.
"The Iranians and Hezbollah… ultimately could possibly strike against neighbors in the region, including our ally, the state of Israel."
Apart from playing an extremely effective role in imposing sanctions on Iran, he has resorted to any brute means to instill a sense of threat and phobia about Iran.
Also, in his AIPAC address, he clearly said that he would make every endeavor to safeguard the interests of Israel.
"The committee has helped every American president, from Harry Truman to Barack Obama, protect and defend our fundamental promise to stand with Israel and the Israeli people in a strong and lasting and enduring alliance. And as chairman, I can say without hesitation I will keep that promise as I always have. There will never be any daylight between the United States and Israel on my watch. Never. Not on my watch."
Prominent among his numerous political hunger games are designing anti-Iran sanctions after sanctions under the aegis of Tel Aviv, authorizing the US President the use of military force in Afghanistan and his refusal to vote against the Iraq Resolution, which terminated in an invasion of Iraq.
In this diabolical league comes in Sen. Mark Kirk, who tries in a similar way to disseminate fear of Iran in the world. During an invitation-only phone briefing for supporters, Kirk said, "It's the reason why I ran for the Senate, [it] is all wrapped up in this battle. I am totally dedicated to the survival of the state of Israel in the 21st century. This has been very much a one-senator show, unfortunately."
After all, Sen. Mark Kirk is a darling of the Zionists. In 2012, when he was still home recovering from a stroke that incapacitated him from making an appearance at AIPAC, Israeli Prime Minister Benjamin Netanyahu voiced his "sincere request" during his keynote and said, "I want to send a special message to a great friend of Israel who is not here tonight: Senator Mark Kirk, the co-author of the Kirk-Menendez Iran Sanctions Act. Senator Kirk, I know you're watching this tonight. Please get well soon. America needs you; Israel needs you. I send you wishes for a speedy recovery. So get well and get back to work."
Indeed it is not hard to imagine that these well-financed marionette-handlers in Washington are playing in the hands of Tel Aviv to advance their ultimate goals regarding Iran, which is clearly regime change. As time passes and realities come to surface, one acquires conviction that the rift that keeps deepening more and more between Iran and the West has nothing to do with a West concerned about Iran's intention in trying to build a nuclear bomb; rather, it is an ulterior motive long cherished and shaped by the West and the Zionists: uprooting a tree of truth.
The confrontational attitude of these senators against Iran and the unfortunate and powerful sway they exercise on the powers-that-be in America leave no room for optimism in restructuring a politically correct attitude on the part of Washington towards Iran.
Be that as it may, global awakening is on the horizon. Manipulation of public opinion has run its course. Distorting the realities on the ground is a threadbare ploy. It is now generally acknowledged that the West's narrative on Iran's intention to produce nuclear weapons is but a thumping big lie and a fairy tale forcefully woven into the warps and wefts of public opinion. Indeed, it is, in Shakespeare's words, "a tale told by an idiot full of sound and fury signifying nothing."
"The tribal mentality effectively indoctrinates an individual into the tribe's beliefs, ensuring that all believe the same; the structure of reality, what is and what is not possible for the members of the group is thus agreed upon and maintained by the group."— Carolyn Myss.
To fully understand how societies operate, one must go back to where everything started, to the very beginning, from the days when people left the caves and started to come together to form small tribes.
In order to survive, people started gathering for food, then sharing it, and trading it between themselves (natural human interaction), people were minding their own business living their own lives, taking care of their young, as it is normal in any species. But there was always someone who wanted to control them all, whom we call a sociopath in these days, but that's a subject for another day. In this article we will talk about their historical antagonists.
There was once a young man, fresh out puberty, and just before starting his first hunting with his fellow adult males he was repeatedly told what is expected from him in life: start hunting, get a wife, give your offerings to the gods, etc. "That is the real world!" he was told time and time again, but one day he started to wonder, "What else is there in the world? This can't be all there is!" He wasn't satisfied with the answers he was given. He wanted to explore, he wanted to break free from the inflexible tribe mentality, and make his own destiny. So after uncountable afternoons wondering if there was something else behind that hill he was told marked the end of the world, one day he decided to take action. He was set on discovering for himself. His journey was about to start then.
Due to his nature, the ruler of the tribe (almost certainly a sociopath), couldn't possibly have one of his tribe members, whom he saw merely as human cattle, just pick up and leave. What if more people decided to leave as well? Or even worse, what if the young man came back with news about some wonderful new place where the trees were filled with fruits, or rivers filled with fishes, or plains filled with animals? After all, sociopaths always rule by means of scarcity and fear (they are incapable of love after all.) So faced with the situation, the ruler convinced the rest of the tribe that this was all there was to the world, and that thinking that there might be something more was a ludicrous fantasy, and whoever thinks differently was a threat to the tribe!
And people believed the ruler. He talked a big game about unity and hope, and how he cared about their well-being, and folks ate it all up! It was an easy sell in fact, because for most people, whoever think differently must be the enemy.
The ruler then escalated, as it is most common among sociopaths. He went further and told his tribe members (human stock) that they should punish and execute the curious young man, wait for it… For his own safety! And people bought it. It's astonishing to observe how to this date people still believe that sociopaths are making up all kinds of rules for their own safety. But let's return to our story.
The rest of the tribe had no trouble at all executing the young man for daring to explore for himself. Worse than that they had no problem justifying their crime by claiming that they did it for his own safety. Unbelievable, I know, but trying to explain to them the absurdity and of their actions is like teaching a dog how to drive a car, although if I had to bet, I'd probably put my money on the dog.
They bought into those imaginary, made-up rules, and the problem was they wanted to subject everyone else to them as well, which showcases the dangers of collectivism. As I always say: Collectivism to a sociopath is like the bible to a priest, a tool without which everyone would realize that their power is in fact imaginary.
[Side issue: It becomes clear that rulers are exactly what's holding us back as a species, and that without them people would have left the caves literally centuries ago.]
So when the ruler (almost inevitably a sociopath) realized that he could just make some rules up, and torture, imprison, and kill with total impunity, it was then just a matter of a time before the real question became, how many more rules should he invent to have absolute control over his fellow tribe members' entire lives?
Rulers then began to make up all kinds of crazy stories, about the history of the world, gods and deities only they could speak to. They invented all kinds of bogeymen as well, and how did people respond? They believed it all! For some strange reasons those stories, right out of the imagination of a sociopath, didn't seem as ludicrous fantasies to them, no matter how insane they sounded, even worse than that they began to pass them onto their own children as true facts, and if that wasn't enough, some of them let their whole lives revolve around those fables.
Unfortunately, trying to explain to them how insane those stories sound, is like trying to teach a baboon how to post pictures on Instagram, although if I had to bet, I'd put my money on the baboon.
The sociopaths, observing the reactions of people to those fables, couldn't believe their eyes! They realized that controlling people was basically child's play, so they started treating people as children, and how does most people effectively control a child? You give them a treat if they do what you ask for them, and you punish or scare them with some bogeyman story if they don't do as you say (the statist way of parenting). The thing is, rulers are all about taking, and not so much about giving, so why would they reward people with real things, if they can offer them imaginary tales of eternity in paradise?
Talking about taking, it was then just a matter of time until the sociopathic rulers started to figure out ways to take more from people. Soon enough they convinced people that those deities they previously  made up were now demanding a piece of every fruit that is gathered, a portion of every wild boar that is hunted, and a slice of every fish that is caught. And the portion then became bigger and bigger. The sad part is that those tribe members believed that that was their duty. The problem however was that they wanted to subject everyone else to the same.
You don't relate do you?
Let's try this again:
There was a young man, fresh out of his local indoctrination center just about to enroll in some university. He was repeatedly told what is expected from him in life:  finish university, get a job, pay your taxes, etc. "That is the real world!" He was told time and time again, but one day he started to wonder, "what else is there in the world? This can't be all there is!" He wasn't satisfied with the answers he were given and he wanted to explore life on his own, he wanted to break free from the inflexible societal group mentality, and make his own destiny, so after uncountable afternoons wondering what if there are other ways to live life, one day he decided to take action. He was set on discovering for himself how the world really works, his journey was about to start.
So once he took his first step, stopped accepting and complying with all those imaginary rules he was supposed to just accept, he started to question them. At first he couldn't figure out why the government is constantly coming up with all these new rules and regulations, so he started analyzing the parameters on which the state bases its restrictions.
So he started with "drugs". Since our young protagonist didn't know much about the nature of the government he just couldn't understand how pharmaceutical drugs companies were given free range, facing little to no regulations despite the high numbers of people who lose their lives due to secondary effect of prescription drugs, and despite the fact that all the latest shootouts had as presumed authors people who were hooked on similar substances:  James Holmes (the Aurora massacre), Adam Lanza (Sandy Hoax), Aaron Alexis (Navy Yard shooting), etc.
On the other side peaceful consumption of marijuana seemed to be one of the reasons behind landing good and decent people in jail, making the US the largest prison population on the planet, despite the fact that marijuana is scientifically proven to calm people down. So the government (generally with a selection of sociopaths, Pareto's law) rules by scarcity (oil, shortage) and fear (they are incapable of love after all), and that's why they always create all these artificial divisions, race, religion, income, social and educational background, sexual orientations. All they can do to keep people operating on law vibrations.
Due to their nature, the government (generally with a selection of sociopaths), wouldn't possibly have one of their fellow citizens whom they see merely as human cattle, just smoke some joiny in peace and live and let live. What if more people decided to live in peace as well? Or even worse, what if they all realized that all these divisions are artificial, and that those enemies they were supposed to fear are fabled? What if people realized that the nature of the con job?
So faced with the situation, the government convinced the rest of society that they should punish and imprison the curious young man, wait for it… For his own safety! And people bought it. They had no trouble believing that the reason government is sending all those "substance users" to rape camps where they are sexually tortured and beaten up on a daily basis, until the day they may or may not end their lives to stop the agony and the suffering, is simply because the government is a benevolent organization that cares about them.
Unbelievable, I know, but trying to explain to them the absurdity of their actions, is like teaching a propagandist to say the truth, but If I had to bet…You know who I'm putting my money on.
Society (modern day tribe members) bought into those imaginary, made-up rules, and accepted and enforced those barbaric punishments the bully inflicts on their victims if they don't comply with his made-up rules. The problem is they wanted to subject everyone else to them as well, which showcases the dangers of collectivism.
"Society's leaders, through illegal dictum, deception and force define a space in which life is supposed to occur". — Jon Rappaport.
So when the government (generally with a selection of sociopaths) realized that they could just make some rules up, and torture, imprison, and kill with total impunity, it was then just a matter of a time before the real question became, how many more rules should he invent to have absolute control over their fellow citizens' entire lives?
Sociopaths then began to make up all kinds of crazy stories, about two planes that took down three buildings, passports that don't burn… They invented all kinds of bogeymen as well, some bearded man who lives in caves, and how did people respond? They believed it all! For some strange reasons those stories, right out of the imagination of a sociopath, didn't seem as ludicrous fantasies to them, no matter how insane they sounded, so they consented to all kinds of violations on their privacy.
The sociopaths then, observing the reactions of people to those fables, couldn't believe their eyes! They realized that controlling people was basically child's play. I mean which grown up would consent to be scratched and felt up by some creep every time they wanted to board a plane?
It was then just a matter of time until the sociopathic rulers started to figure out ways of how to attack innocent people and take their resources. Soon enough they convinced people that those fables enemies they previously made up, should be stopped, so they started taking a portion of everybody's income to pay for all those horrific wars, to pay for the murder, torture, an dismemberment of literally millions of innocent people. And the portion then became bigger and bigger… The sad part is that those tribe members (civilized people? Really?) believed that that was their duty to finance the genocide and the genetic wrecking of young children, the problem however is that they wanted to subject everyone else to the same.
"There's a lot of ways of dividing people in two classes, but let me give you the one that's relevant now: There's two ways you can deal with your fellow human beings, one, there are people who believe you should deal with people voluntarily, without using violence without using force, that's one type. The other type is a person that believes that you should deal with people, or you have to deal with people coercively, by force. Now, guess which type is inevitable attracted to government? It's the worst criminal type of personalities."— Doug Casey
You might want to get a second passport to escape from these sociopaths.
Adil Elias is The Dollar Vigilante's Rio de Janeiro group moderatorand TDV Latin America (TDVLA) Editor (aelias@dollarvigilante.com). After living in several different countries, he finally based himself in Rio de Janeiro, Brazil seeking a relaxed environment away from all the large numbers of increasingly stressed people in Europe, without missing on the happy vibe and the laidback beach culture the city of Rio de Janeiro has to offer.
Source: Adil Elias  |  The Dollar Vigilante
The scenes in Kiev over the past few days have been reminiscent of the "Orange Revolution" in the fall of 2004, which paved the way for Viktor Yushchenko's eventual victory in the disputed presidential election. There are several significant differences, however, which make a similar outcome unlikely.
The first is that the trigger for the street protests in 2004 was the well-founded suspicion of electoral fraud. Now it is President Viktor Yanukovych's decision not to sign an association agreement with the European Union, and to seek closer ties to the Russian-sponsored customs union which also includes Kazakhstan and Belarus (with Armenia slated to join the bloc next year). The accusation of fraud was credible enough nine years ago to paralyze the administration of former President Leonid Kuchma, already discredited by years of corruption and scandals. The current government, by contrast, is displaying an unexpectedly high degree of self-confidence, apparently convinced that in extremis it can count on the support of the plurality of Ukrainians who feel uneasy about the proposed EU agreement. The government's ability to retain control was bolstered on December 3, when it comfortably survived a parliamentary vote of no confidence tabled by opposition deputies: there have been no desertions from government ranks, as expected by the opposition. Yanukovych's departure for China on previously agreed schedule is counter-indicative of a beleaguered leader running out of options.
The demonstrators "won't go back to their homes until they accomplish what they came here for," an unidentified protestor told the CNN Tuesday, but the goalpost has shifted. They initially came to protest the non-signing of the EU deal, but by the weekend they started demanding a street-forced regime change. The shift was not spontaneous. It was agreed upon and launched on Sunday by various Western-financed "civic" groups, with the intention of repeating the scenario initially tested by "Otpor" in Belgrade in October 2000, and repeated in Tbilisi in the fall of 2003 and in Kiev a year later. ("The Democracy Small Grants Program enables the Embassy community in Kyiv to support unique and sustainable pilot projects fostering democratic reforms in a given field or geographic region," the U.S. Embassy in Ukraine website announces. "Over 200 projects from Ukrainian NGOs have received funding…" The big grants remain undisclosed, but they are reliably estimated to go into tens of millions.)
The Western media narrative has been customarily one-dimensional: Ukrainians are protesting because they want to break free from the grip of "Putin's Russia" and put their country firmly on the "European path." The reality is more complex, as usual. Judging by the latest opinion poll, conducted by the politically neutral Kyiv International Institute of Sociology (KIIS) in mid-November, 40.8 per cent of respondents said they would vote in favor of joining the Customs Union in a referendum, with 33.1 per cent opposed. Support for joining the customs union was very high in the east of the country (64.5 per cent) and in the south (54 per cent), dropping to 16.4 percent in the west. Asked if they would vote in favor of Ukraine joining the European Union, 39.7 per cent were in favor and 35.1 per cent opposed, with regional balances neatly reversed. This reflects the traditional divide of Ukraine into the pro-Russian east and pro-EU west, but this time cultural preferences are mixed with economic issues.
The Western media coverage tends to ignore economic considerations behind Yanukovych's decision not to sign the EU agreement. In addition to the high cost of systemic adjustment to EU standards, Ukraine would have opened its market to European goods with which its own industrial products would have been hardly able to compete at home, let alone abroad. As Le Monde Diplomatique commented on December 3, the EU demanded "sacrifices from the Ukrainians without providing their country with any significant financial compensation." Yanukovych called an earlier EU offer of 600 million euros ($800 million) in aid "humiliating," as indeed it was, considering that Ukraine's estimated cost of upgrading to EU standards alone would amount to $19 billion (€14.7bn) a year. Ukraine is on the verge of insolvency, and the likely cost of signing the EU deal would have been a mind-boggling $200bn over the next decade – which is more than the country's current annual GDP.
The EU wanted to woo Ukraine on the cheap, and failed. Had Yanukovych received an adequate financial incentive—matching the offers of cheaper gas, trade incentives and cheap credit from Moscow—he probably would have signed. He is not a dyed-in-the-wool Russophile, as the checkered history of his relations with the Kremlin over the past three years indicates. Brussels has made an offer he had to refuse, however, regardless of his ideological preferences. Heavy-handed Western insistence on the immediate release of Yulia Tymoshenko only added to his resolve. Weathering the ensuing unsurprising storm in Kiev's streets entailed, in his estimation, fewer risks than risking bankruptcy and alienating his political base in the industrial heartland. He is a politician, after all, and his calculus in any key decision is therefore based on whether it will improve his odds of holding on to power.
Former Treasury Secretary Timothy Geithner, a protege of Treasury Secretaries Rubin and Summers, has received his reward for continuing the Rubin-Summers-Paulson policy of supporting the "banks too big to fail" at the expense of the economy and American people. For his service to the handful of gigantic banks, whose existence attests to the fact that the Anti-Trust Act is a dead-letter law, Geithner has been appointed president and managing director of the private equity firm, Warburg Pincus and is on his way to his fortune.
A Warburg in-law financed Woodrow Wilson's presidential campaign. Part of the reward was Wilson's appointment of Paul Warburg to the first Federal Reserve Board. The symbiotic relationship between presidents and bankers has continued ever since. The same small clique continues to wield financial power.
Geithner's career is illustrative. In the 1980s, Geithner worked for Kissinger Associates. In the mid to late 1990s, Geithner served as a deputy assistant Treasury secretary. Under Rubin and Summers he moved up to undersecretary of the Treasury.
From the Treasury he went to the Council on Foreign Relations and from there to the International Monetary Fund (IMF). From there he was appointed president of the Federal Reserve Bank of New York, where he worked to make banks more profitable by allowing higher ratios of debt to capital, thus contributing to the financial crisis.
Geithner arranged the sale of the failed Wall Street firm of Bear Stearns, helped with the taxpayer bailout of AIG, and rejected saving Lehman Brothers from bankruptcy in order to create the crisis atmosphere needed to more fully subordinate US economic policy to the needs of the few large banks.
Rubin, a 26-year veteran of Goldman Sachs, was rewarded by Citibank for his service to the banks while Treasury Secretary with a $50 million compensation package in 2008 and $126,000,000 between 1999 and 2009.
When a person becomes a Treasury official it is made clear that the choice is between serving the banks and becoming rich or trying to serve the public and becoming poor. Few make the latter choice.
As MIchael Hudson has informed us, the goal of the financial sector has always been to convert all income, from corporate profits to government tax revenues, to the service of debt. From the bankers standpoint, the more debt the richer the bankers. Rubin, Summers, Paulson, Geithner, and now banker Treasury Secretary Jack Lew faithfully serve this goal.
The Federal Reserve describes its policy of Quantitative Easing — the creation of new money with which the Fed purchases Treasury debt and mortgage backed securities — as a low interest rate policy in order to stimulate employment and economic growth. Economists and the financial media have parroted this cover story.
In contrast, I have exposed QE as a scheme for pumping profits into the banks and boosting their balance sheets. The real purpose of QE is to drive up the prices of the debt-related derivatives on the banks' books, thus keeping the banks with solvent balance sheets.
Writing in the Wall Street Journal ("Confessions of a Quantitative Easer," November 11, 2013), Andrew Huszar confirms my explanation to be the correct one. Huszar is the Federal Reserve official who implemented the policy of QE. He resigned when he realized that the real purposes of QE was to drive up the prices of the banks' holdings of debt instruments, to provide the banks with trillions of dollars at zero cost with which to lend and speculate, and to provide the banks with "fat commissions from brokering most of the Fed's QE transactions." (See: www.paulcraigroberts.org )
This vast con game remains unrecognized by Congress and the public. At the IMF Research Conference on November 8, 2013, former Treasury Secretary Larry Summers presented a plan to expand the con game.
Summers says that it is not enough merely to give the banks interest free money. More should be done for the banks. Instead of being paid interest on their bank deposits, people should be penalized for keeping their money in banks instead of spending it.
To sell this new rip-off scheme, Summers has conjured up an explanation based on the crude and discredited Keynesianism of the 1940s that explained the Great Depression as a problem caused by too much savings. Instead of spending their money, people hoarded it, thus causing aggregate demand and employment to fall.
Summers says that today the problem of too much saving has reappeared. The centerpiece of his argument is "the natural interest rate," defined as the interest rate at which full employment is established by the equality of saving with investment. If people save more than investors invest, the saved money will not find its way back into the economy, and output and employment will fall.
Summers notes that despite a zero real rate of interest, there is still substantial unemployment. In other words, not even a zero rate of interest can reduce saving to the level of investment, thus frustrating a full employment recovery. Summers concludes that the natural rate of interest has become negative and is stuck below zero.
How to fix this? The way to fix it, Summers says, is to charge people for saving money. To avoid the charges, people would spend the money, thus reducing savings to the level of investment and restoring full employment.
Summers acknowledges that the problem with his solution is that people would take their money out of banks and hoard it in cash holdings. In other words, the cash form of money provides consumers with a freedom to save that holds down consumption and prevents full employment.
Summers has a fix for this: eliminate the freedom by imposing a cashless society where the only money is electronic. As electronic money cannot be hoarded except in bank deposits, penalties can be imposed that force unproductive savings into consumption.
Summers' scheme, of course, is a harebrained one. With governments running huge deficits, who would purchase bonds at negative interest rates? How would pension and retirement funds operate? Would they also be subject to an annual percentage confiscation?
We know that the response of consumers to the long term decline in real median family income, to the loss of jobs from labor arbitrage across national borders (jobs offshoring), to rising homelessness, to cuts in the social safety net, to the transformation of their full time jobs to part time jobs (employers' response to Obamacare), has been to reduce their savings rate. Indeed, few have any savings at all. The US personal saving rate is currently 2 percentage points, about 30%, below the long term average. Retired people, unable to earn any interest on their savings from the Fed's zero interest rate policy, are being forced to draw down their savings in order to pay their bills.
Moreover, it is unclear whether the savings rate is an accurate measure or merely a residual of other calculations. With so many people having to draw down their savings, I wouldn't be surprised if an accurate measure showed the personal savings rate to be negative.
But for Summers the plight of the consumer is not the problem. The problem is the profits of the banks. Summers has the solution, and the establishment, including Paul Krugman, is applauding it. Once the economy officially turns down again, watch out.
This column first appeared as a Trend Alert, Trends Research Institute
Source: Paul Craig Roberts
By any reasonable measure, I think it is safe to say that the last quarter of 2013 has been an insane game of economic Russian Roulette.  Even more unsettling is the fact that most of the American population still has little to no clue that the U.S. was on the verge of a catastrophic catalyst event at least three times in the past three months alone, and that we face an even greater acceleration next year.
The first near miss was the Federal Reserve's announcement of a possible "taper" of QE stimulus in early fall, which sent shivers through stock markets and proved what we have been saying all along – that the entire recovery is a facade built on an ever thinning balloon of fiat money.  Today, markets function entirely on the expectation that the Fed will continue stimulus forever.  If the Fed does cut QE in any way, the frail psychology of the markets will shatter, and the country will come crashing down with it.
The second near miss was the possible unilateral invasion of Syria demanded by the Obama Administration.  As we have discussed here at Alt-Market for years, any invasion of Syria or Iran will bring detrimental consequences to the U.S. economy and energy markets, not to mention draw heavy opposition from Russia and China.  Though the naïve shrug it off as a minor foreign policy bungle, Syria could have easily become WWIII, and I believe the only reason the establishment has not yet followed through with a strike in the region is because the alternative media has been so effective in warning the masses.  The elites need a certain percentage of support from the general public and the military for any war action to be effective, which they did not receive.  After all, no one wants to fight and die in support of CIA funded Al Qaeda terrorist cells on the other side of the world.  The establishment tried to hide who the rebels were, and failed.
The third near miss was, of course, the debt ceiling debate, which has been extended to next spring.  America came within a razor's edge of debt default, which many people rightly fear.  What some do not yet grasp, though, is that debt default of the U.S. was NOT avoided last month, it is INEVITABLE.  Debt default will ultimately result in the death of the dollar as the world reserve currency, and the petro-currency.  This final gasp will lead to hyperstagflation within our financial system, and third world status for most of the citizenry.  It is only a matter of time, and timing.
"Timing" is truly what we are all concerned about.  Those of us in the field of alternative media and economics understand well that the U.S. is on a collision course with disaster; it is a mathematical certainty.  We no longer think in terms of "if" it happens – we only question "when" it will happen.  Our fiscal structure now hangs by the thinnest of threads, a thread which for all we know could be cut at a moments notice.  However, economic and political storms appear to be brewing with the year 2014 as a target.
Globalists have been openly seeking the destabilization of U.S. sovereignty, and they have openly admitted that the destruction of the dollar and our economic foundations will aid them in their goal.  It is important to never forget that international financiers WANT to absorb America into a new global economic structure, and that the U.S. must be debased before this can be accomplished.   Here are a few reasons why I believe 2014 may be the year they make their final move…
Debt Debate On Steroids
Nothing concrete was decided during the highly publicized "battle" between Democrats and the GOP on what would be done to solve the U.S. debt addiction.  Some people might assume that the fight will go on indefinitely, and that the "can" will be kicked down the road for years to come.  This assumption is a dangerous one.  If you thought the last debt debate was hair raising, the next is likely to give you a coronary.  Think of 2013 as a practice run, a warm up to the main event in 2014.  Why will next year be different?  Because the motivations behind a debt ceiling freeze (and thus debt default) are now supported by the obvious failure of Obamacare.
Funding for Obamacare was the underlying issue that gave strength to the push for new debt ceiling extensions.  The U.S. government has overreached financially in ever way imaginable.  We have long running entitlement programs that have been technically bankrupt for years.  But, Obamacare was so pervasive during the debt debate that we heard nothing of these existing liabilities.  Ultimately, Obamacare is the primary reason why so many Americans on the "left" want unlimited spending and inflation, and why so many Americans on the "right" are actually seeking debt default.
We all know that at the top of the pyramid the debt debate itself is false left/right theater, but it is still theater with a purpose.
In my articles 'The Socialization Of America Is Economically Impossible' and 'Obamacare: Is It A Divide And Conquer Distraction', I discussed why universal healthcare could not be implemented in America, and I predicted in advance that Obamacare was actually a farce that was designed to fail.  The program's only purpose is to provide a vehicle by which divisions between the fake left and the fake right could be solidified in the minds of the common populace.  A lot of cynicism was directed at the notion that the government might create a socialized healthcare initiative and then allow it to fail.  Of course, we now know that is exactly what they had in mind.
During the last debt debate, Obamacare was just a policy waiting to be implemented; next debate, that policy will be rightly labeled a train wreck.  Obamacare is falling apart at it's very inception, and evidence makes clear that the White House KNEW in advance that this would occur.  In the days before it's launch, performance tests on the Obamacare website showed conclusively that the system could not handle more than 500 users.
Obama promised that preexisting healthcare plans would be retained by Americans and that the Affordable Care Act would not do damage to established insurance models.  He made this promise knowing full well that he could not or would not keep it.  This dishonesty has resulted in rebellion by Democrats who have sided with Republicans to pass a bill which obstructs the erasure of existing health coverage.
States once disturbingly loyal to the White House are now moving to limit the application of the Obamacare structure.
The White House had foreknowledge that the program was nowhere near ready, yet, they moved forward anyway.  Why wouldn't they stall?  Why would Obama knowingly unleash his "opus" before it was finished?  He had it in the bag, right?  He won, right?  All he had to do was build a functioning website and keep his promises at least long enough to sucker the majority of Americans into the system.  Instead, he throws the fight and hits the canvas before he's even punched?  Why?
It all sounds rather insane if you aren't aware of the bigger picture, and I'm sure the average Democrat out there is wide-eyed and bewildered.  Some might blame it on "ego", or "hubris", but this makes little sense.  Obamacare is an American socialist's dream.  With a simple working public interaction model, Obama would be worshiped by leftists for decades to come as the next Franklin Delano Roosevelt.  Hubris should have ENSURED that the White House launch of Obamacare would be flawless.
Once you realize that this is not about Obama, and that Obama is nothing but a middle-man for the globalists, and that the actual implementation of Obamacare never mattered to the establishment, the fog begins to clear.
With Obamacare in shambles, the dynamic of the debt debate theater changes completely.  Some Democrats may well show support for a hold on the debt ceiling, for, what reason do they have to champion more spending?  Obama has already made fools of them all, and the Obamacare motivator is essentially out of the picture.  The GOP will be energized and more unified than the last debate, giving more momentum to a debt ceiling lock.  The argument will be made that a resulting debt default will not be harmful, and that the U.S. can carry the weight of existing liabilities until the budget is balanced.
This is certainly a lie, but it is a fashionable lie that Americans will want to hear.
Americans do not want to hear that our economy is too far gone and that any motion, to spend, or to cut, will have the same result – currency collapse and fiscal implosion.  They do not want to hear that pain must be suffered before a realistic solution can be applied.  They do not want to hear the the system will have to be brought down before it can be rebuilt.  And, they definitely do not want to hear that the system will be deliberately brought down and replaced with something even worse.
Will the next debt debate in Spring 2014 end in debt default and the collapse that globalists desire so much?  It's hard to say, but many insiders appear to be preparing for just such a scenario…
The Fed's Buzz Kill 
No one, and I mean no one, believes the private Federal Reserve will ever commit to a taper of fiat stimulus.  Hell, I barely believe it's possible, and I'm open to just about any scenario.  That said, I have to ask a question which few analysts seem to be asking – why does the Fed keep pre-injecting the concept of taper into the mainstream if they never intend to implement it?  When has the Fed ever pre-injected a plan into the MSM which it did not eventually implement?
The banksters have the markets in the palm of their hand, or at least they seem to.  Stocks now rise and fall according to whatever meaningless press release the central bank happens to put out on any given morning.  What do they have to gain by consistently shaking the confidence of investors around the world by suggesting that the fiat party they created will abruptly end?
The impending approval by the Senate of Janet Yellen, a champion of the printing press, would suggest to many that QE-infinity is assured.  We know that the black hole generated by the derivatives implosion cannot be filled (debts still exist in the quadrillions of dollars), and that the Fed will have to print endlessly in order to slow the deterioration of the the banking sector.  We know that none of the currency flows created by the Fed are trickling down to main street, which is why credit remains mostly frozen,  real unemployment counting U-6 measurements remains at around 25%, food stamp recipients have risen to around 50 million, and the only sales boosts to property markets are those caused by big banks buying bankrupt houses and then reissuing them as rentals.
We know that it makes sense for the central bank to continue QE, if only to continue pumping up banks and the stock market and hide the truly dismal state of the overall system.  But let's forget about what we think "makes sense" for just a moment…
What if the Fed no longer WANTS to hide the true state of the system anymore?  What if QE is now giving back diminishing returns, and will soon be no longer effective at hiding economic weakness?Central bankers surely don't want to take the blame for a collapse, but what if the perfect patsy is already lined up?  A patsy so hated and despised that no one would think twice about their guilt?  I am, of course, talking about the Federal Government itself.
Think about it; the failure of Obamacare promises a debt debate in the Spring of 2014 that will rock the very foundations of the global economy.  Both sides, Democrat and Republican, are ready to blame the other fully for any disastrous outcome, though "Tea Party" conservatives have been painted by the mainstream media as the lead culprits behind a financial catastrophe that began before the Tea Party was born.  The idea of "gridlock" leading to impasse and calamity is already built into the country's consciousness.  The general public's opinion of all areas of government has recently hit all time lows.  In fact, our opinion of government could scarcely go any lower than it already has.  Everyone HATES what government is, or what they think it is.  Most Americans would be happy to place the brunt of the blame for an economic disaster on the shoulders of Washington DC.
The genius of it is, they deserve a large part of the blame.  They helped to make possible all of the horrors the citizenry will face in the coming years.  The problem is, the public may become so blinded with rage over the failure of the political system, that they may completely forget about the role of international and central banks and turn on each other instead.
Why is the Fed now discussing, just before the possible confirmation of Janet Yellen, a stimulus dove, the need for taper measures by 2014? 
Is it just coincidence that the taper discussion is taking place parallel to the debt ceiling battle, or are these two things related?  What if the Fed plans to apply QE cuts during or after the renewed debt debate in order to make the market effects even more negative?  What if the Fed is timing the taper to give energy to a debt default?  What if the Fed wants to reduce support, so that later, when all hell breaks loose, we'll come begging them for support?
Whether you believe a debt default will be deliberately induced or not, certain foreign investors have been preparing for such a U.S. breakdown for years, and once again, the apex investor, China, has made plans for dramatic economic policy changes to take place in 2014…
China Is Ready To File For Divorce 
The economic marriage between China and the U.S. has been touted Ad nauseum as an invincible relationship chained in eternity by unassailable interdependency.  I've just never bought this fanciful tale.  For years I've written about the likelihood that China will decouple from the American dollar apparatus, and so far, most of my warnings have come to pass.
China has pushed forward with massive physical gold purchases despite all arguments by skeptics that gold is no longer necessary or prudent as a safe haven investment.  Apparently, the Chinese know something they do not.  China is on pace to become the largest holder of gold in the world as early as 2014.
China has now issued Yuan denominated bonds and other assets around the globe, and its central bank has expanded its total balance sheet to at least $24 Trillion, outmatching the reported increased balance sheets of all other central banks:
Now, some feel that this Chinese liquidity should be considered a massive bubble on the verge of exploding, and that it will be Chinese instability, not U.S. instability, that triggers renewed crisis.  I would like to offer an alternative view…
I am not shocked at all by this incredible spike in Yuan circulation.  In fact, I expected it.  The fall back argument against China dumping the dollar as the world reserve has always been that there is no alternative currency that boasts as much liquidity as the dollar.  Well, as we now know, China has been raining Yuan down on every continent.  International banks like JP Morgan have been HELPING them do it.
China is not desperately attempting to prop up its own markets like we are in the U.S.  China is DELIBERATELY generating massive liquidity because they seek to aid the IMF in its longtime plan to replace the greenback as the world reserve currency.  These are not the activities of an investor that wants to stick with the U.S. or the dollar.  These are not the activities of a nation that wishes to continue its limited role as a source of cheap industrial labor.
China, being the largest importer of petroleum surpassing the U.S., is now planning to price its crude oil futures in Yuan, instead of the dollar.
And, the Chinese central bank has announced that it now plans to stop all purchases of U.S. dollars for its reserves.
These decisions are part of a precision strategy, a formula which was finalized during a little discussed and very secretive economic policy meeting which took place in China this past month.
While much of the media was focused on China's call for softer restrictions on its one-child policy, they ignored the thrust of the meeting, which was to establish Chinese consumption over exports, and internationalize the Yuan.  All that is left is for China to "float" the Yuan's value on the open market, which is an action the head of the PBOC, Zhou Xiaochuan, says he plans to expedite.
All of the reforms discussed at China's Third Plenum meeting are supposed to begin taking shape in…that's right…2014.

A Storm Of Septic Proportions
As I have always pointed out, economic collapse is not necessarily an event, it is a process.  The most frightening elements of this process usually do not become visible until it is too late for common people to react in a productive way.  All of the dangers covered in this article could very well set fires tomorrow, that is how close our nation is to the edge.  However, the culmination of events so far seems to be setting the stage for something, an important something, in 2014.  If the worst is possible, assume the worst is probable.  The next leg down, or the next economic carpet bombing.  Maybe slightly painful, maybe mortal.  Sadly, as long as Americans continue to remain dependent on the existing corrupt system, global bankers can pull the plug at their leisure, and determine the depth of the wound with scientific precision.
Source: Brandon Smith | Alt-Market
Most of us know that the environment has a tremendous effect on our physical and mental well-being but did you know that our thoughts directly affect the way we physically feel? Remember always that we live and exist as part of a vast, elaborate, and intricate matrix of consciousness where everything affects everything else. There are numerous causes to any one effect. Reality is far more complex than we sometimes realize. It's far easier on our brains to overly simplify Reality's operating system yet by doing so we can end up blocking out an understanding of how we are living a shadow of the amazing life we could be experiencing. Let's take a look at a program in the operating system of Reality that affects us on a daily basis in very intimate ways: our thoughts affecting our well-being.
Anger Makes You Physically Sick
According to a 2006 Harvard study, 10 million adult men in the United States are so angry that they're sick. In fact, their disease has a name: intermittent explosive disorder, or IED. It's been something recognized since 1980 but has existed for millenia before humans discovered the facts of the matter. Besides a person filled with anger and rage being an immediate threat to any property or people that may happen to be within swinging distance, there is some serious damage that is happening internally as well. People who experience frequent outbursts of anger have been found to be more likely to die of heart disease or stroke.
In fact, more than 30,000 heart attacks each year are triggered by momentary anger, according to a 2004 Harvard study. "People who have a lot of anger invest a lot of energy in trying to control it, and that kind of friction is likely to increase the probability of a heart attack," says Charles Spielberger, Ph.D., a University of South Florida psychologist who developed the most widely used test to measure anger. "The more intense the anger, the more likely the heart attack." Other studies have shown that angry men are three times more likely to develop premature cardiovascular disease, six times more likely to have an early heart attack, and three times more likely to have a stroke.
Your Attitude Affects How Long You Live
Research into the body-mind connection has discovered that if you expect illness you increase the odds of getting an illness and if you expect good health your chances of enjoying good health are increased. The University of Texas found people with an upbeat view of life were less likely than pessimists to show signs of frailty and disease. Another study that was published in the same journal suggests that physical performance can be influenced by mental attitude, indicating the intimate interplay between physical and mental systems.
Researchers from North Carolina State University did a study with results that showed that memory performance in older adults was lower when they were primed with negative stereotypes. In contrast, there was much less difference in performance between young and older adults primed with positive stereotypes. The researchers say their findings suggest that if older people are treated like they are competent, productive members of society, then they perform that way too. This shows that the thoughts of others about us affect the thoughts we have about ourselves if we are aware of what those thoughts are. Once again the intricate network of inter-connectivity shows itself to be very, very real.
Negative Emotions Affect Our Life Force on Subtle Levels

In the book Pranic Healing there is a more subtle look into how our thoughts and emotions affect our well-being. The following is a quote from the book on this:
Energetically speaking, anger and frustration result in pranic (chi/qi/energy) depletion around the solar plexus and abdominal areas or may manifest as pranic congestion around the solar plexus and heart area. In the first case, it manifests itself as indigestion or loose bowel movements. In the long run, it may manifest itself as ulcers or as a gall bladder problem. In the second case, it may manifest itself as a heart enlargement or other heart related problems. It seems that a certain type of negative emotion may manifest as a certain type of disease in one patient but may manifest as another type of disease in another.

Anger and intense worry devitalize the whole bioplasmic body so that the body becomes susceptible to all kinds of diseases. Negative emotions cause disturbances in the bioplasmic body so that the whole physical body becomes sick. You may have experienced that after an intense anger or an intense altercation, you felt physically exhausted or became sick. This is because both the bioplasmic and visible physical bodies are drained of prana and became susceptible to infection.
Too Much Relationship Commitment May Increase Anxiety, Depression & Hostility
This one is definitely worth elaborating on. As in my article on what happens in a relationship when passion overrides love, we can find yet again what happens when we allow our egos invest an unbalanced amount of energy and focus towards one person. Because of the dynamics of human interaction and relationships when there is a state of disequilibrium the relationships can fail and when they do the emotional pain is magnified several times over.
A study by the University of Houston has found that there is too much emotional weight placed on a relationship one or both people involved will evaluate their self-worth by the out comes of their romantic interactions. This happens so commonly psychologists even gave it a name (relationship-contingent self-esteem).
People with high levels of RCSE are very committed in their relationships but can experience manic, needy, and obsessive behaviors with regards to love. Researcher Chip Knee said that "when something happens in a relationship, these individuals don't separate themselves from it. They immediately feel personally connected to any negative circumstance in a relationship and become anxious, more depressed and hostile."  What goes wrong doesn't even have to be a big event. It can be as simple as the other person not returning their texts, calls, snapchats, etc. The study doesn't suggest that commitment is bad in itself but rather the wrong kind of commitment like the kind that arises from an egoistic desire to fill a void in a person's life with another person that becomes a desolate wasteland when that person isn't there in some capacity.
Being Happier Leads to Better Health
Monty Python famously sang "Always look on the bright side of life." Yes there is death and destruction mercilessly given out but there is also compassion and creation introduced into our world. Just like the ancient adage says that the world is our mirror, so too does this apply to health through happiness.
Several studies have found that optimism does indeed lead to greater happiness and longevity. Researchers at the University of Pittsburgh School of Medicine did a study on post-menopausal women and found that they were healthier and lived longer than their counterparts that chose to dwell in pessimism. With 100,000 women being a part of this study who were tracked for 8 years, the results are quite firm. Women in the "cynically hostile" group suffered poorer health, had a 16% higher risk of dying from any cause, and a 23% higher risk of dying from cancer.
If you have an optimistic state of mind you have a better ability to become accomplished in life, are better able to cope with stress, and can take on life challenges more resiliently…all of these have been confirmed by modern scientific studies but have been talked about by the wise ancients for millenia. In the book Being Happy! author Andrew Matthews looks to the scientific research that have been done that showing just how damaging a negative state of mind really is and the results are shocking. For instance, when blood samples taken from people who were feeling anger and fear were injected into guinea pigs they literally dropped dead in less then two minutes. Negative emotions are self-destructive and if there was ever a reason to consciously stop fear and anger in their tracks, that's a big one for sure.
Happy a Positive Attitude Reduces Pain and Fatigue
Even when we are on death's doorstep, happy a positive attitude about it will reduce the pain and suffering we feel. A study done by Dr Margot E Kurtz and her team from the Michigan State University with cancer patients undergoing chemotherapy found that cancer patients with more optimistic outlooks were able to feel less pain associated with the cancers. Patients who had a strong sense of control over their environment experienced less severe fatigue.
It's difficult to stay positive when you're face with your own mortality in such a life-changing way but if you understand that there is a degree of pain and suffering that doesn't have to exist on top of that which you can't control, it all becomes much easier to cope with. At the very least, we can reduce the pain and fatigue we have in these kinds of life circumstances if we find ways to elevate our spirits out of the dark depths of confronting death.
Stress Can Literally Cause Cancer
Stress is called the mother of all dis-ease and with evidence of cancer being sprung into existence with the help of stress we can truly say stress is a menace to society. Prof Xu and a team of researchers at Yale University did a study on fruit flies and found that everyday emotional stress triggers the growth of cancerous tumors. What happens is that stress opens up pathways between cells that allow mutations to spread, leading to cancer taking over.  Stress, be it physical or emotional, is never good. This seems like a given yet how often do we find ourselves unnecessarily stressing over things we either can't control or that we blow out of proportion? Stress is something that can be controlled with things such as deep breathing, being tuned into the present moment, and of course having a regular meditation practice.
…and Bias Towards Negativity Causes Stress
Riding on the "stress causes cancer" train, researchers have found that people who notice negative information over positive information are more stressed out. This is especially true for 'news junkies' and ties into research that found reading the news can make you want to grab a bottle of antidepressants and swallow all the pills. Researchers from the University of Essex found that they could predict the body's reaction to stress up to eight months after they measured a person's bias towards positive or negative images. The results indicate that people who are biased towards negativity have a much greater risk of having an anxiety disorder as a result.
Optimists Are Less Likely To Get Heart Disease
Just by living in a positive state of mind greatly reduces your risk of heart disease according to new research. This was the first study, in fact, that made a direct connection between positive emotions and lower risk of heart disease. The study which went on for 10 years found that people that don't dwell in positivity had a 22% greater risk of developing heart disease. That's too large of a risk to not take to heart. Since happier people tend to sleep better and not have such erratic sleeping patterns, their bodies are less stressed and strained. Happier people are also better able to move on after something unfortunate happens to them than unhappy people who tend to dwell longer on negative experiences.
…and Fight Off Illnesses More Easily
It turns out that when we are pessimistic we actually have a weaker immune system response to illnesses such as viral infections. This can result in a prolonged cold or flu that we definitely would not enjoy. In a study where scientists tracked the well-being of students for a year and tested their immune systems, they found very strong responses to challenges to their immune systems if those students were generally optimistic. There was a clear demonstration that when they were optimistic their immune systems got stronger and when they were pessimistic their immune systems got weaker.
You Really *Are* As Old As You Feel
Obviously we won't stay 21 forever but if we shift our perception of reality in such a way that we don't fall into negative thinking about how we're getting older and therefore we're going to ache more, sleep less, weigh more, and so on, we'll have more vitality. A study led by Markus Schafer found that if we mentally keep on imprinting our minds with the idea that we're old (or rather, that we're going to experience the negative effects of aging before we actually get old) it will have a direct negative effect on our physical bodies. "We found that these people who felt young for their age were more likely to have greater confidence about their cognitive abilities a decade later," Schafer said. "Yes, chronological age was important, but the subjective age had a stronger effect.
Your Vision Can Improve If You Think It's Improved
In a remarkable case of our thoughts shaping our reality, our eyesight can improve if we believe that we can see especially well. This finding, by psychologist Ellen Langer from Harvard University shows that perception can truly become reality, or at the very least help usher that reality into existence. Out of all the findings Langer had in her research, the most incredible one was when 20 men and women (all with normal eyesight) were shown a reverse eye chart that was arranged so the letters became larger the further down they went, not smaller. Surprisingly, they accurately reported more letters from the smallest two lines than they did when shown a traditional eye chart with the largest letters at the top. The conclusion from all of the findings was that while vision may not improve itself, out mind-set is more accurately perceiving what it is seeing.
Insecurity in Relationships Leads to Greater Risk of Heart Problems
People who feel insecure in their relationships have been found to have increased heart problems later on in life. In a study published by the American Psychological Association which examined data on 5,645 adults found that people who felt insecure in relationships or avoided getting close to others are at a higher risk of developing several chronic diseases. The cardiovascular system seems to be especially hard hit from relationship insecurity and this makes sense since a relationship is heart-based in nature.
Other Physical Effects of Negative Emotions
"We are what we think. All that we are arises with our thoughts. With our thoughts, we make our world". This is how I start off a detailed section on how our thoughts and states of consciousness shape our reality in my book The Creation of a Consciousness Shift. These words, said by the Buddha over 2,500 years ago, have always been true (and on many levels), yet now we have verifiable proof of it using our scientific method of understanding our world.
Now that we are more aware and better understand the power of our thoughts, it's time to take that awareness and understanding and apply it to our lives. Why choose to live anything less then the most optimal life you can? 'Knowledge is power', it is said. You have the knowledge now. Use your newly-found power to your advantage and elevate you well-being.
The physical arises from the subtle. Formlessness gives birth to form. Your thoughts, leading a seemingly vaporous existence, have more power over you then you may think. Initiate the Gamechanger…let your thoughts become your ally, increasing your physical, mental, and spiritual well-being. You can either empower yourself or continue living life at the behest of untamed and uncontrolled thoughts. The choice is yours. What choice will you make?
About the Author
Paul Lenda is a conscious evolution guide, author of The Creation of a Consciousness Shift, and co-founder of SHIFT>, a social community focused on anchoring in the new paradigm and assisting the positive transformation of humanity. With the drive to be aware of and experience the wider horizon of Reality, Paul has developed an extensive background in the spiritual and transformative elements of life; one that is both knowledge and experienced-based. Visit his website www.shift.is, follow him on Twitter or visit the Shift Facebook community.
Source: Waking Times
Control oil and you control nations," said US Secretary of State Henry Kissinger in the 1970s.  "Control food and you control the people."
Global food control has nearly been achieved, by reducing seed diversity with GMO (genetically modified) seeds that are distributed by only a few transnational corporations. But this agenda has been implemented at grave cost to our health; and if the Trans-Pacific Partnership (TPP) passes, control over not just our food but our health, our environment and our financial system will be in the hands of transnational corporations.
Profits Before Populations
Genetic engineering has made proprietary control possible over the seeds on which the world's food supply depends. According to an Acres USA interview of plant pathologist Don Huber, Professor Emeritus at Purdue University, two modified traits account for practically all of the genetically modified crops grown in the world today. One involves insect resistance. The other, more disturbing modification involves insensitivity to glyphosate-based herbicides (plant-killing chemicals). Often known as Roundup after the best-selling Monsanto product of that name, glyphosate poisons everything in its path except plants genetically modified to resist it.
Glyphosate-based herbicides are now the most commonly used herbicides in the world. Glyphosate is an essential partner to the GMOs that are the principal business of the burgeoning biotech industry. Glyphosate is a "broad-spectrum" herbicide that destroys indiscriminately, not by killing unwanted plants directly but by tying up access to critical nutrients.
Because of the insidious way in which it works, it has been sold as a relatively benign replacement for the devastating earlier dioxin-based herbicides. But a barrage of experimental data has now shown glyphosate and the GMO foods incorporating it to pose serious dangers to health. Compounding the risk is the toxicity of "inert" ingredients used to make glyphosate more potent. Researchers have found, for example, that the surfactant POEA can kill human cells, particularly embryonic, placental and umbilical cord cells. But these risks have been conveniently ignored.
The widespread use of GMO foods and glyphosate herbicides helps explain the anomaly that the US spends over twice as much per capita on healthcare as the average developed country, yet it is rated far down the scale of the world's healthiest populations. The World Health Organization has ranked the US LAST out of 17 developed nations for overall health.
Sixty to seventy percent of the foods in US supermarkets are now genetically modified. By contrast, in at least 26 other countries—including Switzerland, Australia, Austria, China, India, France, Germany, Hungary, Luxembourg, Greece, Bulgaria, Poland, Italy, Mexico and Russia—GMOs are totally or partially banned; and significant restrictions on GMOs exist in about sixty other countries.
A ban on GMO and glyphosate use might go far toward improving the health of Americans. But the Trans-Pacific Partnership, a global trade agreement for which the Obama Administration has sought Fast Track status, would block that sort of cause-focused approach to the healthcare crisis.
Roundup's Insidious Effects
Roundup-resistant crops escape being killed by glyphosate, but they do not avoid absorbing it into their tissues. Herbicide-tolerant crops have substantially higher levels of herbicide residues than other crops. In fact, many countries have had to increase their legally allowable levels—by up to 50 times—in order to accommodate the introduction of GM crops. In the European Union, residues in food are set to rise 100-150 times if a new proposal by Monsanto is approved. Meanwhile, herbicide-tolerant "super-weeds" have adapted to the chemical, requiring even more toxic doses and new toxic chemicals to kill the plant.
Human enzymes are affected by glyphosate just as plant enzymes are: the chemical blocks the uptake of manganese and other essential minerals. Without those minerals, we cannot properly metabolize our food. That helps explain the rampant epidemic of obesity in the United States. People eat and eat in an attempt to acquire the nutrients that are simply not available in their food.
According to researchers Samsell and Seneff in Biosemiotic Entropy: Disorder, Disease, and Mortality (April 2013):
Glyphosate's inhibition of cytochrome P450 (CYP) enzymes is an overlooked component of its toxicity to mammals. CYP enzymes play crucial roles in biology . . . . Negative impact on the body is insidious and manifests slowly over time as inflammation damages cellular systems throughout the body. Consequences are most of the diseases and conditions associated with a Western diet, which include gastrointestinal disorders, obesity, diabetes, heart disease, depression, autism, infertility, cancer and Alzheimer's disease.
More than 40 diseases have been linked to glyphosate use, and more keep appearing. In September 2013, the National University of Rio Cuarto, Argentina, published research finding that glyphosate enhances the growth of fungi that produce aflatoxin B1, one of the most carcinogenic of substances. A doctor from Chaco, Argentina, told Associated Press, "We've gone from a pretty healthy population to one with a high rate of cancer, birth defects and illnesses seldom seen before." Fungi growths have increased significantly in US corn crops.
Glyphosate has also done serious damage to the environment. According to an October 2012 report by the Institute of Science in Society:
Agribusiness claims that glyphosate and glyphosate-tolerant crops will improve crop yields, increase farmers' profits and benefit the environment by reducing pesticide use. Exactly the opposite is the case. . . . [T]he evidence indicates that glyphosate herbicides and glyphosate-tolerant crops have had wide-ranging detrimental effects, including glyphosate resistant super weeds, virulent plant (and new livestock) pathogens, reduced crop health and yield, harm to off-target species from insects to amphibians and livestock, as well as reduced soil fertility.
Politics Trumps Science
In light of these adverse findings, why have Washington and the European Commission continued to endorse glyphosate as safe? Critics point to lax regulations, heavy influence from corporate lobbyists, and a political agenda that has more to do with power and control than protecting the health of the people.
In the ground-breaking 2007 book Seeds of Destruction: The Hidden Agenda of Genetic Manipulation, William Engdahl states that global food control and depopulation became US strategic policy under Rockefeller protégé Henry Kissinger. Along with oil geopolitics, they were to be the new "solution" to the threats to US global power and continued US access to cheap raw materials from the developing world. In line with that agenda, the government has shown extreme partisanship in favor of the biotech agribusiness industry, opting for a system in which the industry "voluntarily" polices itself. Bio-engineered foods are treated as "natural food additives," not needing any special testing.
Jeffrey M. Smith, Executive Director of the Institute for Responsible Technology, confirms that US Food and Drug Administration policy allows biotech companies to determine if their own foods are safe. Submission of data is completely voluntary. He concludes:
In the critical arena of food safety research, the biotech industry is without accountability, standards, or peer-review. They've got bad science down to a science.
Whether or not depopulation is an intentional part of the agenda,widespread use of GMO and glyphosate is having that result. The endocrine-disrupting properties of glyphosate have been linked to infertility, miscarriage, birth defects and arrested sexual development. In Russian experiments, animals fed GM soy were sterile by the third generation. Vast amounts of farmland soil are also being systematically ruined by the killing of beneficial microorganisms that allow plant roots to uptake soil nutrients.
In Gary Null's eye-opening documentary Seeds of Death: Unveiling the Lies of GMOs, Dr. Bruce Lipton warns, "We are leading the world into the sixth mass extinction of life on this planet. . . . Human behavior is undermining the web of life."
The TPP and International Corporate Control
As the devastating conclusions of these and other researchers awaken people globally to the dangers of Roundup and GMO foods, transnational corporations are working feverishly with the Obama administration to fast-track the Trans-Pacific Partnership, a trade agreement that would strip governments of the power to regulate transnational corporate activities. Negotiations have been kept secret from Congress but not from corporate advisors, 600 of whom have been consulted and know the details. According to Barbara Chicherio in Nation of Change:
The Trans Pacific Partnership (TPP) has the potential to become the biggest regional Free Trade Agreement in history. . . .

The chief agricultural negotiator for the US is the former Monsanto lobbyist, Islam Siddique.  If ratified the TPP would impose punishing regulations that give multinational corporations unprecedented right to demand taxpayer compensation for policies that corporations deem a barrier to their profits.

. . . They are carefully crafting the TPP to insure that citizens of the involved countries have no control over food safety, what they will be eating, where it is grown, the conditions under which food is grown and the use of herbicides and pesticides.
Food safety is only one of many rights and protections liable to fall to this super-weapon of international corporate control. In an April 2013 interview on The Real News Network, Kevin Zeese called the TPP "NAFTA on steroids" and "a global corporate coup." He warned:
No matter what issue you care about—whether its wages, jobs, protecting the environment . . . this issue is going to adversely affect it . . . .

If a country takes a step to try to regulate the financial industry or set up a public bank to represent the public interest, it can be sued . . . .
Return to Nature: Not Too Late
There is a safer, saner, more earth-friendly way to feed nations. While Monsanto and US regulators are forcing GM crops on American families, Russian families are showing what can be done with permaculture methods on simple garden plots. In 2011, 40% of Russia's food was grown on dachas (cottage gardens or allotments). Dacha gardens produced over 80% of the country's fruit and berries, over 66% of the vegetables, almost 80% of the potatoes and nearly 50% of the nation's milk, much of it consumed raw. According to Vladimir Megre, author of the best-selling Ringing Cedars Series:
Essentially, what Russian gardeners do is demonstrate that gardeners can feed the world – and you do not need any GMOs, industrial farms, or any other technological gimmicks to guarantee everybody's got enough food to eat. Bear in mind that Russia only has 110 days of growing season per year – so in the US, for example, gardeners' output could be substantially greater. Today, however, the area taken up by lawns in the US is two times greater than that of Russia's gardens – and it produces nothing but a multi-billion-dollar lawn care industry.
In the US, only about 0.6 percent of the total agricultural area is devoted to organic farming. This area needs to be vastly expanded if we are to avoid "the sixth mass extinction." But first, we need to urge our representatives to stop Fast Track, vote no on the TPP, and pursue a global phase-out of glyphosate-based herbicides and GMO foods. Our health, our finances and our environment are at stake.
Ellen Brown is an attorney, president of the Public Banking Institute, and author of twelve books, including the best-selling Web of Debt. In The Public Bank Solution, her latest book, she explores successful public banking models historically and globally. Her blog articles are at EllenBrown.com.
Source: Ellen Brown | CounterPunch
With all that is being written about the national economic collapse, people seem to be waiting for some huge event.
However, for many North Americans, the collapse is here. This isn't relegated to only lower income neighborhoods. As an article from a Cincinnati new station stated, "Hunger doesn't know a zip code."
For many people who were formerly financially comfortable, the economic collapse has already happened in the form of a job loss, hours that have been cut back due to Obamacare requirements for employers, an exorbitant medical bill or other crushing debt, or simply an inflation rate that has outstripped your pay increases. Despite all of the warnings, many people are still going to be absolutely blindsided.
For many families, personal finances have reached a catastrophic level – they are left to make terrible choices:
Which utility can I live without?
Should I walk away from my mortgage?
Should I eat something so I can work harder or should I skip meals so my kids have food?
Should I use the grocery money to take my child to the doctor or should I wait and hope he/she improves without medical intervention?
Do I risk the IRS-enforced penalties by forgoing enrollment in Obamacare or should I skip that whole grocery shopping thing so I can pay the monthly premiums and enormous deductibles in order to stay in the government's good graces?
These are the kind of decisions that people across the nation are grappling with every day.
I'm talking about good people, hardworking men and women who have always been employed and paid their bills. A personal financial crisis does not just strike those stereotypical "welfare queens" with the long manicured nails, Gucci knock-off purse, and a grocery cart full of EBT-funded lobster.
I'm talking about the person next door, who seems to have it all together. I'm talking about that quiet family that sits two rows in front of you at church. I'm talking about that two-income family with two children and a car in the driveway that takes them to work and school 5 days a week. I'm talking about people just like you and me.
What is a personal economic collapse?
A personal economic collapse is a little different than the major crises you see all over Europe right now, where huge segments of the population can't feed their children or stay employed. It is a crisis that just hits your family due to a given set of circumstances. (In actuality North Americans are on the brink of the kind of collapse that is occurring in Europe, but because of easy access to credit and a buy-now, pay-later society, many of us still have the appearance of prosperity.)
Here are some signs that you may be in the midst of a personal economic collapse:
You can only afford to pay the minimum payment on most of your bills.
The same dollar amount you used to spend on groceries doesn't buy enough food to feed your family for the week.
You can't afford to go to the doctor when you're sick.
You are taking dangerous steps to "stretch" needed medications because you can't afford the prescriptions.
Your utility bills are past due and your power is in danger of being cut off.
You skip meals in order to save money or to have enough food for your kids.
You've lost your job or had your hours cut.
You have lost property due to foreclosure or repossession (such as your home or your vehicle).
Surviving the crisis
Times are tough but you can survive this.
1.) First you have to see exactly where you are.
It's time for a brutally honest assessment of your finances. If you use your debit card or credit card for most expenditures, you'll easily be able to see what you're spending and bringing in.
Print off your bank account statements for the past 2 months. On a piece of paper, track where your money is going. List the following
Rent/Mortgage
Utilities
Car payments
Vehicle operating expenses (fuel, repairs)
Insurances
Credit card and other debt payments
Telephone/Cell phone
Cable/Satellite
Internet
Extracurricular activities for the kids
Extracurricular activities for the adults
Dining out
Groceries
School expenses
Clothing
Recreational spending
Gifts
Miscellaneous (anything that doesn't fall into the above categories gets its own category or goes here)
Don't say to yourself, "Well, I usually don't spend $400 on clothing so that isn't realistic." If you spent it, then it's realistic. You are averaging together two months, which should account for those less common expenses. Brutal honesty isn't fun, but it's vital for this exercise.
So . . . what do you see when you look at your piece of paper with your average monthly expenditures for the past two months? Are there any surprises? Did you actually realize how much you've been spending? Most of us will immediately see places that we can trim the budget. Those $1-$5 purchases can really add up. Reining them in may just allow you to take care of an important need that you thought you could not meet.
It can't continue like this. The economy will not withstand it. Step one is to see where you can cut things out right now from the above expenditures. Can you reduce your grocery bill? Slash meals out? Budget more carefully for gift-giving and school clothes?
2.) Rethink necessities.
If your finances are out of control, the best possible reality check is a stark look at what necessities really are. It is not necessary to life to have an iPhone, a vehicle in both stalls of your two-car garage, or for your children to all have separate bedrooms. People in Southern and Eastern Europe right now will tell you, as they scramble for food, basic over-the-counter medications like aspirin, and shelter, that necessities are those things essential to life:
Water
Food (and the ability to cook it)
Medicine and medical supplies
Basic hygiene supplies
Shelter (including sanitation, lights, heat)
Simple tools
Seeds
Defense items
Absolutely everything above those basic necessities is a luxury.
So, by this definition, what luxuries do you have?
3.) Reduce your monthly output
Reduce your monthly payments by cutting frivolous expenses. Look at every single monthly payment that comes out of your bank account and slash relentlessly. Consider cutting the following:
Cable
Cell phones
Home phones
Gym memberships
Restaurant meals
Unnecessary driving
Entertainment such as trips to the movies, the skating rink, or the mall
4.) Waste not, want not.
We live in a disposable society. Food comes in throw-away containers. People replace things instead of repairing them. If you throw out more than a couple of bags of garbage each week, that's a very good sign that you may be wasting resources.
Before throwing anything away, pause and think about how it might be able to be reused.
Food: Many times small amounts of leftovers can be recycled into a brand new meal. Meat bones can be used to make broth or stock. Small amounts of veggies or grains can be frozen and added to a future soup or casserole. Leftovers can be frozen in meal-sized portions to take to work for a brown-bag lunch. (Learn more about repurposing leftovers HERE.)
Clothing: Clothing that is torn or damaged can often be repaired with only rudimentary sewing skills. If it has been outgrown or cannot be repaired, often the fabric or yarn can be reused for other purposes, from cleaning rags to fashionable accessories like scarves and headbands, or home items like throw pillows, potholders or rag rugs. When all else fails, the fabric can be used for cleaning rags or patches to repair other items. Keep jars full of buttons, elastic, and other notions that can easily be removed before you throw a clothing item away or relegate it to the rag bag.
Electronics: Obviously, initially you should attempt to repair (or have repaired) electronic items that are not working. If this is not feasible, are there components of the item that can be reused, either now or in the future? What about hardware such as screws or fasteners?
Containers: Most food comes in a container of some sort. Before throwing the container away, consider whether or not it might be useful. Glass jars, plastic tubs, and plastic bags can often be reused to store food in your refrigerator or to contain food in brown bag lunches. Clean aluminum cans can hold all manner of items, from hardware and tools in a workshop to sewing and craft supplies. Use your imagination.
5.) Take control of your food budget.
The price of food is skyrocketing. Who hasn't been to the grocery store recently and been shocked at the high price of that cart full of groceries or at the mysterious shrinking food packages that are the same price as yesterday's larger ones?
Stockpile: Create a stockpile of nutritious, healthy staples at today's prices to enjoy when the cost goes even higher tomorrow. (Learn how to create a frugal food stockpile HERE.)
Preserve: Learn to preserve food yourself when you come across a windfall. Pressure canning,waterbath canning, freezing, and dehydrating can allow you to take advantage of great sales or end-of-season scores.
Eat less: This suggestion isn't for everyone, but many of us could stand to shed a few pounds. Perhaps now would be a good time to cut back a little and shrink both your waistline and your weekly food bill. Lots of people eat for the sheer entertainment of it or out of habit. Next time you're watching TV, grab some mending or a crossword puzzle instead of a bag of potato chips. Dish out slightly smaller servings at dinnertime to leave enough to stretch the leftovers for a brown bag meal the next day.
Drink water: Skip the beverages and drink water instead. At less than $1 per gallon for purchased water you simply can't beat the price. It's better for you, also, than sugary drinks. If you are lucky enough to have well water or access to spring water, your drinks don't have to cost you a penny.
Focus on nutrition instead of convenience: Buy the best quality of food you can, and skip the processed, nutritionless convenience foods.
Grow your own. In the summer, grow the biggest garden you can. In the winter, or if you are an apartment dweller, put some sprouts and greens in a sunny windowsill to add some fresh produce for pennies.
6.) Reduce your dependence on utilities.
Energy rates are skyrocketing. As the prices begin to rise, more and more people will be unable to pay their bills and eventually their power will be shut off. Check your bill each month and as prices increase, use less power. Try some of these ideas to reduce your reliance and drop your bills.
Hand wash your clothing
Hang clothes to dry
Cook on a woodstove or outdoor grill
Can foods to preserve them instead of relying on a large chest freezer
Turn the heat down a few degrees and use non-grid methods to keep warm
Use rain barrels to collect water
Direct the gray water from your washing machines to reservoirs
Turn off the lights and open the blinds
Use solar lighting whenever possible
How do you intend to weather the storm?
There are bleak days ahead. Have you planned for this? What strategies do you intend to use to weather the financial crisis that is coming for all of us? What suggestions do you have for families who are undergoing their own economic collapses? Please post questions and ideas in the comments section below.
Source: The Organic Prepper
Proposed solutions have included greater funding, a longer academic year, national standards, measures to reduce school violence, and educational vouchers. The only proper solution is to completely separate state and school thereby permitting education to be purchased and sold through the free market system. Consumer-financed education must replace tax-based funding of education. We need to dissolve public schools and replace them with educational businesses. By de-monopolizing public schools, we would raise standards, better motivate teachers and students, allow greater innovation, bring costs down, and meet the particularized needs of our children.
Public education is inconsistent with freedom and responsibility. Public education erodes personal freedom and thus should be replaced with parental choice, competition, and market solutions. Parents are responsible for the education of their children. Under a free market, families would decide which are the best educational vehicles for each of their children.
State schools are based on the assumptions that the government is sovereign in education that people are morally and legally obligated to fund the public school system, and that state schools can, and should, teach neutral values. Government policy imposes strict rules and regulations and a directive to use education to engineer political and social outcomes. Public education is a collectivist welfare program in which people are coerced to participate. Not only is political consensus substituted for private individual decisions, the benefits of public education are not commensurate with its costs and its subsidized prices distort individual decision-making.
In the past, families, religious groups, and private schools dominated education, but today the state is in charge. We need to eliminate state involvement in education.
A person should be free to pay for a child's education if he wanted to. Today, people are forced to pay for schools imparting ideas that they would not voluntarily support. Freed of their educational tax burden, individuals would have the funds to pay for private education. In addition, competition would raise school quality and would make private education more affordable and available.
Totally separating education from the state means abolishing school taxes and compulsory school attendance. By divorcing education from political power, parents and their children will be free to pursue education the best serves their needs.
History and Philosophy of Public Education 
Rousseau, like Plato before him and Mann and Dewey after him, believed in the perfectibility of man provided that he was educated so that he could not want to do evil. According to Rousseau, there exists a "general will" over and above wills of individuals. He taught that there is an intellectual elite who is able to discern the commands of the general will and, because of that knowledge, have the authority to implement those commands. The existence and authority of the general will is the cornerstone of Rousseau's philosophy of education.
In Emile, Rousseau portrays the ideal education in the story of a child, who, free from the restrictions of an adult's will, is able to study nature and thus learn what he needs to know. However, Emile has an enlightened tutor, whose purpose is to secretly manufacture the conditions under which nature will teach the student what the tutor wants the student to learn. Through the tutor's disguised intentions, the student, by equating his own will with the will of his tutor, is conditioned to identity his own will with the general will.
German thinkers from Luther to Fichte to the Prussian monarchs developed theories of compulsory state education. Hegel viewed the state, through which the general will found expression, as the supreme earthly manifestation of the Absolute and as the embodiment of ethics. People found freedom when they recognized the state's exalted status and accepted the state's objectives as their own objectives. This view ultimately gave rise to American nationalism and the movement toward universal education.
For the first two hundred years in America, from the early 1600s to the early 1800s, public schools were virtually non-existent. Before the 1830s, education was primarily an informal local activity. Private education in early America included the home, church, Catholic and Protestant schools, charity schools for the poor, apprenticeships, private study, and circulating libraries. With the variety of educational systems available to our forefathers, tax-financed schools did not receive much support. For many years, the only strong advocates of state schools in the U.S. were Boston Unitarians who denied Christian teachings and accepted Rousseau's ideas that negative behavior was the result of mis-education rather than due to man's fallen nature.
Although tax-financed common schools existed by the 18305, most parents continued to send their children to private schools. However, the public school agenda of the Unitarians and other elites began to advance with urgency as Catholic immigration, especially from Ireland and Germany, soared in the 18405 and 18505. Protestants began to fear that Catholic immigrants and the poor would become an unassimilated mass.
Horace Mann, a Unitarian lawyer and legislator, had been appointed secretary of the newly created Massachusetts Board of Education in 1837, the first state board of education in the U.S. During his12 years as its head, Mann created a unified system of common schools including teacher-training initiatives and dedication to a Utopian vision of perfecting the moral character of the nation's youths. Mann was a die-hard Unitarian moralist who perceived the public school as the cure for social ills and exhibited faith in human goodness given the right education and environment. Mann, an admirer of the Prussian approach to public education, said that closing down prisons would be possible, given a generation of schools according to his prescriptions.
Mann's goal was to establish mechanisms of social control. He advocated a standard curriculum, centralization of public funds, a strongly moral character of instruction, and state leadership in training teachers dedicated to the common school agenda. Mann and his fellow reformers sought to use the state's authority and resources to impose a single ethos on every school in the name of enlightenment and social unity.
Originally, many Protestants criticized the peculiar religious character of the common public school. Mann's religion without salvation was attractive to an elite who was confident of its own success and of the country's inevitable progress. Protestant critics feared that the schools' espoused non-denominational neutrality was the same as the institution of secularism through the public schools.
However, the large influx of Catholic immigrants who tended to establish their own schools, was thought by many to be a threat to Protestantism. Encouraged by the Unitarians, many Protestants began to embrace the state school concept. Since the establishment of Protestantism as the American national church was impossible due to the nation's emphasis on religious tolerance, it was thought the public school could perhaps become an acceptable substitute mechanism to control religion. The public school was thus seen by Protestants as a potential mechanism for instilling the true faith.
Mann's non-denominational approach did incorporate Bible reading (the King James version), daily prayer, and hymns into its activities. Of course, as America became more secularized so did the public schools. Public education in America really began to boom after the Civil War, as government- controlled and funded schools replaced the earlier private education system. The biggest boost for state schools came when states began to enact laws of compulsory attendance.
Catholics felt left out of the public school system. As a consequence, the Catholic parochial school system was established in 1874. Catholics, like the Protestants, Unitarians, and others realized that whoever controls the schools controls the upcoming generation.
By altering and connecting Rousseau's ideas of an independently existing general will with the principle of majority rule, 19th century American intellectuals thought that the "will of the majority" as interpreted by themselves, provided a unique source of beneficence and wisdom. Education controlled by that "will" would foster the public good.
John Dewey's progressive model of active learning or pragmatism promoted a revolt against abstract learning and attempted to make education an effective tool for integrating culture and vocation. Dewey was responsible for developing a philosophical approach to education called "experimentalism" which saw education as the basis for democracy. His goal was to turn public schools into indoctrination centers to develop a socialized population that could adapt to an egalitarian state operated by an intellectual elite.
Thinking for Dewey was a collective phenomenon. Disavowing the role of the individual mind in achieving technological and social progress, Dewey promoted the group, rather than the teacher, as the main source of social control in the schools. Denying the ideas of universal principles, natural law, and natural rights, Dewey emphasized social values and taught that life adjustment is more important than academic skills.
Dewey explained that the subject matter and moral lessons in the traditional curricula were meant to teach and inspire but were irrelevant to the students' immediate action experiences. The contradiction between the students' real interests and those of the traditional school alienated students from their schoolwork. School-age children were caught between the opposing forces of immature, undeveloped beings and the values, meanings, and aims of subject matter constructed by a mature adult. Dewey believed that students' energy, talent, and potential could not be realized within the structure of an archaic school system.
Dewey and other members of the Progressive movement wanted a predictable method for providing a common culture and of instilling Americans with democratic values. As a result, by the end of the 19th century, a centrally-controlled, monopolistic, comprehensive, and bureaucratic public education system was deemed to be essential for America's future.
During the 20th century, the job of public education was expanded to inculcating moral values, providing nutrition and health, protecting children from psychological and physical abuse, and combating crime and delinquency. Later, additional social and political goals such as racial integration, democratic participation, environmental awareness and activism, and social tolerance were added.
The Nature of Public Education 
Public schools are coercive political monopolies that are funded through compulsory taxation and that have a captive audience of pupils through mandatory attendance laws. People must pay for the school system even if they do not use public schools or are not satisfied with them. The state uses its coercive taxing power to take money from some, even individuals who do not have children, to fund the education of others. Since most people cannot afford to pay private tuition after bearing their school tax burden the market for private schools is artificially restrained. There would be many more, and a larger variety, of private schools in the absence of a tax-supported system. In fact, the bankruptcy of some private schools can be attributed to unfair competition from the public system.
Decisions are made from the top-down. Small groups of elected or appointed state officials ignore market forces and make decisions regarding teaching methods, curricula, textbooks, class size, teacher qualifications, etc. Public education is designed to serve the state and its ruling elite who endeavor to create a one size fits all education for a population of diverse children.
Public education views children as property of the state, undermines parents' moral authority and responsibility, and stifles the entrepreneurial spirit. A system of force and compulsion replaces education with indoctrination. Students learn officially approved state doctrine from state-approved teachers using state-approved texts. Public schools promote agendas that conflict with parents' rights to shape the values and beliefs of their children.
Opponents of free market education believe that only public education can impart the skills, values, knowledge, and attitudes needed for good citizenship. Political correctness and outcome-based education result from public educators' attempts to socialize the young to make society in their own egalitarian image through the use of compulsory state education. Public education thus tends to be more formative and indoctrinating than it is informative.
Parents have been denied the right to choose the type of education they want for their children. Children do not learn in the same way, at the same rate, by the same methods, or under the same conditions. Parents are in the best position to take into account the relevant differences in their individual children and should be permitted to select the appropriate education for each of them. Not all parents want their children educated in the same way. The superior performance of home-schooled children testifies to the ability of parents compared to that of state-certified teachers.
Public educators want uniformity in the schools since in their minds there would be social inequality if everyone did not have the same education. However, specialized schools which vary in their methods, goals, materials, and assessment methods would better cater to the diversity of human beings.
Public schools do impart values, but they are the values of conformity and docility. Public schooling suppresses the individuality, initiative, and creativity of students. In its efforts to stay ideologically independent, public education is likely to sacrifice intellectual and character development. The idea has caught on that every individual has a right and a duty to be educated and that society through the government has the obligation to fund the education of its citizens. Supporters of public schooling have maintained that many children will go uneducated if education were not compulsory and if the state did not deliver it. The state assumes that parents are irresponsible and must be forced to do what they should do. Parents are not free to ignore school attendance by their children and are not free to ignore tuition payments through taxation. By avowing the legitimacy of public education, voters try to transfer their responsibility for educating their children to the state. However, parental moral responsibility for their child's education cannot be shifted to anyone else.
Public schools get their customers through compulsory attendance laws. Public education is based on the prison concept. Tax-funded schools have coercion as part of their culture. As wards of the state, children are jailed with a mandatory sentence until they are 16. The state removes children from parents assumed to be incompetent in order to keep them from being anti-social and to make them into complacent workers and citizens.
When schooling is mandated by law, the sense of opportunity that accompanies free choice is missing. If education is not compulsory, then students are perceiving education as an opportunity rather than as a requirement. In the absence of compulsory education, students would no longer be captive to ideological and political brainwashing on the part of teachers and administrators.
Most Americans accept the propriety of forcibly taking some people's money in order to educate other people's children. Students are thus taught by example that they are entitled to government "gifts" and that it is proper to obtain an end through organized force. State education teaches that there are a multitude of good ends that can be attained by the state taking wealth to pay for them in the same manner as it pays for students' educations. If children are led to believe that they are owed benefits from the government without any work or its product being exchanged, they tend to think that it is not necessary for them to perform work to obtain any of their desired possessions.
Compulsion negatively affects attitudes and poor attitudes obstruct education. Compulsory education has drawn some children into classes who do not want to be there thereby lowering the quality of education as standards are reduced to meet the lowest common denominator. Some students just don't belong in school, but the government not only forces their attendance, it also compels those who do belong and want to be there to associate with delinquents and the uneducable. Of course, due to self interest, only a few would go uneducated if education were noncompulsory. Attendees would have a financial incentive to get the most out of their education.
When the state provides a "free education" the value of the education is decreased in the minds of parents as well as in the minds of students. Parents will not be as interested in ensuring their children's attendance when schools are free. In addition, parents will not demand much from their children or the schools when education does not cost them anything. Quality declines when the connection between service and payments is severed. Public education breaks the link between consumers' demands for education and their ability to control their own resources in voicing that demand.
Public education continues because it is funded through compulsory tax payments. Because public schools are guaranteed revenue, there is no incentive to strive for excellence. When a school has monopoly control over students, the motivation to produce successful students is lacking. Public education deprives parents of their right to select the kind of schooling that is best for their children. The state taxes away parents' income and permits public bureaucrats to run the school system as they see fit.
Public schools are insulated from failure and protected from competition. Consequently, it is safe for them to ignore their customers. Public educators have little incentive to provide quality, to respect and please their customers, to pursue innovations, to produce results, to be efficient, or to control their costs.
Politicians push for higher taxes to foster their political images by exhibiting their concern for improving public schools. In addition, school administrators do not try to be efficient or cut cost because such behavior would lead to a reduced budget. This helps to explain why the U.S. spends more per student per year than any other major nation. At the same time, student performance has not kept par with the increase in resources devoted to public schooling.
Public school systems lack the entrepreneurial ingredient. The educational bureaucracy is unable to calculate net income or net loss, has no way of using cost-benefit analysis to see if expenditures were appropriately applied, and do not know if they are using taxpayers' money to accurately respond to consumer demand.
Public education uses taxation to evade market prices. There is an immense difference between government paying for education and the parent paying for it in a free market situation. When public education is financed by the state, the real price to taxpayers is much greater than the price perceived by the consumers. The family of a student only pays part of the cost of a state-financed education with the rest of the cost being transferred to taxpayers with no or fewer children than the particular family has.
Vouchers and Other Pseudo-Reforms 
Proponents of educational choice have proposed educational vouchers, charter schools, and tax deductions for private educational expenditures. The fundamental problem, public funding of education, remains under each of these alternatives. There are always strings attached when state funds are provided. Government intrusion always follows government funding.
With respect to educational vouchers, publicly-funded vouchers would be issued to parents of school-age children to spend at the government-approved school of their choice. Parents would be given a voucher worth a precise amount of public tax money. The parent would have the state-granted right to choose from among the local schools that meet the state's standards. Vouchers are based on the assumption that the state, rather than the parents, is sovereign over education. Parents' choices will be restricted by controlling school eligibility for reimbursement through vouchers. The state, the source of educational funding, retains its sanctioning authority under the voucher system.
Every private school that accepts a voucher payment is subject to local, state, and/or federal rules and regulations. Private enterprises cease to be private with the introduction of public funds. Since state funds support private schools in a voucher system, if follows that private schools will be accountable to the government if they are to succeed. For example, public educational officials could require open admissions, insist that a private school's student population reflect the community it serves including proper quotas of minority students, require that vouchers must be accepted as full payment even if they are of less value than the school's tuition, demand that voucher money not be used to finance religious education, etc. A voucher system could also be used to exclude schools that teach "politically incorrect" ideas or that employ teaching methods contrary to the prevailing orthodox methods championed by public education bureaucrats.
As long as an education is publicly funded, decisions regarding educational policy will be politically made. Under the voucher system, voucher-supported private schools become part of the state's monopoly on education. The voucher system creates an illusion of parental authority without the substance of such authority. A voucher program violates the principle that parents are morally and financially responsible for their children's education. In a voucher system, coercive taxation remains the source of education funding. A cosmetic change at best, a voucher program gives the appearance that parents are exercising choice, while, at the same time, transferring the evils of the public system to private schools.
Vouchers will lure students back into publicly-financed education. Currently, many parents remove their children from public education as a matter of principle. The voucher system will entice parents since its benefits will only be received if parents enroll their children in state-approved schools. Vouchers will lessen the demand for private education that is outside the taxpayer financed; education system. Parents who want to keep their children out of government-run schools will have to say no to free education in a state school, turn down vouchers for government licensed schools, and then pay additional funds to send their children to an authentically independent school! In essence, these parents will be paying for education three times while their children only receive one education each.
A charter school is a partially autonomous publicly-financed school that is operated by a group of community members, teachers, and/or parents. It operates under a charter with a local school district board of education or sometimes with an outside agency such as an institution of higher learning. Charter schools are free to a certain degree, but, like the voucher system, charters will corrupt such schools. Restrictions confronting charter schools include the source of its funding, regulations stemming from government control, and such schools' lack of market feedback and accountability.
Some advocate private educational expense deductions for federal income tax purposes. Pre-tax dollars would be used to finance children's education under this approval. Less beneficial than a tax credit, such a deduction would only ameliorate one's tax penalty. In addition the main problem will still be that the educational "benefit" originates in the political order and must be utilized within the political framework.
The Educational Freedom 
The best school choice plan is the free market. Education should be bought and sold through free market processes. The separation of state and education would restore intellectual freedom, academic integrity, and individual achievement. The private market can best provide high quality and efficient education services. Private educational institutions can supply a superior educational product but currently, because of subsidized tuition at public schools, most students select the lower-priced option. When a child attends a private school, the family must pay taxes to subsidize the cost of students in public education and pay the whole cost of education at a private school.
Education is an economic commodity to be purchased in the marketplace according to the preferences and valuations of education consumers. In a free education market parents and students would decide based on the perceived costs and benefits of each option. In essence, the procurement of an educational service does not differ from the acquisition of any other private good.
Outcomes in a consumer-funded education market would be the result of voluntary purchases by educational consumers. The best schools would earn the most income. Profit calculations would permit schools to gauge their performance according to customer evaluations. Parents would choose schools based on performance and reputation. Paying customers value and select competent schools and teachers. Thus, it follows that the consumers of education should be the payers.
Market-based schools have incentives to furnish quality education at a competitive price. Competition would drive poor schools from the market. Market mechanisms would provide the most efficient allocation of resources. Schools would compete for the best students and students would compete for the best teachers and schools. Teachers' salaries would be determined by market competition. Schools would provide instruction at a variety of locations with varying philosophies, specialization areas, and costs. Schools would arise to meet the demands of various students' abilities and needs. Where the demand for a specific type of education arises, an entrepreneur would form the desired institution of learning. With the diversity that exists among individuals, a variety of schools would appear to meet individual educational needs.
It is critical that parents purchase education directly, when, and only for as long as, they believe their children require it. Only the total separation of state and school can re-institute parental responsibility, protect parents' rights, and allow students, schools, and teachers to flourish in a free educational environment. Parents have moral authority over, and responsibility for, their own children.
If school taxes are abolished, parents will benefit by keeping their own money. The money belongs to the parents, not the government. They would then be free to choose their own children's schools. For example, if parents want their children to have prayer, then they would send them to a school that has prayers. If they don't want their children to have prayer, then they would send them to a school that has no prayer. Parents should be free to send their children to religious schools, progressive schools, trade schools, home school, or even no school at all. Of course, it is likely that the pursuit of happiness will supply enough incentive for people to want their children to improve educationally. Schools privately funded and freely selected would be mediating associations like churches, corporations, and unions, and would foster a true sense of belonging and identity.
In private schools in a free market, failure to provide the promised results would lead to declining enrollments, and financial losses. Competition breeds quality. For example, the free market would encourage teachers to improve their skills and would attract others into the teaching profession. Good teachers would be rewarded and poor teachers would be forced to select other careers. The market would also indicate which teaching approaches worked best in given situations and would stimulate creative individuals to produce and market learning materials. True educational businesses would evaluate teachers and their instructional operations to determine whether or not the customers are satisfied and getting their money's worth of education.
Educational competition would result in the lowering of costs. Competition would make private education more affordable and widely available. This means that poor families would be more able to afford the cost of financing their children's educations. In addition, if the poor are excused from the numerous education taxes that currently exist, then they would have the funds to pay for private education. It is also likely that private scholarships and charitable assistance will be available for lower income families, especially when the person or organization funding the scholarship knows that he is paying for a superior educational product.
In a free market, consumer demand and choice would determine which schools survive and prosper. A private, non-compulsory educational system would be better able to provide for diverse student needs, backgrounds, interests, goals, and preferences. A system of voluntary, unsubsidized education means rescinding government compelled financing, attendance, credentialing, accreditation, and curriculum. It means the full separation of school and state.
Source: Dr. Edward Younkins | quebecoislibre.org
It is natural for a society to search for explanations and motivations in the wake of a man-made tragedy. It is also somewhat natural for people to be driven by their personal biases when looking for someone or something to blame. In recent years, however, our country has been carefully conditioned to view almost every criminal event from an ideological perspective.
The mainstream media now places far more emphasis on the political affiliations and philosophies of "madmen" than it does on their personal disorders and psychosis. The media's goal, or mission, if you will, is to associate every dark deed whether real or engineered to the political enemies of the establishment, and to make the actions of each individual the collective shame of an entire group of people.
I could sift through a long list of terror attacks and mass shootings in which the establishment media jumped to the conclusion that the perpetrators were inspired by the beliefs of Constitutional conservatives, "conspiracy theorists", patriots, etc. It is clear to anyone paying attention that the system is going out of its way to demonize those who question the officially sanctioned story, or the officially sanctioned world view. The circus surrounding the latest shooting of multiple TSA agents at Los Angeles International Airport is a perfect example.
Paul Ciancia, the primary suspect in the shooting, was immediately tied to the Liberty Movement by media outlets and the Southern Poverty Law Center, by notes (which we still have yet to see proof of) that law enforcement claims to have found on his person. The notes allegedly use terms such as "New World Order" and "fiat money", commonly covered by those of us in the alternative media. The assertion is, of course, that Paul Ciancia is just the beginning, and that most if not all of us involved in the exposure of the globalist agenda are powder kegs just waiting to "go off." The label often used by the MSM to profile people like Ciancia and marginalize the organizational efforts of liberty based culture is "anti-government."
The establishment desires to acclimate Americans to the idea that being anti-government is wrong; that it is a despicable philosophy embracing social deviance, aimless violence, isolation and zealotry. Looking beyond the mainstream position, my question is, is it really such a bad thing to be anti-government today?
Conspiracy Realists
The terms "anti-government" and "conspiracy theorist" are almost always used in the same paragraph when mainstream media pundits espouse their propaganda. They are nothing more than ad hominem labels designed to play on the presumptions of the general population, manipulating them into dismissing any and all alternative viewpoints before they are ever heard or explained. The establishment and the media are ill-equipped to debate us on fair terms, and understand that they will lose control if Americans are allowed to hear what we have to say in a balanced forum. Therefore, their only fallback is to bury the public in lies so thick they won't want to listen to us at all.
The Liberty Movement now has the upper hand in the war for information. The exposure of multiple conspiracies in the past several years alone has given immense weight to our stance, and reaffirmed warnings we gave long ago.
When we spoke out against the invasion of Iraq, commissioned by George W. Bush on the dubious claim that Iraqi weapons of mass destruction were an immediate threat to the security of our nation, we were called "liberals" and "traitors."  Today, Bush and Cheney have both openly admitted that no WMD's were ever present in the region. When we attempted to educate the masses on the widespread surveillance of innocent people by the NSA, some of them laughed. Today, it is common knowledge that all electronic communications are monitored by the Federal government. When we refused to accept the official story behind the Bureau of Alcohol, Tobacco, Firearms and Explosives' Fast and Furious program, we were called "kooks". Today, it is common knowledge that the Obama Administration purposely allowed U.S. arms to fall into the hands of Mexican cartels. When we roared over the obvious hand the White House played in the Benghazi attack, we were labeled "racists" and "right wing extremists." Today, it is common knowledge that the White House ordered military response units to stand down and allow the attack to take place. I could go on and on…
Events that were called "conspiracy theory" by the mainstream yesterday are now historical fact today. Have we ever received an apology for this slander? No, of course not, and we don't expect one will ever surface. We have already gained something far more important – legitimacy.
And what about Paul Ciancia's apparent belief in the dangers of the "New World Order" and "fiat money"? Are these "conspiracy theories", or conspiracy realism? The Liberty Movement didn't coin the phrase "New World Order", these political and corporate "luminaries" did:
Is economic collapse really just a fairytale perpetrated by "anti-government extremists" bent on fear mongering and dividing society?  Perhaps we should ask Alan Greenspan, who now openly admits that he and the private Federal Reserve knew full well they had helped engineer the housing bubble which eventually imploded during the derivatives collapse of 2008.
Or, why not ask the the White House, which just last month proclaimed that "economic chaos" would result if Republicans did not agree to raise the debt ceiling.
Does this make Barack Obama and the Democratic elite "conspiracy theorists" as well?
It is undeniable that government conspiracies and corporate conspiracies exist, and have caused unquantifiable pain to the American people and the people of the world. Knowing this, is it not natural that many citizens would adopt anti-government views in response? Is it wrong to distrust a criminal individual or a criminal enterprise? Why would it be wrong to distrust a criminal government?
The Purpose Behind The Anti-Government Label
When the establishment mainstream applies the anti-government label, they are hoping to achieve several levels propaganda. Here are just a few:
False Association: By placing the alleged "anti-government" views of violent people in the spotlight, the establishment is asserting that it is the political philosophy, not the individual, that is the problem. They are also asserting that other people who hold similar beliefs are guilty by association. That is to say, the actions of one man now become the trespasses of all those who share his ideology. This tactic is only applied by the media to those on the conservative or constitutional end of the spectrum, as it was with Paul Ciancia. For example, when it was discovered that Arizona mass shooter Jared Loughner was actually a leftist, the MSM did not attempt to tie his actions to liberals in general. Why? Because the left is not a threat to the elitist oligarchy within our government. Constitutional conservatives, on the other hand, are.
False Generalization: The term "anti-government" is so broad that, like the term "terrorist", it can be applied to almost anyone for any reason. The establishment does not want you to distinguish between those who are anti-government for the wrong reasons, and those who are anti-government for the right reasons. Anyone who questions the status quo becomes the enemy regardless of their motives or logic. By demonizing the idea of being anti-government, the establishment manipulates the public into assuming that all government by extension is good, or at least necessary, when the facts actually suggest that most government is neither good or necessary.
False Assertion: The negative connotations surrounding the anti-government stance also suggest that anyone who defends themselves or their principles against government tyranny, whether rationally justified or not, is an evil person. Just look at how Washington D.C. has treated Edward Snowden. Numerous political elites have suggested trying the whistle-blower for treason, or assassinating him outright without due process, even though Snowden's only crime was to expose the criminal mass surveillance of the American people by the government itself. Rather than apologizing for their corruption, the government would rather destroy anyone who exposes the truth.
False Shame: Does government criminality call for behavior like that allegedly taken by Paul Ciancia? His particular action was not morally honorable or even effective.  It helped the establishment's position instead of hurting it, and was apparently driven more by personal psychological turmoil rather than political affiliation. But, would it be wrong for morally sound and rational Americans facing imminent despotism within government to physically fight back? Would it be wrong to enter into combat with a totalitarian system? The Founding Fathers did, but only after they had exhausted all other avenues, and only after they had broken away from dependence on the system they had sought to fight. Being anti-government does not mean one is a violent and dangerous person. It does mean, though, that there will come a point at which we will not allow government to further erode our freedoms. We will not and should not feel shame in making that stand.
I do not agree with every element of the "anti-government" ethos that exists in our era, but I do see the vast majority of reasons behind it as legitimate. If the establishment really desired to quell the quickly growing anti-government methodology, then they would stop committing Constitutional atrocities and stop giving the public so many causes to hate them. If they continue with their vicious bid to erase civil liberties, dominate the citizenry through fear and intimidation and steal and murder in our name, then our response will inevitably be "anti-government", and we will inevitably move to end the system as we know it.
Source: Brandon Smith | Alt-Market
What is the first thing that comes to mind when the term NGO appears? Well, many will respond, the United Nations. Directly from a UN site is their definition for Non-governmental organizations. How uplifting and benign the altruistic effort, the deep-seated purpose and intention of such associations, frequently projects that noble endeavors need to enhance the governance process. The term governance essentially is a loaded political concept that benefits a model of economic activity that requires a managed society as opposed to a free, independent and individualistic economy.
"A non-governmental organization (NGO, also often referred to as "civil society organization" or CSO) is a not-for-profit group, principally independent from government, which is organized on a local, national or international level to address issues in support of the public good. Task-oriented and made up of people with a common interest, NGOs perform a variety of services and humanitarian functions, bring public concerns to governments, monitor policy and programme implementation, and encourage participation of civil society stakeholders at the community level.

Some conduct research and analysis in the legal and other fields (e.g. sociology, economics) relevant to the rule of law. In many cases, they produce reports with policy recommendations, for use in their advocacy."
Of course, not all NGO's fall into an identical pattern. Some can and do provide valuable services. However, exponents of coordinated liaison with civil authority that develops legal eminence for a social vision that defies the basic human nature of inherent autonomy, is dangerous. NGO's seldom practice real charity, although they excel in social engineering.
Looking at the money trail provides evidence of actual intents. Investopedia explains How do NGOs get funding?
"The annual budget of an NGO can be in the hundreds of millions (or even billions) of dollars, fundraising efforts are important for the NGO's existence and success. Funding sources include membership dues, the sale of goods and services, private sector for-profit companies, philanthropic foundations, grants from local, state and federal agencies, and private donations."
That sounds all well and good. Nevertheless, when you get into the weeds on how funding actually works, the touchy feely aspects of raising money have a very different look. One example is the United States Agency for International Development (USAID), funding programs.
"Non-governmental organizations (NGOs) are critical change agents in promoting economic growth, human rights and social progress. USAID partners with NGOs to deliver assistance across all regions and sectors in which we work and to promote inclusive economic growth, strengthen health and education at the community level, support civil society in democratic reforms and assist countries recovering from disasters."
Among the types of NGOs that the Agency partners with are:
1. Cooperative Organizations

2. Foundations

3. Local and Regional Organizations

4. Private Voluntary Organizations

5. U.S. and International Organizations
Government grants presumably for promoting or enacting democratic reforms, discloses an ulterior motive behind the funding. That is natural and understandable in an era of competing political and economic systems. However, with the emergence of a unified New World Order agenda, the practice of doling out government money that undercuts the very existence of national sovereignty has taken a nefarious turn.
The always perceptive, Pat Buchanan weighs in and provides the evidence. US Funding NGOs to Advance New World Order?
"Cairo contends that $65 million in "pro-democracy" funding that IRI, NDI, and Freedom House received for use in Egypt constitutes "illegal foreign funding" to influence their elections. Yet this is not the first time U.S. "pro-democracy" groups have been charged with subverting regimes that fail to toe the Washington line."
The motive to change political, social and economic relationships goes beyond countries influencing foreign policy objectives. When the likes of Ted Turner, George Soros, Warren Buffet and Bill & Melinda Gates use their foundation funds to back NGO's that carry out the globalist agenda, private sector multi billionaires become an existential threat to humanity.
Add to this band of bandit brothers, who all have transformational goals, fostered with the wealth they accumulated by practicing crony corporatism, that diminishes our domestic standard of living, with their internationalization sentiments – Jeffrey Walker, Vice Chairman, United Nation's Secretary General's Envoy for Health Finance and Malaria, who proposes Building Generosity Networks.
"It's time for us to turn our attention to building and growing Generosity Networks that link the philanthropic passions of major donors with others who share those passions and are willing to work, collaboratively, to address the major causes of our day."
Oh, that United Nations record of peaceful philanthropy for universal serfdom has worked so well. The pandemic resolutions for eugenic terminations are often the real intent behind many NGO front organizations.
The economics of world population dictate that market based businesses have no place in a world dominated by transnational monopolies and corporatist cartels. Non-governmental organizations are liberated to advance the "philanthropic passions" of the donors that would normally be suspect if implemented by mega corporations.
Those "so called" generosity networks are used as subsiding endowments for the integration of third world communities into the NWO feudal system of minimal expectations.
That old Peace Corp attitude that was based upon helping others to help themselves is now a mission for global vassal induction. So much for the myth of self-determination, in the land of the rationed and expendable economy, where only the conglomerate matters.
As affluence disparity widens from the mega rich, the former middle class recedes into subsistence level, on a path resembling those that international NGO's are supposed to help. A true merchant based economy, with broad based business ownership, is the only solution to the controlled slave state.
Actual non-governmental organizations, that provide useful functions, must shed their tax-exempt preferences and government subsidies. Helping individuals with volunteer charity under a viable free enterprise economic model is preferable and necessary.
Breaking up monopoly trusts, eliminates the need for generosity networks, because individuals would be able to earn a livable way of life, independent of government and globalist welfare. Most NGO's schemes are fronts for NWO causes.
"The trade in derivatives, using home notes, was designed as a Ponzi scheme. Excel knew it. Cadwalader, Wickersham & Taft (CWT), knew it. My fellow junior associates laughed at me, senior associates got mad at me, and the senior partners ultimately asked me to resign or be fired when I wrote repeated lengthy memoranda explaining this out to them." – Charles Lincoln, III, PH.D., Harvard, J.D., University of Chicago, School of Law
Who is Charles Lincoln, III?
In October, 1993, Charles Lincoln, III began work as an associate at Cadwalader, Wickersham & Taft (CWT). He had just completed a judicial clerkship for Kenneth L. Ryskamp, U. S. District Judge, Southern District of Florida. During his clerkship with Judge Ryskamp, Lincoln had planned, coordinated, and framed the jury questions for a very large securities fraud trial in Palm Beach against Alan B. Levan's Florida-based BankAtlantic Bancorp and Subsidiary Bank Atlantic Financial Company (BAFCO), which were heavily involved in Florida Real Estate from 1952-2011.
What he was about to learn, and challenge, would change the course of his life, from one of privilege to destitution.
In many ways, Lincoln might have appeared exactly the kind of associate who could be expected to make partner rapidly. Ambitious, bright, and energetic, CWT hired him because he received top law school grades in Securities, Antitrust, and Banking Law, as well as for his clerkship experience in Securities & Banking cases in the post-S & L Collapse period in Florida. He had also been President of the Environmental Law Society at University of Chicago, School of Law.
In law school, he had become intrigued by the role of securities in establishing, maintaining, and shaping the global-elites of the 20th century. The complexities of hierarchical and socio-political structures had been his greatest interest in Anthropology & History at Harvard.
In his first month at CWT he turned in 393 billable hours wildly exceeding any expectations. First year associates are expected to bill at least 2000 hours per year, Lincoln managed to do this in less than six months. At Cadwalader, Lincoln aspired to a professional specialization in securities litigation, fraud, shareholder's and directors' relations, rights and obligations, general agency and relationships of fiduciary duty.
Lincoln had taken up law as a second career after a decade as a working archeologist in Mexico & Central America, during which time he wrote a doctoral dissertation "Ethnicity & Social Organization at Chichen Itza, Yucatan" at Harvard's Peabody Museum. His dissertation resulted from a project he directed in his 20s, funded by the National Geographic Society, Harvard's Peabody Museum of Archaeology & Ethnology, and private donors such as Doris Zemurray Stone and novelist James A. Michener.
As an archaeologist, Lincoln had become frustrated, acutely aware of problems mounting in the world, which originated in finance. Determined to use law creatively as a force for positive change, he enrolled at the University of Chicago, School of Law. At the school, he served as President of the Environmental Law Society (ELS), presiding on a year-long symposium at the Law School in 1990-1991, concerning oil spills in the immediate wake of the Exxon Valdez disaster of March 24, 1989.
Raised as the grandson, and effectively adopted son, of a wealthy petro-chemical engineer & military supplier in Highland Park, Dallas, Texas, Lincoln was not a stranger to the better addresses in New York. The welcome dinner held at the Waldorf Astoria for the twenty associates hired at the same time, of which he was one, did not impress him. Cadwalader, Wickersham, & Taft, though claiming to be the oldest, founded in 1792, the same year as the New York Stock Exchange, was by no means the largest.
Lincoln knew Cadwalader's history and greatest claim to fame and power. This is its status as primary law firm to the Bank of New York (BNY), now BNY-Mellon, founded in 1784 by Alexander Hamilton, 8 years before Cadwalader opened its doors under a different name.
The long relationship between the oldest bank and the oldest Wall Street Law Firm include Cadwalader's role in setting up BNY to be the very first law firm to be traded on the NYSE. Cadwalader's historical policies have consistently, matched and supported those of the BNY and the thinking of Alexander Hamilton.
Cadwalader's flagship office was then at 100 Maiden Lane, in New York 10038, close to the heart of the financial district in New York.
Having been hired on for Cadwalader's litigation department, Lincoln encountered a department which was essentially inactive in 1993. The only the only active cases involved municipal defense to voting rights act cases in California.
Even the litigators, in 1993, were all working on one project, one particular project which was shrouded in great mystery and secrecy.
The Excel Mortgage Project
Instead of litigation, Lincoln along with all other first year associates, were temporarily to work with the "Structured Finance Department" on preparing the registration statement of Excel Mortgage. Lincoln's role was to review and assess a series of some 1500 Arizona residential properties in relationship to state and federal environmental law and geographic issues, such as cultural resource management, and other points relating to the entire history and possible condition and liabilities of these properties.
The 1500 or so properties, subject of his study, were earmarked as assets being "deposited" into the Excel Mortgage Bond Fund, along with promissory notes originated by a number of creditors on homes conforming to a certain size and value profile, but having no other relationship. These were not part of the same communities, not part of a single development project, not built by a common builder, or anything else. This struck Lincoln as strange. Why "pool" all these unrelated properties together? And would be in the completed "pool?" Why was the Bank of New York underwriting this project?
Enter the Securitized Derivative
Excel Mortgage, a highly valued client of CWT was about to become part of history, doing something that had never been done before: registering a bond for sale to the public, which bond was based on pooled notes, a hybrid of debt and equity interests in and contingent claims to realty. This type of financial instrument had never before been sold to the public, though it had existed for about 25 years in the "private placement" market.
Lincoln was unwittingly participating in the first initial public offering (IPO) of a bond, a debt instrument, derived in part from promissory notes, 'debts,' and in part from contingent pledges of title, 'secured equity,' in residential real estate.
Securitized derivatives were being born at 100 Maiden Lane.
Bernard Madoff, who founded the NASDAQ when he was 33, was a prominent client of CWT, walking the floors of Cadwalader late at night.
The entire staff of CWT, underwritten by the Bank of New York, supporting Excel, were charged getting these new-fangled "derivative" instruments past examination by the Securities & Exchange Commission (SEC).
This was an arduous, and expensive task, necessitating a "lint-picking" review, before these 'derivative instruments' could be packaged under the name of Excel Mortgage and offered both on the NYSE and NASDAQ. An SEC Registration Statement is an application for Federal Blessings affirming investing in a certain stock, bond, or "other instrument or obligation" is a reasonable investment for an average investor to make.
Supposedly "sophisticated investors" can do whatever they want to do, so long as it's not expressly fraudulent or otherwise illegal. But the average grandmother investing for her grandkids' college needs Federal Protection. Like "Social Security", the concept of "Security" in the "Securities and Exchange Commission" is essentially a matter of "Trust us, We're the Government."
SEC Registration Statements require, prior to sale of any debt or equity instrument to the public, disclosure of all a companies' assets and liabilities along with the qualifications of its officers and directors, and more.
Nobody outside of the law firms who prepare such things and SEC staff, would ever read this, but preparing the registration would bring CWT millions of dollars.
Excel Mortgage, however, was not selling stock in itself as an enterprise or an entity: it was selling a pooled collection of utterly unrelated and unconnected and barely similar promissory notes with contingent interests in, and access to, equity ownership of real property owned by 1500 different people and subject to 1500 separate notes and mortgages.
1993 – Anomalies, and Questions, Emerge
Who was to supervise its operation after "Registration"? What coherence did this "enterprise" have ASIDE FROM the Registration Statement? Would anyone ever recognize it as a "business?" If so, how and why? Lincoln was puzzled and perplexed, and not satisfied with any of the answers he was getting.
The SEC did not appear to inquire into post-issuance management or maintenance of the pool of assets. Once "securitized" the notes would still be handled by individual originators or assigned to servicers. Lincoln asked "what was there left to be assigned or handled once the notes and mortgages were pooled?"
The SEC is charged with protecting small individuals and the corporate investor.
The SEC is expected to be involved in examining and making inquiries about a company's claims for potential and predictions of earnings or profitability.
On what opinion or data would these be based for the Excel Mortgage Pool, since there weren't any?
The opinions used were based on the "normal statistical performance of similarly credit rated and similarly valued mortgages in similar markets from studies of a group at MIT Sloan School of Management headed by a then no-name professor Frank J. Fabozzi. Fabozzi, with close ties to the Bank of New York, was also among the occasional Night walkers at Cadwalader.
The process of preparing an SEC registration statement is a gold-mine for lawyers inclined to highly detailed work. Such a process for registration can normally require Lincoln said, over a thousand individual revisions. The Excel Mortgage registration would be subject to over 2,000 revisions, but in all this there was still no attention given to claims of ownership, transfer of title, the laws of agency and fiduciary duty of managers, any of the concerns which normally plague the corporate world and frame the concern of SEC examiners and securities lawyers.
What's In It for CWT?
The careers of young associates, and even older partners, at firms such as Cadwalader, Wickersham, & Taft, Chadbourne & Park, Sullivan & Cromwell, or Skadden, Arps, depend upon work measured in billable hours. Cadwalader had a "billing goal" of multiple millions of dollars for the Excel Mortgage registration project.
Lincoln recalls three relevant details:
First, the firm was never able to reach it's own goal of billable hours by the time the project was complete.
Second, the firm sent constant "internal memoranda" by e-mail to all employees, down to the lowliest legal secretaries and paralegals, to work harder and BILL MORE HOURS. It was simply inconceivable that Cadwalader might have to refund any part of enormous retainer paid for the Excel Mortgage, SEC Registration Statement project. The money for this had all been advanced by BNY, who counted on Cadwalader to do the job which needed to be done.
Third, the practical purpose of any billable hours stood quite above and beyond any possibility of doubt or question. In fact, any and all billings, however described, so long as they were assigned to the Excel Mortgage Registration Statement Account, were welcomed.
Lincoln was therefore able to unleash his curiosity, delving late at night after hours into issues which ranged far, far afield from the environmental history, condition, and culturally or historically significant use or contents of the subject properties.
Despite some losses during the 2007-2008, CWT was in 1993-1994, and remains today, the top firm representing the creators and implementing the designs of "structure finance and derivative securitization" world wide. Lincoln wanted to understand what he was doing, and what he was involved in creating. The more he found out, the more troubled he became.
As an entry-level associate at Cadwalader Lincoln received his own office and secretary and paralegal. Little time was spent interacting with others in the office. A quick question might be asked but friends did not come quickly. Each associate knew what mattered was the hours billed, and friendly socialization was hard to itemize even on the Cadwalader charts. Hanging over the heads of all new associates was the goal of "making partner."
As an anthropologist, Lincoln saw immediately the subculture of the law firm had its own standards, values, and mandates. The firm had high standards for dress which included ties which remained in place all day, regulations for tie clips or tie pins and cufflinks and belts and, of course, shoes, whether white or "normal."
Standards for women included skirts below the knee and mandated the length for sleeves and the height of necklines and collars. Even the length of hair, for women, was described and outlined in the firm guide, although one paralegal from the litigation department was granted a special exemption, for cause. Known to and noted by everyone in the firm, for his ponytail and paisley shirts, the associate was hired from SDS in California as "our eyes and ears to the lower classes," as the senior partners consistently and uniformly described him.
Lincoln, as an undergraduate, had twice been voted, "best dressed man on campus", but the whole Cadwalader atmospheric ethos of bloodless conformity, as noted above, was for him one of stifling suffocation.
The anomalies which began to intrude on Lincoln's consciousness during his late hours trying to understand the "entity" being sold almost as if it were a company or entity, without actually being one, became an obsession. At first, this lead only to more billable hours, but the trip down the rabbit hole became increasingly disconcerting.
All questions of real value or reasonable expectations, lead the inquirer to the Bank of New York's Heart, ending any questions.
The Disconnect between Law and Derivatives
Lincoln's law school classes, under the University of Chicago's Andrew M. Rosenfield, William Landes, Geoffrey Parsons Miller, and Richard A. Posner, and from his further and ongoing research as a Law Clerk with Ryskamp and now at Cadwalader, had considered the question of real value and reasonable expectations.
Issuing and selling securities, debt or equity, takes place when a company, or group of people who have control over assets they planned to use to make money, or with which they were already doing something generally profitable, or wanted to raise new capital and/or liquidate their ownership and interests in an ongoing and successful venture.
This did not come close to describing what Bank of New York had underwritten for Cadwalader to prepare for Excel Mortgage.
This SEC Registration Statement gave birth to new type of "debt-equity-derivative debt instrument" which had none of the elements or characteristics of a traditional enterprise at all. It was PAPER MADE FROM PAPER, SECURED BY PAPER.
Indeed, the Excel Mortgage Bond, which was soon to be popped onto the market with an SEC certification of Federal conformity was a creation of the lawyers, by the lawyers, for the lawyers.
As one of the most senior associates, now firm Chairman, Christopher White explained to Lincoln when he asked him, "Who will own the interests in these notes once they are securitized?" He grinned boyishly from ear-to-ear and said, "we will, because everyone will have to pay us to tell them."
Without any unifying manager or common owner for these properties, the pool of notes struck Lincoln as like nothing so much as "res nullius" in Ancient Roman Law—the legal category of "property belonging to no one", e.g. virgin forests, wild beasts and undomesticated fur and game animals of every kind, the un-owned and un-ownable creatures of the deep.
Excel Mortgage was going to pool all these "derivative" real estate mortgage interests, whose only commonalities marking them as similar were the price, promissory note, range, size and "single-family home-residential" nature of the properties, and the credit or FICO scores of the owners.
Having "pooled" these "cherry picked" assets, Excel was going to create a strange creature without an owner until either default or foreclosure moved someone to homestead these unownable notes back to control and "ownership" again.
In essence, the concept was, "everything belongs to everyone in common" and "debt is not individual but collective."No one owes his or her debt to any person, but everyone owes it to everyone to pay. This concept seemed, even to Lincoln in 1994, strangely reminiscent of Aldous Huxley's "Brave New World."
The Excel Mortgage Bond to be securitized reflected an artificial "derivative" interests in a non-coherent, uncontrolled mass of wealth, which could and would have to be tamed individually, just like hunting the wild game of the woods.
There would be only a pretense of relationship between the notes originated and the notes collected upon.
There was no one to oversee the transfers, no one to audit the exchanges of values; there were quite simply no responsible parties anymore than anyone can take charge of wheat chaff thrown into the wind or the by-products of a paper mill dumped into a river, yet these "derivative by-products" were being STRUCTURED into something said to have value.
Around 1500 or 2000 properties had been collected together and placed in a basket or pool. But no single plan of real estate development or construction or sales was involved, nor was any contemplated. Nothing joined these properties as a class. Most were not new, but merely resales.
Raising the Issues
Lincoln dug in further, producing and circulating to all his fellow associates and the senior partners at Cadwalader his own memoranda: lengthy studies and analysis on issues such as the fiduciary obligations in the Law of Agency.
Fiduciary responsibility of issuers of securities to purchasers, holder in due course doctrine, implied covenants of good faith and fair dealing between parties to a contract, privity of contract itself, and commercial paper doctrines such as endorsement and ownership as holder, and the comparative rights and priorities of "naked" holders vs. "perfected" holders.
As Lincoln's months stretched out among the whirring circular brushes which polished the green and white marble floors of CWT, he spent more-and-more time with the partners of real estate department, which seemed to understand his worries and concerns better than others, certainly better than the Fourth or Fifth year associate in charge of coordinating the Excel Mortgage Project who kept explaining "this is my road to partner; if I can finish this and make it happen, I won't have to worry about how to live on these lousy six figure salaries anymore, I'll finally be making millions, and that's why we all came here, isn't it?"
Questions Find Answers
Since it was not why Lincoln had arrived at 100 Maiden Lane this presented a dead end for him.
The real estate connection, and an aborted plan to open a CWT office in California, permitted him to compare the Excel Mortgage project with another, more traditional real estate development Sacramento, California.
An extremely prominent CWT client based in Los Angeles was complaining and encountering major problems because of a parallel but separate and distinct set of misapplications of the law of agency, fiduciary duty, and obligation, also originating from the same historical "Cadwalader Memorandum" on transfer of interests which had triggered the explosion of derivative innovations in the securities realm.
With CWT acting as counsel for an old and distinguished California family and collection of enterprises, the Ahmansons, tracts totaling several dozen suburban "townships" in El Dorado, Placer, Sacramento, Sutter, Yolo, and Yuba Counties had sold by the Ahmanson family to a Japanese firm and retained an "Ahmanson Construction Group."
The intention was to build a resort in the area for the benefit of the Japanese owners acting as "construction agents."
Normally construction is performed pursuant to agreements with "independent contractors" who make estimates but are not obligated to continue working if their estimated budgets prove insufficient to complete a project. The Japanese investors were seeking to securitize all the sales in this immense, almost unimaginable project.
Involved, were the Bank of New York, with Cadwalader's long-time California based H.F. Ahmanson holding Company, parent company both to Ahmanson Construction and the since failed Home Savings of America Bank.
The "construction agency relationship" which Cadwalader had created imposed devastating duties and obligations on Ahmanson. As agents, Ahmanson Construction was obligated to use its own money to achieve the ends of the principal, in this case the Japanese company which had purchased the real estate but woefully underfunded the construction of the vast tracts of homes. Ahmanson could not make a profit or even break even. In effect, they had become slaves to the Japanese and might never be compensated.
Lincoln, having reviewed the facts, pointed out to Stephen Meyer, Richard C. Field, and John McDermott, the partners most closely associated with Ahmanson, that by not only failing to protect Ahmanson, but in fact, selling them into quasi-slavery as agents under a contract without guarantees of adequate funding to execute agency obligations, the firm had made a ghastly mistake amounting to nothing less than legal malpractice. This was a breach of fiduciary duty in and of itself.
Lincoln was told, "This firm has a policy of doing no wrong. Therefore, you are wrong. The firm is never wrong. You should reevaluate your conclusions."
This happened in 1994, only two and a half years after the sensational October 1991 confirmation hearings for Justice Clarence Thomas. The Paula Jones allegations against the new President Clinton, were beginning. "Sexual harassment" became a great boogie-man haunting law firms all over America.
Consequences are Clarified
After reading his memorandum on the Ahmanson project, these senior partners asked Lincoln to leave the room.
When they called Lincoln back in, they told him, very solemnly,
"you know you need to keep your nose clean around here. We have all received reports that you have taken your secretary Alex to lunch more than once and what's more you gave Holly, the Senior Secretary in recruitment & personnel, flowers for her birthday and Valentines Day. So just remember: never ever do anything, anything at all, that you would not want to see published on the front page of the New York Times. Anything here can be, you know, and anything will be, at the drop of a pin, because everyone is very sensitive to questions of decorum these days, and, after all, you are a married man."
Lincoln reports he did not even bother to ask how they happened to think of this only after a three hour meeting concerning the Ahmanson contract of construction agency, when he had never heard about any concerns of this nature before.
At work, Lincoln continued to pile up daunting billable hours doing research on a growing list of issues, each going back to the dissection of the elements of value, which were being "deposited" into the derivative pool. He was determined to understand what was really happening. Why were they doing this?
Confirming what Christopher White had told him before, a Properties Department attorney named Stephen Meyer, advised Lincoln to keep his mouth shut, this happening shortly before Lincoln was asked to resign. Both men had made it clear, in nearly the same words, that Lincoln should be careful about questioning or criticizing firm's plan for transforming the economy of the Western World, "this is how things are being done these days. We do because we get to charge everybody. This is how the whole world will be managed by 2020, we have a plan."
As Lincoln was to discover, there was a plan. A book called "Cadwalader 2020" contained a comprehensive manifesto of how the world would be changed by the year 2020. Unsecuritized individual debt would no longer exist.
During Lincoln's entire time at CWT, the firm maintained a high level of security over the Excel Mortgage work, work which finally involved everyone at the firm. All who worked at the firm had to submit to a frisk on leaving work. No papers or laptop computers or diskettes, this still the era of 3.5 inch diskettes, were to be taken home or removed from the premises, and no external e-mail was allowed connecting to firm e-mail. All firm e-mail was in fact carefully monitored.
To entirely use up the retainer on the Excel work, Lincoln and all the other first and second year associates found themselves in a large conference room supervised by some of the partners pasting labels on files.
The partners had to review the signature pages before officers of Excel would sign the documents, and the associates were there to prepare and affix signature tabs, saying "sign here, Mr. So-and-So, on to the final pages of Statement before final submission.
Lincoln said it seemed odd to use attorney billable time to prepare, double-check, and verify signature tabs, even on a super important document until you considered the driving desire of CWT to maximize their billable hours.
Billing rates were $150.00 an hour for new associates, $60 – 80 an hour for paralegals, and $40 – 50 an hour for secretaries. On being told that he had failed to bill his secretary's and paralegals' time for bringing him after hours meals and snacks, Lincoln asked the senior associate in charge of organizing the Excel Mortgage Project how much the firm billed out for the hourly operators of the automated circular marble floor polishers which whirred seemingly ceaselessly day and night throughout the offices. Epstein just glared at Lincoln silently. Those hours were not billable.
CWT was determined to drain every possible penny from the work done for Excel Mortgage, and did. This appeared to be consistent with the Bank of New York's plan in financing the project in the first place.
As Lincoln's research continued, the business plan being followed by Excel Mortgage also emerged, in all of its complexity and disturbing detail. The company had seen the potential to redefine a debt, recreating it as equity, and equity can be used as collateral for originating and extending more debt, which can be hybridized with contingent interests in an ever expanding pyramid of debt, doubled into equity, doubled into debt…. And again, this was the CWT-BNY plan for perpetual inflation.
There was quite simply no plan other than to pool and securitize the notes to issue X millions of dollars in bonds. These would be sold on the major stock exchanges, generating equity. The equity would be used to extend or originate more money to the borrowing public who then "sell" or give their new notes. This then generates more equity through debt, a constantly pooling and production of derivatives then sell to continue the cycle.
Ponzi Scheme Emerges
After his first month of painful research, it took Charles an additional 6 weeks to figure out and map the nature of the pyramid, another 6 weeks to check his work and accept the results, and then he started writing memoranda, one after the other, each one critiqued by other associates or the senior partners and getting longer and longer.
His first memorandum was entitled "The Law of Fiduciary Duty in Agency."
His second was "Transfer and acceptance of instruments by endorsement and receipt: who is responsible?"
There were at least four others, the longest of which was over 500 pages.
Lincoln's conclusion was breathtakingly simple: "merger of identities destroys the identities merged, there is no individual liability for debt in the absence of privity of contract, and no privity of contract without individual identity of contracting parties."
It was clear from the elated attitude of the Senior Partners that designing and implementing the Excel Registration Statement, as the first IPO of its kind, stood in their minds as their most important contribution to western civilization, as envisioned through the world of "Cadwalader 2020".
Finally, Lincoln was asked to resign, about six weeks shy of his first anniversary. His questions and concerns had not ended and the Partners were becoming hostile.
Leaving with a not quite "Golden Parachute" consisting of a $50,000 severance payment, he had vocally identified a series of challenges which the management of Cadwalader had no intention of addressing. It was now clear to Lincoln these were not any kind of mistake or oversight.
Lincoln's final memorandum at Cadwalader opined, perhaps overestimating general knowledge of the law, "no mortgage note included in the Excel mortgage pool will ever be lawfully collected in the event of borrower/credit-debtor default, because the pooling of identities obliterates individual obligations and rights, and discrete transactions lie at the foundation of our system of contract and debt."
At the meeting where he finally resigned, the Senior partners, perhaps understanding the American public better than Lincoln, said to him, "Who is ever going to notice lack of privity of contract besides you? They teach you all those archaic "Elements of Law" at the University of Chicago, we know all about it, but nobody does business that way anymore. The economy of the future is now, nobody cares about endorsements and signatures anymore, it's all going to be electronic, anyhow."
Lincoln responded, "well, then, you're going to have to change the law." And the masters of the CWT universe said, "Don't let the door hit you on your way out, we write the law, we interpret the law, we tell everyone in America what the law means, that's what we do.
The Price Paid
The next nineteen years of Lincoln's life have been filled with constant attacks from the legal establishment from directions and in ways which exacted a hideous toll on him and those he loves. He has repeatedly learned what it is to be hated, rejected, despised, a man of sorrows and acquainted with grief. In those two decades he lost his wife, his birth family, and his son, all his inherited property, including several homes and a gigantic private library and personal collections of fossils, numismatic, painted, and sculptural art, his law licenses in three states and even his own not-at-all-insubstantial investments.
Lincoln notes that, after what can only be called a blessed beginning in life with his loving grandparents supporting him, an exceptional education, and basically a privileged and charmed first three decades of life, his consistent pattern of loss only began when he was 33-34 years with his entry into private law practice at Cadwalader, in what, quite simply should have been "the best of all possible worlds."
Left with nothing, he refused to quit.
All of these events began after those critical months, less than a year, that he had spent at Cadwalader, Wickersham, & Taft.
As historical events unfolded, parallel to his own life, his worst projections regarding the impact of the new market in mortgage derivatives proved to be frighteningly accurate. Lincoln began to research how the runaway Ponzi Scheme could be halted, and reversed.
A Solution
According to Lincoln, for the past ten years, his life has been entirely shaped by the mortgage crisis and its origin in securitization. The question which, he says, drove him is how private property and integrity of contract could restored in the face of the "New World Order" Plan. This is the plan Lincoln first became aware from the internal firm booklet "Cadwalader 2020," while he was working at CWT in 1993-1994.
Lincoln believes such restoration is possible. The systemic fraud has not gone unnoticed, as CWT and BNY clearly thought would be the case. Their concern is registering through the rising wave of settlements which are now extinguishing the cases they deem most threatening. These cases are now settling on the courthouse steps for significant amounts and return of the real estate, free and clear of mortgage related liens.
Banks understand the ominous possibilities they face if juries realize what really happened. And today, it is not just Cadwalader. Nearly every major financial law firm in the United States who is involved, directly or indirectly, in the implementation, defense, or coverup of securitization is potentially liable.
This potential for liability makes the settlements paid out by cigarette companies seem like chump change.
As long as such settlements are few and remain outside the view of the courts, the banks are safe. But the moment juries hear the facts, and see the reality, the banks are toast, and they know it.
And here, Lincoln said, is the leverage point from which change can be enacted. More cases must be litigated using the facts so cases won in the light of day can become case law and precedent. The war can be won, but will be costly. This challange requires, along with several lines of attack, the means for funding litigation.
One possible solution is to solicit private direct investment in litigation for individual cases in exchange for a share of the awards by the jury. Another is to design an "anti-derivative derivative" plan which bundles and pools both investments and potential awards, allowing Americans at all income levels to invest in the effort.
For this derivative, investors would understand both the risk and the benefits of investing.
Lincoln's team, they know, cannot fund its efforts as the banks do, by an out of control pyramid scheme piling debt on equity to create more debt, but Lincoln sees a certain symmatry achieved by using the weapons created by the originators of the problem against them.
Either solution, Lincoln says, lies directly in the hands of Americans. If the money is available, litigation can go forward. He and the team see a build out across the country, with litigation taking place in every state as attorneys sign on and funds are available.
They have already begun. Lincoln's team is now working with homeowners and the currently small number of attorneys willing to litigate. They have no illusions. They are aware they are going up against the most powerful institutions in the world. But they also know that, if they are successful, the crack now forming in the protections constructed by CWT, BNY, and so many others, makes it possible to reverse the ominous trends in the American housing market while proving it is possible to enact accountability for a corrupt establishment and good for the people.
If houses now held by banks go on the market, or are returned to their owners, the heavily inflated prices of homes will drop to its natural market level based on supply and demand. Communities will stabilize, as will the lives of Americans.
The America which emerges from this crisis can be very different. No stability will ever result from the current expectations of perpetual economic growth relying on perpetual inflation and perpetual motion in the market place, and the resultant social instability.
The 99% need to bring the 1% home to live with the rest of us in peace, Lincoln says.
Given the propensity of the legal establishment to go after activist attorneys, Lincoln admits this will not be without risk, but public involvement can help here, too. He remains confident, many will step forward. They did so in 1775 and in other times of crisis in America.
Failing to act, he said, means abandoning Americans to the cartels and monopolies who are responsible for what has happened to our country.
Lincoln and other members of the team believe strongly most attorneys and judges, when asked to make a choice in the light of day, will do the right thing.
The effort has already begin in New Jersey. Right now he has a case in motion in the Garden State, just across the river from Manhattan, where Cadwalader still holds sway at the ominously named "One World Financial Center."
Now, they are looking for more attorneys who love and respect the law, and investors who know what matters most and want to make a difference. His website is, homeownersjustice.com.
As U.S. corporate profits soar to record highs, food stamps for the neediest were quietly cut. The politicians who are demanding endless cuts to social programs — Democrats and Republicans alike — insist that the U.S. is broke, all the while conveniently ignoring the mountains of tax-free wealth piling up in the pockets of the super rich.
This newest flood of cash for the nation's wealthiest 1% is a blatant government subsidy: the Federal Reserve continues to pump out an extra $75 billion a month, the vast majority of which fattens the already-bursting overseas bank accounts of the rich. Since Obama has been president this pro-corporate policy has helped funnel 95 percent of the nation's new income to the wealth-soaked rich.  
And while it's true that the global super rich have an estimated $32 trillion [!] stashed away abroad in off shore tax havens, an even newer way to avoid taxes has gripped the endlessly-greedy minds of U.S.-based billionaires.
Instead of shielding themselves behind the classic 'C' corporation structure — and all the burdensome taxes and regulations associated with it — two-thirds of new corporations have "evolved" into pseudo-legal "partnership" structures, commonly referred to as "pass throughs," the idea being that the corporate-partnership instantly passes the profits through to the shareholders, no corporate tax necessary.
The most common form of pass throughs are "innovative" variations of a Limited Liability Company, a tax structure created in 1975 for narrowly regulated purposes. But now rich investors are performing accounting and legalistic somersaults to exploit the tax structure, practices that were illegal before the regulators were "captured" by the big banks.
The pro-billionaire Economist magazine recently discussed the pass through fad:
"A mutation in the way companies are financed and managed will change the distribution of the wealth they create…The corporation is becoming the distorporation…More businesses are now twisting themselves into forms that allow them to qualify as pass throughs."
So, for example, imagine that nine rich guys get together and call themselves a pass through corporation of some variety. They do this because they want to avoid personal liability in case things go awry. Their partnership only buys and sells stocks and goes on to make billions, while paying zero corporate taxes. When their risky bets go bust and the partnership is sued by hoodwinked investors, the company instantly declares bankruptcy, since all profits were quickly "passed through." The partners (the nine guys) cheerfully go home to swim through their sea of cash.
In real life shady pass throughs make massive wealth. Richard Kinder, who co-founded the biggest pass through, named Kinder Morgan, personally received $376 million in dividends last year alone [!], according to the Economist.
The pass through fad is on track to becoming the dominant way that the super rich get together to make huge amounts of money — pass throughs were 63 percent of all corporate profits in 2008, and are likely higher now, since many of the big private-equity companies making a killing by the cheap fed dollars are organized under pass through umbrella structures.
There is a huge society-wide risk for this type of behavior, which resembles the reckless gambling that destroyed the economy in 2008. As an ever-larger share of wealth is poured into these risky, non-regulated vehicles, the potential grows for them to self-destruct and pull down the broader economy with them. Pass throughs — which include most private-equity firms — function "efficiently" when the government is handing them cheap money; when interest rates go up, the pass throughs go bust, with predictable outcomes.
"But wait," the billionaire will protest, "we pay individual taxes, which help fund social services." Not necessarily. If the billionaire investor paid their legal obligation of "capital gains" taxes, they'd already be paying far less than the average worker. But the pass-through billionaires excel at avoiding all taxes. The Economist again:
"For a [pass through] partner a payout can be considered merely a return of capital rather than a profit, and consequently no tax is due until the sale of the underlying security. When tied to nuances of estate law, this may mean no tax at all."
This type of blatantly criminal behavior used to be actually illegal, but as Wall Street bought Congress, the rules were either bent or ignored.
The Economist explains:
"The limitations on becoming [a pass through] seem to be tied more to legal dexterity [!] and influence [buying politicians] than any underlying principle. Politicians want to extend the benefits of [pass through] partnerships to industries they have come to favor either on the basis of ideology [of the corporate type], or astute lobbying [bribery], or a bit of both."
The rest of society is affected because public services are being starved of funds, while these new pass throughs face vastly less regulation than the standard C corporations, and push wealth inequality to new heights while threatening a deeper recession.
Historically, government began regulating corporations because everyone realized the profound effects these institutions were having on the rest of society; the nation was becoming more unequal, the labor force more exploited and the environment torn to shreds.
As the super wealthy organized themselves into corporations they took most of society's wealth with them; government realized that a semi-functioning country would need to tax these institutions and regulate their behavior, since the "natural" behavior of the capitalist — greed — was capable of pushing the rest of society into the dregs.
The new pass through fad is also indicative of the current state of U.S. capitalism; instead of investing profits in a company to buy machines or hire new workers, all the cash is either sitting in overseas bank accounts, or is being instantly funneled, via pass throughs, into the hands of ever-richer billionaires, who are proving to everyone that there is no bounds to the amount of cash they can accumulate. Where there are barriers to accumulation (regulations and taxes), they will supersede them while paying politicians of both major parties to ignore it or make it legal.
This dynamic occurs, in part, because the wealthy are basically refusing to invest in the real economy, as they fear the unstable economic conditions are not safe enough to make long term investments, which they believe won't yield long term higher rates of profits. Safer to speculate on risky stocks, pocket the money and be the first one out when things go bust, as they did in 2008.
Of course the big name C corporations are up to their eyes in fraud too. Apple made big news when it only paid 2 percenttaxes on $74 billion in profits, by "declaring" its profits in Ireland, a corporate tax haven.
This occurs while other giant companies simply use clever accounting tricks to pay zero taxes, including giants like WellsFargo, Boeing, Verizon and General Electric. In fact, General Electric even finagled a rebate.
When it comes to oversea tax havens, it's estimated that the U.S. national budget is annually starved of $280 billion in tax revenue. 
Politicians have been struggling with ways to deal with the problem, since even in their mind some amount of tax collection needs to happen, if only to fund the military, provide more subsidies to corporations, and please the public by appearing to try to reduce the billionaire's obscene behavior.
One popular idea among the politicians is to declare a corporate "tax holiday," where the trillions of off-shore profits can be ceremoniously brought back to the U.S. while the feds look the other way. The idea is that, once the money is actually back in the U.S., the wealthy will want to spend it on something which will eventually help the economy — trickle down economics at its finest.
What seems certain to happen is that lowering corporate taxes will be a central piece of any "grand bargain" that eventually emerges, since there is a clear bi-partisan consensus that corporations need to pay lower taxes.
Some argue that if corporate taxes are low enough — and regulations removed — the corporations will reward the nation by not stockpiling their profits abroad and not creating pass through loopholes.
Of course all of this implies that the wealthy have a stranglehold over the U.S. economy. It's telling that politicians want to deal with corporate tax evasion by lowering the corporate tax rate, instead of actually sending the IRS after them and throwing them in jail, as they do with working and middle class people.
The above dynamics create an ever-increasing wealth inequality that claws at the thinning strings holding society together. The bankruptcy and social disintegration of Detroit is a foreshadowing event for the rest of the country, unless this dynamic is stopped.
When the next crash happens the nation will have learned its lessons: the big banks and wealthy investors who destroyed the economy in 2008 are back at it, encouraged by Obama's pro-corporate behavior and the Federal Reserve's money flooding.
It's becoming increasingly obvious that breaking the power of the super wealthy is the first step towards balancing the budget, job growth, protecting the safety net, and creating a semblance of a rational society. Until then the U.S. will lurch from one crisis to another, while blaming everyone but the real culprits.
We often hear talk about the all-powerful global elite and how they are invincible. They are not invincible, they are blinded by their avarice, decadence and insatiable desire to dominate a humanity that they hold in such disdain.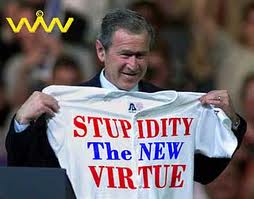 As I have studied their playbook and have learned their mindset, as a result, I have learned that they have vulnerabilities. Just like a quarterback that doesn't like pressure as they attempt to pass from the "pocket", they can be forced to scramble.
I have seen time and time again that when their evil agendas are exposed in the light of day, they run for cover. The latest example of this global elite acquiescence to the will of the people was in Syria when their agenda was exposed by the truthful media. The alternative media was relentless in our exposing the fact that the CIA shipped in the chemical weapons so that al-Qaeda would use them on the Syrian civilians. As a result, the puppet Obama had to run for cover and we have not hear the word "Syria" come from his mouth or the mouth of warmonger, John McCain, since the globalist agenda was exposed. Enlightenment and education would seem to be the keys to turning back the globalist invasion of the United States.
Why Aren't There More Syria's?
I have recently been wondering why don't we have more "Syria's"? If we can make these criminal central bankers retreat in the face of one of their most important objectives, the temporary preservation of the Petrodollar which would be accomplished by taking out Syria and then Iran, then why can't we take dismantle the rest of their agenda? When we look at our victory over the Syrian issue, it is baffling to try and explain why we could be so stupid in so many other areas.
What kind of nation would tolerate endless wars of occupation which are serving to bankrupt the country?
What kind of nation would tolerate criminal Wall Street bankers engaging in an illegal Ponzi scheme (i.e. the derivatives) and then bailing out these felons with our own tax money?
What kind of nation would tolerate a Nancy Pelosi who has admitted to engaging in insider trading in the stock market and then let her also get away with telling the people that we need to pass Obamacare to see what's in it?
What kind of nation would tolerate a Senator, like Diane Feinstein and her husband, making a billion dollars from the sale of post office buildings?
What kind of nation would tolerate a US senator, John McCain, who has given aid and comfort to al-Qaeda in Libya and Syria and then defend their murderous ways
What kind of nation would tolerate a president who has a half-brother, Malick Obama, running finance for the Muslim Brotherhood and then having this president support the Muslim Brotherhood in Egypt and Libya?
What kind of nation would murder 53 million, and counting, of its most vulnerable citizens without blinking an eye?
What kind of citizenry would tolerate its elected leaders while they pass and implement a health care system based upon the British NHS which pays bonuses for euthanizing the elderly?
What kind of citizenry would tolerate its elected leaders handing over control of the military to the United Nations?
What kind of nation would tolerate the specter of sex rings (you will be hearing a lot about this in upcoming weeks) in and around the White House?
What kind of nation would tolerate its megabanks and their laundering of drug money and child sex trafficking money through their institutions? Oh yes, they have paid fines, but nobody has gone to jail.
What kind of a nation would tolerate the prevalence of false flag events, from the Boston Marathon Bombing to the 7/7 London Bombings to the attacks on 9/11 to the contrived Gulf oil explosion and not think the nation is not in grave danger as November 13th and the Grid EX II drill approaches?
What kind of citizenry would tolerate these violations of the public trust? The answer is simple. Only an incredibly stupid and dumbed down population would tolerate these abuses from their banker-controlled government?
The Globalist Number One Weapon
The number one weapon that is used against humanity in order to further the globalist agenda is induced stupidity. Many older foreigners are in awe as they witnessed the dumbing down of America in just a few short decades.
We Americans were once known for our culture, innovations, creativity and work ethic. Phrases like "made in America" use to mean something. There was a time in this country when our elected leaders feared the people. Today, leaders like Feinstein, Pelosi, Reid, Obama and McCain mock America on a daily basis as they tell the same lies and engage in the same criminal behaviors with impunity.
How Dire is America's Intellectual Deficit?
America's intellectual deficit starts right at the top of the intelligence pyramid, namely with its intelligence quotient (IQ). The USA scores the lowest in national average IQ among the developed countries of the world, at a national average score of 98. The data is obtained from IQ and Global Equality by Dr. Richard Lynn (professor of Psychology, University of Ulster, Northern Ireland) and Dr. Tatu Vanhanen (University of Tampere, Finland).
Take a look at this poster child for American stupidity.
A Snapshot of Stupidity
Are we really surprised at the following?
50% of high school seniors think Sodom and Gomorrah were married.
55% of the U.S. population does not know that the Sun is a star.
25% believe we won our independence from a country OTHER than Great Britain.
29% couldn't name the Vice President.
73% couldn't correctly say why we fought the Cold War.
Political Stupidity
The following are facts which should inspire a collective sense of national shame.
3% can identify the first President of the United States.
10% know how many justices sit on the Supreme Court.
14% know who wrote the Declaration of Independence.
23% can correctly identify the two houses of the U.S. Congress.
22% of Americans could name all five Simpson family members, compared with just 1 in 1,000 people who could name all five First Amendment freedoms.
And, please explain to me, how in the hell did we elect this moron, TWICE?
And how many stupid people would sign this petition to repeal the First Amendment?
Conclusion
The greatest weapon the central banksters have at their disposal is the inducement of mass stupidity. The masses of this country are so stupid that one has to wonder if this country is even worth saving. Can America be saved despite the widespread ignorance which has spread across the country like an out of control pandemic?
The number one enemy facing the American people are not the Chinese, the Iranians, the Bilderbergers or any other liberty-destroying group. The number one enemy facing America is its profound level of stupidity!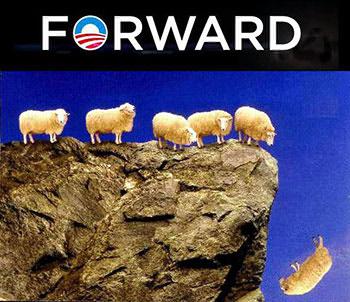 Why did America rise up and collectively tell Obama "no" to invading Syria? As I search for an answer, I realize that if a lazy dog does not move, the sun will still shine on its posterior once a day. Is that what happened in Syria? Or was it likely that the alternative and truthful media in this country were unified in their voice and their approach to the public, for a 30 day period, got our message got through. Psychologists call this the "confirmation bias" which works by repeating a belief often enough that the recipients of the message come to believe it. We see this with the global warming phenomenon. Despite the shoddy science behind the claims of an impending eco-disaster, the people are willing to "go green". Perhaps if we redoubled our efforts in the alternative media, we might see dramatic results in terms of waking up a dumbed down population.
We can debate the causes of our national stupidity, but it does not matter. The fact remains is that we are a stupid people. The lesson learned here is that America's stupidity manifests itself in making us into becoming a nation of sheep. Sheep are waiting to be led and they will follow the loudest voice. This means that all of us in the alternative media need to redouble our efforts. We probably will not stop the coming crash, but we might soften the landing and make it easier to pick up the pieces after the fact.
Source: Dave Hodges  |  The Common Sense Show
Paul Craig Roberts thinks the Fed has backed itself into corner. A rise in interest rates would strengthen the dollar, give the dollar new life as world reserve currency, and halt the movement into gold, but a rise in rates would collapse the bond and stock markets and reduce the value of derivatives on the banks' balance sheets. I asked Dr. Roberts if the Fed would sacrifice the dollar in order to save the banks and what the effect would be on Washington's power viv-a-vis the rest of the world. His answers to these three questions suggest that Washington's days of financial hegemony and world leadership are numbered.
Mike Whitney: Is the US dollar at risk of losing its position as reserve currency? How would this loss affect US leadership and other countries?
Paul Craig Roberts: In a way the dollar has already lost its reserve currency status, but this development has not yet been officially realized; nor has it hit the currency markets. Consider that the BRICS (Brazil, Russia, India, China, and South Africa) have announced their intention to abandon the use of the US dollar for the settlement of trade imbalances between themselves, instead settling their accounts in their own currencies. (There is now a website, the BRICSPOST, that reports on the developing relations between the five large countries.) There are also reports that Australia and China and Japan and China are going to settle their trade accounts without recourse to the dollar.
Different explanations are given. The BRICS imply that they are tired of US financial hegemony and have concerns about the dollar's stability in view of Washington's excessive issuance of new debt and new money to finance it. China, Australia, and Japan have cited the avoidance of transaction fees associated with exchanging their currencies first into US dollars and then into the other currencies. They say it is a cost-saving step to reduce transaction costs. This may be diplomatic cover for discarding the US dollar.
The October 2013 US government partial shutdown and (exaggerated) debt default threat resulted in the unprecedented currency swap agreements between the Chinese central bank and the European central bank and between the Chinese central bank and the Bank of England. The reason given for these currency swaps was necessary precaution against dollar disruption. In other words, US instability was seen as a threat to the international payments system. The dollar's role of reserve currency is not compatible with the view that precautions must be taken against the dollar's possible failure or disruption. China's call for "a de-Americanized world" is a clear sign of growing impatience with Washington's irresponsibility.
To summarize, there has been a change in attitudes toward the US dollar and acceptance of US financial hegemony. As the October deficit and debt ceiling crisis has not been resolved, merely moved to January/February, 2014, a repeat of the October impasse would further erode confidence in the dollar.
Regardless, most countries have come to the conclusion that not only has the US abused the reserve currency role, but also the power of Washington to impose its will and to act outside of law stems from its financial hegemony and that this financial power is more difficult to resist than Washington's military power.
As the world, including US allies, made clear by standing up to Washington and blocking Washington's military attack on Syria, Washington's days of unchallenged hegemony are over. From China, Russia, Europe, and South America voices are rising against Washington's lawlessness and recklessness. This changed attitude toward the US will break up the system of dollar imperialism.
Mike Whitney: How is the Federal Reserve's Quantitative Easing impacting the dollar and financial instruments?
Paul Craig Roberts: The Federal Reserve's policy of creating large amounts of new money in order to support the balance sheets of "banks too big to fail" and to finance continuing large budget deficits is another factor undermining the dollar's reserve currency role. The liquidity that the Federal Reserve has pumped into the financial system has created enormous bubbles in bond and stock markets. US bond prices are so high as to be incompatible with the Federal Reserve's balance sheet and massive creation of new dollars.
Moreover, central banks and some investors have realized that the Federal Reserve is locked into the policy of supporting bond prices. If the Federal Reserve ceases to support bond prices, interest rates will rise, the prices of debt-related derivatives on the banks' balance sheets will fall, and the stock and bond markets would collapse. Therefore, a tapering off of quantitative easing risks a financial panic.
On the other hand, continuing the policy of supporting bond prices further erodes confidence in the US dollar. Vast amounts of dollars and dollar-denominated financial instruments are held all over the world. Holders of dollars are watching the Federal Reserve dilute their holdings by creating 1,000 billion new dollars per year. The natural result of this experience is to lighten up on dollar holdings and to look for different ways in which to hold reserves.
The Federal Reserve can print money with which to purchase bonds, but it cannot print foreign currencies with which to purchase dollars. As concerns over the dollar rise, the dollar's exchange value will fall as more dollars are sold in currency markets. As the US is import-dependent, this will translate into higher domestic prices. Rising inflation will further spook dollar holders.
According to recent reports, China and Japan have together reduced their holdings of US Treasuries by some $40 billion. This is not a large sum compared to the size of the market, but it is a change from continuing accumulation. In the past, Washington has been able to count on China and Japan recycling their trade surpluses with the US into US Treasury debt. If foreign willingness to acquire Treasury debt declines and the federal budget deficit does not, the Federal Reserve would have to increase quantitative easing, thus putting even more pressure on the dollar.
In other words, in order to avoid an immediate crisis, the Federal Reserve has to continue a policy that will produce a crisis down the road. It is either a financial crisis now or a dollar crisis later.
Eventually, the Federal Reserve's hand will be forced. As the dollar's exchange value declines, so will the value of dollar-denominated financial instruments regardless of how many bonds the Federal Reserve purchases.
Mike Whitney: How is China likely to respond to America's changing economic position?
Paul Craig Roberts: When I met with Chinese policymakers in 2006, I advised them that there was a limit to how long they could rely on the US consumer market as jobs offshoring was destroying it. I pointed out that China's large population provided policymakers with the potential for an enormous economy. They replied that the one-child policy, which had been necessary in early years to keep population from outrunning social infrastructure, was blocking the development of a domestic consumer economy. As peasant farmers no longer could rely on multiple children for old age insurance, they hoarded their earnings in order to provide for their old age. Chinese policymakers said that they intended to develop a social security system that would give the population confidence to spend more of their earnings. I do not know to what extent China has moved in this direction.
Since 2006 the Chinese government has let the yuan appreciate 25% or 33%, depending on the choice of base. The increase in the currency's exchange value has not hurt exports or the economy. Moreover, the US no longer manufactures many of the items for which it is dependent on China, and other developing countries do not have the combination of the technology that US corporations have given to China and China's large excess supply of labor. So it is unlikely that China faces any threat to its development except for US policies designed to cut China off from resources, such as the new US military focus on the Pacific announced by the Obama regime.
China's large dollar holdings are the consequence of the technological prowess that China acquired from Western corporations offshoring jobs to China. What is important to China is the technology and business know-how, which they have now acquired. The paper wealth represented by dollar holdings is not the important factor.
China could destabilize the US dollar by converting its holdings into dollar currency and dumping the dollars into the exchange markets. The Federal Reserve would not be able to arrange currency swaps with other countries large enough to buy up the dumped dollars, and the dollar's exchange value would fall. Such an action could be a Chinese response to military encirclement by Washington.
In the absence of a confrontation, the Chinese government is more likely to gradually convert its dollars into gold, other currencies and real assets such as oil and mineral deposits and food businesses.
Quantitative easing is rapidly increasing the supply of dollars, but as other countries move to other arrangements for settling their trade imbalances, the demand for dollars is not rising with the supply. Thus, the dollar's price must fall. Whether the fall is slow over time or sudden due to an unanticipated Black Swan event remains to be seen.
No doubt you have heard about the War on Drugs, the War on Terror and the War on Happiness. However, you may not be familiar with the War on God, possibly because it would be an unpopular war to discuss publicly. By the "War on God" (definition) we mean the collection of strategies, methods and techniques which have the combined effect of preventing or seriously hampering the efforts of individuals to seek or achieve legitimate Spiritual enlightenment and the Soul's eventual return to God.
The War on God is an ancient war. While the United States and other countries play an active role in this war today, they definitely did not initiate the war. If you want to use the Christian bible as a reference, you could argue that the War on God began shortly after man was created and rejected God in favor of Satan. Clearly, in some form, the War on God has existed throughout human history.
Today, the United States has effectively broken off diplomatic relations with God. The oligarchs who run the country never physically die and so their souls stay on Earth. Apparently, the United States actually believes that its technology, occult knowledge and black magic skills place it in a position which is superior to God.
We know from whistleblowers like David Morehouse that the United States sponsors and trains a cult of psychics to carry out psychic espionage (remote viewing) and also assassinations using psychic black magic techniques. According to clips of his various interviews on YouTube, it was the training in psychic assassinations which caused Morehouse to become disillusioned, quit the secret program and blow the whistle on the operation. Other countries may well operate similar programs but the details will remain unknown until someone defects and exposes them.
The leaders of the United States have always worshiped Satan. The United States was founded by a cult of Satanists known as the Masons and remains under control of that cult today. By rebranding their cult as a nation state, the cult created the appearance of legitimacy. Cult secrets simply transitioned to state secrets. Cult threats to kill anyone telling their secrets transitioned to the crimes of treason and espionage.
Nothing really changed except for the rebranding from a cult to a government. Today, essentially all members of the CIA, NSA and NASA are Masons. All US presidents have been Masons with the two exceptions of Abraham Lincoln and John Kennedy who were both assassinated.
The term "national security" refers to the security of the cult and not to the security of the general population. The Masonic motto is "If you are not one of us, you are nothing". The cult exists only to enrich itself.
The Masons study and practice the occult. Serious study begins after they take a formal oath of allegiance to Satan at the 30th degree initiation. Basic occult knowledge is neutral and everyone who advances Spiritually learns it. However, Masons seek this knowledge to gain power and control over others as opposed to knowledge for personal advancement. This choice, commonly called the Left Hand Path, places them in opposition to the will of God.
If the Satanists simply wanted to sell their Souls to Satan and mind their own business, one could argue that they had that right because they had free choice. However, the situation is not that simple. The Satanic oligarchs did freely choose to worship Satan. However, they also desire a comfortable life. They don't want to do any "grunt" work. Therefore, they have enslaved the remainder of humanity and are holding their Souls prisoner on this planet to service their needs. Therefore, if you, as an innocent Soul, ever plan to escape from this place and return to God, it is in your interest to investigate and gain an understanding of this war so that you will have an opportunity to Spiritually evolve. Otherwise, your Soul will remain a prisoner here — lifetime after lifetime — serving the Satanic overlords essentially forever.
Earth Based Religions
The phrase Earth Based Religions (definition) refers to religious schools which seek and use knowledge, including occult knowledge, to enhance their experiences during their human lifetimes as opposed to using the same knowledge to foster Spiritual development with the ultimate goal of achieving a stable non-physical Spiritual existence.
Although Pagan religions are usually grouped into this category, a more careful examination would reveal that essentially all mainstream religions are Earth based religions. Mainstream religions make constant references to God and Heaven but never explain exactly what they are talking about. Their books concentrate on historical narratives concerning how people in the past lived and coped with the basic problems of human physical existence. They never give details of any level of Spiritual existence or even any specific hints about what life beyond death will be.
Let's try an example. Suppose you have never seen a motor vehicle. You have heard vague stories that they exist, but that is all. Then, suddenly, you find yourself behind the wheel of a car on a high speed road like the US interstate system or the A roads in Britain. What would you guess would be your chance of survival? Try less than zero.
Now suppose you physically die. Suddenly, you find yourself in your Astral body. However, no one ever told you that you have an Astral body. It does not operate under the same rules as a physical body does. It is a very pliant and nimble body. It can travel in time to the past or future, access any plane and subplane in the Astral universe and research the absolute accurate and incorruptible records system known as the Akashic Records to name just a few. But, as in the previous example, you never learned how to "drive" it.
You would have done fine on the highway if you had gradually learned to drive a motor vehicle. You would do fine after death if you had some experience and training with your Astral body. However, no one ever taught you. What practical use is any religion that constantly rants about Heaven but offers no practical advice about your life after this life?
This information may have been a guarded secret in the past, but those days are gone. You can research this information to your heart's content on the internet, locate legitimate Spiritual groups and learn from those who can leave their physical body and explore the non-physical dimensions. But, don't expect any help from a mainstream church.
You might do well to recall the famous quote attributed to Jesus, "The truth will set you free". Mainstream churches are large, rich institutions. They did not get that way by "setting people free". They got that way by terrifying their followers with ridiculous horror stories of what will happen to them if they do not obey their crazy doctrines, stay with them and give them all their money.
Gnostic and other "non-traditional" religions may be Spiritual based as opposed to Earth based. Jesus always reminded everyone that he represented a kingdom "not of this world". If we had accurate records of his true lectures we would no doubt find practical instructions and information about this "other world". We don't have this information because any practical Spiritual teachings he might have given were censored out to create the simplified — but Spiritually sterile — mainstream religions we have today. They are simple to comprehend and follow but will not lead you anywhere except another physical lifetime somewhere on Earth.
Life Before Technology
Before technology life was simple. Although existence was hard, the opportunity for Spiritual experiences was greater than today. Consider, for example, all the empty time you would have as, say, a sheep herder. Nothing to do except make sure the sheep kept moving. In this situation, there was ample opportunity for the mind to wander and perhaps contemplate and glimpse other realities.
Also, and perhaps most important, no electric grid existed on the planet. Electric fields appear as solid "matter" in the Astral dimension and so can affect Astral experiences — generally in a negative way. Artificially created electromagnetic waves which blanket the planet today also have subtle and generally negative effects on living creatures.
Pagan groups generally conduct occult rituals outdoors and away from high population areas. When buildings are used, it is desirable that they be made only of wood and assembled without any metal (nails) and, of course, have no electrical wires.
Both good and evil existed before technology as they always have. It was possible to use psychological propaganda to influence and control susceptible masses of people. However, the positive and negative forces were more in balance. It was not possible for a single group to successfully dominate the planet.
Drugs existed in the form of various plants. Adepts learned how to use them to help or harm others. People with developed psychic abilities existed as they always have and white and black occult schools existed. Legitimate Spiritual masters existed.
Some techniques that thrived have essentially become extinct because the population of the planet has devolved. It is next to impossible to successfully teach Tantra (sex yoga), because today's generation is incapable of the required level of self control. Classic Tibetan yoga techniques are still taught in isolated areas, but the masters — for good reason — will no longer consider trusting outsiders.
Information Control Techniques
Information control is essential for protecting the integrity of a compartment. People are held as slaves by constructing an information box which holds the slaves in an information prison. As long as the "walls" of the compartment remain impenetrable, the compartment — or belief system — will be stable and no slave will escape.
Considerable energy is required to achieve this. Those assigned to protect the walls obviously know that the compartment is an intellectual illusion. Therefore, they must be sworn to secrecy and intimidated in such a way that they will not compromise the integrity of the compartment. It only takes one "leak" to initiate a chain of events which could collapse the compartment and so allow the slaves to escape.
Consider, for example, the Snowden leaks. One person sharing knowledge has totally destroyed the illusion of privacy that most people had accepted as fact. It will not be possible to reconstruct this illusion. The compartment has collapsed.
Similar principles apply in the Spiritual spectrum. Because of the characteristics of the human bodies in use on this planet, most people do not retain any conscious memory of events before they were born. This is not universally true. Life forms on many other planets retain the memories of previous existences. Because humans generally do not have this recall, they are easily enslaved and can be conditioned to believe most anything.
To maintain a state of Spiritual ignorance it is important to institute methods which will prevent people from realizing that they are actually Souls experiencing a constructed illusion. People somehow reaching this state, sometimes referred to as "self realization", will no longer respond to establishment propaganda and are generally considered a threat to the current social order.
The easiest and most direct method to achieve a stable slave population is simply not to talk about anything even vaguely esoteric. For example, how often have you heard the words astral, chakra or aura mentioned on a mainstream TV channel?
Most people will then likely "remain asleep" throughout their entire lifetime and will be no problem. Unfortunately, people have a natural desire — even though it may be an unconscious desire — to Spiritually evolve. It is, after all, the true purpose of human existence.
When someone tries to break away from the contrived illusions more direct methods are needed to return the slave to a state of ignorance. Today, various methods which cause brain damage — generally performed by psychiatrists — are used to negate any success in Spiritual evolution and return the slave to a state of vacant contentment.
Diversions and Techniques Promoting Inaction
The simplest and most effective diversionary technique is to promote scientific atheismand darwinian evolutionary philosophy as established fact. If you can get someone to buy into this philosophy, their fate is sealed. Even if they experience some contact with another dimension, such as an out-of-body experience, they will follow their programming, dismiss the experience as a delusion and refuse to investigate further. When they die, they will be totally lost and confused, flounder around on some lower Astral plane and eventually reincarnate just as Spiritually ignorant as before.
A side effect of accepting scientific atheism, which totally cripples Spiritual progress, is the acceptance of suicide as a way out of life's problems. Suicide becomes a learned reaction. Consequently, when the Soul is sent back into another physical lifetime, it is likely to commit suicide again when faced with some unpleasant event. It never learns, and this cycle can repeat essentially indefinitely. Dealing with this is one of the most difficult problems faced by the administrators who work on the Astral planes.
For those who want more than scientific atheism, there is mainstream garden variety religion. Mainstream Christianity has developed a clever stonewalling technique that has worked to promote inaction for thousands of years. This technique is centered upon the argument that no one can make any progress until Jesus returns to show the way. In the meantime, people should just do nothing and wait. The effect of this is essentially the same as scientific atheism. No Spiritual progress is made.
Schemes designed to waste time are common. One really off the wall example is the decision in Syria to prohibit vacuum cleaners and standard flat brooms in homes. "Witch type" brooms consisting of a circular straw bundle are allowed. Surely there must be a good reason to keep these terrorist weapons out of the reach of the typical Syrian housewife. The official reason is to make basic housework as difficult and time consuming as possible so as to prevent the woman from having any free idle time which, if allowed, could lead to the emergence of "immoral thoughts". Perfectly logical!
In the western world, complex bureaucracies seem to be deliberately designed to make the path to whatever you want as difficult as possible. Here the apparent motive is to prevent the acquisition of enough free time for any independent thought process. There are just not enough hours in a day to allow for any quiet contemplation of anything.
"Blank time" is always reported as a factor in the development of Spiritual figures. Time alone in the wilderness, time spent meditating alone in some isolated cave or at least periods of dedicated quiet time somewhere figure prominently in historical accounts of these people.
You may know or have heard of kids who spend all their waking hours playing interactive role model video games with other kids on the internet. They eat meals by the computer and never leave except to briefly sleep before returning to the all important game. Their entire life is spent in an imaginary reality. You may want to consider that your "real" life may not be all that different. You play a role. Your attributes are fixed by what society expects based upon that role. You can't change, because others would notice. Your concept of the world beyond your little world is determined by what you see on TV. Daily, you receive your "fix" of carefully choreographed "programming" which appears unusually coherent because, as you may not know or fully comprehend, everything on TV is controlled by a few corporations and all of them are loyal to the official government party line. If you somehow had the opportunity to break from this structured "game" you play from day to day — say, the opportunity to visit other countries and see other cultures — you would likely realize that your existence has not been that much different from the kid addicted to a computer game. You would find that the actual "real" world had very little relationship to the world you had been conditioned to believe existed.
Chemical Control Techniques
"With the use of chemical brain-control agents it may be possible to control the individual and the masses and to do this unobtrusively and without the active cooperation of the victims — not a question for the future — it is here".
This is a quote from the book by Edgar Cayce titled Edgar Cayce on Atlantis. There are references to Dr. Robert Galbraith Heath, and this book bears a copyright date of 1968. The book cites an interview that Heath gave to a newspaper called The Virginia Lighthouse and cites the above statement made by him on November 20, 1966. Heath founded the Department of Psychiatry and Neurology at Tulane University, New Orleans, in 1949 and remained its Chairman until 1980.
During this period, Tulane University actively participated in the CIA mind control project known as MK Ultra [1]. Also, during this period, Tulane became an active member of the secret Institute for Defense Analyses, or IDA, a corporation whose only client is the US government. Heath reportedly performed many experiments there involving electrical stimulation of the brain via surgically implanted electrodes. This work was reportedly partially financed by the CIA and the US military. Heath is now "officially" [11] deceased.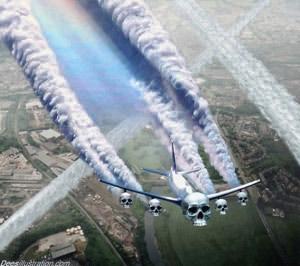 You have been drugged since you were conceived — before you were even born. Your mother was drugged. Soon after birth, you were injected with mercury containing vaccines. And the systematic process of poisoning you never stopped.
By some estimates at least eighty percent of the food in the average supermarket is poison either because it is genetically modified or laced with pesticides and other additives. Even the air is poison now because of geoengineering chemicals sprayed into the upper atmosphere.
It should be noted that things are different in the separate but parallel world of the elite. The Max Keiser show [12] discussed the secret gardens in Japan. These gardens are surrounded by high walls and guarded by the military. They produce the food for the ruling elite. Every plant in the garden has its own health certificate certifying that is pure, healthy and not genetically modified. Obviously, every developed country must have a similar secret supply chain of legitimate food for its ruling class. Certainly the elite know better than anyone that the food supply for the ordinary people is poison. They're not fools. They wouldn't touch the stuff.
Vaccines used for the elite are prepared without the mercury and other toxic additives found in vaccines given to the ordinary people.
Various agents — mainly from plants — have always existed which could be used by those aware of them to harm others or control people by altering their state of consciousness. However, only recently has it become practical to wreck the health of essentially everyone on the planet at the same time. Genetic modification of plants and other life forms used for food has made this possible. Now, quietly, people throughout the world can be sterilized, crippled with serious health problems or even killed by altering the genetic makeup of the food supply. Ordinary people remain generally ignorant of the fact that this awesome power exists and is presently being used against them.
Mind control has become a science. You can't major in it in college because this science is essentially entirely secret. The United States and other countries have spent the equivalent of billions of US dollars investigating and perfecting mind control.
Many secret research projects using unsuspecting or perhaps kidnapped people — some of whom were killed — have been conducted in the past and continue today. We only know about a very few of these projects such as MK Ultra, MK Naomi and Project Other. Even in these projects, specific details are sketchy. From these experiments, practical techniques for creating manchurian candidates and implanting created false personalities and identities have been developed and are in common use today within the secret communities.
Everyone has likely been the victim of some degree of mind control to some extent. Chemical weapons designed to mentally cripple people and render them drooling idiots are freely sold as prescription drugs in drugstores and are available to doctors to use as they please.
The lives of many kids are destroyed by these "drugs" because they have no ability to resist and their parents are ignorant and believe doctors can "do no harm". Actually, today's doctors are agents of the state. Many have top secret clearances and embrace classic Nazi philosophies such as eugenics. Their function is to watch you and make sure you "die appropriately" so as not to burden society. Anything they learn about you and anything you tell them is freely available to anyone in the intelligence community who is curious about you.
Only members of the super elite who are entitled to access top secret medicine will receive legitimate supportive medical care. Ordinary people will be deliberately allowed to die even though doctors with top secret clearances know of effective treatments which would cure them but which are classified and reserved for the chosen elite.
There is no such thing as an incurable disease any more. All the cures have been discovered. If you die, it is because you are not considered important enough to live and not because the cure does not exist.
Common sense should suggest to you that the lives of the elite have statistically different characteristics. For example, members of congress do not live sheltered lives. They work in close quarters and travel extensively both locally and internationally. They are always hanging out with prostitutes as well as playing with the young congressional pages.
Washington D.C. is reported to have more brothels than fast food joints. Strangely, however, these people do not get sick. Have you ever heard that congress had to shut down because everyone was coming down with some infection. It happens in other close populations, so what would make them exempt?
Understanding Astral Damage
Living things have an Astral component. For example, when you cut a leaf and then see the complete leaf on a Kirlian photo you are viewing the Astral component which was unaffected by cutting the physical component because it does not exist in the physical dimension.
Over one hundred years ago, practical techniques for viewing the human Aura were developed by Walter J. Kilner [4]. The original technique used dicyanin dye and a later technique used special glasses. You can't find either one today. In his research, Kilner was able to demonstrate that defects in the human Aura appeared before some corresponding disease manifested in the physical body.
Therefore, he was able to detect and prevent an adverse physical condition before it ever physically materialized. So, you ask, why don't we have this marvelous medical technique available today? Well, we do. It is in use in top secret medicine. However, only the approved elite now have access to it. The information has been removed from public knowledge and classified.
In conventional allopathic medicine, which is based upon scientific atheism and sold to the general public, there is officially no such thing as an Astral body. Conventional medicine denies the existence of anything beyond the physical dimension. Since the Astral body officially does not exist, it is not recognized as a crime to deliberately harm it.
Damage to the Astral body can be compared to damage to the physical body. If you punch holes in the physical body by cutting it, shooting bullets at it or whatever, blood runs out and germs get in. If you cause enough damage, the body dies. Astral bodies do not die, but can suffer critical energy losses. Similar to physical bodies, punching holes in the Astral body allows essential energy to escape and harmful energies to enter.
There are many events which can harm your Astral body. It is in your interest to understand these events because your Astral body will be your primary body when your physical body dies. If it has been damaged, you will be at a severe disadvantage. The chosen elite have perfect Auras because they can use the Aura balancing machines available to them at any top secret medicine provider. However, you cannot.
Also, the ruling elite seem to take some delight in causing harm to the "ordinary" people. Consequently, many drugs, food additives, GMO foods and industrial chemicals found in the environment cause Astral damage. Chemicals recognized as poisons and banned in other countries can be freely added to foods given to ordinary people in the US.
Obviously, there must exist a secret supply chain of safe food and water which is available to the chosen since they know of the contamination and certainly would not want to harm themselves or their friends.
There are ways to closely duplicate the secret techniques available only to the elite. If you can see auras or can find a reputable psychic who can, you can approximate the techniques developed by Kilner and available to everyone over a hundred years ago. Although the secret aura balancing machines are more accurate, a competent psychic healer can do the same thing. Actually, since psychics have always existed, similar techniques have been available throughout the ages to those who were aware.
Fluoride
The concept of adding fluoride to drinking water for the purpose of mind control is said to have originated in the 1930′s as a result of collaboration between German and Russian scientists [2]. Sodium fluoride was originally used and was found to cause a "mild lobotomy" in people who consumed small quantities. The effects were considered to be non reversible after one year of continuous use of the tainted water. Hitler added sodium fluoride to the water in his concentration camps to make the prisoners docile and cooperative as they waited for death.
Sodium fluoride (NaF) is used today in personal products like toothpaste. To poison the water supply of an entire country with sodium fluoride would be expensive. However, it just so happens that there is a waste product created during the manufacture of phosphate fertilizers, Fluorosilicic acid (H2SiF6), which is classified as hazardous waste and would be expensive to dispose of under EPA guidelines.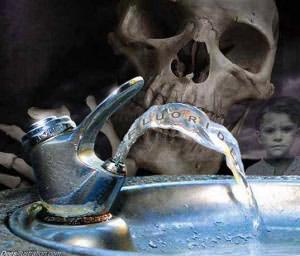 There is lots of this stuff available. This is the poison added to the public water supply in the US and some other countries. It is actually economical for industry because they don't have to pay for hazardous waste disposal. They just pump it into the public water supply.
In the human body, fluoride has an affinity for the pineal gland in the brain. The pineal gland is associated with the "third eye". Everyone has this third eye, but few are aware of it or know how to activate and use it.
Although the pineal gland is part of the physical body, the associated third eye is part of the Astral body and so is invisible in the physical dimension. The third eye allows you to see and communicate with the non-physical dimensions while fully awake and functioning in the physical dimension. So, you could see and carry on a conversation with someone in the physical dimension while invisibly also viewing and communicating with some entity on another plane of existence.
The standard Christian bible refers to the third eye with the phrase, "If thy eye be single thy whole body will be filled with light". However, only students of mysticism would recognize the true meaning of this quote.
Obviously, having this ability would be a threat to the security of any totalitarian society. Poisoning with fluoride destroys this ability and so solves that problem. Literature is available if you wish more detailed information. Simply search using the phrase "fluoride third eye".
On the chance that fluoride in the water is not sufficient to destroy any psychic abilities you may have, there are more aggressive ways to get fluoride into your brain. Here are some structural models of popular psychiatric drugs:
Notice that the element Fluorine (symbolized by its standard chemical symbol "F") figures prominently in all these compounds.
These drugs are used to cause "chemical lobotomy". By blocking communication channels with the higher levels of the human brain, they effectively convert the victim into a lower form of animal. Lower animals do not have the frontal lobes possessed by humans. That is what makes humans special. Disabling the frontal lobes effectively transforms a natural human being into, basically, a docile and obedient house pet which can be trained like a dog.
Incidentally, Fluorine also figures prominently in Sarin nerve gas.
For a more in depth study search YouTube for the free documentary Flouridegate — An American Tragedy by David Kennedy.
They All Drink From the Same Trough
If you casually look out upon the institutions of the world, it may appear to you that they are independent, discrete entities. However, they are not. They are all components of a collective which has successfully hidden its existence and true nature from the general population for generations.
Let's begin with the media in the US. Although it may appear to you that there are thousands of independent sources reporting "news", 90% of all media is controlled by six corporations. They are General Electric, News-Corp, Disney, Viacom, Time-Warner and CBS.
In the US, people believe they are protected from tyranny by the concept of "separation of powers" — that the executive, legislative and judicial branches of government are staffed by independent thinkers who "check and balance" each other. This is also a deception.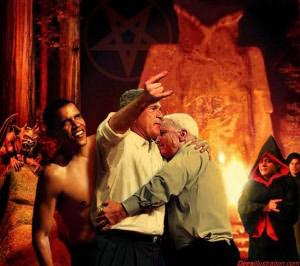 Once a year, at the end of July, there is a secret gathering on private property in the redwood forest of California called the Bohemian Grove. Although this annual meeting has been going on for over one hundred years, it is only during the last several years that outsiders have begun to learn of its existence. The only reason they have is because of the internet and independent journalism. Leaders from the mainstream media are all members of this secret club and so never even report its existence.
Who else goes to this annual secret "party"? Well, for want of a better name, we will call them the "Trusted Satanists". They are the leaders of all the major corporations, banks and representatives from all the major branches of the US government as well as foreign governments.
Although these men outwardly support the concept of capitalism for the masses, this elite group, among themselves, are perhaps best described as "rich socialists". Only men are allowed. For recreation, a stable of prostitutes — both male and female — are kept nearby off-site. The male prostitutes could theoretically enter the Grove.
The "party" begins with a Satanic ritual called "Cremation of Care" (i.e., "we don't care") which features the burning of a coffin at the base of a huge statue of an owl. Walter Cronkite reportedly was the official announcer at the grove until his death.
A secretly filmed video of this event is available on YouTube. It is supposed to be a "simulated" child sacrifice. However, since the CIA, FBI and NSA attend the ritual, who is going to complain on the chance it is a real sacrifice of a human child? After all, they are all trusted Satanists.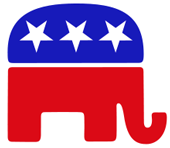 Most attendees from the United States are members of the Republican party. This is completely predictable in view of the fact that the US Republican party flaunts its affiliation with the "dark side" by prominently using the inverted star symbol on its official logo.
During the two week period, corporate leaders, the "independent" government regulators who supposedly keep corporations honest, the leaders from the executive, legislative and judicial branches of US government who are supposed to be "checking and balancing" each other, as well as the media moguls who we "trust" to report the truth, are all running around naked in the woods — pissing on the trees, playing with each other, and the male prostitutes as well as the off-site female prostitutes, and "having discussions".
Well, what are they "having discussions" about? They are discussing what they plan to do with "their world". The Manhattan Project to develop the first atomic bomb was reportedly planned at one of these discussions years ago. What about you? What about your future? What about any expectation of happiness you may have? Well, you see, you "don't need to know". Remember, "If you are not one of us, you are nothing".
Blueprints For the New World
Overview
If this link [7] is still active, it would be in your interest to read through it. This document is a transcript of a speech given by one of the insiders in the year 1969. He boldly states,"Everything is in place and no one can stop us now".
The article details how people ("people" means the slave class who are "nothing"; recall: "If you are not one of us, you are nothing") will just have to get used to changes such needing permission to have children, accepting mandated euthanasia as the law and total surveillance. Essentially all goals are now achieved, although some still remain guarded secrets.
The 1960′s was the period when physical death was eliminated. Of course, this "privilege" is only available to the select Satanic oligarchs. Effective cures for all diseases were also developed. The speaker [7] states that the cures are on file in the Rockefeller Institute. Of course, most are classified and only available to the chosen elite.
Infrastructure
The PBS documentary, Top Secret America [8], presents a good overview of the secret world of the elite. You may think no one is paying attention to the infrastructure in America because streets are in disrepair and bridges are falling down. However, you would be wrong. A tremendous amount of money is being spent on infrastructure in America — for the chosen elite. You will never see it and you will have no need for the decaying bridges and streets because you won't be around to use them. You, as well as 90+ percent of the current population, will be killed in the "Great Culling".
The new infrastructure is quite elaborate as the documentary explains. It consists of thousands of buildings which have a few stories visible above ground but which then extend for 90+ stories underground. All amenities are available within these secret structures which are basically self-sufficient.
It is important for the buildings to reach deep underground so that the lower levels can connect to the secret underground transport network. This network is global and provides safe high speed transport for the elite. Whenever the network crosses a tectonic plate, massive amounts of silicone are used to allow the transport tunnel to flex as needed. The network has access points in all countries. However, these points remain secret in countries which have yet to be subdued and co-opted into the new world order.
NWO Enabling Documents
The treaty known as the Trans-Pacific Partnership appears to be the formal enabling document for the new world. The actual document is secret and only high level corporate executives and politicians are allowed to see it.
Even after the treaty goes into force, its contents will remain secret. Because, in the United States, treaties must be openly debated in congress, the treaty is being called an "agreement" to circumvent the law and keep its contents secret. However, some details have become known.
Although the planet is officially divided into "sovereign" countries, it is overlaid with a network of transnational corporations. This network basically forms a parallel government which encircles the globe. The Trans-Pacific Partnership is designed to cause any country which signs on to surrender its national sovereignty to a secret committee composed of corporate executives. This committee can then alter the constitution and laws of any country which has accepted the treaty as suits their whim. There will be no appeal against this.
Under the treaty, there will be only one purpose to human life. That purpose will be to maximize the profits of the cabal of transnational corporations which will now be essentially a single global corporation in absolute control of the world. This effectively institutionalizes the new world order.
What does this mean for you? Well, to begin with, there can be no retirement. Paying for retirement would negatively impact corporate profits. So, if you can't work, you will be killed. Taking care of sick people would also drain corporate profits. It would be more profitable just to kill the sick and replace them with young, healthy slaves. Disabilities — forget it — disabled kids will never make it out of the womb alive.
Reeducation
To come into compliance with the philosophy of the new world, people will need to be reeducated. Military instruction documents [6] are already teaching that the Founding Fathers of the United States were extremists and anyone who thinks like them would not be suited for today's military.
Well, what did these radical extremists think?
"We hold these truths to be self-evident, that all men are created equal, that they are endowed by their Creator with certain unalienable Rights, that among these are Life, Liberty and the pursuit of Happiness."
Obviously, these principles are not compatible with the new world. The idea of a "Creator" conflicts with the official doctrine of Evolution. We can't have that. People must accept that they and the universe they live in is simply an "accident".
People are already realizing that Liberty and Happiness are gone. They know now that they live under constant surveillance and their lives get worse year after year. How about the right to Life? Can't have that. People need to be reeducated to believe that it is their "duty to die" when they are no longer useful to the state (which is now the global corporation).
Of course, the global elite will live physically forever but ordinary people will not know this.
If a world where people are conditioned to want to die and do not want kids but just sleep around for fun sounds vaguely familiar to you, you might recall that this is the future society described in Huxley's classic novel, Brave New World.
Population Modification
Please refer to [9] as a reference source. Today's "great thinkers" seem to be coming into agreement that most people are unnecessary and need to be exterminated for the convenience of the elite. Bill Gates, who has now been accepted into the super exclusive Bilderberg group, has reportedly taken the task of exterminating the third world population by giving them "free" vaccinations which will render them sterile.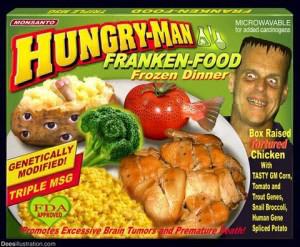 Lots of groups are working on secret sterilization methods. European tests of Monsanto's GM soybeans on hamsters showed the animals became sterile by the third generation [12]. A new gene known as Epicyte [9] is planned to be added to GM corn which will cause immediate sterilization.
Additionally, people are being "eased into" accepting the concept of "after birth abortion". Intellectuals are trying to get people to accept the argument that living human children under three or perhaps even five years old are really "not people but advanced feotuses". Since abortion is already legal, a simple change in the definition of "feotus" would allow young kids to be killed at will for any reason.
Another "new thought" gradually being programmed into the young is the pleasure of the "childless lifestyle". This propaganda seeks to convince people that having kids is too much trouble and they will be happier if they just get sterilized and then run around having lots of sex purely for fun.
These "evolutionary" population control techniques are already in effect. However, the elite likely are not willing to wait several generations to get rid of those they do not need. This brings us to the more direct method commonly called "The Great Culling" which will allow the elite to kill off most of the world's population quickly.
The most likely method will be the release of new designer viruses for which no one will have any natural immunity. Of course, the elite will all get the classified antidote. Preparations for the disposal of the bodies is already complete and stockpiles of plastic coffins — each designed to hold three bodies and manufactured under government contract by Halliburton — have been photographed and documented. Everything is now in place awaiting the "go" command.
Designer Children
Some types of designer children have already been approved for "production". Britain has approved three parent babies [10] and China has proposed a process to artificially fertilize most of a woman's eggs and then examine them to determine which is likely to produce a child with the highest IQ. This will be the only selected egg because Chinese women are only allowed to have one child and must then be sterilized.
In the new world where the only purpose of people will be to do slave labor to serve the elite corporate masters, the concept of allowing the existence of children conceived naturally clearly cannot be allowed. There would be an unexceptable chance for some kind of error that could result, for example, in the creation of a being capable of independent thought who might challenge the establishment.
A man's true worth is measured by the amount of other people's happiness that he can possess and destroy
This is a quote from the docudrama The American Ruling Class [5]. It is worthy of discussion because it is so prophetic.
The Satanic oligarchs who run this world basically exist and thrive on the misery of others. It is not enough just to use and abuse you — they want to consume your Soul. Your misery and suffering is, essentially, their "food". It is the source of their energy.
Ordinary innocent Souls are sustained by the life energy which flows from the Creator. However, since the oligarchs hate God, this energy flow is not available to them. So, they essentially survive by consuming the life energy of the innocent Souls they have captured and enslaved.
Ordinary people do not naturally choose to spend their lives in a state of constant war. They have to be somehow coerced into this behavior. Otherwise, they would likely seek a quiet, peaceful life. The atrocities the US and other warmonger nations force their citizens to commit are so contrary to basic human nature that the US loses more soldiers to suicide than it does to the enemy. The once innocent soldiers find that they simply cannot continue to live with what they have become and the memories of the horrors they have caused to others. The Satanic rulers who create wars, of course, have no problem with this.
Promotions within the inner circles of power are based upon how much evil one has done. The more harm you cause to others the greater your respect. You may have noticed that the stock market, which is a measure of the success of the elite, shows gains during periods when the average person is suffering and losses during periods when, somehow, life for the ordinary person seems to improve. The stock market set a new all time high, for example, during the Vietnam War when innocent young kids were being drafted and slaughtered in Vietnam while peaceful protesters at Penn State were executed by government forces for daring to dissent.
Why You Should Care
On the low Astral planes you will find people — Souls — who are totally lost and confused and seem to move in slow motion. They do not realize they have died. These "people" are not there because they tore up the Bible or burned the Koran or some other offensive act. They are there simply because it is the best they can do. They are using all of the Spiritual energy they have just to maintain this miserable existence. Whatever activities they engaged in while alive had no Spiritual merit and had no effect on developing or increasing their Spiritual energy level. Since the opportunity to do this ended when they died, they will remain strung out in this condition until they reincarnate again at which point they will have another chance to choose activities which enhance Spiritual energies.
You should care because the things you do and the things you fail to do during your brief life here will affect your existence for millions of years in the future.
The other dimensions operate under exact scientific rules just like this dimension. However, the rules are not the same. Because alternate sources of information are available today — mainly because of the internet — it is in your interest to at least investigate the available literature on Spirituality, energy raising techniques and various first-hand reports from people who have successfully visited the neighboring dimensions.
Source:  Walter C. Vetsch   |   3108.info  |  War Is Crime