If the economy is improving, then why are many of the largest retail chains in America closing hundreds of stores?  When I was growing up, Sears, J.C. Penney, Best Buy and RadioShack were all considered to be unstoppable retail powerhouses.  But now it is being projected that all of them will close hundreds of stores before the end of 2013.  Even Wal-Mart is running into problems.  A recent internal Wal-Mart memo that was leaked to Bloombergdescribed February sales as a "total disaster".  So why is this happening?  Why are major retail chains all over America collapsing?  Is the "retail apocalypse" upon us?  Well, the truth is that this is just another sign that the U.S. economy is falling apart right in front of our eyes.  Incomes are declining, taxes are going up, government dependence is at an all-time high, and according to the Bureau of Labor Statistics the percentage of the U.S. labor force that is employed has been steadily falling since 2006.  The top 10% of all income earners in the U.S. are still doing very well, but most U.S. consumers are either flat broke or are drowning in debt.  The large disposable incomes that the big retail chains have depended upon in the past simply are not there anymore.  So retail chains all over the United States are now closing up unprofitable stores.  This is especially true in low income areas.
When you step back and take a look at the bigger picture, the rapid decline of some of our largest retail chains really is stunning.
It is happening already in some areas, but soon half empty malls and boarded up storefronts will litter the landscapes of cities all over America.
Just check out some of these store closing numbers for 2013.  These numbers are from a recent Yahoo Finance article…
Best Buy
Forecast store closings: 200 to 250
Sears Holding Corp.
Forecast store closings: Kmart 175 to 225, Sears 100 to 125
J.C. Penney
Forecast store closings: 300 to 350
Office Depot
Forecast store closings: 125 to 150
Barnes & Noble
Forecast store closings: 190 to 240, per company comments
Gamestop
Forecast store closings: 500 to 600
OfficeMax
Forecast store closings: 150 to 175
RadioShack
Forecast store closings: 450 to 550
The RadioShack in a nearby town just closed up where I live.  This is all happening so fast that it is hard to believe.
But the truth is that those store closings are not the entire story.  When you dig deeper you find a lot more retailers that are in trouble.
For example, Blockbuster recently announced that this year they will be closing about 300 stores and eliminating about 3,000 jobs.
Toy manufacturer Hasbro recently announced that they will be reducing the size of their workforce by about 10 percent.
Even Wal-Mart is going through a tough stretch right now.  According to documents that were leaked to Bloomberg, Wal-Mart is having an absolutely disastrous February…
Wal-Mart Stores Inc. had the worst sales start to a month in seven years as payroll-tax increases hit shoppers already battling a slow economy, according to internal e-mails obtained by Bloomberg News.

"In case you haven't seen a sales report these days, February MTD sales are a total disaster," Jerry Murray, Wal- Mart's vice president of finance and logistics, said in a Feb. 12 e-mail to other executives, referring to month-to-date sales. "The worst start to a month I have seen in my ~7 years with the company."
So what in the world is going on here?
The mainstream media continues to proclaim that we are experiencing a robust "economic recovery", but at the same time there are a whole host of indications that things are continually getting worse.
Even global cell phone sales actually declined slightly in 2012.  That was the first time that has happened since the last recession.
Perhaps it is time that we faced the truth.  The middle class is shrinking, incomes are declining and there are not nearly as many jobs as there used to be.
Mort Zuckerman pointed this out in a recent article in the Wall Street Journal…
The U.S. labor market, which peaked in November 2007 when there were 139,143,000 jobs, now encompasses only 132,705,000 workers, a drop of 6.4 million jobs from the peak. The only work that has increased is part-time, and that is because it allows employers to reduce costs through a diminished benefit package or none at all.
So how can the mainstream media be talking about how "good" things are if we still have 6.4 million fewer jobs than we had back in November 2007?
And sadly, things may soon be getting a lot worse.  If Congress does not do anything about the "sequester", millions of federal workers may shortly be facing some very painful furloughs according to CNN…
Federal workers could start facing furloughs as early as April, according to federal agencies trying to prepare for the worst.

Unless Congress steps in, some $85 billion in massive spending reductions will hit the federal government, doling out furloughs to much of the nation's 2.1 million federal workforce, experts say.
If you still live in an area of the country where the stores and the restaurants are booming, you should be very thankful because that is not the reality for most of the country.
I often write about the stunning economic decline of major cities such as Detroit, but there are huge sections of rural America that are in even worse shape than Detroit in many ways.
For example, many Indian reservations all over America have been shamefully neglected by the federal government and have become hotbeds for crime, drugs and poverty.
Business Insider recently profiled the Wind River Indian reservation in western Wyoming.  The following is a brief excerpt from thatoutstanding article…
The Wind River Indian Reservation is not an easy place to get to, but I had to see it for myself.

Thirty-five-hundred square miles of prairie and mountains in western Wyoming, the reservation is home to bitter ancestral enemies: the Eastern Shoshone and Northern Arapaho tribes.

Even among reservations, it's renowned for brutal crime, widespread drug use, and legal dumping of toxic waste.
You can see some amazing photos of the Wind River Indian reservationright here.
It is hard to believe that there are places like that in America, but the truth is that conditions like that are spreading to more U.S. communities with each passing day.
We are a nation that is in an advanced state of decline.  But as long as the financial markets are okay, our leaders don't seem too concerned about the suffering that everyone else is going through.
In fact, former Federal Reserve Chairman Alan Greenspan essentially admitted as much during a recent interview with CNBC.  The following is how a Zero Hedge article summarized that interview…
Starting at around 1:50, Greenspan states the odds of sequester occurring are very high – in fact, the playdough-faced ex-Chair-head notes, "I find it very difficult to find a scenario in which [the sequester] doesn't happen" But when asked how this will affect the economy, Awkward Alan is unusually clearly spoken - "the issue is how does it affect the stock market."

While not so many of our leaders have taken the path to direct truthiness, Greenspan somewhat shocks a Botox'd and babbling Bartiromo when he admits "the stock market is the key player in the game of economic growth."

Bartiromo shifts uncomfortably in her seat, strokes her imaginary beard and stares blankly as Greenspan explains that while the sequester will have a real effect on the real economy, "if the stock market can hold up through this, then the effect will be rather minor."
Do you see?
As long as the stock market is moving higher they think that everything is just fine and dandy.
And the Obama administration?
They continue to pursue the same policies that got us into this mess.
Their idea of "economic reform" is to threaten to sue businessesthat do not hire ex-convicts.
And of course now that Obama has been re-elected he is putting a tremendous amount of effort into "stimulating the economy".
For example, he spent this weekend golfing in Florida, and the Obamas recently spent about 20 million taxpayer dollars vacationing in Hawaii.
Meanwhile, the U.S. economy is getting worse with each passing day.
If you doubt that economic conditions are getting worse, please read this article: "Show This To Anyone That Believes That 'Things Are Getting Better' In America".
When you look at the cold, hard numbers, it is undeniable what is happening to America.
And our leaders are not doing anything to fix our problems.  In fact, most of the time they are just making things worse.
So buckle up and get prepared.  We are in for very bumpy ride, and this is only just the beginning.
Source: The Economic Collapse
Obama, Housing And The Next Big Heist…
For those who missed President Obama's latest giveaway to the Bank Mafia, we'll repeat what he said here. This is an excerpt from Tuesday's State of the Union Speech:
"Part of our rebuilding effort must also involve our housing sector. Today, our housing market is finally healing from the collapse of 2007. Home prices are rising at the fastest pace in six years, home purchases are up nearly 50 percent, and construction is expanding again.

But even with mortgage rates near a 50-year low, too many families with solid credit who want to buy a home are being rejected. Too many families who have never missed a payment and want to refinance are being told no. That's holding our entire economy back, and we need to fix it. Right now, there's a bill in this Congress that would give every responsible homeowner in America the chance to save $3,000 a year by refinancing at today's rates. Democrats and Republicans have supported it before. What are we waiting for? Take a vote, and send me that bill. Right now, overlapping regulations keep responsible young families from buying their first home. What's holding us back? Let's streamline the process, and help our economy grow."
First of all, whenever you hear a politician talk about "streamlining the process", run for cover. The term is a right-wing formulation that means "remove all the rules which inhibit profitmaking". Naturally, Wall Street's favorite son, President Hopium, is more than comfortable with the expression and uses it to great effect. But what are the rules that Obama wants to eliminate, that's the question?
Obama answers that himself when he says: "Too many families with solid credit who want to buy a home are being rejected."
This is pure baloney. Borrowers with good credit who can meet the standard down payment requirement (usually 10 percent) can secure financing without too much trouble. The problem is that the banks don't want to be limited to creditworthy applicants alone, because there aren't enough creditworthy applicants interested in buying a house. That's why they want Obama to loosen regulations on "government insured" mortgages so they can lend money to anyone they want knowing that Uncle Sam will pay the bill when the loans go belly-up. That is what this is all about; Obama wants congress to slap their seal of approval on a new regime of crappy loans that will eventually be dumped on US taxpayers. Here's the story from Bloomberg:
"U.S. Realtors and mortgage bankers say they're hoping President Barack Obama's call for streamlining mortgage rules will lend new momentum to efforts to prevent imposing a strict minimum down payment for home loans.

… bankers and real estate agents …are angling for changes to a proposed regulation requiring lenders to keep a stake in risky loans say they hope Obama's comments will help their cause.

At issue is the so-called Qualified Residential Mortgage rule, which six banking regulators including the Federal Deposit Insurance Corp. and the Federal Reserve are aiming to complete this year. The regulators drew protests in 2011 when they released a preliminary draft requiring lenders to keep a stake in mortgages with down payments of less than 20 percent and those issued to borrowers spending more than 36 percent of their income on debt…("Housing Industry Pins Hopes on Obama to Soften Down-Payment Rule, Bloomberg)
Can you believe this hogwash? Regulators are asking the banks to retain a lousy 5% of the value on high-risk mortgages (so they can cover the losses in the event of another meltdown) and the stinking bankers are whining about it! Unbelievable. In other words, they're being asked to put some "skin in the game" so they can pay off defaulting loans when they blow up the financial system again, and they don't want to do it. The banks are fighting so-called "risk retention" tooth and nail, because they don't want to tie up their capital. Imagine if your insurance company ran its business the same way? So, then your house burns down, and the claims agent tells you, "Sorry, Mr Jones, we can't pay your claim because all our money is tied up in structured investment vehicles and dodgy debt instruments." Are you okay with that?  But that's what the banks are doing, and they're doing it because they want to be leveraged "N"th-degree to maximize profits. Besides, they know from experience, that when the system goes down again, the USG will ride to the rescue and pay off their debts. So why hold capital?
Keep in mind, that the banks can lend whatever amount they want to whomever they want. No one is stopping them. But if they want the government to guarantee the loan (or if they want government financing), they have to follow certain rules. And the rules have to be clear because the banks have shown that they can't be trusted. Here's more from Bloomberg:
"Housing industry participants want the regulators writing QRM to drop the down payment requirement and raise borrowers' allowable debt load to 43 percent, essentially setting the same requirements in both the QM and QRM rules." (Bloomberg)
This is so stupid it boggles the mind. "No, Mr Bankster, Uncle Sam will not guarantee your putrid loan if the applicant can't come up with a measly down payment or if his monthly payments exceed the standard 36 percent of income to debt." This is so tiresome. There's no point in putting people into loans that they can't repay. We tried that. It doesn't work.
Now ask yourself this: Why are the banks so adamantly opposed to what-they-call the "stringent down payment requirement"? Down payments have been SOP for decades. A 10 or 20 percent down is an indication that a borrower is responsible enough to set aside some of his income for the future, which reflects positively on his creditworthiness. It's also an indication that the borrower is not going to cut-and-run at the first sign that prices are falling. Stakeholders typically stay with the ship even after it's hit the iceberg, which helps to stabilize the market and prevent prices from falling off a cliff. The banks know this, which is why they typically demand a down payment on loans that are NOT guaranteed by the government. It's only when the government's on the hook for the loss that they don't give a rip.
Bloomberg again: "Groups including the Mortgage Bankers Association have been warning about the impact of rulemaking in an already tight market."
Now there's a surprise. So bankers hate rules and regulations? Really? And they also think its terrible that borrowers need to have decent credit scores to qualify for "government backed" loans? Will wonders never cease. Well they won't have to wait much longer, will they, because Obama has promised to loosen those "onerous" rules so they can get back to business and start fleecing people like the good old days.
Let's not kid ourselves, the banks have figured out what many analysts have known all along; that low rates, mortgage modifications, and massive private investment (speculation) are not going to be enough to reflate prices and generate another housing bubble. No way. It's going to take a total breakdown in lending standards so the banks can, once again, provide hundreds of thousands of dollars to anyone who can sit upright and scratch his John Hancock on a mortgage app. That's what it's going to take to erase the 30% loss in the value on the stockpile of garbage mortgages the banks still hold on their balance sheets.
Here's Obama again:
"Too many families who have never missed a payment and want to refinance are being told no. That's holding our entire economy back, and we need to fix it. Right now, there's a bill in this Congress that would give every responsible homeowner in America the chance to save $3,000 a year by refinancing at today's rates. Democrats and Republicans have supported it before. What are we waiting for? Take a vote, and send me that bill."
So Obama doesn't just want to loosen regulations for new home buyers (No down payment, high debt-to-income ratio), he also wants to help refinance underwater homeowners who've been making their monthy payments regularly. But why? After all, the administration's aggressive mortgage modification program (HAMP) is already providing low-interest refis for people who are as much as 125% LTV (underwater) What's different about this program?
Ahh, that's where it gets interesting. Here's the scoop from Bloomberg:
"The U.S. Treasury Department and members of Congress are preparing to move forward with plans to expand government-backed refinancing programs to underwater homeowners whose loans are packaged in private-label securities." ("U.S. Mortgage Refinancing Push Said to Advance in Congress", Bloomberg)
"Private label"? So now the USG is going to guarantee the mortgages the banks concocted in their boilerrooms that didn't even conform to standards that would allow them to be financed by Fannie and Freddie? That's what Obama is pushing for? Yeegads! Here's more from Bloomberg:
"Senator Jeff Merkley, an Oregon Democrat, is drafting a bill modeled on a proposal he outlined last year to set up a federal trust to purchase or guarantee refinanced mortgages….

The trust, as described in Merkley's earlier proposal, would provide relief to borrowers with privately owned loans and probably would be set up under the oversight of an existing housing agency. If Congress doesn't pass such a measure, the Treasury is drafting a plan to step in to pay for rate modifications for those homeowners." (Bloomberg)
What? So if Congress doesn't approve the bailout, then the Treasury will implement the plan anyway? Is that it? That doesn't sound very democratic.
Bloomberg again:
"Under that option, the government would pay the difference between the new and original interest rates to the owners of the loans for five years. Investors in private-label securities have sometimes objected to mortgage modifications because of concerns their income could be reduced." (Bloomberg)
Wait a minute. Shouldn't the investors or the banks take the haircut instead of taxpayers? After all, whose fault is it that 5 million families have lost their homes to foreclosure since 2007 and 11 million homeowners are presently underwater? Not the taxpayer. Let the responsible parties bear the costs. That's the way the system is supposed to work, right?
And Merkley's proposal is just one two bills now awaiting congressional action. The other is the Boxer-Menendez bill which "promises lenders they won't be forced to absorb the loss on refinanced loans that default." (Bloomberg) Great. So, while the Boxer-Menendez bill will not refi loans that are not backed by Fannie Mae and Freddie Mac, (no "private label" loans) it will move (an estimated) one million high-risk mortgages off bank balance sheets and onto the public's ledger. This is how the free market capitalism works in the US today; all the profits go to Wall Street and all the red ink goes to Main Street.
Obama doesn't care if struggling homeowners get a break on their refis or not. It's all a joke. He's just helping his bank buddies cut their losses while they set the stage for their next big heist.
Even the most ardent optimist has to confront the consequences of low interest rates. The macro analysis of ivory tower academics seldom reflects the struggle of ordinary consumers or retirees. One such pinhead is Ben Bernanke. Back on October 1, 2012 at the Economic Club of Indiana, the Federal Reserve Chairman employs sophistry of a major order. Such confused and twisted logic defies common sense and real world finance. Robert Romano writes in the article, More monetary alchemy from Bernanke: Low interest rates help savers.
"Many savers are also homeowners," said Bernanke, adding, "indeed, a family's home may be its most important financial asset. Many savers are working, or would like to be. Some savers own businesses, and — through pension funds and 401(k) accounts — they often own stocks and other assets."
Bernanke explained, "Only a strong economy can create higher asset values and sustainably good returns for savers… [and] [t]he way for the Fed to support a return to a strong economy is by maintaining monetary accommodation, which requires low interest rates for a time."

He said home values would collapse without Fed support, unemployment would rise, and asset values would plummet and "[s]uch outcomes would ultimately not be good for savers or anyone else."

So, admittedly, the Fed's easy money policies do not in actuality directly help savers. But they will increase home values, asset prices, and create jobs for savers, Bernanke claimed. Okay, but is that even true?"
Such deceptive dishonesty that the Fed fosters beneficial monetary measures, which encourage job growth and a vigorous housing market, defies evidence. The saver watches the evaporation of their money, while prices jump at rates far in excess of the official CPI. This is a fact. This construct is the legacy of the intentional 2007 Wall Street meltdown.
The inability of distinguishing between illiquid assets and the need to pay for cost of living expenses must be a trait that only financially – cash flow secure – magicians master. The perception that the masses benefit from central banking driving down and suppressing interest rates to negative levels is patently absurd. Negative Interest Rates and the Impoverishing of America by Michael R. Winther sums up the self-evident.
"Don't forget that consumers pay income tax on interest earned regardless of whether real interest rates are positive or negative. The result is that many Americans are paying income tax on a negative real interest rate! This discourages savings and investment, but even worse, it steals from our citizens.

Negative real interest rates hurt all savers, but these rates are especially damaging to the elderly and those on fixed incomes. It is no longer possible for senior citizens to live on the interest of their savings and investments. In fact, our negative interest rates result in a situation in which our seniors must rely on the depletion of their principle for all of their living expenses."
The net effects of an inflationary depression require that privately saved capital must be used to pay for the continued increases in basic costs. It is not just the retired person that is shafted from zeroing out the money market. Anyone who attempts to devise a budget that sets aside a portion of cash flow understands that there is no return on banking funds.
How long will people accept this thief? The options to parking cash in hand with a FDIC insured institution seems worth an examination. However, few alternatives for working class savers exist. Surely, this occurrence is intentional because the real objective of the "New Normal" is to bankrupt Middle America. What other conclusion makes sense?
Designed lowering of our standard of living is visible at every turn. The money-centered banks recapitalized their balance sheets at the expense of the passbook accounts customers.
The recent implementation of approving an extra fee to credit card purchases is outrageous. The NY Daily News reports the example of allowing "MasterCard and Visa credit card users might see a surcharge of up to 4 percent on their receipts. Merchants are allowed to add an extra fee to credit card purchases starting Jan. 27."
The besieged consumer gets another whammy from a banking system that thrives on charging usurious fees, while paying you near zero on your saving accounts. With the execution of the Bernanke rescue strategy, the prospects of personal or consumer loans are virtually non-existent. In Helicopter Ben speak; "maintaining monetary accommodation" just does not filter down to the common- man.
While the concept of interest often confuses some Christians, Gary North offers a scriptural analysis in Usury, Interest, and Loans: A Brief Summary of Biblical Teaching, which asks:
"If charging interest were not legitimate, why would Jesus have used the example of money-lending as a legitimate way to increase capital? Why would He have attributed to God such words of condemnation for not having lent at interest?"
The tangible injustice is that the saver is especially screwed by the moneychanger system.
When you strip away the banking veil of trickery, what remains is a stash of greed, built on a hoard of distrust and deception. Few financial policies have been more destructive for the depositor than low interest rates. Siphoning off purchasing power is a perfect method to impart a fiscal squeeze, hard to rebound for any depositor. Everyday your cash lingers in money interest limbo is another diminution in your net wealth.
How can a society encourage saving under these circumstances? Apparently, the plan for depleting the economic assets of workers or investors is well underway. The notion that investing is feasible in this environment borders on delusional.
The submissive banking customer needs to take a hard look on continuing their depositing relationship with the commercial saving establishment. The endless gimmicks and get rich schemes that proliferate might seem attractive to desperate people. Yet, when you operate on parallel tracts, separated by a wide gulf of moneymaking returns, the definitive result is that treasure ends up in the accounts of the banksters and favored insiders.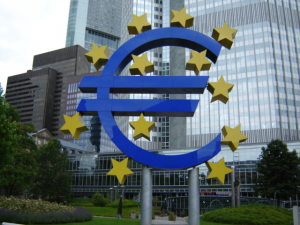 Are we witnessing the start of a historic financial meltdown in Europe?  In recent days, two massive corruption scandals have greatly shaken confidence in European financial markets.  The first involves Spanish Prime Minister Mariano Rajoy.  It is being alleged that he has been receiving illegal cash payments, and the calls for his resignation grow louder with each passing day.  The second is a derivatives scandal at the third largest bank in Italy.  Allegedly, there were some very large unreported derivatives deals that were supposed to help hide losses at the bank, but instead they actually made the losses much larger.  The investigation that is looking into this derivatives scandal is starting to spread to other banks, and nobody is quite sure how far down the rabbit hole this thing goes.  But what everyone does agree on is that this derivatives scandal has shaken up Italian politics, and the outcome of the upcoming election is now very uncertain.  Former Prime Minister Silvio Berlusconi is rapidly rising in the polls, and the European establishment is less than thrilled about that.  Meanwhile, stock indexes all over Europe fell rapidly on Monday, and even the Dow was down 129 points.  So will all this blow over in a few days, or is this the beginning of a full-blown stock market crash in Europe?
That is a very good question.  Perhaps there would not be so much concern if the overall European economy was doing well, but the truth is that the underlying economic fundamentals in Europe have continued to get even worse.  The unemployment rate in the eurozone is at an all-time high, and the unemployment rates in both Greece and Spain are now over 26 percent.  Much of southern Europe is already in the midst of a full-blown economic depression, so it really has been remarkable that the financial markets in Europe have been able to hold up as well as they have so far.
But now all of that may be changing.  Just check out what happened on Monday according to Bloomberg…
National benchmark indexes declined in all of the 18 western European markets, except Greece and Denmark. Italy's FTSE MIB Index (FTSEMIB) sank 4.5 percent, the most in six months. Spain's IBEX 35 slid 3.8 percent for a sixth day of declines, the longest losing streak in 10 months. France's CAC 40 plunged 3 percent for the biggest drop since April. The U.K.'s FTSE 100 dropped 1.6 percent and Germany's DAX lost 2.5 percent.
Unfortunately, what happened on Monday was just the continuation of a trend that started last week.  The following is from Zero Hedge…
The last four days have seen the biggest plunge in over six months with the IBEX (Spain -5.7%) and Italy's MIB -6.7%. At the same time, Europe's seemingly invincible OMT-promise-protected sovereign bond market has started to underwhelm. Italian bond spreads are 32bps wider and Spain 28bps wider – the biggest increase in risk in two months.
European banks have been hit particularly hard during this recent downturn.
Just check out some of the huge declines that European banking stocks experienced on Monday…
UniCredit SpA: -8.3 percent
Commerzbank AG: -5.9 percent
Santander: -5.7 percent
Intesa Sanpaolo SpA: -5.4 percent
Credit Agricole SA: -5.4 percent
Société Générale SA: -4.8 percent
Banco Bilbao Vizcaya Argentaria SA: -4.7 percent
Those are huge moves for just a single day of trading.  If we have a couple of more days like that, everyone is going to be talking about a "stock market crash" in Europe.
Unfortunately, it does not appear that any solutions to the scandals that are shaking up southern Europe right now will be forthcoming any time soon.
In Spain, it is increasingly looking like the Prime Minister may actually have to resign.  A recent CNN article explained what the scandal is all about…
Rajoy denied on Saturday allegations that he and other leaders of his conservative People's Party had received secret cash payments from a fund operated by the party's former treasurer. Rajoy said he would publish details of his personal wealth and income tax states on the prime minister's website.
Of course politicians all over the world are accused of doing evil things all the time, but in this instance it appears that there may be some solid evidence that Rajoy may not be able to deny.  The following comes from a Bloomberg report…
Newspaper El Pais last week published allegations of illegal cash payments, featuring extracts from handwritten ledgers by the former People's Party Treasurer Luis Barcenas showing payments to officials including Rajoy.
At this point, opinion polls are showing that even most of his own supporters do not believe him…
Polls show that 60pc of his own supporters do not believe the official explanation. A national petition drive calling for his resignation has already collected almost 800,000 signatures. Socialist oppo­sition leader Alfredo Pérez Rubalcaba yesterday joined the chorus calling for Mr Rajoy's head, saying the country had ­become "ungovernable".
So definitely expect things in Spain to get worse before they get better.
Meanwhile, the derivatives scandal in Italy continues to get more "interesting".  Italy's third largest bank is on the brink of collapse due to huge problems with derivatives contracts, and that bank just happens to be closely linked with the Italian politician that is currently leading in the polls…
The Italian scandal is related to Italy's third-biggest bank, Monte dei Paschi di Siena, which has received two government bailouts and may yet have to be nationalized as its losses mount.

The bank is closely associated to Italy's Democratic Party, whose leader, Pier Luigi Bersani, is leading in the polls, though slipping from his highs as former prime minister Silvio Berlusconi makes a late surge before the Feb. 25th general election. "The Monte [banking] scandals now look like overwhelming the Italian election campaign and put [Mr.] Bersani and the Democratic Party's victory at risk," James Walston, political commentator at the American University of Rome,  said in his Monday blog.

The Monte scandal centres on allegedly unreported derivatives deals that were apparently designed to hide losses and instead made the losses deeper. The bank, now under new management, has admitted that the derivatives losses might total more than €700-million.
So who benefits from all of this?  Well, it turns out that as a result of this scandal former Prime Minister Silvio Berlusconi is rapidly gaining more support.  The following is from a recent Telegraph article…
But even if none of these scandals had happened, it was inevitable that the gigantic debt bubble in Europe would end up bursting at some point.
In fact, the entire globe is on the verge of a debt implosion.  This was something that Bill Gross of Pimco discussed in his February newsletter…
"So our credit-based financial markets and the economy it supports are levered, fragile and increasingly entropic – it is running out of energy and time. When does money run out of time? The countdown begins when investable assets pose too much risk for too little return; when lenders desert credit markets for other alternatives such as cash or real assets."
No debt bubble can expand indefinitely.  At some point it can no longer hold itself together.
Europe is rapidly approaching that point, and so is the United States.
So how much time do we have left?
Source: The American Dream
The latest megalomaniacal threat from the financial globalists wants to saddle the world economy with a cost of trillions of dollars that benefits favorite corporatists. The phony global warming cult has a core purpose. Their objective is to drive down the standard of living for non-elites and prevent the use of fossil fuel energy. The fallacious science used to create a disinformation scare for politically unsophisticated "True Believers" is a direct result of transnational money manipulators. The Davos crowd sponsors the educational and media institutions that trump up junk research and manufacture idealistic solutions.
Make no mistake about it, the Davos Elites Enjoys the Global Depression, and love corporate welfare. They greatly profit from government subsidized "Green" ventures, which drive up energy costs and line the pockets of compadre companies, under the control of the financial barons. As the rest of us struggle to survive, pronouncements declare an every greater burden to bear. Note the ominous future in Davos Report Calls For Additional $14 Trillion To Restrain Global Warming.
"The world must spend an additional $14 trillion on clean energy infrastructure, low-carbon transport and energy efficiency to meet the United Nations' goal for capping the rise in average global temperatures, according to a World Economic Forum report released on Monday."
Former Mexican President Felipe Calderon states the globalist viewpoint.
"Economic growth and sustainability are inter-dependent, you cannot have one without the other, and greening investment is the pre-requisite to realizing both goals."
What can be expected from these "greening investment" projects? In order to anticipate future plans, a comprehensive understanding of the past and present shady business practices is crucial.
Examine the industrial wind and solar model in detail. The Washington Post reports in, Sting operations reveal Mafia involvement in renewable energy, is just the tip of the iceberg.
"The still-emerging links of the mafia to the once-booming wind and solar sector here are raising fresh questions about the use of government subsidies to fuel a shift toward cleaner energies, with critics claiming that huge state incentives created excessive profits for companies and a market bubble ripe for fraud. China-based Suntech, the world's largest solar panel maker, last month said it would need to restate more than two years of financial results because of allegedly fake capital put up to finance new plants in Italy. The discoveries here also follow "eco-corruption" cases in Spain, where a number of companies stand accused of illegally tapping state aid.
Because it receives more sun and wind than any other part of Italy, Sicily became one of Europe's most obvious hotbeds for renewable energies over the past decade. As the Italian government began offering billions of euros annually in subsidies for wind and solar development, the potential profitability of such projects also soared — a fact that did not go unnoticed by Sicily's infamous crime families.
Roughly a third of the island's 30 wind farms — along with several solar power plants — have been seized by authorities. Officials have frozen more than $2 billion in assets and arrested a dozen alleged crime bosses, corrupt local councilors and mafia-linked entrepreneurs. Italian prosecutors are now investigating suspected mafia involvement in renewable-energy projects from Sardinia to Apulia."
The in-depth analysis, Big Wind Energy Subsidies: A Hurricane of Carnage, Cronyism and Corruptionis a good primer on the way plungers game the system and pay off politicians at the taxpayers' expense.
"Lewis "Lew" Hay, III is executive chairman of NextEra Energy, Inc., and it is estimated by Forbes, that CEO "Hay earns nearly $10 million in total compensation from NextEra." Despite the fact that Hay was actually a "major political contributor to Sen. John McCain in 2008," he quickly learned which side his power company could generate the title of the "Third Largest Recipient of DOE Risky Loans." Hay too joined wealthy Democratic donorson Obama's Jobs Council in 2011, along with the other two I have tackled in this series, "Spreading the Wealth to Obama's Ultra-Rich Job Council" –– Jobs Czar, Jeffrey Immelt CEO of General Electric has raked in $3 billion and counting, meanwhile John Doerr, along with his "climate buddy" Al Gore's, VC firm Kleiner Perkins is tied to at least $10 billion of stimulus funds. Both General Electric and Doerr were key contributors to what went into the 2009 Stimulus.
No matter how you slice it, whether we are sending money abroad or fueling corporate welfare here in the United States as well as the egregious practice of crony capitalism, the 2009-Recovery act is a lie, a travesty and a scam, favoring wealthy financial backers of President Obama and the Democratic Party as well as those with influential political connections to both. And with a president that's dead set on pushing a fierce and radical climate change agenda and funding green energy with taxpayer money, no matter the long list of failures, there is no end in sight to this green corruption scandal.
Besides NextEra Energy taking full advantage of the federal production tax credit (PTC), we now can confirm that the Bank of Obama has rewarded this conglomerate of a power company, and his millionaire job council buddy Lewis Hay, with two large DOE loans ($2.3 billion); one large stimulus smart-grid grant ($200 million); and six 1603 stimulus grants totaling $398.5 million. Thus NextEra's green tab is on its way to $3 billion of taxpayer money, and that's not factoring in the PTC."
With this background and sorry record of corruption to build upon, the World Economic Forum at Davos sets the agenda for the global economy.
Davos 2013: Green Governance To 'Save the World' is all about enacting their Agenda 21 authoritarianism. Elizabeth Leafloor from RedIceCreations.com writes:
"The WEF suggests a crisis of leadership and debt are some of the biggest challenges facing the world, and that 'global governance' is the key to stabilization. Pascal Lamy, director-general of the World Trade Organisation, said: 'We need proper global governance that has the necessary tools, power and energy to create a more level playing field at the international level.'
At the end of the day, a push for increased global governance and an environmental agenda is on the table for Davos 2013, under the banner of 'Resilent Dynamism':
"Mr. Klaus Schwab (WEF Founder and executive chairman) said that the world is seeing "a new reality of sudden shocks and prolonged global economic malaise, particularly in major economies experiencing economic austerity". He also mentioned, "Future growth in this new context requires dynamism – bold vision and even bolder action.
Either attribute – Resilience or Dynamism – alone is insufficient, as leadership in 2013 will require both".
The "Greening" leadership translates into forcing upon the world a "Cap and Trade" dictatorship. The Calderon bandits that sip champagne from their Swiss chateau want to extend their aristocratic bondage upon a gullible public. The proper dictum is "Save the World" from the New World Order elites.
Read the Lieberman-Warner Climate Security Act – S. 2191, for the vision of the controlled carbon-trading scheme.
"The L-W CSA allows covered facilities to satisfy up to 15% of their compliance obligation with specific domestic offsets. An additional 15% can be covered using international emission allowances. Unlimited banking is allowed and owners and operators of covered facilities can borrow up to 15% of their annual compliance obligation from future years. The L-W CSA also creates a Carbon Market Efficiency Board to monitor the carbon trading market and implement specific cost relief measures, including increased borrowing and use of offsets."
What a boondoggle for the consumer and a windfall for organized crime. If you worry about mob infiltration into this extortion racket, you had better focus on the true mafia; namely, the globalist plutocrats.
If the disclosed goal is to extract $14 Trillion from the distressed world economies, one can only reasonably conclude that the surreptitious objective is to widen the income gap between the ultra-rich and the peons. People pay the costs of taxation exploitation. The privileged elites view the masses as useless eaters, destined to be herded into pens of servitude.
The fake global warming panic is pure political propaganda, used to bolster a guilt complex to justify insider theft. A Cap and Trade ploy is designed to push up the costs of fossil fuel with full knowledge that "Greening Dreams" are no substitutes to real energy.
Research projects into technological alternative sources, based upon efficiency and reliability standards are valid. However, allowing governmental cronyism to impose limits on cheap energy, distorts the marketplace. The Davos crews of corporatist gangsters fly into their feast on private jets. The sycophant media reporting by the business toadies that attend the gala celebration of global autocracy should be indisputable evidence that the globalist own the public relations spin.
Even so, such distorted coverage does not blind those who understand the true nature of the planetary struggle. The monopolist plan for adding unwarranted tolls on your family budget, sold as a noble necessity, will only accelerate the systematic impoverishment of your economic existence.
And The Genre of American Society…
"We are no more free citizens in modern nations; for there are no nations and no free citizens. We are just grey and febrile pawns, volatile and nervous ants and cyber-cockroaches – name it as you want – lodging in a big technological concentration camp named the American matrix. An individual will be by no mean himself, for the old Christian subject is dead. For our ruling elites, who always lament the Russian resilience and threaten strangulated Iran, there are no nations, no races, no spirituality and no soul: there is just a cyber-personality in search of an ergonomic perfection and a global network of electronic prisons and ecological surveillance. As foresaw Job, the current man is cast into a net by his own feet, and he walks upon a snare" Nicolas Bonnal, Pravda.
Many Americans are adamant about obedience to the United States Constitution.  Our beloved country which is feeling the encumbrance of the elite power structure clamors for Constitutionalism and seeks redress in the courts.  When Christians support a document that forbids allegiance to The One True God and ignores His writing they invite His wrath.  The Constitution opens wide the door for pagan government by forbidding a Christian oath and making it legal for infidels to rule over the nation.
When I expressed doubts about the efficacy of the United States Constitution I was shunned by some of my readers.  Many thought I had become a disciple of Reverend Ted Weiland (He has done excellent work in analyzing the pernicious nature of the United States Constitution.)  or had forsaken R. J. Rushdoony.  Neither is true.  I began to question the Constitution when I learned who supported it, who wrote it, the secrecy and duplicity that was involved in the Philadelphia Convention and the tragic results of some of its content.
The wickedness of the Central Intelligence Agency (CIA) is at least to some extent a result of the failure of the United States Constitution to set forth proper moral restraints. Diane Spignola writes: "The CIA's activities, per the official government directive, included the following:  propaganda; economic warfare; preventive direct action, including industrial sabotage, demolition and evacuation measures; subversion against hostile states, including assistance to underground resistance movements, guerrilla and refugee liberation groups, and support of indigenous anti-Communist or now anti-nationalist elements in countries around the world.  Such operations should not include armed conflict by recognized military forces, espionage, counter-espionage, and cover and deception for military operations."   She claims that, "At least six million people had perished by 1987 as a result of the CIA's covert operations. Not only is the CIA not an intelligence agency, it distorts information and perpetuates misinformation and disinformation to justify its own goals. This wide-range deception has resulted in organized terrorism throughout the world. Using the CIA, our government routinely dismisses or ignores national and international laws under the guise of 'national security.'"
Wall Street and the money interests had their hand in the formation of the CIA.   According to Kai Bird's biography "The Chairman", in1941 John J. McCloy asked Attorney General Robert Jackson for authorization to use wire taps to ferret out potential saboteurs.  Jackson was against unauthorized snooping on private citizens and turned him down.  McCloy actually envisioned an even more extensive organization that would operate secretly dispensing propaganda, collecting intelligence, and manipulating people and governments.  He said, "I am somewhat obsessed with the necessity of establishing a propaganda or information bureau for our defense….It is more essential than artillery".
McCloy's request for wire tap authorization was backed by FBI Director J. Edgar Hoover.  An attempt to get congressional approval was defeated by a vote of 154 to 146.  At about the same time William J. Donovan who had first-hand experience with the British intelligence system and the ear of President Franklin D. Roosevelt was appointed Coordinator of Information (A name Bird attributes to McCloy.)  a new function described as a means of bringing together the variety of intelligence gathering functions of the FBI, Army, Navy, and U. S. Department of State.  The coordination effort met with considerable resistance but the organization provided a platform for another intelligence organization called the Office of Strategic Services (OSS).
Both John J. McCloy and William Donovan were bright, industrious men from poor families; McCloy from Philadelphia and Donovan from Buffalo.  Both were Wall Street lawyers.  Both were studious and both were amoral.
Donovan played football in high school and was a star at Columbia University where he was known as "Wild Bill Donovan".  His undergraduate and law degree were both from Columbia.  He was a war hero and a revered leader who rose to the rank of Lieutenant General.  President Roosevelt, a sports fan, admired Donovan's athletic ability and his war record.  He gave Donovan wide authority in forming a new intelligence organization.   In 1914 Donovan married Ruth, a member of the wealthy Rumsey family.   He was seldom home and his dalliances became so common that his hosts often provided him with women.
President Bush, the younger, was not the first high ranking politician to refer to the Constitution as "just a piece of paper", McCloy did it first.  When McCloy and Robert Lovett worked for War Secretary Henry Stimpson he referred to them as the "Imps of Satan".  McCloy visited Adolph Hitler and for a time was an advisor to Benito Mussolini.  He graduated from Harvard Law School and launched his career from the powerful law firm of Cravath, Henderson & de Gersdorff.  Cravath's partners included Otto H. Kuhn; Jacob Schiff's son, Mortimer; Jerome J. Hanauer; Paul M. Warburg, married to Solomon Loeb'sdaughter, Nina; and Felix M. Warburg, married to Jacob Schiff's daughter, Frieda.  Paul Cravath, the firm's founder, was an Anglophile internationalist who became a director and vice-president of the newly formed Council on Foreign Relations.  Ultimately McCloy left the Cravath law firm and became a partner in Milbank, Tweed, Hadley & McCloy.  The Milbank firm was associated with the Rockefellers who were friends since his days at Harvard Law.  Throughout his life McCloy maintained a close relationship with powerful Jewish bankers.
Allen Dulles was a third key figure in the CIA.  Dulles headed the organization from 1953 to 1961 and under his direction it began to conform to the image Donovan and McCloy envisioned.  Dulles began MK Ultra, a secret organization that makes Mary Shelley's Frankenstein look like child's play.  With extensive CIA financing it did experiments in torture and mind control that truly boggle the mind.  He also financed Operation Mockingbird that successfully influenced the content of 25 or more strategic news sources.
Dulles was a libertine who was famous for his extramarital affairs.  Under his leadership the governments of sovereign nations were disrupted with propaganda and economic sabotage.    Democratic elections were disrupted, leaders were assassinated, military coups were launched, governments were undermined, genocide, scorched earth, and torture were all part of a frenzy of illegal activity.
In 1975 the Church Committee succeeded In reigning in some of the CIA excesses but the power to gain control over country after country was too good to be relinquished and other secret organizations were formed that took them up.
The brutal, Satanic policies carried out by the CIA mark the tenor of the elite money powers who are slowly bringing the world under their control.  McCloy and Donovan were agents of those powers as is our President, our media, and many of our politicians.  The United States of America and the War on Terror is being used as a tool to bring the remaining independent nations under the reigning world financial straight jacket.  Our nation is being purposely destroyed in the process.
When comparing the conduct of our society with God's legal requirements it is difficult to know where to start.  Dishonesty is the main ingredient of our everyday life.  Our personal conversations are inhibited by deception; our media distorts and edits the news; businesses regularly deceive customers with phony sales, exorbitant prices, and inferior merchandise; our political leaders lie to us, deceive us, and betray us.  Our preachers describe a god that doesn't exist and fail to mention the One that does. Our schools teach a debilitating humanism while we live, breathe, and have our being in a sea of mendacity with little effort to correct it.
Justice has vanished.  It is a fearful experience to come before our courts.  Receiving justice is like playing the lottery.  Without the immutable anchor of God's Law, justice is absent. Human law is always a product of diverse opinion and is enforced by power.  Our legal system is as badly deteriorated as our honesty.  God cannot be honored when crimes are against the State instead of against His Divine Majesty and justice is never served when restitution is forsaken.  An adversarial system that ignores God's Law cannot produce a just result.   Adversity must be between behavior and His Law.
R. J. Rushdoony wrote: "All law is based upon morality, and morality is itself based upon religion. Therefore, when the religion of a people is weakened, so also is its morality undermined.  The result is a progressive collapse of law and order, and the breakdown of society.  Men, though, see law as a limitation on their liberty, and Christianity is held to be the most restrictive with its emphasis upon Biblical law as the foundation for morality and liberty.  Humanistic man wants total liberty, but he does not realize that total liberty leads only to total anarchy, and that leads to the death of law and liberty. Unless every man's liberty is limited by law, no liberty is possible for anyone."
This is where we are going.  We are slowly being brought under the control of the elite money powers and in the process our liberty is being lost in increments.
We need to take a personal inventory.  Following is a shocking excerpt from a book by Nick Turse about atrocities our soldiers too often committed during the Vietnam War:
"The company stumbled upon an unarmed young boy.  'Someone caught him up on a hill, and they brought him down and the lieutenant asked who wanted to kill him…' medic Jamie Henry later told army investigators. A radioman and another medic volunteered for the job. The radioman… 'kicked the boy in the stomach and the medic took him around behind a rock and I heard one magazine go off complete on automatic…'
"A few days after this incident, members of that same unit brutalized an elderly man to the point of collapse and then threw him off a cliff without even knowing whether he was dead or alive…
"A couple of days after that, they used an unarmed man for target practice…
"And less than two weeks later, members of Company B reportedly killed five unarmed women…
"Unit members rattled off a litany of other brutal acts committed by the company… [including] a living woman who had an ear cut off while her baby was thrown to the ground and stomped on…"
This is a weeping wound of sin in our nation, the sin of our soldiers, and the sin of our people.   We support the savagery and murder that is fostered by unnecessary war.  Soldiers are taught to be callus and cruel and the uncertainties of combat require they kill or be killed.   As long as we don't see it and our finger is not on the trigger we are happy to support murder's macho image.  Our women slither into abortion clinics and with impunity murder their helpless, unborn babies.  We sanction murder in the name of selfishness.  Our young men are urged to join the army and assist in the torture and mass murder that is part of modern warfare.
The United States Constitution allows men and women of disobedient character to be elected to leadership and not surprisingly these disobedient men and women disobey the law they have sworn to uphold.   We protest disobedience to our Constitution but make no protest against disobedience to God's Commandments.  We go to church on Sunday; pray for our soldiers, profess the greatness of our nation, and wonder why we are losing our freedoms and why our leaders lie to us.
We have been deceived.  Mendacity has invaded every nook and cranny of our nation.  We live a lie in a sea of lies.
"Now the serpent was more crafty than any beast of the field which the Lord God had made.  And he said to the woman, "Indeed, has God said, 'You shall not eat from any tree of the garden'?"  And the woman said to the serpent, "From the fruit of the trees of the garden we may eat; but the fruit of the tree which is in the middle of the garden, God has said, 'You shall not eat from it or touch it, lest you die.'" And the serpent said to the woman, "You surely shall not die!  For God knows that in the day you eat from it your eyes will be opened, and you will be like God, knowing good and evil."  From the Word of God.
LONDON – One's got to love the sound of a Frenchman's Mirage 2000 fighter jet in the morning. Smells like… a delicious neo-colonial breakfast in Hollandaise sauce. Make it quagmire sauce.
Apparently, it's a no-brainer. Mali holds 15.8 million people – with a per capita gross domestic product of only around US$1,000 a year and average life expectancy of only 51 years – in a territory twice the size of France (per capital GDP $35,000 and upwards). Now almost two-thirds of this territory is occupied by heavily weaponized Islamist outfits. What next? Bomb, baby, bomb.
So welcome to the latest African war; Chad-based French Mirages and Gazelle helicopters, plus a smatter of France-based
Rafales bombing evil Islamist jihadis in northern Mali. Business is good; French president Francois Hollande spent this past Tuesday in Abu Dhabi clinching the sale of up to 60 Rafales to that Gulf paragon of democracy, the United Arab Emirates (UAE).
The formerly wimpy Hollande – now enjoying his "resolute", "determined", tough guy image reconversion – has cleverly sold all this as incinerating Islamists in the savannah before they take a one-way Bamako-Paris flight to bomb the Eiffel Tower.
French Special Forces have been on the ground in Mali since early 2012.
The Tuareg-led NMLA (National Movement for the Liberation of Azawad), via one of its leaders, now says it's "ready to help" the former colonial power, billing itself as more knowledgeable about the culture and the terrain than future intervening forces from the CEDEAO (the acronym in French for the Economic Community of Western African States).
Salafi-jihadis in Mali have got a huge problem: they chose the wrong battlefield. If this was Syria, they would have been showered by now with weapons, logistical bases, a London-based "observatory", hours of YouTube videos and all-out diplomatic support by the usual suspects of US, Britain, Turkey, the Gulf petromonarchies and – oui, monsieur – France itself.
Instead, they were slammed by the UN Security Council – faster than a collection of Marvel heroes – duly authorizing a war against them. Their West African neighbors – part of the ECOWAS regional bloc – were given a deadline (late November) to come up with a war plan. This being Africa, nothing happened – and the Islamists kept advancing until a week ago Paris decided to apply some Hollandaise sauce.
Not even a football stadium filled with the best West African shamans can conjure a bunch of disparate – and impoverished – countries to organize an intervening army in short notice, even if the adventure will be fully paid by the West just like the Uganda-led army fighting al-Shabaab in Somalia.
To top it all, this is no cakewalk. The Salafi-jihadis are flush, courtesy of booming cocaine smuggling from South America to Europe via Mali, plus human trafficking. According to the UN Office of Drugs Control, 60% of Europe's cocaine transits Mali. At Paris street prices, that is worth over $11 billion.
Turbulence ahead 
General Carter Ham, the commander of the Pentagon's AFRICOM, has been warning about a major crisis for months. Talk about a self-fulfilling prophecy. But what's really going on in what the New York Times quaintly describes as those "vast and turbulent stretches of the Sahara"?
It all started with a military coup in March 2012, only one month before Mali would hold a presidential election, ousting then president Amadou Toumani Toure. The coup plotters justified it as a response to the government's incompetence in fighting the Tuareg.
The coup leader was one Captain Amadou Haya Sanogo, who happened to have been very cozy with the Pentagon; that included his four-month infantry officer basic training course in Fort Benning, Georgia, in 2010. Essentially, Sanogo was also groomed by AFRICOM, under a regional scheme mixing the State Department's Trans Sahara Counter Terrorism Partnership program and the Pentagon's Operation Enduring Freedom. It goes without saying that in all this "freedom" business Mali has been the proverbial "steady ally" – as in counterterrorism partner – fighting (at least in thesis) al-Qaeda in the Islamic Maghreb (AQIM).
Over the last few years, Washington's game has elevated flip-flopping to high art. During the second George W Bush administration, Special Forces were very active side by side with the Tuaregs and the Algerians. During the first Obama administration, they started backing the Mali government against the Tuareg.
An unsuspecting public may pore over Rupert Murdoch's papers – for instance, The Times of London – and its so-called defense correspondent will be pontificating at will on Mali without ever talking about blowback from the Libya war.
Muammar Gaddafi always supported the Tuaregs' independence drive; since the 1960s the NMLA agenda has been to liberate Azawad (North Mali) from the central government in Bamako.
After the March 2012 coup, the NMLA seemed to be on top. They planted their own flag on quite a few government buildings, and on April 5 announced the creation of a new, independent Tuareg country. The "international community" spurned them, only for a few months later to have the NMLA for all practical purposes marginalized, even in their own region, by three other – Islamist – groups; Ansar ed-Dine ("Defenders of the Faith"); the Movement for Unity and Jihad in West Africa (MUJAO); and al-Qaeda in the Islamic Maghreb (AQIM).
Meet the players
The NMLA is a secular Tuareg movement, created in October 2011. It claims that the liberation of Azawad will allow better integration – and development – for all the peoples in the region. Its hardcore fighters are Tuaregs who were former members of Gaddafi's army. But there are also rebels who had not laid down their arms after the 2007-2008 Tuareg rebellion, and some that defected from the Malian army. Those who came back to Mali after Gaddafi was executed by the NATO rebels in Libya carried plenty of weapons. Yet most heavy weapons actually ended up with the NATO rebels themselves, the Islamists supported by the West.
AQIM is the Northern African branch of al-Qaeda, pledging allegiance to "The Doctor", Ayman al-Zawahiri. Its two crucial characters are Abu Zaid and Mokhtar Belmokhtar, former members of the ultra-hardcore Algerian Islamist outfit Salafist Group for Predication and Combat (SGPC). Belmokhtar was already a jihadi in 1980s Afghanistan.
Abu Zaid poses as a sort of North African "Geronimo", aka Osama bin Laden, with the requisite black flag and a strategically positioned Kalashnikov featuring prominently in his videos. The historical leader, though, is Belmokhtar. The problem is that Belmokhtar, known by French intelligence as "The Uncatchable", has recently joined MUJAO.
MUJAO fighters are all former AQIM. In June 2012, MUJAO expelled the NMLA and took over the city of Gao, when it immediately applied the worst aspects of Sharia law. It's the MUJAO base that has been bombed by the French Rafales this week. One of its spokesmen has duly threatened, "in the name of Allah", to respond by attacking "the heart of France".
Finally, Ansar ed-Dine is an Islamist Tuareg outfit, set up last year and directed by Iyad ag Ghali, a former leader of the NMLA who exiled himself in Libya. He turned to Salafism because of – inevitably – Pakistani proselytizers let loose in Northern Africa, then engaged in valuable face time with plenty of AQIM emirs. It's interesting to note in 2007 Mali President Toure appointed Ghali as consul in Jeddah, in Saudi Arabia. He was then duly expelled in 2010 because he got too close to radical Islamists.
Gimme 'a little more terrorism' 
No one in the West is asking why the Pentagon-friendly Sanogo's military coup in the capital ended up with almost two-thirds of Mali in the hands of Islamists who imposed hardcore Sharia law in Azawad – especially in Gao, Timbuktu and Kidal, a gruesome catalogue of summary executions, amputations, stonings and the destruction of holy shrines in Timbuktu. How come the latest Tuareg rebellion ended up hijacked by a few hundred hardcore Islamists? It's useless to ask the question to US drones.
The official "leading from behind" Obama 2.0 administration rhetoric is, in a sense, futuristic; the French bombing "could rally jihadis" around the world and lead to – what else – attacks on the West. Once again the good ol' Global War on Terror (GWOT) remains the serpent biting its own tail.
There's no way to understand Mali without examining what Algeria has been up to. The Algerian newspaper El Khabar only scratched the surface, noting that "from categorically refusing an intervention – saying to the people in the region it would be dangerous", Algiers went to "open Algerian skies to the French Mirages".
Secretary of State Hillary Clinton was in Algeria last October, trying to organize some semblance of an intervening West African army. Hollande was there in December. Oh yes, this gets juicier by the month.
So let's turn to Professor Jeremy Keenan, from the School of Oriental and African Studies (SOAS) at London University, and author of The Dark Sahara (Pluto Press, 2009) and the upcomingThe Dying Sahara (Pluto Press, 2013).
Writing in the January edition of New African, Keenan stresses, "Libya was the catalyst of the Azawad rebellion, not its underlying cause. Rather, the catastrophe now being played out in Mali is the inevitable outcome of the way in which the 'Global War on Terror' has been inserted into the Sahara-Sahel by the US, in concert with Algerian intelligence operatives, since 2002."
In a nutshell, Bush and the regime in Algiers both needed, as Keenan points out, "a little more terrorism" in the region. Algiers wanted it as the means to get more high-tech weapons. And Bush – or the neo-cons behind him – wanted it to launch the Saharan front of the GWOT, as in the militarization of Africa as the top strategy to control more energy resources, especially oil, thus wining the competition against massive Chinese investment. This is the underlying logic that led to the creation of AFRICOM in 2008.
Algerian intelligence, Washington and the Europeans duly used AQIM, infiltrating its leadership to extract that "little more terrorism". Meanwhile, Algerian intelligence effectively configured the Tuaregs as "terrorists"; the perfect pretext for Bush's Trans-Saharan Counter-Terrorism Initiative, as well as the Pentagon's Operation Flintlock – a trans-Sahara military exercise.
The Tuaregs always scared the hell out of Algerians, who could not even imagine the success of a Tuareg nationalist movement in northern Mali. After all, Algeria always viewed the whole region as its own backyard.
The Tuaregs – the indigenous population of the central Sahara and the Sahel – number up to 3 million. Over 800,000 live in Mali, followed by Niger, with smaller concentrations in Algeria, Burkina Faso and Libya. There have been no less than five Tuareg rebellions in Mali since independence in 1960, plus three others in Niger, and a lot of turbulence in Algeria.
Keenan's analysis is absolutely correct in identifying what happened all along 2012 as the Algerians meticulously destroying the credibility and the political drive of the NMLA. Follow the money: both Ansar ed-Dine's Iyad ag Ghaly and MUJAO's Sultan Ould Badi are very cozy with the DRS, the Algerian intelligence agency. Both groups in the beginning had only a few members.
Then came a tsunami of AQIM fighters. That's the only explanation for why the NMLA was, after only a few months, neutralized both politically and militarily in their own backyard.
Round up the usual freedom fighters
Washington's "leading from behind" position is illustrated by this State Department press conference. Essentially, the government in Bamako asked for the French to get down and dirty.
And that's it.
Not really. Anyone who thinks "bomb al-Qaeda" is all there is to Mali must be living in Oz. To start with, using hardcore Islamists to suffocate an indigenous independence movement comes straight from the historic CIA/Pentagon playbook.
Moreover, Mali is crucial to AFRICOM and to the Pentagon's overall MENA (Middle East-Northern Africa) outlook. Months before 9/11 I had the privilege to crisscross Mali on the road – and by the (Niger) river – and hang out, especially in Mopti and Timbuktu, with the awesome Tuaregs, who gave me a crash course in Northwest Africa. I saw Wahhabi and Pakistani preachers all over the place. I saw the Tuaregs progressively squeezed out. I saw an Afghanistan in the making. And it was not very hard to follow the money sipping tea in the Sahara. Mali borders Algeria, Mauritania, Burkina Faso, Senegal, the Ivory Coast and Guinea. The spectacular Inner Niger delta is in central Mali – just south of the Sahara. Mali overflows with gold, uranium, bauxite, iron, manganese, tin and copper. And – Pipelineistan beckons! – there's plenty of unexplored oil in northern Mali.
As early as February 2008, Vice Admiral Robert T Moeller wassaying that AFRICOM's mission was to protect "the free flow of natural resources from Africa to the global market"; yes, he did make the crucial connection to China, pronounced guilty of " challenging US interests".
AFRICOM's spy planes have been "observing" Mali, Mauritania and the Sahara for months, in thesis looking for AQIM fighters; the whole thing is overseen by US Special Forces, part of the classified, code-named Creek Sand operation, based in next-door Burkina Faso. Forget about spotting any Americans; these are – what else – contractors who do not wear military uniforms.
Last month, at Brown University, General Carter Ham, AFRICOM's commander, once more gave a big push to the "mission to advance US security interests across Africa". Now it's all about the – updated – US National Security Strategy in Africa, signed by Obama in June 2012. The (conveniently vague) objectives of this strategy are to "strengthen democratic institutions"; encourage "economic growth, trade and investment"; "advance peace and security"; and "promote opportunity and development."
In practice, it's Western militarization (with Washington "leading from behind") versus the ongoing Chinese seduction/investment drive in Africa. In Mali, the ideal Washington scenario would be a Sudan remix; just like the recent partition of North and South Sudan, which created an extra logistical headache for Beijing, why not a partition of Mali to better exploit its natural wealth? By the way, Mali was known as Western Sudan until independence in 1960.
Already in early December a "multinational" war in Mali was on the Pentagon cards.
The beauty of it is that even with a Western-financed, Pentagon-supported, "multinational" proxy army about to get into the action, it's the French who are pouring the lethal Hollandaise sauce (nothing like an ex-colony "in trouble" to whet the appetite of its former masters). The Pentagon can always keep using its discreet P-3 spy planes and Global Hawk drones based in Europe, and later on transport West African troops and give them aerial cover. But all secret, and very hush hush.
Mr Quagmire has already reared its ugly head in record time, even before the 1,400 (and counting) French boots on the ground went into offense.
A MUJAO commando team (and not AQIM, as it's been reported), led by who else but the "uncatchable" Belmokhtar, hit a gas field in the middle of the Algerian Sahara desert, over 1,000 km south of Algiers but only 100 km from the Libyan border, where they captured a bunch of Western (and some Japanese) hostages; a rescue operation launched on Wednesday by Algerian Special Forces was, to put it mildly, a giant mess, with at least seven foreign hostages and 23 Algerians so far confirmed killed.
The gas field is being exploited by BP, Statoil and Sonatrach. MUJAO has denounced – what else – the new French "crusade" and the fact that French fighter jets now own Algerian airspace.
As blowback goes, this is just the hors d'oeuvres. And it won't be confined to Mali. It will convulse Algeria and soon Niger, the source of over a third of the uranium in French nuclear power plants, and the whole Sahara-Sahel.
So this new, brewing mega-Afghanistan in Africa will be good for French neoloconial interests (even though Hollande insists this is all about "peace"); good for AFRICOM; a boost for those Jihadis Formerly Known as NATO Rebels; and certainly good for the never-ending Global War on Terror (GWOT), duly renamed "kinetic military operations".
Django, unchained, would be totally at home. As for the Oscar for Best Song, it goes to the Bush-Obama continuum: There's no business like terror business. With French subtitles, bien sur.
Pepe Escobar is the author of Globalistan: How the Globalized World is Dissolving into Liquid War (Nimble Books, 2007) and Red Zone Blues: a snapshot of Baghdad during the surge. His most recent book is Obama does Globalistan (Nimble Books, 2009). He may be reached at pepeasia@yahoo.com
Source: Asia Times Online
You might think that a professional outfit such as Bank of America operated based on stated policy and not caprice. But not according to owner of American Spirit Arms Joe Sirochman.
On his Facebook page, Sirochman tells of his adventures with the banking giant. Like other gun dealers and manufacturers, his business is booming currently — Internet orders are up 500 percent. This caused there to be an unusual number of deposits made to his business' BoA account via his website's e-commerce system, triggering an account freeze. This may not seem strange, as banks have security systems that temporarily freeze accounts when detecting anomalous activity. This happened to me once after using my debit card to make an unusual series of purchases; the freeze was irritating, but nothing a few minutes on the phone didn't remedy. But this is where Sirochman's story takes a bizarre turn. He writes (edited for style):
After countless hours on the phone with Bank of America, I finally got a manager in the right department who told me the reason that the deposits were on hold for further review. Her exact words were:
"We believe you should not be selling guns and parts on the Internet."
Shocking.
Sirochman then told the manager that "they have no right to make up their own new rules and [regulations]" and that he is a licensed firearms manufacturer in conformity with all relevant laws. She said she understood and that the deposits would be released after they had a "[c]hance to review and clear them" (wink, nod?). Yet after two weeks of increased Internet business, reports Sirochman, only one third of the collected sales have been cleared. And this is a man who has been doing business with BoA for 10 years.
I support a company's right to refuse to do business with whomever it pleases (freedom of association); although rejecting firearms manufacturers would make a bank boycott-worthy. But to accept someone's business and then persecute him for political reasons — as appears the case here — is reprehensible. The funds will be released when the bank has a "chance to review and clear them"? As per my experience, your money is supposed to be cleared as soon as you inform the institution that anomalous charges aren't the result of criminal activity.
And this isn't the first time BoA has exhibited anti-Second Amendment tendencies. As CNSNews writes, "McMillan Group International was reportedly told that its business was no longer welcome after the company started manufacturing firearms — even after 12 years of doing business with the bank."
Never fear, though, other types of business are still welcome. As an example, BoA is to some degree Sharia compliant, according to Sharia Finance Watch.
So gun manufacturers and owners aren't BoA's kind of people, but we know who is. Well, BoA, you're not my kind of bank. I have gun and will travel with my funds to a different institution.
An obscure report that the Federal Reserve may suspend the monetization of purchasing Treasury Bonds has the smell of disinformation. The perennial efforts to lift economic spirits with the beginning of a New Year often are packed with wishful thinking. Quantitative Easing is being treated as a useful tool for turning on and off the spigot of liquidity infusion. In reality, the results of the massive origination of debt created monies fundamental purpose is to save the commercial banks from insolvency.
The trial balloon report, Federal Reserve could pause QE this year if US economy improves, avoids the risks that come from another expansive round of deficit spending.
"St. Louis Fed President James Bullard, a voting member of the Fed's monetary policy panel this year, said a drop in the unemployment rate to 7.1 per cent would probably constitute the "substantial improvement" in the labor market that the central bank seeks.

"If the economy performs well in 2013, the Committee will be in a position to think about going on pause" with the asset buys.

Minutes from their December policy meeting showed that "several" top officials expected to slow or stop the so-called quantitative easing program, dubbed QE3, "well before" the end of the year – news that surprised some on Wall Street and prompted a drop in stocks and bonds, and a rise in the dollar."
The recent spike of equity prices after the sharp increase in taxes on high-end incomes just does not translate into improving the prospects of the beleaguered middle class. Temporary uncertainty relief does not make a healthy stock market alone. When the financiers of employment expansion must face the added costs of Obamacare and a drop in consumer disposable income, it simply does not follow that unemployment levels will drop in the near future.
Yet, segments of the Federal Reserve offers optimism, as the labor market may show "substantial improvement" in the coming months. Could this forecast imply some newfangled governmental make work new spending programs?
Surely, the financial media is pushing the success of the QE's rescues. One example is the TV commercial where AIG advertises the end of its bailout.
"AIG has just launched a two-week, multimedia campaign seeking to reintroduce itself after its role in sparking the Great Recession," MediaPost reported yesterday. "The company got an $85 billion bailout as the government took about an 80% stake."
The ballyhoo over paying back the loans steers clear of the real reason why AIG was "Too Important" to fail; namely, to salvage the incalculable derivative obligations. Rescuing the money center banks has always been the intent of the "Too Big to Fail" taxpayer salvage schemes.
But when will the limit of such gifts be reached? When the banks are satisfied or when the Treasury is emptied and looted, as the cost of extending the usury based financial system. Future generations do not have a chance for economic prosperity as long as the Federal Reserve continues the bond-buying thievery.
In order to confuse the public even more, The Big Banks Expect Quantitative Easing Into Early 2014.
"The New York Fed's primary dealers, the 21 banks with which it carries out transactions, expect quantitative easing to continue until 1Q 2014. This is according to a Dow Jones Business News report.

The recently released minutes of the December FOMC meeting revealed that several Fed governors were taking a more hawkish stance in regards to the bond-buying program."
Remember that the Fed is forecasting a slow modest recovery. What will the change in attitude become with a serious double-dip recession?
Do not believe for a New York minute that the Fed is looking to transition out of their gravy train financial backdrop for their bankster holders of the privately owned central bank.
The practical gauge of how long Quantitative Easing remains will be decided by the amount of debt that needs to be refinanced. Rolling over current debt is easy enough of a concept to understand. Should it not be just as comprehensible to recognize that continued increases in the national debt requires even greater appetites to buy government bonds?
Notwithstanding, this normal mechanism of finance, the perverse imagination of the paper printers knows no bounds. The Trillion-Dollar Platinum Coins provides the latest absurdity.
"There's a legal loophole allowing the Treasury to mint platinum coins in any denomination the secretary chooses . . . Yes, it was intended to allow commemorative collector's items—but that's not what the letter of the law says. And by minting a $1 trillion coin, then depositing it at the Fed, the Treasury could acquire enough cash to sidestep the debt ceiling—while doing no economic harm at all."
In response, Rep. Greg Walden (R-Ore.) has introduced a bill to specifically ban President Barack Obama from minting the coins.
The obvious conclusion when the market refuses to support low interest T Bonds is that something has to give. Either interest rates need to rise significantly or the Fed must continue their Quantitative Easing.
As long as the Obama administration maintains, We Do Not Have a Spending Problem, and stonewalls significant and meaningful reductions in the federal expenditures, the national debt will continue to be a drain on the financial bond markets.
Mr. Bullard's optimistic projection of lower unemployment might simply be a signal that the methods for compiling the statistics may be in the works. The main street economy sees no benefit from a banking system that shuns loaning money to productive businesses.
Quantitative Easing in any form or machination is a euphemism for crony corporate welfare. The big money center banks are virtually financially immune from lawful accountability or criminal prosecution.
Slapping fines and penalties for violating statues and regulations, results in escaping trial by juries. This basic exclusive protection for the elites that run the counterfeit presses is the proof of true power. Inexhaustible Quantitative Easing is just another means to keep the spending financed with other peoples' money.
Will this be the last normal holiday season that Americans ever experience?  To many Americans, such a notion would be absolutely inconceivable.  After all, in the affluent areas of the country restaurants and malls are absolutely packed.  Beautiful holiday decorations are seemingly everywhere this time of the year and children all over the United States are breathlessly awaiting the arrival of Santa Claus.  Even though poverty is exploding to unprecedented levels, most families will still have mountains of presents under their Christmas trees.  Of course a whole lot of those presents were purchased with credit cards, but people don't like to talk about that.  It kind of spoils the illusion.  Sadly, the truth is that our entire economy is a giant illusion.  The extreme prosperity that we have been enjoying has been fueled by debt, and any future prosperity that we will experience is completely dependent on our ability to go into even more debt.  The total amount of debt in our economy is almost 10 times larger than it was just 30 years ago, but we don't like to think about that too much.  Most Americans are way too busy living the good life to be bothered with "doom and gloom".  Well, get ready to say goodbye to normal.  As history has shown us, no financial bubble lasts forever, and time is rapidly running out for us.
You know that the hour is late when even mainstream news sources start publishing articles with titles such as this: "Will 2013 Mark the Beginning of American Decline?"
That article appeared on Bloomberg.com the other day, and it was written by Simon Johnson, a former chief economist at the International Monetary Fund.  He is convinced that a day of reckoning is coming for U.S. government finances, and he seems resigned to the fact that we will not be ready when that day arrives…
"Sooner or later, it will be America's turn to fall out of favor with investors and to see its own interest rates rise. It is hard to know when that day will come, or precisely what pressures the country will face.

Let me only venture one forecast: We will not be ready."
Other analysts are far more pessimistic.  For example, the following is what Gerald Celente said about the "bond bubble" during a recent interview with King World News…
Eric King: "Gerald, I wanted to take a look at this upcoming issue you have coming out. (In here it says,) 'Bonds Away! The bond bomb is ready to explode … threatening to make the real estate and dot-com bubbles, and even the Great Recession, look like market corrections.' Can you talk about that?"

Celente: "Yes. This piece is being penned by Dr. Paul Craig Roberts, the former Assistant Treasury Secretary under Ronald Reagan. And he is convinced that the bond bubble is about to burst. This cannot continue to go on the way it is. Everyone knows that the whole game is rigged, and so is this…."

"The whole game is rigged. It's ready to go down, and Dr. Paul Craig Roberts believes it's 'Bonds Away' in 2013 as the bond bubble explodes and brings about a financial disaster even worse than the Great Depression."

Eric King: "He's saying here it's a road to financial collapse that we are going to head down when this thing bursts."

Celente: "It is. Because the whole world is being propped up by these phony bonds and it's going to collapse. It has to happen. Interest rates are going to start going up, and when they do the bond bubble explodes. You cannot keep interest rates at zero for this amount of time and expect anything other than disaster to follow."
For much more on all this, you can listen to another excellent interview with Gerald Celente right here.
Our politicians just assume that we will be able to borrow trillions upon trillions of dollars far into the future at super low interest rates, but that is a very dangerous assumption.
As I noted the other day, the average rate of interest on U.S. government debt was 2.534 percent at the end of November.  If that number just rose to where it was about a decade earlier we would be in a massive amount of trouble.
Back in the year 2000, the average rate of interest on U.S. government debt was 6.638 percent.  If we were at that level today, the U.S. government would be paying out more than a trillion dollars a year just in interest on the national debt.
But our politicians just keep borrowing and spending as if we could do this forever.
From the time that George Washington was inaugurated (1789) to the time that George W. Bush was inaugurated (2001), the U.S. government accumulated about 5.7 trillion dollars of debt.
During the first four years of the Obama administration, the U.S. government accumulated about 5.7 trillion dollars of debt.
How can anyone support this kind of insanity?
You can see an excellent video demonstrating the vastness of our national debt right here.  In the end, all of this debt will absolutely destroy the U.S. dollar, our economic system and the bright futures that our children and our grandchildren were supposed to have.
As if all of that was not enough to be concerned about, there is also the threat that Wall Street could implode at any time.  Most Americans have no idea that Wall Street has been transformed into the largest casino in the history of the world.  The "too big to fail" banks are the ringleaders, and the derivatives bubble hangs over our financial system like a "sword of Damocles" that could fall at virtually any moment.
Everything will remain fine as long as the spiral of derivatives that our bankers have constructed remains perfectly balanced.  But if something happens and it becomes unbalanced and starts to collapse, the consequences could be unlike anything we have ever seen before.
A recent Zero Hedge article entitled "1000x Systemic Leverage: $600 Trillion In Gross Derivatives 'Backed' By $600 Billion In Collateral" detailed how there is barely any collateral backing up the hundreds of trillions of dollars of derivatives that are out there…
But a bigger question is what is the actual collateral backing this gargantuan market which is about 10 times greater than the world's combined GDP, because as the "derivative" name implies all this exposure is backed on some dedicated, real assets, somewhere. Luckily, the IMF recently released a discussion note titled "Shadow Banking: Economics and Policy" where quietly hidden in one of the appendices it answers precisely this critical question. The bottom line: $600 trillion in gross notional derivatives backed by a tiny $600 billion in real assets: a whopping 0.1% margin requirement! Surely nothing can possibly go wrong with this amount of unprecedented 1000x systemic leverage.
Our entire economy has become a giant pyramid of debt, risk and leverage.  At some point there is going to be a giant crash.  When that happens, people are going to become very desperate.
When people become very desperate, they often accept "solutions" that they were not willing to consider previously.
We need to learn some lessons from history.  This is exactly the kind of thing that happened back in the 1930s.
For example, an elderly woman named Kitty Werthmann is telling audiences what life was like in Austria back in the late 1930s…
"In 1938, Austria was in deep Depression. Nearly one-third of our workforce was unemployed. We had 25 percent inflation and 25 percent bank loan interest rates."

"Farmers and business people were declaring bankruptcy daily. Young people were going from house to house begging for food. Not that they didn't want to work; there simply weren't any jobs."
The Austrian people were really hurting and they were desperate for answers.  When Hitler came to them with "solutions", they were ready to embrace him with open arms…
"We looked to our neighbor on the north, Germany, where Hitler had been in power since 1933." she recalls. "We had been told that they didn't have unemployment or crime, and they had a high standard of living."
If there was any lingering doubt about the supremacy of the internationalist banker over the canons of law, the latest HSBC exemption from criminal charges proves that the real masters of the planet are the criminal banksters. If this settlement was an abnormality and not the rule, one might argue the expediency for pragmatism, while deployable, is necessary. Unfortunately, for the financial elites, the facts tell a very different story.
The Associated Press reports in Government outlines HSBC ties to drug money laundering.
"In court papers filed in federal court in Brooklyn, the federal government said the case against HSBC is related to the laundering of proceeds from narcotics trafficking via the Black Market Peso Exchange, a method by which money launderers convert cash narcotics dollars into Colombian pesos by buying and re-selling wholesale consumer goods.

"The lack of an effective anti-money laundering program at HSBC Mexico and HSBC Bank USA, N.A. contributed to the conduct charged" in the money-laundering case against narcotics traffickers, Justice Department prosecutors said in court papers."
Published in the Globe and Mail account, HSBC failed to control drug-money laundering, Senate finds, indicates the political nature of this investigation.
"A year-long investigation by a Senate committee uncovered that HSBC acted as a conduit for drug money, disguised the sources of funds to evade U.S. sanctions against Iran, and included among its clients businesses with alleged ties to terrorism. HSBC's internal culture has been "pervasively polluted for a long time," said Carl Levin, a senator from Michigan, who helped lead the investigation."
Instead of prosecuting criminal charges, the U.S. Department of Justice slaps a fine and demands stricter but inadequate regulations. Some of the details are provided inBanks on alert as regulators step up pressure on HSBC. The facade of accountability is insulting. Ian Fraser presents a correct assessment. HSBC's $1.9 Billion Settlement Sets (Another) Dangerous Precedent.
"Sending executives to prison has far more deterrent value that bringing a company down, since many will argue that employees who had nothing to do with the criminal activity would also be harmed."

The muckraker Matt Taibbi gives a sober overview in a video that deserves watching,After Laundering $800 Million in Drug Money. His observations parallel that of Mr. Fraser.
"You can do real time in jail in America for all kinds of ridiculous offenses,"Taibbi says. "Here we have a bank that laundered $800 million of drug money, and they can't find a way to put anybody in jail for that. That sends an incredible message, not just to the financial sector but to everybody. It's an obvious, clear double standard, where one set of people gets to break the rules as much as they want and another set of people can't break any rules at all without going to jail."
The risk of going to jail for managing the enormous sums from the illicit drug trade is small, when governments are beholding for their contrived power to the banking cabals, which control the apparatus of fiat money.
In the seminal study by John Hoefle coming out of the Executive Intelligence Research,HSBC: Flagship Bank Of Britain's Dope, Inc., the historic composition of dishonest business dealings that transcend even shady banking is documented.
"It should come as no surprise that British banking giant HSBC was caught laundering money for drug cartels and terrorist groups. HSBC, as we shall show, is the kingpin bank of the global drug trade, a bank which, since its founding in 1865, has been devoted to financing drug crops and laundering the proceeds. HSBC is, in fact, one of the key controlling institutions of the global illicit drug cartel we call Dope, Inc.

If you think that is an outlandish claim, consider the fact that EIR, through its book Dope, Inc., and in its affilicated War on Drugs magazine, published in the early 1980s by the National Anti-Drug Coalition, have made this charge for over 30 years, and have never been sued or challenged by the bank."
Once a drug launderer it is an easy step to institutionalized money laundering.
Now watch the interview with Jeffrey Robinson on HSBC fine for money-laundering. Mr. Robinson's appraisal rings similar with that of Fraser and Taibbi. This picture becomes clearer as more information becomes available. Even the establishment journal The Economist must conclude that Too big to jail is the reality in the world of international banking.
"The agreements put an end to uncertainty over the banks' ability to operate within America, a key link in their global networks; their share prices both rose on the day the fines were announced. And the penalties are, in effect, levied on shareholders; not one corporate employee faces charges (although HSBC, at least, has clawed back payments to those responsible). Indeed, at a news conference this week Lanny Breuer, head of the Justice Department's criminal division, suggested that an outright prosecution of HSBC was considered and rejected because of how damaging the impact could be on the bank's viability, and thus on jobs and the American economy. Has a handful of banks become not too big to fail, but too big to jail?"
The significance of rejecting criminal pursuance of HSBC, and the long list of other mega banks is Prima Facie validation that the global economy operates under the self-serving guidance and often the practical permission of the largest international banking organizations.
The pattern of selective prosecution by the Injustice Department is no revelation, when the war on drugs is so profitable for the diabolic alliances that run the drug trade. Banking and government by acquiesce is a historic construct that hide behinds the law, while dealing in bribes, payoffs and hidden offshore accounts. Drug trafficking continues to prosper because government needs the threat of an evil enemy, while the agencies charged with its eradication are often corrupt game players.
The HSBC's of this world are dirty participants in the real drug triangle; namely, drug traffickers, crooked government elements and complicit moneychangers.
Let no man or woman dare speak of a shadow government. The crony corruptocrats that make up the ruling elites of the world must maintain the illusion, that elected governments are based upon willful consent and have the legitimate authority to establish rules of conduct that their citizen are obligated to obey. For those regimes that maintain their grip of power by undemocratic means, the apologists for the international community give a wide berth of acceptance in order to maintain the appearance of individual national sovereignty.
In the essay, There Is No Conspiracy – Only Official Policy provides a study in power politics when a banana republic dares defy the moneychangers.
"The lesson for world leaders is you don't cross the masters of power. But for Americans it is that a world run by the IMF never benefits us, the people. The enactment of the FTAA is just one more element in the grand scheme of global rule. There is no need to dapple in extraordinary theories; it is all in the open for everyone to see. The policy is clear – the nations of the world are mere colonies to the interests of the ruling elites. Citizens of countries and their elected leaders are mere subjects of the international community. Not exactly the revered Republic that we all owe allegiance, is it?"
The pattern of retribution against any tin horn leaders that refuse to succumb to the boot of the World Bank or the IMF is in plain sight. Just ask the mutilated and deceased Muhammad al-Gaddafi for testimony of the enforcement treatment one can expect for opposing the world financial plutocracy. While the imperium empire of drone warfare, targets governments that oppose the global hegemony, the behind the screens discord among varied vying factions often goes unnoticed.
 The Constitution Society sees the nature of The Shadow Government differently from most popular interpretations of the power elite.
Some of the best indications that the Shadow Government is not centered in the financial sector are the things it has to do to finance itself. Shadow Government is expensive. We can identify the main sources of its revenue:

(1) Black budgets. This is the core of its operations, but is not enough to secure its control over the country and the world.

(2) Drug trade. It has seized control of the major part of the illegal traffic in addictive substances, in part by using the organs of law enforcement to eliminate competition, and by gaining control of the money and the ways it gets re-introduced into the economy.

(3) Raiding financial institutions. This is what was done with the S&Ls, and is being done, more slowly, with the banks. It involves several aspects: diversion of the funds, seizure of smaller institutions by a few large ones under Shadow Government control, with the seizure financed by the taxpayers, and acquisition under distressed prices of the assets of those institutions, many of which are well-positioned business enterprises that give the Shadow Government both control of the key enterprises in most business sectors and sources of revenue. The Savings & Loan raid was used to finance a major expansion of the Shadow Government. However, it is not a method that can be repeated.

(4) Public authorities. These are quasi-governmental enterprises that control substantial assets, often taxpayer-subsidized, without effective accountability. They include housing, port, energy, water, transportation, and educational authorities. To this might also be added various utilities, and both public and publicly-regulated private monopolies, like local telephone and cable companies. They are also a major source of government contracts.

(5) Government contracts. Major source of diverted funds, but must often be shared with others involved.

(6) Arms trade. Another major source of funds, both direct and diverted. But requires payoffs to local officials.

What this viewpoint ignores is that the tactics of subversive operations frequently demand undercover execution and plausible deniability. The methods of covert operations conducted by black bag operatives avoid the question; who really controls the intelligence agencies? It is a fatal error to reject the prevalent role of the money center institutions and central banks in the unified network of financial control and global integration.
A more perceptive breakdown by Richard Boylan Ph.D. offers a structural analysis of the secret "shadow" government.
In the Shadow Government five branches may be identified. These branches are: the Executive Branch, the Intelligence Branch, the War Department, the Weapons Industry Branch, and the Financial Department.

An analysis of the overall purposes of these five branches suggests that the overall purpose of the Shadow Government is to exercise covert control by:

1. Collecting comprehensive institutional and personal information

2. By establishing national and international policy independently of the established Government

3. By developing high-tech arms and equipment, and, with these, establishing small, specialized, highly mobile, elite military units to effect these covert policies, when need arises, without having to rely on the official (and "unreliable") Armed Services, (whose subservience to the Shadow Government is reasonably suspect)

4. By developing an armed capability to repel any threat to the status quo, (including the uncertain ontological, social, and economic impacts of any revelation of the reality of UFO and extraterrestrial presence) through the development of a Star Wars/BMDO ground and space-based surveillance and SDI weapons network

5. By denying information compromising to the Shadow Government from all those outside "need-to-know" policy-making levels

6. By exercising control on the money supply, availability of credit, and the worth of money, through policy decisions made outside of the official Government
The essential political planetary threat that faces humanity is rooted in the globalist drive to accelerate their NWO plans for a neo-colonial feudal hierarchy. The New World Order Feudal Enslavement System outlines the plot. However, the elements that comprise the surreptitious functions and assignments of shadow government missions need to maintain a clandestine secrecy to be effective. Stealth practices often foster perpetual public ignorance.
Contrast this with maybe the best example of the most visible globalist institution that is used by the shadow elites as their private administration tool for worldwide compliance. The John Birch video U.N. and the United States | John F. McManuspresents the argument that Americanism is incompatible with the international community of collectivists that the United Nations is based upon.
The interminable public feuding in General Assembly sessions are sheer spectacle for the uninformed. The real dirty work is done behind the scenes through coerced implementation of programs like Agenda 21.The best way to come out of the shadows is to strip back the curtain. Effectiveness dictates that the banksters and corporatists use the dark art of intrigue and subterfuge to manipulate the systems of governance, which they put in place, to serve their own interests.
The destruction of the unique American experiment falls upon the treason of the ruling class. Human Depravity, James Madison, and The Founding Fathers explains the nature of the existential internal threat that destroyed the essence of the old Republic. Madison wrote:
"If we were all like angels, blameless and freely able to exercise perfect control, we would not need rules or regulations. Why, then, do we have so many laws and statutes? Because of man's wickedness, for he is constantly overflowing with evil; this is why a remedy is required."
When the shadow government usurps the stated original limited authorities and separations of powers, the citizens of the country are relegated to a menu entrée on the feasting table of the power elites. The globalism agenda is the objective of the shadow government. Participates need not be spooks or machinates. Those who influence the operations of the sub-rosa establishment may wear the garb of Illuminati or use the signals of secret societies, but most are pure button down internationalists.
The populace is viewed as useless eaters to the elites, who labor to drive a wedge between government and the ordinary man. The privileged oligarchs see themselves as the ennobled in the entitlement enslavement society of their creation. Keeping the masses dependent until the ultimate elimination of dissenters is the objective.
The specter of the shadow government has always been part of the inner conflict for national integrity. The difference at this time is that it is all pervasive. The United States has become a global empire designed to impose an internationalist monitory yoke around the neck of subservient serfs.
The money machine of shadow banking practiced by the Bank for International Settlements on Big Banks is a prime component of the definitive ruling elite comradeship. Governments are no longer sovereign entities. They function as subsidiaries of the global satanic New World Order conglomerate. The crony corruptocrats bury deep their crimes and give new meaning to being above the law. Without a widespread public awakening, the forces of wickedness will triumph.
Less we forget . . . "For we wrestle not against flesh and blood, but against principalities, against powers, against the rulers of the darkness of this world, against spiritual wickedness in high places." Ephesians 6:12
Speaking in Dublin last Thursday, Secretary of State Hillary Clinton announced that a new effort was under way by "oppressive governments" to "re-Sovietize" Eastern Europe and Central Asia. She took a stab at Russia and her regional allies for their alleged crackdown on democracy and human rights, only hours ahead of meeting Russia's foreign minister Sergey Lavrov to discuss Syria and other issues of mutual concern.
Addressing a group of "civil society advocates" on the sidelines of the Organization for Security and Cooperation in Europe (OSCE) foreign ministers' meeting, Clinton decried a wave of repressive tactics and laws aimed at curtailing U.S. "outreach efforts" in Russia, Belarus, Turkmenistan, and other Soviet successor states. "There is a move to re-Sovietize the region," Clinton declared. "It's not going to be called that. It's going to be called customs union, it will be called Eurasian Union and all of that," she said, alluding to Moscow's initiatives for greater regional integration. "But let's make no mistake about it. We know what the goal is and we are trying to figure out effective ways to slow down or prevent it."
To support her claims Clinton presented one Igor Kochetkov, an activist with the "Russian LGBT Network"—a homosexual advocacy group financed by U.S. taxpayer money—who declared that Russian authorities were stifling the discussion of discrimination based on sexual orientation. She also produced one Olga Zakharova, supposedly a journalist, who said that the use of social media was being restricted by the Russian authorities. Clinton warned that there is a concerted effort under way to eliminate American and international assistance to such human rights advocates.
It is noteworthy that the "Eurasian Union and all of that" is, in Clinton's view, a neo-Soviet project primarily designed to violate human rights as she defines them. In fact the Eurasian Union (EAU) is a project of regional political and economic integration openly modeled on the European Union. It was first suggested by the President of Kazakhstan Nursultan Nazarbayev in 1994, and the idea was revived by Russia's then-Prime Minister Vladimir Putin in October 2011. The following month the presidents of Belarus, Kazakhstan and Russia signed an agreement to establish the EAU by 2015. The agreement included the blueprint for the future integration and established the Eurasian Commission—clearly emulating the European Commission in Brussels—which started work on the first day of this year.
Clinton's pledge to throw a spanner into this project—"we are trying to figure out effective ways to slow down or prevent it," as she put it—reflects her dangerous arrogance. Her ability to do anything of the kind is limited, however, and if she believes otherwise she is deluded. More seriously, there is no rational reason for the United States to oppose regional integration of post-Soviet countries. The EAU is not a threat to American interests—unless those interests are defined as open-ended, full-spectrum dominance over the planet. She is unnecessarily throwing down the gauntlet and thus undermining a cooperative relationship with Russia, which in view of America's many challenges in the greater Middle East and in the Pacific region—not to mention the disengagement from Afghanistan—should be among our top foreign policy priorities.
Secretary of State's complaint about Russia's "repressive tactics" aimed at curtailing U.S. "outreach efforts" is hypocritical in the extreme. She was alluding to a recently enacted law regulating the work of Russian regime-change focused "NGOs" funded by the U.S. taxpayer money, and funneled through organizations such as the National Endowment for Democracy, Freedom House, and the National Democratic Institute. In fact the Russian law regulating such activities was patterned directly on the Foreign Agents Registration Act (FARA), which regulates activities of foreign governments in the United States. FARA would require full public disclosure of those same activities that the U.S. Department of State has been lavishly funding in Russia during Clinton's tenure. She is forgetting that the Federal Election Campaign Act flatly prohibits foreign involvement in American political process that she regards as legitimate and desirable when conducted in Russia by Washington's protégés under the guise of promoting democracy.
As for the restrictions on social media, Russia blacklists websites devoted to drug use, suicide promotion and paedophilia. The government was accused of using the law as a tool for censorship after two—two—popular sites were banned. We may take Clinton's criticism seriously when she expresses similar concern over Internet censorship by our NATO ally Turkey—which bans access to thousands of sites—or by Saudi Arabia and Qatar, which block access to all sites which engage in the criticism of those countries' governments, not to mention those "deemed offensive to Islam."
Hillary Clinton's performance in Dublin reinforces my view (see the September 2012 issue of Chronicles) that she is the worst secretary of state in U.S. history. The substance and style of her foreign policymaking have undermined the national security of the United States. Her standing abroad is abysmal. It ranges from raw hate in the Muslim world—Egyptian protesters threw tomatoes and shoes at her motorcade last July—to contempt (Jerusalem), eye-rolling irritation (Moscow, Beijing, most of Latin America), or grudging endurance (Europe).
Clinton has abused her position in pursuit of a radical ideological outlook formed in the late 1960's. Her disregard for long-established international norms and mechanisms is as revolutionary on the global scene as Obama's presidency is domestically. She has undermined this country's national security in various ways—her support for the misnamed Arab Spring, her Syrian policy, her Russian policy, her Balkan policy, her obsessive advocacy of "gay rights" in traditionally Christian countries—but the roots of those decisions are in her view of the United States as an ideological proposition. She does not see America as a real country populated by real people, whose security interests are rationally quantifiable on the basis of tangible costs and benefits. "When I ask people, 'What do you think the goals of America are today?' people don't have any idea," she told MSNBC in 2007. "We don't know what we're trying to achieve. And I think that in a life or in a country you've got to have some goals."
The notion of a country having "goals" is the product of an un-American, corporatist, liberal-fascist paradigm that demands permanent cultural revolution at home and permanent "engagement" abroad. The result is a foreign policy that is part-Ribbentrop, part-New Age. Any outcome desired by Hillary Clinton becomes nonnegotiable; any opposition to it is more than a personal affront; it is an insult to "history." To lie for the higher truth is a virtue, and to enforce the lie is a test of will.
Subterfuge came first. Mrs. Clinton has reduced the ability of American diplomats to function effectively by signing orders early in her tenure—revealed by Wikileaks—instructing Foreign Service officers to spy on the diplomats of other nations. She also told State Department officials overseas to collect the fingerprints, facial images, DNA, and iris scans of foreign leaders, and to obtain passwords and credit-card numbers used by foreign officials. Some spies have always masqueraded as diplomats, but under Clinton all American diplomats are rightly assumed to be at least part-time spooks. Remarkably, she has succeeded in evading scrutiny by congressional oversight committees. Three or four decades ago, such revelations would have resulted in the offending secretary of state's resignation, but the legacy of her husband and his successor have altered the moral climate, making Mrs. Clinton safe from sanction.
More serious in their impact on America's national security are Hillary Clinton's strategic blunders. There is no rational explanation for her support for the forces of jihad in North Africa, the "Arab Spring" that is predictably reshaping the region (and particularly Egypt, the key player in that region) into a foreign policy realist's nightmare. Clinton turned the Egyptian "revolution" into her own pet project because of her ideological makeup: a seemingly popular mass movement was ipso facto historically preordained, and therefore worthy of support. Her relentless pressure on Egyptian generals to surrender to the Muslim Brotherhood's takeover of the country was patently not in the American interest. The process now continues in Syria, where a false-flag chemical weapons atrocity is a distinct possibility.
Clinton and her team treat meddling and intervention as a moral imperative and a test of American leadership. The doubters are maligned in terms unprecedented in diplomatic discourse. That Russia and China vetoed her U.N. Security Council resolution authorizing war against Syria was, according to her U.N. Ambassador and possible successor Susan Rice, "disgusting and shameful." Such "diplomacy" is indicative of neurosis, not statesmanship. It merely hastens the decline of American power and influence around the world, the long-term process enhanced during Hillary Clinton's tenure at Foggy Bottom.
A dreadful warning arises, when public sector employment pay and benefits outstrips the remuneration earned by the private employment workers. Even the most hardened government proponent, must succumb to the reality that private business generates real wealth that finances government through taxes. The expenditures of government on all levels are linked to the profitability of enterprises and sufficient margin that affords the ability to pay revenue levies. Thus, the proportion of wages between private enterprises and public employees has significant consequences.
Consider the coverage of that bastion of mainstream reporting CBS News when making a comparison in Does the Government Pay More than the Private Sector?
"Bureau of Labor Statistics data shows that federal employees in occupations that exist in both the public and private sectors made an average salary of $67,691 in 2008, USA Today reports. Meanwhile, private sector workers in those occupations made $60,046. Government data also shows federal workers received benefits valued at $40,785, compared with benefits valued at $9,882 for private sector workers."
Now on the surface this assessment is very plausible. Common sense, after the financial collapse in 2008, with the dramatic rise in private sector unemployment and reduced wages, federal employees are sitting pretty. Before the alarm bell sounds, deliberate over the assessments from friendly government sources.
The Congressional Research Center study on Comparing Compensation for Federal and Private-Sector Workers, has some interesting conclusions.
"Federal workers with less than a bachelor's degree have on average a wage premium compared to private sector counterparts, while federal workers with post-graduate educational attainment experience a wage penalty relative to private sector counterparts.

As with wage differentials, the CBO study finds a declining benefit premium as educational attainment rises. That is, the benefit premium declines from 72% for federal workers with a high school degree or less to 2% for federal workers with a professional degree or doctorate. The CBO study finds an average benefit differential of 48% for federal workers compared to private sector workers."
The list of Pay Scales at TSA provides a departure from Federal employees because the TSA does not use the standard GS grading system. The TSA uses an "SV" grading system, which is a system of discrete grades with pay ranges that differ from GS pay ranges. Civil Service work rules and pay scales have long rejected any direct relationship with productive results. However, in the conflicted thinking of Washington speak the President extends federal pay freeze. Note that a reduction in wages and benefits is an unknown thought, even in a collapsing economy.
"The freeze will stay in effect until a spending plan is passed, but the presidential election makes it unlikely that will happen before the start of fiscal 2013 on Oct. 1. As a result, the president is required by the end of August to come up with an "alternative pay plan" to avoid a legal trigger that would automatically raise federal pay in line with private-sector salaries.

In a letter to House and Senate leaders, the president reiterated his support for ending the pay freeze with a 0.5 percent raise, to take effect Jan. 1, 2013, that he proposed early this year.

"Civilian federal employees have already made significant sacrifices as a result of a two-year pay freeze," Obama wrote. "As our country continues to recover from serious economic conditions affecting the general welfare, however, we must maintain efforts to keep our nation on a sustainable fiscal course. This is an effort that continues to require tough choices and each of us to do our fair share."
OK, we have all heard enough of that "fair share" mantra. Now the banner carriers of Big Government raise their ugly heads and reveal their real motives in The truth about federal salary numbers.
"The Federal Salary Council, an advisory body of academics and leaders of public employee unions, suggested last month that federal workers are underpaid by an average of 35 percent relative to nonfederal employees. The council's data come from the "President's Pay Agent," the bureaucratic entity that conducts the federal government's annual pay comparison.

If these figures are to be believed, federal employees are paid only 65 cents for every dollar received by nonfederal employees doing the same work. Put another way, the average federal employee who shifts to a job outside government would increase his salary by 54 percent."
Weak private sector employment persists. Wages are stagnant or regressive. New jobs are sporadic, at best. Prospects of a prosperous recovery are slim. Government dependency seems like the only growth occupation. No bureaucratic study or public union advocacy changes the facts that the private enterprises are fighting a rear guard effort to subsist.
With the election of President Obama to a second term, the reigns of restraint on public agencies and expenditures are non-existent. Democratic Leader Nancy Pelosi says 'No Time To Waste' On National Debt is a factual appraisal of the attitude that drives the disparity between employment in enterprises that have to earn their way to profits and public agencies that are protected from the harsh consequences of a balanced budget. "We look forward to hearing from voices across the private sector as we work together to reach a balanced agreement," said Pelosi.
The relationship equilibrium between the private and public spheres is out of line. More government spending never generates a genuine economic recovery. Making matters worse, the prospects of a rise in government salaries only exasperates the problem. The need for a true dramatic across the board reduction in federal agency budgets is the proper response. Private businesses understand the need to scale back in a depressed economy in order to survive. In spite of this certainty, the federal government operates as if their ranks are the new and only economy.
In an age of disappearing private pensions and job security, why allow "public servants" to dominate the job market because of odious taxpayer subsidies. The current pay differential between the free market and the federal bureaucrat guarantees a marginal economy at best.
How many times do you have to hear that going off the financial cliff is a failure of controlling spending as opposed to a lack of revenue? Systemic deficits exist because government is too big, not because taxpayers are not paying their fair share. This assessment is sacrilege to the Democratic Socialists who make up both political parties. The "so called" debate over cutting back the growth in budgetary increases is void of any real substance or focus. The basic reason that the federal government leviathan instills mass hysteria and fear about cutting back on social welfare programs is that the system preaches a false egalitarian and utopia deliverance from reality.
Contrast this dependency viewpoint with the foundations of America First populism. Thomas Jefferson presents the basis for a healthy economy. "Agriculture, manufactures, commerce, and navigation, the four pillars of our prosperity, are the most thriving when left most free to individual enterprise." The National Center for Constitutional Studies summarizes.
Such a free market economy was, to them, the natural result of liberty, carried out in the economic dimension of life. Their philosophy tended to enlarge individual freedom – not to restrict or diminish the individual's right to make choices and to succeed or fail based on those choices. The economic role of their Constitutional government was simply to secure rights and encourage commerce. Through the Constitution, they granted their government some very limited powers to:
¦assure that the ground rules were fair (a fixed standard of weights and measures)

¦encourage initiative and inventiveness (copyright and patent protection laws)

¦provide a system of sound currency with an established value (gold and silver coin)

¦enforce free trade (free from interfering special interests)

¦protect individuals from the harmful acts of others
The big government legacy from the New Deal destroyed the last vestige of a constitutional central government. A recent illustration of the institutional attitude for the entitlement mentality comes out of that shining example of democratic community; namely, Detroit Michigan. FoxDetroit video and report in We voted for you, now bail us out tells it all.
"City Council member JoAnn Watson said Tuesday the citizens support of Obama in last month's election was enough reason for the president to bailout the struggling the city. (Click the video player to listen)

"Our people in an overwhelming way supported the re-election of this president and there ought to be a quid pro quo and you ought to exercise leadership on that," said Watson. "Of course, not just that, but why not?"
Detroit's former prosperity and manufacturing dominance rose out of the genius of Henry Ford and the companies that grew out of the auto industry. Now, Detroit teetering on the brink of bankruptcy, looks more like a Beirut war zone landscape than the affluence of Gross Point.
"No city Detroit's size has ever gone through federal bankruptcy, and analysts say the experience could easily have negative effects statewide, from Michigan's image to its bond rating."Public officials like JoAnn Watson typify the poverty victimhood constituency. The Democratic Socialists of America is very clear on their vision for the country.

"Democratic Socialists believe that both the economy and society should be run democratically—to meet public needs, not to make profits for a few. To achieve a more just society, many structures of our government and economy must be radically transformed through greater economic and social democracy so that ordinary Americans can participate in the many decisions that affect our lives."
With each passing administration, the federal government exerts more central planning and economic regulations. The middle class is under an unprecedented onslaught from bureaucrats that expand federal dependency programs that the Watson's of this world demand as claims for quid pro quo votes. The earning class is systematically being impoverished for the benefit of crony capitalists that the Democratic Socialists assail. However, their alternative is to grow central government even larger.
"Bring home the bacon" to satisfy JoAnn Watson just puts a coat of paint on a dilapidated ghetto of a failed benefit and dependency Motown community. Her mindset has greatly contributed to the State laying groundwork for managed bankruptcy for Detroit. A step in the right direction for Michigan is the Right-to-work bills pass in Lansing.
True America First populism recognizes that an all powerful and intrusive federal government destroys not only personal liberty, but drastically diminishes economic viability for producing and working individuals. Without the productivity of legitimate commerce, no ceiling on taxes can generate the funds to raise the underclass out of poverty.
Genuine traditional populism is not progressive. While being anti corporatist, the heritage of honest free enterprise and the merchant economy is defended as the alternative to the democratic socialist corporate/state. Yet the like of Chip Berlet and Matthew N. Lyons condemn Right-Wing Populism in America.
"One of the staples of repressive and right-wing populist ideology has been producerism, a doctrine that champions the so-called producers in society against both "unproductive" elites and subordinate groups defined as lazy or immoral."
This criticism of producerism is disingenuous because of the implicit bias that progress ideologues have in the superiority of their democratic socialization mission. The inbred Marxist, contaminant much needed reform activism that America First populism offers to those who understand that a real market economy has the best prospects, for the greatest gains, for the most people.
Earning a return on labor, ingenuity and innovation is the essence of noble work. The common enemy of all non-establishment political persuasions is the debt created fake money system under the Federal Reserve. Without an adequate understanding of the impossibility of taxing yourself into wealth, the democratic socialist just sinks deeper into the debt hole of central bankers.
Deficit spending is inevitable, when the U.S. Treasury borrows funds at interest, from the Federal Reserve to create fiat money. Authentic populism must be based upon a limited federal government, with a separation of shared powers, among sovereign states and local jurisdictions.
The anxiety of a federal government meltdown coming on January 1, 2013 should be no surprise for that same Democratic Socialists of America, in What is the fiscal cliff?
"An inflammatory term used by corporate elites to resist paying higher taxes and to allow them to keep offshoring jobs. Rather than prioritizing job creation and economic recovery as the road to long-term fiscal health, these advocates of austerity are using misguided hysteria about the federal debt level to further drive down the living standards of working people, the poor and the elderly. A more accurate term for the "fiscal cliff" would be "fiscal fake-out."
Apprehension of the corporatist playbook does not necessarily translate into a workable solution, when the DSA advocates more money to feed the government that serves only the globalist elites.
Even the neoconservative flagship, the Weekly Standard feels the need to chime in their counterfeit conservative message in, No 'Drama' Obama–Wants to Raise 'Debt Limit Without Drama or Delay'.
Republicans fighting the debt limit last go around, according to Reuters, is the reason America's credit was downgraded:

It was the reluctance of congressional Republicans to agree to such an increase in 2011 without deep spending cuts that brought the nation to the brink of default. The result was a historic lowering of the U.S. credit rating and a setback to the recovery from a recession that ended in 2009.
The statutory ceiling on U.S. Treasury borrowing is $16.4 trillion. The nation is expected to hit the legal limit near the year's end, although it can tap emergency measures to stave off a default and keep the government running into early 2013.
No Virginia, the real reason for the inevitable credit downgrading is that financing budget deficits with devalued dollars demands a drastic rise in interest rates. All sincere citizens must acknowledge that the Obama administration is committed to destroy Jefferson's vision for a restrictive federal government. Washington's spending problem is self-evident, but for the democratic socialist, the growth of central governance is paramount.
Barack Hussein Obama quoted in Yahoo Finance demonstrates the arrogance of an out of control dictator.
"If Congress in any way suggests that they're going to tie negotiations to debt ceiling votes and take us to the brink of default once again as part of a budget negotiation…I will not play that game," he said. "Because we've got to break that habit before it starts."
Alas, America First populism exponents recognize the absurdity of surrendering constitutional Congressional control over the federal budget, in favor of an imperial tyrant.
"A person can't be a real conservative if he rejects the primary populist message. The government is answerable to the people . . . The responsibility of the individual is to become a knowledgeable and a capable citizen. That means that pledges for a free lunch must be rejected as just another swindle dressed in a pretty package. The performance seldom matches the rhetoric and never attains compatibility with basic conservative principles. Our test is clear; if it harms individual liberty, it can't be conservatism."
Traditional populism realizes that the national debt must be repudiated because the criminal central bankers, the Jackals of Jekyll Island, have been running a banksters scam on all Americans. The fundamental difference between democratic socialists and America First populists is their standpoint on central government tyranny.
The California Public Employees' Retirement System lives in the rarified air where financial magic somehow materializes to pay for their irrational exuberant pensions. When the drug high is over, the real world requires a harsh penalty for ebullient irresponsibility. The Chicago Tribune reports:
"San Bernardino, a city of 210,000 about 60 miles east of Los Angeles, filed for bankruptcy protection on August 1. Since then, it has halted its bi-weekly, $1.2 million payment to Calpers, saying it wants to defer any payments to the fund until fiscal year 2013-2014. Calpers says the city is already $6.9 million in arrears since August 1.

The San Bernardino bankruptcy is fast emerging as a precedent-setting case over how creditors, especially Wall Street bondholders and insurers, are treated in a municipal bankruptcy, because never before has a city seeking bankruptcy halted payments to Calpers or threatened its historical primacy as a creditor.

Under Californian state law, the contract between Calpers and debtor cities is viewed as inviolate and has been treated as such by state courts. Unlike Calpers, other creditors have historically been forced to renegotiate or forgive debt to debtor cities."
The concept of an inviolate obligation tied to public employee retirement payouts is asacred cow that needs purging from law and, more importantly from populace endorsement.
Notwithstanding, expressing such supportive government orthodoxy, that bastion of objective news as reported by the Sacramento Bee, writes on the pro taxation argument of Jerry Brown: California tax vote start of national tax hike sweep.
"Revenue means taxes, and certainly those who have been blessed the most, who have disproportionately extracted, by whatever skill, more and more from the national wealth, they're going to have to share more of that."
The Democratic governor's remarks follow passage last week of Proposition 30, his initiative to raise the state sales tax and income taxes on California's highest earners.
According to Governor Brown the expanded role for government programs and, by inference, public employee unions, is never ending. Just ask the taxpayers who live in San Bernardino if they are paying enough. Next, ask the municipal bond creditors, who stand to lose significant capital from the forthcoming bankruptcy.
Defining the extent of the self-inflicted injury, California: Anatomy of an exploding government obligation, reveals an alarming example of the cold hard truth why the state is financially broke.
"A promise to pay a retiree's health care coverage is essentially a kind of defined benefit plan, in which government pledges to cover a certain percentage of the cost of health insurance regardless of how much money it has actually set aside for this benefit. As the State Budget Task Force's recent report on California explains, right now workers covered in California by this retirement benefit are earning credits that should be financed to the tune of $4.7 billion a year, if California is going to have enough money to pay off this obligation over the years.
But instead of pre-funding the benefit, California has chosen to pay for it on a pay-as-you-go basis, taking the cash for the health insurance premiums of retirees right out of its annual budget. Right now that's only costing the state $1.7 billion annually because of the limited number of retirees who qualify for the benefit. But over time more and more workers will qualify, and those workers will live on average decades in retirement, swelling the rolls of those whom California must provide health coverage for."
Where in the present distressed economy are there new corporate employment contacts that include defined benefit plans? The old name is a pension. In the corporate world, IRAs and 401 K are common. The dinosaur companies that accepted union contracts with future defined benefit obligations are out of business, either escaped offshore or are hanging on by their fingernails.
Why should government employees have a privileged position, when the realities of further municipal bankruptcies are growing daily? It seems that Governor Brown forgets his own rhetoric.
The rush to leave the state has Californians perplexed for solutions as long as the Sacramento progressive 'pols' refuse to challenge the public union mafia. Those who remain will bear an even higher tax burden to feather the nests of the most unproductive elements in society, namely government.Governor Brown preaches. "And everyone is going to have to realize that building roads is important, investing in schools is important, paying for the national defense is important, biomedical research is important, the space program is an indicator of the world leader – all that takes money". Just maybe a bankrupt state and municipalities needs to reduce the size and scope of government itself.