President Assad and Ayatollah Khomeini are keeping their word. Will President Obama keep his?
Recent reports from the Organization for the Prohibition of Chemical Weapons (OPCW), the accuracy of which have been conceded by the White House, but denied in Tel Aviv, have it that slightly less than half of Syria's chemical weapons have already left the country and 100% of the country's stockpiles are believed to have been neutralized. Well along the path to meet the June 30 agreed discard date.
Both Iran and Russia have been credited with helping persuade the Syrian government that it is very much in the interest of Syria as well as the global community to discard its chemical weapons stockpiles which date back to the 1970s. A total of 11 consignments have been recently shipped out of Syria for decontamination and disposal, the latest from Latakia. Included is all of Syria's sulphur mustard gas, a blister agent that was first widely used in WWI.
Captain Clyde Chester Lamb, the father of this observer, was a one of hundreds of victims of the deadly gas while fighting the Germans in front-line trenches in eastern France. Capt. Lamb survived, but never fully recovered, and when he did later speak about his experiences in the war, which was not often, he once told his horrified children at story time that he and his comrades had no gas masks so they used to improvise by urinating on scraps of uniforms which he would distribute to his men with instructions to hold it tightly over their nose and mouth. Somehow their pee seemed to reduce the effects of the poisonous gas.
Despite some delays due to security and logistical issues, few besides the Zionist lobby in the US Congress doubt that Syria's work will be completed. Across Syria, according to information made available to this observer, specialists have accelerated the packing and transporting of the chemical weapons, sometimes even moving them through rebel territory to the Mediterranean port of Latakia.
In cooperation with Iran, Russia has supplied large-capacity containers and armored vehicles for the Latakia loading operation while China has sent 10 ambulances and surveillance cameras and Finland dispatched an emergency response team in case of accidents. Denmark and Norway are providing cargo ships and military escorts to take the chemicals to the container port of Gioia Tauro in Italy and the American government, among others, is also helping.
Despite Iranian cooperation with this major humanitarian project and, according to IAEA spokesmen, "solid progress has been made with the Iranian nuclear file", the White House to date is still waffling on its pledged meager lifting of sanctions which continue to target the people of Iran. US sanctions also continue to compound and increase the nearly unfathomable suffering of the Syrian people all of whom have been targeted by Barack Obama Executive Orders ever tightening their noose of economic sanctions.
The White House has yet to explain its dilatoriness, but Congressional sources report that President Obama is still being targeted by Israel and its Congressional agents and that Obama does not yet want to lift sanctions "for now", more than cosmetically. This applies to medicine and medical equipment. The same source claims that the White House is also signaling Tehran that it should continue to be patient while a sanctions review is getting started in Washington.Meanwhile, US Secretary of State Kerry has just assured Iran's leadership that the White House appreciates the fatwa (religious decree) issued by Supreme Leader Ayatollah Ali Khamenei last month forbidding the production and use of nuclear weapons. Kerry agreed that Iran is entitled to a peaceful nuclear program and he also credited the earlier statement by Iran's Foreign Ministry Spokes Ramin Mehman-Parast that Ayatollah Khamenei's fatwa is binding for Iran, and that "There is nothing more important in defining the framework for our nuclear activities than the Leader's fatwa."
A recent Office of Financial Assets Control (OFAC) prosecution of an American citizen seeking to ship potentially life-saving MRI medical equipment to Iran illustrates the weak knees of the Obama White House by allowing that Zionist dominated Federal agency to ramp up its targeting of the people of Iran.
There are dozens of cases like the one noted below and President Obama is presumably aware of them. The shameful case under review involves a University Medical Researcher who is being targeting with jail time for sending a medical device to Iran which his lawyers argued was completely innocent and clearly legal because medical equipment such as MRI's are exempted by the ' humanitarian exceptions' stated in Obama's relevant Executive Orders imposing US sanctions against Iran.
Mr. Cliff Burns, a lawyer and law professor in Washington DC explained the case of Mr.Mohamad Nazemzadeh, who was a Research Fellow in the Neurology Department of the University of Michigan at the time of his arrest, and who is being federally prosecuted for sending a medical device to the Netherlands. At issue is a coil for a magnetic resonance imaging (MRI) machine. The coil is the assembly of wires that generates the necessary radio signals when electricity flows through them to permit imaging the part of the body within the coil. Mr. Nazemzadeh is currently doing research at the Henry Ford hospital in Detroit and his area of specialty is, not surprisingly, magnetic resonance imaging.
As explained by Mr. Burns, "A part for an MRI machine would, under the Trade Sanctions Reform and Export Enhancement Act of 2000, be eligible for an export license notwithstanding the embargo on Iran. Nazemzadeh's failure to obtain a license would, of course, be a violation of the embargo." Even assuming that it was a technical criminal violation in his case, one has to wonder why, as Burns does, Obama Administration prosecutorial resources are being consumed to prosecute a researcher for trying to send life-saving medical equipment to Iran. As one of the researchers lawyers noted: "Aren't there dangerous people out there with guns and bombs who might warrant the attention instead?"
An affidavit in support of a search warrant for Nazemzadeh's mobile phone casts doubt on whether Nazemzadeh actually had the criminal intent necessary to support an OFAC pushed criminal prosecution in the first place for the attempted export of the MRI part. According to the affidavit, Nazemzadeh was negotiating with the undercover federal agent sent in by OFAC to ship the MRI coil to Iran through a company in the Netherlands. It is not uncommon for people to believe, even if they study the vague wording of the Iranian sanction minutia, that if it is legal to ship an item to a particular country, no laws are broken if the item is then re-exported, without any involvement on their part, to a prohibited destination. Here, according to the affidavit, Mr. Nazemzadeh continued to say to the undercover agent that he believed the transaction was legal and says this is true because the export from the United States is to the Netherlands, not Iran. Mr. Nazemzadeh's good faith legal mistake is not a criminal act. Instead, this is precisely the sort of case that ought to be evaluated, if at all, as an administrative matter by OFAC, were that Muslim targeting agency anywhere near fair-minded and objective. OFAC should have at the maximum issued a fine in this case notwithstanding Mr. Nazemzadeh's mistaken belief that the transaction did not violate U.S. law.
If the White House truly wants to normalize relations with Iran and with Syria as it claims, it needs to do a lot better. A good start would be by calling off OFACs attack dogs who service other than the American people. Also it should honor its oft touted "Humanitarian sanctions against Iran and Syria that exempts medicines and medical equipment". This language has not been implemented and it misleads the global community about the brutal and illegal nature of the White House promulgated civilian targeting, for political purposes, sanctions.
This weekend's White House greetings to the people of the Islamic Republic for Nowruz the Iranian New Year in the Solar Hijri calendar are no doubt sincere and appreciated. But now it's time to give substance to America's New Year's greetings that her citizens can be proud of and, that is accordant and consistent with their values.
"I never thought I'd live to see the day when the US State Department whitewashed the neo-Nazi views and heritage of a gang of thugs who had seized power in a violent coup d'état. In Iraq, Libya, and Syria, US policymakers empowered radical Islamists of one sort or another. That was bad enough. Today, however, in Ukraine they are empowering the heirs of Adolf Hitler. How is this not a scandal?"

–Justin Raimondo, From Iraq to Ukraine: A Pattern of Disaster
The Obama administration suffered its worst foreign policy defeat in 5 years on Sunday when the people of Crimea voted overwhelmingly to reject Washington's Nazi-backed junta government in Kiev and join the Russian Federation. The balloting, in which more than 93 percent of voters "approved splitting off and joining Russia" reflects the strong ethnic, cultural and historic ties its people share with Moscow as well as the understandable fear that being "liberated" by the US could lead to grinding third world poverty and widespread mayhem the likes of which are manifest in Iraq, Afghanistan, Libya and Syria.
The Obama administration rejected the nearly-unanimous referendum opining that they would not accept the results and would push for economic sanctions on Russia as early as Monday. In response, Russian President Vladimir Putin stated that the referendum "complied with international law" and that he would honor the will of the people. Putin, who was attending the Paralympic games in Sochi, has wisely stayed above the fray throughout the crisis brushing off the hysterical accusations and threats issued almost daily by President Obama or his vaudevillian sidekick John Kerry, the most incompetent buffoon to ever serve as US Secretary of State. Between Obama, Kerry and the irascible John McCain, who traipses from one media venue to the next spouting his cold war fulminations like an old man shooing kids off the front lawn, the US has made a spectacular hash of things leaving US foreign policy in a shambles. The Crimea fiasco shows that while Team Obama may be chock-full of fantasists, spin-doctors and crystal-gazing globalists it is sadly lacking in geopolitical pragmatists with a solid grasp of the way the world works. Obama has been no match for Putin who has tromped him at every turn. Here's a clip from an article by the Associated Press:
"Moscow… called on Ukraine to become a federal state as a way of resolving the polarization between Ukraine's western regions — which favor closer ties with the 28-nation EU — and its eastern areas, which have long ties to Russia.

In a statement Monday, Russia's Foreign Ministry urged Ukraine's parliament to call a constitutional assembly that could draft a new constitution to make the country federal, handing more power to its regions. It also said country should adopt a "neutral political and military status," a demand reflecting Moscow's concern about the prospect of Ukraine joining NATO." (Crimea declares independence, seizes property, AP)
So, this is how Putin intends to play the game, eh; by using basic democratic institutions to block Washington from implementing its plan to deploy NATO and US missile bases in Ukraine? It sounds like a smart move to me.
Once again, Putin has made every effort to downplay his role in deciding policy so as not to embarrass the bungling Obama claque who seem determined to make themselves look foolish and impotent at every opportunity. Here's how analyst Michael Scheuer summed up Putin's behavior in an article at the Ron Paul website:
"The difference in the Ukraine intervention from others the West has conducted is that the terminally adolescent political leaders who run the West have run smack dab into a decisive, realistic, and nationalistic adult, in the person of Vladimir Putin, and they do not know what to do. They are learning that the Ukraine is not Libya or Egypt in that Putin will not to let the West make of Ukraine — or at least of Crimea — the same unholy mess its earlier unwarranted interventions made of Egypt and Libya. Putin has a very clear view of Russia's genuine national interests, and reliable access to the Crimean base of the Black Sea fleet is one of them, it has been for centuries, and it will remain so in the future…

U.S. and Western leaders should be lining up to thank Vladimir Putin for a painful but thorough lesson in how the adult leader of a nation protects his country's genuine national interests." (Russia Annexing Crimea is the Cost of US/EU intervention in Ukraine, Michael Scheuer, Ron Paul Institute)
Putin realizes that derailing Washington's strategy to control the Crimea will have serious consequences. He must now prepare for the typical litany of asymmetrical attacks including covert operations, special ops, arming Tatar jihadis to incite violence in Crimea, US-backed NGOs fomenting unrest in Moscow, etc etc, as well as stepped up US military and logistical support for Kiev's thriving fascist element which has already morphed into the imposter-government's security apparatus, a scary remake of Hitler's Gestapo. Here's the rundown from the World Socialist Web Site:
"On Thursday, the Ukrainian parliament voted to establish a 60,000-strong National Guard recruited from "activists" in the anti-Russian protests and from military academies. The force will be overseen by the new security chief, Andriy Parubiy, a founder in the early 1990s of the neo-Nazi Social-National Party of Ukraine. His deputy, Dmytro Yarosh, is the leader of the paramilitary Right Sector. It is the Ukrainian equivalent of Hitler's storm troopers.

In addition to aiding the West in its provocations against Moscow, the main responsibility of these elements will be to carry through a social onslaught against the Ukrainian working class at the behest of international capital…" (What the Western-backed regime is planning for Ukrainian workers, World Socialist Web Site)
And here's a bit more from the same article on the radical austerity program the IMF is planning to impose on Ukraine in order to shrink the government, reduce pensions, cut social services, and leave the country in a permanent state of Depression:
"Behind incessant rhetorical invocations of a "democratic revolution," Ukraine's newly-installed government of former bankers, fascists and oligarchs is preparing draconian austerity measures.

The plans being drawn up are openly described as the "Greek model," i.e., the programme of savage cuts imposed on Greece by the International Monetary Fund (IMF) and European Union (EU) that has caused Greece's economy to collapse by nearly 25 percent in five years and produced a massive growth in unemployment and poverty…" ("What the Western-backed regime is planning for Ukrainian workers, World Socialist Web Site)
So, Putin definitely has his work cut out for himself. Fortunately, he appears to be getting sound advice from his political and military advisors who have avoided pointless grandstanding, gamesmanship or incendiary rhetoric the likes of which erupt from the White House and State Department on a daily basis.
Despite the fact that the Kremlin does not want to see Washington "lose face", sometimes events make that impossible, as the astute political analysts at Moon of Alabama pointed out on Sunday. Here's a blurb from a post at MoA that shows how Washington has essentially capitulated to Moscow and accepted its basic framework for resolving the crisis while trying to dupe the public into thinking the policy was their idea. Here's the excerpt:
"There was another phone call today between Secretary of State Kerry and the Russian Foreign Minister Lavrov. The call came after a strategy meeting on Ukraine in the White House. During the call Kerry agreed to Russian demands for a federalization of the Ukraine in which the federal states will have a strong autonomy against a central government in a Finlandized Ukraine. Putin had offered this "off-ramp" from the escalation and Obama has taken it. The Russian announcement:

(Reuters) – "Lavrov, Kerry agree to work on constitutional reform in Ukraine: Russian ministry…

Russian Foreign Minister Sergei Lavrov and U.S. Secretary of State John Kerry agreed on Sunday to seek a solution to crisis in Ukraine by pushing for constitutional reforms there, the Russian foreign ministry said.

It did not go into details on the kind of reforms needed except to say they should come "in a generally acceptable form and while taking into the account the interests of all regions of Ukraine".

"Sergei Viktorovich Lavrov and John Kerry agreed to continue work to find a resolution on Ukraine through a speedy launch of constitutional reform with the support of international community," the ministry said in a statement." (Ukraine: U.S. Takes Off-Ramp, Agrees To Russian Demands, Moon of Alabama)
Can you believe it? The goofy Obama team wants the public to believe that the whole "constitutional reform"-thing was their idea so people don't notice that the clunker administration and President Featherweight have run up the white flag and headed for the hills. This is classic Barack "lead from behind" Obama trying to make a full-blown retreat look like a victory.
It's pathetic!
"From the moment the Soviet Union collapsed in 1991, the United States has relentlessly pursued a strategy of encircling Russia, just as it has with other perceived enemies like China and Iran. It has brought 12 countries in central Europe, all of them formerly allied with Moscow, into the NATO alliance. US military power is now directly on Russia's borders…This crisis is in part the result of a zero-sum calculation that has shaped US policy toward Moscow since the Cold War: Any loss for Russia is an American victory, and anything positive that happens to, for, or in Russia is bad for the United States. This is an approach that intensifies confrontation, rather than soothing it."

- Stephen Kinzer, "US a full partner in Ukraine debacle", Boston Globe

"We have removed all of our heavy weapons from the European part of Russia and put them behind the Urals" and "reduced our Armed Forces by 300,000. We have taken several other steps required by the Adapted Conventional Armed Forces Treaty in Europe (ACAF). But what have we seen in response? Eastern Europe is receiving new weapons, two new military bases are being set up in Romania and in Bulgaria, and there are two new missile launch areas — a radar in Czech republic and missile systems in Poland. And we are asking ourselves the question: what is going on? Russia is disarming unilaterally. But if we disarm unilaterally then we would like to see our partners be willing to do the same thing in Europe. On the contrary, Europe is being pumped full of new weapons systems. And of course we cannot help but be concerned."

- Russian President Vladimir Putin, Munich Conference on Security Policy, February 2007
The Obama administration's rationale for supporting the fascist-led coup in Ukraine collapsed on Wednesday when a "hacked" phone call between EU foreign affairs chief Catherine Ashton and Estonian foreign minister Urmas Paet revealed that the snipers who fired on protestors in Maidan Square in Kiev were not aligned with President Viktor Yanukovych, but with the protest leaders themselves. The significance of the discovery cannot be overstated since the Obama team has used the killing of protestors to justify its support for the new imposter government. Now it appears that members of the new government may be implicated in the killing of innocent civilians. This new information could force Obama to withdraw his support for the coup plotters in Kiev, which would derail the administration's plan to remove Russia from the Crimea and expand NATO into Ukraine. Here's a short recap of the details from an article in Russia Today:
"Estonian foreign ministry has confirmed the recording of his conversation with EU foreign policy chief is authentic. Urmas Paet said that snipers who shot at protesters and police in Kiev were hired by Maidan leaders.

During the conversation, Paet stressed that "there is now stronger and stronger understanding that behind the snipers, it was not Yanukovich, but it was somebody from the new coalition."….

The Estonian Ministry of Foreign Affairs also issued a statement on its website, saying that the recording of the leaked telephone conversation between Paet and Ashton is "authentic." ("Estonian Foreign Ministry confirms authenticity of leaked call on Kiev snipers", Russia Today)
To its credit, the UK Guardian published an article reporting the basic facts, but there's been no coverage by the New York Times, the Washington Post or any of the major TV News networks. America's elite media are engaged in a coordinated news blackout to keep people from seeing that the Obama administration and their EU collaborators are supporting a group of far-right extremists who were directly involved in the killing of civilians in order to topple a democratically-elected government. Here's more from the same article:
"…there is a stronger and stronger understanding that behind snipers it was not Yanukovych, it was somebody from the new coalition," Paet says…the same handwriting, the same type of bullets, and it's really disturbing that now the new coalition, that they don't want to investigate what exactly happened." ("Ukraine crisis: bugged call reveals conspiracy theory about Kiev snipers", Guardian)
There won't be an investigation because an investigation would reveal the truth, and the truth would undermine Obama's plan to install a puppet regime in Kiev. The new government has already shown that it is more than willing to do Washington's bidding, that is, to impose austerity measures on the working people of Ukraine, to pay off fatcat bondholders in Berlin and Brussels via more extortionist IMF loans, to extend NATO to Russia's border in contravention of agreements made with Bush the Elder following the fall of the Berlin Wall, and to pursue the crackpot dreams of global hegemony laid out in "The Grand Chessboard" by New World Order fantasist Zbigniew Brzezinski. These are the primary objectives of the present policy which could be upended by the allegations of foul play.
The smoking gun revelations of the hacked phone call came just hours before US officials indicated they were planning to increase their military footprint in Eastern Europe. According to the World Socialist Web Site:
"Defense Secretary Chuck Hagel said the Pentagon will boost joint training of NATO forces in Poland and step up NATO air patrols in the Baltics…US military officials said they were deploying six F-15 fighter jets and KC-135 transport planes. ….One guided-missile frigate, the USS Taylor, is still in a Black Sea port in Turkey after patrolling the region during the Sochi Olympics…

Turkish officials confirmed that they had given a US Navy warship permission to pass through the Bosphorus straits into the Black Sea, which borders Ukraine." ("Amid Ukraine crisis, US launches military escalation in Eastern Europe", World Socialist Web Site)
Also Russia Today reports that: "The guided missile destroyer, the USS Truxton, is heading to the Black Sea, for what the US military said is a "routine" deployment…The ship has a crew of about 300 and is part of an aircraft carrier strike group that left the US in mid-February." ("US navy confirms missile destroyer USS Truxton approaching the Black Sea", RT)
"Routine deployment"? So provoking a war with Russia is "routine"? Talk about understatement.
The military escalation occurs in an atmosphere of heightened tension between the two nuclear-armed powers and will certainly add to their mutual distrust. Hagel's deployment is consistent with a plan for antagonizing Moscow that was proposed just days earlier in the Washington Post by the Obama administration's ideological godfather, Zbigniew Brzezinski. Here's a bit of what Brzezinski had to say in the article titled "What is to be done? Putin's aggression in Ukraine needs a response":
"…the West should promptly recognize the current government of Ukraine as legitimate. Uncertainty regarding its legal status could tempt Putin to repeat his Crimean charade…

"…the West should convey.. that the Ukrainian army can count on immediate and direct Western aid so as to enhance its defensive capabilities. There should be no doubt left in Putin's mind that an attack on Ukraine would precipitate a prolonged and costly engagement, and Ukrainians should not fear that they would be left in the lurch.

Meanwhile, NATO forces, consistent with the organization's contingency planning, should be put on alert. High readiness for some immediate airlift to Europe of U.S. airborne units would be politically and militarily meaningful. If the West wants to avoid a conflict, there should be no ambiguity in the Kremlin as to what might be precipitated by further adventurist use of force in the middle of Europe." ("What is to be done? Putin's aggression in Ukraine needs a response", Washington Post)
"Adventurist"? Dr. Strangelove is calling the Kremlin adventurist when his recommendations would put NATO, the US and Moscow on hairtrigger alert increasing the chances of an error in judgment that could lead to thermonuclear war. Isn't that the pot calling the kettle black?
But listen to the tone of Brzezinski's op-ed. In just a few short paragraphs, the author–who many respect as a restrained and brilliant global strategist–refers to Putin as a thug, a Mafia gangster, Mussolini, and Hitler. I imagine if he had another paragraph to work with, he would have added Beelzebub Satan to the list.
This isn't politics; it's hysterics. It's incendiary, jingoistic mumbo-jumbo intended to rouse the public and fan the flames of nationalism. It's the same kind of self-righteous raving that precipitated the invasion of Iraq.
And what is Brzezinski saying?
Is he saying that events in the Crimea are a threat to US national security? Is he saying that the US should now feel free to apply the Monroe Doctrine everywhere across the planet, sticking our big nose wherever the president sees fit?
The trouble in the Crimea has nothing to do with the United States. We have no dog in this fight. This is about military expansion into Eurasia, this is about pipeline corridors and oil fields, this is about dismantling the Russian Federation and positioning multinational corporations and Wall Street investment banks in Asia for the new century. And, finally, this is an ego-driven crusade by an old man who wants to see his looneybin NWO global hegemony vision enacted before they cart him off on a marble slab. That's what this is really about; the glorious new world disorder, the dystopian wetdream of thinktank patricians everywhere whose only purpose in life is to initiate wars that other-peoples-sons will have to fight.
Entering Ukraine into the corporate-western alliance is a critical part of Brzezinski's masterplan. The basic strategy has been underway since the fall of the Berlin Wall when neoliberal carpetbaggers from the US assisted in the looting of the former Soviet state leaving Russia politically broken and economically destitute. Since then, US policy towards Russia has been overtly hostile, making every effort to encircle the oil-rich nation while positioning nuclear missile installations on its perimeter. Now Washington is using its fascist-backed coup in Ukraine to force Moscow to relinquish its grip on a region that is vital to its national security.
Here's a brief excerpt from an interview with Stephen Cohen, professor of Russian studies and history emeritus at New York University on Monday on PBS Newshour. Cohen helps to clarify what is really going on viv a vis the US and Russia:
"What we're watching today is the worst kind of history being made, the descent of a new Cold War divide between West and East in Europe, this time not in faraway Berlin, but right on Russia's borders through Ukraine. That will be instability and the prospect of war for decades to come for our kids and our grandchildren. The official version is that Putin is to blame; he did this. But it simply isn't true. This began 20 years ago when Clinton began the movement of NATO toward Russia, a movement that's continued.

…the fundamental issue here is that, three or four years ago, Putin made absolutely clear he had two red lines…One was in the former Soviet republic of Georgia. (Putin would not allow NATO in Georgia) The other was in Ukraine. We crossed both. You got a war in Georgia in 2008, and you have got today in Ukraine because we, the United States and Europe, crossed Putin's red line." (PBS News Hour)
There's no doubt who is to blame for the present conflict in Cohen's mind. It's Washington.
So, here we are, between a rock and a hard place: Putin cannot back down on an issue that's crucial to national security, and Washington is more determined than ever to pull Ukraine into –what Henry Kissinger calls–"a cooperative international system." (aka–global capitalist rule) That means there's going to be a war.
On Thursday, Crimea MPs voted unanimously to hold a referendum on whether the region should become a part of Russia or not. The balloting will take place in 10 days although Obama has already said that he will not honor the results. Apparently, other countries need to get the green-light from Washington before they conduct their elections now. This is how ridiculous things have gotten.
In 2008, Brzezinski revealed the real motives behind US aggression in Central Asia in an article that appeared in the Huffington Post that dealt primarily with the dust up in Georgia. (where Putin deployed Russian troops to defend Russian speaking civilians in South Ossetia.) Here's what Brzezinski had to say:
"The question the international community now confronts is how to respond to a Russia that engages in the blatant use of force with larger imperial designs in mind: to reintegrate the former Soviet space under the Kremlin's control and to cut Western access to the Caspian Sea and Central Asia by gaining control over the Baku/Ceyhan pipeline that runs through Georgia.

In brief, the stakes are very significant. At stake is access to oil as that resource grows ever more scarce and expensive and how a major power conducts itself in our newly interdependent world, conduct that should be based on accommodation and consensus, not on brute force.

If Georgia is subverted, not only will the West be cut off from the Caspian Sea and Central Asia. We can logically anticipate that Putin, if not resisted, will use the same tactics toward the Ukraine. Putin has already made public threats against Ukraine." ("Brzezinski: Russia's invasion of Georgia is Reminiscent of Stalin's attack on Finland"; Huffington Post)
Huh? It sounds a lot like Brzezinski thinks that oil should be his. Or maybe he thinks it belongs to the western oil giants; is that it?
So we're not dealing with national security, sovereignty or spheres of influence here. What we're really talking about is "access to oil." Not only that, but Brzezinski is being quite blunt in his assertion that "the West" –as he calls it–has a legitimate claim to the resources on other people's land. Where'd he come up with that one?
In another interview on Kavkacenter.com, in 2008, Brzezinski sounded the same alarm with a slightly different twist. Here's an excerpt from the article titled "Russia tends to destabilize Georgia":
"Brzezinski said the United States witnessed "cases of possible threats by Russia… motivated not by some territorial disputes….but caused by intention to take control over the Baku-Ceyhan pipeline".

"If Georgia government is destabilized, western access to Baku, Caspian Sea and further will be limited", said Brzezinski …. he stated that Russia will try to consolidate its monopoly on these markets and will use all existing political and economic levers, including "politically motivated cessation of energy supplies" in Europe and Baltic states.

"Russia actively tends to isolate the Central Asian region from direct access to world economy, especially to energy supplies", considers the political scientist." ("Zbigniew Brzezinski: "Russia tends to destabilize Georgia" kavkacenter.com)
Putin is not isolating anyone and he's certainly not taking over anyone's damned pipeline. He's the president of Russia. He sells oil and makes money, that's how the system works. It's called capitalism. But the oil is theirs. The natural gas is theirs. The pipelines are theirs. Not ours. Get over it!
Don't kid yourself, it's all about oil. Oil and power. The United States imperial ambitions are thoroughly marinated in oil, access to oil, and control of oil. Without oil, there's no empire, no dollar hegemony, no overbloated, bullyboy military throwing weaker countries against the wall and extorting tribute. Oil is the coin of the realm, the path to global domination.
Putin has audacity to think that the oil beneath Russian soil belongs to Russia. Washington wants to change his mind about that. And that's why the situation in Ukraine is so dangerous, because the voracious thirst for oil is pushing us all towards another world war.
The desperation of the Anglo-American leadership, guided by the steady corrupt banker hands, has never been more acutely high, nor obvious in full view. The entire Ukraine situation is a travesty. It includes Langley agents killing police and street demonstrators from rooftops, the confirmation coming from the Estonian Embassy (translation of scripts). It includes thefts of official Ukrainian Govt funds, again sent to the Swiss hill sanctuary. It includes sanctions delivered by a US Paper Tiger, sure to cause horrific backlash. It involves the last gasp attempt to obstruct the Gazprom energy pipelines, which will inevitably corner the European market in monopoly. It involves subterfuge with the NATO card (aka Narcotics And Treachery Outlaws) with missiles placed on the Russian borders. Look for NATO members to find a back door to exit the spurious treaty. It involves playing with nitro-glycerine in the Petro-Dollar room. It involves putting tremendous risk for much more clear isolation of the United States. The more the USGovt pushes, the more the US will be isolated. Remember that Nazis steal from their enemy states, de-fraud from their allied states, and force themselves into an isolated state. In Ukraine, the United States has over-played its weak hand. Already, a secret document was leaked in London that the UKGovt would not support the US-led sanctions against Russia.
History repeats itself from the Kremlin phone calls made during the Syrian conflict just a few months ago, when the UKGovt withdrew its support and left the US isolated, looking very weak. Already, Putin has threatened to dump USTreasury Bonds. Putin aptly calls the Anglo-Americans as Mutants. Imagine the lunacy of trying to cut off the only Russian warm water military naval port in the Crimea. Just as stupid as the Trans Pacific Partnership faux pas, trying to cut off China from its Asian neighbors and partners in trade. The intelligence level of the USGovt has never been more stupid, destructive, and in full view. The lost ground for the United States is obvious and glaring in the Persian Gulf, the Mediterranean Sea, and the Caucasus region.
IMMEDIATE PETRO-DOLLAR RISK
If the Kremlin demands Gold bullion (or even Russian Rubles) for oil payments, then the interventions to subvert the Ruble currency by the London and Wall Street houses will backfire and blow up in the bankster faces. Expect any surplus Rubles would be converted quickly to Gold bullion. If the Chinese demand that they are permitted to pay for oil shipments in Yuan currency, then the entire Petro-Dollar platform will be subjected to sledge hammers and wrecking balls. The new Petro-Yuan defacto standard will have been launched from the Shanghai outpost. If the Saudis curry favor to the Russians and Chinese by accepting non-USDollar payments for oil shipments, then the Petro-Dollar is dead and buried. The rise of the Nat Gas Coop run by Gazprom is in progress, its gas pipelines to strangle the OPEC and its bastard Petro-Dollar child. The entire USDollar foundation with the USTreasury Bond bank reserve structure is at risk is collapsing, as consequence to the desperate adventure and criminal activity conducted in Ukraine.Just like with Syria, a hidden giant energy deposit is concealed under the table. Off the Lebanese and Syrian coast, a massive off-shore energy deposit was recently discovered. The US & UK & Israeli oligarchs wish to take it all. Confusion is their game. In the western plains of Ukraine, a massive gas deposit was recently discovered. The US & European oligarchs wish to take it all. Confusion is their game.
The danger level has never been higher. No resolution to the Global Monetary War can come, which we have been seeking, without a climax. It is hardly just a financial crisis amidst a stubborn economic recovery. The nature of the currencies and their underlying sovereign bond foundation is highly toxic, which requires a strong replacement as solution, using an alternative to the USDollar alongside its reserve ledger item the USTreasury Bond. A return to the Gold Standard is coming, but the birth will have loud pangs and possibly broad damage suffered. The Global Currency Reset is better named the Return to the Gold Standard. The United States and London will not give up their control of the Weimar Printing Press easily, used for elite self-dole of extreme wealth. It has served well as the Elite credit card. They will not go quietly, and assume their place in the backwater without taking the world to the brink. No climax can occur without enormous risk and loss. The Global Paradigm Shift is in full gear, with attendant risk huge here and now. My Jackass firm belief is that the US/UK fascist team face a Waterloo event in Ukraine, the victim to be the Imperial Dollar. This bulletin will not be a comprehensive note, as the situation is too vast. The information in the Hat Trick Letter is used to interweave a story of the impending removal of the USDollar from its corrupt throne.
UNITED STATES TRAPPED AND CORNERED
The Anglo Americans have fallen into a carefully designed trap by the Russians and Chinese in a clever designed sequence. More Sun Tzu tactics have been put into practice, which utilize the momentum from the enemy to be thrust back on them. Planning for final steps must have taken place during high level Putin meetings with Xi from the elite Sochi viewing box. The unfolding of events has been more carefully engineered and orchestrated than what appears. The US/UK team has been caught in a vise for months, as the rejection of the USDollar as global reserve currency is in high gear, the refusal of the USTBond a recognized trend in diversifications. The death process is slow and grueling. Much of the American Hemisphere is surrounded and controlled by Russia & China, whether the canal, the port facilities, the oil supply, the mineral deposits, even Yuan Swap facilities. Africa has largely gone under Chinese control, with Russia playing a hidden role as well.
The Persian Gulf is in transition, with the critical protectorate role shifting to China. The Qatar royals have just ordered a dismissal of USGovt ambassadors from their nation. Note that Qatar is the site of a giant USNaval base. To be sure, the Sochi Olympic Games are over, a successful event. The gloves have thus come off. The risks have reached acute levels. The US leadership seems cavalier to the risks that over half the USGovt debt is in foreign hands, over 30% of it in Russian & Chinese hands. A severe backlash cometh. The most vulnerable player in the room is the most aggressive, arrogant, vile, and obnoxious. The instability of the situation is far beyond acute. The victim will be the USDollar and its sidekick the USTreasury Bond. The USTBonds will be kicked out of the global banking system. The Third World awaits the United States, for its domestic betrayals, its financial failures, its criminal deeds, and its war aggression.
THE RUSSIAN BACKLASH TO BE SUDDEN
Russian President Vladimir Putin will slam the West, and very soon. The initial salvo might be a natural gas cutoff by Gazprom, the Russian giant which has fast moved into the global monopoly position. Eventually, Putin might demand gold payment for the natgas in the captured pipelines, that being the plan according to The Voice. Russia supplies one quarter of Western European gas needs. It will be the opening salvo for Gold Trade Settlement, for which the Iran workarounds to the sanctions provided the critical prototype. Combined with a formal announcement of USTreasury Bond sales in volume by Russia & China, the impact would be tremendous, even devastating. The reverberation will be soon seen as the pending demise of the defacto Petro-Dollar Standard, dictated by crude oil sales in USD terms. It will also be soon seen as the end of the USTBond as the global reserve standard in banking systems. Notice for over two years, the primary buyer of USGovt debt (and its refunded rollover) has been the US Federal Reserve via bond monetization, an absolute heresy to central banking. Hyper monetary inflation cannot stand as fixed policy. The world has responded by constructing an alternative to trade settlement. The forum has been the BRICS conferences and the G-20 Meetings of finance ministers. The US & UK will gradually be excluded from both forums, a process well along. Even traditional allies like Japan are buying gold in high volume, with suppressed lowball data so far. This is game over for the USDollar, the direct victim of Ukraine backlash. The war against Russia has been veiled, but the Jackass has exposed it.
VEILED ATTACKS AGAINST RUSSIAN GAZPROM
First was the attack against Russian Gazprom in Cyprus. It was a hidden attack made to look like a bank confiscation event. Notice no bank account confiscations outside the small but important island nation. The entire Russian banking clearance system had been done through Cyprus. Also, Russia was making significant transactions to purchase Gold bullion using Cyprus as clearing house for the purchases. Second was the attack against Russian Gazprom in Syria, another complicated event. The US had used the Libyan Embassy as a weapons running facility (major diplomatic violation), after which the US lost Egypt as a transfer station on the weapons running. The false flag attack in Syria was made to look like a chemical weapons event. However, the Saudis were the guilty party. The motive by the US was to block the advance of Russian Gazprom pipelines, which are to connect to the vast Iran supply centers. Iran has far more oil & gas than Iraq. In fact, Iran is the linchpin nation, which will throw its support toward Russia. Iran will push the Nat Gas Coop certain to eclipse Saudi Arabia and the loud gaggle of OPEC members. With the Russian Gazprom, together Iran and the Nat Gas Coop will usher in the Petro-Yuan Standard and bury the Petro-Dollar, the price set by Russia, the contracts set in Shanghai. Thus the Saudis will be expendable, and their Gold in London to be totally stolen.
Move to the present. Third was the attack against Russia Gazprom in Ukraine, done by the CIA and its partner security agents from the small ally nation on the SouthEast Med corner. The old game of destabilization, popular uprising, bank thefts, and now data files stolen has been put into action. The theft of significant funds in Ukraine has only started, funds gone to Swiss banks. The full betrayal will be seen soon. The US & UK have a lunatic plan to corral the Ukraine pipelines and possibly the vast farmlands of Ukraine. The wrong-footed plan will backfire, when Putin cuts off the natgas supply to Europe, when Putin demands a new type of energy supply payment structure, and when Putin engineers certain other steps. They might execute a Nat Gas Coop double in price, much like the OPEC event in 1973. Witness the upcoming Birth of the Eurasian Trade Zone, the birth pangs heard in Ukraine. The United States and Great Britain will not be included. The Eurasian Trade Zone will span 14 time zones and will settle in gold.
IRAN WORKAROUND AS KEY PROTOTYPE SOLUTION
The Anglo Americans have disrupted a key nation with longstanding historical and religious ties to Russia. The land of Ukraine also contains Russia's only warm water naval port in the Crimea, the site of a recent suspicious earthquake. The response will be swift and firm. The Eastern nations (led by China & Russia) have been making detailed preparations in the last couple years to launch the alternative trade system founded in Gold Settlement. Its launch lacks a potential open door trigger, possibly offered by the Ukraine situation. The Gold Standard could return in a baptism by fire. The open door trigger appears to be the Western interventions into Ukraine, since the Western banking structures will not be permitted to collapse, the ugly reality. The abuse of the central bank monetary expansion and fraudulent bond redemption has gone totally out of control, forcing an endless cycle of alternative preparations and motivated reactions, including the Iran workaround with Turkey as intermediary in gold provision. Other attacks have taken place in the last few months against the Russian Ruble by Wall Street firms. The reaction will possibly be the launch of what could eventually be understood to be a gold-backed Ruble currency, combined with natgas cutoffs to Europe and USTBond dumps. At first it could be perceived as the oil-backed Ruble, but its quick hidden conversion to Gold bullion could be revealed later on. The USDollar will be discarded as obsolete, even toxic. The USDollar debt basis might be widely accepted to be the cause of the global financial crisis, and the USFed Quantitative Easing be widely understood to be the cause of the global financial collapse.
EUROPE AS KEY REGION TO TIP EASTWARD
Events inside Western Europe could unfold rapidly. Behind the scenes, much is happening. The important German-French Axis is breaking down, weakened by each passing month and bailout exercise. The motive for much of the German support of bailouts and rescue plans, as faulty as they have been, is the oversized German ownership of both French Govt debt and big French banks. They will fail, both the French sovereign debt and the big French banks. Germany must undergo a split, with a restructure from the devastating damage due to Southern European sovereign debt and related big bank losses. At the same time, Germany is on the verge of turning East to Russia. Already Russia is a large energy and mineral supplier to Germany, the heavy railway facilities in place. The core of Nordic Europe is firm. Austria and Finland are aligned with the pragmatic forces in Germany and the Netherlands. Italy is being transformed, but Spain might be lost to chaos. Turkey is also undergoing change during chaotic reform. The entire NATO Alliance has never been weaker. The military action in Ukraine is framed as a supposed NATO exercise to honor a treaty. Watch the loose end like Turkey fall off the NATO wagon, while Finland falls off the Euro currency wagon. The Jackass is eager to see the Snowden NSA files reveal key data on the illicit usage of NATO bases for narcotics distribution, the origin being Afghanistan. What a bombshell it would be if Turkey announced that their government would no longer permit heroin shipments from USMilitary aircraft on their Incirlik Airbase.
A key player in the mix is Israel. They have a Tamar floating platform, whose natgas has been pledged under contract to Russian Gazprom. The tiny nation is possibly changing its alliances out of pragmatism, seeing its drained weakened host that has duly served its purpose. The next big step is for Western Ukraine to suffer the drain of remaining resources (financial and agricultural) to the West, using all the diplomatic tools the Euro Elite can muster. The people in the East will realize that they have been betrayed once more by the Western powers. This is the critical final step. Several swing nations will consequently align with Germany, if only to make being integrated by Russia less painful. During all the transitions, China will take care of Asia in this game. The remaining overriding question is whether the US & Britain will go quietly in the night of faded empires, or else to wreck the world with nukes and viruses. The main exports out of the United States and its royal handlers have been fraudulent bonds, military hardware, genetically modified food, fast food with diabetes, pharmaceuticals, surveillance software, computer viruses, and jamming software technology. Such is the nature of the fascist transformation.
RUSSIA CANNOT BE ISOLATED
The West is in for a gigantic surprise in the sequence of events to unfold. They have placed criminal oligarchs into top government positions in Ukraine. Doing so might suit the West but not the Ukrainian people. The political brain trust in Berlin shows extremely errant strategy, still kowtowing to the USGovt and London Elite in an incomprehensible manner. The West cannot isolate Russia, which is the latest absurd bone-headed strategy. They need Russia in vital ways that will become apparent when the West faces energy supply cutoff or forced Gold payments during an open global USDollar rejection. The US will quickly feel the lost Petro-Dollar gear mechanisms. China has already aligned itself beside Russia, which makes isolation impossible. Consider the Russian commodity supply and Chinese industrial power, the new axis to the Eurasian Trade Zone.
The West cannot continue to bully Russia & China. Poking a stick in the bear's face will not work for long. Disrespecting the Chinese creditor is deep folly. The risk that coincides is for the two Asian superpowers to threaten or actually execute a dumping initiative of USTreasury Bonds, and force the United States to use its last card in a grotesque display of hugely amplified monetary expansion. The US would collapse by falling on its own sword, the event occurring in the Weimar chamber. A super high volume bond monetization machine to cover globally dumped USTBonds is a strong likelihood as climax event, with a broken derivative mechanism that is revealed during its fracture. The London banker murders (another Jackass correct forecast, made in mid-2011) indicate a motive to keep covered up the extreme $100 billion JPMorgan derivative losses at the hands of the London Whale Bruno Iksil, first sighted in May 2012. The accelerated hyper monetary inflation in response to Russian & Chinese joint retaliation would finally kill the USDollar. The echo event, born from failure, would be for the USGovt to launch the new split Scheiss Dollar. Then the USGovt could have its domestic currency finally, and then wreck it with an assured painful sequence of devaluations. The fundamentals for the US domestic only currency are truly horrible, typical of a Third World nation. Ukraine is about the last gasp of the USDollar. It has no viable defense.
UKRAINE AS WATERLOO FOR THE US DOLLAR
Ukraine is the Waterloo event for Team Obama and the Wall Street handlers, the true controllers of the White House puppet. Ukraine will lead to wreckage to the USDollar and its USTBond partner in crime. Witness the death of the USDollar and the Birth of both the Gold Trade Standard, on the new Eurasian Trade Zone landscape. Neither Russia nor China will cooperate on the IMF super sovereign reformed currency basket at this point, not during extreme hostility and conflict. Hope and pray for cooler heads to prevail, since already many serious military attacks have occurred with advanced weapons off the Syrian coast. The Western Press prefers to frame the Ukraine situation as one more curious Orange Revolution event staged in Eastern Europe, akin to the other deceptive Arab Spring events. The old Soviet Union was trapped years ago, forced to use hyper monetary inflation in defense, as the nation imploded financially. The United States is now trapped in an ironic parallel manner, and will be exposed for its heretic inflationary response that ramps up to obscene volumes, followed by financial implosion. In fact, the events from here onward are the final hurrah for the USDollar regime and the criminal cabal.
Now has never been a better time to own a big stack of gold & silver coins & bars, stored in a secure place outside the United States, outside England, outside Switzerland, even outside Canada. The people must defend against a climax of systemic failure, led by arrogance, stupidity, desperation, and delusion, even armed aggression. It remains to be seen whether the Kremlin has some secret allies who might emerge in time, from other worlds. But that is an entire other story to be told someday maybe. We earthlings will all find out soon enough. Times are changing fast, and better to be alert than to get hurt. The Global Currency Reset lies directly ahead, complete with its doubled Gold price and doubled Silver price. The Russians & Chinese are motivated to respond to a military prod, poke, and nudge by delivering a financial response. The rejection of the USDollar is near. The rapid diversification away from the USTreasury Bond is near. The arrival of the new Global Gold Standard is imminent.
Source: GoldSeek.com | Jim Willie CB, GoldenJackass.com
It was the winter of 1939, only a few months earlier the Soviet Union and Hitler's Third Reich had signed a partially secret accord known as the Molotov-Ribbentrop Pact; essentially a non-aggression treaty which divided Europe down the middle between the fascists and the communists. Hitler would take the West, and Stalin would take the East. Stalin's war machine had already steamrolled into Latvia. Lithuania, and Estonia. The soviets used unprecedented social and political purges, rigged elections, and genocide, while the rest of the world was distracted by the Nazi blitzkrieg in Poland. In the midst of this mechanized power grab was the relatively tiny nation of Finland, which had been apportioned to the communists.
Apologists for Stalinist history (propagandists) have attempted to argue that the subsequent attack on Finland was merely about "border territories" which the communists claimed were stolen by the Finns when they seceded from Russia during the Bolshevik Revolution. The assertion that the soviets were not seeking total dominance of the Finns is a common one. However, given the vicious criminal behavior of Russia in nearby pacified regions, and their posture towards Finland, it is safe to assume their intentions were similar. The Finns knew what they had to look forward to if they fell victim to the iron hand of Stalin, and the soviet propensity for subjugation was already legendary.
The Russian military was vastly superior to Finland's in every way a common tactician would deem important. They had far greater numbers, far better logistical capability, far better technology, etc, etc. Over 1 million troops, thousands of planes, thousands of tanks, versus Finland's 32 antiquated tanks, 114 planes which were virtually useless against more modern weapons, and 340,000 men, most of whom were reservists rallied from surrounding farmlands. Finland had little to no logistical support from the West until the conflict was almost over, though FDR would later pay lip service to the event, "condemning" soviet actions while brokering deals with them behind the scenes. Russian military leadership boasted that the Finns would run at the sound of harsh words, let alone gun fire. The invasion would be a cakewalk.
The battle that followed would later be known as the "Winter War"; an unmitigated embarrassment for the Soviets, and a perfect example of a small but courageous indigenous guerrilla army repelling a technologically advanced foe.
To Fight, Or Pretend To Fight?
Fast forward about seven decades or so, and you will discover multiple countries around the globe, including the U.S., on the verge of the same centralized and collectivized socialist occupation that the Finnish faced in 1939. The only difference is that while their invasion came from without, our invasion arose from within. The specific methods may have changed, but the underlying face of tyranny remains the same.
In America, the only existing organization of people with the slightest chance of disrupting and defeating the march towards totalitarianism is what we often refer to as the "Liberty Movement"; a large collection of activist and survival groups tied together by the inexorable principles of freedom, natural law, and constitutionalism. The size of this movement is difficult to gauge, but its social and political presence is now too large to be ignored. We are prevalent enough to present a threat, and prevalent enough to be attacked, and that is all that matters. That said, though we are beginning to understand the truly vital nature of our role in America's path, and find solidarity in the inherent values of liberty that support our core, when it comes to solutions to the dilemma of globalization and elitism, we are sharply divided.
While most activist movements suffer from a complete lack of solutions to the problems they claim to recognize, constitutional conservatives tend to have TOO MANY conceptual solutions to the ailments of the world. Many of these solutions rely upon unrealistic assumptions and methods that avoid certain inevitable outcomes. Such strategies center mostly on the concepts of "non-aggression" or pacifism idealized and romanticized by proponents of Gandhi, Martin Luther King Jr, and the anti-war movements of the 1960′s and 1970′s. The post-baby boomer generations in particular have grown up with an incessant bombardment of the "higher nature" of non-violence as a cure-all for every conceivable cultural ailment.
We have been taught since childhood that fighting solves nothing, but is this really true?
I can understand the allure of the philosophy. After all, physical confrontation is mentally and emotionally terrifying to anyone who is not used to experiencing it. The average "reasonable" person goes far out of their way on every occasion to avoid it. Most of the activists that I have met personally who deride the use of force against tyrannical government have never actually been in an outright confrontation of any kind in their lives, or if they have, it ended in a failure that scarred them. They have never trained for the eventuality. Many of them have never owned a firearm. The focus of their existence has been to hide from pain, rather than overcome their fears to achieve something greater.
There is nothing necessarily wrong with becoming an "intellectual warrior", unless that person lives under the fantasy that this alone will be enough to defeat the kind of evil we face today.
Non-aggression methods rely on very specific circumstances in order to be effective. Most of all, they rely on a system of government that is forced to at least PRETEND as if it cares what the masses think of it. Gandhi's Indian Independence Movement, for example, only witnessed noticeable success because the British government at that time was required to present a semblance of dignity and rule of law. But what happens if a particular tyranny reaches a point where the facade of benevolence disappears? What happens when the establishment turns to the use of the purge as a tool for consolidation? What happens when the mask comes completely off?
How many logical arguments or digital stashes of ethereal Bitcoins will it take to save one's life or one's freedom then?
Arguments For And Against Violent Action
The position against the use of "violence" (or self defense) to obstruct corrupt systems depends on three basic debate points:
1) Violence only feeds the system and makes it stronger.
2) We need a "majority" movement in order to be successful.
3) The system is too technologically powerful – to fight it through force of arms is "futile", and our chances are slim to none.
First, violence does indeed feed the system, if it is driven by mindless retribution rather than strategic self defense. This is why despotic governments often resort to false flag events; the engineering of terrorist actions blamed on scapegoats creates fear within the unaware portions of the population, which generates public support for further erosion of freedoms. However, there is such a thing as diminishing returns when it comes to the "reach, teach, and inspire" method.
The escalation of totalitarianism will eventually overtake the speed at which the movement can awaken the masses, if it has not done so already. There will come a time, probably sooner rather than later, when outreach will no longer be effective, and self defense will have to take precedence, even if that means subsections of the public will be shocked and disturbed by it. The sad fact is, the faster we wake people up, the faster the establishment will degrade social stability and destroy constitutional liberties. A physical fight is inevitable exactly because they MAKE it inevitable. Worrying about staying in the good graces of the general populace or getting honest representatives elected is, at a certain point, meaningless. I find it rather foolish to presume that Americans over the next decade or two or three have the time needed to somehow inoculate the system from within. In fact, I'm starting to doubt that strategy has any merit whatsoever.
Second, the idea that a movement needs a "majority" of public backing to shift the path of a society is an old wives tale. Ultimately, most people throughout history are nothing more than spectators in life, watching from the sidelines while smaller, ideologically dedicated groups battle for superiority. Global developments are decided by true believers; never by ineffectual gawkers. Some of these groups are honorable, and some of them are not so honorable. Almost all of them have been in the minority, yet they wield the power to change the destiny of the whole of the nation because most people do not participate in their own futures. They merely place their heads between their legs and wait for the storm to pass.
All revolutions begin in the minds and hearts of so-called "outsiders". To expect any different is to deny the past, and to assume that a majority is needed to achieve change is to deny reality.
Third, I'm not sure why non-aggression champions see the argument of statistical chance as relevant. When all is said and done, the "odds" of success in any fight against oligarchy DO NOT MATTER. Either you fight, or you are enslaved. The question of victory is an afterthought.
Technological advantage, superior numbers, advanced training, all of these things pale in comparison to force of will, as the Finnish proved during the Winter War. Some battles during that conflict consisted of less than a hundred Finns versus tens-of-thousands of soviets. Yet, at the end of the war, the Russians lost 3500 tanks, 500 aircraft, and had sustained over 125,000 dead (official numbers). The Finns lost 25,000 men. For every dead Finn, the soviets lost at least five. This is the cold hard reality behind guerrilla and attrition warfare, and such tactics are not to be taken lightly.
Do we go to the Finnish and tell them that standing against a larger, more well armed foe is "futile"? Do we tell them that their knives and bolt action rifles are no match for tanks and fighter planes? And by extension, do we go to East Asia today and tell the Taliban that their 30 year old AK-47′s are no match for predator drones and cruise missiles? Obviously, victory in war is not as simple as having the biggest gun and only the uneducated believe otherwise.
The Virtues Of Violence
The word "violence" comes with numerous negative connotations. I believe this is due to the fact that in most cases violence is used by the worst of men to get what they want from the weak. Meeting violence with violence, though, is often the only way to stop such abuses from continuing.
At Alt-Market, we tend to discuss measures of non-participation (not non-aggression) because all resistance requires self-sustainability. Americans cannot fight the criminal establishment if they rely on the criminal establishment. Independence is more about providing one's own necessities than it is about pulling a trigger. But, we have no illusions about what it will take to keep the independence that we build. This is where many conceptual solutions are severely lacking.
If the system refuses to let you walk away, what do you do? If the tyrants would rather make the public suffer than admit that your social or economic methodology is better for all, how do you remove them? When faced with a cabal of psychopaths with deluded aspirations of godhood, what amount of reason will convince them to step down from their thrones?
I'm sorry to say, but these questions are only answered with violence.
The Liberty Movement doesn't need to agree on the "usefulness" of physical action because it is coming regardless. The only things left to discern are when and how. Make no mistake, one day each and every one of us will be faced with a choice – to fight, or to throw our hands in the air and pray they don't shoot us anyway. I certainly can't speak for the rest of the movement, but in my opinion only those who truly believe in liberty will stand with rifle in hand when that time comes. A freedom fighter is measured by how much of himself he is willing to sacrifice, and how much of his humanity he holds onto in the process. Fear, death, discomfort; none of this matters. There is no conundrum. There is no uncertainty. There are only the chains of self-defeat, or the determination of the gun. The sooner we all embrace this simple fact, the sooner we can move on and deal with the dark problem before us.
Source: Brandon Smith | Alt-Market
We often hear talk about the all-powerful global elite and how they are invincible. They are not invincible, they are blinded by their avarice, decadence and insatiable desire to dominate a humanity that they hold in such disdain.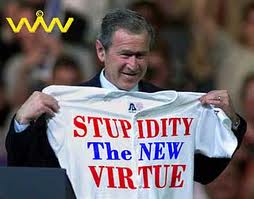 As I have studied their playbook and have learned their mindset, as a result, I have learned that they have vulnerabilities. Just like a quarterback that doesn't like pressure as they attempt to pass from the "pocket", they can be forced to scramble.
I have seen time and time again that when their evil agendas are exposed in the light of day, they run for cover. The latest example of this global elite acquiescence to the will of the people was in Syria when their agenda was exposed by the truthful media. The alternative media was relentless in our exposing the fact that the CIA shipped in the chemical weapons so that al-Qaeda would use them on the Syrian civilians. As a result, the puppet Obama had to run for cover and we have not hear the word "Syria" come from his mouth or the mouth of warmonger, John McCain, since the globalist agenda was exposed. Enlightenment and education would seem to be the keys to turning back the globalist invasion of the United States.
Why Aren't There More Syria's?
I have recently been wondering why don't we have more "Syria's"? If we can make these criminal central bankers retreat in the face of one of their most important objectives, the temporary preservation of the Petrodollar which would be accomplished by taking out Syria and then Iran, then why can't we take dismantle the rest of their agenda? When we look at our victory over the Syrian issue, it is baffling to try and explain why we could be so stupid in so many other areas.
What kind of nation would tolerate endless wars of occupation which are serving to bankrupt the country?
What kind of nation would tolerate criminal Wall Street bankers engaging in an illegal Ponzi scheme (i.e. the derivatives) and then bailing out these felons with our own tax money?
What kind of nation would tolerate a Nancy Pelosi who has admitted to engaging in insider trading in the stock market and then let her also get away with telling the people that we need to pass Obamacare to see what's in it?
What kind of nation would tolerate a Senator, like Diane Feinstein and her husband, making a billion dollars from the sale of post office buildings?
What kind of nation would tolerate a US senator, John McCain, who has given aid and comfort to al-Qaeda in Libya and Syria and then defend their murderous ways
What kind of nation would tolerate a president who has a half-brother, Malick Obama, running finance for the Muslim Brotherhood and then having this president support the Muslim Brotherhood in Egypt and Libya?
What kind of nation would murder 53 million, and counting, of its most vulnerable citizens without blinking an eye?
What kind of citizenry would tolerate its elected leaders while they pass and implement a health care system based upon the British NHS which pays bonuses for euthanizing the elderly?
What kind of citizenry would tolerate its elected leaders handing over control of the military to the United Nations?
What kind of nation would tolerate the specter of sex rings (you will be hearing a lot about this in upcoming weeks) in and around the White House?
What kind of nation would tolerate its megabanks and their laundering of drug money and child sex trafficking money through their institutions? Oh yes, they have paid fines, but nobody has gone to jail.
What kind of a nation would tolerate the prevalence of false flag events, from the Boston Marathon Bombing to the 7/7 London Bombings to the attacks on 9/11 to the contrived Gulf oil explosion and not think the nation is not in grave danger as November 13th and the Grid EX II drill approaches?
What kind of citizenry would tolerate these violations of the public trust? The answer is simple. Only an incredibly stupid and dumbed down population would tolerate these abuses from their banker-controlled government?
The Globalist Number One Weapon
The number one weapon that is used against humanity in order to further the globalist agenda is induced stupidity. Many older foreigners are in awe as they witnessed the dumbing down of America in just a few short decades.
We Americans were once known for our culture, innovations, creativity and work ethic. Phrases like "made in America" use to mean something. There was a time in this country when our elected leaders feared the people. Today, leaders like Feinstein, Pelosi, Reid, Obama and McCain mock America on a daily basis as they tell the same lies and engage in the same criminal behaviors with impunity.
How Dire is America's Intellectual Deficit?
America's intellectual deficit starts right at the top of the intelligence pyramid, namely with its intelligence quotient (IQ). The USA scores the lowest in national average IQ among the developed countries of the world, at a national average score of 98. The data is obtained from IQ and Global Equality by Dr. Richard Lynn (professor of Psychology, University of Ulster, Northern Ireland) and Dr. Tatu Vanhanen (University of Tampere, Finland).
Take a look at this poster child for American stupidity.
A Snapshot of Stupidity
Are we really surprised at the following?
50% of high school seniors think Sodom and Gomorrah were married.
55% of the U.S. population does not know that the Sun is a star.
25% believe we won our independence from a country OTHER than Great Britain.
29% couldn't name the Vice President.
73% couldn't correctly say why we fought the Cold War.
Political Stupidity
The following are facts which should inspire a collective sense of national shame.
3% can identify the first President of the United States.
10% know how many justices sit on the Supreme Court.
14% know who wrote the Declaration of Independence.
23% can correctly identify the two houses of the U.S. Congress.
22% of Americans could name all five Simpson family members, compared with just 1 in 1,000 people who could name all five First Amendment freedoms.
And, please explain to me, how in the hell did we elect this moron, TWICE?
And how many stupid people would sign this petition to repeal the First Amendment?
Conclusion
The greatest weapon the central banksters have at their disposal is the inducement of mass stupidity. The masses of this country are so stupid that one has to wonder if this country is even worth saving. Can America be saved despite the widespread ignorance which has spread across the country like an out of control pandemic?
The number one enemy facing the American people are not the Chinese, the Iranians, the Bilderbergers or any other liberty-destroying group. The number one enemy facing America is its profound level of stupidity!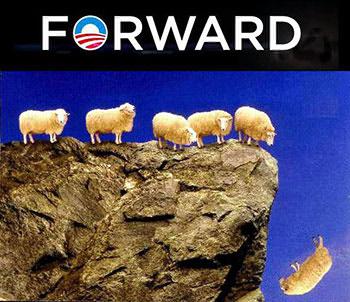 Why did America rise up and collectively tell Obama "no" to invading Syria? As I search for an answer, I realize that if a lazy dog does not move, the sun will still shine on its posterior once a day. Is that what happened in Syria? Or was it likely that the alternative and truthful media in this country were unified in their voice and their approach to the public, for a 30 day period, got our message got through. Psychologists call this the "confirmation bias" which works by repeating a belief often enough that the recipients of the message come to believe it. We see this with the global warming phenomenon. Despite the shoddy science behind the claims of an impending eco-disaster, the people are willing to "go green". Perhaps if we redoubled our efforts in the alternative media, we might see dramatic results in terms of waking up a dumbed down population.
We can debate the causes of our national stupidity, but it does not matter. The fact remains is that we are a stupid people. The lesson learned here is that America's stupidity manifests itself in making us into becoming a nation of sheep. Sheep are waiting to be led and they will follow the loudest voice. This means that all of us in the alternative media need to redouble our efforts. We probably will not stop the coming crash, but we might soften the landing and make it easier to pick up the pieces after the fact.
Source: Dave Hodges  |  The Common Sense Show
The EU continues targeting the Civilian Population of Syria with US-led sanctions while scraping the arms embargo…
Beirut - Under withering pressure from Washington and the UK, the European Union met this week to decide whether to increase the pressure on the Syrian public by repealing the March 2011 arms embargo that was intended to prohibit arms shipments to Syria and whether or not to continue economic sanctions against the Syrian public.
On 5/27/13 it decided to open the flood gate of arms flow into Syria and to keep the civilian targeting economic sanctions in place.
Lobbying for scrapping the arms embargo, set to expire at midnight on 31 May,  had reached nearly historic intensity at EU HQ in Brussels, London and Washington.  Recently, the US State Department demanded that every one of the 27 European Ambassadors posted in the US appear at the State Department for "consultations to avoid any misunderstandings about what the White House was expecting at the upcoming EU meeting."
US Secretary of State John Kerry had been urging the EU to gut the arms embargo so as to expedite weapon shipments to the rebels. It currently appears that Britain now has the support of France, Italy and Spain, while Germany appears neutral and Austria, Finland, Sweden and the Czech Republic are still opposed.  "Fine for him to say, but what is Washington willing to do?" one European foreign minister opposed to lifting the ban put it to BBC correspondent Lyse Doucet.
This week's EU meeting, which was postponed three months ago, raised again the obligation of the international community to respect the laws of armed conflict and the Geneva Convention with respect to protecting the civilian population during armed conflicts and virtually every other international humanitarian law requirement.
For the American administration, designing and applying economic sanctions in order to pressure a population to break with its government to achieve regime change or any other political objective, as in the case of both Syria and Iran are fundamentally illegal under US law.
Just as soon as a group of Syrian-Americans and/or Iranian-American file a class action lawsuit in US Federal District Court ( the Court will have in persona and subject matter jurisdiction and the Plaintiffs will have standing to sue, given that they are American citizens) and the day after filing when they would no doubt file a Motion  petitioning  the Court for an Interim Measure of Protection (injunction) immediately freezing and lifting the US-led sanctions against the two countries civilian population, pending the final Court (Jury Trial) on the merits,  the Obama administration is going to face serious judicial challenges to its outlawry.
William Hague, the UK Defense Minister, was quite active the past several days supporting the various Syrian militias' arguments including:    "The EU arms embargo must be lifted because the current economic sanctions regime is ineffective." Presumably the right honorable gentleman means by "ineffective" that these brutal sanctions have not broken with will of the populations to settle their own affairs without transparent foreign interference. This is true if by "effective" Hague means that the US-led sanctions, that target Syria's civilian population for purely political purposes of regime change, will cause the people of Syria, who unlike their leaders, are the ones directly affected by the sanctions to revolt over the lack of medicines and food stuffs plus inflation at the grocery stores,
Mr. Hague surely must be aware that very rarely, if ever at all in history, have civilian targeted sanctions designed to cause hardships among a nation's population for purely political purposes actually broken the population such that they turned against their governments. Both the Syrian and Iranian sanctions have confirmed history's instruction that the civilian targeting sanctions imposed from outside tend to have the exact opposite intended effect. This is true particularly modernly with more available information, and that the populations turn not against their national governments but rather against those foreign governments viewed as being responsible for these crimes.
The British, French, Turks and the Americans ( the latter, not actually an EU member but then, who would know from its involvements in EU deliberations?) were the zealots in Brussels advocating amendment of the imposed arms embargo so that weapons can be sent to "moderate" forces in these countries largely nurtured and sustained "opposition".
The UK Defense Minister gave his colleagues repeated assurances that weapons would be supplied only "under carefully controlled circumstances" and with clear commitments from the opposition…We have to be open to every way of strengthening moderates and saving lives rather than the current trajectory of extremism and murder" have apparently convinced very few.
Unanimity was needed to repeal the embargo and several countries were opposed. So it was allowed to lapse.  One Austrian official told the BBC that allowing lethal weapons to be sent into a war zone "would turn EU policy on its head." Another European diplomat insisted that "It would be the first conflict where we pretend we could create peace by delivering arms," the diplomat said. "If you pretend to know where the weapons will end up, then it would be the first war in history where this is possible. We have seen it in Bosnia, Afghanistan and Iraq. Weapons don't disappear; they pop up where they are needed."
Oxfam warned before and after the vote of "devastating consequences" if the embargo ends."There are no easy answers when trying to stop the bloodshed in Syria, but sending more arms and ammunition clearly isn't one of them," the aid agency's head of arms control, Anna Macdonald told the media this week.
The result of the predicted 5/27/13 European Union meeting prevented the renewal of the arms embargo on Syria, raising the possibility of a new flow of weapons to various jihadist militias working with Qatar and Saudi Arabia, among others, to bring down the government of President Bashar al-Assad.
Sustaining a personal rebuke of sorts given that the EU did not affirmatively oppose the embargo as he had hoped, William Hague, the British foreign secretary, told the media after more than 12 hours of stormy talks: "While we have no immediate plans to send arms to Syria, it gives us the flexibility to respond in the future if the situation continues to deteriorate and worsen,"
As a claimed safeguard of some kind, according to EU officials, the European Union declared that member states who might wish to send weapons to Syrian rebels "shall assess the export license applications on a case-by-case basis" in line with the organization's rules on exports of military technology and equipment.
Some of the 27 EU countries are now even more concerned that anti-aircraft and anti-tank weapons given to "moderate" militiamen (per Libya?) would end up Lord knows where, in the hands of  salafist, jihadist-takiferi militants, including those from the al-Nusra Front, which has pledged fealty to al-Qaeda in Iraq.
The current embargo includes the following:
Ban on export/import of arms and equipment for internal repression since May 2011
"Non-lethal military equipment"  ( there exists no such thing- all military equipment can become lethal in one way or another-ed) and technical assistance allowed under certain conditions since Feb 2013
All Syrian cargo planes banned from EU airports
EU states obliged to inspect Syria-bound ships or planes suspected of carrying arms
Assets freeze on 54 groups and 179 people responsible for or involved in repression (many who are not involved in decision making and have no assets abroad are included-ed)
Export ban on technical monitoring equipment
In February this year, EU foreign ministers agreed to enable any EU member state to provide non-lethal military equipment "for the protection of civilians" or for the opposition forces, "which the Union accepts as legitimate representatives of the Syrian people".
Absence of a centralized command structure and massive human rights abuses by jihadist fighters asserting themselves as legitimate substitutes for the Assad government, are additional reasons for the current alarm
As is its habit recently, the European External Action Service (EEAS), the EU's diplomatic service, has spoken on both sides of this critical issue. On the one hand it has cautioned against "any counterproductive move" that could harm the prospects of the Geneva conference and suggests extending the embargo to allow "more time for reflection". On the other suggesting that lifting the arms embargo would only prolong the war.
The practice of targeting a civilian population by outsiders in order to achieve political objectives such as regime change is fast heading for the dustbin of history given its blatant violation of all norms of international humanitarian law and common decency reflected in the values of most societies.
This week revealed on which side of history the European Union has chosen to anchor itself on the issue of targeting civilian populations in a blatant attempt to achieve regime change. It affirmatively voted "to renew all the economic sanctions already in place against the Syrian government."
One imagines, as surely the EU is aware, that officials are not suffering much from the economic sanctions, but rather it is the exactly those the EU claims to want to help, who will continue to suffer rises in the cost of living generally as well as the sanctions causing shortages of medicines and medical equipment as well as specialized cancer treatments and other medicines for seriously ill drug-dependant citizens.
Americans take so many mood-altering and addictive pills that water supplies are being contaminated. Just ask the fish. Do the drugs in your water pose a risk to your health—and even your sobriety?
The idea that we're being unwittingly drugged when we drink a glass of ordinary tap water smacks of dystopian science fiction or political conspiracy theory. Accusations that Communists were spiking America's water with sedatives—under the cover of the federally instituted fluoridation program—were such a staple of Cold War–era paranoia that Stanley Kubrick satirized it in his 1964 masterpiece, Dr. Strangelove. While such fear-mongering may seem quaint, what's truly ironic is that Americans today are consuming prescription drugs—including addictive psychoactive ones—via the water supply. Who knew?
There's a good chance that if you live in an urban area, your tap water is laced with tiny amounts of antidepressants (mostly SSRIs like Prozac and Effexor), benzodiazepines (like Klonopin, used to reduce symptoms of substance withdrawal) and anticonvulsants (like Topomax, used to treat addiction to alcohol, nicotine, food and even cocaine and crystal meth). Such are the implications of environmental studies that have been leaking out over the past decade. Whether or not this psychoactive waste has any effect on the human nervous system remains unclear, but when such pharmaceuticals are introduced into the ecosystem, the fallout for other species is demonstrable—and potentially dire.
There's no mystery to the way prescription medications wind up in our tap water. Whether you flush a bottle of old pills down the toilet or, more likely, excrete the remains of a daily dose (an estimated 80% isn't broken down in our bodies), active chemicals get recycled back into reservoirs because sewage treatment plants aren't able to filter them out. "They just fly right through," says Michael Thomas, an associate professor of bioinformatics at Idaho State University.
Although government officials and scientists are in no rush to look into this potential threat, some environmentalists are becoming worried. In a preliminary study at the University of Idaho, fathead minnows were plunked in water spiked with a combination of SSRIs and anticonvulsants—a lab version of American tap water. After swimming in the contaminated water for 18 days, the minnows exhibited 324 genetic alterations associated with human neurological disorders, including autism.
Mutated minnows admittedly do not signal a hazard of global-warming dimensions. Yet messed-up genes are what cause disease. Studies have shown that regular doses of SSRIs can sometimes damage human DNA, most notably in sperm. The minnows offer evidence that even trace amounts of SSRIs can infiltrate DNA. For now, the implications for humans of ongoing exposure can only be extrapolated from the effects on wildlife: According to a 2008 AP investigation, trace pharmaceuticals already contaminate a wide variety of species, from algae on up to mammals.
The peculiarities of sedative-fed perch were highlighted last month in a front- page article in The New York Times. The fish had been fed trace doses of oxazepam—a benzodiazepine commonly used in Europe—over a period of two months, as part of a Swedish study. The fish exposed to the anti-anxiety medication socialized less but ate more zooplankton and swam further, behaviors with potential long-term consequences for local ecosystems. This sparked fears among environmentalists that under the influence, the fish are more susceptible to predators, which could weaken the strength of the species. Not mentioned in the Times piece is the fact that SSRIs have been detected in plankton, which are a "foundation" organism in the food chain. "It's inescapable," Sudeep Chandra, an associate professor of natural resources and environmental science at the University of Nevada, told the AP. "There's enough global information now to confirm [trace pharmaceuticals] are affecting organisms and wildlife."
"This looks like a case of hidden mass medication upon the unsuspecting public," a British Parliament member charged.
This drugs-in-our-drinking-water issue has remained mostly below the radar of the government, researchers and the media. The AP chalked up the lack of focus on the issue partly to government agencies' and nonprofits' wariness about stoking public fear. "It's a hard topic to talk about without creating fear in the general public,"said the Water Research Foundation's Robert Renna.
While the federal Environmental Protection Agency (EPA) mandates that other kinds of contaminants, such as pesticides and lead, be filtered out before our drinking water flows through a municipal tap, there remain no guidelines at all for pharmaceuticals, despite the fact that as far back as 2000, a US geological survey found low levels in 80% of the rivers and streams sampled. Nor is much funding available for even rudimentary studies of this potential public health problem.
The EPA does not even track the statistics collected by the few municipalities that do surveillance. In 2008, after surveying results from the municipalities that did test, the AP found over 50 pharmaceuticals that "could harm humans" in the water of 41 million Americans. Because most cities don't test—and those that do generally refuse to release their findings, citing "security concerns" —the actual number of affected people is almost certainly much higher. "I think we have a lot of work to do,"said the EPA's Benjamin Grumbles.
The problem is not restricted to the US. Over a hundred trace pharmaceuticals have been detected in waterways around the globe, from Pakistan to Finland. But the highest concentrations of drug pollution by far are here at home, where nearly half the population is on at least one prescribed medication. The 10% of Americans who take antidepressants (mostly SSRIs) accounted for 255 million scripts in 2010. With all that runoff, you might think Americans would be happier—and less addiction prone—than they are.
In Britain, where psychoactive drugs are prescribed at a fraction of US levels, a 2004 Environment Agency study cited "low-level, almost continuous discharge" of Prozac through the tap water there. Parliament member Norman Baker stated ominously, "This looks like a case of hidden mass medication upon the unsuspecting public." Yet no US municipalities have done similar measurements that quantify the amount of each drug detected. It's reasonable to assume, however, that consistent quantities of trace antidepressants flow through American taps—especially since fish collected in fresh-water bodies near several urban centers have tested positive for these contaminants.
New York City is widely believed to have the nation's cleanest tap water, which is supplied from protected upstate reservoirs. The feds consider these reservoirs so pure that the Big Apple's H2O is not required to be filtered. As far as is known, no official agency has tested the city's water supply for pharmaceuticals. Yet a 2008 study by Stony Brook University found a number of sedatives and anti-depressants in upstate waterways that feed the reservoirs. A just-released study by the Citizens Campaign for the Environment found that contrary to public health guidelines, over 50% of the medical facilities in nearby Suffolk County flush their unused meds down the toilet.
Because pharmaceutical compounds make their way into the watershed itself, private wells are also affected; as for the bottled stuff, it's no purer than most tap water because it comes from the same water sources. If prescription medications are being passed into the water supply, it follows that some illegal drugs must take the same route, although in substantially lower quantities. Sure enough, aSpanish study found cocaine in 22 of 24 random samples of that country's tap water and an Italian study found cocaine flowing through the Po River.
The future social and ecological fallout, if any, from the drugs in our drinking water is impossible to foresee. But in the short term, within the 12-step community, the issue could have a special resonance. Many AA members believe that true sobriety requires abstinence from all mood-altering drugs, whether addictive (like benzodiazepines) or not (like antidepressants). A pamphlet issued by AA's General Services Conference warns that it's "generally accepted" that these meds can "threaten the maintenance of sobriety." But given the prevalence of these substances in the water supply, it appears that you can't even drink a glass of good, old tap water without going off the wagon. Where does that leave people who believe in a literal interpretation of the Big Book? Crossing Italy and Spain off the travel itinerary is easy enough. It may also be time, for sanity's sake, to take another look at what "total abstinence" means.
Matt Harvey is an award-winning freelance journalist whose writing has appeared on AnimalNY.com, Black Book, the New York Post and the New York Press, among other publications. He lives in Manhattan.
Source: The Fix
Remarkably, this Ramadan holiday season in Lebanon designees from both the Shia Higher Islamic Shiites Council and the Sunni Dar el Fatwa, figuratively speaking, pointed their binoculars deep into the eastern sky and in almost unheard of unison, proclaimed that Eid al Fitr this year was to be August 19th.  It was a good omen for many in Lebanon that Shia and Sunni religious leaders agreed of this important event given the internal and external forces at work to further divide the two main denominations of Islam as well as all of Lebanon by sect, confession, geography, region, tribe, clan and neighborhood.
It was also good news for Palestinians living in places like Finland which these days have approximately 20 hours per day of sunlight and many devout Muslims have very long fasts. Mercifully, a majority of Muslims far up North tend to adopt the mere sixteen hours of daylight for seyam (fasting) using Mecca hours for dawn to dusk days without, food, water, sex, or smoking as well as avoiding bad thoughts or acts of incivility as they test and renew their devotion to Islam while engaging in introspective struggle self-criticism.
During the three day Al Fitr holiday, much of Muslim Lebanon becomes less active and many businesses close including Lebanon's largest wholesale fruit and vegetable market which borders Shatila Palestinian refugee camp. Just before closing time on Eid eve, this observer entered the vast produce market now run mainly by Shia who buy agriculture products from Bekaa Valley and southern farmers (minus one of Lebanon's oldest and most important crops, Hashish or " Lebanese Red Bud" as it's known in Amsterdam smoke cafes and elsewhere). With little refrigeration, many of the wholesalers next to Shatila dumped, in time for Iftar and Eid feasts, large quantities of really fine produce at a designated corner of the ten acre market. They have been doing this for more than three years ever since the Palestine Civil Rights Campaign was lucky enough to convince the owners to dump their leftovers or soon to spoil fruit and vegetables in the southeast corner bordering Shatila camp. As a result of this charitable cross-denomination act, rather than disposing of the extra produce in dumpsters, Palestinian refugee families are given the much appreciated chance to collect free produce for their families.  Every day, men women and children from Shatila camp, as well as poor Lebanese and Syrian workers can be seen climbing over and thru hewn holes in the cinderblock wall bordering Shatila and gathering really excellent produce.  This basic humanitarian gesture is an example of how the Shia can, and do, reach out to the largely Sunni Palestinian community. Cross-confessional gestures such as this are among the reasons Palestinians in Lebanon support Hezbollah and the growing regional and international Resistance it leads.
Eid al Fita also coincides  this year with International Quds Day which was introduced from Iran in 1979  by Ayatollah Khomeini  and  which is commemorated on the last Friday of Ramadan,expressing solidarity with the Palestinian people and opposing Zionism and Israel's control of Jerusalem.
In Lebanon's refugee camps this Eid Al Fitr holiday season there is intense heat, little electricity or drinking water, and a paucity of fresh air or breeze available to the jammed populations.  Ein el Helwe, the largest of Lebanon's 12 camps which according to the most recent UNWRA statistics houses 47,500 refugees but in reality now is home to more than 100,000. They like their fellow countrymen temporarily in Lebanon, have few reasons to celebrate.  The competition for breathing space has increased as the camps populations have swelled even more with refugees fleeing the violence in Syria.
This year there are fewer sweets for the children, less food, not many gifts or new clothes and few flowers to place on the graves of deceased love ones, a gesture by custom made during traditional Eid Al Fitr cemetery visits.  In the tightly packed Palestinian cemeteries, of which they are only four in Lebanon, sometimes as many as five layers of bodies are buried on top of one another  due to lack of space.
There is another anniversary that coincides in Lebanon this year with Eid al Fitr and with International Al Quds day but it's no occasion for joy among the Palestinian refugees in Lebanon.
It is the second anniversary of the August 17, 2010 amendment to article 59 of the Lebanese Labor Law which constituted a betrayal of Palestinian refugees by Lebanese politicians.  Before the vote, across the political spectrum were heard promises to enact legislation granting the elementary civil rights to work and to own a home in Lebanon. This country is the only one on earth that denies Palestinian refugees the basic right to work or even to own a home.
The legislation passed was simply a cruel hoax and has not facilitated one Palestinian refugee obtaining a job over the past 24 months. The amendment, while waiving work permit fees which were never a serious problem in obtaining a work permit, left in place numerous restrictions and catch-22 Kafqesque barriers that previously blocked Palestinians from being able to work. Parliament also left in place the racist 2001 law which outlawed any Palestinian from owning a home.
Ministers of Labor over the past two years have willfully failed to implement the new law, such as it is, by refusing the simple act of signing implementation papers. Less than two months ago a Palestinian delegation was promised yet again that a majority party in Parliament would see to it that the Minister of Labor did his job as mandated by the Lebanese constitution. Once more nothing was done.  On this second anniversary of the fake "Palestinian work permit legislation"  most Lebanese politicians who made so many promises to this observer and others  over the past four years to comply with international and Lebanese law and grant basic civil rights to Palestinians in Lebanon remain asleep on this issue.
Nevertheless, the hope of Palestinian refugees to achieve the basic civil right to work and to own a home is not extinguished in the camps this holiday season by the impotence of Lebanon's big talk but do nothing Parliament. One reason for hope comes from the voices of people like Miss Hiba Hajj, a Palestinian princess living in Ein el Helwe camp.  This observer visited with her recently after sneaking into Ein el Helwe camp thru that smelly claustrophobic 30 inch, heavily trafficked sewer conduit at the eastern edge of the camp. The US Embassy here made crawling through the sewer line sort of obligatory for Americans wanting to visit Ein el Helwe camp ever since it directed the Lebanese Armed Force (LAF) not to grant Americans permission to enter the camp out of presumed, but misplaced, concern for their wellbeing.  It was Hiba ("gift from God" in Arabic), then a youngster of 14 years, who proclaimed three years ago when she volunteered to help achieve the right to work and home ownership for "my people" as she referred to them, stated to this observer and friends: "Failure is not an option for the Palestine Civil Rights Campaign, our only choice is success."  And so it remains.
While the most elementary civil rights still have not been granted, Hiba continues to inspire us all with her rapid, charismatic and at times mesmerizing speech outlining what needs to be done and how to do it to achieve dignity for her fellow refugees.  This blooming seventeen year old Jean d'Arc, has zero problem smacking around, verbally at least, some of the toughest looking unkempt wannebe  salafists and jahadists from the eight Islamist groups who periodically show up in Ein el Helwe.  Hiba explains that she definitely wants the help of Usbat al-Ansar, who earlier this month helped resolve the traffic blocking sit-in by the controversial preacher, Sheikh Ahmad Assir in nearby Saida, but she demurs from the fictitious Jund al-Sham, or gangs who claim a spot under the imaginary loose cloak of al-Qaeda.
"I want you to do something worthwhile with your lives so we can get back to Palestine without more delay! Do you want to spend your lives in Lebanon? It's not and will never be our country!" she scolds them as she asks for help to organize a major intifada here in Lebanon to prevent another anniversary from passing without Palestinian refugees attaining the civil rights to work and to own a home.
Hiba is encouraged this holiday season despite the failures of  Lebanon's political parties, international activists, the international community "so very concerned with humanitarian values!" as she lectures her mates, and most especially the failure to date of groups here in Lebanon including the Palestine Civil Rights Campaign to achieve our goals.
This remarkable youngster idealistically reminds her coterie of likeminded teens of last week's words of Hezbollah's Secretary-General who she and her friends admire, trust, and believe.
During his International Al-Quds Day speech, Hassan Nasrallah stated that Imam Khomeini`s declaration of  Al-Quds Day falls within the context of a long continuum of religious and political commitment to "the sacred cause of Palestine" and  that Al-Quds Day  should not be simply a seasonal occasion  to support  the Palestinian people.
Hezbollah's Secretary-General added,
"Unfortunately, today the suffering of the Palestinian people (Hiba thinks he also means within Lebanon's camps)  has become secondary and just ordinary news items in the Arab and Islamic world, even in the entire world which claims to be civilized, the news has become second row even late news. Today, the nation can do much for Palestine and its people. At the very least, the rulers can themselves stop blockading the Palestinians before asking them to assist in lifting the siege off the Palestinians. A Part of the blockade suffered by the Palestinian people is practiced by some Arab regimes. This embargo must be lifted and support must be submitted".
Hiba and her friends interpreted these words to mean Hezbollah will use its power in Parliament and finally grant them the right to work in Lebanon thus delivering to them a less bleak future.  Palestinians in Lebanon, and their international supporters, are acutely aware that Hezbollah still holds majority power in Parliament and will do so at least until next year's Parliamentary elections if they are even held which to this observer appears doubtful.
Hiba particularly liked Hezbollah's Secretary-General's  words which she quoted: "We must help the Palestinians towards this cause to uphold the right of return and to refuse any resettlement as well as to reject assimilation in any country as is happening through their forced migration to countries in Latin America, Europe, Australia and others."
Members of Parliament who support this country granting the right to work and to own a home to Palestinians insist that if the political decision is made by the Parliamentary majority led by Hezbollah, the necessary legislation, still in the legislative hopper from two years ago, can be enacted in an afternoon.
Hiba and Hezbollah's other supporters who share Sayed Hassan Nasrallah's oft expressed views demanding basic human rights for Palestinians in Lebanon believe that the Resistance block will, on this 30th anniversary of the massacre at Sabra-Shatila, finally act on what the late Imam Khomeini declared was  a central "moral, religious, and political" obligation of all people of good will.
Ah, Italian politics . . . This scene reminds me of my native Serbia: corruption, sleaze, scandals, cushy jobs for the boys, and dramatis personæ that changes but little from one decade to another. There's also the same resentment at various dictates coming from the German-dominated European Union—of which Italy (unlike Serbia) is a member, but an institution many Italians now see as a hostile foreign entity.
After nine months in power, Italian Prime Minister Mario Monti is in trouble. His non-partisan government of technocrats was effectively appointed on orders from the European Commission last November to sort out the country's messy finances, which his predecessor Silvio Berlusconi was deemed unable to do. Berlusconi did not put much of a fight—which he could have done—and in retrospect we can see why. Within weeks Monti had to introduce hugely unpopular emergency austerity measures intended to restore market confidence, which included raising taxes by over twenty billion Euros ($25bn), increasing retirement age (which for many civil servants was a cushy 59!), and introducing tough new measures to curb tax evasion, a national sport if there ever was one. The assumption in Rome was that a reciprocal package would be put together in Brussels (with a blessing from Berlin, of course) to allow new liquidity into Italian economy to encourage growth and restore market confidence.
This did not happen. Since last spring, Monti has grown desperate at the failure of the EU—and especially Germany—to do anything meaningful in order to ease the burden of Italy's debt servicing. Chancellor Angela Merkel did not agree to a package of measures he'd suggested that would reduce Italy's high borrowing costs by encouraging bailout funds to purchase Italian bonds, let alone allowing the European Central Bank do so. Italy is subsequently stuck with a crushing debt and negative growth (2.5 percent this year). Public disappointment at this failure has resulted in Monti's popularity collapsing from over 70 percent last fall to just over 30 percent today. The Italians see that there has been no "northern" reward for debt-cutting sacrifices that have pushed the country into an ever-deepening recession.
Italy's borrowing costs remain stubbornly high: the difference between the yields on Italian bonds and GermanBunds (which are considered the safest in the world) still hovers over 400 basis points—roughly the same as under Berlusconi. Let it be noted that each hundred points of this "spread" adds 20 billion Euros to Italy's annual cost of debt servicing, equivalent to the entire revenue raised by unpopular new housing taxes. Monti pushed 4.5 million Euros ($5.6 billion) in extra spending cuts for 2012 through parliament earlier this month, but the markets have not responded thus far. The financial speculators now eye Italy as a hungry vulcher eyes a faltering calf.
Monti has a reputation of being the most German of Italians when it comes to fiscal responsibility and budgetary prudence. This has not been enough to offer relief. A measure of his despair is that he has appeared untypically rebellious since last June, when he forged a common anti-German front with his Spanish colleague Mariano Rajoy. The partnership—forged at the European Summit—was an effort to reject all EU decisions unless Chancellor Merkel agreed—in principle—that Eurozone bailout funds would be used to lower the borrowing costs of Italy and Spain. He knows all too well that if Spain is allowed to sink, Italy would be next. In an interview with Germany's Der Spiegel magazine earlier this month, he insisted that Italy wanted support rather than money from Germany, and pointed out (accurately) that Italy had not received a single Euro from Berlin, contrary to German perceptions. Germany was the biggest beneficiary of the Euro, he added, enjoying low interest rates, while Italy's remained high. As an anonymous Italian official complained last week, "Countries that don't need low interest rates get them, and those in recession are stuck with high rates."
Monti's claim than intra-Eurozone tensions may destroy the common currency are not without foundation. Anti-German and anti-EU sentiment is now rampant in Italy. His firmness has staved off a pending revolt in parliament back home, but unless he gets a juicy plum from Berlin soon he will be in trouble this coming fall. Sergio Romano, a former Italian ambassador and respected commentator, told Reuters that Monti is afraid that "if the markets see Europe divided, argumentative, always reluctant to pursue a clear policy, they will attack the weakest." "For the moment that is Spain," he said, "but Italy would be immediately behind." While visiting Finland in early August, Monti also played his joker from the sleeve, the scary prospect for other Euro zone powers of Berlusconi's eventual return. "Let me assure you that if the (bond yield) spread in Italy remains at these levels for some time, then you are going to see a non euro-oriented, non fiscal-discipline-oriented government taking power in Italy," he declared. Everyone knew who he was alluding to.
The threat is well based. Rumors of Berlusconi's return have been circulating for months, and he has been adding coals to the fire. Il Giornale, which he owns, published an inflammatory banner headline on August 3, "Quarto Reich" (no translation needed) with an unattractive picture of Mrs. Merkel accompanying the diatribe against allegedly self-serving German policies. With a general election due no later than next April, Berlusconi'slatest Facebook post sounds like an election manifesto (translation mine, with apologies to our Editor for possible errors). This remarkably self-serving piece of demagoguery effectively removes all doubt about his intentions:
My entry into politics harks back to 1994. This has helped prevent the left from taking power, and let us bear in mind that in Italy we have a left that is still rooted in the practices of the old communist party. It is a historical achievement of which I am proud.

What motivates me to continue to commit myself is the sense of responsibility to my country and perhaps the resentment that I have not done everything I had wanted.

The entire party [i.e. Berlusconi's Il Popolo della Libertà, PdL], starting with the parliamentary deputies, is asking me to come back and to take advantage of my popularity during the election campaign. I have not made a decision as yet, but one thing is certain: I am always at the service of my country.

The PdL has loyally supported the Monti government, and this is evident in its giving him 34 votes of confidence in parliament. Nevertheless, this support is not uncritical, it is predicated on the adoption of constitutional reforms and policies that will encourage economic growth. My decision to resign resulted from the desire to allow the formation of a government of technocrats which will be supported by both the majority and the opposition, so as to finally change the structure of the state and make Italy a governable country, like France. Unfortunately, so far this has not been the case.

The suggestion to leave euro has been advanced by some members of my own party, to be sure, as a tactical ploy to counter the German position. But in PdL we all think that exiting euro would be a disaster. For my part, I have only said that intransigence on budgetary discipline and rigor are important but insufficient objectives if you don't take parallel measures on growth. If this is not done the issue of exiting euro will eventually be inevitable, at least to save the productive strength of our country.
The most noteworthy aspect of this mini-manifesto is that Berlusconi is trying to counter Monti's claim that his would be "a non Euro-oriented, non fiscal-discipline-oriented" government. Quite the contrary, he is sending a signal to Brussels that HE would save the euro, while at the same time telling his domestic audience that HE alone can do so while ensuring growth-oriented policy solutions (i.e. more money) for Italy. "I'm climbing back into the ring," he said in an earlier interview. No hint of leaving this "shitty country," as Berlusconi said he may do last summer. At 75, he is said to be on a diet and jogging regularly to get into shape.
His return would be a disaster for Italy. Berlusconi embodies all that is wrong with this country's politics. As I wrote here in an article prematurely titled "The End of the Berlusconi Era" last fall, his embarrassing bunga-bunga parties are but a symptom of a deeper malaise. They were not vicious rumors spread by vile reporters, but real-life events that make decent Italians blush. His resulting legal problems have severely curtailed his ability to function as an effective chief executive; but the real problem is that he has been ineffective all along:
Berlusconi's rise on the ruins of the corrupt old system—managed for decades by the Christian Democrats and their smaller satellites—was based on the twin promise of "clean hands" and managerial efficiency. Being the richest Italian alive seemed a solid credential regarding the latter: he was supposed to be "Italy's Thatcher." He was Prime Minister in 1994-1995, then for five full years starting a decade ago (2001-2006), and currently since 2008, making him the longest-serving leader of a G-8 country and second only to Mussolini at the helm of Italy. He has enjoyed comfortable parliamentary majorities and unique media influence—in part thanks to his Mediaset empire—that should have enabled him to enact and apply a bold vision of Italy for the 21st century.
As I wrote then, and as I maintain even more firmly today, Berlusconi is a failure as a political manager and, more significantly, as a national figure. His private peccadilloes (paying prostitutes to call him "amore"  is but a detail) and his iffy business practices could have been overlooked had he not left Italy—after almost ten years in office—in no better state than he had found her in 1994.  No different than the early 1990s: the economy was as grotesquely over-regulated when he passed prime ministership to Monti. The old system of corrupt government contracts and phony jobs for the insiders was alive and well. The central bureaucratic apparatus is as bloated and inefficient as ever. There was no improvement in productivity under Berlusconi: Italy's international competitiveness has actually declined over the past decade. Public spending has been outstripping growth for years. Since 2009, government spending has accounted for more than one-half of the GDP. If he comes back there will be no way for the country to bring its finances in order and simultaneously stimulate growth. Personally, Berlusconi embodies (as per ex-PrimeMinister Romano Prodi, right on target for once) "all those who double-park"—that is, the majority of Italians adverse to regulated society.
Yet the old man wants to be back in power. At his age—given his record and his wealth to provide alternative pursuits—this may seem somewhat strange to a normal person. It is indicative of a deeply neurotic personality. This is unsurprising in a politician, yet troubling because his whims matter. Berlusconi has been written off on more than one occasion in the past. His support may be estimated at a mere 15-20 percent now, but this may change rapidly if "the North" does not come to Monti's rescue. Merkel's Lutheran austerity offers his best opportunity.
To put it bluntly, il Cavaliere is insane. "There is only me. I am the only one who can save everything," he assured his supporters a few weeks ago. Monti is not "a normal person like us," but one of those people who can't do anything. "Like us" is a joke, considering that Berlusconi's net worth exceeds $10bn. His wealth would be no impediment, were it not for the fact that he is a proven failure.
Between a "normal person" like Berlusconi and a faceless chief executive like Monti, Italy is stuck between a rock and a hard place. But life goes on, and it feels good to a casual visitor. On all counts, here in Rome—thank God—it remains eminently civilized, whoever is in nominal charge. Berlusconi, Monti, blah… The morning cappuccino is the best in the world, the sky is crystal clear, and the ten-Euro lunch in a non-tourist hole-in-the-wall in Trastevere is a bliss. So pleasing, in fact, that I loath boarding that bus for the airport . . .
Anyone claiming that international bankers, multinational company executives, members of the Bilderberg Group, elite academics, senior judges, United Nations officials and European Union strategists are working together to undermine the remnants of sovereignty and identity of old Christian nations through mass Third World immigration would be dismissed by our bien pensants as a conspiracy theorist. A wacko unfit for polite society.
Enter Peter Sutherland (66), a remarkable man. Addressing the House of Lords sub-committee on immigration on June 21, Mr. Sutherland said that the EU should "do its best to undermine" the "homogeneity" of its member states in order to make them truly multicultural. He was addressing the peers in his capacity of head of the Global Forum on Migration and Development, but that is only one of Peter Sutherland's many affiliations. He is also:
the UN's special representative for migration;
non-executive chairman of Goldman Sachs International who made $200 million from the bank's flotation in 1999;
former chairman of Allied Irish Bank, the biggest in the country;
former member of the European Commission;
"Consultor of the Extraordinary Section of the Administration of the Patrimony of the Apostolic See," offering advice on the Vatican's finances;
former Director General of The World Trade Organization (WTO);
former chairman of oil giant BP, with a salary of $1,000,000 a year;
former Attorney General of Ireland;
Chairman of the Council of the London School of Economics;
and last but by no means least,
a regular participant in meetings of The Bilderberg Group, which the BBC report on his remarks to the Lords tactfully described as "a top level international networking organization often criticized for its alleged secrecy."
The future prosperity of many EU states depended on them becoming "multicultural," Sutherland told the peers, "however difficult it may be to explain this to the citizens of those states." An ageing or declining native population in countries like Germany or southern EU states was the "key argument … for the development of multicultural states," he said. "It's impossible to consider that the degree of homogeneity which is implied by the other argument can survive because states have to become more open states, in terms of the people who inhabit them," according to Sutherland. "At the most basic level individuals should have a freedom of choice" because anyone should have the right to work or study in the country of his or her preference.
Criticizing the UK government's current attempt to cut net immigration to "tens of thousands" a year through visa restrictions, Mr. Sutherland urged EU member states to adopt "a global approach to the issue" and "accommodate more readily those from other backgrounds." He bewailed the fact that many Europeans "still nurse a sense of [their] homogeneity and difference from others… And that's precisely what the European Union, in my view, should be doing its best to undermine."
This is the most explicit statement of intent to date by an authoritative member of what is de facto world government. Nations should disappear by being cured of the sense of difference from others, dissenters should be coerced into submission, and everyone in the world is entitled to live anywhere in the world.
It is noteworthy that, in Sutherland's view, the EU has not done enough to advance his agenda. As it happens, Brussels has decreed many years ago that countries of the European Union no longer have the power to decide on who comes or stays within their borders. In 1999, the Treaty of Amsterdam transferred responsibility for immigration policies from individual member-countries to the EU Council of Ministers, acting on proposals from the unelected European Commission. The all-out EU effort to undermine "homogeneity" is over a decade old. Its founding document is the European Council agreement signed in Tampere (Finland) in October 1999, which mandated granting immigrants all those rights enjoyed by host-country citizens. It also demanded relaxation of asylum policy, since European freedoms should not be regarded "as the exclusive preserve of the Union's own citizens" and will not be denied to those "whose circumstances lead them justifiably to seek access to our territory." The European Union Presidency statement on racism of March 21, 2002, declared that the EU "bases its very existence in the idea that "all peoples and individuals constitute one human family."
With his plea that "individuals should have a freedom of choice," Sutherland is knocking on an open EU door, and he knows it. For a cultural radical like him no given status quo is ever satisfactory, however. Brussels can and should do more, for as long as there are Britons, Germans or Italians who are still proud of who they are and who still believe that their countries should somehow belong to them and their offspring.
It is to be feared that Europeans may get physically eradicated well before their "sense of difference" is destroyed though state education and judicial fiat. Even on current form Europe is well on the way to population replacement. In France—to take the most drastic example—of close to 800,000 live births in a nation of just under 60 million, Muslim immigrants (predominantly from North Africa) and their French-born descendants currently account for close to one-third. Short of a sudden reversal of policies and demographic curves, even without Sutherland's radical measures there will be no "Europeans" a century from now. They will literally disappear as members of ethnic groups that share the same language, culture, and ancestors, and inhabit lands associated with their names.
Peter Sutherland embodies the Western elite class: he is deracinated, authoritarian, rich, arrogant, contemptuous of the common people, powerful and dangerous. In other words, a few details of the physique notwithstanding, he is Barack Obama's older brother. It is therefore unsurprising that in his remarks to the House of Lords he praised the United States as the model of multicultural openness that Europe would be well advised to emulate.
Believing in the classic American Dream that hard work will deliver prosperity is like believing that buying super lottery tickets is a smart way to become wealthy.  Both are delusional beliefs because both are bets on incredible long shots that will disappoint nearly everyone who believes this garbage.  The American Dream has been destroyed by a revolution from the top.
Americans have been watching authentic bottom-up revolutions in other countries but remain oblivious to a very different kind of revolution by elites that has been in progress for over three decades in the US.  It has not destroyed the government or Constitution, merely bought control of both.  Our government was not overthrown in a bloody revolution.  It was purchased to win the class war against the 99 percent.
Call it the frog revolution.  It is best understood by the parable of the frog in water that stays in it as the temperature is raised, ultimately to the boiling point, killing the frog.  The key indicator of the US frog revolution is a mountain of data showing the rise in economic inequality, the loss of upward economic mobility, and the killing of the middle class.  The vast majority of Americans, the 99 percent of frogs, remain ignorant of how they are being destroyed by that infamous rich and powerful one percent.
Note that in a poll released by Pew, 19 percent of Americans agreed with the statement that "success in life is pretty much determined by forces outside of our control," the highest number since 1994.  It would be much higher if there was not an epidemic of delusional thinking.  But more on target, 40 percent of Americans — also the highest number since 1994 — agreed with the statement that "hard work and determination are no guarantee of success for most people."  For the counter-revolution we need that number must get much higher.
Consider new data about American reality from a study by University of California economist Emmanuel Saez. In 2010, despite non healed wounds from the great recession, an amazing 93 percent of the additional income created in the country that year, compared to 2009 — $288 billion — went to the top 1 percent of taxpayers, those with at least $352,000 in income. That delivered an average single-year pay increase of 11.6 percent to each of these households.  Yes, the rich are getting richer.
But there is more to this depressing story. All the talk about the top 1 percent misses the truth about the super rich.  In 2010, 37 percent of these additional earnings went to just the top 0.01 percent, a miniscule collection of about 15,000 households with average incomes of $23.8 million. They saw their incomes rise by 21.5 percent.  The richer you are the richer you get.
What about ordinary Americans?  The bottom 99 percent received a microscopic $80 increase in pay per person in 2010, after adjusting for inflation. The top 1 percent, whose average income was $1,019,089, saw an 11.6 percent increase in income.  Most Americans are no longer sharing in economic recovery or growth.
Consider this finding: David Madland and Nick Bunker of the Center for American Progress recently found that in pre-frog revolution 1968, when 28 percent of the workforce was unionized, 53 percent of the nation's income went to the middle class.  In 2010, when only 11.9 percent of the nation's workers were unionized, the fraction earned by the middle class had fallen to 46.5 percent.  And if current efforts to destroy unions are successful the vast majority of non-unionized workers will suffer more.
Still more numbing numbers: Over time the top 1 percent has done better in successive economic recoveries of the past two decades. In the Clinton era expansion, 45 percent of the total income gains went to the top 1 percent; in the Bush recovery, it was 65 percent; now it is 93 percent.   How much more negative impacts of the frog revolution will it take for a counter-revolution to take back our country?
Add to all this: Research by Julia Isaacs of the Brookings Institution, as part of the Economic Mobility Project, has shown that intergenerational mobility in the United States has fallen far below the levels in Germany, Finland, Denmark and other more social democratic nations of Northern Europe.  In other words, the American Dream really is nothing more than a big, delusional lie that far too many Americans still cling to and that mainstream politicians still boast about.  Those politicians enable the elites to sustain the top-down frog revolution.
Listen, all around the 99 percent the socioeconomic waters are still being heated up more by the rich and powerful 1 percent that runs the two-party plutocracy.  Delusional frog-citizens are mostly blind to the hot water they are in.  Far too many are still clinging to the myth that voting for one party or the other will somehow make things better.  Wrong.  Both major parties have allowed and sustained the top-down frog revolution. What we need for the counter-revolution is finding a way to overturn the status quo political system.
A major opportunity is using what the Founders gave us in the Constitution: an Article V convention of state delegates with the power to propose reform constitutional amendments.  This should be a priority for both the Tea Party and Occupy movements and any candidate coming through the Americans Elect nomination process on the Internet should also support using the convention option.
What is at risk without effective rebellion is much more than dollars.  Harold Meyerson got it right: "If belief and participation in democracy are sustained by people's conviction that democracy produces good economic outcomes, then the growing concentration of wealth and income in the United States is a long-term threat to everything we profess to stand for."
Not so fast.  Those that are publicly declaring that an economic recovery has arrived are ignoring a whole host of numbers that indicate that the U.S. economy is in absolutely horrendous shape.  The truth is that the health of an economy should not be measured by how well the stock market is doing.  Rather, the truth health of an economy should be evaluated by looking at numbers for things like jobs, housing, poverty and debt.  Some of the latest economic statistics indicate that unemployment is getting a little bit worse, that the housing market continues to deteriorate, that poverty in America continues to soar and that our debt problem is worse than ever.  If we were truly experiencing the kind of economic recovery that the United States has experienced after every other post-World War II recession we would see a sharp improvement across the board in most of our economic statistics.  But that simply is not happening.  Sadly, this is about as much of an "economic recovery" as we are going to get because soon the economy will be getting much worse.  So enjoy this period of relative stability while you can.
The Obama administration would have us believe that unemployment in the United States has declined, but the truth is that the percentage of working age Americans that are employed has stayed very, very flat for more than two years and now there are some measures of unemployment that are actually getting worse.
For example, according to Gallup the unemployment rate in the United States has risen from 8.5% in December to 8.6% in January to 9.1% in February.  The Obama administration would have us believe that it is actually going the other direction.
Initial unemployment claims are rising again.  For the week ending March 3rd, they increased by 8,000 over the previous week to 362,000.  This is not the kind of good news that people were hoping for.
What the U.S. economy could really use are millions of good jobs.  But those are being shipped out of the country at a staggering pace.
Right now there are millions of Americans in their prime working years that are sitting at home wondering what to do with their lives.  The average duration of unemployment in the United States continues to hover near a record high, and if we were truly experiencing an economic recovery it should have been falling by now.
But a lot of Americans have bought into the propaganda about an economic recovery and they are out running up huge amounts of debt once again.  In January, consumer credit increased by much more than expected.  The following is from a recent Reuters report….
Nonrevolving credit, which includes auto loans as well as student loans made by the government, rose $20.723 billion during the month. That was the biggest increase in dollar terms since November 2001, when credit was surging in the wake of the September 11 attacks in New York and Washington.
Don't fall into the trap of debt slavery.  During the last recession millions of Americans lost their homes and most of what they owned because they got overextended.
Don't do it.
The U.S. housing market continues to deeply struggle as well.  If we were really in an economic recovery housing would be bouncing back.  But that is not happening.  Just consider the following facts….
*The number of new homes sold in the United States continues to hover near a record low.
*U.S. home prices in the 4th quarter of 2011 were four percent lower than they were during the 4th quarter of 2010.
*According to CoreLogic, 22.8 percent of all homes with a mortgage in the United States were in negative equity as of the end of the 4th quarter of 2011.  That was an increase from 22.1 percent in the third quarter.
Why are things still getting worse for the U.S housing market?
That is a really good question.
We should have seen some improvement by now.
But it isn't happening.
Also, poverty in America continues to explode.
For example, the number of Americans on food stamps has increased to 46.5 million - a brand new all-time record.
If we really were in an economic recovery, wouldn't that number be going down?
We should be thankful that the U.S. economy is not declining as rapidly as it was during 2008 and 2009.  But what we are experiencing right now is not an economic recovery.  It is simply just a bubble of false hope.
The big problem is that our nation is covered in an ocean of constantly expanding debt.
U.S. consumers are drowning in debt, U.S. businesses have pushed debt levels to the red line, and the U.S. financial system is massively overleveraged.
Of course government debt is our biggest debt problem of all.
All over the nation, state and local governments are on the verge of financial ruin.
If we were in the middle of an economic recovery, so many states would not be in crisis mode.  A recent article in the Los Angeles Times declared that "California could run out of cash in March".  As the economy continues to crumble we are going to hear a lot more of this kind of thing.
A lot of local governments around the nation are on the verge of total financial collapse.  Stockton, California has announced that they will be defaulting on some debt payments, and Suffolk County in New York recently declared a fiscal emergency after discovering that it would rack up more than 500 million dollars of debt between 2011 and 2013.
Keep your eyes open for more news items like this in the months ahead.
Of course the biggest problem of all is the U.S. national debt and it continues to rapidly get worse.
According to the Congressional Budget Office, the U.S. government had a budget deficit of 229 billion dollars in the month of February.  That is the worst one month budget deficit in the history of the United States.
The Congressional Budget Office also says that the U.S. government is now borrowing 42 cents of every single dollar that it spends.
Ouch.
The U.S. national debt has gotten more than 59 times larger since 1950.
The U.S. national debt is now more than 22 times larger than it was when Jimmy Carter became president.
Are there any words in the English language that are strong enough to describe how foolish we have been?
Of course we won't be able to accumulate so much debt indefinitely.  At some point the trillion dollar deficits will stop and our false prosperity will disappear.
If you want to get an idea of what happens then, just take a look at Greece.
But Barack Obama and most members of the U.S. Congress don't really care about what they are doing to our future.
What they care about is winning the next election so that they can continue living their fabulous lives.
Barack Obama is supposed to be taking care of the American people, but instead he has been very busy taking care of the people who helped him get elected.  Politics in America is all about money.  Just check out the following very short excerpt from a recent article in the Washington Post….
More than half of Obama's 47 biggest fundraisers, those who collected at least $500,000 for his campaign, have been given administration jobs. Nine more have been appointed to presidential boards and committees.

At least 24 Obama bundlers were given posts as foreign ambassadors, including in Finland, Australia, Portugal and Luxembourg. Among them is Don Beyer, a former Virginia lieutenant governor who serves as ambassador to Switzerland and Liechtenstein.
Washington D.C. is deeply corrupt and if you are waiting for our politicians to fix our problems you are going to be deeply disappointed.
The federal government is not going to save you.
Our politicians are not going to save you.
You better figure out how you are going to take care of yourself and your family in the years ahead because this is about as good as things are going to get.
This "economic recovery" is about to end and more pain is about to begin.
Source: The Economic Collapse
The Solyndra debacle is not the exception. The practice of government funds underwriting the costs of questionable ventures is a failure of basic common sense and meaningful oversight. The lack of wisdom in adopting a public policy that picks and chooses actual companies for government subsidies, should be self-evident. However, the crony relationships that finance elections, writes the legislation and is rewarded with fat government checks is so entrenched that hardly an eyebrow is raised with the exposure of each new scandal.
In an academic paper Governments as Venture Capitalists, the historic context is stated.
"Governments have traditionally taken indirect measures to encourage venture investment. These include the fashioning of fiscal and legal frameworks which can help markets channel resources to new and innovative enterprises. For example, governments can take steps to eliminate double taxation — of gains and dividends — in venture investment. They can tax capital gains at rates, which encourage more risk-taking, and they can reform rules and regulations in the capital and securities markets to increase the attractiveness of investments and improve the availability of exit mechanisms. Governments can also devise and enforce provisions to protect intellectual property and thus the patents and innovations of start-up firms."
In spite of these practices, a wall of separation existed that maintained a barrier between direct government financing and the capital markets, as the primary source of funds. How times have changed. The notion that government should act as investment bankers is one of the most dangerous erosions of capitalist foundations. An example cited by the National Center for Public Policy Research announced in a Press Release, is disturbing.
"Responding to public outrage following an ABC News report that a $529 million loan from the Energy Department was used to back electric car company Fisker Automotive — which is creating jobs in Finland — policy experts at the National Center for Public Policy Research are calling attention to the crony capitalism surrounding clean energy loans and grants.

"The Energy Department's loan to Fisker Automotive underscores the problem of the government acting as a venture capital company. In reality, the real green is not in the manufacturing of an electric car but in the green dollars that the politically-connected are seeking by leveraging taxpayer money. It's a financial lose-lose for taxpayers: if the project fails, taxpayers take a hit; if new autos are a success, billionaires such as John Doerr cash in and taxpayers don't financially benefit," said Tom Borelli, Ph.D., director of the National Center's Free Enterprise Project.

The Fisker Automotive loan provides a perfect example of the cronyism surrounding President Obama's clean energy push. The Department of Energy loan to Fisker announced in 2009 financially benefits Al Gore and his venture capital business partner John Doerr, who are partners in the venture capital company Kleiner Perkins Caufield & Byers. Kleiner Perkins Caufield & Byers has invested in at least two companies that have benefited from taxpayer support, and the firm and Doerr are also big donors to Democrats."
The United States has championed an economic system that rewards risk capital. The entire purpose of creating a business is to profit and grow the venture. By the nature of defining success for any organization, the long-term viability of continuous operations is a given. Yet in the age of sovereign wealth investment in international commerce, the latest import abnormality into America is the disease that governments must act as active investors in place of the capital markets.
The prospects for rabid corruption are undeniable, but the authorities usually dismiss such arguments and evidence based upon their own narrow self-interests. It would also be a mistake to believe that these abuses are isolated solely to the federal government. Russell Nichols in a Governing magazine article, State Governments: The Latest Venture Capitalists provides some examples.
"In New York state, for instance, Empire State Development joined forces with the University of Rochester Medical Center to help high-tech startups commercialize their ideas through a $2 million pilot seed fund project. In February, Maryland Gov. Martin O'Malley announced plans to spur job creation in cutting-edge industries by unlocking $100 million in venture capital through InvestMaryland. Various other states, from Oregon to Georgia to Connecticut, have been setting up similar programs to advance innovation in emerging fields. "We know these kinds of programs do work and make a difference," Berglund says. "In a down economy, now is the time when you really have to invest in the future. It's even more critical at this point."
The instinctive conflict that lauded the bureaucratic culture and falsely claims state venture capital infusion actually "Works" ignores and denies the outrageous practice of the Fisker Automotive project. Anyone who thinks the formula on the state level is any less crooked certainly has little direct experience with the process.
Venture investment is the proper realm of entrepreneurs. Imagine a public sector angel investor distributing their graces of bountiful blessings from the public treasury. Such a vision of supernatural bliss only occurs in the deep illusions of a fairy tale economy.
Business must rise or fall on the merits of their products or ideas. Access to capital is crucial for any development. What does it say about the country, when government replaces the private sector as the source of lending or investing? Without the synergic risk of the investment, the discipline of prudent restraint is lost. Governments act if they are in business, but with the crucial advantage of not bearing the responsibility of bankruptcy.
Until the political class is prohibited from gambling on suspect concepts, the failure rate will be the only result produced. If wasting money were a business plan for government venture deals, the country would be wealthy.
Lost in the whirlwind of betting public funds on favored and risky ventures are the taxpayer. The real guarantee of loss is always bore by the very people who suffer the most by crony corrupt capitalism. Let us get real and dissolve government venture transfers and corporate welfare.
On  Jan. 26, 2012, the European Union and 22 member states signed the Anti-Counterfeiting Trade Agreement (ACTA), Japan's Ministry of Foreign Affairs announced. They have now joined the US and seven other nations that signed the treaty last October.
This signing ceremony merely formalized the EU's adoption of ACTA last month, during a completely unrelated meeting on agriculture and fisheries, reportsTechDirt.
Though initiated by the US, Japan is the official depository of the treaty.
Removal of the Three Strikes clause, in which users accused of three counts of piracy would be barred from the Internet, paved the way for the EU to adopt ACTA last month.
Related to ACTA, a chapter in the Trans Pacific Partnership Agreement (TPP) "would have state signatories adopt even more restrictive copyright measures than ACTA," reports the Electronic Frontier Foundation.
Both ACTA and TPP were developed without public input and outside international trade groups, like the World Trade Organization and the Organization for Economic Cooperation and Development.
Leaked cables published by Wikileaks in 2009 exposed early drafts of ACTA, resulting in a firestorm of controversy. Those cables, coupled with later releases, showed that ACTA negotiations began in 2006 and were controversial even to participating states. An historical summary of the treaty's progress through December can be found here.
ACTA Violates Magna Carta and US Constitution
Like PIPA and SOPA, two domestic internet censorship bills that prompted major websites to blacken their name or website in a Jan. 18th protest, ACTA allows accusers of copyright infringement to bypass judicial review.
Please support my work by reading the full piece at Activist Post. Thanks!
Israel has awkwardly and desperately renewed its outworn war threats against Iran in the recent weeks, indicating that it's getting prepared to launch a military strike on the Islamic Republic's nuclear facilities.
Last week, the Zionist regime successfully test fired a missile which is said to have the capability of carrying a nuclear warhead and reach Iran, as well as Russia and China. On November 2, TV stations around the world screened footages of a rocket-propulsion system being launched from somewhere around Israel coastal Palmachim military base. The missile's range is claimed to be 10,000 kilometers and therefore,Iran will be easily within the reach of it, in the case that a military attack on Iran is opted for.
However, now even the most optimistic advocates of war with Iran within the fractured cabinet of Benjamin Netanyahu know that "empty vessels make the most noise" and that a strike on Iran's nuclear facilities will be practically the same as the evaporation of the Zionist entity. They are well aware of Iran's military might and the recent advancements and progresses in Iran's weapons industry. Although the hawkish Israeli FM Avigdor Lieberman has boasted of "keeping all the options on the table" with regards to Iran's nuclear program, he dismissed the reports that the Israeli cabinet members have reached an agreement over launching an attack against Iran.
The deceptive and illusory claims of Israeli Prime Minister Benjamin Netanyahu that he is lobbying to persuade the cabinet to authorize a military strike against Iran's nuclear installations has even evoked the surprise and astonishment of the American media, who reacted to the war threats skeptically. In a November 2, 2011 report published just a few hours after Israel test fired its nuclear missile, CBS News wrote that the international community is used to hearing of Tel Aviv's war threats against Iran and the recent warmongering statements of Netanyahu are nothing new and unexpected: "it remained unclear whether Israel was genuinely poised to strike or if it was saber-rattling to prod the international community into taking a tougher line on Iran. Israeli leaders have long hinted at a military option, but they always seemed mindful of the practical difficulties, the likelihood of a furious counter strike and the risk of regional mayhem."
The words of Israeli officials, even though disproportionately aggrandized and exaggerated by the mainstream media, cut no ice anymore. The Israeli regime is too fragile and small to pose a threat to Iran's security. Over the past 10 years, the White House, with the unreserved assistance of its client state, Israel, repeatedly threatened Iran against the possibility of a military attack. Even Barack Obama who is unquestionably a wolf in the sheep's clothing and understands nothing of peace and cordiality had once in 2010 talked of the possibility of a nuclear strike against Iran; a reckless statement which was condemned by many politicians and pundits around the world.
It's now clear to the international observers that Israel talks through its hat. It only runs a psychological operation againstIranto force it into giving in its nuclear rights. The irony is that it's Israel, the only possessor of nuclear weapons in the Middle East, which is hell bent on disrupting Iran's nuclear program which it impetuously and irrationally claims to be aimed at military purposes.
The Israeli officials, however, frequently direct war threats against Iran with impunity and in breach of several internationally recognized treaties, conventions and charters. From one hand, any Israeli strike on Iran's nuclear facilities can be considered a war of aggression which is "a military conflict waged without the justification of self-defense" and since the Korean War of the early 1950s, waging such a war is a crime under customary international law. It's conventional for the state of Israel to commit war crimes and crimes against humanity; however, if it frantically makes such a decision, it will be committing a crime which the international community should categorically respond to.
On July 3, 1933, the first convention that defined aggression was signed inLondonby representatives of Romania, Estonia, Latvia, Poland, Turkey, USSR, Iran and Afghanistan. It was initiated by Soviet Foreign Minister Maxim Litvinov in response to threats of use of force by the German government following Hitler's rise to power. The government of Finland acceded to the convention on January 31, 1934. These countries decided that any kind of aggressive behavior on behalf of the members of theLeague of Nationswould be illegal and illegitimate.
On the other hand, if Israelis madly attack Iran's nuclear facilities while no serious threat is posed against them on behalf of thePersian Gulf country, their assault can also be categorized as a "preemptive war" which is illegal without the approval of the United Nations Security Council. "The initiation of armed conflict, that is being the first to 'break the peace' when no 'armed attack' has yet occurred, is not permitted by the UN Charter."
Israel's war threats against Iran also violate the UN Charter and so far, the UNSC has given no decisive response to this flagrant breach of the international law. According to Article 2, Section 4 of the UN Charter which is generally considered to be 'jus cogens' (compelling law), all UN members are prohibited from exercising "the threat or use of force against the territorial integrity or political independence of any state." The Article 51 of UN Charter stipulates that defense by a member state is justified only if, "an armed attack occurs," against the attacking country.
Moreover, it's crystal clear that the Israelis are not in a position to threaten Iran against a military strike over its nuclear program. Israel even does not have the credibility of asking Iran to halt its nuclear program while it possesses 300 atomic warheads. It has been repeatedly clarified by the international organizations, including the NIE 2007 report that Iran doesn't possess nuclear weapons and also doesn't have any intention of building such weapons. Of course it's dismantling the nuclear arsenal of Israel which should be put on IAEA's agenda, not Iran's nuclear program which has been clearly demonstrated that is aimed at civilian purposes.
At any rate, there are of course wise and prudent people in the political structure of Israel to know that taking any aggressive action against Iran will be equivalent to the disappearance of the Zionist regime. Furthermore, even the closest friends of the Israeli regime know that Netanyahu's war threats against Iran are sheer hollow propaganda, even if they keep the options "on the table" for good! There are the United States and its European cronies who support this criminal and evil state and its illegal nuclear program; however, it's the will of the Iranian nation that will prevail at the end.