Nobody expected events to move on with such a breath-taking speed. The Russians took their time; they sat on the fence and watched while the Brown storm-troopers conquered Kiev, and they watched while Mrs Victoria Nuland of the State Department and her pal Yatsenyuk ("Yats") slapped each other's backs and congratulated themselves on their quick victory. They watched when President Yanukovych escaped to Russia to save his skin. They watched when the Brown bands moved eastwards to threaten the Russian-speaking South East. They patiently listened while Mme Timoshenko, fresh out of gaol, swore to void treaties with Russia and to expel the Russian Black Sea Fleet from its main harbour in Sevastopol. They paid no heed when the new government appointed oligarchs to rule Eastern provinces. Nor did they react when children in Ukrainian schools were ordered to sing "Hang a Russian on a thick branch" and the oligarch-governor's deputy promised to hang dissatisfied Russians of the East as soon as Crimea is pacified. While these fateful events unravelled, Putin kept silent.
He is a cool cucumber, Mr Putin. Everybody, including this writer, thought he was too nonchalant about Ukraine's collapse. He waited patiently. The Russians made a few slow and hesitant, almost stealthy moves. The marines Russia had based in Crimea by virtue of an international agreement (just as the US has marines in Bahrain) secured Crimea's airports and roadblocks, provided necessary support to the volunteers of the Crimean militia (called Self-Defence Forces), but remained under cover. The Crimean parliament asserted its autonomy and promised a plebiscite in a month time. And all of a sudden things started to move real fast!
The poll was moved up to Sunday, March 16. Even before it could take place, the Crimean Parliament declared Crimea's independence. The poll's results were spectacular: 96% of the votes were for joining Russia; the level of participation was unusually high – over 84%. Not only ethnic Russians, but ethnic Ukrainians and Tatars voted for reunification with Russia as well. A symmetrical poll in Russia showed over 90% popular support for reunification with Crimea, despite liberals' fear-mongering ("this will be too costly, the sanctions will destroy Russian economy, the US will bomb Moscow", they said).
Even then, the majority of experts and talking heads expected the situation to remain suspended for a long while. Some thought Putin would eventually recognise Crimean independence, while stalling on final status, as he did with Ossetia and Abkhazia after the August 2008 war with Tbilisi. Others, especially Russian liberals, were convinced Putin would surrender Crimea in order to save Russian assets in the Ukraine.
But Putin justified the Russian proverb: the Russians take time to saddle their horses, but they ride awfully fast. He recognised Crimea's independence on Monday, before the ink on the poll's results dried.  The next day, on Tuesday, he gathered all of Russia's senior statesmen and parliamentarians in the biggest, most glorious and elegant St George state hall in the Kremlin, lavishly restored to its Imperial glory, and declared Russia's acceptance of Crimea's reunification bid. Immediately after his speech, the treaty between Crimea and Russia was signed, and the peninsula reverted to Russia as it was before 1954, when Communist Party leader Khrushchev passed it to the Ukrainian Soviet Republic.
This was an event of supreme elation for the gathered politicians and for people at home watching it live on their tellies. The vast St George Hall applauded Putin as never before, almost as loudly and intensely as the US Congress had applauded Netanyahu. The Russians felt immense pride: they still remember the stinging defeat of 1991, when their country was taken apart. Regaining Crimea was a wonderful reverse for them. There were public festivities in honour of this reunification all over Russia and especially in joyous Crimea.
Historians have compared the event with the restoration of Russian sovereignty over Crimea in 1870, almost twenty years after the Crimean War had ended with Russia's defeat, when severe limitations on Russian rights in Crimea were imposed by victorious France and Britain. Now the Black Sea Fleet will be able to develop and sail freely again, enabling it to defend Syria in the next round. Though Ukrainians ran down the naval facilities and turned the most advanced submarine harbour of Balaclava into shambles, the potential is there.
Besides the pleasure of getting this lost bit of land back, there was the additional joy of outwitting the adversary. The American neocons arranged the coup in Ukraine and sent the unhappy country crashing down, but the first tangible fruit of this break up went to Russia.
A new Jewish joke was coined at that time:
Israeli President Peres asks the Russian President:
       
Vladimir, are you of Jewish ancestry?

      

Putin: What makes you think so, Shimon?

       

Peres: You made the US pay five billion dollars to deliver Crimea to Russia. Even for a Jew, that is audacious!
Five billion dollars is a reference to Victoria Nuland's admission of having spent that much for democratisation (read: destabilisation) of the Ukraine. President Putin snatched victory from the jaws of defeat, and US hegemony suffered a set-back.
The Russians enjoyed the sight of their UN representative Vitaly Churkin coping with a near-assault by Samantha Power. The Irish-born US rep came close to bodily attacking the elderly grey-headed Russian diplomat telling him that "Russia was defeated (presumably in 1991 – ISH) and should bear the consequences… Russia is blackmailing the US with its nuclear weapons," while Churkin asked her to keep her hands off him and stop foaming at the mouth. This was not the first hostile encounter between these twain: a month ago, Samantha entertained a Pussy Riot duo, and Churkin said she should join the group and embark on a concert tour.
The US Neocons' role in the Kiev coup was clarified by two independent exposures. Wonderful Max Blumenthal and Rania Khalek showed that the anti-Russian campaign of recent months (gay protests, Wahl affair, etc.) was organised by the Zionist Neocon PNAC (now renamed FPI) led by Mr Robert Kagan, husband of Victoria "Fuck EC" Nuland. It seems that the Neocons are hell-bent to undermine Russia by all means, while the Europeans are much more flexible. (True, the US troops are still stationed in Europe, and the old continent is not as free to act as it might like).
The second exposé was an interview with Alexander Yakimenko, the head of Ukrainian Secret Services (SBU) who had escaped to Russia like his president. Yakimenko accused Andriy Parubiy, the present security czar, of making a deal with the Americans. On American instructions, he delivered weapons and brought snipers who killed some 70 persons within few hours. They killed the riot police and the protesters as well.
The US Neocon-led conspiracy in Kiev was aimed against the European attempt to reach a compromise with President Yanukovych, said the SBU chief. They almost agreed on all points, but Ms Nuland wanted to derail the agreement, and so she did – with the help of a few snipers.
These snipers were used again in Crimea: a sniper shot and killed a Ukrainian soldier. When the Crimean self-defence forces began their pursuit, the sniper shot at them, killed one and wounded one. It is the same pattern: snipers are used to provoke response and hopefully to jump-start a shootout.
Novorossia
While Crimea was a walkover, the Russians are far from being home and dry. Now, the confrontation moved to the Eastern and South-Eastern provinces of mainland Ukraine, called Novorossia (New Russia) before the Communist Revolution of 1917. Alexander Solzhenitsyn in his later years predicted that Ukraine's undoing would come from its being overburdened by industrial provinces that never belonged to the Ukraine before Lenin, – by Russian-speaking Novorossia. This prediction is likely to be fulfilled.
Who fights whom over there? It is a great error to consider the conflict a tribal one, between Russians and Ukrainians. Good old Pat Buchanan made this error saying that "Vladimir Putin is a blood-and-soil, altar-and-throne ethno-nationalist who sees himself as Protector of Russia and looks on Russians abroad the way Israelis look upon Jews abroad, as people whose security is his legitimate concern." Nothing could be farther away from truth: perhaps only the outlandish claim that Putin is keen on restoring the Russian Empire can compete.
Putin is not an empire-builder at all (to great regret of Russia's communists and nationalists). Even his quick takeover of Crimea was an action forced upon him by the strong-willed people of Crimea and by the brazen aggression of the Kiev regime. I have it on a good authority that Putin hoped he would not have to make this decision. But when he decided he acted.
The ethno-nationalist assertion of Buchanan is even more misleading. Ethno-nationalists of Russia are Putin's enemies; they support the Ukrainian ethno-nationalists and march together with Jewish liberals on Moscow street demos. Ethno-nationalism is as foreign to Russians as it is foreign to the English. You can expect to meet a Welsh or Scots nationalist, but an English nationalist is an unnatural rarity. Even the English Defence League was set up by a Zionist Jew. Likewise, you can find a Ukrainian or a Belarusian or a Cossack nationalist, but practically never a Russian one.
Putin is a proponent and advocate of non-nationalist Russian world. What is the Russian world?
Russian World
Russians populate their own vast universe embracing many ethnic units of various background, from Mongols and Karels to Jews and Tatars. Until 1991, they populated an even greater land mass (called the Soviet Union, and before that, the Russian Empire) where Russian was the lingua franca and the language of daily usage for majority of citizens. Russians could amass this huge empire because they did not discriminate and did not hog the blanket. Russians are amazingly non-tribal, to an extent unknown in smaller East European countries, but similar to other great Eastern Imperial nations, the Han Chinese and the Turks before the advent of Young Turks and Ataturk. The Russians did not assimilate but partly acculturated their neighbours for whom Russian language and culture became the gateway to the world. The Russians protected and supported local cultures, as well, at their expense, for they enjoy this diversity.
Before 1991, the Russians promoted a universalist humanist world-view; nationalism was practically banned, and first of all, Russian nationalism. No one was persecuted or discriminated because of his ethnic origin (yes, Jews complained, but they always complain). There was some positive discrimination in the Soviet republics, for instance a Tajik would have priority to study medicine in the Tajik republic, before a Russian or a Jew; and he would be able to move faster up the ladder in the Party and politics. Still the gap was small.
After 1991, this universalist world-view was challenged by a parochial and ethno-nationalist one in all ex-Soviet republics save Russia and Belarus. Though Russia ceased to be Soviet, it retained its universalism. In the republics, people of Russian culture were severely discriminated against, often fired from their working places, in worst cases they were expelled or killed. Millions of Russians, natives of the republics, became refugees; together with them, millions of non-Russians who preferred Russian universalist culture to "their own" nationalist and parochial one fled to Russia. That is why modern Russia has millions of Azeris, Armenians, Georgians, Tajiks, Latvians and of smaller ethnic groups from the republics. Still, despite discrimination, millions of Russians and people of Russian culture remained in the republics, where their ancestors lived for generations, and the Russian language became a common ground for all non-nationalist forces.
If one wants to compare with Israel, as Pat Buchanan did, it is the republics, such as Ukraine, Georgia, Uzbekistan, Estonia do follow Israeli model of discriminating and persecuting their "ethnic minorities", while Russia follows the West European model of equality.
France vs Occitania
In order to understand the Russia-Ukraine problem, compare it with France. Imagine it divided into North and South France, the North retaining the name of France, while the South of France calling itself "Occitania", and its people "Occitans", their language "Occitan". The government of Occitania would force the people to speak Provençal, learn Frederic Mistral's poems by rote and teach children to hate the French, who had devastated their beautiful land in the Albigensian Crusade of 1220. France would just gnash its teeth. Now imagine that after twenty years, the power in Occitania were violently seized by some romantic southern fascists who were keen to eradicate "800 years of Frank domination" and intend to discriminate against people who prefer to speak the language of Victor Hugo and Albert Camus. Eventually France would be forced to intervene and defend francophones, at least in order to stem the refugee influx. Probably the Southern francophones of Marseilles and Toulon would support the North against "their own" government, though they are not migrants from Normandy.
Putin defends all Russian-speakers, all ethnic minorities, such as Gagauz or Abkhaz, not only ethnic Russians. He defends the Russian World, all those russophones who want and need his protection. This Russian World definitely includes many, perhaps majority of people in the Ukraine, ethnic Russians, Jews, small ethnic groups and ethnic Ukrainians, in Novorossia and in Kiev.
Indeed Russian world was and is attractive. The Jews were happy to forget their schtetl and Yiddish; their best poets Pasternak and Brodsky wrote in Russian and considered themselves Russian. Still, some minor poets used Yiddish for their self-expression. The Ukrainians, as well, used Russian for literature, though they spoke their dialect at home for long time. Nikolai Gogol, the great Russian writer of Ukrainian origin, wrote Russian, and he was dead set against literary usage of the Ukrainian dialect. There were a few minor Romantic figures who used the dialect for creative art, like Taras Shevchenko and Lesya Ukrainka.
Solzhenitsyn wrote: "Even ethnic-Ukrainians do not use and do not know Ukrainian. In order to promote its use, the Ukrainian government bans Russian schools, forbids Russian TV, even librarians are not allowed to speak Russian with their readers. This anti-Russian position of Ukraine is exactly what the US wants in order to weaken Russia."
Putin in his speech on Crimea stressed that he wants to secure the Russian world – everywhere in the Ukraine. In Novorossia the need is acute, for there are daily confrontations between the people and the gangs sent by the Kiev regime. While Putin does not yet want (as opposed to Solzhenitsyn and against general Russian feeling) to take over Novorossia, he may be forced to it, as he was in Crimea. There is a way to avoid this major shift: the Ukraine must rejoin the Russian world. While keeping its independence, Ukraine must grant full equality to its Russian language speakers. They should be able to have Russian-language schools, newspapers, TV, be entitled to use Russian everywhere. Anti-Russian propaganda must cease. And fantasies of joining NATO, too.
This is not an extraordinary demand: Latinos in the US are allowed to use Spanish. In Europe, equality of languages and cultures is a sine qua non. Only in the ex-Soviet republics are these rights trampled – not only in Ukraine, but in the Baltic republics as well. For twenty years, Russia made do with weak objections, when Russian-speakers (the majority of them are not ethnic Russians) in the Baltic states were discriminated against. This is likely to change. Lithuania and Latvia have already paid for their anti-Russian position by losing their profitable transit trade with Russia. Ukraine is much more important for Russia. Unless the present regime is able to change (not very likely), this illegitimate regime will be changed by people of Ukraine, and Russia will use R2P against the criminal elements in power.
The majority of people of Ukraine would probably agree with Putin, irrespective of their ethnicity. Indeed, in the Crimean referendum, Ukrainians and Tatars voted en masse together with Russians. This is a positive sign: there will be no ethnic strife in the Ukraine's East, despite US efforts to the contrary. The decision time is coming up fast: some experts presume that by end of May the Ukrainian crisis will be behind us.
English language editing by Ken Freeland.
"From the moment the Soviet Union collapsed in 1991, the United States has relentlessly pursued a strategy of encircling Russia, just as it has with other perceived enemies like China and Iran. It has brought 12 countries in central Europe, all of them formerly allied with Moscow, into the NATO alliance. US military power is now directly on Russia's borders…This crisis is in part the result of a zero-sum calculation that has shaped US policy toward Moscow since the Cold War: Any loss for Russia is an American victory, and anything positive that happens to, for, or in Russia is bad for the United States. This is an approach that intensifies confrontation, rather than soothing it."

- Stephen Kinzer, "US a full partner in Ukraine debacle", Boston Globe

"We have removed all of our heavy weapons from the European part of Russia and put them behind the Urals" and "reduced our Armed Forces by 300,000. We have taken several other steps required by the Adapted Conventional Armed Forces Treaty in Europe (ACAF). But what have we seen in response? Eastern Europe is receiving new weapons, two new military bases are being set up in Romania and in Bulgaria, and there are two new missile launch areas — a radar in Czech republic and missile systems in Poland. And we are asking ourselves the question: what is going on? Russia is disarming unilaterally. But if we disarm unilaterally then we would like to see our partners be willing to do the same thing in Europe. On the contrary, Europe is being pumped full of new weapons systems. And of course we cannot help but be concerned."

- Russian President Vladimir Putin, Munich Conference on Security Policy, February 2007
The Obama administration's rationale for supporting the fascist-led coup in Ukraine collapsed on Wednesday when a "hacked" phone call between EU foreign affairs chief Catherine Ashton and Estonian foreign minister Urmas Paet revealed that the snipers who fired on protestors in Maidan Square in Kiev were not aligned with President Viktor Yanukovych, but with the protest leaders themselves. The significance of the discovery cannot be overstated since the Obama team has used the killing of protestors to justify its support for the new imposter government. Now it appears that members of the new government may be implicated in the killing of innocent civilians. This new information could force Obama to withdraw his support for the coup plotters in Kiev, which would derail the administration's plan to remove Russia from the Crimea and expand NATO into Ukraine. Here's a short recap of the details from an article in Russia Today:
"Estonian foreign ministry has confirmed the recording of his conversation with EU foreign policy chief is authentic. Urmas Paet said that snipers who shot at protesters and police in Kiev were hired by Maidan leaders.

During the conversation, Paet stressed that "there is now stronger and stronger understanding that behind the snipers, it was not Yanukovich, but it was somebody from the new coalition."….

The Estonian Ministry of Foreign Affairs also issued a statement on its website, saying that the recording of the leaked telephone conversation between Paet and Ashton is "authentic." ("Estonian Foreign Ministry confirms authenticity of leaked call on Kiev snipers", Russia Today)
To its credit, the UK Guardian published an article reporting the basic facts, but there's been no coverage by the New York Times, the Washington Post or any of the major TV News networks. America's elite media are engaged in a coordinated news blackout to keep people from seeing that the Obama administration and their EU collaborators are supporting a group of far-right extremists who were directly involved in the killing of civilians in order to topple a democratically-elected government. Here's more from the same article:
"…there is a stronger and stronger understanding that behind snipers it was not Yanukovych, it was somebody from the new coalition," Paet says…the same handwriting, the same type of bullets, and it's really disturbing that now the new coalition, that they don't want to investigate what exactly happened." ("Ukraine crisis: bugged call reveals conspiracy theory about Kiev snipers", Guardian)
There won't be an investigation because an investigation would reveal the truth, and the truth would undermine Obama's plan to install a puppet regime in Kiev. The new government has already shown that it is more than willing to do Washington's bidding, that is, to impose austerity measures on the working people of Ukraine, to pay off fatcat bondholders in Berlin and Brussels via more extortionist IMF loans, to extend NATO to Russia's border in contravention of agreements made with Bush the Elder following the fall of the Berlin Wall, and to pursue the crackpot dreams of global hegemony laid out in "The Grand Chessboard" by New World Order fantasist Zbigniew Brzezinski. These are the primary objectives of the present policy which could be upended by the allegations of foul play.
The smoking gun revelations of the hacked phone call came just hours before US officials indicated they were planning to increase their military footprint in Eastern Europe. According to the World Socialist Web Site:
"Defense Secretary Chuck Hagel said the Pentagon will boost joint training of NATO forces in Poland and step up NATO air patrols in the Baltics…US military officials said they were deploying six F-15 fighter jets and KC-135 transport planes. ….One guided-missile frigate, the USS Taylor, is still in a Black Sea port in Turkey after patrolling the region during the Sochi Olympics…

Turkish officials confirmed that they had given a US Navy warship permission to pass through the Bosphorus straits into the Black Sea, which borders Ukraine." ("Amid Ukraine crisis, US launches military escalation in Eastern Europe", World Socialist Web Site)
Also Russia Today reports that: "The guided missile destroyer, the USS Truxton, is heading to the Black Sea, for what the US military said is a "routine" deployment…The ship has a crew of about 300 and is part of an aircraft carrier strike group that left the US in mid-February." ("US navy confirms missile destroyer USS Truxton approaching the Black Sea", RT)
"Routine deployment"? So provoking a war with Russia is "routine"? Talk about understatement.
The military escalation occurs in an atmosphere of heightened tension between the two nuclear-armed powers and will certainly add to their mutual distrust. Hagel's deployment is consistent with a plan for antagonizing Moscow that was proposed just days earlier in the Washington Post by the Obama administration's ideological godfather, Zbigniew Brzezinski. Here's a bit of what Brzezinski had to say in the article titled "What is to be done? Putin's aggression in Ukraine needs a response":
"…the West should promptly recognize the current government of Ukraine as legitimate. Uncertainty regarding its legal status could tempt Putin to repeat his Crimean charade…

"…the West should convey.. that the Ukrainian army can count on immediate and direct Western aid so as to enhance its defensive capabilities. There should be no doubt left in Putin's mind that an attack on Ukraine would precipitate a prolonged and costly engagement, and Ukrainians should not fear that they would be left in the lurch.

Meanwhile, NATO forces, consistent with the organization's contingency planning, should be put on alert. High readiness for some immediate airlift to Europe of U.S. airborne units would be politically and militarily meaningful. If the West wants to avoid a conflict, there should be no ambiguity in the Kremlin as to what might be precipitated by further adventurist use of force in the middle of Europe." ("What is to be done? Putin's aggression in Ukraine needs a response", Washington Post)
"Adventurist"? Dr. Strangelove is calling the Kremlin adventurist when his recommendations would put NATO, the US and Moscow on hairtrigger alert increasing the chances of an error in judgment that could lead to thermonuclear war. Isn't that the pot calling the kettle black?
But listen to the tone of Brzezinski's op-ed. In just a few short paragraphs, the author–who many respect as a restrained and brilliant global strategist–refers to Putin as a thug, a Mafia gangster, Mussolini, and Hitler. I imagine if he had another paragraph to work with, he would have added Beelzebub Satan to the list.
This isn't politics; it's hysterics. It's incendiary, jingoistic mumbo-jumbo intended to rouse the public and fan the flames of nationalism. It's the same kind of self-righteous raving that precipitated the invasion of Iraq.
And what is Brzezinski saying?
Is he saying that events in the Crimea are a threat to US national security? Is he saying that the US should now feel free to apply the Monroe Doctrine everywhere across the planet, sticking our big nose wherever the president sees fit?
The trouble in the Crimea has nothing to do with the United States. We have no dog in this fight. This is about military expansion into Eurasia, this is about pipeline corridors and oil fields, this is about dismantling the Russian Federation and positioning multinational corporations and Wall Street investment banks in Asia for the new century. And, finally, this is an ego-driven crusade by an old man who wants to see his looneybin NWO global hegemony vision enacted before they cart him off on a marble slab. That's what this is really about; the glorious new world disorder, the dystopian wetdream of thinktank patricians everywhere whose only purpose in life is to initiate wars that other-peoples-sons will have to fight.
Entering Ukraine into the corporate-western alliance is a critical part of Brzezinski's masterplan. The basic strategy has been underway since the fall of the Berlin Wall when neoliberal carpetbaggers from the US assisted in the looting of the former Soviet state leaving Russia politically broken and economically destitute. Since then, US policy towards Russia has been overtly hostile, making every effort to encircle the oil-rich nation while positioning nuclear missile installations on its perimeter. Now Washington is using its fascist-backed coup in Ukraine to force Moscow to relinquish its grip on a region that is vital to its national security.
Here's a brief excerpt from an interview with Stephen Cohen, professor of Russian studies and history emeritus at New York University on Monday on PBS Newshour. Cohen helps to clarify what is really going on viv a vis the US and Russia:
"What we're watching today is the worst kind of history being made, the descent of a new Cold War divide between West and East in Europe, this time not in faraway Berlin, but right on Russia's borders through Ukraine. That will be instability and the prospect of war for decades to come for our kids and our grandchildren. The official version is that Putin is to blame; he did this. But it simply isn't true. This began 20 years ago when Clinton began the movement of NATO toward Russia, a movement that's continued.

…the fundamental issue here is that, three or four years ago, Putin made absolutely clear he had two red lines…One was in the former Soviet republic of Georgia. (Putin would not allow NATO in Georgia) The other was in Ukraine. We crossed both. You got a war in Georgia in 2008, and you have got today in Ukraine because we, the United States and Europe, crossed Putin's red line." (PBS News Hour)
There's no doubt who is to blame for the present conflict in Cohen's mind. It's Washington.
So, here we are, between a rock and a hard place: Putin cannot back down on an issue that's crucial to national security, and Washington is more determined than ever to pull Ukraine into –what Henry Kissinger calls–"a cooperative international system." (aka–global capitalist rule) That means there's going to be a war.
On Thursday, Crimea MPs voted unanimously to hold a referendum on whether the region should become a part of Russia or not. The balloting will take place in 10 days although Obama has already said that he will not honor the results. Apparently, other countries need to get the green-light from Washington before they conduct their elections now. This is how ridiculous things have gotten.
In 2008, Brzezinski revealed the real motives behind US aggression in Central Asia in an article that appeared in the Huffington Post that dealt primarily with the dust up in Georgia. (where Putin deployed Russian troops to defend Russian speaking civilians in South Ossetia.) Here's what Brzezinski had to say:
"The question the international community now confronts is how to respond to a Russia that engages in the blatant use of force with larger imperial designs in mind: to reintegrate the former Soviet space under the Kremlin's control and to cut Western access to the Caspian Sea and Central Asia by gaining control over the Baku/Ceyhan pipeline that runs through Georgia.

In brief, the stakes are very significant. At stake is access to oil as that resource grows ever more scarce and expensive and how a major power conducts itself in our newly interdependent world, conduct that should be based on accommodation and consensus, not on brute force.

If Georgia is subverted, not only will the West be cut off from the Caspian Sea and Central Asia. We can logically anticipate that Putin, if not resisted, will use the same tactics toward the Ukraine. Putin has already made public threats against Ukraine." ("Brzezinski: Russia's invasion of Georgia is Reminiscent of Stalin's attack on Finland"; Huffington Post)
Huh? It sounds a lot like Brzezinski thinks that oil should be his. Or maybe he thinks it belongs to the western oil giants; is that it?
So we're not dealing with national security, sovereignty or spheres of influence here. What we're really talking about is "access to oil." Not only that, but Brzezinski is being quite blunt in his assertion that "the West" –as he calls it–has a legitimate claim to the resources on other people's land. Where'd he come up with that one?
In another interview on Kavkacenter.com, in 2008, Brzezinski sounded the same alarm with a slightly different twist. Here's an excerpt from the article titled "Russia tends to destabilize Georgia":
"Brzezinski said the United States witnessed "cases of possible threats by Russia… motivated not by some territorial disputes….but caused by intention to take control over the Baku-Ceyhan pipeline".

"If Georgia government is destabilized, western access to Baku, Caspian Sea and further will be limited", said Brzezinski …. he stated that Russia will try to consolidate its monopoly on these markets and will use all existing political and economic levers, including "politically motivated cessation of energy supplies" in Europe and Baltic states.

"Russia actively tends to isolate the Central Asian region from direct access to world economy, especially to energy supplies", considers the political scientist." ("Zbigniew Brzezinski: "Russia tends to destabilize Georgia" kavkacenter.com)
Putin is not isolating anyone and he's certainly not taking over anyone's damned pipeline. He's the president of Russia. He sells oil and makes money, that's how the system works. It's called capitalism. But the oil is theirs. The natural gas is theirs. The pipelines are theirs. Not ours. Get over it!
Don't kid yourself, it's all about oil. Oil and power. The United States imperial ambitions are thoroughly marinated in oil, access to oil, and control of oil. Without oil, there's no empire, no dollar hegemony, no overbloated, bullyboy military throwing weaker countries against the wall and extorting tribute. Oil is the coin of the realm, the path to global domination.
Putin has audacity to think that the oil beneath Russian soil belongs to Russia. Washington wants to change his mind about that. And that's why the situation in Ukraine is so dangerous, because the voracious thirst for oil is pushing us all towards another world war.
"Washington and Brussels … used a Nazi coup, carried out by insurgents, terrorists and politicians of Euromaidan to serve the geopolitical interests of the West." — Natalia Vitrenko, The Progressive Socialist Party of Ukraine
The United States helped defeat Nazism in World War 2. Obama helped bring it back.
As you probably know by now, Obama and Co. have ousted Ukraine's democratically-elected president, Viktor Yanukovych, with the help of ultra-right, paramilitary, neo-Nazi gangs who seized and burned government offices, killed riot police, and spread mayhem and terror across the country. These are America's new allies in the Great Game, the grand plan to "pivot to Asia" by pushing further eastward, toppling peaceful governments, securing vital pipeline corridors, accessing scarce oil and natural gas reserves and dismantling the Russian Federation consistent with the strategy proposed by geopolitical mastermind, Zbigniew Brzezinski. Brzezinski's magnum opus–"The Grand Chessboard: American Primacy and it's Geostrategic Imperatives" has become the Mein Kampf for aspiring western imperialists. It provides the basic blueprint for establishing US military-political-economic hegemony in the century's most promising and prosperous region, Asia. In an article in Foreign Affairs Brzezinski laid out his ideas about neutralizing Russia by splitting the country into smaller parts, thus, allowing the US to maintain its dominant role in the region without threat of challenge or interference. Here's an excerpt from the article:
"Given (Russia's) size and diversity, a decentralized political system and free-market economics would be most likely to unleash the creative potential of the Russian people and Russia's vast natural resources. A loosely confederated Russia — composed of a European Russia, a Siberian Republic, and a Far Eastern Republic — would also find it easier to cultivate closer economic relations with its neighbors. Each of the confederated entitles would be able to tap its local creative potential, stifled for centuries by Moscow's heavy bureaucratic hand. In turn, a decentralized Russia would be less susceptible to imperial mobilization." (Zbigniew Brzezinski,"A Geostrategy for Eurasia")
Moscow is keenly aware of Washington's divide and conquer strategy, but has downplayed the issue in order to avoid a confrontation. The US-backed coup in Ukraine means that that option is no longer feasible. Russia will have to respond to a provocation that threatens both its security and vital interests. Early reports suggest that Putin has already mobilized troops to the East and –according to Reuters "put fighter jets along its western borders on combat alert." Here's more from Reuters:
"The United States says any Russian military action would be a grave mistake. But Russia's foreign ministry said in a statement that Moscow would defend the rights of its compatriots and react without compromise to any violation of those rights." (Reuters)
There's going to be a confrontation, it's just a matter of whether the fighting will escalate or not.
In order to topple Yanukovych, the US had to tacitly support fanatical groups of neo-Nazi thugs and anti-Semites. And, even though "Interim Ukrainian President Oleksander Tuchynov has pledged to do everything in his power to protect the country's Jewish community"; reports on the ground are not so encouraging. Here's an excerpt from a statement by Natalia Vitrenko, of The Progressive Socialist Party of Ukraine that suggests the situation is much worse than what is being reported in the news:
"Across the country… People are being beaten and stoned, while undesirable members of the Verkhovna Rada of Ukraine are subject to mass intimidation and local officials see their families and children targeted by death threats if they do not support the installation of this new political power. The new Ukrainian authorities are massively burning the offices of political parties they do not like, and have publicly announced the threat of criminal prosecution and prohibition of political parties and public organizations that do not share the ideology and goals of the new regime." ("USA and EU Are Erecting a Nazi Regime on Ukrainian Territory", Natalia Vitrenko)
Earlier in the week, Israeli newspaper Haaretz reported that a Ukranian synagogue had been firebombed although the "Molotov cocktails struck the synagogue's exterior stone walls and caused little damage".
Another article in Haaretz referred to recent developments as "the new dilemma for Jews in Ukraine". Here's an excerpt from the article:
"The greatest worry now is not the uptick in anti-Semitic incidents but the major presence of ultra-nationalist movements, especially the prominence of the Svoboda party and Pravy Sektor (right sector) members among the demonstrators. Many of them are calling their political opponents "Zhids" and flying flags with neo-Nazi symbols. There have also been reports, from reliable sources, of these movements distributing freshly translated editions of Mein Kampf and the Protocols of the Elders of Zion in Independence Square." ("Anti-Semitism, though a real threat, is being used by the Kremlin as a political football",Haaretz)
Then there's this, from Dr. Inna Rogatchi in Arutz Sheva:
"There is no secret concerning the real political agenda and programs of ultra-nationalist parties in Ukraine – there is nothing close to European values and goals there. One just should open existing documents and hear what the representatives of those parties proclaim daily. They are sharply anti-European, and highly racist. They have nothing to do with the values and practices of the civilized world…

Ukrainian Jewry is facing a real and serious threat….To empower the openly neo-Nazi movements in Europe by ignoring the threat they pose is an utterly risky business. People should not have to pay a terrible price – again – for the meekness and indifference of their leaders. As Ukraine today has become the tragic show-case for all of Europe with regards to breeding and allowing race-hatred to become a violent and uncontrollable force, it is impertive to handle the situation there in accordance with existing international law and norms of civilization." ("Tea With Neo-Nazis: The Violent Nationalism in Ukraine", Arutz Sheva)
Here's a little more background on the topic by progressive analyst Stephen Lendmen from a February 25 post titled "New York Times: Supporting US Imperial Lawlessness":
"Washington openly backs fascist Svoboda party leader Oleh Tyahnybok…In 2004, Tyahnybok was expelled from former President Viktor Yushchenko's parliamentary faction. He was condemned for urging Ukrainians to fight against a "Muscovite-Jewish mafia."

In 2005, he denounced "criminal activities" of "organized Jewry." He outrageously claimed they plan "genocide" against Ukrainians."…

Tyahnybok extremism didn't deter Assistant Secretary of State for European and Eurasian Affairs Victoria Nuland. On February 6, she met openly with him and other anti-government leaders.

In early January, 15,000 ultranationalists held a torchlight march through Kiev. They did so to honor Nazi-era collaborator/mass murderer Stepan Bandera. Some wore uniforms a Wehrmacht Ukrainian division used in WW II. Others chanted "Ukraine above all" and "Bandera, come and bring order." (Steve Lendman blog)
Of course, the US media has downplayed the fascistic-neo-Nazi "ethnic purity" element of the Ukrainian coup in order to focus on– what they think — are more "positive themes", like the knocking down of statues of Lenin or banning Communist party members from participating in Parliament. As far as the media is concerned, these are all signs of progress.
Ukraine is gradually succumbing to the loving embrace of the New World Order where it will serve as another profit-generating cog in Wall Street's wheel. That's the theory, at least. It hasn't occurred to the boneheads at the New York Times or Washington Post that Ukraine is rapidly descending into Mad Max-type anarchy which could spill over its borders into neighboring countries triggering violent conflagrations, social upheaval, regional instability or–god-help-us– WW3. The MSM sees nothing but silver linings as if everything was going according to plan. All of Eurasia, the Middle East and beyond are being pacified and integrated into one world government overseen by the unitary executive who defers to no one but the corporations and financial institutions who control the levers of power behind imperial shoji-screen. What could go wrong?
Naturally, Russia is worried about developments in Ukraine, but is unsure how to react. Here's how Russian PM Dmitry Medvedev summed it up the other day:
"We do not understand what is going on there. A real threat to our interests (exists) and to the lives and health of our citizens. Strictly speaking, today there is no one there to communicate with … If you think that people in black masks waving Kalashnikovs (represent) a government, then it will be difficult for us to work with such a government."
Clearly, Moscow is confused and worried. No one expects the world's only superpower to behave this irrationally, to hop-scotch across the planet creating one failed state after another, fomenting revolt, breeding hatred, and spreading misery wherever it goes. At present, the Obama team is operating at full-throttle trying to topple regimes in Syria, Venezuela, Ukraine, and god-knows where else. At the same time, failed operations in Afghanistan, Iraq and Libya have left all three countries in dire straights, ruled by regional warlords and armed militias. Medvedev has every right to be concerned.
Who wouldn't be? The US has gone off the rails, stark raving mad. The architecture for global security has collapsed while the basic principals of international law have been jettisoned. The rampaging US juggernaut lurches from one violent confrontation to the next without rhyme or reason, destroying everything in its path, forcing millions to flee their own countries, and pushing the world closer to the abyss. Isn't that reason enough to be concerned?
Now Obama has thrown-in with the Nazis. It's just the icing on the cake.
Check out this blurb from Max Blumenthal's latest titled "Is the U.S. Backing Neo-Nazis in Ukraine?":
"Right Sector is a shadowy syndicate of self-described 'autonomous nationalists' identified by their skinhead style of dress, ascetic lifestyle, and fascination with street violence. Armed with riot shields and clubs, the group's cadres have manned the front lines of the Euromaidan battles this month, filling the air with their signature chant: 'Ukraine above all!' In a recent Right Sector propaganda video the group promised to fight 'against degeneration and totalitarian liberalism, for traditional national morality and family values.'

With Svoboda linked to a constellation of international neo-fascist parties through the Alliance of European National Movements, Right Sector is promising to lead its army of aimless, disillusioned young men on "a great European Reconquest." ("Is the U.S. Backing Neo-Nazis in Ukraine?—Exposing troubling ties in the U.S. to overt Nazi and fascist protesters in Ukraine", Max Blumenthal, AlterNet)
"Family values"? Where have we heard that before?
It's clear, that Obama and his brainiac advisors think they have a handle on this thing and can train this den of vipers to click their heels and follow Washington's directives, but it sounds like a bad bet to me. These are hard-core, died-in-the-wool, Nazi-extremists. They won't be bought-off, co-opted or intimidated. They have an agenda and they aim to pursue that agenda to their last, dying breath.
Of all the dumb plans Washington has come up with in the couple years, this is the dumbest.
There's good propaganda and bad propaganda. Bad propaganda is generally crude, amateurish Judy Miller "mobile weapons lab-type" nonsense that figures that people are so stupid they'll believe anything that appears in "the paper of record." Good propaganda, on the other hand, uses factual, sometimes documented material in a coordinated campaign with the other major media to cobble-together a narrative that is credible, but false.
The so called Fed's transcripts, which were released last week, fall into the latter category. The transcripts (1,865 pages) reveal the details of 14 emergency meetings of the Federal Open Market Committee (FOMC) in 2008, when the financial crisis was at its peak and the Fed braintrust was deliberating on how best to prevent a full-blown meltdown. But while the conversations between the members are accurately recorded, they don't tell the gist of the story or provide the context that's needed to grasp the bigger picture. Instead, they're used to portray the members of the Fed as affable, well-meaning bunglers who did the best they could in 'very trying circumstances'. While this is effective propaganda, it's basically a lie, mainly because it diverts attention from the Fed's role in crashing the financial system, preventing the remedies that were needed from being implemented (nationalizing the giant Wall Street banks), and coercing Congress into approving gigantic, economy-killing bailouts which shifted trillions of dollars to insolvent financial institutions that should have been euthanized.
What I'm saying is that the Fed's transcripts are, perhaps, the greatest propaganda coup of our time. They take advantage of the fact that people simply forget a lot of what happened during the crisis and, as a result, absolve the Fed of any accountability for what is likely the crime of the century. It's an accomplishment that PR-pioneer Edward Bernays would have applauded. After all, it was Bernays who argued that the sheeple need to be constantly bamboozled to keep them in line. Here's a clip from his magnum opus "Propaganda":
"The conscious and intelligent manipulation of the organized habits and opinions of the masses is an important element in democratic society. Those who manipulate this unseen mechanism of society constitute an invisible government which is the true ruling power of our country."
Sound familiar? My guess is that Bernays' maxim probably features prominently in editors offices across the country where "manufacturing consent" is Job 1 and where no story so trivial that it can't be spun in a way that serves the financial interests of the MSM's constituents. (Should I say "clients"?) The Fed's transcripts are just a particularly egregious example. Just look at the coverage in the New York Times and judge for yourself. Here's an excerpt from an article titled "Fed Misread Crisis in 2008, Records Show":
"The hundreds of pages of transcripts, based on recordings made at the time, reveal the ignorance of Fed officials about economic conditions during the climactic months of the financial crisis. Officials repeatedly fretted about overstimulating the economy, only to realize time and again that they needed to redouble efforts to contain the crisis." ("Fed Misread Crisis in 2008, Records Show", New York Times)
This quote is so misleading on so many levels it's hard to know where to begin.
First of all, the New York Times is the ideological wellspring of elite propaganda in the US. They set the tone and the others follow. That's the way the system works. So it always pays to go to the source and try to figure out what really lies behind the words, that is, the motive behind the smokescreen of half-truths, distortions, and lies. How is the Times trying to bend perceptions and steer the public in their corporate-friendly direction, that's the question. In this case, the Times wants its readers to believe that the Fed members "misread the crisis"; that they were 'behind the curve' and stressed-out, but–dad-gum-it–they were trying their level-best to make things work out for everybody.
How believable is that? Not very believable at all.
Keep in mind, the crisis had been going on for a full year before the discussions in these transcripts took place, so it's not like the members were plopped in a room the day before Lehman blew up and had to decide what to do. No. They had plenty of time to figure out the lay of the land, get their bearings and do what was in the best interests of the country. Here's more from the Times:
 "My initial takeaway from these voluminous transcripts is that they paint a disturbing picture of a central bank that was in the dark about each looming disaster throughout 2008. That meant that the nation's top bank regulators were unprepared to deal with the consequences of each new event."
Have you ever read such nonsense in your life? Of course, the Fed knew what was going on. How could they NOT know? Their buddies on Wall Street were taking it in the stern sheets every time their dingy asset pile was downgraded which was every damn day. It was costing them a bundle which means they were probably on the phone 24-7 to (Treasury Secretary) Henry Paulson whining for help. "You gotta give us a hand here, Hank. The whole Street is going toes-up. Please."
Here's more from the NYT:
"Some Fed officials have argued that the Fed was blind in 2008 because it relied, like everyone else, on a standard set of economic indicators. As late as August 2008, "there were no clear signs that many financial firms were about to fail catastrophically," Mr. Bullard said in a November presentation in Arkansas that the St. Louis Fed recirculated on Friday. "There was a reasonable case that the U.S. could continue to 'muddle through.' ("Fed Misread Crisis in 2008, Records Show", New York Times)
There's that same refrain again, "Blind", "In the dark", "Behind the curve", "Misread the crisis".
Notice how the Times only invokes terminology that implies the Fed is blameless. But it's all baloney. Everyone knew what was going on. Check out this excerpt from a post by Nouriel Roubini that was written nearly a full year before Lehman failed:
"The United States has now effectively entered into a serious and painful recession. The debate is not anymore on whether the economy will experience a soft landing or a hard landing; it is rather on how hard the hard landing recession will be. The factors that make the recession inevitable include the nation's worst-ever housing recession, which is still getting worse; a severe liquidity and credit crunch in financial markets that is getting worse than when it started last summer; high oil and gasoline prices; falling capital spending by the corporate sector; a slackening labor market where few jobs are being created and the unemployment rate is sharply up; and shopped-out, savings-less and debt-burdened American consumers who — thanks to falling home prices — can no longer use their homes as ATM machines to allow them to spend more than their income. As private consumption in the US is over 70% of GDP the US consumer now retrenching and cutting spending ensures that a recession is now underway.

On top of this recession there are now serious risks of a systemic financial crisis in the US as the financial losses are spreading from subprime to near prime and prime mortgages, consumer debt (credit cards, auto loans, student loans), commercial real estate loans, leveraged loans and postponed/restructured/canceled LBO and, soon enough, sharply rising default rates on corporate bonds that will lead to a second round of large losses in credit default swaps. The total of all of these financial losses could be above $1 trillion thus triggering a massive credit crunch and a systemic financial sector crisis." ( Nouriel Roubini Global EconoMonitor)
Roubini didn't have some secret source for data that wasn't available to the Fed. The financial system was collapsing and it had been collapsing for a full year. Everyone who followed the markets knew it. Hell, the Fed had already opened its Discount Window and the Term Auction Facility (TAF) in 2007 to prop up the ailing banks–something they'd never done before– so they certainly knew the system was cratering. So, why's the Times prattling this silly fairytale that "the Fed was in the dark" in 2008?
I'll tell you why: It's because this whole transcript business is a big, freaking whitewash to absolve the shysters at the Fed of any legal accountability, that's why. That's why they're stitching together this comical fable that the Fed was simply an innocent victim of circumstances beyond its control. And that's why they want to focus attention on the members of the FOMC quibbling over meaningless technicalities –like non-existent inflation or interest rates–so people think they're just kind-hearted buffoons who bumbled-along as best as they could. It's all designed to deflect blame.
Don't get me wrong; I'm not saying these conversations didn't happen. They did, at least I think they did. I just think that the revisionist media is being employed to spin the facts in a way that minimizes the culpability of the central bank in its dodgy, collaborationist engineering of the bailouts. (You don't hear the Times talking about Hank Paulson's 50 or 60 phone calls to G-Sax headquarters in the week before Lehman kicked the bucket, do you? But, that's where a real reporter would look for the truth.)
The purpose of the NYT article is to create plausible deniability for the perpetrators of the biggest ripoff in world history, a ripoff which continues to this very day since the same policies are in place, the same thieving fraudsters are being protected from prosecution, and the same boundless chasm of private debt is being concealed through accounting flim-flam to prevent losses to the insatiable bondholders who have the country by the balls and who set policy on everything from capital requirements on complex derivatives to toppling democratically-elected governments in Ukraine. These are the big money guys behind the vacillating-hologram poseurs like Obama and Bernanke, who are nothing more than kowtowing sock puppets who jump whenever they're told. Here's more bunkum from the Gray Lady:
 "By early March, the Fed was moving to replace investors as a source of funding for Wall Street.

Financial firms, particularly in the mortgage business, were beginning to fail because they could not borrow money. Investors had lost confidence in their ability to predict which loans would be repaid. Countrywide Financial, the nation's largest mortgage lender, sold itself for a relative pittance to Bank of America. Bear Stearns, one of the largest packagers and sellers of mortgage-backed securities, was teetering toward collapse.

On March 7, the Fed offered companies up to $200 billion in funding. Three days later, Mr. Bernanke secured the Fed policy-making committee's approval to double that amount to $400 billion, telling his colleagues, "We live in a very special time."

Finally, on March 16, the Fed effectively removed any limit on Wall Street funding even as it arranged the Bear Stearns rescue." ("Fed Misread Crisis in 2008, Records Show", New York Times)
This part deserves a little more explanation. The author says "the Fed was moving to replace investors as a source of funding for Wall Street." Uh, yeah; because the whole flimsy house of cards came crashing down when investors figured out Wall Street was peddling toxic assets. So the money dried up. No one buys crap assets after they find out they're crap; it's a simple fact of life. The Times makes this sound like this was some kind of unavoidable natural disaster, like an earthquake or a tornado. It wasn't. It was a crime, a crime for which no one has been indicted or sent to prison. That might have been worth mentioning, don't you think?
More from the NYT: "…on March 16, the Fed effectively removed any limit on Wall Street funding even as it arranged the Bear Stearns rescue."
Yipee! Free money for all the crooks who blew up the financial system and plunged the economy into recession. The Fed assumed blatantly-illegal powers it was never provided under its charter and used them to reward the people who were responsible for the crash, namely, the Fed's moneybags constituents on Wall Street. It was a straightforward transfer of wealth to the Bank Mafia. Don't you think the author should have mentioned something about that, just for the sake of context, maybe?
Again, the Times wants us to believe that the men who made these extraordinary decisions were just ordinary guys like you and me trying to muddle through a rough patch doing the best they could.
Right. I mean, c'mon, this is some pretty impressive propaganda, don't you think? It takes a real talent to come up with this stuff, which is why most of these NYT guys probably got their sheepskin at Harvard or Yale, the establishment's petri-dish for serial liars.
By September 2008, Bernanke and Paulson knew the game was over. The crisis had been raging for more than a year and the nation's biggest banks were broke. (Bernanke even admitted as much in testimony before the Financial Crisis Inquiry Commission in 2011 when he said "only one ….out of maybe the 13 of the most important financial institutions in the United States…was not at serious risk of failure within a period of a week or two." He knew the banks were busted, and so did Paulson.) Their only chance to save their buddies was a Hail Mary pass in the form of Lehman Brothers. In other words, they had to create a "Financial 9-11″, a big enough crisis to blackmail congress into $700 no-strings-attached bailout called the TARP. And it worked too. They pushed Lehman to its death, scared the bejesus out of congress, and walked away with 700 billion smackers for their shifty gangster friends on Wall Street. Chalk up one for Hank and Bennie.
The only good thing to emerge from the Fed's transcripts is that it proves that the people who've been saying all along that Lehman was deliberately snuffed-out in order to swindle money out of congress were right. Here's how economist Dean Baker summed it up the other day on his blog:
"Gretchen Morgensen (NYT financial reporter) picks up an important point in the Fed transcripts from 2008. The discussion around the decision to allow Lehman to go bankrupt makes it very clear that it was a decision. In other words the Fed did not rescue Lehman because it chose not to.

This is important because the key regulators involved in this decision, Ben Bernanke, Hank Paulson, and Timothy Geithner, have been allowed to rewrite history and claim that they didn't rescue Lehman because they lacked the legal authority to rescue it. This is transparent tripe, which should be evident to any knowledgeable observer." ("The Decision to Let Lehman Fail", Dean Baker, CEPR)
Here's the quote from Morgenson's piece to which Baker is alluding:
"In public statements since that time, the Fed has maintained that the government didn't have the tools to save Lehman. These documents appear to tell a different story. Some comments made at the Sept. 16 meeting, directly after Lehman filed for bankruptcy, indicate that letting Lehman fail was more of a policy decision than a passive one." ("A New Light on Regulators in the Dark", Gretchen Morgenson, New York Times)
Ah ha! So it was a planned demolition after all. At least that's settled.
Here's something else you'll want to know: It was always within Bernanke's power to stop the bank run and end to the panic, but if he relieved the pressure in the markets too soon (he figured), then Congress wouldn't cave in to his demands and approve the TARP. Because, at the time, a solid majority of Republicans and Democrats in congress were adamantly opposed to the TARP and even voted it down on the first ballot. Here's a clip from a speech by, Rep Dennis Kucinich (D-Ohio) in September 2008 which sums up the grassroots opposition to the bailouts:
"The $700 bailout bill is being driven by fear not fact. This is too much money, in too short of time, going to too few people, while too many questions remain unanswered. Why aren't we having hearings…Why aren't we considering any other alternatives other than giving $700 billion to Wall Street? Why aren't we passing new laws to stop the speculation which triggered this? Why aren't we putting up new regulatory structures to protect the investors? Why aren't we directly helping homeowners with their debt burdens? Why aren't we helping American families faced with bankruptcy? Isn't time for fundamental change to our debt-based monetary system so we can free ourselves from the manipulation of the Federal Reserve and the banks? Is this the US Congress or the Board of Directors of Goldman Sachs?"
But despite overwhelming public resistance, the TARP was pushed through and Wall Street prevailed. mainly by sabotaging the democratic process the way they always do when it doesn't suit their objectives.)
Of course, as we said earlier, Bernanke never really needed the money from TARP to stop the panic anyway. (Not one penny of the $700 bil was used to shore up the money markets or commercial paper markets where the bank run took place.) All Bernanke needed to do was to provide backstops for those two markets and, Voila, the problem was solved. Here's Dean Baker with the details:
"Bernanke deliberately misled Congress to help pass the Troubled Asset Relief Program (TARP). He told them that the commercial paper market was shutting down, raising the prospect that most of corporate America would be unable to get the short-term credit needed to meet its payroll and pay other bills. Bernanke neglected to mention that he could singlehandedly keep the commercial paper market operating by setting up a special Fed lending facility for this purpose. He announced the establishment of a lending facility to buy commercial paper the weekend after Congress approved TARP." ("Ben Bernanke; Wall Street's Servant", Dean Baker, Guardian)
So, there you have it. The American people were fleeced in broad daylight by the same dissembling cutthroats the NYT is now trying to characterize as well-meaning bunglers who were just trying to save the country from another Great Depression.
I could be wrong, but I think we've reached Peak Propaganda on this one.
(Note: By "good" propaganda, I mean "effective" propaganda. From an ethical point of view, propaganda can never be good because its objective is to intentionally mislead people…..which is bad.)
Secret Tape Reveals US-backed Plot to Topple Ukraine's Democratically-Elected President…
"In the latest debacle for the US State Department and the Obama Administration, US Assistant Secretary of State Victoria Nuland was caught on tape micro-managing Ukraine opposition party strategies with US Ambassador to Ukraine, Geoffrey Pyatt. That the Ukraine regime-change operation is to some degree being directed from Washington can no longer be denied….The taped conversation demonstrates in clear detail that while Secretary of State John Kerry decries any foreign meddling in Ukraine's internal affairs, his State Department is virtually managing the entire process."

– Daniel McAdams, "'F**k the EU': Tape Reveals US Runs Ukraine Opposition", Ron Paul Institute
Washington is at it again, up to its old tricks. You'd think that after the Afghanistan and Iraq fiascos someone on the policymaking team would tell the fantasists to dial-it-down a bit. But, no. The Obama claque is just as eager to try their hand at regime change as their predecessors, the Bushies. This time the bullseye is on Ukraine, the home of the failed Orange Revolution, where US NGOs fomented a populist coup that brought down the government and paved the way for years of social instability, economic hardship and, eventually, a stronger alliance with Moscow.
That sure worked out well, didn't it? One can only wonder what Obama has in mind for an encore.
Let's cut to the chase: The US still clings to the idea that it can dominate the world with its ham-fisted military (that hasn't won a war in 60 years) its scandalized Intel agencies, its comical Rambo-style "Special Ops" teams, and its oh-so-brilliant global strategists who think the days of the nation-state will soon be over hastening the onset of the glorious New World Order. Right. Ukraine is a critical part of that pipe dream, er, strategy which is why the US media puts demonstrations in Kiev in the headlines while similar protests in the US are consigned to the back pages just below the dog food ads. In any event, the crisis is likely to intensify in the months ahead as Washington engages in a no-holds-barred tug-o-war with Moscow over the future of civilization.
For bigwig strategists, like Zbigniew Brzezinski, Ukraine is a war that Washington must win to maintain its position as the world's only superpower. As he sees it, the US must establish outposts throughout Eurasia to diminish Russia's influence, control China, and capitalize off the new century's fastest growing region. Here's how Brzezinski sums it up in Foreign Affairs in an article titled "A Geostrategy for Eurasia":
"America's emergence as the sole global superpower now makes an integrated and comprehensive strategy for Eurasia imperative…Eurasia is home to most of the world's politically assertive and dynamic states. All the historical pretenders to global power originated in Eurasia. The world's most populous aspirants to regional hegemony, China and India, are in Eurasia, as are all the potential political or economic challengers to American primacy…

Eurasia is the world's axial supercontinent. A power that dominated Eurasia would exercise decisive influence over two of the world's three most economically productive regions, Western Europe and East Asia. A glance at the map also suggests that a country dominant in Eurasia would almost automatically control the Middle East and Africa…

What happens with the distribution of power on the Eurasian landmass will be of decisive importance to America's global primacy and historical legacy." ( "A Geostrategy for Eurasia", Zbigniew Brzezinski, Foreign Affairs, 1997)
Okay, so the not-so-subtle Brzezinski is telling US policymakers that if they want to rule the world, they've got to take over Eurasia. That's pretty clear. It's the Great Game all over again and Ukraine is one of the biggest trophies, which is why the US has allied itself to all kinds crackpot, rightwing groups that are stirring up trouble in Kiev. It's because Washington will stop at nothing to achieve its objectives. Of course, there's nothing new about any of this. The US frequently supports violent, far-right organizations if their interests coincide. Here's a little background on the topic from Eric Draitser in an article in CounterPunch titled "Ukraine and the Rebirth of Fascism":
"In an attempt to pry Ukraine out of the Russian sphere of influence, the US-EU-NATO alliance has, not for the first time, allied itself with fascists. Of course, for decades, millions in Latin America were disappeared or murdered by fascist paramilitary forces armed and supported by the United States. The mujahideen of Afghanistan, which later transmogrified into Al Qaeda, also extreme ideological reactionaries, were created and financed by the United States for the purposes of destabilizing Russia. And of course, there is the painful reality of Libya and, most recently Syria, where the United States and its allies finance and support extremist jihadis against a government that has refused to align with the US and Israel. There is a disturbing pattern here that has never been lost on keen political observers: the United States always makes common cause with right wing extremists and fascists for geopolitical gain." (Ukraine and the rebirth of Fascism", Eric Draitser, CounterPunch)
Death squads here, jihadis there; what difference does it make to the big shots in Washington?
Not much, apparently.
But, wait, what's all this talk about the US being on the side of anti-Semites and fascists in Ukraine? Is that true?
It sure looks that way. In fact, there was a funny story in the World Socialist Web Site about Assistant Secretary of State Victoria "Fuck the EU" Nuland which shows how far these people will go to achieve their objectives. In this case, Nuland, who — according to the WSWS — is "the grand-daughter of Jewish immigrants who fled to America to escape pogroms in Tsarist Russia"…was seen "handing out cookies in Maidan square to Svoboda thugs who venerate the mass murderers of Hitler's SS." ("Leaked phone call on Ukraine lays bare Washington's gangsterism", Bill Van Auken, World Socialist Web Site)
Nice, eh? So Vickie was having a little snacktime with guys who'd probably shove a knife in her back if they were given half a chance. That's what you call dedication. By the way, Nuland's "husband is Robert Kagan, the right-wing foreign policy pundit who served as the founding chairman of the Project for a New American Century, the neo-conservative Washington think tank that played a key role in the political and ideological preparation for the wars against Iraq and Afghanistan."
The fact that Obama and Co. are directly involved in this latest would-be coup, doesn't surprise anyone. According to a recent poll conducted by the All-Russian Public Opinion Research Center, "almost a half (45%) of Russian citizens think that protests in Ukraine have been provoked by Western special services." By "special services" we presume the survey's authors mean US Intel agencies and US-funded NGOs which have a long history of poking their noses in other country's affairs. Here's a statement by Rep Ron Paul in 2004 to the US House International Relations Committee which helps to throw a little light on the issue:
"It is clear that a significant amount of US taxpayer dollars went to support one candidate in Ukraine. …. What we do not know, however, is just how much US government money was spent to influence the outcome of the Ukrainian election.

Dozens of organizations are granted funds under the PAUCI program alone, (Poland-America-Ukraine Cooperation Initiative, which is administered by the US-based Freedom House.) and this is only one of many programs that funneled dollars into Ukraine. We do not know how many millions of US taxpayer dollars the National Endowment for Democracy (NED) sent to Ukraine through NED's National Democratic Institute and International Republican Institute. Nor do we know how many other efforts, overt or covert, have been made to support one candidate over the other in Ukraine.

That is what I find so disturbing: there are so many cut-out organizations and sub-grantees that we have no idea how much US government money was really spent on Ukraine, and most importantly how it was spent." ("What has the NED done in Ukraine?", Ron Paul, Lew Rockwell)
The fact is, the USG gives away tons of money to all types of shady groups who carry out their agenda. As far as Ukraine is concerned, we actually have a better idea of the money that's been spent than Paul thinks. Check out this video of Nuland addressing various industry groups and admitting that, "Since the declaration of Ukrainian independence in 1991, the United States supported the Ukrainians in the development of democratic institutions and skills in promoting civil society and a good form of government…We have invested more than 5 billion dollars to help Ukraine to achieve these and other goals." ("Washington's cloned female warmongers", Finian Cunningham, Information Clearinghouse)
5 billion smackers to topple a democratically-elected government in Ukraine while 8 million Americans still can't find a damn job in the US. That tells you a lot about Obama's priorities, doesn't it?
Last week's fiasco surrounding Nuland's leaked phone conversation has clarified what's really going on behind the scenes. While the media has focused on Nuland's obscenity, ("Fuck the EU") it's the other parts of the conversation that grabbed our attention. Here's a brief summary by the WSWS's Bill Van Auken:
"The call (exposes) the criminal and imperialist character of US policy in Ukraine …What the tape makes clear, is that Washington is employing methods of international gangsterism, including violence, to effect a political coup aimed at installing a regime that is fully subordinate to US geo-strategic interests…

The precise goal of US efforts is to shift political power into the hands of a collection of Western-aligned Ukrainian oligarchs who enriched themselves off of the private appropriation—theft—of state property carried out as part of the Stalinist bureaucracy's dissolution of the Soviet Union in 1991. In doing so, it aims to turn Ukraine into a US imperialist beachhead on the very border of Russia, whose territory it also wants to divide and subjugate to neocolonial status as part of its drive to assert American hegemony throughout the strategic landmass of Eurasia…

Nuland makes clear that behind the scenes, Washington is dictating which leaders of the opposition…should enter the government to swing it behind Washington and what role the others will play…"("Leaked phone call on Ukraine lays bare Washington's gangsterism", Bill Van Auken, World socialist Web Site)
Same old, same old. Like we said earlier, there's nothing new here, nothing at all. All the blabber about "democracy" is just public relations crappola. It means nothing. US elites want to trim Moscow's wings, set up shop in Eurasia, control China's growth, be a bigger player in the continent's oil and natural gas markets, export its financial services model, and make as much money as possible in the 21st century's hottest market, Asia. It's all about profits. Profits and power.
But then, you probably knew that already.
Urban War Zones are now a reality inside many American cities.
It's no longer necessary to go to Iraq, Afghanistan or Africa to enter a real war zone and have to fight for your life.
Thanks to massive CIA drug trafficking and American Free-trade Treaties like NAFTA, CAFTA, GATT & WTO, many American inner cities have been transformed into actual war zones.
These inner city war zones are infested with drug gangs that outnumber police and out gun them too.
At present these gangs are typically competing and battling with each other for turf and making a living selling drugs and running prostitutes, some captive sex-slaves. At some point if the economy worsens and the SHTF, they could easily start looting and attacking anyone and everyone.
However, in every major city in America at present, violent urban predators prey on the unarmed, old, weak, sick or disabled. And while out of control Police Swat Teams battle these predators and drug gangs, they often tyrannize the innocent which include women and young children, using excessive force all too often. There are numerous incidents of such teams murdering innocents after attacking the wrong home.
The massive War on Drugs was designed as a dualistic program. One hand, the top secret part involves the USG bringing in massive amounts of illegal drugs to raise "off the books money" for covert ops. The other hand uses all serious gang crimes arising as a pretext to militarize the police as justify their deployment as Nazi Storm Troopers.
This second part of the War on Drugs is for public disclosure and consumption. In response to all this massive urban breakdown, the worsening economy and increasing government tyranny from the Department of Homeland Security, the TSA and out of control local police, Americans are arming at an astounding rate. Guns are literally flying off the shelves and ammo sales are at an all time high also.
Americans now arming up in mass in order  to protect themselves from and this increasing USG Tyranny of the USG, DHS and their local militarized and Mind-kontrolled local police (1)  and from increasing and spreading urban crime which includes robberies, car-jackings, home burglaries and home invasions.
Also given as an important reason for arming up for the first time when asked, is a fear of possible impending economic collapse with an associated SHTF occurrence. Many express a salient and absolute need to be able to protect themselves and/or their family members from possible looters and armed home invaders which would likely accompany a SHTF urban breakdown situation.
And who should be credited with creating such a foreboding urban environment? It is the Globalist Traitors and infil-Traitors who have hijacked the political process and Banking in America.
These Globalist "enemies within" have rammed through economically disastrous Free-Trade Agreements and forced Diversity, Perversions and Political correctness accompanied by massive immigration, most illegal. All this has been designed to destroy the borders, language and culture of America, to neutralize its Constitution, Bill of Rights and Rule of Law while transforming America into a economically distressed Third World Nation.
These Globalist enemies within the Gates have been working very hard to transform America into a Democracy (Mob rule by the masses) from the Republic which was set up by our Founding Fathers.  Obviously any real enforcement of the US Constitution would assure that American would remain a republic the way it was set up.
Since the imposition of so-called "Free Trade" policies upon the American Republic, urban decay and blight have become epidemic in major American cities. Many cities have turned into Urban Jungles, where only the strongest survive. In these Urban Jungles, violent gangs prevail and the weak are parasitized and consumed, afraid to go out of their homes, especially after dark.
Take Chicago, which has become a "kill or be kill" free fire Urban War Zone in some of its Urban areas. Chicago is the one of the most gun restricted areas ever, but the only ones that do not carry guns to defend themselves are law abiding citizens.
Gang members have all the guns they want, supplied by drug gangs and the CIA and BATF.http://www.cbsnews.com/news/gang-wars-at-the-root-of-chicagos-high-murder-rate/
Some of these areas such as Washington DC have been rated as having a 300% chance of being mugged if out after dark in certain areas, which means you could likely be robbed three times in a single block if you have a victim profile (old, young, weak, disabled, female). The real unemployment rate is 37%, despite phony USG that it is 7% or less.(2)
And now Detroit has been declared Bankrupt. It has been reported that retired police and City workers will now receive approximately 13% of their pensions due.
The Ruins of Detroit:
The ten Most Dangerous American Cities which are truly Urban Jungles at Night:
There are areas in Detroit, South Chicago and St. Louis that are so violent and infested with violent gangs that even the police refuse to enter unless ordered and then do so with major forces.
Until recently parts of Detroit was so violent that police and ambulances refused to provide service during the night hours and often found abandoned dead bodies (murder victims) days later. Detroit, known as "Iron City", the jewel of America, used to be prosperous beyond measure based on the manufacture of the world's finest cars.
Remember what a 1965 Olds Starfire coupe was like, or a mid 60′s Buick Wildcat or Pontiac Bonneville was like.  How about a mid 60′s Chevy with a HP409 engine or a Plymouth Belvedere with a 426 Hemi or 440 Wedge engine?
That all changed in 1971 with the introduction of very extreme anti-pollution "clean air" laws which reduced automotive engine compression ratios from approximately 10.5 to 8.5, required the installation of retarded, goofy extremely inefficient camshafts.  The result was garbage engines that had little power, consumed huge increases in gasoline and a major shift in chassis quality to near complete crap. At that point American automotive quality was gone and is only starting to come back now forty years later.
This is but one symptom of the covert Globalist engineering of American Society on behalf of the City of London zionist Central Banksters.
This of course created a great opportunity for the Japanese Auto manufacturers, secretly owned and controlled by the super-elite American Banking families. When W. Edwards Deming, an astute American engineer approached American Automotive Manufacturers in Detroit and proposed his plan to drastically reduce defects and lemons, he was rebuffed because it was felt his plan was too expensive and too slow.
Deming's plan required 100% quality checks and verification of all parts from every supplier instead of the approximately 1% or less sampling. When Deming approached the Japanese, who had already shown a new coming expertise in motorcycles and quality circles in their electronics manufacturing, his program was accepted and implemented.
The rest is history, and after about 15 years, the American Automotive manufacturers have been playing a catch up game ever since for quality with the Japanese Auto manufacturers.
And now the Korean Automotive Manufacturers have hired retired Japanese automotive engineers as consultants and have adopted many of their same practices and principals to their automotive manufacturing.  The result?
Some Autos manufactured in South Korea have attained the same quality as the Japanese which are considered to currently be the highest quality in the world. As many automotive enthusiasts suggest, if you want the best performance buy German, if you want the highest quality buy Japanese.
It is a fair assumption that Globalism and the Free-Trade Agreements it produced, have resulted in the exportation of most American heavy industry, manufacturing and millions of good paying jobs. This alone has seriously harmed the American economy and set America on a path of destruction, starting first with its Urban Centers which have become urban wastelands and jungles, and now progressively spreading to middle class and upper middle class outlying suburbs.
Fair Trade with suitably adjusted reasonable Tariffs to protect American Jobs are necessary to America's economic survival and prosperity. Free Trade is not Free at all and is an abomination to the American republic and its Sovereignty.
It is a tool of the Globalists to enhance the earnings of their international offshore Globalist corporations at the expense of the American worker.  It is nothing less than a secret war against America's Sovereignty and the Republic itself.
The only other globalist tactic to destroy America that approaches its effectiveness are the policies of unrestricted illegal immigration, forced diversity, cultural programming that perversion is good, required perversion programming in the public schools that it is normal, and political correctness.
Obviously these are all Globalist weapons of covert war waged against America to destroy its borders, language and culture and gut it economically.  These Globalist weapons have been deployed against Americans in order to transform America into a Third World "Democracy" instead of the Republic that it was set up to be by the Founding Fathers.
These Traitors and Infil-Traitors in Congress and the Administration keep financing and running foreign wars for Israel in order to establish Democracy like they keep claiming we have in America. We have never had a democracy but they have been doing their best to kill the Republic on the behalf of their zionist owners and masters This is of course one of the biggest lies ever told.
America has always been a Republic, a democracy is mob rule. Of course bringing in 30-60 million illegal immigrants and millions of legally sanctioned foreign workers has quickly undermined American culture and tradition and established a real base to elect politicians who appeal to the masses. The election of President Obama was the first of such travesties.
Up until recently when American aircraft manufacturers starting buying foreign parts, American aircraft were the best in the world, especially the military aircraft and fighter/interceptors. Now we have an F-22 with a contaminated O2 system from China that causes some pilots to start passing out and a Boeing Dreamliner with a faulty battery system that was imported.
For years St. Louis has been so poor that some of their police radio don't work properly and their squad cars are in disrepair. In East Los Angeles, despite how tough and well armed the LA Police Department is, top police officials know that they are completely outgunned by Mexican drug gangs allowed to enter and do business inside America and also provided arms shipped by the CIA and the BATF.
It's not as if Americans weren't duly warned what such Free-Trade Treaties would produce, because Presidential Candidate Ross Perot went public with what was coming.  He described the effects as a "giant sucking sound" for American jobs as they would leave America in droves.
But despite Perot's grave warnings, President George HW Bush signed NAFTA on Dec. 17, 1992 with full Congressional support. The NAFTA Treaty was ratified after Bill Clinton became President. Soon after the sucking sound started, with shocking support the the US Department of State which provided massive grants to major corporations to move manufacturing to Mexico.  These grants continued at American taxpayer expense under the subsequent Trade Treaties that were subsequently signed and ratified such as CAFTA, GATT, and WTO.
Unbeknownst to most Americans, President Obama is now deeply involved in secret negotiations to pass the Trans Pacific Partnership Treaty (TPP) which experts have described as "NAFTA on Steroids". TPP is far more than just another Free Trade Treaty which continues to lower the value of American wages to the "rock bottom" levels in third world  countries. If signed and ratified by Congress, the TPP would be the complete end to any remaining American Sovereignty.
What established this frenzy for Free-Trade Agreements? It is now known that The last duly elected President of the United States of America was Ronald Reagan.  It is also known by seasoned intel officers that Ronald Reagan distrusted American Intel in general and especially his Vice President George HW Bush.
In fact it has now been discovered that President Reagan distrusted the CIA and American Intel so much, he set up his "Kitchen Cabinet" and brought in Lee Wanta as his Secret Agent under the Totten Doctrine (3).
George HW Bush was illegally elected later as President, since his father Prescott Bush had signed an Immunity Agreement that no future Bushes (Scherfs) would ever run for office after he was arrested for "aiding the enemy" and his Union Bank assets were seized by FDR during WW2.
It is also known that George HW Bush ran his own private CIA inside the CIA which served the specific needs of the zionist City of London Central Banksters and their franchisees, the American private Federal Reserve and major Wall Street Banksters.
Some former top American Intel believe that it was this private GHW Bush Intel organization that tried to assassinate President Reagan, by using their man, a secret service man who fired a high speed plastic disc from a compressed air powered disc-gun, the type displayed by William Colby in Congressional Hearings on the abuses of American Intel.
PBS Judy Woodruff had reported this of seeing the SS man fire a gun from a second story window that night on PBS but the story was quickly squelched and she changed it after a very convincing "not to worry visit" from some very serious American Intel agents. President Reagan, despite a long slow disjointed route to the hospital, survived. This assassination attempt however signaled that the Treasonous Bush Cabal had attained a major power base inside the Military and Congress.
The sad thing is that all the political power and influence  necessary to accomplish this and to transform the American Congress into Traitors was due to the vast money provided to K Street Lobbyists and zionist espionage groups like AIPAC, ADL, B'nai B'brith, and the like by the Central Banksters and the various Judaic groups shaken down and manipulated by zionist for donations.
So the first beach-head of the Globalists (aka zionist City of London Central Banksters and the "Old Black Nobility" they represented) was established with a bought, owned and controlled US Congress.  Once GHW Bush was elected President, the circle of control was complete.
One of George W. Bush's major assignments was to take American further down the Globalist path by fighting more Mideast wars for Israel. Another was to destroy the Republic party by being the worst President ever and fully debasing the Republican, which he did. Now the Republican leaders in Congress are tricking the Republican Party into committing suicide by agreeing to back the Democratic legislation for making illegal immigrants legal and future citizens.
So it is now obvious that the Republic Party is finished and Americans need to rise up and form a new Third Party. Otherwise you can be assured that just like in the last Presidential election, both candidates will be owned by the Bush Cabal.Unless the Bush Cabal has been fully exposed and displaced by then which is now  real possibility.
It has been estimated that there are now approximately 30 million illegal immigrants inside Americaallowed in by a Globalist controlled USG who prevented border enforcement and liberal immigration laws which are not enforced. With the the passage of the currently proposed Democratic plan for legalizing illegal immigrants, this number could easily grow to 60 to 100 million.
In most major American Cities, Police are not allowed to arrest suspected illegal immigrants for minor traffic violations or check their identification for legal status. Not so for those whose license plates are run and show up as actual American Citizens. And this is all due to orders coming down from a few top policy-Makers who operate at the nexus of the Secret Shadow Government (SSG).
GHWB could now institute major efforts to undo all the excellent plans for the economic and industrial reconstruction of America that President Reagan had set in place and activated. As has been disclosed in a previous article (4), President Reagan had brought in Lee Wanta to serve as his Secret Agent because he didn't trust the CIA which had been corrupted and hijacked by GHWB.
It should now be exceedingly clear to those who are well informed about the degradation of the American economy and rule of law accompanied by increasing tyranny, deployment of DHS, TSA and the passage of all the unConstitutional draconian laws (like the so-called Patriot Act, the Military Commissions Act, and NDAA 2014).
All this is being engineered by foreign controlled Globalist traitors and infil-Traitors who have hijacked America and worked hard to export  heavy industry, manufacturing and jobs.
And that they are doing this to asset strip America, destroy it's economy and the Republic itself in order to Balkanize America and prevent it from ever rising in economic strength again and operating as a Republic "of the people, by the people and for the people".
Their motives for all this?  To covertly re-fight the Revolutionary war that was lost and retake America on behalf of the zionist City of London Central Banksters and their Kingpin overlords the Old Black Nobility (OBN).  These hidden masters of the world-wide occult network which runs the IZCS prefer to stay hidden in the background where they can pull all the strings of several top Policy-Makers in America with no personal risk to themselves.
What can be done to turn this around? Obviously the first step is to get rid of all Free-Trade Agreements. In order to do this all the zionist espionage fronts inside America such as AIPAC, ADL, B'nai B'rith and the like must be fully exposed and prosecuted to the fullest extent of the law. In order to do this zionist Israeli-American dual citizens inside Congress and the USG and its Agencies must be exposed as traitors and agents of foreign espionage and routed out of power.
America has to stop fighting Israel's illegal Mideast wars and withdraw all aid and support for Israel as long as it is a criminal, racist apartheid state persecuting and murdering Palestinians and stealing their land incrementally.
Lee Wanta, a great American Heroe that served as President Reagan's Secret Agent under the Totten Doctrine and was instrumental in bringing down the evil Soviet Union
We need to re-institute the Wanta Reconstructing America Plan based on the Maglev High Speed Rail System which has the necessary funding already available. (5)
And it is time to also re-establish the Want Economic Recovery Plan for America that was also set up under President Reagan, but later stopped cold by George HW Bush and his Cabal when they instituted a secret coup to take over the whole USG on behalf of the City of London zionist Central Banksters and their Wall Street and Federal Reserve Franchisees.(6)
In fact it is a reasonable assumption that the massive Free-Trade attack on America's economy was largely a reaction by the Bush Cabal to these amazing economic reconstruction plans President Reagan had put in place through his Secret Agent Lee Wanta, who was the master strategist that took down the Soviet Union for President Reagan.
Recent respected surveys show that a majority of American are disgusted with the current administration and rating of the lowest ever experienced in America in the last century. Congress is also rated at an all time low with only 9% approving of it. Many view the current President as an alien imposter with no traceable past.  Some alternative media writers have stated that he is a sheep-dipped CIA creation just like Bill Clinton. All this is a mute point.  Why?
Because Ronald Reagan was the last duly elected President of the United States of America, the Republic, all presidents since have been fraudulently elected and owned by the Bush Cabal. And this Bush Cabal is the Action Agent of the City of London zionist Central Banksters and their International Zionist Crime Syndicate (IZCS).
The IZCS is centered in Israel where most intel is done by privatized Israeli corporations serving as American Defense and Intel contractors.  It is these private Israeli contactors who control all NSA raw intel and almost all American communications including internal White House phone calls and messaging, as well as all Pentagon and DOD communications.
Obviously the Bush Cabal has been able to install its own Presidential puppets and run a lucrative illegal drug trafficking operations into America.  All done to destabilize and "dirty up" American Cities while absorbing a great deal of the Welfare dollars and capturing vast "off the books" funds for their own covert operations and bribery of Congress. It is a fair conclusion that the Bush Cabal has destroyed the American Rule of Law, debased any true enforcement of the US Constitution and Bill of Rights and has corrupted every institution and agency of the USG.
However there is good news.  A growing force for good has emerged in the Alternative Media now transmitted everywhere instantly on demand by the worldwide Internet, the new Gutenberg Press and the NWO Globalist's Achilles Heel. Yes, the Controlled Mass media (CMMM) has been a propaganda mouthpiece for the Bush Cabal and the IZCS, but is now losing its appeal and credibility. The CMMM keeps feeding lies and crap to the American public that are obviously false, like the Mideast American wars are wars to establish Democracy.  More and more Americans now realize this is complete BS, that we are there to fight Israel's wars and defend British Oil interests.
Compare the articles of Veterans Today and other respected truth media now which are being published and read by millions inside America and all over the world with the CMMM. You will see the gap between the alternative media truth and the CMMM lies is ever widening and we are starting to see Alternative Media's popularity driving stories into the CMMM, even thought the CMMM usually attempts to neutralize their significance.
Many thousands of brave American Soldiers who were lied to and deceived into fighting these illegal, unConstitutional, unprovoked, undeclared wars for Israel and Big Oil, thinking that they were defending America and its freedom. Few greater lies and deceptions has ever been predicated on Americans than this complete lie.  Many thousands of Americans have been killed and horribly wounded and disabled in this war.
If the American Military ever fully realizes that all these wars were phony and based on a lie and that Israel did the 9/11 attacks with the help of a cabal within the USAF and JCS, there will be hell to pay for all those perps involved. And now there is good reason to believe that day is coming in the not too distant future.
As most Americans are beginning to realize, America has been infil-Traited by Traitors and Infil-Traitors in the highest positions of the USG.  The major economic deterioration and loss of assets to the Wall Street Banksters and the private Federal reserve through financial Fraud have been staggering and Americans are catching on the the BLATANTLY OBVIOUS.
When American society reaches a critical mass awakening to this obvious situation that Globalists have been doing everything they can to destroy America, there will be major Blow-back of astounding proportions. When 12% of Americans are awakened, a critical mass and major turning point will be reached and you will begin to see major social change like never conceived, and this will all be due to major Blow-back from awakening.
The elites hate to acknowledge it, but when large numbers of ordinary people are moved to action, it changes the narrow political world where the elites call the shots. Inside accounts reveal the extent to which Johnson and Nixon's conduct of the Vietnam War was constrained by the huge anti-war movement. It was the civil rights movement, not compelling arguments, that convinced members of Congress to end legal racial discrimination. More recently, the townhall meetings, dominated by people opposed to health care reform, have been a serious roadblock for those pushing reform…. A big turnout … can make a real difference….When someone tells you to stop imagining that you are having an impact, ask them to please direct their energy into getting 10 friends to join you in doing what needs to be done. If it has no impact, you'll have gone down trying. If it has an impact, nobody will tell you for many years. (7)
This coming complete awakening will be due to information dispensed and diffused by the Alternative Media and the worldwide Internet as well as word of mouth. it is best viewed as a byproduct of a new and powerful emerging worldwide populism which has now reached the point it is unstoppable. One recent study has established 10% as a critical mass, turning point for Society.(8)
I believe we are already at 11% and when we reach 12%, the days of the Bush cabal will be dated. They know it too and are scared sh*tless. That is why they have been going for broke trying to ram the NWO down our throats and militarize local police and build up DHS to oppress and then mass murder us.
It's time to speak up to all your family, friends and associates that we need to abandon the Republican and Democratic political Parties.  Both parties are owned and controlled by the same Overlord, the IZCS who bought them and can blackmail them with NSA provided intel.
Former Minnesota Governor Jesse Ventura, who is also a Vet and a Navy Seal/UDT man had it right in his book of the Replican and Democrat Political Gangs in America, DemoCRIPS and ReBLOODlicans (9).
Gov. Ventura recommends Americans dump both political Parties which serve the same corrupt masters and start electing alternative candidates only who are not associated with either of the two parties.
Conclusion:
It should now be exceedingly clear to those who are well informed about the degradation of the American economy and rule of law accompanied by increasing tyranny, deployment of DHS, TSA and the passage of all the unConstitutional draconian laws (like the so-called Patriot Act, the Military Commissions Act, and NDAA 2014), that all this is being engineered by foreign controlled Globalist traitors and infil-Traitors who have hijacked America and worked hard to export  heavy industry, manufacturing and jobs.
And that they are doing this to asset strip America, destroy it's economy and the Republic itself in order to Balkanize America and prevent it from ever rising in economic strength again and operating as a Republic "of the people, by the people and for the people".
Their motives for all this?  To covertly re-fight the Revolutionary war that was lost and retake America on behalf of the zionist City of London Central Banksters and their Kingpin overlords the Old Black Nobility (OBN).  These hidden masters of the world-wide occult network which runs the IZCS prefer to stay hidden in the background where they can pull all the strings of several top Policy-Makers in America with no personal risk to themselves.
(1) http://www.veteranstoday.com/2013/02/17/robocops/
(2) http://www.tpnn.com/2014/01/22/actual-unemployment-rate-37-2-not-6-7-says-wall-street-adviser/
(3) TOTTEN DOCTRINE [ 92 U.S. 105, 107 (1875) ]
(4) http://www.veteranstoday.com/2014/01/05/the-wanta-reconstructing-america-plan/
(5) http://www.veteranstoday.com/2013/12/28/high-speed-rail/
(6) http://wantarevelations.com/2014/01/wanta-plan-macro-financial-economic-check-list/
(7) http://www.zerohedge.com/contributed/2014-01-31/powers-be-are-secretly-terrified-people%E2%80%99s-power-%E2%80%A6-and-only-pretend-they%E2%80%99re-fi
(8) http://scienceblog.com/46622/minority-rules-scientists-discover-tipping-point-for-the-spread-of-ideas/
(9) http://www.amazon.com/DemoCRIPS-ReBLOODlicans-More-Gangs-Government/dp/162087587X/ref=sr_1_2?s=books&ie=UTF8&qid=1391327762&sr=1-2&keywords=jesse+ventura+democrips+and+rebloodlicans
Source: Preston James | Veterans Today
The arrogance of Barack Obama's administration in railroading the original passage of Obamacare through the House of Representatives circumventing regular order is only superseded by the incessant "Big Lie" campaign pushed by Ezekiel Emanuel, the doctor of chutzpah. Megyn Kelly Yells at Ezekiel Emanuel for Lying, is just one pathetic example of the Emanuel family habitual distortion of language to extort the last drop of blood from the suffering public. A previously unpublished essay, Rahm Emanuel – "The Son of the Devil's Spawn", details the tactics used by the hit squad team of the Obama outfit.
The Chicago Gangster – Obama the Tyrant handwriting is all over the Affordable Care Act. Such overbearing egotism, explained by lack of character and morality, is apparent. "His mobster origins are on display with every unconstitutional action he takes. He is turning the land of the free into the territory of the damned. With all the ranting and phony rage against the rich, he continues to take his marching orders from the Wall Street crime syndicate commission."
This Obamacare theater of the absurd is unraveling and would be a comedy romp if it were not hurting so many in need medical patients. Who Says Obama Hasn't United the Country?, so says the respected journalist John Fund. The American public overwhelmingly is rejecting the disaster, known as the Affordable Care Act.
"Yesterday the Obama administration suddenly moved to allow hundreds of thousands of people who've lost their insurance due to Obamacare to sign up for bare-bone "catastrophic" plans. It's at least the 14th unilateral change to Obamacare that's been made without consulting Congress."
"It shows that the Obamacare insurance products aren't selling so, at the last minute, the administration is holding a fire sale on a failed launch," says Grace-Marie Turner of the Galen Institute, a health-care advocacy group. "Just think how you must feel if you were one of the people who spent the last two months fighting their way through HealthCare.gov to buy a policy that will be thousands of dollars more expensive than this catastrophic insurance!"
Government marketing under central planning is salivating treats for the lawyers. Just wonder how long it will be for the trickle down litigation parade to start when all those cancelled policies end up in unpaid medical bills.
When Peter Hart, states the progressive watchdog group position in FAIR, that Obamacare as a 'Big Government' Failure, you know that the love affair is over for the easy sell job.
"The implication in all of these discussions is that the Affordable Care Act represents some kind of "activist government" intervention to disrupt the normally smooth workings of the private sector.

But that is neither the intent nor the effect of the law. The main purpose of Obamacare is the preservation of the private insurance system; the website functionality that has generated so many headlines is largely due to the fact that a decentralized, means-tested system has to be grafted onto a complex, profit-seeking insurance industry. If the White House was rolling out an actual "big government" healthcare policy options–a public option, or a single-payer system–and there was anything like the current mess, then perhaps this conversation would make some sense."
Examine the discernment disconnect in this assessment. While, the generous donations from favored insurance companies bought access and even promises of reimbursement for short-term cash flow expenses from potential losses, the basic business model of Obamacare is not sustainable.
The actual intention of the dictatorial practices of the technocratic bureaucracy administration is to cause a massive failure of private insurance and create the political conditions for a government rescue of a very different medical system.
Joe Otto of the Conservative Daily writes in Obamacare Will Tax You Even AFTER You Die!
"Deep within the thousands of pages of law and regulations for the Affordable Care Act is a hidden provision that allows the government to take control of YOUR estate after you pass away in order to pay for any medical bills that the government covered while you were alive.

For those of us receiving private insurance, God help us if the Democrats are able to eventually achieve their goal of a single-payer healthcare system. If the Government is able to claim they paid for ANY of your healthcare, they'll come for their payment when you are gone and can't fight them. However for the millions of people being duped today into signing up for Medicare and Medicaid, this gives the government free reign to raid the estates of poor and middle class Americans after they die."
Did you read that? The intention is to discontinue Medicare promises and place everyone under an Obamacare umbrella that will tap your funds for reimbursement back to the government. If this were not the biggest bait and switch scheme ever, what would you call it?
Would Congress reverse this odious and draconian provision, or will the legislature simply continue to look the other way and let Obama or succeeding potentates impose de facto penalties?
Would Congress reverse this odious and draconian provision, or will the legislature simply continue to look the other way and let Obama or succeeding potentates impose de facto penalties?
Even the Daily Kos cannot avoid the implications in Medicaid Estate Recovery + ACA: Unintended Consequences?
"Affordable Care Act of 2010. Estate recovery will be forced on millions of people who might have otherwise gone without insurance. Why? Because the plan is that millions more Americans have health insurance. That would be accomplished by expanding Medicaid and implementing premium assistance (subsidies). When a person is found to be eligible for Medicaid, they will be automatically enrolled into their state's Medicaid program. Those forced into Medicaid will, due to the federal law, also be forced into estate recovery. Their estates will be partly or fully taken over by the federal or state government when they die."
As the public absorbs the hits to their own personal circumstances, the backlash against government medicine will grow louder. However, in the article Insurance Companies Profit from Obamacare, describes that the old model for medical payment coverage help caused runaway costs. "Now put this argument into a proper perspective. WHY should insurance companies profit at all, and WHY is it necessary for private companies to issue insurance for medical coverage to begin with?"
The medicine lobby was AWOL when the mandates were established. Doctors are bleeding themselves, because they adopted a method of payment for their services that bypassed the free market of patient to the doctor relationship.
Insurance does not have to be a service for profit. Administrative expenses and actuarial factors could be the pass through costs that determine rates. Under the current protected system, the Obamacare formula guarantees the mega insurance titans returns, while assuring that the quality of medical treatment declines or becomes not existent.
Why would any practicing physician want to continue to operate under this preordained system? Indentured servants to government rationed therapy that ultimately leads to death panels is not exactly the best recovery for socialized illness.
The prudent response for general practitioners and specialists is to lobby for their rights to practice outside the Insurance/Medicare/ Medicaid matrix. Cash on the barrelhead needs to be the new prescription.
For those hard-pressed medical policy owners, the future ceiling on premiums, deductibles and other out of pocket co-pay costs should be a wakeup call that motivates alternatives. The unmistakable choice is to cancel any medical insurance and start a personal medical self-financed saving plan.
Add up the costs, stashing away money will accomplish three tasks.
It will force corporate insurance to go in panic mode
It will doom any government mandate for compulsory coverage
It will place the responsibility for your heath care where it belongs, in your own hands.
The mutual objective that everyone should seek is to improve the quality of medical treatment at a fair value price.
An imperiousness government that looks to confiscate your estate proves, for the last time, that the master plans for social medicine, like Medicare and Medicaid, were never viable in the beginning.
That "Great Society", starting with LBJ to the deceitful promises of a community organizer thug named Barack Obama, produced the biggest failed government in history. The "ROT" and stench that smells up the public arena is unavoidable.
Obamacare has manifested the depths and extent that this administration prevaricates. Finally, the public is starting to understand that their future is more in jeopardy than their immediate health.
The blackmail of Chief Justice Robert, who flipped the Supreme Court decision that called Obamacare a tax, was just the opening shot to obliterate the rule of law. Domineering intimidation by the merchants of death is not unusual, when snake oil is dispensed as a medication. The remedy for a healthy country is to cut out the tumor.
Ridding the political process, from the corrupt culture of dominating communalism, starts with independent thought and action. There is no miracle cure for national recovery. Nevertheless, the uproar over the Obamacare disaster provides an opportunity to implode the regime.
Refuse the mandates and cancel medical coverage. In the end, health care decisions are as personal as it gets.
I was watching "The Mentalist" on TV recently, where some guy was being tortured, had a finger cut off with pruning shears and his face caressed with an acetylene torch.  Yikes!  And even during that nice little detective show "Castle," you can always count on seeing a whole bunch of blood and guts — not to mention the torture scenes and disemboweling now available on "Elementary" and "Body of Proof" and "Revolution" and "Person of Interest" and "Scandal".  And these are just the milder prime-time television shows.  I'm not even going to get into the nightmare-producing horrors of "Criminal Minds" and "Law & Order SVU" — because I can't even bear to watch those.
And then there are all those currently-popular "undead" shows too.  How many times can you torture a werewolf or drive a stake through a vampire's heart before he or she is truly dead?  Apparently a lot.
I can think of at least eight TV series off the top of my head right now that face this very problem nightly in our very own living rooms:  Dracula, The Originals, Vampire Diaries, Grimm, Once Upon a Time, Sleepy Hollow, Beauty and the Beast, Supernaturals.  And, again, that's not even counting cable and "True Blood".  What are America's television viewers THINKING!  Are they that hungry for blood?  Apparently.
But thank goodness I can't afford cable TV because that would mean there would be 500 more channels with 500 more new and different ways to kill people off violently and with lots of blood and torture and gore.  Good grief, no wonder hardly anyone blinked when the horrendous secret tortures of Abu Ghraib, Zero Dark 30 and Palestine were exposed to America by social media .  "No big deal.  We see that kind of stuff on TV every night!" Americans replied.
If one were to judge the American way of life solely by what its most popular television programs are, one would think that Americans were all murderous blood-thirsty psychopathic nut cases who dream only of blood.
To quote George H.W. Bush, "The American way of life is non-negotiable."  Makes you wonder about that.
And speaking of TV violence and George H.W. Bush, wouldn't you just love it if, on his deathbed, Poppy Bush suddenly decided to make one last attempt at becoming one of the most famous men in history (in the grand tradition of John Wilkes Booth for instance — or Marcus Julius Brutus) by finally confessing to his role in the assassination of John Kennedy.  Wow!  That would really earn Poppy a place in our history books for sure!  

But what I would really love to see would be Dick Cheney doing the same thing:  In a fabulous deathbed interview with Olivia Pope herself, Cheney would finally "tell all" about what he had really been doing on the day that the Twin Towers fell.  Hell, even Dracula himself would come back from the Undead to watch that TV show.  Me too.
I bet there's a whole long list of creepy "Patriots" here in America, just like those creepy Patriots in "Revolution," who know exactly where all the bodies in recent American history are buried — and these creepy guys are all getting up there in age.  So if any of these shadowy "Persons of Interest" should suddenly decide that they want to add to America's "Body of Proof," become an "Original" and create a huge "Scandal," now is the time!
I have just one more thing to say about the mind-numbing violence of JFK's assassination:  If it had happened today instead of 50 years ago, every SmartPhone in Dallas would have posted that video on FaceBook in a nanosecond — a la the shooting of Oscar Grant.  And that grassy knoll shooter wouldn't have stood a chance in Hell of getting away.  And there couldn't have been any slimy Warren Commission cover-ups either.
America's shadow figures and black-ops plotters can no longer get away with the low-life garbage they used to easily pull off 50 years ago, thanks to social media.  And that's "Elementary".
Overheard on a military base on Veterans Day:  "You gotta love America.  Even our gangsters are better-armed."
Illiteracy and racial dysfunction…
Current U.S. Census Bureau figures show 22.3 percent of American citizens live below the poverty line.  That equates to 69,520,000 Americans.  They cannot secure a livable-wage job in order to pay for food, home, medical care and basic living in this country.
Within 37 years, demographic experts project an additional 100 million legal immigrants flowing into the United States of America.  They expect to arrive from Africa, Indonesia, India, China, the Middle East, Mexico, Central America, South America and many of the poverty-stricken countries of the world.  Their impact on America: they will force the addition, in sheer numbers, of an additional population enough to duplicate our 20 top metropolitan cities in the U.S. in 2013.
(Source: Pew Research Center, U.S. Population Projections by Fogel/Martin and the U.S. Census Bureau document those demographic facts.)
But what most Americans fail to understand stems from the fact that world human population expires at 57 million annually. Humans not only replace 57 million people, but also add an additional 80 million, net gain, to the planet annually. Total: 7.1 billion people in 2013.  That's 137 million new babies that need to be watered, fed, housed, warmed, medicated and educated annually.  Unfortunately, those countries with those fecundity rates cannot educate that many new children annually.  They lack teachers, books, supplies and schools.  Tragically, over 10 million children starve to death annually. (Source: United Nations Population figures.)
The tragedy of America's 1965 immigration bill added 100 million immigrants within 40 years; then, the 1986 amnesty accelerated the speed of the onslaught and now the proposed S744 amnesty bill expects to add another 100 million immigrants within 35 years or less.  Those desperate immigrants will pour into America at 200,000 every 30 days, along with their birth rates, diversity visas and chain-migration.
This five-minute video presents an example of illiteracy and what it costs you as this woman birthed 15 kids on welfare:
Why do you think those countries around the world suffer misery and starvation within their societies?  What causes it?  Why can't they duplicate Western skills for filling grocery stores to the brim with food like you see all across America?   Answer: illiteracy, lack of intellectual horsepower, cultural poverty, lack of water and arable land.
Unfortunately, we inject those factors into the USA at blinding speed. The new amnesty provides for two million, that's 2,000,000 million third world immigrants annually.  They average 900,000 births annually, which equals 9 million in 10 years. That's a total of 2.9 million legal immigrants annually. (Source: Dr. Steven Camorata, www.cis.org)  When you look at S744, you see 250,000 green cards annually and many more visas on all levels. We could see that 100 million accelerate our population even faster than the predicated 37 years to rush from 316 million to 438 million.
Along the way, we lack the funds, the teachers, the schools, the resources and the languages to teach the endless millions of kids inundating our failing school systems.  Over 85 languages create linguistic chaos in my Denver, Colorado school system with minimum of 50 percent dropout rates and as high as 67 percent.  Detroit, Michigan runs 76 percent dropout rates as reported by Brian Williams at NBC Nightly News.
We face colossal cultural and educational dysfunction.  What one factor drives failed states around the world?  Answer: illiteracy.
With over 42 million Americans who cannot read, write or perform simple math, we face enormous challenges that we will not be able to solve. Some 48.1 million Americans subsist on food stamps today. They cannot work, function, feed or house themselves.  Do any of us possess any idea what the next 100 million immigrants will mean as to food stamps, section 8 housing, welfare and medical care? How will we cope with their languages?
(Source: Tyler Durden, www.zerohedge.com, "23 percent of Americans illiterate.")
Racial and linguistic segregation across America
When people lack education, but see wealth on TV, they react. When they can't attain it, they shoplift, steal cars, form gangs and dwell in underworld ethnic enclaves.  You can see it in most failed countries in the world.
Today in Jackson, Mississippi, with a 90 percent African-American population, they elected a mayor who promotes changing five southern states of Louisiana, Mississippi, Alabama, Georgia and South Carolina into a separate Republic of New Black Afrika.
Journalist Andrea Ryan wrote, "Raising his fist in a black power salute during his swearing in, the newly elected mayor of Jackson, Mississippi was true to his character as a former leader of the black supremacy group, Republic of New Afrika.  The group is dedicated to transforming five of the Southern states into an independent socialist black nation.  Jackson Mayor Chokwe Lumumba, born in Detroit as Edwin Finley Taliaferro, is a radical activist, and co-founder of the Malcolm X Grassroots Movement.  He's, also, being praised by the Nation of Islam, who wrote in their publication, Final Call, that 'the seeds of a black nation are already taking root in Mississippi.'
In Detroit, Michigan, now 93 percent Black and Middle Eastern population, Muslims expect to dominate that population as their numbers grow in the USA from their current seven million to well over 20 million by 2050.  They possess the capacity to use the U.S. Constitution to install Sharia Law by voting power of the majority.  At some point, another Mayor Chokwe Lumumba could rise out of the ashes of Detroit to lead it toward a separate state or country.
In the UK, France and Belgium, Sharia Law Muslims thugs prowl the streets to beat up on anyone uninformed enough to visit during the night. Last month, in London, England, ten Sharia "police", caught on video, beat an American boy senseless and disfigured his face because he walked into the "no go zone" in the Muslim sector. France features over 70 "no go zones" dominated by Muslims.
Solid estimates in the USA show 22 Islamic "villages" guarded and walled off from public scrutiny in Pennsylvania, New York, Michigan and Oregon.
In Los Angeles, the legal and illegal Mexican-Latino population overwhelms schools, housing, hospitals and food stamp stores. California features four million illegal migrants and most of them work underground or with forged papers.  They defraud food stamp and housing welfare rolls.  Spanish fast becomes THE language of southern California.  Unfortunately, they fled Mexico where the average child drops out of school by sixth grade. They repeat that cultural practice in California.  At some point, a Spanish Chokwe Lumumba will rise out of the quagmire of Los Angeles to lead that arena into a satellite state of Mexico.
Short video on "EBT" (Electronic Benefits Transfer) food stamp cards paid for by your tax dollars to feed illiterate Americans who even ship the food to other countries. A rapper shows how to use them, steal them, trade them and defraud with them:
What does this all add up to in our country?
A first world country cannot continue at that level of excellence in the face of illiteracy and intellectual dysfunction.
A first world country cannot maintain its culture, language and educational levels of excellence by injecting itself with multiple languages, cultures and cultural illiteracy.
One look at the United Kingdom, France, Norway, Canada, Australia, Sweden, Belgium and Holland offers a depressing look at the final outcome of mass immigration from disparate cultures and failed-states worldwide.
Multiculturalism, illiteracy and multi-lingualism do not, cannot and will not maintain America as a cohesive, viable, educated and first world civilization.
Since it's not working in 2013, how will it work with another 100 million added immigrants within 37 year?  Answer: it will not!
This video brings this entire Western world nightmare into sharper focus:
"Immigration by the numbers—off the chart" by Roy Beck
This 10 minute demonstration shows Americans the results of unending mass immigration on the quality of life and sustainability for future generations: in a few words, "Mind boggling!"  www.NumbersUSA.org
Our situation will not become any prettier as we discuss the exhaustion of oil, resources and arable land in the next part of this series.
They're more powerful than standing armies. What they say goes. They decide policy. They rule the world. They do it by controlling money, credit and debt.
They manipulate markets for self-enrichment. Grand theft is official Wall Street policy. Government officials wink, nod, and permit the grandest of grand larceny to persist.
Financial giants recycle their executives in and out of Washington. They strip-mine economies for profit. They buy politicians like toothpaste. Whatever they want they get.
They do it at the expense of government of, by and for everyone equitably and just.
On October 2, 15 financial lords met with Obama. They did so at the White House. They gave him their marching orders.
They came to assert their demands. They're uncompromising. They're ruthless. They want business as usual continued. They want more than ever.
They want more bailouts. They want bail-ins. They want personal bank accounts, pensions and other assets looted.
They want more crushing neoliberal harshness. They want America thirdworldized. They want it looking like Greece.
Budget and debt ceiling debates conceal their ugly agenda. What's ongoing is a longstanding orchestrated swindle. Bipartisan complicity supports it.
Social America is on the chopping block for elimination. Another grand bargain plans it. Expect it once current theatrics end.
The worst of what's coming could begin in weeks. Harder than ever hard times will follow.
Obama expressed support for deeper Medicare and Social Security cuts. He's on board for weakened social protections overall.
Partisan warfare is more subterfuge than real. Both parties fundamentally agree. They want New Deal/Great Society policies entirely ended.
Wall Street bosses demand it. They want to feed more aggressively at the public trough than already. They want money gotten used to make more of it.
They want it stolen from ordinary people to make doing so easier. Obama and congressional leaders are their hired hands.
They're complicit. They're on board to eliminate "unnecessary" social programs. He want them entirely eliminated. They're dismantling them incrementally.
Social Security, Medicare, Medicaid and public pensions are prime targets. Planned death is by a thousand cuts. It's the new normal. It's by letting Wall Street profiteers control these programs.
So-called "creeping normalcy" is defined as a way to make major changes seem normal and ordinary.
Class war in America has been ongoing for decades. It's worse now than ever. It benefits business and rich elites. It does so at the expense of most others.
Middle class America is targeted for elimination. Bipartisan complicity plans it. Obama capitulated to Republicans on preserving tax cuts and other benefits for rich elites.
He gave trillions of dollars to Wall Street crooks and other corporate favorites. Profiteers benefit hugely from ongoing imperial wars.
Main Street Depression conditions persist. Bipartisan complicity plans much worse ahead. Militarism, favoritism, waste, fraud and other rewards benefit Wall Street and other special interests.
They do so at the public's expense. Let 'em eat cakes defines official policy. Ordinary people are increasingly on their own sink or swim.
Wages no longer keep up with inflation. Benefits steadily erode. High-paying manufacturing and service jobs offshored to low wage countries. Automated production claimed more.
So-called free markets aren't fair. They work best for those who control them. Growing numbers of others lose out entirely.
Technology driven productivity increasingly pressures workers to toil longer for less pay and fewer benefits.
Marx was right explaining capitalism's contradictions. They reflect an anarchic, ungovernable system. Today's monster is far worse than he imagined.
Powerful monopolies and oligopolies control production, commerce and finance. Wall Street and other corporate bosses demand increasing amounts of surplus from pressured workers.
They're looting America. They're wrecking it. They're sucking it dry for profit. Predatory capitalism is too corrupted, malignant and broken to fix.
Institutionalized inequality reflects it. America is more hypocrisy than democracy. It's a kleptocracy. Criminal gangs pose as political parties. They're complicit with corporate crooks.
They're war criminals. They're serial liars. They're scoundrels of the worst kind. America's real crisis isn't government shutdown, said Paul Craig Roberts.
It's not the debt ceiling. It's looting America. It's wrecking the economy. It's offshoring good paying jobs. It's lowering the tax base in the process.
It did so by transferring America's wealth and overall well-being to China and other low wage countries.
It did it by permanent imperial wars. They inflate annual spending. Larger deficits followed. They're "too large to be closed," says Roberts.
Money printing madness sustains things as long a possible. What can't go on forever, won't. Dollar debasing doesn't work. Gold and silver prices reflect it.
Wall Street and Washington rig markets to keep them from going higher. Illegal naked short selling is done to do so.
It constrains prices even when physical demand is increasing. It bears repeating. What can't go on forever, won't.
Given irresponsible financial/economic policies, expect eventual gold and silver prices to explode.
Another crisis, says Roberts, "is the absence of intelligence among economists and policymakers."
Don't worry, they said. Offshoring jobs doesn't matter, they claimed. A "New Economy" with better jobs is coming.
Monthly payroll data explain otherwise. High paying/good benefit jobs are disappearing. Low paying/poor or no benefit jobs replace them.
America is being hollowed out in the process. It's being strip-mined of its material wealth and resources.
It's being suffocated. It's being thirdworldized. It's headed toward dystopian backwater status.
Plans are to force feed greater austerity. It's to replicate Greece harshness. It's to make America a ruler – serf society.
It's to crush trade unionism. It's to crack down hard on nonbelievers. It's to make America more than ever unfit to live in.
It's to create more severe crisis conditions than now. It's to do so for greater profits and control.
Ending what's ongoing requires replacing duopoly power with responsible governance. It requires rebuilding the nation's industrial base.
It's ending imperial wars. It's disbanding America's empire of bases. It's strengthening social protections too vital to lose.
It's putting money power back in public hands where it belongs. It's making the privately owned and controlled Fed really federal. It's prohibiting banks too big to fail from existing.
It's ending corporate personhood. It's replacing kleptocracy with real democracy. It's running free, fair and open elections. It's getting money entirely out of politics.
It's curbing corporate power once and for all. It's empowering people over money. It's making crime no longer pay. It's prosecuting crooks in the suites. It's protecting human and civil rights.
It's mandating universal healthcare and public education. It's reinvigorating organized labor.
It's reinstating progressive taxes. It's making everyone pay their fair share. It's guaranteeing a minimum life sustaining income.
It's abolishing poverty, unemployment, hunger, homelessness and inequality. It's ending favoritism. It's getting rogues, rascals and other miscreants out of government.
It's substituting truth and full disclosure for managed news misinformation. It's replacing media scoundrels with responsible ones to do so.
It's consigning Wall Street and other corporate crooks to the dustbin of history.
It's establishing government of, by and for everyone. It's making America what it never was before.
It better happen soon or else. Roberts calls today's situation dire and "discouraging."
"At this time," he says, "collapse seems the most likely forecast."
Perhaps rebuilding from ruins will change things, he hopes. Perhaps intelligent life exists elsewhere. Perhaps it's on other planets.
Perhaps it'll replace what doesn't exist on earth. Perhaps it's the only hope for survival. There may be no other way.
Stephen Lendman lives in Chicago. He can be reached at lendmanstephen@sbcglobal.net.
His new book is titled "Banker Occupation: Waging Financial War on Humanity."
http://www.claritypress.com/LendmanII.html
Visit his blog site at sjlendman.blogspot.com.
Goldman Sachs is the epitome of the word "evil." If one wants to know what the evil central bankers are up to, one only needs to pay attention to the actions of Goldman Sachs. The power elite residing inside of this country does not begin and end with the Federal Reserve, that privilege is reserved for the interrelationship between Goldman Sachs, the Federal Reserve, the corrupt World Bank and the IMF. And now, Goldman Sachs is running the European financial system into the ground as another Goldman Sachs boy, "Super" Mario Monti, has taken over Italy to finish off what is left of the Italian financial system. Monti is also the head of the European Trilateral Commission as well as a Bilderberg member. And yet another Goldman Sachs boy is finishing off the job in Greece. It is the mission of Goldman Sachs to implode the global economy with massive debt arising from the failed derivatives market, in which the debt totals 16 times the total GDP of the planet and that debt has been passed on to the governments of the world. There is no way that any country will ever pay off this debt. The world's financial system will be collapsed and then reorganized under the Bank of International Settlement. Goldman Sachs is merely the grim reaper in this unholy process.
The Goals of Goldman Sachs
The purpose of this article is to expose the three pronged attack, directed at the American people, by Goldman Sachs, and its partners at the Federal Reserve, the US Treasury Department, the IMF and the World Bank. These central banker controlled institutions are engaged in a plot which is designed to accomplish the following:
The destruction of America's domestic economy through the introduction of derivative debt which is 16 times greater than the world's GDP. This goal has been accomplished as evidenced by the fact that America now has more workers on welfare (101 million) as opposed to actual full time workers (97 million).
Setting the chessboard in such a way that WWIII is a foregone conclusion. This is near completion as the US and Israel are poised to go to war with China and Russia, over Syria and Iran, in order to preserve the Petrodollar.
Initiating a false flag event which will culminate in martial law and the elimination to all opposition to both the coming WWIII and the imposition of a tyrannical world government as well as a one world economic system.
It is no secret that Goldman Sachs runs Wall Street. After the first bail out, Goldman Sachs cut the head off of Shearson Lehman and several other Wall Street competitors when they used their undue influence to determine winners and losers after the first round of TARP. Even Ray Charles could see that Goldman Sachs is in near complete control of our government as evidenced by the former Goldman Sachs gangsters who have run our economy into the ground (e.g., Clinton's Secretary of Treasury Goldman Sachs' Rubin, Bush's Secretary of Treasury Goldman Sachs' "too big to fail" Hank Paulson, etc.). Make no mistake about it, the introduction of the massive derivatives debt was a power consolidation move designed to collapse the economy and hand over essential control to Goldman Sachs and its partners.
History Repeats Itself
Today's events parallel the imperialists of the early 2oth Century which resulted in World War I. The Wall Street led depression of the 1930's led to the rise of political extremism and ultimately to World War II. Today, Goldman Sachs and their fellow Wall Street cronies are currently running, or dare I say ruining the global economy and the consequences are going to result in the culmination of World War III from which these same gangster bankster's will profit from the buildup, the death and destruction of billions of innocent people as well as profiting from the lucrative clean up which follows every war.
The ultimate prize for the coming war will be the ruination of the planet in order that the power structure of the earth can be reinvented in a manner that not even George Orwell could imagine. Remember, as the globalists like to say in reference to their favorite Hegelian Dialectic quote, "Out of chaos comes order." Of course, it won't be Goldman Sachs' money that pays for the destruction of humanity in the coming world war. This coming war and its subsequent blood money will be your money and my money. It goes without saying that it won't be the executives of Goldman Sachs children who are pressed into military service and will be eventually sacrificed on the battlefields of WWIII. It will be your children and my children who will be sacrificed in the name of furthering the bottom line of the Goldman Sachs Mafia and their masters at the Bank of International Settlement. Meanwhile, the Goldman Sachs children who will be safely tucked away as the world's final chapter plays out as we know it.
 Goldman Sachs Destroying the American Middle Class
This swath of international destruction being promulgated by Goldman Sachs is also being visited upon the daily lives of the American public here at home. Courtesy of the Goldman Sachs gangsters, there are no more safe financial havens for American citizens. Your bank account, your pension fund, your investment accounts and your home mortgages are no longer safe. These collective funds are not in jeopardy because of the risk of falling victim to the failing economy as much as these funds are subject to confiscation by Goldman Sachs and its shell corporations along with the complicit support of the federal government. Most of these public officials are former Goldman Sachs employees. A clear case in point lies in what happened with MF Global.
MF Global, a shell corporation beholding to Goldman Sachs, was led to the slaughter by the former Goldman Sachs executive and former New Jersey Governor and senator, John Corzine. Corzine's criminal actions directly victimized 150,000 Americans by stealing an estimated $900 million dollars of his clients' money from their supposedly secure private accounts. There is also another $600 million missing dollars from MF Global which is still unaccounted for today.  Meanwhile, Corzine avoids sharing a prison cell with Bernie Madoff by purchasing a "get-out-of-jail card" through the sponsorship of a $35,000 per plate fundraiser for that great Wall Street puppet, Barack Hussein Obama. And what are the government watch dogs doing to protect our money from this new generation of robber barons? The short answer is that key federal officials are actually partners with Goldman Sachs in this monumental violation of the public trust. Take Gary Gensler, a former Goldman Sachs executive partner, who like so many other Goldman Sachs gangsters, have been placed into key governmental oversight positions in order to protect the Goldman Sachs co-conspirators from prosecution as they continue their reign of terror upon the global economy.
…but a Goldman Sachs cop on the take.
Gary "the gangster" Gensler is the former Undersecretary of the Treasury(1999-2001) and Assistant Secretary of the Treasury (1997-1999) and the current director of the Commodity Futures Trading Commission. In his position at the time of the MF Global debacle, Gensler had the authority to go after Corzine for his role in the MF Global theft of customer funds and order restitution. However, Gensler has decided to protect a fellow member of the Goldman Sachs Mafia by not looking into the massive fraud and theft by Corzine and his cronies. Your tax dollars, paying the salary of federal officials, are overseeing the most massive illegal private transfer of wealth in the history of the planet. And this debt is payable to Goldman Sachs and their criminal enterprise partners.
You may not be one of the current 150,000 Goldman Sachs/MF Global victims. However, this Robin Hood-in-reverse-scenario, in which the rich are plundering what's left of the middle class, will soon be visited upon your bank account, your home mortgages and your pensions. Whether it is the MERS mortgage fraud or the theft being perpetrated upon Federal employee retirement accounts, these criminal banksters are in the process of stealing it all and what are you going to do about it? Our nation of entrenched sheep will do nothing. The American citizens are going to lie down and take their beating in the face of the largest unfolding criminal syndicate in human history.
While you and the rest of America are trying to collectively remove your "deer in the headlight" glaze, you, as an American, have far more serious issues to concern yourself with and you are not going to have to wait long to have your worst fears to be born out.
 Something Wicked This Way Comes
Some, who have heard my expressed sense of outrage, have asked me if I favor a violent overthrow the United States Government. To that question, I answer in the negative. However, show me a way to be involved in the overthrow of the gangsters who have hijacked my country's government, and I will be the first in line. However, before that day arrives, we have some very formidable obstacles to face with regard to what is looming just around the corner.
Goldman Sachs Is the Financial Kingpin of False Flag Attacks
If one wants to predict the next false flag attack, one merely has to watch the actions and the money movements of Goldman Sachs.
In the days leading up to the attacks on 9/11, Goldman Sachs "shorted" the sale of airline stocks which plummeted in the aftermath of the attacks. Just a coincidence you say?
In the days leading up to the housing bubble, Goldman Sachs shorted housing stocks which ignited the bubble. The Federal government fined Goldman Sachs, but in typical fashion, nobody went to jail. Just another coincidence you say?
As I documented in my seven part series, The Great Gulf Coast Holocaust, Goldman Sachs executed a "put option" for preferred insiders invested in Transocean stock, thus protecting the profits of these preferred insiders on the morning of the explosion. Transocean was the owner of the ill-fated oil rig. Goldman Sachs also sold the lion's share of its stock less than two weeks before that fateful day on April 20, 2010. Nalco was the subsidiary of Goldman Sachs and BP at the time of the explosion. Who is Nalco? Nalco was the exclusive manufacturer of the deadly oil dispersant, Corexit. Corexit has done more to wreck the ecology of the Gulf as well as the health of the Gulf Coast residents than the oil spill itself. Again, this is all documented in my seven part series. By the way, I count another three coincidences in this paragraph alone and if you are keeping score, we are looking at a total of five amazing coincidences. But wait, there is more!
The moral of this story is clear, if there is to be a significant false flag event, the financial actions of Goldman Sachs will prove to be the key. And Goldman Sachs' actions have signaled yet another oncoming false flag. As I reported on in April, Goldman Sachs instructed its brokers to sell short on gold stocks. And then after the bulk of the gold market panicked and the price of gold plummeted in a massive sell off, the Goldman Sachs boys did it again. The Goldman Sachs brokers began to purchase gold in massive amounts, for its elite clients, at a greatly depressed price. By the way, Goldman Sachs employed the EXACT same strategy with regard to the Gulf Oil tragedy. When Goldman Sachs sold off BP stock in the days before the explosion, they purchased massive amounts of BP stock at a greatly reduced price in June of 2010. The coincidence meter is now up to seven.
Why Goldman Sachs Cornered the Gold Market
The global elite would only want massive amounts of gold because something bad is about to happen to the dollar. When the dollar collapses, the elite, courtesy of the Goldman Sachs brokers will be sitting in a great position in which they hold the only sustainable medium of exchange following the collapse. But when will the collapse come? What form will it take?
As I reported, less than two weeks ago, the Bank of International Settlement ordered the central banks, including the Federal Reserve, to greatly decrease loans as a protection to the coming bad financial times. So, now we are getting warned and the narrowing down of where this is leading, is getting easier to predict.
It is important to remember that Goldman Sachs and the rest of the international banking community desperately want to wage war in Syria and eventually Iran over the demise of the Petrodollar caused by Iran in which they are selling oil for gold to India, China and Russia. There is also big money to be made by the banks in an upcoming global conflict. More importantly, and just as the world witnessed in the aftermath of WWII, consolidation of power can be achieved following a major war. Additionally, Goldman Sachs and the rest of the international bankers are not about to let China and Russia thumb their noses at the prevailing economic system. Gold will not be allowed to be used as a medium of exchange for nation states, because a nation on the gold standard, is a nation that controls its debt levels and financial security. This is unacceptable to the central bankers who kill national leaders, such as Gadaffi and Sadam Hussein, for daring to break from the plan and achieve financial independence. What the globalists also need is a game changing event which will destroy all opposition to the coming war. And the financial intentions of Goldman Sachs clearly speaks to the fact that a false flag attack is imminent which will implicate Syria and Iran and provide the pretext for the US and Israel to attack.
The Nature of the Coming False Flag Attack
The coming false flag attack which will plunge America into martial law, for our own protection of course, will result in WWIII. The false flag event could take two forms. It was reported two weeks ago, that the US was missing a nuclear weapon from a military base in Texas. This prompted Senator Lindsay Graham to state that the harbor in Charleston, SC. would be nuked if the US did not attack Syria. This is the first scenario.
The other scenario, and the far more likely one, has the power grid going down on November 13th. The Grid Ex II drill being conducted by DHS, FEMA, 150 corporations and the 50 governors, will simulate a power grid take down by terrorists on that same date. How many times have we witnessed a drill which turns into a false flag attack? This happened with 9/11, the 7/7 bombings and the Boston Marathon. There is a good chance it is going to happen here
In this scenario, once the grid is taken down, a banking collapse can be instituted and most will not notice because by the third day of a blackout, total chaos will ensue and nobody will be paying attention to the banks. Martial law will be imposed and Syria and Iran will be blamed.
The CEO of Goldman Sachs, Llloyd Blankfein, is on the record stating that an economic collapse is imminent. Need I say more?
Conclusion
Regardless of the form that an upcoming false flag event will follow, Goldman Sachs has tipped their false flag hand. A false flag event is coming and it is a safe bet that it will culminate in martial law. This would certainly explain DHS' collecting of 2.6 billion rounds of ammunition and 2700 armored personnel carriers. There is also going to be a resulting third world war. The globalists know humanity is waking up. They are running out time and they are desperate. This could all be over in a few months. Do you not feel the collective sense of dreaded anticipation that has overtaken the country? At the unconscious level, we all know what is coming.
The November power grid drill is worth watching and I predict in the upcoming weeks, there will be many articles written about how to survive the coming events. I would advise all to pay attention, but most of all, I would advise people to get their spiritual affairs in order. We come into the world with nothing and all we leave with is the sum total of our spiritual experiences. It is time to attend to that detail in the present time frame.
Source: The Common Sense Show
The frantic spin of the millisecond is that the White House is taking a 'hard look' at the Russian proposal for Bashar Assad to place Syria's chemical weapons arsenal under UN control, thus at least postponing another US war in the Middle East.
Oh, the joys of the geopolitical chessboard; Russia throwing a lifeline to save US President Barack Obama from his self-spun 'red line'.
True diplomats are supposed to prevent wars – not pose as warmongers. American exceptionalism is of course exempted. So just as Secretary of State John Kerry had the pedal on the metal selling yet another war in a London presser, his beat up Chevy was overtaken by a diplomatic Maserati: Russian Foreign Minister Sergey Lavrov.
This was Kerry's slip: "… [Assad] could turn over any single bit of his chemical weapons to the international community in the next week. Turn it over. All of it. And without delay and allow the full and total accounting for that. But he isn't about to do it and it can't be done obviously."
It can be done, obviously, as Lavrov turned Kerry's move against him – forwarding a two-step proposal to Damascus; Syria turns its chemical weapons to UN control and later agrees with their destruction, as well as joining the Organization for the Prohibition of Chemical Weapons. Syrian Foreign Minister Moallem took no time to agree. The devil, of course, is in the fine print.
Somebody help me! What's the message?
Predictably, all hell broke loose at the State Department. Dammit! Darn Russki peacenik! A Kerry spokeswoman characterized it as a "rhetorical argument". It was just "talk". Damascus and Moscow have a horrible track record. This was just a "stalling tactic." Washington could not trust Assad. And even if there was a "serious" proposal that would not delay the White House's push to sell its war in the US Congress.
Yet two hours later, closet future US presidential candidate Hillary Clinton saw it as… a serious proposal, "suggested by Secretary Kerry and the Russians." And she made clear she was for it after meeting with Obama himself.
Meanwhile, the batshit crazy department kept the pedal on the metal, with National Security Adviser Susan 'Wolfowitz' Rice busy warning that chemical attacks in Syria are a "serious threat to our national security" including to "citizens at home." What, no 'mushroom cloud'?
Yet just as 'on message' was up in smoke, magically, deputy national security adviser Tony Blinken, State Department spokeswoman Marie Harf and Hillary herself started talking in unison (somebody forgot to brief Rice). And the White House decided to take its 'hard look'. Sort of. Because expectations are not that high. And the push to war in the US Congress is bound to continue.
Not even hardcore Beltway junkies have been able to keep track in real time of the Obama administration's ever-shifting 'policy'. This is how it (theoretically) stands. "Assad is responsible for the gas attack." Translation; he did not order it, directly (no one with half a brain, apart from the Return of the Living Dead neo-cons, believes the current White House "evidence" sticks). But he's still "responsible". And even if Al-Nusra Front did it – with 'kitchen sarin' imported from Iraq, as I proposed here, Assad is still "responsible"; after all he must protect Syrian citizens.
In his Monday TV Anschluss, Obama, clinging to the lifeline, was quick to steal Lavrov's credit, saying he had "discussed" the broad outlook of what Russia announced directly with Putin at the G20 summit last week. This has not been corroborated by Moscow.
Obama told CNN this was a "potentially positive thought." And he was keen to stress it only happened not because his Designated War Salesman slipped, but because of a "credible military threat." To NBC, he kept peddling what Kerry defined as an "unbelievably small" attack; the US "can strike without provoking a counter-attack." Yet to CNN he admitted, "the notion that Mr. Assad could significantly threaten the United States is just not the case."
So why the need for the "unbelievably small" kinetic whatever? That's too much of a metaphysical question for US journalism.
You have the right to remain inspected
Now for the fine print. Everybody knows what happened to Saddam Hussein and Colonel Gaddafi after they gave up their deterrence. Assuming both Washington and Damascus accept Lavrov's proposal, this could easily be derailed into an Iraqi-style ultra-harsh inspection regime. At least in theory, no US Air Force will attack UN inspectors at Syrian chemical weapons depots. As for false flags, don't underestimate Bandar Bush's deep pockets.
Still, considering Washington won't abandon its real agenda – regime change – Obama might eventually be re-presented with his full emperor hand to 'supervise' the chemical weapons handover and 'punish' any infringement, real or otherwise, by Damascus, facilitated by the usual spies infiltrated into the inspectors mechanism. As in, "if you complain, we bomb."
The key point in all this, though, is that for Damascus chemical weapons are just a detail – they are worthless in the battlefield. What matters is the 250,000-strong Syrian Arab Army (SAA), as well as military support by Iran and especially Russia – as in badass missiles of the Yakhont variety or S-300 (even 400) systems. Destroying the weapons – assuming Damascus agrees – is a very long-term proposition, measured in years; even Russia and the US have not destroyed theirs. By then, the myriad gangs of the "Un-Free" Syrian Army may have been thoroughly defeated.
Obama may have read the writing on the (bloody) wall; forget about convincing the US Congress to bomb Damascus when there's a real diplomatic way out on the table. Yet nothing changes in the long run. Those who are paying or cheering in the sidelines for this operation – from Bandar Bush to Tel Aviv – want by all means to smash Damascus, for the benefit of Israel in terms of strategic balance, and for the benefit of the House of Saud in terms of isolating Iran in the Middle East.
So Lavrov's chess move is not a checkmate; it is a gambit, meant to prevent the United States from becoming Al-Qaeda's Air Force, at least for now. The quagmire would then move to a negotiating table – which would include those chemical weapons inspections.
No wonder assorted Western-weaponized psychos and jihadists on the ground in Syria don't like this one bit. It's happening just as more damning circumstantial evidence of false flags galore surface.
RT has been informed that the 'rebels' may be planning a monster false flag on Israel, to be launched from Assad-controlled ground.
And then there's the release of two former hostages detained for five months by the 'rebels' in appalling conditions; Domenico Quirico, a correspondent for La Stampa, and Belgian historian Pierre Piccinin. Here is a shortened version of Quirico's story, in English.
I talked to a very close friend at La Stampa who spoke directly with Quirico. He confirmed that Quirico and Piccinin overheard a Skype conversation between a 'rebel' speaking very bad English, who introduced himself as an 'FSA General', and somebody speaking very good English on the other side of the line. It was clear from the conversation that the Assad government was NOT responsible for the gas attack in Ghouta. So Quirico is admitting exactly what Piccinin told Belgian TV. It may not be conclusive; yet as proof goes, it certainly beats the Israeli-fed White House intel.
Unlike Piccinin, Quirico cannot tell the whole true story; most of all because La Stampa, a newspaper owned by the Agnelli family, very close to Henry Kissinger, is staunchly pro-'rebel'.
Here's a translation of what Piccinin said; "It's a moral duty that we have, Domenico and myself, to say it was not the government of Bashar Assad that used sarin gas or other nerve agent, in the Damascene suburb of Ghouta. We are certain about this, it's a conversation that we captured, even if it pains me to say it; I ferociously support the Free Syrian Army, and its fair struggle for democracy."
Needless to say, none of this crucial development is being fully reported by US corporate media.
The Anschluss continues. Obama is addressing US public opinion this Tuesday night. Don't expect him to announce yet another twist to the 'Obama Doctrine' – criminalizing 'evil' dictators who use Agent Orange, napalm, white phosphorous and depleted uranium against other people.
Pepe Escobar is the roving correspondent for Asia Times/Hong Kong, an analyst for RT and TomDispatch, and a frequent contributor to websites and radio shows ranging from the US to East Asia.
Source: RT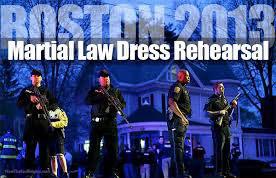 We have grown accustomed to the tyranny at the Federal level. The CIA is the most efficient organized criminal operation on the planet. The spy tactics of the NSA would make the East German Stasi green with envy. With the NSA watching our every move, nobody should feel safe for fear of being branded an enemy of the state. Even journalists are feeling the brunt of the new found bravado of the globalists. The systematic murders of journalists such as Andrew Breitbart and Michael Hastings for getting "too close" are stark reminders that our republic democracy is a facade and has degenerated into a wolf in sheep's clothing.
Where the Federal government and the existence of their confederate secret societies such as the Council on Foreign Relation and the Trilateral Commission, were once denied, they are now fully admitted to and championed as the true rulers of this country.
Trilaterals Over Washington
I remember back in 1979 when I was given the book Trilaterals Over Washington which was co-authored by Anthony Sutton and Patrick Wood, that I was horrified that such a small group of men could control such vast resources and do so much harm to humanity. My admitted surprise speaks to my level of ignorance at that time. I was a budding researcher at the time and I had a ravenous appetite to learn more about these Constitutional usurpers. What I discovered was that Sutton and Wood's book was largely a standalone piece. Of course there was the classic None Dare Call It a Conspiracy, by Gary Allen, and there was that one article in 1977 in Atlantic Monthly which mentioned the Trilateral Commission, but debunked the conspiratorial angle.
The media was postured in such a way, in that day, that if anyone mentioned the Council on Foreign Relations and the Trilateral Commission, you were marginalized and ridiculed. Today, we are witnessing a complete reversal in government secrecy as it relates to their participation in global tyranny and the installation of a police state surveillance grid.The destruction of this country is totally being done in stealth, but things have changed.
Why Are the Misdeeds of the CIA Out In the Open?
Indeed, the veil of NWO secrecy has been stripped away. The CIA is admitting past transgressions from as far back as 60 year ago when modern Iranianhistory took a critical turn when the CIA backed coup overthrew the overthrew the country's prime minister, Mohammed Mossadegh. True to their mafia nature, the CIA never admits to anything. Does this mean that they are turning over a new leaf and are submitting to a new era of agency transparency and accountability? Not really, when the CIA admits to their complicit behavior of running drugs for guns in the Iran-Contra Affair and setting up the cocaine gangs and started the drug war in LA in the 1980′s to fund and facilitate Iran Contra, I might take their "open disclosure intentions" more seriously. And when the CIA admits its role in the murder of JFK, then I might begin to cut some slack to what has been the most virulent organized criminal organization in the world. And when CIA director Brennan, admits to having award winning journalist Michael Hastings murdered, then maybe I will take a serious look at considering that the CIA is entering into a new era of openness.
Did Obama Actually Fulfill One of His Campaign Promises?
Some would argue that there is a new era of transparency that is emanating from Washington D.C. and that Obama is finally making good on his campaign promise to oversee the most transparent organization in the history of the country? Not in a pig's eye. We are not witnessing a new age of accountability, we are watching the unveiling of in-your-face tyranny.
Fear and Intimidation Is the Objective
Didn't you get the message that tyranny is out of the closet and is being placed firmly in the faces of the American public? The globalists are sending a clear message, "Fear Us!" Their intent is to frighten and intimidate the public into believe that resistance is futile.
Recently, the NSA revealed that they spied upon innocent Americans by intercepting an unspecified number of emails. Of course, the NSA said that this was an "accident." The accident aspect of the story is not believable, however, the objective was achieved with the revelation: "Be afraid America, very afraid, we are watching everything you do."
Nowhere is the in-your-face-tyranny more prevalent than in the today's law enforcement agencies as we have witnessed the militarization of the police which are now designed to harass and intimidate.
The Overt Militarization of the Police
As we witness the unfolding of the extreme militarization of the police, the American public is increasingly being subjected to heinous, Gestapo and KGB types of crimes being committed against innocent American citizens.
Recently, in Phoenix, stunned neighbors watched as mentally disturbed Michael Ruiz, who was having a mental heath episode on the roof of his apartment building, was choked and tasered while one of the assailing cops chanted the familiar refrain: "Stop resisting! Stop resisting!" The assailing cops then shackled Ruiz's hands and feet, and dragged him down the stairs without supporting his head. Ruiz's unsupported head struck every one of the concrete stairs on the way down. By the time Ruiz reached the parking, he was murdered by the shock troops of the Phoenix Police Department. Ruiz was declared brain-dead at nearby St. Joseph's hospital. The police attempted to cover up their thuggish behavior by confiscating all the cell phones and cameras that they could find. However, these criminal police did not get all of them.
Alejandro Gonzalez surrendered in San Jose on January 10, 2011. The 22-year-old was the suspect in a non-fatal shooting that had taken place on New Year's Day at a local bar called the Mucky Duck.
A multi-agency SWAT team invaded the home of 31-year-old Rogelio Serrato, Jr. Serrato, who was known as Roger to friends and family, and was not a suspect in the shooting. He was thought to have been harboring Gonzalez, which he was not. The police swat team threw in a flash grenade to his home, thus setting the house on fire and Serrato subsequently was killed.
Monterey County agreed to a $2.6 million settlement with Serrato's family, which was paid by the county's insurance carrier and absolves the sheriff's office of legal responsibility while praising the actions of the arresting officers.
Who will ever forget the aftermath of the Boston Marathon Bombing? The show of force following the event was unwarranted and unprecedented as the police were given a script to follow by the Federal government and local officers performed their martial law "Federalized" duties with notable distinction.
Even My Efforts Have Drawn Scrutiny From Criminal Elements
I have been investigating the presence of Russian troops in Alaska, Tennessee, Kentucky and California. My efforts have drawn scrutiny as the new level of intimidation is being visited upon me for my efforts.
Dave,

Last month I talked to you on the phone and we were disconnected twice. As I know you are aware it was the ears of those who watch that disconnected us. Most of my communications by any means is usually intercepted, delayed or is sent back to me and never makes it to the receiver. I bring this up to you as I was talking to someone who knows me. This person told me they received a text message that identified it as coming from me and received several of them. They then received a telephone call from my number and claimed to be me and of course this person knew this was not true as they know my voice. Why i bring this up is during the course of the conversation whoever was calling commented that they wanted to talk to them about "Dave Hodges". The only way that my number and your name would come up was from when we talked. There is some extremely guarded stuff going on at mclb in yermo. Thought i would share this with you, eyes and ears.
This is clearly a thinly veiled warning designed to intimidate me. For the record, I am not suicidal and I do not drive at high rates of speeds.
Conclusion
The police are the country's most dangerous street gang. One significant distinction between police and their private sector counterparts is that street gangs don't expect to receive commendations when they kill innocent people. However, it is not tyranny without an endgame. The fear and intimidation being perpetrated by law enforcement is by design. Why do they want us to be so fearful? They want us to be fearful, very fearful. What do they want us to be afraid of? The answer to that question is contained in the part of part of this series.
Source: War Is Crime | Dave Hodges  |  The Common Sense Show
This past Tuesday night, I sat in my chair watching NBC's Lester Holt report on two black kids, 15 and 16, along with a bi-racial kid shoot and kill a 22 year old Australian college kid on a training run past their house in Duncan, Oklahoma.
When asked why they did it. They responded, "For the fun of it."
The news reported, "Twenty-two-year-old Chris Lane of Melbourne, Australia, was killed for no reason while out running in the town of Duncan, Oklahoma. Police arrested Chancey Luna, 16, James Edwards, 15 and Michael Jones, 17, on first degree murder charges."
Duncan Police Chief Dan Ford said the boys gave the simplest of motives, "Overcoming a boring end to their summer vacation."
The 16 year-old Luna said they were bored and killed Lane for "the fun of it."
They shot him in the back after he ran past their house. I sat in my chair dumb-struck at the utter horror, stupidity and sickening savagery of the entire report. Lester Holt remained emotionless while speaking his words to millions of Americans. It turned my guts. It made me sick to my stomach. The killing left a gaping "why" in my brain.
Will millions of African-Americans protest in the streets because two black boys and a bi-racial boy killed an Australian white kid running past their house "for the fun of it"? Will they call for justice like they did in the Trayvon Martin case? Will white Americans protest the killings by taking to the streets and demanding justice?
Sadly, blacks and whites won't even whimper a sound at the killing of the white Australian college man named Chris Lane. But I want to delve into this type of insanity a little deeper.
I think our society suffers from a deep down sickness for too many of its citizens. Every 15 seconds, some American man, whether husband or father, beats the hell out of a woman.
"Violence against women is pervasive throughout the United States. One in four women will experience domestic violence at some point in their lives. On average, three women are killed every day at the hands of a current or former intimate partner."~ National Network to End Domestic Violence.
Estimates range from 960,000 incidents of violence against a current or former spouse or girlfriend to three million women who are physically abused by their husband or boyfriend annually. 
Those factoids sicken me. What causes such incredible violence to the weaker sex? Why don't we address it? The causes? The solutions?
Surely we could encourage community, jobs, education and fellowship to vanquish such violence within our country. Instead, we fund 10 year wars that kill even more people by guns, bombs and poisons.
Black on Black killings in America: 7,000 murders annually
According to a study conducted by the Bureau of Justice Statistics, between 1976 and 2011 there were 279,384 black murder victims, which means that 262,621 were murdered by other blacks, resulting in the 94 percent figure. While blacks make-up only 13 percent of the nation's population, they account for more than 50 percent of homicide victims.
So what's the source of the problem? As Publius notes, "The problem is not among the black population as a whole; rather, it is due to a "small sub-culture that glorifies violence and lives and dies by the gun." It is the gang culture, characterized by widespread criminality, tribalistic warfare, through-the-roof unemployment, extremely high rates of out-of-wedlock births (72.1 percent among blacks in 2010), widespread welfare dependency, and nihilistic art typified by "gangster rap."
Black on White killings in America
In 2011, of the 12,664 murder victims in America, 50% were Black and 46% were white.

In 2011, 52% of the offenders in these murders were Black and 45% were white.

One other stat: 90% of perpetrators were men.
White on Black killings in America
Intra-racial violence holds for whites. Eight-three percent of white murders in 2011 were within-race killings. This data tells us that murder, for the most part, in America does not come from racial hatred. Most killers kill within their race.
Suicide Among the Young in America
Among persons aged 15 to 24, suicide ranks as the third leading cause of death in America. About 18 teens kill themselves daily or one Columbine High School rampage 24/7.
In 2000, over three million youth seriously considered suicide in the USA and over one million attempted suicides. That equates to over 2,700 attempts daily or two attempts every 60 seconds.
As a nation, as a civilization, as a culture and as a multicultural society—we desperately need leadership that focuses on funding for thorough and successful education for whites, blacks, browns and all other children. We need to create jobs for our teens to give them worth, financial energy and moral direction. We need to stop the 71 percent of out-of-wedlock birth rates for African-Americans and white Americans if we hope to bring any kind of reasonable male-female balance to the rearing of our children
As it stands, those children face being brought up as savages rather than human beings. Right now, two black kids and a bi-racial kid face the rest of their lives behind bars. Right now, an entire community in Australia faces life without their outstanding son who trusted America enough to come and play baseball.
As a culture, and a country, America needs to stop wasting money, military and brute power in hundreds of countries around the world. We need to elect representatives who focus on making our country a place where teens grow up with ethics, morals, direction, homes, jobs and purpose—to live a fruitful and positive life. As it stands today with those three kids and hundreds of thousands like them, the violence toward women, the suicides and the crime rates—we fail miserably.
I think I am going to have a sickening gut ache for a very long time.
With the constant drumbeat that Armageddon is imminent, it is easy to dismiss the geopolitical threats that pose a realpolitik danger. The prospects that definite weapons of mass destruction will engulf the planet in a nuclear winter are upon us once again. After the collapse of the Soviet evil empire, the Reagan – Gorbachev détente provided the world with one of its last hopes for restoring rational international relations. Regretfully, the last superpower used the defeat of the Marxist model of tyranny to impose their Pax American version of a global New World Order. The military machine of NATO, furnished with DARPA technology, would implement the NeoCon policy based upon the interest of the true masters behind the kosher approved empire. Justin Raimondo poses the question: Are We On the Brink of World War III?
"The end of the cold war did not lead to a "unipolar world," as Charles Krauthammer and his fellow neocons celebrated it in the early 1990s. Instead of the "benevolent global hegemony" envisioned by Bill Kristol and Robert Kagan in their nineties foreign policy manifesto, we are back to the pre-WWI era of old-fashioned inter-imperialist rivalry. Instead of the "end of history," we stand at the beginning of a new era of nationalism, religious fanaticism, and ideologically-driven violence. Combined with the structural incentives for conflict inherent in our system of alliances and the built-in dangers of a policy of "collective security," this is a recipe for another world war."
The compulsion of the Neoconservatives toward belligerent intervention never serves the interests or enhances the security of the American citizenry. So when China Joins Russia, Orders Military To Prepare For World War III, what is really behind the rhetoric?
"Hu's call for war joins Chinese Rear Admiral and prominent military commentator Zhang Zhaozhong who, likewise, warned this past week that: "China will not hesitate to protect Iran even with a Third World War," and Russian General Nikolai Makarov who grimly stated last week: "I do not rule out local and regional armed conflicts developing into a large-scale war, including using nuclear weapons."
From the Trenches attempts to answer this question in the article, Is China gearing up to start World War III? "My take on this is that China's latest foray into international threat-mongering is indicative of two factors: a desire on the part of the Chinese government to be prepared for any eventuality — and that could include war — and a desire to warn the West that they're willing to be prepared for any eventuality — and that could include war."
With this backdrop in mind, the buzz from the seminal Paul Craig Roberts essay, The Two Faux Democracies Threaten Life On Earth, lays out the hubris that underpins this updated vision in the MAD doctrine of victory. Deterrence be dammed, mutually assured destruction is pointless, when preempted aggression has the war machine of absolute annihilation under your command. Dr. Roberts concludes:
"The post World War II wars originate in Washington and Israel. No other country has imperial expansionary ambitions. The Chinese government has not seized Taiwan, which China could do at will. The Russian government has not seized former constituent parts of Russia, such as Georgia, which, provoked by Washington to launch an attack, was instantly overwhelmed by the Russian Army. Putin could have hung Washington's Georgian puppet and reincorporated Georgia into Russia, where it resided for several centuries and where many believe it belongs.

For the past 68 years, most military aggression can be sourced to the US and Israel. Yet, these two originators of wars pretend to be the victims of aggression. It is Israel that has a nuclear arsenal that is illegal, unacknowledged, and unaccountable. It is Washington that has drafted a war plan based on nuclear first strike. The rest of the world is correct to view these two rogue unaccountable governments as direct threats to life on earth."
The YouTube US Now Determined Highest Priority To Nuclear First Strike China, provides details and perspective on a provision in NDAA authorization.
This chilling first strike war plan, disclosed in the frightening report - Who Authorized Preparations for War with China? – has to send shivers up the spine of any thinking person. "The United States is preparing for a war with China, a momentous decision that so far has failed to receive a thorough review from elected officials, namely the White House and Congress. This important change in the United States' posture toward China has largely been driven by the Pentagon."
While the author of this paper, Amitai Etzioni, states, "I am not arguing that the U.S. military is seeking out war or intentionally usurping the role of the highest civilian authorities", the intentional preparation for a pre-empt Dr. Strangelove nuke attack is absurd on its face.
However, placing the blame for this switch in strategic targeting that have China in the cross hair alignment has a direct connection to the Zhang Zhaozhong comments in defense of Iran. If you take away anything from this assessment heed the reality of Zionist dominance and foremost influence on American foreign policy that Paul Craig Roberts identifies so clearly.
China does not want an apocalyptic war with the United States. They are content to wage economic and financial warfare. Notwithstanding the trade dependency that the globalist cabal originated by the Nixon-Kissinger tools with the Red Communists, the authoritarian People's Republic of China, are winning the financial battle.
Max Hastings in the MailOnline article, Will World War III be between the U.S. and China?, correctly concludes.
"Beyond mere sabre-rattling, China is conducting increasingly sophisticated cyber-warfare penetration of American corporate, military and government computer systems. For now, their purpose seems exploratory rather than destructive.

But the next time China and the United States find themselves in confrontation, a cyber-conflict seems highly likely. The potential impact of such action is devastating, in an era when computers control almost everything."
If the actual existential national security of the United States is at stake from a Chinese military combat threat, one had better remember the faithful wisdom of General Douglas MacArthur "Never Fight a Land War in Asia". Could the lesson of the failed Iraqi and Afghanistan wars finally be sinking in? Surely, the military-industrial-complex ignored the cogent field marshal's insight in Viet Nam. Heretofore, the foreign affairs and armed forces geniuses preparing their Sino war plans must be looking to their robot drone battalions for their sneak Amerikan "Pearl Harbor" mission.
The dirty little secret is out as Chuck Hagel warns: Troops are 'close to the breaking point'.
"Our people are strong and resilient after 12 years of war, but they are under stress — and so are the institutions that support them."

"Strengthening readiness will ultimately demand that we address unsustainable growth in personnel costs, which represent half of the department's budget and crowds out vital spending on training and modernization," he said. "If trends continue, we could ultimately be left with a much smaller force that is well-compensated but poorly trained and equipped. That would be unacceptable."
Logical, is it not? Just push a few buttons and use those Trident missiles, while you have the advantage. How else can a dying empire survive unless by waging war?
How outrageous and idiotic this government has become for even having a discussion on starting a nuclear war. Before his railroading and incarceration, Edgar Steele wrote the essay, World War 3.
"The world economy is so broken due to plundering by International bankers and other Zionist elite that Depression II is inevitable. Just like WWII and Depression I, WWIII will be the only way to distract people from their impending economic misery, mask the effects of Depression II and get economies going again. Just like WWII and Depression I, international bankers and other Zionist elite will be the real beneficiaries by loaning and selling to all sides and once again scooping up small businesses, farms and residences for one-tenth their value."
Another major war is on the horizon, but whether it will be a global conflagration is yet, proven. Revelations final conflict will come to pass, but the time of its occurrence is not known to man. How ironic and ludicrous those planners are looking to copy a disastrous Yamamoto strategy and have the arrogance to believe that they are omniscient.
A useful analogy compares the Daleks, a fictional extraterrestrial race of mutants from the British TV Doctor Who series, with the satanic globalist death merchants that thrive on human suffering and ruin. This tribe of moneychangers, bent on universal conquest and destruction, has brought down countless societies.
The Chinese capitalists' nouveau riche never lost their repressive attitude and undemocratic culture towards their 'coolie class". That is a trait, which coincides with their globalist gangster partners. Allowing a Hiroshima radiation of Chinese joint venture assets does not advance the final subjugation of the planet, for the fascist corporatists. Ever since Zionism conquered the United States, this country has been ruled under Talmud precepts that only benefit the NWO master plan.
What would it have taken for the jury that acquitted George Zimmerman to find him guilty? Well, try this on for size: imagine that instead of emerging from his encounter with Trayvon Martin bloodied with a broken nose, he didn't have a scratch on him. Imagine he had also admitted he confronted Martin with gun drawn and hadn't actually been attacked — but had shot Martin simply because the teen was running at him. Lastly, imagine Zimmerman was built like a brick outhouse, had trained in a few martial arts and even competed in martial-arts tournaments. Is it conceivable there could have been an acquittal?
Luckily for Zimmerman, the above was not his scenario. But those were the facts in the case of another man who shot and killed an unarmed 17-year-old.
And there was an acquittal.
The case was however, different in two apparently significant ways: the teenager was white and the shooter was black.
The man's name is Roderick Scott, and he shot teen Christopher Cervini in 2009 in Greece, New York. As with Zimmerman, Scott was aware there had been crimes in his neighborhood; unlike Zimmerman, Scott wasn't a neighborhood-watch volunteer. But after observing some individuals preparing to break in to a neighbor's vehicle on an April 4 night, Scott grabbed his handgun and walked outside "to stop or detain the criminals," as he put it. He then saw someone rummaging around inside the vehicle and saw two suspects altogether, at which point he drew his weapon, chambered a round, took a shooting stance and ordered the teens to freeze, prompting one them to run off. But the other, Chris Cervini, charged toward him yelling that he was going to get him, claims Scott. Having already warned the criminals he was armed, Scott testified that he then shot the teen so he would not "kill me or hurt me."
Other similarities between the two cases are that Scott was also faced with a manslaughter charged and was judged by a mostly white jury. But then there are some more differences. The national media didn't pick up his story and make it a cause célèbre. We didn't see news outlets plaster articles with a picture of a smiling, cherubic, pubescent Chris Cervini or NBC doctor a tape to provoke racial unrest and make Scott appear a bigot. We didn't see the DOJ send operatives to NY to foment demonstrations, and Eric Holder never contemplated civil-rights charges against Scott. And no one said "It's now legal to shoot white kids in America."
Oh, yeah, and the best information has it that Cervini was not armed with a bag of Skittles.
It is also inconceivable that muscular martial-arts competitor Scott couldn't have taken the teen down in mere seconds with his bare hands. But I suspect he was a no-nonsense type, that his attitude was, "If those punks make one wrong move, I'm gonna' smoke 'em." But this is conjecture. Scott is a human being, deserves fair treatment, and I accept that reasonable doubt existed in his case. From a practical standpoint, however, that wasn't the main reason why — unlike Zimmerman — his case proceeded without fanfare. It's not the main reason he is not now a marked man.
It is that he wasn't guilty of DWW.
At least since the first high-profile Defending While White case — Bernhard Goetz's in 1984 — it has been clear that liberals have it exactly backwards (as usual). They feel that whites get favored treatment after inter-racial confrontations, but the reality is that if there's any gray at all when it's black vs. white, the journalism runs yellow. The media can have that story they love: privileged white oppressor guns down helpless black babe-in-the-woods victim. And then it's sort of how your sex can be whatever you want today. Hispanics become white, a teen thug becomes a child, a defender becomes an attacker and lies become truth.
One thing Martin's defenders are right about, however, is that black kids just aren't safe on the streets of America. After all, homicide is the leading cause of death among black teens. In fact, as liberal Juan Williams wrote last year citing DOJ statistics based on a 2005 analysis, "Almost one half of the nation's murder victims that year were black and a majority of them were between the ages of 17 and 29. Black people accounted for 13% of the total U.S. population in 2005. Yet they were the victims of 49% of all the nation's murders." But then there's something else the DOJ tells us.
Ninety-three percent of these black victims were killed by other blacks.
That doesn't leave much left over for other races, so what percentage of black and white homicides involves whites killing blacks?
Three percent1.
Moreover, this includes justifiable homicides (defensive situations), and only a minority would be incidents in which an older white man kills a black teen. And very, very few of those would be considered murders. Yet Eric Holder's DOJ now behaves as if this phenomenon is such an epidemic that federal power must be used to stamp it out.
Of course, if Holder truly cared about blacks and not just agendas, his focus would be on the true epidemic of blacks killing other blacks. And if he cared about truth, he would actually publicize the findings of a study conducted by his own DOJ in 2011. And here is a sampling of them from Investor's Business Daily:
[E]ven though black men between the ages of 14 and 24 make up only 1% of the U.S. population, they represent 27% of all the nation's murderers.
…While blacks make up just 13% of the population, they're responsible for more than half — 53% — of the country's murders.
The 36-page study, which analyzed race-based crime data spanning three decades, found that whites were twice as likely to be murdered by blacks than the other way around….
Note that the DOJ included Hispanics in its "white" category. If only non-Hispanic whites are considered, however, the US murder rate is comparable to that of Western Europe (because of this demographic reality, the murder rates in New Hampshire, Vermont and Iowa are lower than Britain's).
Conclusion? If you're a prospective murder victim in America, the probability is good that your victimizer will be a black youth. This is why the DOJ study also tells us, "[N]early 40% of all justifiable homicides were blacks defending themselves against violent blacks (and that doesn't include all the black cops killing black thugs)," writes IBD. And we don't hear much about this. But what if you're a white person who must defend himself against a violent black youth?
You may be charged with DWW.
Then the media can publish its baby pictures. It can talk about how you murdered a "child" as it murders your reputation and perhaps your chances for a fair trial. It can twist the truth. And it can state idiotic things, such as that your "injuries weren't life-threatening," as some said about Zimmerman (wait until you have life-threatening injuries before defending yourself and you may not be able to defend yourself).
And if you think DWW is problematic here, just look overseas to South Africa, where whites are sometimes imprisoned on trumped-up charges after defending themselves. Moreover, the nation's ANC-led government started disarming the white population in 2010 and, wrote Frontpage Mag in March:
Thus, white farm families were forced to relinquish their last line of defense against the tens of thousands of criminal gangs roaming the countryside–armed with AK47s. [sic] and as Genocide Watch noted on its website last July one more step was taken as well. "The government has disbanded the commando units of white farmers that once protected their farms, and has passed laws to confiscate the farmers' weapons," it reported. "Disarmament of a targeted group is one of the surest early warning signs of future genocidal killings."
Speaking of which, Genocide Watch places the imperiled South African whites at stage six in the genocidal process.
Stage seven is extermination.
Much like what some plan for George Zimmerman, the DWW transgressor with a $10,000 New Black Panther bounty on his head.
1Data are from the FBI, the Census Bureau, and the Department of Justice (details)