By our apathy, our unawareness and our complete disregard as to what our U.S. Congress thrusts upon our country—we face enormous obstacles to our continued existence as a country let alone an intact civilization.
Within 37 years, at current immigration rates, we face adding 100 million more people—enough to add another 20 of our most populated cities.  The enormity of the water, food, energy, housing, education and sustainability of that many people boggles the mind.  Simple fact: none of us will be able to live at the level of wealth, waste and pollution we currently enjoy, or should I say destroy!
Hear this: it's not if we add 100 million people, but a definite fact of an added 100 million people—if we don't rescind the 1965 Immigration Reform Act and the 1986 Immigration Amnesty and if we don't stop the final passage of the S744 Amnesty Bill that will return to Congress in 2014.
This 100 million immigrant-number constitutes something SO ominous, SO egregious and SO monumental that it will spiral our nation into its death throes as described in this series.
Do you care about your children's future?  Do you care about the environment in which they will live?  Do you care about the quality of life and standard of living that you bequeath to future generations?  Here's what it will look like if you fail to tack action:
"Immigration by the numbers—off the chart" by Roy Beck
This 10 minute demonstration shows Americans the results of unending mass immigration on the quality of life and sustainability for future generations: in a few words, "Mind boggling!"  www.NumbersUSA.org
http://www.youtube.com/watch?v=muw22wTePqQ
Have you written emails and made phone calls to the 20 contacts I have offered in preceding parts to this series?  If not, why not?  If not now, when?  The fact remains that the current immigration laws from 1965 and 1986 continue the onslaught of 1 million legal immigrants annually, their children and chain-migrated relatives without pause.
In a Constitutional Republic, only YOU can force change.  Only your participation creates discussion and debate. Only your actions change the future.
I am not researching and writing this series to be read and forgotten. I write it in order to give you the power to take collective action.
President Teddy Roosevelt said, "In any moment of decision, the best thing you can do is the right thing. The worst thing you can do is nothing."
Poisoning our world
With 316 million Americans along with 20 million illegal alien migrants, our country faces enormous consequences on multiple fronts as described by this series.
But they may all pale in comparison to the poisoning of our world.  If we continue adding people and hit the projected 438 million by 2050—a scant 37 years from now—that encompasses another 138 million people—all using poisons and chemicals.
At 80,000 chemicals now being injected into the air, land and water 24/7—-just imagine the cancer rates by mid century.  Every family, every person in America will be affected by cancer, Parkinson's Disease, Lupus, Autism and other diseases caused by chemicals wrecking our nervous systems.
The Fukushima radioactive injection of billions possibly trillions of gallons of contaminated water circulates to all oceans around our planet.  It poisons all marine life and affects all oceanic eco-systems.  You might call it "Planetary genocide" when the final story surfaces in the coming decades.
"Planetary Genocide": Fukushima One Year Later: The Poisoning of Planet Earth By Dr. Ilya Sandra Perlingieri
Perlingieri said, "With various half-lives –some eons-long– of numerous radioactive components, the human race and every other living creature on our planet is on its way to extinction, due to the known sterilization effects of radiation. Here is a short list of the half-life of five of the radioactive isotopes that are and will continue to poison all of our children, and us, ad infinitum, in the air we breathe, the food we eat, and the water we drink and in which we bathe:
Cesium 137: 30 years
Plutonium 239: 24,000 years
Strontium 90: 29 years [mimics calcium in the body]
Uranium 235: 700-million years
Iodine 131: 8 days [absorbed into the thyroid and gives heavy radiation dose. Also goes into the soil, passed onto us through cow's milk.]
"In a report released just a few week's ago, the milk tested in the San Francisco area still had radioactive levels of Cesium 134 and Cesium 137. According to even a compromised EPA, these are now at "150 percent of their maximum contaminant level."
Think about another 100 million people added to the USA spraying, injecting and disbursing Round-up, Weed-be-Gone, Tilex, crop pesticides, herbicides, fungicides and thousands of other chemicals that pile-up ultimately within our bodies.
Monsanto poisoning our world
Genetically modified organisms are made by manipulation of extremely deadly viruses & bacteria (such as E. coli) that have been engineered to be immune to antibiotics. Monsanto spends millions of dollars each year in order to "sugar" coat the facts of what GMOs actually are and more importantly, how they are made. This video explains the scientific facts on how Monsanto manufactures their GMOs (Genetically Modified Organisms) by simply removing all the corporate propaganda, the "smoke & mirrors" if you will. This video will educate you:
https://www.youtube.com/watch?v=FAVzcxc5cjU
Aspartame created and sold by Monsanto, a synthetic sugar used in every "diet soda" and "sugar-free" food, has been implicated in lupus, fibromyalgia and brain cancers.  Yet, the American public buys "diet soda" like milk with no clue as to the diseases it causes.  The enclosed video gives you an idea of Aspartame's deadly consequences.
https://www.youtube.com/watch?v=8dmAV4JjV0A
When you tally the 80,000 chemicals injected into our air, land, water, food and homes—no wonder one in three of us will be affected by cancers in our lifetimes.
Multiply another 100 million immigrants added to the USA in 37 years, and what do we as a country face?  Answer: a multiplication of all those problems by 100 million more people.
Whether you add up the medical costs, the crowding, the contaminated water supplies, the acid rain contaminating our soils and dozens of other consequences—we face a growing poisoned civilization and all the people living in it.
Do you sit by and watch it happen to your kids or do you take action?  Answer: take action! Force the immigration issue to the highest media sources by writing them.
The following is the text of a talk I gave at the Seek, Speak and Spread Truth Conference in London last Saturday, 23 November, 2013.
History, we are told, is an attempt to narrate the past. But in reality, more than often history has little to do with revealing the past. It is instead an orchestrated and institutional attempt to shove the shame deep under the carpet.
Much Jewish history texts, for instance, are there to divert the attention from the peculiar and tragic fact that along their history, Jews have managed to bring on themselves an endless chain of disasters. But Palestinian history at large,  is no different. After more than a century of liberation struggle, the situation in Palestine is worse than ever, yet Palestinian scholarship, as we will soon see, is drifting away from any possible understanding of the circumstances that led to their ongoing disaster.
Although the Brits have many war crimes attached to their names, the British Imperial War Museum decided to allocate a whole floor to the Jewish Holocaust instead of featuring one of the British-made genocides. The Brits, like everyone else, prefer to conceal their shame.
Historical accounts are commonly there to suppress the truth and conceal our shame. Yet, it is far from clear who is in charge, who decides what must be covered up and which path must be taken in order to suppress the truth.
Apparently, restricting the terminology and limiting freedom of expression by means of (political) correctness are probably amongst the most popular methods. Sadly enough, Palestine solidarity discourse is a spectacular test case in that regard. 
A brief examination of each of the terminological pillars and the principles that shape our vision of the conflict, of its history and of its possible solution are there to conceal the obvious causes, ideologies and belief system that drive the crimes in the Middle East in general and in Palestine in particular.
Zoom In
We'll now scrutinize the terminology and notions that are involved in the debate over Palestine and expose once again the deceitful nature that is unfortunately intrinsic to the contemporary progressive discourse.
Zionism – Palestinian solidarity members are required to avoid the 'J' word and to use the word 'Zionism' instead. I recently revealed that Ali Abunimah, one of my current arch detractors, advised me a few years ago to refer to Zion when I really think Jewish so he and I "might find grounds for a lot of agreement…." In fact  Abunimah was not alone. Jewish Voice For Peace approached me with a pretty much similar offer about the same time.
The truth of the matter is that Israeli politics has little to do with Zionism. Israelis  are hardly familiar with Zionist ideology, nor they are concerned or motivated by Zionist praxis.  Zionism is largely a Jewish Diaspora discourse that vows to establish a Jewish National home in Palestine  and to civilize the Jew by means of nationalism. Israel is obviously the product of the Zionist project; however, the Israelis see themselves as post-revolutionary subjects – they transformed the Zionist dream into a practical reality.
Thus, criticism of Zionism per se hardly touches Israelis or Israeli politics. If anything, it actually diverts the attention from the crimes that are committed by the Jewish State in the name of the Jewish people.
But then, why do we use the term Zionism instead of referring to Jewish power, Jewish politics or the Jewish State?  Simple: we do not want to offend the 'anti-Zionist' Jews and Jews in general. We consciously choose to let Israel off the hook. Apparently we much prefer to target a phantasmic imaginary object that means very little rather than simply calling spade a spade.
Colonialism - Palestinian solidarity activists are expected to pepper their sentences with different permutations of the word 'colonial' with the hope that the more they use it the more it is likely to stick eventually. Consequently, activists and scholars commonly refer to Israel and Zionism as a 'colonial project'. But they are obviously wrong.
Colonialism is traditionally defined as a clear material exchange between a 'mother State' and a 'settler State'. Israel is no doubt a settler state, yet, no one can suggest who exactly was or is her mother.*
So why do we refer to Israel and Zionism as a colonial project? Simple: it saves us from admitting that the Jewish national project is indeed a unique project with no precedent in history. It would save us from admitting that we do not understand this project nor do we know where it aims. The Left and the so-called 'anti-Zionist' Jews cling to the colonial paradigm because it locates Israel and Zionism within a model they and their audience are slightly familiar with. The colonial paradigm suggests that the Jewish national project is as vicious as the British or French colonialism. But the grave truth is that we are dealing here with a unique form of abusive nationalist, racist project.
Settler Colonialism – in recent years a new terminological spin popped up within the Palestine solidarity ranks, namely 'settler colonialism.' I guess that my criticism of the colonial paradigm has shaken a few of the so-called progressive and 'anti' Zionists intellectuals, and they were pushed to revise their theoretical narrative. Their effort brought to the world a new deformed dysfunctional theoretical baby. But sadly enough, 'settler colonialism' also hardly explains a thing. It is rather a desperate attempt to further conceal the truth of the Jewish National project.
Settler Colonialism refers to the situation in which Super Power 'A' facilitates the settlement of Ethnic Group 'B' on Land 'C'. Such an event may lead eventually to some grave consequences as far as indigenous population 'D' is concerned.
But here is the problem. This historical scenario A-B-C-D has nothing in common with Zionism, Israel or the Israeli Palestinian conflict. In reality, it was Zionists (B) who actually persuaded Britain, at the time a super power (A), that a Jewish Homeland in Palestine (C) is the right way forward. It was also Zionists (B) who promised to help pushing America into World War One that led Lord Balfour to commit the British empire (A) to the Zionist cause. In short, instead of the A-B-C-D chain of events, when it comes to Zionism, what we easily detect is a B-A-C-D chronology. It is the ethnic group 'B' that pushes Super Power 'A' to act in its favour.
But then we may want to ask ourselves why is it that Palestinian solidarity activists such as Ben White are consciously lying when they speaks about "settler-colonial past and present."  Unfortunately White is not alone, the list of academics and scholars who participate in the dissemination of this false narrative is pretty impressive.
Why do they deceive, is it because they are an ignorant bunch? Not at all, they are actually dedicated scholars, it is just intellectual integrity that they lack, and severely.
Spreading the 'settler colonialism'  narrative is, once again, intended to divert the attention from the embarrassing fact that already in 1917 the Jewish Lobby was amongst the strongest lobbies in the land. Such an admission could easily offend many Jews within the Palestine solidarity movement. Seemingly, we really do not want to offend anyone but intelligence.
Apartheid – Solidarity activists are inclined to refer to Israel as an apartheid state. They obviously let the Jewish State off the hook. Apartheid is commonly defined as a racially driven system of exploitation. But Israel is not Apartheid, it is not interested in exploitation. Israel is far worse, it wants the Palestinians gone. Israel is a racially driven, nationalist ethnic cleanser. In that regard, Israel is very similar to Nazi Germany. But this is exactly the equation we are supposed to avoid because it may hurt the Jews and even confuse the Left.
Two State / One State Debate – The philosophy behind the 'one state solution' is obviously ethical and universal.  But there is one slight problem. It finds no political partners or supporters within the Israeli society. Why? Because Israel is the Jewish State and the notion of Peace is totally foreign to Israeli and Jewish culture. The word 'Shalom' that is commonly translated as peace, reconciliation and harmony, is understood in Hebrew as 'security for the Jews'.
Accordingly, it was very embarrassing to read Palestinian prominent intellectual Joseph Massad make some gross mistakes misinterpreting the word 'peace' in the context of the Zionist ideology and Israeli politics.
In a recent article named Peace Is War: Israeli settler-colonialism and the Palestinians Massad wrote:  "Waging war as peace is so central to Zionist and Israeli propaganda that Israel's 1982 invasion of Lebanon, which killed 20,000 civilians, was termed 'Operation Peace for Galilee'".
If Massad had committed to proper scholarship he would probably find out that, as far as Israelis are concerned, operation 'Shlom Ha-Galil' really meant 'security' for the Galilee rather than 'Peace for Galilee'. Massad could have saved himself this intellectual blunder if he had read The Wandering Who rather than attempting to burn the book, whose author actually delves into the topic occasionally.
http://www.youtube.com/watch?v=MlvaN2c-Oto
Israelis would support the One State Solution as long as it is One Jewish State. As Paul Larudee suggested recently, the Israelis would also support the Two State Solution as long as it is Two Jewish States.   Yet the only question that bugs me is, why would a Palestinian blogger such as Ali Abunimah  go out of his way to stop us from looking into the tribal and racist culture that drives the Jewish State?
http://www.youtube.com/watch?v=6hrJcMO88EI
Is it possible that some of the prominent Palestine voices also do not want to offend the Jews? I will let you judge.

Palestinian Cause
Is it really the Right of Return?  or 1948? For many years I was convinced that the Nakba was at the core of the Palestinian plight. But then monitoring BDS Movement (Boycott, Divestment and Sanction of Israeli goods, culture and academia) politics taught me that I could have been deluded.
When BDS was formed in 2005 this was its first goal:
1. Ending its (Israeli) occupation and colonization of all Arab lands and dismantling the Wall; (2005)
But then, without any attempt to discuss the matter publicly, BDS headquarters in Ramallah changed its first goal. It now reads:
1. Ending its occupation and colonization of all Arab lands occupied in June 1967 and dismantling the Wall;
Some efforts have been made to make sure that Palestinian organisations are aware of this crucial change. Adding the 1967 made it clear that BDS de facto accepted the existence of a Jewish State over Palestine.
Interestingly enough, not many Palestinians were really outraged by BDS dropping the 1948 and accepting Israel as a fact. I guess that the meaning of it is simple. As far as Palestinians in exile in the West  are concerned, 1948 and  the Right of Return are not the real topic. I guess that such an agenda is not driven by the concern for the Palestinian refugees in Lebanon or Syria. I assume that refugees in Gaza and Jenin may also be outraged but, as things stand,  we can hardly hear their voices anyway. I guess that BDS is there to appease the 'Jews in the movement' and even liberal Zionists. This is hardly surprising considering the embarrassing fact that liberal Zionist George Soros who funds the Light Zionist J-Street also funds BDS as well as many other Palestinian NGOs.
Zoom Out
As we can see; Zionism, Colonialism, Settler-Colonialism, Apartheid, BDS and even The One State Solution are all misleading concepts and they are shaped to not offend the anti Zionist Jews and even Jews in general. This surreal and macabre political act explains why the solidarity movement has failed to deliver on every and each front, except one of course. With the support of liberal Zionists such as Soros, Palestine solidarity is now a little industrial affair that is pretty successful in maintaining itself. The absurd outcome is that the newly emerging Palestine solidarity industry actually benefits from the constant escalation of the crisis in Palestine – the worse is the situation on the ground, the more funding is pumped through the industry.
I guess that if we want to grasp what is behind this constant regression, concealment and repression are obviously the key words.
Concealment and repression lead towards stagnation. This is exactly what we see in Palestine and for more than a while – 100 years of struggle that led to a complete failure. Palestinian Solidarity is now farther than ever from understanding Zionism, Israel and the conflict. The so-called 'movement' is entrenched within a muddy terminological swamp that results in intellectual and spiritual paralysis.
This is exactly the point where truth and truth seeking come into play. The role of the intellectual and the artist is to unveil the concealed. To look into the pain and to dig into the essence. This search for essentiality is similar to the role of the psychoanalyst who delves into the realm of the unconscious.
When it comes to Palestine we have to grasp, once and for all, what the Jewish State stands for. We have to understand what Judaism and Jewishness are. We have to grasp who are the Jews, what unifies them and vice versa. We must learn the relationships between these distinct categories and Zionism and only then may we be ready to form some pragmatic and practical thoughts on Zionism, the Jewish State and its lobbies. By the time we are ready to do so, we may as well grasp the role of Jews-Only groups within the solidarity 'movement'. We may comprehend how they have been shaping the discourse and suppressing the truth by dominating our language and restricting our intellectual liberties. By the time we are familiar with Jewish tribal culture ideology and politics, we may as well grasp the role of the 'Sabbath Goy', the caretaker who performs the services Jews prefer to leave to theGoyim.
But our role doesn't end there. We also must grasp what Palestine means. How is it possible that Palestine scholarship is withdrawing rather than progressing. How is it possible that in the 70's Palestinians were the world's leading guerrilla fighters but not anymore. What happened and why?   What is it that the Palestinians want?  Can we even talk about Palestinians or are they a fragmented society that is split geographically, culturally, spiritually, politically and ideologically? And if they are divided, who is it that keeps them divided? Is there anything that can unite them?
I believe that the Jewish progressive politics together with the non-dialectic Left are to be blamed for this political disaster and terminological impotence. We are dealing with a concealment apparatus that forsakes the future just to sustain a remote echo of a decaying 19th ideology. It is there to nourish the forgetting of Being. It is there to make us aloof to the grave reality we are living in by means of intellectual and spiritual suppression.
When 1984's Orwell wrote about Newspeak, he had Britain in mind. He foresaw the devastating impact of the so-called progressive minds around him. He could predict where The Guardians of correctness might be leading us all. And, for a reason, he made Immanuel Goldstein, the imaginary false dissent icon.
My message to you today is simple – true liberation is the ability to learn how to think, to learn how to be intrigued and irritated. Liberation is to unveil the concealed, to think and re-think, to view, re-view and revise.  To think is to aim at the essence, at the bottom of things, at the categorical. To think is to be able to distinguish between the symptoms and the disease.  Liberation is to burn bridges compulsively and enthusiastically and to bear the consequences. Liberation is to pursue truth relentlessly. This is exactly the moment when pain becomes pleasure.
With over 500 pages and 1,200 footnotes, Ted Flynn's book, "Hope of the Wicked: the Master Plan to Rule the World," details many of the agendas of the global 'elite' community.  With several thousand quotes it uses the words of prime ministers, secretaries of treasury, secretaries of state, philanthropists and global business leaders to describe their NWO vision and their plans to bring it about as well as the convergence, on a global basis, of multinational corporations, foundations and the political and sociological instruments that would form a one-world government designed to bring about a New World Order.
Flynn writes that there is a confluence of events pointing to major changes that for many years have been coming to the world and they appear to be coming toward us more quickly now. Flynn argues that an 1846 heavenly apparition, a prophecy delivered by the Blessed Virgin Mary to two peasant children and approved by the Catholic Church is a stark and terrible summary of the major changes that have been coming to the world in general but the West and America in particular:
"All the civil governments will have one and the same plan, which will be to abolish and do away with every religious principle, to make way for materialism, atheism, spiritualism and vice of all kinds….The mountains and all Nature will tremble in terror, for the disorders and crimes of men have pierced the vault of the heavens…The righteous will suffer greatly.  Their prayers, their penances and their tears will rise up to Heaven and all of God's people will beg for forgiveness and mercy…And then Jesus Christ, in an act of His justice and His great mercy will command His Angels to have all His enemies put to death….and the persecutors of the Church of Jesus Christ and all those given over to sin will perish…"  (p. 445)
In another apparition approved by the Church, the Blessed Virgin Mary warned of the "annihilation of nations." (ibid, p. 445) 
Materialism, Atheism, Communism, & Annihilation of Nations and People
Friedrich Engels (1820-1895), a 19th century German political philosopher figures prominently in Karl Marx's life.  Beginning in 1844, Engels and Marx, a God-hating materialist, collaborated closely in the foundation of modern Communism.  By 1848 they had produced The Communist Manifesto and similar works.
The tragedy of Engels is that before joining forces with Marx he had been a faithful Christian.  After meeting Marx for the first time he described him as a monster subjected to devils.  Marx does not,
"…walk or run, he jumps on his heels full of anger…He stretches his arms far away in the air; the wicked fist is clenched, he rages without ceasing, as if ten thousand devils had caught him by the hair."  (Marx & Satan, Richard Wurmbrand, p. 36)
Engels was very well aware of the dangers of entangling himself with devilish sons of perdition like Marx.  In his book, "Schelling, Philosopher in Christ," he warns that a devilish spirit has entered into a great part of mankind in the heart of Christendom and now there are only two kinds of men, Christians and anti-Christians:
"Since the terrible French Revolution, an entirely new, devilish spirit has entered into a great part of mankind, and godlessness lifts its daring head in such an unashamed and subtle manner that you would think the prophecies of Scripture are fulfilled (Matthew 24:11)..And St. Paul says in II Thes. 2:3: That man of sin shall be revealed, the son of perdition, who opposes and exalts himself above all that is God, or that is worshipped…The coming of the Wicked is after the working of Satan….(therefore we must have)  nothing to do any more with indifference or coldness toward the Lord (for as of now) we have only…Christians and anti-Christians….We see the false prophets among us…They travel throughout Germany and wish to intrude everywhere; they teach their Satanic teachings in the market-places and bear the flag of the Devil from one town to another, seducing the poor youth, in order to throw them in the deepest abyss of hell and death." (ibid, p. 40)
The devilish fleshy spirit responsible for converting Engels to godless Communism was Moses Hess, the same man who had previously converted Marx. After meeting Engels in Cologne Hess wrote:
"He parted from me as an overzealous Communist.  This is how I produce ravages…" (ibid, p. 43)
The spiritual counter-conversion of Engels was striking and hideous.  Like Marx, he no longer cared about the destruction of millions of people on behalf of the Revolution. 
A bloodless Marx writes of the coming genocide of millions of men, women, and children:
"A silent, unavoidable revolution is taking place in society, a revolution that cares as little about the human lives it destroys as an earthquake cares about the houses it ravages.  Classes and races…too weak to dominate the new conditions of existence will be defeated." (ibid, p. 42)
In a similar vein, a cold-hearted Engels speaks of the coming annihilation of millions of Christians, Jews, and other peoples and nations:
"The next world war will make whole reactionary peoples disappear from the face of the earth.  This, too, is progress.  Obviously this cannot be fulfilled without crushing some delicate national flower.   But without violence and without pitilessness nothing can be obtained in history."  (p. 43) 
The Revolution
The Revolution is a movement of spirit having its taproot and energy in the devil, the spirit of hate, murder, atheism, apostasy, and 'this world only' naturalism, materialism, pantheism, and spiritualism.   The Revolution is war against the supernatural Trinity, the Father, Son and Holy Spirit, which in the words of Marx's anarchist comrade Bakunin, are the "cursed and fatal principle of authority."
The sentiment of the Revolution is satanic pride:
"….which spurns subjection to any master whatever, whether of divine or human origin." (Bakunin, Nihilism: The Root of the Revolution of the Modern Age, Fr. Seraphim Rose, p. 63)
The nature of the Revolution is the antithesis of authentic Christian faith. Whereas Christian faith is joy, patience, love, truth, humbleness, perseverance, submission in all things to the Will of God and blessed eternal life in Paradise (earth perfected), the Satanic counterfeit is full of hatred, rebelliousness, burning envy and covetousness against man and God, ingratitude, mockery, doubts, lies, revulsion, blasphemy, thoughts of murder and eternal life in Hell.
Fueled by monstrously inflated pride and dissatisfaction with self, the world, society, and God the Father Almighty, it devotes its' infernal energy toward "change," or as Marx put it, toward the wholesale destruction of the Christian-based Old Order and the establishment of a religiously pantheist, totalitarian world order because:
"The idea of God is the keynote of a perverted civilization. It must be destroyed." (Karl Marx, Marx and Satan, p. 59)  
The New World Religion  
 "(The UN is) a weird and diabolical convergence of New Age mysticism, pantheism, aboriginal animism, Communism, socialism, Luciferian occultism, apostate Christianity, Islam, Taoism, Buddhism, and Hinduism."   (The New World Religion: Teaching God's Children to Worship 'Divine Nature.' William Jasper, 2002)
The Revolution, of which the U.N., Lucis Trust (formerly Lucifer Publishing), the Cathedral of St. John the Divine, the Temple of Understanding and Baca Grande (Colorado based New Age Vatican City) are integral components, intends the complete overturning of Biblical moral and spiritual values enjoyed by Western and American civilization for over a thousand years.  As part of this goal, the Bible must be reinterpreted in terms of evolutionary pantheism, man must be fundamentally remade by eradication of every vestige of Imago Dei from his inner being, and Christian leadership reduced to a non-factor.  Flynn writes that this has largely been accomplished,
"…by placing their own leaders in place where they exert tremendous influence.  Much of this program of revolution was confirmed by Franklin D. Roosevelt in his book, 'Our Way' (which) summed up, the spiritual and immoral goals of world revolution (and how they) are being achieved, and nowhere more so than in the United States." (Flynn, p. 361)
Primary goals are:
a. Destruction of the Christian-based foundation of Western and American civilization;

b. Dissolution of legal government;

c. Destruction of sovereignty and patriotism;

d. Demoralizing, atheitizing and bringing the people of the United States into slavery via liberated sin nature and penury via graduated income taxes, property taxes, inheritance taxes, sales taxes, a massive welfare state and now socialized healthcare;

e. The abolition of God-given right to life via reproductive rights (abortion) and euthanasia and of private property via onerous building codes, zoning regulations and restrictions and by taxing property out of existence and targeting inheritance with bigger and bigger taxes;

f. Destruction of the traditional monogamous family unit via divorce, co-habitation, alternative lifestyles, abortion, pornography, hedonism and homosexuality
Before the top-down spiritually pantheist world order dominated by an occult 'elite' can come into existence, there must be a politically correct philosophy of 'new' thought and a philosophy of pantheist-based natural religion and natural science to usher in the coming political, social, legal and educational aspects of the new order since New Age evolutionary pantheism is a politically communist, ecologically 'sustainable,' sexually androgynous way of living.
In her two books on New Age evolutionary pantheism, 'The Hidden Rainbow,' and 'A Planned Deception,' Constance Cumbey writes that these goals have largely been accomplished:
"The New Age Movement is a religion complete with its own Bibles, prayers and mantras, Vatican City/Jerusalem equivalents, priests and gurus, born again experiences (they call it 'rebirthing'), spiritual laws and commandments, psychics and prophets and nearly every other indicia of a religion." (Flynn, p. 361)
According to Cumbey, the Plan for the new order includes the installation of a New Age messiah, implementation of a New Age totalitarian government and new world religion under Maitreya.  As well, there are plans to implement a universal identification system, universal credit system, universal tax, universal draft, and a world food and water authority that will control all of the world's food and water supplies.  To ensure that all people worship the New Age messiah, authentic Christianity will be completely stamped out along with all faithful Christians.
Toward this end, the evil spirit energizing and directing the Revolution intends to fully possess the Christian faith and refashion it completely.  In furtherance of his goal, the devil has audaciously declared that the supernatural Holy God the Father Almighty has been isolated in His transcendence and is therefore dead, so though the notion of God is retained, the devil proposes a functionless God that perhaps serves to ignite the Big Bang and set evolution in motion.  
 According to the devil, the Revolution is now moving with great force and speed across America nearly unopposed and will not stop until every vestige of faith in the supernatural God has been obliterated in every heart. Every man, woman, and child will experience a counter-conversion—a Satanic Initiation in the words of New Age insider David Spangler—to a 'new' pantheist spiritualism dressed in Christian symbols and terminology, an anti-gospel preached by anti-saints from the void who will assure men of their salvation though they will find only the leering face of the devil.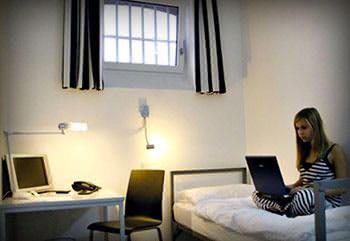 The most precious gift given to humanity besides its very existence and innate connectivity to universal Source is the gift of free will. We can choose. We ultimately have the power to make decisions for ourselves. Unfortunately this concept is buried under the rubble of ignorance and social engineering and of course becomes a very complex matter as life's input and experiences complicate our entire decision-making process.
And freedom and free will? They're generally relegated to philosophical treatises and ideological tugs of war in the political arena. Nicely sectored off to where they can't touch our consciousness and every day living.
Many argue that in today's circumstance we are not free to make our own decisions, that in effect we often don't even have free will as evidenced by history. This strikes at the root of the problem. Disempowerment via thinking we need permission versus knowledge of our inborn nature of pure freedom. It may appear that it's been deprived at times. Free will seems to be often negated or seriously limited under certain circumstances, either by choice, coercion or collusion.
But is it really, no matter how draconian? After all, much of humanity seems to not even know that it is inherently free, never mind does it appear to even want to fully exercise such a sense of inborn freedom.
The Majesty of Choice
We are crowned with the ultimate gift: a completely autonomous conscious will. We can choose what we say, what we do, what we respond to, what we give our attention and energy to. Again, it may not appear so with the way society is structured and judging by the very bound condition and behavior of mankind. While the idea of freedom still distantly rings in the hearts of men, it has taken on many severely compromised meanings. On purpose.
In addition, for some reason it appears we've given up our freedom to varying degrees in exchange for something. But in exchange for what? Security? Acceptance? Ease?
It sure appears that way. But how did this come about? And who said we had to trade anything? Was it a deliberately designed trade off to keep humanity in servitude with an illusion of choice? Looking at the contrived and extremely controlling political and economic structure of our planet's various societies and the miserable state of most of its inhabitants, it's clear something is seriously wrong. Especially with a clearly ruthless ruling class of uber-privileged riding the backs of the oppressed who are the ones producing the goods.
Throw Off the Shackles
Is our lost sense of true unshakable spiritual freedom exactly that which would empower humanity to throw off the shackles of a system built on carefully manipulated voluntary slavery? Is this what the war on the human body, mind and spirit is all about? To block our remembrance?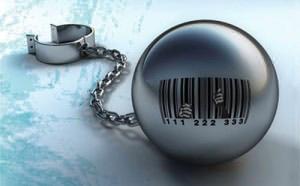 When someone has come to an awakening of true consciousness, or should I say to consciousness since it in itself was never asleep, something profound happens. And continues to unfold. We tap into Source — unadulterated, unfiltered, unlimited, infinite creative Source, or whatever you want to call It. This is where the spiritual and the metaphysical meet the mental and psychological, where true science and knowledge meet the great synchronous Universal life force.
It's all essentially One. The compartments are gone. There are no divisions in the essential Oneness and everything makes sense. And it's because you inherently let go into an experiential perspective where you realize it's not important to know everything or be anything. You just are and everything is wonderful at that level. A great clarity comes over you.
Of course there are differences in manifestations and there are apparent conflicts on many levels brought on by a variety of influences, but in the context of freedom this is where you find its true reality and definition. The sovereignty of spirit that is the inherent right of everything. And man does it blow away any and all man-made structures of any sort in a hurry!
The False Game of False Choice
Herein lies one of mankind's dominators' most effective tools for manipulation. This understanding was documented over the past and previous century, realizing people work harder and better and are more complacent if they feel they have a say so about their captivity. It's quite remarkable. We're still a feudal society, they just figured out how to make us build our own prisons while thinking we're free.
Besides the most obvious example of phony democracy and the easily manipulated voting scheme, glaring assumptions are deliberately embedded into society via religion, false science, hobbling education, social pressure, the media, etc. We're handed platitudes about hope, change and security while the media pumps amusement, materialism, fashion and other forms of acceptance conditioning to keep the populace totally preoccupied with a comatose state of self indulgence.
And as for capitalism (which all forms of government espouse) that's the end goal. Your personal satisfaction, at whatever cost to others who weren't as savvy as you in learning to get what they want.
Fear — The Enemy of Freedom
Why do people cling to corrupt, limiting systems even to their own hurt? Fear of the unknown is very powerful, especially amongst the ignorant. Just fear of not having your next meal can trap you. Fear of being without, fear of being alone, fear of being attacked, fear of dying.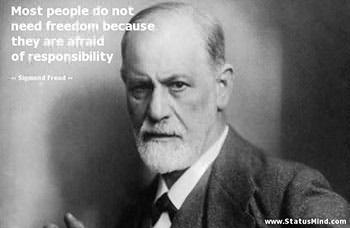 All extremely powerful.
And afraid people will not make conscious decisions, but survival instinct based decisions. Of course there's a time for that as in the fight or flight response to a very real attack from something, but this response can be very easily triggered just by words and bury any chance of conscious living.
Maslow's hierarchy of needs is a concept that's always fascinated me. There's so much truth in the idea that if your basic needs aren't met first, how can you think about the more erudite and spiritual notions of our existence? Well, easily. It was a way of life for indigenous cultures for millennia. It was incorporated, and without which the culture based on spiritual connectivity would have collapsed. This is why indigenous peoples have been marked for genocide by these parasitic controllers.
They represent living wisdom. The knowledge of how things naturally work using conscious awareness and the underlying principles of love, sharing, giving and cooperation. Diametrically opposed to the abusive farming techniques of today's controllers.
Control is the issue, nothing else. Personal empowerment beyond their set boundaries is not an option.
The Enemy Within — Those Who Choose Slavery
This begs a huge question. Would you fight for someone's freedom who doesn't even want it? Is it worth so-called liberating someone who chooses to remain bound — and may even prove to be a liability for what you're trying to do?
There are several famous analogies about this phenomenon. Elephants for example are tied to a stake in the ground with little to circumscribe their maneuverability. They learn their "limitations" well. Later on the rope is removed, but the elephant will stay in the same circumscribed limits. The same has been told of many animals.
It works.
It works on humans as well. Scientists have been capitalizing on this behavioral tendency for a long time, the most famous of which is Pavlov and his salivating dogs. Closely watching those experiments from the start were military personnel. I wonder why. Remember your school period bells ringing like fire alarms between classes? You can thank Pavlov's work and the implementation of the social engineers.
Entrained response. Same dynamic at work in advertising, politics, religion and any aspect of social engineering.
But can those in such a deep coma awake to realize their innate freedom and thus activate? Who's to say. It's a phenomenon to be well aware of. Just remember, groomed dependence is tough to shake for anyone. But anyone can wake up at any time, never ever forget that.
Conclusion — Does Knowledge of Its Innate Freedom Freak Humanity Out?
As Yogi Berra allegedly said, "When you come to a fork in the road, take it." While funny, there's some good advice there — get the hell going and stop worrying about it all so much.
We're all up against the wall when it comes to responding to this assault on humanity we're experiencing. It's more serious by the day politically, materially, socially, physically, spiritually. It's a planet gone wild due to the cumulative efforts of manipulating influences that seem to have full sway without anyone knowing how it got that way. We're seemingly relegated to the observer's seat, awaiting the decision of some hidden tribunal what shall be our fate.
It's time to wake the hell up.
It's bullshit to think humanity has to sit and take this. What's being perpetrated, no matter how cunning, is a rounding up of the drugged and dazed herd. So many of us can see it clearly for what it is yet seem to be screaming into the ether.
My impetus? The more clearly our challenge and situation is articulated the more conscious activists keep on with their efforts, and on it rolls. We do need to reach a greater audience than those awakening but with the recent setback regarding Syria as well as many other instances that seem to point to our efficacy, we're on the right track.
And if there's a better one, well doing what we can now will lead us there in a heartbeat!
Much love, keep on with all your heart,
Zen
Source:  Zen Gardner  |  Just Wondering  | War Is Crime
JoAnne Denison has made a very big mistake, it appears. Denison, who has been a licensed attorney in the State of Illinois for twenty seven years, has been writing about corruption in the courts.
That appears to be a career-killing No- No.
Denison first became concerned as to the hanky panky going on in State Probate courts via her involvement in the adult guardianship of Mary G. Sykes. Sykes was put under an adult guardianship, without apparent legal jurisdiction by the Cook County Court. Neither Mary Sykes nor her adult daughter, Gloria, were served with notice of the proceedings. The court- appointed guardians have subsequently isolated the elderly woman from family and friends for roughly four years.
This is sadly not unusual in guardianship/conservatorship cases. When a concerned family member or friend attempts to intervene in what is often abuse of the "protected person" by the court- appointed guardian, the protesting party often gets treated most severely by the court. Restraining orders are passed out in these cases like salt water taffy, and more often than not there is a lack of due process involved in the restraining order hearings.
Meaning, in lay terms, that the restrained person does not get a hearing.
There also appears to be questionable financial actions taken by the guardians, Adam Stern and Cynthia Farenga, in the Mary Sykes matter. Over a million dollars in gold coins have been unaccounted for by the guardians. Once again, this is– unfortunately– business as usual in probate court. While one of the primary functions of a guardian is to conserve the estate, many guardians tend to look at OPM–"Other People's Money" as a free pass to whoopee it up on someone else's dime. Guardians "forget" to do inventories, "lose" valuable artwork and antiques and in some cases "misplace" entire bank accounts.
Denison, however, found all this abuse and embezzlement to be…..inappropriate. She began a blog, marygsykes.com, which has featured articles by attorneys, award-winning journalists and bloggers as well as her own commentary on what is happening on a widespread basis in probate courts across the country. She has faithfully posted the legal documents relevant to the Sykes case.
And for this public service, Denison may lose her license to practice law.
Going into the complaint, which was filed by Jerome Larkin of the Illinois Attorney Registration & Disciplinary Commission (IARDC), one finds that Denison is being tried for exercising her right to informed free speech. Larkin cites a number of quotes from Denison on her blog as evidence of the following:
a) Making a statement which a lawyer knows to be false or with reckless disregard to its truth or falsity concerning the qualifications or integrity of a judge…..
b) conduct involving dishonesty, fraud, deceit or misrepresentation….
c) conduct that is prejudicial to the administration of justice…
d) presenting, participating in presenting, or threatening to present criminal charges to obtain an advantage in a civil matter….
e) conduct which tends to defeat the administration of justice or to bring the courts or the legal profession into disrepute.
I happen to think that Mr. Larkin over extended himself when he constructed this list. I have personally been reading the marygsykes blog for some time and am unaware of JoAnne Denison making any false statements. I am aware, however, that her criticisms of the malfunction of justice in these proceedings could well be considered in the category of someone declaring that the Emperor is not wearing any clothes….
In other words, JoAnne Denison speaks politically inconvenient truths.
The complaint details some of the posts by Ms. Denison concerning the failures of the court to honor Mary Sykes' constitutional rights as well as concerns about the dispensation of her funds. Here are a couple of the posts which Larkin found objectionable:
A July 28,2012 blog entry entitled "My fax to Diane Saltoun, Executive Director
at the Illinois Atty General," stating:
While the above case has a long, long history, much of which is
documented on a blog to be found at www.marygsykes.com. the
reality of the situation is that this probate proceeding boils down to
garden variety theft, embezzlement, malpractice and mal feasance by
attorneys and the court. ..
Please look at the attached and all the information I will fax you
shortly. This is a case that could be bigger than Greylord-what is
being done to deprive grandma and grandpa of their civil rights and
how the Probate court (routinely) operates."
Yep, them is fighting words, you can bet your booty on that. The fact that Ms. Denison's post references concerns that have been brought to the attention of the court—a million missing dollars in gold coins, for starters–must have gotten Mr. Larkin all worked up. Because look at what else he has found objectionable in Ms. Denison's blog:
An April 19,2012 blog entry entitled "Ken Ditkowsky's answer to the complaint
filed against him by the ARDC via Cynthia Farenga," wherein Respondent suggests
that the GALs and the Guardian ad Litem stole Mary Sykes' money by stating:
Kend (sic) Ditkowsky and I have been caught up in all of this because
we have been working tirelessly on this blog and to inform others of
this situation–and those attorneys who will churn fees at hundreds of
dollars per hour-want us silenced. They apparently have a lot of clout
in Probate and even with the ARDC …

Jumping Jehosophat!! You mean an attorney can now be cited for misconduct for reporting that a guardian and attorneys have committed embezzlement and are exercising what is commonly called "undue influence"? Isn't that what courts and the media are supposed to do? Provide a forum (a public one, to remind the reading audience) wherein acts of criminal misconduct and corruption can be ferreted out?
Or was Larkin's real concern that Denison discussed the clout that miscreant attorneys have with both the Court and his employer, the IARDC? Was Denison hitting too close to home for his comfort?
Attorney Ken Ditkowsky has also been subject to IARDC proceedings for his involvement in the Sykes case. Ditkowsky, who has been sending out emails to Attorney General Eric Holder and others, requesting an honest and complete investigation of the Sykes case, has been recommended for four years suspension from the practice of law. Ken Ditkowsky has been licensed to practice law since the early 1960′s.
The IARDC complaint against Ditkowsky references the attorney's efforts to investigate the Sykes matter and also his efforts to represent Mary Sykes, as requested by Mary (the court had previously declined to appoint her counsel). In addition, the complaint also references statements Ditkowsky has made relating to the integrity and qualification of judicial officers.
Since the IARDC has recommended his suspension, Ditkowsky has continued to contact federal officials with his concerns about the Sykes case. If anything, he has become louder and more insistent concerning the deprivation of rights inflicted upon Mary Sykes and others.
Ditkowsky is now referring to these cases as "elder cleansing," a clear reference to what happened in another genocide, the first launched under Hitler, which cleansed Germany of hundreds of thousands of elderly and disabled ethnic Germans. Ditkowsky has also coined the phrase "ethics cleansing," to refer to the removal from the Bar register attorneys who object to the abuses being administered via probate guardianships.
A letter from Guardian ad Litem Cynthia Farenga to the IARDC has since surfaced. In the letter, dated November 20, 2011, Farenga asks the IARDC for an investigation of Ditkowsky and Denison due to a blog post which appeared on Probate Sharks in 2011. In the blog post, Ditkowsky and Denison call for a State and Federal investigation of the Sykes case.
The Farenga letter confirms the very perception, memorialized on her blog, for which Denison is now under disciplinary proceedings. The fact that Farenga and others in the probate cabal do have torque with the ARDC should exonerate Denison from prosecution for saying so. But it has not.
It is of interest that the judge in the Sykes case, Judge Jane Louise Stuart, has deep financial ties to President Obama. http://citizenwells.wordpress.com/2011/04/21/obama-mansion-rezko-william-miceli-probate-judge-jane-l-stuart-harvey-wineberg-kenneth-j-conner-fired/
Given that Ditkowsky has repeatedly emailed officers in the Obama administration concerning this case, one must ask if favors were requested by Stuart, who appears to own Obama's mansion.
The website for the State of Illinois states that:
The Elder Abuse and Neglect Act provides that people – who in good faith report suspected abuse or cooperate with an investigation – are immune from criminal or civil liability or professional disciplinary action. It further provides that the identity of the reporter shall not be disclosed except with the written permission of the reporter or by order of a court.
This should exonerate both Denison and Ditkowsky from disciplinary action for the reasons stated by the IARDC. Possibly the law does not apply when the judge is a financial supporter of President Obama.
In any event, the word is getting out: Ethical lawyering has gone the way of the Stegosaurus.
And the First Amendment? It doesn't specify who has free speech and who does not. One more Constitutional protection is being thrown under the bus.
James Grogan, Deputy Director for the IARDC, declined to comment on whether the Elder Abuse and Neglect Act offered protection for Denison and Ditkowsky, stating he cannot comment on pending cases. When asked if, given the fact that the judge in question appears to own President Obama's home, there might have been some federal directives issued in these two cases, Grogan also declined to comment.
Other lawyers who have been under the gun due to their attempted defense of conservatees include Grant Goodman, AZ; Margie Mikels, California; Jim Reiss, California.
I could barely make out Barack Obama's Syria speech to the nation on my old car radio as I negotiated the narrow curves of Route 79 on the western banks of the Mississippi River in central Missouri last Tuesday night. What I could hear sounded very much like more of Obama's by now standard if stunning arch-mendacity.
"To Take This Debate to Congress"
Looking at the speech transcript and video online[1] recently, my suspicions were richly confirmed. Speaking from the end of the same long red carpet where George W. Bush delivered his demented announcement of the invasion of Iraq, Obama claimed that he has turned to Congress for authorization to use force against Syria because "I'm…the President of the world's oldest constitutional democracy" and "believe[s]…it [is] right, in the absence of a direct or imminent threat to our security, to take this debate to Congress."
That is certainly a lie. He did no such thing in the case of Libya, subjected to a five-week U.S. bombing campaign (though it posed no "direct or imminent threat to [Americans'] security") because he didn't have to, politically. This time it's different, as the liberalMiddle East historian Juan Cole has explained: "Obama did not need Congress in the case of Libya. He had the Arab League, the UN Security Council, and NATO…But [he has] became more and more isolated [on Syria]. The Arab League declined to call for intervention… Egypt, Tunisia, Algeria and other Arab countries forthrightly denounced the idea of foreign military intervention in Syria, a very different stance than many of them took in 2011 with regard to Libya…Then NATO declined to get involved, with Poland, Belgium, and others expressing reluctance…Then the British Parliament followed suit." Failure to garner any meaningful fig leaf of formal international support is why Obama ran to Congress this time.
"I Possess the Authority"
Obama claimed he has gone to Congress "even though I possess the authority to order military strikes." The former "liberal" constitutional law professor with a degree from Harvard Law certainly knows that the U.S. Constitution grants war-making authority in Congress alone. He should know further that it is thoroughly criminal under international law for him to attack any sovereign nation in the absence of any direct or imminent threat to the U.S.
Claims of Humanitarian Concern
Obama's claim to be moved to act by civilian deaths in Syria, citing the horrors of "children writhing in pain, and going still on a cold hospital floor." This claim is contradicted by the grim determination with which he has regularly murdered innocent civilians (including large numbers of women and children) in Afghanistan, Pakistan, Somalia, Yemen, and elsewhere – "collateral damage" in the dirty global war on/of terror he inherited from Cheney-Bush and then expanded. One horrific example – neither the first nor the last among many – occurred in the May of 2009. That's when U.S. air-strikes killed 140 civilians in Bola Boluk, a village in western Afghanistan's Farah Province. Ninety-three of the dead villagers torn apart by U.S. explosives were children. Just 22 were males 18 years or older. Villagers brought tractor trailers full of the pieces of human bodies to the provincial governor's office to prove that the casualties had occurred. "Everyone at the governor's office was crying, watching that shocking scene," one observer reported."[2]
The initial response of the Obama administration and Pentagon to this appalling incident (one of many mass civilian-butchering U.S. aerial killings in Afghanistan, Pakistan and other parts of the Muslim world under Obama) was to absurdly blame the civilian deaths on "Taliban grenades." Obama's Secretary of State Hillary Clinton expressed "regret" about the loss of innocent life, but the administration refused to issue an apology or acknowledge U.S. responsibility for the blasting apart of civilian bodies in Farah Province.[3]
The matter was quickly dropped and forgotten, sent down George Orwell's memory hole, with deep media complicity, as the Pentagon wrote checks to the Afghan government to give families a couple thousand dollars per corpse. The U.S. subsequently conducted a dubious "investigation" that reduced the civilian body count drastically and blamed the Taliban for putting civilians in the way of U.S. bombs.[4]
There have been many crimes like Bola Boluk under Obama. People who command glass houses of a sociopathic, mass-murderous empire should not expect to be taken seriously when throw "humanitarian" stones at other butchers.
If Obama is so dismayed by the spectacle of a government "killing its own people," why is he not calling for missile strikes against the military dictatorship in Egypt, which recently slaughtered hundreds if not thousands of civilians to stop popular protests against the regime? Is it okay to kill your own civilians as long as you are a U.S.-allied regime and/or do the killing with "conventional" weapons?
But why does Obama think we should believe that he can advance humanitarian goals by lobbying cruise missiles at anyone? Two days after Obama's speech, the New York Times published an Opinion-Editorial from Russian president Vladimir Putin. "The potential strike by the United States against Syria, despite strong opposition from many countries and major political and religious leaders, including the pope, will result in more innocent victims and escalation, potentially spreading the conflict far beyond Syria's borders," Putin reasonably observed. "A strike would increase violence and unleash a new wave of terrorism. It could undermine multilateral efforts to resolve the Iranian nuclear problem and the Israeli-Palestinian conflict and further destabilize the Middle East and North Africa. It could throw the entire system of international law and order out of balance."[5]
Selective History and Terrible Weapons
In his discussion of the past horrors of chemical weapons (by European powers during World War I and by the Nazi holocaust) last Tuesday night, Obama deleted the United States' vicious deployment of dioxin during the Vietnam War. That example of chemical warfare caused an explosion of birth defects among other terrible results in Southeast Asia. The president also failed to mention that Washington helped Saddam Hussein use nerve gas against Iranian soldiers and the U.S. Marines used white phosphorous in their massive assaults on the civilian population of Fallujah, Iraq in November of 2004.
Will Obama threaten Tel Aviv with cruise missiles for using white phosphorous against Palestinian civilians in Gaza? Of course not: the Palestinians are officially unworthy victims, like the East Timorese and countless others who have been killed and tortured by governments that are allied with the inherently good United States and therefore officially incapable (like the U.S.) of crimes against humanity.
Obama painted out Syria as a rogue state because it has not signed a treaty against chemical weapons like "189 governments that represent 98 percent of humanity." He did not mention that Syria's neighbors Syria and Egypt (both U.S. allies) have also not signed the treaty.
Obama had nothing to say, of course, about the even greater dreadfulness of nuclear and radioactive ordnance. The U.S. stands alone in having incinerated and poisoned civilians with atomic weapons – quite unnecessarily in August of 1945. And thanks to America's deployment of depleted uranium in Iraq, the toxic legacy of the U.S. attacks on Fallujah was worse was that of the atom-bombing of Hiroshima and Nagasaki. An epidemic of cancer, leukemia, and birth defects quickly followed in Fallujah.[5A]
"We Know the Assad Regime was Responsible"
"We know," Obama said, "the Assad regime was responsible" for the Syrian chemical weapons attack of August 21, 2013. Not so. The proof offered by the president, a former lawyer, was hardly impressive. It contained nothing remotely like a smoking gun. Obama made no attempt to disprove other theories of what might have happened, including some German journalists' finding that the attack was conducted by a rogue Syrian officer acting without Assad's approval. Nor did he address what left commentator Glen Ford rightly calls "credible reports (everybody's reports are more credible than the Americans) that rebels under U.S. allied control were told to prepare to go on the offensive following an American retaliation to chemical attack that would be blamed on Assad's forces."[6]
"No one doubts that poison gas was used in Syria," Putin wrote in his Times editorial: "But there is every reason to believe it was used not by the Syrian Army, but by opposition forces, to provoke intervention by their powerful foreign patrons, who would be siding with [Islamic] fundamentalists." That is a reasonable judgment.
Nobody should doubt the monstrosity of the Assad regime, but Obama's proof of Assad's culpability for the attack in questions amounts pretty much to this: "because I say so."
"These Things Happened:" The Memory Hole
"When dictators commit atrocities, they depend upon the world to look the other way until those horrifying pictures fade from memory," Obama said. "But these things happened. The facts cannot be denied."
An interesting thing to hear from an American president! "From the end of World War Two through the present, the U.S. Empire has caused "the extinction and suffering of countless human beings. The United States," William Blum Pilger noted eight years ago, "attempted to overthrow fifty governments, many of them democracies, and to crush thirty popular movements fighting tyrannical regimes. In the process, twenty-five countries were bombed, causing the loss of several million lives and the despair of millions more."[7]
The leading American imperial crimes include a massive U.S. assault on the peasant nation of Vietnam – an epic attack that killed 3 million Indochinese – and the illegal invasion of oil-rich Mesopotamia, whose terrible human consequences (including at least 2 million Iraqis dying prematurely) remain essentially unmentionable in "mainstream" (dominant) U.S. media. Chemical weapons were deployed in both of these grand imperial transgressions.
Over these decades, the U.S. has been what Noam Chomsky calls " a rogue state, the leading rogue state, radically violating international law, refusing to accept international convention" and even maintaining "self-authorization to commit genocide."[8]
Is it any wonder that, as Putin noted in the Times, "Millions around the world …see America not as a model of democracy but as relying solely on brute force, cobbling coalitions together under the slogan 'you're either with us or against us'" (emphasis added).
"The Anchor of Global Security"
There should be little surprise that knowledgeable observers the world over cringe and/or roll their eyes when U.S. presidents say things like this, from Obama's Tuesday night address:"My fellow Americans, for nearly seven decades, the United States has been the anchor of global security…The burdens of leadership are often heavy, but the world is a better place because we have borne them" (emphasis added).
That is a blatant lie, as Obama surely knows. Tell it to the survivors of the millions who have been snuffed out by rogue state America, consistently identified by the global populace for many years as the leading threat to peace and security in the world. Tell it to the people of Chile. Two days ago they commemorated the 40th anniversary of their 9/11 – the September 11, 1973 coup that overthrew the democratically elected government of socialist president Salvador Allende. The coup was assisted and supported by Washington, determined to install a vicious military dictatorship that executed thousands of leftists and others and became a leading center of international terror. The U.S. would not permit the continued existence of democratic socialist government in "our hemisphere."
What would Dr. Martin Luther King, Jr., say about Obama's claim that the U.S. has been "the anchor of global security" since World War II? In 1967, well within the timeframe of Obama's sweeping historical claim, King identified the U.S. as "the leading purveyor of violence in the world today." The Vietnamese, King said, "must see Americans as strange liberators" as they "languish under our bombs….as we he herd them off the land of their fathers into concentration camps. They know they must move or be destroyed by bombs. They watch as we poison their water, as we kill a million acres of their crops [with chemical weapons]. They must weep as the bulldozers roar through their areas preparing to destroy the precious trees. They wander into the hospitals, with at least twenty casualties from American firepower for one 'Vietcong'-inflicted injury. So far we may have killed a million of them – mostly children…" [9]
Looking at the historical literature on the Cuban Missile Crisis and subsequent moment of supreme nuclear danger, a living King (who would be 84 today had he not been assassinated or perhaps executed inside "the anchor of global security" exactly one year to the day after publicly declaring his opposition to the Vietnam War at the Riverside Church in New York City) today might also like to mention (among other things) the remarkable degree to which the Ahabs of Washington have been willing to risk global thermonuclear war (very barely averted in October 1962) in their quest for unchallenged global supremacy.[10]
"It Never Happened"
But in the U.S, and indeed across much of the West, the record of ongoing, mass-murderous American criminality is airbrushed out of the official history and mass culture. It is tossed down Orwell's memory hole, consistent with Big Brother's dictum in Nineteen Eighty Four: "Who controls the past controls the future. Who controls the present controls the past." As Harold Pinter noted in his biting acceptance of the 2005 Nobel Prize in Literature, the reigning Western cultural authorities behave as if U.S. crimes simply did not occur. When it comes to America's transgression against civilized norms and international law, "nothing ever happened. Even while it was happening," Pinter added, "it never happened. It didn't matter. It was of no interest."[11] Dominant U.S.-led Western cultural codes mandate that the only victims meriting acknowledgement and compassion are those assaulted by officially designated enemies. The larger number victimized by the U.S. and its clients and allies (e.g., the Palestinians suffering under Israeli occupation and apartheid) do not qualify for sympathy or even existence. They don't exist. The crimes against them didn't take place.
Detour and Lost Cool
Eleven minutes into his war speech, Obama had to strangely shift gears and acknowledge the need to delay his hoped-for war vote in light of Russia and Syria's last-minute proposal to demolish Syria's chemical weapons under international supervision and control. He tried to save militaristic face by attributing the Russian and Syrian move to his threatened use of force. He seemed to expect his listeners to preposterously believe that a peaceful, diplomatic, and international solution is his idea.  Obama wants us to think that the United Nations route was his preferred path all along.
That's nonsense. Obama is an aggressive commander of a rogue military state that prefers force and unilateral action in the names of unimpeded hegemony and "American exceptionalism." He and many of his fellow fake-humanitarian cruise missile liberal imperialists have been itching for a bigger war in the Middle East, one that will let him attack the great regional enemy Iran and wrap the remainder of his lame-duck presidency in the splendor of war-fed patriotism.
Like the British Parliament's vote against attacking Syria, Putin and Assad's peace gambit is a great humiliation for Obama. It knocked more stuffing out of his failing fake-humanitarian effort to rally a reluctant, war-weary citizenry plagued by massive domestic problems (including remarkably durable "homeland" poverty and unemployment alongside stunning, New Gilded Age levels of inequality that have only increased under Obama's supposedly progressive presidency) behind another expensive imperial campaign.
Expect the defeated president to do his best to get the nation back on a unilateral war footing. For now, he has been defeated not simply by other politicians but also by public opinion – by the citizenry in whose name he claims to speak. Imagine that. Along the way, Barack "The Empire's New Clothes" Obama may well have lost his public cool, the swagger in his step, once and for all. Syria may prove his undoing –the moment when the outwardly nice and smooth-talking "leader" is most clearly revealed for what he really is: a cold-blooded sociopath and pathological liar. That's long overdue, but its better late than never.
Paul Street (paulstreet99@yahoo.com) is the author of many books, including The Empire's New Clothes: Barack Obama in the Real World of Power (2010), Barack Obama and the Future of American Politics (2008), Crashing the Tea Party (2011), and They Rule: The 1% v. Democracy (Paradigm Publishers, forthcoming in January 2014). 
Selected Notes
1. http://www.whitehouse.gov/the-press-office/2013/09/10/remarks-president-address-nation-syria;http://www.whitehouse.gov/photos-and-video/video/2013/09/10/president-obama-addresses-nation-syria
2. Carlotta Gall and Taimoor Shah, "Civilian Deaths Imperil Support for Afghan War," New York Times, May 6, 2009.
3. Gall and Shah, "Civilian Deaths;"
4. Paul Street, "Niebuhr Lives, Civilians Die in the Age of Obama," ZNet (June 15, 2009), read athttp://www.zmag.org/znet/viewArticle/21701. By contrast around the same time in 2009, there was a brief media frenzy over a very different occurrence, enough to elicit a full apology and to fire a White House official. The problem was that the White House had scared New Yorkers with an ill-advised Air Force One photo-soot flyover of Manhattan that reminded people below of 9/11. SeeChristina Boyle, "President Obama Calls Air Force One Flyover 'Mistake' After Low-Flying Plane Terrifies New York," New York Daily News, April 28, 2009; Michel Muskai, "Presidential Plane's Photo-Op Over New York Coast as Much as $357,000," Los Angeles Times, May 9, 2009; Peter Nicholas, "Louis Caldera Resigns Over Air Force One Flyover Fiasco," Los Angeles Time, May 9, 2009.
5. Vladimir Putin, A Plea for Caution From Russia," New York Times, September 12, 2013.
5A. Patrick Cockburn, "Toxic Legacy of U.S. Assault on Fallujah 'Worse Than Hiroshima," The Independent, July 24, 2010,http://www.independent.co.uk/news/world/middle-east/toxic-legacy-of-us-assault-on-fallujah-worse-than-hiroshima-2034065.html; "Fallujah More Radioactive Than Hiroshima," RT, uploaded on July 29, 2010, http://www.youtube.com/watch?v=gWIy9-cfMIo. A useful history of U.S. use and encouragement of chemical and biological weapons at home and abroad can be found in William Blum,Rogue State: A Guide to the World's Only Superpower (Monroe. ME: Common Courage, 2005), 136-160.
6. Glen Ford, "Obama's Humiliating Defeat," Black Agenda Report (September 11, 2013),http://www.blackagendareport.com/content/obama%E2%80%99s-humiliating-defeat
7. Blum, Rogue State, 1-2. Honduras and Libya must (at the very least) be added to the list of countries where the U.S. has acted to overthrow governments since Blum wrote. Libya and Somalia must (at the least) added to the list of countries bombed by the U.S.
8 Noam Chomsky, "Instead of Illegal Threat to Syria, U.S. Should Back Chemical Weapons Ban in All Nations," Democracy Now! (September 11, 2013), http://www.democracynow.org/2013/9/11/chomsky_instead_of_illegal_threat_to
9. Rev. Martin Luther King, Jr., "Beyond Vietnam – a Time to Break the Silence" (Riverside Church, New York City, April 4, 1967), audio recording at http://www.youtube.com/watch?v=k29PAUSyrlA
10. Noam Chomsky, Address to Left Forum, New York City, 2013, http://www.youtube.com/watch?v=-yvHMtgac0Q
11.Quoted in John Pilger, Freedom Next Time: Resisting the Empire (New York: Nation Books, 2007), 4.
Via Z Net
"The European race's last three hundred years of evolutionary progress have all come down to nothing but four words: selfishness, slaughter, shamelessness and corruption."
Yan Fu
It only took the rest of the world 300 years to catch on to the evil that masquerades as "western civilization," or perhaps it only took the rise of new powers with the confidence to state the obvious. Anyone doubtful of America's responsibility for the evil needs to read The Untold History of the United States by Oliver Stone and Peter Kuznick.
The "New American Century" proclaimed by the neoconservatives came to an abrupt end on September 6 at the G20 meeting in Russia. The leaders of most of the world's peoples told Obama that they do not believe him and that it is a violation of international law if the US government attacks Syria without UN authorization.
Putin told the assembled world leaders that the chemical weapons attack was "a provocation on behalf of the armed insurgents in hope of the help from the outside, from the countries which supported them from day one." In other words, Israel, Saudi Arabia, and Washington–the axis of evil.
China, India, South Africa, Brazil, Indonesia, and Argentina joined Putin in affirming that a leader who commits military aggression without the approval of the UN Security Council puts himself "outside of law."
In other words, if you defy the world, obama, you are a war criminal.
The entire world is waiting to see if the Israel Lobby can push obama into the role of war criminal. Many are betting that Israel will prevail over the weak american president, a cipher devoid of all principle. A couple of decades ago before the advent of the american sheeple, one of the last tough Americans, Admiral Tom Moorer, Chief of Naval Operations and Chairman of the Joint Chiefs of Staff, publicly declared that "no US president can stand up to Israel." America's highest ranking military officer could not get an honest investigation of the Israeli attack on the USS Liberty.
We are yet to see an american president who can stand up to Israel. Or, for that matter, a Congress that can. Or a media.
The obama regime tried to counter its smashing defeat at the G20 Summit by forcing its puppet states to sign a joint statement condemning Syria. However the puppet states qualified their position by stating that they opposed military action and awaited the UN report.
Most of obama's bought-and-paid-for "supporters" are impotent, powerless. For example obama counts the UK as a supporting country because of the personal support of the discredited UK prime minister, david cameron, despite the fact that cameron was repudiated by the British Parliament in a vote that prohibits British participation in another of Washington's war crimes. So, although cameron cannot bring the British people and the British government with him, obama counts the UK as a supporter of obama's attack on Syria. Clearly, this is a desperate count of "supporting countries."
The Turkish puppet government, which has been shooting its peacefully demonstrating citizens down in the streets, with no protest from obama or the Israel Lobby, supports "holding Syria accountable," but not itself, of course, or Washington.
The puppet states of Canada and Australia, powerless countries, neither of which carry one ounce of world influence, have lined up to do the bidding of their Washington master. The entire point of having the top government job in Canada and Australia is the payoff from Washington.
The obama cipher also claims the support of Japan and the Republic of Korea, another two countries devoid of all diplomatic influence and power of any kind. Helpless Japan is on the verge of being destroyed by the Fukushima nuclear disaster, for which it has no solution. As the radiation leaks spread into the aquifer upon which Tokyo and surrounding areas rely, Japan is faced with the possibility of having to relocate 40 million people.
Saudi Arabia, implicated in the transfer to al-Nusra rebels of the chemical weapons used in the attack, supports Washington, knowing that otherwise its tyranny is toast. Even the neoconservatives headed by obama's shrill National Security Advisor, Susan Rice, want to overthrow the Saudis.
Obama claims also to have support from France and Germany. However both Hollande and Merkel have stated clearly that a diplomatic solution, not war, is their first choice and that the outcome rests on the UN.
As for Italy and Spain's support, both governments are hoping to be rewarded with the Federal Reserve printing enough dollars to bail out their indebted economies so that both governments are not overthrown in the streets for their acquiescence to the looting of their countries by international banksters. Like so many Western governments, those of Italy and Spain, and, of course, Greece, support the international banksters, not their own citizens.
The president of the European Commission has declared that the European Union, the central overlord over Britain, France, Germany, Italy, and Spain, does not support a military solution to the Syrian Crisis. "The European Union is certain that the efforts should be aimed at a political settlement," Jose Manuel Barroso told reporters at the G20 meeting. The EU has the power to issue arrest warrants for the heads of EU governments that participate in war crimes.
What this reveals is that the support behind the liar obama is feeble and limited. The ability of the Western countries to dominate international politics came to an end at the G20 meeting. The moral authority of the West is completely gone, shattered and eroded by countless lies and shameless acts of aggression based on nothing but lies and self-interests. Nothing remains of the West's "moral authority," which was never anything but a cover for self-interest, murder, and genocide.
The West has been destroyed by its own governments, who have told too many self-serving lies, and by its capitalist corporations, who offshored the West's jobs and technology to China, India, Indonesia, and Brazil, depriving the Western governments of a tax base and the support of its citizens.
It is difficult to know whether citizens in the West hate their corrupt governments any less than do Muslims, whose lives and countries have been devastated by Western aggression, or than do citizens of third world countries who have been impoverished by being looted by predatory First World financial organizations.
The idiot Western governments have pissed away their clout. There is no prospect whatsoever of the neoconservative fantasy of US hegemony being exercised over Russia, China, India, Brazil, South Africa, South America, Iran. These countries can establish their own system of international payments and finance and leave the dollar standard whenever they wish. One wonders why they wait. The US dollar is being printed in unbelievable quantities and is no longer qualified to be the world reserve currency. The US dollar is on the verge of total worthlessness.
The G20 Summit made it clear that the world is no longer willing to go along with the West's lies and murderous ways. The world has caught on to the West. Every country now understands that the bailouts offered by the West are merely mechanisms for looting the bailed-out countries and impoverishing the people.
In the 21st century Washington has treated its own citizens the way it treats citizens of third world countries. Untold trillions of dollars have been lavished on a handful of banks, while the banks threw millions of Americans out of their homes and seized any remaining assets of the broken families.
US corporations had their taxes cut to practically nothing, with few paying any taxes at all, while the corporations gave the jobs and careers of millions of Americans to the Chinese and Indians. With those jobs went US GDP, tax base, and economic power, leaving Americans with massive budget deficits, a debased currency, and bankrupt cities, such as Detroit, which once was the manufacturing powerhouse of the world.
How long before Washington shoots down its own homeless, hungry, and protesting citizens in the streets?
Washington represents Israel and a handful of powerful organized private interests. Washington represents no one else. Washington is a plague upon the American people and a plague upon the world.
Source: Paul Craig Roberts
The rats are jumping ship. Obama's strongest allies can't stomach the stench of lies that are the foundation of the war effort against Syria. Even England, whose entire foreign policy is reduced to asking "how high?" when the U.S. says "jump," opted to stay grounded for Obama's war drive.
The Arab League, too, having long been considered a puppet show by U.S. foreign policy, has cut its strings. The UN Security Council — after having learned not to trust Obama in Libya — also refuses to give permission for an attack. Which leaves France — the former colonial master of Syria — to fill England's shoes as the token "important" European nation to give the attack a thin coat of "international" support. But England's insolence will surely make an impression on the French public, who voted in a "socialist" president, presumably not to act as a warmonger.
Obama has offered zero evidence that the Syrian government is responsible for the most recent chemical weapons attack. UN investigator Carla Del Ponte blamed the U.S.-backed rebels for a previous chemical weapons attack, so if one were to presume guilt, it would flow towards the rebels.
While foreign nations instantly recognized Obama's war song as a plagiarism of President Bush's lyrics used to attack Iraq, sections of the American public have been fooled by Obama's mellowing tone. The soft, reassuring sound of "limited strikes" that will last "hours, not days" has a calming effect on the nerves of the American public, who are essentially being told that Syria needs a light slap on the wrist for being "bad," after which everything will return to normal; no U.S. troops need die. No big deal, really.
But, of course, any military action in the Middle East is a big deal. With each new war the U.S. wages in the region tensions rise, self defense preparations are made, and regional alliances are readied to act as deterrents. The nations not aligned with U.S. foreign policy — and there are many — are desperate to stop the U.S.' bloody march across the Middle East.
Americans don't understand how the Iraq war fundamentally changed the Middle East. The U.S. Government is deeply hated by the vast majority of people in the region for having destroyed Iraq, once viewed by many as a proud Arab nation. Attacking another nation in the heart of the Middle East — that millions of Arabs have an equally strong affinity for — will create massive "blowback."
No matter how "limited" the strike, bombing a foreign nation is a major act of war. In fact, after WWII the Nuremberg trial concluded that the Nazis' "supreme international crime" was not genocide or holocaust, but waging aggressive war, since all other war crimes were spawned from this original sin. Of course, Obama's aggressive war plans involve more than tossing a couple of missiles at some Syrian tanks. That is why he's moved five Navy destroyers into the region.
It is also presumably why — as reported by the French daily Le Figaro — hundreds U.S. Special Forces and "trained militant fighters" entered Syria on August 17.
It has widely been speculated that the real intention of attacking Syria is to prop up Obama's ailing rebels, who have received massive U.S. support in the form of guns, training, and money, for —according to The New York Times — almost two years now, and possibly longer. It's an undisputed fact that Islamic extremists militias are the most powerful fighting forces in the opposition to Assad; if he falls then they will be in power.
If only a tiny bombing campaign is launched, then it's certain that more bombings will take place at a later date because the U.S.-backed extremist rebels need much more assistance than that to have any hope of beating Assad. To change the balance of forces between Obama's essentially beaten rebels and the Syrian government will require a massive bombing campaign, along the lines of Libya.
One shouldn't forget the chain of events in Libya: After the U.S.-backed Libyan rebels were facing defeat, Obama exploited the UN's "naivety" by claiming that "immediate action" had to be taken to prevent the slaughter of thousands of Libyans. The UN stupidly agreed to a vague resolution about "protecting civilians," which Obama immediately used as a pretext to wage aggressive war and regime change, dropping thousands of bombs on Libya via fighter jets that attacked both military and civilian targets, tearing apart the nation's seams in the process. Vijay Prashad's excellent book, "Arab Spring, Libyan Winter" covers the conflict in depth.
After the Libyan example, the UN is immune to Obama's lies. So now the hardest part about waging war against Syria is starting it. And after the war foot is in the door, the logic of war immediately takes over, which instantly creates new, unforeseen dynamics, usually in the direction of expansion. It's very possible that this "unforeseen" element of war is exactly what Obama is planning on.
For example, any sane military analyst expects Syria to defend itself. And Syria is much more capable of doing so than Libya or Iraq were. The American public isn't prepared for this, since it essentially has been told that Syria would submissively accept its punishment, perhaps after throwing a loud tantrum.
But Syria has advanced weapons systems, and it would be perfectly legal and reasonable for Syria to defend itself by — for example, by bombing a U.S. Navy destroyer, or perhaps targeting Israel, who will certainly be involved in the assault on some level, and therefore is a legitimate military target.  Israel has bombed Syria several times in the last six months.
It's very possible that Obama is trying to provoke a strong reaction from Syria to give the U.S. public a "real" reason to escalate the war. Any attack on Syria also has the possibility of bringing Iran into the conflict, since Iran and Syria have a mutual defense pact. And this may be the ultimate goal: to provoke Iran into getting involved militarily, so that the U.S. would have a justification to expand the war into Iran, which has been in the U.S. crosshairs for years.
If international and domestic pressure force Obama to merely launch a "symbolic" strike that Syria doesn't retaliate against, then it will be a historic humiliation for US foreign policy, showing the decline of US international power. But even a "surgical" strike sets a very dangerous precedent, opening the door wider to future strikes which will inevitably be re-opened in the near future.   A weak war effort this time will make the Obama Administration all the more war hungry next time, since empires don't simply fade away into oblivion.
If Obama attacks Syria at this point, he'll have fewer allies than did Bush in Iraq. Obama, the Nobel Peace Prize winner, had the audacity to soil the ground where Martin Luther King, Jr. spoke 50 years earlier at the 1963 March on Washington; Obama sang the praises of the great peacemaker as he planned war against Syria.
Obama has very quickly ruined his integrity in Bush-like fashion. He's jailed whistle-blowers like Chelsea (formerly Bradley) Manning — whose only crime was exposing war crimes — while now preparing an even bigger war crime against Syria. His presidency is going down in flames with impressive speed, and has the potential to drag down the rest of the country. On Saturday, August 31st, there is an international day of protest against a war with Syria. A large anti-war showing in the U.S. will convince more pro-war rats to jump ship, and an especially large showing could possibly sink the war ship in one shot.
Notes
http://www.nytimes.com/2013/08/28/world/middleeast/arab-league-rejects-attack-against-syria.html
http://www.telegraph.co.uk/news/worldnews/middleeast/syria/10039672/UN-accuses-Syrian-rebels-of-chemical-weapons-use.html
http://en.wikipedia.org/wiki/War_of_aggression
http://english.alarabiya.net/en/News/middle-east/2013/08/29/U-S-Navy-sends-fifth-destroyer-closer-to-Syria.html
http://english.alarabiya.net/en/News/middle-east/2013/08/29/U-S-Navy-sends-fifth-destroyer-closer-to-Syria.html
http://www.nytimes.com/2013/03/25/world/middleeast/arms-airlift-to-syrian-rebels-expands-with-cia-aid.html?hp&_r=1&
http://www.theguardian.com/commentisfree/2013/may/06/syria-israel-bombing-moral-relativism
The emancipation of women marked the beginning of the decline of America. Women were the glue that held the family together, the tender support that made men strong and wise. It was the woman who loved and supported her husband when he made a bad decision or when his righteousness brought threats and derision. She was his ego booster, his self worth affirmer, his chef par excellence, his lover and his friend. She corrected him when he was wrong but if he choose to be wrong she supported him in his folly. She was loyal, faithful, and dependable; a source of wisdom, and refreshment.
Though physically weaker than her husband she was durable. She did not need a formal education to bring steady insight and wisdom to the union. She viewed life from a different perspective. Conciliation, patience, and unconditional love came easier to her. She could go from one task to another and be as interested in the next task as she was in the previous. She knew how to help him stand firm and to seduce him into changing his mind. Sometimes she knew him better then he knew himself.
It was another era. A time when we accepted the way we were created and lived accordingly. It was a time when men were men and women were women; when children were children and parents were parents. It was a time when marriages were for keeps and care was used in making a selection that would pass the test of time.
Women were willing to let their physically superior husbands be king while they relished being queen. They were willing to honor, respect, defer to and obey them. Women were the key to a properly functioning home and when they rebelled they injured it.
Men were made to head their homes but without their queen they were handicapped. The women was a rock under her husband. If she failed to depend on him as provider and decision maker and failed to grant him honor in and outside of the home his ability was impeded.
Love acquiesces to the natural order. Rebellion seeks license and fosters tyranny. Tyranny locks the cage.
Rebellion is as common in women as it is in men but since women are the key to a properly functioning family it is more serious. A spark of rebellion, fanned by evil and regularly re-lit, spawned and sustained the women's suffrage movement. Suffrage brought women into the political arena and gave them a legal right to defy their husbands. It was an axe that sliced into the solid bond of the home. Though it seemed right to on its face, it planted a seed for conflict. It was a zircon that looked like a diamond. Wisdom attempted to block it but was slowly defeated by a sea of human sympathy. Today it is so widely accepted that challenging it seems as ridiculous as recommending stoning as a method of capital punishment.
Articles lauding the struggle for women's rights abound. The unfortunate promotion of women has resulted in female soldiers who are seeking combat roles in our army. These are women who wish to be responsible for the safety of the nation while complaining that they are being sexually assaulted by their own fellow soldiers.
The female quest for equality defies reality. Females of most species birth and nurture the next generation and if the specie intends to survive it must produce more young than are lost to death. When the Industrial revolution separated us from the land we failed to give heed to the results of that separation. Though children were no longer assets in our urban society they were absolutely necessary if we intended to maintain racial integrity.
When technical advances freed women from household chores they sought purpose in agitating for equality.. As the women's movement advanced in the Twentieth Century women's rights came to mean equality with men. They sought to shed the role of nurturing a family and became entities outside the home. The Industrial Revolution set the stage for domestic structural unrest and the emancipation of women broke up the home and contributed to an impending demographic tragedy.
After winning the Suffrage battle during the Twentieth Century the feminist movement became dangerously militant blaming men for suppressing women and seeking social equality, even superiority. Abortion was sanctioned through militant feminism and as the rebellion against the natural order continued the homosexual movement began.
None of us assented to our birth; we exist through another will. We entered a pre-existing world that contained perennial absolutes. We had nothing to do with its creation or with its order. We are, in fact, only sojourners who have been given the gift of life. If we use that gift properly we will pass blessings to future generations; if we use it recklessly our posterity will suffer.
We are made in the image of a sovereign but when we exert our authority we often create more problems than we solve. This is particularly true when we malign the world's blue print. Our tastes may become stilted but efforts to change the world's order to conform to our distorted desires will ultimately fail.
When we kill our babies and promote the sterility of homosexuality we jeopardize the existence of our specie. Women who seek to dominate their husbands and to function in roles that demand the strength of a male find themselves in an untenable position like being sexually assaulted by their fellow soldiers.
Amalgamating the races through multi-culturalism will destroy individual cultures leaving us with a dull sameness. True diversity creates a decentralized world and a decentralized world is a free world. Racial diversity is sustained through separation; each race should have its own domain. The established order of the world should not be forced to succumb to the aberrant wiles of its people.
Wars and genocides are savage methods of controlling population. We have already waited too long in considering a realistic way of preserving the world so that children can enjoy a better life than their parents.
Time is wasted when we work against the world's blue print. If we bring humanity into accord with our earthly home future generations may have an opportunity to live in peace and prosperity.
"To learn who rules over you, simply find out who you are not allowed to criticize." – - Voltaire (1694-1778)
The really important news from Egypt is not the "martyrdom" of some hundreds of Muslim Brotherhood supporters and underage human shields set up for sacrifice by their leaders. It is not the brutality of the security forces fighting the emergence of a Khalifate within the state. It is the targeting of dozens of Christian churches, institutions and individuals all over Egypt by the MB, instigated by the leaders and eagerly carried out by the rank-and-file.
The Brotherhood has finally shown its terrorist character (a host of Western news editors excusing and implicitly justifying its acts as "reprisal attacks" notwithstanding). Attacking the helpless infidel has always been the essence of the MB's scriptural sources of inspiration, the record of its predecessors through history, and the practice of its contemporary peers. As assorted jihadists fight Assad in Syria, the Christians suffer the most by far proportionate to their numbers. In Libya there were no Christians left after Gaddafy's fall, so several Allied war cemeteries were vandalized. In Iraq, Saddam's pious Shiite successors and their Sunni foes have effectively destroyed the two-million-strong Christian community, one of the oldest in the world.
At least the "Bulgarian Massacres" of 1878 and the Turkish genocide of a million-plus Armenians in 1915 and thereafter had a grim logic to it, following the Russian victories at Plevna and in the Caucasus respectively. The logic of the Brotherhood's assault on Egypt's Christians is to be found in chapter 9, verse 5, of the Kuran and in the example set by Muhammad and his early successors, the four "rightly guided" khalifs. That logic outweighs the pragmatic need not to dissipate forces and not to lose foreign support—not that the West cares. Had a Christian mob put to torch fifty-plus mosques and Islamic centers in Russia, say, that would have been the MSM lead story for days and weeks, never mind the dead. But the persecution, violence and bloodshed that is the daily lot of Christians in most majority-Muslim countries is under-reported or else grotesquely misrepresented.
As Wael Nawara, a former fellow at Harvard's Kennedy School, pointed out in an excellent article last Wednesday, the question is not "Why was it so necessary to clear the sit-ins fully knowing that the blood toll was to be high," but rather, "If it's not too important, why did the Muslim Brothers' react by setting the whole country on fire?" For six weeks, Nawara explains, the Rabia al-Adawiya encampment gradually expanded its borders, creeping to claim mile after mile of neighboring streets, including the highway which connects much of Cairo to the airport. The "sit-in" gradually morphed into a sprawling, fortified city-state with its own police force, complete with torture chambers and border guards. It came to manifest the MB's "Parallel State," and its conflict with the state of Egypt has now reached an existential phase "where for one to survive, the other had to go, at least ideologically and organizationally:
Over the past two and half years of the Egyptian revolution, several sit-ins were dispersed in Tahrir and other squares, with very few casualties, if any. It was never a big deal. But this was not just a sit-in, this was the flashpoint in an 85-year conflict between two states, the Muslim Brotherhood's with its promised Caliphate state and the Egyptian national state, the oldest state history has known. Political factions can negotiate and split seats of power; people from different races, faiths and walks of life can coexist, but two states trying to govern the same people on the same piece of land cannot be together. This is the nature of the conflict now in Egypt and this is one explanation why the Brotherhood fights this battle as if it was Armageddon.
Three weeks ago Secretary of State John Kerry declared that the Egyptian army did not carry out a coup on July 3 but was only "restoring democracy." (He retracted it with some waffle a day later.) That is nonsense. There had never been any democracy in Egypt so there is nothing to restore. The Muslim Brotherhood in general—as manifested by Morsi's year in power—and its assault on the dwindling Coptic community in particular, are the living testimonial to the incompatibility of Islam with democracy as it is commonly understood in the postmodern West.
It cannot be otherwise. As Pope Benedict XVI said in his now famous lecture at the University of Regensburg six years ago, not to act reasonably—not to act with logos—is contrary to the nature of God. For a Muslim, God is absolutely transcendent, however; his will is not bound up with any of our categories, even that of rationality. Indeed, it is impossible to have total transcendence and self-limitation at the same time. Logos cannot be assumed in a supreme being that is so transcendent as to be devoid of personality. As then-Cardinal Josef Ratzinger wrote in 1979, "the unrelated, unrelatable, absolutely one could not be a person. There is no such thing as a person in the categorical singular." The result is a moral philosophy and a legal code that excludes the possibility of judgment based on any other source of authority but itself: the letter of revealed law and the precedent. Analogies thus derived stand above reason, conscience, or nature. A Muslim knows that a thing is right or not simply because Allah says so, or because his prophet has thus said or done. No other standard can be invoked.
The political consequences are crucial for all societies that derive their concept of authority from this image. Any notion of politics distinct from that implicit in complete submission to Allah is forbidden and sinful. A polity not based on Sharia is infidel ab initio; the notion of a society not based on the revealed will of Allah is haram. Any Western concept of justice, prudence, equality, or individual freedom—either Christian or derived from some deist-atheist construct—is incompatible with Islam. For Muslims to live together as sovereign individuals—the hallmark of today's West—is literally unimaginable. It is beyond incompatible with the ideal of ummah, it is its diametrical opposite. The sovereignty of the individual is inconceivable. In his 1970 Islamic Declaration the Bosnian jihadist leader Alija Izetbegovic wrote that "A Muslim generally does not exist as an individual. If he wishes to live and survive as a Muslim, he must create an environment, a community, an order; change the world or be changed himself."
The sovereignty of the people was accepted by the Muslim Brotherhood as a perfect tool to other ends—a step on the irreversible road to Sharia—but it was always seen by Morsi and his ilk as a sinful rebellion against the sovereignty of Allah. Hence their contempt and arrogance, hence their sophistry and duplicity. Only Allah creates our acts and enables us to act, not constitutions and assemblies and courts, which can and should be manipulated and twisted to suit his will.
The result goes beyond politics. An ikhwani a priori has no capacity for logical thought. Disjointed discourse is the norm. Conspiracy theorizing passes for serious discussion. This is the result of the theological and philosophical foundations of mainstream Sunnite Islam, as they were developed in the ninth and tenth centuries. They were tantamount to an "intellectual suicide" which remains at the root of the problem to this day. Since Allah is Pure Will, outside and above reason or nature. Literally everything is possible in a world in which there is no cause and effect, where man's thoughts and actions are subsidiary and contingent, and Allah is the only actor.
For a self-confident West of yore, confronting such confused civilization would be a breeze. "Democracy" has changed the West, however, and the rot is proceeding apace. Roger Scruton thus finds the essence of the West in what he calls the "personal state," which he approvingly describes as characterized by constitution, rule of law, and rotation of office-holders. As I noted last fall, such "society of individuals" is the bane of the West, the poison at its core. However defined, it is also incompatible with Islam. At one level the problem is Sharia. Its key concepts are "blasphemy" and "apostasy," both incurring the death penalty. The whole edifice is based on the basic inequality between Muslims and non-Muslims, men and women, free men and slaves.
More fundamentally, Western-style democracy—Scruton's Personal State—is impossible in the Muslim world because the affairs of men do not belong to men in the universe not governed by natural laws. In this universe, "democracy" is reduced to the act of voting, on the one-way street to Sharia. It is an advanced form of mob rule. "Creation is not imprinted with reason," Robert Reilly noted of Islamic voluntarism in The Closing of the Muslim Mind, and therefore cannot reflect what is not there. There is no rational order, there are only the second-to-second manifestation of God's Will. By contrast, "democracy" presupposes an ordered universe, a Cosmos, with a detached clock-maker or an impersonal set of natural circumstances as its spiritus movens, with Man's self-validating reason as the final check and balance.
The gap between these two Weltanschauungen is unbridgeable. An orthodox Muslim will see each act in itself as fitting an occasion rather than as a link in a chain of cause and consequence. It is blasphemous to assert that Sun will rise in the east tomorrow morning, without adding "insh'Allah!" There is no logos, no law, no freedom separate from His divine caprice. Submitting, and touching the carpet in the direction of Mecca, is the only freedom possible.
The implications are dire. On the one side the "democratic" West has divorced reason from faith and subsequently sank into moral, cultural and demographic self-destruction resulting from its embrace of an unnatural and unworkable political creed. Western decrepitude is allowing the Brotherhood and its ilk to continue divorcing faith from reason with centuries-long gusto. They are impervious now, and will always be, to the concept of democracy based on the tenet of individual freedom. In addition to demography and fanaticism, this immunity is their greatest asset in its expectation of a victory of world-historical proportions some time later this century.
The Egyptian generals sense that this world would be unpleasant in general, and dangerously uncertain for themselves personally. They have much more at stake than The New York Times editorialists and American politicians. Hence the Brotherhood's comeuppance, well deserved and long overdue. May the state of emergency in Egypt last for another thirty years.
Junta power runs Egypt. Supreme Council of the Armed Forces (SCAF) generals decide policy. Interim officials serve at their pleasure.
On July 3, President Mohamed Morsi was ousted. Coup authority replaced him. It did illegitimately. His supporters want him reinstated. They've been camped out in Cairo for weeks. SCAF threatened to roust them.
Tensions remained high. Morsi supporters have been repeatedly attacked. Hundreds died earlier. Many others were injured. Scores are imprisoned. Arrests follow regularly.
Ahead of Wednesday's action, Foreign Minister Nabil Fahmy said:
"Law and order has to be in place, and people need to have access to their homes and work and so on."
"Ultimately, this situation has to be resolved very soon." He claimed efforts to end sit-ins would be "consistent with the law." He lied saying so. More on that below.
Interim President Adly Mansour convened an emergency National Security Council meeting. Top SCAF and civilian officials attended.
Crackdowns were planned. Muslim Brotherhood officials urged Morsi supporters to join sit-ins. They called on Egyptian security forces to remain nonviolent, saying:
"We remind our sons and brothers from the great Egyptian army and the men of the Interior Ministry to not attack their peaceful brothers or besiege them or shed their blood."
Morsi's under house arrest. He's at an unknown location. State agency Mena said he's charged with conspiring with Hamas, killing prisoners and officers "deliberately with prior intent," kidnapping officers and soldiers, spying, attacking public buildings, and setting fire to Wadi el-Natroun prison.
It claimed doing so helped him escape. During 2011 anti-Mubarak protests, he and other Muslim Brotherhood members were arrested and detained. Morsi said local residents freed them.
Ahead of Wednesday's crackdown, SCAF threatened to "turn its guns" on pro-Morsi supporters, saying:
"We will not initiate any move, but will definitely react harshly against any calls for violence or black terrorism from Brotherhood leaders or their supporters."
Its officials warned of civil war. What follows Wednesday's crackdown remains to be seen.
On August 14, AP headlined "Egypt police storm 2 Pro-Morsi Camps in Cairo," saying:
"Egyptian security forces, backed by armored cars and bulldozers, swept in Wednesday to clear two sit-in camps of supporters of the country's ousted President Mohammed Morsi, showering protesters with tear gas as the sound of gunfire rang out at both sites."
Numbers killed and injured aren't confirmed. Muslim Brotherhood (MB) spokesman Walid Al-Haddad said 600. Another 9,000 were wounded, he added. Scores were arrested.
Another MB spokesman, Gehad El-Haddad claimed up to 2,000 killed and 10,000 injured. Intensive gunfire was heard. Official reports downplay numbers. Bodies were taken to makeshift morgues.
Senior MB leader Mohammed el-Beltagy estimated 300 deaths. He called on police and military forces to rebel. He urged Egyptians to protest publicly, saying:
"Oh, Egyptian people, your brothers are in the square. Are you going to remain silent until the genocide is completed?"
Hours later he was arrested. Witnesses said security forces used live fire on Morsi supporters. EU foreign policy chief Catherine Ashton's spokesman, Michael Mann, said:
"The reports of deaths and injuries are extremely worrying. We reiterate that violence won't lead to any solution, and we urge the Egyptian authorities to proceed with utmost restraint."
Most EU countries are NATO members. Belligerence and other forms of violence are official policy. Ashton's concern for Egyptian lives lacks credibility.
She, other EU leaders and Washington don't give a damn about SCAF ruthlessness. They care plenty about it making world headlines.
They want reports of state-sponsored violence suppressed. They want business as usual continued. They want it out of sight and mind abroad.
They want Israeli interests addressed. They include destroying Gaza's tunnel economy, keeping Rafah crossing closed, and joint IDF/SCAF attacks on Sinai-based pro-Morsi Islamists.
Days earlier, SCAF promised to roust Morsi supporters. Around 7AM, they acted. Clashes occurred in Cairo, Alexandria, Suez, Aswan, Assiut, Minya, and other cities nationwide.
By mid-morning, state television said security forces finished breaking up Cairo sit-ins. Bulldozers began clearing makeshift camps.
Major roads into Cairo are blocked. Railway authority officials said trains in and out of the city were stopped. So are others serving major cities nationwide. It's "for security reasons to prevent people from mobilizing," they said.
Egypt's Interior Ministry said security forces have "total control" over Nahda Square. "Police forces removed most tents."
Access to the area was blocked. Egypt's major state daily Al Ahram said the interim government warned "it would react sternly to acts of sabotage and attacks against state institutions."
An official statement said:
"In accordance with government instructions to take necessary measures towards the sit-ins at Rabaa Al-Adawiya and Nahda, and for the safety of the country, security forces started taking measures to disperse the sit-ins early Wednesday."
"The government insists on moving forward with the future roadmap in a way that guarantees that no faction will be excluded from participating in the political process which will achieve a democratic transition."
It bears repeating. Egypt's no democracy. Junta power rules. Appointed President Adly Mansour and other interim officials serve at its pleasure.
Events are fast moving. Egypt's central bank ordered commercial banks to close branches in conflict areas. Some had power shut off.
The Ministry of Antiquities ordered Giza Pyramids closed to visitors. Cairo's Egyptian museum was closed. MB officials are charged with inciting violence and/or conspiring to kill protesters.
MB's London office said:
"The world cannot sit back and watch while innocent men, women and children are being indiscriminately slaughtered. The world must stand up to the military junta's crime before it is too late."
Egypt's a tinderbox. Cairo's a virtual war zone. Ousting Morsi along with unaddressed major grievances has millions nationwide enraged.
Blaming victims is policy. Egypt's government made baseless accusations, saying:
"The government holds (MB) leaders fully responsible for any spilt blood, and for all the rioting and violence going on."
Egypt's Interior Ministry claimed it intercepted phone calls calling on supporters to attack police stations. Planned assaults were foiled, it added.
MB officials were arrested. Al-Azhar Grand Imam Ahmed el-Tayeb urged restraint. He did so on state television. He opposed Morsi. He backed his ouster. He comments lack credibility.
Clashes erupted across Egypt. Minya, Assiut and Sohag Christian Coptic Churches were torched.
In Bani Suef south of Cairo, police cars were set ablaze. Clashes threaten to continue.
Interim President Mansour said diplomacy ended. SCAF gloves are off. Egyptian security forces are notoriously hardline.
Ahead of Wednesday's crackdown, Robert Fisk asked:
"Why does the Egyptian crisis appear so simple to our political leaders yet so complicated when you actually turn up in Cairo?"
State media create "fantasies." They claim SCAF "follow(ed) the will of the people" ousting Morsi. They exaggerated opposition crowds. They called them "the largest political demonstration(s) in history."
Numbers reported suggested over half the adult working age population turned out. Unlike early 2011, "the country kept running."
John Kerry claimed SCAF intervened to restore democracy. "Thank God for the Egyptian army," Fisk added. He did so with tongue in cheek.
Le Monde's Alain Gresh headlined his latest article "Shadow of the army over Egypt's revolution," saying:
The Muslim Brotherhood "faced a destabilisation campaign by the former regime, with the dissolution of the elected parliament, the police refusing to maintain public order and protect its premises (significantly the interior minister was reinstated in office after 30 June), and the courts acquitting former Mubarak officials."
Media pluralism didn't follow Morsi's ouster, said Gresh. Some TV stations were banned. Journalists were arrested.
Ruling officials are hostile to critical foreign media. Interim leaders maintain "a ministry of information." Doing so's not a good sign.
State media ignore pro-Morsi demonstrations. Hundreds of thousands participate nationwide.
"A textbook example is the coverage of the repression of a sit-in organised by the Brotherhood on 8 July outside the headquarters of the Republican Guard, during which at least 50 people were killed," said Gresh.
"Army spokesman Colonel Ahmed Mohammed Ali told the Associated Press: 'What excessive force? It would have been excessive if we killed 300.' "
"The English-language website Madamasr has posted damning witness statements, especially one by a cameraman working for an opposition television station, which showed images of soldiers shooting at the crowd, for no reason."
Interim President Mansour has links to the Mubarak regime and Saudi Arabia. He worked there for over a decade.
He published a constitutional declaration. It gives him full executive and legislative powers for six months. It does so ahead of elections.
Egypt's government is dominated by neoliberal hardliners. They force-feed austerity on millions of poor people. They have added pain in mind. Doing so risks turning a tinderbox into a raging inferno.
Observers wonder "whether Egypt will ever see pluralist elections again, now that its first democratically elected president has been overthrown," said Gresh.
Mansour and other interim officials remain silent about MB repression. Ignoring it means support.
Mohamed ElBaradei's an apparent exception. He resigned saying:
"(T)he beneficiaries of what happened today are those who call for violence, terrorism and the most extreme groups."
"It has become difficult for me to continue bearing responsibility for decisions that I do not agree with and whose consequences I fear. I cannot bear the responsibility for one drop of blood."
ElBaradei wants to be Egypt's president. Perhaps he believes resigning now makes it possible later. Allying with state-sponsored repression assures rejection.
Gresh wonders what's next for Egypt. "How long will it be before people are put on trial for having demanded Mubarak's resignation in 2011," he asked?
"Perhaps the aim is to provoke the Brotherhood into resorting to violence, so as to allow a reinstatement of the state of emergency in the name of the war on terror."
"Or the excuse may be the instability of the Sinai region, which predates Morsi."
All sides vying for power and influence must "learn from their failures." They must "abandon their secretive culture."
Shutting MB and other Islamists out risks "pushing them on to a radical path that could cost Egypt dear(ly)," Gresh concluded.
On Wednesday, a state of emergency was declared. Martial law's in effect. Major city 7:00PM – 6:00AM curfews were imposed. It's effective until further notice.
MB supporters won't back down. They pledged to die rather than quit. One Morsi protester perhaps spoke for others, saying:
"We don't care about death. We believe in one thing. When your time to die comes, you will die."
"So will you die as a courageous martyr, or as a coward? That's the point: we want to die as martyrs."
They want Morsi reinstitated. Civil war's possible follow. MB spokesman Gehad El-Haddad twittered:
"8 hours of mass killings & not a single sane person in Egypt or in world 2 stop this!! Over 2,000 killed and & over 10,000 injured & world watches."
Egypt's a virtual war zone. Anything ahead is possible.
Stephen Lendman lives in Chicago. He can be reached at lendmanstephen@sbcglobal.net.
His new book is titled "Banker Occupation: Waging Financial War on Humanity."
http://www.claritypress.com/LendmanII.html
Visit his blog site at sjlendman.blogspot.com.
A row between the US and Moscow over Snowden's extradition has reached a new level of tension after Barack Obama canceled a long-planned summit with Russian President Vladimir Putin, again showing the adherence of US to double-standard politics.
This goes back to Putin finally deciding to give temporary asylum to NSA whistleblower Edward Snowden, specifically ignoring Obama's personal directive that Snowden should be handed over to the US. With this measure, Putin echoes Russia's and the world's growing weariness with America's hegemonic carrot-and-stick strategy, and its double talk.
Both presidents had agreed to hold a summit in Moscow next month to discuss bilateral issues but, reading between the lines, one can clearly sense the increasing frustration the US and its key global allies feel towards Russia and China, the only two major powers that can stand up to them, bringing some measure of traditional balance-of-power to today's world; even if uneasy and fragile
Disclosure
As with Julian Assange, the case involving Edward Snowden is well-known around the world: both men were in a position to access credible behind-the-curtain information, together with the documentation backing it up, and they both came out boldly disclosing it to the public.
If the proof is in the pudding, then America's rage and ire, as well as that of its allies', are proof that these disclosures are in fact true, which is why such a large portion of global public opinion hail Snowden and Assange as true heroes and freedom fighters.
For when it comes to assessing the true motives and unconfessable activities and goals behind much of US, UK and Israeli foreign and domestic policies, millions of modern-day Hamlets can smell that there is definitely something very rotten and not precisely in the State of Denmark.
If, as we believe, the supranational global power elites are embedded deep inside the public and private power structures of key nations – notably the United States and the United Kingdom  – then clearly their Achilles Heel is any and all disclosure of their crimes, their meddling in the internal affairs of other countries, their direct or indirect involvement in false-flag attacks, their support of genocidal regimes when it serves their purpose, their murderous invasions and occupations in Iraq, Afghanistan, Palestine and Libya, and their obscene funding and support of terrorists, guerrillas and mafias in Syria and elsewhere, under the PsyOps cover of 'Arab Spring'.
Now, if giving temporary asylum to a disgruntled 30-year-old former National Security Agency (NSA) operative like Snowden has such impact on the US power structure – so much so that it led the president of the United States to cancel a key summit with the President of Russia – then one can only wonder at the fear and trembling they must feel when assessing potentially much more serious 'security breaches'.
What if a really organized group of truly powerful insiders-turned-outsiders were to decide to confront Washington, New York, London and Tel-Aviv with unquestionable evidence and proof of their crimes and their criminal perpetrators? What if, say, somebody comes up with total and undisputable proof on the truth behind 9/11? Or Iraq and Libya? Or Wall Street in 2008? Or London 7/7…?
Russia and China: America's 21st-century foes
Naturally global hegemons abhor anyone standing up to them, which is clearly what Russia has been doing for the past decade.  At the UN, where Russia had been more accommodating to many US interests, after the US-backed monstrous assassination of Libyan leader Muammar Gaddafi on live TV and the rape of Libya in 2011, its appears Moscow got really fed up.
Assassinating global leaders to the chuckling of Hillary Clinton on CBS News is definitely not on Moscow's agenda.
A key change in Russian foreign policy can thus be clearly seen in the cases of Iran and, more significantly, in Syria – a traditional Russian ally.
The US, UK and Israel know full well that even if they continue to finance the worst terrorists, mafias, murderers, arms-dealers and Al-Qaeda operatives – whom they collectively dub as 'freedom fighters' - against the legitimate government of Bashar Assad, Russia just won't budge.
Putin's message is clear: the West will not have its way in Syria. Period.
Many readers are probably asking, what about China? Isn't China supposed to be the key Pentagon target in the years to come because it continues to grow and grow, and its economy will soon surpass that of the US?
Yes, but that's just the economy and, yes, China does hold almost $2 trillion in US Treasury Bills, which gives them the potential to wreak havoc on the US by just liquidating them short-term in the major global financial markets. China could, if it wanted, send the US Dollar crumbling down like the World Trade Center twin towers did in 2001.
But the US knows China will not do that; not now, anyway, as they have much more to lose from a US financial collapse than they have to win.  China knows that triggering the mass devaluation of those Treasuries would backfire and explode in their own face.
Besides, China has never had, nor has today, global hegemonic aims. China seems quite happy to be and remain the undisputed power in South East Asia and the Western Pacific, something that is in sharp contrast with the US/UK/Israel, which together insist on running the whole world: politically, territorially, financially, even trying to impose its courts and laws.
In addition, China has few issues for open conflict: Tibet, Taiwan, a couple of disputed islands with Japan, perhaps, but that's basically it. Their struggle lies on the economic and resources stage.
Now, compare that to the permanent conflicts the US and its allies stir up in the Middle East, Africa, Latin America, Central Europe etc.
China does not really need to be contained; it is self-contained. The US and its allies, however, must be contained and, seeing the way things are going, in the long run they must be stopped.
Russia might have far less economic clout than the US, however the Kremlin has always had clear long-term geopolitical objectives; intelligently designed and planned ever since the times of the tsars, later under the Bolsheviks, and today under its mature, coherent and consistent leadership.
For Russia not only has global aims, Russia understands the world and its multicultural complexities far better than the US. On this, Russia is only rivaled by Britain… and China.
So is the US now slipping back into 'Evil Empire', Russia-standing-in-the-way-of-'democracy'; Russia-supporting-the-bad-guys rhetoric?
The truth is that Russia is helping to unmask American social and political decadence, financial weakness, and psychopathic imperial overdrive.
When Russia stands up to America, it shows strength, personality and self-respect. The world looks on and applauds.
Double standards
On August 7, Obama appeared on Jay Leno's popular 'Tonight Show', whining and complaining about Putin, accusing Moscow of slipping back into "Cold-War mode". He listed US grievances against Russia: missile defense and arms control, trade relations, global security, human rights, civil society… and advising President Putin not to look at the past but to "think about the future as there's no reason why we shouldn't be able to cooperate."
Obama doesn't seem to understand that to think correctly about the future, requires learning from the experience of the past. Addressing the Snowden Affair in isolation is but another example of US double-standards and double talk.
As journalist Glenn Greenwald of London's The Guardian newspaper reminded his readers on that same day, whilst Obama and the mainstream media today express so much distress over Snowden's Russian asylum, they seem to forget past cases where the tables were turned, and which did not involve a young, mild-mannered whistleblower, but rather where the US protected the worst criminals and murderers.
For instance, the US refused to heed an extradition request from Italy for two CIA agents indicted in the alleged 2003 abduction of an Egyptian cleric in Milan (New York Times, February 28, 2007); later, when CIA agent Robert Seldon Lady was released in Panama, he was flown back to the US to avert the possibility he might be extradited to Italy (Washington Post, July 19, 2013).
Then we have America's refusal to extradite former CIA-supported Bolivian President Gonzalo Sánchez de Lozada – who for all practical purposes was given US asylum – so he could stand trial for genocide and war crimes in Bolivia (The Guardian, September 9, 2012). Or the case of Luis Posada Carriles, whose extradition to Venezuela was also refused by the US, over his alleged role in the 1976 terror bombing of a Cuban jetliner that killed 73 people (El Paso Times, December 30, 2010).
The list does not stop there. In recent years, Argentina, Uruguay, Chile and Brazil filed repeated requests and legal summons asking the US to give up one Sir Henry A. Kissinger, wanted for questioning over his decades-long involvement with CIA-backed military regime murders in those countries during the 1970s, under a mass genocide strategy which later became known as 'Plan Condor'.
But again, the Global Power Elite always stands behind its problem children like Sir Henry to the very end. Spanish judge Baltasar Garzón went so far as to ask Interpol to arrest Kissinger for questioning during a visit to London but – Alas! – to no avail.
And we won't even mention the repeated extradition requests filed by Belgian Courts against former Israeli Prime Minister Ariel Sharon for his war crimes and crimes against humanity, filed by Lebanese victims of his 2001 killing sprees.
The list is far too long.  But the double standards are glaringly obvious, which does not seem to unduly bother the Global Hegemons, for they are far too used to always having their way.
And even when they do take some risk they use their overpowering leverage to play their game safely, as if saying "let's flip a coin: heads we win; tails you lose".
Adrian Salbuchi is a political analyst, author, speaker and radio/TV commentator in Argentina
As long as you are plugged into the computer program that is running your reality, you can't escape its hold over your life. You are literally programming and reprogramming yourself, without your conscious will, to toe the line of some very sneaky potentates who would like for you to forget just how powerful a being you truly are.
As long as you are subservient to the status quo — the belief that you must slave away for the monarchy, namely the Rockefeller/Vatican/Gates/J.P. Morgan/World Bank delusionists, then you will not ever truly know that you can change your reality in the blink of an eye. The world in its current state is not meant to be your experience of life, yet playing the computer game that has been set before you keeps you disillusioned and deluded. It's time to wake up. Following are 5 of the practically infinite ways by which the powers that be keep you thinking you are small, helpless and powerless, when in fact, you are Infinite in scope:
1. They are hypnotizing you with their agenda. If you participate in the mainstream media — watching its television programs, sitting in front of its Hollywood movies, or even leaving the tube on as you go to sleep, then you are programming your brain with the entirely 'wrong' frequency. Of course, it's a choice. There really is no wrong or right — we can continue to portray minorities, women and any person who isn't rich and white as less intelligent or capable, or portray endless scenes of violence and bigotry, hate and racism, but we have to ask ourselves what purpose this truly serves. It seems if we are fighting against one another, because of the color of our skin, our religious or cultural backgrounds, our sexual preferences or our gender, then we can't really focus on the true 'enemy', which is really only like Oz behind a curtain.
CBS and ABC both have officials that have top positions in the Obama administration. Monsanto and several large Big Ag, Big Pharma, and Big Oil corporations have cronies in almost every leg of the mainstream media. These people don't report the truth. They promote their own greedy agendas. With just a little crack in the looking glass, you can see that there is another reality. David Icke's The People's Voice Network is just such an example. It's literally time for a different program. Cut your addiction to mainstream media. They are keeping you enslaved to a decaying paradigm.
2. They are poisoning the enlightenment right out of you. Big Corporations are poisoning your water with fluoride, heavy metals and endless other toxins. Big Ag is poisoning your food with GMO crops. Big Pharma is supplying you with drugs that actually make your food-induced cancer or heart disease worse, as well as dumbing down entire generations with autism, while quietly paying out families for the damage that MMR vaccinations have caused. The secret of the Matrix is that these addictive patterns — high fructose corn syrup, McDonald's Happy Meals and nutrition-less foods — do more than make you fat and sick. They literally block your ability to have an enlightened experience of the world — explicitly one which allows you to see outside the Matrix. These companies provide the pain and then feed you the pain-killers, which are really just another way to kill you. You are not a depressed, dark, lonely individual. You are a creature of light and hope, love and prosperity beyond your current imagining. Don't let them drug you into oblivion. Eat wholesome foods, detox your pineal gland — the seat of enlightenment — and participate in age-old natural healing. It is not only for your physical well being, but for your spiritual ascension — and a great and final unplugging from the Matrix.
3. They use religion to perpetuate a lie. This is a hot button for many people. The truth is that use of religion alone is one of the easiest ways that they can divide and conquer. Every religion has at its core, a message of truth and LOVE, not the bastardized, quantified, you-need-me-to-get-to-God message that so many people mistakenly proselytize to the masses in order to keep them in check. The leaders of great religious movements know that we can only survive together as one. There are sites around the world that teach an integrated, accepting approach to realizing the Great Mystery of which we are all a part. Thanksgiving Square, for example, has been visited by the Dalai Lama, Catholic nuns including Mother Theresa, Zen Monks, famous Hindu yogis, Muslim and Christian spiritual leaders, and so forth. It is time to elevate our spirituality to one of inclusiveness instead of segregation and division. Realizing this is a great way to shun the Matrix lie that there is only one pathway to God.
4. They indoctrinate you early in public school. Henry Louis Mencken puts it so perfectly:
"The aim of public school is not to spread enlightenment at all; it is simply to reduce as many individuals as possible to the same safe level, to breed a standard citizenry [slaves to the Matrix], to put down dissent and originality."
There are numberless geniuses who were able to skip a 'cursory' education and, instead, used their own curiosity and creativity to guide them through the material world. Michael Faraday opened a famous bookshop without any formal education, but he also experimented with electricity, magnetism and other sciences on his own. William Herschel, a musical composer with no formal education in astrophysics, discovered the planet Uranus and was only later called an 'astronomer' for his discovery. Don't let them tell you what you can know or limit your genius. This is another tactic to keep you enslaved to the Matrix. Teach your children to think for themselves and seriously question whether they need to attend public school at all.
5. They convince you that this is the only 'REALity.' You can create a world that does not poison its people, pollute its oceans, rivers and streams, air and soil. You can create a world where people do not engage in endless wars and genocides. You can create a world where a few greedy bastards don't run the whole show. You have the choice to run another program. It starts with waking up to the reality that has been forced upon you so that you can choose differently.
Kurt Vonnegut once said in Mother Night:
"We are what we pretend to be, so we must be careful what we pretend to be."
You are just pretending this reality right now. You can just as easily choose another. As long as you have the belief that you are stuck in this version of reality, you will be. They reinforce this belief in every way they possibly can. Though our minds have a hard time conceiving of Infinity, it exists. Start expanding it to new levels, and suspend your disbelief. This will help you to untie your bondage ropes to the Matrix.
"How often have I said to you that when you have eliminated the impossible, whatever remains, however improbable, must be the truth?" — Sir Arthur Conan Doyle.
Source: Christina Sarich  |  Waking Times
On July 1 Croatia became the 28th country to join the European Union, and on current form there will be no further enlargement for many years to come. A look at the glaring dysfunctions in Croatia's accession, compared to the double standards Brussels imposes on Serbia and Ukraine, is indicative of the peculiar mitteleuropäisch view of what constitutes "Europe" which still dominates the political and media elite thinking in Berlin and Vienna.
After the disappointing experience with Bulgaria and Romania, which joined the EU in 2007 but continue to be plagued by unstable governments and all-pervasive corruption, many experts have expressed doubts about Croatia's readiness for membership. On its entry a month ago it became the third-poorest nation in the EU, with unemployment hovering around 20 percent. Of those who work, one-third are employed in the public sector. If it joins the eurozone in three years, Croatia would also become a prime candidate for an eventual bailout.
According to Transparency International, Croatia is ranked below Rwanda, Namibia, Jordan or Cuba in its 1012 graft index. Former prime minister Ivo Sanader, who played a key role in negotiating the EU membership, was sentenced to ten years in jail last year for accepting multi-million bribes from foreign companies. Last March the European Commission expressed concern over Croatia's low level of legal penalties in corruption cases and its effectiveness in battling human trafficking and organized crime. "Widespread political and economic corruption persist, and its courts often show an overly lax attitude toward due process," The New York Times editorialist warned on June 28. "The fact is that the Union may well be about to repeat the mistakes of the last round of accessions," he warned, thus jeopardizing Croatia's own future, diminishing membership prospects for other Balkan states, and stalling further enlargement for the next decade or more.
It is no secret in Brussels that Germany wanted Croatia in for its own geopolitical reasons, however, and that was the end of the debate. There is also an economic interest. Since their products have become significantly more competitive with the elimination of the 20 percent tariff on EU goods, German manufacturers and merchants in particular stand to profit from Croatia's entry. They cherish the prospect of over four million potential new customers who are traditionally fond of German brands.
Many Croatians remain deeply skeptical about the benefits of joining the Union. In last year's referendum on EU membership, only 43 percent of eligible voters cast their ballots and exactly two-thirds voted in favor of the union—a mere 28 percent of Croatia's electorate. Recent polls show that only 39 percent welcomed the accession. State-funded celebration in Zagreb notwithstanding, Croatian accession was marked by all-pervasive gloom among its people as well as across the EU. Some Croats fear that tough competition from the north will drive many struggling companies out of business. Even Greece, Bulgaria and Romania are in better financial shape than Croatia, according to World Bank statistics.
For a country facing serious demographic decline, the most serious likely consequence of EU membership will be an exodus of educated young people when work restrictions expire in two years from now. Among Croatia's under-25s unemployment rate exceeds 50 percent. A massive brain drain has already happened to Poland after it joined the EU in 2004, and to Bulgaria and Romania after 2007.
Croatian Euroskeptics say that just getting ready for EU entry has crippled their country in the same manner as Brussels' neoliberal ideology has damaged the "Club Med." Croatia cannot join the eurozone immediately, but it is maintaining a fixed euro-kuna exchange rate to qualify for membership in three years' time. This denies it an opportunity to devalue and make its exports and tourist industry more competitive. On current form, Croatia's tourist infrastructure can hardly compete with that of Italy, Spain, or Greece.
"Croatian governments have followed obediently the EU's austerity advice, even before the accession." Srecko Horvat and Igor Stiks wrote in an op-ed for the Guardian. The country's foreign debt now exceeds $60 billion, more than $13,000 for each of Croatia's 4.4 million people. It now has virtually no industry and relies heavily on tourism, which accounts for 20 percent of GNP. All this, Horvat and Stiks say, means that "Croatia has not actually joined only the EU; in reality, it has become a fully fledged member of the EU periphery." One of the EU's longest external land borders at 800 miles, they add, will necessarily cut Croatia off from its immediate and natural surroundings and bring further isolation from its neighbors.
By entering the EU Croatia has lost its membership in the Central European Free Trade Agreement (CEFTA), which now consists of Albania, Bosnia and Herzegovina, Macedonia, Moldova, Montenegro and Serbia. The loss of customs privileges and trade benefits in those markets will cost the country at least 220 million dollars a year in lost exports, according to the Croatian Chamber of Commerce. Other analysts say that some 4,000 people will become unemployed as a result of Croatia losing CEFTA membership, with no compensating benefits in the highly competitive EU markets.
Last but not least, EU membership creates a major problem for thousands of Croats who make their living from fishing along the country's Adriatic coast. They will face competition from much larger and better equipped fishing vessels from other EU countries—above all Italy—which are now free to operate in Croatian waters. In addition, they will have to invest heavily into new, EU-compliant trawl nets and safety equipment. Most of their gear is not in accordance with the EU's Common Fishing Policy (CFP), whose regulations were modeled mostly on fishing in the Atlantic Ocean. Local fishers complain that successive Croatian governments did not even try to protect their interests and that they face bankruptcy.
For better or worse, Croatia is in the EU while other aspirants, like Serbia to the east, will stay out for many years to come—or, in the case of Ukraine, are not yet even in discussions for membership. Enlargement fatigue is all-pervasive among old and new Union members alike. The fact that it is particularly strong in Germany is what really matters. (Several smaller countries share the sentiment, notably Austria and Benelux.) German preferences largely explain the unequal treatment by Brussels of other countries in the former Yugoslavia and in Europe's "eastern neighborhood." What is sauce for the Croatian goose is no sauce for the Serbian or Ukrainian gander. Unlike in earlier rounds of accession, the EU no longer offers a specific timetable for achieving the promise of membership made at the summit in Thessaloniki ten years ago. Rather, the process remains open-ended and indeterminate. EU Commissioner for Enlargement Štefan Füle claims that enlargement will continue, but officials in Brussels privately concede that this is not the case.
Last April Serbia had to sign a humiliating, EU-brokered deal with Kosovo's secessionist government in order to obtain a "conditional" date for the opening of accession negotiations next January. Effectively giving up one-seventh of one's sovereign territory for the sake of the elusive "Date" was both a crime and a mistake, but even that does not promise the government in Belgrade that it will be any closer to full EU membership a decade from now than it is today. Turkey has been a candidate since 1999, and yet it will never be allowed to join the EU. Skopje-Macedonia (FYROM) has had a candidate status for the past eight years, with the final goalpost nowhere in sight.
Even after Serbia's capitulation last April, German lawmakers came up with a list of seven additional demands which Belgrade would need to complete in order to be given a date for the commencement of accession negotiations. They wanted the Serbian authorities "to find and prosecute the demonstrators who attacked the German embassy in Belgrade in February 2008" (a day after Berlin recognized Kosovo's independence), which is well-nigh impossible because the German government has refused to give the Serbs any surveillance camera footage. More egregiously, the Bundestag demanded that the Serbs accept, and not deny, that "genocide" was committed in Srebrenica; to apply pressure on northern Kosovo Serbs to "actively cooperate" with EULEX and Kfor; and to display "visible readiness for legally binding normalization of relations" with Kosovo.
Brussels' lack of straight dealing is equally glaring in the case of Ukraine, which is not even being offered the prospect of EU membership anytime soon. Kiev has been struggling since 2007 to obtain the more limited Association Agreement with the EU. At the 15th Ukraine-EU Summit in December 2011, the EU leaders and President Yanukovych announced that they had reached "a common understanding on the text of the Association Agreement," and in March 2012 the chief negotiators of the European Union and Ukraine initialed the text of the Agreement. Stefan Füle announced at that time that the Agreement could be finally signed after the Ukrainian general election in October 2012. It did not happen. Additional demands and conditions keep emerging instead.
Topping the list is the case of Yulia Tymoshenko, a former prime minister, who is serving a seven-year jail sentence for corruption and is facing murder charges for the 1996 killing of a political opponent. Even though the case against the richest woman in Ukraine seems strong, Brussels has taken the position that it was politically motivated. The EU has also criticized Ukrainian authorities for failing to conduct last October's parliamentary elections "in line with international democratic standards."  With Germany again the lead skeptical voice on the EU side, the question of whether the Association Agreement will be signed at the Vilnius summit this November remains uncertain. If it is not signed, it will not be for lack of trying from the Ukrainian side.
Unequal treatment of different countries by the EU's old core—and above all by Germany—reflects some old prejudices and cultural preferences which will not go away. Of course, no German politician will ever admit that his or her judgment is impacted by the fact that the Croats were German allies in both world wars, while the Serbs or Ukrainians were no
There was a time during the 30-month covert dirty war on Syria when the Western governments and mainstream media would make a clamor over reported massacres.
Now, despicably, these governments and media just ignore such atrocities.
Why? Because it is increasingly clear that the groups committing these crimes against thousands of Syrian civilians are the foreign-backed mercenaries, whom the Western media and their governments have tried to lionize as "rebels" fighting for "democratic freedom".
That charade is rapidly disintegrating, exposing not just criminal Western governments sponsoring the violence against civilians, but an entire media industry that is also guilty of war crimes through its willful complicity.
This is not mere hyperbole. To disseminate false information and lies about conflict – under the guise of independent news – is to be complicit in covering up war crimes. You can hardly get more serious misconduct than to tell lies about crimes against humanity.
These toxic lies and propaganda are now being exposed as the Western-backed plot to subvert the sovereign state of Syria unravels; this unraveling is accentuated by the West's death squads becoming even more unhinged as they stare at looming defeat at the hands of the Syrian army.
The latest massacre occurred in the town of Khan al-Assal in the northern province of Aleppo. Some 150 people, mostly civilians, were reportedly slaughtered in cold blood. Many of the victims were shot in the head execution-style. The groups claiming responsibility are the al-Qaeda-linked al-Nusra Front and Ansar al Khalifa.
Reliable sources say that the killers tried to cover up their barbaric crimes by mutilating the corpses and burning the remains. Only days before this orgy of murder, the same groups are believed to have massacred at least seven civilians in the town of Maqbara in the province of Hasakah.
Elsewhere, as the Syrian national army makes searing advances against the militants, it is apparent from the identities of the dead that the majority of these fighters are foreigners, from Saudi Arabia, Libya, Jordan, Turkey, as well as from the US and Europe, including Britain, France and Germany.
Just last week, it was reported that Saudi Arabia bought $50 million-worth of heavy arms from Israel to supply this foreign network in its endeavor to terrorize the people of Syria into submission.
Already, the US, Britain and France have stumped up over $200 million which they claim is provided to "the Syrian opposition" in the form of "non-lethal aid".
This is just cynical semantics to cover up the fact that the Western governments and their regional Turk, Arab and Israeli proxies are sponsoring genocide in Syria.
Over the weekend as the mass murders in Khan al-Assal and Maqbara emerged there was a telling silence in the Western media. A cursory glance at outlets such as New York Times, Washington Post, Voice of America, the Guardian, BBC, France 24, Deutsche Welle, Reuters, among others, showed no or negligible reports on the atrocities.
A notable exception was the London-based Financial Times, which headlined: "Syria opposition condemns rebel attack". The FT tried to obfuscate the mass murder of civilians by claiming that "extremist rebels" had executed captured Syrian army soldiers and by giving prominence to condemnation of the "abuses" by the exile non-entity group, the Syrian National Coalition.
Similar Western silence followed another massacre last month in the village of Hatlah in the eastern province of Deir al-Zour. In mid-June, more than 60 mainly Shia inhabitants were slaughtered again by Western-backed foreign militants. Most of the victims were women and children. Syrian government appeals for international condemnation
at the United Nations were ignored.
Contrast this void in Western government and media reaction to earlier massacres. In May and June 2012, the Western media went viral with reports of mass killings in the villages of Houla and Qubair where some 108 and 78 inhabitants were murdered, many of them with throats slit. Immediately, the Western media then claimed or implied that the perpetrators were Syrian state forces and roundly condemned President Bashar al-Assad.
Back then US Secretary of State Hillary Clinton accused Assad of "ruling by murder and fear" and led the chorus of Western governments calling for Assad to step down.
It later transpired that the Houla and Qubair massacres were the work of the Western-backed foreign militants. But Western media did not follow-up with corrective reporting. This is the conduct of a propaganda ministry, not independent journalism.
The same propaganda formula of sensationalist headlines and innuendo, with minimal evidence, was repeated in subsequent massacres, such as in Tremseh in July 2012, or the bomb attack on Aleppo University in January this year in which more than 80 were killed. Also in that same month, more than 100 bodies were fished out of the Queiq River in the Bustan al-Qasr district of Aleppo – all of those victims with gunshot wounds to the head. Never mind that the district was under the control of foreign militants, the Western media continued their campaign of innuendo that it was the Syrian state forces that carried out the executions.
The Syrian government has consistently alleged that all these mass killings are the work of Western-backed militants. This sickening terrorist methodology concatenates with the Takfiri mentality of killing everyone who is deemed to be an infidel – Sunni, Shia, Alawite, Christian, non-believer alike, who does not subscribe to their fundamentalist twisted theology.
It is entirely in keeping that Western governments and Wahhabi Arab despots sponsor such groups given the long history of collusion between these protagonists, going back to the creation of al-Qaeda by Western military intelligence in Afghanistan during the 1980s to fight the then Soviet-backed government in Kabul.
The indiscriminate murder of civilians in wholesale massacres by Western-backed death squads operating in Syria to overthrow the Assad government is also consistent with the countless no-warning car bombs that have ripped through markets, streets, hospitals and schools all across Syria. Days before the latest slaughter in Khan al-Assal, a car bomb killed at least 10 in the Jaramana district of the capital, Damascus.
A few months earlier, another deadly bomb attack also targeted Jaramana, killing more than 30. The district is a mixed community of Muslim, Christian and Druze, which is largely supportive of the Assad government. As with the many other massacres in Syria, the aim is to terrorize the civilian population, to sow sectarianism and to coerce
the populace to relinquish support for the government.
As the foreign criminal conspiracy to force regime change in Syria flounders – with the turning point being the Syrian army victory in Qusayr early last month – the Western-sponsored terrorists are resorting to more and more desperate methods. This depravity was manifested yet again in the slaughter of civilians in Khan al-Assal and Maqbara. Tragically and despicably, we can expect more such atrocities in the coming weeks and months as the Western criminal conspiracy suffers more defeats.
But what is truly remarkable is how the Western governments and their propaganda machine, known euphemistically as the mainstream news media, are ignoring these latest massacres. That is because their vile game is up. They can no longer dissimulate on the reality of who is carrying out these massacres and how it is all part of a criminal genocidal campaign directed from Washington, London and Paris. That is why they are feigning to ignore such atrocities. To look into them honestly would uncover the ugly face of Western imperialism and the unconscionable role played all along by so-called Western news media.
Meanwhile, proper journalistic services like Press TV that are reporting the reality of what the Western governments are really doing in Syria via their death squads are being banned from satellite networks controlled by Western authorities.
Indeed, a very real extension of this censorship is how Press TV correspondent Maya Nasser was murdered last September by Western-backed death squads in Damascus for the very reason that he was helping to uncover the truth about what is being inflicted on Syria. Assassination is just an extreme act of censorship, as the Irish playwright George Bernard Shaw once noted.
Western government and media silence over the latest massacres in Syria is not just a matter of indifference or sloppy journalism. It is indicative of their complicity in the covert genocidal war on Syria.
Finian Cunningham, originally from Belfast, Ireland, was born in 1963. He is a prominent expert in international affairs. The author and media commentator was expelled from Bahrain in June 2011 for his critical journalism in which he highlighted human rights violations by the Western-backed regime. He is a Master's graduate in Agricultural Chemistry and worked as a scientific editor for the Royal Society of Chemistry, Cambridge, England, before pursuing a career in journalism. He is also a musician and songwriter. For many years, he worked as an editor and writer in the mainstream news media, including The Mirror, Irish Times and Independent. He is now based in East Africa where he is writing a book on Bahrain and the Arab Spring.He co-hosts a weekly current affairs programme, Sunday at 3pm GMT on Bandung Radio
Source:  Press TV
What would it have taken for the jury that acquitted George Zimmerman to find him guilty? Well, try this on for size: imagine that instead of emerging from his encounter with Trayvon Martin bloodied with a broken nose, he didn't have a scratch on him. Imagine he had also admitted he confronted Martin with gun drawn and hadn't actually been attacked — but had shot Martin simply because the teen was running at him. Lastly, imagine Zimmerman was built like a brick outhouse, had trained in a few martial arts and even competed in martial-arts tournaments. Is it conceivable there could have been an acquittal?
Luckily for Zimmerman, the above was not his scenario. But those were the facts in the case of another man who shot and killed an unarmed 17-year-old.
And there was an acquittal.
The case was however, different in two apparently significant ways: the teenager was white and the shooter was black.
The man's name is Roderick Scott, and he shot teen Christopher Cervini in 2009 in Greece, New York. As with Zimmerman, Scott was aware there had been crimes in his neighborhood; unlike Zimmerman, Scott wasn't a neighborhood-watch volunteer. But after observing some individuals preparing to break in to a neighbor's vehicle on an April 4 night, Scott grabbed his handgun and walked outside "to stop or detain the criminals," as he put it. He then saw someone rummaging around inside the vehicle and saw two suspects altogether, at which point he drew his weapon, chambered a round, took a shooting stance and ordered the teens to freeze, prompting one them to run off. But the other, Chris Cervini, charged toward him yelling that he was going to get him, claims Scott. Having already warned the criminals he was armed, Scott testified that he then shot the teen so he would not "kill me or hurt me."
Other similarities between the two cases are that Scott was also faced with a manslaughter charged and was judged by a mostly white jury. But then there are some more differences. The national media didn't pick up his story and make it a cause célèbre. We didn't see news outlets plaster articles with a picture of a smiling, cherubic, pubescent Chris Cervini or NBC doctor a tape to provoke racial unrest and make Scott appear a bigot. We didn't see the DOJ send operatives to NY to foment demonstrations, and Eric Holder never contemplated civil-rights charges against Scott. And no one said "It's now legal to shoot white kids in America."
Oh, yeah, and the best information has it that Cervini was not armed with a bag of Skittles.
It is also inconceivable that muscular martial-arts competitor Scott couldn't have taken the teen down in mere seconds with his bare hands. But I suspect he was a no-nonsense type, that his attitude was, "If those punks make one wrong move, I'm gonna' smoke 'em." But this is conjecture. Scott is a human being, deserves fair treatment, and I accept that reasonable doubt existed in his case. From a practical standpoint, however, that wasn't the main reason why — unlike Zimmerman — his case proceeded without fanfare. It's not the main reason he is not now a marked man.
It is that he wasn't guilty of DWW.
At least since the first high-profile Defending While White case — Bernhard Goetz's in 1984 — it has been clear that liberals have it exactly backwards (as usual). They feel that whites get favored treatment after inter-racial confrontations, but the reality is that if there's any gray at all when it's black vs. white, the journalism runs yellow. The media can have that story they love: privileged white oppressor guns down helpless black babe-in-the-woods victim. And then it's sort of how your sex can be whatever you want today. Hispanics become white, a teen thug becomes a child, a defender becomes an attacker and lies become truth.
One thing Martin's defenders are right about, however, is that black kids just aren't safe on the streets of America. After all, homicide is the leading cause of death among black teens. In fact, as liberal Juan Williams wrote last year citing DOJ statistics based on a 2005 analysis, "Almost one half of the nation's murder victims that year were black and a majority of them were between the ages of 17 and 29. Black people accounted for 13% of the total U.S. population in 2005. Yet they were the victims of 49% of all the nation's murders." But then there's something else the DOJ tells us.
Ninety-three percent of these black victims were killed by other blacks.
That doesn't leave much left over for other races, so what percentage of black and white homicides involves whites killing blacks?
Three percent1.
Moreover, this includes justifiable homicides (defensive situations), and only a minority would be incidents in which an older white man kills a black teen. And very, very few of those would be considered murders. Yet Eric Holder's DOJ now behaves as if this phenomenon is such an epidemic that federal power must be used to stamp it out.
Of course, if Holder truly cared about blacks and not just agendas, his focus would be on the true epidemic of blacks killing other blacks. And if he cared about truth, he would actually publicize the findings of a study conducted by his own DOJ in 2011. And here is a sampling of them from Investor's Business Daily:
[E]ven though black men between the ages of 14 and 24 make up only 1% of the U.S. population, they represent 27% of all the nation's murderers.
…While blacks make up just 13% of the population, they're responsible for more than half — 53% — of the country's murders.
The 36-page study, which analyzed race-based crime data spanning three decades, found that whites were twice as likely to be murdered by blacks than the other way around….
Note that the DOJ included Hispanics in its "white" category. If only non-Hispanic whites are considered, however, the US murder rate is comparable to that of Western Europe (because of this demographic reality, the murder rates in New Hampshire, Vermont and Iowa are lower than Britain's).
Conclusion? If you're a prospective murder victim in America, the probability is good that your victimizer will be a black youth. This is why the DOJ study also tells us, "[N]early 40% of all justifiable homicides were blacks defending themselves against violent blacks (and that doesn't include all the black cops killing black thugs)," writes IBD. And we don't hear much about this. But what if you're a white person who must defend himself against a violent black youth?
You may be charged with DWW.
Then the media can publish its baby pictures. It can talk about how you murdered a "child" as it murders your reputation and perhaps your chances for a fair trial. It can twist the truth. And it can state idiotic things, such as that your "injuries weren't life-threatening," as some said about Zimmerman (wait until you have life-threatening injuries before defending yourself and you may not be able to defend yourself).
And if you think DWW is problematic here, just look overseas to South Africa, where whites are sometimes imprisoned on trumped-up charges after defending themselves. Moreover, the nation's ANC-led government started disarming the white population in 2010 and, wrote Frontpage Mag in March:
Thus, white farm families were forced to relinquish their last line of defense against the tens of thousands of criminal gangs roaming the countryside–armed with AK47s. [sic] and as Genocide Watch noted on its website last July one more step was taken as well. "The government has disbanded the commando units of white farmers that once protected their farms, and has passed laws to confiscate the farmers' weapons," it reported. "Disarmament of a targeted group is one of the surest early warning signs of future genocidal killings."
Speaking of which, Genocide Watch places the imperiled South African whites at stage six in the genocidal process.
Stage seven is extermination.
Much like what some plan for George Zimmerman, the DWW transgressor with a $10,000 New Black Panther bounty on his head.
1Data are from the FBI, the Census Bureau, and the Department of Justice (details)