"Washington and Brussels … used a Nazi coup, carried out by insurgents, terrorists and politicians of Euromaidan to serve the geopolitical interests of the West." — Natalia Vitrenko, The Progressive Socialist Party of Ukraine
The United States helped defeat Nazism in World War 2. Obama helped bring it back.
As you probably know by now, Obama and Co. have ousted Ukraine's democratically-elected president, Viktor Yanukovych, with the help of ultra-right, paramilitary, neo-Nazi gangs who seized and burned government offices, killed riot police, and spread mayhem and terror across the country. These are America's new allies in the Great Game, the grand plan to "pivot to Asia" by pushing further eastward, toppling peaceful governments, securing vital pipeline corridors, accessing scarce oil and natural gas reserves and dismantling the Russian Federation consistent with the strategy proposed by geopolitical mastermind, Zbigniew Brzezinski. Brzezinski's magnum opus–"The Grand Chessboard: American Primacy and it's Geostrategic Imperatives" has become the Mein Kampf for aspiring western imperialists. It provides the basic blueprint for establishing US military-political-economic hegemony in the century's most promising and prosperous region, Asia. In an article in Foreign Affairs Brzezinski laid out his ideas about neutralizing Russia by splitting the country into smaller parts, thus, allowing the US to maintain its dominant role in the region without threat of challenge or interference. Here's an excerpt from the article:
"Given (Russia's) size and diversity, a decentralized political system and free-market economics would be most likely to unleash the creative potential of the Russian people and Russia's vast natural resources. A loosely confederated Russia — composed of a European Russia, a Siberian Republic, and a Far Eastern Republic — would also find it easier to cultivate closer economic relations with its neighbors. Each of the confederated entitles would be able to tap its local creative potential, stifled for centuries by Moscow's heavy bureaucratic hand. In turn, a decentralized Russia would be less susceptible to imperial mobilization." (Zbigniew Brzezinski,"A Geostrategy for Eurasia")
Moscow is keenly aware of Washington's divide and conquer strategy, but has downplayed the issue in order to avoid a confrontation. The US-backed coup in Ukraine means that that option is no longer feasible. Russia will have to respond to a provocation that threatens both its security and vital interests. Early reports suggest that Putin has already mobilized troops to the East and –according to Reuters "put fighter jets along its western borders on combat alert." Here's more from Reuters:
"The United States says any Russian military action would be a grave mistake. But Russia's foreign ministry said in a statement that Moscow would defend the rights of its compatriots and react without compromise to any violation of those rights." (Reuters)
There's going to be a confrontation, it's just a matter of whether the fighting will escalate or not.
In order to topple Yanukovych, the US had to tacitly support fanatical groups of neo-Nazi thugs and anti-Semites. And, even though "Interim Ukrainian President Oleksander Tuchynov has pledged to do everything in his power to protect the country's Jewish community"; reports on the ground are not so encouraging. Here's an excerpt from a statement by Natalia Vitrenko, of The Progressive Socialist Party of Ukraine that suggests the situation is much worse than what is being reported in the news:
"Across the country… People are being beaten and stoned, while undesirable members of the Verkhovna Rada of Ukraine are subject to mass intimidation and local officials see their families and children targeted by death threats if they do not support the installation of this new political power. The new Ukrainian authorities are massively burning the offices of political parties they do not like, and have publicly announced the threat of criminal prosecution and prohibition of political parties and public organizations that do not share the ideology and goals of the new regime." ("USA and EU Are Erecting a Nazi Regime on Ukrainian Territory", Natalia Vitrenko)
Earlier in the week, Israeli newspaper Haaretz reported that a Ukranian synagogue had been firebombed although the "Molotov cocktails struck the synagogue's exterior stone walls and caused little damage".
Another article in Haaretz referred to recent developments as "the new dilemma for Jews in Ukraine". Here's an excerpt from the article:
"The greatest worry now is not the uptick in anti-Semitic incidents but the major presence of ultra-nationalist movements, especially the prominence of the Svoboda party and Pravy Sektor (right sector) members among the demonstrators. Many of them are calling their political opponents "Zhids" and flying flags with neo-Nazi symbols. There have also been reports, from reliable sources, of these movements distributing freshly translated editions of Mein Kampf and the Protocols of the Elders of Zion in Independence Square." ("Anti-Semitism, though a real threat, is being used by the Kremlin as a political football",Haaretz)
Then there's this, from Dr. Inna Rogatchi in Arutz Sheva:
"There is no secret concerning the real political agenda and programs of ultra-nationalist parties in Ukraine – there is nothing close to European values and goals there. One just should open existing documents and hear what the representatives of those parties proclaim daily. They are sharply anti-European, and highly racist. They have nothing to do with the values and practices of the civilized world…

Ukrainian Jewry is facing a real and serious threat….To empower the openly neo-Nazi movements in Europe by ignoring the threat they pose is an utterly risky business. People should not have to pay a terrible price – again – for the meekness and indifference of their leaders. As Ukraine today has become the tragic show-case for all of Europe with regards to breeding and allowing race-hatred to become a violent and uncontrollable force, it is impertive to handle the situation there in accordance with existing international law and norms of civilization." ("Tea With Neo-Nazis: The Violent Nationalism in Ukraine", Arutz Sheva)
Here's a little more background on the topic by progressive analyst Stephen Lendmen from a February 25 post titled "New York Times: Supporting US Imperial Lawlessness":
"Washington openly backs fascist Svoboda party leader Oleh Tyahnybok…In 2004, Tyahnybok was expelled from former President Viktor Yushchenko's parliamentary faction. He was condemned for urging Ukrainians to fight against a "Muscovite-Jewish mafia."

In 2005, he denounced "criminal activities" of "organized Jewry." He outrageously claimed they plan "genocide" against Ukrainians."…

Tyahnybok extremism didn't deter Assistant Secretary of State for European and Eurasian Affairs Victoria Nuland. On February 6, she met openly with him and other anti-government leaders.

In early January, 15,000 ultranationalists held a torchlight march through Kiev. They did so to honor Nazi-era collaborator/mass murderer Stepan Bandera. Some wore uniforms a Wehrmacht Ukrainian division used in WW II. Others chanted "Ukraine above all" and "Bandera, come and bring order." (Steve Lendman blog)
Of course, the US media has downplayed the fascistic-neo-Nazi "ethnic purity" element of the Ukrainian coup in order to focus on– what they think — are more "positive themes", like the knocking down of statues of Lenin or banning Communist party members from participating in Parliament. As far as the media is concerned, these are all signs of progress.
Ukraine is gradually succumbing to the loving embrace of the New World Order where it will serve as another profit-generating cog in Wall Street's wheel. That's the theory, at least. It hasn't occurred to the boneheads at the New York Times or Washington Post that Ukraine is rapidly descending into Mad Max-type anarchy which could spill over its borders into neighboring countries triggering violent conflagrations, social upheaval, regional instability or–god-help-us– WW3. The MSM sees nothing but silver linings as if everything was going according to plan. All of Eurasia, the Middle East and beyond are being pacified and integrated into one world government overseen by the unitary executive who defers to no one but the corporations and financial institutions who control the levers of power behind imperial shoji-screen. What could go wrong?
Naturally, Russia is worried about developments in Ukraine, but is unsure how to react. Here's how Russian PM Dmitry Medvedev summed it up the other day:
"We do not understand what is going on there. A real threat to our interests (exists) and to the lives and health of our citizens. Strictly speaking, today there is no one there to communicate with … If you think that people in black masks waving Kalashnikovs (represent) a government, then it will be difficult for us to work with such a government."
Clearly, Moscow is confused and worried. No one expects the world's only superpower to behave this irrationally, to hop-scotch across the planet creating one failed state after another, fomenting revolt, breeding hatred, and spreading misery wherever it goes. At present, the Obama team is operating at full-throttle trying to topple regimes in Syria, Venezuela, Ukraine, and god-knows where else. At the same time, failed operations in Afghanistan, Iraq and Libya have left all three countries in dire straights, ruled by regional warlords and armed militias. Medvedev has every right to be concerned.
Who wouldn't be? The US has gone off the rails, stark raving mad. The architecture for global security has collapsed while the basic principals of international law have been jettisoned. The rampaging US juggernaut lurches from one violent confrontation to the next without rhyme or reason, destroying everything in its path, forcing millions to flee their own countries, and pushing the world closer to the abyss. Isn't that reason enough to be concerned?
Now Obama has thrown-in with the Nazis. It's just the icing on the cake.
Check out this blurb from Max Blumenthal's latest titled "Is the U.S. Backing Neo-Nazis in Ukraine?":
"Right Sector is a shadowy syndicate of self-described 'autonomous nationalists' identified by their skinhead style of dress, ascetic lifestyle, and fascination with street violence. Armed with riot shields and clubs, the group's cadres have manned the front lines of the Euromaidan battles this month, filling the air with their signature chant: 'Ukraine above all!' In a recent Right Sector propaganda video the group promised to fight 'against degeneration and totalitarian liberalism, for traditional national morality and family values.'

With Svoboda linked to a constellation of international neo-fascist parties through the Alliance of European National Movements, Right Sector is promising to lead its army of aimless, disillusioned young men on "a great European Reconquest." ("Is the U.S. Backing Neo-Nazis in Ukraine?—Exposing troubling ties in the U.S. to overt Nazi and fascist protesters in Ukraine", Max Blumenthal, AlterNet)
"Family values"? Where have we heard that before?
It's clear, that Obama and his brainiac advisors think they have a handle on this thing and can train this den of vipers to click their heels and follow Washington's directives, but it sounds like a bad bet to me. These are hard-core, died-in-the-wool, Nazi-extremists. They won't be bought-off, co-opted or intimidated. They have an agenda and they aim to pursue that agenda to their last, dying breath.
Of all the dumb plans Washington has come up with in the couple years, this is the dumbest.
Perhaps we should have chosen the turkey as our national bird, as Benjamin Franklin suggested. It would certainly be more appropriate for our times. But if any flying creature would do, a moth might be more fitting still — with political correctness playing the role of that devilishly irresistible flame.
America long ago lost her will to live. Historically, trespassing into another people's territory could bring violence. And nations the world over secure their borders, sometimes at the end of a gun fondled by an itchy finger. But not the US. We place water stations in the Arizona desert for thirsty trespassers, offer driver's licenses and in-state tuition for them, and now a Supreme Court justice has opined that calling illegal migrants "criminals" is insulting. I don't know, what do you call someone who broke the law? Legally challenged?
But it's even worse than that. About 20 years ago Japan expelled illegal migrants and made the statement (I'm paraphrasing), "Japan is for Japanese. Others are welcome to come and visit, but they're expected to go home." Under the Mexican constitution, a foreign-born individual perhaps can be naturalized — but he can never enjoy full citizenship rights. And as would be the case if some tribe of "noble savages" were being overwhelmed by a colonizing people, when millions of Chinese flood Tibet and seek to supplant its ancient Buddhism-saturated culture, liberals are the first ones to scream "cultural genocide!" Heck, they don't even like the gentrification of minority neighborhoods or when an adopted black child is raised by white parents and denied bona fide "black" enculturation. Yet millions of unassimilable foreigners violate the US' borders and sovereignty, sometimes commit further crimes and stress our social services, and we're only supposed to discuss secondary issues. Are the illegals a benefit or a liability economically? Do they contribute more in taxes than they take in handouts? Who'll pick the grapes? But with our bones poised to be picked, can we ask about culture? After all, people make the nation, not the other way around. Import enough Mexicans or Muslims into your country, and you no longer have Western civilization. You have Mexico Norte or Iran West.
Yet the very same people who claimed they could orchestrate the health care of 317 million people will insist that "we can't deport" 20 million people. In fact, even though deportation should be reflexive, it isn't even on the radar screen. To suggest it brands you bigot or xenophobe, and the only thing really at issue is the rate of surrender: will it be sudden with full-on amnesty or the slower "path to legal status," the coup de grace or the death by a thousand cuts?
So all we hear instead are ridiculous arguments justifying the illegals' presence, as if they have no country to which to return. We'll hear that they're hard-working people who love their families, which is about as meaningful as saying they're bipeds who breathe air. I'm sure that German soldiers during WWII were generally hard-working people who loved their families, too, but as long as they posed a threat to the US, they had to be dealt with as such.
Particular indignation is exhibited when defending children of illegals, who, we're told, "are here through no fault of their own." This also is meaningless. Countless millions of children throughout the world are poor through no fault of their own, yet we don't propose they all be allowed green cards. And how many children have ended up in foster care through no fault of their own after their parents were imprisoned for committing crimes? Perhaps we should stop enforcing laws, period — "for the children."
Then there's language. Every liberal psychologist will talk about the importance of communication in a family. But what about a national family? India recognized a common language to be such a necessary cultural glue that it actually adopted the tongue of its former colonizer, England, as its co-national language. Meanwhile, Americans stand by while their government prints official documents in foreign tongues and transforms us into a Tower of Babel.
And the surrender and silly arguments never end. I heard a caller on Michael Savage's Tuesday radio show say that he agreed with NYC mayor Bolshevik Bill's plan to make two Muslim religious days and the Lunar New Year official school holidays; his reasoning was that since American culture is made up of so many different things, how can we exclude anything? Interestingly, though, he did agree with Savage that English should be our common language.
But why? English is also made up of so many different things, with Greek and Latin as well as Angle, Saxon, Frisii, Jute and Frankish influences. Hey, press two for Latin, folks.
Of course, American culture is the product of many influences. And the Greeks and Etruscans influenced each other, Rome was influenced by Greece and the Etruscans, Western Europe by Rome and by extension the Greeks and Etruscans, and then the rest of the world by…well, you get it. Everyone was influenced by someone except for Adam and Eve, and even they — as we have our liberals — had their serpent. And since our whispering voices tell us that we shouldn't trouble over cultural genocide because culture is a relative thing, let's examine the matter further.
Having been influenced not just by the aforementioned groups but also the Germanic Franks, French culture is an amalgamation of many different elements. But it is also now a specific thing. It's much as how cubed beef, vegetable oil, tomatoes, peppers, paprika and salt, cooked a certain way, become something specific: Beef Goulash. And so it is with many things. Combine iron and carbon and the result is the unique thing called steel; two hydrogen molecules and one oxygen molecule yield water. (And for you warmists, note that CO2 isn't carbon any more than it's oxygen.) Now, would goulash be better if we added other "influences" (ingredients)? That depends — but it might no longer be goulash.
Of course, you may not like Beef Goulash; you may prefer Vegetable Curry, Chicken Cacciatore, Roast Pork Lo Mein or Steak and Ale Pie. Then make your case; explain your vision of a deific diet, a meritorious menu. That's not what we're doing, however. Under the illusion that all ingredients are equal — and equally compatible — we haphazardly throw anything and everything into the mix. Some vanilla syrup in that goulash? Sure, why not? You're not a syrupist, are you? Some cinnamon sticks, limburger cheese, hay from the field, eye of newt, toe of frog, wool of bat and tongue of dog? Now that's diversity! And throw in some foxglove while you're at it — no worries about indigestion afterwards then.
We're no longer a melting pot, but a dish gone to pot. We've forgotten that robust, healthy America was a result of a specific recipe, and we cannot perpetuate that republic unless we remember the recipe. Of course, some say that limiting a land to one recipe is narrow and exclusionary. I say that the road to Heaven is narrow. And all recipes necessarily include only some ingredients and exclude most others, just as definitions limit by defining. If America can mean anything, she means nothing; but if she is something, then she can be defined. And then, by definition, she would have to be exclusionary — like any nation.
Why are many Americans indifferent about their cultural destruction? For one thing, they've been conditioned to feel that Western culture is either nothing special or especially bad. At the same time, however, they've been imbued with moral relativism, which blinds one to danger. After all, different cultures espouse different values, but this won't matter to a person who considers all values equal. And, yes, it is possible to hate the West at one moment while claiming all cultures are equal the next. For a person disconnected from Truth will tend to operate based on emotion, which changes with the wind. Besides, consistency is no better than inconsistency in a relativistic universe.
But reality is an absolutist. And having been fed lies for decades, Americans will soon find out that their tomorrows will only be as great as their appreciation of their yesterdays.
It was the winter of 1939, only a few months earlier the Soviet Union and Hitler's Third Reich had signed a partially secret accord known as the Molotov-Ribbentrop Pact; essentially a non-aggression treaty which divided Europe down the middle between the fascists and the communists. Hitler would take the West, and Stalin would take the East. Stalin's war machine had already steamrolled into Latvia. Lithuania, and Estonia. The soviets used unprecedented social and political purges, rigged elections, and genocide, while the rest of the world was distracted by the Nazi blitzkrieg in Poland. In the midst of this mechanized power grab was the relatively tiny nation of Finland, which had been apportioned to the communists.
Apologists for Stalinist history (propagandists) have attempted to argue that the subsequent attack on Finland was merely about "border territories" which the communists claimed were stolen by the Finns when they seceded from Russia during the Bolshevik Revolution. The assertion that the soviets were not seeking total dominance of the Finns is a common one. However, given the vicious criminal behavior of Russia in nearby pacified regions, and their posture towards Finland, it is safe to assume their intentions were similar. The Finns knew what they had to look forward to if they fell victim to the iron hand of Stalin, and the soviet propensity for subjugation was already legendary.
The Russian military was vastly superior to Finland's in every way a common tactician would deem important. They had far greater numbers, far better logistical capability, far better technology, etc, etc. Over 1 million troops, thousands of planes, thousands of tanks, versus Finland's 32 antiquated tanks, 114 planes which were virtually useless against more modern weapons, and 340,000 men, most of whom were reservists rallied from surrounding farmlands. Finland had little to no logistical support from the West until the conflict was almost over, though FDR would later pay lip service to the event, "condemning" soviet actions while brokering deals with them behind the scenes. Russian military leadership boasted that the Finns would run at the sound of harsh words, let alone gun fire. The invasion would be a cakewalk.
The battle that followed would later be known as the "Winter War"; an unmitigated embarrassment for the Soviets, and a perfect example of a small but courageous indigenous guerrilla army repelling a technologically advanced foe.
To Fight, Or Pretend To Fight?
Fast forward about seven decades or so, and you will discover multiple countries around the globe, including the U.S., on the verge of the same centralized and collectivized socialist occupation that the Finnish faced in 1939. The only difference is that while their invasion came from without, our invasion arose from within. The specific methods may have changed, but the underlying face of tyranny remains the same.
In America, the only existing organization of people with the slightest chance of disrupting and defeating the march towards totalitarianism is what we often refer to as the "Liberty Movement"; a large collection of activist and survival groups tied together by the inexorable principles of freedom, natural law, and constitutionalism. The size of this movement is difficult to gauge, but its social and political presence is now too large to be ignored. We are prevalent enough to present a threat, and prevalent enough to be attacked, and that is all that matters. That said, though we are beginning to understand the truly vital nature of our role in America's path, and find solidarity in the inherent values of liberty that support our core, when it comes to solutions to the dilemma of globalization and elitism, we are sharply divided.
While most activist movements suffer from a complete lack of solutions to the problems they claim to recognize, constitutional conservatives tend to have TOO MANY conceptual solutions to the ailments of the world. Many of these solutions rely upon unrealistic assumptions and methods that avoid certain inevitable outcomes. Such strategies center mostly on the concepts of "non-aggression" or pacifism idealized and romanticized by proponents of Gandhi, Martin Luther King Jr, and the anti-war movements of the 1960′s and 1970′s. The post-baby boomer generations in particular have grown up with an incessant bombardment of the "higher nature" of non-violence as a cure-all for every conceivable cultural ailment.
We have been taught since childhood that fighting solves nothing, but is this really true?
I can understand the allure of the philosophy. After all, physical confrontation is mentally and emotionally terrifying to anyone who is not used to experiencing it. The average "reasonable" person goes far out of their way on every occasion to avoid it. Most of the activists that I have met personally who deride the use of force against tyrannical government have never actually been in an outright confrontation of any kind in their lives, or if they have, it ended in a failure that scarred them. They have never trained for the eventuality. Many of them have never owned a firearm. The focus of their existence has been to hide from pain, rather than overcome their fears to achieve something greater.
There is nothing necessarily wrong with becoming an "intellectual warrior", unless that person lives under the fantasy that this alone will be enough to defeat the kind of evil we face today.
Non-aggression methods rely on very specific circumstances in order to be effective. Most of all, they rely on a system of government that is forced to at least PRETEND as if it cares what the masses think of it. Gandhi's Indian Independence Movement, for example, only witnessed noticeable success because the British government at that time was required to present a semblance of dignity and rule of law. But what happens if a particular tyranny reaches a point where the facade of benevolence disappears? What happens when the establishment turns to the use of the purge as a tool for consolidation? What happens when the mask comes completely off?
How many logical arguments or digital stashes of ethereal Bitcoins will it take to save one's life or one's freedom then?
Arguments For And Against Violent Action
The position against the use of "violence" (or self defense) to obstruct corrupt systems depends on three basic debate points:
1) Violence only feeds the system and makes it stronger.
2) We need a "majority" movement in order to be successful.
3) The system is too technologically powerful – to fight it through force of arms is "futile", and our chances are slim to none.
First, violence does indeed feed the system, if it is driven by mindless retribution rather than strategic self defense. This is why despotic governments often resort to false flag events; the engineering of terrorist actions blamed on scapegoats creates fear within the unaware portions of the population, which generates public support for further erosion of freedoms. However, there is such a thing as diminishing returns when it comes to the "reach, teach, and inspire" method.
The escalation of totalitarianism will eventually overtake the speed at which the movement can awaken the masses, if it has not done so already. There will come a time, probably sooner rather than later, when outreach will no longer be effective, and self defense will have to take precedence, even if that means subsections of the public will be shocked and disturbed by it. The sad fact is, the faster we wake people up, the faster the establishment will degrade social stability and destroy constitutional liberties. A physical fight is inevitable exactly because they MAKE it inevitable. Worrying about staying in the good graces of the general populace or getting honest representatives elected is, at a certain point, meaningless. I find it rather foolish to presume that Americans over the next decade or two or three have the time needed to somehow inoculate the system from within. In fact, I'm starting to doubt that strategy has any merit whatsoever.
Second, the idea that a movement needs a "majority" of public backing to shift the path of a society is an old wives tale. Ultimately, most people throughout history are nothing more than spectators in life, watching from the sidelines while smaller, ideologically dedicated groups battle for superiority. Global developments are decided by true believers; never by ineffectual gawkers. Some of these groups are honorable, and some of them are not so honorable. Almost all of them have been in the minority, yet they wield the power to change the destiny of the whole of the nation because most people do not participate in their own futures. They merely place their heads between their legs and wait for the storm to pass.
All revolutions begin in the minds and hearts of so-called "outsiders". To expect any different is to deny the past, and to assume that a majority is needed to achieve change is to deny reality.
Third, I'm not sure why non-aggression champions see the argument of statistical chance as relevant. When all is said and done, the "odds" of success in any fight against oligarchy DO NOT MATTER. Either you fight, or you are enslaved. The question of victory is an afterthought.
Technological advantage, superior numbers, advanced training, all of these things pale in comparison to force of will, as the Finnish proved during the Winter War. Some battles during that conflict consisted of less than a hundred Finns versus tens-of-thousands of soviets. Yet, at the end of the war, the Russians lost 3500 tanks, 500 aircraft, and had sustained over 125,000 dead (official numbers). The Finns lost 25,000 men. For every dead Finn, the soviets lost at least five. This is the cold hard reality behind guerrilla and attrition warfare, and such tactics are not to be taken lightly.
Do we go to the Finnish and tell them that standing against a larger, more well armed foe is "futile"? Do we tell them that their knives and bolt action rifles are no match for tanks and fighter planes? And by extension, do we go to East Asia today and tell the Taliban that their 30 year old AK-47′s are no match for predator drones and cruise missiles? Obviously, victory in war is not as simple as having the biggest gun and only the uneducated believe otherwise.
The Virtues Of Violence
The word "violence" comes with numerous negative connotations. I believe this is due to the fact that in most cases violence is used by the worst of men to get what they want from the weak. Meeting violence with violence, though, is often the only way to stop such abuses from continuing.
At Alt-Market, we tend to discuss measures of non-participation (not non-aggression) because all resistance requires self-sustainability. Americans cannot fight the criminal establishment if they rely on the criminal establishment. Independence is more about providing one's own necessities than it is about pulling a trigger. But, we have no illusions about what it will take to keep the independence that we build. This is where many conceptual solutions are severely lacking.
If the system refuses to let you walk away, what do you do? If the tyrants would rather make the public suffer than admit that your social or economic methodology is better for all, how do you remove them? When faced with a cabal of psychopaths with deluded aspirations of godhood, what amount of reason will convince them to step down from their thrones?
I'm sorry to say, but these questions are only answered with violence.
The Liberty Movement doesn't need to agree on the "usefulness" of physical action because it is coming regardless. The only things left to discern are when and how. Make no mistake, one day each and every one of us will be faced with a choice – to fight, or to throw our hands in the air and pray they don't shoot us anyway. I certainly can't speak for the rest of the movement, but in my opinion only those who truly believe in liberty will stand with rifle in hand when that time comes. A freedom fighter is measured by how much of himself he is willing to sacrifice, and how much of his humanity he holds onto in the process. Fear, death, discomfort; none of this matters. There is no conundrum. There is no uncertainty. There are only the chains of self-defeat, or the determination of the gun. The sooner we all embrace this simple fact, the sooner we can move on and deal with the dark problem before us.
Source: Brandon Smith | Alt-Market
Something is far beyond contaminated and glow-fishy about the Fukushima meltdown. For two years it has been discussed and swarming with expertise, but with no limiting or actual efforts to stop the radiological contaminants from being released into the Pacific and all other connected oceans, the largest food and oxygen sources on the planet. Yet, surfers are surfing, swimmers are swimming, children are playing on beaches, and restaurants all over the earth are eating Pacific fish and also contaminated Atlantic fish according to multiple reports.
Also never actually disclosed or addressed is that perhaps as many as 1500 nukes have been tested in the world's oceans, which also might have produced "contamination" since nuclear pollution doesn't ever really go away. So, at this juncture I ask myself, where is the left hand and what might it be doing? Politics, as we know, has new meaning in the global world of corporate-political elites. Their political intentions were always based in deceptions from the earliest planning stages to today, for one hundred if not two hundred years. The UN Agenda 21 blueprint has never been fully disclosed in truth or in the open.
The 47 U.S. Biosphere Reserves are still completely under the veil for 90% of American people who have still never heard of them; same with the World Heritage Sites, and they are totally in the dark regarding the 620+ global reserves. Stratospheric Aerial Geoengineering and Solar Radiation Management (chemtrailing) are only just now kind of/sort of acknowledged as "possibly" damaging the planet for 35 years or more as well as the super-secret global HAARP facilities, which happen to super-heat the atmosphere, while aerial spraying traps the "warming" on the ground beneath the artificial, metallized, and very noxious and debilitating clouds and haze that laid across the skies, globally. And suddenly, we have another global crisis, publicized, with people sick, dying badly, and with sea life really, really sick and dying, and with worsening news and contamination pouring into the Pacific every day. Instead, a handful of "experts" are studying, having meetings and press conferences, pondering, coordinating thoughts and ideas, kicking the dirt, etc., etc. What we are witnessing is political theater.
The problem is we, too, are getting sicker and sicker. Fukushima is, after all, not just an oceanic problem. Radioactive ocean water evaporates and rains down…on everything…over the entire planet, and it just so happens that the nano-particulates of aluminum, barium, strontium and other concoctions sprayed from jets and commercial planes, globally, also rain down, blow in the wind…nano-sized mind you…which means their ingredients are wholly and completely unavoidable. Even your N95 masks, coats, gloves, hats and safety glasses cannot protect you, and these nano-particles are in your homes, your cars, all over your children, stores, pets, possessions, lawns, trees, forests, in all watershed systems, and all over the nation and world's crop fields (think Monsanto "aluminum resistant" seeds). Consider well the over 1400 global seed vaults.
I fear we are experiencing a double-whammy. I am also thinking that a "global" crisis or crises are forthcoming, which will put "global" power centers front and center and in full-force all over the entire world. I equally think that global health may be collapsing as we speak, as global nature is demonstrating. Billions of fish and sea creatures dying, billions of birds, hundreds of trillions of insects and amphibians, and even large sea and forest mammals, far larger than human beings, are dying all around the world…and badly.
Hundreds of millions of forested acres are burning, annually and globally, while global aquifers are being privatized and locked down from most of humanity. Depopulation was always part and parcel of the original plan by globalism's authors, and certainly a mass die-off of humanity cannot appear as genocide or democide in a mass-media whistleblowing world, not when the orchestrators are so terribly few, but a left-right punch from global catastrophic "events", especially ones we choose to ignore with our best ignorance, could be our undoing. When we choose to ignore Fukushima and allow governments to ignore mass-extinction "events", and when we steadfastly refuse to acknowledge that we are sprayed like insects for 35+ years, seeing it above our heads for days and weeks on end, because we "don't want to think about it," well…maybe we prove what elites have always believed, that we are "useless", "ignorant", "costly", and "too common" for their many bottom lines. As history has demonstrated century after century after century, when there are too many poor people, human culling occurs, which means they are murdered.
I fear history, once again, is upon us. When whales, dolphins, deer and trillions of other animals and mammals and plants are biting the dust and all at the same time, we're next…especially because we eat these plants and animals, actually resulting in a third-whammy to humankind. Truth is, folks, we are being in-toxic-acted from every direction humanly possible. What is happening to the world is not an accident. We are getting hit from all angles.
Source: Nancy Levant
After his mother was raped, and then murdered along with his father last year, sobbing 12-year-old Amaro was gagged and drowned in scalding bathwater. And that's how the youngest member of the Viana family became a statistic: another in a long line of white South African victims of black violence.
It's an understatement to say that such crimes have a racial component, yet the government run by the African National Congress — Nelson Mandela's party — denies even that. It claims that whites are more likely to be victimized in South Africa, one of the world's most crime-ridden nations, only because they're wealthier. And this surely is a factor. Yet it doesn't explain the white car-jacking victim tied behind his vehicle and dragged until his flesh was torn from his back.
Or the young child bludgeoned to death after his parents were murdered.
Or the two-year-old baby thrown into boiling oil.
Or the countless other cases of black-on-white rape, torture and mutilation, incidents clearly driven by more than just greed.
Anecdotal? Try this on for size: numerous whites are murdered every day in South Africa, and the total killed since 1994 currently amounts to more than 70,000. In fact, the world's most dangerous profession is now that of Boer (white Afrikaner) farmer, with a murder rate of 310 per 100,000 (the homicide rate in London is 3 per 100,000).  Not surprisingly, where South Africa boasted 128,000 commercial farmers in 1980, the number has now been whittled down to 40,000.
If that sounds to you like it's knocking on genocide's door, you're not alone. The respected organization Genocide Watch places white South Africans in the sixth stage of the genocidal process.
There are only seven stages, by the way, with the last — and next for SA whites — being extermination.
If you're shocked that you haven't heard anything about this, don't be. It's even less politically correct to talk about the extermination of whites than that of Christians, who are currently persecuted in many Muslim lands. The SA police often aren't interested in investigating crimes against whites (especially since they perpetrate some of them), and the Western media were only concerned about reporting on SA whites when they could be demonized. And the press certainly won't find its honest pen now, in the midst of its effort to beatify the recently deceased Nelson Mandela. This brings me to my main point.
Mandela, Great Man of Peace, never had much to say about the impending genocide of whites (well, he did have one thing to say, but I'll get to that).
It isn't that he didn't hear the rumblings. Why, SA president Jacob Zuma himself is famous for publicly singing the song "Kill the Boer," whose lyrics include: "We are going to shoot them; they are going to run. Shoot the Boer; shoot them, they are going to run. Shoot the Boer. We are going to hit them; they are going to run; the Cabinet will shoot them with the machine-gun. The Cabinet will shoot them with the machine-gun…." Not much left for interpretation there.
Once again, this is the president of the country — and just watch this video and note the feeling with which he sings the song.
Then there's former head of the African National Congress Youth League Julius Malema. While he's now an ardent foe of Zuma and wants the SA presidency himself, they certainly are of one mind on musical matters: here is a video of Malema disgorging his rendition of "Kill the Boer." And I don't remember Mandela, Great Man of Peace, ever making a statement about how singing a genocidal song probably isn't a prescription for racial unity.
This isn't to say Mandela belongs in even remotely the same category as Zuma or Malema. Not at all.
Mandela didn't exhibit nearly the same passion when he sang about killing whites.
Some may point out that Mandela could rock the boat only so much, as some in SA already criticized him for being far too conciliatory toward SA whites — a sellout. Yet if this is why he turned a blind eye to a genocidal movement, and even paid some lip service to it, he sold out the principles of racial harmony and egalitarianism the Western world has ascribed to him. Is this the stuff of which great men are made?
And that's the point. Mandela isn't praised as merely someone who had a few admirable qualities, which would be justifiable. After all, it isn't everyone who could spend 27 years in prison and emerge with a message of forgiveness. He is, rather, becoming what Napoleon considered a foundational building block of history: an "agreed upon myth."
But the man was always far different from the myth. Mandela founded the armed wing of the ANC, known as Umkhonto we Sizwe. And while current reportage often implies that the US's branding him a terrorist in the 1980s was a national disgrace, the truth is that the Great Man of Peace was a terrorist. In fact, the SA government offered to release him from prison in 1985 if only he'd renounce violence. He refused to do so.
Of course, Mandela could have just agreed and then resumed his militancy once freed, and that he instead stood on principle is praiseworthy. Moreover, there are things worth fighting for, dying for and, even, being violent for. But what was Mandela's cause?
While Mandela denied being a communist during his terrorism trial, it's now known that he was allied with the Communist Party of South Africa. He was supported by Fidel Castro, and the ANC and its Umkhonto we Sizwe received financial support from the Soviet Union. Rounding out his leftist credentials, Mandela also advocated abortion and faux marriage.
Not surprisingly, his ANC used communist-level violence. Mandela admitted that the organization would regularly use torture on suspected "enemy agents," with most of its victims during the Apartheid era being fellow blacks. Poor laborers were killed in bombings, and Zulus associated with the Inkatha Freedom Party were sometimes dispatched by "necklacing," which is when a tire is filled with fuel, placed around a victim's neck and set alight. Mind you, this "technique" was endorsed by Mandela's wife at the time, Winnie.
Of course, Mandela didn't seek to purge whites from SA upon becoming president. What he did do, however, was take this racial minority — which had willingly relinquished political power — and initiate the process of stripping them of economic opportunity via anti-white racial quotas. The result is that poverty exploded among Afrikaners, and, with jobs often denied them, it is said that hundreds of thousands of whites now live in squatter camps. Mandela, true to form, had nothing to say about this.
And this spirit of persecution is intensifying. As Genocide Watch put it, writes the Daily Mail, "[T]he murders of 'Afrikaner farmers and other whites is organised by racist communists determined to drive whites out of South Africa, nationalise farms and mines, and bring on all the horrors of a communist state.'" And Malema is forming a new political party with the expressed purpose of "fighting white males." You see, whites are South Africa's "Bush" — everything is their fault. Mandela and his cohorts hobbled the country with a corrupt government and listing economy, but whites' economic activity is to blame. So their property must be expropriated. They must be taken down a notch. Then the ANC will arrive in the promised land.
The best thing I can say about Nelson Mandela is that he wasn't Jacob Zuma or Julius Malema. And maybe he delayed the inevitable. But the inevitable is that whites will be purged from SA, with the only question being how many will escape before that final stage and final solution. Whatever the details, at least this time Mandela will have a good excuse for saying nothing.
With all the recent talk about Nelson Mandela the myth and the modicum of talk about Mandela the man, it's a good opportunity to discuss another myth: that of apartheid. Oh, I know, modernist dogma dictates we behave not just as if the South African system Mandela so stridently fought was not only unsustainable, but also completely unfathomable. After all, the idea of second-class status for any group is anathema to Westerners (unless it happens to be non-Muslims in Islamic lands, of course).
I was just a teenager when world pressure to end apartheid started to reach a fever pitch. My immediate reaction was that the intended outcome — universal suffrage and black majority rule — was crazy.  Don't misunderstand me, as I believed that perpetuating apartheid was morally problematic and unrealistic. Yet I also said that the end result of the world's little plan for SA would be the extermination of the whites. So I drew a logical conclusion: the country should be partitioned.
With the discrimination against and persecution and murder of SA whites worsening yearly — and with Genocide Watch warning that they're imperiled by impending genocide — my youthful (and obvious) prediction seems vindicated. Yet most still don't see the bloody writing on the wall. Worse still, some who do shamelessly shrug it off as the comeuppance due "oppressors." So I'll now do that most unfashionable of things: place apartheid in perspective.
Most people would never guess it, but the arrival of whites in SA dates back further than that of the ancestors of many of the nation's blacks. The first Dutch settlers (who became known as "Boers" of "Afrikaners") landed on Africa's shores in 1652, while many blacks in SA arrived later. After all, since life in "racist" SA was vastly preferable to that in surrounding nations, it had long been attractive to black migrants. In fact, due to this factor and blacks' higher birthrates, SA's black demographic has increased 920 percent since 1913; this is the main reason the nation's population increased from 6 million a century ago to 52 million today, as the white demographic increased only 3.3 million during that period.
The relevant point, however, is that the Dutch settlers found in southern Africa a vast and beautiful land with great wide-open spaces. They then did what Erik the Red did in Greenland, what countless groups have done throughout history: they set up shop — their own shop. Of course, there were Xhosa and Zulus about, but they did their own thing as the Europeans did theirs for the same reason why the Sioux and Cheyenne stayed separate in North America, the Lombards and Alans remained separate in barbarian Europe, or the Smith and Jones households live separately on their block: the default for different groups, with different values and cultures or even just different blood ties, is to live apart. They naturally, instinctively, reflexively maintain "apartness."
This worked well and was unquestioned for a very long time. But then something happened.
Southern Africa started moving into modernity.
As the Afrikaners and British developed the region, a country known as "South Africa" emerged. And as the blacks were integrated into this European creation — being hired by whites, receiving at least some Western education and learning European languages — they, too, developed a sense of belonging to this "South Africa."
This created an interesting situation. If the whites had maintained complete separation — if they would have and could have avoided all contact with the African tribes — there would have been no Nelson Mandelas (for the same reason why Amazonian natives who know of nothing beyond their forest canopy don't lobby for voting rights). If as with the Japanese and their islands' indigenous people, the Ainus, the SA whites came to outnumber and largely subsume the tribes, there would have been no one of note around to lobby for anything. But since SA is not an island and African migrants could easily cross the border in large numbers, this was a non-starter.
So neither of these things happened, of course. Rather, SA blacks moved into modernity and became part of South Africa, a democracy — and outnumbered the whites 10 to 1. What were the whites to do? Granting the blacks full citizenship rights would usher in the whites' political, and perhaps physical, destruction. Given this, is it surprising that what always ensured cultural preservation and group safety, that naturally ordained "apartness," was replaced with the government-ordained policy of "apartheid"?
The point here isn't to make any moral statement about segregation in general or SA's version in particular. It is, rather, this: regardless of the extent to which white South Africans were inhuman — as all peoples can sometimes be — they did nothing unhuman. Their social policies were exactly what could be expected from any group of humans in their situation.
If any question this, try a thought exercise. Imagine there was an African tribe that had a long history in a land, had turned that land into a nation, brought it into modernity and created its democracy, and had reason to believe that sharing power would lead to its own persecution. Would it surprise anyone if they took measures to ensure their safety, cultural integrity and hold on power?
But we don't have to theorize. There's no shortage of African countries where one tribe dominated government — such as with the Hutus and Tutsis in Rwanda — and tribes have often spilled blood vying for power. One difference, though, is that the dominant group usually doesn't rule democratically but autocratically; another is that they're generally far more brutal than SA's apartheid government. And there's a third difference: whatever the persecutions, oh-so humanitarian Western moderns generally pay these cointries little mind. So it's hard to escape the conclusion that the real problem the West had with SA was that the ruling tribe happened to be the wrong color.
It should be added, however, that SA whites did do one thing no other group has. Is there any other instance in history in which a small minority built a country, had a long history within it, brought it into modernity and created its democracy, and then handed that democracy's reins to a much larger group, even though reason informed that this would bring persecution? Call it magnanimity, call it stupidity, call it both, but it's one thing for sure: strikingly unprecedented.
Whatever you call it, SA whites had a lot of help in crafting their suicide pact from a hypocritical Western world that saw a government more benevolent than most others on its continent, but nonetheless placed an undue onus on it because the rulers were the wrong race. SA was the George Zimmerman of the geo-political stage: the white-on-black incident that got all the press while rampant black-on-black crime was ignored.
In truth, many of SA's current troubles could have been avoided by a two-state solution, the kind of healthy "apartness" the West so easily saw the logic in upon the former Yugoslavia's dissolution. And now, even though the West's ending apartheid has led to impending genocide, it sees nothing. To the modern liberal, white is the new invisible.
Turkey is a secular state.   So claim its government and nearly all mainstream Western media.  They are mistaken.
In civilized, democratic countries, secularism means not only a respectful separation between church and state but also freedom of religion.  As we shall demonstrate, Turkish policies have long been the antithesis of secularism.
The Turkish government massively supports and funds Islam – specifically Sunni Islam – inside the country.  Turkey simultaneously represses religions such as Alevism, and bullies and persecutes indigenous Christians, most of whom it liquidated in 20th century genocides.  Moreover, it uses Islam to project Turkish political power into Europe, Asia, and elsewhere.  Turkey's system is more properly termed State Islam.
This article is not a criticism of Islam or its faithful.  We respect both.  Turkey's secularism myth, nevertheless, cries out to be laid bare.
State Islam
The Directorate of Religious Affairs – known as the Diyanet – is the government body that represents and directs all of Sunni Islam in Turkey.  Created in 1924, a year after the Republic of Turkey was formed, the Diyanet is enshrined in Article 136 of the Turkish Constitution.  The Diyanet is huge and powerful.  Operating under the Prime Minister, it employs about 100,000.  All Sunni clergy are salaried civil servants of the Diyanet.
The Diyanet's $2 billion annual outlay exceeds the combined budgets of Turkey's Foreign, Energy, and Environmental Ministries.  By law a political party can be dissolved if it dares to advocate the Diyanet's abolition.
Until recently, the Diyanet wrote all the sermons for its clergy, but reportedly now sometimes allows them to write their own, though their contents are controlled.
Would the U.S. – or any democratic Western country – be termed "secular" if it funded a huge Christian government agency that employed all Christian clergy and controlled their sermons?  Obviously not.
Who ownsTurkey's 80,000 mosques?  It's not always clear.  Even many Turks wonder.  For sure, however, the Diyanet controls all mosques. (Shiite Muslims represent only about 3% of Turkey's 80 million people and are largely independent of the Diyanet.)
Two large mosques to be built on Istanbul's Camlica Hill and Taksim Square are personal projects of Prime Minister Erdogan.  The government is apparently paying most of the costs, not something a secular state would do.
The Diyanet operates not only in Turkey but worldwide. Turkish foreign policy and the Diyanet are intertwined.  The latter promotes the country's political influence abroad.
Worldwide Reach
The Diyanet has a Foreign Affairs department that sends religious consultants not only into Muslim countries, such as those in Central Asia and Africa, but also into the United States, France, Germany, Great Britain, Sweden, and other European countries.
Indeed, some Turkish embassies and consulates have a religious affairs department and attachés that work with local Diyanet representatives.   Turkey is very active, for instance, in the Netherlands where it reportedly pays the salaries of the Diyanet-affiliated Dutch Islamic Foundation's staff.
In partnership with Turkey's Religious Foundation, the Diyanet has in the last two decades constructed or renovated mosques in Azerbaijan, Belarus, Bosnia, northern Cyprus, Japan, Kazakhstan, Kosovo, Kyrgyzstan, Russia, Turkmenistan, Ukraine, and elsewhere.
A $100 million, 15-acre Turkish American Culture and Civilization Center (TACCC), which includes a large mosque, is being built in Lanham, Maryland, 14 miles from Washington, D.C.  It is "a project of the government of Turkey" and the Turkish American Community Center.  The latter's older mosque is "related to the Republic of Turkey and the Department of Religious Affairs [Diyanet]."  Several months ago, PM Erdogan placed a ceremonial stone at the TACCC construction site.
No truly secular state would do these things.   Nor would it persecute persons of other religions.
Religious Repression
Last year the U.S. Commission on International Religious Freedom (USCIRF), established by Congress, placed Turkey in its worst category, a "Country of Particular Concern," alongside Burma, China, Pakistan, and a dozen others.
Turkey, noted the USCIRF, "significantly restricts religious freedom, especially for non-Muslim religious minority communities – including the Greek, Armenian, and SyriacOrthodoxChurches, the Roman Catholic and ProtestantChurches, and the Jewish community."
Restrictions that "deny non-Muslim communities the rights to train clergy, offer religious education, and own and maintain places of worship, have led to their decline, and in some cases their virtual disappearance."
Such mistreatment of Christians, numbering only about 100,000, is particularly reprehensible given that Turkey carried out genocide from 1915 to 1923 against millions of indigenous Christian Armenians, Greeks, and Syriacs, including many Catholics and Protestants.
The persecution of non-Muslims continued even after the Turkish Republic came about in 1923.  The infamous Capital Tax (Varlik Vergisi) program during World War II, as but one example, deliberately taxed Christians and Jews at extortionate rates that often exceeded their income.  Men were sent to labor camps in the interior when unable to pay.  Families were bankrupted.  Only an international outcry stopped the program.
Thousands of Christian churches, schools, hospitals, orphanages, cemeteries, and other community properties have been continually seized by Turkey in the past several decades.
Though Turkey has recently returned some of these properties under international pressure, the vast majority has not been, and probably will not be, returned.
Countless ancient Armenian churches and monasteries, such as Saint Mark's (Nshan) in Sivas, have been deliberately destroyed, sometimes with explosives. Others serve as stables.   Earlier this year in the cities of Iznik and Trabzon, old Greek churches were converted to mosques.
Alevism is a religion that has some 10 to 20 million adherents in Turkey. Complex and somewhat mysterious, it contains elements of Shia Islam, Sufism, paganism, and other spiritual and religious traditions.  Alevis worship in houses called cemevis, not mosques.  Alevis and cemevis are not recognized by the Turkish government.  Alevis complain bitterly, to little avail.
Alevis have long been the victims of discrimination and even violent attacks, such as in Sivas in 1993 when 35 leading Alevis were murdered by mobs, and most recently this year in Ankara, when police fired tear-gas at protesting Alevis.
"Turkey may look like a secular state on paper," says Izzettin Dogan, a leading Alevi, "but in terms of international law it is actually a Sunni Islamic state."  He is correct, but most of the outside world is oblivious to voices such as his.
True Secularism
Some Turks feel that their country is secular because the Diyanet's hegemony moderates Islam against extremist tendencies.  There may be some truth to that.
But as secularism must include a respectful distance between religion and state, Turkey would still not qualify.   Along with Turkey's domestic religious repression, and employing the Diyanet in foreign policy, the claim of secularism is simply fallacious.
The Turkish government is in full-blown denial about secularism and religious freedom, as evidenced by PM Erdogan's preposterous claim two years ago that "Turkey is a secular state where all religions are equal." 
If Turkey is ever to be secular, it must allow the free exercise of all religions – including Islam – and guarantee the rights of the faithful to be free from harassment and compulsion.   The Turkish government's acknowledgement of its past and present wrongs, especially to the non-Turkish and non-Muslim communities, and making genuine amends, must be part of this process.
Until then – particularly in the West – mainstream media, governments, religious leaders, academicians, and political analysts should cease swallowing Turkey's fraudulent claim of secularism.
"The tribal mentality effectively indoctrinates an individual into the tribe's beliefs, ensuring that all believe the same; the structure of reality, what is and what is not possible for the members of the group is thus agreed upon and maintained by the group."— Carolyn Myss.
To fully understand how societies operate, one must go back to where everything started, to the very beginning, from the days when people left the caves and started to come together to form small tribes.
In order to survive, people started gathering for food, then sharing it, and trading it between themselves (natural human interaction), people were minding their own business living their own lives, taking care of their young, as it is normal in any species. But there was always someone who wanted to control them all, whom we call a sociopath in these days, but that's a subject for another day. In this article we will talk about their historical antagonists.
There was once a young man, fresh out puberty, and just before starting his first hunting with his fellow adult males he was repeatedly told what is expected from him in life: start hunting, get a wife, give your offerings to the gods, etc. "That is the real world!" he was told time and time again, but one day he started to wonder, "What else is there in the world? This can't be all there is!" He wasn't satisfied with the answers he was given. He wanted to explore, he wanted to break free from the inflexible tribe mentality, and make his own destiny. So after uncountable afternoons wondering if there was something else behind that hill he was told marked the end of the world, one day he decided to take action. He was set on discovering for himself. His journey was about to start then.
Due to his nature, the ruler of the tribe (almost certainly a sociopath), couldn't possibly have one of his tribe members, whom he saw merely as human cattle, just pick up and leave. What if more people decided to leave as well? Or even worse, what if the young man came back with news about some wonderful new place where the trees were filled with fruits, or rivers filled with fishes, or plains filled with animals? After all, sociopaths always rule by means of scarcity and fear (they are incapable of love after all.) So faced with the situation, the ruler convinced the rest of the tribe that this was all there was to the world, and that thinking that there might be something more was a ludicrous fantasy, and whoever thinks differently was a threat to the tribe!
And people believed the ruler. He talked a big game about unity and hope, and how he cared about their well-being, and folks ate it all up! It was an easy sell in fact, because for most people, whoever think differently must be the enemy.
The ruler then escalated, as it is most common among sociopaths. He went further and told his tribe members (human stock) that they should punish and execute the curious young man, wait for it… For his own safety! And people bought it. It's astonishing to observe how to this date people still believe that sociopaths are making up all kinds of rules for their own safety. But let's return to our story.
The rest of the tribe had no trouble at all executing the young man for daring to explore for himself. Worse than that they had no problem justifying their crime by claiming that they did it for his own safety. Unbelievable, I know, but trying to explain to them the absurdity and of their actions is like teaching a dog how to drive a car, although if I had to bet, I'd probably put my money on the dog.
They bought into those imaginary, made-up rules, and the problem was they wanted to subject everyone else to them as well, which showcases the dangers of collectivism. As I always say: Collectivism to a sociopath is like the bible to a priest, a tool without which everyone would realize that their power is in fact imaginary.
[Side issue: It becomes clear that rulers are exactly what's holding us back as a species, and that without them people would have left the caves literally centuries ago.]
So when the ruler (almost inevitably a sociopath) realized that he could just make some rules up, and torture, imprison, and kill with total impunity, it was then just a matter of a time before the real question became, how many more rules should he invent to have absolute control over his fellow tribe members' entire lives?
Rulers then began to make up all kinds of crazy stories, about the history of the world, gods and deities only they could speak to. They invented all kinds of bogeymen as well, and how did people respond? They believed it all! For some strange reasons those stories, right out of the imagination of a sociopath, didn't seem as ludicrous fantasies to them, no matter how insane they sounded, even worse than that they began to pass them onto their own children as true facts, and if that wasn't enough, some of them let their whole lives revolve around those fables.
Unfortunately, trying to explain to them how insane those stories sound, is like trying to teach a baboon how to post pictures on Instagram, although if I had to bet, I'd put my money on the baboon.
The sociopaths, observing the reactions of people to those fables, couldn't believe their eyes! They realized that controlling people was basically child's play, so they started treating people as children, and how does most people effectively control a child? You give them a treat if they do what you ask for them, and you punish or scare them with some bogeyman story if they don't do as you say (the statist way of parenting). The thing is, rulers are all about taking, and not so much about giving, so why would they reward people with real things, if they can offer them imaginary tales of eternity in paradise?
Talking about taking, it was then just a matter of time until the sociopathic rulers started to figure out ways to take more from people. Soon enough they convinced people that those deities they previously  made up were now demanding a piece of every fruit that is gathered, a portion of every wild boar that is hunted, and a slice of every fish that is caught. And the portion then became bigger and bigger. The sad part is that those tribe members believed that that was their duty. The problem however was that they wanted to subject everyone else to the same.
You don't relate do you?
Let's try this again:
There was a young man, fresh out of his local indoctrination center just about to enroll in some university. He was repeatedly told what is expected from him in life:  finish university, get a job, pay your taxes, etc. "That is the real world!" He was told time and time again, but one day he started to wonder, "what else is there in the world? This can't be all there is!" He wasn't satisfied with the answers he were given and he wanted to explore life on his own, he wanted to break free from the inflexible societal group mentality, and make his own destiny, so after uncountable afternoons wondering what if there are other ways to live life, one day he decided to take action. He was set on discovering for himself how the world really works, his journey was about to start.
So once he took his first step, stopped accepting and complying with all those imaginary rules he was supposed to just accept, he started to question them. At first he couldn't figure out why the government is constantly coming up with all these new rules and regulations, so he started analyzing the parameters on which the state bases its restrictions.
So he started with "drugs". Since our young protagonist didn't know much about the nature of the government he just couldn't understand how pharmaceutical drugs companies were given free range, facing little to no regulations despite the high numbers of people who lose their lives due to secondary effect of prescription drugs, and despite the fact that all the latest shootouts had as presumed authors people who were hooked on similar substances:  James Holmes (the Aurora massacre), Adam Lanza (Sandy Hoax), Aaron Alexis (Navy Yard shooting), etc.
On the other side peaceful consumption of marijuana seemed to be one of the reasons behind landing good and decent people in jail, making the US the largest prison population on the planet, despite the fact that marijuana is scientifically proven to calm people down. So the government (generally with a selection of sociopaths, Pareto's law) rules by scarcity (oil, shortage) and fear (they are incapable of love after all), and that's why they always create all these artificial divisions, race, religion, income, social and educational background, sexual orientations. All they can do to keep people operating on law vibrations.
Due to their nature, the government (generally with a selection of sociopaths), wouldn't possibly have one of their fellow citizens whom they see merely as human cattle, just smoke some joiny in peace and live and let live. What if more people decided to live in peace as well? Or even worse, what if they all realized that all these divisions are artificial, and that those enemies they were supposed to fear are fabled? What if people realized that the nature of the con job?
So faced with the situation, the government convinced the rest of society that they should punish and imprison the curious young man, wait for it… For his own safety! And people bought it. They had no trouble believing that the reason government is sending all those "substance users" to rape camps where they are sexually tortured and beaten up on a daily basis, until the day they may or may not end their lives to stop the agony and the suffering, is simply because the government is a benevolent organization that cares about them.
Unbelievable, I know, but trying to explain to them the absurdity of their actions, is like teaching a propagandist to say the truth, but If I had to bet…You know who I'm putting my money on.
Society (modern day tribe members) bought into those imaginary, made-up rules, and accepted and enforced those barbaric punishments the bully inflicts on their victims if they don't comply with his made-up rules. The problem is they wanted to subject everyone else to them as well, which showcases the dangers of collectivism.
"Society's leaders, through illegal dictum, deception and force define a space in which life is supposed to occur". — Jon Rappaport.
So when the government (generally with a selection of sociopaths) realized that they could just make some rules up, and torture, imprison, and kill with total impunity, it was then just a matter of a time before the real question became, how many more rules should he invent to have absolute control over their fellow citizens' entire lives?
Sociopaths then began to make up all kinds of crazy stories, about two planes that took down three buildings, passports that don't burn… They invented all kinds of bogeymen as well, some bearded man who lives in caves, and how did people respond? They believed it all! For some strange reasons those stories, right out of the imagination of a sociopath, didn't seem as ludicrous fantasies to them, no matter how insane they sounded, so they consented to all kinds of violations on their privacy.
The sociopaths then, observing the reactions of people to those fables, couldn't believe their eyes! They realized that controlling people was basically child's play. I mean which grown up would consent to be scratched and felt up by some creep every time they wanted to board a plane?
It was then just a matter of time until the sociopathic rulers started to figure out ways of how to attack innocent people and take their resources. Soon enough they convinced people that those fables enemies they previously made up, should be stopped, so they started taking a portion of everybody's income to pay for all those horrific wars, to pay for the murder, torture, an dismemberment of literally millions of innocent people. And the portion then became bigger and bigger… The sad part is that those tribe members (civilized people? Really?) believed that that was their duty to finance the genocide and the genetic wrecking of young children, the problem however is that they wanted to subject everyone else to the same.
"There's a lot of ways of dividing people in two classes, but let me give you the one that's relevant now: There's two ways you can deal with your fellow human beings, one, there are people who believe you should deal with people voluntarily, without using violence without using force, that's one type. The other type is a person that believes that you should deal with people, or you have to deal with people coercively, by force. Now, guess which type is inevitable attracted to government? It's the worst criminal type of personalities."— Doug Casey
You might want to get a second passport to escape from these sociopaths.
Adil Elias is The Dollar Vigilante's Rio de Janeiro group moderatorand TDV Latin America (TDVLA) Editor (aelias@dollarvigilante.com). After living in several different countries, he finally based himself in Rio de Janeiro, Brazil seeking a relaxed environment away from all the large numbers of increasingly stressed people in Europe, without missing on the happy vibe and the laidback beach culture the city of Rio de Janeiro has to offer.
Source: Adil Elias  |  The Dollar Vigilante
By our apathy, our unawareness and our complete disregard as to what our U.S. Congress thrusts upon our country—we face enormous obstacles to our continued existence as a country let alone an intact civilization.
Within 37 years, at current immigration rates, we face adding 100 million more people—enough to add another 20 of our most populated cities.  The enormity of the water, food, energy, housing, education and sustainability of that many people boggles the mind.  Simple fact: none of us will be able to live at the level of wealth, waste and pollution we currently enjoy, or should I say destroy!
Hear this: it's not if we add 100 million people, but a definite fact of an added 100 million people—if we don't rescind the 1965 Immigration Reform Act and the 1986 Immigration Amnesty and if we don't stop the final passage of the S744 Amnesty Bill that will return to Congress in 2014.
This 100 million immigrant-number constitutes something SO ominous, SO egregious and SO monumental that it will spiral our nation into its death throes as described in this series.
Do you care about your children's future?  Do you care about the environment in which they will live?  Do you care about the quality of life and standard of living that you bequeath to future generations?  Here's what it will look like if you fail to tack action:
"Immigration by the numbers—off the chart" by Roy Beck
This 10 minute demonstration shows Americans the results of unending mass immigration on the quality of life and sustainability for future generations: in a few words, "Mind boggling!"  www.NumbersUSA.org
http://www.youtube.com/watch?v=muw22wTePqQ
Have you written emails and made phone calls to the 20 contacts I have offered in preceding parts to this series?  If not, why not?  If not now, when?  The fact remains that the current immigration laws from 1965 and 1986 continue the onslaught of 1 million legal immigrants annually, their children and chain-migrated relatives without pause.
In a Constitutional Republic, only YOU can force change.  Only your participation creates discussion and debate. Only your actions change the future.
I am not researching and writing this series to be read and forgotten. I write it in order to give you the power to take collective action.
President Teddy Roosevelt said, "In any moment of decision, the best thing you can do is the right thing. The worst thing you can do is nothing."
Poisoning our world
With 316 million Americans along with 20 million illegal alien migrants, our country faces enormous consequences on multiple fronts as described by this series.
But they may all pale in comparison to the poisoning of our world.  If we continue adding people and hit the projected 438 million by 2050—a scant 37 years from now—that encompasses another 138 million people—all using poisons and chemicals.
At 80,000 chemicals now being injected into the air, land and water 24/7—-just imagine the cancer rates by mid century.  Every family, every person in America will be affected by cancer, Parkinson's Disease, Lupus, Autism and other diseases caused by chemicals wrecking our nervous systems.
The Fukushima radioactive injection of billions possibly trillions of gallons of contaminated water circulates to all oceans around our planet.  It poisons all marine life and affects all oceanic eco-systems.  You might call it "Planetary genocide" when the final story surfaces in the coming decades.
"Planetary Genocide": Fukushima One Year Later: The Poisoning of Planet Earth By Dr. Ilya Sandra Perlingieri
Perlingieri said, "With various half-lives –some eons-long– of numerous radioactive components, the human race and every other living creature on our planet is on its way to extinction, due to the known sterilization effects of radiation. Here is a short list of the half-life of five of the radioactive isotopes that are and will continue to poison all of our children, and us, ad infinitum, in the air we breathe, the food we eat, and the water we drink and in which we bathe:
Cesium 137: 30 years
Plutonium 239: 24,000 years
Strontium 90: 29 years [mimics calcium in the body]
Uranium 235: 700-million years
Iodine 131: 8 days [absorbed into the thyroid and gives heavy radiation dose. Also goes into the soil, passed onto us through cow's milk.]
"In a report released just a few week's ago, the milk tested in the San Francisco area still had radioactive levels of Cesium 134 and Cesium 137. According to even a compromised EPA, these are now at "150 percent of their maximum contaminant level."
Think about another 100 million people added to the USA spraying, injecting and disbursing Round-up, Weed-be-Gone, Tilex, crop pesticides, herbicides, fungicides and thousands of other chemicals that pile-up ultimately within our bodies.
Monsanto poisoning our world
Genetically modified organisms are made by manipulation of extremely deadly viruses & bacteria (such as E. coli) that have been engineered to be immune to antibiotics. Monsanto spends millions of dollars each year in order to "sugar" coat the facts of what GMOs actually are and more importantly, how they are made. This video explains the scientific facts on how Monsanto manufactures their GMOs (Genetically Modified Organisms) by simply removing all the corporate propaganda, the "smoke & mirrors" if you will. This video will educate you:
https://www.youtube.com/watch?v=FAVzcxc5cjU
Aspartame created and sold by Monsanto, a synthetic sugar used in every "diet soda" and "sugar-free" food, has been implicated in lupus, fibromyalgia and brain cancers.  Yet, the American public buys "diet soda" like milk with no clue as to the diseases it causes.  The enclosed video gives you an idea of Aspartame's deadly consequences.
https://www.youtube.com/watch?v=8dmAV4JjV0A
When you tally the 80,000 chemicals injected into our air, land, water, food and homes—no wonder one in three of us will be affected by cancers in our lifetimes.
Multiply another 100 million immigrants added to the USA in 37 years, and what do we as a country face?  Answer: a multiplication of all those problems by 100 million more people.
Whether you add up the medical costs, the crowding, the contaminated water supplies, the acid rain contaminating our soils and dozens of other consequences—we face a growing poisoned civilization and all the people living in it.
Do you sit by and watch it happen to your kids or do you take action?  Answer: take action! Force the immigration issue to the highest media sources by writing them.
The following is the text of a talk I gave at the Seek, Speak and Spread Truth Conference in London last Saturday, 23 November, 2013.
History, we are told, is an attempt to narrate the past. But in reality, more than often history has little to do with revealing the past. It is instead an orchestrated and institutional attempt to shove the shame deep under the carpet.
Much Jewish history texts, for instance, are there to divert the attention from the peculiar and tragic fact that along their history, Jews have managed to bring on themselves an endless chain of disasters. But Palestinian history at large,  is no different. After more than a century of liberation struggle, the situation in Palestine is worse than ever, yet Palestinian scholarship, as we will soon see, is drifting away from any possible understanding of the circumstances that led to their ongoing disaster.
Although the Brits have many war crimes attached to their names, the British Imperial War Museum decided to allocate a whole floor to the Jewish Holocaust instead of featuring one of the British-made genocides. The Brits, like everyone else, prefer to conceal their shame.
Historical accounts are commonly there to suppress the truth and conceal our shame. Yet, it is far from clear who is in charge, who decides what must be covered up and which path must be taken in order to suppress the truth.
Apparently, restricting the terminology and limiting freedom of expression by means of (political) correctness are probably amongst the most popular methods. Sadly enough, Palestine solidarity discourse is a spectacular test case in that regard. 
A brief examination of each of the terminological pillars and the principles that shape our vision of the conflict, of its history and of its possible solution are there to conceal the obvious causes, ideologies and belief system that drive the crimes in the Middle East in general and in Palestine in particular.
Zoom In
We'll now scrutinize the terminology and notions that are involved in the debate over Palestine and expose once again the deceitful nature that is unfortunately intrinsic to the contemporary progressive discourse.
Zionism – Palestinian solidarity members are required to avoid the 'J' word and to use the word 'Zionism' instead. I recently revealed that Ali Abunimah, one of my current arch detractors, advised me a few years ago to refer to Zion when I really think Jewish so he and I "might find grounds for a lot of agreement…." In fact  Abunimah was not alone. Jewish Voice For Peace approached me with a pretty much similar offer about the same time.
The truth of the matter is that Israeli politics has little to do with Zionism. Israelis  are hardly familiar with Zionist ideology, nor they are concerned or motivated by Zionist praxis.  Zionism is largely a Jewish Diaspora discourse that vows to establish a Jewish National home in Palestine  and to civilize the Jew by means of nationalism. Israel is obviously the product of the Zionist project; however, the Israelis see themselves as post-revolutionary subjects – they transformed the Zionist dream into a practical reality.
Thus, criticism of Zionism per se hardly touches Israelis or Israeli politics. If anything, it actually diverts the attention from the crimes that are committed by the Jewish State in the name of the Jewish people.
But then, why do we use the term Zionism instead of referring to Jewish power, Jewish politics or the Jewish State?  Simple: we do not want to offend the 'anti-Zionist' Jews and Jews in general. We consciously choose to let Israel off the hook. Apparently we much prefer to target a phantasmic imaginary object that means very little rather than simply calling spade a spade.
Colonialism - Palestinian solidarity activists are expected to pepper their sentences with different permutations of the word 'colonial' with the hope that the more they use it the more it is likely to stick eventually. Consequently, activists and scholars commonly refer to Israel and Zionism as a 'colonial project'. But they are obviously wrong.
Colonialism is traditionally defined as a clear material exchange between a 'mother State' and a 'settler State'. Israel is no doubt a settler state, yet, no one can suggest who exactly was or is her mother.*
So why do we refer to Israel and Zionism as a colonial project? Simple: it saves us from admitting that the Jewish national project is indeed a unique project with no precedent in history. It would save us from admitting that we do not understand this project nor do we know where it aims. The Left and the so-called 'anti-Zionist' Jews cling to the colonial paradigm because it locates Israel and Zionism within a model they and their audience are slightly familiar with. The colonial paradigm suggests that the Jewish national project is as vicious as the British or French colonialism. But the grave truth is that we are dealing here with a unique form of abusive nationalist, racist project.
Settler Colonialism – in recent years a new terminological spin popped up within the Palestine solidarity ranks, namely 'settler colonialism.' I guess that my criticism of the colonial paradigm has shaken a few of the so-called progressive and 'anti' Zionists intellectuals, and they were pushed to revise their theoretical narrative. Their effort brought to the world a new deformed dysfunctional theoretical baby. But sadly enough, 'settler colonialism' also hardly explains a thing. It is rather a desperate attempt to further conceal the truth of the Jewish National project.
Settler Colonialism refers to the situation in which Super Power 'A' facilitates the settlement of Ethnic Group 'B' on Land 'C'. Such an event may lead eventually to some grave consequences as far as indigenous population 'D' is concerned.
But here is the problem. This historical scenario A-B-C-D has nothing in common with Zionism, Israel or the Israeli Palestinian conflict. In reality, it was Zionists (B) who actually persuaded Britain, at the time a super power (A), that a Jewish Homeland in Palestine (C) is the right way forward. It was also Zionists (B) who promised to help pushing America into World War One that led Lord Balfour to commit the British empire (A) to the Zionist cause. In short, instead of the A-B-C-D chain of events, when it comes to Zionism, what we easily detect is a B-A-C-D chronology. It is the ethnic group 'B' that pushes Super Power 'A' to act in its favour.
But then we may want to ask ourselves why is it that Palestinian solidarity activists such as Ben White are consciously lying when they speaks about "settler-colonial past and present."  Unfortunately White is not alone, the list of academics and scholars who participate in the dissemination of this false narrative is pretty impressive.
Why do they deceive, is it because they are an ignorant bunch? Not at all, they are actually dedicated scholars, it is just intellectual integrity that they lack, and severely.
Spreading the 'settler colonialism'  narrative is, once again, intended to divert the attention from the embarrassing fact that already in 1917 the Jewish Lobby was amongst the strongest lobbies in the land. Such an admission could easily offend many Jews within the Palestine solidarity movement. Seemingly, we really do not want to offend anyone but intelligence.
Apartheid – Solidarity activists are inclined to refer to Israel as an apartheid state. They obviously let the Jewish State off the hook. Apartheid is commonly defined as a racially driven system of exploitation. But Israel is not Apartheid, it is not interested in exploitation. Israel is far worse, it wants the Palestinians gone. Israel is a racially driven, nationalist ethnic cleanser. In that regard, Israel is very similar to Nazi Germany. But this is exactly the equation we are supposed to avoid because it may hurt the Jews and even confuse the Left.
Two State / One State Debate – The philosophy behind the 'one state solution' is obviously ethical and universal.  But there is one slight problem. It finds no political partners or supporters within the Israeli society. Why? Because Israel is the Jewish State and the notion of Peace is totally foreign to Israeli and Jewish culture. The word 'Shalom' that is commonly translated as peace, reconciliation and harmony, is understood in Hebrew as 'security for the Jews'.
Accordingly, it was very embarrassing to read Palestinian prominent intellectual Joseph Massad make some gross mistakes misinterpreting the word 'peace' in the context of the Zionist ideology and Israeli politics.
In a recent article named Peace Is War: Israeli settler-colonialism and the Palestinians Massad wrote:  "Waging war as peace is so central to Zionist and Israeli propaganda that Israel's 1982 invasion of Lebanon, which killed 20,000 civilians, was termed 'Operation Peace for Galilee'".
If Massad had committed to proper scholarship he would probably find out that, as far as Israelis are concerned, operation 'Shlom Ha-Galil' really meant 'security' for the Galilee rather than 'Peace for Galilee'. Massad could have saved himself this intellectual blunder if he had read The Wandering Who rather than attempting to burn the book, whose author actually delves into the topic occasionally.
http://www.youtube.com/watch?v=MlvaN2c-Oto
Israelis would support the One State Solution as long as it is One Jewish State. As Paul Larudee suggested recently, the Israelis would also support the Two State Solution as long as it is Two Jewish States.   Yet the only question that bugs me is, why would a Palestinian blogger such as Ali Abunimah  go out of his way to stop us from looking into the tribal and racist culture that drives the Jewish State?
http://www.youtube.com/watch?v=6hrJcMO88EI
Is it possible that some of the prominent Palestine voices also do not want to offend the Jews? I will let you judge.

Palestinian Cause
Is it really the Right of Return?  or 1948? For many years I was convinced that the Nakba was at the core of the Palestinian plight. But then monitoring BDS Movement (Boycott, Divestment and Sanction of Israeli goods, culture and academia) politics taught me that I could have been deluded.
When BDS was formed in 2005 this was its first goal:
1. Ending its (Israeli) occupation and colonization of all Arab lands and dismantling the Wall; (2005)
But then, without any attempt to discuss the matter publicly, BDS headquarters in Ramallah changed its first goal. It now reads:
1. Ending its occupation and colonization of all Arab lands occupied in June 1967 and dismantling the Wall;
Some efforts have been made to make sure that Palestinian organisations are aware of this crucial change. Adding the 1967 made it clear that BDS de facto accepted the existence of a Jewish State over Palestine.
Interestingly enough, not many Palestinians were really outraged by BDS dropping the 1948 and accepting Israel as a fact. I guess that the meaning of it is simple. As far as Palestinians in exile in the West  are concerned, 1948 and  the Right of Return are not the real topic. I guess that such an agenda is not driven by the concern for the Palestinian refugees in Lebanon or Syria. I assume that refugees in Gaza and Jenin may also be outraged but, as things stand,  we can hardly hear their voices anyway. I guess that BDS is there to appease the 'Jews in the movement' and even liberal Zionists. This is hardly surprising considering the embarrassing fact that liberal Zionist George Soros who funds the Light Zionist J-Street also funds BDS as well as many other Palestinian NGOs.
Zoom Out
As we can see; Zionism, Colonialism, Settler-Colonialism, Apartheid, BDS and even The One State Solution are all misleading concepts and they are shaped to not offend the anti Zionist Jews and even Jews in general. This surreal and macabre political act explains why the solidarity movement has failed to deliver on every and each front, except one of course. With the support of liberal Zionists such as Soros, Palestine solidarity is now a little industrial affair that is pretty successful in maintaining itself. The absurd outcome is that the newly emerging Palestine solidarity industry actually benefits from the constant escalation of the crisis in Palestine – the worse is the situation on the ground, the more funding is pumped through the industry.
I guess that if we want to grasp what is behind this constant regression, concealment and repression are obviously the key words.
Concealment and repression lead towards stagnation. This is exactly what we see in Palestine and for more than a while – 100 years of struggle that led to a complete failure. Palestinian Solidarity is now farther than ever from understanding Zionism, Israel and the conflict. The so-called 'movement' is entrenched within a muddy terminological swamp that results in intellectual and spiritual paralysis.
This is exactly the point where truth and truth seeking come into play. The role of the intellectual and the artist is to unveil the concealed. To look into the pain and to dig into the essence. This search for essentiality is similar to the role of the psychoanalyst who delves into the realm of the unconscious.
When it comes to Palestine we have to grasp, once and for all, what the Jewish State stands for. We have to understand what Judaism and Jewishness are. We have to grasp who are the Jews, what unifies them and vice versa. We must learn the relationships between these distinct categories and Zionism and only then may we be ready to form some pragmatic and practical thoughts on Zionism, the Jewish State and its lobbies. By the time we are ready to do so, we may as well grasp the role of Jews-Only groups within the solidarity 'movement'. We may comprehend how they have been shaping the discourse and suppressing the truth by dominating our language and restricting our intellectual liberties. By the time we are familiar with Jewish tribal culture ideology and politics, we may as well grasp the role of the 'Sabbath Goy', the caretaker who performs the services Jews prefer to leave to theGoyim.
But our role doesn't end there. We also must grasp what Palestine means. How is it possible that Palestine scholarship is withdrawing rather than progressing. How is it possible that in the 70's Palestinians were the world's leading guerrilla fighters but not anymore. What happened and why?   What is it that the Palestinians want?  Can we even talk about Palestinians or are they a fragmented society that is split geographically, culturally, spiritually, politically and ideologically? And if they are divided, who is it that keeps them divided? Is there anything that can unite them?
I believe that the Jewish progressive politics together with the non-dialectic Left are to be blamed for this political disaster and terminological impotence. We are dealing with a concealment apparatus that forsakes the future just to sustain a remote echo of a decaying 19th ideology. It is there to nourish the forgetting of Being. It is there to make us aloof to the grave reality we are living in by means of intellectual and spiritual suppression.
When 1984's Orwell wrote about Newspeak, he had Britain in mind. He foresaw the devastating impact of the so-called progressive minds around him. He could predict where The Guardians of correctness might be leading us all. And, for a reason, he made Immanuel Goldstein, the imaginary false dissent icon.
My message to you today is simple – true liberation is the ability to learn how to think, to learn how to be intrigued and irritated. Liberation is to unveil the concealed, to think and re-think, to view, re-view and revise.  To think is to aim at the essence, at the bottom of things, at the categorical. To think is to be able to distinguish between the symptoms and the disease.  Liberation is to burn bridges compulsively and enthusiastically and to bear the consequences. Liberation is to pursue truth relentlessly. This is exactly the moment when pain becomes pleasure.
With over 500 pages and 1,200 footnotes, Ted Flynn's book, "Hope of the Wicked: the Master Plan to Rule the World," details many of the agendas of the global 'elite' community.  With several thousand quotes it uses the words of prime ministers, secretaries of treasury, secretaries of state, philanthropists and global business leaders to describe their NWO vision and their plans to bring it about as well as the convergence, on a global basis, of multinational corporations, foundations and the political and sociological instruments that would form a one-world government designed to bring about a New World Order.
Flynn writes that there is a confluence of events pointing to major changes that for many years have been coming to the world and they appear to be coming toward us more quickly now. Flynn argues that an 1846 heavenly apparition, a prophecy delivered by the Blessed Virgin Mary to two peasant children and approved by the Catholic Church is a stark and terrible summary of the major changes that have been coming to the world in general but the West and America in particular:
"All the civil governments will have one and the same plan, which will be to abolish and do away with every religious principle, to make way for materialism, atheism, spiritualism and vice of all kinds….The mountains and all Nature will tremble in terror, for the disorders and crimes of men have pierced the vault of the heavens…The righteous will suffer greatly.  Their prayers, their penances and their tears will rise up to Heaven and all of God's people will beg for forgiveness and mercy…And then Jesus Christ, in an act of His justice and His great mercy will command His Angels to have all His enemies put to death….and the persecutors of the Church of Jesus Christ and all those given over to sin will perish…"  (p. 445)
In another apparition approved by the Church, the Blessed Virgin Mary warned of the "annihilation of nations." (ibid, p. 445) 
Materialism, Atheism, Communism, & Annihilation of Nations and People
Friedrich Engels (1820-1895), a 19th century German political philosopher figures prominently in Karl Marx's life.  Beginning in 1844, Engels and Marx, a God-hating materialist, collaborated closely in the foundation of modern Communism.  By 1848 they had produced The Communist Manifesto and similar works.
The tragedy of Engels is that before joining forces with Marx he had been a faithful Christian.  After meeting Marx for the first time he described him as a monster subjected to devils.  Marx does not,
"…walk or run, he jumps on his heels full of anger…He stretches his arms far away in the air; the wicked fist is clenched, he rages without ceasing, as if ten thousand devils had caught him by the hair."  (Marx & Satan, Richard Wurmbrand, p. 36)
Engels was very well aware of the dangers of entangling himself with devilish sons of perdition like Marx.  In his book, "Schelling, Philosopher in Christ," he warns that a devilish spirit has entered into a great part of mankind in the heart of Christendom and now there are only two kinds of men, Christians and anti-Christians:
"Since the terrible French Revolution, an entirely new, devilish spirit has entered into a great part of mankind, and godlessness lifts its daring head in such an unashamed and subtle manner that you would think the prophecies of Scripture are fulfilled (Matthew 24:11)..And St. Paul says in II Thes. 2:3: That man of sin shall be revealed, the son of perdition, who opposes and exalts himself above all that is God, or that is worshipped…The coming of the Wicked is after the working of Satan….(therefore we must have)  nothing to do any more with indifference or coldness toward the Lord (for as of now) we have only…Christians and anti-Christians….We see the false prophets among us…They travel throughout Germany and wish to intrude everywhere; they teach their Satanic teachings in the market-places and bear the flag of the Devil from one town to another, seducing the poor youth, in order to throw them in the deepest abyss of hell and death." (ibid, p. 40)
The devilish fleshy spirit responsible for converting Engels to godless Communism was Moses Hess, the same man who had previously converted Marx. After meeting Engels in Cologne Hess wrote:
"He parted from me as an overzealous Communist.  This is how I produce ravages…" (ibid, p. 43)
The spiritual counter-conversion of Engels was striking and hideous.  Like Marx, he no longer cared about the destruction of millions of people on behalf of the Revolution. 
A bloodless Marx writes of the coming genocide of millions of men, women, and children:
"A silent, unavoidable revolution is taking place in society, a revolution that cares as little about the human lives it destroys as an earthquake cares about the houses it ravages.  Classes and races…too weak to dominate the new conditions of existence will be defeated." (ibid, p. 42)
In a similar vein, a cold-hearted Engels speaks of the coming annihilation of millions of Christians, Jews, and other peoples and nations:
"The next world war will make whole reactionary peoples disappear from the face of the earth.  This, too, is progress.  Obviously this cannot be fulfilled without crushing some delicate national flower.   But without violence and without pitilessness nothing can be obtained in history."  (p. 43) 
The Revolution
The Revolution is a movement of spirit having its taproot and energy in the devil, the spirit of hate, murder, atheism, apostasy, and 'this world only' naturalism, materialism, pantheism, and spiritualism.   The Revolution is war against the supernatural Trinity, the Father, Son and Holy Spirit, which in the words of Marx's anarchist comrade Bakunin, are the "cursed and fatal principle of authority."
The sentiment of the Revolution is satanic pride:
"….which spurns subjection to any master whatever, whether of divine or human origin." (Bakunin, Nihilism: The Root of the Revolution of the Modern Age, Fr. Seraphim Rose, p. 63)
The nature of the Revolution is the antithesis of authentic Christian faith. Whereas Christian faith is joy, patience, love, truth, humbleness, perseverance, submission in all things to the Will of God and blessed eternal life in Paradise (earth perfected), the Satanic counterfeit is full of hatred, rebelliousness, burning envy and covetousness against man and God, ingratitude, mockery, doubts, lies, revulsion, blasphemy, thoughts of murder and eternal life in Hell.
Fueled by monstrously inflated pride and dissatisfaction with self, the world, society, and God the Father Almighty, it devotes its' infernal energy toward "change," or as Marx put it, toward the wholesale destruction of the Christian-based Old Order and the establishment of a religiously pantheist, totalitarian world order because:
"The idea of God is the keynote of a perverted civilization. It must be destroyed." (Karl Marx, Marx and Satan, p. 59)  
The New World Religion  
 "(The UN is) a weird and diabolical convergence of New Age mysticism, pantheism, aboriginal animism, Communism, socialism, Luciferian occultism, apostate Christianity, Islam, Taoism, Buddhism, and Hinduism."   (The New World Religion: Teaching God's Children to Worship 'Divine Nature.' William Jasper, 2002)
The Revolution, of which the U.N., Lucis Trust (formerly Lucifer Publishing), the Cathedral of St. John the Divine, the Temple of Understanding and Baca Grande (Colorado based New Age Vatican City) are integral components, intends the complete overturning of Biblical moral and spiritual values enjoyed by Western and American civilization for over a thousand years.  As part of this goal, the Bible must be reinterpreted in terms of evolutionary pantheism, man must be fundamentally remade by eradication of every vestige of Imago Dei from his inner being, and Christian leadership reduced to a non-factor.  Flynn writes that this has largely been accomplished,
"…by placing their own leaders in place where they exert tremendous influence.  Much of this program of revolution was confirmed by Franklin D. Roosevelt in his book, 'Our Way' (which) summed up, the spiritual and immoral goals of world revolution (and how they) are being achieved, and nowhere more so than in the United States." (Flynn, p. 361)
Primary goals are:
a. Destruction of the Christian-based foundation of Western and American civilization;

b. Dissolution of legal government;

c. Destruction of sovereignty and patriotism;

d. Demoralizing, atheitizing and bringing the people of the United States into slavery via liberated sin nature and penury via graduated income taxes, property taxes, inheritance taxes, sales taxes, a massive welfare state and now socialized healthcare;

e. The abolition of God-given right to life via reproductive rights (abortion) and euthanasia and of private property via onerous building codes, zoning regulations and restrictions and by taxing property out of existence and targeting inheritance with bigger and bigger taxes;

f. Destruction of the traditional monogamous family unit via divorce, co-habitation, alternative lifestyles, abortion, pornography, hedonism and homosexuality
Before the top-down spiritually pantheist world order dominated by an occult 'elite' can come into existence, there must be a politically correct philosophy of 'new' thought and a philosophy of pantheist-based natural religion and natural science to usher in the coming political, social, legal and educational aspects of the new order since New Age evolutionary pantheism is a politically communist, ecologically 'sustainable,' sexually androgynous way of living.
In her two books on New Age evolutionary pantheism, 'The Hidden Rainbow,' and 'A Planned Deception,' Constance Cumbey writes that these goals have largely been accomplished:
"The New Age Movement is a religion complete with its own Bibles, prayers and mantras, Vatican City/Jerusalem equivalents, priests and gurus, born again experiences (they call it 'rebirthing'), spiritual laws and commandments, psychics and prophets and nearly every other indicia of a religion." (Flynn, p. 361)
According to Cumbey, the Plan for the new order includes the installation of a New Age messiah, implementation of a New Age totalitarian government and new world religion under Maitreya.  As well, there are plans to implement a universal identification system, universal credit system, universal tax, universal draft, and a world food and water authority that will control all of the world's food and water supplies.  To ensure that all people worship the New Age messiah, authentic Christianity will be completely stamped out along with all faithful Christians.
Toward this end, the evil spirit energizing and directing the Revolution intends to fully possess the Christian faith and refashion it completely.  In furtherance of his goal, the devil has audaciously declared that the supernatural Holy God the Father Almighty has been isolated in His transcendence and is therefore dead, so though the notion of God is retained, the devil proposes a functionless God that perhaps serves to ignite the Big Bang and set evolution in motion.  
 According to the devil, the Revolution is now moving with great force and speed across America nearly unopposed and will not stop until every vestige of faith in the supernatural God has been obliterated in every heart. Every man, woman, and child will experience a counter-conversion—a Satanic Initiation in the words of New Age insider David Spangler—to a 'new' pantheist spiritualism dressed in Christian symbols and terminology, an anti-gospel preached by anti-saints from the void who will assure men of their salvation though they will find only the leering face of the devil.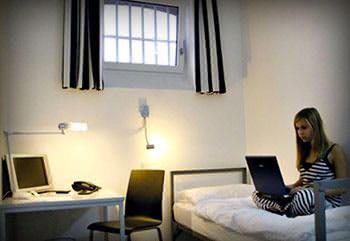 The most precious gift given to humanity besides its very existence and innate connectivity to universal Source is the gift of free will. We can choose. We ultimately have the power to make decisions for ourselves. Unfortunately this concept is buried under the rubble of ignorance and social engineering and of course becomes a very complex matter as life's input and experiences complicate our entire decision-making process.
And freedom and free will? They're generally relegated to philosophical treatises and ideological tugs of war in the political arena. Nicely sectored off to where they can't touch our consciousness and every day living.
Many argue that in today's circumstance we are not free to make our own decisions, that in effect we often don't even have free will as evidenced by history. This strikes at the root of the problem. Disempowerment via thinking we need permission versus knowledge of our inborn nature of pure freedom. It may appear that it's been deprived at times. Free will seems to be often negated or seriously limited under certain circumstances, either by choice, coercion or collusion.
But is it really, no matter how draconian? After all, much of humanity seems to not even know that it is inherently free, never mind does it appear to even want to fully exercise such a sense of inborn freedom.
The Majesty of Choice
We are crowned with the ultimate gift: a completely autonomous conscious will. We can choose what we say, what we do, what we respond to, what we give our attention and energy to. Again, it may not appear so with the way society is structured and judging by the very bound condition and behavior of mankind. While the idea of freedom still distantly rings in the hearts of men, it has taken on many severely compromised meanings. On purpose.
In addition, for some reason it appears we've given up our freedom to varying degrees in exchange for something. But in exchange for what? Security? Acceptance? Ease?
It sure appears that way. But how did this come about? And who said we had to trade anything? Was it a deliberately designed trade off to keep humanity in servitude with an illusion of choice? Looking at the contrived and extremely controlling political and economic structure of our planet's various societies and the miserable state of most of its inhabitants, it's clear something is seriously wrong. Especially with a clearly ruthless ruling class of uber-privileged riding the backs of the oppressed who are the ones producing the goods.
Throw Off the Shackles
Is our lost sense of true unshakable spiritual freedom exactly that which would empower humanity to throw off the shackles of a system built on carefully manipulated voluntary slavery? Is this what the war on the human body, mind and spirit is all about? To block our remembrance?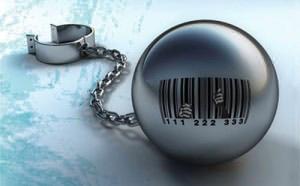 When someone has come to an awakening of true consciousness, or should I say to consciousness since it in itself was never asleep, something profound happens. And continues to unfold. We tap into Source — unadulterated, unfiltered, unlimited, infinite creative Source, or whatever you want to call It. This is where the spiritual and the metaphysical meet the mental and psychological, where true science and knowledge meet the great synchronous Universal life force.
It's all essentially One. The compartments are gone. There are no divisions in the essential Oneness and everything makes sense. And it's because you inherently let go into an experiential perspective where you realize it's not important to know everything or be anything. You just are and everything is wonderful at that level. A great clarity comes over you.
Of course there are differences in manifestations and there are apparent conflicts on many levels brought on by a variety of influences, but in the context of freedom this is where you find its true reality and definition. The sovereignty of spirit that is the inherent right of everything. And man does it blow away any and all man-made structures of any sort in a hurry!
The False Game of False Choice
Herein lies one of mankind's dominators' most effective tools for manipulation. This understanding was documented over the past and previous century, realizing people work harder and better and are more complacent if they feel they have a say so about their captivity. It's quite remarkable. We're still a feudal society, they just figured out how to make us build our own prisons while thinking we're free.
Besides the most obvious example of phony democracy and the easily manipulated voting scheme, glaring assumptions are deliberately embedded into society via religion, false science, hobbling education, social pressure, the media, etc. We're handed platitudes about hope, change and security while the media pumps amusement, materialism, fashion and other forms of acceptance conditioning to keep the populace totally preoccupied with a comatose state of self indulgence.
And as for capitalism (which all forms of government espouse) that's the end goal. Your personal satisfaction, at whatever cost to others who weren't as savvy as you in learning to get what they want.
Fear — The Enemy of Freedom
Why do people cling to corrupt, limiting systems even to their own hurt? Fear of the unknown is very powerful, especially amongst the ignorant. Just fear of not having your next meal can trap you. Fear of being without, fear of being alone, fear of being attacked, fear of dying.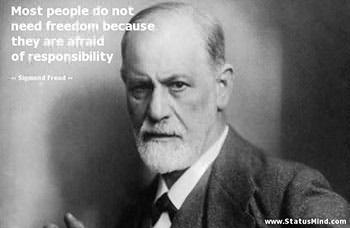 All extremely powerful.
And afraid people will not make conscious decisions, but survival instinct based decisions. Of course there's a time for that as in the fight or flight response to a very real attack from something, but this response can be very easily triggered just by words and bury any chance of conscious living.
Maslow's hierarchy of needs is a concept that's always fascinated me. There's so much truth in the idea that if your basic needs aren't met first, how can you think about the more erudite and spiritual notions of our existence? Well, easily. It was a way of life for indigenous cultures for millennia. It was incorporated, and without which the culture based on spiritual connectivity would have collapsed. This is why indigenous peoples have been marked for genocide by these parasitic controllers.
They represent living wisdom. The knowledge of how things naturally work using conscious awareness and the underlying principles of love, sharing, giving and cooperation. Diametrically opposed to the abusive farming techniques of today's controllers.
Control is the issue, nothing else. Personal empowerment beyond their set boundaries is not an option.
The Enemy Within — Those Who Choose Slavery
This begs a huge question. Would you fight for someone's freedom who doesn't even want it? Is it worth so-called liberating someone who chooses to remain bound — and may even prove to be a liability for what you're trying to do?
There are several famous analogies about this phenomenon. Elephants for example are tied to a stake in the ground with little to circumscribe their maneuverability. They learn their "limitations" well. Later on the rope is removed, but the elephant will stay in the same circumscribed limits. The same has been told of many animals.
It works.
It works on humans as well. Scientists have been capitalizing on this behavioral tendency for a long time, the most famous of which is Pavlov and his salivating dogs. Closely watching those experiments from the start were military personnel. I wonder why. Remember your school period bells ringing like fire alarms between classes? You can thank Pavlov's work and the implementation of the social engineers.
Entrained response. Same dynamic at work in advertising, politics, religion and any aspect of social engineering.
But can those in such a deep coma awake to realize their innate freedom and thus activate? Who's to say. It's a phenomenon to be well aware of. Just remember, groomed dependence is tough to shake for anyone. But anyone can wake up at any time, never ever forget that.
Conclusion — Does Knowledge of Its Innate Freedom Freak Humanity Out?
As Yogi Berra allegedly said, "When you come to a fork in the road, take it." While funny, there's some good advice there — get the hell going and stop worrying about it all so much.
We're all up against the wall when it comes to responding to this assault on humanity we're experiencing. It's more serious by the day politically, materially, socially, physically, spiritually. It's a planet gone wild due to the cumulative efforts of manipulating influences that seem to have full sway without anyone knowing how it got that way. We're seemingly relegated to the observer's seat, awaiting the decision of some hidden tribunal what shall be our fate.
It's time to wake the hell up.
It's bullshit to think humanity has to sit and take this. What's being perpetrated, no matter how cunning, is a rounding up of the drugged and dazed herd. So many of us can see it clearly for what it is yet seem to be screaming into the ether.
My impetus? The more clearly our challenge and situation is articulated the more conscious activists keep on with their efforts, and on it rolls. We do need to reach a greater audience than those awakening but with the recent setback regarding Syria as well as many other instances that seem to point to our efficacy, we're on the right track.
And if there's a better one, well doing what we can now will lead us there in a heartbeat!
Much love, keep on with all your heart,
Zen
Source:  Zen Gardner  |  Just Wondering  | War Is Crime
JoAnne Denison has made a very big mistake, it appears. Denison, who has been a licensed attorney in the State of Illinois for twenty seven years, has been writing about corruption in the courts.
That appears to be a career-killing No- No.
Denison first became concerned as to the hanky panky going on in State Probate courts via her involvement in the adult guardianship of Mary G. Sykes. Sykes was put under an adult guardianship, without apparent legal jurisdiction by the Cook County Court. Neither Mary Sykes nor her adult daughter, Gloria, were served with notice of the proceedings. The court- appointed guardians have subsequently isolated the elderly woman from family and friends for roughly four years.
This is sadly not unusual in guardianship/conservatorship cases. When a concerned family member or friend attempts to intervene in what is often abuse of the "protected person" by the court- appointed guardian, the protesting party often gets treated most severely by the court. Restraining orders are passed out in these cases like salt water taffy, and more often than not there is a lack of due process involved in the restraining order hearings.
Meaning, in lay terms, that the restrained person does not get a hearing.
There also appears to be questionable financial actions taken by the guardians, Adam Stern and Cynthia Farenga, in the Mary Sykes matter. Over a million dollars in gold coins have been unaccounted for by the guardians. Once again, this is– unfortunately– business as usual in probate court. While one of the primary functions of a guardian is to conserve the estate, many guardians tend to look at OPM–"Other People's Money" as a free pass to whoopee it up on someone else's dime. Guardians "forget" to do inventories, "lose" valuable artwork and antiques and in some cases "misplace" entire bank accounts.
Denison, however, found all this abuse and embezzlement to be…..inappropriate. She began a blog, marygsykes.com, which has featured articles by attorneys, award-winning journalists and bloggers as well as her own commentary on what is happening on a widespread basis in probate courts across the country. She has faithfully posted the legal documents relevant to the Sykes case.
And for this public service, Denison may lose her license to practice law.
Going into the complaint, which was filed by Jerome Larkin of the Illinois Attorney Registration & Disciplinary Commission (IARDC), one finds that Denison is being tried for exercising her right to informed free speech. Larkin cites a number of quotes from Denison on her blog as evidence of the following:
a) Making a statement which a lawyer knows to be false or with reckless disregard to its truth or falsity concerning the qualifications or integrity of a judge…..
b) conduct involving dishonesty, fraud, deceit or misrepresentation….
c) conduct that is prejudicial to the administration of justice…
d) presenting, participating in presenting, or threatening to present criminal charges to obtain an advantage in a civil matter….
e) conduct which tends to defeat the administration of justice or to bring the courts or the legal profession into disrepute.
I happen to think that Mr. Larkin over extended himself when he constructed this list. I have personally been reading the marygsykes blog for some time and am unaware of JoAnne Denison making any false statements. I am aware, however, that her criticisms of the malfunction of justice in these proceedings could well be considered in the category of someone declaring that the Emperor is not wearing any clothes….
In other words, JoAnne Denison speaks politically inconvenient truths.
The complaint details some of the posts by Ms. Denison concerning the failures of the court to honor Mary Sykes' constitutional rights as well as concerns about the dispensation of her funds. Here are a couple of the posts which Larkin found objectionable:
A July 28,2012 blog entry entitled "My fax to Diane Saltoun, Executive Director
at the Illinois Atty General," stating:
While the above case has a long, long history, much of which is
documented on a blog to be found at www.marygsykes.com. the
reality of the situation is that this probate proceeding boils down to
garden variety theft, embezzlement, malpractice and mal feasance by
attorneys and the court. ..
Please look at the attached and all the information I will fax you
shortly. This is a case that could be bigger than Greylord-what is
being done to deprive grandma and grandpa of their civil rights and
how the Probate court (routinely) operates."
Yep, them is fighting words, you can bet your booty on that. The fact that Ms. Denison's post references concerns that have been brought to the attention of the court—a million missing dollars in gold coins, for starters–must have gotten Mr. Larkin all worked up. Because look at what else he has found objectionable in Ms. Denison's blog:
An April 19,2012 blog entry entitled "Ken Ditkowsky's answer to the complaint
filed against him by the ARDC via Cynthia Farenga," wherein Respondent suggests
that the GALs and the Guardian ad Litem stole Mary Sykes' money by stating:
Kend (sic) Ditkowsky and I have been caught up in all of this because
we have been working tirelessly on this blog and to inform others of
this situation–and those attorneys who will churn fees at hundreds of
dollars per hour-want us silenced. They apparently have a lot of clout
in Probate and even with the ARDC …

Jumping Jehosophat!! You mean an attorney can now be cited for misconduct for reporting that a guardian and attorneys have committed embezzlement and are exercising what is commonly called "undue influence"? Isn't that what courts and the media are supposed to do? Provide a forum (a public one, to remind the reading audience) wherein acts of criminal misconduct and corruption can be ferreted out?
Or was Larkin's real concern that Denison discussed the clout that miscreant attorneys have with both the Court and his employer, the IARDC? Was Denison hitting too close to home for his comfort?
Attorney Ken Ditkowsky has also been subject to IARDC proceedings for his involvement in the Sykes case. Ditkowsky, who has been sending out emails to Attorney General Eric Holder and others, requesting an honest and complete investigation of the Sykes case, has been recommended for four years suspension from the practice of law. Ken Ditkowsky has been licensed to practice law since the early 1960′s.
The IARDC complaint against Ditkowsky references the attorney's efforts to investigate the Sykes matter and also his efforts to represent Mary Sykes, as requested by Mary (the court had previously declined to appoint her counsel). In addition, the complaint also references statements Ditkowsky has made relating to the integrity and qualification of judicial officers.
Since the IARDC has recommended his suspension, Ditkowsky has continued to contact federal officials with his concerns about the Sykes case. If anything, he has become louder and more insistent concerning the deprivation of rights inflicted upon Mary Sykes and others.
Ditkowsky is now referring to these cases as "elder cleansing," a clear reference to what happened in another genocide, the first launched under Hitler, which cleansed Germany of hundreds of thousands of elderly and disabled ethnic Germans. Ditkowsky has also coined the phrase "ethics cleansing," to refer to the removal from the Bar register attorneys who object to the abuses being administered via probate guardianships.
A letter from Guardian ad Litem Cynthia Farenga to the IARDC has since surfaced. In the letter, dated November 20, 2011, Farenga asks the IARDC for an investigation of Ditkowsky and Denison due to a blog post which appeared on Probate Sharks in 2011. In the blog post, Ditkowsky and Denison call for a State and Federal investigation of the Sykes case.
The Farenga letter confirms the very perception, memorialized on her blog, for which Denison is now under disciplinary proceedings. The fact that Farenga and others in the probate cabal do have torque with the ARDC should exonerate Denison from prosecution for saying so. But it has not.
It is of interest that the judge in the Sykes case, Judge Jane Louise Stuart, has deep financial ties to President Obama. http://citizenwells.wordpress.com/2011/04/21/obama-mansion-rezko-william-miceli-probate-judge-jane-l-stuart-harvey-wineberg-kenneth-j-conner-fired/
Given that Ditkowsky has repeatedly emailed officers in the Obama administration concerning this case, one must ask if favors were requested by Stuart, who appears to own Obama's mansion.
The website for the State of Illinois states that:
The Elder Abuse and Neglect Act provides that people – who in good faith report suspected abuse or cooperate with an investigation – are immune from criminal or civil liability or professional disciplinary action. It further provides that the identity of the reporter shall not be disclosed except with the written permission of the reporter or by order of a court.
This should exonerate both Denison and Ditkowsky from disciplinary action for the reasons stated by the IARDC. Possibly the law does not apply when the judge is a financial supporter of President Obama.
In any event, the word is getting out: Ethical lawyering has gone the way of the Stegosaurus.
And the First Amendment? It doesn't specify who has free speech and who does not. One more Constitutional protection is being thrown under the bus.
James Grogan, Deputy Director for the IARDC, declined to comment on whether the Elder Abuse and Neglect Act offered protection for Denison and Ditkowsky, stating he cannot comment on pending cases. When asked if, given the fact that the judge in question appears to own President Obama's home, there might have been some federal directives issued in these two cases, Grogan also declined to comment.
Other lawyers who have been under the gun due to their attempted defense of conservatees include Grant Goodman, AZ; Margie Mikels, California; Jim Reiss, California.
I could barely make out Barack Obama's Syria speech to the nation on my old car radio as I negotiated the narrow curves of Route 79 on the western banks of the Mississippi River in central Missouri last Tuesday night. What I could hear sounded very much like more of Obama's by now standard if stunning arch-mendacity.
"To Take This Debate to Congress"
Looking at the speech transcript and video online[1] recently, my suspicions were richly confirmed. Speaking from the end of the same long red carpet where George W. Bush delivered his demented announcement of the invasion of Iraq, Obama claimed that he has turned to Congress for authorization to use force against Syria because "I'm…the President of the world's oldest constitutional democracy" and "believe[s]…it [is] right, in the absence of a direct or imminent threat to our security, to take this debate to Congress."
That is certainly a lie. He did no such thing in the case of Libya, subjected to a five-week U.S. bombing campaign (though it posed no "direct or imminent threat to [Americans'] security") because he didn't have to, politically. This time it's different, as the liberalMiddle East historian Juan Cole has explained: "Obama did not need Congress in the case of Libya. He had the Arab League, the UN Security Council, and NATO…But [he has] became more and more isolated [on Syria]. The Arab League declined to call for intervention… Egypt, Tunisia, Algeria and other Arab countries forthrightly denounced the idea of foreign military intervention in Syria, a very different stance than many of them took in 2011 with regard to Libya…Then NATO declined to get involved, with Poland, Belgium, and others expressing reluctance…Then the British Parliament followed suit." Failure to garner any meaningful fig leaf of formal international support is why Obama ran to Congress this time.
"I Possess the Authority"
Obama claimed he has gone to Congress "even though I possess the authority to order military strikes." The former "liberal" constitutional law professor with a degree from Harvard Law certainly knows that the U.S. Constitution grants war-making authority in Congress alone. He should know further that it is thoroughly criminal under international law for him to attack any sovereign nation in the absence of any direct or imminent threat to the U.S.
Claims of Humanitarian Concern
Obama's claim to be moved to act by civilian deaths in Syria, citing the horrors of "children writhing in pain, and going still on a cold hospital floor." This claim is contradicted by the grim determination with which he has regularly murdered innocent civilians (including large numbers of women and children) in Afghanistan, Pakistan, Somalia, Yemen, and elsewhere – "collateral damage" in the dirty global war on/of terror he inherited from Cheney-Bush and then expanded. One horrific example – neither the first nor the last among many – occurred in the May of 2009. That's when U.S. air-strikes killed 140 civilians in Bola Boluk, a village in western Afghanistan's Farah Province. Ninety-three of the dead villagers torn apart by U.S. explosives were children. Just 22 were males 18 years or older. Villagers brought tractor trailers full of the pieces of human bodies to the provincial governor's office to prove that the casualties had occurred. "Everyone at the governor's office was crying, watching that shocking scene," one observer reported."[2]
The initial response of the Obama administration and Pentagon to this appalling incident (one of many mass civilian-butchering U.S. aerial killings in Afghanistan, Pakistan and other parts of the Muslim world under Obama) was to absurdly blame the civilian deaths on "Taliban grenades." Obama's Secretary of State Hillary Clinton expressed "regret" about the loss of innocent life, but the administration refused to issue an apology or acknowledge U.S. responsibility for the blasting apart of civilian bodies in Farah Province.[3]
The matter was quickly dropped and forgotten, sent down George Orwell's memory hole, with deep media complicity, as the Pentagon wrote checks to the Afghan government to give families a couple thousand dollars per corpse. The U.S. subsequently conducted a dubious "investigation" that reduced the civilian body count drastically and blamed the Taliban for putting civilians in the way of U.S. bombs.[4]
There have been many crimes like Bola Boluk under Obama. People who command glass houses of a sociopathic, mass-murderous empire should not expect to be taken seriously when throw "humanitarian" stones at other butchers.
If Obama is so dismayed by the spectacle of a government "killing its own people," why is he not calling for missile strikes against the military dictatorship in Egypt, which recently slaughtered hundreds if not thousands of civilians to stop popular protests against the regime? Is it okay to kill your own civilians as long as you are a U.S.-allied regime and/or do the killing with "conventional" weapons?
But why does Obama think we should believe that he can advance humanitarian goals by lobbying cruise missiles at anyone? Two days after Obama's speech, the New York Times published an Opinion-Editorial from Russian president Vladimir Putin. "The potential strike by the United States against Syria, despite strong opposition from many countries and major political and religious leaders, including the pope, will result in more innocent victims and escalation, potentially spreading the conflict far beyond Syria's borders," Putin reasonably observed. "A strike would increase violence and unleash a new wave of terrorism. It could undermine multilateral efforts to resolve the Iranian nuclear problem and the Israeli-Palestinian conflict and further destabilize the Middle East and North Africa. It could throw the entire system of international law and order out of balance."[5]
Selective History and Terrible Weapons
In his discussion of the past horrors of chemical weapons (by European powers during World War I and by the Nazi holocaust) last Tuesday night, Obama deleted the United States' vicious deployment of dioxin during the Vietnam War. That example of chemical warfare caused an explosion of birth defects among other terrible results in Southeast Asia. The president also failed to mention that Washington helped Saddam Hussein use nerve gas against Iranian soldiers and the U.S. Marines used white phosphorous in their massive assaults on the civilian population of Fallujah, Iraq in November of 2004.
Will Obama threaten Tel Aviv with cruise missiles for using white phosphorous against Palestinian civilians in Gaza? Of course not: the Palestinians are officially unworthy victims, like the East Timorese and countless others who have been killed and tortured by governments that are allied with the inherently good United States and therefore officially incapable (like the U.S.) of crimes against humanity.
Obama painted out Syria as a rogue state because it has not signed a treaty against chemical weapons like "189 governments that represent 98 percent of humanity." He did not mention that Syria's neighbors Syria and Egypt (both U.S. allies) have also not signed the treaty.
Obama had nothing to say, of course, about the even greater dreadfulness of nuclear and radioactive ordnance. The U.S. stands alone in having incinerated and poisoned civilians with atomic weapons – quite unnecessarily in August of 1945. And thanks to America's deployment of depleted uranium in Iraq, the toxic legacy of the U.S. attacks on Fallujah was worse was that of the atom-bombing of Hiroshima and Nagasaki. An epidemic of cancer, leukemia, and birth defects quickly followed in Fallujah.[5A]
"We Know the Assad Regime was Responsible"
"We know," Obama said, "the Assad regime was responsible" for the Syrian chemical weapons attack of August 21, 2013. Not so. The proof offered by the president, a former lawyer, was hardly impressive. It contained nothing remotely like a smoking gun. Obama made no attempt to disprove other theories of what might have happened, including some German journalists' finding that the attack was conducted by a rogue Syrian officer acting without Assad's approval. Nor did he address what left commentator Glen Ford rightly calls "credible reports (everybody's reports are more credible than the Americans) that rebels under U.S. allied control were told to prepare to go on the offensive following an American retaliation to chemical attack that would be blamed on Assad's forces."[6]
"No one doubts that poison gas was used in Syria," Putin wrote in his Times editorial: "But there is every reason to believe it was used not by the Syrian Army, but by opposition forces, to provoke intervention by their powerful foreign patrons, who would be siding with [Islamic] fundamentalists." That is a reasonable judgment.
Nobody should doubt the monstrosity of the Assad regime, but Obama's proof of Assad's culpability for the attack in questions amounts pretty much to this: "because I say so."
"These Things Happened:" The Memory Hole
"When dictators commit atrocities, they depend upon the world to look the other way until those horrifying pictures fade from memory," Obama said. "But these things happened. The facts cannot be denied."
An interesting thing to hear from an American president! "From the end of World War Two through the present, the U.S. Empire has caused "the extinction and suffering of countless human beings. The United States," William Blum Pilger noted eight years ago, "attempted to overthrow fifty governments, many of them democracies, and to crush thirty popular movements fighting tyrannical regimes. In the process, twenty-five countries were bombed, causing the loss of several million lives and the despair of millions more."[7]
The leading American imperial crimes include a massive U.S. assault on the peasant nation of Vietnam – an epic attack that killed 3 million Indochinese – and the illegal invasion of oil-rich Mesopotamia, whose terrible human consequences (including at least 2 million Iraqis dying prematurely) remain essentially unmentionable in "mainstream" (dominant) U.S. media. Chemical weapons were deployed in both of these grand imperial transgressions.
Over these decades, the U.S. has been what Noam Chomsky calls " a rogue state, the leading rogue state, radically violating international law, refusing to accept international convention" and even maintaining "self-authorization to commit genocide."[8]
Is it any wonder that, as Putin noted in the Times, "Millions around the world …see America not as a model of democracy but as relying solely on brute force, cobbling coalitions together under the slogan 'you're either with us or against us'" (emphasis added).
"The Anchor of Global Security"
There should be little surprise that knowledgeable observers the world over cringe and/or roll their eyes when U.S. presidents say things like this, from Obama's Tuesday night address:"My fellow Americans, for nearly seven decades, the United States has been the anchor of global security…The burdens of leadership are often heavy, but the world is a better place because we have borne them" (emphasis added).
That is a blatant lie, as Obama surely knows. Tell it to the survivors of the millions who have been snuffed out by rogue state America, consistently identified by the global populace for many years as the leading threat to peace and security in the world. Tell it to the people of Chile. Two days ago they commemorated the 40th anniversary of their 9/11 – the September 11, 1973 coup that overthrew the democratically elected government of socialist president Salvador Allende. The coup was assisted and supported by Washington, determined to install a vicious military dictatorship that executed thousands of leftists and others and became a leading center of international terror. The U.S. would not permit the continued existence of democratic socialist government in "our hemisphere."
What would Dr. Martin Luther King, Jr., say about Obama's claim that the U.S. has been "the anchor of global security" since World War II? In 1967, well within the timeframe of Obama's sweeping historical claim, King identified the U.S. as "the leading purveyor of violence in the world today." The Vietnamese, King said, "must see Americans as strange liberators" as they "languish under our bombs….as we he herd them off the land of their fathers into concentration camps. They know they must move or be destroyed by bombs. They watch as we poison their water, as we kill a million acres of their crops [with chemical weapons]. They must weep as the bulldozers roar through their areas preparing to destroy the precious trees. They wander into the hospitals, with at least twenty casualties from American firepower for one 'Vietcong'-inflicted injury. So far we may have killed a million of them – mostly children…" [9]
Looking at the historical literature on the Cuban Missile Crisis and subsequent moment of supreme nuclear danger, a living King (who would be 84 today had he not been assassinated or perhaps executed inside "the anchor of global security" exactly one year to the day after publicly declaring his opposition to the Vietnam War at the Riverside Church in New York City) today might also like to mention (among other things) the remarkable degree to which the Ahabs of Washington have been willing to risk global thermonuclear war (very barely averted in October 1962) in their quest for unchallenged global supremacy.[10]
"It Never Happened"
But in the U.S, and indeed across much of the West, the record of ongoing, mass-murderous American criminality is airbrushed out of the official history and mass culture. It is tossed down Orwell's memory hole, consistent with Big Brother's dictum in Nineteen Eighty Four: "Who controls the past controls the future. Who controls the present controls the past." As Harold Pinter noted in his biting acceptance of the 2005 Nobel Prize in Literature, the reigning Western cultural authorities behave as if U.S. crimes simply did not occur. When it comes to America's transgression against civilized norms and international law, "nothing ever happened. Even while it was happening," Pinter added, "it never happened. It didn't matter. It was of no interest."[11] Dominant U.S.-led Western cultural codes mandate that the only victims meriting acknowledgement and compassion are those assaulted by officially designated enemies. The larger number victimized by the U.S. and its clients and allies (e.g., the Palestinians suffering under Israeli occupation and apartheid) do not qualify for sympathy or even existence. They don't exist. The crimes against them didn't take place.
Detour and Lost Cool
Eleven minutes into his war speech, Obama had to strangely shift gears and acknowledge the need to delay his hoped-for war vote in light of Russia and Syria's last-minute proposal to demolish Syria's chemical weapons under international supervision and control. He tried to save militaristic face by attributing the Russian and Syrian move to his threatened use of force. He seemed to expect his listeners to preposterously believe that a peaceful, diplomatic, and international solution is his idea.  Obama wants us to think that the United Nations route was his preferred path all along.
That's nonsense. Obama is an aggressive commander of a rogue military state that prefers force and unilateral action in the names of unimpeded hegemony and "American exceptionalism." He and many of his fellow fake-humanitarian cruise missile liberal imperialists have been itching for a bigger war in the Middle East, one that will let him attack the great regional enemy Iran and wrap the remainder of his lame-duck presidency in the splendor of war-fed patriotism.
Like the British Parliament's vote against attacking Syria, Putin and Assad's peace gambit is a great humiliation for Obama. It knocked more stuffing out of his failing fake-humanitarian effort to rally a reluctant, war-weary citizenry plagued by massive domestic problems (including remarkably durable "homeland" poverty and unemployment alongside stunning, New Gilded Age levels of inequality that have only increased under Obama's supposedly progressive presidency) behind another expensive imperial campaign.
Expect the defeated president to do his best to get the nation back on a unilateral war footing. For now, he has been defeated not simply by other politicians but also by public opinion – by the citizenry in whose name he claims to speak. Imagine that. Along the way, Barack "The Empire's New Clothes" Obama may well have lost his public cool, the swagger in his step, once and for all. Syria may prove his undoing –the moment when the outwardly nice and smooth-talking "leader" is most clearly revealed for what he really is: a cold-blooded sociopath and pathological liar. That's long overdue, but its better late than never.
Paul Street (paulstreet99@yahoo.com) is the author of many books, including The Empire's New Clothes: Barack Obama in the Real World of Power (2010), Barack Obama and the Future of American Politics (2008), Crashing the Tea Party (2011), and They Rule: The 1% v. Democracy (Paradigm Publishers, forthcoming in January 2014). 
Selected Notes
1. http://www.whitehouse.gov/the-press-office/2013/09/10/remarks-president-address-nation-syria;http://www.whitehouse.gov/photos-and-video/video/2013/09/10/president-obama-addresses-nation-syria
2. Carlotta Gall and Taimoor Shah, "Civilian Deaths Imperil Support for Afghan War," New York Times, May 6, 2009.
3. Gall and Shah, "Civilian Deaths;"
4. Paul Street, "Niebuhr Lives, Civilians Die in the Age of Obama," ZNet (June 15, 2009), read athttp://www.zmag.org/znet/viewArticle/21701. By contrast around the same time in 2009, there was a brief media frenzy over a very different occurrence, enough to elicit a full apology and to fire a White House official. The problem was that the White House had scared New Yorkers with an ill-advised Air Force One photo-soot flyover of Manhattan that reminded people below of 9/11. SeeChristina Boyle, "President Obama Calls Air Force One Flyover 'Mistake' After Low-Flying Plane Terrifies New York," New York Daily News, April 28, 2009; Michel Muskai, "Presidential Plane's Photo-Op Over New York Coast as Much as $357,000," Los Angeles Times, May 9, 2009; Peter Nicholas, "Louis Caldera Resigns Over Air Force One Flyover Fiasco," Los Angeles Time, May 9, 2009.
5. Vladimir Putin, A Plea for Caution From Russia," New York Times, September 12, 2013.
5A. Patrick Cockburn, "Toxic Legacy of U.S. Assault on Fallujah 'Worse Than Hiroshima," The Independent, July 24, 2010,http://www.independent.co.uk/news/world/middle-east/toxic-legacy-of-us-assault-on-fallujah-worse-than-hiroshima-2034065.html; "Fallujah More Radioactive Than Hiroshima," RT, uploaded on July 29, 2010, http://www.youtube.com/watch?v=gWIy9-cfMIo. A useful history of U.S. use and encouragement of chemical and biological weapons at home and abroad can be found in William Blum,Rogue State: A Guide to the World's Only Superpower (Monroe. ME: Common Courage, 2005), 136-160.
6. Glen Ford, "Obama's Humiliating Defeat," Black Agenda Report (September 11, 2013),http://www.blackagendareport.com/content/obama%E2%80%99s-humiliating-defeat
7. Blum, Rogue State, 1-2. Honduras and Libya must (at the very least) be added to the list of countries where the U.S. has acted to overthrow governments since Blum wrote. Libya and Somalia must (at the least) added to the list of countries bombed by the U.S.
8 Noam Chomsky, "Instead of Illegal Threat to Syria, U.S. Should Back Chemical Weapons Ban in All Nations," Democracy Now! (September 11, 2013), http://www.democracynow.org/2013/9/11/chomsky_instead_of_illegal_threat_to
9. Rev. Martin Luther King, Jr., "Beyond Vietnam – a Time to Break the Silence" (Riverside Church, New York City, April 4, 1967), audio recording at http://www.youtube.com/watch?v=k29PAUSyrlA
10. Noam Chomsky, Address to Left Forum, New York City, 2013, http://www.youtube.com/watch?v=-yvHMtgac0Q
11.Quoted in John Pilger, Freedom Next Time: Resisting the Empire (New York: Nation Books, 2007), 4.
Via Z Net
"The European race's last three hundred years of evolutionary progress have all come down to nothing but four words: selfishness, slaughter, shamelessness and corruption."
Yan Fu
It only took the rest of the world 300 years to catch on to the evil that masquerades as "western civilization," or perhaps it only took the rise of new powers with the confidence to state the obvious. Anyone doubtful of America's responsibility for the evil needs to read The Untold History of the United States by Oliver Stone and Peter Kuznick.
The "New American Century" proclaimed by the neoconservatives came to an abrupt end on September 6 at the G20 meeting in Russia. The leaders of most of the world's peoples told Obama that they do not believe him and that it is a violation of international law if the US government attacks Syria without UN authorization.
Putin told the assembled world leaders that the chemical weapons attack was "a provocation on behalf of the armed insurgents in hope of the help from the outside, from the countries which supported them from day one." In other words, Israel, Saudi Arabia, and Washington–the axis of evil.
China, India, South Africa, Brazil, Indonesia, and Argentina joined Putin in affirming that a leader who commits military aggression without the approval of the UN Security Council puts himself "outside of law."
In other words, if you defy the world, obama, you are a war criminal.
The entire world is waiting to see if the Israel Lobby can push obama into the role of war criminal. Many are betting that Israel will prevail over the weak american president, a cipher devoid of all principle. A couple of decades ago before the advent of the american sheeple, one of the last tough Americans, Admiral Tom Moorer, Chief of Naval Operations and Chairman of the Joint Chiefs of Staff, publicly declared that "no US president can stand up to Israel." America's highest ranking military officer could not get an honest investigation of the Israeli attack on the USS Liberty.
We are yet to see an american president who can stand up to Israel. Or, for that matter, a Congress that can. Or a media.
The obama regime tried to counter its smashing defeat at the G20 Summit by forcing its puppet states to sign a joint statement condemning Syria. However the puppet states qualified their position by stating that they opposed military action and awaited the UN report.
Most of obama's bought-and-paid-for "supporters" are impotent, powerless. For example obama counts the UK as a supporting country because of the personal support of the discredited UK prime minister, david cameron, despite the fact that cameron was repudiated by the British Parliament in a vote that prohibits British participation in another of Washington's war crimes. So, although cameron cannot bring the British people and the British government with him, obama counts the UK as a supporter of obama's attack on Syria. Clearly, this is a desperate count of "supporting countries."
The Turkish puppet government, which has been shooting its peacefully demonstrating citizens down in the streets, with no protest from obama or the Israel Lobby, supports "holding Syria accountable," but not itself, of course, or Washington.
The puppet states of Canada and Australia, powerless countries, neither of which carry one ounce of world influence, have lined up to do the bidding of their Washington master. The entire point of having the top government job in Canada and Australia is the payoff from Washington.
The obama cipher also claims the support of Japan and the Republic of Korea, another two countries devoid of all diplomatic influence and power of any kind. Helpless Japan is on the verge of being destroyed by the Fukushima nuclear disaster, for which it has no solution. As the radiation leaks spread into the aquifer upon which Tokyo and surrounding areas rely, Japan is faced with the possibility of having to relocate 40 million people.
Saudi Arabia, implicated in the transfer to al-Nusra rebels of the chemical weapons used in the attack, supports Washington, knowing that otherwise its tyranny is toast. Even the neoconservatives headed by obama's shrill National Security Advisor, Susan Rice, want to overthrow the Saudis.
Obama claims also to have support from France and Germany. However both Hollande and Merkel have stated clearly that a diplomatic solution, not war, is their first choice and that the outcome rests on the UN.
As for Italy and Spain's support, both governments are hoping to be rewarded with the Federal Reserve printing enough dollars to bail out their indebted economies so that both governments are not overthrown in the streets for their acquiescence to the looting of their countries by international banksters. Like so many Western governments, those of Italy and Spain, and, of course, Greece, support the international banksters, not their own citizens.
The president of the European Commission has declared that the European Union, the central overlord over Britain, France, Germany, Italy, and Spain, does not support a military solution to the Syrian Crisis. "The European Union is certain that the efforts should be aimed at a political settlement," Jose Manuel Barroso told reporters at the G20 meeting. The EU has the power to issue arrest warrants for the heads of EU governments that participate in war crimes.
What this reveals is that the support behind the liar obama is feeble and limited. The ability of the Western countries to dominate international politics came to an end at the G20 meeting. The moral authority of the West is completely gone, shattered and eroded by countless lies and shameless acts of aggression based on nothing but lies and self-interests. Nothing remains of the West's "moral authority," which was never anything but a cover for self-interest, murder, and genocide.
The West has been destroyed by its own governments, who have told too many self-serving lies, and by its capitalist corporations, who offshored the West's jobs and technology to China, India, Indonesia, and Brazil, depriving the Western governments of a tax base and the support of its citizens.
It is difficult to know whether citizens in the West hate their corrupt governments any less than do Muslims, whose lives and countries have been devastated by Western aggression, or than do citizens of third world countries who have been impoverished by being looted by predatory First World financial organizations.
The idiot Western governments have pissed away their clout. There is no prospect whatsoever of the neoconservative fantasy of US hegemony being exercised over Russia, China, India, Brazil, South Africa, South America, Iran. These countries can establish their own system of international payments and finance and leave the dollar standard whenever they wish. One wonders why they wait. The US dollar is being printed in unbelievable quantities and is no longer qualified to be the world reserve currency. The US dollar is on the verge of total worthlessness.
The G20 Summit made it clear that the world is no longer willing to go along with the West's lies and murderous ways. The world has caught on to the West. Every country now understands that the bailouts offered by the West are merely mechanisms for looting the bailed-out countries and impoverishing the people.
In the 21st century Washington has treated its own citizens the way it treats citizens of third world countries. Untold trillions of dollars have been lavished on a handful of banks, while the banks threw millions of Americans out of their homes and seized any remaining assets of the broken families.
US corporations had their taxes cut to practically nothing, with few paying any taxes at all, while the corporations gave the jobs and careers of millions of Americans to the Chinese and Indians. With those jobs went US GDP, tax base, and economic power, leaving Americans with massive budget deficits, a debased currency, and bankrupt cities, such as Detroit, which once was the manufacturing powerhouse of the world.
How long before Washington shoots down its own homeless, hungry, and protesting citizens in the streets?
Washington represents Israel and a handful of powerful organized private interests. Washington represents no one else. Washington is a plague upon the American people and a plague upon the world.
Source: Paul Craig Roberts
The rats are jumping ship. Obama's strongest allies can't stomach the stench of lies that are the foundation of the war effort against Syria. Even England, whose entire foreign policy is reduced to asking "how high?" when the U.S. says "jump," opted to stay grounded for Obama's war drive.
The Arab League, too, having long been considered a puppet show by U.S. foreign policy, has cut its strings. The UN Security Council — after having learned not to trust Obama in Libya — also refuses to give permission for an attack. Which leaves France — the former colonial master of Syria — to fill England's shoes as the token "important" European nation to give the attack a thin coat of "international" support. But England's insolence will surely make an impression on the French public, who voted in a "socialist" president, presumably not to act as a warmonger.
Obama has offered zero evidence that the Syrian government is responsible for the most recent chemical weapons attack. UN investigator Carla Del Ponte blamed the U.S.-backed rebels for a previous chemical weapons attack, so if one were to presume guilt, it would flow towards the rebels.
While foreign nations instantly recognized Obama's war song as a plagiarism of President Bush's lyrics used to attack Iraq, sections of the American public have been fooled by Obama's mellowing tone. The soft, reassuring sound of "limited strikes" that will last "hours, not days" has a calming effect on the nerves of the American public, who are essentially being told that Syria needs a light slap on the wrist for being "bad," after which everything will return to normal; no U.S. troops need die. No big deal, really.
But, of course, any military action in the Middle East is a big deal. With each new war the U.S. wages in the region tensions rise, self defense preparations are made, and regional alliances are readied to act as deterrents. The nations not aligned with U.S. foreign policy — and there are many — are desperate to stop the U.S.' bloody march across the Middle East.
Americans don't understand how the Iraq war fundamentally changed the Middle East. The U.S. Government is deeply hated by the vast majority of people in the region for having destroyed Iraq, once viewed by many as a proud Arab nation. Attacking another nation in the heart of the Middle East — that millions of Arabs have an equally strong affinity for — will create massive "blowback."
No matter how "limited" the strike, bombing a foreign nation is a major act of war. In fact, after WWII the Nuremberg trial concluded that the Nazis' "supreme international crime" was not genocide or holocaust, but waging aggressive war, since all other war crimes were spawned from this original sin. Of course, Obama's aggressive war plans involve more than tossing a couple of missiles at some Syrian tanks. That is why he's moved five Navy destroyers into the region.
It is also presumably why — as reported by the French daily Le Figaro — hundreds U.S. Special Forces and "trained militant fighters" entered Syria on August 17.
It has widely been speculated that the real intention of attacking Syria is to prop up Obama's ailing rebels, who have received massive U.S. support in the form of guns, training, and money, for —according to The New York Times — almost two years now, and possibly longer. It's an undisputed fact that Islamic extremists militias are the most powerful fighting forces in the opposition to Assad; if he falls then they will be in power.
If only a tiny bombing campaign is launched, then it's certain that more bombings will take place at a later date because the U.S.-backed extremist rebels need much more assistance than that to have any hope of beating Assad. To change the balance of forces between Obama's essentially beaten rebels and the Syrian government will require a massive bombing campaign, along the lines of Libya.
One shouldn't forget the chain of events in Libya: After the U.S.-backed Libyan rebels were facing defeat, Obama exploited the UN's "naivety" by claiming that "immediate action" had to be taken to prevent the slaughter of thousands of Libyans. The UN stupidly agreed to a vague resolution about "protecting civilians," which Obama immediately used as a pretext to wage aggressive war and regime change, dropping thousands of bombs on Libya via fighter jets that attacked both military and civilian targets, tearing apart the nation's seams in the process. Vijay Prashad's excellent book, "Arab Spring, Libyan Winter" covers the conflict in depth.
After the Libyan example, the UN is immune to Obama's lies. So now the hardest part about waging war against Syria is starting it. And after the war foot is in the door, the logic of war immediately takes over, which instantly creates new, unforeseen dynamics, usually in the direction of expansion. It's very possible that this "unforeseen" element of war is exactly what Obama is planning on.
For example, any sane military analyst expects Syria to defend itself. And Syria is much more capable of doing so than Libya or Iraq were. The American public isn't prepared for this, since it essentially has been told that Syria would submissively accept its punishment, perhaps after throwing a loud tantrum.
But Syria has advanced weapons systems, and it would be perfectly legal and reasonable for Syria to defend itself by — for example, by bombing a U.S. Navy destroyer, or perhaps targeting Israel, who will certainly be involved in the assault on some level, and therefore is a legitimate military target.  Israel has bombed Syria several times in the last six months.
It's very possible that Obama is trying to provoke a strong reaction from Syria to give the U.S. public a "real" reason to escalate the war. Any attack on Syria also has the possibility of bringing Iran into the conflict, since Iran and Syria have a mutual defense pact. And this may be the ultimate goal: to provoke Iran into getting involved militarily, so that the U.S. would have a justification to expand the war into Iran, which has been in the U.S. crosshairs for years.
If international and domestic pressure force Obama to merely launch a "symbolic" strike that Syria doesn't retaliate against, then it will be a historic humiliation for US foreign policy, showing the decline of US international power. But even a "surgical" strike sets a very dangerous precedent, opening the door wider to future strikes which will inevitably be re-opened in the near future.   A weak war effort this time will make the Obama Administration all the more war hungry next time, since empires don't simply fade away into oblivion.
If Obama attacks Syria at this point, he'll have fewer allies than did Bush in Iraq. Obama, the Nobel Peace Prize winner, had the audacity to soil the ground where Martin Luther King, Jr. spoke 50 years earlier at the 1963 March on Washington; Obama sang the praises of the great peacemaker as he planned war against Syria.
Obama has very quickly ruined his integrity in Bush-like fashion. He's jailed whistle-blowers like Chelsea (formerly Bradley) Manning — whose only crime was exposing war crimes — while now preparing an even bigger war crime against Syria. His presidency is going down in flames with impressive speed, and has the potential to drag down the rest of the country. On Saturday, August 31st, there is an international day of protest against a war with Syria. A large anti-war showing in the U.S. will convince more pro-war rats to jump ship, and an especially large showing could possibly sink the war ship in one shot.
Notes
http://www.nytimes.com/2013/08/28/world/middleeast/arab-league-rejects-attack-against-syria.html
http://www.telegraph.co.uk/news/worldnews/middleeast/syria/10039672/UN-accuses-Syrian-rebels-of-chemical-weapons-use.html
http://en.wikipedia.org/wiki/War_of_aggression
http://english.alarabiya.net/en/News/middle-east/2013/08/29/U-S-Navy-sends-fifth-destroyer-closer-to-Syria.html
http://english.alarabiya.net/en/News/middle-east/2013/08/29/U-S-Navy-sends-fifth-destroyer-closer-to-Syria.html
http://www.nytimes.com/2013/03/25/world/middleeast/arms-airlift-to-syrian-rebels-expands-with-cia-aid.html?hp&_r=1&
http://www.theguardian.com/commentisfree/2013/may/06/syria-israel-bombing-moral-relativism