The CFR Has Controlled Both Major Parties In Washington, D.C., For Decades…
Just as they did with his father, Ron Paul, globalist elitists within the GOP are pouncing on Kentucky Senator Dr. Rand Paul. Obviously, the only reason for Republican leaders to be ganging up on Rand like this is because they are scared silly that he might just win the Republican nomination for President in 2016. And if there is anything that frightens the GOP establishment, it is an independent-minded, non-interventionist, reader of the Constitution–you know, someone like George Washington or Thomas Jefferson–or Rand Paul.
Here is how Politico covered the story:
"If you had any doubts about how seriously some Republicans are taking the notion of a Rand Paul presidency, look at how far they're going to shut down his views on foreign policy.
"In the past three days alone, Texas Gov. Rick Perry used a Washington Post op-ed to warn about the dangers of 'isolationism' and describe Paul as 'curiously blind' to growing threats in Iraq. Sen. John McCain (R-Ariz.) accused the Kentucky senator on CNN of wanting a 'withdrawal to fortress America.' And former Vice President Dick Cheney declared at a POLITICO Playbook luncheon on Monday that 'isolationism is crazy,' while his daughter, Liz Cheney, said Paul 'leaves something to be desired, in terms of national security policy.'
"The preemptive strikes suggest that many in GOP fear Paul is winning the foreign policy argument with the American people–and that that could make him a formidable candidate in 2016. After all, second-tier presidential hopefuls don't usually get shouted down this way.
"'I think the general fear on the part of a lot of leaders in the Republican Party is that there's an isolationist temptation after two big wars, an isolationist temptation in the American electorate,' said Elliott Abrams, a senior fellow at the Council on Foreign Relations who was a deputy national security adviser in the George W. Bush administration. 'And I think people are genuinely concerned about it and desirous of trying to stop it before it spreads further.'"
See the report here:
Abrams said the GOP establishment is "genuinely concerned" about a Rand Paul presidency. Baloney! They are pee-in-their-pants, scared-out-of-their-minds about it. The GOP establishment is far more concerned over someone like Rand Paul obtaining the White House than they are a Democrat obtaining the White House. In truth, when it comes to globalism, there really isn't a dime's worth of difference between the Democrat and Republican parties in Washington, D.C. The movers and shakers of both parties are globalist to the core.
It is more than interesting that the Politico report quoted above sought the opinion of CFR member Elliot Abrams. The Council on Foreign Relations (CFR) is an elitist cabal of globalists that has dominated the presidential administrations of both Democrats and Republicans for much of the Twentieth (and now Twenty-First) Century.
At this point it is important to remind readers of what Rear Admiral Chester Ward–himself a CFR member until he realized what it was all about and withdrew–said about the CFR. Remember, Admiral Ward was the Judge Advocate General of the Navy from 1956-1960.
Admiral Ward said, "The most powerful clique in these elitist groups [such as the CFR, Trilateral Commission, et al] have one objective in common–they want to bring about the surrender of the sovereignty and the national independence of the United States. A second clique of international members in the CFR . . . comprises the Wall Street international bankers and their key agents. Primarily, they want the world banking monopoly from whatever power ends up in the control of global government."
He also said, "The main purpose of the Council on Foreign Relations is promoting the disarmament of U.S. sovereignty and national independence and submergence into an all-powerful, one world government."
Admiral Ward was exactly right. Even a cursory look at the names of the most prominent politicians, media personalities, and leaders of the Federal Reserve shows a preponderance of influence by the CFR. For example, here is a small listing of some of the most influential members of the CFR or Trilateral Commission (or sometimes both):
George Herbert Walker Bush. Bill Clinton. Sandra Day O'Connor. Dick Cheney. Les Aspin. Colin Powell. Robert Gates. Brent Scowcroft. Jesse Jackson, Sr. Mario Cuomo. Dan Rather. Tom Brokaw. David Brinkley. John Chancellor. Marvin Kalb. Diane Sawyer. Barbara Walters. Cyrus Vance. Paul Volcker. Henry Kissinger. George Schultz. Alan Greenspan. Madeleine Albright. Roger Altman. Bruce Babbitt. Howard Baker. Samuel Berger. Elaine Chao. Dianne Feinstein. Ruth Bader Ginsburg. Chuck Hagel. Gary Hart. John McCain. George Mitchell. Bill Moyers. Jay Rockefeller. Donna Shalala. Strobe Talbott. Fred Thompson. Robert Zoellick. Richard Nixon. Hubert H. Humphrey. George McGovern. Gerald Ford. Jimmy Carter. John Anderson. Walter Mondale. Michael Dukakis. Al Gore. John Kerry.
What readers should immediately notice about this list is the fact that it is filled with both Democrats and Republicans. Can one imagine the outrage if the above names were all members of the Christian Coalition or even the American Civil Liberties Union (ACLU)? But the fact that so many of America's leaders from both major parties all share membership in the CFR seems to go completely unnoticed.
What we have in Washington, D.C., is CFR-dominated party D and CFR-dominated party R. No wonder there hasn't been any significant change in America's foreign policy since World War II, no matter which major party controlled the White House and Congress.
The globalists within the two major parties will do anything to make sure that a non-globalist is not elected President of the United States or given a too-powerful position of congressional leadership. Hence, the GOP establishment is pouncing on Rand Paul early to try and kill any momentum he might garner going into the 2016 presidential race. Virtually everything the global elite plan to do hinge on America engaging in perpetual war. Perpetual war is the linchpin that holds the entire globalist agenda intact. Anyone who threatens that linchpin is declared an enemy by the establishment and is slated for political destruction.
Perpetual war allows the internationalists to continue to fund dirty black-ops drug smuggling, corrupt banking practices, political briberies, political assassinations, etc. Perpetual war is also the number one excuse for creating a universal surveillance society within the United States. Perpetual war justifies spying on the American citizenry, militarizing local and State police agencies, passing legislation that allows the federal government to declare any American citizen an "enemy combatant" or seize and incarcerate indefinitely any U.S. citizen without warrant or Habeas Corpus, and send drones into America's heartland.
And when it comes to perpetual war and building a Police State at home, the neocons within the Republican Party are far more dangerous than Democrats. Far more! With support for abortion-on-demand, homosexual marriages, the secularization of America's schools and public institutions, globalists use liberal Democrats to dismantle America's Christian traditions and value systems. But when it comes to building both the Warfare State and the Police State, globalists primarily use "conservative" Republicans. And, of course, when it comes to obliterating America's traditional culture by swamping the country with illegal immigrants, both Republicans and Democrats are employed. That's why you will find as many Republicans (including those at the U.S. Chamber of Commerce) as Democrats pushing amnesty for illegals. There is absolutely no doubt that had not Tea-Party Republicans recently defeated House Majority Leader Eric Cantor (a major proponent of amnesty) in the Virginia primaries, the GOP-led House would have joined with Barack Obama and Senate Democrats to pass amnesty for illegals this summer. That is absolutely undeniable. We owe Virginia Republicans a huge "Thank You!" (I will write more about the illegal immigration problem in an upcoming column.)
There is no question that right now the battle for the heart and soul (not to mention the future) of America is the burgeoning police state complete with its twin-sister perpetual war. And, yes, illegal immigration is also a major battlefield right now. If the globalist attempt to turn the United States into a Police State–and again ramp up more wars of intervention–is not stopped in the next few short years, it will mean the death of freedom and independence in America forever. And neocon Republicans are the primary culprits in this regard.
Ladies and gentlemen, I don't know how to say it any plainer: if you are forced to choose between a pro-war, pro-police state, neocon Republican candidate for federal office and a Democrat, and if you believe in voting for the "lesser-of-two-evils," the Democrat is the one for whom you must vote.
Unfortunately, that is exactly the choice that the citizens of Montana have this year in its lone U.S. House race. We have a Democrat, John Lewis, running against a pro-war, pro-police state, neocon Republican Ryan Zinke. Without a doubt, the Democrat John Lewis is by far the lesser evil than Ryan Zinke.
Ryan Zinke never met a war he doesn't like. He is already on public record saying "civilians" should not be allowed to possess .50 caliber rifles. (Of course, now that he is a candidate for Congress, he has had a sudden election year conversion on the subject.) He has owning-interest in a drone manufacturing company. He is trying to use his credentials as a former Navy SEAL to propel him to the U.S. Congress; but Ryan Zinke is a warmongering, police state facilitator of the lowest order. Being the U.S. House seat in Montana is typically a Republican seat, it is very likely that if the Democrat Lewis wins, he would be a one-termer. A GOP candidate (someone besides Ryan Zinke, who was the absolute worst of all the candidates that the GOP had to offer this year) would have a very good chance of defeating the Democrat Lewis in 2016. On the other hand, if Zinke wins this November, we are probably going to be stuck with this neocon indefinitely. This would be a monstrous mistake for Montana and the U.S. House of Representatives.
Without a doubt, what the globalist elite at the CFR fear most is a presidential candidate who refuses to comply with the pro-war, pro-police state agenda. And while I am still not certain that Rand Paul has the same courage and convictions of his father, Ron Paul, he is, without a doubt, the closest ideologically to the Washington and Jeffersonian vision of non-entanglement in foreign affairs and the philosophical sacredness of individual liberty that we seem to have at the national level these days. As such, the GOP establishment is literally trying to skewer Senator Paul.
The GOP establishment is not worried about Texas Governor Rick Perry, New Jersey Governor Chris Christie, Mitt Romney, former Florida Governor Jeb Bush, or Wisconsin Congressman Paul Ryan. None of these men would stand in the way of the globalist agenda. But the GOP establishment is terrified of Rand Paul–and to a lesser extent Texas Senator Ted Cruz. But given the way that Republican leaders are pouncing on Mr. Paul, it is obvious that he is the one they believe poses the greatest threat to the globalist agenda.
This is one in a series of articles taken from eyewitness testimony before the International Common Law Court of Justice in Brussels. Five international judges are examining evidence of child rape, torture, murder and kidnapping allegedly done by global elite members of the Ninth Circle Satanic Child Sacrifice Cult network. Regular Ninth Circle child sacrifices were said to take place in the catacombs of Catholic Cathedrals, the Vatican, on private estates and groves and government military bases in Belgium, Holland, Spain, Australia, Ireland, France, England and the US. At least 34 child mass grave sites were identified in Ireland, Spain and Canada – and refused excavation by the respective governments, Crown of England and Catholic Church. Named as present in Ninth Circle activities were Pope Francis, former Pope Ratzinger;Anglican, United Church of Canada and Catholic Church officials including Cardinals; members of European royalty including Queen Elizabeth and Prince Phillip; officials of the Canadian, Australian, UK and US military and governments including the USA's CIA, plus prominent government ministers, judges, politicians and businessmen from the US, Belgium, Holland, Canada, Australia, France, Ireland and the UK.
Teens were drugged, stripped naked, raped, hunted down in the woods and killed by European royals according to this week's latest eyewitness to testify before theInternational Common Law Court of Justice in Brussels. The woman was the fourth eyewitness to give accounts about these human hunting parties of the global elite Ninth Circle Satanic Child Sacrifice Cult network. A former member of the Netherlands criminal drug syndicate known as Octopus testified that victims were obtained for these human hunting parties from juvenile detention centers in Belgium and Holland.
"In 2004 I was an involuntary witness to torture, rape and murder sessions of drugged children performed for a group of high ranked people of the Netherlands" stated a woman. "I was taken to a hunting party in Belgium close to Brussels where I saw two boys and a girl ages 14 to 16, hunted and killed by global elites. The human hunting party was heavily guarded by the Netherlands Royal Guards. I was told that King Albert of Belgium was present."
Four eyewitnesses confirmed that as children and youths they were forced to attend human hunting parties where they and other children were raped, with some killed, and deceased boy's penises were cut off. Allegedly there was a Dutch countryside palace where boys' penises were displayed like trophies on a wall. Some hunting parties were hosted on the grounds of Belgium Queen Beatrix's Palace.
Dutch therapist Toos Nijenhuis claimed that as a four year-old she was forced to witness murders of children that involved former Pope Ratzinger, a Dutch Catholic Cardinal, plus the father of Netherlands Belgium Queen Beatrix and Bilderberger Founder, Dutch Crown Prince Alfrink Bernhard. "I saw the former Pope Joseph Ratzinger murder a little girl″ another witness confirmed. "It was at a French chateau in the fall of 1987. It was ugly, horrible and didn't happen just once. Ratzinger and Bernhard were some of the more prominent men who took part."
In Ireland, Spain and Canada 34 child mass grave sites were discovered and appeared linked to Ninth Circle activities. The largest was the Mohawk Indian Residential School in Brantford Ontario where child remains were identified in 2008 before the Catholic Church, Canadian government and English Crown shut down the dig by professional archeologists. The 2013 ICLCJ Court had found Queen Elizabeth and Prince Phillip guilty for the Oct. 10 1964 disappearance of ten native children from the Catholic residential school in Kamloops British Columbia. In the first two weeks of the 2014 court witnesses identified Dutch and Belgian royal participants in the rape and killing of Mohawk children and newborns. Named were Bernhard and King Hendrick, consort to Queen Wilhelmina of Holland.
Alleged to be present during the human hunting parties were the late Prince Johan Friso and his wife Mabel Wisse Smit, former ministers, the top man of the Dutch army, the under secretary of the Raad Van State in the Netherlands, the Vice-Roy next to Queen Beatrix and other global business and political leaders including some from the US. "Surely the present King Willem Alexander and King Filip and their wives know about this abuse and murder of children" said one eyewitness."They do nothing about it and likely are the ones to stop investigations and prosecutions."
In January 2014 the brother of the king of Holland Prince Johan Friso passed away in a coma after these three Dutch-language websites shown here reached the internet. The websites revealed that Friso was at the human hunting and killing parties."The story came on the internet after years of trying to move the policy and justice department in the Netherlands to act against the criminals," an eyewitness said. "Nobody did anything to stop these criminals, probably because Queen Beatrix and King Albert likely interfered with the investigations."
Human hunting parties were said to take place on the grounds of Belgium Queen Beatrix's Palace in the Netherlands. Two witnesses have named former Pope Joseph Ratzinger and Queen Beatrix's father the deceased Prince Alfrink Bernhard, as being present at child sacrifices. Both were said to be Nazi sympathizers.
The ICLCJ Court received a collection of Jesuit archival records about a child sacrificial cult known as the Knights of Darkness. In 1933 the Knights were established by the Catholic Jesuits and Nazi Waffen S.S. Division. The records showed Ratzinger was identified as a member of the Knights while working as an S.S. Chaplain's assistant at the Ravensbruck Concentration Camp in Germany. The records also stated that Ratzinger participated in child sacrificial rites using kidnapped children from the camps or political prisoners.
Another court document called the Magisterial Privilege indicated child sacrifice was a regular occurrence at the Vatican. At the tender age of 12 "Svali" of San Diego County California claimed she was brought to catacombs beneath the Vatican to witness the sacrifice of a three year-old drugged boy. In this video her interviewer said that 24 years prior a "Maria" told him she witnessed another satanic child sacrifice rite in the same Vatican Catacombs.
Last week an Irish police investigator reported to the ICLCJ Court that the close to 800 babies buried in a Catholic Nun's septic tank were dismembered, decapitated and in bits and pieces – signs that they could have been murdered in Satanic child sacrifice rites. In the last two months the ICLCJ Court has heard these heart-wrenching testimonies about the rape, torture and murder of children as recently as 2010 by Catholic leaders, European royal family members and other global elites. Murder sites of the Ninth Circle Satanic Child Sacrifice Cult were said to be in the catacombs of Catholic Cathedrals including the Vatican and on private estates, military establishments and groves in Belgium, Holland, Spain, Australia, France, England and the US.
The ICLCJ Court has been overwhelmed with newly discovered evidence and a number of new witnesses coming forward to testify about Ninth Circle Satanic Child Sacrifice Cult activities. They have uncovered Ninth Circle Satanic Cult member possible involvement in international child sacrifice, kidnapping, exploitation and drug rings. The five international judges and 27 jury members were expected to remain in session for at least a year due to the complexity of the cases.
Amnesty has been offered to citizens or employees of the Vatican, Crown of England, churches or governments willing to give sworn testimony or evidence that leads to the prosecution of these global elites suspected of committing crimes. Rewards up to 10,000 euros or around 13,660 dollars was available through the ICLCJ court.
The ICLCJ Court had over 450 Common Law Peace Officers in 13 countries, with 51 local chartered groups operating. Local organizing funds were available for common law groups that applied through the International Tribunal into Crimes of Church and State. To contact officers of the court or ITCCS Field Secretary Kevin Annett, email or call: itccscentral@gmail.com, info@iclcj.com, admin@iclcj.com, hiddenfromhistory1@gmail.com, 250-591-4573 (Canada), or 386-323-5774 (USA)
About the Author
Judy Byington, MSW, LCSW, retired, author of "Twenty Two Faces: Inside the Extraordinary Life of Jenny Hill and Her Twenty Two Multiple Personalities" (www.22faces.com) is a retired therapist, Public Speaker, Activist and investigative journalist whose articles on international child exploitation rings have been cited on over 3,000 websites. The ex-Supervisor, Alberta Mental Health and Director Provo Family Counseling Center is the CEO of Child Abuse Recovery and Speakers Bureau (www.ChildAbuseRecovery.com). If you have news tips about child abuse issues please email Judy info@22faces.com. You are invited to sign our petition to Congress for an investigation of the CIA mind control of children by clicking here.
Source: TRUTHCDM
I recently interviewed Daniel Estulin the author of what will be the newest best seller,TransEvolution: The Coming Age of Human Deconstruction.
Estulin wrote the book based largely on a Bilderberg white paper which was smuggled to him by a Bilderberg insider. The document was filled with information which spelled the end of the human race as we know it.
Hollywood Prepares the American Public for the Inevitable
Hollywood has made millions on movies like The Terminator, Blade Runner, and RoboCob, just to name a few. In fact, Robocop is being re-released in the next several weeks. Estulin states that cyborgs or man-machines are the future in a post-human world. Yes, you read that correctly, we could soon find ourselves living in a post-human world.
You may be familiar with the new TV series on FOX called Almost Human where one of the main characters is a cyborg cop. We could see such an interaction between nonhuman and morphed humans in the near future (i.e. Robocop).
Rules for Thee but Not for Me
In the future of transevolution we will be witnessing a literal fountain of youth, which will result from becoming a cyborg as it will soon be possible to purchase immortality in the future. However, everyone except the super elite will be banned from purchasing this literal fountain of youth.
Your existence, my common brethren, will be similar to what movie goers saw in the Summer of 2013 in the movie, Man of Steel. In the opening 30 minutes of the movie, it was revealed that every resident of Krypton had certain genes "turned on" and certain genes "turned off". And everyone from Krypton, except for Superman, had been artificially bred for specific purposes. This is what humanity is quickly moving towards and unless you are the elite, you will be bred, dumbed down if needed, to serve a purpose for the global elite.
The Purpose for the Destruction of the Global Economy
Estulin mentioned that the wholesale destruction of the world's economy is not an accident, nor is it a miscalculation or the result of political shenanigans. This destruction is being done on purpose, absolutely on purpose. Estulin revealed that his Bilderberg insider told him that the slave masters on this planet want to collapse the economy, force people into the stack and pack cities of mega millions and then exterminate most of humanity.
Estulin and I explored the methods that the super elite may use to exterminate 90% of all people on this planet. We both agreed that starvation is the most likely candidate. Starvation is a clean method of killing, it is quick and it would leave the planet in good shape for the global elite to establish their paradise on Earth.
Some of my readers and listeners have asked me about why I am so opposed to Agenda 21 and devote so much time fighting against it? To these and all others, I answer that forcing humanity to forsake rural and suburban living and move into the soon-to-be death traps of these mega cities, is very consistent with the tenets of Agenda 21 (i.e. Earth First).
Monsanto: The Great Satan of Food Production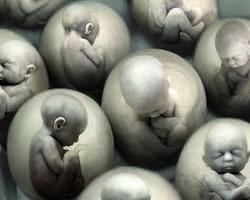 I recently interviewed my good friend, Barbara Peterson, who presented evidence which demonstrated that the super elite are in the process of attacking not just humans with GMO's which will eventually kill you, the GMO's are also sterilizing our food supply. And then, as if by magic, Peterson and I took calls on my show from farmers all across the country, who confirmed the sterilization of both crops and farm animals was well under way.
Let's give credit where credit is due. Monsanto is not alone in this conspiracy against humanity. In Chapter two of his book, Estulin, details how huge corporations like Monsanto, Cargill, and Archer Daniels are plotting to set up mass starvation on the planet. These corporate names became household names and they have become an "interlocked self perpetuating syndicate that will decide who eats and who doesn't, who lives and who dies."
Why are mega corporations, such as these and a small socio-political elite, allowed to own our food and control the very basis of humanity? The simple answer is, because they can.
Studies have shown that rats that are fed with genetically modified organisms (GMO), like potatoes, showed structural changes in their white blood cells making them more vulnerable to infection and disease, which could indicate a greater future risk of developing cancer, when compared to other rats fed non-GMO potatoes. Estulin's research indicates that GMO food was the creation of the Rockefeller Foundation, who are members of the Bilderberg Group. This all part of the plan for total control of mankind. As an aside, Barbara Peterson noted in my interview with her that McDonalds fries will soon all be made of GMO's.
Genetic Engineering
Genetic engineering is about taking control of nature, redesigning it and rebuilding it. The phrase "playing God" comes up in almost every conversation about genetic engineering. This is no longer the stuff of science fiction. Nothing good comes from genetic engineering as this generation of children will be the last generation which will be human in the sense that we define humanity today.
Estulin documented how insects are being weaponized for combat through chipping as a result of recent DARPA projects. Humans will soon be chipped, not necessarily for warfare, but for the purpose of transformation into something hideous which will serve the whims of the global elite.
The National Security State
Presently, all the communication happening on the planet right now can be monitored in real time and it is being done to control us, to dumb us down, to brainwash, to influence, and to predict our future behavior. The super elite is doing this so that we don't get in the way of important people by doing too much thinking on our own. A simple example of this fact is in evidence in an ever-increasing number of airports as facial scanning techniques are designed to reveal to security individuals who are angry, malevolent, etc. This technology is right here, right now!
Estulin mentions Nazi Germany, in his book, numerous times throughout the book, Estulin drew a similarity between the mass control the Nazis had in comparison to the control the super elite has over the human race right now. Presently, America is the 21st century fulfillment of what Hitler, Stalin and Mao as they attempted to initiate their genocidal regimes.
Off World Escape Plan If Things Get Ugly
According to USA Today,
"NASA recently revealed that their Mars robotic rover has found signs that a vast and hospitable lake once spread over the now-desolate surface, a potential home to past life for centuries or more."
With this new discovery that life may be possible on Mars, the elite could easily, through nanotechnology subsequently build a homestead there! There are many private corporations on the planet who are ready to go to Mars within five years. Some speculate that billionaire, Robert Bigelow, is ready now.
Apparently, if the elite cannot exterminate humanity in the clean and neat ways that they have designed, it may be necessary to temporarily move off world while the job is completed in more "messy" ways. According to some, this is their "Plan B".
A Cowardly New World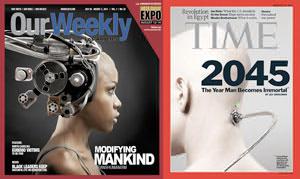 Unlike Huxley, I have seen nothing brave about this new world. Nanotechnology is a powerful new technology for taking apart and reconstructing nature at the atomic level. Scientists are acting like God to manipulate life through the use of this technology. I can only imagine all the horrible things nanotechnology can do to the human race.
Nothing good with regard to nanotechnology can or will come from this blatant insanity. The plans of the global elite constitute an abomination before God.
Right now, the elite are employing their "Promethean plans" which will change the world and will transform the very essence of humanity. Again, this is happening Now!!!
Let's make no mistake about it, the super elite are attempting to become more powerful than God. The super elite controls the human race in every imaginable possible way. Just the term, "conspiracy theorist", was invented by the global elite as a marginalizing tool to keep the public from believing in conspiracy theories that will enslave humanity.
Absolutely nothing that happens in our world is an accident; it's all part of this grand plan. Because of this, there is no hope for humanity if we do not rise up and defeat Agenda 21 and force a change in the leadership of the world, and it must be done RIGHT NOW, before the personal control mechanisms of this new system are locked into place.
My fellow human beings, we do not have five years. You sit idly by on the sidelines at the risk of not only your life but the lives of your children and grandchildren, born or not yet born. Soon, we will be saying "Welcome to Krypton", as humanity becomes the weak puppets in the theatre of life created by the super elite.
Source: Dave Hodges  |  The Common Sense Show
Something is far beyond contaminated and glow-fishy about the Fukushima meltdown. For two years it has been discussed and swarming with expertise, but with no limiting or actual efforts to stop the radiological contaminants from being released into the Pacific and all other connected oceans, the largest food and oxygen sources on the planet. Yet, surfers are surfing, swimmers are swimming, children are playing on beaches, and restaurants all over the earth are eating Pacific fish and also contaminated Atlantic fish according to multiple reports.
Also never actually disclosed or addressed is that perhaps as many as 1500 nukes have been tested in the world's oceans, which also might have produced "contamination" since nuclear pollution doesn't ever really go away. So, at this juncture I ask myself, where is the left hand and what might it be doing? Politics, as we know, has new meaning in the global world of corporate-political elites. Their political intentions were always based in deceptions from the earliest planning stages to today, for one hundred if not two hundred years. The UN Agenda 21 blueprint has never been fully disclosed in truth or in the open.
The 47 U.S. Biosphere Reserves are still completely under the veil for 90% of American people who have still never heard of them; same with the World Heritage Sites, and they are totally in the dark regarding the 620+ global reserves. Stratospheric Aerial Geoengineering and Solar Radiation Management (chemtrailing) are only just now kind of/sort of acknowledged as "possibly" damaging the planet for 35 years or more as well as the super-secret global HAARP facilities, which happen to super-heat the atmosphere, while aerial spraying traps the "warming" on the ground beneath the artificial, metallized, and very noxious and debilitating clouds and haze that laid across the skies, globally. And suddenly, we have another global crisis, publicized, with people sick, dying badly, and with sea life really, really sick and dying, and with worsening news and contamination pouring into the Pacific every day. Instead, a handful of "experts" are studying, having meetings and press conferences, pondering, coordinating thoughts and ideas, kicking the dirt, etc., etc. What we are witnessing is political theater.
The problem is we, too, are getting sicker and sicker. Fukushima is, after all, not just an oceanic problem. Radioactive ocean water evaporates and rains down…on everything…over the entire planet, and it just so happens that the nano-particulates of aluminum, barium, strontium and other concoctions sprayed from jets and commercial planes, globally, also rain down, blow in the wind…nano-sized mind you…which means their ingredients are wholly and completely unavoidable. Even your N95 masks, coats, gloves, hats and safety glasses cannot protect you, and these nano-particles are in your homes, your cars, all over your children, stores, pets, possessions, lawns, trees, forests, in all watershed systems, and all over the nation and world's crop fields (think Monsanto "aluminum resistant" seeds). Consider well the over 1400 global seed vaults.
I fear we are experiencing a double-whammy. I am also thinking that a "global" crisis or crises are forthcoming, which will put "global" power centers front and center and in full-force all over the entire world. I equally think that global health may be collapsing as we speak, as global nature is demonstrating. Billions of fish and sea creatures dying, billions of birds, hundreds of trillions of insects and amphibians, and even large sea and forest mammals, far larger than human beings, are dying all around the world…and badly.
Hundreds of millions of forested acres are burning, annually and globally, while global aquifers are being privatized and locked down from most of humanity. Depopulation was always part and parcel of the original plan by globalism's authors, and certainly a mass die-off of humanity cannot appear as genocide or democide in a mass-media whistleblowing world, not when the orchestrators are so terribly few, but a left-right punch from global catastrophic "events", especially ones we choose to ignore with our best ignorance, could be our undoing. When we choose to ignore Fukushima and allow governments to ignore mass-extinction "events", and when we steadfastly refuse to acknowledge that we are sprayed like insects for 35+ years, seeing it above our heads for days and weeks on end, because we "don't want to think about it," well…maybe we prove what elites have always believed, that we are "useless", "ignorant", "costly", and "too common" for their many bottom lines. As history has demonstrated century after century after century, when there are too many poor people, human culling occurs, which means they are murdered.
I fear history, once again, is upon us. When whales, dolphins, deer and trillions of other animals and mammals and plants are biting the dust and all at the same time, we're next…especially because we eat these plants and animals, actually resulting in a third-whammy to humankind. Truth is, folks, we are being in-toxic-acted from every direction humanly possible. What is happening to the world is not an accident. We are getting hit from all angles.
Source: Nancy Levant
"The powers of financial capitalism had (a) far-reaching aim, nothing less than to create a world system of financial control in private hands able to dominate the political system of each country and the economy of the world as a whole. This system was to be controlled in a feudalist fashion by the central banks of the world acting in concert, by secret agreements arrived at in frequent meetings and conferences. The apex of the systems was to be the Bank for International Settlements in Basel, Switzerland; a private bank owned and controlled by the world's central banks which were themselves private corporations. Each central bank… sought to dominate its government by its ability to control Treasury loans, to manipulate foreign exchanges, to influence the level of economic activity in the country, and to influence cooperative politicians by subsequent economic rewards in the business world." – Carroll Quigley, member of the Council on Foreign Relations
If one wishes to truly understand the actions behind private Federal Reserve policy, one must come to terms with a fundamental reality – everything the Fed does it does for a reason, and the most apparent reasons are not always the primary reasons. If you think that the Fed simply acts on impulsive stupidity or hubris, then you haven't a clue what is going on. If you think the Fed only does what it does in order to hide the numerous negative aspects of our current economy, then you only know half the story. If you think the Fed does not have a plan, then you are sorely mistaken…
Central Bankers and their political proponents espouse a globalist ideology, meaning, they are internationalists in their orientation and motivations. They do not have loyalties to any particular country. They do not take an oath to any particular constitution. They do not have empathy for any particular culture or social experiment. They have their own subculture, with their own "values", and their own social hierarchy. They are a kind of "tribe" or "sect"; a cult,if you will, that views itself as superior to all others. This means that when the central bankers that run the Fed act, they only act with the intention to support and promote globalization, not the best interests of America and Americans.
The process of globalization REQUIRES the dissolution of the U.S. economy as it exists today. Period. There is no way around it. America can no longer remain a superpower in the face of what globalists call "harmonization". The dollar can no longer maintain its petro-currency status or its world reserve status if total centralization under a new global currency is to be achieved. Globalists believe that America must be sacrificed on the altar of "progress", and diminished into a mere enclave, a feudal colony of a greater global system. The globalists at the Fed are no different.
Once this driving philosophy is understood, the final conclusion is obvious – the Fed exists to destroy the U.S. financial system and the U.S. currency mechanism. That is what they are here for.
This is why the dollar has lost 98% of its value since the Fed was established in 1913. This is why the Fed deliberately engineered the derivatives bubble crisis through the implementation of artificially low interest rates. This is why their response to the crisis was to create yet another massive bubble in stocks and bonds through QE stimulus. This is why the Fed is cutting stimulus today.
How does the taper play into the long running program of dollar destruction and globalization? Let's take a look…
The Multifaceted Taper Strategy
In my article 'Is The Fed Ready To Cut America's Fiat Life Support', and my article 'Expect Devastating Global Economic Changes In 2014′, I predicted that a Fed taper was highly likely. Central banks almost always implant policy shift rumors into the mainstream media a few months before they implement them. They did this for TARP, for QE1, QE2, QE3, and the Taper. In fact, the Fed spent the better part of the past quarter conditioning investors to the idea of stimulus cuts, so I was not at all surprised when they followed through.
The Fed has, of course, now announced a $10 billion QE reduction just in time for Christmas and the 100th anniversary of the privately run institution. In the past, I have pointed out the tendency of central banks to enforce detrimental policy changes while the government, the economy and/or the bank itself is in the midst of a major transition. The Fed's taper announcement comes just in time for the end of Ben Bernanke's term as chairman, and the expected nomination of Janet Yellen.
This is done, I believe, because it provides an opportunity to divert blame for a crisis event they know is on the horizon. If attention is ever focused on the Fed specifically for a market downturn or bond disaster triggered by the ever present dollar bubble, Yellen can simply blame the QE policies of Bernanke (who will be long gone), while promising that her "new" policies will surely repair the damage. This placates the public and buys the central bankers time to do even MORE damage.
The taper itself is not just a "head fake", however. It is a far more complex action. Tapering provides a method of psychologically distancing the Federal Reserve from the consequences of market movements. The banksters are essentially proclaiming to the public that their work is done, they have saved the economy, and now they are moving on, be it only $10 billion at a time. Whatever happens from here on is "not their fault".
Most alternative analysts expected no taper of QE, and for good reason. While the mainstream touts the propaganda of economic recovery, independent financial experts understand that little to nothing was actually accomplished by the bailouts. Virtually no stimulus was absorbed in a localized way by mainstreet business. Real unemployment counting U-6 measurements still stands at around 20%. Real estate markets and home prices have a received a small boost, which at first glance appears positive until one examines who is actually buying; namely big banks and international investment firms snapping up properties only to reissue them on the market as rentals:
http://dealbook.nytimes.com/2013/06/03/behind-the-rise-in-house-prices-wall-street-buyers/?_r=0
U.S. holiday retail sales and annual retail sales have been the weakest since 2009:
http://www.bloomberg.com/news/2013-11-30/black-friday-traffic-seen-thinning-as-stores-open-early.html
The only thing that QE ultimately accomplished was a spectacular rise in stocks through direct manipulation, which Fed agents like Alan Greenspan and Richard Fisher now openly admit to. The problem is, while gamblers in equities proudly boast about the Fed induced bull run in the Dow and how much money they have made, they remain oblivious to the underlying cost of the charade. Market investors have been enriched, yes, but little do they know that stock legitimacy is about to be sacrificed.
The price to earnings ratio of stocks (the market value of stocks versus what they SHOULD be valued according to the actual earnings of the companies listed) in the S&P 500 today stands at around 15, which is the highest it has been since before the 2008 market crash. Mainstream economists attempt to dismiss the issue by using a 15 year average while claiming that the P/E ratio in 2013 is mild compared to the tech bubble of the late 90's. What they don't seem to grasp is that the market of the past four to five years is an entirely different animal compared to 15 years ago.
Stocks in general have received considerable support through purchases by Fed bolstered banks and the Fed itself, creating an atmosphere of artificial demand for equities using QE fiat injections. Though no full audit of the bailouts exists (TARP is the only measure audited so far), it is projected that the banking sector alone has garnered tens of trillions in Fed fiat, which they have used to bolster their otherwise debt ridden holdings. It is only logical to expect that this capital tsunami has been used by numerous companies as a way to present false earnings.Goldman Sachs, JP Morgan, and Morgan Stanley all reported substantial profits for 2009 while at the same time reporting massive liabilities caused by the derivatives crash so that they could collect on the bailout bonanza.
So which one is it? Are companies making profits, or are they wallowing in insurmountable debt while presenting government stimulus as a form of profit?
What the Fed and corporate banks have done is create a market in which neither earnings, nor stock values can be trusted. The fact that the P/E ratio is higher than it has been since 2008 despite this manipulation should concern anyone with any sense.
Worst of all, the Fed's monetization of U.S. Treasury debt has only expanded while foreign investment in long term debt has contracted. With our official national debt growing by at least $1 trillion per year, our country cannot continue to function without an ever increasing amount of foreign investment, or, Federal Reserve printing. The Fed cannot make cuts to QE if our system is to survive (if you want to call it survival), the Fed must expand QE forever, or at least until the dollar implodes due to hyperinflation.
So then, why has the taper been introduced at all? No one wants it. The government shouldn't want it. Investors certainly don't want it. Our economy is utterly dependent on the opposite. What purpose does it serve?
The assumption has always been that the Fed wants to keep the system afloat. I submit that things have changed. I submit that the Fed no longer wishes to prop up our fiscal structure, or at least, no longer wishes to be seen as propping it up. I submit that the Fed is not pursuing dollar destruction through standard hyperinflation, but rather, they are preparing the U.S. for default, which also will result in currency implosion.
The Taper Parallels
"It must not be felt that the heads of the world's chief central banks were themselves substantive powers in world finance. They were not. Rather they were the technicians and agents of the dominant investment bankers of their own countries, who had raised them up, and who were perfectly capable of throwing them down. The substantive financial powers of the world were in the hands of these investment bankers who remained largely behind the scenes in their own unincorporated private banks. These formed a system of international cooperation and national dominance which was more private, more powerful, and more secret than that of their agents in the central banks. " – Carroll Quigley, Tragedy And Hope
Initial shock over the taper scenario has not sunk into the markets yet (as Zero Hedge points out, the last time a major central bank cut stimulus measures to a dependent country, stocks rallied, then crashed within months). Few people see much difference between $75 billion per month and $85 billion per month, but the size of the cuts is not really the issue. Rather, it is the Fed's act of fading into the background that should concern us.
The taper announcement parallels perfectly with the accelerating debate over the U.S. debt ceiling, and I do not think this is at all a coincidence. Tapering seems inconceivable to many, but for the Fed it makes perfect sense if the goal of the globalists is to generate a default scenario while diverting blame. I believe that Americans are being prepared psychologically for just such an event. Already, the White House is warning that government funding will essentially disappear by the end of February:
http://www.reuters.com/article/2013/12/19/us-usa-fiscal-idUSBRE9BF1FW20131219
The expectation fostered by the mainstream media is that a debt fight similar to the October theater will not happen again. I agree. I believe the next debate will be much worse. The vast majority will assume that the "can" will be kicked down the road again, and they may be right, but given the Fed's behavior, and given that they have begun to taper despite what appears logical, many people may be in for a shock when our government also suddenly decides one day soon to buck assumptions and default rather than prolong the pain.
The full spectrum failure of Obamacare only adds excuse and incentive. There is no longer a legislative centerpiece rationale for further spending. Obama's approval rating is at historic lows for any president. The stage has been set for the most epic of fake political battles.
The Left and Right leadership, at the top of the pyramid, are nothing more than flunkies for the global elite. If globalists have decided that it is time to apply the final death blows to the dollar, default would be the quickest and most efficient way, and political puppetry can easily make it happen. The calamity would be blamed on "partisan bickering" and "government gridlock", or even the inefficiency of "democracy". The Fed, with its taper in place and its fake recovery established, would be presented as the only "sane" institution at America's disposal.
Perhaps at this point even more pervasive QE programs would recommence, perhaps not. At bottom, though, the taper is not a peripheral issue. It is an action at the center of a much more elaborate process, an action that seems to have been undertaken in preparation for a larger event. The next year is shaping up to be the most chaotic since the debt crisis began in 2008, and as the situation progresses, the subtleties of the Federal Reserve and the international banks that back it must not go unnoticed, or in the end, unpunished.
Source: Brandon Smith | Alt-Market
We often hear talk about the all-powerful global elite and how they are invincible. They are not invincible, they are blinded by their avarice, decadence and insatiable desire to dominate a humanity that they hold in such disdain.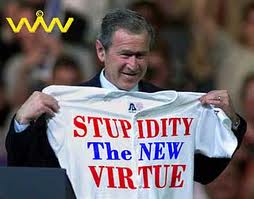 As I have studied their playbook and have learned their mindset, as a result, I have learned that they have vulnerabilities. Just like a quarterback that doesn't like pressure as they attempt to pass from the "pocket", they can be forced to scramble.
I have seen time and time again that when their evil agendas are exposed in the light of day, they run for cover. The latest example of this global elite acquiescence to the will of the people was in Syria when their agenda was exposed by the truthful media. The alternative media was relentless in our exposing the fact that the CIA shipped in the chemical weapons so that al-Qaeda would use them on the Syrian civilians. As a result, the puppet Obama had to run for cover and we have not hear the word "Syria" come from his mouth or the mouth of warmonger, John McCain, since the globalist agenda was exposed. Enlightenment and education would seem to be the keys to turning back the globalist invasion of the United States.
Why Aren't There More Syria's?
I have recently been wondering why don't we have more "Syria's"? If we can make these criminal central bankers retreat in the face of one of their most important objectives, the temporary preservation of the Petrodollar which would be accomplished by taking out Syria and then Iran, then why can't we take dismantle the rest of their agenda? When we look at our victory over the Syrian issue, it is baffling to try and explain why we could be so stupid in so many other areas.
What kind of nation would tolerate endless wars of occupation which are serving to bankrupt the country?
What kind of nation would tolerate criminal Wall Street bankers engaging in an illegal Ponzi scheme (i.e. the derivatives) and then bailing out these felons with our own tax money?
What kind of nation would tolerate a Nancy Pelosi who has admitted to engaging in insider trading in the stock market and then let her also get away with telling the people that we need to pass Obamacare to see what's in it?
What kind of nation would tolerate a Senator, like Diane Feinstein and her husband, making a billion dollars from the sale of post office buildings?
What kind of nation would tolerate a US senator, John McCain, who has given aid and comfort to al-Qaeda in Libya and Syria and then defend their murderous ways
What kind of nation would tolerate a president who has a half-brother, Malick Obama, running finance for the Muslim Brotherhood and then having this president support the Muslim Brotherhood in Egypt and Libya?
What kind of nation would murder 53 million, and counting, of its most vulnerable citizens without blinking an eye?
What kind of citizenry would tolerate its elected leaders while they pass and implement a health care system based upon the British NHS which pays bonuses for euthanizing the elderly?
What kind of citizenry would tolerate its elected leaders handing over control of the military to the United Nations?
What kind of nation would tolerate the specter of sex rings (you will be hearing a lot about this in upcoming weeks) in and around the White House?
What kind of nation would tolerate its megabanks and their laundering of drug money and child sex trafficking money through their institutions? Oh yes, they have paid fines, but nobody has gone to jail.
What kind of a nation would tolerate the prevalence of false flag events, from the Boston Marathon Bombing to the 7/7 London Bombings to the attacks on 9/11 to the contrived Gulf oil explosion and not think the nation is not in grave danger as November 13th and the Grid EX II drill approaches?
What kind of citizenry would tolerate these violations of the public trust? The answer is simple. Only an incredibly stupid and dumbed down population would tolerate these abuses from their banker-controlled government?
The Globalist Number One Weapon
The number one weapon that is used against humanity in order to further the globalist agenda is induced stupidity. Many older foreigners are in awe as they witnessed the dumbing down of America in just a few short decades.
We Americans were once known for our culture, innovations, creativity and work ethic. Phrases like "made in America" use to mean something. There was a time in this country when our elected leaders feared the people. Today, leaders like Feinstein, Pelosi, Reid, Obama and McCain mock America on a daily basis as they tell the same lies and engage in the same criminal behaviors with impunity.
How Dire is America's Intellectual Deficit?
America's intellectual deficit starts right at the top of the intelligence pyramid, namely with its intelligence quotient (IQ). The USA scores the lowest in national average IQ among the developed countries of the world, at a national average score of 98. The data is obtained from IQ and Global Equality by Dr. Richard Lynn (professor of Psychology, University of Ulster, Northern Ireland) and Dr. Tatu Vanhanen (University of Tampere, Finland).
Take a look at this poster child for American stupidity.
A Snapshot of Stupidity
Are we really surprised at the following?
50% of high school seniors think Sodom and Gomorrah were married.
55% of the U.S. population does not know that the Sun is a star.
25% believe we won our independence from a country OTHER than Great Britain.
29% couldn't name the Vice President.
73% couldn't correctly say why we fought the Cold War.
Political Stupidity
The following are facts which should inspire a collective sense of national shame.
3% can identify the first President of the United States.
10% know how many justices sit on the Supreme Court.
14% know who wrote the Declaration of Independence.
23% can correctly identify the two houses of the U.S. Congress.
22% of Americans could name all five Simpson family members, compared with just 1 in 1,000 people who could name all five First Amendment freedoms.
And, please explain to me, how in the hell did we elect this moron, TWICE?
And how many stupid people would sign this petition to repeal the First Amendment?
Conclusion
The greatest weapon the central banksters have at their disposal is the inducement of mass stupidity. The masses of this country are so stupid that one has to wonder if this country is even worth saving. Can America be saved despite the widespread ignorance which has spread across the country like an out of control pandemic?
The number one enemy facing the American people are not the Chinese, the Iranians, the Bilderbergers or any other liberty-destroying group. The number one enemy facing America is its profound level of stupidity!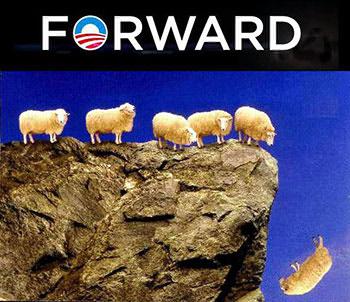 Why did America rise up and collectively tell Obama "no" to invading Syria? As I search for an answer, I realize that if a lazy dog does not move, the sun will still shine on its posterior once a day. Is that what happened in Syria? Or was it likely that the alternative and truthful media in this country were unified in their voice and their approach to the public, for a 30 day period, got our message got through. Psychologists call this the "confirmation bias" which works by repeating a belief often enough that the recipients of the message come to believe it. We see this with the global warming phenomenon. Despite the shoddy science behind the claims of an impending eco-disaster, the people are willing to "go green". Perhaps if we redoubled our efforts in the alternative media, we might see dramatic results in terms of waking up a dumbed down population.
We can debate the causes of our national stupidity, but it does not matter. The fact remains is that we are a stupid people. The lesson learned here is that America's stupidity manifests itself in making us into becoming a nation of sheep. Sheep are waiting to be led and they will follow the loudest voice. This means that all of us in the alternative media need to redouble our efforts. We probably will not stop the coming crash, but we might soften the landing and make it easier to pick up the pieces after the fact.
Source: Dave Hodges  |  The Common Sense Show
No doubt you have heard about the War on Drugs, the War on Terror and the War on Happiness. However, you may not be familiar with the War on God, possibly because it would be an unpopular war to discuss publicly. By the "War on God" (definition) we mean the collection of strategies, methods and techniques which have the combined effect of preventing or seriously hampering the efforts of individuals to seek or achieve legitimate Spiritual enlightenment and the Soul's eventual return to God.
The War on God is an ancient war. While the United States and other countries play an active role in this war today, they definitely did not initiate the war. If you want to use the Christian bible as a reference, you could argue that the War on God began shortly after man was created and rejected God in favor of Satan. Clearly, in some form, the War on God has existed throughout human history.
Today, the United States has effectively broken off diplomatic relations with God. The oligarchs who run the country never physically die and so their souls stay on Earth. Apparently, the United States actually believes that its technology, occult knowledge and black magic skills place it in a position which is superior to God.
We know from whistleblowers like David Morehouse that the United States sponsors and trains a cult of psychics to carry out psychic espionage (remote viewing) and also assassinations using psychic black magic techniques. According to clips of his various interviews on YouTube, it was the training in psychic assassinations which caused Morehouse to become disillusioned, quit the secret program and blow the whistle on the operation. Other countries may well operate similar programs but the details will remain unknown until someone defects and exposes them.
The leaders of the United States have always worshiped Satan. The United States was founded by a cult of Satanists known as the Masons and remains under control of that cult today. By rebranding their cult as a nation state, the cult created the appearance of legitimacy. Cult secrets simply transitioned to state secrets. Cult threats to kill anyone telling their secrets transitioned to the crimes of treason and espionage.
Nothing really changed except for the rebranding from a cult to a government. Today, essentially all members of the CIA, NSA and NASA are Masons. All US presidents have been Masons with the two exceptions of Abraham Lincoln and John Kennedy who were both assassinated.
The term "national security" refers to the security of the cult and not to the security of the general population. The Masonic motto is "If you are not one of us, you are nothing". The cult exists only to enrich itself.
The Masons study and practice the occult. Serious study begins after they take a formal oath of allegiance to Satan at the 30th degree initiation. Basic occult knowledge is neutral and everyone who advances Spiritually learns it. However, Masons seek this knowledge to gain power and control over others as opposed to knowledge for personal advancement. This choice, commonly called the Left Hand Path, places them in opposition to the will of God.
If the Satanists simply wanted to sell their Souls to Satan and mind their own business, one could argue that they had that right because they had free choice. However, the situation is not that simple. The Satanic oligarchs did freely choose to worship Satan. However, they also desire a comfortable life. They don't want to do any "grunt" work. Therefore, they have enslaved the remainder of humanity and are holding their Souls prisoner on this planet to service their needs. Therefore, if you, as an innocent Soul, ever plan to escape from this place and return to God, it is in your interest to investigate and gain an understanding of this war so that you will have an opportunity to Spiritually evolve. Otherwise, your Soul will remain a prisoner here — lifetime after lifetime — serving the Satanic overlords essentially forever.
Earth Based Religions
The phrase Earth Based Religions (definition) refers to religious schools which seek and use knowledge, including occult knowledge, to enhance their experiences during their human lifetimes as opposed to using the same knowledge to foster Spiritual development with the ultimate goal of achieving a stable non-physical Spiritual existence.
Although Pagan religions are usually grouped into this category, a more careful examination would reveal that essentially all mainstream religions are Earth based religions. Mainstream religions make constant references to God and Heaven but never explain exactly what they are talking about. Their books concentrate on historical narratives concerning how people in the past lived and coped with the basic problems of human physical existence. They never give details of any level of Spiritual existence or even any specific hints about what life beyond death will be.
Let's try an example. Suppose you have never seen a motor vehicle. You have heard vague stories that they exist, but that is all. Then, suddenly, you find yourself behind the wheel of a car on a high speed road like the US interstate system or the A roads in Britain. What would you guess would be your chance of survival? Try less than zero.
Now suppose you physically die. Suddenly, you find yourself in your Astral body. However, no one ever told you that you have an Astral body. It does not operate under the same rules as a physical body does. It is a very pliant and nimble body. It can travel in time to the past or future, access any plane and subplane in the Astral universe and research the absolute accurate and incorruptible records system known as the Akashic Records to name just a few. But, as in the previous example, you never learned how to "drive" it.
You would have done fine on the highway if you had gradually learned to drive a motor vehicle. You would do fine after death if you had some experience and training with your Astral body. However, no one ever taught you. What practical use is any religion that constantly rants about Heaven but offers no practical advice about your life after this life?
This information may have been a guarded secret in the past, but those days are gone. You can research this information to your heart's content on the internet, locate legitimate Spiritual groups and learn from those who can leave their physical body and explore the non-physical dimensions. But, don't expect any help from a mainstream church.
You might do well to recall the famous quote attributed to Jesus, "The truth will set you free". Mainstream churches are large, rich institutions. They did not get that way by "setting people free". They got that way by terrifying their followers with ridiculous horror stories of what will happen to them if they do not obey their crazy doctrines, stay with them and give them all their money.
Gnostic and other "non-traditional" religions may be Spiritual based as opposed to Earth based. Jesus always reminded everyone that he represented a kingdom "not of this world". If we had accurate records of his true lectures we would no doubt find practical instructions and information about this "other world". We don't have this information because any practical Spiritual teachings he might have given were censored out to create the simplified — but Spiritually sterile — mainstream religions we have today. They are simple to comprehend and follow but will not lead you anywhere except another physical lifetime somewhere on Earth.
Life Before Technology
Before technology life was simple. Although existence was hard, the opportunity for Spiritual experiences was greater than today. Consider, for example, all the empty time you would have as, say, a sheep herder. Nothing to do except make sure the sheep kept moving. In this situation, there was ample opportunity for the mind to wander and perhaps contemplate and glimpse other realities.
Also, and perhaps most important, no electric grid existed on the planet. Electric fields appear as solid "matter" in the Astral dimension and so can affect Astral experiences — generally in a negative way. Artificially created electromagnetic waves which blanket the planet today also have subtle and generally negative effects on living creatures.
Pagan groups generally conduct occult rituals outdoors and away from high population areas. When buildings are used, it is desirable that they be made only of wood and assembled without any metal (nails) and, of course, have no electrical wires.
Both good and evil existed before technology as they always have. It was possible to use psychological propaganda to influence and control susceptible masses of people. However, the positive and negative forces were more in balance. It was not possible for a single group to successfully dominate the planet.
Drugs existed in the form of various plants. Adepts learned how to use them to help or harm others. People with developed psychic abilities existed as they always have and white and black occult schools existed. Legitimate Spiritual masters existed.
Some techniques that thrived have essentially become extinct because the population of the planet has devolved. It is next to impossible to successfully teach Tantra (sex yoga), because today's generation is incapable of the required level of self control. Classic Tibetan yoga techniques are still taught in isolated areas, but the masters — for good reason — will no longer consider trusting outsiders.
Information Control Techniques
Information control is essential for protecting the integrity of a compartment. People are held as slaves by constructing an information box which holds the slaves in an information prison. As long as the "walls" of the compartment remain impenetrable, the compartment — or belief system — will be stable and no slave will escape.
Considerable energy is required to achieve this. Those assigned to protect the walls obviously know that the compartment is an intellectual illusion. Therefore, they must be sworn to secrecy and intimidated in such a way that they will not compromise the integrity of the compartment. It only takes one "leak" to initiate a chain of events which could collapse the compartment and so allow the slaves to escape.
Consider, for example, the Snowden leaks. One person sharing knowledge has totally destroyed the illusion of privacy that most people had accepted as fact. It will not be possible to reconstruct this illusion. The compartment has collapsed.
Similar principles apply in the Spiritual spectrum. Because of the characteristics of the human bodies in use on this planet, most people do not retain any conscious memory of events before they were born. This is not universally true. Life forms on many other planets retain the memories of previous existences. Because humans generally do not have this recall, they are easily enslaved and can be conditioned to believe most anything.
To maintain a state of Spiritual ignorance it is important to institute methods which will prevent people from realizing that they are actually Souls experiencing a constructed illusion. People somehow reaching this state, sometimes referred to as "self realization", will no longer respond to establishment propaganda and are generally considered a threat to the current social order.
The easiest and most direct method to achieve a stable slave population is simply not to talk about anything even vaguely esoteric. For example, how often have you heard the words astral, chakra or aura mentioned on a mainstream TV channel?
Most people will then likely "remain asleep" throughout their entire lifetime and will be no problem. Unfortunately, people have a natural desire — even though it may be an unconscious desire — to Spiritually evolve. It is, after all, the true purpose of human existence.
When someone tries to break away from the contrived illusions more direct methods are needed to return the slave to a state of ignorance. Today, various methods which cause brain damage — generally performed by psychiatrists — are used to negate any success in Spiritual evolution and return the slave to a state of vacant contentment.
Diversions and Techniques Promoting Inaction
The simplest and most effective diversionary technique is to promote scientific atheismand darwinian evolutionary philosophy as established fact. If you can get someone to buy into this philosophy, their fate is sealed. Even if they experience some contact with another dimension, such as an out-of-body experience, they will follow their programming, dismiss the experience as a delusion and refuse to investigate further. When they die, they will be totally lost and confused, flounder around on some lower Astral plane and eventually reincarnate just as Spiritually ignorant as before.
A side effect of accepting scientific atheism, which totally cripples Spiritual progress, is the acceptance of suicide as a way out of life's problems. Suicide becomes a learned reaction. Consequently, when the Soul is sent back into another physical lifetime, it is likely to commit suicide again when faced with some unpleasant event. It never learns, and this cycle can repeat essentially indefinitely. Dealing with this is one of the most difficult problems faced by the administrators who work on the Astral planes.
For those who want more than scientific atheism, there is mainstream garden variety religion. Mainstream Christianity has developed a clever stonewalling technique that has worked to promote inaction for thousands of years. This technique is centered upon the argument that no one can make any progress until Jesus returns to show the way. In the meantime, people should just do nothing and wait. The effect of this is essentially the same as scientific atheism. No Spiritual progress is made.
Schemes designed to waste time are common. One really off the wall example is the decision in Syria to prohibit vacuum cleaners and standard flat brooms in homes. "Witch type" brooms consisting of a circular straw bundle are allowed. Surely there must be a good reason to keep these terrorist weapons out of the reach of the typical Syrian housewife. The official reason is to make basic housework as difficult and time consuming as possible so as to prevent the woman from having any free idle time which, if allowed, could lead to the emergence of "immoral thoughts". Perfectly logical!
In the western world, complex bureaucracies seem to be deliberately designed to make the path to whatever you want as difficult as possible. Here the apparent motive is to prevent the acquisition of enough free time for any independent thought process. There are just not enough hours in a day to allow for any quiet contemplation of anything.
"Blank time" is always reported as a factor in the development of Spiritual figures. Time alone in the wilderness, time spent meditating alone in some isolated cave or at least periods of dedicated quiet time somewhere figure prominently in historical accounts of these people.
You may know or have heard of kids who spend all their waking hours playing interactive role model video games with other kids on the internet. They eat meals by the computer and never leave except to briefly sleep before returning to the all important game. Their entire life is spent in an imaginary reality. You may want to consider that your "real" life may not be all that different. You play a role. Your attributes are fixed by what society expects based upon that role. You can't change, because others would notice. Your concept of the world beyond your little world is determined by what you see on TV. Daily, you receive your "fix" of carefully choreographed "programming" which appears unusually coherent because, as you may not know or fully comprehend, everything on TV is controlled by a few corporations and all of them are loyal to the official government party line. If you somehow had the opportunity to break from this structured "game" you play from day to day — say, the opportunity to visit other countries and see other cultures — you would likely realize that your existence has not been that much different from the kid addicted to a computer game. You would find that the actual "real" world had very little relationship to the world you had been conditioned to believe existed.
Chemical Control Techniques
"With the use of chemical brain-control agents it may be possible to control the individual and the masses and to do this unobtrusively and without the active cooperation of the victims — not a question for the future — it is here".
This is a quote from the book by Edgar Cayce titled Edgar Cayce on Atlantis. There are references to Dr. Robert Galbraith Heath, and this book bears a copyright date of 1968. The book cites an interview that Heath gave to a newspaper called The Virginia Lighthouse and cites the above statement made by him on November 20, 1966. Heath founded the Department of Psychiatry and Neurology at Tulane University, New Orleans, in 1949 and remained its Chairman until 1980.
During this period, Tulane University actively participated in the CIA mind control project known as MK Ultra [1]. Also, during this period, Tulane became an active member of the secret Institute for Defense Analyses, or IDA, a corporation whose only client is the US government. Heath reportedly performed many experiments there involving electrical stimulation of the brain via surgically implanted electrodes. This work was reportedly partially financed by the CIA and the US military. Heath is now "officially" [11] deceased.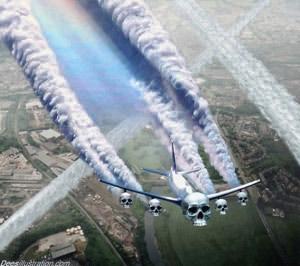 You have been drugged since you were conceived — before you were even born. Your mother was drugged. Soon after birth, you were injected with mercury containing vaccines. And the systematic process of poisoning you never stopped.
By some estimates at least eighty percent of the food in the average supermarket is poison either because it is genetically modified or laced with pesticides and other additives. Even the air is poison now because of geoengineering chemicals sprayed into the upper atmosphere.
It should be noted that things are different in the separate but parallel world of the elite. The Max Keiser show [12] discussed the secret gardens in Japan. These gardens are surrounded by high walls and guarded by the military. They produce the food for the ruling elite. Every plant in the garden has its own health certificate certifying that is pure, healthy and not genetically modified. Obviously, every developed country must have a similar secret supply chain of legitimate food for its ruling class. Certainly the elite know better than anyone that the food supply for the ordinary people is poison. They're not fools. They wouldn't touch the stuff.
Vaccines used for the elite are prepared without the mercury and other toxic additives found in vaccines given to the ordinary people.
Various agents — mainly from plants — have always existed which could be used by those aware of them to harm others or control people by altering their state of consciousness. However, only recently has it become practical to wreck the health of essentially everyone on the planet at the same time. Genetic modification of plants and other life forms used for food has made this possible. Now, quietly, people throughout the world can be sterilized, crippled with serious health problems or even killed by altering the genetic makeup of the food supply. Ordinary people remain generally ignorant of the fact that this awesome power exists and is presently being used against them.
Mind control has become a science. You can't major in it in college because this science is essentially entirely secret. The United States and other countries have spent the equivalent of billions of US dollars investigating and perfecting mind control.
Many secret research projects using unsuspecting or perhaps kidnapped people — some of whom were killed — have been conducted in the past and continue today. We only know about a very few of these projects such as MK Ultra, MK Naomi and Project Other. Even in these projects, specific details are sketchy. From these experiments, practical techniques for creating manchurian candidates and implanting created false personalities and identities have been developed and are in common use today within the secret communities.
Everyone has likely been the victim of some degree of mind control to some extent. Chemical weapons designed to mentally cripple people and render them drooling idiots are freely sold as prescription drugs in drugstores and are available to doctors to use as they please.
The lives of many kids are destroyed by these "drugs" because they have no ability to resist and their parents are ignorant and believe doctors can "do no harm". Actually, today's doctors are agents of the state. Many have top secret clearances and embrace classic Nazi philosophies such as eugenics. Their function is to watch you and make sure you "die appropriately" so as not to burden society. Anything they learn about you and anything you tell them is freely available to anyone in the intelligence community who is curious about you.
Only members of the super elite who are entitled to access top secret medicine will receive legitimate supportive medical care. Ordinary people will be deliberately allowed to die even though doctors with top secret clearances know of effective treatments which would cure them but which are classified and reserved for the chosen elite.
There is no such thing as an incurable disease any more. All the cures have been discovered. If you die, it is because you are not considered important enough to live and not because the cure does not exist.
Common sense should suggest to you that the lives of the elite have statistically different characteristics. For example, members of congress do not live sheltered lives. They work in close quarters and travel extensively both locally and internationally. They are always hanging out with prostitutes as well as playing with the young congressional pages.
Washington D.C. is reported to have more brothels than fast food joints. Strangely, however, these people do not get sick. Have you ever heard that congress had to shut down because everyone was coming down with some infection. It happens in other close populations, so what would make them exempt?
Understanding Astral Damage
Living things have an Astral component. For example, when you cut a leaf and then see the complete leaf on a Kirlian photo you are viewing the Astral component which was unaffected by cutting the physical component because it does not exist in the physical dimension.
Over one hundred years ago, practical techniques for viewing the human Aura were developed by Walter J. Kilner [4]. The original technique used dicyanin dye and a later technique used special glasses. You can't find either one today. In his research, Kilner was able to demonstrate that defects in the human Aura appeared before some corresponding disease manifested in the physical body.
Therefore, he was able to detect and prevent an adverse physical condition before it ever physically materialized. So, you ask, why don't we have this marvelous medical technique available today? Well, we do. It is in use in top secret medicine. However, only the approved elite now have access to it. The information has been removed from public knowledge and classified.
In conventional allopathic medicine, which is based upon scientific atheism and sold to the general public, there is officially no such thing as an Astral body. Conventional medicine denies the existence of anything beyond the physical dimension. Since the Astral body officially does not exist, it is not recognized as a crime to deliberately harm it.
Damage to the Astral body can be compared to damage to the physical body. If you punch holes in the physical body by cutting it, shooting bullets at it or whatever, blood runs out and germs get in. If you cause enough damage, the body dies. Astral bodies do not die, but can suffer critical energy losses. Similar to physical bodies, punching holes in the Astral body allows essential energy to escape and harmful energies to enter.
There are many events which can harm your Astral body. It is in your interest to understand these events because your Astral body will be your primary body when your physical body dies. If it has been damaged, you will be at a severe disadvantage. The chosen elite have perfect Auras because they can use the Aura balancing machines available to them at any top secret medicine provider. However, you cannot.
Also, the ruling elite seem to take some delight in causing harm to the "ordinary" people. Consequently, many drugs, food additives, GMO foods and industrial chemicals found in the environment cause Astral damage. Chemicals recognized as poisons and banned in other countries can be freely added to foods given to ordinary people in the US.
Obviously, there must exist a secret supply chain of safe food and water which is available to the chosen since they know of the contamination and certainly would not want to harm themselves or their friends.
There are ways to closely duplicate the secret techniques available only to the elite. If you can see auras or can find a reputable psychic who can, you can approximate the techniques developed by Kilner and available to everyone over a hundred years ago. Although the secret aura balancing machines are more accurate, a competent psychic healer can do the same thing. Actually, since psychics have always existed, similar techniques have been available throughout the ages to those who were aware.
Fluoride
The concept of adding fluoride to drinking water for the purpose of mind control is said to have originated in the 1930′s as a result of collaboration between German and Russian scientists [2]. Sodium fluoride was originally used and was found to cause a "mild lobotomy" in people who consumed small quantities. The effects were considered to be non reversible after one year of continuous use of the tainted water. Hitler added sodium fluoride to the water in his concentration camps to make the prisoners docile and cooperative as they waited for death.
Sodium fluoride (NaF) is used today in personal products like toothpaste. To poison the water supply of an entire country with sodium fluoride would be expensive. However, it just so happens that there is a waste product created during the manufacture of phosphate fertilizers, Fluorosilicic acid (H2SiF6), which is classified as hazardous waste and would be expensive to dispose of under EPA guidelines.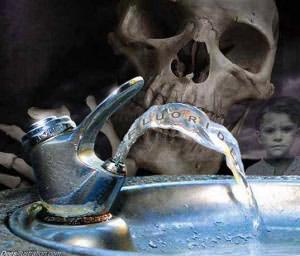 There is lots of this stuff available. This is the poison added to the public water supply in the US and some other countries. It is actually economical for industry because they don't have to pay for hazardous waste disposal. They just pump it into the public water supply.
In the human body, fluoride has an affinity for the pineal gland in the brain. The pineal gland is associated with the "third eye". Everyone has this third eye, but few are aware of it or know how to activate and use it.
Although the pineal gland is part of the physical body, the associated third eye is part of the Astral body and so is invisible in the physical dimension. The third eye allows you to see and communicate with the non-physical dimensions while fully awake and functioning in the physical dimension. So, you could see and carry on a conversation with someone in the physical dimension while invisibly also viewing and communicating with some entity on another plane of existence.
The standard Christian bible refers to the third eye with the phrase, "If thy eye be single thy whole body will be filled with light". However, only students of mysticism would recognize the true meaning of this quote.
Obviously, having this ability would be a threat to the security of any totalitarian society. Poisoning with fluoride destroys this ability and so solves that problem. Literature is available if you wish more detailed information. Simply search using the phrase "fluoride third eye".
On the chance that fluoride in the water is not sufficient to destroy any psychic abilities you may have, there are more aggressive ways to get fluoride into your brain. Here are some structural models of popular psychiatric drugs:
Notice that the element Fluorine (symbolized by its standard chemical symbol "F") figures prominently in all these compounds.
These drugs are used to cause "chemical lobotomy". By blocking communication channels with the higher levels of the human brain, they effectively convert the victim into a lower form of animal. Lower animals do not have the frontal lobes possessed by humans. That is what makes humans special. Disabling the frontal lobes effectively transforms a natural human being into, basically, a docile and obedient house pet which can be trained like a dog.
Incidentally, Fluorine also figures prominently in Sarin nerve gas.
For a more in depth study search YouTube for the free documentary Flouridegate — An American Tragedy by David Kennedy.
They All Drink From the Same Trough
If you casually look out upon the institutions of the world, it may appear to you that they are independent, discrete entities. However, they are not. They are all components of a collective which has successfully hidden its existence and true nature from the general population for generations.
Let's begin with the media in the US. Although it may appear to you that there are thousands of independent sources reporting "news", 90% of all media is controlled by six corporations. They are General Electric, News-Corp, Disney, Viacom, Time-Warner and CBS.
In the US, people believe they are protected from tyranny by the concept of "separation of powers" — that the executive, legislative and judicial branches of government are staffed by independent thinkers who "check and balance" each other. This is also a deception.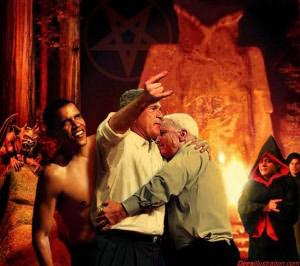 Once a year, at the end of July, there is a secret gathering on private property in the redwood forest of California called the Bohemian Grove. Although this annual meeting has been going on for over one hundred years, it is only during the last several years that outsiders have begun to learn of its existence. The only reason they have is because of the internet and independent journalism. Leaders from the mainstream media are all members of this secret club and so never even report its existence.
Who else goes to this annual secret "party"? Well, for want of a better name, we will call them the "Trusted Satanists". They are the leaders of all the major corporations, banks and representatives from all the major branches of the US government as well as foreign governments.
Although these men outwardly support the concept of capitalism for the masses, this elite group, among themselves, are perhaps best described as "rich socialists". Only men are allowed. For recreation, a stable of prostitutes — both male and female — are kept nearby off-site. The male prostitutes could theoretically enter the Grove.
The "party" begins with a Satanic ritual called "Cremation of Care" (i.e., "we don't care") which features the burning of a coffin at the base of a huge statue of an owl. Walter Cronkite reportedly was the official announcer at the grove until his death.
A secretly filmed video of this event is available on YouTube. It is supposed to be a "simulated" child sacrifice. However, since the CIA, FBI and NSA attend the ritual, who is going to complain on the chance it is a real sacrifice of a human child? After all, they are all trusted Satanists.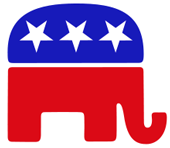 Most attendees from the United States are members of the Republican party. This is completely predictable in view of the fact that the US Republican party flaunts its affiliation with the "dark side" by prominently using the inverted star symbol on its official logo.
During the two week period, corporate leaders, the "independent" government regulators who supposedly keep corporations honest, the leaders from the executive, legislative and judicial branches of US government who are supposed to be "checking and balancing" each other, as well as the media moguls who we "trust" to report the truth, are all running around naked in the woods — pissing on the trees, playing with each other, and the male prostitutes as well as the off-site female prostitutes, and "having discussions".
Well, what are they "having discussions" about? They are discussing what they plan to do with "their world". The Manhattan Project to develop the first atomic bomb was reportedly planned at one of these discussions years ago. What about you? What about your future? What about any expectation of happiness you may have? Well, you see, you "don't need to know". Remember, "If you are not one of us, you are nothing".
Blueprints For the New World
Overview
If this link [7] is still active, it would be in your interest to read through it. This document is a transcript of a speech given by one of the insiders in the year 1969. He boldly states,"Everything is in place and no one can stop us now".
The article details how people ("people" means the slave class who are "nothing"; recall: "If you are not one of us, you are nothing") will just have to get used to changes such needing permission to have children, accepting mandated euthanasia as the law and total surveillance. Essentially all goals are now achieved, although some still remain guarded secrets.
The 1960′s was the period when physical death was eliminated. Of course, this "privilege" is only available to the select Satanic oligarchs. Effective cures for all diseases were also developed. The speaker [7] states that the cures are on file in the Rockefeller Institute. Of course, most are classified and only available to the chosen elite.
Infrastructure
The PBS documentary, Top Secret America [8], presents a good overview of the secret world of the elite. You may think no one is paying attention to the infrastructure in America because streets are in disrepair and bridges are falling down. However, you would be wrong. A tremendous amount of money is being spent on infrastructure in America — for the chosen elite. You will never see it and you will have no need for the decaying bridges and streets because you won't be around to use them. You, as well as 90+ percent of the current population, will be killed in the "Great Culling".
The new infrastructure is quite elaborate as the documentary explains. It consists of thousands of buildings which have a few stories visible above ground but which then extend for 90+ stories underground. All amenities are available within these secret structures which are basically self-sufficient.
It is important for the buildings to reach deep underground so that the lower levels can connect to the secret underground transport network. This network is global and provides safe high speed transport for the elite. Whenever the network crosses a tectonic plate, massive amounts of silicone are used to allow the transport tunnel to flex as needed. The network has access points in all countries. However, these points remain secret in countries which have yet to be subdued and co-opted into the new world order.
NWO Enabling Documents
The treaty known as the Trans-Pacific Partnership appears to be the formal enabling document for the new world. The actual document is secret and only high level corporate executives and politicians are allowed to see it.
Even after the treaty goes into force, its contents will remain secret. Because, in the United States, treaties must be openly debated in congress, the treaty is being called an "agreement" to circumvent the law and keep its contents secret. However, some details have become known.
Although the planet is officially divided into "sovereign" countries, it is overlaid with a network of transnational corporations. This network basically forms a parallel government which encircles the globe. The Trans-Pacific Partnership is designed to cause any country which signs on to surrender its national sovereignty to a secret committee composed of corporate executives. This committee can then alter the constitution and laws of any country which has accepted the treaty as suits their whim. There will be no appeal against this.
Under the treaty, there will be only one purpose to human life. That purpose will be to maximize the profits of the cabal of transnational corporations which will now be essentially a single global corporation in absolute control of the world. This effectively institutionalizes the new world order.
What does this mean for you? Well, to begin with, there can be no retirement. Paying for retirement would negatively impact corporate profits. So, if you can't work, you will be killed. Taking care of sick people would also drain corporate profits. It would be more profitable just to kill the sick and replace them with young, healthy slaves. Disabilities — forget it — disabled kids will never make it out of the womb alive.
Reeducation
To come into compliance with the philosophy of the new world, people will need to be reeducated. Military instruction documents [6] are already teaching that the Founding Fathers of the United States were extremists and anyone who thinks like them would not be suited for today's military.
Well, what did these radical extremists think?
"We hold these truths to be self-evident, that all men are created equal, that they are endowed by their Creator with certain unalienable Rights, that among these are Life, Liberty and the pursuit of Happiness."
Obviously, these principles are not compatible with the new world. The idea of a "Creator" conflicts with the official doctrine of Evolution. We can't have that. People must accept that they and the universe they live in is simply an "accident".
People are already realizing that Liberty and Happiness are gone. They know now that they live under constant surveillance and their lives get worse year after year. How about the right to Life? Can't have that. People need to be reeducated to believe that it is their "duty to die" when they are no longer useful to the state (which is now the global corporation).
Of course, the global elite will live physically forever but ordinary people will not know this.
If a world where people are conditioned to want to die and do not want kids but just sleep around for fun sounds vaguely familiar to you, you might recall that this is the future society described in Huxley's classic novel, Brave New World.
Population Modification
Please refer to [9] as a reference source. Today's "great thinkers" seem to be coming into agreement that most people are unnecessary and need to be exterminated for the convenience of the elite. Bill Gates, who has now been accepted into the super exclusive Bilderberg group, has reportedly taken the task of exterminating the third world population by giving them "free" vaccinations which will render them sterile.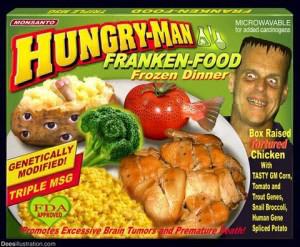 Lots of groups are working on secret sterilization methods. European tests of Monsanto's GM soybeans on hamsters showed the animals became sterile by the third generation [12]. A new gene known as Epicyte [9] is planned to be added to GM corn which will cause immediate sterilization.
Additionally, people are being "eased into" accepting the concept of "after birth abortion". Intellectuals are trying to get people to accept the argument that living human children under three or perhaps even five years old are really "not people but advanced feotuses". Since abortion is already legal, a simple change in the definition of "feotus" would allow young kids to be killed at will for any reason.
Another "new thought" gradually being programmed into the young is the pleasure of the "childless lifestyle". This propaganda seeks to convince people that having kids is too much trouble and they will be happier if they just get sterilized and then run around having lots of sex purely for fun.
These "evolutionary" population control techniques are already in effect. However, the elite likely are not willing to wait several generations to get rid of those they do not need. This brings us to the more direct method commonly called "The Great Culling" which will allow the elite to kill off most of the world's population quickly.
The most likely method will be the release of new designer viruses for which no one will have any natural immunity. Of course, the elite will all get the classified antidote. Preparations for the disposal of the bodies is already complete and stockpiles of plastic coffins — each designed to hold three bodies and manufactured under government contract by Halliburton — have been photographed and documented. Everything is now in place awaiting the "go" command.
Designer Children
Some types of designer children have already been approved for "production". Britain has approved three parent babies [10] and China has proposed a process to artificially fertilize most of a woman's eggs and then examine them to determine which is likely to produce a child with the highest IQ. This will be the only selected egg because Chinese women are only allowed to have one child and must then be sterilized.
In the new world where the only purpose of people will be to do slave labor to serve the elite corporate masters, the concept of allowing the existence of children conceived naturally clearly cannot be allowed. There would be an unexceptable chance for some kind of error that could result, for example, in the creation of a being capable of independent thought who might challenge the establishment.
A man's true worth is measured by the amount of other people's happiness that he can possess and destroy
This is a quote from the docudrama The American Ruling Class [5]. It is worthy of discussion because it is so prophetic.
The Satanic oligarchs who run this world basically exist and thrive on the misery of others. It is not enough just to use and abuse you — they want to consume your Soul. Your misery and suffering is, essentially, their "food". It is the source of their energy.
Ordinary innocent Souls are sustained by the life energy which flows from the Creator. However, since the oligarchs hate God, this energy flow is not available to them. So, they essentially survive by consuming the life energy of the innocent Souls they have captured and enslaved.
Ordinary people do not naturally choose to spend their lives in a state of constant war. They have to be somehow coerced into this behavior. Otherwise, they would likely seek a quiet, peaceful life. The atrocities the US and other warmonger nations force their citizens to commit are so contrary to basic human nature that the US loses more soldiers to suicide than it does to the enemy. The once innocent soldiers find that they simply cannot continue to live with what they have become and the memories of the horrors they have caused to others. The Satanic rulers who create wars, of course, have no problem with this.
Promotions within the inner circles of power are based upon how much evil one has done. The more harm you cause to others the greater your respect. You may have noticed that the stock market, which is a measure of the success of the elite, shows gains during periods when the average person is suffering and losses during periods when, somehow, life for the ordinary person seems to improve. The stock market set a new all time high, for example, during the Vietnam War when innocent young kids were being drafted and slaughtered in Vietnam while peaceful protesters at Penn State were executed by government forces for daring to dissent.
Why You Should Care
On the low Astral planes you will find people — Souls — who are totally lost and confused and seem to move in slow motion. They do not realize they have died. These "people" are not there because they tore up the Bible or burned the Koran or some other offensive act. They are there simply because it is the best they can do. They are using all of the Spiritual energy they have just to maintain this miserable existence. Whatever activities they engaged in while alive had no Spiritual merit and had no effect on developing or increasing their Spiritual energy level. Since the opportunity to do this ended when they died, they will remain strung out in this condition until they reincarnate again at which point they will have another chance to choose activities which enhance Spiritual energies.
You should care because the things you do and the things you fail to do during your brief life here will affect your existence for millions of years in the future.
The other dimensions operate under exact scientific rules just like this dimension. However, the rules are not the same. Because alternate sources of information are available today — mainly because of the internet — it is in your interest to at least investigate the available literature on Spirituality, energy raising techniques and various first-hand reports from people who have successfully visited the neighboring dimensions.
Source:  Walter C. Vetsch   |   3108.info  |  War Is Crime
Goldman Sachs is the epitome of the word "evil." If one wants to know what the evil central bankers are up to, one only needs to pay attention to the actions of Goldman Sachs. The power elite residing inside of this country does not begin and end with the Federal Reserve, that privilege is reserved for the interrelationship between Goldman Sachs, the Federal Reserve, the corrupt World Bank and the IMF. And now, Goldman Sachs is running the European financial system into the ground as another Goldman Sachs boy, "Super" Mario Monti, has taken over Italy to finish off what is left of the Italian financial system. Monti is also the head of the European Trilateral Commission as well as a Bilderberg member. And yet another Goldman Sachs boy is finishing off the job in Greece. It is the mission of Goldman Sachs to implode the global economy with massive debt arising from the failed derivatives market, in which the debt totals 16 times the total GDP of the planet and that debt has been passed on to the governments of the world. There is no way that any country will ever pay off this debt. The world's financial system will be collapsed and then reorganized under the Bank of International Settlement. Goldman Sachs is merely the grim reaper in this unholy process.
The Goals of Goldman Sachs
The purpose of this article is to expose the three pronged attack, directed at the American people, by Goldman Sachs, and its partners at the Federal Reserve, the US Treasury Department, the IMF and the World Bank. These central banker controlled institutions are engaged in a plot which is designed to accomplish the following:
The destruction of America's domestic economy through the introduction of derivative debt which is 16 times greater than the world's GDP. This goal has been accomplished as evidenced by the fact that America now has more workers on welfare (101 million) as opposed to actual full time workers (97 million).
Setting the chessboard in such a way that WWIII is a foregone conclusion. This is near completion as the US and Israel are poised to go to war with China and Russia, over Syria and Iran, in order to preserve the Petrodollar.
Initiating a false flag event which will culminate in martial law and the elimination to all opposition to both the coming WWIII and the imposition of a tyrannical world government as well as a one world economic system.
It is no secret that Goldman Sachs runs Wall Street. After the first bail out, Goldman Sachs cut the head off of Shearson Lehman and several other Wall Street competitors when they used their undue influence to determine winners and losers after the first round of TARP. Even Ray Charles could see that Goldman Sachs is in near complete control of our government as evidenced by the former Goldman Sachs gangsters who have run our economy into the ground (e.g., Clinton's Secretary of Treasury Goldman Sachs' Rubin, Bush's Secretary of Treasury Goldman Sachs' "too big to fail" Hank Paulson, etc.). Make no mistake about it, the introduction of the massive derivatives debt was a power consolidation move designed to collapse the economy and hand over essential control to Goldman Sachs and its partners.
History Repeats Itself
Today's events parallel the imperialists of the early 2oth Century which resulted in World War I. The Wall Street led depression of the 1930's led to the rise of political extremism and ultimately to World War II. Today, Goldman Sachs and their fellow Wall Street cronies are currently running, or dare I say ruining the global economy and the consequences are going to result in the culmination of World War III from which these same gangster bankster's will profit from the buildup, the death and destruction of billions of innocent people as well as profiting from the lucrative clean up which follows every war.
The ultimate prize for the coming war will be the ruination of the planet in order that the power structure of the earth can be reinvented in a manner that not even George Orwell could imagine. Remember, as the globalists like to say in reference to their favorite Hegelian Dialectic quote, "Out of chaos comes order." Of course, it won't be Goldman Sachs' money that pays for the destruction of humanity in the coming world war. This coming war and its subsequent blood money will be your money and my money. It goes without saying that it won't be the executives of Goldman Sachs children who are pressed into military service and will be eventually sacrificed on the battlefields of WWIII. It will be your children and my children who will be sacrificed in the name of furthering the bottom line of the Goldman Sachs Mafia and their masters at the Bank of International Settlement. Meanwhile, the Goldman Sachs children who will be safely tucked away as the world's final chapter plays out as we know it.
 Goldman Sachs Destroying the American Middle Class
This swath of international destruction being promulgated by Goldman Sachs is also being visited upon the daily lives of the American public here at home. Courtesy of the Goldman Sachs gangsters, there are no more safe financial havens for American citizens. Your bank account, your pension fund, your investment accounts and your home mortgages are no longer safe. These collective funds are not in jeopardy because of the risk of falling victim to the failing economy as much as these funds are subject to confiscation by Goldman Sachs and its shell corporations along with the complicit support of the federal government. Most of these public officials are former Goldman Sachs employees. A clear case in point lies in what happened with MF Global.
MF Global, a shell corporation beholding to Goldman Sachs, was led to the slaughter by the former Goldman Sachs executive and former New Jersey Governor and senator, John Corzine. Corzine's criminal actions directly victimized 150,000 Americans by stealing an estimated $900 million dollars of his clients' money from their supposedly secure private accounts. There is also another $600 million missing dollars from MF Global which is still unaccounted for today.  Meanwhile, Corzine avoids sharing a prison cell with Bernie Madoff by purchasing a "get-out-of-jail card" through the sponsorship of a $35,000 per plate fundraiser for that great Wall Street puppet, Barack Hussein Obama. And what are the government watch dogs doing to protect our money from this new generation of robber barons? The short answer is that key federal officials are actually partners with Goldman Sachs in this monumental violation of the public trust. Take Gary Gensler, a former Goldman Sachs executive partner, who like so many other Goldman Sachs gangsters, have been placed into key governmental oversight positions in order to protect the Goldman Sachs co-conspirators from prosecution as they continue their reign of terror upon the global economy.
…but a Goldman Sachs cop on the take.
Gary "the gangster" Gensler is the former Undersecretary of the Treasury(1999-2001) and Assistant Secretary of the Treasury (1997-1999) and the current director of the Commodity Futures Trading Commission. In his position at the time of the MF Global debacle, Gensler had the authority to go after Corzine for his role in the MF Global theft of customer funds and order restitution. However, Gensler has decided to protect a fellow member of the Goldman Sachs Mafia by not looking into the massive fraud and theft by Corzine and his cronies. Your tax dollars, paying the salary of federal officials, are overseeing the most massive illegal private transfer of wealth in the history of the planet. And this debt is payable to Goldman Sachs and their criminal enterprise partners.
You may not be one of the current 150,000 Goldman Sachs/MF Global victims. However, this Robin Hood-in-reverse-scenario, in which the rich are plundering what's left of the middle class, will soon be visited upon your bank account, your home mortgages and your pensions. Whether it is the MERS mortgage fraud or the theft being perpetrated upon Federal employee retirement accounts, these criminal banksters are in the process of stealing it all and what are you going to do about it? Our nation of entrenched sheep will do nothing. The American citizens are going to lie down and take their beating in the face of the largest unfolding criminal syndicate in human history.
While you and the rest of America are trying to collectively remove your "deer in the headlight" glaze, you, as an American, have far more serious issues to concern yourself with and you are not going to have to wait long to have your worst fears to be born out.
 Something Wicked This Way Comes
Some, who have heard my expressed sense of outrage, have asked me if I favor a violent overthrow the United States Government. To that question, I answer in the negative. However, show me a way to be involved in the overthrow of the gangsters who have hijacked my country's government, and I will be the first in line. However, before that day arrives, we have some very formidable obstacles to face with regard to what is looming just around the corner.
Goldman Sachs Is the Financial Kingpin of False Flag Attacks
If one wants to predict the next false flag attack, one merely has to watch the actions and the money movements of Goldman Sachs.
In the days leading up to the attacks on 9/11, Goldman Sachs "shorted" the sale of airline stocks which plummeted in the aftermath of the attacks. Just a coincidence you say?
In the days leading up to the housing bubble, Goldman Sachs shorted housing stocks which ignited the bubble. The Federal government fined Goldman Sachs, but in typical fashion, nobody went to jail. Just another coincidence you say?
As I documented in my seven part series, The Great Gulf Coast Holocaust, Goldman Sachs executed a "put option" for preferred insiders invested in Transocean stock, thus protecting the profits of these preferred insiders on the morning of the explosion. Transocean was the owner of the ill-fated oil rig. Goldman Sachs also sold the lion's share of its stock less than two weeks before that fateful day on April 20, 2010. Nalco was the subsidiary of Goldman Sachs and BP at the time of the explosion. Who is Nalco? Nalco was the exclusive manufacturer of the deadly oil dispersant, Corexit. Corexit has done more to wreck the ecology of the Gulf as well as the health of the Gulf Coast residents than the oil spill itself. Again, this is all documented in my seven part series. By the way, I count another three coincidences in this paragraph alone and if you are keeping score, we are looking at a total of five amazing coincidences. But wait, there is more!
The moral of this story is clear, if there is to be a significant false flag event, the financial actions of Goldman Sachs will prove to be the key. And Goldman Sachs' actions have signaled yet another oncoming false flag. As I reported on in April, Goldman Sachs instructed its brokers to sell short on gold stocks. And then after the bulk of the gold market panicked and the price of gold plummeted in a massive sell off, the Goldman Sachs boys did it again. The Goldman Sachs brokers began to purchase gold in massive amounts, for its elite clients, at a greatly depressed price. By the way, Goldman Sachs employed the EXACT same strategy with regard to the Gulf Oil tragedy. When Goldman Sachs sold off BP stock in the days before the explosion, they purchased massive amounts of BP stock at a greatly reduced price in June of 2010. The coincidence meter is now up to seven.
Why Goldman Sachs Cornered the Gold Market
The global elite would only want massive amounts of gold because something bad is about to happen to the dollar. When the dollar collapses, the elite, courtesy of the Goldman Sachs brokers will be sitting in a great position in which they hold the only sustainable medium of exchange following the collapse. But when will the collapse come? What form will it take?
As I reported, less than two weeks ago, the Bank of International Settlement ordered the central banks, including the Federal Reserve, to greatly decrease loans as a protection to the coming bad financial times. So, now we are getting warned and the narrowing down of where this is leading, is getting easier to predict.
It is important to remember that Goldman Sachs and the rest of the international banking community desperately want to wage war in Syria and eventually Iran over the demise of the Petrodollar caused by Iran in which they are selling oil for gold to India, China and Russia. There is also big money to be made by the banks in an upcoming global conflict. More importantly, and just as the world witnessed in the aftermath of WWII, consolidation of power can be achieved following a major war. Additionally, Goldman Sachs and the rest of the international bankers are not about to let China and Russia thumb their noses at the prevailing economic system. Gold will not be allowed to be used as a medium of exchange for nation states, because a nation on the gold standard, is a nation that controls its debt levels and financial security. This is unacceptable to the central bankers who kill national leaders, such as Gadaffi and Sadam Hussein, for daring to break from the plan and achieve financial independence. What the globalists also need is a game changing event which will destroy all opposition to the coming war. And the financial intentions of Goldman Sachs clearly speaks to the fact that a false flag attack is imminent which will implicate Syria and Iran and provide the pretext for the US and Israel to attack.
The Nature of the Coming False Flag Attack
The coming false flag attack which will plunge America into martial law, for our own protection of course, will result in WWIII. The false flag event could take two forms. It was reported two weeks ago, that the US was missing a nuclear weapon from a military base in Texas. This prompted Senator Lindsay Graham to state that the harbor in Charleston, SC. would be nuked if the US did not attack Syria. This is the first scenario.
The other scenario, and the far more likely one, has the power grid going down on November 13th. The Grid Ex II drill being conducted by DHS, FEMA, 150 corporations and the 50 governors, will simulate a power grid take down by terrorists on that same date. How many times have we witnessed a drill which turns into a false flag attack? This happened with 9/11, the 7/7 bombings and the Boston Marathon. There is a good chance it is going to happen here
In this scenario, once the grid is taken down, a banking collapse can be instituted and most will not notice because by the third day of a blackout, total chaos will ensue and nobody will be paying attention to the banks. Martial law will be imposed and Syria and Iran will be blamed.
The CEO of Goldman Sachs, Llloyd Blankfein, is on the record stating that an economic collapse is imminent. Need I say more?
Conclusion
Regardless of the form that an upcoming false flag event will follow, Goldman Sachs has tipped their false flag hand. A false flag event is coming and it is a safe bet that it will culminate in martial law. This would certainly explain DHS' collecting of 2.6 billion rounds of ammunition and 2700 armored personnel carriers. There is also going to be a resulting third world war. The globalists know humanity is waking up. They are running out time and they are desperate. This could all be over in a few months. Do you not feel the collective sense of dreaded anticipation that has overtaken the country? At the unconscious level, we all know what is coming.
The November power grid drill is worth watching and I predict in the upcoming weeks, there will be many articles written about how to survive the coming events. I would advise all to pay attention, but most of all, I would advise people to get their spiritual affairs in order. We come into the world with nothing and all we leave with is the sum total of our spiritual experiences. It is time to attend to that detail in the present time frame.
Source: The Common Sense Show
In 1964, the U.S. had for years been involved in covert operations in Vietnam designed to destabilize the North Vietnamese leadership and goad them into attacking American and South Vietnamese targets. On August 4th, U.S. naval authorities reported one of two recent "torpedo attacks" in the Gulf of Tonkin, torpedo attacks which were later admitted to be entirely faked in order to provide pretext for an open American invasion.
While Lyndon Johnson was declaring a "police action" in the region (essentially a war declared without the authority of Congress) CIA Station Chief Peer DeSilva was organizing Vietnam operations around a new strategy called "counter-terrorism". This strategy held that terrorism, used in the hands of "the good-guys", was not only acceptable, but necessary in order to undermine the support structures of the enemy. CIA counter-terror units were formed using mostly South Vietnamese nationals as well as men from surrounding countries. These hit teams, called Provincial Reconnaissance Units (PRU's) were coordinated and led by U.S. special operations officers and CIA liaisons under the umbrella of ICEX – the Intelligence Coordination and Exploitation Program, meant to create perfect information sharing and centralization between various teams.  The entire horrifying edifice would eventually be called "The Phoenix Program":
http://videos.howstuffworks.com/discovery/31295-cia-americas-secret-warriors-the-phoenix-program-video.htm
The Phoenix Program is defended to this day by the CIA as nothing more than a practical counter-insurgency methodology meant to win the war faster, and with fewer casualties:
https://www.cia.gov/library/center-for-the-study-of-intelligence/csi-publications/csi-studies/studies/vol51no2/a-retrospective-on-counterinsurgency-operations.html
In fact, some in the mainstream still argue that Phoenix tactics should be used in Afghanistan and Iraq:
http://www.nytimes.com/2009/09/04/opinion/04moyar.html?_r=1&scp=1&sq=mark%20moyar&st=cse
But Phoenix went far beyond aspirations of "winning" in Vietnam. The program utilized a "by any means necessary" strategy to warfare that included the use of random assassination and the FABRICATION of enemy atrocities in order to rally the civilian population around U.S. forces. PRU operators routinely targeted the backwater villages of Vietnam, killing at least 20,000 civilians as later admitted by CIA Director William Colby, and 40,000 civilians as estimated by the South Vietnamese Government. The slaughter of villages was frequently blamed on the Vietcong, while PRU's ran rampant in the jungles, physically mutilating victims in order to draw greater emotional reactions from Southern citizens as well as oblivious Americans back home.
All of this took place under the close supervision of the CIA. Torture was often applied in CIA substations with high tech security. CIA officers carefully selected PRU troops, specifically seeking out ARVN deserters, VC traitors, and South Vietnamese criminals looking for a reduction in their prison sentences. The CIA planned and mapped operations, including death squad operations. They created teams of monsters and unleashed them upon Vietnam, not just to win against the North, but to create the illusion that the U.S. military presence was justified.
Skip ahead about 20 years…
The same exact theater was used in the 1980's by the CIA in El Salvador. Militants and fascist political leaders, including El Salvadorian dictator-by-election-fraud Roberto D'Aubuission,trained at the Fort Benning, Georgia's "School of the Americas" (also known as the School of the Assassins) where they learned the same "counter-terror" methods used during the Phoenix Program. This resulted in the formation of the Mano Blanco (the White Hand), a network of ruthless death squads utilized against Salvadorian citizens, killing tens of thousands in a bloodbath that was covertly endorsed by the U.S. government.
Skip ahead another 30 years…
The techniques and technology have become more sophisticated, but the general strategy remains identical.
The Syria crisis is swiftly escalating with the advent of yet another unverified chemical weapons attack on the civilian population that is being used as a broad permit for the Obama Administration to enter into open operations against the Assad government. A previous chemical attack at the beginning of this summer was left unverified, though the establishment went to great lengths to convince the American public that the Assad government was responsible. It certainly didn't help that the UN was relying purely on "samples" from a French evening newspaper called Le Monde rather than an officially sanctioned source, and that the UN was forced to acknowledge that the Syrian insurgents may have been involved.
Today, the mainstream media and the U.S. government references "strong indications that Syria's government used chemical weapons in attacks that opposition groups claimed killed more than 1,100 people" as if their version of events is already considered concrete reality:
http://online.wsj.com/article/SB10001424127887324165204579026123332790830.html
But where are these "strong indications"? Where is this unassailable evidence of Assad's involvement? The American public hasn't been given a scrap of verifiable data concerning the attack and its origin. Once again, we are being asked to accept on simple "faith" that our government is telling us the truth and that military intervention must be supported.
Here is what we DO know for a fact…
The Syrian insurgency is made up primarily of Al Qaeda operatives (terrorists and criminals).
http://www.usatoday.com/story/news/world/2013/04/11/syria-al-qaeda-connection/2075323/
The CIA trained and supported these operatives using Bengahzi as a base for at least a year before the Bengahzi attacks.
http://thelead.blogs.cnn.com/2013/08/01/exclusive-dozens-of-cia-operatives-on-the-ground-during-benghazi-attack/
http://www.latimes.com/news/world/worldnow/la-fg-wn-cia-syria-20130621,0,6346686.story
Syrian insurgents have been caught on numerous occasions committing startling crimes, including the torture and murder of civilians, and the mutilation of prisoners and even their corpses. Captured Syrian soldiers are commonly executed.
The U.S. government continues to support the insurgents despite their death squad mentality, supplying heavy weapons including anti-aircraft missiles.
http://www.nytimes.com/2013/03/25/world/middleeast/arms-airlift-to-syrian-rebels-expands-with-cia-aid.html?_r=0
Syrian insurgents impose their own fanatical system of theological governance in regions where they have total control. Anyone remotely suspected of being an Assad supporter is tortured, and the civilian population is carefully vetted.
http://articles.washingtonpost.com/2013-03-19/world/37840878_1_al-nusra-deir-aleppo
Clearly, Phoenix Program methods are being used by the CIA in Syria. The only difference in Syria is that the establishment has chosen to use the faction in rebellion as a tool for destabilization and war rather than a prevailing puppet government. Reports are now beginning to surface in the mainstream exposing direct U.S. and Israeli involvement on the ground in the Syrian theatre:
"According to our information, the regime's opponents, supervised by Jordanian, Israeli and American commandos moving towards Damascus since mid-August. This attack could explain the possible use of the Syrian president to chemical weapons.
According to information obtained by Le Figaro , the first trained in guerrilla warfare by the Americans in Jordan Syrian troops reportedly entered into action since mid-August in southern Syria, in the region of Deraa. A first group of 300 men, probably supported by Israeli and Jordanian commandos, as well as men of the CIA, had crossed the border on August 17. A second would have joined the 19. According to military sources, the Americans, who do not want to put troops on the Syrian soil or arming rebels in part controlled by radical Islamists form quietly for several months in a training camp set up at the border Jordanian- Syrian fighters ASL, the Free Syrian Army, handpicked.
According to this expert on the region, the idea proposed by Washington would be the possible establishment of a buffer zone from the south of Syria, or even a no-fly zone, which would cause opponents safely until the balance of power changes. This is the reason why the United States has deployed Patriot batteries and F16 in late June Jordan."
http://www.lefigaro.fr/international/2013/08/22/01003-20130822ARTFIG00438-syrie-l-operation-anti-assad-a-commence.php
This report from Le Figaro has not yet been confirmed by a secondary source, but it fits perfectly with the Phoenix paradigm. The so called "rebels" have been trained by CIA operatives and U.S. interests. The rebels are armed and funded by the U.S. government. The rebels are vicious and amoral in their tactics, frequently targeting innocent civilians in death squad fashion. And finally, the rebels, it appears, are being directed on the ground by U.S. assets. The natural next step in this process would be a false flag, and what better way than to use chemical weapons against non-combatants; a "red line" which Barack Obama previously stated "cannot be crossed"?
As I have pointed out in numerous articles dealing with engineered disaster events, if you aren't examining who benefits, you aren't seeing the big picture.
Who REALLY benefits from the latest chemical weapons attack in Syria? Assad, already nearing victory against the insurgents, gains absolutely nothing from killing hundreds if not thousands of his own people with Sarin gas on the same exact day that a UN inspections team arrives in the country. However, the insurgents gain immense military support from the West if Assad is successfully labeled a war criminal. The establishment gains a pretext for air strikes, no-fly zones, and eventually a physical invasion of the region, which is something they have obviously wanted for quite some time given the fact that they have manipulated the Syrian revolution from its very inception.
It's all happened before, with different players, different faces, and different ideologies, but always the same winner – the global elites. Call it the "Phoenix Program", call it the "School Of The Americas", call it the "Arab Spring"; it doesn't really matter. The endgame is predictable. Unilateral war without the approval of the American people or even Congress. Collapse of a nation or multiple nations resulting in the deaths of tens of thousand, hundreds of thousands, or perhaps millions. Severe economic and social implications reverberating throughout the rest of the world. And American culture takes several steps closer to a totalitarian hell on Earth
I have been predicting the use of Syria as a catalyst for wider war for years:
http://www.alt-market.com/articles/994-syria-and-iran-dominos-lead-to-world-war
And in recent months, I reiterated my concerns and predictions, many of which are coming true as you read this:
http://www.alt-market.com/articles/1535-the-terrible-future-of-the-syrian-war
I do believe that the Obama Administration is going to steamroll forward with overt U.S. action in Syria, Iran, and likely Egypt. I do believe that the consequences economically and politically in America will be catastrophic. I believe that if extended U.S. or Israeli strikes occur in Syria, they will be accompanied by subsequent attacks here at home (false flag or otherwise). I believe that a Syrian strike should be considered a Red Alert event for those in the Liberty Movement preparing for the worst. We may not be able to stop the landslide of devastation that will be triggered in coming months, but we can still decide the outcome. Make yourselves ready now, and do not waver.
Source: Brandon Smith | Alt-Market
While the global elite construct underground bunkers, eat organic and hoard seeds in Arctic vaults; the global poor are being slowly starved thanks to high commodity prices and poisoned with genetically modified (GMO) food. Austerity measures aimed largely at the poor are being imposed on all the nations of the world. Weather events grow more deadly and brushfire wars more frequent. An AK-47 can be obtained for $49 in the markets of West Africa. The depopulation campaign of the inbred Illuminatibankers is accelerating.
In 1957 President Dwight Eisenhower, who later warned of a "military-industrial complex", commissioned a panel of scientists to study the issue of overpopulation. The scientists put forth Alternatives I, II and III, advocating both the release of deadly viruses and perpetual warfare as means to decrease world population.
The first supposition dovetailed nicely with the pharmaceutical interests of the Rockefellers. According to Nexus magazine, the Rockefellers own one-half of the US pharmaceutical industry, which would reap billions developing medicines to "battle" the deadly viruses about to be released.
In 1969 the Senate Church Committee discovered that the US Defense Department (DOD) had requested a budget of tens of millions of taxpayer dollars for a program to speed development of new viruses which target and destroy the human immune system. DOD officials testified before Congress that they planned to produce, "a synthetic biological agent, an agent that does not naturally exist and for which no natural immunity could be acquired… Most important is that it might be refractory to the immunological and therapeutic processes upon which we depend to maintain our relative freedom from infectious disease." House Bill 5090 authorized the funds and MK-NAOMI was carried out at Fort Detrick, Maryland.
Out of this research came the AIDS virus which was targeted at "undesirable elements" of the population. The first AIDS viruses were administered through a massive smallpox vaccine campaign in central and southern Africa by the World Health Organization in 1977. A year later ads appeared in major US newspapers soliciting "promiscuous gay male volunteers" to take part in a Hepatitis B vaccine study. [1]
The program targeted male homosexuals age 20-40 in New York City, Los Angeles, Chicago, St. Louis and San Francisco. It was administered by the US Centers for Disease Control which, under its earlier incarnation as the US Public Health Department in Atlanta, oversaw the Tuskegee syphilis experiments on African American males. [2]
San Francisco has been a target of numerous CIA experiments, due to its high population of left-leaning and gay citizens, which the Illuminati views as "undesirables". According to Dr. Eva Snead, San Francisco has one of the highest cancer rates in the country. For years, malathion – first developed by the Nazis – was sprayed over the city by helicopters from the CIA's Evergreen Air, whose Arizona base is used, according to author William Cooper, as CIA transshipment point for Columbian cocaine. The mysterious Legionnaire's Disease occurs often in San Francisco and the CIA's MK-ULTRA mind control bad acid program was based there.
The intellectual force behind the introduction of AIDS was the Bilderberger Group, which became fixated on population control after WWII. Author Cooper says the Policy Committee of the Bilderbergers gave orders to DOD to introduce the AIDS virus. The Bilderbergers are close to the Club of Rome, which was founded on a Rockefeller estate near Bellagio, Italy and is backed by the same European Black Nobility who frequent Bilderberger meetings. A 1968 study by the Club of Rome advocated lowering the birth rate and increasing the death rate. Club founder Dr. Aurelio Peccei made a top-secret recommendation to introduce a microbe that would attack the auto-immune system, then develop a vaccine as a prophylactic for the global elite. [3]
One month after the 1968 Club of Rome meeting Paul Ehrlich published The Population Bomb. The book hints at a draconian depopulation plan in the works. On page seventeen Ehrlich writes, "The problem could have been avoided by population control…so that a 'death rate solution' did not have to occur." A year later MK-NAOMI was born. Peccei himself authored the Club of Rome's much-touted Global 2000 report, which President Jimmy Carter pushed on his BCCI shakedown cruise of Africa. Peccei wrote in the report, "Man is now vested with unprecedented, tremendous responsibilities and thrown into the role of moderator of life on the planet- including his own".
The Bilderbergers were behind the Haig-Kissinger Depopulation Policy, a driving force at the State Department and administered by the National Security Council. Pressure is applied to Third World countries to reduce their populations. Those that do not comply see their US aid withheld or are subject to Pink Plan low-intensity war that targets civilians, especially women of child-bearing age. In Africa famine and brush-fire wars are encouraged. AK-47 rifles can be bought at West African markets for under $50. The same is true in the markets of Peshawar, Pakistan. In 1975, a year after attending a Club of Rome conference on the topic, Secretary of State Kissinger founded the Office of Population Affairs (OPA).
DOD officials testified before Congress that they planned to produce, "a synthetic biological agent, an agent that does not naturally exist and for which no natural immunity could be acquired… Most important is that it might be refractory to the immunological and therapeutic processes upon which we depend to maintain our relative freedom from infectious disease."
Latin American OPA case officer Thomas Ferguson spilled the beans on OPA's agenda when he stated, "There is a single theme behind all our work; we must reduce population levels. Either they do it our way, through nice clean methods or they will get the kind of mess that we have in El Salvador, or in Iran, or in Beirut…Once population is out of control it requires authoritarian government, even fascism, to reduce it…The professionals aren't interested in reducing population for humanitarian reasons…Civil wars are somewhat drawn-out ways to reduce population. The quickest way to reduce population is through famine like in Africa. We go into a country and say, here is your goddamn development plan. Throw it out the window. Start looking at your population…if you don't …then you'll have an El Salvador or an Iran, or worse, a Cambodia". [4]
Ferguson said of El Salvador, "To accomplish what the State Department deems adequate population control, the civil war (run by CIA) would have to be greatly expanded. You have to pull all the males into fighting and kill significant numbers of fertile, child-bearing age females. You are killing a small number of males and not enough fertile females to do the job…If the war went on 30-40 years, you might accomplish something. Unfortunately, we don't have too many instances of this to study".
Report from Iron Mountain
In 1961 Kennedy Administration officials McGeorge Bundy, Robert McNamara and Dean Rusk, all CFR and Bilderberger members, led a study group which looked into "the problem of peace". The group met at Iron Mountain, a huge underground corporate nuclear shelter near Hudson, New York, where CFR think tank The Hudson Institute is located. The bunker contains redundant offices in case of nuclear attack for Exxon Mobil, Royal Dutch/Shell and JP Morgan Chase. [5] A copy of the group discussions, known as Report from Iron Mountain, was leaked by a participant and published in 1967 by Dial Press.
The report's authors saw war as necessary and desirable stating "War itself is the basic social system, within which other secondary modes of social organization conflict or conspire. (War is) the principal organizing force…the essential economic stabilizer of modern societies." The group worried that through "ambiguous leadership" the "ruling administrative class" might lose its ability to "rationalize a desired war", leading to the "actual disestablishment of military institutions".
The report goes on to say, "…the war system cannot responsibly be allowed to disappear until…we know exactly what we plan to put in its place…The possibility of war provides the sense of external necessity without which no government can long remain in power…The basic authority of a modern state over its people resides in its war powers. War has served as the last great safeguard against the elimination of necessary classes."
Historian Howard Zinn described this conundrum when he wrote, "American capitalism needed international rivalry- and periodic war- to create an artificial community of interest between rich and poor, supplanting the genuine community of interest among the poor that showed itself in sporadic movements".
The Iron Mountain gang was not the first to discover the virtues of war. In 1909 the trustees of the Andrew Carnegie Foundation for International Peace met to discuss pre-WWI American life. Many of the participants were members of Skull & Bones. They concluded, "There are no known means more efficient than war, assuming the objective is altering the life of an entire people…How do we involve the United States in a war?"
The Report from Iron Mountain goes on to propose a proper role for those of the lower classes, crediting military institutions with providing "antisocial elements with an acceptable role in the social structure.  The younger and more dangerous of these hostile social groupings have been kept under control by the Selective Service System…A possible surrogate for the control of potential enemies of society is the reintroduction, in some form consistent with modern technology and political process, of slavery…The development of a sophisticated form of slavery may be an absolute prerequisite for social control in a world at peace."
"…the war system cannot responsibly be allowed to disappear until… we know exactly what we plan to put in its place… The possibility of war provides the sense of external necessity without which no government can long remain in power… The basic authority of a modern state over its people resides in its war powers. War has served as the last great safeguard against the elimination of necessary classes."  Report from Iron Mountain
The Iron Mountain goons, though thrilled by the idea of slavery, listed as other socioeconomic substitutions for war: a comprehensive social welfare program, a giant open-ended space program aimed at unreachable targets, a permanent arms inspection regime, an omnipresent global police and peacekeeping force, massive global environmental pollution which would require a large labor pool to clean up, socially-oriented blood sports and a comprehensive eugenics program. [6]
The Iraqi genocide fulfilled the dreams of the Club of Rome Zero Population Growth maniacs, while also providing a testing ground for two of the war substitutes proposed by the Iron Mountain fascists: an arms inspection regime and UN peacekeepers.  Both concepts gained traction in the international community thanks to the Gulf War.
---
Let the Iraqi Genocide Begin
Estimates of Iraqi casualties during the Gulf War are sobering.  Some organizations like Greenpeace put the death toll at near one million people.  It was a war in which the media was denied access on a scale never before seen, so casualty figures vary greatly.  According to Tony Murphy, a researcher at the International War Crimes Tribunal, the US attack on Iraq killed 125,000 civilians, while destroying 676 schools, 38 hospitals, 8 major hydroelectric dams, 11 power plants, 119 power substations and half the country's telephone lines.  The attacks occurred mostly at night when people were most vulnerable.
In the months following the war the death rate of Iraqi children under five tripled.  Thirty-eight percent of these deaths were caused by diarrhea. [7]  Victor Filatov, a Russian journalist reporting for Sovetskaya Rossiya from post-war Baghdad wrote, "What further bloodshed do these barbarians of the 20th century need?  I thought the Americans had changed since Vietnam…but no, they never change.  They remain true to themselves."
According to former US Attorney General Ramsey Clark, the US was found guilty of nineteen war crimes against Iraq before the International War Crimes Tribunal.  The US dropped 88,000 tons of bombs on Iraq during the Gulf War and has rained down countless more bombs since.  Many bombs were tipped with armor piercing depleted uranium (DU) warheads, which may account for chronic Iraqi health problems.  Dr. Siegwart-Horst Gunther, a German physician who came to Iraq to help its people, became gravely ill when he handled just one cigar-sized fragment from a DU warhead.  Dr. Gunther measured the tiny object's radioactivity to be 11 microSv per hour, whereas an acceptable exposure is no more than 300 microSv per year. [8]  Three hundred tons of DU ammunition was deployed during the war.
Many believe DU is responsible for Gulf War Syndrome, which has killed and permanently injured many US soldiers who fought in the Persian Gulf theater.  Since 2000, nearly 11,000 US Gulf War veterans have died from Gulf War Syndrome, while the Pentagon continues to cover up this travesty.
---
Satanism & Psychotronic Warfare
The US also tested numerous top-secret high-tech weapons systems in the Gulf theatre, while utilizing some old low-frequency favorites.  When Iraqi ground forces surrendered, many of them were in a state of delirium and lethargy that could have been induced by extremely low-frequency radio waves, which the US used as a weapon as early as the Vietnam conflict.
Yale University and CIA psychiatrist Dr. Jose Delgado studied mind control for the Company 
during the 1950's as part of the MK-ULTRA program.  Delgado determined, "Physical control of many brain functions is a demonstrated fact…it is even possible to create and follow intentions…By electronic stimulation of specific cerebral structures, movements can be induced by radio command…by remote control."
According to a military document written by Colonel Paul Valley and Major Michael Aquino titled From PSYOP to Mindwar: The Psychology of Victory, the US Army used an operational weapons system "to map the minds of neutral and enemy individuals and then to change them in accordance with US national interests".  The technique was used to secure the surrender of 29,276 armed Viet Cong and North Vietnamese Army soldiers in 1967 and 1968.  The US Navy was also heavily involved in "psychotronic" research. [9]  Many US soldiers who served near the DMZ that divided North and South Vietnam claimed to see UFOs on a regular basis.  The Pentagon Papers revealed that an electronic barrier was placed along the DMZ by the secretive JASON Society.
Major Michael Aquino was an Army psyops specialist in Vietnam, where his unit specialized in drug-inducement, brainwashing, virus injection, brain implants, hypnosis, and use of electromagnetic fields and extremely low-frequency radio waves.  After Vietnam, Aquino moved to San Francisco and founded the Temple of Set.  Set is the ancient Egyptian name for Lucifer.  Aquino was now a senior US Military Intelligence official. [10]  He'd been given a Top Secret security clearance on June, 9, 1981.  Less than a month later an Army intelligence memo revealed that Aquino's Temple of Set was an off-shoot of Anton La Vey's Church of Satan, also headquartered in San Francisco. Two other Set members were Willie Browning and Dennis Mann.  Both were Army Intelligence officers.
The Temple of Set was obsessed with military matters and political fascism.  It was especially preoccupied with the Nazi Order of the Trapezoid.  Aquino's "official" job was history professor at Golden Gate College.  The Temple recruited the same Hells Angels who Billy Mellon Hitchcock had used to dole out his bad CIA acid.  Its members frequented prostitutes where they engaged in all manner of sadomasochistic activities. [11]  Director of Army Counter-Intelligence Donald Press revealed that Dennis Mann was assigned to the 306 PSYOPS Battalion and that Aquino was assigned to a top secret program known as Presidio.
Presidio is also the name of a spooky complex in the Golden Gate National Recreation Area, which Mikhail Gorbachev reportedly frequented as the Soviet Union was falling apart.  Was Aquino part of an operation to "map the mind" of the Soviet Union's last leader and induce him into proposing both glasnost and perestroika, the two free market policies that ultimately led to the Soviet Union's demise?  Remember the curious mark which suddenly appeared on Gorbachev's forehead?  Was he implanted with some sort of microchip mind-control device to make him think "in accordance with US national interests"?
Such Orwellian technology is marketed on a regular basis throughout the world.  International Healthline Corporation and others sell microchip implants in the US, Russia and Europe.  The Humane Society has adopted a policy of micro-chipping all stray pets. The State of Hawaii requires that all pets be micro-chipped.  Six thousand people in Sweden have accepted a microchip in their hand, which they use for all purchases. Trials are also underway in Japan.  In July 2002, National Public Radio reported a similar trial beginning in Seattle.  Later in 2002, after a rash of suspicious abductions of young girls, BBC reported that a British company plans to implant children with microchips so that their parents can monitor their whereabouts.
Dr. Carl Sanders, a highly acclaimed electronics engineer, revealed that a microchip project he launched to help people with severed spinal cords was taken over by Bill Colby's Operation Phoenix in a series of meetings organized by Henry Kissinger.  Sanders says the optimal spot for a microchip implant is just below the hairline on a person's forehead, since the device can be recharged by changes in body temperatures, which are most pronounced there.  Interestingly, this is the location of the pineal gland or Third Eye.
The 1986 Emigration Control Act grants the President the power to mandate any kind of ID he deems necessary. [12]  Researchers at Southern California have developed a chip which mimics the hippocampus, the part of the brain that deals with memory.  Pentagon officials are interested in using it in experiments to create a "super-soldier". [13]  Another microchip called Brain Gate is being implanted in paralyzed people.  It allows them to control their environment by simply thinking. [14]
In Iraq, psychological warfare gave way to slow genocide.  According to UNICEF, as of late 2001, 1.5 million Iraqi children had died as a result of sanctions, while one child in ten died before their first birthday.  Thalassemia, anemia and diarrhea were the biggest killers and could have been prevented were it not for a chronic shortage of blood and medicine in Iraq due to the sanctions.  UN Committee 661 served as arbiter of what constituted a "dual use" item and therefore banned for import into Iraq.  As of 2001, over 1,600 Iraqi contracts with Western companies for medical equipment had been blocked by 661. [15]
Yale University and CIA psychiatrist Dr. Jose Delgado studied mind control for the Company during the 1950's as part of the MK-ULTRA program.  Delgado determined, "Physical control of many brain functions is a demonstrated fact…it is even possible to create and follow intentions…By electronic stimulation of specific cerebral structures, movements can be induced by radio command…by remote control."
The Gulf War decimated Iraq's sewer and water treatment systems.  Iraqis were forced to drink polluted water, leading to numerous health problems.  Iraq was not allowed to import chlorine to clean the water since 661 deemed it a potential chemical weapon.  Electrical power was rationed in three-hour daily increments per household since the Iraqi government couldn't get the parts it needed to fix its power plants after the US bombed its entire power grid.  With the devaluation of the Iraqi dinar and the ban on the export of 2.4 million barrels of oil per day, the average Iraqi lived on $2.50 a month- enough to buy a pair of shoes.  The only Iraqis not affected were the wealthy elite, who had long ago stashed their savings overseas in US dollars.
UNICEF estimates that 28% of Iraqi children no longer went to school.  Before the war almost all children attended.  Often families could only afford to send one child to school because of the cost of simple things like backpacks, shoes and notebooks.  Rafah Salam Aziz, Director of Mansour Children's Hospital, said parents were often forced to make similar decisions about their children's lives.  Aziz said, "Many times it's easier for a family to let a baby die rather than let the whole family go hungry and get sick."[16]
In 1996 Clinton Defense Secretary William Perry announced a new military buildup in the Persian Gulf.  Soon cruise missiles were again raining down on Baghdad.  Many nations now grew weary of both US bombing and the sanctions regime, which was brutalizing the Iraqi people while strengthening the grip of Saddam Hussein.  Russian President Boris Yeltsin, whose country signed a deal with Iraq to rebuild its shattered oil sector, said he was disturbed at the use of "extreme and radical force against the Arab world".  The Russian opposition offered a more scalding appraisal.  Alexander Lebed stating angrily, "The US is like a strong master who spits on everybody."[17]
Turkey, Jordan and Syria all expressed unease over the new round of bombing.  Even the Saudis, where Islamic fundamentalism was on the rise and two major bombings had occurred at US bases, now refused to allow the US to use its bases to bomb Iraq.  Many countries, including France, began openly flaunting the UN embargo against Iraq in the late 1990's.
Dennis Halliday, former Assistant Secretary of the UN who initially headed the UN Humanitarian Program to Iraq, resigned his post in protest. He said sanctions were demolishing the very class of Iraqi people who wanted to create a better government in the country.  He was scornful of the UN Oil for Food Program under which the US received 70% of Iraqi oil.  Halliday stated plainly, "We are guilty of committing genocide, through the Security Council, against Iraq."[18]
Halliday's 1998 successor was Hans Van Sponeck, who watched as the UN unfurled the UNSCOM arms inspection regime, paid for by Iraqi oil sales.  US inspector Scott Ritter confirmed Iraqi suspicions that UNSCOM was gathering intelligence for CIA and Mossad.  UNSCOM was just the latest CIA tool.  In 1996 the Iraqi government claimed international relief agencies, including the World Food Program, which claimed to be helping the Kurds, were actually CIA operatives attempting to destabilize the country.
In fact the CIA had spent more than $20 million in its support of the Iraqi National Congress, led by long-time CIA surrogate Jalal Talibani's PKK Kurdish faction. [19]  In January 1997 Iraq uncovered two Mossad spy rings in one month following the attempted assassination of Saddam Hussein's son. [20]  Hans Van Sponeck had seen enough. He too resigned in protest.
In early 1999 it was revealed that the US had used UNSCOM to plant electronic bugging devices in the Iraqi Ministry of Defense.  Arms inspector Scott Ritter said the CIA was using UNSCOM to "provoke a crisis".  In December 1998 UNSCOM, faced with the embarrassing accusations of espionage, pulled out of Iraq.  On December 15th the US launched a new round of bombing.  Ritter says intelligence gathered by UNSCOM was used for targeting. UNSCOM spokesman David Kay resurfaced in 2003 calling for a US invasion of Iraq. He now worked for SAIC, which landed numerous Pentagon contracts to rebuild Iraq.
---
Dean Henderson is the author of four books: Big Oil & Their Bankers in the Persian Gulf: Four Horsemen, Eight Families & Their Global Intelligence, Narcotics & Terror Network, The Grateful Unrich: Revolution in 50 Countries, Stickin' it to the Matrix and Das Kartell der Federal Reserve.To subscribe to Dean's weekly blog, Left Hook, go to www.deanhenderson.wordpress.com

---
Footnotes:
[1] Behold a Pale Horse. William Cooper. Light Technology Press. Sedona, AZ. 1991. p.166
[2] Robot's Rebellion: The Story of the Spiritual Renaissance. David Icke. Gateway Books. Bath, UK. 1994. p.305
[3] Cooper. p.166
[4] Ibid
[5] Rule by Secrecy: The Hidden History that Connects the Trilateral Commission, the Freemasons and the Great Pyramids. Jim Marrs. HarperCollins Publishers. New York. 2000. p.114
[6] Ibid. 116
[7] "Child Death Rate Jumps in Iraq". AP. Great Falls Tribune. 9-24-92. p.8
[8] "Depleted Uranium". Siegwart-Horst Gunther. Covert Action Quarterly. Winter 2001. p.2
[9] Cooper. p.369
[10] Icke. p.221
[11] Cooper. p.361
[12] Icke. p.223
[13] Inquirer. UK. 10-25-05
[14] PhysOrg News. 11-1-95 www.physorg.com/news7746.html
[15] "Greetings from Missile Street". Free Speech TV. Boulder, CO. 12-23-01
[16] "US Economic Sanctions Taking Very Human Toll in Iraq". Great Falls Tribune. 9-13-92.
[17] "Slamming Saddam". Time. 9-16-96. p.31
[18] "The Unfinished War". CNN. 1-6-02
[19] Evening Edition. National Public Radio. 9-10-96
[20] BBC World News. 1-8-97
Source: Dean Henderson | VeteransToday
Why does it cause such a disturbance for most comatose Americans, in the inconvenient truth that the US government has run various types of terror groups for decades?  It is an established fact, even in the mainstream media; any honest person must come to the conclusion that the United States has run terror groups from South America to Southeast Asia, from the Balkans to the Middle East. US financed terror groups have operated in the past and in the present, including the wicked al-Qaeda.
During the 1980s American foreign policy consisted of funding and training terrorist organizations such as the Contras in Central America, and the Mujahadeen in Afghanistan which included Osama bin Laden's al-Qaeda. Osama bin Laden was a well documented CIA asset known as "Tim Osman", and his farcical death by the Obamanoids only served to mesmerize further a placid populace to the contrived illusion that there really was a bogyman called Osama bin Laden, and that there is in fact a real "war on terror". Most of the personnel of Navy Seal Team Six that participated in the Bin Laden operation are now conveniently dead.
The Balkans
Americans need to realize that the only real terror currently being perpetrated throughout the world is primarily orchestrated by the globalists in Washington and London. In the Yugoslavian wars of the 1990s al-Qaeda was operating in Bosnia, and in Kosovo. Clinton's cooperation with Balkan Islamists in the 1990s clearly revealed that the United States government was using Islamic terrorist organizations such as al-Qaeda to destabilize nations that were not under the direct influence of Western financiers.
The New World Order is real; it is being orchestrated not by governments but by central banks. Today governments do not run the world, Goldman Sacks runs the world.
The Serbs lost their war against the globalists, and are now set to enslave themselves into the European Union and its debt based fiat system, an unfortunate result to their unsuccessful stand against the Western money changers.
Libya
Who were the rebels that were fighting to overthrow Colonel Muammar Gaddafi in Libya?  As early as 1996 British Intelligence paid large sums of money to an al-Qaeda cell in Libya in a failed assassination attempt on Gadaffi. The Observer reported that:
the MI6 officers involved in the alleged plot were Richard Bartlett, who has previously only been known under the codename PT16 and had overall responsibility for the operation; and David Watson, codename PT16B. As Shayler's opposite number in MI6, Watson was responsible for running a Libyan agent, 'Tunworth', who was providing information from within the cell. According to Shayler, MI6 passed £100,000 to the al-Qaeda plotters.

The assassination attempt on Gadaffi was planned for early 1996 in the Libyan coastal city of Sirte. It is thought that an operation by the Islamic Fighting Group in the city was foiled in March 1996 and in the gun battle that followed several militants were killed.
One of the largest rebel groups that fought to overthrow Gaddafi was the Libyan Islamic Fighting Group (LIFG). LIFG was founded in 1995 by Libyans who had fought against Soviet forces in Afghanistan.  LIFG links to al-Qaeda hail from that war in Afghanistan. The Telegraph reported that senior al-Qaeda members Abu Yahya al-Libi and Abu Laith al-Libi were LIFG members. One of al-Qaeda's most senior members, Atiyah Abdul-Rahman, was purportedly a member of LIFG as well.
These are the so called rebels that the Obama administration along with bloodthirsty Senators like John McCain and Lindsay Graham supported in their illegal war of aggression on Libya, signifying further evidence that the United States government runs al-Qaeda worldwide.
Syria
The Obama administration took full advantage of the chaos they created in Libya, Obama and his al-Qaeda allies accumulated large caches of Libyan armaments. As a result, a flood of weapons out of Libya is currently providing serious firepower to al-Qaeda militias across northern Africa and Syria.
Former U.S. Ambassador J. Christopher Stevens in Benghazi was coordinating the funneling of Libyan arms to al-Qaeda units fighting in Syria.  These arms also included shoulder-fired anti-aircraft missiles forcing the Syrian air force to conduct bombings from higher altitudes. How long will it be before we hear of a western jetliner being shot down by one of these missiles? Who will be blamed?
The Clarian Project reported that:
During the 2011 Libyan revolt against Muammar Qaddafi, reckless U.S. policy flung American forces and money into the conflict on the side of the rebels, who were known at the time to include Al Qaeda elements. Previously the number two official at the U.S. Embassy in Tripoli, Christopher Stevens was named as the official U.S. liaison to the Libyan opposition in March, 2011.

Stevens was tasked with helping to coordinate U.S. assistance to the rebels, whose top military commander, Abdelhakim Belhadj, was the leader of the Al Qaeda affiliate, the Libyan Islamic Fighting Group (LIFG). That means that Stevens was authorized by the U.S. Department of State and the Obama administration to aid and abet individuals and groups that were, at a minimum, allied ideologically with Al Qaeda.
Ambassador Stevens's coordination with al-Qaeda did not stop with the downfall of Qaddafi, by direction of the U.S. State Department it expanded to supply weapons and resources to Islamic terrorist organizations fighting the Assad government in Syria. This is of course highly illegal and an obvious 'act of war' by the Obama administration against the Syrian people. This is the real Benghazi cover-up and scandal. It clearly exposes Obama as a war criminal and al-Qaeda as a vital instrument to that criminality.
Senator John McCain recently visited his al-Qaeda friends for a photo op with the terrorists. The Al-Nusra Front or Jabhat al-Nusra (Front of Defence for the People of Greater Syria"), is an Al Qaida associate operating in Syria. They were previously in Iraq killing American soldiers; they are responsible for many atrocities against Christian Syrians and other minorities. The Al-Nusra Front along with the Farouq Brigade are also responsible for chemical attacks and gruesome body mutilations against Syrian soldiers and civilians. These are the people Senator McCain calls friends, something he has done before in his nefarious past.
In the 1990s McCain associated himself with KLA terrorists who are now engaged in human trafficking, drug and organ dealing in the Balkans. The murderous sex trade under KFOR supervision(pdf) that has inundated Europe can find its modern roots in the Balkan wars, and it seems that McCain never met bloodthirsty psychopaths he did not like in the past, and in the present.
Senator McCain illegally entered Syrian territory and vowed to continue the globalist onslaught against the people of Syria. Why are they so intent on destroying Syria's sovereignty? Soon after the fall of Libya, Western money changers installed a central bank controlled by them; if Syria falls the same fate awaits the Syrians.
At this point in time, the Syrian Army has the advantage militarily on the ground, and nothing short of NATO getting involved with a no-fly zone will be able to change that reality in the Syrian conflict. The terrorists are loosing the war, and the vast majority of the Syrian people support the Syrian Army not the terrorists, an inconvenient truth that infuriates the global elite like John McCain.
The battle over Syria has become the front line against the NWO, and the globalists see Syria as a mere stepping stone to Iran. The road to Iran is through Damascus, and in geostrategic terms Iran is already fighting for its survival in Syria, the only real ally it has left in the region.
Global Larceny
The banksters want to enslave all non-compliant sovereign nations, establishing neo-serfdom for the occupied peons like they have managed to do in the West. It is wealth confiscation on a global scale, bankrupting all that they touch through flagrant larceny. They use the bogeyman al-Qaeda effectively, too frighten people into submission so they can invade one country after another, from Afghanistan too Mali.
Real Americans no longer control the United States government; a criminal class of kleptocratic authoritarians has brought the United States to the brink of moral and financial bankruptcy. The illusion that al-Qaeda is coming to take your piece of the apple pie is what the globalists want you to believe, in the meantime they stick their hands down your pants looking for their friends, and you do nothing. You submit like Pavlovian lap dogs to the police state thinking that you will be safe and free, but you have been chemically castrated, and are already chained in the brain. So go to the mailbox and get your next batch of food stamps like a good obedient dog.
Youths in Stockholm Sweden mainly of immigrant backgrounds have set cars on fire and confronted the police with stones and rage for five consecutive nights.
Sweden, the panacea and poster child nation for the globalists is starting to receive the fruits of their labor, which is the balkanization of Sweden through the globalist policy of multiculturalism.
You reap what you sow
The multicultural plague that has infected much of Western Europe has purposely resulted in a disenfranchised minority of young people with immigrant backgrounds from the east, who cannot find work, feel marginalized by a society that has deep cultural and philosophical roots that are in direct opposition to any new ethnic group with no affinity to their hosting country. The result is balkanization and conflict, the wet dream for any globalist narcissist.
Not even a highly socialized country like Sweden is immune to multicultural terror. Sweden presently has superlative social services and a very generous welfare system. Yet, the modern welfare state is not enough to curtail simmering ethnic tensions.
The globalists want massive immigration to destabilize the West, and in this they have succeeded, they have destroyed the cultural and religious integrity of Western Europe and North America. When the manufactured implosion of the financial system in the West occurs, full fledged rioting will commence a race war where ethnic communities will be battling each other into oblivion. The classic chaotic divide and conquer scenario.
Credit must be given to the global elite; the West is reverting back to a neo-feudal system controlled by aristocratic authoritarians who are determined to steal all the goodies before they collapse everything. This  staged economic and social demolition of all Western countries by what can be faithfully described as demonic forces, is geared for only one outcome – a world government controlled by centralized banks.
The current riots in Stockholm, and not long ago riots in London and Paris, are the visible birth pangs to major economic and social upheaval. Creating antagonism where there wasn't any before in Western Europe by mass immigration from the East, and in the United States via massive illegal immigration from Mexico is a diabolical tool used by the global elite to destabilize and overwhelm countries with profound cultural heritages. It is about destroying rich historic cultures and replacing it with high tech nihilism.
The recent hacking murder of a British soldier in London is another obvious failure of multiculturalism and the nefarious 'war on terror'.
Multiculturalism is nothing more than cultural rot on a grand scale. It exemplifies aberrant and deviant behavior over traditional morality. It glorifies death over life, where good is evil and evil is good, to kill you in order to save you.
Progressives and social engineers, the minions of the globalists, will excuse the rioting in Sweden as an expected result of racism, ignorance and inequality in the country; ultimately believing they can somehow influence through public education the fallacy of so called racism to children that are by their own engineering being chemically dumbed down by fluoride and vaccines. This is beyond stupidity, it is diabolically insane.
A stupid unthinking populace is what they really want, a population of chemicalized zombies who will unthinkingly accept 'wars of aggression' on thousand year old homophobic cultures at the same time allowing these bombed out natives to immigrate to the countries that are bombing them. Dislocation and cultural castration on a global scale will be the final result of this technocratic aggression throughout the world, exactly what the global elite are trying to achieve.
This cannot end well; the technocrats and kleptocrats will continue to ferment violence and war worldwide resulting in massive death, and what's left living in the end will be placed in their universal gulag run by crazed psychopaths.
So when you see your cities going up in flames because of so called extremists, know very well that it is all being designed for you, so you can willingly join the club of the castrated and chained.
Intense speculation on the 'ruling elite' many believe is running the world from behind the scenes can lead to the presumption that it is all-powerful and infallible. But is it? Identifying the human foibles and underlying desires of those who may be planning centralised domination could lead to a greater chance to offset their agendas.
In my book The Truth Agenda, I explore a widely-held hypothesis in certain quarters: that the world might be controlled by a powerful ruling elite, which puts its own narrow interests and convictions above ours through manipulation and engineered global crises to help bring about an Orwellian-style 'One World Government'.
The book also considers the possibility that our planet is about to undergo a huge change, social, spiritual or cosmological, something seemingly anticipated by several ancient cultures around the world in the now renowned 2012 prophecies. The exploration of these ideas throws up disturbing possibilities and more pieces of evidence to support them than is entirely comfortable.
However, if all that the most extreme speculation achieves is to help prevent such a grim picture from reaching full fruition, then it will have served a useful purpose. It is also crucial that a note of optimism is struck.
An often valid criticism of conspiracy theorists, or 'truthseekers', is that their fevered investigations into humankind's worst nightmares can leave some listeners feeling more fearful, and risks driving them into a state of disempowered paralysis, putting up the shutters when what is needed is engagement. Yet the unavoidable truth is that looking a potentially tough situation in the eye does mean facing up to disturbing realities that may have been swept under the carpet, for they might require urgent action.
Lifting the blindfold even just a little means that we might not run into the approaching wall at such a great velocity. If the idea of a secretive but all-pervading cabal running the world leaves some feeling shocked, the act of simply contemplating such an idea may in itself spark a new awakening of consciousness.
What psychologically motivates this elite, however? What kind of minds are we really dealing with? How can we attempt to understand them, so that solutions and strategies for dealing with their actions may become clearer?
The Elite and its Motivations
Something too often missed in all the conspiracy speculation is the realisation that if we are being governed by a powerful cabal trying to twist the world to its own ends, then we are still essentially dealing with fellow human beings (putting ET/reptilian bloodline theories aside for a moment).
Like every other person on the planet, they must have physical, social and emotional needs, even if the latter faculty may be too easily set aside in the kind of mind that would plan 9/11-type scenarios (an event widely suspected to have been deliberately staged by Western sources as part of a march towards the 'New World Order'). The personalities involved must have loved ones of their own, and experience thoughts, feelings and cares in at least some directions. They also, like most of us in our lives, probably think they are doing the right thing, however much we may see their schemes as misguided.
This is an important point. We all have reasons for doing what we do, and can often justify actions to ourselves in the face of serious challenges from the outside. Hard though it may be to comprehend, the motivation of those who might think that wiping out their own people would be a positive move, or who believe that planning wars and economic breakdowns to effect the creation of a unifying world government is an acceptable strategy, the fact is that many seemingly well-intentioned visionaries throughout history have voiced the need for such approaches. This does not make them right, of course, but there is plainly a significant, if small, seam of humanity that believes a bigger picture should be put before the needs of the masses. Those who have expressed support for eugenics and depopulation strategies, for instance, often have deep-seated environmental concerns or feel strongly that we have lost our balance with nature and must put the planet's future ahead of the requirements of the common people.
One of the most prominent promoters of the term 'New World Order' was the famous and much revered writer H G Wells, who believed passionately that the only answer to global strife would be the creation of the eponymous hierarchy, actively proposing it in his 1940 book The New World Order. This is clearly not a modern concept, and has roots going back even further than Wells' idealistic vision of it. Some believe both World Wars were deliberately coordinated, or at least used, to help bring about a mandate for world government. As early as 1913, writing in his book The New Freedom, President Woodrow Wilson made clear that some formidable force already underpinned the commercial, and probably political, infrastructure of the USA:
Some of the biggest men in the US, in the field of commerce and manufacturing, are afraid of somebody, are afraid of something. They know that there is a power somewhere so organised, so subtle, so watchful, so interlocked, so complete, so pervasive, that they had better not speak above their breath when they speak in condemnation of it.
What is striking in H G Wells' writings, however, is his sense of excitement and enthusiasm for the idea of a dominating collective that would put all to rights and avert "the disastrous extinction of Mankind." There is no sense of negative intention nor a Malthusian dislike for humanity. Yet at the same time Wells was an advocate of eugenics. Many find this concept entirely repugnant, but here is the paradox – the very kinds of people truth-seekers tend to single out as the enemies of humanity very likely see themselves as its saviours. It is all a matter of perspective and of where one chooses to draw the moral line.
The philosopher Bertrand Russell openly accepted the inevitability of a controlling One World Government, founded on the basis of hard scientific values, and was disturbingly frank about the culture that would result. Writing in his 1953 book The Impact of Science on Society, he states:
Diet, injections, and injunctions will combine, from a very early age, to produce the sort of character and the sort of beliefs that the authorities consider desirable, and any serious criticism of the powers that be will become psychologically impossible…
…Gradually, by selective breeding, the congenital differences between rulers and ruled will increase until they become almost different species. A revolt of the plebs would become as unthinkable as an organised insurrection of sheep against the practice of eating mutton.
On the surface, Russell's thoughts appear to encourage such a world, rather than condemn it, and such thinking seems outrageous, even if it does come close to identifying the very philosophy that may now be actively shaping our society. However, although it seems difficult, almost distasteful, for some to contemplate, there is a thought to be considered here: What if such thinking were definitively shown to be right? What if humankind's very survival did rest on the notion of more control, not less? What if the choice were demonstrated to be between total destruction through over-population, pollution and over-stretched resources, or a selectively-bred, closely-monitored world that regulated itself and continued on? What if an anarchy-ridden post-2012 apocalypse society could be shown to stand no real chance of survival, whereas a tightly-controlled disciplinarian civilisation would?
Uncomfortably, in the light of the world's current challenging issues, it can be seen, at least to a small extent, how arguments could be made in these directions when looked at from a certain viewpoint. The problem comes, as ever, with the massive issue of who gets to decide. Those in comfortable circumstances looking down from on high must inevitably see things rather differently to those scraping an existence lower down the rungs, at their mercy.
We already hold the power of genetic manipulation in our hands, and it will not be too long before required characteristics of children will be able to be routinely selected and engineered. Also, with life spans ever increasing, and our understanding of tissue and brain cell regeneration growing by the year, how long will it be before life can be sustained indefinitely? When that occurs, the population problem will clearly explode if unlimited access to such power is allowed (that is, if the majority of humankind is permitted to survive in the first place – depopulation conspiracy theories are rife). A world of immortals would risk stagnation, but also domination from those who attained the status of immortality first. They would effectively decide who would be offered the gift from thereon. In the end, the gene pool would almost certainly be controlled by such authorities, the new eugenics having arrived through the back door.
These issues are already reality, not dystopian fiction. The power of genetic engineering, which is currently changing our food, both animal and vegetable – and thus our entire ecosystem, as spliced and altered genes make their way into nature through pollination and cross-breeding – means that humankind has already taken the entire planet's evolutionary destiny into its own hands, and there is no going back. Do those calling the shots have the moral compass to carry such a huge responsibility? Can they serve as the gods they are setting themselves up to be?
In a society of angels, perhaps a charter of rigid regulation, surveillance and genetic population control could be applied with compassion and the wide agreement of a common consensus – but we are nowhere near such a state of being. With the motivation of those governing our world today clearly in question, it seems impossible that the kinds of agendas many feel the ruling elite is implementing could work in any way other than being a simple attack on the larger percentage of humankind. Without common consensus, whatever the supposedly good intentions that might exist somewhere behind the plans, any attempt to regulate the world by coercion and draconian measures remains an immoral one.
Inherent Deception
The problem with global cover-ups is that they arrive and build up – as deception does so often for all of us – through a lack of honesty largely sparked by the fear of what people might think or do if they were to perceive the true vulnerability within. The elite appears to fear us and our reactions as much as we may fear it – otherwise it would not need to manipulate and control. Many disingenuous actions are borne of inner psychosis; a lack of trust that other people will understand. Our leaders appear to have got so used to playing deceptive games that they cannot now operate any other strategy. Everything from the banking system to Parliamentary administration appears to be based on subterfuge. Right now we are clearly not trusted by those affecting our lives so strongly and as a result we do not trust them.
Not that some of the elite would be remotely bothered about what any of us thinks of their actions. For those who may feel that caveats to explain such motivation is too generous to people who maim, kill and deceive to get their way, for whatever reason, it should be noted that there do also appear to be those pulling the strings who simply seek power for power's sake. The lessons of history tell us that selfishness, greed and excited bloodlust cannot be ruled out as prime movers in some cases, at least. And, to acknowledge the not-insubstantial suspicion of a 'reptilian agenda', if it were to turn out that this highly exclusive club was indeed the result of a dominating extra-terrestrial gene seeded aeons ago (as some believe, based on ancient myths) and being exploited and/or activated by celestial visitors today, then it admittedly might explain why concern for the needs of humanity appears to be as low down the list of its priorities as our general concern for the welfare of livestock is today.
As for what kind of people may comprise the global elite, the well-intentioned and the not-so well-intentioned, most likely we are largely dealing with high-ranking politicians, academics, intellectuals (as with Wells and Russell), monarchies, and very rich and influential families – with a mixture of political, religious and occult undercurrents. In other words, all the obvious candidates. Numerous books and websites go into the detail, so there is little need to explore it here. How much of the grand plan all of them know, however, and whether there are pyramids-within-pyramids amongst even the power structures near the top, is another matter.
Factions Within Factions
The presumption is often made that the very existence of a ruling elite means that those involved must be all-powerful and of one mind, accurately manipulating domino events that hit the required spot every time, all to a predetermined agenda. But this may apportion them an unwarranted infallibility.
There is evidence to show that there are factions and disputes within the echelons of those with great influence over our lives. After all, the world is a big and complex place. Even with a general agreement on how it should move forward, the pressures of regional needs and personal biases are almost certain to blur the clarity of purpose from time to time. Going on the word that does sneak out from Bilderberg meetings and the suchlike, it seems that as many disagreements, compromises and negotiations arise there as within any supposedly democratic Parliament. If this weren't the case, the meetings would not presumably need to take place, so pre-orchestrated would the scheming be.
As with Masonic and other secret society structures, there is also a pecking order to consider. It is doubtful that all those 'in' on a global conspiracy seeking centralised control would be party to every machination, and certain players may themselves be manipulated from within without realising it. From the outside, for example, it appears that British ex-prime minister Gordon Brown, for all his many references to creating a 'New World Order,' seemed destined to be a fall-guy from the start, set up to come to power just as the world economy took a tumble. The question is, did Brown know the full plan? Was he someone faithfully playing a game with a known outcome of outward failure, while secretly ensuring success in an agenda of weakening the UK on the world stage to quicken a move towards One World Government? Or did he cling on in the genuine belief that all would come right and that he would one day be hailed as a political hero?
Likewise, when Bill Clinton found himself under threat of impeachment following the Monica Lewinsky sex scandal, was this all part of a contrived drama, or a sign of factions within factions very genuinely trying to remove him after an unplanned gaffe? And did Richard Nixon go rogue or was he just playing a pre-auditioned role? On a smaller level, when a man in the crowd died after being pushed to the ground by a policeman during the 2009 G20 protests in London, it took all the seemingly contrived focus away from images of a few people smashing a bank window, and suddenly all the headlines became howls about police brutality. Was this an ongoing twist to deliberately stir civil unrest or was it (as many suspect) something going unexpectedly wrong and changing the script? Does every war and false-flag terror attack really go to plan, or is there as much 'cock-up' involved as conspiracy?
How organised, then, is this global elite, and is it really as united as some truth seekers give credit for? The evidence suggests that there are chinks in the armour and disagreements within, and weaknesses and unpredictable elements always arise in any grand plan. This offers hope. The foibles of human nature and the sheer universality of chaos theory may ensure that unexpected events and peculiar side tracks undermine the apparent solidity of the control agenda just when they are least expected. We could therefore be dealing with something far less coordinated than feared – indeed, the wide truth seeker presumption of the elite's potency may make it seem more of a problem than it really is. But can we take the chance of becoming complacent?
It is clear that certain events and trends do seem to be part of an unfolding pattern that suggests an attempt to engineer a mandate for centralised power. Whilst we must not become petrified into inaction by this, nor, however, should we take the opposite risk of assuming there is no real threat, even if the conspirators are found to be less competent than some believe. Either way, it is important at the very least to call attention to the appalling deeds committed by those at least trying to be an all-powerful force.
Consent by Apathy
If plans for world domination are being laid on any level, a simple fact needs to be recognised – that it only goes on because we collectively allow it. Even with obvious governmental deceptions such as the weapons of mass destruction debacle in Iraq, such things only continue to occur as widely as they do because too few people stand solidly against them or fully call their leaders to account. We have allowed apathy and the distractions of (apparent) comfort, trivia and entertainment to hold us in our armchairs in the hope that anything dark 'out there' will remedy itself in due course, without our input, energetically or even electorally (voter turnouts for Western elections, whatever they are worth, are generally perilously low).
By having become so disconnected with what goes on around us in our names, we have not stood up in our collective power – and are therefore as responsible as any global elite for having created the world we live in today. With the consent granted by our passivity, we have watched obvious lies and manipulations take away our strength, resolve and liberty, and have done little or nothing about it. As such, we have given away our personal responsibility. The energy spent complaining loudly but emptily in the pub or bus queue about the shortcomings of today's society, if applied in more proactive and positive directions, could be used to offset the very things being complained about. The problem is that we have been trained to think that we cannot make a difference – when, in truth, we can, especially when we match the tangible power of the collective mind with the practical rewards of direct action, as I explore more in The Truth Agenda.
Speaking out
Much of the awakening process that HAS begun has come from the kind of people drawn to be part of the truth seeking community. Unfortunately, their often unseen efforts are generally rewarded by undeserved ridicule and sidelining by a culture that has shut its eyes and ears to anything but the skewed vision it is fed by those who prefer to keep us dumb. People who question the status quo are easily neutered in the mainstream by being branded with false 'wacko' stereotypes created by a media that is all too often either itself controlled, fearful or just lazily stupid. Truth seeker enthusiasm does allow things to spill over into fanaticism and lack of discernment sometimes, no doubt, but the fact is that there are also absolutely vital questions and observations being raised by very reasonable, normal people, which could make a real and positive difference to people's lives – if ever given a chance.
It doesn't take long for the average person to see through manipulation once obvious anomalies are pointed out. Assuming the masses will always be dumb may be an arrogant and huge mistake on the part of our masters. When discussed in an accessible and objective way, the concept of a ruling global elite, which believes that some kind of catastrophic cosmological or climatic change may be imminent and has thus been implementing a regime of draconian restrictions by nefarious means to ensure it retains control during and after the chaos, is nowhere near as far-fetched as it may at first seem. It can all be made to sound credible when expressed in balanced tones, and when sensible evidence is presented.
Tones are important. Extreme conspiracy dogma, passionately but indiscriminately shouted, can repel potential support and plays into the hands of the mainstream's characterisation of all alternative thinkers as uneducated fanatics. Those with the power of insight who can rise above this have a responsibility to convey a user-friendly overview of the control agenda. Successful outreach requires initial moderation – and compassion. Newcomers can be confused by all the many complex sources of information out there, and may shrink from the at-first disturbing idea of a manipulative ruling elite if not properly approached. The uncertain era we live in now, with glimpses of the truth shining in through the cracks, provides a unique opportunity for those with the insights to offer another view of the world – while they can.
There may be more than one reason why a world of centralised control would be desired by a ruling elite, and we cannot fully presume to understand from the outside. But no strategy that imposes an undeclared agenda without transparency or choice can be right, and any regime of underhand manipulation must be resisted. To resist successfully, however, those with awareness must hold on to optimism and strike an appropriate tone if they are to be listened to and people awakened so that a self-elected and questionable minority's vision for the world is not allowed to ride roughshod over the needs of everyday people.
No elite, of any kind, can be infallible, and this offers true hope for the future – if enough people can rise above their fears and speak out, loudly and clearly.
Adapted from The Truth Agenda by Andy Thomas (Vital Signs Publishing 2009, revised 2011)
ANDY THOMAS is a leading researcher into unexplained mysteries and is the author of the acclaimed The Truth Agenda (Vital Signs Publishing, 2009, revised 2011). His many other books include Vital Signs, described widely as the definitive guide to crop circles. Andy also edited Geoff Stray's seminal Beyond 2012. Andy extensively writes and lectures, and has made numerous radio and TV appearances around the world. For further information, visit www.truthagenda.org.
Source: The New Dawn
The politicians of the western world are coming after your bank accounts.  In fact, Cyprus-style "bail-ins" are actually proposed in the new Canadian government budget.  When I first heard about this I was quite skeptical, so I went and looked it up for myself.  And guess what?  It is right there in black and white on pages 144 and 145 of "Economic Action Plan 2013″ which the Harper government has already submitted to the House of Commons.  This new budget actually proposes "to implement a 'bail-in' regime for systemically important banks" in Canada.  "Economic Action Plan 2013″ was submitted on March 21st, which means that this "bail-in regime" was likely being planned long before the crisis in Cyprus ever erupted.  So exactly what in the world is going on here?  In addition, as you will see below, it is being reported that the European Parliament will soon be voting on a law which would require that large banks be "bailed in" when they fail.  In other words, that new law would make Cyprus-style bank account confiscation the law of the land for the entire EU.  I can't even begin to describe how serious all of this is.  From now on, when major banks fail they are going to bail them out by grabbing the money that is in your bank accounts.  This is going to absolutely shatter faith in the banking system and it is actually going to make it far more likely that we will see major bank failures all over the western world.
What you are about to see absolutely amazed me when I first saw it.  The Canadian government is actually proposing that what just happened in Cyprus should be used as a blueprint for future bank failures up in Canada.
The following comes from pages 144 and 145 of "Economic Action Plan 2013″ which you can find right here.  Apparently the goal is to find a way to rescue "systemically important banks" without the use of taxpayer funds…
Canada's large banks are a source of strength for the Canadian economy.  Our large banks have become increasingly successful in international markets, creating jobs at home.

The Government also recognizes the need to manage the risks associated with systemically important banks — those banks whose distress or failure could cause a disruption to the financial system and, in turn, negative impacts on the economy.  This requires strong prudential oversight and a robust set of options for resolving these institutions without the use of taxpayer funds, in the unlikely event that one becomes non-viable.
So if taxpayer funds will not be used to bail out the banks, how will it be done?  Well, the Canadian government is actually proposing that a "bail-in" regime be implemented…
The Government proposes to implement a "bail-in" regime for systemically important banks.This regime will be designed to ensure that, in the unlikely event that a systemically important bank depletes its capital, the bank can be recapitalized and returned to viability through the very rapid conversion of certain bank liabilities into regulatory capital.  This will reduce risks for taxpayers.  The Government will consult stakeholders on how best to implement a bail-in regime in Canada.  Implementation timelines will allow for a smooth transition for affected institutions, investors and other market participants.
So if the banks take extreme risks with their money and lose, "certain bank liabilities" (i.e. deposits) will rapidly be converted into "regulatory capital" and the banks will be saved.
In other words, the banks will just be allowed to grab money directly out of your bank accounts to recapitalize themselves.
That may sound completely and utterly insane to us, but this is how things will now be done all over the western world.
Sometimes a "bail-in" can be done by just converting unsecured debt into equity, but as we just saw in Cyprus, often when there is a major bank failure a lot more money is required to "fix the banks" than can possibly be raised by converting unsecured debt into equity.  That is when it becomes very tempting to dip into uninsured back accounts.
In fact, some European politicians are openly admitting as much.  According to RT, the European Parliament will soon be voting on a new law which will make Cyprus-style bank account confiscation a permanent part of the solution when major banks fail throughout the EU…
A senior lawmaker told Reuters the Cyprus model may not be an isolated case, and is perhaps a future template in dealing with troubled European banks.

The new template is now likely to turn into a full-scale EU law, letting taxpayers off the hook in case a bail-out is needed, but imposing major losses on bigger savers on a permanent basis.

"You need to be able to do the bail-in as well with deposits," said Gunnar Hokmark, member of European Parliament, who is leading negotiations with EU countries to finalize a law for winding up problem banks, Reuters reported.

"Deposits below 100,000 euros are protected … deposits above 100,000 euros are not protected and shall be treated as part of the capital that can be bailed in," Hokmark told Reuters, adding that he was confident a majority of his peers in the parliament backed the idea.

The European Commission has written the draft of the law, which now awaits approval from eurozone member states and the parliament on whether and when it can be implemented. It's been reported, the law is planned to take effect in the beginning of 2015.
Are you starting to understand?
The other day when I said that "The Global Elite Are Very Clearly Telling Us That They Plan To Raid Our Bank Accounts", I was not exaggerating.
And for those in Cyprus with deposits of over 100,000 euros, the news just keeps getting worse and worse.
When the crisis first erupted, they were told that 10 percent of all deposits over 100,000 euros would be confiscated.
Then a few days later they were told that it would be 40 percent.
Now, according to the Washington Post, those with deposits over 100,000 euros at the second largest bank in Cyprus may lose as much as80 percent of those deposits…
A deal was finally reached in Brussels with other euro countries and the International Monetary Fund early Monday. The country's second-largest bank, Laiki, is to be split up, with its healthy assets being absorbed into the Bank of Cyprus. Savers with more 100,000 euros ($129,000) in either Bank of Cyprus and Laiki will face big losses. At Laiki, those could reach as much as 80 percent of amounts above the 100,000 insured limit; those at Bank of Cyprus are expected to be much lower.
Sadly, the truth is that those people will be lucky to ever see any of that money ever again.
How would you feel if someone came along and wiped out your life savings so that banks that took incredibly reckless risks could be bailed out?
Needless to say, a lot of people in Cyprus are very, very angry right now.  The following reactions from outraged depositors in Cyprus are from Sky News…
"They have stolen our money," Milton Loucas told Sky News.

"I have been working for 60 years. I am 80 years old. I cannot work again for my living – they have cut the lot.

"Our money, our social insurance – they have cut them. How are we going to live?"

Another Cypriot, Stelios, came out of the bank empty handed.

"I tried to get my February wages and they gave me a piece of paper only," he said.

"I have two children in the army and they asked for money – I don't have money to give them.

"The Government didn't pay anybody. My old parents didn't get their pension."
A lot of people have just had their entire lives turned upside down.
But there were some people that were told ahead of the crisis and were able to get their money out in time.
According to the BBC, foreigners pulled a whopping 18 percent of their money out of Cyprus banks during the month of February alone…
Information from the Central Bank of Cyprus released on Thursday showed that foreign depositors had already withdrawn 18% of their cash from the nation's banks during February, before the current crisis hit home.
So how did they know to pull their money out and who told them?
In addition, branches of the two largest banks in Cyprus were kept open in Moscow and London even after all of the banks in Cyprus itself were shut down.  So wealthy Russians and wealthy Brits have been able to take all of their money out of those banks while the people of Cyprus have been unable to.  It is hard to even find the words to describe how unfair that is.  The following is from a recent article by Mark J. Grant…
So let us then turn back to Cyprus and see why the Russians are not quite so upset as they were at the beginning of the crisis. The answer to this question is Uniastrum bank which is headquartered in Moscow. Eighty percent (80%) is owned by the Bank of Cyprus. After the crisis began and right up until the capital controls were implemented the bank wasopen for business with no restrictions upon withdrawals. So the crisis began, was all over the Press and the Russian depositors walked into the local bank and withdrew their money from Uniastrum, the Bank of Cyprus, or had it wired in from the other local Cyprus banks and it was then withdrawn. Problem solved!

At the same time Laiki bank and the Bank of Cyprus had operating branches in London. There were no restrictions there either so people could walk into those banks and withdraw their money as well. No restrictions at all right up until the time of the Capital Controls. In the meantime, in Cyprus, people and institutions could not get at their money so the Russians and many British took out their money, closed their accounts while the people in Cyprus were left high and dry.
The wealthy always seem to come out ahead somehow, don't they?
Meanwhile, those in Cyprus with deposits under 100,000 euros are now dealing with some very stringent capital controls.  In other words, there are some very tight restrictions on what they can do with their money.  For example, the maximum daily cash withdrawal has been set at 300 euros.  The following are some of the other restrictions that are in force right now…
As well as the daily withdrawal limit, Cypriots may not cash cheques.

Payments and/or transfers outside Cyprus via debit and or credit cards are allowed up to 5,000 euros per person per month.

Transactions of 5,000-200,000 euros will be reviewed by a specially established committee, with applications for those over 200,000 euros needing individual approval.

Travellers leaving the country will only be allowed to take 1,000 euros with them.
When the next great wave of the economic collapse strikes, capital controls and bank account confiscation will suddenly become "normal" all over the world.
So get prepared while you still can.
One thing that you can do is make sure that you don't have all of your eggs in one basket.  The following is what Jim Rogers recently told CNBC…
"I, for one, am making sure I don't have too much money in any one specific bank account anywhere in the world, because now there is a precedent," he said. "The IMF has said 'sure, loot the bank accounts' the EU has said 'loot the bank accounts' so you can be sure that other countries when problems come, are going to say, 'well, it's condoned by the EU, it's condoned by the IMF, so let's do it too.'"
The more places that you have your money, the more difficult it will be for "the powers that be" to loot it.
The global elite are fundamentally changing the game.  From now on, no bank account on earth will ever be able to be considered "100% safe" again.  This is going to create an atmosphere of fear and panic, and no financial system can operate normally when you destroy the confidence that people have in it.
Confidence is a funny thing – it can take decades to build, but it can be destroyed in a single moment.
None of us will ever be able to have confidence in our bank accounts again, and I fear that the next wave of the economic collapse may be closer than I had first anticipated.
Source: The Economic Collapse
Don't be surprised when the global elite confiscate money from your bank account one day.  They are already very clearly telling you that they are going to do it.  Dutch Finance Minister Jeroen Dijsselbloem is the president of the Eurogroup – an organization of eurozone finance ministers that was instrumental in putting together the Cyprus "deal" – and he has said publicly that what has just happened in Cyprus will serve as a blueprint for future bank bailouts.  What that means is that when the chips are down, they are going to come after YOUR money.  So why should anyone put a large amount of money in the bank at this point?  Perhaps you can make one or two percent on your money if you shop around for a really good deal, but there is also a chance that 40 percent (or more) of your money will be confiscated if the bank fails.  And considering the fact that there are vast numbers of banks all over the United States and Europe that are teetering on the verge of insolvency, why would anyone want to take such a risk?  What the global elite have done is that they have messed around with the fundamental trust that people have in the banking system.  In order for any financial system to work, people must have faith in the safety and security of that financial system.  People put their money in the bank because they think that it will be safe there.  If you take away that feeling of safety, you jeopardize the entire system.
So exactly how did the big banks in Cyprus get into so much trouble?  Well, they have been doing exactly what hundreds of other large banks all over the U.S. and Europe have been doing.  They have been gambling with our money.  In particular, the big banks in Cyprus made huge bets on Greek sovereign debt which ended up failing.
But what happened in Cyprus is just the tip of the iceberg.  All over the planet major financial institutions are being incredibly reckless with client money.  They are leveraged to the hilt and they have transformed the global financial system into a gigantic casino.
If they win on their bets, they become fabulously wealthy.
If they lose on their bets, they know that the politicians won't let the banks fail.  They know that they will get bailed out one way or another.
And who pays?
We do.
Either our tax dollars are used to fund a government-sponsored bailout, or as we have just witnessed in Cyprus, money is directly confiscated from our bank accounts.
And then the game begins again.
People need to understand that the precedent that has just been set in Cyprus is a game changer.
The next time that a major bank fails in Greece or Italy or Spain (or in the United States for that matter), the precedent that has been set in Cyprus will be looked to as a "template" for how to handle the situation.
Eurogroup president Jeroen Dijsselbloem has even publicly admitted that what just happened in Cyprus will serve as a model for future bank bailouts.  Just check out what he said a few days ago…
"If there is a risk in a bank, our first question should be 'Okay, what are you in the bank going to do about that? What can you do to recapitalise yourself?'. If the bank can't do it, then we'll talk to the shareholders and the bondholders, we'll ask them to contribute in recapitalising the bank, and if necessary the uninsured deposit holders"
Dijsselbloem insists that this will cause people "to think about the risks" before they put their money somewhere…
"It will force all financial institutions, as well as investors, to think about the risks they are taking on because they will now have to realise that it may also hurt them. The risks might come towards them."
Well, as depositors in Cyprus just found out, there is a risk that you could lose 40 percent (and that is the best case scenario) of your money if you put it in the bank.
Why would anyone want to take that risk – especially in a nation that is already experiencing very serious financial troubles such as Greece, Italy or Spain?
As if that was not enough, Dijsselbloem later went in front of the Dutch parliament and publicly defended a wealth tax like the one that was just imposed in Cyprus.
Dijsselbloem is being widely criticized, and rightfully so.  But at least he is being more honest that many other politicians.  His predecessor as the head of the Eurogroup, Jean-Claude Juncker, once said that "you have to lie" to the people in order to keep the financial markets calm…
Mr. Dijsselbloem's style contrasts with that of his predecessor, Jean-Claude Juncker, Luxembourg's prime minister, who spoke in a low mumble at news conferences and was expert at sidestepping questions. Mr. Juncker once even advocated lying as a way to prevent financial markets from panicking—as they did Monday after Mr. Dijsselbloem's comments.

"When it becomes serious, you have to lie," Mr. Juncker said in April 2011. "If you have pre-indicated possible decisions, you are feeding speculation in the financial markets."
But Dijsselbloem is certainly not the only one among the global elite that is admitting what is coming next.  Just check out what Joerg Kraemer, the chief economist at Commerzbank, recently told Handelsblatt about what he believes should be done in Italy…
"A tax rate of 15 percent on financial assets would probably be enough to push the Italian government debt to below the critical level of 100 percent of gross domestic product"
Yikes!
And as I wrote about the other day, the Finance Minister of New Zealand is proposing that bank account holders in his nation should be required to "take a haircut" if any banks in his nation fail.
They are telling us what they plan to do.
They are telling us that they plan to raid all of our bank accounts when the global financial system fails.
And calling it a "haircut" does not change the fact of what it really is.  The truth is that when they confiscate money from our bank accounts it is outright theft.  Just check out what the Daily Mail had to say about the situation in Cyprus…
People who rob old ladies in the street, or hold up security vans, are branded as thieves. Yet when Germany presides over a heist of billions of pounds from private savers' Cyprus bank accounts, to 'save the euro' for the hundredth time, this is claimed as high statesmanship.

It is nothing of the sort. The deal to secure a €10 billion German bailout of the bankrupt Mediterranean island is one of the nastiest and most immoral political acts of modern times.

It has struck fear into the hearts of hundreds of millions of European citizens, because it establishes a dire precedent.
And when you cause paralysis in the banking system, a once thriving economy can freeze up almost overnight.  The following is an excerpt from a report from someone that is actually living over in Cyprus…
As it stands now, nowhere in Cyprus accepts credit or debit cards anymore for fear of not being paid, it is CASH ONLY. Businesses have stopped functioning because they cannot pay employees OR pay for the stock they receive because the banks are closed. If the banks remain closed, the economy will be destroyed and STOP COMPLETELY. Looting, robberies and theft are already on the rise. If the banks open now, there will be a massive run on the bank, and the banks will FAIL loosing all of its deposits, also causing an economic crash. TONIGHT there are demonstrations at most street corners and especially at the parliament building (just 2 miles from me).

Many are thinking that the ECB and EU are allowing Cyprus to fail as a test ground for new financial standards.

Just wanted all you guys to know the real story of whats going on here. Prayers are appreciated (although this is very interesting to watch) many of my local friends have lots of money in the banks.
Would similar things happen in the United States if there was a major banking crisis someday?
That is something to think about.
In any event, the problems in the rest of Europe continue to get even worse…
-The stock market in Greece is crashing.  It is down by more than 10 percent over the past two days.
-The stock markets in Italy and Spain are experiencing huge declines as well.  Banking stocks are being hit particularly hard.
-The Bank of Spain says that the Spanish economy will sink even deeper into recession this year.
-The latest numbers from the Spanish government show that Spain's debt problem is rapidly getting worse…
"The central government's interest bill surged 15 percent last year to 26 billion euros, while tax receipts slumped 21 percent. The cost of servicing debt represented 30 percent of the taxes collected at the end of December, up from 20 percent a year earlier."
-The euro took quite a tumble on Thursday and the euro will likely continue to decline steadily in the weeks and months to come.
For a very long time I have been warning that the next major wave of the economic collapse is going to originate in Europe.
Hopefully people are starting to see what I am talking about.
As this point, the major banks in Europe are leveraged about 26 to 1, and that is close to the kind of leverage that Lehman Brothers had when it finally collapsed.  As a whole, European banks are drowning in debt, they are taking risks that are almost incomprehensible and now faith in those banks has been greatly undermined by what has happened in Cyprus.
Anyone that cannot see a crisis coming in Europe simply does not understand the financial world.  A moment of reckoning is rapidly approaching for Europe.  The following is from a recent article by Graham Summers…
At the end of the day, the reason Europe hasn't been fixed is because CAPITAL SIMPLY ISN'T THERE. Europe and its alleged backstops are out of money. This includes Germany, the ECB and the mega-bailout funds such as the ESM.

Germany has already committed to bailouts that equal 5% of its GDP. The single largest transfer payment ever made by one country to another was the Marshall Plan in which the US transferred an amount equal to 5% of its GDP. Germany WILL NOT exceed this. So don't count on more money from Germany.

The ECB is chock full of garbage debts which have been pledged as collateral for loans. If anyone of significance defaults in Europe, the ECB is insolvent. Sure it can print more money, but once the BIG collateral call hits, money printing is useless because the amount of money the ECB would have to print would implode the system.

And then of course there are the mega bailout funds such as the ESM. The only problem here is that Spain and Italy make up 30% of the ESM's supposed "funding." That's right, nearly one third of the mega-bailout fund's capital will come from countries that are bankrupt themselves.

What could go wrong?
Right now, close to half of all money that is on deposit at banks in Europe is uninsured.  As people move that uninsured money out of the banks, the amount of money that will be required to "fix the banks" will go up even higher.
It would be wise to try to avoid the big banks at this point – especially those with very large exposure to derivatives.  Any financial institution that uses customer money to make reckless bets is not to be trusted.
If you can find a small local bank or credit union to do business with you will probably be better off.
And don't think that this kind of thing can never happen in the United States.
One of the key players that was pushing the idea of a "wealth tax" in Cyprus was the IMF.  And everyone knows that the IMF is heavily dominated by the United States.  In fact, the headquarters of the IMF is located right in the heart of Washington D.C. not too far from the White House.  When I worked in D.C. I would walk by the IMF headquarters quite a bit.
So if the United States thought that confiscating money from bank accounts was a great idea in Cyprus, why wouldn't they implement such a thing here under similar circumstances?
The global elite are telling us what they plan to do, and the game has dramatically changed.
Move your money while you still can.
Unfortunately, it is already too late for the people of Cyprus.
Source: The Economic Collapse
Why is the global economy in so much trouble?  How can so many people be so absolutely certain that the world financial system is going to crash?  Well, the truth is that when you take a look at the cold, hard numbers it is not difficult to see why the global financial pyramid scheme is destined to fail.  In the United States today, there is approximately 56 trillion dollars of total debt in our financial system, but there is only about 9 trillion dollars in our bank accounts.  So you could take every single penny out of the banks, multiply it by six, and you still would not have enough money to pay off all of our debts.  Overall, there is about 190 trillion dollars of total debt on the planet.  But global GDP is only about 70 trillion dollars.  And the total notional value of all derivatives around the globe is somewhere between 600 trillion and 1500 trillion dollars.  So we have a gigantic problem on our hands.  The global financial system is a very shaky house of cards that has been constructed on a foundation of debt, leverage and incredibly risky derivatives.  We are living in the greatest financial bubble in world history, and it isn't going to take much to topple the entire thing.  And when it falls, it is going to be the largest financial disaster in the history of the planet.
The global financial system is more interconnected today than ever before, and a crisis at one major bank or in one area of the world can spread at lightning speed.  As I wrote about yesterday, the entire European banking system is leveraged 26 to 1 at this point.  A decline in asset values of just 4 percent would totally wipe out the equity of many of those banks, and once a financial panic begins we could potentially see major financial institutions start to go down like dominoes.
We got a small taste of what that is like back in 2008, and it is inevitable that it will happen again.
Anyone that would tell you that the current global financial system is sustainable does not know what they are talking about.  Just look at the numbers that I have posted below.
The following is the global financial pyramid scheme by the numbers…
-$9,283,000,000,000 – The total amount of all bank deposits in the United States.  The FDIC has just 25 billion dollars in the deposit insurance fund that is supposed to "guarantee" those deposits.  In other words, the ratio of total bank deposits to insurance fund money is more than 371 to 1.
-$10,012,800,000,000 – The total amount of mortgage debt in the United States.  As you can see, you could take every penny out of every bank account in America and it still would not cover it.
-$10,409,500,000,000 – The M2 money supply in the United States.  This is probably the most commonly used measure of the total amount of money in the U.S. economy.
-$15,094,000,000,000 – U.S. GDP.  It is a measure of all economic activity in the United States for a single year.
-$16,749,269,587,407.53 – The size of the U.S. national debt.  It has grown by more than 10 trillion dollars over the past ten years.
-$32,000,000,000,000 – The total amount of money that the global elite have stashed in offshore banks (that we know about).
-$50,230,844,000,000 – The total amount of government debt in the world.
-$56,280,790,000,000 – The total amount of debt (government, corporate, consumer, etc.) in the U.S. financial system.
-$61,000,000,000,000 – The combined total assets of the 50 largest banks in the world.
-$70,000,000,000,000 – The approximate size of total world GDP.
-$190,000,000,000,000 – The approximate size of the total amount of debt in the entire world.  It has nearly doubled in size over the past decade.
-$212,525,587,000,000 – According to the U.S. government, this is the notional value of the derivatives that are being held by the top 25 banks in the United States.  But those banks only have total assets of about 8.9 trillion dollars combined.  In other words, the exposure of our largest banks to derivatives outweighs their total assets by a ratio of about 24 to 1.
-$600,000,000,000,000 to $1,500,000,000,000,000 – The estimates of the total notional value of all global derivatives generally fall within this range.  At the high end of the range, the ratio of derivatives to global GDP is more than 21 to 1.
Are you starting to get the picture?
Every single day, the total amount of debt will continue to grow faster than the total amount of money until the day that this bubble bursts.
What we witnessed back in 2008 was just a little "hiccup" in the system.  It caused the worst economic downturn since the Great Depression, but global financial authorities were able to get things stabilized.
Next time it won't be so easy.
The next wave of the economic collapse is quickly approaching.  A full-blown economic depression has already started in southern Europe.  Unemployment is at record highs and economic activity is contracting rapidly.
The major offshore banking centers in Cyprus are on the verge of collapsing.  It was just announced that they will now be closed until Tuesday, but nobody really knows for sure when they will be allowed to reopen.  And there is already talk that when they do reopen that there will be strict limits on how much money people can take out.
And now the IMF is warning that the three biggest banks in Slovenia are failing and that a billion euros will be needed to bail them out.
The dominoes are starting to tumble, and the United States won't be immune.  In fact, the greatest financial problems that the United States has ever seen are on the horizon.
But you can just have faith that Ben Bernanke, Barack Obama and the U.S. Congress know exactly what they are doing and will be able to save us from the coming financial collapse if you want.
The mainstream media will provide you with all of the positive economic news that you could possibly want.  They are giddy about the fact that the Dow keeps hitting all-time highs and they would have us all believe that we are in the midst of a robust economic recovery.  You can listen to them if you want to.
But when you are tempted to believe that everything is going to be "okay" somehow, just go back and look at the numbers there were posted above one more time.
There is no way that the global financial pyramid scheme is going to be able to hold up for too much longer.  At some point it is going to totally collapse.  When that happens, will you be ready?
Source: The Economic Collapse