Intense speculation on the 'ruling elite' many believe is running the world from behind the scenes can lead to the presumption that it is all-powerful and infallible. But is it? Identifying the human foibles and underlying desires of those who may be planning centralised domination could lead to a greater chance to offset their agendas.
In my book The Truth Agenda, I explore a widely-held hypothesis in certain quarters: that the world might be controlled by a powerful ruling elite, which puts its own narrow interests and convictions above ours through manipulation and engineered global crises to help bring about an Orwellian-style 'One World Government'.
The book also considers the possibility that our planet is about to undergo a huge change, social, spiritual or cosmological, something seemingly anticipated by several ancient cultures around the world in the now renowned 2012 prophecies. The exploration of these ideas throws up disturbing possibilities and more pieces of evidence to support them than is entirely comfortable.
However, if all that the most extreme speculation achieves is to help prevent such a grim picture from reaching full fruition, then it will have served a useful purpose. It is also crucial that a note of optimism is struck.
An often valid criticism of conspiracy theorists, or 'truthseekers', is that their fevered investigations into humankind's worst nightmares can leave some listeners feeling more fearful, and risks driving them into a state of disempowered paralysis, putting up the shutters when what is needed is engagement. Yet the unavoidable truth is that looking a potentially tough situation in the eye does mean facing up to disturbing realities that may have been swept under the carpet, for they might require urgent action.
Lifting the blindfold even just a little means that we might not run into the approaching wall at such a great velocity. If the idea of a secretive but all-pervading cabal running the world leaves some feeling shocked, the act of simply contemplating such an idea may in itself spark a new awakening of consciousness.
What psychologically motivates this elite, however? What kind of minds are we really dealing with? How can we attempt to understand them, so that solutions and strategies for dealing with their actions may become clearer?
The Elite and its Motivations
Something too often missed in all the conspiracy speculation is the realisation that if we are being governed by a powerful cabal trying to twist the world to its own ends, then we are still essentially dealing with fellow human beings (putting ET/reptilian bloodline theories aside for a moment).
Like every other person on the planet, they must have physical, social and emotional needs, even if the latter faculty may be too easily set aside in the kind of mind that would plan 9/11-type scenarios (an event widely suspected to have been deliberately staged by Western sources as part of a march towards the 'New World Order'). The personalities involved must have loved ones of their own, and experience thoughts, feelings and cares in at least some directions. They also, like most of us in our lives, probably think they are doing the right thing, however much we may see their schemes as misguided.
This is an important point. We all have reasons for doing what we do, and can often justify actions to ourselves in the face of serious challenges from the outside. Hard though it may be to comprehend, the motivation of those who might think that wiping out their own people would be a positive move, or who believe that planning wars and economic breakdowns to effect the creation of a unifying world government is an acceptable strategy, the fact is that many seemingly well-intentioned visionaries throughout history have voiced the need for such approaches. This does not make them right, of course, but there is plainly a significant, if small, seam of humanity that believes a bigger picture should be put before the needs of the masses. Those who have expressed support for eugenics and depopulation strategies, for instance, often have deep-seated environmental concerns or feel strongly that we have lost our balance with nature and must put the planet's future ahead of the requirements of the common people.
One of the most prominent promoters of the term 'New World Order' was the famous and much revered writer H G Wells, who believed passionately that the only answer to global strife would be the creation of the eponymous hierarchy, actively proposing it in his 1940 book The New World Order. This is clearly not a modern concept, and has roots going back even further than Wells' idealistic vision of it. Some believe both World Wars were deliberately coordinated, or at least used, to help bring about a mandate for world government. As early as 1913, writing in his book The New Freedom, President Woodrow Wilson made clear that some formidable force already underpinned the commercial, and probably political, infrastructure of the USA:
Some of the biggest men in the US, in the field of commerce and manufacturing, are afraid of somebody, are afraid of something. They know that there is a power somewhere so organised, so subtle, so watchful, so interlocked, so complete, so pervasive, that they had better not speak above their breath when they speak in condemnation of it.
What is striking in H G Wells' writings, however, is his sense of excitement and enthusiasm for the idea of a dominating collective that would put all to rights and avert "the disastrous extinction of Mankind." There is no sense of negative intention nor a Malthusian dislike for humanity. Yet at the same time Wells was an advocate of eugenics. Many find this concept entirely repugnant, but here is the paradox – the very kinds of people truth-seekers tend to single out as the enemies of humanity very likely see themselves as its saviours. It is all a matter of perspective and of where one chooses to draw the moral line.
The philosopher Bertrand Russell openly accepted the inevitability of a controlling One World Government, founded on the basis of hard scientific values, and was disturbingly frank about the culture that would result. Writing in his 1953 book The Impact of Science on Society, he states:
Diet, injections, and injunctions will combine, from a very early age, to produce the sort of character and the sort of beliefs that the authorities consider desirable, and any serious criticism of the powers that be will become psychologically impossible…
…Gradually, by selective breeding, the congenital differences between rulers and ruled will increase until they become almost different species. A revolt of the plebs would become as unthinkable as an organised insurrection of sheep against the practice of eating mutton.
On the surface, Russell's thoughts appear to encourage such a world, rather than condemn it, and such thinking seems outrageous, even if it does come close to identifying the very philosophy that may now be actively shaping our society. However, although it seems difficult, almost distasteful, for some to contemplate, there is a thought to be considered here: What if such thinking were definitively shown to be right? What if humankind's very survival did rest on the notion of more control, not less? What if the choice were demonstrated to be between total destruction through over-population, pollution and over-stretched resources, or a selectively-bred, closely-monitored world that regulated itself and continued on? What if an anarchy-ridden post-2012 apocalypse society could be shown to stand no real chance of survival, whereas a tightly-controlled disciplinarian civilisation would?
Uncomfortably, in the light of the world's current challenging issues, it can be seen, at least to a small extent, how arguments could be made in these directions when looked at from a certain viewpoint. The problem comes, as ever, with the massive issue of who gets to decide. Those in comfortable circumstances looking down from on high must inevitably see things rather differently to those scraping an existence lower down the rungs, at their mercy.
We already hold the power of genetic manipulation in our hands, and it will not be too long before required characteristics of children will be able to be routinely selected and engineered. Also, with life spans ever increasing, and our understanding of tissue and brain cell regeneration growing by the year, how long will it be before life can be sustained indefinitely? When that occurs, the population problem will clearly explode if unlimited access to such power is allowed (that is, if the majority of humankind is permitted to survive in the first place – depopulation conspiracy theories are rife). A world of immortals would risk stagnation, but also domination from those who attained the status of immortality first. They would effectively decide who would be offered the gift from thereon. In the end, the gene pool would almost certainly be controlled by such authorities, the new eugenics having arrived through the back door.
These issues are already reality, not dystopian fiction. The power of genetic engineering, which is currently changing our food, both animal and vegetable – and thus our entire ecosystem, as spliced and altered genes make their way into nature through pollination and cross-breeding – means that humankind has already taken the entire planet's evolutionary destiny into its own hands, and there is no going back. Do those calling the shots have the moral compass to carry such a huge responsibility? Can they serve as the gods they are setting themselves up to be?
In a society of angels, perhaps a charter of rigid regulation, surveillance and genetic population control could be applied with compassion and the wide agreement of a common consensus – but we are nowhere near such a state of being. With the motivation of those governing our world today clearly in question, it seems impossible that the kinds of agendas many feel the ruling elite is implementing could work in any way other than being a simple attack on the larger percentage of humankind. Without common consensus, whatever the supposedly good intentions that might exist somewhere behind the plans, any attempt to regulate the world by coercion and draconian measures remains an immoral one.
Inherent Deception
The problem with global cover-ups is that they arrive and build up – as deception does so often for all of us – through a lack of honesty largely sparked by the fear of what people might think or do if they were to perceive the true vulnerability within. The elite appears to fear us and our reactions as much as we may fear it – otherwise it would not need to manipulate and control. Many disingenuous actions are borne of inner psychosis; a lack of trust that other people will understand. Our leaders appear to have got so used to playing deceptive games that they cannot now operate any other strategy. Everything from the banking system to Parliamentary administration appears to be based on subterfuge. Right now we are clearly not trusted by those affecting our lives so strongly and as a result we do not trust them.
Not that some of the elite would be remotely bothered about what any of us thinks of their actions. For those who may feel that caveats to explain such motivation is too generous to people who maim, kill and deceive to get their way, for whatever reason, it should be noted that there do also appear to be those pulling the strings who simply seek power for power's sake. The lessons of history tell us that selfishness, greed and excited bloodlust cannot be ruled out as prime movers in some cases, at least. And, to acknowledge the not-insubstantial suspicion of a 'reptilian agenda', if it were to turn out that this highly exclusive club was indeed the result of a dominating extra-terrestrial gene seeded aeons ago (as some believe, based on ancient myths) and being exploited and/or activated by celestial visitors today, then it admittedly might explain why concern for the needs of humanity appears to be as low down the list of its priorities as our general concern for the welfare of livestock is today.
As for what kind of people may comprise the global elite, the well-intentioned and the not-so well-intentioned, most likely we are largely dealing with high-ranking politicians, academics, intellectuals (as with Wells and Russell), monarchies, and very rich and influential families – with a mixture of political, religious and occult undercurrents. In other words, all the obvious candidates. Numerous books and websites go into the detail, so there is little need to explore it here. How much of the grand plan all of them know, however, and whether there are pyramids-within-pyramids amongst even the power structures near the top, is another matter.
Factions Within Factions
The presumption is often made that the very existence of a ruling elite means that those involved must be all-powerful and of one mind, accurately manipulating domino events that hit the required spot every time, all to a predetermined agenda. But this may apportion them an unwarranted infallibility.
There is evidence to show that there are factions and disputes within the echelons of those with great influence over our lives. After all, the world is a big and complex place. Even with a general agreement on how it should move forward, the pressures of regional needs and personal biases are almost certain to blur the clarity of purpose from time to time. Going on the word that does sneak out from Bilderberg meetings and the suchlike, it seems that as many disagreements, compromises and negotiations arise there as within any supposedly democratic Parliament. If this weren't the case, the meetings would not presumably need to take place, so pre-orchestrated would the scheming be.
As with Masonic and other secret society structures, there is also a pecking order to consider. It is doubtful that all those 'in' on a global conspiracy seeking centralised control would be party to every machination, and certain players may themselves be manipulated from within without realising it. From the outside, for example, it appears that British ex-prime minister Gordon Brown, for all his many references to creating a 'New World Order,' seemed destined to be a fall-guy from the start, set up to come to power just as the world economy took a tumble. The question is, did Brown know the full plan? Was he someone faithfully playing a game with a known outcome of outward failure, while secretly ensuring success in an agenda of weakening the UK on the world stage to quicken a move towards One World Government? Or did he cling on in the genuine belief that all would come right and that he would one day be hailed as a political hero?
Likewise, when Bill Clinton found himself under threat of impeachment following the Monica Lewinsky sex scandal, was this all part of a contrived drama, or a sign of factions within factions very genuinely trying to remove him after an unplanned gaffe? And did Richard Nixon go rogue or was he just playing a pre-auditioned role? On a smaller level, when a man in the crowd died after being pushed to the ground by a policeman during the 2009 G20 protests in London, it took all the seemingly contrived focus away from images of a few people smashing a bank window, and suddenly all the headlines became howls about police brutality. Was this an ongoing twist to deliberately stir civil unrest or was it (as many suspect) something going unexpectedly wrong and changing the script? Does every war and false-flag terror attack really go to plan, or is there as much 'cock-up' involved as conspiracy?
How organised, then, is this global elite, and is it really as united as some truth seekers give credit for? The evidence suggests that there are chinks in the armour and disagreements within, and weaknesses and unpredictable elements always arise in any grand plan. This offers hope. The foibles of human nature and the sheer universality of chaos theory may ensure that unexpected events and peculiar side tracks undermine the apparent solidity of the control agenda just when they are least expected. We could therefore be dealing with something far less coordinated than feared – indeed, the wide truth seeker presumption of the elite's potency may make it seem more of a problem than it really is. But can we take the chance of becoming complacent?
It is clear that certain events and trends do seem to be part of an unfolding pattern that suggests an attempt to engineer a mandate for centralised power. Whilst we must not become petrified into inaction by this, nor, however, should we take the opposite risk of assuming there is no real threat, even if the conspirators are found to be less competent than some believe. Either way, it is important at the very least to call attention to the appalling deeds committed by those at least trying to be an all-powerful force.
Consent by Apathy
If plans for world domination are being laid on any level, a simple fact needs to be recognised – that it only goes on because we collectively allow it. Even with obvious governmental deceptions such as the weapons of mass destruction debacle in Iraq, such things only continue to occur as widely as they do because too few people stand solidly against them or fully call their leaders to account. We have allowed apathy and the distractions of (apparent) comfort, trivia and entertainment to hold us in our armchairs in the hope that anything dark 'out there' will remedy itself in due course, without our input, energetically or even electorally (voter turnouts for Western elections, whatever they are worth, are generally perilously low).
By having become so disconnected with what goes on around us in our names, we have not stood up in our collective power – and are therefore as responsible as any global elite for having created the world we live in today. With the consent granted by our passivity, we have watched obvious lies and manipulations take away our strength, resolve and liberty, and have done little or nothing about it. As such, we have given away our personal responsibility. The energy spent complaining loudly but emptily in the pub or bus queue about the shortcomings of today's society, if applied in more proactive and positive directions, could be used to offset the very things being complained about. The problem is that we have been trained to think that we cannot make a difference – when, in truth, we can, especially when we match the tangible power of the collective mind with the practical rewards of direct action, as I explore more in The Truth Agenda.
Speaking out
Much of the awakening process that HAS begun has come from the kind of people drawn to be part of the truth seeking community. Unfortunately, their often unseen efforts are generally rewarded by undeserved ridicule and sidelining by a culture that has shut its eyes and ears to anything but the skewed vision it is fed by those who prefer to keep us dumb. People who question the status quo are easily neutered in the mainstream by being branded with false 'wacko' stereotypes created by a media that is all too often either itself controlled, fearful or just lazily stupid. Truth seeker enthusiasm does allow things to spill over into fanaticism and lack of discernment sometimes, no doubt, but the fact is that there are also absolutely vital questions and observations being raised by very reasonable, normal people, which could make a real and positive difference to people's lives – if ever given a chance.
It doesn't take long for the average person to see through manipulation once obvious anomalies are pointed out. Assuming the masses will always be dumb may be an arrogant and huge mistake on the part of our masters. When discussed in an accessible and objective way, the concept of a ruling global elite, which believes that some kind of catastrophic cosmological or climatic change may be imminent and has thus been implementing a regime of draconian restrictions by nefarious means to ensure it retains control during and after the chaos, is nowhere near as far-fetched as it may at first seem. It can all be made to sound credible when expressed in balanced tones, and when sensible evidence is presented.
Tones are important. Extreme conspiracy dogma, passionately but indiscriminately shouted, can repel potential support and plays into the hands of the mainstream's characterisation of all alternative thinkers as uneducated fanatics. Those with the power of insight who can rise above this have a responsibility to convey a user-friendly overview of the control agenda. Successful outreach requires initial moderation – and compassion. Newcomers can be confused by all the many complex sources of information out there, and may shrink from the at-first disturbing idea of a manipulative ruling elite if not properly approached. The uncertain era we live in now, with glimpses of the truth shining in through the cracks, provides a unique opportunity for those with the insights to offer another view of the world – while they can.
There may be more than one reason why a world of centralised control would be desired by a ruling elite, and we cannot fully presume to understand from the outside. But no strategy that imposes an undeclared agenda without transparency or choice can be right, and any regime of underhand manipulation must be resisted. To resist successfully, however, those with awareness must hold on to optimism and strike an appropriate tone if they are to be listened to and people awakened so that a self-elected and questionable minority's vision for the world is not allowed to ride roughshod over the needs of everyday people.
No elite, of any kind, can be infallible, and this offers true hope for the future – if enough people can rise above their fears and speak out, loudly and clearly.
Adapted from The Truth Agenda by Andy Thomas (Vital Signs Publishing 2009, revised 2011)
ANDY THOMAS is a leading researcher into unexplained mysteries and is the author of the acclaimed The Truth Agenda (Vital Signs Publishing, 2009, revised 2011). His many other books include Vital Signs, described widely as the definitive guide to crop circles. Andy also edited Geoff Stray's seminal Beyond 2012. Andy extensively writes and lectures, and has made numerous radio and TV appearances around the world. For further information, visit www.truthagenda.org.
Source: The New Dawn
The politicians of the western world are coming after your bank accounts.  In fact, Cyprus-style "bail-ins" are actually proposed in the new Canadian government budget.  When I first heard about this I was quite skeptical, so I went and looked it up for myself.  And guess what?  It is right there in black and white on pages 144 and 145 of "Economic Action Plan 2013″ which the Harper government has already submitted to the House of Commons.  This new budget actually proposes "to implement a 'bail-in' regime for systemically important banks" in Canada.  "Economic Action Plan 2013″ was submitted on March 21st, which means that this "bail-in regime" was likely being planned long before the crisis in Cyprus ever erupted.  So exactly what in the world is going on here?  In addition, as you will see below, it is being reported that the European Parliament will soon be voting on a law which would require that large banks be "bailed in" when they fail.  In other words, that new law would make Cyprus-style bank account confiscation the law of the land for the entire EU.  I can't even begin to describe how serious all of this is.  From now on, when major banks fail they are going to bail them out by grabbing the money that is in your bank accounts.  This is going to absolutely shatter faith in the banking system and it is actually going to make it far more likely that we will see major bank failures all over the western world.
What you are about to see absolutely amazed me when I first saw it.  The Canadian government is actually proposing that what just happened in Cyprus should be used as a blueprint for future bank failures up in Canada.
The following comes from pages 144 and 145 of "Economic Action Plan 2013″ which you can find right here.  Apparently the goal is to find a way to rescue "systemically important banks" without the use of taxpayer funds…
Canada's large banks are a source of strength for the Canadian economy.  Our large banks have become increasingly successful in international markets, creating jobs at home.

The Government also recognizes the need to manage the risks associated with systemically important banks — those banks whose distress or failure could cause a disruption to the financial system and, in turn, negative impacts on the economy.  This requires strong prudential oversight and a robust set of options for resolving these institutions without the use of taxpayer funds, in the unlikely event that one becomes non-viable.
So if taxpayer funds will not be used to bail out the banks, how will it be done?  Well, the Canadian government is actually proposing that a "bail-in" regime be implemented…
The Government proposes to implement a "bail-in" regime for systemically important banks.This regime will be designed to ensure that, in the unlikely event that a systemically important bank depletes its capital, the bank can be recapitalized and returned to viability through the very rapid conversion of certain bank liabilities into regulatory capital.  This will reduce risks for taxpayers.  The Government will consult stakeholders on how best to implement a bail-in regime in Canada.  Implementation timelines will allow for a smooth transition for affected institutions, investors and other market participants.
So if the banks take extreme risks with their money and lose, "certain bank liabilities" (i.e. deposits) will rapidly be converted into "regulatory capital" and the banks will be saved.
In other words, the banks will just be allowed to grab money directly out of your bank accounts to recapitalize themselves.
That may sound completely and utterly insane to us, but this is how things will now be done all over the western world.
Sometimes a "bail-in" can be done by just converting unsecured debt into equity, but as we just saw in Cyprus, often when there is a major bank failure a lot more money is required to "fix the banks" than can possibly be raised by converting unsecured debt into equity.  That is when it becomes very tempting to dip into uninsured back accounts.
In fact, some European politicians are openly admitting as much.  According to RT, the European Parliament will soon be voting on a new law which will make Cyprus-style bank account confiscation a permanent part of the solution when major banks fail throughout the EU…
A senior lawmaker told Reuters the Cyprus model may not be an isolated case, and is perhaps a future template in dealing with troubled European banks.

The new template is now likely to turn into a full-scale EU law, letting taxpayers off the hook in case a bail-out is needed, but imposing major losses on bigger savers on a permanent basis.

"You need to be able to do the bail-in as well with deposits," said Gunnar Hokmark, member of European Parliament, who is leading negotiations with EU countries to finalize a law for winding up problem banks, Reuters reported.

"Deposits below 100,000 euros are protected … deposits above 100,000 euros are not protected and shall be treated as part of the capital that can be bailed in," Hokmark told Reuters, adding that he was confident a majority of his peers in the parliament backed the idea.

The European Commission has written the draft of the law, which now awaits approval from eurozone member states and the parliament on whether and when it can be implemented. It's been reported, the law is planned to take effect in the beginning of 2015.
Are you starting to understand?
The other day when I said that "The Global Elite Are Very Clearly Telling Us That They Plan To Raid Our Bank Accounts", I was not exaggerating.
And for those in Cyprus with deposits of over 100,000 euros, the news just keeps getting worse and worse.
When the crisis first erupted, they were told that 10 percent of all deposits over 100,000 euros would be confiscated.
Then a few days later they were told that it would be 40 percent.
Now, according to the Washington Post, those with deposits over 100,000 euros at the second largest bank in Cyprus may lose as much as80 percent of those deposits…
A deal was finally reached in Brussels with other euro countries and the International Monetary Fund early Monday. The country's second-largest bank, Laiki, is to be split up, with its healthy assets being absorbed into the Bank of Cyprus. Savers with more 100,000 euros ($129,000) in either Bank of Cyprus and Laiki will face big losses. At Laiki, those could reach as much as 80 percent of amounts above the 100,000 insured limit; those at Bank of Cyprus are expected to be much lower.
Sadly, the truth is that those people will be lucky to ever see any of that money ever again.
How would you feel if someone came along and wiped out your life savings so that banks that took incredibly reckless risks could be bailed out?
Needless to say, a lot of people in Cyprus are very, very angry right now.  The following reactions from outraged depositors in Cyprus are from Sky News…
"They have stolen our money," Milton Loucas told Sky News.

"I have been working for 60 years. I am 80 years old. I cannot work again for my living – they have cut the lot.

"Our money, our social insurance – they have cut them. How are we going to live?"

Another Cypriot, Stelios, came out of the bank empty handed.

"I tried to get my February wages and they gave me a piece of paper only," he said.

"I have two children in the army and they asked for money – I don't have money to give them.

"The Government didn't pay anybody. My old parents didn't get their pension."
A lot of people have just had their entire lives turned upside down.
But there were some people that were told ahead of the crisis and were able to get their money out in time.
According to the BBC, foreigners pulled a whopping 18 percent of their money out of Cyprus banks during the month of February alone…
Information from the Central Bank of Cyprus released on Thursday showed that foreign depositors had already withdrawn 18% of their cash from the nation's banks during February, before the current crisis hit home.
So how did they know to pull their money out and who told them?
In addition, branches of the two largest banks in Cyprus were kept open in Moscow and London even after all of the banks in Cyprus itself were shut down.  So wealthy Russians and wealthy Brits have been able to take all of their money out of those banks while the people of Cyprus have been unable to.  It is hard to even find the words to describe how unfair that is.  The following is from a recent article by Mark J. Grant…
So let us then turn back to Cyprus and see why the Russians are not quite so upset as they were at the beginning of the crisis. The answer to this question is Uniastrum bank which is headquartered in Moscow. Eighty percent (80%) is owned by the Bank of Cyprus. After the crisis began and right up until the capital controls were implemented the bank wasopen for business with no restrictions upon withdrawals. So the crisis began, was all over the Press and the Russian depositors walked into the local bank and withdrew their money from Uniastrum, the Bank of Cyprus, or had it wired in from the other local Cyprus banks and it was then withdrawn. Problem solved!

At the same time Laiki bank and the Bank of Cyprus had operating branches in London. There were no restrictions there either so people could walk into those banks and withdraw their money as well. No restrictions at all right up until the time of the Capital Controls. In the meantime, in Cyprus, people and institutions could not get at their money so the Russians and many British took out their money, closed their accounts while the people in Cyprus were left high and dry.
The wealthy always seem to come out ahead somehow, don't they?
Meanwhile, those in Cyprus with deposits under 100,000 euros are now dealing with some very stringent capital controls.  In other words, there are some very tight restrictions on what they can do with their money.  For example, the maximum daily cash withdrawal has been set at 300 euros.  The following are some of the other restrictions that are in force right now…
As well as the daily withdrawal limit, Cypriots may not cash cheques.

Payments and/or transfers outside Cyprus via debit and or credit cards are allowed up to 5,000 euros per person per month.

Transactions of 5,000-200,000 euros will be reviewed by a specially established committee, with applications for those over 200,000 euros needing individual approval.

Travellers leaving the country will only be allowed to take 1,000 euros with them.
When the next great wave of the economic collapse strikes, capital controls and bank account confiscation will suddenly become "normal" all over the world.
So get prepared while you still can.
One thing that you can do is make sure that you don't have all of your eggs in one basket.  The following is what Jim Rogers recently told CNBC…
"I, for one, am making sure I don't have too much money in any one specific bank account anywhere in the world, because now there is a precedent," he said. "The IMF has said 'sure, loot the bank accounts' the EU has said 'loot the bank accounts' so you can be sure that other countries when problems come, are going to say, 'well, it's condoned by the EU, it's condoned by the IMF, so let's do it too.'"
The more places that you have your money, the more difficult it will be for "the powers that be" to loot it.
The global elite are fundamentally changing the game.  From now on, no bank account on earth will ever be able to be considered "100% safe" again.  This is going to create an atmosphere of fear and panic, and no financial system can operate normally when you destroy the confidence that people have in it.
Confidence is a funny thing – it can take decades to build, but it can be destroyed in a single moment.
None of us will ever be able to have confidence in our bank accounts again, and I fear that the next wave of the economic collapse may be closer than I had first anticipated.
Source: The Economic Collapse
Don't be surprised when the global elite confiscate money from your bank account one day.  They are already very clearly telling you that they are going to do it.  Dutch Finance Minister Jeroen Dijsselbloem is the president of the Eurogroup – an organization of eurozone finance ministers that was instrumental in putting together the Cyprus "deal" – and he has said publicly that what has just happened in Cyprus will serve as a blueprint for future bank bailouts.  What that means is that when the chips are down, they are going to come after YOUR money.  So why should anyone put a large amount of money in the bank at this point?  Perhaps you can make one or two percent on your money if you shop around for a really good deal, but there is also a chance that 40 percent (or more) of your money will be confiscated if the bank fails.  And considering the fact that there are vast numbers of banks all over the United States and Europe that are teetering on the verge of insolvency, why would anyone want to take such a risk?  What the global elite have done is that they have messed around with the fundamental trust that people have in the banking system.  In order for any financial system to work, people must have faith in the safety and security of that financial system.  People put their money in the bank because they think that it will be safe there.  If you take away that feeling of safety, you jeopardize the entire system.
So exactly how did the big banks in Cyprus get into so much trouble?  Well, they have been doing exactly what hundreds of other large banks all over the U.S. and Europe have been doing.  They have been gambling with our money.  In particular, the big banks in Cyprus made huge bets on Greek sovereign debt which ended up failing.
But what happened in Cyprus is just the tip of the iceberg.  All over the planet major financial institutions are being incredibly reckless with client money.  They are leveraged to the hilt and they have transformed the global financial system into a gigantic casino.
If they win on their bets, they become fabulously wealthy.
If they lose on their bets, they know that the politicians won't let the banks fail.  They know that they will get bailed out one way or another.
And who pays?
We do.
Either our tax dollars are used to fund a government-sponsored bailout, or as we have just witnessed in Cyprus, money is directly confiscated from our bank accounts.
And then the game begins again.
People need to understand that the precedent that has just been set in Cyprus is a game changer.
The next time that a major bank fails in Greece or Italy or Spain (or in the United States for that matter), the precedent that has been set in Cyprus will be looked to as a "template" for how to handle the situation.
Eurogroup president Jeroen Dijsselbloem has even publicly admitted that what just happened in Cyprus will serve as a model for future bank bailouts.  Just check out what he said a few days ago…
"If there is a risk in a bank, our first question should be 'Okay, what are you in the bank going to do about that? What can you do to recapitalise yourself?'. If the bank can't do it, then we'll talk to the shareholders and the bondholders, we'll ask them to contribute in recapitalising the bank, and if necessary the uninsured deposit holders"
Dijsselbloem insists that this will cause people "to think about the risks" before they put their money somewhere…
"It will force all financial institutions, as well as investors, to think about the risks they are taking on because they will now have to realise that it may also hurt them. The risks might come towards them."
Well, as depositors in Cyprus just found out, there is a risk that you could lose 40 percent (and that is the best case scenario) of your money if you put it in the bank.
Why would anyone want to take that risk – especially in a nation that is already experiencing very serious financial troubles such as Greece, Italy or Spain?
As if that was not enough, Dijsselbloem later went in front of the Dutch parliament and publicly defended a wealth tax like the one that was just imposed in Cyprus.
Dijsselbloem is being widely criticized, and rightfully so.  But at least he is being more honest that many other politicians.  His predecessor as the head of the Eurogroup, Jean-Claude Juncker, once said that "you have to lie" to the people in order to keep the financial markets calm…
Mr. Dijsselbloem's style contrasts with that of his predecessor, Jean-Claude Juncker, Luxembourg's prime minister, who spoke in a low mumble at news conferences and was expert at sidestepping questions. Mr. Juncker once even advocated lying as a way to prevent financial markets from panicking—as they did Monday after Mr. Dijsselbloem's comments.

"When it becomes serious, you have to lie," Mr. Juncker said in April 2011. "If you have pre-indicated possible decisions, you are feeding speculation in the financial markets."
But Dijsselbloem is certainly not the only one among the global elite that is admitting what is coming next.  Just check out what Joerg Kraemer, the chief economist at Commerzbank, recently told Handelsblatt about what he believes should be done in Italy…
"A tax rate of 15 percent on financial assets would probably be enough to push the Italian government debt to below the critical level of 100 percent of gross domestic product"
Yikes!
And as I wrote about the other day, the Finance Minister of New Zealand is proposing that bank account holders in his nation should be required to "take a haircut" if any banks in his nation fail.
They are telling us what they plan to do.
They are telling us that they plan to raid all of our bank accounts when the global financial system fails.
And calling it a "haircut" does not change the fact of what it really is.  The truth is that when they confiscate money from our bank accounts it is outright theft.  Just check out what the Daily Mail had to say about the situation in Cyprus…
People who rob old ladies in the street, or hold up security vans, are branded as thieves. Yet when Germany presides over a heist of billions of pounds from private savers' Cyprus bank accounts, to 'save the euro' for the hundredth time, this is claimed as high statesmanship.

It is nothing of the sort. The deal to secure a €10 billion German bailout of the bankrupt Mediterranean island is one of the nastiest and most immoral political acts of modern times.

It has struck fear into the hearts of hundreds of millions of European citizens, because it establishes a dire precedent.
And when you cause paralysis in the banking system, a once thriving economy can freeze up almost overnight.  The following is an excerpt from a report from someone that is actually living over in Cyprus…
As it stands now, nowhere in Cyprus accepts credit or debit cards anymore for fear of not being paid, it is CASH ONLY. Businesses have stopped functioning because they cannot pay employees OR pay for the stock they receive because the banks are closed. If the banks remain closed, the economy will be destroyed and STOP COMPLETELY. Looting, robberies and theft are already on the rise. If the banks open now, there will be a massive run on the bank, and the banks will FAIL loosing all of its deposits, also causing an economic crash. TONIGHT there are demonstrations at most street corners and especially at the parliament building (just 2 miles from me).

Many are thinking that the ECB and EU are allowing Cyprus to fail as a test ground for new financial standards.

Just wanted all you guys to know the real story of whats going on here. Prayers are appreciated (although this is very interesting to watch) many of my local friends have lots of money in the banks.
Would similar things happen in the United States if there was a major banking crisis someday?
That is something to think about.
In any event, the problems in the rest of Europe continue to get even worse…
-The stock market in Greece is crashing.  It is down by more than 10 percent over the past two days.
-The stock markets in Italy and Spain are experiencing huge declines as well.  Banking stocks are being hit particularly hard.
-The Bank of Spain says that the Spanish economy will sink even deeper into recession this year.
-The latest numbers from the Spanish government show that Spain's debt problem is rapidly getting worse…
"The central government's interest bill surged 15 percent last year to 26 billion euros, while tax receipts slumped 21 percent. The cost of servicing debt represented 30 percent of the taxes collected at the end of December, up from 20 percent a year earlier."
-The euro took quite a tumble on Thursday and the euro will likely continue to decline steadily in the weeks and months to come.
For a very long time I have been warning that the next major wave of the economic collapse is going to originate in Europe.
Hopefully people are starting to see what I am talking about.
As this point, the major banks in Europe are leveraged about 26 to 1, and that is close to the kind of leverage that Lehman Brothers had when it finally collapsed.  As a whole, European banks are drowning in debt, they are taking risks that are almost incomprehensible and now faith in those banks has been greatly undermined by what has happened in Cyprus.
Anyone that cannot see a crisis coming in Europe simply does not understand the financial world.  A moment of reckoning is rapidly approaching for Europe.  The following is from a recent article by Graham Summers…
At the end of the day, the reason Europe hasn't been fixed is because CAPITAL SIMPLY ISN'T THERE. Europe and its alleged backstops are out of money. This includes Germany, the ECB and the mega-bailout funds such as the ESM.

Germany has already committed to bailouts that equal 5% of its GDP. The single largest transfer payment ever made by one country to another was the Marshall Plan in which the US transferred an amount equal to 5% of its GDP. Germany WILL NOT exceed this. So don't count on more money from Germany.

The ECB is chock full of garbage debts which have been pledged as collateral for loans. If anyone of significance defaults in Europe, the ECB is insolvent. Sure it can print more money, but once the BIG collateral call hits, money printing is useless because the amount of money the ECB would have to print would implode the system.

And then of course there are the mega bailout funds such as the ESM. The only problem here is that Spain and Italy make up 30% of the ESM's supposed "funding." That's right, nearly one third of the mega-bailout fund's capital will come from countries that are bankrupt themselves.

What could go wrong?
Right now, close to half of all money that is on deposit at banks in Europe is uninsured.  As people move that uninsured money out of the banks, the amount of money that will be required to "fix the banks" will go up even higher.
It would be wise to try to avoid the big banks at this point – especially those with very large exposure to derivatives.  Any financial institution that uses customer money to make reckless bets is not to be trusted.
If you can find a small local bank or credit union to do business with you will probably be better off.
And don't think that this kind of thing can never happen in the United States.
One of the key players that was pushing the idea of a "wealth tax" in Cyprus was the IMF.  And everyone knows that the IMF is heavily dominated by the United States.  In fact, the headquarters of the IMF is located right in the heart of Washington D.C. not too far from the White House.  When I worked in D.C. I would walk by the IMF headquarters quite a bit.
So if the United States thought that confiscating money from bank accounts was a great idea in Cyprus, why wouldn't they implement such a thing here under similar circumstances?
The global elite are telling us what they plan to do, and the game has dramatically changed.
Move your money while you still can.
Unfortunately, it is already too late for the people of Cyprus.
Source: The Economic Collapse
Why is the global economy in so much trouble?  How can so many people be so absolutely certain that the world financial system is going to crash?  Well, the truth is that when you take a look at the cold, hard numbers it is not difficult to see why the global financial pyramid scheme is destined to fail.  In the United States today, there is approximately 56 trillion dollars of total debt in our financial system, but there is only about 9 trillion dollars in our bank accounts.  So you could take every single penny out of the banks, multiply it by six, and you still would not have enough money to pay off all of our debts.  Overall, there is about 190 trillion dollars of total debt on the planet.  But global GDP is only about 70 trillion dollars.  And the total notional value of all derivatives around the globe is somewhere between 600 trillion and 1500 trillion dollars.  So we have a gigantic problem on our hands.  The global financial system is a very shaky house of cards that has been constructed on a foundation of debt, leverage and incredibly risky derivatives.  We are living in the greatest financial bubble in world history, and it isn't going to take much to topple the entire thing.  And when it falls, it is going to be the largest financial disaster in the history of the planet.
The global financial system is more interconnected today than ever before, and a crisis at one major bank or in one area of the world can spread at lightning speed.  As I wrote about yesterday, the entire European banking system is leveraged 26 to 1 at this point.  A decline in asset values of just 4 percent would totally wipe out the equity of many of those banks, and once a financial panic begins we could potentially see major financial institutions start to go down like dominoes.
We got a small taste of what that is like back in 2008, and it is inevitable that it will happen again.
Anyone that would tell you that the current global financial system is sustainable does not know what they are talking about.  Just look at the numbers that I have posted below.
The following is the global financial pyramid scheme by the numbers…
-$9,283,000,000,000 - The total amount of all bank deposits in the United States.  The FDIC has just 25 billion dollars in the deposit insurance fund that is supposed to "guarantee" those deposits.  In other words, the ratio of total bank deposits to insurance fund money is more than 371 to 1.
-$10,012,800,000,000 - The total amount of mortgage debt in the United States.  As you can see, you could take every penny out of every bank account in America and it still would not cover it.
-$10,409,500,000,000 - The M2 money supply in the United States.  This is probably the most commonly used measure of the total amount of money in the U.S. economy.
-$15,094,000,000,000 - U.S. GDP.  It is a measure of all economic activity in the United States for a single year.
-$16,749,269,587,407.53 - The size of the U.S. national debt.  It has grown by more than 10 trillion dollars over the past ten years.
-$32,000,000,000,000 - The total amount of money that the global elite have stashed in offshore banks (that we know about).
-$50,230,844,000,000 - The total amount of government debt in the world.
-$56,280,790,000,000 - The total amount of debt (government, corporate, consumer, etc.) in the U.S. financial system.
-$61,000,000,000,000 - The combined total assets of the 50 largest banks in the world.
-$70,000,000,000,000 - The approximate size of total world GDP.
-$190,000,000,000,000 - The approximate size of the total amount of debt in the entire world.  It has nearly doubled in size over the past decade.
-$212,525,587,000,000 - According to the U.S. government, this is the notional value of the derivatives that are being held by the top 25 banks in the United States.  But those banks only have total assets of about 8.9 trillion dollars combined.  In other words, the exposure of our largest banks to derivatives outweighs their total assets by a ratio of about 24 to 1.
-$600,000,000,000,000 to $1,500,000,000,000,000 - The estimates of the total notional value of all global derivatives generally fall within this range.  At the high end of the range, the ratio of derivatives to global GDP is more than 21 to 1.
Are you starting to get the picture?
Every single day, the total amount of debt will continue to grow faster than the total amount of money until the day that this bubble bursts.
What we witnessed back in 2008 was just a little "hiccup" in the system.  It caused the worst economic downturn since the Great Depression, but global financial authorities were able to get things stabilized.
Next time it won't be so easy.
The next wave of the economic collapse is quickly approaching.  A full-blown economic depression has already started in southern Europe.  Unemployment is at record highs and economic activity is contracting rapidly.
The major offshore banking centers in Cyprus are on the verge of collapsing.  It was just announced that they will now be closed until Tuesday, but nobody really knows for sure when they will be allowed to reopen.  And there is already talk that when they do reopen that there will be strict limits on how much money people can take out.
And now the IMF is warning that the three biggest banks in Slovenia are failing and that a billion euros will be needed to bail them out.
The dominoes are starting to tumble, and the United States won't be immune.  In fact, the greatest financial problems that the United States has ever seen are on the horizon.
But you can just have faith that Ben Bernanke, Barack Obama and the U.S. Congress know exactly what they are doing and will be able to save us from the coming financial collapse if you want.
The mainstream media will provide you with all of the positive economic news that you could possibly want.  They are giddy about the fact that the Dow keeps hitting all-time highs and they would have us all believe that we are in the midst of a robust economic recovery.  You can listen to them if you want to.
But when you are tempted to believe that everything is going to be "okay" somehow, just go back and look at the numbers there were posted above one more time.
There is no way that the global financial pyramid scheme is going to be able to hold up for too much longer.  At some point it is going to totally collapse.  When that happens, will you be ready?
Source: The Economic Collapse
The Dow is at a record high and so are corporate profits – so why does it feel like most of the country is deeply suffering right now?  Real household income is the lowest that it has been in a decade, poverty is absolutely soaring,47 million Americans are on food stamps and the middle class is being systematically destroyed.  How can big corporations be doing so well while most American families are having such a hard time?  Isn't their wealth supposed to "trickle down" to the rest of us?  Unfortunately, that is not how the real world works.  Today, most big corporations are trying to minimize the number of "expensive" American workers on their payrolls as much as they can.  If the big corporation that is employing you can figure out a way to replace you with a worker in China or with a robot, it will probably do it.  Corporations are in existence to maximize wealth for their shareholders, and most of the time the largest corporations are dominated by the monopoly men of the global elite.  Over the decades, the politicians that have their campaigns funded by these monopoly men have rigged the game so that the big corporations are able to easily dominate everything.  But this was never what those that founded this country intended.  America was supposed to be a place where the power of collectivist institutions would be greatly limited, and individuals and small businesses would be free to compete in a capitalist system that would reward anyone that had a good idea and that was willing to work hard.  But today, our economy is completely and totally dominated by a massively bloated federal government and by absolutely gigantic predator corporations that are greatly favored by our massively bloated federal government.  Our founders tried to warn us about the dangers of allowing government, banks and corporations to accumulate too much power, but we didn't listen.  Now they dominate everything, and the rest of us are fighting for table scraps.
In early America, most states had strict laws governing the size and scope of corporations.  Individuals and small businesses thrived in such an environment, and the United States experienced a period of explosive economic growth.  We showed the rest of the world that capitalism really works, and we eventually built the largest middle class that the world had ever seen.
But now we have replaced capitalism with something that I like to call "corporatism".  In many ways, it shares a lot of characteristics with communism, and that is why nations such as communist China have embraced it so readily.  Under "corporatism", monolithic predator corporations run around sucking up as much wealth and economic power as they possibly can.  Most individuals and small businesses cannot compete and end up getting absorbed by the corporations.  These mammoth collectivist institutions are in private hands rather than in government hands (as would be the case under a pure form of communism), but the results are pretty much the same either way.  A tiny elite at the top gets almost all of the economic rewards.
There are some out there that would suggest that the answer to our problems is to move more in the direction of "socialism", but to be honest that wouldn't be the solution to anything.  It would just change how the table scraps that the rest of us are getting are distributed.
If we truly wanted a return to prosperity, we need to dramatically shift the rules of the game so that they are tilted back in favor of individuals and small businesses.  A much more pure form of capitalism would mean more wealth, less poverty and a more equitable distribution of the economic rewards in this country.
But it will never happen.  Most of our politicians are married to the big corporations and the wealthy elitists that fund their campaigns.  And most Americans are so uneducated that they believe that what we actually have today is "capitalism" and that the only alternative is to go "to the left" toward socialism.
Very few people out there are suggesting that we need to greatly reduce the power of the federal government and greatly reduce the power of the big corporations, but that is exactly what we need to do.  We need to give individuals and small businesses room to breathe once again.
With each passing year, things get even worse.  In fact, the founder of Subway Restaurants recently said that the environment for small businesses is so toxic in America today that he never would have been able to start Subway if he had to do it today.
For much more on how small business is being strangled to death in the United States, please see my previous article entitled "We Are Witnessing The Death Of Small Business In America".
What I want to do now is to discuss some of the results that "corporatism" is producing in America.
First of all, we continue to see incomes go down even though we live in an inflationary economy.
As Time Magazine recently reported, personal incomes took a huge nosedive during the month of January…
Data released by the Commerce Department last week showed that personal income fell 3.6% in January, the biggest decline in 20 years. The drop was even bigger when taxes and inflation are taken into account. Real personal disposable income fell by 4%, the biggest monthly drop in half a century.
But this is part of a longer term trend.  Median household income in the U.S. has declined for four consecutive years, and it is now significantly lower than it was all the way back in 2001…
Real median US household income — that's "real," as in "adjusted for inflation" — was $50,054 in 2011, the most recent data available from the US Census Bureau. That's 8% lower than the 2007 peak of $54,489.
Meanwhile, big corporations are absolutely raking in the cash.  The following is from a recent New York Times article…
"So far in this recovery, corporations have captured an unusually high share of the income gains," said Ethan Harris, co-head of global economics at Bank of America Merrill Lynch. "The U.S. corporate sector is in a lot better health than the overall economy. And until we get a full recovery in the labor market, this will persist."

The result has been a golden age for corporate profits, especially among multinational giants that are also benefiting from faster growth in emerging economies like China and India.
Today, corporate profits as a percentage of U.S. GDP are at an all-time high, but wages as a percentage of U.S. GDP are near an all-time low.
Just check out the following chart.  Corporate profits have absolutely exploded over the past decade…
Meanwhile, wages as a percentage of GDP continue to fall rapidly…
Most of the jobs being created in America today are "low wage" jobs.  Tens of millions of Americans are working as hard as they can only to find that they can barely put food on the table and provide a roof over the heads of their children.  The ranks of the "working poor" are exploding and the middle class continues to shrink.
Many of you that are reading this article are members of the working poor.  You know what it is like to stare up at your ceiling at night wondering how you are going to pay the bills next month.
Today, most Americans are living very close to the edge financially.  A recent article by NBC News staff writer Allison Linn shared some of their stories.  The following is one example…
Crystal Dupont knows what it's like to try to live on the federal minimum wage.

Dupont has no health insurance, so she hasn't seen a doctor in two years. She's behind on her car payments and has taken out pawn shop and payday loans to cover other monthly expenses. She eats beans and oatmeal when her food budget gets low.

When she got her tax refund recently, she used the money to get ahead on her light bill.

"I try to live within my means, but sometimes you just can't," said Dupont, 25. The Houston resident works 30 to 40 hours a week taking customer service calls, earning between $7.25 and $8 an hour. That came to about $15,000 last year.

It's a wage she's lived on for a while now, but just barely.
Sadly, the number of Americans that are "just barely" surviving continues to grow.
But if corporate profits are soaring to unprecedented heights, then who is getting all of those rewards?
The monopoly men of the global elite are.
Just check out the following video which does a great job of illustrating how corporatism has systematically funneled all of the economic rewards in our system to the very top…
Once again, I want to make it very clear that I am not advocating socialism as the answer in any way, shape or form.  Socialism takes away the incentive to create wealth and it almost always results in almost all of the economic rewards going to a very tiny elite anyway.
As I said earlier, what we need is a return to a much more pure form of capitalism, but this is so foreign to the way that most people think that most people will not be able to grasp this.
It certainly would be possible to greatly reduce the power of the federal government and greatly reduce the power of the big corporations at the same time, but this is so "outside the box" for most people that they cannot even conceive of doing such a thing.
We need to create an environment where individuals and small businesses can thrive once again.  But instead, most of us are content to continue "playing the game" and getting enslaved in even more debt.
For example, according to CNBC, auto loans just continue to get larger and continue to get stretched out for longer periods of time…
American car buyers, attracted by new models and cheap financing, are taking out bigger auto loans and stretching out the terms of those loans to a new record length.

New analysis from Experian Automotive shows the average new car loan in the fourth quarter of last year was $26,691 and stretched out over an average of 65 months. The length of the average loan is one month longer than the previous record set in the third quarter of last year.
What will they think of next?
Will we eventually have auto loans that get paid off over 10 years?
By the way, that is another way that the monopoly men of the global elite get all of our money.  They enslave us to debt, and we spend year after year of our lives slaving away to make them even wealthier.
They are very smart.  There is a reason why they have 32 TRILLION dollars stashed away in offshore tax havens.  They know how to play the game, and they are very happy that most of the rest of us are asleep.
Fortunately, it appears that an increasing number of Americans are waking up.
For example, I wanted to share with you all an excerpt from a comment that one of my readers left on one of my recent articles…
In the past year, I've been slowly but surely waking up to the nonsense happening around me. There's so many things I need to simply get off my chest, so excuse the length of this post. Recently in the past two years, I've gotten married and have been medically discharged from the Marines after being injured in Afghanistan. Being 23 years old and married, my goal is secure a secure a future for my family, but with the way things are going, I'm not exactly sure how much of a future we're going to have in 50 years. I can't explain it, but I've felt this need to change my attitude and motivations lately.

I started by turning off the garbage music, television and other mindless entertainment that seems to plague my generation. It was easier than it looked – I don't miss most of it really. The next order of business was to educate myself on world news, so that's what I did. Every day, like clockwork, I check all major mainstream news feeds (NBC, Fox, Abc, CNN, Reuters, BBC, etc.) as well as not-so-mainstream news sites – yours being one of them. It's incredible how fast our world changes and the manner in which it changes. The local 10 o'clock doesn't show anything but local news, sports, weather, lottery #'s and whatever else they decide to throw in. It's a night and day difference once you start to actually research and see what's happening all over the world. Look at the number of comments about a news story on the economy and then look at a celebrity story on the "news"….People are so blind, it truly amazes me. My friends, family and classmates at college seem to be under a spell of some sort. They're distracted – and it's contagious. Nobody I know gives a damn about global affairs/economics. They're more interested in the newest iPhone, cars, shows, movies, and just about anything else you can think of. I'm not saying there's anything wrong with these things, but my friends/family/peers are CONSUMED by these distractions. When the election was taking place in 2012, every Tom, Dick and Harry on Facebook had an opinion and rant. After the circus ended however, everyone simply went back to posting about parties, kittens, Farmville etc. It's a huge joke. For me, it's little terrifying and exciting to see history unfolding in front of our eyes. This country of ours is going through big changes now that will most certainly affect our future, so I strive to adapt and prepare myself and my family. I'm looking at buying my first home this summer. Right now I live in an apartment right outside Philly and spend more money on rent than most pay for a mortgage. I need a house with a little land to raise chickens, grow fruits/vegetables, store canned food – and to be as independent from the system as I can. For my job, I wanted a skill/trade that people would always need, so I picked the funeral business. On the side, I work in construction and have been learning everything there is to know about building with my own two hands. I feel as though these old forgotten skills are going to be handy in a short while.
Hopefully we can get a lot more people to wake up and start breaking out of "the matrix" of control that is all around us.
Right now, the system is designed to continually funnel more money and more power to the very top of the pyramid.  The global elite are becoming more dominant with each passing day.  Unless something dramatic happens, at some point the American people will become so powerless that they won't be able to do anything about it even if they wanted to.
The idea of a very tiny elite completely dominating all the rest of us goes against everything that America is supposed to stand for.  In the end, it will result in absolute tyranny if it is not stopped.
Source: The Economic Collapse
The middle class has quite a gift welcoming them as the calendar flips over to 2013.  Their payroll taxes are going to go up, their income taxes are going to go up, and approximately 28 million households are going to be hit with a huge, unexpected AMT tax bill on their 2012 earnings.  So happy New Year middle class!  You are about to be ripped to shreds.  In addition to the tax increases that I just mentioned, approximately two million unemployed Americans will instantly lose their extended unemployment benefits when 2013 begins, and new Obamacare tax hikes which will cost American taxpayers about a trillion dollars over the next decade will start to go into effect.  If Congress is not able to come to some sort of a deal, all middle class families in America will be sending thousands more dollars to Uncle Sam next year than they were previously.  And considering the fact that the middle class is already steadily shrinkingand that the U.S. economy is already in an advanced state of decline, that is not good news.  You would think that both major political parties would want to do something to keep the middle class from being hit with this kind of tax sledgehammer.  Unfortunately, at this point it appears that our "leaders" in Washington D.C. are incapable of getting anything done.  So get ready for much smaller paychecks and much larger tax bills.  What is coming is not going to be pleasant.
So what happened?
Weren't the tax increases only supposed to be for the wealthy?
Well, that is what the politicians always promise, but it is always the middle class that ends up getting hit the hardest.
In this day and age, the big corporations and the ultra-wealthy are absolute masters at avoiding taxes.
For example, Facebook paid approximately $4.64 million in taxes on their entire foreign profits of $1.344 billion for 2011.
That comes out to a tax rate of about 0.3 percent.
Overall, the global elite have approximately 18 trillion dollars parked in offshore tax havens such as the Cayman Islands.
Keep in mind that U.S. GDP for 2011 was only slightly above 15 trillion dollars.
So the global elite have an amount of money parked in offshore banks that is substantially larger than the total value of all goods and services produced in the United States each year.
According to one estimate, a third of all the wealth in the entire world is stationed in offshore banks.  Our politicians are playing checkers and the global elite are playing chess when it comes to taxes.  Our current system of taxation is irreversibly broken and should be entirely thrown out and replaced with something else.
And of course under our current system those that are poor don't pay much in taxes because they are just trying to survive.
So who always ends up getting the painful end of the hammer?
The middle class does, and that really stinks.
Let us hope and pray that our politicians can come together and do something for the middle class.  In particular, we should all be screaming and yelling at our politicians about the Alternative Minimum Tax.  It was originally designed as a method to "tax the rich", but unless Congress does something the middle class is about to be ripped to shreds by it.  The following is from a recent CNBC article about the AMT…
In a cruel epilogue to 2012, roughly 28 million families would owe the IRS $86 billion more than they anticipated for this year should the country plunge off the cliff, according to the nonpartisan Tax Policy Center.

Those families would face the "Alternative Minimum Tax," which was introduced in 1969 to supposedly guarantee that wealthy Americans could not elude the taxman. But the AMT not only flopped, it was never indexed to inflation. So with each passing year, it seeps away from high society and into the wallets of Target and Wal-Mart shoppers. That sets up a disaster for April 15.
So how much money are we talking about?
According to that same article, many families are about to be socked by tax bills that will be absolutely huge…
On the whole, 98 percent of those with incomes between $200,000 to $500,000 would pay an additional $11,000 in AMT this year, according to the center's estimates. About 88 percent of those with incomes of $100,000 to $200,000 would need to fork over another $3100, and even the majority of Americans with earnings between $75,000 and $100,000 would have an AMT liability.
Most of the tax increases that will be coming as a result of the fiscal cliff will be for 2013 earnings, but the AMT tax hike will apply to 2012 earnings.  So if you end up falling under the AMT, you better get ready to write a very large check to Uncle Sam in just a couple of months.
And the AMT is only just one of the very painful tax increases that American families will be facing.  If no deal is reached in Congress, every single middle class American taxpayer will be dealing with significantly higher taxes.
A recent ABC News report entitled "Fiscal Cliff: By The Numbers" detailed some of the other tax increases that you can expect in 2013…
So why don't our politicians do something about all of this?
What are they fighting so bitterly about anyway?
Sadly, neither side is actually serious about substantially reducing the size of government deficits or about getting government spending under control.
During a recent interview on CNBC, Ron Paul explained that "they pretend they are fighting up there, but they really aren't. They are arguing over power, spin, who looks good, who looks bad; all trying to preserve the system where they can spend what they want, take care of their friends and print money when they need it."
Most in the mainstream media are making it sound like some kind of a "battle royal" is going on in Washington, but as Lou Dobbs recently pointed out, the U.S. national debt is going to end up in just about the same place no matter what happens.
According to Dobbs, if we "do nothing" the U.S. national debt will be approximately 25.8 trillion dollars in 2022.
If "Obama wins", the U.S. national debt will be approximately 25.4 trillion dollars in 2022.
If "Boehner wins", the U.S. national debt will be approximately 25.2 trillion dollars in 2022.
You can watch the entire analysis by Lou Dobbs right here…
So they are putting all of us through all of this torture even though nothing will really change in the long run no matter who wins?
What kind of a circus is this?
Meanwhile, the reckless spending continues.
Barack Obama has just issued a new executive order that ends the pay freeze for federal workers that had been in place.
So now all federal employees will be getting a nice hefty pay raise.
For example, Vice President Joe Biden brought in $225,521 this year.
Next year, he will make $231,900.
Not that our politicians really need the money.  Most members of Congress are millionaires anyway.  But if they can get us to pay for it, they might as well go for it, eh?
There are now close to half a million federal employees that bring homeat least $100,000 a year.  Plus, it is important to keep in mind that the benefits that federal employees get are absolutely outstanding, and it is close to impossible to actually fire a federal worker.
Life is good if you are working for Uncle Sam.
Meanwhile, our politicians seem determined to keep draining more blood out of the middle class.  Even if a "deal" is reached, we will still be hit by some categories of tax increases.  Let's just hope and pray that we don't get hit by all of the tax increases that are scheduled to go into effect.  That would be a financial disaster for millions of families.
So happy New Year middle class.  Your taxes are about to go through the roof and our politicians are too busy fighting with each other to do anything about it.
What else will 2013 bring?
Source: The Economic Collapse
The United States is quickly descending down the path of serfdom in a 21st century application of modern day feudalism.
A new strategy has appeared in America which threatens to make a real live serf out of nearly every American citizen. The main emphasis of this attack is the ongoing conversion to Communitarian law and a dramatic departure from our time honored Constitutional law. There are ten steps to implement on the way to your enslavement and incarceration into a feudal society of that only Satan could be proud of.
The erosion of these liberties is not the result of a series of random, unconstitutional acts by power-hungry globalist minions. Instead, the new and emerging system of American justice is bringing forth a sweeping set of reforms which is quickly ending our experiment with inalienable, individual liberties. This new system of justice is called Communitarian law and is the antithesis of Constitutional law as it champions community interests at the expense of individual liberties. Terms like sustainability, smart growth, collectivism and sacrificing for the greater good represent some of the buzz words and phrases of Communitarian law.
Americans have come to expect that our individual liberties are granted by God, not by man or by government. We also believe, as Thomas Jefferson wrote, that these rights are inalienable and may not be taken away by government. The United States Constitution prevents not only the implementation of tyrannical practices against it citizens, it also prohibits the will of the majority from abusing the civil liberties of the minority.
Sadly, the United States Constitution is on life support and the patient is nearing the end. So where is this leading the country?
The Supreme Court case of Kelo v. The City of New London, CT. (2005) usurped America's Fifth Amendment rights with regard to property rights. Government can now seize your property, and for the first time, award your property to a private entity who is presumably a cohort of someone in government. Some Americans are decrying these acts as unconstitutional. These Americans are correct. However, all of these acts are legal under the Communitarian system of justice because the intent is based on what is in the common good and not on what is constitutionally legal. And who gets to decide what is in the common, or the communist good? That would be the people brining you Communitarian law, the global elite. Don't forget the old axiom of the Golden Rule. He who has the gold, makes the rules. In the modern day application of this old saying states that he who prints the money gets to steal your home. Please read on for the explanation.
Our abandonment of the U.S. Constitution in favor of Communitarian law allows the Federal Reserve, through QE3, to purchase $40 billion of mortgage based securities and will continue to purchase $40 billion worth of mortgaged properties each and every month until they own every single piece of real estate in the country. This process began on September 13, 2012 and will continue until all privately owned properties are held by the money changers.
On the way to the new serfdom in America, a new house stealing strategy has emerged over the past several months. With many homeowners presently underwater, the five megabanks are conducting reappraisals and billing the difference between the loan amount and the current appraised value of the house. When the homeowner cannot find the cash to pay the difference, usually within a 30 day window, the bank forecloses.
If the bail out money from QE1 and QE2 had been applied to the totality of America's home commercial mortgages, every home and business mortgage would have been paid off in full. Instead, the bail out money went to crooked bankers who broke the law in perpetuating the crises in the first place, which sent our home values plummeting. The bailouts set the stage for the Federal Reserve to accomplish its two goals of seizing all private property in American and collapsing the dollar as a prelude to the roll out of a new global currency.
Welcome to the new Americana feudal manor and you and I are the serfs. Maybe this is why Homeland Security purchased 1.6 billion rounds of ammunition, over the past year, because the globalists realize that even the most dumbed down American might think that fighting for their home is worth taking on the corrupt federal government.
When one steps back and looks at the brilliant strategy concocted by the global elite, one can only marvel at their cleverness. First, Wall Street plays the reckless derivative debt game and collapses the world's economy. Second, home values dramatically drop. Third, the banks seize begin seizing underwater properties with money printed out of thin air by the Federal Reserve. Fourth, the economy eventually collapses from printing 40 billion dollars of mortgage backed securities every single month. Fifth, global currency and global government is ushered in. Sixth, Obama adopts the UN gun ban and uses the newly purchased 1.6 billion rounds of ammunition on the dissenters. Seventh, with Americans out of their homes, they can be forced into the new stack and pack cities complete with their 200-500 square foot apartments. Eighth, Americans will be subject to forced vaccines and real depopulation will begin in earnest. Nine, one child limits will be placed on families, and tenth the 10% who survive this vicious transition will live in humanities darkest days in a hellish nightmare that even George Orwell could not have foreseen.
God help us!
Source: The Common Sense Show
With the 2012 Presidential election just a few days away, it is almost superfluous for me to engage in any kind of in depth discussion, as most people cannot, for the life of them, get past the political theater that is currently crescendoing to a climax. Therefore, I will simply provide readers with a few passing thoughts regarding the elections next week.
I think Mitt Romney will somewhat comfortably win the Presidential election. This will cause "conservatives," Christians, and most Republicans to go into a state of deep hibernation, which will allow Romney to wreak havoc upon the Constitution and liberties of the people. In 2012, Barack Obama is the "Boogeyman" that must defeated at all costs. But the fact is, with the exception of Romney's more business-friendly approach to economics, the differences between Obama and Romney are negligible.
As I have noted in previous columns, the differences between Mitt Romney and Barack Obama are miniscule on virtually every salient issue. They both supported TARP; they both supported Obama's economic stimulus package; they both supported so-called assault weapons bans and other gun control measures; Obama has an "F" rating from Gun Owners of America, while Romney has a "D-" rating from GOA; neither man supports a balanced budget; neither man opposes foreign aid; they both supported the bailout of the auto industry; they both have a track record of being big spenders; they both fully support the Federal Reserve; they both oppose a full audit of the Fed; they are both supporters of universal health care; both men are showered with campaign contributions from Wall Street; neither of them wants to eliminate the IRS or the direct income tax; both men are on record as saying the TSA is doing a "great job"; they both supported the NDAA, including the indefinite detention of American citizens without due process of law; they both supported the renewal of the Patriot Act; they both believe that the President has "executive power" to assassinate and kill; both support the "free trade" agenda of the global elite; they are both soft on illegal immigration; they both support NAFTA and CAFTA; they both have a history of appointing liberal judges; they both believe the President has the authority to take the nation to war without the approval of Congress; and neither of them has any qualms about running up more public debt to the already gargantuan debt of 16 trillion dollars.
Judge Andrew Napolitano nailed it when he said, "Barack Obama loves Big Labor; Mitt Romney loves Big Business; but they both love Big Government."
Steve Baldwin (no relation) agrees. Steve is a former California State legislator and former Executive Director of the Council for National Policy. He said:
"As someone who was asked by one of the presidential candidates to investigate Romney's gubernatorial record, I can assure you there is little in Romney's background to suggest he will be a Reagan-type president willing to undertake bold action to save our economy and restore our culture. I know every bill he signed and every statement he made as Governor. I know who his appointees were and the liberal vision that governed his actions. As Massachusetts Governor, he sided with the big government types in every crisis he faced. Indeed, he repeatedly sold out constitutional rights–freedom of religion, the 2nd amendment, etc., every time he had the opportunity to do so.
"He raised taxes on the private sector, destroyed job creation when he implemented RomneyCare, and came out in support of amnesty for illegal aliens. Most of his judicial appointees were to the left of Obama's two appointments to the Supreme Court. As governor, he led the country in advancing three of the left's most sacred issues: Cap and Trade, socialized medicine and gay marriage. Romney even supported Obama's bailouts and the useless $8 billion stimulus. And he's hostile to the notion of engaging in serious budget cuts, telling one reporter, 'I'm not going to cut $1 trillion in the first year.'
"Let's not also forget that Romney's advisors actually met with Obama's advisors on a dozen occasions to assist them with designing ObamaCare! It's no surprise that Romney is refusing to call ObamaCare a tax, even though it's the largest middle class tax hike in American history. The reason for this is because, while governor, his RomneyCare plan–the model for ObamaCare–was attacked as a tax and he argued it wasn't.
"In other words, ObamaCare has been taken off the table as a campaign issue because Romney is afraid of being portrayed as a hypocrite for his past statements on this issue. This is reason number 167 why Romney should never have become our nominee.
"I don't care how his campaign portrays him today, his record as Governor is far more indicative of how he will govern than his campaign sound bites. If you're not familiar with what I am disclosing about Romney, it's because the truth about Romney was kept from Republican voters. Yes, the conservative movement sold out to Romney. Starting in 2004, Romney created a slew of PACS and foundations that funneled thousands of dollars to hundreds of conservative groups, think tanks, grass roots leaders and GOP entities.
"In return, many of these entities that normally would have attacked Romney during the presidential primary went silent or even promoted him. I've tracked all of Romney contributions to conservative and GOP groups and it's disgusting. It means that the leadership of our own conservative movement is up for the highest bidder and cannot be trusted to do the right thing. Even National Review, the nation's leading conservative publication, took money from Romney and for the last six years blocked all articles critical of Romney. Instead, they published a slew of articles portraying him to be a conservative superstar. It was all phony and I can prove it."
Even though Romney will promote at least 85% of the Obama agenda, conservatives have no fear or trepidation of Romney because he is a Republican, whereas Obama scares the pants off of them because he is a Democrat. Ah, don't you just love partisan politics?
Therefore, as I said, absent massive vote-fraud, Romney will be our next President. But he will do NOTHING to stem the tide of coming disaster. Romney will be a military hawk of the highest order. And while corporations doing business with the military-industrial complex will reap huge profits, America's continued foreign interventionism is going to bring us to the brink of World War III. Furthermore, it is the "we are at war" mantra that is used to justify a burgeoning police state in America, which Romney will enthusiastically continue to implement. And unlike the Democrat Barack Obama, the Republican Mitt Romney will have little resistance–except from a Democrat-controlled Senate.
Republicans will maintain control of the House of Representatives, which is probably a good thing; Democrats will probably control the Senate. Between the two, I had much rather have Republicans control the House, because trying to find honest-to-God freedomists among Republican US senators (you could count them on two hands) is like trying to find hen's teeth. Again, Romney isn't going to appoint freedomist judges anyway, so that argument is moot. But if the first six years of this century proved anything, it proved that neither major party in Washington, D.C., can be trusted with control of both chambers of Congress and the White House. That is a recipe for disaster!
At this point, I must remind readers that the reason Barack Obama was elected to begin with was due to the eight years of the phony-conservative G.W. Bush administrations. Americans were disillusioned and angry over Bush's huge spending habits at home and his military adventurism overseas. I predict a Mitt Romney presidency will have the same effect. As with G. W. Bush, Mitt Romney will disappoint and anger the American electorate, which will pave the way for another leftist (Hillary Clinton?) to prevail in 2016.
"And the beat goes on."
At some point–maybe toward the end of Romney's first term–the chickens are going to come home to roost. Neither major party has the guts to do what it takes to put America on a solid financial footing. They are both beholden to too many parasites that are sucking the life's blood out of our country. And neither party will do a darn thing to stop this fascination with empire that is putting our troops in killing fields all over the world. The result: it's only a matter of time before the inevitable happens. And just about anybody with half a brain knows it!
It would be nice if a few states would elect freedomist governors, attorney generals, sheriffs, legislators, senators, secretaries of State, etc., next Tuesday. At the end of the day, freedom is going to be won or lost at the State level anyway. My son, Tim Baldwin, is running for a Montana House seat. Here is his website:
I know of a handful of other freedomists in Montana and around the country who, if elected, could make a real difference in their respective states. We'll see.
So, if it makes you feel better, vote for Mitt Romney. He's probably going to win anyway–but it won't matter! But, by all means, when you find a for-real freedomist to vote for in the other races, be sure you do that, because that WILL matter!
Many of us in the liberty movement find ourselves searching for a distinct root cause of the trials and tribulations of American culture — the Holy Grail catalyst that, if unraveled, would save this country and heal the septic wounds covering the landscape of our hobbled society. The obvious answer would be to remove the global elites who are poisoning the well from the picture entirely. Yes, this has to be done eventually. However, we must also identify how those elites have been able to so thoroughly con the masses of this nation for so long.
What inherent weakness has made us susceptible to manipulation? For this question, there are NO easy answers. But, if I had to choose a single frailty of our collective psyche as paramount to our downfall, I would say that Americans most of all are confounded by their own patriotism. We often embrace the ideal without knowing what it really means.
There are in fact two kinds of patriotism: the concrete, and the imagined. Many Americans fall haphazardly into the fantasy of being patriotic. They define patriotism upon the exploits of the mainstream and of the government in control at the time. They become cheerleaders for the establishment instead of stalwart champions of their country's founding principles. In fact, true patriotism is NOT about blindly defending one's nation or leadership regardless of its trespasses; true patriotism is about defending the philosophy that made one's nation possible and prosperous in the first place — even if that means standing against the power structure in place today.
I often hear the uneducated and unaware claim that America and its principles have been a bane to the rest of the world. They say America is at the center of the vampire squid, flailing its vicious tentacles against innocent foreign civilizations. This is an oversimplification at best. The crimes that these well-meaning but naïve activists scorn cannot be attributed to "America" because the American ideal has been completely abandoned by those in the seat of power in our modern era. We do not live in "America" — at least, not the America that the Founding Fathers and authors of the Constitution created.  Therefore, the original philosophy that gave birth to America is not the issue, the abuse and neglect of that philosophy is.
America has been ransacked and deformed into a hideous lampoon of its former self. This has been done for the most part through the destruction of the guiding principles we pretend we still hold onto as a culture, but in reality have cast aside. If we are ever to undo the damage that has already been done, we have to rediscover what the original design of America was. Wailing and growling about the inadequacies of the present does nothing unless we also establish where it is that we have fallen from grace. What is America supposed to be? What did the Founders truly intend?
America Is Supposed To Be Controlled By The People
The concept of a Republic revolves around a reversal of the traditional narrative of power. Throughout most of history, government stood at the top of the pyramid, where the hands of a few dominated the destinies of the citizenry. The future was a matter for the elites, not the peasants, to be concerned with. The American Republic, as designed by the revolutionary colonists who defeated the old oligarchy (at least for a time), flipped the role of government to servant rather than master. The goal was to make government tangible and accountable rather than abstract and untouchable. The America of today has no such accountability anymore.
We have a two-party system that pursues the mechanizations of globalism in tandem, not in contest. When both parties have the same desires and goals, when both parties collude to remove civil liberties rather than protect them, and when both parties are funded by the same corporate backers, there is no such thing as change through the process of elections. Anyone who claims that government corruption can be punished through the ballot box hasn't the slightest clue how our system really functions. They think we are still living in the original "America," one that values the voice of the people.
When the government decides to push through banker bailouts, the Patriot Act, the National Defense Authorization Act, etc., all while ignoring opposition by a vast majority of citizens, it is clear that the paradigm has shifted and the American value of representation by and for the people is lost.
America Is Supposed To Prosper Through Free Markets
One of the first acts of the American Revolution in the fight against British tyranny was to decouple from British economic dominance. They stopped relying on goods produced in England and peddled by the European merchant class and began making their own. From homespun clothing to homemade rifles, Americans created a legitimate free-market environment. Free markets are systems controlled by the people, thriving on the natural functions of supply and demand. They are not administered by bureaucracies or corporate hierarchies that manipulate the economy to fit preconceived political and social ends.
Free markets are decentralized markets. Corporations, which obstruct decentralization, were never meant to exist according to Adam Smith, the architect of traditional free markets. Today's framework operates on centralization and the removal of options and choices, which is facilitated by the imbalance and lack of accountability in the corporate legal structure.
I have to laugh every time I hear someone attack "capitalism" and free markets as the source of all our ills. America has not had the pleasure of free markets for at least 100 years (since the construction of the private Federal Reserve, a collusion between banking and government interests). No one alive today has ever seen an actual American "free market" beyond community barter, so to blame free markets for our modern failings is rather thoughtless.  To summarize, the U.S. economy is nothing like what the founders envisioned and fought for.
America Is Supposed To Have A Reserved Foreign Policy
The Founding Fathers specifically sought to keep America out of foreign entanglements and haphazard alliances. They knew from experience that the elites and monarchies of Europe often used wars as a means of consolidating power and keeping populations in relative fear. They were well aware of the methodologies of Niccolo Machiavelli and knew that forced alliances were a trap used to ensnare nations into unnecessary conflict and financial dependency while keeping the masses subservient through false patriotism.
Today, our government has utterly violated the original principles of reserved foreign policy, especially in the past century. The excuse always used is that "we are under attack," yet we usually discover later that these "attacks" were actually fabricated by our own leaders. From the sinking of the USS Maine, to the sinking of the Lusitania, to the Gulf of Tonkin and beyond, for the past 100 years, Americans have been presented with false flag threats used as leverage to convince us to become entangled in foreign engagements. This strategy has become so common that elitists now openly admit their intentions to commit future false flags in order to draw us into yet another war, this time with Iran.
The current policy of "exporting democracy" has not only been a complete failure (just look at Egypt, Libya, Syria, Iraq, Afghanistan, etc.), it is also a total affront to the foundation of the American dynamic. Patriotism in the name of interventionism is foolhardy and decidedly un-American.
America Is Supposed To Respect Individual Rights
The Founders witnessed the extreme abuses of government firsthand: invasion of privacy, invasion of property, wrongful arrest and imprisonment, loss of representation, overt and malicious taxation, thuggish law enforcement, and the targeting of those who dared to dissent in their speech. The excuse used by the British for their tyrannical behavior was, essentially, national security. In the end, though, the elites' actions had nothing to do with security for the populous and everything to do with what they saw as opposition to their hegemony. Our government has become a mirror image of the elitist power-mongers of Britain in the days of the revolution. Absolutely everything the colonists fought against has been re-established by the globalists in our political structure today, once again, all in the name of national security.
We have seen the enslavement of our money supply and general economy by the Federal Reserve; invasive and violent taxation through the Internal Revenue Service; loss of privacy through the Foreign Intelligence Surveillance and the Patriot acts; loss of property rights through multiple agencies including the Bureau of Land Management, the Environmental Protection Agency, the IRS, the Food and Drug Administration, etc. (who claim their tightening fist is for our own safety, yet they constantly overlook corporate misdeeds that put the public in true danger while pummeling average citizens for minor or non-existent offenses); the militarization of law enforcement through the Department of Homeland Security and Federally dominated fusion centers; potential loss of Habeas Corpus through the NDAA; and even wrongful arrest against those who merely speak openly of their discontent (look into the case of Marine veteran Brandon Raub for a taste of what lay ahead).
What Have We Become?
Those who rally behind the modern concept of America rally behind a façade — an empty shell devoid of the heart and soul that gave life to this once great experiment. I do not support what America is. I support what America was and what it could be again if the truth is adequately smashed into the faces of the currently oblivious public. If this country is content to suckle from the putrid teat of globalism and forsake the moral force of conscience that gave it life, then it has become another place — an alien land.
I have heard the argument that America is meant to be a kind of chameleon built to change its stripes and adapt to the demands of the era. I have heard it argued that the Constitution and the principles of the Founding Fathers are outdated and inadequate for our new age of technological wizardry and terrorist ideologies. This is pure intellectual idiocy. The principles of freedom never expire. Individual liberty is inherent and eternal. It is the driving force of every great accomplishment in the history of mankind. The Constitution and the Bill of Rights embody the spirit of that eternal battle of individual liberty. There is no adaptation. There is only freedom or tyranny.
It is time for us to decide what kind of Americans we wish to be: the deluded rah-rah puppets of a desiccated totalitarian society, or the watchmen on the wall. Will we be the keepers and protectors of the vital core of the American identity, or will we be fly-by-night consumers of the flavor-of-the-day political carnival, eating every tainted sample from the elitist platter in an insane attempt to replace our free heritage with a sleek, sexy, rehashed form of top-down feudalism?
Source: Brandon Smith | Alt-Market
Economist Kenneth Boulding said, "Anyone who believes in indefinite growth in anything physical, on a physically finite planet, is either mad or an economist."
The same can be applied to an obese 450 pound person.  The fatter he or she becomes, the sooner he or she dies.  Over 1.5 million heart attacks annually attest to that reality in America.
Each week, we watch the declining or stagnant Dow Jones stock figures. We wonder why we haven't jumped out of our recession.  We feel confused that the great American economic engine hasn't brought us back to full employment and endless financial wealth.
As will be discovered in the months and years ahead, we have hit the zenith, the peak, the top—and it's all a degree of downhill from now on out.  As Boulding said, the more people we must feed, the more we must house, the more we must water and the more we must transport—the faster our decline.
It's astounding to me, an average citizen, that our leaders cannot understand our predicament.  It's shocking that we fail to put two and two together.  With 14 million unemployed, we import 125,000 workers every 30 days to offset any gains in employment.  That faulty path leads to a deeper problem.
"Our solution is our problem," said Richard Heinberg, the author of "The End of Growth: Adapting to Our New Economic Reality," . "Its name is growth. But growth has become uneconomic. We are worse off because of growth. To achieve growth now means mounting debt, more pollution, an accelerated loss of biodiversity and the continued destabilization of the climate. But we are addicted to growth. If there is no growth there are insufficient tax revenues and jobs. If there is no growth existing debt levels become unsustainable. The elites see the current economic crisis as a temporary impediment. They are desperately trying to fix it. But this crisis signals an irreversible change for civilization itself. We cannot prevent it. We can only decide whether we will adapt to it or not."
In other words, we must change our economic system.  We need to move toward a stable population and steady state economics. (www.SteadyState.org)
In this five video, you will see HOW much financial trouble we face:
 http://www.youtube-nocookie.com/embed/EW5IdwltaAc?rel=0
As you can see, essentially, our collision course is set and our paralyzed Congress cannot grasp or take action to solve it.  It is now only a matter of time and our personal response.
"It could implode in a few weeks, in a few months or maybe in a few years," Heinberg said, "but unless radical steps are taken to restructure the economy, it will implode. And when it does the financial system will seize up far more dramatically than in 2008. You will go to the bank or the ATM and there will be no money. Food will be scarce and expensive. Unemployment will be rampant. And government services will break down. Living standards will plummet. 'Austerity' programs will become more draconian. Economic inequality will widen to create massive gaps between a tiny, oligarchic global elite and the masses. The collapse will also inevitably trigger the kind of instability and unrest, including riots, that we have seen in countries such as Greece. The elites, who understand and deeply fear the possibility of an unraveling, have been pillaging state resources to save their corrupt, insolvent banks, militarize their police forces and rewrite legal codes to criminalize dissent."
In the coming months, Romney and Obama need to get down to brass tacks. Right now, both of them fool themselves and us. They need to come up with a plan to act on our $16 trillion debt.  If they don't, Greece's example at less than 30 million citizens will be multiplied times 300 million Americans.
Albert Einstein said, "The problems in the world today are so enormous that they cannot be solved with the level of thinking that created them."
Therein lies our predicament. The people who got us into this nightmare keep thinking they can get us out with the same kind of thinking that got us into it. Instead, they transform a nightmare into a living nightmare.
In other words, sooner or later, by working with the old economic concepts, we can only face collapse.  Whether we like it or not, we need to raise taxes, cut benefits,  stop deficit spending on military, trade and welfare, stop growing our population by 3.1 million annually and pay down our debt.
As our second president John Adams said in 1826, "There are two ways to conquer & enslave a nation. One is by the sword. The other is by debt."
I believe Albert Einstein is credited with saying, "Insanity is doing the same thing over and over again and expecting different results." Using that definition, it would appear that many of our so-called "conservative" friends are insane. Every four years, they accept a phony conservative Presidential candidate and expect somehow that they are going to achieve a different result. They never do. Either the phony conservative loses because he is virtually indistinguishable from his Democrat opponent (i.e., John McCain), or after being elected while campaigning as a true conservative, he governs as a big-government neocon, and the course of the country changes not one iota (i.e., George W. Bush). This election year is no exception.
The GOP has nominated a man who has governed as a big-government liberal in one of the most liberal (if not the most liberal) states in the union: Governor Mitt Romney of Massachusetts. Furthermore, on virtually every issue one can think of, Governor Romney has flip-flopped more often than a fish that just landed in the bottom of a boat. To get a feel for just how often Romney changes his positions, watch this video:
http://www.youtube.com/watch?v=EQwrB1vu74c&feature=related
If Mitt Romney has proven anything, it is that his word means absolutely nothing. Nothing! Romney is an opportunistic chameleon who will say anything or do anything to get elected. Yet, this is the man whom conservatives trumpet as the savior of America! Why? He is a Republican, and, therefore, he must be better than the Democrat. In short, Mitt Romney is the lesser of two evils. But is he really?
First, the short-sighted, narrow-minded thinking of party loyalists (Republican and Democrat) demonstrates what can only be regarded as a slave mentality. People who vote nothing but party label are in truth already slaves. They are slaves to an elitist establishment that uses the machinery of the two major parties (at the national level) to advance a diabolical globalist agenda. That's why it doesn't matter to a tinker's dam whether it's Bill Clinton or G.W. Bush–or Barack Obama or Mitt Romney–who is elected President: nothing changes the march towards globalism and oppression. At the top, both major parties are controlled by globalists.
For the sake of those who truly respect America's founders and the principles upon which this nation was founded, I would encourage readers to familiarize themselves with George Washington's Farewell Address. In my opinion, Washington's Farewell Address is the greatest political speech ever delivered in US history. It literally shaped the course and direction of the country for decades, perhaps even a century. It really was not until the Twentieth Century, when presidents such as Woodrow Wilson and Franklin Roosevelt came along, that America started steering a course in direct opposition to the principles laid forth in Washington's Farewell Address. Since then, the vast majority of presidents, Republican and Democrat, have almost universally ignored the sagacity of Washington's Farewell Address, which is why nothing has changed regardless of which party gains the White House.
In his Farewell Address, George Washington said, "I have already intimated to you the danger of parties in the State, with particular reference to the founding of them on geographical discriminations. Let me now take a more comprehensive view, and warn you in the most solemn manner against the baneful effects of the spirit of party generally.
"This spirit, unfortunately, is inseparable from our nature, having its root in the strongest passions of the human mind. It exists under different shapes in all governments, more or less stifled, controlled, or repressed; but, in those of the popular form, it is seen in its greatest rankness, and is truly their worst enemy.
"The alternate domination of one faction over another, sharpened by the spirit of revenge, natural to party dissension, which in different ages and countries has perpetrated the most horrid enormities, is itself a frightful despotism. But this leads at length to a more formal and permanent despotism. The disorders and miseries which result gradually incline the minds of men to seek security and repose in the absolute power of an individual; and sooner or later the chief of some prevailing faction, more able or more fortunate than his competitors, turns this disposition to the purposes of his own elevation, on the ruins of public liberty.
"Without looking forward to an extremity of this kind (which nevertheless ought not to be entirely out of sight), the common and continual mischiefs of the spirit of party are sufficient to make it the interest and duty of a wise people to discourage and restrain it.
"It serves always to distract the public councils and enfeeble the public administration. It agitates the community with ill-founded jealousies and false alarms, kindles the animosity of one part against another, foments occasionally riot and insurrection. It opens the door to foreign influence and corruption, which finds a facilitated access to the government itself through the channels of party passions. Thus the policy and the will of one country are subjected to the policy and will of another.
"There is an opinion that parties in free countries are useful checks upon the administration of the government and serve to keep alive the spirit of liberty. This within certain limits is probably true; and in governments of a monarchical cast, patriotism may look with indulgence, if not with favor, upon the spirit of party. But in those of the popular character, in governments purely elective, it is a spirit not to be encouraged. From their natural tendency, it is certain there will always be enough of that spirit for every salutary purpose. And there being constant danger of excess, the effort ought to be by force of public opinion, to mitigate and assuage it. A fire not to be quenched, it demands a uniform vigilance to prevent its bursting into a flame, lest, instead of warming, it should consume."
Notice that George Washington said the "spirit of party" has "baneful effects" upon the country; it is our "worst enemy"; it is a "frightful despotism"; it prevails on the "ruins of public liberty"; it "foments riot and insurrection"; it "opens the door to foreign influence and corruption"; people should "discourage and restrain it"; it "agitates… false alarms"; and, like a fire, if it is not quenched, it will "consume."
Are we not seeing, and have we not seen, the veracity of Washington's warnings? People who only see and vote for a party label are more responsible for the demise and deterioration of our liberties than any foreign enemy. For them to accept and support any candidate, as long as they wear the party label regardless how unethical, dishonest, duplicitous, and insensitive to constitutional government they might be, is what has brought America to the precipice of destruction over which she now teeters.
Second, how can a person who has succumbed to evil have the discernment to say which evil is greater? When people consciously surrender the spirit of virtue and integrity by deliberately supporting a candidate they know has a track record that is antithetical to the principles of liberty, how are they qualified to judge what is good and what is evil? By knowingly rejecting truth and a good conscience, they have already accepted the spirit of evil in their hearts. Such people are in no condition to make moral judgments regarding good and evil!
In fact, one could make a darn good argument (and many have) that a phony conservative Republican is a worse evil than a true liberal Democrat. I, for one, share that position. I think only the most biased historian would dare to say that the eight years of Bill Clinton were worse than the eight years of George W. Bush.
One reason why phony conservative Republicans are so dangerous to our liberties is because most conservatives, Christians, and constitutionalists refuse to resist and challenge a Republican President when he abandons the principles of constitutional government. Since he is a Republican, he gets a free pass.
At this juncture, I invite readers to watch the following summary of Barack Obama and Mitt Romney by Dr. Alan Keyes. Having received a Ph.D. from Harvard University and having served as Ambassador to the United Nations under President Ronald Reagan, Keyes is no slouch. Without a doubt, Alan Keyes has one of the sharpest minds and most articulate tongues in the entire country. Listen to his response to the question, "Will you support Mitt Romney?" See the video at:
http://www.youtube.com/watch?v=4R4KtYVF-74&feature=youtu.be
On virtually every salient issue, the differences between Mitt Romney and Barack Obama are miniscule. They both supported TARP; they both supported Obama's economic stimulus package; they both supported so-called assault weapons bans and other gun control measures; they both supported the bailout of the auto industry; neither of them supports immediately balancing the federal budget; they both have a track record of being big spenders; they both fully support the Federal Reserve; they both oppose a full audit of the Fed; they are both supporters of universal health care; both men are showered with campaign contributions from Wall Street; neither of them wants to eliminate the IRS or the direct income tax; both men are on record as saying the TSA is doing a "great job"; they both supported the NDAA, including the indefinite detention of American citizens without due process of law; they both supported the renewal of the Patriot Act; they both support the "free trade" agenda of the global elite; they are both soft on illegal immigration; they both have a history of appointing liberal judges; they both believe the President has the authority to take the nation to war without the approval of Congress; and neither of them has any qualms about running up more public debt to the already gargantuan debt of 16 trillion dollars.
Read this report on InfoWars.com
Tell me again why Romney is better than Obama!
There are even some party slaves who are so brazen as to suggest that if we do not vote for the phony conservative Mitt Romney it means that we are harming true conservatives at the local and State levels. This has to be one of the most ridiculous assertions I have ever heard! What these people don't understand (because they are themselves slaves to a political party) is that most honest constitutionalists vote for the PERSON, not the party. We recognize that parties are not going to make a difference; PEOPLE are going to make a difference!
Therefore, if I lived in the Houston, Texas, area, I would vote for Republican US House candidate Steve Stockman; and if I lived in the Nashville, Tennessee, area, I would vote for Democrat US Senate candidate Mark Clayton. And since I live in the Flathead Valley of Montana, I am supporting Republican State Representative candidate Timothy Baldwin (yes, he is my youngest son); and if he were running again, I would support former Constitution Party State House member Rick Jore.
If anything, Mitt Romney will have the most deleterious impact upon conservative Republican candidates around the country, as they will be thrust into the big-government shadow of their party's standard bearer. Republican landslides came in 1980 when a perceived strong conservative (Ronald Reagan) carried the GOP torch for President and in 1994 when the GOP promoted (but later failed to deliver) a strong conservative congressional agenda. It is when Republicans nominate known pseudo-conservatives, such as John McCain (and now Mitt Romney), that they fail to achieve sizeable victories nationwide. So, even if Romney wins, he will provide no coattails for his fellow Republicans around the country.
And by the way, neither will Obama provide any coattails for his fellow Democrats should he win. By continuing and expanding Bush's wars in the Middle East (among other things), Obama has turned off millions of independents and constitutionally-minded Democrats. It is literally an every-man-for-himself election year.
It's too bad that Ron Paul is not running as an Independent. It would be a tremendously interesting election if he were.
So, here we are again: conservatives keep doing the same thing over and over (supporting a pseudo-conservative for President) and keep expecting a different result. Einstein was right: this is insanity!
Are you better off today than you were four years ago?  This is a question that comes up nearly every election.  This year the Romney campaign has even created a Twitter hashtag for it:#AreYouBetterOff.  The Democrats are making lots of speeches claiming that we are better off, and the Republicans are making lots of speeches claiming that we are not.  So are most Americans actually better off than they were four years ago?  Of course not.  One recent poll found that only 20 percent of Americans believe that they are better off financially than they were four years ago.  But the same thing was true four years ago as well.  Our economy has been in decline and the middle class has been shrinking for a very long time.  The Democrats want to put all of the blame on the Republicans for this, and the Republicans want to put all of the blame on the Democrats for this.  A recent CNN headline defiantly declared the following: "Decline of middle class not Obama's fault", and this is the kind of thing we are going to hear day after day until the election in November.  But obviously something has gone fundamentally wrong with our economy.  So who should we blame?
Sadly, you hear very little on the mainstream news networks or the talk radio shows about the institution that has the most power over our economy.  The Federal Reserve has far more power over our financial system than anyone else does, but the media and both political parties tell us that the Federal Reserve is "above politics" and that their "independence" must never be questioned.
Unfortunately, most Americans have gone along with that.
But the truth is that the debt-based financial system that the Federal Reserve is at the core of is absolutely central to our economic problems.  If you do not understand this, please see this article: "10 Things That Every American Should Know About The Federal Reserve".
The Federal Reserve has done more to mess up our economy than anyone else has.
So shouldn't they be held accountable?
That is a very good question.
Have you ever wondered why financial markets move so dramatically whenever Federal Reserve Chairman Ben Bernanke gives a speech?
The same thing does not happen when Barack Obama gives a speech.
That is because the financial markets know who holds the real power in our financial system.
But during this election season the American people are told to put all of their attention on the "red team" and the "blue team".  We are told that the two major political parties are philosophical opposites and that they want to take the United States is two completely different directions.
The "true believers" on the blue team are completely and totally convinced that Barack Obama will be able to rescue the economy and save America.
The "true believers" on the red team are completely and totally convinced that Mitt Romney will be able to rescue the economy and save America.
Once upon a time I was one of those political activists.  I was fully convinced that America could be turned around if we could just get enough Republicans into office.
But then I noticed that nothing really seemed to change no matter who was in power.  I became disillusioned as I realized that Republicans were doing things pretty much the exact same way that Democrats were doing them when they got into power.
Yes, there are some minor differences between the two parties on taxes and regulations.
If we elect one guy over the other our economy might decline at a slightly different pace.
But in the end both political parties are taking us to the exact same place.
Down the toilet.
I wish that wasn't true.
But we need to be honest with ourselves….
-Both parties fully support the Federal Reserve.
-Both parties supported the nomination of Ben Bernanke to a second term as the head of the Federal Reserve.
-Both parties endlessly push the job-killing "free trade" agenda of the global elite.
-Both parties see nothing wrong with running absolutely enormous trade deficits with the rest of the world.
-Both parties supported TARP.
-Both parties supported the "economic stimulus" packages.
-Both parties supported the auto industry bailouts.
-Both parties have run up massive amounts of federal debt when in power.
-Both parties have greatly expanded the size of the federal government when in power.
-Both parties are full of control freaks and both parties have added more layers of ridiculous regulations to our already overburdened society when in power.
-Neither party supports getting rid of the income tax or the IRS.
-Neither party has any intention of doing anything to prevent the coming derivatives crisis that could bring down the entire global financial system.
-Both parties are absolutely showered with cash from the big Wall Street banks.
-Both parties think that the TSA is doing a great job.
-Both parties supported the NDAA and the renewal of the Patriot Act.
-Both parties have greatly expanded the unconstitutional surveillance of American citizens by government agencies.
-Both parties are extremely soft on illegal immigration.
-Both parties have treated military veterans horribly.
-Both parties are absolutely packed with corrupt politicians that are living the high life at your expense.
-Neither party plans to balance the federal budget in 2013 if their candidate wins the election.
-Neither party has a plan that will fix our deeply broken health care system.
-Neither party has any plans to shut down the Federal Reserve.  In fact, both parties see absolutely nothing wrong with our current system.
Of course this list could go on indefinitely, but hopefully you get the point.
But I can understand those that are deeply frustrated with Barack Obama and that desperately want to avoid another four years of his policies.
I also believe that Barack Obama has been the worst president in U.S. history and that he and his entire cabinet should immediately resign in disgrace.
However, the Republican party foolishly chose to nominate the Republican candidate that was most like Barack Obama to run against him.
That was an enormous mistake.
No matter what the talk radio shows are telling you, the truth is that this country will continue on pretty much the same path no matter who wins the election.
I know that statement is going to make a lot of people angry.  But it is the sad reality of what we are facing.
Even if you focus on just the economy, the truth is that Mitt Romney's "five point plan" is almost exactly the same thing that Barack Obama has been saying.
Many Americans believe that since Mitt Romney made lots of money on Wall Street conducting leveraged buyouts of vulnerable corporations that he understands how to fix our economy.
Sadly, that is not the truth.
I have listened to many Romney speeches about the economy and I keep waiting for some pearls of wisdom, but I have found that he is just as clueless about the economy as our other recent presidents have been.
Look, I know that there are a lot of people out there that have good hearts that want to have someone that they can believe in.
They want to believe that things can get better.
They want to have hope.
And I don't blame them for that.
I just think that it is time to pull our heads out of the sand and realize that things are not going to be getting any better.
A political savior on a white horse is not going to come riding in to save the day.
So by this point in the article a whole lot of Democrats and a whole lot of Republicans are very upset with me.
But I am not against you.  There is way too much hate in our society today.  Even if we disagree with someone else we can still love them.
I just think that it is very important that we understand that there is not going to be a solution to our problems on the national level and that our economy is headed for collapse no matter who gets elected.
The total amount of debt in the United States has risen from less than 2 trillion dollars to nearly 55 trillion dollars over the past 40 years, and there is nothing that Barack Obama or Mitt Romney can do to prevent the "correction" that is coming.
So are Americans better off than they were four years ago?
Of course not.
But things will soon get a whole lot worse no matter how the election turns out.
The following are 40 statistics that will absolutely shock you….
#1 During the time Barack Obama has been in the White House, median household income has fallen by 7.3 percent.
#2 Back in 2007, 19.2 percent of all American families had a net worth of zero or less than zero.  By 2010, that figure had soared to 32.5 percent.
#3 According to the Federal Reserve, the median net worth of American families dropped "from $126,400 in 2007 to $77,300 in 2010".
#4 According to the Pew Research Center, 61 percent of all Americans were "middle income" back in 1971.  Today, only 51 percent of all Americans are "middle income".
#5 Back in 1970, middle income Americans brought home 62 percent of all income in the United States.  In 2010, middle income Americans only brought home 45 percent of all income.
#6 The unemployment rate in the United States has been above 8 percent for 42 straight months.
#7 The percentage of working age Americans with a job has been below 59 percent for 35 months in a row.
#8 In June, the number of Americans added to the food stamp rolls was nearly three times larger than the number of jobs added to the U.S. economy.
#9 Approximately 53 percent of all U.S. college graduates under the age of 25 were either unemployed or underemployed last year.
#10 Since Barack Obama entered the White House, the number of long-term unemployed Americans has risen from 2.7 million to 5.2 million.
#11 Today, the average duration of unemployment in the United States is about three times as long as it was back in the year 2000.
#12 According to a report that has just been released by the National Employment Law Project, 58 percent of the jobs that have been created since the end of the recession have been low paying jobs.
#13 According to the Center for Economic and Policy Research, only 24.6 percent of all of the jobs in the United States are "good jobs".
#14 In 2010, the number of jobs created at new businesses in the United States was less than half of what it was back in the year 2000.
#15 The average pay for self-employed Americans fell by $3,721 between 2006 and 2010.
#16 According to U.S. Representative Betty Sutton, America has lost an average of 15 manufacturing facilities a day over the last 10 years.  During 2010 it got even worse.  That year, an average of 23 manufacturing facilities a day shut down in the United States.
#17 At this point, one out of every four American workers has a job that pays $10 an hour or less.
#18 While Barack Obama has been president the velocity of money has plunged to a post-World War II low.
#19 According to one recent survey, 85 percent of middle class Americans say that it is harder to maintain a middle class standard of living today compared with 10 years ago.
#20 Electricity bills in the United States have risen faster than the overall rate of inflation for five years in a row.
#21 There are now 20.2 million Americans that spend more than half of their incomes on housing.  That represents a 46 percent increase from 2001.
#22 Over the past decade, health insurance premiums have risen three times faster than wages have in the United States.
#23 Health insurance costs have risen by 23 percent since Barack Obama became president.
#24 As I wrote about yesterday, back in 1980 less than 10 percent of U.S. GDP was spent on health care but now about 18 percent of U.S. GDP goes toward health care.
#25 In a previous article, I noted that 62 percent of all middle class Americans say that they have had to reduce household spending over the past year.
#26 Family budgets in America are being stretched to the breaking point.  Today, 77 percent of all Americans live paycheck to paycheck at least part of the time.
#27 While Barack Obama has been president, U.S. home values have fallen by another 11 percent.
#28 More than three times as many new homes were sold in the United States in 2005 as will be sold in 2012.
#29 The United States was once ranked #1 in the world in GDP per capita.  Today we have slipped to #11.
#30 Since Barack Obama became president, the number of Americans living in poverty has risen by 6.4 million.
#31 The number of Americans on food stamps has grown from about 17 million in the year 2000 to 31.9 millionwhen Barack Obama entered the White House to 46.7 million today.
#32 Approximately one-fourth of all U.S. children are enrolled in the food stamp program at this point.
#33 It is being projected that half of all American children will be on food stamps at least once before they turn 18 years of age.
#34 It is estimated that child homelessness in the United States has risen by 33 percent since 2007.
#35 Back in 1965, only one out of every 50 Americans was on Medicaid.  Today, approximately one out of every 6Americans is on Medicaid.
#36 As I wrote about the other day, it is being projected that Obamacare will add 16 million more Americans to the Medicaid rolls.
#37 It is being projected that the number of Americans on Medicare will grow from 50.7 million in 2012 to 73.2 million in 2025.
#38 The number of Americans receiving federal housing assistance increased by a whopping 42 percent between 2006 and 2010.
#39 At this point, well over 100 million Americans are enrolled in at least one welfare program run by the federal government.
#40 Amazingly, more than half of all Americans are now at least partially financially dependent on the government.
So are you better off than you used to be or worse off?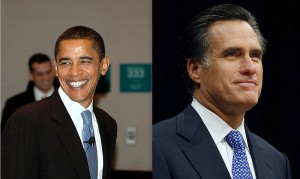 What a depressing choice the American people are being presented with this year.  We are at a point in our history where we desperately need a change of direction in the White House, and we are guaranteed that we are not going to get it.  The Democrats are running the worst president in American history, and the Republicans are running a guy who is almost a carbon copy of him.  The fact that about half the country is still supporting Barack Obama shows how incredibly stupid and corrupt the American people have become.  No American should have ever cast a single vote for Barack Obama for any political office under any circumstances.  He should never have even been the assistant superintendent in charge of janitorial supplies, much less the president of the United States.  The truth is that Barack Obama has done such a horrible job that he should immediately resign along with his entire cabinet.  But instead of giving us a clear choice, the Republicans nominated the Republican that was running that was most similar to Barack Obama.  In fact, I don't think we have ever had two candidates for president that are so similar.  Yes, there are a few minor differences between them, but the truth is that we are heading into Obama's second term no matter which one of them gets elected.  The mainstream media makes it sound like Obama and Romney are bitter ideological rivals but that is a giant lie.  Yeah, they are slinging lots of mud at each other, but they both play for the same team and the losers are going to be the American people.
Republicans are being told that they have "no choice" but to vote for Romney because otherwise they will get another four years of Obama.
This "lesser of two evils" theme comes out every four years.  We are told that we "must" vote for a horrible candidate because the other guy is even worse.
Well, millions of Americans are getting sick of this routine.  Perhaps that is why it is being projected that as many as 90 millionAmericans of voting age will not vote this year.
Yes, Barack Obama has been so horrible as president that it is hard to put it into words.
But Mitt Romney would be just like Barack Obama.
Those that are dreaming of a major change in direction if Romney is elected are going to be bitterly, bitterly disappointed.
The following are 40 ways that Barack Obama and Mitt Romney are essentially the same candidate….
1. Barack Obama and Mitt Romney both supported TARP.
2. Mitt Romney supported Barack Obama's "economic stimulus" packages.
3. Mitt Romney says that Barack Obama's bailout of the auto industry was actually his idea.
4. Neither candidate supports immediately balancing the federal budget.
5. They both believe in big government and they both have a track record of being big spenders while in office.
6. Barack Obama and Mitt Romney both fully support the Federal Reserve.
7. Barack Obama and Mitt Romney are both on record as saying that the president should not question the "independence" of the Federal Reserve.
8. Barack Obama and Mitt Romney have both said that Federal Reserve Chairman Ben Bernanke did a good job during the last financial crisis.
9. Barack Obama and Mitt Romney both felt that Federal Reserve Chairman Ben Bernanke deserved to be renominated to a second term.
10. Both candidates oppose a full audit of the Federal Reserve.
11. Both candidates are on record as saying that U.S. Treasury Secretary Timothy Geithner has done a good job.
12. Barack Obama and Mitt Romney have both been big promoters of universal health care.
13. Mitt Romney was the one who developed the plan that Obamacare was later based upon.
14. Wall Street absolutely showers both candidates with campaign contributions.
15. Neither candidate wants to eliminate the income tax or the IRS.
16. Both candidates want to keep personal income tax rates at the exact same levels for the vast majority of Americans.
17. Both candidates are "open" to the idea of imposing a Value Added Tax on the American people.
18. Barack Obama and Mitt Romney both believe that the TSA is doing a great job.
19. Barack Obama and Mitt Romney both supported the NDAA.
20. Barack Obama and Mitt Romney both supported the renewal of the Patriot Act.
21. Barack Obama and Mitt Romney both believe that the federal government should be able to indefinitely detain American citizens that are considered to be terrorists.
22. Both candidates believe that American citizens suspected of being terrorists can be killed by the president without a trial.
23. Barack Obama has not closed Guantanamo Bay like he promised to do, and Mitt Romney actually wants to double the number of prisoners held there.
24. Both candidates support the practice of "extraordinary rendition".
25. They both support the job-killing "free trade" agenda of the global elite.
26. They both accuse each other of shipping jobs out of the country and both of them are right.
27. Both candidates are extremely soft on illegal immigration.
28. Neither candidate has any military experience.  This is the first time that this has happened in a U.S. election since 1944.
29. Both candidates earned a degree from Harvard University.
30. They both believe in the theory of man-made global warming.
31. Mitt Romney has said that he will support a "cap and trade" carbon tax scheme (like the one Barack Obama wants) as longas the entire globe goes along with it.
32. Both candidates have a very long record of supporting strict gun control measures.
33. Both candidates have been pro-abortion most of their careers.  Mitt Romney's "conversion" to the pro-life cause has been questioned by many.  In fact, Mitt Romney has made millions on Bain Capital's investment in a company called "Stericycle" that incinerates aborted babies collected from family planning clinics.
34. Barack Obama and Mitt Romney both believe that the Boy Scout ban on openly gay troop leaders is wrong.
35. They both believe that a "two state solution" will bring lasting peace between the Palestinians and Israel.
36. Both candidates have a history of nominating extremely liberal judges.
37. Like Barack Obama, Mitt Romney also plans to add "signing statements" to bills when he signs them into law.
38. They both have a horrible record when it comes to job creation.
39. Both candidates believe that the president has the power to take the country to war without getting the approval of the U.S. Congress.
40. Both candidates plan to continue running up more government debt even though the U.S. government is already 16 trillion dollars in debt.
Source: The American Dream
From protests in Chile to a "coup" in Paraguay, the worrying signs come across Latin America that it may have an Arab Spring of its own, but in fact those are the signs of a new form of war waged against the region.
A specter haunts Latin America
Latin America is undergoing increasingly violent turmoil on many fronts. This often makes it difficult to distinguish between spontaneous, bona fide social protest and covert foreign intervention, just as we see today throughout the Arab world.
In spite of Latin America's decades of experience with foreign-orchestrated military coups, in today's world the local military are no longer an option. They were necessary proxies acting as local cops for the US during the Cold War, until they became a redundant embarrassment.
So just as the '60s and '70s saw a domino effect of "anti-communist military coups" – graciously applauded by the US and UK – the '80s and '90s saw a comeback of "democracy", riding on the wave of "human rights". In short: military boots were "out"; corrupt controllable "democratic" politicians were "in".
Nominally "democratic" governments mean local power no longer managed by guns and bayonets but by tons of money. As the Global Power Masters execute a highly complex planet-wide strategic reset, Latin America is ripe for another turn of the screw: a new bout of "Spring" treatment.
It would, however, be a mistake to think this will be a copy of the Arab Spring, because a key factor behind today's global Machtpolitik lies in understanding prevailing local conditions, which in Latin America are very different from those of the Arab world.
What makes each country tick?
Last year's lighting of the Arab Spring fuse depended very much on understanding that fact huge sectors of the local populations – particularly the young – were fed up with authoritarian, long-entrenched regimes: whether Mubarak's 31 years in Egypt, Gaddafi's 42 years in Libya or the al-Assads' 40 years in Syria.
But there's no way this can be done in Latin America, because all governments here are nominally "democratic", with corrupt politicians taking turns in mismanaging their countries.
On the religious front, Islam demands active militancy from its followers to defend the Faith, so an important dividing line for the Arab Spring is the centuries-old conflict between Shiites and Sunnis, plus the modern struggle between clerical and secular regimes.
Such highly complex issues have thwarted the Muslim world's ability to unite under one solid and strong leadership, so fundamental to neutralize decades – centuries! – of Western interference and intervention in that region. Divide and conquer has always been imperialism's leitmotiv.
By playing one side against the other; by appealing to the naïve young yearning for change whose paradigms are (de)formed by Western pop "culture", last year's triggering of social and generational conflict was really a "piece of cake": from Tunisia to Egypt; from Libya to Syria; from Sudan to Iran.
At most, the tricky part was keeping FOW's (Friends of the West) like Saudi Arabia, Kuwait and Bahrain isolated from this process. The West's ability to slosh trillions of Petro-Dollars, plus the Western Media's extreme discretion towards "friendly countries", the ominous presence of the US Fifth Fleet and a little help from our (Israeli) friends seems to have done the trick. So far, anyway…
Latin America is not at all like this. Not a chance of violently pitting Catholics against Protestants…and since all countries are formally "democratic", people won't readily take to the streets to get rid of any authoritarian regimes because, officially, there are none. Maybe a Monsanto-coup in Paraguay or an electoral money-for-your-vote hiccup in Mexico, but the US is too busy looking at Chavez in Venezuela to bother.
Where, then, is the war front in Latin America?
War in 'Spring' time
When we talk of war, we normally think in terms of World War II-like invading armies. But war has become far more covert and far less overt. Today, more subtle forms are used like engineering financial or social coups or – as Libya and now Syria learned – engineering civil war.
In traditional war, the focus is on military hardware, strategy and territorial logistics. 'Spring' wars, however, are remote-planned, and then deployed inside the target country. First you identify dividing lines in local society: what are people's grievances, which religious fervors and ethnic hatreds are ripe for stirring.
Then comes PsyWar channeling through NGO's, local militants and lobbies, opposition politicians, paid journalists and, of course, yours truly "The Embassy". Throughout Latin America, "la Embajada" is an ominous phrase pointing to US, UK and Israeli embassy meddling.
And if they can't get their desired "Regime Change", there's always "Plan B": escalate to blatant financing, training and arming of local subversives, terrorists and gangs as in Libya and Syria.
Latin America's war front
The real war in Latin America, where deadly shots are fired and people get killed and maimed, lies in the increasingly huge gap pitting the rich (small numbers, huge power) against the poor (huge numbers, small power).
Latin America's war is fought in the "villa miseria" slums of Buenos Aires, Bogotá and México; in the "favelas" of Rio de Janeiro; in the shanty towns of Caracas, Guayaquil and every single city in our region.
The poor are becoming increasingly aware of just how poor they are. In today's global consumer society the rich slap them on the face through TV, the internet and "entertainment" media. The corporate overworld constantly reminds them of just how wonderful life can be if you're rich and buy their cars, laptops, cell phones, houses, holiday packages. Too poor to enjoy that? Alas, too bad!
Mass social frustration lies at the root of Latin American war. It branches out into street crime, prostitution, drugs, alcohol, gang warfare, pornography. It physically, intellectually and spiritually annihilates untold millions of people in the streets of Mexico, Brazil, Colombia or Argentina.
In contrast to the Muslim world, where religious fervor keeps the rich-versus-poor divide in check, Latin American Catholic and Protestant churches have lost their social appeal and strength. The spiritual vacuum they left has been filled with greedy striving for material wealth.
Not that this is anything new. The big difference now is the unprecedented technological capability available to trigger and control social wars; escalating them to outright insurrection and civil war when it suits the global power masters' objectives.
But that works both ways, because that same technology is making people more and more politically aware and active. As Trilateral Commission ideologue and former National Security Advisor Zbigniew Brzezinski recently lamented, "people's growing political awareness" is a threat… to the global elites.
The whole world is being pushed into war mode, where every victory or defeat in one region has far-reaching consequences for the rest of the world. We The People suffered defeat in Libya, Iraq and Afghanistan. In Syria, Iran and Venezuela, We The People fight ongoing battles.
Given the colossal economic crisis affecting the US, Europe, UK – even Israel – if a "Latin Spring" is unleashed on the Rich-versus-the-Poor Front, then Latin America's ability to fight back intelligently and effectively could have dramatic and positive global consequences.
Adrian Salbuchi is a political analyst, author, speaker and radio/TV commentator in Argentina.www.asalbuchi.com.ar
Source: Adrian Salbuchi | RT
After being immersed in the world of alternative economic analysis for several years, it sometimes becomes easy to forget that most people do not track forex markets, or debt to GDP ratio, or true unemployment, or hunch over IMF white-papers highlighting subsections which expose the trappings of the globalist ideology.  Sometimes, you just assume the average person knows what the heck you are talking about.  This is, of course, a mistake.  However, it is a mistake that is borne from the inadequacy of our age and our culture, and is not necessarily a product of weak character, either of the analyst, or the casual reader.
The great frustration of being actively involved in the Liberty Movement is the fact that many people are rarely on the same page (or even the same book) during political and economic discussion.  Where we see the nature of the false left/right paradigm, they see "free democracy".  Where we see a tidal wave of destructive debt, they see a "responsible government" printing and spending in order to protect our "best interests".  Where we see totalitarianism, they see "safety".  Where we see dollar devaluation, they see dollar strength and longevity.  Ultimately, because the average unaware citizen is stricken by the disease of normalcy bias and living within the doldrums of a statistical fantasy world, they simply have no point of reference by which to grasp the truth when exposed to it.  It's like trying to explain the concept of 'color' to a man who has been blind since birth.
Americans in particular are prone to reactionary dismissal when exposed to facts that disrupt their misconceptions.  Our culture has experienced a particularly prosperous age, not necessarily free from all trouble, but generally spared from widespread mass tragedy for a generous length of time.  This tends to breed within societies an overt and unreasonable expectation of ease.  It generates apathy, and laziness.  A crushing blubberous slothful cynicism subservient to the establishment and the status quo.  Even the most striking of truths struggle to penetrate this smoky forcefield of duplicitous funk.
In recent articles, I have outlined the very immediate dangers of several potential economic events that are likely to take place this year, including the exit of peripheral countries from the European Union, the conflict between austerity and socialist spending in France and Germany, the developing bilateral trade agreements between China and numerous other countries which cut out their reliance on the U.S. dollar, and the likelihood that the Federal Reserve will announce QE3 before the end of 2012.  All of these elements are leading in one very particular direction:  the end of the Greenback as the world reserve currency.
In response to these assertions I have received letters from some people (some of them indignant) questioning how it would be even remotely possible that the dollar could be replaced at all.  The concept is so outside their narrow world view that many cannot fathom it.
To be sure, the question is a viable one.  How could the dollar be unseated?  That said, a few hours of light research would easily produce the answer, but this tends to be too much work for the fly-by-night financial skeptic.  Sometimes, the job of the alternative analyst is to make the obvious even more obvious.
So, let's begin…
The Dollar A Safe Haven?
This ongoing lunacy is based on multiple biases.  For some, the dollar represents America, and a collapse of the currency would suggest a failure of the republic, and thus, a failure by them as individual Americans who live vicariously through the exploits of their government.  By extension, it becomes "patriotic" to defend the dollar's honor and deny any information that might suggest it is on a downward spiral.
Others see how the investment world clings to the dollar as a kind of panic room; a protected place where one's saving will be insulated from crisis.  However, just because a majority of day trading investors are gullible enough to overlook the Greenback's pitfalls does not mean those dangerous weaknesses disappear.
There is only one factor that shields the dollar from implosion, and that is its position as the world reserve currency.  Without this exalted status, the currency's value vanishes.  Backed by nothing but massive and unpayable debt, it sits frighteningly idle, like a time bomb, waiting for the moment of ignition.
The horrifying nature of the dollar is that it is only valuable so long as foreign investors believe that we will pay back the considerable debts that we (the American taxpayer at the behest of our criminally run Treasury) owe, and that we will not hyperinflate in the process.  If they EVER begin to see their purchases of dollars and treasuries as a gamble instead of an investment, the façade falls away.  Yet again this year Congress and the Executive Branch are "at odds" over the expansion of the debt ceiling, which has been raised to levels beyond the 100% of GDP mark:
http://www.nytimes.com/2012/05/17/us/politics/obama-presses-congress-to-act-on-his-priorities.html 
Barack Obama has made claims that increases in the debt ceiling are "normal", and that most presidents are prone to hiking the barrier every once in a while.  Yet, back in 2006, when George W. Bush increased debt limits, Obama had this to say:

"The fact that we are here today to debate raising America's debt limit is a sign of leadership failure. It is a sign that the U.S. Government can't pay its own bills…Instead of reducing the deficit, as some people claimed, the fiscal policies of this administration and its allies in Congress will add more than $600 million in debt for each of the next five years…Increasing America's debt weakens us domestically and internationally. Leadership means that 'the buck stops here.' Instead, Washington is shifting the burden of bad choices today onto the backs of our children and grandchildren. America has a debt problem and a failure of leadership. Americans deserve better."
For once, Barack and I agree on something.  Too bad the man changes his rhetoric whenever it's to his advantage.
Today, Obama now asserts that raising the debt ceiling is not an opening for more government spending, but an allowance for the government to pay bills it has already accrued.  This is disingenuous and hypocritical prattle.  Obama is well aware as are many in Congress that as long as the Federal Government is able to raise the debt ceiling whenever it suits them, they can increase spending with wild abandon.  It's like handing someone a credit card with no maximum limit.  For most men, the temptation would be irresistible.  Therefore, one can predict with 100% certainty that U.S. spending will never truly be reduced, and that our national debt will mount in tandem until we self destruct.
How has this trend been able to continue for so long?  Our private central bank has created the fiat machine by which all economic depravity is possible.  Currently, the Federal Reserve is the number one holder of U.S. debt.  The Federal Reserve creates its own capital.  It prints its wealth from thin air.  The dollar, thus, has become its own lynchpin.  The secretive institution which has never been subject to a full audit is now monetizing endless debt mechanisms with paper promises.  What value would any intelligent investor put on such a fraudulent economic system?
The epic dysfunction of the dollar is rooted in its reliance on perception rather than tangible wealth or strong fundamentals.  It is, indeed, like any other fiat unit, with all the inevitable pitfalls built into its structure.
Ironically, the value of the Dollar Index is measured not by its intrinsic buying power, or its historical buying power, but its arbitrary buying power in comparison with other collapsing fiat currencies.
The argument I hear most often when pointing out the calamitous path of the dollar is that it is the go-to safe haven in response to the crisis in Europe.  What the financially inept don't seem to grasp is that the shifting of savings back and forth between the euro and the dollar is just as irrelevant to our currency's survival as it is to Europe's.  BOTH currencies are in decline, and this is evident by the growing inflationary pressures on both sides of the Atlantic.  Ask any consumer in Greece, Spain, France, or the UK how shelf prices have changed in the past four years, and they will say the exact same thing as any consumer in the U.S.; costs have gone way up.  Therefore, it makes sense to compare the dollar's value not to the euro, or to the Yen, but something more practical, like the dollar of the past….
In 1972, just as Nixon was removing the dollar from the last vestiges of the gold standard, a new car cost an average of $4500.  A home cost around $40,000.  A gallon of gas was .36 cents.  A loaf of bread was .25 cents.  A visit to the doctor's office was $25.  Wages were certainly lower, but they kept much better pace with the prices of the era.  Today, the gap between wages and inflation is insurmountable.  The average family is unable to keep up with the flashflood of rising prices.
According to the historic buying power of the dollar, the currency is a poor safe haven investment.  With the advent of bailout efforts and debt monetization through quantitative easing, its devaluation has been expedited dramatically.  The Fed has left the door open for what I believe will be a final destructive round of publicly announced QE, weakening the dollar to near death:

http://www.reuters.com/article/2012/05/16/us-usa-fed-idUSBRE84F12320120516 
The question then arises; why do foreign countries continue to buy in on the greenback?
The Dollar Dump Has Already Begun
One of my favorite arguments by those defending the dollar is the assertion that no foreign country would dare to dump the currency because they are all too dependent on U.S. trade.  To answer the question above, the reality is that foreign countries ARE already calmly and quietly dumping the dollar as a global trade instrument.
To those people who consistently claim that the dollar will never be dropped, my response is, it already has been dropped!  China, in tandem with other BRIC nations, has been covertly removing the greenback as the primary trade unit through bilateral deals since 2010.  First with Russia, and now with the whole of the ASEAN trading bloc and numerous other markets, including Japan.  China in particular has been preparing for this eventuality since 2005, when they introduced the first Yuan denominated bonds.  The bonds were considered a strange novelty back then, especially because China had so much surplus savings that it seemed outlandish for them to take on treasury debt.  Today, the move makes a whole lot more sense.  China and the BRIC nations today openly call for a worldwide shift away from the dollar:
http://news.xinhuanet.com/english2010/indepth/2011-08/06/c_131032986.htm 
With the global proliferation of the Yuan, and the conversion of the Chinese economy away from dependence on exports (especially to the West) towards a more consumer based system, the Chinese have effectively decoupled from their reliance on U.S. markets.  Would a collapse in the U.S. hurt China's economy?  Yes.  Would they still survive?  Oh yes.  Far better than America would, at least…
In 2008, I warned of this development and was attacked on all sides by more mainstream economists and Keynesian proponents who stated that such a development was impossible.  Today, it's common knowledge that our primary creditors are "diversifying" away from the dollar, though MSM talking heads and those who parrot them still claim that this is not a threat to our economy.
To be clear, the true threat to the dollar's supremacy is not only due to the constant printing by the private Federal Reserve (though that is a nightmare in the making), but the loss of faith in our currency as a whole.  The Fed does not need to throw dollars from helicopters to annihilate our currency; all they have to do is create doubt in its viability.
The bottom line?  A dollar collapse is not "theory" but undeniable fact in motion at this moment, driven by concrete actions on the part of the very nations that have until recently propped up our debt obligations.  It is only a matter of time before the dollar diminishes and fades away.  All signs point to a loss of reserve status in the near term.

What Will Replace The Dollar?
My next favorite argument in defense of the Greenback is the assertion that there is "no currency in a position to take the dollar's place if it falls".  First of all, this is based on a very naïve assumption that the dollar will not fall unless there is another currency to replace it.  I'm not sure who made that rule up, but the dollar is perfectly able to be flushed without a replacement in the wings.  Economic collapse does not follow logical guidelines or the personal pet peeves of random man-child economists.
Though, to be fair, and to educate those unaware, there IS a replacement already conveniently ready to roll forward.  The IMF has for a couple of years now openly called for the retirement of the dollar as the world reserve currency, to be supplanted by the elitist organization's very own "Special Drawing Rights" (SDR's):
http://www.guardian.co.uk/business/2011/feb/10/imf-boss-calls-for-world-currency 
The SDR is a paper mechanism created in the early 1970's to replace gold as the primary means of international trade between foreign governments.  Today, it has morphed into a basket of currencies which is recognized by almost every country in the world and is in a prime position to take the dollar's place in the event that it loses reserve status.  This is not theory.  This is cold hard reality.  For those who claim that the SDR is not considered a "real currency", they should probably warn the U.S. Post Office, which now uses conversion tables that denominate costs in SDR's:

http://pe.usps.com/text/imm/immc3_007.htm 
So, now that we know a replacement for the dollar is ready to go, the next obvious question would be:
Why would global elites destroy a useful monetary tool like the dollar?  Why kill the goose that "lays the golden eggs"?
People who ask this question are simply unable to see outside the fiscal box they have been placed in.  For global bankers, a paper currency is not important.  It is expendable. Like a layer of snake skin; as the snake grows, it sheds the old and dawns the new.
At bottom, men who promote the philosophies of globalization greatly desire the exaltation of a global currency.  The dollar, though a creation of a central bank, is still a semi-sovereign monetary unit.  It is an element that is getting in the way of the application of the global currency dynamic.  I find it rather convenient (at least for those who subscribe too globalism) that the dollar is now in the midst of a perfect storm of decline just as the IMF is ready to introduce its latest fiat concoction in the form of the SDR.  I find the blind faith in the dollar's lifespan to be rife with delusion.  It is not a matter of opinion or desire, but a matter of fact that currencies in such tenuous positions fall, and are in the end replaced.   I believe that the evidence shows that this is not random chance, but a deliberate process, leading towards the globalist ideal; total centralization of the world under an unaccountable governing body which operates a global monetary system utterly devoid of transparency and responsibility.
The dollar was a median step towards a newer and more corrupt ideal.  Its time is nearly over.  This is open, it is admitted, and it is being activated as you read this.  The speed at which this disaster occurs is really dependent on the speed at which our government along with our central bank decides to expedite doubt.  Doubt in a currency is a furious omen, costing not just investors, but an entire society.  America is at the very edge of such a moment.  The naysayers can scratch and bark all they like, but the financial life of a country serves no person's emphatic hope.  It burns like a fire.  Left unwatched and unchecked, it grows uncontrollable and wild, until finally, there is nothing left to fuel its hunger, and it finally chokes in a haze of confusion and dread…
Source: Brandon Smith | Alt-Market
The phrase "New World Order" is so loaded with explosive assumptions and perceptions that its very usage has become a kind of journalistic landmine.  Many analysts (some in the mainstream) have attempted to write about and discuss this very real sociopolitical ideology in a plain and exploratory manner, using a fair hand and supporting data, only to be attacked, ridiculed, or completely ignored before they get a chance to put forward their work.  The reason is quite simple; much of the general public has been mentally inoculated against even the whisper of the terminology.  That is to say, they have been conditioned to exhibit a negative reaction to such discussion instinctively without even knowing why.
Some of this conditioning is accomplished through the stereotyping of New World Order researchers as "conspiracy theorists" (another term for loony) grasping at fantasies in a desperate bid for "attention", or, as confused individuals who attempt to apply creative logic to a mad chaotic world swirling on the periphery of a great void of coincidence and chance.  I know this because I used to be one amongst the naive herd of "rationalists", and I and many I knew used the same shallow arguments to dismiss every cold hard fact on the NWO that we happened upon.  After seeing the conspiracy crowd made iconic and ridiculous in hundreds if not thousands of books, movies, TV shows, commercials, and news specials, it becomes difficult for many to enter into the topic without a severe bias already implanted in their heads.
Another circumstance that leads to the immediate dismissal of NWO research is, ironically, the lack of open discussion on the subject.  Yes, it's a chicken and egg sort of thing.  If more people were less afraid to shine a floodlight on the truth of the matter, more people, in turn, would be more willing to absorb it.  And, if more unaware people were willing to listen to the information with an open mind, more people with knowledge would be willing to share it.  The psychological barrier to the information, therefore, is not based on any legitimate argument against the existence of the NWO.  Instead, people refuse to listen because they fear to embrace concepts personally that they believe are not yet embraced by the majority.
It is a sad fact of society that most men and women gravitate towards the life of the follower, and not of the leader.  Only through great hardship and trauma do some plant their feet solidly in the Earth, and find the strength to break free from the collectivist mindset.
Elitist think-tanks and propaganda machines like the Southern Poverty Law Center take full advantage of the hive mentality by attacking Liberty Movement proponents and NWO researchers in light of the populace's lack of background knowledge.  A perfect example of this was the SPLC's latest hit-piece on an Oath Keepers article dealing with the exposure of a Department of Defense program designed to import and train Russian soldiers on U.S. soil.  Because the article dares to mention the "NWO", the SPLC jumps to the vapid conclusion that Oath Keepers are "paranoid":
http://www.splcenter.org/blog/2012/04/27/the-russians-are-coming-patriot-paranoia-run-amok/
The poorly written diatribe is little more than an Ad Hominem stab by an ankle biting author, but I felt it did hold a certain value as a test case of the strategic exploitation of uneducated mass opinion.  Without the ignorance of a sizable portion of the American public, yellow journalism like the kind peddled by the SPLC would be relegated to the great dustbin of history…
If a man is able to get past his negative preconceptions on the matter, the next step is to ask a relatively straightforward question; what is the New World Order?  What is the foundation of the philosophy that drives it?  What are its origins?  This is something mainstream pundits never explore.  They simply take for granted that we in the Liberty Movement somehow made the whole thing up for our own entertainment.  In reality, the phrase New World Order made its public debut early in the 20th Century, and it was expounded by numerous political and business elites decades before there was such a thing as "conspiracy theorists".
The Liberty Movement has always defined the NWO as a concerted effort by elitist organizations using political manipulation, economic subversion, and even war, to centralize global power into the hands of an unelected and unaccountable governing body.  The goal; to one day completely dismantle individual, state, and national sovereignty.  However, what I and many others hold as fact on the New World Order is not enough.  We must examine the original source and how we came to our mutual conclusions.
I have in numerous articles outlined the irrefutable data surrounding the directed efforts of corporate globalization and the deliberate strategies of central banks in the co-option of financial control over nations.  But, to solidify our understanding of what the most financially and politically powerful men on Earth and their cheerleaders believe the NWO is, why not go straight to the horse's mouth:
"It is the system of nationalist individualism that has to go….We are living in the end of the sovereign states….In the great struggle to evoke a Westernized World Socialism, contemporary governments may vanish….Countless people…will hate the new world order….and will die protesting against it." H.G. Wells, in his book, "The New World Order", 1940
"Some even believe we (the Rockefeller family) are part of a secret cabal working against the best interests of the United States, characterizing my family and me as 'internationalists' and of conspiring with others around the world to build a more integrated global political and economic structure – one world, if you will. If that's the charge, I stand guilty, and I am proud of it."
- David Rockefeller, Memoirs, page 405
"In the next century, nations as we know it will be obsolete; all states will recognize a single, global authority. National sovereignty wasn't such a great idea after all."
- Strobe Talbot, President Clinton's Deputy Secretary of State, Time Magazine, July 20th, 1992

"There does exist, and has existed for a generation, an international anglophile network which operates, to some extent, in the way the radical Right believes the Communists act. In fact, this network, which we may identify as the Round Table Groups, has no aversion to cooperating with the communists, or any other group, and frequently does so. I know of the operations of this network because I have studied it for twenty years and was permitted for two years, in the early 1960s, to examine its papers and secret records. I have no aversion to it or to most of its aims and have, for much of my life, been close to it and to many of its instruments … I have objected both in the past and recently, to a few of its policies … but in general my chief difference of opinion is that it wishes to remain unknown, and I believe its role in history is significant enough to be known … The Council on Foreign Relations (CFR) … the American Branch of a society which originated in England … believes national boundaries should be obliterated and [a] one-world rule established."
Prof. Carroll Quigley, mentor to Bill Clinton, from his book 'Tragedy and Hope'

"Ultimately, our objective is to welcome the Soviet Union back into the world order. Perhaps the world order of the future will truly be a family of nations." 
President George Bush at Texas A&M University 1989
"We will succeed in the Gulf. And when we do, the world community will have sent an enduring warning to any dictator or despot, present or future, who contemplates outlaw aggression. The world can therefore seize this opportunity to fufill the long-held promise of a new world order – where brutality will go unrewarded, and aggression will meet collective resistance." 
President George Bush State of the Union Address 1991
"The Final Act of the Uruguay Round, marking the conclusion of the most ambitious trade negotiation of our century, will give birth – in Morocco – to the World Trade Organization, the third pillar of the New World Order, along with the United Nations and the International Monetary Fund." 
Part of full-page advertisement by the government of Morocco in The New York Times (April 1994)
"To keep global resource use within prudent limits while the poor raise their living standards, affluent societies need to consume less.  Population, consumption, technology, development, and the environment are linked in complex relationships that bear closely on human welfare in the global neighborhood. Their effective and equitable management calls for a systemic, long-term, global approach guided by the principle of sustainable development, which has been the central lesson from the mounting ecological dangers of recent times. Its universal application is a priority among the tasks of global governance." 
United Nations Our Global Neighborhood 1995
"What Congress will have before it is not a conventional trade agreement but the architecture of a new international system…a first step toward a new world order."
Henry Kissinger on NAFTA, Los Angeles Times

"All these new challenges are bringing together about the biggest restructuring we've ever seen not just of the global economy but global order as a whole. And two hundred years ago, a famous British foreign secretary said that the new world had been called into existence to address the balance of the old. In 1989 another world war ended dominated by the cold war and people talked then in 1990 of the new world order. What they meant then was a new political order. And what was not foreseen then but is obvious now, from everything that we see and do, what we experience every day of our life is the sheer scale and speed and scope of globalization…"
Prime Minister Gordon Brown, CBI Speech 2007

"The New World Order will have to be built from the bottom up rather than from the top down…but in the end run around national sovereignty, eroding it piece by piece will accomplish much more than the old fashioned frontal assault."
CFR member Richard Gardner, writing in the April 1974 issue of the CFR's journal, Foreign Affairs
As we can see quite clearly from the direct quotes above, the New World Order, and its pursuit of global government, is not some "delusion" built upon exaggerated claims or impractical fears.  It is, in fact, a very OPEN and freely admitted sociopolitical ideology held by a select and decidedly influential group of people.  To label it "conspiracy theory" is absurd.
Are capitalist and socialist organizations "conspiracy theory"?  Are political parties "conspiracy theories"?  Is Greenpeace a paranoid figment of our imagination?  What about corporate lobbyists?  Was the purge of Stalinist Russia a fable?  Did the Nazi party not actually seek to rule the world?  Obviously, these have all been substantial forces in the making of our current era.
Throughout history, very real organizations of people with specific and directed beliefs have sought to guide the course of our cultural progression according to their personal values, sometimes using coordinated and underhanded means.  The New World Order is no different in this regard.  Its uniqueness lay only in the insidious nature of its methods and the complexity of its structure.  In fact, I would have to question the sanity of anyone who DOESN'T believe that conspiracies are a constant and concrete reality.  Secretive groups of men have always sought power over others and have always cloaked their thirst in the auspices of patriotism and rationalism.
Another issue which average Americans stumble over is the fraudulent notion of the left/right paradigm.  For those within the ranks of the New World Order, "left" and "right", Democrat and Republican, are ultimately meaningless terms.  This is undeniable after one realizes that the leadership on both sides of the aisle exhibit almost identical policy initiatives and voting records.  When the two primary political entities of a system differ only in rhetoric but not in action, one has to question whether they are separate parties at all:
When a liberty minded network like Oath Keepers points out the underlying New World Order-ness of a DoD program to train Russian soldiers on U.S. soil, they are referring to the centralizing nature of the procedure, and they are quite correct.  The problem is that those without any context or background knowledge are completely unequipped to understand the significance of the danger.  If only they knew about programs like the Security and Prosperity Partnership agreement between Canada, the U.S., and Mexico, constructed to dissolve sovereign military and economic functions between the three countries:
http://www.hudson.org/files/pdf_upload/HudsonNegotiatingNorthAmericaadvanceproof2.pdf

http://www.canada.com/topics/news/story.html?id=403d90d6-7a61-41ac-8cef-902a1d14879d
What is to stop this trend of military homogenization with neighboring foreign countries from spreading around the world, enabling corrupt governments stocked with proponents of globalism to use not only a country's own troops domestically, but the troops of other nations?
As the SPLC points out in an attempt to be clever; this intermingling has been going on for quite some time.  What they fail to mention is the terrible track record these operations have amassed.  The 'School Of The Americas', for example, used the same rhetoric of "international cooperation" and the spreading of "democracy" as a fair trade when training foreign troops on U.S. soil, yet, all the school seemed to produce were tyrannical despots and mass murderers:
http://www.time.com/time/world/article/0,8599,2097124,00.html 
Or, how about the recent training of the Iranian dissident group Mujahideen-e-Khalq (MEK) at a secretive Department of Energy site in Nevada:

http://www.newyorker.com/online/blogs/newsdesk/2012/04/mek.html
Are we supposed to believe that the training of Russian troops within our border will produce better results?
These activities on the part of our government, in the end, do not serve the best interests of the American people in the slightest, but what they do serve, are the ideological addictions of the global elite.  That is to say, they further the interests of the New World Order.
As researchers and web journalists, we are supposed to be afraid to mention the NWO.  We are supposed to refrain from using certain vocabulary exactly because portions of the public are unfamiliar with it.  To be honest, I have to laugh at this dynamic.  I think it far better to embrace the truth of a matter, along with its dialogue.  To be unashamed and unabashed in the exposition of the facts regardless of the ignorance of those around us.  The New World Order is a definable and quantifiable political movement.  Elitists who praise it in public are showered with accolades while citizens who oppose it in public are accused of paranoid ramblings.  The less we care about what others might think, the more dedicated we can be to the truth.  At bottom, when it comes to matters of survival and principle, it is a far better thing to be "crazy" and right, than "sane" and wrong.
Source: Brandon Smith | Alt-Market