Perhaps Arizona governor Jan Brewer was sincere when saying that the Religious Freedom Restoration Act (SB 1062) she vetoed yesterday could "create more problems than it purports to solve." After all, observers such as Napp Nazworth at The Christian Post contend that SB 1062 might actually — contrary to all the hysteria — have made it harder for most business owners to refuse service to homosexuals. This analysis may have merit and can be read here, but it's irrelevant to a larger point:
The GOP's handling of this matter was a good illustration of conservatism's fatal flaw.
Whatever the legal realities, about something we can be sure: many conservatives believed in SB 1062. And as with the three GOP lawmakers who voted for the bill but turned against it after the heat was turned up,  many of those conservatives caved under great pressure from greedy businesses, limp-wristed neo-con artists (John McCain) and that great leftist public-relations team (the media).
I've long lamented that conservatives are conservative; that is to say, they play defense and just try to protect the status quo, which was, though conservatives generally appear oblivious to the fact, created by yesterday's liberals.
So they never actually try to rescind those efforts at thought control called hate-crime laws, but just hope to limit the scope of new proposals for them. They never really endeavor to eliminate government programs and bureaucracies; they just aim to slow down their metastasizing. They hardly ever try to reduce spending and shrink government, but just seek to limit the rate at which both balloon. And with the Arizona effort, they weren't really willing to do what was necessary to reclaim freedom of association. They just proposed a half measure and then folded like cheap cameras.
As for the Three Mouseketeers who ran for cover — senators Bob Worsley, Adam Driggs and Steve Pierce — they wrote in a letter to Brewer that while they wanted "to create a shield for all citizens' religious liberties, the bill has been mischaracterized by its opponents as a sword for religious intolerance."
Wow, is that all it takes?
We might as well just bow down and lick the left's jackboots right now.
How did these three chronologically adult politicians think the left would characterize their effort? Who are these guys, Beaver and Wally Cleaver and Dennis (the Menace) Mitchell? Of course the left is going to call you names! That's what they do. And now you've just confirmed for them, once again, that this is all they have to do to bring you to your knees. Welcome to How to Lose a Culture War 101.
How should conservatives handle such name calling?
Hurl names right back.
Call the leftists what they are: tyrants, socialists and haters of liberty. Explain that they want to destroy freedom of association. Seek to control the language of the debate and to frame the narrative — and use their own Alinsky tactics against them. And we do have one great advantage: we're right and righteous.
As for strategy, realize that framing this as a matter of freedom of religion makes it seem a special-interest cause, as not everyone considers himself "religious." What we really need is a Freedom of Association Restoration Act.
For this freedom is increasingly trampled. A photographer in New Mexico being sued and two Oregon bakers forced to close their business — both for refusing to be party to lesbian so-called "weddings" — are just two examples of the phenomenon.
But think about the supposition justifying this kind of government coercion: no one would deny me the right to include in or exclude from my home whomever I please. Why should I lose this right simply because I decide to erect extra tables and sell food?
It's still my private property, paid for with my own money and created by the sweat of my own brow. It's tyranny to give me a choice between relinquishing my rights — and starving.
Likewise, no one would force you to bake cakes for or take pictures of people with whom you didn't want to consort. Why should this change just because you decide to bake cakes or take pictures for money? The principle is simple: your home, your oven, your camera — your choice.
The hypocrisy here is thick, too. We wouldn't force a Muslim butcher to deal in pork or a Jewish baker to place Nazi symbols on a cake; in fact, there's a story about a supermarket that refused to place the name of a neo-Nazi's son — Adolf Hitler Campbell — on a birthday cake. And even more recently we heard about a bar in California denying service to legislators seeking to protect marriage. Of course, the left will claim there's no comparison, as pork eaters, Nazis and pro-marriage individuals aren't protected groups. So let's get this straight:
They trumpet discrimination as an argument for disallowing discrimination.
And what invidious discrimination theirs is. They somehow think that supporting the granting of just some groups "protected status" — and thus leaving other groups, apparently, "unprotected" — gives them moral high ground in trying to discriminate against yet other groups by forcing them, but not others (e.g., those opposing and denying service to traditionalist legislators), to violate their deeply held convictions. Only a twisted mind could consider this justice. Of course, though, with liberals telling us via a high-school textbook (Magruder's American Government & Civics) that justice "is difficult to define for justice is a concept, an idea, an invention of the human mind [and that] [l]ike other concepts such as truth, liberty, and fairness justice means what people want it to mean," this is no surprise.
Some will balk at my argument, saying that my position on freedom of association would allow businesses to discriminate even on the basis of race or sex. The answer to this is illustrated with a simple analogy: does freedom of speech mean anything if only extended to popular speech? It then isn't freedom of speech at all, but merely the establishment of different prohibitions than may exist in Iran, North Korea or Cuba. Likewise, the true test of whether we really believe in freedom of association is if we'll extend it to even those who would exercise it in a way we abhor.
As for businesses that must operate in today's tyrannical, rights-squelching environment, I have a solution. If, for instance, people forced me through law to provide bakery services for them, the trauma just might affect my ability to identify and measure ingredients and follow a recipe. And I would then show them that you can have your cake, but you can't eat it, too.
It is no secret that Barack Obama is one of the supreme illusionists of modern times. The disconnect between his words and his deeds is so profound as to be almost sublime, far surpassing the crude obfuscations of George W. Bush and Dick Cheney. Their projections of unreality were more transparent, and in any case were merely designed to put a little lipstick on the pig of policies they were openly pushing. For example, they openly wanted to conquer Iraq and expand the militarist state, they openly wanted to redistribute national wealth to the elite, so they just gussied up this unhidden agenda with some fantasies about WMD and the occult magic of "tax cuts," whereby enriching the rich and degrading all notion of the common good would somehow create a utopia of prosperity (for deserving white folk, at least).
There was a disconnect between their rhetoric and reality, to be sure, but it was easily seen through (except, of course, by the highly-paid credulous cretins of our national media). Indeed, the Bushists seemed unconcerned by how threadbare their lies were; they delivered their lines like bored performers at the end of a long stage run, not caring whether they were believed or not — just as long as they got to do what they wanted.
But Obama has taken all this to another level. He is a consummate performer, and strives to "inhabit" the role and mouth his lines as if they make sense and convey some sort of emotional truth. Also, most of the time his rhetoric, his role, his emotional stance are in stark opposition to his actual policies. He is not just gilding his open agenda with some slap-dash lies; he is masking a hidden agenda with a vast array of artifice, expending enormous effort not to prettify an ugly reality but to create an entire counter-reality, an alternate world that does not exist. Again, no one one was in any doubt about the Bushists' militarism, their dedication to the financial elite or their disdain for anyone who was not, in their view, a "normal American" (white, traditionalist, bellicose, greedy). In fact, that's exactly why millions of "normal Americans" voted for them. But Obama's image — cool, compassionate, progressive, peace-seeking, non-traditionalist, anti-elitist — is so far at odds with his actual policies, and with the world as it actually exists, that you can get severe whiplash turning from his rhetoric to reality.
Take his astonishing attack on Vladimir Putin for "interfering" in Ukraine. That Obama could make this charge with a straight face — days after his own agents had been exposed (in the infamous "Fuck the EU" tape) nakedly interfering in Ukraine, trying to overthrow a democratically elected government and place their own favorites in charge — was brazen enough. But in charging Putin with doing exactly what the Americans have been doing in Ukraine, Obama also fabricated yet another alternate world, turning reality on its head.
Speaking at a summit in Mexico, Obama unilaterally declared that Ukraine should overturn the results of its democratic election in 2010 (which most observers said was generally "fair and free" — perhaps more "fair and free" than national elections in, say, the United States, where losing candidates are sometimes wont to take power anyway, and where whole states dispossess or actively discourage millions of free citizens from voting). Instead, the Ukrainians should install an unelected "transitional government" in Kiev. Why should they do this? Because, says Obama, now channeling all Ukrainians in his own person, "the people obviously have a very different view and vision for their country" from the government they democratically elected. All of the people of Ukraine have a different vision, you understand; every last one of them. And what is their vision, according to Obama the Ukrainian Avatar? To enjoy "freedom of speech, freedom of assembly, fair and free elections." Something you might think they had enjoyed by having fair and free elections in 2010, and exercising freedom of speech and assembly to such a degree that a vast opposition force had occupied much of the central government district for months. But the Avatar knows better, of course.
Now, this is not a defense of Ukrainian President Viktor Yanukovych's government. It is, by all accounts, a highly corrupt enterprise given to insider deals for well-connected elites who influence government policy for their own benefit. I guess this might be a reason for overthrowing a democratically elected government with an armed uprising supported by foreign countries, but I would be careful about espousing this as a general rule if I were an American president. The old saw about stones and glass houses comes to mind.
The reality (if anyone cares about such a thing) is that the situation in Ukraine is complex. Opposition forces have a legitimate beef against a corrupt and heavy-handed government. The Kremlin is obviously trying to manipulate events and policies in Ukraine, just the United States is doing.  (Obama's remarks on this topic are comedy gold: "Our approach in the United States is not to see [this] as some cold war chessboard in which we're in competition with Russia. Our goal is to make sure that the people of Ukraine are able to make decisions for themselves about their future." Yes, as long as they make the right decisions, unlike in 2010, when they voted for the wrong person.) Ukraine is polarized along several different lines — political, ethnic, historical, religious, linguistic – but these lines are not clear-cut, and often intersect, intermingle, are in flux. The pull away from Russia's orbit is strong in many people; the desire to retain close relations to Russia is equally strong in others. (Although any attempt by Russia to quash Ukraine's independence would likely unite all factions in resistance.) Many people look to the West as a model, even a saviour, although the EU deal that Yanukovych turned down, precipitating the outpouring of opposition, actually offered Ukraine very little other than Greek-style financial servitude, while the Kremlin, at least, proffered cash on the barrelhead. The opposition itself is not a monolith of moral rectitude; one of its driving forces is an ultra-nationalist faction that happily harks back to Ukraine's fascist collaborators with Nazi invaders and spouts vile anti-Semitic rhetoric. It is likely that the ultra-nationalists are chiefly behind the opposition's turn toward violent resistance, overshadowing the young, moderate, West-yearning, anti-corruption factions that have been the face of the uprising thus far.
And the fact is, not a single one of the Western governments now denouncing Ukraine for its repression would have tolerated a similar situation. Try to imagine thousands of, say, Tea Partiers, having declared that the elected government of Barack Obama was too corrupt and illegitimate to stand, setting up an armed camp in the middle of Washington, occupying the Treasury Building and Justice Department for months on end, while meeting with Chinese and Russian leaders, who then begin demanding a 'transitional government' be installed in the White House. What would be the government's reaction? There is no doubt that it would make even Yanukovych's brutal assault this week look like a Sunday School picnic.
So the situation in Ukraine is many-sided, complex, filled with ambiguity, change, nuance and chaos. Protest against a specific unpopular government policy first turned into a broader opposition to the government in general and is now threatening to turn into civil war. Such things do happen in the world, and yes, great powers do seek to influence and direct these events to their own advantage. It would be good if Ukraine could be rid of rule by corrupt elites; it is not all clear that a civil war led, at least in part, by racist nationalists, would lead to this happy outcome. But one thing that is not happening in Ukraine is Barack Obama's fantasy that the entire Ukrainian people is rising to rid themselves of a tyrant so they can hold fair and free elections. They had such elections in 2010; and if the entire Ukrainian people now wants to get rid of their president, there are free elections scheduled for 2015. It is highly likely that Yanukovych's corrupt and maladroit performance in office — not least his reaction to the protest movement itself — would have guaranteed his peaceful defeat at the ballot box next year. But it is also likely that these elections will not be held now. One way or another, Yanukovych will be forced out of office by the violent chaos that he, and sections of the opposition, and the machinations of Moscow and Washington have together produced. In any case, there is almost certainly more needless suffering in store for ordinary Ukrainians.
This is the reality, and tragedy, of the situation. But in the artfully hallucinated world of Barack Obama – a fantasy-land in which the entire American political and media elite also live – none of this matters. All that matters is the real agenda (which was also the agenda of George W. Bush, and Vladimir Putin for that matter): advancing the dominance of a brutal ruling class through manipulation, militarism, and deception, whenever the opportunity arises.
Chris Floyd is an American journalist. He is the author of Empire Burlesque: High Crimes and Low Comedy in the Bush Imperium, and is co-founder and editor of the "Empire Burlesque" political blog. He can be reached at cfloyd72@gmail.com. http://twitter.com/empireburlesque
Sickcare/ObamaCare is fundamentally broken at every level.
The incremental nature of change makes it difficult for us to notice how systems that once worked well with modest costs have transmogrified into broken systems that cost a fortune. Exhibit # 1 is higher education: 40 years ago, four-year public universities were affordable and two-year community colleges were almost free. Now students have to borrow $1 trillion to pay for the exorbitant privilege of higher education.
And no, the difference isn't that states don't provide the same funding–the difference is costs have soared while the yield on the investment has plummeted. Please read:
Our Two Most Onerous Taxes: College Tuition and Healthcare Insurance
Our Middleman-Skimming Economy
America's Make-Work Sectors (Healthcare and Higher Education) Have Run Out of Oxygen
Longtime correspondent Ishabaka (an M.D. with 30+ years experience in primary care and as an emergency room physician) responded to this article with an insider's account of what happens when greed and cartels take over healthcare.After reading What's wrong with American hospitals?, a scathing deconstruction of for-profit healthcare, Ishabaka submitted this commentary:
I could have told you what was wrong with our hospital system by 1989 – nobody would listen to me back then.

Up til the '70′s, almost all hospitals in the United States were not for profit COMMUNITY HOSPITALS. They were LOCAL. The Board of Directors was made up of some senior doctors, maybe the head nurse, and various other prominent local businessmen and professionals. Others (mostly Catholic), were run as non-profits by religious orders. A very few, mostly very small hospitals were for profit, usually owned by a group of doctors, or even one doctor.

The mission of these community hospitals was to provide for the LOCAL COMMUNITY – one and all. Payment was various – private insurance, Medicare, Medicaid, self pay – and the idea was to collect just enough money to keep the hospital going, and provide care for the poor who had no money to pay. If your grandma got bad care – you could go – in person – to the local, say, banker, on the Board of Directors, and tell him – and he would CARE.

THIS SYSTEM WORKED, and kept costs DOWN. Remember, the hospital just needed enough money to stay in the black. Often local wealthy people would will money to the hospital in which they had been cared for.

In the '80′s – there was the arrival of the for-profit cartels – and I use the world cartels specifically – these were run by people with the sociopathic Goldman Sachs type mentality – their sole goal was to acquire huge sums of money for themselves, their hospital directors, and their SHAREHOLDERS. They used a typical sneaky technique – they'd come into town, and tell the locals they could run the hospital much cheaper, because of their economy of scale. People believed this, and the cartels bought out most of the community hospitals.

I worked at one such for-profit hospital and had a 21-year old indigent man come in who'd been struck by a car while walking, and was rapidly bleeding to death. The hospital administrator refused to open the operating room, even though I had a surgeon right there, willing and able to operate for free to save this young man's life. The surgeon threw a fit, and he was a big wheel at the hospital and the administrator backed down – otherwise I firmly believe the young man would have died. This was LEGAL back then, before the EMTLA law was passed because similar abuses were rampant NATIONWIDE.

Around this time, the administrators of the remaining community hospitals found out the administrators of the for-profit hospitals were making tens of times their salaries – and bonuses based on profits – and started demanding similar salaries and bonuses based on PROFITS – a contradiction of the old concept of community hospitals (the article does touch on this).

How do you increase hospital profits? Number one – avoid any care for the poor you can weasel out of. Number two – cut staff to the bone and beyond (one of hospital's biggest expenses). Most American hospitals now have UNSAFE nurse to patient ratios because of this.

As far as patient care goes, nurses are the most important people in hospitals. I know of one lady who DIED while in a monitored bed, and wasn't found dead until several hours later due to the criminally low nursing staff ratio in a hospital I worked in. I HAD complained about the dearth of nurses, and was threatened with the loss of my job. Another side effect of this is, nursing in hospitals has become unbearable for nurses who really cared about their patients – many good hospital nurses have left hospital work for other fields. The results are appalling.

I saved the life of a patient an unqualified, under-educated nurse gave the wrong medicine to – a medicine that IMMEDIATELY MAKES YOU STOP BREATHING, because it was cheaper for the hospital to hire her than a knowledgeable and experienced nurse. The medicine is pancuronium bromide, if you want to Google it. The nurse didn't know one of the effects was cessation of breathing – this is Pharmacology for Nurses 101, this drug is used all day long in every operating room in America (where doctors WANT patients under anesthesia to stop breathing, and put them on breathing machines during the surgery – which is very safe if done correctly).

I could go on and on. Simple things, like the instruments you use to suture cuts – community hospitals used to buy Swiss or German made ones that were of the finest quality, sterilize and re-use them over and over. This changed to disposable instruments that sometimes literally fell apart in my hands. Bandage tape that didn't stick, instead of quality Johnson and Johnson tape – anything to save a buck.

It is not getting better, it is getting worse. The nurses I know tell me hospitals are cutting staff even MORE now in preparation for Obamacare.

I will end with a story that illustrates the difference between Old School and New School hospital administrators.

I had the pleasure of working five years in a real community hospital. One of the senior administrators (R.I.P.) was a gentleman who'd made his fortune in the grocery business. In his late 80′s, he would arrive at the emergency department entrance every morning between seven and eight am, and proceed to walk throughout the hospital. He would ask various and sundry staff how they were getting along – everyone from janitors to senior physicians. If something was amiss – HE RECTIFIED THE SITUATION. Tragically, this hospital was bought out, and is now part of a chain.

I had the displeasure of working in a "community" (really for-profit) hospital with a middle aged administrator who NEVER set foot outside his office or conference rooms – he NEVER appeared in the (very large and busy) emergency department once. This was in the early 90′s, and one year it was revealed that his compensation was $600,000 – and a brand new Lexus as a "performance bonus". He was on the golf course by three pm every single day. That was the hospital where the woman who was being "monitored" (alarms and all that) was found very cold and dead after a delay of who knows how many hours.

Thank you, Ishabaka, for telling it like it really is. Needless to say, ObamaCare (the Orwellian-named Affordable Care Act–ACA) purposefully ignores everything that is fundamentally broken with U.S. sickcare and extends the soaring-cost cartel system, essentially promising to stripmine the taxpayers of however many trillions of dollars are needed to generate outsized profits for the cartels.
Only those with no exposure to the real costs of ObamaCare approve of the current sickcare system. Government employees who have no idea how much their coverage costs, well-paid shills and toadies like Paul Krugman, academics with tenure and lifetime healthcare coverage–all these people swallow the fraud whole and declare it delicious.
Only those of us who are paying the real, unsubsidized cost know how unsustainable the system is, and only those inside the machine know how broken it is at every level. Greed + cartels = Sickcare/ObamaCare. Love your servitude, baby–it's affordable, really, really, really it is.
Source: Blacklisted News
In 2014, half of American citizens can't stand Mr. Barack Hussein Obama and the other half love him. The first half still work jobs while the other half (about 47 percent) live off welfare in a variety of forms.
On December 4, 2013, Obama gave his "income inequality speech." He expects to fundamentally change America by forcing those of us who work to give up more of our money to those who lack education, refuse to work or simply cannot function intelligently enough to sustain a job.
In early January 2014, Bob Lonsberry, a Rochester talk radio personality on WHAM 1180 AM, said we now encompass two Americas.
"The Democrats are right, there are two Americas," said Lonsberry. "The America that works , and the America that doesn't . The America that contributes , and the America that doesn't.
"It's not the haves and the have not's, it's the do's and the don'ts. Some people do their duty as Americans, obey the law, support themselves, contribute to society, and others don't. That's the divide in America.
"It's not about income inequality , it's about civic irresponsibility. It's about a political party that preaches hatred, greed and victimization in order to win elective office. It's about a political party that loves power more than it loves its country. That's not invective, that's truth, and it's about time someone said it.
"The politics of envy was on proud display a couple weeks ago when President Obama pledged the rest of his term to fighting "income inequality." He noted that some people make more than other people, that some people have higher incomes than others, and he says that's not just.
"That is the rationale of thievery. The other guy has it, you want it, Obama will take it for you . Vote Democrat. That is the philosophy that produced Detroit . It is the electoral philosophy that is destroying America . It conceals a fundamental deviation from American values and common sense because it ends up not benefiting the people who support it, but a betrayal.
"The Democrats have not empowered their followers, they have enslaved them in a culture of dependence and entitlement, of victim-hood and anger instead of ability and hope.
"The president's premise–that you reduce income inequality by debasing the successful–seeks to deny the successful the consequences of their choices and spare the unsuccessful the consequences of their choices. Because, by and large, income variations in society is a result of different choices leading to different consequences. Those who choose wisely and responsibility have a far greater likelihood of success, while those who choose foolishly and irresponsibly have a far greater likelihood of failure.
"Success and failure usually manifest themselves in personal and family income.
You choose to drop out of high school or to skip college–and you are apt to have a different outcome than someone who gets a diploma and pushes on with purposeful education.
"You have your children out of wedlock and life is apt to take one course; you have them within a marriage and life is apt to take another course. Most often in life our destination is determined by the course we take.
"My doctor, for example, makes far more than I do. There is significant income inequality between us. Our lives have had an inequality of outcome, but, our lives also have had an inequality of effort. While my doctor went to college and then devoted his young adulthood to medical school and residency, I got a job in a restaurant.
"He made a choice, I made a choice, and our choices led us to different outcomes. His outcome pays a lot better than mine. Does that mean he cheated and Barack Obama needs to take away his wealth? No, it means we are both free men in a free society where free choices lead to different outcomes.
"It is not inequality Barack Obama intends to take away, it is freedom. The freedom to succeed, and the freedom to fail. There is no true option for success if there is no true option for failure.
"The pursuit of happiness means a whole lot less when you face the punitive hand of government if your pursuit brings you more happiness than the other guy. Even if the other guy sat on his butt and did nothing. Even if the other guy made a lifetime's worth of asinine and shortsighted decisions.
"Barack Obama and the Democrats preach equality of outcome as a right , while completely ignoring inequality of effort .
The simple Law of the Harvest–as ye sow, so shall ye reap–is sometimes applied as, "The harder you work, the more you get." Obama would turn that upside down. Those who achieve are to be punished as enemies of society and those who fail are to be rewarded as wards of society.
"Entitlement will replace effort as the key to upward mobility in American society if Barack Obama gets his way. He seeks a lowest common denominator society in which the government besieges the successful and productive to foster equality through mediocrity.
"He and his party speak of two Americas, and their grip on power is based on using the votes of one to sap the productivity of the other. America is not divided by the differences in our outcomes, it is divided by the differences in our efforts. It is a false philosophy to say one man's success comes about unavoidably as the result of another man."
Lonsberry stated the obvious: 48 million Americans subsisting on food stamps shows they made poor decisions about graduating from high school. They chose to remain stupid. With 68 percent of African-American children growing with a single mother who lives on welfare—shows those women made very poor choices. When 76 percent of high school students in Detroit, Michigan dropout or flunkout, their choices condemn them to a difficult life.
At some point, Barack H. Obama needs to inspire people to remain in school, earn an educated mind, earn a good job and become a parent who marries a spouse and brings up kids with a home, food and responsibilities to contribute to our society.
One way works and the other doesn't. As you know, Obama came from a broken home where the father split, then, the second father split and Barack Obama has never held a job. Someone gave him a free education, free college tuition and a free pass from his life of lying, i.e., birth certificate, Social Security number, Selective Service Card and enrollment in Harvard with non-qualifying grades. Seems like he needs to backtrack on his life to come up with a better speech on "income inequality."
Are the Warring Parties Playing Round Two of Geneva II?
El Nubek, Syria – As two delegations, one representing the Government of the Syrian Arab Republic, led by Bashar Assad, and the other claiming to represent the popular opposition which is seeking its overthrow, arrived in Switzerland this morning to continue with Round Two of Geneva II, there is uncertainty over the agenda and whether to extend this weekend's 36 hour "Humanitarian pause" to allow aid into the Old City of Homs. Such a deal, which could come at any time, would bolster confidence ahead of the Round Two of the peace talks.
Some observers, including this one, predict that the ceasefire will in fact be extended as a result of a meeting on 2/10/14 being held between Syrian government officials here in Homs and UN representatives that will likely result in more civilians being allowed out of the old city later today or tomorrow.
But it is not certain. And meanwhile, on 2/10/14, the meager amounts of aid trickling into Yamouk Palestinian refugee camp in Damascus was stopped due to yet another breach of a "humanitarian pause" that was agreed upon last week.
The governor of Homs, Talal al-Barazi, has advised journalists and observers gathered in his office yesterday that the ceasefire may be extended by a further three days; to allow all those who might want to leave the chance to do so. The operation to help trapped civilians in Homs was the one concrete agreement reached at recent peace talks in Geneva, which are due to resume on Monday.
There remains much mistrust and plenty of PR jockeying from both sides as the public awaits the sound of the gavel from UN envoy Lakhdar Brahimi to resume discussions to end the killing in Syria. The new opposition team, at press time, is not fully identified but has announced that it wants the focus of Round Two to be solely or how to transition ( it demands a clean slate in Damascus) and nothing else.
In contradistinction, Syrian government Presidential Political and Media Adviser Dr. Buthaina Shaaban argues that the continuing essential problem in the search for a political solution through the Geneva track lies in the fact that "we don't know whom is representing those who came by the name of opposition, how many, and what is their relation to Syria." She added that the coalition delegation came to Geneva for discussing one word in the 12/12/13 Geneva I Communiqué; transition. Whereas the Syrian official delegation wants initially to discuss the first item in the Communiqué, the halt of violence, combating terrorism and the preservation of state institutions.
Whether there will be an extension of the just competed "three day" humanitarian pause cease-fire" is not yet sure. In point of clarification, the so-called "three day" partial ceasefire to allow humanitarian aid to the area which for more than 600 days has experienced nearly daily bombardment of the city which is labeled by some as the 'Birthplace of the Revolution." is a misnomer in the extreme. The so-called "Humanitarian Pause" such as it was, never comprised three days. Rather in reality it was for less than 36 hours given that aid deliveries and evacuations were strictly limited to 12 hours, from 6 a.m. to 6 p.m. over three days.
One spokesman for a European aid organization, attempted to enlighten this observer on the ceasefire terms by claiming that "After 6 p.m. any aid distributors within a snipers scope is fair game and they are for warned. I told them it is kind of like caveat emptor after six or before six."
Frankly, the gentleman could not be more mistaken and he should have known better given his job. His view constitutes a shocking and fundamentally flawed edict and misstatement of applicable binding international norms anchored in black letter public international humanitarian law, including but not limited to the Geneva Conventions and other principles, standards and rule of international humanitarian law requiring protection by all belligerents of aid workers whenever and wherever they perform their humanitarian work. Nor can International customary law and treaty law on this subject be abrogated bilaterally by warring parties who may choose not to kill aid workers or civilians only during a mutually declared 6 a.m. to 6 p.m. day shift.
The aid workers in Homs, as are all civilians, are inviolate during military action. Nor is there any suggestion that either party has complied international law, which requires all warring factions to allow unconditional humanitarian access. It is no excuse, but there does appear, according to information given to these observers from local residents, that more than 30 different armed groups operate in the Old City, making any agreement among them unlikely. The Regional Advisor of UNICEF, Mr. Geoffrey Ijumba a reasonable sounding fellow, claims that "the main stumbling block is that the 30 plus militia groups inside Homs want guarantees that the aid will still be delivered to the Old City once the civilians are evacuated." An extended ceasefire, given recent government military gains is, according to some observers monitoring developments in Homs, a rather tough precondition to expect from the Syrian government given the price it has paid for advancing militarily over the past two years in this area.
There is currently plenty of mistrust and much PR jockeying from both sides. The new opposition team, at press time not fully identified, wants the focus of Round Two to be solely transition and nothing else. Syrian government Presidential Political and Media Adviser Dr. Buthaina Shaaban strongly argues that an essential problem in the search for a political solution through the Geneva track lies in the fact that "we don't know whom is representing those who came by the name of opposition, how many, and what is their relation to Syria." She added that the coalition delegation came to Geneva for discussing one word in the Geneva I Communiqué; transition whereas the Syrian official delegation wants initially to discuss the first item in the Communiqué, the halt of violence, combating terrorism and the preservation of state institutions. For its part, Damascus has been keen to portray the humanitarian deal outside the framework of talks, with pundits and parliamentarians taking to the airwaves to tout the deal as evidence of the government's ongoing efforts to aid civilians. It has come under pressure from its allies Russia and Iran to make humanitarian concessions.
Predictably perhaps, both sides accuse the other of violations of the claimed three-day humanitarian aid ceasefire as the Opposition team announced that its delegation to "Round Two" was being re-configured. Many observers of Genera II judged that the strong personalities and intellects of the Syrian delegation, including Foreign Minister Walid Mouallum, Dr. Bouthania Shaaban, and Minister of Information Omran Zoubi as well as Faisal Mekdad, among others, "won" Round I of the public relations challenge of G II and that the Obama Administration via John Kerry advised the opposition to that, "It had better field a stronger team or risk losing ground".
The first civilians were evacuated from a rebel-held area of the Syrian city of Homs on 2/8/14 after more than a year and half of struggling to survive. Six buses arrived with three UN vehicles and six Red Crescent ambulances to pick up women, children, and elderly. Dina Elkassaby, a spokeswoman for the World Food Program, said its staff had reported that many of the evacuees were in "very, very bad shape," with children showing signs of malnutrition.
Humanitarian workers braved mortar shells and gunfire on 2/9/14 as they pushed forward with their mission to deliver aid into besieged parts of the Syrian city of Homs through Jouret al Shayah al Qoubaisi. 12 civilians came out on the first bus from the rebel enclave.
Syria state television said four members of the Syrian Arab Red Crescent (SARCS) were wounded by "armed terrorist groups", on 2/9/14)as the aid workers tried to deliver humanitarian supplies to a besieged, rebel-held district of Homs city. At sunset on 2/9/14 Abu Bilal, an activist trapped in the old city since June 2012 explained: "We hope more aid will come in, and we hope the civilians can be evacuated, but we don't know whether that will happen. We are afraid that we will only see more of yesterday's shelling." The Syrian Red Crescent Society told observers that it has been "a challenge" to get its staff and the UN team out of the area. SARCS official Khaled Erksoussi said the convoy came under attack from mortars and gunfire as it was leaving the Qarabis neighborhood.
Many of those evacuated on 2/7/14 looked frail and described extreme hardships inside the area, which has been under army siege for nearly a year-and-a-half. They said bread had not been available for months, and many residents were gathering weeds and leaves to eat. As the BBC's Lyse Doucet reported: "The tide of people continued – elderly men and women on stretchers or crutches, exhausted mothers in tears, children who went straight into the arms of waiting aid officials from the UN and the Syrian Arab Red Crescent Society. Water, bread, even polio vaccinations were provided on the spot. Many residents who have finally escaped speak of having only grass and olives to eat."
On Sunday, 2/9/14, 611 civilians, an increase from 83 on 2/7/14, who were besieged for more than 600 days in the old city of Homs were evacuated, the majority being women, children and elderly. According to one of the Governate of Homs officials responsible for monitoring their evacuation, their ages ranged between 16 and 54 years of age. It is not yet clear if the warring parties will agree to a three day (36 hour) extension of the aid mission and if so that it will be honored. The governor of Homs, Talal al-Barazi sated on 2/0/14 that his administration will cooperate if the UN mission and the Syrian Red Crescent are the ones delivering the aid. Food and hygiene kits and have also been distributed in the neighborhoods of Bustan al-Diwan and al-Hamidieh.
The humanitarian aid gesture in the Old City of Homs is modest, compared to the more than four million civilians living under siege across this great country, being war deprived of adequate food, water, or sanitation. In all, some 9.3 million people in Syria need some form of aid, according to the U.N.
This past week, the U.N. Security Council pushed for a resolution that would enable broad-based aid deliveries to Syria. So did France. On the morning of 2/10/14, French Foreign Minister Laurent Fabius said France and other countries would present a resolution at the UN calling for greater access for humanitarian aid. He told the media in Homs and internationally, "It is absolutely scandalous that there have been discussions for quite a while and that people are still being starved every day, and so along with a number of other countries, we will present a resolution at the UN along those lines." Yet, many in Homs voice skepticism that Moscow would allow UN Security Council Chapter Seven action given its rivalry with Washington on this and other Syria related regional issues.
Some 3,000 people are slated to receive aid during the humanitarian pause. At sunset on 2/9/14 Abu Bilal, an activist trapped in the old city since June 2012 explained: "We hope more aid will come in, and we hope the civilians can be evacuated, but we don't know whether that will happen. We are afraid that we will only see more of yesterday's shelling."
It appears certain that in the coming few days the intentions of both sides will become clearer with respect to the Geneva process and their willingness to allow full humanitarian aid into Homs and the evacuation of those who want to exit the Old City.
Whichever side fails in its humanitarian duties will be harshly judged by history and quite possibly by a Special Tribunal for Syria, already being planned by some, to be held at The Hague.
I recently interviewed Daniel Estulin the author of what will be the newest best seller,TransEvolution: The Coming Age of Human Deconstruction.
Estulin wrote the book based largely on a Bilderberg white paper which was smuggled to him by a Bilderberg insider. The document was filled with information which spelled the end of the human race as we know it.
Hollywood Prepares the American Public for the Inevitable
Hollywood has made millions on movies like The Terminator, Blade Runner, and RoboCob, just to name a few. In fact, Robocop is being re-released in the next several weeks. Estulin states that cyborgs or man-machines are the future in a post-human world. Yes, you read that correctly, we could soon find ourselves living in a post-human world.
You may be familiar with the new TV series on FOX called Almost Human where one of the main characters is a cyborg cop. We could see such an interaction between nonhuman and morphed humans in the near future (i.e. Robocop).
Rules for Thee but Not for Me
In the future of transevolution we will be witnessing a literal fountain of youth, which will result from becoming a cyborg as it will soon be possible to purchase immortality in the future. However, everyone except the super elite will be banned from purchasing this literal fountain of youth.
Your existence, my common brethren, will be similar to what movie goers saw in the Summer of 2013 in the movie, Man of Steel. In the opening 30 minutes of the movie, it was revealed that every resident of Krypton had certain genes "turned on" and certain genes "turned off". And everyone from Krypton, except for Superman, had been artificially bred for specific purposes. This is what humanity is quickly moving towards and unless you are the elite, you will be bred, dumbed down if needed, to serve a purpose for the global elite.
The Purpose for the Destruction of the Global Economy
Estulin mentioned that the wholesale destruction of the world's economy is not an accident, nor is it a miscalculation or the result of political shenanigans. This destruction is being done on purpose, absolutely on purpose. Estulin revealed that his Bilderberg insider told him that the slave masters on this planet want to collapse the economy, force people into the stack and pack cities of mega millions and then exterminate most of humanity.
Estulin and I explored the methods that the super elite may use to exterminate 90% of all people on this planet. We both agreed that starvation is the most likely candidate. Starvation is a clean method of killing, it is quick and it would leave the planet in good shape for the global elite to establish their paradise on Earth.
Some of my readers and listeners have asked me about why I am so opposed to Agenda 21 and devote so much time fighting against it? To these and all others, I answer that forcing humanity to forsake rural and suburban living and move into the soon-to-be death traps of these mega cities, is very consistent with the tenets of Agenda 21 (i.e. Earth First).
Monsanto: The Great Satan of Food Production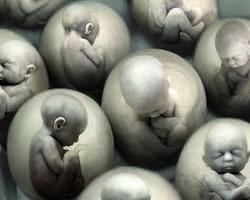 I recently interviewed my good friend, Barbara Peterson, who presented evidence which demonstrated that the super elite are in the process of attacking not just humans with GMO's which will eventually kill you, the GMO's are also sterilizing our food supply. And then, as if by magic, Peterson and I took calls on my show from farmers all across the country, who confirmed the sterilization of both crops and farm animals was well under way.
Let's give credit where credit is due. Monsanto is not alone in this conspiracy against humanity. In Chapter two of his book, Estulin, details how huge corporations like Monsanto, Cargill, and Archer Daniels are plotting to set up mass starvation on the planet. These corporate names became household names and they have become an "interlocked self perpetuating syndicate that will decide who eats and who doesn't, who lives and who dies."
Why are mega corporations, such as these and a small socio-political elite, allowed to own our food and control the very basis of humanity? The simple answer is, because they can.
Studies have shown that rats that are fed with genetically modified organisms (GMO), like potatoes, showed structural changes in their white blood cells making them more vulnerable to infection and disease, which could indicate a greater future risk of developing cancer, when compared to other rats fed non-GMO potatoes. Estulin's research indicates that GMO food was the creation of the Rockefeller Foundation, who are members of the Bilderberg Group. This all part of the plan for total control of mankind. As an aside, Barbara Peterson noted in my interview with her that McDonalds fries will soon all be made of GMO's.
Genetic Engineering
Genetic engineering is about taking control of nature, redesigning it and rebuilding it. The phrase "playing God" comes up in almost every conversation about genetic engineering. This is no longer the stuff of science fiction. Nothing good comes from genetic engineering as this generation of children will be the last generation which will be human in the sense that we define humanity today.
Estulin documented how insects are being weaponized for combat through chipping as a result of recent DARPA projects. Humans will soon be chipped, not necessarily for warfare, but for the purpose of transformation into something hideous which will serve the whims of the global elite.
The National Security State
Presently, all the communication happening on the planet right now can be monitored in real time and it is being done to control us, to dumb us down, to brainwash, to influence, and to predict our future behavior. The super elite is doing this so that we don't get in the way of important people by doing too much thinking on our own. A simple example of this fact is in evidence in an ever-increasing number of airports as facial scanning techniques are designed to reveal to security individuals who are angry, malevolent, etc. This technology is right here, right now!
Estulin mentions Nazi Germany, in his book, numerous times throughout the book, Estulin drew a similarity between the mass control the Nazis had in comparison to the control the super elite has over the human race right now. Presently, America is the 21st century fulfillment of what Hitler, Stalin and Mao as they attempted to initiate their genocidal regimes.
Off World Escape Plan If Things Get Ugly
According to USA Today,
"NASA recently revealed that their Mars robotic rover has found signs that a vast and hospitable lake once spread over the now-desolate surface, a potential home to past life for centuries or more."
With this new discovery that life may be possible on Mars, the elite could easily, through nanotechnology subsequently build a homestead there! There are many private corporations on the planet who are ready to go to Mars within five years. Some speculate that billionaire, Robert Bigelow, is ready now.
Apparently, if the elite cannot exterminate humanity in the clean and neat ways that they have designed, it may be necessary to temporarily move off world while the job is completed in more "messy" ways. According to some, this is their "Plan B".
A Cowardly New World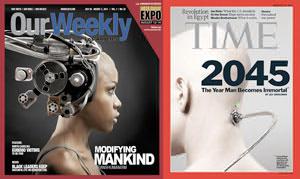 Unlike Huxley, I have seen nothing brave about this new world. Nanotechnology is a powerful new technology for taking apart and reconstructing nature at the atomic level. Scientists are acting like God to manipulate life through the use of this technology. I can only imagine all the horrible things nanotechnology can do to the human race.
Nothing good with regard to nanotechnology can or will come from this blatant insanity. The plans of the global elite constitute an abomination before God.
Right now, the elite are employing their "Promethean plans" which will change the world and will transform the very essence of humanity. Again, this is happening Now!!!
Let's make no mistake about it, the super elite are attempting to become more powerful than God. The super elite controls the human race in every imaginable possible way. Just the term, "conspiracy theorist", was invented by the global elite as a marginalizing tool to keep the public from believing in conspiracy theories that will enslave humanity.
Absolutely nothing that happens in our world is an accident; it's all part of this grand plan. Because of this, there is no hope for humanity if we do not rise up and defeat Agenda 21 and force a change in the leadership of the world, and it must be done RIGHT NOW, before the personal control mechanisms of this new system are locked into place.
My fellow human beings, we do not have five years. You sit idly by on the sidelines at the risk of not only your life but the lives of your children and grandchildren, born or not yet born. Soon, we will be saying "Welcome to Krypton", as humanity becomes the weak puppets in the theatre of life created by the super elite.
Source: Dave Hodges  |  The Common Sense Show
Perhaps we should have chosen the turkey as our national bird, as Benjamin Franklin suggested. It would certainly be more appropriate for our times. But if any flying creature would do, a moth might be more fitting still — with political correctness playing the role of that devilishly irresistible flame.
America long ago lost her will to live. Historically, trespassing into another people's territory could bring violence. And nations the world over secure their borders, sometimes at the end of a gun fondled by an itchy finger. But not the US. We place water stations in the Arizona desert for thirsty trespassers, offer driver's licenses and in-state tuition for them, and now a Supreme Court justice has opined that calling illegal migrants "criminals" is insulting. I don't know, what do you call someone who broke the law? Legally challenged?
But it's even worse than that. About 20 years ago Japan expelled illegal migrants and made the statement (I'm paraphrasing), "Japan is for Japanese. Others are welcome to come and visit, but they're expected to go home." Under the Mexican constitution, a foreign-born individual perhaps can be naturalized — but he can never enjoy full citizenship rights. And as would be the case if some tribe of "noble savages" were being overwhelmed by a colonizing people, when millions of Chinese flood Tibet and seek to supplant its ancient Buddhism-saturated culture, liberals are the first ones to scream "cultural genocide!" Heck, they don't even like the gentrification of minority neighborhoods or when an adopted black child is raised by white parents and denied bona fide "black" enculturation. Yet millions of unassimilable foreigners violate the US' borders and sovereignty, sometimes commit further crimes and stress our social services, and we're only supposed to discuss secondary issues. Are the illegals a benefit or a liability economically? Do they contribute more in taxes than they take in handouts? Who'll pick the grapes? But with our bones poised to be picked, can we ask about culture? After all, people make the nation, not the other way around. Import enough Mexicans or Muslims into your country, and you no longer have Western civilization. You have Mexico Norte or Iran West.
Yet the very same people who claimed they could orchestrate the health care of 317 million people will insist that "we can't deport" 20 million people. In fact, even though deportation should be reflexive, it isn't even on the radar screen. To suggest it brands you bigot or xenophobe, and the only thing really at issue is the rate of surrender: will it be sudden with full-on amnesty or the slower "path to legal status," the coup de grace or the death by a thousand cuts?
So all we hear instead are ridiculous arguments justifying the illegals' presence, as if they have no country to which to return. We'll hear that they're hard-working people who love their families, which is about as meaningful as saying they're bipeds who breathe air. I'm sure that German soldiers during WWII were generally hard-working people who loved their families, too, but as long as they posed a threat to the US, they had to be dealt with as such.
Particular indignation is exhibited when defending children of illegals, who, we're told, "are here through no fault of their own." This also is meaningless. Countless millions of children throughout the world are poor through no fault of their own, yet we don't propose they all be allowed green cards. And how many children have ended up in foster care through no fault of their own after their parents were imprisoned for committing crimes? Perhaps we should stop enforcing laws, period — "for the children."
Then there's language. Every liberal psychologist will talk about the importance of communication in a family. But what about a national family? India recognized a common language to be such a necessary cultural glue that it actually adopted the tongue of its former colonizer, England, as its co-national language. Meanwhile, Americans stand by while their government prints official documents in foreign tongues and transforms us into a Tower of Babel.
And the surrender and silly arguments never end. I heard a caller on Michael Savage's Tuesday radio show say that he agreed with NYC mayor Bolshevik Bill's plan to make two Muslim religious days and the Lunar New Year official school holidays; his reasoning was that since American culture is made up of so many different things, how can we exclude anything? Interestingly, though, he did agree with Savage that English should be our common language.
But why? English is also made up of so many different things, with Greek and Latin as well as Angle, Saxon, Frisii, Jute and Frankish influences. Hey, press two for Latin, folks.
Of course, American culture is the product of many influences. And the Greeks and Etruscans influenced each other, Rome was influenced by Greece and the Etruscans, Western Europe by Rome and by extension the Greeks and Etruscans, and then the rest of the world by…well, you get it. Everyone was influenced by someone except for Adam and Eve, and even they — as we have our liberals — had their serpent. And since our whispering voices tell us that we shouldn't trouble over cultural genocide because culture is a relative thing, let's examine the matter further.
Having been influenced not just by the aforementioned groups but also the Germanic Franks, French culture is an amalgamation of many different elements. But it is also now a specific thing. It's much as how cubed beef, vegetable oil, tomatoes, peppers, paprika and salt, cooked a certain way, become something specific: Beef Goulash. And so it is with many things. Combine iron and carbon and the result is the unique thing called steel; two hydrogen molecules and one oxygen molecule yield water. (And for you warmists, note that CO2 isn't carbon any more than it's oxygen.) Now, would goulash be better if we added other "influences" (ingredients)? That depends — but it might no longer be goulash.
Of course, you may not like Beef Goulash; you may prefer Vegetable Curry, Chicken Cacciatore, Roast Pork Lo Mein or Steak and Ale Pie. Then make your case; explain your vision of a deific diet, a meritorious menu. That's not what we're doing, however. Under the illusion that all ingredients are equal — and equally compatible — we haphazardly throw anything and everything into the mix. Some vanilla syrup in that goulash? Sure, why not? You're not a syrupist, are you? Some cinnamon sticks, limburger cheese, hay from the field, eye of newt, toe of frog, wool of bat and tongue of dog? Now that's diversity! And throw in some foxglove while you're at it — no worries about indigestion afterwards then.
We're no longer a melting pot, but a dish gone to pot. We've forgotten that robust, healthy America was a result of a specific recipe, and we cannot perpetuate that republic unless we remember the recipe. Of course, some say that limiting a land to one recipe is narrow and exclusionary. I say that the road to Heaven is narrow. And all recipes necessarily include only some ingredients and exclude most others, just as definitions limit by defining. If America can mean anything, she means nothing; but if she is something, then she can be defined. And then, by definition, she would have to be exclusionary — like any nation.
Why are many Americans indifferent about their cultural destruction? For one thing, they've been conditioned to feel that Western culture is either nothing special or especially bad. At the same time, however, they've been imbued with moral relativism, which blinds one to danger. After all, different cultures espouse different values, but this won't matter to a person who considers all values equal. And, yes, it is possible to hate the West at one moment while claiming all cultures are equal the next. For a person disconnected from Truth will tend to operate based on emotion, which changes with the wind. Besides, consistency is no better than inconsistency in a relativistic universe.
But reality is an absolutist. And having been fed lies for decades, Americans will soon find out that their tomorrows will only be as great as their appreciation of their yesterdays.
U.N. mediator Lakhdar Brahimi wrapped up the first round of the "Geneva II" negotiations last Friday reporting little progress. No ceasefire was agreed, and talks on a transitional government never began. The next round is scheduled for February 10, but its prospects are dim. The opposing sides predictably blame each other for the stalemate, but in any event the talks were doomed to fail.
The first reason is John Kerry's insistence—reasserted on the very first day of the meeting in Montreux, January 22—that Syria's president can have no place in any future transition government. "We see only one option, negotiating a transition government born by mutual consent," Kerry said. "That means that Bashar al-Assad will not be part of that transition government."
Kerry's position is absurd. No regime in history has negotiated its own demise, and the government of Syria is no exception. Any transition government "born by mutual consent" has to reflect the balance of forces on the ground. Therefore it will necessarily include Bashar, whose army has regained the initiative in the ongoing civil war. His forces control 13 out of 14 provincial capitals in the country and are steadily advancing in the rebel-held districts of Aleppo and Homs. In any event it is not up to the U.S. Secretary of State to decide who can or cannot be in charge in a faraway foreign land. Let it be recalled that his predecessor declared over two years ago that Assad's regime was "dead man walking."
It is possible that Kerry was serious when he declared that "there is no way, no way possible in the imagination, that the man who has led a brutal response to his own people can regain legitimacy to govern." If so, then the U.S. policy will favor a drastic reversal of military fortunes on the ground—which may take years of hard fighting—rather than a negotiated settlement. This possibility is apparently supported by the secret Congressional approval of arms deliveries to "moderate" Syrian rebel factions. The definition of "moderate" has been stretched in Washington to the point where it includes hard-core jihadists, provided they are not affiliated to al-Qaeda. As if the Afghan blowback had never happened…
The second reason "Geneva II" had to fail is the lack of legitimacy of the rebel side. The opposition delegation, which was appointed by the self-styled "National Coalition," was drawn from a narrow base of émigrés with minimal military clout. The men who came to Geneva have no authority over the large and powerful base of Islamist rebels. In December 2012 the anti-Assad group of foreign powers calling itself the "Friends of Syria" simply declared the Coalition to be the legitimate representative of the Syrian people, but it is nothing of the kind. The National Coalition's minimal sway over fighters inside Syria means that its negotiators cannot guarantee that any deal reached in Switzerland would be implemented. The al-Qaeda affiliated Jabhat al-Nusra and the Islamic State of Iraq and the Levant (ISIS) are the most powerful anti-Assad groups, and their leaders would not have come to Geneva even if they had been invited. As the first round of talks ended on January 31, Russia insisted that the Syrian opposition delegation should be made more representative by including Bashar's political opponents who have not resorted to arms. The Coalition is certain to reject this demand, thus further undermining its own credibility.
The third reason for the failure Geneva II is Iran's exclusion from the talks. As a regional power deeply involved in the Syrian conflict, Iran should have been included—especially since Saudi Arabia, Turkey, United Arab Emirates, Qatar and Jordan—all of them staunchly anti-Assad—were represented, as well as a host of other countries. In fact Iran was belatedly invited to the conference by the United Nations secretary general, Ban Ki-moon, and thendisinvited under American pressure. This was yet another sign that the Department of State is not interested in a negotiated settlement. As an Iranian analyst has noted, "the U.S. knows very well that if ever the day comes that Bashar al-Assad needs to go quietly, Iran is the only country capable of achieving that." After the rebuff, Iran can now be expected to make sure it secures an even stronger hand in Syria—which will additionally strengthen Assad's position.
John Kerry took charge of the State Department announcing his intention to change Assad's "calculation" about his ability to hold on to power. A year later it is evident that Washington's own calculations, rather than Assad's, need to change. Syria's president is stronger today than at any time since early 2012. The rebels are deeply divided, and hard-line jihadists—whether affiliated to al-Qaeda or not—are dominant among them. As an Aljazeera commentator noted on the first day of Geneva II, the fragmentation and radicalization of rebel fighting forces has been the opposition's greatest weakness: "Had a unified political-military command emerged among the rebels in the first year of the uprising, at the height of optimism over the Arab Spring, the United States and Europeans might well have been persuaded to give direct military backing to the uprising. Today, such hopes have been dashed." Infighting among rival rebel militias claimed over a thousand lives in January alone.
Six weeks ago, prompted by ex-CIA Director Michael Hayden's blunt admission that Assad's victory would be the least bad outcome in Syria, we argued in this column that Syria no longer exists as a single political entity and that its de facto partition should be condoned in preference to a zero-sum game in which neither side can hope to prevail. The U.S. policy should support this outcome, albeit behind a single-state façade. It is less risky for U.S. interests than arming some fictitious "moderate" rebels and insisting on preordained outcomes which Washington has neither the will nor the money to enforce.
Unless you've been in an underground bunker for the last month, you'd have heard that the Ukraine has gone topsy-turvy lately.
They seem to have escaped one old Soviet Union, only be reeled in by a new Soviet in the EU. There is also the problem of organized crime syndicates who have overrun the country.
Understanding the country's recent history and following the money is important if you want to see which way the wind is blowing in Kiev…
Stalin and Krushchev Wanted Ukraine
For most Europeans, Ukraine is a gas transport corridor for bringing expensive Russian gas to Europe and Ukraine either overcharges Gazprom for gas transit fees, or does not pay Gazprom for the gas it takes for national consumption.
This Russian-Ukrainian gas game occasionally tips into gas embargoes – hitting consumers further down the line. As a geopolitical bargaining chip, conversely, Ukraine had considerable import  - and weight – during the Cold War period which tapered off in 1989-91. Relatively quickly, Russia withdrew "nearly all" of its nuclear-tipped missiles, atomic warheads and nuclear military equipment and component inventories from Ukraine, in the 1990s.
That said, Ukraine is listed by human rights and corruption watchdog NGOs as one of the most corrupt countries in the world, tied with Bangladesh, Cameroon, the Central African Republic and Syria.  Its postwar history following the defeat of Nazi Germany is a tragic story of Soviet megalomania, paranoia and oppression. The Nazi Germans probably killed about 15% of the total population, but about another 600,000 Western Ukrainians were arrested between 1944 and 1952, one-third executed and the remainder imprisoned in Soviet gulags or exiled to the eastern Soviet empire. Among their crimes was "non-performance" in agricultural output.
Administered by the rising political star and soon-to-be rival of Joseph Stalin, Nikita Khruschev, firstly in eastern Russian-speaking Ukraine, the kolkhoz collective-farm system was operated by chiefs selected by Khruschev. He empowered them to expel residents who "under-performed". The kolkhoz chiefs quickly turned this into a racket protection and vendetta system for expelling their personal enemies, and the weak, the old and other "misfits".  Well over 10,000 were exiled to the eastern parts of the Soviet Union. For Khruschev, this was a highly effective policy which he recommended it for adoption across the USSR to Stalin, despite it periodically resulting in wide-area famines.
Similar to the "agro-towns" attempted by Ceaucescu of Romania, Khrushchev further destabilized Ukraine's slowly recovering agricultural output with his scheme for population regrouping, which he later applied in Russia when he became Praesidium chief on the death of Stalin, following a classic Mafia-style power struggle with NKVD chief Beria. Beria was shot and killed with five of his associates by order of Khrushchev in Dec 1953. One of Beria's proposed post-Stalin reform ideas was to liberate either or both East Germany and Ukraine, in exchange for cash payment by the West
Crime Syndicates want Ukraine
On the surface, mainstream media tells us today's conflict in the Ukraine pitches the Russian-speaking half of the country in the east (where ailing president Yanukovich's main support base is) against the more pro-Western, and alleged pro-EU, Ukrainian-speaking half in the west (where imprisoned Yulia Tymoshenko's main support base is). More precisely, the Ukraine's rapidly-deteriorating economic situation reflected by rapidly-rising interest rates on its sovereign debt bonds and Fitch's recent downgrade, and its near-civil war street rebellion have reinforced its organized crime syndicates. Its organized criminals, and their enemies-and-allies in Russian, Bulgarian, Romanian and other east European organized crime syndicates, are vying for control of the State itself, to widen and deepen their lucrative activity.
The past week has seen President Yanukovych accept the resignation of Prime Minister Mykola Azarov and his cabinet, repeal anti-protest laws, provide an amnesty to detained protesters, and offer senior government jobs to the opposition – offers that were rejected. Moscow for its part has threatened it may hold back some or all of a promised Ukrainian bond-bailout package and a promised cut in gas prices for Ukraine until a new government is formed. The gas price cut and the loans, totalling $15bn (11 bn euros) were agreed in December, and widely seen as rewarding Yanukovich for Kiev's rejection of an EU associate country deal for Ukraine.
Ukraine is one of six post-Soviet nations – along with  Belarus, Moldova, Azerbaijan, Armenia, and Georgia – to be invited to cooperate with the EU within a new 'multilateral' framework that is high on promises but slim on content. The framework seeks visa-free travel, better human rights, more democracy, and respect for the principles of the market economy and sustainable development – so say the EU websites, but the single most important economic content is a trade pact aimed at cutting tariffs and taxes, which are in any case decreasing on the Ukrainian side due to its membership of the WTO since 2009. Main EU exports to Ukraine include medicine, motor vehicles, mobile phones and other manufactured goods, while main EU imports were of low to mid-value: iron and steel products, vegetable oils, ferro-nickel ores, iron ores and crude oil.
Acting long before the Ukraine's membership of the WTO, or the 2008 financial crisis – both of which spurred and favoured crime syndicate integration in east Europe, Russia and the EU – the present number of organized crime groups operating in eastern Europe is estimated at about 3,600 with each profiting from such prosaic products as household detergents, to fake medecines, human trafficking, prostiution and the Ukrainian favorites of hard drugs and firearms.Rob Wainwright, director of the EU's crime-fighting agency, told the Financial Times in June 2013 that only concerning Europe's black market in counterfeit foodstuffs, fake pharmaceuticals and substandard machine parts, this doubled in value to about €2bn since 2008.
Arms for Drugs and Arms for Cash
From, at latest 2002, US drug enforcement and security agencies warned the Bush administration of the Kiev-Tel Aviv-New York "Axis" of organized crime operating drugs-for-arms trades worldwide. This syndicate particularly focuses South American-source cocaine supplied by Colombia's FARC and other Andean country crime entities, and Ukraine-source weapons and military equipment. Ukraine's geographic role and location as a "window to the southern states" of the ex-USSR, makes it highly favoured for operating drugs-for-arms trades, today. Land-route heroin from Afghanistan, South American cocaine and Russian AK47s are the hard currencies featured by this trade.
Ukraine's front-line status in the Cold War and its own arms-making industries made the country a major source for Russian licit and illicit arms exports, and Soviet-era materiel is still widely available. This ranges from the "iconic" AK47 rifle through to mines, grenades and military explosive-pyrotechnic devices, to night-sighting and communications equipment, and artillery pieces through the low-end range of 35mm-105mm, to also-iconic Soviet 72-ton T72 tanks, a highly depressed market where prices can be as low as scrap value only – about $3.50 per kilogram of weight.
Western security analysts, preferring not to have their names published, also point out that Ukraine is a "wonderland" of nuclear civil-military crossover materials and ordnance. Following the 1986 Chernobyl meltdown, then the collapse and break up of the USSR in 1989-91, they say that large amounts of unaccounted-for nuclear fuel rods, wastes and nuclear military components exist in the country. They also underline the increased technological sophistication of ex-Soviet national mafias and their Middle Eastern opposite numbers, able to produce "binary nuclear" weapons, from nuclear and non-nuclear components, transported separately to reduce detection for final re-assembly when required.
Ukraine's now accelerating political destabilization creates a classic poker-game challenge for Vladimir Putin at this time. He can act to prevent the country "seceding to the West', or being partitioned into its western and eastern parts.
Whether Putin clamps down or lets the country fall apart, or the domestic power struggle inside Ukraine continues with no clear winner, the transition interval will certainly feature action by organized crime to further and deepen its already-strong foothold.
Source: Andrew McKillop | 21st Century Wire
1911, May 15
The Supreme Court of the U.S. finds John Rockefeller and his Trust guilty of corruption, illegal business practices and racketeering. As a result of this decision, the entire Rockefeller Standard Oil-Trust, the world's largest corporation of its time, was sentenced to be dismantled. But Rockefeller was already above the Supreme Court and did not care about this decision.
1913
In order to disperse public and political pressure on him and other robber-barons, Rockefeller uses a trick called "philanthropy", whereby the illegal gains from his robber-practices in the oil business are used to launch the Rockefeller Foundation. This tax haven was used to strategically take over the health care sector in the U.S..
The Rockefeller Foundation was the front organization for a new global business venture of Rockefeller and his accomplices. This new venture was called the pharmaceutical investment business. Donations from the Rockefeller Foundation went only to medical schools and hospitals. These institutions had become missionaries of a new breed of companies: the manufacturers of patented, synthetic drugs.
This was also the time when the first vitamins were discovered. It soon became clear however that these natural molecules had live-saving health benefits and that they were able to prevent many chronic health conditions. The first books appeared with research, subsequently abandoned, about the health benefits of vitamins. These newly discovered molecules had only one disadvantage: they were non-patentable.
Thus, in its first years of existence, the pharmaceutical investment business already faced a mortal thread: vitamins and other micronutrients promoted as public health programs would prohibit the development of any sizable investment business based on patented drugs. The elimination of this unwanted competition from natural micronutrients therefore became a question of life and death for the pharmaceutical business.
1918
The Rockefeller Foundation uses the Spanish flu epidemic – and the media (that it already controlled by this time) – to start a witch-hunt on all forms of medicine that were not covered by its patents.
Within the next 15 years, all medical schools in the U.S., most hospitals and the American Medical Association all essentially became pawns on the chessboard of Rockefeller's strategy to subjugate the entire health care sector under the monopoly of his pharmaceutical investment business.
Disguised as a "Mother Theresa", the Rockefeller Foundation was also used to conquer foreign countries and entire continents for the pharmaceutical investment business – just as Rockefeller himself had done a few decades previously with his petrochemical investment business.
1925
On the other side of the Atlantic, in Germany, the first chemical / pharmaceutical cartel is founded in order to compete with Rockefeller's quest for control of the global drug market. Lead by the German multinationals Bayer, BASF and Hoechst, the I.G. Farben cartel was founded with a total number of employees surpassing 80,000. The race for global control was on.
1929, November 29
The Rockefeller cartel (U.S.A.) and the I.G. Farben cartel (Germany) decided to divide the entire globe into interest spheres – the very same crime Rockefeller had been sentenced for 18 years earlier, when his trust had divided up the U.S. into "interest zones".
1932 / 33
The I.G. Farben cartel, equally insatiable, decides no longer to be bound by the 1929 constraints. They support an uprising German politician, who promises I.G. Farben to militarily conquer the world for them. With millions of dollars in election campaign donations, this politician seized power in Germany, turned the German democracy into a dictatorship and kept his promise to launch his conquest war, a war that soon became known as WWII.
In each and every country Hitler's wehrmacht invaded, the first act was to rob the chemical, petrochemical and pharmaceutical industries and assign them – free of charge – to the I.G. Farben empire.
1942 – 45
In order to cement its global leadership with patented drugs, the I.G. Farben cartel tests its patented pharmaceutical substances on concentration camp inmates in Auschwitz, Dachau and many other sites. The fees for conducting these inhumane studies were transferred directly from the bank accounts of Bayer, Hoechst and BASF to the bank accounts of the SS, who operated the concentration camps.
1945
I.G. Farben's plan to take control of the global oil and drug markets has failed. The U.S. and the other allied forces won WWII. Nevertheless, many U.S. and allied soldiers had lost their lives during the conflict, and the allies' reward was little compared to the rewards of others. The corporate shares of the losers, I.G. Farben, went to the Rockefeller trust (U.S.A.) and Rothschild / J.P. Morgan (U.K.).
1947
In the Nuremberg war crimes tribunal, 24 managers from Bayer, BASF, Hoechst and other executives of the I.G. Farben cartel were tried for crimes against humanity. These crimes included: leading wars of aggression, instituting slavery and committing mass murder. In his final pleading, U.S.-Chief Prosecutor Telford Taylor summarized the crimes committed by these corporate criminals with the following words: "Without I.G. Farben, the second World War would not have been possible".
Amazingly, the real culprits for the death of 60 Million people in World War II – the I.G. Farben executives – received the mildest verdicts. Even those executives directly responsible for the crimes in I.G. Auschwitz only received a maximum of twelve years in jail. Surprised? You shouldn't be.
By 1944 Nelson Rockefeller had already entered the executive branch of the U.S. government. He started off as Under-Secretary of State and ended up a few years later as Special Adviser of President Truman for Special Affairs. In other words, at critical junctures of the 20th century, the Rockefeller interests took direct charge. They decided the post war shape of the world and the distribution of its wealth.
As such, under the influence of the U.S. State Department, the verdicts in Nuremberg against the I.G. Farben managers can easily be explained. In return for taking over the corporate shares of I.G. Farben, and thereby global control of the oil and drug business, Nelson Rockefeller made sure that the real culprits of World War II were not hanged. In fact, and as we shall see, they were needed.
1949
The Federal Republic of Germany was founded. This was the first time in history that the constitution and society of an industrialized nation could be planned and modeled as a fortress of the pharmaceutical investment business – a transatlantic outpost of the Rockefeller interests.
Within only a few years, the I.G. Farben managers sentenced in Nuremberg were released from jail and put back into their previous positions as stakeholders of the Rockefeller interests. Fritz Ter Meer, for example, sentenced to twelve years in jail for his crimes in Auschwitz, was back as chairman of the board of Germany's largest pharmaceutical multinational, Bayer, by 1963!
1945 – 49
The role of the Rockefeller brothers was not limited to their taking over the global monopolies of the oil and drug businesses. They also needed to create the political framework for these businesses to thrive. Under their influence, therefore, the United Nations was founded in 1945, in San Francisco. To seize political control of the post war world, three countries – leading drug export nations – had all the say, and 200 other nations were rendered mere spectators.
Founded as organizations to allegedly serve the wellbeing of the people of the world, the UN's subsidiary organizations, such as the World Health Organization (WHO) and World Trade Organization (WTO), soon turned out to be nothing more than the political arms of the global oil and drug interests.
1963
On behalf of the Rockefeller interests, the government of the pharmaceutical banana republic Germany spearheaded one of the most infamous efforts ever made within the United Nations. Under the pretense of consumer protection, it launched a four-decade-long crusade to outlaw vitamin therapies and other natural, non-patentable health approaches in all member countries of the United Nations. The goal was to simply ban any and all competition for the multi-billion dollar business with patented drugs. The plan was simple: copy for the entire world what had already been accomplished in America in the 1920s – a monopoly on health care for the investment business with patented drugs.
Since the marketplace for the pharmaceutical investment business depends upon the continued existence of diseases, the drugs it developed were not intended to prevent, cure or eradicate disease. Thus, the goal of the global strategy was to monopolize health for billions of people, with pills that nearly cover symptoms but hardly ever address the root cause of disease. The deprivation of billions of people from having access to life saving information about the health benefits of natural health approaches, whilst at the same time establishing a monopoly with largely ineffective and frequently toxic patented drugs, caused disease and death in genocidal proportions.
This epidemic of unnecessary disability and death by the pharmaceutical business with disease is unparalleled in history.
Linus Pauling and other eminent scientists deserve credit for having kept open the door of knowledge about the health benefits of vitamins and other effective natural health approaches. If it were not for them we would already be living in a health prison today, guarded by the gatekeepers of the pharmaceutical business with disease in medicine, politics and the media.
Linus Pauling should also be credited for having identified the significance of Dr. Rath's early research in vitamins and cardiovascular disease, and for having invited Dr. Rath to join him during his last years to continue his life's work.
1990 – 92
These years will go down in history as the beginning of the end of the pharmaceutical business with disease. In a series of scientific publications, in some of which Dr. Rath invited Linus Pauling to join him as co-author, Dr. Rath identified micronutrient deficiency as the primary cause of diseases. These diseases include heart attacks, high blood pressure, diabetic circulatory problems, cancer and even immune deficiency diseases, including AIDS.
Like a Sherlock Holmes of science, Dr. Rath traced the real cause of these diseases, and found that they had been deliberately nebulized or even hidden away from millions of people for one purpose only: to feed the insatiable greed of the pharmaceutical business with disease.
Source: Dr. Rath Health Foundation
There are times when hatred is a needed, logical and moral stance to take.  Evil, injustice and corruption are fine examples of what to appropriately hate.  For the overwhelming majority of people it is now rational to hate the super rich, notably the thousands of billionaires holding most of the world's wealth and wielding power over political and economic systems.  They have been successfully raping the global economy and while doing that have kept increasing their wealth as well as economic inequality afflicting ordinary people.  One dollar, one vote describes the new reality.
Before discussing some basic reasons to hate the super rich consider some facts about them.
How many billionaires are there?  According to the inaugural Wealth-X and UBS Billionaire Census 2013, the global billionaire population reached a record 2,170 individuals in 2013, with a combined net worth of $6.5 trillion.  What happened after the most recent global economic meltdown?  Some 810 individuals became billionaires since the 2009 global financial crisis.  In other words, plain millionaires moved up to billionaire status.
But the super rich include many more than the billionaires, because the top one percent on the economic scale have monster size wealth, according to a new report Working for the Few. The one percent of the richest people in the world have $110 trillion.  That equates to some 65 times the total wealth of the bottom half of the world's population.  But among the millions of the top one percent, the richest 85 people, true billionaires, have wealth equal to the bottom half of the world's population.  As to the US, the wealthiest one percent captured 95 percent of post-financial crisis growth since 2009, while the bottom 90 percent became poorer.  That leaves 9 percent, about 30 million Americans, in the upper class that did very well as they strive to make it into the top one percent.
When people talk about economic, wealth or income inequality they are really talking about the incredibly small fraction of the richest people relative to the larger population that still are not sharing in the global jackpot, no matter how hard they work.  Inequality means that money is not being fairly distributed.  There have been times in history when prosperity was shared, as in the several decades after World War II.
No surprise that only 7 percent of Americans, according to a Gallup report, currently feel "very satisfied" with our nation's distribution of income and wealth.  Similarly, a new NBC/Wall Street Journal poll found that 81 percent of Americans believe the economy is working very or fairly well for the wealthy, compared to 22 percent for the middle class.
Why hate the super rich and the rising economic inequality that benefits them?
This distorted economic system means that democracy is more delusional than real.  Consider this: Supreme Court Justice Louis Brandeis once said, "We may have democracy, or we may have wealth concentrated in the hands of the few, but we cannot have both."  Truly wise words.
The near total lack of public confidence in Congress, both major political parties and the whole political system by Americans goes hand-in-hand with the perverted economic system. You have every right to hate the super rich because for a long time in many visible and invisible ways they have intentionally manipulated the political system to create and maintain the unjust economic system.  Their economic power gives them political power.  Rather than one person one vote, think in terms of one dollar one vote.
Hate the super rich because their degree of wealth and power is obscene.
Hate the super rich because they persecute the vast majority of people worldwide.  Some of the super rich play up their charitable activities, but that does not negate all the evil consequences of economic inequality on the daily lives of billions of people.
Hate the super rich because their greed is ungodly.  If true democracy is to be restored, then Americans need to be much more than dissatisfied.  They need to get more emotional.  They need to hate.  Then they must convert that hatred into political demands and actions.
As the Russian Sochi Winter Olympics date approaches, a wave of suicide bombings in Volgograd (formerly Stalingrad, site of the decisive resistance to German invasion in 1942), have wreaked death and uncertainty in the region. On 29 December 2013 a suicide bomber exploded at the Volgograd railway station, killing the bomber and 16 more. A day later another suicide bombing on a trolleybus killed at least 15 people. The attacks come just a few weeks before the Sochi 2014 Winter Olympics begin on February 7 on the Black Sea near the border to Georgia.
Those most recent attacks followed an October 21 suicide attack in which a bomb carried by a female suicide bomber exploded on a passenger bus carrying 40 people. The Russian Emergency Situations Ministry, reported that at least 5 people died in the blast and 17 others were injured. The suicide bomber had been identified as 30-year-old Naida Asiyalova of Dagestan. Since 1999 Mujahideen Sunni Salafists, often from Saudi Arabia or other Arab countries, have tried to incite an Islamic revolution and install Sharia law in Dagestan from neighboring Chechnya as well as in Chechnya.
The recent new wave of suicide bombing attacks in the region has led many to believe they are the work of radical Mujahideen Salafist Sunnis led by an erratic Jihadist from Chechnya, Doku Umarov, who sometimes goes by the Arabized name, Dokka Abu Usman. Umarov has unilaterally proclaimed himself underground President of the unrecognized Chechen Republic of Ichkeria (ChRI), and later, the self-proclaimed Emir of the Russian North Caucasus, declaring it an Islamic state of the Caucasus Emirate. In doing so he announced, "I will serve the word of Allah and work to kill the enemies of Allah in all the time that he gives me to live on this earth." [1]
In Russia he is called the "Russian bin Laden." In March 2011, the United Nations Security Council Al-Qaida and Taliban Sanctions Committee added Umarov to the list of individuals allegedly associated with al-Qaeda, the Saudi-financed loose network of international Jihadist bands which had been trained during the 1980's Afghan war against the Soviet Union by CIA, Saudi, Israeli and Pakistani intelligence services. AL-Qaeda is a name for a database set up by Saudi intelligence to keep track of all the Arab and other Muslim mercenaries working in defeating the Russians in Afghanistan during the 1980s.
Umarov has claimed responsibility for gruesome suicide bombings, using women called ?black widows" whose husbands had been killed fighting Jihad against Russian security forces. Umarov openly claimed responsibility for the 2010 Moscow Metro bombings and the 2011 Domodedovo International Airport bombing in Moscow. The person who did the Metro bombing was a 17-year old Mujahideen widow, Dzhennet Abdurakhmanova
In June 2013, Umarov called for his followers in and outside the Caucasus to use "maximum force" to ensure the 2014 Sochi Winter Olympics do not take place: "They plan to hold the Olympics on the bones of our ancestors, on the bones of many, many dead Muslims buried on our land by the Black Sea. We as Mujahideen are required not to allow that, using any methods that Allah allows us." [2]
All indications point to the terrorists controlled by Umarov being behind the latest "Black Widow" suicide bombings in Volgograd. Naida Asiyalova, who blew herself up in the suicide bombing in Volgograd in October, is from Dagestan. She was reported "in love" with another suicide bomber before she "did her duty" to the jihad of Umarov. She was also a close friend of the woman implicated in the most recent Volgograd station bombing.[3]All indications to date point to Doku Umarov's Chechyn terrorist organization for these recent terror bombings in Russia.
The US State Department has just issued an Advisory Alert to US citizens going to Sochi as a response even though Volgograd is several hundred kilometers away.
Russia's Mujahideen terrorists
Soon after the dissolution of the Soviet Union, Halliburton, the world's largest oil services company, then led by Dick Cheney, determined that the Caucasus and the region around the former Soviet Union's Caspian Sea contained staggering volumes of untapped oil. Some said it was a "new Saudi Arabia." As part of broader Washington strategy of then-president George H.W. Bush, US intelligence began moving veterans of the bloody Afghan Mujahideen campaign into the Caucasus and Caspian region to facilitate independence from the Soviet Union and open the door for US and British oil companies to control the key oil regions.
Two "retired" CIA operatives close to former CIA head Bush, Ted Shackley and General (Ret.) Richard Secord set up a CIA "front" fake Azeribaijan oil company called Mega Oil. It was a cover to fly in hundreds of Mujahideen veterans from Afghanistan as "oilworkers."
In 1991 Richard Secord along with veterans of US operations in Laos, and later of Oliver North's operations with the Contras, turned up in Baku, Azerbaijan under the cover of MEGA Oil. This was when George H.W. Bush supported an oil pipeline stretching from Azerbaijan across the Caucasus to Turkey. Dick Cheney was then Bush senior's Defense Secretary. MEGA never found oil. But MEGA operatives in Azerbaijan engaged in military training, passed "brown bags filled with cash" to members of the Azeri government, and set up an airline on the model of the CIA's Vietnam era Air America which flew hundreds of mujahedin mercenaries from Afghanistan into Azerbaijan and the Caucasus, especially Chechnya. [4]
A faction of the CIA and US intelligence tied to the neo-conservatives and the US military industrial complex, have been involved in bringing fanatical Jihadist Islam into the traditionally Sufi peaceful Islam of the Caucasus region. Osama bin Laden actively moved from Afghanistan into Bosnia, then Kosovo and on into Chechnya after 1995, where his principal ally, fellow Saudi Jihadist, Ibn al-Khattab was leader of the Arab Mujahideen in Chechnya fighting the Russians. Chechnya happened to be the transit region for a major Russian oil pipeline from Baku into Russia for Caspian oil, something Washington was determined to block. Journalist Ali Soufan notes that by 1996, "the United States had been on the side of Muslims in Afghanistan, Bosnia, and Chechnya."[5]
At the time of the Beslan school massacre in Russia near the Georgia border in September 2004, Umarov's Jihadists, including Arab Mujahideen, were partly financed with US money via a Washington-based NGO called ACDI/VOCA. Much of the money that the US Government-funded NGO received for the project reportedly came from a US Department of Agriculture Food for Peace Project.[6] Apparently the food they dispensed was in the form of Kalashnikovs and hand grenades, not grain and apples.
According to veteran Caucasus-based journalist Jeffrey Silverman, Doku Umarov is today an "asset" controlled and guided by a Washington-based think-tank called Potomac Institute for Policy Studies.[7] The board of the Potomac Institute reads like a who's who of retired US military and intelligence people. According to Washington insider reports, Potomac is not entirely what it appears to be.
It is rather, these sources report, a front for Israeli intelligence, a group of US neo-conservatives, both working with Saudi Arabian intelligence. Two of Potomac's key people involved in the Caucasus are reported to be Prof. Jonah Alexander, who heads the institute's International Center for Terrorism Studies, and Ambassador (ret) David Smith.
Alexander has taught at Tel Aviv University and headed an interesting-sounding project, "Terrorism, Gray Area and Low Level Conflict," for the US Global Strategy Council, a group founded by Ray Cline, former Deputy Director of the CIA.[8] David J. Smith is Director of the Georgian Security Analysis Center (GSAC) at the Georgian Foundation for Strategic and International Studies in Tbilisi, Georgia. Between 2002 and 2006 Smith was US Member of the International Security Advisory Board, assisting Georgia to "build democracy and establish functional national security institutions."[9]  By all indications, he did a rather poor job if that really was what he was building.
Many of the Arab and Chechyn Jihadist terrorists plaguing Russia in recent years have been infiltrated into Chechnya from the Pankisi Gorge region across the border in Georgia, where a pro-US Saakashvili regime at the time obviously "looked the other way." Reportedly Saakashvili's brother worked in London for BP, the head of the Anglo-American oil pipeline consortium that owns the BTC pipeline from Baku through Georgia to Turkey.[10]
Contrary to outward appearance, there has been intimate cooperation between Saudi and Israeli intelligence services on matters of common strategic interest for years. Reportedly the ties began when Prince Bandar was Saudi Ambassador to Washington.[11]
If all this is true, it would suggest that Umarov's latest suicide attacks in Russia are part of a "revenge" operation of Netanyahu and Saudi Intelligence chief, Prince Bandar bin Sultan, to sabotage the Sochi Olympics, for Putin's role in winning Obama away from war against Syria last fall and openly seeking a diplomatic resolution of the Iran nuclear problem. Saudi Arabia's Bandar and Netanyahu, who admitted they were in cooperation, both were reportedly livid against Putin for sabotaging their Jihad in Syria.
Against Obama too
That the Saudis and Israel's Netanyahu are actively working as well to sabotage Obama's Iran diplomacy is also clear. On October 30, 2013, Sheldon Adelson, an Israeli-American billionaire with dual passports, a financier friend of Netanyahu who owns Las Vegas casinos, called on US Congress. He reportedly told his friends in Congress to pass new sanctions against Iran designed to sabotage the Iran-Obama talks. Adelson was the main financial backer in 2012 of Mitt Romney to defeat Obama, who has become a bitter Netanyahu foe. Adelson apparently feels that Obama has slowly been distancing from Bush and Cheney's strong tilt to the hawkish US neo-conservatives tied to the US-Israeli military industrial complex around Netanyahu's Likud Party.[12]
The Republican Jewish Coalition — led by GOP financial donor Sheldon Adelson — is asking its members to call their senators and urge them to pass a new round of sanctions on Iran amid efforts from top Obama administration officials to persuade Congress to delay such measures to allow time for negotiations with the Islamic Republic over its nuclear program to "gain traction." [13]
The Volgograd bombings are a part of a global political shift taking place with factions declaring war inside major governments. Washington is split today between a "pro-Israel" faction largely in Congress, and on the opposite side, a mix of nationalists who seem to be trying to define a genuine American interest in all the wars around the world. Reportedly General Martin E. Dempsey, the Chairman of the Joint Chiefs of Staff, the military's highest body in the Pentagon, and others around President Obama are moving to distance Washington from the Saudi-Israeli war strategy which they have realized as against American interest.
The realization in and around the White House and State Department that the US Government was being manipulated by Israeli and Saudi false intelligence was the real reason, according to Washington reports, for the abrupt decision by President Obama last summer to halt the planned war against Syria. Obama was told that the "evidence" of a Syrian government chemical weapons attack on civilians had been doctored by Saudi and Israeli intelligence to force Obama to finally declare war. [14]
That was why Obama surprisingly and inexplicably embraced the Putin mediation offer to remove the chemical weapons and why Assad quickly agreed. Obama was himself strongly against military action in Syria. The chemicals used in Syria reportedly were supplied by Prince Bandar to the rebels, not from Syrian Government forces. [15] The intelligence intercepts given President Obama purporting to be tapes of Syrian Army commanders discussing the chemical attack were given to Washington by Israeli intelligence by Israeli Defence Forces' 8200 unit and were also reportedly faked.[16]
Now this same network seems to have activated a revenge attack against Putin and Obama for foiling their stratagems. It's a high risk gamble by Netanyahu and Saudi Prince Bandar that could severely boomerang against them.
In a noteworthy footnote to the entire gruesome Doku Umarov drama, on January 17, Moscow Times reported on a social media message sent out by Chechen president, Ramzan Kadyrov, claiming that he had "new evidence" that rebel leader Doku Umarov was dead. Kadyrov wrote in an Instagram, "According to our information, Umarov is dead and we are looking for his body." He claimed that Umarov had been killed during a Russian Special Forces operation.[17] The report has not been confirmed by Moscow. The Kadyrov report has to be taken with more than a little grain of salt. The flamboyant Chechyn President has issued such messages before, the last time in December, when he wrote that Umarov was "mostly likely already dead or will be soon."[18] Whether dead or alive, it seems most likely that Doku Umarov is little more than a "cover" for the darker networks running terror against Putin's Russia in the Caucasus, and that darker network is Moscow's real problem.
Endnotes:
[1]Al Jazzera English, Chechen rebel chief denies quitting ­ Europe, Al Jazeera English., August 12, 2010.
[2] Miriam Elder. Russian Islamist Doku Umarov calls for attacks on 2014 Winter Olympics, theguardian.com. August 12, 2013.
[3] EIN News, Russia's deadly black widow cult that threatens Olympians, January 02, 2014, accessed in
http://world.einnews.com/article/183473672/k-vWy4dXMol6ijtf?afid=777&utm_source=MailingList&utm_medium=email&utm_campaign=Breaking+News%3A+world583-Thursday.
[4] Peter Dale Scott, The Falsified War on Terror: How the US Has Protected Some of Its Enemies, The Asia-Pacific Journal, Vol. 11, Issue 40, No. 2, October 7, 2013.
[5] Ali H. Soufan, The Black Banners: The Inside Story of 9/11 and the War Against al-Qaeda (New York: Norton, 2011), p. 62.
[6] Henry Kamens, Did CIA train the Boston Bombers in Georgia?, April 2013
[7] The information on the Potomac Institute and Umarov was made available to the author from Jeffrey Silverman, an investigative journalist based in the Caucasus who has researched the subject for more than twenty two years.
[8] SourceWatch, Global Strategy Council, 23 July, 2013, accessed in  http://www.sourcewatch.org/index.php?title=Global_Strategy_Council
[9] Ibid. ; As well, for bios on Smith and Alexander, the website of Potomac Institute accessed inhttp://www.potomacinstitute.org/index.php?option=com_content&view=article&id=226:smith&catid=61:fellows-&Itemid=537.
[10] Jeffrey Silverman, op. cit.
[11] Umberto Bacchi, Israel Negotiating Historic Alliance with Saudi Arabia over Iran's Nuclear Weapons, Ooctober 3, 2013, accessed in http://www.ibtimes.co.uk/articles/511160/20131003/israel-saudi-arabia-gulf-alliance-iran-nuclear.htm.
[12] Stephen J. Sniegoski , Would Romney Pursue a Neocon War Agenda?,  accessed inhttp://home.comcast.net/~transparentcabal/article36.html.
[13] Ben Armbruster,  Group Led By Billionaire Sheldon Adelson Pushes Congress To Undermine Iran Talks,  October 30, 2013, accessed in http://thinkprogress.org/security/2013/10/30/2859711/rjc-adelson-iran-sanctions/.
[14] Dale Gavlak and Yahya Ababneh, Syrians In Ghouta Claim Saudi Supplied Rebels Behind Chemical Attack, MintPress,  August 29, 2013, accessed in http://www.mintpressnews.com/witnesses-of-gas-attack-say-saudis-supplied-rebels-with-chemical-weapons/168135/.
[15] Ibid.
[16] Seymour Hersh, Whose Sarin?, London Review of Books, August 12, 2013, accessed inhttp://home.comcast.net/~transparentcabal/article36.html.; see also Harriet Sherwood, Israeli intelligence intercepted Syrian regime talk about chemical attack,theguardian.com, 28 August 2013, accessed inhttp://www.theguardian.com/world/2013/aug/28/israeli-intelligence-intercepted-syria-chemical-talk.
[17] Moscow Times, Chechen Leader Kadyrov Again Says Rebel Leader Umarov is Dead, 17 January 2014,
RIA Novosti, accessed in  http://www.themoscowtimes.com/news/article/chechen-leader-kadyrov-again-says-rebel-leader-umarov-is-dead/492910.html#ixzz2qf7FqJzz.
[18] Moscow Times, Chechen Leader Says 'Rat' Rebel Chief Is Likely Dead, 20 December 2013, accessed inhttp://www.themoscowtimes.com/news/article/chechen-leader-says-rat-rebel-chief-is-likely-dead/491867.html
Source: F. William Engdahl | Veterans Today
Any analysis of domestic fossil fuel production and use must acknowledge that independence for U.S. energy has not been the national goal. Contrary to utopian dreamers and radical environmentalists, oil, natural gas and coal are the backbone of power in any modern economy. This power extends both to the fuels themselves and to the political security that is required for any economy to prosper. Therefore, it seems counterproductive to encourage corporatist to export our own precious resources for the mere motive of higher profits. Unfortunately, their ill-conceived greed is at the core of much of our countries instability.
Often ignored, coal was once the dominate resource in the generation of electricity. The utterly destructive and suicidal EPA regulations and Obama's determination to bankrupt the coal industry has put into motion an export strategy that threatens the entire utility sector.
The Motley Fool writes in the article, Can Exports Save U.S. Coal?
"Although it remains the country's largest private sector provider of jobs, the U.S. coal industry is hurting. Domestic utilities are turning to lower-priced natural gas. Environmental opponents are working hard to keep the mineral in the ground.

The idea of expanding exports to the world's biggest customers — currently China, the Netherlands (a large transshipment point), the U.K., South Korea and Brazil — sounds good. And the U.S. Energy Information Administration (EIA) reports shipments of 6.3 million short tons of steam coal and 7.4 million short tons of metallurgical coal in March set a monthly record. Increased Asian demand contributed to the standout month."
The absurd notion at clean coal is impossible; drive this train directly to ports that ship our own most prolific natural resource overseas. So much for national security considerations and who in their right mind thinks that advance scrubbers will be used in all the Chinese plants being built.
Natural gas is the new boom fuel, especially because of the questionable hydrofracking process. Leaving aside the risks to our finite water aquifer, extraction from deep field using this fracking method is the primary argument to drill. In the essay, Hydrofracking Boom or Bust, cites Deborah Rogers, points out the most significant economic consequence from hydrofracking.
"Exporting is a last ditch effort to shore up a failing balance sheet. Exportation will drive the price higher in the U.S. There's no doubt about it. The question is how high will it go. When you are producing a commodity and have produced it to such a high extent, you want to find someone who will buy it, and in this case, it will be the Asians."
The Wall Street Journal reports how this economic model will take place in, U.S. Approves Expanded Gas Exports.
"The decision reflects a turnaround in the U.S. energy trade. Five years ago, many companies built natural-gas import terminals, anticipating greater U.S. demand for imported fuel.

Proponents of greater exports, including the oil and gas industry, say that exporting inexpensive natural gas will help the U.S. trade balance, help advance the adoption of clean-burning fuels around the world and shore up energy-poor U.S. allies."
Let's be real. The corporatist only care about the margins they can squeeze out of any resource extracted from mother earth. Importing when the price is right or exporting when the world price goes the other way, but never any concern about energy INDEPENDENCE for our own people and country.
Now look at the grand daddy of all, petroleum. The Oil Roustabout Economy explains the way the oil policy actually plays out. Virtually no real apprehension for domestic oil autonomy is factored into the economic schemes, that drive the economic, political and foreign policies, which keep the global a permanent tinderbox. "Remember that drilling in Anwar is prohibited, while waging war for oil is celebrated."However, the scale of refining raw crude into a range of utilitarian end user products, lends merit to the resale for export, especially if the original crude comes from an imported source. A valid benefit is achieved by enhancing a natural resource, with value added functionality for exporting. Nonetheless, draining your own oil fields for an immediate infusion of short-term profit, only hastens the day when domestic oilfields run dry.
The Washington Post illustrates the latest insanity coming out of the political class servants of the oil barons. The article, U.S. oil exports have been banned for 40 years. Is it time for that to change?, has a chilling message.
"Some people think so — especially now that the United States is producing more oil than it has in decades. Overturning the ban, in theory, would allow companies to sell even more oil and keep expanding.

On Tuesday, Sen. Lisa Murkowski (R-Alaska) gave a speech at the Brookings Institution calling on the Obama administration and Congress to loosen restrictions on crude-oil exports in order to boost domestic production. "We need to act," she said, "before the crude export ban raises problems and hurts American jobs." Jack Gerard, the head of the American Petroleum Institute, expressed similar sentiments later in the day."
Ah, that long journey to save jobs cry is most flexible depending where the campaign contributions come from. When was the last time you heard a national debate on the necessity to conserve and the prudent use of our own energy resources, strictly for domestic usage?
Not in this lifetime, instead of exporting our natural gas overseas, what happened to How to Convert the Country to Natural Gas, by T. Boone Pickens. Read the Pickens Plan and ask where are all those converted from diesel to LNG trucks?
Folks, the selling of our coal, gas and oil resources for export are more important to the internationalists that own the corporate businesses, which control the global resources, than true national energy independence. It is that simple. The establishment plutocrats are the designers, perpetuators and exploiters of an American economy that is held hostage to energy extortion. Not until this pattern is broken, will genuine prosperity return.
The economy has been debilitated by the offshoring of middle class jobs for the benefit of corporate profits and by the Federal Reserve's policy of Quantitative Easing in order to support a few oversized banks that the government protects from market discipline. Not only does QE distort bond and stock markets, it threatens the value of the dollar and has resulted in manipulation of the gold price.
See http://www.paulcraigroberts.org/2014/01/17/hows-whys-gold-price-manipulation/
When US corporations send jobs offshore, the GDP, consumer income, tax base, and careers associated with the jobs go abroad with the jobs. Corporations gain the additional profits at large costs to the economy in terms of less employment, less economic growth, reduced state, local and federal tax revenues, wider deficits, and impairments of social services.
When policymakers permitted banks to become independent of market discipline, they made the banks an unresolved burden on the economy. Authorities have provided no honest report on the condition of the banks. It remains to be seen if the Federal Reserve can create enough money to monetize enough debt to rescue the banks without collapsing the US dollar. It would have been far cheaper to let the banks fail and be reorganized.
US policymakers and their echo chamber in the economics profession have let the country down badly. They claimed that there was a "New Economy" to take the place of the "old economy" jobs that were moved offshore. As I have pointed out for a decade, US jobs statistics show no sign of the promised "New Economy."
The same policymakers and economists who told us that "markets are self-regulating" and that the financial sector could safely be deregulated also confused jobs offshoring with free trade. Hyped "studies" were put together designed to prove that jobs offshoring was good for the US economy. It is difficult to fathom how such destructive errors could consistently be made by policymakers and economists for more than a decade. Were these mistakes or cover for a narrow and selfish agenda?
In June, 2009 happy talk appeared about "the recovery," now 4.5 years old. As John Williams (shadowstats.com) has made clear, "the recovery" is entirely the artifact of the understated measure of inflation used to deflate nominal GDP. By under-measuring inflation, the government can show low, but positive, rates of real GDP growth. No other indicator supports the claim of economic recovery.
John Williams writes that consumer inflation, if properly measured, is running around 9%, far above the 2% figure that is the Fed's target and more in line with what consumers are actually experiencing. We have just had a 6.5% annual increase in the cost of a postage stamp.
The Fed's target inflation rate is said to be low, but Simon Black points out that the result of a lifetime of 2% annual inflation is the loss of 75% of the purchasing power of the currency. He uses the cost of sending a postcard to illustrate the decline in the purchasing power of median household income today compared to 1951. That year it cost one cent to send a post card. As household income was $4,237, the household could send 423,700 postcards. Today the comparable income figure is $51,017. As it costs 34 cents to send one postcard, today's household can only afford to send 150,050 postcards. Nominal income rose 12 times, and the cost of sending a postcard rose 34 times.
Just as the American people know that there is more inflation than is reported, they know that there is no recovery. The Gallup Poll reported this month that only 28% of Americans are satisfied with the economy. http://www.gallup.com/poll/166871/americans-satisfaction-economy-sours-2001.aspx?version=print
From hard experience, Americans have also caught on that "free trade agreements" are nothing but vehicles for moving their jobs abroad. The latest effort by the corporations to loot and defraud the public is known as the "Trans-Pacific Partnership." "Fast-tracking" the bill allowed the corporations to write the bill in secret without congressional input. Some research shows that 90% of Americans will suffer income losses under TPP, while wealth becomes even more concentrated at the top.
TPP affects every aspect of our lives from what we eat to the Internet to the environment. According to Kevin Zeese in Alternet, "the leak of the [TPP] Intellectual Property Chapter revealed that it created a path to patent everything imaginable, including plants and animals, to turn everything into a commodity for profit."
The secretly drafted TPP also creates authority for the executive branch to change existing US law to make the laws that were not passed in secret compatible with the secretly written trade bill. Buy American requirements and any attempt to curtail jobs offshoring would become illegal "restraints on trade."
If the House and Senate are willing to turn over their legislative function to the executive branch, they might as well abolish themselves.
The financial media has been helping the Federal Reserve and the banks to cover up festering problems with rosy hype, but realization that there are serious unresolved problems might be spreading. Last week interest rates on 30-day T-bills turned negative. That means people were paying more for a bond than it would return at maturity. Dave Kranzler sees this as a sign of rising uncertainty about banks. Reminiscent of the Cyprus banks' limits on withdrawals, last Friday (January 24) the BBC reported that the large UK bank HSBC is preventing customers from withdrawing cash from their accounts in excess of several thousand pounds.http://www.bbc.co.uk/news/business-25861717 
If and when uncertainty spreads to the dollar, the real crisis will arrive, likely followed by high inflation, exchange controls, pension confiscations, and resurrected illegality of owning gold and silver. Capitalist greed aided and abetted by economists and policymakers will have destroyed America.
Paul Craig Roberts was Assistant Secretary of the Treasury for Economic Policy and associate editor of the Wall Street Journal. He was columnist for Business Week, Scripps Howard News Service, and Creators Syndicate. He has had many university appointments. His internet columns have attracted a worldwide following. His latest book, The Failure of Laissez Faire Capitalism and Economic Dissolution of the West is now available.
Source: Paul Craig Roberts
he media spin machine is again kicking into high gear, perfectly timed to accompany the "Geneva II" Syria peace talks. The lies are necessary to give the Obama administration an upper hand in the peace negotiations, which are not being used to pursue peace, but instead, to accomplish the Obama administration's longstanding goal of Syrian regime change. Here are the top three Western media lies about the Syrian peace talks.
1) The removal of Syrian Bashar al-Assad was an agreed upon "precondition" for the Geneva II peace talks.
This lie has been repeated over and over by government and media alike. It has zero basis. The Obama administration claims that this precondition was expressed in the "Geneva communiqué," which was a road map agreement meant to guide the Geneva II peace talks, agreed upon by some of the major parties of the negotiations, including Russia.
The communiqué does indeed call for a negotiated political transition, but nowhere does it state that such a transition cannot include President Assad. Such a condition would have been outright rejected by Russia.
In fact, the Geneva communiqué includes this crucial statement:
"[a transition government] could include members of the present [Syrian] government and the opposition and other groups and shall be formed on the basis of mutual consent." Nowhere does it specifically mention or imply President Assad would have to leave power first.
The Los Angeles Times recently stepped out of line and exposed this lie:
"[John] Kerry regularly cites the "Geneva communiqué," a kind of peace road map hammered out in June 2012 during a United Nations-organized summit. But the document does not explicitly call for Assad's ouster."
The Obama administration's constant repeating of this lie only causes divisions in the peace process, undermining the chances that the peace process will succeed.
The Obama administration is especially adamant about this "Assad must go" precondition because it knows that, if free and fair elections were held tomorrow in Syria – as part of a UN-backed "transitional process" – President Assad would likely win. This is the result of the ethnic and religious minorities in Syria that have rallied behind President Assad, since they've witnessed the consistent religious sectarian atrocities committed by the U.S.-backed rebels (which the U.S. media loves to ignore or minimize).
Assad would probably win an election since there is also simply no one else on the government side or the opposition side with his name recognition or popularity. The U.S.-backed rebel war in Syria has vastly strengthened Assad's political hand, but you wouldn't know it from the Western, anti-Syrian media.
Demanding Assad's ouster also does not reflect the situation on the ground. The U.S.-backed rebels have never controlled more than one Syrian city, namely Raqaa, which is dominated by al-Qaeda and is governed under a Taliban-style interpretation of Islamic law, which includes a strict ban on music. Thus, the rebels don't have the ground power that would even enable them to make the demand that "Assad must go".
2) The U.S.-backed rebel militias are "moderate" Islamic groups.
The fact that this lie can even be uttered publicly without encountering ridicule is a major success of Western media propaganda. The media narrative paints the U.S.-backed "good" rebels fighting both the Syrian government and the "bad" al-Qaeda linked rebels.
But the "good" rebels in the U.S.-backed Islamic Front share the same vision for Syria's future as the al-Qaeda rebels: a fundamentalist version of Sharia law, where women live in virtual house arrest and where religious minorities are second class citizens (non-Sunni Muslims would simply be butchered, as they are on a regular basis in Syria, which is again minimized or ignored in the Western media.)
The "moderate rebel" lie was further exposed recently when a top leader in the most powerful militia, Ahrar al Sham, within the Islamic Front declared Ahrar al Sham to be the "real" representative of al-Qaeda in Syria, as opposed to the rival al-Qaeda faction that the Islamic Front had recently begun fighting.
Ahrar al Sham has long been known to be an al-Qaeda type Islamist extremist group; the Western media simply chose to ignore it. But when it was recently made official, the US media chose to continue its ignoring stance, since actually reporting on it would destroy their "moderate rebel" lie. The Western media also continues to ignore the fact that the "moderate" U.S.-backed Islamic Frontissued a joint statement that aligned itself to the extremist views of Ahrar al Sham, the "real" al-Qaeda.
3) New Evidence of Syrian government "industrial scale" torture.
The Western media recently blasted the "breaking news" of brand new evidence showing massive "Nazi-like" torture and murder by the Syrian government, released at the beginning of the Syrian peace talks. This may or may not be true, but the lie here is that the Western media promoted the "evidence" as being unquestionably true, when the story doesn't reach first base when it comes to evidence-based journalism.
All we really know is that there are hundreds of pictures of dead people that a "trusted source" says were killed by the Syrian government. The trusted source was designated as such by pro-Western intellectuals, who have earned professional "credibility" by helping convict war criminals in the International Criminal Court [ICC]. But as author Diane Johnstone pointed out in her excellent book "Fools Crusade," about the war against Yugoslavia – as well as in other articles – the ICC has long been used by western powers as a tool to create a pretext for war, or a tool to justify a war after the fact.
The evidence of the "NAZI-like" atrocities was written in a study paid for by the government of Qatar, which has long funneled cash, guns, and Jihadis to Syria in aid of the anti-government rebels.
Again, we don't know if the story is true or not. But such an important investigation should be conducted by the UN or another more objective institution. The same biased dynamic occurred in relation to the infamous chemical weapons attack, where no real evidence was provided, though an unending string of "experts" were quoted in the Western media, testifying to the guilt of the Syrian Government. But when Pulitzer prizewinning journalist Seymour Hersh reported that the Obama administration lied about the rebels not having the capacity to perform such an attack, the Western media simply ignored the legend of journalism. The wrench in the propaganda machine was simply dislodged.
How do these lies become such permanent fixtures in the Western media? An excellent article in the Guardian newspaper recently discussed in depth the principal sources the Western media has used to understand the Syrian conflict.
The article exposed the incredible bias of some of the most important Western media sources on Syria, which is why they were handpicked in the first place to be "expert" sources: they had political agendas that were aligned with the US government's foreign policy decisions. The other side of the conflict was completely ignored, except when it was targeted for ridicule. Thus, Americans and Europeans have a completely one-sided, if not fantasy-based perspective of what is happening in Syria. This has been systematic since the beginning of the conflict, as happened with the Yugoslav, Afghan, Iraq, and Libya wars.
The result of this media-led ignorance could result in yet more unnecessary deaths in a country that now has millions of refugees and over a 100,000 dead. Obama seems like he intends to exploit these peace talks with the intention of blaming the Syrian government for their failure. Having failed to defeat Assad on the battlefield in a proxy war, the Obama administration is trying to win the propaganda war. And once peace talks have failed, talk of war will resume, since "all other options have failed."
I used to really really hate housework but don't hate it so much any more — ever since I developed my fabulous new housecleaning system wherein I just do 15 minutes of housework a day, but do it each day consistently, using a timer so as not to cheat.
You'd be surprised how much you can get done in just 15 minutes, but you gotta do it daily, no matter what — even if some newbee student dentist has just finished scraping all those extra bone fragments out of the socket of your recently-pulled (phantom) tooth and then practiced her rusty stitching techniques on your poor bleeding gums.
And here's another added bonus to my housecleaning system:  After having spent approximately 5,475 minutes a year for the past six years on trying to keep this damn place clean, I have actually sort of started to bond with my home.
So.  A few days ago I was cleaning stuff out of an old filing cabinet, and came across a whole bunch of articles that I had written way back in the day — back before we had all kinds of self-publishing apps available online; and even back before there was FaceBook or blogs or Kindle or Twitter or even Instagram and YouTube.
And, way back in those old paleo days, writers such as myself had actually been forced to photocopy our articles, write up a cover letter and then send them all off to magazine editors with self-addressed stamped envelopes enclosed.  Totally old school.  Can you even imagine doing that now?
And there at the very bottom of one of those file drawers, I found over two hundred rejection letters from various editors and publishers.  Amazing.
Dontcha just love publishing over the internet instead?  (And thank goodness for net neutrality too — which is currently being threatened.  Shouldn't we start boycotting Verizon, AT&T and Comcast over this?  C'mon, all you independent bloggers, Tweeters and self-publishers, let's get off our butts and fight for less intervention and more high-speed!) http://www.latimes.com/business/hiltzik/la-fi-mh-net-neutrality-20140114,0,522106.story
And speaking of the internet, those huge and powerful corporations which now own our government are still using it to spy on all of us — and not just us writers.   Now why would corporations want to do that?  Because they are paranoid.  And greedy.  And afraid.
I used to be paranoid and greedy and afraid too — but am now here to tell you that, in the long run, paranoia and greed and fear are just too damn much hard work.  Wisdom and kindness are better.  And easier too.  Just ask Jesus.  And Gandhi.  And Martin Luther King Jr.
"But Jane," you might say, "that kind of slacker attitude could get you killed."  True.  It certainly got King and Gandhi and Jesus killed.  But at least I would die while feeling all proud of myself as I cross over — not huddled up in some miserable isolated Midas-like earthly fortress while watching the rest of the world end before my very eyes and with only my black, ice-cold-hearted evil soul (that nobody else would ever want to spend time with, ev-ah) to keep me company.  Yuck.
Anyway, back at the filing cabinet, I began reading through some of my old articles again — and some of them were really actually quite good.  The one about my struggles to get my aging father into an assisted-care home was particularly poignant — and how my mean sister had dragged me through probate court after he died, just when I was grieving the most.  I later published it on the internet, entitled "Probating the Family Feud" — and a lot of people actually read it there too.  http://veracityvoice.com/?p=1158
And I also found something I had written back in 2005 — back when Fallujah was a horrible war-crime-induced hot mess; about all my efforts to embed with the Army there.  And how I finally did embed with the Marines in Heet and Haditha two years later http://jpstillwater.blogspot.com/2007_10_01_archive.html.
But apparently Fallujah is still a war-torn hot mess even today; the only difference being that Iraqis, not Americans, are now doing most of the killing in Al Anbar province.  So does that make all this current senseless slaughter of civilians less of a war crime — because civilians are now being senselessly slaughtered by local hordes instead of by American hordes?   http://www.globalresearch.ca/the-third-battle-of-fallujah/5364369

Ten years later, I still want to go to Fallujah.
Or as one friend in Iraq calls it, "Fallujahpaloooza".  Laughter through tears.  http://www.youtube.com/watch?v=Dt5qaMHQDfw&desktop_uri=%2Fwatch%3Fv%3DDt5qaMHQDfw&app=desktop
And then I discovered, hidden back at the very bottom of my filing cabinet, a rough draft of my first novel.  I loved that novel so much!  But NOBODY would publish it.  Nobody.  That novel had everything — love, death, war, peace, history, philosophy, drama, even intergalactic travel — and even one fast-moving chapter on how wisdom and kindness always trumps greed, paranoia and fear.  "Pictures of a Future World" was the title.  I may get around to publishing it yet — but this time I'll try Kindle.
PS:  Here's an excerpt from my old unpublished novel, "Pictures of a Future World":
All eyes turn to the Shaman, who continues to speak from his deep trance.

The atmosphere in the sandstone kiva comes alive.  The Shaman moves his mind to a new point of consciousness.  Another one of his emanations begins to speak, this time in an intensely penetrating tone.  "There is a tree on the mesa top," the deep voice slowly intones.  "It has watched the raider warriors kill our people one by one.  It has seen us begin to build our houses here in the dark shadows of the canyon walls instead of up on the sunny mesa tops where they belong…so that we might be safe…from the raider warriors.

"They are killers.

"We are prey.

"So has it always been.  So shall it always be.

"There is no place that we can go on the face of this earth that is safe from them…either now or in the far distant future… when even our mesa-top trees are dead.

"Raiders will always hunt peaceful men.

"They will find us, and they will kill our bodies just as the coyote kills the hare."

Absolute silence falls like a black shroud inside the kiva.

Everyone waits for the Shaman to speak again.  Even the Shaman himself waits.  Is this all that he is going to say?  By now the ceremonial kiva is as bright as day, the elders rigid with attention.

"Of these things we must never be afraid, ever," the Shaman continues.  "The raiders may search us out, the barbarians may chase us down and trap us and corner us like rats…from now until the end of time.

"The needy ones, the greedy ones will hunt us in order to make our wisdom and our abundance their own.  They will act out of evil caused by envy, jealousy or need.  Whatever their reasons — that is the way of it.  No place is safe.  We must be prepared to give up our bodies at any time, willingly and without fear or regret.

"Because our bodies are not us."

The Shaman breathes slowly now, and the clan members sense that he is struggling within himself, trying to clarify what he alone is seeing, forcing himself to go on.  A moment passes.  The mask presses heavily upon him.  Finally he continues:  "We of the pueblo all know this.  We are all made brave because of this knowledge.  This we know:  That always men of peace will die bravely.  That always barbarians will try to kill us and to take our spirits.

"All of us know that the spirit of a man of peace can never belong to a barbarian and can never be harmed.  Ever. It is this knowledge that gives us the courage to continue to live without fear in a world exploding with enemies, enemies gone mad with their own anger and need and violence and lust for our blood."

The air inside the womb-like kiva begins to take on a life of its own; humid, dense, and pulsing.

Inside the ponderous deer-head mask, the Shaman tries to refocus his energy.  He watches his body and his mind divide into a series of complex grids.  Each one of these grids contains an image of himself.  A part of him wonders which grid is his real self.  A part of him knows that his real self is all of them — or none.

More chanting fills the air.  The Shaman forgets about the raider warriors.  They are a part of life.  They will always be there…like the trees. Like the mesa.