The rats are jumping ship. Obama's strongest allies can't stomach the stench of lies that are the foundation of the war effort against Syria. Even England, whose entire foreign policy is reduced to asking "how high?" when the U.S. says "jump," opted to stay grounded for Obama's war drive.
The Arab League, too, having long been considered a puppet show by U.S. foreign policy, has cut its strings. The UN Security Council — after having learned not to trust Obama in Libya — also refuses to give permission for an attack. Which leaves France — the former colonial master of Syria — to fill England's shoes as the token "important" European nation to give the attack a thin coat of "international" support. But England's insolence will surely make an impression on the French public, who voted in a "socialist" president, presumably not to act as a warmonger.
Obama has offered zero evidence that the Syrian government is responsible for the most recent chemical weapons attack. UN investigator Carla Del Ponte blamed the U.S.-backed rebels for a previous chemical weapons attack, so if one were to presume guilt, it would flow towards the rebels.
While foreign nations instantly recognized Obama's war song as a plagiarism of President Bush's lyrics used to attack Iraq, sections of the American public have been fooled by Obama's mellowing tone. The soft, reassuring sound of "limited strikes" that will last "hours, not days" has a calming effect on the nerves of the American public, who are essentially being told that Syria needs a light slap on the wrist for being "bad," after which everything will return to normal; no U.S. troops need die. No big deal, really.
But, of course, any military action in the Middle East is a big deal. With each new war the U.S. wages in the region tensions rise, self defense preparations are made, and regional alliances are readied to act as deterrents. The nations not aligned with U.S. foreign policy — and there are many — are desperate to stop the U.S.' bloody march across the Middle East.
Americans don't understand how the Iraq war fundamentally changed the Middle East. The U.S. Government is deeply hated by the vast majority of people in the region for having destroyed Iraq, once viewed by many as a proud Arab nation. Attacking another nation in the heart of the Middle East — that millions of Arabs have an equally strong affinity for — will create massive "blowback."
No matter how "limited" the strike, bombing a foreign nation is a major act of war. In fact, after WWII the Nuremberg trial concluded that the Nazis' "supreme international crime" was not genocide or holocaust, but waging aggressive war, since all other war crimes were spawned from this original sin. Of course, Obama's aggressive war plans involve more than tossing a couple of missiles at some Syrian tanks. That is why he's moved five Navy destroyers into the region.
It is also presumably why — as reported by the French daily Le Figaro — hundreds U.S. Special Forces and "trained militant fighters" entered Syria on August 17.
It has widely been speculated that the real intention of attacking Syria is to prop up Obama's ailing rebels, who have received massive U.S. support in the form of guns, training, and money, for —according to The New York Times — almost two years now, and possibly longer. It's an undisputed fact that Islamic extremists militias are the most powerful fighting forces in the opposition to Assad; if he falls then they will be in power.
If only a tiny bombing campaign is launched, then it's certain that more bombings will take place at a later date because the U.S.-backed extremist rebels need much more assistance than that to have any hope of beating Assad. To change the balance of forces between Obama's essentially beaten rebels and the Syrian government will require a massive bombing campaign, along the lines of Libya.
One shouldn't forget the chain of events in Libya: After the U.S.-backed Libyan rebels were facing defeat, Obama exploited the UN's "naivety" by claiming that "immediate action" had to be taken to prevent the slaughter of thousands of Libyans. The UN stupidly agreed to a vague resolution about "protecting civilians," which Obama immediately used as a pretext to wage aggressive war and regime change, dropping thousands of bombs on Libya via fighter jets that attacked both military and civilian targets, tearing apart the nation's seams in the process. Vijay Prashad's excellent book, "Arab Spring, Libyan Winter" covers the conflict in depth.
After the Libyan example, the UN is immune to Obama's lies. So now the hardest part about waging war against Syria is starting it. And after the war foot is in the door, the logic of war immediately takes over, which instantly creates new, unforeseen dynamics, usually in the direction of expansion. It's very possible that this "unforeseen" element of war is exactly what Obama is planning on.
For example, any sane military analyst expects Syria to defend itself. And Syria is much more capable of doing so than Libya or Iraq were. The American public isn't prepared for this, since it essentially has been told that Syria would submissively accept its punishment, perhaps after throwing a loud tantrum.
But Syria has advanced weapons systems, and it would be perfectly legal and reasonable for Syria to defend itself by — for example, by bombing a U.S. Navy destroyer, or perhaps targeting Israel, who will certainly be involved in the assault on some level, and therefore is a legitimate military target.  Israel has bombed Syria several times in the last six months.
It's very possible that Obama is trying to provoke a strong reaction from Syria to give the U.S. public a "real" reason to escalate the war. Any attack on Syria also has the possibility of bringing Iran into the conflict, since Iran and Syria have a mutual defense pact. And this may be the ultimate goal: to provoke Iran into getting involved militarily, so that the U.S. would have a justification to expand the war into Iran, which has been in the U.S. crosshairs for years.
If international and domestic pressure force Obama to merely launch a "symbolic" strike that Syria doesn't retaliate against, then it will be a historic humiliation for US foreign policy, showing the decline of US international power. But even a "surgical" strike sets a very dangerous precedent, opening the door wider to future strikes which will inevitably be re-opened in the near future.   A weak war effort this time will make the Obama Administration all the more war hungry next time, since empires don't simply fade away into oblivion.
If Obama attacks Syria at this point, he'll have fewer allies than did Bush in Iraq. Obama, the Nobel Peace Prize winner, had the audacity to soil the ground where Martin Luther King, Jr. spoke 50 years earlier at the 1963 March on Washington; Obama sang the praises of the great peacemaker as he planned war against Syria.
Obama has very quickly ruined his integrity in Bush-like fashion. He's jailed whistle-blowers like Chelsea (formerly Bradley) Manning — whose only crime was exposing war crimes — while now preparing an even bigger war crime against Syria. His presidency is going down in flames with impressive speed, and has the potential to drag down the rest of the country. On Saturday, August 31st, there is an international day of protest against a war with Syria. A large anti-war showing in the U.S. will convince more pro-war rats to jump ship, and an especially large showing could possibly sink the war ship in one shot.
Notes
http://www.nytimes.com/2013/08/28/world/middleeast/arab-league-rejects-attack-against-syria.html
http://www.telegraph.co.uk/news/worldnews/middleeast/syria/10039672/UN-accuses-Syrian-rebels-of-chemical-weapons-use.html
http://en.wikipedia.org/wiki/War_of_aggression
http://english.alarabiya.net/en/News/middle-east/2013/08/29/U-S-Navy-sends-fifth-destroyer-closer-to-Syria.html
http://english.alarabiya.net/en/News/middle-east/2013/08/29/U-S-Navy-sends-fifth-destroyer-closer-to-Syria.html
http://www.nytimes.com/2013/03/25/world/middleeast/arms-airlift-to-syrian-rebels-expands-with-cia-aid.html?hp&_r=1&
http://www.theguardian.com/commentisfree/2013/may/06/syria-israel-bombing-moral-relativism
After then-Congressman Joe Scarborough convinced me to endorse the neocon Bob Dole for President back in 1996, I vowed to myself that I would  never vote for "the lesser of two evils" again. I haven't; and I won't.
Almost anytime one hears someone talking about voting for the lesser of two evils, it always means voting for a Republican instead of a third party or independent candidate. The argument is always the same: he or she (the third party candidate) cannot win. Therefore, voting for someone you presume cannot win is "wasting" your vote. I used to believe that, too, but no more.
One could even make the argument that voting for an unprincipled neocon Republican is actually voting for the greater evil, not the lesser. It seems we lose far more liberties under Republican administrations than under Democrat ones. That does not mean that Democrat presidents care more for the Constitution and limited government than Republican presidents. It simply means when Republicans occupy the White House, rank and file conservatives and freedomists go fast asleep. I mean deep sleep. I mean extended hibernation. The two administrations of G.W. Bush are prime examples.
In terms of foreign policy and the burgeoning police state at home, there is no distinguishable difference between Bush and Barack Obama. None! Except for the fact that with a Democrat in office, conservatives, Christians, and freedomists are much more alert and quick to oppose the administration's draconian policies, whereas, with a Republican in office, those same people sit back and totally ignore identical policies. Yes, sometimes voting for a Democrat might be voting for the lesser of two evils.
I personally witnessed an election in which a vote for the Republican was not just a vote for the lesser of two evils; it was a vote for a politically evil candidate over a politically righteous candidate. I use the words "evil" and "righteous," not in the true spiritual sense, of course, but in the overall political result of the two candidate's positions on the issues.
I'm talking about the US Senate race in South Carolina in 2008. The Republican candidate was the pro-war, pro-police state, pro-big government, anti-Constitution incumbent Lindsey Graham. Lindsey Graham is the personification of everything that is wrong with Washington, D.C. Mind you, Graham is a US Senator from South Carolina. There are probably more evangelical Christians, more Christian schools, and more Christian influence per capita and per square mile in South Carolina than in any State in the country. Bar none! And Lindsey Graham is the best that South Carolina can send to Washington, D.C.? Egad!
In 2008, I was running for POTUS as the Constitution Party candidate. I spent some quality time in South Carolina during that campaign. I had previously spent time in the Palmetto State campaigning for Congressman Ron Paul. What I'm saying is I spent quite a bit of time in South Carolina that year.
While I was in South Carolina, I was introduced to the US Senate Democrat candidate Bob Conley. I spent much time getting to know Bob. I could not find one issue over which he and I disagreed. Bob was as straight as a gun barrel politically speaking. He was an awesome candidate. So, while I was in South Carolina, I was happy to publicly endorse Bob for that US Senate seat. In that race, a vote for the Republican candidate was to vote for the only "evil" candidate in the race. Yet, conservatives and Christians by the tens of thousands cast their vote for Graham simply because he was a Republican. You see, voting for the "lesser of two evils" does not apply to anything except voting for a Republican.
We had a similar situation here in Montana in 2012 for a State office race when there was only a choice between a liberal Democrat and a Libertarian Party candidate. No Republican was in the race. Without question, the "lesser of two evils" vote (in the jargon of so-called conservative Republicans) would have been cast for the Libertarian Party candidate. But what happened? A sizeable percentage of Republicans didn't vote at all. They refused to vote for "the lesser of two evils."  This proves, once again, that the issue is not about voting for the "lesser of two evils," it is only about voting for Republicans.
Obviously, there are numerous people who treat Democrat candidates the same way. It doesn't matter one whit how unfaithful the person might be to Democrat positions, if there is a "D" behind the name, they will vote for him or her. President George Washington was right: this kind of loyalty to any political party is a bane of freedom.
Back to the aforementioned 1996 Presidential campaign: after leaving the airport where Scarborough and I had appeared alongside Bob Dole, I felt sick to my stomach. My radio talk show at that time was on a meteoric rise and I had enthusiastically campaigned for Pat Buchanan. I even hosted a major event for him in the Florida Panhandle during that campaign. I knew Bob Dole was no conservative; I knew he would never be faithful to the principles that I felt so deeply about. But, in the name of defeating Bill Clinton, I allowed Joe Scarborough to talk me into throwing my support behind Dole. As I walked away from that press conference, I vowed to myself, "Never again will I vote for the lesser of two evils."
Now, that cliché, the lesser of two evils, means different things to different people. So, for sake of clarity, let me tell you what it means to me. I have a six-point litmus test. I don't care whether the candidate is male or female, black or white, Democrat of Republican, conservative or liberal, Christian or pagan, if he or she violates fidelity to one of more of these principles, I will not vote for him or her; I don't care how "evil" the opponent might be.
Life
I will not vote for someone who would support or facilitate the legalization of abortion–a Republican candidacy notwithstanding. If neither major party candidate is pro-life, I will vote for someone else in the race that is, or I will leave my ballot blank on that race. I have done that numerous times. I will not vote for anyone who supports the killing of innocent unborn babies. Period!
Marriage
I will not vote for a candidate (from any political party) who would support the attempt to redefine marriage as being between anyone except between a man and a woman. Marriage is a divine institution and our Creator has already defined it. Government didn't invent marriage; and government cannot re-invent it. To tell you the truth, I don't think government has any business being involved in marriage to any degree.
Mind you, I'm not talking about civil unions. That is another matter altogether. I have my opinions on that subject, but that issue does not rise to the level of marriage. And I most certainly am not talking about granting power to the government to invade people's privacy. I don't want government in the bedroom, living room, kitchen, or closet.
The Warfare State
Ever since World War II, and the advent of the United Nations, America's foreign policy has been the antithesis of the principles of liberty and independence. Foreign interventionism, nation-building, and wars of aggression are the enemies of freedom. The vision of America's founders was one of free trade and good will with all and foreign entanglements with none. Modern American leaders have completely inverted that concept. Now, it is foreign entanglements with all and free trade (the so-called "free trade" agreements in modern times are not free trade at all but government-manipulated trade) and good will with none.
The so-called "war on terror" (along with the "war on drugs") is the cornerstone of all of the infringements upon the liberties of the American people at home and the excuse given to justify all sorts of military aggression abroad. The "war on terror" is actually a war on the liberties of the American citizenry. The "war on terror" has made us less free and less safe.  And if it continues unabated, it will result in the enslavement of the American people.
Therefore, I will not vote for any candidate for public office, regardless of political party, that does not understand the evilness of the Warfare State and that will not aggressively oppose it. This includes those who support sending US military forces around the globe to fight undeclared, unprovoked wars, those who support the use of drones for the purpose of military assassination, and those who support interfering in the internal affairs of foreign countries without due process as prescribed by the US Constitution.
The Police State
The burgeoning police state currently being built in this country is the result of the Warfare State. Legislation that authorized such things as the Patriot Act, the Military Commissions Act, the NDAA, the DHS, USNORTHCOM, etc., tramples the Bill of Rights into the ground. For all intents and purposes, the Fourth, Fifth, Sixth, Seventh, and Tenth amendments to the Constitution have been thoroughly and absolutely shredded by every administration and congress of the Twenty First century.
I absolutely refuse to vote for any candidate of any political party that would facilitate the burgeoning police state. That would be like asking me to vote for the lesser evil of, say, Adolf Hitler and Joseph Stalin, or like asking me to choose between Nero and Caligula. No thanks.
The New World Order
Now, use this term and all kinds of ideas pop into people's minds. To some, it means a "Jewish conspiracy." To others, it means a "Catholic conspiracy." To still others it means a "Masonic conspiracy." Ad infinitum.
However, to me it simply means there are elitists within government, business, religion, private groups, etc., (from virtually any and every brand or type) who truly desire to strip countries (especially the United States) of their independence and sovereignty. This is nothing new. Its roots go back to the Tower of Babel.
There have always been rich and powerful individuals who have attempted to accrue riches and power unto themselves. And the best way to accomplish this is to erase national borders. It is always about money. Always. Sovereign nations are an encumbrance to a global anything, but especially to a global financial market. Trade restrictions, imposts, tariffs, regulations, etc., are anathema to global merchants. Therefore, in order to erect a global economy or global financial market, one must create some sort of global government to control it. And that, ladies and gentlemen, is the New World Order.
I believe the United Nations is a tool of globalists to pave the way for global government. I believe certain internationalist organizations were created to facilitate global government. Some of these organizations probably include the Council on Foreign Relations, the Trilateral Commission, the Bilderberg Group, etc.
But from a political perspective, I refuse to vote for any candidate for public office, regardless of political party, that would support any legislation that would cede even the slightest bit of American sovereignty to any supranational or international body. Most of the so-called "free trade" deals fall into this category. The creation of any facsimile of a European or North American Union or North American Community (call it what you will) falls into this category; asking US armed forces to serve under, or at the behest of, the United Nations falls into this category; and legislation that would facilitate illegal immigration certainly falls into this category.
Gun Control
This is a no compromise, no negotiation-issue with me. I absolutely will not vote for any candidate, regardless of political party, that supports any additional gun control. We already have too many egregiously enslavish gun control laws on the books. If anything, our lawmakers should be expunging gun control laws, not adding new ones.
Friends, have you ever noticed the wording of the Second Amendment carefully? The Second Amendment is the only part of the Constitution that is said to be "necessary." The only thing, the ONLY thing, that the Constitution says is "necessary" is the right of the people to keep and bear arms. It doesn't say that the Supreme Court is necessary, or that the US Congress is necessary, or that even the President is necessary. It says that the right of citizens to keep and bear arms is necessary. (A big word of thanks to my good friend, Dr. Ed Vieira, for recently pointing this out to me.)
I don't care if a candidate for public office is a Democrat, Republican, or Whig, if he or she supports or facilitates in any way any further gun control, I absolutely and positively will not vote for them–regardless of how more "evil" their political opponent might be.
There you have it. These are the six criteria I use when I say I will not vote for the lesser of two evils. I don't expect a candidate for public office to be perfect; I don't expect to agree with them on every issue; I don't expect them to be of my religious persuasion. I can differ with them on a wide array of issues. But these six issues are not negotiable. On these issues, there is no lesser of two evils. Transgression of any one of these issues means I will not vote for them–party affiliation notwithstanding. I concur with the words of John Quincy Adams, "Always vote for principle, though you may vote alone, and you may cherish the sweetest reflection that your vote is never lost." And these are the six principles upon which I will either vote or not vote with the "sweetest reflection."
Dear reader, I sincerely hope that you are not one of these folks who blindly support a political party with no regard to position or principle. A man or woman who has no principles they will not compromise has no principles at all. And if we need anything in the voting booth today, it is fidelity to principle–especially the principles of liberty upon which our freedoms rest.
American presidents, starting with Kennedy-Johnson in Vietnam to Bush-Obama, pushed America into deadly, costly, disastrous and pointless wars in the last 50 years. Millions of people died while the American "Silent majority" sat quietly watching the slaughter on the evening news. As Walter Cronkite said, "And that's the way it is."
At this moment, Barack Obama races toward a bombing campaign on the Syrian people. He mandates death, destruction and mayhem on a country and people struggling in their own civil war. He uses an excuse like Assad "gassing" his own people.
Harry Truman used the "Domino Effect" to stop communism from conquering Korea. We lost 33,000 young men and killed thousands more of their troops. Countless civilians died. Korea solved nothing because it proved to be a civil war. It has cost over $1 trillion for troop deployment and logistics for the past 60 years.
Lyndon Baines Johnson used the "Gulf of Tonkin Incident" to justify sending 58,319 young American kids to their deaths and killing over 2.1 million Vietnamese soldiers, men, women and children. He poisoned their land with Agent Orange that still kills and disfigures into 2013.
Then came 9/11 to give George W. Bush justification to bomb the hell out of a goat-herder third world country like Afghanistan into little pieces. Never mind that nearly all 19 terrorists came from Saudi Arabia. Ten years later, after killing bin Laden, we still haven't "conquered" Afghanistan, but we lost 1,400 American kids to ugly deaths and another 1,500 who committed suicide from the insanity of that war.
A special note: I followed an M.D.'s book about Vietnam whereby 175,000 to 200,000 American combat troops that left Vietnam in one piece—later committed suicide. Countless tens of thousands suffered from Post Traumatic Stress Disorder (PTSD) and drank or drugged themselves into their own private hells after the torture of Vietnam. Predications for the Iraq and Afghanistan wars as to American suicides: estimated at over 200,000 suicides will ultimately manifest by our returning troops. Hundreds and thousands will suffer a lifetime of PTSD.
Out of nowhere, George W. Bush dreamed up "Weapons of Mass Destruction" and his "shock and awe" bombing rampage into Iraq. He killed over a quarter of a million innocent men, women and children. He used bunker-busting bombs with depleted uranium that poisons the soils of Iraq for centuries. He killed 4,400 of our finest young men and women and left 35,000 hideously wounded.
Today, Barack Obama, a man who never served in the U.S. armed forces, who instead, smoked a lot of dope and snorted drugs, and who knows nothing of the horrors of war—stands ready to send bombers into Syria because he thinks he's going to stop Assad from gassing his people.
"Nothing is so important as that America shall separate herself from the systems of Europe, and establish one of her own. Our circumstances, our pursuits, our interests, are distinct. The principles of our policy should be so also. All entanglements with that quarter of the globe should be avoided if we mean that peace and justice shall be the polar stars of the American societies." –Thomas Jefferson to J. Correa de Serra, 1820.
Obama, enjoys the unearned and unwarranted Nobel Peace Prize of 2009, yet threatens to expand his ever widening "War on Everything" from Afghanistan, Libya, Yemen, Nigeria, Mali, Al-Awlaki and his son and nephew, Snowden, Manning, Assange, Rosen and now Syria.
I must ask you Mr. Obama, is killing everything but the 2013 Super Bowl Champion Baltimore Ravens football team the answer?
Finally, what about our feckless U.S. Congress? The Constitution mandates that all war choices must be agreed by the House and Senate. Instead, we let LBJ, Bush II and now, Obama, wage wars they cannot justify and, in the end, will kill a lot of people, but do nothing good in the world nor will they accomplish anything good. Additionally, the president has no legal authority to attack Syria absent congressional and United Nations Security Council approval.
What about each American citizen who cannot be bothered to participate, but watches by the sidelines as the 21st century "Silent Majority"? How many more innocent, brain-washed kids must die, not in service to America, but in service to the U.S. Military Industrial Complex and the bankers—who provoke, guide and determine wars? Plus, make a lot of money on our mechanized military violence!
John Lennon sang, "Give peace a chance." If we citizens take action by stopping our government from waging useless, insane and meaningless wars—a lot of our children will be able to live their lives instead of being sacrificed like sheep to the slaughter.
When struggling consumers hear about offshore banking, they naturally think such assets only apply to the rich. Secret bank accounts issued in the name of a confidential number, often portrayed in mystery movies, are less prevalent than a stake in an oversea property estate. Cash in a financial institution is an easy reporting task for foreign banks. Although, most Americans do not possess such wealth, many do have an interest in real property or chattel ownership in portable entities that are outside the physical soil of the country. Even if you are not one of these fortunate beneficiaries, the principle behind the (FATCA) statue can certainly apply a broad interpretation domestically.
The provisions commonly known as the Foreign Account Tax Compliance Act became law in March 2010.
• FATCA targets tax non-compliance by U.S. taxpayers with foreign accounts

• FATCA focuses on reporting:

• By U.S. taxpayers about certain foreign financial accounts and offshore assets

• By foreign financial institutions about financial accounts held by U.S. taxpayers or foreign entities in which U.S. taxpayers hold a substantial ownership interest

• The objective of FATCA is the reporting of foreign financial assets; withholding is the cost of not reporting. Notice 2013-43 revises the implementation timeline and provides additional guidance
Clarification for individual's states:
Taxpayers with a total value of specified foreign financial assets below a certain threshold do not have to file Form 8938
If the total value is at or below $50,000 at the end of the tax year, there is no reporting requirement for the year, unless the total value was more than $75,000 at any time during the tax year

"The IRS anticipates issuing regulations that will require a domestic entity (corporations, partnerships, trusts, or estates)to file Form 8938 if the entity is formed or used to hold specified foreign financial assets and the total asset value exceeds the appropriate reporting threshold."
If you have insomnia, try some bedtime reading - Basic Questions and Answers on Form 8938. Especially, note Question 5.
Q5. I am a beneficiary of a foreign estate. Do I need to report my interest in a foreign estate on Form 8938?

Generally, an interest in a foreign estate is a specified foreign financial asset that is reportable on Form 8938 if the total value of all of your specified foreign financial assets is greater than the reporting threshold that applies to you.
The IRS clarification in Q3 states, "Foreign real estate is not a specified foreign financial asset required to be reported on Form 8938", seems to provide relief for real property ownership. Notwithstanding, the purpose and intent of the FATCA is to cast a broad net around the eventual reporting of any negotiable instrument that citizens hold worldwide.
Imagine the next incremental step might well be a yearly financial statement under penalty of perjury. The exemption caveat being, if you do not have sufficient income that requires the filing of a Federal tax return, you can forgo the torment of the 8938 torture.
Make no mistake about the implications of tracking down the last penny of treasure. The Caribbean buccaneers stole pieces of eight from the colonial empires who promoted the slave trade. Today the practice of trading on the flesh of labor is substituted with the taxation on the "financial assets" of the incarnated serfs that need to pay tribute to their feudal lord.
Through the Intergovernmental Agreement Model 1 & 2, the IGA provides for a partnership agreement between the U.S. and a FATCA Partnership jurisdiction, namely France, Germany, Italy and Spain with the United Kingdom first to sign the IGA agreement and model 2 IGA reflects the framework that was described in the joint statements by U.S. and Switzerland and U.S. and Japan.
Now this multilateral global financial compliance is spreading back to the islands of the erstwhile pirates. This go around is practiced by computer keystrokes instead of wheeling a saber. The significance of the Cayman, US agree on reporting of Americans' assets, is to eliminate one of the last refuges of financial privacy.
"The Cayman Islands says it has reached agreement with the United States to provide information on accounts held by American citizens to comply with a sweeping U.S. law designed to combat tax evasion.

The British Caribbean territory, considered the world's sixth largest financial center and a major haven for mutual funds and private equity, said the texts of the new pacts will be made public once an official signing ceremony is held.

The Cayman government said the pacts are tied to a U.S. law called the Foreign Account Tax Compliance Act, which was enacted in 2010 and expected to take effect next year. The law targets non-tax compliance by U.S. citizens with foreign accounts around the globe, and Washington is pressing nations to provide client data."
Oddly reminiscent of "We have to pass the bill so that you can find out what is in it." Seems like the Pelosi logic extends to the Grand Cayman financiers . . . the moneychangers seldom service the discretion of their customers.
When the NSA scoops up every wire transfer, fax instruction or email message, who can maintain the privacy of their personal papers? Just because the technocratic dragnet stretches globally, the inalienable right of private property still maintains the moral high ground.
If FATCA is merely a legitimate cooperative coordination, many people would eagerly support closing the door on the wealth sheltering hidden assets in foreign depositories. However, the encompassing scope of defining financial assets to be whatever serves the interests of the taxman, should disturb every citizen.
Recollect how different our lives are today from a century ago before the Revenue Act of 1913. The past century has assaulted privacy rights to the point that the average person simply accepts that the government is acting properly. When filling out Form 8938 becomes routine, the surrender of what is left of your meager fortune is sealed. The greed of the real pirates never ends.
Tehran – The Bandar-Zionist lobby collaboration, currently the cocktail party talk of many in Washington, is not a case of strange bedfellows given three decades of mutual cooperation which started during Prince Bandar's long tenure as Saudi ambassador in Washington. Based in Washington, but with a palace out west and up north, Bandar developed almost familial relationships with five presidents and their key advisers. His voice was one of the shrillest urging the United States to invade Iraq in 2003. In the 1980s, Prince Bandar was deeply involved in the Iran-Contra scandal in Nicaragua and it his intelligence agency that first alerted Western allies to the alleged use of sarin gas by the Syrian regime in February. Bandar has reportedly for months been focused exclusively on garnering international support, including arms and training, for Syrian rebel factions in pursuit of the eventual toppling of President Bashar al-Assad.
Reportedly, the Saudi-Zionist discretely coordinated effort, confirmed by Congressional staffers working on the US House Foreign Affairs Committee as well and the US Senate Foreign Relations committee, is being led by Bandar protégé, Adel A. al-Jubeir, the current Saudi ambassador and facilitated by Bahrain ambassador Houda Ezra Ebrahimis Nonoo, who is the first Jewish person, and third woman to be appointed ambassador of Bahrain. Long known, for having myriad contacts at AIPAC HQ, and as an ardent Zionist, Houda Nonoo has attended lobby functions while advising associates that the "Arabs must forget about the so-called Liberation of Palestine. It will never happen."
The project has set its sights on achieving American involvement in its third and hopefully its forth (the Islamic Republic) war in this region in just over one decade.
Labeled the 'surgical strike project", according to one Congressional staffer, the organizers, as of 8/26/13 are blitzing US Congressional offices with " fact sheets" making the following arguments in favor of an immediate sustained air assault. They are being supported by the increasingly anguished cries from neo-cons in Congress such as John McCain, Lindsey Graham and their ilk.
The lobby's missive details calculations why the project will succeed and turn out to be a political plus for Obama who is increasingly being accused, by this same team, of dithering. Bandar is arguing that Syrian threats to retaliate against Israel is only political posturing because Syria has never and will never launch a war against Israel, has no military capacity to do so and for the reason that Israel could level Damascus and the Baathist regime knows this well.
In addition, the Prince and his partners insist that Iran will do nothing but complain because it has too much to lose. Iran will not response other than verbally and has no history of attacking the US or Israel and would not risk the unpredictable consequences of a military response by the Republic Guards or even some of its backed militia in Iraq or Syria. Sources in Tehran have reported otherwise to this observer.
Hezbollah, it is claimed, will not act without orders from Tehran which has instructed it to maintain its heavy weapons in moth balls until the coming 'big war' with Israel.. It is widely agreed that if Israel attacks Iran, the region will ignite with Hezbollah playing an important role in targeting occupied Palestine.
McClain, a former pilot in Vietnam, is even pushing "weapons to be employed" list, which includes advising the White House and Gen. Martin Dempsey, chairman of the Joint Chiefs of Staff on how to do their jobs. Congressional sources report that there is tension between McCain and the Pentagon because the Senator is implying that the Pentagon doesn't know its job or what assets it has available and how to use them.
The Saudi official acknowledges that a military strike is a game changer, especially for Russia and that it will kill any diplomatic initiative (including Geneva II), meaning that Russia will lose a serious advantage in Syria. This also means that Russia will lose its bargaining chips which could have bought them the consensus they need, political or economic. But this does not mean that Russia will stand up to the U.S. militarily, as the losses in this case would be more severe. All this is reportedly acceptable to the Prince and the lobby.
The timing of such an attack according to knowledgeable sources in Damascus and Washington would probably last no more than two days and involve sea-launched cruise missiles and long-range bombers.
Reportedly, striking military targets not directly related to Syria's chemical weapons arsenal, hinges on three factors: completion of an intelligence report assessing Syrian government culpability for the chemical attack; continuing consultation with allies and Congress; and the Department of States International Law Bureau preparing the justification under international law.
One of the most common phases being uttered by AIPAC to congressional offices this week are the words, "Assad's massive use of chemical weapons".
Bandar has reportedly agreed that Israel can call the shots but that the air assault will be led by the US and involve roughly two dozen US allies including Turkey, the UK and France. The German weekly 'Focus" reported on 8/26/13 that the IDF's 8200 intelligence unlit bugged the Syrian leadership during the chemical weapons attack last week and that Israel 'sold" the incriminating information to the White House.
A group from Israel arrived in Washington on 8/26/13. It included the Director of the Political-Security Staff in the Defense Ministry, Jaj. Gen. (res) Amos Gilad, Director of Planning Branch Maj. Gen. Nimrod Shefer and IDF intelligence Research Department Direcotr Brigadier General Ital Brun. After some intense discusisons, the shared some of their tapes with US officials.
The Bandar/AIPAC arguments being, pushed by this delegation and being spread around capitol hill as part of "Israel sharing its sterling intelligence" can be summarized as follows:
The US must avoid half measures to pursue a limited punitive response to the CW use. What is needed is a sustained Bosnia style bombing campaign until Bashar al-Assad is removed from office. Giving in to that temptation would be a mistake.
The use of the CW affords President Obama an, underserved opportunity to correct his errant Middle East policies. As Isreal's agent, Robert Satloff of the Washington Institute for Near East Policy ( WINEP) is telling anyone who is willing to listen, "Obama's deep reluctance to engage in Syria is clear to all. This hesitancy is part of his policy to wind down U.S. involvement in Iraq and Afghanistan and his championing of the idea of "nation building at home." It is not understandable and to the millions of Americans who see Syria as a heaven-sent contest between radical Shiites and radical Sunnis, it is unwise and inappropriate. "
According to the Saudi's," the Obama administration now faces Bashar al-Assad's regime and its Iranian sponsors who believe they can put a stake through the heart of U.S. power and prestige in the region by testing the president's "red line" on the use of chemical weapons (CW). " WINEP is arguing in a memo just issued, " For Assad, large-scale use of CW serves multiple ends — it demoralizes the rebels, underscores the impotence of their external financiers and suppliers, and confirms to Assad's own patrons that he is committed to fight to the bitter end. For the Iranians, Assad's CW use makes Syria — not Iran's nuclear facilities — the battlefield to test American resolve."
For Bander and his Zionist collaborators, the key issue is not whether Obama authorizes the use of American force as a response to Syria's use of CW. Rather, the key imperative is that the U.S. use whatever force in necessary to achieve regime change and choose the next regime assuring that it will be friendly to Israel.
WINEP and AIPAC are arguing that If the US military action is designed to only punish Assad for violating the international norm on CW," it will merely have the effect of defining for Assad the acceptable tools for mass killing — perhaps only the acceptable quantities of CW to use at any given time — and will have little impact on the outcome of the Syrian conflict; in fact, it might just embolden Assad and his allies."
Bandar has told Congressional friends who he has known for decades, that if American military action must be designed to alter the balance of power between the various rebel groups and the Syrian/Iranian/Hezbollah alliance? This will require a wholesale change in U.S. on-the-ground strategy to supply and train well-vetted opposition militias.
For Israel and its agents, the worst of all is victory by the Assad/Iranian/Hezbollah axis, which a brief but fiery barrage of cruise missiles is liable to bring about. A global power thousands of miles away cannot calibrate stalemate to ensure that neither party wins; we have to prioritize the most negative outcomes and use our assets to prevent them.
The Bandar-Zionist project is still not irreversible. The Pentagon and especially Defense Secretary Chuck Hagel and the Chairman of the Joint Chiefs of Staff Martin Dempsey, are very concerned and have threatened to resign in protest. For they realize that there is a grave risk that the Syrian response will lead to a clash with one of its neighbors, a US ally. Any scenario is possible from the moment that the first missile leaves American ships in the eastern Mediterranean.
Sources in Iran and Syria has advised this observers that they expect the US bombing to commence within 72 hours.
Washington and its British and French puppet governments are poised to yet again reveal their criminality. The image of the West as War Criminal is not a propaganda image created by the West's enemies, but the portrait that the West has painted of itself.
The UK Independent reports that over this past week-end Obama, Cameron, and Hollande agreed to launch cruise missile attacks against the Syrian government within two weeks despite the lack of any authorization from the UN and despite the absence of any evidence in behalf of Washington's claim that the Syrian government has used chemical weapons against the Washington-backed "rebels", largely US supported external forces, seeking to overthrow the Syrian government.
Indeed, one reason for the rush to war is to prevent the UN inspection that Washington knows would disprove its claim and possibly implicate Washington in the false flag attack by the "rebels," who assembled a large number of children into one area to be chemically murdered with the blame pinned by Washington on the Syrian government.
Another reason for the rush to war is that Cameron, the UK prime minister, wants to get the war going before the British parliament can block him for providing cover for Obama's war crimes the way that Tony Blair provided cover for George W. Bush, for which Blair was duly rewarded. What does Cameron care about Syrian lives when he can leave office into the waiting arms of a $50 million fortune.
http://www.independent.co.uk/news/world/middle-east/syria-un-weapons-inspectors-attacked-as-they-try-to-enter-poison-gas-attack-site-8784435.html 
The Syrian government, knowing that it is not responsible for the chemical weapons incident, has agreed for the UN to send in chemical inspectors to determine the substance used and the method of delivery. However, Washington has declared that it is "too late" for UN inspectors and that Washington accepts the self-serving claim of the al Qaeda affiliated "rebels" that the Syrian government attacked civilians with chemical weapons. http://news.antiwar.com/2013/08/25/obama-administration-accepts-rebels-account-on-syria-prepares-for-war/ See also http://news.antiwar.com/2013/08/25/syria-accepts-un-inspectors-us-spurns-call-as-too-late/

In an attempt to prevent the UN chemical inspectors who arrived on the scene from doing their work, the inspectors were fired upon by snipers in "rebel" held territory and forced off site, although a later report from RT says the inspectors have returned to the site to conduct their inspection. http://rt.com/news/un-chemical-oservers-shot-000/

The corrupt British government has declared that Syria can be attacked without UN authorization, just as Serbia and Libya were militarily attacked without UN authorization. In other words, the Western democracies have already established precedents for violating international law. "International law? We don't need no stinking international law!" The West knows only one rule: Might is Right. As long as the West has the Might, the West has the Right.
In a response to the news report that the US, UK, and France are preparing to attack Syria, the Russian Foreign Minister, Lavrov, said that such unilateral action is a "severe violation of international law," and that the violation was not only a legal one but also an ethical and moral violation. Lavrov referred to the lies and deception used by the West to justify its grave violations of international law in military attacks on Serbia, Iraq, and Libya and how the US government used preemptive moves to undermine every hope for peaceful settlements in Iraq, Libya, and Syria.
Once again Washington has preempted any hope of peaceful settlement. By announcing the forthcoming attack, the US destroyed any incentive for the "rebels" to participate in the peace talks with the Syrian government. On the verge of these talks taking place, the "rebels" now have no incentive to participate as the West's military is coming to their aid.
In his press conference Lavrov spoke of how the ruling parties in the US, UK, and France stir up emotions among poorly informed people that, once aroused, have to be satisfied by war. This, of course, is the way the US manipulated the public in order to attack Afghanistan and Iraq. But the American public is tired of the wars, the goal of which is never made clear, and has grown suspicious of the government's justifications for more wars.
A Reuters/Ipsos poll finds that "Americans strongly oppose U.S. intervention in Syria's civil war and believe Washington should stay out of the conflict even if reports that Syria's government used deadly chemicals to attack civilians are confirmed."http://news.yahoo.com/syria-war-escalates-americans-cool-u-intervention-reuters-003146054.html However, Obama could not care less that only 9 percent of the public supports his warmongering. As former president Jimmy Carter recently stated, "America has no functioning democracy." http://rt.com/usa/carter-comment-nsa-snowden-261/ It has a police state in which the executive branch has placed itself above all law and the Constitution.
This police state is now going to commit yet another Nazi-style war crime of unprovoked aggression. At Nuremberg the Nazis were sentenced to death for precisely the identical actions being committed by Obama, Cameron, and Hollande. The West is banking on might, not right, to keep it out of the criminal dock.
The US, UK, and French governments have not explained why it matters whether people in the wars initiated by the West are killed by explosives made of depleted uranium or with chemical agents or any other weapon. It was obvious from the beginning that Obama was setting up the Syrian government for attack. Obama demonized chemical weapons–but not nuclear "bunker busters" that the US might use on Iran. Then Obama drew a red line, saying that the use of chemical weapons by the Syrians was such a great crime that the West would be obliged to attack Syria. Washington's UK puppets, William Hague and Cameron, have just repeated this nonsensical claim. http://rt.com/news/uk-response-without-un-backing-979/ The final step in the frame-up was to orchestrate a chemical incident and blame the Syrian government.
What is the West's real agenda? This is the unasked and unanswered question. Clearly, the US, UK, and French governments, which have displayed continuously their support for dictatorial regimes that serve their purposes, are not the least disturbed by dictatorships. They brand Assad a dictator as a means of demonizing him for the ill-informed Western masses. But Washington, UK, and France support any number of dictatorial regimes, such as the ones in Bahrain, Saudi Arabia, and now the military dictatorship in Egypt that is ruthlessly killing Egyptians without any Western government speaking of invading Egypt for "killing its own people."
Clearly also, the forthcoming Western attack on Syria has nothing whatsoever to do with bringing "freedom and democracy" to Syria any more than freedom and democracy were reasons for the attacks on Iraq and Libya, neither of which gained any "freedom and democracy."
The Western attack on Syria is unrelated to human rights, justice or any of the high sounding causes with which the West cloaks its criminality.
The Western media, and least of all the American presstitutes, never ask Obama, Cameron, or Hollande what the real agenda is. It is difficult to believe than any reporter is sufficiently stupid or gullible to believe that the agenda is bringing "freedom and democracy" to Syria or punishing Assad for allegedly using chemical weapons against murderous thugs trying to overthrow the Syrian government.
Of course, the question wouldn't be answered if asked. But the act of asking it would help make the public aware that more is afoot than meets the eye. Originally, the excuse for Washington's wars was to keep Americans safe from terrorists. Now Washington is endeavoring to turn Syria over to jihad terrorists by helping them to overthrow the secular, non-terrorist Assad government. What is the agenda behind Washington's support of terrorism?
Perhaps the purpose of the wars is to radicalize Muslims and, thereby, destabilize Russia and even China. Russia has large populations of Muslims and is bordered by Muslim countries. Even China has some Muslim population. As radicalization spreads strife into the only two countries capable of being an obstacle to Washington's world hegemony, Western media propaganda and the large number of US financed NGOs, posing as "human rights" organizations, can be counted on by Washington to demonize the Russian and Chinese governments for harsh measures against "rebels."
Another advantage of the radicalization of Muslims is that it leaves former Muslim countries in long-term turmoil or civil wars, as is currently the case in Iraq and Libya, thus removing any organized state power from obstructing Israeli purposes.
Secretary of State John Kerry is working the phones using bribes and threats to build acceptance, if not support, for Washington's war crime-in-the-making against Syria.
Washington is driving the world closer to nuclear war than it ever was even in the most dangerous periods of the Cold War. When Washington finishes with Syria, the next target is Iran. Russia and China will no longer be able to fool themselves that there is any system of international law or restraint on Western criminality. Western aggression is already forcing both countries to develop their strategic nuclear forces and to curtail the Western-financed NGOs that pose as "human rights organizations," but in reality comprise a fifth column that Washington can use to destroy the legitimacy of the Russian and Chinese governments.
Russia and China have been extremely careless in their dealings with the United States. Essentially, the Russian political opposition is financed by Washington. Even the Chinese government is being undermined. When a US corporation opens a company in China, it creates a Chinese board on which are put relatives of the local political authorities. These boards create a conduit for payments that influence the decisions and loyalties of local and regional party members. The US has penetrated Chinese universities and intellectual attitudes. The Rockefeller University is active in China as is Rockefeller philanthropy. Dissenting voices are being created that are arrayed against the Chinese government. Demands for "liberalization" can resurrect regional and ethnic differences and undermine the cohesiveness of the national government.
Once Russia and China realize that they are riven with American fifth columns, isolated diplomatically, and outgunned militarily, nuclear weapons become the only guarantor of their sovereignty. This suggests that nuclear war is likely to terminate humanity well before humanity succumbs to global warming or rising national debts.
Source: Paul Craig Roberts
Translated from As-Safir (Lebanon)…
A diplomatic report about the "stormy meeting" in July between Russian President Vladimir Putin and Saudi intelligence chief Prince Bandar bin Sultan concluded that the region stretching from North Africa to Chechnya and from Iran to Syria — in other words, the entire Middle East — has come under the influence of an open US-Russian face-off and that "it is not unlikely that things [will] take a dramatic turn in Lebanon, in both the political and security senses, in light of the major Saudi decision to respond to Hezbollah's involvement in the Syrian crisis."
The report starts by presenting the conditions under which the Russian-Saudi meeting was convened. It states that Prince Bandar, in coordination with the Americans and some European partners, proposed to Saudi King Abdullah bin Abdul Aziz that Bandar visit Moscow and employ the carrot-and-stick approach, which is used in most negotiators, and offer the Russian leadership political, economic, military and security enticements in return for concessions on several regional issues, in particular Syria and Iran.
King Abdullah agreed with the proposal and contacted President Putin on July 30. In a conversation that lasted only a few minutes, they agreed to Bandar's visit and to keep it under wraps. Bandar arrived in Moscow. The visit was secret. The Saudi Embassy did not follow the usual protocol for Saudi officials visiting Russia.
In Moscow, a preliminary session was held at Russian military intelligence headquarters between Bandar and the director of Russian Military Intelligence, Gen. Igor Sergon. The meeting focused on security cooperation between the two countries. Bandar then visited Putin's house on the outskirts of the Russian capital, where they held a closed-door bilateral meeting that lasted four hours. They discussed the agenda, which consisted of bilateral issues and a number of regional and international matters in which the two countries share interest.
Bilateral relations
At the bilateral level, Bandar relayed the Saudi king's greetings to Putin and the king's emphasis on the importance of developing the bilateral relationship. He also told Putin that the king would bless any understanding reached during the visit. Bandar also said, however, that "any understanding we reach in this meeting will not only be a Saudi-Russian understanding, but will also be an American-Russian understanding. I have spoken with the Americans before the visit, and they pledged to commit to any understandings that we may reach, especially if we agree on the approach to the Syrian issue."
Bandar stressed the importance of developing relations between the two countries, saying that the logic of interests can reveal large areas of cooperation. He gave several examples in the economic, investment, oil and military arenas.
Bandar told Putin, "There are many common values ​​and goals that bring us together, most notably the fight against terrorism and extremism all over the world. Russia, the US, the EU and the Saudis agree on promoting and consolidating international peace and security. The terrorist threat is growing in light of the phenomena spawned by the Arab Spring. We have lost some regimes. And what we got in return were terrorist experiences, as evidenced by the experience of the Muslim Brotherhood in Egypt and the extremist groups in Libya. … As an example, I can give you a guarantee to protect the Winter Olympics in the city of Sochi on the Black Sea next year. The Chechen groups that threaten the security of the games are controlled by us, and they will not move in the Syrian territory's direction without coordinating with us. These groups do not scare us. We use them in the face of the Syrian regime but they will have no role or influence in Syria's political future."
Putin thanked King Abdullah for his greetings and Bandar for his exposition, but then he said to Bandar, "We know that you have supported the Chechen terrorist groups for a decade. And that support, which you have frankly talked about just now, is completely incompatible with the common objectives of fighting global terrorism that you mentioned. We are interested in developing friendly relations according to clear and strong principles."
Bandar said that the matter is not limited to the kingdom and that some countries have overstepped the roles drawn for them, such as Qatar and Turkey. He added, "We said so directly to the Qataris and to the Turks. We rejected their unlimited support to the Muslim Brotherhood in Egypt and elsewhere. The Turks' role today has become similar to Pakistan's role in the Afghan war. We do not favor extremist religious regimes, and we wish to establish moderate regimes in the region. It is worthwhile to pay attention to and to follow up on Egypt's experience. We will continue to support the [Egyptian] army, and we will support Defense Minister Gen. Abdel Fattah al-Sisi because he is keen on having good relations with us and with you. And we suggest to you to be in contact with him, to support him and to give all the conditions for the success of this experiment. We are ready to hold arms deals with you in exchange for supporting these regimes, especially Egypt."
Economic and oil cooperation
Then Bandar discussed the potential cooperation between the two countries if an understanding could be reached on a number of issues, especially Syria. He discussed at length the matter of oil and investment cooperation, saying, "Let us examine how to put together a unified Russian-Saudi strategy on the subject of oil. The aim is to agree on the price of oil and production quantities that keep the price stable in global oil markets. … We understand Russia's great interest in the oil and gas present in the Mediterranean Sea from Israel to Cyprus through Lebanon and Syria. And we understand the importance of the Russian gas pipeline to Europe. We are not interested in competing with that. We can cooperate in this area as well as in the areas of establishing refineries and petrochemical industries. The kingdom can provide large multi-billion-dollar investments in various fields in the Russian market. What's important is to conclude political understandings on a number of issues, particularly Syria and Iran."
Putin responded that the proposals about oil and gas, economic and investment cooperation deserve to be studied by the relevant ministries in both countries.
Syria first
Bandar discussed the Syrian issue at length. He explained how the kingdom's position had evolved on the Syrian crisis since the Daraa incident all the way to what is happening today. He said, "The Syrian regime is finished as far as we and the majority of the Syrian people are concerned. [The Syrian people] will not allow President Bashar al-Assad to remain at the helm. The key to the relations between our two countries starts by understanding our approach to the Syrian issue. So you have to stop giving [the Syrian regime] political support, especially at the UN Security Council, as well as military and economic support. And we guarantee you that Russia's interests in Syria and on the Mediterranean coast will not be affected one bit. In the future, Syria will be ruled by a moderate and democratic regime that will be directly sponsored by us and that will have an interest in understanding Russia's interests and role in the region."
Russia's intransigence is to Iran's benefit
Bandar also presented Saudi Arabia's views about Iran's role in the region, especially in Iraq, Syria, Lebanon, Palestine, Yemen, Bahrain and other countries. He said he hoped that the Russians would understand that Russia's interests and the interests of the Gulf states are one in the face of Iranian greed and nuclear challenge.
Putin gave his country's position on the Arab Spring developments, especially about what has happened in Libya, saying, "We are very concerned about Egypt. And we understand what the Egyptian army is doing. But we are very cautious in approaching what's happening because we are afraid that things may slide toward an Egyptian civil war, which would be too costly for the Egyptians, the Arabs and the international community. I wanted to do a brief visit to Egypt. And the matter is still under discussion."
Regarding Iran, Putin said to Bandar that Iran is a neighbor, that Russia and Iran are bound by relations that go back centuries, and that there are common and tangled interests between them. Putin said, "We support the Iranian quest to obtain nuclear fuel for peaceful purposes. And we helped them develop their facilities in this direction. Of course, we will resume negotiations with them as part of the 5P+1 group. I will meet with President Hassan Rouhani on the sidelines of the Central Asia summit and we will discuss a lot of bilateral, regional and international issues. We will inform him that Russia is completely opposed to the UN Security Council imposing new sanctions on Iran. We believe that the sanctions imposed against Iran and Iranians are unfair and that we will not repeat the experience again."
Erdogan to visit Moscow in September
Regarding the Turkish issue, Putin spoke of his friendship with Turkish Prime Minister Recep Tayyip Erdogan; "Turkey is also a neighboring country with which we have common interests. We are keen to develop our relations in various fields. During the Russian-Turkish meeting, we scrutinized the issues on which we agree and disagree. We found out that we have more converging than diverging views. I have already informed the Turks, and I will reiterate my stance before my friend Erdogan, that what is happening in Syria necessitates a different approach on their part. Turkey will not be immune to Syria's bloodbath. The Turks ought to be more eager to find a political settlement to the Syrian crisis. We are certain that the political settlement in Syria is inevitable, and therefore they ought to reduce the extent of damage. Our disagreement with them on the Syrian issue does not undermine other understandings between us at the level of economic and investment cooperation. We have recently informed them that we are ready to cooperate with them to build two nuclear reactors. This issue will be on the agenda of the Turkish prime minister during his visit to Moscow in September."
Putin: Our stance on Assad will not change
Regarding the Syrian issue, the Russian president responded to Bandar, saying, "Our stance on Assad will never change. We believe that the Syrian regime is the best speaker on behalf of the Syrian people, and not those liver eaters. During the Geneva I Conference, we agreed with the Americans on a package of understandings, and they agreed that the Syrian regime will be part of any settlement. Later on, they decided to renege on Geneva I. In all meetings of Russian and American experts, we reiterated our position. In his upcoming meeting with his American counterpart John Kerry, Russian Foreign Minister Sergey Lavrov will stress the importance of making every possible effort to rapidly reach a political settlement to the Syrian crisis so as to prevent further bloodshed."
As soon as Putin finished his speech, Prince Bandar warned that in light of the course of the talks, things were likely to intensify, especially in the Syrian arena, although he appreciated the Russians' understanding of Saudi Arabia's position on Egypt and their readiness to support the Egyptian army despite their fears for Egypt's future.
The head of the Saudi intelligence services said that the dispute over the approach to the Syrian issue leads to the conclusion that "there is no escape from the military option, because it is the only currently available choice given that the political settlement ended in stalemate. We believe that the Geneva II Conference will be very difficult in light of this raging situation."
At the end of the meeting, the Russian and Saudi sides agreed to continue talks, provided that the current meeting remained under wraps. This was before one of the two sides leaked it via the Russian press.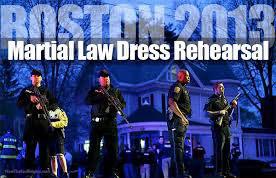 We have grown accustomed to the tyranny at the Federal level. The CIA is the most efficient organized criminal operation on the planet. The spy tactics of the NSA would make the East German Stasi green with envy. With the NSA watching our every move, nobody should feel safe for fear of being branded an enemy of the state. Even journalists are feeling the brunt of the new found bravado of the globalists. The systematic murders of journalists such as Andrew Breitbart and Michael Hastings for getting "too close" are stark reminders that our republic democracy is a facade and has degenerated into a wolf in sheep's clothing.
Where the Federal government and the existence of their confederate secret societies such as the Council on Foreign Relation and the Trilateral Commission, were once denied, they are now fully admitted to and championed as the true rulers of this country.
Trilaterals Over Washington
I remember back in 1979 when I was given the book Trilaterals Over Washington which was co-authored by Anthony Sutton and Patrick Wood, that I was horrified that such a small group of men could control such vast resources and do so much harm to humanity. My admitted surprise speaks to my level of ignorance at that time. I was a budding researcher at the time and I had a ravenous appetite to learn more about these Constitutional usurpers. What I discovered was that Sutton and Wood's book was largely a standalone piece. Of course there was the classic None Dare Call It a Conspiracy, by Gary Allen, and there was that one article in 1977 in Atlantic Monthly which mentioned the Trilateral Commission, but debunked the conspiratorial angle.
The media was postured in such a way, in that day, that if anyone mentioned the Council on Foreign Relations and the Trilateral Commission, you were marginalized and ridiculed. Today, we are witnessing a complete reversal in government secrecy as it relates to their participation in global tyranny and the installation of a police state surveillance grid.The destruction of this country is totally being done in stealth, but things have changed.
Why Are the Misdeeds of the CIA Out In the Open?
Indeed, the veil of NWO secrecy has been stripped away. The CIA is admitting past transgressions from as far back as 60 year ago when modern Iranianhistory took a critical turn when the CIA backed coup overthrew the overthrew the country's prime minister, Mohammed Mossadegh. True to their mafia nature, the CIA never admits to anything. Does this mean that they are turning over a new leaf and are submitting to a new era of agency transparency and accountability? Not really, when the CIA admits to their complicit behavior of running drugs for guns in the Iran-Contra Affair and setting up the cocaine gangs and started the drug war in LA in the 1980′s to fund and facilitate Iran Contra, I might take their "open disclosure intentions" more seriously. And when the CIA admits its role in the murder of JFK, then I might begin to cut some slack to what has been the most virulent organized criminal organization in the world. And when CIA director Brennan, admits to having award winning journalist Michael Hastings murdered, then maybe I will take a serious look at considering that the CIA is entering into a new era of openness.
Did Obama Actually Fulfill One of His Campaign Promises?
Some would argue that there is a new era of transparency that is emanating from Washington D.C. and that Obama is finally making good on his campaign promise to oversee the most transparent organization in the history of the country? Not in a pig's eye. We are not witnessing a new age of accountability, we are watching the unveiling of in-your-face tyranny.
Fear and Intimidation Is the Objective
Didn't you get the message that tyranny is out of the closet and is being placed firmly in the faces of the American public? The globalists are sending a clear message, "Fear Us!" Their intent is to frighten and intimidate the public into believe that resistance is futile.
Recently, the NSA revealed that they spied upon innocent Americans by intercepting an unspecified number of emails. Of course, the NSA said that this was an "accident." The accident aspect of the story is not believable, however, the objective was achieved with the revelation: "Be afraid America, very afraid, we are watching everything you do."
Nowhere is the in-your-face-tyranny more prevalent than in the today's law enforcement agencies as we have witnessed the militarization of the police which are now designed to harass and intimidate.
The Overt Militarization of the Police
As we witness the unfolding of the extreme militarization of the police, the American public is increasingly being subjected to heinous, Gestapo and KGB types of crimes being committed against innocent American citizens.
Recently, in Phoenix, stunned neighbors watched as mentally disturbed Michael Ruiz, who was having a mental heath episode on the roof of his apartment building, was choked and tasered while one of the assailing cops chanted the familiar refrain: "Stop resisting! Stop resisting!" The assailing cops then shackled Ruiz's hands and feet, and dragged him down the stairs without supporting his head. Ruiz's unsupported head struck every one of the concrete stairs on the way down. By the time Ruiz reached the parking, he was murdered by the shock troops of the Phoenix Police Department. Ruiz was declared brain-dead at nearby St. Joseph's hospital. The police attempted to cover up their thuggish behavior by confiscating all the cell phones and cameras that they could find. However, these criminal police did not get all of them.
Alejandro Gonzalez surrendered in San Jose on January 10, 2011. The 22-year-old was the suspect in a non-fatal shooting that had taken place on New Year's Day at a local bar called the Mucky Duck.
A multi-agency SWAT team invaded the home of 31-year-old Rogelio Serrato, Jr. Serrato, who was known as Roger to friends and family, and was not a suspect in the shooting. He was thought to have been harboring Gonzalez, which he was not. The police swat team threw in a flash grenade to his home, thus setting the house on fire and Serrato subsequently was killed.
Monterey County agreed to a $2.6 million settlement with Serrato's family, which was paid by the county's insurance carrier and absolves the sheriff's office of legal responsibility while praising the actions of the arresting officers.
Who will ever forget the aftermath of the Boston Marathon Bombing? The show of force following the event was unwarranted and unprecedented as the police were given a script to follow by the Federal government and local officers performed their martial law "Federalized" duties with notable distinction.
Even My Efforts Have Drawn Scrutiny From Criminal Elements
I have been investigating the presence of Russian troops in Alaska, Tennessee, Kentucky and California. My efforts have drawn scrutiny as the new level of intimidation is being visited upon me for my efforts.
Dave,

Last month I talked to you on the phone and we were disconnected twice. As I know you are aware it was the ears of those who watch that disconnected us. Most of my communications by any means is usually intercepted, delayed or is sent back to me and never makes it to the receiver. I bring this up to you as I was talking to someone who knows me. This person told me they received a text message that identified it as coming from me and received several of them. They then received a telephone call from my number and claimed to be me and of course this person knew this was not true as they know my voice. Why i bring this up is during the course of the conversation whoever was calling commented that they wanted to talk to them about "Dave Hodges". The only way that my number and your name would come up was from when we talked. There is some extremely guarded stuff going on at mclb in yermo. Thought i would share this with you, eyes and ears.
This is clearly a thinly veiled warning designed to intimidate me. For the record, I am not suicidal and I do not drive at high rates of speeds.
Conclusion
The police are the country's most dangerous street gang. One significant distinction between police and their private sector counterparts is that street gangs don't expect to receive commendations when they kill innocent people. However, it is not tyranny without an endgame. The fear and intimidation being perpetrated by law enforcement is by design. Why do they want us to be so fearful? They want us to be fearful, very fearful. What do they want us to be afraid of? The answer to that question is contained in the part of part of this series.
Source: War Is Crime | Dave Hodges  |  The Common Sense Show
Last week marked the 68th anniversary of the WWII destruction of the Japanese cities of Hiroshima (Aug. 6) and Nagasaki (Aug. 9) — the first and only deployment of nuclear weapons in human history. Within moments of the nuclear explosions that destroyed these cities, at least  200,000 people lost their lives. Tens of thousands subsequently died from radiation poisoning within the next two weeks. The effects linger to this day.
Israeli Prime Minister Benjamin Netanyahu has implied that this would the be fate of Israel if Iran was allowed to obtain nuclear weapon-making capabilities, including the ability to enrich high-grade uranium. To prevent this from happening, the economy of Iran must be crippled by sanctions and the fourth largest oil reserves in the world must be barred from global markets, as the oil fields in which they are situated deteriorate. Israel — the only state in the region that actually possesses nuclear weapons and has blocked all efforts to create a Middle East Nuclear Weapon Free Zone – should thus be armed with cutting-edge American weaponry. Finally, the US must not only stand behind its sole reliable Middle East ally, which could strike Iran at will, it should ideally also lead — not merely condone — a military assault against Iranian nuclear facilities.
Netanyahu invariably frames the threat posed by Iranian nuclear capability (a term that blurs distinctions between civilian and potential military applications of nuclear technology) as "Auschwitz" rather than "Hiroshima and Nagasaki", even though the latter might be a more apt analogy. The potential for another Auschwitz is predicated on the image of an Israel that is unable — or unwilling to — defend itself, resulting in six million Jews going "like sheep to the slaughter." But if Israel and/or the US were to attack Iran instead of the other way around, "Hiroshima and Nagasaki" would be the analogy to apply to Iran.
A country dropping bombs on any country that has not attacked first is an act of war, as the US was quick to point out when the Japanese bombed Pearl Harbor — and this includes so-called "surgical strikes". In a July 19 letter about US options in Syria, Gen. Martin Dempsey, the Chairman of the Joint Chiefs of Staff, reminded the Senate Armed Services Committee that "…the decision to use force is not one that any of us takes lightly. It is no less than an act of war" [emphasis added].
If the use of atomic weapons on Hiroshima and Nagasaki during wartime remains morally and militarily questionable, one might think that there would be even less justification for a military strike on Iran, with whom neither Israel nor the US is at war. Of course, there are those who disagree: the US is engaged in a war on terror, Iran has been designated by the US as the chief state sponsor of terrorism since 1984 and so on. Therefore, the US  is, or should be, at war with Iran.
"All options are on the table" is the operative mantra with regard to the US halting Iran's acquisition of a nuclear weapon. But if bombs start dropping on Iran, what kind will they be? In fact, the 30,000 lb. Massive Ordnance Penetrators (MOPs) that could be employed against Iranian nuclear facilities are nuclear weapons, since they derive their capability of penetrating 200 feet of concrete in the earth from depleted uranium. Furthermore, some Israelis have darkly hinted that, were Israel to confront Iran alone, it would be more likely to reach into its unacknowledged nuclear armoury if that meant the difference between victory and defeat.
Given all this, comparing the damage that would be done by bombing Iran with the destruction of  Hiroshima and Nagasaki is not farfetched. It also reveals some troubling parallels. In the years prior to the Japanese bombing of Pearl Harbor in 1941, President Franklin D. Roosevelt, in response to what the US regarded as Japanese expansionism, imposed economic sanctions on Japan in 1937. Just before the US entered the war, an embargo was placed on US exports of oil to Japan, upon which Japan was utterly dependent.
In 1945, it was already clear that Japan was preparing to surrender and that the outstanding issue at hand was the status of its emperor. There was neither a military nor political need to use atomic weapons to bring an end to the war. Numerous justifications for dropping atomic bombs on Japan were invoked, but nearly all of them were challenged or discredited within a few years after the war ended. Three are particularly noteworthy today, as we continue to face the prospect of war with Iran.
Saving lives: US Secretary of War Henry Stimson justified the decision to use atomic weapons as "the least abhorrent choice" since it would not only would save the lives of up to a million American soldiers who might perish in a ground assault on Japan, it would also spare the lives of hundreds of thousands of Japanese civilians who were being killed in fire bombings. President Harry Truman also claimed that "thousands of lives would be saved" and "a quarter of a million of the flower of our young manhood was worth a couple of Japanese cities." But as Andrew Dilks points out, "None of these statements were based on any evidence."
Speaking in Warsaw, Poland on June 12 — two days before the Iranian election that he declared would "change nothing" with regard to Iran's alleged quest to develop nuclear weaponry — Netanyahu used the opening of an Auschwitz memorial to make his case. "This is a regime that is building nuclear weapons with the expressed purpose to annihilate Israel's six million Jews," he said. "We will not allow this to happen. We will never allow another Holocaust." About the Iranians who would perish after an Israeli attack, Netanyahu said nothing.
Justifying expenditures: The total estimated cost of the Manhattan Project, which developed the bombs dropped on Japan, was nearly $2 billion in 1945, the equivalent of slightly more than $30 billion today. Secretary of State James Byrnes pointed out to President Harry Truman, who was up for re-election in 1948, that he could expect to be berated by Republicans for spending such a large amount on weapons that were never used, according to MIT's John Dower.
A recent report by the Congressional Research Service shows that Israel is the single largest recipient of US aid, receiving a cumulative $118 billion, most of it military aid. The Bush administration and the Israeli government had agreed to a 10-year, $30 billion military aid package in 2007, which assured Israel of funding through 2018. During his March 2013 visit to Israel, President Barack Obama, who had been criticized by the US pro-Israel lobby for being less concerned than previous American presidents about Israel's well being and survival, pledged that the United States would continue to provide Israel with multi-year commitments of military aid subject to the approval of Congress. Not to be outdone, the otherwise tightfisted Congress not only approved the added assistance Obama had promised, it also increased it. An Iran that is not depicted as dangerous would jeopardize the generous military assistance Israel receives. What better way to demonstrate how badly needed those US taxpayer dollars are than to show them in action?
Technological research and development: One of the most puzzling questions about the decision to use nuclear weaponry against Japan is why, three days after the utter devastation wreaked on Hiroshima, a second atomic bomb was dropped on Nagasaki. It was unnecessary from a militarily perspective. Perhaps the answer exists in the fact that the Manhattan Project had produced different types of atomic bombs: the destructive power of the "Little Boy", which fell on Hiroshima, came from uranium; the power of "Fat Man", which exploded over Nagasaki, came from plutonium. What better way to "scientifically" compare their effectiveness at annihilation than by using both?
The award winning Israeli documentary, The Lab, which opens in the US this month, reveals that Israel has used Lebanon and Gaza as a testing ground for advances in weaponry. Jonathan Cook writes, "Attacks such as Operation Cast Lead of winter 2008-09 or last year's Operation Pillar of Defence, the film argues, serve as little more than laboratory-style experiments to evaluate and refine the effectiveness of new military approaches, both strategies and weaponry." Israeli military leaders have strongly hinted that in conducting air strikes against Syria, the Israeli Air Force is rehearsing for an attack on Iran, including the use of bunker-buster bombs.
The Pentagon, which reportedly has invested $500 million in developing and revamping  MOP "bunker busters", recently spent millions building a replica of Iran's Fordow nuclear research facility in order to demonstrate to the Israelis that Iranian nuclear facilities can be destroyed when the time is right.
Gen. Dempsey arrived in Israel on Monday to meet with Israel's Chief of Staff Benny Gantz and Israel's political leaders. Members of Congress from both political parties are also visiting — Democrats last week, Republicans this week — on an AIPAC-sponsored"fact-finding" mission. No doubt they will hear yet again from Israeli leaders that the world cannot allow another Auschwitz.
The world cannot allow another Hiroshima and Nagasaki either.
Source: Marsha Cohen
One of the most troubling aspects of the "education reforms" currently being advanced by the Obama administration and its allies is the unprecedented monitoring and tracking of students — invasions of privacy so pervasive George Orwell might blush. Everything from biometric data to information on children's beliefs and families is already being vacuumed up. Opponents of the "reform" agenda have highlighted the cradle-to-grave accumulation of private and intimate data as among the most compelling reasons to kill the whole process.
Aside from data produced by the looming Common Core-aligned national testing regime, most of the data-mining schemes are not technically direct components of the plot to nationalize education standards. However, the vast collection of personal information and the accompanying data-mining are intricately linked to the federally backed standards in multiple ways, not to mention myriad other federal schemes. Despite protestations to the contrary, the new standards and the data collection go together hand in hand.
Efforts to portray the data gathering via Common Core-aligned testing as a "state-led" plot notwithstanding, the Obama administration is reportedly considering raising phone taxes by executive decree to help subsidize the necessary technology. Why federal tax increases would be needed to pay for education and data-mining schemes that the federal government is supposedly not involved in has not been explained by officials, but experts and analysts say the reason is obvious.
Implementing Intrusions
Already, there are numerous systems being used and deployed across America aimed at compiling unprecedented amounts of data on students. Some are run by private organizations with government assistance; others are operated by authorities directly. All of them are extremely controversial, however, with parents and privacy advocates outraged.
Among the data schemes that have received a great deal of attention in recent months is "inBloom." As with the new national education standards called Common Core, it is also funded by Bill Gates and the Carnegie Corporation. With at least nine states participating in the $100 million program already, the non-profit entity, which shares data with whomever authorities choose, is quickly gobbling up vast quantities of information.
Respected experts such as attorney Michael Farris, president of ParentalRights.org, pointed out that the United Nations Convention on the Rights of the Child committee has repeatedly pressured governments to create similar national databases on children, albeit using different pretexts. Even liberals have expressed opposition. "Turning massive amounts of personal data about public school students to a private corporation without any public input is profoundly disturbing and irresponsible," said New York Civil Liberties Union Executive Director Donna Lieberman, slamming authorities for failing to disclose the scheme or offer parents an opt-out.
In conjunction with inBloom, other systems are being funded and largely directed by the federal government itself. Using the same unconstitutional process as the one used to foist Common Core on state governments — a combination of federal bribes, waivers, and more — the Obama administration all but forced cash-strapped states to start monitoring and tracking student information, or to expand their existing systems.
Previous administrations and U.S. lawmakers also contributed to the problem, with the foundations having been laid dec­ades ago. Before Obama, the Bush-era No Child Left Behind Act, for instance, among myriad other demands, called on states seeking federal funds to create "unique statewide identifiers" for each student. Under Obama, the process has accelerated at an unprecedented rate.
The stimulus-funded "Race to the Top," a so-called school improvement scheme demanded by Obama, only distributed taxpayer funds to states that agreed to build and expand data systems, with the secretary of education specifically requesting interoperable databases to facilitate the collection and transfer of data. Massive bribes to states from the $50 billion "State Fiscal Stabilization Fund" conditioned on acceptance of Common Core and expanded data tracking, also part of the "stimulus" package, were critical in advancing the plot as well.
Boasting about the "stimulus"-funded coercion of state governments on data regimes during a speech to UNESCO, the deeply controversial UN "education" agency, Education Secretary Arne Duncan lauded the program.
"More robust data systems and a new generation of assessments can assist teachers and principals to improve their practices and tailor their instruction in ways that were largely unthinkable in the past," Duncan continued. "We have advanced data systems that we are constantly improving." Duncan wants other governments and the UN to follow the Obama administration's lead on data gathering, he explained.
The administration helped pay for expanding "state" systems with an eye toward integrating them. Some $315 million in federal grants, for example, were used to bribe state governments and help them comply. However, the specific grant scheme, known as the Statewide Longitudinal Data Systems (SLDS) program, actually began handing out taxpayer money in 2005.
As of 2009, the latest year for which figures are available on the Department of Education's website, 41 states and Washington, D.C. had been awarded federal SLDS grants to expand their data systems on students. Experts say all 50 states now maintain or are capable of maintaining huge databases on the vast majority of American kids.
According to the Department of Education, the goal of the SLDS grants is to have states "expand their data systems to track students' achievement from preschool through college." The Education Department's National Center for Education Statistics offers slightly more detail about the SLDS scheme online: "Through grants and a growing range of services and resources, the program has helped propel the successful design, development, implementation, and expansion of K12 and P-20W (early learning through the workforce) longitudinal data systems," it explains. "These systems are intended to enhance the ability of States to efficiently and accurately manage, analyze, and use education data, including individual student records."
Cradle to Career Data Collection
Of course, all of the data collected must be shared with the U.S. Department of Education and other entities within and outside the federal government. Acting unilaterally, U.S. Education Secretary Arne Duncan even purported to overrule federal privacy laws by promulgating new "regulations" gutting the Family Educational Rights and Privacy Act (FERPA). Some lawmakers expressed outrage, but the process continues.
"As part of what you described as a 'cradle to career agenda,' the Department of Education is aggressively moving to expand data systems that collect information on our nation's students," wrote Rep. John Kline (R-Minn.), now chairman of the House Education and Workforce Committee, in an early 2010 letter to Duncan. "The Department's effort to shepherd states toward the creation of ade facto national student database raises serious legal and prudential questions."
As Kline points out in the letter, there is good reason to believe that the administration is again flouting federal law. "Congress has never authorized the Department of Education to facilitate the creation of a national student database," he explained. "To the contrary, Congress explicitly prohibited the 'development of a nationwide database of personally identifiable information' … and barred the 'development, implementation, or maintenance of a Federal database." Despite no mention of the Constitution, multiple federal statutes are cited in the correspondence.
Apparently, the administration does not take kindly to having its alleged violations of the law exposed. While it couldn't fire Rep. Kline, the Education Department did reportedly dismiss its top privacy official, then-Family Policy Compliance Office chief Paul Gammill. According to a 2010 report in Inside Higher Ed, Gammill was fired after he "argued in internal meetings and documents that the department's approach to prodding states to expand their longitudinal student data systems violated the Family Educational Rights and Privacy Act." The Education Department refused to comment on the case, though it openly admits that one of the long-term goals of the SLDS program is to "make education data transparent through Federal and public reporting."
According to the Department of Education, grants awarded to states under the program are aimed at supporting the creation and implementation of systems "that have the capacity to link individual student data across time and across databases" and "promote the linking of data collected or held by various institutions, agencies, and States." Among the data to be included are the yearly test records of individual students mandated under the 1965 Elementary and Secondary Education Act. "States are encouraged to include additional information in their longitudinal data systems," the department continued.
In another Education Department document offering "guidance" on the SLDS schemes, further insight is offered into what sort of information authorities are seeking and collecting. Among the "Personally Identifiable Information" outlined in the report: name, parents' names, address, Social Security number, date of birth, place of birth, mother's maiden name, and more.
Other private and protected data that might be collected, the document suggests, include the "political affiliations or beliefs of the student or parent; mental and psychological problems of the student or the student's family, sex behavior or attitudes; illegal, anti-social, self-incriminating, and demeaning behavior; critical appraisals of other individuals with whom respondents have close family relationships; legally recognized privileged or analogous relationships, such as those of lawyers, physicians, and ministers; religious practices, affiliations, or beliefs of the student or the student's parent; or income." While the collection of such data in surveys and questionnaires funded by federal tax dollars requires parental consent under federal law, state-level collection does not. Plus, experts say there are numerous other potential loopholes as well.
So Much for Student Privacy
Much of the information vacuumed up at all levels of government already makes its way into a national Department of Education scheme known as "EDFacts." The department describes it online: "EDFacts is a U.S. Department of Education (ED) initiative to collect, analyze, report on and promote the use of high-quality, kindergarten through grade 12 (K-12) performance data…. EDFacts centralizes data provided by state education agencies, local education agencies and schools." Under EDFacts, state education agencies submit some 180 data groups. The federal National Center for Education Statistics, meanwhile, describes over 400 data points to be collected.
The U.S. Department of Labor, separately, admits that it is working to "integrate workforce data and create linkages to education data." According to the department's "Workforce Data Quality Initiative," the SLDS will "enable workforce data to be matched with education data to ultimately create longitudinal data systems with individual-level information beginning with pre-kindergarten through post-secondary schooling all the way through entry and sustained participation in the workforce and employment services system." When combined with information from the IRS, ObamaCare, the NSA, and countless other federal data-collection schemes, the picture that emerges has critics very nervous.
As technology advances, the federal government's Orwellian data gathering will — without action to stop it — almost certainly expand beyond most people's wildest nightmares. In fact, it already has. Consider, for example, a February 2013 report by the Department of Education dubbed Promoting Grit, Tenacity, and Perseverance: Critical Factors for Success in the 21st Century. Included in the 100-page report is information about technology already being used in an Education Department-funded tutoring program.
"Researchers are exploring how to gather complex affective data and generate meaningful and usable information to feed back to learners, teachers, researchers, and the technology itself," the report explains. "Connections to neuroscience are also beginning to emerge." (Emphasis added.) The technological tools already being used by federally funded education schemes to probe students' minds and "measure" the children include, as described in the report, "four parallel streams of affective sensors."
Among the devices in use today through a federally funded tutoring scheme is a "facial expression camera" used to "detect emotion" and "capture facial expressions." According to the report, the camera is linked to software that "extracts geometric properties on faces." There is also a "posture analysis seat" and a "pressure mouse." Finally, the report describes a "wireless skin conductance sensor" strapped to students' wrists. The sensors collect "physiological response data from a biofeedback apparatus that measures blood volume, pulse, and galvanic skin response to examine student frustration." Again, these systems are already being used in government-funded programs, and with technology racing ahead, developments are expected to become increasingly troubling.
Another Education Department report, entitled Enhancing, Teaching and Learning Through Educational Data Mining and Learning Analytics, acknowledges similarly alarming schemes. "A student learning database (or other big data repository) stores time-stamped student input and behaviors captured as students work within the system," it notes. "A predictive model combines demographic data (from an external student information system) and learning/behavior data from the student learning database to track a student's progress and make predictions about his or her future behaviors or performance." (Emphasis added.)
All across the country today, Big Brother-like technological developments in biometrics are also making schools increasingly Orwellian. Earlier this year in Polk County, Florida, for example, students' irises were scanned without parental consent. "It simply takes a picture of the iris, which is unique to every individual," wrote the school board's "senior director of support services" in a letter to parents. "With this program, we will be able to identify when and where a student gets on the bus, when they arrive at their school location, when and what bus the student boards and disembarks in the afternoon. This is an effort to further enhance the safety of our students. The EyeSwipe-Nano is an ideal replacement for the card based system since your child will not have to be responsible for carrying an identification card."
In San Antonio, Texas, meanwhile, a female student made national news — and exposed what was going on — when she got in a legal battle with school officials over her refusal to wear a mandatory radio-frequency identification (RFID) device. The same devices are already being implanted under people's skin in America and abroad — albeit voluntarily. Also in the biometric field, since at least 2007, children in states like Pennsylvania, West Virginia, and New Jersey have been fingerprinted at school under the guise of "school lunch" programs and other pretexts.
Despite fierce opposition, the trend toward using biometric data to identify and track students while collecting unimaginable amounts of information is accelerating. The federal government is helping lead the way toward abolishing any vestiges of privacy, and aside from NSA spying on virtually everyone, students appear to be among the primary targets. Without major resistance, experts predict that someday — perhaps even in the very near future — biometric identification will become ubiquitous. Combined with all of the other data being collected, the federal government may finally achieve what was sought by tyrants throughout history: detailed 24/7 information on everything, about everyone.
Source: Alex Newman | The New American
A row between the US and Moscow over Snowden's extradition has reached a new level of tension after Barack Obama canceled a long-planned summit with Russian President Vladimir Putin, again showing the adherence of US to double-standard politics.
This goes back to Putin finally deciding to give temporary asylum to NSA whistleblower Edward Snowden, specifically ignoring Obama's personal directive that Snowden should be handed over to the US. With this measure, Putin echoes Russia's and the world's growing weariness with America's hegemonic carrot-and-stick strategy, and its double talk.
Both presidents had agreed to hold a summit in Moscow next month to discuss bilateral issues but, reading between the lines, one can clearly sense the increasing frustration the US and its key global allies feel towards Russia and China, the only two major powers that can stand up to them, bringing some measure of traditional balance-of-power to today's world; even if uneasy and fragile
Disclosure
As with Julian Assange, the case involving Edward Snowden is well-known around the world: both men were in a position to access credible behind-the-curtain information, together with the documentation backing it up, and they both came out boldly disclosing it to the public.
If the proof is in the pudding, then America's rage and ire, as well as that of its allies', are proof that these disclosures are in fact true, which is why such a large portion of global public opinion hail Snowden and Assange as true heroes and freedom fighters.
For when it comes to assessing the true motives and unconfessable activities and goals behind much of US, UK and Israeli foreign and domestic policies, millions of modern-day Hamlets can smell that there is definitely something very rotten and not precisely in the State of Denmark.
If, as we believe, the supranational global power elites are embedded deep inside the public and private power structures of key nations – notably the United States and the United Kingdom  – then clearly their Achilles Heel is any and all disclosure of their crimes, their meddling in the internal affairs of other countries, their direct or indirect involvement in false-flag attacks, their support of genocidal regimes when it serves their purpose, their murderous invasions and occupations in Iraq, Afghanistan, Palestine and Libya, and their obscene funding and support of terrorists, guerrillas and mafias in Syria and elsewhere, under the PsyOps cover of 'Arab Spring'.
Now, if giving temporary asylum to a disgruntled 30-year-old former National Security Agency (NSA) operative like Snowden has such impact on the US power structure – so much so that it led the president of the United States to cancel a key summit with the President of Russia – then one can only wonder at the fear and trembling they must feel when assessing potentially much more serious 'security breaches'.
What if a really organized group of truly powerful insiders-turned-outsiders were to decide to confront Washington, New York, London and Tel-Aviv with unquestionable evidence and proof of their crimes and their criminal perpetrators? What if, say, somebody comes up with total and undisputable proof on the truth behind 9/11? Or Iraq and Libya? Or Wall Street in 2008? Or London 7/7…?
Russia and China: America's 21st-century foes
Naturally global hegemons abhor anyone standing up to them, which is clearly what Russia has been doing for the past decade.  At the UN, where Russia had been more accommodating to many US interests, after the US-backed monstrous assassination of Libyan leader Muammar Gaddafi on live TV and the rape of Libya in 2011, its appears Moscow got really fed up.
Assassinating global leaders to the chuckling of Hillary Clinton on CBS News is definitely not on Moscow's agenda.
A key change in Russian foreign policy can thus be clearly seen in the cases of Iran and, more significantly, in Syria – a traditional Russian ally.
The US, UK and Israel know full well that even if they continue to finance the worst terrorists, mafias, murderers, arms-dealers and Al-Qaeda operatives – whom they collectively dub as 'freedom fighters' - against the legitimate government of Bashar Assad, Russia just won't budge.
Putin's message is clear: the West will not have its way in Syria. Period.
Many readers are probably asking, what about China? Isn't China supposed to be the key Pentagon target in the years to come because it continues to grow and grow, and its economy will soon surpass that of the US?
Yes, but that's just the economy and, yes, China does hold almost $2 trillion in US Treasury Bills, which gives them the potential to wreak havoc on the US by just liquidating them short-term in the major global financial markets. China could, if it wanted, send the US Dollar crumbling down like the World Trade Center twin towers did in 2001.
But the US knows China will not do that; not now, anyway, as they have much more to lose from a US financial collapse than they have to win.  China knows that triggering the mass devaluation of those Treasuries would backfire and explode in their own face.
Besides, China has never had, nor has today, global hegemonic aims. China seems quite happy to be and remain the undisputed power in South East Asia and the Western Pacific, something that is in sharp contrast with the US/UK/Israel, which together insist on running the whole world: politically, territorially, financially, even trying to impose its courts and laws.
In addition, China has few issues for open conflict: Tibet, Taiwan, a couple of disputed islands with Japan, perhaps, but that's basically it. Their struggle lies on the economic and resources stage.
Now, compare that to the permanent conflicts the US and its allies stir up in the Middle East, Africa, Latin America, Central Europe etc.
China does not really need to be contained; it is self-contained. The US and its allies, however, must be contained and, seeing the way things are going, in the long run they must be stopped.
Russia might have far less economic clout than the US, however the Kremlin has always had clear long-term geopolitical objectives; intelligently designed and planned ever since the times of the tsars, later under the Bolsheviks, and today under its mature, coherent and consistent leadership.
For Russia not only has global aims, Russia understands the world and its multicultural complexities far better than the US. On this, Russia is only rivaled by Britain… and China.
So is the US now slipping back into 'Evil Empire', Russia-standing-in-the-way-of-'democracy'; Russia-supporting-the-bad-guys rhetoric?
The truth is that Russia is helping to unmask American social and political decadence, financial weakness, and psychopathic imperial overdrive.
When Russia stands up to America, it shows strength, personality and self-respect. The world looks on and applauds.
Double standards
On August 7, Obama appeared on Jay Leno's popular 'Tonight Show', whining and complaining about Putin, accusing Moscow of slipping back into "Cold-War mode". He listed US grievances against Russia: missile defense and arms control, trade relations, global security, human rights, civil society… and advising President Putin not to look at the past but to "think about the future as there's no reason why we shouldn't be able to cooperate."
Obama doesn't seem to understand that to think correctly about the future, requires learning from the experience of the past. Addressing the Snowden Affair in isolation is but another example of US double-standards and double talk.
As journalist Glenn Greenwald of London's The Guardian newspaper reminded his readers on that same day, whilst Obama and the mainstream media today express so much distress over Snowden's Russian asylum, they seem to forget past cases where the tables were turned, and which did not involve a young, mild-mannered whistleblower, but rather where the US protected the worst criminals and murderers.
For instance, the US refused to heed an extradition request from Italy for two CIA agents indicted in the alleged 2003 abduction of an Egyptian cleric in Milan (New York Times, February 28, 2007); later, when CIA agent Robert Seldon Lady was released in Panama, he was flown back to the US to avert the possibility he might be extradited to Italy (Washington Post, July 19, 2013).
Then we have America's refusal to extradite former CIA-supported Bolivian President Gonzalo Sánchez de Lozada – who for all practical purposes was given US asylum – so he could stand trial for genocide and war crimes in Bolivia (The Guardian, September 9, 2012). Or the case of Luis Posada Carriles, whose extradition to Venezuela was also refused by the US, over his alleged role in the 1976 terror bombing of a Cuban jetliner that killed 73 people (El Paso Times, December 30, 2010).
The list does not stop there. In recent years, Argentina, Uruguay, Chile and Brazil filed repeated requests and legal summons asking the US to give up one Sir Henry A. Kissinger, wanted for questioning over his decades-long involvement with CIA-backed military regime murders in those countries during the 1970s, under a mass genocide strategy which later became known as 'Plan Condor'.
But again, the Global Power Elite always stands behind its problem children like Sir Henry to the very end. Spanish judge Baltasar Garzón went so far as to ask Interpol to arrest Kissinger for questioning during a visit to London but – Alas! – to no avail.
And we won't even mention the repeated extradition requests filed by Belgian Courts against former Israeli Prime Minister Ariel Sharon for his war crimes and crimes against humanity, filed by Lebanese victims of his 2001 killing sprees.
The list is far too long.  But the double standards are glaringly obvious, which does not seem to unduly bother the Global Hegemons, for they are far too used to always having their way.
And even when they do take some risk they use their overpowering leverage to play their game safely, as if saying "let's flip a coin: heads we win; tails you lose".
Adrian Salbuchi is a political analyst, author, speaker and radio/TV commentator in Argentina
As long as you are plugged into the computer program that is running your reality, you can't escape its hold over your life. You are literally programming and reprogramming yourself, without your conscious will, to toe the line of some very sneaky potentates who would like for you to forget just how powerful a being you truly are.
As long as you are subservient to the status quo — the belief that you must slave away for the monarchy, namely the Rockefeller/Vatican/Gates/J.P. Morgan/World Bank delusionists, then you will not ever truly know that you can change your reality in the blink of an eye. The world in its current state is not meant to be your experience of life, yet playing the computer game that has been set before you keeps you disillusioned and deluded. It's time to wake up. Following are 5 of the practically infinite ways by which the powers that be keep you thinking you are small, helpless and powerless, when in fact, you are Infinite in scope:
1. They are hypnotizing you with their agenda. If you participate in the mainstream media — watching its television programs, sitting in front of its Hollywood movies, or even leaving the tube on as you go to sleep, then you are programming your brain with the entirely 'wrong' frequency. Of course, it's a choice. There really is no wrong or right — we can continue to portray minorities, women and any person who isn't rich and white as less intelligent or capable, or portray endless scenes of violence and bigotry, hate and racism, but we have to ask ourselves what purpose this truly serves. It seems if we are fighting against one another, because of the color of our skin, our religious or cultural backgrounds, our sexual preferences or our gender, then we can't really focus on the true 'enemy', which is really only like Oz behind a curtain.
CBS and ABC both have officials that have top positions in the Obama administration. Monsanto and several large Big Ag, Big Pharma, and Big Oil corporations have cronies in almost every leg of the mainstream media. These people don't report the truth. They promote their own greedy agendas. With just a little crack in the looking glass, you can see that there is another reality. David Icke's The People's Voice Network is just such an example. It's literally time for a different program. Cut your addiction to mainstream media. They are keeping you enslaved to a decaying paradigm.
2. They are poisoning the enlightenment right out of you. Big Corporations are poisoning your water with fluoride, heavy metals and endless other toxins. Big Ag is poisoning your food with GMO crops. Big Pharma is supplying you with drugs that actually make your food-induced cancer or heart disease worse, as well as dumbing down entire generations with autism, while quietly paying out families for the damage that MMR vaccinations have caused. The secret of the Matrix is that these addictive patterns — high fructose corn syrup, McDonald's Happy Meals and nutrition-less foods — do more than make you fat and sick. They literally block your ability to have an enlightened experience of the world — explicitly one which allows you to see outside the Matrix. These companies provide the pain and then feed you the pain-killers, which are really just another way to kill you. You are not a depressed, dark, lonely individual. You are a creature of light and hope, love and prosperity beyond your current imagining. Don't let them drug you into oblivion. Eat wholesome foods, detox your pineal gland — the seat of enlightenment — and participate in age-old natural healing. It is not only for your physical well being, but for your spiritual ascension — and a great and final unplugging from the Matrix.
3. They use religion to perpetuate a lie. This is a hot button for many people. The truth is that use of religion alone is one of the easiest ways that they can divide and conquer. Every religion has at its core, a message of truth and LOVE, not the bastardized, quantified, you-need-me-to-get-to-God message that so many people mistakenly proselytize to the masses in order to keep them in check. The leaders of great religious movements know that we can only survive together as one. There are sites around the world that teach an integrated, accepting approach to realizing the Great Mystery of which we are all a part. Thanksgiving Square, for example, has been visited by the Dalai Lama, Catholic nuns including Mother Theresa, Zen Monks, famous Hindu yogis, Muslim and Christian spiritual leaders, and so forth. It is time to elevate our spirituality to one of inclusiveness instead of segregation and division. Realizing this is a great way to shun the Matrix lie that there is only one pathway to God.
4. They indoctrinate you early in public school. Henry Louis Mencken puts it so perfectly:
"The aim of public school is not to spread enlightenment at all; it is simply to reduce as many individuals as possible to the same safe level, to breed a standard citizenry [slaves to the Matrix], to put down dissent and originality."
There are numberless geniuses who were able to skip a 'cursory' education and, instead, used their own curiosity and creativity to guide them through the material world. Michael Faraday opened a famous bookshop without any formal education, but he also experimented with electricity, magnetism and other sciences on his own. William Herschel, a musical composer with no formal education in astrophysics, discovered the planet Uranus and was only later called an 'astronomer' for his discovery. Don't let them tell you what you can know or limit your genius. This is another tactic to keep you enslaved to the Matrix. Teach your children to think for themselves and seriously question whether they need to attend public school at all.
5. They convince you that this is the only 'REALity.' You can create a world that does not poison its people, pollute its oceans, rivers and streams, air and soil. You can create a world where people do not engage in endless wars and genocides. You can create a world where a few greedy bastards don't run the whole show. You have the choice to run another program. It starts with waking up to the reality that has been forced upon you so that you can choose differently.
Kurt Vonnegut once said in Mother Night:
"We are what we pretend to be, so we must be careful what we pretend to be."
You are just pretending this reality right now. You can just as easily choose another. As long as you have the belief that you are stuck in this version of reality, you will be. They reinforce this belief in every way they possibly can. Though our minds have a hard time conceiving of Infinity, it exists. Start expanding it to new levels, and suspend your disbelief. This will help you to untie your bondage ropes to the Matrix.
"How often have I said to you that when you have eliminated the impossible, whatever remains, however improbable, must be the truth?" — Sir Arthur Conan Doyle.
Source: Christina Sarich  |  Waking Times
Announced embassy and consulate closures continue all week. Perhaps longer if ordered. Doing so facilitates deception.
It reflects duplicitous fearmongering. It's to fool people. It serves America's hidden agenda. It targets dissent. It subverts civil liberties.
It's to silence lawless NSA spying critics. On Sunday TV talk shows, Republicans and Democrats agreed. Terror threats justify NSA surveillance, they claim.
According to Senator Saxby Chambliss (R. GA), there's "an awful lot of chatter out there." NSA monitors it electronically. "If we didn't have these programs then we simply wouldn't be able to listen in on the bad guys."
Senator Lindsey Graham (R. SC) said, "The NSA program is proving its worth yet again."
Rep. Dutch Ruppersberger (D. MD) added:
"The good news is that we picked up the intelligence. And that's what we do. That's what NSA does."
Other congressional members made similar comments. They lack credibility. They facilitate lawless NSA spying. They aid and abet wrongdoing. They enlist public support for what demands condemnation.
On Sunday, a White House statement said the following:
"Early this week, the President instructed his National Security team to take all appropriate steps to protect the American people in light of a potential threat occurring in or emanating from the Arabian Peninsula."
"Given the nature of the potential threat, throughout the week, Assistant to the President for Homeland Security and Counterterrorism Lisa Monaco has held regular meetings with relevant members of the interagency to ensure the US Government is taking those appropriate steps."
"This afternoon, National Security Advisor Rice chaired a meeting with the Principals Committee to further review the situation and follow-up actions."
"The President has received frequent briefings over the last week on all aspects of the potential threat and our preparedness measures. After today's Principals meeting, the President was again briefed by Amb. Rice and Ms. Monaco."
On August 4, the State Department issued an update on embassy and consulate closures, saying:
"Given that a number of our embassies and consulates were going to be closed in accordance with local custom and practice for the bulk of the week for the Eid celebration at the end of Ramadan, and out of an abundance of caution, we've decided to extend the closure of several embassies and consulates including a small number of additional posts."
"This is not an indication of a new threat stream, merely an indication of our commitment to exercise caution and take appropriate steps to protect our employees including local employees and visitors to our facilities."
"Posts in Abu Dhabi, Amman, Cairo, Riyadh, Dhahran, Jeddah, Doha, Dubai, Kuwait, Manama, Muscat, Sanaa, Tripoli, Antananarivo, Bujumbura, Djibouti, Khartoum, Kigali, and Port Louis are instructed to close for normal operations Monday, August 5 through Saturday, August 10."
"The following posts that are normally open on Sunday, but were closed on Sunday, August 4, are authorized to reopen for normal operations on August 5: Dhaka, Algiers, Nouakchott, Kabul, Herat, Mazar el Sharif, Baghdad, Basrah, and Erbil."
At the State Department's daily briefing, deputy spokeswoman Marie Harf said:
"(W)e are taking precautionary steps out of an abundance of caution to protect our people and our facilities and visitors to those overseas facilities."
"(W)e continue to refine our assessment of the threat. We continue, as you can imagine, to get new information and as we do so we'll evaluate our security needs going forward."
"Clearly, AQAP is the most active terrorist organization there and has been the most operationally active affiliate of al-Qaida core, but beyond that I'm not going to get into the details of the intelligence about who might be behind this threat."
"I'm not going to comment further on why certain posts were selected and others weren't."
"(W)e're going to continue pursuing terrorists who want to attack the United States, where they plan, operate. And I think you've seen during this Administration that we've done exactly that."
"(W)e're concerned about a threat to US interests and facilities and citizens, but I don't want to go further than that."
In other words, take official comments at face value. Don't ask for proof. Don't expect any. None exists. So-called terror threats are fake. Post-9/11, they've all been fabricated.
Don't expect administration figures to explain. Don't expect congressional members to do so. Don't expect media scoundrels to challenge official lies.
They repeat them ad nauseam. They do it every time. They betray their readers, viewers and listeners in the process. It's standard scoundrel media practice.
A previous article called the so-called terror alert fake. It's like previous ones. They're fabricated to generate fear.
They advance America's imperium. They facilitate its fake global war on terrorism. They're for political advantage. They distract.
They change the subject. They're strategically timed. They justify wrongdoing. They escalate it. At times, they precede false flags.
Bush officials used color-coded alerts. They ranged from Green (low), Blue (guarded), Yellow (elevated), Orange (high) to Red (severe).
On April 26, 2011, a National Terrorism Advisory System (NTAS) replaced them. Homeland Security Secretary Janet Napolitano said the following:
"Today I announce the end of the old system of color-coded alerts. In its place, we will implement a new system that's built on a clear and simple premise: When a threat develops that could impact you – the public – we will tell you."
"We will provide whatever information we can so you know how to protect yourselves, your families, and your communities."
Post-9/11, every alert issued was fake. So-called threats were invented. They still are. Alleged chatter intercepted doesn't exist.
Media scoundrels claim otherwise. They're in lockstep with deception. They repeat the Big Lie. They regurgitate official policy. They don't question it. They do it every time.
They facilitate America's war on humanity. They have blood on their hands. They have much to answer for.
On August 5, New York Times editors headlined "Terrorism and the Embassies," saying:
"The Obama administration's decision to close nearly two dozen embassies and issue a worldwide travel alert was difficult to quarrel with."
US officials claim "they uncovered one of the most serious plots against United States and other Western interests since Sept. 11, 2001."
Fact check
Big lies launch wars. False flags are a longstanding US tradition. September 11, 2001 was state-sponsored terrorism.
It prevents peace. It began America's global war on terrorism. It facilitates war on humanity. It continues unabated.
Don't expect Times editors to explain. They call fake information "credible."
"The United States cannot fail to take reasonable precautions at its embassies," they say.
"The challenge is to manage risk while staying involved in the world. Al Qaeda affiliates in Yemen and elsewhere will be a threat for the foreseeable future."
Terrorists "R" us. The only threat Americans face is their own government. Hyped ones don't exist.
On August 5, the Wall Street Journal headlined "US Terror Alert Prompted by High-Level al Qaeda Communications," saying:
They're "part of a larger collection of intelligence reports all pointing to plans for an imminent attack."
They "set off alarm bells with the US government that continued through the weekend, indicating an attack could come as soon as Aug. 4."
Travel warnings remain "through the end of August."
"US intelligence analysts believe an attack would likely involve some type of bomb plot. Al Qaeda in the Arabian Peninsula, known as AQAP, specializes in creative bomb-making techniques."
"Al Qaeda hasn't issued public statements addressing the warning." Perhaps it's because none exists. Don't expect Journal contributors to explain.
Chicago Tribune editors repeated the Big Lie. They called the so-called terror threat the "most serious in years."
ABC News chief global affairs correspondent Martha Raddatz called the alert a "terrible reminder for Americans that we are still major targets."
CBS News senior national security analyst Juan Zarate said, "These guys are for real, and they want to hit the United States. They are committed global jihadis."
CNN's national security analyst Peter Bergen said:
"Al Qaeda and aligned organizations have a long history of attacking US. embassies and consulates."
"For al Qaeda, these diplomatic compounds are attractive targets because they symbolize American power and because their locations are widely known."
NBC national affairs correspondent Tom Curry called the Al Qaeda threat "a major concern."
"According to sources familiar with the intelligence," he said, "two al Qaeda leaders, the number one figure of al Qaeda in Pakistan and the top al Qaeda leader in Yemen agreed that they 'wanted to do something big' times to 'the day of Awesome," which was Sunday."
On August 5, ABC News hyped the Big Lie further, saying:
"There are growing concerns that an al Qaeda affiliate could use a new generation of liquid explosive, currently undetectable, in a potential attack, according to two senior US government officials briefed on the terror threat that has prompted the closing of nearly two dozen U.S. embassies."
An unnamed US official called the so-called explosive "ingenious." Allegedly it can make clothing a weapon. It's a "liquid bomb."
Details weren't forthcoming. Security officials declined further comment. Perhaps it's because so-called threats don't exist. They have no credibility. They never did before. They don't now.
According to Electronic Privacy Information Center lawyer Amie Stepanovich, issuing "these threats at this time perpetuates a culture of fear and unquestioning deference to surveillance in the United States."
Hyping threats without corroboration show they have no basis in fact. They're issued to deceive. They further destructive policies. They suggest potential false flags. Perhaps something big is planned.
A Final Comment
America's a police state. It's increasingly militarized. It's cause for concern. Hyped terror threats escalate harshness.
The ACLU worries about the "militarization of policing in America."
"Towns don't need tanks," it says. Neighborhoods "are increasingly being policed by cops armed with the weapons and tactics of war."
"Federal funding in the billions of dollars has allowed state and local police departments to gain access to weapons and tactics created for overseas combat theaters – and yet very little is known about exactly how many police departments have military weapons and training, how militarized the police have become, and how extensively federal money is incentivizing this trend."
Locking down America is official policy. Federal, state and local authorities are complicit. So-called counterterrorism targets fundamental freedoms. They're on the chopping block for elimination. They're practically gone already.
Another major homeland false flag may end them altogether. Perhaps it's planned.
Last April's Boston's Marathon bombings left disturbing questions unanswered. State-sponsored terrorism was ignored.
Martial law followed. Other communities are threatened. Perhaps locking down America is planned. Chilling incidents suggest what's coming. So do fake terror threats.
Stephen Lendman lives in Chicago. He can be reached at lendmanstephen@sbcglobal.net.
His new book is titled "Banker Occupation: Waging Financial War on Humanity."
http://www.claritypress.com/LendmanII.html
Visit his blog site at sjlendman.blogspot.com.
By Jon Snow
The fight against Assad's brutal regime has taken an unexpected turn late Thursday afternoon when a large weapons cache belonging to the so-called national protection force in Homs city, an arm of Assad's Shabeeha, was destroyed. The explosion was reminiscent of the attack on Qasyoon mountain, a stronghold for the Syrian army and a location said to house missiles targeting Israel.
It was first reported that the missile fuelling station had blown up which seemed like a reasonable proposition especially since an ammunition depot was targeted.
But the two explosions in Homs and Qasyoon share the same property: They are both above ground air bursts according to Greg Thielmann, an expert on arms control policy whom I spoke with on Saturday at great length. I was first alerted to the connection by slow twitter chatter right after the bombing in Homs.
Needless to say I was shocked at what he told me next: "The fact of the matter is, what we are seeing in both these cases is a tactical nuclear strike, probably by cruise missiles launched from aircrafts near the borders of Syria or right off the coast in the Mediterranean."
But sure, Greg, wouldn't this mean a nuclear holocaust? Not so he says. "Tactical nuclear weapons lower the threshold on use of a nuclear bomb as their modern incarnation can be tuned in yield in order to target military sites using stand off weapons without escalating by destroy surrounding civilian infrastructure."
He went on: "Keep in mind a nuclear bomb sounds like a huge device, but it can have a yield as small as the equivalent conventional payload carried by a formation of 5 F-15s. Sites in Syria are inaccessible to these jets due to the Russian support available in the field of air defense. So these strikes are an option for the west to implement its policy."
The likely assailant in both cases is Israel he claims: "Israel is the only nation that can deploy these sorts of weapons with impunity without fear of a counter-attack. Syria has shown no appetite to get into a shooting fight even over the deployment of such weapons".
This all presented a remarkably delicious possibility of removing the tyrant Assad using all tools available. "The army can be gradually destroyed with these sort of strikes, or destroyed all in one go in a devastating nuclear attack. Should Assad attempt to counter-attack, the cities can be destroyed by larger nuclear bombs with ease, since the insurgents have done the job of deteriorating Assad's command on the ground", an anonymous military strategist added.
What about the coast, I asked him? "The coast does present a problem for suppression of air defense missions by NATO due to Russian missiles stationed there, but as I speak hordes of Muslims are throwing themselves on coastal cities in the hopes of destroying these weapons to allow Israel and NATO to intervene.". This made no sense to me since the coastal cities are amongst the most supportive of Assad. "It's not an issue, the insurgents are now armed with chemical weapons manufactured in Georgia exactly for this scenario. Assad's pulse was tested in Khan Assal a week ago when an entire brigade was killed with chemical weapons and there was no response. We don't see a likely response to further use of this tool."
I concluded with him that it is awfully ironic that an inhuman weapon such as nuclear weapons and chemical weapons could be used to promote human rights and freedom in the world. But the Syrian people, or at least who will remain of them after these attacks, deserve to enjoy the same freedoms enjoyed today by Iraqis.
"Don't be so sure", another anonymous strategist disagreed, "We are now playing with nuclear fire and the use of all these weapons of mass destruction will definitely attract a counterattack with massive force. We are now on a slippery slope, there is no such thing as a limited nuclear strike, the retaliation will be delayed, but it is coming and god save us all when the nuclear fire spreads to our backyards."
Spooky stuff. All I know is, I'll be spending time in my summer home in the woods for the next few weeks.
In the midst of its short summer, Moscow is balmy and relaxed. Sidewalks brim with tables and merry customers, even traffic jams are less severe due to holiday season. The only danger for men is the girls' dresses, they are precariously short.
In a few days, perhaps even tomorrow, the charms and dangers of the city will be available to Edward Snowden, who is about to receive a refugee ID, allowing him to roam freely the whole length and breadth of Russia and to socialise with its folk.
It will be a nice change from Sheremetyevo International Airport, where he was marooned for quite a while. The airport is vast; some unfortunates, mainly paperless refugees, live in its transit area for ten years or more. For a while, it was felt that our hero would remain stuck forever in limbo. The Russians and the intrepid Snowden sat on the fence, getting used to each other while keeping their distance. At long last, the ice was broken. Snowden had gotten to meet with representatives of the Russian public: a few members of Parliament (called Duma, in Russian), some human rights folks, leading lawyers.
He reminded them that he "had the capability without any warrant to search for, seize, and read your communications… [and] change people's fates". He invoked the US Constitution transgressed by the spooks, for the Constitution "forbids such systems of massive, pervasive surveillance". He rightly rejected the legal ruse of Obama's secret courts, for no secrecy can purify the impure. He recalled the Nuremberg ruling: "Individual citizens have the duty to violate domestic laws to prevent crimes against peace and humanity from occurring." And this system of total surveillance is indeed a crime against humanity, the cornerstone of the Iron Heel regime they plan to establish on the planet. When his declaration was interrupted by the airport's routine announcements over the loudspeaker, he charmingly smiled and said "I've heard it so many times during the last week".
The Russians loved him; the whole attitude to Snowden changed for better, as I expected when I called for this meeting on the pages of the leading Russian newspaper, the KP (Komsomolskaya Pravda). Now we've learned that the Russians have decided to issue him a refugee ID and grant him freedom of movement.
Why did they hesitate for so long?
Snowden is an American, and the Americans, like the British, are quite prejudiced against Russia, their common Cold War enemy. For them, it is the country of the Gulag and the KGB. Though both menaces vanished decades ago, traditions die hard, if at all. Even the Gulag and the KGB were only a modernised version of the Tsar, knout and serfdom horror of the 19th century, to be eventually superseded by the Brutal New Russian Mafia State as updated by Luke Harding. For an average American, the prospect of befriending Russia is nigh unto impossible. Even more so for an American who served in the CIA and NSA, as Snowden did. He felt that by embracing Russia he would lose his whistle-blower status and be regarded as an enemy agent, a totally different kettle of fish.
This was the case for Julian Assange, as well. When it was proposed that the head of Wikileaks flee to Russia (it was technically possible), he procrastinated, dragged his feet and remained in England, unable, in the end, to cross the great East/West divide.
Snowden was not seeking limelight, quite the opposite! He wished to stop the crimes being committed by No Such Agency in the name of American people, no more, no less. He hoped to become a new Deep Throat, whose identity would never be revealed. His first profound revelations were made by correspondence; he flew to Hong Kong as he was familiar with the place, spoke fluent Chinese, and planned to return home to Hawaii. It appears that the Guardian Newspaper pushed him into revealing his identity. Even then he thought himself safe, for Hong Kong is under Chinese sovereignty, and China is a mighty state, not an easy pushover.
The Chinese used Snowden's revelations to defuse American accusations of electronic espionage, but they weren't going to spoil relations with the US for his sake – the hot potato was tossed. As a final courtesy they gave him 24 hours warning of his impending arrest. He had to flee, and he boarded the Aeroflot flight to Moscow in company of charming English lady, a Wikileaks executive Sarah Harrison.
Snowden landed in Moscow, but he never considered taking refuge in Russia. For him, this was just a transit point to a neutral country, be it Iceland or Venezuela, some part of the West. He planned to fly to Havana and change planes there for Caracas. He did not take into account the length to which the US Deep State would go to seize and punish him.
At first, the Americans put enormous pressure on Cuba to refuse transit for Snowden. They threatened Cuba with invasion and blockade, and Castro asked Snowden to look for another route. No airline but Aeroflot would fly Snowden out of Russia, and Aeroflot flies via Havana only. So the first plan got unstuck.
The gas summit in Moscow offered another opportunity for escape: the summit was attended by the presidents of Bolivia and Venezuela, both came with their private planes able to make the long flight. Bolivian president Evo Morales had left Moscow first; his plane was forced down and searched, setting a historical precedent. This served as a warning to the Venezuelan President Nicolas Maduro; he flew away from Moscow Snowden-less.
This was an important discovery for Ed Snowden: he learned by this experience that there is just one country on the planet that is outside of the US grasp. Just one country that is a real alternative to the Empire; the only country Navy Seals are not likely to raid nor Obama drones to bomb, the only country whose planes can't be scrambled and searched. He understood that Moscow is the only safe place on the globe for an identified enemy of the Empire. Now he was ready to contact the Russians; he resumed his temporary refuge request, which will probably be granted.
The Russians also hesitated. They were not keen on angering the US, they were aware that Snowden did not intend to come to them and just happened to get stuck in transit. He was a hot potato, and many people were convinced it's better to follow the Chinese example and toss him.
The US Lobby pulled out all the stops trying to have him extradited. There were human rights activists and NGO members in the employ of the US State Department. Such people and organisations are promoted by the Americans, a Fifth Column of sorts. Lyudmila Alexeeva is a leading Russian activist of this kind; she was an anti-Soviet dissident, acquired US citizenship, came back to Russia and resumed her fight for human rights and against the Russian state. She is on record as saying that Snowden is a traitor to the service, neither a whistle-blower nor a human rights defender. He should be surrendered to the US, she averred. Other notorious dissidents and fighters against Putin's regime agreed with her, unmasking their true colours.
Some siloviki were also against Snowden. These are members and ex-members of Russian intelligence community, who embraced the concept of convergence of security services and collaborated with the Americans and other services, notably the Israelis. They said that loyalty to one's service is the most important virtue, and a traitor can't be trusted. They pooh-poohed Snowden's revelations saying they had known it all along. They said he is not worth quarrelling with Washington about. This was also the line of Konstantin Remchukov, an important Russian media lord, the owner of Nezavisimaya Gazeta, who added that Snowden was a Chinese spy.
And finally there were conspiracy freaks, who said that Snowden is a Trojan Horse, sent to pry open Russian secrets. He was actually a CIA double agent, they said. No, he was an agent of Mossad, others argued. Return him to the US, they asserted. This bottom line has exposed many American agents, whether faux human rights defenders or equally false siloviki, security personnel.
Among supporters of Snowden in Russia, there was my friend, the poet Eduard Limonov, who called Snowden the harbinger of Unipolar World collapse. My newspaper KP supported the cause as well. The state-owned TV took a cautious approach, and was rather dismissive of Snowden's discoveries.
President Putin, too, played a cautious game. Initially, he stopped talk of surrendering Snowden with a laconic statement: «Russia never ever extradites anybody to any state». Then he offered Snowden refuge on condition that he would not act against the US. This is a usual condition for a political refuge. He added that probably Snowden would not accept it as he wants to continue his struggle "just like Professor Sakharov", a renown dissident of Soviet days. He also tried to dissuade America from pursuing Snowden, comparing this pursuit with "shearing a piglet", producing more screams than wool. This cautious game paid well: Snowden accepted his precondition and applied for temporary refuge until the road to Latin America opens up for him, while the President saved face and did his best to avoid quarrelling with the US and with the mighty pro-American lobby in Moscow. I should say that despite his autocratic macho image, Putin does not control free Russian media, which are usually owned by pro-Western media lords. His positions in the national discourse get limited exposure.
The Russian leader was not confrontational. He does not look for trouble, as a rule. He comes off as rather a cautious, prudent, conservative ruler. He would probably prefer that Snowden fly away, especially as Snowden, an American patriot, would not share his stolen crown jewels with the Russians. His granting permission for Snowden to meet with the Russian public was withheld for a long while. However, during this period, the US added many more names to the secret Magnitsky List of Russians whose properties and accounts were to be snatched ("frozen" is the technical term) by the US and its allies. Members of Congress freely vituperated against Putin and referred to Russia in abusive terms. Just wait — Obama will call Putin tonight and he will send Snowden packing, said the White House spokesman. Meanwhile, the US continued its build-up against Syria in the Middle East, and Israel bombed Syrian positions, presumably with American support. Instead of showing any consideration, Obama tried to bully Putin. This was the wrong tactic, and it backfired.
At the same time, Russia carried out a sudden check of its military preparedness, apparently keeping all options open. This great country is not looking for trouble, but it does not shrink from it either. Snowden is safe here in Moscow, where nobody can harm him, so he will be able to tell the world about the crimes against humanity committed by the American secret services. And Moscow is a great place to be, especially in summer.
A Growing Precariat Class…
I knew a man whose wife divorced him and who never remarried.  He liked women and for the remainder of his life he had affairs with several.  His exuberant intentions were good but he was blind to the preferences of the people he intended to help (usually women friends) and they often resisted his plans.  He went through life intending to do good deeds that were often barely tolerated.
Public television recently ran a documentary on the Rockefeller family.  My friend and the Rockefeller family had a common goal of bettering the lives of others whether they like it or not.  David Rockefeller promotes the new world order because he sincerely believes world government benefits mankind.  He and other like minded individuals seem to have the power to move their goal forward but they are meeting heavy resistance from multitudes who cherish freedom, hate tyranny and prefer to make their own choices.
Competition is a fitting impetus to a healthy business environment. But competition produces winners and losers.  Unfortunately, all men are not created equal. (Jefferson's claim in the Declaration of Independence notwithstanding).   Some men have superior abilities, allowing them an advantage over their fellows.  Men who win in the money war become wealthy while losers become relatively poor.  The libertarian nature of the early American business culture provided a realistic example of the outcome of free Capitalism.  Several families accumulated massive fortunes and were able to shelter their wealth allowing an extended influence on the culture.
John D. Rockefeller (1839-1937). was raised in poverty by a Christian mother.  His father was often absent. The family lived in Ohio during the birth of the oil industry.  He was an astute competitor who successfully used the freedom of Capitalist system to gain control of a majority of the industry.  In spite of government intervention he preserved the family fortune allowing his descendents to wield the power of great wealth through successive generations.
J. P. (John Pierpont) Morgan (1837-1913) was a key recipient of the bounty of Capitalism.  A Connecticut banker Morgan gained control over much of the country's manufacturing base.  He formed U. S. Steel Corporation and on at least two occasions (one with Rothschild help) bailed out the U. S. government.
Andrew Carnegie (1835-1919)  came to the United States from Scotland in his early teens.  He was an astute businessman who enjoyed success in several different enterprises.  Ultimately he became extremely wealthy by creating the world's largest steel mill.  The mill was finally sold to J. P. Morgan and became a major part of U. S. Steel Corporation.
Cornelius Vanderbilt (1794-1877) was an uneducated farm boy of Dutch and English extraction, his thrifty ways allowed him to prosper by moving goods by steamship around New York City.  As the railroads took over the freight moving business he used his profits to invest in the railroads.  Though uncouth in manner he was astute in business.
Henry Ford (1863-1947) made his fortune in a later era.  He reduced manufacturing costs and made products available to the general population by using an assembly line to mass produce automobiles. Mass production was the crown of the industrial revolution making its benefits available to everyone.
Bill Gates (1955 -   ) a contemporary "robber baron" started and nurtured software giant Microsoft into the world's pre-eminent producer of computer software.  He was criticized for his business practices and called before congress but he warded off the government wolves and saved his company.   He and his wife Melinda are now busy managing their Foundation. .    
Hundreds of fortunes have been made in the United States.  These six are well known. All had the advantage of living in times when the conduct of their businesses was largely unencumbered and they could garner great riches from a wealthy nation.  They were criticized for cutting prices and buying up competition but both of these practices are legal in a free Capitalist system; they did it better than their competitors.
Corporations and Foundations are stores of wealth and power. They are artificial entities that function as individuals.  They can and often do grow into quasi-monopolies that can be controlled with a small percentage of the outstanding stock.  Real Estate appreciation and the steep rise in value of hard assets produces riches but the primary source of great wealth is the huge increase in value of the stock of a successful company.  Foundations are usually spawned with shares of stock.  They depend upon profits from stocks for their income.  Stocks are a store of wealth.
Bill Gates became one of the wealthiest men in the world through ownership of stock in Microsoft Corporation, a company he nurtured to greatness. Using that stock he and his wife Melinda have formed the Bill and Melinda Gates Foundation, the largest in United States and second largest in the world.
The stock market uncouples the cost of a stock from its real value as an ownership unit and allows speculation to determine value.  In a bull market a popular stock, as a fractional unit of owner ship, might have a real value of $10.00 but sell on the market for $100.00.  Owners of successful business enterprises who retain or purchase large blocks of stock can enjoy a massive increase in wealth that has no relation to value or effort.
We see this principle play out in the price of gasoline.  The real cost of oil at the well head might be $10.00 a bbl. but on the commodities market it sells for $100.00.  Consumers pay the inflated market price and the well owners enjoy a massive increase in income.
Before the revolution English Corporations had exploited the colonies and in its early years the United States government was wary of corporate power.  .  For decades, until the Civil War, corporations were strictly regulated.
The Internet page Reclaiming Democracy provides this information:
Corporate charters (licenses to exist) were granted for a limited time and could be revoked promptly for violating laws.

Corporations could engage only in activities necessary to fulfill their chartered purpose.

Corporations could not own stock in other corporations nor own any property that was not essential to fulfilling their chartered purpose.

Corporations were often terminated if they exceeded their authority or caused public harm.

Owners and managers were responsible for criminal acts committed on the job.

Corporations could not make any political or charitable contributions nor spend money to influence law-making.
The Civil War brought an end to restrictions on corporate power.  Corporate agents infested both state and federal governments; they bribed officials, enjoyed huge profits, gained limited liability, more autonomy, and extended charters.  The corporate demon was loosed!
Most Americans know of Foundations but few know much about them.  Foundations are tax-free instruments that allow the winners of the money war to protect their wealth from taxation and exert some control over how it is used    According to "The Non-Profit Times" private foundations have at least four characteristics:
It is a charitable organization and thus subject to the rules applicable to charities generally;

Its financial support came from one source, usually an individual, family, or company;

Its annual expenditures are funded out of earnings from investment assets, rather than from an ongoing flow of contributions; and,

It makes grants to other organizations for charitable purposes, rather than to its own programs
Foundations have few restrictions.  They are not dogged by the media or overseen by congress. Wealthy donors are seldom confronted by elected officials who might at some point seek their donations.
Billions of dollars are sheltered by Foundations and the income earned is frequently used to support an elite agenda.  The world is often impacted and sometimes altered by the organizations these Foundations support but people are usually unaware of the source of the change.  Foundations are big supporters of world government; they supported the Feminist Movement and donate heavily to woman's rights, the homosexual agenda enjoys large grants, as does Planned Parenthood, there are also big efforts to influence other nations.  The Global Fund for women is a relatively new foundation but their U. S. giving provides a glimpse of the humanist agenda supported by the Foundation culture.
Writing in "Intelligence and National Security" (Vol. 18, No. 2, 2003) Valerie Aubourg contends that the Bilderberg meetings were organized by European Elites with help from American sources as well as the Rockefeller Foundation, the Ford Foundation and the CIA.
The Foundation Center lists some past foundation grants, "dissidents and intellectuals in Eastern Europe in the 1970s and 1980s, funded legal challenges to apartheid in South Africa starting in the 1970s, and helped human rights groups in Latin America in the 1970s and 80s. Foundations supported work on AIDS at home and abroad when those with the disease were stigmatized; they pushed for public policies to address climate change when the U.S. federal government denied there was a problem of global warming; and they established a dialogue with Iran when the U.S. and Iranian governments were not talking directly to each other. Building on the early vision and practice of Rockefeller, Carnegie, and Ford, today's foundation leaders see these problems in global, not just American terms; seek to address them on a worldwide scale; and directed considerable resources around the world to that end."
In the Washington Post, Michael McFaul, a Senior Fellow at the Hoover Institute, describes Foundation interventions: "Did Americans meddle in the internal affairs of Ukraine? Yes. The American agents of influence would prefer different language to describe their activities — democratic assistance, democracy promotion, civil society support, etc. — but their work, however labeled, seeks to influence political change in Ukraine. The U.S. Agency for International Development, the National Endowment for Democracy and a few other foundations sponsored certain U.S. organizations, including Freedom House, the International Republican Institute, the National Democratic Institute, the Solidarity Center, the Eurasia Foundation, Internews and several others to provide small grants and technical assistance to Ukrainian civil society. The European Union, individual European countries and the Soros-funded International Renaissance Foundation did the same."
Large amounts of U. S. Foundation money go to organizations located in Switzerland and England. Open the link, (wait for it to load) click on Switzerland and England and note the number of grants to International organizations.   While American citizens sign petitions and hold rallies, powerful U. S. Foundations often finance the programs concerned citizens groups are trying to prevent.
The Rockefeller Foundation is one of three funds supported by the Rockefeller family.  The other two are The Rockefeller Brothers Fund and the Rockefeller Family Fund.   The Rockefellers are famous for supporting studies on Eugenics.  here and here  They are also big supporters of Globalism and according to Andrew Gavin Marshall one of the most powerful families in the world.  He describes the breadth of Rockefeller influence: "Initially through the Standard Oil empire, which was broken up into corporations we now know as ExxonMobil, Chevron and others, Rockefeller influence was prominent in universities (notably the University of Chicago and Harvard), in finance, with Chase Manhattan Bank (now JPMorgan Chase), in the creation and maintenance of major foundations (Rockefeller Foundation, Rockefeller Brothers Fund, Rockefeller Family Fund) and in the establishment and leadership of major think tanks (Council on Foreign Relations, Trilateral Commission, Bilderberg), all of which created access to political and social power that shaped institutions, ideologies and individuals on a vast scale."
The Financial Times reported in May of 2012,"Two of the best-known business dynasties in Europe and the US will come together after Lord Jacob Rothschild's listed investment trust and Rockefeller Financial Services agreed to form a strategic partnership, with the Rothschild-owned RIT Capital Partners purchasing a 37% stake in the Rockefeller family's 'wealth advisory and asset management group.'This 'transatlantic union', noted the Financial Times, 'brings together David Rockefeller, 96, and Lord Rothschild, 76 – two family patriarchs whose personal relationship spans five decades.'"
I could not find a Foundation for the descendents of J. P. Morgan but Jamie Dimon, CEO of J. P. Morgan Chase, the world's largest bank ($13 trillion assets), describes their current philosophy this way, "Diversity is a cornerstone of our global corporate culture, and we continue to build upon it by: Linking management rewards to progress in achieving diversity; identifying top talent and building development plans accordingly; seeking a diverse slate of candidates for all key job openings; building a pipeline for diverse talent by working closely with universities and key industry groups;  actively involving our people – through employee networking groups, annual forums, open discussions with senior leaders, seeking input on multicultural marketing efforts, and partnering on community activities; and, offering a comprehensive set of policies, programs and benefits to meet the changing needs of a wide spectrum of individuals"
The Carnegie Foundation lists many of its recipients in this database:  Most of the big Foundations support world peace and feminism.  Many make donations to the Council on Foreign Relations and the Carnegie Endowment for International Peace.  The boards of directors of the large foundations and the major international corporations are made up of individuals who know each other, have a common agenda and often serve together on more than one board.
I did not find a contemporary Foundation for the Vanderbilt Family.  The Vanderbilt fortune suffered losses during the Twentieth Century but the family is still prominent; Gloria Vanderbilt and her son, Anderson Cooper, are well known descendents.
The Ford Foundation has an interesting history. John J. McCloy became president of the Ford Foundation in 1954.  McCloy, a consummate insider, used the foundation as a cover for CIA agents making it almost a subsidiary of the U. S. Government.   Henry Ford exposed the Talmudist Jewish conspiracy and when the Foundation gave some support to the Palestinians it was excoriated as an anti-Semitic organization.  It repented and ceased supporting Paletinian causes.  The Ford Foundation provides serious support for National Public Radio and like many others it helps finance the Council on Foreign Relations.  Both the Rockefeller Family Fund and the Ford Foundation support the Third Wave Foundation, a fast growing, fifteen year old organization that "supports young people creating new models of leadership that strengthen community efforts to resist oppression and ensure justice, that are led by and for young women, transgender, and gender non-conforming youth and queer youth of color."
Please take time to click on the Foundation links and look over the recipients of grants.  A short study will help you understand the nature of the organizations they support.  Foundations hold billions of dollars in assets.  The common interests of those that control these assets allow them to support programs outside and sometimes against the governments of the nations of the world.  Not only can they go around governments but they can and often do control them.  They are a powerful force for the privileged one percent.
The addiction to wealth often culminates in a quest for power.  This hunger to control has become more evident in the Twenty-First Century as the world's neo-Feudal Lords have begun to exert their power for world dominance in the public realm.  They have succeeded in gaining control of the world's most powerful nation and are using it to insert their tentacles into all corners of the Globe.  The theft of knowledge has succeeded through control of public education and the theft of wealth is well underway. Failure to curtail the centralization of power has exposed the world to the domination of an amoral, cruel and Godless oligarchy that is well on the way to enslaving mankind.
World corporations have become fewer and fewer and bigger and bigger.  International corporations benefit from globalization by acquiring multiple new marketing opportunities.  Wealthy corporations and foundations exert influence on the governments of the nations of the world.  Their leaders are members of the secret elite groups that meet and determine policy.  So far David Rockefeller's dreams are progressing at a formidable rate.
It is not unusual for Christians to ignore significant scriptures.  The Law of the Sabbath Year has been significantly neglected for centuries.  It is doubtful that even ancient Israel practiced it properly.   The Bible describes the year of Jubilee like this: "You shall thus consecrate the fiftieth year and proclaim a release through the land to all its inhabitants.  It shall be a jubilee for you, and each of you shall return to his own property, and each of you shall return to his family."  Land is to be returned to its original owners, debts are to be forgiven, and slaves are to be freed!
God created the world in six days and on the seventh day He rested.  Sunday, the Sabbath, is a day of rest.  God also applies this principle to years.  We are to plant and harvest for six consecutive years and on the seventh year the land is to lay fallow. Jubilee is to be celebrated in the year following seven Sabbaths of years – the fiftieth year.
There are several important principles contained in the 25th Chapter of Leviticus: God makes a distinction between the people He has chosen and others. He supports competition but does not want permanent, burgeoning inequities of wealth among His people.  Benevolent slavery is condoned but His people are to be freed at jubilee. Foreigners do not enjoy the provisions of jubilee.  They can be used as slaves until their debts are paid.  Usury is forbidden among God's people but not among foreigners.
Erroneous interpretations of scripture often nullify important principles.  Arminianism and modern methods of evangelism urge people to choose God destroying the Biblical doctrine of selection.  God's chosen people are granted legal benefits that are lost in the doctrine of universal atonement.  The Bible teaches that Christians are a chosen people who have special legal rights that are not afforded to others.
Jubilee is God's remedy for the inordinate accumulation of wealth and power.  It is a resource to correct the inequities that develop in a competitive society without depending on the arbitrary, emotion driven policies of frivolous politicians.
Today, in the United States the disparity between the wealthy and the remainder of our population is greater than ever before.  One percent of our population own 40 percent of the nation's wealth.  Turn on your speakers, watch and listen to this video.  The Middle Class is being destroyed and a permanent underclass is growing.  In the 1970s the upper 1 percent received 8 percent of the nation's income, in 2010 that figure had risen to 21 percent.  The 400 wealthiest Americans own more than the bottom 150 million.   According to Andrew Gavin Marshall almost all of the wealth gains over the previous decade went to the top 1%. In the mid-1970s, the top 1% earned 8% of all national income; this number rose to 21% by 2010.
We have ignored the Word of God and are in the process of suffering the consequences.  God provided The Law of Jubilee to protect His people from human tyranny.  There is a righteous way of rectifying the imbalance of wealth that results from a competitive economy.  God's Law always trumps the imagination of His creatures.
Christians are often described as followers of Jesus.  This definition is inadequate because Jesus is a servant to His Father.  He sits on the right hand of His father and judges the world.  Those who truly follow Jesus follow the Triune God: Father, Son, and Holy Ghost.  This concept brings the entire Bible into focus and sets up legal standards for Christian behavior.
"To learn who rules over you, simply find out who you are not allowed to criticize." – - Voltaire (1694-1778)