You have to hand it to the game-makers in the two major parties: they have done an outstanding job of putting the problems of the world into a convenient left-right paradigm. To the average conservative out there, Republican equals conservative, which equals good–while Democrat equals liberal, which equals bad. And to the average liberal out there, Democrat equals liberal, which equals good–while Republican equals conservative, which equals bad. So, all the party game-makers have to do is paint the other guys as liberal or conservative and all of the sheeple within the two parties will blindly and robotically go to the voting booth and pull the party lever, believing that they have just had a hand in defeating the "bad" guys.
But it's not just the game-makers of the two major parties that participate in this charade; the majority of talking heads on the radio and television talk shows, as well as most newscasters from the network news shows, also participate. The entire political world is seen through the jaded lenses of left and right. Granted, liberal game-makers control the vast majority of the print and television media (with the exception of FOX News), but conservative game-makers dominate the radio talk show circuit.
So, why is it that no matter which political party wins the election (congressional or presidential), nothing changes? Nothing changes with out-of-control deficit spending. Nothing changes with foreign policy. Nothing changes with the Federal Reserve. Nothing changes with federal entitlements. Nothing changes with continuing federal encroachment on personal liberties and State sovereignty. Nothing changes. Liberal or conservative, Democrat or Republican, left or right: nothing changes. Nothing!
It is an absolute fact that, for all intents and purposes, there has been virtually no discernable difference in presidential administrations since Ronald Reagan left office. George H.W. Bush, Bill Clinton, G.W. Bush, and now Barack Obama have been nothing more than one very long and continuous administration. Yet, supposedly both the left and the right have had almost equal terms in office. But, as the game-makers in "The Hunger Games" movies use illusion and manipulation to control people, so, too, the game-makers in Washington, D.C., and New York City use illusion and manipulation to control us. The left-right, conservative-liberal paradigm is an illusion, folks.
Hardly anyone in Washington, D.C., of either major party truly believes in limited government. Their only disagreements surround how increasing federal expenditures will be spent and who will decide how it's spent. Hardly anyone in Washington, D.C., of either major party truly gives two-cents for what the Constitution says about anything. Most of them never even mention the Constitution–except when they are on the campaign trail. Hardly anyone in Washington, D.C., of either major party truly gives a tinker's dam about the erosion of the Bill of Rights. The only time they even talk about reclaiming freedom is when the other party is in power. To most of them, tyranny is fine–as long as the tyrant is a member of their political party.
The reality of the situation is that a very real caste-system has developed in this country. Once most of them (Republican or Democrat) are ensconced in Washington, D.C., they see themselves as having become part of the ruling class. From then on, everything that happens–and I mean EVERYTHING–is designed to augment the pleasure, prosperity, and power of the ruling class. In a word, this is ELITISM. The problem is not liberalism or conservatism; the problem is elitism.
Have you noticed how much time and money is spent on campaigning? Even after a politician wins office, he or she continues to campaign. Constituents are bombarded constantly with mailers, phone calls, emails, television and radio addresses, etc. What motivates most politicians? Defending freedom? Reducing government overreach? Preserving the Constitution? Maintaining the Bill of Rights? No, no, no! A thousand times, no! The only thing that motivates the vast majority of our elected office holders is staying elected. Why? So that they might enjoy the perks of power for the rest of their lives. Honest patriots such as Ron Paul, Steve Stockman, the late Helen Chenoweth, the late Jesse Helms, and the late Larry McDonald are as rare as hen's teeth in Washington, D.C.
Do you really think that the majority of congressmen and senators in Washington, D.C., are worrying about the medical tsunami that Obamacare is producing? Are you kidding? They, and their families, have the finest medical insurance (and care) in the world. Do you really think that the majority of congressmen and senators in Washington, D.C., are worried about whatever gun control legislation might be enacted? Were you born yesterday? They enjoy the benefits of the tightest security–including armed security–money can buy. Do you think that the majority of congressmen and senators in Washington, D.C., are concerned about your loss of liberty? Come on! They make a living exempting themselves from the restrictive laws to which the rest of us are expected to submit.
Again, the problem is elitism. Elitism dominates the politics of both major parties inside the Beltway. It also dominates the newscasters and talking heads–from both the left and the right–that you are watching on television.
Bob Costas rails against our right to keep and bear arms, while every day of his life, he is protected by a host of armed security personnel. The same is true for the likes of Michael Bloomberg and Joe Scarborough. These multi-millionaires (and billionaires, in some cases) sit in their ivory towers completely insulated from the problems that the rest of society must endure every day.
Most of the time, elitists are absolutely superb at masking their feelings of superiority, but, occasionally, one of them will slip up and put their elitism on display for all to see. Such an event happened last week on the floor of the U.S. Senate. And the only report I saw about it came from overseas: The London Guardian newspaper. Remember, the newscasters and talking heads in this country are mostly elitists, too, and they will not be quick to shame a fellow elitist–regardless of his or her political persuasion. Their brotherhood among the elite is vastly more important than whatever political disagreements they may have.
Not only was the story covered by an overseas newspaper, the man who went public with the story was none other than the man that most of the elitists declare to be a traitor: Edward Snowden.
According to The Guardian, "The whistleblower Edward Snowden accused the chair of the Senate Intelligence Committee of double standards on Tuesday, pointing out that her outrage at evidence her staff were spied on by the CIA was not matched by concern about widespread surveillance of ordinary citizens.
"Snowden, the former contractor whose disclosures to journalists revealed widespread surveillance by the National Security Agency, was responding to an explosive statement by Senator Dianne Feinstein about the CIA's attempts to undermine a congressional investigation into interrogation and detention.
"In a surprisingly combative statement on the Senate floor on Tuesday, Feinstein, who has been widely criticised by privacy experts for failing to hold the NSA to account, accused the CIA of conducting potentially unconstitutional and criminal searches on computers used by her staff."
See the report here:
Edward Snowden Accuses Feinstein Of Hypocrisy 
There you have it, ladies and gentlemen: the public display of an angry elitist. Senator Feinstein doesn't give a plug nickel whether the NSA (or any other government agency) is spying on the American people, but when they start spying on her–or her staff–it has suddenly become a constitutional crisis. So, why does it take a foreign newspaper and a man who fled the country for fear of his life to notice Feinstein's hypocrisy? Again, it's because the majority of the American media is controlled by Feinstein's fellow elitists.
But, the story gets even more comical. According to the New York Daily News:
"California Sen. Dianne Feinstein said Sunday that her fight against the unregulated use of drones is now personal after one of the surveillance devices got a bit too close to her for comfort.
"The Democratic Chairwoman of the Senate Intelligence Committee told CBS' "60 Minutes" that a drone peeked into her window when a group of protestors from Code Pink recently gathered outside her house to rally against government surveillance."
The News report continued saying,
"'I'm in my home and there's a demonstration out front, and I go to peek out the window and there's a drone facing me,' she said of the incident. 'When is a drone picture a benefit to society? When does it become stalking? When does it invade privacy? How close to a home can a drone go?'
"According to Politico, Code Pink members have claimed that the device that flew by Feinstein's house was just a toy helicopter.
"Feinstein, who has defended the general use of drones to gather government intelligence, nevertheless stressed the importance of regulating their operation."
See the report at:
Senator Dianne Feinstein Pushes Drone Regulation After One Flies Up To Her Window 
Now, the elitist Dianne Feinstein–the one who sees nothing wrong with the government spying on you and me–is so paranoid about the government spying on her that she mistakes a toy helicopter for a drone and goes on national television to complain about it? Someone, please help me get off of the floor!
The fact is it is not adherence to the Constitution, or commitment to liberty, or compassion for the common man that drives and motivates these elites in Washington, D.C., and New York City. It is kickbacks, and favors, and contacts, and greed, and lust, and payoffs, and wining and dining, and yacht trips, and trips to foreign countries, ad infinitum, that motivates them.
As long as the American people continue to be duped by the game-makers by falling into this left-right, conservative-liberal, Republican-Democrat paradigm, nothing is going to change in this country. Nothing! If you want to restore the republic, forget what you hear from the political and media elite. Their only job is to continue the illusion; and their only desire is to continue to bask in the benefits of being part of the ruling class.
"I never thought I'd live to see the day when the US State Department whitewashed the neo-Nazi views and heritage of a gang of thugs who had seized power in a violent coup d'état. In Iraq, Libya, and Syria, US policymakers empowered radical Islamists of one sort or another. That was bad enough. Today, however, in Ukraine they are empowering the heirs of Adolf Hitler. How is this not a scandal?"

–Justin Raimondo, From Iraq to Ukraine: A Pattern of Disaster
The Obama administration suffered its worst foreign policy defeat in 5 years on Sunday when the people of Crimea voted overwhelmingly to reject Washington's Nazi-backed junta government in Kiev and join the Russian Federation. The balloting, in which more than 93 percent of voters "approved splitting off and joining Russia" reflects the strong ethnic, cultural and historic ties its people share with Moscow as well as the understandable fear that being "liberated" by the US could lead to grinding third world poverty and widespread mayhem the likes of which are manifest in Iraq, Afghanistan, Libya and Syria.
The Obama administration rejected the nearly-unanimous referendum opining that they would not accept the results and would push for economic sanctions on Russia as early as Monday. In response, Russian President Vladimir Putin stated that the referendum "complied with international law" and that he would honor the will of the people. Putin, who was attending the Paralympic games in Sochi, has wisely stayed above the fray throughout the crisis brushing off the hysterical accusations and threats issued almost daily by President Obama or his vaudevillian sidekick John Kerry, the most incompetent buffoon to ever serve as US Secretary of State. Between Obama, Kerry and the irascible John McCain, who traipses from one media venue to the next spouting his cold war fulminations like an old man shooing kids off the front lawn, the US has made a spectacular hash of things leaving US foreign policy in a shambles. The Crimea fiasco shows that while Team Obama may be chock-full of fantasists, spin-doctors and crystal-gazing globalists it is sadly lacking in geopolitical pragmatists with a solid grasp of the way the world works. Obama has been no match for Putin who has tromped him at every turn. Here's a clip from an article by the Associated Press:
"Moscow… called on Ukraine to become a federal state as a way of resolving the polarization between Ukraine's western regions — which favor closer ties with the 28-nation EU — and its eastern areas, which have long ties to Russia.

In a statement Monday, Russia's Foreign Ministry urged Ukraine's parliament to call a constitutional assembly that could draft a new constitution to make the country federal, handing more power to its regions. It also said country should adopt a "neutral political and military status," a demand reflecting Moscow's concern about the prospect of Ukraine joining NATO." (Crimea declares independence, seizes property, AP)
So, this is how Putin intends to play the game, eh; by using basic democratic institutions to block Washington from implementing its plan to deploy NATO and US missile bases in Ukraine? It sounds like a smart move to me.
Once again, Putin has made every effort to downplay his role in deciding policy so as not to embarrass the bungling Obama claque who seem determined to make themselves look foolish and impotent at every opportunity. Here's how analyst Michael Scheuer summed up Putin's behavior in an article at the Ron Paul website:
"The difference in the Ukraine intervention from others the West has conducted is that the terminally adolescent political leaders who run the West have run smack dab into a decisive, realistic, and nationalistic adult, in the person of Vladimir Putin, and they do not know what to do. They are learning that the Ukraine is not Libya or Egypt in that Putin will not to let the West make of Ukraine — or at least of Crimea — the same unholy mess its earlier unwarranted interventions made of Egypt and Libya. Putin has a very clear view of Russia's genuine national interests, and reliable access to the Crimean base of the Black Sea fleet is one of them, it has been for centuries, and it will remain so in the future…

U.S. and Western leaders should be lining up to thank Vladimir Putin for a painful but thorough lesson in how the adult leader of a nation protects his country's genuine national interests." (Russia Annexing Crimea is the Cost of US/EU intervention in Ukraine, Michael Scheuer, Ron Paul Institute)
Putin realizes that derailing Washington's strategy to control the Crimea will have serious consequences. He must now prepare for the typical litany of asymmetrical attacks including covert operations, special ops, arming Tatar jihadis to incite violence in Crimea, US-backed NGOs fomenting unrest in Moscow, etc etc, as well as stepped up US military and logistical support for Kiev's thriving fascist element which has already morphed into the imposter-government's security apparatus, a scary remake of Hitler's Gestapo. Here's the rundown from the World Socialist Web Site:
"On Thursday, the Ukrainian parliament voted to establish a 60,000-strong National Guard recruited from "activists" in the anti-Russian protests and from military academies. The force will be overseen by the new security chief, Andriy Parubiy, a founder in the early 1990s of the neo-Nazi Social-National Party of Ukraine. His deputy, Dmytro Yarosh, is the leader of the paramilitary Right Sector. It is the Ukrainian equivalent of Hitler's storm troopers.

In addition to aiding the West in its provocations against Moscow, the main responsibility of these elements will be to carry through a social onslaught against the Ukrainian working class at the behest of international capital…" (What the Western-backed regime is planning for Ukrainian workers, World Socialist Web Site)
And here's a bit more from the same article on the radical austerity program the IMF is planning to impose on Ukraine in order to shrink the government, reduce pensions, cut social services, and leave the country in a permanent state of Depression:
"Behind incessant rhetorical invocations of a "democratic revolution," Ukraine's newly-installed government of former bankers, fascists and oligarchs is preparing draconian austerity measures.

The plans being drawn up are openly described as the "Greek model," i.e., the programme of savage cuts imposed on Greece by the International Monetary Fund (IMF) and European Union (EU) that has caused Greece's economy to collapse by nearly 25 percent in five years and produced a massive growth in unemployment and poverty…" ("What the Western-backed regime is planning for Ukrainian workers, World Socialist Web Site)
So, Putin definitely has his work cut out for himself. Fortunately, he appears to be getting sound advice from his political and military advisors who have avoided pointless grandstanding, gamesmanship or incendiary rhetoric the likes of which erupt from the White House and State Department on a daily basis.
Despite the fact that the Kremlin does not want to see Washington "lose face", sometimes events make that impossible, as the astute political analysts at Moon of Alabama pointed out on Sunday. Here's a blurb from a post at MoA that shows how Washington has essentially capitulated to Moscow and accepted its basic framework for resolving the crisis while trying to dupe the public into thinking the policy was their idea. Here's the excerpt:
"There was another phone call today between Secretary of State Kerry and the Russian Foreign Minister Lavrov. The call came after a strategy meeting on Ukraine in the White House. During the call Kerry agreed to Russian demands for a federalization of the Ukraine in which the federal states will have a strong autonomy against a central government in a Finlandized Ukraine. Putin had offered this "off-ramp" from the escalation and Obama has taken it. The Russian announcement:

(Reuters) – "Lavrov, Kerry agree to work on constitutional reform in Ukraine: Russian ministry…

Russian Foreign Minister Sergei Lavrov and U.S. Secretary of State John Kerry agreed on Sunday to seek a solution to crisis in Ukraine by pushing for constitutional reforms there, the Russian foreign ministry said.

It did not go into details on the kind of reforms needed except to say they should come "in a generally acceptable form and while taking into the account the interests of all regions of Ukraine".

"Sergei Viktorovich Lavrov and John Kerry agreed to continue work to find a resolution on Ukraine through a speedy launch of constitutional reform with the support of international community," the ministry said in a statement." (Ukraine: U.S. Takes Off-Ramp, Agrees To Russian Demands, Moon of Alabama)
Can you believe it? The goofy Obama team wants the public to believe that the whole "constitutional reform"-thing was their idea so people don't notice that the clunker administration and President Featherweight have run up the white flag and headed for the hills. This is classic Barack "lead from behind" Obama trying to make a full-blown retreat look like a victory.
It's pathetic!

On March 6 President Obama said in Washington that the Crimean authorities' plans for a referendum "violate the Ukrainian Constitution and violate international law." "Any discussion about the future of Ukraine must include the legitimate government of Ukraine. We are well beyond the days when borders can be redrawn over the heads of democratically elected leaders," he added. "Crimea is Ukraine," Secretary of State John Kerry said in Rome on the same day.
Interesting. Six years ago the United States enthusiastically recognized the Kosovo Albanian authorities' self-proclaimed independence, which violated the Serbian constitution and violated international law. The legitimate government of Serbia was not included in any discussions which preceded the American decision. The United States initiated the redrawing of Serbia's borders with an act of armed aggression in 1999, and then formally condoned it in February 2008, over the heads of Serbia's democratically elected President Boris Tadic and Prime Minister Vojislav Koštunica. Furthermore, in September 2012 Obama's then-Secretary of State Hillary Clinton said that "the boundaries of an independent, sovereign Kosovo are clear and set." A few days earlier Obama himself claimed, incredibly, that "Kosovo has made significant progress in solidifying the gains of independence and in building the institutions of a modern, multi-ethnic, inclusive and democratic state."
A President capable of thus characterizing that KLA-run black hole of thuggery and lawlessness – the worst-ruled spot by far in all of Europe – is beyond logic or reason. It would be therefore useless to point out to Obama that the government in Kiev has no legitimacy whatsoever, having grabbed power through a sustained campaign of revolutionary brutality and having violated the Ukrainian constitution and other laws in the process. Obama's claim that the leaders of the regime in Kiev were "democratically elected" is unsurprising, however, coming as it does from a man whose hold on reality – at home and abroad – is becoming more tenuous by the day.
Lest we forget, on February 21 President Viktor Yanukovich and three Ukrainian parliamentary party leaders signed a "reconciliation agreement" co-signed by foreign ministers of France, Germany and Poland – implying that their countries and the EU guaranteed the deal – and approved by a Russian representative. The document provided for constitutional reform reducing presidential powers, the creation of a government of national unity, early presidential election, and disbandment of Maidan armed factions. Far from disbanding, within hours those same armed factions forced Yanukovich to flee Kiev and stage-managed a parliamentary "vote," worthy of the proceedings of the Supreme Soviet ca. 1937, which ushered in the putschist regime.
As Russia's President Vladimir Putin said on March 4, Yanukovich "had in fact given up his power already, and as I told him, he had no chance of being re-elected. What was the purpose of all those illegal, unconstitutional actions, why did they have to create this chaos in the country? Armed and masked militants are still roaming the streets of Kiev. This is a question to which there is no answer." Well, there is one, and he knows it. As a BBC commentator pointed out on March 5, what makes Putin mad is the feeling that he is being deceived:
We saw that with Libya in 2011. Moscow was persuaded not to block a UN Security Council resolution on a no-fly zone to protect civilians. But NATO's military action led to regime change and the death of Col Muammar Gaddafi – far beyond what Russia had expected. It helps explain why Russia has been quick to veto resolutions on Syria. On Ukraine, too, President Putin feels the West has tricked him. Last month he sent his envoy to Kiev to take part in negotiations on a compromise agreement … It remained words only. Less than 24 hours later, Mr. Yanukovych was on the run, the parliament removed him from power and appointed a new acting president from the opposition. The pace of events took Moscow completely by surprise. Russia says the February 21 agreement must be implemented. The opposition signed it, yet allows an uncontrolled militia of violent armed radicals send fear and loathing across a large swath of Ukraine. The US says the agreement no longer matters…
THE GHOST OF WARREN ZIMMERMANN – Washington saying "the agreement no longer matters" brings us to another parallel between the crisis in Ukraine and the conflict in ex-Yugoslavia in the 1990's: the role of the United States in subverting agreements that were meant to save peace. Similar U.S. subterfuges contributed to the outbreak of the war in Bosnia-Herzegovina exactly 22 years ago. In March 1992 the late Warren Zimmermann, the last U.S. ambassador to Yugoslavia before its breakup and civil war, materially contributed, more than any other single man, to the outbreak of that war. The facts of the case have been established beyond reasonable doubt, and are no longer disputed by experts.
Following the unconstitutional and illegal Muslim-Croat referendum on Bosnia's independence (February 28-29), then-Portuguese foreign minister Jose Cutileiro persuaded the leaders of the three constituent nations that Bosnia-Herzegovina should be independent, but internally based on autonomous ethnic "cantons." The breakthrough was due to the Bosnian Serbs' acceptance of an externally sovereign B-H state, provided that the Muslims give up their ambition of an internally centralized, unitary one. Alija Izetbegovic, the Muslim leader, accepted the plan. Only days after it was signed, however, Zimmermann flew from Belgrade to Sarajevo to tell Izetbegovic that the deal was a means to "a Serbian power grab" that could be annulled. State Department later admitted that the U.S. policy was to encourage Izetbegovic to break with the plan.
As early as August 29, 1993, The New York Times brought a revealing quote from the key player himself: "Immediately after Mr. Izetbegovic returned from Lisbon, Mr. Zimmermann called on him in Sarajevo… 'He said he didn't like it; I told him, if he didn't like it, why sign it?'" After that moment Izetbegovic had no motive to seek compromise. He felt authorized to renege on the tripartite accord, which inevitably ignited the Bosnian war. Cutileiro himself insisted later that, but for Izetbegovic reneging, "the Bosnian question might have been settled earlier, with less loss of life and land." He also noted that "Izetbegovic was encouraged to scupper that deal and to fight for a unitary Bosnian state by foreign mediators."
In the fullness of time we shall learn which "foreign mediators" played the role of Zimmermann in Kiev in February 2014. Whoever it was – Victoria "f… the EU" Nuland, her ambassador in situ Pyatt, or Kerry himself – the intervention was a malicious attempt to encourage one side in Ukraine's multiethnic, multi-denominational mosaic to fight for an unitary Ukrainian state. If the result turns out to be the same or similar as that in Bosnia two decades ago, those "mediators" will have blood on their hands no less than Warren Zimmermann had blood on his. He died in February 2004, having greatly contributed to the death of a hundred thousand Bosnian Serbs, Croats and Muslims in 1992-1995.
"UKRAINE" AS "BOSNIA" – A key element in the Western propagandistic misrepresentation of the situation in Ukraine is the claim that it is a coherent nation-state of "Ukrainians," which is subjected to an unprovoked foreign aggression. On March 6 the House adopted a package of "sanctions against Russia, and "lawmakers are also acting in other ways to show solidarity with Ukrainians." Two days earlier John Kerry flew to Kiev to show solidarity with Ukraine's new leaders. Everybody and his uncle, including various MEPs, Canadian MPs, etc. flew to Kiev "to show solidarity with Ukrainians."
In exactly the same manner, in 1992 it was asserted ex hypothesi by the American (and to a lesser extent West European) political elite, and parroted ad nauseam by the media machine, that if there is a "Bosnia" there must be a nation of "Bosnians." In both cases the claim was tantamount to the assertion, in 1861, that "the American nation" was resisting an illegal rebellion. In fact today's Ukraine is like Ireland in 1920: impossible to survive intact, let alone prosper in peace, on the basis of the aspirations and assumptions of one community which are inherently incompatible with those of another. The rights of the legislators in the Crimean Peninsula, Odessa, Kharkov, Donetsk, Dnepropetrovsk etc. vis-à-vis Kiev are exactly the same as those of the Stormont were vis-à-vis the Irish Free State in 1921.
COMMUNIST-DRAWN INTERNAL BOUNDARIES – The problem of internal boundaries between the constituent republics, arbitrarily drawn by communist dictators in complete disregard of the wishes and aspirations of the people thus affected, has been the key foundation of the Yugoslav conflict ever since the first shots were fired in the summer of 1991. Even someone as unsympathetic to the Serb point of view as Lord David Owen, the EU negotiator in 1992-1993, conceded that Marshal Josip Broz Tito's administrative boundaries between Yugoslavia's republics were grossly arbitrary, and that their redrawing should have been countenanced before the issue escalated into a fully-fledged war:
Incomprehensibly, the proposal to redraw the republics' boundaries had been rejected by all eleven EC countries… [T]o rule out any discussion or opportunity for compromise in order to head off war was an extraordinary decision. My view has always been that to have stuck unyieldingly to the internal boundaries of the six republics within the former Yugoslavia… as being those for independent states, was a folly far greater than that of premature recognition itself.
The manner in which Nikita Sergeyevich Khrushchev transferred Crimea to Ukraine in February 1954 is a particularly egregious example of the communist border-changing. The shoe-banger must be having a hearty laugh in his current hot abode at the readiness of the United States to risk a major confrontation with Russia – a minus-sum-game if there ever was one – for the sake of upholding the legacy of his stroke of pen 60 years ago.
REDUCTIO AD HITLERUM – And finally, just as Slobodan Milosevic was the Hitler-du-jour during the Bosnian war, Vladimir Putin is becoming one now. His current transformation could be predicted with mathematical precision. Most notably, Hillary Clinton likened Putin's actions in the Crimean peninsula to those of Hitler in the Sudetenland. On March 3 Zbigniew Brzezinski called Putin "a partially comical imitation of Mussolini and a more menacing reminder of Hitler." ("We haven't seen this kind of behavior since the Second World War," Canadian Prime Minister Stephen Harper said, not that anyone cared.) Senators Marco Rubio (R-Fla.) and John McCain (R-Ariz.) agreed with Clintonwholeheartedly. The obvious comparison, with Oleh Tyagnybok and other black-and-red Svoboda Party heirs to Bandera and the SS Division Galizien, unsurprisingly eludes them. These people are McCain's good buddies, after all – every bit as good as the warriors in the path of Allah in Syria.
As I've noted in these pages before, the final corollary of various ad-hoc Hitlerizations is that we are all potential Fuhrers, and only by vigilantly guarding against deviant thoughts ("I like Americans better than Somalis"), emotions ("I enjoy Wagner's Ring more than Porgy & Bess") and practices ("I enjoy walking my German Shepherd in the Bavarian Alps") can we protect ourselves from the lure of the inner Adolf. Having experienced the reductio myself – having been called "Hitler in full oratorical flight," to be precise – I hereby wish Vladimir Vladimirovich a hearty welcome to the club.
People from Yemen and Pakistan and elsewhere have told me, and have testified in the U.S. Congress, that they have a hard time convincing their neighbors that everyone in the United States doesn't hate them.  There are buzzing killer robots flying over their houses night and day and every now and then blowing a bunch of people up with a missile with very little rhyme or reason that anyone nearby can decipher.  They don't know where to go or not go, what to do or not do, to be safe or keep their children safe.  Their children have instinctively taken to crouching and covering their heads just like U.S. children in the 1950s were taught to do as supposed protection from Soviet nuclear weapons.
The good news is that, of course, we don't all hate Yemenis or Pakistanis or Somalis or Afghans or Libyans or any of the other people who might suspect us of it.  The bad news — and the news that I'm afraid would be almost incomprehensible to many millions of people around the world — is that most of us have only the vaguest idea where any of those countries are, some of us don't know that they ARE countries at all, and we pay far greater attention to our sports and our pets than to whom exactly our government is killing this Tuesday.
This obliviousness comes into sharpest relief perhaps when we elect the officials who are legally called on to decide on our wars.  The extent to which Congress has handed war making over to presidents is also brought out by observing Congressional elections.  It is not at all uncommon for U.S. Congressional candidates' platforms to entirely ignore all questions of war and peace, and to win support from either Democrats or Republicans despite this omission — despite, in particular, taking no position on the area funded by 57% of the dollars they will vote on if elected, namely wars and war preparations.
Here in Virginia's Fifth Congressional District, a man named Lawrence Gaughan recently announced as a Democratic candidate for Congress.  I'd never heard of him, so I took a look at the "Issues" section of hiswebsite.  Not only WAS there such a section (some candidates campaign purely on their biography without taking positions on anything), but Gaughan's site had clear forthright statements on a number of important issues.  He backed labor unions despite their virtual nonexistence in his district.  He admitted the existence of climate change.  He backed Eisenhower era tax rates (!!).  And his statements made commitments: "I will not vote for any tax cuts for those making over 250,000 dollars a year." "I support the Dream Act." "I would vote for any legislation that would bring back jobs in construction, manufacturing and production." Either this guy had real principles or he was just too new for anyone to have explained to him how to make his promises vague enough not to commit himself to any specific actions.
All too typically, however, when I scrolled through the "Issues," I noticed a gap.  I sent this note off to the candidate's staff:
"Your candidate has some of the best and clearest positions on domestic issues that I've seen, and dramatically superior to Congressman Hurt's, but judging by his website as it stands today he seems to have no position on foreign policy whatsoever, or even on that 57% of discretionary spending that, according to the National Priorities Project, goes to militarism.  For people who support domestic social justice AND peace in the world in this district, we are put in a bind by our history. Congressman Perriello voted for every war dollar he could, and has made a career of pushing for new wars since leaving office.  Congressman Hurt is a disaster on other issues but listened to us and took a stand against missile strikes on Syria. He even listened to us on lawless imprisonment and voted against a "Defense" Authorization Act on one occasion. Helpful as it is to know what Lawrence Gaughan thinks of 43% of the budget, some of us are really going to have to know what he thinks of the larger part.  Would he cut military spending? Would he oppose new wars? Does he oppose drone strikes? Would he repeal the authorization to use military force of '01 and that of '03? Would he support economic conversion to peaceful industries on the model now set up in Connecticut? Would he advance a foreign policy of diplomacy, cooperation, actual aid, and nonviolent conflict resolution? Are there any foreign bases he would close?  Does he think having U.S. troops in 175 nations is too many, too few, or just right? Does he support joining the ICC? Thanks for your time!"
A couple of days later, Gaughan called me on the phone.  We talked for a while about foreign policies, wars, peace, militarism, the economic advantages of converting to peaceful industries, the danger of handing war powers over to presidents.  He said he opposed wars. He said he wanted to take on the influence of the military industrial complex.  He didn't seem particularly well informed, but he seemed to be coming from a fairly good place or to at least be willing to get there.
He proposed allowing military veterans to never pay any taxes.  That's not exactly the sort of resistance to militarism that President Kennedy had in mind when he wrote that wars would continue until the conscientious objector has the honor and prestige of the soldier.  Gaughan offered no tax cuts for conscientious objectors.  Still, he said he'd get some good statements on foreign policy added to his website right away. He also said he'd be willing to debate the other candidates, including the incumbent, on foreign relations, should peace groups create such a forum and invite him.
Lo and behold, the next day, this appeared on Gaughan's website:
"Military

"We have strayed from our constitution when it comes to the defense of our nation and declaration of war. I was opposed to the war in Iraq for many reasons.  The enormous price paid by our brave men and women as well as the huge financial debt that we incurred was not necessary.  Republicans in Congress continue to defer those costs on our military personnel and our veterans through the sequester and other austerity measures.

"Not withstanding the government shutdown, the Republican budget proposals that my opponent, Robert Hurt, has voted for over the past three years, have forced the Pentagon into reductions that have taken a tremendous toll on enlisted personnel right here in our district. These political policies are also causing reductions to TriCare, active duty health benefits, and to retired military pensions. As the greatest nation on earth, it is unacceptable that we have homeless veterans or military families who struggle to pay the bills.

"We owe so much to the men and women who serve. Instead of laying off soldiers and cutting funding for the VA, we could begin by eliminating the ongoing fraud by military contractors. Fraud committed by dozens of irresponsible military industry corporations have cost taxpayers more than $1.1 trillion. Eliminating this fraud would offset most of the estimated $1.2 trillion in policy savings required over the next decade in order to realize the Center on Budget and Policy Priorities estimated $1.4 trillion in deficit reduction without 'gutting our military'. Furthermore, as a component of tax reform, there should be a tax exemption status for veterans written into the tax code."
His topic, all too typically — people around the world should understand — is not how to relate to the 95% of humanity that is not in the United States, but how to treat "The Military."
His first sentence echoes our discussion of the past three-quarters century of undeclared wars, but doesn't spell it out.  Will he oppose wars that lack a Congressional declaration or not?
He picks one past war to oppose without stating his position on future wars.  He describes the costs of a war that killed some million Iraqis and destroyed a nation as all being paid by the U.S. and its soldiers.
He blames the sequester agreement on only one of the two parties that agreed to it, and buys into themyth that it has resulted in cuts to the military.  (True, Democrats in the Senate recently put up a token effort to fund veterans' needs and were blocked by Republicans.)  Gaughan claims that we owe "so much" to members of the military who "serve."  What exactly do we owe them? Can he name something that we owe them? He doesn't want soldiers to be "laid off," as if employing them is a make-work jobs program.
In my view we owe veterans housing, healthcare, education, a clean environment, and a healthy society because they are human beings — and we owe it equally to every other human being.  But we shouldn't pretend that the military's so-called "service" isn't making us hated around the world.  We shouldn't try to produce more veterans as if there were something noble about murdering people.
Gaughan almost closes on an up note.  He acknowledges fraud by military contractors.  He even calls them "military," rather than using the misleading term "defense."  But then he makes clear that he doesn't want to cut the military. He wants to create efficiency to avoid cuts while saving money.
Would he repeal authorizations to use military force? Who knows. Would he back future wars? Who can tell? Does he believe U.S. troops should be in 175 nations? Perhaps.  But if they were in 182 would he then think 182 was the right number?  Does he favor allowing presidents to murder people with missiles from drones or by any other means?  Does he think antagonizing Russia and China and Iran should remain the focus of U.S. foreign policy?  Does he want the occupation of Afghanistan ended? Who knows.
He brought up a Department of Peace on our phone call, but it didn't make the website yet.  One can hope that Gaughan's website is a work in progress.  There's certainly a chance he'll become a far better candidate and Congress member than this district has had in a long time.
But this, dear world, is more or less how the world's largest-ever killing machine operates.  It turns its eyes away from the machine's work and, if pushed, debates the care of the machine itself — maintaining more or less complete obliviousness to the horrors the machine produces in those far away places where you live and die.
Source: DavidSwanson | Washington's Blog
Take no part in the unfruitful works of darkness, but instead expose them. ~ Eph 5:11
Not surprisingly the movie "Son of God" has created quite a stir in the Christian community.  Before I gave the theater my money I read several reviews, blog posts, Facebook comments and viewed TV interviews of husband and wife team Mark Burnett and Roma Downey promoting their film.  Roma is a familiar face to many and is best-known for her role on the successful TV show "Touched by An Angel."  Mark Burnett is the executive producer of a string of hit TV shows such as "Survivor," "The Voice, "Celebrity Apprentice," "Shark Tank," and he has won several Emmys.
When I first heard that another full-length feature film about the life of Christ was coming to the silver screen, I was skeptical for several reasons.  First, Mark and Roma are Catholic and I was concerned that the movie would be produced from this perspective; a perspective that in many cases I disagree with.
Second, I learned that Roma earned a degree in "spiritual psychology" from the University of Santa Monica, a private graduate school founded by New Age spiritual and self-help quack John-Roger.   P.J. Miller is not being flippant when he asks:
What do you call someone who is a student of new age psychology and spiritualism? Do you call them new agers? Do you call them seekers? Would you dare call them Christian? Well, if you're Roma Downey, then yes, you would call yourself all the above. (Source)
Third, a movie trailer shows Jesus asking Peter to follow Him. Peter looks skeptical and asks Jesus what they're going to do.  Jesus grins and replies "Change the world."  Well, no.  Jesus never said those words to Peter!  Here's what Jesus actually said:
While walking by the Sea of Galilee, he saw two brothers, Simon (who is called Peter) and Andrew his brother, casting a net into the sea, for they were fishermen. And he said to them, "Follow me, and I will make you fishers of men." Immediately they left their nets and followed him. (Mat 4:18-20)
Jesus commanded  — Peter and Andrew dropped what they were doing to follow Him.  (More on this in a moment.)  Another clip shows a woman sitting in a boat on the Sea of Galilee with Jesus and the apostles during the storm where Jesus walks on water.  But according to Scripture there was no woman in the boat:
Immediately he made the disciples get into the boat and go before him to the other side, while he dismissed the crowds.  (Mat 14:22) 
In the movie Mary was the woman in the boat.  But why would they have a woman in the boat when Matthew informs us that the disciples/apostles got into the boat.  Mary wasn't one of the twelve disciples/apostles – no woman was!
Finally, S. Michael Houdmann revealed in his review of the movie that, "the reason for Jesus' death and the meaning of His resurrection are completely missing. The fact that Jesus' death is the atoning sacrifice for sin is not mentioned at all (1 John 2:2)."
As I said, "Son of God" has elicited a great deal of controversy as did Mark and Roma's "The Bible" miniseries produced by LightWorkers Media, a company owned by them. This "heretical and blasphemous" program aired on the History Channel last year. "We knew when we were shooting," said Downey, "that the Jesus portion of our 'Bible' series was special and we shot much more footage and we've re-edited many more scenes into a stand-alone feature film called 'Son of God.'"   I don't have the space to tackle the "The Bible" brouhaha.  I will say, though, that several highly controversial pastors sat on the Board of Advisors. They include Rick Warren, Joel Osteen, T.D. Jakes, Richard Mouw andSamuel Rodriguez.  (For more on "The Bible" go to Resources below)
The Son of God?
"Son of God" opened on February 28, so by now a lot of folks have had the opportunity to view it in theatres and many more will have it streaming into their living rooms in a few months.  Naturally, reviews were quickly written, some good, some not so good.  (You'll find links to the reviews at the end of this piece.) Suffice to say that in a short amount of time a lot has been said about the film.
Many of you won't be surprised to learn that Mark and Roma asked Saddleback Church founder Rick Warren to help spread their version of the "good news."   He happily agreed.  "I've seen most of the films produced about Jesus in the past 50 years," said the pastor, "and 'Son of God' is the best.  We're excited Jesus is back on the big screen, and we're going to fill the theaters. I want every other faith leader in America to do the same."
So – why would the man who is affectionately called "America's Pastor" agree to promote a film that its critics describe as outright unbiblical?
Not only did Warren endorse the film, according to the Baptist Standard staff report :
Pastor and author Rick Warren partnered with LifeWay Christian Resources to release a Bible study related to the Son of God movie from 20th Century Fox, which hits theaters Feb. 28.
The small-group curriculum resource by Warren, Son of God: The Life of Jesus in You, is a companion piece to the movie produced by husband-and-wife team Mark Burnett and Roma Downey.
The six-session study features video clips from the movie and videos from Warren explaining Jesus' teachings and their impact on people's lives. Topics include baptism, temptation, suffering, death, resurrection and ministry. (Source)
As a Southern Baptist preacher, Rick Warren knows perfectly well that the Roman Catholic Church holds to the view that it is the one true Church.  Thus, any church outside the RCC is anathematized (excommunicated, cursed or damned). The Protestant Reformers held the view that the RCC's gospel is not a gospel that saves; therefore the RCC is apostate.  Anyone who rejects the true gospel – we are saved by grace alone through faith alone in Christ alone – is an unbeliever.  Period.  Warren also knows what the Bible teaches regarding believers going into partnerships with unbelievers:
Do not be unequally yoked with unbelievers. For what partnership has righteousness with lawlessness? Or what fellowship has light with darkness. (2 Corinthians 6:14)
Here's the thing.  Not everyone who professes the name of Christ has a true saving faith.  What about Mark Burnett and Roma Downey?  Do they have a true saving faith?  Let's examine the fruit.
Endorsements
Popular pastor and author Mark Driscoll's church bought out 3,500 seats.  In 2013 he and his wife shared a stage with Mark and Roma at Resurgence 13.  Driscoll later remarked:
We watched the world premier trailer for The Son of God at the conference, and the footage choked me up as I thought of the millions of people who will hear about Jesus through this project. I am so encouraged by God's work through this couple. (Source)
God's work?
The connection between the Passover sacrifice (Exodus 12) and Jesus as the Lamb of God (John 1:29) is not made. The fact that Jesus' resurrection proves His victory over death and sin and guarantees a resurrected eternal life for all who believe in Him (1 Corinthians 15) is nowhere to be found.  — S. Michael Houdmann
Another endorser of the film was "Social Justice Christian" Rev. Jim Wallis.  In my column Liberalism created the culture of evil and death, part 3 I wrote:
This man wears many hats.  He is the founder of Sojourner's Magazine, speaker, author and activist.  He's also President Obama's "spiritual advisor."  This alone speaks volumes.  Rev. Wallis insists that he's an evangelical Christian even though he has abandoned the biblical gospel for the "social gospel."  He believes he's on a mission from God to assist the poor and oppressed to bring forth the Kingdom of God on earth. 
When this purveyor of the false social justice gospel was asked for advice by the couple, he gladly gave it to them:
What won me over to the whole series was the clip about Jesus meeting Peter, the fisherman. In a Washington, D.C., premiere of "The Bible" series a few weeks ago, I had wonderful conversations with Mark and Roma. Mark asked me if they were right to have Jesus say that he wanted to change the world. Those words are not literally in the scriptures, but it seemed to him and Roma that's exactly what Jesus was talking about. Absolutely correct, I told them both. And we went through the first few chapters of Mathew which demonstrate that truth. I love the clarity and courage of the statement from Jesus in "The Bible."
Sunny Shell disagrees:
Christ came into the world to save sinners from the righteous wrath of God, which is the just penalty for our sins. He never said He came to change the world. He said He came to transform people by giving them new hearts and new minds through repentance and faith in Christ alone. (Source)
The Examiner listed the names of churches and organizations that distributed tickets for a so-called "Theater Take-Over":
Joel Osteen, pastor of Lakewood Church in Houston, Tex., who is distributing 8,000 tickets donated by an anonymous donor; Jerry Falwell, Jr., of Liberty University which has more than 12,000 students; Craig Groeschel of LifeChurch which has 18 campuses in Oklahoma City and Tulsa, Oklahoma; Archbishop Jose Gomez of Los Angeles with over four million members and Miles McPherson of the Rock Church with weekly attendance of more than 10,000 in San Diego, Calif. (Emphasis in original – source)
In an article that appeared on Fox News, Mark and Roma wrote:
In all our combined years in the entertainment industry, we've never seen anything like this kind of grass-roots support for a project. It is truly miraculous.
So, too, is the unprecedented depth and breadth of those who have endorsed the film. Pastors like Rick, as well as scholars and faith organizations, have graciously supported our effort to share this story of our Savior – though they belong to different denominations, adhere to varying theological doctrine, worship God in their own unique ways. 
Bishop T.D. Jakes of The Potter's House in Dallas said "the audience will be enthralled, encouraged and inspired." 
S. Michael Houdmann was not enthralled by the movie.  In his review he writes:
The Son of God presents a Jewish Messiah who is crucified, dies, comes back to life, and commissions His followers to spread the word. But why did He have to die? What is the meaning of the resurrection? What is the message the apostles were supposed to proclaim, and why was it worth dying for? 
More from the Fox News article…
Joel Osteen of Lakewood Church in Houston called it "an epic work that touches the heart."
The Catholic Archbishop of Los Angeles Jose Gomez says it's "a very important movie because it gives us the opportunity to realize God's presence in our own lives."(Source)
Certainly there are by now "Church leaders" that are sincerely shocked to find out that they endorsed a movie produced by New Age Catholics.  Here's more proof from a 2010 article Roma Downey Happy Out of the Spotlight that shows she's an advocate of New Age/New Thought spirituality:
Says Roma, who lives in Malibu, 'My kids go to school about a 40-minute drive away. I'm open to the group's opinion about what we listen to on the way there. On the way back, I get my own selections — books on tape by Eckhart Tolle, Tony Robbins…My husband says I'm so self-realized I'm practically levitating.'
For those who are unfamiliar with Eckhart Tolle, he's a New Ager.  A few years ago Tolle paired up with Oprah Winfrey to do 10 online classes on XM Satellite radio on his blockbuster book "A New Earth: Are You Ready to Be Awakened."  Oprah and Tolle took participants through his book chapter by chapter.  Regrettably, a large number of professing Christians took the class!
Human Potential guru and "coach for success" Anthony Robbins once said: "My definition of success is to live your life in a way that causes you to feel tons of pleasure and very little pain."  Evidently no pain is experienced after completing a barefoot firewalk, a self-empower technique Robbins' teaches to get an otherwise sane person to walk on a bed of burning hot coals during his "Unleash The Power Within" seminar.  On this video you'll hear the sound of drums beating and the crowd chanting "YES! YES! YES!" as Robbinswhips them into a frenzy in preparation for the firewalk.
More…
Roma appeared on "psychic medium" John Edward's TV show and allegedly spoke to her deceased mother.  What does the Bible have to say about consulting a medium?
And he burned his son as an offering and used fortune-telling and omens and dealt with mediums and with necromancers. He did much evil in the sight of the Lord, provoking him to anger. (2 Kings 21:6)
Well, it's apparent that Roma, who says she loves the Bible, is unaware—or doesn't care–that God says consulting a medium is evil.
Later she collaborated with Edwards by providing a CD to accompany a book he wrote:
Roma prays the entire rosary on the beautiful CD that comes along with this book. It's quite lovely and gives you the special opportunity and a unique spiritual closeness to Roma to be able to pray right along with her as if she was right there at your side." (Source)
So now you know a bit about two New Age gurus Roma Downey looks forward to listening to each day and an occultist she collaborated with.  The worldview of these men is as far from Christianity as the Earth is from Pluto.
P.J. Miller sat listening to Jim Bakker introduce Mark and Roma on Bakker's TV show and recalled "their previous work on the History Channel's The Bible and how they managed to literally re-write the Bible itself, and presented another gospel message altogether. I was captured by their … aggressive but subtle attempt to portray themselves as 'believers'.  The sappy spiritual love fest that permeated on set showed me that something was indeed changing within Christianity, and that something was another Jesus being introduced to the masses."
Then if anyone says to you, 'Look, here is the Christ!' or 'There he is!' do not believe it. For false christs and false prophets will arise and perform great signs and wonders, so as to lead astray, if possible, even the elect. (Mat/ 24: 23-24)
After several weeks of due diligence I've decided that "Son of God" is not a film I wish to see.  In addition to the concerns I have included in this article, my research has turned up many more — way too many to incorporate here.  Most troubling is the astonishing lack of discernment shown by some of our so-called Christian leaders.  The Son of God I serve is best described in the Bible which is the inerrant, infallible, inspired Word of God.  Inspired means that God moved through the writers to convey to those who read it the words He wanted us to hear.  So to change the words that Christ spoke is prideful and wicked.
It's unfortunate that those who are unfamiliar with the biblical Jesus and see this film will not come away with a clear understanding of His mission here on Earth.
He is the propitiation for our sins, and not for ours only but also for the sins of the whole world. (1John 2:2)
Resources:
"Son of God" Reviews
'Son of God' Is Most Certainly Not the Son of God by Sunny Shell
Son of God Review by S. Michael Houdmann
Is the Son of God Biblical by Ben Kayser
"The Bible" Review
History Channel's 'The Bible' Exalts Man Over God  by Sunny Shell
Jim Wallis Produces Commentaries for "The Bible" by Stand Up For The Truth
Endorsements
Religious leaders of all stripes endorse Son of God by Stand Up For The Truth
New Age/New Thought Movement
Rick Warren and Joel Osteen acquiesce to Oprah by Marsha West
A subtle and dangerous shift in Christianity by Marsha West
Rick Warren
Rick Warren's 'Son of God' Study Kit by Stand Up For The Truth
Rick Warren's new book "Daniel Plan: 40 Days to a Healthier Life" awash with doctrines of demons by Marsha West
Rick Warren and Teaching of Demons by Ken Silva
Miscellaneous
Questions to ask watching the Son of God
What Still Keeps Us Apart? by Michael Horton
Rome anathematized itself at the Council of Trent
Purpose Driven Dismantling of Christianity, Part 1 by Marsha West
The stakes are high in the Ukraine: after the coup, as Crimea and Donbas asserted their right to self determination, American and Russian troops entered Ukrainian territory, both under cover.
The American soldiers are "military advisors", ostensibly members of Blackwater private army (renamed Academi); a few hundred of them patrol Kiev while others try to suppress the revolt in Donetsk. Officially, they were invited by the new West-installed regime. They are the spearhead of the US invasion attempting to prop up the regime and break down all resistance. They have already bloodied their hands in Donetsk.
Besides, the Pentagon has doubled the number of US fighter jets on a NATO air patrol mission in the Baltics; the US air carrier entered the Black Sea, some US Marines reportedly landed in Lvov "as a part of pre-planned manoeuvres".
The Russian soldiers ostensibly belong to the Russian Fleet, legally stationed in Crimea. They were in Crimea before the coup, in accordance with the Russian-Ukrainian treaty (like the US 5th fleet in Kuwait), but their presence was probably beefed up. Additional Russian troops were invited in by deposed but legitimately elected President Yanukovych (compare this with the US landing on Haiti in support of the deposed President Aristide ). They help the local pro-Russian militia maintain order, and no one gets killed in the process. In addition, Russia brought its troops on alert and returned a few warships to the Black Sea.
It is only the Russian presence which is described as an "invasion" by the Western media, while the American one is hardly mentioned. "We have a moral duty to stick our nose in your business in your backyard a world away from our homeland. It's for your own good", wrote an ironic American blogger.
Moscow woke up to trouble in Ukraine after its preoccupation, nay obsession, with the Winter Olympic games had somewhat abated, — when people began to say that "Putin won the games and lost the Ukraine". Indeed, while Putin watched sports in Sochi, the Brown Revolution succeeded in Ukraine. A great European country the size of France, the biggest republic of the former USSR (save Russia), was taken over by a coalition of Ukrainian ultra-nationalists and (mainly Jewish) oligarchs. The legitimate president was forced to flee for his very life. Members of Parliament were manhandled, and in some cases their children were taken hostage to ensure their vote, as their houses were visited by gunmen. The putsch was completed. The West recognised the new government; Russia refused to recognise it, but continued to deal with it on a day -to-day basis. However the real story is now developing in Crimea and Eastern Ukraine, a story of resistance to the pro-Western takeover.
The Putsch
The economic situation of Ukraine is dreadful. They are where Russia was in the 1990s, before Putin – in Ukraine the Nineties never ended. For years the country was ripped off by the oligarchs who siphoned off profits to Western banks, bringing it to the very edge of the abyss. To avoid default and collapse, the Ukraine was to receive a Russian loan of 15 billion euros without preconditions, but then came the coup. Now the junta's prime minister will be happy to receive a mere one billion dollars from the US via IMF. (Europeans have promised more, but in a few years' time…) He already accepted the conditions of the IMF, which will mean austerity, unemployment and debt bondage. Probably this was the raison d'être for the coup. IMF and US loans are a major source of profit for the financial community, and they are used to enslave debtor countries, asPerkins explained at length.
The oligarchs who financed the Maidan operation divided the spoils: the most generous supporter, multi-billionaire Igor "Benya" Kolomoysky, received the great Russian-speaking city of Dnepropetrovsk in fief. He was not required to give up his Israeli passport. His brethren oligarchs took other Russian-speaking industrial cities, including Kharkov and Donetsk, the Ukrainian Chicago or Liverpool. Kolomoysky is not just an 'oligarch of Jewish origin': he is an active member of the Jewish community, a supporter of Israel and a donor of many synagogues, one of them the biggest in Europe. He had no problem supporting the neo-Nazis, even those whose entry to the US had been banned because of their declared antisemitism. That is why the appeals to Jewish consciousness against the Brown putsch demonstrably failed.
Now came the nationalists' crusade against Russian-speakers (ethnic Russians and Russian-speaking Ukrainians – the distinction is moot), chiefly industrial workers of East and South of the country. The Kiev regime banned the Communist Party and the Regions' Party (the biggest party of the country, mainly supported by the Russian-speaking workers). The regime's first decree banned the Russian language from schools, radio and TV, and forbade all official use of Russian. The Minister of Culture called Russian-speakers "imbeciles" and proposed to jail them for using the banned tongue in public places. Another decree threatened every holder of dual Russian/Ukrainian nationality with a ten-years jail sentence, unless he gives up the Russian one right away.
Not empty words, these threats: The storm-troopers of the Right Sector, the leading fighting force of the New Order, went around the country terrorising officials, taking over government buildings, beating up citizens, destroying Lenin's statues, smashing memorials of the Second World War and otherwise enforcing their rule A video showed a Right Sector fighter mistreating the city attorney while police looked other way. They began to hunt down riot policemen who supported the ex-president, and they burned down a synagogue or two. They tortured a governor, and lynched some technicians they found in the former ruling party's headquarters. They started to take over the Orthodox churches of the Russian rite, intending to transfer them to their own Greek-Catholic Church.
The instructions of US State Dept.'s Victoria Nuland were followed through: the Ukraine had had the government she prescribed in the famous telephone conversation with the US Ambassador. Amazingly, while she notoriously gave "fuck" to the EU, she did not give a fuck about the Russian view of Ukraine's immediate future.
Russia was not involved in Ukrainian developments: Putin did not want to be accused of meddling in Ukrainian internal affairs, even when the US and EU envoys assisted and directed the rebels. The people of Russia would applaud him if he were to send his tanks to Kiev to regain the whole of Ukraine, as they consider it an integral part of Russia. But Putin is not a Russian nationalist, not a man of Imperial designs. Though he would like the Ukraine to be friendly to Russia, annexing it, in whole or in part, has never been his ambition. It would be too expensive even for wealthy Russia: the average income in the Ukraine is just half of the Russian one, and tits infrastructure is in a shambles. (Compare to the very costly West German takeover of the GDR.) It would not be easy, either, for every Ukrainian government in the past twenty years has drenched the people with anti-Russian sentiment. But involvement was forced upon Putin:
Hundreds of thousands of Ukrainians voted with their feet and fled to Russia, asking for asylum. Two hundred thousand refugees checked in during the weekend. The only free piece of land in the whole republic was the city of Sevastopol, the object of a French and British siege in 1852 and of a German siege in 1941, and the home base of the Russian Black Sea fleet. This heroic city did not surrender to the Kiev emissaries, though even here some local deputies were ready to submit. And at that last moment, the people began their resistance. The awful success of the putsch was the beginning of its undoing. The pendulum of Ukraine, forever swinging between East and West, began its return movement.
The Rising
The people of Crimea rose, dismissed their compromise-seeking officials and elected a new leader, Mr Sergey Aksyonov. The new leadership assumed power, took over Crimea and asked for Russian troops to save them from the impending attack by the Kiev storm troopers. It does not seem to have been necessary at this stage: there were plenty of Crimeans ready to defend their land from the Brown invaders, there were Cossack volunteers and there is the Russian Navy stationed in Crimea by treaty. Its Marines would probably be able to help the Crimeans in case of trouble. The Crimeans, with some Russian help, manned the road blocks on the narrow isthmus that connects Crimea to the mainland.
The parliament of Crimea voted to join Russia, but this vote should be confirmed by a poll on March 16 to determine Crimea's future — whether it will revert to Russia or remain an autonomous republic within the Ukraine. From my conversation with locals, it seems that they would prefer to join the Russian Federation they left on Khrushchev's orders only a half century ago. Given the Russian-language issue and the consanguinity, this makes sense: Ukraine is broke, Russia is solvent and ready to assume its protection. Ukraine can't pay salaries and pensions, Russia had promised to do so. Kiev was taking away the lion's share of income generated in Crimea by Russian tourists; now the profits will remain in the peninsula and presumably help repair the rundown infrastructure. Real estate would likely rise drastically in price, optimistic natives surmise, and this view is shared by Russian businessmen. They already say that Crimea will beat out Sochi in a few years' time, as drab old stuff will be replaced by Russian Imperial chic.
Perhaps Putin would prefer the Crimea gain independence, like Kosovo, or even remain under a token Ukrainian sovereignty, as Taiwan is still nominally part of China. It could become a showcase pro-Russian Ukraine to allow other Ukrainians to see what they're missing, as West Berlin was for the East Germans during the Cold War. Regaining Crimea would be nice, but not at the price of having a consolidated and hostile Ukraine for a neighbour. Still Putin will probably have no choice but to accept the people's decision.
There was an attempt to play the Crimean Tatars against the Russians; apparently it failed. Though the majlis, their self-appointed organisation, supports Kiev, the elders spoke up for neutrality. There are persistent rumours that the colourful Chechen leader Mr Kadyrov, a staunch supporter of Mr Putin, had sent his squads to the Tatars to strong-arm them into dropping their objections to Crimea's switch to Russia. At the beginning, the Tatars supported Kiev, and even tried to prevent the pro-Russian takeover. But these wise people are born survivors, they know when to adjust their attitudes, and there is no doubt they will manage just fine.
Russian Nazis, as anti-Putin as Ukrainian Nazis, are divided: some support a "Russian Crimea" whilst others prefer pro-European Kiev. They are bad as enemies, but even worse as friends: the supportive Nazis try to wedge between Russians and Ukrainians and Tatars, and they hate to see that Kadyrov's Chechnya actually helps Russian plans, for they are anti-Chechen and try to convince people that Russia is better off without Chechens, a warlike Muslim tribe.
As Crimea defied orders from Kiev, it became a beacon for other regions of the Ukraine. Donbas, the coal and steel region, raised Russian banners and declared its desire for self-determination, "like Crimea". They do want to join a Russian-led Customs Union; it is not clear whether they would prefer independence, autonomy or something else, but they, too, scheduled a poll – for March 30. There were big demonstrations against the Kiev regime in Odessa, Dnepropetrovsk, Kharkov and other Russian-speaking cities. Practically everywhere, the deputies seek accommodation with Kiev and look for a way to make some profit, but the people do not agree. They are furious and do not accept the junta.
The Kiev regime does not accept their quest for freedom. A popularly-elected Mayor of Donetsk was kidnapped by the Ukrainian security forces and taken to Kiev. There are now violent demonstrations in the city.
The Ukrainian navy in the Black Sea switched its allegiance from Kiev to Crimea, and they were followed by some units of the air force with dozens of fighter jets and ground troops. Troops loyal to Kiev were blocked off by the Crimeans, but there was no violence in this peaceful transfer of power.
The junta appointed an oligarch to rule Donbas, Mr Sergey Taruta, but he had difficulty assuming power as the local people did not want him, and with good reason: Taruta had bought the major Polish port of Gdansk and brought it to bankruptcy. It seems he is better at siphoning capital away than in running serious business. Ominously, Mr Taruta brought with him some unidentified, heavily armed security personnel, reportedly guns-for-hire from Blackwater (a.k.a. Academi) fresh from Iraq and Afghanistan. He will need a lot more of them if he wants to take Donbas by force.
In Kharkov, the biggest Eastern city, erstwhile capital of Soviet Ukraine, local people ejected the raiding force of the Right Sector from government offices, but police joined with the oligarchs. While the fake revolution took place in Kiev under the tutelage of US and EC envoys, the real revolution is taking place now, and its future is far from certain.
The Ukraine hasn't got much of an army, as the oligarchs stole everything ever assigned to the military. The Kiev regime does not rely on its army anyway. Their attempt to draft able-bodied men failed immediately as hardly anybody answered the call. They still intend to squash the revolution. Another three hundred Blackwater mercenaries landed Wednesday in Kiev airport. The Kiev regime applied for NATO help and expressed its readiness to allow US missiles to be stationed in the Ukraine. Missiles in the Ukraine (as now stationed in Poland, also too close for Russian comfort) would probably cross Russia's red line, just as Russian missiles in Cuba crossed America's red line in 1962. Retired Israeli intelligence chief Yaakov Kedmi, an expert on Russia, said that in his view the Russians just can't allow that, at any price, even if this means all-out war.
Putin asked the upper house of the Russian parliament for permission to deploy Russian troops if needed, and the parliament unanimously approved his request. They will probably be deployed in order to defend the workers in case of attack by a Right Sector beefed up by Blackwater mercenaries. Humanitarian catastrophe, large-scale disturbances, the flow of refugees or the arrival of NATO troops could also force Putin's hand, even against his will.
The President in exile
President Yanukovych will be historically viewed as a weak, tragic figure, and he deserves a better pen with a more leisured pace than mine. He tried his best to avoid casualties, though he faced a full-scale revolt led by very violent Brown storm-troopers. And still he was blamed for killing some eighty people, protesters and policemen.
Some of the victims were killed by the Right Sector as they stormed the ruling party offices. The politicians left the building well in advance, but the secretarial staff remained behind — many women, janitors and suchlike. An engineer named Vladimir Zakharov went to the besieging rebels and asked them to let the women out. They killed him on the spot with their bats. Another man was burned alive.
But the majority of casualties were victims of sniper fire, also blamed on Yanukovych. The Kiev regime even asked the Hague tribunal to indict the President as they had President Milosevic. But now, a telephone conversation between EC representative Catherine Ashton and Estonian Foreign Minister Urmas Paet reveals that the EC emissaries were aware that dozens of victims of sniper fire at the Maidan were killed by Maidan rebel supporters, and not by police or by President Yanukovych, as they claimed. Urmas Paet acknowledged the veracity of this conversation at a press conference, and called for an independent enquiry. It turned out that the rebel snipers shot and killed policemen and Maidan protesters alike, in order to shed blood and blame it on the President.
This appears to be a staple feature of the US-arranged revolutions. Snipers killing both protesters and police were reported in Moscow's 1991 and 1993 revolutions, as well as in many other cases. Some sources claim that famed Israeli snipers were employed on such occasions, which is plausible in view of Mr Kolomoysky's Israeli connection. A personal friend of Mr Kolomoysky, prominent member of the then-opposition, Parliamentarian and present head of administration Sergey Pashinsky was stopped by police as he removed a sniper's rifle with a silencer from the scene of murder. This discovery was briefly reported in the New York Times, but later removed. This revelation eliminates (or at least seriously undermines) the case against the President. Probably it will be disappear down the memory hole and be totally forgotten, as were the Seymour Hersh revelations about Syria's sarin attack.
Another revelation was made by President Putin at his press-conference of March 4, 2014. He said that he convinced (read: forced) President Yanukovych to sign his agreement of February 21, 2014 with the opposition, as Western ministers had demanded. By this agreement, or actually capitulation act, the Ukrainian President agreed to all the demands of the Brown rebels, including speedy elections for the Parliament and President. However, the agreement did not help: the rebels tried to kill Yanukovych that same night as he travelled to Kharkov.
Putin expressed amazement that they were not satisfied with the agreement and proceeded with the coup anyway. The reason was provided by Right Sector goons: they said that their gunmen will be stationed by every election booth and that they would count the vote. Naturally, the agreement did not allow for that, and the junta had every reason to doubt their ability to win honest elections.
It appears Yanukovych hoped to establish a new power base in Kharkov, where a large assembly of deputies from East and South of Ukraine was called in advance. The assembly, says Mr Kolomoysky, was asked to assume powers and support the President, but the deputies refused. That is why President Yanukovych, with great difficulty, escaped to Russia. His landing in Rostov made quite an impression on people as his plane was accompanied by fighter jets.
Yanukovych tried to contact President Putin, but the Russian president did not want to leave the impression that he wants to force Yanukovych on the people of Ukraine, and refused to meet or to speak with him directly. Perhaps Putin had no time to waste on such a weak figure, but he publicly recognised him anyway as the legitimate President of the Ukraine. This made sense, as President Yanukovych requested Russian troops to bring peace to his country. He still may make a comeback – as the president of a Free Ukraine, if such should ever be formed in some part of the country, – or as the protagonist of an opera.
English language editing by Ken Freeland.

"Please don't go to Haiti — it could be dangerous down there!" several worried friends begged me right before I left.  But boy were they wrong.  Haiti is totally fun!  I never had so much fun in my life as I did this past week in Haiti.  And this is my very own tourist guidebook to all the neat stuff that I've done down here.  Not exactly the Lonely Planet.  But boy am I having a good time.
The most frequently asked question before I left was, "Are you going down there to do humanitarian work?"  No no no.  I'm going down there to be a tourist!
To start with, I got a really great bargain deal on Expedia — $800 to fly me from SFO to Port au Prince and five nights in a convenient, clean and quiet hotel called the Diquini Guest House.  This was absolutely the smartest thing that I did on this trip.  Why?  Because the manager of the guest house, a former member of the Haitian diaspora and long-time resident of Washington DC, took me under his wing and for a reasonable fee let me hire his driver, translated for me, kept me fed on nicely-flavored Haitian stew and rice — and then took me off to explore Port au Prince.  www.diquinigh.com.
First we went to the famous Hotel Oloffson where the ghosts of past American ex-pat writers such as Graham Greene and Lillian Hellman roam its gardens, terraces and gingerbread-style balconies; where Mick Jagger and even Jacqueline Kennedy have stayed — and where the famous vudou-inspired RAM band was playing that night. http://hoteloloffson.com/
The next day we explored what is left of the 2010 earthquake ruins, from what was left of the tragically beautiful stone-filigreed huge rose window of the old cathedral and the site of the historic National Palace to various small tent cities dotting Port au Prince that still house earthquake victims today, and the ruined buildings that still have market stalls precariously tucked into whichever concrete slabs are still left standing.
"So, Jane, how is Port au Prince actually doing now, four years after the quake?" you might ask, now that I'm an actual eye-witness to the scene of the crime.  It's not doing super-good, but not doing as badly as I had expected either.  Most of the tent cities are gone now — as a lot of the homeless victims have by now squashed themselves in with relatives, left for the countryside or otherwise made do.
"But what are Haitians really like?" you might ask next.  You can tell what Haitians are really like by the way that they drive.  There are only a handful of traffic signals in Port au Prince and even fewer rules of the road.  And Haitians drive very fast.  But they also drive in a way that is almost polite.  Everyone wants to get where they are going (and to get there fast) — but no one wants to actually hurt anyone else.  I didn't see any road rage there.  Just people trying to get by.
Basically, Haitians are just people trying to get by after having been dealt a very rough hand for a very long time, from the moment they were kidnapped from Africa and sold as slaves here — starting in 1503, just eleven years after Columbus discovered the island.  And those slaves were expendable too, worked to death in a few years at most and then replaced by other new slaves.
Then after having fought for and achieved its freedom in 1804, Haiti was also constantly attacked, exploited and/or invaded for the next 200-plus years by America, Canada and various combinations of European nations.  And now Haiti is one of the poorest countries in the world, resembling the slums of Uganda or the slums of Zimbabwe.  And yet despite their poverty, which is dire and extreme, Haitians still remain stoically polite.
Next we went off to the Iron Market bazaar to buy Haitian stuff to hang on my walls when I get home.  And then we drove all over Port au Prince — the grand tour.  And that night we went off to Carnival in the Carrefour district.  Are you jealous yet?
Carrefour's pre-Lenten carnival was like one gigantic block party and was actually as much fun as Berkeley in the 1960s, the benchmark against I always measure how much fun something is.
I also wanted to go see San Souci and the Citadel, UNESCO world heritage sites up  in Cap Haitien, but it was a seven-hour drive to get there, so we went to Fonds des Negres instead, which was only a three-hour drive, and I met a vodou master there.  "No one is cursing you," he told me.  Not even the NSA?  Good to know.  Then he performed a candlelight ritual to help my knees get better.  Then he pulled out a business card for his son who owns a botanica in SoCal who, for a price, could finish my knee treatment when I got back home .  And then the vodou master pulled out his cell phone and started texting someone.  Guess the ritual was over.
And there's also a cave in the mountains near Fonds des Negres where a "Suzan," a vodou spirit, resides.  But you have to get there by motorcycle and we didn't have time to do all that on this day trip.  So I just bought a sequin-covered vodou flag instead.

"Have you seen any zombies in Haiti?" might be your next question.  Sorry, no.  But on my plane ride down here, we ran into a bunch of really scary turbulence over Chicago and I thought I was going to die.  So I had an epiphany.  "When you are in your mother's womb, the only way out is by going through a whole bunch of pain first — and death is also like that.  First you pass through a whole bunch of pain and then, poof, you are out on the Other Side."  As a zombie?  Let's hope not.
The next day we went out searching for Jean-Bertrand Aristide  and then ended the day in that famous five-star hotel in Petionville — just to see how the other 1% lives.  Trust me, they are living well.
What else have I done down here?  I can't remember exactly.  But I will tell you this:  I have really had fun.  And if you ever want to go to Haiti too, I totally recommend it highly.  And, no, I'm not getting paid to say this.
PS:  While in Haiti, I also watched the winter Olympics on TV — thus getting a chance to compare Port au Prince and Sochi.  One city has far too little city planning and one city had far too much!
According to journalist Roi Tov, "With less than 350,000 denizens, [Sochi] has been occupied by at least 25,000 police officers, 30,000 soldiers, 8,000 special forces, and an undisclosed number of FSB agents."
Port au Prince is nothing like that.  The streets go every which-way like a patchwork quilt.  But it does have one thing in common with Sochi — abuse of its fragile labor force.
And let's also compare Port au Prince with Havana.  I'm currently reading Carlos Eire's autobiography, "Learning to Die in Miami".  Eire appears to believe with all his heart that the Castro experience was a nightmare — and yet just compare Cuba and Haiti today.  Haiti has been under the thumb of American and European corporatists for ages and ages.  And now, despite all its amazingly fertile soil and impressive mineral riches, Haiti is currently one of the poorest countries in the world.  Seven out of ten Haitians live on less than $2 a day, according to the International Red Cross.
But in Havana under the Castro brothers, everyone has a good chance of getting a college education.
But, hell, most Haitians are lucky to have a chance to even get as far as fourth grade!
If Fulgencio Batista and the American corporatists who owned him back in 1959 had remained in power and Castro had never taken over Cuba, Cuba today would more than likely look just like Haiti today.  And does anyone with a working brain really think that having American and European oil companies, bankers, war profiteers and neo-cons in control in Syria, Venezuela and Ukraine are going to help those countries either?  Hell, just look at what those guys did to Afghanistan, Iraq and Libya — and to Detroit!
"Show me who your friends are, and I will tell you who you are" — ancient proverb.
The conflicts in Ukraine, Venezuela, and Syria have one thing in common: the U.S. government is in favor of the groups who aspire to topple — or who have toppled — the government in power. Thus, U.S. politicians are giving either political, financial, or military support to these "opposition" movements.
But in all three cases there are leading groups steering the "opposition" that want absolutely nothing to do with democracy — these groups are as far-right as politics gets: European-style fascism in Ukraine, Islamic extremism in Syria, and in Venezuela the elite-favored tradition of military dictatorships.
But there has been a virtual U.S. media blackout as to the leadership of the movements in Ukraine, Syria, and Venezuela, and for good reason; if these groups come to power, the country will be far worse off than it is now. The American public would give zero support to these groups if they knew the truth, which is why the level of U.S. media misinformation about these groups is as Orwellian as the workings of Obama's NSA.
Take Ukraine for example. The day after democratically elected government forces fled from the capital Kiev, the successful opposition political leaders sucked the enthusiasm out of the "revolution" when they informed the public that they would be presiding over a "doomed" transitional government , because they "have to make some unpopular decisions." The new nominee for Prime Minister called his new cabinet a "Kamikaze government."
The government is suicidal because they are seeking loans from western financial institutions — like the IMF and European Commission — that come at a heavy price; in exchange for money Ukraine will have to implement a massive austerity program where the living standards of Ukrainians will be destroyed in Greek-like fashion.
This was the original reason why the now-ousted Ukrainian President Viktor Yanukovych began to lean towards Russia, since Putin agreed to give Ukraine the money with no strings attached. Of course, this background information — which is crucial to understanding the events in Ukraine — was simply ignored in the western media, which misleadingly referred to the protests as "pro-EU protests." It's true that the suppression of a small pro-EU protest helped ignite wider sections of the population against the Ukrainian government, but the average Ukrainian would of course, not risk life and limb only to be torn asunder by a pro-EU austerity program.
The U.S. media also ignored the motor force of the Ukrainian protesters: the Ukrainian fascist party Svoboda, whose already-large presence in the Ukrainian parliament has been empowered because of the protests. There was yet another U.S. media blackout about the role of Svoboda in the protests, whose members or sympathizers acted as the shock troops against the democratically elected government. As writer Mike Whitney recently noted: 
"The United States helped defeat Nazism in World War 2. Obama helped bring it back."
It's possible that once the current transitional government completes its austerity-suicide mission, the Svoboda party could then take total power and seek to funnel the immense anger of the austerity programs into anti-Russia and anti-Jewish sentiment. Svoboda was already rewarded for its role in the protests and given six ministerial posts in the transitional government, including the deputy prime minister and the powerful Secretary of the Security and National Defense Committee. But once the transitional government discredits itself with austerity, Svoboda will blame the senior member of the coalition, the "Fatherland" party, and seek to boost itself into total power.
This nightmarish scenario seems entirely possible now, and if it happens, Svoboda will undoubtedly be indebted to President Obama and the U.S. media for their role in giving the protests political cover, not to mention the critical role played by the U.S. in helping strategize the overthrow of Yanukovych — the audio recording of U.S. Assistant Secretary of State Victoria Nuland goes intoMachiavellian detail about how the U.S. was working to bring about the coup ; and the significance of this incredible recording was ignored by the U.S. media, which reduced the story to how "rude" Nuland had acted by uttering an expletive about the European Union.
In Syria, Obama has consistently relied on the right-wing extremists as the leaders of the opposition against the Assad government. The role of these al-Qaeda style Islamic extremists has been ignored by the media, even as their atrocities pile up on Youtube.
Syria was one of the most modern, cosmopolitan countries in the Middle East and is now being dragged back to the Dark Ages by Obama's "allies" on the ground, who would like Syria to look like Saudi Arabia, another "close ally" of the U.S., where there is no such thing as political, religious, or labor-related freedoms.
The Islam of Saudi Arabia is the far-right type favored by the dictatorial monarchy that rules the country. Like its fascist friends of Ukraine, the U.S. is relying on another ultra-right ideology in Syria in order to bring a pro-U.S. government to power.
The newest coalition of Syrian opposition ground forces calls itself the Islamic Front. The U.S. media portrays this group as the "good rebels," versus the al-Qaeda rebels who are also fighting the Syrian Government. But of course, the U.S. media kept quiet when the most powerful militia inside the Islamic Front, Ahrar al Sham, declared itself to be the "real" representative of al-Qaeda in Syria ( U.S. politicians had long known that Ahrar al Sham was ideologically linked to al-Qaeda ).
If Obama gets his way and the Islamic Front comes to power, Syria will experience a cultural devolution along similar lines of the Taliban-era Afghanistan. In the meantime, Obama and the U.S. media will continue to give crucial political support to an opposition that deserves none.
Venezuela, too, has recently been in the news, with far-right led opposition protests that the Obama administration is backing 100 percent. An excellent article in the Guardian by Mark Weisbrotoutlined the subtle and more direct ways that the Obama administration was giving political and financial support to the Venezuela opposition protests.
In dutiful fashion the U.S. media stayed on message. In a recent pro-opposition op-ed in the New York Times , it was nonchalantly declared, "Clearly, Venezuela is sliding toward dictatorship," even though there were municipal elections that were just completed across the country, and in the previous year presidential elections occurred, which by all standards were "free and fair."
If the Venezuelan opposition comes to power, we know exactly what they will do. When they took power briefly in a U.S.-backed military coup in 2002 they immediately disbanded all the democratic institutions that governed the country, since they prefer the type of political system that served them well during their hundreds of years of pre-Chavez dictatorships.
Of course, anybody who sympathizes with the above "opposition" movements are not automatically members of the far-right. One of the successes in this political strategy is the far-right movement's attempt to tap into existing frustrations, and when the political flames are stoked, the energy is quickly exploited by those leading the movement in an attempt to violently overthrow the government.
  Why does the Obama administration choose this type of foreign policy? The main reason is that the above-targeted countries had slid out of the U.S. orbit of control, and only these far-right groups are interested in getting their country back into the U.S. orbit. Ultimately, U.S. capitalists gain mountains of profit when a country is dependent on U.S. loans, U.S.-made weapons, manufactured goods, foodstuffs, etc.
This is why the U.S. establishment — now represented by the Obama administration — will not simply leave Latin America, the Middle East, or Eastern Europe to be independent or fall into the orbit of a competing regional power like Russia. There is simply too much profit at stake.  Peace is not an option.
In order to stop the never-ending warmongering of U.S. foreign policy, the U.S. government itself must be fundamentally transformed. The U.S. establishment that favors the capitalist economic system will endlessly provoke wars for profit, while an economic system without a profit-motive will have no need for foreign wars.
Notes
http://www.economist.com/news/ briefing/21597974-can-ukraine- find-any-leaders-who-will- live-up-aspirations-its- battered-victorious 
http://www.counterpunch.org/2014/02/28/obamas-dumbest-plan-yet/ 
http://www.youtube.com/watch?v=Amd4l0OtKkA 
http://www.longwarjournal.org/ archives/2014/02/zawahiris_ chief_repr.php
http://www.theguardian.com/ commentisfree/2014/feb/18/ venezuela-protests-us-support- regime-change-mistake
http://www.nytimes.com/2014/02/28/opinion/venezuelas-angry-students.html?hpw&rref=opinion&_r=0
The events in Ukraine since November 2013 are so astonishing as almost to defy belief.
An legitimately-elected (said by all international monitors) Ukrainian President, Viktor Yanukovich, has been driven from office, forced to flee as a war criminal after more than three months of violent protest and terrorist killings by so-called opposition.
His "crime" according to protest leaders was that he rejected an EU offer of a vaguely-defined associate EU membership that offered little to Ukraine in favor of a concrete deal with Russia that gave immediate €15 billion debt relief and a huge reduction in Russian gas import prices. Washington at that point went into high gear and the result today is catastrophe.
A secretive neo-nazi military organization reported linked to NATO played a decisive role in targeted sniper attacks and violence that led to the collapse of the elected government.
But the West is not finished with destroying Ukraine. Now comes the IMF with severe conditionalities as prerequisite to any Western financial help.
After the famous leaked phone call of US Assistant Secretary of State Victoria Nuland (photo, left) with the US Ambassador in Kiev, where she discussed the details of who she wanted in a new coalition government in Kiev, and where she rejected the EU solutions with her "Fuck the EU" comment,[1] the EU went it alone. Germany's Foreign Minister, Frank-Walter Steinmeier proposed that he and his French counterpart, Laurent Fabius, fly to Kiev and try to reach a resolution of the violence before escalation. Polish Foreign Minister, Radoslaw Sikorski was asked to join. The talks in Kiev included the EU delegation, Yanukovich, the three opposition leaders and a Russian representative. The USA was not invited.[2]
The EU intervention without Washington was extraordinary and reveals the deeping division between the two in recent months. In effect it was the EU saying to the US State Department, "F*** the US," we will end this ourselves.
After hard talks, all major parties including the majority of protesters, agreed to new presidential elections in December, return to the 2004 Constitution and release of Julia Tymoshenko from prison. The compromise appeared to end the months long chaos and give a way out for all major players.
The diplomatic compromise lasted less than twelve hours. Then all hell broke loose.
Snipers began shooting into the crowd on February 22 in Maidan or Independence Square. Panic ensued and riot police retreated in panic according to eyewitnesses. The opposition leaderVitali Klitschko withdrew from the deal, no reason given. Yanukovich fled Kiev.[3]
The question unanswered until now is who deployed the snipers? According to veteran US intelligence sources, the snipers came from an ultra-right-wing military organization known as Ukrainian National Assembly – Ukrainian People's Self-Defense (UNA-UNSO).
Strange Ukraine 'Nationalists'
The leader of UNA-UNSO, Andriy Shkil, ten years ago became an adviser to Julia Tymoshenko. UNA-UNSO, during the US-instigated 2003-2004 "Orange Revolution", backed pro-NATO candidate Viktor Yushchenko against his pro-Russian opponent, Yanukovich. UNA-UNSO members provided security for the supporters of Yushchenko and Julia Tymoshenko on Independence Square in Kiev in 2003-4.[4]
UNA-UNSO is also reported to have close ties to the German National Democratic Party (NDP).[5]
Ever since the dissolution of the Soviet Union in 1991 the crack-para-military UNA-UNSO members have been behind every revolt against Russian influence. The one connecting thread in their violent campaigns is always anti-Russia. The organization, according to veteran US intelligence sources, is part of a secret NATO "GLADIO" organization, and not a Ukraine nationalist group as portrayed in western media. [6]
According to these sources, UNA-UNSO have been involved (confirmed officially) in the Lithuanian events in the Winter of 1991, the Soviet Coup d'etat in Summer 1991, the war for the Pridnister Republic 1992, the anti-Moscow Abkhazia War 1993, the Chechen War, the US-organized Kosovo Campaign Against the Serbs, and the August 8 2008 war in Georgia. According to these reports, UNA-UNSO para-military have been involved in every NATO dirty war in the post-cold war period, always fighting on behalf of NATO. "These people are the dangerous mercenaries used all over the world to fight NATO's dirty war, and to frame Russia because this group pretends to be Russian special forces. THESE ARE THE BAD GUYS, forget about the window dressing nationalists, these are the men behind the sniper rifles," these sources insist.[7]
If true that UNA-UNSO is not "Ukrainian" opposition, but rather a highly secret NATO force using Ukraine as base, it would suggest that the EU peace compromise with the moderates was likely sabotaged by the one major player excluded from the Kiev 21 February diplomatic talks—Victoria Nuland's State Department.[8] Both Nuland and right-wing Republican US Senator John McCainhave had contact with the leader of the Ukrainian opposition Svoboda Party, whose leader is openly anti-semitic and defends the deeds of a World War II Ukrainian SS-Galicia Division head.[9] The party was registered in 1995, initially calling itself the "Social National Party of Ukraine" and using a swastika style logo. Svoboda is the electoral front for neo-nazi organizations in Ukraine such as UNA-UNSO.[10]
One further indication that Nuland's hand is shaping latest Ukraine events is the fact that the new Ukrainian Parliament is expected to nominate Nuland's choice, Arseny Yatsenyuk, from Tymoshenko's party, to be interim head of the new Cabinet.
Whatever the final truth, clear is that Washington has prepared a new economic rape of Ukraine using its control over the International Monetary Fund (IMF).
IMF plunder of Ukraine Crown Jewels
Now that the "opposition" has driven a duly-elected president into exile somewhere unknown, and dissolved the national riot police, Berkut, Washington has demanded that Ukraine submit to onerous IMF conditionalities.
In negotiations last October, the IMF demanded that Ukraine double prices for gas and electricity to industry and homes, that they lift a ban on private sale of Ukraine's rich agriculture lands, make a major overhaul of their economic holdings, devalue the currency, slash state funds for school children and the elderly to "balance the budget." In return Ukraine would get a paltry $4 billion.
Before the ouster of the Moscow-leaning Yanukovich government last week, Moscow was prepared to buy some $15 billion of Ukraine debt and to slash its gas prices by fully one-third. Now, understandably, Russia is unlikely to give that support. The economic cooperation between Ukraine and Moscow was something Washington was determined to sabotage at all costs.
This drama is far from over. The stakes involve the very future of Russia, the EU-Russian relations, and the global power of Washington, or at least that faction in Washington that sees further wars as the prime instrument of policy.
Writer F. William Engdahl is a geopolitical analyst and the author of  "Full Spectrum Dominance: Totalitarian Democracy in the New World Order".
Endnotes:
[1] F. William Engdahl, US-Außenministerium in flagranti über Regimewechsel in der Ukraine ertappt, Kopp Online.de, February 8, 2014, accessed in http://info.kopp-verlag.de/hintergruende/enthuellungen/f-william-engdahl/us-aussenministerium-in-flagranti-ueber-regimewechsel-in-der-ukraine-ertappt.html
[2] Bertrand Benoit, Laurence Norman and Stephen Fidler , European Ministers Brokered Ukraine Political Compromise: German, French, Polish Foreign Ministers Flew to Kiev, The Wall Street Journal, February 21, 2014, accessed in   http://online.wsj.com/news/articles/SB10001424052702303636404579397351862903542?mg=reno64-wsj&url=http%3A%2F%2Fonline.wsj.com%2Farticle%2FSB10001424052702303636404579397351862903542.html
[3] Jessica Best, Ukraine protests Snipers firing live rounds at demonstrators as fresh violence erupts despite truce, The Mirror UK, February 20, 2014, accessed inhttp://www.mirror.co.uk/news/world-news/ukraine-protests-snipers-firing-live-3164828
[4] Aleksandar Vasovic , Far right group flexes during Ukraine revolution, Associated Press,  January 3, 2005, Accessed in http://community.seattletimes.nwsource.com/archive/?date=20050103&slug=ukraine03
[5] Wikipedia, Ukrainian National Assembly  Ukrainian National Self Defence, Wikipedia, the free encyclopedia, accessed inhttp://en.wikipedia.org/wiki/Ukrainian_National_Assembly_%E2%80%93_Ukrainian_National_Self_Defence
[6] Source report, Who Has Ukraine Weapons, February 27, 2014, private to author.
[7] Ibid.
[8] Max Blumenthal, Is the US backing neo-Nazis in Ukraine?, AlterNet February 25, 2014, accessed in
http://www.salon.com/2014/02/25/is_the_us_backing_neo_nazis_in_ukraine_partner/
[9] Channel 4 News, Far right group at heart of Ukraine protests meet US senator, 16 December 2013, accessed in
http://www.channel4.com/news/ukraine-mccain-far-right-svoboda-anti-semitic-protests
[10] Ibid
Source: F. William Engdahl | 21st Century Wire
Seyeda Zeinab, Syria – During a meeting at the Dama Rose hotel in Damascus the other morning, this observer was briefed by 'Abu Modar," a reputedly battle-honed field commander of the "Death Brigade," a unit based in the northern Syria Eskanderoun region, north of Latakia. Abu Modar explained that he personally had chosen the rather peculiar name for his outfit to symbolize the willingness of its members to die for their cause—protecting Syria.
"Before each battle or each mission I ask my God to let me die defending Syria", he explained. "If we are involved with a joint operation with Hezbollah, who are much admired because of their honesty and trustworthiness, I lead my men to the front line and ahead of Hezbollah troops out of respect for them and because we Syrians believe that as their grateful hosts we have this duty."

The gentleman began explaining the history of his militia, one of thousands (both pro-and anti-government) operating in Syria these troubled days. It is a history that included some of his predecessors fighting with the PLO in Beirut during the summer of 1982, but as he was relating all this, his phone rang. The conversation was not long. The caller, he informed this observer upon ringing off, was his "contact," advising him that certain intelligence sources had received information overnight that an individual had been observed in the vicinity of Zeinab's shrine placing a parcel of explosives into a vehicle, presumably with the intention to detonate it near her resting place. This riveted my attention, in part because this observer was scheduled by chance to join an army escort the next day and visit the historic site, located about 40 minutes south of Damascus. Nearly two months ago the government regained control of the area, but there are still some snipers around, I had been apprised by friends. Abu Modar's specific mission was to take some of his commandos and kick in the door of the suspect's house sometime during the night, arrest him, and turn him over to someone for interrogation. His mission struck me as simple enough and he was matter of fact in outlining his plan.
"We do this sort of mission often. This is part of our expertise, and we do it whenever we are asked by Resistance friends and Syrian authorities. It spares the army for their normal work on battlefields, and our unit is specialized, and from long experience we have acquired certain useful skills."
I demurred when he invited me to join him, explaining I was a bit out of shape and did not want to get in the way of his men's work or potentially hamper their operation. But he insisted, saying that I could stay in his jeep and just observe, and he doubted that I would be in any serious danger. I was tempted to accept his invitation, and agreed to his proposal to meet after lunch to finalize our plans for that night's outing. At this point, however, I called a trusted and knowledgeable Syrian friend, who knows a lot about these matters, and she seemed exasperated I would even consider tagging along with the Death Brigade.
"Absolutely not Franklin! Khalas! (finish!) You are visiting Seyeda Zeinab bokra with the army and you are not going with anyone else!"
Frankly, I was a bit relieved by my friend's unequivocal counsel, and my new pal from the "Death" militia (who is acquainted with her) sportively understood. An interesting anecdote was at this point related by my interpreter: that Abu Modor had laughed and claimed a badge of honor upon recently being shown YouTube videos regarding his macho, George-Patton-style exploits in Qusayr, and in villages around Qalamoun, and rebel claims that he and his brigade were "the number one pro-regime murderers in Syria." I might also mention that the "Death" unit is part of the not-well-known-in-the-West Popular Front for the Liberation of Iskanderun (PFLI), currently fighting rebels north of Latakia, in the mountains bordering Turkey, and whose forces have also periodically spent time guarding the resting place of Zeinab.
The geographical place name "Seyeda Zeinab" can be confusing for an untutored foreigner, the reason being that it may refer to a group of five small cities in the governorate of Damascus—Al Zeyabeya, Hujayr, Husseiniya, Akraba and Babila—or, alternately, to the sacred burial place and shrine for Zeinab bint Ali, the daughter of Ali, the first Shia Imam, and his first wife Fatima. Zeinab was also the granddaughter of the Prophet Mohammad (PBUH) and the sister of Husayn and Hassan. Her shrine and pilgrimage destination are located in the small town of Seyeda (Lady) Zeinab, but given its fame, the name also refers to a wider area. As a holy shrine and place of prayer and scholarship, one imagines this place to be in the category of perhaps Qoms in Iran, and Najaf in Iraq. All three attract thousands of pilgrims and tourists, and since the area surrounding Seyeda Zeinab was liberated and essentially pacified by the Syrian Army recently, visitors are again arriving daily from countries including Yemen, Bahrain, Iraq, Iran, India, Pakistan and Lebanon, among others.
The Mayor of Seyeda Zeinab, this observer's gracious host, is Mohammad Barakat, a Sunni engineer from Homs, roughly in his early 50's. His staff is of mixed religious backgrounds, and, as with most Syrian citizens I have met over the past three years, was essentially blind to and uninterested in sectarian differences in existence before the current crisis. All the mayor's staff members are working long hours these days, responding to numerous requests for post-liberation help, appeals which they try their best to accommodate with their limited available resources. My three-hour discussion with Mayor Barakat was interrupted perhaps as many as a couple of dozen times by the appearance of an aid often seeking his signature or mayoral stamp on citizen petitions covering anything from requests for food stuffs, problems with housing, or attempts to find employment with a municipal project now getting started.
In his bee hive of an office, the mayor used a pointer to highlight locations on a large wall map hanging next to his desk, the map illustrating areas where repair and construction projects are being readied. Mr. Barakat enthusiastically proclaimed, "2014 is the year we intend to start and finish area restoration work, and we take pride in the prospect that what we achieve here in Seyeda Zeinab can be a model for restoration work all over Syria that hopefully can begin soon."
Barakat and three of his staff members accompanied this observer on an informative and inspiring tour of the Mosque and Shrine of Saeyda Zeinab. The shrine, our hosts informed us, is an example of Shia architecture, and the dome is made of pure gold. The grave of Zeinab is enclosed within a raised, crypt-like structure centered directly beneath the massive golden dome. The doors of the shrine are apparently also made of pure gold, with mirror works on the roof and walls. The minarets and the entrance gate of the holy shrine are covered with Iranian moarrahg tile designed by the famous Iranian architect and tile artist Ali Panjehpour. My colleague from the mayor's office allowed me to finger one and explained that each 4 x 4 inch tile, of which there were hundreds of thousands in the complex, cost more than $100 USD. There is also a large mosque adjoining the shrine which this observer was advised can accommodate more than 1,300 people and a further 150 in the attached courtyards. The two tall minarets, one of which was damaged by a rebel mortar, dominate the architecture of the mosque as well as a large souk on the other side of a newly-built security wall.
In the cavernous nave of the Seyeda Zeinab, just next to the beautifully inlaid, elevated crypt holding her remains, approximately 50 men were performing mid-day Salat al Duhr prayers. Some were in camouflage uniforms and appeared to be on military leave or from the security units guarding the inside and perimeter of Zeinab's Shrine.
This observer did not want to awkwardly press his hosts for details regarding the identities of the armed men guarding Seyeda Zeinab or where they are from. Some Western media sources have speculated that Shia fighters from Iraq and Lebanon came to Syria to protect Seyeda Zeinab following the desecration in Iraq of the tomb of Hajar Bin Aday. Several sites on the Internet published reports claiming that a takfiri group exhumed the tomb of Bin Aday, who was one of the most prominent Muslim leaders at the time of the Prophet Muhammad and who was loyal to Imam Ali bin Abi Talib. Bin Aday's remains were reportedly taken to an unknown location. This observer infers that Hezbollah is currently a prominent presence guarding Seyeda Zeinab, and my Syrian companion noted Lebanese accents in the guard station at the entrance.
At the entrance to the women's area, several women were praying and others appeared to be part of the shrine's Women's Auxiliary, or Guild, as they directed visitors while graciously assisting and providing female visitors with black chadors upon entering the sanctuary. One charming middle age woman, who appeared to be Iranian, smiled knowingly at me, and with a twinkle in her eyes jokingly offered this visiting American a chador as "a gift and souvenir from our Holy Shrine and from our community—to take back to your country, in appreciation of you not bombing us…yet!" And she laughed at her own joke, as did all who heard it, including the mayor, some nearby soldiers, and teen-aged visiting students.
Update on the capture of the bad person sought by Abu Modar
Well, did Abu Modar and his "Death Brigade" get their man?
They did indeed, and it was the night before this observer's arrival at Seyeda Zeinab. Abu Modar detailed to this observer and a few of his militia guys the evening's events as we made plans to leave the next morning for the Iskandroun region and an interview the PFLI President, Ali Kyali. The capture, it seems, came about not by kicking in the alleged bad guy's door, American SWAT team-style. Rather, the suspect was stealthily followed and, during the early morning of 2/25/14, apprehended at one of the Syrian army checkpoints that surround the village of Seyeda Zeinab.
Such incidents make it clear that Seyeda Zeinab is still a target of some jihadist types given its great importance to Syria, the region, and among Muslims globally. Yet across sectarian divides here there are growing signs of the great majority of the exhausted populations being ready, to a degree, to forgive and forget at least some of the events of the past nearly 36 months.
Visiting Seyeda Zeinab is a wonderful, solemn, exhilarating and inspiring ecumenical experience—one highly recommended to all tourists planning to come to the Syrian Arab Republic as improving security conditions begin to allow for the return of international visitors.
May the Sainted Martyr, Zeinab bint Ali, whose life was devoted to charity and to nursing others, and who is a model for all humanity of resistance and defiance against oppression and all forms of injustice, forever rest in peace.
Perhaps Arizona governor Jan Brewer was sincere when saying that the Religious Freedom Restoration Act (SB 1062) she vetoed yesterday could "create more problems than it purports to solve." After all, observers such as Napp Nazworth at The Christian Post contend that SB 1062 might actually — contrary to all the hysteria — have made it harder for most business owners to refuse service to homosexuals. This analysis may have merit and can be read here, but it's irrelevant to a larger point:
The GOP's handling of this matter was a good illustration of conservatism's fatal flaw.
Whatever the legal realities, about something we can be sure: many conservatives believed in SB 1062. And as with the three GOP lawmakers who voted for the bill but turned against it after the heat was turned up,  many of those conservatives caved under great pressure from greedy businesses, limp-wristed neo-con artists (John McCain) and that great leftist public-relations team (the media).
I've long lamented that conservatives are conservative; that is to say, they play defense and just try to protect the status quo, which was, though conservatives generally appear oblivious to the fact, created by yesterday's liberals.
So they never actually try to rescind those efforts at thought control called hate-crime laws, but just hope to limit the scope of new proposals for them. They never really endeavor to eliminate government programs and bureaucracies; they just aim to slow down their metastasizing. They hardly ever try to reduce spending and shrink government, but just seek to limit the rate at which both balloon. And with the Arizona effort, they weren't really willing to do what was necessary to reclaim freedom of association. They just proposed a half measure and then folded like cheap cameras.
As for the Three Mouseketeers who ran for cover — senators Bob Worsley, Adam Driggs and Steve Pierce — they wrote in a letter to Brewer that while they wanted "to create a shield for all citizens' religious liberties, the bill has been mischaracterized by its opponents as a sword for religious intolerance."
Wow, is that all it takes?
We might as well just bow down and lick the left's jackboots right now.
How did these three chronologically adult politicians think the left would characterize their effort? Who are these guys, Beaver and Wally Cleaver and Dennis (the Menace) Mitchell? Of course the left is going to call you names! That's what they do. And now you've just confirmed for them, once again, that this is all they have to do to bring you to your knees. Welcome to How to Lose a Culture War 101.
How should conservatives handle such name calling?
Hurl names right back.
Call the leftists what they are: tyrants, socialists and haters of liberty. Explain that they want to destroy freedom of association. Seek to control the language of the debate and to frame the narrative — and use their own Alinsky tactics against them. And we do have one great advantage: we're right and righteous.
As for strategy, realize that framing this as a matter of freedom of religion makes it seem a special-interest cause, as not everyone considers himself "religious." What we really need is a Freedom of Association Restoration Act.
For this freedom is increasingly trampled. A photographer in New Mexico being sued and two Oregon bakers forced to close their business — both for refusing to be party to lesbian so-called "weddings" — are just two examples of the phenomenon.
But think about the supposition justifying this kind of government coercion: no one would deny me the right to include in or exclude from my home whomever I please. Why should I lose this right simply because I decide to erect extra tables and sell food?
It's still my private property, paid for with my own money and created by the sweat of my own brow. It's tyranny to give me a choice between relinquishing my rights — and starving.
Likewise, no one would force you to bake cakes for or take pictures of people with whom you didn't want to consort. Why should this change just because you decide to bake cakes or take pictures for money? The principle is simple: your home, your oven, your camera — your choice.
The hypocrisy here is thick, too. We wouldn't force a Muslim butcher to deal in pork or a Jewish baker to place Nazi symbols on a cake; in fact, there's a story about a supermarket that refused to place the name of a neo-Nazi's son — Adolf Hitler Campbell — on a birthday cake. And even more recently we heard about a bar in California denying service to legislators seeking to protect marriage. Of course, the left will claim there's no comparison, as pork eaters, Nazis and pro-marriage individuals aren't protected groups. So let's get this straight:
They trumpet discrimination as an argument for disallowing discrimination.
And what invidious discrimination theirs is. They somehow think that supporting the granting of just some groups "protected status" — and thus leaving other groups, apparently, "unprotected" — gives them moral high ground in trying to discriminate against yet other groups by forcing them, but not others (e.g., those opposing and denying service to traditionalist legislators), to violate their deeply held convictions. Only a twisted mind could consider this justice. Of course, though, with liberals telling us via a high-school textbook (Magruder's American Government & Civics) that justice "is difficult to define for justice is a concept, an idea, an invention of the human mind [and that] [l]ike other concepts such as truth, liberty, and fairness justice means what people want it to mean," this is no surprise.
Some will balk at my argument, saying that my position on freedom of association would allow businesses to discriminate even on the basis of race or sex. The answer to this is illustrated with a simple analogy: does freedom of speech mean anything if only extended to popular speech? It then isn't freedom of speech at all, but merely the establishment of different prohibitions than may exist in Iran, North Korea or Cuba. Likewise, the true test of whether we really believe in freedom of association is if we'll extend it to even those who would exercise it in a way we abhor.
As for businesses that must operate in today's tyrannical, rights-squelching environment, I have a solution. If, for instance, people forced me through law to provide bakery services for them, the trauma just might affect my ability to identify and measure ingredients and follow a recipe. And I would then show them that you can have your cake, but you can't eat it, too.
It is no secret that Barack Obama is one of the supreme illusionists of modern times. The disconnect between his words and his deeds is so profound as to be almost sublime, far surpassing the crude obfuscations of George W. Bush and Dick Cheney. Their projections of unreality were more transparent, and in any case were merely designed to put a little lipstick on the pig of policies they were openly pushing. For example, they openly wanted to conquer Iraq and expand the militarist state, they openly wanted to redistribute national wealth to the elite, so they just gussied up this unhidden agenda with some fantasies about WMD and the occult magic of "tax cuts," whereby enriching the rich and degrading all notion of the common good would somehow create a utopia of prosperity (for deserving white folk, at least).
There was a disconnect between their rhetoric and reality, to be sure, but it was easily seen through (except, of course, by the highly-paid credulous cretins of our national media). Indeed, the Bushists seemed unconcerned by how threadbare their lies were; they delivered their lines like bored performers at the end of a long stage run, not caring whether they were believed or not — just as long as they got to do what they wanted.
But Obama has taken all this to another level. He is a consummate performer, and strives to "inhabit" the role and mouth his lines as if they make sense and convey some sort of emotional truth. Also, most of the time his rhetoric, his role, his emotional stance are in stark opposition to his actual policies. He is not just gilding his open agenda with some slap-dash lies; he is masking a hidden agenda with a vast array of artifice, expending enormous effort not to prettify an ugly reality but to create an entire counter-reality, an alternate world that does not exist. Again, no one one was in any doubt about the Bushists' militarism, their dedication to the financial elite or their disdain for anyone who was not, in their view, a "normal American" (white, traditionalist, bellicose, greedy). In fact, that's exactly why millions of "normal Americans" voted for them. But Obama's image — cool, compassionate, progressive, peace-seeking, non-traditionalist, anti-elitist — is so far at odds with his actual policies, and with the world as it actually exists, that you can get severe whiplash turning from his rhetoric to reality.
Take his astonishing attack on Vladimir Putin for "interfering" in Ukraine. That Obama could make this charge with a straight face — days after his own agents had been exposed (in the infamous "Fuck the EU" tape) nakedly interfering in Ukraine, trying to overthrow a democratically elected government and place their own favorites in charge — was brazen enough. But in charging Putin with doing exactly what the Americans have been doing in Ukraine, Obama also fabricated yet another alternate world, turning reality on its head.
Speaking at a summit in Mexico, Obama unilaterally declared that Ukraine should overturn the results of its democratic election in 2010 (which most observers said was generally "fair and free" — perhaps more "fair and free" than national elections in, say, the United States, where losing candidates are sometimes wont to take power anyway, and where whole states dispossess or actively discourage millions of free citizens from voting). Instead, the Ukrainians should install an unelected "transitional government" in Kiev. Why should they do this? Because, says Obama, now channeling all Ukrainians in his own person, "the people obviously have a very different view and vision for their country" from the government they democratically elected. All of the people of Ukraine have a different vision, you understand; every last one of them. And what is their vision, according to Obama the Ukrainian Avatar? To enjoy "freedom of speech, freedom of assembly, fair and free elections." Something you might think they had enjoyed by having fair and free elections in 2010, and exercising freedom of speech and assembly to such a degree that a vast opposition force had occupied much of the central government district for months. But the Avatar knows better, of course.
Now, this is not a defense of Ukrainian President Viktor Yanukovych's government. It is, by all accounts, a highly corrupt enterprise given to insider deals for well-connected elites who influence government policy for their own benefit. I guess this might be a reason for overthrowing a democratically elected government with an armed uprising supported by foreign countries, but I would be careful about espousing this as a general rule if I were an American president. The old saw about stones and glass houses comes to mind.
The reality (if anyone cares about such a thing) is that the situation in Ukraine is complex. Opposition forces have a legitimate beef against a corrupt and heavy-handed government. The Kremlin is obviously trying to manipulate events and policies in Ukraine, just the United States is doing.  (Obama's remarks on this topic are comedy gold: "Our approach in the United States is not to see [this] as some cold war chessboard in which we're in competition with Russia. Our goal is to make sure that the people of Ukraine are able to make decisions for themselves about their future." Yes, as long as they make the right decisions, unlike in 2010, when they voted for the wrong person.) Ukraine is polarized along several different lines — political, ethnic, historical, religious, linguistic — but these lines are not clear-cut, and often intersect, intermingle, are in flux. The pull away from Russia's orbit is strong in many people; the desire to retain close relations to Russia is equally strong in others. (Although any attempt by Russia to quash Ukraine's independence would likely unite all factions in resistance.) Many people look to the West as a model, even a saviour, although the EU deal that Yanukovych turned down, precipitating the outpouring of opposition, actually offered Ukraine very little other than Greek-style financial servitude, while the Kremlin, at least, proffered cash on the barrelhead. The opposition itself is not a monolith of moral rectitude; one of its driving forces is an ultra-nationalist faction that happily harks back to Ukraine's fascist collaborators with Nazi invaders and spouts vile anti-Semitic rhetoric. It is likely that the ultra-nationalists are chiefly behind the opposition's turn toward violent resistance, overshadowing the young, moderate, West-yearning, anti-corruption factions that have been the face of the uprising thus far.
And the fact is, not a single one of the Western governments now denouncing Ukraine for its repression would have tolerated a similar situation. Try to imagine thousands of, say, Tea Partiers, having declared that the elected government of Barack Obama was too corrupt and illegitimate to stand, setting up an armed camp in the middle of Washington, occupying the Treasury Building and Justice Department for months on end, while meeting with Chinese and Russian leaders, who then begin demanding a 'transitional government' be installed in the White House. What would be the government's reaction? There is no doubt that it would make even Yanukovych's brutal assault this week look like a Sunday School picnic.
So the situation in Ukraine is many-sided, complex, filled with ambiguity, change, nuance and chaos. Protest against a specific unpopular government policy first turned into a broader opposition to the government in general and is now threatening to turn into civil war. Such things do happen in the world, and yes, great powers do seek to influence and direct these events to their own advantage. It would be good if Ukraine could be rid of rule by corrupt elites; it is not all clear that a civil war led, at least in part, by racist nationalists, would lead to this happy outcome. But one thing that is not happening in Ukraine is Barack Obama's fantasy that the entire Ukrainian people is rising to rid themselves of a tyrant so they can hold fair and free elections. They had such elections in 2010; and if the entire Ukrainian people now wants to get rid of their president, there are free elections scheduled for 2015. It is highly likely that Yanukovych's corrupt and maladroit performance in office — not least his reaction to the protest movement itself — would have guaranteed his peaceful defeat at the ballot box next year. But it is also likely that these elections will not be held now. One way or another, Yanukovych will be forced out of office by the violent chaos that he, and sections of the opposition, and the machinations of Moscow and Washington have together produced. In any case, there is almost certainly more needless suffering in store for ordinary Ukrainians.
This is the reality, and tragedy, of the situation. But in the artfully hallucinated world of Barack Obama – a fantasy-land in which the entire American political and media elite also live – none of this matters. All that matters is the real agenda (which was also the agenda of George W. Bush, and Vladimir Putin for that matter): advancing the dominance of a brutal ruling class through manipulation, militarism, and deception, whenever the opportunity arises.
Chris Floyd is an American journalist. He is the author of Empire Burlesque: High Crimes and Low Comedy in the Bush Imperium, and is co-founder and editor of the "Empire Burlesque" political blog. He can be reached at cfloyd72@gmail.com. http://twitter.com/empireburlesque
Sickcare/ObamaCare is fundamentally broken at every level.
The incremental nature of change makes it difficult for us to notice how systems that once worked well with modest costs have transmogrified into broken systems that cost a fortune. Exhibit # 1 is higher education: 40 years ago, four-year public universities were affordable and two-year community colleges were almost free. Now students have to borrow $1 trillion to pay for the exorbitant privilege of higher education.
And no, the difference isn't that states don't provide the same funding–the difference is costs have soared while the yield on the investment has plummeted. Please read:
Our Two Most Onerous Taxes: College Tuition and Healthcare Insurance
Our Middleman-Skimming Economy
America's Make-Work Sectors (Healthcare and Higher Education) Have Run Out of Oxygen
Longtime correspondent Ishabaka (an M.D. with 30+ years experience in primary care and as an emergency room physician) responded to this article with an insider's account of what happens when greed and cartels take over healthcare.After reading What's wrong with American hospitals?, a scathing deconstruction of for-profit healthcare, Ishabaka submitted this commentary:
I could have told you what was wrong with our hospital system by 1989 – nobody would listen to me back then.

Up til the '70's, almost all hospitals in the United States were not for profit COMMUNITY HOSPITALS. They were LOCAL. The Board of Directors was made up of some senior doctors, maybe the head nurse, and various other prominent local businessmen and professionals. Others (mostly Catholic), were run as non-profits by religious orders. A very few, mostly very small hospitals were for profit, usually owned by a group of doctors, or even one doctor.

The mission of these community hospitals was to provide for the LOCAL COMMUNITY – one and all. Payment was various – private insurance, Medicare, Medicaid, self pay – and the idea was to collect just enough money to keep the hospital going, and provide care for the poor who had no money to pay. If your grandma got bad care – you could go – in person – to the local, say, banker, on the Board of Directors, and tell him – and he would CARE.

THIS SYSTEM WORKED, and kept costs DOWN. Remember, the hospital just needed enough money to stay in the black. Often local wealthy people would will money to the hospital in which they had been cared for.

In the '80's – there was the arrival of the for-profit cartels – and I use the world cartels specifically – these were run by people with the sociopathic Goldman Sachs type mentality – their sole goal was to acquire huge sums of money for themselves, their hospital directors, and their SHAREHOLDERS. They used a typical sneaky technique – they'd come into town, and tell the locals they could run the hospital much cheaper, because of their economy of scale. People believed this, and the cartels bought out most of the community hospitals.

I worked at one such for-profit hospital and had a 21-year old indigent man come in who'd been struck by a car while walking, and was rapidly bleeding to death. The hospital administrator refused to open the operating room, even though I had a surgeon right there, willing and able to operate for free to save this young man's life. The surgeon threw a fit, and he was a big wheel at the hospital and the administrator backed down – otherwise I firmly believe the young man would have died. This was LEGAL back then, before the EMTLA law was passed because similar abuses were rampant NATIONWIDE.

Around this time, the administrators of the remaining community hospitals found out the administrators of the for-profit hospitals were making tens of times their salaries – and bonuses based on profits – and started demanding similar salaries and bonuses based on PROFITS – a contradiction of the old concept of community hospitals (the article does touch on this).

How do you increase hospital profits? Number one – avoid any care for the poor you can weasel out of. Number two – cut staff to the bone and beyond (one of hospital's biggest expenses). Most American hospitals now have UNSAFE nurse to patient ratios because of this.

As far as patient care goes, nurses are the most important people in hospitals. I know of one lady who DIED while in a monitored bed, and wasn't found dead until several hours later due to the criminally low nursing staff ratio in a hospital I worked in. I HAD complained about the dearth of nurses, and was threatened with the loss of my job. Another side effect of this is, nursing in hospitals has become unbearable for nurses who really cared about their patients – many good hospital nurses have left hospital work for other fields. The results are appalling.

I saved the life of a patient an unqualified, under-educated nurse gave the wrong medicine to – a medicine that IMMEDIATELY MAKES YOU STOP BREATHING, because it was cheaper for the hospital to hire her than a knowledgeable and experienced nurse. The medicine is pancuronium bromide, if you want to Google it. The nurse didn't know one of the effects was cessation of breathing – this is Pharmacology for Nurses 101, this drug is used all day long in every operating room in America (where doctors WANT patients under anesthesia to stop breathing, and put them on breathing machines during the surgery – which is very safe if done correctly).

I could go on and on. Simple things, like the instruments you use to suture cuts – community hospitals used to buy Swiss or German made ones that were of the finest quality, sterilize and re-use them over and over. This changed to disposable instruments that sometimes literally fell apart in my hands. Bandage tape that didn't stick, instead of quality Johnson and Johnson tape – anything to save a buck.

It is not getting better, it is getting worse. The nurses I know tell me hospitals are cutting staff even MORE now in preparation for Obamacare.

I will end with a story that illustrates the difference between Old School and New School hospital administrators.

I had the pleasure of working five years in a real community hospital. One of the senior administrators (R.I.P.) was a gentleman who'd made his fortune in the grocery business. In his late 80's, he would arrive at the emergency department entrance every morning between seven and eight am, and proceed to walk throughout the hospital. He would ask various and sundry staff how they were getting along – everyone from janitors to senior physicians. If something was amiss – HE RECTIFIED THE SITUATION. Tragically, this hospital was bought out, and is now part of a chain.

I had the displeasure of working in a "community" (really for-profit) hospital with a middle aged administrator who NEVER set foot outside his office or conference rooms – he NEVER appeared in the (very large and busy) emergency department once. This was in the early 90's, and one year it was revealed that his compensation was $600,000 – and a brand new Lexus as a "performance bonus". He was on the golf course by three pm every single day. That was the hospital where the woman who was being "monitored" (alarms and all that) was found very cold and dead after a delay of who knows how many hours.

Thank you, Ishabaka, for telling it like it really is. Needless to say, ObamaCare (the Orwellian-named Affordable Care Act–ACA) purposefully ignores everything that is fundamentally broken with U.S. sickcare and extends the soaring-cost cartel system, essentially promising to stripmine the taxpayers of however many trillions of dollars are needed to generate outsized profits for the cartels.
Only those with no exposure to the real costs of ObamaCare approve of the current sickcare system. Government employees who have no idea how much their coverage costs, well-paid shills and toadies like Paul Krugman, academics with tenure and lifetime healthcare coverage–all these people swallow the fraud whole and declare it delicious.
Only those of us who are paying the real, unsubsidized cost know how unsustainable the system is, and only those inside the machine know how broken it is at every level. Greed + cartels = Sickcare/ObamaCare. Love your servitude, baby–it's affordable, really, really, really it is.
Source: Blacklisted News
In 2014, half of American citizens can't stand Mr. Barack Hussein Obama and the other half love him. The first half still work jobs while the other half (about 47 percent) live off welfare in a variety of forms.
On December 4, 2013, Obama gave his "income inequality speech." He expects to fundamentally change America by forcing those of us who work to give up more of our money to those who lack education, refuse to work or simply cannot function intelligently enough to sustain a job.
In early January 2014, Bob Lonsberry, a Rochester talk radio personality on WHAM 1180 AM, said we now encompass two Americas.
"The Democrats are right, there are two Americas," said Lonsberry. "The America that works , and the America that doesn't . The America that contributes , and the America that doesn't.
"It's not the haves and the have not's, it's the do's and the don'ts. Some people do their duty as Americans, obey the law, support themselves, contribute to society, and others don't. That's the divide in America.
"It's not about income inequality , it's about civic irresponsibility. It's about a political party that preaches hatred, greed and victimization in order to win elective office. It's about a political party that loves power more than it loves its country. That's not invective, that's truth, and it's about time someone said it.
"The politics of envy was on proud display a couple weeks ago when President Obama pledged the rest of his term to fighting "income inequality." He noted that some people make more than other people, that some people have higher incomes than others, and he says that's not just.
"That is the rationale of thievery. The other guy has it, you want it, Obama will take it for you . Vote Democrat. That is the philosophy that produced Detroit . It is the electoral philosophy that is destroying America . It conceals a fundamental deviation from American values and common sense because it ends up not benefiting the people who support it, but a betrayal.
"The Democrats have not empowered their followers, they have enslaved them in a culture of dependence and entitlement, of victim-hood and anger instead of ability and hope.
"The president's premise–that you reduce income inequality by debasing the successful–seeks to deny the successful the consequences of their choices and spare the unsuccessful the consequences of their choices. Because, by and large, income variations in society is a result of different choices leading to different consequences. Those who choose wisely and responsibility have a far greater likelihood of success, while those who choose foolishly and irresponsibly have a far greater likelihood of failure.
"Success and failure usually manifest themselves in personal and family income.
You choose to drop out of high school or to skip college–and you are apt to have a different outcome than someone who gets a diploma and pushes on with purposeful education.
"You have your children out of wedlock and life is apt to take one course; you have them within a marriage and life is apt to take another course. Most often in life our destination is determined by the course we take.
"My doctor, for example, makes far more than I do. There is significant income inequality between us. Our lives have had an inequality of outcome, but, our lives also have had an inequality of effort. While my doctor went to college and then devoted his young adulthood to medical school and residency, I got a job in a restaurant.
"He made a choice, I made a choice, and our choices led us to different outcomes. His outcome pays a lot better than mine. Does that mean he cheated and Barack Obama needs to take away his wealth? No, it means we are both free men in a free society where free choices lead to different outcomes.
"It is not inequality Barack Obama intends to take away, it is freedom. The freedom to succeed, and the freedom to fail. There is no true option for success if there is no true option for failure.
"The pursuit of happiness means a whole lot less when you face the punitive hand of government if your pursuit brings you more happiness than the other guy. Even if the other guy sat on his butt and did nothing. Even if the other guy made a lifetime's worth of asinine and shortsighted decisions.
"Barack Obama and the Democrats preach equality of outcome as a right , while completely ignoring inequality of effort .
The simple Law of the Harvest–as ye sow, so shall ye reap–is sometimes applied as, "The harder you work, the more you get." Obama would turn that upside down. Those who achieve are to be punished as enemies of society and those who fail are to be rewarded as wards of society.
"Entitlement will replace effort as the key to upward mobility in American society if Barack Obama gets his way. He seeks a lowest common denominator society in which the government besieges the successful and productive to foster equality through mediocrity.
"He and his party speak of two Americas, and their grip on power is based on using the votes of one to sap the productivity of the other. America is not divided by the differences in our outcomes, it is divided by the differences in our efforts. It is a false philosophy to say one man's success comes about unavoidably as the result of another man."
Lonsberry stated the obvious: 48 million Americans subsisting on food stamps shows they made poor decisions about graduating from high school. They chose to remain stupid. With 68 percent of African-American children growing with a single mother who lives on welfare—shows those women made very poor choices. When 76 percent of high school students in Detroit, Michigan dropout or flunkout, their choices condemn them to a difficult life.
At some point, Barack H. Obama needs to inspire people to remain in school, earn an educated mind, earn a good job and become a parent who marries a spouse and brings up kids with a home, food and responsibilities to contribute to our society.
One way works and the other doesn't. As you know, Obama came from a broken home where the father split, then, the second father split and Barack Obama has never held a job. Someone gave him a free education, free college tuition and a free pass from his life of lying, i.e., birth certificate, Social Security number, Selective Service Card and enrollment in Harvard with non-qualifying grades. Seems like he needs to backtrack on his life to come up with a better speech on "income inequality."
Are the Warring Parties Playing Round Two of Geneva II?
El Nubek, Syria – As two delegations, one representing the Government of the Syrian Arab Republic, led by Bashar Assad, and the other claiming to represent the popular opposition which is seeking its overthrow, arrived in Switzerland this morning to continue with Round Two of Geneva II, there is uncertainty over the agenda and whether to extend this weekend's 36 hour "Humanitarian pause" to allow aid into the Old City of Homs. Such a deal, which could come at any time, would bolster confidence ahead of the Round Two of the peace talks.
Some observers, including this one, predict that the ceasefire will in fact be extended as a result of a meeting on 2/10/14 being held between Syrian government officials here in Homs and UN representatives that will likely result in more civilians being allowed out of the old city later today or tomorrow.
But it is not certain. And meanwhile, on 2/10/14, the meager amounts of aid trickling into Yamouk Palestinian refugee camp in Damascus was stopped due to yet another breach of a "humanitarian pause" that was agreed upon last week.
The governor of Homs, Talal al-Barazi, has advised journalists and observers gathered in his office yesterday that the ceasefire may be extended by a further three days; to allow all those who might want to leave the chance to do so. The operation to help trapped civilians in Homs was the one concrete agreement reached at recent peace talks in Geneva, which are due to resume on Monday.
There remains much mistrust and plenty of PR jockeying from both sides as the public awaits the sound of the gavel from UN envoy Lakhdar Brahimi to resume discussions to end the killing in Syria. The new opposition team, at press time, is not fully identified but has announced that it wants the focus of Round Two to be solely or how to transition ( it demands a clean slate in Damascus) and nothing else.
In contradistinction, Syrian government Presidential Political and Media Adviser Dr. Buthaina Shaaban argues that the continuing essential problem in the search for a political solution through the Geneva track lies in the fact that "we don't know whom is representing those who came by the name of opposition, how many, and what is their relation to Syria." She added that the coalition delegation came to Geneva for discussing one word in the 12/12/13 Geneva I Communiqué; transition. Whereas the Syrian official delegation wants initially to discuss the first item in the Communiqué, the halt of violence, combating terrorism and the preservation of state institutions.
Whether there will be an extension of the just competed "three day" humanitarian pause cease-fire" is not yet sure. In point of clarification, the so-called "three day" partial ceasefire to allow humanitarian aid to the area which for more than 600 days has experienced nearly daily bombardment of the city which is labeled by some as the 'Birthplace of the Revolution." is a misnomer in the extreme. The so-called "Humanitarian Pause" such as it was, never comprised three days. Rather in reality it was for less than 36 hours given that aid deliveries and evacuations were strictly limited to 12 hours, from 6 a.m. to 6 p.m. over three days.
One spokesman for a European aid organization, attempted to enlighten this observer on the ceasefire terms by claiming that "After 6 p.m. any aid distributors within a snipers scope is fair game and they are for warned. I told them it is kind of like caveat emptor after six or before six."
Frankly, the gentleman could not be more mistaken and he should have known better given his job. His view constitutes a shocking and fundamentally flawed edict and misstatement of applicable binding international norms anchored in black letter public international humanitarian law, including but not limited to the Geneva Conventions and other principles, standards and rule of international humanitarian law requiring protection by all belligerents of aid workers whenever and wherever they perform their humanitarian work. Nor can International customary law and treaty law on this subject be abrogated bilaterally by warring parties who may choose not to kill aid workers or civilians only during a mutually declared 6 a.m. to 6 p.m. day shift.
The aid workers in Homs, as are all civilians, are inviolate during military action. Nor is there any suggestion that either party has complied international law, which requires all warring factions to allow unconditional humanitarian access. It is no excuse, but there does appear, according to information given to these observers from local residents, that more than 30 different armed groups operate in the Old City, making any agreement among them unlikely. The Regional Advisor of UNICEF, Mr. Geoffrey Ijumba a reasonable sounding fellow, claims that "the main stumbling block is that the 30 plus militia groups inside Homs want guarantees that the aid will still be delivered to the Old City once the civilians are evacuated." An extended ceasefire, given recent government military gains is, according to some observers monitoring developments in Homs, a rather tough precondition to expect from the Syrian government given the price it has paid for advancing militarily over the past two years in this area.
There is currently plenty of mistrust and much PR jockeying from both sides. The new opposition team, at press time not fully identified, wants the focus of Round Two to be solely transition and nothing else. Syrian government Presidential Political and Media Adviser Dr. Buthaina Shaaban strongly argues that an essential problem in the search for a political solution through the Geneva track lies in the fact that "we don't know whom is representing those who came by the name of opposition, how many, and what is their relation to Syria." She added that the coalition delegation came to Geneva for discussing one word in the Geneva I Communiqué; transition whereas the Syrian official delegation wants initially to discuss the first item in the Communiqué, the halt of violence, combating terrorism and the preservation of state institutions. For its part, Damascus has been keen to portray the humanitarian deal outside the framework of talks, with pundits and parliamentarians taking to the airwaves to tout the deal as evidence of the government's ongoing efforts to aid civilians. It has come under pressure from its allies Russia and Iran to make humanitarian concessions.
Predictably perhaps, both sides accuse the other of violations of the claimed three-day humanitarian aid ceasefire as the Opposition team announced that its delegation to "Round Two" was being re-configured. Many observers of Genera II judged that the strong personalities and intellects of the Syrian delegation, including Foreign Minister Walid Mouallum, Dr. Bouthania Shaaban, and Minister of Information Omran Zoubi as well as Faisal Mekdad, among others, "won" Round I of the public relations challenge of G II and that the Obama Administration via John Kerry advised the opposition to that, "It had better field a stronger team or risk losing ground".
The first civilians were evacuated from a rebel-held area of the Syrian city of Homs on 2/8/14 after more than a year and half of struggling to survive. Six buses arrived with three UN vehicles and six Red Crescent ambulances to pick up women, children, and elderly. Dina Elkassaby, a spokeswoman for the World Food Program, said its staff had reported that many of the evacuees were in "very, very bad shape," with children showing signs of malnutrition.
Humanitarian workers braved mortar shells and gunfire on 2/9/14 as they pushed forward with their mission to deliver aid into besieged parts of the Syrian city of Homs through Jouret al Shayah al Qoubaisi. 12 civilians came out on the first bus from the rebel enclave.
Syria state television said four members of the Syrian Arab Red Crescent (SARCS) were wounded by "armed terrorist groups", on 2/9/14)as the aid workers tried to deliver humanitarian supplies to a besieged, rebel-held district of Homs city. At sunset on 2/9/14 Abu Bilal, an activist trapped in the old city since June 2012 explained: "We hope more aid will come in, and we hope the civilians can be evacuated, but we don't know whether that will happen. We are afraid that we will only see more of yesterday's shelling." The Syrian Red Crescent Society told observers that it has been "a challenge" to get its staff and the UN team out of the area. SARCS official Khaled Erksoussi said the convoy came under attack from mortars and gunfire as it was leaving the Qarabis neighborhood.
Many of those evacuated on 2/7/14 looked frail and described extreme hardships inside the area, which has been under army siege for nearly a year-and-a-half. They said bread had not been available for months, and many residents were gathering weeds and leaves to eat. As the BBC's Lyse Doucet reported: "The tide of people continued – elderly men and women on stretchers or crutches, exhausted mothers in tears, children who went straight into the arms of waiting aid officials from the UN and the Syrian Arab Red Crescent Society. Water, bread, even polio vaccinations were provided on the spot. Many residents who have finally escaped speak of having only grass and olives to eat."
On Sunday, 2/9/14, 611 civilians, an increase from 83 on 2/7/14, who were besieged for more than 600 days in the old city of Homs were evacuated, the majority being women, children and elderly. According to one of the Governate of Homs officials responsible for monitoring their evacuation, their ages ranged between 16 and 54 years of age. It is not yet clear if the warring parties will agree to a three day (36 hour) extension of the aid mission and if so that it will be honored. The governor of Homs, Talal al-Barazi sated on 2/0/14 that his administration will cooperate if the UN mission and the Syrian Red Crescent are the ones delivering the aid. Food and hygiene kits and have also been distributed in the neighborhoods of Bustan al-Diwan and al-Hamidieh.
The humanitarian aid gesture in the Old City of Homs is modest, compared to the more than four million civilians living under siege across this great country, being war deprived of adequate food, water, or sanitation. In all, some 9.3 million people in Syria need some form of aid, according to the U.N.
This past week, the U.N. Security Council pushed for a resolution that would enable broad-based aid deliveries to Syria. So did France. On the morning of 2/10/14, French Foreign Minister Laurent Fabius said France and other countries would present a resolution at the UN calling for greater access for humanitarian aid. He told the media in Homs and internationally, "It is absolutely scandalous that there have been discussions for quite a while and that people are still being starved every day, and so along with a number of other countries, we will present a resolution at the UN along those lines." Yet, many in Homs voice skepticism that Moscow would allow UN Security Council Chapter Seven action given its rivalry with Washington on this and other Syria related regional issues.
Some 3,000 people are slated to receive aid during the humanitarian pause. At sunset on 2/9/14 Abu Bilal, an activist trapped in the old city since June 2012 explained: "We hope more aid will come in, and we hope the civilians can be evacuated, but we don't know whether that will happen. We are afraid that we will only see more of yesterday's shelling."
It appears certain that in the coming few days the intentions of both sides will become clearer with respect to the Geneva process and their willingness to allow full humanitarian aid into Homs and the evacuation of those who want to exit the Old City.
Whichever side fails in its humanitarian duties will be harshly judged by history and quite possibly by a Special Tribunal for Syria, already being planned by some, to be held at The Hague.
I recently interviewed Daniel Estulin the author of what will be the newest best seller,TransEvolution: The Coming Age of Human Deconstruction.
Estulin wrote the book based largely on a Bilderberg white paper which was smuggled to him by a Bilderberg insider. The document was filled with information which spelled the end of the human race as we know it.
Hollywood Prepares the American Public for the Inevitable
Hollywood has made millions on movies like The Terminator, Blade Runner, and RoboCob, just to name a few. In fact, Robocop is being re-released in the next several weeks. Estulin states that cyborgs or man-machines are the future in a post-human world. Yes, you read that correctly, we could soon find ourselves living in a post-human world.
You may be familiar with the new TV series on FOX called Almost Human where one of the main characters is a cyborg cop. We could see such an interaction between nonhuman and morphed humans in the near future (i.e. Robocop).
Rules for Thee but Not for Me
In the future of transevolution we will be witnessing a literal fountain of youth, which will result from becoming a cyborg as it will soon be possible to purchase immortality in the future. However, everyone except the super elite will be banned from purchasing this literal fountain of youth.
Your existence, my common brethren, will be similar to what movie goers saw in the Summer of 2013 in the movie, Man of Steel. In the opening 30 minutes of the movie, it was revealed that every resident of Krypton had certain genes "turned on" and certain genes "turned off". And everyone from Krypton, except for Superman, had been artificially bred for specific purposes. This is what humanity is quickly moving towards and unless you are the elite, you will be bred, dumbed down if needed, to serve a purpose for the global elite.
The Purpose for the Destruction of the Global Economy
Estulin mentioned that the wholesale destruction of the world's economy is not an accident, nor is it a miscalculation or the result of political shenanigans. This destruction is being done on purpose, absolutely on purpose. Estulin revealed that his Bilderberg insider told him that the slave masters on this planet want to collapse the economy, force people into the stack and pack cities of mega millions and then exterminate most of humanity.
Estulin and I explored the methods that the super elite may use to exterminate 90% of all people on this planet. We both agreed that starvation is the most likely candidate. Starvation is a clean method of killing, it is quick and it would leave the planet in good shape for the global elite to establish their paradise on Earth.
Some of my readers and listeners have asked me about why I am so opposed to Agenda 21 and devote so much time fighting against it? To these and all others, I answer that forcing humanity to forsake rural and suburban living and move into the soon-to-be death traps of these mega cities, is very consistent with the tenets of Agenda 21 (i.e. Earth First).
Monsanto: The Great Satan of Food Production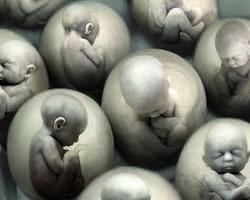 I recently interviewed my good friend, Barbara Peterson, who presented evidence which demonstrated that the super elite are in the process of attacking not just humans with GMO's which will eventually kill you, the GMO's are also sterilizing our food supply. And then, as if by magic, Peterson and I took calls on my show from farmers all across the country, who confirmed the sterilization of both crops and farm animals was well under way.
Let's give credit where credit is due. Monsanto is not alone in this conspiracy against humanity. In Chapter two of his book, Estulin, details how huge corporations like Monsanto, Cargill, and Archer Daniels are plotting to set up mass starvation on the planet. These corporate names became household names and they have become an "interlocked self perpetuating syndicate that will decide who eats and who doesn't, who lives and who dies."
Why are mega corporations, such as these and a small socio-political elite, allowed to own our food and control the very basis of humanity? The simple answer is, because they can.
Studies have shown that rats that are fed with genetically modified organisms (GMO), like potatoes, showed structural changes in their white blood cells making them more vulnerable to infection and disease, which could indicate a greater future risk of developing cancer, when compared to other rats fed non-GMO potatoes. Estulin's research indicates that GMO food was the creation of the Rockefeller Foundation, who are members of the Bilderberg Group. This all part of the plan for total control of mankind. As an aside, Barbara Peterson noted in my interview with her that McDonalds fries will soon all be made of GMO's.
Genetic Engineering
Genetic engineering is about taking control of nature, redesigning it and rebuilding it. The phrase "playing God" comes up in almost every conversation about genetic engineering. This is no longer the stuff of science fiction. Nothing good comes from genetic engineering as this generation of children will be the last generation which will be human in the sense that we define humanity today.
Estulin documented how insects are being weaponized for combat through chipping as a result of recent DARPA projects. Humans will soon be chipped, not necessarily for warfare, but for the purpose of transformation into something hideous which will serve the whims of the global elite.
The National Security State
Presently, all the communication happening on the planet right now can be monitored in real time and it is being done to control us, to dumb us down, to brainwash, to influence, and to predict our future behavior. The super elite is doing this so that we don't get in the way of important people by doing too much thinking on our own. A simple example of this fact is in evidence in an ever-increasing number of airports as facial scanning techniques are designed to reveal to security individuals who are angry, malevolent, etc. This technology is right here, right now!
Estulin mentions Nazi Germany, in his book, numerous times throughout the book, Estulin drew a similarity between the mass control the Nazis had in comparison to the control the super elite has over the human race right now. Presently, America is the 21st century fulfillment of what Hitler, Stalin and Mao as they attempted to initiate their genocidal regimes.
Off World Escape Plan If Things Get Ugly
According to USA Today,
"NASA recently revealed that their Mars robotic rover has found signs that a vast and hospitable lake once spread over the now-desolate surface, a potential home to past life for centuries or more."
With this new discovery that life may be possible on Mars, the elite could easily, through nanotechnology subsequently build a homestead there! There are many private corporations on the planet who are ready to go to Mars within five years. Some speculate that billionaire, Robert Bigelow, is ready now.
Apparently, if the elite cannot exterminate humanity in the clean and neat ways that they have designed, it may be necessary to temporarily move off world while the job is completed in more "messy" ways. According to some, this is their "Plan B".
A Cowardly New World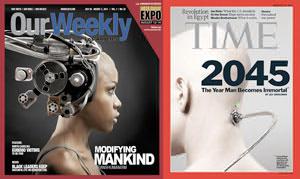 Unlike Huxley, I have seen nothing brave about this new world. Nanotechnology is a powerful new technology for taking apart and reconstructing nature at the atomic level. Scientists are acting like God to manipulate life through the use of this technology. I can only imagine all the horrible things nanotechnology can do to the human race.
Nothing good with regard to nanotechnology can or will come from this blatant insanity. The plans of the global elite constitute an abomination before God.
Right now, the elite are employing their "Promethean plans" which will change the world and will transform the very essence of humanity. Again, this is happening Now!!!
Let's make no mistake about it, the super elite are attempting to become more powerful than God. The super elite controls the human race in every imaginable possible way. Just the term, "conspiracy theorist", was invented by the global elite as a marginalizing tool to keep the public from believing in conspiracy theories that will enslave humanity.
Absolutely nothing that happens in our world is an accident; it's all part of this grand plan. Because of this, there is no hope for humanity if we do not rise up and defeat Agenda 21 and force a change in the leadership of the world, and it must be done RIGHT NOW, before the personal control mechanisms of this new system are locked into place.
My fellow human beings, we do not have five years. You sit idly by on the sidelines at the risk of not only your life but the lives of your children and grandchildren, born or not yet born. Soon, we will be saying "Welcome to Krypton", as humanity becomes the weak puppets in the theatre of life created by the super elite.
Source: Dave Hodges  |  The Common Sense Show