Before Federal trolls or indoctrinated government "true believers", starts spreading their slurs, you had better gauge the sentiment in the real America. Seventy-two percent of Americans, in a Gallop poll say big government is a greater threat to the U.S. in the future than is big business or big labor, a record high in the nearly 50-year history of this question. Yet the "so called" authorities would have you accept that only a conspiracy theorist thinks that the great protectors of law and order are capable of routing out Christians, 2nd Amendments advocates, 911 Truth proponents, Tea Party members, Patriot-Liberty groups or Global Warming deniers, and confining them to prison gulags. So when the House introduced HR 645, in 2009 that directs the Secretary of Homeland Security to establish national emergency centers on military installations, every citizen should feel threatened by its own government.
Here are some of those nasty facts that endanger all of us. The Albuquerque Journal account in the article, MISSION CREEP: Homeland Security a 'runaway train' should alarm everyone.
"Today, the Department of Homeland Security is the third-largest agency in the federal government, behind only the Departments of Veterans Affairs and Defense.

When created in 2002, DHS merged 22 pre-existing federal agencies into one, marking the largest reorganization of the federal government in more than 50 years. Among the agencies included under the Homeland Security umbrella are the Coast Guard, Customs and Border Protection, Secret Service, Transportation Security Administration and the Federal Emergency Management Agency.

In the first year of its existence, the Department of Homeland Security employed 180,000 full-time workers. Today, 240,000 people collect paychecks from the agency, according to its website.

The department's budget has more than doubled since the agency's inception in 2003, when it spent $29 billion. This year, DHS is slated to spend $61 billion."

Beginning at its inception, Homeland Security had all the telltale indications that a militarized national interment force was designed to segregate, if not bury, domestic 'enemies of the state".
From the executive summary, US FEMA Camps published by the Geopolitical Monitor states:
"In August 2002, then Attorney General John Ashcroft called for American citizens who are deemed 'enemy combatants' to be detained indefinitely without charge and independently of the judiciary. This legal position was upheld in the case of a US citizen detained abroad by the 4th U.S. Circuit Court of Appeals in a January 2003 ruling.

For some time FEMA has been renovating and constructing new detention camps throughout the country. In January 2006 Haliburton subsidiary KBR announced that it had been awarded an "indefinite delivery / indefinite quantity contract to construct detention facilities for the Department of Homeland Security worth a maximum of $385 million over 5 years."

Stated Purpose

"Little has been said about the purpose of the detainment camps but when official comment has been made it has stated that the camps are for the temporary detainment of illegal immigrants."
PLEASE, if that objective was true, how does one explain away the Breitbart reporting that 'We Have a Commitment' From Boehner on Amnesty This Year? At the same time, the Obama administration demonstrates that their own Government released hundreds of immigrant felons. Only a fool would believe that this FEMA fairy tale yarn about their detention facilities. Dave Hodges of The Common Sense Show always reveals the true unpleasant details that most Americans are afraid to confront. In his article, CBS News Admits FEMA Camps Are Real, a leaked memo from KBR manager, Bob Siefert, referenced a disturbing call for the installation of fencing and wire used for large-scale detention of prisoners.
"Subcontractors will mobilize, transport, erect, install and demobilize temporary fencing, barricades, and associated equipment according to federal, state and local laws, codes and manufacturer installation instructions. The Subcontractor shall be able to mobilize and deploy key personnel(s) within four (4) hours of NTP to meet with KBR Site Manager at the Responder Support Camp (RSC) site in order to finalize the site design plan and acquire site-specific design requirements and layout. Number of linear footage:

"Approximately 2,300LF for a 301 person camp after 36 hours of NTP"

"Approximately 3,600LF for 1,000 person camp after 72 hours of NTP"
This sounds like FEMA camp activation to me and it closely parallels the FEMA camp events on the East Coast in the aftermath of Sandy."
Since so many apolitical mentally challenged flag wavers, accept the myth that I'm From The Government and Here To Help, even in the face of stark reality, the only rational conclusion is to expect the worst. The Nolan Chart features an essay by Walt Gelles, Time To Abolish The FEMA Camps, that succinctly makes the case for questioning the true purpose of Homeland Security constructed FEMA internment camps.
"The FEMA camps are ready… Eight hundred empty secret prisons, detention centers, concentration camps scattered around the U.S.A.-fully operational, surrounded by full-time armed guards, and ready to receive prisoners.

Obama's Homeland Security Department bought 1.6 billion bullets using your taxpayer dollars. That's five bullets for every man, woman, and child…five bullets waiting to pierce your skull…hollow-point bullets, sniper bullets, forbidden under international law for use in war. Plus 2,700 military tanks for domestic use, and Obama has created a para-military police force operating under Homeland Security.

Do you think those 1.6 billion bullets were intended for a bunch of Arab terrorists trying to take over a Walmart or an airport? Think again. Do you really believe the FEMA camps were built to house Muslim fanatics or flood victims? Get real. Go ask Hillary Clinton what the FEMA camps are for. Go ask Nancy Pelosi or John Boehner or President Obama/Soetoro. You're paying billions of dollars for the government to put you away.

Most of the 800 FEMA camps can house up to 20,000 prisoners. That works out to 15 million Americans the government is ready to lock up. All the camps have railroad facilities, and the boxcars have been built to transport the prisoners. Sounds like Auschwitz? The cars have shackles welded in; plastic coffins are stockpiled and ready for use.

What if enough people found out that the 9/11 "terrorist" attack was no terrorist attack at all, but a false-flag event carried out by the U.S. Government to serve as a pretext to invade Iraq and Afghanistan and to install the Surveillance State at home? And what if millions of people demanded that the real perpetrators, the real 9/11 mass murderers-in the White House, the CIA, the Pentagon, the judiciary-be brought to justice in a Nuremberg-style criminal court?

The FEMA camps are ready. To put the movement's leaders away. To crush the dissent."
What portion of this explanation is incorrect? Refusal to face up to the actions of DHS will not necessarily save you from selection for a place at a FEMA camp. The transition of Americans from thinking defenders of constitutional liberties into dumb down nationalists and servile obedient slaves, explained in the essay, From Viet Nam Defiance to Boston Surrender, needs a response to a fundamental question. Will you allow forcible transport to a FEMA camp? Or will you gladly pack up your toothbrush and submit to "Diesel Therapy" and ride the bus to your new cell?
"Corrosive incrementalism of totalitarian policies developed in an environment of gradual apathy, over the last half century. Dissenting opposition movements, persistently confrontational against the establishment became less organized and vocal. As a result, institutions of influence descended into deeper depths of moral corruption, as the agencies of bureaucratic dominance expanded their reach and scope of tyranny."
The prospects of declaring martial law, as well as, federal direction of coercive compliance and assimilation of local law enforcement assets, is the only logical purpose of creating militarized FEMA encampments. In a country, that maintains Private Prisons and the Enslavement Society, it is one small step to eliminate any opposition by way of herding defiant resistors into secure concentration camps.
Those who still say it could never happen in the United States, lack a historic perspective and current events understanding. Ever since the exploited ultimate excuse of the 911 false flag, the nation has suffered from acute delusional disorder syndrome. With the announcement that the 9/11 Museum Opens to Families, First Responders With Emotional Dedication Ceremony, you witness another psychological warfare opportunity to pave the way for the latest tactic of indoctrinating the public into accepting that domestic terrorists are the new focus of the Homeland Security mission.
Under both Bush and Obama, the authoritarians have built the greatest threat to America; namely, a permanent police state. Depending upon the FEMA district in which you reside, the presence of Federal concertina wire may vary. However, the rail cars are able to move human cargo in all directions and the trains will run on time. Check out the FEMA camp closest to you.
With the adoption of the National Defense Authorization Act (NDAA), codifying indefinite military detention without charge or trial into law, places at risk every American in the torture chamber of the Gitmo captivity culture. Before long, the next fabricated crisis offers the opportunity for Martial Law that translates into the order for the knock at your door. Will you accept DHS chains? Or will you die, a bona fide American hero and resist?
Imagine: you are dressed up for a night on Broadway, but your neighbours are involved in a vicious quarrel, and you have to gun up and deal with the trouble instead of enjoying a show, and a dinner, and perhaps a date. This was Putin's position regarding the Ukrainian turmoil.
The Russians have readjusted their sights, but they do not intend to bring their troops into the two rebel republics, unless dramatic developments should force them.
It is not much fun to be in Kiev these days. The revolutionary excitement is over, and hopes for new faces, the end of corruption and economic improvement have withered. The Maidan street revolt and the subsequent coup just reshuffled the same marked deck of cards, forever rotating in power.
The new acting President has been an acting prime minister, and a KGB (called "SBU" in Ukrainian) supremo. The new acting prime minister has been a foreign minister. The oligarch most likely to be "elected" President in a few days has been a foreign minister, the head of the state bank, and personal treasurer of two coups, in 2004 (installing Yushchenko) and in 2014 (installing himself). His main competitor, Mme Timoshenko, served as a prime minister for years, until electoral defeat in 2010.
These people had brought Ukraine to its present abject state. In 1991, the Ukraine was richer than Russia, today it is three times poorer because of these people's mismanagement and theft. Now they plan an old trick: to take loans in Ukraine's name, pocket the cash and leave the country indebted. They sell state assets to Western companies and ask for NATO to come in and protect the investment.
They play a hard game, brass knuckles and all. The Black Guard, a new SS-like armed force of the neo-nazi Right Sector, prowls the land. They arrest or kill dissidents, activists, journalists. Hundreds of American soldiers, belonging to the "private" company Academi (formerly Blackwater) are spread out in Novorossia, the pro-Russian provinces in the East and South-East. IMF–dictated reforms slashed pensions by half and doubled the housing rents. In the market, US Army rations took the place of local food.
The new Kiev regime had dropped the last pretence of democracy by expelling the Communists from the parliament. This should endear them to the US even more. Expel Communists, apply for NATO, condemn Russia, arrange a gay parade and you may do anything at all, even fry dozens of citizens alive. And so they did.
The harshest repressions were unleashed on industrial Novorossia, as its working class loathes the whole lot of oligarchs and ultra-nationalists. After the blazing inferno of Odessa and a wanton shooting on the streets of Melitopol the two rebellious provinces of Donetsk and Lugansk took up arms and declared their independence from the Kiev regime. They came under fire, but did not surrender. The other six Russian-speaking industrial provinces of Novorossia were quickly cowed. Dnepropetrovsk and Odessa were terrorised by personal army of Mr Kolomoysky; Kharkov was misled by its tricky governor.
Russia did not interfere and did not support the rebellion, to the great distress of Russian nationalists in Ukraine and Russia who mutter about "betrayal". So much for the warlike rhetoric of McCain and Brzezinski.
Putin's respect for others' sovereignty is exasperating. I understand this sounds like a joke, — you hear so much about Putin as a "new Hitler". As a matter of fact, Putin had legal training before joining the Secret Service. He is a stickler for international law. His Russia has interfered with other states much less than France or England, let alone the US. I asked his senior adviser, Mr Alexei Pushkov, why Russia did not try to influence Ukrainian minds while Kiev buzzed with American and European officials. "We think it is wrong to interfere", he replied like a good Sunday schoolboy. It is rather likely Putin's advisors misjudged public sentiment. « The majority of Novorossia's population does not like the new Kiev regime, but being politically passive and conservative, will submit to its rule", they estimated. "The rebels are a small bunch of firebrands without mass support, and they can't be relied upon", was their view. Accordingly, Putin advised the rebels to postpone the referendum indefinitely, a polite way of saying "drop it".
They disregarded his request with considerable sang froid and convincingly voted en masse for secession from a collapsing Ukraine. The turnout was much higher than expected, the support for the move near total. As I was told by a Kremlin insider, this development was not foreseen by Putin's advisers.
Perhaps the advisors had read it right, but three developments had changed the voters' minds and had sent this placid people to the barricades and the voting booths:
1. The first one was the fiery holocaust of Odessa, where the peaceful and carelessly unarmed demonstrating workers were suddenly attacked by regime's thugs (the Ukrainian equivalent of Mubarak's shabab) and corralled into the Trade Unions Headquarters. The building was set on fire, and the far-right pro-regime Black Guard positioned snipers to efficiently pick off would-be escapees. Some fifty, mainly elderly, Russian-speaking workers were burned alive or shot as they rushed for the windows and the doors. This dreadful event was turned into an occasion of merriment and joy by Ukrainian nationalists who referred to their slain compatriots as "fried beetles". (It is being said that this auto-da-fé was organised by the shock troops of Jewish oligarch and strongman Kolomoysky, who coveted the port of Odessa. Despite his cuddly bear appearance, he is pugnacious and violent person, who offered ten thousand dollars for a captive Russian, dead or alive, and proposed a cool million dollars for the head of Mr Tsarev, a Member of Parliament from Donetsk.)
2. The second was the Mariupol attack on May 9, 2014. This day is commemorated as V-day in Russia and Ukraine (while the West celebrates it on May 8). The Kiev regime forbade all V-day celebrations. In Mariupol, the Black Guard attacked the peaceful and weaponless town, burning down the police headquarters and killing local policemen who had refused to suppress the festive march. Afterwards, Black Guard thugs unleashed armoured vehicles on the streets, killing citizens and destroying property.
The West did not voice any protest; Nuland and Merkel weren't horrified by this mass murder, as they were by Yanukovich's timid attempts to control crowds.
The people of these two provinces felt abandoned; they understood that nobody was going to protect and save them but themselves, and went off to vote.
3. The third development was, bizarrely, the Eurovision jury choice of Austrian transvestite Conchita Wurst for a winner of its song contest.
The sound-minded Novorossians decided they want no part of such a Europe.
Actually, the people of Europe do not want it either:
It transpired that the majority of British viewers preferred a Polish duo, Donatan & Cleo, with its We Are Slavic. Donatan is half Russian, and has courted controversy in the past extolling the virtues of pan-Slavism and the achievements of the Red Army, says the Independent.
The politically correct judges of the jury preferred to "celebrate tolerance", the dominant paradigm imposed upon Europe.
This is the second transvestite to win this very political contest; the first one was Israeli singer Dana International.
Such obsession with re-gendering did not go down well with Russians and/or Ukrainians.
The Russians have readjusted their sights, but they do not intend to bring their troops into the two rebel republics, unless dramatic developments should force them.

RUSSIAN PLANS

Imagine: you are dressed up for a night on Broadway, but your neighbours are involved in a vicious quarrel, and you have to gun up and deal with the trouble instead of enjoying a show, and a dinner, and perhaps a date. This was Putin's position regarding the Ukrainian turmoil.
A few months ago, Russia had made a huge effort to become, and to be seen as, a very civilized European state of the first magnitude. This was the message of the Sochi Olympic games: to re-brand, even re-invent Russia, just as Peter the Great once had, as part of the First World; an amazing country of strong European tradition, of Leo Tolstoy and Malevich, of Tchaikovsky and Diaghilev, the land of arts, of daring social reform, of technical achievements, of modernity and beyond — the Russia of Natasha Rostova riding a Sikorsky 'copter. Putin spent $60 billion to broadcast this image.
The old fox Henry Kissinger wisely said:
Putin spent $60 billion on the Olympics. They had opening and closing ceremonies, trying to show Russia as a normal progressive state. So it isn't possible that he, three days later, would voluntarily start an assault on Ukraine. There is no doubt that… at all times he wanted Ukraine in a subordinate position. And at all times, every senior Russian that I've ever met, including dissidents like Solzhenitsyn and Brodsky, looked at Ukraine as part of the Russian heritage. But I don't think he had planned to bring it to a head now.
However, Washington hawks decided to do whatever it takes to keep Russia out in the cold. They were afraid of this image of "a normal progressive state" as such Russia would render NATO irrelevant and undermine European dependence on the US. They were adamant about retaining their hegemony, shattered as it was by the Syrian confrontation. They attacked Russian positions in the Ukraine and arranged a violent coup, installing a viciously anti-Russian regime supported by football fans and neo-Nazis, paid for by Jewish oligarchs and American taxpayers. The victors banned the Russian language and prepared to void treaties with Russia regarding its Crimean naval base at Sebastopol on the Black Sea. This base was to become a great new NATO base, controlling the Black Sea and threatening Russia.
Putin had to deal quickly and so he did, by accepting the Crimean people's request to join Russian Federation. This dealt with the immediate problem of the base, but the problem of Ukraine remained.
The Ukraine is not a foreign entity to Russians, it is the western half of Russia. It was artificially separated from the rest in 1991, at the collapse of the USSR. The people of the two parts are interconnected by family, culture and blood ties; their economies are intricately connected. While a separate viable Ukrainian state is a possibility, an "independent" Ukrainian state hostile to Russia is not viable and can't be tolerated by any Russian ruler. And this for military as well as for cultural reasons: if Hitler had begun the war against Russia from its present border, he would have taken Stalingrad in two days and would have destroyed Russia in a week.
A more pro-active Russian ruler would have sent troops to Kiev a long time ago. Thus did Czar Alexis when the Poles, Cossacks and Tatars argued for it in 17th century. So also did Czar Peter the Great, when the Swedes occupied it in the 18th century. So did Lenin, when the Germans set up the Protectorate of Ukraine (he called its establishment "the obscene peace"). So did Stalin, when the Germans occupied the Ukraine in 1941.
Putin still hopes to settle the problem by peaceful means, relying upon the popular support of the Ukrainian people. Actually, before the Crimean takeover, the majority of Ukrainians (and near all Novorossians) overwhelmingly supported some sort of union with Russia. Otherwise, the Kiev coup would not have been necessary. The forced Crimean takeover seriously undermined Russian appeal. The people of Ukraine did not like it. This was foreseen by the Kremlin, but they had to accept Crimea for a few reasons. Firstly, a loss of Sevastopol naval base to NATO was a too horrible of an alternative to contemplate. Secondly, the Russian people would not understand if Putin were to refuse the suit of the Crimeans.
The Washington hawks still hope to force Putin to intervene militarily, as it would give them the opportunity to isolate Russia, turn it into a monster pariah state, beef up defence spending and set Europe and Russia against each other. They do not care about Ukraine and Ukrainians, but use them as pretext to attain geopolitical goals.
The Europeans would like to fleece Ukraine; to import its men as "illegal" workers and its women as prostitutes, to strip assets, to colonise. They did it with Moldova, a little sister of Ukraine, the most miserable ex-Soviet Republic. As for Russia, the EU would not mind taking it down a notch, so they would not act so grandly. But the EU is not fervent about it. Hence, the difference in attitudes.
Putin would prefer to continue with his modernisation of Russia. The country needs it badly. The infrastructure lags twenty or thirty years behind the West. Tired by this backwardness, young Russians often prefer to move to the West, and this brain drain causes much damage to Russia while enriching the West. Even Google is a result of this brain drain, for Sergey Brin is a Russian immigrant as well. So are hundreds of thousands of Russian scientists and artists manning every Western lab, theatre and orchestra. Political liberalisation is not enough: the young people want good roads, good schools and a quality of life comparable to the West. This is what Putin intends to deliver.
He is doing a fine job of it. Moscow now has free bikes and Wi-Fi in the parks like every Western European city. Trains have been upgraded. Hundreds of thousands of apartments are being built, even more than during the Soviet era. Salaries and pensions have increased seven-to-tenfold in the past decade. Russia is still shabby, but it is on the right track. Putin wants to continue this modernisation.
As for the Ukraine and other ex-Soviet states, Putin would prefer they retain their independence, be friendly and work at a leisurely pace towards integration a la the European Union.
He does not dream of a new empire. He would reject such a proposal, as it would delay his modernisation plans.
If the beastly neocons would not have forced his hand by expelling the legitimate president of Ukraine and installing their puppets, the world might have enjoyed a long spell of peace.
But then the western military alliance under the US leadership would fall into abeyance, US military industries would lose out, and US hegemony would evaporate. Peace is not good for the US military and hegemony-creating media machine. So dreams of peace in our lifetime are likely to remain just dreams.
What will Putin do?
Putin will try to avoid sending in troops as long as possible. He will have to protect the two splinter provinces, but this can be done with remote support, the way the US supports the rebels in Syria, without 'boots on the ground'. Unless serious bloodshed on a large scale should occur, Russian troops will just stand by, staring down the Black Guard and other pro-regime forces.
Putin will try to find an arrangement with the West for sharing authority, influence and economic involvement in the failed state. This can be done through federalisation, or by means of coalition government, or even partition. The Russian-speaking provinces of Novorossia are those of Kharkov (industry), Nikolayev (ship-building), Odessa (harbour), Donetsk and Lugansk (mines and industry), Dnepropetrovsk (missiles and high-tech), Zaporozhe (steel), Kherson (water for Crimea and ship-building), all of them established, built and populated by Russians. They could secede from Ukraine and form an independent Novorossia, a mid-sized state, but still bigger than some neighbouring states. This state could join the Union State of Russia and Belarus, and/or the Customs Union led by Russia. The rump Ukraine could manage as it sees fit until it decides whether or not to join its Slavic sisters in the East. Such a set up would produce two rather cohesive and homogeneous states.
Another possibility (much less likely at this moment) is a three-way division of the failed Ukraine: Novorossia, Ukraine proper, and Galicia&Volyn. In such a case, Novorossia would be strongly pro-Russian, Ukraine would be neutral, and Galicia strongly pro-Western.
The EU could accept this, but the US probably would not agree to any power-sharing in the Ukraine. In the ensuing tug-of-war, one of two winners will emerge. If Europe and the US drift apart, Russia wins. If Russia accepts a pro-Western positioning of practically all of Ukraine, the US wins. The tug-of-war could snap and cause all-out war, with many participants and a possible use of nuclear weapons. This is a game of chicken; the one with stronger nerves and less imagination will remain on the track.
Pro and Contra
It is too early to predict who will win in the forthcoming confrontation. For the Russian president, it is extremely tempting to take all of Ukraine or at least Novorossia, but it is not an easy task, and one likely to cause much hostility from the Western powers. With Ukraine incorporated, Russian recovery from 1991 would be completed, its strength doubled, its security ensured and a grave danger removed. Russia would become great again. People would venerate Putin as Gatherer of Russian Lands.
However, Russian efforts to appear as a modern peaceful progressive state would have been wasted; it would be seen as an aggressor and expelled from international bodies. Sanctions will bite; high tech imports may be banned, as in the Soviet days. The Russian elites are reluctant to jeopardize their good life. The Russian military just recently began its modernization and is not keen to fight yet, perhaps not for another ten years.
But if they feel cornered, if NATO moves into Eastern Ukraine, they will fight all the same.
Some Russian politicians and observers believe that Ukraine is a basket case; its problems would be too expensive to fix. This assessment has a 'sour grapes' aftertaste, but it is widespread. An interesting new voice on the web, The Saker, promotes this view. "Let the EU and the US provide for the Ukrainians, they will come back to Mother Russia when hungry", he says. The problem is, they will not be allowed to reconsider. The junta did not seize power violently in order to lose it at the ballot box.
Besides, Ukraine is not in such bad shape as some people claim. Yes, it would cost trillions to turn it into a Germany or France, but that's not necessary. Ukraine can reach the Russian level of development very quickly –- in union with Russia. Under the EC-IMF-NATO, Ukraine will become a basket case, if it's not already. The same is true for all East European ex-Soviet states: they can modestly prosper with Russia, as Belarus and Finland do, or suffer depopulation, unemployment, poverty with Europe and NATO and against Russia, vide Latvia, Hungary, Moldova, Georgia. It is in Ukrainian interests to join Russia in some framework; Ukrainians understand that; for this reason they will not be allowed to have democratic elections.
Simmering Novorossia has a potential to change the game. If Russian troops don't come in, Novorossian rebels may beat off the Kiev offensive and embark on a counter-offensive to regain the whole of the country, despite Putin's pacifying entreaties. Then, in a full-blown civil war, the Ukraine will hammer out its destiny.
On a personal level, Putin faces a hard choice. Russian nationalists will not forgive him if he surrenders Ukraine without a fight. The US and EU threaten the very life of the Russian president, as their sanctions are hurting Putin's close associates, encouraging them to get rid of or even assassinate the President and improve their relations with the mighty West. War may come at any time, as it came twice during the last century – though Russia tried to avoid it both times. Putin wants to postpone it, at the very least, but not at any price.
His is not an easy choice. As Russia procrastinates, as the US doubles the risks, the world draws nearer to the nuclear abyss. Who will chicken out?
(Language editing by Ken Freeland)
"I never thought I'd live to see the day when the US State Department whitewashed the neo-Nazi views and heritage of a gang of thugs who had seized power in a violent coup d'état. In Iraq, Libya, and Syria, US policymakers empowered radical Islamists of one sort or another. That was bad enough. Today, however, in Ukraine they are empowering the heirs of Adolf Hitler. How is this not a scandal?"

–Justin Raimondo, From Iraq to Ukraine: A Pattern of Disaster
The Obama administration suffered its worst foreign policy defeat in 5 years on Sunday when the people of Crimea voted overwhelmingly to reject Washington's Nazi-backed junta government in Kiev and join the Russian Federation. The balloting, in which more than 93 percent of voters "approved splitting off and joining Russia" reflects the strong ethnic, cultural and historic ties its people share with Moscow as well as the understandable fear that being "liberated" by the US could lead to grinding third world poverty and widespread mayhem the likes of which are manifest in Iraq, Afghanistan, Libya and Syria.
The Obama administration rejected the nearly-unanimous referendum opining that they would not accept the results and would push for economic sanctions on Russia as early as Monday. In response, Russian President Vladimir Putin stated that the referendum "complied with international law" and that he would honor the will of the people. Putin, who was attending the Paralympic games in Sochi, has wisely stayed above the fray throughout the crisis brushing off the hysterical accusations and threats issued almost daily by President Obama or his vaudevillian sidekick John Kerry, the most incompetent buffoon to ever serve as US Secretary of State. Between Obama, Kerry and the irascible John McCain, who traipses from one media venue to the next spouting his cold war fulminations like an old man shooing kids off the front lawn, the US has made a spectacular hash of things leaving US foreign policy in a shambles. The Crimea fiasco shows that while Team Obama may be chock-full of fantasists, spin-doctors and crystal-gazing globalists it is sadly lacking in geopolitical pragmatists with a solid grasp of the way the world works. Obama has been no match for Putin who has tromped him at every turn. Here's a clip from an article by the Associated Press:
"Moscow… called on Ukraine to become a federal state as a way of resolving the polarization between Ukraine's western regions — which favor closer ties with the 28-nation EU — and its eastern areas, which have long ties to Russia.

In a statement Monday, Russia's Foreign Ministry urged Ukraine's parliament to call a constitutional assembly that could draft a new constitution to make the country federal, handing more power to its regions. It also said country should adopt a "neutral political and military status," a demand reflecting Moscow's concern about the prospect of Ukraine joining NATO." (Crimea declares independence, seizes property, AP)
So, this is how Putin intends to play the game, eh; by using basic democratic institutions to block Washington from implementing its plan to deploy NATO and US missile bases in Ukraine? It sounds like a smart move to me.
Once again, Putin has made every effort to downplay his role in deciding policy so as not to embarrass the bungling Obama claque who seem determined to make themselves look foolish and impotent at every opportunity. Here's how analyst Michael Scheuer summed up Putin's behavior in an article at the Ron Paul website:
"The difference in the Ukraine intervention from others the West has conducted is that the terminally adolescent political leaders who run the West have run smack dab into a decisive, realistic, and nationalistic adult, in the person of Vladimir Putin, and they do not know what to do. They are learning that the Ukraine is not Libya or Egypt in that Putin will not to let the West make of Ukraine — or at least of Crimea — the same unholy mess its earlier unwarranted interventions made of Egypt and Libya. Putin has a very clear view of Russia's genuine national interests, and reliable access to the Crimean base of the Black Sea fleet is one of them, it has been for centuries, and it will remain so in the future…

U.S. and Western leaders should be lining up to thank Vladimir Putin for a painful but thorough lesson in how the adult leader of a nation protects his country's genuine national interests." (Russia Annexing Crimea is the Cost of US/EU intervention in Ukraine, Michael Scheuer, Ron Paul Institute)
Putin realizes that derailing Washington's strategy to control the Crimea will have serious consequences. He must now prepare for the typical litany of asymmetrical attacks including covert operations, special ops, arming Tatar jihadis to incite violence in Crimea, US-backed NGOs fomenting unrest in Moscow, etc etc, as well as stepped up US military and logistical support for Kiev's thriving fascist element which has already morphed into the imposter-government's security apparatus, a scary remake of Hitler's Gestapo. Here's the rundown from the World Socialist Web Site:
"On Thursday, the Ukrainian parliament voted to establish a 60,000-strong National Guard recruited from "activists" in the anti-Russian protests and from military academies. The force will be overseen by the new security chief, Andriy Parubiy, a founder in the early 1990s of the neo-Nazi Social-National Party of Ukraine. His deputy, Dmytro Yarosh, is the leader of the paramilitary Right Sector. It is the Ukrainian equivalent of Hitler's storm troopers.

In addition to aiding the West in its provocations against Moscow, the main responsibility of these elements will be to carry through a social onslaught against the Ukrainian working class at the behest of international capital…" (What the Western-backed regime is planning for Ukrainian workers, World Socialist Web Site)
And here's a bit more from the same article on the radical austerity program the IMF is planning to impose on Ukraine in order to shrink the government, reduce pensions, cut social services, and leave the country in a permanent state of Depression:
"Behind incessant rhetorical invocations of a "democratic revolution," Ukraine's newly-installed government of former bankers, fascists and oligarchs is preparing draconian austerity measures.

The plans being drawn up are openly described as the "Greek model," i.e., the programme of savage cuts imposed on Greece by the International Monetary Fund (IMF) and European Union (EU) that has caused Greece's economy to collapse by nearly 25 percent in five years and produced a massive growth in unemployment and poverty…" ("What the Western-backed regime is planning for Ukrainian workers, World Socialist Web Site)
So, Putin definitely has his work cut out for himself. Fortunately, he appears to be getting sound advice from his political and military advisors who have avoided pointless grandstanding, gamesmanship or incendiary rhetoric the likes of which erupt from the White House and State Department on a daily basis.
Despite the fact that the Kremlin does not want to see Washington "lose face", sometimes events make that impossible, as the astute political analysts at Moon of Alabama pointed out on Sunday. Here's a blurb from a post at MoA that shows how Washington has essentially capitulated to Moscow and accepted its basic framework for resolving the crisis while trying to dupe the public into thinking the policy was their idea. Here's the excerpt:
"There was another phone call today between Secretary of State Kerry and the Russian Foreign Minister Lavrov. The call came after a strategy meeting on Ukraine in the White House. During the call Kerry agreed to Russian demands for a federalization of the Ukraine in which the federal states will have a strong autonomy against a central government in a Finlandized Ukraine. Putin had offered this "off-ramp" from the escalation and Obama has taken it. The Russian announcement:

(Reuters) – "Lavrov, Kerry agree to work on constitutional reform in Ukraine: Russian ministry…

Russian Foreign Minister Sergei Lavrov and U.S. Secretary of State John Kerry agreed on Sunday to seek a solution to crisis in Ukraine by pushing for constitutional reforms there, the Russian foreign ministry said.

It did not go into details on the kind of reforms needed except to say they should come "in a generally acceptable form and while taking into the account the interests of all regions of Ukraine".

"Sergei Viktorovich Lavrov and John Kerry agreed to continue work to find a resolution on Ukraine through a speedy launch of constitutional reform with the support of international community," the ministry said in a statement." (Ukraine: U.S. Takes Off-Ramp, Agrees To Russian Demands, Moon of Alabama)
Can you believe it? The goofy Obama team wants the public to believe that the whole "constitutional reform"-thing was their idea so people don't notice that the clunker administration and President Featherweight have run up the white flag and headed for the hills. This is classic Barack "lead from behind" Obama trying to make a full-blown retreat look like a victory.
It's pathetic!

On March 6 President Obama said in Washington that the Crimean authorities' plans for a referendum "violate the Ukrainian Constitution and violate international law." "Any discussion about the future of Ukraine must include the legitimate government of Ukraine. We are well beyond the days when borders can be redrawn over the heads of democratically elected leaders," he added. "Crimea is Ukraine," Secretary of State John Kerry said in Rome on the same day.
Interesting. Six years ago the United States enthusiastically recognized the Kosovo Albanian authorities' self-proclaimed independence, which violated the Serbian constitution and violated international law. The legitimate government of Serbia was not included in any discussions which preceded the American decision. The United States initiated the redrawing of Serbia's borders with an act of armed aggression in 1999, and then formally condoned it in February 2008, over the heads of Serbia's democratically elected President Boris Tadic and Prime Minister Vojislav Koštunica. Furthermore, in September 2012 Obama's then-Secretary of State Hillary Clinton said that "the boundaries of an independent, sovereign Kosovo are clear and set." A few days earlier Obama himself claimed, incredibly, that "Kosovo has made significant progress in solidifying the gains of independence and in building the institutions of a modern, multi-ethnic, inclusive and democratic state."
A President capable of thus characterizing that KLA-run black hole of thuggery and lawlessness – the worst-ruled spot by far in all of Europe – is beyond logic or reason. It would be therefore useless to point out to Obama that the government in Kiev has no legitimacy whatsoever, having grabbed power through a sustained campaign of revolutionary brutality and having violated the Ukrainian constitution and other laws in the process. Obama's claim that the leaders of the regime in Kiev were "democratically elected" is unsurprising, however, coming as it does from a man whose hold on reality – at home and abroad – is becoming more tenuous by the day.
Lest we forget, on February 21 President Viktor Yanukovich and three Ukrainian parliamentary party leaders signed a "reconciliation agreement" co-signed by foreign ministers of France, Germany and Poland – implying that their countries and the EU guaranteed the deal – and approved by a Russian representative. The document provided for constitutional reform reducing presidential powers, the creation of a government of national unity, early presidential election, and disbandment of Maidan armed factions. Far from disbanding, within hours those same armed factions forced Yanukovich to flee Kiev and stage-managed a parliamentary "vote," worthy of the proceedings of the Supreme Soviet ca. 1937, which ushered in the putschist regime.
As Russia's President Vladimir Putin said on March 4, Yanukovich "had in fact given up his power already, and as I told him, he had no chance of being re-elected. What was the purpose of all those illegal, unconstitutional actions, why did they have to create this chaos in the country? Armed and masked militants are still roaming the streets of Kiev. This is a question to which there is no answer." Well, there is one, and he knows it. As a BBC commentator pointed out on March 5, what makes Putin mad is the feeling that he is being deceived:
We saw that with Libya in 2011. Moscow was persuaded not to block a UN Security Council resolution on a no-fly zone to protect civilians. But NATO's military action led to regime change and the death of Col Muammar Gaddafi – far beyond what Russia had expected. It helps explain why Russia has been quick to veto resolutions on Syria. On Ukraine, too, President Putin feels the West has tricked him. Last month he sent his envoy to Kiev to take part in negotiations on a compromise agreement … It remained words only. Less than 24 hours later, Mr. Yanukovych was on the run, the parliament removed him from power and appointed a new acting president from the opposition. The pace of events took Moscow completely by surprise. Russia says the February 21 agreement must be implemented. The opposition signed it, yet allows an uncontrolled militia of violent armed radicals send fear and loathing across a large swath of Ukraine. The US says the agreement no longer matters…
THE GHOST OF WARREN ZIMMERMANN – Washington saying "the agreement no longer matters" brings us to another parallel between the crisis in Ukraine and the conflict in ex-Yugoslavia in the 1990's: the role of the United States in subverting agreements that were meant to save peace. Similar U.S. subterfuges contributed to the outbreak of the war in Bosnia-Herzegovina exactly 22 years ago. In March 1992 the late Warren Zimmermann, the last U.S. ambassador to Yugoslavia before its breakup and civil war, materially contributed, more than any other single man, to the outbreak of that war. The facts of the case have been established beyond reasonable doubt, and are no longer disputed by experts.
Following the unconstitutional and illegal Muslim-Croat referendum on Bosnia's independence (February 28-29), then-Portuguese foreign minister Jose Cutileiro persuaded the leaders of the three constituent nations that Bosnia-Herzegovina should be independent, but internally based on autonomous ethnic "cantons." The breakthrough was due to the Bosnian Serbs' acceptance of an externally sovereign B-H state, provided that the Muslims give up their ambition of an internally centralized, unitary one. Alija Izetbegovic, the Muslim leader, accepted the plan. Only days after it was signed, however, Zimmermann flew from Belgrade to Sarajevo to tell Izetbegovic that the deal was a means to "a Serbian power grab" that could be annulled. State Department later admitted that the U.S. policy was to encourage Izetbegovic to break with the plan.
As early as August 29, 1993, The New York Times brought a revealing quote from the key player himself: "Immediately after Mr. Izetbegovic returned from Lisbon, Mr. Zimmermann called on him in Sarajevo… 'He said he didn't like it; I told him, if he didn't like it, why sign it?'" After that moment Izetbegovic had no motive to seek compromise. He felt authorized to renege on the tripartite accord, which inevitably ignited the Bosnian war. Cutileiro himself insisted later that, but for Izetbegovic reneging, "the Bosnian question might have been settled earlier, with less loss of life and land." He also noted that "Izetbegovic was encouraged to scupper that deal and to fight for a unitary Bosnian state by foreign mediators."
In the fullness of time we shall learn which "foreign mediators" played the role of Zimmermann in Kiev in February 2014. Whoever it was – Victoria "f… the EU" Nuland, her ambassador in situ Pyatt, or Kerry himself – the intervention was a malicious attempt to encourage one side in Ukraine's multiethnic, multi-denominational mosaic to fight for an unitary Ukrainian state. If the result turns out to be the same or similar as that in Bosnia two decades ago, those "mediators" will have blood on their hands no less than Warren Zimmermann had blood on his. He died in February 2004, having greatly contributed to the death of a hundred thousand Bosnian Serbs, Croats and Muslims in 1992-1995.
"UKRAINE" AS "BOSNIA" – A key element in the Western propagandistic misrepresentation of the situation in Ukraine is the claim that it is a coherent nation-state of "Ukrainians," which is subjected to an unprovoked foreign aggression. On March 6 the House adopted a package of "sanctions against Russia, and "lawmakers are also acting in other ways to show solidarity with Ukrainians." Two days earlier John Kerry flew to Kiev to show solidarity with Ukraine's new leaders. Everybody and his uncle, including various MEPs, Canadian MPs, etc. flew to Kiev "to show solidarity with Ukrainians."
In exactly the same manner, in 1992 it was asserted ex hypothesi by the American (and to a lesser extent West European) political elite, and parroted ad nauseam by the media machine, that if there is a "Bosnia" there must be a nation of "Bosnians." In both cases the claim was tantamount to the assertion, in 1861, that "the American nation" was resisting an illegal rebellion. In fact today's Ukraine is like Ireland in 1920: impossible to survive intact, let alone prosper in peace, on the basis of the aspirations and assumptions of one community which are inherently incompatible with those of another. The rights of the legislators in the Crimean Peninsula, Odessa, Kharkov, Donetsk, Dnepropetrovsk etc. vis-à-vis Kiev are exactly the same as those of the Stormont were vis-à-vis the Irish Free State in 1921.
COMMUNIST-DRAWN INTERNAL BOUNDARIES – The problem of internal boundaries between the constituent republics, arbitrarily drawn by communist dictators in complete disregard of the wishes and aspirations of the people thus affected, has been the key foundation of the Yugoslav conflict ever since the first shots were fired in the summer of 1991. Even someone as unsympathetic to the Serb point of view as Lord David Owen, the EU negotiator in 1992-1993, conceded that Marshal Josip Broz Tito's administrative boundaries between Yugoslavia's republics were grossly arbitrary, and that their redrawing should have been countenanced before the issue escalated into a fully-fledged war:
Incomprehensibly, the proposal to redraw the republics' boundaries had been rejected by all eleven EC countries… [T]o rule out any discussion or opportunity for compromise in order to head off war was an extraordinary decision. My view has always been that to have stuck unyieldingly to the internal boundaries of the six republics within the former Yugoslavia… as being those for independent states, was a folly far greater than that of premature recognition itself.
The manner in which Nikita Sergeyevich Khrushchev transferred Crimea to Ukraine in February 1954 is a particularly egregious example of the communist border-changing. The shoe-banger must be having a hearty laugh in his current hot abode at the readiness of the United States to risk a major confrontation with Russia – a minus-sum-game if there ever was one – for the sake of upholding the legacy of his stroke of pen 60 years ago.
REDUCTIO AD HITLERUM – And finally, just as Slobodan Milosevic was the Hitler-du-jour during the Bosnian war, Vladimir Putin is becoming one now. His current transformation could be predicted with mathematical precision. Most notably, Hillary Clinton likened Putin's actions in the Crimean peninsula to those of Hitler in the Sudetenland. On March 3 Zbigniew Brzezinski called Putin "a partially comical imitation of Mussolini and a more menacing reminder of Hitler." ("We haven't seen this kind of behavior since the Second World War," Canadian Prime Minister Stephen Harper said, not that anyone cared.) Senators Marco Rubio (R-Fla.) and John McCain (R-Ariz.) agreed with Clintonwholeheartedly. The obvious comparison, with Oleh Tyagnybok and other black-and-red Svoboda Party heirs to Bandera and the SS Division Galizien, unsurprisingly eludes them. These people are McCain's good buddies, after all – every bit as good as the warriors in the path of Allah in Syria.
As I've noted in these pages before, the final corollary of various ad-hoc Hitlerizations is that we are all potential Fuhrers, and only by vigilantly guarding against deviant thoughts ("I like Americans better than Somalis"), emotions ("I enjoy Wagner's Ring more than Porgy & Bess") and practices ("I enjoy walking my German Shepherd in the Bavarian Alps") can we protect ourselves from the lure of the inner Adolf. Having experienced the reductio myself – having been called "Hitler in full oratorical flight," to be precise – I hereby wish Vladimir Vladimirovich a hearty welcome to the club.
Flag waving Americans want to believe that their government is on the right side of history. Especially in the realm of foreign policy, the myth that the United States saved the world from despotic tyrants, popularly reflected in the victor's account of post World War II, is the accepted viewpoint. Hidden from public education is that the New World Order was the actual winner. The specific inception of the globalist forces that originated the sub rosa directions behind formable institutions and governments dates well back over centuries. However, the modern technocratic era allows for the dramatic acceleration of a one-world system imposition, which was never possible in previous times.
Loyal citizens of the old republic want to trust that the State Department, commissioned to serve as the guardian and protector of the country, is conducting foreign policy in the best interests of the nation. There is a reason why the Secretary of State is third in line to succeed the President. That purpose, intended to defend diplomatically and promote the public safety and benefit, has served a very different master for a very long time.
Senator Arthur H. Vandenberg's notorious adage, "politics stops at the water's edge", by no means ever really practiced by the political class a true national defense of the country because it was never the primary goal of the establishment.
The international corporate conglomerate of economic dominance sets the agenda for the imperium empire that deploys the worldwide military hegemony, which feeds upon endless manufactured conflicts and false flag operations. The State Department is the keeper of the keys that formulate policies, which serves only the globalist patrons that control the puppets who make up the federal bureaucracies.
The successors of the sinister cabal that planned World War I and II and created Hitler, Stalin and Mao Zedong are the same prodigy that dictates the constant regional conflicts, which engulfs the United States into destructive involvements that bleed unnecessary blood and squander national treasure.
It is this New World Order that is in charge. State Department lackeys; duped into thinking they serve the cause of freedom, implement tactics and objectives that cause profound hatred towards America by much of the world. Those who know the real score and direct the actual formulation of policy, seek to join the ranks of world dominators, who have no allegiance to country, principles or moral values.
Examine the pattern of State Department betrayal. What a great result from the liberation of Iraq to rid all those weapons of mass destruction. Expanding the opium trade in Afghanistan surely deserves praise. Then there is the killing Gaddafi that resulted in that Benghazi success. Next was the Egyptian coup d'état of Mubarak and the subsequent removal of the democratically elected Muslim Brotherhood government. Finally, leading up to the current campaign against Syria, that is proving more difficult than usual, demonstrates that keeping the orthodox mission in the protection of Israel does not always go smoothly.Yes, that New World Order playbook needs to produce a continuous crop of villains. How else can a permanent and undeviating condition of controlled chaos exist? Managing fashioned circumstances for the benefit of the crown elites is the prescribed procedure of the State Department.
Enter the bona fide "Big Dog", Vladimir Putin Nemesis of the New World Order. Establishment reports by the Zionist owned mass media is a massive cover-up. The State Department conceived operation to expand the NWO and engulfing Ukraine into the European Union sphere of control goes unreported. The enforcement military machine of the New World Order is NATO. This pathetic attempt to reconstitute the cold war to save a dying economic banksters system is just the latest political propaganda to deceive the public.
The "so called" liberation thugs that engaged in street warfare are part of a western inspired scheme that used George Soros operative fronts as cover. When the US spent $5 billion to destabilize Ukraine, such illegal intervention undermines self-determination at its core. The correct conclusion to draw from such efforts follows:
"The protests in the western Ukraine are organized by the CIA, the US State Department, and by Washington-and EU-financed Non-Governmental Organizations (NGOs) that work in conjunction with the CIA and State Department. The purpose of the protests is to overturn the decision by the independent government of Ukraine not to join the EU."
"Nuland "was expressing in shortened form the frustration with the inability of the EU to come up with any kind of sugar to make the medicine go down," said Gati. "What she is saying is we've got a crisis here, we've got to move, we can't go by EU business as usual."
The New World Order is build upon factions of elites that pivot around crux interests, while guiding their own governments into accepting the long-term outlook. One such foundational precept requires that the central banksters manage countries that are already in arrears in their debt payments. With the selection of Arseniy Yatseniuk, the central banker politico as PM for the post-coup Ukraine, the real purpose behind the upheaval becomes clear.
"Yats is also ready to impose IMF austerity on Ukraine, already one of the poorest nations in Europe. "Yatsenyuk is the kind of technocrat you want if you want austerity, with the veneer of professionalism," Vladimir Signorelli, president of boutique investment research firm Bretton Woods Research LLC in New Jersey, told Forbes last month.

"He's the type of guy who can hobnob with the European elite. A Mario Monti type: unelected and willing to do the IMFs bidding."
The announced EU $15B aid package to provide much needed cash to Ukraine accelerates the intrusion of NWO dominance into the heartland of the former Soviet empire. As the State Department Is Preparing Sanctions Against Russia, the NeoCons and International Libs in Congress eagerly want to ratchet up the appearance of a new cold war to divert away from domestic woes and a collapsing war on the terror hoax.Yet the internal motivations out of the United States government carry little weight, when viewed within the context of the long-term master plans, for extending the current New World Order into a non-compete global dominion. Pushing Russia into the arms of an already hostile China certainly does not serve the security of America. However, that is exactly the probable outcome from getting involved, (like this designed covert regime change) in the internal affairs of Eastern Europe.
Lest one forgets, that Communism was the invention of the international banksters, recognize that authoritarianism is the normal condition of human governments. The totalitarian collectivism that the phony western democracies practice produces corporate fascism. This is the preferred version of global rule that the New World Order seeks.
Therefore, when the non-elected pawns of the transitional Ukrainian NWO protectorate states, Crimea 'was, is and will be an integral part of Ukraine', you get the Yats effect of a CNN reported illusion. For the reality, the RT coverage that Sevastopol and Crimean parliament vote to join Russia, referendum to be held, describes the actual circumstances.
The pathetic hypocrisy when Obama says Crimea referendum would 'violate international law', fails to account for the capricious attitude and deadly methods employed to oust the Viktor Yanukovych government. What legitimate international law standard did the snipers use to kill both police and protestors in Kiev?Playing king maker is a very dangerous game that the State Department undertakes at its own risk. Applying these same tactics, what will be the response when the liberation dissenters surround the capital and start a national demonstration to oust the DC criminal class from power? Surely, calling out the tanks to restore the homeland order will be the official response.
With every assault orchestrated to establish a government regime change favorable to the New World Order, the prospects of meaningful resistance diminishes. When the State Department leads the parade to dump defiant state leaders, the actual legitimacy of our own government's authority evaporates.
Calling on the world community for moral permission to eliminate opposition states is like applying for a loan from the World Bank. Strings are attached that only benefit the shylock.
One needs to distinguish the genuineness of Western Civilization from the immorality of US/EU/NATO interventionism. Permanent war is the lifeblood of the New World Order. The last thing this planet needs is a global empire, which removes any country that rejects and resists the NWO feudalist model. The essence of true liberty demands that ethnic populations organize around and among their own kind.
Once upon a time, there was an industrial combine in Nazi Germany called IG Farben. It was the largest chemical/pharmaceutical octopus in the world. It owned companies, and it had favorable business agreements with companies from England to Central America to Japan.
As I mentioned in a recent article, the author of The Devil's Chemists, Josiah DuBois, traveled to Guatemala in the early days of World War 2, and returned with the comment that, as far as he could tell, Guatemala was "a wholly owned subsidiary of Farben."
The pharmaceutical empire was and is one of the major forces behind the European Union (EU). It is no accident that these drug corporations wield such power. They aren't only involved in controlling the medical cartel; they are political planners.
This is how and why Big Pharma fits so closely with what is loosely referred to as the New World Order. The aim of enrolling every human in a cradle-to-grave system of disease diagnosis and toxic drug treatment has a larger purpose: to debilitate, to weaken populations.
This is a political goal. It facilitates control.
IG Farben's component companies, at the outbreak of World War 2, were Bayer, BASF, and Hoechst. They were chemical and drug companies. Farben put Hitler over the top in Germany, and the war was designed to lead to a united Europe that would be dominated by the Farben nexus.
The loss of the war didn't derail that plan. It was shifted into an economic blueprint, which became, eventually, the European Union.
The European Commission's first president was Walter Hallstein, the Nazi lawyer who, during the war, had been in charge of post-war legal planning for the new Europe.
As the Rath Foundation reports: In 1939, on the brink of the war, Hallstein had stated, "The creation of the New Law [of the Nazis] is ONLY the task of the law-makers!"
In 1957, with his reputation sanitized, Hallstein spoke the words in this manner: "The European Commission has full and unlimited power for all decisions related to the architecture of this European community."
Post-war, IG Farben was broken up into separate companies, but those companies were following a common agenda. If, for example, you want to know why the endless debate over labeling GMO food rivals the real issue—banning GMO crops altogether—you can look to these Farben allies: Bayer, BASF, and Sanofi, among others.
They are among the leaders in GMO research and production. BASF cooperates withMonsanto on research projects. Sanofi is a leader in GM vaccine research.
The original IG Farben had a dream. Its executives and scientists believed they could eventually produce, synthetically, any compound in a laboratory. They could dominate world industry in this fashion.
The dream never died. Today, they see gene-manipulation as the route to that goal.
I refer you to the explosive book, The Nazi Roots of the Brussels EU, by Paul Anthony Taylor, Aleksandra Niedzwiecki, Dr. Matthias Rath, and August Kowalczyk. You can read it at relay-of-life.com. It is a dagger in the heart of the EU.
At the Rath Foundation, you can also read Joseph Borkin's classic, "The Crime and Punishment of IG Farben."
In 1992, I was deeply engaged in researching the specific devastating effects of medical drugs. Eventually, I concluded that, at the highest levels of power, these drugs weren't destructive by accident. They were intended to cause harm. This was covert chemical warfare against the population of the planet. The Rockefeller-Standard Oil-Farbenconnection was a primary piece of the puzzle.
It was, of course, Rockefeller (and Carnegie) power that forced the birth of pharmaceutical medicine in America, with the publication of the 1910 Flexner Report. The Report was used to excoriate and marginalize Chiropractic, Homeopathy, Naturopathy, and other forms of traditional natural practice, in favor of what would become the modern juggernaut of drug-based treatment.
In an article about the FDA, "Medical Murder in the Matrix," I point out the fact that this federal agency has permitted at least 100,000 deaths of Americans, per year, from the direct effects of drugs it, the FDA, has certified as safe.
The FDA knows these death figures. "Unintended" and "accidental" can no longer be applied to this ongoing holocaust.
The same can be held true for the pharmaceutical industry itself.
People are exceedingly reluctant to come to this obvious conclusion. They prefer to hem and haw and invent excuses or deny the facts.
To understand the dimensions and history of the ongoing chemical warfare against the population, in the form of medical drugs (and of course pesticides), one must factor in the original octopus, IG Farben.
World War 2 never ended. It simply shifted its strategies.
And just as one can trace extensive collaboration between major American corporations and the Nazi war machine, during the military phase of the war, today you see American corporations wreaking destructive havoc on the American people, as Dow, DuPont, Monsanto and others "work their magic for a better life."
In any fascist system, the bulk of the people working inside the system, including scientists, refuse to believe the evidence of what is happening before their own eyes. They insist they are doing good. They believe they are on the right side. They see greater top-down control as necessary and correct. They adduce reasonable explanations for inflicted harm and death.
This is how and why conspiracies can exist. Only a few people, at the very top, need to know the true motives.
Everyone else tells themselves fairy tales. This deep-seated obsession is an integral part of mind control, and ultimately it is self-inflicted.
The self-created victim calculates: "I would rather stay in my dream than wake up to a nightmare."
Yes, but acknowledging the nightmare is a step on the road to liberation.
In centuries past, empires conquered foreign lands and made colonies out of them. When that era ended, a less overt style of military and economic conquest was initiated. But there is something most people don't realize.
When richer nations now go into poorer nations, the so-called incidental goal of bringing "life-saving" medical care with them is a front and a pose.
One of the chief goals of the conquerors is, in fact, pharmaceutical. Changing the habits of populations, so they come to rely on these drugs is high on the to-do list. It rings up profit, of course, for the pharmaceutical empire, and it also poisons the poor into even greater desolation than they are already experiencing. They become even easier to control.
On top of that, the actual untreated causes of the routine desolation—starvation, generation-to-generation malnutrition, contaminated water supplies, lack of general sanitation, overcrowding, and previously stolen agricultural land—are shoved on the back burner of the global media.
Suddenly, we learn that various germ-caused diseases are the real scourges of these countries, and help is coming (slowly), in the form of drugs that kill the germs, along with the medical heroes who will deliver these drugs.
This is a cover story. It's a preposterous lie. In the conditions of desolation mentioned above, it doesn't matter what germs are present, and trying to attack them is futile and absurd.
The general desolation weakens and destroys immune systems. At that point, what would normally be completely harmless germs, any germs, can sweep through an area and cause death and severe illness, because the routine processes of the immune system, which would immediately neutralize the germs, are disabled.
The "medical intervention" is meant to defer, for yet another day, the remedying of the actual problems that keep causing disease—and the medical drugs create new and lethal toxicity, leading to more deaths.
This is the standard op of the modern pharmaceutical empire. To know it is proceeding apace, all you have to do is see foreign doctors getting off planes in Third World countries, or read about some drug giant that is undertaking a humanitarian program of supplying medicines and vaccines to "people in desperate need of them."
The author of two explosive collections, THE MATRIX REVEALED and EXIT FROM THE MATRIX, Jon Rappoport was a candidate for a US Congressional seat in the 29th District of California. He maintains a consulting practice for private clients, the purpose of which is the expansion of personal creative power. Nominated for a Pulitzer Prize, he has worked as an investigative reporter for 30 years, writing articles on politics, medicine, and health for CBS Healthwatch, LA Weekly, Spin Magazine, Stern, and other newspapers and magazines in the US and Europe. Jon has delivered lectures and seminars on global politics, health, logic, and creative power to audiences around the world. You can sign up for his free emails at www.nomorefakenews.com
Source: Jon Rappoport  |  No More Fake News
"From the moment the Soviet Union collapsed in 1991, the United States has relentlessly pursued a strategy of encircling Russia, just as it has with other perceived enemies like China and Iran. It has brought 12 countries in central Europe, all of them formerly allied with Moscow, into the NATO alliance. US military power is now directly on Russia's borders…This crisis is in part the result of a zero-sum calculation that has shaped US policy toward Moscow since the Cold War: Any loss for Russia is an American victory, and anything positive that happens to, for, or in Russia is bad for the United States. This is an approach that intensifies confrontation, rather than soothing it."

– Stephen Kinzer, "US a full partner in Ukraine debacle", Boston Globe

"We have removed all of our heavy weapons from the European part of Russia and put them behind the Urals" and "reduced our Armed Forces by 300,000. We have taken several other steps required by the Adapted Conventional Armed Forces Treaty in Europe (ACAF). But what have we seen in response? Eastern Europe is receiving new weapons, two new military bases are being set up in Romania and in Bulgaria, and there are two new missile launch areas — a radar in Czech republic and missile systems in Poland. And we are asking ourselves the question: what is going on? Russia is disarming unilaterally. But if we disarm unilaterally then we would like to see our partners be willing to do the same thing in Europe. On the contrary, Europe is being pumped full of new weapons systems. And of course we cannot help but be concerned."

– Russian President Vladimir Putin, Munich Conference on Security Policy, February 2007
The Obama administration's rationale for supporting the fascist-led coup in Ukraine collapsed on Wednesday when a "hacked" phone call between EU foreign affairs chief Catherine Ashton and Estonian foreign minister Urmas Paet revealed that the snipers who fired on protestors in Maidan Square in Kiev were not aligned with President Viktor Yanukovych, but with the protest leaders themselves. The significance of the discovery cannot be overstated since the Obama team has used the killing of protestors to justify its support for the new imposter government. Now it appears that members of the new government may be implicated in the killing of innocent civilians. This new information could force Obama to withdraw his support for the coup plotters in Kiev, which would derail the administration's plan to remove Russia from the Crimea and expand NATO into Ukraine. Here's a short recap of the details from an article in Russia Today:
"Estonian foreign ministry has confirmed the recording of his conversation with EU foreign policy chief is authentic. Urmas Paet said that snipers who shot at protesters and police in Kiev were hired by Maidan leaders.

During the conversation, Paet stressed that "there is now stronger and stronger understanding that behind the snipers, it was not Yanukovich, but it was somebody from the new coalition."….

The Estonian Ministry of Foreign Affairs also issued a statement on its website, saying that the recording of the leaked telephone conversation between Paet and Ashton is "authentic." ("Estonian Foreign Ministry confirms authenticity of leaked call on Kiev snipers", Russia Today)
To its credit, the UK Guardian published an article reporting the basic facts, but there's been no coverage by the New York Times, the Washington Post or any of the major TV News networks. America's elite media are engaged in a coordinated news blackout to keep people from seeing that the Obama administration and their EU collaborators are supporting a group of far-right extremists who were directly involved in the killing of civilians in order to topple a democratically-elected government. Here's more from the same article:
"…there is a stronger and stronger understanding that behind snipers it was not Yanukovych, it was somebody from the new coalition," Paet says…the same handwriting, the same type of bullets, and it's really disturbing that now the new coalition, that they don't want to investigate what exactly happened." ("Ukraine crisis: bugged call reveals conspiracy theory about Kiev snipers", Guardian)
There won't be an investigation because an investigation would reveal the truth, and the truth would undermine Obama's plan to install a puppet regime in Kiev. The new government has already shown that it is more than willing to do Washington's bidding, that is, to impose austerity measures on the working people of Ukraine, to pay off fatcat bondholders in Berlin and Brussels via more extortionist IMF loans, to extend NATO to Russia's border in contravention of agreements made with Bush the Elder following the fall of the Berlin Wall, and to pursue the crackpot dreams of global hegemony laid out in "The Grand Chessboard" by New World Order fantasist Zbigniew Brzezinski. These are the primary objectives of the present policy which could be upended by the allegations of foul play.
The smoking gun revelations of the hacked phone call came just hours before US officials indicated they were planning to increase their military footprint in Eastern Europe. According to the World Socialist Web Site:
"Defense Secretary Chuck Hagel said the Pentagon will boost joint training of NATO forces in Poland and step up NATO air patrols in the Baltics…US military officials said they were deploying six F-15 fighter jets and KC-135 transport planes. ….One guided-missile frigate, the USS Taylor, is still in a Black Sea port in Turkey after patrolling the region during the Sochi Olympics…

Turkish officials confirmed that they had given a US Navy warship permission to pass through the Bosphorus straits into the Black Sea, which borders Ukraine." ("Amid Ukraine crisis, US launches military escalation in Eastern Europe", World Socialist Web Site)
Also Russia Today reports that: "The guided missile destroyer, the USS Truxton, is heading to the Black Sea, for what the US military said is a "routine" deployment…The ship has a crew of about 300 and is part of an aircraft carrier strike group that left the US in mid-February." ("US navy confirms missile destroyer USS Truxton approaching the Black Sea", RT)
"Routine deployment"? So provoking a war with Russia is "routine"? Talk about understatement.
The military escalation occurs in an atmosphere of heightened tension between the two nuclear-armed powers and will certainly add to their mutual distrust. Hagel's deployment is consistent with a plan for antagonizing Moscow that was proposed just days earlier in the Washington Post by the Obama administration's ideological godfather, Zbigniew Brzezinski. Here's a bit of what Brzezinski had to say in the article titled "What is to be done? Putin's aggression in Ukraine needs a response":
"…the West should promptly recognize the current government of Ukraine as legitimate. Uncertainty regarding its legal status could tempt Putin to repeat his Crimean charade…

"…the West should convey.. that the Ukrainian army can count on immediate and direct Western aid so as to enhance its defensive capabilities. There should be no doubt left in Putin's mind that an attack on Ukraine would precipitate a prolonged and costly engagement, and Ukrainians should not fear that they would be left in the lurch.

Meanwhile, NATO forces, consistent with the organization's contingency planning, should be put on alert. High readiness for some immediate airlift to Europe of U.S. airborne units would be politically and militarily meaningful. If the West wants to avoid a conflict, there should be no ambiguity in the Kremlin as to what might be precipitated by further adventurist use of force in the middle of Europe." ("What is to be done? Putin's aggression in Ukraine needs a response", Washington Post)
"Adventurist"? Dr. Strangelove is calling the Kremlin adventurist when his recommendations would put NATO, the US and Moscow on hairtrigger alert increasing the chances of an error in judgment that could lead to thermonuclear war. Isn't that the pot calling the kettle black?
But listen to the tone of Brzezinski's op-ed. In just a few short paragraphs, the author–who many respect as a restrained and brilliant global strategist–refers to Putin as a thug, a Mafia gangster, Mussolini, and Hitler. I imagine if he had another paragraph to work with, he would have added Beelzebub Satan to the list.
This isn't politics; it's hysterics. It's incendiary, jingoistic mumbo-jumbo intended to rouse the public and fan the flames of nationalism. It's the same kind of self-righteous raving that precipitated the invasion of Iraq.
And what is Brzezinski saying?
Is he saying that events in the Crimea are a threat to US national security? Is he saying that the US should now feel free to apply the Monroe Doctrine everywhere across the planet, sticking our big nose wherever the president sees fit?
The trouble in the Crimea has nothing to do with the United States. We have no dog in this fight. This is about military expansion into Eurasia, this is about pipeline corridors and oil fields, this is about dismantling the Russian Federation and positioning multinational corporations and Wall Street investment banks in Asia for the new century. And, finally, this is an ego-driven crusade by an old man who wants to see his looneybin NWO global hegemony vision enacted before they cart him off on a marble slab. That's what this is really about; the glorious new world disorder, the dystopian wetdream of thinktank patricians everywhere whose only purpose in life is to initiate wars that other-peoples-sons will have to fight.
Entering Ukraine into the corporate-western alliance is a critical part of Brzezinski's masterplan. The basic strategy has been underway since the fall of the Berlin Wall when neoliberal carpetbaggers from the US assisted in the looting of the former Soviet state leaving Russia politically broken and economically destitute. Since then, US policy towards Russia has been overtly hostile, making every effort to encircle the oil-rich nation while positioning nuclear missile installations on its perimeter. Now Washington is using its fascist-backed coup in Ukraine to force Moscow to relinquish its grip on a region that is vital to its national security.
Here's a brief excerpt from an interview with Stephen Cohen, professor of Russian studies and history emeritus at New York University on Monday on PBS Newshour. Cohen helps to clarify what is really going on viv a vis the US and Russia:
"What we're watching today is the worst kind of history being made, the descent of a new Cold War divide between West and East in Europe, this time not in faraway Berlin, but right on Russia's borders through Ukraine. That will be instability and the prospect of war for decades to come for our kids and our grandchildren. The official version is that Putin is to blame; he did this. But it simply isn't true. This began 20 years ago when Clinton began the movement of NATO toward Russia, a movement that's continued.

…the fundamental issue here is that, three or four years ago, Putin made absolutely clear he had two red lines…One was in the former Soviet republic of Georgia. (Putin would not allow NATO in Georgia) The other was in Ukraine. We crossed both. You got a war in Georgia in 2008, and you have got today in Ukraine because we, the United States and Europe, crossed Putin's red line." (PBS News Hour)
There's no doubt who is to blame for the present conflict in Cohen's mind. It's Washington.
So, here we are, between a rock and a hard place: Putin cannot back down on an issue that's crucial to national security, and Washington is more determined than ever to pull Ukraine into –what Henry Kissinger calls–"a cooperative international system." (aka–global capitalist rule) That means there's going to be a war.
On Thursday, Crimea MPs voted unanimously to hold a referendum on whether the region should become a part of Russia or not. The balloting will take place in 10 days although Obama has already said that he will not honor the results. Apparently, other countries need to get the green-light from Washington before they conduct their elections now. This is how ridiculous things have gotten.
In 2008, Brzezinski revealed the real motives behind US aggression in Central Asia in an article that appeared in the Huffington Post that dealt primarily with the dust up in Georgia. (where Putin deployed Russian troops to defend Russian speaking civilians in South Ossetia.) Here's what Brzezinski had to say:
"The question the international community now confronts is how to respond to a Russia that engages in the blatant use of force with larger imperial designs in mind: to reintegrate the former Soviet space under the Kremlin's control and to cut Western access to the Caspian Sea and Central Asia by gaining control over the Baku/Ceyhan pipeline that runs through Georgia.

In brief, the stakes are very significant. At stake is access to oil as that resource grows ever more scarce and expensive and how a major power conducts itself in our newly interdependent world, conduct that should be based on accommodation and consensus, not on brute force.

If Georgia is subverted, not only will the West be cut off from the Caspian Sea and Central Asia. We can logically anticipate that Putin, if not resisted, will use the same tactics toward the Ukraine. Putin has already made public threats against Ukraine." ("Brzezinski: Russia's invasion of Georgia is Reminiscent of Stalin's attack on Finland"; Huffington Post)
Huh? It sounds a lot like Brzezinski thinks that oil should be his. Or maybe he thinks it belongs to the western oil giants; is that it?
So we're not dealing with national security, sovereignty or spheres of influence here. What we're really talking about is "access to oil." Not only that, but Brzezinski is being quite blunt in his assertion that "the West" –as he calls it–has a legitimate claim to the resources on other people's land. Where'd he come up with that one?
In another interview on Kavkacenter.com, in 2008, Brzezinski sounded the same alarm with a slightly different twist. Here's an excerpt from the article titled "Russia tends to destabilize Georgia":
"Brzezinski said the United States witnessed "cases of possible threats by Russia… motivated not by some territorial disputes….but caused by intention to take control over the Baku-Ceyhan pipeline".

"If Georgia government is destabilized, western access to Baku, Caspian Sea and further will be limited", said Brzezinski …. he stated that Russia will try to consolidate its monopoly on these markets and will use all existing political and economic levers, including "politically motivated cessation of energy supplies" in Europe and Baltic states.

"Russia actively tends to isolate the Central Asian region from direct access to world economy, especially to energy supplies", considers the political scientist." ("Zbigniew Brzezinski: "Russia tends to destabilize Georgia" kavkacenter.com)
Putin is not isolating anyone and he's certainly not taking over anyone's damned pipeline. He's the president of Russia. He sells oil and makes money, that's how the system works. It's called capitalism. But the oil is theirs. The natural gas is theirs. The pipelines are theirs. Not ours. Get over it!
Don't kid yourself, it's all about oil. Oil and power. The United States imperial ambitions are thoroughly marinated in oil, access to oil, and control of oil. Without oil, there's no empire, no dollar hegemony, no overbloated, bullyboy military throwing weaker countries against the wall and extorting tribute. Oil is the coin of the realm, the path to global domination.
Putin has audacity to think that the oil beneath Russian soil belongs to Russia. Washington wants to change his mind about that. And that's why the situation in Ukraine is so dangerous, because the voracious thirst for oil is pushing us all towards another world war.
When one studies history, all events seem to revolve around the applications and degenerations of war. Great feats of human understanding, realization and enlightenment barely register in the mental footnotes of the average person. War is what we remember, idealize and aggrandize, which is why war is the tool most often exploited by oligarchy to distract the masses while it centralizes power.
With the exception of a few revolutions, most wars are instigated and controlled by financial elites, manipulating governments on both sides of the game to produce a preconceived result. The rise of National Socialism in Germany, for instance, was largely funded by corporate entities based in the U.S., including Rockefeller giant Standard Oil, JPMorgan and even IBM, which built the collating machines specifically used to organize Nazi extermination camps, the same machines IBM representatives serviced on site at places like Auschwitz. As a public figure, Adolf Hitler was considered a joke by most people in German society, until, of course, the Nazi Party received incredible levels of corporate investment. This aid was most evident in what came to be known as the Keppler Fund created through the Keppler Circle, a group of interests with contacts largely based in the U.S.
George W. Bush's grandfather, Prescott Bush, used his position as director of the New York-based Union Banking Corporation to launder money for the Third Reich throughout the war. After being exposed and charged for trading with the enemy, the case against Bush magically disappeared in a puff of smoke, and the Bush family went on to become one of the most powerful political forces in America.
Without the aid of international conglomerates and banks, the Third Reich would have never risen to power.
The rise of communism in Russia through the Bolshevik Revolution was no different. As outlined in Professor Antony Sutton's book Wall Street And The Bolshevik Revolution with vast detail and irrefutable supporting evidence, it was globalist financiers that created the social petri dish in which the communist takeover flourished.  The same financiers that aided the Nazis…
The two sides, National Socialism and communism, were essentially identical despotic governmental structures conjured by the same group of elites. These two sides, these two fraudulent ideologies, were then pitted against each other in an engineered conflict that we now call World War II, resulting in an estimated 48 million casualties globally and the ultimate formation of the United Nations, a precursor to world government.
Every major international crisis for the past century or more has ended with an even greater consolidation of world power into the hands of the few, and this is no accident.
When I discuss the concept of the false left/right paradigm with people, especially those in the liberty movement, I often see a light turn on, a moment of awareness in their faces. Many of us understand the con game because we live it day to day. We see past the superficial rhetoric of Republican and Democratic party leadership and take note of their numerous similarities, including foreign policy, domestic defense policy and economic policy. The voting records of the major players in both parties are almost identical. One is hard-pressed to find much difference in ideology between Bush and Barack Obama, for example; or Obama and John McCain; or Obama and Mitt Romney, for that matter.
When I suggest, however, that similar false paradigms are used between two apparently opposed nations, the light fades, and people are left dumbstruck. Despite the fact that globalist financiers shoveled capital into the U.S., British, German and Soviet military complexes all at the same time during World War II, many Americans do not want to believe that such a thing could be happening today.
In response, I present the crisis in Ukraine versus the crisis in Syria…
Ukraine Versus Syria
It seems as though much of the public has already forgotten that at the end of 2013, the U.S. came within a razor's edge of economic disaster — not to mention the possibility of World War III. The war drums in Washington were thundering for "intervention" in Syria and the overthrow of Bashar Assad. The only thing that saved us, I believe, were the tireless efforts of the independent media in exposing the darker motives behind the Syrian insurgency and the bloodlust of the Obama Administration. The problem is that when the elites lose one avenue toward war and distraction, they have a tendency to simply create another. Eventually, the public is so overwhelmed by multiple trigger points and political powder kegs that they lose track of reality. I often call this the "scattergun effect."
The crisis in the Ukraine is almost a carbon copy of the civil war in Syria, culminating in what I believe to be the exact same intent.
The Money
Money from globalist centers has been flowing into the Ukrainian opposition since at least 2004, when the Carnegie Foundation was caught filtering funds to anti-Russian political candidate Viktor Yushchenko, as well as to the groups who supported him.
The Ukrainian Supreme Court called for a runoff due to massive voter fraud and the rise of the pro-Western Orange Revolution, determining the winner to be Yushchenko over none other than Viktor Yanukovych. Yanukovych went on to win the 2010 elections, and the revolution returned to oust him this year.
It has been discovered that the current revolution has also been receiving funds from NATO and U.S. interests, not just from the State Department, but also from billionaires like Pierre Omidyar, the chairman of eBay and the new boss of journalist Glen Greenwald, the same journalist who is now famous for being the first to expose National Security Agency documents obtained by Edward Snowden.
Much of the monetary support from such financiers was being funneled to men like Oleh Rybachuk, the right-hand man to Yanukovych during the Orange Revolution and a favorite of neoconservatives and the State Department in the U.S.
The International Monetary Fund has also jumped at the chance to throw money at the new Ukrainian regime, which would prevent default of the country and allow the opposition movement to focus their attentions on Russia.
The revolution in Syria was also primarily driven by Western funds and arms transferred through training grounds like Benghazi, Libya. There is much evidence to suggest that theattack on the U.S. consulate in Benghazi was designed to possibly cover up the arming of Syrian rebels by the CIA, who had agents on the ground who still have not been allowed to testify in front of Congress.
After this conspiracy was exposed in the mainstream, globalist-controlled governments decided to openly supply money and weapons to the Syrian insurgency, instead of ending the subterfuge.
The 'Rebels'
Some revolutions are quite real in their intent and motivations. But many either become co-opted by elites through financing, or they are created from thin air from the very beginning. Usually, the rebellions that are completely fabricated tend to lean toward extreme zealotry.
The Syrian insurgency is rife with, if not entirely dominated by, men associated with al-Qaida. Governments in the U.S. and Israel continue to support the insurgency despite their open affiliation with a group that is supposedly our greatest enemy. Syrian insurgents have been recorded committing numerous atrocities, including mass execution, the torture of civilians and even the cannibalism of human organs.
The revolution in Ukraine is run primarily by the Svoboda Party, a National Socialist (fascist) organization headed by Oleh Tyahnybok.  Here is a photo of Tyahnybok giving a familiar salute:
So far, the opposition in Ukraine has been mostly careful in avoiding the same insane displays of random violence that plagued the Syrians' public image. It is important to remember though that mainstream outlets like Reuters went far out of their way in attempts to humanize Syrian al-Qaida. Their methods were exposed only through the vigilance of the independent media. With the fascist Svoboda in power in the Ukraine, I believe it is only a matter of time before we see video reports of similar atrocities, giving Russia a perfect rationalization to use military force.
John McCain?
I am now thoroughly convinced that John McCain is a pasty ghoul of the highest order. He claims to be conservative yet supports almost every action of the Obama Administration. He is constantly defending anti-Constitutional actions by the Federal government, including the Enemy Belligerents Act, which was eventually melded into the National Defense Authorization Act; NSA surveillance of U.S. citizens; and even gun control.
And for some reason, the guy makes appearances like clockwork right before or during major overthrows of existing governments. McCain was in Libya during the coup against Moammar Gadhafi.
McCain showed up to essentially buy off the rebels in Tunisia.
McCain hung out with al-Qaida in Syria.
And, what a surprise, McCain met with the Ukrainian opposition movement just before the overthrow of Viktor Yanukovych.  Here is a photo of McCain giving a speech to the opposition with none other than Neo-Nazi Oleh Tyahnybok standing over his left shoulder.
Why McCain? I have no idea. All I know is, if this guy shows up in your country, take cover.
Russia In The Middle
The great danger in Syria was not necessarily the chance of war with Assad. Rather, it was the chance that a war with Assad would expand into a larger conflagration with Iran and Russia. Russia's only naval facility in the Mideast is on the coast of Tartus in Syria, and Russia has long-standing economic and political ties to Syria and Iran. Any physical action by the West in the region would have elicited a response from Vladimir Putin. The mainstream argument claims that the threat of Russian intervention scared off Obama, but I believe the only reason war actions were not executed by the White House and the globalists was because they didn't have even minimal support from the general public. For any war, you need at least a moderate percentage of the population to back your play.
In Ukraine, we find the globalists creating tensions between the West and the East yet again. Russia's most vital naval base sits in Crimea, an autonomous state tethered to the Ukrainian mainland. Currently, Russia has flooded Crimea with troops in response to the regime change in Ukraine. The new Ukrainian government (backed by NATO) has called this an "invasion" and an act of war, while Western warmongers like McCain and Lindsay Graham spread the propaganda meme that Russia made such a move only because Putin believes the Obama Administration to be "weak."
Clearly, the idea here is to engineer either high tensions or eventual war between Russia and the United States. Syria failed to produce the desired outcome, so the Ukraine was tapped instead.
Energy Markets And The Dollar At Risk
In Syria, any U.S. led military action would have resulted in the immediate closing of the Straight of Hormuz by Iran, threatening to obstruct up to 30% of global petroleum shipments.  Foreign resentment could have easily led to the abandonment of the U.S. dollar as the petro-currency.  Both China and Russia implied the possibility of an economic response to American intervention, though they did not officially go into specifics.  In all likelihood, the dollar's world reserve status would have been damaged irrevocably.
In the Ukraine, the chance of intervention has been countered with VERY specific threats from Russia, including a freeze on natural gas imports to the European Union through Gazprom, which supplies approximately 30% of the EU's fuel.  In 2009, a temporary Ukranian pipeline closure led to widespread shortages across Europe.  While some in the mainstream claim that Russia's influence over EU energy has "diminished" the fact is a loss of 30% of natural gas reserves for an extended period would inflate energy prices wildly and cripple the EU's economy.
Another specific reaction given by Russia is the dumping of U.S. treasury bonds.  Russia's bond holdings may not seem like much leverage, except for the fact that China has now publicly backed Russian efforts in the Ukraine, just as they backed Russian opposition to U.S. activities in Syria.  A dump of bonds by Russia would invariably be followed by a Chinese dump as well.  In fact, China and Russia have been setting the stage for a global dollar decoupling since at least 2008.   I have been warning for years that globalists and central bankers needed a "cover event", a distraction or scapegoat imposing enough to provide a veil of chaos in which they could then destroy the greenback as the world reserve and usher in a global currency system.  The Ukraine crisis offers yet another opportunity for this plan to unfold.
The False Paradigm And The Globalist Chessboard
So far, I have outlined what appears to be a correspondence of conspiracy between Syria and the Ukraine and how each event has the continued potential to trigger regional conflict, dollar collapse, or world war. But is this conspiracy one-sided? Are only the West and NATO being manipulated by globalists to box in Russia and provoke a conflict? And what do globalists have to gain by sparking such disaster?
As with every other catastrophic fabricated war, the goal is the erasure of sovereign identity while consolidating of economic, political and social power. It is not enough that global financiers dominate the banking industry and own most politicians; they want to transform the public psyche. They want US to ask THEM for global governance. This manufacture of consent is often achieved by pitting two controlled governments against each other and then, in the wake of the tragedy, calling for global unification. The argument is always presented that if we simply abandoned the concept of nation states and reform under a single world body, all war would "disappear."
The question is whether Russia's Putin is aware of the plan. Is he a part of it?  Are we seeing repeat theater of a puppet Russia versus a puppet NATO like that witnessed during the Cold War?
What I do know is that Putin has, a number of times in the past, called for global control of the economy through the IMF and the institution of a new global currency using the IMF's Special Drawing Rights (SDR).
Loans from the IMF are what saved Russia from debt default in the late 1990s. And Putin has recently called for consultations with the IMF concerning Crimea. Remember, this is the same IMF that is working to fund his opponents in Western Ukraine.
Bottom line, if you believe in national sovereignty and decentralization of power, Putin is NOT your buddy. Once again, we have the globalists injecting money into both sides of a conflict which could morph into something nightmarish.  Putin wants global economic governance and consolidation under the IMF just as much as the supposedly "American-run" IMF wants consolidation.  Global governance of finance and money creation ultimately means global governance of everything else.
Is a war being created through the false paradigm of East versus West in order to pave the road for global government?  Are East/West tensions being exploited as a smokescreen for the final destruction of the dollar's world reserve status?  It is hard to say if the Ukraine will be the final trigger; however, the evidence suggests that if a conflict occurs, regardless of who "wins" such a scenario, the IMF comes out on top.
Imagine you are playing a game of chess by yourself. Which side wins at the end of that game: black or white? The answer is it doesn't matter. You always win when you control both sides.
Source: Brandon Smith | Alt-Market
Their al Qaeda terrorists soundly defeated by Hezbollah forces in Syria, the City of London Illuminati banksters have turned their sights on resource-rich Ukraine. They knew Russian President Vladimir Putin would be distracted by the Sochi Olympics, along with the barrage of threats and propaganda being hurled his way by these demonic Zio-fascists and their Western media lapdogs.
With unlimited time and money at their disposal, this is the bankster modus operandi. They attack where they see opportunity, retreat when defeated, then attack another sector of the planet within days based on vulnerability and resources.
Ukraine declared independence from the old Soviet Union in 1990. In 2004-2005 Western NGOs worked with CIA/Mossad/MI6 assets to stage the phony Orange Revolution. Victor Yuschenko became Prime Minister but was poisoned during the campaign. Western media blamed it on the Russians, but it was likely a Mossad operation since he was succeeded by more bankster-friendly right-wing billionaire Yulia Tymoshenko.
Tymoshenko had co-led the Orange Revolution and is one of Ukraine's richest people. In 2005 Forbes named her the third most powerful woman in the world. In 2007 she traveled to the US to meet with Vice-President Dick Cheney and National Security Advisor Condaleeza Rice to talk energy. Tymoshenko became rich as an executive at a natural gas company.
Ukraine was being plugged into Cheney's crooked Energy Policy Task Force, which opened the planet to unregulated oil & gas exploration, including fracking. Tymoshenko privatized over 300 state industries during her reign,
But the Ukrainian people smelled a rat.
In 2010 they voted in Prime Minister Viktor Yanukovych with 48% of the vote. His Party of Regions again defeated Tymoshenko's Fatherland Party in parliamentary elections of 2012.
Tymoshenko was convicted of embezzlement of state funds and abuse of power. She was given a seven year prison sentence and fined $188 million. The crimes occurred in the natural gas sector.
Two weeks ago Tymoshenko was released from prison as part of a deal hatched at a secret meeting between Yanukovych, EU, NATO and Russian officials first reported by William Engdahl in an article for Veterans Today. Soon after her release all hell broke loose.
Mossad's Fascist Friends
On February 22nd snipers opened fire from rooftops on Kiev's square. Engdahl says these snipers were members of a far-right fascist terror cell known as Ukrainian National Assembly – Ukrainian People's Self Defense (UNA-UNSO).
Led by Andriy Shkil, the group has ties to the neo-Nazi German National Democratic Party. According the Engdahl's intelligence sources UNA-UNSO is part of a secret NATO Gladio cell and was involved in conflicts ranging from Georgia to Kosovo to Chechnya as part of a strategy of tension aimed at Russia.
Shkil also has direct ties to Tymoshenko, as does newly installed Prime Minster Oleksandr Turchynov, a Baptist preacher and former Tymoshenko advisor who took over after Yanukovych fled under threat to his life to Russia.
In 2006 state prosecutors opened a criminal case against Turchynov, who was accused of destroying files which showed Tymoshenko's ties to organized crime boss Semion Mogilevich. With Turchynov as Prime Minister Ukraine is now under the thumb of fascist organized criminals known collectively as Right Sector.
It came as no surprise then, when Press TV reported that both Haaretz and the Times of Israel openly bragged of how a group of "former" Israeli soldiers known as the Blue Helmets of the Maidan had led the "protesters" in Kiev's square under the leadership of a man code-named Delta. According to Paul Craig Roberts, these "protestors" were also being paid by the EU and US.
A Mossad coup brought Right Sector to power, pushing aside more moderate voices being funded and backed by the US, as revealed in the now-infamous YouTube video showing Assistant Secretary of State Victoria Nuland discussing with US Ambassador to Ukraine Geoffrey Pyatt (both Israeli assets within the State Department) who they would want to install as Ukrainian Prime Minster once they got rid of Yanukovych.
A Resource Grab
As usual this Rothschild-led bankster putsch is all about resources. Ukraine lies in a highly strategic geographic location, fronting both the Black Sea and the Sea of Azov. Ukraine is the bread basket of the Eastern Hemisphere. In 2011 it was the world's 3rd largest grain exporter. It ranks in the top 10 countries in the world for sought-after farmland.
Ukraine has the 2nd largest military in Europe after Russia and the NATO Rothschild tool would love nothing better than to run out theRussian Black Sea Fleet at Sevastopol – a symbol of Russian naval power since the 18th century.
Ukraine has vast natural gas deposits, an advanced industrial base and is a highly strategic crossroads for oil & gas pipelines connecting Four Horsemen Caspian Sea energy fields with European consumers. In 2009 a dispute between Putin and Tymoshenko over Russia's trans-Ukrainian gas supplies caused a huge spike in gas prices in Europe.
In October 2013 the IMF met with Ukrainian officials to discuss the country's alleged "budget crisis". The bankster enforcer arm demanded that Ukraine double consumer prices for natural gas and electricity, devalue its currency, slash state funding for schools and the elderly, and lift a ban on the sale of its rich farmland to foreigners. In return for this Ukraine was promised a measly $4 billion.
Yanukovych told the IMF to take a hike and Russia soon stepped in promising cheaper energy and stating it would buy $15 billion in Ukrainian bonds. Yanukovych was now on the bankster hit list, and the rest is history.
Russia has responded to the Ukrainian coup by sending troops into the Crimea to protect its mostly Russian-speaking population and the Black Sea Fleet. It was here 160 years ago where Catherine the Great launched a major campaign to seize the Crimea from Ottoman sultans.
During WWII ethnic Tatars in Crimea collaborated with Hitler in seizing the region briefly, before Stalin routed them and expelled the Tatar separatists. Many have since returned.
As this drama unfolds, look for the banksters' Western media tool to make up some "humanitarian crisis" involving the Tatars. There will be more trouble in Crimea.
But the Russians have responded swiftly, as has the alternative media. It ain't like the good old days, where bankster coups went unquestioned and unnoticed. The Ukrainian people will not stand for these fascists for long either. They saw the empty promises brought forth by the last bankster "event"- the Orange Revolution. They have experience in the field.
The demonic City of London Illuminati banksters may have unlimited time and money. But the people are awakening. The human spirit has unlimited potential. We are much closer to the beginning of this story than to the end.
Dean Henderson is the author of four books: Big Oil & Their Bankers in the Persian Gulf: Four Horsemen, Eight Families & Their Global Intelligence, Narcotics & Terror Network, The Grateful Unrich: Revolution in 50 Countries, Stickin' it to the Matrix, Das Kartell der Federal Reserve and The Federal Reserve Cartel.
Source: Dean Henderson
Perhaps Arizona governor Jan Brewer was sincere when saying that the Religious Freedom Restoration Act (SB 1062) she vetoed yesterday could "create more problems than it purports to solve." After all, observers such as Napp Nazworth at The Christian Post contend that SB 1062 might actually — contrary to all the hysteria — have made it harder for most business owners to refuse service to homosexuals. This analysis may have merit and can be read here, but it's irrelevant to a larger point:
The GOP's handling of this matter was a good illustration of conservatism's fatal flaw.
Whatever the legal realities, about something we can be sure: many conservatives believed in SB 1062. And as with the three GOP lawmakers who voted for the bill but turned against it after the heat was turned up,  many of those conservatives caved under great pressure from greedy businesses, limp-wristed neo-con artists (John McCain) and that great leftist public-relations team (the media).
I've long lamented that conservatives are conservative; that is to say, they play defense and just try to protect the status quo, which was, though conservatives generally appear oblivious to the fact, created by yesterday's liberals.
So they never actually try to rescind those efforts at thought control called hate-crime laws, but just hope to limit the scope of new proposals for them. They never really endeavor to eliminate government programs and bureaucracies; they just aim to slow down their metastasizing. They hardly ever try to reduce spending and shrink government, but just seek to limit the rate at which both balloon. And with the Arizona effort, they weren't really willing to do what was necessary to reclaim freedom of association. They just proposed a half measure and then folded like cheap cameras.
As for the Three Mouseketeers who ran for cover — senators Bob Worsley, Adam Driggs and Steve Pierce — they wrote in a letter to Brewer that while they wanted "to create a shield for all citizens' religious liberties, the bill has been mischaracterized by its opponents as a sword for religious intolerance."
Wow, is that all it takes?
We might as well just bow down and lick the left's jackboots right now.
How did these three chronologically adult politicians think the left would characterize their effort? Who are these guys, Beaver and Wally Cleaver and Dennis (the Menace) Mitchell? Of course the left is going to call you names! That's what they do. And now you've just confirmed for them, once again, that this is all they have to do to bring you to your knees. Welcome to How to Lose a Culture War 101.
How should conservatives handle such name calling?
Hurl names right back.
Call the leftists what they are: tyrants, socialists and haters of liberty. Explain that they want to destroy freedom of association. Seek to control the language of the debate and to frame the narrative — and use their own Alinsky tactics against them. And we do have one great advantage: we're right and righteous.
As for strategy, realize that framing this as a matter of freedom of religion makes it seem a special-interest cause, as not everyone considers himself "religious." What we really need is a Freedom of Association Restoration Act.
For this freedom is increasingly trampled. A photographer in New Mexico being sued and two Oregon bakers forced to close their business — both for refusing to be party to lesbian so-called "weddings" — are just two examples of the phenomenon.
But think about the supposition justifying this kind of government coercion: no one would deny me the right to include in or exclude from my home whomever I please. Why should I lose this right simply because I decide to erect extra tables and sell food?
It's still my private property, paid for with my own money and created by the sweat of my own brow. It's tyranny to give me a choice between relinquishing my rights — and starving.
Likewise, no one would force you to bake cakes for or take pictures of people with whom you didn't want to consort. Why should this change just because you decide to bake cakes or take pictures for money? The principle is simple: your home, your oven, your camera — your choice.
The hypocrisy here is thick, too. We wouldn't force a Muslim butcher to deal in pork or a Jewish baker to place Nazi symbols on a cake; in fact, there's a story about a supermarket that refused to place the name of a neo-Nazi's son — Adolf Hitler Campbell — on a birthday cake. And even more recently we heard about a bar in California denying service to legislators seeking to protect marriage. Of course, the left will claim there's no comparison, as pork eaters, Nazis and pro-marriage individuals aren't protected groups. So let's get this straight:
They trumpet discrimination as an argument for disallowing discrimination.
And what invidious discrimination theirs is. They somehow think that supporting the granting of just some groups "protected status" — and thus leaving other groups, apparently, "unprotected" — gives them moral high ground in trying to discriminate against yet other groups by forcing them, but not others (e.g., those opposing and denying service to traditionalist legislators), to violate their deeply held convictions. Only a twisted mind could consider this justice. Of course, though, with liberals telling us via a high-school textbook (Magruder's American Government & Civics) that justice "is difficult to define for justice is a concept, an idea, an invention of the human mind [and that] [l]ike other concepts such as truth, liberty, and fairness justice means what people want it to mean," this is no surprise.
Some will balk at my argument, saying that my position on freedom of association would allow businesses to discriminate even on the basis of race or sex. The answer to this is illustrated with a simple analogy: does freedom of speech mean anything if only extended to popular speech? It then isn't freedom of speech at all, but merely the establishment of different prohibitions than may exist in Iran, North Korea or Cuba. Likewise, the true test of whether we really believe in freedom of association is if we'll extend it to even those who would exercise it in a way we abhor.
As for businesses that must operate in today's tyrannical, rights-squelching environment, I have a solution. If, for instance, people forced me through law to provide bakery services for them, the trauma just might affect my ability to identify and measure ingredients and follow a recipe. And I would then show them that you can have your cake, but you can't eat it, too.
I am a great fan of Kiev, an affable city of pleasing bourgeois character, with its plentiful small restaurants, clean tree-lined streets, and bonhomie of its beer gardens. A hundred years ago Kiev was predominantly a Russian resort, and some central areas have retained this flavour. Now Kiev is patrolled by armed thugs from the Western Ukraine, by fighters from the neo-Nazi -Right Sector, descendants of Stepan Bandera, the Ukrainian Quisling's troopers, and by their local comrades-in-arms of nationalist persuasion.
After a month of confrontation, President Viktor Yanukovych gave in, signed the EC-prepared surrender and escaped their rough revolutionary justice by the skin of his teeth. The ruling party MPs were beaten and dispersed, the communists almost lynched, the opposition have the parliament all to themselves, and they've  appointed new ministers and taken over the Ukraine. The Brown Revolution has won in the Ukraine. This big East European country of fifty million inhabitants has gone the way of Libya. The US and the EU won this round, and pushed Russia back eastwards, just as they intended.
It remains to be seen whether the neo-Nazi thugs who won the battle will agree to surrender the sweet fruits of victory to politicians, who are, God knows, nasty enough. And more importantly, it remains to be seen whether the Russian-speaking East and South East of the country will accept the Brown rule of Kiev, or  split off and go their own way, as the people of Israel (so relates the Bible) after King Solomon's death rebelled against his heir saying "To your tents, o Israel!" and proclaimed independence of their fief (I Kings 12:16). Meanwhile it seems that the Easterners' desire to preserve Ukrainian state integrity is stronger than their dislike for the victorious Browns. Though they assembled their representatives for what could be a declaration of independence, they did not dare to claim power. These peaceful people have little stamina for strife.
Their great neighbour, Russia, does not appear overtly concerned with this ominous development. Both Russian news agencies, TASS and RIA, didn't even place the dire Ukrainian news at the top, as Reuters and BBC did: for them, the Olympics and the biathlon were of greater importance.
This "ostrich" attitude is quite typical of the Russian media: whenever they find themselves in an embarrassing position, they escape into showing the Swan Lake ballet on TV. That's what they did when the Soviet Union collapsed in 1991. This time it was the Olympics instead of the ballet.
Anti-Putin opposition in Russia heartily approved of the Ukrainian coup.Yesterday Kiev, tomorrow Moscow, they chanted. Maidan (the main square of Kiev, the site of anti-government demos) equals Bolotnaya (a square in Moscow, the site of anti-government protests in December 2012) is another popular slogan.
The majority of Russians were upset but not surprised. Russia decided to minimise its involvement in the Ukraine some weeks ago as if they wished to demonstrate to the world their non-interference. Their behaviour bordered on recklessness. While foreign ministers of EC countries and their allies crowded Kiev, Putin sent Vladimir Lukin, a human rights emissary, an elder low-level politician of very little clout, to deal with the Ukrainian crisis. The Russian Ambassador Mr Zurabov, another non-entity, completely disappeared from public view. (Now he was recalled to Moscow). Putin  made not a single public statement on the Ukraine, treating it as though it were Libya or Mali, not a neighbouring country quite close to the Russian hinterland.
This hands-off approach could have been expected: Russia did not interfere in the disastrous Ukrainian elections 2004, or in the Georgian elections that produced extremely anti-Russian governments. Russia gets involved only if there is a real battle on the ground, and a legitimate government asks for help, as in Ossetia in 2008 or in Syria in 2011. Russia supports those who fight for their cause, otherwise Russia, somewhat disappointingly, stands aside.
The West has no such inhibitions and its representatives were extremely active: the US State Department representative Victoria "Fuck EC'' Nuland had spent days and weeks in Kiev, feeding the insurgents with cookies, delivering millions of smuggled greenbacks to them, meeting with their leaders, planning and plotting the coup. Kiev is awash with the newest US dollars fresh from its mint (of a kind yet unseen in Moscow, I've been told by Russian friends). The US embassy spread money around like a tipsy Texan in a night club. Every able-bodied young man willing to fight received five hundred dollar a week, a qualified fighter – up to a thousand, a platoon commander had two thousand dollars – good money by Ukrainian standards.
Money is not all. People are also needed for a successful coup. There was an opposition to Yanukovych who won democratic elections, and accordingly, three parties lost elections. Supporters of the three parties could field a lot of people for a peaceful demonstration, or for a sit-in. But would they fight when push comes to shove? Probably not. Ditto the recipients of generous US and EC grants (Nuland estimated the total sum of American investment in "democracy building" at five billion dollars). They could be called to come to the main square for a demo. However, the NGO beneficiaries are timid folk, not likely to risk their well-being. And the US needed a better fighting stock to remove the democratically elected president from power.
Serpent Eggs
In the Western Ukraine, the serpent eggs hatched: children of Nazi collaborators who had imbibed hatred towards the Russians with their mothers' milk. Their fathers had formed a network under Reinhard Gehlen, the German spymaster. In 1945, as Germany was defeated, Gehlen swore allegiance to the US and delivered his networks to the CIA. They continued their guerrilla war against the Soviets until 1956. Their cruelty was legendary, for they aimed to terrify the population into full compliance to their command. Notoriously, they strangulated the Ukrainians suspected of being friendly to Russians with their bare hands.
A horrifying confession of a participant tells of their activities in Volyn: "One night, we strangulated 84 men. We strangulated adults, as for little kids, we held their legs, swung and broke their heads at a doorpost. …Two nice kids, Stepa and Olya, 12 and 14 years old… we tore the younger one into two parts, and there was no need to strangulate her mother Julia, she died of a heart attack" and so on and so on. They slaughtered hundreds of thousands of Poles and Jews; even the dreadful Baby Yar massacre was done by them, with German connivance, somewhat similar to Israeli connivance in the Sabra and Chatila massacres of Palestinians by the Lebanese fascists of the Phalange.
The children of these Bandera murderers were brought up to hate Communism,  Soviets and Russians, and in adoration of their fathers' deeds. They formed the spearhead of the pro-US anti-government rebels in the Ukraine, the Right Sector led by out-and-out fascist Dmytro Yarosh. They were ready to fight, to die and kill. Such units attract potential rebels of differing backgrounds: their spokesman is young Russian -turned -Ukrainian -nationalist Artem Skoropadsky, a journalist with the mainstream oligarch-owned Kommersant-UA daily. There are similar young Russians who join Salafi networks and become suicide-bombers in the Caucasus mountains – young people whose desire for action and sacrifice could not be satisfied in the consumer society. This is a Slav al-Qaeda — real neo-Nazi storm troopers, a natural ally of the US.
And they did not fight only for association with EC and against joining a Russia-led TC. Their enemies were also the Russians in the Ukraine, and Russian-speaking ethnic Ukrainians. The difference between the twain is moot. Before independence in 1991, some three quarters of the population preferred to speak Russian. Since then, successive governments have tried to force people to use Ukrainian. For the Ukrainian neo-Nazis, anyone who speaks Russian is an enemy. You can compare this with Scotland, where people speak English, and nationalists would like to force them to speak the language of Burns.
Behind the spearhead of the Right Sector, with its fervent anti-communist and anti-Russian fighters, a larger organisation could be counted on: the neo-Nazi Freedom (Svoboda), of Tyagnibok. Some years ago Tyagnibokcalled for a fight against Russians and Jews, now he has become more cautious regarding the Jews. He is still as anti-Russian as John Foster Dulles. Tyagnibok was tolerated or even encouraged by Yanukovych, who wanted to take a leaf from the French president Jacques Chirac's book. Chirac won the second round of elections against nationalist Le Pen, while probably he would have lost against any other opponent. In the same wise, Yanukovych wished Tyagnibok to become his defeatable opponent at the second round of presidential elections.
The parliamentary parties (the biggest one is the party of Julia Timoshenko with 25% of seats, the smaller one was the party of Klitschko the boxer with 15%) would support the turmoil as a way to gain power they lost at the elections.
Union of nationalists and liberals
Thus, a union of nationalists and liberals was formed. This union is the trademark of a new US policy in the Eastern Europe. It was tried in Russia two years ago, where enemies of Putin comprise of these two forces, of pro-Western liberals and of their new allies, Russian ethnic nationalists, soft and hard neo-Nazis. The liberals won't fight, they are unpopular with the masses; they include an above-average percentage of Jews, gays, millionaires and liberal columnists; the nationalists can incite the great unwashed masses almost as well as the Bolsheviks, and will fight. This is the anti-Putin cocktail preferred by the US. This alliance actually took over 20% of vote in Moscow city elections, after their attempt to seize power by coup was beaten off by Putin. The Ukraine is their second, successful joint action.
Bear in mind: liberals do not have to support democracy. They do so only if they are certain democracy will deliver what they want. Otherwise, they can join forces with al Qaeda as now in Syria, with Islamic extremists as in Libya, with the Army as in Egypt, or with neo-Nazis, as now in Russia and the Ukraine. Historically, the liberal–Nazi alliance did not work because the old Nazis were enemies of bankers and financial capital, and therefore anti-Jewish. This hitch could be avoided: Mussolini was friendly to Jews and had a few Jewish ministers in his government; he objected to Hitler's anti-Jewish attitude saying that "Jews are useful and friendly". Hitler replied that if he were to allow that, thousands of Jews would join his party. Nowadays, this problem has vanished: modern neo-Nazis are friendly towards Jews, bankers and gays. The Norwegian killer Breivik is an exemplary sample of a Jew-friendly neo-Nazi. So are the Ukrainian and Russian neo-Nazis.
While the original Bandera thugs killed every Jew (and Pole) that came their way, their modern heirs receive some valuable Jewish support. The oligarchs of Jewish origin (Kolomoysky, Pinchuk and Poroshenko) financed them, while a prominent Jewish leader, Chairman of the Association of Jewish Organizations and Communities of the Ukraine, Josef Zissels, supported them and justified them. There are many supporters of Bandera in Israel; they usually claim that Bandera was not an anti-Semite, as he had a Jewish doctor. (So did Hitler.) Jews do not mind Nazis who do not target them. The Russian neo-Nazis target Tajik gastarbeiters, and the Ukrainian neo-Nazis target Russian-speakers.
Revolution: the Outline
The revolution deserves to be described in a few lines: Yanukovych was not too bad a president, prudent though weak. Still the Ukraine came to the edge of financial abyss. (You can read more about it in my previous piece) He tried to save the situation by allying with the EC, but the EC had no money to spare. Then he tried to make a deal with Russia, and Putin offered him a way out, without even demanding from him that the Ukraine join the Russian-led TC. This triggered the violent response of the EC and the US, as they were worried it would strengthen Russia.
Yanuk, as people call him for short, had few friends. Powerful Ukrainian oligarchs weren't enamoured with him. Besides the usual reasons, they did not like the raider habits of Yanuk's son, who would steal other men's businesses. Here they may have had a point, for the leader of Belarus, the doughty Lukashenko, said that Yanuk's son's unorthodox ways of acquiring businesses brought disaster.
Yanuk's electorate, the Russian-speaking people of the Ukraine (and they are a majority in the land, like English-speaking Scots are majority in Scotland) were disappointed with him because he did not give them the right to speak Russian and teach their children in Russian. The followers of Julia Timoshenko disliked him for jailing their leader. (She richly deserved it: she hired assassins, stole billions of Ukrainian state money in cahoots with a former prime minister, made a crooked deal with Gazprom at the expense of Ukrainian consumers, and what not.) Extreme nationalists hated him for not eradicating the Russian language.
The US-orchestrated attack on the elected President followed Gene Sharp's instructions to a tee, namely: (1) seize a central square and organise a mass peaceful sit-in, (2) speak endlessly of danger of violent dispersal, (3) if the authorities do nothing, provoke bloodshed, (4) yell bloody murder, (5) the authority is horrified and stupefied and (6) removed and (7) new powers take over.
The most important element of the scheme has never been voiced by the cunning Sharp, and that is why the Occupy Wall Street movement (who thumbed through the book) failed to achieve the desired result. You have to have the Masters of Discourse™ i.e., Western mainstream media, on your side. Otherwise, the government will squash you as they did with the Occupy and many other similar movements. But here, the Western media was fully on the rebels' side, for the events were organised by the US embassy.
At first, they gathered for a sit-in on the Independence Square (aka "Maidan Square") some people they knew: recipients of USAID grants via the NGO network, wrote a Ukrainian expert Andrey Vajra, networks of fugitive oligarch Khoroshkovski, neo-Nazis of the Right Sector and radicals of the Common Cause. The peaceful assembly was lavishly entertained by artists; food and drink were served for free, free sex was encouraged – it was a carnival in the centre of the capital, and it began to attract the masses, as would happen in every city in the known universe. This carnival was paid for by the oligarchs and by the US embassy.
But the carnival could not last forever. As per (2), rumours of violent dispersal were spread. People became scared and drifted away. Only a small crowd of activists remained on the square. Provocation as per (3) was supplied by a Western agent within the administration, Mr Sergey Levochkin. He wrote his resignation letter, posted it and ordered police to violently disperse the sit-in. Police moved in and dispersed the activists. Nobody was killed, nobody was seriously wounded, – today, after a hundredfold dead, it is ridiculous even to mention this thrashing, – but the opposition yelled bloody murder at the time. The world media, this powerful tool in the hands of Masters of Discourse, decried "Yanukovych massacred children". The EC and the US slapped on sanctions, foreign diplomats moved in, all claiming they want to protect peaceful demonstrators, while at the same time beefing up the Maidan crowd with armed gunmen and Right Sector fighters.
We referred to Gene Sharp, but the Maidan had an additional influence, that of Guy Debord and his concept of Society of Spectacle. It was not a real thing, but a well-done make-believe, as was its predecessor, the August 1991 Moscow "coup". Yanukovych did everything to build up the Maidan resistance: he would send his riot police to disperse the crowd, and after they did only half of the job, he would call them back, and he did this every day. After such  treatment, even a very placid dog would bite.
The Spectacle-like unreal quality of Kiev events was emphasized by arrival of the imperial warmonger, the neocon philosopher Bernard-Henri Levy. He came to Maidan like he came to Libya and Bosnia, claiming human rights and threatening sanctions and bombing. Whenever he comes, war is following. I hope I shall be away from every country he plans to visit.
First victims of the Brown Revolution were the monuments – those of Lenin, for they do hate communism in every form, and those of the world war, because the revolutionaries solidarise with the lost side, with the German Nazis.
History will tell us to what extent Yanuk and his advisors understood what they were doing. Anyway, he encouraged the fire of Maidan by his inefficient raids by a weaponless police force. The neo-Nazis of Maidan used snipers against the police force, dozens of people were killed, but President Obama called upon Yanuk to desist, and he desisted. After renewed shooting, he would send the police in again. An EC diplomat would threaten him with the Hague tribunal dock, and he would call his police back. No government could function in such circumstances.
Eventually he collapsed, signed on the dotted line and departed for unknown destination. The rebels seized power, forbade the Russian language and began sacking Kiev and Lvov. Now the life of the placid people of Kiev has been turned into a living hell: daily robberies, beating, murder abound. The victors are preparing a military operation against the Russian-speaking areas in the South East of Ukraine. The spectacle of the revolution can yet turn really bloody.
Some Ukrainians hope that Julia Timoshenko, freshly released from jail, will be able to rein the rebels in. Others hope that President Putin will pay heed to the Ukrainian events, now that his Olympic games are, mercifully, finished. The spectacle is not over until the fat lady sings, but sing she will – her song still remains to be seen and heard.
English language editing by Ken Freeland.
On the 100th Anniversary of World War 1, the Western powers are again sleepwalking into destructive conflict. Hegemonic ambition has Washington interfering in the internal affairs of Ukraine, but developments seem to be moving beyond Washington's control.
Regime change in Ukraine for a mere $5 billion dollars would be a bargain compared to the massive sums squandered in Iraq ($3,000 billion), Afghanistan ($3,000 billion), Somalia, and Libya, or the money Washington is wasting murdering people with drones in Pakistan and Yemen, or the money Washington has spent supporting al Qaeda in Syria, or the massive sums Washington has wasted surrounding Iran with 40 military bases and several fleets in the Persian Gulf in an effort to terrorize Iran into submission.
So far, in Washington's attempt at regime change in Ukraine large numbers of Americans are not being killed and maimed. Only Ukrainians are dying, all the better for Washington as the deaths are blamed on the Ukrainian government that the US has targeted for overthrow.
The problem with Washington's plot to overthrow the elected government of Ukraine and install its minions is twofold: The chosen US puppets have lost control of the protests to armed radical elements with historical links to nazism, and Russia regards an EU/NATO takeover of Ukraine as a strategic threat to Russian independence.
Washington overlooked that the financially viable part of today's Ukraine consists of historical Russian provinces in the east and south that the Soviet leadership merged into Ukraine in order to dilute the fascist elements in western Ukraine that fought for Adolf Hitler against the Soviet Union. It is these ultra-nationalist elements with nazi roots, not Washington's chosen puppets, who are now in charge of the armed rebellion in Western Ukraine.
If the democratically elected Ukraine government is overthrown, the eastern and southern parts would rejoin Russia. The western part would be looted by Western bankers and corporations, and the NATO Ukraine bases would be targeted by Russian Iskander missiles.
It would be a defeat for Washington and their gullible Ukrainian dupes to see half of the country return to Russia. To save face, Washington might provoke a great power confrontation, which could be the end of all of us.
My series of articles on the situation in Ukraine resulted in a number of interviews from Canada to Russia, with more scheduled. It also produced emotional rants from people of Ukrainian descent whose delusions are impenetrable by facts. Deranged Russophobes dismissed as propaganda the easily verifiable report of Assistant Secretary of State Nuland's public address last December, in which she boasted that Washington had spent $5 billion preparing Ukraine to be aligned with Washington's interests. Protest sympathizers claim that the intercepted telephone call between Nuland and the US Ambassador in Ukraine, in which the two US officials chose the government that would be installed following the coup, is a fake.
One person actually suggested that my position should be aligned with the "sincerity of the Kiev students," not with the facts.
Some Trekkers and Trekkies were more concerned that I used an improper title for Spock than they were with the prospect of great power confrontation. The point of my article flew off into space and missed planet Earth.
Spock's mental powers were the best weapon that Starship Enterprise had. Among my graduate school friends, Spock was known as Dr. Spock, because he was the cool, calm, and unemotional member of the crew who could diagnose the problem and save the situation.
There are no Spocks in the US or any Western government and certainly not among the Ukrainian protesters.
I have often wondered if Spock's Vulcan ancestry was Gene Roddenberry's way of underlining by contrast the fragility of human reason. In the context of modern military technology, is it possible for life to survive humanity's penchant for emotion to trump reason and for self-delusion to prevail over factual reality?
Paul Craig Roberts was Assistant Secretary of the Treasury for Economic Policy and associate editor of the Wall Street Journal. He was columnist for Business Week, Scripps Howard News Service, and Creators Syndicate. He has had many university appointments. His internet columns have attracted a worldwide following. His latest books are, The Failure of Laissez Faire Capitalism and How America Was Lost. http://www.paulcraigroberts.org
Source: Paul Craig Roberts
Secret Tape Reveals US-backed Plot to Topple Ukraine's Democratically-Elected President…
"In the latest debacle for the US State Department and the Obama Administration, US Assistant Secretary of State Victoria Nuland was caught on tape micro-managing Ukraine opposition party strategies with US Ambassador to Ukraine, Geoffrey Pyatt. That the Ukraine regime-change operation is to some degree being directed from Washington can no longer be denied….The taped conversation demonstrates in clear detail that while Secretary of State John Kerry decries any foreign meddling in Ukraine's internal affairs, his State Department is virtually managing the entire process."

– Daniel McAdams, "'F**k the EU': Tape Reveals US Runs Ukraine Opposition", Ron Paul Institute
Washington is at it again, up to its old tricks. You'd think that after the Afghanistan and Iraq fiascos someone on the policymaking team would tell the fantasists to dial-it-down a bit. But, no. The Obama claque is just as eager to try their hand at regime change as their predecessors, the Bushies. This time the bullseye is on Ukraine, the home of the failed Orange Revolution, where US NGOs fomented a populist coup that brought down the government and paved the way for years of social instability, economic hardship and, eventually, a stronger alliance with Moscow.
That sure worked out well, didn't it? One can only wonder what Obama has in mind for an encore.
Let's cut to the chase: The US still clings to the idea that it can dominate the world with its ham-fisted military (that hasn't won a war in 60 years) its scandalized Intel agencies, its comical Rambo-style "Special Ops" teams, and its oh-so-brilliant global strategists who think the days of the nation-state will soon be over hastening the onset of the glorious New World Order. Right. Ukraine is a critical part of that pipe dream, er, strategy which is why the US media puts demonstrations in Kiev in the headlines while similar protests in the US are consigned to the back pages just below the dog food ads. In any event, the crisis is likely to intensify in the months ahead as Washington engages in a no-holds-barred tug-o-war with Moscow over the future of civilization.
For bigwig strategists, like Zbigniew Brzezinski, Ukraine is a war that Washington must win to maintain its position as the world's only superpower. As he sees it, the US must establish outposts throughout Eurasia to diminish Russia's influence, control China, and capitalize off the new century's fastest growing region. Here's how Brzezinski sums it up in Foreign Affairs in an article titled "A Geostrategy for Eurasia":
"America's emergence as the sole global superpower now makes an integrated and comprehensive strategy for Eurasia imperative…Eurasia is home to most of the world's politically assertive and dynamic states. All the historical pretenders to global power originated in Eurasia. The world's most populous aspirants to regional hegemony, China and India, are in Eurasia, as are all the potential political or economic challengers to American primacy…

Eurasia is the world's axial supercontinent. A power that dominated Eurasia would exercise decisive influence over two of the world's three most economically productive regions, Western Europe and East Asia. A glance at the map also suggests that a country dominant in Eurasia would almost automatically control the Middle East and Africa…

What happens with the distribution of power on the Eurasian landmass will be of decisive importance to America's global primacy and historical legacy." ( "A Geostrategy for Eurasia", Zbigniew Brzezinski, Foreign Affairs, 1997)
Okay, so the not-so-subtle Brzezinski is telling US policymakers that if they want to rule the world, they've got to take over Eurasia. That's pretty clear. It's the Great Game all over again and Ukraine is one of the biggest trophies, which is why the US has allied itself to all kinds crackpot, rightwing groups that are stirring up trouble in Kiev. It's because Washington will stop at nothing to achieve its objectives. Of course, there's nothing new about any of this. The US frequently supports violent, far-right organizations if their interests coincide. Here's a little background on the topic from Eric Draitser in an article in CounterPunch titled "Ukraine and the Rebirth of Fascism":
"In an attempt to pry Ukraine out of the Russian sphere of influence, the US-EU-NATO alliance has, not for the first time, allied itself with fascists. Of course, for decades, millions in Latin America were disappeared or murdered by fascist paramilitary forces armed and supported by the United States. The mujahideen of Afghanistan, which later transmogrified into Al Qaeda, also extreme ideological reactionaries, were created and financed by the United States for the purposes of destabilizing Russia. And of course, there is the painful reality of Libya and, most recently Syria, where the United States and its allies finance and support extremist jihadis against a government that has refused to align with the US and Israel. There is a disturbing pattern here that has never been lost on keen political observers: the United States always makes common cause with right wing extremists and fascists for geopolitical gain." (Ukraine and the rebirth of Fascism", Eric Draitser, CounterPunch)
Death squads here, jihadis there; what difference does it make to the big shots in Washington?
Not much, apparently.
But, wait, what's all this talk about the US being on the side of anti-Semites and fascists in Ukraine? Is that true?
It sure looks that way. In fact, there was a funny story in the World Socialist Web Site about Assistant Secretary of State Victoria "Fuck the EU" Nuland which shows how far these people will go to achieve their objectives. In this case, Nuland, who — according to the WSWS — is "the grand-daughter of Jewish immigrants who fled to America to escape pogroms in Tsarist Russia"…was seen "handing out cookies in Maidan square to Svoboda thugs who venerate the mass murderers of Hitler's SS." ("Leaked phone call on Ukraine lays bare Washington's gangsterism", Bill Van Auken, World Socialist Web Site)
Nice, eh? So Vickie was having a little snacktime with guys who'd probably shove a knife in her back if they were given half a chance. That's what you call dedication. By the way, Nuland's "husband is Robert Kagan, the right-wing foreign policy pundit who served as the founding chairman of the Project for a New American Century, the neo-conservative Washington think tank that played a key role in the political and ideological preparation for the wars against Iraq and Afghanistan."
The fact that Obama and Co. are directly involved in this latest would-be coup, doesn't surprise anyone. According to a recent poll conducted by the All-Russian Public Opinion Research Center, "almost a half (45%) of Russian citizens think that protests in Ukraine have been provoked by Western special services." By "special services" we presume the survey's authors mean US Intel agencies and US-funded NGOs which have a long history of poking their noses in other country's affairs. Here's a statement by Rep Ron Paul in 2004 to the US House International Relations Committee which helps to throw a little light on the issue:
"It is clear that a significant amount of US taxpayer dollars went to support one candidate in Ukraine. …. What we do not know, however, is just how much US government money was spent to influence the outcome of the Ukrainian election.

Dozens of organizations are granted funds under the PAUCI program alone, (Poland-America-Ukraine Cooperation Initiative, which is administered by the US-based Freedom House.) and this is only one of many programs that funneled dollars into Ukraine. We do not know how many millions of US taxpayer dollars the National Endowment for Democracy (NED) sent to Ukraine through NED's National Democratic Institute and International Republican Institute. Nor do we know how many other efforts, overt or covert, have been made to support one candidate over the other in Ukraine.

That is what I find so disturbing: there are so many cut-out organizations and sub-grantees that we have no idea how much US government money was really spent on Ukraine, and most importantly how it was spent." ("What has the NED done in Ukraine?", Ron Paul, Lew Rockwell)
The fact is, the USG gives away tons of money to all types of shady groups who carry out their agenda. As far as Ukraine is concerned, we actually have a better idea of the money that's been spent than Paul thinks. Check out this video of Nuland addressing various industry groups and admitting that, "Since the declaration of Ukrainian independence in 1991, the United States supported the Ukrainians in the development of democratic institutions and skills in promoting civil society and a good form of government…We have invested more than 5 billion dollars to help Ukraine to achieve these and other goals." ("Washington's cloned female warmongers", Finian Cunningham, Information Clearinghouse)
5 billion smackers to topple a democratically-elected government in Ukraine while 8 million Americans still can't find a damn job in the US. That tells you a lot about Obama's priorities, doesn't it?
Last week's fiasco surrounding Nuland's leaked phone conversation has clarified what's really going on behind the scenes. While the media has focused on Nuland's obscenity, ("Fuck the EU") it's the other parts of the conversation that grabbed our attention. Here's a brief summary by the WSWS's Bill Van Auken:
"The call (exposes) the criminal and imperialist character of US policy in Ukraine …What the tape makes clear, is that Washington is employing methods of international gangsterism, including violence, to effect a political coup aimed at installing a regime that is fully subordinate to US geo-strategic interests…

The precise goal of US efforts is to shift political power into the hands of a collection of Western-aligned Ukrainian oligarchs who enriched themselves off of the private appropriation—theft—of state property carried out as part of the Stalinist bureaucracy's dissolution of the Soviet Union in 1991. In doing so, it aims to turn Ukraine into a US imperialist beachhead on the very border of Russia, whose territory it also wants to divide and subjugate to neocolonial status as part of its drive to assert American hegemony throughout the strategic landmass of Eurasia…

Nuland makes clear that behind the scenes, Washington is dictating which leaders of the opposition…should enter the government to swing it behind Washington and what role the others will play…"("Leaked phone call on Ukraine lays bare Washington's gangsterism", Bill Van Auken, World socialist Web Site)
Same old, same old. Like we said earlier, there's nothing new here, nothing at all. All the blabber about "democracy" is just public relations crappola. It means nothing. US elites want to trim Moscow's wings, set up shop in Eurasia, control China's growth, be a bigger player in the continent's oil and natural gas markets, export its financial services model, and make as much money as possible in the 21st century's hottest market, Asia. It's all about profits. Profits and power.
But then, you probably knew that already.
I recently interviewed Daniel Estulin the author of what will be the newest best seller,TransEvolution: The Coming Age of Human Deconstruction.
Estulin wrote the book based largely on a Bilderberg white paper which was smuggled to him by a Bilderberg insider. The document was filled with information which spelled the end of the human race as we know it.
Hollywood Prepares the American Public for the Inevitable
Hollywood has made millions on movies like The Terminator, Blade Runner, and RoboCob, just to name a few. In fact, Robocop is being re-released in the next several weeks. Estulin states that cyborgs or man-machines are the future in a post-human world. Yes, you read that correctly, we could soon find ourselves living in a post-human world.
You may be familiar with the new TV series on FOX called Almost Human where one of the main characters is a cyborg cop. We could see such an interaction between nonhuman and morphed humans in the near future (i.e. Robocop).
Rules for Thee but Not for Me
In the future of transevolution we will be witnessing a literal fountain of youth, which will result from becoming a cyborg as it will soon be possible to purchase immortality in the future. However, everyone except the super elite will be banned from purchasing this literal fountain of youth.
Your existence, my common brethren, will be similar to what movie goers saw in the Summer of 2013 in the movie, Man of Steel. In the opening 30 minutes of the movie, it was revealed that every resident of Krypton had certain genes "turned on" and certain genes "turned off". And everyone from Krypton, except for Superman, had been artificially bred for specific purposes. This is what humanity is quickly moving towards and unless you are the elite, you will be bred, dumbed down if needed, to serve a purpose for the global elite.
The Purpose for the Destruction of the Global Economy
Estulin mentioned that the wholesale destruction of the world's economy is not an accident, nor is it a miscalculation or the result of political shenanigans. This destruction is being done on purpose, absolutely on purpose. Estulin revealed that his Bilderberg insider told him that the slave masters on this planet want to collapse the economy, force people into the stack and pack cities of mega millions and then exterminate most of humanity.
Estulin and I explored the methods that the super elite may use to exterminate 90% of all people on this planet. We both agreed that starvation is the most likely candidate. Starvation is a clean method of killing, it is quick and it would leave the planet in good shape for the global elite to establish their paradise on Earth.
Some of my readers and listeners have asked me about why I am so opposed to Agenda 21 and devote so much time fighting against it? To these and all others, I answer that forcing humanity to forsake rural and suburban living and move into the soon-to-be death traps of these mega cities, is very consistent with the tenets of Agenda 21 (i.e. Earth First).
Monsanto: The Great Satan of Food Production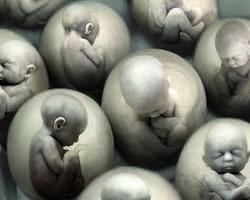 I recently interviewed my good friend, Barbara Peterson, who presented evidence which demonstrated that the super elite are in the process of attacking not just humans with GMO's which will eventually kill you, the GMO's are also sterilizing our food supply. And then, as if by magic, Peterson and I took calls on my show from farmers all across the country, who confirmed the sterilization of both crops and farm animals was well under way.
Let's give credit where credit is due. Monsanto is not alone in this conspiracy against humanity. In Chapter two of his book, Estulin, details how huge corporations like Monsanto, Cargill, and Archer Daniels are plotting to set up mass starvation on the planet. These corporate names became household names and they have become an "interlocked self perpetuating syndicate that will decide who eats and who doesn't, who lives and who dies."
Why are mega corporations, such as these and a small socio-political elite, allowed to own our food and control the very basis of humanity? The simple answer is, because they can.
Studies have shown that rats that are fed with genetically modified organisms (GMO), like potatoes, showed structural changes in their white blood cells making them more vulnerable to infection and disease, which could indicate a greater future risk of developing cancer, when compared to other rats fed non-GMO potatoes. Estulin's research indicates that GMO food was the creation of the Rockefeller Foundation, who are members of the Bilderberg Group. This all part of the plan for total control of mankind. As an aside, Barbara Peterson noted in my interview with her that McDonalds fries will soon all be made of GMO's.
Genetic Engineering
Genetic engineering is about taking control of nature, redesigning it and rebuilding it. The phrase "playing God" comes up in almost every conversation about genetic engineering. This is no longer the stuff of science fiction. Nothing good comes from genetic engineering as this generation of children will be the last generation which will be human in the sense that we define humanity today.
Estulin documented how insects are being weaponized for combat through chipping as a result of recent DARPA projects. Humans will soon be chipped, not necessarily for warfare, but for the purpose of transformation into something hideous which will serve the whims of the global elite.
The National Security State
Presently, all the communication happening on the planet right now can be monitored in real time and it is being done to control us, to dumb us down, to brainwash, to influence, and to predict our future behavior. The super elite is doing this so that we don't get in the way of important people by doing too much thinking on our own. A simple example of this fact is in evidence in an ever-increasing number of airports as facial scanning techniques are designed to reveal to security individuals who are angry, malevolent, etc. This technology is right here, right now!
Estulin mentions Nazi Germany, in his book, numerous times throughout the book, Estulin drew a similarity between the mass control the Nazis had in comparison to the control the super elite has over the human race right now. Presently, America is the 21st century fulfillment of what Hitler, Stalin and Mao as they attempted to initiate their genocidal regimes.
Off World Escape Plan If Things Get Ugly
According to USA Today,
"NASA recently revealed that their Mars robotic rover has found signs that a vast and hospitable lake once spread over the now-desolate surface, a potential home to past life for centuries or more."
With this new discovery that life may be possible on Mars, the elite could easily, through nanotechnology subsequently build a homestead there! There are many private corporations on the planet who are ready to go to Mars within five years. Some speculate that billionaire, Robert Bigelow, is ready now.
Apparently, if the elite cannot exterminate humanity in the clean and neat ways that they have designed, it may be necessary to temporarily move off world while the job is completed in more "messy" ways. According to some, this is their "Plan B".
A Cowardly New World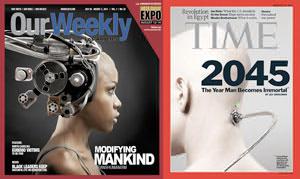 Unlike Huxley, I have seen nothing brave about this new world. Nanotechnology is a powerful new technology for taking apart and reconstructing nature at the atomic level. Scientists are acting like God to manipulate life through the use of this technology. I can only imagine all the horrible things nanotechnology can do to the human race.
Nothing good with regard to nanotechnology can or will come from this blatant insanity. The plans of the global elite constitute an abomination before God.
Right now, the elite are employing their "Promethean plans" which will change the world and will transform the very essence of humanity. Again, this is happening Now!!!
Let's make no mistake about it, the super elite are attempting to become more powerful than God. The super elite controls the human race in every imaginable possible way. Just the term, "conspiracy theorist", was invented by the global elite as a marginalizing tool to keep the public from believing in conspiracy theories that will enslave humanity.
Absolutely nothing that happens in our world is an accident; it's all part of this grand plan. Because of this, there is no hope for humanity if we do not rise up and defeat Agenda 21 and force a change in the leadership of the world, and it must be done RIGHT NOW, before the personal control mechanisms of this new system are locked into place.
My fellow human beings, we do not have five years. You sit idly by on the sidelines at the risk of not only your life but the lives of your children and grandchildren, born or not yet born. Soon, we will be saying "Welcome to Krypton", as humanity becomes the weak puppets in the theatre of life created by the super elite.
Source: Dave Hodges  |  The Common Sense Show
There is now a New American War.  It is inside America. It is called the "War on Terror". The enemy is YOU!

It is a staged, Phony War that has been created by the International Zionist Crime Syndicate (IZCS).
This New War on Terror has an enemy. That enemy is the American People, You and Me.
Every Military Force needs an enemy. Without an ongoing or perpetual war, the War profiteers quickly go bankrupt.
In order to keep their profit stream going from war, war-profiteers need to create successive new wars or a significant threat of impending war.
Creating pretexts for these much needed wars is very hard work and quite expensive too. But war is a business, a very big business, and war-profiteers need to invest big money to make even more in return.
Members of Congress must be bought, and top Generals and Admirals of the Military High Command too.
This costs a great deal of hard cold cash, but that's okay because the IZCS gets all it needs from fat US foreign aid to Israel, fat contracts with Israeli Defense providers, and fat donations from those wealthy zionist businessmen that the IZCS manipulates, guilts or shakes down.
At this point, a select group of 70,000 K-Street Lobbyists go to work distributing funds to get elected officials on Board. The several select Generals and Admirals are handled more covertly.
If this is not enough revenue to pay off the necessary officials, the IZCS gets the rest directly from its private Central Banksters who can create all the money they want digitally, anytime they want, and give it to tribal brothers or anyone else, anytime they want.
Of course the key thing here is a significant portion of these fat revenues are kicked back to the corrupt, bought and owned members of Congress who voted for them, and to select top Generals and Admirals of the High Military Command who support the IZCS intended proxy wars by America on their behalf.
Under President Obama's Administration, for whatever reasons, the High Military Command has not been willing to take payoffs and favors and has not been blackmail-able by the IZCS.
[Note: this is a long article and one option is to read the caps first and then any areas you are interested in if you have time]
Here is the new game in the so-called American Defense Industry.  It is a stateside game and it involves magically transforming any and all innocent, Constitutional, law-abiding citizens into Domestic Dissenters, aka "Domestic Terrorists" or something close enough to declare war on "Potential Domestic Dissenters, aka "Potential Domestic Terrorists". This is an occult, alchemical symbolic processing of the American people (aka "we the people") into an defined domestic enemy that can be waged war against on many fronts–phone and email tapping, massive spying and infiltration of all domestic groupings, even neighborhood coffee parties or local church charities–you name it, everything.
This new redefinition of normal law-abiding Americans into "Enemies of the State" and its internal security apparatus as a threat to national security IS a magical conversion or transformation of the normal American Society, mainstream law abiding America, into a huge domestic national security market. This is all an horrendous BIG LIE.
Actually the real situation is just the opposite–it is the USG and specifically the Fusion Centers and the Department of Homeland Security run by perverts and enemies of "we the people" that are the real risk to the true and actual national security of America the republic and to all honest, law abiding, Constitutional Americans. And the USG and DHS and Fusion Center officials are nothing less than world class criminals committing both High Treason and Sedition against America the Republic. The USG has been hijacked and is being run by those who have turned everything upside down.
This redefinition of course involves placing cameras and microphones on almost every street corner in the light-poles and pulsed beam psychotronic generators in many street lamps, turned on full power during rush hour to sedate and subdue the populace in order to keep the masses in line.
Some say that the new Chairman of the JCS, General Martin Dempsey, is a breath of fresh air, a real American Patriot who honors his Oath to defend the US Constitution from all enemies foreign and domestic.
So far, General Dempsey has resisted major efforts to coerce him to support and engage in any new major American Mideast Air and Ground invasion (another American proxy war for Israel).
And many believe that our new Secretary of Defense Chuck Hagel is another America-firster who takes his oath to defend the US Constitution seriously also.
JCS Chairman Dempsey's independence and commitment to America on this matter has elevated him to the status of a "rock star" in the view of many who appreciate his steadfastness, and he is regarded as a true America-firster.
Some experts view JCS Chairman Dempsey's integrity and commitment to America the Republic as a major turning point, signaling the realization by the High Military Command that the 9/11 attacks were an inside-job, a false-flag attack run by the IZCS with the help of several Traitors within the USAF, JCS, and NORAD.

And that it also signals a shocking realization, for the first time, that most of the Institutions of the USG have been deeply hijacked by the IZCS and their Cutouts have included the Bush Cabal which is now struggling to maintain a thin hold on power.(1)
Obviously, Chairman Dempsey's and Defense Secretary Hagel's steadfast resistance to being manipulated by the IZCS into fighting another major Mideast ground and Air proxy war for Israel appears to be driving the IZCS to desperation.  So far these America-firsters are holding fast against any and all IZCS manipulations and pressure and doing an excellent job staying on course.
The IZCS knows that unless it gets another American proxy war in the Mideast for Israel, they are finished.  They also know that if the American masses ever start finding out that 9/11 was planned and controlled by those owned by the IZCS, they are done too.
Actually the 9/11 attacks of the IZCS were in a sense a going-for-broke gamble of everything they have against the House (America the Republic). There is a very strong new American Populism which is emerging rapidly as a spontaneous by-product of the world-wide Internet and the Alternative news it carries, which provides truth to the masses for the first time.
Top insiders know all the names of who did the 9/11 inside-job false-flag attacks and are are ready to testify if an independent prosecutor is assigned and a special Grand Jury is called, and appropriate  immunity agreements are offered for "coming clean". At least one, Steve Pieczenik, MD, Ph.D., (former Assistant Secretary of State and father of many deep cover black ops, and also the main character in many Tom Clancy books) has already gone public and named names and has said he is willing to testify in a Federal Court as to who did it.(2) Obviously Dr. Pieczenik is another great American Hero.
Some top insiders close to to the High Command have suggested that America is so deeply hijacked by the IZCS that it will take some years of the actions of high officials like JCS Chairman General Dempsey and Defense Secretary Chuck Hagel to turn the tide and neutralize the rampant influence peddling of the IZCS over almost every member of Congress and many officials in the Department of Justice and the Alphabets.
Certainly the Department of Homeland Security is now recognized as a major IZCS beach-head inside America and part of a long term plan to establish a foreign controlled IZCS neo-Bolshevik military force inside America to Tyrannize, wage war against, and eventually serially mass murder most Americans.
This is why some top insiders refer to DHS as the New American Gestapo or Stasi.  Some see it now morphing into a New Red Cheka mass-murder machine for dispensing Bolshevik-style Red Terror and mass-murder to Americans.
The Cold War was a great boon to the defense Industry even though it never went hot anywhere but Korea and Vietnam, which were limited to prevent an all out nuclear exchange.
The first Iraq War (aka the Gulf War) under Bush1 resulted from covert trickery using Kuwaiti cross drilling, which was reported to Saddam Hussein by April Glaspie, who convinced him that the USG wouldn't care if he invaded Kuwait to stop the theft of his oil from his main oil field. The second Mideast war was an Invasion of Iraq and Afghanistan to get even with the alleged perps who supposedly did the 9/11 attacks, but actually never were involved at all.
President Obama is now unwilling to deploy American troops in any major new American land war or massive air bombardment campaign in the Mideast. Nor is the current US Military High Command willing to allow it at this time. In order to appease the so-called Defense Industry and their lobbyists, he has apparently deployed numerous teams of "special operators" and mercenaries but these have been fighting terrorists supported by America, a self-defeating exercise.
He has also continued to deploy drones with air-to-ground missiles to mass murder numerous innocent women, children and non-combatants. All these Mideast and African wars are illegal, unConstitutional, undeclared and unprovoked.  They have been sold to the American People and the Congress based on the BIG LIE that they are preemptive strikes necessary to prevent any more 9/11 attacks.
The need for preemptive strikes to prevent terrorist attacks inside America is an obvious lie for numerous reasons. Anyone who examines all the available evidence on 9/11, including the BBC live TV announcement by Jane Standley that WTC7 fell to the ground 20 minutes before it happened (due to top MI-6 control officers forgetting about American Daylight savings time (too much personal coke use perhaps?).(3)
In addition, if DHS's main concern is spying on normal Americans who dissent and crushing them because DHS believes they are "domestic terrorists or "potential Domestic terrorists" or "lone wolf" spontaneously emerging domestic terrorists, this obviates any lies about the need for preemptive foreign attacks. The reason?  Because DHS now claims that the emergence of these ordinary lone wolf domestic terrorists inside America is a spontaneous phenomenon, as well as a completely independent problem that has nothing to do with foreign terrorists in the Mideast.
And beside DHS allows open borders, "sanctuary cities" where illegals can not be checked for legal immigration status, given traffic tickets for minor violations, and must be granted drivers licenses and social security cards without any proof of residency. Plus, thousands of Mideast Immigrants are allowed in to America when there is already a shortage of jobs, and the Muslim Brotherhood is invited into the White House to meet with President Obama.(4)
It is obvious that as the major American Defense Contractors who are either owned or controlled by the IZCS have realized that American Mideast war efforts are waning and have worked hard to create their phony War on Terror, first in foreign countries and now in America.

They have worked hard to generate massive public fear in reaction to the 9/11 attacks in order to engender public support and vast expenditures of taxpayer dollars for a large national security market and internal security apparatus, like the Fusion Centers and its specialized assassination teams disguised as corporate or political protection squads, the DHS and the TSA with its Vipr Teams.
This phony, staged War on Terror has been very craftily engineered to be an unending war that will assure perpetual war profits for Defense Contractors and a perpetual supply of artificially created enemies inside America to feed that war. How is this possible you might ask?
This new War on Terror has been socially engineered to provide a continual stream of degradations and provocations against the average American, provoking many in a never-ending stream to resist, and causing them to be labeled dissenters.
Once they have been labeled dissenters they are put on a Department of Homeland Security (DHS) Main Core Terror Watch List, which top insiders know is a targeted assassination list for later eradication of all Freedom-loving Americans who want to restore the American Constitutional Republic.
At present the Main Core list has over ten million Americans on it, and it is growing every day with thousands of new additions. Get a ticket for a driving offense or any arrest (even if later proven innocent) and it is highly likely you will be placed on this Main Core Terror Watch and Assassination list.

If you have a prior drug arrest many years ago or any arrest, it is likely you have already been placed on this list. If a USG web troll or fusion Center Officer comes across any patriotic postings or anything they consider subversive like the East German Stasi, that poster will likely be placed on this list.
Over time these provocations are designed to result in a continuing stream of America dissenters that want to take their Republic back from the zionist hijackers and will meet DHS tyranny and force with the like. Any and all Dissenters are now being defined as "Enemies of the State".
And anyone who wants to restore the American Republic will also be defined as a "Domestic Terrorist". DHS is a terrorist group, hand assembled by American/Israeli dual citizen Traitors and is designed to tyrannize, capture and eventually be deployed against Americans to serially mass murder them.  This is why they have been called the New American Gestapo of the Neo-Bolshevik Red Cheka Terror Machine.

If you were a Ron Paul supporter or a Libertarian, you are likely on the Main Core list. If NSA routine scans of any and all of your digital emissions and have picked up enough key trigger words, then you have perhaps already been placed on the List. After all, Marcus Wolfe the former head of the East German Stasi, a vicious torturer and murder of innocent Germans, was hired as a USG consultant to set up DHS two years before he died.(5)

Note the recent admission by US Supreme Court judge Antonin Scalia that it is without question that the Prison Camps now being built by the USG will eventually be used just like they were in WW2 when innocent Japanese Citizens were wrongly captured, completely asset stripped and placed in USG Prison Camps. (6)
President Eisenhower was an insider placed in position by the Rockefellers early in his Military career and eventually propelled into the Presidency by them. But even Ike started being bothered by strong pangs of Patriotism and became alarmed at the undue influence of the Military Industrial complex over Congress. In his final public speech as President, he delivered a warning to Americans.
Ike never imagined that the Israelis would serve as the chief action agent for the City of London zionists and would eventually hijack, buy off, bribe, compromise or honey-trap almost every single member of Congress and also use their vast Central Bankster and manipulated donor funds to hijack almost all American defense and Intel contractors and American communication companies, many of which have been moved to Israel or have been located there in the first place.
Originally his speech included the phrase Military, Industrial, Congressional Complex.  He took out "Congressional" after his political aides informed him that this could end up harming the Republican Party. When he referred to "Military" in the phrase "Military Industrial Complex", he was actually thinking of the whole new peacetime defense Industry, which was driving the Military Industrial Complex and formation of a permanent armament industry.
Ike became concerned that this permanent armament industry could assert undue influence on the American political process and could hijack American society and harm its spiritual character.
Disarming the public is a key goal of the IZCS for everyone in America but them and their stooges at the DHS and the Alphabets or their militarized police now trained by the ADL.
Many Police Chiefs are taken to Israel on all-paid Anti-Terror training Junkets where they drink the Kool-aid and are subjected to some of the most sophisticated Psi powered and Psychotronic mind-kontrol ever deployed. In years past, many were given lavish gifts and provided personal escorts of their age and choice. Perhaps this practice continues?
Any Tyrannical Government must always get rid of we the people's guns in order to be able to stay in power and concentrate it. A major goal of any tyranny, like what we have in IZCS-hijacked America now, is to gain maximum power by eliminating (as in serial mass-murdering) all political opponents and dissenters. Doubt this? Then check world history the last couple of hundred years.
The USG and DHS is now ramping up the militarization of the Police of American Cities and Suburbs under DOD Program 1033 under the 'Transfer of Excess Military Property to Local Police Program".
According to a video from 'TheLipTV', "Over the last decade, we have seen over 5,000 people killed by police in the United States," when "4,489 soldiers have been killed since the beginning of the Iraq war. Since 9-11, you are 29-times more likely to be killed by a police officer than you are by a terrorist."(7)
Most local urban and suburban police departments have been "militarized", that is, received heavy armament including armored cars, MP5 and M-16 fully-automatic machine guns, grenades, grenade launchers and ballistic shields.
We the people are the new enemy of the militarized police. The police were set up to "protect and serve", but their new mission is to wage war against "we the people" on behalf of the IZCS and the ADL.
Every military force must have a designated enemy. The common American is the new enemy of the now militarized police in their new war against Americans on behalf of the IZCS and the ADL.
Whether they realize it or not, the ADL has trained most police to view most Americans (we the people) as the enemy of the police and the Nation State. Ever attended a police training seminar put on by the ADL? Often they hide who really is running it. It's the biggest bunch of twisted, sick paranoid crap one can ever imagine, and all designed to make police trigger-happy murderers of any citizen who questions their authority in any way or questions any detainment or arrest. Yes, ADL training is a crafty set of lies that produces trigger-happy cops who believe there is a domestic terrorist hiding behind every bush who want to murder them so the police cannot go home to their family at night.
This paranoid belief system will eventually produce this result as a self-fulfilling prophecy, as police tyranny and trigger-happy police continue to murder the innocent and use grossly excessive force for minor offenses. Almost all police abuse of the citizen is delivered "for your own safety", when that is another big lie.  It is done for the arrogance and authority complex of the police officer–an artifact of over 25 years of ADL training for your local police, who have almost all sold out to the feds in order to get military weapons and gear.  All in return for signing over jurisdiction to DHS and the Feds.
Police are instructed to "charge up" anyone who questions them in any way, and any slight hesitation must be met with false charges of assault and/or battery towards the officer. Officers are told, an arrestee can beat the rap, but they cannot get out of the "ride" (i.e. the arrest and hassle of it.) They are taught that this deters deviance and crime, when actually it provokes the American people to hate police officers.
The new militarized police have one new main function.  It is to continually provoke law-abiding, honest citizens with acts of selfishness and tyranny in order to "role force" them to act out so that "punishment" can be delivered.  The goal, especially with inner urban kids is to make sure they are sold all the drugs they want, in order to dirty them up and get them into the system for life. Big prisons are a private business–a very big business–and quotas or guaranteed imprisonment rates are in place to reduce costs.
Since the IZCS is actually functioning as a neo-Bolshevik political block with East German Stasi and Nazi undertones, this reveals the actual goal of DHS–to serially mass-murder all American dissenters and political opponents. Doubt this?  Then consider the purchase of over 2 Billion 40 Caliber hollow-point rounds and 7,000 M-16 fully-automatic (real assault rifles, not the mere look-a-like AR-15) and thousands of armored vehicles and armored booths, raised spy-towers and grenade launchers.(8) Many of these armored vehicles have been given to local police who have Police Chiefs who are Traitors to America the Republic in exchange for complete submission to Federal Jurisdiction of DHS.
Some of these traitors are just stupid and overly impressed by Feds or DHS Spooks, others have been paid off in very large cash donations (hundreds of thousands of USD in military duffel bags, untraceable CIA drug profits. Some have been sexually compromised by Pedophile or Honey Traps and then blackmailed into submission. Some have succumbed after being threatened or having their families threatened. This is the lowest scum-bag manipulation (aka Humint) ever deployed, and it is everyday stock and trade for the IZCS, the world's biggest sexual compromisers, and pedophile and sex-slave operators.
Lessons of History: Any serious study of History quickly shows that war is a vehicle for a nation's leaders to maintain control over their nation-states. The infamous Iron Mountain Report gave an inside glimpse of how the super-elite criminal Psychopaths running America thought about the need for ongoing war or a suitable state crisis to unify the society and solidify their control over society.
Wars are craftily engineered by criminal super-elites who rule nation-states and their advisers. There are various, crafty ways for a nation's leaders to covertly start wars. The well-established standby is to stage False-Flag attacks and then wage war on the nation state or entity that you have framed for the attack that you did.
Another way to create a terrorist with a long and successful track record is to capture abandoned children in Mideast Countries, provide for their daily needs, while mind-kontrolling them to become terrorists with psychotic suicidal delusions of revenge toward what has been identified to them as their religious enemy which needs destruction to please their god.

The British, the Israelis, and the Saudi are experts at this, and American Taxpayers have unknowingly provided a large portion of the funding for this. One trick well known among intel insiders is the practice of acts of terror against the nation of the mind-kontrolled children to create an enemy for them to later attack in revenge.
Lots of American Taxpayer dollars were covertly dispensed to create and finance terrorists for future Mideast wars. American Intel has spent a great deal of money paying others,  such as the Israelis, to do this. Otherwise, American Intel has not been very successful themselves.  Their only real success is their arming, funding and training of the Mexican Drug Cartels and the training and deployment of the disgusting mass-murdering death squads in Central and South America, who murdered over one hundred thousand innocent women, children and young men.(9)
The 9/11 attacks were an inside job by the USAF and the IZCS. The staged Gladio-style False-Flag attack was the choice selected for the attack on the Twin Towers in NYC and the Pentagon in Washington, DC, on 9-11-2001. This attack was done by the USAF, under the authority of a zionist-controlled Criminal Cabal inside the JCS and the Secret Shadow Government (SSG).(10)
The 9/11 attack was planned, set up and run by NeoCon top Policy-Makers, Israeli Intel and their stateside Sayanims, utilizing a small criminal cabal inside the USAF, NORAD and the JCS. These are facts that can no longer be disputed by any reasonable person who has examined all the available evidence.

And it is exceedingly clear to any reasonable person who examines the pre-announcement of WTC-7 destruction that the whole attack was pre-scripted in London and Israel, and that WTC-7 was wired in advance with conventional demolition charges.
Typically, it takes a considerable amount of time and labor to wire up a building, which suggests complete access at the security level.  This means that since it was a federalized building, with CIA and NYC Emergency Center occupants, building security had to be involved one way or another. And now that it has been proved that WTC-7 was wired up beforehand and demo'ed on 9-11, this means the Twin Towers had to have been pre-wired, too.
The War on Terror is obviously a Phony. But it has been the greatest boon to the American Defense Complex ever, with many times more net American Taxpayer dollars spent on this war than any other war in history, including WW2 or the Vietnam War.
Another way to establish a war is to create and fund so-called foreign terrorist groups. This is a costly exercise that take years and can involve as much work as fighting a war.  Yes, creating terrorist groups is very hard and expensive work.
But enemies for necessary wars can be created if you have the technological help of a nation that has hundreds of years experience in creating its own enemies. This nation is the City of London (Financial District), a separate nation state like the Vatican, located within England.

There is a reason England has been referred to as "Perfidious Albion" for centuries. They have been known for their ability to instigate chaos inside nations they want to control by their standard well-developed strategy of "Divide and Conquer". They are experts at creating long term provocations between different nations that have competing economic interests.

They do this in order to establish a beach-head from which to control the removal of natural resources and accrued wealth.
Remember the Opium Wars (Boxer Rebellions) where England brought opiate addiction to China as a covert act of war in order to recover all the silver and gold paid to import Tea, spices and silk from China? This was low intensity (covert) warfare that twice led to a short hot war.
The creation of the nation state Israel was created to serve as a long term provocation for numerous Mideast perpetual wars. This is why the Balfour Declaration was made, why the Nazi sent the "low Jews" to the labor camps, while the "High Jews" were able to either emigrate elsewhere or become collaborators like George Soros.
This is why the City of London created the New Israel and took land away from the Palestinians to set up a nation of Khazarian Judaic converts (aka "fake Hebrews"), a racially paranoid group mind-kontrolled to believe the delusion that they were of ancient Abrahamic Hebrew Blood.
The IZCS believes in preemptive strikes against Goyim and their institutions. Judaics have also been mind-kontrolled by Zionists (many of whom are not Judaics at all) to believe that they must hijack the American political system to preemptively crush Christianity and American Goyim Culture.

And that if they didn't succeed in this, they would be persecuted again, just like what they call the "holocaust"–translated from Old English as "a fiery sacrifice".
This philosophy of striking first and eliminating the Goyim to prevent another "holocaust" from ever occurring" is a Bolshevik ideology based on the "End Justifies the Means".
This paranoid strike-first obsession will produce push back and persecution eventually, thus serving as a self-fulfilling prophecy. Of course the Zionists who control Talmudic, Noahide Judaism know that the 6-million-dead figure is untrue, because this had appeared in the late 1800′s andearly 1900′s in Judaic literature long before the work camps of WW2.
New Genetics research exposes a vast, paranoid race-based delusion. Recent Johns Hopkins genetic research has shown conclusively that approximately 80% of the Palestinians are of Hebrew (Abrahamic) bloodlines, and approximately 90% of Judaic converts living in greater Israel are not of ancient Hebrew (Abrahamic) bloodlines. Thus, the world's greatest anti-Semites appear to be Israelis who have stolen Palestinian land and continue to do so against all UN rulings and International Law.
The nation of Israel was set up as the private nation state and Tribal Intel front for the City of London Zionist private Central Banksters, to serve as a beach-head to control the production and distribution of Mideast oil. This delusion that the Khazarian Judaic converts were God's Chosen People (ancient Hebrews from the Ten Tribes) was then en-cultured into these Judaics who were sent to Palestine and armed so they could use terrorism to expand their region of control.
Greater Israel has no real boundaries and is ever expedient, as Israeli militants keep taking land and murdering unarmed Palestinians.
A serious spell, a racial delusion of superiority has been cast on many Judaics no matter where they live, but especially so among those living in greater Israel, where the Luciferian Hex Flag flies. Whether true or not, the flag signifies the merger of demonic fallen angel Beast-Bloodlines from above, bred with Human female bloodlines below.

If we accept this Hex Flag at face value, does this mean that the top Zionists running the IZCS are perhaps alien/human hybrids, or at least claim to be in their own secret ceremonies that Stew Webb has exposed numerous times in articles and radio appearances over many years?

It is obvious that the IZCS has hijacked the US Department of State and the US Military Defense Complex as well as Congress. Listen to what Kay Griggs had to say about this.  She was married to a top USM officer and mind-kontrolled "wetboy" who became out of control and beat her and then tried to have her shut up. He and/or his controllers serious stalked and harassed Kay Griggs for years.
She went to live with Sarah McClendon for protection and was interviewed by Pastor Rick Strawcutter, which probably raised her profile so much that it saved her life.  Kay is another Great American Hero and is a courageous standup person, one of the best you could ever meet anytime, anyplace. If you get a chance, be sure and listen to her 8-hour video affidavit with Pastor Rick Strawcutter, who is another Great American Hero. You will be amazed and angered at who has been running the USG and the Military.(11)
Kay's video affidavit is packed with insider secrets known only by top Intel insiders. How much do you want to know about what is really going on in the background? How much do you dare to pull the curtain back to expose the Wizard Of Oz (as in Ounce)? You will need a great deal of courage to handle what Kay Griggs reveals. By the way, a great deal of her testimony has been cross-corroborated by experts.  Any errors she makes are minor and not directly related to her main claims.
Two sides of the same coin: Of course those on the inside of the Ruling Cabal know that Nazi-ism and Zionism are two sides of the same coin and run by the City of London Central bank controllers. This entity is the Old Black Nobility (OBN), which prefers to stay in the background.
The IZCS controls Private Central Fiat, Fractional Reserve Banking: This reality that the IZCS owns and controls private Central Banking means that they have access to and can utilize Babylonian Money-Magick to make the money they need to control the USG officials and Congress from nothing.  This access provides vast sums of money in seemingly endless quantities.  Thus, they have access to all the cash they need to buy, own, compromise or blackmail almost every single Congressman/woman and Senator in America.
The serious down-side of this system of Babylonian Money-Magick is that it is based on fiat or fake-money with nothing but debt behind it. Actually this debt is imaginary, but has a stranglehold on most of the members of the societies it has hijacked. But it cannot go on without catastrophic readjustments, which will occur at some point.
A worldwide Web of Debt: The private Central Banksters in America have been so adept and successful at extracting wealth in America and all over the world, replacing it with debt, that nearly the whole world is now engulfed in extreme debt.

And this debt has now reached the point it cannot be paid off. This of course is the IZCS's age-old plan which will result in massive chaos that engulfs the world and destroys all social systems, family systems, sex roles, and systems of government.

After this destruction of conventional society occurs, it is expected by the IZCS top leadership that a pure Luciferian NWO System will arise from the globalist framework they have put in place.  They expect this NWO System emerging from the ashes to be their Phoenix, like the legendary Phoenix of Greek and Roman mythology.
All this tidal wave of debt is phony and a big charade.  If all the people of the world unite, nationalize their monetary systems and declare all debt null and void, and if they assign all such debt directly to Central Banksters responsible for creating it, prosperity to "we the people" can return like it did to the Colonists who left England.
Babylonian Money-Magick has been used to create a debt based economy.  It does this by producing "onerous usury" and allows the easy transformation of "all the money created from nothing which is worth nothing at face value" into the vast amounts of ever-increasing wealth.  This wealth–fiat money–is covertly stripped from the common man these Banksters provide the money for and use as a means to extract real value and wealth from.
The Zionist IZCS vehicle used to gain control over almost every single member of Congress and to buy, compromise and control almost every top USG official and Judge, is the 70,000+ K Street Lobbyists, AIPAC and others who distribute the money to their marks, often through campaign contributions, cash to offshore accounts, and various other expensive luxury perks, such as ridiculously high honorariums for meaningless propaganda speeches.
And AIPAC, the ADL, the SPLC and the like are also zionist tools of espionage against America the Republic.
They should all be investigated by the FBI and fully prosecuted and convicted and sentenced for espionage by the Department of Justice. Note, espionage in many cases is a Capital Crime.
If the Rosenbergs were prosecuted, convicted and executed for their espionage against America, why should these IZCS Cutouts go free without identification and full prosecution?
These entities are really Intel fronts for espionage against America the Republic on behalf of the IZCS which includes the City of London zionist Central banksters, Israel, American NeoCons, and Israeli-American dual citizens who have betrayed America, putting Israel first over America.
Vast Funding for zionist Cutouts. These entities receive vast funding from the zionist Central Banksters and from the wealthy Judaic businessmen they shake-down or manipulate for large donations by playing on their paranoid tribal delusions.
These tribal delusions are that donations are necessary to prevent excessive antisemitism and future persecutions or "holocausts" by Goyims and Christians.
Many Judaics in America and elsewhere have been en-cultured with the false ideation that Nazi-ism was a Christian phenomena and Christians and Goyim must be destroyed.
This of course this is as far from the truth as possible because Hitler was a British Agent and Nazi-ism was created by the Tavistock Institute and the City of London Central Banksters and a counter-force to the Bolshevism they created and deployed in Russia in 1917.
What does the International Zionist Crime Syndicate (IZCS) run out of the City of London through its main Cutouts Israel and the hijacked USG attain? Obviously the IZCS's unlimited funds and the fact it owns and/or controls almost every member of Congress and most USG officials and Judges, means that the ICS has been able to determine USG Policy.

It can do this because it owns and/or controls all USG top Policy-Makers, most of whom just happen to be outside of the visible USG and within the Secret Shadow Government (SSG).
Obviously the crimes of the IZCS and their espionage fronts like AIPAC, the ADL, SPLC and the like against the American Republic are far worse than the Rosenbergs.

Listed below are some of the IZCS crimes against America:
1. The NSA and all American Intel has been completely hijacked by the IZCS and all NSA intel data goes directly to Israeli Defense Contractors and Israeli communication Corporations that process all American phone calls and data transmissions. This means that the Five Eyes International Intel System is really a Six Eyes System controlled by Israeli Intel entities and proprietaries.
Thus, America has no real Intel, and Israeli Intel has control over all American politicians, judges and officials by use of this Intel for human compromise, blackmail and sophisticated mind-kontrol operations. Any time factions within American Intel agencies (there are 37 and growing) form opposition to the IZCS, this is readily discovered through Israeli Intel intercepts of NSA raw Intel and actions to neutralize such efforts are quickly deployed–whatever is required.
The conclusion here is that America no longer has any real Intel of its own–none at all–it is all compromised and hijacked by Israeli and City of London Cutouts and contractors.
2. Because the IZCS has hijacked all American Intel directly from NSA feeds, the IZCS has a long history of stealing American intellectual property and providing it to their corporations. The IZCS can also hijack American corporate bids and defeat them repeatedly until many companies go out of business.
3. The IZCS has compromised almost every single member of Congress, US Supreme Court Judges, most Federal, and almost every single USG official and American Intel Director.
4. The IZCS's new DHS is a zionist terrorist front, a new Internal American Army that has been deployed against YOU as their NEW ENEMY. The IZCS has created and deployed DHS as the New American Stasi and a New American Neo-Bolshevik Red Cheka. It is controlled by an Israeli-American dual citizen who made millions of USD from selling unshielded X-ray machines to the TSA, which is creating numerous cancer clusters among TSA officers.
5. The principal goal of the IZCS in America is to deploy DHS to tyrannize and degrade Americans and then eventually to start a live "shoot to kill" war against ordinary Americans who organize to take their government back and restore the American Constitutional Republic. This tyranny by DHS is planned to culminate in serial mass-murder of up to 80% of Americans–one way or another.
6. The IZCS has set up and deployed AIPAC, the ADL, the SPLC and others to serve as agents of espionage inside America, to work to destroy its institution of government, dirty up Americans and to destroy the American Family, America's language borders and culture and to destroy Christianity and Deism in general.
7. The IZCS has hijacked top factions in the CIA, DEA and other American Intel and uses them to traffick illegal narcotics and drugs into America to raise money for deep-cover covert ops.
8. The IZCS has compromised almost every major Urban and Suburban police Department, coercing them to sign secret transfer of jurisdiction agreements giving the Feds, DHS and the Fusion Centers complete jurisdiction in any matter they choose.  In return, they are bribed with "stolen" war materials, machine guns, rounds, armored cars and, even in some cases, grenade launchers.
9. The IZCS has stolen numerous loads of nuclear materials from US DOD contractors and refiners for their Dimona Plant and nuclear storage center.
10. The IZCS has used NSA-provided intel to murder hundreds of witnesses to their crimes and federal Whistleblowers. The rest that they don't murder are watched and often become victims of targeted harassments, placed on DHS and Fusion Center "Terror Watch Lists", "No-Fly" Lists and "No work lists". Take the example of Ronald Reagan's Secret Agent, the Great American Hero Lee Wanta who was instrumental in "bringing down" the Soviet Union. Lee Wanta has been wrongfully imprisoned, tortured, and endures ongoing harassment.
Or consider Mark Novitsky, another Great American Hero who refused to do wrong and coverup crimes while working for an NSA contractor. Both of these American Heroes have paid a terrible price for obeying the law and for putting the welfare of the American People first.
11. The IZCS has hijacked the America Monetary Production and Distribution System and transformed Americans into debt-slaves, drastically reduced the Middle Class and the standard of living, and done this by massive asset-stripping of American wealth and prosperity.
12. The IZCS has used its Cutouts to debase American culture, take the God of our Founding Fathers out of the schools and institutions where they had certain Bible verses and phrases etched in stone, destroy traditional male and female sex roles, destroy the family, promote sexual perversion, promote promiscuity and sexual irresponsibility and addiction, promote diversity and political correctness and illegal immigration and multi-culturalism.
13. The IZCS has completely compromised all of the Major Mass media, transforming it into a propaganda dispenser for the USG and the Central Banksters which are completely under their control. Thus the Major media is now the Controlled Major Mass Media (CMMM).
14. The IZCS has hijacked American seed companies and most major food processors and is in the process of deploying sophisticated GMO's which will, over time, radically increase the death rate of Americans.
15. The IZCS has hijacked Big Pharma and Big medicine and has used it to deploy vaccines containing monkey viruses like SV40 and numerous harmful adjuvants like squalene and aluminum or formaldehyde, as well as so-called preservatives like ethyl mercury.
16. The IZCS has hijacked many large Insurance Companies and used them for its own designated purposes.
17. The IZCS has deployed contract aircraft through their hijacked intel groups like the CIA that are spraying toxic weather and eugenic substances in the atmosphere. They have also been able to covertly add these toxic substances to ordinary jet fuel.
Numerous samples of these substances have been collected by researchers and scientists who have had them analyzed.  What they found were toxic levels of nano-particulized aluminum, barium slats, Hemophilus Influenza, red blood cells, white blood cells, toxic molds, and other strange fiber like substances and compounds.
18. The IZCS has used its vast criminal networks and resources to launder its drug money by buying up large real estate entities and banks and is able to finance almost every new major corporate building with laundered drug money.
19. The IZCS has used a great deal of its money from illegal drug trafficking to build deep underground military bases (DUMBS). Some of these bases are claimed by top insiders to be joint ventures with alien entities and have special genetic labs involved in the development of alien ET/human hybrids.
20. The IZCS is the world's top Mind-kontroller.  It has used hijacked American Intel and its defense contractors to develop and deploy advanced high technology for psychotronic, direct brain entrainment and sound-based subliminal mind-kontrol.
21. Israel used advanced mind-kontrol on those who accept its all-paid junkets. Visitors end up drinking their special Kool-aide and are hit with sophisticated psychotronics, becoming significantly mind-kontrolled to operate as functional zionists without even being aware of it.
22. The IZCS has created what they call the federal family. They have done this by creating Fusion Centers, the DHS, the TSA and numerous armed (previously unarmed) agencies like the Department of Education. Unduly large salaries and extremely liberal benefits have been provided, as well as a special anointing with authoritarian powers to kill with very little accountability if any, due to the War on Terror.
Many of these federal Family folks have been mind-kontrolled by shoulder-held constant on pulsed beam microwave radios and other highly advanced psychotronics, which increases their tendencies to tyrannize and become violent with the public and minimizes their ability to control violent impulses which may crop up.
23. The IZCS has militarized local police departments and many Sheriff's departments. Their ADL provides most of the police training and drives a hard line against any public dissent, describing it as "domestic terrorism". It controls what the Fusion Centers and DHS put out as war propaganda which labels the public as "Domestic Terrorists".
Here is the first part of one of their confidential lists of Domestic Terrorists or Suspected Domestic Terrorists:  Catholics, Evangelical Christians, Veterans, Libertarians, Constitutionalists, Tax protestors, Gun owners…..These reports of course are pure ADL propaganda lies and complete smear jobs, all intended to provoke police and Federal Family officers to tyrannize and easily become violent with innocent ordinary Americans or anyone who decides to peacefully protest, an American Constitutional Right.
Remember that the operational goal of the top Policy-Makers who are tools of the IZCS is to provoke a full scale shooting war between ordinary Americans and their police and Federal family Members such as DHS.
Conclusion:  The IZCS has hijacked America and has deployed numerous weapons against it now culminating in a phony, staged War on Terror, and if you are an American or live in America, one way or another YOU will soon become THEIR NEW ENEMY. Yes, from here on out if you live in America, you are the designated enemy in this new War On Terror.
If you are a member of the federal family, it is suggested that you read and study up on the Night of the Longknives (Operation Hummingbird) and the various purges under Lenin, Stalin and Mao. Maybe you should reconsider the oath you took to UPHOLD the US Constitution from ALL ENEMIES, FOREIGN and DOMESTIC.
Now for some good news about all this.  Despite how bleak this all seems it is far from hopeless and American are beginning to wake up in mass. This is due to the worldwide Internet and the massive dissemination and diffusion of the alternative news.  Once facts are published they sink into the hearts of "we the people" with a certain resonance that makes them take hold.

It's almost instinctive how truth sticks like glue in people hearts and minds and spreads like wildfire all around the Earth. At least 1% of the American population has woken up. Some estimates are 11%. Proof of this is the massive first time gun buyers, the massive sales of high powered handguns, rifles and 12 gauge shotguns and massive ammo sales.

Guns and ammo have literally been flying off the shelves the last several years and there have been serious ammo shortages due to the massive DHS and USG stockpiling of 40 Caliber Hollow Pints and M-16 ammo rounds.
Once 12% of the population wakes up a critical mass turning point will spontaneously occur and through various very strange mass societal changes will occurs and new very powerful, unstoppable populism will emerge and the IZCS will be driven out.
If they are stupid enough to take us into a live shooting war, Internal Civil War with mass killing, the public will suffer great losses but the Federal Family will split and it and the IZCS and any of their forces will be defeated.
All wars are always won by what is in the hearts and minds.  In America the American Spirit lives and is getting stronger every day. Soon the foreign filth and their Cutouts run by the Kingpins from City of London and Israel, the perps that have hijacked America, the IZCS, will be completely exposed, stopped, or routed out, one way or another.
And there is good evidence that many retired Intel Cowboys have gone back to work to bring the IZCS Beast down and destroy its grip on American Intel and private Central Banking. Some of the covert operators have long records of success and can create and use numerous different identities.
Many of these Intel Cowboys can use make up and make their own credentials to impersonate officers, draw military and USG paychecks from multiple sources, all at the same time and hack into any computer system anywhere in the USG or American Intel, anywhere anytime. Most of them just did not realize that the IZCS has taken control because of unlimited money provided by zionist Central Banksters and Judaic supporters.
And the best news of all is that more than a few seasoned Intel Cowboys that served the Bush Cabal at its center as well as the IZCS, have now woken up, pulled away from the Bush cabal and are targeting the IZCS with deep cover covert ops that would make your hair stand on end if you were allowed to know.
Some of these Intel Cowboys have now admitted that they were kept so narrowly compartmented that they did not realize the whole picture until the Internet and the numerous Federal Whistle-blowers coming forward and spilling the beans. the simple fact is this, the worldwide Internet and the alternative news it provides spreads truth like a wildfire that cannot be put out even with the application of military force.
The Internet is the New Gutenberg Press, the Achilles Heel of the IZCS.  The Internet will turn out to be the greatest trick in history played on the IZCS by the young men at Drapa.  They sold the Internet to the IZCS and its SSG promising the greatest spying and surveillance system imaginable.  Yes the IZCS got much of what was promised but also a very big hidden surprise which assures their complete exposure and destruction, piece by piece. And this disassembling of the IZCS is already well under way.
The IZCS is now in its death throes and is like a rabid, cornered dog.  That makes it very dangerous for the next year or two until it is completely defanged which is coming. If they use the Samson option which they have been threatening numerous nation-states with (they already used it on japan with the nukes planted in the sea bed and in the security camera on site because Japanese turned against them).
New factions within the Military High Command and the USN have already taken note and are working carefully in the background to defang Dimona by utilizing secret satellite activated back-doors in various hardware circuits.
During the height of the bush Cabal (Bush1) those Intel Cowboys that did know were arrested and jailed on trumped up charges to discredit any possible testimony before Congress or in the courts. Now that many have been informed of what really happened on 9-11-01, they are hopping mad that America has been hijacked and the Constitution and its Bill of Rights, and the Rule of Law has been suppressed and ignored by this world's largest criminal cabal.
The IZCS attacks on America on 9-11-01 have proved to have been a "going for broke" attempt to build a expanded Israeli in greatest intended form. We now know that it was the greatest and final reckless mistake of Israel so far. Even far worse than Israel's False-Flag attack on the USS Liberty in their attempt to draw America into a Mideast War at the time which even President Johnson, their crypto Judaic stooge refused.
And now many Americans have finally been informed that the Murrah Building attack as well as the first NYC Twin Towers attack using a 55 drum of cyanide stolen from Louis Champon's Natural Cherrie Flavoring Plant in Boca Raton, Florida, financed by Dr. Ishan Barbouti, the IZCS Cutout that has died at least three times and always come back to life.
As few know, only the top NeoCons 911 Planners, Dr. Barbouti rose again and came back to life to assist with many of the 9/11 attacks subplots which were designed to provide numerous false leads. A few of the most Patriotic Intel Cowboys who have "traveled" very close to the very "top of the pyramid" now believe that Israel provided the anti-matter positron micro-nukes which were installed in the Twin Towers elevators approximately every ten floors.
Most retired Intel Cowboys had previously thought Israel was a supportive Intel partner but didn't realize that Israel murdered 135 Americans on the Liberty ship as a False-Flag attack and also murdered another 3,000 humans being in NYC and at the Pentagon on 911, assisted by Traitors within the USAF, NORAD and the JCS.
Now that these Intel Cowboys know the truth, they have woken up and back at work serving America's true "National Security". I don't know exactly what they will do but I would expect some very, very crafty covert moves to expose, drive the IZCS out of America or demo it irreparably if necessary.
References:
(1) http://www.veteranstoday.com/2013/11/10/was-ronald-reagan-the-last-duly-elected-president/
(2) http://www.youtube.com/watch?feature=player_detailpage&v=bU2n1UiY3I0
(3) Jane Standley BBC announcer, http://www.youtube.com/watch?feature=player_detailpage&v=ltP2t9nq9fI
(4) http://freebeacon.com/muslim-brotherhood-leader-meets-obama-in-white-house/
(5) http://thecommonsenseshow.com/2013/04/19/dismantle-the-department-of-homeland-stasi/
(6) http://www.informationclearinghouse.info/article37553.htm
(7) http://americanfreepress.net/?p=15289
(8) http://rt.com/usa/dhs-ammo-investigation-napolitano-645/
(9) http://www.washingtontimes.com/news/2011/aug/11/was-cia-behind-operation-fast-and-furious/
http://www.corbettreport.com/the-cia-and-the-drug-trade-eyeopener-preview/
(10) http://ehpg.wordpress.com/israel-did-911/
(11) Part 1: http://www.youtube.com/watch?feature=player_detailpage&v=1pyMMfqS6Kc
Part 2: http://www.youtube.com/watch?feature=player_detailpage&v=vdv8g6k2AP8
Part 3: http://www.youtube.com/watch?feature=player_detailpage&v=IJrKFkZ_uMo
Part 4: http://www.youtube.com/watch?feature=player_detailpage&v=U8r8-AHMgsI
Note: Kay Grigg's video affidavit has numerous other backup versions.  Some have more than four parts and some additional material lost due to editing.
Source: Preston James | Veterans Today