Some professing Christians become infuriated when a "watchblogger" has the chutzpah to report on a false teacher by name, as if naming names is unbiblical.  High-profile leaders and bloggers who mention heretics by name are often accused of demonizing or judging them.
For example, when I expose Rick Warren's latest effort to unite with globalists, Catholics, Muslims, New Age/New Thought occultists, and when I examine his health plan and his penchant fortwisting Scripture (he often uses it as a tool to cover his own ideas with a pretense of divine authority), complaints come pouring in by the truck load.  Many of his defenders write to set me straight on what Scripture says about "judging him."  Others scold me for not giving him credit for all the good he has done, as if doing good deeds, meeting felt needs and ignoring doctrine and creeds is biblical.
Invariably someone will cite Matthew 18:15-17 :
If your brother sins against you, go and tell him his fault, between you and him alone. If he listens to you, you have gained your brother. But if he does not listen, take one or two others along with you, that every charge may be established by the evidence of two or three witnesses. If he refuses to listen to them, tell it to the church. And if he refuses to listen even to the church, let him be to you as a Gentile and a tax collector.
And then they'll ask if I've gone privately to Rick Warren to correct him.  My response is "Of course not!"  Why?  For the reason that Christian celebrities like Rick Warren are generally not accessible.  Many are, in fact, akin to Hollywood celebs.  No doubt some of them rationalize that their popularity affords them certain privileges, one of which is to choose not to have a dialogue with those of us who write anything negative about them.
Yet the Bible says that those who are in sin (false teaching is sin) must be admonished.  In 3 John 1:9 the Apostle John calls out Diotrephes and promises to publicly correct him upon his return. In Galatians 2:11-14 Paul stands up to the highly esteemed Apostle Peter!   He even got in Peter's face for fearing false teachers. What resulted from Peter's "fear of man"?:
And the rest of the Jews acted hypocritically along with him, so that even Barnabas was led astray by their hypocrisy.  But when I saw that their conduct was not in step with the truth of the gospel, I said to Cephas before them all, 'If you, though a Jew, live like a Gentile and not like a Jew, how can you force the Gentiles to live like Jews?' (bold added)
In context the Matthew 18 passages (above) addresses the ways in which the leadership must go about disciplining a brother or sister in their church who has fallen into sin.  It also provides the proper steps to take before excommunicating someone who refuses to repent.  First, we are to go to him in private and if he refuses to repent we are to go a second time taking with us two or more witnesses.  If he still refuses to repent, the pastor must go before the church and proclaim his sin.  Ouch!
It's essential that elders are involved in the process.
Likewise, the passages in Matthew 18 don't apply to doctrinal issues nor do they apply to Christians who have put their work before the world.  A person's willingness to do so makes them fair game for anyone who wishes to scrutinize and even criticize his or her work.   Consequently, Christians who can't stand the heat should get out of the kitchen.
But I'm drifting from my point.
When believers make a judgment, we're not to judge self-righteously.  Moreover, we're not to judge a person's heart or motives.  Those who do are sinning.
Because I name names I'm often accused of being judgmental.  All I can do is respond with Scripture:
The spiritual person judges all things, but is himself to be judged by no one. 'For who has understood the mind of the Lord so as to instruct him?'  But we have the mind of Christ.(1 Corinthians 2:15-16)
What?  You mean the true believer has the mind of Christ?  Yes!  This is a difficult concept to grasp to be sure, so I'll point you to Matthew Henry's commentary:
The apostles were not guided by worldly principles. They had the revelation of these things from the Spirit of God, and the saving impression of them from the same Spirit. These things they declared in plain, simple language, taught by the Holy Spirit, totally different from the affected oratory or enticing words of man's wisdom. The natural man, the wise man of the world, receives not the things of the Spirit of God. The pride of carnal reasoning is really as much opposed to spirituality, as the basest sensuality. The sanctified mind discerns the real beauties of holiness, but the power of discerning and judging about common and natural things is not lost. But the carnal man is a stranger to the principles, and pleasures, and actings of the Divine life. The spiritual man only, is the person to whom God gives the knowledge of his will. … And the apostles were enabled by his Spirit to make known his mind. In the Holy Scriptures, the mind of Christ, and the mind of God in Christ, are fully made known to us. It is the great privilege of Christians, that they have the mind of Christ revealed to them by his Spirit. They experience his sanctifying power in their hearts, and bring forth good fruits in their lives. (bold added — Source)
In short, it is the spiritual man (regenerate) who possesses the mind of Christ and has received the knowledge of His will which is laid out for us in Scripture.  Therefore, the believer who is truly walking with the Lord— in His will–has the authority to judge words and actions — especially when the teaching is unbiblical.
How do we know when someone's teaching is unbiblical?  That's easy!  Test his teaching against the Word of God and if it doesn't line up with what's in the Bible, then what's being taught is not from God! And if what's being taught is not from God it's from another source – the  spiritual forces of evil in heavenly places!
Bible teacher and expositor John MacArthur cautions:
It should be noted that [Matthew 7:1-5] has erroneously been used to suggest that believers should never evaluate or criticize anyone for anything. Our day hates absolutes, especially theological and moral absolutes, and such simplistic interpretation provides a convenient escape from confrontation. Members of modern society, including many professing Christians, tend to resist dogmatism and strong convictions about right and wrong. Many people prefer to speak of all-inclusive love, compromise, ecumenism, and unity. To the modern religious person those are the only "doctrines" worth defending, and they are the doctrines to which every conflicting doctrine must be sacrificed.  (Source)
In my experience, many professing Christians stubbornly stick to their position that those who expose the unbiblical teaching of Christian celebs are unfairly judging them so they play theMatthew 7:1-5 card: "Judge not, that you be not judged" followed by a resounding rebuke from verse 5: "You hypocrite, first take the log out of your own eye, and then you will see clearly to take the speck out of your brother's eye?"
Christians who fail to grasp the notion that those who are Spirit-filled have the mind of Christ is mind boggling.  Only believers can make this claim — no one else can.  And that includes Miss Spirituality herself, Oprah Winfrey!  Why?  Since Oprah is unregenerate she cannot possible understand spiritual truth because her heart is darkened!
God's ways and His Word make little sense to the unsaved.  Listen to what Paul says:
The natural person [unregenerate] does not accept the things of the Spirit of God, for they are folly to him, and he is not able to understand them because they are spiritually discerned." (1 Corinthians 2:14)
There is no other place we can learn about the things of the Spirit of God except in the Bible.  Moreover, the Bible's the final authority in all matters of faith.  In 2 Timothy 3:16 we're told that "All Scripture is breathed out by God and profitable for teaching, for reproof, for correction, and for training in righteousness."  And  2 Peter 1:21 says "For no prophecy was ever produced by the will of man, but men spoke from God as they were carried along by the Holy Spirit."  Although every page of Scripture is God-breathed, a growing number of Christians choose to reject hard to understand Bible stories and doctrines.  Two examples that come to mind are the Creation story in Genesis chapters 1 & 2 and our Lord's teaching that hell is a place of fire, demons and everlasting torment.  Some readers will be surprised to learn that Christ preached more on hell than all the other persons in the Bible put together!
It's unbelievable how many professing Christians don't study their bibles.  They may attend church regularly but because they're biblically illiterate they have no clue if the pastor's teaching God's truth or outright heresy.  In many cases they wouldn't know biblical truth if it walked up and bit them on the nose!
I regularly hear from Christians whose heart's desire is to attend a healthy well-balanced church where they can be confident that they're receiving good solid biblical teaching.  They've searched high and low to find a gospel teaching church near their home but there are none.  And they're discouraged.  The sad fact is that only a handful of ministers still preach the true gospel of Jesus Christ.  My advice is always the same: "Don't give up searching!"  But this is a subject for a whole other article so I'll move on.
As if we didn't have enough to deal with in the visible Church, a large number of ministers and so-called Bible teachers in churches and on the airwaves are selling a false gospel to consumers. Front and center is the word-faith/name-it-and-claim-it/prosperity charlatans such as Joel Osteen, T.D. Jakes, Paula White, Kenneth Copeland, Benny Hinn, Creflo Dollar and Joyce Meyer, to name a few.
Be on the alert for the New Apostolic Reformation (NAR) a heretical movement that holds to the view that God is restoring the lost offices of church governance such as the prophets and apostles.  "Super Apostle" C. Peter Wagner is the head of the NAR and there's a swarm of so-called apostles and prophets worldwide.  The wolves and wolverines in this movement believe they possess the same gifts as the Old Testament prophets and the New Testament apostles.  (Learn more about the NAR by visiting my website.)
Other celebs to be wary of are Mark Driscoll, Beth Moore, Andy Stanley, James MacDonald, Tim Keller, Perry Noble and Steven Furtick.
Again, we're not to judge a person's heart or motives, but we can certainly judge the fruit they produce!  Jesus himself said:
Every healthy tree bears good fruit, but the diseased tree bears bad fruit. A healthy tree cannot bear bad fruit, nor can a diseased tree bear good fruit. Every tree that does not bear good fruit is cut down and thrown into the fire. Thus you will recognize them by their fruits. (Matthew 7:17-20)
Believers who read and study their bibles are far less likely to blindly follow false teachers.  But it's not out of the realm of possibility for mature believers who cease being Bereans to have the wool pulled over their eyes.  For this very reason John warned:
Beloved, do not believe every spirit, but test the spirits to see whether they are from God, for many false prophets have gone out into the world. (1 John 4:1).
What happens when an institution becomes more important than the cause for which the institution was formed? How long should people who believe in the cause remain loyal to such an institution? And at what point does loyalty to such an institution comprise an abandonment of the cause itself?
I'm afraid the majority of Americans have been institutionalized in a manner not unlike the way prisoners are institutionalized after a long period of confinement. After a point, a prisoner is so conditioned to accepting the circumstances of his confinement that, should he be released from confinement, he truly would be unable to cope. Such seems to be the mentality of a majority of us today.
Christians have been institutionalized. The reason and purpose of the church or Christian organization is no longer relevant. Generations have grown up reciting the same liturgies, regurgitating the same prayers, and rehearsing the same programs until the reason for it all doesn't even matter. But take the institution away from them, and they would not be able to cope.
The Pharisees despised the Lord Jesus because He challenged the religious institutions that had come to govern people's lives. I am convinced if Jesus came to America today, He would be just as despised by the vast majority of our religious leaders as He was by the Pharisees.
The Church that Jesus built in the Book of Acts owned no buildings, was indebted to no lenders, took no tax benefits from the civil government, had no denominational hierarchy, and identified itself with no ecclesiastical brand. And the Church was just as persecuted by the religious establishment as Christ was.
One of the reasons one may know that the modern church is so unlike Christ and the apostles is by the persecution that it never experiences. Just as the Pharisees were bosom buddies with the Roman Empire's governing elite, so are our religious leaders today. Caesar was very generous in sharing the fruit of his tyrannically-extracted bounty with his allies in the Jewish Sanhedrin. And they were happy to return the favor by insisting that the Hebrew people submit to Caesar's harsh rule over their lives.
The Pharisees also enjoyed a cozy relationship with the moneychangers. The moneychangers were descended from a long line of corrupt banking interests that dated all the way back to the Edomites. We are not talking about your friendly local banker here. These were highly organized, well-positioned money-manipulators. Jesus was so incensed with their manipulation and theft within in the Temple that he used physical violence to remove them from the property. He is recorded as doing this twice in the Gospel narratives. Note that after the second time in which it is recorded that He drove out the moneychangers (with a whip, no less), the Pharisees soon had Jesus crucified. There is no question that one of the reasons Pilate ordered Jesus to be scourged with a whip was in direct retaliation for the manner in which Jesus whipped the moneychangers. Remember, the moneychangers were from a very well-ensconced, elitist national (and even international) organization.
And lest you think all of this is irrelevant to today, the moneychangers are still very much with us. The Rothschilds, Rockefellers, and other members of the international banking elite, are the direct descendants of the moneychangers of Jesus' day. And if you ever have an opportunity to ask one of them about it, they will proudly admit it.
Yes, the Pharisees institutionalized religion. This accomplished two things: 1) it helped enslave the people, 2) it helped make them rich. The institutionalized church is accomplishing much the same things today.
The establishment church is doing as much to enslave people as any other institution in the world. Our political institutions and educational institutions have nothing on the church for making good little subjects and serfs to the all-powerful state. And if you don't think that a host of church leaders are not reaping the spoils from assisting our taskmasters, you're not paying attention.
Many, if not most, of these big-name TV evangelists have as many houses and yachts and Swiss bank accounts as any big-name Hollywood actor or politician. In some cases, more. Most of these big-church pastors are bathing in luxury. Many of them take the kinds of vacations that only CEOs of the biggest corporations or presidents could afford. Do you really think that the IRS rules and regulations governing these non-profit corporations, called churches, really bother these church leaders? Get real!
No wonder all of these "successful" preachers are constantly teaching their congregations to always submit to the government. No wonder they have no interest in abandoning their 501c3 tax-exempt status. They are in the exact same position as were the Pharisees of old. And they are just as effective in helping to enslave people today as were the Pharisees.
The institution of the church–along with its programs, formalities, buildings, rituals, etc.,–has become more important than the purpose for which the church was created. Instead of preaching the liberating message of the Cross, which frees men from the fetters of sin–and that includes sinful political and financial fetters–the church is preaching a message of subjugation and enslavement. It is teaching people to submit to all kinds of oppression, including religious oppression.
Some of the most oppressed and subjugated people in the world are religious people. There are churches and Christian colleges that are every bit as tyrannical as anything coming out of East-bloc or Muslim countries. About the only thing missing is physical torture and execution. Spiritually, however, the oppression is the same.
How could real men who love the liberty they have in Christ allow themselves–and especially their wives–to be told how to dress, how to wear their hair, what kind of music to listen to, what kind of vacations to take, what restaurants they may or may not eat at, what forms of entertainment they may or may not participate in, etc., etc., ad infinitum?
I tell you the truth: many Christians in America are already slaves. To talk to them about freedom is a complete waste of time. The chains of tyranny are already clamped around their hearts. Why should it matter to them if chains are clamped around their necks? When they talk about "defending the faith," they are talking about defending the institution. They are slaves to the institution. And the same is true for many unchurched Americans.
What is more important: liberty, or the government that is supposed to secure liberty? To a sizeable number of Americans today, it is more important to preserve the institution than the freedoms that the institution was created to protect.
Our Declaration of Independence states, "That whenever any Form of Government becomes destructive of these ends [the God-given rights of life, liberty, etc.], it is the Right of the People to alter or to abolish it, and to institute new Government, laying its foundation on such principles and organizing its powers in such form, as to them shall seem most likely to effect their Safety and Happiness."
Did you see that: "any form of government"? ANY FORM. The form of government is only as good as its ability to secure liberty.
I hear a lot of politicians and media personalities talking about "American exceptionalism." This is a potentially dangerous mindset. If one means that America is exceptional in our history and the manner in which our Constitution and Bill of Rights were established to protect liberty, well and good. But if it means that America has carte-blanche to do anything it wants–no matter how unconstitutional or tyrannical–because it is "exceptional," it is a bunch of hooey.
What difference does it make if we have a 50-State Union or not? There is a bill in the California legislature that would divide that State into six states. Five counties in Western Maryland are trying to secede from Baltimore. Ten northern counties in Colorado are trying to secede from Denver. If a State refuses to secure the liberties of the people of that State, they have every right under God to separate. The State is not nearly as important as the liberties of the people within the State.
The spirit of secession is actually growing like wildfire all over the world. In recent history, Serbia, Slovenia, Croatia, Bosnia, Montenegro, Macedonia, and Kosovo all separated from Yugoslavia. Transnistria broke free from Moldova. Abkhazia and South Ossetia fought free from Georgia. The Slovaks seceded from Czechoslovakia. And now Crimea is separating from Ukraine.
To be sure, not every country that secedes from another country is motivated purely by the love of liberty. But for those of us in America, the issue that has propelled the desire to separate from one country or one State has always been liberty. It was the love of liberty that created the United States and that created the free and independent states of Maine, Vermont, Kentucky, and West Virginia–all of which seceded from existing U.S. states.
Furthermore, what difference does it make if Washington, D.C., is our federal capital, or, if say, Helena, Montana, would become the federal capital of a mountain state confederation of Montana, Idaho, Wyoming, Northern Colorado, eastern Washington and Oregon, the Dakotas, Alberta and British Columbia, Canada, and Alaska? Or if Austin was the federal capital of an independent Republic of Texas? Preserving some sort of political union (especially if it is a forced and coerced union) is not nearly as important as preserving liberty.
Again, it is not the political institution that is important. What is important is the liberty that the political institution is supposed to secure.
Many great minds in this country are already philosophizing over the possibility that secession is an idea whose time has come–again. A few years ago, Walter Williams wrote, "Like a marriage that has gone bad, I believe there are enough irreconcilable differences between those who want to control and those want to be left alone that divorce is the only peaceable alternative. Just as in a marriage, where vows are broken, our human rights protections guaranteed by the U.S. Constitution have been grossly violated by a government instituted to protect them. Americans who are responsible for and support constitutional abrogation have no intention of mending their ways.
"Americans who wish to live free have two options: We can resist, fight and risk bloodshed to force America's tyrants to respect our liberties and human rights, or we can seek a peaceful resolution of our irreconcilable differences by separating. That can be done by peopling several states, say Texas and Louisiana, control their legislatures and then issue a unilateral declaration of independence just as the Founders did in 1776. You say, 'Williams, nobody has to go that far, just get involved in the political process and vote for the right person.' That's nonsense. Liberty shouldn't require a vote. It's a God-given or natural right.
"Some independence or secessionists movements, such as our 1776 war with England and our 1861 War Between the States, have been violent, but they need not be. In 1905, Norway seceded from Sweden, Panama seceded from Columbia (1903), and West Virginia from Virginia (1863). Nonetheless, violent secession can lead to great friendships. England is probably our greatest ally and we have fought three major wars together. There is no reason why Texiana (Texas and Louisiana) couldn't peaceably secede, be an ally, and have strong economic ties with United States.
"The bottom line question for all of us is should we part company or continue trying to forcibly impose our wills on one another?"
See William's column here:
Hear! Hear!
In the eyes of God, marriage is the most sacred of all unions. It is far more sacred than any political union. If our Creator has authorized the separation of a husband and wife under certain circumstances in which one party violated the sacred terms of the holy contract (and He has), who among us has the audacity to say that political unions may not be abandoned when government commits political adultery by forsaking its oath to the people?
Again, are we more interested in preserving an institution or the liberty that the institution is supposed to secure?
As an institution, the Church at large is apostate. Yet, millions of Christians continue to prop up an institution that has abandoned the purpose for which it was created. They are more interested in preserving the forms and liturgies and tapestries and buildings of the institution. And, all the while, they are being spiritually enslaved by the very institution they are helping to prop up.
And as an institution, the U.S. federal government is apostate. Yet, millions of citizens continue to make excuses for it, justify it, and condone it. They are more interested in preserving the agencies and entities and power of the institution. Yet, all the while, they are being enslaved by the very institution they are helping to prop up.
What happens when an institution becomes more important than the cause for which the institution was formed? When the institution is civil government and the cause is liberty, tyranny is what happens.
Reportedly, the CIA and its friends have taken a strong interest in Mick Jagger (seen above with Obama).
The CIA plan is to control the minds of the musicians and then use the musicians to control the minds of the populace.
The CIA uses drugs and Satanism when it mind-controls the stars.
The Rolling Stones and The Occult – Global Truth
In his book, The Ultimate Evil, Maury Terry wrote that between 1966 and 1967, the (CIA-linked) Satanic cult called the Process Church, "sought to recruit the Rolling Stones."
Jagger has been influenced by Kenneth Anger, a follower of Aleister Crowley.
Crowley worked for the UK spy service MI5.
(Aleister Crowley Was A British Intel Agent – Rense)
Author Tony Sanchez wrote that Mick Jagger "listened spellbound as Anger turned them on to Crowley's powers and ideas."
(Tony Sanchez, Up and Down WIth the Rolling Stones, p.155)
While in the UK, Anger worked on a film 'dedicated to Aleister Crowley', called Lucifer Rising, which was renamed "Invocation of My Demon Brother."
Invocation of My Demon Brother.
Mick Jagger had a starring role in the film and he composed the music.
The CIA-connected Satanist Anton LaVey played the part of His Satanic Majesty.
Chris Jagger, brother of Mick 'was originally to take the role of Lucifer'.
Then it was decided that Lucifer would be played played by Bobby Beausoleil, a member of the Manson Family, and Anger's homosexual lover.
Process Church follower Marianne Faithfull went to Egypt to take part in the film's depiction of a Black Mass.
In London, 'Anger recruited Anita Pallenberg to Satanism'.
The Rolling Stones and The Occult – Global Truth
She became the lover of three members of the Rolling Stones.
Anger said of Anita, said, "I believe that Anita is, for want of a better word, a witch…The occult unit within the Stones was Keith and Anita…and Brian. You see, Brian was a witch too."
Tony Sanchez wrote of Pallenberg in his book, Up and Down with the Rolling Stones, "She was obsessed with black magic."
The Rolling Stones and The Occult – Global Truth
LSD can lead to a person becoming mentally ill and dangerous.
MK-Ultra mind-control operations involve the use of drugs and Satanism.
Charles Manson is believed to have been a victim of the CIA's MK ULTRA brainwashing.
Manson supplied sex and drugs "to Hollywood actors, actresses, promoters, partners and rock stars."
Source: aangirfan.blogspot.ca
Take no part in the unfruitful works of darkness, but instead expose them. ~ Eph 5:11
Not surprisingly the movie "Son of God" has created quite a stir in the Christian community.  Before I gave the theater my money I read several reviews, blog posts, Facebook comments and viewed TV interviews of husband and wife team Mark Burnett and Roma Downey promoting their film.  Roma is a familiar face to many and is best-known for her role on the successful TV show "Touched by An Angel."  Mark Burnett is the executive producer of a string of hit TV shows such as "Survivor," "The Voice, "Celebrity Apprentice," "Shark Tank," and he has won several Emmys.
When I first heard that another full-length feature film about the life of Christ was coming to the silver screen, I was skeptical for several reasons.  First, Mark and Roma are Catholic and I was concerned that the movie would be produced from this perspective; a perspective that in many cases I disagree with.
Second, I learned that Roma earned a degree in "spiritual psychology" from the University of Santa Monica, a private graduate school founded by New Age spiritual and self-help quack John-Roger.   P.J. Miller is not being flippant when he asks:
What do you call someone who is a student of new age psychology and spiritualism? Do you call them new agers? Do you call them seekers? Would you dare call them Christian? Well, if you're Roma Downey, then yes, you would call yourself all the above. (Source)
Third, a movie trailer shows Jesus asking Peter to follow Him. Peter looks skeptical and asks Jesus what they're going to do.  Jesus grins and replies "Change the world."  Well, no.  Jesus never said those words to Peter!  Here's what Jesus actually said:
While walking by the Sea of Galilee, he saw two brothers, Simon (who is called Peter) and Andrew his brother, casting a net into the sea, for they were fishermen. And he said to them, "Follow me, and I will make you fishers of men." Immediately they left their nets and followed him. (Mat 4:18-20)
Jesus commanded  — Peter and Andrew dropped what they were doing to follow Him.  (More on this in a moment.)  Another clip shows a woman sitting in a boat on the Sea of Galilee with Jesus and the apostles during the storm where Jesus walks on water.  But according to Scripture there was no woman in the boat:
Immediately he made the disciples get into the boat and go before him to the other side, while he dismissed the crowds.  (Mat 14:22) 
In the movie Mary was the woman in the boat.  But why would they have a woman in the boat when Matthew informs us that the disciples/apostles got into the boat.  Mary wasn't one of the twelve disciples/apostles – no woman was!
Finally, S. Michael Houdmann revealed in his review of the movie that, "the reason for Jesus' death and the meaning of His resurrection are completely missing. The fact that Jesus' death is the atoning sacrifice for sin is not mentioned at all (1 John 2:2)."
As I said, "Son of God" has elicited a great deal of controversy as did Mark and Roma's "The Bible" miniseries produced by LightWorkers Media, a company owned by them. This "heretical and blasphemous" program aired on the History Channel last year. "We knew when we were shooting," said Downey, "that the Jesus portion of our 'Bible' series was special and we shot much more footage and we've re-edited many more scenes into a stand-alone feature film called 'Son of God.'"   I don't have the space to tackle the "The Bible" brouhaha.  I will say, though, that several highly controversial pastors sat on the Board of Advisors. They include Rick Warren, Joel Osteen, T.D. Jakes, Richard Mouw andSamuel Rodriguez.  (For more on "The Bible" go to Resources below)
The Son of God?
"Son of God" opened on February 28, so by now a lot of folks have had the opportunity to view it in theatres and many more will have it streaming into their living rooms in a few months.  Naturally, reviews were quickly written, some good, some not so good.  (You'll find links to the reviews at the end of this piece.) Suffice to say that in a short amount of time a lot has been said about the film.
Many of you won't be surprised to learn that Mark and Roma asked Saddleback Church founder Rick Warren to help spread their version of the "good news."   He happily agreed.  "I've seen most of the films produced about Jesus in the past 50 years," said the pastor, "and 'Son of God' is the best.  We're excited Jesus is back on the big screen, and we're going to fill the theaters. I want every other faith leader in America to do the same."
So – why would the man who is affectionately called "America's Pastor" agree to promote a film that its critics describe as outright unbiblical?
Not only did Warren endorse the film, according to the Baptist Standard staff report :
Pastor and author Rick Warren partnered with LifeWay Christian Resources to release a Bible study related to the Son of God movie from 20th Century Fox, which hits theaters Feb. 28.
The small-group curriculum resource by Warren, Son of God: The Life of Jesus in You, is a companion piece to the movie produced by husband-and-wife team Mark Burnett and Roma Downey.
The six-session study features video clips from the movie and videos from Warren explaining Jesus' teachings and their impact on people's lives. Topics include baptism, temptation, suffering, death, resurrection and ministry. (Source)
As a Southern Baptist preacher, Rick Warren knows perfectly well that the Roman Catholic Church holds to the view that it is the one true Church.  Thus, any church outside the RCC is anathematized (excommunicated, cursed or damned). The Protestant Reformers held the view that the RCC's gospel is not a gospel that saves; therefore the RCC is apostate.  Anyone who rejects the true gospel – we are saved by grace alone through faith alone in Christ alone – is an unbeliever.  Period.  Warren also knows what the Bible teaches regarding believers going into partnerships with unbelievers:
Do not be unequally yoked with unbelievers. For what partnership has righteousness with lawlessness? Or what fellowship has light with darkness. (2 Corinthians 6:14)
Here's the thing.  Not everyone who professes the name of Christ has a true saving faith.  What about Mark Burnett and Roma Downey?  Do they have a true saving faith?  Let's examine the fruit.
Endorsements
Popular pastor and author Mark Driscoll's church bought out 3,500 seats.  In 2013 he and his wife shared a stage with Mark and Roma at Resurgence 13.  Driscoll later remarked:
We watched the world premier trailer for The Son of God at the conference, and the footage choked me up as I thought of the millions of people who will hear about Jesus through this project. I am so encouraged by God's work through this couple. (Source)
God's work?
The connection between the Passover sacrifice (Exodus 12) and Jesus as the Lamb of God (John 1:29) is not made. The fact that Jesus' resurrection proves His victory over death and sin and guarantees a resurrected eternal life for all who believe in Him (1 Corinthians 15) is nowhere to be found.  — S. Michael Houdmann
Another endorser of the film was "Social Justice Christian" Rev. Jim Wallis.  In my column Liberalism created the culture of evil and death, part 3 I wrote:
This man wears many hats.  He is the founder of Sojourner's Magazine, speaker, author and activist.  He's also President Obama's "spiritual advisor."  This alone speaks volumes.  Rev. Wallis insists that he's an evangelical Christian even though he has abandoned the biblical gospel for the "social gospel."  He believes he's on a mission from God to assist the poor and oppressed to bring forth the Kingdom of God on earth. 
When this purveyor of the false social justice gospel was asked for advice by the couple, he gladly gave it to them:
What won me over to the whole series was the clip about Jesus meeting Peter, the fisherman. In a Washington, D.C., premiere of "The Bible" series a few weeks ago, I had wonderful conversations with Mark and Roma. Mark asked me if they were right to have Jesus say that he wanted to change the world. Those words are not literally in the scriptures, but it seemed to him and Roma that's exactly what Jesus was talking about. Absolutely correct, I told them both. And we went through the first few chapters of Mathew which demonstrate that truth. I love the clarity and courage of the statement from Jesus in "The Bible."
Sunny Shell disagrees:
Christ came into the world to save sinners from the righteous wrath of God, which is the just penalty for our sins. He never said He came to change the world. He said He came to transform people by giving them new hearts and new minds through repentance and faith in Christ alone. (Source)
The Examiner listed the names of churches and organizations that distributed tickets for a so-called "Theater Take-Over":
Joel Osteen, pastor of Lakewood Church in Houston, Tex., who is distributing 8,000 tickets donated by an anonymous donor; Jerry Falwell, Jr., of Liberty University which has more than 12,000 students; Craig Groeschel of LifeChurch which has 18 campuses in Oklahoma City and Tulsa, Oklahoma; Archbishop Jose Gomez of Los Angeles with over four million members and Miles McPherson of the Rock Church with weekly attendance of more than 10,000 in San Diego, Calif. (Emphasis in original – source)
In an article that appeared on Fox News, Mark and Roma wrote:
In all our combined years in the entertainment industry, we've never seen anything like this kind of grass-roots support for a project. It is truly miraculous.
So, too, is the unprecedented depth and breadth of those who have endorsed the film. Pastors like Rick, as well as scholars and faith organizations, have graciously supported our effort to share this story of our Savior – though they belong to different denominations, adhere to varying theological doctrine, worship God in their own unique ways. 
Bishop T.D. Jakes of The Potter's House in Dallas said "the audience will be enthralled, encouraged and inspired." 
S. Michael Houdmann was not enthralled by the movie.  In his review he writes:
The Son of God presents a Jewish Messiah who is crucified, dies, comes back to life, and commissions His followers to spread the word. But why did He have to die? What is the meaning of the resurrection? What is the message the apostles were supposed to proclaim, and why was it worth dying for? 
More from the Fox News article…
Joel Osteen of Lakewood Church in Houston called it "an epic work that touches the heart."
The Catholic Archbishop of Los Angeles Jose Gomez says it's "a very important movie because it gives us the opportunity to realize God's presence in our own lives."(Source)
Certainly there are by now "Church leaders" that are sincerely shocked to find out that they endorsed a movie produced by New Age Catholics.  Here's more proof from a 2010 article Roma Downey Happy Out of the Spotlight that shows she's an advocate of New Age/New Thought spirituality:
Says Roma, who lives in Malibu, 'My kids go to school about a 40-minute drive away. I'm open to the group's opinion about what we listen to on the way there. On the way back, I get my own selections — books on tape by Eckhart Tolle, Tony Robbins…My husband says I'm so self-realized I'm practically levitating.'
For those who are unfamiliar with Eckhart Tolle, he's a New Ager.  A few years ago Tolle paired up with Oprah Winfrey to do 10 online classes on XM Satellite radio on his blockbuster book "A New Earth: Are You Ready to Be Awakened."  Oprah and Tolle took participants through his book chapter by chapter.  Regrettably, a large number of professing Christians took the class!
Human Potential guru and "coach for success" Anthony Robbins once said: "My definition of success is to live your life in a way that causes you to feel tons of pleasure and very little pain."  Evidently no pain is experienced after completing a barefoot firewalk, a self-empower technique Robbins' teaches to get an otherwise sane person to walk on a bed of burning hot coals during his "Unleash The Power Within" seminar.  On this video you'll hear the sound of drums beating and the crowd chanting "YES! YES! YES!" as Robbinswhips them into a frenzy in preparation for the firewalk.
More…
Roma appeared on "psychic medium" John Edward's TV show and allegedly spoke to her deceased mother.  What does the Bible have to say about consulting a medium?
And he burned his son as an offering and used fortune-telling and omens and dealt with mediums and with necromancers. He did much evil in the sight of the Lord, provoking him to anger. (2 Kings 21:6)
Well, it's apparent that Roma, who says she loves the Bible, is unaware—or doesn't care–that God says consulting a medium is evil.
Later she collaborated with Edwards by providing a CD to accompany a book he wrote:
Roma prays the entire rosary on the beautiful CD that comes along with this book. It's quite lovely and gives you the special opportunity and a unique spiritual closeness to Roma to be able to pray right along with her as if she was right there at your side." (Source)
So now you know a bit about two New Age gurus Roma Downey looks forward to listening to each day and an occultist she collaborated with.  The worldview of these men is as far from Christianity as the Earth is from Pluto.
P.J. Miller sat listening to Jim Bakker introduce Mark and Roma on Bakker's TV show and recalled "their previous work on the History Channel's The Bible and how they managed to literally re-write the Bible itself, and presented another gospel message altogether. I was captured by their … aggressive but subtle attempt to portray themselves as 'believers'.  The sappy spiritual love fest that permeated on set showed me that something was indeed changing within Christianity, and that something was another Jesus being introduced to the masses."
Then if anyone says to you, 'Look, here is the Christ!' or 'There he is!' do not believe it. For false christs and false prophets will arise and perform great signs and wonders, so as to lead astray, if possible, even the elect. (Mat/ 24: 23-24)
After several weeks of due diligence I've decided that "Son of God" is not a film I wish to see.  In addition to the concerns I have included in this article, my research has turned up many more — way too many to incorporate here.  Most troubling is the astonishing lack of discernment shown by some of our so-called Christian leaders.  The Son of God I serve is best described in the Bible which is the inerrant, infallible, inspired Word of God.  Inspired means that God moved through the writers to convey to those who read it the words He wanted us to hear.  So to change the words that Christ spoke is prideful and wicked.
It's unfortunate that those who are unfamiliar with the biblical Jesus and see this film will not come away with a clear understanding of His mission here on Earth.
He is the propitiation for our sins, and not for ours only but also for the sins of the whole world. (1John 2:2)
Resources:
"Son of God" Reviews
'Son of God' Is Most Certainly Not the Son of God by Sunny Shell
Son of God Review by S. Michael Houdmann
Is the Son of God Biblical by Ben Kayser
"The Bible" Review
History Channel's 'The Bible' Exalts Man Over God  by Sunny Shell
Jim Wallis Produces Commentaries for "The Bible" by Stand Up For The Truth
Endorsements
Religious leaders of all stripes endorse Son of God by Stand Up For The Truth
New Age/New Thought Movement
Rick Warren and Joel Osteen acquiesce to Oprah by Marsha West
A subtle and dangerous shift in Christianity by Marsha West
Rick Warren
Rick Warren's 'Son of God' Study Kit by Stand Up For The Truth
Rick Warren's new book "Daniel Plan: 40 Days to a Healthier Life" awash with doctrines of demons by Marsha West
Rick Warren and Teaching of Demons by Ken Silva
Miscellaneous
Questions to ask watching the Son of God
What Still Keeps Us Apart? by Michael Horton
Rome anathematized itself at the Council of Trent
Purpose Driven Dismantling of Christianity, Part 1 by Marsha West
It is being widely reported that CNN is ending Piers Morgan's prime time television program. Here is how the story is covered in The New York Times:
"There have been times when the CNN host Piers Morgan didn't seem to like America very much–and American audiences have been more than willing to return the favor. Three years after taking over for Larry King, Mr. Morgan has seen the ratings for 'Piers Morgan Live' hit some new lows, drawing a fraction of viewers compared with competitors at Fox News and MSNBC.
"It's been an unhappy collision between a British television personality who refuses to assimilate–the only football he cares about is round and his lectures on guns were rife with contempt–and a CNN audience that is intrinsically provincial. After all, the people who tune into a cable news network are, by their nature, deeply interested in America.
"CNN's president, Jeffrey Zucker, has other problems, but none bigger than Mr. Morgan and his plum 9 p.m. time slot. Mr. Morgan said last week that he and Mr. Zucker had been talking about the show's failure to connect and had decided to pull the plug, probably in March."
See the Times report here:
Piers Morgan And CNN Plan End To His Prime-Time Show
What I am about to say, I rarely, if ever, say about anyone–even those folks with whom I vehemently disagree. I've never allowed myself to let my portion of the public debate get personal. But in the case of Piers Morgan, I am willfully backsliding.
Piers Morgan is an oaf of the highest order. He is a boorish braggart, a wanna-be tyrant, and an overall pompous ass. It was British snobs like Piers Morgan that incited the Colonists to revolt. Just looking at Morgan–as he smugly peered down his nose at us freedom-loving Americans–made me want to go to war with Great Britain all over again.
Now it appears that Piers Morgan will be off the airwaves soon–at least during primetime on CNN. All I can say is GOOD RIDDANCE. I also find it amusing that while Piers Morgan is riding off into the sunset, Alex Jones continues to broadcast all over the place. The Colonists won again. Oohrah!
My comments on Alec Baldwin are going to be much softer (to the surprise of some folks). But if regular readers will think about it, they have not seen me say a whole lot–one way or another–about entertainers–although I did inform my Facebook followers that I am going to miss Jay Leno.
To read my frequent posts, just "Like" my Facebook page at:
In my opinion, Jay Leno was a cut above the rest of the late night television talk show hosts. For one thing, Jay and his wife have been married for over thirty years–and there has been no hint of a sexual dalliance. What a rarity that is among celebrities. Jay doesn't drink alcohol or smoke. While his jokes were sometimes crude, I never heard one that was irreverent to the things of Christianity or faith in general–unlike his CBS counterpart, David Letterman, whose personal and stage life are both filled with filth.
Leno was also the most fair and balanced comedian on late night television. He dished it out to Barack Obama and liberal Democrats as much as he did to G.W. Bush and conservative Republicans. He even dished it out to his host network, NBC. Plus, he seemed to genuinely respect Congressman Ron Paul; and Ron was a guest on Jay's "Tonight Show" more than once.
See this Breitbart.com report on Jay Leno:
Goodnight, Jay: Leno Last Fair, Balanced Late Night Host
It seems that NBC executives have had it in their minds to get rid of Leno for quite a while. As you recall, they tried once before, replacing Leno with Conan O'Brien–which was a miserable failure. Now, NBC has truly pulled the trigger and replaced Jay with the likeable and funny (albeit a man who possesses a patented liberal bias, which will reveal itself more and more as he continues hosting "The Tonight Show") Jimmy Fallon. I can't help but believe that Leno truly incensed the network brass at NBC with his objectivity and balanced joke-telling. The media and entertainment industry leaders in this country are as about as close to a jihad mentality as you will find in America.
Normally, I don't spend much time discussing the entertainment industry, because entertainers are–well, entertainers. It has been a long, long time since the American people expected much of anything in terms of honor and character from its movie stars. In fact, most of today's movie star groupies don't even know the names of such movie giants as Roy Rogers, Gene Autry, and Clayton Moore. And while there are still several clean and wholesome men and women in the movie and entertainment industries, the media would far rather keep us up-to-date on the morally shipwrecked Justin Bieber and Miley Cyrus than point the spotlight on those talents that might actually provide the American people with a role model.
Yes, everyone knows Alec Baldwin is a liberal; everyone knows he had a loud and angry shouting match over the phone with his daughter during which he said some very cruel and hurtful things; and everyone knows he has been a strong supporter, financially and otherwise, of the Democrat Party. But is there anything in the above that wouldn't apply to the vast majority of Hollywood entertainers? For that matter, I know of a lot of professing Christians who have a host of personal and family issues, not to mention being supporters of a plethora of organizations that are equally sinister and problematic. The only difference is, they are not famous and, therefore, nobody knows or cares about it.
Alec Baldwin (no relation to this writer) recently wrote a column that initially appeared in the February 24, 2014, edition of New York Magazine. In his remarks, he gave a very honest and trenchant analysis of the corrupt and ethically-bankrupt national media.
Remember, Alec Baldwin wrote as an entertainment insider. He is one of the most successful movie stars in the world. He is a liberal. He knows the media and entertainment worlds as well as anyone. No matter. The media and entertainment elite are treating Alec Baldwin like he is public enemy number one. And to many of these folks, he is.
MSNBC dumped him; friends abandoned him; and reporters and photographers have done their best to destroy him. Why? What did Alec Baldwin do to incur the wrath of all of these folks–people who have readily recognized him to be one of the outstanding talents in the industry? Why did they turn on him? Because Alec Baldwin didn't bow down to the god of political-correctness.
In the politically-correct temple, in which the media and entertainment elite worship, one does not dare say anything–even of a personal nature–that could be construed as being uncomplimentary of certain people who are considered untouchable. In the politically-correct world of the media and entertainment elite, anyone who is an African-American, Jew, or homosexual is absolutely out-of-bounds and may not be touched. Anyone else is fair game. To criticize or condemn a white guy, a Christian, or a heterosexual is not only admissible, but to do so only enhances one's credibility and popularity with these worshippers of political correctness. It seems that the media elite have forgotten the words of their hero, Martin Luther King, Jr., who said, "I have a dream that my four little children will one day live in a nation where they will not be judged by the color of their skin, but by the content of their character." If the media elite truly believe that people are to be judged as individuals–regardless of religion, race, ethnicity, or sexual orientation–how is it that political correctness can even exist? How is it that certain entertainers are singled out to be pilloried and ostracized?
For example, take a look at Mel Gibson. Without a doubt, Mel Gibson is one of the most successful Hollywood actors of all time. His accomplishments on the silver screen are legendary. But the media and entertainment elite now consider Gibson to be damaged goods. For the most part, they won't touch him. What he has done of late, he has produced himself. Fortunately, for him, he has the resources to do this. Few in Hollywood have his resources.
Gibson's troubles began when he refused to apologize to a group of homosexuals who were offended at a scene in his blockbuster movie, "Braveheart." Then there was Mel Gibson's production of the most politically-incorrect movie of all, "The Passion of The Christ," which was very much a reverent and respectful (and, yes, graphic) portrayal of Christ's death on the cross. (I suppose the only other film that could be regarded as more politically-incorrect than "The Passion of The Christ" would be Ron Maxwell's masterpiece, "Gods and Generals," starring Stephen Lang as General Thomas Jonathan "Stonewall" Jackson. In my opinion, Lang should have received an Oscar for his performance. It was outstanding!) And the nail in the coffin (proverbially speaking) was when Gibson was supposedly drunk and, when in the custody of a police officer, went into an anti-Jewish rant. That was it. Mel Gibson had touched the "third rail." Of course, had Mel gone into an anti-Christian rant, no one within the media or entertainment elite would have thought one thing about it.
For sure, Alec Baldwin always spoke his mind–and many times Alec was his own worst enemy. No doubt about it. But when Alec tore into a tirade in which what he said could be interpreted (wrongly) as being anti-gay, Alec had also touched the "third rail." That was it. Alec Baldwin is now being compared to Mel Gibson; and the media elite are doing everything they can to ruin the man.
Baldwin's column shines the light of day on the sinister, shadowy world of America's national media. The national media is more than biased; it is more than liberal; it is more than Big Government. The national media is obsessed with political correctness. At the highest levels, they are evangelists of the ministry of propaganda, and they relish their role as Grand Inquisitors.
I caution readers: Alec Baldwin's column contains no small usage of profanity. But it also reveals an even greater vulgarity: the blatant wickedness of a dishonest and dastardly national media. And, unfortunately, there is not a major network or major media outlet (including the so-called "conservative" FOX News) that is exempt from the dark side of this dragon.
Yes, in typical liberal fashion, Baldwin rants against conservative outlets such as Breitbart.com, but he also torches liberal icons such as Rachel Maddow and Anderson Cooper along with media opportunists such as Joe Scarborough.
Alec Baldwin has gotten a taste of the harsh realities of political correctness. He has, no doubt, grown up in liberalism and knows little else. However, it would appear that Alec Baldwin has a degree of honesty about him and is willing to call a spade a spade (as he understands it) even when his fellow liberals are in the crosshairs. I think he is reachable with the truth. I am praying for him.
Read Alec Baldwin's column here:
Alec Baldwin: Good-Bye, Public Life
Piers Morgan deserved to get sacked. No one wants someone from a foreign country looking down their nose at them and telling them how stupid they are. My personal opinion is Jay Leno was not, and will not be, equaled as a late night television comic. I believe he is genuine–a rarity in entertainment. Mel Gibson is one of my all-time favorite actors. His movies, "Braveheart," "The Patriot," and "Conspiracy Theory" are especially outstanding. I believe Mel is among a small handful in Hollywood who truly understands the New World Order and is vehemently opposed to it. Alec Baldwin has never been one of my favorite actors, although I do honestly acknowledge his extraordinary talent. Obviously, I do not share hardly any of his political views. However, Alec Baldwin, like Mel Gibson, is the victim of an out-of-control media jihad that intends to cut the head off of anyone who will not bow the knee to their god of political correctness.
Imagine you go overseas and give a speech advocating a cause, only to come home and find you're being sued for "crimes against humanity." No, what you did wasn't illegal under American law or under the laws of the nation in which you expressed your words.
You're being sued under international law.
And here's the kicker: Your case will be adjudicated by an American court.
Foreign law in a U.S. court?
This is precisely what befell Massachusetts native Pastor Scott Lively after he gave some speeches critical of homosexuality in Uganda and elsewhere. The suit was filed on behalf of activist group Sexual Minorities Uganda (SMU) by an organization with the temerity to call itself the Center for Constitutional Rights (CCR) (emphasis added). The legal action is based on, wrote The New York Times in 2012, "the alien tort statute, which allows foreigners to sue in American courts in situations asserting the violation of international law." SMU claims that Lively incited "the persecution of gay men and lesbians in Uganda," wrote the Times.
Lively's speechmaking hit the radar screen because the Ugandan parliament recently passed a law broadening the criminalization of homosexual activity; moreover, the pastor has also spoken in Russia, whose new law against homosexual activism has figured prominently in the reportage on the Winter Olympics in Sochi.
Yet this isn't — or shouldn't be — about what Lively did or didn't say; it's not about the particular. It's about the principle:
American courts can adjudicate cases of American citizens sued under law (international law) that the people's representatives did not in any way enact. Thus, Americans can conceivably be punished under legislation that they had not even an indirect hand in creating.
This is adjudication without representation.
This is an issue because last August federal judge Michael A. Ponsor rejected a motion to dismiss the Lively case filed by the pastor's lawyers, instead allowing it to proceed to the discovery phase. This is despite the fact that, as activist group Mass Resistance reported, the judge "told the CCR lawyer that he is 'struggling to see actionable behavior' in anything Lively did or said, and that he can't see that any of Lively's conduct that [sic] amounts to 'persecution' or 'conspiracy.'" Nonetheless, upon issuing his 79-page ruling, writes Mass Resistance, the judge accepted "all of the points raised by the [George] Soros-backed plaintiffs" and denied "all of the points raised by Lively's lawyers."
Again, though, this isn't about the facts of any particular case. It's about using extra-constitutional means to trump Americans' constitutional rights; it's about seeking to use international laws and philosophy regarding "hate speech" to circumvent Americans' First Amendment right to free speech.
Even staunch faux-marriage proponent and committed liberal Jonathan Rauch recognizes the danger. As he wrote in a Feb. 3 Washington Post editorial, "On the facts as I read them, the plaintiff's theory would leave no clear line between speaking one's mind and engaging in a criminal conspiracy, at least if speaking one's mind could be plausibly connected to some bad outcome. That theory seems very easy to abuse."
That's the understatement of the year. Most any opinion could perhaps be connected to a bad outcome, and a multitude of opinions plausibly so. Did Barack Obama's post-Trayvon Martin shooting statement, "If I had a son, he'd look like Trayvon" help spark the revenge attacks on whites that occurred after the event? Could Ted Kaczynski (the Unabomber) and other eco-terrorists have been influenced by the rhetoric of Al Gore and other environmentalists? And what about the constant racial grievance-mongering of Jesse Jackson and Al Sharpton? The fact is this: everyone who does evil was influenced by someone.
Everyone.
Moreover, even the expression of the most highly esteemed ideas can lead to negative outcomes (which, if the ideas are actually valid, are generally greatly outweighed by the positive ones). Will liberals consider ceasing environmental activism just because a McDonald's, a fur store and medical-research laboratories were once firebombed? And warning of pedophilia — as I did in a soon-to-be-published piece on rampant child sex abuse in Hollywood — is always a good work. But what if someone reads my piece and then, enraged, attacks an entertainment figure or sets fire to a production studio? Should I be legally liable?
The Lively case is only different in that the pastor engaged in unfashionable activism. And it's easy to see what placing Americans at the mercy of "international law" can lead to. Consider a short list of activities that could one day, under the CCR's conception of the alien tort statute (ATS), result in Americans being tried by American courts using international law:
Christian evangelization, even in a nation where the majority welcomed it: evangelization is illegal in certain places and frowned upon in many others. If Christianity falls into even greater disfavor in the future, spreading the faith could come to be viewed as an invidious "imposition of values."
Giving a speech on what you view as the dangers of Islam in front of even a receptive foreign parliament: hate-speech laws prohibiting many types of criticism of Islam already abound in the West.
The above is absolutely possible — all we'd need is for the social winds to blow in the right (or wrong) direction.
And what of this ATS? It was enacted way back in 1789, possibly in an attempt to appease the British after they threatened to retaliate for states' refusal to satisfy British creditors, as provided for in the treaty ending the American Revolution. This is perhaps why courts based jurisdiction on the ATS only twice between 1789 and 1980. Not surprisingly, however, it has been expanded since '80, with judges struggling to determine what is applicable under it. My suggestion?
End the struggle by rescinding the ATS.
Little good comes from ambiguous laws that will continually be interpreted and reinterpreted by an ever shape-shifting judiciary. And these laws almost always benefit the left. After all, conservative judges tend to be originalists who vote based on the law and put their personal beliefs aside, so they generally won't use ambiguous legislation to advance traditionalism. Leftist judges, however, are relativists who often believe the end justifies the means, and ambiguous law is a favored vehicle through which they can impose their values from the bench.
I don't think the SMU/CCR will prevail in their case against Lively — not now, anyway.  But with many American judges today having the mentality of Ruth Bader Ginsburg, who once told a liberal attorneys' group that the law profession "must start looking for inspiration beyond our borders, to the laws and constitutions of other nations," the ability to consider international law when adjudicating should be strictly prohibited. If some foreign statute truly is a good idea, it's up to the people to enact it through their representatives. No adjudication without representation.
I recently interviewed Daniel Estulin the author of what will be the newest best seller,TransEvolution: The Coming Age of Human Deconstruction.
Estulin wrote the book based largely on a Bilderberg white paper which was smuggled to him by a Bilderberg insider. The document was filled with information which spelled the end of the human race as we know it.
Hollywood Prepares the American Public for the Inevitable
Hollywood has made millions on movies like The Terminator, Blade Runner, and RoboCob, just to name a few. In fact, Robocop is being re-released in the next several weeks. Estulin states that cyborgs or man-machines are the future in a post-human world. Yes, you read that correctly, we could soon find ourselves living in a post-human world.
You may be familiar with the new TV series on FOX called Almost Human where one of the main characters is a cyborg cop. We could see such an interaction between nonhuman and morphed humans in the near future (i.e. Robocop).
Rules for Thee but Not for Me
In the future of transevolution we will be witnessing a literal fountain of youth, which will result from becoming a cyborg as it will soon be possible to purchase immortality in the future. However, everyone except the super elite will be banned from purchasing this literal fountain of youth.
Your existence, my common brethren, will be similar to what movie goers saw in the Summer of 2013 in the movie, Man of Steel. In the opening 30 minutes of the movie, it was revealed that every resident of Krypton had certain genes "turned on" and certain genes "turned off". And everyone from Krypton, except for Superman, had been artificially bred for specific purposes. This is what humanity is quickly moving towards and unless you are the elite, you will be bred, dumbed down if needed, to serve a purpose for the global elite.
The Purpose for the Destruction of the Global Economy
Estulin mentioned that the wholesale destruction of the world's economy is not an accident, nor is it a miscalculation or the result of political shenanigans. This destruction is being done on purpose, absolutely on purpose. Estulin revealed that his Bilderberg insider told him that the slave masters on this planet want to collapse the economy, force people into the stack and pack cities of mega millions and then exterminate most of humanity.
Estulin and I explored the methods that the super elite may use to exterminate 90% of all people on this planet. We both agreed that starvation is the most likely candidate. Starvation is a clean method of killing, it is quick and it would leave the planet in good shape for the global elite to establish their paradise on Earth.
Some of my readers and listeners have asked me about why I am so opposed to Agenda 21 and devote so much time fighting against it? To these and all others, I answer that forcing humanity to forsake rural and suburban living and move into the soon-to-be death traps of these mega cities, is very consistent with the tenets of Agenda 21 (i.e. Earth First).
Monsanto: The Great Satan of Food Production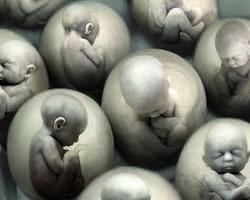 I recently interviewed my good friend, Barbara Peterson, who presented evidence which demonstrated that the super elite are in the process of attacking not just humans with GMO's which will eventually kill you, the GMO's are also sterilizing our food supply. And then, as if by magic, Peterson and I took calls on my show from farmers all across the country, who confirmed the sterilization of both crops and farm animals was well under way.
Let's give credit where credit is due. Monsanto is not alone in this conspiracy against humanity. In Chapter two of his book, Estulin, details how huge corporations like Monsanto, Cargill, and Archer Daniels are plotting to set up mass starvation on the planet. These corporate names became household names and they have become an "interlocked self perpetuating syndicate that will decide who eats and who doesn't, who lives and who dies."
Why are mega corporations, such as these and a small socio-political elite, allowed to own our food and control the very basis of humanity? The simple answer is, because they can.
Studies have shown that rats that are fed with genetically modified organisms (GMO), like potatoes, showed structural changes in their white blood cells making them more vulnerable to infection and disease, which could indicate a greater future risk of developing cancer, when compared to other rats fed non-GMO potatoes. Estulin's research indicates that GMO food was the creation of the Rockefeller Foundation, who are members of the Bilderberg Group. This all part of the plan for total control of mankind. As an aside, Barbara Peterson noted in my interview with her that McDonalds fries will soon all be made of GMO's.
Genetic Engineering
Genetic engineering is about taking control of nature, redesigning it and rebuilding it. The phrase "playing God" comes up in almost every conversation about genetic engineering. This is no longer the stuff of science fiction. Nothing good comes from genetic engineering as this generation of children will be the last generation which will be human in the sense that we define humanity today.
Estulin documented how insects are being weaponized for combat through chipping as a result of recent DARPA projects. Humans will soon be chipped, not necessarily for warfare, but for the purpose of transformation into something hideous which will serve the whims of the global elite.
The National Security State
Presently, all the communication happening on the planet right now can be monitored in real time and it is being done to control us, to dumb us down, to brainwash, to influence, and to predict our future behavior. The super elite is doing this so that we don't get in the way of important people by doing too much thinking on our own. A simple example of this fact is in evidence in an ever-increasing number of airports as facial scanning techniques are designed to reveal to security individuals who are angry, malevolent, etc. This technology is right here, right now!
Estulin mentions Nazi Germany, in his book, numerous times throughout the book, Estulin drew a similarity between the mass control the Nazis had in comparison to the control the super elite has over the human race right now. Presently, America is the 21st century fulfillment of what Hitler, Stalin and Mao as they attempted to initiate their genocidal regimes.
Off World Escape Plan If Things Get Ugly
According to USA Today,
"NASA recently revealed that their Mars robotic rover has found signs that a vast and hospitable lake once spread over the now-desolate surface, a potential home to past life for centuries or more."
With this new discovery that life may be possible on Mars, the elite could easily, through nanotechnology subsequently build a homestead there! There are many private corporations on the planet who are ready to go to Mars within five years. Some speculate that billionaire, Robert Bigelow, is ready now.
Apparently, if the elite cannot exterminate humanity in the clean and neat ways that they have designed, it may be necessary to temporarily move off world while the job is completed in more "messy" ways. According to some, this is their "Plan B".
A Cowardly New World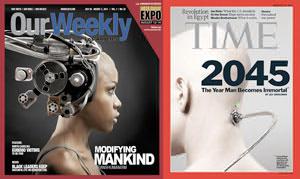 Unlike Huxley, I have seen nothing brave about this new world. Nanotechnology is a powerful new technology for taking apart and reconstructing nature at the atomic level. Scientists are acting like God to manipulate life through the use of this technology. I can only imagine all the horrible things nanotechnology can do to the human race.
Nothing good with regard to nanotechnology can or will come from this blatant insanity. The plans of the global elite constitute an abomination before God.
Right now, the elite are employing their "Promethean plans" which will change the world and will transform the very essence of humanity. Again, this is happening Now!!!
Let's make no mistake about it, the super elite are attempting to become more powerful than God. The super elite controls the human race in every imaginable possible way. Just the term, "conspiracy theorist", was invented by the global elite as a marginalizing tool to keep the public from believing in conspiracy theories that will enslave humanity.
Absolutely nothing that happens in our world is an accident; it's all part of this grand plan. Because of this, there is no hope for humanity if we do not rise up and defeat Agenda 21 and force a change in the leadership of the world, and it must be done RIGHT NOW, before the personal control mechanisms of this new system are locked into place.
My fellow human beings, we do not have five years. You sit idly by on the sidelines at the risk of not only your life but the lives of your children and grandchildren, born or not yet born. Soon, we will be saying "Welcome to Krypton", as humanity becomes the weak puppets in the theatre of life created by the super elite.
Source: Dave Hodges  |  The Common Sense Show
"At last the world knows America as the savior of the world!" – President Woodrow Wilson, Paris Peace Conference, 1919
The horrors reported each day from Syria and Iraq are enough to make one cry; in particular, the atrocities carried out by the al-Qaeda types: floggings; beheadings; playing soccer with the heads; cutting open dead bodies to remove organs just for mockery; suicide bombers, car bombs, the ground littered with human body parts; countless young children traumatized for life; the imposition of sharia law, including bans on music … What century are we living in? What millennium? What world?
People occasionally write to me that my unwavering antagonism toward American foreign policy is misplaced; that as awful as Washington's Museum of Horrors is, al-Qaeda is worse and the world needs the United States to combat the awful jihadists.
"Let me tell you about the very rich," F. Scott Fitzgerald famously wrote. "They are different from you and me."
And let me tell you about American leaders. In power, they don't think the way you and I do. They don't feel the way you and I do. They have supported "awful jihadists" and their moral equivalents for decades. Let's begin in 1979 in Afghanistan, where the Moujahedeen ("holy warriors") were in battle against a secular, progressive government supported by the Soviet Union; a "favorite tactic" of the Moujahedeen was "to torture victims [often Russians] by first cutting off their nose, ears, and genitals, then removing one slice of skin after another", producing "a slow, very painful death".
With America's massive and indispensable military backing in the 1980s, Afghanistan's last secular government (bringing women into the 20th century) was overthrown, and out of the victoriousMoujahedeen arose al Qaeda.
During this same period the United States was supporting the infamous Khmer Rouge of Cambodia; yes, the same charming lads of Pol Pot and The Killing Fields.
President Carter's National Security Adviser, Zbigniew Brzezinski, was a leading force behind the US support of both the Moujahedeen and the Khmer Rouge. What does that tell you about that American leader? Or Jimmy Carter – an inspiration out of office, but a rather different person in the White House? Or Nobel Peace Laureate Barack Obama, who chose Brzezinski as one of his advisers?
Another proud example of the United States fighting the awful jihadists is Kosovo, an overwhelmingly Muslim province of Serbia. The Kosovo Liberation Army (KLA) began an armed conflict with Belgrade in the early 1990s to split Kosovo from Serbia. The KLA was considered a terrorist organization by the US, the UK and France for years, with numerous reports of the KLA having contact with al-Qaeda, getting arms from them, having its militants trained in al-Qaeda camps in Pakistan, and even having members of al-Qaeda in KLA ranks fighting against Serbia.  But Washington's imperialists, more concerned about dealing a blow to Serbia, "the last communist government in Europe", supported the KLA.
The KLA have been known for their torture and trafficking in women, heroin, and human body parts (sic).  The United States has naturally been pushing for Kosovo's membership in NATO and the European Union.
More recently the US has supported awful jihadists in Libya and Syria, with awful consequences.
It would, moreover, be difficult to name a single brutal dictatorship of the second half of the 20th Century that was not supported by the United States; not only supported, but often put into power and kept in power against the wishes of the population. And in recent years as well, Washington has supported very repressive governments, such as Saudi Arabia, Honduras, Indonesia, Egypt, Colombia, Qatar, and Israel.
Not exactly the grand savior our sad old world is yearning for. (Oh, did I mention that Washington's policies create a never-ending supply of terrorists?)
And what do American leaders think of their own record? Former Secretary of State Condoleezza Rice was probably speaking for the whole private club when she wrote that in the pursuit of its national security the United States no longer needed to be guided by "notions of international law and norms" or "institutions like the United Nations" because America was "on the right side of history."
If you've never done anything you wouldn't want the government to know about, you should re-examine your life choices.
"The idea is to build an antiterrorist global environment," a senior American defense official said in 2003, "so that in 20 to 30 years, terrorism will be like slave-trading, completely discredited."
One must wonder: When will the dropping of bombs on innocent civilians by the United States, and invading and occupying their country become completely discredited? When will the use of depleted uranium, cluster bombs, CIA torture renditions, and round-the-world, round-the-clock surveillance become things that even men like George W. Bush, Dick Cheney, Barack Obama, and John Brennan will be too embarrassed to defend?
Last month, a former National Security Agency official told the Washington Post that the Agency's workers are polishing up their résumés and asking that they be cleared – removing any material linked to classified programs – so they can be sent out to potential employers. He noted that one employee who processes the résumés said, "I've never seen so many résumés that people want to have cleared in my life."
Morale is "bad overall", said another former official. "The news – the Snowden disclosures – it questions the integrity of the NSA workforce," he said. "It's become very public and very personal. Literally, neighbors are asking people, 'Why are you spying on Grandma?' And we aren't. People are feeling bad, beaten down."
President Obama was recently moved to declare that he would be proposing "some self-restraint on the NSA" and "some reforms that can give people more confidence." He also said "In some ways, the technology and the budgets and the capacity [at NSA] have outstripped the constraints. And we've got to rebuild those in the same way that we're having to do on a whole series of capacities … [such as] drone operations."
Well, dear readers and comrades, we shall see. But if you're looking for a glimmer of hope to begin a new year, you may as well try grabbing onto these little offerings. When the American Empire crumbles, abroad and at home, as one day it must, Edward Snowden's courageous actions may well be seen as one of the key steps along that road. I've long maintained that only the American people have the power to stop The Imperial Machine – the monster that eats the world's environment, screws up its economies, and spews violence on every continent. And for that to happen the American people have to lose their deep-seated, quasi-religious belief in "American Exceptionalism". For many, what they've been forced to learn the past six months has undoubtedly worn deep holes into the protective armor that has surrounded their hearts and minds since childhood.
A surprising and exhilarating example of one of these holes in the armor is the New Year's day editorial in the New York Times that is now well known. Entitled "Edward Snowden, Whistle-blower" – itself a legitimation of his actions – its key part says: "Considering the enormous value of the information he has revealed, and the abuses he has exposed, Mr. Snowden deserves better than a life of permanent exile, fear and flight. He may have committed a crime to do so, but he has done his country a great service."
The president has been moved to appoint a committee to study NSA abuses. This of course is a standard bureaucratic maneuver to keep critics at bay. But the committee – Review Group on Intelligence and Communications Technologies – did come up with a few unexpected recommendations in its report presented December 13, the most interesting of which perhaps are these two:
"Governments should not use surveillance to steal industry secrets to advantage their domestic industry."

"Governments should not use their offensive cyber capabilities to change the amounts held in financial accounts or otherwise manipulate the financial systems."
The first recommendation refers to a practice, though certainly despicable, that is something the United States has been doing, and lying about, for decades.  Just this past September, James Clapper, Director of US National Intelligence, declared: "What we do not do, as we have said many times, is use our foreign intelligence capabilities to steal the trade secrets of foreign companies."
Clapper is the same gentleman who told Congress in March that the NSA does not intentionally collect any kind of data on millions of Americans; and, when subsequently challenged on this remark, declared: "I responded in what I thought was the most truthful, or least untruthful, manner by saying 'no'."
The second recommendation had not been revealed before, in a Snowden document or from any other source.
"That was a strangely specific recommendation for something nobody was talking about," observed the director of a government transparency group.
ABC News reported that "A spokesperson for the NSA declined to comment on the issue of bank account hacking, and a representative for U.S. Cyber Command did not immediately return an emailed request for comment."
Manipulating bank records is about as petty and dishonorable as a superpower can behave, and could conceivably, eventually, lead to the end of the NSA as we've all come to know and love it. On the other hand, the Agency no doubt holds some very embarrassing information about anyone in a position to do them harm.
The bombing of Flight 103 – Case closed?
When the 25th anniversary of the 1988 bombing of PanAm Flight 103 occurred on December 21 I was fully expecting the usual repetitions of the false accusation against Libya and Moammar Gaddafi as being responsible for the act which took the lives of 270 people over and in Lockerbie, Scotland. But much to my surprise, mingled with such, there were a rash of comments skeptical of the official British-US version, made by various people in Scotland and elsewhere, including by the governments of the United States, the United Kingdom and Libya.
In a joint statement the three governments said they were determined to unearth the truth behind the attack. "We want all those responsible for this brutal act of terrorism brought to justice, and to understand why it was committed", they declared.
Remarkable. In 1991, the United States indicted a Libyan named Adelbaset al-Megrahi. He was eventually found guilty of being the sole perpetrator of the crime, kept in prison for many years, and finally released in 2009 when he had terminal cancer, allegedly for humanitarian reasons, although an acute smell of oil could be detected. And now they speak of bringing to justice "those responsible for this brutal act of terrorism".
The 1988 crime was actually organized by Iran in retaliation for the American shooting down of an Iranian passenger plane in July of the same year, which took the lives of 290 people. It was carried out by the Popular Front for the Liberation of Palestine – General Command (PFLP-GC), a 1968 breakaway from a component of the Palestine Liberation Organization, with some help from Syria. And this version was very widely accepted in the Western world, in government and media circles. Until the US buildup to the Gulf War came along in 1990 and the support of Iran and Syria was needed. Then, suddenly, we were told that it was Libya behind the crime.
If the US and UK now wish to return to Iran, and perhaps Syria, as the culprits, they will have a lot of explaining to do about their previous lie. But these two governments always have a lot of explaining to do. They're good at it. And the great bulk of their indoctrinated citizens, with little resistance, will accept the new/old party line, and their mainstream media will effortlessly switch back to the old/new official version, since Iran and Syria are at the top of the current list of Bad Guys. (The PFLP-GC has been quiescent for some time and may scarcely exist.)
If you're confused by all this, I suggest that you start by reading my detailed article on the history of this case, written in 2001 but still very informative and relevant. You may be rather surprised.
The UK, US and Libyan governments have now announced that they will co-operate to reveal "the full facts" of the Lockerbie bombing. And Robert Mueller, the former head of the FBI, said he believes more people will be charged. This could be very interesting.
Free books of historical value
The complete set, less one volume, of the 15 Church Committee (1975-6) volumes. Lacking only Final Report, book 6: "Congressional Research Service. Supplementary Reports on Intelligence Activities."
The complete set, less one volume, of the 6 Pike Committee volumes. Lacking only volume 6: "Committee Proceedings, part II"
The Rockefeller Commission Report, one volume.
Hearings on FISA (Foreign Intelligence Surveillance Act) before Senate Select Committee on Intelligence (same as Church Committee), one volume.
Total of 21 volumes, all from 1975-1976, all in good condition. Either pick them up in Washington, DC or send me $10 for postage.
Notes
Washington Post May 11, 1979; New York Times, April 13 1979
William Blum, "Rogue State: A Guide to the World's Only Superpower" (2005), chapter 10
RT TV (Russia Today, Moscow), May 4, 2012
Associated Press, December 14, 2010
Foreign Affairs (Council on Foreign Relations), January/February 2000 issue
New York Times, January 17, 2003
Washington Post, December 7, 2013
Washington Post, December 18, 2013
Washington Post, December 7, 2013
See Anti-Empire Report, #118, June 26, 2013, second part
Statement by Director of National Intelligence James R. Clapper on Allegations of Economic Espionage, September 8, 2013
NBC News, June 9, 2013
Kel McLanahan, executive director of National Security Counselors, speaking to ABC News Radio, December 23, 2013
ABC News Radio, December 23, 2013
Reuters news agency, December 22, 2013
When I saw the headline yesterday about how "Duck Dynasty" patriarch Phil Robertson had commented on a certain sexuality-defined group, I wondered how long it would be before he got the "treatment."
I saw the next headline no more than a few hours later.
In case you haven't heard, the faith-filled Louisianan wound up in hot water after being asked what was sinful by a GQ interviewer and offering the following answer, as presented by the magazine:
"Start with homosexual behavior and just morph out from there. Bestiality, sleeping around with this woman and that woman and that woman and those men," he says. Then he paraphrases Corinthians: "Don't be deceived. Neither the adulterers, the idolaters, the male prostitutes, the homosexual offenders, the greedy, the drunkards, the slanderers, the swindlers — they won't inherit the kingdom of God."
Can you guess which of the above groups caused what subsequently befell Robertson: suspension from his A&E show?
It wasn't the greedy.
Or the idolaters.
It wasn't bestialists, though there's an effort to legitimize their behavior now, too.
The swindlers?
Nope — not the slanderers, either.
Hint: One of the organizations whose complaints got Robertson suspended was GLAAD, and that doesn't stand for Guiding Light Advocates for Adulterers and Drunkards.
Of course, we all know the answer. GLAAD characterized Robertson's comments as vile and "extreme," and now he joins Dr. Laura Schlessinger and others whose careers were hobbled by the Velvet Mafia.
This is probably where I'm expected to ask, "Where's freedom of speech?" or whine about how the left should respect the other side's beliefs. But this would ignore reality, which is that every civilization has its "values." And as someone once pointed out, stigmas are the corollaries of values; if we're going to value certain things, it follows that what contradicts or condemns them will be de-valued.
People who don't understand this will utter refrains such as "I don't care what you do in your private life, just don't shove it in my face," as if something can be completely de-stigmatized but then, somehow, remain in the closet. Those who do grasp it, however, might say something such as what homosexual activists Hunter Madsen and Marshall Kirk wrote in their book After the Ball: How America Will Conquer Its Fear and Hatred of Gays in the 90's. They said that once homosexuality was normalized, those who would "still feel compelled" to oppose it would be "cow[ed] and silence[d]…as far as possible" and that if homosexual activists can "produce a major realignment solidly in favour of gay rights, the intransigents (like the racists of twenty years ago) will eventually be effectively silenced by both law and polite society." And what do we see 20 years later? Criticism of homosexuality will get overseas Westerners punished through law and Americans punished through social pressure.
How's that tolerance workin' for ya'?
"Tolerance," as it has been marketed, was always a con. Aristotle said that "[t]olerance is the last virtue of a dying society," but it's also the vice that kills it. And it so often is a vice because it's generally misunderstood. For one thing, tolerance always implies a negative, real or perceived; you wouldn't have to tolerate a beautiful car or a delectable meal — you relish those things. But you might have to tolerate a cold or bad weather. Thus, tolerance is only noble in two situations: One is when dealing with something objectively negative that cannot be eliminated, such as irremediable pain. The other is when confronted with something you don't happen to like and could avoid, but that is objectively good or neutral; an example would be tolerating a food you detest in order to avoid offending your hosts.
So while we might admire a person who can bear a cross with a stiff upper lip, what if he abides a negative he needn't put up with? He then is either a doormat or a masochist.
That's us.
The doormat, that is.
This brings us back to that modernistic "I don't care…just don't shove it in my face" attitude. This is a pipe dream and the first step toward degradation and tyranny; it is a false Americanism. As John Wesley said, "What one generation tolerates, the next generation will embrace." And once this happens it is ridiculous to wonder why the thing in question is out of the closet; accepted things by definition always will be. At this point those with an affinity for it will take the next step: marketing.
This is precisely what Madsen and Kirk prescribed with respect to homosexuality, writing that Americans needed to be desensitized to the behavior via a "continuous flood of gay-related advertising," a "conversion of the average American's emotions, mind, and will, through a planned psychological attack, in the form of propaganda fed to the nation via the media." Madsen, mind you, was a marketing man by trade.
And when this marketing is successful enough and the newly exalted product is considered a good, what will that which condemns it be considered? This is how good becomes bad, bad becomes good, and those conned into being tolerant come to be seen as intolerable (I discuss this in-depth here).
And thus is Christianity being suppressed. Make no mistake, the concept of sin is central to Christianity — and sexual sin is part of that centrality. Lust, correctly defined as disordered sexual desire, is one of the Seven Deadly Sins. So saying you cannot talk about sexual sin — in its entirety — is to say you cannot talk about Christianity in its entirety. And this is part of the process of relegating Christianity to the closet.
This tolerance trap is why Archbishop Fulton J. Sheen wrote in 1931:
America, it is said, is suffering from intolerance — it is not. It is suffering from tolerance. Tolerance of right and wrong, truth and error, virtue and evil, Christ and chaos. Our country is not nearly so overrun with the bigoted as it is overrun with the broadminded.
…Tolerance is an attitude of reasoned patience toward evil, and a forbearance that restrains us from showing anger or inflicting punishment. …Architects are as intolerant about sand as foundations for skyscrapers as doctors are intolerant about germs in their laboratories….
Tolerance does not apply to truth or principles. About these things we must be intolerant, and for this kind of intolerance, so much needed to rouse us from sentimental gush, I make a plea. Intolerance of this kind is the foundation of all stability.
Our culture war is a fight to the death. The barbarians are inside the gate, and they don't listen to reason. Show them the same tolerance they show you — and then show them the door. In the case of A&E, what should happen is that they be boycotted till brought to their knees.
To their knees.
Unless we can rediscover virtue and muster total intolerance for the intolerable, our decline will be inexorable.
Imagine a documentary film about the Holocaust which makes no mention of Nazi Germany.
Imagine a documentary film about the 1965-66 slaughter of as many as a million "communists" in Indonesia which makes no mention of the key role in the killing played by the United States.
But there's no need to imagine it. It's been made, and was released this past summer. It's called "The Act of Killing" and makes no mention of the American role. Two articles in the Washington Post about the film made no such mention either. The Indonesian massacre, along with the jailing without trial of about a million others and the widespread use of torture and rape, ranks as one of the great crimes of the twentieth century and is certainly well known amongst those with at least a modest interest in modern history.
Here's an email I sent to the Washington Post writer who reviewed the film:
"The fact that you can write about this historical event and not mention a word about the US government role is a sad commentary on your intellect and social conscience. If the film itself omits any serious mention of the US role, that is a condemnation of the filmmaker, and of you for not pointing this out. So the ignorance and brainwashing of the American people about their country's foreign policy (i.e., holocaust) continues decade after decade, thanks to media people like Mr. Oppenheimer [one of the filmmakers] and yourself."
The Post reviewer, rather than being offended by my intemperate language, was actually taken with what I said and she asked me to send her an article outlining the US role in Indonesia, which she would try to get published in the Post as an op-ed. I did so and she wrote me that she very much appreciated what I had sent her. But – as I was pretty sure would happen – the Post did not print what I wrote. So this incident may have had the sole saving grace of enlightening a Washington Post writer about the journalistic standards and politics of her own newspaper.
And now, just out, we have the film "Long Walk to Freedom" based on Nelson Mandela's 1994 autobiography of the same name. The heroic Mandela spent close to 28 years in prison at the hands of the apartheid South African government. His arrest and imprisonment were the direct result of a CIA operation. But the film makes no mention of the role played by the CIA or any other agency of the United States.
In fairness to the makers of the film, Mandela himself, in his book, declined to accuse the CIA for his imprisonment, writing: "The story has never been confirmed and I have never seen any reliable evidence as to the truth of it."
Well, Mr. Mandela and the filmmaker should read what I wrote and documented on the subject some years after Mandela's book came out, in my own book: Rogue State: a guide to the World's Only Super Power (2000). It's not quite a "smoking gun", but I think it convinces almost all readers that what happened in South Africa in 1962 was another of the CIA operations we've all come to know and love. And almost all my sources were available to Mandela at the time he wrote his autobiography. There has been speculation about what finally led to Mandela's release from prison; perhaps a deal was made concerning his post-prison behavior.
From a purely educational point of view, seeing films such as the two discussed here may well be worse than not exposing your mind at all to any pop culture treatment of American history or foreign policy.
Getting your history from the American daily press
During the US federal government shutdown in October over a budgetary dispute, Washington Post columnist Max Fisher wondered if there had ever been anything like this in another country. He decided that "there actually is one foreign precedent: Australia did this once. In 1975, the Australian government shut down because the legislature had failed to fund it, deadlocked by a budgetary squabble. It looked a lot like the U.S. shutdown of today, or the 17 previous U.S. shutdowns."
Except for what Fisher fails to tell us: that it strongly appears that the CIA used the occasion to force a regime change in Australia, whereby the Governor General, John Kerr – a man who had been intimately involved with CIA fronts for a number of years – discharged Edward Gough Whitlam, the democratically-elected prime minister whose various policies had been a thorn in the side of the United States, and the CIA in particular.
I must again cite my own writing, for the story of the CIA coup in Australia – as far as I know – is not described in any kind of detail anywhere other than in my book Killing Hope: U.S. Military and CIA Interventions Since World War II (2004).
America's 'New' Reality of Non-Self and Madness…
In the wake of the insurrection against the living, personal God of Revelation that began during the Renaissance eventuating in the proclamation of the death of God and cataclysmic eruptions of fire, brimstone and rivers of blood during the 20th century, ex-atheist Alexander Solzhenitsyn said the world had never before known,
"…godlessness as organized, militarized, and tenaciously malevolent as that practiced by Marxism. Within the philosophical system of Marx and Lenin, and at the heart of their psychology, hatred of God is the principal driving force, more fundamental than all their political and economic pretensions. Militant atheism is not merely incidental or marginal to Communist policy; it is not a side effect, but the central pivot." (goodreads.com)
In his analysis of Marxist Communism and its' alter ego, scientific materialism, Frank Meyers, an early conservative intellectual concluded that Communism is the state form,
"….taken by a materialist faith determined to rule the world."  Godless Communism is the "final synthesis of all heretical tendencies that have pervaded Western civilization for many centuries."  It is materialist scientism of which, "Communism is the culminating hubris of the Promethean man who reaches out for the world and means to remake creation.  It is scientism gone political." (The Conservative Intellectual Movement in America, George H. Nash, pp. 251-252)
Both scientific evolutionary materialism and its new age evolutionary pantheist counterpart belong to the family of 'new' pagan or modern naturalism.  Modern naturalism refers to a one-dimensional view of reality grounded in a monist pagan philosophy holding that only void, matter and evolutionary (developmental and change-making) energies exist.  Therefore void, matter and energy are the Ultimate One Substance of which the universe consists and with which all life is in continuity, thus "all is one" and "everything is perpetually evolving and ascending."
The main difference between these two views resides in whether matter is thought to be physical (i.e., Greek Atomism) or spiritual (Hinduism). However, both views share in common the following:
Hatred of the supernatural God of Revelation and of man as His spiritual image-bearer
One dimensional views of reality
An inverted account of  origins and history lending itself to the notion that since there was no fall then Lucifer is not the devil and men are not sinful but rather evolving into gods
Scientific materialism or its' New Age spiritual science counterpart
Evolutionary conceptions.  These serve two main functions. First, as a mechanical process of development and second, as a mechanism for purification of matter
The nihilism of Buddha
Jesus Christ to Buddha,
"…you took God away (and) your espousal of an absence of self is the most unique and fearsome claim you made." (The Lotus and the Cross: Jesus Talks with Buddha, Ravi Zacharias, pp. 59, 67)
Life is only with the living God of Revelation, the creator and upholder of the life and being (soul/spirit) of men.  But if He does not exist, it logically follows that there is no ultimate source for life, conscious being, meaning and purpose; or for the sanctity of human life, worth, dignity, individual liberty and personal property.  Without God the Father Almighty unalienable (God given) human rights are as meaningless as America's founding documents have become in our Godless pagan society.
If man is not God's spiritual image-bearer then he is less than nothing, a conclusion Buddha reached long before Jesus Christ God Incarnate walked this earth:
"Six centuries before Jesus Christ, the Buddha already knew that if God does not exist, then the human self cannot exist either…Therefore, he deconstructed the Hindu idea of the soul.  When one starts peeling the onion skin of one's psyche, he discovers that there is no solid core at the center of one's being."  Thus your sense of self becomes illusion, "Reality is nonself…You don't exist. Liberation, the Buddha taught, is realizing the unreality of your existence." (The Book that Made Your World: How the Bible Created the Soul of Western Civilization, Vishal Mangalwadi, p. 6)
Naturalism: the Antithesis
Modern naturalism is in every way the antithesis of God's Revelations and Christianity, the spiritual and moral foundation of Western civilization.   For fifteen hundred years, Christendom and then later Protestant America had affirmed the biblical view of total reality. In this historically unique view total reality consists of two interfacing, interactive halves: the seen (natural) and the unseen (supernatural).
According to this view, man faces both unseen and seen and interprets truth against these two interfacing halves of reality.  Thus Paul declares that as men live out their lives they are spectacles, "unto the world, and to angels and men." (1 Cor. 4:9)
In opposition to modern naturalism's one dimensional view, Paul affirms that total reality consists of two halves, hence this earth (the seen) is really a theater and men are actors on its stage observed not only by other men (the seen) but by the Spirit of God and angels (the unseen).
Though men cannot see the Spirit of God and very rarely see angels they can see, hear and interact with men.  The Spirit of God opens our eyes to understanding (Ps. 118: 34, 125, 144), tests our hearts, knows out secrets, motives, and thoughts (Psa. 17:3; 44:21; 139:1-4).
Both holy and unholy angels are all around us, watching, listening, helping and protecting if holy, if unholy then binding the disobedient to their power.   Just as the Lord of Hosts gives His Holy Spirit to those who love and obey Him, He can send evil spirits upon those who are rebellious, live in persistent sin, practice occult arts or men who in their pride, covetousness and envy reject and hate Him as was the case with Karl Marx and Nietzsche, the apostate Christian philosopher who proclaimed the death of God.  Unto these men the Lord of Hosts sent evil spirits just as He sent one to King Saul (1 Sam. 16:14).   The evil spirit influenced and disordered Saul's thinking, afflicted him with obsessions and paranoia, befouled his conscience, and inflated his disordered passions thereby, "filling him with unrest, anger, fear and murderous intent."  (Occult Bondage and Deliverance, Kurt E. Koch, p. 137)
Dr. Kurt Koch (1913-1987) was a highly respected German minister who pastored, counseled and delivered in excess of twenty thousand people suffering from demonic subjection. According to Koch, demonic subjection is an increasingly common occurrence in post-Christian Western and American society.  Most people have little or no clue that they are in fact demonically subjected while some people, such as Marx, Nietzsche, Hitler and Stalin seem to possess a limitless supply of demonic energy, especially when engaged in imposing their will over the wills of others.
There are many underlying causes of demonic subjection.  Koch delineates some of the leading ones common to apostatizing America:
"If a person blatantly lives a life of sin and persistently resists the Spirit of God and remains completely unrepentant, or…carries the sin of murder or abortion on his conscience, or has committed perjury or practical incest, if he has cursed his fellow men or blasphemed against the cross or against Christ, the Holy Spirit, or God, then he will have laid himself open to the devil's attacks.  Every curse is in fact a cry to the devil, and can…lead a person into bondage." (Koch, p. 138)
"….God created man in his own image…..male and female created he them." Gen. 1:27
According to the uniquely Christian view of total reality, the essence of the human is not the body and brain (the seen) but the unseen…the soul/spirit:
"It is the soul alone that God made in his own image and the soul that he loves…For the sake of the soul…the Son of God came into the world…" (Incomplete Work on Matthew, Homily 25, Ancient Christian Devotional, Oden and Crosby, p. 153)
Building off of the view of man as embodied spirit, St. Augustine (AD 354-430) affirmed that as all men are the spiritual image bearers of the supernatural Triune God in three Persons, then it logically follows that each man is a person; a trinity of being comprised of soul/spirit (unseen), and body, brain (seen).
The citadel of the soul is spirit (heart).  Spirit is immortal and self-aware.  It can will and think and is responsible for what it wills, thinks, speaks, and acts on while in this world.
Spirit is the unique property that distinguishes soul from the material body in which it is fully embedded.  In Biblical thought, spirit allows man to spiritually transcend the natural dimension in order to access the third Heaven.  By way of prayer and petitions the spirit of man's mind allows him to enter into a personal relationship with the Spirit of God.  Through this relationship, spirit is renewed over time, thus enabling man to more perfectly orient the manner of his thoughts, passions, words and actions in this world in preparation for eternity in Paradise.
In Christian thought, a person is a spirit (self) and personality is the total individuality of the spirit.  Without spirit there is no 'self,' hence no person.
The key to personal liberty in the natural or sensory half of reality is man's spiritual liberty contrasted against a genetically pre-programmed animal-like orientation.  Animals have souls but not spirits, the basis of intelligence, sensitivity, imagination, self-consciousness, reflection back and forward into time, and the capacity for truth and moral goodness.
A person is uniquely free because he can spiritually transcend his material brain to access the Spirit of the Lord as Paul affirms:
"Now the Lord is Spirit, and where the Spirit of the Lord is, there is freedom." (2 Cor. 3:17)
Vishal Mangalwadi, India's foremost Christian intellectual observes that this historically unique concept of man as God's spiritual image-bearer gave birth to the "belief in the unique dignity of human beings," and this is the force,
"…that created Western civilization, where citizens do not exist for the state but the state exists for the individual.  Even kings, presidents, prime ministers, and army generals cannot be allowed to trample upon an individual and his or her rights." (Truth and Transformation: A Manifesto for Ailing Nations, Mangalwadi, pp. 12-13)

One-Dimensional Godless Naturalism: the Reality of Non-Self
Modern naturalism, whether of materialist or pantheist permutation positing a non-existent immanent conception of deity (i.e. Omega, Gaia) is at bottom Godless, and said Ravi Zacharias,  absolutely nothing,
"… has a more direct bearing on the moral choices made by individuals or the purposes pursued by society than belief or disbelief in God." Key issues of the day "whether it be…sexual orientation and practice, or life in the fetal stage, sooner or later filter down to whether there is a God, and if so, has he spoken?" (The Real Face of Atheism, Zacharias, p. 21)
In "The Gnostic Religion," Hans Jonas provides a full-scale study of the heretical world of pre-Christian and Christian era pagan Gnostic nihilism together with its modern variants:  materialist and pantheist naturalism.
Jonas writes that while ancient Gnostic pagan man was thrown,
"…into an antagonistic, anti-divine, and therefore anti-human nature, modern man (is thrown) into an indifferent one." (p. 338)
The ancient gnostic conception was still anthropomorphic despite the nihilism, hostility and demonic.  But its' modern counterpart with its' indifferent nature, its' completely godless, soulless, anti-human, demonic nature, represents the "absolute vacuum, the really bottomless pit."
At least the ancient Gnostic dualism, as fantastic as it was, was at least self-consistent, as there was the illusion of a source for 'self' (being).   Not so for its' modern counterpart:
"So radically has anthropomorphism been banned from….nature that even man must cease to be conceived anthropomorphically if he is just an accident of nature.  As the product of the indifferent, his being, too, must be indifferent.  Then the facing of his mortality would simply warrant the reaction, 'Let us eat and drink for tomorrow we die." (ibid, p. 339)
In conclusion:
"…modern nihilism (is) infinitely more radical and more desperate than gnostic nihilism ever could be for all its panic terror of the world and its defiant contempt of its laws.  That nature does not care, one way or the other, is the true abyss.  That only man cares, in his finitude facing nothing but death, alone with….the objective meaninglessness of his projected meanings, is a truly unprecedented situation." (Jonas, p. 339)
In other words, the death of the living God of Revelation means there is neither source for life and 'self' (soul/spirit) nor for higher truth and morality, purpose, meaning, salvation and eternity.   For depersonalized man, the evolved ape or bag of chemicals, there is nothing—no heaven above, no hell below and no,
"…. vast mind behind the framing of the world; no transcending voice giving counsel to this world…no light at the end of the tunnel (hence only) the loneliness of existence in its most desolate form."  (Zacharias, p. 27)
The determined assault against the living Holy God that began during the Renaissance gained speed and force with the materialist implications of Darwin's neo-pagan theory.  The idea that humans evolved by chance and natural selection from non-life bearing chemicals lay the axe at the very foundation of the Genesis account of creation ex nihilo.  On the heels of Darwin's theory Christianity came under forceful attack allowing a one-dimensional worldview draining into nihilism to be declared a scientifically supported reality.
Darwin's "Origin of Species" was published in 1859 and instantly and uncritically accepted by people such as Karl Marx, T.H. Huxley, Herbert Spencer, Ernst Haeckel in Germany and large numbers of clergy more eager to be thought scientific and modern than to defend the faith once given.
For materialist and pantheist alike, Darwin's theory was a wish come true and so became the center of their respective one-dimensional worldviews.
The demonized Karl Marx hated the God of Revelation and his exuberance for Darwin's idea prompted him to consider dedicating his Das Kapital to Darwin, an honor which he declined.  Since Marx favored scientific materialism the rationale behind his invitation to Darwin was that he saw how Darwin's materialist theory provided a scientific framework to support the economic infrastructure on which Marx could build his godless communist utopia.
Darwin's materialist theory and Marxist materialist presuppositions (economic theory based on envy and hatred of God) together with Freud's materialist-based analysis of religion and human sexuality threw faith in God and Christianity "over the wall of civilization,' said Zacharias:
"With such abusive attacks directed at religious belief coming from so many directions, it was left for someone to cast this creature called theism completely out, and exorcise the world of all such influence.  The one who did that was the German philosopher Friedrich Nietzsche." (p. 25)
By the time of Nietzsche, perceptive thinkers had already been expressing apprehension at the prospect of multitudes of unsuspecting Westerners who would eventually be cruelly exploited by anti-human haters of God.
With Nietzsche, dreadful apprehension deepened into certainty, for Nietzsche despised religion in general, but upon Christianity he poured his unbridled fury:
"I call Christianity the one great curse, the one enormous and innermost perversion, the one great instinct of 
revenge, for which no means are too venomous, too underhanded, too underground, and too petty." (Nietzsche in "The Life of Nietzsche," Faru Forster Nietzsche, 1921, p. 656)
However, rather than mindless infatuation for Darwin's idea, Nietzsche (1844–1900) harshly criticized it:
"What surprises me most when I survey the broad destinies of man is that I always see before me the opposite of that which Darwin and his school see or want to see today: selection in favor of the stronger, better-constituted, and the progress of the species. Precisely the opposite is palpable … I incline to the prejudice that the school of Darwin has been deluded everywhere…" (Nietzsche: The evolutionist who was anti-God and anti-Darwin, Russell Grigg, creation.com)
Nietzsche was not anti-evolution but rather had his own evolutionary conception which he called "the will to power."
While Darwin received his idea from his pantheist grandfather Erasmus Darwin, Nietzsche's conception was preceded by mystical ecstasy.  Nietzsche experienced two mystical encounters with the first one taking place in August, 1881.
Charles Andler writes that previous to his scientific reasoning, Nietzsche received revelations during mystical encounters just as Spinoza did.  Mystical ecstasy,
"…. preceded (Spinoza's) system and his geometric form, thus, with Nietzsche mystical ecstasy preceded his scientific reasoning." (Charles Andler cited by Henri De Lubac, "The Drama of Atheist Humanism," p. 481)
According to Henri De Lubac, secret knowledge was revealed to Nietzsche that he was "….the first of men to know.'   The shock of it was sudden and profound.  Though no direct document relates his experience sure evidence is found in an agitated page of Ecce Homo where Nietzsche wrote:
"Suddenly, with sureness, with indescribable delicacy, a thing makes itself seen, makes itself heard.  It shakes you, it overwhelms you right to your innermost depths.  You hear it…You let it fill you….A thought blazes forth like a flash of lightening…It imposes itself as a necessity…I never had to choose it.  It is an ecstasy….You are enraptured, taken outside of yourself…All of this…is accompanied by a tumultuous feeling of liberty, of independence, of divinity…There you have my experience of the inspiration." (Lubac, p. 472)
In the months that followed he remained silent about the knowledge he received.  But in August of 1882 he discussed his experience with Lou Salome.  Salome writes that Nietzsche spoke of his encounter only in obscure words and with hushed voice.  Giving "every indication of the most profound horror" Nietzsche described the terrible and marvelous revelation he had received with two words: Eternal Return. (ibid, p. 473)
In the autumn of 1882 he experienced his second encounter which he described in the poem Sils Maria:
"I was sitting and waiting, without waiting for anything/Beyond good and evil, tasting Light sometimes and sometimes shade/Absorbed by this brew…When suddenly…what was one became two, And Zarathustra passed before me…" (ibid, p. 475)
It was a vision without a doubt, precise and sudden:
"I could tell you the day and the hour….Zarathustra has fallen on me, he assaults me.."  (ibid)
Zarathustra was an evil spirit who confirmed to Nietzsche the 'truth' of the revelations already received, which included man's evolution from worms:
"You [mankind] have made your way from worm to human, and much in you is still worm. Once you were apes, and even now the human being is still more of an ape than any ape is." (Nietzsche, Thus Spake Zarathustra, Zarathustra's Prologue section 3, trans. by G. Parkes, Oxford University Press, New York, 2005, p. 11)
Henceforth, Nietzsche is an inspired prophet who knows for certain that the God of Revelation is dead, that man's evolution from worms is absolutely true, and that he is Jesus Christ's successor, the 'new' Christ.  Within ten days he drafted by way of automatic writing the whole first book of his prophecy.  He called his finished work Zarathustra, the new Bible of scientific evolutionary naturalism, and told the world to throw away all other books, for now you have my Zarathustra, "a new Holy Book." 
It was Nietzsche, the 'new' Christ, who saw that the death of the personal God had already begun to cast its first dark shadows over Europe, and though,
"the event itself is far too great, too remote, too much beyond most people's power of apprehension, for one to suppose that so much as the report of it could have reached them," still its advent was certain, and it was men like Nietzsche, the 'new' Christ who were "the firstlings and premature children of the coming century," the century of the "triumph of Nihilism." (Nihilism: The Root of the Revolution of the Modern Age, Eugene Rose, p. 44)
Nietzsche was the first apostate Christian to gaze fully upon man's loss of faith and its terrifying consequences.  With no living God 'up there' to obstruct his vision, the nihilism he saw was agonizing.  As there was no longer any Light from God above, there was only darkness in the hermetically sealed world below.  The paralyzing darkness that overtook the mind of the 'new' Christ was spiritual.  It was not so much,
"….an exterior phenomenon crowding inward but rather an inner blinding that spread outward." (Ravi Zacharias, p. 27)
This was precisely Nietzsche's point.  With the death of the personal God of Revelation the darkness of objective meaninglessness would penetrate every avenue of thought and life, making life itself unbearable with the consequence of hedonism, abortion, euthanasia, sodomy, suicide, drugs, crime and murder becoming virtues.
Speaking through the writings of the 'new' Christ, Zarathustra went on to say that because God had died in the 19th century there would follow two terrible consequences beginning in the 20th century. (Romans 1:18)
First, the 20th century would become one of the most evil century's in history, and second, a universal madness (Romans 1:21, 22) would break out and turn the once glorious W. Europe and America upside-down.
Though apostates and the apostatizing professed themselves wise, their cognitive thought processes would become darkened (vain) and with their conscience dead to sin they would become fools, meaning they would accept and publicly profess incredibly stupid conceptions of themselves (i.e., man is an evolved worm, ape or robot; man is evolving into god).
"And I will give children to be their princes, and the effeminate shall rule over them." Isaiah 3:4
In turning away from the Spirit of God and the truth He has given, 'wise' males will become effeminate cowards and females mannish.  They will be adolescent emotional-tyrants in adult-size bodies: sinister, greedy, spiteful, vindictive, treacherous, back-stabbing sophists.  They will celebrate Lucifer (the devil) and in their madness actively seek the way of Luciferian initiation because they will be spiritually blind in regard to total reality.  Like demons they will flee from the cross of Jesus but exalt the devil as the first free thinker, the genetic creator of man, the seething energy and angel of evolution.  Truth will be lies, evil will be good, unfaithfulness will be faith and the 'wise' will preach and blaspheme from pulpits, exercise political power, enact legislation, and wield broken law to plunder, punish, and ruin.
Zarathustra has been right on both counts.  First, apostatizing W. Europe and America, though dotted here and there by small islands of Light, decency and sanity, are becoming darkened, satanically inverted places ruled by the 'wise,' hence boiling over with madness, particularly Hollywood, academia, mainstream media and the highest, most powerful political offices in the land.   Second, Nietzsche was made to show the 'wise' what is in store for them by spending the last eleven years of his life insane.
A talk at Rhodes Forum, October 5, 2013…
First, the good news. American hegemony is over. The bully has been subdued. We cleared the Cape of Good Hope, symbolically speaking, in September 2013. With the Syrian crisis, the world has passed a key forking of modern history. It was touch and go, just as risky as the Cuban missile crisis of 1962. The chances for total war were high, as the steely wills of America and Eurasia had crossed in the Eastern Mediterranean. It will take some time until the realisation of what we've gone through seeps in: it is normal for events of such magnitude. The turmoil in the US, from the mad car chase in the DC to the shutdown of federal government and possible debt default, are the direct consequences of this event.
Remember the Berlin Wall? When it went down, I was in Moscow, writing for Haaretz. I went to a press-conference with Politburo members in the President Hotel, and asked them whether they concurred that the end of the USSR and world socialist system was nigh. I was laughed at; it was an embarrassing occasion. Oh no, they said. Socialism will blossom, as the result of the Wall's fall. The USSR went down two years later. Now our memory has compacted those years into a brief sequence, but in reality, it took some time.
The most dramatic event of September 2013 was the high-noon stand-off near the Levantine shore, with five US destroyers pointing their Tomahawks towards Damascus and facing them – the Russian flotilla of eleven ships led by the carrier-killer Missile Cruiser Moskva and supported by Chinese warships. Apparently, two missiles were launched towards the Syrian coast, and both failed to reach their destination.
It was claimed by a Lebanese newspaper quoting diplomatic sources that the missiles were launched from a NATO air base in Spain and they were shot down by the Russian ship-based sea-to-air defence system. Another explanation proposed by the Asia Times says the Russians employed their cheap and powerful GPS jammers to render the expensive Tomahawks helpless, by disorienting them and causing them to fail. Yet another version attributed the launch to the Israelis, whether they were trying to jump-start the shoot-out or just observed the clouds, as they claim.
Whatever the reason, after this strange incident, the pending shoot-out did not commence, as President Obama stood down and holstered his guns. This was preceded by an unexpected vote in the British Parliament. This venerable body declined the honour of joining the attack proposed by the US. This was the first time in two hundred years that the British parliament voted down a sensible proposition to start a war; usually the Brits can't resist the temptation.
After that, President Obama decided to pass the hot potato to the Congress. He was unwilling to unleash Armageddon on his own. Thus the name of action was lost. Congress did not want to go to war with unpredictable consequences. Obama tried to browbeat Putin at the 20G meeting in St Petersburg, and failed. The Russian proposal to remove Syrian chemical weaponry allowed President Obama to save face. This misadventure put paid to American hegemony , supremacy and exceptionalism. Manifest Destiny was over. We all learned that from Hollywood flics: the hero never stands down; he draws and shoots! If he holsters his guns, he is not a hero: he's chickened out.
Afterwards, things began to unravel fast. The US President had a chat with the new president of Iran, to the chagrin of Tel Aviv. The Free Syrian Army rebels decided to talk to Assad after two years of fighting him, and their delegation arrived in Damascus, leaving the Islamic extremists high and dry. Their supporter Qatar is collapsing overextended. The shutdown of their government and possible debt default gave the Americans something real to worry about. With the end of US hegemony, the days of the dollar as the world reserve currency are numbered.
World War III almost occurred as the banksters wished it. They have too many debts, including the unsustainable foreign debt of the US. If those Tomahawks had flown, the banksters could have claimed Force Majeure and disavow the debt. Millions of people would die, but billions of dollars would be safe in the vaults of JP Morgan and Goldman Sachs. In September, the world crossed this bifurcation point safely, as President Obama refused to take the fall for the banksters. Perhaps he deserved his Nobel peace prize, after all.
The near future is full of troubles but none are fatal. The US will lose its emission rights as a source of income. The US dollar will cease to serve as the world reserve currency though it will remain the North American currency. Other parts of the world will resort to their euro, yuan, rouble, bolivar, or dinar. The US military expenditure will have to be slashed to normal, and this elimination of overseas bases and weaponry will allow the US population to make the transition rather painlessly. Nobody wants to go after America; the world just got tired of them riding shotgun all over the place. The US will have to find new employment for so many bankers, jailers, soldiers, even politicians.
As I stayed in Moscow during the crisis, I observed these developments as they were seen by Russians. Putin and Russia have been relentlessly hard-pressed for quite a while.
The US supported and subsidised Russia's liberal and nationalist opposition; the national elections in Russia were presented as one big fraud. The Russian government was delegitimised to some extent.
The Magnitsky Act of the US Congress authorised the US authorities to arrest and seize the assets of any Russian they deem is up to no good, without a recourse to a court.
Some Russian state assets were seized in Cyprus where the banks were in trouble.
The US encouraged Pussy Riot, gay parades etc. in Moscow, in order to promote an image of Putin the dictator, enemy of freedom and gay-hater in the Western and Russian oligarch-owned media.
Russian support for Syria was criticised, ridiculed and presented as a brutal act devoid of humanity. At the same time, Western media pundits expressed certainty that Russia would give up on Syria.
As I wrote previously, Russia had no intention to surrender Syria, for a number of good reasons: it was an ally; the Syrian Orthodox Christians trusted Russia; geopolitically the war was getting too close to Russian borders. But the main reason was Russia's annoyance with American high-handedness. The Russians felt that such important decisions should be taken by the international community, meaning the UN Security Council. They did not appreciate the US assuming the role of world arbiter.
In the 1990s, Russia was very weak, and could not effectively object, but they felt bitter when Yugoslavia was bombed and NATO troops moved eastwards breaking the US promise to Gorbachev. The Libyan tragedy was another crucial point. That unhappy country was bombed by NATO, and eventually disintegrated. From the most prosperous African state it was converted into most miserable. Russian presence in Libya was rather limited, but still, Russia lost some investment there. Russia abstained in the vote on Libya as this was the position of the then Russian president Dmitry Medvedev who believed in playing ball with the West. In no way was Putin ready to abandon Syria to the same fate.
The Russian rebellion against the US hegemony began in June, when the Aeroflot flight from Beijing carrying Ed Snowden landed in Moscow. Americans pushed every button they could think of to get him back. They activated the full spectre of their agents in Russia. Only a few voices, including that of your truly, called on Russia to provide Snowden with safe refuge, but our voices prevailed. Despite the US pressure, Snowden was granted asylum.
The next step was the Syrian escalation. I do not want to go into the details of the alleged chemical attack. In the Russian view, there was not and could not be any reason for the US to act unilaterally in Syria or anywhere else. In a way, the Russians have restored the Law of Nations to its old revered place. The world has become a better and safer place.
None of this could've been achieved without the support of China. The Asian giant considers Russia its "elder sister" and relies upon her ability to deal with the round-eyes. The Chinese, in their quiet and unassuming way, played along with Putin. They passed Snowden to Moscow. They vetoed anti-Syrian drafts in the UNSC, and sent their warships to the Med. That is why Putin stood the ground not only for Russia, but for the whole mass of Eurasia.
There were many exciting and thrilling moments in the Syrian saga, enough to fill volumes. An early attempt to subdue Putin at G8 meeting in Ireland was one of them. Putin was about to meet with the united front of the West, but he managed to turn some of them to his side, and he sowed the seeds of doubt in others' hearts by reminding them of the Syrian rebel manflesh-eating chieftains.
The proposal to eliminate Syrian chemical weapons was deftly introduced; the UNSC resolution blocked the possibility of attacking Syria under cover of Chapter Seven. Miraculously, the Russians won in this mighty tug-of-war. The alternative was dire: Syria would be destroyed as Libya was; a subsequent Israeli-American attack on Iran was unavoidable; Oriental Christianity would lose its cradle; Europe would be flooded by millions of refugees; Russia would be proven irrelevant, all talk and no action, as important as Bolivia, whose President's plane can be grounded and searched at will. Unable to defend its allies, unable to stand its ground, Russia would've been left with a 'moral victory', a euphemism for defeat. Everything Putin has worked for in 13 years at the helm would've been lost; Russia would be back to where it was in 1999, when Belgrade was bombed by Clinton.
The acme of this confrontation was reached in the Obama-Putin exchange on exceptionalism. The two men were not buddies to start with. Putin was annoyed by what he perceived as Obama's insincerity and hypocrisy. A man who climbed from the gutter to the very top, Putin cherishes his ability to talk frankly with people of all walks of life. His frank talk can be shockingly brutal. When he was heckled by a French journalist regarding treatment of Chechen separatists, he replied:
"the Muslim extremists (takfiris) are enemies of Christians, of atheists, and even of Muslims because they believe that traditional Islam is hostile to the goals that they set themselves. And if you want to become an Islamic radical and are ready to be circumcised, I invite you to Moscow. We are a multi-faith country and we have experts who can do it. And I would advise them to carry out that operation in such a way that nothing would grow in that place again".
Another example of his shockingly candid talk was given at Valdai as he replied to BBC's Bridget Kendall. She asked: did the threat of US military strikes actually play a rather useful role in Syria's agreeing to have its weapons placed under control?
Putin replied: Syria got itself chemical weapons as an alternative to Israel's nuclear arsenal. He called for the disarmament of Israel and invoked the name of Mordecai Vanunu as an example of an Israeli scientist who opposes nuclear weapons. (My interview with Vanunu had been recently published in the largest Russian daily paper, and it gained some notice).
Putin tried to talk frankly to Obama. We know of their exchange from a leaked record of the Putin-Netanyahu confidential conversation. Putin called the American and asked him: what's your point in Syria? Obama replied: I am worried that Assad's regime does not observe human rights. Putin almost puked from the sheer hypocrisy of this answer. He understood it as Obama's refusal to talk with him "on eye level".
In the aftermath of the Syrian stand-off, Obama appealed to the people of the world in the name of American exceptionalism. The United States' policy is "what makes America different. It's what makes us exceptional", he said. Putin responded: "It is extremely dangerous to encourage people to see themselves as exceptional. We are all different, but when we ask for the Lord's blessings, we must not forget that God created us equal." This was not only an ideological, but theological contradistinction.
As I expounded at length elsewhere, the US is built on the Judaic theology of exceptionalism, of being Chosen. It is the country of Old Testament. This is the deeper reason for the US and Israel's special relationship. Europe is going through a stage of apostasy and rejection of Christ, while Russia is deeply Christian. Its churches are full, they bless one other with Christmas and Easter blessings, instead of neutral "seasons". Russia is a New Testament country. And rejection of exceptionalism, of chosenness is the underlying tenet of Christianity.
For this reason, while organised US Jewry supported the war, condemned Assad and called for US intervention, the Jewish community of Russia, quite numerous, wealthy and influential one, did not support the Syrian rebels but rather stood by Putin's effort to preserve peace in Syria. Ditto Iran, where the wealthy Jewish community supported the legitimate government in Syria. It appears that countries guided by a strong established church are immune from disruptive influence of lobbies; while countries without such a church ­ the US and/or France ­ give in to such influences and adopt illegal interventionism as a norm.
As US hegemony declines, we look to an uncertain future. The behemoth might of the US military can still wreck havoc; a wounded beast is the most dangerous one. Americans may listen to Senator Ron Paul who called to give up overseas bases and cut military expenditure. Norms of international law and sovereignty of all states should be observed. People of the world will like America again when it will cease snooping and bullying. It isn't easy, but we've already negotiated the Cape and gained Good Hope.
(Language edited by Ken Freeland)
"Who is a liar but he that denieth that Jesus is the Christ? He is antichrist, that denieth the Father and the Son" (1 John 2:22).
"And the fifth angel sounded the trumpet, and I saw a star fall from heaven upon the earth, and there was given to him the key of the bottomless pit." (Rev. 9:1)
In his Concise Commentary Matthew Henry identifies falling stars as tepid, indecisive, weak or apostate clergy who,
"Having ceased to be a minister of Christ, he who is represented by this star becomes the minister of the devil; and lets loose the powers of hell against the churches of Christ."
John identifies antichrists, in this case clergy who serve the devil rather than Christ, sequentially.  First, like Bultmann, Teilhard de Chardin, Robert Funk, Paul Tillich, and John Shelby Spong, they specifically deny the living, personal Holy Trinity in favor of Gnostic pagan, immanent or Eastern pantheist conceptions.   Though God the Father Almighty in three Persons upholds the souls of men and maintains life and creation, His substance is not within nature (space-time dimension) as pantheism maintains, but outside of it.  Sinful men live within nature and are burdened by time and mortality; God is not.
Second, the specific denial of the Father logically negates Jesus the Christ, the Word who was in the beginning (John 1), was with God, and is God from the creation of all things (1 John 1).  In a pre-incarnate theophany, Jesus is the Angel who spoke "mouth to mouth" to Moses (Num. 12:6-9; John 9:20) and at sundry times and in many ways "spoke in times past to the fathers by the prophets, last of all…" (Hebrews 1:1)  Jesus the Christ is the incarnate Son of God who is the life and light of men, who by His shed blood on the Cross died for the remission of all sins and bestowed the privilege of adoption on all who put their faith in Him. Therefore, to deny the Holy Father is to logically deny the deity of Jesus Christ, the incarnate Son of God, hence,
"…every spirit that confesseth not that Jesus Christ is come in the flesh is not of God: and this is that spirit of antichrist . . . and even now already is it in the world" (1 John 4:3).
According to Peter (2 Peter 2:1), falling stars will work among the faithful, teaching damnable heresies that deny the Lord, cause the fall of men into unbelief, and bring destruction upon themselves:
"The natural parents of modern unbelief turn out to have been the guardians of belief."  Many thinking people came at last "to realize that it was religion, not science or social change that gave birth to unbelief.  Having made God more and more like man—intellectually, morally, emotionally—the shapers of religion made it feasible to abandon God, to believe simply in man." (James Turner of the University of Michigan in "American Babylon," Richard John Neuhaus, p. 95)
Falling Stars and Damnable Heresy
Almost thirty years ago, two well-respected social science scholars, William Sims Bainbridge and Rodney Stark found themselves alarmed by what they saw as a rising tide of irrationalism, superstition and occultism—channeling cults, spirit familiars, necromancers, Wiccans, Satanists, Luciferians, goddess worshippers, 'gay' shamans, Hermetic magicians and other occult madness at every level of society, particularly within the most influential— Hollywood, academia and the highest corridors of political power.
Like many scientists, they were equally concerned by Christian opposition to naturalistic evolution.  As is common in the science community, they assumed the cause of these social pathologies was somehow due to fundamentalism, their term for authentic Christian theism as opposed to liberalized Christianity.  Yet to their credit, the research they undertook to discover the cause was conducted both scientifically and with great integrity.  What they found was so startling it caused them to re-evaluate their attitude toward authentic Christian theism.  Their findings led them to say:
"It would be a mistake to conclude that fundamentalists oppose all science (when in reality they but oppose) a single theory (that) directly contradicts the bible. But it would be an equally great mistake to conclude that religious liberals and the irreligious possess superior minds of great rationality, to see them as modern personalities who have no need of the supernatural or any propensity to believe unscientific superstitions. On the contrary…they are much more likely to accept the new superstitions. It is the fundamentalists who appear most virtuous according to scientific standards when we examine the cults and pseudo-sciences proliferating in our society today." ("Superstitions, Old and New," The Skeptical Inquirer, Vol. IV, No. 4; summer, 1980)
In more detail they observed that authentic 'born again' Christians are far less likely to accept cults and pseudoscientific beliefs while the irreligious and liberalized Christians (i.e., progressive Catholics, Protestant emergent, NAR, word faith, prosperity gospel) are open to unscientific notions.  In fact, these two groups are most disposed toward occultism.
As Bainbridge and Stark admitted, evolution directly contradicts the Bible, beginning with the Genesis account of creation ex nihilo.  This means that evolution is the antithesis of the Genesis account. For this reason, discerning Christians refuse to submit to the evolutionary thinking that has swept Western and American society.  Nor do they accept the evolutionary theism brought into the whole body of the Church by weak, tepid, indecisive, or apostate clergy.
Over eighty years ago, Rev. C. Leopold Clarke wrote that priests who embrace evolution (evolutionary theists) are apostates from the 'Truth as it is in Jesus.' (1 John2:2)  Rev. Clarke, a lecturer at a London Bible college, discerned that evolution is the antithesis to the Revelation of God in the Deity of Jesus Christ, thus it is the greatest and most active agent of moral and spiritual disintegration:
"It is a battering-ram of unbelief—a sapping and mining operation that intends to blow Religion sky-high.  The one thing which the human mind demands in its conception of God, is that, being Almighty, He works sovereignly and miraculously—and this is the thing with which Evolution dispenses….Already a tremendous effect, on a wide scale has been produced by the impact of this teaching—an effect which can only be likened to the…collapse of foundations…" (Evolution and the Break-Up of Christendom, Philip Bell, creation.com, Nov. 27, 2012)
The faith of the Christian Church and of the average Christian has had, and still has, its foundation as much in the literal and historic meaning of Genesis, the book of beginnings revealed 'mouth to mouth' by the Angel to Moses, as in that of the person and deity of Jesus Christ.  But how horrible a travesty of the sacred office of the Christian Ministry to see church leaders more eager to be abreast of the times, than earnestly contending for the Faith once delivered unto the saints (Jude 1:3).  It is high time, said Rev. Clarke, that the Church,
"…. separated herself from the humiliating entanglement attending her desire to be thought up to date…What, after all, have custodians of Divine Revelation to do making terms with speculative Biology, which has….no message of comfort or help to the soul?" (ibid)
The primary tactic employed by priests eager to accommodate themselves and the Church to modern science and evolutionary thinking is predictable.  It is the argument that evolution is entirely compatible with the Bible when we see Genesis, especially the first three chapters, in a non-literal, non-historical context.  This is the argument embraced and advanced by mega-church pastor Timothy J. Keller.
With a position paper Keller published with the theistic evolutionary organization Bio Logos he joined the ranks of falling stars (Catholic and Protestant priests) stretching back to the Renaissance.  Their slippery-slide into apostasy began when they gave into the temptation to embrace a non-literal, non-historical view of Genesis.  (A response to Timothy Keller's 'Creation, Evolution and Christian Laypeople," Lita Cosner, Sept. 9, 2010,creation.com)
This is not a heresy unique to modern times.  The early Church Fathers dealt with this damnable heresy as well, counting it among the heretical tendencies of the Origenists.  Fourth-century Fathers such as John Chrysostom, Basil the Great and Ephraim the Syrian, all of whom wrote commentaries on Genesis, specifically warned against treating Genesis as an unhistorical myth or allegory.  John Chrysostom strongly warned against paying heed to these heretics,
"…let us stop up our hearing against them, and let us believe the Divine Scripture, and following what is written in it, let us strive to preserve in our souls sound dogmas." (Genesis, Creation, and Early Man, Fr. Seraphim Rose, p. 31)
As St. Cyril of Alexandria wrote, higher theological, spiritual meaning is founded upon humble, simple faith in the literal and historic meaning of Genesis and one cannot apprehend rightly the Scriptures without believing in the historical reality of the events and people they describe. (ibid, Seraphim Rose, p. 40)
In the integral worldview teachings of the Fathers, neither the literal nor historical meaning of the Revelations of the pre-incarnate Jesus, the Angel who spoke to Moses, can be regarded as expendable.  There are at least four critically important reasons why.  First, to reduce the Revelation of God to allegory and myth is to contradict and usurp the authority of God, ultimately deny the deity of Jesus Christ; twist, distort, add to and subtract from the entire Bible and finally, to imperil the salvation of believers.
Scenarios commonly proposed by modern Origenists posit a cleverly disguised pantheist/immanent nature deity subject to the space-time dimension and forces of evolution. But as noted previously, it is sinful man who carries the burden of time, not God.  This is a crucial point, for when evolutionary theists add millions and billions of zeros (time) to God they have transferred their own limitations onto Him.  They have 'limited' God and made Him over in their own image. This is not only idolatrous but satanic.
Additionally, evolution inverts creation.  In place of God's good creation from which men fell there is an evolutionary escalator starting at the bottom with matter, then progressing upward toward life, then up and through the life and death of millions of evolved creatures that preceded humans by millions of years until at long last an apish humanoid emerges into which a deity that is always in a state of becoming (evolving) places a soul.
Evolution amputates the entire historical precedent from the Gospel and makes Jesus Christ unnecessary as the atheist Frank Zindler enthusiastically points out:
"The most devastating thing that biology did to Christianity was the discovery of biological evolution.  Now that we know that Adam and Eve never were real people the central myth of Christianity is destroyed.  If there never was an Adam and Eve, there never was an original sin.  If there never was an original sin there is no need of salvation.  If there is no need of salvation there is no need of a saviour.  And I submit that puts Jesus…into the ranks of the unemployed.  I think evolution absolutely is the death knell of Christianity." ("Atheism vs. Christianity," 1996, Lita Cosner, creation.com, June 13, 2013)
None of this was lost on Darwin's bulldog, Thomas Henry Huxley (1825-1985).  Huxley was thoroughly familiar with the Bible, thus he understood that if Genesis is not the authoritative Word of God, is not historical and literal despite its' symbolic and poetic elements, then the entirety of Scripture becomes a collection of fairytales resulting in tragic downward spiraling consequences as the Catholic Kolbe Center for the Study of Creation makes clear in part:
"By denying the historical truth of the first chapters of Genesis, theistic evolutionism has fostered a preoccupation with natural causes almost to the exclusion of supernatural ones.  By denying the several supernatural creative acts of God in Genesis, and by downplaying the importance of the supernatural activity of Satan, theistic evolutionists slip into a naturalistic mentality which seeks to explain everything in terms of natural causes.  Once this mentality takes hold, it is easy for men to regard the concept of spiritual warfare as a holdover from the days of primitive superstition.  Diabolical activity is reduced to material or psychological causes.  The devil and his demons come to be seen as irrelevant.  Soon 'hell' joins the devil and his demons in the category of antiquated concepts.  And the theistic evolutionist easily makes the fatal mistake of thinking that he has nothing more to fear from the devil and his angels.  According to Fr. Gabriele Amorth, the chief exorcist of Rome, there is a tremendous increase in diabolical activity and influence in the formerly Christian world.  And yet most of the bishops of Europe no longer believe in the existence of evil spirits….To the Fathers of the Church who believed in the truth of Genesis, this would be incredible.  But in view of the almost universal acceptance of theistic evolution, it is hardly surprising." (The Difference it makes: The Importance of the Traditional Doctrine of Creation, Hugh Owen, kolbecenter.org)
Huxley had 'zero' respect for modern Origenists and received enormous pleasure from heaping piles of hot coals and burning contempt upon them, thereby exposing their shallow-reasoning, hypocrisy, timidity, fear of non-acceptance, and unfaithfulness.  With sarcasm dripping from his words he quipped,
"I am fairly at a loss to comprehend how any one, for a moment, can doubt that Christian theology must stand or fall with the historical trustworthiness of the Jewish Scriptures. The very conception of the Messiah, or Christ, is inextricably interwoven with Jewish history; the identification of Jesus of Nazareth with that Messiah rests upon the interpretation of passages of the Hebrew Scriptures which have no evidential value unless they possess the historical character assigned to them. If the covenant with Abraham was not made; if circumcision and sacrifices were not ordained by Jahveh; if the "ten words" were not written by God's hand on the stone tables; if Abraham is more or less a mythical hero, such as Theseus; the story of the Deluge a fiction; that of the Fall a legend; and that of the creation the dream of a seer; if all these definite and detailed narratives of apparently real events have no more value as history than have the stories of the regal period of Rome—what is to be said about the Messianic doctrine, which is so much less clearly enunciated? And what about the authority of the writers of the books of the New Testament, who, on this theory, have not merely accepted flimsy fictions for solid truths, but have built the very foundations of Christian dogma upon legendary quicksands?" (Darwin's Bulldog—Thomas Huxley, Russell Grigg, creation.com, Oct. 14, 2008)
Pouring more contempt on them he asked,
"When Jesus spoke, as of a matter of fact, that "the Flood came and destroyed them all," did he believe that the Deluge really took place, or not? It seems to me that, as the narrative mentions Noah's wife, and his sons' wives, there is good scriptural warranty for the statement that the antediluvians married and were given in marriage; and I should have thought that their eating and drinking might be assumed by the firmest believer in the literal truth of the story. Moreover, I venture to ask what sort of value, as an illustration of God's methods of dealing with sin, has an account of an event that never happened? If no Flood swept the careless people away, how is the warning of more worth than the cry of "Wolf" when there is no wolf? If Jonah's three days' residence in the whale is not an "admitted reality," how could it "warrant belief" in the "coming resurrection?" … Suppose that a Conservative orator warns his hearers to beware of great political and social changes, lest they end, as in France, in the domination of a Robespierre; what becomes, not only of his argument, but of his veracity, if he, personally, does not believe that Robespierre existed and did the deeds attributed to him?" (ibid)
Concerning Matthew 19:5:
"If divine authority is not here claimed for the twenty-fourth verse of the second chapter of Genesis, what is the value of language? And again, I ask, if one may play fast and loose with the story of the Fall as a "type" or "allegory," what becomes of the foundation of Pauline theology?" (ibid)
And concerning Cor. 15:21-22:
"If Adam may be held to be no more real a personage than Prometheus, and if the story of the Fall is merely an instructive "type," comparable to the profound Promethean mythus, what value has Paul's dialectic?" (ibid)
After much thought, C.S. Lewis concluded that evolution is the central, most radical lie at the center of a vast network of lies within which modern Westerners are entangled while Rev. Clarke identifies the central lie as the Gospel of another Spirit. The fiendish aim of this Spirit is to help men lose God, not find Him, and by contradicting the Divine Redeemer, compromising Priests are serving this Spirit and its' diabolical purposes.  To contradict the Divine Redeemer is the very essence of unfaithfulness, and that it should be done while reverence is professed,
"…. is an illustration of the intellectual and moral topsy-turvydom of Modernism…'He whom God hath sent speaketh the Words of God,' claimed Christ of Himself (John 3:34), and no assumption of error can hold water in the face of that declaration, without blasphemy."
Evolutionary theists are serving the devil, therefore "no considerations of Christian charity, of tolerance, of policy, can exonerate Christian leaders or Churches who fail to condemn and to sever themselves from compromising, cowardly, shilly-shallying priests"—the falling stars who "challenge the Divine Authority of Jesus Christ." (ibid)
The rebuttals, warnings and counsels of the Fathers against listening to Origenists (and their modern evolutionary counterparts) indicates that the spirit of antichrist operating through modern rationalistic criticism of the Revelation of God is not a heresy unique to our times but was inveighed against by early Church Fathers.
From the scholarly writings of the Eastern Orthodox priest, Fr. Seraphim Rose, to the incisive analysis, rebuttals and warnings of the Catholic Kolbe Center, creation.com, Creation Research Institute, Rev. Clarke, and many other stalwart defenders of the faith once delivered, all are a clear, compelling call to the whole body of the Church to hold fast to the traditional doctrine of creation as it was handed down from the Apostles, for as God spoke and Jesus is the Living Word incarnate, it is incumbent upon the faithful to submit their wills to the Divine Will and Authority of God rather than to the damnable heresy proffered by falling stars eager to embrace naturalistic science and the devil's antithesis— evolution.  But if it seem evil to you to serve the Lord,
"…you have your choice: choose this day that which pleases you, whom you would rather serve….but as for me and my house we will serve the Lord." Joshua 24:15
Kit Daniels recently wrote a brief but very enlightening news story on InfoWars.com:
"On the August 6 edition of the Alex Jones Show, Dr. Ron Paul responded to this very straightforward statement which appeared in a recent New York Times article:
"'Some analysts and Congressional officials suggested Friday that emphasizing a terrorist threat now was a good way to divert attention from the uproar over the N.S.A.'s data-collection programs, and that if it showed the intercepts had uncovered a possible plot, even better.'
"'Well, it's not amazing that this is the truth,' Paul said in response. 'It's amazing, I think, that the New York Times would admit it.'
"Paul went on to say that the NSA's claim of saving Americans from dozens of terrorist attacks is simply rhetoric to prove that the agency's massive spying on Americans is a good thing.
"'Their (the NSA officials) claimed successes are all built on lies,' Paul said.
Paul referred to NSA Deputy Director John Inglis' admission that the agency's warrantless wiretapping only prevented maybe one terrorist plot and even that one is questionable, which contradicts the NSA's earlier claim of 54 thwarted plots.
"'It's all based on lies and I think this is probably a benefit to us because most Americans now are being very, very leery of what our government tells us,' Paul continued. 'This is a terrible thing to have to go through… who wants to have to give up on their country?'
"'We don't want to give up on our country but I think it's high time we gave up on a lot of our politicians and the way our government is being run.'"
See the report at:
Ron Paul Calls NSA's Alexander and Clapper Liars
What is even more amazing than the New York Times reporting such a story is the fact that some of Barack Obama's biggest Hollywood supporters are beginning to recognize the evil machinations of Obama's domestic spying.
Breitbart.com covered the following story:
"Actor Matt Damon told Black Entertainment Television (BET) that President Barack Obama 'has some explaining to do:'
"'There are a lot of things that I really question–the legality of the drone strikes, these NSA revelations. Jimmy Carter came out and said we don't live in a democracy. That's a little intense when an ex-president says that. So you know, he's got some explaining to do, particularly for a constitutional law professor.'
"When asked his opinion of the President's second term, Damon chuckled and said, 'He broke up with me.'
See the report here:
Damon is not the only one in Hollywood angry over the NSA's domestic spying. Included in the list are Alec Baldwin, Judd Apatow, Steve Martin, Rob Schneider, Patton Oswalt, John Cusack, Janine Turner, and even (Egad!) Michael Moore.
To read the actors comments, go here:
Here is my problem: how is it that liberal actors in Hollywood can see, and are willing to speak out against, the unconstitutional citizen spying apparatus that Barack Obama is implementing against the American people and our country's pastors and Christian leaders neither see it nor have spoken out against it? What the heck is going on? You mean to tell me that actors in Hollywood care more about freedom than the men standing behind America's pulpits? Creepers, Batman!
Plus, neither let us forget that it was George W. Bush who put all of the infrastructure, policies, and laws in place which created the machinery for everything that Obama's NSA is currently using against the American citizenry. This is NOT a political issue. Both Republican and Democrat administrations and congresses have collaborated to eviscerate the Bill of Rights and turn America into a giant surveillance society.
What is it about people (including Christians and Republicans) that cause them to be infatuated with a police state? All one has to do is say that some law, no matter how egregiously oppressive it might be, is in the interest of "national security," and, presto, everyone blindly supports it. Yes, yes, I realize that not everyone supports it. Ron Paul and a few others oppose this slippery slope; but the vast majority of Republicans and Democrats, pastors and Christians, liberals and conservatives, the media elite and journalists, do support it.
With all of this love and infatuation that so many people have with the Patriot Act, the Department of Homeland Security, the NDAA, the NSA, etc., why don't these same people love Nazi Socialism? After all, the surveillance society created by G.W. Bush and Barack Obama makes Hitler's spy apparatus look amateurish by comparison.
Does anyone really not know that the NSA is lying to us? Does anyone really believe that the surveillance society is about protecting the American people from a few thousand Sand People?
The last report I read on the topic said that the TSA now has almost ONE MILLION people on the no-fly watch list. Almost one million! Al Qaeda has never numbered more than a few thousand people (not to mention that Al Qaeda is a contrivance of our own CIA). And at the rate we keep killing their "number two" guys, it is questionable just how many of them are truly left. Let's put it this way: there are far more people on the TSA watch list than there are Al Qaeda members worldwide. But it really doesn't matter how many or few of them there are; they justify America's politicians turning the United States into a giant police state–for our own protection, or course. BLAH! BLAH! BLAH!
Researcher Joel Skousen quotes a Reuters news report saying, "Details of a U.S. Drug Enforcement Administration program that feeds tips to federal agents and then instructs them to alter the investigation trail were published in a manual used by agents of the Internal Revenue Service for two years.
"A 350-word entry in the Internal Revenue Manuel instructed agents of the U.S. tax agency to omit any reference to tips supplied by the DEA's Special Operations Division, especially from affidavits, court proceedings or investigative files. The entry was published and posted online in 2005 and 2006, and was removed in early 2007. The IRS is among two dozen arms of the government working with the Special Operations Division, including the Federal Bureau of Investigation, the National Security Agency and the Central Intelligence Agency."
Reuters broke another report about the way the government lies to us entitled, "U.S. directs agents to cover up program used to investigate Americans." From the report: "'I have never heard of anything like this at all,' said Nancy Gertner, a Harvard Law School professor who served as a federal judge from 1994 to 2011. Gertner and other legal experts said the program sounds more troubling than recent disclosures that the National Security Agency has been collecting domestic phone records. The NSA effort is geared toward stopping terrorists; the DEA program targets common criminals, primarily drug dealers.
"'It is one thing to create special rules for national security,' Gertner said. 'Ordinary crime is entirely different. It sounds like they are phonying up investigations.'"
See the report at:
U.S. Directs Agents To Cover Up Program Used To Investigate Americans
Ron Paul knows the NSA is lying to us; Alex Jones knows they are lying to us; Stewart Rhodes knows they are lying to us; Joel Skousen knows they are lying to us; Matt Damon knows they are lying to us; Alec Baldwin knows they are lying to us; the New York Times knows they are lying to us; Reuters news knows they are lying to us; even Michael Moore knows they are lying to us. So, why don't America's pastors and Christian leaders know they are lying to us?
When thespians become caricatures of a popular culture that accelerates the demise of civilization, the routine loses all comic relief. The dramaturge of classic theater, relegated to the standing room galley or the cheap seats, creates a void in context and meaning. Today the promenade of audience interaction merges with the performance of a surreal life play. Looking into the rabbit hole applauds an adventure in the wonderland of narcissism by adopting the cult of celebrity.
Chris Renzo writes in Waking Times, How Celebrity Culture is Destroying Who We Are.
"We live in a world that celebrates image over substance and because of this we have lost sight of who we are. We are bombarded daily with images that celebrate vanity, debauchery, and acts of senselessness. Through the corporate mass media we are subliminally told what to think, how to interpret the way society operates, what is "right," what is "cool," and how to keep from looking old and unhip."
It is said that the only thing funny about Henny Young jokes is his violin. Such quips like "My grandmother is over eighty and still doesn't need glasses. Drinks right out of the bottle." – seems downright dim-witted. However, the passé humor of your grandparent's generation is benign and harmless when weigh against the licentiousness of the actual lifestyles of the celeb sect. By comparison, George Carlin appears tame. The political innuendo in his humor, "Inside every cynical person, there is a disappointed idealist." approaches the wisdom of the Greek proverb, "Either dance well or quit the ballroom."
The entertainment industry does not qualify as being a cynic since their value culture never came near to being noble-minded. When they perform on stage their boogie moves and trip the light fantastic toe of their kinky art, Fred Astaire turns in his grave. Their lack of class to exit the theater and perform on the streets, set afire from the relativism of their decadent imagery, causes the pop culture to sink further into the sewer of Hollywood excess.
Gone are the days of Milton Berle, Jackie Gleason and Jack Benny. Ethnic humor, now banned from the airwaves, replaced with hip-hop, and rap music, prompts the next class in the School of the Arts to do the hood boogie-woogie. Clowns like the tame Red Skelton or the risqué Benny Hill were mild showmen judged against the likes of the Showtime staple of vulgarism. Bob Newhart's wit replaced with Kathy Griffin's filth is analogous about the state of mind in today's society.
The folksy humor of Will Rogers, rides into the sunset as the "Cowboy Way", replaced by the broke back way of life roundup, spread across the plains. Where is the humor in the eviction from the "Little House on the Prairie"?
That familiar Three Stooges carnival has become the Barak Obama circus. The spotless reflection of presidential shame, exhibited with each Leno appearance, razz the faithful follower fools. A pre-presidential appearance on Saturday Night Live video has the touchy feely and future fearless leader geared up to bring in a new era. Somehow, the skits of Moe, Larry and Curley give more confidence than the nauseating charms of the current joke POTUS.In the NeoCon publication FrontPage, Mark Tapson gives a damaging account of Actor Steven Weber Proves That 'Inside Every Liberal is a Totalitarian Screaming to Get Out.'
"Weber, a self-described "wise-ass" (he got that half-right anyway), posted a painfully unfunny political rant there entitled " Comedy Relief." As near as I can decipher it, the piece asserts that conservatives are a big joke, what with their insistence on sabotaging this country and demonizing the genius President Obama despite all the good he has accomplished.Weber clearly amuses himself, but when it comes to savagely funny and incisive political commentary, the man is no Mark Steyn. Here's an example of his wit and insight into current events: "Bin Laden's been gone, Qaddafi's ka-dead, and the Arab Spring's been sprung." Weber actually cites these as examples of Obama's "real foreign policy victories."

Weber is right about his vague statement that Obama has the American people "aroused and assembling." Yes, millions of Americans are aroused and assembling – not in support of Obama, but in opposition to his dismantling of our Constitutional rights, our military, our economy, our borders, our very exceptionalism."

While Weber is an insignificant celebrity, his essay in the Huffington Times reinforces the gonzo ignorance of glorified groupies exhorting their devotion to political correctness. The history of Hollywood disdain towards Free Speech is legendary, when practiced by traditional conservative Christians. The political affiliation of the Screen Actors Guild members is well known.
Backstage columnist Simi Horwitz reports in In Left-Leaning Business, Conservative Actors Feel Marginalized.
"There are well-known conservative actors—including Gary Sinise, Tom Selleck, Patricia Heaton, James Woods, Robert Davi, James Belushi, Dennis Miller, and Sylvester Stallone—but according to Morris, their numbers are far fewer than those in the left-wing camp and, more important, they simply don't have the clout. "If you think even for one instance Stallone can get the same press as Clooney, you're nuts," he said. "Clooney is a media darling. If he says something he's taken seriously. If Stallone says something, it's 'Look what the asshole said.' "
Well, "That's Entertainment" in the world of star power mania.
From Big Hollywood, the Breitbart team argues back in March 2013, Andrew Was Right: CPAC Hollywood Panel Confirms Culture's Impact On Politics.
"Andrew's message that culture is upstream from politics could be heard loud and clear Friday during a panel of Hollywood heavy hitters who implored to directly engage the entertainment industry.

John Sullivan, director of 2016: Obama's America, told the crowd the biggest deficit conservatives face today isn't at the ballot box. The "cultural deficit" remains staggering, Sullivan said, estimating about $4 billion is being spent "working against conservative values" when one considers the total money spent on movies and television product.

"Republicans will come into an election year, and they'll match the Democrats in political campaign contributions and pat themselves on the back on doing a good job," Sullivan said, ignoring the culture imbalance."
Now the clowns that control the organization apparatus in both criminal political parties really despise Will Rogers the moralist.
Tom Ashbrook from On Point writes,
"Before Jon Stewart and Stephen Colbert and Mort Sahl and Lewis Black, Americans fell in love with a cowboy comedian who told it like it was, plain and simple.

Will Rogers was famous for his lariat and rope tricks, his aw-shucks way, his common touch. Everything he knew he read in the newspapers, he said.

But in his day, Will Rogers, homespun comic, was a much bigger draw than Oprah, and a political powerhouse. His humor moved the nation."
"He was the most incisive political commentator of his era who, beneath his humor, provided his countrymen a critically honest appraisal of American politics and world affairs. Few men touched the American moral and political conscience more deeply than Rogers. His astute observations, his ability to go straight to the heart of the matter and then put that into words that resonated with his listeners, propelled him to a level of influence unequaled in American history. When the witty one-liners are stripped away from Rogers's message, a sobering and powerful view of his political clout appears. A closer look at whom he met, where he traveled, and the subjects of his writings and speeches reveals not so much a comedian but a true political insider with the power to shape public opinion and ultimately influence public policy."
The intense cultural imbalance that Mr. Sullivan asserts did not exist back in the day of Will Rogers. Although the reappearance of the American innocence of nearly a century ago will never return, the character of traditional principles and values remain intact for the remnant of faithful loyalists, who adhere to the spirit of limited government and individual liberty.
Corporatists and authoritarians, of all persuasions and ideologies are essentially anti (small r) republicans. There is no humor coming out of the camps of these culturally deprived "true believers". The achievement of crowd ignorance is significantly a product of mass media distortion and deception. Entertainment artists are not a privileged class, contrary to their own self-pronouncement.
The stupidity that Will Rogers speaks of, intentionally designed to cast a tragic play for the country, is a national pandemic. Buffoons that use comedic lingo to push a repressive agenda are not funny. Actors who lionize tyrannical outlaws and insert subliminal messages in the recital of their play-acting are wretched role models.
Emphatically, the public needs to have the last laugh. An old fashion boycott is in order. Lost generations that swallow the poison from popular culture icons need a sanity intervention. Stop the support of your own ruin. Artists are naturally insecure. Make sure their fear becomes a permanent proviso every time they betray our heritage. Shut off the tube, turn the volume to zero and regain a healthy perspective on your own well-being.
Secret agents are supposed to be secret but their existence is common knowledge.  We know that they exist, but most people don't know what they get up to, what they actually do.  The main reason for this is that the conventional news media coverage of intelligence agencies focuses almost exclusively on them gathering information, portraying them as passive observers of the shadowy underworlds that surround our 'civilisation'.  Their active role in covertly wielding influence on both a small and large scale is essentially ignored.
The vacuum left by the absence of real-life news media reporting on the actions of the secret services is filled with spy-fi, or spy fiction.  The world's most famous spy, James Bond, has been aped across the world, the US versions even sometimes bearing the same initials – Jack Bauer from 24 and Jason Bourne from the Bourne films are simple examples.  Throughout the decades it has largely been British authors – Somerset Maugham in the 1930s, Ian Fleming in the 1950s, John le Carré and others since then – who set the tone and standards for spy-fi authors.  Most of these people were themselves spies for the British security services – Maugham worked for MI6 during WW1, Fleming ran a naval intelligence commando unit during WW2, le Carré was MI5 and MI6.
It was in Fleming's James Bond novels in the 1950s that the CIA, at that time an agency whose existence was not officially admitted, were first named and portrayed.  As recent research by Dr Christopher Moran has shown, Fleming was friends with then-CIA director Allen Dulles, who was 'fascinated' by the Bond novels and in particular the gadgetry.  Over time the two became closer friends, to the extent that Dulles even asked Fleming to use his popular books to help portray the CIA in a positive light.  Similarly, it was British filmmaker Alfred Hitchcock who largely created the spy thriller genre in cinema in the inter-war period.  It was in Hitchcock's late-50s film North by Northwest that Hollywood first named and depicted the CIA.  In both print and on the screen it was left to British creative talent to break the ground of public portraits of the CIA.
However, unlike Fleming and others, there is no evidence that Hitchcock himself ever worked for the security services, though he was spied on for a time by the FBI.  This included one incident in the early 1960s where an FBI mole at Revue Studios told the Bureau that a character in an episode of Alfred Hitchcock Presents was an 'improper portrayal of an FBI agent'.  The Feds applied pressure and the character was watered down to being a private detective who used to work for the Bureau.
Much the same process continues today.  The former head of MI5 Stella Rimington is writing popular spy-fi, the British security services provided 'former' officers as advisors on the hugely popular TV show Spooks and the CIA is deeply involved in Hollywood.  In my previous article for this site I outlined how the CIA's first official entertainment industry liaison Chase Brandon recruited actress Jennifer Garner to appear in a CIA recruitment ad.  However, that is just the tip of the iceberg.
Chase Brandon was a technical consultant on the show Alias, which launched Garner to stardom.  He was also a consultant on The Sum of All Fears (2002) and The Recruit (2003), both immediate post-9/11 films that depicted the CIA in an extremely favourable light.  Just like the pre-9/11 Enemy of the State (1998) the images and stories in these films and TV shows are a synthesis of high-value production with the glory of the security state.  Sexy young things run about and look confused for our amusement, while advanced technology spies on everything to provide the watching audience with a near-omniscient perspective.  Two spectacles for the price of one, you might say.
One particular interesting nexus of connections is worthy of greater scrutiny.  The Sum of All Fears starred Ben Affleck in the 'sexy young thing running about' role.  Not long after, Affleck and Garner met while co-starring in the film Daredevil (2003) and they fell in love and got married in 2005.  This is perhaps not at all surprising as they had a lot in common: they were born in the same year, were both rising stars, and had both worked on CIA-assisted productions.  Since they met Garner appeared in a CIA recruitment ad (2004) and more recently Ben Affleck directed and starred in the Academy Award-winning film Argo (2012) which tells the largely true story of the CIA setting up a fake film company as the cover for a black operation.  It is fair to say that they are not only one of Hollywood's favourite couples, they are one of the CIA's favourites too.
The links don't stop there.  One of Argo's producers was George Clooney, who made Syriana (2007), based on former CIA officer Bob Baer's experiences in the Middle East.  Clooney is also a listed member of the Council on Foreign Relations, perhaps the most influential foreign policy think tank in the US.  Before he got involved in CIA productions Affleck also starred in Armageddon (1998) andPearl Harbour (2001), two action-disaster films that some people see as predictive programming for 9/11, the 'new Pearl Harbour'.  Both films were made by whizz-bang closeupwobblecam merchant Michael Bay, and both were produced with assistance from the Pentagon.
If all this is making you wonder whether Hollywood is largely populated by CIA agents and whether Affleck himself is a CIA agent then you aren't alone.  Fortunately, someone actually felt the need to ask Affleck about these issues:
That's right, according to Affleck 'Probably, Hollywood is full of CIA agents' that we don't know about.  However, it is perhaps more pertinent to focus our attention on the ones we do know about, such as Chase Brandon's replacement Paul Barry.  He told Dr Tricia Jenkins that in his view, 'Most Americans are content to accept Hollywood's message. Very few ever conduct any research to determine the truth. This is reinforced to us by the public e-mail we receive. In most instances, Hollywood is the only way the public learns about the Agency and Americans frequently shape their judgments about us based on films.'
What can we do about this?  For one, by spotting the spooks in Hollywood we can show those people who do shape their judgments about the CIA based on films that they are being duped, and deliberately so.  The CIA is not a heroic, patriotic institution that wants to protect the lives of ordinary Americans and help spread peace and freedom, no matter how many Chase Brandon-aided films put phrases like that in their dialogue.  If they were such an institution then they wouldn't have to employ people like Brandon and Barry to massage their image and weaponise the dream factories.  The very existence of people like Brandon and Barry tells us there's a problem within the CIA, a problem Hollywood cannot solve.  For another, the likes of Affleck and Garner are not celebrities we should look up to, but are the pawns of professional deceivers and therefore probably deserve our pity.  At the very least we could stop paying for our own deception, and encourage others to stop paying for theirs.
Tom Secker is a British based writer, researcher and filmmaker who specialises in terrorism, the security services and declassified history.  He has been writing on the philosophy and politics of fear since 2008. He also periodically contributes here on SmellsLikeHumanSpirit.com, and previously appeared on the Podcast in Episodes 12, 45, and 78. Below is his latest article, 'The CIA's role in Hollywood'