With the approval vote in the United Nation Security Council of the P5 + 1 Iranian agreement, a smorgasbord of eager trading partners claw themselves out of the woodwork. The liquid black gold rush is on. With the rescinding of sanctions put into motion, over time the wheels of commerce will be put back on track. No matter what the U.S. Congress does, the flood from international trade will start making deals with Iran.
A sample of some of these activities follows:
1) Even before sanctions are lifted, foreign investors try to tap into Iran
"Multinational mobile phone companies, car makers and hospitality firms are seen as the most primed to benefit from the lifting of sanctions.
Bank of America Merrill Lynch said it sees Turkey and the United Arab Emirates as likely beneficiaries from Iranian foreign trade, which could increase to $200 billion by 2020 from $80 billion now."
2) Corporate winners from the nuclear agreement
"Citi Research analyst Chris Wetherbee said the opening of Iran is a "net positive" for international tanker firms, because Iran's aging fleet won't be able to compete, and more energy supplies will be on the market."
"All of the major banking institutions in the industrial world will try to finance and facilitate increased trade with Iran," Christopher Whalen, senior managing director at Kroll Bond Rating Agency, told CNBC. "It's a big country, (and) they are very Western-focused. Iranians are consumers of everything. You can anticipate anything from industrial equipment to consumer products will definitely be bought, and will definitely be financed."
3) Lifting of Iran sanctions positive for Indian oil refiners: India Ratings
"Lower crude oil prices following the Iran nuclear deal will contribute positively to the Indian economy, across the oil and gas value chain barring domestic upstream players, India Ratings and Research has said.
A decline in oil prices could lower LNG (liquefied natural gas) prices and this is likely to benefit end-consumer industries such as fertilizer and petrochemicals, it said."
4) Pakistan Hopes to Benefit from Iran Deal, With Chinese Help
"Now, with the prospect of sanctions on Iran lifting in the near future, Pakistan is hoping to become one of the early beneficiaries of a nuclear deal between Iran and six world powers by finally completing the Iran-Pakistan pipeline.
But funding for the expensive project, expected to cost about $2 billion, is another problem for cash-strapped Pakistan.   That is why it is trying to piggyback this project on another one funded mostly by its rich neighbor, China.
China will provide 85 percent of the $2 billion required to build a liquid natural gas terminal at Pakistan's southern port city Gwadar.  The project includes a 700 kilometer long pipeline to other areas of the country."
5) Russia may benefit most from West's agreement with Iran
"Washington will live to regret this decision as its once greatest allies in the region, Saudi Arabia, Qatar, the United Arab Emirates, as well as Egypt and even Turkey, start to feel as though they were betrayed by the United States.
Looking to counter what the Gulf Arabs perceive as a genuine threat, logic dictates they are likely to turn to Russia for a fresh alliance and to help them counter the Iranian threat."
6) Lifting of sanctions brings hopes for Iran Air fleet frozen in time
"Trapped in isolation with outdated planes, Iran Air – a carrier dragged down by decades of economic restrictions – finally felt a gust of hope last week thanks to the international nuclear accord and a potential lifting of sanctions.
Once the deal is implemented, the Islamic republic will be able to replace its vintage aircraft, some of which are almost 30 years old."
All these examples share in a common interest that comes from commerce. Nonetheless, buying and selling is seldom a strict barter arrangement. The banking system and currency conversion for payment and settlement becomes a necessary component. The lifting of sanctions is really reducible to reestablishing the financial clearing function.
While the creation of the BRICS trading block provides a workable competing opportunity for Iran to engage, the necessity to transact with Western companies becomes obvious.
Replacement of an airline fleet means buying from Western companies like Boeing and Airbus.  Hoping that Russia or China would be able to construct an alternative is just not practical.
The Asian ship builders like South Korea may be looking for future tanker orders, since competitive fabrication companies are producing the most functional naval transports.
Finally, the consumer electronic sector sees the Iranian market as a prime target long restricted from all the gadgets that facilitate global communication.
The United States will lag behind most other countries from trading with Iran for a simple reason. Iranian unwelcoming attitudes towards America will translate into doing business with anyone but the Yankee devil, whenever possible.
While Iranian youth may be far more open to reinstituting commercial relations with America, the political regime holds fast to fighting the imperial globalization of Western corporatism.
In order to grease the gears of advantageous international commerce, the energy sector will still lead an Iranian economic reintegration. Marking the difference between mutually beneficial business transactions from corporatist exploration and plunder of natural resources, should be the task for going forward.
Set aside the politics of the neo-feudalism version of 21st colonialism and reopen the prospects of reducing tension and hatred by abolishing sanctions as a destructive tool for foreign policy.
All sincere parties benefit and profit from cordial business relations. Iran's desire to have sanctions eliminated offers hope that better relationships and positive interaction can progress.
The overwhelming approval of foreign nations to break the embargo of NeoCon "axis of evil" propaganda demonstrates that promoting "good business" is preferable to detrimental isolation and damaging hostilities.
The proper standard to adopt was established by George Washington in his Farewell Address.
"Harmony, liberal intercourse with all nations, are recommended by policy, humanity, and interest. But even our commercial policy should hold an equal and impartial hand; neither seeking nor granting exclusive favors or preferences; consulting the natural course of things; diffusing and diversifying by gentle means the streams of commerce, but forcing nothing; establishing (with powers so disposed, in order to give trade a stable course, to define the rights of our merchants, and to enable the government to support them) conventional rules of intercourse, the best that present circumstances and mutual opinion will permit, but temporary, and liable to be from time to time abandoned or varied, as experience and circumstances shall dictate; constantly keeping in view that it is folly in one nation to look for disinterested favors from another; that it must pay with a portion of its independence for whatever it may accept under that character; that, by such acceptance, it may place itself in the condition of having given equivalents for nominal favors, and yet of being reproached with ingratitude for not giving more. There can be no greater error than to expect or calculate upon real favors from nation to nation. It is an illusion, which experience must cure, which a just pride ought to discard."
Sanctions violate "conventional rules of intercourse". International affairs never remain constant. Notwithstanding, the wisdom of President Washington, the current political and economic culture is hell bent on breaking the rules for favorable commerce.  Resumed trade with Iran will offer a positive opportunity to lower the antagonistic tension and restart rehabilitative dialogue.
The results of mixing government and religion so terrified the men who crafted the United States Constitution that they created a document allowing the forces of evil to enter with ease; among these men were power hungry elitists who sought a powerful state.  The result was a government of the people by the people and for the people, complete with checks and balances; but the door to manipulation of the people was left unlocked.
President Andrew Jackson succeeded in stalling the usury mongers and their Second National Bank for several decades.  But the avaricious Bramble men (Judges 9:8-15) returned and found enough traitorous enemies of freedom in high places to steal control.  Policies that were already aggressive and belligerent now strayed into an arena that was clearly inimical to the interests of the United States.
WWI and WWII dragged us into European conflicts where we had no vested interest.  Unfortunately our citizens never understood that hidden forces were controlling our nation pushing it into illegitimate conflicts that were costly and murderous.
Behind this bloodthirsty mass murder was a quest for world government.  Following WWI the League of Nations was paraded out for American approval.   It was rejected.  The Bramble men, noted for being stiff necked, soon maneuvered hapless Americans into another European war and following WWII the push for a United Nations enamored enough avaricious politicians to get the United States involved in the U. N.'s sovereignty-robbing centralization.
The assault on the United States progressed slowly during the latter half of the Twentieth Century.  It involved draining wealth from the United States and transferring it to third world nations. This was accomplished by bribing congress to pass trade legislation that damaged American businesses and American workers. Costly mendacious propaganda programs accompanied these bills and by the beginning of the Twenty- First Century millions of high paying manufacturing jobs had been moved overseas, many of them to Japan and China; it was one of the largest transfers of wealth in the history of the world.
As despotic free trade agreements forced American workers into competition with Chinese workers (who entered the world market at $.25 an hour) high paying jobs migrated overseas like migrant birds flying south for the winter. A higher standard of living in the U. S. made it impossible for our workers to compete.   We were told that our economy would become a service economy and that we needed to educate our people to work in high tech industries.
As the high tech industry boomed, labor intensive parts were moved overseas and instead of producing wealth for Americans they added to the success of foreign manufacturers. The United States became a debt producing, consumer entity no longer creating tangible wealth. The futility of trying to create high paying jobs in an alien marketplace was glaringly apparent.
The Twenty-First Century has seen a more vigorous push to bring a reluctant America into a new world order.  Under the Obama Administration Congress passed The Trans-Pacific Partnership which was touted as a trade friendly, wealth producing bill that would benefit American workers.  The bill was fast tracked through congress where our treasonous elected representatives voted for it without reading or understood its contents.  It will add to the plundering of the U. S. economy.
The gross inefficiency involved in shipping goods across the Pacific Ocean and trucking them around the United States is another of the many dissonances in the tyrannical agenda of the Bramble men.  We are constantly regaled with the need to conserve energy while the economic order being imposed consumes more than any nation could possibly save.
The final results of the injurious trade agreements have not yet been fully realized.  American workers will not become productive until the standard of living reaches parity with the lowest wage nations of the world.  That will take time; wages in the U. S. will go down and wages in Asia will rise. As parity is realized the flow of immigration into the United States will diminish and a semblance of stability will be realized. As a poorer and less powerful nation Americans will work for lower wages and live without the luxuries they formerly enjoyed.  In the meantime the remaining wealth accumulated by the older, retired generation will be slowly siphoned off to higher taxes and inflation.
Signs of the new economy can be seen in shopping malls where stores are beginning to close leaving empty spaces that will remain unrented.  These unrented units are a result of a declining standard of living.  As this decline continues America's market will shrink and nations that depend on exports into it will suffer a serious drop in revenue.  The U.S. market has been the engine of economic progression for third world nations; their standard of living has risen as the U. S. standard declined.
Efforts to conquer and enslave the world's population are not new.  History is replete with empires that have had various amounts of success.  However, there has never before been a technology that would allow the amount of individual control that is now in the hands of the Bramble men nor have the people of the world ever been more self-absorbed and less aware of the danger.
During the past few decades United States has seen an astounding deterioration in public moral standards and a brazen willingness of our courts to erode existing concepts of righteousness.  The two party system has been compromised almost from the inception of the nation.  Government of the people, by the people, and for the people is an idea that placates the masses but in reality has failed to sustain freedom.
The Bramble men who own and control our press and media are currently busy obliterating the Confederate flag.  When they activate their massive propaganda machine it soon creates enough support for an array of evil agendas to cause serious conflicts in our society. They have supported abortion, feminism, homosexuality, open borders, restrictions on speech, Black militancy, special rights, social immorality, pornography, anti-Christianity, open borders and more.
The Bramble men seek historic revisionism as an additional means of destroying our Nation.  As I write this essay there is very little left of the free and righteous nation in which I grew up.  The Bramble men have succeeded in destroying our Constitution, our religion, our culture, our morality, our compassion, our money, our educational system, our food supply, our reputation and more.
Vice- President Biden claims the Bramble men have been responsible for legislation in favor of homosexual marriage.
While our insouciant citizens wallow in the mud of evil, the inexorable demolition of our nation continues.  They watch as the Bramble men select and properly endow the 2016 presidential candidates and line up to support one or the other of which will continue to ruin what used to be a free and prosperous nation.  It is a charade that has gone on for decades and will undoubtedly continue.
In "Our Threatened Freedom" R. J. Rushdoony writes, "If a civil government is a terror not to evildoers, but to the law abiding, then it has lost its main reason for existence.  Such a civil government has then become a self-serving power.  It collects taxes to support itself, grow bigger and richer, and to increase its power and control over us."  Pg. 236
America has become a large plantation where citizens work while the Bramble men skim the monetary cream from the operation leaving citizens, whose ancestors founded and built the nation, poor and disenfranchised.  It is a money energized rape that few of the victims recognize.
We are in the midst of the Battle of the Ages; a battle against "good" and "evil" – a war between the One True God and the Devil.  Few of our citizens know or care about the conflict.  Our churches have become useless, humanistic entertainment centers chosen by their parishioners as one would choose a good movie. Propaganda is pandemic.  We live in a sea of lies that distort reality and create a make believe world.
Humanists quickly lose their ability to discern truth and begin to avoid and denigrate those that tell them.  Elizabeth White, a Seventh Day Adventist writer, describes it this way: "Satan is seeking to deceive men and lead them to call sin righteousness, and righteousness sin.  How successful has been his world!  How often censure and reproof are cast upon God's faithful servants because they will stand fearlessly in defense of the truth!  Men who are but agents of Satan are praised and flattered, and even looked upon as martyrs, while those who should be respected and sustained for their fidelity to God, are left to stand alone, under suspicion and distrust." The Great Controversy, Pg. 98
Gay marriage defies God, It defies reason, and it defies nature.  It accurately represents the insanity that grips the evil Bramble men that American citizens have helped to acquire powerful positions in God's creation.  The Bible burners are on the precipice with their torches aflame.  They will try again to destroy the Word of God, but they will not succeed for the God of Abraham, Isaac, and Jacob will not allow it.  Out of this dark time will come a new and vital righteousness that will bring a different new world order built on the peace and prosperity of God's immutable Law
"The question is: By adhering to its highest principles and ideals, will America continue to have the moral authority to lead all people of goodwill? The answer remains to be seen. And that answer will have much to do with whether we have the courage to drive the money changers from the temple of democracy and recapture government of the people, for the people, and by the people".  Gary Hart
By now, everyone on the planet knows that the Supreme Court of the United States (SCOTUS) has rendered a decision to legalize same-sex marriage nationwide. In a landmark 5-4 decision, Justices Anthony Kennedy, Ruth Bader Ginsburg, Sonia Sotomayor, Stephen Breyer, and Elena Kagan ruled that states may not prohibit homosexual couples from getting "married." The reasoning of their decision was based on the 14th Amendment's "Due Process" clause.
Writing for the majority, Justice Kennedy said, "Under the Due Process Clause of the Fourteenth Amendment, no State shall 'deprive any person of life, liberty, or property, without due process of law.' The fundamental liberties protected by this Clause include most of the rights enumerated in the Bill of Rights."
Obviously, there is nothing in the Bill of Rights specifically about the right of homosexuals to "marry." But there is something in the Bill of Rights specifically about the right to keep and bear arms. Using the reasoning and conclusion of the Court's homosexual "marriage" ruling, states have absolutely no authority to deny recognition of concealed carry permits that have been issued in other states. In other words, if the 14th Amendment protects an unspecified right (same-sex "marriage"), it certainly protects a specified right (the right to keep and bear arms). And since some states recognize the right of citizens to openly carry firearms, this right should also be determined to be protected by the 14th Amendment. If states must recognize driver's licenses (and now same-sex "marriage" licenses) issued in other states, it is now clear that they must also be required to recognize concealed weapon licenses issued in other states.
See this report:
SCOTUS Same-sex Marriage Decision May Have Just Legalized The Concealed Carry Of Loaded Firearms Across All 50 States, Nullifying Gun Laws Everywhere  
It should be obvious to any objective person that by providing 14th Amendment protection to homosexual "marriage," SCOTUS has banned most gun control laws throughout the country. However, I seriously doubt that the five justices passing the same-sex "marriage" decision had gun control in mind. Nevertheless, that shouldn't stop gun rights activists from taking advantage of the SCOTUS decision.
Many libertarian jurists are lauding the SCOTUS same-sex decision as a victory for the right of individuals to enter into contracts with one another. But marriage is more than a "contract." It is an institution–an institution created by GOD. No human authority can redefine what our Creator has already defined in both revealed and Natural Law. Forevermore, true marriage can only be between a man and a woman–a SCOTUS decision notwithstanding.
Senator Rand Paul wisely noted, "While I disagree with Supreme Court's redefinition of marriage, I believe that all Americans have the right to contract.
"The Constitution is silent on the question of marriage because marriage has always been a local issue. Our founding fathers went to the local courthouse to be married, not to Washington, D.C.
"I've often said I don't want my guns or my marriage registered in Washington.
"Those who disagree with the recent Supreme Court ruling argue that the court should not overturn the will of legislative majorities. Those who favor the Supreme Court ruling argue that the 14th Amendment protects rights from legislative majorities.
"Do consenting adults have a right to contract with other consenting adults? Supporters of the Supreme Court's decision argue yes but they argue no when it comes to economic liberties, like contracts regarding wages.
"It seems some rights are more equal than others.
"Marriage, though a contract, is also more than just a simple contract.
"I acknowledge the right to contract in all economic and personal spheres, but that doesn't mean there isn't a danger that a government that involves itself in every nook and cranny of our lives won't now enforce definitions that conflict with sincerely felt religious convictions of others.
"Some have argued that the Supreme Court's ruling will now involve the police power of the state in churches, church schools, church hospitals.
"This may well become the next step, and I for one will stand ready to resist any intrusion of government into the religious sphere.
"Justice Clarence Thomas is correct in his dissent when he says: 'In the American legal tradition, liberty has long been understood as individual freedom from governmental action, not as a right to a particular governmental entitlement.'
"The government should not prevent people from making contracts but that does not mean that the government must confer a special imprimatur upon a new definition of marriage.
"Perhaps the time has come to examine whether or not governmental recognition of marriage is a good idea, for either party."
See the report here:
Rand Paul: Government Should Get Out of the Marriage Business Altogether
Note that Dr. Paul correctly recognized that the SCOTUS attempted to render a "redefinition" of marriage. That it did.
Since the beginning of human history (not to mention Western Civilization) marriage has been recognized as being between a man and a woman. Again, marriage is much more than a civil contract.
As I have noted several times, the right of civil contracts includes the right of homosexuals to enter into civil unions. But marriage is NOT a civil union. Nor is it merely a civil contract. In fact, real marriage is NOT a civil matter at all. It is a spiritual matter. Civil governments can recognize or not recognize all they want; it doesn't change the definition of marriage one iota. Civil governments can no more redefine marriage than they can redefine worship or prayer. Marriage is a divine institution. Therefore, it is completely outside the scope and jurisdiction of SCOTUS or any other civil authority.
The problem is that many years ago the Church decided to allow civil government licensing authority over marriage. When they did this, they absconded divine authority over marriage and reduced it into nothing more than just another government-sanctioned civil contract. Now the chickens have come home to roost.
The problem is not SCOTUS; the problem is the CHURCH.
Rand Paul is right: "Perhaps the time has come to examine whether or not governmental recognition of marriage is a good idea, for either party."
So far, the only State to have the correct response to the SCOTUS decision is the State of Alabama, led by my friend Alabama Supreme Court Chief Justice Roy Moore. The State of Alabama is encouraging county courthouses to not issue ANY marriage licenses. And this is exactly what many Alabama counties are doing. This strategy should be replicated by all fifty states and the counties within those states.
Furthermore, pastors across the country should stop performing ALL marriages that are licensed by the State. In other words, the Church should do what it did for some 1,800+ years of Church history: keep the State out of the marriage business.
But all of that doesn't change the intention of the Court decision and the agenda of the radical secularists who are the impetus behind the decision and their attempt to expunge all semblances of Christianity (and morality) from America's public life.
In the majority decision, Justice Kennedy attempted to throw people of faith a bone by stating, "Finally, it must be emphasized that religions, and those who adhere to religious doctrines, may continue to advocate with utmost, sincere conviction that, by divine precepts, same-sex marriage should not be condoned. The First Amendment ensures that religious organizations and persons are given proper protection as they seek to teach the principles that are so fulfilling and so central to their lives and faiths, and to their own deep aspirations to continue the family structure they have long revered."
However, notice that Kennedy said that religious people may "advocate" for traditional marriage, but he said nothing about non-compliance. What will happen to those pastors and churches that refuse to "marry" same-sex couples? If you think for one minute that radical homosexuals are going to be content with a Supreme Court decision that doesn't have enforcement power, you are very mistaken.
Already, allies of the militant homosexual agenda are promoting public censorship and the loss of tax exempt status for those churches that refuse to submit to the Supreme Court decision.
My friend Cal Thomas got it right: "Given their political clout and antipathy to Christian doctrines, some gay activists are likely to go after the tax-exempt status of Christian colleges that prohibit cohabitation of unmarried students, or openly homosexual ones, as well as churches that refuse to marry them. As with legal challenges to the owners of bakeries that have been in the news for refusing to bake a cake for same-sex weddings, activists who demand total conformity to their agenda will seek to put out of business and silence anyone who believes differently."
See Cal's column here:
You've Been Warned, America, Gay Marriage Is Just The Beginning
Cal is exactly right. The purge has already begun.
"CNN Senior Legal Analyst Jeffrey Toobin said that it wasn't legal 'to talk about gay people the way Justice Scalia used to talk about gay people' while recounting Scalia's prior dissent in Lawrence v. Texas on Friday's 'CNN Newsroom.'"
See the report here:
CNN's Toobin: Not 'Legal' For Scalia To Talk About Gay People Like He Used To
Again, this is from CNN's SENIOR LEGAL ANALYST. "Beam me up, Mr. Speaker." Anti-Christian purgers are already advocating the cancellation of the right of free speech in the wake of the SCOTUS decision.
Look at this: "A newspaper in Harrisburg, PA has announced henceforth it intends to censor certain views about marriage deemed no better than racism, sexism, anti-Semitism.
"John L. Micek, editorial page editor and formerly state capital reporter, made the announcement shortly after the Supreme Court handed down its imposition of gay marriage on the county. Micek wrote:
"'As a result of Friday's ruling, PennLive/The Patriot-News will no longer accept, nor will it print, op-Eds and letters to the editor in opposition to same sex marriage.' In a Tweet later in the day, Micek doubled down, 'This is not hard: We would not print racist, sexist, or anti-Semitic letters. To that we add homophobic ones. Pretty simple.'"
Here is the report:
Pennsylvania Newspaper Censors All Dissent On Same-sex Marriage
You can take this to the bank: there will be hundreds of local and State laws reflecting the SCOTUS decision and hundreds of lawsuits forthcoming against people who seek to live by their religious convictions to not directly participate in homosexual "marriages." And that means there will be hundreds of court decisions ruling in favor of the plaintiffs, hundreds of arrest warrants, civil fines, prison sentences, etc. Anyone who doesn't see this coming is blind.
Then there is this column written by Mark Oppenheimer who writes for America's flagship newspaper, The New York Times, calling for the elimination of tax-exempt status for churches on the heels of the SCOTUS gay "marriage" decision.
See Mark's column here:
Now's The Time To End Tax Exemptions For Religious Institutions
You can mark it down: his will not be the last such call.
So, this begs the question, what will all of these Romans 13 "obey-the-government-no-matter-what" preachers do now? When they are told by the IRS and local civil authorities to "marry" homosexuals or lose their tax exemption–or maybe even go to jail–what will they do?
All of this goes back to what I've been saying for years: the Church is to blame for this mess. Pastors are to blame for this mess.
For decades, pastors and churches allowed the state to supplant the authority of Christ over them. They volunteered to become creatures of the state by submitting to the IRS 501c3 non-profit, tax-exempt status. By doing so, they forfeited their independence and autonomy (not to mention their spiritual identity and authority) and became nothing more than a state-created non-profit organization. Again, now the chickens are coming home to roost.
Actually, I think it's time for pastors and churches to decide once and for all to whom they belong and what they are. And if that means losing their precious tax-exempt status, SO BE IT.
For the sake of tax exemption, pastors and churches have stayed mostly silent on virtually every evil contrivance of civil government under the sun. Most of them said nothing when SCOTUS expunged prayer and Bible reading from our schools; most of them said nothing when the Gun Control Act of 1968 (which is almost copied word for word from Adolf Hitler's gun control act) was passed; most of them said nothing when SCOTUS legalized the murder of unborn babies; most of them said nothing with the Patriot Act, Military Commissions Act, indefinite detention of American citizens under NDAA was passed, and just recently, when the Republican Congress collaborated with Barack Obama to cast America's national sovereignty upon the altar of international "free trade" deals. For the sake of tax exemption, the vast, vast majority of today's pastors and churches are totally silent about almost EVERYTHING.
So, what will America's pastors and churches do now? What will they do when they must choose between "marrying" same-sex couples and losing tax exemption? If their track record is any indicator, we know what most of them will do: THEY WILL SUBMIT TO CAESAR.
Plus, the SCOTUS decision opens the door for a host of other possibilities. If every consenting adult has an absolute right to enter into civil contracts, how can a State prohibit polygamy? In his dissenting opinion, Chief Justice Roberts said that the Court's decision to legalize same-sex "marriage" made the future legalization of polygamy inevitable.  Where does it end?
Popular radio talk show host Rush Limbaugh agrees with Justice Roberts. Read Rush's analysis here:
Rush Limbaugh: Here's What's Next For Marriages
And if a State must recognize polygamous "marriages," what's next? Where will it end?
And there is one more thing that almost no one is willing to talk about: what is at stake here is the national acceptance of sexual perversion. The SCOTUS decision lends national approbation to an act that our Creator has condemned with the strongest language. (See Romans chapter one.) It has lent national approbation to an act that Western Civilization has always (rightly) regarded as deviant.
Understand this: once any society universally embraces and promotes the sodomite lifestyle, there is no going back. One cannot find a single civilization in history that has survived once homosexuality has become a driving, dominant force over it. It is both a divine and Natural Law. There is a huge difference between recognizing the civil rights of individuals to live immorally (that is a personal matter between the individual and God) and forcing society as a whole to grant societal acceptance and recognition to the immoral act. To quote Rand Paul again: "The government should not prevent people from making contracts but that does not mean that the government must confer a special imprimatur upon a new definition of marriage." Yet, that is exactly what the Supreme Court has done.
But, once again, the fault is the Church. The Church has refused to be the moral leader of the country. Things like homosexuality are too "controversial" for most pulpits. It is a forbidden subject. And too many churches that have been willing to address the issue have done so with such a lack of love and compassion as to do more harm than good. To not speak the truth is bad; to not speak the truth in love is worse.
And dare I say that many of our Christian churches, schools, colleges, and universities have become breeding grounds for homosexual behavior. The absence of male leadership is epidemic in the Church–and in the home, for that matter. And by leadership, I do not mean dictatorship. But true, godly, strong, kind, loving male leadership has eroded significantly from twentieth, and now twenty-first, century churches.
The Church is the moral rudder of a nation. The SCOTUS decision to legalize same-sex "marriage" is the result of the Church abandoning its moral leadership. The Church surrendered its spiritual and moral authority to the state. Why should it now be surprised when the state chooses to not recognize a moral authority that the Church, itself, refuses to recognize?
The Source and the Effect…
Power is a key element in the function of a culture. Its source and the way it is used or controlled determine success or failure.
I am not opposed to scientific advancement or to the comfort and efficiency mechanical and technical minds have provided to humanity.  However, I am opposed to the deification of science and reason to the detriment of the peace and prosperity of the earth's population.
We are born of woman but ultimately our physical bodies return to the earth as dust.  We are tied to the earth for food and water and for the resources we use to create marvelous mechanical and technical devices.  Seeds produce plants and plants sustain both human and animal life.  Without food and water everything would die – humans, animals, plants, and insects.
Designed to rule the earth and all lower forms of life, we are equipped to find water, produce food and reproduce ourselves.  Our minds are capable of creating a proper government over the creation. However, we have a defect that prevents us from properly administering dominion.  Instead of accepting the reality that we are created beings made to live under the authority of our Creator we choose to use our godlike qualities in a quest for unaccountable individual control.  We seek to be like God exerting unauthorized power over ourselves and others.  This defect is the cause of murder, mayhem, and tyranny rather than justice and peace.
We arrived into a world already in existence and a society developed by previous tenants.  Helpless at birth we were fed and nurtured into childhood and on until we are able to care for ourselves. Rather than being humbly thankful for the gift of life we often rebel against source of life and act as if we are beholden to nothing and our existence authorizes us to bring power over it all.
Because we have refused to live under the authority of our Creator, who is our legitimate sovereign, we have allowed power to flow to the state which has now become our sovereign and is accruing absolute power.  We are unwilling to live under the rule of the One True God preferring the rule of our fellows whose evil dominion will begin to teach us the true nature of our fellow human beings.
Through several thousand years of human history the world population has been relatively small and our home on the earth was taken for granted.  Now that the world population has grown exponentially we are beginning to be concerned about its ability to sustain us.  We are even beginning to think we have outgrown our birthplace and must seek additional living quarters elsewhere in the universe.
The Industrial Revolution removed most of us from our land and employed us as cogs in the mass production of products that provide comfort and leisure.   Instead of working to supply food for our families on our own land we sold our land and moved to cities where we traded the independence and pride of ownership for easier work and leisure.
We now work for money instead of food and are subject to the manipulation of the value of the money and the availability of work itself.  Our destiny is in the hands of massive corporations that want to use us as units of production but do not want to know us or care about our welfare.  Children, welcomed as assets in the agrarian society, are now liabilities and our culture is no longer producing babies in quantities that replace the dead putting its continued existence in jeopardy.
Under the auspices of science with no consideration for the ancillary results we have delved into subjects that may be outside our permissions.  We are using our finite minds to tinker with the basic units of life hoping to affect the qualities of the embryo by modifying the DNA that controls it.  Others of us are working at producing robots that can act as human beings by making independent decisions and carrying them out.
As demography warns us that we are in danger of becoming a minority population in a land we and our ancestors founded and developed we ignore the warning, fail to make adjustments, and continue to support small families, abortion, and same sex unions
We are created beings constructed for obedience and humility.   Contrived, illogical theories of evolution provide the arrogance of autonomy and we begin to act like gods.  All humility evaporates and we begin to fight for control over our fellow human beings.   We, to whom life was a gift, who had nothing to do with our existence, seek to act as sovereign lords with the right to determine right and wrong and to live as kings in gifted space.
"Pride goes before destruction and a haughty spirit before stumbling.  It is better to be of a humble spirit with the lowly, than to divide the spoil with the proud."  (Prov. 16:18)  American exceptionalism and national pride have run its course and a stumble is imminent.
Paul Craig Roberts   points out that the boasting about winning WWII is not only impolite but totally wrong.  Russia through tremendous sacrifice of lives and property defeated Germany and Eisenhower invaded Europe after the war had been won.  Roberts claims the U. S. has not won a war since defeating the Japanese and that was more a technical achievement than a military victory. .
Pastor Chuck Baldwin   says that America has been a captive nation for more than a Century; controlled by a cabal of foreign bankers whose identity cannot be verified.  The Federal Reserve removed control of the nation from the people allowing bankers to control our government through manipulation of elections.  No one can win an election to a Federal Government position without supporting neo-Israel.  The neocons have gained enough power over policies to force the American people to finance their wars and their quest for world domination.
The United States of America is indeed a puppet nation inhabited by an insouciant people that are too lazy and gullible to discern reality and fight for righteousness.  While our people have been busy with their jobs and the enjoyment of a hedonistic lifestyle the basic unit of civilization has been dismantled and replaced by unreasonable and unnatural arrangements ineptly described as families; two men are a family, two women are a family, a woman and a child are a family, and a man and a child are a family – an individual and a dog may soon qualify. The conventional family composed of a married man and woman with children has been arbitrarily dismantled by powerful individuals who seek to certify deviant lifestyles.
"America and the World" is a 2008 book containing an interview with Zbigniew Brzezinski and Brent Scowcroft moderated by David Ignatious.  Brzezinski and Scowcroft have been long time advisers to U. S. presidents and other leaders.  On page 242 Brzezinski made this statement. "The president (George W. Bush) said in his latest State of the Union message that the defining character of the Twenty-First Century is going to be the struggle against terrorism.  This is an absurd statement – first of all it is 2008, so we still have 92 years to run.  To define the essence of this century so early on is premature.  What Brent and I are doing today is trying to grope our way towards a more complex and sophisticated definition of the challenges of the century, and to say how, in that context, an American national policy that combines power with principle Is the right response."
Brzezinski and Scowcroft are globalists but they seem to cling to the old fashioned idea of adhering to principles.  On the following page Scowcroft says the when he was in graduate school the bible for students of international politics was a book by Hans Morgenthau entitled "Politics Among Nations".  He describes the book this way: "international politics is a struggle for power and that power is the only thing that matters".
In 2003 I wrote an article entitled "Judeo-Christian Decadence"  (Read it here) it describes the education of many of the Bush II advisors who studied under University of Chicago professor Leo Strauss  The Strauss philosophy lacked principles.  It was Machiavellian, elitist, deceptive, and esoteric.  Out of it came the Project for the New American Century (PNAC), a neocon document that recommended growing our armaments and sending our armed forces into the world to exert American hegemony.  It was enthusiastically accepted by the Bush II Administration and has continued to exert heavy influence on our foreign policy.  Read about it here.  (Note that current presidential candidate Jeb Bush was one of the authors.)
Writing about the cabal that is controlling our world is a conjecture at best but it appears that the recommendations of men like Brzezinski and Scowcroft have lost their influence being replaced by the brutal power and shrewd deception of the neocon cabal.
PNAC was the guiding light of the George W. Bush Administration.  It developed the War on Terror and the ruse that America was in danger from Middle Eastern Muslim nations.  Brzezinski called the idea "absurd".
When the true ruler of the universe is ignored and individual sovereignty begins to create chaos power begins to flow to government.  When government becomes the sovereign the next step is a new world order.  To some a world order is an advancement that would stop war and bring peace.  To others it is considered a fulfillment of destiny for a superior group of people whose elite status entitles them to world hegemony.  This group of neocons whose power came to the fore during the Bush II Administration is in the process of destroying the United States of America by using it in their quest for world tyranny.
The new power brokers are not bound by principle.  Their conduct is both deceptive and cold blooded.  It is characterized by massive propaganda, outright lies, deception, cruel retaliation, and the use of power over law.  Their attempts to destroy the United States has had considerable success during the Twentieth Century and now that their hegemony is almost absolute they have accelerated their efforts during the decade and a half of the new era.
Efforts to bring the world order into existence peacefully using power and principle have been replaced by mass murder, lethal bombers, drones, and assassins.  With the traitorous help of our own elected representatives they have engaged us in an endless war against a nebulous enemy called "Terrorists". By propagandizing the lie that we are in danger they have used our armies to invade nations that could never be a threat to United States creating death and chaos among hundreds of thousands of innocent civilians.
Instituting unnecessary foreign wars and obligating the American people with massive debt without their approval can ultimately result in an aroused citizenry – even in an insouciant people. So the government has passed mountains of restrictive law that could remove all of our rights and bring on a grinding tyranny. . John Whitehead writes about it here.
Concentrations of power are dangerous.  During the late Middle Ages an accumulation of power in the Catholic Church produced a gross distortion of the character of the God it claimed to represent.  Murder, adultery, fornication, and conspiracy were evident in the hierarchy and cupidity resulted in a lucrative business in the sale of indulgences which not only distorted the essence of the Gospel but elevated an arrogant church into the sin of being like God.  Human beings in control of the church were offering forgiveness of sin in exchange for money.
Absolute power results in similar travesties whether vested in kings, in governments, churches, or private homes.  Those who exercise such power revert to the original sin of being like God.  They claim dominion over life and death and demand that their edicts are carried out under the threat of death.  The church had elevated itself into the wicked position of claiming its word was the Word of God.  To defy the church was heresy and heresy was punished with death.
The position of the Catholic Church during the middle ages was similar to that of the United States government under President Barak Obama. Our government seeks to prosecute Edward Snowden for revealing to the people a criminal invasion of the privacy of its citizens in defiance to the Fourth Amendment to our Constitution, the law of the land.  Just as the Catholic Church reserves the right to act as a god by forgiving sin, our government is claims the right to overrule our Constitution by blatant invasions of our privacy.   When exposed, evil being done under the cover of darkness bites like a rattlesnake!
The reformation began by publishing the Bible in languages that the people could understand and using it to preach the gospel and to point to the errors of Rome. In that era many people were blest to receive Biblical truths and began to follow a Reformed Christianity.
The Bible was purposely kept from the people allowing the Catholic Church to become humanistic without accountability.  It was access to the Bible that brought about the Reformation.  Reformers claimed the Word of God should govern the world – the Catholic Church claims that since it collated and put together the Bible, it is subject to the Church allowing the church to tinker with the Word of God..  Protestant Reformers believed.l the church should be subject to God and His Law along with all else.
Attempts to reform flagrant errors in the Catholic Church – errors both human and theological – resulted in charges of heresy and sentences of death.  There were similarities in the tyrannical governments of Stalin and Hitler.  Tyranny is a humanistic evil that echoes the Biblical record of the sin of Adam.  Instead of seeing themselves as created beings in need of the wisdom of the Creator men beguiled by the Devil see themselves as god and with the chaos and cruelty of Godlessness they produce murder and mayhem.
The Church refused to correct it errors and critics were burned at the stake. There is no Biblical support for Papal infallibility, for Baptismal conversion, for confessional forgiveness of sin, for worship and prayer to Mary or to any of the dead icons.  The original church of Jesus Christ continues as a sizeable world force but it is secular, a supporter of the world order, and promoter of heretical, humanistic theology.  Read here.
People who cling to sinful doctrines are often intellectually lazy and unwilling to join the perennial battle against evil by accepting the responsibility of supporting righteousness.  It is easier to maintain the status quo even if it is evil.
Tyranny is the destiny of nations that are too lazy to fight on the side of righteousness.
As right becomes wrong and good becomes bad, as the social structure of our once peaceful and prosperous nation is destroyed, and strife is purposely created, as the press promotes animosity between races and denigrates the basic religion of our nation,  as Hollywood desecrates morality and promotes violence, as our elected officials respond to illegitimate power and choose to believe the existence of ghostly dangers, as the generals who lead our armies accept fantasies and order them carried out, as laws are encoded that destroy our liberty and create a police state, as the legality of our Constitution is ignored, as we amass a debt that will enslave our children for generations, as our armies murder thousands of innocent civilians, as our churches become social clubs and fail to address immorality, as Satan dances gleefully in our nation's capital our citizens go about their daily tasks as if nothing is amiss.  That is what Paul Craig Roberts means by "insouciant".
Hard times are coming.  Death and destruction are hovering over us.  We are a rogue nation that has created the ire of a large portion of the world and we will reap what we have sown.  That is our destiny.  Our people have had access to the truth for decades but have preferred their intractable ignorance to the truth that could have set them free.  We have earned it, we deserve what is coming.
Absolute power is vested in God – legitimate human power is a derivative!
A major investigative report by the Washington Post tells a chilling story: police killings nationwide are on a pace to eclipse 1,000 by year's end. That's more than double the national average in recent years. Even more disturbing is the fact that police shootings are largely underreported. Mind you, these statistics do not include police-inflicted deaths by means other than police bullets, such as stun guns and people in police custody.
The report states, "'These shootings are grossly under­reported,' said Jim Bueermann, a former police chief and president of the Washington-based Police Foundation, a nonprofit organization dedicated to improving law enforcement. 'We are never going to reduce the number of police shootings if we don't begin to accurately track this information.'"
"And in a high-rise apartment in Birmingham, Ala., police shot an elderly man after his son asked them to make sure he was okay. Douglas Harris, 77, answered the door with a gun."
Mr. Harris is one of nearly 400 people who were shot and killed by police during the first five months of this year. This equates to more than two a day.
Eighty percent of the victims of police shootings were in possession of "potentially lethal objects." However, this statistic is deceptive, in that it includes people such as Mr. Harris who was simply armed for his own protection and was shot and killed because he was armed. The remaining victims were completely unarmed; and many were actually running away.
The dead ranged in age from 16 to 83. About half of the calls were in response to some sort of domestic disturbance. Some involved homeless people behaving erratically or someone threatening suicide. Nearly 25% of the victims were identified as being "mentally ill."
"In Miami Gardens, Fla., Catherine Daniels called 911 when she couldn't persuade her son, Lavall Hall, a 25-year-old black man, to come in out of the cold early one morning in February. A diagnosed schizophrenic who stood 5-foot-4 and weighed barely 120 pounds, Hall was wearing boxer shorts and an undershirt and waving a broomstick when police arrived. They tried to stun him with a Taser gun and then shot him."
Police are only authorized to use deadly force when they fear for their lives or the lives of others and there is an imminent threat to life. This is the same principle of law that governs the conduct of American citizens in general. However, nowadays, running away from a police officer could easily get one shot.
"Running is such a provocative act that police experts say there is a name for the injury officers inflict on suspects afterward: a 'foot tax.'"
Of the nearly 400 police killings so far this year, only three have resulted in an officer being charged with a crime. That's less than one percent.
"The low rate mirrors the findings of a Post investigation in April that found that of thousands of fatal police shootings over the past decade, only 54 had produced criminal ­charges. Typically, those cases involved layers of damning evidence challenging the officer's account. Of the cases resolved, most officers were cleared or acquitted."
According to FBI statistics, over the past several years, police have killed around 400 people each year. But this stat was achieved in just the first five months of this year. To be sure, many of these killings were completely justified–and sometimes even heroic.
The problem is, far too many chiefs of police, sheriffs, county prosecutors, judges, etc., are willing to either, 1) not properly and thoroughly investigate police killings or, 2) look the other way at questionable killings or, 3) actually cover-up wrongful deaths committed by police. Regardless, all of the above leads to a breakdown of justice and true law and order–and serious distrust on the part of the American citizenry regarding law enforcement agencies and the court system itself.
Just about everyone is predicting a long, hot summer of anti-police violence this year in many of America's major cities–especially after the highly controversial episodes involving police killings in Ferguson, Missouri, and Baltimore, Maryland. But the problem is much deeper than these two events. A recent history of police abuse and killings has produced deep resentment against the police, especially within many minority communities. And it's time that the American people (and especially America's police agencies) began realizing that this resentment is not entirely unfounded.
The Post report notes that for most police departments and sheriff's offices, a fatal shooting is a rare event (as it should be). However, 19 state and local police agencies have had at least three police killings so far this year including the police departments in Los Angeles, California, Oklahoma City, Oklahoma, and Bakersfield, California.
"The most troubling ­cases began with a cry for help.
"About half the shootings occurred after family members, neighbors or strangers sought help from police because someone was suicidal, behaving erratically or threatening violence.
"Take Shane Watkins, a 39-year-old white man, who died in his mother's driveway in Moulton, Ala.
"Watkins had never been violent, and family members were not afraid for their safety when they called Lawrence County sheriff's deputies in March. But Watkins, who suffered from bipolar disorder and schizophrenia, was off his medication. Days earlier, he had declared himself the 'god of the fifth element' and demanded whiskey and beer so he could 'cleanse the earth with it,' said his sister, Yvonne Cote.
"Then he started threatening to shoot himself and his dog, Slayer. His mother called Cote, who called 911. Cote got back on the phone with her mother, who watched Watkins walk onto the driveway holding a box cutter to his chest. A patrol car pulled up, and Cote heard her mother yell: 'Don't shoot! He doesn't have a gun!'
"'Then I heard the gunshots,' Cote said.
"Lawrence County sheriff's officials declined to comment and have refused to release documents related to the case."
"Catherine Daniels called police for the same reason. 'I wanted to get my son help,' she said. Instead, officers Peter Ehrlich and Eddo Trimino fired their stun guns after Hall hit them with the metal end of the broomstick, according to investigative documents.
"'Please don't hurt my child,' Daniels pleaded, in a scene captured by a camera mounted on the dash of one of the patrol cars.
"'Get on the f—ing ground or you're dead!' Trimino shouted. Then he fired five shots.
"Police spokesman Mike Wright declined to comment on the case. Daniels said no one from the city has contacted her. 'I haven't received anything. No apology, nothing.'
"But hours after her son was killed, Daniels said, officers investigating the shooting dropped off a six-pack of Coca-Cola.
"'I regret calling them,' Daniels said. 'They took my son's life.'"
See the Washington Post report here:
Fatal Police Shootings In 2015 Approaching 400 Nationwide
The Post report seems to suggest that the answer is for the Justice Department in Washington, D.C., to take a more active role in monitoring local and State policing. I strongly disagree!
One of the reasons why so many of our police officers and sheriff's deputies have become so abusive and trigger-happy is due to the training they are receiving. The "us versus them" mentality is much the result of training indoctrination. And, since 9/11 and the advent of the Department of Homeland Security (DHS), the federal government is mostly responsible for training policies, procedures, philosophies, etc., within State and local police agencies. In fact, most of our local police SWAT teams are trained by U.S. military Special Forces troops. DHS has turned our State and local police agencies into quasi-military units. And it has turned the U.S. citizenry into enemy combatants. I argue that the problems we are having with our police agencies today is the result of the ubiquitous and draconian influence from Washington, D.C.
Plus, think about the manner in which the federal government "bribes" State and local police agencies with all kinds of funding for everything from personnel to tanks and armored carriers, to sophisticated eavesdropping equipment, to military arms and ammunition, to helicopters, ad infinitum. If anything, the American people should be demanding that their local police departments and sheriff's offices STOP accepting federal funding OF ANY KIND for their agencies. The way it is now, our State and local law enforcement agencies are more beholden to Uncle Sam than they are to the people whom they are supposed to serve. To ask the federal Justice Department to become more involved in local policing is like asking the proverbial fox to guard the proverbial hen house. Do you really want to turn your local police department over to the people who massacred the Branch Davidians?
Another remedy is the citizens of our respective counties should demand that the State legislatures and/or county commissions establish an independent Citizen Review Committee charged with the task of investigating EVERY incident of alleged police abuse and, especially, EVERY incident involving a police shooting. Quite frankly, we can no longer trust the internal affairs division of our respective police agencies to adequately police their own. This committee should have the financial ability to hire independent private investigators to examine these incidents. And the committee should be given teeth. It should be mandatory that the prosecutor's office prosecute an officer if the committee investigation finds probable cause–in much the same way that a grand jury's indictment is binding. It would be even better if an independent prosecutor was assigned to these type cases. In many counties, blatant cronyism  between the prosecutor's office and the city police departments and county sheriff's office is way too common. The money should be taken from the annual budget appropriated for the actual police agencies. After all, providing accountability to the public is as much a part of a police department's responsibility as providing a squad car or K-9 unit to police personnel. Without accountability and the respect of the public, all of the police personnel and equipment in the world is not sufficient to keep the peace.
Thirdly, the American people should demand that appropriate tax-dollars be allotted for the Office of Public Defender (OPD)–even if that means it is taken from funds allotted to police departments. In most states and districts, the OPD is one of the most underfunded entities of all. And the OPD is the one office at the courthouse that is constitutionally-mandated within our U.S. Constitution. Yet, most "law and order" conservatives look at the OPD with disdain–but somehow they still refer to themselves as "constitutionalists."
Believe me, the last place you want to be forced to defend yourself in a court of law is in a mostly conservative, Christian, FOX News-type-Republican district. To many, if not to most of these good folks, you are guilty simply because you are arrested and you must PROVE YOURSELF INNOCENT. I know what I'm saying rubs many people the wrong way; but it is an absolute fact.
One of the bedrock principles of American law and justice is that a person is INNOCENT until PROVEN guilty in a court of law. Tragically, this principle has been all but lost in the thinking of many of our citizens today–especially those who watch FOX News too much. It demonstrates a serious lack of understanding and appreciation for liberty itself. For a civil government–any civil government–to take away an individual's liberty should require the strictest requirements. The old adage is still true: "It is better for ten guilty men to go free than for one innocent man to go to jail." Americans need to start defaulting to liberty in their thinking once again. This was the Spirit of '76. For so-called "conservatives" and Christians to demonstrate a "prove your innocence" mentality reveals that they have lost all appreciation and respect for individual liberty and the due process of law.
The county prosecutor's office has virtually unlimited monies to prosecute people. In fact, the prosecution and imprisonment of the American people has become a HUGELY PROFITABLE BUSINESS. The confiscation of properties and assets of accused (sometimes accusation is all that is required to confiscate a person's wealth and property) and convicted persons often serves as a significant revenue stream for many cities and counties–as do traffic citations.
Anyone who thinks speed laws are mostly for "safety" is seriously naïve. It's mostly about generating revenue for the various State and local police agencies, prosecutor's offices, courts, etc. Most police agencies and prosecutor's offices directly benefit from speeding tickets and from people being arrested and sent to jail. Not to mention, the incentives that come from Washington, D.C.
A properly constituted and funded OPD is the second to the last line of peaceful defense against government overreach, abuse, and tyranny. The last line of peaceful defense against government overreach and abuse is the citizen jury. There is no doubt in my mind whatsoever that a sizeable percentage of people serving time behind bars today are there unjustly. They were convicted by overzealous prosecutors trying to make a name for themselves (not to mention a pile of money), by circumstantial evidence, and by the lack of an adequate defense.
Public defenders are pressured to "go along with the system" and not backlog the court by rendering a thorough and vigorous defense of their clients. The weight of city hall often threatens to come down hard on honest public defenders who won't roll over for the prosecutor's office. Judges, likewise, pressure public defenders to "hurry up" with their defense procedures, as all of these myriad laws (especially drug laws) enacted over the years have resulted in most courts being seriously backlogged with cases. And in the minds of most of these "public servants," the answer is for the public defenders to not bog down the system by being too detailed and thorough in the defense of their clients.
It's a rigged system, folks! And it's not rigged in favor of you and me; it's rigged in favor of the police and prosecutors. This reality makes it far too easy for police to literally "get away with murder." Fully authorized and functional Citizen Review Committees, and an adequately funded (and appreciated) Office of Public Defender, and police departments and sheriff's offices that are NOT beholden to the federal government could make a tremendous difference in restoring accountability to our police agencies and public trust in our police departments and prosecutors' offices.
As police killings rise–and as public distrust and anger rise along with it–a rational and reasoned response becomes obligatory. It begins with people, especially our conservative, Christian, Republican friends, recognizing the current holes in our justice system and returning to common-sense, constitutional principles. If this doesn't happen soon, political agitators will create a climate of violence and lawlessness that will only produce more of the abuse and misuse of law that is already taking place. And this accomplishes nothing, except making it easier for Big-Government usurpers to justify themselves in their attempt to encroach upon more and more of our liberties.
The quandary of the economic dilemma continues. A globe suffering from a deflationary financial impact, while consumer prices rise well above the reported cost of living increases, does not bode well that prospects of commercial growth can rescue the world economy. What changes can overcome this predicament? Well, some academic scholar's offers serious concern that a long term rebound towards prosperity is no longer possible.
In an essay, What if economic growth is no longer possible in the 21st century?, Sean McElwee and Lew Daly argue that fundamental changes will be the norm in this century.
"Many economists have warned that the old model is dying out. In a much-cited paper, Robert Gordon argues that the rapid growth we take for granted is not only historically anomalous but likely to slow significantly in the 21st century, pointing in particular to diminishing returns from technology as one major drag. Developed countries have already picked the "low-hanging fruit" of technological advance (in Tyler Cowen's phrase), and future innovations will produce far less growth, he argues."
Postulating from a climate charge bias the authors claim a bleak future is in the cards.
"The conclusions that flow from these observations are stark. The old economic paradigm relied on unsustainable growth, so we must change the paradigm. For decades, our rising standard of living came at a deep cost to our environment and our children's future. There is simply not enough planetary bio-capacity to grow our way out of the messy moral discussions of distribution. The idea that inequality is merely an inefficiency to be corrected with a technocratic fix or perpetual growth is no longer tenable."
Compare this perspective with that in The End of Economic Growth by Charles Siegel who presents three backdrops.
"First, imagine that people decide they have enough at the economic level of the United States in the 1960s—the time when American social critics began to say that our economy was so affluent that it was geared to waste. Imagine that individuals generally chose more free time rather than more income, and imagine that people also made the political decisions needed to limit sprawl, excessive automobile use, and other forms of destructive consumption, so per capita GWP stops growing when it reaches the level of 1965 America.

As a second scenario, imagine that the world imitates the current American consumerist style, so growth does not end until everyone in the world has the income that more affluent Americans have today. Imagine that everyone wants as many useless medical treatments as insured Americans receive today, everyone wants to spend as much on schooling as the most affluent American suburbs do today, everyone wants to drive to the mall and shop till they drop, everyone wants an oversized house in a sprawl suburb and at least two family cars. People are not satisfied until there are more motor vehicles than registered drivers in the world, as there already are in the United States.

Finally, as a third scenario, imagine that we do not do not allow choice of work hours. Instead, we continue to believe the economists who tell us we need growth to avoid unemployment, so the entire world decides it must stimulate demand and promote growth endlessly to create more jobs, as America did after World War II."
An objective analysis of both research approaches needs to ask, what about the unabated increase in population and world-wide debt.
If technology is pushing the limits of providing real economy of scale or reduced innovative and useful generation of economic growth, the prospects for a rising prosperity is significantly diminished. Ever since the industrial revolution, a general economic improvement has registered improvement in individual lives.
The supposition that the planet is running out of bio-capacity is certainly debatable. However, dispute over spending beyond our mutual means and burdening future generations is not arguable.
A forecast that people will choose to consume less will not be from a perspective of voluntary design, but from decreased employment opportunities, lower pay and increases in taxes.
The notion that the entire world will achieve the Herbert Hoover adage, A chicken in every pot and a car in every garage, is about as remote as achieving universal brotherhood.
As for stimulating demand, is that really possible when currencies continue to lose their purchasing power, low interest rates savage savers and government debt is the only engine of funding public programs and make- work jobs?
Lacking in all these academic approaches is the fact that corporatists, bureaucrats, authority officials and the financial elites have no interest or desire to see ordinary citizen prosper.
Economic growth is no longer possible; because of intentional decisions that accept the strategy that most people are no longer necessary to maintain the conspicuous excesses of the super rich.
Since the consumer society is distained by the socialists in academia, it is not expected that their analysis would value a strong independent domestic economy.
The message they would have you believe and work to impose on all of us is that we must sacrifice for the communal good.
Contrary to this attitude is to accept that the common good is actually achieved under a prosperous national economy.
The bare facts are hard to accept for most "Free Trade" proponents. The primary starting point is to write off the bankster debt and issue honest money. As long as the Federal Reserve is allowed to control the monetary creation of currency, the rules of compound interest apply and actual economic growth is impossible.
Accept that the economic woes of the planet are solvable by the liberating spirit of individual entrepreneurs and small business merchants if the stranglehold of transnational corporatocracy model was broken.
The actual resource in short supply is the will and courage to build a true free market where competition is encouraged and monopolies are broken up. Without the insurmountable burden imposed by the counterfeit financial dictatorship, the world could recover. As it stands now, business as usual will destroy the masses.
Volatility in the currency markets, bond markets, and stock markets likely has a lot of people on Wall Street feeling a bit worn out. Taking a summer vacation in the Hamptons might just be their best idea.
The coming months promise to be anything but quiet and predictable. Here are a couple of items that may yield profound implications for stock, bond and currency investors before summer ends…
The Threat of an Official Recession Is Looming
The next few months are critical for the U.S. economy. The official definition of recession calls for two successive quarters of negative GDP. First quarter GDP came in barely positive, initially estimated at 0.2%, but it will be revised twice before July. Some experts expect it will wind up in negative territory.
The U.S. trade deficit recently came in much larger than expected. The higher deficit will, setting other factors aside, translate to lower GDP. Investors will get a look at 2nd quarter GDP in late July and pessimism among forecasters is growing.
So far U.S. equity investors are hoping for the best, or at least hoping the Fed will reverse course on tightening. Stocks are shrugging off bad news and powering higher with price-to-earnings valuations climbing into the nosebleed section.
It is hard to imagine valuations at these levels holding if investors and high frequency trading algorithms must grapple with an official recession. Of course, should the Fed announce some new form of stimulus in response to bad news then all bets are off.
The End Is Nigh for Greece
The Greek government is running out of tricks to avoid a default. Last week, officials there paid €750 million Greece owed to the IMF by borrowing €650 from the IMF; a last resort gimmick they won't be able to repeat.
Absent finding an agreement with lenders to modify loans and dramatically reduce what is owed, the Greeks will be in outright default as early as next month. This summer should tell the tale on Greece's future within the European Union.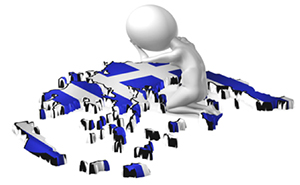 Should Greece default and exit the EU, it will be the first event of its kind, and it has the potential to open a Pandora's Box. There will be bank failures within Greece and pain for anyone holding Greek debt. It could pave the way for bankruptcy and an exit in a number of other nations where finances are also in shambles. And no one can confidently predict the outcome in derivatives markets where banks and hedge funds have been making highly leveraged bets.
Should the Greeks manage to reach an accord with lenders, markets will have to contend with a different set of challenges. You can bet other overly indebted nations including Ireland, Spain, Portugal, and Italy will aggressively pursue similar deals. The pain for bond holders isn't likely to end with Greece.
The EU has a flood of bad debt swirling around its knees, but officials there continue to pretend they stand on solid ground. Regardless of whether Greece defaults outright or manages to cut a deal, it looks like the pretending will have to stop – and soon.
Can one imagine how difficult it was for America's founders to actually make the decision to separate from Great Britain? England was the Motherland. The Crown was the central government. For all of their lives, the government of Great Britain was the only government they had ever known. The history of England was their history. Not only that, these men had never experienced any other system of government.  Neither was there history to guide them. A monarchical form of government was all they knew. The "divine right of kings" was inculcated into their hearts and minds via virtually every established institution, including the Church, from the time they were born.
The Magna Carta had paved the highway of philosophy for the acceptance of self-government and individual liberty, but it was hardly practiced. King John signed the charter under extreme duress and then spent the rest of his reign in bloody retaliation against those who had pressed him to accept it. For over five hundred years, the Magna Carta lay as a noble idea but with little practical application. The Enlightenment philosophers wrote  and theorized much about the principles contained in the Great Charter, but, again, until America's founding generation came on the scene, nothing much of substance had been achieved. It was America's Founding Fathers and founding generation that took the principles of the Magna Carta and the Enlightenment philosophers and actually used those principles to birth a new nation.
But how did they come to such a decision? Imagine the consternation. Imagine the inner conflicts. Communities were divided. Friends were divided. Families were divided. Brothers were divided. Parents and children and husbands and wives were divided. Yet, make the decision, they did. They pledged their lives, fortunes, and sacred honor to the cause. They obtained liberty and independence for their posterity–at great cost.
Granted, the decision to separate from the British Crown was not made overnight. Thomas Jefferson explained the process of reasoning behind the separation in the Declaration of Independence. Hear him:
"Prudence, indeed, will dictate that Governments long established should not be changed for light and transient causes; and accordingly all experience hath shewn, that mankind are more disposed to suffer, while evils are sufferable, than to right themselves by abolishing the forms to which they are accustomed. But when a long train of abuses and usurpations, pursuing invariably the same Object evinces a design to reduce them under absolute Despotism, it is their right, it is their duty, to throw off such Government, and to provide new Guards for their future security.–Such has been the patient sufferance of these Colonies; and such is now the necessity which constrains them to alter their former Systems of Government."
How could Jefferson have been any clearer? He and the rest of America's founders were convinced of "a design to reduce them under absolute Despotism."
Noah Webster's Dictionary Of The English Language (1828) defines "design" as verb: "To project; to form in idea, as a scheme." And as noun: "A scheme or plan in the mind." And, "Purpose; intention; aim; implying a scheme or plan in the mind."
Hence, America's founders were convinced of a scheme, a plan, and an intention in the minds of those within the British Crown to "reduce them under absolute Despotism." Yes, friends, America's founders were convinced there was a CONSPIRACY within the hearts and minds of the British government to enslave them. Hear Jefferson again:
"But when a long train of abuses and usurpations, pursuing invariably the same Object evinces a design…"
When abuses and usurpations which pursue invariably the "same Object" continue unabated over a long period of time, this is NOT an act of happenstance; it is by "design." Somewhere along the line, the eyes of America's founders were opened to the conspiracy within the British government to enslave them. Once their eyes were opened to the conspiracy, the rest, as we say, is history.
I submit that what we have in America today are basically two groups of people: those whose eyes are opened to conspiracy, and those who eyes are blind to conspiracy. This is exactly as it was in 1775 and 1776. Christian or unchurched, Republican or Democrat, conservative or liberal, if one is blind to the conspiracy to "reduce [us] under absolute Despotism," one cannot truly comprehend the real danger or the real war.
And, sadly, it appears that most people today do NOT see the CONSPIRACY. All they see is Republican and Democrat; conservative and liberal; right and left; Christian and Muslim; religious and secular; FOX News and CNN, etc. Until Americans awaken to the same "design" that our founders awakened to, they will not be able to obtain a solution to our country's malaise, as they are blind to the real enemy.
Mind you, not everyone in the British government in 1775 had it in mind to enslave the Colonists. Not every British soldier, not every British magistrate, not every British agent had a personal goal to enslave the colonies. They were just following orders; their eyes were blind to the plans and objects of those who were orchestrating the conspiracy. And, of course, those within the colonies who supported the British Crown were, likewise, blind to the conspiracy. Thank God, enough of our forebears were enlightened to the design of the Crown to be willing to cast it off.
I will say it plainly: there is a design (conspiracy) within Washington, D.C., and its allies to reduce us under absolute despotism.
Come on, folks, think: when has it mattered to a tinker's dam which party controlled the White House or Congress? No matter which party is in charge, the central government in D.C. continues to get bigger and bigger and more and more oppressive. Regardless of whether the President is a Democrat or Republican, NOTHING changes in regards to America's foreign policies or our economic policies. Regardless of party, the Council on Foreign Relations (CFR) dominates our foreign policies and the Federal Reserve Bank (FRB) dominates our economic policies.  Regardless of party, an American Police State and surveillance society continue to mushroom, the Department of Homeland Security (DHS) and Internal Revenue Service (IRS) continue to exert more and more control over the American citizenry, and states and communities continue to fall under the heel of federal overreach.
Both parties in Washington, D.C., are led by warmongering zealots who use war, not only to enrich themselves, but also to carry out their preconceived plans of perpetual war for the purpose of paving the way for international bankers to control the world's economies and for the purpose of subjecting the American citizenry to greater and greater infringements of their liberties.
In this regard, militant Islam is but a tool of the globalists. As long as Americans think that Islam is our enemy, they are blind to who the real enemy is. Our enemy is NOT Islam; our enemy is the cabal of globalists who are manipulating militant Islamists. The same people (the CFR and their fellow travelers) who took one of our strongest allies in the Middle East (Iran) and turned it into one our (supposed) greatest enemies are the same ones who are manipulating all of the wars of the Middle East, as well as bringing Russia and China to the brink of global conflict.
I submit the conspiracy of the British Crown has returned; and what used to be an indefatigable, recalcitrant, and vigilant independent republic (the United States) has become little more than a puppet of the old European monarchy. What the Crown could not accomplish through military force, it has accomplished through international banking.
The Federal Reserve wields absolute control over U.S. economic policy, and yet, no one really knows exactly who all of the members of the FRB even are. One thing is known, many (if not most) of them are NOT even U.S. citizens. Yes, ladies and gentlemen, foreign bankers have been controlling U.S. financial policy for the better part of a century.
In like fashion, the CFR virtually controls U.S. foreign policy. And the goal of the CFR is the reduction of national sovereignty and the rise of global government. Listen to Admiral Chester Ward.
Rear Admiral Chester Ward, who was the Judge Advocate General of the Navy from 1956-1960 and a former member of the CFR, but withdrew from the organization after realizing what they were all about, warned the American people about the dangers of this and similar organizations (such as the Trilateral Commission). He said, "The most powerful clique in these elitist groups have one objective in common–they want to bring about the surrender of the sovereignty and the national independence of the United States. A second clique of international members in the CFR . . . comprises the Wall Street international bankers and their key agents. Primarily, they want the world banking monopoly from whatever power ends up in the control of global government."
Admiral Ward also said, "The main purpose of the Council on Foreign Relations is promoting the disarmament of U.S. sovereignty and national independence and submergence into an all-powerful, one world government."
Now, observe that the administrations of both Republican and Democrat presidents are littered with CFR members. Under President George H.W. Bush, CFR members comprised 20% of his cabinet; under President Bill Clinton, CFR members comprised 34% of his cabinet; under President G.W. Bush, CFR members comprised 22% of his cabinet; and under President Barack Obama, CFR members comprise 36% of his cabinet. And these figures do not take into account how many CFR members are scattered throughout the national news media.
Can one imagine how people would react if twenty or thirty percent of a given presidential administration's cabinet members were from, say, the Christian Coalition–or, even the ACLU. If the Christian Coalition had that many members in a presidential administration, people on the left would be screaming bloody murder. And if the ACLU had that many members in a presidential administration, people on the right would be screaming bloody murder. As it is, the CFR DOES have that many members in EVERY presidential administration and no one from the right or the left even says "boo." It's because they (from both left and right) are blind to the conspiracy.
These international conspirators can be found in London, Brussels, Washington, D.C., New York City, Tel Aviv, etc. In terms of U.S. foreign policy, these conspirators completely control the neocon agenda. That doesn't mean that every politician who embraces the neocon foreign policy agenda is him or herself aware of the conspiracy. In the same way, not every federal officer within the DHS is aware of the conspiracy. Not every soldier who is fighting these perpetual wars of aggression is aware of the conspiracy. But as with many in the old British monarchy, they are the pawns of the conspirators.
George Washington, Thomas Jefferson, Sam Adams, et al., were only able to declare and fight for independence and liberty after they understood that they were dealing with "a design to reduce them under absolute Despotism."
Until the American people, including our State legislators, governors, city mayors, councilmen, county sheriffs, district attorneys, congressmen, senators, pastors, educators, journalists, etc., awaken to the conspiracy that seeks to enslave us, we will never have the sagacity and strength of will to properly resist it. This means that many of the current battles in which good people are engaged merely play into the designs of those who seek our enslavement. We can't win the war until we know who the real enemy is.
P.S. On Sunday, April 19 of this year, I delivered the famous sermon of Pastor Jonas Clark that was originally delivered on April 19, 1776, on the occasion of the first anniversary of the Battle of Lexington. Pastor Clark was the pastor of the men who fought that historic battle, which began America's War for Independence. Obviously, this message was delivered just a couple of months before our Declaration of Independence was signed. I preached this message word-for-word. And I tried to deliver it with the same zeal and passion in which it was originally preached.
The vast majority of today's Christians NEVER hear a message that remotely resembles the kind of sermons that the pastors of Colonial America delivered. And since April 19 fell on Sunday this year, I delivered Jonas Clark's powerful message regarding the Battle of Lexington and American liberty so people could listen to the kind of preaching that Christians in Colonial America heard routinely. Pastor Clark entitled his message, "The Fate of Blood-Thirsty Oppressors and God's Tender Care of His Distressed People."
My delivery of this awesome message is on DVD. I offer this DVD to my readers in the hope that many of you will purchase copies of the DVD and let your friends, relatives, fellow Christians, pastor, etc., hear true Colonial American preaching. Again, this is word-for-word the message of Jonas Clark delivered on April 19, 1776, concerning the Battle of Lexington Green and America's fight for liberty.
I have never heard anyone deliver Rev. Clark's famous message. As far as I know, this is the only verbatim recording of this historic message in existence–preached with the same kind of passion and fervor as it was said Pastor Clark delivered it.
To order my delivery of Jonas Clark's message, go here:
Jonas Clark's Famous Message Of April 19, 1776
Hedge Fund schemers are the modern version of robber barons. At the top of the list of unscrupulous manipulators is the Nazi collaborator, George Soros. With reports like in Forbes that George Soros May Owe Billions In Taxes, an alarm should go off to all investors.
"By the early 2000s, hedge funds were considered de rigeur for sophisticated investors willing to take a risk in exchange for potential wealth. As that potential wealth grew, so did the potential tax bill, and managers began looking at other options. The solution? Investing in offshore hedge funds. Hedge fund managers are generally taxed on income in the country where the fund is located making relocating to the usual offshore suspects such as the Caymans, Bermuda and Ireland attractive. Tax was essentially deferred on fees from these funds until it landed in the hands of those in the U.S."
The 2008 financial meltdown had all the Wall Street elites scrambling to protect their investment, while avoiding the day of reckoning with the tax man. One such effort as Forbes cites allowed for another deferred work around.
The change was inserted into the Emergency Economic Stabilization Act of 2008 (Public Law 110-343) – and if that sounds familiar, you're not imagining it. That law was also instrumental in the administration of the Troubled Assets Relief Program, or TARP. The new law essentially banned the deferral of fees and compensation by these offshore hedge funds.
Moving the domicile for the Soros fund to Ireland was an attempt to circumvent the intent of an ill-written law.
The Street lays out the basis for the enormous tax bill coming due.
"At the end of 2013, Soros—through Soros Fund Management—had amassed $13.3 billion through the use of deferrals, according to Irish regulatory filings by Soros.

Congress closed the loophole in 2008 and ordered hedge fund managers who used it to pay the accumulated taxes by 2017. A New York-based money manager such as Soros would be subject to a federal rate of 39.6 percent, combined state and city levies totaling 12 percent, and an additional 3.8 percent tax on investment income to pay for Obamacare, according to Andrew Needham, a tax partner at Cravath, Swaine & Moore. Applying those rates to Soros's deferred income would create a tax bill of $6.7 billion."
Now this background provides the business analysis but far more important is the relevance of the political clout that Soros has wheeled for decades and how that influence will effect if he will actually pay his tax bill.
Review the long laundry list of Organizations Funded Directly by George Soros and his Open Society Institute that have received direct funding and assistance from George Soros.
Note that the deadline for payment is 2017, just after the next election. Image the next puppet taking office using an executive order to further delay or water down the actual collection of the Soros tax obligation.
It should be self-evident that the weight of Wall Street influence will be enormous in the 2016 Presidential coronation.
Dismiss the obvious hypocrisy of advocating for higher taxes while avoiding your own tax payment and focus on the actual results.
"A manager with Soros's track record who started with $12 million from investors, took 20 percent of the profits, and reinvested that money tax-free over 40 years, would end up with $15.9 billion. If that same manager paid federal, state, and local taxes on the fees and related investment gains before reinvesting them, the figure would shrink to $2.4 billion…"
This strategy is not unique but it is symbolic of the way the financial elites benefit from their extraordinary influence over the biased tax regulations that favors the politically well connected.
The difficulty for leftist supporters of the Soros mind numbing collectivist culture is that they are unable to separate between the rhetoric and the reality of actual actions.
Soros is a pied piper for the naïve and misguided. All the millions he spends on altering the political landscape have a financial component to protect his own fortune.
Restructuring tax law and regulations never reforms the system. This one example, how hedge funds circumvent taxes, should illustrate that inserting loopholes into statutes is the function of lobbying and providing campaign contributions.
George Soros has a long record of avoiding paying taxes, while undermining political regimes. But he is not alone in avoiding taxes. Bankers Anonymous outlines how the game is played.
"If you set up a traditional hedge fund, first things first: you'll want to charge the traditional "2/20."Embedded in this short-hand lingo of "2/20" for hedge fund fees are two types of income.

With the two types of income, you need the two entities to keep the income tracked separately.  Entity #1 collects the "2," which is taxed like regular business income, and Entity #2 collects the "20," which collects your totally awesome income at a lower tax rate.

The "2" refers to an annual management fee of 2% of assets under management.  On a small/medium-sized hedge fund of, for example, $500 million under management, you will collect $10 million in management fees per year."
Since the standard format for a hedge fund treats fees as different tax rates, the hidden deception is why such hedge funds go unregulated by the SEC? The sweet heart tax treatment deal that allows circumvention of normal rates is a profound offence. Moving the venture offshore just adds to the outrage. Targeting 2017 for final settle up will be forgotten as the next deferment exception is adopted.
Unless people admit the elite as the real power behind the political charade, there will never be equitable tax accountability. Soros plots to overthrow governments. Ignoring the tax bill should be a cake walk. A better solution is to institute serious and comprehensive oversight over the 2-20 tax dodge and apply the same rules to the financial privileged that ordinary citizens must observe. If you agree, keep the pressure on Soros and demand a long overdue resolution.
Are you ready for a "Long Hot Summer"? The prospects for urban riots are hyped as a breach of domestic security. The mass propaganda media does not waste a moment to ratchet up the tension and fear that torching neighborhoods will come to a community in your area. If people were able to apply critical thinking, they would realize that local incidents are being managed to increase and spread discontent nationwide. That asphalt jungle is paved with assault vehicles moving into place before your own eyes. The purpose is to manage disorder with the imposition of military tactics. As urban fires burn, advocates of an authoritarian police state implement their master plan for the final destruction of America.
The latest episode in the ghettofication of urban slums into an armed camp for interment is playing out in Baltimore. Lock down was used in Boston after the Marathon Race false flag experiment, now the time tested urban unrest brings back the LA Rodney King riots as an excuse for mob rule. Ah, yes, the pandering media never misses an opportunity to blame racism as the cause for a dysfunctional society, while ignoring the essential consequences of abandoning Posse Comitatus.
The unequivocal voice of straight talk, Brother Nathaniel explains that the Baltimore Riots…Prelude to Urban War. If this video analysis is too disturbing because "PC" purity prevents facing up to fact that the "Great Society" has turned the country into an urban war zone, no serious debate on the fallout of race baiting can occur.
Set aside the Rev. "tax cheat" Sharpton divide and extort maneuvers or the "Whorealdo" Rivera injection of his own self into the FAUX news story and confront the nature of the federalization of urbanized cities.
The always reliable and insightful John W. Whitehead writes an important viewpoint in Turning America into a Battlefield: A Blueprint for Locking Down the Nation.
"The problem arises when you start to add Jade Helm onto the list of other troubling developments that have taken place over the past 30 years or more: the expansion of the military industrial complex and its influence in Washington DC, the rampant surveillance, the corporate-funded elections and revolving door between lobbyists and elected officials, the militarized police, the loss of our freedoms, the injustice of the courts, the privatized prisons, the school lockdowns, the roadside strip searches, the military drills on domestic soil, the fusion centers and the simultaneous fusing of every branch of law enforcement (federal, state and local), the stockpiling of ammunition by various government agencies, the active shooter drills that are indistinguishable from actual crises, the economy flirting with near collapse, etc.

Suddenly, the overall picture seems that much more sinister. Clearly, as I point out in my new book Battlefield America: The War on the American People, there's a larger agenda at work here.

Seven years ago, the U.S. Army War College issued a report calling on the military to be prepared should they need to put down civil unrest within the country. Summarizing the report, investigative journalist Chris Hedges declared, "The military must be prepared, the document warned, for a 'violent, strategic dislocation inside the United States,' which could be provoked by 'unforeseen economic collapse,' 'purposeful domestic resistance,' 'pervasive public health emergencies' or 'loss of functioning political and legal order.' The 'widespread civil violence,' the document said, 'would force the defense establishment to reorient priorities in extremis to defend basic domestic order and human security.'"
In order to understand the profound transmutation from "Peace Keeping", to "Law Enforcement" and now into a militarized Martial Law environment, the focus and apprehension on the ultimate game plan needs to be the basis of any dialogue. One aspect that reveals the hands of the federal connection is citied In 2008 Obama Revealed His Plan for Law Enforcement… and Now He Has the Perfect Excuse, which illustrates the transformation of law enforcement into a military command structure under Homeland Security.
"Coupling that with the consistent pattern of Obama injecting the feds into incidents like the one involving Brown, Eric Garner and now Freddie Gray in Baltimore, it seems as if Obama and his DOJ have the perfect excuse to begin implementation of their national police program, which could lead to a devastating impediment of the rights of American citizens.

It may have taken Obama most of his presidency to act on his sinister intentions to nationalize major police forces in order to bolster his liberal agenda, but make no mistake about it — it's here."
Sober and critical observers admit that the real danger comes from the federalization of local police powers. While media distractions report on the Black Lives Matter Movement, the crucial question absent to the "so called" aggrieved community is why "On average, 1,876 black babies are aborted every day in the United States."
Maturing beyond simple injection of propaganda is difficult for the diminished mental capacity of manipulated and confused residents. The outrage of thugs just does not rise to the same level of responsible citizens. While civil liberties extend to all people, not everyone has earned the respect of their fellow neighbors.
If folks want to better themselves, the first step is to perceive the nature of the deception that divides all people and should be our common cause for action.
The essay, Is the Federal Government Ready for War Against the American People?; sets the stage for the pertinent issue that should unite everyone.
"Hence, the tightening of the noose with fed up Americans sick and tired of being brutally victimized and betrayed by its crime cabal government that's now out to kill us law abiding citizens using the excuse of martial law to go on the offensive to quell the very civil unrest that the federal government intentionally created and caused in the first place. Washington's been not-so-covertly preparing for this day of reckoning ever since 9/11 to wage war against its own people. And through globalization what's been tragically happening here in the US has also been taking place insidiously throughout the industrial world – in Canada, Australia, New Zealand, Japan, South Korea, Israel and most all of Europe. All these Western nations are controlled by the same oligarch globalists whose NWO agenda successfully fabricated and invented their war on terror in order to enact counterterrorism laws completely draconian in nature that effectively destroy our freedoms while enslaving us in the twenty-first century version of George Orwell's totalitarian nightmare come true."
The context of urban riots must be viewed from the perspective of the NWO global plan to herd the sheeple into metropolitan concentration camps. The intentional destruction of a black community has been successful. Other ethnic groups and people of all color will experience this same devastation because individuals refuse to confront that the "so called" benefits of the welfare society has dumbed down each person to the lowest level of the cumulative culture.
When the federal authorities dictate that the streets of urban America will look like a Fallujah war zone, don't be surprised. It is deliberate. The New American reports in the article, Military and Police in Florida Practice Detaining Citizens.
"The "urban warfare" exercises had been announced earlier in the month without much fanfare by authorities and local media outlets. However, last week, a dramatic video of the dangerous drill, already viewed by hundreds of thousands of people, sparked widespread alarm about the true purpose of the exercises. A spokesman for the Tampa-based U.S. Special Operations Command cited in media reports downplayed the exercise as merely "routine" training for overseas missions. But more than a few critics say the Obama administration is actually up to no good — potentially even training to impose martial law and overt tyranny on the American people following some sort of crisis."
With the direct involvement of the central military command, conditions foreshadow valid apprehension that the National Defense Authorization Act (NDAA) is ready for widespread rollout.
This trend goes unreported by the press because the narrative of race baiting is the official story that the establishment is ordered to publish. Diversion media is big business. Consolidation of state power is a step towards the eventual merger into a world government. Keeping a dependency population distracted from the core conspirators, who use the military-industrial-security complex as their enforcement arm, is the true story behind the Baltimore disturbance.
Unfortunately, the only script followed by gang members is to burn down their own neighborhoods. A half century of LBJ's social welfare experiment, as a model for upward mobility, produced a plantation for all citizens. With the prospects of expanded martial law, The Psychotic Militarization of Law Enforcement has moved well beyond mere training exercises.
As the Home Land dictatorship tightens the noose on America, a sincere conversation about internal unrest must begin if there is any chance to reverse the lock down environment. More and direct military patrolling should never become normal. Wake up to the Global Gulag  coming to a town you call home.
The CVS Pharmacy at the corner of North and Pennsylvania Avenue in Baltimore is a burnt-out shell. You probably saw the video last week. An angry mob carried the store's inventory out by the armload, then set fire to whatever was left. Company officials are still deciding whether or not to rebuild.
Looting is not good for business in Baltimore. But it is absolutely fantastic for business in Washington DC.
Legions of political fundraisers are busily drafting letters to the faithful. Politicians are weaving the riots into their rhetoric. There is nothing like this kind of red meat to get people voting and writing checks.
The Republicans seemingly have the upper-hand in the political debate. The Democrat Party has had an iron grip on the City of Baltimore, running things from top to bottom for nearly 50 years. It'll be harder for political leftists to assign the blame elsewhere, but that won't stop them from trying.
Every politician will tell you what the problems are and propose a solution. There will be buckets of diagnoses and prescriptions from all over the spectrum. Devotees will shout about welfare, schools, unemployment, poverty, police militarization, and more. There is one issue, however, that isn't going to get so much as a whisper in either Democratic or Republican fundraising letters.
Corrupt Money System Causes America to Rot from Within
We're referring to the subject of honest money. Neither party wants to bring it up.
Democrats may have spent the past 5 decades building the dystopia that is Baltimore today. But they couldn't have done it without the bipartisan effort in Washington DC to build our modern welfare/warfare state using oceans of freshly printed dollars and mountains of debt.
Politicians of every stripe love dishonest money. It's the ultimate accountability dodge. It's how you make promises to voters without even asking them to pay.
One side will moan about American jobs being sent overseas, disproportionately impacting minorities and the lower class. They'll blame it on greedy corporations. They won't mention their party's undying support of Fed money creation and limitless borrowing – the very foundation of massive and perpetual trade deficits. Don't expect them to admit that a whole lot of the unbacked dollars they adore effectively filled the cargo holds of ships instead of U.S. manufactured goods. And then sailed abroad to be swapped for goods made elsewhere.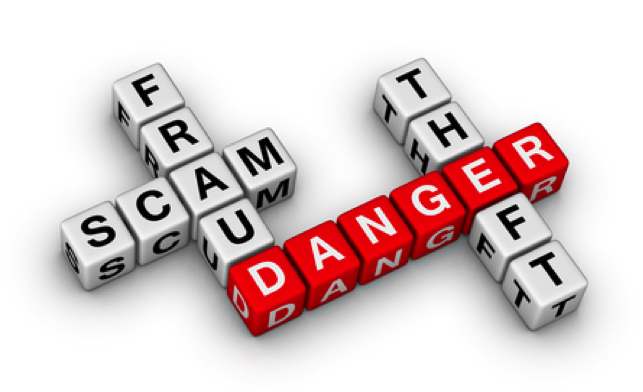 The other side will screech about welfare. But they aren't going to screech about Richard Nixon (R) – who slammed the gold window and made the dollar completely irredeemable. No way. Their party happily puts those fiat dollars to work funding wars and defense contractors. And they used them to outfit police departments across America with armored vehicles, military grade weapons, and training on how to use them against the disaffected masses marching in our streets.
The Republican Establishment, too, likes the option to bail out banks and the well connected without having to raise taxes or send real money for the purpose. And, despite the rhetoric, they have yet to defeat a single bill hiking the debt ceiling. In fact, they are almost certain to quietly hike it again later this year when Obama and his Treasury Secretary come calling.
GOP fundraising letters won't discuss the direct relationship between the dishonest money the party loves – the printing and borrowing – and the wasteful spending it purports to hate. The government's myriad of free money programs will be blamed on those darned "Socialists" across the aisle instead. In reality, both parties are responsible.
The events in Baltimore make great fodder. Rest assured, DC fundraisers have gone into overdrive. They say that your contribution is urgently needed. We suggest you support sound money instead.
With the enactment of the privately owned central bank, the Bank of England provided the model for the financial enslavement of governments, and their citizens. Well before the conflict for establishing a National Bank in America or the eventual surrender to the money changers with the betrayal in instituting the Federal Reserve, the history of the Bank of England needs to be studied. Relying on British historians may seem to invoke a cultural bias; however, the range and wealth of information on this topic comes from an earlier age. Further research will expand this understanding and many of the sources cited can fulfill this objective.
For purposes of a mainstream account, the official site of the Bank of England provides a flowery version about the background and purported success of the scheme proposed by   "William Paterson, envisaged a loan of £1,200,000 to the Government, in return for which the subscribers would be incorporated as the "Governor and Company of the Bank of England". Although the new bank would have risked its entire capital by lending it to the Government, the subscription proved popular and the money was raised in a few weeks. The Royal Charter was sealed on 27 July 1694, and the Bank started its role as the Government's banker and debt-manager, which it continues today."
"The bank hath benefit of interest on all moneys which it creates out of nothing."

– William Paterson
THE FORMATION OF THE BANK OF ENGLAND by Halley Goodman provides a detailed and well sourced chronicle and background.
"The goldsmiths evolved to become the original private bankers of the time. Since  goldsmiths already had as part of their trade private stores of gold and stout vaults to store them in, entrepreneurs could entrust their own gold to them for safe keeping, for a fee, and receive a paper receipt for the deposit. The goldsmiths could then lend monies against these deposits for an additional fee. Mr. Hartley Winters declares that "some ingenious goldsmith conceived the epock-making notion of giving notes…and so founded modern banking." Merchants would deposit "their money with the goldsmiths and received from them receipts" that "…were payable on demand, and were transferred from one holder to another in payment of debts." These receipts or notes from the goldsmith bankers, often in the form of a letter, are some of the earliest surviving cheques in England. Given the economic realities of the time, although deposits provided the funds for their business, most of the clients of these goldsmith bankers were usually borrowers rather than depositors."
From such humble origins, the foundation was laid to invent a central bank that would create money out of thin air and loan it at interest to the government, who lost it sovereignty for making this Faustian bargain.
Secrets of the Bank of England Revealed at Last!!

The Charter of the Bank of England (1694) with the Great Seal of William and Mary. The first usury central bank to be incorporated in England.
The Bank of England account, published by Cassell, Petter & Galpin cites a rocky start and opposition from the goldsmiths.
"In 1696 (very soon after its birth) the Bank experienced a crisis. There was a want of money in England. The clipped silver had been called in, and the new money was not ready. Even rich people were living on credit, and issued promissory notes. The stock of the Bank of England had gone rapidly down from 110 to 83. The goldsmiths, who detested the corporation that had broken in on their system of private banking, now tried to destroy the new company. They plotted, and on the same day they crowded to Grocers' Hall, where the Bank was located from 1694 to 1734, and insisted on immediate payment—one goldsmith alone demanding £30,000. The directors paid all their honest creditors, but refused to cash the goldsmiths' notes, and left them their remedy in Westminster Hall. The goldsmiths triumphed in scurrilous pasquinades entitled, "The Last Will and Testament," "The Epitaph," "The Inquest on the Bank of England."
It did not take long for the Jewish bankers to set their sights on Paterson's bank and financers for the English regime. Brother Nathanael Kapner adds his audacious viewpoints.
"The new King William III soon got England involved in costly wars against Catholic France which put England deep into debt. Here was the Jewish bankers' chance to collect. So King William, under orders from the Elders of Zion in Amsterdam, persuaded the British Treasury to borrow 1.25 million pounds sterling from the Jewish bankers who had helped him to the throne.

Since the state's debts had risen dramatically, the government had no choice but to accept. But there were conditions attached: The names of the lenders were to be kept secret and that they be granted a Charter to establish a Central Bank of England. Parliament accepted and the Jewish bankers sunk their tentacles into Great Britain."
Actual control of the fiat central bank is discussed in Who owns the Bank of England?
"A very famous story relates to the Bank of England and the infamous Rothschilds, that all powerful banking family. This story was re-told recently in a BBC documentary about the creation of money and the Bank of England.

It revolves around the Battle of Waterloo in which Nathan Rothschild used his inside knowledge of the outcome and his faster horses and couriers to play the market by getting the result of the battle before anyone else knew the outcome.

He quickly sold his English bonds and gave all the traders who looked to him for guidance the impression that the French had won at Waterloo.

The other traders all rushed to sell their bonds before the market crashed thinking that they were now worthless and a massive fire-sale occurred as brokers clamered to get rid of their stock. This massive sell off quickly drove the price of the bonds down to 5% of their original worth.

Once the bottom had dropped out the market Nathan Rothschild then re-bought as many bonds back as he could at hugely discounted prices and in doing so he multiplied his wealth twenty times in 3 days of trading.

At the same time as becoming immensely wealthy he also became the single largest debtor to the English government which ultimately gave him control over the bank of England."
If you are so inclined to do your own research, two sources, HISTORY OF THE BANK OF ENGLAND written by Dr. A. Andreades and Complete Histories: Bank of England to 1694, are worthy of review.
"As you can see by the 250-year chart of Bank of England stock, the shares showed no real trend during the 1700s, rose in price during the Napoleonic Wars as England left the gold standard and suffered inflation, declined in price from around 1818 to 1845 during the deflation that followed, rose in price for the rest of the 1800s as the Bank gradually increased its dividend, plunged until 1920 as inflation occurred without any compensating rise in the dividend, then gradually rose in price until the Bank was nationalized in 1945. The behavior of the Bank of England's stock encapsulates the general behavior of the British stock market over that 250-year period."
Now for most of its history the privately held, Bank of England was extremely profitable to its owners. The method for charging interest on the creation of money has been the prime vehicle for driving both public and private debt throughout modern times.
The Guardian reports in the article, The truth is out: money is just an IOU, and the banks are rolling in it.
"The Bank of England let the cat out of the bag. In a paper called "Money Creation in the Modern Economy", co-authored by three economists from the Bank's Monetary Analysis Directorate, they stated outright that most common assumptions of how banking works are simply wrong, and that the kind of populist, heterodox positions more ordinarily associated with groups such as Occupy Wall Street are correct. In doing so, they have effectively thrown the entire theoretical basis for austerity out of the window."
The entire monitory financial system is based upon charging usury on the creation of national currencies. No larger debtor exists then governments. The perfection of the Rothschild fraud is founded upon charging compound interest on the very medium of exchange that serves as legal tender.
The Bank of England set the stage for the centralization of all banking under the umbrella of banksters control. In order to discover all the secrets of manipulating the financial system, one must comprehend, the first and primary lesson; that central banks do not function as beneficiaries to their host nation, much less the ordinary "little people".
Keeping this deplorable rip-off system extorting their pound of flesh is the principal objective of the financial elites. Interest on government bonds must be paid. More debt needs to be incurred. And the framework for human impoverishment lies at the feet of central banking.
"The Christian family is seen by many as the great roadblock, together with the church, to the new world order." R. J. Rushdoony, "Deuteronomy"   Pg. 332
The destruction of the family has been a relatively long process.  The woman's suffrage movement began in France in the late Eighteenth Century and is now coming to fruition in the Twenty-First Century with the advent of same sex marriage.
Suffrage did not destroy marriage, but it encoded potential conflict and undermined the role of the father whose singular vote represented a united family structure. More importantly, it was a distortion of the design of God's creation; allowing woman to contend with their husbands whose duty was to cherish and protect them.
Born of rebellion, Feminism was not far behind suffrage.  It struck at the heart of marriage by equating male and female and setting women in competition with men.
Feminism was a logical extension of suffrage.  It was the next step in the progress of a satanic lie.   Rushdoony says, "A lie moves a man from the real world into a world of fiction, and his life begins to rest on falsity."  (Pg. 334 " Deuteronomy")  This detrimental fiction has culminated in the highest ranking officers in our armed forces assenting to the equality of women and men in defending our nation.  It has set woman as equals in our fire departments and police forces and maintained this fiction while women without the cover of husbands complain of being raped by their fellow male workers.  It is one of many humanistic cognitive dissonances that currently plague our culture.
Lies destroy freedom by making just determination impossible.  We cannot have justice in regard to Blacks and Jews when the distorted anachronisms of slavery and the holocaust remain yokes around our necks.
Destruction of the role of the father was another key element in destroying the family.
Christians who are ignorant of the Character of the God of the Bible cannot understand the father's role in the Christian family.  When we claim that "God is love" we gain the assent of the vast majority of the world's Christians.  But, if we assert that His love requires that we obey, most of them flee.
Christians have not accepted the fact that love seeks the very best for its subjects and the best requires obedience.  They have not been taught that obedience to God's Law will give them life more abundantly.  The Law is a practical example of the love God has for His chosen people.  If we truly love one another we will urge everyone to obey.
Men were created to be the heads of families.  Women are physically weaker and though they are sometimes smarter and more stable they were created to live under the protection of husbands.  In return for that protection and support they are to obey and contribute comfort, stability, brilliance, hope and prayer to him and to the family.
The state attempts to replace the husband by passing laws that protect women and now they are competing with men who are being emasculated and hamstrung in the process.  This gross distortion of the Biblical family is paid for by a loss of social stability which is explosively evident in Black communities.
Christian churches tell husbands they should be the head of their home but the media tells the family that husbands are untrustworthy wimps that should be corrected by wives and children.  In spite of physical assaults that women endure they have been convinced that a career is preferable to managing a home and are now often doing both.  Since they have accepted this role, their work is now often financially necessary to maintain a household and they are forced to continue whether they like it or not.
Our government is populated by men and women who live and work in a sea of false premises.  Confronting these lies would result in a deluge of criticism and our elected officials do not have the character to endure it. Though evidence of a conspiracy is abundant it is never discussed.  A multitude of discrepancies in the government story of 9/11 are met with silence while the entire nation is governed as if it is authentic – no one questions this glaring omission.  Our skies have been full of chemtrails for several years – no one demands to know what they are spraying or why.  We are governed by elected official who in order to be elected must support the state of neo-Israel.  This inordinate support for a foreign government destroys free elections; mentioning this anomaly results in a deluge of vituperation.
My wife has a close friend whose husband is a minister.  She and her husband provided a fine home and proper instruction to their children but her sixteen year old daughter got pregnant and broke her heart.  In her Black society 70 percent of babies are born out of wedlock.  Social pressure overcomes the will of the family.
Social pressure destroys the proper role of the father.  Fathers cannot demand obedience.  Obedience and respect must be offered and when the entire culture rejects the role of the father there is little chance he can fulfill it.  The majority of contemporary parents seek their children's favor not their obedience.
The father's role in the home is similar to God's role in the life of the father.  He is both a lover and a disciplinarian.  It is the latter role that requires both the understanding and the support of the family and the culture.
Americans no longer admire discipline.  Children cleave to those who are never critical.  Fathers who care enough for their children to correct them and punish them for disobedience are neither admired nor properly understood.  This alienation of fathers is encouraged by society and the father's role as a spiritual leader is replaced by a humanist school system that prepares children to ignore their fathers and obey the state.
If the church, the school, the media, and the culture would support the authority of fathers over their homes the entire family would begin to change; crime would decrease, school children would begin to learn, women would be happier, and the entire culture would be healthier.
Consider the inanity that grips our world.  The White race is becoming extinct because it is failing to reproduce in quantities that preserve the race.  In the midst of this inexorable tragedy we are encouraging women to enter the work force when they should be at home raising larger families.  We are promoting barren homosexual and lesbian relationships when we should be encouraging traditional marriages, fertile females, and viral males.  While claiming reason as their god, our intellectuals are championing practices that contribute to not only their own extinction but that of the entire race!
The leaders of our world are either insane or engaged in a diabolical Luciferian plot to destroy civilization.
In his book "Systematic Theology"   R. J. Rushdoony devotes several pages to the Doctrine of Causality.  Causality has to do with blessing and cursing.  In response to Leviticus 26 and Deuteronomy 28 Rushdoony writes, "that decay is not a natural but a moral fact, and renewal is the outcome of covenant faithfulness.  In fact, such faithfulness will lead to the regeneration of the earth, radically changed circumstances among animals, and a greatly increased life span for man (Isa. 65:17-25).  All this is impossible in terms of naturalistic science, but it is one of the most basic premises of Scripture." (Pg.829)  He contends that "We become 'the restorer of the paths to dwell in.' (Isa 58:12) Covenant man is God's appointed lord over the earth."
A few drops of Chanel #5 will not sweeten a thousand gallon septic tank and the meager amount of sound Christian theology that seeps out of our churches is a worthless palliative. Thousands of Christian pastors mount their pulpits on Sunday mornings and preach a variety of winsome sermons that fail to identify the source of the increasingly stifling effluence.  The congregants receive an hour or two of inappropriate tranquility (In the midst of a war!) before returning to the sewer.  Covenant men will not become Lords over the earth until the leaders of God's church begin to take back the ground they have lost by default.
When will Christians begin to understand that the cause of our present tyrannical dilemma is disobedience?  When will they realize that the solution is obedience?  We are living in rampant confusion that requires tyrannical control because we refuse to obey God's order restoring commandments.  Disobedient people cannot enjoy freedom!
Sending a single righteous man to Washington or even several will not change the course of our nation.  We are in need of a sewage treatment plant that can preserve and clean the entire culture.  It may be blasphemous to compare the Church of Jesus Christ to a sewage treatment plant but it is an apt simile.  The Church has access to the Word of God which provides instruction for the proper conduct of the affairs of men.  The Church must begin to use that Sword of the Spirit to bring righteousness back into our culture.
The Bramble men hate the church and have already made serious efforts to stifle its message.  If God allows them to succeed the world will experience tribulation until God decides to hear their pleading.
Both the Republican and Democratic parties are tools of the Bramble men, the Tea Party makes some good points but has an obedience hole in its platform. Libertarians support of limited government is on track but their lack of the just overarching Biblical legal system is a fatal error.
Covenant Christian husbands are not only meant to be heads of their homes but also directors of the paths of nations.  The insanity we are presently living through is a result of the abdication of responsibility of the Church of Jesus Christ.  Biblical Christians provide realistic sanity to the Creation and when they are replaced by Humanists, chaos is a result.
Humanism in the Church has caused chaos in the Church.  It is time for God's Church to wake up and begin to properly represent the One and only Great God of all Creation.
Why are stocks still flying-high when the smart money has fled overseas and the US economy has ground to a halt?
According to Marketwatch:
"For the eighth week in a row, long-term mutual funds saw more money flowing out of U.S. stocks and into international stocks, according to the Investment Company Institute……For the week ended April 22, U.S. stocks saw $3.4 billion in net outflows from long-term mutual funds…For the year to date, net outflows for U.S. stocks are $13.79 billion, while inflows for international stocks are $41.12 billion.

Those figures, however, don't count exchange-traded funds. In April alone, mutual funds and ETFs that focus on international stocks saw $31.8 billion in net inflows, while U.S.-focused funds and ETFs shed $15.4 billion, according to TrimTabs Investment Research." ("Why U.S. stocks are near highs even as fund investors flee", Marketwatch)
So if retail investors are moving their cash to Europe and Japan (to take advantage of QE), and the US economy is dead-in-the-water, (First Quarter GDP checked in at an abysmal 0.1 percent) then why are stocks still just two percent off their peak?
Answer: Stock buybacks.
The Fed's uber-accommodative monetary policy has created an environment in which corporate bosses can borrow boatloads of money at historic low rates in the bond market which they then use to purchase their own company's shares.  When a company reduces the number of outstanding shares on the market, stock prices move higher which provides lavish rewards for both management and shareholders.  Of course, goosing prices adds nothing to the company's overall productivity or growth prospects, in fact, it undermines future earnings by adding more red ink to the balance sheet. But these "negatives" are never factored into the decision-making which focuses exclusively on short-term profits. Now get a load of this from Morgan Stanley via Zero Hedge:
 "In 2014, the constituents of the S&P 500 on a net basis bought back ~$430Bn worth of common stock and spent a further ~$375Bn on dividend payouts. The total capital returned to shareholders was only slightly less than the annual earnings reported. On the fixed income front, the investment grade corporate bond market saw a record $577Bn of net issuance in 2014. While the equity and bond universes don't overlap 100%, we think these numbers convey a simple yet important story. US corporations have essentially been issuing record levels of debt and using a significant chunk of their earnings and cash reserves to buy back record levels of common stock."  ("Buyback Bonanza, Margin Madness Behind US Equity Rally", Zero Hedge)
So corporations are borrowing hundreds of billions of dollars from investors through the bond market. They're using this cheap capital to repurchase shares in order to boost skyrocketing executive compensation and to line the pockets of their shareholders. At the same time, they are weakening the capital structure of the company by loading on more debt.  (It's worth noting that "highly rated U.S. nonfinancial companies" are now more leveraged than they were in 2007 just before the crash.)
This madcap buyback binge has gotten so crazy, that buybacks actually exceeded profits in two quarters in 2014. Here's the story from Bloomberg:
"Companies in the Standard & Poor's 500 Index really love their shareholders….Money returned to stock owners exceeded profits in the first quarter and may again in the third. The proportion of cash flow used for repurchases has almost doubled over the last decade while it's slipped for capital investments, according to Jonathan Glionna, head of U.S. equity strategy research at Barclays Plc.

Buybacks have helped fuel one of the strongest rallies of the past 50 years as stocks with the most repurchases gained more than 300 percent since March 2009." (Bloomberg)
But maybe we're being too pessimistic here. Maybe stocks would have risen anyway due to record high earnings and improvements in the economy. That's possible, isn't it?
Nope. Not according to Morgan Stanley at least. Check it out:
"Since 2012, more than 50% of EPS growth in the S&P 500 has been driven by buybacks and growth ex-buybacks has been a mere 3.3% annualized. (EPS: Earnings Per Share)
"More than 50% "!  There's your market summary in one damning sentence. No buybacks means no 5-year stock market rally. Period.  If it wasn't for financial engineering and the Fed's easy money, stocks would be in the same general location as the real economy, circling the plughole, that is.
What's so frustrating about the present phenom is that the Fed knows exactly what's going on, but just looks the other way.  So while the stock bubble gets bigger and bigger,  CAPEX –which is investment in future productivity and growth– continues to deteriorate, GDP drops to zero, and demand gets progressively weaker. Shouldn't that warrant a rethinking of the policy?
Heck, no. The Fed is determined to stick with the same lame policy until hell freezes over. Whether it works or not is entirely irrelevant.
Now take a look at this eye-popper from Wolf Street:  "GE, in order to paper over a net loss of $13.6 billion and declining revenues in the first quarter, said on April 10 that it would buy back $50 billion of its own shares." (Wolf Street)
I can't tell you how many times I've read similar stories in the last couple years.  The company's revenues are shrinking, they're losing money hand over fist, and what do they do?
They announce they're going to buy back $50 billion of their own shares.
What a joke. And it doesn't stop there. The Fed's policies have also ignited a flurry of activity in margin borrowing. This is from CNBC:
"NYSE margin debt rose to an all-time high in March, according to recently released data from the stock exchange….NYSE margin debt sat at $476.4 billion, up from $464.9 billion at the end of February..(Note: That's $95 billion more than 2007 at the peak of the bubble.)
Margin debt is created when investors borrow money in order to buy stocks. If an investor buys $100 worth of stocks with $50 in capital, that individual has $50 of margin debt outstanding. Since margin debt provides leverage, it amplifies gains, but also increases the risk to an investor." ("What record-high margin debt means for stocks", CNBC)
More borrowing, more risk taking, more financial instability. And it's all the Fed's doing. If rates were neutral, then prices would normalize and CEOs would not be engaged in this reckless game of Russian roulette. Instead, it's caution to the wind; just keep piling on the debt until the whole market comes crashing down in a heap like it did six years ago. And that's the trajectory we're on today, in fact,  according to TrimTabs Investment Research, February saw buybacks in the amount of $104 billion, " the largest monthly figure since these flows were first tracked 20 years ago. "
So things are getting worse not better. Bottom line: The Fed has led the country to the cliff-edge once again where the slightest uptick in interest rates is going to send the economy into freefall.
But why? Why does the Fed keep steering the country from one financial catastrophe to the next?
That's a question that economists Atif Mian and Amir Sufi answer persuasively with one small chart. Check it out:
"Here is the distribution of financial asset holdings across the wealth distribution. This is from the 2010 Survey of Consumer Finances:
The top 20% of the wealth distribution holds over 85% of the financial assets in the economy. So it is clear that the direct income from capital goes to the wealthiest American households." (Capital Ownership and Inequality, House of Debt)
Why does the Fed create one bubble after the other?
Now you know.
"The sand beneath our feet is saturate with blood of martyrs; and these rifted stones are awful witnesses against a people whose pleasure was the pain of dying men." Cavalieri, in "Michael Angelo: A Fragment",  Henry Wadsworth Longfellow
The Mayweather-Pacquiao fight is coming up and regardless of the result Mayweather will be millions of dollars richer than he is today.  Tickets printed at prices of $1,500 to $7,500 and are being scalped in the six figure range.  Mayweather recently voiced a typical Black attitude when he complained that his current net worth of $275 million would be in the billions if he was White. Read here. It is very difficult to please people who are void of gratitude.
America's Black population has been primed for resentment for the past several decades.  Slavery has been publicized with the same vigor as the Holocaust and has been used to indict succeeding generations for prejudices and actions they neither harbor nor approve.
Invariably missing in the racial dialogue is the inordinate statistical difference in the Black crime rate which is about 7 times higher than the White population.  The American press never publishes the correct figures instead it presents the public with a destructive distortion.
For every Black killed by a White person 18 Whites are killed by Blacks.  When the Black crime rate Is adjusted for population the figure 7 times higher rises to an astounding 50 times higher. Read here.
The Neocon owners of the American press and media seem devoted to inciting Black citizens to riot. See current unrest in Baltimore here.  Their coverage is not only biased but blatantly fosters a view of the Black condition that is false.  Pat Buchanan writes, "We are now half a century on from the Civil Rights Act of 1964. African Americans have risen out of poverty and the working class to become successes as actors, artists, athletes, executives, politicians, TV anchors, journalists, scholars, generals, authors, etc."
In spite of the tyrannical legislation that mandated Black equality the Black race has steadily progressed.  The progress is never recognized because the press and Black leaders falsely create the impression that prejudice is keeping then from realizing success.
Sadly, a larger portion of American Blacks remain convinced that the White population is their enemy.  Instead of gratitude they harbor a feeling that killing or stealing from a White person is a badge of honor.  As long as their leaders and the powerful American press cultivate this attitude peace will be impossible.
Society views Jewish Americans and Black Americans sympathetically as oppressed and suffering races – the Jews from the Holocaust and the Blacks from Slavery. Both of these archaic tragedies have been used to create sacrosanctity.  This eminence makes honest discourse impossible and allows racial problems to fester. That this attitude has been created with ulterior motives by our press and media and power hungry Black and Jewish leaders does not alter reality.  The hatred for American society is very real.
Blacks and Jews are pragmatic and they use their power despitefully against a system that has been their benefactor.  Until truth begins to permeate the current scene personal threats and riots will be used to further bleed a benevolent system.
As America continues to digest the riots in Ferguson, Missouri, and the current riots in Baltimore it is interesting to note that our nation has a history of violent behavior that goes back to the founding era!
In the mid-Seventeenth Century before the America Revolution, Britain claimed ownership of the colonies and the right to levy taxes ostensibly to cover the cost of protecting the colonies.
The right to tax was upheld by most of the members of Parliament and by some colonial leaders; but to the citizens, who had created civilization in the New World, taxation without representation was anathema.
There were strong feelings involved in this conflict.  Colonial citizens wanted and thought they deserved some independence while in Britain the Parliament was affronted that their dominion was being challenged.
With help from a stirring oratory by young Patrick Henry an angry resistance developed against a British tax called the Stamp Act.  Though the potential taxes collected under the act would probably have been insignificant the act of levying this tax created suspicions of tyranny that aroused freedom-loving citizens.  British troops had been left in the colonies following the Seven Year War . and the presence of these troops contributed to as barrage of conspiracy theories that swept through the colonies.
According to Robert Middlekauff's  book "The Glorious Cause"  fighting between factions in Massachusetts had already been vicious before the passage of the Stamp Act; "clubs, bricks, stones, and fists" were instruments of warfare. The new affront to their freedom solidified these mobs against the common enemy and put British agents in the colonies in danger.  Andrew Oliver supposedly appointed as a Distributor of Stamps in Massachusetts was one of these men.
It was rumored that Oliver stood to profit from the Stamp Act this incensed the mob which created an image of Oliver and beheaded it in front of his house.  They burned the beheaded image and proceeded to break all of the windows in the house.  There was a call to find Oliver and kill him.  They searched his house but he had already fled.  Frustrated, they broke up his furniture.  It turned out that Oliver's appointment had not yet arrived from Britain and he promised to resign as soon as it did.
A few day later another British agent, Thomas Hutchinson, came under the ire of the mob.  He was related to Oliver and was considered brave and proud.  His house was big and luxurious.  Seeking to humble him the mob patiently destroyed his beautiful home.  Middlekauff writes, "Virtually everything moveable within was destroyed or stolen – papers, plate, furniture, clothing, and sterling – and what could not be moved – walls, partitions, and roof – were severely battered.  The handsome cupola was cut off, a demolition that took three hours, and much of the slate roof was pulled down."  The wrecking crew worked until dawn and when they were finished a part of the roof and several brick walls were all that survived.
United States of America was founded by immigrants coming from tyrannical regimes in Europe.  They found freedom in the new world.  Freedom was the object of the great sacrifice necessary to travel to the new world.  It was the ultimate jewel.  The loss of freedom was fresh in the minds of these hardy people and when any sign of superiority reared its ugly head they were quick to react in violence.
Though the government was often dishonest with the Indian population it was the citizens themselves who often defied the proscribed borders and settled land that was designated for the Indians.
Policemen played a minor role in Colonial culture.  This, coupled with an action oriented populace allowed frequent rioting.  In his book "Rioting in America" Paul Gilje records a litany of colonial riots.
In 1677 a group of fishermen in Marblehead, Massachusetts captured two Indians they planned to barter for property the tribe had stolen from them while they fished off the shores of Maine.  When they brought the Indians into Marblehead Indian hating housewives stoned them to death and cut off their heads.
War and violent behavior has been common to every civilization.   When opposing perspectives meet each finds truth and justice in their view. Humanistic atheism has a perspective that conflicts with Theonomic Christianity.  This battle is currently raging in the world
Human beings are maligned by sin.  Sin causes us to make improper decisions and to react with anger when our ideas and plans are challenged.  We really do not want to obey God, instead we want to be God and decide for ourselves what is right and wrong.  Sin is ubiquitous; it can be seen in Christians as well as pagans.  Sin leads to the creation of opposing religions and plants the seed for war and strife.
Our hope is in the progress of Christianity in the world; more and more people must view the world from a Christian perspective.  When God brings in His harvest and Christians begin to obey Him by making His Law the basis for civil behavior the world will have a chance at peace.  There are encouraging signs in China where a Christian revival is challenging the Communist government.  Read here.
As the Twenty-First Century progresses the White population of the United States of America is surprisingly placid.  Violence seems to be the domain of American imperialism, of Blacks, and of the nation's local police forces.
War has resulted in a serious potential loss of freedom but neither the loss of freedom nor the wars have had much effect on our way of life.  While are military forces are killing thousands of civilians, destroying property, and creating chaos in the Middle East, life at home goes on with little notice.
Both the Black and the White population suffer from the absolute authority now vested in our police.  It is more noticeable in Black communities because crime is more common.  Blacks protest but Whites remain silent.  Black citizens are a danger to White Americans and most are willing to put up with police despots for protection.
From being keepers of the peace policemen have become unequivocal enforcers of the law.  They are no longer responsible for using reasonable judgment.  A mere traffic violation can escalate into an arrest and even a death.  Innocent civilians are unnecessarily ordered about by policemen and charged with crimes if they disobey.  This kind of arrogance produces resentment.
Our problem with police officers comes from the basic rules that govern their behavior.  In another era they were called peace officers and were vested with the responsibility of maintaining a just and peaceful society.  Today they are law enforcement officers vested with the responsibility of enforcing the law.  The difference is quite substantial: enforcement has a strong arm connotation while peace is conciliatory.
In the presence of a police officer citizens have no rights. They are the consummate dictators whose every word must be immediately obeyed.  Failure to obey results in arrest and handcuffs.  This attitude comes from their leadership.  The police are taught to demand acquiescence.
It is no longer the duty of police to protect citizens; their duty is to arrest law breakers.  This is the reason savvy lawyers advise us to call the police only under the most dire conditions.
Suicide by police has become a recognized procedure.  Police will shoot first and ask questions later.  Point a gun at a policeman and you will be killed in a hail of bullets.
When policemen enter your home they may make a note of a theft or a burglary but they will also arrest you if they find any breach of current legal standards and since they know more about the law than most citizens you are at a disadvantage.
Policemen are paid to be public servants and it is time they are taught to respect innocent civilians.  Convicted criminals have lost their right to be free but innocent civilians have not; Black or White, they should be treated with respect even when minor violations are involved.
They are public servants they are not dictators.  Even though we have so many laws there can be reason to arrest almost anyone, the general public should always be treated with respect.  Necessary instructions should be obeyed but requests should be courteous and reasonable.
If law and order is ever to return to our society the police must regain the respect of the general public.
What is America's greatest threat? Some would say it is illegal immigration. Some would say the Muslim people. Some would say homosexual marriage. Some would say ISIS. But none of these are America's greatest threat.
At the expense of sounding preachy, America's greatest threat is GOD. Rightly did Benjamin Franklin say, "God governs in the affairs of men." And, rightly did Thomas Jefferson say, "I tremble for my country when I reflect that God is just; that his justice cannot sleep forever." Amen.
But the understanding of the Natural Law principles by which God governs in the affairs of men and upon which His justice and judgment are predicated is mostly lost to this generation of Americans–including America's pastors and Christians.
The life of Old Testament Israel's King David affords many illustrations of the principles that God has ordained for nations and governments. As a personal note, King David is my very favorite Bible character. My appetite for studying his life is insatiable. Unquestionably, he is one of the three greatest men of the Old Testament (Abraham and Moses are the other two). I can even say that David is my hero. With all of his faults and failures, God yet inspired the New Testament writer to say that David was "a man after mine own heart." He is a man after my heart, as well.
As with others in the Bible, Holy Writ is not shy about recording the misdeeds of God's servants, including King David. This is intended for our own "learning." We should earnestly seek to mimic the goodness of these men and avoid their sins. Perhaps no man of antiquity demonstrates the polar extremes of success and failure more so than David.
To my non-Christian friends, please bear with me: this column has an extremely relevant message to what is happening in our country.
When almost everybody broaches the subject of King David's failures, they almost always go immediately to the story of Bathsheba and Uriah. But, at the risk of inducing the ire of my fellow Christians, that was NOT David's greatest failure. It might have been his greatest personal failure as a MAN, but it was not his greatest failure as a KING. In fact, the vast majority of pastors and Christians have completely overlooked David's greatest failure. I dare say that the vast majority of you Christian folks who are reading this column right now have NEVER heard a message from the life of David regarding this tragic failure in David's life and the implication it has for our country today.
I preached a message last Sunday on this very subject to the people of Liberty Fellowship. You can find it here:
The Crime Of Aggression: The Curse Of A Nation And Collapse Of The Church
The failure to which I speak resulted in the deaths of 70,000 men in the nation of Israel. (That is at least seven times more than were killed in the judgment upon Sodom and Gomorrah.) This was the single greatest plague that God inflicted upon Old Testament Israel. Think about the inference of that fact for a few minutes.
Again, Jefferson rightly said, "I tremble for my country when I reflect that God is just; that his justice cannot sleep forever." God's justice didn't sleep in David's time; and it is not sleeping in our time, either.
The story is recorded in II Samuel 24. The chapter begins with these words, "And again the anger of the LORD was kindled against Israel."
As a result of God's anger toward the people of Israel, he allowed their leader's heart to be overcome with an awful motivation. And, remember, this leader was King David: the man after God's own heart.
Ladies and gentlemen, America's problem is NOT Barack Obama, Muslims, liberals, etc. Our problem is US. WE are the problem. God's anger against the people (especially the Christian people) of this country has caused Him to give us evil leaders such as George H.W. Bush, Bill Clinton, George W. Bush, Barack Obama, John Boehner, Mitch McConnell, and Harry Reid (and Hillary Clinton or Jeb Bush, should either of them be elected).
The evil motivation to which King David succumbed is the same evil motivation that America's leaders are succumbing to today; and it portends America's GREATEST threat.
The above-referenced chapter records how David unlawfully numbered the people of Israel, the prophet's warning against it, King David's repentance, and God's judgment upon the nation. But, again, most pastors and Christians have completely overlooked this episode in David's life–and the significance of this crime to our nation today. As a result, America is teetering on the precipice of the same plague.
To help readers understand the terrible significance of David's sin, I here quote the famous scholars Robert Jamieson, A.R. Fausset, and David Brown commentary on the Bible published in 1871. This is the commentary that famed English pastor Charles Spurgeon said is the one commentary a minister should possess, if he could possess but one. They write:
"The act of numbering the people was not in itself sinful; for Moses did it by the express authority of God. But David acted not only independently of such order or sanction, but from motives unworthy of the delegated king of Israel; from pride and vainglory; from self-confidence and distrust of God; and, above all, from ambitious designs of conquest, in furtherance of which he was determined to force the people into military service, and to ascertain whether he could muster an army sufficient for the magnitude of the enterprises he contemplated. It was a breach of the constitution, an infringement of the liberties of the people, and opposed to that divine policy which required that Israel should continue a separate people."
Notice, this great sin of David included "ambitious designs of conquest." The legal name for this sin is "The Crime of Aggression." It is so grievous a sin, that God plagued Israel with the deaths of 70,000 men. And only David's awakening to this crime, and his humility in repenting of it, saved the nation from the deaths of untold more. Plus, this is David's last recorded act; he died soon after.
Ladies and gentlemen, The Crime of Aggression is currently America's greatest threat. Many of the lesser threats against our country (ISIS, for example) are the result of this great crime. And since it is extremely doubtful that any U.S. presidential candidate (with the exception of maybe Rand Paul) would issue a national "repentance" of the neocons' wars of aggression around the world, the same Death Angel that stood with sword drawn above Israel is doubtless standing above the United States as we speak.
Make no mistake about it: the neocons are governing America's foreign policy regardless of which political party is in control of the White House and Congress. And they have been in complete control ever since George H.W. Bush was President. And the vast majority of our congressmen and senators, as well as those who will be running for POTUS in 2016, are in lock-step, I mean LOCK-STEP, with the neocon agenda regarding foreign policy. And, sadly, so are most Christians and conservatives. It is also no hyperbole to say that FOX News is totally and absolutely nothing more than a propaganda ministry for the neocon foreign policy agenda.
To help put this issue in perspective, and to try and further help readers to understand the seriousness of what I am saying, I want to quote some excerpts from an attorney who is attempting to stop the neocons' Crime of Aggression via legal action and restore justice (GOD'S justice, I might add) to American government. I'm sure almost no one has heard anything about this case. The propaganda media is even more expert at NOT reporting news as they are propagandizing the news they do report.
Listen to attorney Inder Comar. He titles these remarks, "Saleh V Bush And Precedent For The Crime Of Aggression":
"First, some brief background about the case. In 2013, my client [Sundus Shaker Saleh], who is an Iraqi refugee, filed a lawsuit in San Francisco, California, in the Northern District of California, which is a federal court, alleging the crime of aggression. The defendants in that case are the six highest ranking Bush administration officials: George W. Bush, Richard Cheney, Donald Rumsfeld, Condoleezza Rice, Colin Powell, and Paul Wolfowitz. So she is suing them in a civil case for her damages as a victim of the war, in much the same way that she would sue anybody for any cause of action.
"To make it very simple, if George Bush had hit her in a car, for example, there would be no controversy that she could sue him if she were injured. It's a similar type of claim that we're making: his conduct and his actions caused her monetary damage and under the American system, she has a right to seek her tort damages, her tort relief.
"The basis of the lawsuit in the United States is a very old law dating from 1789, the first year of our republic, known as the Alien Tort Claims Act. The first Congress in the United States passed this law to permit non-U.S. citizens–non-Americans–the ability to go to the United States courthouse and file claims against anybody for violations of international law. So you have to allege violations of international law in order to use this law.
"For about 200 years, people have used this law for piracy cases, for example. More recently, in the 1970s and 1980s, people started to use the Alien Tort Claims Act for claims of torture or for claims of crimes against humanity.
"In this case, we've alleged the 'supreme crime,' the crime of aggression, as Ms. Saleh's international law claim. What this suggests is that just as you could pursue a pirate under this law, or just as you could pursue a torturer under this law, you must be able to pursue those who commit the 'supreme crime'–the crime of aggression. In this case, she's pursuing the six people who caused the Iraq War. As we know from Nuremberg, you don't get to sue the soldiers who committed the aggression: they're not responsible. The people who are responsible are the leaders who caused the aggression. And those are the people who are giving the orders, who are planning and executing these crimes.
"We filed the lawsuit. The United States Department of Justice headed by President Obama moved to immunize these defendants soon thereafter. They requested that the federal court immunize them under domestic law, on the basis that these defendants were acting under the scope of their valid employment when they planned and waged the Iraq War.
"We fought that certification for more than a year and a half. But unfortunately, in December of last year, the District Court agreed that they were immune and immunized these defendants from further proceedings. We've since appealed that order, and right now that case is on appeal in the Federal Court of Appeal for the Ninth Circuit in San Francisco.
"At the end of next month, we're due to submit a brief arguing a very specific point of law on appeal: whether or not a domestic immunity applies to allegations of aggression.
"Now for those of you who are familiar with Nuremberg, you may recall that this was the exact defense–or one of the defenses–raised by the German defendants. They argued that everything they had done was valid under German law and, as a result, they couldn't be held guilty for something like aggression.
"One of the things that we'll be raising in our brief next month is that that issue was decided already at Nuremberg: domestic defendants do not get to raise that as a defense.
"What I'd like to offer are some thoughts as to how we can take this battle now on the offensive and go into courthouses, go find venues where we can try and do our best. Ultimately, I think, we can convince judges that this is the law—and to not follow it would not only upset Nuremberg, it would validate the defenses made by the Nazi defendants, who argued that this type of law could never exist, that everything they did was completely legitimate, that they were simply following orders.
"If those things don't give you a chill, they ought to, because these are the exact defenses that the government is making in my case: that everything these defendants did was valid, that the court shouldn't scrutinize war making, because war making is outside the scope of what the sovereign can be liable for."
See the complete address here:
Historic: California District Court Lawsuit Against George W. Bush, Et Al For "Crime of Aggression"
Folks, I hope you understand the significance of this case. For all intents and purposes, Bush I, Clinton, Bush II, Obama, et al., are behaving EXACTLY as did Germany's National Socialists (Nazis). If the U.S. government prevails in this case, it will mean that the Nazis' defense at Nuremberg was RIGHT, and that the allied courts were WRONG to indict them.
Ask yourself, why would Republican senators Lindsey Graham and John McCain viciously attack Rand Paul's foreign policy like they have? Graham and McCain went on national television last week and said that Rand's foreign policy was WORSE than Barack Obama's. Why would Republicans laud a liberal Democrat above a fellow Republican, not once, but over and over? Why? Because these men are governed by the same neocon (Nazi-like) agenda. Rand Paul is not. Democrat and Republican mean NOTHING. As long as he or she allows him or herself to be controlled by the neocon foreign policy, he or she will receive the approbation and support of the governing establishment. And, while what I am about to say is NOT an official endorsement, the ONLY candidate for President who, so far,  is not willing to grovel before the neocon foreign policy agenda is Rand Paul. You can bet that the political and media establishments will do ANYTHING and EVERYTHING to keep Rand from obtaining the Republican nomination, because, to them, IT'S ALL ABOUT MAINTAINING NEOCON CONTROL OF AMERICA'S FOREIGN POLICY.
(The pressure on Rand Paul to capitulate his policy of non-aggression is massive. It will be a miracle if he can maintain his convictions on this matter. His dad, Ron Paul, was able to do it. I hope Rand can. I am earnestly praying for him.)
The Crime of Aggression was the crime that King David was guilty of planning in his heart in II Samuel 24. It was the crime that caused a divine plague of 70,000 deaths and the end of David's reign. It is the same crime that the vast majority of America's leaders are currently guilty of. And it is the same sin that a seeming majority of America's pastors and Christians are willing to tolerate and support.
Someone must see the Angel with sword drawn standing above America. Someone must be willing to call out our leaders for these crimes–as King David's personal chaplain was willing to do to him. This is one reason why King David was such a great man: not because he never failed, but, because the times when he did fail, he was willing to repent and take personal responsibility for his failure. And, remember, David's failure upon which we are currently focused was predicated upon the fact that God was angry with THE PEOPLE.
You can bet we are going to see NO REPENTANCE from the vast majority of America's political leaders or from the vast majority of those who want to be our next President. If the pastors of America don't call out the crimes of our nation's leaders, who will?
Right now, there is an attorney in the Ninth Circuit who is trying to do it. For the most part, he is a voice in the wilderness. And, no, I know nothing of his personal faith. It doesn't matter. This is a matter of Natural Law. This is a matter of national justice. And law and justice apply equally to ALL PEOPLE.
No wonder that King David's last words were: "He that ruleth over men must be just, ruling in the fear of God." (II Sam. 23:3)
People who love justice and who have the fear of God in their hearts are the kinds of people spiritually qualified to be a nation's leaders. Right now, the vast majority of our leaders have neither. And their almost universal endorsement of The Crime of Aggression proves it.
But, be not deceived: this national crime is bringing America to the brink of divine judgment, the likes of which this country has never seen. It happened to David's Israel; it happened to Caesar's Rome; it happened to Hitler's Germany; and it will happen to Bush/Clinton/Obama/Boehner/McConnell/Reid's America.