Confrontation is a necessary dam to the progress of evil in society.
American policy is now confined to determining which of two evils will be rewarded.  For decades conservatives have been voting for the lesser of two evils, impaired by party loyalty and seeking a maligned victory, they fail to confront egregious evil.
Evil is inherent in diversity.  The exclusive righteousness characteristic of ancient Israel was predicated on maintaining religious purity.  That purity is being consistently destructed by toleration.
Christian churches should be at the forefront in confronting these dangers.  It is not surprising that the scant confrontation evidenced in the public domain is coming from Christians.  Nor is it surprising that Christian ministers pre-occupied with growing larger and more powerful churches are wont to confront evil either in the society at large or in their own congregations.
In February, 1994, the late Mother Theresa of Calcutta speaking at the National Prayer Breakfast with then President William Jefferson Clinton and his wife Hillary in the audience made the Included in the prayer was the following litany:
We have lost our spiritual equilibrium and inverted our values.
We confess that we have ridiculed the absolute truth of Your Word and called it moral pluralism.

We have worshiped other gods and called it multiculturalism.

We have endorsed perversion and called it an alternative lifestyle.

We have exploited the poor and called it the lottery.

We have neglected the needy and called it self-preservation.

We have rewarded laziness and called it welfare.

We have killed our unborn and called it choice.

We have shot abortionists and called it justifiable.

We have neglected to discipline our children and called it building self-esteem.

We have abused power and called it political savvy.

We have coveted our neighbors' possessions and called it ambition.

We have polluted the air with profanity and pornography and called it freedom of expression.

We have ridiculed the time-honored values of our forefathers and called it enlightenment.
In May, 1999, Darrell Scott, whose daughter Rachel was fatally shot at Littleton, Colorado's Columbine High School, included the following poem in his poignant remarks before a subcommittee of the House Judiciary Committee:
Your laws ignore our deepest needs
Your words are empty air
You've stripped away our heritage
You've outlawed simple prayer
Now gunshots fill our classrooms
And precious children die
You seek for answers everywhere
And ask the question "Why"
You regulate restrictive laws
Through legislative creed
And yet you fail to understand that
God is what we need!
Hardness in the reprobate heart repels the confrontation of wisdom.  Mother Theresa's sweet rebuke of the Clinton stand on abortion was quickly forgotten.  Several walked out on the repentant prayer read by Pastor Joe Wright and Darrell Scott's confrontation of the House Judiciary subcommittee was like a drop of fresh water in a cesspool.
Error (polite for sin) is a common denominator to human existence and when it is not confronted it metastasizes.  In an effort to preserve their right to debauchery Americans have elevated human comfort above human righteousness.  They have failed to confront lies and distortions of fact in an effort to maintain peace.  This most grievous of errors has become pandemic in our churches rendering them useless in the maintenance of Godly Wisdom and Righteousness.
Fred Reed in one of his recent insightful columns concerning the press writes, "because of law, convention, and political fear papers have to hire "diverse" newsrooms. This exercises a powerful flattening effect on the news. For practical purposes it is not possible to express opinions, or to cover stories, that offend a sizable group on the floor of the newsroom. If your editor is female, or the guy at the next desk black, or gay, you find it very hard to write anything that these groups won't like. You have to come to work every day. More diversity in the newsroom means less diversity in the news."
In a Brian Lamb interview on C-Span a caller queried Midge Dector, a Zionist Jewish author and wife of Neo-Con Norman Podhoretz, about why Jewish-Americans predominate in our superstructure.  The caller, who was able to announce that Jews make up a tiny fraction of the American population but have a tremendous amount of power, was loutishly cut off by Brian Lamb and Midge Dector with a straight but distasteful look on her face denied the existence of extensive Jewish power.
This is, of course, a lie.  Jewish intellectualism is cherished. They are a hardworking, intelligent, well educated, collusive, quasi-patriotic group of unassimilated Americans whose quest for behind the scenes power has been generously rewarded.
The road to Hell is paved with the inability to confront lies and America has been in the paving business for several decades.
Unfortunately, the American media hides facts and perpetrates lies.  While the quest for world government with all of its ancillary plots forges fearlessly ahead, detailed discussion of its disastrous consequences for the American people is studiously avoided.
Reporting on confrontations that involve truth are never widely covered in the media.  With all the ballyhoo that is made about freedom of the press, America has not enjoyed a free press for a long time.  As Fred Reed so aptly states, the press is "controlled, controlled, controlled".
Pictures of aborted babies are avoided; the cruel results of war and the mutilated bodies it produces are never shown to the public; neither the scourge of AIDS nor homosexual activities are reported in all their ugliness; diversity is promoted for America but not for Israel; the efficacy of Christianity is regularly questioned and authentic movies such as "The Passion of Christ" are denigrated.  America's press, ridden with bias and homogeneity, is a threat to the Nation.
The recent ruckus over "The Passion of Christ" has brought the errant nature the media elite into focus.
To question the right of a Christian American to produce a Biblically authentic movie on the death of Christ because it does not conform to the Jewish agenda and the contrived propaganda of Abe Foxman and the Anti-Defamation League is both an example of the power of Jewish influence in America and a travesty of major proportions for both Jews and Christians.
In an essay entitled "The Passion of the Christ, the Jews, and God" Screenwriter Brian Godawa addresses this problem with the following conclusion: "So to understand the New Testament claims of Jesus as Messiah is to understand a history of Israel that includes hundreds of years of stiff-necked resistance to God's own prophets, building to a climactic rejection and killing of God's own Son, the Messiah, followed by the persecution of Messiah's followers and terminating in God's wrath and vengeance being taken out on the nation by the destruction of the holy city of Jerusalem and its temple. The barrenness of that temple, still desolate for over 2000 years, is a testament to the new spiritual temple created by God, the body of Christ — a new "nation" consisting of Jews and Gentiles who both have faith in Messiah, a Messiah, as portrayed in the movie The Passion of the Christ, whose rejection and victimization made Him the "unblemished lamb of sacrifice" slain on God's altar to accomplish the victorious redemption of His people, the forgiveness of their sins."
In his unique style Fred Reed praises the opportunity we all have on the Internet to express ideas that would never be inked in our newspapers.  This is, indeed, an exceptional opportunity but one that will surely be under attack by those that seek to exert their evil agenda over America.
Deregulation, Privatization, and Cheap Labor…
The man who promised to restore hope and bring change to America, has announced a plan to open five corporate plantations in the United States. On Thursday, President Barack Obama, whose policies have resulted in the greatest number of public sector job losses in US History (Public sector jobs have declined by 718,000 jobs since Obama took office.) announced the opening of five "Promise Zones" located in San Antonio, Philadelphia, Los Angeles, southeastern Kentucky, and the Choctaw Nation of Oklahoma. According to an article in USA Today:
"Under the proposed Promise Zones, the federal government plans to partner with local governments and businesses to provide tax incentives and grants to help combat poverty." ("Obama to name 5 'Promise Zones' for assistance", USA Today)
Combatting poverty' has nothing to do with it. Obama plans to shower the nation's biggest corporations–which recorded record profits in the last year and are presently sitting on more than $1.3 trillion in cash–with more lavish subsidies and tax breaks while providing an endless source of cheap slave labor to boost future earnings. The president believes that the wealth generated in these profit zones, er, promise zones will trickle down to the area's residents, even though–as the Christian Science Monitor notes–"it can be hard to tell whether a program's benefits reach the poorest people, rather than flowing largely into the hands of the business owners who get the tax credits."
Here's more from USA Today:
"Obama said his administration plans "to partner with 20 of the hardest-hit towns in America to get these communities back on their feet. We'll work with local leaders to target resources at public safety, and education, and housing." (USA Today)
Translation: The Obama administration is committed to assisting the corporate oligarchy whenever possible even if it means further eviscerating the rapidly-diminishing US middle class and reducing millions of hard-working Americans to grinding third world poverty. Deregulation will allow corporations to privatize policing, education and any other lucrative public resource or service. According to the New York Times: "White House officials said the Promise Zones initiative would not provide new money, rather it would be aimed at providing the local governments and agencies "aid in cutting through red tape to get access to existing resources."
No new money??
How do you like that? So, the man that helped push through the multi-trillion dollar Wall Street bailouts is not going to give one red cent to the nation's poorest and most needy people. Instead, he is going to do whatever he can to eliminate the rules that keep voracious corporations from feeding at the public trough.
Conservative Senate Minority Leader Mitch McConnell of Kentucky — "praised the proposed Promise Zone for Eastern Kentucky saying:
"I wrote a letter last year supporting this designation because this region has suffered enormous economic hardship over the last several years," McConnell said in a statement."
Mitch McConnell likes Obama's plan. That says it all, doesn't it?
Plantations were a familiar feature of the antebellum South, but were abandoned following the Civil War. Now a new generation of corporate kleptocrats want to revive the tradition. They think that weakening consumer demand and persistent stagnation can only be overcome by skirting vital labor protections and shifting more of the cost of production onto workers. Obama's promise zones provide a way for big business to slip the chains of "onerous" regulations and restore, what many CEO's believe to be, the Natural Order, that is, a Darwinian, dog-eat-dog world where only the strongest and most cunning survive. This is a world in which Obama has done quite well, although he's had to distance himself from his political base and throw friends under the bus (Jeremiah Wright) in his relentless climb to the top. Even so, selling out has never been an issue for Obama.
Special economic zones are not a new idea, in fact, they've been tried in the UK, Australia and other places where the global bank cartel exerts its grip. In Tokyo, last month, right-wing PM, Shinzo Abe announced the launching of his own "Special Economic Zones". Here's a short summary of Abe's plan from an article in the Japan Times:
"Special zones aimed at spurring corporate investment through deregulation and tax incentives are to be created in Tokyo as well as Osaka and central Aichi Prefecture….Other deregulation steps to debut in such zones will let private firms operate public schools, let experts without teaching licenses teach classes, expand the scope of treatment that can be administered by non-Japanese doctors and nurses, facilitate the use of foreign drugs and increase the number of hospital beds." (Japan Times)
Sound familiar? Deregulation, privatization, and cheap labor; the toxic coctail that has vaporized the US middle class and wiped out a good portion of the developing world.
Obama calls these promise zones. We think corporate plantations is a more fitting moniker.
In March of 1836, a young man of twenty-three years of age took his sword out of its scabbard and drew a line in the sand in front of an old mission outside of San Antonio, Texas, and called on the men defending that mission who were willing to stay on the ramparts and face an opposing army more than ten times their number to signify their commitment by stepping across the line. Of course, the young man was William Barrett Travis and the old mission was the Alamo. He could not have known it then, but Travis' line in the sand would forever become the benchmark by which all future acts of commitment would be measured. In a mystical way, but, then again, in very real way, Travis' line in the sand is being drawn again. Oh, it may not be a line in dirt drawn by the point of a sword; it is a line in the hearts of men being drawn by the Spirit of God.
My last three columns (not including the column promoting THE FREEDOM DOCUMENTS) generated more responses than any three columns I have ever written, and I have been writing this column for some fifteen years. At first, the responses were mostly negative and often vitriolic. But this past week, responses have been over 90% positive and very enthusiastic. I am confident that the manner in which these columns have brought out intense emotion and determination on both sides is a microcosm of what is happening nationally. A line in the sand for freedom is being drawn once again.
This line in the sand for freedom is separating people in a major way. And this is not necessarily a bad thing. In the same way that God commanded Abram to separate from his home and kin, so, too, the Spirit of God is separating people many times from their friends, their neighbors, their kinfolk, and, yes, their church families. I seem to recall that during the period of the early church, the conflict of principle forever separated the apostles Paul and Silas. And during America's War for Independence, the conflict of principle separated Benjamin Franklin and his son William–as it did tens of thousands of others.
Perhaps not since the days of Patrick Henry, Sam Adams, et al., have Americans been forced to deal–intellectually, reasonably, emotionally, volitionally, and spiritually–with the fundamental issues of liberty as we are being forced to do today. For way too long, Americans have taken freedom for granted. For way too long, our educational and religious institutions (not to mention our homes) have not taught the fundamental principles of liberty. This negligence has brought our country to the brink of oppression and despotism. And, just as was the case in Colonial America, a line in the sand for freedom is being drawn in the hearts of men.
This internal line in the sand is being drawn irrespective of a person's education, temperament, upbringing, intelligence, or faith. While some men seem to be content to live under the heel of governmental oppression, many others have an innate thirst for freedom that all of the armies in the world cannot quench.
In truth, the thirst for freedom is part of Natural Law. A horse is not broken without a fight; a tiger or lion will pace its cage as long as it can walk looking for an avenue of escape; a bird will fly around its cage ten thousand times looking for an opening to return to the sky. Yes, animals can be broken–and so can be some men, unfortunately. But the innate desire for freedom is born in the soul of every man.
However, the desire for comfort, ease, and material pleasure is a handsome tempter that many people find more attractive than the harsh and weather-torn face of liberty. Plus, the further liberty slips out of view, the more vague the memory of it becomes. And before we realize it, the face of liberty is only seen in the irrelevant relics of the songs and statues of history. But it is exactly at this point that the Spirit of God begins to renew in the hearts of men the Natural thirst for liberty. And that is precisely what is happening now.
All over America, and, yes, all over the world, people's hearts are beating fast for freedom. I am receiving thousands of letters and emails from people all over the globe. Unfortunately for many of these people, they do not live in a country in which the governmental and political foundation and structure is conducive to the reclamation of liberty. But in the United States, it is not a matter of government; it is a matter of will. Do the American people yet have the will to reclaim liberty?
While it would appear that the majority of today's Americans have allowed ignorance, materialism, and false Bible teaching regarding the principles of liberty to suppress their love of liberty, I am absolutely convinced that the spirit of liberty is swelling in the hearts of teeming millions of people. Highly educated and high school dropouts, affluent and average, Christians and unchurched, men and women, young and old: their hearts are ablaze with the love of liberty. And they are no longer content to surround themselves with those who would allow the chains of servitude to be clamped around their necks.
Are we patriots or loyalists? That question had to be answered by every man and woman in Colonial America. The same question must be answered by every American today. Are we going to bravely fight for the principles of liberty as did our patriot forebears, or are we going to be loyal to a corrupt and tyrannical system that is literally choking the life out of our freedoms? And how each of us answers that question will determine the direction and destination of our lives and futures.
The freedom to separate is a Natural right. Forced union is not a union at all; it is enslavement. The current world and U.S. maps are testimonies to the right of Natural separation. Pat Buchanan recently wrote:
"In the last decade of the 20th century, as the Soviet Empire disintegrated, so, too, did that prison house of nations, the USSR.
"Out of the decomposing carcass came Russia, Belarus, Ukraine, Lithuania, Latvia, Estonia and Moldova, all in Europe; Georgia, Armenia and Azerbaijan in the Caucasus; and Tajikistan, Uzbekistan, Turkmenistan, Kyrgyzstan and Kazakhstan in Central Asia.
"Transnistria then broke free of Moldova, and Abkhazia and South Ossetia fought free of Georgia.
"Yugoslavia dissolved far more violently into the nations of Serbia, Slovenia, Croatia, Bosnia, Montenegro, Macedonia and Kosovo.
"The Slovaks seceded from Czechoslovakia."
Buchanan also notes that in the U.S., "Four of our 50 states–Maine, Vermont, Kentucky, West Virginia–were born out of other states."
See Pat's column at:
Is Red State America Seceding?
Think of this, too: the most fundamental and sacred union of all is the union of a man and woman in marriage. Had Adam and Eve not fallen into sin, there would, no doubt, be no right or reason for separation. (Matthew 19:8) But with the fall of man into sin came all kinds of abuse. As a result, the Scriptures grant divorce (separation) on the grounds of both adultery (Matthew 19) and abandonment (I Corinthians 7). While never preferred, few among us would deny the right of a husband or wife to separate under certain circumstances. Because not every man is willing to be governed by the Natural and revealed laws of God, men are granted the right to separate themselves from those who would violate the fundamental principles upon which the union is based. This is true maritally, ecclesiastically, spiritually, socially, and politically.
In 1836, Will Travis drew a line in the sand to separate those who were willing to defend the liberty of Texas on the ramparts of the Alamo from those who were not. And I am convinced that God is drawing a line in the hearts of men today for the same reason: to separate those who are willing to give their lives in the defense of liberty from those who are not. And, ironically, the freedom of everyone–including the ones who are not willing to defend it–depends on the willingness of the ones who are. I guess it's always been that way.
I know which side of the line I am on; and after the deluge of correspondence I have received over the past couple of weeks, I know I am not alone.
"No power on earth has a right to take our property from us without our consent."—John Jay, first Chief Justice of the United States

"How 'secure' do our homes remain if police, armed with no warrant, can pound on doors at will and … forcibly enter?"—Supreme Court Justice Ruth Bader Ginsburg, the lone dissenter in Kentucky v. King
If the government can tell you what you can and cannot do within the privacy of your home, whether it relates to what you eat, what you smoke or whom you love, you no longer have any rights whatsoever within your home.
If government officials can fine and arrest you for growing vegetables in your front yard, praying with friends in your living room, installing solar panels on your roof, and raising chickens in your backyard, you're no longer the owner of your property. If school officials can punish your children for what they do or say while at home or in your care, your children are not your own—they are the property of the state.
If government agents can invade your home, break down your doors, kill your dog, damage your furnishings and terrorize your family, your property is no longer private and secure—it belongs to the government. Likewise, if police can forcefully draw your blood, strip search you, and probe you intimately, your body is no longer your own, either.
This is what a world without the Fourth Amendment looks like, where the lines between private and public property have been so blurred that private property is reduced to little more than something the government can use to control, manipulate and harass you to suit its own purposes, and you the homeowner and citizen have been reduced to little more than a tenant or serf in bondage to an inflexible landlord.
Examples of this disregard for the sanctity of private property—whether in the form of one's home, one's possessions, or one's person—abound. Here are just a few.
In San Rafael, California, it is now illegal to smoke a cigarette or other tobacco product inside "apartments, condos, duplexes, and multi-family houses." Although lawmakers hope the ordinance will be "self-enforcing," they're encouraging landlords to threaten tenants with eviction should they run afoul of the law.
In Ohio, it's illegal to alter one's car with a hidden compartment if the "intent" is to conceal illegal drugs. Although Norman Gurley had no drugs on his person, nor in his car, nor could it be proven that he intended to conceal drugs, he was still arrested for the "crime" of having a hidden compartment in the trunk of his car.
In Florida and elsewhere throughout the country, home vegetable gardens are being targeted as illegal. For 17 years, Hermine Ricketts and Tom Carroll have tended the vegetable garden in their front yard, relying on it for 80 percent of their food intake, only to be told by city officials that they must get rid of it or face $50 a day in fines. The reason? The vegetable garden is "inconsistent with the city's aesthetic character."
In Iowa, a war veteran attempting to wean his family off expensive corporate farm products, GMOs and pesticides has been charged with violating a city ordinance and now faces up to 30 days in jail and a $600 fine for daring to raise chickens in his backyard for his personal use, despite statements of support from his neighbors.
In Virginia, school officials suspended two boys for the remainder of the school year and charged them with possession of a firearm after they were reported to the police for playing with toy airsoft guns in their front yard, while waiting for the morning school bus. At no time did the boys attempt to take the toy guns on the bus or to school.
The most obvious disrespect for property rights comes in the form of the tens of thousands of SWAT team raids that occur across the country on a yearly basis. Usually undertaken under the pretense of serving a drug warrant, these raids involve police arriving at a private residence in SWAT gear, armed to the hilt, kicking down doors, apprehending all persons inside the home, then determining if a crime has been committed. That was Judy Sanchez's experience when FBI agents investigating gang activity used a chainsaw to cut through her door, then forced Sanchez and her child to the ground. It was only after invading Sanchez's home and terrorizing her family that agents realized they had targeted the wrong address.
Unfortunately, we in America get so focused on the Fourth Amendment's requirement of a warrant before government agents can invade our property (a requirement that means little in an age of kangaroo courts and rubberstamped warrant requests) that we fail to properly appreciate the first part of the statement declaring that we have a right to be secure in our "persons, houses, papers, and effects." What this means is that the Fourth Amendment's protections were intended to not only follow us wherever we go but also apply to all that is ours—whether you're talking about our physical bodies, our biometric data, our possessions, our families, or our way of life. However, in an 8-1 ruling in Kentucky v. King (2011), the U.S. Supreme Court sanctioned SWAT teams smashing down doors of homes or apartments without a warrant if they happen to "suspect" you might be doing something illegal in your home.
At a time when the government routinely cites national security as the justification for its endless violations of the Constitution, the idea that a citizen can actually be "secure" or protected against such government overreach seems increasingly implausible, while suggesting that a person take steps to secure his person and property against the government could have one accused of fomenting anti-government sentiment.
Nevertheless, the reality of our age is this: if the government chooses to crash through our doors, listen to our phone calls, read our emails and text messages, fine us for growing vegetables in our front yard, jail us for raising chickens in our backyard, forcibly take our blood and saliva, and probe our vaginas and rectums, there's little we can do to stop them. At least, not at that particular moment. When you're face to face with a government agent who is not only armed to the hilt and inclined to shoot first and ask questions later but also woefully ignorant of the fact that he works for you, if you value your life, you don't talk back.
This sad reality came about as a result of our being asleep at the wheel. We failed to ask questions and hold our representatives accountable to abiding by the Constitution, while the government amassed an amazing amount of power over us, and backed up that power-grab with a terrifying amount of military might and weaponry, and got the courts to sanction their actions every step of the way.
However, once the dust settles and you've had a chance to catch your breath, I hope you'll remember that the Constitution begins with those three beautiful words, "We the people." In other words, there is no government without us—our sheer numbers, our muscle, our economy, our physical presence in this land. There can also be no police state—no tyranny—no routine violations of our rights without our complicity and collusion—without our turning a blind eye, shrugging our shoulders, allowing ourselves to be distracted and our civic awareness diluted.
So where do we begin? How do we go about wresting back control over our freedoms and our lives in the face of such seemingly insurmountable odds?
There's an old adage, albeit not a very palatable one, that says "when eating an elephant take one bite at a time." The point is this: when facing a monumental task, take it one step at a time. In other words, we're going to have to wage these battles house by house, car by car, and body by body. Most importantly, as I point out in my book A Government of Wolves: The Emerging American Police State, we're going to have to stop the partisan bickering—you can leave that to the yokels in Congress—and recognize that the suffering brought about by a police state will be the great equalizer, applying to all Americans, regardless of their political leanings (the fact that we are all now being targeted for government surveillance is but a foretaste of things to come).
As John Adams rightly noted, "The Revolution was effected before the war commenced. The Revolution was in the minds and hearts of the people. This radical change in the principles, opinions, sentiments and affections of the people was the real American Revolution."
It's time for a second American Revolution. Not a revolution designed to kill people or tear down and physically destroy society, but a revolution of the minds and souls of human beings—a revolution promulgated to restore the freedoms for which our founders sacrificed their fortunes and their lives.
Source: John W. Whitehead | The Rutherford Institute
Chemicals within cannabis have powerful antioxidant properties, and scientists believe this can protect the brain from damage. Too much alcohol can lead to permanent brain damage, among other things. A recent study from the University of Kentucky and the University of Maryland concluded that a chemical in marijuana called cannabidiol (CBD) could be used to prevent alcohol-induced brain damage. The study was published in September of 2013 in the journal Pharmacology Biochemistry and Behavior. (1)
The study outlines how excessive alcohol consumption results in neuro-degeneration as well as behavioral and cognitive impairments that are hypothesized to contribute to the chronic and relapsing nature of alcoholism. As a result they aimed to study the transdermal delivery of cannabidiol (CBD) for the treatment of alcohol-induced neuro-degeneration. At the conclusion of the study, results demonstrated the feasibility of using CBD transdermal delivery systems for the treatment of alcohol-induced neurodegeneration.(1)
Just like THC, CBD is another chemical found in marijuana, the difference is that it doesn't get you 'high.' Both chemicals are strong antioxidants.
These results justify further preclinical development of transdermal CBD for the treatment of alcohol-induced neurodegeneration. It has been suggested that the neuroprotective effects of CBD observed during binge alcohol induced neurodegeneration are due to its high antioxidant capacity. (1)
The authors note that CBD acts as a stronger antioxidant than many well-known antioxidants. This new study was done on rat models, using both a skin patch and regular needle injection. Both methods produced similar magnitudes of neuroprotection, approximately 50 percent. Further studies need to be done here before human trials can begin. It's surprising that human trials have yet to begin, it seems they should have began ages ago. Year after year we have credible published studies showing the clear link between cannabis and a healthy body environment.
The potential health benefits of cannabis are overwhelming, and potentially very threatening to the pharmaceutical industry. It is a shame that despite all of the evidence supporting the medicinal properties of this plant, it still has a negative connotation within the mainstream. Nobody can deny it's medicinal benefits, and given the tremendous amount of information and research to support it, it seems pretty clear that this plant is a natural miracle.
Things seem to be changing, however. Last week, a European based pharmaceutical company called GW pharmaceuticals announced that they are set to commence its first ever phase of clinical trials for the treatment of brain cancer. You can read more about that here.  A couple of months ago, I wrote an article presenting 20 medical studies that prove cannabis can cure cancer; I've presented them in this article (see below). If we want to stay on the topic of brain damage, dozens of studies have shown the potential benefits of cannabis on damaged brain tissue. A study published in the Journal of Clinical Investigation revealed that cannabinoids promote embryonic and adult hippocampus neurogenesis. (2) The list goes on and on, and it seems to be never-ending, especially when it comes to cannabis and the brain. If you  would like to know more there is plenty of  information that's readily available.
Contrary to popular belief, smoking the Cannabis is not the most effective way in treating disease within the body as therapeutic levels cannot be reached through smoking. Creating oil from the plant or eating the plant is the best way to go about getting the necessary ingredients which are the Cannabinoids. Also, when Cannabis is heated and burnt it changes the chemical structure and acidity of the THC. This changes its ability to be therapeutic and anytime you burn something and inhale it, you create oxidation within the body which aids in free-radical production.
Humanity does not need to wait for a pharmaceutical company, or the medical industry to 'OK' its use for medicinal purposes. We constantly look towards these corporations for methods, approval and availability. This is something we can take into our own hands, the information is out there and if it's something you feel can be of benefit you are free to try it.  For medicinal use, it should be non-GMO, grown without pesticides and completely natural. In the hands of a pharmaceutical company, or future pill form, it might be hard to trust.
Below are links to more studies with regards to cancer and cannabis. (20 out of many more)
Brain Cancer
1.  A study published in the British Journal of Cancer, conducted by the Department of Biochemistry and Molecular Biology at Complutense University in Madrid, this study determined that Tetrahydrocannabinol (THC) and other cannabinoids inhibit tumour growth. They were responsible for the first clinical study aimed at assessing cannabinoid antitumoral action. Cannabinoid delivery was safe and was achieved with zero psychoactive effects. THC was found to decrease tumour cells in two out of the nine patients.
2. A study published in The Journal of Neuroscience examined the biochemical events in both acute neuronal damage and in slowly progressive, neurodegenerative diseases. They conducted a magnetic resonance imaging study that looked at THC (the main active compound in marijuana) and found that it reduced neuronal injury in rats. The results of this study provide evidence that the cannabinoid system can serve to protect the brain against neurodegeneration.
3. A study published in The Journal of Pharmacology And Experimental Therapeutics already acknowledged the fact that cannabinoids have been shown to possess antitumor properties. This study examined the effect of cannabidiol (CBD, non psychoactive cannabinoid compound) on human glioma cell lines. The addition of cannabidiol led to a dramatic drop in the viability of glioma cells. Glioma is the word used to describe brain tumour.  The study concluded that cannabidiol was able to produce a significant antitumor activity.
4. A study published in the journal Molecular Cancer Therapeutics outlines how brain tumours are highly resistant to current anticancer treatments, which makes it crucial to find new therapeutic strategies aimed at improving the poor prognosis of patients suffering from this disease. This study also demonstrated the reversal of tumour activity in Glioblastoma multiforme.
Breast Cancer
5. A study published in the US National Library of Medicine, conducted by the California Pacific Medical Centre determined that cannabidiol (CBD) inhibits human breast cancer cell proliferation and invasion. They also demonstrated that CBD significantly reduces tumour mass.
6. A study published in The Journal of Pharmacology and Experimental Therapeutics determined that THC as well as cannabidiol dramatically reduced breast cancer cell growth. They confirmed the potency and effectiveness of these compounds.
7. A study published in the Journal Molecular Cancer showed that THC reduced tumour growth and tumour numbers. They determined that cannabinoids inhibit cancer cell proliferation, induce cancer cell apoptosis and impair tumour angiogenesis (all good things). This study provides strong evidence for the use of cannabinoid based therapies for the management of breast cancer.
8. A study published in the Proceedings of the National Academy of Sciences of the United States of America (PNAS) determined that cannabinoids inhibit human breast cancer cell proliferation.
Lung Cancer

9. A study published in the journal Oncogene, by Harvard Medical Schools Experimental Medicine Department determined that THC inhibits epithelial growth factor induced lung cancer cell migration and more. They go on to state that THC should be explored as novel therapeutic molecules in controlling the growth and metastasis of certain lung cancers.
10. A study published by the US National Library of Medicine by the Institute of Toxicology and Pharmacology, from the Department of General Surgery in Germany determined that cannabinoids inhibit cancer cell invasion. Effects were confirmed in primary tumour cells from a lung cancer patient.  Overall, data indicated that cannabinoids decrease cancer cell invasiveness.
11. A study published by the US National Library of Medicine, conducted by Harvard Medical School investigated the role of cannabinoid receptors in lung cancer cells. They determined its effectiveness and suggested that it should be used for treatment against lung cancer cells.
Prostate Cancer
12. A study published in the US National Library of Medicine illustrates a decrease in prostatic cancer cells by acting through cannabinoid receptors.
13. A study published in the US National Library of Medicine outlined multiple studies proving the effectiveness of cannabis on prostate cancer.
14. Another study published by the US National Library of Medicine determined that clinical testing of CBD against prostate carcinoma is a must. That cannabinoid receptor activation induces prostate carcinoma cell apoptosis. They determined that cannabidiol significantly inhibited cell viability. 

Blood Cancer
15. A study published in the journal Molecular Pharmacology recently showed that cannabinoids induce growth inhibition and apoptosis in matle cell lymphoma. The study was supported by grants from the Swedish Cancer Society, The Swedish Research Council and the Cancer Society in Stockholm.
16. A study published in the International Journal of Cancer also determined and illustrated that cannabinoids exert antiproliferative and proapoptotic effects in various types of cancer and in mantle cell lymphoma.
17. A study published in the US National Library of Medicine conducted by the Department of Pharmacology and Toxicology by Virginia Commonwealth University determined that cannabinoids induce apoptosis in leukemia cells.
Oral Cancer
18. A study published by the US National Library of Medicine results show cannabinoids are potent inhibitors of cellular respiration and are toxic to highly malignant oral Tumours.
Liver Cancer
19. A study published by the US National Library of Medicine determined that that THC reduces the viability of human HCC cell lines (Human hepatocellular liver carcinoma cell line) and reduced the growth.
Pancreatic Cancer
20. A study published in The American Journal of Cancer determined that cannabinoid receptors are expressed in human pancreatic tumor cell lines and tumour biopsies at much higher levels than in normal pancreatic tissue. Results showed that cannabinoid administration induced apoptosis. They also reduced the growth of tumour cells, and inhibited the spreading of pancreatic tumour cells.
Notes:
(1) http://www.sciencedirect.com/science/article/pii/S0091305713002104
(2) http://www.jci.org/articles/view/25509
http://www.truthonpot.com/2013/09/12/marijuana-may-reduce-brain-damage-caused-by-alcohol-study/
Source: Collective Evolution
I remember as a young child that the key to winning a lot of the neighborhood games in football and basketball was all about who got picked first. If you were lucky enough to get Michael on your team, then you knew you were going to win. If you were in a foreign park playing against kids you did not know, Michael was the great equalizer. I also knew that getting the right kids on my side helped in spelling bees and walking home from the movies so I didn't get beat up. Learning how to organize my team with the right people, served me well when I became a men's college head basketball coach in terms of winning the recruiting wars. I always felt the April recruiting wars was the deciding factor in many games in the following December.
America is in the choosing sides phase of the coming civil war. To use a college recruiting phrase, it is accurate to state that the letters of intent to join one side or another side, have mostly been signed and the commitments offered.  However, there is one big uncommitted piece, but very soon the sides will be drawn.
The Chess Pieces of Civil War
What is going on today in America is all about choosing sides. There are clear lines being formed in the United States. The recruiting pool consists of the Department of Homeland Security, the American military, local law enforcement, the Russian troops pouring into the United States, the trickle of Chinese troops coming into the country through Hawaii and, of course, the poor, the middle class and elite. This is the recruiting pool which will form the chess pieces of the coming American Civil War.
The Contextual Background for Civil War
Even if all parties in this country wanted the country to continue, even in its present mortally wounded state, it would be foolish to believe that it could continue for much longer.
There are three paramount numbers that every American should be paying attention to and they are (1) national deficit ($17 trillion dollars), (2) the unfunded liabilities debt ($238 trillion dollars), and (3) the derivatives/futures debt (one quadrillion dollars which is 16 times the entire wealth of the planet. The net result of these staggering numbers can only end one way, and that is with a financial collapse, followed by a bank holiday, rioting in the streets and the full roll out of martial law. These financial numbers guarantee that the party cannot continue much longer.
Since America, in her present form, cannot continue much longer without experiencing a cataclysmic shift, we would be wise to realize what resources are going to be the impetus for civil war. When you play the board game, Monopoly, the properties on Boardwalk are among the most coveted. It is no different in real life. The biggest prize of the coming conflict is real estate. Homes, office buildings and shopping malls are the most coveted prize. The MERS mortgage fraud continues unabated as millions of homes have been confiscated through mortgage fraud. When the dollar is worthless and is awaiting its replacement (e.g. the Amero or the Worldo), real estate will be more valuable than gold.
Other big game that is being hunted by both sides in the coming civil war will be bank accounts, which must be looted before the dormant computer digits we call money, can be converted into hard assets. That is why my advice is, and has been, convert your cash into tangible assets which can enhance your survivability in the upcoming crash.
Also, your pensions, your 401K's and your various entitlement programs are also at risk as evidenced by Secretary of Treasury Jack Lew's "borrowing" from various Federal retirement accounts in order to increase the debt ceiling fight that will resurface in Congress, again, early next year.
Again, my advice is to convert your assets in tangible items which will aid in getting you through some very dark days coming up in the near future. Before the cognitive dissonance crowd rears their ugly heads and accuses me of fear mongering, ask yourself what the elite did prior to the crash of the economy in 1929. For example, Joseph Kennedy took his money out of the stock market the day BEFORE it crashed. Rockefeller, Westinghouse, et al., all took their money out just prior to the crash, leaving the ignorant masses unaware of what was coming. Don't make the same mistake.
Barring a false flag event, US martial law will have a trigger event, which will lead to martial law, that will be a financial collapse and it will naturally occur as we are already on a collision course with destiny. I am not ruling out other events, but the economic crash scenario is easily the most likely event.
Building Fences Around the Ignorant
Please allow me to ask you an ignorant question. If you knew that a virus was coming to your neighborhood which would infect much of the local canine population, wouldn't it be prudent to build a fence around all of the dogs in the neighborhood in order to isolate any potentially infected dogs? Well, this is how the elite view you.
Many of us, devoid of financial resources, will soon become like a pack of rabid dogs and we must be contained. As I have written about recently, it is becoming very difficult to get your money out of the country. Banks, such as JP Morgan Chase and HSBC have already imposed withdrawal limits. If you withdraw more than $10,000 cash, you run a good chance of being investigated by the IRS. One layer of fencing has already been placed around you and your assets.
The NDAA constitutes another big fence being built around the people in which all due process will soon be gone. The NDAA will allow the administration the "legal" right to secretly remove any burgeoning leadership of citizen opposition forces. The second provision which will allow this country to quickly transition to martial law is Executive Order (EO) 13603 which allows the President to take control over any resource, property and even human labor within the United States. This EO gives the President unlimited authority including the ability to initiate a civilian draft as well as a military draft. In short, this spells the potential enslavement of the American people. For those of you who still have your blinders on, research the NDAA and EO 13603 and then when you realize that I am correct in my interpretation, ask yourself one question; If the powers that be were not going to seize every important asset, then why would the government give itself the power to do just that? And while you are at it, remember the Clean Water Act gives the EPA to control all private property as well as the precious resources of all water. And then of course, the FDA and the conflicts with local farmers is escalating. And if this is not enough to convince the sheep of this country that the storm clouds are overhead, then take a look at HR 347 which outlaws protesting and takes away the First Amendment. This unconstitutional legislation makes it illegal to criticize the President and the government, as a whole, in the presence of Federal officials. I have news for you, there are Federal officials in every town, city and county in America. If one violates HR 347, they will be immediately arrested and charged with a felony.
I just saw the Hunger Games sequel, Catching Fire, and this is eerily similar to what I saw in a lot of movies in that the people are being provoked to revolution. In fact, in the TV show, Revolution, the most evil entity in the series is the re-emergence of the United States government and the heroes of the show are rebelling against the abuse. It seems like everywhere we turn in the media, the people are being encouraged to rise up now and challenge authority. I am sure the establishment would rather confront a small group of dissidents and squelch the rebellion now, before the numbers can become significant and overwhelming to the establishment and this theme is being carried out in the media on a large scale.
Along these same lines, Obama has done nothing but agitate the middle class. I like to ask Obama supporters, can you name one thing Obama has done, on behalf of the establishment elite, to improve the plight of the American middle class? I can't think of even one thing.
The fences have been built around the soon-to-be rabid dog population, so when the infected dogs go crazy, the pieces will have been put in place to deal with the uprisings that will surely follow the loss of everything. Containment is nearly complete. The final action will consist of gun confiscation and one side of the coming conflict is attempting to position themselves to do that in the near future and that would be the DHS, the Russians and the Chinese. I cannot think of another legitimate reason which would describe why these foreign troops are here.
Cognitive dissonance only relieves some of psychological distress for so long.
Choosing Sides
I have told you what is at risk before the inevitable economic crash. Now it is time to take stock of the sides of this coming civil war and a very clear picture is emerging.
The poor have no resources other than their food stamps which are already under attack. The middle class and their resources are the target for the coming conflict. And most of the middle class has no idea that they have been targeted. Soon the divide and conquer strategies will lose their effectiveness and the poor and the middle class will be on the same team because they will both have lost everything.
As most of you know, I have been screaming from the roof tops that the "Russians are coming, the Russians are coming", in reference to a bilateral agreement signed between the Russian military and FEMA. Well, the Russians are not coming, they are here and so are the Chinese. As most of you also know the Russians are Chinese have threatened to nuke the United States over Iran and Syria in the past several months. Yet, this administration thinks it is a good idea to include the Russians and Chinese in participating in highly secure operations with profound national security implications in such drills as Grid EX II and the upcoming  RIMPAC war games which we used to use to fight against the imaginary Chinese and Russian forces. This is insanity, however, in athletic parlance, one side conducted a trade and is now receiving the services of their once arch-rival.
The sides of the coming civil war looks like this. On one side, we find the evil empire consisting of the elite, their government puppets, the DHS the Chinese, the Russians and perhaps the military. The other side, for the moment consists of the middle class and now the poor as they move towards having their entitlements incrementally taken away. Unless the military and the police can be swayed to the side of the people, the people are going to lose badly.
There is one big prize and its allegiance has not yet been determined and that is the American military and it is a game changer.
Carving Up the Military Like a Thanksgiving Turkey
Obama is purging the military like no president has ever done. Bush fired two Generals. Obama has fired hundreds of command level officers. Why? Because the military leadership is the key to the coming civil war. Who will the military support? Will the military support an out of control administration who would use foreign military assets against the people? Or, will they support the people that they are sworn to defend?
Obama has the Russians and the Chinese military coming into the country because our military cannot be trusted to do what needs to be done when the economic crash occurs. They are needed to confiscate the guns. Obama knows that the military is conditioned to protect the people. He is hoping that he can change the entire structure of the military and thus, change its mission through changing its leadership.
I personally do not think Obama can change the rank and file of the military. I think he can only have a minimal effect on the leadership of the military. If Obama's purge of the military is anything but for the purpose of commandeering its services for the upcoming civil war, I would really like to hear another explanation, because, for the life of me, I cannot see another purpose to Obama's house cleaning of the military. .
Obama needs to be impeached and convicted for treason.
Commanding Military Officers Terminated By Obama
-General John R. Allen-U.S. Marines Commander International Security Assistance Force [ISAF] (Nov 2012)
-Major General Ralph Baker (2 Star)-U.S. Army Commander of the Combined Joint Task Force Horn in Africa (April 2013)
-Major General Michael Carey (2 Star)-U.S. Air Force Commander of the 20th US Air Force in charge of 9,600 people and 450 Intercontinental Ballistic Missiles (Oct 2013)
-Colonel James Christmas-U.S. Marines Commander 22nd Marine Expeditionary Unit & Commander Special-Purpose Marine Air-Ground Task Force Crisis Response Unit (July 2013)
-Major General Peter Fuller-U.S. Army Commander in Afghanistan (May 2011)
-Major General Charles M.M. Gurganus-U.S. Marine Corps Regional Commander of SW and I Marine Expeditionary Force in Afghanistan (Oct 2013)
-General Carter F. Ham-U.S. Army African Command (Oct 2013)
-Lieutenant General David H. Huntoon (3 Star), Jr.-U.S. Army 58th Superintendent of the US Military Academy at West Point, NY (2013)
-Command Sergeant Major Don B Jordan-U.S. Army 143rd Expeditionary Sustainment Command (suspended Oct 2013)
-General James Mattis-U.S. Marines Chief of CentCom (May 2013)
-Colonel Daren Margolin-U.S. Marine in charge of Quantico's Security Battalion (Oct 2013)
-General Stanley McChrystal-U.S. Army Commander Afghanistan (June 2010)
-General David D. McKiernan-U.S. Army Commander Afghanistan (2009)
-General David Petraeus-Director of CIA from September 2011 to November 2012 & U.S. Army Commander International Security Assistance Force [ISAF] and Commander U.S. Forces Afghanistan [USFOR-A] (Nov 2012)
-Brigadier General Bryan Roberts-U.S. Army Commander 2nd Brigade (May 2013)
-Major General Gregg A. Sturdevant-U.S. Marine Corps Director of Strategic Planning and Policy for the U.S. Pacific Command & Commander of Aviation Wing at Camp Bastion, Afghanistan (Sept 2013)
-Colonel Eric Tilley-U.S. Army Commander of Garrison Japan (Nov 2013)
-Brigadier General Bryan Wampler-U.S. Army Commanding General of 143rd Expeditionary Sustainment Command of the 1st Theater Sustainment Command [TSC] (suspended Oct 2013)
Nearly 160 Majors through the rank of Colonel have been let go by Obama.
Commanding Naval Officers Terminated by Obama
-Rear Admiral Charles Gaouette-U.S. Navy Commander John C. Stennis Carrier Strike Group Three (Oct 2012)-Tried to rescue Ambassador Chris Stevens but was arrested during the attempt.
-Vice Admiral Tim Giardina(3 Star, demoted to 2 Star)-U.S. Navy Deputy Commander of the US Strategic Command, Commander of the Submarine Group Trident, Submarine Group 9 and Submarine Group 10 (Oct 2013)
-Lieutenant Commander Kurt Boenisch-Executive Officer amphibious transport dock Ponce (Apr 2011)
-Rear Admiral Ron Horton-U.S. Navy Commander Logistics Group, Western Pacific (Mar 2011)
-Lieutenant Commander Martin Holguin-U.S. Navy Commander mine countermeasures Fearless (Oct 2011)
-Captain David Geisler-U.S. Navy Commander Task Force 53 in Bahrain (Oct 2011)
-Commander Laredo Bell-U.S. Navy Commander Naval Support Activity Saratoga Springs, NY (Aug 2011)
-Commander Nathan Borchers-U.S. Navy Commander destroyer Stout (Mar 2011)
-Commander Robert Brown-U.S. Navy Commander Beachmaster Unit 2 Fort Story, VA (Aug 2011)
-Commander Andrew Crowe-Executive Officer Navy Region Center Singapore (Apr 2011)
-Captain Robert Gamberg-Executive Officer carrier Dwight D. Eisenhower (Jun 2011)
-Captain Rex Guinn-U.S. Navy Commander Navy Legal Service office Japan (Feb 2011)
-Commander Kevin Harms- U.S. Navy Commander Strike Fighter Squadron 137 aboard the aircraft carrier Abraham Lincoln (Mar 2011)
-Commander Etta Jones-U.S. Navy Commander amphibious transport dock Ponce (Apr 2011)
-Captain Owen Honors-U.S. Navy Commander aircraft carrier USS Enterprise (Jan 2011)
-Captain Donald Hornbeck-U.S. Navy Commander Destroyer Squadron 1 San Diego (Apr 2011)
-Commander Ralph Jones-Executive Officer amphibious transport dock Green Bay (Jul 2011)
-Commander Jonathan Jackson-U.S. Navy Commander Electronic Attack Squadron 134, deployed aboard carrier Carl Vinson (Dec 2011)
-Captain Eric Merrill-U.S. Navy Commander submarine Emory S. Land (Jul 2011)
-Captain William Mosk-U.S. Navy Commander Naval Station Rota, U.S. Navy Commander Naval Activities Spain (Apr 2011)
-Commander Timothy Murphy-U.S. Navy Commander Electronic Attack Squadron 129 at Naval Air Station Whidbey Island, WA (Apr 2011)
-Commander Joseph Nosse-U.S. Navy Commander ballistic-missile submarine Kentucky (Oct 2011)
-Commander Mark Olson-U.S. Navy Commander destroyer The Sullivans FL (Sep 2011)
-Commander John Pethel-Executive Officer amphibious transport dock New York (Dec 2011)
-Commander Karl Pugh-U.S. Navy Commander Electronic Attack Squadron 141 Whidbey Island, WA (Jul 2011)
-Commander Jason Strength-U.S. Navy Commander of Navy Recruiting District Nashville, TN (Jul 2011)
-Captain Greg Thomas-U.S. Navy Commander Norfolk Naval Shipyard (May 2011)
-Commander Mike Varney-U.S. Navy Commander attack submarine Connecticut (Jun 2011)
-Commander Jay Wylie-U.S. Navy Commander destroyer Momsen (Apr 2011)
Forty one more were fired in 2012. One hundred and fifty seven were fired in 2013.
Partial Documentation
http://www.airforcetimes.com/article/20120103/NEWS/201030335/
http://www.frontpagemag.com/2013/arnold-ahlert/obamas-military-purge/
http://investmentwatchblog.com/list-of-names-military-purge-high-officers-terrifying/
http://www.politico.com/news/stories/1111/67653.html
http://www.marinecorpstimes.com/article/20130718/CAREERS03/307180027/Commander-22nd-Marine-Expeditionary-Unit-relieved-command
http://www.marinecorpstimes.com/article/20131018/CAREERS03/310280001/Colonel-charge-Quantico-s-Security-Battalion-relievehttp://www.foxnews.com/us/2013/10/09/3-star-navy-admiral-fired-as-deputy-chief-nuclear-command-demoted-to-2-star
http://www.foxnews.com/politics/2013/10/11/air-force-general-in-charge-nuclear-missiles-to-be-fired-officials-say/?intcmp=latestnews
Source: The Common Sense Show
When Edward Snowden met with Guardian reporter Glenn Greenwald to turn over documents revealing the extent of the NSA spying program, he did more than provide an education to the entire world concerning the reach of the American Empire. He also very likely protected himself from far flung and highly illegal machinations to silence him. Safely ensconced in Russia, Snowden is now reportedly working for a Russian website. His revelations continue to impact the public persona of the US, worldwide.
Other whistleblowers and journalists have not been so fortunate.
Enter Jeffrey Silverman…
Silverman, who was born in Washington DC and served in the US Army prior to receiving an MS in Agricultural Development/International Development, had been living in the Republic of Georgia since 1991. He has done in-depth investigative reporting on chemical and biological weapons, the alleged murder of the former Georgian Prime Minister Zurab Zhvania and on black torture sites in the former Soviet Union.
Silverman, who also writes under the name Joni Simonishvili, had been working on articles concerning covert US support for the Chechen rebels when he made a trip back to the US in 2004 to visit family. To his amazement, he was charged with failure to pay child support in Kentucky. Silverman states that he had been paying support for years without a court order. After a Kentucky judge ordered his passport seized and turned over to authorities due to the alleged non-payment of support, a Virginia judge subsequently reversed the order and gave Silverman back his travel documents.
Silverman had flown back to Georgia and was on a working trip to Azerbaijan to submit an article in Baku when he was picked up on orders of the US Embassy, beaten badly and his passport again seized. The US Embassy then issued a document to Silverman stating that he is an alien. He was offered a trip back to the US under alien status but instead of accepting a tainted offer, Silverman jumped the border from Azerbaijan into Georgia.
There are strict laws governing the revocation of an individual's citizenship. A US native born citizen cannot have his citizenship revoked unless he commits an expatriating act, such as serving in an army at war against the US. No such terms, however, apply to Jeffrey Silverman.
The FBI subsequently paid a visit to Silverman's son's mother, Donna Evans. She wrote:
I had two FBI agents visit me at my job in Kentucky. One was Detective Greg Wolf and the other was Mr. Steve Auvenshine. They came to my work site and told me they were investigating you but wouldn't tell me why. They asked numerous questions about you and what you did for a living. "They showed me a picture of you and asked if it was you. They asked me questions about how we met, where you have lived, where you were born, who your parents were and what did they do for a living, whether they were still alive or not, what countries you had visited, what languages you spoke, how long you had visited each country, what religion you practiced and if you had ever been in the military. I asked them why they were asking so many questions about you but they would not say. I think they already knew all the answers to all the questions they asked me; I think they just wanted to see if I would verify what they knew. They also wanted me to send all the e-mails that you had sent me to them. Bourbon County [the local authority] said that they were already sending all the e-mails they receive from you to the US State Department.
The State Department declined to comment on Silverman's citizenship, as did DHS and the DOJ.
Following the beating in 2004, Silverman was again detained in 2005. According to Silverman, "The police kidnapped me off the street in the middle of the day and took me to the Georgian Office of Counterintelligence and beat me….Embassy staff were waiting in the other room and when done, they came and asked if I needed any help in returning to the US. It so happens that the agent involved, Bryan Paarmann, is the same agent involved in the alleged murder cover up of the Georgian PM, Zurab Zhvania.
Someone else who was impacted by the mounting concerns about the nature of Jeffrey Silverman's journalism was Silverman's friend, Vahktang Maisaia, who served as counselor at the Georgian mission in NATO in 2004-2008. Maisaia writes of events that took place in May of 2009:
I was tortured and subjected to mock execution at the building two days later. I was accused in having relations initially with NATO special services, Slovak Republic military intelligence service and later on they extended the link with "Russian Federation Intelligence Service" (I quoted word-by-word the name of the Russian service – why because the service with such name does not exist at all even in accordance to the Russian Federation laws). It is long too history how well my case has been rigged but regarding Jeffrey I had to confess that in one of the night illegal interrogation session usually started at 6.00 PM till 6.00 AM by the Counter-Intelligence Department two teams almost every days since May 8th till June 23 of 2009 at Gldany prison #8), Otar Ordzhonikidze and his staff-member Data Datashvili and Valerian Zumbadze personally interested in Jeffrey Silverman's personality and background, they tortured me in order to gain his contact points and whereabouts at that time in order to seize him in abduction manner, like "death squadron" way and execute him in somewhere unknown place because of his foreign citizenship and his popularity abroad (how they claim to me).
Another assault on Jeffrey Silverman in 2011 made the evening news in Tbilisi. Silverman has plates in his head from one of his beatings.
Jeffrey Silverman is now essentially a stateless person. Silverman states he has sought assistance from Reporters without Borders as well as the Committee to Protect Journalists. CPJ did not respond to inquiries from this reporter as to that organization's refusal to address Silverman's plight. It is known in journalistic circles that the agencies pledged to protect press rights generally turn a blind eye to assaults on US journalists doing adversarial reporting.
Silverman is currently the Georgia Bureau Chief for Veterans Today and teaches in Tbilisi.
Are Americans ready to accept a police state? Are pastors and Christians ready to accept a police state? Are Republicans and conservatives ready to accept a police state? Are Democrats and liberals ready to accept a police state? Are there truly enough people left in this country who even understand what a police state is, and if they do, would they really support it?
I can hear many readers shouting, "No!" But I truly wonder just how many Americans have already accepted the police state in their hearts and minds. It is absolutely true that before despots and tyrants can put shackles around men's necks, they must first put them around men's hearts. So, just how many of the American people are walking around every day with shackles already around their hearts? How many pastors mount the pulpits with shackles around their hearts? How many teachers enter the classroom with shackles around their hearts? How many State lawmakers walk into their various capitols with shackles around their hearts? How many police officers get into their squad cars with shackles around their hearts? How many military personnel put on their uniforms with shackles around their hearts?
Those of us who are passionate about the freedom fight spend a lot of time discussing and debating the nuances of how best to protect liberty. Except for a precious few, our State governors, attorney generals, legislators, senators, mayors, county commissioners, city councilmen, etc., are doing a fantastically lousy job of honoring their oaths to the Constitution and to the principles contained in our Declaration of Independence and Bill of Rights. Except for a precious few, our pastors, deacons, elders, and church leaders are doing a fantastically lousy job of defending freedom principles. Except for a precious few, our civic and business leaders are doing a fantastically lousy job of defending liberty. And needless to say, you could put the people on Capitol Hill in Washington, D.C., who are even doing diddly-squat about preserving liberty into an old-fashioned phone booth.
Republicans? Most of them have never seen a bill that expands the police state at home and foreign wars abroad that they did not absolutely love. Democrats? Most of them have never seen a bill that expanded government (any government) that they did not absolutely love. Yes, yes, I know that there are a few–a precious few–exceptions to the above, but not many.
But are the American people truly ready to accept a police state? A recent report at InfoWars.com is quite shocking to those of us who tend to believe that most of our fellow Americans would recoil at the thought of an open police state.
Reporting for InfoWars.com, Paul Joseph Watson writes, "After illustrating their enthusiasm for repealing the Bill of Rights, a video shows Americans happily signing a petition to support a 'Nazi-style Orwellian police state,' in what easily represents the most shocking footage of its kind to date.
"Citing issues with how the government shutdown has impacted the ability of the police to 'keep the community safe,' [Mark] Dice tells San Diegans that there is a need to 'increase the Orwellian system.'
"'Not a problem,' responds one man as he signs the petition.
"'We just want to model it after the Nazi Germany system to keep people safe and secure,' Dice tells another individual.
"After signing the petition to 'implement the Orwellian police state,' another man responds, 'You find the pot of money though,' apparently more concerned about how much a Nazi-style police state would cost than its actual consequences.
"'They're trying to cut the budget by 20 per cent so we just want to make sure that we can model the police state after the Nazi Germany system,' Dice tells another couple who sign the petition, before adding, 'Thanks for supporting the police state.'
"'We're going to model it after the Nazi Germany-style police state,' Dice clearly tells another man who signs the petition.
"'We need this Orwellian-style system to keep everybody safe,' Dice tells a woman as she is signing the petition, to which she responds, 'Yeah.'"
See Watson's report at:
Americans Sign Petition to Support "Nazi-Style Orwellian Police State"
So, how many of your friends, relatives, co-workers, neighbors, fellow club members, fellow pastors, and fellow church members would be willing to sign such a petition as mentioned above? Probably more than you would think. Why don't you use Mark Dice's technique and go stand with a petition on a street corner in your town or on a sidewalk outside the entrance of your church and find out? But be prepared for a shock. It is not just San Diegans that are already wearing the shackles around their hearts.
Those of us in the liberty movement are knocking our brains out trying to devise the best strategy to preserve the vestiges of freedom that are left in this country. The assaults against our liberties are ubiquitous–and so are the battlefronts upon which our fellow freedom-fighters are tirelessly and relentlessly defending the hill. Thank God for every one of them! I may or may not agree with each strategy or the people who come up with them, but if they are in the liberty fight, they are my brothers and compatriots.
But it is time for us to ask ourselves, are we living in a country in which a sizeable percentage of people do not care about, and may actually not WANT, liberty? Are we living in a country in which a sizeable percentage of people have already accepted the shackles of tyranny around their hearts?
I'm talking about Democrats and Republicans; Christians and unbelievers; pastors and pagans; liberals and conservatives; whites and blacks; educated and illiterate; rich and poor; men and women; northerners and southerners; easterners and westerners; military and civilians. How many are already wearing the shackles of tyranny around their hearts? I'm afraid far more than most of us want to admit.
At this point, I must make the following observation: if you are living in a State that does not recognize your right to keep and BEAR arms, if you live in a State that significantly impedes your right to possess and CARRY arms, if you live in a State that is unfriendly to the Second Amendment, you are living in a State in which a majority of lawmakers and citizens are already wearing the tyrant's yoke around their hearts–and they want you to wear it, too.  And if you live in a large metropolitan city anywhere, you are living in one of liberty's most inhospitable and hostile places. In all candor, one of the chief reasons why my family and I moved to a small town in a rural State (the Flathead Valley of Montana) is because of what I'm talking about right now.
For more information on our move to Montana, please go to this web page:
I realize that we have our share of big-government weenies here in Montana, too. I know we have a bunch of politicians and people who carry the shackles of tyranny around their hearts. I won't argue that. But I also know that if police agencies in this area attempted a military lockdown such as took place in Boston after the marathon bombings, they would start a modern-day revolution. I KNOW that the majority of people in the Flathead Valley would never submit to such a police state. I also believe that the vast majority of law enforcement officers in this area would never attempt to enact such a police state.
As an example, according to published reports, the average home in the State of Montana has 27 firearms in it. Yes, you read it right: 27. I dare say that the average pickup truck in Montana has more guns in it than the average house in just about any other State.
Ladies and gentlemen, Thomas Jefferson was right: big cities are the "bane" of freedom. And those states that are controlled by big cities are also a major culprit in the demise of liberty.
Several years ago, Boston's Gun Bible (BGB) ranked the states in order of their recognition of the right to keep and bear arms. According to BGB, the freest states are:
1. Vermont
2. Idaho and Kentucky (tie)
3. Louisiana and Alaska (tie)
4. Wyoming
5. Montana
And, again, according to BGB, the least free states are:
1. New Jersey
2. Illinois
3. Hawaii
4. Massachusetts
5. New York
Now, I would personally argue BGB's ranking of Montana as number 5 in the list of freest states–especially when it comes to the Second Amendment. Regardless, notice the absence of the dominance of big-cities within the list of freest states, contrasted with the obvious dominance of big-cities within the list of least free states. In the list of freest states, only Kentucky and Louisiana have a metro area with over one million population. And in the case of Vermont, Idaho, Alaska, Wyoming, and Montana, the State with the largest population is Idaho with just over 1.5 million–in the ENTIRE STATE. The conclusion should be obvious: big cities equal less freedom; rural states equal more freedom.
Ladies and gentlemen, this divergence of philosophy and the willingness or unwillingness of people in big city states and rural states to either accept or reject tyranny is a boiling pot that at some point is going to spill over onto the eye of the stove. Notice that Mr. Dice's petition was asked of people in one of America's largest population centers: San Diego, California. Take that same petition to the streets of Kalispell, Montana; Coeur d'Alene, Idaho; Cheyenne, Wyoming; or Wasilla, Alaska; and the response would be MUCH different.
I don't believe tyranny will come to America all at once; it will come piecemeal, city by city, State by State, and region by region. And liberty will be preserved the same way.
So, are Americans ready to accept a police state? It all depends on where you live.
P.S. This weekend, selected cities across the country will be privileged to see the premiere screening of James Jaeger's fantastic new movie, "MOLON LABE: How The Second Amendment Guarantees America's Freedom." The film features such notable freedomists as Pat Buchanan, Ron Paul, Larry Pratt, G. Edward Griffin, Alex Jones, and, yes, yours truly–along with several others. It is terrific film. The people of the Flathead Valley in Montana are fortunate to be able to attend this premiere showing at the Mountain Cinema 4 theaters in Whitefish, Montana, at 11am Mountain Time, this Saturday, October 26. If you live within driving distance, you are invited to attend this premiere screening. DVDs of the film will be available at the showing.
If you are not able to go see MOLON LABE this weekend and would like to order the DVD of this new film, you may do so NOW. Order the MOLON LABE DVD here:
On 28 November 1953, at 2 am, a man crashed through a closed window and fell to his death from the 10th floor of the Statler Hotel in New York City. He was identified as Frank Olson, a bacteriologist with the US Army Research Center at Fort Detrick, Maryland. He had fallen from a room he shared with another scientist, Robert Lashbrook. It was ruled a suicide.
Twenty-two years later, in 1975, William Colby, then CIA director, declassified documents that changed the complexion of the case. It was revealed that Olson had actually been an undercover CIA operative at Fort Detrick, and that one week prior to his death, he had been drinking Cointreau at a high-level meeting with scientists at Deep Creek Lodge in rural Maryland. The Cointreau was laced with a large dose of LSD administered by his CIA boss, Sidney Gottlieb. He was then sent to New York with Lashbrook, also with the CIA, to see a psychiatrist because the LSD had induced a psychosis.
It was also revealed that Olson had been part of the top secret CIA program that was known as Project MK-ULTRA, exploring the use of chemicals and drugs for purposes of mind control, and bacteriological agents for covert assassination. Olson had been working on ways to deliver anthrax in aerosol form, for use as a weapon. New evidence that came to light, through the persistent efforts of Olson's son Eric, made the suicide ruling highly suspect.
It turned out that Olson had been labelled a security risk by British intelligence after getting upset witnessing human experimentation on a trip to Frankfurt, Germany the previous summer. Eric Olson now believes that his father was drugged and then murdered to make sure that he didn't reveal the secrets of the MK-ULTRA project. Following the 1975 revelations, the government must have felt more than a little guilt about the affair because Olson's family was given a 17 minute audience with US President Ford, who apologised to them, and they were awarded damages in the amount of $750,000.
Controlling Human Behaviour
The MK-ULTRA program was instituted on 13 April 1953 by CIA Director Allen Dulles, ostensibly to counter the brainwashing techniques of American prisoners being held by the North Koreans during the Korean War, and to duplicate those techniques on enemy prisoners, i.e. the creation of "Manchurian Candidates." This was the claim used to obtain funding for the project. However, the Prisoner of War brainwashing program was just the tip of the iceberg, and the CIA-sponsored experiments ventured far and wide into areas of Mind Control under the aegis of MK-ULTRA that had little or nothing to do with methods of interrogation.
The Colby revelations were part of a sweeping investigation of the CIA in January 1975 by the "Commission on CIA Activities Within the United States," chaired by Vice-President Nelson Rockefeller. The subsequent June 1975 Report to the President said: "The drug program was part of a much larger CIA program to study possible means for controlling human behaviour. Other studies explored the effects of radiation, electric-shock, psychology, psychiatry, sociology and harassment substances."
Even though the program got off to a rocky start with the Olson affair, it recovered quickly and became an umbrella project with 149 sub-projects. The overall guiding principal was succinctly stated in an internal CIA memo dated January 1952: "Can we get control of an individual to the point where he will do our bidding against his will and even against fundamental laws of nature such as self-preservation?" 
The drug program came under the aegis of the Chemical Division of the Technical Services Staff headed up by Sidney Gottlieb from 1951 to 1956. Gottlieb was a highly intelligent eccentric who drank goat's milk, enjoyed folk-dancing, and raised Christmas trees on his farm outside Washington.
The Agency funded LSD research programs at major medical centres and universities including Boston Psychopathic, Mt. Sinai Hospital at Columbia University, University of Illinois Medical School, University of Oklahoma and others. The funding was carried out secretly through the Josiah Macy Foundation, and the Geschickter Fund for Medical Research in Washington, D.C. The CIA claimed the secrecy was necessary to keep it from the Russians, but we have already seen that it was part of much larger project to learn how to control human behaviour in general, so this is not credible.
Gottlieb told Dr. Harold Abramson at Mt. Sinai (who just happened to be the psychiatrist that Olson was supposed to see!) that he wanted "operationally pertinent materials [about]: a. Disturbance of Memory; b. Discrediting by Aberrant Behaviour; c. Alteration of Sex Patterns; d. Eliciting of Information; e. Suggestibility; f. Creation of Dependence." That sounds like pretty deep stuff for the spy game. They were really afraid of public reaction and congressional condemnation, especially since the CIA charter did not allow domestic operations, and certainly prohibited experimentation on US citizens.
The callousness of the research is best exemplified by the CIA-funded work of Dr. Harris Isbell, the Director of the Addiction Research Center in Lexington, Kentucky. The drug addict hospital inmates, who were mostly black, were encouraged to volunteer for LSD research in return for hard drugs of their choice or time off their sentences. In most cases, they were given pure morphine or heroin. At one point Isbell kept seven men on LSD for 77 straight days. Many others were on it for up to 42 days.
Concerning extended LSD usage, John Marks in his landmark book The Search for the Manchurian Candidate: The CIA and Mind Control says about writer Hunter S. Thompson (recently deceased) that he "frightened his readers with accounts of drug (LSD) binges lasting a few days, during which Thompson felt his brain boiling away in the sun, his nerves wrapping around enormous barbed wire forts, and his remaining faculties reduced to their reptilian antecedents." The recent movie The Rum Diary, starring Johnny Depp, based on the autobiographical book by Hunter S. Thompson, presents an imaginative re-enactment of his LSD adventures.
The CIA Turns On the Counter-Culture
Not satisfied with university research, Gottlieb recruited New York narcotics agent George White to distribute LSD surreptitiously to the "borderline underworld." Operating through safe houses in Greenwich Village, Haight-Ashbury and Marin County, White gave doses to prostitutes, pimps, drug addicts and other "marginal people" and then observed the results and reported to Gottlieb.
John Marks says they were people "who would be powerless to seek any sort of revenge if they ever found out what the CIA had done to them. In addition to their being unlikely whistle-blowers, such people lived in a world where an unwitting dose of some drug… was an occupational hazard anyway."
Eventually, White started using it randomly all over New York and San Francisco. Regarding the results, Marks says, "The MKULTRA scientists reaped little but disaster, mischief, and disappointment from their efforts to use LSD as a miracle weapon against the minds of their opponents." Yet, they continued this program for 10 years until 1963.
Ironically, since the CIA had pretty much cornered the market on LSD internationally, buying up all the product of Sandoz and Eli Lilly, the spread of the drug to the counter-culture was through the Agency.Timothy Leary, Ken Kesey, Allen Ginsburg and Tom Wolfe were first "turned on" thanks to the CIA, and that's how the "flower children" became psychedelic.
But, the LSD experiments may have been more successful than Marks realised. They were carefully noting the precise effects on brain chemistry, and in the six areas that Gottlieb was concerned with: memory disturbance, aberrant behaviour, altered sexual patterns, eliciting information, suggestibility and creation of dependence. This became evident when they started using LSD as an adjunct in hypnotic and electronic experiments.
Re-Patterning the Brain
Perhaps the most notorious and nefarious MK-ULTRA sub-project was carried out at the Allan Memorial Institute in Montreal, Canada under the directorship of Dr. Donald Ewen Cameron, an American from Albany, New York. Cameron had trained at the Royal Mental Hospital in Glasgow, Scotland, under eugenicist Sir David Henderson, and founded the Canadian branch of the World Federation for Mental Health. At various times, he was elected president of the Canadian, American, and World psychiatric associations. In other words, Cameron was no renegade but had the full faith and endorsement of the world psychiatric establishment.
The CIA wanted Cameron to "depattern" the contents of the brain to make it receptive to new patterning. David Remnick in a Washington Post article on 28 July 1985 said:
"The…. heart of the laboratory was the Grid Room…. The subject was strapped into a chair involuntarily, by force, his head bristling with electrodes and transducers. Any resistance was met with a paralysing dose of curare. The subject's brainwaves were beamed to a nearby reception room crammed with voice analysers, a wire recorder and radio receivers cobbled together… The systematic annihilation or 'depatterning' of a subject's mind and memory was accomplished with overdoses of LSD, barbiturate sleep for 65 days at a stretch and ECT shocks at 75 times the recommended dosage. Psychic driving, the repetition of a recorded message for 16 hours a day, programmed the empty mind. Fragile patients referred to Allan Memorial for help were thus turned into carbuncular jellyfish."
Anton Chaitkin in his essay, 'British Psychiatry: From Eugenics to Assassination', says:
"Patients lost all or part of their memories, and some lost the ability to control their bodily functions and to speak. At least one patient was reduced almost to a vegetable; then Cameron had the cognitive centres of her brain surgically cut apart, while keeping her alive. Some subjects were deposited permanently in institutions for the hopelessly insane."
The CIA funded these horrors through a front called "The Society for the Investigation of Human Ecology." Other supporters of the Allan Institute were the Rockefeller Foundation, the Geschickter Foundation, and the Canadian government.
About Cameron's work, Wikipedia says: "Naomi Klein states, in her book The Shock Doctrine, that Cameron's research and his contribution to the MKUltra project was actually not about mind control and brainwashing, but 'to design a scientifically based system for extracting information from "resistant sources." In other words, torture'. And citing a book from Alfred W. McCoy it further says that 'Stripped of its bizarre excesses, Cameron's experiments, building upon Donald O. Hebb's earlier breakthrough, laid the scientific foundation for the CIA's two-stage psychological torture method'." This method was codified in the infamous "KUBARK Counterintelligence Interrogation Manual" published by the CIA in July 1963, and in the Human Resources Exploitation Training Manual – 1983 that was used in CIA training courses in Latin American countries up until 1987. These manuals describe methods of psychological torture, far more potent than physical torture, to elicit information from "resistant sources."
An Orwellian Nightmare
As one would expect, the technologies now available to the mind-controllers have zoomed off the chart to the point where George Orwell's world of omni-surveillance now seems almost quaint. Of course, it is true that 1984 was 28 years ago. But even as far back as 1970, US congressman James Scheur was able to say:
"As a result of spinoffs from medical, military aerospace and industrial research, we are now in the process of developing devices and products capable of controlling violent mobs without injury. We can tranquillise, impede, immobilise, harass, shock, upset, stupefy, nauseate, chill, temporarily blind, deafen or just plain scare the wits out of anyone the police have a proper need to control and restrain."
A brief survey of some of the scariest products known to be in the arsenal of the secretive alphabet agencies arrayed against John Q. Public are such devices as the Neurophone, patented by Dr. Patrick Flanagan in 1968. It converts sound to electrical impulses which can be delivered from satellites. When aimed at individuals, the impulses travel directly to the brain where the sounds are re-assembled and appear to be voices inside the head, which can be perceived as coming from God, or telepathic aliens, or whatever. Or the sounds can come out of a turned-off TV or radio. Through software, the device can mimic anyone's voice and translate into any language.
It is believed that the CIA, DIA, NSA et al use the Neurophone to deliver threats and propaganda to selected targets, or just to torment someone they don't like. One can imagine the possibilities. Could this explain some of the killings by "psychopaths" who say they were instructed by God, such as Mark David Chapman, David Berkowitz, or Sirhan Sirhan? If they had been previously evaluated through sophisticated personality assessments and groomed by LSD or hypnosis, such voices could easily tip the balance and convince them to kill.
We've all heard about the "Thought Police" and laughed because it seemed so implausible. Well, the joke is on us. Brain scanning technology is now well-advanced. In 1974, Lawrence Pinneo, a neurophysiologist and electronic engineer with the Stanford Research Institute succeeded in correlating brain wave patterns from EEGs with specific words. In 1994, the brain wave patterns of 40 subjects were officially correlated with both spoken words and silent thought at the University of Missouri. It is believed that US intelligence agencies now have a brain wave vocabulary of over 60,000 words in most common languages.
Brain waves constitute a magnetic field around the head (the aura), each person having a unique, identifiable electromagnetic signature which becomes visible through Kirlian photography, and these fields can be monitored by satellites. The translated results are then fed back to ground-side super computers at speeds of up to 20 gigabytes/second. Neurophone messages can then be beamed to selected individuals based on their thoughts. It is believed that about one million people around the globe are now monitored on a regular basis. As these numbers increase, as they certainly will, to include most educated and important people in the world, the New World Order will definitely have arrived.
As Australian writer Paul Baird has observed, "no-one will ever be able to even think about expressing an opinion contrary to those forced on us by the New World Order. There will literally be no intellectual property that cannot be stolen, no writing that cannot be censored, no thought that cannot be suppressed (by the most oppressive/invasive means)." Baird also claims that ex-military/intelligence whistle-blowers have reported that experiments in controlling voters with these techniques have been tried in several foreign countries. So much for democracy.
Other technologies, such as microwave bombardment to confuse and disorient field personnel, microchip implantation, silently delivered acoustical subliminal messages, widespread population control through psychiatric drugs, and extreme close-up satellite-based viewing able to read documents indoors, are all well-developed and in use by military and intelligence agencies. This doesn't even address the monitoring of overt spoken and written material. Under Project ECHELON, the NSA monitors every call, fax, e-mail and computer data message in and out of the US, Canada and several other countries. Their computers then search for key words and phrases. Anything or anyone of interest draws the attention of agency operatives, who can then commence surveillance operations by the NSA or other intelligence agencies.
Novel Capabilities
We conclude with a chilling vision of the future from the US Air Force Scientific Advisory Board. It is from New World Vistas of Air and Space Power for the 21st Century.
"Prior to the mid-21st century, there will be a virtual explosion of knowledge in the field of neuroscience. We will have achieved a clear understanding of how the human brain works, how it really controls the various functions of the body, and how it can be manipulated (both positively and negatively). One can envision the development of electromagnetic energy sources, the output of which can be pulsed, shaped, and focused, that can couple with the human body in a fashion that will allow one to prevent voluntary muscular movements, control emotions (and thus actions), produce sleep, transmit suggestions, interfere with both short-term and long-term memory, produce an experience set, and delete an experience set. This will open the door for the development of some novel capabilities that can be used in armed conflict, in terrorist/hostage situations, and in training…"
And based on the past clandestine abuses of MK-ULTRA reviewed above, one can predict with relative certainty that these capabilities will be used on civilians, with or without their knowledge or acquiescence, in the service of the New World Order.
If you appreciated this article, please consider a digital subscription to New Dawn.
About the Author
LEN KASTEN has been involved in metaphysical and UFO/ET studies, research and writing for over thirty years. A graduate of Cornell University, he is a former member of NICAP and MUFON. He has written over fifty published articles for Atlantis Rising magazine. His book,The Secret History of Extraterrestrials, published by Inner Traditions, went to number sixteen on the publisher's Top Fifty list, in four months.
The above article appeared in New Dawn Special Issue Vol 6 No 3.
© New Dawn Magazine and the respective author.
© Copyright New Dawn Magazine, http://www.newdawnmagazine.com. Permission granted to freely distribute this article for non-commercial purposes if unedited and copied in full, including this notice.
© Copyright New Dawn Magazine, http://www.newdawnmagazine.com. Permission to re-send, post and place on web sites for non-commercial purposes, and if shown only in its entirety with no changes or additions. This notice must accompany all re-posting.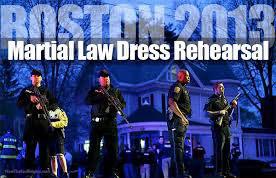 We have grown accustomed to the tyranny at the Federal level. The CIA is the most efficient organized criminal operation on the planet. The spy tactics of the NSA would make the East German Stasi green with envy. With the NSA watching our every move, nobody should feel safe for fear of being branded an enemy of the state. Even journalists are feeling the brunt of the new found bravado of the globalists. The systematic murders of journalists such as Andrew Breitbart and Michael Hastings for getting "too close" are stark reminders that our republic democracy is a facade and has degenerated into a wolf in sheep's clothing.
Where the Federal government and the existence of their confederate secret societies such as the Council on Foreign Relation and the Trilateral Commission, were once denied, they are now fully admitted to and championed as the true rulers of this country.
Trilaterals Over Washington
I remember back in 1979 when I was given the book Trilaterals Over Washington which was co-authored by Anthony Sutton and Patrick Wood, that I was horrified that such a small group of men could control such vast resources and do so much harm to humanity. My admitted surprise speaks to my level of ignorance at that time. I was a budding researcher at the time and I had a ravenous appetite to learn more about these Constitutional usurpers. What I discovered was that Sutton and Wood's book was largely a standalone piece. Of course there was the classic None Dare Call It a Conspiracy, by Gary Allen, and there was that one article in 1977 in Atlantic Monthly which mentioned the Trilateral Commission, but debunked the conspiratorial angle.
The media was postured in such a way, in that day, that if anyone mentioned the Council on Foreign Relations and the Trilateral Commission, you were marginalized and ridiculed. Today, we are witnessing a complete reversal in government secrecy as it relates to their participation in global tyranny and the installation of a police state surveillance grid.The destruction of this country is totally being done in stealth, but things have changed.
Why Are the Misdeeds of the CIA Out In the Open?
Indeed, the veil of NWO secrecy has been stripped away. The CIA is admitting past transgressions from as far back as 60 year ago when modern Iranianhistory took a critical turn when the CIA backed coup overthrew the overthrew the country's prime minister, Mohammed Mossadegh. True to their mafia nature, the CIA never admits to anything. Does this mean that they are turning over a new leaf and are submitting to a new era of agency transparency and accountability? Not really, when the CIA admits to their complicit behavior of running drugs for guns in the Iran-Contra Affair and setting up the cocaine gangs and started the drug war in LA in the 1980′s to fund and facilitate Iran Contra, I might take their "open disclosure intentions" more seriously. And when the CIA admits its role in the murder of JFK, then I might begin to cut some slack to what has been the most virulent organized criminal organization in the world. And when CIA director Brennan, admits to having award winning journalist Michael Hastings murdered, then maybe I will take a serious look at considering that the CIA is entering into a new era of openness.
Did Obama Actually Fulfill One of His Campaign Promises?
Some would argue that there is a new era of transparency that is emanating from Washington D.C. and that Obama is finally making good on his campaign promise to oversee the most transparent organization in the history of the country? Not in a pig's eye. We are not witnessing a new age of accountability, we are watching the unveiling of in-your-face tyranny.
Fear and Intimidation Is the Objective
Didn't you get the message that tyranny is out of the closet and is being placed firmly in the faces of the American public? The globalists are sending a clear message, "Fear Us!" Their intent is to frighten and intimidate the public into believe that resistance is futile.
Recently, the NSA revealed that they spied upon innocent Americans by intercepting an unspecified number of emails. Of course, the NSA said that this was an "accident." The accident aspect of the story is not believable, however, the objective was achieved with the revelation: "Be afraid America, very afraid, we are watching everything you do."
Nowhere is the in-your-face-tyranny more prevalent than in the today's law enforcement agencies as we have witnessed the militarization of the police which are now designed to harass and intimidate.
The Overt Militarization of the Police
As we witness the unfolding of the extreme militarization of the police, the American public is increasingly being subjected to heinous, Gestapo and KGB types of crimes being committed against innocent American citizens.
Recently, in Phoenix, stunned neighbors watched as mentally disturbed Michael Ruiz, who was having a mental heath episode on the roof of his apartment building, was choked and tasered while one of the assailing cops chanted the familiar refrain: "Stop resisting! Stop resisting!" The assailing cops then shackled Ruiz's hands and feet, and dragged him down the stairs without supporting his head. Ruiz's unsupported head struck every one of the concrete stairs on the way down. By the time Ruiz reached the parking, he was murdered by the shock troops of the Phoenix Police Department. Ruiz was declared brain-dead at nearby St. Joseph's hospital. The police attempted to cover up their thuggish behavior by confiscating all the cell phones and cameras that they could find. However, these criminal police did not get all of them.
Alejandro Gonzalez surrendered in San Jose on January 10, 2011. The 22-year-old was the suspect in a non-fatal shooting that had taken place on New Year's Day at a local bar called the Mucky Duck.
A multi-agency SWAT team invaded the home of 31-year-old Rogelio Serrato, Jr. Serrato, who was known as Roger to friends and family, and was not a suspect in the shooting. He was thought to have been harboring Gonzalez, which he was not. The police swat team threw in a flash grenade to his home, thus setting the house on fire and Serrato subsequently was killed.
Monterey County agreed to a $2.6 million settlement with Serrato's family, which was paid by the county's insurance carrier and absolves the sheriff's office of legal responsibility while praising the actions of the arresting officers.
Who will ever forget the aftermath of the Boston Marathon Bombing? The show of force following the event was unwarranted and unprecedented as the police were given a script to follow by the Federal government and local officers performed their martial law "Federalized" duties with notable distinction.
Even My Efforts Have Drawn Scrutiny From Criminal Elements
I have been investigating the presence of Russian troops in Alaska, Tennessee, Kentucky and California. My efforts have drawn scrutiny as the new level of intimidation is being visited upon me for my efforts.
Dave,

Last month I talked to you on the phone and we were disconnected twice. As I know you are aware it was the ears of those who watch that disconnected us. Most of my communications by any means is usually intercepted, delayed or is sent back to me and never makes it to the receiver. I bring this up to you as I was talking to someone who knows me. This person told me they received a text message that identified it as coming from me and received several of them. They then received a telephone call from my number and claimed to be me and of course this person knew this was not true as they know my voice. Why i bring this up is during the course of the conversation whoever was calling commented that they wanted to talk to them about "Dave Hodges". The only way that my number and your name would come up was from when we talked. There is some extremely guarded stuff going on at mclb in yermo. Thought i would share this with you, eyes and ears.
This is clearly a thinly veiled warning designed to intimidate me. For the record, I am not suicidal and I do not drive at high rates of speeds.
Conclusion
The police are the country's most dangerous street gang. One significant distinction between police and their private sector counterparts is that street gangs don't expect to receive commendations when they kill innocent people. However, it is not tyranny without an endgame. The fear and intimidation being perpetrated by law enforcement is by design. Why do they want us to be so fearful? They want us to be fearful, very fearful. What do they want us to be afraid of? The answer to that question is contained in the part of part of this series.
Source: War Is Crime | Dave Hodges  |  The Common Sense Show
Ticking away the moments that make up a dull day? The government is likely logging even the most mundane day-to-day computer habits of millions of Americans, but there's a way to stand up against surveillance while also rocking out.
According to leaked NSA documents published by The Guardian last week, the United States National Security Agency is conducting dragnet surveillance of the communications of Americans, regularly receiving phone records for millions of Verizon customers while also being capable of accessing the conversations that occur over Facebook, Google and several other major Internet names through a program called PRISM. Now a 28-year-old artist and developer from Brooklyn, New York has found a fun way of warning computer users about potential government surveillance, and he's incorporated one of the best-selling rock albums ever in the process.
Justin Blinder released a plugin for the Web browser Firefox this week, and he's already seeing a positive response in the press if not just based off of the idea alone. His "The Dark Side of the Prism" browser extension alerts Web surfers of possible surveillance by starting up a different song from Pink Floyd's 1973 classic "The Dark Side of the Moon" each time a questionable site is crossed.
Blinder told the Guardian that he built the program over the course of four hours with the hopes he could "create some sort of ambient notification that you are on a site that is being surveiled by the NSA."
"I was really interested in the fact that, although the PRISM leaks were a shock to many of us, we pretty much already kind of know we're being surveiled a lot of the time and giving away so much data," he said.
Upon news of the phone tracking program, even members of Congress said they couldn't get over how much information was being shared between the telecoms and the government. Walking out of a briefing this Wednesday, Rep. Loretta Sanchez (D-California) said, "What we learned in there is significantly more than what is out in the media today," and described her reaction as "astounded." Sen. Rand Paul (R-Kentucky) said the program "represents an outrageous abuse of power and a violation of the Fourth Amendment to the Constitution," and the American Civil Liberties Union has sued the government with a similar complaint filed in federal court.
Separate from leaking a document about the NSA's access to phone records, former intelligence contractor Edward Snowden also gave The Guardian evidence of Microsoft, Google, Facebook, Yahoo, AOL and others sharing private communications of customers with the government. When "The Dark Side of the Prism" is installed, users of those sites will be reminded with one of the most iconic albums of the twentieth century.
"I just Googled 'Prism' and the cover came up," Blinder said. It just so happened that the long-time best-seller also fits the mood for exactly what the programmer was looking for.
"I didn't want it to be too jarring because a lot of us seem to be giving in to being surveiled on a daily basis. I feel like people already know that. I didn't want it to be alarming," he said.
"The Dark Side of the Moon" was Pink Floyd's eighth studio album and most commercially successfully, selling roughly 50 million copies and landing on the Billboard charts for 741 consecutive weeks. Surveillance, on the other hand, isn't quite as popular: according to a Post/Washington Post poll released this week, 52 percent of Americans oppose the PRISM program.
With regards to Snowden, the American public is largely polarized on the issue. He's been labeled as both a traitor and whistleblower and is currently the target of a Department of Justice investigation.
"He's not a whistleblower, by the way, because a whistleblower actually wants the rule of law to be enforced," Jeremy Bash, the former chief of staff for then-CIA Director Leon Panetta, told Politics Confidential this week. "He copied documents and he made a run for it. He may be actually aiding our enemies."
On his part, Snowden said he leaked the documents because, "I can't in good conscience allow the US government to destroy privacy, Internet freedom and basic liberties for people around the world with this massive surveillance machine they're secretly building."
Earlier this year, Pink Floyd lyricist Roger Waters lent his support to Army Private first class Bradley Manning, who is currently on trial for the largest intelligence leak in US history.
"We need more whistl blowers," Waters wrote in a statement. "Blowing the whistle on our behalf is not just brave, it is heroic and it is our duty."
Source: RT
The local FOX affiliate in Salt Lake City, Utah, has reported that the Utah Sheriff's Association has written a strongly worded letter to President Barack Obama regarding any potential federal laws that would restrict the citizens of the State of Utah from practicing their Second Amendment rights. The letter was signed by every sheriff in the State of Utah except one. The letter reads in part:
"With the number of mass shootings America has endured, it is easy to demonize firearms; it is also foolish and prejudiced. Firearms are nothing more than instruments, valuable and potentially dangerous, but instruments nonetheless. Malevolent souls, like the criminals who commit mass murders, will always exploit valuable instruments in the pursuit of evil. As professional peace officers, if we understand nothing else, we understand this: lawful violence must sometimes be employed to deter and stop criminal violence. Consequently, the citizenry must continue its ability to keep and bear arms, including arms that adequately protect them from all types of illegality."
The letter also states: "We respect the Office of the President of the United States of America. But, make no mistake, as the duly-elected sheriffs of our respective counties, we will enforce the rights guaranteed to our citizens by the Constitution. No federal official will be permitted to descend upon our constituents and take from them what the Bill of Rights–in particular Amendment II–has given them. We, like you, swore a solemn oath to protect and defend the Constitution of the United States, and we are prepared to trade our lives for the preservation of its traditional interpretation."
In addition, Utah Representative Brian Greene, R-Pleasant Grove, has introduced legislation that asserts State power over federal power regarding gun control. Rep. Greene's bill "would go so far as to allow local police the authority to arrest federal agents should they try to seize any firearms."
The report added: "'Acting upon those will be a third-degree felony in this state, punishable by up to one year in jail and a $5,000 fine,' Greene said."
See the report at:
Proposted Legislation Asserts State Power Over Gun Control
Tim Mueller, the sheriff of Linn County, Oregon, has also written the White House a similar letter. Mueller's letter said in part, "Any federal regulation enacted by Congress or by executive order of the president offending the constitutional rights of my citizens shall not be enforced by me or by my deputies," adding, "Nor will I permit the enforcement of any unconstitutional regulations or orders by federal officers within the borders of Linn County, OR."
Read the report and Sheriff Mueller's letter at:
Second Sheriff Refuses To Enforce Gun Confiscation
Several sheriffs in the State of Oregon have followed Sheriff Mueller's example and issued similar statements: Sheriff Jim Hensley of Crook County, Sheriff Larry Blanton of Deschutes County, Sheriff Glenn Palmer of Grant County, Sheriff Craig Zanni of Coos County, and Sheriff John Hanlin of Douglas County.
In fact, sheriffs from all over America have begun taking similar stands. One of the first was Sheriff Denny Peyman of Jackson County, Kentucky. Also add Pine County, Minnesota, Sheriff Robin Cole. Sheriff Cole said, "I do not believe the federal government or any individual in the federal government has the right to dictate to the states, counties or municipalities any mandate, regulation or administrative rule that violates the United States Constitution or its various amendments." The sheriff said that the right to bear arms is "fundamental to our individual freedoms and that firearms are part of life in our country."
A news report on the story noted, "The Sheriff said he would refuse to enforce any federal mandate that violates constitutional rights, and that he would consider any new federal regulation on guns to be illegal."
Also include Madison County, Alabama, Sheriff Blake Dorning; Smith County, Texas, Sheriff Larry Smith; and Martin County, Florida, Sheriff Bill Snyder to the list of sheriffs who are vowing to protect their citizens from the unconstitutional overreach of the federal government.
See the report at:
Many More Sheriffs Vow Not To Enforce Federal Gun Control Laws
This is exactly the kind of response that is needed! No law enforcement action of any kind (county, State, or federal) can take place without the approbation of the county sheriff. Constitutionally, he is the highest law enforcement officer of the county. This is why I have repeatedly said that ultimately our freedom will be won or lost at the State and local levels.
Big Government toadies love to quote the so-called "supremacy clause" in Article. VI. Paragraph. 2. of the US Constitution. It reads, "This Constitution and the Laws of the United States which shall be made in Pursuance thereof . . . shall be the supreme law of the land…" This clause, they say, gives carte blanche to federal lawmakers to usurp, negate, or expunge any local or State law–or even the Constitution itself. Such an interpretation is absolutely ludicrous!
Notice that those federal laws that are considered to be "the supreme law of the land" must be made "in Pursuance" of the existing Constitution. Nowhere is it written that federal laws that contradict the existing US Constitution are to be considered lawful. In fact, just the opposite is true. Laws, even federal laws, which contradict the Constitution, are deemed to be null and void.
In the Marbury v Madison Supreme Court decision (1803), the Constitution was firmly established as the "supreme law of the land"–not legislative acts which contradict the Constitution. In the landmark ruling, Chief Justice John Marshall, writing for the majority, said, "So if a law be in opposition to the constitution; if both the law and the constitution apply to a particular case, so that the court must either decide that case conformably to the law, disregarding the constitution; or conformably to the constitution, disregarding the law; the court must determine which of these conflicting rules governs the case. This is of the very essence of judicial duty.
"If then the courts are to regard the constitution; and the constitution is superior to any ordinary act of the legislature; the constitution, and not such ordinary act, must govern the case to which they both apply.
"Those then who controvert the principle that the constitution is to be considered, in court, as a paramount law, are reduced to the necessity of maintaining that courts must close their eyes on the constitution, and see only the law.
"This doctrine would subvert the very foundation of all written constitutions. It would declare that an act, which, according to the principles and theory of our government, is entirely void; is yet, in practice, completely obligatory. It would declare, that if the legislature shall do what is expressly forbidden, such act, notwithstanding the express prohibition, is in reality effectual. It would be giving to the legislature a practical and real omnipotence, with the same breath which professes to restrict their powers within narrow limits. It is prescribing limits, and declaring that those limits may be passed at pleasure."
The decision concludes, "Why does a judge swear to discharge his duties agreeably to the constitution of the United States, if that constitution forms no rule for his government? if it is closed upon him, and cannot be inspected by him.
"If such be the real state of things, this is worse than solemn mockery. To prescribe, or to take this oath, becomes equally a crime.
"Thus, the particular phraseology of the constitution of the United States confirms and strengthens the principle, supposed to be essential to all written constitutions, that a law repugnant to the constitution is void; and that courts, as well as other departments, are bound by that instrument."
See the Marbury decision at:
How could this decision be any more clear? The US Congress has no authority to pass laws, and the President has no authority to execute laws which contradict the US Constitution, and any such laws that are passed should be considered null and void.
In addition to the Court, the founders also expected that the states would serve as a check and balance on potential encroachments upon the people's liberties by the executive and legislative branches of the federal government.
At this point, allow me to quote my constitutional attorney son, Timothy Baldwin:
"One of the constitutional tools by which socialist and nationalist ideologues have incorporated political principles of centralization and state annihilation is through the 'Supremacy clause' of the U.S. Constitution, which states, 'This Constitution, and the Laws of the United States which shall be made in Pursuance thereof; and all Treaties made, or which shall be made, under the Authority of the United States, shall be the supreme Law of the Land.' (USC, Article 6) To many people, this phrase has been construed to mean whatever laws and treaties those in the federal government pass, execute and uphold are binding on the people of the states and their respective governments. Admittedly, this concept has taken a stronghold in America and has been treated as the accepted principle of constitutional law for generations. Undoubtedly, every law student attending an ABA accredited law school is taught this as fact, just as I was when I attended Cumberland School of Law at Samford University. Not everyone agrees with this construction, however.
"Big-government and monarchist himself, Alexander Hamilton sheds light on the error of this position in 1787 when he addressed the concerns of those Americans who rejected the U.S. Constitution because of the fear that the expected effect of the 'Supremacy clause' would be to subvert the sovereignty of the States to govern themselves according to their constitutions. Hamilton attempts to calm their fears, saying, 'It will not follow from this doctrine [of supremacy] that acts of the large society [i.e., the union] which are NOT PURSUANT to its constitutional powers, but which are invasions of the residuary authorities of the smaller societies, will become the supreme law of the land.' (Federalist Paper 33) Perhaps everyone in America would concede this, but what is not agreed upon is what the States can and should do about those laws that are NOT PURSUANT to the constitutional powers of the federal government. Many place the burden of correcting that grievance on the U.S. Supreme Court, as if a body of nine judges appointed by the executive of the federal government are an adequate remedy for the machinations of that distorted philosophy broadly accepted by those in federal office. Contrarily, those who believe in the principles of a federalist system should recognize that each unit of the union (i.e., States) have the duty to do what Hamilton suggested in response to those laws contrary to the constitution: 'These [laws] will be merely acts of usurpation, and WILL DESERVE TO BE TREATED AS SUCH.' (FP 33, emphasis added) These laws should be treated as no law at all, and moreover, as attacks on liberty, and should be resisted on every level of the union, from federal to state to local governments, as well as individuals."
See Tim's website at:
Sheriffs Mueller, Peyman, Cole, et al. are dutifully fulfilling their oaths of office and are exemplary examples of what it means to be a constitutional sheriff.
I strongly urge readers to take a copy of Sheriff Mueller's letter to the White House to your own county sheriff and ask him where he stands on protecting your Second Amendment liberties. And if your sheriff balks at his duty of standing firm for your liberties, vote him out of office as quickly as possible and replace him with a true constitutionalist sheriff. Remember, without the approbation and cooperation of your county sheriff, no federal police agency has any ability to implement Senator Dianne Feinstein's semi-automatic rifle ban or high capacity magazine ban, should Congress pass such a ban.
Sheriffs are not elected to be paper pushers or attend Rotary Club meetings or a hundred other mundane tasks; primarily, sheriffs are elected to protect the liberties of the citizens in his or her county–even if that means defying unconstitutional laws handed down from Washington, D.C.
Kudos to the sheriffs of the State of Utah; kudos to Sheriff Mueller, Peyman, Cole et al. Come on folks! Find out NOW whether you have a real sheriff in your county or just a political opportunist who wears a badge. Your liberties hang in the balance.
When the Corporate Elite tells us we need to be afraid of something, they almost always expect to make some money off our fear.
From the same people who brought us the "Ground Zero Victory Mosque," FEMA concentration camps, and every single George Soros conspiracy theory, comes a brand new hyper-paranoid threat-to-America's-sovereignty that, they say, should scare the hell out of all of us.
It goes by the name of Agenda 21, which just so happens to be the title of Glenn Beck's new dystopic novel.
Billed as, "more frightening than anything Orwell could have envisioned," Beck's Agenda 21 paints a disturbing picture of America following the implementation of the United Nation's Agenda 21, which is actually a real life UN initiative, though not nearly as nefarious as Beck would have us all believe.
The book's tagline reads: "This used to be called America. Now it is just 'the Republic.' There is no president. No congress. No freedom."
Over at GlennBeck.com you can watch a movie trailer made specifically for the book featuring grizzled Americans lined up on the streets in a post-Soviet winter landscape reeking of desperation, waiting for tiny morsels of food to be parceled out by "the authorities." Reminiscent of both Nazi concentration camps and the Book of Revelation, everyone's foreheads are tattooed with identification numbers – and in homage to Sarah Palin's "death panels," one scene in the trailer depicts an emaciated, scraggly-haired old man loaded on to a conveyor belt and sent into a burning furnace.
Of course, this is all fiction. Whether you like him or not, Beck has made a fortune off sensationalism – and more recently televangelism – and this book will tap into a wellspring of paranoia on the fringe Right that will undoubtedly make a lot more money for multimillionaire Mr. Beck himself.
But whether Beck really believes in his depicted Agenda 21 future for America isn't all that important. What's important is that a lot of other powerful people do believe in it. To them, there's nothing fictional at all when it comes to Agenda 21.
On October 11th this year, the Georgia state Capitol building hosted a four-hour briefing for Republican state senators on the issue of…Agenda 21. It was emceed by a man named Field Searcy who, according to MotherJones, is a local Conservative activist, whose Tea Party leadership was revoked after endorsing birther and truther conspiracy theories. But on that day, Searcy had the attention of his state's most powerful lawmakers – including the Republican Party's Senate Majority Leader, Chip Rogers – to warn them of President Obama's wicked plot to use Agenda 21 to hand the United States off to the United Nations.
Searcy told the Georgia Republicans, and later spoke of it on the Thom Hartmann Radio Program, that President Obama is using a mind control procedure known as the "Delphi Technique" to slowly condition Americans to submit to the control of the United Nations' Agenda 21, which will, according to Searcy, force mass migrations of Americans out of the countryside and into the cities, while handing over control of our rural lands to an international, one-world government.
The goal of the presentation was to influence Georgia lawmakers to follow in the footsteps of Tennessee and Kentucky Republican lawmakers who've already passed legislation to block Agenda 21 from being implemented in their states. In fact, earlier this year Republican Senate Majority Leader Chip Rogers introduced legislation in Georgia to do just that.
Also on the "Fear Agenda 21″ bandwagon is newly-elected Tea Party Senator from Texas, Ted Cruz. He devoted an entire section of his website, TedCruz.org, to Agenda 21 fearmongering. Under the title, "Stop Agenda 21: The Constitution should be our only 'Agenda," Cruz writes:
"The originator of this grand scheme is George Soros, who candidly supports socialism and believes that global development must progress through eliminating national sovereignty and private property… Agenda 21 attempts to abolish 'unsustainable' environments, including golf courses, grazing pastures, and paved roads. It hopes to leave mother earth's surface unscratched by mankind. Everyone wants clean water and clean air, but Agenda 21 dehumanizes individuals by removing the very thing that has defined Americans since the beginning—our freedom."
Oh no! Not the golf courses! Luckily for the golfing community, Ted Cruz is headed to the United States Senate to stop George Soros and the UN from confiscating Augusta National.
Though, hopefully, someone will notify Cruz, perhaps by removing his tinfoil hat, that the United Nations has no interest whatsoever in turning Augusta National into a sustainable bio-dome. Likewise, hopefully someone will tell Mr. Field Searcy that the UN has no interest in forcibly removing Americans from the country-side, either.
Concerns coming from the Right about American sovereignty in the face of the United Nations aren't anything new.
It's true that FDR pushed the idea after World War Two, and Democratic President Harry Truman signed us up for the UN in 1945, and it's also true that in signing up for the United Nations, the United States surrendered a small amount of our sovereignty, inasmuch as we can no longer unilaterally declare war on another nation – unless they attack us first – without getting the approval of the UN. Of course, this is true of every other nation in the UN as well. The UN was created to promote world peace, an idea that doesn't sit well with the neocons and chickenhawks.
But, here's what Agenda 21 really is. Standing for "Agenda 21st Century," it's a completely non-binding UN agreement that aims to address climate change and inequality by calling on local and federal governments, NGOs, and businesses, to develop plans to create more sustainable environments in their respective nations. The UN believes that by working together, and giving financial assistance to developing nations to promote sustainable living, wealth disparities can be reduced, indigenous populations can be protected, and the deterioration of ecosystems around the globe can be reversed.
If you ask the environmentalists who are growing more and more concerned with a warming, crowded planet what they think of Agenda 21, they'll say it doesn't go nearly far enough. Especially after new reports by the UN about record levels of greenhouse gases and the atmosphere, and a report by the World Bank on the global economic impacts of a planet that's 7-degrees warming by 2100 as a result of climate change.
But, as you'd expect from a plan to reduce poverty worldwide and use resources and land in more eco-friendly ways, wealthy oil barons and banksters are opposed to it. When people, governments, or organizations talk about things like sustainable energy, corporate responsibility, and educating the world's children, billionaires like the Koch brothers get a little uneasy.
So, right-wingers have employed their best charlatans in America, people like Glenn Beck, to reinvent Agenda 21 as something completely different: a nefarious plot by communist globalists to force redistribution of wealth and confiscation of private property, and ultimate devour American sovereignty. Or, according to Glenn Beck, an Orwellian takeover to purge the nation of its sick and elderly.
And it just so happens that legislation passed in Tennessee and Kentucky to block Agenda 21 comes straight from model legislation produced by the notoriously loony, yet well-funded, John Birch Society. The Koch Brothers dad, Fred Koch, who had no problem with state-controlled economies when he made his fortune working with Joe Stalin in the Soviet Union, was one of the founding members of the Jon Birch Society back in 1958.
The UN has provided right-wing fear mongers a lot of grandstanding opportunities over the years, but the UN has never lived up to their warnings that it's coming to destroy America. Most people think of it as a toothless international body that's been hijacked by the United States to protect its own interests and the interests of its allies.
And while the Bircher billionaire class continues to fret over the UN, they stay silent over the actual threat to our nation's sovereignty in the form of the World Trade Organization, which has enforced free trade agreements through international courts that have overturned laws passed by our elected Congress and signed by our elected President. For example, laws banning the importation into the United States of poisonous additives to gasoline, products made by child labor, and tuna caught at the expense of dolphins have all been overturned by the "one-world government" that is the WTO.
Yet, not a peep from the same wealthy elite who are warning us about Agenda 21. That's because there's a lot of money to be made in so-called Free Trade, and not so much to be made in promoting sustainable living.
The same is true of why Glenn Beck isn't writing a book about the $67 trillion global shadow banking system, which is extremely dangerous to our sovereign economy – yet making billions of dollars for banksters.
The point is, this latest scheme by the Corporate Elite to scare the hell out of all of us with Agenda 21 is just like every other scare tactic by the Corporate Elite – it's meant to distract us. It's a sleight-of-hand technique to keep us focused on bogeymen, while their ranks of Texas oilmen, outsourcing CEOs, and Wall Street banksters carry out the true destruction of the United States of America: the pillaging of the Middle Class at home and the construction of a WTO-style one-world corporate government to promote unfettered capitalism and free trade everywhere on the planet.
And in the process, useful quacks like Glenn Beck and Field Searcy can make a lot of money feeding the paranoid, Fox News-watching masses their latest conspiracy theories.
Source: TruthOut
Iran is a great country for kebab; their pretty if well-covered girls are fine; but sense of humour is just not their forte. Their state media repeatedly broadcasted items lifted from the Onion, a satirical magazine taking them for literal truth. The Onion ran a story about American farmers who would rather have a drink with Ahmadinejad than with Obama, and their Fars news agency duly reprinted it. The Onion faked an interview with Mark Zuckerberg, and Iranian state-owned Press TV took it for a real thing.
And now, a new faux-pas. The same Iranian state-owned Press TV published an attack on Julian Assange with a bombastic claim: "Exclusive: Assange-Mossad ties unveiled". A brief check shows an identical piece appeared onThe Veterans Today site. Both pieces are identical, both "exclusive" and both written by the same person, a Gordon Duff, wearing two hats, that of "the chief editor of VT" and that of a "columnist of Press TV". Oy, it would be better to stick to the Onion.
Not only it is not "exclusive", there is no "revelation" either. In his column, Duff claims that "Assange, an intelligence asset of Israel, as Zbigniew Brzezinski pointed out on December 2, 2010 on National Public Radio in an interview with Judy Woodruff, one tasked with supplying a platform for Israeli intelligence to insert carefully crafted "pointed intelligence" wrapped in "Wikileaks." A very strong claim! Who would know better than Zbigniew Brzezinski, whether Assange is an intelligence asset or not? If he says so, it is certainly true. But alas, it is not so. In the interview, or anywhere else, or on any other occasion Zbigniew Brzezinski did not say anything similar about Julian Assange.
So, does Duff brazenly lie? No, he cheats the reader. Brzezinski explained what is "intelligence asset", and Duff built the sentence so a careless reader would think Brzezinski related to Assange. Crafty trick! He could say: Assange, a vile paedophile, as the head of London police said, one who lusts after small children, and we would think that the Head of Scotland Yard confirmed criminality of Assange. He should be a lawyer, this Duff, and make good money.
The centrepiece is the absurd claim that by accusing President Obama of seeking to exploit the Arab spring revolutions for political gain, Assange "supported Romney, just like Netanyahu". This is too silly even for the Onion! Julian Assange called upon Obama   to cease persecution of Wikileaks and of Sergeant Manning, and he said that Obama's vocal support for freedom of expression had not been translated into action. All that is true: Obama was and is a big disappointment for his voters. He uses drones to kill people more often than any US president. He used and derailed the Arab Spring for the imperial benefit. He was beastly to the Wikileaks. But nothing whatsoever would justify Duff's daffy assertion that "along with Netanyahu, Assange has tried to insert his way into the American election on the side of a losing candidate whose platform is simply war with Iran."
He could say the same about any critic of Obama, including theCounterpunch late co-editor Alex Cockburn. Duff goes on: "this week, from his balcony at the Ecuadorian embassy, Assange unleashed his program, carefully coordinated with the world's druglords, his "bankster" friends and, closest of all, Israeli Prime Minister Netanyahu, his strongest supporter, one to interfere in the American election on behalf of Mitt Romney." Is there any basis for this wild accusation? None whatsoever. Neither druglords, nor banksters nor Netanyahu neither Romney never expressed a single positive assessment of Julian, neither he of them. Probably Romney would kill Assange by now if he could, and so would bankers, as he published some Bank of America data.
Every line in this lengthy article is zanier than the preceding one. Duff writes: "We got to know Assange initially with his video of a US helicopter killing civilians in Iraq.  The problem is, of course, Assange supported the war in Iraq, supported a US attack on Iran for Iraq (whatever this means – ISH), supported war with Pakistan, supports US interference in Syria and, where he stands apart from most well informed people of the world, is a lead figure in suppressing an investigation of 9/11."
Duff forgot to mention that Assange started World War One and World War Two, supported the Inquisition and is a leading figure behind the global warming (or cooling, or both). For the sake of innocent readers who just now hatched from an egg in rural Kentucky, let it be added, that Assange was and is strongly anti-war, and his publications were instrumental in recognising the sheer criminality of the US wars in Iraq, Afghanistan and elsewhere.
"Assange, living as a princeling for years" – he writes of a man who is locked up for two years for no crime and who hardly had had money for a bus ride. "Assange is a pure Islamophobe" – no reasons given, but believe Duff, he knows. Or even better one: "Julian Assange is the darling of Europe's ultra-nationalists and "anti-immigration" crowd, seemingly a genetic twin to Andrew Breveik, the Norwegian mass murderer who killed 77 children of party members who supported the Israeli boycott." Any proof? A quote from Julian, or a quote from Breivik, or at least a quote from "anti-immigration crowd"? Expectedly, none whatsoever. Assange is very far removed from all the nationalist scene, he never was interested in them, or they in him. I do not know why Duff failed to mention that Assange is Jack the Ripper.
Here is another daffy assertion: "When, back in early 2011, it was exposed to the world that all Wikileaks were filtered through Israel and then the "pop culture" mainstream media before release, meaning there is no more censored source of information than Wikileaks, he fell from grace." Was it exposed? By whom, I pray? From whose grace Julian fell? Actually, I know the answer. It is Duff, who wrote that Wikileaks work from Israel. And then, I presume, Julian fell from grace with Duff's readers. Was there any basis for it? Again, for the same Kentucky's chicken benefit, none whatsoever. Julian Assange did not write the cables: the US diplomats did. As I explained on the Counterpunch site, the State Department cables are not overtly critical to Israel, for the US diplomats know that it would jeopardise their career.
One can go on forever, for every single sentence in the lengthy article is a sheer lie and baseless invention. So it was a year ago, and two years ago; as long as I am aware of Mr Duff's daffy writing. As a man who professionally works on the very edge of the loonies' cyberspace, I know of him, of his ilk and of his readers. They are mainly the guys who see the Mossad behind everything, including sunset and sunrise. They are the softest target for cheating, Duff style. Just tell them "It is Mossad", and they will ask no questions. Tell them Ahmadinejad or Putin is a Jew, they would never doubt it.
I am rather fond of the loonies and almost-loonies: they are seeking answers, and it is not their fault that they can't find them. It does not matter for me what makes Mr Duff tick. Is it a result of his many wounds and contusions acquired during his military service, or is it his innate daffiness, or his friendship with some Pakistani intelligence officers, or does he cover the loony edge for the careful CIA operators who think that even the loonies should be infected with hate to Julian Assange like the feminists were thanks to Anna Ardin and the Jews thanks to the Private Eye? Who knows, who cares…
It never occurred to me to debunk his nonsense, like one does not debunk Grey Aliens and Lizards. So why now?
It is because Iran should be taken seriously, and it should take itself seriously. Whether they want to have a nuclear weapon or not, if such a possibility is ever been pondered, they should watch over what they say and over what their state media reports. Judging by this publication, Iranians profoundly failed, and this failure is worse than one of Siemens booby-trapped equipment. Their discourse can't rely upon the Onion nor upon those who are gone off their onion.
What in the world has happened to America? How has it come to this? The America that we currently see is unrecognizable from the America many of us grew up in. The America that many oppressed people risked their lives to escape to now more resembles the oppressed nations that those people fled. (I've had scores of immigrants tell me that personally.) And make no mistake about it, the problem is much deeper than the shallow partisan mantra, "It's the Democrats' (or Republicans') fault." The root cause of America's woes is much deeper than that. For decades, we've been trading Democrats for Republicans, Republicans for Democrats, liberals for conservatives, and conservatives for liberals, and nothing has changed–except the problems keep getting worse!
To the heathen king, Abimelech, in Genesis chapter twenty, Abraham said, "Surely, the fear of God is not in this place." Two thousand years later, in Romans chapter three, the Apostle Paul said, "There is no fear of God before their eyes." I'm inclined to believe that this may be at the root of most of America's problems. And for the non-religious reader, please don't stop reading now. Hear me out.
For one thing, a person does not have to be a Christian to possess the fear of God. I've met many unbelievers who possess a firm and unmistakable fear of God. Furthermore, from what I've seen among professing Christians, most of them do NOT possess the fear of God–their Christian profession notwithstanding!
At the risk of sounding "carnal," I am literally sick to my stomach with all this talk about electing "Christians" to public office! A thorough examination of the Scriptures teaches us that the Bible itself does not promote the concept of choosing "Christians" to be civil magistrates. A political candidate's Christian profession or church affiliation means absolutely nothing to his or her fitness for public office. You heard me: NOTHING!
When John F. Kennedy was running for office, I remember all the excitement among Catholics to go out and elect a Catholic president. When Jimmy Carter was running for office, I remember all the excitement among Baptists to go out and elect a Baptist president. When G.W. Bush was running for office, I remember all the excitement among "born-again" Christians to go out and elect a "born-again" president. This year, Mormons are all excited that they can go out and elect a Mormon president. It's all hooey! Whether our civil magistrates at the federal level are Democrat or Republican, Catholic or Baptist or "born-again" Christian or Mormon, our country continues to spiral into oppression and despotism. Instead of getting all wrapped up in a candidate's religious profession or affiliation, we should heed the counsel of Holy Writ.
Here is the Biblical requirement for civil magistrates: "Moreover thou shalt provide out of all the people able men, such as fear God, men of truth, hating covetousness; and place such over them, to be rulers of thousands, and rulers of hundreds, rulers of fifties, and rulers of tens." (Exodus 18:21 KJV)
See it again: "The God of Israel said, the Rock of Israel spake to me, He that ruleth over men must be just, ruling in the fear of God." (II Samuel 23:3 KJV)
What difference does it make if one is a Democrat or Republican, if he or she doesn't have the fear of God in his or her heart? What difference does it make if one is a Catholic or Baptist or "born-again" Christian or Mormon, if he or she does not have the fear of God is his or her heart? What difference does it make if they are "conservative" or "liberal," if they are not men and women of truth, men and women who hate covetousness, and men and women who are just?
No two men were more different than George Washington and Thomas Jefferson. They were opposites in just about every measure of determination. But without a doubt, these two men were two of the most valuable and influential men at the time of America's founding. It is safe to say that without these two men, the United States of America would not even exist. Though they differed in religious persuasion, background, education, etc., they both expressed the same sentiment in regard to the discussion at hand.
George Washington said, "The propitious smiles of Heaven can never be expected on a nation that disregards the eternal rules of order and right which Heaven itself has ordained."
Thomas Jefferson said, "And can the liberties of a nation be thought secure when we have removed their only firm basis, a conviction in the minds of the people that these liberties are of the gift of God? That they are not to be violated but with his wrath? Indeed I tremble for my country when I reflect that God is just: that his justice cannot sleep forever."
Christians or unbelievers, churchgoers or non-churchgoers, Federalists or Democrat-Republicans, northerners or southerners, to a man, America's founders were men that feared God. That doesn't mean they were without sin. It doesn't mean that they possessed some sort of super-spirituality. But universally, the founding generation (and many generations afterward) possessed an innate fear of God.
Almost to a man, the founders emphasized that morality was the underpinning of liberty and freedom. And what is morality if it is not the governance of the way people treat one another? Furthermore, morality is something that must come from within; it cannot be coerced or forced externally. And, pray tell, where does morality come from if one has not the fear of God in his or her heart? And, again, this has nothing to do with one's religious profession or affiliation–or lack thereof!
The fear of God is part of the Natural Law of God written in men's hearts. The problem is that far too many people's hearts have grown callused and hard to the "inner voice" of moral consciousness. How else can one explain the conduct of so many people?
The natural fear of God is a predicate for a person's respect for their mother and father. (Leviticus 19:3) The fear of God is a predicate for a person's respect for others, especially those who are disadvantaged. (Leviticus 19:14) This passage specifically notes the deaf and the blind.
So, how can TSA agents at the Louisville, Kentucky, airport possess the fear of God when they mockingly laugh at deaf people who were leaving the annual conference for the National Association of the Deaf in that city, calling them "F*%# Deafies"?
See the story at:
http://reason.com/blog/2012/07/10/tsa-agents-at-louisville-airport-steal-d
The fear of God is a predicate for people's respect for the elderly. (Leviticus 19:32) The fear of God is a predicate for a political leader's respect for liberty and refusal to engage in or allow oppression. (Leviticus 25:17) The fear of God is a predicate for honest financial and business practices. (Leviticus 25:36) And the fear of God is a predicate for a leader of any kind to not be tyrannical and heavy handed. (Leviticus 25:43)
And, as we are approaching the anniversary of the federal fiasco that took place near Ruby Ridge, Idaho, I am reminded again of how the lack of the fear of God is demonstrated in the way that our political leaders conduct themselves. How could federal agents possess the fear of God when they shot a fourteen-year-old boy in the back, and when one of them took aim through a high powered scoped rifle and shot the brains out of a young mother who was innocently standing in the doorway of her own home holding her infant child in her arms? Furthermore, how could federal agents possess the fear of God when they machine-gunned mostly elderly men, women, and children as they fled the burning buildings at Mt. Carmel outside Waco, Texas?
In addition, how can politicians in Washington, D.C., possess the fear of God when they routinely lie, steal, violate their oaths to the Constitution, and wreak havoc upon the liberties and freedoms of the American people? How can the banksters at the Federal Reserve possess the fear of God when they deliberately rape the US economy and purposefully manipulate the markets so as to destroy the financial well being of tens of millions of families? How can federal government officials at the highest levels possess the fear of God when they engage in international drug running and murder?
For that matter, how can professing Christians possess the fear of God when they engage in deliberate character assassination and slander? How can they possess the fear of God when they steal the honor and reputations of their own brothers and sisters? How can they possess the fear of God when they demonstrate selfishness, greed, and hypocrisy? How can they possess the fear of God when Christian school administrators lord over their staff and students as oppressively as any tyrant? How can pastors possess the fear of God when they willingly allow themselves to become the sheepish slaves of the state by avoiding–or even deliberately altering–the sacred principles of liberty set forth in the Holy Scriptures?
National policies and practices are totally dependent upon the personal fear of God by those who enact these policies and practices. No wonder the Scriptures admonish people to select civil magistrates who fear God. Forget his or her church affiliation! Forget his or her "Christian" profession! Are they people of their word? Do they hate covetousness? Are they people of truth? Are they men and women of character and integrity? Do they fear God?
America is not falling because of its politics. It is not falling because of its financial foibles. It is not falling because of its religious preferences. It is falling because "the fear of God is not in this place."
Baltimore, Maryland – "America's national government has moved way beyond a political spoils system," wrote Charles Goyette in his book The Dollar Meltdown. "A spoils system leaves the host alive so that a politician's occasional ne'er-do-well brother-in-law can be put on the payroll."
In contrast, Goyette suggested, "America has become a piñata: Everybody gets a crack at it. Presidents and other elected officials pass the big stick around as a reward to those who help keep them in charge of the piñata party."
Goyette's book came out in 2009. Since then, we have learned that the party is even more debauched, nay demented, than he ever imagined. And you, dear reader, were not invited…
It turns out Federal Reserve officials hold regular meetings with well-connected insiders, tipping them off to future Fed moves. On Aug. 15, 2011, Chairman Ben Bernanke clued in an economist named Nancy Lazar about "Operation Twist" — the Fed's attempt to bring down long-term interest rates.
Ms. Lazar's clients, according to The Wall Street Journal, pulled down double-digit returns on 10-year Treasuries between the time of that meeting and the time Operation Twist was unveiled to the public on Sept. 21. Sorry you missed out.
Treasury Secretary Hank Paulson sat down for lunch with hedge fund managers on July 21, 2008, and informed them a federal takeover of Fannie Mae and Freddie Mac was imminent. Ten days earlier, he swore up and down to Congress no such takeover was in the works.
The takeover, in fact, occurred on Sept. 6 — giving the hedge fund managers their own handsome payday in a six-week span. Again, you were excluded.
Before you object too loudly, we daresay you might wish to consider the consequences.
The Repeal of Habeas Corpus? When Free Speech No Longer Matters
On December 31, 2011, President Obama signed the Department of Defense Authorization Act into law. This is normally the routine annual budget for the Pentagon. But inserted into this year's bill is language giving the president the authority to use the military to imprison terrorism suspects — including US citizens — indefinitely, and without charges.
In other words, the "great writ" of habeas corpus is in danger of repeal. No longer would the government have to justify to a judge why it holds someone in custody.
"Take away this great writ," writes The Future of Freedom Foundation's Jacob Hornberger, "and all other rights — such as freedom of speech, freedom of religion, freedom of the press, gun ownership, due process, trial by jury and protection from unreasonable searches and seizures and cruel and unusual punishments — become meaningless."
Without habeas corpus, you could be thrown in prison for the "terrorist" act of criticizing the government and the government would never have to declare the precise reason it hauled you away. And in theory at least, the First Amendment would still be in force!
"This defense bill," says The Rutherford Institute's John Whitehead, "not only decimates the due process of law and habeas corpus for anyone perceived to be an enemy of the United States, but it radically expands the definition of who may be considered the legitimate target of military action."
"This bill will not only ensure that we remain in a perpetual state of war — with this being a war against the American people — but it will also institute de facto martial law in the United States."
135 SWAT Raids per Day: "Life Goes on, But It Is Debased…"
Rampant corruption and the apparatus for wide-scale repression: These are the hallmarks of what military theorist John Robb calls "the hollow state."
"The hollow state has the trappings of a modern nation-state ('leaders,' membership in international organizations, regulations, laws and a bureaucracy), but it lacks any of the legitimacy, services and control of its historical counterpart," Robb wrote in 2008. It is merely a shell that has some influence over the spoils of the economy.
"The real power," Robb continues, "rests in the hands of corporations and criminal/guerrilla groups that vie with each other for control of sectors of wealth production. For the individual living within this state, life goes on, but it is debased in a myriad of ways. The shift from a marginally functional nation-state in manageable decline to a hollow state often comes suddenly, through a financial crisis."
It is in this context that the growing "militarization" of police looks even more ominous than it does on the surface.
The Pentagon has distributed $2.6 billion in military surplus to local police agencies since 1997. Thus do towns of only a few thousand people have their own SWAT teams. Time was their use was limited to hostage-takings and other high-stakes situations. SWAT raids nationwide numbered only 3,000 per year in the early 1980s, according to University of Eastern Kentucky criminologist Peter Kraska.
Nowadays, SWAT teams are used to serve routine warrants. By the time Kraska stopped counting in the mid-2000s, the annual number had exploded to 50,000 — an average of more than 135 per day.
What happens when the tinder-dry combination of piñata-party corruption and a police-state structure meet the spark of violence?
We don't know where all this is going… but we know it makes us uneasy…which is why we are increasingly interested in casting our gaze for investment opportunity far, far away from US shores.
The US remains a land of (some) opportunity, but it has lost its monopoly.
Source: Daily Reckoning