Is there anyone out there who still believes that Barack Obama, when he's speaking about American foreign policy, is capable of being anything like an honest man? In a March 26 talk in Belgium to "European youth", the president fed his audience one falsehood, half-truth, blatant omission, or hypocrisy after another. If George W. Bush had made some of these statements, Obama supporters would not hesitate to shake their head, roll their eyes, or smirk. Here's a sample:
– "In defending its actions, Russian leaders have further claimed Kosovo as a precedent – an example they say of the West interfering in the affairs of a smaller country, just as they're doing now. But NATO only intervened after the people of Kosovo were systematically brutalized and killed for years."
Most people who follow such things are convinced that the 1999 US/NATO bombing of the Serbian province of Kosovo took place only after the Serbian-forced deportation of ethnic Albanians from Kosovo was well underway; which is to say that the bombing was launched to stop this "ethnic cleansing". In actuality, the systematic deportations of large numbers of people did not begin until a few days after the bombing began, and was clearly a reaction to it, born of Serbia's extreme anger and powerlessness over the bombing. This is easily verified by looking at a daily newspaper for the few days before the bombing began the night of March 23/24, 1999, and the few days following. Or simply look at the New York Times of March 26, page 1, which reads:
… with the NATO bombing already begun, a deepening sense of fear took hold in Pristina [the main city of Kosovo] that the Serbs would now vent their rage against ethnic Albanian civilians in retaliation. [emphasis added]
On March 27, we find the first reference to a "forced march" or anything of that nature.
But the propaganda version is already set in marble.
– "And Kosovo only left Serbia after a referendum was organized, not outside the boundaries of international law, but in careful cooperation with the United Nations and with Kosovo's neighbors. None of that even came close to happening in Crimea."
None of that even came close to happening in Kosovo either. The story is false. The referendum the president speaks of never happened. Did the mainstream media pick up on this or on the previous example? If any reader comes across such I'd appreciate being informed.
Crimea, by the way, did have a referendum. A real one.
– "Workers and engineers gave life to the Marshall Plan … As the Iron Curtain fell here in Europe, the iron fist of apartheid was unclenched, and Nelson Mandela emerged upright, proud, from prison to lead a multiracial democracy. Latin American nations rejected dictatorship and built new democracies … "
The president might have mentioned that the main beneficiary of the Marshall Plan was US corporations  , that the United States played an indispensable role in Mandela being caught and imprisoned, and that virtually all the Latin American dictatorships owed their very existence to Washington. Instead, the European youth were fed the same party line that their parents were fed, as were all Americans.
– "Yes, we believe in democracy – with elections that are free and fair."
In this talk, the main purpose of which was to lambaste the Russians for their actions concerning Ukraine, there was no mention that the government overthrown in that country with the clear support of the United States had been democratically elected.
– "Moreover, Russia has pointed to America's decision to go into Iraq as an example of Western hypocrisy. … But even in Iraq, America sought to work within the international system. We did not claim or annex Iraq's territory. We did not grab its resources for our own gain. Instead, we ended our war and left Iraq to its people and a fully sovereign Iraqi state that could make decisions about its own future."
The US did not get UN Security Council approval for its invasion, the only approval that could legitimize the action. It occupied Iraq from one end of the country to the other for 8 years, forcing the government to privatize the oil industry and accept multinational – largely U.S.-based, oil companies' – ownership. This endeavor was less than successful because of the violence unleashed by the invasion. The US military finally was forced to leave because the Iraqi government refused to give immunity to American soldiers for their many crimes.
Here is a brief summary of what Barack Obama is attempting to present as America's moral superiority to the Russians:
The modern, educated, advanced nation of Iraq was reduced to a quasi failed state … the Americans, beginning in 1991, bombed for 12 years, with one dubious excuse or another; then invaded, then occupied, overthrew the government, tortured without inhibition, killed wantonly … the people of that unhappy land lost everything – their homes, their schools, their electricity, their clean water, their environment, their neighborhoods, their mosques, their archaeology, their jobs, their careers, their professionals, their state-run enterprises, their physical health, their mental health, their health care, their welfare state, their women's rights, their religious tolerance, their safety, their security, their children, their parents, their past, their present, their future, their lives … More than half the population either dead, wounded, traumatized, in prison, internally displaced, or in foreign exile … The air, soil, water, blood, and genes drenched with depleted uranium … the most awful birth defects … unexploded cluster bombs lying in wait for children to pick them up … a river of blood running alongside the Euphrates and Tigris … through a country that may never be put back together again. … "It is a common refrain among war-weary Iraqis that things were better before the U.S.-led invasion in 2003," reported the Washington Post. (May 5, 2007)
How can all these mistakes, such arrogance, hypocrisy and absurdity find their way into a single international speech by the president of the United States? Is the White House budget not sufficient to hire a decent fact checker? Someone with an intellect and a social conscience? Or does the desire to score propaganda points trump everything else? Is this another symptom of the Banana-Republicization of America?
Long live the Cold War
In 1933 US President Franklin D. Roosevelt recognized the Soviet Union after some 15 years of severed relations following the Bolshevik Revolution. On a day in December of that year, a train was passing through Poland carrying the first American diplomats dispatched to Moscow. Amongst their number was a 29 year-old Foreign Service Officer, later to become famous as a diplomat and scholar, George Kennan. Though he was already deemed a government expert on Russia, the train provided Kennan's first actual exposure to the Soviet Union. As he listened to his group's escort, Russian Foreign Minister Maxim Litvinov, reminisce about growing up in a village the train was passing close by, and his dreams of becoming a librarian, the Princeton-educated Kennan was astonished: "We suddenly realized, or at least I did, that these people we were dealing with were human beings like ourselves, that they had been born somewhere, that they had their childhood ambitions as we had. It seemed for a brief moment we could break through and embrace these people."
It hasn't happened yet.
One would think that the absence in Russia of communism, of socialism, of the basic threat or challenge to the capitalist system, would be sufficient to write finis to the 70-year Cold War mentality. But the United States is virtually as hostile to 21st-century Russia as it was to 20th-century Soviet Union, surrounding Moscow with military bases, missile sites, and NATO members. Why should that be? Ideology is no longer a factor. But power remains one, specifically America's perpetual lust for world hegemony. Russia is the only nation that (a) is a military powerhouse, and (b) doesn't believe that the United States has a god-given-American-exceptionalism right to rule the world, and says so. By these criteria, China might qualify as a poor second. But there are no others.
Washington pretends that it doesn't understand why Moscow should be upset by Western military encroachment, but it has no such problem when roles are reversed. Secretary of State John Kerry recently stated that Russian troops poised near eastern Ukraine are "creating a climate of fear and intimidation in Ukraine" and raising questions about Russia's next moves and its commitment to diplomacy.
NATO – ever in need of finding a raison d'être – has now issued a declaration of [cold] war, which reads in part:
"NATO foreign ministers on Tuesday [April 1, 2014] reaffirmed their commitment to enhance the Alliance's collective defence, agreed to further support Ukraine and to suspend NATO's practical cooperation with Russia. 'NATO's greatest responsibility is to protect and defend our territory and our people. And make no mistake, this is what we will do,' NATO Secretary General Anders Fogh Rasmussen said. … Ministers directed Allied military authorities to develop additional measures to strengthen collective defence and deterrence against any threat of aggression against the Alliance, Mr. Fogh Rasmussen said. 'We will make sure we have updated military plans, enhanced exercises and appropriate deployments,' he said. NATO has already reinforced its presence on the eastern border of the Alliance, including surveillance patrols over Poland and Romania and increased numbers of fighter aircraft allocated to the NATO air policing mission in the Baltic States. … NATO Foreign Ministers also agreed to suspend all of NATO's practical cooperation with Russia."
Does anyone recall what NATO said in 2003 when the United States bombed and invaded Iraq with "shock and awe", compared to the Russians now not firing a single known shot at anyone? And neither Russia nor Ukraine is even a member of NATO. Does NATO have a word to say about the right-wing coup in Ukraine, openly supported by the United States, overthrowing the elected government? Did the hypocrisy get any worse during the Cold War? Imagine that NATO had not been created in 1949. Imagine that it has never existed. What reason could one give today for its creation? Other than to provide a multi-national cover for Washington's interventions.
One of the main differences between now and the Cold War period is that Americans at home are (not yet) persecuted or prosecuted for supporting Russia or things Russian.
But don't worry, folks, there won't be a big US-Russian war. For the same reason there wasn't one during the Cold War. The United States doesn't pick on any country which can defend itself.
Cuba … Again … Still … Forever
Is there actually a limit? Will the United States ever stop trying to overthrow the Cuban government? Entire books have been written documenting the unrelenting ways Washington has tried to get rid of tiny Cuba's horrid socialism – from military invasion to repeated assassination attempts to an embargo that President Clinton's National Security Advisor called "the most pervasive sanctions ever imposed on a nation in the history of mankind".  But nothing has ever come even close to succeeding. The horrid socialism keeps on inspiring people all over the world. It's the darnedest thing. Can providing people free or remarkably affordable health care, education, housing, food and culture be all that important?
And now it's "Cuban Twitter" – an elaborately complex system set up by the US Agency for International Development (USAID) to disguise its American origins and financing, aiming to bring about a "Cuban Spring" uprising. USAID sought to first "build a Cuban audience, mostly young people; then the plan was to push them toward dissent", hoping the messaging network "would reach critical mass so that dissidents could organize 'smart mobs' – mass gatherings called at a moment's notice – that might trigger political demonstrations or 'renegotiate the balance of power between the state and society'."  It's too bad it's now been exposed, because we all know how wonderful the Egyptian, Syrian, Libyan, and other "Arab Springs" have turned out.
Here's USAID speaking after their scheme was revealed on April 3: "Cubans were able to talk among themselves, and we are proud of that."  We are thus asked to believe that normally the poor downtrodden Cubans have no good or safe way to communicate with each other. Is the US National Security Agency working for the Cuban government now?
The Associated Press, which broke the story, asks us further to believe that the "truth" about most things important in the world is being kept from the Cuban people by the Castro regime, and that the "Cuban Twitter" would have opened people's eyes. But what information might a Cuban citizen discover online that the government would not want him to know about? I can't imagine. Cubans are in constant touch with relatives in the US, by mail and in person. They get US television programs from Miami and other southern cities; both CNN and Telesur (Venezuela, covering Latin America) are seen regularly on Cuban television"; international conferences on all manner of political, economic and social issues are held regularly in Cuba. I've spoken at more than one myself. What – it must be asked – does USAID, as well as the American media, think are the great dark secrets being kept from the Cuban people by the nasty commie government?
Those who push this line sometimes point to the serious difficulty of using the Internet in Cuba. The problem is that it's extremely slow, making certain desired usages often impractical. From an American friend living in Havana: "It's not a question of getting or not getting internet. I get internet here. The problem is downloading something or connecting to a link takes too long on the very slow connection that exists here, so usually I/we get 'timed out'." But the USAID's "Cuban Twitter", after all, could not have functioned at all without the Internet.
Places like universities, upscale hotels, and Internet cafés get better connections, at least some of the time; however, it's rather expensive to use at the hotels and cafés.
In any event, this isn't a government plot to hide dangerous information. It's a matter of technical availability and prohibitive cost, both things at least partly in the hands of the United States and American corporations. Microsoft, for example, at one point, if not at present, barred Cuba from using its Messenger instant messaging service.
Cuba and Venezuela have jointly built a fiber optic underwater cable connection that they hope will make them less reliant on the gringos; the outcome of this has not yet been reported in much detail.
The grandly named Agency for International Development does not have an honorable history; this can perhaps be captured by a couple of examples: In 1981, the agency's director, John Gilligan, stated: "At one time, many AID field offices were infiltrated from top to bottom with CIA people. The idea was to plant operatives in every kind of activity we had overseas, government, volunteer, religious, every kind."
On June 21, 2012, the Bolivarian Alliance for the Peoples of Our America (ALBA) issued a resolution calling for the immediate expulsion of USAID from their nine member countries, "due to the fact that we consider their presence and actions to constitute an interference which threatens the sovereignty and stability of our nations."
USAID, the CIA, the National Endowment for Democracy (and the latter's subsidiaries), together or singly, continue to be present at regime changes, or attempts at same, favorable to Washington, from "color revolutions" to "spring" uprisings, producing a large measure of chaos and suffering for our tired old world.
Notes
William Blum, America's Deadliest Export – Democracy: The Truth About US Foreign Policy and Everything Else, p.22-5
Walter Isaacson & Evan Thomas, The Wise Men (1986), p.158
Washington Post, March 31, 2014
"NATO takes measures to reinforce collective defence, agrees on support for Ukraine", NATO website, April 1, 2014
Sandy Berger, White House press briefing, November 14, 1997, US Newswire transcript
Associated Press, April 3 & 4, 2014
Washington Post, April 4, 2014
Associated Press, June 2, 2009
George Cotter, "Spies, strings and missionaries", The Christian Century (Chicago), March 25, 1981, p.321
Nobody expected events to move on with such a breath-taking speed. The Russians took their time; they sat on the fence and watched while the Brown storm-troopers conquered Kiev, and they watched while Mrs Victoria Nuland of the State Department and her pal Yatsenyuk ("Yats") slapped each other's backs and congratulated themselves on their quick victory. They watched when President Yanukovych escaped to Russia to save his skin. They watched when the Brown bands moved eastwards to threaten the Russian-speaking South East. They patiently listened while Mme Timoshenko, fresh out of gaol, swore to void treaties with Russia and to expel the Russian Black Sea Fleet from its main harbour in Sevastopol. They paid no heed when the new government appointed oligarchs to rule Eastern provinces. Nor did they react when children in Ukrainian schools were ordered to sing "Hang a Russian on a thick branch" and the oligarch-governor's deputy promised to hang dissatisfied Russians of the East as soon as Crimea is pacified. While these fateful events unravelled, Putin kept silent.
He is a cool cucumber, Mr Putin. Everybody, including this writer, thought he was too nonchalant about Ukraine's collapse. He waited patiently. The Russians made a few slow and hesitant, almost stealthy moves. The marines Russia had based in Crimea by virtue of an international agreement (just as the US has marines in Bahrain) secured Crimea's airports and roadblocks, provided necessary support to the volunteers of the Crimean militia (called Self-Defence Forces), but remained under cover. The Crimean parliament asserted its autonomy and promised a plebiscite in a month time. And all of a sudden things started to move real fast!
The poll was moved up to Sunday, March 16. Even before it could take place, the Crimean Parliament declared Crimea's independence. The poll's results were spectacular: 96% of the votes were for joining Russia; the level of participation was unusually high – over 84%. Not only ethnic Russians, but ethnic Ukrainians and Tatars voted for reunification with Russia as well. A symmetrical poll in Russia showed over 90% popular support for reunification with Crimea, despite liberals' fear-mongering ("this will be too costly, the sanctions will destroy Russian economy, the US will bomb Moscow", they said).
Even then, the majority of experts and talking heads expected the situation to remain suspended for a long while. Some thought Putin would eventually recognise Crimean independence, while stalling on final status, as he did with Ossetia and Abkhazia after the August 2008 war with Tbilisi. Others, especially Russian liberals, were convinced Putin would surrender Crimea in order to save Russian assets in the Ukraine.
But Putin justified the Russian proverb: the Russians take time to saddle their horses, but they ride awfully fast. He recognised Crimea's independence on Monday, before the ink on the poll's results dried.  The next day, on Tuesday, he gathered all of Russia's senior statesmen and parliamentarians in the biggest, most glorious and elegant St George state hall in the Kremlin, lavishly restored to its Imperial glory, and declared Russia's acceptance of Crimea's reunification bid. Immediately after his speech, the treaty between Crimea and Russia was signed, and the peninsula reverted to Russia as it was before 1954, when Communist Party leader Khrushchev passed it to the Ukrainian Soviet Republic.
This was an event of supreme elation for the gathered politicians and for people at home watching it live on their tellies. The vast St George Hall applauded Putin as never before, almost as loudly and intensely as the US Congress had applauded Netanyahu. The Russians felt immense pride: they still remember the stinging defeat of 1991, when their country was taken apart. Regaining Crimea was a wonderful reverse for them. There were public festivities in honour of this reunification all over Russia and especially in joyous Crimea.
Historians have compared the event with the restoration of Russian sovereignty over Crimea in 1870, almost twenty years after the Crimean War had ended with Russia's defeat, when severe limitations on Russian rights in Crimea were imposed by victorious France and Britain. Now the Black Sea Fleet will be able to develop and sail freely again, enabling it to defend Syria in the next round. Though Ukrainians ran down the naval facilities and turned the most advanced submarine harbour of Balaclava into shambles, the potential is there.
Besides the pleasure of getting this lost bit of land back, there was the additional joy of outwitting the adversary. The American neocons arranged the coup in Ukraine and sent the unhappy country crashing down, but the first tangible fruit of this break up went to Russia.
A new Jewish joke was coined at that time:
Israeli President Peres asks the Russian President:
       
Vladimir, are you of Jewish ancestry?

      

Putin: What makes you think so, Shimon?

       

Peres: You made the US pay five billion dollars to deliver Crimea to Russia. Even for a Jew, that is audacious!
Five billion dollars is a reference to Victoria Nuland's admission of having spent that much for democratisation (read: destabilisation) of the Ukraine. President Putin snatched victory from the jaws of defeat, and US hegemony suffered a set-back.
The Russians enjoyed the sight of their UN representative Vitaly Churkin coping with a near-assault by Samantha Power. The Irish-born US rep came close to bodily attacking the elderly grey-headed Russian diplomat telling him that "Russia was defeated (presumably in 1991 – ISH) and should bear the consequences… Russia is blackmailing the US with its nuclear weapons," while Churkin asked her to keep her hands off him and stop foaming at the mouth. This was not the first hostile encounter between these twain: a month ago, Samantha entertained a Pussy Riot duo, and Churkin said she should join the group and embark on a concert tour.
The US Neocons' role in the Kiev coup was clarified by two independent exposures. Wonderful Max Blumenthal and Rania Khalek showed that the anti-Russian campaign of recent months (gay protests, Wahl affair, etc.) was organised by the Zionist Neocon PNAC (now renamed FPI) led by Mr Robert Kagan, husband of Victoria "Fuck EC" Nuland. It seems that the Neocons are hell-bent to undermine Russia by all means, while the Europeans are much more flexible. (True, the US troops are still stationed in Europe, and the old continent is not as free to act as it might like).
The second exposé was an interview with Alexander Yakimenko, the head of Ukrainian Secret Services (SBU) who had escaped to Russia like his president. Yakimenko accused Andriy Parubiy, the present security czar, of making a deal with the Americans. On American instructions, he delivered weapons and brought snipers who killed some 70 persons within few hours. They killed the riot police and the protesters as well.
The US Neocon-led conspiracy in Kiev was aimed against the European attempt to reach a compromise with President Yanukovych, said the SBU chief. They almost agreed on all points, but Ms Nuland wanted to derail the agreement, and so she did – with the help of a few snipers.
These snipers were used again in Crimea: a sniper shot and killed a Ukrainian soldier. When the Crimean self-defence forces began their pursuit, the sniper shot at them, killed one and wounded one. It is the same pattern: snipers are used to provoke response and hopefully to jump-start a shootout.
Novorossia
While Crimea was a walkover, the Russians are far from being home and dry. Now, the confrontation moved to the Eastern and South-Eastern provinces of mainland Ukraine, called Novorossia (New Russia) before the Communist Revolution of 1917. Alexander Solzhenitsyn in his later years predicted that Ukraine's undoing would come from its being overburdened by industrial provinces that never belonged to the Ukraine before Lenin, – by Russian-speaking Novorossia. This prediction is likely to be fulfilled.
Who fights whom over there? It is a great error to consider the conflict a tribal one, between Russians and Ukrainians. Good old Pat Buchanan made this error saying that "Vladimir Putin is a blood-and-soil, altar-and-throne ethno-nationalist who sees himself as Protector of Russia and looks on Russians abroad the way Israelis look upon Jews abroad, as people whose security is his legitimate concern." Nothing could be farther away from truth: perhaps only the outlandish claim that Putin is keen on restoring the Russian Empire can compete.
Putin is not an empire-builder at all (to great regret of Russia's communists and nationalists). Even his quick takeover of Crimea was an action forced upon him by the strong-willed people of Crimea and by the brazen aggression of the Kiev regime. I have it on a good authority that Putin hoped he would not have to make this decision. But when he decided he acted.
The ethno-nationalist assertion of Buchanan is even more misleading. Ethno-nationalists of Russia are Putin's enemies; they support the Ukrainian ethno-nationalists and march together with Jewish liberals on Moscow street demos. Ethno-nationalism is as foreign to Russians as it is foreign to the English. You can expect to meet a Welsh or Scots nationalist, but an English nationalist is an unnatural rarity. Even the English Defence League was set up by a Zionist Jew. Likewise, you can find a Ukrainian or a Belarusian or a Cossack nationalist, but practically never a Russian one.
Putin is a proponent and advocate of non-nationalist Russian world. What is the Russian world?
Russian World
Russians populate their own vast universe embracing many ethnic units of various background, from Mongols and Karels to Jews and Tatars. Until 1991, they populated an even greater land mass (called the Soviet Union, and before that, the Russian Empire) where Russian was the lingua franca and the language of daily usage for majority of citizens. Russians could amass this huge empire because they did not discriminate and did not hog the blanket. Russians are amazingly non-tribal, to an extent unknown in smaller East European countries, but similar to other great Eastern Imperial nations, the Han Chinese and the Turks before the advent of Young Turks and Ataturk. The Russians did not assimilate but partly acculturated their neighbours for whom Russian language and culture became the gateway to the world. The Russians protected and supported local cultures, as well, at their expense, for they enjoy this diversity.
Before 1991, the Russians promoted a universalist humanist world-view; nationalism was practically banned, and first of all, Russian nationalism. No one was persecuted or discriminated because of his ethnic origin (yes, Jews complained, but they always complain). There was some positive discrimination in the Soviet republics, for instance a Tajik would have priority to study medicine in the Tajik republic, before a Russian or a Jew; and he would be able to move faster up the ladder in the Party and politics. Still the gap was small.
After 1991, this universalist world-view was challenged by a parochial and ethno-nationalist one in all ex-Soviet republics save Russia and Belarus. Though Russia ceased to be Soviet, it retained its universalism. In the republics, people of Russian culture were severely discriminated against, often fired from their working places, in worst cases they were expelled or killed. Millions of Russians, natives of the republics, became refugees; together with them, millions of non-Russians who preferred Russian universalist culture to "their own" nationalist and parochial one fled to Russia. That is why modern Russia has millions of Azeris, Armenians, Georgians, Tajiks, Latvians and of smaller ethnic groups from the republics. Still, despite discrimination, millions of Russians and people of Russian culture remained in the republics, where their ancestors lived for generations, and the Russian language became a common ground for all non-nationalist forces.
If one wants to compare with Israel, as Pat Buchanan did, it is the republics, such as Ukraine, Georgia, Uzbekistan, Estonia do follow Israeli model of discriminating and persecuting their "ethnic minorities", while Russia follows the West European model of equality.
France vs Occitania
In order to understand the Russia-Ukraine problem, compare it with France. Imagine it divided into North and South France, the North retaining the name of France, while the South of France calling itself "Occitania", and its people "Occitans", their language "Occitan". The government of Occitania would force the people to speak Provençal, learn Frederic Mistral's poems by rote and teach children to hate the French, who had devastated their beautiful land in the Albigensian Crusade of 1220. France would just gnash its teeth. Now imagine that after twenty years, the power in Occitania were violently seized by some romantic southern fascists who were keen to eradicate "800 years of Frank domination" and intend to discriminate against people who prefer to speak the language of Victor Hugo and Albert Camus. Eventually France would be forced to intervene and defend francophones, at least in order to stem the refugee influx. Probably the Southern francophones of Marseilles and Toulon would support the North against "their own" government, though they are not migrants from Normandy.
Putin defends all Russian-speakers, all ethnic minorities, such as Gagauz or Abkhaz, not only ethnic Russians. He defends the Russian World, all those russophones who want and need his protection. This Russian World definitely includes many, perhaps majority of people in the Ukraine, ethnic Russians, Jews, small ethnic groups and ethnic Ukrainians, in Novorossia and in Kiev.
Indeed Russian world was and is attractive. The Jews were happy to forget their schtetl and Yiddish; their best poets Pasternak and Brodsky wrote in Russian and considered themselves Russian. Still, some minor poets used Yiddish for their self-expression. The Ukrainians, as well, used Russian for literature, though they spoke their dialect at home for long time. Nikolai Gogol, the great Russian writer of Ukrainian origin, wrote Russian, and he was dead set against literary usage of the Ukrainian dialect. There were a few minor Romantic figures who used the dialect for creative art, like Taras Shevchenko and Lesya Ukrainka.
Solzhenitsyn wrote: "Even ethnic-Ukrainians do not use and do not know Ukrainian. In order to promote its use, the Ukrainian government bans Russian schools, forbids Russian TV, even librarians are not allowed to speak Russian with their readers. This anti-Russian position of Ukraine is exactly what the US wants in order to weaken Russia."
Putin in his speech on Crimea stressed that he wants to secure the Russian world – everywhere in the Ukraine. In Novorossia the need is acute, for there are daily confrontations between the people and the gangs sent by the Kiev regime. While Putin does not yet want (as opposed to Solzhenitsyn and against general Russian feeling) to take over Novorossia, he may be forced to it, as he was in Crimea. There is a way to avoid this major shift: the Ukraine must rejoin the Russian world. While keeping its independence, Ukraine must grant full equality to its Russian language speakers. They should be able to have Russian-language schools, newspapers, TV, be entitled to use Russian everywhere. Anti-Russian propaganda must cease. And fantasies of joining NATO, too.
This is not an extraordinary demand: Latinos in the US are allowed to use Spanish. In Europe, equality of languages and cultures is a sine qua non. Only in the ex-Soviet republics are these rights trampled – not only in Ukraine, but in the Baltic republics as well. For twenty years, Russia made do with weak objections, when Russian-speakers (the majority of them are not ethnic Russians) in the Baltic states were discriminated against. This is likely to change. Lithuania and Latvia have already paid for their anti-Russian position by losing their profitable transit trade with Russia. Ukraine is much more important for Russia. Unless the present regime is able to change (not very likely), this illegitimate regime will be changed by people of Ukraine, and Russia will use R2P against the criminal elements in power.
The majority of people of Ukraine would probably agree with Putin, irrespective of their ethnicity. Indeed, in the Crimean referendum, Ukrainians and Tatars voted en masse together with Russians. This is a positive sign: there will be no ethnic strife in the Ukraine's East, despite US efforts to the contrary. The decision time is coming up fast: some experts presume that by end of May the Ukrainian crisis will be behind us.
English language editing by Ken Freeland.

On March 6 President Obama said in Washington that the Crimean authorities' plans for a referendum "violate the Ukrainian Constitution and violate international law." "Any discussion about the future of Ukraine must include the legitimate government of Ukraine. We are well beyond the days when borders can be redrawn over the heads of democratically elected leaders," he added. "Crimea is Ukraine," Secretary of State John Kerry said in Rome on the same day.
Interesting. Six years ago the United States enthusiastically recognized the Kosovo Albanian authorities' self-proclaimed independence, which violated the Serbian constitution and violated international law. The legitimate government of Serbia was not included in any discussions which preceded the American decision. The United States initiated the redrawing of Serbia's borders with an act of armed aggression in 1999, and then formally condoned it in February 2008, over the heads of Serbia's democratically elected President Boris Tadic and Prime Minister Vojislav Koštunica. Furthermore, in September 2012 Obama's then-Secretary of State Hillary Clinton said that "the boundaries of an independent, sovereign Kosovo are clear and set." A few days earlier Obama himself claimed, incredibly, that "Kosovo has made significant progress in solidifying the gains of independence and in building the institutions of a modern, multi-ethnic, inclusive and democratic state."
A President capable of thus characterizing that KLA-run black hole of thuggery and lawlessness – the worst-ruled spot by far in all of Europe – is beyond logic or reason. It would be therefore useless to point out to Obama that the government in Kiev has no legitimacy whatsoever, having grabbed power through a sustained campaign of revolutionary brutality and having violated the Ukrainian constitution and other laws in the process. Obama's claim that the leaders of the regime in Kiev were "democratically elected" is unsurprising, however, coming as it does from a man whose hold on reality – at home and abroad – is becoming more tenuous by the day.
Lest we forget, on February 21 President Viktor Yanukovich and three Ukrainian parliamentary party leaders signed a "reconciliation agreement" co-signed by foreign ministers of France, Germany and Poland – implying that their countries and the EU guaranteed the deal – and approved by a Russian representative. The document provided for constitutional reform reducing presidential powers, the creation of a government of national unity, early presidential election, and disbandment of Maidan armed factions. Far from disbanding, within hours those same armed factions forced Yanukovich to flee Kiev and stage-managed a parliamentary "vote," worthy of the proceedings of the Supreme Soviet ca. 1937, which ushered in the putschist regime.
As Russia's President Vladimir Putin said on March 4, Yanukovich "had in fact given up his power already, and as I told him, he had no chance of being re-elected. What was the purpose of all those illegal, unconstitutional actions, why did they have to create this chaos in the country? Armed and masked militants are still roaming the streets of Kiev. This is a question to which there is no answer." Well, there is one, and he knows it. As a BBC commentator pointed out on March 5, what makes Putin mad is the feeling that he is being deceived:
We saw that with Libya in 2011. Moscow was persuaded not to block a UN Security Council resolution on a no-fly zone to protect civilians. But NATO's military action led to regime change and the death of Col Muammar Gaddafi – far beyond what Russia had expected. It helps explain why Russia has been quick to veto resolutions on Syria. On Ukraine, too, President Putin feels the West has tricked him. Last month he sent his envoy to Kiev to take part in negotiations on a compromise agreement … It remained words only. Less than 24 hours later, Mr. Yanukovych was on the run, the parliament removed him from power and appointed a new acting president from the opposition. The pace of events took Moscow completely by surprise. Russia says the February 21 agreement must be implemented. The opposition signed it, yet allows an uncontrolled militia of violent armed radicals send fear and loathing across a large swath of Ukraine. The US says the agreement no longer matters…
THE GHOST OF WARREN ZIMMERMANN – Washington saying "the agreement no longer matters" brings us to another parallel between the crisis in Ukraine and the conflict in ex-Yugoslavia in the 1990's: the role of the United States in subverting agreements that were meant to save peace. Similar U.S. subterfuges contributed to the outbreak of the war in Bosnia-Herzegovina exactly 22 years ago. In March 1992 the late Warren Zimmermann, the last U.S. ambassador to Yugoslavia before its breakup and civil war, materially contributed, more than any other single man, to the outbreak of that war. The facts of the case have been established beyond reasonable doubt, and are no longer disputed by experts.
Following the unconstitutional and illegal Muslim-Croat referendum on Bosnia's independence (February 28-29), then-Portuguese foreign minister Jose Cutileiro persuaded the leaders of the three constituent nations that Bosnia-Herzegovina should be independent, but internally based on autonomous ethnic "cantons." The breakthrough was due to the Bosnian Serbs' acceptance of an externally sovereign B-H state, provided that the Muslims give up their ambition of an internally centralized, unitary one. Alija Izetbegovic, the Muslim leader, accepted the plan. Only days after it was signed, however, Zimmermann flew from Belgrade to Sarajevo to tell Izetbegovic that the deal was a means to "a Serbian power grab" that could be annulled. State Department later admitted that the U.S. policy was to encourage Izetbegovic to break with the plan.
As early as August 29, 1993, The New York Times brought a revealing quote from the key player himself: "Immediately after Mr. Izetbegovic returned from Lisbon, Mr. Zimmermann called on him in Sarajevo… 'He said he didn't like it; I told him, if he didn't like it, why sign it?'" After that moment Izetbegovic had no motive to seek compromise. He felt authorized to renege on the tripartite accord, which inevitably ignited the Bosnian war. Cutileiro himself insisted later that, but for Izetbegovic reneging, "the Bosnian question might have been settled earlier, with less loss of life and land." He also noted that "Izetbegovic was encouraged to scupper that deal and to fight for a unitary Bosnian state by foreign mediators."
In the fullness of time we shall learn which "foreign mediators" played the role of Zimmermann in Kiev in February 2014. Whoever it was – Victoria "f… the EU" Nuland, her ambassador in situ Pyatt, or Kerry himself – the intervention was a malicious attempt to encourage one side in Ukraine's multiethnic, multi-denominational mosaic to fight for an unitary Ukrainian state. If the result turns out to be the same or similar as that in Bosnia two decades ago, those "mediators" will have blood on their hands no less than Warren Zimmermann had blood on his. He died in February 2004, having greatly contributed to the death of a hundred thousand Bosnian Serbs, Croats and Muslims in 1992-1995.
"UKRAINE" AS "BOSNIA" – A key element in the Western propagandistic misrepresentation of the situation in Ukraine is the claim that it is a coherent nation-state of "Ukrainians," which is subjected to an unprovoked foreign aggression. On March 6 the House adopted a package of "sanctions against Russia, and "lawmakers are also acting in other ways to show solidarity with Ukrainians." Two days earlier John Kerry flew to Kiev to show solidarity with Ukraine's new leaders. Everybody and his uncle, including various MEPs, Canadian MPs, etc. flew to Kiev "to show solidarity with Ukrainians."
In exactly the same manner, in 1992 it was asserted ex hypothesi by the American (and to a lesser extent West European) political elite, and parroted ad nauseam by the media machine, that if there is a "Bosnia" there must be a nation of "Bosnians." In both cases the claim was tantamount to the assertion, in 1861, that "the American nation" was resisting an illegal rebellion. In fact today's Ukraine is like Ireland in 1920: impossible to survive intact, let alone prosper in peace, on the basis of the aspirations and assumptions of one community which are inherently incompatible with those of another. The rights of the legislators in the Crimean Peninsula, Odessa, Kharkov, Donetsk, Dnepropetrovsk etc. vis-à-vis Kiev are exactly the same as those of the Stormont were vis-à-vis the Irish Free State in 1921.
COMMUNIST-DRAWN INTERNAL BOUNDARIES – The problem of internal boundaries between the constituent republics, arbitrarily drawn by communist dictators in complete disregard of the wishes and aspirations of the people thus affected, has been the key foundation of the Yugoslav conflict ever since the first shots were fired in the summer of 1991. Even someone as unsympathetic to the Serb point of view as Lord David Owen, the EU negotiator in 1992-1993, conceded that Marshal Josip Broz Tito's administrative boundaries between Yugoslavia's republics were grossly arbitrary, and that their redrawing should have been countenanced before the issue escalated into a fully-fledged war:
Incomprehensibly, the proposal to redraw the republics' boundaries had been rejected by all eleven EC countries… [T]o rule out any discussion or opportunity for compromise in order to head off war was an extraordinary decision. My view has always been that to have stuck unyieldingly to the internal boundaries of the six republics within the former Yugoslavia… as being those for independent states, was a folly far greater than that of premature recognition itself.
The manner in which Nikita Sergeyevich Khrushchev transferred Crimea to Ukraine in February 1954 is a particularly egregious example of the communist border-changing. The shoe-banger must be having a hearty laugh in his current hot abode at the readiness of the United States to risk a major confrontation with Russia – a minus-sum-game if there ever was one – for the sake of upholding the legacy of his stroke of pen 60 years ago.
REDUCTIO AD HITLERUM – And finally, just as Slobodan Milosevic was the Hitler-du-jour during the Bosnian war, Vladimir Putin is becoming one now. His current transformation could be predicted with mathematical precision. Most notably, Hillary Clinton likened Putin's actions in the Crimean peninsula to those of Hitler in the Sudetenland. On March 3 Zbigniew Brzezinski called Putin "a partially comical imitation of Mussolini and a more menacing reminder of Hitler." ("We haven't seen this kind of behavior since the Second World War," Canadian Prime Minister Stephen Harper said, not that anyone cared.) Senators Marco Rubio (R-Fla.) and John McCain (R-Ariz.) agreed with Clintonwholeheartedly. The obvious comparison, with Oleh Tyagnybok and other black-and-red Svoboda Party heirs to Bandera and the SS Division Galizien, unsurprisingly eludes them. These people are McCain's good buddies, after all – every bit as good as the warriors in the path of Allah in Syria.
As I've noted in these pages before, the final corollary of various ad-hoc Hitlerizations is that we are all potential Fuhrers, and only by vigilantly guarding against deviant thoughts ("I like Americans better than Somalis"), emotions ("I enjoy Wagner's Ring more than Porgy & Bess") and practices ("I enjoy walking my German Shepherd in the Bavarian Alps") can we protect ourselves from the lure of the inner Adolf. Having experienced the reductio myself – having been called "Hitler in full oratorical flight," to be precise – I hereby wish Vladimir Vladimirovich a hearty welcome to the club.
Take no part in the unfruitful works of darkness, but instead expose them. ~ Eph 5:11
Not surprisingly the movie "Son of God" has created quite a stir in the Christian community.  Before I gave the theater my money I read several reviews, blog posts, Facebook comments and viewed TV interviews of husband and wife team Mark Burnett and Roma Downey promoting their film.  Roma is a familiar face to many and is best-known for her role on the successful TV show "Touched by An Angel."  Mark Burnett is the executive producer of a string of hit TV shows such as "Survivor," "The Voice, "Celebrity Apprentice," "Shark Tank," and he has won several Emmys.
When I first heard that another full-length feature film about the life of Christ was coming to the silver screen, I was skeptical for several reasons.  First, Mark and Roma are Catholic and I was concerned that the movie would be produced from this perspective; a perspective that in many cases I disagree with.
Second, I learned that Roma earned a degree in "spiritual psychology" from the University of Santa Monica, a private graduate school founded by New Age spiritual and self-help quack John-Roger.   P.J. Miller is not being flippant when he asks:
What do you call someone who is a student of new age psychology and spiritualism? Do you call them new agers? Do you call them seekers? Would you dare call them Christian? Well, if you're Roma Downey, then yes, you would call yourself all the above. (Source)
Third, a movie trailer shows Jesus asking Peter to follow Him. Peter looks skeptical and asks Jesus what they're going to do.  Jesus grins and replies "Change the world."  Well, no.  Jesus never said those words to Peter!  Here's what Jesus actually said:
While walking by the Sea of Galilee, he saw two brothers, Simon (who is called Peter) and Andrew his brother, casting a net into the sea, for they were fishermen. And he said to them, "Follow me, and I will make you fishers of men." Immediately they left their nets and followed him. (Mat 4:18-20)
Jesus commanded  – Peter and Andrew dropped what they were doing to follow Him.  (More on this in a moment.)  Another clip shows a woman sitting in a boat on the Sea of Galilee with Jesus and the apostles during the storm where Jesus walks on water.  But according to Scripture there was no woman in the boat:
Immediately he made the disciples get into the boat and go before him to the other side, while he dismissed the crowds.  (Mat 14:22) 
In the movie Mary was the woman in the boat.  But why would they have a woman in the boat when Matthew informs us that the disciples/apostles got into the boat.  Mary wasn't one of the twelve disciples/apostles – no woman was!
Finally, S. Michael Houdmann revealed in his review of the movie that, "the reason for Jesus' death and the meaning of His resurrection are completely missing. The fact that Jesus' death is the atoning sacrifice for sin is not mentioned at all (1 John 2:2)."
As I said, "Son of God" has elicited a great deal of controversy as did Mark and Roma's "The Bible" miniseries produced by LightWorkers Media, a company owned by them. This "heretical and blasphemous" program aired on the History Channel last year. "We knew when we were shooting," said Downey, "that the Jesus portion of our 'Bible' series was special and we shot much more footage and we've re-edited many more scenes into a stand-alone feature film called 'Son of God.'"   I don't have the space to tackle the "The Bible" brouhaha.  I will say, though, that several highly controversial pastors sat on the Board of Advisors. They include Rick Warren, Joel Osteen, T.D. Jakes, Richard Mouw andSamuel Rodriguez.  (For more on "The Bible" go to Resources below)
The Son of God?
"Son of God" opened on February 28, so by now a lot of folks have had the opportunity to view it in theatres and many more will have it streaming into their living rooms in a few months.  Naturally, reviews were quickly written, some good, some not so good.  (You'll find links to the reviews at the end of this piece.) Suffice to say that in a short amount of time a lot has been said about the film.
Many of you won't be surprised to learn that Mark and Roma asked Saddleback Church founder Rick Warren to help spread their version of the "good news."   He happily agreed.  "I've seen most of the films produced about Jesus in the past 50 years," said the pastor, "and 'Son of God' is the best.  We're excited Jesus is back on the big screen, and we're going to fill the theaters. I want every other faith leader in America to do the same."
So – why would the man who is affectionately called "America's Pastor" agree to promote a film that its critics describe as outright unbiblical?
Not only did Warren endorse the film, according to the Baptist Standard staff report :
Pastor and author Rick Warren partnered with LifeWay Christian Resources to release a Bible study related to the Son of God movie from 20th Century Fox, which hits theaters Feb. 28.
The small-group curriculum resource by Warren, Son of God: The Life of Jesus in You, is a companion piece to the movie produced by husband-and-wife team Mark Burnett and Roma Downey.
The six-session study features video clips from the movie and videos from Warren explaining Jesus' teachings and their impact on people's lives. Topics include baptism, temptation, suffering, death, resurrection and ministry. (Source)
As a Southern Baptist preacher, Rick Warren knows perfectly well that the Roman Catholic Church holds to the view that it is the one true Church.  Thus, any church outside the RCC is anathematized (excommunicated, cursed or damned). The Protestant Reformers held the view that the RCC's gospel is not a gospel that saves; therefore the RCC is apostate.  Anyone who rejects the true gospel – we are saved by grace alone through faith alone in Christ alone – is an unbeliever.  Period.  Warren also knows what the Bible teaches regarding believers going into partnerships with unbelievers:
Do not be unequally yoked with unbelievers. For what partnership has righteousness with lawlessness? Or what fellowship has light with darkness. (2 Corinthians 6:14)
Here's the thing.  Not everyone who professes the name of Christ has a true saving faith.  What about Mark Burnett and Roma Downey?  Do they have a true saving faith?  Let's examine the fruit.
Endorsements
Popular pastor and author Mark Driscoll's church bought out 3,500 seats.  In 2013 he and his wife shared a stage with Mark and Roma at Resurgence 13.  Driscoll later remarked:
We watched the world premier trailer for The Son of God at the conference, and the footage choked me up as I thought of the millions of people who will hear about Jesus through this project. I am so encouraged by God's work through this couple. (Source)
God's work?
The connection between the Passover sacrifice (Exodus 12) and Jesus as the Lamb of God (John 1:29) is not made. The fact that Jesus' resurrection proves His victory over death and sin and guarantees a resurrected eternal life for all who believe in Him (1 Corinthians 15) is nowhere to be found.  – S. Michael Houdmann
Another endorser of the film was "Social Justice Christian" Rev. Jim Wallis.  In my column Liberalism created the culture of evil and death, part 3 I wrote:
This man wears many hats.  He is the founder of Sojourner's Magazine, speaker, author and activist.  He's also President Obama's "spiritual advisor."  This alone speaks volumes.  Rev. Wallis insists that he's an evangelical Christian even though he has abandoned the biblical gospel for the "social gospel."  He believes he's on a mission from God to assist the poor and oppressed to bring forth the Kingdom of God on earth. 
When this purveyor of the false social justice gospel was asked for advice by the couple, he gladly gave it to them:
What won me over to the whole series was the clip about Jesus meeting Peter, the fisherman. In a Washington, D.C., premiere of "The Bible" series a few weeks ago, I had wonderful conversations with Mark and Roma. Mark asked me if they were right to have Jesus say that he wanted to change the world. Those words are not literally in the scriptures, but it seemed to him and Roma that's exactly what Jesus was talking about. Absolutely correct, I told them both. And we went through the first few chapters of Mathew which demonstrate that truth. I love the clarity and courage of the statement from Jesus in "The Bible."
Sunny Shell disagrees:
Christ came into the world to save sinners from the righteous wrath of God, which is the just penalty for our sins. He never said He came to change the world. He said He came to transform people by giving them new hearts and new minds through repentance and faith in Christ alone. (Source)
The Examiner listed the names of churches and organizations that distributed tickets for a so-called "Theater Take-Over":
Joel Osteen, pastor of Lakewood Church in Houston, Tex., who is distributing 8,000 tickets donated by an anonymous donor; Jerry Falwell, Jr., of Liberty University which has more than 12,000 students; Craig Groeschel of LifeChurch which has 18 campuses in Oklahoma City and Tulsa, Oklahoma; Archbishop Jose Gomez of Los Angeles with over four million members and Miles McPherson of the Rock Church with weekly attendance of more than 10,000 in San Diego, Calif. (Emphasis in original - source)
In an article that appeared on Fox News, Mark and Roma wrote:
In all our combined years in the entertainment industry, we've never seen anything like this kind of grass-roots support for a project. It is truly miraculous.
So, too, is the unprecedented depth and breadth of those who have endorsed the film. Pastors like Rick, as well as scholars and faith organizations, have graciously supported our effort to share this story of our Savior – though they belong to different denominations, adhere to varying theological doctrine, worship God in their own unique ways. 
Bishop T.D. Jakes of The Potter's House in Dallas said "the audience will be enthralled, encouraged and inspired." 
S. Michael Houdmann was not enthralled by the movie.  In his review he writes:
The Son of God presents a Jewish Messiah who is crucified, dies, comes back to life, and commissions His followers to spread the word. But why did He have to die? What is the meaning of the resurrection? What is the message the apostles were supposed to proclaim, and why was it worth dying for? 
More from the Fox News article…
Joel Osteen of Lakewood Church in Houston called it "an epic work that touches the heart."
The Catholic Archbishop of Los Angeles Jose Gomez says it's "a very important movie because it gives us the opportunity to realize God's presence in our own lives."(Source)
Certainly there are by now "Church leaders" that are sincerely shocked to find out that they endorsed a movie produced by New Age Catholics.  Here's more proof from a 2010 article Roma Downey Happy Out of the Spotlight that shows she's an advocate of New Age/New Thought spirituality:
Says Roma, who lives in Malibu, 'My kids go to school about a 40-minute drive away. I'm open to the group's opinion about what we listen to on the way there. On the way back, I get my own selections — books on tape by Eckhart Tolle, Tony Robbins…My husband says I'm so self-realized I'm practically levitating.'
For those who are unfamiliar with Eckhart Tolle, he's a New Ager.  A few years ago Tolle paired up with Oprah Winfrey to do 10 online classes on XM Satellite radio on his blockbuster book "A New Earth: Are You Ready to Be Awakened."  Oprah and Tolle took participants through his book chapter by chapter.  Regrettably, a large number of professing Christians took the class!
Human Potential guru and "coach for success" Anthony Robbins once said: "My definition of success is to live your life in a way that causes you to feel tons of pleasure and very little pain."  Evidently no pain is experienced after completing a barefoot firewalk, a self-empower technique Robbins' teaches to get an otherwise sane person to walk on a bed of burning hot coals during his "Unleash The Power Within" seminar.  On this video you'll hear the sound of drums beating and the crowd chanting "YES! YES! YES!" as Robbinswhips them into a frenzy in preparation for the firewalk.
More…
Roma appeared on "psychic medium" John Edward's TV show and allegedly spoke to her deceased mother.  What does the Bible have to say about consulting a medium?
And he burned his son as an offering and used fortune-telling and omens and dealt with mediums and with necromancers. He did much evil in the sight of the Lord, provoking him to anger. (2 Kings 21:6)
Well, it's apparent that Roma, who says she loves the Bible, is unaware—or doesn't care–that God says consulting a medium is evil.
Later she collaborated with Edwards by providing a CD to accompany a book he wrote:
Roma prays the entire rosary on the beautiful CD that comes along with this book. It's quite lovely and gives you the special opportunity and a unique spiritual closeness to Roma to be able to pray right along with her as if she was right there at your side." (Source)
So now you know a bit about two New Age gurus Roma Downey looks forward to listening to each day and an occultist she collaborated with.  The worldview of these men is as far from Christianity as the Earth is from Pluto.
P.J. Miller sat listening to Jim Bakker introduce Mark and Roma on Bakker's TV show and recalled "their previous work on the History Channel's The Bible and how they managed to literally re-write the Bible itself, and presented another gospel message altogether. I was captured by their … aggressive but subtle attempt to portray themselves as 'believers'.  The sappy spiritual love fest that permeated on set showed me that something was indeed changing within Christianity, and that something was another Jesus being introduced to the masses."
Then if anyone says to you, 'Look, here is the Christ!' or 'There he is!' do not believe it. For false christs and false prophets will arise and perform great signs and wonders, so as to lead astray, if possible, even the elect. (Mat/ 24: 23-24)
After several weeks of due diligence I've decided that "Son of God" is not a film I wish to see.  In addition to the concerns I have included in this article, my research has turned up many more — way too many to incorporate here.  Most troubling is the astonishing lack of discernment shown by some of our so-called Christian leaders.  The Son of God I serve is best described in the Bible which is the inerrant, infallible, inspired Word of God.  Inspired means that God moved through the writers to convey to those who read it the words He wanted us to hear.  So to change the words that Christ spoke is prideful and wicked.
It's unfortunate that those who are unfamiliar with the biblical Jesus and see this film will not come away with a clear understanding of His mission here on Earth.
He is the propitiation for our sins, and not for ours only but also for the sins of the whole world. (1John 2:2)
Resources:
"Son of God" Reviews
'Son of God' Is Most Certainly Not the Son of God by Sunny Shell
Son of God Review by S. Michael Houdmann
Is the Son of God Biblical by Ben Kayser
"The Bible" Review
History Channel's 'The Bible' Exalts Man Over God  by Sunny Shell
Jim Wallis Produces Commentaries for "The Bible" by Stand Up For The Truth
Endorsements
Religious leaders of all stripes endorse Son of God by Stand Up For The Truth
New Age/New Thought Movement
Rick Warren and Joel Osteen acquiesce to Oprah by Marsha West
A subtle and dangerous shift in Christianity by Marsha West
Rick Warren
Rick Warren's 'Son of God' Study Kit by Stand Up For The Truth
Rick Warren's new book "Daniel Plan: 40 Days to a Healthier Life" awash with doctrines of demons by Marsha West
Rick Warren and Teaching of Demons by Ken Silva
Miscellaneous
Questions to ask watching the Son of God
What Still Keeps Us Apart? by Michael Horton
Rome anathematized itself at the Council of Trent
Purpose Driven Dismantling of Christianity, Part 1 by Marsha West
A few years ago I participated in a radio debate on "white privilege" with a certain man, whose name is unimportant, who had a Ph.D. in "ethnic studies." At one point he introduced an argument by saying, "If whites are 80 percent of the population…," which prompted me to interject and point out that whites (non-Hispanic) are now only 63 percent of America. Of course, you might think that someone with a doctorate in "ethnic studies" would know what the ethnic and racial composition of the country is.
While no one wants to be a real-life Cliff Clavin (of Cheers fame), mistaking trivia for intellectualism, facts matter because they're small snippets of reality. They're little pictures — and, as with a jigsaw puzzle — if you have enough of them, assembled properly, you can see the big picture. This is otherwise known as being in touch with reality.
This is why a certain trend in that liberal bastion called education is quite interesting. Educators will often say today, "We don't just teach kids facts [uttered dripping with derision]; we teach them how to think." This is quite convenient. After all, it's easy to test knowledge of facts; thus, such measures can reveal modern education as a fraudulent enterprise. But "how to think" is a bit more nebulous, and, if you define the expression of feelings-derived folderol as reason, your students cannot fail.
Yet there is a deeper reason why liberals eschew facts: they refute fiction. And since leftist agendas have no basis in reality, exposure to snippets of it is deadly; for, just as one small pin can pop a balloon, one little fact can shatter a rationalization.
This brings us back to Dr. Ethnic Studies. His field of expertise isn't about anything as old-fashioned as facts, but he can expound at length on oppression, white privilege, critical-race theory and "micro-aggressions." These things, you see, are the stuff of sophisticated modern men. Never mind that they're complete fiction.
But liberals are raised on fiction. Fiction about America's nature and Western influence; fiction about the races and sexes (not to mention "genders"), and fiction about sex; fiction about history and culture; fiction about economics; fiction about religion. Heck, with how liberals claim old fairy tales are destructive, they're raised with fiction about fiction. This brings us to another fiction: Barack Obama as educated man.
If we were to mention, again, that he thought "Austrian" was spoken in Austria, pronounced "corpsman" "corpse-man" (three times in one speech) or that he called the "transcontinental" railroad the "intercontinental" one (Amtrak to Bangkok, anyone?), we'd obviously have to be racists. After all, anyone can make a mistake. But it's one thing to commit a Spoonerism and say "a scoop of boy trouts" or, like Dan Quayle, correct a spelling-bee participant based upon the antiquated word form "potatoe" (which The New York Times used as recently as 1988). But then there are those mistakes indicating that, just perhaps, you don't really possess the knowledge base one might expect from an educated Western gentleman.
And a fact about Obama's upbringing is that it was defined by fiction. Clergyman Hosea Ballou said, "Education commences at the mother's knee…," but not only was Obama's mother's knee not around all the time, but what an odd knee it was. Her father had given her his first name, Stanley, because he'd wanted a boy, and Stanley Ann Dunham's personal development reflected that bizarre beginning. She attended Mercer Island High in Seattle, which had a wing known as "anarchy alley" that was infested with radical leftist teachers. It is said that Dunham "thrived" in that atmosphere, and she became a committed left-wing atheist herself. Then there was Obama's mentor in Hawaii, Frank Marshall Davis, a pornographic-novel writer and anti-white, card-carrying member of the Communist Party USA. And how radical were Obama's leftist grandparents, with whom he lived in the AlohaState? Obama's grandfather, Stanley Armour Dunham, was the one who chose Davis to be scrambler of young Barry's brains.
The point is that there was no prominent person in the young Obama's life who could or would expose him to reality. It was all anti-American, anti-Western isms and destructive schism. This brings us to Obama's mind-numbingly ridiculous description of his 2008 campaign travels: "I've now been in 57 states; I think, one left to go." Where does such a bizarre mistake come from? After all, that there are 50 states is drummed into every American child so that it just instinctively rolls off the tongue: 50 states, 50 states, 50 states….
That is, again, every "American child."
It's not that I don't think Obama knew there are 50 states. Rather, he doesn't have the intellectual foundation you'd expect of an educated Western man, and this includes a lack of the rote knowledge that, like an actor who has spoken a certain line in 500 rehearsals and performances, is expressed the same way every time. And this, by the way, has nothing to do with where anyone thinks Obama was born. He simply is not truly American in mind, heart and spirit.
But to fully grasp the nature of leftists' ignorance, an understanding of their philosophical foundation is necessary. There is a certain experience many conservatives know very well: You debate a liberal, and he just seems immune to facts and reason. No matter how airtight your point, it rolls off him like water off a duck.
To explain this, let's start with an analogy. Becoming proficient at golf involves gaining knowledge about the swing. And if you realize you've fallen victim to a misconception, improvement depends upon rejecting it and accepting the truth in question. But what if you were so bent on using your old swing — so attached to "hackerism" — that you simply would not accept that truth? A pustule on the face of the game you'd remain.
So it is in all of life. Everyone falls victim to certain misconceptions, and growing in knowledge and wisdom involves rejecting them when we're blessed enough to discover refutative truths. But this can be difficult for two reasons. First, it may involve relinquishing ideas to which we're strongly attached. This could be because they're integral pieces of an incorrect jigsaw puzzle we've glommed onto, an example of which would be a committed atheist who insists there are no moral absolutes because he knows their existence implies God's. Or it could be that an incorrect belief is embraced as a justification for a behavior (e.g., sexual perversion, heavy drinking) to which we're attached. Or it could be both.
Second, pride can get in the way, as correcting oneself involves admitting error, often with respect to ideas we've spent an entire lifetime defending. It can be like giving up a cherished son.
And while most everyone exhibits to some degree this tendency to rationalize, leftists are defined by it. They are, to use a favored psycho-babble term, morally and philosophically "dysfunctional" people. They live lives of rationalization — which is when you lie to yourself, sell yourself on a fiction — and for this reason only intensify whatever dislocation from reality their upbringing, sometimes, might have wrought.
Their greatest act of self-delusion — their ultimate denial of reality and the one that facilitates all others — is their embrace of moral relativism, the idea that there are no moral absolutes. The appeal of this fiction is that it allows one to justify any behavior imaginable. After all, my sins are not sins if there's no vice, only viewpoint. Who is to judge? Who is to say? There's no black and white, only gray.
But once you unmoor yourself from objective moral reality, there is no limit to how immoral you can become. This is why Fyodor Dostoevsky's Ivan Karamazov said that without God, "everything is permitted." It's why occultist Aleister Crowley insisted, "Do what thou wilt shall be the whole of the law." And it explains leftists' bizarre thinking. Did you ever wonder, for instance, how modern liberals can say something so preposterous as "The truth is no defense against a hate-speech charge"? It's not hard to understand.
When a person who lives a sincere life finds that part of his ideology conflicts with the Truth, he alters his ideology. But what if you not only were attached to your ideology like a drunkard to drink, but didn't acknowledge Truth's existence? It is then that you, instead, rationalize away the Truth.
In fact, with his denial of Truth, the leftist places his ideology where Truth should be: the center of his life. This ideology, which just reflects his emotions, anyway, then takes on the role of God. It becomes the ultimate arbiter, the fiction that becomes "fact." This is why Nazi propaganda minister Joseph Goebbels once said, "National Socialism is a religion. …My Party is my church…." Like him, today's leftists have repeated a big lie to themselves so often that it has become the "truth."
Interestingly, or maybe ominously, the Bible speaks of the end times in 2 Timothy 3 and writes of "men of depraved minds" who are "always learning but never able to come to a knowledge of the truth." I don't know if these are the last days, or just the last days of freedom, but our republic is now infested with millions of fiction voters who elected a fiction president based on fairy-tale promises. And it's looking less and less like our story ends with "happily ever after."
I recently interviewed Daniel Estulin the author of what will be the newest best seller,TransEvolution: The Coming Age of Human Deconstruction.
Estulin wrote the book based largely on a Bilderberg white paper which was smuggled to him by a Bilderberg insider. The document was filled with information which spelled the end of the human race as we know it.
Hollywood Prepares the American Public for the Inevitable
Hollywood has made millions on movies like The Terminator, Blade Runner, and RoboCob, just to name a few. In fact, Robocop is being re-released in the next several weeks. Estulin states that cyborgs or man-machines are the future in a post-human world. Yes, you read that correctly, we could soon find ourselves living in a post-human world.
You may be familiar with the new TV series on FOX called Almost Human where one of the main characters is a cyborg cop. We could see such an interaction between nonhuman and morphed humans in the near future (i.e. Robocop).
Rules for Thee but Not for Me
In the future of transevolution we will be witnessing a literal fountain of youth, which will result from becoming a cyborg as it will soon be possible to purchase immortality in the future. However, everyone except the super elite will be banned from purchasing this literal fountain of youth.
Your existence, my common brethren, will be similar to what movie goers saw in the Summer of 2013 in the movie, Man of Steel. In the opening 30 minutes of the movie, it was revealed that every resident of Krypton had certain genes "turned on" and certain genes "turned off". And everyone from Krypton, except for Superman, had been artificially bred for specific purposes. This is what humanity is quickly moving towards and unless you are the elite, you will be bred, dumbed down if needed, to serve a purpose for the global elite.
The Purpose for the Destruction of the Global Economy
Estulin mentioned that the wholesale destruction of the world's economy is not an accident, nor is it a miscalculation or the result of political shenanigans. This destruction is being done on purpose, absolutely on purpose. Estulin revealed that his Bilderberg insider told him that the slave masters on this planet want to collapse the economy, force people into the stack and pack cities of mega millions and then exterminate most of humanity.
Estulin and I explored the methods that the super elite may use to exterminate 90% of all people on this planet. We both agreed that starvation is the most likely candidate. Starvation is a clean method of killing, it is quick and it would leave the planet in good shape for the global elite to establish their paradise on Earth.
Some of my readers and listeners have asked me about why I am so opposed to Agenda 21 and devote so much time fighting against it? To these and all others, I answer that forcing humanity to forsake rural and suburban living and move into the soon-to-be death traps of these mega cities, is very consistent with the tenets of Agenda 21 (i.e. Earth First).
Monsanto: The Great Satan of Food Production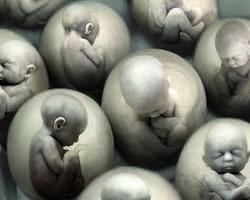 I recently interviewed my good friend, Barbara Peterson, who presented evidence which demonstrated that the super elite are in the process of attacking not just humans with GMO's which will eventually kill you, the GMO's are also sterilizing our food supply. And then, as if by magic, Peterson and I took calls on my show from farmers all across the country, who confirmed the sterilization of both crops and farm animals was well under way.
Let's give credit where credit is due. Monsanto is not alone in this conspiracy against humanity. In Chapter two of his book, Estulin, details how huge corporations like Monsanto, Cargill, and Archer Daniels are plotting to set up mass starvation on the planet. These corporate names became household names and they have become an "interlocked self perpetuating syndicate that will decide who eats and who doesn't, who lives and who dies."
Why are mega corporations, such as these and a small socio-political elite, allowed to own our food and control the very basis of humanity? The simple answer is, because they can.
Studies have shown that rats that are fed with genetically modified organisms (GMO), like potatoes, showed structural changes in their white blood cells making them more vulnerable to infection and disease, which could indicate a greater future risk of developing cancer, when compared to other rats fed non-GMO potatoes. Estulin's research indicates that GMO food was the creation of the Rockefeller Foundation, who are members of the Bilderberg Group. This all part of the plan for total control of mankind. As an aside, Barbara Peterson noted in my interview with her that McDonalds fries will soon all be made of GMO's.
Genetic Engineering
Genetic engineering is about taking control of nature, redesigning it and rebuilding it. The phrase "playing God" comes up in almost every conversation about genetic engineering. This is no longer the stuff of science fiction. Nothing good comes from genetic engineering as this generation of children will be the last generation which will be human in the sense that we define humanity today.
Estulin documented how insects are being weaponized for combat through chipping as a result of recent DARPA projects. Humans will soon be chipped, not necessarily for warfare, but for the purpose of transformation into something hideous which will serve the whims of the global elite.
The National Security State
Presently, all the communication happening on the planet right now can be monitored in real time and it is being done to control us, to dumb us down, to brainwash, to influence, and to predict our future behavior. The super elite is doing this so that we don't get in the way of important people by doing too much thinking on our own. A simple example of this fact is in evidence in an ever-increasing number of airports as facial scanning techniques are designed to reveal to security individuals who are angry, malevolent, etc. This technology is right here, right now!
Estulin mentions Nazi Germany, in his book, numerous times throughout the book, Estulin drew a similarity between the mass control the Nazis had in comparison to the control the super elite has over the human race right now. Presently, America is the 21st century fulfillment of what Hitler, Stalin and Mao as they attempted to initiate their genocidal regimes.
Off World Escape Plan If Things Get Ugly
According to USA Today,
"NASA recently revealed that their Mars robotic rover has found signs that a vast and hospitable lake once spread over the now-desolate surface, a potential home to past life for centuries or more."
With this new discovery that life may be possible on Mars, the elite could easily, through nanotechnology subsequently build a homestead there! There are many private corporations on the planet who are ready to go to Mars within five years. Some speculate that billionaire, Robert Bigelow, is ready now.
Apparently, if the elite cannot exterminate humanity in the clean and neat ways that they have designed, it may be necessary to temporarily move off world while the job is completed in more "messy" ways. According to some, this is their "Plan B".
A Cowardly New World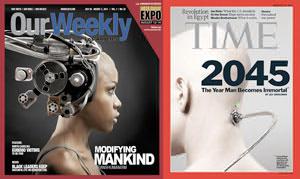 Unlike Huxley, I have seen nothing brave about this new world. Nanotechnology is a powerful new technology for taking apart and reconstructing nature at the atomic level. Scientists are acting like God to manipulate life through the use of this technology. I can only imagine all the horrible things nanotechnology can do to the human race.
Nothing good with regard to nanotechnology can or will come from this blatant insanity. The plans of the global elite constitute an abomination before God.
Right now, the elite are employing their "Promethean plans" which will change the world and will transform the very essence of humanity. Again, this is happening Now!!!
Let's make no mistake about it, the super elite are attempting to become more powerful than God. The super elite controls the human race in every imaginable possible way. Just the term, "conspiracy theorist", was invented by the global elite as a marginalizing tool to keep the public from believing in conspiracy theories that will enslave humanity.
Absolutely nothing that happens in our world is an accident; it's all part of this grand plan. Because of this, there is no hope for humanity if we do not rise up and defeat Agenda 21 and force a change in the leadership of the world, and it must be done RIGHT NOW, before the personal control mechanisms of this new system are locked into place.
My fellow human beings, we do not have five years. You sit idly by on the sidelines at the risk of not only your life but the lives of your children and grandchildren, born or not yet born. Soon, we will be saying "Welcome to Krypton", as humanity becomes the weak puppets in the theatre of life created by the super elite.
Source: Dave Hodges  |  The Common Sense Show
Rick Warren is one of America's most influential Christian ministers. He's so popular that many folks call him "America's Pastor." Warren has earned a reputation as larger than life and until a couple of years ago he was large around the middle! Because of health concerns he decided to shed a few pounds. But why go it alone? After all, he had his own personal cheering section if he wanted it – Saddleback Church in Lake Forest California, an evangelical megachurch he started in 1980. Thirty-three years later Saddleback boasts over 20,000 weekly attendees. He felt sure that many folks would cheer him on while others would join him in his endeavor to achieve a healthier lifestyle. So he said No! to Jenny Craig and took on the daunting task of developing a weight loss program that, according to Rick Warren, is "God's prescription for your health."
Sound like a plan?
Well, yes, in fact he christened it "The Daniel Plan: 40 Days to a Healthier Life."
On January 15, 2011, over 6,000 people made the trek to Saddleback's main campus to learn what the Bible allegedly says about getting healthy. Thousands more watched online at the other Saddleback campuses.
In order to achieve his lofty goal, he brought together "three of the leading health specialists in America." But surprisingly the three doctors picked by the pastor were not Christians—not by a long shot. In fact, when you look into some of the things they're into (more on this in a moment), it's fair to say that all three of them are into New Age/New Thought spirituality.
Who are the doctors Rick Warren chose? 1) Mehmet Oz. Dr. Oz is a Sufi Muslim, a cardio vascular surgeon, and popular daytime talk show host. 2) Dr. Daniel Amen (pronounced A-mun). Dr. Amen is a psychiatrist and brain imaging specialist. He's also a practitioner of Tanta which is the use of Hinduistic-type mysticism during sexual intercourse. Dr. Amen is also a self-professed Christian. 3) Dr. Mark Hyman. Dr. Hyman is a practitioner in alternative therapies in health and medicine and is a secular Jew.
Does this seem like a good fit too you? I mean, why didn't he elicit the aid of three notable Christian specialists to create "God's prescription for your health"?
Furthermore, why would a high-profile evangelical pastor choose doctors who are entrenched in New Age/New Thought (occult) spirituality, as well as questionable alternative health practices? Warren's fully aware that Paul cautioned the church in Thessalonica to abstain from even the appearance of evil (1 Thes. 5:22).
In light of what the Bible clearly teaches, it's surprising that a Christian minister, who understands what the Bible teaches (or at least he should), is unconcerned that some in his flock may not know that the New Age practices he purports are anti-biblical and that they might very well involve themselves in the sort of pagan practices that the above mentioned doctors promote, practices that are expressly forbidden in Scripture. God's people are to be separate from the pagan nations. In 2 Cor. 6:14-15 Paul says this to the Church:
Be ye not unequally yoked together with unbelievers: for what fellowship hath righteousness with unrighteousness? and what communion hath light with darkness? And what concord hath Christ with Belial? or what part hath he that believeth with an infidel?
When Pastor Rick chose the three doctors—specialists or not–to design a weight loss plan it was done in a way that would appeal to the sheep of his pasture, his audience. And of course many of them bought into their shepherd's health plan, hook line and sinker.
But – why was he not concerned about his flock's spiritual health? What fellowship has righteousness with unrighteousness?
The book
The three doctors believe that practicing meditation on a regular basis is integral to health and fitness. This is known as contemplative prayer (CP). Rick Warren promotes CP even though he knows perfectly well that it's a form of neo-Gnosticism that, sadly, Protestants/evangelicals have borrowed from the monastic traditions of the Roman Catholic Church. Meditation is recommended in the book. On the Daniel Plan website, Dr. Joseph Mercola demonstrates the 4-7-8 breathing exercise (here) that he learned from meditation proponent Dr. Andrew Weil while attending a presentation. Dr. Hyman wrote an article for the site, Six Ways I Changed My Life and How You Can Change Yours without once mentioning God. He did, however, recommend the Hindu practice of yoga. So as you can see, there's a very good reason for sounding the alarm regarding the Daniel Plan book that's set to be released December 3, 2013.
Tell me more…
What does CP involve? Without getting too far afield, practitioners choose a single word or short phrase from the Bible and repeat it over and over during breathing techniques that come from India. Doing breathing techniques is an attempt to "bind the mind with one thought." The goal is to achieve an altered state of consciousness (empty the mind completely) and to attain to the "higher self" that New Age/New Thought devotees believe to be the divinity within each person. The popular term for this is Transcendental Meditation.
So, what's the big deal about Christians involving themselves in Eastern meditation? Well, the big deal is that when a person attains an altered state of consciousness it may bring him/her into contact with "familiar spirits," which is a way of saying neutral or benign spirits. More commonly the spirits are anything but benign; they're demons! According to the Bible, demons are fallen angles – prideful angles that rebelled against God and as a result were banished from His kingdom. Scripture rightly refers to the banished angels as "spiritual forces of evil." They remain in rebellion against God. The spirits often appear to humans as "angels of light" — but they're masters of deceit! So they're not the good guys they trick us into thinking they are. Trust me on this; evil spirits are your worst nightmare – far worse than Freddie Kruger! For this reason Paul forewarned of Satan's fondness for fooling the flock:
For such are false apostles, deceitful workers, transforming themselves into the apostles of Christ. And no marvel; for Satan himself is transformed into an angel of light. Therefore it is no great thing if his ministers also be transformed as the ministers of righteousness; whose end shall be according to their works. (2 Cor. 11:12-15)
Former New Ager Ray Yungen warns:
Many people have unwittingly become New Agers by simply seeking to improve their physical and mental health through meditation.
Doctors Amen and Hyman co-authored the Daniel Plan book but Dr. Oz didn't participate. Here's a bit of background info on the book's co-authors excerpted from my 2011 column Rick Warren Introduces the "Devil Plan":
Dr. Daniel Amen
Dr. Amen is a child and adult psychiatrist and Assistant Clinical Professor of Psychiatry and Human Behavior at the University of California at Irvine School of Medicine. In addition he is a brain imaging specialist.
Dr. Amen teaches "techniques that will improve 'brain health,' claiming that poor brain health is associated with a host of problems from overeating to depression. … He includes meditation (and in fact this is his primary tool) as a way to have a healthy brain."
Dr. Amen recommends a meditation called Kriya Kirtan which is from the Kundalini tradition:
"I teamed with Drs. Dharma Singh Khalsa and Nisha Money to study the impact of meditation on the brain. We chose a simple 12 minute form of meditation, Kriya Kirtan, that is easy for busy people to practice. It is based on the five primal sounds: Saa, Taa, Naa, Maa (aa being the fifth sound). Meditators [sic]say each sound as they consecutively touch their thumb to fingers two, three, four and five. The sounds and fingering are repeated for two minutes out loud, two minutes whispering, four minutes silently, two minutes whispering and two minutes out loud." (Online source)
Dr. Amen is also a practitioner of Tantric or tantric sex which is the use of Hinduistic-type mysticism during sexual intercourse. Lighthouse Trails Research (LTR) reports:
"In a 6-CD set called Create a More Passionate Night, Dr. Amen has teamed up with advanced certified Tantra educator, T. J. Bartel. … Tantra is the name of the ancient Hindu sacred texts that contain certain rituals and secrets. Some deal with taking the energies brought forth in meditation through the chakras and combining them with love-making to enhance sexual experiences."
"Make no mistake about it" says LTR, "Reiki, meditation, tantric sex – these are very powerful mystical experiences that have the capability to delude and deceive those who are involved with it."
For Christians who have read to this point, I hope you're becoming alarmed.
Dr. Mark Hyman
Dr. Mark Hyman is editor-in-chief of Alternative Therapies in Health and Medicine which is said to be "the most prestigious journal in the field of integrative medicine, and the medical editor of Alternative Medicine, the Art and Science of Healthy Living."
In her article, Alternative/ Blended/ Complementary/ Integrated Healing, Marcia Montenegro examines alternative therapies:
"It is called alternative because the technique/ drug/ herb has not been or cannot be adequately tested, or has been found ineffective or dangerous. If it were a safe, tested treatment, it would not be in the alternative category. Many cited studies to support these methods are flawed, short-term, based on anecdotal evidence, conducted by believers in the techniques, & often are not published in a peer-reviewed medical journal. The terms complementary, blended, and integrated are now being used as well since alternative treatments are being combined with traditional medicine. This makes it more difficult to test the alternative methods or to know what is really working when the patient improves. It should be remembered that the placebo effect accounts for 30% or more for a person feeling better."
Dr. Hyman claims he's not into meditation but he does recommend yoga to create calm.
In my article Can A Pagan Practices Be "Christianized" I explain why Christians must avoid yoga:
"Christian apologists John Ankerberg and John Weldon maintain that, 'The basic premise of yoga theory is the fundamental unity of all existence: God, man, and all of creation are ultimately one divine reality.' To explain the basic premise, the authors quote from an editorial in the Yoga Journal: "We are all aware that yoga means 'union' and that the practice of yoga unites body, breath, and mind, lower and higher energy centers and, ultimately self and God, or higher Self. But more broadly, yoga directs our attention to the unity or oneness that underlies our fragmented experiences and equally fragmented world. Family, friends, the Druze guerrilla in Lebanon, the great whale migrating north—all share the same essential [divine] nature.""
Dr. Hyman participated in a program called Yoga, Body & Spirit at Shambhala Mountain. The program included Susan Piver, who offered instruction in the ancient wisdom tradition of Buddhist meditation, and Richard Reoch who presented Golden Ball Chi Kung.
Dr. Hyman retails expensive supplements "critical for supporting lifelong health," books and CDs in his "healthy living store" online. The UltraWellness Essentials Kit for Women costs $130 for a one month supply. For youngsters it's a tad less. Only $47 per month because "Like adults, children need a purified source of essential fatty acids to help build healthy brain cells, support focus and attention, and optimize metabolism."
This is UltraBunk!
Earth to Dr. Hyman! At your exorbitant cost for "high-quality multi vitamin and minerals" most families can't afford to get healthy! (Visit Dr. Hyman's store)
Why has this not dawned on Pastor Rick? In one of his promotional videos he held up each of the doctors' books and urged his congregants to purchase them! This makes one wonder if Dr. Hyman's books recommend the high priced vitamins, and if this is the case, who derives benefit from the sale of these products?
That an evangelical pastor would allow his sheep to be influenced by New Age ideas and questionable medical practices should give us pause. Christians should avoid becoming involved in any sort of assembly where we are powerless to address issues that come up which could cause us to compromise our biblical principles. Moreover, it should give us pause when the minister of the Gospel of Jesus Christ teams up with occultists!
I'll close with a quote from John 10:7-13:
Then said Jesus unto them again, Verily, verily, I say unto you, I am the door of the sheep. All that ever came before me are thieves and robbers: but the sheep did not hear them. I am the door: by me if any man enter in, he shall be saved, and shall go in and out, and find pasture. The thief cometh not, but for to steal, and to kill, and to destroy: I am come that they might have life, and that they might have it more abundantly.I am the good shepherd: the good shepherd giveth his life for the sheep. But he that is an hireling [hired hand], and not the shepherd, whose own the sheep are not, seeth the wolf coming, and leaveth the sheep, and fleeth: and the wolf catcheth them, and scattereth the sheep. The hireling fleeth, because he is an hireling, and careth not for the sheep.
Helpful Resources:
New Age Spirituality–On Solid Rock Resources
http://emailbrigade.com/266.html
Contemplative Prayer—On Solid Rock Resources
http://emailbrigade.com/305.html
Rick Warren's New Age Health Gurus—Berit Kjos and Sara Leslie
http://herescope.blogspot.com/2011/03/rick-warrens-new-age-health-gurus.html
Saddleback Church, Rick Warren, and Spiritual Disciplines–By Ken Silva
http://apprising.org/2010/06/15/saddleback-church-rick-warren-and-spiritual-disciplines/
Rick Warren's Daniel Plan Accelerates – Tells Followers to Practice 4-7-8 Hinduistic Meditation –By Lighthouse Trails Research
http://www.lighthousetrailsresearch.com/blog/?p=13549
The only part of the government that really listens to what you have to say…
The New York Times (November 2) ran a long article based on NSA documents released by Edward Snowden. One of the lines that most caught my attention concerned "Sigint" – Signals intelligence, the term used for electronic intercepts. The document stated:
"Sigint professionals must hold the moral high ground, even as terrorists or dictators seek to exploit our freedoms. Some of our adversaries will say or do anything to advance their cause; we will not."
What, I wondered, might that mean? What would the National Security Agency – on moral principle – refuse to say or do?
I have on occasion asked people who reject or rationalize any and all criticism of US foreign policy: "What would the United States have to do in its foreign policy to lose your support? What, for you, would be too much?" I've yet to get a suitable answer to that question. I suspect it's because the person is afraid that whatever they say I'll point out that the United States has already done it.
The United Nations vote on the Cuba embargo – 22 years in a row
For years American political leaders and media were fond of labeling Cuba an "international pariah". We haven't heard that for a very long time. Perhaps one reason is the annual vote in the United Nations General Assembly on the resolution which reads: "Necessity of ending the economic, commercial and financial embargo imposed by the United States of America against Cuba". This is how the vote has gone (not including abstentions):
| | | |
| --- | --- | --- |
| Year | Votes (Yes-No) | No Votes |
| 1992 | 59-2 | US, Israel |
| 1993 | 88-4 | US, Israel, Albania, Paraguay |
| 1994 | 101-2 | US, Israel |
| 1995 | 117-3 | US, Israel, Uzbekistan |
| 1996 | 138-3 | US, Israel, Uzbekistan |
| 1997 | 143-3 | US, Israel, Uzbekistan |
| 1998 | 157-2 | US, Israel |
| 1999 | 155-2 | US, Israel |
| 2000 | 167-3 | US, Israel, Marshall Islands |
| 2001 | 167-3 | US, Israel, Marshall Islands |
| 2002 | 173-3 | US, Israel, Marshall Islands |
| 2003 | 179-3 | US, Israel, Marshall Islands |
| 2004 | 179-4 | US, Israel, Marshall Islands, Palau |
| 2005 | 182-4 | US, Israel, Marshall Islands, Palau |
| 2006 | 183-4 | US, Israel, Marshall Islands, Palau |
| 2007 | 184-4 | US, Israel, Marshall Islands, Palau |
| 2008 | 185-3 | US, Israel, Palau |
| 2009 | 187-3 | US, Israel, Palau |
| 2010 | 187-2 | US, Israel |
| 2011 | 186-2 | US, Israel |
| 2012 | 188-3 | US, Israel, Palau |
| 2013 | 188-2 | US, Israel |
Each fall the UN vote is a welcome reminder that the world has not completely lost its senses and that the American empire does not completely control the opinion of other governments.
Speaking before the General Assembly, October 29, Cuban Foreign Minister Bruno Rodriguez declared: "The economic damages accumulated after half a century as a result of the implementation of the blockade amount to $1.126 trillion." He added that the blockade "has been further tightened under President Obama's administration", some 30 US and foreign entities being hit with $2.446 billion in fines due to their interaction with Cuba.
However, the American envoy, Ronald Godard, in an appeal to other countries to oppose the resolution, said:
"The international community … cannot in good conscience ignore the ease and frequency with which the Cuban regime silences critics, disrupts peaceful assembly, impedes independent journalism and, despite positive reforms, continues to prevent some Cubans from leaving or returning to the island. The Cuban government continues its tactics of politically motivated detentions, harassment and police violence against Cuban citizens."1
So there you have it. That is why Cuba must be punished. One can only guess what Mr. Godard would respond if told that more than 7,000 people were arrested in the United States during the Occupy Movement's first 8 months of protest 2 ; that their encampments were violently smashed up; that many of them were physically abused by the police.
Does Mr. Godard ever read a newspaper or the Internet, or watch television? Hardly a day passes in America without a police officer shooting to death an unarmed person?
As to "independent journalism" – what would happen if Cuba announced that from now on anyone in the country could own any kind of media? How long would it be before CIA money – secret and unlimited CIA money financing all kinds of fronts in Cuba – would own or control most of the media worth owning or controlling?
The real reason for Washington's eternal hostility toward Cuba? The fear of a good example of an alternative to the capitalist model; a fear that has been validated repeatedly over the years as Third World countries have expressed their adulation of Cuba.
How the embargo began: On April 6, 1960, Lester D. Mallory, US Deputy Assistant Secretary of State for Inter-American Affairs, wrote in an internal memorandum: "The majority of Cubans support Castro … The only foreseeable means of alienating internal support is through disenchantment and disaffection based on economic dissatisfaction and hardship. … every possible means should be undertaken promptly to weaken the economic life of Cuba." Mallory proposed "a line of action which … makes the greatest inroads in denying money and supplies to Cuba, to decrease monetary and real wages, to bring about hunger, desperation and overthrow of government." 3 Later that year, the Eisenhower administration instituted the suffocating embargo against its everlasting enemy.
The Cold War Revisited
I've written the Introduction to a new book recently published in Russia that is sort of an updating of my book Killing Hope. 4 Here is a short excerpt:
The Cold War had not been a struggle between the United States and the Soviet Union. It had been a struggle between the United States and the Third World, which, in the decade following the dissolution of the Soviet Union, continued in Haiti, Somalia, Iraq, Yugoslavia and elsewhere.

The Cold War had not been a worldwide crusade by America to halt Soviet expansion, real or imaginary. It had been a worldwide crusade by America to block political and social changes in the Third World, changes opposed by the American power elite.

The Cold War had not been a glorious and noble movement of freedom and democracy against Communist totalitarianism. It had typically been a movement by the United States in support of dictatorships, authoritarian regimes and corrupt oligarchies which were willing to follow Washington's party line on the Left, US corporations, Israel, oil, military bases, et al. and who protected American political and economic interests in their countries in exchange for the American military and CIA keeping them in power against the wishes of their own people.

In other words, whatever the diplomats at the time thought they were doing, the Cold War revisionists have been vindicated. American policy had been about imperialism and military expansion.
Apropos the countless other myths we were all taught about the Soviet Union is this letter I recently received from one of my readers, a Russian woman, age 49, who moved to the United States eight years ago and now lives in Northern Virginia:
I can't imagine why anybody is surprised to hear when I say I miss life in the Soviet Union: what is bad about free healthcare and education, guaranteed employment, guaranteed free housing? No rent or mortgage of any kind, only utilities, but they were subsidized too, so it was really pennies. Now, to be honest, there was a waiting list to get those apartments, so some people got them quicker, some people had to wait for years, it all depended on where you worked. And there were no homeless people, and crime was way lower. As a first grader I was taking the public transportation to go to school, which was about 1 hour away by bus (it was a big city, about the size of Washington DC, we lived on the outskirts, and my school was downtown), and it was fine, all other kids were doing it. Can you even imagine this being done now? I am not saying everything was perfect, but overall, it is a more stable and socially just system, fair to everybody, nobody was left behind. This is what I miss: peace and stability, and not being afraid of the future.

Problem is, nobody believes it, they will say that I am a brainwashed "tovarish" [comrade]. I've tried to argue with Americans about this before, but just gave up now. They just refuse to believe anything that contradicts what CNN has been telling them for all their lives. One lady once told me: "You just don't know what was going on there, because you did not have freedom of speech, but we, Americans, knew everything, because we could read about all of this in our media." I told her "I was right there! I did not need to read about this in the media, I lived that life!", but she still was unconvinced! You will not believe what she said: "Yes, maybe, but we have more stuff!". Seriously, having 50 kinds of cereal available in the store, and walmarts full of plastic junk is more valuable to Americans than a stable and secure life, and social justice for everybody?

Of course there are people who lived in the Soviet Union who disagree with me, and I talked to them too, but I find their reasons just as silly. I heard one Russian lady whose argument was that Stalin killed "30, no 40 million people". First of all it's not true (I don't in any way defend Stalin, but I do think that lying and exaggerating about him is as wrong)*, and second of all what does this have to do with the 70s, when I was a kid? By then life was completely different. I heard other arguments, like food shortages (again, not true, it's not like there was no food at all, there were shortages of this or that specific product, like you wouldn't find mayo or bologna in the store some days, but everything else was there!). So, you would come back next day, or in 2-3 days, and you would find them there. Really, this is such a big deal? Or you would have to stay in line to buy some other product, (ravioli for example). But how badly do you want that ravioli really that day, can't you have anything else instead? Just buy something else, like potatoes, where there was no line.

Was this annoying, yes, and at the time I was annoyed too, but only now I realized that I would much prefer this nuisance to my present life now, when I am constantly under stress for the fear that I can possibly lose my job (as my husband already did), and as a result, lose everything else – my house? You couldn't possibly lose your house in Soviet Union, it was yours for life, mortgage free. Only now, living here in the US, I realized that all those soviet nuisances combined were not as important as the benefits we had – housing, education, healthcare, employment, safe streets, all sort of free after school activities (music, sports, arts, anything you want) for kids, so parents never had to worry about what we do all day till they come home in the evening.
* We've all heard the figures many times … 10 million … 20 million … 40 million … 60 million … died under Stalin. But what does the number mean, whichever number you choose? Of course many people died under Stalin, many people died under Roosevelt, and many people are still dying under Bush. Dying appears to be a natural phenomenon in every country. The question is how did those people die under Stalin? Did they die from the famines that plagued the USSR in the 1920s and 30s? Did the Bolsheviks deliberately create those famines? How? Why? More people certainly died in India in the 20th century from famines than in the Soviet Union, but no one accuses India of the mass murder of its own citizens. Did the millions die from disease in an age before antibiotics? In prison? From what causes? People die in prison in the United States on a regular basis. Were millions actually murdered in cold blood? If so, how? How many were criminals executed for non-political crimes? The logistics of murdering tens of millions of people is daunting. 5
Let's not repeat the Barack fuckup with Hillary
Not that it really matters who the Democrats nominate for the presidency in 2016. Whoever that politically regressive and morally bankrupt party chooses will be at best an uninspired and uninspiring centrist; in European terms a center-rightist; who believes that the American Empire – despite the admittedly occasional excessive behavior – is mankind's last great hope. The only reason I bother to comment on this question so far in advance of the election is that the forces behind Clinton have clearly already begun their campaign and I'd like to use the opportunity to try to educate the many progressives who fell in love with Obama and may be poised now to embrace Clinton. Here's what I wrote in July 2007 during the very early days of the 2008 campaign:
Who do you think said this on June 20? a) Rudy Giuliani; b) Hillary Clinton; c) George Bush; d) Mitt Romney; or e) Barack Obama?
"The American military has done its job. Look what they accomplished. They got rid of Saddam Hussein. They gave the Iraqis a chance for free and fair elections. They gave the Iraqi government the chance to begin to demonstrate that it understood its responsibilities to make the hard political decisions necessary to give the people of Iraq a better future. So the American military has succeeded. It is the Iraqi government which has failed to make the tough decisions which are important for their own people." 6
Right, it was the woman who wants to be president because … because she wants to be president … because she thinks it would be nice to be president … no other reason, no burning cause, no heartfelt desire for basic change in American society or to make a better world … she just thinks it would be nice, even great, to be president. And keep the American Empire in business, its routine generating of horror and misery being no problem; she wouldn't want to be known as the president that hastened the decline of the empire.
And she spoke the above words at the "Take Back America" conference; she was speaking to liberals, committed liberal Democrats and others further left. She didn't have to cater to them with any flag-waving pro-war rhetoric; they wanted to hear anti-war rhetoric (and she of course gave them a bit of that as well out of the other side of her mouth), so we can assume that this is how she really feels, if indeed the woman feels anything. The audience, it should be noted, booed her, for the second year in a row.
Think of why you are opposed to the war. Is it not largely because of all the unspeakable suffering brought down upon the heads and souls of the poor people of Iraq by the American military? Hillary Clinton couldn't care less about that, literally. She thinks the American military has "succeeded". Has she ever unequivocally labeled the war "illegal" or "immoral"? I used to think that Tony Blair was a member of the right wing or conservative wing of the British Labour Party. I finally realized one day that that was an incorrect description of his ideology. Blair is a conservative, a bloody Tory. How he wound up in the Labour Party is a matter I haven't studied. Hillary Clinton, however, I've long known is a conservative; going back to at least the 1980s, while the wife of the Arkansas governor, she strongly supported the death-squad torturers known as the Contras, who were the empire's proxy army in Nicaragua. 7
Now we hear from America's venerable conservative magazine, William Buckley's National Review, an editorial by Bruce Bartlett, policy adviser to President Ronald Reagan; treasury official under President George H.W. Bush; a fellow at two of the leading conservative think-tanks, the Heritage Foundation and the Cato Institute – You get the picture? Bartlett tells his readers that it's almost certain that the Democrats will win the White House in 2008. So what to do? Support the most conservative Democrat. He writes: "To right-wingers willing to look beneath what probably sounds to them like the same identical views of the Democratic candidates, it is pretty clear that Hillary Clinton is the most conservative." 8
We also hear from America's premier magazine for the corporate wealthy, Fortune, whose recent cover features a picture of Clinton and the headline: "Business Loves Hillary". 9
Back to 2013: In October, the office of billionaire George Soros, who has long worked with US foreign policy to destabilize governments not in love with the empire, announced that "George Soros is delighted to join more than one million Americans in supporting Ready for Hillary." 10
There's much more evidence of Hillary Clinton's conservative leanings, but if you need more, you're probably still in love with Obama, who in a new book is quoted telling his aides during a comment on drone strikes that he's "really good at killing people". 11 Can we look forward to Hillary winning the much-discredited Nobel Peace Prize?
I'm sorry if I take away all your fun.
Notes
Democracy Now!, "U.N. General Assembly Votes Overwhelmingly Against U.S. Embargo of Cuba", October 30, 2013 ↩
Huffingfton Post, May 3, 2012 ↩
Department of State, Foreign Relations of the United States, 1958-1960, Volume VI, Cuba (1991), p.885 ↩
Copies can be purchased by emailing kuchkovopole@mail.ru ↩
From William Blum, Freeing the World to Death: Essays on the American Empire (2005), p.194 ↩
Speaking at the "Take Back America" conference, organized by the Campaign for America's Future, June 20, 2007, Washington, DC; this excerpt can be heard on Democracy Now!'s website ↩
Roger Morris, former member of the National Security Council, Partners in Power (1996), p.415 ↩
National Review Online, May 1, 2007 ↩
Fortune magazine, July 9, 2007 ↩
Washington Post, October 25, 2013 ↩
Washington Post, November 1, 2013, review of "Double Down: Game Change 2012" ↩
"U.S. hopes of winning more influence over Syria's divided rebel movement faded Wednesday after 11 of the biggest armed factions repudiated the Western-backed political opposition coalition and announced the formation of an alliance dedicated to creating an Islamist state. The al-Qaeda-affiliated Jabhat al-Nusra, designated a terrorist organization by the United States, is the lead signatory of the new group." 1
Pity the poor American who wants to be a good citizen, wants to understand the world and his country's role in it, wants to believe in the War on Terrorism, wants to believe that his government seeks to do good … What is he to make of all this?
For about two years, his dear American government has been supporting the same anti-government side as the jihadists in the Syrian civil war; not total, all-out support, but enough military hardware, logistics support, intelligence information, international political, diplomatic and propaganda assistance (including the crucial alleged-chemical-weapons story), to keep the jihadists in the ball game. Washington and its main Mideast allies in the conflict – Turkey, Jordan, Qatar and Saudi Arabia – have not impeded the movement to Syria of jihadists coming to join the rebels, recruited from the ranks of Sunni extremist veterans of the wars in Chechnya, Iraq, Afghanistan, and Libya, while Qatar and the Saudis have supplied the rebels with weapons, most likely bought in large measure from the United States, as well as lots of of what they have lots of – money.
This widespread international support has been provided despite the many atrocities carried out by the jihadists – truck and car suicide bombings (with numerous civilian casualties), planting roadside bombs à la Iraq, gruesome massacres of Christians and Kurds, grotesque beheadings and other dissections of victims' bodies (most charming of all: a Youtube video of a rebel leader cutting out an organ from the chest of a victim and biting into it as it drips with blood). All this barbarity piled on top of a greater absurdity – these Western-backed, anti-government forces are often engaged in battle with other Western-backed, anti-government forces, non-jihadist. It has become increasingly difficult to sell this war to the American public as one of pro-democracy "moderates" locked in a good-guy-versus-bad-guy struggle with an evil dictator, although in actuality the United States has fought on the same side as al Qaeda on repeated occasions before Syria. Here's a brief survey:
Afghanistan, 1980-early 1990s: In support of the Islamic Moujahedeen ("holy warriors"), the CIA orchestrated a war against the Afghan government and their Soviet allies, pouring in several billions of dollars of arms and extensive military training; hitting up Middle-Eastern countries for donations, notably Saudi Arabia which gave hundreds of millions of dollars in aid each year; pressuring and bribing Pakistan to rent out its country as a military staging area and sanctuary.
It worked. And out of the victorious Moujahedeen came al Qaeda.
Bosnia, 1992-5: In 2001 the Wall Street Journal declared:
It is safe to say that the birth of al-Qaeda as a force on the world stage can be traced directly back to 1992, when the Bosnian Muslim government of Alija Izetbegovic issued a passport in their Vienna embassy to Osama bin Laden. … for the past 10 years, the most senior leaders of al Qaeda have visited the Balkans, including bin Laden himself on three occasions between 1994 and 1996. The Egyptian surgeon turned terrorist leader Ayman Al-Zawahiri has operated terrorist training camps, weapons of mass destruction factories and money-laundering and drug-trading networks throughout Albania, Kosovo, Macedonia, Bulgaria, Turkey and Bosnia. This has gone on for a decade. 2
A few months later, The Guardian reported on "the full story of the secret alliance between the Pentagon and radical Islamist groups from the Middle East designed to assist the Bosnian Muslims – some of the same groups that the Pentagon is now fighting in "the war against terrorism". 3
In 1994 and 1995 US/NATO forces carried out bombing campaigns over Bosnia aimed at damaging the military capability of the Serbs and enhancing that of the Bosnian Muslims. In the decade-long civil wars in the Balkans, the Serbs, regarded by Washington as the "the last communist government in Europe", were always the main enemy.
Kosovo, 1998-99: Kosovo, overwhelmingly Muslim, was a province of Serbia, the main republic of the former Yugoslavia. In 1998, Kosovo separatists – The Kosovo Liberation Army (KLA) – began an armed conflict with Belgrade to split Kosovo from Serbia. The KLA was considered a terrorist organization by the US, the UK and France for years, with numerous reports of the KLA having contact with al-Qaeda, getting arms from them, having its militants trained in al-Qaeda camps in Pakistan, and even having members of al-Qaeda in KLA ranks fighting against the Serbs. 4
However, when US-NATO forces began military action against the Serbs the KLA was taken off the US terrorist list, it "received official US-NATO arms and training support" 5 , and the 1999 US-NATO bombing campaign eventually focused on driving Serbian forces from Kosovo.
In 2008 Kosovo unilaterally declared independence from Serbia, an independence so illegitimate and artificial that the majority of the world's nations still have not recognized it. But the United States was the first to do so, the very next day, thus affirming the unilateral declaration of independence of a part of another country's territory.
The KLA have been known for their trafficking in women, heroin, and human body parts (sic). The United States has naturally been pushing for Kosovo's membership in NATO and the European Union.
Nota bene: In 1992 the Bosnian Muslims, Croats, and Serbs reached agreement in Lisbon for a unified state. The continuation of a peaceful multi-ethnic Bosnia seemed assured. But the United States sabotaged the agreement. 6
Libya, 2011: The US and NATO to the rescue again. For more than six months, almost daily missile attacks against the government and forces of Muammar Gaddafi as assorted Middle East jihadists assembled in Libya and battled the government on the ground. The predictable outcome came to be – the jihadists now in control of parts of the country and fighting for the remaining parts. The wartime allies showed their gratitude to Washington by assassinating the US ambassador and three other Americans, presumably CIA, in the city of Benghazi.
Caucasus (Russia), mid-2000s to present: The National Endowment for Democracy and Freedom House have for many years been the leading American "non-government" institutions tasked with destabilizing, if not overthrowing, foreign governments which refuse to be subservient to the desires of US foreign policy. Both NGOs have backed militants in the Russian Caucasus area, one that has seen more than its share of terror stretching back to the Chechnyan actions of the 1990s. 7
"Omission is the most powerful form of lie." – George Orwell
I am asked occasionally why I am so critical of the mainstream media when I quote from them repeatedly in my writings. The answer is simple. The American media's gravest shortcoming is much more their errors of omission than their errors of commission. It's what they leave out that distorts the news more than any factual errors or out-and-out lies. So I can make good use of the facts they report, which a large, rich organization can easier provide than the alternative media.
A case in point is a New York Times article of October 5 on the Greek financial crisis and the Greeks' claim for World War Two reparations from Germany.
"Germany may be Greece's stern banker now, say those who are seeking reparations," writes theTimes, but Germany "should pay off its own debts to Greece. … It is not just aging victims of the Nazi occupation who are demanding a full accounting. Prime Minister Antonis Samarass government has compiled an 80-page report on reparations and a huge, never-repaid loan the nation was forced to make under Nazi occupation from 1941 to 1945. … The call for reparations has elicited an emotional outpouring in Greece, where six years of brutal recession and harsh austerity measures have left many Greeks hostile toward Germany. Rarely does a week go by without another report in the news about, as one newspaper put it in a headline, 'What Germany Owes Us'."
"The figure most often discussed is $220 billion, an estimate for infrastructure damage alone put forward by Manolis Glezos, a member of Parliament and a former resistance fighter who is pressing for reparations. That amount equals about half the country's debt. … Some members of the National Council on Reparations, an advocacy group, are calling for more than $677 billion to cover stolen artifacts, damage to the economy and to the infrastructure, as well as the bank loan and individual claims."
So there we have the morality play: The evil Germans who occupied Greece and in addition to carrying out a lot of violence and repression shamelessly exploited the Greek people economically.
Would it be appropriate for such a story, or an accompanying or follow-up story, to mention the civil war that broke out in Greece shortly after the close of the world war? On one side were the neo-fascists, many of whom had cooperated with the occupying Germans during the war, some even fighting for the Nazis. Indeed, the British Foreign Secretary, Ernest Bevin, acknowledged in August 1946 that there were 228 ex-members of the Nazi Security Battalions – whose main task had been to track down Greek resistance fighters and Jews – on active service in the new Greek army. 8
On the other side was the Greek left who had fought the Nazis courageously, even forcing the German army to flee the country in 1944.
So guess which side of the civil war our favorite military took? … That's right, the United States supported the neo-fascists. After all, an important component of the Greek left was the Communist Party, although it wouldn't have mattered at all if the Greek left had not included any Communists. Support of the left (not to be confused with liberals of course) anywhere in the world, during and since the Cold War, has been verboten in US foreign policy.
The neo-fascists won the civil war and instituted a highly brutal regime, for which the CIA created a suitably repressive internal security agency, named and modeled after itself, the KYP. For the next 15 years, Greece was looked upon much as a piece of real estate to be developed according to Washington's political and economic needs. One document should suffice to capture the beauty of Washington's relationship to Athens – a 1947 letter from US Secretary of State George Marshall to Dwight Griswold, the head of the American Mission to Aid Greece, said:
During the course of your work you and the members of your Mission will from time to time find that certain Greek officials are not, because of incompetence, disagreement with your policies, or for some other reason, extending the type of cooperation which is necessary if the objectives of your Mission are to be achieved. You will find it necessary to effect the removal of these officials. 9
Where is the present-day Greek headline: "What The United States Owes Us"? Where is the New York Times obligation to enlighten its readers?
The latest step in the evolution of America's Police State
"If you've got nothing to hide, you've got nothing to fear."
So say many Americans. And many Germans as well.
But one German, Ilija Trojanow, would disagree. He has lent his name to published documents denouncing the National Security Agency (NSA), and was one of several prominent German authors who signed a letter to Chancellor Angela Merkel urging her to take a firm stance against the mass online surveillance conducted by the NSA. Trojanow and the other authors had nothing to hide, which is why the letter was published for the public to read. What happened after that, however, was that Trojanow was refused permission to board a flight from Salvador da Bahia, Brazil, to Miami on Monday, September 30. Without any explanation.
Trojanow, who was on his way to speak at a literary conference in Denver, told the Spiegel magazine online website that the denial of entry might be linked to his criticism of the NSA. Germany's Foreign Ministry says it has contacted US authorities "to resolve this issue". 10
In an article published in a German newspaper, Trojanow voiced his frustration with the incident: "It is more than ironic if an author who raises his voice against the dangers of surveillance and the secret state within a state for years, will be denied entry into the 'land of the brave and the free'."11
Further irony can be found in the title of a book by Trojanow: "Attack on freedom. Obsession with security, the surveillance state and the dismantling of civil rights."
Director of National Intelligence James R. Clapper Jr., who oversees the NSA and other intelligence agencies, said recently that the intelligence community "is only interested in communication related to valid foreign intelligence and counterintelligence purposes." 12
It's difficult in the extreme to see how this criterion would apply in any way to Ilija Trojanow.
The story is a poignant caveat on how fragile is Americans' freedom to criticize their Security State. If a foreigner can be barred from boarding a flight merely for peaceful, intellectual criticism of America's Big Brother (nay, Giant Brother), who amongst us does not need to pay careful attention to anything they say or write.
Very few Americans, however, will even be aware of this story. A thorough search of the Lexis-Nexis media database revealed a single mention in an American daily newspaper (The St. Louis Post-Dispatch), out of 1400 daily papers in the US. No mention on any broadcast media. A single one-time mention in a news agency (Associated Press), and one mention in a foreign English-language newspaper (New Zealand Herald).
Notes
Washington Post, September 26, 2013 ↩
Wall Street Journal, November 1, 2001 ↩
The Guardian (London), April 22, 2002 ↩
RT TV (Moscow), May 4, 2012 ↩
Wall Street Journal, November 1, 2001 ↩
New York Times, June 17, 1993, buried at the very end of the article on an inside page ↩
Sibel Edmonds' Boiling Frogs Post, "Barbarians at the Gate: Terrorism, the US, and the Subversion of Russia", August 30, 2012 ↩
Parliamentary Debates, House of Commons, October 16, 1946, column 887 (reference is made here to Bevin's statement of August 10, 1946) ↩
Foreign Relations of the United States, 1947, Vol. V (U.S. Government Printing Office, 1971), pp. 222-3. See William Blum, Killing Hope: US Military and CIA Interventions Since World War II, chapter 3 for further details of the US role in postwar Greece. ↩
Associated Press, October 2, 2013 ↩
Huffington Post, "Ilija Trojanow, German Writer, Banned From US For Criticizing NSA", October 1, 2013 ↩
Washington Post, October 5, 2013 ↩
In a stern tone, Russian President Vladimir Putin warned the West on Wednesday not to indulge any one-sided military action against Syria amid increasing fears that Washington is preparing to put this sinister idea into practical shape in cahoots with regional puppet regimes.
In an interview with Channel One television, Putin clarified his stance on the issue, saying that only the "UN Security Council can give approval for the use of force against another state," and warned against any such move which would be considered as an act of "aggression."
"Any other ways to justify the use of force against another sovereign and independent state are unacceptable and cannot be qualified as anything other than aggression," Putin said.
Yet, in a not-too-clandestine move, US Secretary of State John Kerry has formed a union with regional puppet regimes including Saudi Arabia, the United Arab Emirates, Qatar and Turkey and marshaled up their servile support for military action against the Syrian government of President Bashar al-Assad with the express intention of sending Assad's 'regime' straight to the morgue.
The realities on the ground clearly indicate that Washington's former partners have been replaced by new ones in its warmongering pursuits. The vocal support of Saudi Arabia, Turkey and Qatar plus their dollar aids to those who persevere in fermenting chaos and commotion in Syria have sufficed to convince the Americans that they do not need to worry about the potentially colossal financial losses in case of a military strike as they would be taken care of. This fact, which strikes hard across the face of truth, was also reflected in the words of US Defense Secretary Chuck Hagel on Tuesday during a hearing before the Senate Foreign Relations Committee.
"Key partners, including France, Turkey, Saudi Arabia, the United Arab Emirates and other friends in the region, have assured us of their strong support for US action," Hagel said.
On Tuesday, the White House won backing for military action from two powerful Republicans e.g. House of Representatives Speaker John Boehner and House majority leader Eric Cantor.
In the midst of all this came a joint missile test by the US and Israel conducted on Tuesday in the eastern Mediterranean where they fired a missile from the sea toward the Israeli coast "to test the tracking by the country's missile defense system."
Strangely enough, the missile test fire was initially denied by the US. However, a statement released later by the Pentagon on Tuesday confirmed US involvement in the exercise.
Pentagon press secretary George Little told CBS that the US "provided technical assistance and support to the Israeli Missile Defense Organization flight test of a Sparrow target missile over the Mediterranean Sea."
"The United States and Israel cooperate on a number of long-term ballistic missile defense development projects to address common challenges in the region," added Little.
Apart from the regional allies, France seems to be a stalwart supporter of aggression against the Arab country. In Paris, French President Hollande said, "A large coalition must therefore be created on the international scale, with the United States — which will soon take its decision — (and) with Europe … and Arab countries," Hollande said.
Mitigating all irritating doubts, he made it clear that even a no-vote by the Congress would entail no changes in France's attitude towards Syria.
If Congress votes no, France "will take up its responsibilities by supporting the democratic opposition (in Syria) in such a way that a response is provided," he added.
In a naked lobbying effort, three pro-Israel groups i.e. by the American Israel Public Affairs Committee (AIPAC), the Anti-Defamation League (ADL) and the Republican Jewish Coalition (RJC) urged American lawmakers on Tuesday to authorize President Barack Obama to launch an attack on Syria.
In the ADL's statement, National Chair Barry Curtiss-Lusher and National Director Abraham Foxman said that "any nation that violates international norms and obligations which threaten the peace and security of the world must face the consequences of those dangerous acts."
As a major beneficiary to an invasion of Syria, Tel Aviv may end up a bad loser in the eventuality of a war on Syria.
Palestinian Islamic Jihad has warned that it would lob rockets at Israel if it enters the war. A high-ranking official from Islamic Jihad told Al-Monitor on condition of anonymity, "Up until now, there has been no decision within Islamic Jihad to bomb Israel in response to an aggression on Syria. But that may happen in one circumstance: if Israel joins that war as a principal party."
This warning aside, Israel will have to brook the ire of the entire Muslim world for partaking of the consequential chaos and for shedding the blood of innocent Muslim blood.
Despite all the intimidating techniques of the West and the lavish Zionist lobbying against the government of Syria, Syrian President Bashar al-Assad does not appear to want to waver an inch from his position as he says he has acquired conviction that those who fight against his government are but al-Qaeda-affiliated terrorist groups and that he does not have the least intention of abandoning his country into the hands of those terrorists.
In an interview with the French newspaper Le Figaro published on Monday, Mr. Assad said, "In the beginning, the solution should have been found through a dialogue from which political measures would have been born."
"That is no longer the case," he said, repeating his constant refrain that 90 percent of the opposition fighters are terrorists affiliated with Al Qaeda. "The only way to cope with them is to liquidate them," he said. "Only then will we be able to discuss political measures."
This collective effort to bring Syria down to its knees stems to a large extent from the fact that the country has always been viewed by the West as a hotbed for dramatic changes which could be geared towards the supremacy of imperialist powers if they ever seized their grasp upon the country. It is unfortunate to note that this goal is being advanced by some regional countries harnessed by the West in the course of time.
The bipolarization of the world into the West and the Rest is not a new story and an invasion of Syria is only to be seen as a continuation of that accursed legacy which has lingered since time immemorial.
A Growing Precariat Class…
I knew a man whose wife divorced him and who never remarried.  He liked women and for the remainder of his life he had affairs with several.  His exuberant intentions were good but he was blind to the preferences of the people he intended to help (usually women friends) and they often resisted his plans.  He went through life intending to do good deeds that were often barely tolerated.
Public television recently ran a documentary on the Rockefeller family.  My friend and the Rockefeller family had a common goal of bettering the lives of others whether they like it or not.  David Rockefeller promotes the new world order because he sincerely believes world government benefits mankind.  He and other like minded individuals seem to have the power to move their goal forward but they are meeting heavy resistance from multitudes who cherish freedom, hate tyranny and prefer to make their own choices.
Competition is a fitting impetus to a healthy business environment. But competition produces winners and losers.  Unfortunately, all men are not created equal. (Jefferson's claim in the Declaration of Independence notwithstanding).   Some men have superior abilities, allowing them an advantage over their fellows.  Men who win in the money war become wealthy while losers become relatively poor.  The libertarian nature of the early American business culture provided a realistic example of the outcome of free Capitalism.  Several families accumulated massive fortunes and were able to shelter their wealth allowing an extended influence on the culture.
John D. Rockefeller (1839-1937). was raised in poverty by a Christian mother.  His father was often absent. The family lived in Ohio during the birth of the oil industry.  He was an astute competitor who successfully used the freedom of Capitalist system to gain control of a majority of the industry.  In spite of government intervention he preserved the family fortune allowing his descendents to wield the power of great wealth through successive generations.
J. P. (John Pierpont) Morgan (1837-1913) was a key recipient of the bounty of Capitalism.  A Connecticut banker Morgan gained control over much of the country's manufacturing base.  He formed U. S. Steel Corporation and on at least two occasions (one with Rothschild help) bailed out the U. S. government.
Andrew Carnegie (1835-1919)  came to the United States from Scotland in his early teens.  He was an astute businessman who enjoyed success in several different enterprises.  Ultimately he became extremely wealthy by creating the world's largest steel mill.  The mill was finally sold to J. P. Morgan and became a major part of U. S. Steel Corporation.
Cornelius Vanderbilt (1794-1877) was an uneducated farm boy of Dutch and English extraction, his thrifty ways allowed him to prosper by moving goods by steamship around New York City.  As the railroads took over the freight moving business he used his profits to invest in the railroads.  Though uncouth in manner he was astute in business.
Henry Ford (1863-1947) made his fortune in a later era.  He reduced manufacturing costs and made products available to the general population by using an assembly line to mass produce automobiles. Mass production was the crown of the industrial revolution making its benefits available to everyone.
Bill Gates (1955 -   ) a contemporary "robber baron" started and nurtured software giant Microsoft into the world's pre-eminent producer of computer software.  He was criticized for his business practices and called before congress but he warded off the government wolves and saved his company.   He and his wife Melinda are now busy managing their Foundation. .    
Hundreds of fortunes have been made in the United States.  These six are well known. All had the advantage of living in times when the conduct of their businesses was largely unencumbered and they could garner great riches from a wealthy nation.  They were criticized for cutting prices and buying up competition but both of these practices are legal in a free Capitalist system; they did it better than their competitors.
Corporations and Foundations are stores of wealth and power. They are artificial entities that function as individuals.  They can and often do grow into quasi-monopolies that can be controlled with a small percentage of the outstanding stock.  Real Estate appreciation and the steep rise in value of hard assets produces riches but the primary source of great wealth is the huge increase in value of the stock of a successful company.  Foundations are usually spawned with shares of stock.  They depend upon profits from stocks for their income.  Stocks are a store of wealth.
Bill Gates became one of the wealthiest men in the world through ownership of stock in Microsoft Corporation, a company he nurtured to greatness. Using that stock he and his wife Melinda have formed the Bill and Melinda Gates Foundation, the largest in United States and second largest in the world.
The stock market uncouples the cost of a stock from its real value as an ownership unit and allows speculation to determine value.  In a bull market a popular stock, as a fractional unit of owner ship, might have a real value of $10.00 but sell on the market for $100.00.  Owners of successful business enterprises who retain or purchase large blocks of stock can enjoy a massive increase in wealth that has no relation to value or effort.
We see this principle play out in the price of gasoline.  The real cost of oil at the well head might be $10.00 a bbl. but on the commodities market it sells for $100.00.  Consumers pay the inflated market price and the well owners enjoy a massive increase in income.
Before the revolution English Corporations had exploited the colonies and in its early years the United States government was wary of corporate power.  .  For decades, until the Civil War, corporations were strictly regulated.
The Internet page Reclaiming Democracy provides this information:
Corporate charters (licenses to exist) were granted for a limited time and could be revoked promptly for violating laws.

Corporations could engage only in activities necessary to fulfill their chartered purpose.

Corporations could not own stock in other corporations nor own any property that was not essential to fulfilling their chartered purpose.

Corporations were often terminated if they exceeded their authority or caused public harm.

Owners and managers were responsible for criminal acts committed on the job.

Corporations could not make any political or charitable contributions nor spend money to influence law-making.
The Civil War brought an end to restrictions on corporate power.  Corporate agents infested both state and federal governments; they bribed officials, enjoyed huge profits, gained limited liability, more autonomy, and extended charters.  The corporate demon was loosed!
Most Americans know of Foundations but few know much about them.  Foundations are tax-free instruments that allow the winners of the money war to protect their wealth from taxation and exert some control over how it is used    According to "The Non-Profit Times" private foundations have at least four characteristics:
It is a charitable organization and thus subject to the rules applicable to charities generally;

Its financial support came from one source, usually an individual, family, or company;

Its annual expenditures are funded out of earnings from investment assets, rather than from an ongoing flow of contributions; and,

It makes grants to other organizations for charitable purposes, rather than to its own programs
Foundations have few restrictions.  They are not dogged by the media or overseen by congress. Wealthy donors are seldom confronted by elected officials who might at some point seek their donations.
Billions of dollars are sheltered by Foundations and the income earned is frequently used to support an elite agenda.  The world is often impacted and sometimes altered by the organizations these Foundations support but people are usually unaware of the source of the change.  Foundations are big supporters of world government; they supported the Feminist Movement and donate heavily to woman's rights, the homosexual agenda enjoys large grants, as does Planned Parenthood, there are also big efforts to influence other nations.  The Global Fund for women is a relatively new foundation but their U. S. giving provides a glimpse of the humanist agenda supported by the Foundation culture.
Writing in "Intelligence and National Security" (Vol. 18, No. 2, 2003) Valerie Aubourg contends that the Bilderberg meetings were organized by European Elites with help from American sources as well as the Rockefeller Foundation, the Ford Foundation and the CIA.
The Foundation Center lists some past foundation grants, "dissidents and intellectuals in Eastern Europe in the 1970s and 1980s, funded legal challenges to apartheid in South Africa starting in the 1970s, and helped human rights groups in Latin America in the 1970s and 80s. Foundations supported work on AIDS at home and abroad when those with the disease were stigmatized; they pushed for public policies to address climate change when the U.S. federal government denied there was a problem of global warming; and they established a dialogue with Iran when the U.S. and Iranian governments were not talking directly to each other. Building on the early vision and practice of Rockefeller, Carnegie, and Ford, today's foundation leaders see these problems in global, not just American terms; seek to address them on a worldwide scale; and directed considerable resources around the world to that end."
In the Washington Post, Michael McFaul, a Senior Fellow at the Hoover Institute, describes Foundation interventions: "Did Americans meddle in the internal affairs of Ukraine? Yes. The American agents of influence would prefer different language to describe their activities — democratic assistance, democracy promotion, civil society support, etc. — but their work, however labeled, seeks to influence political change in Ukraine. The U.S. Agency for International Development, the National Endowment for Democracy and a few other foundations sponsored certain U.S. organizations, including Freedom House, the International Republican Institute, the National Democratic Institute, the Solidarity Center, the Eurasia Foundation, Internews and several others to provide small grants and technical assistance to Ukrainian civil society. The European Union, individual European countries and the Soros-funded International Renaissance Foundation did the same."
Large amounts of U. S. Foundation money go to organizations located in Switzerland and England. Open the link, (wait for it to load) click on Switzerland and England and note the number of grants to International organizations.   While American citizens sign petitions and hold rallies, powerful U. S. Foundations often finance the programs concerned citizens groups are trying to prevent.
The Rockefeller Foundation is one of three funds supported by the Rockefeller family.  The other two are The Rockefeller Brothers Fund and the Rockefeller Family Fund.   The Rockefellers are famous for supporting studies on Eugenics.  here and here  They are also big supporters of Globalism and according to Andrew Gavin Marshall one of the most powerful families in the world.  He describes the breadth of Rockefeller influence: "Initially through the Standard Oil empire, which was broken up into corporations we now know as ExxonMobil, Chevron and others, Rockefeller influence was prominent in universities (notably the University of Chicago and Harvard), in finance, with Chase Manhattan Bank (now JPMorgan Chase), in the creation and maintenance of major foundations (Rockefeller Foundation, Rockefeller Brothers Fund, Rockefeller Family Fund) and in the establishment and leadership of major think tanks (Council on Foreign Relations, Trilateral Commission, Bilderberg), all of which created access to political and social power that shaped institutions, ideologies and individuals on a vast scale."
The Financial Times reported in May of 2012,"Two of the best-known business dynasties in Europe and the US will come together after Lord Jacob Rothschild's listed investment trust and Rockefeller Financial Services agreed to form a strategic partnership, with the Rothschild-owned RIT Capital Partners purchasing a 37% stake in the Rockefeller family's 'wealth advisory and asset management group.'This 'transatlantic union', noted the Financial Times, 'brings together David Rockefeller, 96, and Lord Rothschild, 76 – two family patriarchs whose personal relationship spans five decades.'"
I could not find a Foundation for the descendents of J. P. Morgan but Jamie Dimon, CEO of J. P. Morgan Chase, the world's largest bank ($13 trillion assets), describes their current philosophy this way, "Diversity is a cornerstone of our global corporate culture, and we continue to build upon it by: Linking management rewards to progress in achieving diversity; identifying top talent and building development plans accordingly; seeking a diverse slate of candidates for all key job openings; building a pipeline for diverse talent by working closely with universities and key industry groups;  actively involving our people – through employee networking groups, annual forums, open discussions with senior leaders, seeking input on multicultural marketing efforts, and partnering on community activities; and, offering a comprehensive set of policies, programs and benefits to meet the changing needs of a wide spectrum of individuals"
The Carnegie Foundation lists many of its recipients in this database:  Most of the big Foundations support world peace and feminism.  Many make donations to the Council on Foreign Relations and the Carnegie Endowment for International Peace.  The boards of directors of the large foundations and the major international corporations are made up of individuals who know each other, have a common agenda and often serve together on more than one board.
I did not find a contemporary Foundation for the Vanderbilt Family.  The Vanderbilt fortune suffered losses during the Twentieth Century but the family is still prominent; Gloria Vanderbilt and her son, Anderson Cooper, are well known descendents.
The Ford Foundation has an interesting history. John J. McCloy became president of the Ford Foundation in 1954.  McCloy, a consummate insider, used the foundation as a cover for CIA agents making it almost a subsidiary of the U. S. Government.   Henry Ford exposed the Talmudist Jewish conspiracy and when the Foundation gave some support to the Palestinians it was excoriated as an anti-Semitic organization.  It repented and ceased supporting Paletinian causes.  The Ford Foundation provides serious support for National Public Radio and like many others it helps finance the Council on Foreign Relations.  Both the Rockefeller Family Fund and the Ford Foundation support the Third Wave Foundation, a fast growing, fifteen year old organization that "supports young people creating new models of leadership that strengthen community efforts to resist oppression and ensure justice, that are led by and for young women, transgender, and gender non-conforming youth and queer youth of color."
Please take time to click on the Foundation links and look over the recipients of grants.  A short study will help you understand the nature of the organizations they support.  Foundations hold billions of dollars in assets.  The common interests of those that control these assets allow them to support programs outside and sometimes against the governments of the nations of the world.  Not only can they go around governments but they can and often do control them.  They are a powerful force for the privileged one percent.
The addiction to wealth often culminates in a quest for power.  This hunger to control has become more evident in the Twenty-First Century as the world's neo-Feudal Lords have begun to exert their power for world dominance in the public realm.  They have succeeded in gaining control of the world's most powerful nation and are using it to insert their tentacles into all corners of the Globe.  The theft of knowledge has succeeded through control of public education and the theft of wealth is well underway. Failure to curtail the centralization of power has exposed the world to the domination of an amoral, cruel and Godless oligarchy that is well on the way to enslaving mankind.
World corporations have become fewer and fewer and bigger and bigger.  International corporations benefit from globalization by acquiring multiple new marketing opportunities.  Wealthy corporations and foundations exert influence on the governments of the nations of the world.  Their leaders are members of the secret elite groups that meet and determine policy.  So far David Rockefeller's dreams are progressing at a formidable rate.
It is not unusual for Christians to ignore significant scriptures.  The Law of the Sabbath Year has been significantly neglected for centuries.  It is doubtful that even ancient Israel practiced it properly.   The Bible describes the year of Jubilee like this: "You shall thus consecrate the fiftieth year and proclaim a release through the land to all its inhabitants.  It shall be a jubilee for you, and each of you shall return to his own property, and each of you shall return to his family."  Land is to be returned to its original owners, debts are to be forgiven, and slaves are to be freed!
God created the world in six days and on the seventh day He rested.  Sunday, the Sabbath, is a day of rest.  God also applies this principle to years.  We are to plant and harvest for six consecutive years and on the seventh year the land is to lay fallow. Jubilee is to be celebrated in the year following seven Sabbaths of years – the fiftieth year.
There are several important principles contained in the 25th Chapter of Leviticus: God makes a distinction between the people He has chosen and others. He supports competition but does not want permanent, burgeoning inequities of wealth among His people.  Benevolent slavery is condoned but His people are to be freed at jubilee. Foreigners do not enjoy the provisions of jubilee.  They can be used as slaves until their debts are paid.  Usury is forbidden among God's people but not among foreigners.
Erroneous interpretations of scripture often nullify important principles.  Arminianism and modern methods of evangelism urge people to choose God destroying the Biblical doctrine of selection.  God's chosen people are granted legal benefits that are lost in the doctrine of universal atonement.  The Bible teaches that Christians are a chosen people who have special legal rights that are not afforded to others.
Jubilee is God's remedy for the inordinate accumulation of wealth and power.  It is a resource to correct the inequities that develop in a competitive society without depending on the arbitrary, emotion driven policies of frivolous politicians.
Today, in the United States the disparity between the wealthy and the remainder of our population is greater than ever before.  One percent of our population own 40 percent of the nation's wealth.  Turn on your speakers, watch and listen to this video.  The Middle Class is being destroyed and a permanent underclass is growing.  In the 1970s the upper 1 percent received 8 percent of the nation's income, in 2010 that figure had risen to 21 percent.  The 400 wealthiest Americans own more than the bottom 150 million.   According to Andrew Gavin Marshall almost all of the wealth gains over the previous decade went to the top 1%. In the mid-1970s, the top 1% earned 8% of all national income; this number rose to 21% by 2010.
We have ignored the Word of God and are in the process of suffering the consequences.  God provided The Law of Jubilee to protect His people from human tyranny.  There is a righteous way of rectifying the imbalance of wealth that results from a competitive economy.  God's Law always trumps the imagination of His creatures.
Christians are often described as followers of Jesus.  This definition is inadequate because Jesus is a servant to His Father.  He sits on the right hand of His father and judges the world.  Those who truly follow Jesus follow the Triune God: Father, Son, and Holy Ghost.  This concept brings the entire Bible into focus and sets up legal standards for Christian behavior.
"To learn who rules over you, simply find out who you are not allowed to criticize." – - Voltaire (1694-1778)
With the constant drumbeat that Armageddon is imminent, it is easy to dismiss the geopolitical threats that pose a realpolitik danger. The prospects that definite weapons of mass destruction will engulf the planet in a nuclear winter are upon us once again. After the collapse of the Soviet evil empire, the Reagan – Gorbachev détente provided the world with one of its last hopes for restoring rational international relations. Regretfully, the last superpower used the defeat of the Marxist model of tyranny to impose their Pax American version of a global New World Order. The military machine of NATO, furnished with DARPA technology, would implement the NeoCon policy based upon the interest of the true masters behind the kosher approved empire. Justin Raimondo poses the question: Are We On the Brink of World War III?
"The end of the cold war did not lead to a "unipolar world," as Charles Krauthammer and his fellow neocons celebrated it in the early 1990s. Instead of the "benevolent global hegemony" envisioned by Bill Kristol and Robert Kagan in their nineties foreign policy manifesto, we are back to the pre-WWI era of old-fashioned inter-imperialist rivalry. Instead of the "end of history," we stand at the beginning of a new era of nationalism, religious fanaticism, and ideologically-driven violence. Combined with the structural incentives for conflict inherent in our system of alliances and the built-in dangers of a policy of "collective security," this is a recipe for another world war."
The compulsion of the Neoconservatives toward belligerent intervention never serves the interests or enhances the security of the American citizenry. So when China Joins Russia, Orders Military To Prepare For World War III, what is really behind the rhetoric?
"Hu's call for war joins Chinese Rear Admiral and prominent military commentator Zhang Zhaozhong who, likewise, warned this past week that: "China will not hesitate to protect Iran even with a Third World War," and Russian General Nikolai Makarov who grimly stated last week: "I do not rule out local and regional armed conflicts developing into a large-scale war, including using nuclear weapons."
From the Trenches attempts to answer this question in the article, Is China gearing up to start World War III? "My take on this is that China's latest foray into international threat-mongering is indicative of two factors: a desire on the part of the Chinese government to be prepared for any eventuality — and that could include war — and a desire to warn the West that they're willing to be prepared for any eventuality — and that could include war."
With this backdrop in mind, the buzz from the seminal Paul Craig Roberts essay, The Two Faux Democracies Threaten Life On Earth, lays out the hubris that underpins this updated vision in the MAD doctrine of victory. Deterrence be dammed, mutually assured destruction is pointless, when preempted aggression has the war machine of absolute annihilation under your command. Dr. Roberts concludes:
"The post World War II wars originate in Washington and Israel. No other country has imperial expansionary ambitions. The Chinese government has not seized Taiwan, which China could do at will. The Russian government has not seized former constituent parts of Russia, such as Georgia, which, provoked by Washington to launch an attack, was instantly overwhelmed by the Russian Army. Putin could have hung Washington's Georgian puppet and reincorporated Georgia into Russia, where it resided for several centuries and where many believe it belongs.

For the past 68 years, most military aggression can be sourced to the US and Israel. Yet, these two originators of wars pretend to be the victims of aggression. It is Israel that has a nuclear arsenal that is illegal, unacknowledged, and unaccountable. It is Washington that has drafted a war plan based on nuclear first strike. The rest of the world is correct to view these two rogue unaccountable governments as direct threats to life on earth."
The YouTube US Now Determined Highest Priority To Nuclear First Strike China, provides details and perspective on a provision in NDAA authorization.
This chilling first strike war plan, disclosed in the frightening report - Who Authorized Preparations for War with China? – has to send shivers up the spine of any thinking person. "The United States is preparing for a war with China, a momentous decision that so far has failed to receive a thorough review from elected officials, namely the White House and Congress. This important change in the United States' posture toward China has largely been driven by the Pentagon."
While the author of this paper, Amitai Etzioni, states, "I am not arguing that the U.S. military is seeking out war or intentionally usurping the role of the highest civilian authorities", the intentional preparation for a pre-empt Dr. Strangelove nuke attack is absurd on its face.
However, placing the blame for this switch in strategic targeting that have China in the cross hair alignment has a direct connection to the Zhang Zhaozhong comments in defense of Iran. If you take away anything from this assessment heed the reality of Zionist dominance and foremost influence on American foreign policy that Paul Craig Roberts identifies so clearly.
China does not want an apocalyptic war with the United States. They are content to wage economic and financial warfare. Notwithstanding the trade dependency that the globalist cabal originated by the Nixon-Kissinger tools with the Red Communists, the authoritarian People's Republic of China, are winning the financial battle.
Max Hastings in the MailOnline article, Will World War III be between the U.S. and China?, correctly concludes.
"Beyond mere sabre-rattling, China is conducting increasingly sophisticated cyber-warfare penetration of American corporate, military and government computer systems. For now, their purpose seems exploratory rather than destructive.

But the next time China and the United States find themselves in confrontation, a cyber-conflict seems highly likely. The potential impact of such action is devastating, in an era when computers control almost everything."
If the actual existential national security of the United States is at stake from a Chinese military combat threat, one had better remember the faithful wisdom of General Douglas MacArthur "Never Fight a Land War in Asia". Could the lesson of the failed Iraqi and Afghanistan wars finally be sinking in? Surely, the military-industrial-complex ignored the cogent field marshal's insight in Viet Nam. Heretofore, the foreign affairs and armed forces geniuses preparing their Sino war plans must be looking to their robot drone battalions for their sneak Amerikan "Pearl Harbor" mission.
The dirty little secret is out as Chuck Hagel warns: Troops are 'close to the breaking point'.
"Our people are strong and resilient after 12 years of war, but they are under stress — and so are the institutions that support them."

"Strengthening readiness will ultimately demand that we address unsustainable growth in personnel costs, which represent half of the department's budget and crowds out vital spending on training and modernization," he said. "If trends continue, we could ultimately be left with a much smaller force that is well-compensated but poorly trained and equipped. That would be unacceptable."
Logical, is it not? Just push a few buttons and use those Trident missiles, while you have the advantage. How else can a dying empire survive unless by waging war?
How outrageous and idiotic this government has become for even having a discussion on starting a nuclear war. Before his railroading and incarceration, Edgar Steele wrote the essay, World War 3.
"The world economy is so broken due to plundering by International bankers and other Zionist elite that Depression II is inevitable. Just like WWII and Depression I, WWIII will be the only way to distract people from their impending economic misery, mask the effects of Depression II and get economies going again. Just like WWII and Depression I, international bankers and other Zionist elite will be the real beneficiaries by loaning and selling to all sides and once again scooping up small businesses, farms and residences for one-tenth their value."
Another major war is on the horizon, but whether it will be a global conflagration is yet, proven. Revelations final conflict will come to pass, but the time of its occurrence is not known to man. How ironic and ludicrous those planners are looking to copy a disastrous Yamamoto strategy and have the arrogance to believe that they are omniscient.
A useful analogy compares the Daleks, a fictional extraterrestrial race of mutants from the British TV Doctor Who series, with the satanic globalist death merchants that thrive on human suffering and ruin. This tribe of moneychangers, bent on universal conquest and destruction, has brought down countless societies.
The Chinese capitalists' nouveau riche never lost their repressive attitude and undemocratic culture towards their 'coolie class". That is a trait, which coincides with their globalist gangster partners. Allowing a Hiroshima radiation of Chinese joint venture assets does not advance the final subjugation of the planet, for the fascist corporatists. Ever since Zionism conquered the United States, this country has been ruled under Talmud precepts that only benefit the NWO master plan.
No question, we are a culture that loves to be entertained.  Even churches have caught on to the public's desire for 24/7 entertainment. As a consequence, a large number of evangelical churches are now driven by a need to fulfill this desire in their congregants.  And what better way to pack the house in ginormous auditoriums than to offer a 90 minute stage show enhanced with state-of-the-art sound, lighting and video systems.
Lights, camera, action!
To boost the mood for the Praise and Worship segment of the service, a large number of churches feature a worship leader and several backup singers accompanied by a live band.  I've been in services where the Praise Band could be the opening act for Switchfoot!
To help spice up worship, a team of want-to-be actors treat the audience to a short skit that ties in with the message (sermon). As the lights dim and the actors scurry off stage, a hip cool pastor wearing skinny jeans, a logo T-shirt, and a five o'clock shadow ambles out to preach the "new" Good News.  Hip cool pastors aren't your average run of the mill ministers.  Some of these guys are genuine entertainers loaded with talent!  They're bona fide performers.  True showmen.  And some of them are comics!  In fact, most hip cool pastors could walk off the church stage onto a Las Vegas stage and feel right at home.  No really, they're that good!
By in large, hip cool pastors' main aim is to see that the folks find God, because once they find Him, they'll find themselves and then…drum roll please….they'll find their real "purpose" in life!
Now, I'm not attacking Church entertainment per say.  I'm simply pointing out that in an effort to grow their churches many ministers adopt worldly methods such as the church growth model, a consumer oriented marketing strategy developed to attract the unchurched.  And let's be honest.  For some pastors it's not about saving souls, it's about becoming the CEO of a thriving "megachurch."  Trying to attract large numbers of people, some pastors go way overboard.  The end result is that the house of God has become like the world.
Warning: Adopting secular marketing techniques has risks.  Often the Gospel becomes compromised when we adapt it to the culture.
 
Hellywood's Influence On The Church
Many people are movie-goers…TV-viewers…music lovers…concert-attendees…sports fans…game enthusiasts…computer junkies and users of all sorts of other high tech gadgets.  Those who profess Christ and hold to the authority of the scriptures are among those addicted to this kind of entertainment.  To feed their entertainment addiction there are also what we deem "Doubting Thomases" who attend Sunday servicesprincipally for the entertainment value.
That Christians enjoy the same sort of entertainment as those who walk in darkness is revealing.
This then is the message which we have heard of him, and declare unto you, that God is light, and in him is no darkness at all. If we say that we have fellowship with him, and walk in darkness, we lie, and do not the truth: But if we walk in the light, as he is in the light, we have fellowship one with another, and the blood of Jesus Christ his Son cleanseth us from all sin. (I John 1:5-7)
In this day and age it's rare to find a movie or TV program that's fit for Christian consumption.  Hedonism, sexual explicitness and perversion, violence, occult themes and vile language aside, very few movies refrain from abusing God's holy Name.
Have you ever noticed that Hollywood's elite go out of their way not to offend ethnic groups, homosexuals, environmentalists, abortion providers, radical feminists, illegal immigrants, even Muslim terrorists? Yet evangelical Christians, Catholics and Mormons—especially those with conservative values—are all fair game.
It's an undisputed fact that the entertainment industry is made up of liberals.  Why should this matter to Christians?  I answered this question in my column Sexually Transmitted Diseases Are A Result of Liberalism:
For most liberals right is wrong and wrong is right. Good is bad and bad is good. Normal is abnormal and abnormal is normal. Whatever advances their cause is what counts. "We must remember that liberalism is not just a system of bad ideas. It is a religion with its priests, creeds, confessions, and dogmas. Liberals worship the system, their church. They gladly sacrifice themselves and anyone else, friend or foe, who gets in the way of the cause. They are more religious than most Christians. They are more dedicated than most Christians." (Liberal's Are Evil, Wrong and Nuts!)
In the liberal's way of thinking pretty much anything goes. Liberals view themselves as tolerant of the behaviors of others. They're broad-minded. Generous. Untraditional. Unorthodox. Progressive.(Source)
Most Hollywood liberals don't try to hide their disdain for conservatives — especially if they happen to be conservative Christians!  And liberals don't try to hide their blatant disrespect for the Lord Jesus Christ and for any of His followers who hold to biblical values.
So with this in mind, why do a large number of Christians tolerate Tinseltown's deliberate abuse?  Moreover, why do we cower when we're labeled hateful, bigoted, mean-spirited, homophobic and worse? And why do we lay down our hard earned money at theater box offices when those in the entertainment industry (the same folks who make big bucks off of us) do not give a hoot that they're dishonoring God's Name?
While I'm on the subject of disrespect, I must mention that in churches all across America a number of pastors–especially younger pastors—have sunk to the level of using crude language and R-rated stories to "make a theological point." Would profane pastors deliver a sermon laced with rough language to a church packed to the rafters with God's holy elect angels?  Of course not!  Which makes one wonder, where are the deacons and elders – the so-called Church leadership?  Why do they fail to roundly rebuke profane pastors?  And when did the Church become Comedy Central?
Consider this also.  Many professing Christians use God's Name in vain and think nothing of it.  For instance, you hear Christians utter "Oh G–!" and "Oh my G–!" all the time.  How has it escaped them that they're in violation of the 1st Commandment?  The Bible explicitly says:
Thou shalt not take the name of the LORD thy God in vain; for the LORD will not hold him guiltless that taketh his name in vain (Exodus 20:7).
Clearly, anyone who misuses the Name of the LORD will be held accountable.
Returning to Tinseltown, people who work in entertainment expose young and old alike to gratuitous violence and vile language in films…DVDs…TV…music, especially gangsta rap and grunge! Even pornography, including child pornography, is pushed on society in a myriad of ways through the marvels of modern technology. TV networks have dropped the few remaining standards of decency for prime time telecasts. Those who happen to be TV fans know full well that producers/writers/actors/reality stars relish pushing the envelope. And when someone crosses the line, as is often the case, the FCC looks the other way!
Welcome to the anything goes world of moral relativism, where pretty much nothing is off limits anymore and nothing is sacred – including God's Name.
What's In A Name?
God's Name is special.  His Name carries His personal identity.  So why are followers of Jesus Christ not incensed when they hear someone misusing His Name whether it's in a movie, on TV, or from the lips of one of your friends or business associates?
Look at it this way, Christian:  If someone close to you, say a parent, spouse or child, is called a vile name for no good reason, you'd come to his or her defense, wouldn't you?
Of course you would!
So the next time someone drags God's Name through the mud in your presence, why not turn to the person and say something like: "I'm a Christian, so I'm offended when you take God's Name in vain."
Many Christians will spend two hours viewing a movie that's peppered with language so profane that they readily admit they wouldn't dream of inviting Jesus to watch with them — because they know perfectly well He'd turn down the invite!
Some believers I know offer some of the most flimsy excuses for putting up with hearing God's Name misused. For example, when it comes to seeing a movie that tickles their fancy they deem using the Lord's name in vain acceptable if it's not overused.
Whenever I broach this subject, I receive a slew of emails from so-called believers providing me with excuses for their viewing habits. The top 4 are:
1) We are under grace not under the law; therefore we mustn't maintain a pharisaic attitude.
2) The Holy Spirit hasn't convicted me.
3) Christians can do what is right in their own minds.
4) It doesn't bother me.
Clearly, some Christian moviegoers think they're excused from the moral example God has set forth for His people. Those who fall into this category should consider this: Hollywood is using your hard earned money (God's money) to mock your Savior and to advance a morally bankrupt ideology.
Consider, also, that leftist entertainers use the money they rake in to further an anti-Christian agenda which includes removing all mention of God from the public square; abortion on demand; normalizing every sort of sexual perversion; advancing same-sex "marriage"; and environmental extremism.
What does this tell you about biblical discernment?
What it says to this writer is that far too many followers of the Lord Jesus Christ hold a worldview that is more aligned with Secular Humanism than with biblical Christianity.
The sad fact is that many believers participate in a number of things that the Bible deems inappropriate, immoral, and even toxic to the soul.
Do God's people's viewing and listening habits really matter all that much to Him?  I mean, we're under grace not under law, right?  Listen to the words of the Lord Jesus in Matthew 6:22-23:
The eye is the lamp of the body. If your eyes are good, your whole body will be full of light. But if your eyes are bad, your whole body will be filled with darkness.
A "good eye" should be fixed on the Person who made our eyes!
Would Jesus Invite His followers To A Service Such As This?
At the beginning of this article, I discussed churches that have gone astray and, in an effort to "keep people coming," focus largely on creating a "fun" and "relevant" environment that will draw the seeker in. To that end, hip cool pastors dumb down their sermons in an effort not to offend anyone, church doctrines are disregarded, the gospel is glossed over, worldly music is the norm—some of it with unbiblical lyrics!  Sadly, when people raise holy hands to the God they say they adore, their demonstration of praise and worship comes, not from the heart; it's merely inspired by the music–especially if it has a good beat.
What Would Jesus Have You Do?
First of all, there's no perfect church.  In choosing one, a good rule of thumb is to see that you're in a Bible teaching church that holds to the authority of Scripture. If your current pastor gives a "feel good" message that includes a few Scripture verses with good stories and applications but has no biblical basis, consider shopping for a church with solid Bible teaching.  In other words, find a church where, for the most part, the pastor teaches one verse at a time and rightly divides the word of truth.  (2 Tim. 2:15)
When it comes to entertainment, the professing Christian need only ask:  Would I invite Jesus to sit down next to me during a movie or TV program or while I browse the Net…email…text…comment or "like" something on Facebook?  Would I want my Lord to hear the music stored on my iPod?  Would I offer Him the best-selling book I just finished reading? As I glance through a magazine would it make me a tad uncomfortable to have Jesus looking over my shoulder?  If the answer to any of the above is in the negative, then hightail it out of the theater…turn off the TV…log off the computer…delete the music…close the book!
Two-thirds of disease would vanish if society could revert to the way it did certain things just 100 years ago. The emphasis on faulty genes is misplaced and a misguided attempt to cast blame on a culture that has lost its way in terms of survival. Genes are not the problem since their products are largely dependent on lifestyle choices. Our quality of food, activity levels and family structure is essentially killing this generation of human beings.
Our food supply has been completely adulterated over the past few decades alone, more drastically than during any other time in history. Although our genes have hardly changed, our culture has been transformed almost beyond recognition during the past ten thousand years, especially in the last century. We have strayed so far from our ancestral diets and lifestyles that the human metabolism has been unable to adapt and modern diseases have flourished.
Food is the raw material for our cells and even our very thoughts could not have arisen without these building blocks. Food even controls the very expression of our genes. We are connected to our food and where it comes from in ways that we have not yet fathomed. The 'prophylactic' removal of of body parts due to what is considered faulty genes is a disturbingly popular trend, and despite the lack of scientific evidence for the effectiveness of this approach, it is increasingly being celebrated in the mainstream media and medical establishments as a reasonable choice. But genes are not the problem…it's the food!
Ancient peoples and even isolated hunter-gatherer cultures that still exist today ate wild, fresh foods in their natural state with minimal processing and certainly without synthetic chemicals. Their lifestyles were also very different from ours. They cooperated as family units to source and prepare food and with that came a level of activity that does not exist today. They did not suffer the same rates of degenerative diseases that plague modern society.
The majority of food we spend our money on is packaged, processed, sweetened, chemically-altered and genetically modified foods. It may resemble food, but it certainly is not real food. It is virtually devoid of nutrients. Food manufacturers oftentimes must add vitamins and minerals that have been lost during the processing back into the food. Enriched flour is really just refined flour that has had a few nutrients re-added to it, but not enough to make any food made from this nutritionally worthy. Enriched vitamins and minerals are artificial and unrecognizable by the body as nutrients that can be assimilated.
These synthetic vitamins and minerals, usually isolated from their natural forms, act more like anti-nutrients than nutrients in these foods, adding to the body's chemical burden. Modern methods of food preparation and processing have effectively depleted many nutrients and co-factors necessary for the absorption and utilization of foods that in order for the body to process these modern foods, it must use its own store of nutrients.
When talking about our food system, we are referring to everything from the farm to the plate–food production, harvesting, processing, marketing and distribution. Industrialization describes the increasing tendency of economists, policymakers and agribusiness companies to treat farms as rural factories, with off-farm inputs (energy, antibiotics, synthetic fertilizers, genetically modified seed) marshaled in the service of producing caloric energy (feed corn and starches, soybeans and refined flour). Industrialization also describes a system in which economic return is paramount–more important than concern for the public's health, the potential health effects of pesticide exposure, the long-term resilience of the land where crops are grown, and the methods by which food is processed and delivered.
Most of the calories we consume come from the added fats, sugars and refined grains commonly found in highly processed foods and junk foods. These specific types ofl calories have overwhelmingly come from genetically modified sources including corn (corn starches, corn syrup, high fructose corn syrup, feed corn fed to livestock), soybeans (soy proteins, vegetable oils, salad oils, partially hydrogenated oils, and fryer oils in fast-food restaurants) and wheat (refined flour) which has been defined as the perfect chronic poison by experts. These three crops account for the vast majority of crop acreage planted in the United States.
Factory farms and monoculture are responsible for most of the food that makes it to your plate. Consider factory farms — the animals from these operations are given massive doses of drugs not only to stave off disease in such conditions but to increase their growth as well. They are fed unnatural diets and have little or no access to their natural environment leaving them prone to disease and suffering. Their meat is unhealthy and should not even be considered fit for human consumption. Agriculture has been around for thousands of years, but the way it exists now is a far cry from what has existed before this modern age. Intensive farming and monoculture has left our soil depleted resulting in poor quality plant foods, which then affect the nutrient composition of animal foods. Also, with today's technology, we are able to manipulate the genes of plants and animals, something that nowhere near resembles selective breeding techniques used by our ancestors.
The hallmark of any system is that–for better or for worse–it functions as a complex whole, making it impossible to easily divorce one part from another. The plethora of problems in and related to our food system do not exist in isolation. They are intimately connected. Put another way, the healthfulness of our food, the health of the natural world (the soil, water, bacteria and genetic resources that gives rise to it), and the health of our patients cannot be considered apart from one another.
More than 60% of disease would vanish if we would start focusing on food as our medicine. We don't have to live in a medicated world, but we certainly choose to even though there are natural counterparts to almost every prescribed drug in the world. At one time, it was thought that cancer was a "disease of civilization," belonging to much the same causal domain as "neurasthenia" and diabetes, the former a nervous weakness believed to be brought about by the stress of modern life and the latter a condition produced by bad diet and indolence. It turns out all may be true since our food convenience is at the root of our health woes.
But we cannot place all the blame on food manufacturers because we play a part in the food system. We demand convenience and cheaper foods and that's what we got. We must examine the cultural and socio-economic factors that spurred the demand for convenience foods. For example, considering the busy lives most people have nowadays, it often becomes difficult to prepare homemade meals for the family (much less yourself) every breakfast, lunch and dinner. It ultimately boils down to our priorities. If we place high priority on our health and understand that what we eat determines and shapes not just our physical characteristics but also our personalities as well, we'd all take what we eat much more seriously.
We have an abundance of food that is easily accessible at any time of the day whereas our ancestors did not have this luxury. They hunted and gathered their food and farmed later on, allowing nature to do most of the work but they also expended a certain amount of energy in food preparation. The family meal may be more important than ever and mothers play a critical role. Researchers speculate that maternal attitudes towards the importance of family meals may reflect a broader respect for good nutrition. This might extend to practices such as keeping healthy foods in the house or limiting the amount of times their children can eat "junk food." People who are more concerned about family meals are also more concerned about nutrition.
We have lost the family connection at it all starts there. A higher incidence of family meals is associated with a better nutrient intake and healthier meals. If we want to reverse the disease trend and stimulate a health trend, we must transform the food supply to one that relies on fresh nutrient dense foods free from chemical alteration, from start to finish, and place a greater emphasis on family which fosters a dependence on health rather than sickness.
About the Author
Karen Foster is a holistic nutritionist, avid blogger, with five kids and an active lifestyle that keeps her in pursuit of the healthiest path towards a life of balance.
Source: Waking Times
Often a phenomenon of bad marriages, "selective deafness" is when one hears only what is convenient. The same failing manifests itself in government when politicians and judges hear the Constitution talk only when it sings their tune. Worse still, sometimes these people behave as if the document says things it doesn't. This is the equivalent of hearing things.
And Kansas governor Sam Brownback heard something recently. He received a letter from Attorney General Eric Holder stating that Kansas' newly enacted legislation prohibiting government agents from enforcing federal gun laws in the state "directly conflicts with federal law and is therefore unconstitutional." Unconstitutional, Eric? My, how antebellum of you.
Meanwhile, the South Carolina House just passed a law criminalizing the enforcement of ObamaCare within its state, a move that critics will also attack with talk of the Supremacy Clause.
Speaking of supremacy, AG Holder also told Brownback that the feds would litigate if necessary "to prevent the State of Kansas from interfering with the activities of federal officials enforcing federal law," which means that the case would end up before the Supreme Court.
So now the administration that created ObamaCare, refuses to enforce immigration law, illegally bypassed the Senate to make recess appointments, and has a DOJ that won't offer whites voting-rights protections cites constitutionalism in defense of its agenda. This is a bit like serial-killing abortionist Kermit Gosnell seeking to avoid the death penalty by preaching the sanctity of life.
For Brownback's part, he defended Kansas' law by pointing out that the right to bear arms is enshrined not only in the US Constitution but also the Kansas Bill of Rights. This is true, but as Cicero learned 2000 years ago and hate-speech apparatchiks insist today, the truth isn't always a defense. And the truth is, Toto, we're not in Kansas anymore. We now live in a place where the rule of law has been supplanted by the rule of lawyers.
G.K. Chesterton once noted that "[t]here are only two ways of governing: by a rule and by a ruler." We should note that in our nation it increasingly is the latter and that the pretense of constitutionality is now often used as a pretext for unconstitutional designs. The contemporary left's attitude is much like that of the Jim Carrey lawyer character in Liar Liar who, subject to a spell that precluded his lying for 24 hours, responded to a judge's question about why he objected to an argument in court by saying "Because it's devastating to my case!" While the left is never that honest, their definition of a proper legal argument is similar: whatever works for them at the moment. Unfortunately, they have also managed to appoint many judges who work for them.
Thus, when leftists such as Eric Holder say, "We'll see you in court," our response should be, "I'll see your court and raise you a state executive branch." After all, how else do you respond when dealing with a stacked-deck Supreme Court that, using the greasiest of lawyer-craft, rubber stamps blatantly unconstitutional ObamaCare? How can the High Court be ascribed deific infallibility when it reads the same document in different times and draws different conclusions?
First remember here that the Supreme Court is only meant to be supreme among courts. And what of judicial review, the principle that courts shall be the ultimate arbiter of the Constitution's meaning for all branches of government?
It is found nowhere in the Constitution.
It originated with the 1803 Marbury v. Madison decision in which Chief Justice John Marshall declared the right for the Court.
In other words, the Supreme Court was given big-kahuna powers by…the Supreme Court. So George Washington refuses to be made king, and shortly afterwards, like Napoleon crowning himself emperor, the Court makes itself an oligarchy. And we abide by this…why?
If thus characterizing the Court smacks of typical modern hyperbole, note that Thomas Jefferson warned that an oligarchy is precisely what the institution would become if judicial review were accepted. He said about the branches of government that it wasn't correct to give "one of them alone, the right to prescribe rules for the government of the others…" and that if Justice Marshall's opinion held sway, "then indeed is our constitution a complete felo de se" — this means a suicide pact.
Yet there is an even larger point. I am a staunch constitutionalist, but this is much like saying you're an avid boxer: you can only indulge your passion with the cooperation of others. If your opponents refuse to abide by Queensbury rules, "boxing" becomes impossible as you're reduced to a no-holds-barred, outlaw fight. And then insistence on unilaterally abiding by the rules only ensures painful defeat. Likewise, what happens when you play by constitutional rules despite your opponents' subscribing to no-holds-barred, outlaw governance?
The point is that our constitution is the contract the American people have with one another. But when a party subject to a contract repeatedly violates its terms for the purposes of benefitting itself and disadvantaging the other parties, that contract is rendered null and void. For it has then become a suicide pact — especially for those who insist on fighting fair with barbarians.
This can be illuminated further by expanding on the boxing analogy, with the rules of boxing being the Constitution, your opponent representing the feds' interests, boxing's ruling body being the legislature, and the ringside judges being the Court. While the ruling body makes the rules, the judges' role is to simply apply them, and your opponent has an obligation to follow them. But what if your opponent consistently violates them to gain an advantage? What happens when the judges, operating with an idea that the rules are "living," only apply them in a way that suits whatever rooting interest they have at the time? Furthermore, what if your opponent has a majority of the judges in his pocket and they will ensure his victory? You'd have to be punchy to even step into that ring.
A prerequisite for any civilized endeavor — be it a game or government — is the necessary degree of civility on the part of those involved. Barring this, the wise move is to walk away and, in no uncertain terms, serve notice that you won't play until there is agreement to follow the rules. And if your opponents are so intent on domination that they follow you outside the ring to fight, then you know it's a back-alley brawl and proceed accordingly. Remember that when people will yield to neither reason nor law, there is only one thing left that can make them yield.
What we often forget when preaching constitutionalism is that the principle is conditional. As our second president John Adams explained, "Our Constitution was made only for a moral and religious people. It is wholly inadequate to the government of any other." "Moral and religious" describe neither the leftists controlling our federal government nor those voting them into power. So love it though we may, our constitution is no more suited to much of modern America than it is to the Taliban. The sooner we accept this, the sooner we'll free ourselves from the shackles of the left's selective law just as it long ago freed itself from the guide rails of all law.
Today we're hearing a lot about Spiritism or Spiritualism, not to be confused with spiritual or spirituality, as in "I'm not religious, I'm spiritual," or "I'm into spirituality."  The term Spiritism has replaced what was once called animism and other religious practices involving the invocation of spiritual beings.
Some religions meld Spiritualism with Christianity.  For example, a blend of Christian and African folk beliefs that originated in Brazil is now practiced in the U.S.   Spiritualism is much the same as Spiritism only it has adopted Christian rites and prayers.  People visiting Spiritualistic services can be misled into thinking they're Christian churches.  The problem is Christianity cannot be melded with any other religion or practice.
One of the major tenets of Spiritism is reincarnation.  The classic form of reincarnation originated in India in the 9th century BC.  Reincarnation has become a hot topic in our post-modern culture.
There are a whole host of beliefs about reincarnation.  The most widely touted belief  is that upon death one's spirit exits the body in search of another body to inhabit. Believing in reincarnation gives hope for continuing one's existence in further lives to work off one's karma.  Karma is broadly defined as the consequences of one's actions.
Ask professing Christians as they flow through the doors of a Sunday worship service if they believe in reincarnation, some will give you a cavalier "Yes," as if it's no big deal for believers to mix Christianity with mystical beliefs.  However, believing in reincarnation is a very big deal for the serious Christian.  For example, reincarnation is a central tenet within Hinduism, not Christianity!
The thing Christians need to come to terms with is that belief in reincarnation goes against what the Bible teaches regarding the soul's final judgment by a holy God.  What Jesus Christ clearly taught is that unrepentant sinners are condemned to an eternity in hell.  Jesus never mentioned reincarnation – not once!
Hebrews 9:27 reveals what occurs when human beings die:
And as it is appointed unto men once to die, but after this the judgment.
Listen to what Paul says happens when we die:
We are confident, I say, and willing rather to be absent from the body, and to be present with the Lord.(2 Cor. 5:8)
It is imperative that serious Christians view mysticism as evil.  When Paul came face to face with the Jewish mystic Elymas, he charged him with being a child of the devil and an enemy of righteousness. Moreover, he accused the mystic of perverting the right ways of the Lord.  (Acts 13:10)  Through the power of the Holy Spirit, Paul caused him to go blind.  Not only did he put out the sorcerer's eyes, he also put him out of a job! When it came to confronting evil, Paul never backed down, never hesitated, wavered or vacillated.  He had all the subtlety of a sledgehammer when it came to evildoers.
God forbids any sort of participation in paganism for our own protection.  His reason is simple: its roots are steeped in pagan idolatry and drug use.  The occult world is an open door to Satan's world.  Those who enter find themselves on a quest for 'hidden wisdom' or 'deeper truth.'  And, not surprisingly, the sought after 'hidden wisdom' is not meant for everyone, it's meant for a select few such as New Age disciples and gurus.
We call those who possess supernatural power (power's what it's all about) shamans, witchdoctors, clairvoyants, trance channelers, spiritists, and the list goes on.  So, how does a spiritist go about getting in contact with the spirit world?  By receiving radiation, frequencies or vibrations from the dead.  "Communication from the spirit world manifests itself in psychical phenomena (e.g., telepathy, clairvoyance, trance speaking, and apparitions) and in physical phenomena (e.g., levitation, automatic writing, and poltergeist and ectoplasmic activities)." (Source)
The Bible tells us that it is God who instigates communication, not man.  Generally the Lord will use angels as His envoys to humans.  We know very little about angels, either the elect or the fallen.  However, the scriptures inform us that on occasion the Lord sent a holy elect angel to Earth to deliver messages. And He also sent angles to minister to people, to protect them, and also to execute His judgment.  The angels have one purpose: to glorify God's holy Name and to carry out His will.
There are also fallen angels – the rebellious ones!  The most notorious of the lot is Lucifer aka Satan.  The Bible refers to the fallen angels as demons, spirits of darkness and evil spirits.  The ones that rebelled against God fell from grace.  Consequently, they were hurled out of heaven, lock stock and barrel.  Bible expositor John MacArthur elucidates what happened next:
At that point, Satan gained the rulership of the world, and the term world took on a third meaning: the evil system opposed to God that now dominates this planet. The system that Satan began will continue to develop up to the time period known as the Great Tribulation.
As I have made clear, Christianity and Spiritism have nothing in common whatsoever.  I mean, think about it. Can you trust God and Satan at the same time?  Here's what Paul said:
Be ye not unequally yoked together with unbelievers: for what fellowship hath righteousness with unrighteousness? and what communion hath light with darkness? And what concord hath Christ with Belial? or what part hath he that believeth with an infidel?
And what agreement hath the temple of God with idols? for ye are the temple of the living God; as God hath said, I will dwell in them, and walk in them; and I will be their God, and they shall be my people.
Wherefore come out from among them, and be ye separate, saith the Lord, and touch not the uncleanthing; and I will receive you, And will be a Father unto you, and ye shall be my sons and daughters, saith the Lord Almighty. (2 Cor. 6:14-18)
Satan is known as the "father of lies."  Even those who are guided by an "inner voice" can be deceived, warns occultist Nicholas Weeks:
Channels such as [Alice] Bailey are sincere and convinced that their inner voices and visions are real Masters. Unhappily, sincerity is no protection from delusion. In 1884 Master KH wrote to a psychic of that time, giving an explanation for the befuddling of a channel or seer. 'Since you have scarcely learned the elements of self-control, in psychism, you must suffer bad consequences. You draw to yourself the nearest and strongest influences "often evil" and absorb them, and are psychically stifled or narcotised by them. The airs become peopled with resuscitated phantoms. They give you false tokens, misleading revelations, deceptive images. Your vivid creative fancy evokes illusive Gurus and chelas [disciples], and puts into their mouths words coined the instant before in the mint of your mind, unknown to yourself. The false appear as real, as the true, and you have no exact method of detection since you are yet prone to force your communications to agree with your preconceptions. (Source)
And to think, many Christians are now engaged in magical mystical practices such as contemplative prayer that can give the practitioner misleading revelations and deceptive images, where the false may appear real.  (See a column I wrote on contemplative prayer here.)
Keep in mind that the spirits that speak through the mouths of the willing are demons.  People who get themselves into a mind-altering trance with the purpose being to channel a benevolent spirit may end up becoming demon possessed!  Granted, some channelers are really nothing more than convincing actors who write the script as they go along.  These are the charlatans who do it for money or fame – or both.  However, there are many dupes that allow their bodies to be used by spirit entities that use the occasion to spew anti-Christian propaganda!
The Bible tells us to, "Prove [test] all things; hold fast that which is good." (1 John 4:1). We're also told to flee (run like a maniac) from the devil who "walketh about, seeking whom he may devour." (1 Peter 5:8) Now, picture a lion hiding in the brush to pounce on an unsuspecting wildebeest.  The devil's like the hungry lion, only he's waiting to pounce on Christ's sheep!  Unfortunately many Christians fail to obey God's command to resist the devil, which is one of the reasons Christianity's in the sorry state it's in today.
Far too many followers of Jesus Christ are unaware that our Lord quite literally detests all forms of sorcery. There are no exceptions!  Sorry to be a wet blanket, but even astrology is banned.  And it doesn't matter if it's done "just for fun."  One cannot be a Presbyterian on Sunday and a spiritist the other six days of the week.
This brings me to two blogs I stumbled on.  Both male bloggers declare their love for Christ and state that the Bible is the standard by which they live their lives.  One studies apologetics; the other is a youth pastor.  They both have their Zodiac signs on display.  That way if you land on aspiring apologist's blog, you'll know that he's a Gemini; likewise, if you land on youth pastor's blog, you'll discover that he's a Virgo.  One can only assume that these young men have not yet read Leviticus 19:26, Deuteronomy 18:9-12, Exodus 22:18 and other similar passages where God commands His people to steer clear of sorcery.  And yet these so-called Bible believers find time to read up on astrology?
Christians who are confronted with an evil practice must lace up their trusty running shoes and high tail it out of there, pronto!  Keep away from horoscopes (astrology), numerology, séances, tarot cards, tealeaves, palm reading, crystal balls, talking boards, omens or signs.  Moreover, do not get involved in wizardry, witchcraft, the study of Kabbalah, nature religion (Wicca), and the practice of yoga (its sole purpose is purely spiritual). Believers must flee from any and all pagan customs and practices.  Those who are currently involved in any of the above must bring it to an end today!
Since dabbling in sorcery is a sin against God, repentance is of paramount importance.  So if you've been dabbling, repent! And never return to any sort of evil practice — even if it's "just for fun."
Bear in mind that the demonic powers operating in the realm of the occult are very real.  These spirits are stronger and more dangerous than people realize.  The Bible warns us to "regard not them that have familiar spirits, neither seek after wizards, to be defiled by them: I am the LORD your God." (Lev. 19:31).
The Apostle Paul understood all too well that evil forces are ever present in the "heavenlies." Hence, he admonished followers of Christ to wear the "armor of God" to protect against familiar spirits that prey on gullible humans.  He even gave specific instructions to the Church in Ephesus:
Put on the whole armour of God, that ye may be able to stand against the wiles of the devil. For we wrestle not against flesh and blood, but against principalities, against powers, against the rulers of the darkness of this world, against spiritual wickedness in high places. Wherefore take unto you the whole armour of God, that ye may be able to withstand in the evil day, and having done all, to stand. Stand therefore, having your loins girt about with truth, and having on the breastplate of righteousness; And your feet shod with the preparation of the gospel of peace; Above all, taking the shield of faith, wherewith ye shall be able to quench all the fiery darts of the wicked. And take the helmet of salvation, and the sword of the Spirit, which is the word of God: (Ephesians 6:1-12).
Christian — take Paul's instructions to heart and daily put on the full armor of God to protect against the rulers of the darkness of this world.
Recommended:
The Old Serpent and the Slacker—an allegory on the "Armor of God" By Marsha West
Are You Armed for Battle? By Marsha West
Occult – On Solid Rock Resources
Angels – On Solid Rock Resources
New Age Movement – On Solid Rock Resources
Contemplative Prayer – On Solid Rock Resources
Christian Yoga? – On Solid Rock Resources