The most often cited reason to go into business is to make money. At least that is what you are supposed to believe. If that was the only motivation, there are many other options to turn a quick buck and avoid all the pit falls and responsibility of making a payroll. For the brave of heart and persistent of will, starting your own business is a dream come true. Therefore, at first look, it seems reasonable to follow a pattern of a proven winner, when the leap requires putting your entire net worth on the line. Franchising has the appeal of lessening the odds of failure, to the uninitiated.
Risk is a financial condition that few appreciate until their feet are held to the fire. Entrepreneurs strive for the best business they can build, while an investing licensee wants to buy into a formula that has a track record with a guaranteed return. Why else would anyone be willing to pay a substantial fee and share profits to put up a sign?
Jonathan Lister of Demand Media, cautions the perspective businessperson, accordingly about business operation constraints in Negative Effects of Licensing & Franchising.
"The parent company or franchisor you sign a franchise agreement with has the right to control a large portion of your operational decisions, including setting prices for goods or services, determining location decor, and mandating employee uniform requirements. These constraints rob you of the chance to put your own stamp on your franchise location. This may make you feel like less of a small-business owner because you don't truly have total control over your company. In the end, you have to adhere to the parent company's demands to preserve your franchise agreement."
Also, consider the cost of franchise fees.
"Making regular payments based on a percentage of your revenue from sales is a routine requirement as part of a franchise agreement. This means you don't get to keep 100 percent of your revenue regardless of how high or how low your sales are for any particular month, quarter or year. These regular payments can damage your franchise location's ability to pay bills and sustain growth if sales are slow when you open for business. The parent company may also charge you a one-time franchise fee to secure the rights to use the franchise's name and reputation in building your business."
Such constrains drive away and offend true enterprise warriors. However, in an economy that rewards bean counters and legal wizards, more than dedicated hard working ownership, the model of the franchise business came into being. Bankers love this prototype, as they shun lending to individuals and family businesses.
It is a mistake to believe that only shrewd, sophisticated and experienced business capitalists sign-up for a franchise license. Joel Libava bills himself as a top franchise ownership advisor. He lists eight stupid reasons for buying a franchise business, where you can examine his reasoning on each point.
You can't get a job.
It's hot!
There's a prime location open right by your house.
You're in love.
Your Aunt Tillie and Uncle Mort, just back from their 28-day cruise, mention "this restaurant" they ate at in Barbados.
You've always wanted to be an entrepreneur.
You read something either online, or in a magazine that said, "you should really take control of your life now."
You've finally found a business partner.
OK, so you are smart enough to avoid the trap of emotional sentiment and you have the good sense to hook up with a flagship name company. What is the price for such peace of mind?
According to the Wall Street Journal, you better read the fine print in your contract. "Franchisees typically sign lengthy agreements that require them to follow the rules of the franchiser, which commonly require arbitration to resolve a dispute, thus restricting their ability to file individual lawsuits."Probably the most ignored area of business is the fact that legal obligations and exposure to litigation is constant. So are you better off with a franchisee agreement that imposes binding arbitration based upon a contract written to protect the interests of the franchisor?
Making a business decision on the merits of potential profitability of the venture is common to any endeavor of commerce. However, the added burden of becoming a glorified manager for the parent company seems less than prudent. The kicker is that you risk your own money and agree to satisfy all the bills, before you can take home your first dollar of compensation.
This may be rhetorical, but if you are reading Franchising For Dummies, you are a pinhead.
Seek advice from only those franchise lawyers and consultants who have a serious depth of experience in franchising.
Don't assume you have any rights not stated under the franchise agreement.
Consider your exit strategy.
 Be careful of what you may guarantee.
Know a franchisor's rules before investing if you want to own a separate business.
Get everything in writing from the get-go.
Carefully read Item 11 in the FDD.
Make sure you understand the boilerplate in the agreement.
Know the difference between a franchise broker and a consultant or advisor.
What are you getting yourself into? Do you really need to jump through all these hoops before you get down to the serious task of working a business?
Negotium advocates the merchant economy and by definition, a merchandiser in a commercial enterprise is selling a product, service or an idea. Buying from a supplier may require a contract, but a sole proprietor does not need permission to engage in commerce.
When the consumer patronizes a franchise operation, they are contributing to the demise of an independent and a middle class ownership economy. Boycotting international named brands is a step forward in restoring a prosperous and widely shared shopkeeper economy. Dump the ad hype and buy from local merchants.
The other leg to the Trans-Pacific Partnership is the Transatlantic Trade and Investment Partnership. In Part I scrutiny of the TPP proposal indicates that standards of monopoly amalgamation far exceeded efforts to advance actual competitive trade. From the White House Fact Sheet, the aims of the TTIP are:
• Further open EU markets, increasing the $458 billion in goods and private services the United States exported in 2012 to the EU, our largest export market.

• Strengthen rules-based investment to grow the world's largest investment relationship. The United States and the EU already maintain a total of nearly $3.7 trillion in investment in each other's economies (as of 2011).

• Eliminate all tariffs on trade.

• Tackle costly "behind the border" non-tariff barriers that impede the flow of goods, including agricultural goods.

• Obtain improved market access on trade in services.

• Significantly reduce the cost of differences in regulations and standards by promoting greater compatibility, transparency, and cooperation, while maintaining our high levels of health, safety, and environmental protection.

• Develop rules, principles, and new modes of cooperation on issues of global concern, including intellectual property and market-based disciplines addressing state-owned enterprises and discriminatory localization barriers to trade.

• Promote the global competitiveness of small- and medium-sized enterprises.
Opponents of TTIP echo the same loss of national sovereignty, similar to the reservations with TPP. The IPS-Inter Press Service reports on the concerns and consequences.
"The claims that this deal will somehow be an economic cure-all and generate significant growth are simply not supported by any reliable evidence," Lori Wallach, director of Public Citizen's Global Trade Watch.

"But we do know that the talks are based on the demands of U.S. and EU corporations that have been pushing for decades to eliminate the best consumer, environmental and financial standards on either side of the Atlantic."

Also stated in the IPS account is that "Tariffs between the U.S. and E.U. are already low, and critic's note that what the deal really seeks to accomplish is the removal of "non tariff barriers" (also referred to as "trade irritants")."

"Non-tariff barriers is a commonly-used euphemism which refers to the array of financial, environmental, health and other policies which the public has put in place to safeguard its own interests," Ben Beachy, a research director for Public Citizen, told IPS.

Under T-TIP, standards such as those mentioned by Beachy would be "converged", so that regulations from state to state would be more closely aligned. Supporters of the deal say this uniformity would facilitate trade, but Beachy contended that the greater effect would be to lower regulation levels to a point that "democratic electorates would never stand for."

Not surprising, the European Commission seeks to rely upon esoteric and speculative economic models to project that increased growth will ensue, while avoiding the hard political concerns in The Economic Analysis Explained study - The overall impact of TTIP.

"The CEPR study predicts that an ambitious TTIP deal would increase the size of the EU economy around €120 billion (or 0.5% of GDP) and the US by €95 billion (or 0.4% of GDP). This would be a permanent increase in the amount of wealth that the European and American economies can produce every year."
I remember as a young child that the key to winning a lot of the neighborhood games in football and basketball was all about who got picked first. If you were lucky enough to get Michael on your team, then you knew you were going to win. If you were in a foreign park playing against kids you did not know, Michael was the great equalizer. I also knew that getting the right kids on my side helped in spelling bees and walking home from the movies so I didn't get beat up. Learning how to organize my team with the right people, served me well when I became a men's college head basketball coach in terms of winning the recruiting wars. I always felt the April recruiting wars was the deciding factor in many games in the following December.
America is in the choosing sides phase of the coming civil war. To use a college recruiting phrase, it is accurate to state that the letters of intent to join one side or another side, have mostly been signed and the commitments offered.  However, there is one big uncommitted piece, but very soon the sides will be drawn.
The Chess Pieces of Civil War
What is going on today in America is all about choosing sides. There are clear lines being formed in the United States. The recruiting pool consists of the Department of Homeland Security, the American military, local law enforcement, the Russian troops pouring into the United States, the trickle of Chinese troops coming into the country through Hawaii and, of course, the poor, the middle class and elite. This is the recruiting pool which will form the chess pieces of the coming American Civil War.
The Contextual Background for Civil War
Even if all parties in this country wanted the country to continue, even in its present mortally wounded state, it would be foolish to believe that it could continue for much longer.
There are three paramount numbers that every American should be paying attention to and they are (1) national deficit ($17 trillion dollars), (2) the unfunded liabilities debt ($238 trillion dollars), and (3) the derivatives/futures debt (one quadrillion dollars which is 16 times the entire wealth of the planet. The net result of these staggering numbers can only end one way, and that is with a financial collapse, followed by a bank holiday, rioting in the streets and the full roll out of martial law. These financial numbers guarantee that the party cannot continue much longer.
Since America, in her present form, cannot continue much longer without experiencing a cataclysmic shift, we would be wise to realize what resources are going to be the impetus for civil war. When you play the board game, Monopoly, the properties on Boardwalk are among the most coveted. It is no different in real life. The biggest prize of the coming conflict is real estate. Homes, office buildings and shopping malls are the most coveted prize. The MERS mortgage fraud continues unabated as millions of homes have been confiscated through mortgage fraud. When the dollar is worthless and is awaiting its replacement (e.g. the Amero or the Worldo), real estate will be more valuable than gold.
Other big game that is being hunted by both sides in the coming civil war will be bank accounts, which must be looted before the dormant computer digits we call money, can be converted into hard assets. That is why my advice is, and has been, convert your cash into tangible assets which can enhance your survivability in the upcoming crash.
Also, your pensions, your 401K's and your various entitlement programs are also at risk as evidenced by Secretary of Treasury Jack Lew's "borrowing" from various Federal retirement accounts in order to increase the debt ceiling fight that will resurface in Congress, again, early next year.
Again, my advice is to convert your assets in tangible items which will aid in getting you through some very dark days coming up in the near future. Before the cognitive dissonance crowd rears their ugly heads and accuses me of fear mongering, ask yourself what the elite did prior to the crash of the economy in 1929. For example, Joseph Kennedy took his money out of the stock market the day BEFORE it crashed. Rockefeller, Westinghouse, et al., all took their money out just prior to the crash, leaving the ignorant masses unaware of what was coming. Don't make the same mistake.
Barring a false flag event, US martial law will have a trigger event, which will lead to martial law, that will be a financial collapse and it will naturally occur as we are already on a collision course with destiny. I am not ruling out other events, but the economic crash scenario is easily the most likely event.
Building Fences Around the Ignorant
Please allow me to ask you an ignorant question. If you knew that a virus was coming to your neighborhood which would infect much of the local canine population, wouldn't it be prudent to build a fence around all of the dogs in the neighborhood in order to isolate any potentially infected dogs? Well, this is how the elite view you.
Many of us, devoid of financial resources, will soon become like a pack of rabid dogs and we must be contained. As I have written about recently, it is becoming very difficult to get your money out of the country. Banks, such as JP Morgan Chase and HSBC have already imposed withdrawal limits. If you withdraw more than $10,000 cash, you run a good chance of being investigated by the IRS. One layer of fencing has already been placed around you and your assets.
The NDAA constitutes another big fence being built around the people in which all due process will soon be gone. The NDAA will allow the administration the "legal" right to secretly remove any burgeoning leadership of citizen opposition forces. The second provision which will allow this country to quickly transition to martial law is Executive Order (EO) 13603 which allows the President to take control over any resource, property and even human labor within the United States. This EO gives the President unlimited authority including the ability to initiate a civilian draft as well as a military draft. In short, this spells the potential enslavement of the American people. For those of you who still have your blinders on, research the NDAA and EO 13603 and then when you realize that I am correct in my interpretation, ask yourself one question; If the powers that be were not going to seize every important asset, then why would the government give itself the power to do just that? And while you are at it, remember the Clean Water Act gives the EPA to control all private property as well as the precious resources of all water. And then of course, the FDA and the conflicts with local farmers is escalating. And if this is not enough to convince the sheep of this country that the storm clouds are overhead, then take a look at HR 347 which outlaws protesting and takes away the First Amendment. This unconstitutional legislation makes it illegal to criticize the President and the government, as a whole, in the presence of Federal officials. I have news for you, there are Federal officials in every town, city and county in America. If one violates HR 347, they will be immediately arrested and charged with a felony.
I just saw the Hunger Games sequel, Catching Fire, and this is eerily similar to what I saw in a lot of movies in that the people are being provoked to revolution. In fact, in the TV show, Revolution, the most evil entity in the series is the re-emergence of the United States government and the heroes of the show are rebelling against the abuse. It seems like everywhere we turn in the media, the people are being encouraged to rise up now and challenge authority. I am sure the establishment would rather confront a small group of dissidents and squelch the rebellion now, before the numbers can become significant and overwhelming to the establishment and this theme is being carried out in the media on a large scale.
Along these same lines, Obama has done nothing but agitate the middle class. I like to ask Obama supporters, can you name one thing Obama has done, on behalf of the establishment elite, to improve the plight of the American middle class? I can't think of even one thing.
The fences have been built around the soon-to-be rabid dog population, so when the infected dogs go crazy, the pieces will have been put in place to deal with the uprisings that will surely follow the loss of everything. Containment is nearly complete. The final action will consist of gun confiscation and one side of the coming conflict is attempting to position themselves to do that in the near future and that would be the DHS, the Russians and the Chinese. I cannot think of another legitimate reason which would describe why these foreign troops are here.
Cognitive dissonance only relieves some of psychological distress for so long.
Choosing Sides
I have told you what is at risk before the inevitable economic crash. Now it is time to take stock of the sides of this coming civil war and a very clear picture is emerging.
The poor have no resources other than their food stamps which are already under attack. The middle class and their resources are the target for the coming conflict. And most of the middle class has no idea that they have been targeted. Soon the divide and conquer strategies will lose their effectiveness and the poor and the middle class will be on the same team because they will both have lost everything.
As most of you know, I have been screaming from the roof tops that the "Russians are coming, the Russians are coming", in reference to a bilateral agreement signed between the Russian military and FEMA. Well, the Russians are not coming, they are here and so are the Chinese. As most of you also know the Russians are Chinese have threatened to nuke the United States over Iran and Syria in the past several months. Yet, this administration thinks it is a good idea to include the Russians and Chinese in participating in highly secure operations with profound national security implications in such drills as Grid EX II and the upcoming  RIMPAC war games which we used to use to fight against the imaginary Chinese and Russian forces. This is insanity, however, in athletic parlance, one side conducted a trade and is now receiving the services of their once arch-rival.
The sides of the coming civil war looks like this. On one side, we find the evil empire consisting of the elite, their government puppets, the DHS the Chinese, the Russians and perhaps the military. The other side, for the moment consists of the middle class and now the poor as they move towards having their entitlements incrementally taken away. Unless the military and the police can be swayed to the side of the people, the people are going to lose badly.
There is one big prize and its allegiance has not yet been determined and that is the American military and it is a game changer.
Carving Up the Military Like a Thanksgiving Turkey
Obama is purging the military like no president has ever done. Bush fired two Generals. Obama has fired hundreds of command level officers. Why? Because the military leadership is the key to the coming civil war. Who will the military support? Will the military support an out of control administration who would use foreign military assets against the people? Or, will they support the people that they are sworn to defend?
Obama has the Russians and the Chinese military coming into the country because our military cannot be trusted to do what needs to be done when the economic crash occurs. They are needed to confiscate the guns. Obama knows that the military is conditioned to protect the people. He is hoping that he can change the entire structure of the military and thus, change its mission through changing its leadership.
I personally do not think Obama can change the rank and file of the military. I think he can only have a minimal effect on the leadership of the military. If Obama's purge of the military is anything but for the purpose of commandeering its services for the upcoming civil war, I would really like to hear another explanation, because, for the life of me, I cannot see another purpose to Obama's house cleaning of the military. .
Obama needs to be impeached and convicted for treason.
Commanding Military Officers Terminated By Obama
-General John R. Allen-U.S. Marines Commander International Security Assistance Force [ISAF] (Nov 2012)
-Major General Ralph Baker (2 Star)-U.S. Army Commander of the Combined Joint Task Force Horn in Africa (April 2013)
-Major General Michael Carey (2 Star)-U.S. Air Force Commander of the 20th US Air Force in charge of 9,600 people and 450 Intercontinental Ballistic Missiles (Oct 2013)
-Colonel James Christmas-U.S. Marines Commander 22nd Marine Expeditionary Unit & Commander Special-Purpose Marine Air-Ground Task Force Crisis Response Unit (July 2013)
-Major General Peter Fuller-U.S. Army Commander in Afghanistan (May 2011)
-Major General Charles M.M. Gurganus-U.S. Marine Corps Regional Commander of SW and I Marine Expeditionary Force in Afghanistan (Oct 2013)
-General Carter F. Ham-U.S. Army African Command (Oct 2013)
-Lieutenant General David H. Huntoon (3 Star), Jr.-U.S. Army 58th Superintendent of the US Military Academy at West Point, NY (2013)
-Command Sergeant Major Don B Jordan-U.S. Army 143rd Expeditionary Sustainment Command (suspended Oct 2013)
-General James Mattis-U.S. Marines Chief of CentCom (May 2013)
-Colonel Daren Margolin-U.S. Marine in charge of Quantico's Security Battalion (Oct 2013)
-General Stanley McChrystal-U.S. Army Commander Afghanistan (June 2010)
-General David D. McKiernan-U.S. Army Commander Afghanistan (2009)
-General David Petraeus-Director of CIA from September 2011 to November 2012 & U.S. Army Commander International Security Assistance Force [ISAF] and Commander U.S. Forces Afghanistan [USFOR-A] (Nov 2012)
-Brigadier General Bryan Roberts-U.S. Army Commander 2nd Brigade (May 2013)
-Major General Gregg A. Sturdevant-U.S. Marine Corps Director of Strategic Planning and Policy for the U.S. Pacific Command & Commander of Aviation Wing at Camp Bastion, Afghanistan (Sept 2013)
-Colonel Eric Tilley-U.S. Army Commander of Garrison Japan (Nov 2013)
-Brigadier General Bryan Wampler-U.S. Army Commanding General of 143rd Expeditionary Sustainment Command of the 1st Theater Sustainment Command [TSC] (suspended Oct 2013)
Nearly 160 Majors through the rank of Colonel have been let go by Obama.
Commanding Naval Officers Terminated by Obama
-Rear Admiral Charles Gaouette-U.S. Navy Commander John C. Stennis Carrier Strike Group Three (Oct 2012)-Tried to rescue Ambassador Chris Stevens but was arrested during the attempt.
-Vice Admiral Tim Giardina(3 Star, demoted to 2 Star)-U.S. Navy Deputy Commander of the US Strategic Command, Commander of the Submarine Group Trident, Submarine Group 9 and Submarine Group 10 (Oct 2013)
-Lieutenant Commander Kurt Boenisch-Executive Officer amphibious transport dock Ponce (Apr 2011)
-Rear Admiral Ron Horton-U.S. Navy Commander Logistics Group, Western Pacific (Mar 2011)
-Lieutenant Commander Martin Holguin-U.S. Navy Commander mine countermeasures Fearless (Oct 2011)
-Captain David Geisler-U.S. Navy Commander Task Force 53 in Bahrain (Oct 2011)
-Commander Laredo Bell-U.S. Navy Commander Naval Support Activity Saratoga Springs, NY (Aug 2011)
-Commander Nathan Borchers-U.S. Navy Commander destroyer Stout (Mar 2011)
-Commander Robert Brown-U.S. Navy Commander Beachmaster Unit 2 Fort Story, VA (Aug 2011)
-Commander Andrew Crowe-Executive Officer Navy Region Center Singapore (Apr 2011)
-Captain Robert Gamberg-Executive Officer carrier Dwight D. Eisenhower (Jun 2011)
-Captain Rex Guinn-U.S. Navy Commander Navy Legal Service office Japan (Feb 2011)
-Commander Kevin Harms- U.S. Navy Commander Strike Fighter Squadron 137 aboard the aircraft carrier Abraham Lincoln (Mar 2011)
-Commander Etta Jones-U.S. Navy Commander amphibious transport dock Ponce (Apr 2011)
-Captain Owen Honors-U.S. Navy Commander aircraft carrier USS Enterprise (Jan 2011)
-Captain Donald Hornbeck-U.S. Navy Commander Destroyer Squadron 1 San Diego (Apr 2011)
-Commander Ralph Jones-Executive Officer amphibious transport dock Green Bay (Jul 2011)
-Commander Jonathan Jackson-U.S. Navy Commander Electronic Attack Squadron 134, deployed aboard carrier Carl Vinson (Dec 2011)
-Captain Eric Merrill-U.S. Navy Commander submarine Emory S. Land (Jul 2011)
-Captain William Mosk-U.S. Navy Commander Naval Station Rota, U.S. Navy Commander Naval Activities Spain (Apr 2011)
-Commander Timothy Murphy-U.S. Navy Commander Electronic Attack Squadron 129 at Naval Air Station Whidbey Island, WA (Apr 2011)
-Commander Joseph Nosse-U.S. Navy Commander ballistic-missile submarine Kentucky (Oct 2011)
-Commander Mark Olson-U.S. Navy Commander destroyer The Sullivans FL (Sep 2011)
-Commander John Pethel-Executive Officer amphibious transport dock New York (Dec 2011)
-Commander Karl Pugh-U.S. Navy Commander Electronic Attack Squadron 141 Whidbey Island, WA (Jul 2011)
-Commander Jason Strength-U.S. Navy Commander of Navy Recruiting District Nashville, TN (Jul 2011)
-Captain Greg Thomas-U.S. Navy Commander Norfolk Naval Shipyard (May 2011)
-Commander Mike Varney-U.S. Navy Commander attack submarine Connecticut (Jun 2011)
-Commander Jay Wylie-U.S. Navy Commander destroyer Momsen (Apr 2011)
Forty one more were fired in 2012. One hundred and fifty seven were fired in 2013.
Partial Documentation
http://www.airforcetimes.com/article/20120103/NEWS/201030335/
http://www.frontpagemag.com/2013/arnold-ahlert/obamas-military-purge/
http://investmentwatchblog.com/list-of-names-military-purge-high-officers-terrifying/
http://www.politico.com/news/stories/1111/67653.html
http://www.marinecorpstimes.com/article/20130718/CAREERS03/307180027/Commander-22nd-Marine-Expeditionary-Unit-relieved-command
http://www.marinecorpstimes.com/article/20131018/CAREERS03/310280001/Colonel-charge-Quantico-s-Security-Battalion-relievehttp://www.foxnews.com/us/2013/10/09/3-star-navy-admiral-fired-as-deputy-chief-nuclear-command-demoted-to-2-star
http://www.foxnews.com/politics/2013/10/11/air-force-general-in-charge-nuclear-missiles-to-be-fired-officials-say/?intcmp=latestnews
Source: The Common Sense Show
What is the first thing that comes to mind when the term NGO appears? Well, many will respond, the United Nations. Directly from a UN site is their definition for Non-governmental organizations. How uplifting and benign the altruistic effort, the deep-seated purpose and intention of such associations, frequently projects that noble endeavors need to enhance the governance process. The term governance essentially is a loaded political concept that benefits a model of economic activity that requires a managed society as opposed to a free, independent and individualistic economy.
"A non-governmental organization (NGO, also often referred to as "civil society organization" or CSO) is a not-for-profit group, principally independent from government, which is organized on a local, national or international level to address issues in support of the public good. Task-oriented and made up of people with a common interest, NGOs perform a variety of services and humanitarian functions, bring public concerns to governments, monitor policy and programme implementation, and encourage participation of civil society stakeholders at the community level.

Some conduct research and analysis in the legal and other fields (e.g. sociology, economics) relevant to the rule of law. In many cases, they produce reports with policy recommendations, for use in their advocacy."
Of course, not all NGO's fall into an identical pattern. Some can and do provide valuable services. However, exponents of coordinated liaison with civil authority that develops legal eminence for a social vision that defies the basic human nature of inherent autonomy, is dangerous. NGO's seldom practice real charity, although they excel in social engineering.
Looking at the money trail provides evidence of actual intents. Investopedia explains How do NGOs get funding?
"The annual budget of an NGO can be in the hundreds of millions (or even billions) of dollars, fundraising efforts are important for the NGO's existence and success. Funding sources include membership dues, the sale of goods and services, private sector for-profit companies, philanthropic foundations, grants from local, state and federal agencies, and private donations."
That sounds all well and good. Nevertheless, when you get into the weeds on how funding actually works, the touchy feely aspects of raising money have a very different look. One example is the United States Agency for International Development (USAID), funding programs.
"Non-governmental organizations (NGOs) are critical change agents in promoting economic growth, human rights and social progress. USAID partners with NGOs to deliver assistance across all regions and sectors in which we work and to promote inclusive economic growth, strengthen health and education at the community level, support civil society in democratic reforms and assist countries recovering from disasters."
Among the types of NGOs that the Agency partners with are:
1. Cooperative Organizations

2. Foundations

3. Local and Regional Organizations

4. Private Voluntary Organizations

5. U.S. and International Organizations
Government grants presumably for promoting or enacting democratic reforms, discloses an ulterior motive behind the funding. That is natural and understandable in an era of competing political and economic systems. However, with the emergence of a unified New World Order agenda, the practice of doling out government money that undercuts the very existence of national sovereignty has taken a nefarious turn.
The always perceptive, Pat Buchanan weighs in and provides the evidence. US Funding NGOs to Advance New World Order?
"Cairo contends that $65 million in "pro-democracy" funding that IRI, NDI, and Freedom House received for use in Egypt constitutes "illegal foreign funding" to influence their elections. Yet this is not the first time U.S. "pro-democracy" groups have been charged with subverting regimes that fail to toe the Washington line."
The motive to change political, social and economic relationships goes beyond countries influencing foreign policy objectives. When the likes of Ted Turner, George Soros, Warren Buffet and Bill & Melinda Gates use their foundation funds to back NGO's that carry out the globalist agenda, private sector multi billionaires become an existential threat to humanity.
Add to this band of bandit brothers, who all have transformational goals, fostered with the wealth they accumulated by practicing crony corporatism, that diminishes our domestic standard of living, with their internationalization sentiments – Jeffrey Walker, Vice Chairman, United Nation's Secretary General's Envoy for Health Finance and Malaria, who proposes Building Generosity Networks.
"It's time for us to turn our attention to building and growing Generosity Networks that link the philanthropic passions of major donors with others who share those passions and are willing to work, collaboratively, to address the major causes of our day."
Oh, that United Nations record of peaceful philanthropy for universal serfdom has worked so well. The pandemic resolutions for eugenic terminations are often the real intent behind many NGO front organizations.
The economics of world population dictate that market based businesses have no place in a world dominated by transnational monopolies and corporatist cartels. Non-governmental organizations are liberated to advance the "philanthropic passions" of the donors that would normally be suspect if implemented by mega corporations.
Those "so called" generosity networks are used as subsiding endowments for the integration of third world communities into the NWO feudal system of minimal expectations.
That old Peace Corp attitude that was based upon helping others to help themselves is now a mission for global vassal induction. So much for the myth of self-determination, in the land of the rationed and expendable economy, where only the conglomerate matters.
As affluence disparity widens from the mega rich, the former middle class recedes into subsistence level, on a path resembling those that international NGO's are supposed to help. A true merchant based economy, with broad based business ownership, is the only solution to the controlled slave state.
Actual non-governmental organizations, that provide useful functions, must shed their tax-exempt preferences and government subsidies. Helping individuals with volunteer charity under a viable free enterprise economic model is preferable and necessary.
Breaking up monopoly trusts, eliminates the need for generosity networks, because individuals would be able to earn a livable way of life, independent of government and globalist welfare. Most NGO's schemes are fronts for NWO causes.
As U.S. corporate profits soar to record highs, food stamps for the neediest were quietly cut. The politicians who are demanding endless cuts to social programs — Democrats and Republicans alike — insist that the U.S. is broke, all the while conveniently ignoring the mountains of tax-free wealth piling up in the pockets of the super rich.
This newest flood of cash for the nation's wealthiest 1% is a blatant government subsidy: the Federal Reserve continues to pump out an extra $75 billion a month, the vast majority of which fattens the already-bursting overseas bank accounts of the rich. Since Obama has been president this pro-corporate policy has helped funnel 95 percent of the nation's new income to the wealth-soaked rich.  
And while it's true that the global super rich have an estimated $32 trillion [!] stashed away abroad in off shore tax havens, an even newer way to avoid taxes has gripped the endlessly-greedy minds of U.S.-based billionaires.
Instead of shielding themselves behind the classic 'C' corporation structure — and all the burdensome taxes and regulations associated with it — two-thirds of new corporations have "evolved" into pseudo-legal "partnership" structures, commonly referred to as "pass throughs," the idea being that the corporate-partnership instantly passes the profits through to the shareholders, no corporate tax necessary.
The most common form of pass throughs are "innovative" variations of a Limited Liability Company, a tax structure created in 1975 for narrowly regulated purposes. But now rich investors are performing accounting and legalistic somersaults to exploit the tax structure, practices that were illegal before the regulators were "captured" by the big banks.
The pro-billionaire Economist magazine recently discussed the pass through fad:
"A mutation in the way companies are financed and managed will change the distribution of the wealth they create…The corporation is becoming the distorporation…More businesses are now twisting themselves into forms that allow them to qualify as pass throughs."
So, for example, imagine that nine rich guys get together and call themselves a pass through corporation of some variety. They do this because they want to avoid personal liability in case things go awry. Their partnership only buys and sells stocks and goes on to make billions, while paying zero corporate taxes. When their risky bets go bust and the partnership is sued by hoodwinked investors, the company instantly declares bankruptcy, since all profits were quickly "passed through." The partners (the nine guys) cheerfully go home to swim through their sea of cash.
In real life shady pass throughs make massive wealth. Richard Kinder, who co-founded the biggest pass through, named Kinder Morgan, personally received $376 million in dividends last year alone [!], according to the Economist.
The pass through fad is on track to becoming the dominant way that the super rich get together to make huge amounts of money — pass throughs were 63 percent of all corporate profits in 2008, and are likely higher now, since many of the big private-equity companies making a killing by the cheap fed dollars are organized under pass through umbrella structures.
There is a huge society-wide risk for this type of behavior, which resembles the reckless gambling that destroyed the economy in 2008. As an ever-larger share of wealth is poured into these risky, non-regulated vehicles, the potential grows for them to self-destruct and pull down the broader economy with them. Pass throughs — which include most private-equity firms — function "efficiently" when the government is handing them cheap money; when interest rates go up, the pass throughs go bust, with predictable outcomes.
"But wait," the billionaire will protest, "we pay individual taxes, which help fund social services." Not necessarily. If the billionaire investor paid their legal obligation of "capital gains" taxes, they'd already be paying far less than the average worker. But the pass-through billionaires excel at avoiding all taxes. The Economist again:
"For a [pass through] partner a payout can be considered merely a return of capital rather than a profit, and consequently no tax is due until the sale of the underlying security. When tied to nuances of estate law, this may mean no tax at all."
This type of blatantly criminal behavior used to be actually illegal, but as Wall Street bought Congress, the rules were either bent or ignored.
The Economist explains:
"The limitations on becoming [a pass through] seem to be tied more to legal dexterity [!] and influence [buying politicians] than any underlying principle. Politicians want to extend the benefits of [pass through] partnerships to industries they have come to favor either on the basis of ideology [of the corporate type], or astute lobbying [bribery], or a bit of both."
The rest of society is affected because public services are being starved of funds, while these new pass throughs face vastly less regulation than the standard C corporations, and push wealth inequality to new heights while threatening a deeper recession.
Historically, government began regulating corporations because everyone realized the profound effects these institutions were having on the rest of society; the nation was becoming more unequal, the labor force more exploited and the environment torn to shreds.
As the super wealthy organized themselves into corporations they took most of society's wealth with them; government realized that a semi-functioning country would need to tax these institutions and regulate their behavior, since the "natural" behavior of the capitalist — greed — was capable of pushing the rest of society into the dregs.
The new pass through fad is also indicative of the current state of U.S. capitalism; instead of investing profits in a company to buy machines or hire new workers, all the cash is either sitting in overseas bank accounts, or is being instantly funneled, via pass throughs, into the hands of ever-richer billionaires, who are proving to everyone that there is no bounds to the amount of cash they can accumulate. Where there are barriers to accumulation (regulations and taxes), they will supersede them while paying politicians of both major parties to ignore it or make it legal.
This dynamic occurs, in part, because the wealthy are basically refusing to invest in the real economy, as they fear the unstable economic conditions are not safe enough to make long term investments, which they believe won't yield long term higher rates of profits. Safer to speculate on risky stocks, pocket the money and be the first one out when things go bust, as they did in 2008.
Of course the big name C corporations are up to their eyes in fraud too. Apple made big news when it only paid 2 percenttaxes on $74 billion in profits, by "declaring" its profits in Ireland, a corporate tax haven.
This occurs while other giant companies simply use clever accounting tricks to pay zero taxes, including giants like WellsFargo, Boeing, Verizon and General Electric. In fact, General Electric even finagled a rebate.
When it comes to oversea tax havens, it's estimated that the U.S. national budget is annually starved of $280 billion in tax revenue. 
Politicians have been struggling with ways to deal with the problem, since even in their mind some amount of tax collection needs to happen, if only to fund the military, provide more subsidies to corporations, and please the public by appearing to try to reduce the billionaire's obscene behavior.
One popular idea among the politicians is to declare a corporate "tax holiday," where the trillions of off-shore profits can be ceremoniously brought back to the U.S. while the feds look the other way. The idea is that, once the money is actually back in the U.S., the wealthy will want to spend it on something which will eventually help the economy — trickle down economics at its finest.
What seems certain to happen is that lowering corporate taxes will be a central piece of any "grand bargain" that eventually emerges, since there is a clear bi-partisan consensus that corporations need to pay lower taxes.
Some argue that if corporate taxes are low enough — and regulations removed — the corporations will reward the nation by not stockpiling their profits abroad and not creating pass through loopholes.
Of course all of this implies that the wealthy have a stranglehold over the U.S. economy. It's telling that politicians want to deal with corporate tax evasion by lowering the corporate tax rate, instead of actually sending the IRS after them and throwing them in jail, as they do with working and middle class people.
The above dynamics create an ever-increasing wealth inequality that claws at the thinning strings holding society together. The bankruptcy and social disintegration of Detroit is a foreshadowing event for the rest of the country, unless this dynamic is stopped.
When the next crash happens the nation will have learned its lessons: the big banks and wealthy investors who destroyed the economy in 2008 are back at it, encouraged by Obama's pro-corporate behavior and the Federal Reserve's money flooding.
It's becoming increasingly obvious that breaking the power of the super wealthy is the first step towards balancing the budget, job growth, protecting the safety net, and creating a semblance of a rational society. Until then the U.S. will lurch from one crisis to another, while blaming everyone but the real culprits.
US and world political and economic leaders are faced with what they describe as a 'systemic catastrophe': the inability to pay global creditors, including domestic and foreign banks, investors and governments, who hold $16.7 trillion in US Treasury notes. There is a related crisis: the government cannot secure passage of a budget to finance its military and civilian agencies and activities, including large-scale payments to military contractors, the financing of business, agriculture and banking operations and social programs.
The raising of the debt-ceiling is central to the functioning of the financial ruling class as it extracts hundreds of billions of tax dollars in interest payments from the US Treasury. Raising the debt ceiling allows the State to keep borrowing and pay its billionaire creditors. In turn, as long as the US Treasury has liquidity, it remains a 'safe haven' for investors thus providing guaranteed profits. In addition, as long as the dollar remains the principle currency for global transactions, it allows the US Treasury to print money at will and to borrow at a lower cost – at the expense of its competitors and adversaries.
Financing the budget deficit requires borrowing, which involves the sale hundreds of billions of dollars worth of US government bonds through Wall Street – but at a cost to the taxpayer. The common denominator is that the entire edifice of finance capital and all of its support structures depend on debt financing by the State. By borrowing and then taxing its citizens the Treasury extracts wealth from the vast majority of Americans.
To understand the fight to raise the debt ceiling and to pass a deficit budget it is necessary to analyze the long-term, large-scale sources of State debt.
Imperial Wars, the Ascendancy of Finance Capital and the Debt Crisis
The ever-increasing debt and the constant raising of the debt ceiling is a result of long-term, large-scale military spending to build the US Empire. The imperial enterprise has generated a huge deficit: the cost/benefit ratio has been overwhelmingly negative. Contrary to militarist propaganda, the empire has not been 'self-financing': Wars and occupation in Iraq, Afghanistan and elsewhere have cost the US taxpayers trillions of dollars, not off-set by incoming imperial plunder or domestic economic expansion.
Parallel to the cost of wars and occupations, the rise of finance capital has largely resulted from the pillage of the US Treasury. Huge bailouts, low interest loans, large-scale interest payments on bonds, subsidies and tax exemptions have created a financial ruling class based on maintaining a debt-laden, interest-paying State, which meets its obligations to the creditors while it privatizes (and eliminates) social programs. The result is a 'poor indebted State' and a rich and prosperous Wall Street. Wall Street stands to gain trillions with the privatization of the multi-billion dollar health (Medicare) and retirement plans (Social Security): this will form an integral component of the "Grand Bargain" to raise the debt ceiling.
Who are the Beneficiaries of Raising the Debt Ceiling?
The principle and immediate beneficiaries of increasing the debt ceiling are the wealthy, bond-holders and the medium and long-term beneficiaries are the military-intelligence-empire-builders who can continue to secure over $700 billion in annual budget allocations. The principle strategic losers from raising the debt ceiling will be the hundreds of millions of beneficiaries of social programs like Social Security, Medicare and Medicaid and their family members. As part of the 'Grand Bargain' struck by the Democratic President and Republican Congress ­ between $1.3 trillion and $1.4 trillion in social cuts will take effect over the next ten years, according to the Congressional Budget Office. The cuts in Social Security will occur by raising the age of eligibility for full benefits to 70 years, resulting in a loss of $120 billion, as many older retired workers would be expected to die before drawing a single payment while millions of Americans will be forced to delay retirement and work an extra five years.
Secondly, the earliest age of eligibility for partial benefits will increase from 62 to 64 years ­ resulting in an additional loss of $144 billion dollars from workers.
Thirdly, the cost of living index would be reduced – a ten- year loss of $112 billion dollars.
Fourthly, the calculation for initial benefits would discard the wage-based method for a so-called "price-index", resulting in American workers losing another $137 billion dollars over 10 years. In sum, workers' social security benefits would be reduced by more than half a trillion dollars ­ an enormous transfer of wealth to the billionaire creditors, investors and empire builders ­ all in the name of 'debt reduction'.
The cuts in MEDICARE and MEDICAID would result in an even more retrograde class polarization. The 'Grand Bargain' could lead to additional losses of over $419 billion dollars.
The biggest cost to the workers will come in the form of an increase in their monthly premium for physician services (MEDICARE Part B) from the current 25% to 35%, resulting in a loss of $241 billion dollars. The second biggest loss to workers will result from raising the age of eligibility for MEDICARE from 65 to 67 years costing workers an additional S125 billion dollars. The third loss for workers will be a $53 billion hit from restricting the use of MEDIGAP insurance – supplementary policies that cover MEDICARE cost sharing requirements.
Further cuts of $187 billion in MEDICAID– the medical plan for the poor and disabled– would result when the federal government shifts its direct funding to block grants to the states that would severely cut services for the poor – a plan first proposed during the Clinton Administration with regard to welfare funding.
Once these reactionary cuts in basic social programs are in place, the beneficiaries, who are able, will be forced to buy alternative supplementary private medical insurance and private retirement plans, while the poor will go without. The running down of public social services by Wall Street has been a deliberate, cynical strategy to cause popular discontent paving the way for the gradual privatization of services: adding costs, eliminating options and limiting medical treatment, surgery and procedures, especially for the elderly. The privatization of Social Security, MEDICARE and MEDICAID, will maximize insecurity while minimizing services and lead to untreated and under-treated illness, greater suffering and economic distress. Bi-partisan Congressional ­White House agreements via the "Great Bargain" to raise the debt ceiling will widen and deepen inequalities in the United States.
In sum, "the Grand Bargain" will cause American workers to lose over $1.119 trillion dollars over the next 10 years, leading to a sharp decline in life expectancy, access to health care, living standards and quality of life.
The Samson Solution
Given the harsh terms, which accompany the "Grand Bargain" to raise the debt ceiling, it would be better if no agreement were reached. The financial elite is counting on the 'Grand Bargain' to leverage their debt collection over the lives and welfare of hundreds of millions of Americans. It would be better to shake the pillars and pull down this Temple of Mammon (the 'Samson Solution') making them pay a price!
The 'shock and awe' induced by default would shake the very foundations of the financial pillage of the US Treasury and the taxpayers; default would seriously undermine the financial basis for imperial wars, spying, torture and death squads. The entire empire building project would crumble.
True, in the short-run, the workers and middle class would also suffer from a default. But the discredit of the ruling political parties, the political elite and Wall Street, could lead to a new political alignment, which would fund social programs by, in David Stockman's phrase, "soaking the rich" ­ raising corporate taxes by 50%, imposing a financial transaction tax of 5%, uncapping the social security tax and collecting taxes on overseas US multi-nationals' profits. Additional billions would be saved by ending imperial wars, closing bases and canceling military contracts. Tax reform, imperial dismantlement and increased domestic investment in productive activity would generate domestic growth leading to a budget surplus, extending MEDICARE to all Americans, reducing the age of retirement to 62 and providing a living wage for all workers!
Source: James Petras
They're more powerful than standing armies. What they say goes. They decide policy. They rule the world. They do it by controlling money, credit and debt.
They manipulate markets for self-enrichment. Grand theft is official Wall Street policy. Government officials wink, nod, and permit the grandest of grand larceny to persist.
Financial giants recycle their executives in and out of Washington. They strip-mine economies for profit. They buy politicians like toothpaste. Whatever they want they get.
They do it at the expense of government of, by and for everyone equitably and just.
On October 2, 15 financial lords met with Obama. They did so at the White House. They gave him their marching orders.
They came to assert their demands. They're uncompromising. They're ruthless. They want business as usual continued. They want more than ever.
They want more bailouts. They want bail-ins. They want personal bank accounts, pensions and other assets looted.
They want more crushing neoliberal harshness. They want America thirdworldized. They want it looking like Greece.
Budget and debt ceiling debates conceal their ugly agenda. What's ongoing is a longstanding orchestrated swindle. Bipartisan complicity supports it.
Social America is on the chopping block for elimination. Another grand bargain plans it. Expect it once current theatrics end.
The worst of what's coming could begin in weeks. Harder than ever hard times will follow.
Obama expressed support for deeper Medicare and Social Security cuts. He's on board for weakened social protections overall.
Partisan warfare is more subterfuge than real. Both parties fundamentally agree. They want New Deal/Great Society policies entirely ended.
Wall Street bosses demand it. They want to feed more aggressively at the public trough than already. They want money gotten used to make more of it.
They want it stolen from ordinary people to make doing so easier. Obama and congressional leaders are their hired hands.
They're complicit. They're on board to eliminate "unnecessary" social programs. He want them entirely eliminated. They're dismantling them incrementally.
Social Security, Medicare, Medicaid and public pensions are prime targets. Planned death is by a thousand cuts. It's the new normal. It's by letting Wall Street profiteers control these programs.
So-called "creeping normalcy" is defined as a way to make major changes seem normal and ordinary.
Class war in America has been ongoing for decades. It's worse now than ever. It benefits business and rich elites. It does so at the expense of most others.
Middle class America is targeted for elimination. Bipartisan complicity plans it. Obama capitulated to Republicans on preserving tax cuts and other benefits for rich elites.
He gave trillions of dollars to Wall Street crooks and other corporate favorites. Profiteers benefit hugely from ongoing imperial wars.
Main Street Depression conditions persist. Bipartisan complicity plans much worse ahead. Militarism, favoritism, waste, fraud and other rewards benefit Wall Street and other special interests.
They do so at the public's expense. Let 'em eat cakes defines official policy. Ordinary people are increasingly on their own sink or swim.
Wages no longer keep up with inflation. Benefits steadily erode. High-paying manufacturing and service jobs offshored to low wage countries. Automated production claimed more.
So-called free markets aren't fair. They work best for those who control them. Growing numbers of others lose out entirely.
Technology driven productivity increasingly pressures workers to toil longer for less pay and fewer benefits.
Marx was right explaining capitalism's contradictions. They reflect an anarchic, ungovernable system. Today's monster is far worse than he imagined.
Powerful monopolies and oligopolies control production, commerce and finance. Wall Street and other corporate bosses demand increasing amounts of surplus from pressured workers.
They're looting America. They're wrecking it. They're sucking it dry for profit. Predatory capitalism is too corrupted, malignant and broken to fix.
Institutionalized inequality reflects it. America is more hypocrisy than democracy. It's a kleptocracy. Criminal gangs pose as political parties. They're complicit with corporate crooks.
They're war criminals. They're serial liars. They're scoundrels of the worst kind. America's real crisis isn't government shutdown, said Paul Craig Roberts.
It's not the debt ceiling. It's looting America. It's wrecking the economy. It's offshoring good paying jobs. It's lowering the tax base in the process.
It did so by transferring America's wealth and overall well-being to China and other low wage countries.
It did it by permanent imperial wars. They inflate annual spending. Larger deficits followed. They're "too large to be closed," says Roberts.
Money printing madness sustains things as long a possible. What can't go on forever, won't. Dollar debasing doesn't work. Gold and silver prices reflect it.
Wall Street and Washington rig markets to keep them from going higher. Illegal naked short selling is done to do so.
It constrains prices even when physical demand is increasing. It bears repeating. What can't go on forever, won't.
Given irresponsible financial/economic policies, expect eventual gold and silver prices to explode.
Another crisis, says Roberts, "is the absence of intelligence among economists and policymakers."
Don't worry, they said. Offshoring jobs doesn't matter, they claimed. A "New Economy" with better jobs is coming.
Monthly payroll data explain otherwise. High paying/good benefit jobs are disappearing. Low paying/poor or no benefit jobs replace them.
America is being hollowed out in the process. It's being strip-mined of its material wealth and resources.
It's being suffocated. It's being thirdworldized. It's headed toward dystopian backwater status.
Plans are to force feed greater austerity. It's to replicate Greece harshness. It's to make America a ruler – serf society.
It's to crush trade unionism. It's to crack down hard on nonbelievers. It's to make America more than ever unfit to live in.
It's to create more severe crisis conditions than now. It's to do so for greater profits and control.
Ending what's ongoing requires replacing duopoly power with responsible governance. It requires rebuilding the nation's industrial base.
It's ending imperial wars. It's disbanding America's empire of bases. It's strengthening social protections too vital to lose.
It's putting money power back in public hands where it belongs. It's making the privately owned and controlled Fed really federal. It's prohibiting banks too big to fail from existing.
It's ending corporate personhood. It's replacing kleptocracy with real democracy. It's running free, fair and open elections. It's getting money entirely out of politics.
It's curbing corporate power once and for all. It's empowering people over money. It's making crime no longer pay. It's prosecuting crooks in the suites. It's protecting human and civil rights.
It's mandating universal healthcare and public education. It's reinvigorating organized labor.
It's reinstating progressive taxes. It's making everyone pay their fair share. It's guaranteeing a minimum life sustaining income.
It's abolishing poverty, unemployment, hunger, homelessness and inequality. It's ending favoritism. It's getting rogues, rascals and other miscreants out of government.
It's substituting truth and full disclosure for managed news misinformation. It's replacing media scoundrels with responsible ones to do so.
It's consigning Wall Street and other corporate crooks to the dustbin of history.
It's establishing government of, by and for everyone. It's making America what it never was before.
It better happen soon or else. Roberts calls today's situation dire and "discouraging."
"At this time," he says, "collapse seems the most likely forecast."
Perhaps rebuilding from ruins will change things, he hopes. Perhaps intelligent life exists elsewhere. Perhaps it's on other planets.
Perhaps it'll replace what doesn't exist on earth. Perhaps it's the only hope for survival. There may be no other way.
Stephen Lendman lives in Chicago. He can be reached at lendmanstephen@sbcglobal.net.
His new book is titled "Banker Occupation: Waging Financial War on Humanity."
http://www.claritypress.com/LendmanII.html
Visit his blog site at sjlendman.blogspot.com.
For the past several years, America finds itself fragmenting at the seams. We suffer a gridlocked Congress that watches problems grow and grow—but it fails to take action to solve anything. It continues endless wars abroad. It watches our educational systems disintegrate, but does nothing. Endless millions of minorities and the Middle Class cannot secure jobs, but Congress continues to import 100,000 green card holding immigrants every 30 days.
A mind-blowing 47 million Americans subsist on food stamps, but our U.S. Congress continues to offshore jobs, insource jobs and outsource jobs. Those 535 congressional critters do everything in their power to subvert the Middle Class of America.
Across America, illiteracy grows as 7,000 kids quit high school every day of the nine-month school cycle. CBS anchor Scott Pelley said, "Our educational results cannot sustain America."
In other words, we cannot keep kicking illiterate kids into the job market and hope they can read, write and perform simple math—when they can't.
We suffer Black-America revolting with marches over Latino-American Zimmerman killing African-American Martin with calls of racism, when, at the same time, 1,300 blacks killed 1,300 blacks from the Martin killing to the trial date. Black on black crime killed 1,299 black kids while blacks protested over one shooting of a Latino killing a black. It never occurs to them that black on black and black on white crime runs 1,000 to 1.
The Main Stream Media censors the phenomenon known as "Black Flash Mobs" where young blacks in cities like Philadelphia, Detroit, Chicago and Minneapolis—run wild in streets beating up white people and looting stores.
Why? Those kids don't enjoy fathers to mentor them toward responsible adulthood as 68 percent of all black kids in America are raised by single mothers. About 99 percent of them live on welfare and in poverty. (Source: Denver Post, Dottie Lamm) Yet, the Congress sits and knits, picks its nose and yawns and scratches its rear-end, but won't get off its collective butt to solve the problems.
Our nation faces $16.5 trillion debt, entrenched poverty class, growing illiteracy, accelerating killings, intractable crime, drugs and unemployment.
Yet, it imports 100,000 legal Third World immigrants every 30 days. In 2013, we feature over 40 million people not born in this country. As they continue to bring in their families and birth their babies, whole communities in cities like Chicago, Miami, Houston and LA do not resemble America or speak our language.
Every American sees the mess exploding, but most remain clueless as to its origins.
On a recent radio show where I interview weekly, www.KGAB.com with Dave Chaffin on the "Morning Zone," a caller asked a poignant question: "Will we ever get back to the America that I knew growing up as a kid?"
First of all, the America of 50 years ago with Norman Rockwell paintings of paper boys throwing papers onto the steps of nicely painted houses with picket fences—will not be seen again. Instead, we see violent mega-cities exploding beyond the sky line with air pollution and gridlock.
Since 1965, we imported 100 million third world immigrants because of Teddy Kennedy's Immigration Reform Act. That bill continues today as it adds 1.2 million third world people annually.
We contorted America from three major ethnic tribal groups with the same Christian religion to over a dozen tribal groups with aggressive religions like Islam. If the current amnesty bill passes, it will import 1.5 million third world immigrants annually, or, about 125,000 new comers each month. Total: 100 million by 2050.
Where are they coming from? This two-minute video on Bangladesh will stun you, but this will be our end result: http://safeshare.tv/w/vwncRciSFb
That video probably shocked the daylights out of you, but that's what all of China, India, Bangladesh, Indochina and many other parts of the world face with their population loads. I've witnessed it first hand on my world bicycle travels. Worse, they come to America for a better life, but they continue propagating beyond reason.
Back to the question: Can we return America back to the way it was before this mass immigration juggernaut?
If we don't reduce all immigration to less than 100,000 annually, instead of 100,000 monthly—we will never, ever return to what it meant to be an unhyphenated American. We will never enjoy religious civility as the Muslims grow their numbers and aggressively push for Sharia Law within America. We will never again enjoy a flourishing Middle Class. We will never again enjoy clean air and plenty of water.
We will not enjoy a single language or culture. We will never again enjoy unlimited freedom as we compact ourselves into cities and begin to resemble China, India and even Bangladesh before this century expires.
What to do? How to take action?
1.    Do everything in your power to stop S744 amnesty bill. Call, write, visit your Senators and House reps. Write letters to the editor, call your radio shows and push the issue to stop mass immigration.
2.    Join every organization you see on my website: www.frostywooldridge.com in order to make collective impact to stop passage of S744.
3.    Vote out any senator or congressman that thinks importing the entire third world or the projected 100 million new immigrants to this country within 37 years.
4.    Call or email Charlie Rose CharlieRose@pbs.org and ask him to interview top environmental/population experts as to our future if we allow another 100 million people to be imported via mass immigration.  Write Matt Lauer, Katie Couric, Diane Sawyer, 60 Minutes, Dateline, Primetime, and ask them to interview top speakers as to our survival prospects of an America that grew from 316 million to 625 million people within this century.
5.    Join www.CapsWeb.org, www.NumbersUSA.org, www.FairUS.org, www.alipacus.com in order to join over 1.5 million Americans of all persuasions who collectively possess the power to stop mass immigration into America and work toward a viable and sustainable future for our civilization.  It's free and powerful because you can send in pre-written faxes to your reps to enlighten them as to the consequences of a mass amnesty and jumping legal immigration to two million annually.  You will become part of an armada of parents, grandparents, citizens and more to change course toward a positive future.
6.    Send me your thoughts on more ideas I can share with Americans in order to regain or at least not lose any more of America than we have already.
The Federal Reserve presently lends money at a lower rate than anytime in history. In fact, the rate at which the Fed lends money is more than a full percentage point below the current rate of inflation. That means the Fed is subsidizing borrowing. Naturally, zero rates create price distortions which are greatly amplified by the Fed's asset purchase program called Quantitative Easing. During its three rounds of QE, the Fed has ballooned its balance sheet by more than $2.8 trillion inflating the prices of financial assets across-the-board while establishing itself as the world's biggest buyer of US Treasuries, the benchmark asset class upon which every financial asset in the world is priced. Those prices are now grossly distorted due to the Fed's presence in the market. (Note: Fed chairman Ben Bernanke set the Federal funds rate in the range of zero to 0.25% in December, 2008 and has kept it there ever since. The policy is called zero-interest-rate-policy or ZIRP.)
When rates are cut to zero, it means that the demand for credit is weak. If the economy was growing at a faster clip, then the demand for funds would increase and the Fed would raise rates so they were closer to their normal range. But the Crash of '08 triggered deflationary pressures (particularly massive deleveraging by homeowners who saw their home equity go up in smoke during the downturn) unlike anything experienced since the Great Depression. For the Fed to adequately address the sharp drop in demand, it would have had to set its target Fed funds rate at minus 6 percent which is impossible since the Fed cannot set rates below zero. (This is called ZLB or zero lower bound problem.) Thus, the Fed has implemented other strategies which are supposed to achieve the same thing.
Bernanke's asset purchase program, QE, is an attempt to push rates below zero by reducing the supply of risk-free assets. By loading up on US Treasuries (USTs) and agency mortgage-backed securities (MBS), the Fed tries to lure investors into stocks and bonds hoping to push prices higher. Higher prices create the so called "wealth effect" which paves the way for more consumption and investment. Hence, soaring stock prices create a virtuous circle which boosts demand and jump-starts the flagging economy. That's the theory, at least. In practice, it doesn't work so well. Five years after the policies were first implemented, the economy is still sluggish and underperforming (GDP is below 2 percent for the last 12 months), the output gap is still roughly $1 trillion per year, and unemployment is still sky-high. (Unemployment would be 14 percent if the people who have dropped off the unemployment rolls and who are no longer actively looking for work were counted.) For all practical purposes, ZIRP and QE have been a bust .
The traditional antidote for a "liquidity trap" (that is, when normal monetary policy doesn't work because rates are already at zero) is fiscal stimulus. In other words, when monetary policy can't gain traction because consumers and businesses refuse to borrow, then the government must use its balance sheet to keep the economy growing. That means widening the budget deficits and spending like crazy to increase demand until consumers and businesses are in a position to resume their spending. Bernanke's monetary policy is the polar opposite of this time-tested remedy. The Fed's policy provides zero-cost reserves to poorly run zombie banks who refuse to pass on the savings to their customers via credit cards or mortgage rates. If the Fed was serious about expanding credit and strengthening growth, it would require the banks to cut their credit card rates and mortgage rates so that consumers benefit equally from the Fed's cheap money. (In other words, if the Feds funds rate dropped from 6% to 0% then credit card rates should be slashed from 18% to 12%. That would stimulate more consumer spending.) But the Fed has made no demands on the banks. Instead, all of the gains from the wider spreads have gone to the banks, which is why ZIRP and QE have had virtually no impact on lending at all.
The main beneficiary of the Fed's policies has been the investor class. While low rates have helped households reduce their debtload more easily, low interest lending coupled with the ocean of liquidity provided via QE has triggered a long-term stock market rally that has increased equities funds inflows to new records, boosted margin debt to precrisis levels, quadrupled stock buybacks from their 2008 lows, buoyed covenant-lite loan sales to $188.7 billion ("far surpassing the record of 2007″), and sent all three major indices to new highs. Unable to find profitable outlets for investment in the real economy, investors have taken their lead from hedge fund manager Ben Bernanke, snatching up stocks and bonds in a ravenous, yield-crazed flurry of speculation. Indeed, they have done quite well too, raking in sizable profits even while the real economy is still flat on its back. The bottom line: All the gains from ZIRP and QE have gone to Wall Street with precious little trickling down to the workerbees.
After 5 years of monetary policy that has failed to produce a strong, sustainable recovery, reasonable people have begun to wonder if Bernanke's real objectives are different than those in his official pronouncements. After all, the Dow Jones and S & P 500 have more than doubled in the last 4 years, corporate earnings just hit an all-time high of $2.1 trillion, the banks announced record profits of $42 billion in Q2, and–according to a new study by Emmanuel Saez, an economics professor at UC Berkeley— the top 10% of earners in the US captured 50.4% of total income in 2012, a level higher than any other year since 1917." (LA Times) Meanwhile, 47 million people are scraping by on food stamps, labor's share of productivity gains have never been smaller, median household income has plummeted by 7.3 percent since the end of the recession, (Sentier Research), and 46.5 million Americans now live in poverty. (US Census Bureau). Inequality– which is already at levels not seen since the Gilded Age–continues to widen at an accelerating pace while the battered and rudderless economy drifts from one crisis to another.
To pretend that the objectives of ZIRP and QE are different than the results they've produced (ie–greater concentration of wealth and political power, and the crushing of the middle class) is laughable given the fact that they've been in place for more than 5 years without any significant change. This suggests that the Fed's policies are doing what they were designed to do, shift more wealth upwards to the uber-rich while political leaders dismantle vital safteynet programs which protect ordinary working people from the ravages of unregulated capitalism. The Central Bank and the political establishment in Washington are working hand-in-hand to restructure the economy along the same lines as they would any third world banana republic. And that's the real goal of the current policy.
Recently, Jonathan Cymberknopf wrote a very upbeat article where he makes it sound like third party presidential candidates in 2012 achieved remarkable, even historic, success. He provides considerable data on how a number of third party candidates did better in 2012 than in the previous presidential election. For many years I strongly advocated third party options and even was a state chairperson for a major third party. But over time I realized what a fool's effort third parties are for presidential elections and also for nearly all congressional ones. Why? Because anyone who thinks clearly and understands the US electoral system should know that the system is so rigged against third parties that they are mostly a wasted effort. Worse even, and this is my major point, because third parties provide a kind of high pressure escape valve for very unhappy Americans to express their anger and frustration. In so doing, they perversely help to sustain the very corrupt, dysfunctional two-party system they reject and want to change but cannot possibly do.
Let me further explain. As someone who worked within the federal and state political system for a long time I am totally convinced that the American political system has become a farce, actually an evil system for the vast majority of Americans. Why? Because this political system has become the tool for sustaining the upper, wealthy class and is destroying the middle class and succeeding in creating a two-class society. Economic inequality is now at its highest level. This has resulted because the rich, upper class controls the political system through money that more than earns a terrific return on the funds invested, because the political system has also corrupted the economic system.
We desperately need a second American revolution. But it will not and cannot come through elections. Elections merely represent a delusional notion that American democracy still works, when in fact it is nothing more now than a delusional democracy. Beyond the top 1 percent so talked about as the very wealthy grabbing nearly all the increases in economic growth and prosperity, it is probably the top 10 percent or more that enjoys fabulous lives. There really are two economies. The one for the top on the economic ladder is working wonderfully. They are gobbling up luxury cars, jewelry and all kinds of products, eating expensive foods at home and in fancy restaurants, getting the very best medical care, and experiencing the joys of luxury travel and entertainment. The lives of some 30 million Americans are truly wonderful. But the remaining vast majority of Americans who constitute most of the voters are leading very, very different economic lives with much diminished quality of lives and considerable economic insecurity.
So, rather than celebrate that less than 2 percent of voters supported third party presidential candidates and, in so doing, legitimized the US electoral system, what the country really needs are millions of Americans more forcefully attacking the status quo that the two-party plutocracy uses to serve and protect the upper, wealthy class. Americans who happily and proudly vote and work for third party candidates are delusional if they think that their actions are helping to bring down our corrupt political system. They need to realize that in a perverse way they are protecting and sustaining the status quo political system. It would be far better if many millions of Americans who, as expressed in virtually all surveys and polls, have no trust and confidence in both major political parties and all the elected politicians chose to express their discontent by NOT voting in elections. Yes, that is what we need. We need to concretely show our rejection of the political system by not honoring it through voting.
The sad joke is that not much more than half of eligible voters actually vote, far worse than in other advanced, industrialized nations. What the goal of Americans who correctly see both major parties as rigidly corrupt and useless for most citizens should be is to attack the legitimacy of the political system by cutting voter turnout substantially.
Stop feel-good voting for third party candidates and reject the current electoral system altogether. Do that and think more about other ways to destroy this system. Think in terms of a political boycott just as you would an economic boycott against a company. Never delude yourself that by electing Republicans or Democrats you will see the many necessary, fundamental changes for restoring true democracy and honoring the values of the Constitution. The one most powerful tactic to restore democracy and economic freedom is removing all private money from the entire political system. That requires a constitutional amendment, and that can only happen through an Article V convention that recently Mark Levin so powerfully advocated in his new book, but which he, sadly, failed to present the full truth about, namely that Congress has already failed to obey the Constitution and recognize the sufficient number of state applications for a convention.
This failure of Congress, like so many other circumstances, decisions and events, only further proves just how awful American democracy has become. And it shows just how much we need millions of Americans to fight for what is necessary, rather than think that third party candidates are the answer. Interestingly, third party presidential candidates have not made the Article V convention option a major campaign issue, just as Republicans and Democrats have ignored this constitutional option.
Fed chairman Ben Bernanke shocked the world on Wednesday when he announced there would be no change in the Fed's $85 billion-per-month asset purchase program dubbed QE. The announcement sparked a buying frenzy on Wall Street where all three major indices shot to record highs. The Dow Jones Industrial Average (DJIA) climbed 146 points to 15,676 while the S & P 500 logged another 38 points to 1,725 on the day. Bonds and gold also rallied big on the news with the yield on the benchmark 10-year US Treasury dipping sharply to 2.69 percent (from 2.85 percent the day before) while gold rose more than 4.1 percent to $1,364. The US dollar was hammered savagely on the news, dropping to a seven-month low against a basket of major currencies. According to Reuters, the buck "saw its biggest one-day slide in more than two months" and "has fallen to levels not seen since well before Fed Chief Ben Bernanke first floated the idea of reducing the stimulus in May."
Bernanke attempted to justify his reversal (some are calling it a "head fake") on continuing weakness in the economy, particularly high unemployment and tightening in the financial markets. He also implied he was worried about the possibility of a government shutdown and the impact that would have on the anemic recovery.
While Bernanke presented a rational defense for his pet program, he was not convincing. The truth is, the Princeton professor is out on a limb and doesn't know how to get down. That's why he didn't trim his bond buying by even a measly $5 billion per month, because he's afraid the announcement would trigger a selloff that would unravel his $2.8 trillion reflation effort. So he decided to stand pat and do nothing.
But standing pat is not a long-term option, eventually the Fed will have to end the program and wind down its balance sheet. Investors know this, which is why Thursday's giddiness quickly morphed into somber reflection and head scratching on Friday. Everyone wants to know "what's next", especially since QE's impact is diminishing, financial markets are getting frothy, and improvements in the economy are marginal at best. Can the Fed really inflate its balance sheet by another 1 or $2 trillion hoping that the economy picks up in the meantime, or will Bernanke simply call it quits and let the chips fall where they may? Who really knows? This is the problem with unconventional policies; it's impossible to predict the downside risks because they're, well, unconventional, and haven't been thoroughly tested before.
In the case of QE, we can see now that Bernanke forged ahead without developing a coherent exit strategy. That's a big no-no; you never want to paint yourself into a corner especially when trillions of dollars and the stability of the financial system are at stake. But that's where Bernanke finds himself today four years after embarking on a policy path that has boosted corporate profits to all-time highs, widened income inequality to levels not seen since the Gilded Age, and pushed Dow Jones Industrial Average up by 146% since its March 2009 low.
And that's what made QE such an irresistible policy, because the upside rewards were so great. QE created a vehicle for transferring incalculable wealth to the investor class while concealing its real purpose behind public relations blather about lowering unemployment and strengthening the recovery.
As we have pointed out before in this column, QE has no effect on unemployment. The swapping of Treasuries for bank reserves does not create a transmission mechanism for increasing demand that leads to additional hiring. As Lee Adler of the Wall Street Examiner says:
"Job growth has not accelerated as a response to the flood of money printing…The growth rates were actually stronger before the Fed started pumping money into the economy in November when it settled its first MBS purchases in QE3…Money printing works to inflate asset prices, but it does nothing to stimulate job growth…

House prices and stock prices have inflated, thanks to too many dollars chasing too few assets. But job growth has been slow–steady, but slow, growing at slightly above the rate of population growth….." ("Here's How BLS Data Proves QE Has Had Zero Effect As Jobs Growth Plods Along", Wall Street Examiner)
QE does not lower long-term interest rates either, in fact, long-term rates have edged higher during QE1, QE2 and now QE3. (Presently, rates are a full percentage point above what they were when the program was first announced on 13 September 2012) Similarly, rates should fall again when Bernanke finally settles on an exit strategy and stock holders pile back into Treasuries acknowledging the feeble state of the economy. Long-term yields will fall because the demand for funds remains weak. When the demand for money is weak, the price of money decreases which means that rates fall. It's another sign that we are in a Depression. Now check this out from Reuters:
"Since the bottom of the recession just over four years ago, commercial bank loans and leases have grown 4.0 percent, one of the weakest post-recession recoveries in terms of borrowing since the 1960s, according to Paul Kasriel, the former chief economist of Northern Trust Company. For comparison, over the same period after the July 1990-March 1991 recession, loans and leases grew over four times faster….." ("Time to taper? Not if you look at bank loans", Reuters)
Once again, credit expansion is weak, because the economy is still on the ropes.
Consumers and households aren't borrowing because they are still deleveraging from the big bust of '08 that wiped out their home equity and a good part of their retirement savings. They're not borrowing because their wages have stagnated and their income is falling. Also, they're not borrowing because they've lost confidence in the institutions which they used to think were governed by regulations and the rule of law. They know now that that's not how things work, so they have become more cautious in their spending.
QE doesn't even increase inflation which is why the Fed is still unable to hit its target rate of 2 percent. The fact that inflation has stayed so low (The Consumer Price Index was up just 0.1% in August) while stock prices have more than doubled at the same time, proves that Bernanke's nearly $3 trillion in liquidity has not "trickled down" to the real economy at all. The injections have merely boosted profits on inflated asset prices for financial parasites and speculators.
Even hedge fund managers like Duquesne Capital's Stanley Druckenmiller are now willing to admit that QE is a farce. Here's what Druckenmiller said in an interview with CNBC following Bernanke's announcement on Wednesday:
"This is fantastic for every rich person. This is the biggest redistribution of wealth from the middle class and the poor to the rich ever."

Indeed, while the dwindling middle class faces deeper budget cuts and tattered safety net programs, the rich have never had it so good. And much of the credit goes to Ben Bernanke and his bond buying program, QE.

As economist Anthony Randazzo of the Reason Foundation wrote last year QE "is fundamentally a regressive redistribution program that has been boosting wealth for those already engaged in the financial sector or those who already own homes, but passing little along to the rest of the economy. It is a primary driver of income inequality." ("Druckenmiller: Fed robbing poor to pay rich", CNBC)
Goldman Sachs is the epitome of the word "evil." If one wants to know what the evil central bankers are up to, one only needs to pay attention to the actions of Goldman Sachs. The power elite residing inside of this country does not begin and end with the Federal Reserve, that privilege is reserved for the interrelationship between Goldman Sachs, the Federal Reserve, the corrupt World Bank and the IMF. And now, Goldman Sachs is running the European financial system into the ground as another Goldman Sachs boy, "Super" Mario Monti, has taken over Italy to finish off what is left of the Italian financial system. Monti is also the head of the European Trilateral Commission as well as a Bilderberg member. And yet another Goldman Sachs boy is finishing off the job in Greece. It is the mission of Goldman Sachs to implode the global economy with massive debt arising from the failed derivatives market, in which the debt totals 16 times the total GDP of the planet and that debt has been passed on to the governments of the world. There is no way that any country will ever pay off this debt. The world's financial system will be collapsed and then reorganized under the Bank of International Settlement. Goldman Sachs is merely the grim reaper in this unholy process.
The Goals of Goldman Sachs
The purpose of this article is to expose the three pronged attack, directed at the American people, by Goldman Sachs, and its partners at the Federal Reserve, the US Treasury Department, the IMF and the World Bank. These central banker controlled institutions are engaged in a plot which is designed to accomplish the following:
The destruction of America's domestic economy through the introduction of derivative debt which is 16 times greater than the world's GDP. This goal has been accomplished as evidenced by the fact that America now has more workers on welfare (101 million) as opposed to actual full time workers (97 million).
Setting the chessboard in such a way that WWIII is a foregone conclusion. This is near completion as the US and Israel are poised to go to war with China and Russia, over Syria and Iran, in order to preserve the Petrodollar.
Initiating a false flag event which will culminate in martial law and the elimination to all opposition to both the coming WWIII and the imposition of a tyrannical world government as well as a one world economic system.
It is no secret that Goldman Sachs runs Wall Street. After the first bail out, Goldman Sachs cut the head off of Shearson Lehman and several other Wall Street competitors when they used their undue influence to determine winners and losers after the first round of TARP. Even Ray Charles could see that Goldman Sachs is in near complete control of our government as evidenced by the former Goldman Sachs gangsters who have run our economy into the ground (e.g., Clinton's Secretary of Treasury Goldman Sachs' Rubin, Bush's Secretary of Treasury Goldman Sachs' "too big to fail" Hank Paulson, etc.). Make no mistake about it, the introduction of the massive derivatives debt was a power consolidation move designed to collapse the economy and hand over essential control to Goldman Sachs and its partners.
History Repeats Itself
Today's events parallel the imperialists of the early 2oth Century which resulted in World War I. The Wall Street led depression of the 1930's led to the rise of political extremism and ultimately to World War II. Today, Goldman Sachs and their fellow Wall Street cronies are currently running, or dare I say ruining the global economy and the consequences are going to result in the culmination of World War III from which these same gangster bankster's will profit from the buildup, the death and destruction of billions of innocent people as well as profiting from the lucrative clean up which follows every war.
The ultimate prize for the coming war will be the ruination of the planet in order that the power structure of the earth can be reinvented in a manner that not even George Orwell could imagine. Remember, as the globalists like to say in reference to their favorite Hegelian Dialectic quote, "Out of chaos comes order." Of course, it won't be Goldman Sachs' money that pays for the destruction of humanity in the coming world war. This coming war and its subsequent blood money will be your money and my money. It goes without saying that it won't be the executives of Goldman Sachs children who are pressed into military service and will be eventually sacrificed on the battlefields of WWIII. It will be your children and my children who will be sacrificed in the name of furthering the bottom line of the Goldman Sachs Mafia and their masters at the Bank of International Settlement. Meanwhile, the Goldman Sachs children who will be safely tucked away as the world's final chapter plays out as we know it.
 Goldman Sachs Destroying the American Middle Class
This swath of international destruction being promulgated by Goldman Sachs is also being visited upon the daily lives of the American public here at home. Courtesy of the Goldman Sachs gangsters, there are no more safe financial havens for American citizens. Your bank account, your pension fund, your investment accounts and your home mortgages are no longer safe. These collective funds are not in jeopardy because of the risk of falling victim to the failing economy as much as these funds are subject to confiscation by Goldman Sachs and its shell corporations along with the complicit support of the federal government. Most of these public officials are former Goldman Sachs employees. A clear case in point lies in what happened with MF Global.
MF Global, a shell corporation beholding to Goldman Sachs, was led to the slaughter by the former Goldman Sachs executive and former New Jersey Governor and senator, John Corzine. Corzine's criminal actions directly victimized 150,000 Americans by stealing an estimated $900 million dollars of his clients' money from their supposedly secure private accounts. There is also another $600 million missing dollars from MF Global which is still unaccounted for today.  Meanwhile, Corzine avoids sharing a prison cell with Bernie Madoff by purchasing a "get-out-of-jail card" through the sponsorship of a $35,000 per plate fundraiser for that great Wall Street puppet, Barack Hussein Obama. And what are the government watch dogs doing to protect our money from this new generation of robber barons? The short answer is that key federal officials are actually partners with Goldman Sachs in this monumental violation of the public trust. Take Gary Gensler, a former Goldman Sachs executive partner, who like so many other Goldman Sachs gangsters, have been placed into key governmental oversight positions in order to protect the Goldman Sachs co-conspirators from prosecution as they continue their reign of terror upon the global economy.
…but a Goldman Sachs cop on the take.
Gary "the gangster" Gensler is the former Undersecretary of the Treasury(1999-2001) and Assistant Secretary of the Treasury (1997-1999) and the current director of the Commodity Futures Trading Commission. In his position at the time of the MF Global debacle, Gensler had the authority to go after Corzine for his role in the MF Global theft of customer funds and order restitution. However, Gensler has decided to protect a fellow member of the Goldman Sachs Mafia by not looking into the massive fraud and theft by Corzine and his cronies. Your tax dollars, paying the salary of federal officials, are overseeing the most massive illegal private transfer of wealth in the history of the planet. And this debt is payable to Goldman Sachs and their criminal enterprise partners.
You may not be one of the current 150,000 Goldman Sachs/MF Global victims. However, this Robin Hood-in-reverse-scenario, in which the rich are plundering what's left of the middle class, will soon be visited upon your bank account, your home mortgages and your pensions. Whether it is the MERS mortgage fraud or the theft being perpetrated upon Federal employee retirement accounts, these criminal banksters are in the process of stealing it all and what are you going to do about it? Our nation of entrenched sheep will do nothing. The American citizens are going to lie down and take their beating in the face of the largest unfolding criminal syndicate in human history.
While you and the rest of America are trying to collectively remove your "deer in the headlight" glaze, you, as an American, have far more serious issues to concern yourself with and you are not going to have to wait long to have your worst fears to be born out.
 Something Wicked This Way Comes
Some, who have heard my expressed sense of outrage, have asked me if I favor a violent overthrow the United States Government. To that question, I answer in the negative. However, show me a way to be involved in the overthrow of the gangsters who have hijacked my country's government, and I will be the first in line. However, before that day arrives, we have some very formidable obstacles to face with regard to what is looming just around the corner.
Goldman Sachs Is the Financial Kingpin of False Flag Attacks
If one wants to predict the next false flag attack, one merely has to watch the actions and the money movements of Goldman Sachs.
In the days leading up to the attacks on 9/11, Goldman Sachs "shorted" the sale of airline stocks which plummeted in the aftermath of the attacks. Just a coincidence you say?
In the days leading up to the housing bubble, Goldman Sachs shorted housing stocks which ignited the bubble. The Federal government fined Goldman Sachs, but in typical fashion, nobody went to jail. Just another coincidence you say?
As I documented in my seven part series, The Great Gulf Coast Holocaust, Goldman Sachs executed a "put option" for preferred insiders invested in Transocean stock, thus protecting the profits of these preferred insiders on the morning of the explosion. Transocean was the owner of the ill-fated oil rig. Goldman Sachs also sold the lion's share of its stock less than two weeks before that fateful day on April 20, 2010. Nalco was the subsidiary of Goldman Sachs and BP at the time of the explosion. Who is Nalco? Nalco was the exclusive manufacturer of the deadly oil dispersant, Corexit. Corexit has done more to wreck the ecology of the Gulf as well as the health of the Gulf Coast residents than the oil spill itself. Again, this is all documented in my seven part series. By the way, I count another three coincidences in this paragraph alone and if you are keeping score, we are looking at a total of five amazing coincidences. But wait, there is more!
The moral of this story is clear, if there is to be a significant false flag event, the financial actions of Goldman Sachs will prove to be the key. And Goldman Sachs' actions have signaled yet another oncoming false flag. As I reported on in April, Goldman Sachs instructed its brokers to sell short on gold stocks. And then after the bulk of the gold market panicked and the price of gold plummeted in a massive sell off, the Goldman Sachs boys did it again. The Goldman Sachs brokers began to purchase gold in massive amounts, for its elite clients, at a greatly depressed price. By the way, Goldman Sachs employed the EXACT same strategy with regard to the Gulf Oil tragedy. When Goldman Sachs sold off BP stock in the days before the explosion, they purchased massive amounts of BP stock at a greatly reduced price in June of 2010. The coincidence meter is now up to seven.
Why Goldman Sachs Cornered the Gold Market
The global elite would only want massive amounts of gold because something bad is about to happen to the dollar. When the dollar collapses, the elite, courtesy of the Goldman Sachs brokers will be sitting in a great position in which they hold the only sustainable medium of exchange following the collapse. But when will the collapse come? What form will it take?
As I reported, less than two weeks ago, the Bank of International Settlement ordered the central banks, including the Federal Reserve, to greatly decrease loans as a protection to the coming bad financial times. So, now we are getting warned and the narrowing down of where this is leading, is getting easier to predict.
It is important to remember that Goldman Sachs and the rest of the international banking community desperately want to wage war in Syria and eventually Iran over the demise of the Petrodollar caused by Iran in which they are selling oil for gold to India, China and Russia. There is also big money to be made by the banks in an upcoming global conflict. More importantly, and just as the world witnessed in the aftermath of WWII, consolidation of power can be achieved following a major war. Additionally, Goldman Sachs and the rest of the international bankers are not about to let China and Russia thumb their noses at the prevailing economic system. Gold will not be allowed to be used as a medium of exchange for nation states, because a nation on the gold standard, is a nation that controls its debt levels and financial security. This is unacceptable to the central bankers who kill national leaders, such as Gadaffi and Sadam Hussein, for daring to break from the plan and achieve financial independence. What the globalists also need is a game changing event which will destroy all opposition to the coming war. And the financial intentions of Goldman Sachs clearly speaks to the fact that a false flag attack is imminent which will implicate Syria and Iran and provide the pretext for the US and Israel to attack.
The Nature of the Coming False Flag Attack
The coming false flag attack which will plunge America into martial law, for our own protection of course, will result in WWIII. The false flag event could take two forms. It was reported two weeks ago, that the US was missing a nuclear weapon from a military base in Texas. This prompted Senator Lindsay Graham to state that the harbor in Charleston, SC. would be nuked if the US did not attack Syria. This is the first scenario.
The other scenario, and the far more likely one, has the power grid going down on November 13th. The Grid Ex II drill being conducted by DHS, FEMA, 150 corporations and the 50 governors, will simulate a power grid take down by terrorists on that same date. How many times have we witnessed a drill which turns into a false flag attack? This happened with 9/11, the 7/7 bombings and the Boston Marathon. There is a good chance it is going to happen here
In this scenario, once the grid is taken down, a banking collapse can be instituted and most will not notice because by the third day of a blackout, total chaos will ensue and nobody will be paying attention to the banks. Martial law will be imposed and Syria and Iran will be blamed.
The CEO of Goldman Sachs, Llloyd Blankfein, is on the record stating that an economic collapse is imminent. Need I say more?
Conclusion
Regardless of the form that an upcoming false flag event will follow, Goldman Sachs has tipped their false flag hand. A false flag event is coming and it is a safe bet that it will culminate in martial law. This would certainly explain DHS' collecting of 2.6 billion rounds of ammunition and 2700 armored personnel carriers. There is also going to be a resulting third world war. The globalists know humanity is waking up. They are running out time and they are desperate. This could all be over in a few months. Do you not feel the collective sense of dreaded anticipation that has overtaken the country? At the unconscious level, we all know what is coming.
The November power grid drill is worth watching and I predict in the upcoming weeks, there will be many articles written about how to survive the coming events. I would advise all to pay attention, but most of all, I would advise people to get their spiritual affairs in order. We come into the world with nothing and all we leave with is the sum total of our spiritual experiences. It is time to attend to that detail in the present time frame.
Source: The Common Sense Show
So appropriate that the architect of banking deregulation, Larry Summers pleads that he is not the right person to head up the Federal Reserve. No S$%#. Well, the Fed is certainly the hot seat under normal circumstances. What will it be like when the next crisis directly puts into play the reserve currency status of the dollar? Do not worry, anniversaries are supposed to look at the brighter side. Never mind, our benevolent government is hard at work presenting the public with the kind of assurance that would make anyone start singing happy birthday.
Your government money provides charts for inspection. However, what did all that TARP money do to correct the panic? According to Anthony Reyes writing in Treasury Notes comes to a laughable conclusion in The Financial Crisis Five Years Later: Response, Reform, and Progress In Charts.
"But putting out the fires of the crisis was not enough. To address the underlying causes of the crisis, we had to modernize our regulatory framework and put powerful consumer financial protections in place. That is why President Obama took up the mantle of financial reform by championing and enacting the Dodd-Frank Wall Street Reform and Consumer Protection Act?. Americans now have a dedicated consumer financial protection watchdog, financial markets are more transparent, and the government has more tools to monitor risk, and resolve firms whose failure could threaten the entire financial system.

As we approach the five-year anniversary of the height of the crisis, the financial system is safer, stronger, and more resilient than it was beforehand. We are still living with the broader economic consequences, and we still have more work to do to repair the damage. But without the government's forceful response, that damage would have been far worse and the ultimate cost to repair the damage would have been far higher."
Sound so reassuring. However, Dodd-Frank ignored serious derivative overhaul. Forget about mere regulation of financial markets, what about the federal government taking on even more fiscal responsibility of last resort. Too big to fail is an empty phrase, when the full faith and credit of the Treasury is placed into question. Just whom do you trust?
"Hester Peirce, a scholar at the Mercatus Institute, told TheDCNF how Dodd-Frank's placement of all financial derivatives into government-managed clearing houses could lead to poor investment decisions and possibly unbalance the financial markets.Because derivatives are such a complicated and long-term investment, Peirce argues that investors should always pay close attention to who they're dealing with. "What Dodd-Frank does is say, 'Don't worry about [your counterparty], because you're going to be in this relationship now with a clearing house for a year, and the clearing house is safe, so don't worry about it," she said.

"What we've done then is we've removed a whole layer of market scrutiny on counterparties," Peirce concluded."
Ah, the "so called" success of the Sugar Daddy rescue effort is that the final counterparty is the U.S. government, financed by the private Federal Reserve. Over at the Fiscal Times in an article, The 5 Best and 5 Worst Regulations in Dodd-Frank, provides the operative summary.
"The worst thing about Dodd-Frank is the misguided effort to remove risk from the system," said Dan Crowley, a partner at K&L Gates and head of the capital markets reform group. "Risk is essential to the capital formation process. Empowering the government to reduce risk in the system will inevitably increase compliance costs and decrease investor returns."
Oh, that nasty risk, raising its head again. After the toll in human suffering from the loss in capital value and income return, it is a rare person who can say that their wealth factor has recovered to pre 2008 conditions. So too, the government has taken a tremendous hit. The New York Times presents in their Business Day, Adding Up the Government's Total Bailout Tab, a two year old list of additional guarantees that are part of the price of the Wall Street bailout.
"Beyond the $700 billion bailout known as TARP, which has been used to prop up banks and car companies, the government has created an array of other programs to provide support to the struggling financial system. Through April 30, the government has made commitments of about $12.2 trillion and spent $2.5 trillion — but also has collected more than $10 billion in dividends and fees. Here is an overview, organized by the role the government has assumed in each case."
Read the entire breakdown. Wonder what Mr. Reyes over at Treasury would say to this cost to the taxpayer? Does it not seem that the math just does not add up? The next summary from the same Treasury Notes has Mr. Reyes stating.
"The federal government's crisis response was designed to stop the panic and stabilize the financial system with a series of measures, including government guarantees, emergency financial programs, and capital investments. It succeeded in doing so.

Estimates of the potential losses at the time exceeded $1 trillion dollars. By mid-2013, with most of the emergency programs wound down and most of the funds disbursed under the Troubled Asset Relief Program (TARP) recovered, we can more realistically measure the potential losses and gains on the overall effort."
Well, just ask anyone with a positive net worth before 2008 and inquire if they still consider themselves part of the middle class. The overview of the last five-year monetary architectural plan of providing costless money to the banksters, while starving the average worker and depleting individual investment coffers, is frightening. It is a hard sell for the Treasury. Putting a smiley face on a report, when the actual results are killing Main Street, is preposterous. Thanks Larry Summers, for designing the free rein, wheeler-dealer derivative house of cards that only partially broke in phrase one.
Just wonder what kind of improved government charts we might expect when the next government debt guaranteed bubble bursts wide open. Save the cost to the Treasury, your credit is zero.
Contrary investing used to be a profitable endeavor. Things have changed. The doom business is in full swing as many financial prognosticators seek to hedge their normally ecstatic outlooks in order to sell their advice. When tragedy becomes a consensus sentiment, it used to be the time to buy. Now that formula has to factor in a different set of risks. Namely the incoherent political intrusions and stimulus-austerity gyrations has to head the list. Has forecasting become a lost art or did it evolve into an algorithm supercomputer project? In either case, the doom factor is sure to continue to be a stable from the Cassandra circle as long as an economic recovery allures the former members of the middle class.
Nevertheless, the bulls want you to believe that economic indicators are guardedly improving. The Global Economic Intersection boldly portends.
"Our September 2013 Economic Forecast shows a change of trend. Many portions of our economic model started to expand over the previous month's baseline.

We continue to warn that consumer spending increases are expanding at a much faster pace than income – and that eventually either a jump in income or a fall in consumption must occur to close this gap. This remains an economic headwind for 3Q2013."
Surely, equities are back in vogue as spending flows. Yet, Tom Stevenson writing in The Telegraph recommends Take forecasts with a pinch of salt…or move to Omaha, for those who have the courage to bet their money on picking particular stocks.
"The problem for investors is that very often, at the individual stock level, good news is not built into valuations for some time after it has become publicly available.

This means that contrary to markets as a whole, where it can be better to travel than to arrive, good company news can trigger sustained outperformance as investors slowly accept the improved outlook.

This might sound like a counsel of despair for investors, but it shouldn't. Awareness of the limitations of knowledge is actually strangely liberating when it comes to managing your investments."
Woe is me, what opportunities are missed by sitting on the sidelines? Almost moves one to subscribe to some of those pricy newsletters. But before you brush off the dust on your wallet, heed the lesson that Ian R. Campbell references when he asksEconomic forecasting – how credible?
"Frequently in this Newsletter I have said I believe that many economists wrongly advance a theoretical forecast framework based on irrelevant history when reaching conclusions on what is prospectively going to happen in any particular economy at any given point in time – and hence many economists inherently are doomed to get things wrong before they put pen to paper."
The prediction record of most experts is dismal at best. Therefore, when Charles Colgan, former chair of Maine's Consensus Economic Forecasting Commission is cited in On economic forecasting as a 'forlorn hope'. He "humbly admitting he's botched the past several annual forecasts, Colgan compared himself to Charlie Brown, ever the optimist, who repeatedly tries to kick the football being held by his friend Lucy."
Yes, the small investor is just as dimwitted as Charlie Brown. The fate of most plays in the M A R K E T S, are sealed before they get started. In a corporatist economy, the balance sheets of companies swell, but the return on equity to stockowners often falls short.
One needs to admit, before placing funds in the hands of Wall Street money managers, that the game is speculation, not investing. Fortunes are made by knowing the insider decisions before the public is even aware of the news that a stock is in play. Even bigger sums are extracted from shorting a vulnerable public company as the vultures sense a ripe carcass.
Any thinking citizen with even a modest understanding of economics and commerce must conclude that the consumer patience is still gravely ill. Sophistication in interpreting trend forecasts is not necessary when CNNMoney provides the evidence. "The average age of vehicles on America's roads has reached an all-time high of 11.4 years, according to the market research firm Polk. And that average age is sure to keep climbing, the firm said."
If the financial sages deem the consumer superfluous and define a healthy economy by a growing public sector, the prospects for a doomed system are inevitable.
For those who reject this analysis and want to be informed about the latest perspective from The Economist, signup for the Global Forecasting Service. Get unrestricted access to full, updated and interactive coverage of our world economic outlook, including projections of key indicators and analysis of developed and emerging markets.
Reading such international financial establishment pronouncements usually provide a reassuring crutch even when countries are going bankrupt. Telling as it is for the spin you are meant to accept, the forecast for personal success in the investment jungle is wrath with predators of all species.
Now all this caution is moot if the global economy enters into a new golden age. Duplicating the prosperity of the industrial revolution with a cyber collection matrix that digitally spies on propitiatory business secrets is not exactly the formula that generates wealth, which is shared by the masses.
The incomparable Paul Craig Roberts is the best political and economic forecaster. In his 2011 article, How the Economy was Lost, Doomed by the Myths of Free Trade, he explains the basic reason for the doomed forthcoming financial meltdown end game.
"As the issuers of swaps were not required to reserve against them, and as there is no limit to the number of swaps, the payouts could easily exceed the net worth of the issuer.

This was the most shameful and most mindless form of speculation. Gamblers were betting hands that they could not cover. The US regulators fled their posts. The American financial institutions abandoned all integrity. As a consequence, American financial institutions and rating agencies are trusted nowhere on earth."
This is the forecast that you can bank on.
According to a survey conducted by Gallup on August 15, 2013, Obama's Economic Approval rating has slipped to 35%. A full two-thirds of the American people are now dissatisfied with Obama's performance vis a vis the economy. The survey mirrors the results of an earlier poll (Aug 12) which found that a mere "Twenty-two percent of Americans say they are satisfied with the direction of the country… Three-quarters of Americans are now dissatisfied with the nation's course." (Gallup)
The surveys show that people are finally beginning to realize that Obama has been an unmitigated disaster and that the propaganda about economic recovery is just meaningless hype. To underline how bad things really are, consider this:
"Over the last six months, of the net job creation, 97 percent of that is part-time work," said Keith Hall, a senior researcher at George Mason University's Mercatus Center quoted by McClatchy Washington Bureau. Hall was head of the US Bureau of Labor (BLS) Statistics from 2008 to 2012.
Citing the BLS Household Survey, Hall said that over the past six months 963,000 more people reported that they were employed while 936,000 of them reported they were in part-time jobs. Hall continued, "That is a really high number for a six-month period. I am not sure that has ever happened over six months before." ("Report: 97 percent of new US jobs are part-time", World Socialist Web Site)
The only jobs being created under Obama are low-paying service sector positions that don't pay enough to meet the rent. Which is why a record number of young people are living at home. Have you seen this?
"Last year, a record 36 percent of people 18 to 31 years old — roughly the age range of the generation nicknamed the millennials — were living in their parents' homes, according to a new Pew Research Center analysis of Census Bureau data. …And despite the frequent stories of recent college graduates stuck on their parents' couches (or in their basements or above their garages), it is actually young people without bachelor's degrees who are most likely to be living at home…." ("Millennials, in Their Parents' Basements", Catherine Rampell, New York Times)
Don't kid yourself, it's nearly as bad for college grads. The only difference is that after you've wracked up $40,000 or $50,000 in student loans, you can proudly display your sheepskin on the wall in your Dad's attic where you spend your days combing the internet for jobs that no longer exist in the good old USA.
And another thing: The only reason unemployment has gone down at all is because so many people have stopped looking for work altogether and fallen off the radar. If the BLS counted these lost souls, we'd be looking at 11.2% unemployment instead of the bogus 7.4 percent figure. But who cares what the numbers are at this point. What matters is that the economy stinks, and the smiling idiot at the top deserves a lot of the credit for that.
Did you know that according to the National Institute on Retirement Security, 45 percent of working-age households have no retirement savings at all? On top of that, high unemployment and hard times have forced more and more people to dip into their 401Ks just to make ends meet, which means that things are worse than the numbers indicate. Has Obama made any effort to address the pension catastrophe facing baby boomers and Generation Xers in the years ahead?
Sure, he has. He appointed a commission of deficit hawks (Bowles-Simpson) to figure out clever ways to cheat people out of their Social Security. That's why Obama's approval rating is circling the plughole, because people are finally wising-up to what a phony he is. Check this out from Dean Baker:
"It is unfortunate that President Obama has proposed a budget that has substantial cuts to Social Security. The vast majority of seniors are already struggling. The proposed cuts would be a reduction in their income of more than 2 percent. By contrast, his tax increase last fall cut the after-tax income of the typical wealthy household by less than 0.6 percent…
President Obama has accepted the agenda of the Washington elite, putting cuts to Social Security and Medicare at the center of his budget and offering little that will help to speed the growth of the economy and create jobs." ("Obama Accepts the Agenda of Misguided Washington Elites", Dean Baker, CEPR)
Amen, to that, Dean. And have you noticed the strong growth surge under Obama?
No, of course not, because there hasn't been one. The second quarter (Q2) GDP just clocked in at a miserable 1.7 percent, most of which was due to an unexpected uptick in inventories. Absent that, GDP would have been below 1 percent which would be an embarrassment for anyone except the narcissist in chief. Get a load of this from Nick Beams at the WSWS:
"Over the past three quarters the US economy has grown at an annualized rate of only 0.96 percent, exposing the claims of the Obama administration that a "recovery" is underway. The fact that the US economy is able to achieve a growth rate just one sixth of the post-World War II average indicates that deep structural changes have taken place within the American economy and anything approaching previous growth rates will not be seen again." ("US growth and jobs figures point to continuing economic breakdown", Nick Beams, World Socialist Web Site)
Astonishing! Under 1 percent GDP for the last three quarters. What a joke.
The reason the economy isn't growing is because the people in charge don't want it to grow. It's that simple. I mean, how hard is it to boost GDP: You spend a little money, you run up the budget deficits and "Viola", the economy grows! It ain't rocket science. What Obama and his paymasters want, is a subtler form of "structural adjustment". (Subtler than the Euro-model, that is.) This is typical of the Democrats; they're always trying to prove they can implement the same hard-right policies with more finesse than their blundering counterparts. But it all amounts to the same thing, doesn't it? Everyone knows that the middle class is getting clobbered while all the gravy is flowing to the parasites on top.
Here's something else from Beams article concerning the "disconnect between the level of profits and the rate of investment":
"While pre-tax corporate profits are at record highs, amounting to 12 percent of GDP, net investment is barely 4 percent of output…. Increased profits are not being used to expand production, as took place in the past, but are increasingly being used to finance stock buybacks, so as to increase the rate of return on shareholders' capital…
This result indicates that rising profits are no longer being produced by an expansion of the market, as they were in the past, but are increasingly the result of cost-cutting, as firms raise their bottom line by grabbing an increased share of a stagnant or contracting market from their rivals. In other words, the once "normal" process of capitalist accumulation—increasing investment leading to an expanding market, higher profits and further investment—has completely broken down." ("US growth and jobs figures point to continuing economic breakdown", World Socialist Web Site)
This is more than a minor technicality. If corporate profits are being recycled into stock buybacks and dividends instead of capital improvements and investment, then Obama's deficit cutting policies are actually squelching growth rather than fueling it. Now take a look at this from Media Matters:
"The Congressional Budget Office has estimated that the sequester "will halve U.S. growth in 2013." MarketWatch explained:
"U.S. economic growth in 2013 will be 1.4%, the Congressional Budget Office estimated on Tuesday….. CBO said however that growth would be about 1.5 percentage points faster in 2013 if not for fiscal tightening including the so-called budget sequester." ("WSJ Ignores Experts To Downplay Harmful Economic Consequences Of Sequester", Media Matters)
Looks like the CBO nailed it, doesn't it? After all, there's only a small difference between 1.7 percent and the predicted 1.4 percent. For all practical purposes, they're the same. The economy is still not creating enough jobs, growth, or momentum. The world's biggest economy is essentially dead-in-the-water, just where Obama wants it to be. That way he can compress wages, increase hardship, and further concentrate wealth and power at the top. Hurrah for Obama, Champion of the 1 percent!
Most people have figured out what's going on by now. Our charismatic hologram president has led us down the primrose path. All the promises of hope and change were pure malarkey, not a word of truth to any of it. 10 million workers still can't find a job, 47 million people are on foodstamps, 5 million borrowers are in some stage of default on their mortgages, the share of productivity gains going to workers is smaller now than anytime on record, "four out of 5 U.S. adults struggle with joblessness, near poverty or reliance on welfare for at least parts of their lives" (Associated Press), and according to the Fed's 80-page tri-annual Survey of Consumer Finances, the median net worth of middle class families in the US fell by 38.9 percent between 2007 and 2010″ while "the median value of a US home dropped by 42 percent."
Face it, Obama has been a disaster. Discretionary federal spending is lower than it's been in a half-century, while the budget deficits are falling faster than anytime since WW2. What does that mean? It means Obama is sucking the stimulus out of the economy to put more pressure on wages and to reduce working people to grinding third-world poverty. It's a stealth version of starve the beast, and it's working like a charm. The middle class is taking it in the stern-sheets while Obama's moneybags buddies laugh all the way to the bank.
This bankster run system does not work for you and I. After reading this article and you still have not taken your money out of their banks and you have not stopped shopping in globalist stores like Walmart and you are not planning to trade and barter with your neighbors as well as grow your own food, then you get the dismal future you deserve. If you stay in the banksters system and continue to participate in this rigged game stemming from Wall Street, you are sowing the seeds of your own destruction!
There Is a New Elephant in the Room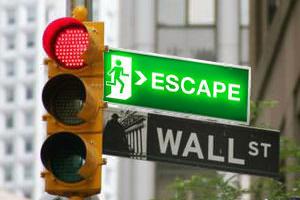 There are a series of new free trade agreements which threaten to obliterate the cities of the United States in the same manner we have witnessed in Detroit. Among the worst of these new free trade agreements is the one entitled "Increasing American Jobs Through Greater Exports to Africa Act of 2013 (H.R. 1777)."
The premise of this article is based upon the fact that Detroit was primarily destroyed by the anti-worker free trade agreements of NAFTA and CAFTA.
If the complete destruction of one American city was not enough, through NAFTA and CAFTA, we should all be concerned that Congress is preparing to pass H.R. 1777. H.R. 1777 is not just another free trade agreement, but this is far worse than NAFTA and CAFTA in that this bill takes American taxpayer money and funds industrial infrastructure in many of the 54 African countries in order to make them "factory ready." America, you are soon going to be forced to fund your own economic demise. Not only will you likely lose your job, witness your city going broke, but you will go deeper into debt paying the taxes that Congress will require to fund the African Free Trade Agreement.
Before discussing the impact of H.R. 1777 on America as a whole, we can get a strong sense of what it is going to be like when this bill passes by quickly examining the impact of NAFTA and CAFTA on Detroit.
NAFTA, CAFTA and the Destruction of the Motor City
At the height of Detroit's success as a city. the city was a representation of the American middle class dominance. It was greatest manufacturing city ever seen on the planet. Detroit once made cars that were the envy of the world.
At its peak, Detroit was the America's fourth-largest city, with more than 1.8 million people. Detroit's population losses began in the 1960s with migration to the suburbs. Then in the 1990′s Detroit fell victim to global politics in the names of NAFTA and CAFTA and literally, the roof caved in.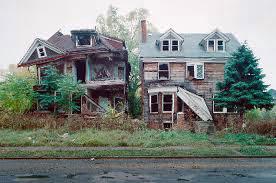 Today, 30% of Detroit's 140 square miles are either vacant or deserted. Detroit used to be the fourth-largest city in the US, with a population of nearly 2 million people. Today, Detroit has less than 700,000 residents. There are more than 33,500 vacant housesand over 90,000 vacant lots in Detroit. The city government is razing entire city blocks of business buildings and residential homes. If you are the only one left on your block, you are forced to move and if you are lucky you will receive $10,000 for your home.
Under NAFTA and CAFTA, virtually all tariffs were eliminated so that manufacturers could shut down U.S. plants and relocate to the third world in order that they could pay their new, foreign workers slave labor wages. Then, adding insult to injury, when NAFTA and CAFTA eliminated tariffs, they made it possible for the multinational corporations to ship these foreign made products back into the U.S. and pay no import taxes at all. Thus, the great city of Detroit was destroyed.
The National Impact of the African Free Trade Agreement
Soon after H.R. 1777 passes, every major city is going to look like Detroit. As bad as NAFTA and CAFTA are, at least the government did not take trillions of America dollars to build infrastructure in foreign labor markets. Yet, this is exactly what the African Free Trade Agreement is going to do.
I have to hand it to Congress for their undisguised boldness as they are not even hiding this private theft of public money. Additionally, Congress has the nerve to title this bill in such a way that it appears that American jobs are going to be created by passage of the bill. Sadly, most of the sheep will believe them.
How can I be sure that H.R. 1777 will be passed?
A Wolf In Sheep's Clothing
In addition to H.R. 1777, SB 718 "Increasing American Jobs Through Greater Exports to Africa Act of 2013," is being run through the Senate. The language for both bills is identical.
Additionally, the text of H.R. 1777 turns up in SB 431, the Nepal Trade Preferences Act, and SB 432, the Asia-South Pacific Trade Preferences Act. The language for all four bills is virtually identical.
Why do the banksters need all four bills with the same language? Simple, if one bill does not pass, the other three bills still have a chance.
For those who do not think that Congress doesn't cater to the whims of Wall Street, explain why these bills contain provisions for global health, global education, global transportation and global water?
Make no mistake about it, there is an excellent chance that at least one of these bills will pass.
Conclusion
This bill is being perpetrated by the international banksters on Wall Street. Why do we continue to fund this criminal government, who in turns funds Wall Street? The solution resides in defunding the government which hands our money and our jobs over to the thugs on Wall Street. It makes no sense to continue funding our demise.
There are several options. First, there are countries which would be happy to accept skilled Americans because of the boost to their economy. Can you imagine if 100 million Americans suddenly left the country? Certainly, the government would eventually move to impose an iron curtain type of restriction on leaving the country.
Secondly, we should withdraw from the Wall Street system as much as possible. I can see the day where people cash out of their 401K's (the government is preparing to steal them anyway), withdraw money from your bank account and invest with other like-minded people in a farm collective. Trading and bartering would be the new underground economy. By owning farms, urban refugees would be food sufficient, could become water sufficient with the proper planning and we could largely be out of the reach of the feds. However, there is one caveat. In a brilliant move, the Obama administration and the Supreme Court mandated participation in the Obamacare system. In my opinion, this was establishment's way to keep people in their system. Obviously, defying the dictates of Obamacare would have to become our first line of civil disobedience.
There is a third option. The American people could defy the tyrannical laws to the point where the country erupts into a civil war. I prefer the second option because it comes the closest to nonviolent revolution. However, my instincts and knowledge of history tells me we are in for a very serious civil war. The flash point for what is coming will be gun confiscation.
Of course, the fourth option is to acquiesce. Presently, that is what well over half the country is presently doing. It is sad to think that so many will go quietly into the night without putting up a fight.
At the end of the day, all Americans have a choice on whether we are going to stop funding our destruction.
Source: Dave Hodges  |  The Common Sense Show | War Is Crime