Their al Qaeda terrorists soundly defeated by Hezbollah forces in Syria, the City of London Illuminati banksters have turned their sights on resource-rich Ukraine. They knew Russian President Vladimir Putin would be distracted by the Sochi Olympics, along with the barrage of threats and propaganda being hurled his way by these demonic Zio-fascists and their Western media lapdogs.
With unlimited time and money at their disposal, this is the bankster modus operandi. They attack where they see opportunity, retreat when defeated, then attack another sector of the planet within days based on vulnerability and resources.
Ukraine declared independence from the old Soviet Union in 1990. In 2004-2005 Western NGOs worked with CIA/Mossad/MI6 assets to stage the phony Orange Revolution. Victor Yuschenko became Prime Minister but was poisoned during the campaign. Western media blamed it on the Russians, but it was likely a Mossad operation since he was succeeded by more bankster-friendly right-wing billionaire Yulia Tymoshenko.
Tymoshenko had co-led the Orange Revolution and is one of Ukraine's richest people. In 2005 Forbes named her the third most powerful woman in the world. In 2007 she traveled to the US to meet with Vice-President Dick Cheney and National Security Advisor Condaleeza Rice to talk energy. Tymoshenko became rich as an executive at a natural gas company.
Ukraine was being plugged into Cheney's crooked Energy Policy Task Force, which opened the planet to unregulated oil & gas exploration, including fracking. Tymoshenko privatized over 300 state industries during her reign,
But the Ukrainian people smelled a rat.
In 2010 they voted in Prime Minister Viktor Yanukovych with 48% of the vote. His Party of Regions again defeated Tymoshenko's Fatherland Party in parliamentary elections of 2012.
Tymoshenko was convicted of embezzlement of state funds and abuse of power. She was given a seven year prison sentence and fined $188 million. The crimes occurred in the natural gas sector.
Two weeks ago Tymoshenko was released from prison as part of a deal hatched at a secret meeting between Yanukovych, EU, NATO and Russian officials first reported by William Engdahl in an article for Veterans Today. Soon after her release all hell broke loose.
Mossad's Fascist Friends
On February 22nd snipers opened fire from rooftops on Kiev's square. Engdahl says these snipers were members of a far-right fascist terror cell known as Ukrainian National Assembly – Ukrainian People's Self Defense (UNA-UNSO).
Led by Andriy Shkil, the group has ties to the neo-Nazi German National Democratic Party. According the Engdahl's intelligence sources UNA-UNSO is part of a secret NATO Gladio cell and was involved in conflicts ranging from Georgia to Kosovo to Chechnya as part of a strategy of tension aimed at Russia.
Shkil also has direct ties to Tymoshenko, as does newly installed Prime Minster Oleksandr Turchynov, a Baptist preacher and former Tymoshenko advisor who took over after Yanukovych fled under threat to his life to Russia.
In 2006 state prosecutors opened a criminal case against Turchynov, who was accused of destroying files which showed Tymoshenko's ties to organized crime boss Semion Mogilevich. With Turchynov as Prime Minister Ukraine is now under the thumb of fascist organized criminals known collectively as Right Sector.
It came as no surprise then, when Press TV reported that both Haaretz and the Times of Israel openly bragged of how a group of "former" Israeli soldiers known as the Blue Helmets of the Maidan had led the "protesters" in Kiev's square under the leadership of a man code-named Delta. According to Paul Craig Roberts, these "protestors" were also being paid by the EU and US.
A Mossad coup brought Right Sector to power, pushing aside more moderate voices being funded and backed by the US, as revealed in the now-infamous YouTube video showing Assistant Secretary of State Victoria Nuland discussing with US Ambassador to Ukraine Geoffrey Pyatt (both Israeli assets within the State Department) who they would want to install as Ukrainian Prime Minster once they got rid of Yanukovych.
A Resource Grab
As usual this Rothschild-led bankster putsch is all about resources. Ukraine lies in a highly strategic geographic location, fronting both the Black Sea and the Sea of Azov. Ukraine is the bread basket of the Eastern Hemisphere. In 2011 it was the world's 3rd largest grain exporter. It ranks in the top 10 countries in the world for sought-after farmland.
Ukraine has the 2nd largest military in Europe after Russia and the NATO Rothschild tool would love nothing better than to run out theRussian Black Sea Fleet at Sevastopol – a symbol of Russian naval power since the 18th century.
Ukraine has vast natural gas deposits, an advanced industrial base and is a highly strategic crossroads for oil & gas pipelines connecting Four Horsemen Caspian Sea energy fields with European consumers. In 2009 a dispute between Putin and Tymoshenko over Russia's trans-Ukrainian gas supplies caused a huge spike in gas prices in Europe.
In October 2013 the IMF met with Ukrainian officials to discuss the country's alleged "budget crisis". The bankster enforcer arm demanded that Ukraine double consumer prices for natural gas and electricity, devalue its currency, slash state funding for schools and the elderly, and lift a ban on the sale of its rich farmland to foreigners. In return for this Ukraine was promised a measly $4 billion.
Yanukovych told the IMF to take a hike and Russia soon stepped in promising cheaper energy and stating it would buy $15 billion in Ukrainian bonds. Yanukovych was now on the bankster hit list, and the rest is history.
Russia has responded to the Ukrainian coup by sending troops into the Crimea to protect its mostly Russian-speaking population and the Black Sea Fleet. It was here 160 years ago where Catherine the Great launched a major campaign to seize the Crimea from Ottoman sultans.
During WWII ethnic Tatars in Crimea collaborated with Hitler in seizing the region briefly, before Stalin routed them and expelled the Tatar separatists. Many have since returned.
As this drama unfolds, look for the banksters' Western media tool to make up some "humanitarian crisis" involving the Tatars. There will be more trouble in Crimea.
But the Russians have responded swiftly, as has the alternative media. It ain't like the good old days, where bankster coups went unquestioned and unnoticed. The Ukrainian people will not stand for these fascists for long either. They saw the empty promises brought forth by the last bankster "event"- the Orange Revolution. They have experience in the field.
The demonic City of London Illuminati banksters may have unlimited time and money. But the people are awakening. The human spirit has unlimited potential. We are much closer to the beginning of this story than to the end.
Dean Henderson is the author of four books: Big Oil & Their Bankers in the Persian Gulf: Four Horsemen, Eight Families & Their Global Intelligence, Narcotics & Terror Network, The Grateful Unrich: Revolution in 50 Countries, Stickin' it to the Matrix, Das Kartell der Federal Reserve and The Federal Reserve Cartel.
Source: Dean Henderson
It's all too customary for those analyzing the crises humanity faces to associate climate change, aka global warming, with whatever proximate cause they postulate for our imminent demise. John Tirman, for instance, in his book 100 Ways America Is Screwing Up the World lists as the first way "Altering the Earth's Climate". Richard Heinberg of the Post Carbon Institute includes Climate along with Energy and Debt as the three problem areas which threaten our future. Nafez Mossadeq Ahmed, author of A User's Guide to the Crisis of Civilization, integrates climate change with the other crises he believes civilization faces: the financial meltdown, dwindling oil reserves, terrorism and food shortages. This linking of concrete, demonstrable societal ills with the less grounded, more debatable theory of global warming is an ill-considered, strategic mistake, I think, as I believe critics of the global warming theory, the so-called "deniers", are going to win the debate, at least for the near future. It would be a tragedy if valid, much-needed warnings about the dangers haunting our future were to be discredited because of their being tied to discredited fears about climate change.
Here's why I think this is likely to happen. The warming trend which the earth experienced in the thirty years before the turn of this century has virtually stopped. This "hiatus", as it is called, has been going on for over a decade and is likely to continue for another two. Check out this graph from the National Oceanic and Atmospheric Administration:
What do you see? I see a 60-year cycle in which a 30-year cooling period alternates with a 30-year warming period; to wit, from about 1880 to 1910 the mean global temperature went down, then from 1910 to 1940 the earth warmed up, then from 1940 to 1970, the earth cooled slightly, followed by the 30-year period from 1970 to 2000 when the earth warmed dramatically, and finally the dozen years from the turn of the century till now during which the mean temperature hasn't risen (the hiatus). Given that the concept of a mean global temperature is an artificial construct subject to error and manipulation, just looking at this graph what would you predict for the near future? Wouldn't you bet that for the next 20 years or so the earth is not going to get warmer, may even cool a bit?
If this does come to pass, what will be the consequence for the theory of global warming? Won't it be viewed with increasing skepticism by the pubic at large, at least until the next warming demi-cycle commences 20 years from now? Won't the discrediting of the global warming theory infect theories which have been linked to it? Are you willing to wait 20 years for your forewarnings of impending doom to be taken seriously?
Unless you have been following the issue as I have, you are probably not aware that the debate over the theory of global warming has been heating up (pardon the pun) of late, largely because of the prolonged global tepidness. If you believe the science is settled, consider that the "settled" science has generated a multiplicity of climate models which have done a terrible job of forecasting, invariably predicting warmer temperatures than what has actually occurred. If the science is so settled, why have global warming adherents only recently postulated that heat from the warming of the atmosphere is being absorbed by the oceans, their explanation for the hiatus? The models did not foresee this.What about that august body of climate scientists who comprise the UN's Intergovernmental Panel on Climate Change (IPCC), you ask. Just recently the IPCC certified once again – with 95% certainty (whatever that means) – that human activities are causing global warming? We are told that 1800 scientists arrived at this conclusion; but, if you look into it, you will find the majority of the scientists on the panel are not climatologists and some not scientists at all. One scientist who served on the IPCC's review committee called global warming fears the worst scientific scandal in history, predicting "When people come to know what the truth is, they will feel deceived by science and scientists."For one side in a debate to label the opposition "deniers" is a sleazy rhetorical gambit usually employed by the name-callers when they are losing the debate (equally true in the case of another group of iconoclasts routinely labeled "deniers", but that's a story for another day). Consider who some of these so-called "deniers" are:
Richard Lindzen, Professor of Meteorology at MIT
Fred Singer, Professor emeritus of environmental science at the University of Virginia
Roy Spencer, former NASA Senior Scientist for Climate Studies
Judith Curry, chair of the School of Earth and Atmospheric Sciences at Georgia Tech
Pat Michaels, past president of the American Association of State Climatologists
Do you really believe such people deny science?
Perhaps you believe such credentialed skeptics are in the pay of Big Oil. It's true that the global warming theory was once opposed by powerful interests who dominated the debate; but, when a former Vice President of the United States can win both an Academy Award and a Noble Prize for a highly tendentious film full of hyperbole and misinformation, you know there are powerful interests behind the global warming scare, too. If Big Oil has bought off the media, why is it that so many people are aware that sea ice in the Arctic shrank to its smallest extent in modern times in 2012 but not that sea ice in the Antarctic was expanding at the same time or that ice in the Arctic made its largest rebound ever last year, approaching the average for the last thirty years? Why is every extreme weather event - even blizzards- attributed to global warming when, in fact, extreme events like hurricanes, forest fires, tornados and even record high temperatures are less prevalent today than in the past?
I'm not a climatologist, so I'm neither inclined nor competent to expound on the science of global warming, but I do hope to have convinced you that the science surrounding global warming is far from settled and consequently to hitch your wagon to that fading star is not a good idea. Please, at least listen to what the skeptics have to say – for instance, by consulting the websites I've cited – before you link the fate of your own doleful prophecies to that of climate change.
Only Washington Knows Best…
The control freaks in Washington think that only the decisions that Washington makes and imposes on other sovereign countries are democratic. No other country on earth is capable of making a democratic decision.
The world has witnessed this American self- righteousness for eons as Washington overthrows one democratic government after the other and imposes its puppet, as Washington did in Iran in 1953 when the CIA, as it now admits, and as Ervand Abrahamian proves in his book The Coup (The New Press, 2013), overthrew the elected government of Mossadeq, and more recently the elected government of Honduras and many governments in between.
Currently Washington is working overtime to overthrow the governments of Syria, Iran again, and Ukraine. Washington has also targeted Venezuela, Bolivia, Ecuador, and Brazil, and in its wildest dreams the governments of Russia and China.
On January 26 Syrian government advisor Bouthaina Shaaban asked Wolf Blitzer, a propagandist for Washington and the Israel Lobby, on US TV why the US government, speaking through Secretary of Stare John Kerry, has the right to decide who is to be the government of Syria instead of the Syrian people. [Polls show that Syrian president Assad's approval ratings exceed those of every Western leader.] Even the slimy Blitzer wasn't slimy enough to answer, "because we are the exceptional, indispensable people." But that's what Washington thinks.
Washington will soon be back at work on destabilizing the government of Iran again, a habit I suppose, but for the moment Washington is focused on destabilizing Ukraine.
Ukraine has a democratically elected government, but Washington doesn't like it because Washington didn't pick it. The Ukraine or the western part of it is full of Washington funded NGOs whose purpose is to deliver Ukraine into the clutches of the EU where US and European banks can loot the country, as they looted, for example, Latvia, and simultaneously weaken Russia by stealing a large part of traditional Russia and converting it into US/NATO military bases against Russia.
Perhaps Putin, an athlete, is distracted by the Olympic Games in Russia. Otherwise, it is something of a puzzle why Russia hasn't put its nuclear missiles on high alert and occupied the western Ukraine with troops in order to prevent Ukraine's overthrow by Washington's money. Every country has citizens that will sell the country out for money, and western Ukraine is overflowing with such traitors.
As we have seen for decades, Arabs and Muslims will sell out their people for Western money. So will western Ukrainians. The NGOs financed by Washington are committed to delivering Ukraine into Washington's hands where Ukrainians can become American serfs and this integral part of Russia can become a staging ground for the US military.
Of all the violent protests that we have witnessed, the Ukrainian one is the most orchestrated.
On February 6,  Zero Hedge,  one of the intelligent and informed Internet sites, posted a leaked recording from the despicable Victoria Nuland, an Assistant Secretary of State in the Obama Regime. Nuland is caught discussing with the US envoy to Ukraine, Geoffrey Pyatt, Washington's choice for who heads the next Ukrainian government.
Nuland is incensed that the European Union has not joined Washington in imposing sanctions on the Ukrainian government in order to complete Washington's takeover of Ukraine. Nuland speaks as if she is God with the God-given right to select the government of Ukraine, which she proceeds to do.
The EU, as corrupt as it is by Washington's money, nevertheless understands being made rich by Washington is no protection agains Russian nuclear missiles. Nuland's response to Europe's hesitancy to risk its existence for the benefit of US hegemony is:
"Fuck the EU."
So much for Washington's attitude toward its captive allies and the peoples of the world.
Марионетки Майдана – "Puppets of Maidan"
Paul Craig Roberts was Assistant Secretary of the Treasury for Economic Policy and associate editor of the Wall Street Journal. He was columnist for Business Week, Scripps Howard News Service, and Creators Syndicate. He has had many university appointments. His internet columns have attracted a worldwide following. His latest book, The Failure of Laissez Faire Capitalism and Economic Dissolution of the West is now available.
Source: Paul Craig Roberts
The response from the NY Times to the following two exclusive submissions was the Auto-Reply that they were received.
For the next 12 Days before Christmas I will be TWEETING the short link to this post to the NY TIMES, such as this:
@nytimes
@nytimesworld
@NYTLive
@nytvideo
@nytwire
#BreakingNews
#Israel
#Vanunu and 12 Days Before #Christmas
I also will be TWEETING it to every Media outlet I can find at TWITTER; but first a little background:
I learned about Vanunu while researching my first historical novel and wrote him into the Chapter THANKSGIVING EVE 1987 
A few months later, I met Vanunu during my first of 8 journeys to both sides of The Wall in Israel Palestine and wrote that experience in the Chapter 16 Days in Israel Palestine

The last time I saw Vanunu was a week before Thanksgiving 2013:
One correction I have repeatedly addressed on the WWW is the legend of Cindy/Cheryl and the "honey trap":
When I asked Vanunu what he was thinking when he took off with Cindy, he maintained eye contact and readily replied,
"It wasn't like THAT-when Maxwell's paper published my photo without ever talking to me and some of the stolen Dimona photos with a very bad story against me, I knew the Mossad was after me. Cindy said she had a sister in Rome and I thought I would be safe there until I could return to London.
"We went to movies and art galleries. I trusted her.
"But, as soon as I got into the apartment, I was hit on the head and drugged. When I woke up and they took me for interrogation, they threw the Times article on the table and said, 'Look, what you did.' I was so relieved they had published it and that I had done what I did."
What 'Cindy' did was masquerade as an American beautician on holiday in London. In reality, 'Cindy' was the American Mossad agent, Cheryl Hanin Bentov who was using her sister-in-laws passport!
It is illegal under American-Israeli diplomatic protocols for the Mossad to operate in America.
MY Submissions to The New York Times:
Nov. 6, 2013
oped@nytimes.com,
  publiceditor@nytimes.com,
  letters@nytimes.com,
  opinion.video@nytimes.com,
  editorial@nytimes.com,
 opinion@nytimes.com
Dear New York Times,
As the current leader of the International Cause dedicated to help free Mordechai Vanunu, I am informing you of Mordechai Vanunu's mid December Appeal.
On 6 December, Vanunu wrote: "Court hearing against the restrictions not to leave Israel, schedule hearing in the Supreme court will be Dec' 16, 2013. The same Appeal was in 2004, 2005, 2006, 2008, 2009, 2010 and 2011. The court can send me free and end all this case from 1986-2013."
In 1986, Israel kidnapped Vanunu from Rome and after a closed door trial, convicted him of espionage and treason. 

Although released on 21 April 2004, Israel has denied Vanunu the right to  "get on the first plane out of here."
In 1985, Vanunu suffered a crisis of conscience, when he realized he was "a bolt" in the manufacturing of WMD.
After a supervisor carelessly left the keys in the shower room, Vanunu seized his opportunity to document top secret locations within Israel's 7-story underground nuclear facility and he spent a few intense hours doing just that!
View Vanunu's photos of the Dimona at his YouTube Channel:

A few months later, Vanunu leaves Israel and travels throughout Europe with the two rolls of undeveloped film. 

After meeting Peter Hounam, a reporter for the London Sunday Times, Vanunu shares all he knew in his position as a mid-level technician and the two develop the film.
A total of 1,200 pages of transcript of Vanunu's closed door trial have been released.
Defense witness Peter Hounam stated, "We did not pay him money, but only covered his expenses…Money did not motivate him."
During my conversations with Vanunu beginning in 2005, he told me:

"All the secrets I had were published in 1989 in an important book, by [Nuclear Physicist] Frank Barnaby, The Invisible Bomb: Nuclear Arms Race in the Middle East."
Barnaby testified, "I found Vanunu very straightforward about his motives for violating Israel's secrecy laws he explained to me that he believed that both the Israeli and the world public had the right to know about the information he passed on. He seemed to me to be acting ideologically.

"Israel's political leaders have, he said, consistently lied about Israel's nuclear-weapons programme and he found this unacceptable in a democracy. 
"The knowledge that Vanunu had about Israel's nuclear weapons, about the operations at Dimona, and about security at Dimona could not be of any use to anyone today. He left Dimona in October 1985."

Vanunu also told me:

"Did you know that President Kennedy tried to stop Israel from building atomic weapons? In 1963, he forced Prime Minister Ben Guirion to admit the Dimona was not a textile plant, as the sign outside proclaimed, but a nuclear plant. The Prime Minister said, 'The nuclear reactor is only for peace.'
"Kennedy insisted on an open internal inspection. He wrote letters demanding that Ben Guirion open up the Dimona for inspection.
"The French were responsible for the actual building of the Dimona. The Germans gave the money; they were feeling guilty for the Holocaust, and tried to pay their way out.
"When Johnson became president, he made an agreement with Israel that two senators would come every year to inspect. Before the senators would visit, the Israelis would build a wall to block the underground elevators and stairways. From 1963 to '69, the senators came, but they never knew about the wall that hid the rest of the Dimona from them.
"Nixon stopped the inspections and agreed to ignore the situation. As a result, Israel increased production. In 1986, there were over two hundred bombs. Today, they may have enough plutonium for ten bombs a year."
Contact Vanunu through his website HERE
Most sincerely.
Eileen Fleming ###

November 9, 2013
opinion@nytimes.com,
  editorial@nytimes.com,
 roomfordebate@nytimes.com,
  opinion.video@nytimes.com,
 public@nytimes.com
Dear New York Times,
Photo of Mordechai Vanunu, by me 24 November 2013, east Jerusalem.
As the current leader of the international cause dedicated to free Mordechai Vanunu I write to alert you that on 9 December, Vanunu wrote:
"Changes in date, Court hearing against the restrictions not to leave Israel, schedule hearing in the Supreme court will be Dec' 25, 2013, moved from the Dec' 16, the same Appeal was 2004, 2005, 2006, 2008, 2009, 2010 and 2011. The court can send me free and end all this case from 1986-2013."
The restrictions that have subjected Vanunu to 24/7 surveillance [his movements, phone calls and emails] since he emerged from 18 years behind bars on 21 April 2004, come from the Emergency Defense Regulations, which were implemented by Britain against Palestinians and Jews after World War II.
Attorney Yaccov Shapiro, who later became Israel's Minister Of Justice, described the Emergency Defense Regulations as "unparalleled in any civilized country: there were no such laws in Nazi Germany."
View Vanunu moments after emerging from 18 years behind bars:
On 2 October 2009, The Washington Times reported that President Obama agreed to keep Israel's nukes 'secret' and reaffirmed a 4-decade-old understanding that has allowed Israel to keep a nuclear arsenal without opening it to international inspections.
Three officials spoke on the condition that they not be named because they were discussing private conversations, but all said Obama pledged to maintain the agreement when he first hosted Israeli Prime Minister Benjamin Netanyahu at the White House in May 2009.
On 24, November 2006, Vanunu wrote:
"My lawyer succeeded to reveal a few very important facts: This General of the Army also was not allowed to see all the secrets that he is required to protect by these restrictions that they claim I know them. So, he gave orders of restrictions without knowing what he is protecting or that he is also following orders blindly, and Mossad Sheen Bet using its authority for just punishing me.
"He testified that it is not a crime for me to talk with foreigners in general anywhere. He testified that I can speak freely to any Israeli citizens about anything; it is not his concern what I am saying to them. These Israelis can give this information to any foreigners. It was difficult for the Judge to understand why this dichotomy exits between foreigners and Israelis. It means that it is not about secrecy but about something else."
In 2004, Yossi Melman wrote for Haaretz:
"This is the secret that hasn't yet been told in the affair: the story of the security fiasco that made it possible for Vanunu to do what he did, and the story of the subsequent attempts at cover-up, whitewashing and protection of senior figures in the defense establishment, who were bent on divesting themselves of responsibility for the failure."
Will the New York Times shine a light on Israel's Nuclear Whistle Blower's nearly 10 year struggle for freedom from Israel before his Christmas Day appeal?
Most sincerely,
Eileen Fleming
The NBC star tells his viewers that Iranian leaders are 'suddenly claiming they don't want nuclear weapons', even though they've been saying it for years…
There is ample reason for skepticism that anything substantial will change in Iran-US relations, beginning with the fact that numerous US political and media figures are vested in the narrative that Iran is an evil threat whose desire for a peaceful resolution must not be trusted (and some hard-line factions in Iran are similarly vested in ongoing conflict). Whatever one's views are on the prospects for improving relations, the first direct communications in more than 30 years between the leaders of those two countries is a historically significant event.
Here is what NBC News anchor Brian Williams told his viewers about this event when leading off his broadcast last night, with a particularly mocking and cynical tone used for the bolded words:
This is all part of a new leadership effort by Iran - suddenly claiming they don't want nuclear weapons! ; what they want is talks and transparency and good will. And while that would be enough to define a whole new era, skepticism is high and there's a good reason for it."
Yes, Iran's claim that they don't want nuclear weapons sure is "sudden" – if you pretend that virtually everything that they've said on that question for the past ten years does not exist. Here, for instance, is previous Iranian president Mahmoud Ahmadinejad in an August 13, 2011, interview:
"Q: 'Are you saying that at some point in the future you may want to acquire a nuclear deterrent, a nuclear weapon?'
"Ahmadinejad: 'Never, never. We do not want nuclear weapons. We do not seek nuclear weapons. This is an inhumane weapon. Because of our beliefs we are against that.

"Firstly, our religion says it is prohibited. We are a religious people. Secondly, nuclear weapons have no capability today. If any country tries to build a nuclear bomb, they in fact waste their money and resources and they create great danger for themselves. . . .

"Nuclear weapons are the weapons of the previous century. This century is the century of knowledge and thinking, the century of human beings, the century of culture and logic. . . . Our goal in the country and the goal of our people is peace for all. Nuclear energy for all, and nuclear weapons for none. This is our goal.

"All nuclear activities in Iran are monitored by the IAEA. There have been no documents against Iran from the agency. It's just a claim by the US that we are after nuclear weapons. But they have no evidence that Iran is diverting resources to that purpose."
In fact, the country's supreme leader, Ayatollah Ali Khamenei, issued a 2005 religious edict banning the pursuit of nuclear weapons, and in January of this year, Iranian official Ramin Mehmanparast declared: "There is nothing higher than the exalted supreme leader's fatwa to define the framework for our activities in the nuclear field." He added: "We are the first country to call for a Middle East free of nuclear weapons. When the highest jurist and authority in the country's leadership issues a fatwa, this will be binding for all of us to follow. So, this fatwa will be our top agenda."
The following month, Khamenei himself said: "We believe that nuclear weapons must be eliminated. We don't want to build atomic weapons." The New York Times noted that "American officials say they believe that Ayatollah Khamenei exercises full control over Iran's nuclear program."
These are identical to the statements top Iranian officials have been making for years. In 2012, Khamenei "insisted his country was not seeking nuclear weapons, claiming that 'holding these arms is a sin as well as useless, harmful and dangerous.'" The following month, Iran's top leader gave what Professor Juan Cole described at the time as "a major foreign policy speech" and said:
The Iranian nation has never pursued and will never pursue nuclear weapons. There is no doubt that the decision makers in the countries opposing us know well that Iran is not after nuclear weapons because the Islamic Republic, logically, religiously and theoretically, considers the possession of nuclear weapons a grave sin and believes the proliferation of such weapons is senseless, destructive and dangerous."
Can that be any more absolute? Iran's top leadership has been making similarly unambiguous statements for almost a full decade, even taking out a full page ad in the New York Times in 2005 to counter the growing clamor in the US for a military attack by proclaiming that Iran had no desire for nuclear weapons, was not pursuing them, and wanted transparency, accountability and peace – exactly what Brian Williams told his viewers last night was a "sudden" and newfound claim.
Obviously, the fact that Iran claims it does not want nuclear weapons is not proof that it is not seeking them or will not seek them at some point in the future; all government statements should be subjected to skepticism (and one can only dream of the day when US media stars subject the statements of their own government to the same skepticism accorded to those of leaders of non-allied countries). But what is true is that US intelligence agencies have repeatedly though secretly concluded that they do not believe that Iran is building a nuclear weapon, and even top Israeli military officials have expressed serious doubts that Iran is building, or will build, a nuclear weapon.
But whether Iran is sincere is an entirely separate question from the one about which Williams radically misled his viewers last night. While Iran's actual intentions regarding nuclear weapons may be debatable, the fact that they have repeatedly and over the course of many years emphatically disclaimed any interest in acquiring nuclear weapons is not debatable. It is indisputable fact that they have done exactly that. There is nothing new or "sudden" about this claim.
To the contrary, Iran has been trying to make Americans hear for years that they have no interest in nuclear weapons. Indeed, they have repeatedly made clear that they have not only banned such weapons but favor region-wide nuclear disarmament, including of Israel's vast nuclear arsenal, which actually exists. It is Israel, not Iran, which has steadfastly refused to allow inspections of its nuclear arsenal (despite UN demands they do so) or to join the NPT or other conventions designed to monitor and regulate nuclear weapons.
But these facts have been excluded almost entirely from the dominant US media narrative for years. The fact that Iran, at its highest leadership levels, has repeatedly and unequivocally disavowed any interest in nuclear weapons is something that most Americans simply don't know, because the country's media stars have barely ever mentioned it. Brian Williams himself was either ignorant of this history, or chose to pretend last night that it did not happen when framing this historic event for his viewers.
Whichever of those two options is true, NBC News feels free to spout such plainly false propaganda – "suddenly claiming they don't want nuclear weapons!" – because they know they and fellow large media outlets have done such an effective job in keeping their viewers ignorant of these facts. They thus believe that they can sow doubts about Iran's intentions with little danger that their deceit will be discovered. Many NBC News viewers have likely never heard before that Iran has emphatically claimed not to want nuclear weapons and have even formally banned them, and thus are easily misled into believing Williams when he tells them that these current claims represent some "sudden", inexplicable, and bizarre reversal that are not to be trusted.
Source: The Guardian
Washington has been at war for 12 years. According to experts such as Joseph Stiglitz and Linda Bilmes, these wars have cost Americans approximately $6 trillion, enough to keep Social Security and Medicare sound for years. All there is to show for 12 years of war is fat bank balances for the armament industries and a list of destroyed countries with millions of dead and dislocated people who never lifted a hand against the United States.
The cost paid by American troops and taxpayers is extreme. Secretary of Veteran Affairs Erik Shinseki reported in November 2009 that "more veterans have committed suicide since 2001 than we have lost on the battlefields of Iraq and Afghanistan." Many thousands of our troops have suffered amputations and traumatic brain injuries. At the Marine Corps War College Jim Lacey calculated that the annual cost of the Afghan war was $1.5 billion for each al-Qaeda member in Afghanistan. Many US and coalition troops paid with their lives for every one al-Qaeda member killed. On no basis has the war ever made sense.
Washington's wars have destroyed the favorable image of the United States created over the decades of the cold war. No longer the hope of mankind, the US today is viewed as a threat whose government cannot be trusted.
The wars that have left America's reputation in tatters are the consequence of 9/11. The neoconservatives who advocate America's hegemony over the world called for "a new Pearl Harbor" that would allow them to launch wars of conquest. Their plan for conquering the Middle East as their starting point was set out in the neoconservative "Project for the New American Century." It was stated clearly by Commentary editor Norman Podhoretz and also by many neoconservatives.
The neocon argument boils down to a claim that history has chosen "democratic capitalism" and not Karl Marx as the future. To comply with history's choice, the US must beef up its military and impose the American Way on the entire world.
In other words, as Claes Ryn wrote, the American neoconservatives are the "new Jacobins," a reference to the French Revolution of 1789 that intended to overthrow aristocratic Europe and replace it with "Liberty, equality, fraternity," but instead gave Europe a quarter century of war, death, and destruction.
Ideologies are dangerous, because they are immune to facts. Now that the United States is no longer governed by the US Constitution, but by a crazed ideology that has given rise to a domestic police state more complete than that of Communist East Germany and to a warfare state that attacks sovereign countries based on nothing but manufactured lies, we are left with the irony that Russia and China are viewed as constraints on Washington's ability to inflict evil, death, and destruction on the world.
The two pariah states of the 20th century have become the hope of mankind in the 21st century!
As Oliver Stone and Peter Kuznick prove in their book, The Untold History of the United States, the American government has never deserved its white hat reputation. Washington has been very successful in dressing up its crimes in moralistic language and hiding them in secrecy. It is only decades after events that the truth comes out.
For example, on August 19, 1953, the democratically elected government of Iran was overthrown by a coup instigated by the US government. Sixty years after the event declassified CIA documents detail how the secret CIA operation overthrew a democratic government and imposed Washington's puppet on the people of Iran.
The declassified documents could not have spelled it out any clearer: "The military coup that overthrew Mossadeq and his National Front cabinet was carried out under CIA direction as an act of U.S. foreign policy, conceived and approved at the highest levels of government."http://www.cnn.com/2013/08/19/politics/cia-iran-1953-coup 
In the 21st century Washington is attempting to repeat its 1953 feat of overthrowing the Iranian government, this time using the faux "green revolution" financed by Washington.
When that fails, Washington will rely on military action.
If 60 years is the time that must pass before Washington's crimes can be acknowledged, the US government will admit the truth about September 11, 2001 on September 11, 2061. In 2013, on this 12th anniversary of 9/11, we only have 48 years to go before Washington admits the truth. Alas, the members of the 9/11 truth movement will not still be alive to receive their vindication.
But just as it has been known for decades that Washington overthrew Mossadeq,
we already know that the official story of 9/11 is hogwash.
No evidence exists that supports the government's 9/11 story. The 9/11 Commission was a political gathering run by a neoconservative White House operative. The Commission members sat and listened to the government's story and wrote it down. No investigation of any kind was made. One member of the Commission resigned, saying that the fix was in. After the report was published, both co-chairmen of the Commission and the legal counsel wrote books disassociating themselves from the report. The 9/11 Commission was "set up to fail," they wrote.
NIST's account of the structural failure of the twin towers is a computer simulation based on assumptions chosen to produce the result. NIST refuses to release its make-believe explanation for expert scrutiny. The reason is obvious. NIST's explanation of the structural failure of the towers cannot survive scrutiny.
There are many 9/11 Truth organizations whose members are high-rise architects,
structural engineers, physicists, chemists and nano-chemists, military and civilian airline pilots, firemen and first responders, former prominent government officials, and 9/11 families. The evidence they have amassed overwhelms the feeble official account.
It has been proven conclusively that World Trade Center Building 7 fell at free fall which can only be achieved by controlled demolition that removes all resistance below to debris falling from above so that no time is lost in overcoming resistance from intact structures. NIST has acknowledged this fact, but has not changed its story.
In other words, still in America today official denial takes precedence over science and
known undisputed facts.
On this 12th anniversary of a false flag event, it is unnecessary for me to report the voluminous evidence that conclusively proves that the official story is a lie. You can read it for yourself. It is available online. You can read what the architects and engineers have to say. You can read the scientists' reports. You can hear from the first responders who were in the WTC towers. You can read the pilots who say that the maneuvers associated with the airliner that allegedly hit the Pentagon are beyond their skills and most certainly were not performed by inexperienced pilots.
You can read David Griffin's many books. You can watch the film produced by Richard Gage and Architects & Engineers for 9/11 truth. You can read the 9/11 Toronto Report, International Hearings on 9/11. http://www.amazon.com/9-11-Toronto-Report/dp/1478369205/ref=sr_1_1?s=books&ie=UTF8&qid=1376960447&sr=1-1&keywords=The+Toronto+Report You can read this book: http://www.international.to/index.php?option=com_content&view=article&id=9319:hijacking-americas-mind-on-911-counterfeiting-evidence&catid=66:oped&Itemid=151
Actually, you do not need any of the expert evidence to know that the US government's story is false. As I have previously pointed out, had a few young Saudi Arabians, the alleged 9/11 hijackers, been capable of outwitting, without support from any government and intelligence service, not only the CIA and FBI, but all sixteen US intelligence services, the intelligence services of Washington's NATO allies and Israel's Mossad, the National Security Council, NORAD, the Joint Chiefs of Staff, Air Traffic Control, and defeat Airport Security four times in one hour on the same morning, the White House, Congress, and the media would have been demanding an investigation of how the National Security State could so totally fail.
Instead, the President of the United States and every government office fiercely resisted any investigation. It was only after a year of demands and rising pressure from the 9/11 families that the 9/11 Commission was created to bury the issue.
No one in government was held accountable for the astonishing failure. The national security state was defeated by a few rag tag Muslims with box cutters and a sick old man dying from renal failure while holed up in a cave in Afghanistan, and no heads rolled.
The total absence from the government for demands for an investigation of an event that is the greatest embarrassment to a "superpower" in world history is a complete give-away that 9/11was a false flag event. The government did not want any investigation, because the government's cover story cannot stand investigation.
The government could rely on the mega-media corporations in whose hands the corrupt Clinton regime concentrated the US media. By supporting rather than investigating the government's cover story, the media left the majority of Americans, who are sensitive to peer pressure, without any support for their doubts. Effectively, the American Ministry of Propaganda validated the government's false story.
Common everyday experiences of Americans refute the government's story. Consider, for example, self-cleaning ovens. How many American homes have them? Thirty million? More? Do you have one?
Do you know what temperature self-cleaning ovens reach? The self-cleaning cycle runs for several hours at 900 degrees Fahrenheit or 482 degrees Celsius. Does your self-cleaning oven melt at 482 degrees Celsius. No, it doesn't. Does the very thin, one-eighth inch steel soften and your oven collapse? No, it doesn't.
Keep that in mind while you read this: According to tests performed by NIST (National Institute of Standards and Technology), only 2% of the WTC steel tested by NIST reached temperatures as high as 250 degrees Celsius, about half the temperature reached by your self-cleaning oven. Do you believe that such low temperatures on such small areas of the WTC towers caused the massive, thick, steel columns in the towers to soften and permit the collapse of the buildings? If you do, please explain why your self-cleaning oven doesn't weaken and collapse.
In Section E.5 of the Executive Summary in this NIST reporthttp://www.nist.gov/customcf/get_pdf.cfm?pub_id=101019 it says: "A method was developed using microscopic observations of paint cracking to determine whether steel members had experienced temperatures in excess of 250 degrees C. More than 170 areas were examined . . . Only three locations had a positive result indicating that the steel and paint may have reached temperatures in excess of 250 degrees C." Analysis of steel "microstructures show no evidence of exposure to temperatures above 600 degrees C for any significant time."
In section 3.6 of the NIST report http://www.nist.gov/customcf/get_pdf.cfm?pub_id=860495NIST states: "NIST believes that this collection of steel from the WTC towers is adequate for purposes of the investigation."
How did these truths get out? My explanation is that the NIST scientists, resentful of the threat to their jobs and future employment opportunities and chaffing under the order to produce a false report, revealed the coerced deception by including information that their political masters did not understand. By stating unequivocally the actual temperatures, NIST's scientists put the lie to the coerced report.
The melting point of steel is around 1,500 degrees C. or 2,600 degrees F. Steel can lose strength at lower temperatures, but the NIST scientists reported that only a small part of the steel was even subjected to moderate temperatures less than those obtained by the self-cleaning oven in your home.
If you need to think about this a bit more, obtain a copy of The Making of the Atomic Bomb by Richard Rhodes. Have a look at the streetcar in photo 108. The caption reads: "The Hiroshima fireball instantly raised surface temperatures within a mile of the hypocenter well above 1,000 degrees F." Is the streetcar a melted lump of steel? No, it is structurally intact, although blackened with burnt paint.
Washington would have you believe that steel that survived intact the atomic bomb would melt from low temperature, short lived, isolated office fires. What do you think of a government that believes that you are that stupid?
Who would support a government that lies every time it opens its mouth?
The three WTC buildings that were destroyed were massive heat sinks. I doubt that
the limited, short-lived, low temperature fires in the buildings even warmed the massive steel structures to the touch.
Moreover, not a single steel column melted or deformed from softening. The columns
were severed at specific lengths by extremely high temperature charges placed on the columns.
On this 12th anniversary of 9/11, ask yourself if you really want to believe that temperatures half those reached by your self-cleaning oven caused three massive steel structures to crumble into dust.
Then ask yourself why your government thinks you are so totally stupid as to believe such a fairy tale as your government has told you about 9/11.
Source: Paul Craig Roberts
I think it's true to say that the days of creating 'dodgy dossiers'(pdf)[1] are now over, at least if the latest 'dodgy report' is anything to go by. Put out by the UK's Joint Intelligence Committee, it purports to offer proof that Assad gassed his own people. But aside from the fact that it offers not a shred of proof, it's also amateurish and clearly put together in a panic.
We…have a limited but growing body of intelligence which supports the judgement that the regime was responsible for the attacks and that they were conducted to help clear the Opposition from strategic parts of Damascus. Some of this intelligence is highly sensitive but you have had access to it all. – UK Joint Intelligence Organisation, 29 August 2013
The 'intelligence' report (pdf) is short, barely two pages of text and short not only in size, it's also short of any real content that backs up the mantra,'Assad, the brutal dictator did it'. Not a single fact is presented. Here are are the relevant 'proofs' offered by the JIC's report:
JIC assessment of 27 August on Reported Chemical Weapons use in DamascusIt is not possible for the opposition to have carried out a CW attack on this scale. The regime has used CW on a smaller scale on at least 14 occasions in the past. There is some intelligence to suggest regime culpability in this attack.
Run this past me again? "It is not possible for the opposition to have carried out a CW attack on this scale", ergo, it must have been Assad. This is evidence? It's a pathetic, not to say ludicrous attempt and obviously hastily assembled from thin air. Aside from anything else, it's just not true, there is definitive proof that the 'rebels' had sarin gas.
Then the 'report' resorts to using the numerous videos to be found on Youtube as somehow proof that Assad used toxic gas on its citizens but again the videos don't show who did it, how could they?
Extensive video footage attributed to the attack in eastern Damascus (which we assess would be very difficult to falsify) is consistent with the use of a nerve agent, such as sarin, and is not consistent with the use of blister or riot control agents. – JIC Report
This 'report' is pure hokum. After you take away all the padding which constitutes 90% of the document, there's nothing left except the allegation that because the 'rebels' couldn't have done it, it had to be Assad.
I suspect that the political class here (and in the US) really didn't expect to have so much trouble convincing people to support more Anglo-Saxon slaughter and got caught off-guard as it were, hence the paucity of the document, rushed out in a few days and aside from an alleged Syrian Army conversation (see below), nothing at all to work with.
Ok, I think I've dispensed with the disinfo put out by the UK Cabinet Office, it doesn't amount to much. But I suppose the time constraints imposed by Cameron jumping the gun, all gung ho to kill some more 'rag-heads', forced the Empire's hand.
The Israeli connection
To understand how this false flag operation got started we need to go back to the first article published on the debkafile website 21 August 2013.
Syrian opposition activists report between 200 and 650 dead and hundreds more wounded in a poison gas strike by Bashar Assad's forces on rebel-held areas of eastern Damascus. They claim nerve gas canisters were dropped by Syrian Air Force fighter planes which were seen flying over the area after the attack, the most extensive reported till now. Their claim has not been verified. The regime denied the accusation, saying there was "no truth whatsoever" in reports that chemical gas was used near Damascus, and maintaining over state television that the Syrian army was conducting a conventional attack on rebel positions south and east of Damascus. –  'Reported Syrian gas attack killing hundreds after first US-trained rebel incursion from Jordan', debkafile, 21 August 2013 (my emph. WB)
The gas attack, according to debka was actually just part of a three-pronged attack (masterminded in Tehran), carried out to counter a major incursion from Jordan, commanded by US personnel, into Syria, in order to extend the Israeli-imposed 'buffer zone' between Syria and the occupied Golan Heights.[2]
debkafile reports exclusively that Assad is acting to counter the first organized incursion of US-trained Syrian rebels from Jordan into southern Syria. The first group of 250 rebels, trained in special operations tactics by US and Jordanian instructors, entered Syria Saturday, Aug. 17, armed with weapons of Russian provenance supplied by the US and Saudi Arabia.

They are fighting under US and Jordanian commanders based in the Hashemite Kingdom.
A second group of 300 fighters crossed into Syria from Jordan Monday.

They are linking up with local rebel groups chosen from amongst those with no ties with the jihadist Jabhat al-Nusra (Al Qaeda in Syria).

According to our military sources, the rebel units are advancing at speed along the Syrian-Israeli border. They have forced the Syrian brigades posted there into retreating from positions inside a strip of 1-25 kilometers from the border, and captured the villages of Raihaniya, Breiqa and Beer Ajam.

This tactic has moved the Syrian army back from the area opposite the Israeli Golan, and started marking out a buffer zone between Israeli and Syrian forces in the Horan province.
/../

This Jordan-based rebel offensive was launched shortly after Gen. Martin Dempsey, Chairman of the Joint US Chiefs of Staff, visited US forces in Jordan and inaugurated the underground US war room near Amman for commanding the operation in Syria.

Syrian ruler Bashar Assad has more than once declared that if the Syrian capital Damascus came under threat, he would resort to chemical warfare and the entire Middle East including Israel would go up in flames. For now, his army is fighting to keep the rebels from taking control of southern Syria. -ibid
Enter the Dragon – sorry Tehran
But by 24 August, the situation had changed and so had debka's story. Now the poison gas shells were,
…fired from the big Mount Kalmun army base south of Damascus, one of the three repositories of Syria's chemical weapons. In response to a demand from Moscow last December, Assad collected his chemical assets in three depots. The other two are Dummar, a suburb 5 kilometers outside Damascus, and the Al-Safira air base, west of Aleppo. – 'The sarin shells fired on Damascus – by Syrian 4th Division's 155th Brigade – were followed by rockets on Israel and car bombings in Lebanon', debkafile, 24 August 2013
And here comes the alleged Iranian connection,
Israeli Prime Minister Binyamin Netanyahu commented Thursday, Aug. 22 that Iran is using Syria as its testing ground while closely monitoring international responses to its actions [like gassing hundreds of people?].
The debka piece continues,
debkafile's military sources affirm that, just as the Assad brothers orchestrated the chemical shell attack on Syrian civilians, so too did Hizballah's leader Hassan Nasrallah set in motion the rocket attack on Israel.

/../

Then, on Friday night, two car bombs blew up outside Sunni mosques in the northern Lebanese town of Tripoli, killing 42 people and injuring 500.

The triple coordinated outrages added up to a dire warning from Tehran and Damascus about what they have in store for the region, and especially Syria's neighbors, as payback for foreign intervention in the Syrian civil war. – ibid
Then there's that conversation…
Then we have the 'evidence' leaked separately to Focus magazine in Germany, also from Mossad which I've dealt with elsewhere, concerning the alleged Israeli monitoring of Syrian communications. Remember all of this 'intelligence' originates with Mossad, Israel's intelligence agency, no matter that it's repeated by other, Western governments as 'their' intelligence.
As I noted before, this monitored communication is interesting because apparently, the Israeli 8200 intelligence unit only started listening after the bombs/missiles had been launched. And why wait three days to inform the world (Focus published the story on the 24 August)? And given that Syria is on a knife edge, why not release these recordings now? (And we are still waiting for the US' declassified report that we should have had yesterday, the 29 August, why the delay?)
It's all hearsay; talk of a panicked army officer, the implication being that it was a 'rogue' soldier wot did it? No identities, it's all conveniently left vague. Not exactly a smoking gun. And I think it explains why the political class on both sides of the (polluted) pond are all stirred up and agitated.For once, they've not been able to to get their way, yet…
So there we have it, all the essential elements of a false flag operation, initiated by Mossad but with the obvious collusion of the US and possibly even the UK, that used the media to insert the story 'sideways', first via debka and Focus, followed by Ynet, the Times of Israel and then the leap across to the UK Guardian and all points West.
But clearly, what started as a military/psyops campaign centred around the Golan Heights and designed to drag Iran into it, rapidly morphed into something far larger, perhaps because whoever was responsible for the carnage, 'overcooked' it and killed far too many people?[3] But the change does explain much about the nature of the propaganda campaign and how the story has 'evolved'.
But the fact that the Empire is not lobbing cruise missiles in Syria's direction just yet is a temporary victory for the forces of progress. Moreover, I think independent journalism is starting to have some impact on events, perhaps at last we can begin to think about neutralising or effectively countering the MSM and the state's massive propaganda onslaught, especially if it's as badly managed as this one has been.
Notes
1. It was more than ten years ago when Tony Blair, his spin doctor and MI5 cooked up the Dodgy Dossier that formed the basis for the invasion of Iraq in March 2003.
2. Could this have anything to do with extending the occupied Golan Heights, the illegal drilling for oil by Israel on Syrian territory?
Genie Energy (NYSE: GNE, GNEPRA), said today that the government of Israel has awarded its subsidiary, Genie Israel Oil and Gas, Ltd., an exclusive petroleum exploration license covering 396.5 square kilometers in the Southern portion of the Golan Heights, and look who at who are on the board: Dick Cheney, Rupert Murdoch, and Lord Jacob Rothschild. See: 'Israel has granted oil exploration rights inside Syria, in the occupied Golan Heights' by Craig Murray, Global Research, 21 February 2013
3. There are reports that allude to this here, and here.
Source: William Bowles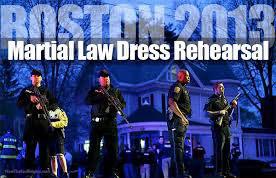 We have grown accustomed to the tyranny at the Federal level. The CIA is the most efficient organized criminal operation on the planet. The spy tactics of the NSA would make the East German Stasi green with envy. With the NSA watching our every move, nobody should feel safe for fear of being branded an enemy of the state. Even journalists are feeling the brunt of the new found bravado of the globalists. The systematic murders of journalists such as Andrew Breitbart and Michael Hastings for getting "too close" are stark reminders that our republic democracy is a facade and has degenerated into a wolf in sheep's clothing.
Where the Federal government and the existence of their confederate secret societies such as the Council on Foreign Relation and the Trilateral Commission, were once denied, they are now fully admitted to and championed as the true rulers of this country.
Trilaterals Over Washington
I remember back in 1979 when I was given the book Trilaterals Over Washington which was co-authored by Anthony Sutton and Patrick Wood, that I was horrified that such a small group of men could control such vast resources and do so much harm to humanity. My admitted surprise speaks to my level of ignorance at that time. I was a budding researcher at the time and I had a ravenous appetite to learn more about these Constitutional usurpers. What I discovered was that Sutton and Wood's book was largely a standalone piece. Of course there was the classic None Dare Call It a Conspiracy, by Gary Allen, and there was that one article in 1977 in Atlantic Monthly which mentioned the Trilateral Commission, but debunked the conspiratorial angle.
The media was postured in such a way, in that day, that if anyone mentioned the Council on Foreign Relations and the Trilateral Commission, you were marginalized and ridiculed. Today, we are witnessing a complete reversal in government secrecy as it relates to their participation in global tyranny and the installation of a police state surveillance grid.The destruction of this country is totally being done in stealth, but things have changed.
Why Are the Misdeeds of the CIA Out In the Open?
Indeed, the veil of NWO secrecy has been stripped away. The CIA is admitting past transgressions from as far back as 60 year ago when modern Iranianhistory took a critical turn when the CIA backed coup overthrew the overthrew the country's prime minister, Mohammed Mossadegh. True to their mafia nature, the CIA never admits to anything. Does this mean that they are turning over a new leaf and are submitting to a new era of agency transparency and accountability? Not really, when the CIA admits to their complicit behavior of running drugs for guns in the Iran-Contra Affair and setting up the cocaine gangs and started the drug war in LA in the 1980′s to fund and facilitate Iran Contra, I might take their "open disclosure intentions" more seriously. And when the CIA admits its role in the murder of JFK, then I might begin to cut some slack to what has been the most virulent organized criminal organization in the world. And when CIA director Brennan, admits to having award winning journalist Michael Hastings murdered, then maybe I will take a serious look at considering that the CIA is entering into a new era of openness.
Did Obama Actually Fulfill One of His Campaign Promises?
Some would argue that there is a new era of transparency that is emanating from Washington D.C. and that Obama is finally making good on his campaign promise to oversee the most transparent organization in the history of the country? Not in a pig's eye. We are not witnessing a new age of accountability, we are watching the unveiling of in-your-face tyranny.
Fear and Intimidation Is the Objective
Didn't you get the message that tyranny is out of the closet and is being placed firmly in the faces of the American public? The globalists are sending a clear message, "Fear Us!" Their intent is to frighten and intimidate the public into believe that resistance is futile.
Recently, the NSA revealed that they spied upon innocent Americans by intercepting an unspecified number of emails. Of course, the NSA said that this was an "accident." The accident aspect of the story is not believable, however, the objective was achieved with the revelation: "Be afraid America, very afraid, we are watching everything you do."
Nowhere is the in-your-face-tyranny more prevalent than in the today's law enforcement agencies as we have witnessed the militarization of the police which are now designed to harass and intimidate.
The Overt Militarization of the Police
As we witness the unfolding of the extreme militarization of the police, the American public is increasingly being subjected to heinous, Gestapo and KGB types of crimes being committed against innocent American citizens.
Recently, in Phoenix, stunned neighbors watched as mentally disturbed Michael Ruiz, who was having a mental heath episode on the roof of his apartment building, was choked and tasered while one of the assailing cops chanted the familiar refrain: "Stop resisting! Stop resisting!" The assailing cops then shackled Ruiz's hands and feet, and dragged him down the stairs without supporting his head. Ruiz's unsupported head struck every one of the concrete stairs on the way down. By the time Ruiz reached the parking, he was murdered by the shock troops of the Phoenix Police Department. Ruiz was declared brain-dead at nearby St. Joseph's hospital. The police attempted to cover up their thuggish behavior by confiscating all the cell phones and cameras that they could find. However, these criminal police did not get all of them.
Alejandro Gonzalez surrendered in San Jose on January 10, 2011. The 22-year-old was the suspect in a non-fatal shooting that had taken place on New Year's Day at a local bar called the Mucky Duck.
A multi-agency SWAT team invaded the home of 31-year-old Rogelio Serrato, Jr. Serrato, who was known as Roger to friends and family, and was not a suspect in the shooting. He was thought to have been harboring Gonzalez, which he was not. The police swat team threw in a flash grenade to his home, thus setting the house on fire and Serrato subsequently was killed.
Monterey County agreed to a $2.6 million settlement with Serrato's family, which was paid by the county's insurance carrier and absolves the sheriff's office of legal responsibility while praising the actions of the arresting officers.
Who will ever forget the aftermath of the Boston Marathon Bombing? The show of force following the event was unwarranted and unprecedented as the police were given a script to follow by the Federal government and local officers performed their martial law "Federalized" duties with notable distinction.
Even My Efforts Have Drawn Scrutiny From Criminal Elements
I have been investigating the presence of Russian troops in Alaska, Tennessee, Kentucky and California. My efforts have drawn scrutiny as the new level of intimidation is being visited upon me for my efforts.
Dave,

Last month I talked to you on the phone and we were disconnected twice. As I know you are aware it was the ears of those who watch that disconnected us. Most of my communications by any means is usually intercepted, delayed or is sent back to me and never makes it to the receiver. I bring this up to you as I was talking to someone who knows me. This person told me they received a text message that identified it as coming from me and received several of them. They then received a telephone call from my number and claimed to be me and of course this person knew this was not true as they know my voice. Why i bring this up is during the course of the conversation whoever was calling commented that they wanted to talk to them about "Dave Hodges". The only way that my number and your name would come up was from when we talked. There is some extremely guarded stuff going on at mclb in yermo. Thought i would share this with you, eyes and ears.
This is clearly a thinly veiled warning designed to intimidate me. For the record, I am not suicidal and I do not drive at high rates of speeds.
Conclusion
The police are the country's most dangerous street gang. One significant distinction between police and their private sector counterparts is that street gangs don't expect to receive commendations when they kill innocent people. However, it is not tyranny without an endgame. The fear and intimidation being perpetrated by law enforcement is by design. Why do they want us to be so fearful? They want us to be fearful, very fearful. What do they want us to be afraid of? The answer to that question is contained in the part of part of this series.
Source: War Is Crime | Dave Hodges  |  The Common Sense Show
US regime change plans are longstanding. War was planned years ago. US-supported proxy fighters wage it.
Obama didn't initiate conflict to end it. At issue now is what's next. Insurgent invaders are no match for Syria's superior military. Guerrilla fighting can continue interminably.
Defense Secretary Chuck Hagel warned about America embroiled "in a significant, lengthy, and uncertain commitment."
Joint Chiefs Chairman General Martin Dempsey said:
"Once we take action, we should be prepared for what comes next. Deeper involvement is hard to avoid."
At the same time, he outlined multiple options. They're not cheap, he stressed. At least 1$ billion monthly's required, he said.
They include limited air strikes, no-fly zone implementation, involvement of "hundreds of aircraft, ships, submarines, and other enablers," as well as "thousands" of US troops.
Some Pentagon sources believe about 70,000 are needed. According to Dempsey, controlling Syria's chemical weapons requires "thousands of special operations forces and other ground forces…to assault and secure critical sites."
At the same time, whatever's tried may fail, he said. The entire effort may backfire. Syria's a cauldron of violence and instability. It's much like post-Gaddafi Libya. It's spilling cross-borders. The entire region's threatened.
William Kristol co-founded the Project for the New American Century (PNAC). The Foreign Policy Initiative's its new incarnation. It's just as belligerent. Kristol's one of four board members.
They're neocon extremists. They're ideologically over-the-top. They support permanent wars. They urge them to advance America's imperium.
On August 9, Kristol headlined "Feebleness in the Executive," saying:
"(T)wo years ago (Obama said) Assad must go. He hasn't gone. President Obama said a year ago that if Assad crossed certain red lines there would be 'enormous consequences.' There have been no consequences."
Kristol wants full-scale war on Syria. Violence and instability rage throughout parts of the Middle East, North Africa and Eurasia.
Kristol's mindless about making a bad situation worse. He blames Obama for "limit(ed use) of American power." He made the wrong choice, he said.
"We need to resist it for the next three and a half years," said Kristol. "We need to reverse if on January 20, 2017."
William Inboden headed George Bush's National Security Council strategic planning. He held senior State Department positions.
He co-edits Foreign Policy magazine's Shadow Government initiative. It contributes opinion pieces. On August 8, he headlined "The Obama Administration's Diplomatic Deficit," saying:
"Obama's past hollow threats and 'red lines' on Syria have eroded American credibility and now regrettably make a diplomatic solution to that war all but impossible."
In other words, war is the only solution.
Washington Post editors urge "robust" US intervention in Syria. "(I)t's time for Mr. Obama to recognize that the war in Syria threatens vital US interests," they say.
They urge direct US intervention. They've done so all along. They're mindless of potential consequences. They may get their wish.
On August 12, the Defense Department said Joint Chiefs Chairman General Martin Dempsey arrived in Israel.  It's his first stop before heading to Jordan.
He'll meet with senior Israeli and Jordanian officials.  He'll "discuss the unwavering US commitment to Israel's security, in addition to potential threats from Iran, the ongoing civil war in Syria and uncertainty in the Sinai.
"In Jordan, (he) plans to visit US troops and to gain a richer understanding of how the conflict in Syria is affecting Jordan and the region."
Pentagon air defense missiles are deployed in Jordan. US F-16 pilots patrol its airspace and Syrian border.
On August 13, Mossad-connected DEBKAfile (DF) headlined "Dempsey in Israel, Jordan, to tie last ends before Obama decides finally on US military action in Syria."
Dempsey's meeting with Netanyahu, Defense Secretary Moshe Ya'alon and IDF Chief of Staff General Benny Gantz. Parallel talks in Jordan will follow.
According to DF, he came "to lay the ground ahead of (Obama's) final decision to embark on limited US military (Syrian) intervention."
His plan "involve(s) Saudi Arabia, Emirates, Israel, Jordan and possibly Turkey." DF claims it includes:
(1) US, UK, French, Saudi and UAE no-fly zone implementation "over central and southern Syria." Israeli and Jordanian border areas as well as Damascus will be patrolled.
(2) Israeli warplanes will provide "air cover from Syrian air space."
(3) "A 40-kilometer deep military buffer zone will be drawn from the Jordanian-Israeli borders up to the southern and western outskirts of Damascus."
"The military units controlling this zone will hold the entire area of the capital within artillery range."
(4) Washington's war on Syria began in Deraa. It's in southern Syria. It'll "be declared capital of Liberated Syria."
(5) US troops won't be deployed in buffer zone areas. Anti-Assad insurgents will instead.
(6) Forces will consist of around 3,000 US-trained fighters. Jordanian special forces will direct them. They'll operate under US control.
(7) The Pentagon built a "huge (Jordanian) training camp and logistical system." Weapons and equipment for war are readied there.
(8) US Brig. General John Wright's in charge. He heads America's Amman-based Syrian operational command center. He's an Afghanistan/Iraq/Libyan combat veteran.
(9) US warplanes are positioned for no-fly zone implementation. They're in various regional locations. They're ready to act on 36 hours notice.
(10) A special "Druze unit" will be a "key (insurgent force) component."
(11) Regional US forces will be readied for possible reprisals.
Whether DF's right remains to be seen. Know the source. It's reports are mixed. Some are credible. Others aren't.
Nothing good can come from direct US intervention. Doing so assures escalated regional conflict. It promises greater mayhem than already.
Bush and Obama belligerence bear testimony to imperial arrogance writ large. It reflects failed policy initiatives.
Afghanistan is America's longest war. It rages. It shows no signs of ending. Things get worse, not better.
Iraq's a cauldron of violence. Multiple car bombings throughout the country occur daily. In July, nearly 1,000 died. Many others were injured.
Libya's a nation state in name only. Conditions are anarchic. They're out-of-control. Fear and panic grip the country. It's up for grabs. Gun battles, bombings and assassinations occur daily.
Libya's so-called government deployed dozens of armored vehicles to protect Tripoli. Chances of success are slim to none.
Egypt's in turmoil. Civil war perhaps is possible. Bahrainis have been struggling against Al Khalifa despotism for over two and half years. They show no signs of quitting.
Tunisians want justice. Opposition leader Mohamed Brahmi's July 25 assassination unleashed a wave of protests.
Tens of thousands chant "We have to topple the government." Political deadlock shows no signs of ending.
Jordanians are restless. Protests occur intermittently. Longstanding grievances are unaddressed.
Jordanians want Americans out. Signs read "No to the presence of American forces in Jordan." Egypt's coup heightened tensions.
Intermittent protests rock Saudi Arabia. They've been ongoing for over two years. Little gets reported. Whether they'll escalate further remains to be seen.
Brutal crackdowns try to prevent it. On August 12, Russia Today headlined "Saudi prince defects: 'Brutality, oppression as govt scared of Arab revolts.' "
Khaled Bin Farhan Al-Saud spoke to RT. He did so from Dusseldorf, Germany. He confirmed reports of extreme repression.
Tens of thousands of political prisoners languish in Saudi's gulag. They face torture and other forms of abuse.
Khaled Bin Farhan "accused the monarchy of corruption and silencing all voices of dissent."
No independent judiciary exists. Evidence is fabricated. Defense attorneys are prohibited. Guilt by accusation is policy. No one the regime targets is safe inside or outside the country.
People take so much before exploding. Saudi's monarchy risks day of reckoning justice. Some observers predicted it for years.
Major grievances can't go unaddressed forever. It's true throughout the region. US intervention exacerbates things.
War on Syria assures no good ending. Attacking Iran reflects madness. Whether Obama's willing to risk it remains to be seen.
His permanent war policy makes anything possible. The price of his imperial arrogance may be greater than humanity can bear.
Stephen Lendman lives in Chicago. He can be reached at lendmanstephen@sbcglobal.net.
His new book is titled "Banker Occupation: Waging Financial War on Humanity."
http://www.claritypress.com/LendmanII.html
Visit his blog site at sjlendman.blogspot.com.
In the midst of its short summer, Moscow is balmy and relaxed. Sidewalks brim with tables and merry customers, even traffic jams are less severe due to holiday season. The only danger for men is the girls' dresses, they are precariously short.
In a few days, perhaps even tomorrow, the charms and dangers of the city will be available to Edward Snowden, who is about to receive a refugee ID, allowing him to roam freely the whole length and breadth of Russia and to socialise with its folk.
It will be a nice change from Sheremetyevo International Airport, where he was marooned for quite a while. The airport is vast; some unfortunates, mainly paperless refugees, live in its transit area for ten years or more. For a while, it was felt that our hero would remain stuck forever in limbo. The Russians and the intrepid Snowden sat on the fence, getting used to each other while keeping their distance. At long last, the ice was broken. Snowden had gotten to meet with representatives of the Russian public: a few members of Parliament (called Duma, in Russian), some human rights folks, leading lawyers.
He reminded them that he "had the capability without any warrant to search for, seize, and read your communications… [and] change people's fates". He invoked the US Constitution transgressed by the spooks, for the Constitution "forbids such systems of massive, pervasive surveillance". He rightly rejected the legal ruse of Obama's secret courts, for no secrecy can purify the impure. He recalled the Nuremberg ruling: "Individual citizens have the duty to violate domestic laws to prevent crimes against peace and humanity from occurring." And this system of total surveillance is indeed a crime against humanity, the cornerstone of the Iron Heel regime they plan to establish on the planet. When his declaration was interrupted by the airport's routine announcements over the loudspeaker, he charmingly smiled and said "I've heard it so many times during the last week".
The Russians loved him; the whole attitude to Snowden changed for better, as I expected when I called for this meeting on the pages of the leading Russian newspaper, the KP (Komsomolskaya Pravda). Now we've learned that the Russians have decided to issue him a refugee ID and grant him freedom of movement.
Why did they hesitate for so long?
Snowden is an American, and the Americans, like the British, are quite prejudiced against Russia, their common Cold War enemy. For them, it is the country of the Gulag and the KGB. Though both menaces vanished decades ago, traditions die hard, if at all. Even the Gulag and the KGB were only a modernised version of the Tsar, knout and serfdom horror of the 19th century, to be eventually superseded by the Brutal New Russian Mafia State as updated by Luke Harding. For an average American, the prospect of befriending Russia is nigh unto impossible. Even more so for an American who served in the CIA and NSA, as Snowden did. He felt that by embracing Russia he would lose his whistle-blower status and be regarded as an enemy agent, a totally different kettle of fish.
This was the case for Julian Assange, as well. When it was proposed that the head of Wikileaks flee to Russia (it was technically possible), he procrastinated, dragged his feet and remained in England, unable, in the end, to cross the great East/West divide.
Snowden was not seeking limelight, quite the opposite! He wished to stop the crimes being committed by No Such Agency in the name of American people, no more, no less. He hoped to become a new Deep Throat, whose identity would never be revealed. His first profound revelations were made by correspondence; he flew to Hong Kong as he was familiar with the place, spoke fluent Chinese, and planned to return home to Hawaii. It appears that the Guardian Newspaper pushed him into revealing his identity. Even then he thought himself safe, for Hong Kong is under Chinese sovereignty, and China is a mighty state, not an easy pushover.
The Chinese used Snowden's revelations to defuse American accusations of electronic espionage, but they weren't going to spoil relations with the US for his sake – the hot potato was tossed. As a final courtesy they gave him 24 hours warning of his impending arrest. He had to flee, and he boarded the Aeroflot flight to Moscow in company of charming English lady, a Wikileaks executive Sarah Harrison.
Snowden landed in Moscow, but he never considered taking refuge in Russia. For him, this was just a transit point to a neutral country, be it Iceland or Venezuela, some part of the West. He planned to fly to Havana and change planes there for Caracas. He did not take into account the length to which the US Deep State would go to seize and punish him.
At first, the Americans put enormous pressure on Cuba to refuse transit for Snowden. They threatened Cuba with invasion and blockade, and Castro asked Snowden to look for another route. No airline but Aeroflot would fly Snowden out of Russia, and Aeroflot flies via Havana only. So the first plan got unstuck.
The gas summit in Moscow offered another opportunity for escape: the summit was attended by the presidents of Bolivia and Venezuela, both came with their private planes able to make the long flight. Bolivian president Evo Morales had left Moscow first; his plane was forced down and searched, setting a historical precedent. This served as a warning to the Venezuelan President Nicolas Maduro; he flew away from Moscow Snowden-less.
This was an important discovery for Ed Snowden: he learned by this experience that there is just one country on the planet that is outside of the US grasp. Just one country that is a real alternative to the Empire; the only country Navy Seals are not likely to raid nor Obama drones to bomb, the only country whose planes can't be scrambled and searched. He understood that Moscow is the only safe place on the globe for an identified enemy of the Empire. Now he was ready to contact the Russians; he resumed his temporary refuge request, which will probably be granted.
The Russians also hesitated. They were not keen on angering the US, they were aware that Snowden did not intend to come to them and just happened to get stuck in transit. He was a hot potato, and many people were convinced it's better to follow the Chinese example and toss him.
The US Lobby pulled out all the stops trying to have him extradited. There were human rights activists and NGO members in the employ of the US State Department. Such people and organisations are promoted by the Americans, a Fifth Column of sorts. Lyudmila Alexeeva is a leading Russian activist of this kind; she was an anti-Soviet dissident, acquired US citizenship, came back to Russia and resumed her fight for human rights and against the Russian state. She is on record as saying that Snowden is a traitor to the service, neither a whistle-blower nor a human rights defender. He should be surrendered to the US, she averred. Other notorious dissidents and fighters against Putin's regime agreed with her, unmasking their true colours.
Some siloviki were also against Snowden. These are members and ex-members of Russian intelligence community, who embraced the concept of convergence of security services and collaborated with the Americans and other services, notably the Israelis. They said that loyalty to one's service is the most important virtue, and a traitor can't be trusted. They pooh-poohed Snowden's revelations saying they had known it all along. They said he is not worth quarrelling with Washington about. This was also the line of Konstantin Remchukov, an important Russian media lord, the owner of Nezavisimaya Gazeta, who added that Snowden was a Chinese spy.
And finally there were conspiracy freaks, who said that Snowden is a Trojan Horse, sent to pry open Russian secrets. He was actually a CIA double agent, they said. No, he was an agent of Mossad, others argued. Return him to the US, they asserted. This bottom line has exposed many American agents, whether faux human rights defenders or equally false siloviki, security personnel.
Among supporters of Snowden in Russia, there was my friend, the poet Eduard Limonov, who called Snowden the harbinger of Unipolar World collapse. My newspaper KP supported the cause as well. The state-owned TV took a cautious approach, and was rather dismissive of Snowden's discoveries.
President Putin, too, played a cautious game. Initially, he stopped talk of surrendering Snowden with a laconic statement: «Russia never ever extradites anybody to any state». Then he offered Snowden refuge on condition that he would not act against the US. This is a usual condition for a political refuge. He added that probably Snowden would not accept it as he wants to continue his struggle "just like Professor Sakharov", a renown dissident of Soviet days. He also tried to dissuade America from pursuing Snowden, comparing this pursuit with "shearing a piglet", producing more screams than wool. This cautious game paid well: Snowden accepted his precondition and applied for temporary refuge until the road to Latin America opens up for him, while the President saved face and did his best to avoid quarrelling with the US and with the mighty pro-American lobby in Moscow. I should say that despite his autocratic macho image, Putin does not control free Russian media, which are usually owned by pro-Western media lords. His positions in the national discourse get limited exposure.
The Russian leader was not confrontational. He does not look for trouble, as a rule. He comes off as rather a cautious, prudent, conservative ruler. He would probably prefer that Snowden fly away, especially as Snowden, an American patriot, would not share his stolen crown jewels with the Russians. His granting permission for Snowden to meet with the Russian public was withheld for a long while. However, during this period, the US added many more names to the secret Magnitsky List of Russians whose properties and accounts were to be snatched ("frozen" is the technical term) by the US and its allies. Members of Congress freely vituperated against Putin and referred to Russia in abusive terms. Just wait — Obama will call Putin tonight and he will send Snowden packing, said the White House spokesman. Meanwhile, the US continued its build-up against Syria in the Middle East, and Israel bombed Syrian positions, presumably with American support. Instead of showing any consideration, Obama tried to bully Putin. This was the wrong tactic, and it backfired.
At the same time, Russia carried out a sudden check of its military preparedness, apparently keeping all options open. This great country is not looking for trouble, but it does not shrink from it either. Snowden is safe here in Moscow, where nobody can harm him, so he will be able to tell the world about the crimes against humanity committed by the American secret services. And Moscow is a great place to be, especially in summer.
Syria's conflict began in March 2011. Resolving it remains elusive. Previous articles explained it's Washington's war. It was planned years ago.
It's about advancing America's imperium. There's nothing civil about it. It's about toppling another independent government. They're not tolerated. Washington wants pro-Western puppet ones replacing them.
War rages. Tens of thousands died. Dozens more do daily. Obama remains unaccountable. His hands are blood-drenched. He's a war criminal multiple times over. He thrives on death and destruction.
Western-sponsored death squads invaded Syria. Assad's wrongfully blamed for their crimes. He's battling to save his country. He doing so responsibly.
He's doing what every leader would do. Defeating foreign invaders matters most. The vast majority of Syrians support him. He's their last line of defense.
He achieved impressive gains. He's routing foreign terrorists. Monday news reports said Syrian forces gained full control over Homs district. It's an important strategic victory. It's Syria's third largest city.
Insurgents call it "the capital of the revolution." It's a key central western city close to northern Lebanon. It links Damascus to the sea.
Victory came a day after Syrian forces captured the historic Khalid Bin al-Walid mosque. It's in Homs' Khaldiyeh neighborhood. It dates from the 13th century. Insurgents controlled it for over a year. Heavy fighting caused extensive damage.
Khaldiyeh's population once numbered about 80,000. Several thousand at most remain. Months of conflict took its toll. Many died. Others fled.
On July 29, Mossad-connected DEBKAfile (DF) headlined "Syrian army and Hizbollah capture Homs – opening way to (full control of Aleppo) and decisive Assad victory."
Syrian forces continue to pound insurgent positions. Many flee to escape death or capture.
Israel's nonplussed. According to DF, "Washington, Jerusalem and Ankara have run out of time for quibbling whether to step into the Syrian conflict. The critical decision facing them now is whether to" get involved or keep "stand(ing) aside."
Obama "must now decide very quickly whether Assad and his Russian and Iranian backers should be allowed to win the Syrian 'civil' war or" jump in to stop him.
The battle for Syria continues. The Syrian Arab News Agency (SANA) said Assad's forces "continued hunting terrorists in Homs and its countryside and inflicted heavy losses upon them."
"An official source in the province told SANA that the army units have achieved new progress in al-Khalidiyeh neighborhood and destroyed a number of terrorists' dens, in addition to killing and injuring scores of them."
Syrian forces "destroyed a number of terrorists' dens and gatherings along with the weapons and ammunition inside them in al-Hamidiyeh, Jouret al-Shayah, al-Qusour and Bab Houd neighborhoods in Homs and in al-Dar al-Kabeira, al-Ghanto and al-Mashajar al-Janoubi in Talbisa and in al-Rastan city."
SANA discussed other important Syrian gains. They repeat with impressive regularity. Aleppo area terrorists were routed. Many were killed. Their weapons were captured or destroyed.
Army units "carried out operations against terrorists' dens and gatherings in the eastern Ghouta in Damascus Countryside, killing and injuring several terrorists, in addition to regaining control over a number of buildings in al-Qaboun neighborhood in the city."
Terrorists affiliated with "Tahrir al-Sham Brigade" in eastern Ghouta were killed. Others attacking Daraa military checkpoints were repelled. They suffered heavy losses.
"Non-Syrian terrorists (were) killed in Lattakia countryside." Others "suffer(ed) heavy losses in Idleb." More were routed in Hama.
Victories haven't turned the tide. Ending conflict matters most. Washington didn't start things to quit. Balkan wars persisted throughout the 1990s. Years more fighting could affect Syria.
Peace talks are illusory. Last year's Geneva conference failed. Plans for Geneva II won't fare better. Syria has no Western peace partner.
According to Russian Foreign Minister Sergei Lavrov, Washington's subverting conflict resolution efforts. Attacks on Syrian forces are planned. Doing so contravenes peace attempts. Obama pretends support. His actions speak louder than words.
He's armed terrorist fighters all along. He's sending more weapons. Doing so furthers conflict. Peace remains elusive. It's illusory. Washington prioritizes war. Proxy death squads wage it.
Plans suggest greater US involvement. Doing so means full-scale war. Another regional charnel house looms. Libya 2.0 assures one. America's legacy reflects unconscionable mass killing and destruction.
Post-9/11 alone, millions died. Many more were injured or displaced. America wants the entire region redrawn. Millions of deaths are a small price to pay.
Washington-controlled NATO bears full responsibility. Israel shares its own. Voice of Russia's John Robles said "NATO and the West have an agenda, and that agenda is complete and total military domination of the world."
"No matter that the Cold War has long been over, and the West and NATO's beloved reason for expansion, the 'evil specter' of Communism in Europe, has been relegated to the pages of history, the US and its NATO allies need phantoms and demons, rogue nations and terrorists, evil aggressors and vicious invaders to justify their own existence and, even more so, to justify their own endless aggressive expansion and disguise the fact that such a global expansion is illegal and in fact a plan aimed at the domination of the world by one power."
"The US and the Western military industrial complex are not interested in peace."
Fake terrorist threats fuel its war priorities. They're pretexts for Washington's plan to rule the world.
With NATO partners and Israel, it's waging war "against peaceful countries." They're nonbelligerent. They threaten no one.
Washington's aggression may destroy humanity in the process. The "single biggest threat to peace" today isn't Syria, Iran or North Korea.
It's US-led NATO's global ambitions. Overreach may destroy the world to dominate it.
Former Congressman Ron Paul thinks Obama's Syria policy resembles Bush on Iraq. Rhetoric is familiar, he said. He's seen it before, saying:
"Because of this use of gas, the president claimed, Syria had crossed his 'red line' and the US must begin to arm the rebels fighting to overthrow the Syrian government."
A previous report said Obama decided much earlier. He did so "when the intelligence community did not believe 'with high confidence' that the Syrian government had used chemical weapons."
"Further, this plan to transfer weapons to the Syrian rebels had become policy much earlier than that, as the Washington Post reported that the CIA had expanded over the past year its secret bases in Jordan to prepare for the transfer of weapons to the rebels in Syria."
"The process (today is) identical to the massive deception campaign that led us into the Iraq war."
Like Bush/Cheney & Co., Obama "fix(es) the intelligence and facts" to fit policy.
"And Congress just goes along, just as they did the last time."
History does more than repeat. It prioritizes mass slaughter and destruction.
According to Senator Rand Paul, "Americans would probably be surprised to learn that their government was arming affiliates of Al Qaeda" and other anti-Syrian extremists.
They're Washington's most effective fighting force. Obama wants them more heavily armed. Congress is AWOL.
Proper oversight's absent. "(I)f the Constitution still matters, the president needs (congressional) authorization to arm these rebels." He lacks it.
He's secretly supplying weapons. Doing so is "complicated and dangerous."
"If the United States wants to choose a side in Syria, there is no clear moral choice. More important, there is no clear US national interest in Syria."
"That is why I have introduced bipartisan legislation along with Sens. Tom Udall (D-N.M.), Mike Lee (R-Utah) and Chris Murphy (D-Conn.) that would prohibit the president from providing military aid to the Syrian rebels without congressional consent."
"The United States should never get involved where we have no clear national interest."
"We should not intervene militarily in a country like Syria, where we can't separate friend from foe and might end up arming the very people who hate us the most."
America's a warrior nation. War is permanent policy. Peace is deplored. Global domination matters most. Independent countries are targeted. Conflicts persists without end.
When wars become the national pastime, catastrophic outcomes are certain.
Stephen Lendman lives in Chicago. He can be reached at lendmanstephen@sbcglobal.net.
His new book is titled "Banker Occupation: Waging Financial War on Humanity."
http://www.claritypress.com/LendmanII.html
Visit his blog site at sjlendman.blogspot.com.
While the global elite construct underground bunkers, eat organic and hoard seeds in Arctic vaults; the global poor are being slowly starved thanks to high commodity prices and poisoned with genetically modified (GMO) food. Austerity measures aimed largely at the poor are being imposed on all the nations of the world. Weather events grow more deadly and brushfire wars more frequent. An AK-47 can be obtained for $49 in the markets of West Africa. The depopulation campaign of the inbred Illuminatibankers is accelerating.
In 1957 President Dwight Eisenhower, who later warned of a "military-industrial complex", commissioned a panel of scientists to study the issue of overpopulation. The scientists put forth Alternatives I, II and III, advocating both the release of deadly viruses and perpetual warfare as means to decrease world population.
The first supposition dovetailed nicely with the pharmaceutical interests of the Rockefellers. According to Nexus magazine, the Rockefellers own one-half of the US pharmaceutical industry, which would reap billions developing medicines to "battle" the deadly viruses about to be released.
In 1969 the Senate Church Committee discovered that the US Defense Department (DOD) had requested a budget of tens of millions of taxpayer dollars for a program to speed development of new viruses which target and destroy the human immune system. DOD officials testified before Congress that they planned to produce, "a synthetic biological agent, an agent that does not naturally exist and for which no natural immunity could be acquired… Most important is that it might be refractory to the immunological and therapeutic processes upon which we depend to maintain our relative freedom from infectious disease." House Bill 5090 authorized the funds and MK-NAOMI was carried out at Fort Detrick, Maryland.
Out of this research came the AIDS virus which was targeted at "undesirable elements" of the population. The first AIDS viruses were administered through a massive smallpox vaccine campaign in central and southern Africa by the World Health Organization in 1977. A year later ads appeared in major US newspapers soliciting "promiscuous gay male volunteers" to take part in a Hepatitis B vaccine study. [1]
The program targeted male homosexuals age 20-40 in New York City, Los Angeles, Chicago, St. Louis and San Francisco. It was administered by the US Centers for Disease Control which, under its earlier incarnation as the US Public Health Department in Atlanta, oversaw the Tuskegee syphilis experiments on African American males. [2]
San Francisco has been a target of numerous CIA experiments, due to its high population of left-leaning and gay citizens, which the Illuminati views as "undesirables". According to Dr. Eva Snead, San Francisco has one of the highest cancer rates in the country. For years, malathion – first developed by the Nazis – was sprayed over the city by helicopters from the CIA's Evergreen Air, whose Arizona base is used, according to author William Cooper, as CIA transshipment point for Columbian cocaine. The mysterious Legionnaire's Disease occurs often in San Francisco and the CIA's MK-ULTRA mind control bad acid program was based there.
The intellectual force behind the introduction of AIDS was the Bilderberger Group, which became fixated on population control after WWII. Author Cooper says the Policy Committee of the Bilderbergers gave orders to DOD to introduce the AIDS virus. The Bilderbergers are close to the Club of Rome, which was founded on a Rockefeller estate near Bellagio, Italy and is backed by the same European Black Nobility who frequent Bilderberger meetings. A 1968 study by the Club of Rome advocated lowering the birth rate and increasing the death rate. Club founder Dr. Aurelio Peccei made a top-secret recommendation to introduce a microbe that would attack the auto-immune system, then develop a vaccine as a prophylactic for the global elite. [3]
One month after the 1968 Club of Rome meeting Paul Ehrlich published The Population Bomb. The book hints at a draconian depopulation plan in the works. On page seventeen Ehrlich writes, "The problem could have been avoided by population control…so that a 'death rate solution' did not have to occur." A year later MK-NAOMI was born. Peccei himself authored the Club of Rome's much-touted Global 2000 report, which President Jimmy Carter pushed on his BCCI shakedown cruise of Africa. Peccei wrote in the report, "Man is now vested with unprecedented, tremendous responsibilities and thrown into the role of moderator of life on the planet- including his own".
The Bilderbergers were behind the Haig-Kissinger Depopulation Policy, a driving force at the State Department and administered by the National Security Council. Pressure is applied to Third World countries to reduce their populations. Those that do not comply see their US aid withheld or are subject to Pink Plan low-intensity war that targets civilians, especially women of child-bearing age. In Africa famine and brush-fire wars are encouraged. AK-47 rifles can be bought at West African markets for under $50. The same is true in the markets of Peshawar, Pakistan. In 1975, a year after attending a Club of Rome conference on the topic, Secretary of State Kissinger founded the Office of Population Affairs (OPA).
DOD officials testified before Congress that they planned to produce, "a synthetic biological agent, an agent that does not naturally exist and for which no natural immunity could be acquired… Most important is that it might be refractory to the immunological and therapeutic processes upon which we depend to maintain our relative freedom from infectious disease."
Latin American OPA case officer Thomas Ferguson spilled the beans on OPA's agenda when he stated, "There is a single theme behind all our work; we must reduce population levels. Either they do it our way, through nice clean methods or they will get the kind of mess that we have in El Salvador, or in Iran, or in Beirut…Once population is out of control it requires authoritarian government, even fascism, to reduce it…The professionals aren't interested in reducing population for humanitarian reasons…Civil wars are somewhat drawn-out ways to reduce population. The quickest way to reduce population is through famine like in Africa. We go into a country and say, here is your goddamn development plan. Throw it out the window. Start looking at your population…if you don't …then you'll have an El Salvador or an Iran, or worse, a Cambodia". [4]
Ferguson said of El Salvador, "To accomplish what the State Department deems adequate population control, the civil war (run by CIA) would have to be greatly expanded. You have to pull all the males into fighting and kill significant numbers of fertile, child-bearing age females. You are killing a small number of males and not enough fertile females to do the job…If the war went on 30-40 years, you might accomplish something. Unfortunately, we don't have too many instances of this to study".
Report from Iron Mountain
In 1961 Kennedy Administration officials McGeorge Bundy, Robert McNamara and Dean Rusk, all CFR and Bilderberger members, led a study group which looked into "the problem of peace". The group met at Iron Mountain, a huge underground corporate nuclear shelter near Hudson, New York, where CFR think tank The Hudson Institute is located. The bunker contains redundant offices in case of nuclear attack for Exxon Mobil, Royal Dutch/Shell and JP Morgan Chase. [5] A copy of the group discussions, known as Report from Iron Mountain, was leaked by a participant and published in 1967 by Dial Press.
The report's authors saw war as necessary and desirable stating "War itself is the basic social system, within which other secondary modes of social organization conflict or conspire. (War is) the principal organizing force…the essential economic stabilizer of modern societies." The group worried that through "ambiguous leadership" the "ruling administrative class" might lose its ability to "rationalize a desired war", leading to the "actual disestablishment of military institutions".
The report goes on to say, "…the war system cannot responsibly be allowed to disappear until…we know exactly what we plan to put in its place…The possibility of war provides the sense of external necessity without which no government can long remain in power…The basic authority of a modern state over its people resides in its war powers. War has served as the last great safeguard against the elimination of necessary classes."
Historian Howard Zinn described this conundrum when he wrote, "American capitalism needed international rivalry- and periodic war- to create an artificial community of interest between rich and poor, supplanting the genuine community of interest among the poor that showed itself in sporadic movements".
The Iron Mountain gang was not the first to discover the virtues of war. In 1909 the trustees of the Andrew Carnegie Foundation for International Peace met to discuss pre-WWI American life. Many of the participants were members of Skull & Bones. They concluded, "There are no known means more efficient than war, assuming the objective is altering the life of an entire people…How do we involve the United States in a war?"
The Report from Iron Mountain goes on to propose a proper role for those of the lower classes, crediting military institutions with providing "antisocial elements with an acceptable role in the social structure.  The younger and more dangerous of these hostile social groupings have been kept under control by the Selective Service System…A possible surrogate for the control of potential enemies of society is the reintroduction, in some form consistent with modern technology and political process, of slavery…The development of a sophisticated form of slavery may be an absolute prerequisite for social control in a world at peace."
"…the war system cannot responsibly be allowed to disappear until… we know exactly what we plan to put in its place… The possibility of war provides the sense of external necessity without which no government can long remain in power… The basic authority of a modern state over its people resides in its war powers. War has served as the last great safeguard against the elimination of necessary classes."  Report from Iron Mountain
The Iron Mountain goons, though thrilled by the idea of slavery, listed as other socioeconomic substitutions for war: a comprehensive social welfare program, a giant open-ended space program aimed at unreachable targets, a permanent arms inspection regime, an omnipresent global police and peacekeeping force, massive global environmental pollution which would require a large labor pool to clean up, socially-oriented blood sports and a comprehensive eugenics program. [6]
The Iraqi genocide fulfilled the dreams of the Club of Rome Zero Population Growth maniacs, while also providing a testing ground for two of the war substitutes proposed by the Iron Mountain fascists: an arms inspection regime and UN peacekeepers.  Both concepts gained traction in the international community thanks to the Gulf War.
---
Let the Iraqi Genocide Begin
Estimates of Iraqi casualties during the Gulf War are sobering.  Some organizations like Greenpeace put the death toll at near one million people.  It was a war in which the media was denied access on a scale never before seen, so casualty figures vary greatly.  According to Tony Murphy, a researcher at the International War Crimes Tribunal, the US attack on Iraq killed 125,000 civilians, while destroying 676 schools, 38 hospitals, 8 major hydroelectric dams, 11 power plants, 119 power substations and half the country's telephone lines.  The attacks occurred mostly at night when people were most vulnerable.
In the months following the war the death rate of Iraqi children under five tripled.  Thirty-eight percent of these deaths were caused by diarrhea. [7]  Victor Filatov, a Russian journalist reporting for Sovetskaya Rossiya from post-war Baghdad wrote, "What further bloodshed do these barbarians of the 20th century need?  I thought the Americans had changed since Vietnam…but no, they never change.  They remain true to themselves."
According to former US Attorney General Ramsey Clark, the US was found guilty of nineteen war crimes against Iraq before the International War Crimes Tribunal.  The US dropped 88,000 tons of bombs on Iraq during the Gulf War and has rained down countless more bombs since.  Many bombs were tipped with armor piercing depleted uranium (DU) warheads, which may account for chronic Iraqi health problems.  Dr. Siegwart-Horst Gunther, a German physician who came to Iraq to help its people, became gravely ill when he handled just one cigar-sized fragment from a DU warhead.  Dr. Gunther measured the tiny object's radioactivity to be 11 microSv per hour, whereas an acceptable exposure is no more than 300 microSv per year. [8]  Three hundred tons of DU ammunition was deployed during the war.
Many believe DU is responsible for Gulf War Syndrome, which has killed and permanently injured many US soldiers who fought in the Persian Gulf theater.  Since 2000, nearly 11,000 US Gulf War veterans have died from Gulf War Syndrome, while the Pentagon continues to cover up this travesty.
---
Satanism & Psychotronic Warfare
The US also tested numerous top-secret high-tech weapons systems in the Gulf theatre, while utilizing some old low-frequency favorites.  When Iraqi ground forces surrendered, many of them were in a state of delirium and lethargy that could have been induced by extremely low-frequency radio waves, which the US used as a weapon as early as the Vietnam conflict.
Yale University and CIA psychiatrist Dr. Jose Delgado studied mind control for the Company 
during the 1950's as part of the MK-ULTRA program.  Delgado determined, "Physical control of many brain functions is a demonstrated fact…it is even possible to create and follow intentions…By electronic stimulation of specific cerebral structures, movements can be induced by radio command…by remote control."
According to a military document written by Colonel Paul Valley and Major Michael Aquino titled From PSYOP to Mindwar: The Psychology of Victory, the US Army used an operational weapons system "to map the minds of neutral and enemy individuals and then to change them in accordance with US national interests".  The technique was used to secure the surrender of 29,276 armed Viet Cong and North Vietnamese Army soldiers in 1967 and 1968.  The US Navy was also heavily involved in "psychotronic" research. [9]  Many US soldiers who served near the DMZ that divided North and South Vietnam claimed to see UFOs on a regular basis.  The Pentagon Papers revealed that an electronic barrier was placed along the DMZ by the secretive JASON Society.
Major Michael Aquino was an Army psyops specialist in Vietnam, where his unit specialized in drug-inducement, brainwashing, virus injection, brain implants, hypnosis, and use of electromagnetic fields and extremely low-frequency radio waves.  After Vietnam, Aquino moved to San Francisco and founded the Temple of Set.  Set is the ancient Egyptian name for Lucifer.  Aquino was now a senior US Military Intelligence official. [10]  He'd been given a Top Secret security clearance on June, 9, 1981.  Less than a month later an Army intelligence memo revealed that Aquino's Temple of Set was an off-shoot of Anton La Vey's Church of Satan, also headquartered in San Francisco. Two other Set members were Willie Browning and Dennis Mann.  Both were Army Intelligence officers.
The Temple of Set was obsessed with military matters and political fascism.  It was especially preoccupied with the Nazi Order of the Trapezoid.  Aquino's "official" job was history professor at Golden Gate College.  The Temple recruited the same Hells Angels who Billy Mellon Hitchcock had used to dole out his bad CIA acid.  Its members frequented prostitutes where they engaged in all manner of sadomasochistic activities. [11]  Director of Army Counter-Intelligence Donald Press revealed that Dennis Mann was assigned to the 306 PSYOPS Battalion and that Aquino was assigned to a top secret program known as Presidio.
Presidio is also the name of a spooky complex in the Golden Gate National Recreation Area, which Mikhail Gorbachev reportedly frequented as the Soviet Union was falling apart.  Was Aquino part of an operation to "map the mind" of the Soviet Union's last leader and induce him into proposing both glasnost and perestroika, the two free market policies that ultimately led to the Soviet Union's demise?  Remember the curious mark which suddenly appeared on Gorbachev's forehead?  Was he implanted with some sort of microchip mind-control device to make him think "in accordance with US national interests"?
Such Orwellian technology is marketed on a regular basis throughout the world.  International Healthline Corporation and others sell microchip implants in the US, Russia and Europe.  The Humane Society has adopted a policy of micro-chipping all stray pets. The State of Hawaii requires that all pets be micro-chipped.  Six thousand people in Sweden have accepted a microchip in their hand, which they use for all purchases. Trials are also underway in Japan.  In July 2002, National Public Radio reported a similar trial beginning in Seattle.  Later in 2002, after a rash of suspicious abductions of young girls, BBC reported that a British company plans to implant children with microchips so that their parents can monitor their whereabouts.
Dr. Carl Sanders, a highly acclaimed electronics engineer, revealed that a microchip project he launched to help people with severed spinal cords was taken over by Bill Colby's Operation Phoenix in a series of meetings organized by Henry Kissinger.  Sanders says the optimal spot for a microchip implant is just below the hairline on a person's forehead, since the device can be recharged by changes in body temperatures, which are most pronounced there.  Interestingly, this is the location of the pineal gland or Third Eye.
The 1986 Emigration Control Act grants the President the power to mandate any kind of ID he deems necessary. [12]  Researchers at Southern California have developed a chip which mimics the hippocampus, the part of the brain that deals with memory.  Pentagon officials are interested in using it in experiments to create a "super-soldier". [13]  Another microchip called Brain Gate is being implanted in paralyzed people.  It allows them to control their environment by simply thinking. [14]
In Iraq, psychological warfare gave way to slow genocide.  According to UNICEF, as of late 2001, 1.5 million Iraqi children had died as a result of sanctions, while one child in ten died before their first birthday.  Thalassemia, anemia and diarrhea were the biggest killers and could have been prevented were it not for a chronic shortage of blood and medicine in Iraq due to the sanctions.  UN Committee 661 served as arbiter of what constituted a "dual use" item and therefore banned for import into Iraq.  As of 2001, over 1,600 Iraqi contracts with Western companies for medical equipment had been blocked by 661. [15]
Yale University and CIA psychiatrist Dr. Jose Delgado studied mind control for the Company during the 1950's as part of the MK-ULTRA program.  Delgado determined, "Physical control of many brain functions is a demonstrated fact…it is even possible to create and follow intentions…By electronic stimulation of specific cerebral structures, movements can be induced by radio command…by remote control."
The Gulf War decimated Iraq's sewer and water treatment systems.  Iraqis were forced to drink polluted water, leading to numerous health problems.  Iraq was not allowed to import chlorine to clean the water since 661 deemed it a potential chemical weapon.  Electrical power was rationed in three-hour daily increments per household since the Iraqi government couldn't get the parts it needed to fix its power plants after the US bombed its entire power grid.  With the devaluation of the Iraqi dinar and the ban on the export of 2.4 million barrels of oil per day, the average Iraqi lived on $2.50 a month- enough to buy a pair of shoes.  The only Iraqis not affected were the wealthy elite, who had long ago stashed their savings overseas in US dollars.
UNICEF estimates that 28% of Iraqi children no longer went to school.  Before the war almost all children attended.  Often families could only afford to send one child to school because of the cost of simple things like backpacks, shoes and notebooks.  Rafah Salam Aziz, Director of Mansour Children's Hospital, said parents were often forced to make similar decisions about their children's lives.  Aziz said, "Many times it's easier for a family to let a baby die rather than let the whole family go hungry and get sick."[16]
In 1996 Clinton Defense Secretary William Perry announced a new military buildup in the Persian Gulf.  Soon cruise missiles were again raining down on Baghdad.  Many nations now grew weary of both US bombing and the sanctions regime, which was brutalizing the Iraqi people while strengthening the grip of Saddam Hussein.  Russian President Boris Yeltsin, whose country signed a deal with Iraq to rebuild its shattered oil sector, said he was disturbed at the use of "extreme and radical force against the Arab world".  The Russian opposition offered a more scalding appraisal.  Alexander Lebed stating angrily, "The US is like a strong master who spits on everybody."[17]
Turkey, Jordan and Syria all expressed unease over the new round of bombing.  Even the Saudis, where Islamic fundamentalism was on the rise and two major bombings had occurred at US bases, now refused to allow the US to use its bases to bomb Iraq.  Many countries, including France, began openly flaunting the UN embargo against Iraq in the late 1990's.
Dennis Halliday, former Assistant Secretary of the UN who initially headed the UN Humanitarian Program to Iraq, resigned his post in protest. He said sanctions were demolishing the very class of Iraqi people who wanted to create a better government in the country.  He was scornful of the UN Oil for Food Program under which the US received 70% of Iraqi oil.  Halliday stated plainly, "We are guilty of committing genocide, through the Security Council, against Iraq."[18]
Halliday's 1998 successor was Hans Van Sponeck, who watched as the UN unfurled the UNSCOM arms inspection regime, paid for by Iraqi oil sales.  US inspector Scott Ritter confirmed Iraqi suspicions that UNSCOM was gathering intelligence for CIA and Mossad.  UNSCOM was just the latest CIA tool.  In 1996 the Iraqi government claimed international relief agencies, including the World Food Program, which claimed to be helping the Kurds, were actually CIA operatives attempting to destabilize the country.
In fact the CIA had spent more than $20 million in its support of the Iraqi National Congress, led by long-time CIA surrogate Jalal Talibani's PKK Kurdish faction. [19]  In January 1997 Iraq uncovered two Mossad spy rings in one month following the attempted assassination of Saddam Hussein's son. [20]  Hans Van Sponeck had seen enough. He too resigned in protest.
In early 1999 it was revealed that the US had used UNSCOM to plant electronic bugging devices in the Iraqi Ministry of Defense.  Arms inspector Scott Ritter said the CIA was using UNSCOM to "provoke a crisis".  In December 1998 UNSCOM, faced with the embarrassing accusations of espionage, pulled out of Iraq.  On December 15th the US launched a new round of bombing.  Ritter says intelligence gathered by UNSCOM was used for targeting. UNSCOM spokesman David Kay resurfaced in 2003 calling for a US invasion of Iraq. He now worked for SAIC, which landed numerous Pentagon contracts to rebuild Iraq.
---
Dean Henderson is the author of four books: Big Oil & Their Bankers in the Persian Gulf: Four Horsemen, Eight Families & Their Global Intelligence, Narcotics & Terror Network, The Grateful Unrich: Revolution in 50 Countries, Stickin' it to the Matrix and Das Kartell der Federal Reserve.To subscribe to Dean's weekly blog, Left Hook, go to www.deanhenderson.wordpress.com

---
Footnotes:
[1] Behold a Pale Horse. William Cooper. Light Technology Press. Sedona, AZ. 1991. p.166
[2] Robot's Rebellion: The Story of the Spiritual Renaissance. David Icke. Gateway Books. Bath, UK. 1994. p.305
[3] Cooper. p.166
[4] Ibid
[5] Rule by Secrecy: The Hidden History that Connects the Trilateral Commission, the Freemasons and the Great Pyramids. Jim Marrs. HarperCollins Publishers. New York. 2000. p.114
[6] Ibid. 116
[7] "Child Death Rate Jumps in Iraq". AP. Great Falls Tribune. 9-24-92. p.8
[8] "Depleted Uranium". Siegwart-Horst Gunther. Covert Action Quarterly. Winter 2001. p.2
[9] Cooper. p.369
[10] Icke. p.221
[11] Cooper. p.361
[12] Icke. p.223
[13] Inquirer. UK. 10-25-05
[14] PhysOrg News. 11-1-95 www.physorg.com/news7746.html
[15] "Greetings from Missile Street". Free Speech TV. Boulder, CO. 12-23-01
[16] "US Economic Sanctions Taking Very Human Toll in Iraq". Great Falls Tribune. 9-13-92.
[17] "Slamming Saddam". Time. 9-16-96. p.31
[18] "The Unfinished War". CNN. 1-6-02
[19] Evening Edition. National Public Radio. 9-10-96
[20] BBC World News. 1-8-97
Source: Dean Henderson | VeteransToday
I hate to do this, but I feel obligated to share, as the story unfolds, my creeping concern that the writer Naomi Wolf is not whom she purports to be, and that her motive in writing an article on her public Facebook page speculating about whether National Security Agency leaker Edward Snowden might actually be still working for the NSA, could be to support the government's effort to destroy him.
After all, with Snowden under vicious attack by both the government and the corporate media, being wrongly accused of treason, or portrayed as a drop-out slacker, a narcissist, a loser hoping to gain fame and even a "cross-dressing" weirdo, what defender of liberty would pile on with publication of a work of absolutely fact-free speculation as to whether he might also be a kind of "double agent" put out there by the NSA in order to discourage real potential whistleblowers from even considering leaking information about government spying on Americans.
Because that is exactly what Wolf has done on her website [1] (the first clause at the opening of this article is a direct quote from the lead in Wolf's Facebook piece, but with her name substituted for Snowden's).
What basis does she offer for her wild-eyed speculation that Snowden is perhaps "not who he purports to be"?
Well, first of all she notes darkly that US spy agencies "create false identities, build fake companies, influence real media with fake stories, create distractions or demonizations in the local news that advance US policies, bug (technologically) and harass the opposition, disrupt and infiltrate the meetings and communications of factions that the US does not wish to see in power." This, she says, touting her own now rather dated 2007 book The End of America, is "something you can't not see if you spend time around people who are senior in both the political establishment and the intelligence and state department establishments. You also can't avoid seeing it if you interview principled defectors from those systems, as I have done…"
Then, after having assuring us of how well-connected she is, she raises what she calls "red flags" about Snowden:
* "I was concerned about the way Snowden conveys his message. He is not struggling for words, or thinking hard, as even bright, articulate whistleblowers under stress will do. Rather he appears to be transmitting whole paragraphs smoothly, without stumbling. To me this reads as someone who has learned his talking points — again the way that political campaigns train surrogates to transmit talking points." (Um, Naomi, you know, don't you, that he was videotaped for that by a filmmaker, and there were, no doubt, multiple takes and edits to allow him to get it right?)
* "He keeps saying things like, 'If you are a journalist and they think you are the transmission point of this info, they will certainly kill you.' Or: 'I fully expect to be prosecuted under the Espionage Act.' He also keeps stressing what he will lose: his $200,000 salary, his girlfriend, his house in Hawaii. These are the kinds of messages that the police state would LIKE journalists to take away." In case we miss the point, she adds, implying rather strongly that she is concluding Snowden is a fake, "A real whistleblower also does not put out potential legal penalties as options, and almost always by this point has a lawyer by his/her side who would PROHIBIT him/her from saying, 'come get me under the Espionage Act.' Finally in my experience, real whistleblowers are completely focused on their act of public service and trying to manage the jeopardy to themselves and their loved ones; they don't tend ever to call attention to their own self-sacrifice."
* "It is actually in the Police State's interest to let everyone know that everything you write or say everywhere is being surveilled, and that awful things happen to people who challenge this. Which is why I am not surprised that now he is on UK no-fly lists – I assume the end of this story is that we will all have a lesson in terrible things that happen to whistleblowers." She adds, in a further indictment of Snowden, "That could be because he is a real guy who gets in trouble; but it would be as useful to the police state if he is a fake guy who gets in 'trouble.'"
* She says he talks incessantly about the beautiful "pole-dancer" girlfriend he abandoned (actually he did that for her safety, Naomi), implying his repetition process might be so that the media have a justification to keep showing her sexy photo (as though our prurient media needs a justification to do such a thing).
* The media keep saying he is in a "safe house" in Hong Kong, which according to Wolf cannot exist in the former British colony, now a part of China, "Unless you are with the one organization that can still get off the surveillance grid, because that org created it."
* He's not surrounded by an army of attorneys the way Wikileaks' Julian Assange was when he traveled (and by the way, I recall that for a long time, after Wikileaks ran the Bradley Manning documents, including the horrific "Collateral Damage" war crime video, there were conspiracy theorists out there claiming baselessly that he was actually probably a Mossad asset — this on the basis that he had not been sufficiently leaking damaging information about Israel's actions against Palestinians).
That's it, folks! All sheer wild speculation about Snowden, with not even one shred of actual evidence against him to suggest he's anything but what he says he is: a young man who was hired to do some really dirty work spying on Americans en masse, who decided that what was happening was the creation of a totalitarian system, and who had the courage of, instead of walking away from it, putting his life in jeopardy by publicly blowing the whistle.
I have nothing against trying to uncover conspiracies, particularly those orchestrated by a government like our own which we know has manufactured from whole cloth faked evidence to justify a war in Iraq that killed hundreds of thousands of innocent people, even to the point of torturing captives to get them to make up tales that would justify that fake evidence. But when someone with Wolf's reputation on the left sinks to this level of baseless and libelous accusations against a brave person who is under attack by that government, it cannot be allowed to pass.
Of course, I don't really think that Wolf is acting as an agent for the government (I could only speculate about that, and I won't). And if she were just thinking these idle thoughts, and maybe raising them in a playful discussion at home with a few friends over dinner, I would see nothing wrong in the exercise. But as a highly media-savvy public person, she's publishing them intentionally where they will be widely circulated: on her publicly accessible Facebook page. I have to conclude she has allowed her instinct for self-promotion and grandstanding in this case to let her do something truly treacherous and unconscionable: baselessly defaming and attacking the credibility of a brave whistleblower who is under officially orchestrated attack.
As a long-time investigative reporter, I also dispute Wolf's self-serving claim that her own experience in dealing with whistleblowers shows them to be uniformly disorganized and inarticulate. In my experience, some are very disorganized and hard to follow because of their focus on the trees in their personal forest, but some whistleblowers are intensely organized and know exactly what they want to tell you as a journalist. They are also apt, organized or not, contrary to what Wolf says, to highlight the danger they are in, and that they may be putting the reporter in. Sometimes this may be simply to make sure you are interested and recognize the seriousness of what they have to say, and sometimes it is out of genuine fear for themselves and concern for the journalist's safety, and perhaps also to make sure you fully understand what you're getting into and that you will not cave and reveal their identity the moment you are put under pressure yourself.
Wolf, who always makes a point of mentioning she's a Yale grad and a Rhodes Scholar who studied at Oxford, should take care in assuming that someone with only a high school diploma speaking in whole sentences or paragraphs is probably reciting "talking points" from a script. Her assumption reeks of class-based stereotyping. I have met car mechanics, who besides working miracles on my old cars, can speak in multiple paragraphs about politics, often with more wisdom and insight than most of the ivy-league pundits on the tube.
As for Wolf's claim of there being "no safe houses" in Hong Kong, I just have to laugh. Having lived in Hong Kong for five years, I can assure her that there are myriad urban warrens all over Hong Kong where one could hide for decades undetected, as well as vast stretches of tropical wilderness in the New Territories where people can become lost for days, even with professional rescue teams looking for them. Wolf should stick to things she has actual knowledge about (maybe vaginas, judging by the name of her latest book?), instead of trashing good people on the basis of ignorant speculation and pretend savvy.
Unless and until someone comes up with a single hard fact seriously suggesting that Snowden is a fake, this kind of fantasizing should halt. Wolf should apologize for her self-aggrandizing tripe and make a generous donation from her book sales to the Snowden defense fund [2] – unless of course she has evidence that the Progressive Change Campaign Committee is an NSA or CIA front group.
DAVE LINDORFF, fluent and literate in Chinese, spent five years living in Hong Kong as a correspondent for Business Week, and two years living and working in China. He did not go to an Ivy undergraduate school, but did attend the Columbia University Graduate School of Journalism. Over the years in his profession he has adhered to fundamental principles of journalism, like basing articles on facts, on being fair, and on following that old Joseph Pulitzer axiom the good journalism means "afflicting the comfortable and comforting the afflicted."
Source URL: http://www.thiscantbehappening.net/node/1806
Links:
[1] https://www.facebook.com/notes/naomi-wolf/my-creeping-concern-that-the-nsa-leaker-is-not-who-he-purports-to-be-/10151559239607949
[2] http://boldprogressives.org/2013/06/help-edward-snowden-the-29-year-old-who-revealed-the-governments-spying/
It doesn't surprise. On June 8, Haaretz headlined "What was the Israeli involvement in collecting US communications intel for NSA?" More on that below.
On April 3, 2012, James Bamford headlined "Shady Companies with Ties to Israel Wiretap for US for the NSA."
He said NSA chief General Keith Alexander's "having a busy year." He's "cutting ribbons at secret bases and bringing to life the agency's greatly expanded eavesdropping network."
"In January he dedicated the new $358 million CAPT Joseph J. Rochefort Building at NSA Hawaii, and in March he unveiled the 604,000-square-foot John Whitelaw Building at NSA Georgia."
It's for around "4,000 earphone-clad intercept operators, analysts and other specialists, many of them employed by private contractors."
Spies "R" Us defines US policy. NSA's "mammoth 1-million-square-foot, $2 billion Utah Data Center is far more sweeping."
It's located at Camp Williams. It's a Utah National Guard training facility. Once fully operational, says Bamford, it'll "become, in effect, the NSA Cloud."
It'll receive data from NSA satellites, overseas listening posts, and nationwide multipleNo telecom facility monitoring rooms. What's planned is an unprecedented global spy network.
NSA operatives and hackers will harvest around 2.1 million gigabytes of data per hour. It'll do so on the world's most powerful computer.
It's call Titan Supercomputer. It can handle over 20,000 trillion calculations per second or 20 petaflops. One petaflop = one quadrillion instructions per second.
Supercomputer power will be used to collect and analyze foreign and domestic communications from all possible sources.
Two Israeli companies are involved. High-tech firms Verint and Narus have longstanding US/Israeli intelligence connections. For many years, Verint was a majority-owned Comverse Technology subsidiary.
Both companies have about half their employees in Israel. In August 2012, Verint acquired Comverse. It now operates independently.
It makes security software. It calls itself "a global leader in Actionable Intelligence solutions."
Narus calls itself a cybersecurity company. It's an independent Boeing subsidiary. It provides real-time network traffic and analytics software. It does so with enterprise class spyware capabilities.
In 1997, it was founded in Israel. It created NarusInsight. It's a supercomputer system. A previous article said AT&T uses it at their secret San Francisco facility. It lets NSA spy on its customers.
Verint's software also is used to do it. Bamford called it "especially troubling that both companies have had extensive ties to Israel, as well as links to (its) intelligence service."
A previous article discussed Israeli spying on America. The CIA calls Israel America's main regional spy threat. An Israeli-based CIA operative once found food in his refrigerator rearranged.
Washington knows what's going on. Publicly it's ignored. Pre-9/11, the FBI uncovered a massive US-based Israeli spy ring. It remains active.
It betrays America. Numerous Israeli citizens are involved. They have close ties to foreign military, criminal and intelligence sources. They reportedly breach US laws with impunity.
Israel's featured prominently in annual FBI reports. It actively seeks proprietary/secret US information. It's mainly on military systems and advanced computer applications.
Proprietary commercial and industrial data are stolen. Israel recruits spies. Sophisticated methods are used. Computers are hacked for information.
Washington's Government Accountability Office (GAO) said Israel "conducts the most aggressive espionage operation against the United States of any US ally."
The Pentagon accused Israel of "actively engag(ing) in military and industrial espionage in the United States. An Israeli citizen working in the US who has access to proprietary information is likely to be a target of such espionage."
FBI whistleblower John Cole said Justice Department officials ordered dozens of Israeli espionage cases dropped. At issue was political pressure.
Washington gives Israel billions of dollars in annual aid, state-of-the-art weapons and technology, and numerous other special privileges. In return, it steals US state and commercial secrets.
Despite longstanding close ties, Washington considers Israel both ally and counterintelligence threat. In terms of technical capability and human resources, it matches America's best.
It has access to the highest US political, military and intelligence sources. Bamford said NSA-developed advanced analytical/data-mining software was lawlessly given Israel.
An Operations Directorate technical director did so secretly. Apparently Israeli companies got access. Technology they got advanced their own.
Narus once boasted about being "known for its ability to capture and collect data from the largest networks around the world." Unexplained was that stolen software facilitates is capabilities.
Retired Israeli General Hanan Gefen ran its secret Unit 8200. It's Israel's NSA equivalent. He admitted Israeli ties to Comverse.
At the time, it owned Verint. It owns other Israeli high-tech companies. They specialize in eavesdropping and surveillance. They operate globally.
According to Gefen, the "correlation between serving in the intelligence Unit 8200 and starting successful high-tech companies is not coincidental."
"Many of the technologies in use around the world and developed in Israel were originally military technologies and were developed and improved by Unit veterans."
Kobi Alexander founded Verint. He formerly served as chairman. He's a fugitive. FBI accusations include fraud, theft, lying, bribery, money laundering and related crimes.
Two of his top Comverse associates were indicted on similar charges. Both were imprisoned. They paid millions of dollars in fines and penalties.
NSA claims it takes malfeasance and other legitimate complaints seriously. Spying technology and expertise take precedence.
Bamford says take NSA assurances cautiously. "Who's listening to the listeners," he asks?
Haaretz asked if Verint and Narus "collected information from the US communications network" for NSA?
Neither company responded when asked. Former senior NSA official-turned whistleblower Thomas Drake exposed fraud, waste, abuse and other lawless agency practices.
They relate to warrantless data-mining practices. In April 2010, he was indicted under the Espionage Act. Charges included "willful retention of classified information, obstruction of justice, and making false statements."
After a May 22, 2011 60 Minutes broadcast, all charges were dropped. In return, Drake pled guilty to a minor misdemeanor. He was sentenced to one year probation and community service. He lost his high-paying NSA job and pension.
On March 15, 2013, he spoke at the National Press Club. He focused on First Amendment rights. In part he said:
"The threats to the First Amendment by the government is bull's eye-centered on a free unfettered press designed to suppress and repress speech and political expression in America, create fear through privilege and unilateral authority over what is fit or unfit for the First Amendment."
"If speech becomes the instrument of crime when revealing government crime and wrongdoing, we are under arbitrary authoritarian rule and not the rule of law."
"I can make an argument that government increasingly prefers to operate in the shadows and finds the First Amendment a constraint on its activities."
"And yet, taking off the veil of government secrecy has more often than not turned truth-tellers and whistleblowers into turncoats and traitors, who are then often criminally burned and blacklisted and broken by the government on the stake of national security."
"I knew too much truth and exposed government illegalities, fraud and abuse and was turned into a criminal for doing so."
"I was charged under the Espionage Act, faced many years in prison and became an enemy of the state."
"It was five years of living under the boot of the Surveillance State, and yet I was saved by the First Amendment and the court of public opinion and the free press, including the strength and growing resiliency of the alternative media."
"Do we really want the government listening in on and tracking the lives of so many others? Have our constitutional freedoms become the latest victims of 9/11?"
"Will national security replace our individual rights? Will fear take priority over freedom? Will government censorship and propaganda triumph over personal choice and disclosure, use suppression repression?"
"If we starve liberty for the increasingly myopic sake of security, what will we have left to defend?"
If truth-telling is criminalized, freedom no longer exists.
Drake corroborated information AT&T whistleblower Mark Klein and others reported. Spies "R" Us reflects US policy.
Drake verified NSA's use of Narus techology. Britain's Government Communications Headquarters (GCHQ) collects intelligence from major US Internet companies. They do it via Prism electronic surveillance.
Officially it's called US-984XN. It's used for sweeping domestic and foreign spying. It's the main source for raw NSA intelligence. It's top secret for good reason. Now it's existence is publicly known.
Mossad's longstanding ties to Verint, Narus, and other Israeli surveillance technology companies assures it access to information they collect.
It's true wherever these companies operate. America has 16 active intelligence agencies. They operate the same way. Warrantless dragnet spying is lawless.
Freedom pays the greatest price. It's disappearing in plain sight. It's heading for the dustbin of history without legitimate resistance enough to stop it. Nothing less has a chance.
Stephen Lendman lives in Chicago and can be reached atlendmanstephen@sbcglobal.net.
His new book is titled "How Wall Street Fleeces America: Privatized Banking, Government Collusion and Class War"
http://www.claritypress.com/Lendman.html
Visit his blog site at sjlendman.blogspot.com and listen to cutting-edge discussions with distinguished guests on the Progressive Radio News Hour on the Progressive Radio Network Thursdays at 10AM US Central time and Saturdays and Sundays at noon. All programs are archived for easy listening.
Washington's war. It was planned years ago. It began in early 2011. No end of conflict looks near. Escalating it appears likely.
Israel's very much involved. It abhors peace and stability. Its history reflects belligerence. It's a direct threat. It borders Syria. Both countries are longstanding imperial partners. The Israeli Lobby plays a key role. So do major media soundrels. More on Israel below.
Orwell once said "(w)ho controls the past, controls the future. Who controls the present controls the past." Saving the future requires understanding both past and present. Preventing imperial annihilation depends on it.
So-called "rebel" forces are no match against Syria's military superiority. Al-Qusayr is a strategic western Syrian city. It's about 18 miles southwest of Homs.
It's located on Lebanon's border. It links Damascus with government controlled Mediterranean coastal areas.
It's a key smuggling route. Insurgents, weapons, munitions and supplies pass cross-border into Syria. Stopping them is strategically important.
Fighting for control continues. On May 21, Press TV said Syrian forces control over 70% of the city. According to a Syrian source:
"We managed to enter the city from several directions. We encountered heavy resistance but we overpowered them and seized control of these places and we will pursue them and eliminate them wherever they go."
According to Voice of Russia, Syria captured the city. Russia's Rossia-24 TV reported it. Insurgents controlled the city throughout the conflict. No longer.
Capturing Al-Qusayr prevents supplying insurgents from key parts of Lebanon.
Voice of Russia and Rossia-24 reported "mopping-up operations" around Aleppo.
According to the Syrian Arab News Agency (SANA), "Army units restored stability and security to the full eastern area of (Al-Qusayr) in Homs Countryside after killing big numbers of terrorists and destroying their hideouts."
"A military source added that army units dismantled a number of explosive devices, planted by terrorists in al-Souk area in the middle of the city."
"The source added that army units are continuing hunting the remnants of terrorists in some hideouts in the northern and southern areas of the city."
Insurgents suffered heavy losses. Leadership elements were killed or captured. "Tens of terrorist" surrendered. Others were arrested.
SANA said insurgents were routed in several provinces.
Local journalist Abdallah Mawazini told Russia Today that Syria's army "managed to make a full circle around the city, fighting the opposition fighters. The main achievement is to stop the line of supply chain between Lebanon and Syria."
"They started from the western side of the city, in the rural areas. They control this zone with some fighters from Lebanon."
"Some extremist groups were preparing to go into Syria to fight with the rebels, they were going to go make a bigger front in order to fight and expand the fighting line between the government and the opposition."
America's war of words continues. Assad's wrongfully blamed for US-backed insurgent crimes. They're death squads. They're US proxy foot soldiers. They're foreign invaders. They're recruited from many countries.
They're funded, armed, trained and directed. Don't expect US government sources to explain. Nor will media scoundrels.
On May 20, State Department spokesman Patrick Ventrell said Washington "strongly condemns the Assad regime's intense air and artillery strikes this weekend on the Syrian town of (Al-Qusayr), along the Lebanese border, where more than 90 people were reportedly killed."
"The Assad regime deliberately provoked sectarian tensions through its assaults, which we saw recently in Sunni massacres in the towns of Bayada and Banias."
"We reject the regime's use of sectarian-driver war to divide the Syrian people. The Assad regime and its supporters who continue to commit crimes against the Syrian people should know that the world is watching and they will be identified and held accountable."
Insurgents bear direct responsibility for numerous massacres wrongfully blamed on Assad. Hezbollah elements are aiding their Syrian ally. They're doing so responsibly. They're confronting US imperialism. Not according to Ventrell.
He "condemn(ed) Hezbollah's direct intervention in the assault on (Al-Qusayr) where its fighters are playing a significant role in the regime's offensive."
"Hezbollah's occupation of villages along the Lebanese-Syrian border and its support for the regime and pro-Assad militias exacerbate and inflame regional sectarian tensions and perpetuate the regime's campaign of terror against the Syrian people."
"We reject Hezbollah's efforts to escalate violence inside Syria and incite instability in Lebanon."
Hezbollah and Syrian forces are trying to end conflict. They want peace. They want stability restored. They want Washington's imperial intentions defeated. Much rides on their success.
On May 20, Lebanon's Daily Star headlined "Situation in Syria against US, Israel: Hezbollah."
According to Hezbollah MP Nawaf Musawi, Syria's conflict hasn't gone according to US and Israeli plans. He warned both countries against toppling Assad, saying:
"If some were betting on weakening our ally in Syria and toppling him, he should keep in mind that two years into the (conflict) have passed while betting on delusions."
"Those who were banking on US power and Israeli threats of war and victory of the US-Israeli attack on Syria are mistaken."
He added that Hezbollah won't hesitate to plunge "Israel into the abyss. If the enemy – through its aggression – is practicing brinkmanship with the resistance and its allies in this region, the resistance is not afraid to push the enemy itself into the abyss."
"Hezbollah has enough potential to make any Israeli official aware that the threat of war applies to him, and that he will be the first to lose as a result of his behavior."
Syria's military displayed a captured Israeli army vehicle. It did so in Al-Qusayr. Lebanon's Al-Mayadeen television aired video proof.
Military uniforms, wiretapping and jamming equipment were found in the vehicle. Damascus called it evidence of Israel's involvement.
Last June, insurgents were captured with Israeli weapons. Israel's very much involved.
On May 21, SANA said
"the seizure of an Israeli military vehicle refutes the allegations made by Israel to justify its aggression on Syria and proves the scale of Israel's military and intelligence involvements in the events in Syria."
"(T)he Israeli military support for the armed terrorist groups proves the involvement of Qatar, Turkey and Israel in the aggression on Syria which is waged through a single central operations room."
"(T)he Israeli military support for terrorism in Syria proves once more that Israel was and still is adopting the policy of organized state terrorism, stressing that the world must act to confront this terrorism."
"(T)he questions raised by the seizure of the Israeli military vehicle and the surveillance and jamming equipment show that the armed terrorist groups with all their different names are merely headlines for a single structure led by Israel, Qatar and Turkey."
Syria understands Washington's key role. Partnered with Israel, other NATO countries, and rogue Arab states, they're waging imperial war against a non-belligerent country. Doing so is lawless aggression. It's the supreme crime against peace.
Israel escalated things further. In response to alleged cross-border gunfire, it "returned precise fire," according to IDF officials.
Tammuz missiles were used. Twice before they targeted Syrian sites.
Incidents are easy to manufacture. Doing so provide pretexts to respond. On May 4 and 5, Israel bombed Syria. It did so preemptively. It was a joint US-Israeli provocation. It suggests further aggression ahead.
On May 21, Mossad-connected DEBKAfile (DF) claimed a "Syrian-Israeli confrontation loomed closer"
DF alleges Damascus admitted responsibility for Monday night's cross-border gunfire. No source was cited. Syria's gone out of its way to avoid challenging other countries.
It hasn't retaliated against previous Israeli and Turkish provocations. It's unlikely to change tactics now. Doing so would be self-defeating. Assad has no death wish. DF's allegations don't wash.
It cites unnamed Israeli military sources claiming his "readiness for a war of attrition on Israel from the Golan."
It says Hezbollah will be involved. On Sunday, Netanyahu sent mixed messages. On the one hand, he said Israel won't intervene in Syria's conflict.
On the other, he stressed it will act if its own interests are affected. He said he'll topple Assad if he responds to Israeli attacks. He suggested further bombings may follow. Allegedly they'll target weapons transfers to Hezbollah.
Bombings and other belligerence are willful provocations. At issue is goading Syria to respond. Doing so would provide pretext for direct US/Israeli intervention.
Assad's not about to give them reason to attack. He's gone out of his way to avoid it. His ability to do so depends on US/NATO/Israeli plans. Direct intervention appears likely. How and when remains to be seen.
Stephen Lendman lives in Chicago. He can be reached at lendmanstephen@sbcglobal.net. His new book is titled "Banker Occupation: Waging Financial War on Humanity." http://www.claritypress.com/LendmanII.html - Visit his blog site at sjlendman.blogspot.com . Listen to cutting-edge discussions with distinguished guests on the Progressive Radio News Hour on the Progressive Radio Network. It airs Fridays at 10AM US Central time and Saturdays and Sundays at noon. All programs are archived for easy listening. http://www.progressiveradionetwork.com/the-progressive-news-hour
It was Wednesday night, April 24, 2013, one day away from full moon. Under mostly clear skies, the brilliant waxing gibbous moon flew high toward the celestial meridian….
Here in Spokane, Washington, about 10:30 pm, two fresh chemtrails crisscrossed under the chin of the moon, creating a "skull and crossbones"—spectacular logo for chemtrailing. If only a skywriter had sprayed a headline to crown the scene, a certain motto…perhaps this line by Roger Waters from Pink Floyd's The Wall:
"Mother should I trust the government?"
The government has been spraying chemtrails for years, heavier all the time, yet they call the whole chemtrail hullabaloo "conspiracy theory". We don't do Stratospheric Aerosol Geoengineering (SAG), they insist. Get over it, they're just contrails.
So what about the Air Force training manual about chemtrails? [1]
Differences between contrails and chemtrails are dramatic. [2] And while all NATO countries are into chemtrailing, only Germany has admitted it—though they lie about what and why they are spraying.
Tacit justification for chemtrails is based on cooling Earth's atmosphere by reflecting the sun's energy. So what about nighttime chemtrails? The more you research chemtrail ingredients, the farther government designs blast beyond simple denial of spraying, into sinister crimes.
Perhaps a fair analogy of the simple denial: A federal agent is standing in front of you with a spray bottle, saying as he mists your face, "This is not happening. It's conspiracy theory. Your face is not being misted. Trust me." And there will always be people frightened by cognitive dissonance into convincing themselves that they are just getting sweaty…there's a light drizzle…their face has reached the dew point….
Government by Contempt
Beneath the veil of sweet talk and tough love, utter contempt is the foundational sentiment Zionist-controlled politicians hold for the masses. Politicians not controlled by Zionists rarely get elected; those that stand up to the Israeli American Public Affairs Committee (AIPAC) are usually unseated by AIPAC-funded stooges. And Zionist-controlled mainstream media (ZMM) manages public perceptions with such mastery to even hypnotize the masses into believing they are coming up with their own ideas.
Not to say ZMM always lies—they tell a lot of truth, backwards. For independent thinkers, gleaning truth from ZMM is easy, simply reverse whatever they say. If ZMM declares peace, that means war. If they say, "terrorists" they mean Mossad/FBI/CIA patsies. ZMM "news" is all agenda; Zionist-occupied US government is all about elite power. Ultimately, there are no laws, only power.
"Let me issue and control a nation's money and I care not who makes its laws."
– Amschel Bauer Mayer Rothschild – 1838
It's popular to say that the US is the world's "Superpower". But the more a person understands designs of power, the more likely they are to realize that when it comes to power, the US is a colony of Israel.
Rothschild Zionism, Rothschild-controlled central banks (in every nation on Earth but Cuba, North Korea, and Iran), the "Federal Reserve System", the "City of London"—such is where dominant power resides, at least in terms of psychopathic contrivance in a system hideous in light of humanity's potential for decency, capacity for…humanity. At the very least, humans could do better than relentlessly allowing psychopaths to rule. Pathocracy, rule by people born without a conscience, it's rule by people whose veneration for human life is generally encompassed by their own skin. Humanity has had millennia to figure out how to keep psychopaths from power. Abject failure in that regard has built up a situation where humanity faces extinction—or at least we face the threat of humanity becoming extinct, but not humans.
A rare step in the right direction: Absolutely ban from positions of higher power anyone clearly pursuing power. Complicated challenge, sure, but at least psychopaths have very reliable markers.
Power Elite
Contempt for the masses runs so deep in the elite largely because of what we commoners allow the elite to get away with. Is there no false-flag "terrorist attack" Americans will not swallow? Everything from 9/11…to the Boston Marathon with amputee actors wearing blown-off-leg prostheses. And besides not being shy about displaying their contempt, the elite seem to revel in being above the "law". "Too big to fail" has metastasized to include, "too big to prosecute".
The death grip on humanity of Rothschild-controlled central banking makes the "New World Order" seem inevitable. Many people consider the Georgia Guidestones' message to be the written-in-stone Ten Commandments of the New World Order. [3]
"Commandment" number one of the Geogia Guidestones:
"Maintain humanity under 500,000,000 in perpetual balance with nature".
The inescapable question, or challenge, for the elite: How to exterminate over 90% of human population (roughly six billion people) without rendering Earth uninhabitable. The power elite's death-and-destruction toolbox is loaded with such as Fukushima, nuclear war, climate disruption, full-spectrum pollution, GMOs, food additives, mass fluoridation, engineered diseases, vaccines…so many shock-and-awesome tools in just the toolbox top drawer. Chemtrail spraying is somewhat of a "Crescent Wrench", a tool with enormous range of menace.
Researchers have identified many constituents of the witches' brew routinely sprayed over us, a diabolical concoction containing:
Aluminum oxide particles, barium salts, barium titanates, ethylene dibromide, cadmium, methyl aluminum, desiccated human red blood cells, nano-aluminum-coated fiberglass, sub-micron particles (containing live biological matter), polymer fibers, unidentified bacteria, enterobacteria cloacal, enterobacteriaceae, mycoplasma, human white blood cells-A (restrictor enzyme used in research labs to snip and combine DNA), mold spores, bacilli and molds, yellow fungal mycotoxins, lead, mercury, nitrogen trifluoride, nickel, calcium, chromium, radioactive cesium, radioactive thorium, selenium, arsenic, titanium shards, silver, streptomyces, strontium, uranium….
In addition to adjustable menace, chemtrailing has apparently come up with its own signature disease. Morgellons. [4]
Zionist-occupied government is spending vast amounts of our money to spray us with witches' brew, while the fed (Rothschild parasite disguised as part of the federal government) sprays the elite with fresh dollars charged to us at compound interest.
Natural predators take only what they need to survive, improving genetic integrity of their prey. Humanity's psychopathic predators destroy what they need to survive.
Please consider the elite's contempt for humanity in terms of what humanity might achieve if not being hounded by psychopaths. The elite subject humanity to continuous and vicious demonic predation, mutilation of mind, body and soul—then scorn humanity's condition!
Doesn't that seem…Satanic?
Some important questions during acceleration toward extinction of  humanity, perhaps, along with apparent answers:
Are chemtrails being sprayed over us day and night?  YES
Is chemtrailing considered conspiracy theory?  YES
Is the very term conspiracy theory a premier psyop?  YES
Do the masses have power the government/elite will do anything to keep from being focused—anything to keep public power from threatening elite power? YES
Do you trust the government? ____
[1]  http://www.veteranstoday.com/2013/03/31/breaking-air-force-chemtrails-manual-available-for-download/
[2]  http://www.youtube.com/watch?v=3kcTvqiMNl8
[3]  http://georgiaguidestone.blogspot.com/
[4]  https://www.google.com/search?q=morgellaons+and+chemtrails&ie=utf-8&oe=utf-8&aq=t&rls=org.mozilla:en-US:official&client=firefox-a#client=firefox-a&hs=Jff&rls=org.mozilla:en-US:official&q=morgellons+and+chemtrails&spell=1&sa=X&ei=1eB9Uey1F-fmiwLrjoHoAw&ved=0CC8QvwUoAA&fp=1&biw=734&bih=485&bav=on.2,or.r_cp.r_qf.&cad=b&sei=rjh_UdrkD4egiQKCpYHACg