Adam Smith said governments are "instituted for the defense of the rich against the poor." Wars are waged to make them richer.
Howard Zinn called war "terrorism magnified a hundred times." Make it many thousands of times.
Michael Parenti said "the best way to win a Nobel Peace Prize (is) to wage war or support those who wage (it) instead of peace."
In his book titled "The Face of Imperialism," he discusses a richly financed military/industrial complex. Peter Phillips and Mickey Huff call it the "military-industrial media complex."
Waging wars requires selling them. Public support is needed. Edward Herman and Noam Chomsky call it "Manufacturing Consent."
Propaganda works as intended. Minds are manipulated to support war. Truth is suppressed. Fear is stoked. Patriotism, national security, and democratic values are highlighted.
Longstanding US policy facilitates earning obscene amounts from militarism, wars, homeland security, and related operations.
Doing so has nothing to do with external or internal threats. It's unrelated to spreading democracy. It isn't about humanitarian intervention.
It about advancing America's imperium. Parenti calls the process "the most powerful force in world history over the last four or five centuries. (It) "carves up whole continents."
"(T)he dominant politico-economic interests of one nation expropriate for their own enrichment the land, labor, raw materials, and markets of another people."
Capitalist imperialism differs from earlier forms. It dominates other economies and political systems. It accumulates enormous amounts of wealth.
It uses money to make more of it. It gains market control. It exploits resources and labor.
According to Marx and Engels:
Bourgeois capital "chases over the whole surface of the globe. It must nestle everywhere, settle everywhere, establish connections everywhere…It creates a world after its own image."
Societies are destroyed and remade to do it. Nations are pillaged for profit. Populations become disenfranchised. Workers become serfs. Local cultures become mass-market consumer ones.
Agribusiness replaces local farming. Competitive industries are eliminated.  Foreign investment crowds out local capital.
Dominance legitimizes capital's divine right. Plunder assures obscene profits. Capital accumulation demands more. Profiteering becomes a be-all-and-end-all.
Businesses price according to what the market will bear. Profiteers take advantage of emergency or other out-of-ordinary conditions to cash in excessively.
WikiLeaks calls profiteering "a pejorative term for the act of making profit by methods considered unethical."
Price fixing is illegal. Price gouging reflects grabbing all you can. It's charging more than what's considered reasonable and fair.
War profiteers are in a class by themselves. They thrive on war. They depend on it. Their businesses require conflicts and instability to prosper. The more ongoing, the greater the potential profits.
Lot of players profit from wars. Companies develop technologies with military applications. Black marketeers cash in.
Politicians taking campaign contributions, special favors or bribes benefit handsomely. Nations do by acquiring control over territory, resources and exploitable people.
Private military contractors include companies offering a wide range of services. They provide everything from tactical combat to security to consulting to logistics to technical support.
In his book titled "Halliburton's Army: How a Well-Connected Texas Oil Company Revolutionized the Way America Makes War," Pratap Chatterjee describes a company tainted by sweetheart deal no-bid contacts, bribes, kickbacks, inefficiency, shoddy work, corruption, fraud, gross overcharging, worker exploitation, and other serious offenses.
Other companies operate the same way. Military spending is hugely wasteful. Fraud and abuse are rampant. War is extremely profitable. Why else would so many be waged.
Mercenaries are guns for hire. They're for sale to the highest bidder. They're in it for the money. They're unchecked, unaccountable and unprincipled.
Arms and munitions companies benefit most. Amounts spent are mind-bogging.
Bloomberg says defense budgets "contain hundreds of billions of dollars for new generations of aircraft carriers and stealth fighters, tanks that even the Army says it doesn't need and combat vehicles too heavy to maneuver in desert sands or cross most bridges in Asia, Africa, or the Middle East."
According to BusinessWeek, redundancy wastes lots of money. "One need only spend 10 minutes walking around the Pentagon or any major military headquarters to see" it.
Why doesn't Congress trim fat? Because politicians want lots of pork for constituents. It's a great vote-getter.
BusinessWeek explained more, saying:
"Why is sensible military budgeting so difficult? Because lawmakers, including small-government Republicans, protect defense business in their home states with the ferocity of Spartans."
"Even if the Pentagon offered up (sensible) cuts…Congress would almost certainly reject them."
"The senators and representatives don't have the political courage to face voters and tell them that the republic simply does not need the weapon under construction in their hometown."
Trillions of dollars are spent.  Former Defense Secretary Leon Panetta once said DOD "is the only major federal agency that cannot pass an audit today."
Even during October's 16 day shutdown, huge amounts of wasteful spending continued.
Ralph Nader calls now the time to address bloated military spending. Let's "start shutting down the waste and fraud in our military budget," he stresses.
Billions get tossed around mindlessly. Profiteers never had it better. Government watchdogs identify hundreds of billions of potential savings from unneeded weapons, defective ones, no-bid excess, overpayments, and outright fraud.
The Stockholm International Peace Research Institute (SIPRI) conducts research on security, war and peace.
"A world in which sources of insecurity are identified and understood, conflicts are prevented or resolved, and peace is sustained," it says.
It reports on "recent trends in military expenditure(s)."
Amounts spent are huge. In 2012, nominal global military spending exceeded $1.7 trillion. It's around historic highs.
In real terms, it exceeds peak amounts spent during the Cold War. Post-9/11, spending increased sharply. America led the way.
In 2012, 15 nations accounted for over 80% military spending. SIPRI lists them as follows:
America: $682 billion – 39%

China: $166 billion – 9.5%

Russia: $90.7 billion – 5.2%

Britain: $60.8 billion – 3.5%

Japan: 59.3 billion – 3.4%

France: $58.9 billion – 3.4%

Saudi Arabia: $56.7 billion – 3.2%

India: $46.1 billion – 2.6%

Germany: $45.8 billion – 2.6%

Italy: $34 billion – 1.9%

Brazil: $33.1 billion – 1.9%

South Korea: $31.7 billion – 1.8%

Australia: $26.2 billion – 1.5%

Canada: $22.5 billion – 1.3%

Turkey: $18.2 billion – 1%

Others 18%
SIPRI calculates nominal military spending. Amounts America spends far exceeds annual defense authorizations.
Other allocations are for the Energy Department, State Department, Department of Veterans Affairs, Homeland Security, Treasury, NASA, military construction, various categories related to security, and interest attributable to past defense outlays.
Black intelligence, Pentagon and other budgets add many tens of billions more. So do supplemental military allocations. Foreign aid is mostly military related.
The Library of Congress listed the top 10 2012 recipients and amounts as follows:
Israel: $3.075 billion
Note: Israel gets special benefits provided no other nations.
They include annual $3 billion + direct appropriations, undisclosed additional amounts, state-of-the-art weapons and technology, billions in loan guarantees, military loans as grants, privileged contracts for Israeli companies, trade exemptions, and more.
Special allocations are buried in various agency budgets. Low or no-interest loans are provided. Some are never repaid. Most often, whatever Israel wants it gets.
Afghanistan: $2.327 billion

Pakistan: $2.102 billion

Iraq: $1.683 billion

Egypt: $1.557 billion

Jordan: $676 million

Kenya: $652 million

Nigeria: $625 million

Ethiopia: $580 million

Tanzania: $531 million
US defense related spending exceeds $1.5 trillion annually. It's half or more what other nations spend in total.
Militarism defines America. So do permanent wars. They're a national addiction. They're part of the national culture.
Violence is the American way. Wars are glorified. Pacifism is considered sissy. Peace is deplored. Conflicts persist with no end.
War profiteers gorge themselves at the public trough. Their operations thrive on war. They depend on it.
They're waged for profit and dominance. They continue without end. Peace is verboten. It's a convenient illusion.
Howard Zinn once asked "(h)ow can you have a war on terrorism when war itself is terrorism?"
"There is no flag large enough to cover the shame of killing innocent people."
Why most Americans put up with it they'll have to explain. Doing so lets Washington get away with mass murder and then some. It lets war profiteers benefit at our expense.
Stephen Lendman lives in Chicago. He can be reached at lendmanstephen@sbcglobal.net.
His new book is titled "Banker Occupation: Waging Financial War on Humanity."
http://www.claritypress.com/LendmanII.html
Visit his blog site at sjlendman.blogspot.com.
No doubt you have heard about the War on Drugs, the War on Terror and the War on Happiness. However, you may not be familiar with the War on God, possibly because it would be an unpopular war to discuss publicly. By the "War on God" (definition) we mean the collection of strategies, methods and techniques which have the combined effect of preventing or seriously hampering the efforts of individuals to seek or achieve legitimate Spiritual enlightenment and the Soul's eventual return to God.
The War on God is an ancient war. While the United States and other countries play an active role in this war today, they definitely did not initiate the war. If you want to use the Christian bible as a reference, you could argue that the War on God began shortly after man was created and rejected God in favor of Satan. Clearly, in some form, the War on God has existed throughout human history.
Today, the United States has effectively broken off diplomatic relations with God. The oligarchs who run the country never physically die and so their souls stay on Earth. Apparently, the United States actually believes that its technology, occult knowledge and black magic skills place it in a position which is superior to God.
We know from whistleblowers like David Morehouse that the United States sponsors and trains a cult of psychics to carry out psychic espionage (remote viewing) and also assassinations using psychic black magic techniques. According to clips of his various interviews on YouTube, it was the training in psychic assassinations which caused Morehouse to become disillusioned, quit the secret program and blow the whistle on the operation. Other countries may well operate similar programs but the details will remain unknown until someone defects and exposes them.
The leaders of the United States have always worshiped Satan. The United States was founded by a cult of Satanists known as the Masons and remains under control of that cult today. By rebranding their cult as a nation state, the cult created the appearance of legitimacy. Cult secrets simply transitioned to state secrets. Cult threats to kill anyone telling their secrets transitioned to the crimes of treason and espionage.
Nothing really changed except for the rebranding from a cult to a government. Today, essentially all members of the CIA, NSA and NASA are Masons. All US presidents have been Masons with the two exceptions of Abraham Lincoln and John Kennedy who were both assassinated.
The term "national security" refers to the security of the cult and not to the security of the general population. The Masonic motto is "If you are not one of us, you are nothing". The cult exists only to enrich itself.
The Masons study and practice the occult. Serious study begins after they take a formal oath of allegiance to Satan at the 30th degree initiation. Basic occult knowledge is neutral and everyone who advances Spiritually learns it. However, Masons seek this knowledge to gain power and control over others as opposed to knowledge for personal advancement. This choice, commonly called the Left Hand Path, places them in opposition to the will of God.
If the Satanists simply wanted to sell their Souls to Satan and mind their own business, one could argue that they had that right because they had free choice. However, the situation is not that simple. The Satanic oligarchs did freely choose to worship Satan. However, they also desire a comfortable life. They don't want to do any "grunt" work. Therefore, they have enslaved the remainder of humanity and are holding their Souls prisoner on this planet to service their needs. Therefore, if you, as an innocent Soul, ever plan to escape from this place and return to God, it is in your interest to investigate and gain an understanding of this war so that you will have an opportunity to Spiritually evolve. Otherwise, your Soul will remain a prisoner here — lifetime after lifetime — serving the Satanic overlords essentially forever.
Earth Based Religions
The phrase Earth Based Religions (definition) refers to religious schools which seek and use knowledge, including occult knowledge, to enhance their experiences during their human lifetimes as opposed to using the same knowledge to foster Spiritual development with the ultimate goal of achieving a stable non-physical Spiritual existence.
Although Pagan religions are usually grouped into this category, a more careful examination would reveal that essentially all mainstream religions are Earth based religions. Mainstream religions make constant references to God and Heaven but never explain exactly what they are talking about. Their books concentrate on historical narratives concerning how people in the past lived and coped with the basic problems of human physical existence. They never give details of any level of Spiritual existence or even any specific hints about what life beyond death will be.
Let's try an example. Suppose you have never seen a motor vehicle. You have heard vague stories that they exist, but that is all. Then, suddenly, you find yourself behind the wheel of a car on a high speed road like the US interstate system or the A roads in Britain. What would you guess would be your chance of survival? Try less than zero.
Now suppose you physically die. Suddenly, you find yourself in your Astral body. However, no one ever told you that you have an Astral body. It does not operate under the same rules as a physical body does. It is a very pliant and nimble body. It can travel in time to the past or future, access any plane and subplane in the Astral universe and research the absolute accurate and incorruptible records system known as the Akashic Records to name just a few. But, as in the previous example, you never learned how to "drive" it.
You would have done fine on the highway if you had gradually learned to drive a motor vehicle. You would do fine after death if you had some experience and training with your Astral body. However, no one ever taught you. What practical use is any religion that constantly rants about Heaven but offers no practical advice about your life after this life?
This information may have been a guarded secret in the past, but those days are gone. You can research this information to your heart's content on the internet, locate legitimate Spiritual groups and learn from those who can leave their physical body and explore the non-physical dimensions. But, don't expect any help from a mainstream church.
You might do well to recall the famous quote attributed to Jesus, "The truth will set you free". Mainstream churches are large, rich institutions. They did not get that way by "setting people free". They got that way by terrifying their followers with ridiculous horror stories of what will happen to them if they do not obey their crazy doctrines, stay with them and give them all their money.
Gnostic and other "non-traditional" religions may be Spiritual based as opposed to Earth based. Jesus always reminded everyone that he represented a kingdom "not of this world". If we had accurate records of his true lectures we would no doubt find practical instructions and information about this "other world". We don't have this information because any practical Spiritual teachings he might have given were censored out to create the simplified — but Spiritually sterile — mainstream religions we have today. They are simple to comprehend and follow but will not lead you anywhere except another physical lifetime somewhere on Earth.
Life Before Technology
Before technology life was simple. Although existence was hard, the opportunity for Spiritual experiences was greater than today. Consider, for example, all the empty time you would have as, say, a sheep herder. Nothing to do except make sure the sheep kept moving. In this situation, there was ample opportunity for the mind to wander and perhaps contemplate and glimpse other realities.
Also, and perhaps most important, no electric grid existed on the planet. Electric fields appear as solid "matter" in the Astral dimension and so can affect Astral experiences — generally in a negative way. Artificially created electromagnetic waves which blanket the planet today also have subtle and generally negative effects on living creatures.
Pagan groups generally conduct occult rituals outdoors and away from high population areas. When buildings are used, it is desirable that they be made only of wood and assembled without any metal (nails) and, of course, have no electrical wires.
Both good and evil existed before technology as they always have. It was possible to use psychological propaganda to influence and control susceptible masses of people. However, the positive and negative forces were more in balance. It was not possible for a single group to successfully dominate the planet.
Drugs existed in the form of various plants. Adepts learned how to use them to help or harm others. People with developed psychic abilities existed as they always have and white and black occult schools existed. Legitimate Spiritual masters existed.
Some techniques that thrived have essentially become extinct because the population of the planet has devolved. It is next to impossible to successfully teach Tantra (sex yoga), because today's generation is incapable of the required level of self control. Classic Tibetan yoga techniques are still taught in isolated areas, but the masters — for good reason — will no longer consider trusting outsiders.
Information Control Techniques
Information control is essential for protecting the integrity of a compartment. People are held as slaves by constructing an information box which holds the slaves in an information prison. As long as the "walls" of the compartment remain impenetrable, the compartment — or belief system — will be stable and no slave will escape.
Considerable energy is required to achieve this. Those assigned to protect the walls obviously know that the compartment is an intellectual illusion. Therefore, they must be sworn to secrecy and intimidated in such a way that they will not compromise the integrity of the compartment. It only takes one "leak" to initiate a chain of events which could collapse the compartment and so allow the slaves to escape.
Consider, for example, the Snowden leaks. One person sharing knowledge has totally destroyed the illusion of privacy that most people had accepted as fact. It will not be possible to reconstruct this illusion. The compartment has collapsed.
Similar principles apply in the Spiritual spectrum. Because of the characteristics of the human bodies in use on this planet, most people do not retain any conscious memory of events before they were born. This is not universally true. Life forms on many other planets retain the memories of previous existences. Because humans generally do not have this recall, they are easily enslaved and can be conditioned to believe most anything.
To maintain a state of Spiritual ignorance it is important to institute methods which will prevent people from realizing that they are actually Souls experiencing a constructed illusion. People somehow reaching this state, sometimes referred to as "self realization", will no longer respond to establishment propaganda and are generally considered a threat to the current social order.
The easiest and most direct method to achieve a stable slave population is simply not to talk about anything even vaguely esoteric. For example, how often have you heard the words astral, chakra or aura mentioned on a mainstream TV channel?
Most people will then likely "remain asleep" throughout their entire lifetime and will be no problem. Unfortunately, people have a natural desire — even though it may be an unconscious desire — to Spiritually evolve. It is, after all, the true purpose of human existence.
When someone tries to break away from the contrived illusions more direct methods are needed to return the slave to a state of ignorance. Today, various methods which cause brain damage — generally performed by psychiatrists — are used to negate any success in Spiritual evolution and return the slave to a state of vacant contentment.
Diversions and Techniques Promoting Inaction
The simplest and most effective diversionary technique is to promote scientific atheismand darwinian evolutionary philosophy as established fact. If you can get someone to buy into this philosophy, their fate is sealed. Even if they experience some contact with another dimension, such as an out-of-body experience, they will follow their programming, dismiss the experience as a delusion and refuse to investigate further. When they die, they will be totally lost and confused, flounder around on some lower Astral plane and eventually reincarnate just as Spiritually ignorant as before.
A side effect of accepting scientific atheism, which totally cripples Spiritual progress, is the acceptance of suicide as a way out of life's problems. Suicide becomes a learned reaction. Consequently, when the Soul is sent back into another physical lifetime, it is likely to commit suicide again when faced with some unpleasant event. It never learns, and this cycle can repeat essentially indefinitely. Dealing with this is one of the most difficult problems faced by the administrators who work on the Astral planes.
For those who want more than scientific atheism, there is mainstream garden variety religion. Mainstream Christianity has developed a clever stonewalling technique that has worked to promote inaction for thousands of years. This technique is centered upon the argument that no one can make any progress until Jesus returns to show the way. In the meantime, people should just do nothing and wait. The effect of this is essentially the same as scientific atheism. No Spiritual progress is made.
Schemes designed to waste time are common. One really off the wall example is the decision in Syria to prohibit vacuum cleaners and standard flat brooms in homes. "Witch type" brooms consisting of a circular straw bundle are allowed. Surely there must be a good reason to keep these terrorist weapons out of the reach of the typical Syrian housewife. The official reason is to make basic housework as difficult and time consuming as possible so as to prevent the woman from having any free idle time which, if allowed, could lead to the emergence of "immoral thoughts". Perfectly logical!
In the western world, complex bureaucracies seem to be deliberately designed to make the path to whatever you want as difficult as possible. Here the apparent motive is to prevent the acquisition of enough free time for any independent thought process. There are just not enough hours in a day to allow for any quiet contemplation of anything.
"Blank time" is always reported as a factor in the development of Spiritual figures. Time alone in the wilderness, time spent meditating alone in some isolated cave or at least periods of dedicated quiet time somewhere figure prominently in historical accounts of these people.
You may know or have heard of kids who spend all their waking hours playing interactive role model video games with other kids on the internet. They eat meals by the computer and never leave except to briefly sleep before returning to the all important game. Their entire life is spent in an imaginary reality. You may want to consider that your "real" life may not be all that different. You play a role. Your attributes are fixed by what society expects based upon that role. You can't change, because others would notice. Your concept of the world beyond your little world is determined by what you see on TV. Daily, you receive your "fix" of carefully choreographed "programming" which appears unusually coherent because, as you may not know or fully comprehend, everything on TV is controlled by a few corporations and all of them are loyal to the official government party line. If you somehow had the opportunity to break from this structured "game" you play from day to day — say, the opportunity to visit other countries and see other cultures — you would likely realize that your existence has not been that much different from the kid addicted to a computer game. You would find that the actual "real" world had very little relationship to the world you had been conditioned to believe existed.
Chemical Control Techniques
"With the use of chemical brain-control agents it may be possible to control the individual and the masses and to do this unobtrusively and without the active cooperation of the victims — not a question for the future — it is here".
This is a quote from the book by Edgar Cayce titled Edgar Cayce on Atlantis. There are references to Dr. Robert Galbraith Heath, and this book bears a copyright date of 1968. The book cites an interview that Heath gave to a newspaper called The Virginia Lighthouse and cites the above statement made by him on November 20, 1966. Heath founded the Department of Psychiatry and Neurology at Tulane University, New Orleans, in 1949 and remained its Chairman until 1980.
During this period, Tulane University actively participated in the CIA mind control project known as MK Ultra [1]. Also, during this period, Tulane became an active member of the secret Institute for Defense Analyses, or IDA, a corporation whose only client is the US government. Heath reportedly performed many experiments there involving electrical stimulation of the brain via surgically implanted electrodes. This work was reportedly partially financed by the CIA and the US military. Heath is now "officially" [11] deceased.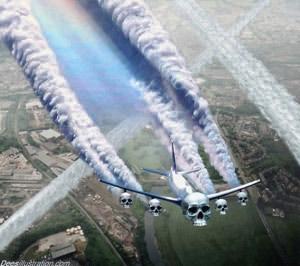 You have been drugged since you were conceived — before you were even born. Your mother was drugged. Soon after birth, you were injected with mercury containing vaccines. And the systematic process of poisoning you never stopped.
By some estimates at least eighty percent of the food in the average supermarket is poison either because it is genetically modified or laced with pesticides and other additives. Even the air is poison now because of geoengineering chemicals sprayed into the upper atmosphere.
It should be noted that things are different in the separate but parallel world of the elite. The Max Keiser show [12] discussed the secret gardens in Japan. These gardens are surrounded by high walls and guarded by the military. They produce the food for the ruling elite. Every plant in the garden has its own health certificate certifying that is pure, healthy and not genetically modified. Obviously, every developed country must have a similar secret supply chain of legitimate food for its ruling class. Certainly the elite know better than anyone that the food supply for the ordinary people is poison. They're not fools. They wouldn't touch the stuff.
Vaccines used for the elite are prepared without the mercury and other toxic additives found in vaccines given to the ordinary people.
Various agents — mainly from plants — have always existed which could be used by those aware of them to harm others or control people by altering their state of consciousness. However, only recently has it become practical to wreck the health of essentially everyone on the planet at the same time. Genetic modification of plants and other life forms used for food has made this possible. Now, quietly, people throughout the world can be sterilized, crippled with serious health problems or even killed by altering the genetic makeup of the food supply. Ordinary people remain generally ignorant of the fact that this awesome power exists and is presently being used against them.
Mind control has become a science. You can't major in it in college because this science is essentially entirely secret. The United States and other countries have spent the equivalent of billions of US dollars investigating and perfecting mind control.
Many secret research projects using unsuspecting or perhaps kidnapped people — some of whom were killed — have been conducted in the past and continue today. We only know about a very few of these projects such as MK Ultra, MK Naomi and Project Other. Even in these projects, specific details are sketchy. From these experiments, practical techniques for creating manchurian candidates and implanting created false personalities and identities have been developed and are in common use today within the secret communities.
Everyone has likely been the victim of some degree of mind control to some extent. Chemical weapons designed to mentally cripple people and render them drooling idiots are freely sold as prescription drugs in drugstores and are available to doctors to use as they please.
The lives of many kids are destroyed by these "drugs" because they have no ability to resist and their parents are ignorant and believe doctors can "do no harm". Actually, today's doctors are agents of the state. Many have top secret clearances and embrace classic Nazi philosophies such as eugenics. Their function is to watch you and make sure you "die appropriately" so as not to burden society. Anything they learn about you and anything you tell them is freely available to anyone in the intelligence community who is curious about you.
Only members of the super elite who are entitled to access top secret medicine will receive legitimate supportive medical care. Ordinary people will be deliberately allowed to die even though doctors with top secret clearances know of effective treatments which would cure them but which are classified and reserved for the chosen elite.
There is no such thing as an incurable disease any more. All the cures have been discovered. If you die, it is because you are not considered important enough to live and not because the cure does not exist.
Common sense should suggest to you that the lives of the elite have statistically different characteristics. For example, members of congress do not live sheltered lives. They work in close quarters and travel extensively both locally and internationally. They are always hanging out with prostitutes as well as playing with the young congressional pages.
Washington D.C. is reported to have more brothels than fast food joints. Strangely, however, these people do not get sick. Have you ever heard that congress had to shut down because everyone was coming down with some infection. It happens in other close populations, so what would make them exempt?
Understanding Astral Damage
Living things have an Astral component. For example, when you cut a leaf and then see the complete leaf on a Kirlian photo you are viewing the Astral component which was unaffected by cutting the physical component because it does not exist in the physical dimension.
Over one hundred years ago, practical techniques for viewing the human Aura were developed by Walter J. Kilner [4]. The original technique used dicyanin dye and a later technique used special glasses. You can't find either one today. In his research, Kilner was able to demonstrate that defects in the human Aura appeared before some corresponding disease manifested in the physical body.
Therefore, he was able to detect and prevent an adverse physical condition before it ever physically materialized. So, you ask, why don't we have this marvelous medical technique available today? Well, we do. It is in use in top secret medicine. However, only the approved elite now have access to it. The information has been removed from public knowledge and classified.
In conventional allopathic medicine, which is based upon scientific atheism and sold to the general public, there is officially no such thing as an Astral body. Conventional medicine denies the existence of anything beyond the physical dimension. Since the Astral body officially does not exist, it is not recognized as a crime to deliberately harm it.
Damage to the Astral body can be compared to damage to the physical body. If you punch holes in the physical body by cutting it, shooting bullets at it or whatever, blood runs out and germs get in. If you cause enough damage, the body dies. Astral bodies do not die, but can suffer critical energy losses. Similar to physical bodies, punching holes in the Astral body allows essential energy to escape and harmful energies to enter.
There are many events which can harm your Astral body. It is in your interest to understand these events because your Astral body will be your primary body when your physical body dies. If it has been damaged, you will be at a severe disadvantage. The chosen elite have perfect Auras because they can use the Aura balancing machines available to them at any top secret medicine provider. However, you cannot.
Also, the ruling elite seem to take some delight in causing harm to the "ordinary" people. Consequently, many drugs, food additives, GMO foods and industrial chemicals found in the environment cause Astral damage. Chemicals recognized as poisons and banned in other countries can be freely added to foods given to ordinary people in the US.
Obviously, there must exist a secret supply chain of safe food and water which is available to the chosen since they know of the contamination and certainly would not want to harm themselves or their friends.
There are ways to closely duplicate the secret techniques available only to the elite. If you can see auras or can find a reputable psychic who can, you can approximate the techniques developed by Kilner and available to everyone over a hundred years ago. Although the secret aura balancing machines are more accurate, a competent psychic healer can do the same thing. Actually, since psychics have always existed, similar techniques have been available throughout the ages to those who were aware.
Fluoride
The concept of adding fluoride to drinking water for the purpose of mind control is said to have originated in the 1930′s as a result of collaboration between German and Russian scientists [2]. Sodium fluoride was originally used and was found to cause a "mild lobotomy" in people who consumed small quantities. The effects were considered to be non reversible after one year of continuous use of the tainted water. Hitler added sodium fluoride to the water in his concentration camps to make the prisoners docile and cooperative as they waited for death.
Sodium fluoride (NaF) is used today in personal products like toothpaste. To poison the water supply of an entire country with sodium fluoride would be expensive. However, it just so happens that there is a waste product created during the manufacture of phosphate fertilizers, Fluorosilicic acid (H2SiF6), which is classified as hazardous waste and would be expensive to dispose of under EPA guidelines.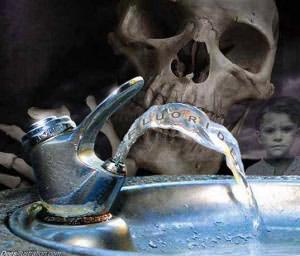 There is lots of this stuff available. This is the poison added to the public water supply in the US and some other countries. It is actually economical for industry because they don't have to pay for hazardous waste disposal. They just pump it into the public water supply.
In the human body, fluoride has an affinity for the pineal gland in the brain. The pineal gland is associated with the "third eye". Everyone has this third eye, but few are aware of it or know how to activate and use it.
Although the pineal gland is part of the physical body, the associated third eye is part of the Astral body and so is invisible in the physical dimension. The third eye allows you to see and communicate with the non-physical dimensions while fully awake and functioning in the physical dimension. So, you could see and carry on a conversation with someone in the physical dimension while invisibly also viewing and communicating with some entity on another plane of existence.
The standard Christian bible refers to the third eye with the phrase, "If thy eye be single thy whole body will be filled with light". However, only students of mysticism would recognize the true meaning of this quote.
Obviously, having this ability would be a threat to the security of any totalitarian society. Poisoning with fluoride destroys this ability and so solves that problem. Literature is available if you wish more detailed information. Simply search using the phrase "fluoride third eye".
On the chance that fluoride in the water is not sufficient to destroy any psychic abilities you may have, there are more aggressive ways to get fluoride into your brain. Here are some structural models of popular psychiatric drugs:
Notice that the element Fluorine (symbolized by its standard chemical symbol "F") figures prominently in all these compounds.
These drugs are used to cause "chemical lobotomy". By blocking communication channels with the higher levels of the human brain, they effectively convert the victim into a lower form of animal. Lower animals do not have the frontal lobes possessed by humans. That is what makes humans special. Disabling the frontal lobes effectively transforms a natural human being into, basically, a docile and obedient house pet which can be trained like a dog.
Incidentally, Fluorine also figures prominently in Sarin nerve gas.
For a more in depth study search YouTube for the free documentary Flouridegate — An American Tragedy by David Kennedy.
They All Drink From the Same Trough
If you casually look out upon the institutions of the world, it may appear to you that they are independent, discrete entities. However, they are not. They are all components of a collective which has successfully hidden its existence and true nature from the general population for generations.
Let's begin with the media in the US. Although it may appear to you that there are thousands of independent sources reporting "news", 90% of all media is controlled by six corporations. They are General Electric, News-Corp, Disney, Viacom, Time-Warner and CBS.
In the US, people believe they are protected from tyranny by the concept of "separation of powers" — that the executive, legislative and judicial branches of government are staffed by independent thinkers who "check and balance" each other. This is also a deception.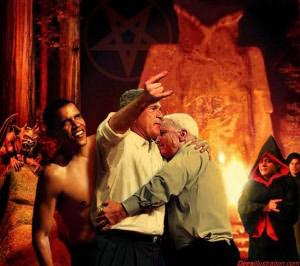 Once a year, at the end of July, there is a secret gathering on private property in the redwood forest of California called the Bohemian Grove. Although this annual meeting has been going on for over one hundred years, it is only during the last several years that outsiders have begun to learn of its existence. The only reason they have is because of the internet and independent journalism. Leaders from the mainstream media are all members of this secret club and so never even report its existence.
Who else goes to this annual secret "party"? Well, for want of a better name, we will call them the "Trusted Satanists". They are the leaders of all the major corporations, banks and representatives from all the major branches of the US government as well as foreign governments.
Although these men outwardly support the concept of capitalism for the masses, this elite group, among themselves, are perhaps best described as "rich socialists". Only men are allowed. For recreation, a stable of prostitutes — both male and female — are kept nearby off-site. The male prostitutes could theoretically enter the Grove.
The "party" begins with a Satanic ritual called "Cremation of Care" (i.e., "we don't care") which features the burning of a coffin at the base of a huge statue of an owl. Walter Cronkite reportedly was the official announcer at the grove until his death.
A secretly filmed video of this event is available on YouTube. It is supposed to be a "simulated" child sacrifice. However, since the CIA, FBI and NSA attend the ritual, who is going to complain on the chance it is a real sacrifice of a human child? After all, they are all trusted Satanists.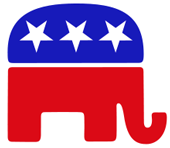 Most attendees from the United States are members of the Republican party. This is completely predictable in view of the fact that the US Republican party flaunts its affiliation with the "dark side" by prominently using the inverted star symbol on its official logo.
During the two week period, corporate leaders, the "independent" government regulators who supposedly keep corporations honest, the leaders from the executive, legislative and judicial branches of US government who are supposed to be "checking and balancing" each other, as well as the media moguls who we "trust" to report the truth, are all running around naked in the woods — pissing on the trees, playing with each other, and the male prostitutes as well as the off-site female prostitutes, and "having discussions".
Well, what are they "having discussions" about? They are discussing what they plan to do with "their world". The Manhattan Project to develop the first atomic bomb was reportedly planned at one of these discussions years ago. What about you? What about your future? What about any expectation of happiness you may have? Well, you see, you "don't need to know". Remember, "If you are not one of us, you are nothing".
Blueprints For the New World
Overview
If this link [7] is still active, it would be in your interest to read through it. This document is a transcript of a speech given by one of the insiders in the year 1969. He boldly states,"Everything is in place and no one can stop us now".
The article details how people ("people" means the slave class who are "nothing"; recall: "If you are not one of us, you are nothing") will just have to get used to changes such needing permission to have children, accepting mandated euthanasia as the law and total surveillance. Essentially all goals are now achieved, although some still remain guarded secrets.
The 1960′s was the period when physical death was eliminated. Of course, this "privilege" is only available to the select Satanic oligarchs. Effective cures for all diseases were also developed. The speaker [7] states that the cures are on file in the Rockefeller Institute. Of course, most are classified and only available to the chosen elite.
Infrastructure
The PBS documentary, Top Secret America [8], presents a good overview of the secret world of the elite. You may think no one is paying attention to the infrastructure in America because streets are in disrepair and bridges are falling down. However, you would be wrong. A tremendous amount of money is being spent on infrastructure in America — for the chosen elite. You will never see it and you will have no need for the decaying bridges and streets because you won't be around to use them. You, as well as 90+ percent of the current population, will be killed in the "Great Culling".
The new infrastructure is quite elaborate as the documentary explains. It consists of thousands of buildings which have a few stories visible above ground but which then extend for 90+ stories underground. All amenities are available within these secret structures which are basically self-sufficient.
It is important for the buildings to reach deep underground so that the lower levels can connect to the secret underground transport network. This network is global and provides safe high speed transport for the elite. Whenever the network crosses a tectonic plate, massive amounts of silicone are used to allow the transport tunnel to flex as needed. The network has access points in all countries. However, these points remain secret in countries which have yet to be subdued and co-opted into the new world order.
NWO Enabling Documents
The treaty known as the Trans-Pacific Partnership appears to be the formal enabling document for the new world. The actual document is secret and only high level corporate executives and politicians are allowed to see it.
Even after the treaty goes into force, its contents will remain secret. Because, in the United States, treaties must be openly debated in congress, the treaty is being called an "agreement" to circumvent the law and keep its contents secret. However, some details have become known.
Although the planet is officially divided into "sovereign" countries, it is overlaid with a network of transnational corporations. This network basically forms a parallel government which encircles the globe. The Trans-Pacific Partnership is designed to cause any country which signs on to surrender its national sovereignty to a secret committee composed of corporate executives. This committee can then alter the constitution and laws of any country which has accepted the treaty as suits their whim. There will be no appeal against this.
Under the treaty, there will be only one purpose to human life. That purpose will be to maximize the profits of the cabal of transnational corporations which will now be essentially a single global corporation in absolute control of the world. This effectively institutionalizes the new world order.
What does this mean for you? Well, to begin with, there can be no retirement. Paying for retirement would negatively impact corporate profits. So, if you can't work, you will be killed. Taking care of sick people would also drain corporate profits. It would be more profitable just to kill the sick and replace them with young, healthy slaves. Disabilities — forget it — disabled kids will never make it out of the womb alive.
Reeducation
To come into compliance with the philosophy of the new world, people will need to be reeducated. Military instruction documents [6] are already teaching that the Founding Fathers of the United States were extremists and anyone who thinks like them would not be suited for today's military.
Well, what did these radical extremists think?
"We hold these truths to be self-evident, that all men are created equal, that they are endowed by their Creator with certain unalienable Rights, that among these are Life, Liberty and the pursuit of Happiness."
Obviously, these principles are not compatible with the new world. The idea of a "Creator" conflicts with the official doctrine of Evolution. We can't have that. People must accept that they and the universe they live in is simply an "accident".
People are already realizing that Liberty and Happiness are gone. They know now that they live under constant surveillance and their lives get worse year after year. How about the right to Life? Can't have that. People need to be reeducated to believe that it is their "duty to die" when they are no longer useful to the state (which is now the global corporation).
Of course, the global elite will live physically forever but ordinary people will not know this.
If a world where people are conditioned to want to die and do not want kids but just sleep around for fun sounds vaguely familiar to you, you might recall that this is the future society described in Huxley's classic novel, Brave New World.
Population Modification
Please refer to [9] as a reference source. Today's "great thinkers" seem to be coming into agreement that most people are unnecessary and need to be exterminated for the convenience of the elite. Bill Gates, who has now been accepted into the super exclusive Bilderberg group, has reportedly taken the task of exterminating the third world population by giving them "free" vaccinations which will render them sterile.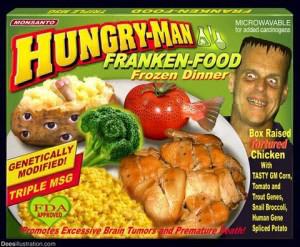 Lots of groups are working on secret sterilization methods. European tests of Monsanto's GM soybeans on hamsters showed the animals became sterile by the third generation [12]. A new gene known as Epicyte [9] is planned to be added to GM corn which will cause immediate sterilization.
Additionally, people are being "eased into" accepting the concept of "after birth abortion". Intellectuals are trying to get people to accept the argument that living human children under three or perhaps even five years old are really "not people but advanced feotuses". Since abortion is already legal, a simple change in the definition of "feotus" would allow young kids to be killed at will for any reason.
Another "new thought" gradually being programmed into the young is the pleasure of the "childless lifestyle". This propaganda seeks to convince people that having kids is too much trouble and they will be happier if they just get sterilized and then run around having lots of sex purely for fun.
These "evolutionary" population control techniques are already in effect. However, the elite likely are not willing to wait several generations to get rid of those they do not need. This brings us to the more direct method commonly called "The Great Culling" which will allow the elite to kill off most of the world's population quickly.
The most likely method will be the release of new designer viruses for which no one will have any natural immunity. Of course, the elite will all get the classified antidote. Preparations for the disposal of the bodies is already complete and stockpiles of plastic coffins — each designed to hold three bodies and manufactured under government contract by Halliburton — have been photographed and documented. Everything is now in place awaiting the "go" command.
Designer Children
Some types of designer children have already been approved for "production". Britain has approved three parent babies [10] and China has proposed a process to artificially fertilize most of a woman's eggs and then examine them to determine which is likely to produce a child with the highest IQ. This will be the only selected egg because Chinese women are only allowed to have one child and must then be sterilized.
In the new world where the only purpose of people will be to do slave labor to serve the elite corporate masters, the concept of allowing the existence of children conceived naturally clearly cannot be allowed. There would be an unexceptable chance for some kind of error that could result, for example, in the creation of a being capable of independent thought who might challenge the establishment.
A man's true worth is measured by the amount of other people's happiness that he can possess and destroy
This is a quote from the docudrama The American Ruling Class [5]. It is worthy of discussion because it is so prophetic.
The Satanic oligarchs who run this world basically exist and thrive on the misery of others. It is not enough just to use and abuse you — they want to consume your Soul. Your misery and suffering is, essentially, their "food". It is the source of their energy.
Ordinary innocent Souls are sustained by the life energy which flows from the Creator. However, since the oligarchs hate God, this energy flow is not available to them. So, they essentially survive by consuming the life energy of the innocent Souls they have captured and enslaved.
Ordinary people do not naturally choose to spend their lives in a state of constant war. They have to be somehow coerced into this behavior. Otherwise, they would likely seek a quiet, peaceful life. The atrocities the US and other warmonger nations force their citizens to commit are so contrary to basic human nature that the US loses more soldiers to suicide than it does to the enemy. The once innocent soldiers find that they simply cannot continue to live with what they have become and the memories of the horrors they have caused to others. The Satanic rulers who create wars, of course, have no problem with this.
Promotions within the inner circles of power are based upon how much evil one has done. The more harm you cause to others the greater your respect. You may have noticed that the stock market, which is a measure of the success of the elite, shows gains during periods when the average person is suffering and losses during periods when, somehow, life for the ordinary person seems to improve. The stock market set a new all time high, for example, during the Vietnam War when innocent young kids were being drafted and slaughtered in Vietnam while peaceful protesters at Penn State were executed by government forces for daring to dissent.
Why You Should Care
On the low Astral planes you will find people — Souls — who are totally lost and confused and seem to move in slow motion. They do not realize they have died. These "people" are not there because they tore up the Bible or burned the Koran or some other offensive act. They are there simply because it is the best they can do. They are using all of the Spiritual energy they have just to maintain this miserable existence. Whatever activities they engaged in while alive had no Spiritual merit and had no effect on developing or increasing their Spiritual energy level. Since the opportunity to do this ended when they died, they will remain strung out in this condition until they reincarnate again at which point they will have another chance to choose activities which enhance Spiritual energies.
You should care because the things you do and the things you fail to do during your brief life here will affect your existence for millions of years in the future.
The other dimensions operate under exact scientific rules just like this dimension. However, the rules are not the same. Because alternate sources of information are available today — mainly because of the internet — it is in your interest to at least investigate the available literature on Spirituality, energy raising techniques and various first-hand reports from people who have successfully visited the neighboring dimensions.
Source:  Walter C. Vetsch   |   3108.info  |  War Is Crime
In an exclusive interview with the Voice of Russia, Bruce Gagnon shares little known facts about the militarization of space by the United States, the development of first strike space drones and the foundation of the US military industrial complex by Nazi scientists bent on victory in World War III. If you thought missile defense and drones were bad, you haven't heard anything yet.
Robles: According to your organization the US Space Command has publicly stated they intent to control space in order to protect US interests and investments. Is space now US territory?
Gagnon: Well, indeed the United States likes to believe that it owns space, and particularly the Space Command, who on their headquarters building in Colorado Springs, just above the doorway they have their logo that reads "Master of Space". So, I think that it is quite evident that the Space Command does indeed view space as US territory that must be controlled because they clearly understand that all warfare on the earth today is coordinated by space technology and that whoever essentially controls space will control the planet below, in this case on behalf I believe of corporate globalization. And so the Space Command in our thinking has become the military arm of corporate globalization.
And so today the US is developing a whole host of technologies to allow it to fight war from space, through space and in space, controlling not only the Earth but also the pathway on and off the planet Earth, the pathway to other planetary bodies as resources are discovered on other planets: magnesium, cobalt, uranium, gold, water etc.
In a congressional study done back in the 1980s, the Congress gave the Pentagon the mandate to develop the technologies to control the pathway on and off the planet Earth. So, the Space Command sees its role in a very-very robust kind of way.
Robles: Several questions just popped up after what you just said. First one: how do they intend to "control the pathway", I mean there is not only one pathway off the planet, I mean, how are they going to do that?
Gagnon: Well, in this particular study entitled "Military Space Forces the Next 50 Years", they talk about the Earth-Moon Gravity Well, that whoever controls the Earth-Moon Gravity Well, essentially with bases on the Moon and armed space stations between, what they said were the L4 and L5 positions in space, they would be able to control these.
And interestingly enough, we know that it was in fact the former Nazi scientists that were brought to the United States following World War II under a program, a secret program, called Operation Paper Clip. These Nazi scientists that ran Hitler's V1 and V2 rocket programs, they were the first to bring to the Congress of the United States, this idea of having orbiting battle stations controlling the pathway on and off the planet as well as the Earth below.
So, today again there is the whole host of technologies that are being developed by the Space Command. They say at the Pentagon that we are not going to get all of these technologies to work, but through the investment and the research and development in these various technologies, things like "Rods from God": orbiting battle stations with tungsten-steel rods they would be able to hit targets on the Earth below…
Robles: They call those "Rods from God"?
Gagnon: Yes, they call it "Rods from God". The new military space plane that is being tested now by the Pentagon, it has shown its ability to stay in orbit for a whole year at a time: an unpiloted space drone essentially. And then with ground stations all over the planet that the United States has established, what they call downlink stations that communicate with US military satellites all over the planet. This whole network has been put into place to really give the US, as they say in one of their planning documents, "control and domination of space".
Robles: More questions: The space drone that you just mentioned, it is actually…it's operational right now?
Gagnon: It is called the X37B, it's been over the past couple of years. The testing program has accelerated and they've had three successful launches of it now. Just recently, I believe it was just at the end 2012, was the last of the missions, the third mission actually. But prior to that they had one of them spend a whole year in space.
The role of this X37B, or the military space plane, is somewhat in dispute. Some people believe that it is for surveillance, to spy on various countries, like Russia and China. Or others believe that it is actually a first strike weapons system whose job would be to fly down from orbit, drop an attack on a particular country.
In fact the Space Command annually war games a first strike attack on China set in the year 2016. And in one of the articles, in one of the industry publications, Aviation Week and Space Technology, I read a report about the first weapon that was used in one of these computer war game attacks of China, was this military space plane. So, indeed they are war gaming with it as a first strike weapon.
Robles: Now, you mentioned Nazi scientists a minute ago. I mean, it is not a very widely known fact that after World War II, I believe it was, about 400,000 Nazis found refugee in the United States. Can you tell us a little more on the scientists that were developing these programs and working with the US government? Can you expand on that a little bit?
Gagnon: Under Operation Paper Clip, 1,200 Nazis were brought into the United States, former Nazi intelligence. They were brought in to help create the CIA.
Wernher von Braun, the Nazi scientist that ran the V1 and V2 operations, was brought in. He became one of the leaders of NASA and he built the first successful rockets that were launched by the US military after the Kennedy administration wanted to respond to the Soviet Union's launch of Sputnik.
Other Nazi scientists were brought in to create US Flight Medicine programs, the MKUltra LSD-drug experiments of the 1960s in the United States, where people were jumping out of windows and killing themselves because they were given drugs.
The people that were running these were the former Nazi scientists who had been doing similar tests on prisoners of war and Jews and other people in concentration camps inside of Germany.
So, the entire military industrial complex was seeded with these top Nazi operatives. And I've always maintained that when you do that: "Is there an ideological contamination that comes along with that?" My belief is: indeed there is.
Robles: That's exactly the point I wanted to make myself.
Gagnon: Major-General Walter Dornberger was the Head of Hitler's secret Space Development Program. He was brought to the United States to work for Bell Aerospace in New York State after the war.
He testified before the Congress in the 1950s. And I can quote him, he said to the Congress: "Gentlemen, I didn't come to this country to lose the third world war, I lost two already." And he again was one of the first to lay out this vision of control of space, giving the US full control of the planet Earth.
Source: Bruce Gagnon and John Robles | GlobalResearch.ca
The scale and rate of modern climate change have been underestimated.
The release to date of a total of over 500 billion ton (GtC) of carbon through emissions, land clearing and fires,  has raised CO2 levels to 397-400 ppm and near 470 ppm CO2-e [a value including methane] at a rate of ~2 ppm CO2 per year [1] (Figures 1 and 2). These developments are shifting the Earth's climate toward Pliocene-like (5.2 – 2.6 million years-ago [Ma]; +2-3oC) conditions and possibly mid-Miocene-like (~16 Ma; +4oC) conditions [2], within a couple of centuries―a geological blink of an eye.
The current CO2 level generates amplifying feedbacks from the ice/water transformation and albedo loss, methane release from permafrost, methane clathrates and bogs, from droughts and loss of vegetation cover, from fires and from reduced CO2 sequestration by warming water.
With CO2 atmospheric residence times in the order of thousands to tens of thousands years [3], protracted reduction in emissions, either flowing from human decision or due to reduced economic activity in an environmentally stressed world, may no longer be sufficient to arrest the feedbacks.
Four of the large mass extinction events in the history of Earth (end-Devonian, Permian-Triassic, end-Triassic, K-T boundary) have been associated with rapid perturbations of the carbon, oxygen and sulphur cycles, on which the biosphere depends, at rates to which species could not adapt [4].
Since the 18th century, and in particular since about 1975, the Earth system has been shifting away from Holocene (10,000 years to the present) conditions, which allowed agriculture, previously not possible due to instabilities in the climate and extreme weather events. The shift is most clearly manifested by the loss of polar ice [5] (Figure 3). Sea level rises have been accelerating, with a total of more than 20 cm since 1880 and about 6 cm since 1990 [6]..
For temperature rise of 2.3oC, to which the climate is committed if sulphur aerosol emission discontinues (see Figure 1), sea levels would reach Pliocene like levels of 25+/-12 meters, with lag effects due to ice sheet hysteresis.
With global CO2-e levels at ~470 ppm, just under the upper stability limit of the Antarctic ice sheet, current rate of CO2 emissions from fossil fuel combustion, cement production, land clearing and fires of ~9.7 GtC in 2010 [7] , global civilization is at a tipping point, facing the following alternatives:
With carbon reserves sufficient to raise atmospheric CO2 levels to above 1000 ppm (Figure 4), continuing business-as-usual emissions can only result in advanced melting of the polar ice sheets, a corresponding rise of sea levels on the scale of meters to tens of meters and continental temperatures rendering agriculture unlikely.
With atmospheric CO2 at ~400 ppm, abrupt decrease in carbon emissions may no longer be sufficient to prevent current feedbacks (melting of ice, methane release from permafrost, fires). Attempts to stabilize the climate would require global efforts at CO2 draw-down, using a range of methods including global reforestation, extensive biochar application, chemical CO2 sequestration (using sodium hydroxide, serpentine and new innovations) and burial of CO2 [8]
As indicated in Table 1, the use of short-term solar radiation shields such as sulphur aerosols cannot be regarded as more than a band aid, with severe deleterious consequences in terms of ocean acidification and retardation of the monsoon and of precipitation over large parts of the Earth. Retardation of solar radiation through space sunshades is of limited residence time and would not prevent further acidification from ongoing carbon emission.
Dissemination of ocean iron filings aimed at increasing fertilization by plankton and algal blooms, or temperature exchange through vertical ocean pipe systems, are unlikely to be effective in transporting CO2 to relatively safe water depths.
By contrast to these methods, CO2 sequestration through fast track reforestation, soil carbon, biochar and possible chemical methods such as "sodium trees" and serpentine (combining Ca and Mg with CO2) (Figure 5) may be effective, provided these are applied on a global scale, requiring budgets on a scale of military spending (>$20 trillion since WWII).
Urgent efforts at innovation of new CO2 draw-down methods are essential. It is likely that a species which decoded the basic laws of nature, split the atom, placed a man on the moon and ventured into outer space should also be able to develop the methodology for fast sequestration of atmospheric CO2. The alternative, in terms of global heating, sea level rise, extreme weather events, and the destruction of the world's food sources is unthinkable.
Good planets are hard to come by.
[1] IPCC AR4 http://www.ipcc.ch/ ; Global Carbon Project  http://www.globalcarbonproject.org/ ; State of the planet declaration http://www.planetunderpressure2012.net/
[2] Zachos, 2001 cmbc.ucsd.edu/content/1/docs/zachos-2001.pdf; Beerling and Royer, 2011 http://www.nature.com/ngeo/journal/v4/n7/fig_tab/ngeo1186_ft.html; PRISM USGS Pliocene Project http://geology.er.usgs.gov/eespteam/prism/
[3] Eby et al., 2008. geosci.uchicago.edu/~archer/reprints/eby.2009.long_tail.pdf
[4] Keller, 2005; Glikson, 2005; Ward, 2007. http://www.amazon.com/Under-Green-Sky-Warming-Extinctions/dp/B002ECEGFC#reader_B002ECEGFC
[5] Loss of polar ice http://www.agu.org/pubs/crossref/2011/2011GL046583.shtml
[6] CLIM 012 Assessment Nov 2012; http://www.eea.europa.eu/data-and-maps/indicators/sea-level-rise-1/assessment, Rahmstorf et al., 2012, http://iopscience.iop.org/1748-9326/7/4/044035/article.
[7] Raupach, 2011, www.science.org.au/natcoms/nc-ess/documents/ GEsymposium.pdf)
[8] Geo-engineering the Climate? A Southern Hemisphere perspective. AAS conference www.science.org.au/natcoms/nc-ess/documents/GEsymposium.pdf
Geographically:  Now that the world's ocean levels have started rising much faster than predicted, America's coastal cities may become submerged far sooner than we thought.  And, sooner rather than later, Manhattan stands a very good chance of becoming the next lost Atlantis.
Here's a cute little video from NASA that describes what's been happening to our planet's climate over the last 131 years.  Check it out:  http://www.climatecentral.org/blogs/131-years-of-global-warming-in-26-seconds/  In this video animation, blue represents minus-two degrees Celsius and red represents plus-two degrees Celsius.  That's only a four-degree variation — but what a variation it is!  At the blue point, ice all over the planet used to be still intact.  At the red point, however, it has melted.  At this rate, San Francisco will soon join Manhattan in its race to become the first lost Atlantis.
But enough said about that. I just hope that you don't own a condo down in SoHo or beach-front property in Honolulu.  You do?  You're screwed.
And then there's Burning Man.  This year Black Rock City was completely engulfed in air-born dust particles and white-out sand storms almost 24/7.   If this drought doesn't let up, perhaps they ought to change its name to Dust Bowl City.
And also, for the first time in memory, we have gotten a hecka lot of Canada geese hanging around Berkeley this summer instead of just passing by in the spring and the fall.  Guess they don't have to fly so far south to get warm any more.  No winter vacation in Cancun for them!   And we humans don't need to fly south to Puerto Vallarta during the winter months any more either.  Last year was the warmest winter in NorCal that I can remember (but I still love Puerto Vallarta).
Morally:  The Republican party (and the huge corporations that now own it) are completely using and abusing their only staunch allies — the older white American males and blind-faith Christians who support them — in order to enact laws and make policies that not only undermine these staunch allies' beliefs but also their very existence.
Jobs, Social Security, homes, families, medical care, infrastructure, water supplies, energy sources, the very teachings of Christ Himself, you name it — all have been put in grave danger by the very corporate interests that naive older white Americans and gullible Christians have blindly trusted and supported all these years.  It's just sad to watch these trusting staunch allies of the GOP constantly getting knifed in the back.
Then there are the famous Fetus Wars.  Jesus is being called upon to testify against Planned Parenthood — and yet Jesus isn't even allowed on the premises when multiple brutal vicious and bloody wars have been declared against millions of innocent children all around the world.  You wanna call yourself a Christian?  Then you gotta act Christ-like!  Duh.
And Repubs are now actually saying that Ted Kennedy originated the War on Women.  Chappaquiddick was a tragic accident.  That's not the same thing.  But a true war on women appears to be the GOP's latest favorite game plan — as Repubs happily head down the same path that other "Christians" took back in the European Middle Ages when an estimated nine million women who dared to speak up for themselves, tried to get an education or attempted to practice medicine were burned alive at the stake.
Economically:  Since outsourcing and deregulation has hit America like a category-5 hurricane, our economy has become a disaster area — literally.  So many jobs have fled overseas and so much wealth has fled to the Caymans that many parts of the USA look almost like New Orleans after Katrina.
All the things that we used to make here?  We don't even know how to make them any more.  And all that knowledge of how to make them has been lost too.
Sometimes I wish that the UN or NATO or whoever — perhaps the war-criminal-trial folks over at the Hague — would sanction America like they are now sanctioning Iran.  Then we would be FORCED to become economically independent again.
Republicans have deliberately created a vast pool of unemployed Americans so that they won't have to pay us high wages.  Hence the GOP's refusal to endorse a job program.  Why would they want to do that!
In their haste to make more and more money, large corporations are polluting our water and air and elevating our risk of cancer of course.  But they are also killing off billions of bees.  Good luck with getting our crops in when there is no pollination.  And bye-bye flowers too.  We don't even have to wait until water drowns out the new American Atlantis to miss our fruit trees and flowers.  Monsanto has already taken care of that.
Politically:  Anyone can buy a seat in Congress these days — or even buy the White House itself or the Supreme Court (especially the Supreme Court).  Who would have ever thought that it would be that way here in the former Land of the Free.  Not since Boss Tweed and Tammany Hall have our public offices been so "For Sale".  Shame on us for letting this happen.
And remember back in 1999 when we all thought that YK2 was going to be an international disaster?  Well all the computers didn't crash, but YK2 turned out to be an incredible disaster anyway — when George W. Bush stole the 2000 election and almost NOBODY in America objected or even noticed.  Then Bush allowed 9-11 to happen, followed by the disastrous Afghanistan invasion, the incredibly expensive Iraq invasion and the 2008 economic crash.
Yes, YK2 really was a disaster.
More political immorality:  Who has been a very important ally of corporate-owned Washington in places like Afghanistan, Syria and Libya?  Wait for it.  "Al Qaeda!"  Arming and encouraging the people behind 9-11?  Isn't that about as politically immoral as you can get?  But Americans seem to accept this hypocrisy without batting an eye.  Go figure.
And what can our bought-and-paid-for politicians possibly be thinking when they systematically alienate huge countries like Russia and China while kissing the booties of their corporate neo-con counterparts in teeny-tiny Israel.  Israel?  The size of New Jersey?  Israel's neo-con corporatists are gonna save us from the wrath of Russia, China, Africa, the Middle East, Latin America and all the other places and countries that our corporate-owned government has thoroughly screwed over the years?  Huh?
And then there's that cruel joke that used to be America's legendary and heroic Supreme Court.  No justice at all to be had there these days — if you are merely working class.  Those guys in black robes take their reverse-Robin-Hood roles very seriously.
"Take from the worker bees and give to the drones" should be carved in marble over our corporate-owned government buildings in Washington — just before America, the next lost Atlantis, slowly sinks into the sea.
But you had better get to carving it soon — because there is something in the air in America these days, a sense that nasty undercurrents are moving stealthily toward us from somewhere very deep, somewhere that the average voter isn't in touch with — except in our guts.
And our guts seem to be telling us that America is now sinking fast.  And that "We the People" have absolutely no life jackets — but that the billionaires who now own our government are already provisioning their yachtshttp://www.smirkingchimp.com/node/45275.
To paraphrase Plato, "…once upon a time your State stayed the course of a mighty host, which, starting from a distant point in the Atlantic ocean, was insolently advancing to attack the whole of Europe, and Asia to boot" — and then their city of Atlantis got all drowned out.
And to paraphrase Ray Bradbury, "Something wicked is definitely coming our way".
"…we are here dealing with a totalitarian state of which the philosophy included an utter contempt for the individual… any freedom of thought or action was inconceivable in the Aztec world… dependence and instability were absolute, fear reigned. Death lurked ceaselessly everywhere, and constituted the cement of the building in which the individual Aztec was prisoner… Clearly the spirituality of some aspects of Aztec life must have sprung from an old pre-Aztec tradition, later betrayed…" 

Laurette Sejourne ('Burning Water')
The life of a nation, of a culture, is sustained by very few but very critical social circumstances.  These pillars must stand strong, maintained with the utmost care and caution; as one would fight to maintain the beat of his own heart.  If these vital foundations are dissolved or destroyed, the nation and the people contained within are subject to the most heinous of generational afflictions.  The citizenry and all that nurtures their progress, begins to die.  Slowly suffocating in a corrosive atmosphere of dishonor, men turn toward pure self interest at the expense of their greater selves, giving rise to hatred, desperation, and an environment of disturbed malleability that is easily exploited by those who seek power.
Eventually, the entire edifice comes crashing down, sometimes so far into the pits of black and terrible times that it is all but lost, even to memory…
As I look out past the near horizon of this time, and this nation, I see considerable potential for a revitalization of that which is best in humanity.  I see a population that strives for independence.  I see a return to the entrepreneurial spirit of discovery.  I see unhindered freedom of thought and action feeding a fire of creativity that inspires us to unimaginable heights.  I see new expression given license not just by the masses, but by structures of a government which truly follows the will of the common man, and not the will of an elite few.  I see America breathing full, eyes wide open and alive.
However, this potential future would have to come at a considerable cost.
America has so strayed from its founding roots that it now hungers; starving for lack of nutrients from its natural soil.  As with all other catastrophic societies of the past, we have been manipulated and conned into overlooking and over-rationalizing astonishing injustice and in some cases, unmitigated evil.  I frankly don't know what else to call it.  There are some acts of malevolence that go beyond human weakness and inadequacy and reach into realms of calculation that are so cold, so soulless, there is simply no other way to describe them.  These actions and attitudes tend to run rampant in dying nations but are rarely singled out and criticized by those in the midst of the great fall.  Each begins with the loss of particular principles and inherent morals that are normally prized under more healthy circumstances, but are despised in times of chaos and uncertainty.
This begins with the rise of moral relativism.
All Is "Rational"… 
The concept that our inherent conscience should be set aside at times in order to achieve a "greater good" is a long running philosophy that has led to some of the greatest evils mankind has ever witnessed.  From Plato's "noble lie", to Machiavelli's politics of subversion, to the Marquis De Sade's insane fantasy world without self limit; such men and those who adopt their ideals have proven that intellect alone is no magic ticket to a well balanced society.  Indeed, intellect without intuitive conscience can be a tool for rationalizing the most horrifying of crimes.
In America today, we have quite a few moral relativists at the helm of our government, and many more who would advise them.
Ralph Peters, a retired United States Army Lieutenant Colonel and former campaign adviser to John McCain, known for his array of Islamo-fearmongo books and novels, is, in my view, a perfect example of the moral relativist in action.  Talking points from his writings are parroted constantly by Neo-Cons and now Neo-Libs who feel compelled to defend Barack Obama's continued blood-letting in the Middle East.  Peters asserts that American troops and warfare tactics must become essentially as monstrous as the enemy we fight in order for victory to be achieved.  This is excusable, in his opinion, because America is the "good guy", and they are the "bad guys":
http://www.freeman.org/m_online/apr04/peters.htm
Ironically, Peters often uses the example of Rome's genocidal attacks on Carthage as a primer for his arguments, loosely comparing the "barbarians" of Carthage to the "barbarian" Muslims of his War on Terror.  His position; that Rome was safest when they were absolute in their brutality.
What Peters ignorantly overlooks (or perhaps deliberately overlooks) is that the fall of Rome was not hastened by outside "barbarians", but by Rome's own barbarity and stupidity.  Rome's elites provoked and gave birth to enemy hoards through their relentless acts of bloodshed across the known world over the course of centuries.  America is set on the same exact path with the help of men like Peters; claiming that our principles stand in the way of our survival, and that all targets are fair game and all means are acceptable as long as we prevail.  The problem is, as Peters admits, one should never declare actual victory in the War on Terror.  Thus, by his own logic, there can be no conclusion, only an endless cycle of death perpetrated in ever more diabolical ways.
Nations that take on this mentality of pure destruction without boundaries lose all high ground in the annals of history.
It is not enough that a country or a culture should survive; it must also be worthy of survival.  Recent debacles in Afghanistan, including the deliberate killing of 16 civilians (which I'm sure Peters would attempt to advocate), show clearly that the longer you try to occupy a foreign nation based on false premises, the more it will eventually start looking like Vietnam, along with the toll of madness and depression that overtakes soldiers after multiple tours of duty fighting a war that makes no sense to them anymore.

Science Supercedes Conscience? 
In the world of Bioethics, Moral relativism has been refined to an artform, and the prominence of bioethical arguments is expanding considerably here in the U.S.  The reason for this can be tied directly to the elitist adoption of environmental activism as a vehicle to promote morally relative social policies.  The field of climate change continues to offer the most ample venue.  If the very future of our planet is supposedly at stake due to the mere creation of carbon emissions, a product of almost every human action, then all aspects of human life come into question and eventually, lend themselves to taxation, regulation, and domination.
Despite the fact that climate research labs like those at the CRU of East Anglia and NASA still refuse to release the source data for their experiments supporting their assertions that man causes global warming, and the fact that East Anglia's rigged computer modeling methods were exposed through the Climategate emails, the Bioethics community continues to use manmade global warming as the boogieman rationalization for scientific tyranny.  This includes suggestions of medicating the populace in order to make them more "empathetic" to the dangers of climate change:

http://www.theatlantic.com/technology/archive/2012/03/how-engineering-the-human-body-could-combat-climate-change/253981/
The climate change dynamic invariably leads to calls for population reduction.   Arguments have been recently presented stating that because newborn babies do not have fully formed cognition, they are "not yet human" and should be susceptible to legal abortion (of course, men like Steven Pinker, Noam Chomsky, Carl Jung, and many others have proven that there are multiple inherent qualities to children at birth, and Bioethicists have no idea how much of our personality is a part of that, but hey, who am I to argue with a Bioethicist):
http://www.nbcdfw.com/news/weird/Killing-Newborn-Babies-141014423.html
For the ancient Aztecs, high priests used the fake threat of the solar eclipse and the swallowing of the sun as a means to control the people and force them to conduct human sacrifice to satiate the bloodlust of their rulers.  In America today, we have high priests in the garb of pseudoscience who use the specter of climate change annihilation to seize similar control and condone clinical human sacrifice to satiate the thirst of environmental elitists for depopulation.

It Always Ends In Cannibalism…
People eating other people is just one of those aspects of extreme decline that the collapse of civilizations seem to elicit.  It goes against all natural law and even our animal instinct, but in a land where principles are rejected wholesale, it can become commonplace.  Most animals avoid turning to cannibalism because their very genetics demand that they continue the species.  This is very difficult to do when one's own species is self consuming.  Even if conscience were never a question (which it always is), our very DNA should prevent us from such activity.  When it does occur, with extensive participation by the general populace, it is a sure sign of a culture on the edge of a full-on swan dive into epic seventh circle of hell-style calamity.
This is why anyone should feel rather disturbed and sickened at the news that companies like Pepsi, Nestle, and Kraft Foods are working with artificial flavor manufacturer Senomyx, which uses aborted fetal tissue in the creation of its products:

http://healthfreedoms.org/2011/06/01/aborted-fetal-tissue-used-to-test-new-food-additives/
The Senomyx patents which include fetal tissue use (HEK Cell lines that express hetero oligomeric taste receptors) can be viewed here:
http://patft.uspto.gov/netacgi/nph-Parser?Sect1=PTO2&Sect2=HITOFF&u=/netahtml/PTO/search-adv.htm&r=0&p=1&f=S&l=50&Query=Senomyx&d=PTXT
Senomyx and the companies associated with it have made a wide range of assertions surrounding this practice.  Some deny fetal tissue is used at all.  Others argue that it is only used in the "testing" of certain chemical flavorings.  While the consensus is that human material is not actually present in the final food products of the companies involved, I find it a bit disconcerting to know that dead fetuses are being used to test better flavor enhancements for someone's next soda or slice of cheese.  Regardless of how you may feel about the issue of abortion, you have to admit that this lack of respect for human remains for the purposes of profit when numerous alternatives exist is chilling.
This news, along with the revelation that hybrid rice containing human DNA has been approved by the USDA, tells me that someone out there REALLY wants the average American to dive into at least lighter forms of cannibalism:

http://www.dailymail.co.uk/news/article-440302/The-rice-human-genes.html
Given these developments, it is only a matter of time before present technological food practices take another step forward into even more questionable realms.  Is the "Soylent Green" method of cannibalism more acceptable than the Aztec form of cannibalism?  No.  Ultimately, both stem from a complete lack of regard for life; a regard that usually keeps societies from tearing themselves to shreds over the rolling boil of a stew pot.
Moments Of Clarity Lost…
The above examples of undesirable trends are only a taste of the stampede of modern tyranny that we must brace for and defend against in the near term.  The most important factor of all is to understand why a social condition causes us pain.  In regret, and in sadness, that which makes us human is most distinctly felt.  Our inner voice, once lost or forgotten, is difficult to retrieve.  The ease by which the darker side of life presents itself becomes enticing, and, the good we were once capable of fades.
America (and the rest of the world) is at the most important stage of historical life; the stage at which the people choose to leave all reason behind to ride the mangling tides of fate, or, choose to stand and fight for a clarity of sight one could only define as individual destiny.  Regardless of the circumstances we are eventually faced with, one difficult truth remains; without a sense of honor and principle, there can be no liberty, and therefore, no society worth a damn.  Some see this as a handicap in the battle for transparency and truth in our culture.  I do not.
In the end, HOW we fight is just as important as WHY we fight.  The example we set is just as important as the ideals we espouse.  The way we live is just as important if not more important than the length of our time on this planet.  What we leave behind after the dust settles and our land driven forms remain but cast shadows in the minds of generations we will never meet, is what makes us who we are.  Anyone who says that the "ends justify the means", is not serving the future, but the moment, and that moment will be harsh and fleeting…
Source: Brandon Smith | Alt-Market
Is the U.S. government stockpiling huge amounts of food and supplies in anticipation that something bad is about to happen?  Is something about to cause a major economic crisis that will require large quantities of emergency food?  For a while, I have been hearing things about the government storing food through the grapevine and I have not been sure what to think about those rumors.  Well, today I received a phone call that blew me away.  I debated for quite a while before I decided whether or not to share this information with you all.  Normally I do not like to talk about anything unless I am able to prove it by pointing to an article in the mainstream media.  But the source of the information that I am about to share with you is rock solid.  I cannot reveal his name, so you will just have to trust me on that.  Hopefully the following information will be one more "dot" as we all try to connect the dots about what is really going on out there.
This morning I received a call from a very prominent person in the storable food industry.  He has asked me not to reveal his name.  I have been dealing with him for an extended period of time and I consider him to be a rock-solid source.  When I talked to him today, he had just received a huge order for storable food from a U.S. government source.  He told me that the dollar amount of the order was in the "five figures".
When he asked about why so much food was being ordered, the government source told him essentially that "you know what is coming".  When pushed further, the government official did not elaborate.
It was unclear whether this was part of a larger food stockpiling program by the government.  Perhaps this order was just part of the normal preparations that government agencies make for potential emergencies.
Nobody could blame the government for storing up some emergency food.  That is something that we all should be doing.
The truth is that the government is taking emergency preparedness very seriously these days.  For example, you can see video of a high-level NASA official urging NASA employees to develop preparedness plans for their own families right here.
But what if this is a sign of something bigger?
Remember, this is not some rumor I just pulled off the Internet.  This is not something that someone got from "an aunt" somewhere.
I got this information over the telephone from the person who took the order.
I promised that I would not reveal any more specific details, so I won't.
But this does seem to fit with a pattern that we are beginning to see emerge.
Earlier this year, FEMA issued an RFI (Request For Information) that inquired about the availability of 140 million meals of emergency food.  Apparently the food was meant to be stored up in case there was a "catastrophic disaster event" along the New Madrid Fault.
You can view this FEMA RFI right here.  The following is an excerpt….
The Federal Emergency Management Agency (FEMA) procures and stores pre-packaged commercial meals to support readiness capability for immediate distribution to disaster survivors routinely.  The purpose of this Request for Information is to identify sources of supply for meals in support of disaster relief efforts based on a catastrophic disaster event within the New Madrid Fault System for a survivor population of 7M to be utilized for the sustainment of life during a 10-day period of operations.   FEMA is considering the following specifications (14M meals per day):

- Serving Size – 12 ounce (entree not to exceed 480 calorie count);
- Maximum calories – 1200 and/or 1165 per meal;
- Protein parameters – 29g-37g kit;
- Trans Fat – 0;
- Saturated Fat – 13 grams (9 calories per gram);
- Total Fat – 47 grams (less than 10% calories);
- Maximum sodium – 800-930 mg;

Requested Menus to include snacks (i.e. fruit mix, candy, chocolate/peanut butter squeezers, drink mix, condiments, and utensils).  All meals/kits must have 36 months of remaining shelf life upon delivery.   Packaging should be environmentally friendly.
Mysteriously, seven days later this RFI was cancelled.
At that same time, FEMA also issued an RFI that sought to identify a supplier for 140 million blankets.  You can view that RFI right here.  The following is an excerpt….
The Federal Emergency Management Agency (FEMA) procures and stores blankets to support readiness capability for immediate distribution to disaster survivors routinely.  The purpose of this Request for Information is to identify sources of supply for blankets in support of disaster relief efforts based on a catastrophic disaster event within the New Madrid Fault System for a survivor population of 7M to be utilized for the sustainment of life during a 10-day period of operations.   FEMA is considering the following specifications (14M blankets per day):

- 100% cotton;
- White;
- 66″ x 90″
Also, there have been some much publicized shortages of storable feed recently.  There has been much speculation about whether or not the government is part of the reason for these shortages.
There are some products that simply were not available for an extended period of time.  For example, the following was posted on the Mountain House home page….
As you know we have removed #10 cans from our website temporarily. The reason for this is sales of #10 cans have continued to increase. OFD is allocating as much production capacity as possible to this market segment, but we must maintain capacity for our other market segments as well.
The shortages around the country got so bad at one point earlier this year thata special alert was posted on Raiders News….
Look around you. Read the headlines. See the largest factories of food, potassium iodide, and other emergency product manufacturers literally closing their online stores and putting up signs like those on Mountain House's Official Website and Thyrosafe's Factory Webpage that explain, due to overwhelming demand, they are shutting down sales for the time being and hope to reopen someday.
Unfortunately, shortages have not been limited to storable food.  Most Americans don't realize this, but there is a significant shortage of certain pharmaceutical drugs in many areas of the country right now.  Just check out the video news report posted below….
In addition, it is not just in the United States where food is being aggressively stored up.  For example, a recent article in The Telegraph noted that governments all over the globe are now stockpiling food….
Authoritarian governments across the world are aggressively stockpiling food as a buffer against soaring food costs which they fear may stoke popular discontent.
Also, some governments are now gobbling up as much farmland as they can.
According to the New York Times, China has been buying up "vast tracts of Latin America's agricultural heartland" and is seeking to acquire quality farmland all over the globe.
So what does all of this mean?
It could mean something.
It could mean nothing.
But as I have written about so much recently, we really do seem to be on the verge of a major economic crisis.
The signs that the financial world is melting down are all around us.  I won't take the time to repeat what I have covered in the last few days here.  If you missed any of it, just go back and read these articles over….
*Is Financial Instability The New Normal?
*Depressed As A Nation? 80 Percent Of Americans Believe That We Are In A Recession Right Now
*Nervous Breakdown? 21 Signs That Something Big Is About To Happen In The Financial World
One thing that I haven't covered yet is a very curious move by Lloyd's of London.  It turns out the Lloyd's of London has started pulling money out of banks in Europe's peripheral economies according to Bloomberg….
Lloyd's of London, concerned European governments may be unable to support lenders in a worsening debt crisis, has pulled deposits in some peripheral economies as the European Central Bank provided dollars to one euro-area institution.
At this point, world financial markets have officially entered "bear" territory.  In fact, global stocks are down approximately 20 percent since May.
Many believe that what we have seen is just the beginning of another major financial crisis.
For example, in a recent editorial for The Ticker, Karl Denninger (who saw the 2008 crash coming) warned that the house of cards is starting to fall once again….
Well, America (and the world), you've been scammed by the financial institutions and governments for the last 30 years.  2008 was the first spasm of recognition but was short-circuited by…. you guessed it…. even more scams.  Rather than demand truth and an end to the games the American consumer lapped up the frauds and schemes of the politicians on both sides of the aisle who conspired with the financiers to rip you off once again.
Later on in the editorial, Denninger stated that he hopes that all of us have "taken the last couple of years to become prepared"….
Now recognition of that fact is dawning on people in a convulsive fashion, and markets of all sorts are reacting as one would expect when their entire worldview is exposed as having been a gigantic and intentional pyramid scheme constructed of debt layered upon debt thatcannot be paid down.  The wrong thing was done in 2008 and there is zero evidence that our government has changed one iota in their singular focus on misdirection and lies in this regard.

Welcome to awareness; I hope you've taken the last couple of years to become prepared.
Well, if the anecdotal evidence presented above is an indication of a larger trend, it appears that the government is getting prepared.
And if the government is stockpiling food, who can blame them?
It should be obvious to anyone that the world has become an incredibly unstable place.
Hopefully we are not about to enter another major economic crisis, but it never hurts to be prepared.
If anyone out there has any additional information that is relevant to this report, please let me know.
If the government really has started to aggressively stockpile food, that would be an important thing to know.
If it is happening, the mainstream media surely will not tell us about it.  So we will have to rely on one another for information.
Source: The Economic Collapse
The competition for jobs in the United States is absolutely brutal right now, and it is about to get worse.  A new wave of layoffs is sweeping across America.  During tough economic times, Wall Street favors companies that are able to cut costs, and the fastest way to "cut costs" is to eliminate employees.  After a period of relative stability, the employment picture in the U.S. is starting to get bleaker again.  New applications for unemployment benefits have now been above 400,000 for 15 straight weeks.  Finding a good job is kind of like winning the lottery in this economy. Our federal government and the state governments have made it incredibly complicated and extremely expensive to have employees on the payroll.  It is getting harder and harder to get a large enough return to justify the time and expense that hiring employees requires.  So many firms now find themselves trying to do more with the employees that they already have.  Other companies are turning to temp agencies as a way to reduce costs and increase workplace flexibility.  A lot of the big corporations are sending as much work as they can overseas where the wages are far lower and where the regulatory environment is much simpler.  All of this is really bad news for American workers that just want good jobs that will enable them to provide for their families.
When we first started seeing huge numbers of layoffs a few years ago, I encouraged people to look into government jobs because I thought that they would be a lot more stable in this economic environment.
But today that is no longer true.  In fact, state and local governments all over the United States are responding to massive budget problems by slashing payrolls in an unprecedented fashion.
Sadly, the reality is that the number of "secure jobs" is rapidly declining in America.  If you have a "job" ("just over broke") right now, you might not have it for long.  That is one reason why everyone should be trying to become more independent of the system.
Once upon a time the U.S. economy produced a seemingly endless supply of good jobs.  This helped us develop the largest and most vibrant middle class in modern world history.
But now employees are regarded as "costly liabilities", and businesses and governments alike are trying to reduce those "liabilities" as much as they can.
This summer the pace of layoffs seems to be accelerating all over the nation.  Just check out what has been happening over the past few weeks….
-Lockheed Martin has made "voluntary layoff offers" to 6,500 employees.
-Detroit is losing even more jobs. American Axle & Manufacturing Holdings has told the remaining 300 workers at its manufacturing facility in Detroit that their jobs will be ending in early 2012.
-Layoff notices have been sent to 519 employees of Milwaukee Public Schools, and more than 400 open positions are going to go unfilled.
-The Gap has announced that up to 200 stores will be closed over the next two years.
-Cisco has announced plans to lay off 9 percent of their total workforce.
-Chicago Mayor Rahm Emanuel says that 625 city employees will be losing their jobs as a result of cutbacks.
-Pharmaceutical giant Merck recently dumped 51 workers from an office in Raleigh, North Carolina.
-Perkins has revealed that they will be closing 58 restaurants.
-This week, Goldman Sachs announced that they will be eliminating 1,000 jobs.
-Cracker Barrel is rapidly reducing staff at its headquarters.
-Telecommunications and web marketing firm Crexendo has announced that it will be laying off about 30 percent of its workforce.
-Borders has announced that they will be shutting down their remaining 399 stores and that 10,700 employees will lose their jobs.
-Now that the space shuttle program has ended, thousands of NASA employees will be losing their jobs.
Sadly, there are hundreds of more examples of recent layoffs and job losses.  One website that tracks these layoffs daily is Daily Job Cuts.  It is pretty sad when there are entire websites that are devoted to chronicling how fast our economy is bleeding jobs.
What is worse is that it looks like the pace of layoffs is going to keep increasing.
One report that was recently released found that the number of job cuts being planned by U.S. employers increased by 11.6% in June.
That is not good news.
Things don't look good for employees of state and local governments either.
State and local governments have eliminated approximately 142,000 jobs so far this year.
That is bad, but this is just the beginning.
UBS Investment Research is projecting that state and local governments in the U.S. will combine to slash a whopping 450,000 jobs by the end of next year.
Ouch.
Barack Obama and Ben Bernanke keep trying to tell us that the economy is improving, but that simply is not the case.  Yes, some of the largest corporations have announced big earnings, but that is not translating into lots of jobs for American workers.
Today, most large corporations only want to have as many U.S. workers as absolutely necessary.  In a world where labor has been globalized, it just doesn't make sense for corporations to shell out massive amounts of money to American workers when they can legally get away with paying slave labor wages to workers on the other side of the globe.
So if it seems like it is far harder to get a good job in America today than it used to be, the truth is that you are not imagining things.
Our entire system discourages job creation inside the United States.  Every single year, even more ridiculous job-killing regulations are being passed on the federal and state levels.  It has become extremely expensive and ridiculously complicated to hire people.
So how are American families surviving?  Those that still do have jobs are finding that wages are not going up but the cost of living rapidly is.  Many American families are making up the difference by using their credit cards more.
In June, credit card purchases in the U.S. increased by 10.7 percent compared to the same month a year ago.
It looks like a whole lot of people have not learned their lessons about how bad credit card debt is.
Millions of other American families have fallen out of the middle class completely.  Today, one out of every six Americans is enrolled in at least one government anti-poverty program.  The level of economic suffering in this country continues to soar.
In fact, the number of Americans that are now sleeping in their cars or living in tent cities remains at staggering levels.
What we are witnessing in this country is not just a "recession" or an "economic downturn".  What we are witnessing are fundamental economic changes.
Until there are fundamental policy changes in the United States, there will continue to be huge waves of layoffs and millions of jobs will continue to be shipped out of the country.
In the old days, one could go to college, get a good job with one company for 30 years and retire with a big, fat pension.
Now, that way of doing things is completely and totally dead.
Today, there is virtually no loyalty out there.  It doesn't matter how long you have been working at a particular job.  When it becomes financially expedient to get rid of you, that is exactly what is going to happen.
It is a cold, cruel world out there right now.  Don't assume that you will always have a good job.  The world is rapidly changing.
Don't get caught in the trap of believing that the way that things were is the way that things are always going to be in the future.
Source: The Economic Collapse
One of the biggest disasters we face would begin about 18 hours after the sun spit out a 10-billion-ton ball of plasma–something it has done before and is sure to do again. When the ball, a charged cloud of particles called a coronal mass ejection (CME), struck the Earth, electrical currents would spike through the power grid. Transformers would be destroyed. Lights would go out. Food would spoil and–since the entire transportation system would also be shut down–go unrestocked.
Within weeks, backup generators at nuclear power plants would have run down, and the electric pumps that supply water to cooling ponds, where radioactive spent fuel rods are stored, would shut off. Multiple meltdowns would ensue. "Imagine 30 Chernobyls across the U.S.," says electrical engineer John Kappenman, an expert on the grid's vulnerability to space weather. A CME big enough to take out a chunk of the grid is what scientists and insurers call a high-consequence, low-frequency event. Many space-weather scientists say the Earth is due for one soon. Although CMEs can strike anytime, they are closely correlated to highs in the 11-year sunspot cycle. The current cycle will peak in July 2013.
The most powerful CME in recorded history occurred during a solar cycle with a peak similar to the one scientists are predicting in 2013. During the so-called Carrington Event in 1859, electrical discharges in the U.S. shocked telegraph operators and set their machines on fire. A CME in 1921 disrupted radio across the East Coast and telephone operations in most of Europe. In a 2008 National Academy of Sciences report, scientists estimated that a 1921-level storm could knock out 350 transformers on the American grid, leaving 130 million people without electricity. Replacing broken transformers would take a long time because most require up to two years to manufacture.
Once outside power is lost, nuclear plants have diesel generators that can pump water to spent-fuel cooling pools for up to 30 days. The extent of the meltdown threat is well-documented. A month before the Fukushima plant in Japan went offline in March, the Foundation for Resilient Societies, a committee of engineers, filed a petition with the U.S. Nuclear Regulatory Commission recommending the augmentation of nuclear plants' emergency backup systems. The petition claims that a severe solar storm would be far worse than a 9.0-magnitude quake and could leave about two thirds of the country's nuclear plants without power for one to two years.
Preventing a surge from a CME would be costly. With enough warning (at least a few hours, probably), power companies could shut transformers off entirely, turning them back on after the storm. But shutting down the grid on such a large scale would cost billions. To confidently do so, forecasting must be accurate.
Last October, NASA scientists announced its Solar Shield program to monitor solar eruptions and predict storms. Though a good step, the system uses a satellite that was launched in 1997 and designed to run just five years. No other country has anything similar, or as advanced.
Our backup systems aren't in place yet, either. The Department of Homeland Security is funding the development of an emergency replacement transformer, but it won't be field-ready for several years. Kappenman has developed a $100,000 capacitor to block storm-induced surges, but these are unproven in emergency situations. "A massive solar storm is a 'low probability' event the same way a 100-year flood is," Thomas Popik, the author of the NRC petition, says. "Just as we build levees to protect against 100-year floods, we need to build protection against 100-year solar storms."
Source: popsci.com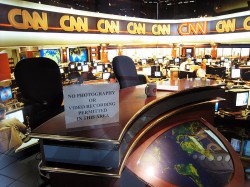 As the mainstream media continues to be obsessed with Anthony Weiner and his bizarre adventures on Twitter, much more serious events are happening around the world that are getting very little attention.  In America today, if the mainstream media does not cover something it is almost as if it never happened. Right now, the worst nuclear disaster in human history continues to unfold in Japan , U.S. nuclear facilities are being threatened by flood waters, the U.S. military is bombing Yemen, gigantic cracks in the earth are appearing all over the globe and the largest wildfire in Arizona history is causing immense devastation.  But Anthony Weiner, Bristol Palin and Miss USA are what the mainstream media want to tell us about and most Americans are buying it.
In times like these, it is more important than ever to think for ourselves.  The corporate-owned mainstream media is not interested in looking out for us.  Rather, they are going to tell us whatever fits with the agenda that their owners are pushing.
That is why more Americans than ever are turning to the alternative media.  Americans are hungry for the truth, and they know that the amount of truth that they get from the mainstream media continues to decline.
The following are 12 things that the mainstream media is being strangely quiet about right now….
#1 The crisis at the Fort Calhoun nuclear facility in Nebraska has received almost no attention in the national mainstream media.
Back on June 7th, there was a fire at Fort Calhoun.  The official story is that the fire was in an electrical switchgear room at the plant.  The facility lost power to a pump that cools the spent fuel pool for approximately 90 minutes.  According to the Omaha Public Power District, the fire was quickly extinguished and no radioactive material was released.
The following sequence of events is directly from the Omaha Public Power District website….
There was no such imminent danger with the Fort Calhoun Station spent-fuel pool.
Due to a fire in an electrical switchgear room at FCS on the morning of June 7, the plant temporarily lost power to a pump that cools the spent-fuel pool.
The fire-suppression system in that switchgear room operated as designed, extinguishing the fire quickly.
FCS plant operators switched the spent-fuel pool cooling system to an installed backup pump about 90 minutes after the loss of power.
During the interruption of cooling, temperature of the pool increased a few degrees, but the pool was never in danger of boiling.
Due to this situation, FCS declared an Alert at about 9:40 a.m. on June 7.
An alert is the second-least-serious of four emergency classifications established by the Nuclear Regulatory Commission.
At about 1:15 p.m. on June 7, FCS operators declared they had taken all appropriate measures to safely return to the previously declared Notification of Unusual Event emergency classification. (See first item above.)
But the crisis at Fort Calhoun is not over.  Right now, the nuclear facility at Fort Calhoun is essentially an island. It is surrounded by rising flood waters from the Missouri River.
Officials claim that there is no danger and that they are prepared for the river to rise another ten feet.
The Cooper Nuclear Station in Brownville, Nebraska is also being threatened by rising flood waters.  A "Notification of Unusual Event" was declared at Cooper Nuclear Station this morning at 4:02.  This notification was issued because the Missouri River's water level reached 42.5 feet.
Right now the facility is operating normally and officials don't expect a crisis.
But considering what has been going on at Fukushima, it would be nice if we could have gotten a lot more coverage of these events by the mainstream media.
#2 Most Americans are aware that the U.S. is involved in wars in Iraq, Afghanistan and Libya.  However, the truth is that the U.S. military is also regularly bombing Yemen and parts of Pakistan.  If you count the countries where the U.S. has special forces and/or covert operatives on the ground, the U.S. is probably "active" in more countries in the Middle East than it is not.  Now there are even persistent rumors that U.S. ground units are being prepared to go into Libya.  Are we watching the early stages of World War 3 unfold before our eyes in slow motion?
#3 The crisis at Fukushima continues to get worse.  Arnold Gundersen, a former nuclear industry senior vice president, recently made the following statement about the Fukushima disaster….
"Fukushima is the biggest industrial catastrophe in the history of mankind"
TEPCO has finally admitted that this disaster has released more radioactive material into the environment than Chernobyl did.  That makes Fukushima the worst nuclear disaster of all time, and it is far from over.
Massive amounts of water is being poured into the spent fuel pools in order to keep them cool.  This is creating "hundreds of thousands of tons of highly radioactive sea water" that has got to go somewhere.  Inevitably much of it will get into the ground and into the sea.
Arnold Gundersen says that the scope of this problem is almost unimaginable….
"TEPCO announced they had a melt through. A melt down is when the fuel collapses to the bottom of the reactor, and a melt through means it has melted through some layers. That blob is incredibly radioactive, and now you have water on top of it. The water picks up enormous amounts of radiation, so you add more water and you are generating hundreds of thousands of tons of highly radioactive water."
The mainstream media is not paying as much attention to Fukushima these days, but that doesn't mean that it is not a major league nightmare.
Elevated levels of radiation are being reported by Japanese bloggers all over eastern Japan.  There are reports of sick children all over the region.  One adviser to the government of Japan says that an area approximately 17 times the size of Manhattan is probably going to be uninhabitable.
Of course the mainstream media has been telling us all along that Fukushima is nothing to be too concerned about and that authorities in Japan have everything under control.
If the mainstream media is not going to tell us the truth, how are they going to continue to have credibility?
#4 Members of Congress continue to mention Christians as a threat to national security.  For example, during a recent Congressional hearing U.S. Representative Sheila Jackson Lee warned that "Christian militants" might try to "bring down the country" and that such groups need to be investigated.
#5 China's eastern province of Zhejiang has experienced that worst flooding that it has seen in 55 years.  2 million people have already been forced to leave their homes.  China has already been having huge problems with their crops over the past few years and this is only going to make things worse.
#6 Thanks to the Dodd-Frank Act, over the counter trading of gold and silver is going to be illegal starting on July 15th.  Or at least that is what some companies apparently now believe.  The following is an excerpt from an email that Forex.com recently sent out to their customers….
Important Account Notice Re: Metals Trading

We wanted to make you aware of some upcoming changes to FOREX.com's product offering. As a result of the Dodd-Frank Act enacted by US Congress, a new regulation prohibiting US residents from trading over the counter precious metals, including gold and silver, will go into effect on Friday, July 15, 2011.

In conjunction with this new regulation, FOREX.com must discontinue metals trading for US residents on Friday, July 15, 2011 at the close of trading at 5pm ET. As a result, all open metals positions must be closed by July 15, 2011 at 5pm ET.

We encourage you to wind down your trading activity in these products over the next month in anticipation of the new rule, as any open XAU or XAG positions that remain open prior to July 15, 2011 at approximately 5:00 pm ET will be automatically liquidated.

We sincerely regret any inconvenience complying with the new U.S. regulation may cause you. Should you have any questions, please feel free to contact our customer service team.

Sincerely,
The Team at FOREX.com
Apparently, Section 742(a) of the Dodd-Frank Act prohibits anyone "from entering into, or offering to enter into, a transaction in any commodity with a person that is not an eligible contract participant or an eligible commercial entity, on a leveraged or margined basis."
So what impact is this going to have on the gold and silver markets?
Nobody is quite sure yet.
#7 All over the world, huge cracks are appearing for no discernible reason.  For example, a massive crack that is approximately 3 kilometers long recent appeared in southern Peru.  Also, a 500 foot long crack suddenly appeared recently in the state of Michigan.  When you also throw in all of the gigantic sinkholes that have been opening all over the world, it is easy to conclude that the planet is becoming very unstable.
#8 According to U.S. Forest Service officials, the largest wildfire in Arizona state history has now covered more than 500,000 acres.  But based on the coverage it is being given by the mainstream media you would think that it is a non-event.
#9 There are reports that North Korea has tested a "super EMP weapon" which would be capable of taking out most of the U.S. power grid in a single shot.  The North Koreans are apparently about to conduct another nuclear test and that has some Obama administration officials very concerned.
#10 All over the United States, "active shooter drills" are being conducted in our public schools.  Often, most of the students are not told that these drills are fake.  Instead, students often go through hours of terror as they think a hostage situation or a shooting spree is really taking place.
#11 NASA has just launched a "major" preparedness initiative for all NASA personnel.  The following is an excerpt about this plan from NASA's own website….
A major initiative has been placed on Family/Personal Preparedness for all NASA personnel. The NASA Family/Personal Preparedness Program is designed to provide awareness, resources, and tools to the NASA Family (civil servants and contractors) to prepare for an emergency situation. The most important assets in the successful completion of NASA's mission are our employees' and their families. We are taking the steps to prepare our workforce, but it is your personal obligation to prepare yourself and your families for emergencies.
#12 Over the past week over 40 temporary "no fly zones" have been declared by the FAA.  This is very highly unusual.  Nobody seems to know exactly why this is happening.
So what do all of these things mean?
It would be nice if the mainstream media would examine some of these important issues more closely and do some honest reporting on them.
Perhaps you have an opinion on some of these issues.  Feel free to share what you think by leaving a comment below….
Source: The American Dream
By Alicia Chang | WinnipegFreePress.com…
The year's first total eclipse of the moon will last an unusually long time, a rare celestial treat for a wide swath of the globe.
Except if you're in the United States and Canada. North America will be left out of Wednesday's lunar spectacle, which will be visible from start to finish from eastern Africa, central Asia, the Middle East and western Australia — weather permitting.
The period when Earth's shadow completely blocks the moon — known as totality — will last a whopping 1 hour and 40 minutes. The last time the moon was covered for this long was in July 2000, when it lasted 7 minutes longer than that.
The full moon normally glows from reflected sunlight. A total lunar eclipse occurs when the moon glides through the long shadow cast by the Earth and is blocked from the sunlight that illuminates it.
As the moon plunges deeper into the Earth's shadow, the disk will appear to gradually change colour, turning from silver to orange or red. This is because some indirect sunlight still reaches the moon after passing through the Earth's atmosphere, which scatters blue light. Only red light strikes the moon, giving it an eerie crimson hue.
It's difficult to predict the exact shade the moon will take, which will depend on how much dust and clouds are in the atmosphere during the eclipse.
Since the moon will pass close to the centre of the Earth's shadow, the total eclipse phase will be longer than usual, said NASA eclipse expert Fred Espenak at the Goddard Space Flight Center in Maryland.
The entire eclipse will last a little over 5 1/2 hours. Observers in Europe will miss the first part of the show because it will occur before the moon rises. Eastern Asia and eastern Australia won't catch the final stages, which will happen after the moon sets. Portions of South America will be able see the moon entirely shrouded.
Unlike solar eclipses, lunar eclipses are safe to watch with the naked eye.
Keith Gleason, who runs the Sommers-Bausch Observatory in Boulder, Colo., is disappointed that he will not have a ringside seat to the upcoming eclipse. The last total lunar eclipse visible from the U.S. occurred on Dec. 21, 2010, which coincided with winter solstice and was widely observed. Some 1,400 people showed up for a viewing party at the observatory.
"We had an absolutely glorious time," he said.
The next total lunar eclipse will fall on Dec. 10 with best viewing from Asia and Australia. The moon will be completely blotted out for 51 minutes. Only parts of the U.S. including Hawaii and the Pacific Northwest will catch a glimpse.
The rest of the continental U.S. will have to wait until April 15, 2014 to witness a total lunar eclipse.
Top Image: In this March 4,2007 file photo showing a full moon is eclipsed by the earth's shadow in this seven pictures combination, from left, seen in Nairobi, Kenya. Mark your calendars. This year's first total eclipse of the moon will last unusually long, a rare celestial treat for a wide swath of the globe. If you're in eastern Africa, central Asia, Middle East and western Australia, you should be able to view the entire lunar spectacle if the weather cooperates. Total lunar elipse will occur on June 15. (AP Photo/Akmal Rajput,File)
NASA's twin Voyager spacecraft have made a baffling discovery along their journey to the outer limits of the solar system.
Scientists studying the Voyager data noticed what may be giant magnetic bubbles located in the heliosphere, the region of our solar system that separates us from the violent solar winds of interstellar space.
The bubbles, scientists believe, form when the sun's magnetic field becomes warped at the edge of our solar system.
"The sun's magnetic field extends all the way to the edge of the solar system," astronomer Merav Opher of Boston University said in a statement released Thursday. "Because the sun spins, its magnetic field becomes twisted and wrinkled, a bit like a ballerina's skirt. Far, far away from the sun, where the Voyagers are, the folds of the skirt bunch up."
What will these bubbles tell us about the way our sun's magnetic field interacts with interstellar rays entering our solar system? According to CNET, Voyager project scientist Ed Stone told CBS News that this layer of bubbles "might affect how cosmic rays from outside can actually get inside the heliosphere. They have to sort of manage to get across all these bubbles."
NASA's Jet Propulsion Laboratory launched the Voyager craft 33 years ago on a mission bound for interstellar space.
Take a look at NASA's renderings of the heliosphere, comparing the old model (before the bubbles were discovered) and the new model that includes the bubbles. Then, watch NASA's video for more information about this remarkable discovery.
Source: huffingtonpost.com
When they bombed Korea, Vietnam, Laos, Cambodia, El Salvador and Nicaragua I said nothing because I wasn't a communist.
When they bombed China, Guatemala, Indonesia, Cuba, and the Congo I said nothing because I didn't know about it.
When they bombed Lebanon and Grenada I said nothing because I didn't understand it.
When they bombed Panama I said nothing because I wasn't a drug dealer.
When they bombed Iraq, Afghanistan, Pakistan, Somalia, and Yemen I said nothing because I wasn't a terrorist.
When they bombed Yugoslavia and Libya for "humanitarian" reasons I said nothing because it sounded so honorable.
Then they bombed my house and there was no one left to speak out for me. But it didn't really matter. I was dead.
The Targets
It's become a commonplace to accuse the United States of choosing as its bombing targets only people of color, those of the Third World, or Muslims. But it must be remembered that one of the most sustained and ferocious American bombing campaigns of modern times — 78 consecutive days — was carried out against the people of the former Yugoslavia: white, European, Christians. The United States is an equal-opportunity bomber. The only qualifications for a country to become a target are: (A) It poses an obstacle — could be anything — to the desires of the American Empire; (B) It is virtually defenseless against aerial attack.
The survivors
"We never see the smoke and the fire, we never smell the blood, we never see the terror in the eyes of the children, whose nightmares will now feature screaming missiles from unseen terrorists, known only as Americans."
NASA has announced an audacious new mission, launching a spaceship that will travel for four years to land on an asteroid, where it will collect dust from the surface and deliver the precious cargo to Earth, where scientists will then examine the material for clues to how life began. Truly the stuff of science fiction. However, I personally would regard it as a much greater accomplishment of humankind if we could put an end to America's bombings and all its wars, and teach some humility to The Holy Triumvirate — The United States, the European Union and NATO — who recognizes no higher power and believe they literally can do whatever they want in the world, to whomever they want, for as long as they want, and call it whatever they want, like "humanitarian."
The fall of the American Empire would offer a new beginning for the long-suffering American people and the long-suffering world.
Why is the United States waging perpetual war against the Cuban people's health system?
In January the government of the United States of America saw fit to seize $4.207 million in funds allocated to Cuba by the United Nations Global Fund to Fight AIDS, Tuberculosis and Malaria for the first quarter of 2011, Cuba has charged. The UN Fund is a $22 billion a year program that works to combat the three deadly pandemics in 150 countries.
"This mean-spirited policy," the Cuban government said, "aims to undermine the quality of service provided to the Cuban population and to obstruct the provision of medical assistance in over 100 countries by 40,000 Cuban health workers." Most of the funds are used to import expensive AIDS medication to Cuba, where antiretroviral treatment is provided free of charge to some 5,000 HIV patients.
The United States sees the Cuban health system and Havana's sharing of such as a means of Cuba winning friends and allies in the Third World, particularly Latin America; a situation sharply in conflict with long-standing US policy to isolate Cuba. The United States in recent years has attempted to counter the Cuban international success by dispatching the US Naval Ship "Comfort" to the region. With 12 operating rooms and a 1,000-bed hospital, the converted oil tanker has performed hundreds of thousands of free surgeries in places such as Belize, Guatemala, Panama, El Salvador, Peru, Ecuador, Colombia, Nicaragua and Haiti.
However, the Comfort's port calls likely will not substantially enhance America's influence in the hemisphere. "It's hard for the U.S. to compete with Cuba and Venezuela in this way," said Peter Hakim, president of the Inter-American Dialogue, a pro-US policy-research group in Washington. "It makes us look like we're trying to imitate them. Cuba's doctors aren't docked at port for a couple days, but are in the country for years."
The recent disclosure by Wikileaks of US State Department documents included this little item: A cable was sent by Michael Parmly from the US Interests Section in Havana in July 2006, during the runup to the Non-Aligned Movement conference. He notes that he is actively looking for "human interest stories and other news that shatters the myth of Cuban medical prowess".
Michael Moore refers to another Wikileaks State Department cable: "On January 31, 2008, a State Department official stationed in Havana took a made-up story and sent it back to his headquarters in Washington. Here's what they came up with: [The official] stated that Cuban authorities have banned Michael Moore's documentary, 'Sicko,' as being subversive. Although the film's intent is to discredit the U.S. healthcare system by highlighting the excellence of the Cuban system, the official said the regime knows the film is a myth and does not want to risk a popular backlash by showing to Cubans facilities that are clearly not available to the vast majority of them." Moore points out an Associated Press story of June 16, 2007 (seven months prior to the cable) with the headline: "Cuban health minister says Moore's 'Sicko' shows 'human values' of communist system."
Moore adds that the people of Cuba were shown the film on national television on April 25, 2008. "The Cubans embraced the film so much it became one of those rare American movies that received a theatrical distribution in Cuba. I personally ensured that a 35mm print got to the Film Institute in Havana. Screenings of Sickowere set up in towns all across the country."
The United States also bans the sale to Cuba of vital medical drugs and devices, such as the inhalant agent Sevoflurane which has become the pharmaceutical of excellence for applying general anesthesia to children; and the pharmaceutical Dexmetomidine, of particular usefulness in elderly patients who often must be subjected to extended surgical procedures. Both of these are produced by the US firm Abbot Laboratories.
Cuban children suffering from lymphoblastic leukemia cannot use Erwinia L-asparaginasa, a medicine commercially known as Elspar, since the US pharmaceutical company Merck and Co. refuses to sell this product to Cuba. Washington has also prohibited the US-based Pastors for Peace Caravan from donating three Ford ambulances to Cuba.
Cubans are moreover upset by the denial of visas requested to attend conferences in the field of Anesthesiology and Reanimation that take place in the United States. This creates further barriers for Cuba's anesthesiologists to update themselves on state of the art anesthesiology, the care of severely ill patients, and the advances achieved in the treatment of pain.
Some of the foregoing are but a small sample of American warfare against the Cuban medical system presented in a Cuban report to the United Nations General Assembly on October 28, 2009.
Finally, we have the Cuban Medical Professional Parole (CMPP) immigration program, which encourages Cuban doctors who are serving their government overseas to defect and enter the US immediately as refugees. The Wall Street Journal reported in January of this year that through Dec. 16, 2010, CMPP visas had been issued by US consulates in 65 countries to 1,574 Cuban doctors whose education had been paid for by the financially-struggling Cuban government. 7 This program, oddly enough, was initiated by the US Department of Homeland Security. Another victory over terrorism? Or socialism? Or same thing?
Wait until the American conservatives hear that Cuba is the only country in Latin America offering abortion on demand, and free.
Items of interest from a journal I've kept for 40 years, part IV
"Remember the scene in Battle of Algiers in which, after the French have 'killed off' the revolution, mist fills the screen and then, gradually, coming out of the mist, the Algerians appear waving their fists, ululating with that sound both thrilling and frightening? That's how I see 9/11 for those of us who grew up believing that the US stood for something grand, despite eras such as slavery, indigenous genocide, Jim Crow, etc. Many people say 'Everything changed on 9/11.' I think it's more that 'Everything became clear, finally, on 9/11.' The mist cleared away." — Catherine Podojil
From a reader in Slovakia: I used the word "democracy" and not "capitalism", because we were told [after the dissolution of the Soviet Union] that democracy was introduced in Slovakia, not capitalism. Everything was done in the name of democracy and not in the name of capitalism.
"If someone other than Stalin had gained ascendancy in the Soviet Union, it is likely that millions of lives would have been spared — but millions of others still would have been caught up in the maw of the state machine, because the system itself was based on violence, repression and lawlessness — all in the name of 'preserving the Revolution,' a phrase which served the same function for the Kremlin as 'national security' does for the American elite, or the 'higher law' of God does for religious extremists of every stripe." — Chris Floyd
Bill Richardson, as US ambassador to the UN, re the newly-formed International Criminal Court in 1998: The United States should be exempt [from the court's prosecution] because it has "special global responsibilities".
Russia might be a target of an American invasion some day because it's the most powerful geopolitical opponent of the United States, with the power to extinguish the US in 30 minutes. The US might want to control the Russian oil and have complete control of Central Asia. That's what's behind the many missile sites the US has been building in Europe, not the stated fear of Iran.
Bolivia has South America's largest hydrocarbon deposits after Venezuela.
"The notion that we ought to now go to Baghdad and somehow take control of the country strikes me as an extremely serious one, in terms of what we'd have to do when we got there. You'd probably have to put some new government in place. It's not clear what kind of government that would be, how long you'd have to stay. For the U.S. to get involved militarily in determining the outcome of the struggle over who's going to govern in Iraq strikes me as the classic definition of a quagmire." – Dick Cheney, when he was Secretary of Defense in 1991.
When the plans for a new office building for the U.S. military were brought before the Senate on Aug. 14, 1941, Sen. Arthur Vandenberg of Michigan was puzzled. "Unless the war is to be permanent, why must we have permanent accommodations for war facilities of such size?" he asked. "Or is the war to be permanent?" (Steve Vogel, "The Pentagon: A History" (2007) p.84)
The combination of free trade and heavy US subsidies to American businesses has crippled the Mexican agricultural sector, causing impoverished former subsistence farmers to immigrate to the US by any means necessary. Conservative policies of supporting free trade while restricting immigration are inherently incompatible.
The head of the Coalition Provisional Authority, the first US occupation administration of Iraq in 2003, Paul Bremer, made free enterprise a guiding rule, shutting down 192 state-owned businesses where the World Bank estimated 500,000 people were working. (UPI, July 25, 2007)
If an individual were behaving as Israel does as a country, that person would be removed to an institution for the criminally insane and subjected to intense drug therapy and a lobotomy. The person might find the guy next door to be named America.
The United States threatens other states sufficient to cause those states to engage in defensive responses in order to exploit these to justify increasing "defense" expenditures.
Bush, Obama and Western Europe have used criticism of Russian President Vladimir Putin's authoritarianism as a way of showing their publics how they allegedly stand up for democracy.
US right-wingers have a desire to replace our constitutional form of government with an authoritarian theocracy, and to (militarily) spread that theocratic construct around the world. (Ironically, the exact same objective fundamentalist Muslims have!) — Kerry Thomasi, Online Journal
"Behind the 'unexamined nostalgia for the "Golden Days" of American intelligence' lay a much more devastating truth: the same people who read Dante and went to Yale and were educated in civic virtue recruited Nazis, manipulated the outcome of democratic elections, gave LSD to unwitting subjects, opened the mail of thousands of American citizens, overthrew governments, supported dictatorships, plotted assassinations, and engineered the Bay of Pigs disaster. 'In the name of what?' asked one critic. 'Not civic virtue, but empire'." — Frances Stonor Saunders, The Cultural Cold War: The CIA and the World of Arts and Letters (1999)
… a more just world, a deeper democracy and a liveable planet …
"Colin Powell's presentation at the UN, February 5, 2003 seems like something out of Monty Python, with one key British report cited by Powell being nothing more than a student's thesis, downloaded from the Web — with the student later threatening to charge U.S. officials with plagiarism." — Bill Moyers
"Venezuela's well-off complain endlessly that their economic power has been diminished; it hasn't; economic growth has never been higher, business has never been better. What the rich no longer own is the government." – John Pilger
Notes
Martin Kelly, publisher of a nonviolence website ↩
Prensa Latina (Cuba), March 12, 2011 ↩
The Militant (US, Socialist Workers Party), April 4, 2011↩
Bloomberg news agency, September 19, 2007 ↩
Huffington Post, December 18, 2010 ↩
Wall Street Journal, "Cuban Doctors Come In From the Cold" (video), January 14 2011 ↩
By Michael Bolen | YahooNews.ca…
NASA has captured video of a comet hitting the Sun and the footage is getting plenty of buzz online. One viewing is all it takes to see why.
The footage was captured by NASA's Solar & Heliospheric Observatory (SOHO) on May 10 and May 11 and posted to NASA Goddard's Flickr page. It shows what is believed to be a comet from the Kreutz family hurtling into the Sun. The Kreutz family of objects is believed to have originated from a single large comet that came apart centuries ago. The Kreutz comets were discovered by amateur astronomer Sergey Shrupakov.
The Sun itself is obscured in the video and represented by a white circle. According to NASA, the sun is blocked by a red disc so that "faint structures in the Sun's corona can be discerned." Consequently, the actual impact of the comet can't bee seen.
What appears to be an explosion caused by the impact is actually a coincidental coronal mass ejection which occured just as the comet was approaching the Sun. Scientists have not yet found a connection between these mass ejections and comet impacts.
Read the full article at: ca.news.yahoo.com
Video credit: NASA / SOHO
An asteroid the size of an aircraft carrier will come closer to Earth this autumn than our own moon does, causing scientists to hold their breath as it zooms by. But they'll be nervous with excitement, not with worry about a possible disaster.

The near-Earth asteroid 2005 YU55 — on the list of potentially dangerous asteroids — was observed with the Arecibo Telescope's planetary radar on April 19, 2010, when it was about 1.5 million miles from Earth.
CREDIT: Arecibo Observatory/Michael Nolan
There's no danger of an impact when the asteroid 2005 YU55 makes its close flyby Nov. 8, coming within 201,700 miles (325,000 kilometers) of Earth, scientists say.
So they're looking forward to the encounter, which could help them learn more about big space rocks.
"While near-Earth objects of this size have flown within a lunar distance in the past, we did not have the foreknowledge and technology to take advantage of the opportunity," Barbara Wilson, a scientist at NASA's Jet Propulsion Laboratory in Pasadena, Calif., said in a statement. "When it flies past, it should be a great opportunity for science instruments on the ground to get a good look."
Getting to know YU55
Asteroid 2005 YU55 is about 1,300 feet (400 meters) wide. It was discovered in December 2005 by the Spacewatch program at the University of Arizona in Tucson.
Because of the asteroid's size and orbital characteristics, astronomers have flagged 2005 YU55 as potentially dangerous down the road. But the upcoming encounter is no cause for alarm, researchers said.
"YU55 poses no threat of an Earth collision over, at the very least, the next 100 years," said Don Yeomans, manager of NASA's Near-Earth Object Program Office at JPL. "During its closest approach, its gravitational effect on the Earth will be so minuscule as to be immeasurable. It will not affect the tides or anything else."
This round space rock has been in astronomers' cross hairs before. In April 2010, astronomers at the National Science Foundation's Arecibo Observatory in Puerto Rico generated some ghostly radar images of 2005 YU55 when the asteroid was about 1.5 million miles (2.3 million km) from Earth.
But those pictures had a resolution of just 25 feet (7.5 meters) per pixel. The November close pass should provide some sharper images.
"When 2005 YU55 returns this fall, we intend to image it at 4-meter resolution [13 feet] with our recently upgraded equipment at the Deep Space Network at Goldstone, California," said JPL radar astronomer Lance Benner. "Plus, the asteroid will be seven times closer. We're expecting some very detailed radar images."
A radar astronomy opportunity
Radar astronomy employs the world's biggest dish-shaped antennas. The antennas direct microwave signals at celestial targets that can be as far away as the moons of Saturn.
These signals bounce off the target, and the resulting "echo" helps researchers create radar images. These images can then be used to reconstruct detailed, three-dimensional models of the object.
With 4-meter-per-pixel resolution, the new views of 2005 YU55 should be pretty sharp, perhaps even showing boulders and craters, researchers said.
"We're talking about getting down to the kind of surface detail you dream of when you have a spacecraft fly by one of these targets," Benner said.
The data collected from Arecibo, Goldstone and ground-based optical and infrared telescopes also should help detail the mineral composition of the asteroid, researchers said.
"This is a C-type asteroid, and those are thought to be representative of the primordial materials from which our solar system was formed," Wilson said. "This flyby will be an excellent opportunity to test how we study, document and quantify which asteroids would be most appropriate for a future human mission."
The capabilities of the Goldstone antenna, in California's Mojave Desert, and of Arecibo are complementary. The Arecibo radar is about 20 times more sensitive and can detect asteroids about twice as far away. But its main dish is stationary, so it can see only about a third of the sky. Goldstone is fully steerable and can see about 80 percent of the accessible sky, so it can track objects for longer periods and can image asteroids at finer spatial resolution, researchers said.
Researchers are eager to train the instruments of both facilities on 2005 YU55 in November.
"So stay tuned," Yeomans said. "This is going to be fun."
Source: space.com
(Close pass at about 4:00 in video)