The mainstream media covered the inauguration of Barack Obama with breathless anticipation on Monday, but should we really be celebrating another four years of Obama?  The truth is that the first four years of Obama were an absolute train wreck for the U.S. economy.  Over the past four years, the percentage of working age Americans with a job has fallen, median household income has declined by more than $4000, poverty in the U.S. has absolutely exploded and our national debt has ballooned to ridiculous proportions.  Of course all of the blame for the nightmarish performance of the economy should not go to Obama alone.  Certainly much of what we are experiencing today is the direct result of decades of very foolish decisions by Congress and previous presidential administrations.  And of course the Federal Reserve has more influence over the economy than anyone else does.  But Barack Obama steadfastly refuses to criticize anything that the Federal Reserve has done and he even nominated Ben Bernanke for another term as Fed Chairman despite his horrific track record of failure, so at a minimum Barack Obama must be considered to be complicit in the Fed's very foolish policies.  Despite what the Obama administration tells us, the U.S. economy has been in decline for a very long time, and that decline has accelerated in many ways over the past four years.  Just consider the statistics that I have compiled below.  The following are 37 statistics which show how four years of Obama have wrecked the U.S. economy…
1. During Obama's first term, the number of Americans on food stamps increased by an average of about 11,000 per day.
2. At the beginning of the Obama era, 32 million Americans were on food stamps.  Today, more than 47 million Americans are on food stamps.
3. According to one calculation, the number of Americans on food stamps now exceeds the combined populations of "Alaska, Arkansas, Connecticut, Delaware, District of Columbia, Hawaii, Idaho, Iowa, Kansas, Maine, Mississippi, Montana, Nebraska, Nevada, New Hampshire, New Mexico, North Dakota, Oklahoma, Oregon, Rhode Island, South Dakota, Utah, Vermont, West Virginia, and Wyoming."
4. The number of Americans receiving money directly from the federal government each month has grown from 94 million in the year 2000 tomore than 128 million today.
5. According to the U.S. Census Bureau, more than 146 million Americans are either "poor" or "low income" at this point.
6. The unemployment rate in the United States is exactly where it was (7.8 percent) when Barack Obama first entered the White House in January 2009.
7. When Barack Obama first entered the White House, 60.6 percent of all working age Americans had a job.  Today, only 58.6 percent of all working age Americans have a job.
8. During the first four years of Obama, the number of Americans "not in the labor force" soared by an astounding 8,332,000.  That far exceeds any previous four year total.
9. During Obama's first term, the number of Americans collecting federal disability insurance rose by more than 18 percent.
10. The Obama years have been absolutely devastating for small businesses in America.  According to economist Tim Kane, the following is how the number of startup jobs per 1000 Americans breaks down by presidential administration…
Bush Sr.: 11.3
Clinton: 11.2
Bush Jr.: 10.8
Obama: 7.8
11. Median household income in America has fallen for four consecutive years.  Overall, it has declined by over $4000 during that time span.
12. The economy is not producing nearly enough jobs for the hordes of young people now entering the workforce.  Approximately 53 percentof all U.S. college graduates under the age of 25 were either unemployed or underemployed in 2011.
13. According to a report from the National Employment Law Project, 58 percent of the jobs that have been created since the end of the recession have been low paying jobs.
14. Back in 2007, about 28 percent of all working families were considered to be among "the working poor".  Today, that number is up to 32 percent even though our politicians tell us that the economy is supposedly recovering.
15. According to the Center for Economic and Policy Research, only 24.6 percent of all of the jobs in the United States are "good jobs" at this point.
16. According to the U.S. Census Bureau, the middle class is taking home a smaller share of the overall income pie than has ever been recorded before.
17. According to the Economic Policy Institute, the United States is losinghalf a million jobs to China every single year.
18. The United States has fallen in the global economic competitiveness rankings compiled by the World Economic Forum for four years in a row.
19. According to the World Bank, U.S. GDP accounted for 31.8 percentof all global economic activity in 2001.  That number declined steadily over the course of the next decade and was only at 21.6 percent in 2011.
20. The United States actually has plenty of oil and we should not have to import oil from the Middle East.  We need to drill for more oil, but Obama has been very hesitant to do that.  Under Bill Clinton, the number of drilling permits approved rose by 58 percent.  Under George W. Bush, the number of drilling permits approved rose by 116 percent.  Under Barack Obama, the number of drilling permits approved actuallydecreased by 36 percent.
21. When Barack Obama took office, the average price of a gallon of gasoline was $1.84.  Today, the average price of a gallon of gasoline is$3.26.
22. Under Barack Obama, the United States has lost more than 300,000 education jobs.
23. For the first time ever, more than a million public school students in the United States are homeless.  That number has risen by 57 percent since the 2006-2007 school year.
24. Families that have a head of household under the age of 30 now have a poverty rate of 37 percent.
25. More than three times as many new homes were sold in the United States in 2005 as were sold in 2012.
26. Electricity bills in the United States have risen faster than the overall rate of inflation for five years in a row.
27. Health insurance costs have risen by 29 percent since Barack Obama became president.
28. Today, 77 percent of all Americans live paycheck to paycheck at least part of the time.
29. It is being projected that Obamacare will add 16 million more Americans to the Medicaid rolls.
30. The total amount of money that the federal government gives directly to the American people has grown by 32 percent since Barack Obama became president.
31. The Obama administration has been spending money on some of the most insane things imaginable.  For example, in 2011 the Obama administration spent $592,527 on a study that sought to figure out once and for all why chimpanzees throw poop.
32. U.S. taxpayers spend more than 20 times as much on the Obamas as British taxpayers spend on the royal family.
33. The U.S. government has run a budget deficit of well over a trillion dollars every single year under Barack Obama.
34. When Barack Obama was first elected, the U.S. debt to GDP ratio was under 70 percent.  Today, it is up to 103 percent.
35. During Obama's first term, the federal government accumulated more debt than it did under the first 42 U.S presidents combined.
36. As I wrote about yesterday, when you break it down the amount of new debt accumulated by the U.S. government during Obama's first term comes to approximately $50,521 for every single household in the United States.  Are you ready to contribute your share?
37. If you started paying off just the new debt that the U.S. has accumulated during the Obama administration at the rate of one dollar per second, it would take more than 184,000 years to pay it off.
But despite all of these numbers, the mainstream media and the left just continue to shower Barack Obama with worship and praise.  Newsweek recently heralded Obama's second term as "The Second Coming", and at Obama's pre-inauguration church service Reverand Ronald Braxton openly compared Obama to Moses…
At Metropolitan African Methodist Episcopal Church, Braxton reportedly crafted his speech around Obama's personal political slogan: "Forward!"

Obama, said Braxton, was just like Moses facing the Red Sea: "forward is the only option … The people couldn't turn around. The only thing that they could do was to go forward." Obama, said Braxton, would have to overcome all obstacles – like opposition from Republicans, presumably, or the bounds of the Constitution. Braxton continued, "Mr. President, stand on the rock," citing to Moses standing on Mount Horeb as his people camped outside the land of Israel.

But it wasn't enough to compare Obama with the founder of Judaism and the prophet of the Bible. Braxton added that Obama's opponents were like the Biblical enemies of Moses, and that Obama would have to enter the battle because "sometimes enemies insist on doing it the hard way."
So what do you think the next four years of Obama will bring?
Source: The Economic Collapse

If someone were to ask you for an example of a "totalitarian society", how would you respond?  Most Americans would probably think of horribly repressive regimes such as the Soviet Union, Nazi Germany, Communist China, East Germany or North Korea, but the truth is that there is one society that has far more rules and regulations than any of those societies ever dreamed of having.  In the United States today, our lives are governed by literally millions of laws, rules and regulations that govern even the smallest details of our lives, and more laws, rules and regulations are constantly being added.  On January 1st, thousands of restrictive new laws went into effect all over America, but most Americans have become so accustomed to the matrix of control that has been constructed all around them that it does not even bother them when even more rules and regulations are put into place.  In fact, a growing number of Americans have become totally convinced that "freedom" and "liberty" must be tightly restricted for the good of society and that "the free market" is inherently dangerous.  On the national, state and local levels, Americans continue to elect elitist control freaks that are very eager to tell all the rest of us how to run virtually every aspect of our lives.
According to Merriam-Webster, the following is one of the ways that the word "totalitarian" is defined: "of or relating to a political regime based on subordination of the individual to the state and strict control of all aspects of the life and productive capacity of the nation especially by coercive measures".  And that is exactly what we are witnessing in America today – nearly all aspects of our lives and of the economy are very tightly controlled by a bunch of control freaks that just keep tightening that control with each passing year.  We still like to call ourselves "the land of the free", but the truth is that we are being transformed into a totalitarian society unlike anything the world has ever seen before.  Where will we end up eventually if we keep going down this road?
If you still believe that America is "free", just consider some of the things that are illegal in America today…
-Starting on January 1st, it is now illegal to make or import 75 watt incandescent light bulbs anywhere in the United States.
-In Oregon, it is illegal to collect rainwater that falls on your own property.
-In New Jersey, it is illegal to have an "unrestrained" cat or dog in your vehicle while you are driving.
-If you milk your cow and sell some of the milk to your neighbor, you could end up having your home raided by federal agents.
-In Miami Beach, Florida you must recycle your trash properly or face huge fines.
-All over the United States, cops are shutting down lemonade stands run by children because they don't have the proper "permits".
-Down in Tulsa, Oklahoma one unemployed woman had her survival garden brutally ripped out and carted away by government thugs because it did not conform to regulations.
-Over in Massachusetts, all children in daycare centers are mandated by state law to brush their teeth after lunch.  In fact, the state even provides the fluoride toothpaste for the children.
-At one public school down in Texas, a 12-year-old girl named Sarah Bustamantes was arrested for spraying herself with perfume.
-A 13-year-old student at a school in Albuquerque, New Mexico was arrested by police for burping in class.
-All over the United States cities have passed laws that actually make it illegal to feed the homeless.
With each passing year, the number of decisions that we are allowed to make for ourselves gets smaller and smaller.
This includes some really fundamental things such as basic health decisions.
For example, the CDC will soon be recommending that nearly every single American be vaccinated for the flu every single year.  The following is from a recent Natural News article…
An advisory panel to the U.S. Centers for Disease Control and Prevention (CDC) has recommended that every person be vaccinated for the seasonal flu yearly, except in a few cases where the vaccine is known to be unsafe.

"Now no one should say 'Should I or shouldn't I?'" said CDC flu specialist Anthony Fiore.

The Advisory Committee on Immunization Practices voted 11-0 with one abstention to recommend yearly flu vaccination for everyone except for children under the age of six months, whose immune systems have not yet developed enough for vaccination to be safe, and people with egg allergies or other health conditions that are known to make flu vaccines hazardous.
These "recommendations" are often made into mandatory requirements by school districts and employers all over the country.  Will employers all over the nation soon require all of their employees to take these vaccines each year based on these CDC "recommendations"?  This is already happening in the healthcare field.  Hundreds of healthcare professionals all over the nation are being firedfor refusing to take certain vaccines.  It doesn't matter that there is atremendous amount of evidence that many of these vaccines are dangerous.  Many health professionals today are being faced with the choice of either submitting to the "recommendations" of the "experts" or losing their jobs.
We see this kind of "creeping totalitarianism" in the business world as well.  As I have written about previously, small businesses all over the country are being absolutely suffocated by mountains of laws, rules and regulations.
One of the biggest changes that small businesses will be dealing with in the next couple of years is Obamacare.  Many small businesses have been cutting back hours in an attempt to get around the new requirements contained in Obamacare.  The following is one example from a news story that was published earlier this week…
Around 100 local Wendy's workers have learned their hours are being cut. A spokesperson says a new health care law is to blame.

"Thirty-six to 37 hours a week." That's how many hours T.J. Growbeck works at the 84th and Giles Wendy's restaurant. The money he earns helps him pay for the basics, but that's not the case for all his co-workers. "There are some people doing it trying to get by."

The company has announced that all non-management positions will have their hours reduced to 28 a week. Gary Burdette, Vice President of Operations for the local franchise, says the cuts are coming because the new Affordable Health Care Act requires employers to offer health insurance to employees working 32-38 hours a week. Under the current law they are not considered full time and that as a small business owner, he can't afford to stay in operation and pay for everyone's health insurance.
But the IRS has announced that it is going to make it very hard for employers to avoid these new Obamacare regulations.  According to new IRS rules, all firms that "have at least 50 full-time employees or an equivalent combination of full-time and part-time employees" will be required to provide healthcare for their employees and their dependents.  The following is from a recent New York Times article…
Under the rules, employers must offer coverage to employees in 2014 and must offer coverage to dependents as well, starting in 2015.

The new rules apply to employers that have at least 50 full-time employees or an equivalent combination of full-time and part-time employees. A full-time employee is a person employed on average at least 30 hours a week. And 100 half-time employees are considered equivalent to 50 full-time employees.

Thus, the government said, an employer will be subject to the new requirement if it has 40 full-time employees working 30 hours a week and 20 half-time employees working 15 hours a week.
So conceivably an employer could have only part-time employees and still be required to provide healthcare coverage under Obamacare.
Of course many small businesses will not be able to afford to do this, so expect to see a significant number of them shut down or to try to survive with skeleton crews in 2014 and 2015.
As the number of laws, rules and regulations that govern our lives continues to multiply, the control freaks that run things will continue to try to use technology to watch us all and make sure that we are obeying their rules.
One way that they are doing this is with automated traffic cameras.  Of course much of the time the performance of these cameras is terribly flawed.  Just consider the following example which recently appeared in the Baltimore Sun…
The Baltimore City speed camera ticket alleged that the four-door Mazda wagon was going 38 miles per hour in a 25-mph zone — and that owner Daniel Doty owed $40 for the infraction.

But the Mazda wasn't speeding.

It wasn't even moving.

The two photos printed on the citation as evidence of speeding show the car was idling at a red light with its brake lights illuminated. A three-second video clip also offered as evidence shows the car motionless, as traffic flows by on a cross street.
But even though technology sometimes fails, the control freaks that run things seem absolutely obsessed with using it to monitor us.  After all, there are so many of us and watching all of us is a very big job.
For example, did you know that listening devices are being installed on public buses all over the United States?  The following is from a recent Wired article…
Transit authorities in cities across the country are quietly installing microphone-enabled surveillance systems on public buses that would give them the ability to record and store private conversations, according to documents obtained by a news outlet.

The systems are being installed in San Francisco, Baltimore, and other cities with funding from the Department of Homeland Security in some cases, according to the Daily, which obtained copies of contracts, procurement requests, specs and other documents.
According to the article, some of these systems are incredibly advanced and pair the audio that is being recorded with video that is being taken at the same time…
In Eugene, Oregon, the Daily found, transit officials requested microphones that would be capable of "distilling clear conversations from the background noise of other voices, wind, traffic, windshields wipers and engines" and also wanted at least five audio channels spread across each bus that would be "paired with one or more camera images and recorded synchronously with the video for simultaneous playback."
But that is just one example of how the surveillance of the American people is rapidly growing.  For many more examples, please see my previous article entitled "29 Signs That The Elite Are Transforming Society Into A Total Domination Control Grid".
If America continues down the path that it is on right now, the United States will eventually be transformed into a "Big Brother society" that is far more restrictive than anything George Orwell ever dreamed of.
We need a fundamental cultural revolution in this nation.  We need a revival of the principals of liberty and freedom that were so important during the founding days of this country.  We need to teach people that even though liberty and freedom may be unpredictable at times, such an environment is greatly preferable to a society where all of our decisions are made for us by a tiny elite.
Please share this article with as many people as you can.  Time is running out, and we need to wake up as many as we can while there is still time.
Source: The American Dream
As of November of 2012, a mind-numbing 47.7 million Americans subsist on taxpayer-funded food stamps.  One in seven Americans cannot feed himself or herself with a job or work of any kind.  What constitutes the irony to this national tragedy?  Answer: our U.S. Congress imports 100,000 legal immigrants into the USA with green cards every 30 days.
No matter how much poverty and unemployment blacks, whites and Hispanic Americans suffer– the leaders of this country continually pound more humans into the mix without pause.  At the same time, food banks go belly up with bare shelves. Over 13 million American children live in destitute poverty and cannot secure three square meals per day.
While Congress supports our enormous military spending into the trillions of dollars and two 10 year long wars that devour (ed) money—it fails to create jobs and feed our poorest.  It fails the fundamental rights of our own citizens to work and eat.
The gross statistics created by our U.S. Congress:  (Source:hubpages.com)
#1 According to one calculation, the number of Americans on food stamps now exceeds the combined populations of "Alaska, Arkansas, Connecticut, Delaware, District of Columbia, Hawaii, Idaho, Iowa, Kansas, Maine, Mississippi, Montana, Nebraska, Nevada, New Hampshire, New Mexico, North Dakota, Oklahoma, Oregon, Rhode Island, South Dakota, Utah, Vermont, West Virginia, and Wyoming."
#2 In October 2008, 30.8 million Americans were on food stamps. By August 2012 that number had risen to 47.1 million Americans.
#3 Right now, one out of every seven Americans is on food stamps and one out of every four American children is on food stamps.
#4 It is projected that half of all American children will be on food stamps at least once before they turn 18 years of age.
#5 According to new numbers that were just released by the U.S. Census Bureau, the number of Americans living in poverty increased to a new all-time record high of 49.7 million last year.
#6 The number of Americans living in poverty has increased by about 6 million over the past four years.
#7Today, about one out of every four workers in the United States brings home wages that are at or below the federal poverty level.
#8According to the U.S. Census Bureau, the poverty rate for children living in the United States is about 22 percent.
#9 Overall, approximately 57 percent of all children in the United States are living in homes that are either considered to be either "low income" or impoverished.
#10 In the United States today, close to 100 million Americans are considered to be either "poor" or "near poor".
#11 One university study estimates that child poverty costs the U.S. economy 500 billion dollars each year.
#12 Households that are led by a single mother have a 31.6 percent poverty rate.
#13 In 2010, 42 percent of all single mothers in the United States were on food stamps.
Once you research the numbers, you cannot help but look to your own U.S. Senators and House reps and see failure, duplicity and corruption.  No excuses!  How could men and women who are supposed to represent American citizens continually leave American citizens in the grips of poverty, joblessness and homelessness?
Some kind of moral, ethical and spiritual wrong grows in the nation's capitol all the way up to the president.  American citizens become its victims.
Do you think there is any chance of it changing and becoming better as that same U.S. Congress adds over 3.1 million immigrants every year on our way to adding 100 million immigrants within the next 38 years?
The New Mexico desert gets blistering hot, but inside the small windowless container where Brandon Bryant worked as a drone operator for the U.S. Air Force it stays a cool 63 degrees all year long.
Nicola Abé at der Spiegel spoke with Bryant, no longer in the Air Force, who relays a disturbing and tragic scene from his time inside that isolated container in the American desert.
Sixty-three finger numbing degrees and Bryant describes sitting with a group of other pilots looking at more than a dozen computer monitors. The crew are directing drones over Afghanistan 6,250 miles away and the screens jump with a two to five second delay, as infrared video sent from the UAVs whips through the air to New Mexico.
When the order to fire on a target arrives, Bryant paints the roof of a hut with the laser that will guide in a Hellfire missile released by the pilot beside him.
"These moments are like in slow motion," he says to Abé.
No doubt, because on this occasion Bryant says a child walked from behind the building at the last second. Too late for him to do anything else but ask the other pilot, "Did we just kill a kid?"
From der Spiegel:
"Yeah, I guess that was a kid," the pilot replied.
"Was that a kid?" they wrote into a chat window on the monitor.
Then, someone they didn't know answered, someone sitting in a military command center somewhere in the world who had observed their attack. "No. That was a dog," the person wrote.
They reviewed the scene on video. A dog on two legs?
The article follows another widely publicized story from the Marine Times about children killed by Americans on Afghan soil published just weeks ago. While obviously a tragedy for the victims and their families, Bryant describes the incredible toll taken on U.S. troops required to obey orders producing such dire results.
From his mother's couch in Missoula, Montana Bryant talks of his 6,000 Air Force flight hours and says he used to dream in infrared. "I saw men, women and children die during that time," he says. "I never thought I would kill that many people. In fact, I thought I couldn't kill anyone at all."
The three part article digs deeply into the life of a troubled former service member and the war-fighting policies that don't look to be changing anytime soon.
Source: Business Insider
Each day, California adds 1,655 people, net gain, to its population. That horrific human overload stems from endless legal and illegal immigration.  California stands as the most immigrant dominated state in the country.  At 38 million in 2012, it expects to add 20 million people by 2040.  Most of them immigrants and their children. (Source: www.capsweb.org)
This is not about race, creed or color. It's about sustainable numbers. It's about water, energy, resources, food, transports and quality of life.  We need a discussion on how many people California and the United States can continue importing from foreign lands where world citizens refuse to be responsible for their own birth rates.  Frankly, Europe, Australia and Canada must engage the same question.
By adding another 20 million to California, not only will it overload their water supplies, but it will deplete land, energy and resources. It will change the very culture, language and essence of California and ultimately, America.  We must ask ourselves as Americans if we want to continue on this path, can we sustain this path, will future generations be able to enjoy quality of life and a decent standard of living with such a massive human overload?  Answer: most definitely not.
Dan Stein, president of the Federation for American Immigration Reform, www.FAIRUS.org , spoke about it in his latest report.
"California Governor Brown vetoed a bill which would have prevented local authorities from honoring federal requests for detention of illegal aliens arrested for other crimes in the state," said Stein. "If AB 1081, also known as the Trust Act, had become law, deportable criminal aliens would have been turned loose in communities all across California with the likely result that many would have reoffended.
"The last minute veto announcement is a rare victory for law-abiding Californians. The powerful lobby dedicated to protecting illegal aliens mobilized to push for the Governor's signature on AB 1081 in the final weeks leading up to the veto deadline. House Democrats from California, including House Minority Leader Nancy Pelosi, unions, day laborer groups, clergy members, and even actor Martin Sheen voiced support for the fundamentally flawed and dangerous legislation.
"Illegal alien advocacy groups and politicians pushed the bill in order to prevent the successful use of the Secure Communities initiative and thwart the federal government's ability to hold and remove illegal aliens, even those arrested for or convicted for serious or violent crimes. Immigration and Customs Enforcement (ICE) Director John Morton has said such policies in other jurisdictions – including Cook County, Illinois, and Santa Clara, California – "undermine public safety and hinder ICE's ability to enforce the nation's immigration laws."
"Families of the victims of criminal aliens focused their pain and outrage on stopping this bill. The Shaw family of Los Angeles, in particular, is due credit for helping stop AB 1081. Their continued concern over California's sanctuary policies and efforts to prevent future family tragedies led them to speak out against the legislation. They helped put a face – that of their late son Jamiel Shaw, Jr. – on the real consequences of turning criminal aliens loose into communities.
"FAIR is encouraged that Governor Brown listened to the pleas of the victims' families and sheriffs across California who urged him to veto this dangerous legislation. However, Brown indicated that he would be open to working with lawmakers to develop and implement a narrower version of the bill to allow "minor" offenders to avoid deportation."
Gov. Brown Grants Driver's Licenses to Illegal Aliens
Defeat for Public Safety and Common Sense
"While California Governor Brown made an important veto in the case of AB 1081, he caved into pressure from the illegal alien lobby by signing a bill that will give driver's licenses to illegal aliens benefiting from President Obama's administrative amnesty program," said Stein. "AB 2189 had been sitting on Governor Brown's desk since it passed the California legislature in late August. As with other pending immigration legislation, Brown waited until the last possible minute to act.
"With this law, illegal aliens who receive deferred action under Obama's amnesty plan will have access to California driver's licenses. This means that the estimated 450,000 illegal aliens in the state who are or will be eligible for amnesty will now get yet another benefit for breaking U.S. immigration law. The law was introduced by Assemblyman Gil Cedillo's (D-Los Angeles), who has spent years pushing an even broader bill to give driver's license to all illegal aliens in the state.
"In addition to adding yet another benefit to the laundry list of services state taxpayers provide for illegal aliens, the law is an outright threat to public safety in all 50 states. California will give licenses to those illegal aliens who obtain work authorization from the Obama administration, ignoring the loopholes and lack of security inherent in the amnesty program. The administration's plan allows illegal aliens to skip in-person interviews and submit copies of identification and other documents – there's no guarantee that amnesty applicants will even be who they say they are.
"California is the first state to expand driver's license eligibility to illegal aliens since the announcement of Obama's amnesty policy. Other states like Arizona and Nebraska have reaffirmed policies barring illegal aliens from state benefits and identification. New Mexico and Washington already allowed illegal aliens to obtain driver's licenses."
We need to ask ourselves as a country if we want to continue mass immigration that will lead to these enormous numbers of people that have to be watered, fed, housed, warmed, transported and sustained?  Can we do it on a level of resource usage that typical Americans maintain?  Answer: it is mathematically impossible.
Join www.FAIRUS.org to help change the course of history.
Dan Stein can be reached at www.FAIRUS.org .
Frosty Wooldridge is a member of the board of directors at FAIR.
The USAF is reportedly targeting and trailing civilian auto traffic on New Mexico's highways. Harmless or just another example of the blurred lines between the international and domestic application of U.S. military technology?
They are most likely not "armed drones," but news has surfaced that the US Air Force is training drone pilots to trail civilian auto traffic on New Mexico's highways.
In a 'lifestyles-of-video-game-war' piece by Mark Mazzetti that appears in The New York Times Magazine this Sunday, Mazzetti writes:
When I visited the base [Holloman Air Force Base, N.M.] earlier this year with a small group of reporters, we were taken into a command post where a large flat-screen television was broadcasting a video feed from a drone flying overhead. It took a few seconds to figure out exactly what we were looking at. A white S.U.V. traveling along a highway adjacent to the base came into the cross hairs in the center of the screen and was tracked as it headed south along the desert road. When the S.U.V. drove out of the picture, the drone began following another car.

"Wait, you guys practice tracking enemies by using civilian cars?" a reporter asked. One Air Force officer responded that this was only a training mission, and then the group was quickly hustled out of the room.
Some may shrug and say that the undisclosed high-altitude tracking of US vehicles for training purposes is harmless, but the line between civilian privacy and an increasingly Orwellian capacity of the U.S. federal government to track its own citizens is blurred just a bit more by this practice.
There are already serious concerns about U.S. military drones — designed for warfare abroad — being re-purposed for civilian purposes.
The blog Loss of Privacy reports that unarmed drones at Grand Forks Air Force Base, N.D. are being used for civilian surveillance. And according to the same report former California Congresswoman and now Wilson Center for International Scholars President Jane Harman helped lead efforts to block expansion of drone hardware and related intelligence to the US domestic theater:
In 2008 and 2010, Harman helped beat back efforts by Homeland Security officials to use imagery from military satellites to help domestic terrorism investigations. Congress blocked the proposal on grounds it would violate the Posse Comitatus Act, which bars the military from taking a police role on U.S. soil.
The problem with an ever powerful national government with more and more tools to control and track its citizenry is that these powers, legal and technical, are often abused and used in ways not originally intended.
Tools developed for the so-called war on terror are now used to spy on Americans — and not enough, Dana Priest and Shane Harris excepted, are blowing the whistle on this creeping intelligence capacity that is now using Americans as unwitting guinea pigs before the video-trained pilots go track and destroy similar SUVs in Afghanistan, Pakistan, Yemen, and elsewhere.
This should not be happening. There should be controls on what the U.S. Air Force can target. The Department of Defense has no shortage of vehicles, enormous swaths of federal land for their own staff to traverse.
If Air Force video pilots need to train by tracking something from the air, they should target soldiers in their ranks.
Source:  Steve Clemons | TheAtlantic.com
Images: Red Ice Creations
Over the past two decades the decisionmakers in Washington have acquired and internalized a bias in Balkan affairs that falls outside the parameters of rational debate. As Doug Bandow of the Cato Institute has noted, such policy is not as inconsistent as it seems: "Time after time the U.S. policy makers would ask what is it that the Serbs want, they would think about it for about five seconds, and reply that it is totally unacceptable."
Such consistency has had grim results. Their mendacity, as displayed at Rambouillet in February 1999, was on par with the farce of Munich in 1938. In Kosovo their bombs led to a violent secession by an ethnic minority which, in the fullness of time, may render many European borders tentative. In Bosnia-Herzegovina they helped ignite the war in the spring of 1992, notably with U.S. Ambassador Warren Zimmermann's now notorious mission to Sarajevo. They kept it going in 1993 by torpedoing the European-led peace initiatives. They engineered an outcome in 1995 that could have been obtained in 1992 without a single shot. In Croatia, in August 1995, they aided and abetted the biggest act of ethnic cleansing in post-1945 Europe.
The puzzling question remains: why did America get involved in Balkan affairs, which bear no relationship to U.S. security, involving herself in long-standing and perhaps incurable national conflicts, and consistently acting in bad faith at that?
THE BURDEN OF HISTORY—The U.S. policy in the Balkans made its debut near the end of the First World War. President Wilson, while advocating the creation of Yugoslavia in 1918, did not realize that the unification of Serbs, Croats and Slovenes was at least half-century overdue: the process of separate cultural development and the emergence of mutually incompatible national identities among the South Slavs had been completed. But being a liberal, Wilson did not allow Balkan realities to get in the way of his vision. He blended the Puritan self-righteous zeal with the Progressive Era's belief in the power of politics to change the world for the better. His concepts of "self-determination," "enlarging democracy" and "collective security" signaled the birth of a view of America's role in world affairs which has created—and is still creating—endless problems for America and for the world.
After 1948 Tito came to be perceived as an asset by the U.S. Money, weapons, and warm welcome were soon to follow and continued until the end of the dictator's life in 1980. Fixated on "Tito's Yugoslavia" as a factor of Cold War stability, key American leaders disregarded—a decade later—the fact that Tito's internal boundaries between the federal republics were the root cause of the looming conflict. Arbitrarily designed by the communist winners in the civil war in 1945, they left a third of all Serbs outside Serbia-proper, in Bosnia-Herzegovina, Croatia and Montenegro. For good measure two "autonomous provinces" were carved out of Serbia, one of which—Kosovo—is an almost Serbenfrei quasi-state today.
For as long as Yugoslavia existed the Serbs could nevertheless derive some comfort from the existence of a common Federal framework: it appeared to promise them a measure of security from the repetition of the nightmare of 1941-45. When Yugoslavia started unraveling, however, in 1991-92, they were determined to resist any attempt by the breakaway republics to force millions of Serbs to become insecure and disliked minorities in their own land.
POLITICAL ESSENCE OF THE WARS—In Croatia in 1991 and in Bosnia in 1992 the Serbs reacted in the same manner as the Americans of Texas, Arizona or New Mexico may react—10 or 20 years from now—if they are outvoted by a Latino majority demanding that those states be reabsorbed into Mexico, or into a contrived "Republic of the North." For those who discount such outcomes, let us remember history. For example, the Protestant Ulstermen fought, demanded, and were given the right to stay in the United Kingdom when the Irish nationalists opted for secession in 1921. A second poignant illustration is the creation of the State of West Virginia in 1863 when—during the Civil War—the Union annexed the counties of the Commonwealth of Virginia that rejected secession. When comparing the paradigms, the Loyalists of Ulster and the Unionists of West Virginia were just as guilty of a "Joint Criminal Enterprise" to break up Ireland, or the Old Dominion, as were the Serbs of Bosnia-Herzegovina who did not want to be dragged into secession by the Muslim plurality.
Yugoslavia was a flawed polity, and in principle there should have been no objection to the striving of Croats or Bosnian Muslims to create their own nation-states. But equally there could have been no justification for forcing over two million Serbs west of the Drina River to be incorporated into those states against their will. Yugoslavia came together in 1918 as a union of South Slav peoples, and not as a federation of states or territorial units. Its divorce, once it became inevitable, should have proceeded on the same basis. This has been the key foundation of the Yugoslav conflict ever since the first shots were fired in May 1991.
The political essence of the wars of Yugoslav disintegration has been systematically hidden or distorted in the Western mainstream media, academia, and political forums, behind the portrayal of the Serbs as primitive ultranationalists who seek to conquer other peoples' lands by violent means. The demonization of the Serbs was an exercise in social constructivism, depressingly effective in its crude simplicity. As early as 1992 the media pack equated the brutalities of the Balkans with the Holocaust. Once the paradigm matured with the myth of the "Srebrenica Genocide," and once any doubters were equated with holocaust deniers, the possibilities for mendacity were limitless. Its fruits will be with us for decades to come.
UNDERSTANDING THE ABSURD—At the level of institutionalized corruption which passes for the political process in Washington D.C. the Yugoslav policy was the end-result of the interaction of pressure groups within the power structure: finding a new role for NATO, earning points in the Muslim world, caving in to ethnic lobbying, pandering to the military-industrial complex, isolating Russia, controlling strategic routes between Europe and the Middle East, and above all cementing American global hegemony. The influence of organized political lobbies in Washington was not decisive, but it should not be underestimated. Anti-Serb lobbies, notably Albanian-Americans, have been well-funded and well-placed for decades, while today (as in the past) the "Serbian lobby" does not exist. As James Jatras has noted, well before the outbreak of hostilities in 1991, the Serbs had already been branded the bad guys. Combined with media reinforcement, much false information was and still is accepted as unquestionable fact.
The Bosnian war transformed NATO into a tool of U.S. hegemony and it opened the door to the renewal of American dominance in European affairs to an extent not seen since Kennedy. As the late Richard Holbrooke put it, Dayton demonstrated that Europeans were not capable of resolving their own problems and that America was still the "indispensable nation." He boasted, a year later, "We are re-engaged in the world, and Bosnia was the test."
It is undeniable that geopolitical-strategic factors have played a role in defining the Balkan policy in Washington. Such "rational" reasons are not sufficient, however, to explain the zeal of successive administrations in pursuing a premeditatedly duplicitous anti-Serb policy. The clue is not in the realm of tangible strategic benefits and geopolitical assets, of transit corridors, oil and gas pipelines, lignite and zinc reserves, or military bases such as Camp Bondsteel. The key is in the desire of the Western elite class to use the Balkans as a testing ground for their emerging postmodernist, postnational project. They know that Kosovo is more than a piece of real estate, that it is to the Serbs what Alamo is to Texans or Jerusalem to Jews, that taking it away and letting its churches and monasteries be demolished is an unprecedented exercise in ethnocide. They condoned the Albanian barbarity because they saw the demolition of a small nation steeped in tradition of heroism and martyrdom—the Kosovo saga embodies it perfectly—as a step in the direction of a U.S.-dominated post-national world based on propositional abstractions.
This is the cue to the treatment of the Serbs by the U.S. political and media decision-makers over the past two decades. On the ruins of real nations, the rhetoric of "universal human rights" is imposed as the new basis for law and morality. The Serbs were merely a litmus test. The slogan of choice is multicultural democracy, irrespective of the wishes of the citizens of the particular territory involved—unless it is Serbs who wish to maintain a multi-ethnic state, in which case secession is the West's preferred policy.
PANDERING TO ISLAMIC MILITANTS—In 1980 the U.S. supported hard-core Islamists in the insurgency against the Soviets in Afghanistan. That decision was a strategic mistake of the highest order: it prompted the release of the Jihadist genie from a bottle that had remained sealed for almost three centuries after the siege of Vienna. Dr. Zbigniew Brzezinski's "brilliant idea"—as he called the Afghan covert action almost two decades after the event—meant that hundreds of millions, and eventually billions of dollars were poured into the coffers and arsenals of people who openly stated their intention to rebuild an early-medieval theocracy in Afghanistan.
The fruits went beyond the jihadists' wildest dreams. Brzezinski will go down in history as the man who did for Bin Laden what the Kaiser did for Lenin by providing him with that sealed train in 1917. Two "liberal" interventions on the side of the Balkan Muslims, in Bosnia and Kosovo, ensued in the 1990s. The most tangible result of promoting "common ideals and interests in this globalized world" by NATO bombs is the existence of a vibrant, hard-core jihadist base in the heart of Europe that has had a connection with every major terrorist attack in the past decade. Even 9/11 itself had a Bosnian Connection: Khalid Sheikh Muhammad, who planned the 9/11 attacks, was a seasoned veteran of the Bosnian jihad, as were two of the hijackers.
In spite of all other unresolved domestic and foreign issues, at a time when the U.S. power and authority are challenged around the world, key players in President Obama's team still look upon the Balkans as the last geopolitically significant area where they can assert their "credibility" by postulating a maximalist set of objectives as the only outcome acceptable to the United States, and duly insisting on their fulfillment. We have already seen this pattern with Kosovo, and we've seen an attempt to stage its replay in Bosnia under the ongoing demand for unitarization.
The U.S. policy in the Balkans—just like its policy in Libya last year and in Syria today –facilitates the jihadist agenda. American goals paradoxically coincide with the regional objectives of those same Islamists who confront America in other parts of the world. Far from enhancing peace and regional stability, such policies continue to encourage pan-Islamic agitation for the completion of an uninterrupted Green Corridor in the Balkans by linking its as yet unconnected segments. It destabilizes Bosnia by encouraging constant Muslim demands for the abolition of the Republika Srpska, and it destabilizes Serbia in the Raska region ("Sanjak"). It encourages greater-Albanian aspirations against Macedonia, Montenegro, Greece, and Serbia. It encourages escalation of Turkey's neo-Ottoman ambitions in the region. It is destructive and harmful.
In all cases the immediate bill will be paid by the people of the Balkans, as it is already being paid by Kosovo's disappearing Serbs; but long-term costs of the U.S. policy in the Balkans will haunt the West. By encouraging its Albanian clients to proclaim independence, the U.S. administration has made a massive leap into the unknown, potentially on par with Austria's July 1914 ultimatum to Serbia. The fruits will be equally bitter. In the fullness of time both America and Europe will come to regret the criminal folly of their current leaders. Remarkably, the continuing automatic-pilot policy directed against the Serbs is taking place without any serious debate in Washington on the ends and uses of American power, in the Balkans or anywhere else. Obama's and Bush's rhetoric differ, but they are one regime, identical in substance and consequence. Its leading lights will go on disputing the validity of the emerging balance-of-power system because they reject the legitimacy of any power in the world other than that of the United States, controlled and exercised by themselves. Theirs is, indeed, the global equivalent of the Brezhnev Doctrine.
The quest for hegemony leads to a counter-coalition which defeats it. The proponents of American exceptionalism nevertheless scoff at history's warnings provided by Napoleon's defeat in 1815, the Kaiser's in 1918, or Hitler's in 1945, as inapplicable in the post-history that they seek to construct. They confront the argument that no vital American interest worthy of risking a major war is involved in Georgia, or Syria, or the Balkans, with the claim that the whole world is America's near-abroad. It is therefore essential for the emerging powers to refuse in principle to accept the validity of Washington's ideological assumptions and the legitimacy of its associated geopolitical claims. At the same time, the key "liberal hawks" in the Obama Administration remain anchored in Madeleine Albright's hubris: "If we have to use force, it is because we are America. We are the indispensable nation. We stand tall."
The premises of an imperial presidency—which in world affairs translates into the quest for dominance and justification for interventionism—remain unchallenged, as we are witnessing in Syria today and as we shall witness in Iran tomorrow. (We are witnessing it in America, too, with Obama's unrestrained use of the Presidential executive order—an extreme emergency measure—as a tool for overriding the will of the Legislative branch.) American meddling in the Balkans has been paradigmatic of the problem. It remains unaffected by the ongoing financial crisis manifest in a 16-trillion public debt, just as Moscow's late-Cold War adventurism—so tragically manifested in Afghanistan—was enhanced, rather than curtailed, by the evident shortcomings of the Soviet political and economic system.
[Excerpts from Dr. Trifkovic's paper presented in Belgrade at The Gorchakov Foundation conference European Security: The Balkan Angle on June 27, 2012.]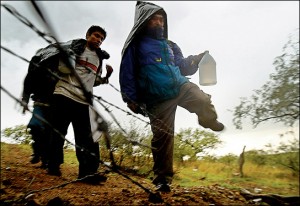 Barack Obama seems completely obsessed with systematically legalizing illegal immigration.  The United States borders a failed narco-state that is one of the most crime-ridden nations on the entire planet, but Barack Obama refuses to secure the border and the consequences for the American people have been absolutely catastrophic.  Right now it is already costing us tens of billions of dollars a year to provide welfare for illegal immigrants and to educate their children in our public schools.  Right now illegal immigrants are already working millions of jobs that should belong to American workers.  Right now Mexican drug cartels are already active in more than 1,000 U.S. cities.  But apparently that is not good enough for Barack Obama.  He wants to roll out the red carpet and give the green light to tens of millions more illegal immigrants.  Last year, Obama issued a list of 19 factors for government officials to use when deciding whether to use "prosecutorial discretion" in deportation cases.  In essence, under that new set of rules criminals and "national security threats" were to be deported and virtually everyone else was to be allowed to stay.  But now Barack Obama has taken things to a whole new level.  Now, if you are under the age of 30, came to the United States under the age of 16 and have lived here for at least five years you will be able to apply for legal status and a work permit.  With the election less than 6 months away it is obvious that Barack Obama is pandering for votes.   But this kind of "banana republic politics" is only going to divide America even more deeply and is going to result in some very serious pain for this nation in the years ahead.
How close do you think officials are going to check to see if people applying for this new amnesty are really under the age of 30 or really have been in this country for at least five years?
As I have written about previously, illegal immigrants lie to the IRS all the time.  Every year they file hordes of fraudulent tax returns that result in them receiving 4 billion dollars in tax refunds that they are not entitled to.
So if they are willing to even lie to the IRS, then why wouldn't they lie about when they came to the U.S. or about how long they have been here?
For a long time Barack Obama has supported "sanctuary cities" for illegal immigrants, but now he has essentially turned the entire country into a "sanctuary city".  Our immigration laws are still on the books, but everyone knows that Obama is not going to enforce the vast majority of them.
And that is really sad.  The United States will always need immigration, but the way that we do things today is really stupid.  We make legal immigration an absolute nightmare, but we leave the back door completely wide open for anyone that wants to break the rules and come in illegally.  So those that would like to come in legally and do things the right way are greatly discouraged from doing so while criminals, drug dealers, gang members, welfare parasites and those willing to survive in the underground economy are given the green light to come on over any time they would like.
Our immigration system makes no sense whatsoever and now Obama has just made things a whole lot worse.
The following are 10 things that will happen if Barack Obama continues to systematically legalize illegal immigration….
#1 There Will Be Fewer Jobs For American Workers
In the United States today, 53 percent of all college graduates under the age of 25 are either unemployed or underemployed.  Many of them are absolutely desperate for work.
Overall, there are more than 100 million working age Americans that do not have jobs right now.
Meanwhile, millions of illegal immigrants are occupying jobs that could otherwise be held by American citizens.  Many employers prefer to hire illegals because they work for a lot less money.
Sadly, many prominent politicians actually support the "right" of these "undocumented workers" to steal our jobs as a recent article by Devvy Kidd pointed out….
In April 2008, the very popular, New Jersey Gov. Chris Christie, prostituted himself during a speech for votes at an event sponsored by the Latino Leadership Alliance of New Jersey by assuring his audience illegal aliens were not really here illegally, but were simply "undocumented."

The 'unofficial' number of unemployed Americans is close to 25 MILLION. Those "undocumented" criminals Gov. Christie refers to are illegally holding 11.5 MILLION jobs that belong to Americans and naturalized citizens. Shame on you, Gov. Christie for thumbing your nose at our federal immigration laws and encouraging even more criminals to break into our country. Roll out the welcome mat. Unemployment in New Jersey is holding at a steady 9.3%. Gov. Christie apparently doesn't care if jobs go to illegal aliens instead of legal citizens in his state. After all, they're simply "undocumented".
#2 Wages For American Workers Will Continue To Decline
When you have a lot more workers competing for the same number of jobs, what happens?
That is right – wages go down.
We are seeing this happen in industry after industry.
For example, several decades ago a roofer could live a nice middle class lifestyle and support an entire family on one income.
But today that is no longer the case.
So what has changed?
A flood of illegal labor has entered the marketplace.
#3 Illegal Immigrants Will Overwhelm Our Welfare System
Every year, illegal immigrants receive tens of billions of dollars in welfare payments.  They get free food assistance, free housing assistance, free health care benefits and free education for their children.  Life is good if you are an illegal immigrant and you know how to game the system.
In fact, many cities in United States now openly advertise that they will help illegal immigrants with these things.
Unfortunately, according to Devvy Kidd the cost to taxpayers is getting to be astronomical….
Last year alone, the cost to taxpayers of LA County was whopping $600 MILLION dollars in welfare for children of illegal aliens. I guess it doesn't bother the people there getting fleeced in taxes to pay for all that welfare because they continue to elect governors who refuse to lock down the border and sympathizers of the invasion across the southern border of California to their legislature.
Overall, it has been estimated that U.S. taxpayers spend $12,000,000,000 a year on primary and secondary school education for the children of illegal immigrants.
#4 Mexican Drug Cartels Will Establish A Presence In Nearly Every City In The United States
Mexican drug cartels continue to expand their influence inside the United States at a frightening pace.  They are slowly taking over our communities.  How far do things have to go before we say enough is enough?
The amount of money that Mexican drug cartels bring in from selling drugs inside the United States is absolutely staggering….
In the sober reckoning of the RAND Corporation, for instance, the gross revenue that all Mexican cartels derive from exporting drugs to the United States amounts to only $6.6 billion. By most estimates, though, Sinaloa has achieved a market share of at least 40 percent and perhaps as much as 60 percent, which means that Chapo Guzmán's organization would appear to enjoy annual revenues of some $3 billion — comparable in terms of earnings to Netflix or, for that matter, to Facebook.
Can you imagine that?
We are talking about serious money.
And Mexican drug cartels are not just operating in huge cities such as Los Angeles, Chicago and New York.  The truth is that they have become deeply embedded in many rural communities as well….
News of cartel machinations are common in cities near the border, such as Phoenix, and the far-flung drug hubs of New York, Chicago or Atlanta, but smaller towns bring business, too. In unsuspecting suburbs and rural areas, police are increasingly finding drugs, guns and money they can trace back to Mexican drug organizations.

The numbers could rise in coming years. The Justice Department's National Drug Intelligence Center estimates Mexican cartels control distribution of most of the methamphetamine, heroin and marijuana coming into the country, and they're increasingly producing the drugs themselves.

In 2009 and 2010, the center reported, cartels operated in 1,286 U.S. cities, more than five times the number reported in 2008. The center named only 50 cities in 2006.
#5 There Will Be Increasing "Anti-American Violence" Inside The United States
These days a lot of Americans are being attacked (and sometimes killed) down in Mexico.
The following is from a recent ABC News article….
American travelers to Mexico should beware of possible violent retaliation for this week's arrest of alleged Zetas drug cartel associates and family members inside the U.S., the U.S. State Department has warned.

Though the warning does not specify which "Transnational Criminal Organization" might engage in "anti-American" violence, on Tuesday federal authorities arrested seven alleged associates of the powerful Zetas drug cartel in New Mexico and Oklahoma for allegedly laundering millions in drug profits through breeding and racing quarterhorses in the U.S. Those arrested included Jose Trevino Morales, the brother of Zetas leaders Miguel Angel and Oscar Omar Trevino Morales, who were also indicted but remain at large in Mexico.
As Mexican drug cartels and criminal gangs expand north, it is inevitable that "anti-American violence" will spread deeper and deeper into the U.S. itself.
The level of violence that we are seeing down in Mexico right now is absolutely frightening.  These drug cartels can beabsolutely brutal….
Fourteen dismembered bodies were found in a truck in the center of a town in northern Mexico on Thursday in what appeared to be the latest atrocity committed by rival gangs battling over drug-smuggling routes, local media said.


The bodies of 11 men and three women were discovered in the sugar-cane farming town of Ciudad Mante in the south of Tamaulipas state, which borders on Texas, daily Milenio reported on its website.
Overall, more than 55,000 people have been killed in drug-related violence in Mexico since 2006.
Is that the kind of violence we want in this country?
Already the region along the U.S./Mexico border is an open war zone.
Just across the U.S. border, the city of Juarez, Mexico is considered to be one of the most dangerous cities on the face of the earth.  In fact, Juarez is now the murder capital of the western hemisphere.
But instead of strengthening security along the border, Barack Obama wants to make the border meaningless.
#6 Massive Bribes Will Corrupt Our Judicial System
When there are billions of dollars involved, it is inevitable that some members of the police and some members of the judiciary will take bribes.
Just look at what has happened down in Mexico.  The following is from a recent article in the New York Times….
When you tally it all up, bribery may be the single largest line item on a cartel's balance sheet. In 2008, President Felipe Calderón's own drug czar, Noe Ramirez, was charged with accepting $450,000 each month. Presumably, such gargantuan bribes to senior officials cascade down, securing the allegiance of their subordinates. "You have to recruit the high commands, so they can issue the information to lower ranks and order whatever they want," the corrupt cop, Fierro Méndez, testified. But in key jurisdictions, the cartel most likely makes payments up and down the chain of command. In a 2010 speech, Genaro García Luna, Mexico's secretary of public security, speculated that together, the cartels spend more than a billion dollars each year just to bribe the municipal police.
What would you do if you were offered a bribe of $450,000 a month?
Don't assume that Americans are so much more "moral" than the Mexicans are.
#7 Gang Activity Will Continue To Grow In The United States By Leaps And Bounds
Gang activity is absolutely exploding inside the United States.
According to the FBI, there are now 1.4 million gang members involved in the 33,000 different gangs that are active inside the United States.
The number of gang members in America has increased by 40 percent since 2009.
Those stats should be very alarming to all of us.
What are we going to do if gangs keep growing at this rate?
According to federal statistics, gang members are responsible for up to 80 percent of all violent crimes committed in the United States every year.
A very large percentage of these gang members have entered the United States from Mexico, but the federal government refuses to do anything to stop it.
#8 The Decline Of Our Health Care System Will Continue To Accelerate
Illegal immigrants are overwhelming emergency rooms all over the country.  They walk in, receive high quality treatment and often never pay after they leave.
Things have gotten so bad in many areas of the nation that it is causing entire hospitals to go bankrupt and shut down.
In a previous article, I described what unchecked illegal immigration is doing to the health care system in California….
Thanks to illegal immigration, California's overstretched health care system is on the verge of collapse.  Dozens of California hospitals and emergency rooms have shut down over the last decade because they could not afford to stay open after being endlessly swamped by illegal immigrants who were simply not able to pay for the services that they were receiving.  As a result, the remainder of the health care system in the state of California is now beyond overloaded.  This had led to brutally long waits, diverted ambulances and even unnecessary patient deaths.  Sadly, the state of California now ranks dead last out of all 50 states in the number of emergency rooms per million people.
#9 Legalizing Illegal Immigrants Will Cause A Huge Shift In Voting Patterns
Instead of looking out for the American people, many Democrats support legalizing illegal immigration because it will give the Democratic Party more support at the polls.
This is incredibly selfish and self-serving, but this is the way that the political game is played in 2012.
#10 There Will Be A Flood Of New Illegal Immigrants
Amazingly, far more people move into the United States illegally than come in through the legal immigration process.
As word spreads of the "Obama amnesty", millions more will come on over.  After all, what would they have to lose?  If they get caught crossing over they will just get nicely sent back and can try again in a few days.
If they make it they can take advantage of all the free goodies here in the United States.  Thanks to Obama, the odds of deportation are now very slim.  And they can often make significantly more money in the "underground economy" in the U.S. than they can back home.
So what is the downside for illegal immigrants?
Where is the pain?
If you do get deported, you can always sneak back in.  Security along the U.S. border with Mexico is a total joke.
Sadly, many politicians on both sides of the border seem very pleased that the United States and Mexico are slowly but surely being integrated through illegal immigration.
In fact, one gets the impression that Barack Obama would be quite pleased if the border between the United States and Mexico were to disappear completely.
Politicians like Barack Obama don't seem to care about the catastrophic impact that illegal immigration is having on this country.  They are absolutely obsessed with their social and political agendas and they aren't going to allow a few inconvenient "details" to derail them.
Unfortunately, there is not much hope for significant change any time soon.  Mexico is already a "failed state" and we are freely allowing millions of their bad guys to pour into our country.
In the end, we will pay a very great price for our foolishness.
Source: The American Dream
In Negative Territory…
"Every major part of the global economy is slowing, and slowing rapidly….Right now, we seem to be in a synchronized global slowdown, and that is very worrisome." – Mohamed El-Erian, Pimco.
Growing troubles in the eurozone, a slowdown in China and a jobs report that was weaker than the most-pessimistic forecast, sent stocks plunging on Friday. The Dow Jones Industrial Average lost 275 points on the day while the S&P 500 and the NASDAQ followed the DJIA into the red. All the gains of 2012 have now been erased leaving all the major indices in negative territory.
The global selloff was preceded on Thursday by a revision of first quarter GDP which was slashed from 2.2 percent to 1.9 percent. The US economy is neither growing nor adding jobs. The signs of stagnation–which have spread from manufacturing, to consumer confidence, to GDP, and now to jobs– has ended all talk of a "recovery" and dampened Obama's prospects for re-election in November.
Payrolls increased by just 69,000 in May, far below the 150,000 that analysts had expected. The unemployment rate rose to 8.2 percent from 8.1 percent while revised estimates show that fewer jobs were created in the last 3 months than originally stated. The grim report suggests that the Obama economic recovery has run out of steam just as many economists had predicted.   Obama's unwillingness to follow the advice of top economics advisor, Christina Romer–who recommended a $1.8 trillion stimulus package, instead of the $787 billion that the administration settled on–has probably cost him the election. Obama's future depends on the condition of the economy, and the economy stinks.
In Europe, troubles in Spain and Greece have touched-off a bank run that's pushed yields on risk-free assets, like US Treasuries and German bund, to record lows. The German 2-year bund (Schatz) dipped into negative territory on Friday while yields on the benchmark 10-year Treasury declined to 1.44 percent. The yield on the Swiss 10-year has plunged to an astonishing 0.48% is "the lowest ever recorded anywhere."
Jittery investors are now lending money to the US and German governments' knowing they'll get less back in return. (in inflation adjusted terms.) This is the very definition of panic. And their fear is not without foundation, after all, Europe's wholesale funding market is broken, Spain's banking system is undercapitalized and teetering, the bank runs are intensifying, and policymakers are unable to agree on a course of action. Political paralysis has made a bad situation worse. Here's a chart that shows the amount of liquidity the ECB has given to Greece, Spain and Italy via the Target2 program. Target fill the hole that's been created by capital flight. This is what a modern-day bank run looks like.
The European Commission and the ECB have been unable to stop the bank runs because there is no euro-wide deposit insurance. So, when depositors begin to doubt their country's future in the EZ, they withdraw their savings and move it to a safer location, like Germany. Here's more from Reuters:
"Spaniards alarmed by the dire state of their banks moved money abroad in March at a faster rate than at any time since records began in 1990, official figures showed.

The 66.2 billion euros net capital flight occurred before the nationalisation of Spain's fourth biggest lender, Bankia in May due to massive losses from a burst property bubble….

The European Central Bank stepped up pressure on Thursday for a joint guarantee on bank deposits across the euro zone, saying Europe needed new tools to fight bank runs as the bloc's debt crisis drives investors to flee risk." (Reuters)
The eurozone is not sufficiently integrated, fiscally or politically, to deal with the problems it now faces. It does not have a centralized bond market that collectivizes the debts of the member states in order to keep borrowing costs low. Nor is there a mechanism for fiscal transfers to help level the playing field so that account imbalances do not become unmanageable and destructive. EZ managers have rejected the traditional methods for integration and, instead, settled on punitive austerity measures that are designed to purge large deficits through internal devaluation. The process has created record unemployment, severe recession, and widespread social unrest. Still, Brussels persists with the same policy ignoring the fact that it has only deepened the crisis.
The EZ troubles are not difficult to grasp or remedy, in fact, former economic advisor to Barack Obama, Austan Goolsbee explained the problem in an article in Thursday's Wall Street Journal. Here's an excerpt:
"At root, the euro-zone problem remains the locking together of very different economies into a monetary union without a way to adjust….Normally, exchange-rate adjustments would reduce this gap…. But without an exchange-rate safety valve you need an alternate way to rebalance economies. Moving, inflating, struggling, or subsidizing are your only choices…(Either) Southern Europe can struggle through the problem—grinding down wages through high unemployment and structural labor-market reforms ….(or) Northern Europe could decide…, that it is willing to permanently subsidize euro-zone countries with low productivity growth. That could be through explicit subsidies or through bailouts and broad-based guarantees." –A Fiscal Union Won't Fix the Euro Crisis –The only practical choices are more geographic mobility, inflation, or subsidies" Austan Goolsbee, Wall Street Journal)
There it is in a nutshell. The problem is not particularly hard to understand or to fix, but if it's ignored or if deficit zealots (like Angela Merkel) feel as though they can apply their own nonsensical remedies (austerity), then the bank runs will gain pace, a wider panic will ensue, and the monetary union will be torn apart, which is what's happening now.
Goolsbee's article also provides an interesting breakdown of how fiscal transfers work in the US:
"Last year, the Economist compiled census data from 1990 to 2009 for all 50 U.S. states on the amount of federal spending in each state minus the amount the state's residents pay in federal taxes. Over 20 years, states like Minnesota and Delaware annually paid in about 10% more of their state GDP than they got back. On the other side, for the last 20 years New Mexico, Mississippi and West Virginia have received annual subsidies of more than 12% of state GDP. While not a perfect measure of subsidy, it conveys the basic point well. These are big. Greece's entire 2011 deficit, for example, was 9.1% of GDP."
The reason the US is able to successfully use one currency–despite the fact that some states are more productive and competitive than others– is because the weaker states are subsidized via Pentagon contracts, unemployment benefits, federal infrastructure programs, food stamps etc. These "fiscal transfers" are necessary to make the US-currency union work. The same rule applies to Europe, but EU leaders reject the idea saying that fiscal transfers are tantamount to "financing other governments" which is banned under the Stability and Growth Pact. This is idiocy in the extreme. The fact is, economists and experts have repeatedly explained what needs to be done to make the EZ a viable currency union, but EZ leaders refuse to make the changes. Their obstinance has thrust the 17-member monetary union to brink of annihilation.
In China, the evidence of a slowdown is also beginning to mount. The recession in the eurozone has taken a toll on Chinese exports which has hurt manufacturing and retail sales. (China's PMI slipped to 50.4 from 53.3 a month earlier.) As the slump in the eurozone deepens, China's economy will cool even more forcing policymakers to lower reserve requirements while boosting stimulus to increase investment by the state-owned enterprises. The recent signs of capital flight from China has experts worried that the boom-times may be over and that China may be headed for a hard landing. Here's a clip from economist Tim Duy on the topic:
"…the exodus of cash could indicate that the Chinese story is coming to a close – and that will have significant consequences for the global economy. It is another signal that emerging markets will not be supporting global demand anytime soon. I think .. this story is slipping under the radar while we all have our eyes focused on the farce in Europe. But it could be the real game changer in the global economy." ("Capital flees China", Tim Duy, economists view)
China's industrial production and electricity use are falling fast, while the number of non-performing loans has ballooned to new highs in the last year. Efforts to stimulate the economy have also fallen short as businesses continue to reduce their borrowing to see if demand picks up later in the year. New bank loans have dropped 8% y-o-y, while consumer credit has slowed to a trickle. Here's more from the Wall Street Journal:
"The lack of confidence is due to the overhang from the last blowout. All of that investment in industrial capacity and real estate is now coming on line. Companies and local governments are finding it difficult to make their new assets generate enough revenue to service the debt. Inventories are piling up, and China is seeing capital flight for the first time in decades….

The worry is that China has gone more than a decade without a painful slowdown. During that time, the government held down interest rates at artificially low levels to encourage investment. Such conditions often precede particularly long and painful contractions." ("China Is Stimulused Out", Wall Street Journal)
China, the US, and the eurozone are all running out of gas at the same time. If shares continue to tumble as they have in May, the Federal Reserve will resume its Quantitative Easing (QE3) program to prop up stock prices. But liquidity injections alone will not provide the jolt the real economy needs to increase activity, add jobs or grow. Absent another round of fiscal stimulus, the economy will continue to drift sideways or dip back into recession.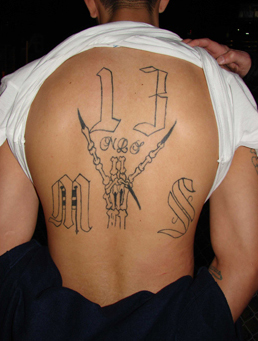 A vast army of heavily armed criminals has embedded itself in every major city in the United States.  In fact, nearly every community in America is now affected by these thugs.  Drugs, theft and brutal violence are all part of the every day lifestyle of the members of this army.  They aggressively recruit our young people and floods of illegal immigrants are joining their ranks.  Once civil unrest erupts in America, they will go on a crime spree that will be absolutely unprecedented and they will burn large areas of some U.S. cities to the ground.  So who am I talking about?  I am talking about the rapidly growing gangs that are terrorizing cities all over the nation.  The FBI tells us that there are now 1.4 million gang members involved in the 33,000 different gangs that are active inside the United States.  The number of gang members in the U.S. has increased by 40 percent since 2009.  Just think about that.  That is absolutely astounding.  Just since 2009, the number of gang members has increased by 40 percent.  The FBI says that 48 percent of all violent crime in this country can be directly traced to gangs and that this is a national crisis that is progressively getting worse.  Unfortunately, the federal government refuses to secure our borders and is allowing new waves of illegal immigrants to enter the United States every single day.  A substantial number of those illegal immigrants end up involved in these gangs.  Yet the federal government just stands by and allows it to keep happening.  One day, the foolishness of this policy will be evident to all.
In many areas of America today, families live behind windows that have bars on them and they won't ever go out at night because it is just too dangerous.  There are some communities that have pretty much been entirely taken over by the gangs, but instead of addressing the problem the federal government continues to spend a massive amount of resources checking out what might be in our underwear at U.S. airports.
Meanwhile, criminal gangs are thriving.  They are becoming incredibly powerful and increasingly sophisticated.  The following is from an FBI press release….
Gangs are increasingly engaging in non-traditional gang-related crime such as alien smuggling, human trafficking, and prostitution. Gangs are also engaging in white-collar crime such as counterfeiting, identity theft, and mortgage fraud.
You can find much more background information about gang activity in the United States from the FBI right here.
You have probably heard of some of the largest of these gangs.
For example, the 18th Street Gang is the largest gang in the state of California.  It is said that they have 15,000 members in California alone, and that on average they are responsible for at least one major crime in Los Angeles County every single day.
It has been reported that police in Los Angeles are extremely hesitant to ever venture into the areas most heavily controlled by the 18th Street gang.  They are absolutely brutal and they do not back down to anyone.  The following is whatWikipedia has to say about the 18th Street Gang….
A US Justice Department report from 2009 estimates that the 18th Street gang has a membership of some 30,000 to 50,000 with 80% of them being illegal aliens from Mexico and Central America and is active in 44 cities in 20 states. Its main source of income is street-level distribution of cocaine and marijuana and, to a lesser extent, heroin and methamphetamine. Gang members also commit assault, auto theft, carjacking, drive-by shootings, extortion, homicide, identification fraud, and robbery.
Another very prominent gang that you may have heard of is the Latin Kings.  It is reported that they have 18,000 members in the city of Chicago alone.  They are believed to be the largest Hispanic gang in the entire nation.
One of the gangs that has law enforcement authorities the most concerned is MS-13.  There are chapters of MS-13 in 42 states now, and if you cross a member of MS-13 there is a good chance that you will lose a limb or be hacked to death with a machete.
This tough economic environment has made it even easier for these gangs to recruit new members.  Today, there are way too many young people sitting around with nothing to do.
Back in the year 2000, more than 50 percent of all Americans teens had a job.  This past summer, only 29.6% of all American teens had a job.
When you have lots of teens and young adults sitting around with nothing but time on their hands, bad things are prone to happen.
As the family unit continues to decline in America, young people are looking for a sense of belonging.  For many youths, a gang becomes a new "family" for them.
But unfortunately, these new "families" do not exactly teach "family values".  Instead, they teach our young people about how to be brutal and violent.
And we are seeing evidence of this out on the streets every single day.  For example, a group of 6 young thugs recently attacked a 64-year-old Vietnam veteran in Philadelphia and beat him up so badly that he almost died….
Kate Schaefer, the victim's wife, told Eyewitness News, 'They just smashed every bone in his face. I can't tell you the words. I guess I was just happy that he was alive.'
During 2011, we saw a large increase in "group crime" behavior.  Some of the incidents have been absolutely horrific.  For example, the following is how one local ABC News affiliate described the "flash mob" attacks that took place at the Wisconsin state fair earlier this year….
Milwaukee police said that around 11:10 p.m., squads were sent to the area for reports of battery, fighting and property damage being caused by an unruly crowd of "hundreds" of people. One officer described it as a "mob beating."

Police said the group of young people attacked fair goers who were leaving the fair grounds. Police said that some victims were attacked while walking. They said others were pulled out of cars and off of motorcycles before being beaten.
Can you imagine taking your kids to the state fair and having them witness that?
But this is just the beginning.
These gangs are becoming very organized and they are becoming very heavily armed.
The FBI says that rifles, machine guns, grenades and even artillery rounds are being found in the possession of gangs more frequently than ever.
Some examples of this were recently posted on military.com.  These gangs seem to have a particular affection for AK-47s….
In late July, 27 AK-47s were stolen from a Fort Irwin warehouse, officials said. Those close to the case, who would speak only under the condition of anonymity because they were not authorized to discuss the subject, said investigators believe gang members were involved in the theft.
Sadly, that same article noted that members of the U.S. military have even been arrested for trying to sell weapons to these gangs….
In November 2010, three former Marines were arrested in Los Angeles for selling assault weapons to members of the violent street gang, Florencia 13, according to the NGIC report. That same month, a Navy Seal from San Diego and two others were arrested in Colorado for smuggling about 18 military-issued machine guns from Iraq and Afghanistan to be sold and shipped to buyers in Mexico.
Those that want to steal guns are becoming increasingly bold.  For example, 21 machine guns were stolen a while back right out of an LAPD training facility.
Down in Miami, thieves have become so bold that they have actually beenbreaking into parked police cruisers and stealing guns and ammo out of them.
When people are stealing guns directly from the police, that is a sign that it is very late in the game.
Our politicians spend so much time talking about the violence in Afghanistan and Iraq, but the truth is that the area right along the U.S./Mexico border is far more dangerous.
Just check out the following information from CNSNews.com….
According to the Mexican government, from January through September 2011 2,276 deaths were recorded in the Mexican state of Chihuahua, which borders Texas and New Mexico.

A Nov. 2011 Congressional Research Service (CRS) reportstates that over nearly the same period – January through October 2011 – 2,177 civilians were killed in Afghanistan, where a U.S.-led war against the Taliban is underway. It did not provide a breakdown of responsibility for that period, but said that in 2010, 75 percent of civilian deaths were attributed to the Taliban and other "anti-government elements."

Per capita, a person was at least nine times more likely to be murdered in Chihuahua last year than in Afghanistan.
Many of the areas along our border with Mexico are open war zones.
But do we hear about this much in the mainstream media?
Of course not.
Just across the U.S. border lies the city of Juarez, Mexico.  Juarez is considered to be one of the most dangerous cities on the entire planet because of the brutal drug war being waged there. In fact, Juarez is the murder capital of the western hemisphere.
But most Americans have never even heard of Juarez.
Complete and total chaos reigns in vast areas of northern Mexico, and yet most Americans don't even realize that there is a problem.
Overall, more than 35,000 people have been killed since the Mexican government declared war on the drug cartels back in 2006.
You would think that would warrant some significant news coverage.
But no, the mainstream media can't talk much about that because then the people might actually start demanding that we secure our borders.
Amazingly, instead of securing our borders the Obama administration has been busy sending guns down to the drug cartels in Mexico.
That is what this whole "Fast and Furious" scandal is all about.  As I have written about previously, ATF agents purposely allowed thousands of guns to be sold to individuals that they believed would get them into the hands of Mexican drug cartels.
But so far, nobody in the Obama administration has been held accountable for this.
During 2009 and 2010, 70 percent of the 30,000 guns that were recovered by authorities in Mexico were determined to have come from inside the United States.
That is a major problem.
These Mexican drug cartels and the gangs that work with them have become very heavily armed and they have become very bold.
It has been reported that Mexican drug cartels are now openly conducting military operations inside the United States. Scouts for the cartels maintain strategic lookout bases in the hills of southern Arizona, and the federal government has even put up signs that warn tourists to say out of certain areas.  The cartels very much try to avoid any confrontations with our border patrol or with our local police, but once they are approached they are not afraid to open fire.
One very frustrated border patrol agent told Fox News the following about what is going on in his area….
"To say that this area is out of control is an understatement."
So how in the world can the federal government allow this to go on?
Well, a big part of it is that Barack Obama does not want to do anything that could scare away his Hispanic voters.
In fact, he is doing just about everything that he can to portray himself as "Hispanic-friendly".
A few months ago, I wrote about how the Obama administration has announced that there will now be a case-by-case review of all deportation cases involving illegal immigrants.  Those involving "criminals" will be prioritized and almost all the rest will be thrown out.
Yes, you read that correctly.
If you are an illegal immigrant and you have not been convicted of a crime that means that you almost certainly get to stay in this country.
So that is basically a big green light for even larger waves of illegal immigrants to enter this country.
That means that the ranks of the gangs will swell even more.
The chaotic drug war that is going on in northern Mexico has spread into many areas of Texas, New Mexico, Arizona and California.  With each passing day, the gangs that are embedded in all of our major cities are getting stronger.  They are a ticking time bomb that eventually will go off.
One day, when mass civil unrest erupts in the United States, the gangs will have a field day.  Given the opportunity, most gangs will gleefully indulge in brutal violence, looting, arson, rape and mindless property destruction.
Sadly, this all could have been avoided.
Instead of strip-searching old women at airports, this is what we should have been dedicating our law enforcement resources to.
Instead of spending billions of dollars spying on the American people, the federal government should have spent billions of dollars on securing our borders.
Unfortunately, we made the wrong choices as a nation and so now we are going to pay the price.
Source: The American Dream
Need a last minute gift for your beloved locavore? Several books would make excellent holiday gifts, so this review covers a few of them on the environment, as it relates to local food sovereignty, food security and palate delight. There's even one for kids, which starts the set:
Avatars of Gaia: Escape from Hazard Hollow
Professor Heart (self-published: 2009, 210 pp.)
Website: www.avatarsofgaia.org
Charlotte Purin of Los Angeles decided one of the best ways to save Mother Earth is to get kids involved. So she wrote Avatars of Gaia: Escape from Hazard Hollow for preteens. The tale educates as it entertains, integrating the concepts of sustainability, healthy-eating, and environmental consciousness into a fantasy adventure story.
Because she also wants reach all kids, regardless of financial background, she's made several youtube videos, (seed saving, read the label/obesity, how to recycle & compost, how to make a solar oven, and one about saving frogs). Colorful, full-page drawings accompany the text, and the book includes a special seed protection pledge, along with a glossary.  She also has board games: the E.A.K. (environmentally aware kid) game, and 'Gimme Green Grub' game, about what's healthy food.
Motivated by the privatization of water and seeds, an epidemic of childhood obesity, and rising bankruptcies among farmers, she plans several more books along the Gaia line, getting feedback as she tours schools, appearing as Professor Heart.
Life Rules: Why so much is going wrong everywhere at once and how Life teaches us to fix it 
Ellen LaConte (self-published: 2010, 283 pp.)
Website: www.ellenlaconte.com/life-rules-the-book
LaConte provides a fresh take on ecosystem collapse, hierarchical culture, and the global capitalist industrial economy, analogizing them with AIDS.  By following the evolution of life, LaConte shows how human "civilization" will always self-destruct, because it thrives on dominance and environmental exploitation. She provides a detailed comparison of nature to human societies, pointing out that in mature ecosystems there is no dominant species – everything is in balance.
She also contrasts her vision of a sustainable society with "civilization" that thrives on exploitation, domination and wealth concentration. Citing Derrick Jensen (Endgame) and Michael Ruppert (Confronting Collapse), she agrees that Power won't voluntarily change, pointing out that the World Trade Organization has never once decided in favor of the environment. "The best we've done," she writes, "is to flatten they pyramid" of power.  Now is the time to challenge its existence, she says.
More than a third of the book lays out the plan for moving into sustainable human societies. All of the ideas are already being tried somewhere – like permaculture, slow money, slow food, and local organic democracy – going from competition and partisanship to participation and partnership. And this section is what makes the book ideal: all the best ideas are collected, and all of them are underscored by her theme of humanity living in accord with natural law, or Life Rules.
Chasing Chiles: Hot Spots along the Pepper Trail 
Kurt M. Kriese, Kraig Kraft and Gary P. Naghan
(Chelsea Green, 2011, 193 pp.)
Website: http://chasingchiles.com
Here's another delightful read in the eco-genre, although the serious business of climate change – wrought via whatever means – forms the basis for their culinary ecotours spanning the Western Hemisphere. A chef, a chili agroecologist and an ethnobotanist traveled to Mexico, Florida, Cajun Country, the Yucatan, New Mexico and even New England talking with chili pepper farmers about the history of their crops, the weather and the development of "rapid adaptation" farming.
The authors report that aberrant weather is only one problem threatening the diversity of peppers (and all foods): water disputes, agricultural industrialization, globalization, loss of farmland and of specialty markets, and genetic modification. "The Seed Savers Exchange has documented that more than 200 varieties of sweet and hot peppers have disappeared from the seed trade in North America since 1981."
Interspersed throughout the story of how an unstable climate affects these crops – sometimes beneficially, sometimes disastrously – are recipes that include one variety or another, along with side boxes with detailed info. One helpful tip – to cool down your mouth if your pepper (or Tabasco sauce) is too hot, ingest something fatty instead of drinking water, since capsaicin – the heat molecule – is hydrophobic. A glass of milk will bind the hot stuff, taking away its burn. Many believe the chemical also provides arthritic pain relief.
The Superfood Gardener: A step-by-step guide to growing superfood vegetables in your garden
Sharon and Andrew Cooper
(Global Publishing Group, 2010, 161 pp.)
Website: www.thesuperfoodgardener.com
While not everyone can grow chili peppers,Superfood Gardener provides detailed instructions on growing local food. Replete with pictures, drawings and detailed descriptions of plants and their pests, the Coopers also explore soils and companion plants, along with twelve specific veggies in the superfood Hall of Fame.
This is a book you haul out to the garden, and it's built for durability. Thank goodness – mine is well thumbed and smudged with South Florida soil. I highly recommend this colorful how-to manual. Not all those superfoods can be grown here, but I'm making my way with spinach, broccoli, corn, and several varieties of tomato.
(Not on the superfood list, I still can't get the tobacco to grow, and the watermelons failed. But we're not giving up.)
Cooking Close to Home: A Year of Seasonal Recipes
Diane Imrie and Richard Jarmusz
(Chelsea Green, 2011, 240 pp.)
Website: www.cookingclosetohome.com/
Now that you've raised your own veggies – be they superfoods or not – you'll want to prepare them using recipes in Cooking Close to Home.  This is a beautiful hardcover recipe book focused on the Northeast U.S., covering all the seasons for each of the major food groups, including pastries and other sweets. It's even got a recipe for pickling jalapeno peppers, or you can use them in the rib-eye steak marinade.
I've tried the Kale and Mushroom Soup, and the Garlic-Roasted Cherry Tomatoes with Fresh Basil and Goat Cheese, over pasta. Delish. My next endeavor will be the Vermont Vegetable New Year Rolls which I'm serving at the the family gathering this Sunday.
Imrie and Jarmusz introduce the sections with political tidbits to encourage supporting local farms, slow food and eco-consciousness. This is an excellent addition to any locavore's cookbook shelf.
GOA member Dr. Ray Seidel alerted me to the stirring of freedom that is taking place in his village of Ruidoso, New Mexico. I have already reported on the first battle with Mayor Ray Alborn and how he tried to impose an unconstitutional gun ban in the village. To get the full story of what happened in Ruidoso, you can go here and listen to my first debriefing session with Seidel.
I recently interviewed Dr. Seidel a second time on my Gun Owners News Hour weekly radio program and asked him about several acts of local interposition in the surrounding counties — all of which underscores the importance of the office of the sheriff and the militia.
For example, over near Deming, New Mexico is the Gila National Forest. The U.S. Forest Service wanted to make almost all of it off limits for people — until the militia of Luna County intervened. They told the feds that they would resist any effort by the Forest Service to restrict access to visitors. The result? Visitors have continued to access all of the Gila National Forest!
In the Southeast corner of the state, many landowners have working oil wells on their property. The EPA told the oil operators they would have to stop operating their wells because there was too much risk of harming the environment. At a town hall meeting convened by the EPA, a woman in her 60s rose to address the feds. She pointed out that her land had been in her family for over 200 years, and she was not about to let some official from an unconstitutional bureaucracy tell her what she could or could not do with her land.
The woman ended by warning the feds that her family has many guns and a huge supply of ammunition, and they would use all of it if needed to keep the EPA off of their land. The locals who had packed out the hearing room jumped to their feet with a shout and prolonged applause. That was in August of this year. As of November, oil is still being pumped at full tilt.
In Otero County, villages in the mountains are surrounded by forests. The county commission voted to establish an 80,000 acre plan to manage forest overgrowth. Residents wanted to cut fire breaks to protect their homes in Cloudcroft, but the Forest Service said, "No." The residents responded that they had to for safety's sake and were going to construct the fire break in spite of the Forest Service. Residents were told that if they cut down any trees, they would be arrested. But Sheriff Raymond Cobos told the Forest Service that if they made any arrests, they would be arrested for false arrest.
Not only were the trees cut down with no opposition from the feds, the first tree was cut down by Congressman Steve Pearce (R-2ndDistrict). Would that there were many more like Rep. Pearce. The folks in the Second District are blessed with a constitution-supporting congressman and a number of constitutional sheriffs backed by the militias of their counties. This is the way that local governments can push back and help the feds to live within the limitations that have been placed upon them in Article 1, Section 8 of the U.S. Constitution.
As you can see, there's a lot happening in New Mexico. And Dr. Seidel has been at the center of a lot of it. Two weeks after the people of Ruidoso prevailed in the gun ban debate, Mayor Alborn decided to seek revenge. He went to the state capital of Santa Fe and met with federal officials there. That same week, Seidel got a notice from the IRS that he had until a certain date to file his taxes, which he has refused to do for several years.
Seidel makes no secret of his refusal to submit to the IRS which he considers as part of an unconstitutional regime in Washington. The IRS intended to encumber his assets if he did not bend his knee. Seidel visited with the county sheriff who understood what Seidel was trying to do and told him he "would have his back." The same was true for the village police chief – the same officer who refused to have his men arrest people who were defying the Ruidoso gun ban by carrying openly in the village council chambers.
Not only was the sheriff and police chief alerted to the possibility of IRS action against Seidel, but so was the militia in Lincoln County – some 200 plus men who keep their rifle and battle bag in their vehicles 24/7. They can muster in about 30 minutes at any place in the county.
Seidel visited with the village assessor, who would be the official to place the encumbrances on his assets. Seidel explained (as he does with everyone) that Title 42, Chapter 1, Subchapter 1, Section 1983 of the federal code would be used to sue her personally for violating his civil rights — that is, he would sue her if any of his assets were encumbered without having first secured a warrant from an Article III court.
Seidel has frequently argued that he will gladly submit to a federal court (authorized under Article III of the U.S. Constitution) as opposed to a mere tax court (which is an unconstitutional creature within the IRS). As with many administrative agencies, the combining of legislative, executive and judicial powers within the same four walls constitutes the very definition of tyranny which James Madison warned us about in Federalist 47.
Seidel has used Title 42 on other occasions. One involved a state trooper with an anger management problem who made a false arrest on Seidel's son. Since being served with a Title 42 suit, the officer has been able to control his anger.
The deadline is long past, and the IRS has done nothing, so the assessor is off the hook for now. But New Mexico is becoming a text book example of how the Founding Fathers envisioned the states would rein in an out-of-control government.
As stated by Alexander Hamilton in Federalist 28: "It may safely be received as an axiom in our political system that the State governments will, in all possible contingencies, afford complete security against invasions of the public liberty by the national authority."
If there were more sheriffs like those in New Mexico serving around the country, we would be well on the way to safeguarding our liberties against Washington's "invasions of the public liberty." It also might occur to the Congress that more examples of sheriffs interposing themselves might result in shrinking down the federal government to do little more than just funding the national defense.
Source: Larry Pratt | Opposing Views
The government is telling us not to panic. All is under control, just like in Japan. But here are a few troubling inconsistencies. One, the Red Cross shelter next to the Fort Calhoun plant has been closed. They claim it was due to "decreased need." During a flood? Now there is a no-fly zone around the plant. Then there is the disturbing news that the spent fuel rod pool was so full that they store the surplus fuel rods in a dry storage area outside the safety of the pool. How long will that area stay dry and what happens if it gets wet? One reporter claims the dry storage bunker is now half-submerged. One of the intake structures is prone to flooding that could affect the water pumps. Non-functional water pumps? Does that sound familiar?
Source: Activist Post
Last weekend, we had people visit us here in the Flathead Valley of Montana from at least eight states: Oregon, Washington, Arizona, New Mexico, Colorado, Texas, Ohio, and Pennsylvania. And since my family and I moved here last October, people have moved here from at least a dozen states. And many more are in the process of moving or trying to move.
As I was speaking with an out-of-State guest last Sunday, he asked me, what was it that made you decide to move to Montana's Flathead Valley, as opposed to Idaho or some other State? Of course, that is a very fair question. I will attempt to answer that question in today's column. As a Christian, I believe that "the steps of a trusting man are ordered by the Lord." So, ultimately, I believe that the superintending hand of God guides and directs those who put their trust in Him. Accordingly, I believe that our move from Florida to Montana was directed by divine providence. What follows are the reasons, factors, and philosophies that guided us to this wonderful valley.
Cities
During the 18 months between the summer of 2008 and the end of 2009, I traveled more than 60,000 miles to virtually every area of this vast country. I traveled from coast to coast and border to border. I visited huge cities and small villages. There were only a handful of states that I did not visit during that span of time.
As I traveled the country, it became very obvious to me that not every place shares the same love for and understanding of freedom. I quickly discovered that Thomas Jefferson was right when he said that big cities were the "bane" of freedom. And there are almost no exceptions to the fact that the bigger the city is, the less freedom there is. Furthermore, it is also an accurate observation that those states that are dominated by big cities (which most states are) the more difficult it is for freedom-loving people in those states to be able to actually resist the juggernaut of oppression and socialism.
Chicago is why the people in Illinois are losing their liberties; Baltimore is why the people in Maryland are losing their liberties; Atlanta is why the people in Georgia are losing their liberties; St. Louis and Kansas City are why the people in Missouri are losing their liberties; Dallas and Houston are why the people in Texas are losing their liberties; Los Angeles and San Francisco are why the people of California are losing their liberties; Portland is why the people of Oregon are losing their liberties; Seattle is why the people of Washington State are losing their liberties; Miami, Ft. Lauderdale, and Orlando are why the people of Florida are losing their liberties; Birmingham is why the people of Alabama are losing their liberties, etc., etc.
In order for freedom to be defended, it will require a State, or group of states, to draw a line in the sand against this assault against our liberties, which, for the most part, is being orchestrated by Washington, D.C., and its allies in the big cities. We deduced that freedom-loving people in any State dominated by one (or a handful) of major metropolitan areas are almost helpless to defend this globalist, socialist juggernaut that is steamrolling the country.
This was a major reason that we selected Montana over Idaho (our second choice). California liberals are leaving the land of fruits and nuts like rats off a sinking ship. The economic conditions in California are driving people to surrounding states in record numbers. And many of them are flocking to the beautiful city of Boise. It's very possible that Boise will fast become another Portland or Seattle. If this happens, the great freedom-loving State of Idaho will quickly go the way of Oregon and Washington State.
The beauty of Montana is it has no major cities that dominate the State. Missoula (home of the University of Montana) is the most liberal city in the State. The population there is a little over 90,000. Billings is the largest city in the State, and it is largely a Republican area. The population there is just over 100,000. To give readers an idea of Montana geographics: Montana is the fourth largest State in total land area (behind Alaska, Texas, and California), but the total population of the State is UNDER one million. Here's another statistic to help readers understand what I'm saying: we live just outside the town of Kalispell. The population of Kalispell is around 20,000. And Kalispell is the seventh LARGEST city in the State! Montana's lack of large metropolitan areas is a huge asset to the defense of liberty, in our opinion.
People
As I traveled those 60,000-plus miles, I met a huge variety of people. And there is no doubt that there are freedom-loving people scattered all over "the fruited plain." But, that's the problem: they are SCATTERED. I found some wonderful freedom lovers in South Carolina, New Hampshire, Eastern Tennessee (especially in the Johnson City area), Missouri, Oklahoma, Texas, Arizona, Eastern Washington State, Utah, and the Dakotas. That is not to say that there are not thousands of freedom lovers in other states. There most certainly are!
But I also observed that people who are dependent upon the federal government are much more tolerant of the machinations of the federal government. And if you live in an area that has a large population of welfare-dependents or federal government-dependants, you are going to find yourself pretty much alone when you attempt to "rally the troops" against federal usurpation of power. (And, yes, we have some of that problem here in Montana, too.)
But during my extensive travels, I had the opportunity to come speak in Western Montana on several occasions. I spoke in the rural town of Hamilton to a crowd of around 800 enthusiastic patriots. I spoke in Missoula to several hundred. I spoke in Kalispell to a crowd of over 500 on a below-zero weeknight. When I first visited the Kalispell area, a local State legislator put out one email to some friends and supporters telling them I would be speaking to a small gathering outside of town. His email was sent less than 24 hours from the time that I would be speaking. In that short time, with only one email as publicity, there were some 100 people in attendance to hear me speak–including several pastors, businessmen, physicians, and State legislators and senators. I spoke for an hour and we had Q & A for an hour. It was amazing!
I can tell you that I could take out a full-page ad in the newspaper and spend thousands of dollars in advertising a similar event in the town where I had lived in Florida for over 35 years, and if two-dozen people showed up, it would be a miracle. That's a difference in people!
My family and I believe that there are very traumatic, tumultuous days ahead for our country. We wanted to be with like-minded patriots who truly understand that there is a conspiracy at the highest levels of government, business, and religion to sell America to the forces of evil. We wanted to be around people who wouldn't give us that "deer-in-the-headlights" stare if we dared to question the official story of 9/11, or act like they're looking at a Martian when we talk about the sinister military-industrial complex, or the evilness of fighting perpetual foreign wars, or the unconstitutionality of the Patriot Act, or the evilness of sending trillions of dollars to foreign countries, or the ruination of our country via deficit spending, or the wickedness of the Federal Reserve, ad infinitum, ad nauseam. And while Montana has its share of liberals, socialists, and environmentalist wackos, we have found more freedom-minded people (on the whole) in the Flathead Valley of Montana than anywhere else we've been.
I've been sold out and betrayed by these "good Christians" who are more statists than they are Christians, who love the government more than they love God, and who will assist the PTB in putting principled freedomists in jail–or worse! I want to spend the rest of my life among people who love freedom (and understand what that means) and who are willing to fight and die to protect it! And I believe I've found such people in the Flathead Valley of Montana. Come visit Liberty Fellowship here in Kalispell one Sunday, and you will see what I mean!
Watch us as we livestream our Sunday messages each Sunday afternoon at 2:30pm (MDT). Go to:
http://chuckbaldwinlive.com/home/?page_id=17
Or to watch my archived video messages from Liberty Fellowship, go to:
http://chuckbaldwinlive.com/home/?cat=16
Mountains and Location
As I said, we were very attracted to Eastern Tennessee, New Hampshire, South Carolina, Missouri, Oklahoma, Texas, and Arizona. But at the end of the day, we believed these states lack some key ingredients necessary to defending liberty. Arizona and Texas are on the southern border, which presents huge problems all their own. Oklahoma might have the best State legislators in the country right now, but the State is landlocked. The same is true for Missouri. Who around them will come to their assistance against federal encroachment?
As we analyzed the states (well, to be honest, we did not even consider Massachusetts or California. Sorry. Any state that would deny us the right to keep and bear arms was a State that we dismissed out-of-hand), we quickly eliminated all states east of the Mississippi River for geopolitical reasons: too many military installations, or too close to the belly of the beast, or too flat, or too isolated from "friendlies," or too inhospitable to freedom principles, etc. And it wasn't long before we felt strongly attracted to the mountain states of America's great northwest: Alaska, Idaho, Montana, the Dakotas, Wyoming, and Utah. Colorado was dismissed for the same reason other states were dismissed: one huge metropolitan area dominates the entire State.
During this time, I also did much searching of the scriptures relative to the subject of mountains, and I was very impressed with all the positive things God's Word has to say about them. There is no question that this search was as much spiritual as it was geopolitical, or anything else! (I'll let readers do their own research of the scriptures, if they are of a mind to do so.)
Weather
We determined that the cold weather climate of Montana was an asset, not a liability! Why? Because it keeps out undesirables: people who are comfort-oriented and not liberty-oriented! Let the "beautiful people" go to California or Hawaii or Florida. People who live in the mountains live here for reasons other than weather and personal comfort. And when what's coming actually comes, we will need rugged people who mean business, not people who are looking for a sunroom!
Firearms
As I mentioned above, we refuse to live in any State that does not recognize and respect our right as free men and women to keep and bear arms. I am convinced that, humanly speaking, the only reason there is a modicum of liberty left in these States United is the presence of nearly 100 million firearms held in the private possession of the American people. As such, any State to which we would relocate had to be firearm friendly.
Montana just might be the most gun friendly State in the entire country. Consider: the average home in Montana has 27 firearms in it. 27! Compared to most places, the crime rate in this State is extremely low. And a major reason for the peace and tranquility of this State is the fact that the vast majority of Montanans are armed and prepared to use those arms in their own defense.
Even most Democrats in Montana stand steadfast in the right of the people to keep and bear arms. Example: it was the two Democrat US Senators from Montana that, in essence, killed newly elected President Barack Obama and Attorney General Eric Holder's attempt to resurrect the Clinton "assault weapons" ban. During the US Supreme Court Heller case deliberations, it was a Democrat Montana State administration that wrote a letter to the court and to the Obama administration warning them that when Montana joined the Union in 1889, it did so under the agreement that the federal government recognized the right of individuals to keep and bear arms, and that if now the federal government was refusing to recognize the right of the people to keep and bear arms, the State of Montana would consider its contract with the federal government (i.e., its entrance into the Union) to be null and void!
In addition, open carry is lawful throughout the State of Montana. That's how deeply the citizens of Montana regard the right to armed self-defense. Plus, Montana is in the middle of a region of states that regard the Second Amendment just as dearly.
When push comes to shove (and it will), to be among people who are willing to fight and die to preserve their right of self-defense was a major factor as our family deliberated relocation.
Conclusion
I don't think I have to convince many readers that America cannot continue on the same path it's on forever. There is a day of reckoning coming, and everybody who has half a brain knows it! And another thing, more and more of us are waking up to is the fact that neither major party in Washington, D.C., is going to fix it. At this point, I don't think it can be fixed in Washington! The only hope for freedom's survival is stalwart, independent, courageous people defending liberty one State at a time. And we (my family and I) believe that the mountain states are the last best hope for freedom in North America. And now you know a few of the reasons why we chose Montana.
I recommend that you read these two recent news items, as you contemplate your (and our country's) future:
From the London Guardian:
From James Carville:
I further recommend that readers who are contemplating relocation check out the information provided by Joel Skousen and James Wesley, Rawles. These gentlemen have some tremendous research material available on this subject.
Skousen's web site:
Rawles' web site:
Let me hasten to say that I completely understand that not every freedom-minded patriot would feel inclined to relocate to the mountain states, or anywhere else! Nor should they. God is bigger than any one State or region, and He will doubtless lead His children in different ways, to different areas, and to different works. Neither am I suggesting that those of us who relocate to the mountain states are any more spiritual or any more patriotic than those who do not. I do not believe that in any shape, form, or fashion! I am simply sharing with my readers how God led us.
But I will also add that there is no question in my mind that God is bringing a remnant to Montana. I see it up close and personal every day! The gathering of eagles has begun! What it all means is yet to be seen. From the bottom of my heart, I am as excited as a kid in a candy store just to be part of it–all the betrayals and trials associated with this move notwithstanding!
My friend Dr. Diana Hull, living in the midst of California's cultural, linguistic and population fiasco—talks about the serious consequences of injecting America's cultural norms with antagonistic foreign paradigms. You may find her work at www.TheSocialContract.com.
"The majority of Americans want border safety, immigration laws enforced, and power to decide how many immigrants to welcome each year," said Hull. "Immigrant-sending countries, particularly Mexico, still brazenly push their poorest citizen's north, while encouraging them to maintain their Mexican identity.
"Yet an ongoing and hardly covert U.S. open borders policy was officially blessed in the plan promoted by George Bush, Vicente Fox, and Robert Pastor in late 2001, to convert NAFTA into a North American Union, providing for the free movement of people and trade between the U.S., Canada, and Mexico, based on the model of the European Union. After strenuous objections to this idea, President Bush and members of Congress later denied the existence of this plan.
"Nonetheless, the successful planning for NAFTA itself had come four years earlier, after the 1986 amnesty, which was a total failure by any measure. It is a strong possibility that the failure was purposeful and that it was never intended that employer sanctions be enforced. NAFTA was certainly incompatible with any interest in border security and the employer sanctions provision in the 1986 amnesty bill.
"But NAFTA and the proposed North American Union were consistent with President Bush's support of the 2005 McCain/ Kennedy bill (S. 1033), which encouraged "partnerships to establish a North American security perimeter and improve security south of Mexico," while providing for no effective border control strategy for the U.S.
"In the meantime, strong opposition to ensuring U.S. border security has been openly pushed for years, going back to at least the early 1980s, and often taking the form of bilateral commissions with the focus solely on the treatment of aliens, never the best interests of American citizens.
A very strong voice in this discussion of immigrant rights has been that of those who promote the widely accepted "stolen lands" theory, which tens of thousands of Chicano Studies educators from K-12 to higher education depend upon to stir up anti-American and open borders sentiment. Rudolph Acuna's Occupied America has been one of Harper & Row's best-selling textbooks for years and is one of many texts giving credence to these ideas.
"But Mexico, the country that benefits most from open borders via remittances and being able to export their least educated, unemployed, and most restless young, uses open borders to establish a beachhead of Mexican nationals in the U.S., where they are much more valuable than if they stayed home.
"Mexico's invasion of the U.S. employs appropriate tactics for a nation much weaker and less stable politically, financially, and militarily than its neighboring adversary.
"By using stealth, faux friendship, and U.S. greed for cheap labor, Mexico is as determined to be an invading force in the effort to overturn, at least figuratively, the intent and purpose of the 1848 Treaty of Guadalupe Hidalgo, much as Hitler was determined to overturn the territorial provisions of the Versailles Treaty.
"But unlike the situation in Europe in the late 1930s and unlike the situation today, at the time California was Mexican territory, that country's hold on what was then an undeveloped frontier province was exceedingly "thin"3; there were approximately 20,000 Mexican nationals in all of Texas in 1832 at the time of Sam Houston's victory for Texas independence at the battle of San Jacinto.
"Yet the "retaking" idea has still taken hold and been taught to young people, making the perfect subtext for open borders, supporting Mexico's claim to much of the U.S. Southwest. Keeping the border open is plainly just, it is claimed, because all of this territory was once part of Mexico.
And the places that were once Mexico include not only California, Texas, and New Mexico, but also a vast swath north to Washington State.
"So the right of the U.S. to control who enters this country, especially from Mexico, has been under attack for a very long time, helped immeasurably in that virtually all of those involved in higher education have given their blessing to Chicano Studies departments and their Reconquista agenda.
"The stolen land theme is even more widely accepted in Mexico itself. And the situation in many border towns testifies to an already existing de facto merger of the two countries, for which neither armies nor treaties were necessary.
"The stolen lands theory is also why Mexican President Calderon and others before him don't even try to justify why Mexico has every right to turn back illegal aliens trying to enter Mexico from the south, but America has no such right to have the same kind of policy. In Mexico, Central and South Americans are treated very badly when caught, arrested, and promptly deported.
"The U.S. also ignores that this double standard even exists, although Mexico has exactly the kind of enforcement policy the U.S. needs, but one that we would consider outrageously harsh.
Yet this difference in policy is never discussed when the Mexican government insists on good treatment for its illegal residents in the U.S. Why? Is it really impertinent to bring this up, or do U.S. policy makers also really want the flow of Mexican illegal workers to continue indefinitely?
Since the amnesty of 1986 was a failure, the word amnesty is now out of bounds and considered pejorative, mostly because the opposition to amnesty has such a large and growing constituency. To its proponents, amnesty is "forgiveness," and they don't need permission to come back to a place they believe they have every right to reclaim.
"We should focus our attention instead on the truth that supporters of the euphemistic term ''comprehensive reform" actually consider open access to the U.S. their right, and that this substitute language is a route to success, by claiming their agenda has more breadth and depth than simply legalizing all the illegals already here.
"The problem for us is the extent to which Americans have accepted this inoffensive sounding but meaningless phrase, "comprehensive reform." It is no more of a solution, by sounding more nuanced and sophisticated, than simply asking for an up or down vote on amnesty.
"Rather it is actually a recognition by proponents of legalization that in the present climate asking for another amnesty is a non-starter for sure. And by adding the word comprehensive, there is the slightest hint that other factors like border security could stand some chance of being included.
"But don't count on it. With "comprehensive reform," enforcement of our laws will go the route of the 1986 employer sanctions requirement.
"Even supporters of border security, like some on Fox News, seem to accept the deception that "comprehensive reform" has some positive meaning and is a possible solution to the 12 million illegals — the better estimate is 20 to 30 million — or foreign nationals, too many, it is claimed, to insist they go home. Evenfriendly TV commentators like Bill O'Reilly agonize endlessly about the possibility of deportation.
"But even those who want to be open-minded about solutions will point out that many illegals have "American children." Unfortunately, they need to better understand the Fourteenth Amendment and its history, which is almost never discussed on TV.
"The real problem with the "comprehensive reform" terminology is that it has morphed into a slogan and is now "embedded" language. It certainly sounds like something everyone should want, right? And "comprehensive reform" is so general it could be applied to thousands of issues or existing problems or policies that warrant rethinking. So the term has acquired positive "baggage."
"No matter what change is being considered, it should be thorough, not inadequate, nor slipshod, right? That means "comprehensive." And any "reform" should by definition make things better, right? But better for whom?
"The actual meanings of these two words "comprehensive " and "reform" are both too general and too vague. They are bland in the extreme and so unprovocative they can't offend anyone. The question is whether this artful two-word phrase is an accurate description of what is actually planned.
"Unfortunately, this seemingly positive yet amorphous goal has now morphed into a topic-specific, stand-alone, positive meaning that is widely accepted.
"Comprehensive reform, whatever its literal meaning, will absolutely move us in the wrong direction if passed. It actually means making legal residents of the 12 to 30 million illegal aliens now present in the U.S.
"So instead let's have a clear goal, reject a purported solution absent of substance, and insist on an up or down vote on awarding or not awarding amnesty to illegal aliens. At least we will have a clear idea of what we are supporting or rejecting.
"That kind of clarity will lead to recalling the failure of our previous attempt to solve the illegal alien problem by this means and remind voters in how many ways the 1986 bill made the problem much worse.
"Notice that only opponents of amnesty use the word amnesty now. Proponents have abandoned that language completely. This is because "forgiveness" for what Americans label wrongdoing is not what is sought by our opponents. Amnesty also smacks of a favor that can be granted or withheld by a dominant other, and since non-Hispanics may be a vanishing majority, it's open season on us.
"You see, Americans don't have a choice about "comprehensive reform" anymore, its supporters imply, because we will soon be a voiceless minority, no matter the arguments on our side or the equities.
"But there are other misunderstood deceptions, contradictions, and agendas in play. Most of Mexico's leadership has taken this same position and has encouraged and done everything in their power to made this "retaking" a fact.
"They see letting illegal aliens stay forever, no matter how they came or whether we even know who they really are, as only right since Hispanics are so close to being the dominant force in America. So now's the time to go for amnesty, by any name, and cinch the deal quickly before the next election.
"We have known for years that this idea, that they, not we, are in America to stay, is taught in the schools. But it's an idea that can be enunciated in more aggressive language in street demonstrations, where Hispanic ownership of America is trumpeted and brazenly communicated via inflammatory signs, like "gringos go home."
"But is it possible that Americans are finally waking up from their longtime passivity on this issue? Have we reason to finally cheer that the passive acceptance of illegality we always hoped wasn't bred in the bones could actually be seriously challenged by Americans?
"And if this is so, to what can we attribute new public recognition of immigration reality? Are Americans catching on that neither amnesty nor the meaningless phrase "comprehensive reform" does anything practical or positive for most Americans, and that nothing would make this latest push for legalizing illegals a change that would benefit anyone except illegals themselves and those that employ them?
"These facts have been obvious to opponents of amnesty for the last two decades, but how come most Americans are just catching on and putting up a struggle now that could actually be a game changer?
"Being overly righteous about obligations to those perceived to be downtrodden springs from excesses of feel-goodism for its own sake and flourishes best in the presence of satiety and guilt over abundance. But life is not as good as it was. Fear is in the air, personal and government indebtedness scary, murders and stabbings and robberies more threatening, gangs and graffiti a more common sight, and children now cannot walk to school unattended. In short, the American sense of safety at home and in the community seems gone or increasingly uncertain. So we are finally daring to ask, is welcoming the world worth the price Americans are paying for compassion? And is that price now too high?"
The top 5 reasons why we keep getting into foolish fights…
By Stephen M. Walt | Foreign Policy…
The United States started out as 13 small and vulnerable colonies clinging to the east coast of North America. Over the next century, those original 13 states expanded all the way across the continent, subjugating or exterminating the native population and wresting Texas, New Mexico, Arizona and California from Mexico. It fought a bitter civil war, acquired a modest set of overseas colonies, and came late to both world wars. But since becoming a great power around 1900, it has fought nearly a dozen genuine wars and engaged in countless military interventions. Yet Americans think of themselves as a peace-loving people, and we certainly don't regard our country as a "warrior nation" or "garrison state." Teddy Roosevelt was probably the last U.S. president who seemed to view war as an activity to be welcomed (he once remarked that "A just war is in the long run far better for a man's soul than the most prosperous peace"), and subsequent presidents always portray themselves as going to war with great reluctance, and only as a last resort.
In 2008, Americans elected Barack Obama in part because they thought he would be different from his predecessor on a host of issues, but especially in his approach to the use of armed force. It was clear to nearly everyone that George W. Bush had launched a foolish and unnecessary war in Iraq, and then compounded the error by mismanaging it (and the war in Afghanistan too). So Americans chose a candidate who had opposed Bush's war in Iraq and could bring U.S. commitments back in line with our resources. Above all, Americans thought Obama would be a lot more thoughtful about where and how to use force, and that he understood the limits of this crudest of policy tools. The Norwegian Nobel Committee seems to have thought so too, when they awarded him the Nobel Peace Prize not for anything he had done, but for what it hoped he might do henceforth.
Yet a mere two years later, we find ourselves back in the fray once again. Since taking office, Obama has escalated U.S. involvement in Afghanistan and launched a new war against Libya. As in Iraq, the real purpose of our intervention is regime change at the point of a gun. At first we hoped that most of the guns would be in the hands of the Europeans, or the hands of the rebel forces arrayed against Muammar al-Qaddafi, but it's increasingly clear that U.S. military forces, CIA operatives and foreign weapons supplies are going to be necessary to finish the job.
Moreover, as Alan Kuperman of the University of Texas and Steve Chapman of the Chicago Tribune have now shown, the claim that the United States had to act to prevent Libyan tyrant Muammar al-Qaddafi from slaughtering tens of thousands of innocent civilians in Benghazi does not stand up to even casual scrutiny. Although everyone recognizes that Qaddafi is a brutal ruler, his forces did not conduct deliberate, large-scale massacres in any of the cities he has recaptured, and his violent threats to wreak vengeance on Benghazi were directed at those who continued to resist his rule, not at innocent bystanders. There is no question that Qaddafi is a tyrant with few (if any) redemptive qualities, but the threat of a bloodbath that would "[stain] the conscience of the world" (as Obama put it) was slight.
It remains to be seen whether this latest lurch into war will pay off or not, and whether the United States and its allies will have saved lives or squandered them. But the real question we should be asking is: Why does this keep happening? Why do such different presidents keep doing such similar things? How can an electorate that seemed sick of war in 2008 watch passively while one war escalates in 2009 and another one gets launched in 2011? How can two political parties that are locked in a nasty partisan fight over every nickel in the government budget sit blithely by and watch a president start running up a $100 million per day tab in this latest adventure? What is going on here?
Here are my Top 5 Reasons Why America Keeps Fighting Foolish Wars:
1. Because We Can.
The most obvious reason that the United States keeps doing these things is the fact that it has a remarkably powerful military, especially when facing a minor power like Libya. As I wrote a couple of weeks ago, when you've got hundreds of planes, smart bombs, and cruise missiles, the whole world looks like a target set. So when some thorny problem arises somewhere in the world, it's hard to resist the temptation to "do something!"
It is as if the president has big red button on his desk, and then his aides come in and say, "There's something really nasty happening to some unfortunate people, Mr. President, but if you push that button, you can stop it. It might cost a few hundred million dollars, maybe even a few billion by the time we are done, but we can always float a bit more debt. As long as you don't send in ground troops, the public will probably go along, at least for awhile and there's no danger that anybody will retaliate against us — at least not anytime soon — because the bad guys (who are really nasty, by the way) are also very weak. Our vital interests aren't at stake, sir, so you don't have to do anything. But if you don't push the button lots of innocent people will die. The choice is yours, Mr. President."
It would take a very tough and resolute president — or one with a clear set of national priorities and a deep understanding of the uncertainties of warfare — to resist that siren song.
Of course, like his predecessors, Obama justifies his resort to force by invoking America's special place in the world. In the usual rhetoric of "American exceptionalism," he couched it in terms of U.S. values, its commitment to freedom, etc. But the truly exceptional thing about America today is not our values (and certainly not our dazzling infrastructure, high educational standards, rising middle-class prosperity, etc.); it is the concentration of military power in the hands of the president and the eroding political constraints on its employment. (For an elegant skewering of the "American exceptionalism" argument, see Andrew Sullivan here).
2. The U.S. Has No Serious Enemies.
A second factor that permits the United States to keep waging these optional wars is the fact that the end of the Cold War left the United States in a remarkably safe position. There are no great powers in the Western hemisphere; we have no "peer competitors" anywhere (though China may become one sooner if we keep squandering our power foolishly); and there is no country anywhere that could entertain the idea of attacking America without inviting its own destruction. We do face a vexing terrorism problem, but that danger is probably exaggerated, is partly a reaction to our tendency to meddle in other countries, and is best managed in other ways. It's really quite ironic: Because the American homeland is safe from serious external dangers (which is a good thing), Americans have the luxury of going abroad "in search of monsters to destroy" (which is not). If Americans were really worried about having to defend our own soil against a powerful adversary, we wouldn't be wasting time and money on feel-good projects like the Libyan crusade. But our exceptionally favorable geopolitical position allows us to do these things, even when they don't make a lot of strategic sense.
3. The All-Volunteer Force.
A third enabling factor behind our addiction to adventurism is the all-volunteer force. By limiting military service only to those individuals who volunteer to do it, public opposition to wars of choice is more easily contained. Could Bush or Obama have kept the Iraq and Afghanistan wars going if most young Americans had to register for a draft, and if the sons and daughters of Wall Street bankers were being sent in harm's way because they got an unlucky number in the draft? I very much doubt it.
By the way, I am not saying that the AVF is a bad idea that should be chucked, as there are a number of good arguments in its favor. Nonetheless, the AVF is one of those features of the contemporary U.S. national security order that makes the frequent resort to force politically feasible.
4. It's the Establishment, Stupid.
A fourth reason we keep meddling all over the world is the fact that the foreign-policy establishment is hard-wired in favor of "doing something." Foreign-policy thinking in Washington is dominated either by neoconservatives (who openly proclaim the need to export "liberty" and never met a war they didn't like) or by "liberal interventionists" who are just as enthusiastic about using military power to solve problems, provided they can engineer some sort of multilateral cover for it. Liberal interventionists sometimes concede that the United States can't solve every problem (at least not at the same time), but they still think that the United States is the "indispensable" nation and they want us to solve as many of the world's problems as we possibly can.
These worldviews are developed, promulgated, and defended by a network of think tanks, committees, public policy schools, and government agencies that don't always agree on what should be done (or which problems deserve most priority) but that are all committed to using U.S. power a lot. In short, our foreign policy is shaped by a bipartisan class of foreign policy do-gooders who spend years out of power maneuvering to get in, and spend their time in office trying to advance whatever their own pet project(s) might be. Having scratched and clawed to get themselves on the inside, the people who run our foreign policy are not likely to counsel restraint, or to suggest that the United States and the rest of the world might be better off if Washington did a bit less. After all, what's the point of being a big shot in Washington if you can't use all that power to try to mold the world to your liking?
Compared with most Americans, this is a wealthy, privileged, highly educated group of people and most of them are personally insulated from the consequences of the policies they advocate (i.e., with a few exceptions, their kids don't serve in the military — see No. 3). Advocates of intervention are unlikely to suffer severe financial reverses or face long-term career penalties if some foreign war goes badly; they'll just go back to the same think-tank sinecures when their term of service is over.
By the way, lurking underneath the Establishment consensus on foreign-policy activism is the most successful Jedi mind trick that the American right ever pulled. Since the mid-1960s, American conservatism has waged a relentless and successful campaign to convince U.S. voters that it is wasteful, foolish, and stupid to pay taxes to support domestic programs here at home, but it is our patriotic duty to pay taxes to support a military establishment that costs more than all other militaries put together and that is used not to defend American soil but to fight wars mostly on behalf of other people. In other words, Americans became convinced that it was wrong to spend tax revenues on things that would help their fellow citizens (like good schools, health care, roads, and bridges, high-speed rail, etc.), but it was perfectly OK to tax Americans (though of course not the richest Americans) and spend the money on foreign wars. And we bought it. Moreover, there doesn't seem to be an effective mechanism to force the president to actually face and confront the trade-offs between the money he spends on optional wars and the domestic programs that eventually have to be cut back home. Which brings me to No. 5.
5. Congress Has Checked Out.
The authority to declare war is given to Congress, not the president, but that authority has been steadily usurped ever since World War II. Although the Constitution could not be clearer on this point, modern presidents clearly feel no constraints about ordering U.S. forces to attack other countries, or even to fully inform Congress as to what we might be doing in secret. In practice, therefore, the vaunted system of "checks and balances" supposedly enshrined in our Constitution simply doesn't operate anymore, which means that the use of America's military power has been left solely to the presidents and a handful of ambitious advisors (see No. 4 above). This is not to say that public opinion doesn't figure into their calculations (i.e., they've got pollsters and political advisors too), but it is hardly a binding constraint.
I've no doubt that one could add more items to this list (e.g., the passive press, the military-industrial complex, etc.), but the items already noted go a long way to explaining why the supposedly peace-loving United States keeps finding itself in all these small but draining wars.
Back in the 2008 campaign, Barack Obama said that his favorite movie was The Godfather. And if I recall correctly, he said his second favorite movie was The Godfather, Part II. But his presidency is starting to play out like Part III of that famed trilogy, where Michael Corleone rails against the fates that have foiled his attempt to make the Corleone family legit.
I can just hear Obama saying it: "Just when I thought I was out … they pull me back in." Precisely.
Stephen M. Walt is the Robert and Renée Belfer professor of international relations at Harvard University.