"U.S. hopes of winning more influence over Syria's divided rebel movement faded Wednesday after 11 of the biggest armed factions repudiated the Western-backed political opposition coalition and announced the formation of an alliance dedicated to creating an Islamist state. The al-Qaeda-affiliated Jabhat al-Nusra, designated a terrorist organization by the United States, is the lead signatory of the new group." 1
Pity the poor American who wants to be a good citizen, wants to understand the world and his country's role in it, wants to believe in the War on Terrorism, wants to believe that his government seeks to do good … What is he to make of all this?
For about two years, his dear American government has been supporting the same anti-government side as the jihadists in the Syrian civil war; not total, all-out support, but enough military hardware, logistics support, intelligence information, international political, diplomatic and propaganda assistance (including the crucial alleged-chemical-weapons story), to keep the jihadists in the ball game. Washington and its main Mideast allies in the conflict – Turkey, Jordan, Qatar and Saudi Arabia – have not impeded the movement to Syria of jihadists coming to join the rebels, recruited from the ranks of Sunni extremist veterans of the wars in Chechnya, Iraq, Afghanistan, and Libya, while Qatar and the Saudis have supplied the rebels with weapons, most likely bought in large measure from the United States, as well as lots of of what they have lots of – money.
This widespread international support has been provided despite the many atrocities carried out by the jihadists – truck and car suicide bombings (with numerous civilian casualties), planting roadside bombs à la Iraq, gruesome massacres of Christians and Kurds, grotesque beheadings and other dissections of victims' bodies (most charming of all: a Youtube video of a rebel leader cutting out an organ from the chest of a victim and biting into it as it drips with blood). All this barbarity piled on top of a greater absurdity – these Western-backed, anti-government forces are often engaged in battle with other Western-backed, anti-government forces, non-jihadist. It has become increasingly difficult to sell this war to the American public as one of pro-democracy "moderates" locked in a good-guy-versus-bad-guy struggle with an evil dictator, although in actuality the United States has fought on the same side as al Qaeda on repeated occasions before Syria. Here's a brief survey:
Afghanistan, 1980-early 1990s: In support of the Islamic Moujahedeen ("holy warriors"), the CIA orchestrated a war against the Afghan government and their Soviet allies, pouring in several billions of dollars of arms and extensive military training; hitting up Middle-Eastern countries for donations, notably Saudi Arabia which gave hundreds of millions of dollars in aid each year; pressuring and bribing Pakistan to rent out its country as a military staging area and sanctuary.
It worked. And out of the victorious Moujahedeen came al Qaeda.
Bosnia, 1992-5: In 2001 the Wall Street Journal declared:
It is safe to say that the birth of al-Qaeda as a force on the world stage can be traced directly back to 1992, when the Bosnian Muslim government of Alija Izetbegovic issued a passport in their Vienna embassy to Osama bin Laden. … for the past 10 years, the most senior leaders of al Qaeda have visited the Balkans, including bin Laden himself on three occasions between 1994 and 1996. The Egyptian surgeon turned terrorist leader Ayman Al-Zawahiri has operated terrorist training camps, weapons of mass destruction factories and money-laundering and drug-trading networks throughout Albania, Kosovo, Macedonia, Bulgaria, Turkey and Bosnia. This has gone on for a decade. 2
A few months later, The Guardian reported on "the full story of the secret alliance between the Pentagon and radical Islamist groups from the Middle East designed to assist the Bosnian Muslims – some of the same groups that the Pentagon is now fighting in "the war against terrorism". 3
In 1994 and 1995 US/NATO forces carried out bombing campaigns over Bosnia aimed at damaging the military capability of the Serbs and enhancing that of the Bosnian Muslims. In the decade-long civil wars in the Balkans, the Serbs, regarded by Washington as the "the last communist government in Europe", were always the main enemy.
Kosovo, 1998-99: Kosovo, overwhelmingly Muslim, was a province of Serbia, the main republic of the former Yugoslavia. In 1998, Kosovo separatists – The Kosovo Liberation Army (KLA) – began an armed conflict with Belgrade to split Kosovo from Serbia. The KLA was considered a terrorist organization by the US, the UK and France for years, with numerous reports of the KLA having contact with al-Qaeda, getting arms from them, having its militants trained in al-Qaeda camps in Pakistan, and even having members of al-Qaeda in KLA ranks fighting against the Serbs. 4
However, when US-NATO forces began military action against the Serbs the KLA was taken off the US terrorist list, it "received official US-NATO arms and training support" 5 , and the 1999 US-NATO bombing campaign eventually focused on driving Serbian forces from Kosovo.
In 2008 Kosovo unilaterally declared independence from Serbia, an independence so illegitimate and artificial that the majority of the world's nations still have not recognized it. But the United States was the first to do so, the very next day, thus affirming the unilateral declaration of independence of a part of another country's territory.
The KLA have been known for their trafficking in women, heroin, and human body parts (sic). The United States has naturally been pushing for Kosovo's membership in NATO and the European Union.
Nota bene: In 1992 the Bosnian Muslims, Croats, and Serbs reached agreement in Lisbon for a unified state. The continuation of a peaceful multi-ethnic Bosnia seemed assured. But the United States sabotaged the agreement. 6
Libya, 2011: The US and NATO to the rescue again. For more than six months, almost daily missile attacks against the government and forces of Muammar Gaddafi as assorted Middle East jihadists assembled in Libya and battled the government on the ground. The predictable outcome came to be – the jihadists now in control of parts of the country and fighting for the remaining parts. The wartime allies showed their gratitude to Washington by assassinating the US ambassador and three other Americans, presumably CIA, in the city of Benghazi.
Caucasus (Russia), mid-2000s to present: The National Endowment for Democracy and Freedom House have for many years been the leading American "non-government" institutions tasked with destabilizing, if not overthrowing, foreign governments which refuse to be subservient to the desires of US foreign policy. Both NGOs have backed militants in the Russian Caucasus area, one that has seen more than its share of terror stretching back to the Chechnyan actions of the 1990s. 7
"Omission is the most powerful form of lie." – George Orwell
I am asked occasionally why I am so critical of the mainstream media when I quote from them repeatedly in my writings. The answer is simple. The American media's gravest shortcoming is much more their errors of omission than their errors of commission. It's what they leave out that distorts the news more than any factual errors or out-and-out lies. So I can make good use of the facts they report, which a large, rich organization can easier provide than the alternative media.
A case in point is a New York Times article of October 5 on the Greek financial crisis and the Greeks' claim for World War Two reparations from Germany.
"Germany may be Greece's stern banker now, say those who are seeking reparations," writes theTimes, but Germany "should pay off its own debts to Greece. … It is not just aging victims of the Nazi occupation who are demanding a full accounting. Prime Minister Antonis Samarass government has compiled an 80-page report on reparations and a huge, never-repaid loan the nation was forced to make under Nazi occupation from 1941 to 1945. … The call for reparations has elicited an emotional outpouring in Greece, where six years of brutal recession and harsh austerity measures have left many Greeks hostile toward Germany. Rarely does a week go by without another report in the news about, as one newspaper put it in a headline, 'What Germany Owes Us'."
"The figure most often discussed is $220 billion, an estimate for infrastructure damage alone put forward by Manolis Glezos, a member of Parliament and a former resistance fighter who is pressing for reparations. That amount equals about half the country's debt. … Some members of the National Council on Reparations, an advocacy group, are calling for more than $677 billion to cover stolen artifacts, damage to the economy and to the infrastructure, as well as the bank loan and individual claims."
So there we have the morality play: The evil Germans who occupied Greece and in addition to carrying out a lot of violence and repression shamelessly exploited the Greek people economically.
Would it be appropriate for such a story, or an accompanying or follow-up story, to mention the civil war that broke out in Greece shortly after the close of the world war? On one side were the neo-fascists, many of whom had cooperated with the occupying Germans during the war, some even fighting for the Nazis. Indeed, the British Foreign Secretary, Ernest Bevin, acknowledged in August 1946 that there were 228 ex-members of the Nazi Security Battalions – whose main task had been to track down Greek resistance fighters and Jews – on active service in the new Greek army. 8
On the other side was the Greek left who had fought the Nazis courageously, even forcing the German army to flee the country in 1944.
So guess which side of the civil war our favorite military took? … That's right, the United States supported the neo-fascists. After all, an important component of the Greek left was the Communist Party, although it wouldn't have mattered at all if the Greek left had not included any Communists. Support of the left (not to be confused with liberals of course) anywhere in the world, during and since the Cold War, has been verboten in US foreign policy.
The neo-fascists won the civil war and instituted a highly brutal regime, for which the CIA created a suitably repressive internal security agency, named and modeled after itself, the KYP. For the next 15 years, Greece was looked upon much as a piece of real estate to be developed according to Washington's political and economic needs. One document should suffice to capture the beauty of Washington's relationship to Athens – a 1947 letter from US Secretary of State George Marshall to Dwight Griswold, the head of the American Mission to Aid Greece, said:
During the course of your work you and the members of your Mission will from time to time find that certain Greek officials are not, because of incompetence, disagreement with your policies, or for some other reason, extending the type of cooperation which is necessary if the objectives of your Mission are to be achieved. You will find it necessary to effect the removal of these officials. 9
Where is the present-day Greek headline: "What The United States Owes Us"? Where is the New York Times obligation to enlighten its readers?
The latest step in the evolution of America's Police State
"If you've got nothing to hide, you've got nothing to fear."
So say many Americans. And many Germans as well.
But one German, Ilija Trojanow, would disagree. He has lent his name to published documents denouncing the National Security Agency (NSA), and was one of several prominent German authors who signed a letter to Chancellor Angela Merkel urging her to take a firm stance against the mass online surveillance conducted by the NSA. Trojanow and the other authors had nothing to hide, which is why the letter was published for the public to read. What happened after that, however, was that Trojanow was refused permission to board a flight from Salvador da Bahia, Brazil, to Miami on Monday, September 30. Without any explanation.
Trojanow, who was on his way to speak at a literary conference in Denver, told the Spiegel magazine online website that the denial of entry might be linked to his criticism of the NSA. Germany's Foreign Ministry says it has contacted US authorities "to resolve this issue". 10
In an article published in a German newspaper, Trojanow voiced his frustration with the incident: "It is more than ironic if an author who raises his voice against the dangers of surveillance and the secret state within a state for years, will be denied entry into the 'land of the brave and the free'."11
Further irony can be found in the title of a book by Trojanow: "Attack on freedom. Obsession with security, the surveillance state and the dismantling of civil rights."
Director of National Intelligence James R. Clapper Jr., who oversees the NSA and other intelligence agencies, said recently that the intelligence community "is only interested in communication related to valid foreign intelligence and counterintelligence purposes." 12
It's difficult in the extreme to see how this criterion would apply in any way to Ilija Trojanow.
The story is a poignant caveat on how fragile is Americans' freedom to criticize their Security State. If a foreigner can be barred from boarding a flight merely for peaceful, intellectual criticism of America's Big Brother (nay, Giant Brother), who amongst us does not need to pay careful attention to anything they say or write.
Very few Americans, however, will even be aware of this story. A thorough search of the Lexis-Nexis media database revealed a single mention in an American daily newspaper (The St. Louis Post-Dispatch), out of 1400 daily papers in the US. No mention on any broadcast media. A single one-time mention in a news agency (Associated Press), and one mention in a foreign English-language newspaper (New Zealand Herald).
Notes
Washington Post, September 26, 2013 ↩
Wall Street Journal, November 1, 2001 ↩
The Guardian (London), April 22, 2002 ↩
RT TV (Moscow), May 4, 2012 ↩
Wall Street Journal, November 1, 2001 ↩
New York Times, June 17, 1993, buried at the very end of the article on an inside page ↩
Sibel Edmonds' Boiling Frogs Post, "Barbarians at the Gate: Terrorism, the US, and the Subversion of Russia", August 30, 2012 ↩
Parliamentary Debates, House of Commons, October 16, 1946, column 887 (reference is made here to Bevin's statement of August 10, 1946) ↩
Foreign Relations of the United States, 1947, Vol. V (U.S. Government Printing Office, 1971), pp. 222-3. See William Blum, Killing Hope: US Military and CIA Interventions Since World War II, chapter 3 for further details of the US role in postwar Greece. ↩
Associated Press, October 2, 2013 ↩
Huffington Post, "Ilija Trojanow, German Writer, Banned From US For Criticizing NSA", October 1, 2013 ↩
Washington Post, October 5, 2013 ↩
You know, in spite of the visit from The Bone Lady when I was just three years old, and all the grim foreshadowing that she downloaded to me via direct intuition, I always held out hope that humanity could or would somehow turn things around on this planet, and snatch victory from the jaws of defeat.
As long as there is breath there is always hope, that was my thinking for a long time, but I am no longer so sanguine.
As one of my friends recently remarked to me, there is, indeed, real evil abroad in this world. I don't know how else to explain the wickedness of what is happening at Fukushima, in Japan, where the situation with the exploded and/or melted down nuclear reactors just goes from frightfully dire to unimaginably worse.
I frequently check the developments there at www.enenews.com and the latest news is very disturbing. I said from the outset, in the spring of 2011, that Tokyo would be evacuated. I still believe that to be inevitable. It is possible that much of Japan will be evacuated to elsewhere. The apocalyptic dimensions of the crisis are being covered up by TEPCO, the Japanese government, General Electric, and the USSA government. The reality is that there was at least one, and maybe more, really dirty nuclear blasts there in March of 2011, that wrecked the reactors and created a radioactive hell that no one knows how to remedy or bring under control. At the least we are probably looking at the failure and collapse of Japanese society with likely evacuation of tens of millions of people or more, and the fairly rapid death of vast portions of the Pacific Ocean, as deadly radioactive waste water continues to flow into the sea by the hundreds of tons, every day.
And when the cooling pool at reactor four collapses, the many tons of highly radioactive, spent, fuel rods that it contains will overheat and burn and or catastrophically fission, i.e., cause a runaway, nuclear reaction, or, in lay man's terms, there will be another atomic explosion, along with a mushroom cloud, and tons of highly poisonous nuclear isotopes will be spread aloft into the atmosphere and/or will drain or be blown into the sea, to poison the Pacific Ocean even further.
This is worse than bad news. This is planetary chaos news. This is civilization ending news. This is species extinction level news, as in extinction of the human species on this planet. If you do not think so, all I can say is: wait. It won't be long. Probably not ten years, not five, maybe even by Christmas this year, and you will begin to see what i mean, if you haven't already.
And even if the cooling pool at reactor four doesn't fail or collapse of its own accord in the near future, though that is very highly probable, TEPCO's plan to manually remove the many tons of bent, mangled, fused, welded together, very highly radioactive fuel rods that remain in the pool, beginning in November of this year, is so fraught with peril that it is likely to spectacularly fail, with unimaginably negative consequences. Any slight mistake, miscue or dropped fuel rod could result in a fission criticality, a runaway nuclear chain reaction, to wit, an atomic explosion that will shower the northern hemisphere and the Pacific Basin with a fatal radioactive sleet that will persist for hundreds of thousands of years.
As I said, the situation is somewhere far south of dire, with a headlong, hellward trajectory.
The Nuclear Chain Reaction
Because what is inevitable, the longer the situation at Fukushima festers, is that the whole site will have to be abandoned. Due to the high radiation levels, no one will be able to work there without dying. So the workers will pull back, and the cooling pools and storage pools that contain thousands of tons of extremely radioactive, spent fuel rods will fail or collapse and there will be more explosions and radioactive fires. As the radioactively contaminated NO GO ZONE expands, as the population flees, the day will come when nuclear reactors at other, nearby power generating plants will also fail, melt down and/or explode, because the nuclear engineers and maintenance workers no longer come to work and operate them — BECAUSE THEY ARE DEAD.
And then there will be three or four more, and the radioactive No Go Zone will expand, widen, grow. And other nuclear power plants will then fail, melt down and/or explode, because their operators are also DEAD, and so do not come to work, do not maintain them.
There are over 50 nuclear power reactors in Japan, and they all have their spent fuel rod cooling pools. It doesn't matter if the reactors themselves are shut down, because there are thousands and thousands of tons of highly radioactive, spent, nuclear fuel rods stored in the cooling pools all over Japan. So, given time, the crisis will continue to fester and worsen, and then it will begin to cascade, like a row of toppling dominoes, only it will be a series of failing nuclear power reactors, one after the other, heralding the end of the nuclear age, and quite possible the end of humanity.
It's just that serious.
All of that will send a killing wave of radioactivity across the Pacific to North America. So what happens when the population on the west coast of the USSA flees in panic from the approaching killer wave of radioactivity? Well, there will be no one left to operate the nuclear power reactors in California, for example. or at Palo Verde, the massive nuclear power plant just to the west of Phoenix. So when those nuclear reactors and their spent fuel cooling pools fail, melt down, and/or blow up, the civilization-ending, planet-killing, Fukushima Syndrome will come home to America with a wicked vengeance.
All courtesy of General Electric. General Electric designed five out of the six reactors at Fukushima and built three of them, so what we see here is genocidal, planet-killing failure of American (alleged) "high technology" on a spectacular scale.
General Electric — busy exterminating a planet near you of its resident, biological life forms.
At the end of the day, all the differential calculus, the nuclear physics, the nuclear chemistry, the nuclear engineering, the corporate profits, the Madison Avenue advertising slogans, the multinational wheeling and dealing, all has conspired to assassinate the planet on which we, and they, all live. Make no mistake, the planet is now dying. The global poisoning process is so very far advanced that it probably cannot be stopped. Certainly, there is not now any serious, international effort to do so, not anything remotely commensurate with the level of danger that we are facing.
No doubt we are dealing with profound iniquity, a betrayal so complete of all that is human that no words exist to describe its foul dimension. The ones who have done this thing walk among us, though for how long? – understanding that they, too, will certainly drop dead along with countless millions of others, as a direct result of their abjectly arrogant ignorance.
Arrogant Ignorance
All of their super-computers, the advanced mathematics, their (so-called) "hi-tech" industrial base, all of their billions of dollars of (so-called) "high finance" — and they kill the planet? And themselves and their posterity in the process? That's the best they can do? They get a PhD in nuclear chemistry and use their (so-called) "knowledge" and (so-called) technical "expertise" to kill the planet? The planet that they also live on?
Geniuses. All of them.
Central Banking Middle East Madness
Then there is the very real prospect of a shooting, nuclear war, beginning in the Middle East. The USSA has a powerful fleet in the region. So do the Russians, as a counterpoint. Sadly for all humanity, the Washington, DC — City of London — Lower Manhattan — Tel Aviv — NATO cabal seems hell bent on war, and so we are on the slippery slope to war. Unfortunately, this psychopathic cabal is very heavily nuclear armed.
I saw all of this coming from waaaaaaay back, from way back in my infancy, since the age of three years, when The Bone Lady visited me and clued me in to realities that I still don't want to think about, given their ghastly, hideous savagery. But I'll tell you what, it's enough to give a man insomnia, it's enough to drive him out onto the nuclear missile silos, again and again, in a personal effort to inject a note of sanity and warning into a positively insane political and military climate, in an attempt to wake up anyone who may be susceptible to awakening.
ANYONE.
My latest sally was 15 April 2010 in North Dakota, USA. I went over the security fence onto the H-8 Minuteman III nuclear missile silo in the Minot Air Force Base nuclear missile field, near Parshall, North Dakota, at the intersection of 33rd Street and 76th Avenue. I conducted a nonviolent, peace demonstration on the silo and was arrested by the USSA military and imprisoned for 100 days, almost all of the time served in the Heart of America Correctional and Treatment Center in Rugby, North Dakota.
My Minot Manifesto explains my motivations, reasons and spiritual and political philosophy. It is one of the most important documents I have written in my entire life.
A Serious Message From The Heart of America was my personal statement that I mailed to the news media from jail in Rugby, North Dakota, on 14 July 2010, prior to being criminally tried and convicted in USSA federal court in Minot, North Dakota.
I explain the symbolism in my dress and accoutrements in the photo below, in the text of my lengthy Minot Manifesto. It's thirteen pages, but worth the time and effort to read. It is a major life statement on my part, that reflects literal decades of deep thought, a very large quantum of concentrated life energy and hours, weeks, months and years of preparation, a statement that distills an important fraction of my life essence into human language. I invite you to partake of my gift by taking the time to read and reflect on what I have written, and then to take meaningful, principled, creative, nonviolent action yourself.
I don't quite know what more to say, what more to do. In fact, were I to do more than I already have, and I have been out on the nuclear missile silos three times (and been jailed for my trouble all three times, in Arkansas, Missouri and North Dakota), I would run the very real risk of infringing on your right and your very real, personal RESPONSIBILITY to also courageously act. So what are you waiting for? Why are you here on this planet, at this time, reading this blog post, and articles like it?
Because make no mistake about it, the time to act, if you are going to act, is here. The time has arrived. The planet is on the brink. We face the very real prospect of a shooting nuclear war. Additionally, the Fukushima crisis, and the threat from nuclear power plants in general, ALL OF THEM, could not be more serious.
In recent days, I find myself musing about the closing scene from "Dr. Stramgelove," with the haunting song by Vera Lynn, "We'll Meet Again, Don't Know Where, Don't Know When," that was such a huge hit in World War II, for obvious reasons.
And it fills me with such melancholy and sorrow. Because if it starts, this ugly thing called nuclear war, and we are headed that way, can all unravel very rapidly. The machines will take over, and automated, pre-programmed orders of battle will be carried out, without human control, as machines battle machines with nuclear fire. Waves of missiles will come in, again and again, to batter the underground bases. I have read the declassified documents. Warhead after warhead will come in at 10 minute intervals. You cannot imagine the depths of the hell that is already programmed and waiting to be unleashed.
Back in the 1960s, the USSA military was counting on 140 million casualties in the mainland USSA alone. I know this because I have read the documents. I have done the research. The USSA population is much larger now, and much more urban, so the casualty rate would be even higher. Maybe 200 million? 250 million casualties in the USSA alone?
Do you think you will just watch that on CNN?
Refuge in the Southern Hemisphere
If you have read my previous writings you will know that I have said that IF humanity has a future, it is likely to be in the southern hemisphere, if only because the lion's share of the nuclear weapons and nuclear power reactors are in the northern hemisphere. As the nuclear power plants fail, melt down, and/or explode most of them will be in the northern hemisphere. This is not an intellectual exercise — already we have had catastrophic failure of nuclear power plants at Chernobyl, Ukraine and Fukushima, Japan. They are just the first. There will be more.
Likewise, any shooting nuclear war is logically likely to be concentrated in the northern hemisphere, since all of the known, nuclear armed, military powers are in the northern hemisphere
But even then, there are enormous problems in the southern hemisphere. The vegetation in the Amazon region of South America produces something like 20 to 30% of the oxygen in the Earth's atmosphere. As the Amazon dies, and it is being destroyed right now, so too, is the Earth's breathable oxygen supply being destroyed. I don't know about you, but I breathe oxygen all day and all night, every day and every night of my life.
So even if we resolve the nuclear issue, and there is ZERO progress on that front right now, only to lose the Amazon, we all will still die, because none of us can survive with 20 to 30% less oxygen. Just cannot.
Right now, we, humanity, every last one of us, are in a life and death struggle for the life of our species, and the life of our planet.
If we win, we live. If we lose, we die. ALL OF US.
End of the story. End of our species' genetic line. For ever and ever.
Done. Finished.
So maybe moving to Bolivia or Uruguay or Namibia or Madagascar or New Zealand will buy you a little time, a year or ten. However, if we fail to rein in and ABOLISH nuclear reactors and nuclear weapons, if we fail to reforest the Earth and cleanse it of radioactive contamination, then we are through. It's the end for us.
This is our group decision. Right now we are on a self-destructive path to global extinction.
So Here Is My View
If you will act decisively, now is the time. Pick your issue and your spot and act creatively, courageously and nonviolently.
It's your world and your life. Act like they both count for something.
And here's the other thing. If you cannot, or will not act, then how about supporting those of us who have acted, and who continue to act?
In my case, I have paid a very heavy price, in earnings forever foregone, by putting my life on the line, repeatedly, for you, whom I do not even know. But because you are my human kin, I went out on the missile silos, again and again, and I went to jail. I lost more than a year and a half of productive labor. I lost, as well, the opportunity to have a whole wide range of well paying jobs, due to my arrest and prison record, even though I have multiple advanced university degrees, up to the doctorate level.
Subsequent to my arrival in South America, I immersed myself in Amazonian shamanic culture, the better to understand the Amazonian region, the jungle itself, and the shamanic human ecology of the region that interfaces with the hyper-conscious plants in the jungle, only to be very gravely assaulted by one of the said Amazonian shamans and hospitalized for more than four months with massive trauma to both my body and emotions. I am now pursing a criminal case against the shaman and that also costs heavily, several thousands of dollars in attorneys' fees, at the very time when so much of my time and energy is taken up with therapy and the sheer physical effort of getting around with impaired mobility. Nine months after the assault I still have physical nerve trauma in my lower extremities, a good deal of numbness and what is called drop foot. I walk with crutches. My electro-therapy also costs. At the moment I cannot go to electro-therapy, although I badly need it, because I only have $35 to my name.
I have run completely through my meager life savings and there is no more.
Additionally, I have this week begun the formal petition process to the government of Ecuador to request political asylum. My years-long record of anti-nuclear activism and repeated jailing by the USSA government is one factor in my decision, coupled with other factors such as recent revelations of universal NSA surveillance and espionage, the secret arrest and indefinite military detention provisions of the NDAA of 2012 and 2013, the recently revealed, previously secret 2011 FBI documents that blatantly discuss plans to murder Occupy Movement activists by sniper fire, including in San Antonio, Texas, where I lived and worked as a window washer from 2000 to 2009, and all of this in the context of an all encompassing pattern of unbridled lawlessness and pervasive lying with regard to EVERYTHING by the American government. All of this and more, has brought home to me the seriousness of this moment that we are living now.
I have the obligation to safeguard my own liberty and safety. It is clear to me that politically I am freer and safer in Ecuador than in the USSA. The American government has taken a hard, dictatorial turn towards neo-fascism. That is the plain truth. The harsh, repressive treatment of Edward Snowden and Chelsea (formerly Bradley) Manning makes that clear enough. We are in altogether different territory now. And so I have petitioned for political refuge in Ecuador.
This also entails paying an attorney, to assist me in my interactions with the administrative, legal and political system in Ecuador. It is my life on the line and I am proceeding very carefully, every step of the way.
But it is also your life on the line, in that my anti-nuclear activism, my immersion in the Amazonian culture, and my pursuit of political refuge in Ecuador all have profound implications far beyond just me. What happens to me also has broad implications for you. The consequences of nuclear war are too horrific to contemplate, and if it is to be avoided, it is because of actions such as mine. Similarly, we simply cannot afford to lose the Amazon, and yet we are losing it right now. If we are to save it, a big part of that will be due to the personal efforts of those who come to the region and get personally involved in the nitty-gritty, even life-threatening struggle for the soul of the Amazon, because more than anything, we are involved in a pitched battle for the very spirit and soul of the Amazon and of the rest of this planet.
Similarly, if I, with my history of activism, book writing, researching, blogging, public speaking, interviews, and repeated nonviolent civil disobedience and consequent jail record, cannot obtain political refuge abroad, then what hope do you have? You're boxed in, that's what. You're in a cage with no exit.
And so, if you cannot or have not done the things that I and others like myself have done and are doing, then can you please, will you at least please support us?
I desperately need your support now. My legal fees run to thousands of dollars, and my therapy is ongoing. I appreciate and really need your generosity. Please communicate with me at: dr.samizdat1618@gmail.com or via Skype at richard.sauder333 as to how to donate.
Come Ye That Love The Lord
I am a native Virginian, and have lived, worked, traveled, studied and gone to jail all over the American South, from the Virginias and Maryland, all the way across to South Texas, and numerous points in between. A very large block of my life has been spent down South. Although I am not now a church attending man, I have in the past been in all kinds of Christian churches, both Black and White, in big cities and small country towns.
Some of the most memorable sermons I have ever heard have been by Black pastors in rural areas of the deep South. One of the things I like about the traditional Black style of hymn singing down South is the way that the head deacon or pastor will frequently line out a hymn, especially the first line or two of a verse, and then the other deacons or members of the choir will join in, accompanied by riffs on the organ, if there is an organist, and there are some really gifted organists playing in southern Black churches.
I well remember a sermon that I once chanced to hear, decades ago, by a Black lay preacher, one sultry, Sunday night, in a tiny little town way down South, about as far south as you can go, and still be in the South and not somewhere else. The ceiling fans lazily stirred the muggy summer air, as the moths flitted vainly around the naked incandescent light bulbs hanging from the ceiling overhead. The windows were flung wide open and the pale light from the sanctuary washed feebly out through the rusted screens and flooded onto the close cropped lawn that surrounded the church. It was one of the most extraordinary public speaking performances I ever witnessed. The preacher used as his text Ezekiel 37, the theme being dry bones and systematically connecting them one to the other, the purpose being to reassemble and restore "them dry bones" to life. As he spoke, I saw that he fell into a trance, that he entered another state of consciousness, that he was self-hypnotized and that the sermon itself had a sort of existence independent of him, that the message took on a life of its own and was using his mind, his mouth, his body, to project itself into the ears, hearts and minds of the sparse assemblage present that evening. As he finished, he collapsed exhausted backwards into his armchair and lined out the first words of the hymn that he wanted the choir to sing. I don't anymore remember exactly what song he called for, but it could well have been this: Come Ye That Love The Lord
If there is to truly be a new world order, as distinct from the obscene power that currently holds sway on this planet today, then we will need to see a completely new order of human being on this world, a species of human being motivated by love for the Creator and by devotion to inward and outward service to the sacred life impulse. We don't see that now, and the human species may go extinct on this planet for its want.
I do believe in God and have been profoundly privileged to see some of His servants face to face. I find their company congenial.
Come, ye that love the Lord,
And let your joys be known;
Join in a song with sweet accord,
And thus surround the throne.

Let those refuse to sing
That never knew our God,
But children of the heavenly King
May speak their joys abroad.

The God of heaven is ours,
Our Father and our love ;
His care shall guard life's fleeting hours,
Then waft our souls above.

There shall we see his face,
And never, never sin;
There, from the rivers of his grace,
Drink endless pleasures in.

Yes, and before we rise
To that immortal state.
The thoughts of such amazing bliss
Should constant joys create.

Children of grace have found
Glory begun below:
Celestial fruits on earthly ground,
From faith and hope may grow.

The hill of Sion yields
A thousand sacred sweets,
Before we reach the heavenly fields,
Or walk the golden streets.

Then let our songs abound,
And ev'ry tear be dry;
We're trav'lling through Immanuel's ground,
To fairer worlds on high.

(John Wesley, ca. 1703- 1791)
Source: Richard Sauder  |  Event Horizon Chronicle
Americans will soon be locked into an unaccountable police state unless US Representatives and Senators find the courage to ask questions and to sanction the executive branch officials who break the law, violate the Constitution, withhold information from Congress, and give false information about their crimes against law, the Constitution, the American people and those in Afghanistan, Pakistan, Yemen, Iraq, Libya, Syria, Somalia, Guantanamo, and elsewhere. Congress needs to use the impeachment power that the Constitution provides and cease being subservient to the lawless executive branch. The US faces no threat that justifies the lawlessness and abuse of police powers that characterize the executive branch in the 21st century.
Impeachment is the most important power of Congress. Impeachment is what protects the citizens, the Constitution, and the other branches of government from abuse by the executive branch. If the power to remove abusive executive branch officials is not used, the power ceases to exist. An unused power is like a dead letter law. Its authority disappears. By acquiescing to executive branch lawlessness, Congress has allowed the executive branch to place itself above law and to escape accountability for its violations of law and the Constitution.
National Intelligence Director James R. Clapper blatantly lied to Congress and remains in office. Keith B. Alexander, Director of the National Security Agency, has also misled Congress, and he remains in office. Attorney General Holder avoids telling Congress the truth on just about every subject, and he also remains in office. The same can be said for President Obama, one of the great deceivers of our time, who is so adverse to truth that truth seldom finds its way out of his mouth.
If an American citizen lies to a federal investigator, even if not under oath, the citizen can be arrested, prosecuted, and sent to prison. Yet, these same federal personnel can lie to Congress and to citizens with impunity. Whatever the American political system is, it has nothing whatsoever to do with accountable government. In Amerika no one is accountable but citizens, who are accountable not only to law but also to unaccountable charges for which no evidence is required.
Congress has the power to impeach any presidential appointee as well as the president. In the 1970s Congress was going to impeach President Richard Nixon simply because he lied about when he learned of the Watergate burglary. To avoid impeachment, Nixon resigned. In the 1990s, the House impeached President Bill Clinton for lying about his sexual affair with a White House intern. The Senate failed to convict, no doubt as many had sexual affairs of their own and didn't want to be held accountable themselves.
In the 1970s when I was on the Senate staff, corporate lobbyists would send attractive women to seduce Senators so that the interest groups could blackmail the Senators to do their bidding. Don't be surprised if the NSA has adopted this corporate practice.
The improprieties of Nixon and Clinton were minor, indeed of little consequence, when compared to the crimes of George W. Bush and Obama, their vice presidents, and the bulk of their presidential appointees. Yet, impeachment is "off the table," as Nancy Pelosi infamously declared. http://www.nytimes.com/cq/2006/11/08/cq_1916.html Why do Californian voters send a person to Congress who refuses to protect them from an unaccountable executive branch? Who does Nancy Pelosi serve? Certainly not the people of California. Most certainly not the US Constitution. Pelosi is in total violation of her oath of office. Will Californians re-elect her yet again? Little wonder America is failing.
The question demanding to be asked is: What is the purpose of the domestic surveillance of all Americans? This is surveillance out of all proportion to the alleged terrorist threat. The US Constitution is being ignored and domestic law violated. Why? Does the US government have an undeclared agenda for which the "terrorist threat" is a cover?
What is this agenda? Whose agenda is more important than the US Constitution and the accountability of government to law? No citizen is secure unless government is accountable to the Constitution and to law. It is an absurd idea that any American is more threatened by terrorism than by unaccountable government that can execute them, torture them, and throw them in prison for life without due process or any accountability whatsoever. Under Bush/Obama, the US has returned to the unaccountable power of caesars, czars, and autocrats.
In the famous play, "A Man For All Seasons," Sir Thomas More, Chancellor of England, asks: So, you would have me to cut down the law in order to chase after devils? And what will we do, with the law cut down, when the devil turns on us?
This is the most important legal question ever asked, and it is seldom asked today, not in our law schools, not by our bar associations, and most certainly not by the Justice (sic) Department or US Attorneys.
American conservatives regard civil liberties as mere excuses for liberal judges to coddle criminals and terrorists. Never expect a conservative Republican, or more than two or three of them, to defend your civil liberty. Republicans simply do not believe in civil liberty. Democrats cannot conceive that Obama–the first black president in office, a member of an oppressed minority–would not defend civil liberty. This combination of disinterest and denial is why the US has become a police state.
Civil liberty has few friends in government, the political parties, law schools, bar associations, or the federal judiciary. Consequently, no citizen is secure. Recently, a housewife researched online for pressure cookers looking for the best deal. Her husband was searching for a backpack. The result was that a fully armed SWAT team appeared at the door demanding to search the premises and to have questions answered. http://www.theatlanticwire.com/national/2013/08/government-knocking-doors-because-google-searches/67864/ 
I am always amazed when someone says: "I haven't done anything wrong. I have nothing to fear." If you have nothing to fear from the government, why did the Founding Fathers put the protections in the Constitution that Bush and Obama have stripped out? Unlike the Founding Fathers who designed our government to protect the citizens, the American sheeple trust the government to their own demise.
Glenn Greenwald recently explained how the mass of data that is being accumulated on every American is being mined for any signs of non-terrorist-related criminal behavior. As such warrantless searches are illegal evidence in a criminal trial, the authorities disguise the illegal way in which the evidence is obtained in order to secure conviction based on illegally obtained evidence.http://www.informationclearinghouse.info/article35773.htm
In other words, the use of the surveillance justified by the "war on terror" has already spread into prosecutions of ordinary criminals where it has corrupted legal safeguards and the integrity, if any, of the criminal court system, prosecutors and judges.
This is just one of the many ways in which you have much to fear, whether you think you are doing anything wrong or not. You can be framed for crimes based on inferences drawn from your Internet activity and jokes with friends on social media. Jurors made paranoid by the "terrorist threat" will convict you.
We should be very suspicious of the motive behind the universal spying on US citizens. The authorities are aware that the terrorist threat does not justify the unconstitutional and illegal spying. There have been hardly any real terrorist events in the US, which is why the FBI has to find clueless people around whom to organize an FBI orchestrated plot in order to keep the "terrorist threat" alive in the public's mind. At last count, there have been 150 "sting operations" in which the FBI recruits people, who are out of touch with reality, to engage in a well-paid FBI designed plot. Once the dupes agree, they are arrested as terrorists and the plot revealed, always with the accompanying statement that the public was never in any danger as the FBI was in control.
When 99 percent of all terrorism is organized by the FBI, why do we need NSA spying on every communication of every American and people in the rest of the world?
Terrorism seldom comes from outside. The source almost always is the government in power. The Czarist secret police set off bombs in order to blame and arrest labor agitators. The Nazis burned down the Reichstag in order to decimate the communists and assume unaccountable power in the name of "public safety." An alleged terrorist threat is a way of using fear to block popular objection to the exercise of arbitrary government power.
In order to be "safe from terrorists," the US population, with few objections, has accepted the demise of their civil liberties, such as habeas corpus, which reaches back centuries to Magna Carta as a constraint on government power. How, then, are they safe from their government? Americans today are in the same position as the English prior to the Great Charter of 1215. Americans are no longer protected by law and the Constitution from government tyranny.
The reason the Founding Fathers wrote the Constitution was to make citizens safe from their government. If citizens allow the government to take away the Constitution, they might be safe from foreign terrorists, but they are no longer safe from their government.
Who do you think has more power over you, foreign terrorists or "your" government?
Washington defines all resistance to its imperialism and tyranny as "terrorism." Thus, Americans who defend the environment, who defend wildlife, who defend civil liberties and human rights, who protest Washington's wars and robbery of the people in behalf of special interests, all become "domestic extremists," the term Homeland Security has substituted for "terrorist." Those who are out of step with Washington and the powerful private interests that exploit us, other peoples, and the earth for their profits and power fall into the wrong side of Bush's black and white division of the world: "you are for us or against us."
In the United States independent thought is on the verge of being criminalized as are constitutionally guaranteed protests and the freedom of the press. http://www.theguardian.com/commentisfree/2013/aug/10/james-risen-prison-journalism-criminalised The constitutional principle of freedom of speech is being redefined as treason, as aiding an undefined enemy, and as seeking to overthrow the government by casting aspersions on its motives and revealing its secret misdeeds. The power-mad inhabitants of Washington have brought the US so close to Gestapo Germany and Stalinist Russia that it is no longer funny. Indeed, it is sometimes difficult to see the difference.
The neoconservatives have declared that Americans are the "exceptional" and "indispensable people." Yet, the civil liberties of Americans have declined the more "exceptional" and "indispensable" that Americans become. We are now so exceptional and indispensable that we no longer have any rights.
And neither does the rest of the world. Neoconservatism has created a new dangerous American nationalism. Neoconservatives have given Washington a monopoly on right and endowed its military aggressions with a morality that supersedes the Geneva Conventions and human rights. Washington, justified by its "exceptionalism," has the right to attack populations in countries with which Washington is not at war, such as Pakistan and Yemen. Washington is using the cover of its "exceptionalism" to murder people in many countries. http://news.antiwar.com/2013/08/11/us-drones-pound-yemen-but-targets-arent-all-militants/print/ Hitler tried to market the exceptionalism of the German people, but he lacked Washington's Madison Avenue skills.
Washington is always morally right, whatever it does, and those who report its crimes are traitors who, stripped of their coddling by civil liberties, are locked away and abused until they confess to their crimes against the state. Anyone who tells the truth, such as Bradley Manning, Julian Assange, and Edward Snowden, are branded enemies of the state and are ruthlessly persecuted.
How does the "indispensable, exceptional nation" have a diplomatic policy? How can a neoconized State Department be based on anything except coercion? It can't. That is why Washington produces nothing but war and threats of war.
Wherever a person looks, whatever a person hears, it is Washington's threat–"we are going to bomb you into the stone age" if you don't do what we want and agree to what we require. We are going to impose "sanctions," Washington's euphemism for embargoes, and starve your women and children to death, permit no medical supplies, ban you from the international payments system unless you relent and consent to being Washington's puppet, and ban you from posting your news broadcasts on the Internet.
This is the face that Washington presents to the world: the hard, mean face of a tyrant.
Washington's power will survive a bit longer, because there are still politicians in Europe, the Middle East, Africa, Asia, Latin America and in Canada, Australia, New Zealand, and the NGOs in Russia, who are paid off by the almighty dollar. In exchange for Washington's money, they endorse Washington's immorality and murderous destruction of law and life.
But the dollar is being destroyed by Quantitative Easing, and the domestic US economy is being destroyed by jobs offshoring.http://www.manufacturingnews.com/news/TAA0731131.html 
Rome was powerful until the Germans ceased to believe it. Then the rotten edifice collapsed. Washington faces sooner or later the same fate. An inhumane, illegal, unconstitutional regime based on violence alone, devoid of all morality and all human compassion, is not acceptable to China, Russia, India, Iran, and Brazil, or to readers of this column.
The evil that is Washington cannot last forever. The criminals might destroy the world in nuclear war, but the lawlessness and lack of humanity in Washington, which murders more people as I write, is no longer acceptable to the rest of the world, not even to its European puppet states, despite the leaders being on Washington's payroll.
Gorbachev is correct. The collapse of the Soviet Union was a debacle for the entire world. It transformed the US from the "city upon the hill," the "beacon for humanity," into an aggressive militarist state. Consequently, Amerika has become despised by everyone who has a moral conscience and a sense of justice.
Paul Craig Roberts was Assistant Secretary of the Treasury for Economic Policy and associate editor of the Wall Street Journal. He was columnist for Business Week, Scripps Howard News Service, and Creators Syndicate. He has had many university appointments. His internet columns have attracted a worldwide following. His latest book, The Failure of Laissez Faire Capitalism and Economic Dissolution of the West is now available.
Source: Paul Craig Roberts
I do not want to pretend that this is an impartial investigation. Instead I am now fully convinced that most diseases are indeed caused by the medical system, and in the following I want to state my reasons for this conclusion.
Increasingly over the years my health beliefs have been turned around. I started out by working as a biochemist and toxicologist in university medical departments fully believing that all these chronic and incurable diseases are indeed incurable and generally of unknown origin, but that pharmaceutical drugs made life easier for patients and often were even curative. My re-education started after immigrating to New Zealand and learning about natural healing and living; this made me realize that disease is mainly caused by unnatural living conditions and can be overcome by natural methods of living and healing.
While I learned about the harmful nature of drug treatment, I was still thinking of it as being ineffective and causing side-effects rather than as a main cause of our diseases. Diseases caused by medical treatment are called iatrogenic diseases. The total number of iatrogenic deaths in the USA for 2001 is estimated to be 783,936. These were due to fatal drug reactions, medical error and unnecessary medical and surgical procedures. With this, the medical system is the leading cause of death and injury in the United States. In comparison the 2001 heart disease death rate was 699,697 and the annual cancer death rate 553,251 (1).
This is also the reason why it is so beneficial for patients when doctors go on strike. Statistics show that whenever there was a strike by doctors, the death rate in the affected population fell dramatically. In 1976 the death rate fell by 35 per cent in Bogotá, Colombia. In Los Angeles County,California, it fell by 18 per cent during a strike in the same year, while in Israel it fell by 50 per cent during a strike in 1973. Only once before was there a similar drop in the death rate in Israel and that was during another doctors' strike 20 years earlier. After each strike the death rate jumped again to its normal level (2).
However these figures of iatrogenic deaths do not take into account iatrogenic diseases from the long-term harm done by medical treatments where patients survive but with a chronic disease. My real awakening to this problem started when I became aware of the story of Orion Truss who discovered the Candidiasis-causing potential of antibiotics.
Dr Orian Truss
In 1953 Dr Orian Truss discovered the devastating effects of antibiotics in an Alabama (USA) hospital (3). During a ward round Truss was intrigued by a gaunt, apparently elderly man who was obviously dying. However, he was only in his forties and in hospital for four months. No specialist had been able to make a diagnosis. Out of curiosity Truss asked the patient when be was last completely well.
The man answered that he was well until six months before when he had cut his finger. He had received antibiotics for this. Shortly afterwards he developed diarrhoea and his health deteriorated. Truss had seen before how antibiotics cause diarrhoea. It was known that Candida was opportunistic and thrived in debilitated patients, but now Truss wondered if it might not be the other way round, that Candida actually caused the debilitated condition.
He had read that potassium iodide solution could be used to treat Candida infestation of the blood. So he put the patient on six to eight drops ofLugol's solution four times a day for 3 weeks and soon the patient was again completely well.
Soon afterwards he had a female patient with a stuffy nose, a throbbing headache, vaginitis and severe depression. To his amazement all her problems immediately cleared with Candida treatment. Some time later he saw a female patient who had been schizophrenic for six years with hundreds of electroshock treatments and massive drug dosages. He started treating the woman for sinus allergies with a Candida remedy. Soon she had recovered mentally and physically, and remained well.
From then on he treated his patients against Candida at the slightest indication of its presence. Many of his patients made remarkable recoveries from most unusual conditions, including menstrual problems, hyperactivity, learning disabilities, autism, schizophrenia, multiple sclerosis and auto-immune diseases such as Crohn's disease and lupus erythematosus.
Every experienced naturopath can relate similar success stories. Also some alternative medical practitioners have realized the curative potential of anti-Candida therapy, as for instance Dr William Crook who wrote several books about the successful treatment of allergies and hyperactive children (4).
The Antibiotic Syndrome
Candidiasis is not the only side-effect of antibiotic treatment, and antibiotics are not the only drugs that cause such problems. Drugs used in chemotherapy, anti-inflammatory steroidal drugs and other long-term drug therapies tend to kill or suppress the natural intestinal bacteria, and yeast, parasites and harmful bacteria start taking over. This is then called dysbiosis. Most patients receive such drugs in hospitals and can be expected todevelop systemic Candida overgrowth as a result.
Our natural intestinal flora, mainly based on lactobacteria, not only helps to digest and absorb food, it also protects us against ingested harmful bacteria that otherwise may cause food poisoning. With a healthy intestinal flora millions of salmonella bacteria may be needed to cause an infection but with dysbiosis only tens of salmonella would be required.
With chronic dysbiosis the intestinal wall becomes inflamed, causing ulcers, appendicitis, malabsorption and Crohn's disease, and as the intestinal membrane erodes we develop multiple food allergies, arthritis and autoimmune diseases. In addition to Candida also other pathogens and parasites now invade the bloodstream and various organs. With live cell analysis natural therapists can see and show their patients the fungi in their blood. This invasion greatly weakens the immune system so that people now become susceptible to frequent or chronic infections. Commonly this is then treated with more antibiotics, which continues to intensify the symptoms.
Actually, the problem is not with the antibiotics. You can take a course if you feel it is needed, provided that you take a fungicide, such as fresh garlic, at the same time, and have some probiotics after the antibiotic and before you ingest any carbohydrates. This will prevent most diseases that are caused by the careless medical method of using antibiotics. For more details see Candida and the Antibiotic Syndrome.
Autoimmune Diseases and Asthma
Autoimmune diseases, including psoriasis, lupus erythematosus and pancreatitis, have been linked to dysbiosis. When remedies are given that bind bacterial endotoxins, these conditions usually improve. In addition autoimmune diseases have been shown to be linked to mycoplasmas ornanobacteria which start to develop from diseased red blood cells in the presence of toxic chemicals and systemic Candida. The weaker our immune system becomes, the more these mycoplasms start to develop into bacterial and finally fungal forms. They have been found in all autoimmune diseases, cancers and AIDS (5).
Antibiotics are also a major contributing cause of asthma. Children who received broad-spectrum antibiotics were about 9 times more likely to suffer from asthma (6). A recent research paper confirmed dysbiosis as a main cause of asthma (7)
In the 1980's New Zealand had the highest rate of asthma deaths in the world. This was drastically reduced when in 1991 the inhaler drug Fenoterolwas banned as it caused a 13 times higher risk of dying (8). This reduction in the asthma death rate was generally hailed as a great triumph for medical science. Other studies revealed that asthmatics using more than one bronchodilator inhaler a month had a fifty-fold increased risk of suffering a fatal asthma attack.
In addition to asthma, I also see the combination of pasteurized cow's milk with antibiotic-induced dysbiosis in babies and infants as the main cause of their frequent infections, glue ear and greatly contributing to cot or crib death. Because health authorities insist on pasteurizing milk, and doctors prescribe antibiotics without the most basic precautions, I regard asthma and most childhood infections as predominantly iatrogenic diseases.
In the 'good old days' people ingested a lot of lactic acid fermented foods and raw milk products that replenished our 'good' bacteria, and because antibiotics had not been invented, dysbiosis and therefore chronic diseases were rare. Instead people mainly died from acute infections due to unhygienic living conditions, and in the slums also from malnutrition.
Staphylococcus aureus or golden staph causes serious infections in hospital patients. It has been found that not only golden staph but also other infections are greatly potentized when they occur combined with Candida overgrowth. As Candida overgrowth is a natural outcome of the standard hospital treatment, it is easy to see why golden staph is so deadly in hospitals.
A similar picture emerges with AIDS. People do not die from the AIDS virus but from Candida or fungal-potentized bacterial and mycoplasmainfections. The end stage of AIDS is the same as the end stage of cancer. It is called cachexia, a wasting condition mainly caused by fungal overgrowth. Lugol's iodine solution and other systemic fungicides should do wonders for it. Presently also MMS, a 28% solution of sodium chlorite, is gaining acceptance as an effective antimicrobial remedy (see http://miraclemineral.org).
All of this shows that antibiotic-induced dysbiosis and Candida are not isolated and relatively harmless problems as the medical profession prefers to believe, but rather the underlying cause of most of our modern diseases.
 Cancer and Leukemia
One hundred years ago the rate of cancer was very low. I have no doubt that the phenomenal increase in the use of agricultural and industrial chemicals as well as pharmaceutical drugs has greatly accelerated the increase in the rate of cancer, and there is also a link to the consumption of sugar.  Even stronger is the link to dysbiosis and Candida.
Chemotherapy commonly leads to systemic Candida infections, which greatly limit the success rate of the treatment. Long-term follow-up studies show that children develop 18 times more secondary malignant tumors later in life, girls face a 75 times higher risk of breast cancer by the time they are 40 (9), while the risk of developing leukemia after chemotherapy for ovarian cancer increased 21-fold. Also other tumors commonly develop after treating malignancies with chemotherapy (10). A main problem appears to be the development of deep or systemic Candida infections shortly after starting chemotherapy (11).
Only recently have oncologists started to acknowledge what patients called "chemo-brain", a distressing loss of memory and other cognitive functions.  Psychiatrists have now found that the conventional treatment of cancer causes serious depression in 15 to 25 percent of patients. "The depression itself can often be worse than the disease" they say (12). Brain fog and depression are common with systemic Candida.
All of this shows that chemotherapy tends to cause leukemia and cancer many years later mainly as a result of dysbiosis and systemic Candida. The reason for the widespread use of chemotherapy despite its lack of effectiveness, severe side effects, and long-term cancer promotion can be seen in the fact that private-practice oncologists (in the US) typically derive two-thirds of their income from selling chemotherapy to patients (13).
This chemotherapy connection makes it very likely that dysbiosis and systemic Candida can also cause cancer and leukemia when they are caused as a result of antibiotic treatment. The rate of cancer really accelerated only after the use of antibiotics became widespread.
There is also more direct evidence that Candida and other fungi are a cause of leukemia. Meinolf Karthaus, MD, reported several children with leukemia going into remission upon receiving antifungal remedies for their 'secondary' fungal infections (14). In his lifetime work Milton White, MD, was able to find fungal spores in every sample of cancer tissue he studied (15).
Fungal infections have been diagnosed and treated as leukemia, and leukemia has disappeared on grain-free diets, presumably because of the high content of mycotoxins in grains (16).
The Italian oncologist Dr. Tullio Simincini claims a success rate of up to 90% by treating cancer as a fungus. He infuses tumors with sodium bicarbonate solution and recommends taking bicarbonate in water to get rid of gastro-intestinal tumors (17).
Recently I received a personal communication that a large stomach tumor had unexpectantly shrunk after swallowing some mouthwash for a few weeks for a different problem. The main ingredient of this mouthwash was benzoic acid, a strong fungicide that inhibits the metabolism of fungal cells. Cancer cells have the same fungal-type metabolism which thrives on high levels of glucose and insulin, and they may therefore be regarded as a kind of fungal cells.
While the work of the German Dr Ryke Geerd Hamer (18) shows that emotional shock is a major trigger for the development of cancer, a weak immune system as caused by intestinal dysbiosis, systemic Candidiasis, toxic chemicals, and root canal treatments appears to be an essential co-factor. After all, a century ago people must have had a similar number of emotional shocks as at present, but cancer was very rare. Conversely, there are lots of people with dysbiosis and root canals that do not have cancer, but add emotional shock, and voilà!
Root Canals
Root-canal filled teeth are a variation of the theme of intestinal dysbiosis. They, too, appear to be a major contributing factor in many health problems, not only cancer but also heart disease, arthritis, kidney disease and auto-immune diseases. This is due to microbes that multiply in the multitude of tiny canals or tubules in the dentine and gradually leach out into the lymph system. Even normally harmless microbes become very dangerous and more virulent and toxic under the anaerobic conditions in dead teeth.
Dr Weston Price (19), a former Director of Research for the American Dental Association, observed that the removal of root-filled teeth from patients with kidney or heart disease would in most cases lead to an improvement. When he then inserted a removed root-filled tooth under the skin of a rabbit it would die within 2 days. When he implanted normal teeth there was no adverse health effect. In some experiments he implanted the same fragments of root-filled teeth in succession under the skins of up to 100 rabbits and they all died within 2 weeks of the same disease that the human donor had!
Dr Price conducted about 5,000 experiments over 25 years. He did not find a reliable method to disinfect dead teeth and make them safe. His research has been suppressed, and if at all mentioned by our dental associations then they are described as "dated" because this research was conducted and published over 70 years ago but it has never been repeated or otherwise investigated, or root canals shown to be safe.
The main argument for their supposed safety is that millions of people have them and are still alive many years later. The question of root canals causing widespread degenerative diseases is not discussed or researched. Price found that about 30% of individuals have such a strong immune system that they do not develop problems from root canals until they become old but the remaining 70% develop problems much sooner.
I regard root canals, even more so then intestinal dysbiosis, as a major cause of autoimmune diseases. In 1993 George E. Meinig, DDS, a formerUS root canal specialist, re-published the dental research of Dr Price in a popular version, and included his own experiences (20).
Iatrogenic Heart Attacks
One hundred years ago heart attacks were almost unknown despite diets generally being high in saturated fats. The ascent of heart attacks began with the pasteurization of milk and the use of chlorine to kill bacteria in public water supplies. This began around 1900 and was generally accepted in Western countries in the l920′s. From 1920 onwards the explosive increase in the incidence of cardiovascular disease and fatal heart attacks began, but only in countries that chlorinated their water supplies. These diseases remained unknown, for instance, in Africa, China, Japan, and other parts of ASIA. However, when Japanese citizens immigrated to Hawaii where water was chlorinated, they suffered the same rate of heart attacks as the Americans, and the black population in the US have the average US rate of heart attacks but not their brothers in Africa. Inhabitants of the non-chlorinated Roseto in Pennsylvania remained free of heart attacks unless they moved to a chlorinated area (21).
Some of the chlorine reacts with organic impurities in water to form organochlorins (DDT is an Organo-chlorine) while the rest remains as residual free chlorine in the water. It may then react either with food chemicals or with parts of our digestive tract. In 1967 a Dr J. Price in the US performed a decisive experiment. With one group of 50 three-month-old chickens (cockerels) he added one third of a teaspoon of chlorine bleach to about one litre of water whilst another group of 50 chickens served as controls. Seven months later over 95 per cent of the chlorinated group had advanced atherosclerosis, yet none of the control group showed any such evidence.
In the following years Dr Price repeated his experiment many times, always with the same results, and more recently even researchers funded by the US Environmental Protection Agency have confirmed atherosclerotic type changes in other animals, including monkeys, when exposed to chlorinated water (22).
Drugs and Chemicals
Basically all drugs are more or less toxic, the more so, the more 'powerful' they are. Natural remedies cannot be patented, therefore in order to maximize profits the pharmaceutical industry routinely makes and sells synthetic versions of effective natural remedies. Synthetic substances are usually more difficult to detoxify than natural remedies and tend to create more problems the longer they are taken. Often they become highly addictive and after some time may cause the symptoms that they originally alleviated. This, however, is rarely acknowledged by drug companies or medical practitioners, instead when a problem arises simply alternative or additional drugs are prescribed.
A main problem is that drugs are tested individually for relatively short periods, but are then prescribed as drug cocktails for very long periods. Drugs have not been tested under these conditions, and therefore all drug use, except as individual drugs for short periods, is unscientific and unsafe. As a result of this, there are countless dangerous and fatal drug interactions and side-effects as reported in numerous books, articles and statistics.
It is similar with the thousands of synthetic chemicals and heavy metals that are allowed by health authorities to contaminate our living space. These are even less tested than drugs but also react with each other and with drugs in a brew that is impossible to disentangle.
I want to mention just one instance of such a combination. The herbicide paraquat and the fungicide maneb are widely used in farming and may remain present as crop residues. Each on its own did not cause a problem but if rats and mice were exposed to both together, even at very low rates, they developed symptoms of Parkinson's disease.  The leader of the research team said: "No one has looked at the effects of studying together some of these compounds that, taken by themselves, have little effect. This has enormous implications," and "it's a huge problem to start thinking about a nearly infinite array of mixtures of chemicals, instead of the risk that a single chemical might pose" (23).
We have similar problems with fluoride and chlorine as well as mercury, aluminium, nickel and other heavy and toxic metals being deliberately put into vaccines and used in dentistry. For a detailed documentation of the problems associated with heavy metals and endocrine disrupting chemicals see Bernard Windham (24).
Sunlight
Health authorities and medical associations have campaigned strongly to avoid sun exposure of the skin. Presumably this causes skin cancer, including melanoma that can kill. However, the vast majority is normal skin cancer that almost never kills, and there is widespread doubt that melanomas are really caused by normal sun exposure, although there seems to be a link with sunburn. Generally outdoor workers with the most sun exposure had the lowest rates of skin cancer and melanoma, while melanomas often show up in office workers. Melanoma often occurs on areas of the skin that had not been exposed to sunlight. Other studies show a strong link between long-term exposure to fluorescent lighting and melanoma (25). With the present campaign to replace all incandescent light bulbs with fluorescent ones, I expect a melanoma epidemic in ten to twenty years (26).
Now more and more research papers show that a vast number of diseases, and especially cancer, could be avoided by greatly increasing our levels of vitamin D with suitable foods, supplements, and frequent or daily short sun exposure of the skin. Sunlight is our main source of vitamin D. Research shows that there is a strong negative correlation between available sunlight and breast cancer death rates – living in a sunny area is associated with lower cancer rates. Even skin cancer is inhibited by regular low-level sun exposure; only sunburn is a strong skin cancer promoter. It has now been calculated that with these measures worldwide about 600,000 cases of colon and breast cancer could be prevented (27).
Furthermore, the researchers pointed out that by increasing levels of vitamin D3 by regular sun exposure and other measures we could prevent diseases that claim nearly 1 million lives throughout the world each year (28, 29).
The irony of all this is that the present skin cancer epidemic has, in my opinion, been manufactured by our health authorities and medical experts. There are three conditions that make us susceptible to develop skin cancers with high sun exposure. These are overacidity, a high ratio of omega-6 to omega-3 fatty acids, and a lack of antioxidants. The most common cause of overacidity is Candida overgrowth, especially in combination with the officially recommended diet high in cereals. Our omega-6 to omega-3 ratio was always somewhat too high but it went off the chart when our health authorities recommended replacing saturated fats with seed oils high in omega-6 fatty acids. This increased inflammatory conditions of all kinds, including tumors and skin cancers. To make matters worse, health authorities also discourage and legally minimize the use of antioxidant nutrients.
With these measures health authorities created the conditions for an epidemic of skin cancers. Then they tried to prevent skin cancers by recommending complete avoidance of sun exposure, which in turn caused large-scale vitamin D deficiency with an estimated loss of 1 million lives each year. I sometimes ask myself if it is simply ignorance and incompetence or if there is something more sinister to it.
The Obesity epidemic     
I could write a book about all the health problems caused by the medical-pharmaceutical complex and the neglectful way in which health authorities contribute to our diseases. In addition to directly causing diseases, these same forces also prevent the healing of these same diseases by restricting, suppressing and persecuting the practitioners of natural medicine as well as giving disease-causing nutritional advice.
Until 1980 the rate of obesity and Type 2 diabetes was fairly stable. However, when health authorities in the U.S.A. started vilifying foods containing fats and cholesterol, and recommended eating more carbohydrates instead, obesity increased from 15% of the adult U.S. population to 25% within one decade and continued to rise to 32.9% in 2003-2004 (30). Type 2 diabetes became an epidemic as well. In addition, for the first time in history a large number of obese children developed Type 2 diabetes. Since then it is no longer called maturity-onset diabetes. Also children start now developing Type 1 and Type 2 diabetes simultaneously (31, 32, 33). All of these are iatrogenic diseases, caused by the medical system.
Natural practitioners are experts in preventing and successfully treating chronic diseases with nutrition and other natural methods. This includes the metabolic syndrome which leads to diabetes, heart disease and overweight. It is routinely and quickly remedied with proper nutrition, but with accepted medical practice it becomes a life-long condition managed with more or less toxic drugs. Surgery is used for a wide range of conditions, and patients are severely traumatized or mutilated for life when these problems could be successfully treated with natural therapies.
Vaccinations
Vaccinations are the proud showpiece of drug medicine in eliminating the dreaded childhood infections of previous centuries. However, long-term statistics and diagrams tell a different story. Starting between 1850 and 1900 scarlet fever, diphtheria, whooping cough, and measles had declined by about 90% by the time general vaccination was introduced for each disease. While statistics vary between different countries, this is generally true for England, the United States and Australia. Whooping cough had declined in England by about 98.5% before a vaccine became generally available, and measles had declined by over 99%. Tuberculosis had declined by 87% when antibiotics first became available and by 93% before the introduction of the BCG vaccine. The death rate from rheumatic fever had declined by 86% when penicillin was introduced (34). All of this has obviously more to do with better plumbing than with vaccinations.
There are also statistics showing that death rates from targeted diseases rose with the introduction of vaccines. Other side-effects ascribed to modern vaccines are cot or crib death (SIDS), a strong rise in autism and ADHD, and shaken baby syndrome (spot bleeding in the brain) which apparently landed innocent parents in jail. Experts strongly deny that there is a connection between vaccines and autism, but it is strange nevertheless that the rates of autism have suddenly exploded after greatly increased numbers of vaccinations in recent decades, and there is no obvious alternative reason. Also autism is absent in Amish children who are generally not vaccinated. Vaccinated children are reported to have about 150% more neurological disorders such as ADHD and autism compared to unvaccinated children (35).
Another curios aspect of vaccine safety statistics was highlighted by Dr Archie Kalokerinos. Working in the remote Australian outback with Aboriginals he found that every second child died as a result of vaccinations. Because deaths commonly occurred about 3 weeks later, they were not recorded as vaccine-related; officially reactions were limited to occur only for up to 2 weeks after vaccination. However, eventually Dr Kalokerinossolved the problem by giving babies high doses of vitamin C before vaccinations, and no more vaccination deaths occurred. Also SIDS disappeared. Naturally he encountered ridicule and hostility from his medical colleges, and babies are still dying needlessly (36).
Deliberate Bias Against Natural Therapies
It has become a habit that any successful natural cancer remedy or treatment is quickly outlawed by our health authorities. Many natural health practitioners have been dragged before the courts and often imprisoned, especially in the area of cancer treatment (37). This is especially regrettable because there is no evidence that the methods of orthodox cancer therapy are in any way successful (38).
One of the methods increasingly used to denigrate natural therapies is for the pharmaceutical industry to finance shoddy research on natural remedies and then proclaim them to be ineffective or harmful. This is only partly intended to influence the general public but mainly to provide the justification for health authorities to outlaw and greatly restrict natural remedies (39).
Another strategy is not to list favorable vitamin studies in the MEDLINE database. This is taxpayer-funded and operated by the US National Library of Medicine. It lists all articles by medical research journals, including Time magazine and Readers' Digest, but not the peer-reviewed Journal of Orthomolecular Medicine (http://www.orthomed.org/jom/jomlist.htm) which specializes in vitamin research. Now the British Medical Journal has published a letter about Medline bias (40) and this has forced Medline to index articles on Medline bias.
Because all these favorable vitamin studies are not indexed by Medline, proponents of drug medicine can claim that there are no studies that show that vitamins are useful in the treatment of diseases or that they are safe in high doses, and therefore should be restricted to very low doses. Of course, world-wide yearly fatalities due to vitamins are zero; in comparison drug fatalities are infinitely higher.
30 years ago Linus Pauling showed that high doses of vitamin C are beneficial in cancer treatment. This has been 'disproved' by the orthodoxy ever since. But now a study by conventional Johns Hopkins scientists has shown that he was right (41). In addition, the Journal of Orthomolecular Medicine has just published a double-blind, randomized clinical trial showing that HIV-positive patients given supplemental nutrients can stop their decline into AIDS (42). This would pose a big threat to the medical-pharmaceutical complex and is one more reason not to index this journal on Medline.
There exists a systemic culture of suppression of dissenting views in science and medicine, and frequently a vicious persecution with "Gestapo-like" methods (43, 44). Recently in the US even a mother has been jailed and brutalized for "illegally" using natural methods to cure her son of malignant melanoma (45).
Of course, this assault of the medical-pharmaceutical complex on natural healing methods is not illegal. On the contrary, in a capitalist system it is their duty to maximize profits by eliminating the competition and generating a steady supply of patients with chronic diseases who can be managed indefinitely with drugs. The question is just why do government health authorities make and enforce laws on behalf of drug medicine and against natural medicine?
Theoretically they should be impartial and ensure the best outcome for the population. I believe the answer can be found in some good lateral thinking by the pharmaceutical industry. By paying for and influencing much of the medical education (46, 47, 48), they automatically produce health officials and government advisers who are steeped in pharmaceutical thinking and biased against natural medicine. No bribery is needed, but health officials always know that there is a well-paid job waiting if and when they want to retire from government service, simple!
Natural Medicine to the Rescue
Health authorities so far have ignored the claims and evidence of natural medicine that it is the superior form of treatment for chronic and medically incurable diseases. The very fact of a high rate of chronic disease in our society attests to the inability of the medical profession to successfully treat these diseases. I have no doubt that natural medicine could eliminate most chronic diseases within a decade, needing only a few percent of the money that is spent on conventional medicine. The knowledge is already available; no expensive high-tech research is needed that may or may not give results sometime in the future.
There is a simple low-cost solution for bringing about the healing of our society:
1.   Phase out public assistance for pharmaceutical companies and their research, and require research to show that a drug is safe with long-term use in combination with other common drugs and chemicals and with old or fragile patients, or alternatively that it is superior in the long-term to available natural treatments
2.   Make it illegal for pharmaceutical companies to fund medical education or provide drug information, marketing or incentives directly to the public or to medical practitioners, or to employ former health officials. Information to medical practitioners should be provided by an independent and impartial body
3.   Except for unethical conduct according to general society standards, make it illegal for medical associations to restrict the therapies used by their members
4.   Afford qualified practitioners of natural medicine the same recognition and opportunities as those of drug medicine, including in hospitals, rehabilitation, research and publications, health departments and regulating authorities
So far our medical and economic leaders do not want to face reality. They brainwash the public into believing that the present health situation is completely normal. Importantly, the whole economic structure of Western civilization is based on the production and distribution of goods and services that are contributing to poor health. These include chemicalized agriculture and food processing, the pharmaceutical industry, technological medicine and the petrochemical and plastics industries.
The guiding motto for industry is 'profit', while for the consumer it is 'convenience'. The price for all to pay is the loss of health. This situation is the natural outcome of a society based on selfish motivation. A change for the better can only come when more and more people realize that ultimately they harm themselves with selfish attitudes, and start electing leaders who are prepared to act in a compassionate and cooperative way in the interest of the whole society. We get what we choose: natural health or enduring drug management.
REFERENCES 
(1)      Null, G, Dean, C. et al.: Death by Medicine. Nutrition Institute of America, Nov 2003, www.NutritionInstituteOfAmerica.org
(2)      Mendelsohn, R.S. Confessions of a Medical Heretic. McGraw-Hill 1990, first published Contemporary Books, Chicago, 1979
(3)      Truss, C.O.: The Missing Diagnosis. Truss, Birmingham, AL, 1983
(4)       Crook, W.G.: The Yeast Connection. Vintage Books, N.Y. 1986
(5)       Cantwell, A." The Cancer Microbe. Aries Rising Press, Los Angeles, 1990. http://ariesrisingpress.com/ is Alan Cantwell's website
(6)      Motluk, Alison, "Baby study links antibiotics to asthma" New Scientist 30 September  2003
(7)      G. Huffnagle and M.C. Noverr in the January 2005 issue of Infection & Immunity
(8)      Crane J, Pearce N. et al: Prescribed fenoterol and death from asthma in New Zealand, 1981-83: case-control study. Lancet 1989, Apr 29; 1 (8644):917-22
(9)      Bhatia, S., Robison, L.L. et al.: Breast cancer and other second neoplasms after childhood Hodgkin's disease. N Engl J Med. 1996 Mar 21;334(12):745-51.
(10)   Klein-Szanto, A.J.P.: Carcinogenic effects of chemotherapeutic compounds. Progress in Clinical and Biological Research, 374, 167-74, 1992.
(11)    Klingspor, L., Stintzing, G., Tollemar, J. Deep Candida infection in children with leukaemia. Acta Paediatr 86 (1) 30-6, 1997
(12)    Moss, R.W.: THE MOSS REPORTS Newsletter #128 April 11/04
(13)    Reynolds T.: Salary a major factor for academic oncologists, study shows. J Natl Cancer Inst 2001;93(7):491. Retrieved March 12, 2004 from:http://jncicancerspectrum.oupjournals.org/cgi/content/full/jnci;93/7/491 and Abelson, Reed. Drug sales bring huge profits, and scrutiny to cancer doctors. New York Times. January 26, 2003, page A1. Cancer scare tactics: New York Times editorial March 22, 2004
http://www.nytimes.com/2004/03/22/opinion/22MON2.html. Also in THE MOSS REPORTS Newsletter #126 03/28/04
(14)    Karthaus, M. Treatment of fungal infections led to leukemia remissions. Sept. 28, 1999
(15)    White, M.W. Medical Hypotheses. 1996;47,35-38
(16)    Etzel, R.A. Mycotoxins. Jan 23, 2002. 387(4). Journal of the American Medical Association
(17)    Simoncini, T.: Is the Cause of Cancer a Common Fungus? Nexus Magazine Vo. 14/5, 2007, also www.cancerfungus.com
(18)    The official English-language website of Dr Hamer is at www.newmedicine.ca. See also The New Medicine of Dr Hamer (Nexus Magazine 10/05 and www.health-science-spirit.com/hamer.html)
(19)   Price, Weston A., Nutrition and Physical Degeneration, Price–Pottenger Nutrition Foundation, first published 1939, http://www.ppnf.org/catalog/product_info.php?products_id=226
(20)    Meinig, G.E: Root Canal Cover-Up. Bion Publ. 1993 www.ppnf.org/catalog/ppnf/Articles/Rootcanal.htm
(21)   Price, Joseph M: Coronaries/Cholesterol/Chlorine. Jove Books, New York, 1981
(22)   ibid.
(23)   Comments by Prof. Deborah Cory-Slechta, Ph.D. reported at http://www.mindfully.org/Pesticide/Paraquat-Maneb-Parkinsons.htm
(24)   Bernard Windham: www.flcv.com/dams.html and www.flcv.com/indexa.html
(25)   Walter S.D., Marrett L.D., Shannon H.S.,From L. and Hertzman C.: The Association of Cutaneous Malignant Melanoma and Fluorescent Light Exposure. Am J Epidemiol 1992; 135:749–62;  http://aje.oxfordjournals.org/cgi/content/abstract/135/7/749
(26)   http://www.greenhouse.gov.au/energy/cfls/index.html
(27)   Press Release: Study shines more light on benefit of vitamin D in fighting cancer: http://www.eurekalert.org/pub_releases/2007-08/uoc–ssm082107.php
(28)   Dr Mercola: Lack of Sunshine Causes One Million Deaths a Year.  http://articles.mercola.com/sites/articles/archive/2007/08/24/lack-of-sunshine-causes-600-000-cancers-a-year.aspx
(29)   Garland C.F., Grant W.B. et al: What is the Dose-Response Relationship between Vitamin D and Cancer Risk?  Nutrition Reviews, Volume 65, Supplement 1, August 2007 , pp. 91-95(5)
(30)   Centers for Disease Control and Prevention, "Overweight and Obesity", http://www.cdc.gov/nccdphp/dnpa/obesity/index.htm
(31)   Centers for Disease Control and Prevention, "Number (in Millions) of Persons with Diagnosed Diabetes, United States, 1980–2005″, http://www.cdc.gov/diabetes/statistics/prev/national/figpersons.htm
(32)   Yale Medical Group, "Type 2 Diabetes Tough on Teens", August 2007, http://www.yalemedicalgroup.org/news/diabetes_807.html
(33)   Thompson, Dennis, "'Double Diabetes' a New Threat", 3 December 2006, http://www.livescience.com/healthday/534999.html
(34)   http://www.whale.to/a/graphs.html and http://www.healthsentinel.com/graphs.php
(35)   Generation Rescue Press Release 25 September 2007, http://www.generationrescue.org/survey_pr.html
(36)   Archie Kalokerinos: Every Second Child. Thomas Nelson (Australia) Melbourne1974 and Keats Publishing New Canaan CT 1981
(37)   Walter Last: Persecution of Natural Cancer Therapists. www.health-science-spirit.com/cancerpersecution.html
(38)   Walter Last: How Scientific are Orthodox Cancer Treatments? NEXUS 2004; 11(4); also at  www.health-science-spirit.com/cancerscience.html
(39)    For details see Alliance for Natural Health http://www.alliance-natural-health.org/
(40)   http://bmj.bmjjournals.com/cgi/eletters/331/7531/1487#124851
(41)    Science Blog 2007-09-10: How vitamin C stops the big 'C' http://scienceblog.com/14162/how-vitamin-c-stops-the-big-c/
(42)    Namulemia, Edith; Sparling, James; Foster, Harold D. Nutritional supplements can delay the progression of AIDS in HIV-infected patients: results from a double-blinded, clinical trial at Mengo Hospital, Kampala, Uganda. Journal of Orthomolecular Medicine 2007; 22(3), 129-136. 
(43)    James DeMeo: The Suppression of Dissent and Innovative Ideas In Science and Medicine; http://www.orgonelab.org/suppression.htm
(44)    Brian Martin, "Suppression of Dissent in Science", Research in Social Problems and Public Policy, Volume 7, edited by William R. Freudenburg and Ted I. K. Youn (Stamford, CT: JAI Press, 1999), pp. 105-135. Available on-line: http://www.uow.edu.au/arts/sts/bmartin/pubs/99rsppp.html
(45)   http://angryscientist.wordpress.com/2007/10/03/mother-jailed-put-on-trial-for-curing-her-son-of-melanoma/ and http://www.healthsalon.org/349/melanoma-cured-by-mother-mother-and-son-go-to-jail
(46)   New Scientist 19 October 2007: Scale of pharma payments to med schools revealed http://www.newscientist.com/channel/opinion/mg19626263.500
(47)   Professor Christopher Nordin: The pharmaceutical industry and doctors' prescribing habits. http://www.abc.net.au/rn/ockhamsrazor/stories/2007/2056879.htm
(48)    Campbell, E.G. et al: Institutional Academic – Industry Relationships. JAMA 2007, 298:1779-1786. http://www.medicalnewstoday.com/articles/86180.php?nfid=44282Heath Science Spirit
A previous article discussed Stasi. It was East Germany's secret police. It was one of the most repressive state apparatuses in modern times.
Its infamous reputation speaks for itself. It's reincarnated in new form. Given today's state-of-the-art technology. It's worse now than then. The previous article said the following:
On July 7, Der Spiegel headlined "Snowden claims: NSA Ties Put German Intelligence in Tight Spot."
"They're in bed together," said Snowden. NSA partners with foreign intelligence in other countries. Its "Foreign Affairs Directorate (BND)" does so.
It's done in ways to "insulate their political leaders from the backlash." It's precautionary in case people learn "how grievously they're violating global privacy."
BND/NSA cooperation is far greater than previously known. At issue are serious violations of Germany's privacy laws. According to Der Spiegel, NSA provides "analysis tools."
They're for "BND's signals monitoring of foreign data streams that travel through Germany."
Besides other areas, BND focuses on "the Middle East route through which data packets from crisis regions travel."
Der Spiegel said "BND pulls data from five different nodes that are then analyzed at the foreign intelligence service's headquarters in Pullach near Munich."
Gerhard Schindler heads it. He "confirmed the partnership during a meeting with members of the German parliament's control committee for intelligence issues."
Snowden told Der Spiegel that German outrage over NSA spying was pretense. Both countries work closely together. Relations are longstanding.
Current operations far exceed Stasi's. They're conducted with technological ease. Decades earlier spying was crude compared to today's.
Modern methods operate in unprecedented ways. Virtually everyone can be monitored everywhere at all times. Nearly everything about targets is known.
Almost nothing's too secret to escape scrutiny. There's no way to hide. There's no place to do it.
On July 20, Der Spiegel headlined " 'Prolific Partner:' German Intelligence Used NSA Spying Program," saying:
Chancellor Merkel lied. It didn't surprise. She does it repeatedly. She "and her ministers claim they first learned about the US government's comprehensive spying programs from press reports."
"But SPIEGEL has learned that German intelligence services themselves use one of the NSA's most valuable tools."
BND and its Federal Office for the Protection of the Constitution (BfV) intelligence agency collaborated with NSA. Secret documents reveal it.
They show BfV "was equipped with a program called XKeyScore intended to 'expand their ability to support NSA as we jointly prosecute CT (counterterrorism) targets.' "
"The BND is tasked with instructing the domestic intelligence agency on how to use the program, the documents say."
It's a "productive espionage tool." It's able to "retroactively reveal any terms" targeted persons type into search engines.
It's able to receive "full takeâ¤|unfiltered dataâ¤|including" communications content. It can do so over a period of days.
Documents show up to "500 million (monthly) data connections from Germany accessed by the NSA." XKeyScore collects much of it.
German/NSA cooperation "recently intensified." BND's Schindler expressed an "eagerness and desire" to do so. According to NSA:
"The BND has been working to influence the German government to relax interpretation of the privacy laws to provide greater opportunities of intelligence sharing."
In 2012, Germany showed a "willingness to take risks and to pursue new opportunities for cooperation with the US."
In Afghanistan, BND was NSA's "most prolific partner." The relationship is longstanding. It's hard-wired. Merkel lied. Anger expressed over US spying was fake.
She knows what's going on. She's involved. On September 22, German federal elections are scheduled. Voters will choose Bundestag representatives.
Merkel's coalition needs up to 300 or more seats to retain power. Until NSA spying and Germany's involvement were revealed, easy reelection was expected.
She's seeking a third term. Perhaps she won't get it. Earlier polls showed her ahead. Voters may have second thoughts. They'll  decide if she's a spent force. In weeks we'll know.
In the meantime, expect more revelations. On July 19, Der Spiegel headlined "Greenwald: 'Explosive' NSA Spying Reports Are Imminent," saying:
Expect them in a few days. They'll be the next shoe to drop. They'll be "more explosive in Germany" than previous reports.
They'll tell more about BND/NSA cooperation. Greenwald said he's got around 9,000 to 10,000 top secret documents. He's had them for weeks.
He's been analyzing them. Some documents are "extremely complicated." He's living in Rio de Janeiro. CIA has a "robust" presence there.
He's worried about his safety. He feels "threatened in the sense that there are very prominent American politicians and even American journalists who have called for (his) arrest, who have called (him) a criminal."
Possession of top secret US documents jeopardizes his safety. He's got multiple copies. He maintains regular contact with Snowden. They use "encrypted chat technologies."
German/NSA cooperation isn't at the same level as Britain, Australia, Canada or New Zealand. It's the "next tier where they exchange information all the time."
It's intensifying. BND's Schindler's eager to do so. Perhaps Germany's heading for joint NSA cooperation matching any other country.
A Final Comment
On July 18, the Electronic Frontier Foundation headlined "House Judiciary Committee Rails Against Domestic Spying," saying:
House Judiciary Committee members "grilled" government witnesses. It was more show than tell. Obama officials "hid behind secrecy."
Grilling belies congressional sincerity. Congress, the courts, Obama, and administration officials are co-conspirators. It shows in legislation enacted.
It shows in court decisions. It shows America's current state. Washington's criminal class is bipartisan. It includes High Court justices.
Police state lawlessness replaced constitutional law. Full-blown tyranny's a hair's breadth away. America's no longer safe to live in. Universal monitoring persists.
It's official policy. Corporate bosses are complicit. Democracy's a convenient illusion. So is freedom. It's on the chopping block for elimination. It's practically gone already.
Doing the right thing is criminalized. Press freedom's up for grabs. On July 19, The New York Times headlined "Court Tells Reporter to Testify in Case of Leaked CIA Data," saying:
The US Fourth Circuit Court of Appeals ruled Times writer James Risen must do so. It said First Amendment protections don't cover "unauthorized leaks."
Federal District court Judge Leonie Brinkema held otherwise. She got it right. She supported press freedom. She called it First Amendment "reporter's privilege." Obama's DOJ claims it doesn't exist.
Appeals Court Chief Judge William Byrd Traxler wrote the majority (two/one) ruling, saying:
"Clearly, Risen's direct, firsthand account of the criminal conduct indicted by the grand jury cannot be obtained by alternative means, as Risen is without dispute the only witness who can offer this critical testimony."
"There is no First Amendment testimonial privilege, absolute or qualified, that protects a reporter from being compelled to testify by the prosecution or the defense in criminal proceedings about criminal conduct that the reporter personally witnessed or participated in, absent a showing of bad faith, harassment, or other such non-legitimate motive, even though the reporter promised confidentiality to his source."
Risen vowed to go to prison rather than testify. He may end up there. He'll appeal to the Supreme Court. Odds of winning are slim.
The Court's stacked with right wing extremists. They're largely comfortable with police state lawlessness. It shows in their rulings.
Risen may first ask for a full Fourth Circuit ruling. His lawyer Joel Kurtzberg said:
"We are disappointed by and disagree with the court's decision. We are currently evaluating our next steps."
Fourth Circuit's Judge Roger Gregory "vigorous(ly) dissent(ed)." He called the ruling a threat to investigative journalism, saying:
"Under the majority's articulation of the reporter's privilege, or lack thereof, absent a showing of bad faith by the government, a reporter can always be compelled against her will to reveal her confidential sources in a criminal trial."
"Whatever the limits of who may claim reporter's privilege, it is clear that Risen – a full-time reporter for a national news publication, The New York Times – falls into the category of people who should be eligible to invoke the privilege."
"The majority exalts the interests of the government while unduly trampling those of the press, and in doing so, severely impinges on the press and the free flow of information in our society."
Friday's ruling set a precedent. It applies only to the Fourth Circuit. It's important. It includes Maryland and Virginia. It's Pentagon, CIA and NSA headquarters.
Risen's case pertains to information in his 2006 book, "State of War: The Secret History of the CIA and the Bush Administration." It's about Bush era CIA tactics. Clinton also.
It involves "trick(ing) Iranian scientists by having a Russian defector give them blueprints for a nuclear triggering device that had been altered with an error."
It "portrays the operation as reckless and botched in a way that could have helped the Iranians gain accurate information."
In December 2010, former CIA officer Jeffrey Sterling was called Risen's source. He was indicted on Espionage Act charges.
According to Reporters Committee for Freedom of the Press, since 1984, 17 journalists were jailed for refusing to testify or disclose sources.
Police states operate this way. America's by far the worst. For sure it's the most reckless, outlandish and dangerous.
Stephen Lendman lives in Chicago. He can be reached at lendmanstephen@sbcglobal.net.
His new book is titled "Banker Occupation: Waging Financial War on Humanity."
http://www.claritypress.com/LendmanII.html
Visit his blog site at sjlendman.blogspot.com.
In the course of his professional life in the world of national security Edward Snowden must have gone through numerous probing interviews, lie detector examinations, and exceedingly detailed background checks, as well as filling out endless forms carefully designed to catch any kind of falsehood or inconsistency. The Washington Post (June 10) reported that "several officials said the CIA will now undoubtedly begin reviewing the process by which Snowden may have been hired, seeking to determine whether there were any missed signs that he might one day betray national secrets."
Yes, there was a sign they missed – Edward Snowden had something inside him shaped like a conscience, just waiting for a cause.
It was the same with me. I went to work at the State Department, planning to become a Foreign Service Officer, with the best – the most patriotic – of intentions, going to do my best to slay the beast of the International Communist Conspiracy. But then the horror, on a daily basis, of what the United States was doing to the people of Vietnam was brought home to me in every form of media; it was making me sick at heart. My conscience had found its cause, and nothing that I could have been asked in a pre-employment interview would have alerted my interrogators of the possible danger I posed because I didn't know of the danger myself. No questioning of my friends and relatives could have turned up the slightest hint of the radical anti-war activist I was to become. My friends and relatives were to be as surprised as I was to be. There was simply no way for the State Department security office to know that I should not be hired and given a Secret Clearance. 1
So what is a poor National Security State to do? Well, they might consider behaving themselves. Stop doing all the terrible things that grieve people like me and Edward Snowden and Bradley Manning and so many others. Stop the bombings, the invasions, the endless wars, the torture, the sanctions, the overthrows, the support of dictatorships, the unmitigated support of Israel; stop all the things that make the United States so hated, that create all the anti-American terrorists, that compel the National Security State – in pure self defense – to spy on the entire world.
Eavesdropping on the planet
The above is the title of an essay that I wrote in 2000 that appeared as a chapter in my book Rogue State: A Guide to the World's Only Superpower. Here are some excerpts that may help to put the current revelations surrounding Edward Snowden into perspective …
Can people in the 21st century imagine a greater invasion of privacy on all of earth, in all of history? If so, they merely have to wait for technology to catch up with their imagination.
Like a mammoth vacuum cleaner in the sky, the National Security Agency (NSA) sucks it all up: home phone, office phone, cellular phone, email, fax, telex … satellite transmissions, fiber-optic communications traffic, microwave links … voice, text, images … captured by satellites continuously orbiting the earth, then processed by high-powered computers … if it runs on electromagnetic energy, NSA is there, with high high tech. Twenty-four hours a day. Perhaps billions of messages sucked up each day. No one escapes. Not presidents, prime ministers, the UN Secretary-General, the pope, the Queen of England, embassies, transnational corporation CEOs, friend, foe, your Aunt Lena … if God has a phone, it's being monitored … maybe your dog isn't being tapped. The oceans will not protect you. American submarines have been attaching tapping pods to deep underwater cables for decades.
Under a system codenamed ECHELON, launched in the 1970s, the NSA and its junior partners in Britain, Australia, New Zealand, and Canada operate a network of massive, highly automated interception stations, covering the globe amongst them. Any of the partners can ask any of the others to intercept its own domestic communications. It can then truthfully say it does not spy on its own citizens.
Apart from specifically-targeted individuals and institutions, the ECHELON system works by indiscriminately intercepting huge quantities of communications and using computers to identify and extract messages of interest from the mass of unwanted ones. Every intercepted message – all the embassy cables, the business deals, the sex talk, the birthday greetings – is searched for keywords, which could be anything the searchers think might be of interest. All it takes to flag a communication is for one of the parties to use a couple or so of the key words in the ECHELON "dictionary" – "He lives in a lovely old white house on Bush Street, right near me. I can shoot over there in two minutes." Within limitations, computers can "listen" to telephone calls and recognize when keywords are spoken. Those calls are extracted and recorded separately, to be listened to in full by humans. The list of specific targets at any given time is undoubtedly wide ranging, at one point including the likes of Amnesty International and Christian Aid.
ECHELON is carried out without official acknowledgment of its existence, let alone any democratic oversight or public or legislative debate as to whether it serves a decent purpose. The extensiveness of the ECHELON global network is a product of decades of intense Cold War activity. Yet with the end of the Cold War, its budget – far from being greatly reduced – was increased, and the network has grown in both power and reach; yet another piece of evidence that the Cold War was not a battle against something called "the international communist conspiracy".
The European Parliament in the late 1990s began to wake up to this intrusion into the continent's affairs. The parliament's Civil Liberties Committee commissioned a report, which appeared in 1998 and recommended a variety of measures for dealing with the increasing power of the technologies of surveillance. It bluntly advised: "The European Parliament should reject proposals from the United States for making private messages via the global communications network [Internet] accessible to US intelligence agencies." The report denounced Britain's role as a double-agent, spying on its own European partners.
Despite these concerns the US has continued to expand ECHELON surveillance in Europe, partly because of heightened interest in commercial espionage – to uncover industrial information that would provide American corporations with an advantage over foreign rivals.
German security experts discovered several years ago that ECHELON was engaged in heavy commercial spying in Europe. Victims included such German firms as the wind generator manufacturer Enercon. In 1998, Enercon developed what it thought was a secret invention, enabling it to generate electricity from wind power at a far cheaper rate than before. However, when the company tried to market its invention in the United States, it was confronted by its American rival, Kenetech, which announced that it had already patented a near-identical development. Kenetech then brought a court order against Enercon to ban the sale of its equipment in the US. In a rare public disclosure, an NSA employee, who refused to be named, agreed to appear in silhouette on German television to reveal how he had stolen Enercon's secrets by tapping the telephone and computer link lines that ran between Enercon's research laboratory and its production unit some 12 miles away. Detailed plans of the company's invention were then passed on to Kenetech.
In 1994, Thomson S.A., located in Paris, and Airbus Industrie, based in Blagnac Cedex, France, also lost lucrative contracts, snatched away by American rivals aided by information covertly collected by NSA and CIA. The same agencies also eavesdropped on Japanese representatives during negotiations with the United States in 1995 over auto parts trade.
German industry has complained that it is in a particularly vulnerable position because the government forbids its security services from conducting similar industrial espionage. "German politicians still support the rather naive idea that political allies should not spy on each other's businesses. The Americans and the British do not have such illusions," said journalist Udo Ulfkotte, a specialist in European industrial espionage, in 1999.
That same year, Germany demanded that the United States recall three CIA operatives for their activities in Germany involving economic espionage. The news report stated that the Germans "have long been suspicious of the eavesdropping capabilities of the enormous U.S. radar and communications complex at Bad Aibling, near Munich", which is in fact an NSA intercept station. "The Americans tell us it is used solely to monitor communications by potential enemies, but how can we be entirely sure that they are not picking up pieces of information that we think should remain completely secret?" asked a senior German official. Japanese officials most likely have been told a similar story by Washington about the more than a dozen signals intelligence bases which Japan has allowed to be located on its territory.
In their quest to gain access to more and more private information, the NSA, the FBI, and other components of the US national security establishment have been engaged for years in a campaign to require American telecommunications manufacturers and carriers to design their equipment and networks to optimize the authorities' wiretapping ability. Some industry insiders say they believe that some US machines approved for export contain NSA "back doors" (also called "trap doors").
The United States has been trying to persuade European Union countries as well to allow it "back-door" access to encryption programs, claiming that this was to serve the needs of law-enforcement agencies. However, a report released by the European Parliament in May 1999 asserted that Washington's plans for controlling encryption software in Europe had nothing to do with law enforcement and everything to do with US industrial espionage. The NSA has also dispatched FBI agents on break-in missions to snatch code books from foreign facilities in the United States, and CIA officers to recruit foreign communications clerks abroad and buy their code secrets, according to veteran intelligence officials.
For decades, beginning in the 1950s, the Swiss company Crypto AG sold the world's most sophisticated and secure encryption technology. The firm staked its reputation and the security concerns of its clients on its neutrality in the Cold War or any other war. The purchasing nations, some 120 of them – including prime US intelligence targets such as Iran, Iraq, Libya and Yugoslavia – confident that their communications were protected, sent messages from their capitals to their embassies, military missions, trade offices, and espionage dens around the world, via telex, radio, and fax. And all the while, because of a secret agreement between the company and NSA, these governments might as well have been hand delivering the messages to Washington, uncoded. For their Crypto AG machines had been rigged before being sold to them, so that when they used them the random encryption key could be automatically and clandestinely transmitted along with the enciphered message. NSA analysts could read the messages as easily as they could the morning newspaper.
In 1986, because of US public statements concerning the La Belle disco bombing in West Berlin, the Libyans began to suspect that something was rotten with Crypto AG's machines and switched to another Swiss firm, Gretag Data Systems AG. But it appears that NSA had that base covered as well. In 1992, after a series of suspicious circumstances over the previous few years, Iran came to a conclusion similar to Libya's, and arrested a Crypto AG employee who was in Iran on a business trip. He was eventually ransomed, but the incident became well known and the scam began to unravel in earnest.
In September 1999 it was revealed that NSA had arranged with Microsoft to insert special "keys" into Windows software, in all versions from 95-OSR2 onwards. An American computer scientist, Andrew Fernandez of Cryptonym in North Carolina, had disassembled parts of the Windows instruction code and found the smoking gun – Microsoft's developers had failed to remove the debugging symbols used to test this software before they released it. Inside the code were the labels for two keys. One was called "KEY". The other was called "NSAKEY". Fernandez presented his finding at a conference at which some Windows developers were also in attendance. The developers did not deny that the NSA key was built into their software, but they refused to talk about what the key did, or why it had been put there without users' knowledge. Fernandez says that NSA's "back door" in the world's most commonly used operating system makes it "orders of magnitude easier for the US government to access your computer."
In February 2000, it was disclosed that the Strategic Affairs Delegation (DAS), the intelligence arm of the French Defense Ministry, had prepared a report in 1999 which also asserted that NSA had helped to install secret programs in Microsoft software. According to the DAS report, "it would seem that the creation of Microsoft was largely supported, not least financially, by the NSA, and that IBM was made to accept the [Microsoft] MS-DOS operating system by the same administration." The report stated that there had been a "strong suspicion of a lack of security fed by insistent rumors about the existence of spy programs on Microsoft, and by the presence of NSA personnel in Bill Gates' development teams." The Pentagon, said the report, was Microsoft's biggest client in the world.
Recent years have seen disclosures that in the countdown to their invasion of Iraq in 2003, the United States had listened in on UN Secretary-General Kofi Annan, UN weapons inspectors in Iraq, and all the members of the UN Security Council during a period when they were deliberating about what action to take in Iraq.
It's as if the American national security establishment feels that it has an inalienable right to listen in; as if there had been a constitutional amendment, applicable to the entire world, stating that "Congress shall make no law abridging the freedom of the government to intercept the personal communications of anyone." And the Fourth Amendment had been changed to read: "Persons shall be secure in their persons, houses, papers, and effects, against unreasonable searches and seizures, except in cases of national security, real or alleged." 2
The leading whistleblower of all time: Philip Agee
Before there was Edward Snowden, William Binney and Thomas Drake … before there was Bradley Manning, Sibel Edmonds and Jesselyn Radack … there was Philip Agee. What Agee revealed is still the most startling and important information about US foreign policy that any American government whistleblower has ever revealed.
Philip Agee spent 12 years (1957-69) as a CIA case officer, most of it in Latin America. His first book, Inside the Company: CIA Diary, published in 1974 – a pioneering work on the Agency's methods and their devastating consequences – appeared in about 30 languages around the world and was a best seller in many countries; it included a 23-page appendix with the names of hundreds of undercover Agency operatives and organizations.
Under CIA manipulation, direction and, usually, their payroll, were past and present presidents of Mexico, Colombia, Uruguay, and Costa Rica, "our minister of labor", "our vice-president", "my police", journalists, labor leaders, student leaders, diplomats, and many others. If the Agency wished to disseminate anti-communist propaganda, cause dissension in leftist ranks, or have Communist embassy personnel expelled, it need only prepare some phoney documents, present them to the appropriate government ministers and journalists, and – presto! – instant scandal.
Agee's goal in naming all these individuals, quite simply, was to make it as difficult as he could for the CIA to continue doing its dirty work.
A common Agency tactic was writing editorials and phoney news stories to be knowingly published by Latin American media with no indication of the CIA authorship or CIA payment to the media. The propaganda value of such a "news" item might be multiplied by being picked up by other CIA stations in Latin America who would disseminate it through a CIA-owned news agency or a CIA-owned radio station. Some of these stories made their way back to the United States to be read or heard by unknowing North Americans.
Wooing the working class came in for special treatment. Labor organizations by the dozen, sometimes hardly more than names on stationery, were created, altered, combined, liquidated, and new ones created again, in an almost frenzied attempt to find the right combination to compete with existing left-oriented unions and take national leadership away from them.
In 1975 these revelations were new and shocking; for many readers it was the first hint that American foreign policy was not quite what their high-school textbooks had told them nor what theNew York Times had reported.
"As complete an account of spy work as is likely to be published anywhere, an authentic account of how an ordinary American or British 'case officer' operates … All of it … presented with deadly accuracy," wrote Miles Copeland, a former CIA station chief, and ardent foe of Agee. (There's no former CIA officer more hated by members of the intelligence establishment than Agee; no one's even close; due in part to his traveling to Cuba and having long-term contact with Cuban intelligence.)
In contrast to Agee, WikiLeaks withheld the names of hundreds of informants from the nearly 400,000 Iraq war documents it released.
In 1969, Agee resigned from the CIA (and colleagues who "long ago ceased to believe in what they are doing").
While on the run from the CIA as he was writing Inside the Company – at times literally running for his life – Agee was expelled from, or refused admittance to, Italy, Britain, France, West Germany, the Netherlands, and Norway. (West Germany eventually gave him asylum because his wife was a leading ballerina in the country.) Agee's account of his period on the run can be found detailed in his book On the Run (1987). It's an exciting read.
Notes
To read about my State Department and other adventures, see my book West-Bloc Dissident: A Cold war Memoir (2002) ↩
See Rogue State: A Guide to the World's Only Superpower, chapter 21, for the notes for the above. ↩
When women start doing what men have traditionally done, yours is a civilization of the setting sun.  This is brought to mind when pondering a recent Pew Research Center study showing that women are now the primary or sole breadwinners in 40 percent of American households.  You may have heard the story — it created quite a stir on Fox News, with Greta Van Susteren and Megyn Kelly (who became quite hysterical) taking exception to male colleagues' warnings about the development's sociological implications.  But if these two ladies, and the other critics, had reacted rationally and not emotionally, they would realize what is obvious:
The rise in female breadwinners is a sign of a civilization in decline.
Let's start by first examining the study.  While the term "breadwinner" conjures up images of pleasingly plump paychecks, the real story here is the rise of poor single mothers.  Among the 40 percent of women in the breadwinner group, 63 percent are single mothers.  This isn't surprising, since the out-of-wedlock birthrate has risen from about 4 percent in the 1940s to 41 percent today (72 percent in the black community).  So what kind of "bread" are we talking about?  Writes Amy Langfield of CNBC, "The median income for a single mother who has never been married was $17,400 as of 2011."  And, obviously, having large numbers of single mothers, with essentially fatherless children, struggling to make ends meet isn't good for the women, the children, or the society as a whole.
The picture looks better for the married 37 percent of the breadwinner group, but only by comparison.  Twenty-nine percent of these women's husbands are unemployed.  Moreover, Pew describes these women as older, college-educated, and white.  Translation: they're the one-child wonders.  These are often women who postpone childbirth in deference to careerism and then, perhaps after dropping a tidy sum at a fertility clinic, have their sole son or daughter.  Why does this warrant mention?  Because as the documentary Demographic Winter points out, this phenomenon is a significant contributing factor to the plummeting birth rates among Western peoples.  Outside New Zealand, there isn't one major European-descent group with a replacement-level birth rate.  And for all you secular-feminist chauvinists so proud of your cultural hegemony, what do you think happens to values that cause people to erase themselves?
So why can't the Megyn Kellys of the world perceive the rise in female breadwinners as the warning sign it is?  Because their feminist dogma teaches that any female "gain" relative to men is positive, and any criticism of it is blind male chauvinism.  These are the people who cheer girls' "better" performance in schools even though this is largely attributable to boys' worsening performance (and improved female test scores aren't relevant, because the exams, like the boys, have been dumbed down).  It's a mindset that would consider it a good thing if women won every future marathon because men either lost their legs or stopped running.
And that is the point.  If a warring nation must move a few divisions from the southern front to shore up the northern, it isn't a victory for those divisions; it means the war effort is waning.  And if the divisions' generals view it as a personal victory because they'll have the opportunity to distinguish themselves, they're self-centered and ignorant.
Likewise, it was a sign of crisis when women had to assume men's roles in the factories during WWII, but the idea was that the crisis would end and normalcy resume.  But today we are in perpetual war — culture war — in a never-ending crisis in which we fight ourselves and confuse losses with gains.  No, the intersex wage gap isn't a bad thing, and it isn't good when it starts to close.  The size of that gap correlates with the health of the nuclear family; the larger it is, the greater men's ability to support their families and women's opportunity to stay at home with the children.  No, it isn't good when girls outshine boys in school, as this reflects a society of undisciplined lads and a hostile yet permissive, feminist-oriented academia.
And, no, it isn't good when you destroy patriarchy.  Why?  G.K. Chesterton put it best when he wrote, "What is called matriarchy is simply moral anarchy, in which the mother alone remains fixed because all the fathers are fugitive and irresponsible."  If you want matriarchy, just go into the black community.  Women rule the roost there, but they reign in a hell born of degraded morals and family breakdown.  There has never been a successful matriarchy — the notion of a matriarchal prehistory is a myth — and there never will be.
This is why, ultimately, the feminist model is destined for the dustbin of history.  The only system that ensures the perpetuation of civilization (replacement-level birth rates) is patriarchy; the only system that compels women and men to fulfill their responsibilities to hearth and home is patriarchy.  And this is why, barring the end of man or a dystopian future in which children are lab-created assembly-line style to be the collective's drones, patriarchy is inevitable.
There is no substitute for tradition. The Soviets learned this the hard way, for after undermining the family, sex roles, and religion, mass murderer Joseph Stalin actually outlawed abortion in a vain attempt to combat a bottomed-out birth rate.  But today Russia's population is still declining by 700,000 per year — the wages of their statist sin.
When a people would be invaded or conquered years ago, the men and boys above a certain age would sometimes be killed.  Emasculate a society, and it's no longer a force to be reckoned with.  But we have emasculated ourselves, killing off manhood by neutering men emotionally, intellectually, and spiritually.  This won't end well, but for sure it will end.  Because the feminist band can play on, but the rising water will soon drown out their music — for good.
On May 25, 2013, millions marched against Monsanto across the globe. I took part here in New York City, of course, and was fortunate to have the opportunity to lead a teach-in called: "Food Justice, GMOs, & the Vegan Option (Eat Like a Revolutionary)."
The ostensible goals of this event included:
Present GMOs as much more than a single issue.
Suggest that GMOs offer a powerful entry point for outreach to the mainstream.
Provide facts to be used for such outreach.
Explain why there's more to food justice than screaming "Fuck Monsanto."
At the request of those who attended the teach-in, I've compiled some of the material in an article of sorts. This is not meant to be the definitive word on any of these topics. Rather, I strongly encourage all readers to follow-up with their own research and, of course, share what they find.
Monsanto 101
Monsanto is not a food company.
Monsanto a chemical company that made its name, for example, selling saccharin to Coca-Cola and Agent Orange to U.S. military. Its products also include PCBs, dioxin, DDT, and rBGH.
Monsanto records annual sales of roughly $11.8 billion and operates 404 facilities in 66 countries, over 6 continents with products grown on more than 282 million acres worldwide.
Monsanto is one of three corporations (along with DuPont and Syngenta) that control 70 percent of the global seed market — aiming for monopoly power over the planet's food and water supplies.
GMO 101
GMO is short for "genetically modified organism" and is the result of corporate scientists taking genes from one species and inserting them into another species in an attempt to obtain a desired trait or characteristic. GMOs are also known as "transgenic organisms" and the process is often called "genetic engineering" or GE.
Examples of genetic engineering include:
Inserting spider genes into goat DNA in an attempt to produce goat milk that contains spider web protein to be used in the manufacturing of bulletproof vests.
Arctic fish gene spliced into tomatoes and strawberries to make them tolerant to frost.
Potatoes that will glow in dark when they need water.
All this and so much more is happening even though, as any non-corporate scientist can tell you, our current understanding of the way DNA works is extremely limited. Any change to DNA can have side effects that are impossible to predict or control. Still, the industry forges on, e.g. 94 percent of soy is GM, 90 percent of cotton, 88 percent of corn, and 95 percent of sugar beets.
Reality: 80 percent of processed food contains at least one GM ingredient.
Monsanto Protection Act
For those who seek solace in oversight, be warned: the U.S. Food and Drug Administration (FDA) does not require a single safety study, does not mandate the labeling of GMOs, and allows companies to put GM foods onto the market without even notifying the agency.
You might even say we are the test.
GMOs were introduced into the American food supply in 1996 and within nine years, the percentage of Americans with three or more chronic illnesses jumped from 7 percent to 13 percent while food allergies skyrocketed.
Which brings us to what is euphemistically known as the "Monsanto Protection Act." Thanks to the Farmer Assurance Provision, Section 735, of the recently passed spending bill, even if an individual or group were to bring suit against a GM company, no action could be taken until an "Environmental Impact Statement" (EIS) is compiled — and this typically takes years.
Translation: The product suspected to be dangerous stays on the market until the EIS inevitably declares it safe.
"Safe?"
GMOs are bad for the environment.
 GMOs, explains Greenpeace, "can spread through nature and interbreed with natural organisms, thereby contaminating non-GE environments and future generations in an unforeseeable and uncontrollable way. Their release is genetic pollution and is a major threat because GMOs cannot be recalled once released into the environment."
Most GM crops are engineered to be "herbicide tolerant." This is why Monsanto sells Roundup Ready crops, designed to survive their Roundup herbicide. As a result, between 1996 and 2008, U.S. farmers sprayed an extra 383 million pounds herbicide on GM crops and the overuse of Monsanto's Roundup herbicide creates what are called "superweeds," and thus, even more herbicide is used in the futile attempt to control this cycle.
GMOs interbreed with natural organisms, contaminating non-GE environments. Again: once genetic pollution is released into nature, it cannot be recalled.
GMOs are not the answer to world hunger.
 The 2008 Friends of the Earth report, "Who Benefits From GM Crops," sums it up well: "The majority of GM crops are not destined for hungry people in developing countries, but are used to feed animals, generate biofuels, and produce highly processed food products — mainly for consumption in rich countries. GM crops have not increased food security for the world's poor. None of the GM crops on the market are modified for increased yield potential and research continues to focus on new pesticide-promoting varieties that tolerate application of one or more herbicides."
Companies like Monsanto seeks only profit and control.
 In my 2010 interview with journalist Marie-Monique Robin, she told me: "Monsanto is the world leader in biotechnology and the first seed company. Ninety percent of the GMOs grown in the world belong to it. During the last decade, the firm bought dozens of seed companies all over the world, pushing its transgenic seeds, which are patented. A patented seed means that the farmers who grow it may not keep a part of his crops to re-sow it, the next year, as farmers used to do everywhere in the world. In the United States and Canada, farmers who grow transgenic crops must sign a 'technology agreement.' The no-sowing requirement is clearly expressed. If they don't respect the agreement and violate the patent, they are harassed by the 'gene police' and sued by Monsanto. Clearly transgenic crops are just a tool to control the seeds supply — which is the first link in the food chain — by forcing farmers to buy seeds each year."
Seed monopolies = 250,000 farmers to commit suicide in India alone.
Next from Monsanto: Gene Use Restriction Technologies (GURTS).
Some radical food choices…
Obviously, we need to do more than talk and listen and learn. We have to put into practice the kind of world we want. In terms specific to GMOs, we can:
Avoid buying 'em and instead opt for fresh, local, organic non-GMO, non-processed food from farmers markets.
Organize non-GMO seed banks/local swaps/seed bomb events.
Start or join a Community Supported Agriculture (CSA) initiative.
Grow our own organic non-GMO food everywhere: window boxes, balconies, community garden, rooftops, fire escapes, etc.
FYI: The single most irrigated crop in the U.S. is lawn.
Instead of gardens, we have 40 million acres of lawn from sea to overfished sea. Americans spend $40 billion per yea on seed, sod, and chemicals; one-third of all residential water use in the United States goes to lawns; and lawns require ten times more chemicals per acre than industrial farmland.
"If the Bill of Rights contains no guarantee that a citizen shall be secure against lethal poisons distributed either by private individuals or by public officials," wrote Rachel Carson some five decades ago, "it is surely because our forefathers … could conceive of no such problem."
We now produce pesticides at a rate more than 13,000 times faster than we did when Carson wrote Silent Spring in 1962. The EPA considers 30 percent of all insecticides, 60 percent of all herbicides, and 90 percent of all fungicides to be carcinogenic, yet Americans spend about $7 billion on 21,000 different pesticide products each year.
How have we reached this point? One reason is that we've opted to blindly trust the morally indefensible and scientifically fraudulent institution of animal experimentation.
This is but one way our speciesist culture intersects with Monsanto. Also, 65 percent of grains — the vast majority of which is GM — are fed to the 53 billion land animals murdered for "food" each year.
FYI: These animal "food" products are also not labeled as GE.
For activists to know all this and still consume animal products is at the very least denial and at the very most: sheer hypocrisy.
The most radical food choice…
The vast majority of food we consume involves GMOS, unspeakable animal cruelty, exploited human labor, a human health holocaust, higher profits and more control for the 1%, and irreversible environmental degradation.
Translation: Every time you order a pizza to one of your rallies or get a quick bite at McDonalds (or any such death emporium) or opt to chow down on Ben & Jerry's because the owners are so "progressive," or plan a turkey dinner for climate change victims, you are voting with your meager dollars for GMOs, unspeakable animal cruelty, exploited human labor, a human health holocaust, higher profits and more control for the 1%, and irreversible environmental degradation.
What kind of irreversible environmental degradation, you ask? Let's begin with this: The number one source of human-created greenhouse gases is the global animal by-products industry — factory farming, the meat-and-dairy-based diet.
More:
We lose nearly 7 billion tons of topsoil every year and 75 percent of the original U.S. topsoil is already gone. Without nutrient-rich topsoil, human life will vanish… and guess what's causing 85 percent of this topsoil erosion: livestock raising and feedcrops.
200,000 acres rainforest are destroyed every single day and 70 percent of previous forested land in the Amazon is now pastures or feedcrops for doomed livestock. Every time you eat a burger sourced from the rainforest, you are responsible for 700 pounds of living matter being destroyed: 20-30 plant species; 100 insect species; and of dozens reptiles, birds, and mammals.
The land used to raise animals for "food" is 10 billion acres. Livestock production consumes 70 percent of all agricultural land, which translates into one-third of the land surface on the planet.
Let's re-cap: 
Each year, 65 percent of untested GM grains are fed to 53 billion doomed land animals in an industry that eats up one-third of the land surface on the planet and is the number one source of human-created greenhouse gases.
Translation: Going vegan is a lot more than just tofu recipes.
It's even more than barbarism like: veal crates, vivisection, battery cages, slaughterhouses, whaling ships, carriage horses, dogfight rings, fur farms, zoos, circuses, and rodeos.
It's also about (among many other things): workplace justice, torture, health care, deforestation, overfishing, poverty, habitat loss, ocean dead zones, corporate welfare, and GMOs.
Most of all, embracing veganism and animal rights is more than a boycott, a diet, or a lifestyle option. It is a surrendering of a privilege and that privilege is called "speciesism." Every time someone voluntarily surrenders a privilege, it is an act of revolution. Thus, veganism and animal rights are part of a liberation movement, recognizing that animals are not property, products, or commodities.
Angela Davis, someone who knows a thing or two about challenging privilege, has declared her vegan status to be "part of a revolutionary perspective — how we not only discover more compassionate relations with human beings but how we develop compassionate relations with the other creatures with whom we share this planet."
At your next sign-making party: 
Recognize that Monsanto is far from only corporation killing planet via food industry and consider…
Tyson Foods, which became the world's largest poultry and red meat provider after buying Iowa Beef Processors, Inc. (IBP) in 2001. Tyson controls 27 percent of all meat and poultry sales in the United States. One out of every four pounds of chicken, beef, and pork consumed in the United States is a Tyson product.
Fuck Tyson Foods…
Smithfield Foods, the largest pig-farming operation in the united States and the world's largest pork producer. Smithfield controls 26 percent of the U.S. pork market, raising 14 million pigs at its facilities and killing 27 million of the 60 million that went to slaughter in 2006.
Fuck Smithfield Foods…
Cargill, the second largest meat processing company in the United States, after Tyson Foods. It is the second largest supplier of animal feed in the world.
Fuck Cargill…
Cal-Maine Foods, the largest egg producer in the U.S. In 2009, Cal-Maine sold approximately 778 million dozen shell eggs, representing approximately 18 percent of domestic shell egg consumption. The company's approximately 27 million laying hens and 6 million pullets and breeders is the largest concentration of chickens in the United States.
Fuck Cal-Maine Foods…
Nestle, the world's leading producer of dairy products.
Fuck Nestle…
McDonalds, the largest purchaser of beef and second largest purchaser of poultry in the United States.
Fuck McDonalds…
KFC, the largest purchaser of poultry in the United States.
Fuck KFC…
This is where food justice and our food choices connect directly with Wall Street and with "free trade" agreements like the Trans-Pacific Partnership (TPP).
Not free, not trade
TPP, as described by the Citizens Trade Campaign, is a "massive new international trade pact being pushed by the U.S. government at the behest of transnational corporations. The TPP is already being negotiated between the United States, Australia, Brunei Darussalam, Canada, Chile, Malaysia, Mexico, New Zealand, Peru, Singapore and Vietnam — but it is also specifically intended as a 'docking agreement' that other Pacific Rim countries would join over time, with Japan, Korea, China and others already expressing some interest.  It is poised to become the largest Free Trade Agreement in the world."
Such an agreement would also give animal agribusiness the opportunity to pressure countries to eliminate import safety standards and eliminate tariffs on U.S. meat, dairy, and egg exports.
Translation: More animals suffering on factory farms, more climate change and factory farm pollution, more destruction of rainforests for livestock feed, more diabetes, heart disease, and cancer in the global South, more outbreaks of deadly diseases like bird flu and swine flu, and dig this: more countries shifting to factory farming to stay competitive.
Fuck Wall Street and fuck the TPP…
Side note to the lesser (sic) evil crowd: Neither party gets it on these issues or wants to get it or will ever get it.
I give you Michael Taylor, appointed by President Obama to the position of deputy commissioner for Foods at the FDA. Taylor is also vice president for public policy at Monsanto, which means he's in charge of GMOs being put into our food supply.
Fuck Obama and fuck the so-called 2-party system…
It starts with alternative vision: While the dominant hierarchy drowns in its own hypocrisy, fear, and greed let's use our energy and passion to create – occupy – a whole new cultural model.
So yes, scream: "Fuck Monsanto!"
But also scream: "Fuck the entire system!"
Fuck the entire system because we have reached the point of no return and minor changes are no longer enough.
Fuck the entire system because we recognize the big connections and must stop acting like we're the last generation of humans.
Fuck the entire system because we must re-imagine our relationship with the natural world, the source of our existence.
Fuck the entire system because we want total liberation and we know that mutual aid and cooperation are not utopian. We know that mutual aid and cooperation are our last, best chance.
Utah Phillips once said: "The earth is not dying. It is being killed, and the people killing it have names and addresses."
With that in mind, here's our message to the 1%: If you won't protect all life on earth, we will… and we will do so, by any means necessary.
"In nature's economy, the currency is not money, it is life." – Vandana
It Lost…
"Wherever private property disappears, man's liberty is gone.  Man is placed completely at the mercy of the state.  Wherever private ownership is weakened, man's liberty is weakened also.  There is an essential relationship between liberty and property."  R. J. Rushdoony
The Heritage Foundation provides an excellent summary of property rights.  They describe a rating of 100 this way: "Private property is guaranteed by the government. The court system enforces contracts efficiently and quickly. The justice system punishes those who unlawfully confiscate private property. There is no corruption or expropriation."  At 50, "The court system is inefficient and subject to delays. Corruption may be present, and the judiciary may be influenced by other branches of government. Expropriation is possible but rare."  At 0, "Private property is outlawed, and all property belongs to the state. People do not have the right to sue others and do not have access to the courts. Corruption is endemic.
In 1995 world property rights were rated at 56.  In 2013 they are rated at 43, a reduction of over 20 percent. (See the graph in the Heritage Link below.)
Though freedom is tending down throughout the world it remains highest in Western nations and lowest in the Third World. 
The Heritage link rates the United States of America tenth behind Hong Kong, Singapore, Australia, New Zealand, Switzerland, Canada, Chile, Mauritius, and Denmark.  
Click here for the Heritage Foundation Property Rights link.
The U. S. Government now owns over 50 percent of the nation's land and the incremental incursion of United Nation's Agenda 21 continues to add to the coffer.  On Michael Shaw's "Freedom Advocates"page he writes, "Agenda 21 seeks to transform America while eliminating the middle class. It plans to reach these goals on several fronts: by restructuring agriculture, creating broad wildlife corridors void of human activity, determining where and how people live, controlling human reproduction and human movement, constraining and controlling energy consumption and water use—in short, by eliminating private property."
"The institution of private property makes possible three things essential to our liberty:  It encourages productive activity, allowing us to turn our ideas into actions and to realize the benefits of those actions. It allows us to engage in voluntary trade with others, multiplying the benefits of individual action a thousand-fold.  It enables us to safeguard and develop our resources responsibly and to secure peace and prosperity as a result. To appreciate the importance of private property in your own life, you need only to consider the significance of these two facts:  Private property represents everything you obtain through productive effort or voluntary trade.  Its essence is your right to determine its use"
The right to private property is being eroded in the United States and around the world.  World government seeks to exert absolute control; treating people like herds of cattle to be used as labor on the world plantation.  Like a bee hive the world will be filled with worker bees whose sole task is to provide an opulent leisure for the ruling class.  National pride will give way to a multicultural social order with intermarriages blurring racial identities. Only the Nation of Israel will remain intact.  Other nations and races are destined to become worker bees indistinguishable from one another.  This is the plan.  It is the logic behind the deliberate dumbing down of America and the massive push for multicultural integration. It is the impetus for the destruction of Christianity with its emphasis on the individual. The plan is diabolical, a direct download from Satan himself.
The snake of humanism is very prolific when it invades a society rationality disappears and as humans stray farther and farther from their Creator, foolishness grows with exponential rapidity.
We live with and have accepted an increasing number of social insanities: Our president who may be Constitutionally ineligible has been elected to a second term; our government has enslaved its citizens with a national debt of $16 trillion dollars which amounts to over $50 thousand per citizen; in direct defiance of the natural order we are training women to fight against men in defense of our nation and sanctioning homosexual marriage; the hallowed halls of our educational institutions have accepted the weakening results of multiculturalism as a desirable goal;  our citizens have been convinced that relatively weak and militarily insignificant nations in the Arab world are a danger to us; with text book insanity Americans continue to participate in a political system that is progressively enslaving them; and while all this subterfuge goes on our government supports an international court that prosecutes crimes against humanity while they are the biggest perpetrator.
Most Americans harbor a lackadaisical confidence that things will improve.  They ignore the world debt crisis and fail to consider that ultimately the lenders will call on the citizens of the United States to pay the debt their government has accumulated. Think of the austerity required for an American family of four to pay off a debt of $200,000.00.  That figure is quickly rising as our politicians continue to use the public credit card.  The debtor is a slave to the lender and the United States of America is a plantation populated by slaves whose willful ignorance allows them to go about their daily tasks as if all were well. 
The One True God is at odds with the new world order; it seeks to tyrannize us while He seeks to free us through obedience to His Commandments.  When God and His Law are forsaken despotism is inevitable.  We were not created to govern ourselves and since we have failed to encode this truth we are experiencing the results of our failure.
Partisan politics warned us about the dictatorial nature of the Obama Administration but the erstwhile Bush cabal was equally malignant.  Changing political partoes is useless. We have long ago lost control of our government and our opinions no longer matter.   Congress persons and senators vote the will of the money powers and the money powers reward them with re-election.
In Boston and Watertown, Massachusetts local, state, and federal authorities deployed a frightening array of coordinated force to apprehend two young men they described as terrorists.  Acting as judge and jury they violated the legal rights of the suspects and encroached on property rights by invading homes and restricting the movement of their occupants.  The entire operation resembled aiming a howitzer at a house fly.
The citizens of the United States of America have been put on notice that neither they nor their properties can claim protections from the unrestrained power of those that rule them.
Several times I have written that Americans need to repent from theirs and their father's wicked ways. This admonition has fallen on deaf ears and some have advised me that I should stop writing about it because it will never happen.
In a recent email from American Vision Dr. Joel McDurmon wrote that "a corrupt government is the product of a corrupt people". He quoted H. L. Mencken, "Democracy is the theory that the common people know what They want, and deserve to get it good and hard." and went on to contend that God often punishes a wicked populace by exposing them to their own sins. "Thus do the politically deluded live in a denial which dismisses even God's Word in favor of the assertion of human wisdom.  So often do men shelter their pet political beliefs from even divine criticism.  So often do men deny God's Word to advance their own desires. So often do men rest on false assurances built on their own godless dreams.  And just as often do societies weather and decay from the blights of human vanity."   Read here.
America and its people have supported illegal aggression and encouraged murderous wars.  We have pride fully maintained our national superiority and encouraged the use of weapons of mass destruction. We have supported our government in the role of a deity and now, since we have granted it that role, it has begun reflecting it in action.  We have winked at sin, dallied in its fringes, and taken an occasional bath.  Dishonest measurements have been accepted for decades; our buildings are constructed with dishonest two-by-fours that are actually only one and a half by three and three quarters.  Now even our Pound Cakes weigh only fourteen ounces.  Dishonesty has permeated our culture!  Our media uses lies, gross omissions, and misrepresentations in reporting the news and our government regularly distorts facts and figures.  While all this defiance of God continues our churches disregard their proper function by seeking peace and respectability.  Abortion is a horrendous sin but it is only one sin; our cancerous pride covers scores of others.
One of my nieces is married to a lawyer.  He employs a logical mind that makes conversation interesting.  He is a Democrat who supports Obama and believes he is doing a reasonably good job.  His approach to life is pragmatic, he considers himself moral, and understands that there is room for disagreement.  We did not set parameters for our talk but I believe he would agree with Democrat Harry Reid that government is inherently good and with Libertarian Jacob Hornberger that it should be constrained by natural law.
Natural law alone would never have created the freedom and order the United States of America has enjoyed.  It was Christianity and the Laws God gave to Moses that buttressed a secular government and made our nation great. Though not always pronounced it was almost universally supported even by many whose personal beliefs were different.  Pragmatism is a pagan procedure that allows compromise with evil and the end to justify the means.  Freedom is always endangered by pragmatism.
Because we are no longer a righteous nation we are quickly losing our freedom. The longer we linger in secular humanism the greater the constraints.  Private property was flagrantly invaded in Watertown, Massachusetts. When tyrants are successful in exercising inordinate power they will continue to do so.
We no longer have private property in America.  The internet is devoid of privacy with everything subject to the prying eyes and ears of big brother.  Private homes are no longer sanctuaries but can now be invaded by heavily armed, jack booted government troops who can kill with impunity.  Public safety trumps individual rights leaving citizens without privacy or even the right to occupy of their own property. 
Life is no longer restrained by absolutes.  Power prevails and the full force of the United States military can be used to enforce the whims of those that wield it.
When we forsake God's Law we subject ourselves to the whims of human power!
Derivatives turn the financial system into a casino. And the House always wins.
Cyprus-style confiscation of depositor funds has been called the "new normal."  Bail-in policies are appearing in multiple countries directing failing TBTF banks to convert the funds of "unsecured creditors" into capital; and those creditors, it turns out, include ordinary depositors. Even "secured" creditors, including state and local governments, may be at risk.  Derivatives have "super-priority" status in bankruptcy, and Dodd Frank precludes further taxpayer bailouts. In a big derivatives bust, there may be no collateral left for the creditors who are next in line.  
Shock waves went around the world when the IMF, the EU, and the ECB not only approved but mandated the confiscation of depositor funds to "bail in" two bankrupt banks in Cyprus. A "bail in" is a quantum leap beyond a "bail out." When governments are no longer willing to use taxpayer money to bail out banks that have gambled away their capital, the banks are now being instructed to "recapitalize" themselves by confiscating the funds of their creditors, turning debt into equity, or stock; and the "creditors" include the depositors who put their money in the bank thinking it was a secure place to store their savings.
The Cyprus bail-in was not a one-off emergency measure but was consistent with similar policies already in the works for the US, UK, EU, Canada, New Zealand, and Australia, as detailed in my earlier articles here and here.  "Too big to fail" now trumps all.  Rather than banks being put into bankruptcy to salvage the deposits of their customers, the customers will be put into bankruptcy to save the banks.
Why Derivatives Threaten Your Bank Account
The big risk behind all this is the massive $230 trillion derivatives boondoggle managed by US banks. Derivatives are sold as a kind of insurance for managing profits and risk; but as Satyajit Das points out in Extreme Money, they actually increase risk to the system as a whole.
In the US after the Glass-Steagall Act was implemented in 1933, a bank could not gamble with depositor funds for its own account; but in 1999, that barrier was removed. Recent congressional investigations have revealed that in the biggest derivative banks, JPMorgan and Bank of America, massive commingling has occurred between their depository arms and their unregulated and highly vulnerable derivatives arms. Under both the Dodd Frank Act and the 2005 Bankruptcy Act, derivative claims have super-priority over all other claims, secured and unsecured, insured and uninsured. In a major derivatives fiasco, derivative claimants could well grab all the collateral, leaving other claimants, public and private, holding the bag.
The tab for the 2008 bailout was $700 billion in taxpayer funds, and that was just to start. Another $700 billion disaster could easily wipe out all the money in the FDIC insurance fund, which has only about $25 billion in it.  Both JPMorgan and Bank of America have over $1 trillion in deposits, and total deposits covered by FDIC insurance are about $9 trillion. According to an article on Bloomberg in November 2011, Bank of America's holding company then had almost $75 trillion in derivatives, and 71% were held in its depository arm; while J.P. Morgan had $79 trillion in derivatives, and 99% were in its depository arm. Those whole mega-sums are not actually at risk, but the cash calculated to be at risk from derivatives from all sources is at least $12 trillion; and JPM is the biggest player, with 30% of the market.
It used to be that the government would backstop the FDIC if it ran out of money. But section 716 of the Dodd Frank Act now precludes the payment of further taxpayer funds to bail out a bank from a bad derivatives gamble. As summarized in a letter from Americans for Financial Reform quoted by Yves Smith:
Section 716 bans taxpayer bailouts of a broad range of derivatives dealing and speculative derivatives activities. Section 716 does not in any way limit the swaps activities which banks or other financial institutions may engage in. It simply prohibits public support for such activities.
There will be no more $700 billion taxpayer bailouts. So where will the banks get the money in the next crisis? It seems the plan has just been revealed in the new bail-in policies.
All Depositors, Secured and Unsecured, May Be at Risk
The bail-in policy for the US and UK is set forth in a document put out jointly by the Federal Deposit Insurance Corporation (FDIC) and the Bank of England (BOE) in December 2012, titled Resolving Globally Active, Systemically Important, Financial Institutions.
In an April 4th article in Financial Sense, John Butler points out that the directive does not explicitly refer to "depositors."  It refers only to "unsecured creditors."  But the effective meaning of the term, says Butler, is belied by the fact that the FDIC has been put on the job. The FDIC has direct responsibility only for depositors, not for the bondholders who are wholesale non-depositor sources of bank credit. Butler comments:
Do you see the sleight-of-hand at work here? Under the guise of protecting taxpayers, depositors of failing institutions are to be arbitrarily, de-facto subordinated to interbank claims, when in fact they are legally senior to those claims!
. . . [C]onsider the brutal, unjust irony of the entire proposal. Remember, its stated purpose is to solve the problem revealed in 2008, namely the existence of insolvent TBTF institutions that were "highly leveraged and complex, with numerous and dispersed financial operations, extensive off-balance-sheet activities, and opaque financial statements." Yet what is being proposed is a framework sacrificing depositors in order to maintain precisely this complex, opaque, leverage-laden financial edifice!

If you believe that what has happened recently in Cyprus is unlikely to happen elsewhere, think again. Economic policy officials in the US, UK and other countries are preparing for it. Remember, someone has to pay. Will it be you? If you are a depositor, the answer is yes.
The FDIC was set up to ensure the safety of deposits. Now it, it seems, its function will be the confiscation of deposits to save Wall Street. In the only mention of "depositors" in the FDIC-BOE directive as it pertains to US policy, paragraph 47 says that "the authorities recognize the need for effective communication to depositors, making it clear that their deposits will be protected." But protected with what? As with MF Global, the pot will already have been gambled away. From whom will the bank get it back? Not the derivatives claimants, who are first in line to be paid; not the taxpayers, since Congress has sealed the vault; not the FDIC insurance fund, which has a paltry $25 billion in it. As long as the derivatives counterparties have super-priority status, the claims of all other parties are in jeopardy.
That could mean not just the "unsecured creditors" but the "secured creditors," including state and local governments. Local governments keep a significant portion of their revenues in Wall Street banks because smaller local banks lack the capacity to handle their complex business. In the US, banks taking deposits of public funds are required to pledge collateral against any funds exceeding the deposit insurance limit of $250,000. But derivative claims are also secured with collateral, and they have super-priority over all other claimants, including other secured creditors. The vault may be empty by the time local government officials get to the teller's window. Main Street will again have been plundered by Wall Street.
Super-priority Status for Derivatives Increases Rather Than Decreases Risk
Harvard Law Professor Mark Row maintains that the super-priority status of derivatives needs to be repealed. He writes:
. . . [D]erivatives counterparties, . . . unlike most other secured creditors, can seize and immediately liquidate collateral, readily net out gains and losses in their dealings with the bankrupt, terminate their contracts with the bankrupt, and keep both preferential eve-of-bankruptcy payments and fraudulent conveyances they obtained from the debtor, all in ways that favor them over the bankrupt's other creditors.
. . . [W]hen we subsidize derivatives and similar financial activity via bankruptcy benefits unavailable to other creditors, we get more of the activity than we otherwise would. Repeal would induce these burgeoning financial markets to better recognize the risks of counterparty financial failure, which in turn should dampen the possibility of another AIG-, Bear Stearns-, or Lehman Brothers-style financial meltdown, thereby helping to maintain systemic financial stability.
In The New Financial Deal: Understanding the Dodd-Frank Act and Its (Unintended) Consequences, David Skeel agrees. He calls the Dodd-Frank policy approach "corporatism" – a partnership between government and corporations. Congress has made no attempt in the legislation to reduce the size of the big banks or to undermine the implicit subsidy provided by the knowledge that they will be bailed out in the event of trouble.
Undergirding this approach is what Skeel calls "the Lehman myth," which blames the 2008 banking collapse on the decision to allow Lehman Brothers to fail. Skeel counters that the Lehman bankruptcy was actually orderly, and the derivatives were unwound relatively quickly. Rather than preventing the Lehman collapse, the bankruptcy exemption for derivatives may have helped precipitate it.  When the bank appeared to be on shaky ground, the derivatives players all rushed to put in their claims, in a run on the collateral before it ran out. Skeel says the problem could be resolved by eliminating the derivatives exemption from the stay of proceedings that a bankruptcy court applies to other contracts to prevent this sort of run.
Putting the Brakes on the Wall Street End Game
Besides eliminating the super-priority of derivatives, here are some other ways to block the Wall Street asset grab:
(1) Restore the Glass-Steagall Act separating depository bankingfrom investment banking. Support Marcy Kaptur's H.R. 129.
(2) Break up the giant derivatives banks.  Support Bernie Sanders' "too big to jail" legislation.
(3) Alternatively, nationalize the TBTFs, as advised in the New York Times by Gar Alperovitz.  If taxpayer bailouts to save the TBTFs are unacceptable, depositor bailouts are even more unacceptable.
(4) Make derivatives illegal, as they were between 1936 and 1982 under the Commodities Exchange Act. They can be unwound by simply netting them out, declaring them null and void.  As noted by Paul Craig Roberts, "the only major effect of closing out or netting all the swaps (mostly over-the-counter contracts between counter-parties) would be to take $230 trillion of leveraged risk out of the financial system."
(5) Support the Harkin-Whitehouse bill to impose a financial transactions tax on Wall Street trading.  Among other uses, a tax on all trades might supplement the FDIC insurance fund to cover another derivatives disaster.
(5) Establish postal savings banks as government-guaranteed depositories for individual savings. Many countries have public savings banks, which became particularly popular after savings in private banks were wiped out in the banking crisis of the late 1990s.
(6) Establish publicly-owned banks to be depositories of public monies, following the lead of North Dakota, the only state to completely escape the 2008 banking crisis. North Dakota does not keep its revenues in Wall Street banks but deposits them in the state-owned Bank of North Dakota by law.  The bank has a mandate to serve the public, and it does not gamble in derivatives.
A motivated state legislature could set up a publicly-owned bank very quickly. Having its own bank would allow the state to protect both its own revenues and those of its citizens while generating the credit needed to support local business and restore prosperity to Main Street.
For more information on the public bank option, see here. Learn more at thePublic Banking Institute conference June 2-4 in San Rafael, California, featuring Matt Taibbi, Birgitta Jonsdottir,Gar Alperovitz and others.
Source: Ellen Brown | Alternet
Don't be surprised when the global elite confiscate money from your bank account one day.  They are already very clearly telling you that they are going to do it.  Dutch Finance Minister Jeroen Dijsselbloem is the president of the Eurogroup – an organization of eurozone finance ministers that was instrumental in putting together the Cyprus "deal" – and he has said publicly that what has just happened in Cyprus will serve as a blueprint for future bank bailouts.  What that means is that when the chips are down, they are going to come after YOUR money.  So why should anyone put a large amount of money in the bank at this point?  Perhaps you can make one or two percent on your money if you shop around for a really good deal, but there is also a chance that 40 percent (or more) of your money will be confiscated if the bank fails.  And considering the fact that there are vast numbers of banks all over the United States and Europe that are teetering on the verge of insolvency, why would anyone want to take such a risk?  What the global elite have done is that they have messed around with the fundamental trust that people have in the banking system.  In order for any financial system to work, people must have faith in the safety and security of that financial system.  People put their money in the bank because they think that it will be safe there.  If you take away that feeling of safety, you jeopardize the entire system.
So exactly how did the big banks in Cyprus get into so much trouble?  Well, they have been doing exactly what hundreds of other large banks all over the U.S. and Europe have been doing.  They have been gambling with our money.  In particular, the big banks in Cyprus made huge bets on Greek sovereign debt which ended up failing.
But what happened in Cyprus is just the tip of the iceberg.  All over the planet major financial institutions are being incredibly reckless with client money.  They are leveraged to the hilt and they have transformed the global financial system into a gigantic casino.
If they win on their bets, they become fabulously wealthy.
If they lose on their bets, they know that the politicians won't let the banks fail.  They know that they will get bailed out one way or another.
And who pays?
We do.
Either our tax dollars are used to fund a government-sponsored bailout, or as we have just witnessed in Cyprus, money is directly confiscated from our bank accounts.
And then the game begins again.
People need to understand that the precedent that has just been set in Cyprus is a game changer.
The next time that a major bank fails in Greece or Italy or Spain (or in the United States for that matter), the precedent that has been set in Cyprus will be looked to as a "template" for how to handle the situation.
Eurogroup president Jeroen Dijsselbloem has even publicly admitted that what just happened in Cyprus will serve as a model for future bank bailouts.  Just check out what he said a few days ago…
"If there is a risk in a bank, our first question should be 'Okay, what are you in the bank going to do about that? What can you do to recapitalise yourself?'. If the bank can't do it, then we'll talk to the shareholders and the bondholders, we'll ask them to contribute in recapitalising the bank, and if necessary the uninsured deposit holders"
Dijsselbloem insists that this will cause people "to think about the risks" before they put their money somewhere…
"It will force all financial institutions, as well as investors, to think about the risks they are taking on because they will now have to realise that it may also hurt them. The risks might come towards them."
Well, as depositors in Cyprus just found out, there is a risk that you could lose 40 percent (and that is the best case scenario) of your money if you put it in the bank.
Why would anyone want to take that risk – especially in a nation that is already experiencing very serious financial troubles such as Greece, Italy or Spain?
As if that was not enough, Dijsselbloem later went in front of the Dutch parliament and publicly defended a wealth tax like the one that was just imposed in Cyprus.
Dijsselbloem is being widely criticized, and rightfully so.  But at least he is being more honest that many other politicians.  His predecessor as the head of the Eurogroup, Jean-Claude Juncker, once said that "you have to lie" to the people in order to keep the financial markets calm…
Mr. Dijsselbloem's style contrasts with that of his predecessor, Jean-Claude Juncker, Luxembourg's prime minister, who spoke in a low mumble at news conferences and was expert at sidestepping questions. Mr. Juncker once even advocated lying as a way to prevent financial markets from panicking—as they did Monday after Mr. Dijsselbloem's comments.

"When it becomes serious, you have to lie," Mr. Juncker said in April 2011. "If you have pre-indicated possible decisions, you are feeding speculation in the financial markets."
But Dijsselbloem is certainly not the only one among the global elite that is admitting what is coming next.  Just check out what Joerg Kraemer, the chief economist at Commerzbank, recently told Handelsblatt about what he believes should be done in Italy…
"A tax rate of 15 percent on financial assets would probably be enough to push the Italian government debt to below the critical level of 100 percent of gross domestic product"
Yikes!
And as I wrote about the other day, the Finance Minister of New Zealand is proposing that bank account holders in his nation should be required to "take a haircut" if any banks in his nation fail.
They are telling us what they plan to do.
They are telling us that they plan to raid all of our bank accounts when the global financial system fails.
And calling it a "haircut" does not change the fact of what it really is.  The truth is that when they confiscate money from our bank accounts it is outright theft.  Just check out what the Daily Mail had to say about the situation in Cyprus…
People who rob old ladies in the street, or hold up security vans, are branded as thieves. Yet when Germany presides over a heist of billions of pounds from private savers' Cyprus bank accounts, to 'save the euro' for the hundredth time, this is claimed as high statesmanship.

It is nothing of the sort. The deal to secure a €10 billion German bailout of the bankrupt Mediterranean island is one of the nastiest and most immoral political acts of modern times.

It has struck fear into the hearts of hundreds of millions of European citizens, because it establishes a dire precedent.
And when you cause paralysis in the banking system, a once thriving economy can freeze up almost overnight.  The following is an excerpt from a report from someone that is actually living over in Cyprus…
As it stands now, nowhere in Cyprus accepts credit or debit cards anymore for fear of not being paid, it is CASH ONLY. Businesses have stopped functioning because they cannot pay employees OR pay for the stock they receive because the banks are closed. If the banks remain closed, the economy will be destroyed and STOP COMPLETELY. Looting, robberies and theft are already on the rise. If the banks open now, there will be a massive run on the bank, and the banks will FAIL loosing all of its deposits, also causing an economic crash. TONIGHT there are demonstrations at most street corners and especially at the parliament building (just 2 miles from me).

Many are thinking that the ECB and EU are allowing Cyprus to fail as a test ground for new financial standards.

Just wanted all you guys to know the real story of whats going on here. Prayers are appreciated (although this is very interesting to watch) many of my local friends have lots of money in the banks.
Would similar things happen in the United States if there was a major banking crisis someday?
That is something to think about.
In any event, the problems in the rest of Europe continue to get even worse…
-The stock market in Greece is crashing.  It is down by more than 10 percent over the past two days.
-The stock markets in Italy and Spain are experiencing huge declines as well.  Banking stocks are being hit particularly hard.
-The Bank of Spain says that the Spanish economy will sink even deeper into recession this year.
-The latest numbers from the Spanish government show that Spain's debt problem is rapidly getting worse…
"The central government's interest bill surged 15 percent last year to 26 billion euros, while tax receipts slumped 21 percent. The cost of servicing debt represented 30 percent of the taxes collected at the end of December, up from 20 percent a year earlier."
-The euro took quite a tumble on Thursday and the euro will likely continue to decline steadily in the weeks and months to come.
For a very long time I have been warning that the next major wave of the economic collapse is going to originate in Europe.
Hopefully people are starting to see what I am talking about.
As this point, the major banks in Europe are leveraged about 26 to 1, and that is close to the kind of leverage that Lehman Brothers had when it finally collapsed.  As a whole, European banks are drowning in debt, they are taking risks that are almost incomprehensible and now faith in those banks has been greatly undermined by what has happened in Cyprus.
Anyone that cannot see a crisis coming in Europe simply does not understand the financial world.  A moment of reckoning is rapidly approaching for Europe.  The following is from a recent article by Graham Summers…
At the end of the day, the reason Europe hasn't been fixed is because CAPITAL SIMPLY ISN'T THERE. Europe and its alleged backstops are out of money. This includes Germany, the ECB and the mega-bailout funds such as the ESM.

Germany has already committed to bailouts that equal 5% of its GDP. The single largest transfer payment ever made by one country to another was the Marshall Plan in which the US transferred an amount equal to 5% of its GDP. Germany WILL NOT exceed this. So don't count on more money from Germany.

The ECB is chock full of garbage debts which have been pledged as collateral for loans. If anyone of significance defaults in Europe, the ECB is insolvent. Sure it can print more money, but once the BIG collateral call hits, money printing is useless because the amount of money the ECB would have to print would implode the system.

And then of course there are the mega bailout funds such as the ESM. The only problem here is that Spain and Italy make up 30% of the ESM's supposed "funding." That's right, nearly one third of the mega-bailout fund's capital will come from countries that are bankrupt themselves.

What could go wrong?
Right now, close to half of all money that is on deposit at banks in Europe is uninsured.  As people move that uninsured money out of the banks, the amount of money that will be required to "fix the banks" will go up even higher.
It would be wise to try to avoid the big banks at this point – especially those with very large exposure to derivatives.  Any financial institution that uses customer money to make reckless bets is not to be trusted.
If you can find a small local bank or credit union to do business with you will probably be better off.
And don't think that this kind of thing can never happen in the United States.
One of the key players that was pushing the idea of a "wealth tax" in Cyprus was the IMF.  And everyone knows that the IMF is heavily dominated by the United States.  In fact, the headquarters of the IMF is located right in the heart of Washington D.C. not too far from the White House.  When I worked in D.C. I would walk by the IMF headquarters quite a bit.
So if the United States thought that confiscating money from bank accounts was a great idea in Cyprus, why wouldn't they implement such a thing here under similar circumstances?
The global elite are telling us what they plan to do, and the game has dramatically changed.
Move your money while you still can.
Unfortunately, it is already too late for the people of Cyprus.
Source: The Economic Collapse
Throughout the colorful history of organized crime in the United States, periodic eruptions of inter-gang Mafia violence have dotted the criminal landscape. When turf wars broke out between competing crime families in major cities such as New York and Chicago, the combatants would conduct their warfare from unsavory redoubts such as abandoned warehouses or low-rent hotels and apartments. In such locations, the soldiers would spend their off hours sleeping on rented mattresses until the internecine conflicts had run their course; hence the expression "going to the mattresses."
Well, there is another turf war going on, a worldwide one, one that threatens the entire economic and political landscape of the planet. It is between all the hard working savers on the planet and the ever greedy criminal bankers and their cohorts in government. The real big canary singing out an extreme danger warning to all traditional savers who wish to entrust their wealth to banks and other paper vehicles – stocks, bonds, etc., is the incredible emergency banking shutdown in the tiny island nation of Cyprus. Granted, Cyprus represents only .02% of the population of the European Union. Yet what is occurring there is the harbinger of great risk to traditional savers on every continent; and equally important, there are many more scary danger signs raising their ugly heads as well.
To recap for a moment, let's briefly itemize the situation in Cyprus. Cyprus, like just about every other country on the planet, has for decades been politically committed to a socialist based economy. In this scenario, politicians have promised benefits to the various voting classes which have far exceeded their annual tax revenue. This has caused its government to continually accumulate deficits that have resulted in a very large national debt in relation to its GDP. This debt has been collateralized by sovereign bonds sold to and purchased by large banks in Europe and elsewhere. Now this debt has become so large the government of Cyprus can no longer afford to pay even the interest, let alone reduce principal. What happens at this juncture, is that a powerful international banking institution, in this case, the European Central Bank (substitute your favorite lender of last resort – the Federal Reserve, the IMF, the World Bank, etc., etc.), has agreed to come to the rescue of the cash strapped government and help it make its current annual debt payment.
However, this emergency funding comes with a draconian penalty for the trusting taxpaying savers. In this instance, the European Central Bank has cut a secret deal with the Cypriot government to raid the bank accounts of all the country's bank depositors, between six and ten percent. This proposed robbery, if it comes to pass, will confiscate billions from citizens and non-citizens alike who have placed their trust in the security of Cyprus's banks. What has resulted, of course, is riotous response throughout the nation and frantic sell-offs in world equity markets.
What is important to understand here, though, is that this same game plan has been occurring for several years now in many countries throughout the world. Here is the short list of some of the transgressions that unscrupulous governments, under pressure from their major bank lenders, have perpetrated, and continue to perpetrate upon unsuspecting savers.
October 2008 – Argentina's leftist government, facing a gigantic revenue shortfall, proposes to nationalize all private pensions so as to meet national debt payments and avoid its second default in the decade.
November 2010 – Headline – Hungary Gives Its Citizens an Ultimatum: Move Your Private Pension Fund Assets to the State or Permanently Lose Your Pension – This is an effective nationalization of all pensions.
November 2010 – Ireland elects to appropriate ten billion euros from its National Pension Reserve Fund to help fund an eighty-five billion euro rescue package for its besieged banks. Ireland also moves to consider a regulatory move that compels some private Irish pension funds to hold more Irish government debt, thereby providing the state with a captive investor base but hugely raising the risk for savers.
December 2010 – France agrees to transfer twenty billion euros worth of assets belonging to its Fonds de Reserve pour les Retraites (FRR), the funded portion of its retirement system, to help pay off recurring social benefits costs. No pensioners are consulted.
April 2012 – Argentina announces that its Economy Ministry has taken an emergency loan from the national pension fund in the amount of $4.3 billion. No pensioners were consulted.
June 2012 – Treasury Secretary Timothy Geithner unilaterally appropriates $45 billion from US federal pension funds to help tide over US deficits for the remainder of fiscal year 2011.
January 2013 – Treasury Secretary Geithner again announces that the government has begun borrowing from the federal employees pension fund to keep operating without passing the approaching "fiscal cliff" debt limit. The move effectively creates $156 billion in borrowing authority from federal pension funds.
March 2013 – Open Bank Resolution finance minister, Bill English, is proposing a Cyprus style solution for potential New Zealand bank failures. The reserve bank is in the final stages of establishing a rescue scheme which will put all bank depositors on the hook for bailing out their banks. Depositors will overnight have their savings shaved by the amount needed to keep distressed banks afloat.
Ladies and gentlemen, this trend is JUST getting underway. Bank failures, sovereign bond collapses, and national government bankruptcy are just around the corner. Because of the interconnectedness of world debt markets and derivatives risk, counted in hundreds of trillions of dollars, the risk to traditional investment vehicles looms ever closer. We're at critical eleventh hour crossroads where savvy investors need to head for "the mattresses" to protect their life savings. We may be biased but we strongly feel that the very surest and safest "mattress plan" in this extremely dangerous financial environment, is to invest in the one vehicle that has survived every crisis in recorded history, precious metals. When all else fails, gold and silver will be there to save you.
To learn more about the rewards of precious metals investing, including how to fund your existing IRA with gold or silver, call Liberty Gold and Silver seven days a week at 888.751.3330. To learn about the most generous referral program in the precious metals industry, please visit the Liberty Gold and Silver Referral Program.
We're happy to spend as much time as you need to discuss the details with you.
Source: libertygoldandsilver.com
"In a time of universal deceit, telling the truth becomes a revolutionary act" (George Orwell)
In George Orwell's novel 1984 the term "Newspeak" conveys changes not only to the language but to the nature of thought itself, where:
"The purpose of Newspeak was not only to provide a medium of expression for the world-view and mental habits proper to the devotees of Ingsoc, but to make all other modes of thought impossible. It was intended that when Newspeak had been adopted once and for all and Oldspeak forgotten, a heretical thought – that is, a thought diverging from the principles of Ingsoc – should be literally unthinkable, at least so far as thought is dependent on words…" [1].
Thought control is irreconcilable with the scientific method, which, since the 17th century, has hinged on the identification of natural and human realities, using systematic observation, measurement, experiment, formulation and testing of hypotheses in an endeavor to construct an accurate representation of the world. By definition, the scientific method, which along with humanism forms the basis for the Enlightenment, the Age of Reason, poses a challenge to attempts at thought control [2].
In an Orwellian world the science itself would be deemed to constitute a 'thoughtcrime' [2].
Currently much of the world is either denying, or not acting on, the ultimate warning science has ever issued to humanity, namely, that any major interference with the atmosphere-ocean-land carbon cycle threatens to erode the very life support system of the planet.
Prior to the Neolithic, some 10,000 years ago, and the development of Great River Valley civilizations, erratic climates severely hindered cultivation of crops, requiring our ancestors to rely on hunting and gathering. Since then the relatively stable world climate has permitted the development of agriculture and civilization.  However, the release since 1750 of over 560 billion tons of carbon (Gt C), more than 40% of which accumulates in the atmosphere, at the unprecedented rate of 2 parts per million/year [3], signals the termination of stable climate, as manifested by the spate of extreme weather events [4].
As CO2 remains in the atmosphere for 1000 to 10,000 years, current emissions are condemning future generations to impossible conditions. [5]
Overlooking all that, the "powers to be" appear bent on business as usual, and have developed an Orwellian language that attempts to circumvent the scientific message. Rarely are the dominant terms used in the media questioned.  An example of such terms which have direct and indirect implications for the future of the Earth's atmosphere include: 'sustainable growth' – The notion of endless growth in populations, GDP and material goods, on a finite planet, has acquired religious overtones among economists and politicians. To date no government appears to have the courage to call for a reversal of this trend.
Government statements appear to take for granted a continuation of the basic social and economic structures, taking little account of the state of the world should the IPCC-projected trajectories toward 4 degrees Celsius increase in global temperatures continue.
Rational decisions depend on the knowledge of facts. As recorded in history, the cradle of democracy in ancient Greece was destroyed by the rise of the demagogues, distorting the factual basis on which any choices could be made by voters. Modern analogues, where people grow from cradle to grave watching commercial and political propaganda by privately-owned media and by governments, are obvious.
Between 1988 and 2011 the world spent between $1.0 and $1.6 trillion annually on the military, and $1.56 trillion in 2012 [6], mostly on remote conflicts, wrecking economies and killing millions. These astronomical amounts of money are now required for the defence of the human race and other species from extinction in a world 4 degrees Celsius warmer.
There are those who see through the Newspeak. Ian Dunlop, a former an international oil, gas and coal industry executive, states in his submission to the Senate committee on extreme weather events:
"Scenarios abound, setting out the implications of differing assumptions for the future of our children and grandchildren. All of which would be laudable were it not for the fact that the critical scenario, of accelerating climate change and resource scarcity, is deliberately ignored – apparently too scary for 'political realism' to contemplate. Which is a nonsense, for the whole idea of scenarios is to prepare for the real, and increasingly likely, risks and opportunities which we face." [7]
However, attempts at suppression of the scientific evidence are growing.
In North Carolina a bill that could be introduced in the state General Assembly would prevent state agencies and local governments from planning for the higher seas that many scientists expect later this century as the climate warms,  making it illegal to accurately measure that sea level rise. Instead, the bill requires that any state forecast for future sea-level rise be based on the historical rise of the last century [8].
In New Zealand, the climate-change-denier organisation, the New Zealand Climate Science Education Trust went  to the High Court to challenge data published by the National  Institute of Water and Atmosphere Research showing rising temperatures in New Zealand between 1909 and 2009.  The judge threw out their claims, commenting "This Court should not seek to determine or resolve scientific questions demanding the evaluation of contentious expert opinion." [9]
In Australia, which in 2010 became the world's fourth-largest coal producer, after China, the United States, and India, and which exports roughly 70% of its coal production [10], climate change has become a sensitive political issue.  The government has introduced a Carbon Tax which aims at a 5% reduction in carbon emissions, while at the same time the infrastructure is built for the export of over 1 billion tons of coal in the next few decades – almost 10% of the world's annual fossil fuel consumption –  which will all end up in the atmosphere.
Opposition by conservative parties to the Carbon Tax constitutes a mask for their denial of climate change.  Attempts at either denying the science or belittling the consequences of carbon emissions are common, including by political leaders [11, 12, 13, 14]. Only rarely are the precautionary and risk management principles mentioned. Echoing Senator James Inhofe's attempts to challenge climate science at the US Senate [15], some call for political-based inquiries into climate science [16] –  unprecedented since Galileo.
Good planets are hard to come by.
———————————————————————————————
[1] http://www.newspeakdictionary.com/ns-prin.html
[2] http://www.netcharles.com/orwell/articles/col-thoughtcrime.htm
[3] http://www.nature.com/nature/journal/v451/n7176/full/nature06588.html
[4] http://www.climatecentral.org/news/hansen-study-extreme-weather-tied-to-climate-change-14760/ ;
[5] http://www.pnas.org/content/early/2009/01/28/0812721106.abstract
[6] http://en.wikipedia.org/wiki/List_of_countries_by_military_expenditures
[7]http://www.aph.gov.au/Parliamentary_Business/Committees/Senate_Committees?url=ec_ctte/extreme_weather/submissions.htm
[8] ] http://www.politicususa.com/north-carolina-gop-truth-rising-sea-levels-illegal-ratherthan-deal.html
[9] http://www.nbr.co.nz/article/climate-change-deniers-shot-down-high-court-challenge-niwa-bd-127869
[10] http://en.wikipedia.org/wiki/Coal_in_Australia
[11] http://reneweconomy.com.au/2012/newman-takes-aim-at-climate-and-renewables-95574
[12] http://www.smh.com.au/national/heat-on-ofarrell-and-newman-say-greens-20130130-2dk58.html
[13] http://www.brisbanetimes.com.au/queensland/climate-propaganda-on-lnp-summit-hit-list-20120712-21ygz.html
[14]  http://www.brisbanetimes.com.au/queensland/environment-ministers-climate-science-doubts-refreshing-20120605-1zthu.html
[15] http://www.desmogblog.com/james-inhofe
[16] http://www.abc.net.au/news/2011-08-15/liberal-climate-change-commission-ludicrous/2840070
The West's attempts to destroy the Iranian economy through heightened sanctions—including most imports, oil exports and use of banks for trade operations—is having its affect. According to Johns Hopkins University Professor Steve Hanke, Iran is facing hyperinflation, with a monthly inflation rate of nearly 70% per month and its national currency, the rial, plummeting in value against western currencies. Iran is the latest casualty to be placed on his Hanke-Krus Hyperinflation Index, which includes France (1795), Germany (1922), Chile (1973), Nicaragua (1986), Argentina (1990), Russia (1992), Ecuador (1999) and Zimbabwe (2007), countries which experienced price-level increases of at least 50% per month.
Hanke, relishing his role as the world's expert on this nightmarish phenomenon, has "played a significant role in stopping more hyperinflations than any living economist, including 10 of the 57 episodes" on his Index. He writes that Iran has three options: spontaneous dollarization (people unloading rials on the blackmarket for dollars, as happened in Zimbabwe), official dollarization (the government withdrawing the currency in favor of dollars, as in Ecuador), or a currency board issuing a new domestic currency backed 100% by—you guessed it—dollars. Hanke insists that the foreign currency doesn't have to be US dollars. Pitcairn Island, for instance, uses New Zealand dollars.
The inflation doctor admits vaguely that there are "foreign factors", without a hint of criticism of not only the sanctions, but the active subversion of Iran through everything from support of Iranian terrorists, assassinations of leading scientists, right up to war (the US encouraged Iraq to invade Iran in 1980). He emphasizes "Iran's complex system of subsidies, capital controls, and multiple exchange rates", but most of all "massive overprinting of money", though he complains that "the Central Bank of The Islamic Republic of Iran has not reported any such statistics for some time". As if a country living through a state of emergency is likely to divulge such sensitive information.
He coolly dismisses consumers' expectations influencing prices, since "fear surrounding military tensions is nothing new for Iranians". Indeed, the US has been targeting Iran for destruction ever since it threw off its colonial chains in 1979—a dangerous example for other, especially Muslim countries. It is miraculous that Iran has done so well economically since the revolution, given the unremitting victimization it has experienced. One can only marvel at the stubborn courage it has shown to build an Islamic society in the teeth of opposition by the world empire and even by other Muslim nations allied to the empire.
We indeed may ask why Iran's inflation rate has jumped so dramatically precisely in recent times. Of course, it is because of the sanctions. And why the sanctions? Is it really fears that Iran will develop a nuclear bomb, despite professions to the contrary and membership in the IAEA? No. Besides Iran's role in inspiring the current 'Islamic Reawakening' in the Middle East, there is another very important reason, one which flies in the face of Hanke's 'three options' for Iran.
Those 'options' all amount to one: accept US-dollar dictatorship. Iran has been trying to trade oil in non-US dollar currencies since 2008, when it opened its Oil Bourse. Iraq did this in 2000, and the US reaction was invasion—dollarization at gunpoint. The point of the sanctions today is a last-ditch attempt by the US to force Iran to comply with the US world order, as epitomized by continued acceptance of the US dollar as the world's reserve currency.
Hanke insists it is not necessary for Iran to use US dollars as its substitute currency, which in any case would be ridiculous under the circumstances. However, the alternative of using, say, New Zealand dollars finesses the reality that all currencies are tied to the US dollar, as the de facto international reserve currency. This has been the case in reality since the 1930s, when the world abandoned the gold standard. Acknolwedging this fact, over 20 countries call their legal tender 'dollars'.
Whether the government moves quickly to raise the white flag, as in Ecuador, or belatedly, as in Zimbabwe, or insists on printing pretty new paper scrip tied 100% to the US dollar through an exchange board, as did Argentina, merely confirms the obvious. In past cases, such as Chile, Nicaragua and Zimbabwe, the message was: your socialist policies are unacceptable. In Iran's case, the message is: take dollars for your oil.
Hanke's monetarist credo—printing money causes inflation—ignores the underlying causes of inflation. As he admits, Iranians have faced war fears for over three decades. The exchange controls and subsidies, "government monopolies, price controls, and Soviet-style economic planning", which Hanke calls "wrong-headed", are not the cause of inflation, but a way for the government to keep it under control. However, at a certain point, the "foreign factors" become so egregious that even such measures fail. That is what has happened now, as sanctions have created extreme pain for the average Iranian. Bare shelves and panic in the face of invasion threats means that the currency will devalue, however many rials the government prints.
This is what happened in Germany in 1922, when it was forced to export everything to buy the gold to pay the extortionate reparations. It ended by resorting to Hanke's currency board and marks issued against gold, but the underlying cause—the extortion practiced by Britain and France—only ended when Hitler took power and canceled the reparations. The devastation cause by "foreign factors" led in that instance to the rise of fascism.
University of Missouri Professor Michael Hudson maintains that "every hyperinflation in history stems from the foreign exchange markets. It stems from governments trying to throw enough of their currency on the market to pay their foreign debts." Canadian commentator Stephen Gowans calls it "warfare by other means". Devaluing the enemy's currency was used as a war tactic by Napoleon against the Russians and by the British against the American colonists.
A consideration of all the countries on Hanke's Hyperinflation Index can trace similar real causes and real ways to end the underlying problem that led to hyperinflation in each case. Ecuador finally took control of its economy and reduced its foreign debt in defiance of the IMF under President Rafael Correa, and is today the most popular political leader in all of the Americas. That is what created political stability and ended the ever-present threat of inflation there. The same goes for Argentina under President Nestor Kirschner and Russia under President Vladimir Putin.
Hanke is like the doctor telling the patient who was shot that he must have his leg amputated immediately. He refuses to condemn the sanctions as a violation of human rights, targeting the Iranian people without cause. He wants to cut off the patient's leg to save him, which he can do in a matter of hours. The Iranian government is trying to remove the bullet and use a strict regime of rehabilitation, something that requires patience and grit. There is no magic cure to solve inflation under these circumstances.
The possibility looms that the US will undertake yet another criminal invasion of a Muslim country, recapitulating its war crimes in Afghanistan and Iraq. The real analogy for Iran is wartime. During war, all countries ration scarce goods, and people unite and accept sacrifice in the face of the enemy. This is the only solution for Iran today unless it agrees to join the US-dollar denominated empire as a junior member. Hanke's patient could well die under the 'anesthesia' of US-Israeli bombs, but the Iranian people are proud and will fight for their dignity till their dying breath. The worries about hyperinflation will then pale in comparison to the real "foreign factors", and the US will face the revenge of history for its criminal actions.
Most countries are too afraid of the US wolf to stand up to it. There are exceptions. China, Russia, India and South Korea have not abandoned 'the patient'. Egypt is establishing diplomatic and economic relations with Iran in defiance of the US. Hopefully other 'Arab Spring' countries will join Iran in pursuing a policy of justice for the Middle East, working together to undo the horrendous legacy of US imperialism in the region. Someday, 'dollarization' will be a shibboleth, consigned to the 'ash heap of history'.
Eric Walberg writes for Al-Ahram Weekly http://weekly.ahram.org.eg/ and is author of Postmodern Imperialism: Geopolitics and the Great Games. http://claritypress.com/Walberg.html . You can reach him at http://ericwalberg.com/
Does anyone remember when National Public Radio was an independent voice?
During the 1980s NPR was continually on the case of the Reagan administration. NPR certainly had a Democratic slant, and a lot of its reporting about the Reagan administration was one-sided. Yet, NPR was an independent voice, and it sometimes got things correct.
In the 21st century that voice has disappeared, which was the intention of the George W. Bush regime. Bush put a Republican woman in charge who made it clear to NPR producers and show hosts that the federal part of their funding was at risk.
Money often over-rules principle, and when corporations added their really big money NPR collapsed. Today the local stations still pretend to be funded by listeners, but if you have noticed, as I have, there are now a large number of corporate advertisements, disguised in the traditional terms "with support from . . ." If you are not listening to classical music, you are listening to corporate advertisements.
Today the entire "mainstream media" is closed to truth-tellers. The US media is Washington's propaganda ministry. The US media has only one function–to lie for Washington.
What reminded me of NPR's surrender was NPR's August 31 report with its two regular talking voice political pundits discussing the Republican Convention and Romney's speech. After witnessing the Republicans at their nominating convention at Tampa violate all their own rules and ride roughshod over the Ron Paul delegates, one expected some discussion of the Republican Party's refusal to allow Ron Paul to be placed in nomination or his delegate account to be announced.
The operative question was obvious: How can the American people trust the Republicans with the awesome power of the executive branch when the Republican Party just finished demonstrating for all to see its Stalinist qualities by crushing the anti-war, anti-police state wing of its party?
The authoritarianism was gratuitous. Romney had a sufficient number of delegates to be nominated. It would have cost Romney nothing to follow the rules and allow Ron Paul to be placed in nomination and his delegate numbers to be reported. Instead, Romney wrote off the liberty contingent of the Republican Party. The Brownshirts demonstrated their power.
The last Republican who wrote off a chunk of his own party was Barry Goldwater, and he went down to crushing defeat. Makes one wonder if the Republicans are relying on those electronic voting machines programed with proprietary Republican software that leave no paper trail. The Democrats have acquiesced to Republican election theft. There have been numerous cases where exit polls indicate that voters chose a different candidate than the one chosen by the Republican programmed voting machines.
One would have thought that NPR and its pundits would have found the parallel with Goldwater worth comment, but the suppression of the Ron Paul delegates was already down the memory hole.
One would also have thought that NPR and its pundits would have found Clint Eastwood's speech a fascinating topic of discussion. Eastwood had a Republican National Committee approved speech, but discarded it. Instead, Eastwood stood beside an empty chair and pretended to be talking to Obama, but it could just as well have been Romney in the chair. By pretending to be talking to Obama, Eastwood made his points without eliciting boos from the Republican audience.
Not many in the Republican audience caught on, but there were some stony faces when Eastwood said "I haven't cried that hard since I found out that there are 23 million unemployed people in this country." More stony Republican faces when Eastwood showed his opposition to the Iraq and Afghan wars and asks the chair, "why don't you just bring them [the troops] home tomorrow morning?" Those who thought he was digging at Obama cheered; those who realized he was criticizing hardline Republican positions were displeased.
But NPR and the US media in general are uncomfortable with such real news as a political party being told off by one of its heroes and a political party sufficiently stupid to repeat Barry Goldwater's mistake. The establishment might complain. The money might dry up or employees be fired for permitting such a story to be aired. The Democrats lost their independent financing when jobs offshoring destroyed the unions. There are no longer countervailing powers to Wall Street and the corporations, which have been endowed by the Republican US Supreme Court with First Amendment rights to purchase US elections, and placed in charge of the US Treasury, the regulatory agencies and the Federal Reserve.
In Tampa the Republicans wrote off the Ron Paul vote, because they are enamored of power and its gratuitous demonstration. Can people so desirous of power and the thrill of its use be trusted to let go of power when they lose the next election? There are enough presidential executive orders and national security orders, even some signed by the Democrat Obama, that any president can assert them and refuse to face election.
Once Rome accepted Julius Caesar's coup, the Roman Republic was gone. Those who tried to save the Roman Republic by assassinating Caesar failed, because the majority of the legions had gone over to the dictatorship, which promised them more money than the Republic had. Caesar's name became the title for Rome's dictators.
In the US, even your friendly local police have gone over to dictatorship. And they are armed with its tools. A friend, a competitive shooter for accuracy, told me that as he left his gun club on August 27, a local sheriff department entered in a military armored vehicle, something one would expect to see on a battlefield, followed by a large sheriff's department truck full of military equipment. He says that the gun club allows local police to use the club's facilities so that club members are not stopped and harassed about their firearms as they go to and from the club. He reports that the police will line up 30 abreast, with automatic weapons, not allowed to club members, and fire at one target, with 30 police emptying 30-round magazines at the same target.
He once asked our protectors if they were practicing for some competition. The answer was, "No, we are preparing to control the outcome when there is trouble."
Control is the operative word. We have seen for a number of years now that the Republican Party is power-addicted. Remember when the Bush administration fired the US Attorneys who refused the order to indict only Democrats? Remember the Republican Party's transparent frame-up of popular Alabama Democratic governor Don Siegelman? Evidence indicates that the Republican operative Karl Rove took advantage of a Republican federal judge, vulnerable according to news reports to corruption charges, and a compliant Republican US attorney in Alabama to railroad Governor Siegelman. The message to Democrats was: if you get elected in our Southern Territory, we will get you.
But never fear, we have "freedom and democracy." George W. Bush told us so himself.
The weak, chicken-hearted Obama administration has not commuted Siegelman's outrageous sentence. The inability of the Democrats to stand up for their own members and their own principles is the best indication we have that Republican tyranny will prevail.
It didn't take Caesar George W. Bush 10 minutes to wipe out the prison sentence of vice president Dick Cheney's chief aid for revealing the identity of a CIA operative, a felony under US law. But the Obama Justice (sic) Department supports Karl Rove's destruction of one of its most popular governors.
It was the German left-wing's weak opposition to the National Socialists that gave the world Hitler.
The Republican Party has become the Party of Hate. Decades of frustration have made Republicans mean. They object to everything that has happened since the Great Depression in the 1930s to make the US a more just and humane society.
The Republican Party wants power so that it can smash all vestiges of regulation and welfare and all those of whom Republicans disapprove: the poor, the minorities, liberals, the imagined "foreign enemies," war protestors and others who challenge authority, those American weaklings who have compassion for the unfortunate, the US Constitution, that pinko-liberal-commie document that coddles criminals, illegal aliens, and terrorists, and all dissenters from the policy of enriching the one percent at the expense of the 99 percent.
Above all else, the Republicans want to turn Social Security and Medicare into profit centers for private corporations.
Would the world be surprised if Republicans donned brown shirts? America has declared itself to be "the indispensable nation," justifying its hegemony over the world. Any country that does not submit to Washington is "a foe." The neoconservative propaganda that America is the indispensable nation with a right to world hegemony sounds a lot like "Deutschland uber alles."
A decade ago the Bush regime demonstrated that it could over-ride US statutory law, the US Constitution, and the constitutional separation of powers in order to concentrate unaccountable power in the office of the president.
The Democrats, when they gained control of Congress in the mid-term elections, did nothing about the unprecedented legal and constitutional crimes of George W. Bush. The Democratic Speaker of the US House of Representatives, who could easily have impeached George W. Bush for his obvious crimes against US law and the US Constitution, announced that "impeachment is off the table." Money was more important to House Speaker Nancy Pelosi than the rule of law.
When a people have no political party that represents them, they are doomed to tyranny.
And to war.
Russia and China are in the way of Washington's hegemony. Romney, the Republican presidential candidate, has declared Russia to be "our number one geopolitical foe" for opposing Washington's plans to overthrow by violence the Syrian government. Why is overthrowing the Syrian government so advantageous to Washington that Romney in a fit of pique recklessly brought the United States into direct confrontation with Russia?
Arrogance and hubris lead to wars. Do Americans really want a person as president who is so reckless as to gratuitously declare a large nuclear-armed country to be our number one enemy? The American and Israeli trained Georgian army did not last an hour when the former Soviet republic foolishly, on Washington's encouragement, provoked the Russian bear.
Meanwhile the Obama regime, concerned with China's rapid economic rise, has indicated that it thinks China is the number one enemy. The Obama regime has forgot that China, when a primitive, backward country, fought the US to a stalemate in Korea more than a half century ago.
The Obama regime has announced that the US Navy is being repositioned to the Eastern Pacific, that the US regards the South China Sea as America's national interest, and that new naval, air, and troop bases are being established in the Philippines, South Korea, Vietnam, Thailand, Australia, New Zealand, and elsewhere in the region. The purpose of these bases is to block China's access to energy and raw materials, which is what Washington did to Japan in the 1930s.
Are Americans aware that the hubris and idiocy of their political leaders have now saddled Americans with the burden of two number one enemies, both well equipped with armies and nuclear weapons? Only Iran can be happy about this as it moves Iran off the front burner.
Washington is putting its forward military bases in place, and the propaganda war is being cranked up. The subservient British press was quick to fall in line with Washington. A British reader of my column reports that the Guardian/Observer and New Statesman are at Putin's throat: "Every day this week we've had Russia/Putin hate stories. Headlines such as 'medieval dictatorship' as we saw in last Sunday's Observer [August 26] are common. In this week's New Statesman we have a front page picture of Putin with the headline 'Putin's reign of terror.' They've got Putin with a crown on his head and dressed as a Tsar-like figure. It's a relentless information battlefield assault on Russia."
Another line of Washington's attack on Russia is Washington's covert backing of Chechnya terrorist groups in the Caucasus and funding of front groups in Russia for protest and terrorist organizations. Allegations of corruption and stolen elections come primarily from Washington-funded groups operating in Russia. See http://www.globalresearch.ca/al-qaeda-blitzkrieg-wests-terror-battalions-eye-russia-next/ and http://landdestroyer.blogspot.com/2012/08/bombshell-us-neo-cons-state-department.html Through these methods, Washington hopes to destabilize the Russian government and to isolate it internationally in order to remove a barrier to Washington's hegemony.
Two of Romney's right-wing neoconservative advisors said that Romney as president would "confront Moscow on its poor record on democracy, human rights, and the rule of law." The western media will not comment on the irony of these propagandistic allegations against Russia issuing from the US, the country that has destroyed habeas corpus and due process protections of the accused, tortured detainees in violation of the Geneva Conventions and its own statutory law, kidnaps, tortures, and assassinates foreign nationals as well as its own citizens, supports terrorism against Libya, Syria, Iran, and Russia, runs roughshod over international law, never submitting to law itself but using law as a weapon against governments that it has demonized, while it carries on military operations against seven Muslim countries without a declaration of war.
The Nuremberg Trials of Germans after World War II established that naked aggression is a war crime. Naked aggression, renamed by Washington, "preemptive war," has become the operative principle of US foreign policy.
As Putin remarked, Washington is guilty of the crimes of which it accuses others, but Washington permits all things to "the indispensable nation."
Amerika uber alles!
Source: Paul Craig Roberts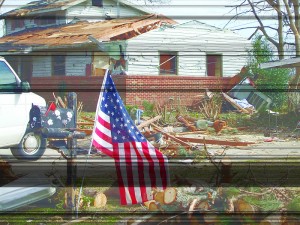 Have you ever wondered why things have been going so badly for the United States in recent years?  Our economy is falling apart, we have been plagued with heat, drought and endless natural disasters, our cities are absolutely crumbling, we just keep getting involved in even more wars and Americans are more anxious and more overweight than ever before.  So why are so many bad things happening to America?  Why do we lead the world in so many bad categories?  Why does nothing seem to be going right?  Are we under some kind of a curse?  It is almost as if we have entered a "perfect storm" that just keeps getting worse.  In the old days it would seem like something bad would happen to the United States every once in a while, but now massive problems seem to be hitting us in rapid fire fashion.  At this point, many Americans have "crisis fatigue" because our problems never seem to end.  Each new crisis just seems to overlap with all of the other problems that are still going on.  So why is this happening, and what is our country going to look like if our problems continue to multiply at this rate?
The following are some of the bad things that are happening to America right now….
Heat And Drought
This summer, thousands of new high temperature records have been set all over the country, and weather conditions are much drier than normal in most of the nation.
In fact, the drought that we are experiencing right now is being called the worst drought in more than 50 years.  More than 1,000 counties in the United States have already been declared to be official disaster areas, and there is no end to the drought in sight.
All over America this drought is killing the corn and this is causing the price of corn to soar.  The following is from a recentFinancial Post article….
Chicago Board of Trade corn for December delivery has soared 54% since mid-June, reaching a contract high of US$7.78 on Monday and approaching its record price near US$8.

Soybeans for November delivery soared to a new contract high of US$15.97 before slipping back a few cents.

Crop watchers were alarmed that corn rated poor-to-very poor jumped to 38%, versus 30% last week and 11% a year ago.
The record high for the price of corn is just $7.99 a bushel.  Many believe that the price of corn will soon blow well past that price and could eventually reach $10 a bushel.
Unfortunately, there is not much hope on the horizon.  It is being projected that these very hot and very dry conditions will persist well into August.
Wildfires
The extreme heat has also been responsible for an unusual number of wildfires in the western United States this year.  The recent horrific wildfires in Colorado made headlines all over the nation.
Sadly, these wildfires are part of a rising trend.  The truth is that the 6 worst years for wildfires in the United States ever recorded have all happened since the year 2000.
So what is causing this to happen?
What is causing so much of the country to go up in flames?
Tornadoes
Earlier this year, many areas of the heartland of America were absolutely ripped to shreds by very powerful tornadoes.
More tornadoes happen in the United States than anywhere else in the world, and unfortunately we have seen a tremendous amount of tornado activity in this country in recent years.
In 2009, there were 1146 tornadoes in the United States.
In 2010, there were 1282 tornadoes in the United States.
In 2011, there were 1691 tornadoes in the United States.
Overall, 2011 was the worst year for natural disasters in U.S. history.
So where will 2012 rank when everything is all said and done?
Fukushima
Radiation from the Fukushima nuclear disaster will be affecting Americans for many years to come.
Most Americans do not think much about Fukushima anymore, but the truth is that Fukushima is still putting out a tremendous amount of radiation, and that radiation travels eastward towards us.
A couple of months ago, one reporter discovered that radiation levels in rain falling on Los Angeles were five times above normal.
But we don't hear about this in the mainstream media, do we?
One recent study concluded that the highest concentration of Fukushima radiation in the Pacific Ocean will eventually be just off the west coast of the United States.
But our "authorities" tell us that there is no reason to be concerned, so most Americans will continue to ignore the incredible tragedy that continues to unfold at Fukushima.
If you are not sure what to think about what is going on at Fukushima, perhaps the following statistic will get your attention….
Recent tests have shown that 36 percent of all children living in the Fukushima Prefecture in Japan have abnormal growths on their thyroid glands.  After the Chernobyl disaster, less than 2 percent of all children living in the area surrounding Chernobyl were found to have abnormal growths on their thyroid glands.
Economic Collapse
The last recession was the worst economic crisis that America has faced since the Great Depression, and our economy has never even come close to recovering from it.
Now we are on the verge of another global financial meltdown that appears likely to be even worse than the last one.
Peter Schiff, the president of Euro Pacific Capital, says that the U.S. economy is headed for a crisis that will make the recession of 2008 and 2009 look like a walk in the park.
So what is going to happen if the economy goes into the toilet and unemployment skyrockets much higher than it is now?
That is frightening to think about.
Poverty Explosion
Even during this "economic recovery", poverty in America continues to soar.
For example, since Barack Obama has been president the number of Americans on food stamps has risen from 32 million to 46 million.
Overall, 49 percent of all Americans live in a home where at least one person receives benefits from the federal government according to the U.S. Census Bureau.  That is an all-time record high.
The Death Of American Cities
The United States once had dozens of great manufacturing cities that were the envy of the entire globe.
Today, many of those cities have degenerated into crime-ridden, drug infested hellholes.
Things have gotten so bad in Detroit that thousands of homes are literally being torn down in an effort to "make the city safer"….
As the next step in an April deal between financially strapped Detroit and the state of Michigan, Governor Rick Snyder is finalizing a plan to tear down thousands of abandoned houses in a bid to make the city safer.

Detroit has been hard-hit over the past four decades by a steep drop in population, a steadily eroding tax base and crippling budget deficits, resulting in countless barren streets punctuated by vacant lots and burned-out buildings.
Increase In Crime
Have you noticed that crime is on the rise in many of our communities?
The murder rate in Chicago is up 38 percent so far this year, and justifiable homicide rose by 79 percent in Detroit during 2011.
Criminals are getting bolder and are doing things that we have not seen before.
For example, on Saturday night a mob of 300 teens invaded a Wal-Mart in Jacksonville, Florida and went absolutely wild.  They started stealing stuff, breaking stuff and throwing food at each other without any concern for what the security guards would do.
When have we ever seen stuff like this happen in America before?
America already has the highest incarceration rate in the world and the largest total prison population on the entire planet by a very wide margin.
How many more people do we plan to lock up?
Meanwhile, even many Americans that are not considered to be "criminals" are becoming very cold-hearted.  Just check out what happened in Arlington, Virginia recently.  A video surveillance camera captured footage of numerous people walking right past a man that had just been hit by a car and was dying on the sidewalk.  He was lying face down and bleeding and nobody even went up to him to see if he was okay.
If you were in a similar situation, would you stop to help that man?
Gang Violence
All over America gangs are taking over local communities.
According to the FBI, there are now a total of 1.4 million gang members living in America.  Just since 2009, that number has risen by 40 percent.
To get an idea of how deeply Mexican drug cartels have infiltrated our cities, just check out the maps on this article.
As I wrote about the other day, there are only 200 police officers in Chicago's Gang Enforcement Unit to go up against an estimated 100,000 gang members living in the city of Chicago right now.
With numbers such as those, it is easy to see how violence in many of our cities could spiral out of control very, very quickly.
War
The United States continues to get pulled into more wars, and the conflicts that we are already involved in never seem to end.
Just today, 22 NATO supply trucks were destroyed in Afghanistan.  The war in Afghanistan has already lasted much longer than World War II did, and there is no end in sight.
Meanwhile, Barack Obama has gotten the U.S. military involved in conflicts in Yemen, Somalia, Pakistan and a whole bunch of other places.  The following is from a recent Wired article….
The center of the US drone war has shifted to Yemen, where 23 American strikes have killed an estimated 155 people so far this year. But you wouldn't know about it — or about the cruise missile attacks, or about the US commando teams in Yemen — by reading the report the White House sent to Congress about US military activities around the globe. Instead, there's only the blandest acknowledgement of "direct action" in Yemen, "against a limited number of [al-Qaida] operatives and senior leaders."

The report, issued late Friday, is the first time the United States has publicly, officially acknowledged the operations in Yemen and in nearby Somalia that anyone with internet access could've told you about years ago. But the report doesn't just fail to admit the extent of the shadow war that America is waging in the region. It's borderline legal — at best. The War Powers Resolution of 1973 requires the president to inform Congress about any armed conflicts America is engaged in. Friday's report isn't just uninformative about Yemen. It doesn't even mention the US campaign in Pakistan, even though the Defense Secretary says America is "at war" there.
So what is next?
Well, there are endless headlines warning that war with Syria is coming.
Other headlines warn that war with Iran is coming.
Where will this all end?
Anxiety Epidemic
Americans today are more unhappy and more anxious than ever before.
The following is from a recent Business Insider article….
According to a recent World Health Organization study, 31 percent of Americans are likely to suffer from an anxiety problem at some point during their lifetimes — compared to 25.3 percent of those in Colombia, and 24.6 percent in New Zealand, the countries that rank second and third. You'd think people in developing or unstable states — those preoccupied with concerns farther down on the Maslow Scale — would be more anxious than we are. Not so. "According to the 2002 World Mental Health Survey, people in developing-world countries such as Nigeria are up to five times less likely to show clinically significant anxiety levels than Americans, despite having more basic life-necessities to worry about," writes Taylor Clark, author of Nerve: Poise Under Pressure, Serenity Under Stress, and the Brave New Science of Fear and Cool. "What's more, when these less-anxious developing-world citizens emigrate to the United States, they tend to get just as anxious as Americans.

"The United States has transformed into the planet's undisputed worry champion," Clark adds.
Obesity Epidemic
Of all the major industrialized nations, the United States is the most obese, and a recent Gallup survey found that Americans are more concerned about our obesity epidemic than ever before.
And nobody can deny that we are getting fatter.
Back in 1962, only 13 percent of all Americans were obese.
Today, approximately 36 percent of all Americans are obese.
Drug Addiction Epidemic
The United States has a higher percentage of drug addicts than any other major industrialized nation does.
We love to escape the pain of our every day lives.
At this point, the United States has the highest rate of illegal drug use in the entire world.
The United States also has a higher percentage of people addicted to prescription drugs than anyone else does.
So what does that say about us exactly?
Child Abuse Epidemic
In the United States, we treat our children very badly.
Sadly, there are more than 3 million reports of child abuse in the United States every single year, and the United States has the highest child abuse death rate on the entire globe.
Teen Pregnancy Epidemic
When our kids grow up they tend to be very sexually active as teens.
Amazingly, the United States has the highest teen pregnancy rate on the entire planet.
And all of this sexual activity is rapidly spreading disease among our teens.  According to one study, one out of every fourteen girls in the United States has at least one sexually transmitted disease.
Divorce Epidemic
We like to make movies and television shows about families, but the truth is that the family structure in the United States has been breaking down for a very long time.
Today, the United States has the highest divorce rate in the world by a very wide margin.
Some example for the rest of the world we are, eh?
16 Trillion Dollar National Debt
Right now the U.S. national debt is $15,884,155,929,632.05.
We will shortly cross the 16 trillion dollar mark.
This is the greatest debt in the history of the world and it is beyond criminal that we plan to pass this debt on to future generations.
Our greed has destroyed the future for our children and our grandchildren and yet we continue to borrow trillions more because we just can't help ourselves.
Political Nightmare
On top of everything else, we have a horrifying lack of leadership here in America.
Our last four presidents have been four of the worst presidents in U.S. history, and in 2012 we are faced with an incredibly depressing choice at the polls.
Is Barack Obama really the best that the Democrats can do?
The American people elected an incompetent con man to the highest office in the land.  Virtually every decision that he makes is wrong and virtually everything that he has tried to do while in office has been a failure.
The Republicans dislike Barack Obama so much that they picked the candidate most like Obama out of the entire Republican field to go up against Obama.
What kind of sense does that make?
Is Mitt Romney really the best that the Republicans can do?
Right now the best selling point that Republicans have for Romney is this….
"You better vote for him or you will get another four years of Obama".
But Mitt Romney would certainly also be a bad president and would lead us down the exact same road that Obama has.
This fall, Americans will either get to vote for the worst president in U.S. history or another guy who will almost certainly be one of the worst presidents in U.S. history.
How depressing is that?
So as this nation continues to fall apart, we are guaranteed to have an absolutely horrible leader in the White House.
Perhaps we are really cursed.
So do you have an opinion about why so many bad things are happening to America?
Source: The American Dream