It Lost…
"Wherever private property disappears, man's liberty is gone.  Man is placed completely at the mercy of the state.  Wherever private ownership is weakened, man's liberty is weakened also.  There is an essential relationship between liberty and property."  R. J. Rushdoony
The Heritage Foundation provides an excellent summary of property rights.  They describe a rating of 100 this way: "Private property is guaranteed by the government. The court system enforces contracts efficiently and quickly. The justice system punishes those who unlawfully confiscate private property. There is no corruption or expropriation."  At 50, "The court system is inefficient and subject to delays. Corruption may be present, and the judiciary may be influenced by other branches of government. Expropriation is possible but rare."  At 0, "Private property is outlawed, and all property belongs to the state. People do not have the right to sue others and do not have access to the courts. Corruption is endemic.
In 1995 world property rights were rated at 56.  In 2013 they are rated at 43, a reduction of over 20 percent. (See the graph in the Heritage Link below.)
Though freedom is tending down throughout the world it remains highest in Western nations and lowest in the Third World. 
The Heritage link rates the United States of America tenth behind Hong Kong, Singapore, Australia, New Zealand, Switzerland, Canada, Chile, Mauritius, and Denmark.  
Click here for the Heritage Foundation Property Rights link.
The U. S. Government now owns over 50 percent of the nation's land and the incremental incursion of United Nation's Agenda 21 continues to add to the coffer.  On Michael Shaw's "Freedom Advocates"page he writes, "Agenda 21 seeks to transform America while eliminating the middle class. It plans to reach these goals on several fronts: by restructuring agriculture, creating broad wildlife corridors void of human activity, determining where and how people live, controlling human reproduction and human movement, constraining and controlling energy consumption and water use—in short, by eliminating private property."
"The institution of private property makes possible three things essential to our liberty:  It encourages productive activity, allowing us to turn our ideas into actions and to realize the benefits of those actions. It allows us to engage in voluntary trade with others, multiplying the benefits of individual action a thousand-fold.  It enables us to safeguard and develop our resources responsibly and to secure peace and prosperity as a result. To appreciate the importance of private property in your own life, you need only to consider the significance of these two facts:  Private property represents everything you obtain through productive effort or voluntary trade.  Its essence is your right to determine its use"
The right to private property is being eroded in the United States and around the world.  World government seeks to exert absolute control; treating people like herds of cattle to be used as labor on the world plantation.  Like a bee hive the world will be filled with worker bees whose sole task is to provide an opulent leisure for the ruling class.  National pride will give way to a multicultural social order with intermarriages blurring racial identities. Only the Nation of Israel will remain intact.  Other nations and races are destined to become worker bees indistinguishable from one another.  This is the plan.  It is the logic behind the deliberate dumbing down of America and the massive push for multicultural integration. It is the impetus for the destruction of Christianity with its emphasis on the individual. The plan is diabolical, a direct download from Satan himself.
The snake of humanism is very prolific when it invades a society rationality disappears and as humans stray farther and farther from their Creator, foolishness grows with exponential rapidity.
We live with and have accepted an increasing number of social insanities: Our president who may be Constitutionally ineligible has been elected to a second term; our government has enslaved its citizens with a national debt of $16 trillion dollars which amounts to over $50 thousand per citizen; in direct defiance of the natural order we are training women to fight against men in defense of our nation and sanctioning homosexual marriage; the hallowed halls of our educational institutions have accepted the weakening results of multiculturalism as a desirable goal;  our citizens have been convinced that relatively weak and militarily insignificant nations in the Arab world are a danger to us; with text book insanity Americans continue to participate in a political system that is progressively enslaving them; and while all this subterfuge goes on our government supports an international court that prosecutes crimes against humanity while they are the biggest perpetrator.
Most Americans harbor a lackadaisical confidence that things will improve.  They ignore the world debt crisis and fail to consider that ultimately the lenders will call on the citizens of the United States to pay the debt their government has accumulated. Think of the austerity required for an American family of four to pay off a debt of $200,000.00.  That figure is quickly rising as our politicians continue to use the public credit card.  The debtor is a slave to the lender and the United States of America is a plantation populated by slaves whose willful ignorance allows them to go about their daily tasks as if all were well. 
The One True God is at odds with the new world order; it seeks to tyrannize us while He seeks to free us through obedience to His Commandments.  When God and His Law are forsaken despotism is inevitable.  We were not created to govern ourselves and since we have failed to encode this truth we are experiencing the results of our failure.
Partisan politics warned us about the dictatorial nature of the Obama Administration but the erstwhile Bush cabal was equally malignant.  Changing political partoes is useless. We have long ago lost control of our government and our opinions no longer matter.   Congress persons and senators vote the will of the money powers and the money powers reward them with re-election.
In Boston and Watertown, Massachusetts local, state, and federal authorities deployed a frightening array of coordinated force to apprehend two young men they described as terrorists.  Acting as judge and jury they violated the legal rights of the suspects and encroached on property rights by invading homes and restricting the movement of their occupants.  The entire operation resembled aiming a howitzer at a house fly.
The citizens of the United States of America have been put on notice that neither they nor their properties can claim protections from the unrestrained power of those that rule them.
Several times I have written that Americans need to repent from theirs and their father's wicked ways. This admonition has fallen on deaf ears and some have advised me that I should stop writing about it because it will never happen.
In a recent email from American Vision Dr. Joel McDurmon wrote that "a corrupt government is the product of a corrupt people". He quoted H. L. Mencken, "Democracy is the theory that the common people know what They want, and deserve to get it good and hard." and went on to contend that God often punishes a wicked populace by exposing them to their own sins. "Thus do the politically deluded live in a denial which dismisses even God's Word in favor of the assertion of human wisdom.  So often do men shelter their pet political beliefs from even divine criticism.  So often do men deny God's Word to advance their own desires. So often do men rest on false assurances built on their own godless dreams.  And just as often do societies weather and decay from the blights of human vanity."   Read here.
America and its people have supported illegal aggression and encouraged murderous wars.  We have pride fully maintained our national superiority and encouraged the use of weapons of mass destruction. We have supported our government in the role of a deity and now, since we have granted it that role, it has begun reflecting it in action.  We have winked at sin, dallied in its fringes, and taken an occasional bath.  Dishonest measurements have been accepted for decades; our buildings are constructed with dishonest two-by-fours that are actually only one and a half by three and three quarters.  Now even our Pound Cakes weigh only fourteen ounces.  Dishonesty has permeated our culture!  Our media uses lies, gross omissions, and misrepresentations in reporting the news and our government regularly distorts facts and figures.  While all this defiance of God continues our churches disregard their proper function by seeking peace and respectability.  Abortion is a horrendous sin but it is only one sin; our cancerous pride covers scores of others.
One of my nieces is married to a lawyer.  He employs a logical mind that makes conversation interesting.  He is a Democrat who supports Obama and believes he is doing a reasonably good job.  His approach to life is pragmatic, he considers himself moral, and understands that there is room for disagreement.  We did not set parameters for our talk but I believe he would agree with Democrat Harry Reid that government is inherently good and with Libertarian Jacob Hornberger that it should be constrained by natural law.
Natural law alone would never have created the freedom and order the United States of America has enjoyed.  It was Christianity and the Laws God gave to Moses that buttressed a secular government and made our nation great. Though not always pronounced it was almost universally supported even by many whose personal beliefs were different.  Pragmatism is a pagan procedure that allows compromise with evil and the end to justify the means.  Freedom is always endangered by pragmatism.
Because we are no longer a righteous nation we are quickly losing our freedom. The longer we linger in secular humanism the greater the constraints.  Private property was flagrantly invaded in Watertown, Massachusetts. When tyrants are successful in exercising inordinate power they will continue to do so.
We no longer have private property in America.  The internet is devoid of privacy with everything subject to the prying eyes and ears of big brother.  Private homes are no longer sanctuaries but can now be invaded by heavily armed, jack booted government troops who can kill with impunity.  Public safety trumps individual rights leaving citizens without privacy or even the right to occupy of their own property. 
Life is no longer restrained by absolutes.  Power prevails and the full force of the United States military can be used to enforce the whims of those that wield it.
When we forsake God's Law we subject ourselves to the whims of human power!
Derivatives turn the financial system into a casino. And the House always wins.
Cyprus-style confiscation of depositor funds has been called the "new normal."  Bail-in policies are appearing in multiple countries directing failing TBTF banks to convert the funds of "unsecured creditors" into capital; and those creditors, it turns out, include ordinary depositors. Even "secured" creditors, including state and local governments, may be at risk.  Derivatives have "super-priority" status in bankruptcy, and Dodd Frank precludes further taxpayer bailouts. In a big derivatives bust, there may be no collateral left for the creditors who are next in line.  
Shock waves went around the world when the IMF, the EU, and the ECB not only approved but mandated the confiscation of depositor funds to "bail in" two bankrupt banks in Cyprus. A "bail in" is a quantum leap beyond a "bail out." When governments are no longer willing to use taxpayer money to bail out banks that have gambled away their capital, the banks are now being instructed to "recapitalize" themselves by confiscating the funds of their creditors, turning debt into equity, or stock; and the "creditors" include the depositors who put their money in the bank thinking it was a secure place to store their savings.
The Cyprus bail-in was not a one-off emergency measure but was consistent with similar policies already in the works for the US, UK, EU, Canada, New Zealand, and Australia, as detailed in my earlier articles here and here.  "Too big to fail" now trumps all.  Rather than banks being put into bankruptcy to salvage the deposits of their customers, the customers will be put into bankruptcy to save the banks.
Why Derivatives Threaten Your Bank Account
The big risk behind all this is the massive $230 trillion derivatives boondoggle managed by US banks. Derivatives are sold as a kind of insurance for managing profits and risk; but as Satyajit Das points out in Extreme Money, they actually increase risk to the system as a whole.
In the US after the Glass-Steagall Act was implemented in 1933, a bank could not gamble with depositor funds for its own account; but in 1999, that barrier was removed. Recent congressional investigations have revealed that in the biggest derivative banks, JPMorgan and Bank of America, massive commingling has occurred between their depository arms and their unregulated and highly vulnerable derivatives arms. Under both the Dodd Frank Act and the 2005 Bankruptcy Act, derivative claims have super-priority over all other claims, secured and unsecured, insured and uninsured. In a major derivatives fiasco, derivative claimants could well grab all the collateral, leaving other claimants, public and private, holding the bag.
The tab for the 2008 bailout was $700 billion in taxpayer funds, and that was just to start. Another $700 billion disaster could easily wipe out all the money in the FDIC insurance fund, which has only about $25 billion in it.  Both JPMorgan and Bank of America have over $1 trillion in deposits, and total deposits covered by FDIC insurance are about $9 trillion. According to an article on Bloomberg in November 2011, Bank of America's holding company then had almost $75 trillion in derivatives, and 71% were held in its depository arm; while J.P. Morgan had $79 trillion in derivatives, and 99% were in its depository arm. Those whole mega-sums are not actually at risk, but the cash calculated to be at risk from derivatives from all sources is at least $12 trillion; and JPM is the biggest player, with 30% of the market.
It used to be that the government would backstop the FDIC if it ran out of money. But section 716 of the Dodd Frank Act now precludes the payment of further taxpayer funds to bail out a bank from a bad derivatives gamble. As summarized in a letter from Americans for Financial Reform quoted by Yves Smith:
Section 716 bans taxpayer bailouts of a broad range of derivatives dealing and speculative derivatives activities. Section 716 does not in any way limit the swaps activities which banks or other financial institutions may engage in. It simply prohibits public support for such activities.
There will be no more $700 billion taxpayer bailouts. So where will the banks get the money in the next crisis? It seems the plan has just been revealed in the new bail-in policies.
All Depositors, Secured and Unsecured, May Be at Risk
The bail-in policy for the US and UK is set forth in a document put out jointly by the Federal Deposit Insurance Corporation (FDIC) and the Bank of England (BOE) in December 2012, titled Resolving Globally Active, Systemically Important, Financial Institutions.
In an April 4th article in Financial Sense, John Butler points out that the directive does not explicitly refer to "depositors."  It refers only to "unsecured creditors."  But the effective meaning of the term, says Butler, is belied by the fact that the FDIC has been put on the job. The FDIC has direct responsibility only for depositors, not for the bondholders who are wholesale non-depositor sources of bank credit. Butler comments:
Do you see the sleight-of-hand at work here? Under the guise of protecting taxpayers, depositors of failing institutions are to be arbitrarily, de-facto subordinated to interbank claims, when in fact they are legally senior to those claims!
. . . [C]onsider the brutal, unjust irony of the entire proposal. Remember, its stated purpose is to solve the problem revealed in 2008, namely the existence of insolvent TBTF institutions that were "highly leveraged and complex, with numerous and dispersed financial operations, extensive off-balance-sheet activities, and opaque financial statements." Yet what is being proposed is a framework sacrificing depositors in order to maintain precisely this complex, opaque, leverage-laden financial edifice!

If you believe that what has happened recently in Cyprus is unlikely to happen elsewhere, think again. Economic policy officials in the US, UK and other countries are preparing for it. Remember, someone has to pay. Will it be you? If you are a depositor, the answer is yes.
The FDIC was set up to ensure the safety of deposits. Now it, it seems, its function will be the confiscation of deposits to save Wall Street. In the only mention of "depositors" in the FDIC-BOE directive as it pertains to US policy, paragraph 47 says that "the authorities recognize the need for effective communication to depositors, making it clear that their deposits will be protected." But protected with what? As with MF Global, the pot will already have been gambled away. From whom will the bank get it back? Not the derivatives claimants, who are first in line to be paid; not the taxpayers, since Congress has sealed the vault; not the FDIC insurance fund, which has a paltry $25 billion in it. As long as the derivatives counterparties have super-priority status, the claims of all other parties are in jeopardy.
That could mean not just the "unsecured creditors" but the "secured creditors," including state and local governments. Local governments keep a significant portion of their revenues in Wall Street banks because smaller local banks lack the capacity to handle their complex business. In the US, banks taking deposits of public funds are required to pledge collateral against any funds exceeding the deposit insurance limit of $250,000. But derivative claims are also secured with collateral, and they have super-priority over all other claimants, including other secured creditors. The vault may be empty by the time local government officials get to the teller's window. Main Street will again have been plundered by Wall Street.
Super-priority Status for Derivatives Increases Rather Than Decreases Risk
Harvard Law Professor Mark Row maintains that the super-priority status of derivatives needs to be repealed. He writes:
. . . [D]erivatives counterparties, . . . unlike most other secured creditors, can seize and immediately liquidate collateral, readily net out gains and losses in their dealings with the bankrupt, terminate their contracts with the bankrupt, and keep both preferential eve-of-bankruptcy payments and fraudulent conveyances they obtained from the debtor, all in ways that favor them over the bankrupt's other creditors.
. . . [W]hen we subsidize derivatives and similar financial activity via bankruptcy benefits unavailable to other creditors, we get more of the activity than we otherwise would. Repeal would induce these burgeoning financial markets to better recognize the risks of counterparty financial failure, which in turn should dampen the possibility of another AIG-, Bear Stearns-, or Lehman Brothers-style financial meltdown, thereby helping to maintain systemic financial stability.
In The New Financial Deal: Understanding the Dodd-Frank Act and Its (Unintended) Consequences, David Skeel agrees. He calls the Dodd-Frank policy approach "corporatism" – a partnership between government and corporations. Congress has made no attempt in the legislation to reduce the size of the big banks or to undermine the implicit subsidy provided by the knowledge that they will be bailed out in the event of trouble.
Undergirding this approach is what Skeel calls "the Lehman myth," which blames the 2008 banking collapse on the decision to allow Lehman Brothers to fail. Skeel counters that the Lehman bankruptcy was actually orderly, and the derivatives were unwound relatively quickly. Rather than preventing the Lehman collapse, the bankruptcy exemption for derivatives may have helped precipitate it.  When the bank appeared to be on shaky ground, the derivatives players all rushed to put in their claims, in a run on the collateral before it ran out. Skeel says the problem could be resolved by eliminating the derivatives exemption from the stay of proceedings that a bankruptcy court applies to other contracts to prevent this sort of run.
Putting the Brakes on the Wall Street End Game
Besides eliminating the super-priority of derivatives, here are some other ways to block the Wall Street asset grab:
(1) Restore the Glass-Steagall Act separating depository bankingfrom investment banking. Support Marcy Kaptur's H.R. 129.
(2) Break up the giant derivatives banks.  Support Bernie Sanders' "too big to jail" legislation.
(3) Alternatively, nationalize the TBTFs, as advised in the New York Times by Gar Alperovitz.  If taxpayer bailouts to save the TBTFs are unacceptable, depositor bailouts are even more unacceptable.
(4) Make derivatives illegal, as they were between 1936 and 1982 under the Commodities Exchange Act. They can be unwound by simply netting them out, declaring them null and void.  As noted by Paul Craig Roberts, "the only major effect of closing out or netting all the swaps (mostly over-the-counter contracts between counter-parties) would be to take $230 trillion of leveraged risk out of the financial system."
(5) Support the Harkin-Whitehouse bill to impose a financial transactions tax on Wall Street trading.  Among other uses, a tax on all trades might supplement the FDIC insurance fund to cover another derivatives disaster.
(5) Establish postal savings banks as government-guaranteed depositories for individual savings. Many countries have public savings banks, which became particularly popular after savings in private banks were wiped out in the banking crisis of the late 1990s.
(6) Establish publicly-owned banks to be depositories of public monies, following the lead of North Dakota, the only state to completely escape the 2008 banking crisis. North Dakota does not keep its revenues in Wall Street banks but deposits them in the state-owned Bank of North Dakota by law.  The bank has a mandate to serve the public, and it does not gamble in derivatives.
A motivated state legislature could set up a publicly-owned bank very quickly. Having its own bank would allow the state to protect both its own revenues and those of its citizens while generating the credit needed to support local business and restore prosperity to Main Street.
For more information on the public bank option, see here. Learn more at thePublic Banking Institute conference June 2-4 in San Rafael, California, featuring Matt Taibbi, Birgitta Jonsdottir,Gar Alperovitz and others.
Source: Ellen Brown | Alternet
Don't be surprised when the global elite confiscate money from your bank account one day.  They are already very clearly telling you that they are going to do it.  Dutch Finance Minister Jeroen Dijsselbloem is the president of the Eurogroup – an organization of eurozone finance ministers that was instrumental in putting together the Cyprus "deal" – and he has said publicly that what has just happened in Cyprus will serve as a blueprint for future bank bailouts.  What that means is that when the chips are down, they are going to come after YOUR money.  So why should anyone put a large amount of money in the bank at this point?  Perhaps you can make one or two percent on your money if you shop around for a really good deal, but there is also a chance that 40 percent (or more) of your money will be confiscated if the bank fails.  And considering the fact that there are vast numbers of banks all over the United States and Europe that are teetering on the verge of insolvency, why would anyone want to take such a risk?  What the global elite have done is that they have messed around with the fundamental trust that people have in the banking system.  In order for any financial system to work, people must have faith in the safety and security of that financial system.  People put their money in the bank because they think that it will be safe there.  If you take away that feeling of safety, you jeopardize the entire system.
So exactly how did the big banks in Cyprus get into so much trouble?  Well, they have been doing exactly what hundreds of other large banks all over the U.S. and Europe have been doing.  They have been gambling with our money.  In particular, the big banks in Cyprus made huge bets on Greek sovereign debt which ended up failing.
But what happened in Cyprus is just the tip of the iceberg.  All over the planet major financial institutions are being incredibly reckless with client money.  They are leveraged to the hilt and they have transformed the global financial system into a gigantic casino.
If they win on their bets, they become fabulously wealthy.
If they lose on their bets, they know that the politicians won't let the banks fail.  They know that they will get bailed out one way or another.
And who pays?
We do.
Either our tax dollars are used to fund a government-sponsored bailout, or as we have just witnessed in Cyprus, money is directly confiscated from our bank accounts.
And then the game begins again.
People need to understand that the precedent that has just been set in Cyprus is a game changer.
The next time that a major bank fails in Greece or Italy or Spain (or in the United States for that matter), the precedent that has been set in Cyprus will be looked to as a "template" for how to handle the situation.
Eurogroup president Jeroen Dijsselbloem has even publicly admitted that what just happened in Cyprus will serve as a model for future bank bailouts.  Just check out what he said a few days ago…
"If there is a risk in a bank, our first question should be 'Okay, what are you in the bank going to do about that? What can you do to recapitalise yourself?'. If the bank can't do it, then we'll talk to the shareholders and the bondholders, we'll ask them to contribute in recapitalising the bank, and if necessary the uninsured deposit holders"
Dijsselbloem insists that this will cause people "to think about the risks" before they put their money somewhere…
"It will force all financial institutions, as well as investors, to think about the risks they are taking on because they will now have to realise that it may also hurt them. The risks might come towards them."
Well, as depositors in Cyprus just found out, there is a risk that you could lose 40 percent (and that is the best case scenario) of your money if you put it in the bank.
Why would anyone want to take that risk – especially in a nation that is already experiencing very serious financial troubles such as Greece, Italy or Spain?
As if that was not enough, Dijsselbloem later went in front of the Dutch parliament and publicly defended a wealth tax like the one that was just imposed in Cyprus.
Dijsselbloem is being widely criticized, and rightfully so.  But at least he is being more honest that many other politicians.  His predecessor as the head of the Eurogroup, Jean-Claude Juncker, once said that "you have to lie" to the people in order to keep the financial markets calm…
Mr. Dijsselbloem's style contrasts with that of his predecessor, Jean-Claude Juncker, Luxembourg's prime minister, who spoke in a low mumble at news conferences and was expert at sidestepping questions. Mr. Juncker once even advocated lying as a way to prevent financial markets from panicking—as they did Monday after Mr. Dijsselbloem's comments.

"When it becomes serious, you have to lie," Mr. Juncker said in April 2011. "If you have pre-indicated possible decisions, you are feeding speculation in the financial markets."
But Dijsselbloem is certainly not the only one among the global elite that is admitting what is coming next.  Just check out what Joerg Kraemer, the chief economist at Commerzbank, recently told Handelsblatt about what he believes should be done in Italy…
"A tax rate of 15 percent on financial assets would probably be enough to push the Italian government debt to below the critical level of 100 percent of gross domestic product"
Yikes!
And as I wrote about the other day, the Finance Minister of New Zealand is proposing that bank account holders in his nation should be required to "take a haircut" if any banks in his nation fail.
They are telling us what they plan to do.
They are telling us that they plan to raid all of our bank accounts when the global financial system fails.
And calling it a "haircut" does not change the fact of what it really is.  The truth is that when they confiscate money from our bank accounts it is outright theft.  Just check out what the Daily Mail had to say about the situation in Cyprus…
People who rob old ladies in the street, or hold up security vans, are branded as thieves. Yet when Germany presides over a heist of billions of pounds from private savers' Cyprus bank accounts, to 'save the euro' for the hundredth time, this is claimed as high statesmanship.

It is nothing of the sort. The deal to secure a €10 billion German bailout of the bankrupt Mediterranean island is one of the nastiest and most immoral political acts of modern times.

It has struck fear into the hearts of hundreds of millions of European citizens, because it establishes a dire precedent.
And when you cause paralysis in the banking system, a once thriving economy can freeze up almost overnight.  The following is an excerpt from a report from someone that is actually living over in Cyprus…
As it stands now, nowhere in Cyprus accepts credit or debit cards anymore for fear of not being paid, it is CASH ONLY. Businesses have stopped functioning because they cannot pay employees OR pay for the stock they receive because the banks are closed. If the banks remain closed, the economy will be destroyed and STOP COMPLETELY. Looting, robberies and theft are already on the rise. If the banks open now, there will be a massive run on the bank, and the banks will FAIL loosing all of its deposits, also causing an economic crash. TONIGHT there are demonstrations at most street corners and especially at the parliament building (just 2 miles from me).

Many are thinking that the ECB and EU are allowing Cyprus to fail as a test ground for new financial standards.

Just wanted all you guys to know the real story of whats going on here. Prayers are appreciated (although this is very interesting to watch) many of my local friends have lots of money in the banks.
Would similar things happen in the United States if there was a major banking crisis someday?
That is something to think about.
In any event, the problems in the rest of Europe continue to get even worse…
-The stock market in Greece is crashing.  It is down by more than 10 percent over the past two days.
-The stock markets in Italy and Spain are experiencing huge declines as well.  Banking stocks are being hit particularly hard.
-The Bank of Spain says that the Spanish economy will sink even deeper into recession this year.
-The latest numbers from the Spanish government show that Spain's debt problem is rapidly getting worse…
"The central government's interest bill surged 15 percent last year to 26 billion euros, while tax receipts slumped 21 percent. The cost of servicing debt represented 30 percent of the taxes collected at the end of December, up from 20 percent a year earlier."
-The euro took quite a tumble on Thursday and the euro will likely continue to decline steadily in the weeks and months to come.
For a very long time I have been warning that the next major wave of the economic collapse is going to originate in Europe.
Hopefully people are starting to see what I am talking about.
As this point, the major banks in Europe are leveraged about 26 to 1, and that is close to the kind of leverage that Lehman Brothers had when it finally collapsed.  As a whole, European banks are drowning in debt, they are taking risks that are almost incomprehensible and now faith in those banks has been greatly undermined by what has happened in Cyprus.
Anyone that cannot see a crisis coming in Europe simply does not understand the financial world.  A moment of reckoning is rapidly approaching for Europe.  The following is from a recent article by Graham Summers…
At the end of the day, the reason Europe hasn't been fixed is because CAPITAL SIMPLY ISN'T THERE. Europe and its alleged backstops are out of money. This includes Germany, the ECB and the mega-bailout funds such as the ESM.

Germany has already committed to bailouts that equal 5% of its GDP. The single largest transfer payment ever made by one country to another was the Marshall Plan in which the US transferred an amount equal to 5% of its GDP. Germany WILL NOT exceed this. So don't count on more money from Germany.

The ECB is chock full of garbage debts which have been pledged as collateral for loans. If anyone of significance defaults in Europe, the ECB is insolvent. Sure it can print more money, but once the BIG collateral call hits, money printing is useless because the amount of money the ECB would have to print would implode the system.

And then of course there are the mega bailout funds such as the ESM. The only problem here is that Spain and Italy make up 30% of the ESM's supposed "funding." That's right, nearly one third of the mega-bailout fund's capital will come from countries that are bankrupt themselves.

What could go wrong?
Right now, close to half of all money that is on deposit at banks in Europe is uninsured.  As people move that uninsured money out of the banks, the amount of money that will be required to "fix the banks" will go up even higher.
It would be wise to try to avoid the big banks at this point – especially those with very large exposure to derivatives.  Any financial institution that uses customer money to make reckless bets is not to be trusted.
If you can find a small local bank or credit union to do business with you will probably be better off.
And don't think that this kind of thing can never happen in the United States.
One of the key players that was pushing the idea of a "wealth tax" in Cyprus was the IMF.  And everyone knows that the IMF is heavily dominated by the United States.  In fact, the headquarters of the IMF is located right in the heart of Washington D.C. not too far from the White House.  When I worked in D.C. I would walk by the IMF headquarters quite a bit.
So if the United States thought that confiscating money from bank accounts was a great idea in Cyprus, why wouldn't they implement such a thing here under similar circumstances?
The global elite are telling us what they plan to do, and the game has dramatically changed.
Move your money while you still can.
Unfortunately, it is already too late for the people of Cyprus.
Source: The Economic Collapse
Throughout the colorful history of organized crime in the United States, periodic eruptions of inter-gang Mafia violence have dotted the criminal landscape. When turf wars broke out between competing crime families in major cities such as New York and Chicago, the combatants would conduct their warfare from unsavory redoubts such as abandoned warehouses or low-rent hotels and apartments. In such locations, the soldiers would spend their off hours sleeping on rented mattresses until the internecine conflicts had run their course; hence the expression "going to the mattresses."
Well, there is another turf war going on, a worldwide one, one that threatens the entire economic and political landscape of the planet. It is between all the hard working savers on the planet and the ever greedy criminal bankers and their cohorts in government. The real big canary singing out an extreme danger warning to all traditional savers who wish to entrust their wealth to banks and other paper vehicles – stocks, bonds, etc., is the incredible emergency banking shutdown in the tiny island nation of Cyprus. Granted, Cyprus represents only .02% of the population of the European Union. Yet what is occurring there is the harbinger of great risk to traditional savers on every continent; and equally important, there are many more scary danger signs raising their ugly heads as well.
To recap for a moment, let's briefly itemize the situation in Cyprus. Cyprus, like just about every other country on the planet, has for decades been politically committed to a socialist based economy. In this scenario, politicians have promised benefits to the various voting classes which have far exceeded their annual tax revenue. This has caused its government to continually accumulate deficits that have resulted in a very large national debt in relation to its GDP. This debt has been collateralized by sovereign bonds sold to and purchased by large banks in Europe and elsewhere. Now this debt has become so large the government of Cyprus can no longer afford to pay even the interest, let alone reduce principal. What happens at this juncture, is that a powerful international banking institution, in this case, the European Central Bank (substitute your favorite lender of last resort – the Federal Reserve, the IMF, the World Bank, etc., etc.), has agreed to come to the rescue of the cash strapped government and help it make its current annual debt payment.
However, this emergency funding comes with a draconian penalty for the trusting taxpaying savers. In this instance, the European Central Bank has cut a secret deal with the Cypriot government to raid the bank accounts of all the country's bank depositors, between six and ten percent. This proposed robbery, if it comes to pass, will confiscate billions from citizens and non-citizens alike who have placed their trust in the security of Cyprus's banks. What has resulted, of course, is riotous response throughout the nation and frantic sell-offs in world equity markets.
What is important to understand here, though, is that this same game plan has been occurring for several years now in many countries throughout the world. Here is the short list of some of the transgressions that unscrupulous governments, under pressure from their major bank lenders, have perpetrated, and continue to perpetrate upon unsuspecting savers.
October 2008 – Argentina's leftist government, facing a gigantic revenue shortfall, proposes to nationalize all private pensions so as to meet national debt payments and avoid its second default in the decade.
November 2010 – Headline – Hungary Gives Its Citizens an Ultimatum: Move Your Private Pension Fund Assets to the State or Permanently Lose Your Pension – This is an effective nationalization of all pensions.
November 2010 – Ireland elects to appropriate ten billion euros from its National Pension Reserve Fund to help fund an eighty-five billion euro rescue package for its besieged banks. Ireland also moves to consider a regulatory move that compels some private Irish pension funds to hold more Irish government debt, thereby providing the state with a captive investor base but hugely raising the risk for savers.
December 2010 – France agrees to transfer twenty billion euros worth of assets belonging to its Fonds de Reserve pour les Retraites (FRR), the funded portion of its retirement system, to help pay off recurring social benefits costs. No pensioners are consulted.
April 2012 – Argentina announces that its Economy Ministry has taken an emergency loan from the national pension fund in the amount of $4.3 billion. No pensioners were consulted.
June 2012 – Treasury Secretary Timothy Geithner unilaterally appropriates $45 billion from US federal pension funds to help tide over US deficits for the remainder of fiscal year 2011.
January 2013 – Treasury Secretary Geithner again announces that the government has begun borrowing from the federal employees pension fund to keep operating without passing the approaching "fiscal cliff" debt limit. The move effectively creates $156 billion in borrowing authority from federal pension funds.
March 2013 – Open Bank Resolution finance minister, Bill English, is proposing a Cyprus style solution for potential New Zealand bank failures. The reserve bank is in the final stages of establishing a rescue scheme which will put all bank depositors on the hook for bailing out their banks. Depositors will overnight have their savings shaved by the amount needed to keep distressed banks afloat.
Ladies and gentlemen, this trend is JUST getting underway. Bank failures, sovereign bond collapses, and national government bankruptcy are just around the corner. Because of the interconnectedness of world debt markets and derivatives risk, counted in hundreds of trillions of dollars, the risk to traditional investment vehicles looms ever closer. We're at critical eleventh hour crossroads where savvy investors need to head for "the mattresses" to protect their life savings. We may be biased but we strongly feel that the very surest and safest "mattress plan" in this extremely dangerous financial environment, is to invest in the one vehicle that has survived every crisis in recorded history, precious metals. When all else fails, gold and silver will be there to save you.
To learn more about the rewards of precious metals investing, including how to fund your existing IRA with gold or silver, call Liberty Gold and Silver seven days a week at 888.751.3330. To learn about the most generous referral program in the precious metals industry, please visit the Liberty Gold and Silver Referral Program.
We're happy to spend as much time as you need to discuss the details with you.
Source: libertygoldandsilver.com
"In a time of universal deceit, telling the truth becomes a revolutionary act" (George Orwell)
In George Orwell's novel 1984 the term "Newspeak" conveys changes not only to the language but to the nature of thought itself, where:
"The purpose of Newspeak was not only to provide a medium of expression for the world-view and mental habits proper to the devotees of Ingsoc, but to make all other modes of thought impossible. It was intended that when Newspeak had been adopted once and for all and Oldspeak forgotten, a heretical thought – that is, a thought diverging from the principles of Ingsoc – should be literally unthinkable, at least so far as thought is dependent on words…" [1].
Thought control is irreconcilable with the scientific method, which, since the 17th century, has hinged on the identification of natural and human realities, using systematic observation, measurement, experiment, formulation and testing of hypotheses in an endeavor to construct an accurate representation of the world. By definition, the scientific method, which along with humanism forms the basis for the Enlightenment, the Age of Reason, poses a challenge to attempts at thought control [2].
In an Orwellian world the science itself would be deemed to constitute a 'thoughtcrime' [2].
Currently much of the world is either denying, or not acting on, the ultimate warning science has ever issued to humanity, namely, that any major interference with the atmosphere-ocean-land carbon cycle threatens to erode the very life support system of the planet.
Prior to the Neolithic, some 10,000 years ago, and the development of Great River Valley civilizations, erratic climates severely hindered cultivation of crops, requiring our ancestors to rely on hunting and gathering. Since then the relatively stable world climate has permitted the development of agriculture and civilization.  However, the release since 1750 of over 560 billion tons of carbon (Gt C), more than 40% of which accumulates in the atmosphere, at the unprecedented rate of 2 parts per million/year [3], signals the termination of stable climate, as manifested by the spate of extreme weather events [4].
As CO2 remains in the atmosphere for 1000 to 10,000 years, current emissions are condemning future generations to impossible conditions. [5]
Overlooking all that, the "powers to be" appear bent on business as usual, and have developed an Orwellian language that attempts to circumvent the scientific message. Rarely are the dominant terms used in the media questioned.  An example of such terms which have direct and indirect implications for the future of the Earth's atmosphere include: 'sustainable growth' – The notion of endless growth in populations, GDP and material goods, on a finite planet, has acquired religious overtones among economists and politicians. To date no government appears to have the courage to call for a reversal of this trend.
Government statements appear to take for granted a continuation of the basic social and economic structures, taking little account of the state of the world should the IPCC-projected trajectories toward 4 degrees Celsius increase in global temperatures continue.
Rational decisions depend on the knowledge of facts. As recorded in history, the cradle of democracy in ancient Greece was destroyed by the rise of the demagogues, distorting the factual basis on which any choices could be made by voters. Modern analogues, where people grow from cradle to grave watching commercial and political propaganda by privately-owned media and by governments, are obvious.
Between 1988 and 2011 the world spent between $1.0 and $1.6 trillion annually on the military, and $1.56 trillion in 2012 [6], mostly on remote conflicts, wrecking economies and killing millions. These astronomical amounts of money are now required for the defence of the human race and other species from extinction in a world 4 degrees Celsius warmer.
There are those who see through the Newspeak. Ian Dunlop, a former an international oil, gas and coal industry executive, states in his submission to the Senate committee on extreme weather events:
"Scenarios abound, setting out the implications of differing assumptions for the future of our children and grandchildren. All of which would be laudable were it not for the fact that the critical scenario, of accelerating climate change and resource scarcity, is deliberately ignored – apparently too scary for 'political realism' to contemplate. Which is a nonsense, for the whole idea of scenarios is to prepare for the real, and increasingly likely, risks and opportunities which we face." [7]
However, attempts at suppression of the scientific evidence are growing.
In North Carolina a bill that could be introduced in the state General Assembly would prevent state agencies and local governments from planning for the higher seas that many scientists expect later this century as the climate warms,  making it illegal to accurately measure that sea level rise. Instead, the bill requires that any state forecast for future sea-level rise be based on the historical rise of the last century [8].
In New Zealand, the climate-change-denier organisation, the New Zealand Climate Science Education Trust went  to the High Court to challenge data published by the National  Institute of Water and Atmosphere Research showing rising temperatures in New Zealand between 1909 and 2009.  The judge threw out their claims, commenting "This Court should not seek to determine or resolve scientific questions demanding the evaluation of contentious expert opinion." [9]
In Australia, which in 2010 became the world's fourth-largest coal producer, after China, the United States, and India, and which exports roughly 70% of its coal production [10], climate change has become a sensitive political issue.  The government has introduced a Carbon Tax which aims at a 5% reduction in carbon emissions, while at the same time the infrastructure is built for the export of over 1 billion tons of coal in the next few decades – almost 10% of the world's annual fossil fuel consumption –  which will all end up in the atmosphere.
Opposition by conservative parties to the Carbon Tax constitutes a mask for their denial of climate change.  Attempts at either denying the science or belittling the consequences of carbon emissions are common, including by political leaders [11, 12, 13, 14]. Only rarely are the precautionary and risk management principles mentioned. Echoing Senator James Inhofe's attempts to challenge climate science at the US Senate [15], some call for political-based inquiries into climate science [16] –  unprecedented since Galileo.
Good planets are hard to come by.
———————————————————————————————
[1] http://www.newspeakdictionary.com/ns-prin.html
[2] http://www.netcharles.com/orwell/articles/col-thoughtcrime.htm
[3] http://www.nature.com/nature/journal/v451/n7176/full/nature06588.html
[4] http://www.climatecentral.org/news/hansen-study-extreme-weather-tied-to-climate-change-14760/ ;
[5] http://www.pnas.org/content/early/2009/01/28/0812721106.abstract
[6] http://en.wikipedia.org/wiki/List_of_countries_by_military_expenditures
[7]http://www.aph.gov.au/Parliamentary_Business/Committees/Senate_Committees?url=ec_ctte/extreme_weather/submissions.htm
[8] ] http://www.politicususa.com/north-carolina-gop-truth-rising-sea-levels-illegal-ratherthan-deal.html
[9] http://www.nbr.co.nz/article/climate-change-deniers-shot-down-high-court-challenge-niwa-bd-127869
[10] http://en.wikipedia.org/wiki/Coal_in_Australia
[11] http://reneweconomy.com.au/2012/newman-takes-aim-at-climate-and-renewables-95574
[12] http://www.smh.com.au/national/heat-on-ofarrell-and-newman-say-greens-20130130-2dk58.html
[13] http://www.brisbanetimes.com.au/queensland/climate-propaganda-on-lnp-summit-hit-list-20120712-21ygz.html
[14]  http://www.brisbanetimes.com.au/queensland/environment-ministers-climate-science-doubts-refreshing-20120605-1zthu.html
[15] http://www.desmogblog.com/james-inhofe
[16] http://www.abc.net.au/news/2011-08-15/liberal-climate-change-commission-ludicrous/2840070
The West's attempts to destroy the Iranian economy through heightened sanctions—including most imports, oil exports and use of banks for trade operations—is having its affect. According to Johns Hopkins University Professor Steve Hanke, Iran is facing hyperinflation, with a monthly inflation rate of nearly 70% per month and its national currency, the rial, plummeting in value against western currencies. Iran is the latest casualty to be placed on his Hanke-Krus Hyperinflation Index, which includes France (1795), Germany (1922), Chile (1973), Nicaragua (1986), Argentina (1990), Russia (1992), Ecuador (1999) and Zimbabwe (2007), countries which experienced price-level increases of at least 50% per month.
Hanke, relishing his role as the world's expert on this nightmarish phenomenon, has "played a significant role in stopping more hyperinflations than any living economist, including 10 of the 57 episodes" on his Index. He writes that Iran has three options: spontaneous dollarization (people unloading rials on the blackmarket for dollars, as happened in Zimbabwe), official dollarization (the government withdrawing the currency in favor of dollars, as in Ecuador), or a currency board issuing a new domestic currency backed 100% by—you guessed it—dollars. Hanke insists that the foreign currency doesn't have to be US dollars. Pitcairn Island, for instance, uses New Zealand dollars.
The inflation doctor admits vaguely that there are "foreign factors", without a hint of criticism of not only the sanctions, but the active subversion of Iran through everything from support of Iranian terrorists, assassinations of leading scientists, right up to war (the US encouraged Iraq to invade Iran in 1980). He emphasizes "Iran's complex system of subsidies, capital controls, and multiple exchange rates", but most of all "massive overprinting of money", though he complains that "the Central Bank of The Islamic Republic of Iran has not reported any such statistics for some time". As if a country living through a state of emergency is likely to divulge such sensitive information.
He coolly dismisses consumers' expectations influencing prices, since "fear surrounding military tensions is nothing new for Iranians". Indeed, the US has been targeting Iran for destruction ever since it threw off its colonial chains in 1979—a dangerous example for other, especially Muslim countries. It is miraculous that Iran has done so well economically since the revolution, given the unremitting victimization it has experienced. One can only marvel at the stubborn courage it has shown to build an Islamic society in the teeth of opposition by the world empire and even by other Muslim nations allied to the empire.
We indeed may ask why Iran's inflation rate has jumped so dramatically precisely in recent times. Of course, it is because of the sanctions. And why the sanctions? Is it really fears that Iran will develop a nuclear bomb, despite professions to the contrary and membership in the IAEA? No. Besides Iran's role in inspiring the current 'Islamic Reawakening' in the Middle East, there is another very important reason, one which flies in the face of Hanke's 'three options' for Iran.
Those 'options' all amount to one: accept US-dollar dictatorship. Iran has been trying to trade oil in non-US dollar currencies since 2008, when it opened its Oil Bourse. Iraq did this in 2000, and the US reaction was invasion—dollarization at gunpoint. The point of the sanctions today is a last-ditch attempt by the US to force Iran to comply with the US world order, as epitomized by continued acceptance of the US dollar as the world's reserve currency.
Hanke insists it is not necessary for Iran to use US dollars as its substitute currency, which in any case would be ridiculous under the circumstances. However, the alternative of using, say, New Zealand dollars finesses the reality that all currencies are tied to the US dollar, as the de facto international reserve currency. This has been the case in reality since the 1930s, when the world abandoned the gold standard. Acknolwedging this fact, over 20 countries call their legal tender 'dollars'.
Whether the government moves quickly to raise the white flag, as in Ecuador, or belatedly, as in Zimbabwe, or insists on printing pretty new paper scrip tied 100% to the US dollar through an exchange board, as did Argentina, merely confirms the obvious. In past cases, such as Chile, Nicaragua and Zimbabwe, the message was: your socialist policies are unacceptable. In Iran's case, the message is: take dollars for your oil.
Hanke's monetarist credo—printing money causes inflation—ignores the underlying causes of inflation. As he admits, Iranians have faced war fears for over three decades. The exchange controls and subsidies, "government monopolies, price controls, and Soviet-style economic planning", which Hanke calls "wrong-headed", are not the cause of inflation, but a way for the government to keep it under control. However, at a certain point, the "foreign factors" become so egregious that even such measures fail. That is what has happened now, as sanctions have created extreme pain for the average Iranian. Bare shelves and panic in the face of invasion threats means that the currency will devalue, however many rials the government prints.
This is what happened in Germany in 1922, when it was forced to export everything to buy the gold to pay the extortionate reparations. It ended by resorting to Hanke's currency board and marks issued against gold, but the underlying cause—the extortion practiced by Britain and France—only ended when Hitler took power and canceled the reparations. The devastation cause by "foreign factors" led in that instance to the rise of fascism.
University of Missouri Professor Michael Hudson maintains that "every hyperinflation in history stems from the foreign exchange markets. It stems from governments trying to throw enough of their currency on the market to pay their foreign debts." Canadian commentator Stephen Gowans calls it "warfare by other means". Devaluing the enemy's currency was used as a war tactic by Napoleon against the Russians and by the British against the American colonists.
A consideration of all the countries on Hanke's Hyperinflation Index can trace similar real causes and real ways to end the underlying problem that led to hyperinflation in each case. Ecuador finally took control of its economy and reduced its foreign debt in defiance of the IMF under President Rafael Correa, and is today the most popular political leader in all of the Americas. That is what created political stability and ended the ever-present threat of inflation there. The same goes for Argentina under President Nestor Kirschner and Russia under President Vladimir Putin.
Hanke is like the doctor telling the patient who was shot that he must have his leg amputated immediately. He refuses to condemn the sanctions as a violation of human rights, targeting the Iranian people without cause. He wants to cut off the patient's leg to save him, which he can do in a matter of hours. The Iranian government is trying to remove the bullet and use a strict regime of rehabilitation, something that requires patience and grit. There is no magic cure to solve inflation under these circumstances.
The possibility looms that the US will undertake yet another criminal invasion of a Muslim country, recapitulating its war crimes in Afghanistan and Iraq. The real analogy for Iran is wartime. During war, all countries ration scarce goods, and people unite and accept sacrifice in the face of the enemy. This is the only solution for Iran today unless it agrees to join the US-dollar denominated empire as a junior member. Hanke's patient could well die under the 'anesthesia' of US-Israeli bombs, but the Iranian people are proud and will fight for their dignity till their dying breath. The worries about hyperinflation will then pale in comparison to the real "foreign factors", and the US will face the revenge of history for its criminal actions.
Most countries are too afraid of the US wolf to stand up to it. There are exceptions. China, Russia, India and South Korea have not abandoned 'the patient'. Egypt is establishing diplomatic and economic relations with Iran in defiance of the US. Hopefully other 'Arab Spring' countries will join Iran in pursuing a policy of justice for the Middle East, working together to undo the horrendous legacy of US imperialism in the region. Someday, 'dollarization' will be a shibboleth, consigned to the 'ash heap of history'.
Eric Walberg writes for Al-Ahram Weekly http://weekly.ahram.org.eg/ and is author of Postmodern Imperialism: Geopolitics and the Great Games. http://claritypress.com/Walberg.html . You can reach him at http://ericwalberg.com/
Does anyone remember when National Public Radio was an independent voice?
During the 1980s NPR was continually on the case of the Reagan administration. NPR certainly had a Democratic slant, and a lot of its reporting about the Reagan administration was one-sided. Yet, NPR was an independent voice, and it sometimes got things correct.
In the 21st century that voice has disappeared, which was the intention of the George W. Bush regime. Bush put a Republican woman in charge who made it clear to NPR producers and show hosts that the federal part of their funding was at risk.
Money often over-rules principle, and when corporations added their really big money NPR collapsed. Today the local stations still pretend to be funded by listeners, but if you have noticed, as I have, there are now a large number of corporate advertisements, disguised in the traditional terms "with support from . . ." If you are not listening to classical music, you are listening to corporate advertisements.
Today the entire "mainstream media" is closed to truth-tellers. The US media is Washington's propaganda ministry. The US media has only one function–to lie for Washington.
What reminded me of NPR's surrender was NPR's August 31 report with its two regular talking voice political pundits discussing the Republican Convention and Romney's speech. After witnessing the Republicans at their nominating convention at Tampa violate all their own rules and ride roughshod over the Ron Paul delegates, one expected some discussion of the Republican Party's refusal to allow Ron Paul to be placed in nomination or his delegate account to be announced.
The operative question was obvious: How can the American people trust the Republicans with the awesome power of the executive branch when the Republican Party just finished demonstrating for all to see its Stalinist qualities by crushing the anti-war, anti-police state wing of its party?
The authoritarianism was gratuitous. Romney had a sufficient number of delegates to be nominated. It would have cost Romney nothing to follow the rules and allow Ron Paul to be placed in nomination and his delegate numbers to be reported. Instead, Romney wrote off the liberty contingent of the Republican Party. The Brownshirts demonstrated their power.
The last Republican who wrote off a chunk of his own party was Barry Goldwater, and he went down to crushing defeat. Makes one wonder if the Republicans are relying on those electronic voting machines programed with proprietary Republican software that leave no paper trail. The Democrats have acquiesced to Republican election theft. There have been numerous cases where exit polls indicate that voters chose a different candidate than the one chosen by the Republican programmed voting machines.
One would have thought that NPR and its pundits would have found the parallel with Goldwater worth comment, but the suppression of the Ron Paul delegates was already down the memory hole.
One would also have thought that NPR and its pundits would have found Clint Eastwood's speech a fascinating topic of discussion. Eastwood had a Republican National Committee approved speech, but discarded it. Instead, Eastwood stood beside an empty chair and pretended to be talking to Obama, but it could just as well have been Romney in the chair. By pretending to be talking to Obama, Eastwood made his points without eliciting boos from the Republican audience.
Not many in the Republican audience caught on, but there were some stony faces when Eastwood said "I haven't cried that hard since I found out that there are 23 million unemployed people in this country." More stony Republican faces when Eastwood showed his opposition to the Iraq and Afghan wars and asks the chair, "why don't you just bring them [the troops] home tomorrow morning?" Those who thought he was digging at Obama cheered; those who realized he was criticizing hardline Republican positions were displeased.
But NPR and the US media in general are uncomfortable with such real news as a political party being told off by one of its heroes and a political party sufficiently stupid to repeat Barry Goldwater's mistake. The establishment might complain. The money might dry up or employees be fired for permitting such a story to be aired. The Democrats lost their independent financing when jobs offshoring destroyed the unions. There are no longer countervailing powers to Wall Street and the corporations, which have been endowed by the Republican US Supreme Court with First Amendment rights to purchase US elections, and placed in charge of the US Treasury, the regulatory agencies and the Federal Reserve.
In Tampa the Republicans wrote off the Ron Paul vote, because they are enamored of power and its gratuitous demonstration. Can people so desirous of power and the thrill of its use be trusted to let go of power when they lose the next election? There are enough presidential executive orders and national security orders, even some signed by the Democrat Obama, that any president can assert them and refuse to face election.
Once Rome accepted Julius Caesar's coup, the Roman Republic was gone. Those who tried to save the Roman Republic by assassinating Caesar failed, because the majority of the legions had gone over to the dictatorship, which promised them more money than the Republic had. Caesar's name became the title for Rome's dictators.
In the US, even your friendly local police have gone over to dictatorship. And they are armed with its tools. A friend, a competitive shooter for accuracy, told me that as he left his gun club on August 27, a local sheriff department entered in a military armored vehicle, something one would expect to see on a battlefield, followed by a large sheriff's department truck full of military equipment. He says that the gun club allows local police to use the club's facilities so that club members are not stopped and harassed about their firearms as they go to and from the club. He reports that the police will line up 30 abreast, with automatic weapons, not allowed to club members, and fire at one target, with 30 police emptying 30-round magazines at the same target.
He once asked our protectors if they were practicing for some competition. The answer was, "No, we are preparing to control the outcome when there is trouble."
Control is the operative word. We have seen for a number of years now that the Republican Party is power-addicted. Remember when the Bush administration fired the US Attorneys who refused the order to indict only Democrats? Remember the Republican Party's transparent frame-up of popular Alabama Democratic governor Don Siegelman? Evidence indicates that the Republican operative Karl Rove took advantage of a Republican federal judge, vulnerable according to news reports to corruption charges, and a compliant Republican US attorney in Alabama to railroad Governor Siegelman. The message to Democrats was: if you get elected in our Southern Territory, we will get you.
But never fear, we have "freedom and democracy." George W. Bush told us so himself.
The weak, chicken-hearted Obama administration has not commuted Siegelman's outrageous sentence. The inability of the Democrats to stand up for their own members and their own principles is the best indication we have that Republican tyranny will prevail.
It didn't take Caesar George W. Bush 10 minutes to wipe out the prison sentence of vice president Dick Cheney's chief aid for revealing the identity of a CIA operative, a felony under US law. But the Obama Justice (sic) Department supports Karl Rove's destruction of one of its most popular governors.
It was the German left-wing's weak opposition to the National Socialists that gave the world Hitler.
The Republican Party has become the Party of Hate. Decades of frustration have made Republicans mean. They object to everything that has happened since the Great Depression in the 1930s to make the US a more just and humane society.
The Republican Party wants power so that it can smash all vestiges of regulation and welfare and all those of whom Republicans disapprove: the poor, the minorities, liberals, the imagined "foreign enemies," war protestors and others who challenge authority, those American weaklings who have compassion for the unfortunate, the US Constitution, that pinko-liberal-commie document that coddles criminals, illegal aliens, and terrorists, and all dissenters from the policy of enriching the one percent at the expense of the 99 percent.
Above all else, the Republicans want to turn Social Security and Medicare into profit centers for private corporations.
Would the world be surprised if Republicans donned brown shirts? America has declared itself to be "the indispensable nation," justifying its hegemony over the world. Any country that does not submit to Washington is "a foe." The neoconservative propaganda that America is the indispensable nation with a right to world hegemony sounds a lot like "Deutschland uber alles."
A decade ago the Bush regime demonstrated that it could over-ride US statutory law, the US Constitution, and the constitutional separation of powers in order to concentrate unaccountable power in the office of the president.
The Democrats, when they gained control of Congress in the mid-term elections, did nothing about the unprecedented legal and constitutional crimes of George W. Bush. The Democratic Speaker of the US House of Representatives, who could easily have impeached George W. Bush for his obvious crimes against US law and the US Constitution, announced that "impeachment is off the table." Money was more important to House Speaker Nancy Pelosi than the rule of law.
When a people have no political party that represents them, they are doomed to tyranny.
And to war.
Russia and China are in the way of Washington's hegemony. Romney, the Republican presidential candidate, has declared Russia to be "our number one geopolitical foe" for opposing Washington's plans to overthrow by violence the Syrian government. Why is overthrowing the Syrian government so advantageous to Washington that Romney in a fit of pique recklessly brought the United States into direct confrontation with Russia?
Arrogance and hubris lead to wars. Do Americans really want a person as president who is so reckless as to gratuitously declare a large nuclear-armed country to be our number one enemy? The American and Israeli trained Georgian army did not last an hour when the former Soviet republic foolishly, on Washington's encouragement, provoked the Russian bear.
Meanwhile the Obama regime, concerned with China's rapid economic rise, has indicated that it thinks China is the number one enemy. The Obama regime has forgot that China, when a primitive, backward country, fought the US to a stalemate in Korea more than a half century ago.
The Obama regime has announced that the US Navy is being repositioned to the Eastern Pacific, that the US regards the South China Sea as America's national interest, and that new naval, air, and troop bases are being established in the Philippines, South Korea, Vietnam, Thailand, Australia, New Zealand, and elsewhere in the region. The purpose of these bases is to block China's access to energy and raw materials, which is what Washington did to Japan in the 1930s.
Are Americans aware that the hubris and idiocy of their political leaders have now saddled Americans with the burden of two number one enemies, both well equipped with armies and nuclear weapons? Only Iran can be happy about this as it moves Iran off the front burner.
Washington is putting its forward military bases in place, and the propaganda war is being cranked up. The subservient British press was quick to fall in line with Washington. A British reader of my column reports that the Guardian/Observer and New Statesman are at Putin's throat: "Every day this week we've had Russia/Putin hate stories. Headlines such as 'medieval dictatorship' as we saw in last Sunday's Observer [August 26] are common. In this week's New Statesman we have a front page picture of Putin with the headline 'Putin's reign of terror.' They've got Putin with a crown on his head and dressed as a Tsar-like figure. It's a relentless information battlefield assault on Russia."
Another line of Washington's attack on Russia is Washington's covert backing of Chechnya terrorist groups in the Caucasus and funding of front groups in Russia for protest and terrorist organizations. Allegations of corruption and stolen elections come primarily from Washington-funded groups operating in Russia. See http://www.globalresearch.ca/al-qaeda-blitzkrieg-wests-terror-battalions-eye-russia-next/ and http://landdestroyer.blogspot.com/2012/08/bombshell-us-neo-cons-state-department.html Through these methods, Washington hopes to destabilize the Russian government and to isolate it internationally in order to remove a barrier to Washington's hegemony.
Two of Romney's right-wing neoconservative advisors said that Romney as president would "confront Moscow on its poor record on democracy, human rights, and the rule of law." The western media will not comment on the irony of these propagandistic allegations against Russia issuing from the US, the country that has destroyed habeas corpus and due process protections of the accused, tortured detainees in violation of the Geneva Conventions and its own statutory law, kidnaps, tortures, and assassinates foreign nationals as well as its own citizens, supports terrorism against Libya, Syria, Iran, and Russia, runs roughshod over international law, never submitting to law itself but using law as a weapon against governments that it has demonized, while it carries on military operations against seven Muslim countries without a declaration of war.
The Nuremberg Trials of Germans after World War II established that naked aggression is a war crime. Naked aggression, renamed by Washington, "preemptive war," has become the operative principle of US foreign policy.
As Putin remarked, Washington is guilty of the crimes of which it accuses others, but Washington permits all things to "the indispensable nation."
Amerika uber alles!
Source: Paul Craig Roberts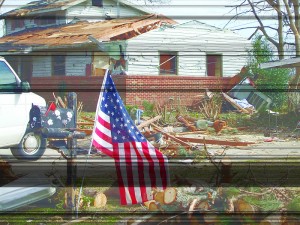 Have you ever wondered why things have been going so badly for the United States in recent years?  Our economy is falling apart, we have been plagued with heat, drought and endless natural disasters, our cities are absolutely crumbling, we just keep getting involved in even more wars and Americans are more anxious and more overweight than ever before.  So why are so many bad things happening to America?  Why do we lead the world in so many bad categories?  Why does nothing seem to be going right?  Are we under some kind of a curse?  It is almost as if we have entered a "perfect storm" that just keeps getting worse.  In the old days it would seem like something bad would happen to the United States every once in a while, but now massive problems seem to be hitting us in rapid fire fashion.  At this point, many Americans have "crisis fatigue" because our problems never seem to end.  Each new crisis just seems to overlap with all of the other problems that are still going on.  So why is this happening, and what is our country going to look like if our problems continue to multiply at this rate?
The following are some of the bad things that are happening to America right now….
Heat And Drought
This summer, thousands of new high temperature records have been set all over the country, and weather conditions are much drier than normal in most of the nation.
In fact, the drought that we are experiencing right now is being called the worst drought in more than 50 years.  More than 1,000 counties in the United States have already been declared to be official disaster areas, and there is no end to the drought in sight.
All over America this drought is killing the corn and this is causing the price of corn to soar.  The following is from a recentFinancial Post article….
Chicago Board of Trade corn for December delivery has soared 54% since mid-June, reaching a contract high of US$7.78 on Monday and approaching its record price near US$8.

Soybeans for November delivery soared to a new contract high of US$15.97 before slipping back a few cents.

Crop watchers were alarmed that corn rated poor-to-very poor jumped to 38%, versus 30% last week and 11% a year ago.
The record high for the price of corn is just $7.99 a bushel.  Many believe that the price of corn will soon blow well past that price and could eventually reach $10 a bushel.
Unfortunately, there is not much hope on the horizon.  It is being projected that these very hot and very dry conditions will persist well into August.
Wildfires
The extreme heat has also been responsible for an unusual number of wildfires in the western United States this year.  The recent horrific wildfires in Colorado made headlines all over the nation.
Sadly, these wildfires are part of a rising trend.  The truth is that the 6 worst years for wildfires in the United States ever recorded have all happened since the year 2000.
So what is causing this to happen?
What is causing so much of the country to go up in flames?
Tornadoes
Earlier this year, many areas of the heartland of America were absolutely ripped to shreds by very powerful tornadoes.
More tornadoes happen in the United States than anywhere else in the world, and unfortunately we have seen a tremendous amount of tornado activity in this country in recent years.
In 2009, there were 1146 tornadoes in the United States.
In 2010, there were 1282 tornadoes in the United States.
In 2011, there were 1691 tornadoes in the United States.
Overall, 2011 was the worst year for natural disasters in U.S. history.
So where will 2012 rank when everything is all said and done?
Fukushima
Radiation from the Fukushima nuclear disaster will be affecting Americans for many years to come.
Most Americans do not think much about Fukushima anymore, but the truth is that Fukushima is still putting out a tremendous amount of radiation, and that radiation travels eastward towards us.
A couple of months ago, one reporter discovered that radiation levels in rain falling on Los Angeles were five times above normal.
But we don't hear about this in the mainstream media, do we?
One recent study concluded that the highest concentration of Fukushima radiation in the Pacific Ocean will eventually be just off the west coast of the United States.
But our "authorities" tell us that there is no reason to be concerned, so most Americans will continue to ignore the incredible tragedy that continues to unfold at Fukushima.
If you are not sure what to think about what is going on at Fukushima, perhaps the following statistic will get your attention….
Recent tests have shown that 36 percent of all children living in the Fukushima Prefecture in Japan have abnormal growths on their thyroid glands.  After the Chernobyl disaster, less than 2 percent of all children living in the area surrounding Chernobyl were found to have abnormal growths on their thyroid glands.
Economic Collapse
The last recession was the worst economic crisis that America has faced since the Great Depression, and our economy has never even come close to recovering from it.
Now we are on the verge of another global financial meltdown that appears likely to be even worse than the last one.
Peter Schiff, the president of Euro Pacific Capital, says that the U.S. economy is headed for a crisis that will make the recession of 2008 and 2009 look like a walk in the park.
So what is going to happen if the economy goes into the toilet and unemployment skyrockets much higher than it is now?
That is frightening to think about.
Poverty Explosion
Even during this "economic recovery", poverty in America continues to soar.
For example, since Barack Obama has been president the number of Americans on food stamps has risen from 32 million to 46 million.
Overall, 49 percent of all Americans live in a home where at least one person receives benefits from the federal government according to the U.S. Census Bureau.  That is an all-time record high.
The Death Of American Cities
The United States once had dozens of great manufacturing cities that were the envy of the entire globe.
Today, many of those cities have degenerated into crime-ridden, drug infested hellholes.
Things have gotten so bad in Detroit that thousands of homes are literally being torn down in an effort to "make the city safer"….
As the next step in an April deal between financially strapped Detroit and the state of Michigan, Governor Rick Snyder is finalizing a plan to tear down thousands of abandoned houses in a bid to make the city safer.

Detroit has been hard-hit over the past four decades by a steep drop in population, a steadily eroding tax base and crippling budget deficits, resulting in countless barren streets punctuated by vacant lots and burned-out buildings.
Increase In Crime
Have you noticed that crime is on the rise in many of our communities?
The murder rate in Chicago is up 38 percent so far this year, and justifiable homicide rose by 79 percent in Detroit during 2011.
Criminals are getting bolder and are doing things that we have not seen before.
For example, on Saturday night a mob of 300 teens invaded a Wal-Mart in Jacksonville, Florida and went absolutely wild.  They started stealing stuff, breaking stuff and throwing food at each other without any concern for what the security guards would do.
When have we ever seen stuff like this happen in America before?
America already has the highest incarceration rate in the world and the largest total prison population on the entire planet by a very wide margin.
How many more people do we plan to lock up?
Meanwhile, even many Americans that are not considered to be "criminals" are becoming very cold-hearted.  Just check out what happened in Arlington, Virginia recently.  A video surveillance camera captured footage of numerous people walking right past a man that had just been hit by a car and was dying on the sidewalk.  He was lying face down and bleeding and nobody even went up to him to see if he was okay.
If you were in a similar situation, would you stop to help that man?
Gang Violence
All over America gangs are taking over local communities.
According to the FBI, there are now a total of 1.4 million gang members living in America.  Just since 2009, that number has risen by 40 percent.
To get an idea of how deeply Mexican drug cartels have infiltrated our cities, just check out the maps on this article.
As I wrote about the other day, there are only 200 police officers in Chicago's Gang Enforcement Unit to go up against an estimated 100,000 gang members living in the city of Chicago right now.
With numbers such as those, it is easy to see how violence in many of our cities could spiral out of control very, very quickly.
War
The United States continues to get pulled into more wars, and the conflicts that we are already involved in never seem to end.
Just today, 22 NATO supply trucks were destroyed in Afghanistan.  The war in Afghanistan has already lasted much longer than World War II did, and there is no end in sight.
Meanwhile, Barack Obama has gotten the U.S. military involved in conflicts in Yemen, Somalia, Pakistan and a whole bunch of other places.  The following is from a recent Wired article….
The center of the US drone war has shifted to Yemen, where 23 American strikes have killed an estimated 155 people so far this year. But you wouldn't know about it — or about the cruise missile attacks, or about the US commando teams in Yemen — by reading the report the White House sent to Congress about US military activities around the globe. Instead, there's only the blandest acknowledgement of "direct action" in Yemen, "against a limited number of [al-Qaida] operatives and senior leaders."

The report, issued late Friday, is the first time the United States has publicly, officially acknowledged the operations in Yemen and in nearby Somalia that anyone with internet access could've told you about years ago. But the report doesn't just fail to admit the extent of the shadow war that America is waging in the region. It's borderline legal — at best. The War Powers Resolution of 1973 requires the president to inform Congress about any armed conflicts America is engaged in. Friday's report isn't just uninformative about Yemen. It doesn't even mention the US campaign in Pakistan, even though the Defense Secretary says America is "at war" there.
So what is next?
Well, there are endless headlines warning that war with Syria is coming.
Other headlines warn that war with Iran is coming.
Where will this all end?
Anxiety Epidemic
Americans today are more unhappy and more anxious than ever before.
The following is from a recent Business Insider article….
According to a recent World Health Organization study, 31 percent of Americans are likely to suffer from an anxiety problem at some point during their lifetimes — compared to 25.3 percent of those in Colombia, and 24.6 percent in New Zealand, the countries that rank second and third. You'd think people in developing or unstable states — those preoccupied with concerns farther down on the Maslow Scale — would be more anxious than we are. Not so. "According to the 2002 World Mental Health Survey, people in developing-world countries such as Nigeria are up to five times less likely to show clinically significant anxiety levels than Americans, despite having more basic life-necessities to worry about," writes Taylor Clark, author of Nerve: Poise Under Pressure, Serenity Under Stress, and the Brave New Science of Fear and Cool. "What's more, when these less-anxious developing-world citizens emigrate to the United States, they tend to get just as anxious as Americans.

"The United States has transformed into the planet's undisputed worry champion," Clark adds.
Obesity Epidemic
Of all the major industrialized nations, the United States is the most obese, and a recent Gallup survey found that Americans are more concerned about our obesity epidemic than ever before.
And nobody can deny that we are getting fatter.
Back in 1962, only 13 percent of all Americans were obese.
Today, approximately 36 percent of all Americans are obese.
Drug Addiction Epidemic
The United States has a higher percentage of drug addicts than any other major industrialized nation does.
We love to escape the pain of our every day lives.
At this point, the United States has the highest rate of illegal drug use in the entire world.
The United States also has a higher percentage of people addicted to prescription drugs than anyone else does.
So what does that say about us exactly?
Child Abuse Epidemic
In the United States, we treat our children very badly.
Sadly, there are more than 3 million reports of child abuse in the United States every single year, and the United States has the highest child abuse death rate on the entire globe.
Teen Pregnancy Epidemic
When our kids grow up they tend to be very sexually active as teens.
Amazingly, the United States has the highest teen pregnancy rate on the entire planet.
And all of this sexual activity is rapidly spreading disease among our teens.  According to one study, one out of every fourteen girls in the United States has at least one sexually transmitted disease.
Divorce Epidemic
We like to make movies and television shows about families, but the truth is that the family structure in the United States has been breaking down for a very long time.
Today, the United States has the highest divorce rate in the world by a very wide margin.
Some example for the rest of the world we are, eh?
16 Trillion Dollar National Debt
Right now the U.S. national debt is $15,884,155,929,632.05.
We will shortly cross the 16 trillion dollar mark.
This is the greatest debt in the history of the world and it is beyond criminal that we plan to pass this debt on to future generations.
Our greed has destroyed the future for our children and our grandchildren and yet we continue to borrow trillions more because we just can't help ourselves.
Political Nightmare
On top of everything else, we have a horrifying lack of leadership here in America.
Our last four presidents have been four of the worst presidents in U.S. history, and in 2012 we are faced with an incredibly depressing choice at the polls.
Is Barack Obama really the best that the Democrats can do?
The American people elected an incompetent con man to the highest office in the land.  Virtually every decision that he makes is wrong and virtually everything that he has tried to do while in office has been a failure.
The Republicans dislike Barack Obama so much that they picked the candidate most like Obama out of the entire Republican field to go up against Obama.
What kind of sense does that make?
Is Mitt Romney really the best that the Republicans can do?
Right now the best selling point that Republicans have for Romney is this….
"You better vote for him or you will get another four years of Obama".
But Mitt Romney would certainly also be a bad president and would lead us down the exact same road that Obama has.
This fall, Americans will either get to vote for the worst president in U.S. history or another guy who will almost certainly be one of the worst presidents in U.S. history.
How depressing is that?
So as this nation continues to fall apart, we are guaranteed to have an absolutely horrible leader in the White House.
Perhaps we are really cursed.
So do you have an opinion about why so many bad things are happening to America?
Source: The American Dream
During the week of July 1st – 7th an international cabal of corporate lobbyists will be meeting behind closed doors in San Diego. Their aim is moving the Trans-Pacific Partnership (TPP) towards completion. For over two years TPP negotiations have been in process, yet the proposals and agreements made so far have been carefully kept from public view, until recently.
A leaked TPP document, published at Public Citizen, has revealed what the 600 corporate advisers involved in the negotiations, including representatives from Verizon, FedEx, and Walmart, have been up to. Considering the contents of this document, it is no wonder why the public and even elected representatives have been kept in the dark.
Publicly the TPP is being described as a Free Trade Act (FTA). This understates its scope. While the FTAs already in existence have raked in giant profits for the corporate elite, for workers internationally they have resulted in lay offs and a race to the bottom in terms of living conditions and rights. The big business tops have been working hard to enhance the power of their moneymaking weapons of mass destruction. If NAFTA was a hand grenade, the TPP is a bunker buster.
What is perhaps most astonishing about the TPP is its architects' disregard for the consequences of its destructive potential. Their greed has blinded them to the political instability and popular revolt the consequences of the TPP will create. The corporate elite imagines their rule to be absolute and eternal. Sheltered by these illusions and goaded on by the need to increase their riches regardless of social costs, they are creating a bomb that could blow them up as well.
Currently the countries in on the TPP are the United States, Australia, Brunei, Chile, Malaysia, New Zealand, Peru, Singapore and Vietnam. These countries alone are a combined market of 658 million people worth $20.5 trillion annually. (1) Canada, Japan, and Mexico are also expected to get on board. The TPP also has built in mechanisms to allow other nations to join after its ratification.
While China could theoretically become a member, there can be little doubt that part of the intention of this pact is for the United States to build a coalition, in which its big business interests dominate, to compete against China's economic might. This ratcheting up of competition will result in greater political animosity. In turn, these consequences will contribute to a course towards greater conflict, including the possibility of war. This is because international capitalist competition is not determined by gentlemanly agreements, but by the law of the jungle and, frequently, brute force. While it may be a relatively simple matter for the United States to bully its economically weaker TPP partners into line, China is not so easily dominated. Other more crude and costly measures than diplomacy will be required to get the competitive upper hand and the TPP is laying the foundation for this possibility.
What all FTAs share in common, including the TPP, is how they open up doors for multi-national corporations to transfer operations to other nations where labor is cheaper and the profit rate is greater. In the first 10 years of NAFTA this outsourcing resulted in the net loss of 879,280 U.S. jobs. (2) Considering the greater number of countries involved in the TPP, this number of lost jobs will be all the greater.
In addition, for the nations these jobs are outsourced to, the results are even more devastating. The dislocation of local economies by the larger scale corporations moving in also results in greater unemployment. For instance, NAFTA resulted in the loss of 1.3 million Mexican farm jobs as U.S. agribusiness moved in (3), leaving the farmers to toil for a living in the brutal Maquiladoras or move to the U.S. for jobs where they have been persecuted as "illegal" immigrants. Even more damaging was how NAFTA accelerated the privatization of Mexico's once strong public sector resulting in huge layoffs, wage cuts, and a dramatic drop in the countries unionization rate. Other than for a well-connected few within the developing nations signing onto the TPP, there is nothing to gain and much to lose for these countries' citizens if this agreement is enacted.
Where the TPP departs from past FTAs is in the range of issues it covers and the degree it flagrantly defies national sovereignty in favor of multi-national corporate interests. Only two of the TPP's 26 chapters have to do with trade. The rest are focused on new corporate rights, privileges and tools to override local government interests.
Perhaps the most controversial of these tools would be the setting up of a three attorney tribunal, with no checks on conflicts of interest, to judge foreign corporate complaints regarding government regulations in the countries they are setting up operations in. If, for instance, a foreign owned corporation argues it is losing profits because of its host nation's overtime laws, this tribunal could rule that the country's taxpayers owe that corporation compensation for this loss. Such costly judgments could result from any regulations including labor law, local environmental standards, financial rules, etc. In short, the TPP's tribunal would act as the hammer of multi-national corporate interests above the power of the states' governments they do business in. While, because of their size, U.S. based corporations have the most to gain from this arrangement, it will result in not only a greater deterioration of the living standards of those working in the U.S. but also any semblance of democracy as well.
As negotiated under the Obama administration by U.S. trade representative Ron Kirkland, the TPP is extremist. Public interest and national sovereignty are sacrificed on the altar of a corporate agenda to a degree that it is doubtful a Republican president could get away with. Should it be passed into law, revolts against its effects are likely. This will set into motion events that will not go as planned by the 1% behind the measure.
The time is now to start trying to defeat the TPP. Currently, many of the organizations expressing concerns about it, including the AFL-CIO leadership, are limiting the fightback to pressuring the Obama administration to amend or drop the TPP. It should first be demanded that the agreements and proposals regarding the TPP are open for all to see. The public needs to be educated about its effects. If such efforts are linked to a mass action campaign for jobs – not cuts, it would go a long way towards creating a grass roots political movement that could take on this extremist 1 percent agreement.
Such a movement cannot afford to counter the TPP with an equally reactionary protectionist program. Currently, this is the position put forward by the AFL-CIO leadership and their "buy America made" slogan. At first glance, it appears to be common sense for many rank and file U.S. workers. "If we want to prevent the off shoring of American jobs we should only buy products made at home" goes the reasoning. However, there are several problems with this line that undercut our ability to combat the TPP.
One problem is that there are very few products that are made exclusively in the U.S. The division of labor to produce even most "American made" commodities is international in scale. Otherwise, few if any of the corporations that make them would be able to survive. Therefore, the logic behind this protectionist slogan is utopian, harking back to a long gone time before the economy became such a globally dependent system.
There are other more pernicious consequences to protectionism, however. It fosters jingoistic "America first" attitudes that, as political tensions increase between economically competing nations, can easily be manipulated into support for military adventures that are against the 99% interests. In addition, even if U.S. jobs are being protected by such measures as tariffs against foreign competitors, this, in effect, exports unemployment and divides the working class by nationality. If extremist 1% measures are to be defeated, it can only be done by a political policy that unites the 99% across national boundaries. Protectionism creates just the opposite.
Workers need their own international campaign to fight the TPP. The labor movement in the U.S. could begin by linking up with other union and community groups from the nations signing onto it. An international conference could be set up to share information, assist one another in their efforts to combat the TPP, and plan for joint actions. However, in order for such a conference to not be limited to purely symbolic value, serious efforts must be dedicated towards turning the ideas coming out of it into a physical force through mass organizing.
The passage of NAFTA was a defeat for workers that we are still suffering from in a big way. Labor and its allies were unprepared to effectively fight it, though there were notable solidarity efforts between U.S. and Mexican unions. The stakes are even higher with the TPP. Statesman like appeals to President Clinton by labor to drop or, at least, reform NAFTA did no good. Likewise, similar appeals to President Obama, especially after the passage of the Korean, Colombian, and Panama FTAs, will leave us saddled with the TPP. Workers need leverage to defeat the TPP, and that leverage comes from mass organizing and action.
For further reading check out the leaked document at http://www.citizenstrade.org/ctc/wp-content/uploads/2012/06/tppinvestment.pdf
For "Controversial Trade Pact Text Leaked, Shows U.S. Trade Officials Have Agreed to Terms That Undermine Obama Domestic Agenda go to http://www.citizen.org/documents/release-controversial-trade-pact-text-leaked-06-13.pdf
For Public Interest Analysis of Leaked Trans-Pacific Partnership (TPP) Investment text go to http://www.citizen.org/documents/Leaked-TPP-Investment-Analysis.pdf
Footnotes
1.) Trans-Pacific Partnership decoded: Canada lobbied to be part of trade talks. Now what? By Madhavi Achar-Tom Yew for Business Reporter. http://www.thestar.com/business/article/1214595–trans-pacific-partnership-decoded-canada-lobbied-to-be-part-of-trade-talks-now-what
2.)See "NAFTA – Related Job Losses Have Piled Up Since 1993″ by Robert E. Scott for the Economic Policy Institute.
http://www.epi.org/publication/webfeatures_snapshots_archive_
3.) Disadvantages of NAFTA By Kimberly Amadeo for About.Com US Economy.
http://useconomy.about.com/od/tradepolicy/p/NAFTA_Problems.htm
On  Jan. 26, 2012, the European Union and 22 member states signed the Anti-Counterfeiting Trade Agreement (ACTA), Japan's Ministry of Foreign Affairs announced. They have now joined the US and seven other nations that signed the treaty last October.
This signing ceremony merely formalized the EU's adoption of ACTA last month, during a completely unrelated meeting on agriculture and fisheries, reportsTechDirt.
Though initiated by the US, Japan is the official depository of the treaty.
Removal of the Three Strikes clause, in which users accused of three counts of piracy would be barred from the Internet, paved the way for the EU to adopt ACTA last month.
Related to ACTA, a chapter in the Trans Pacific Partnership Agreement (TPP) "would have state signatories adopt even more restrictive copyright measures than ACTA," reports the Electronic Frontier Foundation.
Both ACTA and TPP were developed without public input and outside international trade groups, like the World Trade Organization and the Organization for Economic Cooperation and Development.
Leaked cables published by Wikileaks in 2009 exposed early drafts of ACTA, resulting in a firestorm of controversy. Those cables, coupled with later releases, showed that ACTA negotiations began in 2006 and were controversial even to participating states. An historical summary of the treaty's progress through December can be found here.
ACTA Violates Magna Carta and US Constitution
Like PIPA and SOPA, two domestic internet censorship bills that prompted major websites to blacken their name or website in a Jan. 18th protest, ACTA allows accusers of copyright infringement to bypass judicial review.
Please support my work by reading the full piece at Activist Post. Thanks!
Many times I hear the ostriches among us exclaim, "What freedoms have we lost? America is the freest country on earth." We have all heard that, right? Of course, part of the problem is that, thanks to our education system, media, and churches, many Americans do not even know how to define liberty and freedom. The truth is, America's Founding Fathers were willing to pledge their "lives, fortunes, and sacred honor" and fight a bloody revolutionary war for far fewer abridgments of liberty than we Americans endure every day of our lives today. FAR FEWER!
To answer the second part of the ostrich argument first: no, America is not the freest nation on earth. According to the Index of Economic Freedom, which is produced by the Heritage Foundation and the Wall Street Journal, the United States just barely makes it in the top ten, ranked at number nine in the world.
According to Deroy Murdock, "Among the 179 countries examined in the Index, Hong Kong is ranked first, followed by Singapore, Australia, New Zealand, Switzerland, Canada, Ireland, and Denmark. These nations all outscored the U.S. across ten categories, including taxes, free trade, regulation, monetary policy, and corruption.
"America barely made the top ten. Bahrain was tenth, with 77.7 points, one decimal point behind America's 77.8 score. Chile reached No. 11 with 77.4, just 0.4 points behind the United States.
"Even worse, with a score below 80, the U.S. is spending its second year as a 'mostly free' economy. As it departed the family of 'free' nations in 2010, it led the 'mostly free' category. Even within this less-than-illustrious group, America now lags behind Ireland and Denmark."
See Murdock's report at:
Just ask any small businessman how free the United States is! The regulations, restrictions, prohibitions, assessments, fees, taxes, surcharges, permits, licenses, etc., are worse than almost any industrialized nation in the world. Remember the CEO of Coca Cola recently saying that it was easier doing business in China than in America? Well, he was telling the truth!
Thanks to political correctness, environmental wackoism, and socialistic/fascist ideology running rampant in Washington, D.C., and even many State capitols, "the land of the free" has become "the land of the oppressed." Being able to drive a car, have a job, shop at a mall, watch sports on television, or even vote, is NOT the mark of a free people. Folks in China and other oppressed nations routinely do all of the above.
Virtually every activity once considered a "right" is now regulated or prohibited by either the federal or State and local government. Few states (thankfully, my home State of Montana is one of them) recognize the right of people to marry without getting a State marriage license. And can anyone imagine Paul Revere riding throughout Boston with a license plate and registration on his horse? And can anyone further imagine Sam Adams or those militiamen at Lexington and Concord registering a gun or being asked to get a concealed carry permit? Yeah, right!
In most urban settings, one cannot build a shed on their own property, add a room on their house, or even pour a driveway without asking a variety of government bureaucrats for permission–and paying them hundreds of dollars in fees, of course. And did you know that the federal government even tells your local plumbing contractor how many gallons of water your toilet can flush? Well, they do! You call this freedom? Our Founding Fathers wouldn't have!
To answer the first part of the ostrich question, the freedoms we Americans have lost are literally too numerous to count. A recent report at the American Dream web site makes a very salient argument as to just how many freedoms have been lost in the good old U.S. of A.
The report states, "Once upon a time, our founders thought that they were guaranteeing our freedoms by adding a Bill of Rights to the Constitution.
"But today there are a lot of freedoms that we simply do not have any longer.
"In America today, you do not have the right to say whatever you want. If you say the wrong thing on a blog or a website it can have dramatic consequences.
"In America today, you do not have the right to do raise your own children as you see fit.
"In America today, you do not have the right to grow whatever food you want and you do not have the right to eat whatever food you do grow.
"In America today, you do not have the right to be free from unreasonable search and seizure.
"In America today, you do not have a right to privacy. In fact, you should expect that everything that you do is watched, tracked, monitored and recorded."
The report then goes on to list several real-life examples to prove the assessments listed above.
See the American Dream report at:
And, of course, the ultimate symbol of a free people is the right to keep and bear arms. And while most states theoretically recognize a citizen's right to own and possess a gun, the vast majority of them only do so–not as a right guaranteed to a free people by their Creator–but as a privilege granted to approved subjects by the limited benevolence of the State. At last count, only four states recognize the right of their citizens to keep and bear arms without any kind of State license: Alaska, Arizona, Vermont, and Wyoming. (For clarification, the State of Montana allows open carry Statewide and concealed carry in unincorporated areas, but people carrying concealed in incorporated cities, must have a CCW permit. We passed legislation this year to expunge the incorporated city CCW requirement, but our Democrat governor vetoed it. But Montana will be the fifth State soon!)
To view a current map of Constitutional Carry states, click here:
http://opencarry.org/constcarry.html
So, the next time you hear someone say, "What freedoms have we lost? We are the freest nation on earth," why not give them a copy of this column? And then tell the ostrich to get his head out of the sand and his rump off the couch before the little remnant of freedom we have left is also completely eviscerated.
One of the world's leading credit rating agencies, Standard & Poor's, has downgraded the United States' top-notch AAA rating for the first time ever.
S&P cut the long-term US rating by one notch to AA+ with a negative outlook, citing concerns about budget deficits.
The agency said the deficit reduction plan passed by the US Congress on Tuesday did not go far enough.
Correspondents say the downgrade could erode investors' confidence in the world's largest economy.
It is already struggling with huge debts, unemployment of 9.1% and fears of a possible double-dip recession.
The downgrade is a major embarrassment for the administration of President Barack Obama and could raise the cost of US government borrowing.
This in turn could trickle down to higher interest rates for local governments and individuals.
Analysis
Robert PestonBusiness editor, BBC News…
The US losing its AAA rating matters. It is a very loud statement that there has been an appreciable increase in the risk – which might still be tiny, but it exists – that the US might one day struggle to pay back all it owes. Another important certainty in the world of finance has gone.
Of course many will argue – and already have – that the record of ratings agencies such as Standard & Poor's of getting these things right in recent years has been lamentably poor. Think of all the subprime CDO products rated AAA by S&P that turned out to be garbage.
But S&P, Moody's and Fitch (and particularly the first two) still have a privileged official position in the world of finance: they determine what collateral can be taken by central banks from commercial banks, when those central banks lend to commercial banks.
However, some analysts said with debt woes across much of the developed world, US debt remained an attractive option for investors.
The other two major credit rating agencies, Moody's and Fitch, said on Friday night they had no immediate plans to follow S&P in taking the US off their lists of risk-free borrowers.
'Flawed judgement'
Officials in Washington told US media that the agency's sums were deeply flawed.
Unnamed sources were quoted as saying that a treasury official had spotted a $2 trillion [£1.2 trillion] mistake in the agency's analysis.
"A judgment flawed by a $2tn error speaks for itself," a US treasury department spokesman said of the S&P analysis. He did not offer any immediate explanation.
John Chambers, chairman of S&P's sovereign ratings committee, told CNN that the US could have averted a downgrade if it had resolved its congressional stalemate earlier.
"The first thing it could have done is raise the debt ceiling in a timely matter so the debate would have been avoided to begin with," he said.
International reaction to the S&P move has been mixed.
China, the world's largest holder of US debt, had "every right now to demand the United States address its structural debt problems and ensure the safety of China's dollar assets," said a commentary in the official Xinhua news agency.
"International supervision over the issue of US dollars should be introduced and a new, stable and secured global reserve currency may also be an option to avert a catastrophe caused by any single country," the commentary said.
However, officials in Japan, South Korea and Australia have urged a calm response to the downgrade.
The S&P announcement comes after a week of turmoil on global stock markets, partly triggered by fears over the US economy's recovery and the eurozone crisis.
S&P had threatened the downgrade if the US could not agree to cut its federal debt by at least $4tn over the next decade.
Instead, the bill passed by Congress on Tuesday plans $2.1tn in savings over 10 years.
S&P said the Republicans and Democrats had only been able to agree "relatively modest savings", which fell "well short" of what had been envisaged.
The agency also noted that the legislation delegates the lion's share of savings to a bipartisan committee, which must report back to Congress in November on where the axe should fall.
The bill – which also raises the federal debt ceiling by up to $2.4tn, from $14.3tn, over a decade – was passed on Tuesday just hours before the expiry of a deadline to raise the US borrowing limit.
S&P said in its report issued late on Friday: "The downgrade reflects our opinion that the fiscal consolidation plan that Congress and the administration recently agreed to falls short of what, in our view, would be necessary to stabilise the government's medium-term debt dynamics.
"More broadly, the downgrade reflects our view that the effectiveness, stability, and predictability of American policymaking and political institutions have weakened at a time of ongoing fiscal and economic challenges."
The agency said it might lower the US long-term rating another notch to AA within the next two years if its deficit reduction measures were deemed inadequate.
S&P noted that the bill passed by Congress this week did not include new revenues – Republicans had staunchly opposed President Barack Obama's calls for tax rises to help pay off America's deficit.
The credit agency also noted that the legislation contained only minor policy changes to Medicare, an entitlement programme dear to Democrats.
"The political brinksmanship of recent months highlights what we see as America's governance and policymaking becoming less stable, less effective, and less predictable than what we previously believed," it added.
Source: BBC
From: Yahoo.ca / Indo Asian News Service…
The massive earthquake that shook Japan and triggered a huge tsunami appears to have shifted the Earth on its axis and moved an island of Japan, a media report said Saturday.

NASA's Terra satellite's first view of northeastern Japan flooding following the earthquake and tsunami in northeastern Japan
Kenneth Hudnut, a geophysicist at the US Geological Survey, told CNN: 'At this point, we know that one GPS station moved (8 feet), and we have seen a map from GSI (Geospatial Information Authority) in Japan showing the pattern of shift over a large area is consistent with about that much shift of the land mass.'
Reports from an Italian institute estimated that Japan earthquake shifted Earth on its axis by as much as 4 inches, CNN said.
The earthquake measuring 8.9 on the Richter scale rocked Japan Friday and spawned a tsunami that slammed into the northeastern coast, leaving about 1,000 people dead.
Shengzao Chen, a geophysicist, explained that the quake occurred as the Earth's crust ruptured along an area about 400 km long by 160 km wide, as tectonic plates slipped more than 18 metres.
The Japan quake follows the Feb 22 earthquake in New Zealand that killed 150 people.
Several books, including Seeds of Destruction and Corrupt to the Core, along with the film, The Idiot Cycle, lay out the framework for and evidence of a concerted effort to sicken and then treat humanity, while earning obscene profits. When we factor in other recent actions taken by transnational corporations and lawmakers, the conspiracy adopts a more ominous tone.
Authors William Engdahl and Shiv Chopra appear in Emmanuelle Schick Garcia's powerful film, The Idiot Cycle: What you aren't being told about cancer. Both writers provide detailed evidence of a corporate-government conspiracy to adulterate the food and water supply with dangerous substances linked to a host of illnesses. The Case Against Fluoride, a book using hundreds of peer-reviewed studies, provides more evidence. In David Gumpert's Raw Milk Revolution, we get a peek at the US government's war on the natural dairy industry.
Looking at six companies, Dow Chemical, BASF, Bayer, Dupont, Astrazeneca (Syngenta), and Monsanto, Idiot Cycle exposes corporate-government collusion in the release of carcinogenic chemicals, but also reveals how some of the same chemical companies then profit from treating cancer. It's a cycle only an idiot would tolerate. Going further, much of the film then addresses genetically modified food and its potentially disastrous effect on health and the environment.
Before making the film, Garcia and her team spent three years on research, and it shows. The film is chock full of disturbing facts. How many people know, for example, which synthetic chemical will cause more cancer than any others? Or that only 5-10% of all cancers are genetically inherited? Or that testicular cancer in young men has increased 50% in every industrial country? In 2002, the film asserts, the top ten drug companies made more money than the top 490 wealthiest US companies combined. At $1,600 a month for cancer-treatment, we can see why it's called Big Pharma.
Important tidbits like these make the film a must-see. But the filmmaker shows real courage when she then includes the connection with genetically modified foods. It is with this additional component that a global conspiracy more fully comes into focus.
Idiot Cycle interviews world renowned scientists Arpad Pusztai, Eric-Gilles Seralini and Shiv Chopra, two of whom suffered job loss and all of whom endured campaigns to smear their professional reputations. In the GM debate, getting the message out about hazards to human health and the environment can cost you your career.
Silencing Negative Findings of Independent Scientists
1. Arpad Pusztai
Arpad Pusztai is no doubt the most famous scientist in the film. He first blew the whistle in 1998 on the hazards of GM crops, costing him his job at Rowett Research Institute in Scotland. Having studied biotechnology for 35 years, Pusztai had well earned the title as the world's leading expert in this highly specialized field. In 1995, he won a three-year, $1.5 million contract from the UK government to establish a testing methodology for regulators when assessing the safety of GM crops.
This marked the world's first independent study of GM food safety, according to Engdahl. He interviewed Pusztai in 2007 for his book, Seeds of Destruction: The Hidden Agenda of Genetic Manipulation. Engdahl notes that Pusztai "was fully certain the study would confirm the safety of GM foods." His team used potatoes modified by Monsanto to produce an insecticide. Writes Engdahl:
"The rats fed for more than 110 days on a diet of GM potatoes had marked changes to their development. They were significantly smaller in size and body weight than ordinary potato-fed control rats in the same experiment. More alarming, however, was the fact that the GMO rats showed markedly smaller liver and heart sizes, and demonstrated weaker immune systems. The most alarming finding from Pusztai's laboratory tests, however, was the markedly smaller brain size of GMO-fed rats compared with normal potato-fed rats."
When he reported his findings on national television, excluding the smaller brain size info for fear it would induce mass panic, he also added that he wouldn't eat GM foods. For two days, the Institute applauded and supported him, even issuing a press release clarifying that his concerns were based on " a range of carefully controlled studies."
But then the firestorm hit. President Bill Clinton contacted Prime Minister Tony Blair, who then contacted Pusztai's boss at the Institute. Within two days, he was fired, along with his wife, another respected researcher at Rowett. Then began a mass media campaign to discredit him and his work, as revealed by UK journalist, Andrew Rowell. The Pusztais were gagged from defending Arpad under threat of losing their pensions.
In Idiot Cycle, Pusztai called it "criminal" that GM crops have been foisted on the world without full and complete safety studies, especially in light of preliminary studies showing serious potential harm.
2. Eric-Gilles Seralini
The next most famous scientist in the GM debate, arguably, is Eric-Gilles Seralini, whose groundbreaking studies we covered here. Seralini has also been vilified by the biotech community. In The Idiot Cycle, he describes the battle that he endured to publicize Monsanto's blood test results of rats that had eaten GM corn for three months. Once the information was made public, independent scientists could then review Monsanto's "safe" finding.
Normally, two years of testing is the "gold standard" in the scientific community. Seralini called it "absurd" that only three months of testing allowed the GM corn to be approved in over a dozen nations. Any reputable scientist would agree. Upon reviewing Monsanto's raw data, he and his team found, among other problems, liver damage and physiological changes into a pre-diabetic condition among the rats which had eaten Monsanto's GM corn. And that's just from three months of eating such food.
The rate of diabetes in the U.S. has nearly doubled since GM foods were secretly foisted on us in 1996. Today, 26 million people have it and another 79 million are pre-diabetic, according to new estimates released in January. These figures include those actually diagnosed with the disease, plus an estimate of those who have diabetes but are undiagnosed. If we look at just the "diagnosed" numbers over the last three decades (which is less than the actual number who have diabetes), we see that diabetes has tripled since 1980:
Many believe that the prevalence of GM corn and GM sugarbeets used as sweeteners in processed foods (such as high fructose corn syrup) is a leading contributing factor to the spike in diabetes. Actos, made by Takeda Pharmaceutical, and Avandia, made by GlaxoSmithKline, reportedly treat Type II diabetes, and both increase the risk of heart failure – in one study by 72%.
3. Shiv Chopra
Canada Health whistleblower Shiv Chopra, who authored Corrupt to the Core: Memoirs of a Health Canada Whistleblower, explains the genesis of the misanthropic aims of these chemical companies and their government protectors. Beginning 50-60 years ago, he says in the film, chemicals began playing a major part in agriculture. "On the one hand, they're contaminating people's food, and they do damage. Then they come back with chemicals to treat them."
Chopra was eventually fired from Health Canada, along with two others, for "insubordination" because they refused to authorize (among other food processes) the long-term use of antibiotics and GM hormones in food-producing animals, given their questionable safety. In particular, he adamantly refused to authorize rBST, a genetically modified bovine growth hormone created by Monsanto and Eli Lilly to stimulate milk production in dairy cows. Studies show that large percentages of cows develop lameness and mastitis from the GM hormone.
In Corrupt to the Core, we learn that one of the other "food processes" they objected to was feeding BSE-infested slaughterhouse waste to meat and milk animals. BSE, more popularly known as mad cow disease, gives humans the lethal Creutzfeldt-Jakob disease (CJD). Chopra makes a significant contribution to human health when he discusses his Five Pillars of Food Safety:
"The source of food-borne diseases during approximately the last 50 years is reported to originate from indiscriminate application of the following five substances in food production: hormones, antibiotics, slaughterhouse wastes, genetically modified organisms and pesticides."
In the book and in Idiot Cycle, he charges that use of these substances violates the Food and Drug Act of both the U.S. and Canada. Because the first three are banned in the European Union, the US and Canada cannot ship beef to the EU. This issue, incidentally, continues to be debated at the World Trade Organization.
4. Andres Carrasco
Though not in the film, another globally recognized scientist in the biotech world is Andres Carrasco. He and his team from Argentina and Paraguay found that Monsanto's Roundup causes birth defects in frogs and chickens. "The findings in the lab are compatible with malformations observed in humans exposed to glyphosate during pregnancy," he told GMWatch. In 2009, he was threatened at his lab, and in 2010 physically attacked by local police and the hired hands of a wealthy GM rice grower.
Contaminating the Natural Food Supply
GM crops contaminate natural plants, converting ownership to the patent holder under twisted, but recognized, legal logic. Idiot Cycle stresses this as a deliberate move toward complete control of the world's food supply. It's no idle accusation. GeneWatch UK and Greenpeace have documented over 300 contaminations through July 2010. Genetic contamination of natural plants is vast and ongoing and, until recently, courts have repeatedly penalized the farmer victimized by such contamination.
Many have heard of Percy Schmeiser's battle with Monsanto that resulted in a pyrrhic victory for the farmer. Unaware his crops had been contaminated with transgenes, he reused the seeds. Monsanto sued, but this time, after a long and expensive litigation process, the Canadian Supreme Court backed Schmeiser and ordered Monsanto to pay for the clean up of his fields. Though not in the final release of Idiot Cycle, he does appear in the bonus clips.
An 84-page report by the Center for Food Safety published in 2005 details cases like these and others. In 2008, Vanity Fair's Donald L. Barlett and James B. Steele also posted an in-depth investigation, providing more details of farmers being victimized by contamination and then being successfully sued by Monsanto. The CFS report also describes cases where farmers bought GM seeds third hand, signing no agreement about their use or reuse. This happened to Tennessee farmer, Kem Ralph, who is also featured in The Idiot Cycle.
In court, Monsanto presented an agreement which bore his forged signature. Judge Rodney Sippel, a former Monsanto attorney, awarded judgment for Monsanto in the amount of $2.9 million. CFS documents evidence of Monsanto presenting forged signatures in court. "Forging farmers' signatures on Technology Agreements is called 'common' by seed dealers. Nearly one in 10 of Monsanto's lawsuits involve such forgeries."
In the film we learn that Judge Sippel in Kem Ralph's case sat on ten other lawsuits involving Monsanto, corruptly refusing to recuse himself. In all of those cases, Monsanto won.
We also find such conflicts of interest on the U.S. Supreme Court with the ethically challenged Clarence Thomas, a former Monsanto attorney. In 2001, he wrote the high court decisionallowing biotech companies to patent GM seeds. Thomas also corruptly refused to recuse himself from Monsanto v Geertson Seed, which allowed the USDA to impose a partial deregulation of GM alfalfa last June. (This January, the USDA completely deregulated GM alfalfa, even removing the requirement for buffer zones.) Plus, Thomas' new sidekick on the Supreme Court, Elena Kagan, defended Monsanto's right to contaminate natural alfalfa crops when she served as Solicitor General arguing against Geertson.
But not all judges work for the biotech industry.After Bayer CropScience contaminated a third of the US rice supply in 2006, it found itself facing 6,000 lawsuits. In addition to cases it has already lost or settled, each under $2 million, Bayer now faces a whopping $380 million lawsuit from Riceland Foods in a trial currently underway in Arkansas. Stuttgart Daily Leader has been covering the trial, with articles postedFeb. 22, 2/24, 2/25, 2/28, March 4, Mar. 8 and Mar. 10.
Cases like these are what is surely behind a recent decision by the world's largest seed company to modify its Technology Stewardship Agreement wherein Monsanto has shifted all liability arising from transgenic crops onto farmers who plant their seeds. How's that for taking corporate immorality to new depths?
This falls in line nicely with a recent Supreme Court decision that protects vaccine makers from liability. In the film, one European regulator, Willy de Greef, informs us that GM crops only account for 5% of all biotechnology. Most drugs and vaccines contain GMOs. A host of deleterious effects from vaccines has been documented, including narcolepsy, sterility, mental retardation, paralysis, autism, and death. "First do no harm" has succumbed to "Make the most money."
Given the USDA's recent deregulation of GM alfalfa, and the certainty that natural alfalfa will become contaminated, Monsanto's attempt to shirk responsibility with this no-liability clause "appears to be unconscionable" said environmental attorney Anthony Patchett in a video interview with Morph City. Patchett formerly worked as Assistant Head Deputy District Attorney of Environmental Crimes, OSHA Division.
That decision to deregulate a perennial plant with tiny seeds that can travel miles can be seen as nothing other than a deliberate intent to contaminate North American natural alfalfa. Biotech firms will gain ownership of contaminated fields. This will also destroy the organic meat and dairy industry in the United States, and likely Canada, as well. Biotech and chemical firms, along with all growers who chemically douse their crops, will profit enormously from the collapse of the untainted food industry. The question is, can we survive their victory?
Sick Food, Dangerous Vaccines & Eugenics
Controlling the world's food supply is one thing. As evidence mounts that biotech crops sicken us, this assures increased profits for biotech companies that develop drugs to treat us. But, some wonder if GM crops will do more than sicken us. We have preliminary findings that GM crops cause sterility in test animals, and that Roundup is associated with spontaneous abortions in farm animals fed wheatlage under weed management using glyphosate, the main ingredient in Monsanto's Roundup. Coupling this with globalist concern with rising population, how can we avoid questioning if biotechnology is being used as a weapon?
In the film, author William Engdahl talks about his research for Seeds of Destruction. He briefly describes the relationship between depopulationists like the Rockefellers and IG Farben, the company that gassed millions to death in Nazi Germany and which also killed thousands more when testing drugs and vaccines on captured populations. For these crimes against humanity, after the war, IG Farben was broken into its original constituent companies. Bayer, BASF and Hoechst (now Aventis) eventually expanded into plant genetics. (In 2002, Bayer acquired Aventis.)
Engdahl writes: "The Rockefeller-I.G. Farben relationship went back to 1927, around the same time the Rockefeller Foundation began heavily funding German eugenics research." Paraphrasing from his book, he explains:
"'The Project' I referred to is the project of the Rockefeller Foundation and powerful financial interests since the 1920's to use eugenics, later renamed genetics, to justify creation of a genetically-engineered Master Race. Hitler and the Nazis called it the Ayran Master Race.
"The eugenics of Hitler were financed to a major extent by the same Rockefeller Foundation which today is building a doomsday seed vault to preserve samples of every seed on our planet. Now this is getting really intriguing. The same Rockefeller Foundation created the pseudo-science discipline of molecular biology in their relentless pursuit of reducing human life down to the 'defining gene sequence' which, they hoped, could then be modified in order to change human traits at will. Hitler's eugenics scientists, many of whom were quietly brought to the United States after the War to continue their biological eugenics research, laid much of the groundwork of genetic engineering of various life forms, much of it supported openly until well into the Third Reich by Rockefeller Foundation generous grants."
Seeds of Destruction provides a wealth of detailed evidence of "the hidden agenda of genetic manipulation." It's clear from having read the book why Garcia chose to interview him for her film. Seeds highlights bioweaponry, in the form of pandemics, and the drugs used to treat them. The recent Swine flu hype was a repeat of the Avian flu engineered just a few years before. Vaccines used in Nicaragua and the Phillipines actually sterilized people. Spermicidal corn was developed for Mexico.
Though Rockefeller, et al. may be looking to improve human genetics for traits they deem more desirable in their club, "you ain't in it." Neither am I; nor is 93% of humanity, if the Georgia Guidestones are any indication of what the ideal population level should be. What we get, instead, are toxic foods, grown or raised on toxic farms, and further treated and processed in toxic factories. Then we're prescribed toxic drugs that cause side effects which hasten our death. Nice racket.
Bayer and BASF aren't alone. Monsanto also has a history of "incidental" ecocide and genocide by the creation and deployment of Agent Orange (dioxin), PCBs, DDT, rBST, and the neurotoxin, Aspartame.
Biotech and pharmaceutical companies have also produced several hundred "pharma crops" – food that contains vaccines against a variety of diseases. Never mind that such a plan fails to consider appropriate dosage specific to a person's age, weight and medical condition. The same failure applies to fluoride treated water, which lowers intelligence, causes skeletal and dental fluorosis, and induces depression and lethargy. (See the 2010 book, The Case Against Fluoride and this short 30-minute film, Professional Perspectives on Water Fluoridation.)
Criminalizing Nature
One final element briefly mentioned in the film plays heavily into this growing body of evidence supporting the idea of a global conspiracy to harm humanity for profit. The Idiot Cyclementions Iraq Order 81, which bans the saving of seeds. Iraqi farmers must buy GM seeds, every year. This outrageous law is a direct attack on the right to food freedom: the evolutionary imperative of humans to eat whatever natural foods their bodies crave.
Beyond that, a string of national and international laws, rules, and regulations criminalize natural plants. This will give the pharmaceutical industry complete control of healthcare, since the world's best medicines come from plants. For example, prior to 2000, Monsanto began genetically modifying marijuana, and last November, the US Drug Enforcement Agency proposed a subtle rule change that will decriminalize synthetic THC for use as a medicine, reports Pencil Method, a medical marijuana news site:
"Paul Armentano of the National Organization for Reform of Marijuana Laws reads the proposal as a way of legalizing marijuana so just Big Pharma can make money from it.
"'DEA is taking a shortcut by saying, well, we can reschedule organic THC because it mimics an existing drug on the market,' Armentano said. 'Which is ironic given that they are saying the organic substance is derivative of the synthetic substance that is actually based on the organic substance.'"
Kitty Campion, a world renowned herbalist who has written several books, and who holds a PhD from the School of Natural Healing (Utah), warns that:
"[G]overnments all over the world are joining hands with Big Pharma and Big Food, (meaning the industrialised processed food giants) in an unprecedented pogrom against herbal medicine. I left Britain in December last year after 30 years in full time herbal practice and came into Australia on a Distinguished Talent Visa, precisely because so many of the herbs I needed in my extensive herbal pharmacy had been banned by the European Commission. The Gestapo tactics have long begun. In Germany and in the UK, the 'drug police' recently confiscated natural remedies as though they were contraband drugs. The EU's main strategy has been to try and place every natural product, natural remedy or natural service firmly under the thumb of prescription drug law and, of course, if a substance is treated like a drug it has to be evaluated and studied like a drug. The millions that this costs, mainly for safety and efficacy evaluation, is out of reach of the vast majority of herbal manufacturers – in effect it is a de facto ban."
Several similar laws around the globe further the scheme to criminalize nature. Here's a brief sampling, with some victories for food freedom:
Taken together, we are witnessing corporate-government seizure of the means by which humans survive and thrive. Major corporations, backed by government, are causing cancer and other diseases with their toxic products. Yet, natural foods and remedies are being criminalized, forcing us to rely on Western drugs with often lethal side effects. On top of this, our water supply is deliberately treated with a substance that, among other problems, lowers intelligence.
The Idiot Cycle provides an excellent summary of the major forces working against humanity, which are well documented in several books, including those listed below.
Recommended Sources:
The Idiot Cycle
Written and Directed by Emmanuelle Schick Garcia
JPS Films (2009, 96 mins)
Website: stoptheidiotcycle.com
Screenings: Showtimes
The film can be rented for 4.99 euros ($7 USD) at JPS.
Seeds of Destruction: The Hidden Agenda of Genetic Manipulation
F. William Engdahl
Global Research: 2007 (341 pp.)
www.globalresearch.ca/books/SoD.html
Corrupt to the Core: Memoirs of a Health Canada Whistleblower
Shiv Chopra
KOS Publishing: 2009 (340 pp.)
www.kospublishing.com/html/corrupt_to_the_core.html
The Raw Milk Revolution: Behind America's Emerging Battle over Food Rights
David E. Gumpert
Chelsea Green Publishing: 2009 (254 pp.)
www.chelseagreen.com/bookstore/item/the_raw_milk_revolution:paperback
The Case Against Fluoride: How Hazardous Waste Ended Up in Our Drinking Water and the Bad Science and Powerful Politics That Keep It There
Paul Connett, James Beck, Spedding Micklem
Chelsea Green Publishing: 2010 (384 pp.)
www.chelseagreen.com/bookstore/item/the_case_against_fluoride:paperback
More than eighty years ago, America began moving away from its' founding Biblical-based worldview to what President Calvin Coolidge identified as "pagan materialism."  Fearing for the future of our Constitutional Republic he said in a speech delivered on the 150th anniversary of the Declaration of Independence, July 5, 1926:
"Democracy is Christ's government in church and state," said Coolidge as he quoted John Wise (1710).  "Here was the doctrine of equality, popular sovereignty, and the substance of the theory of inalienable rights….When we take all these circumstances into consideration, it is but natural that the first paragraph of the Declaration of Independence should open with a reference to Nature's God and should close…with an appeal to the Supreme Judge of the world and an assertion of a firm reliance on Divine Providence…In its main feature the Declaration of Independence is a great spiritual document.  Equality, liberty, popular sovereignty, the rights of man—these are not elements which we can see and touch.  They are ideals. They have their source and roots in the religious convictions.  They belong to the unseen world. "   (Backfired: A Nation Born for Religious Tolerance No Longer Tolerates Religion, William J. Federer, pp. 270-271)
The "pagan materialism" Coolidge warned against is evolutionary materialist scientism, also known as Secular Humanism.  Materialism is neither new nor scientific.   In the main, it is ancient Epicurean Atomism revamped and dressed up as modern science.   Materialism teaches that all that exists is merely material or energy which is impersonal, totally neutral to any moral system or any interest in man as man. In this view, there is no basis for law, and no basis for man as unique and important.
Materialism is of the world view of monism which teaches that all that exists is "one self-creating, self-sufficient substance" which may be divine spirit (pantheism) or spiritless substance (materialism).
Monism is held in common by materialism, pantheism, and spiritualism and dates back to pagan antiquity and was or is taught by all non-biblical thought systems from Buddhism to Epicureanism, Gnosticism and today's New Age Cosmic Humanism.
Monism teaches that all things, including mankind, are merely diverse parts of the one-substance.   God is acceptable to this monistic frame of mind only if He is not something outside of and superior to the one-substance but one with it.  In other words, God must be dispersed throughout the whole substance.
In his book, "Utopia: The Perennial Heresy," Thomas Molnar explains that evolution, whether Darwinian or a spiritual conception such as Teilhard's idea, serves as an imaginary mechanism of perfection for both man and the one-substance:
"Through evolution the world substance becomes progressively pure, homogenous and perfect until the terminal point is reached…"  (p.235)   At that point, there is either a perfected non-spiritual substance (materialism) or a perfectly spiritualized substance (pantheism).  For utopians this means a heaven on earth ruled by perfected god-men.
In that materialism excludes the transcendent Creator, angels, demons, heaven, and hell it must also explain away man's God-given individual spiritual endowments –soul, mind, free will, and conscience– attributes defined by the Founders as self-evident truths, for it is self-evidently true that all men  think, choose, and feel guilt.    In short, in denying the existence of God the Father and man's supernaturally endowed attributes,  materialist scientism abolishes our unalienable rights, thereby making worthless both the Declaration of Independence and the Constitution.
It was for this reason that Coolidge warned against pagan materialism:
"Unless the faith of the American in these religious (Biblical) convictions is to endure, the principles of our Declaration will perish. We cannot continue to enjoy the result if we neglect and abandon the cause."  (ibid, p. 265; emphasis added)
Despite the valiant efforts of Pres. Coolidge and many other men of integrity to edify Americans, the consensus in contemporary America and the western world is no longer Biblical but pagan, that is, Cosmic Humanism (Eastern/Gnostic occult New Age) and Secular Humanism (materialist scientism).
In practical terms, this means that through the goetia (black magic) of  Darwinian transformism "we the people" have been speculatively reduced to aggregates of matter, subsumed into the "one substance" and now have solidarity (oneness) with apes, rocks, trees, fish, tumblebugs, pond scum, and dirt.   Individual salvation has become collective salvation, individual rights are now group rights,  male-female created distinctions have been melted down into androgyny, and monogamous marriage has become a sexual free-for-all.
Law, foreign affairs, taxation, politics, immigration, morality and all other important decisions are now decided by a small group of "elites," many of whom are New Age spiritists led by spirit guides and Transcended Masters, and what they decide at any given moment is supposedly for the common good of society.  These all-powerful individuals are America's Ruling Class, and in back of them, the U.N., NGOs,  and other powerful global organizations.
The Return to Paganism
C.S. Lewis  observed in The Abolition of Man (1947) that Cosmic and Secular Humanism  appeared in Western history in the heart of Christendom during the Renaissance.   The Renaissance reawakened a magic view of the world closely connected with  pagan Gnostic sectarianism, Eastern pantheism as well as alchemical-scientism.  Along with Eastern pantheism came spiritual evolution, reincarnation, karma and occultism, which means that evolutionary conceptions  existed long before Darwin.
Early on Lewis understood that Cosmic  and Secular Humanism  were merely two sides of the same revival of pagan monism. Thus he argued, Cosmic and Secular Humanism are not enemies in principle but rather cooperating philosophies united against the transcendent Creator, Christianity and Christian-based civilization.
Brooks Alexander also identifies both Cosmic and Secular Humanism as the two sides of pagan monism.   And because they are from the same root they tend to cross-pollinate and:
"mingle, producing a brood of offspring that exhibits the genetic heritage of its parents in a confused and confusing array.  Soon it becomes impossible to say whether a given movement, trend or school of thought is a secular impulse that has absorbed Eastern/occult values, or an Eastern/occult teaching that has dressed itself in secular language."  (The Rise of Cosmic Humanism: What is Religion?" Brooks Alexander,  SCP Journal, 1981-82, p. 2)
"Ye Can Be As Gods"
The powerfully seductive Big Lie  underlies both Cosmic and Secular Humanism.   This thought is expressed openly in the teachings of Swami Vivekananda and  Dr. Beverly Galyean, leading exponent of occult New Age confluent education:
"The Buddhists and the Jains do not depend on God; but the whole force of their religion is directed to the great central truth in every religion: to evolve a God out of man." (Inspired Talks, Ramakrishna Vivekananda Center, 1958, p. 218)
"Once we begin to see that we are all God, that we have the attributes of God, then, I think the whole purpose of human life is to reown the Godlikeness within us…So my whole view is very much based on that idea."   (Galyean quoted by Francis Adeney, Educators Look East, Radix 12, No. 3, Nov-Dec. 1980, p. 21)
This same idea expressed in secular terms  such as self-realization and self-actualization (a term coined by Abraham Maslow) underlies many contemporary psychotherapies.
In carefully couched terms, the  "Humanist Manifesto" (1973) also declares autonomous man's godhood:
"We affirm that moral values derive their source from human experience.  Ethics is autonomous and situational…life has meaning because we create and develop our futures."
The conclusion of both Cosmic and Secular Humanism is the same: human beings can be as God and invent their own "ten commandments."
Another key point at which Cosmic and Secular Humanism intersect  is evolution.    Secular Humanism adopted the Gnostic myth of biological (Darwinian) evolution as an explanation both for the origin and development of life as well as for the perfecting of the one substance and mankind.  Cosmic Humanism springboards off of Darwinism into imaginary spiritual conceptions such as  Teilhard de Chardins'  idea.   The apostate French Jesuit priest Pierre Teilhard de Chardin (1881-1955) taught that God emerges from matter.  According to him, this evolution of God from the world results in evolution becoming "conscious of itself" and  ultimately, in the transformation  of all matter into "Christ consciousness" or "pure spirit." He called this final stage the "Omega Point" or "the cosmic Christ."
New Age  techniques to get in touch with the "Christ consciousness" include physical exercises, special diets (especially vegetarianism),  biofeedback, chanting, psychodrama, consciousness-raising strategies, hypnosis and self-hypnosis, centering, body disciplines and therapies such as hatha yoga and aikido as well as sensitivity groups and encounter groups, Zen, Tibetan Buddhism and transcendental meditation and yoga.    Former guru Rabindranath R. Maharaj, now a committed follower of Jesus Christ, describes his former transcendental meditation ritual and its' terrifying consequences:
"Nothing was more important than our daily transcendental meditation, the heart of Yoga, which Krishna advocated as the surest way to eternal Bliss.  But it could also be dangerous.  Frightening psychic experiences awaited the…meditator, similar to a bad trip on drugs.  Demons described in the Vedas had been known to take possession of some Yogis.  Kundalini power, said to be coiled like a serpent at the base of the spine, could produce ecstatic experiences when released in deep meditation–or…it could do great mental and bodily harm.  The line between ecstasy and horror was very fine…During daily meditation I began to have visions of psychedelic colors, to hear  unearthly music, and to visit exotic planets where the gods conversed with me, encouraging me to attain even higher states of consciousness.   Sometimes in my trance I encountered the same horrible demonic creatures…depicted by the images in Hindu, Buddhist, Shinto, and other religious temples.  It was a frightful experience, but the Brahmacharya explained that it was normal and urged me to pursue the quest for Self Realization.   At times I experienced a sense of mystical unity with the universe.  I was the universe, Lord of all, omnipotent, omnipresent.  My instructors were excited at this.  I was obviously a chosen vessel, destined for early success in the search for union with Brahman.  The Forces that had guided my father were now guiding me."  (Death of a Guru, Rabindranath R. Maharaj, pp. 56-57)
Dying Materialism Opens Door To Occult Forces
"Unless we are mistaken…the twentieth century…is to witness a gigantic conflict of spirits…More serious and fiercer than ever before, the conflict is between the old and the new worldview."   Herman Bavinck, Christian theologian, 1901
Materialist scientism has always been utterly repugnant to more spiritually sensitive people.  With its' nihilism, mindless mechanistic universe, reductionism, moral anarchy and irrationalism, it has generated its own crisis of credibility. However,  as a universal alchemical-solvent that has broken down the West's Biblical-based worldview, it has served to throw wide the door to equally irrational but far more dangerous occult New Age Cosmic Humanism, which as a spiritual force began to emerge in the United States around 1965.
By the mid-1980s,  a bright "new" spirituality began to seductively beckon demoralized, restless, narcissistic, consumerist Westerners.  Promising personal "spiritual" power, peace, unending pleasure, and oneness with the Divine, it enticingly whispers, "you can become god."
In Marilyn Ferguson's book, "The Aquarian Conspiracy," she identifies the "new" spirituality as New Age and says that this movement of spirit is poised to radically transform our culture.  Western society is at a pivotal point, said Ferguson in reference to what she called the "Emergent Culture" of New Age.
Ferguson called it the Aquarian Conspiracy for two reasons.  First, astrology foretells the end of the Age of Pisces (the fish).  Astrologically the fish symbolizes the Christian Age, which is finally giving way to the New Age of Aquarius.  Second, she calls it a conspiracy in recognition of a spiritually-cohesive, vast interlocking-network of individuals, grassroots initiatives, and thousands upon thousands of formal New Age organizations at every level of society, from the lowest level to the highest global corridors of political, spiritual, and economic power that link this movement both nationally and internationally.
As occult spirituality moved with great speed and force over and across post-Christian America, mainstream media took note and reported:
"Neopaganism Growing Quickly: Numbers Roughly Double Every 18 Months in United States, Canada, and Europe."   Denver Post, June 26, 2008 (How Evil Works: Understanding and Overcoming the Destructive Forces that are Transforming America, David Kupelian, p. 115)
"Sorcery Sells, and the Young are Buying"   Atlanta Journal-Constitution, June 10, 2007 (ibid)
"Wicca is Believed to be One of the Fastest-Growing Religions Among High School and College Students"    National Public Radio, May 13, 2004  (ibid)
In his book, "America's Schools: The Battleground for Freedom," Allen Quist warns:
"New Age religion is now aggressively being taught in our nation's public schools."  A model curriculum has been developed that "is clearly centered on pantheism."  "Much of what passes for environmental education and multiculturalism is really indoctrination in pantheistic/New Age theology.  The ACLU and other similar organizations have no objections to (pantheistic indoctrination).  It is only Christianity that these organizations object to."  (p. 51)
Tom DeWeese, President of the American Policy Center, has also been following the rise of occult pagan spirituality.  In a work entitled, "Teachers, Preachers and Greens: The Unholy Alliance to Transform America,"  DeWeese reveals the existence of a well-funded yet covert effort to paganize American society through an assault on schools and churches.  He reveals that the Cathedral of St. John the Divine in New York City is the home of the enormously influential Gaia Institute as well as the  Temple of Understanding— a politically influential U.N. Non-Governmental Organization.   DeWeese describes a pagan "church service" at St. John the Divine:
"As the congregation sit in their church pews in the great Cathedral of St. John, the Divine in New York City, the priest stands at the alter, ready to receive a procession of animals for the annual Feast of Saint Francis blessing. Down the aisle comes a procession of elephants, camels, donkeys, monkeys and birds. These are followed by members of the congregation carrying bowls of compost and worms. Next, to the sounds of music, come acrobats and jugglers. In the pulpit, former Vice President Al Gore delivers a sermon, saying, "God is not separate from the Earth." (http://www.federalobserver.com/2010/11/14/teachers-preachers-and-greens-the-unholy-alliance-to-transform-america/)
Men Have Souls …and Demons Exist
Today anthropologists, scientific psychiatrists, and other professionals from the counseling and medical field take very seriously the fact that something frightening and unexplainable by Western science is going on here in America and throughout the West.  In their search for answers they are jettisoning as useless materialist explanations. A "new" consensus is emerging:  Men have souls and demons exist:
"…we need to understand a number of different concepts in order to comprehend the worldwide phenomenon of possession and exorcism. On the psychological level, we have come to know the notion underlying all possession, namely, that the body is a shell, inhabited by a soul, and that this shell may on occasion be surrendered to an intrusive alien entity. " (How about Demons? Possession and Exorcism in the Modern World, Felicitas Goodman. IndianaUpress:1988)
"Dr Frank Lake in a talk on the demonic recalled the occasion when 'Hans Rudi Weber was giving a talk on Christ's Victory over the Demonic Powers to this large gathering of psychiatrists and theologians. It was quite amusing to see how uncomfortable the theologians were at this strange exhibition of what I think they regarded as Medievalism from a distinguished member of their own theological group. It was as if they were apologizing to the scientific psychiatrists present that a theologian had returned to the era of demons and evil possession. By contrast the psychiatrists were in fact leaning forward eagerly recognizing that the collective demonic is something with which they are continually dealing. As they said afterwards, 'Why didn't some theologian tell us about this before? We know what he's talking about, we live with it.'" (But Deliver us From Evil: An Introduction to the Demonic Dimension in Pastoral Care, John Richards, London, Dartman, Longman and Todd,1974)
Possession takes two forms, communal and individual:
"…central possession is communal, strongly institutionalized, and ritualistically induced, but peripheral possession is more normally individual and spontaneous." (Demonic Possession: A Medical, Historical, Anthropological, and Theological Symposium, John Warwick Montgomery (ed.), Bethany,1976)
"In later life, Jung admitted that he was open to the ideas that all these metapsychic phenomena could be explained better by the theory of spirits ….in the long run (he said) I have to admit that the spirit hypothesis yields better results in practice than any other." (The New Age Movement and the Biblical Worldview: Conflict and Dialogue, John P. Newport, Eerdmans,1998)
Dr. Carl Raschke also notes with alarm America's downward spiral into the madness of occult spirituality.  He points out that the decadence, pornography, mass murders, criminality, the  'new religions,' and Satanism in American culture have certain social and spiritual ties that bind them together, revealing that they are part of a similar spiritual genus.   In "Satanism and the Devolution of the 'New Religions,'" Raschke notes that Satanism is so widespread today that there are even U.S. military personnel who are members of secretive Satanist groups.
Raschke concludes that the "upsurge of Satanist practices…must be interpreted not as some kind of odd wrinkle…but as a culminating phase of the "New Age" movement…The Satanist mindset is not "religion" in the regular sense of the word, but a mystification of the most corrupt secular passions and values…Satanism is but the spiritual Frankenstein created by a social order that has attempted to sustain itself without God."  (Satanism and Witchcraft: The Occult and the West–Part 6, Dr. John Ankerberg and Dr. John Weldon)
"All the gods of the pagans are demons" Psalm 96:5
New Age Cosmic Humanism has infused and spiritualized secular materialism, transforming it into an agency for the transmission of ultimate values and revelations from the unseen realm….from powers and principalities.   As a result, in the space of a few short decades, occult pagan spirituality has made profound inroads.  Its upsurge manifests itself in the form of everything from UFO channeling cults, ghost-hunting, necromancy, goddess worship, shamanism, light-bearers, spirit guides, transcendental meditation, labyrinth walking, yoga, Wicca, revitalized Norse paganism, the annual Burning Man Festival (now televised)  and the proliferation of  Satanic cults.
From England to Australia, from New Zealand to South America, Canada and the United States, occult New Age spirituality is quickly becoming the West's dominant orthodoxy.
The End of the West?
Evolutionary conceptions, monism, empiricism, reductionism, determinism, positivism, materialism, pantheism, socialism, and the 'new religions,' in the words of Calvin Coolidge, are not "elements which we can see and touch," but religious convictions, aspirations, ideals, and ideas in the minds of men.  As the great apocalyptic prophet Fyodor Dostoevsky clearly understood, they are a madness-inducing "fire in the minds of men" that comes from the "unseen world."
This being the case, political fixes and Republicans in control will not cure what ails America because  Americans by and large, are spiritually diseased.   This means that our primary battle is spiritual, for we are not "contending against flesh and blood, but against the (evil spirits)….against spiritual wickedness in the high places." (Eph. 6:12)
Occult spirituality always surfaces at the end of a civilization.  It heralded the end of Babylon, Rome and the Aztec civilization.  It came at the end of the medieval world and now it has come at the end of  the post-Christian West…" a social order that has attempted to sustain itself without God."
During Rome's darkest, most evil hours, early Christians—thousands of whom were cut in half, used as human torches, and crucified upside-down—nevertheless successfully forced occult forces underground, thus allowing for Christendom and later on America to arise.
America is the West's last best hope.  But do contemporary Christians and like-minded Americans possess the undying faith, unfaltering courage, love of Truth, rock-solid conviction, perseverance and will to engage this spiritual war?
Additional Sources:
Orthodoxy and the Religion of the Future, Fr. Seraphim Rose
Spirit Wars: Pagan Revival in Christian America, Peter Jones
"…is there evidence for the existence of "spirits" and some "spiritual dimension"? http://christianthinktank.com/eyesopen.html
From: Daily Mail Online…
Blue stain believed to be sign of poisoning or hypoxia – lack of oxygen that is precursor to altitude sickness

Cold weather and overbreeding blamed for deaths of two 2million fish in Chesapeake Bay

Disease behind deaths of 100,000 fish in Arkansas River

At least nine incidents of mass animal deaths across the globe

Hundreds of confused birds plummeted to their deaths in multiple locations in the U.S.

Rapid movement of Magnetic North Pole towards Russia may have caused bird deaths

Thousands of dead turtle doves rained down on roofs and cars in an Italian town in the latest in a growing spate of mass animal deaths across the globe.
Residents in Faenza described the birds falling to the ground like 'little Christmas balls' with strange blue stains on their beaks.
Initial tests on up to 8,000 of the doves indicated that the blue stain could have been caused by poisoning or hypoxia.
A witness told www.examiner.com: 'We have no idea why this happened all of a sudden.
'The doves just started falling one-by-one then in groups of 10s and 20s.'
Hypoxia, a lack of oxygen, is known to cause confusion and illness in animals. It is also a common precursor to altitude sickness.
Experts said results from tests on the doves will not be available for at least a week.
They said that cold weather could have caused the birds' deaths as the flock was swept into a high-altitude wind storm before falling to the earth.
It comes after two million dead fish were found to have washed up on shores in Chesapeake Bay, Maryland.

The alarming find is being blamed by authorities in Maryland on the stress caused by unusually cold water and overbreeding among spot fish.
That investigation comes just days after the deaths of an estimated 100,000 fish in northwest Arkansas, which is being blamed on disease.
A statement by the Maryland Department of the Environment said: 'Natural causes appear to be the reason.

'Cold water stress exacerbated by a large population of the affected species (juvenile spot fish) appears to be the cause of the kill.'

Preliminary tests of the water in Chesapeake Bay have showed the quality was acceptable, officials said.

The statement added: 'The affected fish are almost exclusively juvenile spot fish, three to six inches in length.

'A recent survey showed a very strong population of spot in the bay this year. An increased juvenile population and limited deep water habitat would likely compound the effects of cold water stress.'
Mass winter deaths among spot fish have occurred twice before in the Maryland area – in 1976 and 1980.

The incident is the latest mass animal death to hit the headlines in the last two weeks.

These include:

450 red-winged blackbirds, brown-headed cowbirds, grackles and starlings found littering a highway in Baton Rouge, Louisiana

3,000 blackbirds on roofs and roads in the small town of Beebe, Arkansas




Thousands of 'devil crabs' washed up along the Kent coast near Thanet

Thousands of drum fish washed along a 20-mile stretch of the Arkansas River

Two million small fish in Chesapeake Bay, Maryland

Thousands of dead fish found floating in warm Florida creek

Hundreds of snapper fish found dead in New Zealand

Scores of American Coots found dead on Texas highway bridge
Experts have speculated that New Year fireworks, thunderstorms, cold weather, parasites and even poisoning may be behind the deaths.
But conspiracy theorists have also speculated on the internet that secret government experiments could be behind them, with some even claiming it was a sign of a looming Armageddon at the end of the Mayan calendar next year.
Another theory is that the rapid movement of the Magnetic North Pole towards Russia may have affected the birds' innate navigation systems.

Inbuilt navigation systems in birds and fish is believed to be affected by magnetism.
Scientists have said the Magnetic North Pole is shifting at an average of around 25 miles a year.
With birds and fish relying on it to travel to breeding grounds and warmed climes, there are fears that the shifting pole could be confusing the animals which means they do not migrate in time to avoid cold weather.
Tests are being carried out on the dead birds and fish, but results are not expected for several weeks.
Scientists have been baffled by the sudden deaths of hundreds of birds which have plummeted to the ground seemingly simultaneously in several locations.

Two hundred American Coots were found dead on a highway bridge crossing Lake O' the Pines in Big Cypress Creek, Texas.

They are believed to have been hit by passing vehicles while walking or apparently trying to roost on the bridge.

Swedish experts blamed the shock of New Year fireworks for the unexplained deaths of 50 jackdaws found on a street in Falkoping, Sweden.

Many of the birds are believed to have died from stress or as a result of being run over while disoriented.
The largest incident took place in Beebe, Arkansas, were horrified revellers witnessed around 3,000 blackbirds crashing to their deaths into homes, cars and each other as they celebrated New Year.
Another 450 birds were found strewn along a highway in Baton Rouge, Louisiana, after apparently hitting overhead power lines.

In both cases, the birds are believed to have become confused and were flying at a lower height than usual.
The deaths of tons of fish across the globe is being attributed to unusually cold water.
Thousands of Brazilian fishermen have been left struggling to make ends meet after the sale of seafood was temporarily suspended when masses of fish were discovered in Paranaguá, Antonina and Guaraqueçaba Pontal do Paraná.

Fish were also discovered rotting and floating in Spruce Creek, Florida, after another period of cold weather.

100,000 drum fish were found strewn along the shore of the Arkansas River.
And the cold snap has been blamed for the deaths of 40,000 Velvet swimming crabs – known as 'devil crabs – found littering beaches in Thanet, Kent.