The Department of Justice has a long record of acting as the dictatorship of jurisprudence. Acting like council to the mob, the "Consigliore" Attorney General plots protection rackets for the ultimate organized crime syndicate. Eric Holder is the latest in a long line of lawyers that distort and stretch credibility to the theater of the absurd. Making up legal arguments to distort or conceal culpability is a prime prerequisite to serve as the chief law enforcement thug for the current President.
Some four decades ago, the nation suffered through the most critical constitutional crisis of recent times. The Watergate calamity tormented the nation on a daily basis, resulting in a new level of cynicism and disgust. What started as a third rate burglary concluded in the resignation of Richard. M. Nixon. The flawed life of the symbol of the imperial presidency, shamed into submission, vacated office to avoid conviction. Sadly, the prospect that Barack Hussein Obama has the dignity of ignominy to fade away from the White House is most remote.Nixon's Attorney Generals John Mitchell and Richard Kleindienst earned their disgrace for the cover-up, while Holder has built an entire career on sleaze and treason. Some of the inglorious achievements of Holder include his finger prints all over the Oklahoma City Bombing, the Marc Rich Pardon and the New Black Panther Party voter intimidation case.Therefore, when the
Fast and Furious scandal became a thorn in the side of the Obama administration, the lackey fixer was called upon to do his stonewall dance. From the contempt vote in the House Oversight and Government Reform Committee, Holder's tiptoe is not exactly getting rave reviews from the political pundits.The charges of playing partisan politics coming from the Democratic choirs are reminiscent of the Nixon defenders at every disclosure from the Bob Haldeman and John Ehrlichman damage control team. Remember the hilarious responses from Nixon's Press Secretary, Ron Ziegler? Compare that comic performance with the idiotic comments from James "Jay" Carney. The only difference is that Obama won't use the same body language, when Nixon pushed Ziegler from the backside out of frustration."Fast and Furious" has not risen to the public outcry of Watergate because of the nature of the mainstream pressitute media. The heralded coverage from the
Washington Post warns Republicans to venture with kid gloves.
"But arguing in a partisan fashion is a loser for Republicans. Already there are GOP leaders who want to promote what they're doing, not just on the merits of the matter at hand, but by asserting that the Democrats were much worse in their treatment of the Bush Justice Department. That is not a reason to aggressively pursue this tragedy. No Republican or conservative commentator should even raise it. The notion that this is partially motivated by political payback is very damaging to what very little credibility Congress has today, and the approach is belittling to agent Brian Terry, who was killed, and unfair to his family. Also, by the way, it's the worst political move Republicans can make."
From Tricky Dick
To Barry Soetoro
Not exactly, the same daring reporting, that Woodard and Bernstein invented, in their quixotic quest to take down the naughty Nixon. Shielding the peccadilloes of the Obama administration is a full time effort for the liberal press, but avoiding the extreme transgression of the DoJ to create another false flag excuse, is indefensible. Therefore, when CBS reports some real news, it becomes a true event!
"Documents obtained by CBS News show that the Bureau of Alcohol Tobacco, Firearms and Explosives (ATF) discussed using their covert operation "Fast and Furious" to argue for controversial new rules about gun sales.In Fast and Furious, ATF secretly encouraged gun dealers to sell to suspected traffickers for Mexican drug cartels to go after the "big fish." But ATF whistleblowers told CBS News and Congress it was a dangerous practice called "gunwalking," and it put thousands of weapons on the street. Many were used in violent crimes in Mexico. Two were found at the murder scene of a U.S. Border Patrol agent.

ATF officials didn't intend to publicly disclose their own role in letting Mexican cartels obtain the weapons, but emails show they discussed using the sales, including sales encouraged by ATF, to justify a new gun regulation called "Demand Letter 3?. That would require some U.S. gun shops to report the sale of multiple rifles or "long guns." Demand Letter 3 was so named because it would be the third ATF program demanding gun dealers report tracing information.

On July 14, 2010 after ATF headquarters in Washington D.C. received an update on Fast and Furious, ATF Field Ops Assistant Director Mark Chait emailed Bill Newell, ATF's Phoenix Special Agent in Charge of Fast and Furious:

"Bill – can you see if these guns were all purchased from the same (licensed gun dealer) and at one time. We are looking at anecdotal cases to support a demand letter on long gun multiple sales. Thanks."
Is there an honest man or woman in the Obama administration? Recall the valor of Nixon's Attorney General, Elliot Richardson and his resignation that precipitated the "Saturday Night Massacre". Look around for a courageous Deputy AG like William Ruckelshaus in the corrupt den of vipers that serve not an imperial president but a collectivist dictator. Woefully, all you find are careerist stooges who follow orders. When Robert Bork finally, fired independent special prosecutor Archibald Cox, his reputation was negatively impacted.No impeachment for this "constitutional lawyer" !!!
Obama acts as tin horn despot in the land of the drug cartel. The federal government is addicted to fiat pronouncements designed to circumnavigate around Congress. Executive orders are de facto usurpation of legislative authority. Executive privilege that spits in the eye of separation of powers is an impeachable offense.
Refusal to instruct Eric Holder to turn over the complete record of "Fast and Furious" documents makes the same mistake that Nixon made when he decided to violate his oath of office. The appearance of withholding evidence of possible sinister disclosures becomes a reality when transparency is abandoned. Coming clean on the decision process and naming names of those responsible for "gunwalking" practices is imperative.
What does the Obama crowd fear? It seems unlikely that a G. Gordon Liddy clone went rogue or a James McCord want-a-be was stealing guns on the side. What the American public needs to know is the E. Howard Hunt figure behind "Fast and Furious"?
Those too young to remember the paralysis and fallout that engulfed the government during Watergate will not appreciate the national danger that arises when an administration is determined to force a constitutional crisis. For all practical purpose, the U.S. Constitution is already abolished. The duty of Congress to reassert its legitimate oversight function is crucial for a second American revolution to remain non-violent.
Ironically, the intent to gut the second amendment was certainly an intended objective behind the gun running operation. The federal authoritarians at ATF are no different from the gang members on a segment of the Sons of Anarchy FX series. Fiction becomes fact when the government enforces their brand of tyranny as national security. When the rubber hits the road and the guns turn on government officers, one would normally hear a deafening scream for accountability.Holder has clearly demonstrated that agent Brian Terry was expendable, and that his family does not fall under the protective umbrella of justice.
The Watergate break-in was purportedly an operation to secure proof that the Cuban government was supplying funds to the Democratic Party. Somehow supplying Mexican drug lords with military grade weapons seems just a little more outrageous.Now, the political climate forty years later is hardly an environment that gives confidence that the people, much less then the government, is committed to lawful accountability. The political impact may be marginable because presently national outrage over any scandal has a very short half-life. The toxic consequences of allowing career criminals to hold public office is the death trap for any democratic regime, much less a constitutional republic.
When Marco Rubio Says Eric Holder Should Resign, some will claim it is just politics. The correct question is why isn't President Obama demanding the head of Eric Holder? We all know the answer to this question. Crooks keep their soldiers in the fold until they are no longer useful.The manner by which this next escalation of the "Fast and Furious" operation is reported will tell much about the level of decency left in the country. Obama has decided to stretch out the controversy by pushing the Congress to go to court. Not much has changed for the better since the Watergate tragedy. Under Obama, you have a megalomaniac that makes Richard Nixon look tame.
Congress needs to step up and do their duty with bipartisan support. The Rubio demand will soon look meek, as angry citizens' calls for the resignation of the POTUS himself. The fall election should register public sentiment on the intensity of indignation. Hopefully, a second Obama manic term and administration will be a moot issue.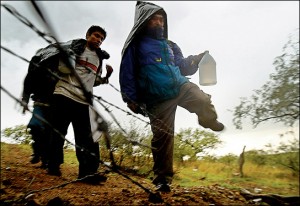 Barack Obama seems completely obsessed with systematically legalizing illegal immigration.  The United States borders a failed narco-state that is one of the most crime-ridden nations on the entire planet, but Barack Obama refuses to secure the border and the consequences for the American people have been absolutely catastrophic.  Right now it is already costing us tens of billions of dollars a year to provide welfare for illegal immigrants and to educate their children in our public schools.  Right now illegal immigrants are already working millions of jobs that should belong to American workers.  Right now Mexican drug cartels are already active in more than 1,000 U.S. cities.  But apparently that is not good enough for Barack Obama.  He wants to roll out the red carpet and give the green light to tens of millions more illegal immigrants.  Last year, Obama issued a list of 19 factors for government officials to use when deciding whether to use "prosecutorial discretion" in deportation cases.  In essence, under that new set of rules criminals and "national security threats" were to be deported and virtually everyone else was to be allowed to stay.  But now Barack Obama has taken things to a whole new level.  Now, if you are under the age of 30, came to the United States under the age of 16 and have lived here for at least five years you will be able to apply for legal status and a work permit.  With the election less than 6 months away it is obvious that Barack Obama is pandering for votes.   But this kind of "banana republic politics" is only going to divide America even more deeply and is going to result in some very serious pain for this nation in the years ahead.
How close do you think officials are going to check to see if people applying for this new amnesty are really under the age of 30 or really have been in this country for at least five years?
As I have written about previously, illegal immigrants lie to the IRS all the time.  Every year they file hordes of fraudulent tax returns that result in them receiving 4 billion dollars in tax refunds that they are not entitled to.
So if they are willing to even lie to the IRS, then why wouldn't they lie about when they came to the U.S. or about how long they have been here?
For a long time Barack Obama has supported "sanctuary cities" for illegal immigrants, but now he has essentially turned the entire country into a "sanctuary city".  Our immigration laws are still on the books, but everyone knows that Obama is not going to enforce the vast majority of them.
And that is really sad.  The United States will always need immigration, but the way that we do things today is really stupid.  We make legal immigration an absolute nightmare, but we leave the back door completely wide open for anyone that wants to break the rules and come in illegally.  So those that would like to come in legally and do things the right way are greatly discouraged from doing so while criminals, drug dealers, gang members, welfare parasites and those willing to survive in the underground economy are given the green light to come on over any time they would like.
Our immigration system makes no sense whatsoever and now Obama has just made things a whole lot worse.
The following are 10 things that will happen if Barack Obama continues to systematically legalize illegal immigration….
#1 There Will Be Fewer Jobs For American Workers
In the United States today, 53 percent of all college graduates under the age of 25 are either unemployed or underemployed.  Many of them are absolutely desperate for work.
Overall, there are more than 100 million working age Americans that do not have jobs right now.
Meanwhile, millions of illegal immigrants are occupying jobs that could otherwise be held by American citizens.  Many employers prefer to hire illegals because they work for a lot less money.
Sadly, many prominent politicians actually support the "right" of these "undocumented workers" to steal our jobs as a recent article by Devvy Kidd pointed out….
In April 2008, the very popular, New Jersey Gov. Chris Christie, prostituted himself during a speech for votes at an event sponsored by the Latino Leadership Alliance of New Jersey by assuring his audience illegal aliens were not really here illegally, but were simply "undocumented."

The 'unofficial' number of unemployed Americans is close to 25 MILLION. Those "undocumented" criminals Gov. Christie refers to are illegally holding 11.5 MILLION jobs that belong to Americans and naturalized citizens. Shame on you, Gov. Christie for thumbing your nose at our federal immigration laws and encouraging even more criminals to break into our country. Roll out the welcome mat. Unemployment in New Jersey is holding at a steady 9.3%. Gov. Christie apparently doesn't care if jobs go to illegal aliens instead of legal citizens in his state. After all, they're simply "undocumented".
#2 Wages For American Workers Will Continue To Decline
When you have a lot more workers competing for the same number of jobs, what happens?
That is right – wages go down.
We are seeing this happen in industry after industry.
For example, several decades ago a roofer could live a nice middle class lifestyle and support an entire family on one income.
But today that is no longer the case.
So what has changed?
A flood of illegal labor has entered the marketplace.
#3 Illegal Immigrants Will Overwhelm Our Welfare System
Every year, illegal immigrants receive tens of billions of dollars in welfare payments.  They get free food assistance, free housing assistance, free health care benefits and free education for their children.  Life is good if you are an illegal immigrant and you know how to game the system.
In fact, many cities in United States now openly advertise that they will help illegal immigrants with these things.
Unfortunately, according to Devvy Kidd the cost to taxpayers is getting to be astronomical….
Last year alone, the cost to taxpayers of LA County was whopping $600 MILLION dollars in welfare for children of illegal aliens. I guess it doesn't bother the people there getting fleeced in taxes to pay for all that welfare because they continue to elect governors who refuse to lock down the border and sympathizers of the invasion across the southern border of California to their legislature.
Overall, it has been estimated that U.S. taxpayers spend $12,000,000,000 a year on primary and secondary school education for the children of illegal immigrants.
#4 Mexican Drug Cartels Will Establish A Presence In Nearly Every City In The United States
Mexican drug cartels continue to expand their influence inside the United States at a frightening pace.  They are slowly taking over our communities.  How far do things have to go before we say enough is enough?
The amount of money that Mexican drug cartels bring in from selling drugs inside the United States is absolutely staggering….
In the sober reckoning of the RAND Corporation, for instance, the gross revenue that all Mexican cartels derive from exporting drugs to the United States amounts to only $6.6 billion. By most estimates, though, Sinaloa has achieved a market share of at least 40 percent and perhaps as much as 60 percent, which means that Chapo Guzmán's organization would appear to enjoy annual revenues of some $3 billion — comparable in terms of earnings to Netflix or, for that matter, to Facebook.
Can you imagine that?
We are talking about serious money.
And Mexican drug cartels are not just operating in huge cities such as Los Angeles, Chicago and New York.  The truth is that they have become deeply embedded in many rural communities as well….
News of cartel machinations are common in cities near the border, such as Phoenix, and the far-flung drug hubs of New York, Chicago or Atlanta, but smaller towns bring business, too. In unsuspecting suburbs and rural areas, police are increasingly finding drugs, guns and money they can trace back to Mexican drug organizations.

The numbers could rise in coming years. The Justice Department's National Drug Intelligence Center estimates Mexican cartels control distribution of most of the methamphetamine, heroin and marijuana coming into the country, and they're increasingly producing the drugs themselves.

In 2009 and 2010, the center reported, cartels operated in 1,286 U.S. cities, more than five times the number reported in 2008. The center named only 50 cities in 2006.
#5 There Will Be Increasing "Anti-American Violence" Inside The United States
These days a lot of Americans are being attacked (and sometimes killed) down in Mexico.
The following is from a recent ABC News article….
American travelers to Mexico should beware of possible violent retaliation for this week's arrest of alleged Zetas drug cartel associates and family members inside the U.S., the U.S. State Department has warned.

Though the warning does not specify which "Transnational Criminal Organization" might engage in "anti-American" violence, on Tuesday federal authorities arrested seven alleged associates of the powerful Zetas drug cartel in New Mexico and Oklahoma for allegedly laundering millions in drug profits through breeding and racing quarterhorses in the U.S. Those arrested included Jose Trevino Morales, the brother of Zetas leaders Miguel Angel and Oscar Omar Trevino Morales, who were also indicted but remain at large in Mexico.
As Mexican drug cartels and criminal gangs expand north, it is inevitable that "anti-American violence" will spread deeper and deeper into the U.S. itself.
The level of violence that we are seeing down in Mexico right now is absolutely frightening.  These drug cartels can beabsolutely brutal….
Fourteen dismembered bodies were found in a truck in the center of a town in northern Mexico on Thursday in what appeared to be the latest atrocity committed by rival gangs battling over drug-smuggling routes, local media said.


The bodies of 11 men and three women were discovered in the sugar-cane farming town of Ciudad Mante in the south of Tamaulipas state, which borders on Texas, daily Milenio reported on its website.
Overall, more than 55,000 people have been killed in drug-related violence in Mexico since 2006.
Is that the kind of violence we want in this country?
Already the region along the U.S./Mexico border is an open war zone.
Just across the U.S. border, the city of Juarez, Mexico is considered to be one of the most dangerous cities on the face of the earth.  In fact, Juarez is now the murder capital of the western hemisphere.
But instead of strengthening security along the border, Barack Obama wants to make the border meaningless.
#6 Massive Bribes Will Corrupt Our Judicial System
When there are billions of dollars involved, it is inevitable that some members of the police and some members of the judiciary will take bribes.
Just look at what has happened down in Mexico.  The following is from a recent article in the New York Times….
When you tally it all up, bribery may be the single largest line item on a cartel's balance sheet. In 2008, President Felipe Calderón's own drug czar, Noe Ramirez, was charged with accepting $450,000 each month. Presumably, such gargantuan bribes to senior officials cascade down, securing the allegiance of their subordinates. "You have to recruit the high commands, so they can issue the information to lower ranks and order whatever they want," the corrupt cop, Fierro Méndez, testified. But in key jurisdictions, the cartel most likely makes payments up and down the chain of command. In a 2010 speech, Genaro García Luna, Mexico's secretary of public security, speculated that together, the cartels spend more than a billion dollars each year just to bribe the municipal police.
What would you do if you were offered a bribe of $450,000 a month?
Don't assume that Americans are so much more "moral" than the Mexicans are.
#7 Gang Activity Will Continue To Grow In The United States By Leaps And Bounds
Gang activity is absolutely exploding inside the United States.
According to the FBI, there are now 1.4 million gang members involved in the 33,000 different gangs that are active inside the United States.
The number of gang members in America has increased by 40 percent since 2009.
Those stats should be very alarming to all of us.
What are we going to do if gangs keep growing at this rate?
According to federal statistics, gang members are responsible for up to 80 percent of all violent crimes committed in the United States every year.
A very large percentage of these gang members have entered the United States from Mexico, but the federal government refuses to do anything to stop it.
#8 The Decline Of Our Health Care System Will Continue To Accelerate
Illegal immigrants are overwhelming emergency rooms all over the country.  They walk in, receive high quality treatment and often never pay after they leave.
Things have gotten so bad in many areas of the nation that it is causing entire hospitals to go bankrupt and shut down.
In a previous article, I described what unchecked illegal immigration is doing to the health care system in California….
Thanks to illegal immigration, California's overstretched health care system is on the verge of collapse.  Dozens of California hospitals and emergency rooms have shut down over the last decade because they could not afford to stay open after being endlessly swamped by illegal immigrants who were simply not able to pay for the services that they were receiving.  As a result, the remainder of the health care system in the state of California is now beyond overloaded.  This had led to brutally long waits, diverted ambulances and even unnecessary patient deaths.  Sadly, the state of California now ranks dead last out of all 50 states in the number of emergency rooms per million people.
#9 Legalizing Illegal Immigrants Will Cause A Huge Shift In Voting Patterns
Instead of looking out for the American people, many Democrats support legalizing illegal immigration because it will give the Democratic Party more support at the polls.
This is incredibly selfish and self-serving, but this is the way that the political game is played in 2012.
#10 There Will Be A Flood Of New Illegal Immigrants
Amazingly, far more people move into the United States illegally than come in through the legal immigration process.
As word spreads of the "Obama amnesty", millions more will come on over.  After all, what would they have to lose?  If they get caught crossing over they will just get nicely sent back and can try again in a few days.
If they make it they can take advantage of all the free goodies here in the United States.  Thanks to Obama, the odds of deportation are now very slim.  And they can often make significantly more money in the "underground economy" in the U.S. than they can back home.
So what is the downside for illegal immigrants?
Where is the pain?
If you do get deported, you can always sneak back in.  Security along the U.S. border with Mexico is a total joke.
Sadly, many politicians on both sides of the border seem very pleased that the United States and Mexico are slowly but surely being integrated through illegal immigration.
In fact, one gets the impression that Barack Obama would be quite pleased if the border between the United States and Mexico were to disappear completely.
Politicians like Barack Obama don't seem to care about the catastrophic impact that illegal immigration is having on this country.  They are absolutely obsessed with their social and political agendas and they aren't going to allow a few inconvenient "details" to derail them.
Unfortunately, there is not much hope for significant change any time soon.  Mexico is already a "failed state" and we are freely allowing millions of their bad guys to pour into our country.
In the end, we will pay a very great price for our foolishness.
Source: The American Dream
I objected to Roe v. Wade the moment it was decided, not because of any doubts about abortion, but because the decision was a radical deformation of the Constitution. The Constitution has nothing to say about abortion, leaving it, like most subjects, to the judgment and moral sense of the American people and their elected representatives. – Judge Robert Bork
Those opposed to abortion on demand warned of a slippery slope when Roe v. Wade became the law of the land in 1973. The U.S. Supreme Court's decision gave women the right to eliminate an unborn child for practically any reason. Since 1973, over 50 million American lives have been terminated – some through the barbaric practice of partial-birth abortion (PBA). I'll explain the procedure in a moment.
Now we are faced with sex-selected abortion, the procedure based on the sex or gender of the child. Sex-selected abortions are common in countries such as India and China. The Washington Times reports on this atrocity:
Worldwide, more than 100 million girls are estimated to be "missing," and a first-of-its kind study by University of Texas economics professor Jason Abrevaya estimated that more than 2,000 girls were "missing" among Asian women who gave birth in California between 1991 and 2004. (Source)
The Prenatal Nondiscrimination Act (PRENDA) was introduced in the House of Representatives and would have banned sex-selection abortions in this country but the bill was shot down. Pro-aborts argued that PRENDA is another attempt by pro-life advocates to halt the right to an abortion.
According to Life News:
The legislation needed a two-thirds vote and Democrats voted overwhelmingly against the legislation after President Barack Obama and Planned Parenthood came out in opposition.
With a 246-168 vote, the bill did not obtain the two-thirds majority necessary to pass. Republicans voted for the bill on a 226-7 margin while Democrats opposed banning sex-selection abortions on 161-20 vote margin.
Because the bill failed to pass, gender-based abortion is legal in America.
Further on in the report:
Among the organizations that warned House members not to vote for the bill was the Planned Parenthood Federation of America (PPFA). PPFA sent an email memo to House members on May 29 warning of its "intent to score" a vote for the bill as a vote against "women's health." Also on May 29, the Huffington Post reported that "no Planned Parenthood clinic will deny a woman an abortion based on her reasons for wanting one, except in those states that explicitly prohibit sex-selective abortions (Arizona, Oklahoma, Pennsylvania and Illinois)." (Source)
How ironic that Planned Parenthood feigns concern over the health of women, yet there's zero concern for the health of a baby girl in her mother's womb! I smell hypocrisy.
President Obama's opposition to the bill came after pro-live group Live Action, an organization headed by Lila Rose, came out with a video exposing a Planned Parenthood employee encouraging a woman to have a sex-selection abortion. In the Live Action video a woman who was part of the sting says she and her husband have decided to abort the baby if it's a girl. The employee answers questions and offers advice. At one point she says, "I'm just trying to, you know, help you as much as possible with this." She ends their discussion with, "Well, good luck, and I hope that you do get your boy." Shortly thereafter a second video emerged showing a New York clinic approving sex-selection abortions. The employee said this: "And so, if you decide that, even if you find out that it's a girl, and you decide that, what you would prefer is to terminate the pregnancy then that's just your decision. I can tell you that, you know, here at Planned Parenthood we believe that it's not up to us to decide what is a good or a bad reason for somebody to terminate a pregnancy."
Anyone familiar with the radical feminist agenda and the women behind it aren't the least bit surprised by the power PPFA wields. In 2007 David Kupelian wrote "Lies and Fraud of Roe v. Wade." I borrowed the above quote from David. In his piece he presents Judge Bork's view of radical feminism, which he shares:
"[Robert] Bork offers a disturbing insight into the radical feminist-inspired pro-abortion worldview behind Roe v. Wade. 'No amount of discussion, no citation of evidence, can alter the opinions of radical feminists about abortion,' Bork states, illustrating his point with a story. 'One evening I naively remarked in a talk that those who favor the right to abort would likely change their minds if they could be convinced that a human being was being killed. I was startled at the anger that statement provoked in several women present. One of them informed me in no uncertain terms that the issue had nothing to do with the humanity of the fetus but was entirely about the woman's freedom.'
"Such a supremely selfish brand of 'freedom' is chilling enough, but Bork then explained what 'equality' meant to Roe's backers, including those on the Supreme Court. 'Justice Harry Blackmun, who wrote Roe and who never offered the slightest constitutional defense of it, simply remarked that the decision was a landmark on women's march to equality,' explains Bork. 'Equality, in this view, means that if men do not bear children, women should not have to either. Abortion is seen as a way for women to escape the idea that biology is destiny, and from the tyranny of the family role.'" (Source)
In an article entitled "Hang 'Em High" I explained the gruesome PBA procedure mentioned above. Read it and weep:
The procedure known as partial-birth abortion is immoral. Every American should be outraged that this procedure was ever allowed in a civilized country such as ours. If you've been in a coma and haven't heard about this grizzly procedure allow me explain. To "save the life of the mother," a living, breathing, baby is partially delivered, then scissors are jammed into its skull to make a hole large enough for a suction tube. The tube is inserted into the hole and the baby's brains are sucked out causing the skull to collapse. Sounds like something right out of a Hollywood horror flick, doesn't it? I doubt that even Hollywood would go this far to shock their audience.
If someone tries to tell you that the PBA procedure was not done in this country, that person is misinformed. Until Congress passed the Partial-Birth Abortion Ban Act of 2003 it was a legal procedure, it was done to thousands of babies, and that is a disgrace! Indefatigable pro-life activists fought long and hard to put a stop to this barbaric procedure.
But I digress.
Not surprisingly the PRENDA vote received scant coverage in the mainstream media. "There is nothing more predictable than networks burying negative news about Planned Parenthood" wrote the Media Research Center. MRC did some checking and found that ABC, NBC and CBS skipped the Live Action videos. "Left-wing outlets have gone into damage control, spinning the Live Action sting as a manufactured controversy."
Now that two videos have surfaced we know that this isn't a manufactured controversy any more than the PBA procedure was right-wing propaganda as so many leftists claimed. No doubt pro-life groups such as Live Action will be down in the trenches fighting for the rights of the unborn who cannot speak for themselves. During a discussion with Bill O'Reilly, conservative talk show host Laura Ingraham pointed out what is at stake in the gender-selection debate:
This is about basic human decency and whether we are going to choose to go down the road of barbarism or humanity.
In a stunning upset for the Obama administration and big-government zealots in general, a federal judge in New York has issued an injunction against the citizen detention portion of the National Defense Authorization Act (NDAA). Bob Unruh at World Net Daily has the story.
"A district-court judge has suspended enforcement of a law that could strip U.S. citizens of their civil rights and allow indefinite detention of individuals President Obama believes to be in support of terror.
"The Obama administration has refused to ensure that the First Amendment rights of authors and writers who express contrary positions or report on terror group activities are protected under his new National Defense Authorization Act.
"Targeted in the stunning ruling from U.S. District Judge Katherine B. Forrest of New York was Paragraph 1021 of the NDAA, which Obama signed into law last Dec. 31. The vague provision appears to allow for the suspension of civil rights for, and indefinite detention of, those individuals targeted by the president as being in support of terror.
"Virginia already has passed a law that states it will not cooperate with such detentions, and several local jurisdictions have done the same. Arizona, Rhode Island, Maryland, Oklahoma, Tennessee and Washington also have reviewed such plans.
"The case was before Forrest on a request for a temporary restraining order. The case was brought on behalf of Christopher Hedges, Daniel Ellsberg, Jennifer Bolen, Noam Chomsky, Alex O'Brien, Kai Warg All, Brigitta Jonsottir and the group U.S. Day of Rage. Many of the plaintiffs are authors or reporters who stated that the threat of indefinite detention by the U.S. military already had altered their activities.
"Constitutional expert Herb Titus filed a friend-of-the-court brief on behalf of the sponsor of the Virginia law, Delegate Bob Marshall, and others.
"Titus, an attorney with William J. Olson, P.C., told WND that the judge's decision to grant a preliminary injunction halting enforcement of paragraph 1021 'affirms the constitutional position taken by Delegate Marshall is correct.'
"The impact is that 'the statute does not have sufficient constitutional guidelines to govern the discretion of the president in making a decision whether to hold someone in indefinite military detention,' Titus said.
"The judge noted that the law doesn't have a requirement that there be any knowledge that an act is prohibited before a detention, he said. The judge also said the law is vague, and she appeared to be disturbed that the administration lawyers refused to answer her questions.
"The opinion underscores 'the arrogance of the current regime, in that they will not answer questions that they ought to answer to a judge because they don't think they have to,' Titus said."
Unruh went on to say, "The brief was on behalf of Marshall and other individuals and organizations including the United States Justice Foundation, Downsize DC Foundation, Institute on the Constitution, Gun Owners of America, Western Center for Journalism, the Tenth Amendment Center and Pastor Chuck Baldwin [yours truly]."
As an aside, was I the only pastor in America to be included as an amici in this brief? Let me challenge readers, the next time you go to church, ask your pastor what he is doing or what he would do to prevent military personnel from taking you off to a military prison without an arrest warrant, without issuing Miranda, without telling you why you are being seized, without allowing you access to an attorney, without recognizing that you have any constitutional rights, without any requirement to release you, or even without any requirement to keep you in the United States of America for a trial or judicial proceeding. I challenge you: ask him! And if his answer is something like, "The Lord will take care of you," or "That could never happen in the United States," what in the name of liberty are you doing attending that church?
See Unruh's report at:
http://www.wnd.com/2012/05/obama-citizen-detention-plan-in-trouble/
Now, I wonder how many of these pseudo-conservative talking heads at FOX News, as well as the myriads of local reporters and journalists throughout the country, will at least be honest enough to admit that there was substantial reason to be concerned about the citizen detention provision of the NDAA? Ever since NDAA was signed into law, these phony guardians of liberty have been pooh-poohing the warnings that many of us columnists and independent journalists have been issuing. Now, a federal judge has also recognized the threat posed to our constitutional liberties by this provision of the NDAA, and has issued an injunction against it.
That's the good news. The bad news is the US House of Representatives defeated an amendment that would have repealed the indefinite detention provision of the NDAA. The Tenth Amendment Center covers the story.
"In a shameful display of disregard for the Constitution and for liberty, on Friday, the House of Representatives voted to perpetuate the president's power to indefinitely detain American citizens.
"By a vote of 238-182, members of Congress rejected the amendment offered by Representatives Adam Smith (D-Washington) and Justin Amash (R-Michigan) that would have repealed the indefinite detention provision passed overwhelmingly last year as part of the National Defense Authorization Act (NDAA) of 2012.
"The Fiscal Year 2013 NDAA retains the indefinite detention provisions, as well as the section permitting prisoners to be transferred from civilian jurisdiction to the custody of the military.
"'The frightening thing here is that the government is claiming the power under the Afghanistan authorization for use of military force as a justification for entering American homes to grab people, indefinitely detain them and not give them a charge or trial,' Representative Amash said during House debate."
The report goes on to say, "Each of these freedom-phobes [the congressmen who voted to keep the indefinite detention provision of the NDAA] invoked the specter of terror (in one way or another: 'terrorist,' 'al-Qaeda,' 'enemies') to justify the abolition of constitutionally guaranteed civil liberties.
"Seemingly, those promoting these provisions would offer Americans as sacrifices on the altar of safety, the fires of which are fed by the kindling of the Constitution."
Hear! Hear!
The report astutely includes this warning from "The Father of The US Constitution," James Madison: "It is a universal truth that the loss of liberty at home is to be charged to the provisions against danger, real or pretended, from abroad."
Oh! Take a guess as to who was the only candidate for President who supported the Smith-Amash amendment to repeal the indefinite detention provision of the NDAA? You got it: Congressman Ron Paul.
See the Tenth Amendment Center report at:
This goes to prove that sometimes our enemies are not the courts; sometimes our enemies are the legislatures of this country. This was the case in the aforementioned actions. So, now we have a federal court and the US Congress (allied by the White House) in conflict. It's going to get very interesting!
And speaking of how the legislatures are often the ones inflicting more and more tyranny upon the US citizenry, try this report on for size:
"The federal government is moving quickly to open the skies over America to drones–both for commercial and government purposes–and respected Washington Post and Fox News commentator Charles Krauthammer is forecasting 'rifles aimed at the sky all across America.'
"The comments from Krauthammer, who won the Pulitzer Prize for commentary in 1987 after serving as a speechwriter for Vice President Walter Mondale and then beginning his journalism career at The New Republic, were on 'Special Report' with Bret Baier.
"'I would predict, I am not encouraging, but I predict the first guy who uses a Second Amendment weapon to bring a drone down that's been hovering over his house is going to be a folk hero in this country,' Krauthammer said.
"The conversation arose as the federal government announced it is beginning to allow public safety agencies to fly unmanned aircraft–drones–with fewer and fewer restrictions.
"According to yesterday's report from Bloomberg, police, fire and other government agencies now are being allowed to fly drones weighing as much as 25 pounds without special approvals previously needed.
"The Federal Aviation Administration said on its website that the move was an interim step until the agency finishes rules that will open the door for commercial operation of drones, as well as those uses for government purposes.
"Congress has adopted the position of encouraging more drone flights, with the 'goal of adapting technology used by the military in Iraq and Afghanistan.'"
See the report at:
http://www.wnd.com/2012/05/feds-clearing-way-for-drones-over-your-house/
There you have it, folks. Your federal government–along with numerous local and State police agencies–is preparing to use instruments of war against the citizens of the United States. And numerous local and State police agencies are standing in line to participate. I ask you, do the US Congress, the FAA, and our local and State authorities plan to arm these drones with more than surveillance cameras (as if that's not bad enough)? Should we expect that the drones that will be flying over our neighborhoods would be armed with machine guns and missiles? That's the "technology used by the military in Iraq and Afghanistan," after all.
What is wrong with the American people? What is wrong with our representatives? What is wrong with our State legislators? What is wrong with our local and State police agencies? What is wrong with our pastors and churches? What is wrong with our reporters and journalists? Are they THAT blind? Do they want a paycheck THAT badly? Are they THAT willing to allow this free republic to be thrown into the trash bin of history, only to be replaced with a giant Police State? Are we THAT ignorant of history? Is THAT really where we are?
Ladies and gentlemen, the emerging police state is the foremost issue confronting the people of the United States today! And on this issue, the labels Democrat and Republican mean absolutely nothing! Nothing! If the voters of this country do not awaken quickly to what is going on in front of their very eyes, it won't matter to a tinker's dam which party or which candidate is put into office. If we do not have the right to live in privacy and peace, all of the other rights we talk about mean absolutely nothing!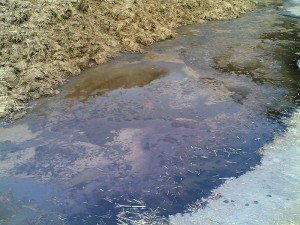 Do you believe that America is a seething cesspool of filth and corruption?  If not, you might change your mind after reading this article.  Sadly, the truth is that the United States is absolutely corrupt to the core.  This is true from the very top of our society all the way to the very bottom.  The current occupant of the White House will likely go down in history as the most corrupt president in history, and that is really saying something.  Almost every single day he adds something new to his list of corrupt deeds.  He is a con man that deserves to be impeached for a whole host of reasons, but that will never happen because we have a Congress that is also deeply corrupt.  But it is not just our politicians that are corrupt.  Even the men that are supposed to be in charge of protecting the president are corrupt.  A whole bunch of them were recently discovered sleeping with prostitutes in Colombia.  We also find very deep and very pervasive corruption in our financial institutions, in our judicial system, in our police departments and in our religious institutions.  It is almost as if nearly the entire nation is saturated with filth and depravity.  It is becoming harder and harder to find men and women of integrity, and our young people have very few positive role models to look up to.  How long is our society going to be able to continue to function normally if all of this corruption gets even worse?
The following are 25 signs that America is a seething cesspool of filth and corruption….
#1 The men and women of the Secret Service are supposed to be the best of the best.  Instead, they have become a national embarrassment.  11 members of the U.S. Secret Service are under investigation for consorting with prostitutes in Colombia.  Reportedly, several of the Secret Service agents that hired prostitutes were married.
#2 Our financial institutions are filled with cheats and liars.  2011 and 2012 have been absolutely horrible years for natural disasters in the United States.  At a time when homeowners need their insurance companies more than ever, many insurance companies are systematically trying to weasel out of payouts and are trying to shift as much liability over to homeowners as possible.  The following is from a recent Reuters article….
Insurance companies are raising rates, cutting coverage, balking at some payouts and generally shifting more expense and liability to homeowners, according to reports from the industry and its critics.

"Insurance companies have significantly and methodically decreased their financial responsibility for weather catastrophes like hurricanes, tornados and floods in recent years," the Consumer Federation of America said in a statement after studying industry data.

The industry concedes that it is trying to avoid getting trounced by those same punishing weather patterns.
#3 Identity theft for the purpose of stealing tax refunds has reached epidemic proportions in America.  The following is one shocking example that made the news recently up in New York….
Authorities say a former manager at a nonprofit Long Island health agency stole the IDs of more than 50 brain injury patients to get their tax refunds.
#4 The filth on television continues to get worse and worse.  As WorldNetDaily recently reported, one new HBO series is going way over the line….
HBO's irreverent mockumentary "Angry Boys" is under fire for combining child actors and phallic humor, including one scene in the series' 12th episode, where a little girl drinks from a water bottle shaped like a giant, pink penis.
#5 All over the country, violent crime is getting worse.  For example, there were 60 percent more homicides in Chicago during the first three months of 2012 than there were during the first three months of 2011.
#6 Some of the violent crimes committed recently in cities such as Chicago appear to be absolutely senseless.  The following is one recent example from the Chicago Tribune….
A woman was shot in the face while driving in the Gresham neighborhood on the Far South Side late Wednesday.

The woman, 38, was driving west in the 2000 block of West 84th Street about 11:30 p.m. when a light colored car pulled alongside her and someone inside fired shots, according to police News Affairs Officer Hector Alfaro.
#7 It isn't just in the big cities where these kinds of senseless crimes are being committed either.  One crime that happened in Tulsa, Oklahoma recently is almost too horrifying to describe.  The following is from a recent Daily Mail report….
An 85-year-old woman was sexually assaulted and battered to death by a home invader who also shot her 90-year-old husband in the face with a BB gun.

Nancy and Bob Strait, who had celebrated their 65th wedding anniversary in December, were discovered by their daughter at their home in Tulsa, Oklahoma.


Both the pensioners were rushed to hospital where Mrs Strait, who was nearly blind, died from her injuries.
#8 The flash mob epidemic that made headlines all over the nation last year is continuing in 2012.  For example, several dozen young people recently stormed into a gas station in the Portland, Oregon area and took off with whatever they could carry.
#9 Thieves all over the nation are becoming incredibly bold.  Up in New York, thieves recently stole brass plaques and bronze vases from a cemetery.
How desperate and corrupt do you have to be to desecrate the graves of the dead?
#10 These days thieves will steal anything that they can sell easily on the streets.  For example, Tide detergent has become extremely popular to steal because it is being used as an alternative form of currency on the streets of many American cities.  The following is from a recent article in The Daily….
Theft of Tide detergent has become so rampant that authorities from New York to Oregon are keeping tabs on the soap spree, and some cities are setting up special task forces to stop it. And retailers like CVS are taking special security precautions to lock down the liquid. 

One Tide taker in West St. Paul, Minn., made off with $25,000 in the product over 15 months before he was busted last year.

"That was unique that he stole so much soap," said West St. Paul Police Chief Bud Shaver. "The name brand is [all] Tide. Amazing, huh?"

Tide has become a form of currency on the streets. The retail price is steadily high — roughly $10 to $20 a bottle — and it's a staple in households across socioeconomic classes.
#11 In Baltimore, a man was recently knocked to the ground, stripped naked and had his car keys, watch, money and cell phone taken.  In itself, that is not much of a story.  But what made it a story was that instead of helping the man, the crowd of onlookers watching all of this happen laughed hysterically while recording the incident with their cell phone cameras for YouTube.
#12 The number of Americans that are willing to become permanently dependent on the government is absolutely astounding.  At this point, there are approximately 67 million Americans that get some form of financial assistance from the federal government.
#13 Government dependence is increasingly being glamorized in popular culture.  For example, one nightclub down in Alabama recently held a "Food Stamp Friday" party.
#14 As I have written about previously, employees of the federal government are living the high life at the expense of hard working American taxpayers.  In fact, one federal employee recently made an outrageous rap video about it.
#15 Recently, I reported on the "Obama flag" that was flying above a Democratic Party headquarters down in Florida.  Well, now another one has been spotted flying above a home in New Jersey.  During the 2012 election season will we see American flags that have had the stars replaced with the face of Barack Obama flying over homes and businesses from coast to coast?
#16 In the United States today, the use of sexual humiliation by security officials has become normalized.  If you are not convinced of this yet, you should check out this video of a woman sobbing as the TSA touches her private areas as they pat her down.
#17 Sadly, TSA officials have shown over and over that they are deeply corrupt and cannot be trusted.  For example, one TSA manager at Dulles International Airport was recently discovered to be running a prostitution ring out of a local hotel room.
#18 According to the U.S. Supreme Court, police in the United States can now strip search you any time that they want.  All they need to do is to make up some reason to arrest you.  Needless to say, police all over the country are now going to be looking for any reason that they can think of to arrest very attractive women.
#19 In the United States, it has become regular practice for young couples to "live together" before marriage.  In fact, in America today more than half of all couples now move in together before they get married.  Sadly, the divorce rate for couples that live together first is also significantly higher than for those that do not.  At this point, America has thehighest divorce rate on the globe by a wide margin.
#20 The United States has the highest teen pregnancy rate in the world by far.  In fact, the United States has a teen pregnancy rate that is more than twice as high as Canada, more than three times as high as France and more than seven times as high as Japan.
#21 Unfortunately, there are dramatic consequences for all of the loose sexuality going on in America.  The CDC says that there are approximately 19 million new cases of syphilis, gonorrhea and chlamydia in America every single year.
#22 Most Americans have no idea this is happening, but the truth is that abortion clinics all over the country are sellingaborted baby parts to scientists for medical research.  If we keep cheapening human life like this, eventually it will mean next to nothing to us.
#23 According to the results of one recent investigation, an astounding 30 percent of all Internet traffic goes to pornography websites.  A different survey found that 25 percent of all employees that have Internet access in the United States visit pornography websites while they are at work.
#24 There is a right way and a wrong way to do things.  This is especially true when it comes to notifying military wives that their husbands are dead.  Sadly, some women are now being notified about the deaths of their husbands in the militarythrough Facebook.
#25 Our politicians are stealing 150 million dollars an hour from future generations so that we can live more comfortably right now.  The American people participate in this theft by voting these politicians back into office over and over again.  The crime that we are committing against future generations is almost too horrible for words.
So what is causing all of this filth and corruption?
Why has America become such a cesspool?
Source: The American Dream
The media three-ring circus focus on the forthcoming trial of George Zimmerman for the killing of Trayvon Martin has all the hallmarks of another rush to judgment. Conviction in the press is nothing new, when the dominant liberal bleeding hearts feel offended. Others can relish on every detail, motivation and circumstance, but this viewpoint obscures the fundamental conflict that exists in society. It is a social taboo to engage in a sincere and substantive dialogue on race in this country. The long history that consumes racial animosity will always continue as long as "Political Correctness" prohibits genuine honesty.
Many Blacks suffer from selective memory when charges of racism are hurled around as if hatred only resides in the hearts and minds of White Americans. Conspicuously absent in this bias viewpoint is the perverse sentiment and conduct from their own "community". When a country elevates a demented and disruptive despot like Eric Holder to the office of Attorney General, the nation is at peril from selective prosecution. Do not forget the lesson from the pathetic refusal of Holder to prosecute the New Black Panther Party for voting law violations in Philadelphia.
The Daily Caller reports,
"Attorney General Eric Holder said Tuesday that voter intimidation by members of the New Black Panther Party was different than the historic intimidation experienced by "my people."

In December, the U.S. Commission on Civil Rights released a scathing report on the Justice Department's handling of the New Black Panthers case."
This is the same Holder of Ruby Ridge, Waco, Oklahoma City and Marc Rich pardon infamy. Now he is up to his ears with "Fast and Furious". If this is the standard for Black justice, no wonder the atmosphere for racial discontent is fanned by a history of brutal totalitarianism. The jungle collectivism that excuses social hysteria for a serious dialogue on civilized behaviors is at the core of the racial divide.
Therefore, when Eric Holder Praises Left-Wing Activist Al Sharpton, Says Facts, Law Will Guide Trayvon Martin Investigation, any reasonable person should be skeptical.
"Attorney General Eric Holder praised left-wing activist Rev. Al Sharpton at the opening of the National Action Network (NAN) convention on Wednesday, and also stressed that the Justice Department is conducting a thorough investigation of the fatal Trayvon Martin shooting that "will examine the facts and the law."
The consequences for ignoring the law at the Philadelphia ballot location lead to the following.
New Black Panthers Zimmerman Bounty: Doesn't It Warrant Charges Too?
"That $10,000 bounty on George Zimmerman's head by a hate crimes movement deserves as close an inspection by the DOJ as Eric Holder promised in the Trayvon Martin case. Otherwise, it looks like race is truly an issue in this particular controversial topic, as Zimmerman's anonymous family member insinuates in a letter to the man appointed by Pres. Obama.

New Black Panthers member, Mikhail Muhammad, didn't hesitate to say to the nation at large that the monetary promise he and his group were making for the unauthorized (dead or alive) apprehension of Zimmerman was just "an eye for an eye, a tooth for a tooth," mentality, as reported by NPR at the end of March."
The video New Black Panthers: Race War For Trayvon April 9th 'Day of Action'caused quite a stir. When the heat got too hot Michelle Williams made a feeble attempt to save her ass.
"My words were out of anger. I did not incite, I did not promote, nor did I encourage anyone to go and pick up a gun."
The significance of all this self-reviling racist rhetoric is that it drives an even greater wedge into the social fabric. When compared to the written arguments of traditional columnists like John Derbyshire and Robert Weissberg, you gain a clear distinction in the true meaning of racist conduct.
The Neocon publication, The National Review banished both columnists for violating the "PC" canon. Telling racial truth is not allowed in the realm of the Rich Lowryorthodoxy.
"Unbeknowst to us, occasional Phi Beta Cons contributor Robert Weissberg (whose book was published a few years ago by Transaction) participated in an American Renaissance conference where he delivered a noxious talk about the future of white nationalism," editor Rich Lowry wrote in a post on the National Review's website. "He will no longer be posting here. Thanks to those who brought it to our attention."
In The Guillotining of John Derbyshire, Alex Kurtagic writes,
"John Derbyshire's "Talk" column for Takimag last week detonated the ire of commentators on the lunatic fringes of the extreme Left. Ulcers flared and torrents of bile swamped the internet. The roar was even heard across the Atlantic, as the Guardian weighed in, wondering on Sunday why Mr. Derbyshire's piece was still online. By Monday I was perplexed to find that, amidst the still raging sandstorm of prose, not one journalist or commentator had sought Mr. Derbyshire for comment (though Gawker finally published an interview later that day). What follows is my effort to rectify this omission."
The Conservative Times adds this valuable insight.
"If you haven't been following the development, Derbyshire's article at TakiMag, "The Talk: Nonblack Version," is a play on the "talk" that black leaders tell blacks to have with their children: don't trust whitey. Looking at mundane crime statistics, Derbyshire wrote a piece advising white parents to tell their kids not to visit black neighborhoods, etc. The leftist and neocon media went ballistic. Derb was first attacked by PC leftists, who were quickly joined by Trotskyite neocons like Jonah Goldberg and Ramesh Ponnuru.

Why now? Derbyshire has written controversial pieces previously. Is the MSM now pushing for a final pre-election purge of all unacceptable thought from mainstream press? First Buchanan and now Derb? Is it because it's on the heals of the Trayvon Martin story? Is it because Derb, undergoing chemotherapy, is now most vulnerable? Or, is it because what he says hits so close to home? Although one may disagree with a few points in Derb's piece, who's going to disagree with its main premise? How many white suburban liberal parents do you know that tell their kids to go hang out with gangbangers in the inner city? Everyone knows what Derb writes is true. Perhaps that is his real crime. In a state of totalitarian political correctness, telling the truth is the greatest crime one can commit."
Finally, The Daily Caller chimes in with the politically correct catcalls from suspect conservative publications that boast their "TC" (Totalitarian Collectivism) credentials.
"The American Conservative's Noah Millman, who considers himself a friend of Derbyshire's, told TheDC that it's no surprise National Review ended its relationship with the longtime contributor.

"I think it's safe to say that Derbyshire's piece was bluntly racist," Millman said.

"Derbyshire seems to think that there's a straight line of deductive reasoning from his views on the science of racial differences and the observable statistical disparities in things like crime rates, to his 'advice' to his children about how to keep themselves safe from black-on-white violence."
The contrast between the unholy behavior of the New Black Panther Party and Eric Holder to the intellectual advocacy of John Derbyshire and Robert Weissberg is evident to any objective observer. The manner in which an Al Sharpton spouts his venom on MSNBC, while bona fide traditional conservatives are cast into the pit of obscurity, is proof of the concerted effort to silence the common sense alternative to the destructive outcome of radical racist social reality.
The fallout from the George Zimmerman – Trayvon Martin carnival produces a sideshow to divert your attention from the actual national disasters. Class warfare to enhance social welfare entitlements is the game. State Attorney Angela Corey's attempt to become the next Marcia Rachel Clark is no substitute for addressing the racial divides. Since Zimmerman is half Latino, why is he being painted as whitey?The conscious intent to avoid a forthright discussion on race is a central foundation of the progressive guilt complex. Discrimination against whites is condoned under the Holder doctrine of perverted justice. Such double standards are recognized by articulate and solid conservative Blacks, that commit the cardinal sin against their own race; namely, being fair and honest.
America is on the verge of a monumental financial collapse as the media attempts to build ratings around a killing that needs resolution in court by a jury of Mr. Zimmerman's peers. The hood that is the center of the trial is the one placed over the head of Lady Justice. This country champions social denial and condemns any voice of reason and racial sanity. High moral and ethical standards have no color barrier. True justice is universal. One in three black men resides in jail at some point in their lives. Do you really believe most deserve incarceration, much less the fate of Mr. Martin? It is time to start an earnest discussion on race for the survival of an equitable social order.
Obama and Trayvon Martin…
The saying goes that generals fight the last war. Obama, and his allies, politically are stuck in the 1960s. Everything for them, is Bull Connor setting police dogs and hoses on peaceful Black civil rights marchers, live on the three networks! But like the Nazi army in late 1942, they seem headed for failure. Not because of the brilliance of their enemies, but because of the fatal but unseen flaws in their own organization.
For the German Army, it was the lack of any real ability to logistically support a mechanized army in the field for any considerable distance. THAT was the reason Adolf Hitler ultimately failed. He inherited a magnificent military machine, whose NCOs to General Staff were superb.
Obama has seemingly fixated on the sad case of a Mestizo man, born to a Peruvian mother, and adopted by a Jewish man in Florida, who shot a 17 year old Black boy in a town near Orlando Florida, in what police ruled self-defense. Latinos are on notice, when they get into conflicts with Blacks, they are "White" (which is to say, automatically guilty). The media is in a 24/7 Trayvon Martin frenzy, with old photos of Martin from age 12-13, not his more recent Facebook photos flashing gang signs, and old photos of George Zimmerman age 20, looking like a fat thug, not a leaner guy in a suit and tie. The media frenzy is to whip up Black violence, for its own sake, to intimidate and create fear among Whites, as emotional payback, and also to create an image of 1965 and Bull Connor. A failed attempt if ever there was one. President Barack Dinkins? Crown Heights?
Yes, that event is coming, somewhere, to a city near you.
Meanwhile, the Daily Mail is full of stories about brutal Black criminals. In the case of the prior link, one Tyrone Woodfork, brutally raping and beating to death 86 year old Nancy Strait, and critically injuring her 90 year old husband Bob, a veteran of the Battle of the Bulge as a member of the 101st Airborne. Then there is the case the Daily Mail also reported on, two British tourists murdered in Sarasota Florida by a Black thug named Shawn Tyson.
Floating around the internet is the 2009 case of the 15 year old White boy set on fire in Deerfield Beach Florida, and the 13 year old White boy set on fire in Kansas City several weeks ago. Both were set on fire by Black "youths" as the links make clear (photos at the link of the accused). The boy in Florida nearly died, has massive burns, and faces a life with heart and kidney problems, as well as being permanently disfigured.
There is the "I will Kill the F*** out of you" video at the Daily Mail link here.
What is notable in the video are two things, which every thoughtful observer will have flagged immediately. First, the Black students are smirking and laughing, because they agree and endorse the sentiments of the Black woman having a melt-down, threatening her White Professor and White fellow students. Secondly, the angry passivity of the White students who have FEAR. FEAR of being the one charged, if they talk back to "fighting words," FEAR if they retaliate for being shoved. FEAR of the entire legal and social system coming down upon them if they do anything but stare off into space with stony silence.
Such social FEAR is only really sustainable when good times are rolling. If money, and the things it brings comes in, people will put up with it. If not, they won't. FEAR eventually turns into even more FEAR. The White students are not convinced of the holy goodness of all Black people. Merely reacting in FEAR to a physical threat backed up by a social system that takes the side of the aggressor and punishes them. That is not a healthy way to build society.
Now, the Daily Mail is in the business of delivering viewers to advertisers. It is the #1 Newspaper site according to comScore, surpassing the New York Times. The online edition (there is a special US version) appeals to Blue collar White women, offering celebrity gossip that takes the celebs down a peg or two, all sorts of true crime stories, unlike the US media clearly identifying Black suspects, and lifestyle stuff. Drudge Report does much the same, often linking to Daily Mail Online. Blue collar White women like the straight scoop on crime. After all, unlike their White collar sisters, they can't escape it. They don't live in gated communities, or security buildings. The Mail has plenty of White criminals featured (because their readers like reading about it), but does not shy away from portraying the reality of crime (mostly Black criminals in the US). As depressing as that may be for those searching for the Bonfire of the Vanities "Great White Defendant" or Law and Order re-runs.
White people are stuck. They cannot unlike say, those living in Detroit in the 1960′s, simply move. The housing market is down, people are underwater or nearly so in their mortgages, lenders are giving mortgages to only the best credit holders, and income and wages are down as prices go up. White flight is simply not possible in today's economic environment.
Meanwhile, the White guilt such as it is, no longer exists. Bull Connor was nearly 50 years ago. Nobody cares anymore. The Civil Rights era is as distant to us as the end of WWI (47 years) was to the Civil Rights Era. No one in 1967 was really concerned with the fallout of the end of the Great War. No one today really cares, about the Edmund Pettis Bridge either. Too many OTHER things have happened since. The media blitzkrieg to replay the 1960′s civil rights movement is as doomed as the German occupation of Stalingrad or Rommel in North Africa in 1943.
Moreover, White people are reminded every day, that they will soon be (discriminated against) minorities in their own country. That's entirely different from the carefully orchestrated story of peaceful, respectable Civil Rights marchers being beaten by Bull Connor. A population soon to be a minority, and one that will be second or third class at best, does not have a lot of give when it comes to attempts to bully and threaten.
But the most important difference between today and 1965, is the knowledge, the more powerful because it is seen only on the Daily Mail, and the internet (often in raw video from World Star Hip Hop), that Black on White violence is extensive and threatening. THAT is the problem Obama and company face in their own Stalingrad.
Martin Luther King Jr. did not merely choose non-violence because he was filled with moral goodness as a cardboard Jesus. To suggest that takes away from the man's political genius and legacy as a political figure with no equal in the modern era. Rather, King knew that Whites would hunker down and fight, as they had when a decent, and good man, Homer Plessy challenged Segregation in the Supreme Court three generations prior, and lost. King leveraged the divisions between wealthy and middle class Northerners and Westerners, who lived nowhere near Blacks, and those of the "wrong sort of White people" among blue collar Catholic ethnics (Irish, Italians, Germans, Poles, and Hungarians mainly) and Protestant Hillbillies who did live near them. King understood the Northern, elite Whites, having rubbed shoulders with them at Boston University. Non-violence was a political ploy, as a minority population sought acceptance through adherence to non-threatening behavior. No matter how gratifying intimidation and thuggery might be on an emotional level. Had King embraced violence and intimidation, as Malcolm X argued for, even the Northern and Western Whites who loathed the "wrong sort" of White people — ethnic Catholics (think Rick Santorum and how the elite react to HIM) and "hillbillies" (think the disdain for Miley Cyrus and Britney Spears) — would have opposed Civil Rights.
King used non-violence as political judo. It does not always work. But in that case, it did. Fighting a majority population with violence rarely works out well. Ask the Tamil Tigers, they fought harder and more ruthlessly than any. They still lost.
In King's time, rising income, a robust property market, and a need to socially distinguish one's self from "the wrong sort of White person" led to inexorably, a larger elite system with many, many hangers-on and those aspiring to that status. King's political Judo worked, not the least of which was the social class of "Semi-New Englanders" or Post-Puritans or Semi-Scandinavians (the Puritans nearly all came from the Danelaw, as David Hackett Fischer's "Albion's Seed" makes clear, and carried with them very Nordic cultural assumptions about well, everything) grew substantially. While those on the receiving end of Black violence shrunk. It was just so easy to sell out, leave historic neighborhoods, and move to the safe, NEW suburbs.
White Flight was the key component of the Civil Rights movement, as much as non-violence. White Flight not only helped create new "semi-elites" who felt "the wrong sort of White person" was the only one concerned about Black violence, it created therein a "virtuous circle" wherein more and more Whites moved to the suburbs. All predicated on cheap gas, easy credit, and booming markets in property.
However, King did not properly explain this political reality to Black leaders and more importantly, the people themselves. The ethnic cleansing of Detroit, 29% Black in 1960, 45% Black in 1970, 89% Black today, may have been satisfying and gained political control of the city, but produced no measurable increase in wealth among Blacks other than a few leaders, and permanent dependency upon the larger White population of the State and the US at large.
Black people are indeed angry. Angry that they have not attained financial success as they have embraced thuggery and ethnic cleansing of Whites out of their historic cities (Baltimore, Detroit, Philadelphia, Gary Indiana, to name a few). Not understanding that is one thing to chase people away with violence, another to create wealth. Like the Visigoths and Vandals before them, futilely trying to emulate the Rome they destroyed, Black populations in cities they control are angry that Black control has not meant Black wealth. Other than what can be extorted in the Chicago model, from surrounding White areas.
The anger is however, counter-productive. The images on TV and newspapers of angry, threatening Black crowds angry and "out for justice" (implication violence), with Louis Farrakhan offering a bounty, and Jessie Jackson saying "Blacks are under attack" (they are, from other Blacks) It certainly is emotionally satisfying, to threaten and intimidate. That is why people do it, making people afraid of you creates the feeling of power.
Certainly, when Delrick Miller IV was shot in his home, at age 9 months, in Detroit, by AK-47 wielding attackers, no one cared. There was a fight, among the all-Black attendees at a baby shower. Two women felt offended they could not get seats:
"A woman got mad because she couldn't find a seat, so she started knocking tables down, and it escalated from there," Wilkins said. "My daughter and her friends left the club, but (a group of men and women) followed them to a gas station, and there was a fight with one of the guys who was at the shower with my daughter. Then, they followed them to the house.
"I think they came back the next day and shot up the house," said Wilkins, who sobbed as she recounted the events. "They went to the shower to celebrate life; instead, a life was destroyed."
Who kills a 9 month baby over a fight about seats at a baby shower? Who fights over seats at a baby shower anyway?
Where was Louis Farrakhan then? Or Jessie Jackson? Or Al Sharpton? No one cared. Because it was business as usual. The price of intimidating and scaring Whites, is Black on Black violence. So far, the Black community has not only tolerated it, but protected it. Since any reasonable measure to stop it: stop and frisk of Black men, imprisoning gang members, is resisted tooth and nail by Black leaders and Black voters. Obama did not comment on the murder of Delric Miller IV. Al Sharpton did not fly to Detroit to threaten the killers. Louis Farrakhan did not put out a bounty on the killers. The most innocent of all — a nine month old baby! And the reaction was … nothing.
No one among Al Sharpton, Louis Farrakhan, Jessie Jackson, and yes Barack Obama and the media really cares about Trayvon Martin. Any more than they cared about Delrick Miller IV. They just want to flex their political muscle and intimidate (mostly White) people as a reflexive response. It is so ingrained it is instinctual. The aim is to over-turn gun laws, and "stand your ground" so that there is no possibility of defense, as Whites are stuck in place, against young thuggish Black men. That is the whole purpose of the exercise, in the short term. Just as Hitler ordered Von Rundstedt to stand his ground in Stalingrad, eager to hold and destroy the city named for the man he hated the most. [Who in fact resembled him in a number of ways, and before Operation Barbarossa counted Hitler as a friend. Oddly enough.]
Long term, Obama and company want riots and violence and cities burning. This he thinks will win him votes, as this has been successful in Chicago for decades. Pay to make the mob go away. Again, with Whites in place, stuck, that just guarantees a fight. Probably as an ultimate back-up plan, Obama wants violence so he can if he loses the election, institute Martial Law and rule by decree. His recent executive order allowing him to seize basically anything including newspapers, radio, TV, and the internet is part of that ultimate back-up plan.
Unlike Bill Clinton, who stole everything that was not nailed down (particularly the corrupt deal with Haiti Teleco involving Joseph Kennedy and Bill Clinton), Obama did not steal wisely. Clinton made sure to involve not just Republicans, but Republican interest groups in corrupt deals. That's why Bill Clinton did not spend a day in jail, and only lost his law license, not the Presidency. Unlike Bill Clinton, Obama has not kept the good times rolling either, for many in the elites and the people as a whole. As far as corrupt Presidency models go, the Arkansas version was better than the Chicago one.
Obama has made too many enemies: on Wall Street, among energy companies, among utilities, among Silicon Valley, among home builders, among mining companies, among almost everyone but a few favored cronies. That's the downside of the Chicago Way, you make powerful enemies who know they must destroy you or be destroyed in turn. There is no easy good-time corruption ala the Arkansas model, where everyone is happy.
Ultimately, however, the idea that "evil White racists" are killing Black people is unsustainable even for the Blitzkrieg media. It just isn't true, and people know it. David Duke lives in a trailer in Mississippi. Louis Farrakhan has a mansion bigger than Oprah's, and with more goons too. All those threats turn off the Middle Class, White female voters who are the swing and thus the decisive votes in the 2012 elections. It is satisfying, and the default mode for Black politicians and people, to make threats and noise at the White population. For decades it has been rewarded. Going national makes pretty much every White homeowner, renter, and everyone else stuck in place, unable to flee, ready to fight.
Indeed, rising gas prices threaten the fundamental basis for American social peace: Blacks would have a free hand in self-ruled cities that they ethnically cleansed (White flight was flight because Whites FEARED Blacks not because they hated them). Meanwhile Whites would live as far away as possible from them, while refraining from mentioning Black dysfunction and economic failure and dependency (upon White wealth transfers). Being unwilling to rock the boat of rising income, later rising credit replacing income, and cheap electronic toys. Whites do not HATE Blacks, they'd hardly have endorsed decades of fictional Black Presidents on TV and in movies, made a billionaire of Oprah, every White woman's imaginary Black Best Friend(tm Whiskey), or consumed Rap and the NBA, NFL, obsessively. Again that is why David Duke lives in a trailer in Mississippi. There is no money in White hate for Blacks. There certainly is for Black hate for Whites: look at Sharpton's mansion, or Louis Farrakhan's which is bigger than Oprah's with more goons.
This is why Trayvon Martin is Obama's Stalingrad. He's fighting the last war, with the tools used two and a half generations ago. White people are not consumed with hatred for Black people. Rather, they FEAR them. Almost no one speaks this openly, but the taboo can be broken,and fairly rapidly. The internet, as an entry into the nation's id, is a scary place. It is quite likely Obama will get his own Crown Heights, as Mayor Dinkins did in New York City. The result was not a coronation of his reign, but un-interrupted Republican (and semi-Republican in the case of Nanny Bloomberg) rule ever since. Even Upper East Siders finding the Black Panthers scary-fun thrills, don't like property values crashing due to race-riots.
Ultimately Hitler failed because he failed to understand one simple truth. His magnificent military machine could not supply food, fuel, ammunition, and clothing to his men more than a few hundred miles before the supply line collapsed. When German forces got to Greece, they descended like starving locusts, because they were in fact, starving. The German army was not capable of even providing them with food!
Obama and his media allies, Al Sharpton and Louis Farrakhan and the like, enter this Trayvon Martin conflict, hampered by the lack of understanding that they cannot control the alternative media, that Whites are not bigoted but fearful (rationally so) of Black crime, and that White flight is simply impossible in today's economy.
After all, what did Tyrone Woodfork get for raping and beating to death an elderly White woman, and (all likelihood given his age) killing her husband? A beat-up old car, 12 years old, and a few things ransacked from the house. The killer of the two British tourists got nothing — he killed them because they had no money to rob. That sort of crime is not only stupid, it is senseless. The killers were soon caught. Cold comfort to survivors and the victims.
Whitey Bulger may have been responsible, over his criminal career, for more than fifty deaths. But those sorts of White criminals, by and large don't commit random crimes informed more by racial hatred, or sheer stupidity, than anything else. Nothing like the murder of the Straits, or Delric Miller IV, can be laid to his doorstep. No money in it, and the risk too high. He quite likely is a monster, but one society can survive, because that kind of monster does not kill 9 month old babies sleeping in their homes because there were not enough seats at a baby shower. Nor do they kill robbery victims because they had no cash. Nor set teen boys on fire for sheer racial hatred. Nor rape, rob, and murder elderly couples for a few bucks and an old car.
White swing voters cannot be made to care about Trayvon Martin, because they are scared, for the most part, even if they won't admit it in public. Too much push and they'll start admitting it. Too much reflexive intimidation, in the Chicago Way, and they'll push back. Obama might plan a Self-Coup, but he'll find if he goes that route, he's no Fujimori.
Source: Alternative Right
The consumer does not need more reminders about the pain experienced with every fill up at the pump. The drain on your pocketbook is growing. During economic dislocation and diminished vitality any prospects of a turnaround dim as gas approaches $4.00 a gallon and beyond. Been here before and the idea that this time the economy will be less effected is unreasonable. The cost for all energy is rising but the impact of gas prices has a personal burden on everyday budgets. The Price of Fuel provides a useful synopsis.
"While crude oil is traded in a global market, gasoline is part of a regional market . . . The price of crude oil may account for over half the price of a gallon of gasoline.

Transitions in supply can also affect the short-term availability of gasoline. Going into the peak summer driving season, refineries are adjusting their gasoline formulas . . . and many states are switching to ethanol-blended gasoline.

Many states require specific formulations of gasoline – there are currently 18 separate gasoline formulas for different regions of the country-and it is often difficult to import gasoline supplies from one region to another.

Each gallon of gasoline also is subject to numerous taxes and fees, which vary by state.

After the crude oil is processed through the refinery, the finished gasoline product is transported to a terminal, where it may be sold to a wholesaler for distribution to the wholesaler's retail network or delivered to the retail location. There the retailer sets the "street price".
Now these factors are the industry's explanation that establishes the price. But, we all know that there are few commodities that are more manipulated than crude oil. The Business Insider adds this viewpoint in Here's The REAL Reason Gasoline Prices Have Been Surging In The US
"You may have heard that the price of a barrel of oil is around $109, but actually that's the US domestic West Texas Intermediate price of oil. A better international benchmark is probably Brent Crude, and that's now well over $120/barrel, having surged all year.

The problem with judging the global pace of oil demand growth is that the epicentre of that growth has most definitely moved away from the US to Asia, and China in particular. Yet, due to the lack of prompt alternatives, the more readily available oil data from the US is still used as a global guide to the health of the oil markets."
Another article in BI suggests the worse, Gas Could Easily Go To $5 And Crush The National Economy.
"The USA has evolved into a two-tier gas market. The supply of crude from Canada and the Bakken fields has created a lower cost of supply for the central portion of the country. This differential is most notable in the market spread between WTI (a futures contract that settles physical delivery in Oklahoma) and LLS (Louisiana Light Sweet Crude) – the pricing of crude for the big Gulf refineries."
The conclusion from these factors suggests that the domestic retail price of gas varies for the reasons stated. The level of hurt is based upon needs to use individual transportation; however, the added cost for moving consumer goods is experienced by all in the added charged at the register. Published government inflation rates are skewed to tap down actual increases.
Anyone buying into replacing gasoline for personal vehicles as the most efficient cost form of energy denies the practical. Diesel as a fuel for over the road eighteen-wheelers may be the most promising for conversion to natural gas. Honda has a CNG version for automobiles. Gasoline will be around a lot longer than any hybrid or electric car. The reason is unmistakable, the lowest cost fuel that equates to identical vehicle performance, wins the battle in the marketplace.
In spite of this aspect of business, the government and their corporate partners are pushing to force a conversion away from gasoline. No better example of the "Yugo Syndrome" is the Government Motor's Volt. The failure to sell consumers on a ridiculous car is clear.
Chevy Volt Fleet Sales Rise, Government GM Purchases Increase
"According to GM, 992 of the Volts sold were to retail customers while 537 went to fleet purchasers.

Government purchases of GM vehicles rose 32% from last year. This represents yet another conflict as the Obama Administration has a vested interest in GM's success as it spends more taxpayer dollars to help support the company as 2012 elections near."
Even the favorite Obama corporate collaborator, General Electric, uses its muscle to cover-up the botched venture. GE "Forcing" Employees Into Chevy Volts reports,
"A memo leaked to Green Car Reports lays out GE's plans for their new fleet of Volts, and as expected, it has some people crying foul.

The memo, sent to employees of GE Healthcare Americas team explains that all sedan, crossover, and minivan purchases in 2012 will be replaced by the Chevy Volt. Only field engineers are exempt from having to drive a company Volt.

GE will offer estimates for installation Level 2 Charging Stations, though all-gas use will be allowed when there is no electric option. Any employees who opt out of the Volt program will not be compensated for their expenses."
One cannot ignore the economic cost of failed and foolish "Green Energy" projects. The idea of forced buying expensive and government subsidized vehicles in the future borders on irrational paranoia. The environmental "true believers" in the global warming hoax would have you pay a price for gasoline that only the rich could afford.
Opposition to building the Keystone pipeline will only reduce addition oil supplies. This is lauded by the Peak Oil charlatans because they seek higher gas prices to compel the consumer to convert to their anti fossil fuel existence. Reduce energy costs by abolishing the Obama green energy tax. Lower gasoline prices foster dynamic economic growth. As long as the policy wonks are determined to bankrupt the public with high gas costs, you will experience a fallen standard of living.
Do you remember the second terms under President William Jefferson Clinton and George Walker Bush? Even the most rabid partisans cannot say with a straight face that memorable government came during their last four years. Now the nation suffers from the Obama malaise that rivals the Jimmy Carter debacle. The dependency culture, especially in the post 911 incarnations, adjusted to the heavy hand of government omnipotence to accept the next level of political excess. Recent polls suggest that the enlightened voters of the nanny state are prepared to cast their ballot to give Barry Soetoro another term. Their answer to the proverbial question, are you better off today than four years ago, indicates just how far the collective mentality of the electorate has fallen.
The essential dialogue, which the mainstream press refuses to report, avoids the depth of the tyranny that government has achieved. Examine the range and scope of federal agencies and compare those to the most invasive and desperate days of World War II. If one awoke from a long Rip Van Winkle sleep and declared your loyalty to the American Revolution you would be judged a terrorist. This ironic twist from rising from a resting slumber as a British subject, to a free and independent citizen, is all upside down today. The American empire replaced the Crown and the sovereign individual became a doped dependent to a dominating despotism.
With this context in mind, can you blame the brain dead voter from casting their X on the ballot form and pay homage to the foreign-born dictator? If you are one of the parasites that feed off the public trough, you will hail the emperor that wears no clothes as your hero. This simple relationship may well explain why the prospects for four more Obama years are in the cards.
A site called Obama's Achievements Center provided a laundry list of Obama Administration's Achievements. The categories include:
| | |
| --- | --- |
| Arts and Culture | Housing |
| Banking and Financial Reform | Humanitarianism |
| Civil Rights | Immigration |
| Commerce, Trade and technology | Infrastructure |
| Conservation | Labor |
| Economy | Law and Justice |
| Education: College | Medicaid/Medicare/Social Security |
| Education: Health of Children | Military and National Security |
| | |
| --- | --- |
| Employment: Jobs | Military Veterans and Families |
| Energy: Green | National Disasters and Emergencies |
| Energy: Old | National Service |
| Energy: Oil | Scientific and Medical Research |
| Foreign Affairs and International Relations | Space Exploration and Space Station |
| Government Efficiency | Taxes |
| Health and Wellness | Transparency and Accountability |
| Health Care Reform (See also Taxes) | Miscellaneous |
Take the time to browse some of the items on this site and separate the promises from the results. If this is progress, can you imagine the giveaway programs in a second Obama Term? By any reasonable standard, the presidential election should stand or fall on the prospect of the economy. However, Michael Tefft sheds perspective on how one defines the political significance of the economy in It's Official: Most Americans Make Their Living Off The Government.
"A widely covered report from TrimTabs Investment Research, based on data from the Bureau of Economic Analysis, has found that 35 percent of all earnings are now direct transfer payments from the government. According to CNBC, "social welfare benefits make up 35 percent of wages and salaries this year, up from 21 percent in 2000 and 10 percent in 1960."

But the real story is much worse. Nearly 8% of Americans work directly for the government while an additional 9.6% of Americans work as contractors for the government. Taken together, more than half of all Americans make their living directly from the government. "We have reached a tipping point," says Grassfire Nation's Steve Elliott. "That's why what is happening in Wisconsin could have huge ramifications. Unless citizens stand now for less government and fiscal restraint, the government-dependent class will demand more and more government and our nation will be destroyed from within."
A little historic context adds to the analysis. Michael Filozof in Prepare Yourself for Obama's Second Term reminds what happens when the opposition loses their nerve.
"Does anyone remember the disaster that was Bill Clinton's first term? The first attempt to put gays in the military, the first attack on the World Trade Center by Muslim fanatics, and the "Assault Weapons" Ban? The proposal to raise taxes, increase spending, and downsize the military? Hillary arrogantly proclaiming that she was no little Tammy Wynette standing by her man and baking cookies? That she would revamp the entire health care system, by herself, in secret, without congressional input? Does anyone remember the Waco debacle, which led directly to the Oklahoma City bombing, and Clinton's allegation that it was the fault of talk radio? Does anyone remember the landslide Republican victory in the House in 1994, breaking forty straight years of Democratic control — a massive rebuke of the Clinton administration?

And yet…Clinton got re-elected in 1996. He didn't just squeak by, either — he won a crushing 379-159 victory in the Electoral College and beat the Republican ticket by eight and a half percent in the popular vote.

Conservatives were in shock. How could this happen? Answer: after the 1994 conservative revolution in the midterm elections, the Republican 1996 presidential campaign turned into the Revenge of the Flaming Moderates."
Nonetheless, most rational voters ignore the phony illusion that Republicans are really a counterweight to the madness of the Marxists that pose as Democrats. The preposterous pipe dream that the loyal opposition will act different from the current criminal regime is a true test of the mental health of the idiots that believe there is a difference between Democrats and Republicans.
A favorite leftist site alternet lists Nine Things Obama Should Do In a Second Term.
| | | |
| --- | --- | --- |
| 1. Free higher education at all public institutions of higher education | 4. Manhattan Project for renewable energy | 7. Fifty-percent income tax on all income over $5 million a year (with no loopholes) |
| 2. Add a million teachers (and teachers' aides) to the public school system | 5. Financial transaction tax | 8. Get behind a constitutional amendment to end the buying of elections |
| 3. Medicare for all | 6. Break up the big banks | 9. Legalize pot/empty the prisons |
Now some of these objectives as, break up the big banks seem appropriate in the abstract. However, the devil is in the details, which are written or managed by the very institutional interests that are viewed as the cause of serious problems. Some will reach out for a small glimmer of hope for gridlock. However, few astute observers project that a genuine reversal of the nanny state is possible much less likely.
From Outside the Beltway, Doug Mataconis theorizes in Obama's Second Term Would Be Neither Groundbreaking Nor A Calamity.
"As I noted, the tendency for second Presidential terms to be largely a disappointment is something neither Democrats nor Republicans would like to acknowledge publicly. Democrats would prefer their supporters to think that a second Obama Administration would mean further progress on the goals set in the campaign, many of which have been abandoned over the past three years. Republicans, on the other hand, want their supporters to believe that a second Obama Administration would be an absolute calamity and, indeed, I've run into more than a few conservatives who seem absolutely convinced of the silly idea that the re-election of Barack Obama would mean the end of America. Neither of them would get much political mileage out of telling their supporters the truth, which is that a second Obama Administration is unlikely to be anywhere near as successful in achieving its goals, especially if one or both Houses of Congress is controlled by the opposition (or as long as the filibuster exists in the Senate)."
Most serious conservatives see every administration as a calamity because disappointment is the actual legacy of the last presidency. Even the venerable Daily Paul site fears that the Liberty message will die once again at another Republican convention. Consider the horror of this prospect. 'Al Cardenas, head of the American Conservative Union, has said that Republican turmoil might lead to a brokered convention in which Jeb Bush, former Florida governor, would emerge as a 'possible alternative' party nominee.'The tangible tragedy is why did not some "Blue Dog" Democrat challenge President Obama in a primary? The Loony Left can always draft Keith Olbermann as their standard-bearer if they were serious about their mindless ideology. Allowing the Obama clone another four years proves that big government proponents have lost their own self-respect.
The absurdity of staged elections should sicken every real American. Under a second Obama presidency, you will never be better off again. A vote for this pretender tool is the height of lunacy. What else can you expect from a society populated by comatose Rip Van Winkle snoozers? If you want your vote to have meaning, Ron Paul is the only choice.
Imagine having the mental prowess to be able to create living filaments heretofore unknown, that can reproduce themselves, some of which come with identifying letters embossed on them, and then to make them extrude from beneath your skin, all against your conscious will.
Sound like science fiction? It's not, says the US Centers for Disease Control.
Despite having spent four years and $600,000, and using the world's largest forensic database, the premier health agency reports it is unable to identify the source of the fibers emanating from those suffering with Morgellons. [1]
The CDC suggests that four out of a hundred thousand people, the rate of infection in Northern California, are imagining these filaments into existence.
Comprising an array of physical and mental symptoms [2], Morgellons is distinguished by novel fibers that protrude from the skin, causing lesions and sores that do not heal, or that heal very slowly. Though clustered in California, Florida and Texas, it is found in every state and around the planet.
"We conducted an investigation of this unexplained dermopathy to characterize the clinical and epidemiologic features and explore potential etiologies," the paper explains. The only potential etiology suggested was that the patients were delusional:
"No common underlying medical condition or infectious source was identified, similar to more commonly recognized conditions such as delusional infestation."
The CDC provided more information in its press releases [3] hyping the study than it did in the 300-word study published last week. Its Unexplained Dermopathy webpage goes beyond what was reported in the actual study, saying there is "no evidence of an environmental link," and promised to do no further studies. [4]
"People who suffer from Morgellons disease are NOT delusional no matter what the CDC or the mainstream press would have you believe," says Jan Smith of MorgellonsExposed.com. She's suffered with Morgellons for over 13 years.
The image above is on her home page. "Ponder why a person with Morgellons disease would have tissue coming out of their body with embossed letters on it. This photo is real and the sample has not been altered in any way. It is available for research and DNA testing." [5]
The CDC study reported, "Most materials collected from participants' skin were composed of cellulose, likely of cotton origin."
One of the specimens extruded from Smith's body was found to be composed of cellulose and GNA, the synthetic form of DNA. [6] Glycol nucleic acid does not occur naturally; it is used to create synthetic life forms. [7]
But why would the CDC not know exactly the origin of the cellulose, instead saying it's likely from cotton? And what about the rest that was not cellulose? The study provided no details.
The CDC sent the cellulose and unnatural fibers to the Armed Forces Institute of Pathology, reports the Associated Press. [8] AFIP has been collecting fiber samples and other forensic material for 150 years. [9] Its 2011 budget was $65 million. [10] Surely, if these novel fibers are natural or lab-created, the AFIP would know. Apparently not.
AFIP is the same group that collected all the forensic evidence of the 9/11 attack on the Pentagon and at the Pennsylvania crash site, under code name Operation Noble Eagle. [11] Forensic evidence and a generous dose of imagination led National Geographic to produce a documentary asserting that the plane that supposedly hit the Pentagon disintegrated on impact. Talk about delusion.
Please support my work by reading the full piece at Activist Post. Thanks!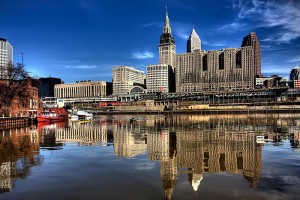 As the U.S. economy falls apart and as the world becomes increasingly unstable, more Americans than ever are becoming "preppers".  It is estimated that there are at least two million preppers in the United States today, but nobody really knows.  The truth is that it is hard to take a poll because a lot of preppers simply do not talk about their preparations.  Your neighbor could be storing up food in the garage or in an extra bedroom and you might never even know it.  An increasing number of Americans are convinced that we are on the verge of some really bad things happening.  But will just storing up some extra food and supplies be enough?  What is going to happen if we see widespread rioting in major U.S. cities like George Soros is predicting?  What is going to happen if the economy totally falls to pieces and our city centers descend into anarchy like we saw in New Orleans during the aftermath of Hurricane Katrina?  In some major U.S. cities such as Detroit, looting is already rampant.  There are some sections of Detroit where entire blocks of houses are being slowly dismantled by thieves and stripped of anything valuable.  Sadly, the economy is going to get a lot worse than it is at the moment.  So is now the time to move away from major U.S. cities?  Should preppers be seeking safer locations for themselves and their families?  Those are legitimate questions.
According to a recent Gallup poll, satisfaction with the government is now at an all-time low.  Americans are rapidly losing faith in virtually every major institution in society.
Anger and frustration are rising to very dangerous levels, and we are rapidly approaching a boiling point.
When people feel as though they have lost everything, they get desperate.
And desperate people do desperate things.
In many communities in the United States today, crime has become so terrifying that people are literally sleeping with their guns.
The following is a story from Rancho Cordova, California that one of my readers recently sent me….
When I first moved here, it was not a bad place, it was quiet and clean.

However, over the past three years this place has gone to the dumps there are thugs and unruly people everywhere.

I have prevented two car break-ins by scaring these thugs away.

While I was home on thanksgiving weekend, someone decided to break into my apartment.

They trashed my place stole all my items and even took my law enforcement (LE) vehicle to include my equipment.

I m sure they had been watching me for a while because they did not take items that contained my identification.

Thank god, I had my weapon with me.
In many areas of the country, law enforcement resources are being dramatically cut back due to budget problems at the same time that crime is rapidly rising.
Right now, the city of Detroit is teetering on the verge of bankruptcy.  Officials there recently announced that due to budget constraints, all police stations will be closed to the public for 16 hours a day.  From now on, they will only be open to the public from 8 AM to 4 PM.
But in Detroit the police are needed now more than ever.  The following is what one British reporter found during his visit to Detroit….
Much of Detroit is horribly dangerous for its own residents, who in many cases only stay because they have nowhere else to go. Property crime is double the American average, violent crime triple. The isolated, peeling homes, the flooded roads, the clunky, rusted old cars and the neglected front yards amid trees and groin-high grassland make you think you are in rural Alabama, not in one of the greatest industrial cities that ever existed.
The population of Detroit is less than half of what it used to be.  Over the past few decades people have left in droves, and large sections of the city are in an advanced state of decay.
Not too many people want to buy homes in Detroit now.  At this point, the median price of a home in Detroit is just $6000.
The following video contains some video footage of the "ruins of Detroit" that is hard to believe….
Detroit has become a very scary place.  100 bus drivers in Detroit recently refused to drive their routes out of fear of being attacked on the streets.  The head of the bus drivers union, Henry Gaffney, said that the drivers were literally "scared for their lives"….
"Our drivers are scared, they're scared for their lives. This has been an ongoing situation about security. I think yesterday kind of just topped it off, when one of my drivers was beat up by some teenagers down in the middle of Rosa Parks and it took the police almost 30 minutes to get there, in downtown Detroit," said Gaffney.
But it is not just Detroit that is having these kinds of problems.
In Cleveland, over 50 percent of all children are living in poverty and abandoned houses are everywhere.
The city has already demolished about 1,000 homes, and there is a plan to demolish 20,000 more homes.  The following comes from a recent CBS News report by Scott Pelley….
Perfectly good homes, worth 75, 100 thousand dollars or more a couple of years ago, are being ripped to splinters in Cleveland, Cuyahoga County, Ohio. Here, the great recession left one fifth of all houses vacant. The owners walked away because they couldn't or wouldn't keep paying on a mortgage debt that can be twice the value of the home. Cleveland waited four years for home values to recover and now they've decided to face facts and bury the dead.
Down in St. Louis they have a different problem.  In some of the worst areas of the city, roving packs of wild dogs are a serious threat to children that are walking to school.  A recent report by the local CBS affiliate in St. Louisdescribed the situation this way….
…Lewis Reed is sounding the alarm. "I've witnessed packs of dogs, 10 and 15 dogs running together, and I've seen all these dogs I'm talking about they don't have collars, they don't have tags, these are truly wild dogs," he said.

Reed says stray dogs are terrorizing the north side. "It's obscene that parents have to walk their kids to school, in some parts of the city, with a golf club to fend off wild dogs."
How would you feel if you had to fend off wild packs of dogs as you walked your child to school?
These kinds of conditions can be found out on the west coast as well.
For example, there is an area of San Francisco that is known as "Hunter's Point" that is an absolute nightmare.  In Hunter's Point, over half of the population lives in poverty and more than half of all children live in a home where there is no father present.  The following is what one reporter discovered on a visit to Hunter's Point….
Abernathy and I cut through the complex, tromping over an expanse of dirt and concrete toward the northeast end of the development, where a row of apartments looked down from a grassy hill. We paused next to a vacant, boarded-over unit to take in the scene: A stream of ****, piss, tampons, and toilet paper spewed from a dark hole in the sidewalk, poured down the hill, and formed a sort of **** lagoon next to the street. Weeds, about six inches tall, were growing in the little lagoon.

Raw ****, obviously, is not cool. Beyond the fact that it smells and looks nasty, fecal matter provides a haven for dangerous bacteria, most notably E. coli, a virulent pathogen that can sicken and even kill humans, especially infants.

When conditions like this reign, it is a prime breeding ground for crime.
In major U.S. cities all over the United States, drug dealing, gang activity and prostitution are on the rise.  The following comes from a recent article in the New York Times….
In November, a terrified 13-year-old girl pounded on an apartment door in Brooklyn. When a surprised woman answered, the girl pleaded for a phone. She called her mother, and then dialed 911.

The girl, whom I'll call Baby Face because of her looks, frantically told police that a violent pimp was selling her for sex. He had taken her to the building and ordered her to go to an apartment where a customer was waiting, she said, and now he was waiting downstairs to make sure she did not escape. She had followed the pimp's directions and gone upstairs, but then had pounded randomly on this door in hopes of getting help.
In some major U.S. cities, the gangs have virtually taken over.  In an article entitled "City of Ruins", Chris Hedges described what life is like today in Camden, New Jersey….
There are perhaps a hundred open-air drug markets, most run by gangs like the Bloods, the Latin Kings, Los Nietos and MS-13. Knots of young men in black leather jackets and baggy sweatshirts sell weed and crack to clients, many of whom drive in from the suburbs. The drug trade is one of the city's few thriving businesses. A weapon, police say, is never more than a few feet away, usually stashed behind a trash can, in the grass or on a porch.
As I wrote about the other day, the FBI says that there are now 1.4 million gang members inside this country.  That number has increased by 40 percent since 2009.
Organized criminal behavior by groups of young people is on the rise all over the nation.  Just check out this video which shows a flash mob robbery happening in Montgomery County, Maryland.
Sadly, this is just the beginning.
This country is still enjoying a tremendous amount of prosperity.  We still have a very high standard of living compared to most of the rest of the world.
So how nightmarish are things going to get when the economy gets really bad?
The most frightening thing is when these criminals start invading private homes.
The following home invasion story from Sacramento, California was sent to me by one of my readers a while back….
Somebody got into my sister's house last night while she was out. My mom was upstairs, but didn't hear anything. Whoever it was, they ate some chips and sorted through a stack of maternity clothes my sister had ready for selling on ebay. He left a dirty pair of boxer shorts and a bottom dentures on the dining room table. Fortunately, he was gone when she got home. I'm amazed, but the police actually came out and collected fingerprints and his boxers and false teeth. Probably a homeless guy. He may have switched his dirty boxers for a clean pair of maternity jeans, so the police just have to look for a guy wearing women's maternity pants with no lower teeth. 
Because of stuff like this, an increasing number of Americans have decided that it is better to be armed.
The truth is that you never know when you will get jumped.
For example, in Pennsylvania the other day one 65-year-old man was suddenly knocked off his bicycle by three teen thugs.
The 65-year-old man responded by pulling out his gun and shooting two of them.  One of the teens was killed.
Down along the border with Mexico, many ranchers have discovered that a gun battle could potentially erupt on any night.  The federal government has refused to protect the border, and so millions of illegals just keep streaming on in.  The following was recently posted on standwitharizona.com….
Barbed wire fencing doesn't keep illegal aliens off the property anymore. One Starr County, TX rancher doesn't have time to worry about the illegals these days. He now worries about the smugglers protecting their loads.

"I don't think they would have any conscience of taking someone's life," the rancher says.

He saw that will to kill firsthand. A smuggler shot at him on his own land.

"One round was fired at me, and it missed my head by about two feet," says the rancher.

He says there's only way to react.

"Fire all the rounds you have, reload, and do it again," says the rancher.
The more stories like this you read, the easier it is to understand why more than 10 million guns were sold in the United States during 2011.
The truth is that you never know when you may need to defend yourself.
This past New Year's Eve, a single mother named Sarah McKinley was home alone with her three-month old son when she discovered that two armed men were trying to invade her home.  If she had not had a gun, there is no telling what might have happened.  The following is from a news story  about that incident….
An Oklahoma woman was recently home with her 3 month old son when two men tried to break in.  Armed with a shot gun and a pistol she called 9-1-1.

Operator: "Are your doors locked?"

Caller: "Yes, I've got two guns in my hand.   Is it ok to shoot him if he comes in this door?"

Operator: "I can't tell you what you can do but you do what you have to do to protect your baby."

The mother did shoot killing one of the intruders.  Oklahoma police called the shooting justified.
What would you have done in that situation?
America is rapidly changing, and we all need to adapt to the new reality all around us.
The truth is that America is not the same place it used to be.  In some U.S. cities, authorities are actually dumping dead bodies into mass graves.
Just check out what the Daily Mail says has been going on in Chicago….
It's a practice more closely associated with third world countries, but in bleak times in a Chicago-area suburb, 30 people were buried in a mass grave on Wednesday.

The pauper's burial section at Homewood Memorial Gardens was established for those who could not afford to pay for a burial plot.

And it is a problem that's sweeping America as tough economic times have led to an increase in the number of indigent burials the morgue must perform.
All over the country, major U.S. cities are flat broke and are rapidly decaying.  They are filled with impoverished people that are rapidly becoming angrier and more frustrated.
There simply are not enough jobs for everyone.  Millions of ordinary Americans spend their days agonizing over the fact that they cannot provide even a basic living for themselves and their families.
And as the economy gets even worse, the economic despair in this country is going to grow to unprecedented levels.
So is now the time to move away from major U.S. cities?
In the end, each of us is going to have to answer that question for ourselves.
Jobs are scarce, so if you have a good job right now it may not be wise to give it up.  It can be incredibly challenging to move to a new area when you don't have a job.
One solution may be to move farther away from your current job so that you are in a more rural setting.  But the rising cost of gasoline can make that a very expensive proposition.
Some families are purchasing second homes that they can "bug out" to in the event of a major disaster or emergency.  But if your financial resources are limited that may not be an option for you.
In the final analysis, you have just got to do the best you can with what you have.
But if you are able to move, it is better to do it while times are relatively stable (like now) than when times are very unstable.
So what do all of you think?
Do you think that now is the time to move away from major U.S. cities?
Source: The American Dream
Of all tyrannies a tyranny exercised for the good of its victims may be the most oppressive. It may be better to live under robber barons than under omnipotent moral busybodies … those who torment us for our own good will torment us without end for they do so with the approval of their own conscience. – C.S. Lewis
Fair Haven, a quaint little town of about 6000 residents somewhere in the swamps of Jersey, holds a very special place in my heart and life. Why? Because I grew up there.
It is also the home of my new hero: Eric Hafner. Hafner is real life example #4,479,563 or so of how America's War on Drugs is incontrovertibly insane. Here are the Cliff Notes on his story.
In 2008, at age 16, the young Hafner had a "horrifying, traumatic" experience that brought on Post Traumatic Stress Disorder, or PTSD. He declines to divulge details and this is his prerogative. And how he medicates himself would likewise be his prerogative if this were a free country.
In a free country, people would still suffer traumatic life experiences. However, their choice of medication would be entirely immune from the tentacles of state and federal control.
Doctors prescribed Xanax for Eric. However, he claimed that it "did little to mitigate 'nightmares, flashbacks and depression,' and left him feeling 'like a zombie' the next day." However, he claims that marijuana allowed him to function normally.
End of story, right?
No.
This is not a free country.
In 2010, Governor Corzine signed into law the Compassionate Use Medical Marijuana Act. This law allows patients who suffer from certain maladies such as AIDS and MS, to obtain marijuana from state-licensed dispensaries. Two years later, though, no dispensaries have opened their doors. And even if they had, PTSD is not among the conditions for which doctors are allowed to recommend marijuana.
On November 27 of last year, Hafner was a passenger in a car that was pulled over for a broken headlight in Locust, four miles from Fair Haven. The police officer said he smelled pot and proceeded to search the vehicle. The search turned up a pipe in Hafner's sweatshirt and a gram of the forbidden weed in Hafner's wallet.
Hafner faces up to six months in jail and $1000 in fines if found guilty.
Here comes the hero part.
Hafner states: "I'm not going to plead guilty to using my medicine."
A guilty plea would carry with it probation and mandatory drug testing.
Hafner cites Article I of the New Jersey state Constitution in his defense. This article states, in part:
"All persons are by nature free and independent, and have certain natural and unalienable rights, among which are those of enjoying and defending life and liberty, of acquiring, possessing, and protecting property, and of pursuing and obtaining safety and happiness."
Hafner goes on to say: "I'm not going to stop what I'm doing, so probation is not an option. I'd be sacrificing my own health and safety, and I'm not going to do that, and the government has no right to tell me to do that."
Out here near Denver, Colorado, where I live now, a friend recently stated the following on Facebook.
"You know what really gets my knickers in a twist? Aurora. Charging me extra money to buy cold medicine. And my Driver's License having to be swiped to buy Alka-Seltzer in PILL form. Really? Do I look like I'm gonna OD on Alka-Seltzer??? Unfortunately, my moral indignation lost out to the need to not feel like death walking backwards eating a cracker… but still. I'm pretty ticked."
To this, I responded: "Yay drug war."
P.W. chimed in: "No Doug….Yay nanny state."
Me, again: "2 wings of the same bird of prey."
I went on to say: "A government that will throw you in jail for possessing, selling, buying or using a plant that probably grows wild in your zip code will not be restrained in the stupid laws and regulations it imposes."
The mindset that drives the right's police state is the exact same totalitarian mindset that drives the left's nanny state. A government that will imprison you for using a plant that was given to us in the eleventh verse of the Bible – and just may well grow wild in Fair Haven – will inevitably also tell us which kind of light bulbs to use and how fast our toilets can flush. And if you have your undies in a bunch over someone medicating themselves with marijuana, then you already believe that the state should nanomanage medical decisions. Don't moan and groan at me about Obamacare!
The left is at least honest about its belief in big government. The right, on the other hand, is rhetorically pro-liberty, but all too often loves big government when it imprisons people for victimless offenses. ("Victimless crime" is an oxymoron. If there is no victim, there is no crime.) No matter how much evidence you present about the abject failure of the drug war, they simply will not cast off their smelly little politically correct orthodoxies about their menu of favorite unconstitutional federal programs.
All federal laws relating to what you ingest into your body are unconstitutional under the Ninth and Tenth Amendments. And while the states may pass their own drug laws, state drug laws are just as odious as the Jim Crow laws of the old South.
But then the objection always arises: "There are prescription drugs for things like PTSD."Go back and read the quote at the top of this article. Hafner says that Xanax didn't work. Thousands of other people across the nation also say that marijuana worked where prescription drugs didn't.
Many who scoff at the notion that cannabis has medicinal properties will insist that they are Christians. Jesus had very harsh words for people like this. "Woe unto you also, ye lawyers! for ye lade men with burdens grievous to be borne, and ye yourselves touch not the burdens with one of your fingers." – Luke 11:46, KJB
While no one has ever died simply from smoking marijuana, prescription drug fatalities now outnumber deaths from automobile accidents.  And with prescription drugs, it is also the little things. You know, like the multitudinous side effects.
Moreover, it is perfectly legal to do irreparable damage to your body in so many ways.
And, yes, I hear the train a-coming:  "The kid is just looking for an excuse to get stoned."
Let's see. Hafner gets his bake on, gets the munchies and veges out for a few hours to some pre-Dark Side Pink Floyd tunes. Who has he harmed?
Not you.
And yet, there are millions of people who wouldn't care if he were locked in some anal rape cage for years on end. For his own good, of course. 99.99 percent of the time, the legal penalties associated with marijuana possession do far more damage than the actual herb itself. Cruel and unusual, anyone?
And these millions just don't care that the War on Drugs has, in the last three decades, turned the "land of the free" into the nation with the world's highest incarceration rate.
And while Hafner faces six months in prison, and while this Oklahoma woman got ten yearsfor a $31 marijuana sale, the children of the elites are not punished anywhere near as severely. Noelle Bush – one of those Bushes – got ten days for possession of crack cocaine. Hence, the War on Drugs is a lot like other wars. The elites sell it and the hoi polloi suffer as a result of it.
The War on Drugs is a war on all of us, whether we do illegal drugs or not. How so?
Imagine yourself suffering from unremitting pain and having exhausted all conventional medical remedies. You are down to one last option: that herb that you have, until now, ridiculed as the Devil's Lettuce. Will thou, in this moment, still be as holy and pious as thou currently art?
Or will this life experience finally clue you in as to the tyrannical nature of drug prohibition? Will you finally realize that the real-world implications of your favorite social policy are no laughing matter? And when you find yourself in the cross hairs of the authorities, will you boldly and defiantly proclaim, like Eric Hafner: "I'm not going to plead guilty to using my medicine."
It is always easy to sit there and say that the government should "do something", as long as they do it to somebody else.
Thyroid cancer cases have more than doubled since 1997 in the U.S., while deadly industrial practices that contaminate groundwater with radiation and other carcinogens are also rising.
New information released by the U.S. National Cancer Institute (NCI) estimates that 56,460 people will develop thyroid cancer in 2012 and 1,780 will die from it.
That's up from 16,000 thyroid cancer cases in 1997 – a whopping 253% increase in fifteen years, while the US population went up only 18%.
From 1980 to 1996, thyroid cancer increased nearly 300%, while the population increased by (again) 18%.
Most thyroid cancers don't develop for 10-30 years after radiation exposure, but the monstrous spike in thyroid cancer from 1980-2012 is only partly the result of Pennsylvania's Three Mile Island nuclear accident in 1979 (TMI).
Pennsylvania, with its nine nuclear reactors, does have the highest incidence of thyroid cancer across nearly all demographics among 45* states, reports epidemiologist Joseph Mangano, MPH MBA, of the Radiation and Public Health Project. In 2009, he analyzed data from the Centers for Disease Control's national survey of thyroid cancer incidence for the years 2001-2005 and compared it with proximity to nuclear power stations, finding:
"[M]ost U.S. counties with the highest thyroid cancer incidence are in a contiguous area of eastern Pennsylvania, New Jersey, and southern New York. Exposure to radioactive iodine emissions from 16 nuclear power reactors within a 90 mile radius in this area … are likely a cause of rising incidence rates."
TMI also can't explain why the thyroid cancer rate for the four counties flanking Indian Point Nuclear Power Plant in New York was 66% above the national rate in 2001-2005.
Other, more subtle sources may also be contributing to hiked thyroid cancer rates, like leaking nuclear power plants and hydraulic fracturing, both of which contaminate air, soil and groundwater with radiation and other nasty chemicals.
Indeed, remarking on this, Mangano (who recently co-authored a controversial study with toxicologist Janette Sherman suggesting a link between Fukushima fallout and US cancer deaths numbering from 14,000 to 20,000) said:
"From 1970-1993, Indian Point released 17.50 curies of airborne I-131 and particulates…. [That] amount exceeded the official total of 14.20 curies released from the 1979 Three Mile Island accident. In 2007, officials that operate the Indian Point plant reported levels of I-131 in the local air, water, and milk, each of which is a potential vector for ingestion."
Iodine-131, or I-131, is a radioactive isotope produced by nuclear fission.
Fracking a 'Dirty Bomb'
Radiation isn't released into the environment only via nuclear plants and bombs. Geologist Tracy Bank found that fracking mobilizes rock-bound uranium, posing a further radiation risk to our groundwater. She presented her findings at the American Geological Society meeting in Denver last November.
Because of some 65 hazardous chemicals used in fracking operations, former industry insider, James Northrup, calls it a "dirty bomb." With 30 years of experience as an independent oil and gas producer, he explains:
"The volume of fluid in a hydrofrack can exceed three million gallons, or almost 24 million pounds of fluid, about the same weight as 7,500 automobiles. The fracking fluid contains chemicals that would be illegal to use in warfare under the rules of the Geneva Convention. This all adds up to a massive explosion of a 'dirty bomb' underground."
What's underground seeps into our groundwater.
Thomas House and his wife have become ill since New Dominion, LLC began drilling for oil and gas behind their home in Wellston, Oklahoma. He's tested the water for barium and strontium, and indoor air quality for BTEX (benzene, toluene, ethylbenzene, xylenes and styrenes).
Though none of the levels exceed EPA standards, he insists the drilling operations are causing their illness.
"We have been getting sick from headaches, nose bleeds, rashes, vomiting, burning eyes, and breathing problems for the last year," he told me.
House is reliant on the Veterans Administration for health care, but it refuses to test him for BTEX poisoning.
Radioactive Drinking Water
Though scientists have associated thyroid cancer with water supplies contaminated by nitrates (another knock against industrial agriculture), it is usually indicative of radiation poisoning, as the thyroid sucks up iodine – radioactive or not. Those with not enough iodine in their diets are more susceptible to absorbing I-131.
NCI says that the main sources of radiation exposure are X-rays, nuclear fallout and radiated food and drinking water. The Centers for Disease Control reports that women are three times more susceptible to thyroid cancer than men, with white women being most susceptible. Rather than noticing any symptoms, most often, they discover a lump on their neck.
The good news is that 95 percent of thyroid cancer is successfully treated.
The bad news is that radiation exposure is also coming from our food and water supply.
For over a year, a Houston news station has been reporting on a governmental cover-up of radiation in drinking water. KHOU says that the Texas Commission on Environmental Quality under-reported radioactive contaminants in drinking water for over 20 years.
But not just Texas authorities, the U.S. Environmental Protection Agency has also low-balled radiation stats by simply not looking for specific radioactive elements, which can be more common and more dangerous than, say, Strontium-90.
Eventually, Texas shut-down two of Houston's water wells shown to be radioactive.
From an investigative series by the Associated Press last year, we learned that 75 percent of US nuclear power plants leak radioactive materials. Documents from 48 of 65 commercial nuclear power sites showed that radioactive tritium leaked – often into groundwater – in concentrations exceeding the federal drinking water standard, and sometimes at hundreds of times the limit.
Nukes, Fracking and Earthquakes
The global fallout from Fukushima's nuclear meltdown means our food and water absorbed radioactive fallout. But, we also see an increasing number of earthquakes from fracking operations that further threaten nuclear plants, which are old, leaking and "brittle" (AP's word).
Information compiled by Treehugger last year showed that of the 104 commercial nuclear power plants and 34 nuclear research stations, many sit in seismically active locations.
Though earthquake risk in Texas is considered very low, last October, Atascosa County saw a rare 4.8 magnitude quake centered 130 miles from the South Texas Project nuclear power plant. The temblor originated in Fashing Field, a highly productive oil and gas field. One company, Momentum Oil and Gas, is producing 3.8 million cubic feet of gas per day from the field.
Many states that normally had very low seismicity have seen an incredible upswing in earthquake frequency with the advent of hydraulic fracturing, which the feds have long known about. As far back as 1966, federal authorities suspected the fracking-earthquake link so strongly that they shut down Rocky Mountain Arsenal's 12,000-foot injection well after several quakes rattled Denver.
In 1981, researchers suggested that mobile pressure dynamics could explain epicenters some ways distant from such wells.
Ohio recently shut down two fracking waste injection wells after a New Year's Eve earthquake, and in 2010 New York imposed a statewide moratorium. Ohio has two nuclear power plants (both on Lake Erie) and New York has five, operating six reactors.
Ohio's 5.0 earthquake on January 31, 1986 that rocked eleven states and Ontario, Canada was centered 11 miles south of the Perry Nuclear Plant. Researchers suggested the quake was induced by fracking, writing in 1988:
"Three deep waste disposal wells are currently operating within 15 km of the epicentral region and have been responsible for the injection of nearly 1.2 billion liters of fluid at pressures reaching 112 bars above ambient at a nominal depth of 1.8 km. Estimates of stress inferred from commercial hydrofracturing measurements suggest that the state of stress in northeastern Ohio is close to the theoretical threshold for failure along favorably oriented, preexisting fractures."
Not only preexisting fractures, but new ones created by the massive surge in earthquake swarms also present a risk. As modern horizontal fracturing techniques are employed, earthquake frequency goes up.
From 1900-1970, Arkansas experienced 60 earthquakes. After fracking operations picked up in the mid-1970s, that number jumped exponentially. Per the Advanced National Seismic System, in 2010 alone, Arkansas felt over 700 earthquakes; in 2011, it endured over 800.
The number of quakes in 2010 and '11 represents a 2,400% increase over the number of quakes in the first 70 years of the 20th century, before horizontal fracking began. With that spike in frequency, is it any wonder that a new faulthas opened up in Arkansas? Geologists say the new fault shows a history of 7+ magnitude earthquakes.
Though the 2001-2005 thyroid incidence data reveals that Arkansas has the lowest incidence of thyroid cancer of all 45 states surveyed, that may change should the new fault become seismically active and damage the state's two 40-year-old nuclear reactors.
Of note, Arkansas' nuclear reactors are run by Entergy, which operates eleven others including 40-year-old Vermont Yankee (strontium-90 found in nearby fish last August) and New York's nearly 40-year-old Indian Point (failed inspection and sought over 100 safety exemptions last year).
Pennsylvania is another strong fracking state, vulnerable to earthquakes originating within or outside its borders. It also houses nine nuclear reactors at five locations. A swarm of small earthquakes occurred near Dillsburg from 2008 until early 2011, reports the state's Dept. of Conservation and Natural Resources.
Dillsburg is 16 miles from Three Mile Island, which still operates one nuclear reactor.
Last August, most of the east coast felt a 5.8 magnitude quake whose epicenter is just 11 miles from two reactors at the North Anna nuclear power plant in Virginia. Both 30-year-old reactors had to be shut down. RT reports:
"The odds of a quake exceeding a magnitude of 5.5 occurring in central Virginia are so slim that Dominion Power determined only around six quakes of that size would occur in the area over the next 10,000 years."
Protect Your Water Supply
Radioactive particles damage bones, DNA and tissue, including the thyroid. Water softeners, ion exchange, carbon filters or reverse osmosis water-treatment systems can be installed in the home to reduce concentration levels. The National Sanitation Foundation certifies various products for efficacy in reducing or eliminating particular contaminants.
To reduce or eliminate radiation from food and water, see this compilation of articles recommending various techniques, including washing your vegetables in bentonite clay.
A more proactive way to protect the water supply is to decommission nuclear power plants and ban hydraulic fracturing, lest your hometown ranks among the 10 Most Radioactive Places on Earth.
*When the CDC surveyed states for thyroid cancer in its landmark 2001-2005 study, it neglected to publish data for Maryland, Mississippi, Tennessee, Virginia, and Wisconsin.
The Barack Obama administration is quietly in the process of rigging use of the US Census of 2010, which deliberately counted millions of illegal aliens, for the purpose of restructuring the apportionment of the US House of Representatives. Accordingly, as candidates for Governor and Lieutenant Governor of one of the negatively affected states (Montana), Mr. Bob Fanning and I have joined with several others in becoming amici curiae in a pending federal lawsuit brought by the State of Louisiana against the US Secretary of Commerce, et al., which was filed January, 13, 2012 in the United States Supreme Court.
What has happened is, the US Census Bureau erroneously claims that it "'is required by the U.S. Constitution count everyone living in this country, regardless of immigration or citizenship status.'" Accordingly, they have counted millions of illegal aliens in the 2010 Census and are using those figures to apportion the US House of Representatives. If this egregious misinterpretation of the US Constitution is allowed to stand, five states (Louisiana, Missouri, Montana, North Carolina, and Ohio) will lose representation in the US Congress to which they are lawfully entitled, while three states (California, Texas, and Florida) will be awarded additional representation in the US Congress to which they are not lawfully entitled. And, of course, this will also directly impact the makeup of the Electoral College, which ultimately elects the President of the United States.
Of course, this manipulation of the 2010 US Census also impacts the election of the US President, as those states that are granted more seats in the US Congress are also granted more votes in the Electoral College as the Electoral College is composed of a "Number of Electors, equal to the whole Number of Senators and Representatives to which the State may be entitled in the Congress. . . ." (Article. II. Section. I. Clause. 2. US Constitution). And, as everyone knows, under the US Constitution, it is the Electoral College that ultimately elects the President of the United States. Thus, the states of Louisiana, Missouri, Montana, North Carolina, and Ohio, will be unjustly denied their lawful votes in the Electoral College, while California, Texas, and Florida, are being unjustly granted unlawful votes in the Electoral College. Would it not be extraordinary if the margin by which President Obama is re-elected in the Electoral College would be provided by the manipulation of the census data under his control? Again, this would be an outrage!
In essence, the Obama administration is rigging the US Census to steal a congressional seat from the State of Montana. This rigging will keep Montana from having a second congressional representative. If the illegals in California, Texas, and Florida are not included, then Montana will receive two congressional seats and four electoral votes. Under Obama's rigging plan, Montana will continue to have only one congressional seat and three electoral votes.
Considering the major media and even most "conservative" talking heads have said virtually nothing about this monstrous misallocation of constitutional government is just the latest example of how truly out of touch the people who are entrusted to inform the American people really are.
The plaintiff in this case is the State of Louisiana, which has now been joined and supported by amici U.S. Border Control, U.S. Border Control Foundation, U.S. Justice Foundation, Institute on the Constitution, Gun Owners of America, Inc., Gun Owners Foundation, English First, English First Foundation, Conservative Legal Defense and Education Fund, The Lincoln Institute for Research and Education, Public Advocate of the United States, Policy Analysis Center, Virginia Del. Bob Marshall, Oklahoma Rep. Charles Key, Maryland Del. Don Dwyer, Washington Rep. Matt Shea, Wyoming Sen. Kit Jennings, as well as Candidate for Governor of Montana, Bob Fanning, and Candidate for Lieutenant Governor of Montana, Chuck Baldwin.
Attorneys filing this brief before the US Supreme Court are Herbert W. Titus, William J. Olson, John S. Miles, Jeremiah L. Morgan (of the law firm of William J. Olson, P.C. of Vienna, Virginia) and Gary G. Kreep (of the U.S. Justice Foundation).
As citizens of the State of Montana, and as candidates for Governor and Lieutenant Governor of the State of Montana, Bob Fanning and I are outraged at this unconstitutional manipulation of the 2010 US Census, and the subsequent unconstitutional and unlawful misapportionment of the US House of Representatives. We are further outraged that our own governor, Brian Schweitzer (the incumbent Democrat governor who is term-limited out of office after the completion of his current term) has done nothing to prevent the people of the State of Montana from being denied the rightful seating of an additional US House member from the Montana delegation to Washington, D.C. He has not served as Montana's watchman, to make certain that our State is being treated fairly by the Obama administration. Louisiana has been forced to go it alone, as the only State willing to bring this challenge. By not joining the lawsuit against the Obama administration, what Governor Schweitzer in essence is doing is allowing illegal aliens to deny the due representation of the citizens of Montana in Washington, D.C. This is an outrage!
It is a gross misinterpretation of the US Constitution to claim that the US Census is supposed to "count everyone living in this country." Article. I. Section. I. Clause 3. as amended by Section. 2. of the 14th Amendment authorizes "a targeted decennial census of the 'respective numbers' of 'the People' of the several States, not a wholesale count of the numbers of persons found 'living' in the United States." The term "the People" is a technical term used in the U.S. Constitution to refer to the polity, that is, the people who constituted the government and who are legal citizens of the nation. Only by such a tailored count can the constitutionally-authorized decennial census serve the purpose for which that census has been required–the apportionment of representation of the people of the several states in the U.S. House of Representatives.
"It is manifestly untrue that the decennial census ordained by the Constitution is to be taken without regard to a person's 'immigration or citizenship status.' The decennial census is conducted for the apportionment of representation in the House of Representatives, the members of which are 'chosen every second Year by the People of the several States.' (Article. I. Section. 2. Clause. 1. US Constitution). The first sentence of the 14th Amendment establishes a symbiotic relationship between a person's United States citizenship and that person's State citizenship. Thus, whether a person is part of 'the People' of a State is largely, if not exclusively, dictated by a person's 'immigration or citizenship status.' Any census that ignores that connection is fatally flawed."
In the afore-mentioned lawsuit, we are asking the US Supreme Court to preserve the integrity of the US House of Representatives and Electoral College.
I can tell you that the people who want to disassemble constitutional government in this country are hoping that no one notices what the Obama administration is doing to manipulate the 2010 US Census to unlawfully reconstruct the US House of Representatives and Electoral College. Well, I can tell you, Bob Fanning and I (along with the other amici curiae supporting Louisiana in this lawsuit) are not going to let that happen!
I will be holding a press conference to blow the whistle on what is taking place to deny the people of the State of Montana (along with the people of the states of Louisiana, Missouri, North Carolina, and Ohio) their lawful representation in Washington, D.C. I am also using the influence and outreach of this column to alert the American people as to how the Obama administration is attempting to manipulate the US House of Representatives and Electoral College.
It is more than interesting also that the "anointed" establishment neocon Republican Montana gubernatorial candidate, Rick Hill, has, himself, not even bothered to alert the people of Montana to this travesty. Why not? Rick is a career politician who once served in the US House of Representatives from Montana. One would think he would want to protect the people of the State of Montana from this outrage. But he has said nothing! Plus, have you heard anything about this from any of the "conservative" talking heads on FOX News? No you haven't! Why not? Why is it left to this column to alert you to this gross violation of constitutional government?
Therefore, I unashamedly appeal to readers to help Bob and I carry this fight to preserve the integrity of the US House of Representative and the Electoral College to the US Supreme Court. Please go to our web site at:
http://www.fanning-baldwin.com
I also highly encourage readers to visit the web site of the law firm filing this brief. William J. Olson, Herbert Titus, et al., have been at the front lines in helping to defend constitutional government for longer than many of us have been alive. Bill Olson and Herb Titus have defended a sizeable number of patriot organizations and individuals against federal usurpation for decades. I don't know of another law firm with the credentials and track record of fighting for constitutional government, Second Amendment rights, and individual liberty anywhere in the country than the law firm of William J. Olson, P.C.
To learn more about this lawsuit and the Olson law firm, go to:
In the meantime, each of us should be using our individual and collective sphere of influence to trumpet this attempted travesty as loudly as possible! I especially encourage readers in the states of Louisiana, Missouri, Montana, North Carolina, and Ohio to demand of every elected public office holder in their respective states to use every means possible to defend the lawful rights of their states to proper representation in the US House of Representatives and the Electoral College. The people of America simply must not allow this flagrant manipulation of the 2010 US Census to take place! If the Obama administration gets by with this now, think how the states' representation in Congress will be abused in the future.
Washington's Blog posted some info last August confirming that the US federal government has long known of the link between fracking and earthquakes, as well as the link between deep well fluids contaminating shallow drinking wells. As more info keeps coming out, this collection should serve as a handy resource for those confronting (or occupying) well sites or state regulatory agencies.
At a recent oil & gas conference, frackers urged colleagues to engage in psyops to con Americans into accepting carcinogenic drinking water and earthquakes as the price to pay for oil and gas. The Oil & Gas Accountability Project taped the speakers and turned it over to CNBC which posted the audio.
Business Insider recently posted 10 Counterinsurgency And 'Psy-Ops' Tactics Companies Use Against Protesters, based on the recommended Army's counterinsurgency manual.
In Fracking May Have Caused 50 Earthquakes in Oklahoma, Brian Merchant writes:
In a surprising turn of events, Cuadrilla Resources, a British energy company, recently admitted that its hydraulic fracturing operations "likely" caused an earthquake in England….
Right on the heels of Cuadrilla's announcement, news is spreading that theUnited States Geological Survey has released a report (pdf) that links a series of earthquakes in Oklahoma last January to a fracking operation underway there….
The U.S.G.S. determined that "from the character of the seismic recordings indicate that they are both shallow and unique."
From the report:
Our analysis showed that shortly after hydraulic fracturing began small earthquakes started occurring, and more than 50 were identified, of which 43 were large enough to be located. Most of these earthquakes occurred within a 24 hour period after hydraulic fracturing operations had ceased. There have been previous cases where seismologists have suggested a link between hydraulic fracturing and earthquakes, but data was limited, so drawing a definitive conclusion was not possible for these cases.
The report is still under peer-review, and even then, the correlation between fracking and the quakes is inconclusive. The U.S.G.S. notes that region has historically been seismically active, though the summary states that the "strong correlation in time and space as well as a reasonable fit to a physical model suggest that there is a possibility these earthquakes were induced by hydraulic fracturing."
While Merchant tiptoes around the issue, it's clear to many that fracking is more than correlated; it's causative.
The US Geological Survey confirms that "the link between fracking fluid injection and the earlier series of earthquakes was established" in 1990 at the Rocky Mountain Arsenal by Craig Nicholson and R.I. Wesson in "Earthquake Hazard Associated with Deep Well Injection" (1990).
In 2001, the EPA also confirmed the link between deep injection fluids and toxic contamination of shallow water wells near Boulder, Colorado. (See Underground Injection Control Regulations 2001.)
Fracking in the New Madrid Fault zone has generated hundreds of earthquakes each year, far exceeding the previous annual earthquake history prior to the advent of mass drilling. (SeeFracking the life out of Arkansas and beyond.)
On Jan. 31, 1986, I stood in my office on the 13th floor in downtown Cleveland, Ohio, when we experienced a 30-second earthquake measuring 5.0 on the Richter Scale. (News video) The quake rumbled 11 states and Ontario, Canada. Researchers Nicholson and Wesson questioned if the quake was induced by fracking, writing in 1988:
"Three deep waste disposal wells are currently operating within 15 km of the epicentral region and have been responsible for the injection of nearly 1.2 billion liters of fluid at pressures reaching 112 bars above ambient at a nominal depth of 1.8 km. Estimates of stress inferred from commercial hydrofracturing measurements suggest that the state of stress in northeastern Ohio is close to the theoretical threshold for failure along favorably oriented, preexisting fractures."
Daneen Peterson collected the following videos and reports:
Fracking Hell: The Untold Story (17:53)
This video is an original investigative report by Earth Focus and UK's Ecologist Film Unit looks at the risks of natural gas development in the Marcellus Shale deposits. It covers the introduction of toxic chemicals that end up in the drinking water, the unregulated interstate dumping of radioactive waste and that the wells leak radioactive radium.
The following video reveals that a "Halliburton loophole [in a] 2005 energy bill completely exempted natural gas industry and gas fracking from any regulation under the Safe Water Act." That fact is PROOF, like the vaccine exemptions given, that "they" know full well that what they are doing is extremely harmful.
If that ONE 'loophole' were eliminated . . . the OVERWHELMING revelations would KILL ALL FUTURE FRACKING!
60 Minutes Video Piece on Dangers of Natural Gas Fracking
Pittsburgh's drinking water is radioactive, thanks to fracking. Only question is, how much?
Grist
Residents of Pittsburgh — as well as potentially tens of millions of other everyday citizens in the Northeast corridor who rely on their taps to deliver safe water — are consuming unknown and potentially dangerous amounts of radium in every glass of water. That's the buried lede in the Sunday New York Times' massive exposé on fracking, the relatively new process for extracting natural gas from the massive shale formation that stretches from Virginia to New York state.
Even frackers admit that the Marcellus Shale formation "is mildly radioactive since it contains a small amount of uranium and produces gamma radiation from decaying organic matter." But, of course, it denies that any "significant amount of this radioactivity is released in the natural gas produced from the shale."
Gasland's reach and Oscar nomination brought enough attention to the issue to warrant apparent censorship of industry concessions that the documentary got things right:
"We have to stop blaming documentaries and take a look in the mirror," Matt Pitzarella, a spokesman for gas producer Range Resources Corp., was quoted as saying in [The Wall Street Journal].

However, if you go to the article, you won't find Pitzarella's statement because within the hour the quote disappeared, say citizen journalists, whoscreen captured it and posted it on Twitter.
Toxic Contamination From Natural Gas Wells
http://www.nytimes.com/interactive/2011/02/27/us/natural-gas-map.html?ref=us
This shows an interactive map of the types and areas that are contaminated in Pennsylvania.
Water Problems From Drilling Are More Frequent Than PA Officials Said
http://www.propublica.org/article/water-problems-from-drilling-are-more-frequent-than-officials-said-731
When methane began bubbling out of kitchen taps near a gas drilling site in Pennsylvania last winter, a state regulator described the problem as "an anomaly." But at the time he made that statement to ProPublica, that same official was investigating a similar case affecting more than a dozen homes near gas wells halfway across the state.
In fact, methane related to the natural gas industry has contaminated water wells in at least seven Pennsylvania counties since 2004 and is common enough that the state hired a full-time inspector dedicated to the issue in 2006. In one case, methane was detected in water sampled over 15 square miles.
In another, a methane leak led to an explosion that killed a couple and their 17-month-old grandson.
The Tyee: Fracking and Quaking: They're Linked
The number of mini-quakes in highly drilled Alberta alone has increased so demonstrably in recent decades (from 60 to more than 200 a decade) that the government launched a project "to document and understand their relationship to oil and gas production." Concluded researchers in the Canadian Journal of Exploration Geophysics in 1994: "there do appear to be spatial and temporal correlations between the earthquakes and oil production in the Eagle West and Eagle fields [in Fort St. John, B.C. ]. Fluid injection in particular must be considered as a possible cause."
Tapes that were recorded within months of President John F. Kennedy's assassination and that have been sealed in a vault at the Kennedy Library in Boston are soon to be released. In the tapes, former First Lady Jackie Kennedy reveals that she believed Vice President Lyndon Baines Johnson and other influential individuals orchestrated the Dallas shooting that killed her husband.
Jackie went on to marry Greek shipping tycoon Aristotle Onassis, of course. Mrs. Kennedy had ordered that the tapes should not be released until 50 years after her death. She died 17 years ago from cancer at the age of 64. Now, her daughter, Caroline Kennedy, has agreed to release the recordings early. According to press reports, the tapes will be aired by ABC and by British broadcasters as well. The tapes are also said to reveal illicit affairs by both President Kennedy and Jackie.
According to DailyMail, "Jackie Onassis believed that Lyndon B. Johnson and a cabal of Texas tycoons were involved in the assassination of her husband John F. Kennedy, 'explosive' recordings are set to reveal.
"The secret tapes will show that the former first lady felt that her husband's successor was at the heart of the plot to murder him.
"She became convinced that the then vice president, along with businessmen in the South, had orchestrated the Dallas shooting, with gunman Lee Harvey Oswald–long claimed to have been a lone assassin–merely part of a much larger conspiracy."
See the DailyMail report at:
So, now I suppose we can add Jackie-Kennedy-Onassis to the list of "conspiracy nuts." Right? Isn't that what anyone is called who believes that the federal government hides the truth about what happens and conjures up a convenient "official" story to sell to the American people? Isn't that what the media calls anyone who dares to question any "official" report? Isn't that what Glenn Beck calls them? Isn't that what Joe Scarborough calls them? Isn't that what Bill O'Reilly calls them? Isn't that what Rush Limbaugh calls them? They are "conspiracy nuts." Right? I wonder if we will now hear any of these talking heads call Jackie Onassis a "conspiracy nut"?
And since we are talking about conspiracies, I want to go ahead and just say up front: I believe that anyone who thinks that there are no conspiracies that many times involve people and agencies at the highest levels of government and business is downright simple minded, willingly ignorant, incredibly naïve, or has a personal, vested reason to remain clueless.
The John F. Kennedy Assassination
Is there really anyone reading this column who actually believes the "official" story that Lee Harvey Oswald assassinated President Kennedy in the manner in which he is purportedly to have done it: all by himself? Get real! Now we know that even Jackie Kennedy, who was in the limo when her husband was killed, didn't believe it!
I further believe that the assassination of John Kennedy was a major turning point in US history. It was at this point that a criminal cabal wrested control of the federal government from the hands of "We the People" and turned it into a giant mafia. I don't believe the people and their representatives in Washington, D.C., have had much to do with their federal government (especially at the executive level) ever since.
TWA Flight 800 "Explosion"
While we are talking about conspiracies, let's just go ahead a mention a few more. Do you really believe the "official" story of the crash of TWA flight 800 in 1996? What if an American missile accidentally shot down that jetliner? Do you really think the federal government would come clean about it?
Read this report from The Washington Weekly, if you are willing to be enlightened:
http://www.chuckbaldwinlive.com/twa.html
Oklahoma City Bombing
Do readers really believe the "official" story that Timothy McVeigh acted alone in igniting the explosion that took down the Murrah Federal Building in Oklahoma City, Oklahoma, and that there was no cover-up as to what actually happened? I don't.
Here are a couple places to get started on this one:
http://www.chuckbaldwinlive.com/bomb.html
And:
http://www.chuckbaldwinlive.com/key.html
9/11 Twin Towers and Pentagon Attacks
There has been so much written on this subject, I will let readers fend for themselves as to personal research on the matter. Without wading too deeply into this discussion (and for the sake of column space), let me ask just one simple question. Pray tell, what took down Building 7? To this good hour, I have not heard one single plausible explanation proffered by any government or media representative that explains why Building 7 collapsed.
Do I believe that the government is purposefully keeping the American people in the dark as to what really happened on 9/11/01? You bet I do! Do I believe that there is a cover-up of crucial evidence related to 9/11 by both the federal government and the national news media? You bet I do!
Haiti Earthquake
Another event that the "official" version is just completely unbelievable to me is the earthquake in Haiti in January of last year. I will always believe that there was so much to this story that we were not being told. It didn't "smell" right to me when it happened; it doesn't "smell" right to me now. If you're interested, try perusing through some of this information:
http://chuckbaldwinlive.com/home/?page_id=855
Iraq, Afghanistan, Libya, Syrian Wars
Let me round out my personal list of conspiracies with all the wars America is waging in the Middle East. I believe virtually every reason George W. Bush gave the American people for attacking and invading Iraq was a premeditated, bald-faced lie! I believe the so-called "war on terror" (and the "war on drugs," for that matter) that justifies endless wars abroad and endless surveillance at home is completely manufactured by those in government and business for personal economic and political interests.
In fact, if you really want to get sick to your stomach over what this so-called "war on terror" is accomplishing, take a look at this report:
So, nearly 50 years since President John F. Kennedy was assassinated, we now learn that First Lady Jackie Kennedy believed that there was a conspiracy to kill her husband and that Lyndon Johnson was neck-deep in it. I wonder what future generations will learn about many of these other "official" stories of the federal government that just didn't add up?
And wouldn't it be nice if the national news media were actually honest and interested in the truth and would do their jobs to inform the American people as to what is truly going on in their federal government? Of course, if they did, the American people would probably tar and feather the whole bunch and start all over! Hmm. Sounds kind of inviting, doesn't it? I bet Jackie would agree.
P.S. If readers are still skeptical of how many "conspiracy theories" are, in reality, "conspiracy facts," I urge you to read this enlightening column: