The mainstream media covered the inauguration of Barack Obama with breathless anticipation on Monday, but should we really be celebrating another four years of Obama?  The truth is that the first four years of Obama were an absolute train wreck for the U.S. economy.  Over the past four years, the percentage of working age Americans with a job has fallen, median household income has declined by more than $4000, poverty in the U.S. has absolutely exploded and our national debt has ballooned to ridiculous proportions.  Of course all of the blame for the nightmarish performance of the economy should not go to Obama alone.  Certainly much of what we are experiencing today is the direct result of decades of very foolish decisions by Congress and previous presidential administrations.  And of course the Federal Reserve has more influence over the economy than anyone else does.  But Barack Obama steadfastly refuses to criticize anything that the Federal Reserve has done and he even nominated Ben Bernanke for another term as Fed Chairman despite his horrific track record of failure, so at a minimum Barack Obama must be considered to be complicit in the Fed's very foolish policies.  Despite what the Obama administration tells us, the U.S. economy has been in decline for a very long time, and that decline has accelerated in many ways over the past four years.  Just consider the statistics that I have compiled below.  The following are 37 statistics which show how four years of Obama have wrecked the U.S. economy…
1. During Obama's first term, the number of Americans on food stamps increased by an average of about 11,000 per day.
2. At the beginning of the Obama era, 32 million Americans were on food stamps.  Today, more than 47 million Americans are on food stamps.
3. According to one calculation, the number of Americans on food stamps now exceeds the combined populations of "Alaska, Arkansas, Connecticut, Delaware, District of Columbia, Hawaii, Idaho, Iowa, Kansas, Maine, Mississippi, Montana, Nebraska, Nevada, New Hampshire, New Mexico, North Dakota, Oklahoma, Oregon, Rhode Island, South Dakota, Utah, Vermont, West Virginia, and Wyoming."
4. The number of Americans receiving money directly from the federal government each month has grown from 94 million in the year 2000 tomore than 128 million today.
5. According to the U.S. Census Bureau, more than 146 million Americans are either "poor" or "low income" at this point.
6. The unemployment rate in the United States is exactly where it was (7.8 percent) when Barack Obama first entered the White House in January 2009.
7. When Barack Obama first entered the White House, 60.6 percent of all working age Americans had a job.  Today, only 58.6 percent of all working age Americans have a job.
8. During the first four years of Obama, the number of Americans "not in the labor force" soared by an astounding 8,332,000.  That far exceeds any previous four year total.
9. During Obama's first term, the number of Americans collecting federal disability insurance rose by more than 18 percent.
10. The Obama years have been absolutely devastating for small businesses in America.  According to economist Tim Kane, the following is how the number of startup jobs per 1000 Americans breaks down by presidential administration…
Bush Sr.: 11.3
Clinton: 11.2
Bush Jr.: 10.8
Obama: 7.8
11. Median household income in America has fallen for four consecutive years.  Overall, it has declined by over $4000 during that time span.
12. The economy is not producing nearly enough jobs for the hordes of young people now entering the workforce.  Approximately 53 percentof all U.S. college graduates under the age of 25 were either unemployed or underemployed in 2011.
13. According to a report from the National Employment Law Project, 58 percent of the jobs that have been created since the end of the recession have been low paying jobs.
14. Back in 2007, about 28 percent of all working families were considered to be among "the working poor".  Today, that number is up to 32 percent even though our politicians tell us that the economy is supposedly recovering.
15. According to the Center for Economic and Policy Research, only 24.6 percent of all of the jobs in the United States are "good jobs" at this point.
16. According to the U.S. Census Bureau, the middle class is taking home a smaller share of the overall income pie than has ever been recorded before.
17. According to the Economic Policy Institute, the United States is losinghalf a million jobs to China every single year.
18. The United States has fallen in the global economic competitiveness rankings compiled by the World Economic Forum for four years in a row.
19. According to the World Bank, U.S. GDP accounted for 31.8 percentof all global economic activity in 2001.  That number declined steadily over the course of the next decade and was only at 21.6 percent in 2011.
20. The United States actually has plenty of oil and we should not have to import oil from the Middle East.  We need to drill for more oil, but Obama has been very hesitant to do that.  Under Bill Clinton, the number of drilling permits approved rose by 58 percent.  Under George W. Bush, the number of drilling permits approved rose by 116 percent.  Under Barack Obama, the number of drilling permits approved actuallydecreased by 36 percent.
21. When Barack Obama took office, the average price of a gallon of gasoline was $1.84.  Today, the average price of a gallon of gasoline is$3.26.
22. Under Barack Obama, the United States has lost more than 300,000 education jobs.
23. For the first time ever, more than a million public school students in the United States are homeless.  That number has risen by 57 percent since the 2006-2007 school year.
24. Families that have a head of household under the age of 30 now have a poverty rate of 37 percent.
25. More than three times as many new homes were sold in the United States in 2005 as were sold in 2012.
26. Electricity bills in the United States have risen faster than the overall rate of inflation for five years in a row.
27. Health insurance costs have risen by 29 percent since Barack Obama became president.
28. Today, 77 percent of all Americans live paycheck to paycheck at least part of the time.
29. It is being projected that Obamacare will add 16 million more Americans to the Medicaid rolls.
30. The total amount of money that the federal government gives directly to the American people has grown by 32 percent since Barack Obama became president.
31. The Obama administration has been spending money on some of the most insane things imaginable.  For example, in 2011 the Obama administration spent $592,527 on a study that sought to figure out once and for all why chimpanzees throw poop.
32. U.S. taxpayers spend more than 20 times as much on the Obamas as British taxpayers spend on the royal family.
33. The U.S. government has run a budget deficit of well over a trillion dollars every single year under Barack Obama.
34. When Barack Obama was first elected, the U.S. debt to GDP ratio was under 70 percent.  Today, it is up to 103 percent.
35. During Obama's first term, the federal government accumulated more debt than it did under the first 42 U.S presidents combined.
36. As I wrote about yesterday, when you break it down the amount of new debt accumulated by the U.S. government during Obama's first term comes to approximately $50,521 for every single household in the United States.  Are you ready to contribute your share?
37. If you started paying off just the new debt that the U.S. has accumulated during the Obama administration at the rate of one dollar per second, it would take more than 184,000 years to pay it off.
But despite all of these numbers, the mainstream media and the left just continue to shower Barack Obama with worship and praise.  Newsweek recently heralded Obama's second term as "The Second Coming", and at Obama's pre-inauguration church service Reverand Ronald Braxton openly compared Obama to Moses…
At Metropolitan African Methodist Episcopal Church, Braxton reportedly crafted his speech around Obama's personal political slogan: "Forward!"

Obama, said Braxton, was just like Moses facing the Red Sea: "forward is the only option … The people couldn't turn around. The only thing that they could do was to go forward." Obama, said Braxton, would have to overcome all obstacles – like opposition from Republicans, presumably, or the bounds of the Constitution. Braxton continued, "Mr. President, stand on the rock," citing to Moses standing on Mount Horeb as his people camped outside the land of Israel.

But it wasn't enough to compare Obama with the founder of Judaism and the prophet of the Bible. Braxton added that Obama's opponents were like the Biblical enemies of Moses, and that Obama would have to enter the battle because "sometimes enemies insist on doing it the hard way."
So what do you think the next four years of Obama will bring?
Source: The Economic Collapse
We all know what can happen when kids and guns mix. And today I will tell you some stories about that very thing. The kids' names were Kendra and Alyssa, and then there was the 11-year-old boy whose name we just don't know. What we do know is that they lived in places called Bryan County, Albuquerque, and Palmview. We know that guns were in their homes — and that something horrible befell them.
Last year, 12-year-old Oklahoman Kendra St. Clair was home alone, unsupervised. At some point she accessed her mother's handgun — a .40-caliber Glock. Then Kendra pulled the trigger.
And that bullet tore into flesh.
You probably know the rest of the story.
Or maybe not.
The bullet tore into the flesh of a 32-year-old home invader, causing him to flee. Kendra was left scared and crying, but unscathed.
The story of Albuquerque 11-year-old Alyssa Gutierrez turned out differently. Three teenage burglars broke into her home, but they fled after she merely grabbed her mother's rifle. No one was hurt, but the criminals were caught.
But sometimes innocents do get shot. Such was the case with an 11-year-old Palmview boy in 2010. At home with his mother, he got his hands on a .22-caliber rifle. And after the two armed and masked illegal aliens who had broken into their home shot through their bedroom door after the mother refused to open it, hitting the boy in the hip, he returned fire. He struck one of the criminals in the neck, causing them both to flee. They were apprehended when the wounded miscreant showed up at a local hospital.
These were children who lived in places called BryanCounty, Albuquerque, and Palmview. Thank God, they still live in those places. And that's what can happen when kids and guns mix.
If you're unacquainted with my work, you perhaps didn't expect this piece to take the turn it did. You perhaps didn't hear these stories; the mainstream media doesn't report such things much. But now that you have, ponder this question: do you wish these children hadn't had access to firearms? Because they won't if the gun-control crowd gets its way.
Of course, the above real-life stories are just that: anecdotes. Some will say they're rare and not statistically significant. And I suppose they are rare; most people will never face such evil and have the ability to thwart it. Yet they're not nearly as rare as a Sandy Hook or Virginia Tech: your chance of dying in a school shooting approximates that of being struck by lightning. In contrast, FloridaStateUniversity criminologist Gary Kleck estimates that 2.5 million Americans each year use guns for self-defense and that 400,000 of them say they would have been killed if they hadn't been armed. That's 400,000 a year.
Do I believe they all would have been murdered? No. People have a penchant for the dramatic, and fear and stress can corrupt judgment. But even if only one half of one percent of them are correct, that's 2000 innocent lives saved with guns every year. This is approximately 76 times as many as were killed at Sandy Hook and considerably more than were lost in all American gun massacres during the last 40 years. And if five percent of them are right, it amounts to 20,000 innocent lives saved — far more than the number murdered with guns in America every year.
Ah, "that big 'if,'" some will say. Woulda', coulda', maybe, perhaps, I suppose. Of course, we could also mention that those 2.5 million annual defensive gun uses represent rapes, robberies, and assaults thwarted — usually without firing a shot. And that's part of the problem. It's a headline when a gun goes off; it can be head to the next story when a criminal is merely scared off.
As for hypotheticals, they aren't as emotionally compelling as a school shooting, where you see victims' pictures, grieving relatives, and emergency vehicles dominating your TV. Perhaps it would be different if we, as in a science-fiction movie, could somehow get a glimpse into alternate gun-free futures, where the world's Kendras and Alyssas and millions of other good citizens couldn't defend themselves. Maybe if the citizenry saw in living color how many of these people, while now safe, would have been left brutalized, killed, and lying in a pool of their own blood, we could compete for emotional impact. Thus we should remember, to use a play on a Frederic Bastiat saying, that a bad policy-maker observes only what can be seen; a good policy-maker observes what can be seen — and what must be foreseen. Dead innocents killed with guns can be seen; the innocents who would be killed were it not for guns must be foreseen.
Yet even what can be seen, such as the stories I opened with, won't usually be because they don't fit the anti-gun mainstream-media narrative. Instead we hear about how 13 children a day are killed with firearms, with no mention that this "'statistic' includes 'children' up to age 19 or 24, depending on the source [most of these incidents involve teenage gang members shooting each other]," writes Guy Smith at Gun Facts. Or we're asked questions such as "Why does anyone need an AR-15?" Perhaps we should ask the then 15-year-old Houston boy who used that very weapon to defend himself and his younger sister against two burglars in 2010.
Here's what you might learn: being a light gun (seven pounds) with little recoil, it's an ideal firearm for youngsters and women. A lady I knew once fired a shouldered shotgun when she was a girl, and the kick knocked her on her backside; an AR won't do this. This is partially because its high-tech mechanism absorbs much of the recoil energy, but also because it is not nearly as powerful as even many hunting rifles.
How can this be? Isn't this "scary black gun" a "killing machine," as Piers Morgan put it? As explained and illustrated in this video, this class of weapons is designed to wound a 170-lb. man, while a high-powered hunting rifle's purpose is to kill a 300 to 800-lb. deer or moose. In fact, in some states and countries it is illegal to hunt large game with an AR-caliber round (.223) for fear that its relative ineffectiveness will leave a wounded and suffering animal wandering the forest. As to this, note that the AR-wielding 15-year-old Houston boy shot one of the intruders at least 3 times — and the man lived. It might have been a different story had the teen used a 30.06 deer rifle, and a very different one with a buckshot-loaded shotgun.
So do kids and guns mix? Well, kids and their guns have sometimes been mixing it up with criminals — and coming out on top. But neither kids nor anyone else mixes well with guns when ending up on the wrong end of one. This happened at Sandy Hook. It happened in Aurora, Co. It happens during many other garden-variety crimes. And it could conceivably happen scores of thousands of times more every year. The only way to find out precisely how many more times is to disarm the American people.

If someone were to ask you for an example of a "totalitarian society", how would you respond?  Most Americans would probably think of horribly repressive regimes such as the Soviet Union, Nazi Germany, Communist China, East Germany or North Korea, but the truth is that there is one society that has far more rules and regulations than any of those societies ever dreamed of having.  In the United States today, our lives are governed by literally millions of laws, rules and regulations that govern even the smallest details of our lives, and more laws, rules and regulations are constantly being added.  On January 1st, thousands of restrictive new laws went into effect all over America, but most Americans have become so accustomed to the matrix of control that has been constructed all around them that it does not even bother them when even more rules and regulations are put into place.  In fact, a growing number of Americans have become totally convinced that "freedom" and "liberty" must be tightly restricted for the good of society and that "the free market" is inherently dangerous.  On the national, state and local levels, Americans continue to elect elitist control freaks that are very eager to tell all the rest of us how to run virtually every aspect of our lives.
According to Merriam-Webster, the following is one of the ways that the word "totalitarian" is defined: "of or relating to a political regime based on subordination of the individual to the state and strict control of all aspects of the life and productive capacity of the nation especially by coercive measures".  And that is exactly what we are witnessing in America today – nearly all aspects of our lives and of the economy are very tightly controlled by a bunch of control freaks that just keep tightening that control with each passing year.  We still like to call ourselves "the land of the free", but the truth is that we are being transformed into a totalitarian society unlike anything the world has ever seen before.  Where will we end up eventually if we keep going down this road?
If you still believe that America is "free", just consider some of the things that are illegal in America today…
-Starting on January 1st, it is now illegal to make or import 75 watt incandescent light bulbs anywhere in the United States.
-In Oregon, it is illegal to collect rainwater that falls on your own property.
-In New Jersey, it is illegal to have an "unrestrained" cat or dog in your vehicle while you are driving.
-If you milk your cow and sell some of the milk to your neighbor, you could end up having your home raided by federal agents.
-In Miami Beach, Florida you must recycle your trash properly or face huge fines.
-All over the United States, cops are shutting down lemonade stands run by children because they don't have the proper "permits".
-Down in Tulsa, Oklahoma one unemployed woman had her survival garden brutally ripped out and carted away by government thugs because it did not conform to regulations.
-Over in Massachusetts, all children in daycare centers are mandated by state law to brush their teeth after lunch.  In fact, the state even provides the fluoride toothpaste for the children.
-At one public school down in Texas, a 12-year-old girl named Sarah Bustamantes was arrested for spraying herself with perfume.
-A 13-year-old student at a school in Albuquerque, New Mexico was arrested by police for burping in class.
-All over the United States cities have passed laws that actually make it illegal to feed the homeless.
With each passing year, the number of decisions that we are allowed to make for ourselves gets smaller and smaller.
This includes some really fundamental things such as basic health decisions.
For example, the CDC will soon be recommending that nearly every single American be vaccinated for the flu every single year.  The following is from a recent Natural News article…
An advisory panel to the U.S. Centers for Disease Control and Prevention (CDC) has recommended that every person be vaccinated for the seasonal flu yearly, except in a few cases where the vaccine is known to be unsafe.

"Now no one should say 'Should I or shouldn't I?'" said CDC flu specialist Anthony Fiore.

The Advisory Committee on Immunization Practices voted 11-0 with one abstention to recommend yearly flu vaccination for everyone except for children under the age of six months, whose immune systems have not yet developed enough for vaccination to be safe, and people with egg allergies or other health conditions that are known to make flu vaccines hazardous.
These "recommendations" are often made into mandatory requirements by school districts and employers all over the country.  Will employers all over the nation soon require all of their employees to take these vaccines each year based on these CDC "recommendations"?  This is already happening in the healthcare field.  Hundreds of healthcare professionals all over the nation are being firedfor refusing to take certain vaccines.  It doesn't matter that there is atremendous amount of evidence that many of these vaccines are dangerous.  Many health professionals today are being faced with the choice of either submitting to the "recommendations" of the "experts" or losing their jobs.
We see this kind of "creeping totalitarianism" in the business world as well.  As I have written about previously, small businesses all over the country are being absolutely suffocated by mountains of laws, rules and regulations.
One of the biggest changes that small businesses will be dealing with in the next couple of years is Obamacare.  Many small businesses have been cutting back hours in an attempt to get around the new requirements contained in Obamacare.  The following is one example from a news story that was published earlier this week…
Around 100 local Wendy's workers have learned their hours are being cut. A spokesperson says a new health care law is to blame.

"Thirty-six to 37 hours a week." That's how many hours T.J. Growbeck works at the 84th and Giles Wendy's restaurant. The money he earns helps him pay for the basics, but that's not the case for all his co-workers. "There are some people doing it trying to get by."

The company has announced that all non-management positions will have their hours reduced to 28 a week. Gary Burdette, Vice President of Operations for the local franchise, says the cuts are coming because the new Affordable Health Care Act requires employers to offer health insurance to employees working 32-38 hours a week. Under the current law they are not considered full time and that as a small business owner, he can't afford to stay in operation and pay for everyone's health insurance.
But the IRS has announced that it is going to make it very hard for employers to avoid these new Obamacare regulations.  According to new IRS rules, all firms that "have at least 50 full-time employees or an equivalent combination of full-time and part-time employees" will be required to provide healthcare for their employees and their dependents.  The following is from a recent New York Times article…
Under the rules, employers must offer coverage to employees in 2014 and must offer coverage to dependents as well, starting in 2015.

The new rules apply to employers that have at least 50 full-time employees or an equivalent combination of full-time and part-time employees. A full-time employee is a person employed on average at least 30 hours a week. And 100 half-time employees are considered equivalent to 50 full-time employees.

Thus, the government said, an employer will be subject to the new requirement if it has 40 full-time employees working 30 hours a week and 20 half-time employees working 15 hours a week.
So conceivably an employer could have only part-time employees and still be required to provide healthcare coverage under Obamacare.
Of course many small businesses will not be able to afford to do this, so expect to see a significant number of them shut down or to try to survive with skeleton crews in 2014 and 2015.
As the number of laws, rules and regulations that govern our lives continues to multiply, the control freaks that run things will continue to try to use technology to watch us all and make sure that we are obeying their rules.
One way that they are doing this is with automated traffic cameras.  Of course much of the time the performance of these cameras is terribly flawed.  Just consider the following example which recently appeared in the Baltimore Sun…
The Baltimore City speed camera ticket alleged that the four-door Mazda wagon was going 38 miles per hour in a 25-mph zone — and that owner Daniel Doty owed $40 for the infraction.

But the Mazda wasn't speeding.

It wasn't even moving.

The two photos printed on the citation as evidence of speeding show the car was idling at a red light with its brake lights illuminated. A three-second video clip also offered as evidence shows the car motionless, as traffic flows by on a cross street.
But even though technology sometimes fails, the control freaks that run things seem absolutely obsessed with using it to monitor us.  After all, there are so many of us and watching all of us is a very big job.
For example, did you know that listening devices are being installed on public buses all over the United States?  The following is from a recent Wired article…
Transit authorities in cities across the country are quietly installing microphone-enabled surveillance systems on public buses that would give them the ability to record and store private conversations, according to documents obtained by a news outlet.

The systems are being installed in San Francisco, Baltimore, and other cities with funding from the Department of Homeland Security in some cases, according to the Daily, which obtained copies of contracts, procurement requests, specs and other documents.
According to the article, some of these systems are incredibly advanced and pair the audio that is being recorded with video that is being taken at the same time…
In Eugene, Oregon, the Daily found, transit officials requested microphones that would be capable of "distilling clear conversations from the background noise of other voices, wind, traffic, windshields wipers and engines" and also wanted at least five audio channels spread across each bus that would be "paired with one or more camera images and recorded synchronously with the video for simultaneous playback."
But that is just one example of how the surveillance of the American people is rapidly growing.  For many more examples, please see my previous article entitled "29 Signs That The Elite Are Transforming Society Into A Total Domination Control Grid".
If America continues down the path that it is on right now, the United States will eventually be transformed into a "Big Brother society" that is far more restrictive than anything George Orwell ever dreamed of.
We need a fundamental cultural revolution in this nation.  We need a revival of the principals of liberty and freedom that were so important during the founding days of this country.  We need to teach people that even though liberty and freedom may be unpredictable at times, such an environment is greatly preferable to a society where all of our decisions are made for us by a tiny elite.
Please share this article with as many people as you can.  Time is running out, and we need to wake up as many as we can while there is still time.
Source: The American Dream
As of November of 2012, a mind-numbing 47.7 million Americans subsist on taxpayer-funded food stamps.  One in seven Americans cannot feed himself or herself with a job or work of any kind.  What constitutes the irony to this national tragedy?  Answer: our U.S. Congress imports 100,000 legal immigrants into the USA with green cards every 30 days.
No matter how much poverty and unemployment blacks, whites and Hispanic Americans suffer– the leaders of this country continually pound more humans into the mix without pause.  At the same time, food banks go belly up with bare shelves. Over 13 million American children live in destitute poverty and cannot secure three square meals per day.
While Congress supports our enormous military spending into the trillions of dollars and two 10 year long wars that devour (ed) money—it fails to create jobs and feed our poorest.  It fails the fundamental rights of our own citizens to work and eat.
The gross statistics created by our U.S. Congress:  (Source:hubpages.com)
#1 According to one calculation, the number of Americans on food stamps now exceeds the combined populations of "Alaska, Arkansas, Connecticut, Delaware, District of Columbia, Hawaii, Idaho, Iowa, Kansas, Maine, Mississippi, Montana, Nebraska, Nevada, New Hampshire, New Mexico, North Dakota, Oklahoma, Oregon, Rhode Island, South Dakota, Utah, Vermont, West Virginia, and Wyoming."
#2 In October 2008, 30.8 million Americans were on food stamps. By August 2012 that number had risen to 47.1 million Americans.
#3 Right now, one out of every seven Americans is on food stamps and one out of every four American children is on food stamps.
#4 It is projected that half of all American children will be on food stamps at least once before they turn 18 years of age.
#5 According to new numbers that were just released by the U.S. Census Bureau, the number of Americans living in poverty increased to a new all-time record high of 49.7 million last year.
#6 The number of Americans living in poverty has increased by about 6 million over the past four years.
#7Today, about one out of every four workers in the United States brings home wages that are at or below the federal poverty level.
#8According to the U.S. Census Bureau, the poverty rate for children living in the United States is about 22 percent.
#9 Overall, approximately 57 percent of all children in the United States are living in homes that are either considered to be either "low income" or impoverished.
#10 In the United States today, close to 100 million Americans are considered to be either "poor" or "near poor".
#11 One university study estimates that child poverty costs the U.S. economy 500 billion dollars each year.
#12 Households that are led by a single mother have a 31.6 percent poverty rate.
#13 In 2010, 42 percent of all single mothers in the United States were on food stamps.
Once you research the numbers, you cannot help but look to your own U.S. Senators and House reps and see failure, duplicity and corruption.  No excuses!  How could men and women who are supposed to represent American citizens continually leave American citizens in the grips of poverty, joblessness and homelessness?
Some kind of moral, ethical and spiritual wrong grows in the nation's capitol all the way up to the president.  American citizens become its victims.
Do you think there is any chance of it changing and becoming better as that same U.S. Congress adds over 3.1 million immigrants every year on our way to adding 100 million immigrants within the next 38 years?
Solving problems with violence is as American as apple pie…
The National Rifle Association (NRA) has become public enemy number one amongst left-leaning Americans since the most recent incident of random shooting. Is blaming the NRA a convenient way for Americans to avoid some necessary soul searching: a refusal to address the deeply-rooted cultural problem of violence being the preferred method of conflict resolution and most popular source of entertainment in areas that include sports, movies, TV, and video games? In essence, violence provides the backdrop to nearly all aspects of life in the United States. The government has glamorized violence by conducting endless wars, maintaining a gargantuan prison system, and keeping the death penalty legal. The US economy has increasingly become a war economy since 2001, and the business of death is booming. Recruitment centers for the US military are popping up in every high school and shopping mall. Television and cinema advertisements for the Marines have the slick and sexy look of Hollywood trailers. "Be all you can be!" says Uncle Sam, who carefully omits from his sales pitch that the main requirements for the job are the willingness to kill and get killed.
Can one blame the NRA when the US president runs a kill list from the White House?
A couple of days after the assassination of Osama bin Laden, president Obama's approval rating jumped up more than five percent. Mr. Obama was proud and excited to take responsibility for the extrajudicial killing: "shortly after taking office, I directed Leon Panetta, the director of the CIA, to make the killing or capture of bin Laden the top priority of our war against al Qaeda." Everywhere, newspaper headlines shouted "We took him out!" and the US public glowed from the pleasure of doing away with their favorite bogeyman. Killing people for the US federal government has become a quite simple affair that can even be done remotely, as in a video game, with drones that reach anywhere in the world from Yemen to Pakistan. The countless innocent victims of these drone attacks are called "collateral damage." Most people in the US could care less about them, the understanding being that it is all right to kill people who had the bad luck to go to a market, mosque, or wedding at the wrong time.
So a man loses his job and kills his boss and numerous colleagues at his place of work.  This has become so common that it is called "going postal," or more politely, "workplace violence." Every year, more than 10 Americans on average are gunned down in such workplace killing sprees. The enemy is quite close, especially for women. For example, of 429,729 homicide FBI files examined by evolutionary psychologist David Buss, 13,670 (or 3%) were cases in which a husband killed his wife. Thus, in their more intimate roles as jilted lovers or unloved sons, a small fraction of men murder not only their mates or parents but also everyone else who happens to be nearby at the wrong time.  Why should collateral damage be solely the purview of the President? After all, he is considered to be the country's ultimate role model. And why should Americans be surprised by an endemic violence problem when their role model, their foremost example of what one does with power, runs an assassination program directly from the White House?
Guns and America: A love affair
One week after the shootings at Sandy Hook Elementary School, Mr. Wayne LaPierre broke the NRA's silence with a press conference. LaPierre argued that only more guns in the hands of "good guys" could stop America's killing spree.
"I call on Congress today to appropriate whatever is necessary to put armed police officers in every single school in this nation. Innocent lives might have been spared if armed security was present at Sandy Hook. The only thing that stops a bad guy with a gun is a good guy with a gun," said LaPierre. Besides this "good guy with gun" versus "bad guy with guns" argument, reminiscent of a John Wayne Western movie cliche, LaPierre blamed the mass shootings on popular culture like "vicious, violent video games" such as 'Bulletstorm', 'Grand Theft Auto', 'Mortal Kombat' and 'Splatterhouse' and on movies such as 'American Psycho' and 'Natural Born Killer' for "portraying life as a joke and murder as a way of life. In a race to the bottom, media conglomerates compete with one another to shock, violate, and offend every standard of civilized society by bringing on ever-more-toxic mix of reckless behavior and criminal cruelty into our homes," added LaPierre.
The supposed adverse effect of popular culture on vulnerable minds is a perennial argument that gets brought up after each shooting, although the details vary. But this argument is about as sound as blaming a flood on the movie "Waterworld." Violence is ubiquitous in American life, and it is quite natural that it should pervade American fantasies and popular culture.
Who are LaPierre's "good guys?" Might they be the policemen who routinely criminalize and kill innocent black youths in urban centers? Might they be part of the growing security sector? Or could they be the teenage students who meet a life-size cardboard cutout of a machine-gun toting soldier at the entrance to their high schools every day? One moment of impatience about growing into full adulthood is all it takes for them to sign away their lives. Thus the dear children survive elementary school, junior high school, and finally high school, only to be sent off to kill people in places like Haiti, Iraq, and Afghanistan. There they learn not to distinguish those who are defending their countries from invasion from those who either cannot fight (like children and the elderly) or choose not to fight. The cost is their very soul. Many return hollowed out and suicidal.
A culture of death
By far the most violent practice of the US is capital punishment, in which a person is made completely defenseless and then killed in cold blood by the state with the collusion of its citizens. The shooters, who are well aware of this, typically conclude their sprees in a quick suicide, thus depriving the state of the sadistic process involving a protracted stay on death row and numerous appeals. The practice of the death penalty is all the more gruesome for its discrimination based on race and the innocence of many of those killed.  An Innocence Project study in 2011 discovered that, of 230 individuals exonerated in the US by DNA Testing, 17 had been sentenced to die.
For US presidential candidates, the support of capital punishment has become a rite of passage: the ultimate proof of their willingness to kill the innocent so as to support an expansion of US wars and weapons sales. Former US President Clinton suspended his presidential campaign so he could return to Arkansas to make sure Ricky Ray Rector was executed. Rector was so mentally impaired and clueless about his fate that, before his execution, he asked the guards to save his pecan pie "for later." On the evening of George W. Bush's inauguration as Governor, the state of Texas executed Mario Marquez, who was brain damaged and had the skills of a seven-year old; later, when Mr. Bush was a presidential candidate, he mocked Karla Faye Tucker in an interview a year after her execution. On November 6, while Mr. Obama celebrated his reelection with an elated public by hugging his wife, mentally-ill Oklahoma inmate Garry Allen, who had been watching the election with great enthusiasm, was executed.
The violence of the state, domestically and abroad, is pervasive. It is celebrated: even sexy. Violence breeds more violence and, in a sense, we have become collateral damage.
Editor's Note: Photographs one, two, three and seven by United States Marine Corps. Photographs five and six by Joe Loong.
By Dady Chery and Gilbert Mercier
Source: News Junkie Post
On October 16, Hofstra University (Hempstead, NY) hosted the second Obama/Romney charade. Demagogic blather again took center stage. Ritualistic theater was featured. Grade F spectacle defines it.
Bombast substituted for substance. Vital facts about the state of the nation and world were excluded. Viewers wasted two hours watching. What they most need to know wasn't covered. Instead they were bombarded by duplicity and indifference toward growing human needs.
Duopoly fascism in America excludes alternative voices. Third party candidates are virtually shut out. Getting ballot access alone presents enormous challenges. Major media coverage is denied or too little to matter.
How many American know about other parties, let alone who represents them? Major ones include the Libertarian Party, Constitution Party, Justice Party, and Green Party.
Libertarian Party candidates Gary Johnson/Jim Gray were denied Michigan and Oklahoma ballot access. Constitution Party candidates Virgil Goode/Jim Clymer got on only 26 of 50 state ballots. Justice Party candidates Rocky Anderson/Luis Rodriguez managed only 19.
Green Party candidates Jill Stein/Cheri Honkala were denied access on 12 state ballots. There's more. Alternate party candidates are excluded from presidential "debates." Just showing up to watch is hazardous.
Ralph Nader learned the hard way. In 2000, he was accosted and threatened with arrest for trying. Having a valid auxiliary viewing room ticket didn't matter. Nader sued and won partial vindication.
Doing so didn't erase the stain of America's farcical democracy. It exists in name only. USA-style fascism comes wrapped in an American flag. It's harsh like other versions but isn't discussed.
Only targeted victims feel its sting. Step out of line and become one of them. On October 16, Green Party candidates learned firsthand.
Stein/Honkala's web site explained. It headlined "Jill Stein and Cheri Honkala arrested, call tonight's debate a mockumentary," saying:
Iron-fisted fascism showed up in Hempstead. Stein and Honkala were "forcibly prevented from entering the grounds of tonight's presidential debate…"
Corporate/party boss-run Commission on Presidential Debates (CPD) members exclude alternative voices. Money power operates secretly with no public oversight. A sham process repeats each electoral cycle.
Real democracy is mocked. Discussion of major issues is excluded. Hardball crackdowns target challengers.
Stein and Honkala "were arrested by local police when they tried to enter the grounds of Hofstra University…" They remained in police custody for hours.
At 2PM Tuesday, they "walked with supporters" toward Hofstra's "town hall" venue.
"There they were met by three ranks of police officers in uniform and plainclothes. At this point, the Green Party candidates held an impromptu press conference in which Dr. Stein called the CPD debate a 'mockumentary,' saying that, 'We are here to bring the courage of those excluded from our politics to this mock debate, this mockery of democracy.' "
Both candidates "turned and began walking" towards the debate venue. Police "physically stopped them and pushed them back." They sat down and were arrested.
They were charged with "obstructing traffic." None was visible at the time. CPD bosses call the shots. Cops don't represent ordinary people or independent political candidates.
They serve money power. Hardball crackdowns prove it. Even independent presidential candidates taste their harshness.
On October 17, Stein/Honkala's web site headlined "Now free, Stein, Honkala pledge ramp up fight for open debates," saying:
After spending eight hours "handcuffed to a metal chair in a remote (Long Island) police warehouse," they're free. Exercising democratic rights got them accosted and arrested. That's how fascism works. Opposition isn't tolerated.
On release, Stein said:
"It was painful but symbolic to be handcuffed for all those hours, because that what the Commission on Presidential Debates has essentially done to American democracy."
In custody, both candidates were isolated. Phone calls were denied. So was access to lawyers or staff. At 10:30PM, they were released. Honkala called her incarceration "extremely uncomfortable, but standard for what so many Americans face on a daily basis in our corrections system."
She and Stein know what gulag harshness feels like. It's much worse for many thousands doing hard time. Many are innocent victims of fascist brutality. Innocence is no defense when targeted.
Challenging authority risks prison. Some end up dead. Many face torture and abuse. It's the American way. Media scoundrels conceal the nation's dark side.
Stein's campaign manager Ben Manski expressed outrage, saying:
"These arrests and this treatment are outrageous and disproportionate. Who do the police think they are protecting here?"
On October 18, 22, 23, and 30, Stein will participate in four alternative candidate debates. Online streaming will cover them. Expect serious discussions of real issues. Expect what duopoly power excludes.
Watch and see what democracy looks like. On November 6, it's excluded from ballot consideration. It's never been there and isn't now. The state of the nation is dark and getting darker. Equity, justice, and freedom are just figures of speech. The worst is yet to come. That's how fascism works.
In her 1951 book, "The Origins of Totalitarianism," Hannah Arendt explained. It's "never content to rule by external means, namely, through the state and a machinery of violence; thanks to its peculiar ideology and the role assigned to it in this apparatus of coercion, totalitarianism has discovered a means of dominating and terrorizing human beings from within."
It's based on:
"(1) an elaborate ideology;
(2) a single mass party;
(3) terror;
(4) a technologically conditioned monopoly of communication;
(5) a monopoly of weapons; (and)
(6) a centrally controlled economy."
America qualifies. Duopoly power rules. What Big Money wants it gets. State terrorism is policy. So are permanent imperial wars, targeted assassinations, and police state harshness.
Managed news misinformation substitutes for the real thing. Elections are farcical. Money power runs everything. Democratic freedom is more illusion than reality.
In 2003, Laurence Britt explained 14 common fascist elements. America reflects them. They include:
(1) "Powerful and Continuing Nationalism." Expressions include flag displays, lapel pins, mottos, slogans, songs, symbols, and other ways to rally people for a common cause.
(2) "Disdain for the Recognition of Human Rights" and civil liberties. Affording them hinders elitist ruling power.
(3) "Identification of Enemies/Scapegoats as a Unifying Cause." Alleged threats and enemies are invented. Patriotic frenzy is rallied against them. Popular support is needed. Political advantage is sought.
(4) "Supremacy of the Military." National wealth and resources are disproportionately allocated for it. Domestic needs are neglected.
(5) "Rampant Sexism." Male dominance is enforced. Women are considered second-class citizens.
(6) "Controlled Mass Media." Censorship is policy. Public or private media promote power elite policies. In war time, control is especially rigid.
(7) "Obsession with National Security." Fear is used as an instrument of control.
(8) "Religion and Government are Intertwined." A dominant religion manipulates public opinion even when its ideological tenets differ from state policies.
(9) "Corporate Power is Protected." A mutually beneficial relationship benefits political and business officials.
(10) "Labor Power is Suppressed." Unionism is co-opted or eliminated. Political and corporate dominance is unchallenged.
(11) "Disdain for Intellectuals and the Arts." Intellectual and academic freedom is denied. So is free expression in any form.
(12) "Obsession with Crime and Punishment." Police state terror rules. Gulag harshness awaits non-believers. Equity, justice, and other democratic freedoms are denied.
(13) "Rampant Cronyism and Corruption." Privileged government and corporate officials benefit at the expense of most others.
(14) "Fraudulent Elections." Free, fair and open ones don't exist. Predetermined results are arranged. Centralized control disenfranchises voters. Theater substitutes for democracy.
America reflects all of the above. Few benefit at the expense of most others. Electoral choices are none at all. Challenge authority and taste police state harshness.
Imagine what's coming if ordinary people on their own don't change things. It won't happen any other way. It never has, never will!
Stephen Lendman lives in Chicago and can be reached atlendmanstephen@sbcglobal.net.
His new book is titled "How Wall Street Fleeces America: Privatized Banking, Government Collusion and Class War"
http://www.claritypress.com/Lendman.html
Visit his blog site at sjlendman.blogspot.com and listen to cutting-edge discussions with distinguished guests on the Progressive Radio News Hour on the Progressive Radio Network Thursdays at 10AM US Central time and Saturdays and Sundays at noon. All programs are archived for easy listening.
http://www.progressiveradionetwork.com/the-progressive-news-hour
All wars require a definitive trigger event in order to come to fruition. Subsequently, at the  beginning of all wars lies a governmental apparatus which seeks to justify the outbreak of hostilities. Due to horrific nature of war, all governments feel the need to convince, conscript and control its population in order fulfill its need for war.
Over 2500 years ago, Sun Tzu, renowned author of the Art of War, stated that war is only a means to an end. A false flag attack upon the inhabitants of Chicago will likely prove to be the means to commence the World War III. and impose a draconian version of martial law which will be carried out upon the American people with extreme prejudice with the roll out of FEMA camp re-education centers. World War III, itself, will provide the means to restore the Federal Reserve Petrodollar as the sole reserve currency needed to purchase oil by the nations of the world.
Why is the United States so hell bent on starting World War III?  As I reported earlier this week, Iran is selling oil for Gold to India, China and Russia. This is a dramatic departure from past practice in which all of the nations of the world must first purchase Petrodollars from the Federal Reserve before purchasing oil. This practice provides the only form of backing that our dollar enjoys and to remove this backing would result in the total collapse of the dollar and the Federal Reserve. Specifically, Iran and its three powerful oil customers are threatening to bring down the dollar and the American and European economies. Further, the Chinese and the Russians have threatened war if the United States attacks Iran in attempt to reverse the gold for oil deal.
America has positioned naval warships, in record numbers, in the Gulf region in order to launch military strikes upon Syria and Iran in conjunction with Israeli forces. Insider sources are reporting that U.S. forces are on high alert as a pretext to antagonize the Iranians into an aggressive action which will be used to justify the coming war. If U.S. forces are not able to provoke Iran into committing a Gulf of Tonkin event, the American public should be aware of at least one, if not more, stunning false flag events which will be used to justify the coming war and the imposition of martial law.
The American people are war weary and our banker-hijacked government will likely need to "control" the likely backlash many Americans will display in protest of going to war with Iran. Martial law preparations are clearly under way as it painfully obvious that the Department of Homeland Security has ramped up its operation for this likely scenario. A false flag attack upon Chicago will provide the justification to impose martial law and DHS is prepared to meet any public resistance with deadly force. This notion is bolstered by the fact that DHS has purchased hundreds of hardened concrete pillboxes which is also accompanied by the purchase of 1.6 billion rounds of high grade ammunition.  We already know that the Fort Carson based Russians troops are training with American weapons and ammunition in large numbers at Fort Carson in Colorado Springs. Are the dots beginning to connect? A false flag operation is in the works and it martial law was beta tested in May at the NATO summit as South Chicago.
What does it say when an American president is preparing to go to war with Russia over the sanctity of the Petrodollar, while at the same time, preparing use Russian troops to subjugate an American public's backlash about the coming war? It says Obama is a traitor to this country and Obama clearly has the past connections to validate his Benedict Arnold pedigree as you will soon discover.
For individuals who think a false flag upon Chicago sounds crazy, ask yourself why Rahm Emanuel, most likely aMossad agent, would leave a high level cabinet post in the Obama Administration and step down to the relative lowly position of being a mayor of city? The simple and obvious answer is that this foreign asset was put in place to carry out the task over overseeing a false flag event, so big, so devastating, that the Obama Administration will have their pretext to execute martial law in order to stem the wave of massive protests which will surely accompany the globalist plans to have the United States commence a war in the Middle East.
Do you remember reading the accounts of how Israel told their workers to not go to the World Trade Center on 9/11? It is apparent that a similar warning has already been issued to key people from Chicago so that they can stay out of harm's way.  And along these lines, does anyone else find it interesting that President Obama is not planning to ever return to his former hometown of Chicago? In case you have not heard, Obama is in the middle of securing a residence in Hawaii while disposing of his Hyde Park properties. Additionally, the News Director of The Common Sense Show with Dave Hodges revealed to a national listening audience the presence of 400,000 FEMA coffins being stored in nearby Gary, Indiana, despite protestations from the local city council. To accurately add fuel to this false flag fire, there were plans in place for a mass evacuation of downtown Chicago in reaction to possible riots which might have taken place from May 20-21, 2012 at the NATO Summit. Local officials were asked to make plans in order to assist Chicago residents in the event of a mass exit from Chicago. This Chicago NATO Summit was merely a Beta test for the real event. One doesn't have to have a doctorate in history to recall Operation Northwoods, Abel Danger and the relationship to 911. And one doesn't have to be a Jeopardy contestant to remember the London terrorist drills that coincided with the London subway bombings. And don't forget, the same exact events transpired a short time later in Spain! Prudent Americans may wish to eliminate Chicago as vacation destination anytime soon where it appears likely that the Windy City will be the next Oklahoma City event as evidenced by the massive purchase of Ammonium Nitrate by DHS which is the same explosive utilized in the Oklahoma City bombing.
Hmmm, I wonder if Obama has bothered to inform his fellow Hyde Park residents, Bill Ayers and Bernardine Dohrn, that their homes will soon be going up in smoke? You remember Bill and Bernardine don't you? The Weatherman Underground? You know, the 1960′s radical group of rich, red-diaper babies who perpetrated dozens of bombings of public buildings which led to the death of a San Francisco police officer for which these two thugs were never prosecuted and were eventually pardoned for all other crimes committed while participating in some of the worse domestic terrorism that this country has ever witnessed. Surely, you now remember Bill and Bernardine as they were the ones who launched the political career of Barry Sotero (AKA Barak Obama), in their Hyde Park living room at the dawn of Barry's political career while running for the State Senate in Illinois.  This is the same Bill and Bernardine who was under investigation by the FBI and specifically by FBI informant, Larry Grathwohl. While appearing on The Common Sense Show, Grathwohl revealed he had previously penetrated the inner circle of the Weatherman, on behalf of the FBI, and was exposed to some stunning revelations by Dohrn and Ayers as they announced plans to institute a methodical and systematic, long term communist takeover of the government. When the takeover was complete, Grathwohl reported that Ayers stated that 50 million Americans would have to be sent to re-education camps and an estimated 25 million Americans would have to murdered in order to stop the counter revolution which would follow their communist takeover. The American people are now at the precipice of this long planned takeover. Not only were Bill and Bernardine Obama's handlers, the Ayers family was intermarried into the family of Valerie Jarrett's, senior White House advisor to President Obama.
America, you have been sold out!
By connecting all of the aforementioned dots, a clear picture of the interrelationship between a false flag event in Chicago and the resulting martial law imposition designed to suppress dissent against the coming world war for the purpose of eliminating the gold for oil deal begins to crystallize and the road to war with Iran runs through Chicago.
The official underreporting of the unemployment statistics is a well-known fact. The cavalier dismissal of the systemic dismantling of the market economy by the Obama administration is undeniable. Notwithstanding, the lack of living wage jobs is not simply a partisan issue. Ever since the adoption of the globalist free trade betrayal, the national suicide of the free enterprise economy has continued. Transiting skilled employees into government dependents is an overt component of the "New Age" of reduced wealth and servitude for the ordinary American.
Consider the logic of the consequences of off shoring our manufacturing base. Once the jobs are gone, the prospects for good paying substitution jobs become rare. Without the ability to sell value added products generated from meaningful margins, affording generous pay scales of a prosperous middle class is impossible.
The notion of an upwardly mobile replacement job economy is an absurd concept, when government employment becomes the priority paycheck. Case in point is the realities of hiring ICE officials and TSA thugs. As long as a federal policy of open borders and fake security threats exist, hiring government parasites will be the norm.Even if you reject this kind of argument, examine the nature and pay levels of jobs in the private sector. When the New York Times admits the obvious, in Majority of New Jobs Pay Low Wages, Study Finds, you know the cover-up is unraveling.
"While a majority of jobs lost during the downturn were in the middle range of wages, a majority of those added during the recovery have been low paying, according to a new report from the National Employment Law Project."The overarching message here is we don't just have a jobs deficit; we have a 'good jobs' deficit," said Annette Bernhardt, the report's author and a policy co-director at the National Employment Law Project, a liberal research and advocacy group."
Characterizing the current economy as, in a recovery from a downturn, sounds more like an ad for the NYT trying to rescue their subscription base. Selling new readers on their sycophants reporting will not stem their rapidly declining credibility. Being a tool of the globalists just brings higher unemployment to the Gray Lady.
For the few work opportunities that make it into the economy, many are part time positions with little or no benefits. US News forecasts the harsh awakening in, Larger Temporary Workforce Could Be New Normal.
"If you look at the bigger picture … we're moving toward a new reality in the way we work," says Kathy Kane, a senior vice president at staffing firm Adecco in New York. "A lot of those companies are sitting on a lot of cash, but they're uncertain with economic stability. They're looking at contingent and temporary work as more of a risk-management strategy right now. They're trying to put their toe in the water versus jumping back in with both feet."
Employers view the workforce as more flexible than in the past. It's expensive to lay off full-time employees during a slowdown then hire new ones when business recovers. So rather than take on a new batch of full-time employees, companies have opted to hire on a contingent basis. "Companies are migrating their workforce from 100 percent core down to 80 or 90 percent core, and then leaving 10 to 20 percent of their workforce as what I would call 'perpetual contractors' or 'definite temps' with no expectation to ever move those people back to their core workforce," says David Lewis, executive director of franchising at Oklahoma City-based staffing firm Express Employment Professionals."
As corporatists make record earnings and hoard their cash, the prospects for the next generation of workers sink into a deep depression. No wonder, Unemployment as a Lifestyle, becomes the fate for the fertility of the future occupation cycle. Once the benefits of the consumer society were lauded as the engine of affluence. The fruits of that approach sunk into the abyss of debt financing that are unserviceable. Those older workers who labored in positions that allowed them to accumulate a modest savings are now devastated by the zero interest rate policy on savings. However, just ask the indebted consumer paying, frequently above 20% interest rates on their credit card, how they are doing?
The globalists want the slave labor Chinese model to be the standard for the captured internationalist system of managed trade. The lesson described, back in 2006, in the article; Running Chinese Trade Deficits, illustrates why the balance of trade will remain a real drain on the domestic economy.
"The U.S. trade deficit poses great risks for the economy. The U.S. must borrow abroad to finance its trade deficits. The recent decline in the dollar indicates that private foreign lenders are less willing to supply new credit. Foreign governments stepped into the gap and financed a growing share of U.S. international debt in recent years. A rapid, uncontrolled decline in the dollar could destabilize U.S. financial markets and sharply increase interest rates and inflation. Foreign governments, primarily in Asia, have provided a substantial share of the net capital inflows in recent years."
Some five years later, we observe that the Chinese are resisting buying any more of U.S. Treasury debt. The U.S. Bureau of the Public Debt calculated it at approximately $8.36 trillion dollars, back on May 14, 2006. Under the Bush/Obama "too big to fail" bank bailout, that figure will soon double, even before the next President takes office.How can any new administration alter the destructive government policies that are carrying us into a black hole, when both Romney and Obama are committed to maintain the same mercantile trade policy that only benefits, global capitalism.
Make work jobs are akin to slave labor. Substantive and enduring employment requires that the entrepreneur have access to currency liquidity, in order to liberate the velocity of money so that cash flow can finance expansion that allows for the hiring of new employees. Will this happen?
Regretfully, the reality we face looks squarely to the tearful eyes of not just a distressed generation, but also a lost nation.
And other tales of an empire gone mad…
Afghanistan in the 1980s and 90s … Bosnia and Kosovo in the 1990s … Libya 2011 … Syria 2012 … In military conflicts in each of these countries the United States and al Qaeda (or one of its associates) have been on the same side. 1
What does this tell us about the United States' "War On Terrorism"?
Regime change has been the American goal on each occasion: overthrowing communists (or "communists"), Serbians, Slobodan Milosevic, Moammar Gaddafi, Bashar al-Assad … all heretics or infidels, all non-believers in the empire, all inconvenient to the empire.
Why, if the enemy is Islamic terrorism, has the United States invested so much blood and treasure against the PLO, Iraq, and Libya, and now Syria, all mideast secular governments?
Why are Washington's closest Arab allies in the Middle East the Islamic governments of Saudi Arabia, Qatar, Kuwait, Jordan, and Bahrain? Bahrain being the home of an American naval base; Saudi Arabia and Qatar being conduits to transfer arms to the Syrian rebels.
Why, if democracy means anything to the United States are these same close allies in the Middle East all monarchies?
Why, if the enemy is Islamic terrorism, did the United States shepherd Kosovo — 90% Islamist and perhaps the most gangsterish government in the world — to unilaterally declare independence from Serbia in 2008, an independence so illegitimate and artificial that the majority of the world's nations still have not recognized it?
Why — since Kosovo's ruling Kosovo Liberation Army (KLA) have been known for their trafficking in women, heroin, and human body parts (sic) — has the United States been pushing for Kosovo's membership in NATO and the European Union? (Just what the EU needs: another economic basket case.) Between 1998 and 2002, the KLA appeared on the State Department terrorist list, remaining there until the United States decided to make them an ally, due in no small part to the existence of a major American military base in Kosovo, Camp Bondsteel, well situated in relation to planned international oil and gas pipelines coming from the vast landlocked Caspian Sea area to Europe. In November 2005, following a visit to Bondsteel, Alvaro Gil-Robles, the human rights envoy of the Council of Europe, described the camp as a "smaller version of Guantánamo". 2
Why, if the enemy is Islamic terrorism, did the United States pave the way to power for the Libyan Islamic rebels, who at this very moment are killing other Libyans in order to institute a more fundamentalist Islamic state?
Why do American officials speak endlessly about human rights, yet fully support the Libyan Islamic rebels despite the fact that Doctors Without Borders suspended its work in prisons in the Islamic-rebel city of Misurata because torture was so rampant that some detainees were brought for care only to make them fit for further interrogation? 3
Why is the United States supporting Islamic Terrorists in Libya and Syria who are persecuting Christians?
And why, if the enemy is Islamic terrorism, did US Ambassador to the UN, Susan Rice — who daily attacks the Syrian government on moral grounds — not condemn the assassination of four Syrian high officials on July 18, in all likelihood carried out by al Qaeda types? RT, the Russian television channel broadcast in various parts of the United States, noted her silence in this matter. Does anyone know of any American media that did the same?
So, if you want to understand this thing called United States foreign policy … forget about the War on Terrorism, forget about September 11, forget about democracy, forget about freedom, forget about human rights, forget about religion, forget about the people of Libya and Syria … keep your eyes on the prize … Whatever advances American global domination. Whatever suits their goals at the moment. There is no moral factor built into the DNA of US foreign policy.
Bring back the guillotine
In July, the Canadian corporation Enbridge, Inc. announced that one of its pipelines had leaked and spilled an estimated 1,200 barrels of crude oil in a field in Wisconsin. Two years ago, an Enbridge pipeline spilled more than 19,000 barrels in Michigan. The Michigan spill affected more than 50 kilometers of waterways and wetlands and about 320 people reported medical symptoms from crude oil exposure. The US National Transportation Safety Board said that at $800 million it was the costliest onshore spill cleanup in the nation's history. The NTSB found that Enbridge knew of a defect in the pipeline five years before it burst. According to Enbridge's own reports, the company had 800 spills between 1999 and 2010, releasing close to 7 million gallons of crude oil. 4
No executive or other employee of Enbridge has been charged with any kind of crime. How many environmental murderers of modern times have been punished?
During a period of a few years beginning around 2007, several thousand employees of stock brokers, banks, mortgage companies, insurance companies, credit-rating agencies, and other financial institutions, mainly in New York, had great fun getting obscenely rich while creating and playing with pieces of paper known by names like derivatives, collateralized debt obligations, index funds, credit default swaps, structured investment vehicles, subprime mortgages, and other exotic terms, for which, it must be kept in mind, there had been no public need or demand. The result has been a severe depression, seriously hurting hundreds of millions of lives in the United States and abroad.
No employee of any of these companies has seen the inside of a prison cell for playing such games with our happiness.
For more than half a century members of the United States foreign policy and military establishments have compiled a record of war crimes and crimes against humanity that the infamous beasts and butchers of history could only envy.
Not a single one of these American officials has come any closer to a proper judgment than going to see the movie "Judgment at Nuremberg".
Yet, we live in the United States of Punishment for countless other criminal types; more than two million presently rotting their lives away. No other society comes even close to this, no matter how the statistics are calculated. And many of those in American prisons are there for victimless crimes.
On the other hand, we see the Chinese sentencing their citizens to lengthy prison terms, even execution, for environmental crimes.
We have an Iranian court recently trying 39 people for a $2.6 billion bank loan embezzlement carried out by individuals close to the political elite or with their assent. Of the 39 people tried, four were sentenced to hang, two to life in prison, and others received terms of up to 25 years; in addition to prison time, some were sentenced to flogging, ordered to pay fines, and banned from government jobs. 5
And in Argentina in early July, in the latest of a long series of trials of former Argentine officials, former dictator Jorge Rafael Videla was convicted and sentenced to 50 years for a systematic plan to steal babies from women prisoners who were kidnapped, tortured and killed during the military junta's war on leftist dissenters — the "dirty war" of 1976-83 that claimed 13,000 victims. Many of the women had "disappeared" shortly after giving birth. Argentina's last dictator, Reynaldo Bignone, was also convicted and got 15 years. Outside the courthouse a jubilant crowd watched on a big screen and cheered each sentence. 6
As an American, how I envy the Argentines. Get the big screen ready for The Mall in Washington. We'll have showings of the trials of the Bushes and Cheney and Rumsfeld and Obama. And Henry Kissinger, a strong supporter of the Argentine junta among his many contributions to making the world a better place. And let's not forget the executives of Goldman Sachs, JP Morgan, Bank of America, and Enbridge, Inc. Fining them just money is pointless. We have to fine them years, lots of them.
Without imprisoning these people, nothing will change. That's become a cliché, but we very well see what continues to happen without imprisonment. And it's steadily getting worse, financially and imperially.
Items of interest from a journal I've kept for 40 years, part VII
Bantustanning the aboriginals all over the world: The Indians in America, the aboriginals in Australia, the blacks in South Africa, and the Palestinians in Palestine.
From 1966 tape of President Lyndon Johnson: "I know we oughtn't to be there [in Vietnam], but I can't get out." And he never did. And thousands more troops would die before Johnson left office. (Washington Post, March 12, 2006)
The Germans had Lebensraum. Americans had Manifest Destiny.
chinks, gooks, wogs, towelheads, ragheads — some of the charming terms used by American soldiers to describe their foes in Asia and the Middle East
In June, 2005, Cong. Duncan Hunter (Rep.-CA) held a news conference concerning Guantánamo. Displaying some tasty traditional meals, he said the government spends $12 a day for food for each prisoner. "So the point is that the inmates in Guantánamo have never eaten better, they've never been treated better, and they've never been more comfortable in their lives than in this situation." (Scripps Howard News Service, June 28, 2005, Reg Henry column)
Vice President Dick Cheney: Guantánamo prisoners are well treated. "They're living in the tropics. They're well fed. They've got everything they could possibly want." (CNN.com, June 23, 2005)
"[Defense Secretary Donald] Rumsfeld said Guantánamo's operations have been more open to scrutiny than any military detention facility in history." (Associated Press, June 14, 2005)
"Their 'coalition of the willing' [in Iraq] meant the US, Britain, and the equivalent of a child's imaginary friends." Paul Loeb, Truthout, June 16, 2005
Nobody has ever suggested that Serbia attacked or was preparing to attack a member of NATO, and that is the only event which justifies a military reaction under the NATO treaty, such as the 1999 78-day bombing of Serbia.
Rumsfeld re Chinese military buildup: "Since no nation threatens China, one wonders: Why this growing investment?" (New York Times, June 6, 2005
Rumsfeld re Venezuelan major weapons buildup: "I don't know of anyone threatening Venezuela, anyone in this hemisphere." (Washington Post, October 3, 2006) [Is it possible that the response to both points raised is the same? A country in North America bordering on Mexico?]
The failure of the United Nations — as an institution and its individual members — to unequivocally oppose and prevent the United States invasion of Iraq in 2003 can well be called "appeasement".
The Iraqi Kurds generally sided with Iran during the 1981-88 Iraq-Iran war; helped the United States before and during its bombing of Iraq in 2003 and during its occupation; and most Kurds don't identify with being Iraqi according to polls.
One of the military judges at Guantánamo said: "I don't care about international law. I don't want to hear the words 'international law' again. We are not concerned with international law." (Democracy Now, April 12, 2005)
George W. Bush, re al Qaeda types: "Iraqis are sick of foreign people coming in their country and trying to destabilize their country. And we will help them rid Iraq of these killers." (Baltimore Sun, May 6, 2004)
"I think all foreigners should stop interfering in the internal affairs of Iraq. Those who want to come and help are welcome. Those who come to interfere and destroy are not." Paul Wolfowitz, Deputy Secretary of Defense and unindicted war criminal (Chicago Tribune, July 22, 2003)
Timothy McVeigh, Gulf War veteran who bombed a government building in Oklahoma City in 1995, killing 168 people: "What occurred in Oklahoma City was no different than what Americans rain on the heads of others all the time … The bombing of the Murrah building was not personal, no more than when Air Force, Army, Navy or Marine personnel bomb or launch cruise missiles against government installations and their personnel. … Many foreign nations and peoples hate Americans for the very reasons most Americans loathe me. Think about that." (McVeigh's letter to and interview with Rita Cosby, Fox News Correspondent, April 27 2001)
Douglas Feith, Under Secretary of Defense for Policy and unindicted war criminal: "Defense Department officials don't lie to the public. … The Defense Department doesn't do covert action, period." (Washington Post, February 21, 2002)
The United States will "deal promptly and properly with the terrible abuses" of Iraqi prisoners by U.S. soldiers. "No country in the world upholds the Geneva Conventions on the laws of armed conflict more steadfastly than does the United States." Douglas Feith, Boston Globe, May 5, 2004
"The State Department plans to delay the release of a human rights report that was due out today, partly because of sensitivities over the prison abuse scandal in Iraq, U.S. officials said. One official who asked not to be identified said the release of the report, which describes actions taken by the U.S. government to encourage respect for human rights by other nations, could 'make us look hypocritical'." (Los Angeles Times, May 5, 2004)
In the decades after 1945, as colonial possessions became independent states, it was widely believed that imperialism as a historical phenomenon was coming to an end. However, a new form of imperialism was in fact taking shape, an imperialism not defined by colonial rule but by the global capitalist market. From the outset, the dominant power in this imperialism without colonies was the United States.
Francis Boyle re the capture and public display of Saddam Hussein: "This is the 21st century equivalent of the Roman Emperor parading the defeated barbarian king before the assembled masses so that they might all shout in unison: Hail Caesar!"
The US-provided textbooks in Nicaragua after the US-instigated defeat of the Sandinistas in 1990 carefully excluded all mention of Augustino Sandino as a national hero. (Z magazine, November, 1991)
"Col. David Hogg, commander of the 2nd Brigade of the 4th Infantry Division, said tougher methods are being used to gather the intelligence. On Wednesday night, he said, his troops picked up the wife and daughter of an Iraqi lieutenant general. They left a note: 'If you want your family released, turn yourself in.' Such tactics are justified, he said, because, 'It's an intelligence operation with detainees, and these people have info.' They would have been released in due course, he added later. The tactic worked. On Friday, Hogg said, the lieutenant general appeared at the front gate of the U.S. base and surrendered." (Washington Post, July 28, 2003) [This is illegal under international law; in ordinary parlance we'd call it a kidnapping with ransom; in war, it's the collective punishment of civilians and is forbidden under the Geneva Convention]
"Never forget that everything Hitler did in Germany was legal." — Martin Luther King, Jr.
"Americans, who up until now had been so valued for their pragmatism, have become ideologues, 'Bolsheviks' of the Right, as Daniel Cohn-Bendit once described them." (Jean-Marcel Bouguereau, concerning Iraq, Le Nouvel Observateur, September 8, 2003)
Six months after its invasion of Iraq, the Bush administration defended its policy on the basis of schools and hospitals opening and strides made in providing water and electricity. (Washington Post, September 25, 2003) — These are all things 12 years of US bombing and sanctions had destroyed.
Notes
For a summary of much of this, see: Peter Dale Scott, "Bosnia, Kosovo, and Now Libya: The Human Costs of Washington's Ongoing Collusion With Terrorists", The Asia-Pacific Journal: Japan Focus, August 7, 2011 ↩
Washington Post, January 27, 2012 ↩
Enbridge entry on Wikipedia; Washington Post, July 29, 2012↩
Reuters, July 31, 2012 ↩
Associated Press, July 6, 2012 ↩
The Gore Vidal legacy encompasses his numerous novels, literary writings, plays and essays. Few 20th century authors can match the volume of his compositions and consistency in the quality of his thoughts. If one can ignore his anti-religious beliefs and get past his complex sexuality, one can justly focus on the significance within his political viewpoints. Not since Oscar Wilde, has there been a man of letter with comparable wit and ridicule, that capsulated the age of his lifetime. Based upon a keen command of history and a flare for original insights, Vidal was the master of political punditry.
The New York Times obituary tribute provides a comprehensive account of his controversial life.
"Mr. Vidal sometimes claimed to be a populist — in theory, anyway — but he was not convincing as one. Both by temperament and by birth he was an aristocrat.

Some of his political positions were similarly quarrelsome and provocative. Mr. Vidal was an outspoken critic of Israel's treatment of the Palestinians, and once called Norman Podhoretz, the editor of Commentary, and his wife, the journalist Midge Decter, "Israeli Fifth Columnists."

America is "rotting away at a funereal pace," he told The Times of London in 2009. "We'll have a military dictatorship pretty soon, on the basis that nobody else can hold everything together."
Mr. Vidal's lifelong interest in politics began to stir back then, and from his grandfather (Thomas Pryor Gore, the Democratic senator from Oklahoma), an America Firster, he probably also inherited his unwavering isolationist beliefs."The anti-war stance and vigorous criticism of American foreign policy is reflected in his works.
David Smith in Reflections on the life and work of Gore Vidal expands upon this theme.
"He kept up this position all the way through the Vietnam War and the Iraq war. And what's interesting is he would talk about the historical background to this position as well. He was a very strong defender of the America First Committee, which is a largely demonised organisation that had opposed American intervention in WWII. And going back even further, he criticised Abraham Lincoln and his role in the civil war. So he was very much against militarism and against United States intervention abroad."
Australian Foreign Minister Bob Carr sums up that institutional heritage in the following:
"Vidal embodied an anti-imperial tradition that went back to fellow writer Mark Twain, Senator Carr said.

"Representing an isolationist viewpoint that once ran deep in America," he said.

"Gore Vidal believed no foreign war justified a single American life and this view was his fundamental political commitment."
Gore Vidal and William Buckley
Debate of the Titans
Contrast that original value system at the founding of the country with the NeoCon perversion embodied in the counterfeit conservative conman, William F. Buckley. It is difficult to have any sympathy for the CIA operative that lead so many Americans astray. View the famous William Buckley Vs Gore Vidal video where Vidal accurately called Buckley a "Crypto-Nazi". Such clarity has seldom been expressed on national television.In order to achieve a proper understanding of the political magnitude of Vidal, one needs to go beyond his celebrated play and movie, the "Best Man", and deal with the deep seeded concern that he mournfully envisioned for America. In
Reflections on the legacy of an intellectual and political lion a most significant question is answered. Appreciate this no-holds-barred interview with The Nation's Marc Cooper in late 2005.
MC: Are you predicting a coming military dictatorship? And that the American people would stand for that?

GV: They'll stand for anything. And they will stand for nothing. I deal with a lot of European journalists who are very well versed in American politics. But they will ask me silly questions like, "So, Kerry didn't turn out very well. So who's the next leader of the opposition who can become President?" I answer, Well, first the New York Times won't interview him. He won't get on prime-time television if he looks like a winner. That's out. Or he will be made a fool of, like they did with Howard Dean when they amplified his famous cry. That was all done at CBS to make him look like a maniac. They are very resourceful! So if you have a media that is completely controlled by corporate America–or whatever phrase you want to use to describe our rulers–no information is getting through that is useful to the public. No White Knight is going to be acknowledged in the press or seen on television. He would have no way of connecting with the people. And this a permanent fact in our situation…. If there could be a viable opposition to the oil and gas junta that has seized power–all three branches of government, I think–it will have to be at the grassroots. Then you will have to find a way of publicizing through the Internet the White Knight–or the Black Knight, whoever comes along to save us.
Such dramatic and bold pronunciations are common from this master of the sublime. However, consider the running feud Vidal carried on with the media, especially the venerable Grey Lady. From the same interview, Vidal sets the record straight.
"For forty years The New York Times has, from time to time, put its collective "mind" to work in trying to find ways of coping with my disturbing presence on the American scene. When my novel Lincoln was recently turned into a miniseries by NBC, I wondered what the fun paper would do to try to kill the project. Richard Nixon's "the easy way" would be to allow the neoconservative reviewer John Corry to give it a bad review; after all, he has even attacked me for my appearance as a guest on the Today show. But wouldn't that be too little, too late? Why not assign a journalist to make a preemptive strike a week before the television program in order to assure the potential audience that Lincoln was a false portrayal based on a book that had been "faulted by historians," to put it in Timesese. This is what happened in the Sunday New York Times of March 20…"
| | |
| --- | --- |
| Gore Vidal 9/11, war, etc. Part 1 | Gore Vidal 9/11, war, etc. Part 2 |
| | |
For more examples of a later Vidal mindset, watch the next two videos, Gore Vidal 9/11, war, etc. Part 1 and Gore Vidal 9/11, war, etc. Part 2, that deals with the "so called" war of terror.Characterizing Gore Vidal as simply a liberal misses the essence of his political perception. Some may call him a court jester in the JFK "Camelot" royal entourage, but no one ever claimed he was a fool. His remarks on Barack Obama illustrate his recent attitude. In Obama 'Dreadful' as President he admits.
"I was hopeful," Vidal says of an Obama presidency. "He was the most intelligent person we've had in that position for a long time." Now, Vidal says in an interview published in the British paper, The Times, he was wrong and Obama is performing "dreadfully" as president."
It is difficult to surpass the significance of his politics, stated in the Vanity Fair Gore Vidal's essay, "The End of Liberty". The linkage of a failed imperialistic foreign policy has left the nation bleeding from the loss of freedom and constitutional liberties.
"Meanwhile, a NYT-CBS poll notes that only 6% now oppose military action while a substantial majority favor war 'even if many thousands of innocent civilians are killed'. Most of this majority are far too young to recall World War II, Korea, even Vietnam. Simultaneously, Bush's approval rating has soared from the around 50% to 91%.

Traditionally, in war, the President is totemic like the flag. When Kennedy got his highest rating after the debacle of the Bay of Pigs he observed, characteristically, 'It would seem that the worse you fuck up in this job the more popular you get.' Bush, father and son, may yet make it to Mount Rushmore though it might be cheaper to redo the handsome Barbara Bush's look-alike, George Washington, by adding two strings of Teclas to his limestone neck, in memoriam, as it were. Finally, [DQ] the physical damage Osama and friends can do us – terrible as it has been thus far – is as nothing as to what he is doing to our liberties."
Eugene Luther Gore Vidal embodied the marrow of 19th century liberalism, which in today's world would be labeled radical reactionary values. An anachronism defending principle in an era of relativity, Vidal's patrician style, spoke for the common person. Populism is implicit in his thinking; the essential American philosophy he expressed, so well. Few have been a more consistent advocate of the nation's conscience.His death marks a passing of an epoch. The reason why the future is so bleak rests upon the incoherence of the body politic to perceive the nature of the eternal struggle. Liberty is the antithesis of an all-powerful despotism. Until the people learn this lesson and act to eliminate the tyrannical system that combats an America First country, the country will flounder. As a long time expatriate living aboard, Vidal practiced Americanism from the sanctuary of his Italian swallow's nest. Coming home for his final years represents an analogy for the terminal stages of a dying country. Do not let his political message expire.
"The United States was founded by the brightest people in the country — and we haven't seen them since." Gore Vidal
If you follow mainstream election coverage, you might think Mitt Romney has coasted to an honest, easy, well-deserved Republican nomination. Unfortunately for Republican voters, nothing could be further from the truth. The primary process has been an all-out slugfest and many of the delegates Romney has won may be the result of dirty tricks and even election fraud. The following narrative includes links to reports, first-hand testimonials, and video evidence highlighting actions taken by the GOP to ensure a Romney victory, at the expense of fracturing the party just prior to the general election. Party leaders at the county and state level have changed or violated party rules, cancelled caucuses, changed vote counts, thrown out entire counties of votes, counted public votes privately, called-in the SWAT team, and inexplicably replaced Paul delegates with Romney delegates to block Ron Paul from winning the nomination.
Iowa: Days before the caucuses, Paul held a commanding lead in the polls and all the momentum, with every other candidate having peaked from favorable media coverage and then collapsed under the ensuing scrutiny. Establishment Republicans, like Iowa's Representative Steve King (R), attempted to sabotage Paul's campaign by spreading rumors he would lose to Obama if nominated. Even though the Iowa GOP platform reads like a Ron Paul speech, shortly before the caucuses, Iowa Governor Terry Barnstad told Politico , "[If Paul wins] people are going to look at who comes in second and who comes in third. If Romney comes in a strong second, it definitely helps him going into New Hampshire". The message from the Governor to voters of his state was: a vote for Ron Paul was a wasted vote.
Huffington Post reported that Paul was ahead by one point over Romney and Rick Santorum inentrance polls conducted by Edison Media Research for the AP before the caucuses. For the first time ever, the Iowa GOP changed the final vote count to a secret location . After the caucus, resultsfrom 8 precincts (including those with colleges, in a state where Paul won 48% of the youth vote) went missing. Interestingly, these were all precincts Romney lost in 2008. In addition, GOP officials discovered inaccuracies in 131 precincts. Though polling in a comfortable first place, Paul finished third in this non-binding straw poll, behind Romney and Santorum.
Iowa originally reported Romney in first, Santorum in a close second, and Paul third. After the recount, Santorum was named the winner with Romney in second. No mention was given to how the recount affected Paul's vote count. Iowa GOP chairman, Matt Strawn, later resigned and wasreplaced by Paul supporter, A.J. Spiker and Paul went on to win the majority of delegates.
Florida: The Florida GOP broke party rules by switching to a winner-take-all state before the date allowed, which favors the candidate with the most money for advertising and attack ads.  Senior Advisor to the Ron Paul campaign, Doug Wead, claims this was done specifically to favor Romney.
Nevada: There is bad blood between Paul's supporters and establishment Republicans in Nevada. This dates back to 2008, when Convention Chair, Sue Lowden and her enlisted delegates got up andwalked out of the convention when it became apparent Paul's supporters would claim a majority of the delegates. She claimed she would reconvene at a later time, but instead approved the McCain slate of delegates. This year, Paul supporters expected shenanigans; so his State Chairman, Carl Bunce, planned to win by outworking Romney. Just before the caucuses, he claimed to have "more IDs than Romney had votes in '08″. This means through canvassing door-to-door and phoning voters, he had identified about 25,000 voters committed to show up and vote for Paul.
On caucus day, the media was denied access to most caucus sites and the few that were permitted were not allowed to take photos. Others were even ejected from sites. This CNN clip shows GOP staff preventing a Paul supporter from entering the premises to vote at a special caucus that was set up at the last minute for Newt Gingrich backer, Sheldon Adelson. Here, participants were asked to sign an affidavit (under penalty of perjury) stating they were Jewish and couldn't vote earlier in the day due to "religious reasons". CNN showed live coverage of votes being counted at this event, with Paul amassing nearly 60% of the votes. In some precincts in Clark County, the largest in Nevada, the number of ballots did not match the number of voters signed in at the caucus. Though votes were to be counted publicly, they were largely counted in private. The vote count was also inexplicably dragged out for several days, leading to a victory for Romney. Nevada State GOP Chairwoman, Amy Tarkanian resigned the day after the caucuses.
Another interesting note is that Paul's 2012 votes had doubled, tripled, and more than quadrupled his2008 votes in every state leading up to the Nevada caucuses, yet Paul received only 88 more votes there. Of all the places for this to occur, Nevada, the country's most libertarian state; is the last in which anyone would expect this.
In spite of these irregularities , Paul won 22 of 25 state delegates and replaced state party officials with Paul supporters. Romney supporters then formed their own state party, called "Team Nevada". The RNC then bypassed the official state party in order to organize for Romney and send all funds to Team Nevada.
Colorado: Romney supporters were caught passing out fake Ron Paul slates at the state convention. The RNC has not investigated or even commented on the matter.
Minnesota: Doug Wead, claims the state party instructed members not to vote for any delegates under age fifty because most young delegates support Paul.
Missouri: WXIX Cincinnati's Ben Swann covered the fiasco in St. Charles County. Temporary Chairman, Eugene Dokes, started the meeting by banning video recording devices, a first for this event. Robert's Rules of Order require the temporary chairman to accept nominations and elect a convention chairman to run the event. Instead, he appointed a chair of his choice. The crowd immediately erupted with booing. Shortly after, Dokes adjourned the meeting without the required two-thirds majority, called the police on attendees, and left. In adherence to state rules, Paul supporter, Brent Stafford, along with one of the top parliamentarians in the state, reconvened in the parking lot and attempted to resume the event. Shortly after, the SWAT team arrived and arrested Stafford, who was following state party rules. Dokes later admitted on talk radio that he and otherstate party officials deliberately broke the rules to prevent Paul from winning.
Maine: Ben Swann reported on shenanigans in Maine . Even though only 84% of votes had been counted; State GOP Chairman, Charlie Webster, declared Romney the winner over Paul by less than 200 votes. Hancock and Washington Counties hadn't voted yet because Webster cancelled the caucuses due to an impending snowstorm, promising they could vote later and their votes would be counted. The snowstorm never occurred and he later reneged on his promise, telling voters in those counties their votes would not be counted after all. Washington County was Paul's strongest in the state in 2008. Though other states with close outcomes held recounts, this was never a consideration for Maine.
At least one of the counties that did vote claims the state party recorded its tallies incorrectly. Matt McDonald, pastor of a small community church in Belfast, was nominated as the chairman of his caucus. He says the state instructed the caucus chairmen not to read any of the vote totals aloud, but rather to send the results straight to Augusta without a public reading. McDonald made a motion to change this rule, and it was approved unanimously. McDonald says 22 voters showed up, resulting in 8 votes for Paul, 7 for Santorum, 5 for Romney, and 2 undecided. When he called the votes into Augusta, he was told they already had the results and the totals read 9 for Romney, 5 or Santorum, and 2 for Paul. When McDonald told her the tally had been counted publicly, he says "her voice changed and she said…we'll record this". Doug Wead claims, "On every occasion, the votes that were lost were Ron Paul votes and the person responsible for reporting them were Mitt Romney supporters…in one case the votes were actually transferred from paper to…a computer and the lady doing the transfer was a Mitt Romney person". To date, these tallies have not been corrected and Romney is still credited with the straw vote win while the media continues to report that Paul never won a state contest.
Arizona: The Examiner's Kevin Kervick reports "ballot stuffing, rule violations, and improper vote counting that occurred behind closed doors" at the convention. In addition, Paul supporters allege threats of physical violence from Romney supporters.
Michigan: Doug Wead reports, " Michigan, unlike any other state…had a special party rule forbidding any precinct delegate vacancies from being filled at county conventions until after the state delegates and alternates were chosen. In other words, countless Ron Paul supporters attending county convention were forcibly blocked…because they weren't elected precinct delegates in 2010-long before the Ron Paul 2012 campaign began". Wead also claims "documented instances in multiple counties where county party officials "edited" the state delegation lists after the county conventions adjourned".
Wyoming: A commenter on Paul supporter website, DailyPaul.com, explains how members of the Republican Executive Committee (all Romney supporters) illegally cast votes in the delegate selection vote.
Washington: At the state convention , a Ron Paul delegate claimed bubble ballot sheets were withheld in King County's district 36. He also claims the 37 th district caucus was forced to conduct the meeting outside because Chairwoman, Lori Sotelo, was irritated when a Ron Paul supporter was elected to run the caucus, instead of her choice.
Ben Swann interviewed a voter in Pierce County, Washington; who claims the local Republican leadership passed out what they called a "unity slate" to voters and said it represented an equal distribution of delegates committed to Romney, Santorum, and Gingrich. The plan was to organize to block Ron Paul supporters, who outnumbered the other candidates' supporters, from receiving the lion's share of the delegates. The Republican leadership prevailed.
Alaska: In spite of last-minute rule changes and violations of party rules, Paul supporters oustedlongtime state chairman, Randy Ruedrich, and voted-in Paul supporter, Russ Millette.  Ruedrich then tried to sabotage the state convention and transferred all of the state party's $100,000 to the local Capital City Republicans in Juneau, effectively bankrupting the party now controlled by Paul supporters.
Georgia: This video shows GOP Chairwoman, Sue Everhart, at the Athens Clarke County GOP meeting admitting "shoddy treatment of the Ron Paul people at that [2008] convention" and publicly apologizing. She presents the rule book that she helped to write and claims it won't happen again. The video then shows the actual convention and party leaders breaking those rules to force their pre-selected slate of delegates and prevent Paul's supporters from electing their own. Party leaders then adjourned the meeting illegally and ran out of the meeting.
Massachusetts: Paul won 16 of the 27 delegates selected so far in Romney's home state. In addition, he swept all 6 from Romney's home county. As a result (for the first time ever in the state), delegates were asked to sign an affidavit stating " I certify under the pain and penalty of perjury, that on the first ballot at the 2012 Republican National Convention, I will affirmatively Vote for Mitt Romney, the winner of the 2012 Massachusetts Presidential Primary." The state GOP then covered up Romney's embarrassing loss by invalidating ballots and ousting the Paul delegates.
North Dakota: Ben Swann reports the selection of delegates was unfair: the GOP handed out pre-printed ballots with a slate of delegates with 60% of them being Mitt Romney supporters in a state where he won only 26% of the vote.
Oklahoma: Kevin Kervick of The Examiner reports that the Oklahoma convention had to be moved to the parking lot because Robert's Rules were ignored, delegate credentials were not verified, a convention chair was never appointed, motions made from the floor were ignored, the Chairman illegally elected a slate of Romney delegates, and the convention was closed without a two-thirds majority vote. Consistent with Robert's Rules, Paul supporters reconvened in the parking lot to elect delegates. Paul supporters have now filed a law suit to ensure their delegates will be seated.
Virginia: Doug Wead claims "at a district convention, they coaxed the Ron Paul delegation outside and then locked the door. The pastor of the church that was hosting the event was, himself, locked out".
U.S. Virgin Islands: Ron Paul won his first caucus, only to have the GOP take down the straw vote results from their website showing Paul the victor with 29% over Romney's 26% and replaced with a note from the party claiming Romney won because he won more delegates. Paul's Official Campaign Blogger, Jack Hunter, explains how every other contest determined the victor by the straw vote, except the one straw vote Paul won.
Alabama: An inexplicable gap exists between Paul's popular vote count and his delegate vote count. This is odd because voters choose both on the same day and on the same ballot. Alabama Republican Party rules state that voters can only vote for one candidate and then must choose between his delegates. Statewide, Paul received only about one-third as many votes as his delegates. This means voters chose another candidate, but selected Paul's delegates. No other candidate's totals showed a similar pattern.
Louisiana: Ben Swann reports a clash between the old Louisiana State GOP leadership and newly-elected leaders who support Paul. Old Chairman, Roger Villere, angered attendees with last-minute rule changes the night before the convention. At the start of the convention, Villere attempted to recognize the former Chair of the Rules Committee, who had been voted out the night before. When new Chair, Alex Helwig, rose to address the delegation; Villere instructed security (comprised of off-duty Shreveport Police) to remove him . They arrested him for trespassing and broke several of his fingers. Next, an overwhelming majority elected a new Convention Chair, Paul supporter Alex Helwig. Members then turned their chairs to face Helwig, with their backs to Villere. In desperation, Villere instructed the police officers to remove the duly-elected Herford. They did so and dislocated his hipin the process, sending him to the emergency room.  The reconvened group followed state party rules and went on to elect a majority of Paul delegates, which the state party later replaced with its own slate of Romney delegates.  The Paul campaign has appealed to the RNC, but it is unlikely that the RNC will reinstate the Paul delegates.
Oregon:  This YouTube video shows establishment Republicans in Congressional District 4 attempting to steal the ballot box and leave the premises when it became apparent the Ron Paul supporters were in the majority.  A Paul supporter is chased away from the ballots and claims he was accosted by an establishment party member.
Wisconsin: MSNBC's Lawrence O'Donnell reports Romney violated state campaign laws by bribing voters with free subs.
In other states, Paul supporters claim vote-flipping occurred with electronic voting machines. Once about 40% of votes are reported, there is typically little variation in the final numbers. However on several occasions, at about 40% Romney's trajectory "flipped" with the leader, which was often Paul.  Austin Election Judge, Anne Beckett, has come forth publicly to claim she witnessed this firsthand.
Baseless allegations or a few isolated incidents may not be cause for concern, but there is enough video evidence in this report to disturb anyone who cares about fair elections.  Rule changes, disregard for existing rules, cancelling elections, running off with ballots, secret vote counts, throwing out votes, threats, physical violence, and arbitrary replacement of delegates are activities unbecoming of a democratic society.  Whether you're a Ron Paul supporter, or even a Republican, is irrelevant.  That the Republican Party will seemingly stop at nothing to ensure their selected candidate is the nominee should be deeply troubling for all Americans.
Source: Free Words
The Department of Justice has a long record of acting as the dictatorship of jurisprudence. Acting like council to the mob, the "Consigliore" Attorney General plots protection rackets for the ultimate organized crime syndicate. Eric Holder is the latest in a long line of lawyers that distort and stretch credibility to the theater of the absurd. Making up legal arguments to distort or conceal culpability is a prime prerequisite to serve as the chief law enforcement thug for the current President.
Some four decades ago, the nation suffered through the most critical constitutional crisis of recent times. The Watergate calamity tormented the nation on a daily basis, resulting in a new level of cynicism and disgust. What started as a third rate burglary concluded in the resignation of Richard. M. Nixon. The flawed life of the symbol of the imperial presidency, shamed into submission, vacated office to avoid conviction. Sadly, the prospect that Barack Hussein Obama has the dignity of ignominy to fade away from the White House is most remote.Nixon's Attorney Generals John Mitchell and Richard Kleindienst earned their disgrace for the cover-up, while Holder has built an entire career on sleaze and treason. Some of the inglorious achievements of Holder include his finger prints all over the Oklahoma City Bombing, the Marc Rich Pardon and the New Black Panther Party voter intimidation case.Therefore, when the
Fast and Furious scandal became a thorn in the side of the Obama administration, the lackey fixer was called upon to do his stonewall dance. From the contempt vote in the House Oversight and Government Reform Committee, Holder's tiptoe is not exactly getting rave reviews from the political pundits.The charges of playing partisan politics coming from the Democratic choirs are reminiscent of the Nixon defenders at every disclosure from the Bob Haldeman and John Ehrlichman damage control team. Remember the hilarious responses from Nixon's Press Secretary, Ron Ziegler? Compare that comic performance with the idiotic comments from James "Jay" Carney. The only difference is that Obama won't use the same body language, when Nixon pushed Ziegler from the backside out of frustration."Fast and Furious" has not risen to the public outcry of Watergate because of the nature of the mainstream pressitute media. The heralded coverage from the
Washington Post warns Republicans to venture with kid gloves.
"But arguing in a partisan fashion is a loser for Republicans. Already there are GOP leaders who want to promote what they're doing, not just on the merits of the matter at hand, but by asserting that the Democrats were much worse in their treatment of the Bush Justice Department. That is not a reason to aggressively pursue this tragedy. No Republican or conservative commentator should even raise it. The notion that this is partially motivated by political payback is very damaging to what very little credibility Congress has today, and the approach is belittling to agent Brian Terry, who was killed, and unfair to his family. Also, by the way, it's the worst political move Republicans can make."
From Tricky Dick
To Barry Soetoro
Not exactly, the same daring reporting, that Woodard and Bernstein invented, in their quixotic quest to take down the naughty Nixon. Shielding the peccadilloes of the Obama administration is a full time effort for the liberal press, but avoiding the extreme transgression of the DoJ to create another false flag excuse, is indefensible. Therefore, when CBS reports some real news, it becomes a true event!
"Documents obtained by CBS News show that the Bureau of Alcohol Tobacco, Firearms and Explosives (ATF) discussed using their covert operation "Fast and Furious" to argue for controversial new rules about gun sales.In Fast and Furious, ATF secretly encouraged gun dealers to sell to suspected traffickers for Mexican drug cartels to go after the "big fish." But ATF whistleblowers told CBS News and Congress it was a dangerous practice called "gunwalking," and it put thousands of weapons on the street. Many were used in violent crimes in Mexico. Two were found at the murder scene of a U.S. Border Patrol agent.

ATF officials didn't intend to publicly disclose their own role in letting Mexican cartels obtain the weapons, but emails show they discussed using the sales, including sales encouraged by ATF, to justify a new gun regulation called "Demand Letter 3?. That would require some U.S. gun shops to report the sale of multiple rifles or "long guns." Demand Letter 3 was so named because it would be the third ATF program demanding gun dealers report tracing information.

On July 14, 2010 after ATF headquarters in Washington D.C. received an update on Fast and Furious, ATF Field Ops Assistant Director Mark Chait emailed Bill Newell, ATF's Phoenix Special Agent in Charge of Fast and Furious:

"Bill – can you see if these guns were all purchased from the same (licensed gun dealer) and at one time. We are looking at anecdotal cases to support a demand letter on long gun multiple sales. Thanks."
Is there an honest man or woman in the Obama administration? Recall the valor of Nixon's Attorney General, Elliot Richardson and his resignation that precipitated the "Saturday Night Massacre". Look around for a courageous Deputy AG like William Ruckelshaus in the corrupt den of vipers that serve not an imperial president but a collectivist dictator. Woefully, all you find are careerist stooges who follow orders. When Robert Bork finally, fired independent special prosecutor Archibald Cox, his reputation was negatively impacted.No impeachment for this "constitutional lawyer" !!!
Obama acts as tin horn despot in the land of the drug cartel. The federal government is addicted to fiat pronouncements designed to circumnavigate around Congress. Executive orders are de facto usurpation of legislative authority. Executive privilege that spits in the eye of separation of powers is an impeachable offense.
Refusal to instruct Eric Holder to turn over the complete record of "Fast and Furious" documents makes the same mistake that Nixon made when he decided to violate his oath of office. The appearance of withholding evidence of possible sinister disclosures becomes a reality when transparency is abandoned. Coming clean on the decision process and naming names of those responsible for "gunwalking" practices is imperative.
What does the Obama crowd fear? It seems unlikely that a G. Gordon Liddy clone went rogue or a James McCord want-a-be was stealing guns on the side. What the American public needs to know is the E. Howard Hunt figure behind "Fast and Furious"?
Those too young to remember the paralysis and fallout that engulfed the government during Watergate will not appreciate the national danger that arises when an administration is determined to force a constitutional crisis. For all practical purpose, the U.S. Constitution is already abolished. The duty of Congress to reassert its legitimate oversight function is crucial for a second American revolution to remain non-violent.
Ironically, the intent to gut the second amendment was certainly an intended objective behind the gun running operation. The federal authoritarians at ATF are no different from the gang members on a segment of the Sons of Anarchy FX series. Fiction becomes fact when the government enforces their brand of tyranny as national security. When the rubber hits the road and the guns turn on government officers, one would normally hear a deafening scream for accountability.Holder has clearly demonstrated that agent Brian Terry was expendable, and that his family does not fall under the protective umbrella of justice.
The Watergate break-in was purportedly an operation to secure proof that the Cuban government was supplying funds to the Democratic Party. Somehow supplying Mexican drug lords with military grade weapons seems just a little more outrageous.Now, the political climate forty years later is hardly an environment that gives confidence that the people, much less then the government, is committed to lawful accountability. The political impact may be marginable because presently national outrage over any scandal has a very short half-life. The toxic consequences of allowing career criminals to hold public office is the death trap for any democratic regime, much less a constitutional republic.
When Marco Rubio Says Eric Holder Should Resign, some will claim it is just politics. The correct question is why isn't President Obama demanding the head of Eric Holder? We all know the answer to this question. Crooks keep their soldiers in the fold until they are no longer useful.The manner by which this next escalation of the "Fast and Furious" operation is reported will tell much about the level of decency left in the country. Obama has decided to stretch out the controversy by pushing the Congress to go to court. Not much has changed for the better since the Watergate tragedy. Under Obama, you have a megalomaniac that makes Richard Nixon look tame.
Congress needs to step up and do their duty with bipartisan support. The Rubio demand will soon look meek, as angry citizens' calls for the resignation of the POTUS himself. The fall election should register public sentiment on the intensity of indignation. Hopefully, a second Obama manic term and administration will be a moot issue.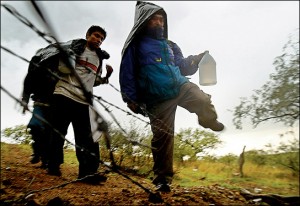 Barack Obama seems completely obsessed with systematically legalizing illegal immigration.  The United States borders a failed narco-state that is one of the most crime-ridden nations on the entire planet, but Barack Obama refuses to secure the border and the consequences for the American people have been absolutely catastrophic.  Right now it is already costing us tens of billions of dollars a year to provide welfare for illegal immigrants and to educate their children in our public schools.  Right now illegal immigrants are already working millions of jobs that should belong to American workers.  Right now Mexican drug cartels are already active in more than 1,000 U.S. cities.  But apparently that is not good enough for Barack Obama.  He wants to roll out the red carpet and give the green light to tens of millions more illegal immigrants.  Last year, Obama issued a list of 19 factors for government officials to use when deciding whether to use "prosecutorial discretion" in deportation cases.  In essence, under that new set of rules criminals and "national security threats" were to be deported and virtually everyone else was to be allowed to stay.  But now Barack Obama has taken things to a whole new level.  Now, if you are under the age of 30, came to the United States under the age of 16 and have lived here for at least five years you will be able to apply for legal status and a work permit.  With the election less than 6 months away it is obvious that Barack Obama is pandering for votes.   But this kind of "banana republic politics" is only going to divide America even more deeply and is going to result in some very serious pain for this nation in the years ahead.
How close do you think officials are going to check to see if people applying for this new amnesty are really under the age of 30 or really have been in this country for at least five years?
As I have written about previously, illegal immigrants lie to the IRS all the time.  Every year they file hordes of fraudulent tax returns that result in them receiving 4 billion dollars in tax refunds that they are not entitled to.
So if they are willing to even lie to the IRS, then why wouldn't they lie about when they came to the U.S. or about how long they have been here?
For a long time Barack Obama has supported "sanctuary cities" for illegal immigrants, but now he has essentially turned the entire country into a "sanctuary city".  Our immigration laws are still on the books, but everyone knows that Obama is not going to enforce the vast majority of them.
And that is really sad.  The United States will always need immigration, but the way that we do things today is really stupid.  We make legal immigration an absolute nightmare, but we leave the back door completely wide open for anyone that wants to break the rules and come in illegally.  So those that would like to come in legally and do things the right way are greatly discouraged from doing so while criminals, drug dealers, gang members, welfare parasites and those willing to survive in the underground economy are given the green light to come on over any time they would like.
Our immigration system makes no sense whatsoever and now Obama has just made things a whole lot worse.
The following are 10 things that will happen if Barack Obama continues to systematically legalize illegal immigration….
#1 There Will Be Fewer Jobs For American Workers
In the United States today, 53 percent of all college graduates under the age of 25 are either unemployed or underemployed.  Many of them are absolutely desperate for work.
Overall, there are more than 100 million working age Americans that do not have jobs right now.
Meanwhile, millions of illegal immigrants are occupying jobs that could otherwise be held by American citizens.  Many employers prefer to hire illegals because they work for a lot less money.
Sadly, many prominent politicians actually support the "right" of these "undocumented workers" to steal our jobs as a recent article by Devvy Kidd pointed out….
In April 2008, the very popular, New Jersey Gov. Chris Christie, prostituted himself during a speech for votes at an event sponsored by the Latino Leadership Alliance of New Jersey by assuring his audience illegal aliens were not really here illegally, but were simply "undocumented."

The 'unofficial' number of unemployed Americans is close to 25 MILLION. Those "undocumented" criminals Gov. Christie refers to are illegally holding 11.5 MILLION jobs that belong to Americans and naturalized citizens. Shame on you, Gov. Christie for thumbing your nose at our federal immigration laws and encouraging even more criminals to break into our country. Roll out the welcome mat. Unemployment in New Jersey is holding at a steady 9.3%. Gov. Christie apparently doesn't care if jobs go to illegal aliens instead of legal citizens in his state. After all, they're simply "undocumented".
#2 Wages For American Workers Will Continue To Decline
When you have a lot more workers competing for the same number of jobs, what happens?
That is right – wages go down.
We are seeing this happen in industry after industry.
For example, several decades ago a roofer could live a nice middle class lifestyle and support an entire family on one income.
But today that is no longer the case.
So what has changed?
A flood of illegal labor has entered the marketplace.
#3 Illegal Immigrants Will Overwhelm Our Welfare System
Every year, illegal immigrants receive tens of billions of dollars in welfare payments.  They get free food assistance, free housing assistance, free health care benefits and free education for their children.  Life is good if you are an illegal immigrant and you know how to game the system.
In fact, many cities in United States now openly advertise that they will help illegal immigrants with these things.
Unfortunately, according to Devvy Kidd the cost to taxpayers is getting to be astronomical….
Last year alone, the cost to taxpayers of LA County was whopping $600 MILLION dollars in welfare for children of illegal aliens. I guess it doesn't bother the people there getting fleeced in taxes to pay for all that welfare because they continue to elect governors who refuse to lock down the border and sympathizers of the invasion across the southern border of California to their legislature.
Overall, it has been estimated that U.S. taxpayers spend $12,000,000,000 a year on primary and secondary school education for the children of illegal immigrants.
#4 Mexican Drug Cartels Will Establish A Presence In Nearly Every City In The United States
Mexican drug cartels continue to expand their influence inside the United States at a frightening pace.  They are slowly taking over our communities.  How far do things have to go before we say enough is enough?
The amount of money that Mexican drug cartels bring in from selling drugs inside the United States is absolutely staggering….
In the sober reckoning of the RAND Corporation, for instance, the gross revenue that all Mexican cartels derive from exporting drugs to the United States amounts to only $6.6 billion. By most estimates, though, Sinaloa has achieved a market share of at least 40 percent and perhaps as much as 60 percent, which means that Chapo Guzmán's organization would appear to enjoy annual revenues of some $3 billion — comparable in terms of earnings to Netflix or, for that matter, to Facebook.
Can you imagine that?
We are talking about serious money.
And Mexican drug cartels are not just operating in huge cities such as Los Angeles, Chicago and New York.  The truth is that they have become deeply embedded in many rural communities as well….
News of cartel machinations are common in cities near the border, such as Phoenix, and the far-flung drug hubs of New York, Chicago or Atlanta, but smaller towns bring business, too. In unsuspecting suburbs and rural areas, police are increasingly finding drugs, guns and money they can trace back to Mexican drug organizations.

The numbers could rise in coming years. The Justice Department's National Drug Intelligence Center estimates Mexican cartels control distribution of most of the methamphetamine, heroin and marijuana coming into the country, and they're increasingly producing the drugs themselves.

In 2009 and 2010, the center reported, cartels operated in 1,286 U.S. cities, more than five times the number reported in 2008. The center named only 50 cities in 2006.
#5 There Will Be Increasing "Anti-American Violence" Inside The United States
These days a lot of Americans are being attacked (and sometimes killed) down in Mexico.
The following is from a recent ABC News article….
American travelers to Mexico should beware of possible violent retaliation for this week's arrest of alleged Zetas drug cartel associates and family members inside the U.S., the U.S. State Department has warned.

Though the warning does not specify which "Transnational Criminal Organization" might engage in "anti-American" violence, on Tuesday federal authorities arrested seven alleged associates of the powerful Zetas drug cartel in New Mexico and Oklahoma for allegedly laundering millions in drug profits through breeding and racing quarterhorses in the U.S. Those arrested included Jose Trevino Morales, the brother of Zetas leaders Miguel Angel and Oscar Omar Trevino Morales, who were also indicted but remain at large in Mexico.
As Mexican drug cartels and criminal gangs expand north, it is inevitable that "anti-American violence" will spread deeper and deeper into the U.S. itself.
The level of violence that we are seeing down in Mexico right now is absolutely frightening.  These drug cartels can beabsolutely brutal….
Fourteen dismembered bodies were found in a truck in the center of a town in northern Mexico on Thursday in what appeared to be the latest atrocity committed by rival gangs battling over drug-smuggling routes, local media said.


The bodies of 11 men and three women were discovered in the sugar-cane farming town of Ciudad Mante in the south of Tamaulipas state, which borders on Texas, daily Milenio reported on its website.
Overall, more than 55,000 people have been killed in drug-related violence in Mexico since 2006.
Is that the kind of violence we want in this country?
Already the region along the U.S./Mexico border is an open war zone.
Just across the U.S. border, the city of Juarez, Mexico is considered to be one of the most dangerous cities on the face of the earth.  In fact, Juarez is now the murder capital of the western hemisphere.
But instead of strengthening security along the border, Barack Obama wants to make the border meaningless.
#6 Massive Bribes Will Corrupt Our Judicial System
When there are billions of dollars involved, it is inevitable that some members of the police and some members of the judiciary will take bribes.
Just look at what has happened down in Mexico.  The following is from a recent article in the New York Times….
When you tally it all up, bribery may be the single largest line item on a cartel's balance sheet. In 2008, President Felipe Calderón's own drug czar, Noe Ramirez, was charged with accepting $450,000 each month. Presumably, such gargantuan bribes to senior officials cascade down, securing the allegiance of their subordinates. "You have to recruit the high commands, so they can issue the information to lower ranks and order whatever they want," the corrupt cop, Fierro Méndez, testified. But in key jurisdictions, the cartel most likely makes payments up and down the chain of command. In a 2010 speech, Genaro García Luna, Mexico's secretary of public security, speculated that together, the cartels spend more than a billion dollars each year just to bribe the municipal police.
What would you do if you were offered a bribe of $450,000 a month?
Don't assume that Americans are so much more "moral" than the Mexicans are.
#7 Gang Activity Will Continue To Grow In The United States By Leaps And Bounds
Gang activity is absolutely exploding inside the United States.
According to the FBI, there are now 1.4 million gang members involved in the 33,000 different gangs that are active inside the United States.
The number of gang members in America has increased by 40 percent since 2009.
Those stats should be very alarming to all of us.
What are we going to do if gangs keep growing at this rate?
According to federal statistics, gang members are responsible for up to 80 percent of all violent crimes committed in the United States every year.
A very large percentage of these gang members have entered the United States from Mexico, but the federal government refuses to do anything to stop it.
#8 The Decline Of Our Health Care System Will Continue To Accelerate
Illegal immigrants are overwhelming emergency rooms all over the country.  They walk in, receive high quality treatment and often never pay after they leave.
Things have gotten so bad in many areas of the nation that it is causing entire hospitals to go bankrupt and shut down.
In a previous article, I described what unchecked illegal immigration is doing to the health care system in California….
Thanks to illegal immigration, California's overstretched health care system is on the verge of collapse.  Dozens of California hospitals and emergency rooms have shut down over the last decade because they could not afford to stay open after being endlessly swamped by illegal immigrants who were simply not able to pay for the services that they were receiving.  As a result, the remainder of the health care system in the state of California is now beyond overloaded.  This had led to brutally long waits, diverted ambulances and even unnecessary patient deaths.  Sadly, the state of California now ranks dead last out of all 50 states in the number of emergency rooms per million people.
#9 Legalizing Illegal Immigrants Will Cause A Huge Shift In Voting Patterns
Instead of looking out for the American people, many Democrats support legalizing illegal immigration because it will give the Democratic Party more support at the polls.
This is incredibly selfish and self-serving, but this is the way that the political game is played in 2012.
#10 There Will Be A Flood Of New Illegal Immigrants
Amazingly, far more people move into the United States illegally than come in through the legal immigration process.
As word spreads of the "Obama amnesty", millions more will come on over.  After all, what would they have to lose?  If they get caught crossing over they will just get nicely sent back and can try again in a few days.
If they make it they can take advantage of all the free goodies here in the United States.  Thanks to Obama, the odds of deportation are now very slim.  And they can often make significantly more money in the "underground economy" in the U.S. than they can back home.
So what is the downside for illegal immigrants?
Where is the pain?
If you do get deported, you can always sneak back in.  Security along the U.S. border with Mexico is a total joke.
Sadly, many politicians on both sides of the border seem very pleased that the United States and Mexico are slowly but surely being integrated through illegal immigration.
In fact, one gets the impression that Barack Obama would be quite pleased if the border between the United States and Mexico were to disappear completely.
Politicians like Barack Obama don't seem to care about the catastrophic impact that illegal immigration is having on this country.  They are absolutely obsessed with their social and political agendas and they aren't going to allow a few inconvenient "details" to derail them.
Unfortunately, there is not much hope for significant change any time soon.  Mexico is already a "failed state" and we are freely allowing millions of their bad guys to pour into our country.
In the end, we will pay a very great price for our foolishness.
Source: The American Dream
I objected to Roe v. Wade the moment it was decided, not because of any doubts about abortion, but because the decision was a radical deformation of the Constitution. The Constitution has nothing to say about abortion, leaving it, like most subjects, to the judgment and moral sense of the American people and their elected representatives. – Judge Robert Bork
Those opposed to abortion on demand warned of a slippery slope when Roe v. Wade became the law of the land in 1973. The U.S. Supreme Court's decision gave women the right to eliminate an unborn child for practically any reason. Since 1973, over 50 million American lives have been terminated – some through the barbaric practice of partial-birth abortion (PBA). I'll explain the procedure in a moment.
Now we are faced with sex-selected abortion, the procedure based on the sex or gender of the child. Sex-selected abortions are common in countries such as India and China. The Washington Times reports on this atrocity:
Worldwide, more than 100 million girls are estimated to be "missing," and a first-of-its kind study by University of Texas economics professor Jason Abrevaya estimated that more than 2,000 girls were "missing" among Asian women who gave birth in California between 1991 and 2004. (Source)
The Prenatal Nondiscrimination Act (PRENDA) was introduced in the House of Representatives and would have banned sex-selection abortions in this country but the bill was shot down. Pro-aborts argued that PRENDA is another attempt by pro-life advocates to halt the right to an abortion.
According to Life News:
The legislation needed a two-thirds vote and Democrats voted overwhelmingly against the legislation after President Barack Obama and Planned Parenthood came out in opposition.
With a 246-168 vote, the bill did not obtain the two-thirds majority necessary to pass. Republicans voted for the bill on a 226-7 margin while Democrats opposed banning sex-selection abortions on 161-20 vote margin.
Because the bill failed to pass, gender-based abortion is legal in America.
Further on in the report:
Among the organizations that warned House members not to vote for the bill was the Planned Parenthood Federation of America (PPFA). PPFA sent an email memo to House members on May 29 warning of its "intent to score" a vote for the bill as a vote against "women's health." Also on May 29, the Huffington Post reported that "no Planned Parenthood clinic will deny a woman an abortion based on her reasons for wanting one, except in those states that explicitly prohibit sex-selective abortions (Arizona, Oklahoma, Pennsylvania and Illinois)." (Source)
How ironic that Planned Parenthood feigns concern over the health of women, yet there's zero concern for the health of a baby girl in her mother's womb! I smell hypocrisy.
President Obama's opposition to the bill came after pro-live group Live Action, an organization headed by Lila Rose, came out with a video exposing a Planned Parenthood employee encouraging a woman to have a sex-selection abortion. In the Live Action video a woman who was part of the sting says she and her husband have decided to abort the baby if it's a girl. The employee answers questions and offers advice. At one point she says, "I'm just trying to, you know, help you as much as possible with this." She ends their discussion with, "Well, good luck, and I hope that you do get your boy." Shortly thereafter a second video emerged showing a New York clinic approving sex-selection abortions. The employee said this: "And so, if you decide that, even if you find out that it's a girl, and you decide that, what you would prefer is to terminate the pregnancy then that's just your decision. I can tell you that, you know, here at Planned Parenthood we believe that it's not up to us to decide what is a good or a bad reason for somebody to terminate a pregnancy."
Anyone familiar with the radical feminist agenda and the women behind it aren't the least bit surprised by the power PPFA wields. In 2007 David Kupelian wrote "Lies and Fraud of Roe v. Wade." I borrowed the above quote from David. In his piece he presents Judge Bork's view of radical feminism, which he shares:
"[Robert] Bork offers a disturbing insight into the radical feminist-inspired pro-abortion worldview behind Roe v. Wade. 'No amount of discussion, no citation of evidence, can alter the opinions of radical feminists about abortion,' Bork states, illustrating his point with a story. 'One evening I naively remarked in a talk that those who favor the right to abort would likely change their minds if they could be convinced that a human being was being killed. I was startled at the anger that statement provoked in several women present. One of them informed me in no uncertain terms that the issue had nothing to do with the humanity of the fetus but was entirely about the woman's freedom.'
"Such a supremely selfish brand of 'freedom' is chilling enough, but Bork then explained what 'equality' meant to Roe's backers, including those on the Supreme Court. 'Justice Harry Blackmun, who wrote Roe and who never offered the slightest constitutional defense of it, simply remarked that the decision was a landmark on women's march to equality,' explains Bork. 'Equality, in this view, means that if men do not bear children, women should not have to either. Abortion is seen as a way for women to escape the idea that biology is destiny, and from the tyranny of the family role.'" (Source)
In an article entitled "Hang 'Em High" I explained the gruesome PBA procedure mentioned above. Read it and weep:
The procedure known as partial-birth abortion is immoral. Every American should be outraged that this procedure was ever allowed in a civilized country such as ours. If you've been in a coma and haven't heard about this grizzly procedure allow me explain. To "save the life of the mother," a living, breathing, baby is partially delivered, then scissors are jammed into its skull to make a hole large enough for a suction tube. The tube is inserted into the hole and the baby's brains are sucked out causing the skull to collapse. Sounds like something right out of a Hollywood horror flick, doesn't it? I doubt that even Hollywood would go this far to shock their audience.
If someone tries to tell you that the PBA procedure was not done in this country, that person is misinformed. Until Congress passed the Partial-Birth Abortion Ban Act of 2003 it was a legal procedure, it was done to thousands of babies, and that is a disgrace! Indefatigable pro-life activists fought long and hard to put a stop to this barbaric procedure.
But I digress.
Not surprisingly the PRENDA vote received scant coverage in the mainstream media. "There is nothing more predictable than networks burying negative news about Planned Parenthood" wrote the Media Research Center. MRC did some checking and found that ABC, NBC and CBS skipped the Live Action videos. "Left-wing outlets have gone into damage control, spinning the Live Action sting as a manufactured controversy."
Now that two videos have surfaced we know that this isn't a manufactured controversy any more than the PBA procedure was right-wing propaganda as so many leftists claimed. No doubt pro-life groups such as Live Action will be down in the trenches fighting for the rights of the unborn who cannot speak for themselves. During a discussion with Bill O'Reilly, conservative talk show host Laura Ingraham pointed out what is at stake in the gender-selection debate:
This is about basic human decency and whether we are going to choose to go down the road of barbarism or humanity.
In a stunning upset for the Obama administration and big-government zealots in general, a federal judge in New York has issued an injunction against the citizen detention portion of the National Defense Authorization Act (NDAA). Bob Unruh at World Net Daily has the story.
"A district-court judge has suspended enforcement of a law that could strip U.S. citizens of their civil rights and allow indefinite detention of individuals President Obama believes to be in support of terror.
"The Obama administration has refused to ensure that the First Amendment rights of authors and writers who express contrary positions or report on terror group activities are protected under his new National Defense Authorization Act.
"Targeted in the stunning ruling from U.S. District Judge Katherine B. Forrest of New York was Paragraph 1021 of the NDAA, which Obama signed into law last Dec. 31. The vague provision appears to allow for the suspension of civil rights for, and indefinite detention of, those individuals targeted by the president as being in support of terror.
"Virginia already has passed a law that states it will not cooperate with such detentions, and several local jurisdictions have done the same. Arizona, Rhode Island, Maryland, Oklahoma, Tennessee and Washington also have reviewed such plans.
"The case was before Forrest on a request for a temporary restraining order. The case was brought on behalf of Christopher Hedges, Daniel Ellsberg, Jennifer Bolen, Noam Chomsky, Alex O'Brien, Kai Warg All, Brigitta Jonsottir and the group U.S. Day of Rage. Many of the plaintiffs are authors or reporters who stated that the threat of indefinite detention by the U.S. military already had altered their activities.
"Constitutional expert Herb Titus filed a friend-of-the-court brief on behalf of the sponsor of the Virginia law, Delegate Bob Marshall, and others.
"Titus, an attorney with William J. Olson, P.C., told WND that the judge's decision to grant a preliminary injunction halting enforcement of paragraph 1021 'affirms the constitutional position taken by Delegate Marshall is correct.'
"The impact is that 'the statute does not have sufficient constitutional guidelines to govern the discretion of the president in making a decision whether to hold someone in indefinite military detention,' Titus said.
"The judge noted that the law doesn't have a requirement that there be any knowledge that an act is prohibited before a detention, he said. The judge also said the law is vague, and she appeared to be disturbed that the administration lawyers refused to answer her questions.
"The opinion underscores 'the arrogance of the current regime, in that they will not answer questions that they ought to answer to a judge because they don't think they have to,' Titus said."
Unruh went on to say, "The brief was on behalf of Marshall and other individuals and organizations including the United States Justice Foundation, Downsize DC Foundation, Institute on the Constitution, Gun Owners of America, Western Center for Journalism, the Tenth Amendment Center and Pastor Chuck Baldwin [yours truly]."
As an aside, was I the only pastor in America to be included as an amici in this brief? Let me challenge readers, the next time you go to church, ask your pastor what he is doing or what he would do to prevent military personnel from taking you off to a military prison without an arrest warrant, without issuing Miranda, without telling you why you are being seized, without allowing you access to an attorney, without recognizing that you have any constitutional rights, without any requirement to release you, or even without any requirement to keep you in the United States of America for a trial or judicial proceeding. I challenge you: ask him! And if his answer is something like, "The Lord will take care of you," or "That could never happen in the United States," what in the name of liberty are you doing attending that church?
See Unruh's report at:
http://www.wnd.com/2012/05/obama-citizen-detention-plan-in-trouble/
Now, I wonder how many of these pseudo-conservative talking heads at FOX News, as well as the myriads of local reporters and journalists throughout the country, will at least be honest enough to admit that there was substantial reason to be concerned about the citizen detention provision of the NDAA? Ever since NDAA was signed into law, these phony guardians of liberty have been pooh-poohing the warnings that many of us columnists and independent journalists have been issuing. Now, a federal judge has also recognized the threat posed to our constitutional liberties by this provision of the NDAA, and has issued an injunction against it.
That's the good news. The bad news is the US House of Representatives defeated an amendment that would have repealed the indefinite detention provision of the NDAA. The Tenth Amendment Center covers the story.
"In a shameful display of disregard for the Constitution and for liberty, on Friday, the House of Representatives voted to perpetuate the president's power to indefinitely detain American citizens.
"By a vote of 238-182, members of Congress rejected the amendment offered by Representatives Adam Smith (D-Washington) and Justin Amash (R-Michigan) that would have repealed the indefinite detention provision passed overwhelmingly last year as part of the National Defense Authorization Act (NDAA) of 2012.
"The Fiscal Year 2013 NDAA retains the indefinite detention provisions, as well as the section permitting prisoners to be transferred from civilian jurisdiction to the custody of the military.
"'The frightening thing here is that the government is claiming the power under the Afghanistan authorization for use of military force as a justification for entering American homes to grab people, indefinitely detain them and not give them a charge or trial,' Representative Amash said during House debate."
The report goes on to say, "Each of these freedom-phobes [the congressmen who voted to keep the indefinite detention provision of the NDAA] invoked the specter of terror (in one way or another: 'terrorist,' 'al-Qaeda,' 'enemies') to justify the abolition of constitutionally guaranteed civil liberties.
"Seemingly, those promoting these provisions would offer Americans as sacrifices on the altar of safety, the fires of which are fed by the kindling of the Constitution."
Hear! Hear!
The report astutely includes this warning from "The Father of The US Constitution," James Madison: "It is a universal truth that the loss of liberty at home is to be charged to the provisions against danger, real or pretended, from abroad."
Oh! Take a guess as to who was the only candidate for President who supported the Smith-Amash amendment to repeal the indefinite detention provision of the NDAA? You got it: Congressman Ron Paul.
See the Tenth Amendment Center report at:
This goes to prove that sometimes our enemies are not the courts; sometimes our enemies are the legislatures of this country. This was the case in the aforementioned actions. So, now we have a federal court and the US Congress (allied by the White House) in conflict. It's going to get very interesting!
And speaking of how the legislatures are often the ones inflicting more and more tyranny upon the US citizenry, try this report on for size:
"The federal government is moving quickly to open the skies over America to drones–both for commercial and government purposes–and respected Washington Post and Fox News commentator Charles Krauthammer is forecasting 'rifles aimed at the sky all across America.'
"The comments from Krauthammer, who won the Pulitzer Prize for commentary in 1987 after serving as a speechwriter for Vice President Walter Mondale and then beginning his journalism career at The New Republic, were on 'Special Report' with Bret Baier.
"'I would predict, I am not encouraging, but I predict the first guy who uses a Second Amendment weapon to bring a drone down that's been hovering over his house is going to be a folk hero in this country,' Krauthammer said.
"The conversation arose as the federal government announced it is beginning to allow public safety agencies to fly unmanned aircraft–drones–with fewer and fewer restrictions.
"According to yesterday's report from Bloomberg, police, fire and other government agencies now are being allowed to fly drones weighing as much as 25 pounds without special approvals previously needed.
"The Federal Aviation Administration said on its website that the move was an interim step until the agency finishes rules that will open the door for commercial operation of drones, as well as those uses for government purposes.
"Congress has adopted the position of encouraging more drone flights, with the 'goal of adapting technology used by the military in Iraq and Afghanistan.'"
See the report at:
http://www.wnd.com/2012/05/feds-clearing-way-for-drones-over-your-house/
There you have it, folks. Your federal government–along with numerous local and State police agencies–is preparing to use instruments of war against the citizens of the United States. And numerous local and State police agencies are standing in line to participate. I ask you, do the US Congress, the FAA, and our local and State authorities plan to arm these drones with more than surveillance cameras (as if that's not bad enough)? Should we expect that the drones that will be flying over our neighborhoods would be armed with machine guns and missiles? That's the "technology used by the military in Iraq and Afghanistan," after all.
What is wrong with the American people? What is wrong with our representatives? What is wrong with our State legislators? What is wrong with our local and State police agencies? What is wrong with our pastors and churches? What is wrong with our reporters and journalists? Are they THAT blind? Do they want a paycheck THAT badly? Are they THAT willing to allow this free republic to be thrown into the trash bin of history, only to be replaced with a giant Police State? Are we THAT ignorant of history? Is THAT really where we are?
Ladies and gentlemen, the emerging police state is the foremost issue confronting the people of the United States today! And on this issue, the labels Democrat and Republican mean absolutely nothing! Nothing! If the voters of this country do not awaken quickly to what is going on in front of their very eyes, it won't matter to a tinker's dam which party or which candidate is put into office. If we do not have the right to live in privacy and peace, all of the other rights we talk about mean absolutely nothing!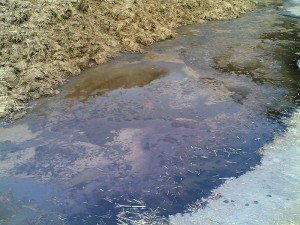 Do you believe that America is a seething cesspool of filth and corruption?  If not, you might change your mind after reading this article.  Sadly, the truth is that the United States is absolutely corrupt to the core.  This is true from the very top of our society all the way to the very bottom.  The current occupant of the White House will likely go down in history as the most corrupt president in history, and that is really saying something.  Almost every single day he adds something new to his list of corrupt deeds.  He is a con man that deserves to be impeached for a whole host of reasons, but that will never happen because we have a Congress that is also deeply corrupt.  But it is not just our politicians that are corrupt.  Even the men that are supposed to be in charge of protecting the president are corrupt.  A whole bunch of them were recently discovered sleeping with prostitutes in Colombia.  We also find very deep and very pervasive corruption in our financial institutions, in our judicial system, in our police departments and in our religious institutions.  It is almost as if nearly the entire nation is saturated with filth and depravity.  It is becoming harder and harder to find men and women of integrity, and our young people have very few positive role models to look up to.  How long is our society going to be able to continue to function normally if all of this corruption gets even worse?
The following are 25 signs that America is a seething cesspool of filth and corruption….
#1 The men and women of the Secret Service are supposed to be the best of the best.  Instead, they have become a national embarrassment.  11 members of the U.S. Secret Service are under investigation for consorting with prostitutes in Colombia.  Reportedly, several of the Secret Service agents that hired prostitutes were married.
#2 Our financial institutions are filled with cheats and liars.  2011 and 2012 have been absolutely horrible years for natural disasters in the United States.  At a time when homeowners need their insurance companies more than ever, many insurance companies are systematically trying to weasel out of payouts and are trying to shift as much liability over to homeowners as possible.  The following is from a recent Reuters article….
Insurance companies are raising rates, cutting coverage, balking at some payouts and generally shifting more expense and liability to homeowners, according to reports from the industry and its critics.

"Insurance companies have significantly and methodically decreased their financial responsibility for weather catastrophes like hurricanes, tornados and floods in recent years," the Consumer Federation of America said in a statement after studying industry data.

The industry concedes that it is trying to avoid getting trounced by those same punishing weather patterns.
#3 Identity theft for the purpose of stealing tax refunds has reached epidemic proportions in America.  The following is one shocking example that made the news recently up in New York….
Authorities say a former manager at a nonprofit Long Island health agency stole the IDs of more than 50 brain injury patients to get their tax refunds.
#4 The filth on television continues to get worse and worse.  As WorldNetDaily recently reported, one new HBO series is going way over the line….
HBO's irreverent mockumentary "Angry Boys" is under fire for combining child actors and phallic humor, including one scene in the series' 12th episode, where a little girl drinks from a water bottle shaped like a giant, pink penis.
#5 All over the country, violent crime is getting worse.  For example, there were 60 percent more homicides in Chicago during the first three months of 2012 than there were during the first three months of 2011.
#6 Some of the violent crimes committed recently in cities such as Chicago appear to be absolutely senseless.  The following is one recent example from the Chicago Tribune….
A woman was shot in the face while driving in the Gresham neighborhood on the Far South Side late Wednesday.

The woman, 38, was driving west in the 2000 block of West 84th Street about 11:30 p.m. when a light colored car pulled alongside her and someone inside fired shots, according to police News Affairs Officer Hector Alfaro.
#7 It isn't just in the big cities where these kinds of senseless crimes are being committed either.  One crime that happened in Tulsa, Oklahoma recently is almost too horrifying to describe.  The following is from a recent Daily Mail report….
An 85-year-old woman was sexually assaulted and battered to death by a home invader who also shot her 90-year-old husband in the face with a BB gun.

Nancy and Bob Strait, who had celebrated their 65th wedding anniversary in December, were discovered by their daughter at their home in Tulsa, Oklahoma.


Both the pensioners were rushed to hospital where Mrs Strait, who was nearly blind, died from her injuries.
#8 The flash mob epidemic that made headlines all over the nation last year is continuing in 2012.  For example, several dozen young people recently stormed into a gas station in the Portland, Oregon area and took off with whatever they could carry.
#9 Thieves all over the nation are becoming incredibly bold.  Up in New York, thieves recently stole brass plaques and bronze vases from a cemetery.
How desperate and corrupt do you have to be to desecrate the graves of the dead?
#10 These days thieves will steal anything that they can sell easily on the streets.  For example, Tide detergent has become extremely popular to steal because it is being used as an alternative form of currency on the streets of many American cities.  The following is from a recent article in The Daily….
Theft of Tide detergent has become so rampant that authorities from New York to Oregon are keeping tabs on the soap spree, and some cities are setting up special task forces to stop it. And retailers like CVS are taking special security precautions to lock down the liquid. 

One Tide taker in West St. Paul, Minn., made off with $25,000 in the product over 15 months before he was busted last year.

"That was unique that he stole so much soap," said West St. Paul Police Chief Bud Shaver. "The name brand is [all] Tide. Amazing, huh?"

Tide has become a form of currency on the streets. The retail price is steadily high — roughly $10 to $20 a bottle — and it's a staple in households across socioeconomic classes.
#11 In Baltimore, a man was recently knocked to the ground, stripped naked and had his car keys, watch, money and cell phone taken.  In itself, that is not much of a story.  But what made it a story was that instead of helping the man, the crowd of onlookers watching all of this happen laughed hysterically while recording the incident with their cell phone cameras for YouTube.
#12 The number of Americans that are willing to become permanently dependent on the government is absolutely astounding.  At this point, there are approximately 67 million Americans that get some form of financial assistance from the federal government.
#13 Government dependence is increasingly being glamorized in popular culture.  For example, one nightclub down in Alabama recently held a "Food Stamp Friday" party.
#14 As I have written about previously, employees of the federal government are living the high life at the expense of hard working American taxpayers.  In fact, one federal employee recently made an outrageous rap video about it.
#15 Recently, I reported on the "Obama flag" that was flying above a Democratic Party headquarters down in Florida.  Well, now another one has been spotted flying above a home in New Jersey.  During the 2012 election season will we see American flags that have had the stars replaced with the face of Barack Obama flying over homes and businesses from coast to coast?
#16 In the United States today, the use of sexual humiliation by security officials has become normalized.  If you are not convinced of this yet, you should check out this video of a woman sobbing as the TSA touches her private areas as they pat her down.
#17 Sadly, TSA officials have shown over and over that they are deeply corrupt and cannot be trusted.  For example, one TSA manager at Dulles International Airport was recently discovered to be running a prostitution ring out of a local hotel room.
#18 According to the U.S. Supreme Court, police in the United States can now strip search you any time that they want.  All they need to do is to make up some reason to arrest you.  Needless to say, police all over the country are now going to be looking for any reason that they can think of to arrest very attractive women.
#19 In the United States, it has become regular practice for young couples to "live together" before marriage.  In fact, in America today more than half of all couples now move in together before they get married.  Sadly, the divorce rate for couples that live together first is also significantly higher than for those that do not.  At this point, America has thehighest divorce rate on the globe by a wide margin.
#20 The United States has the highest teen pregnancy rate in the world by far.  In fact, the United States has a teen pregnancy rate that is more than twice as high as Canada, more than three times as high as France and more than seven times as high as Japan.
#21 Unfortunately, there are dramatic consequences for all of the loose sexuality going on in America.  The CDC says that there are approximately 19 million new cases of syphilis, gonorrhea and chlamydia in America every single year.
#22 Most Americans have no idea this is happening, but the truth is that abortion clinics all over the country are sellingaborted baby parts to scientists for medical research.  If we keep cheapening human life like this, eventually it will mean next to nothing to us.
#23 According to the results of one recent investigation, an astounding 30 percent of all Internet traffic goes to pornography websites.  A different survey found that 25 percent of all employees that have Internet access in the United States visit pornography websites while they are at work.
#24 There is a right way and a wrong way to do things.  This is especially true when it comes to notifying military wives that their husbands are dead.  Sadly, some women are now being notified about the deaths of their husbands in the militarythrough Facebook.
#25 Our politicians are stealing 150 million dollars an hour from future generations so that we can live more comfortably right now.  The American people participate in this theft by voting these politicians back into office over and over again.  The crime that we are committing against future generations is almost too horrible for words.
So what is causing all of this filth and corruption?
Why has America become such a cesspool?
Source: The American Dream